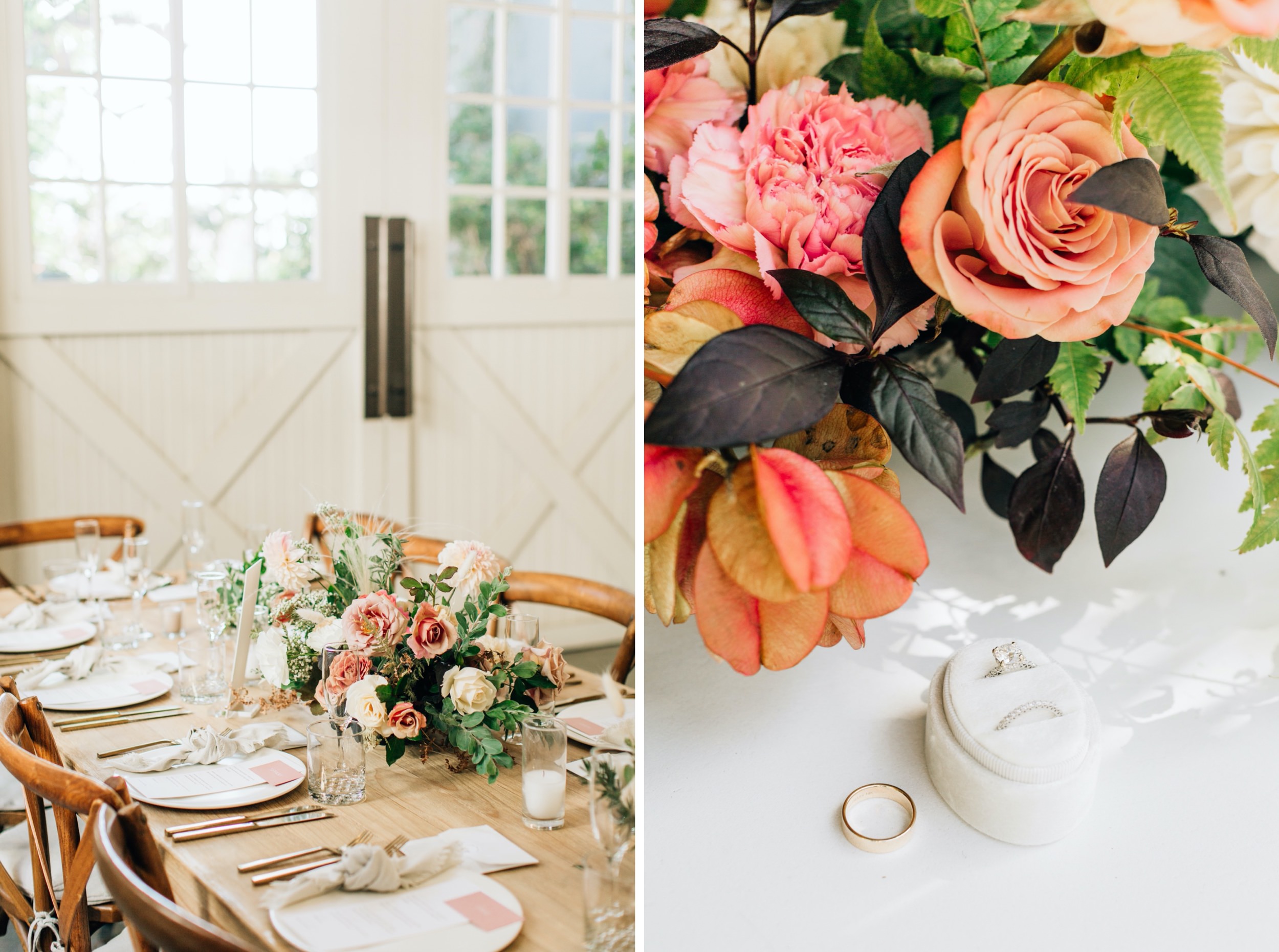 Jenna Bechtholt is a passionate and wildly creative Southern California wedding photographer. She specializes in natural light wedding photography and is best known for incorporating warm bursts of sun flare into her work that create dreamy and light filled images. With a great attitude and friendly demeanor, Jenna is able to connect with her clients and help them to feel beautiful and at ease while in front of the camera. Her photographs have been featured on various industry leading bridal blogs and Jenna's wedding pictures are often described as luminous, romantic, and full of emotion. She believes that capturing the small and simple elements of a wedding help to truly represent a couple's special day. From the sweet smile of a groom's grandmother as she watches her grandson dance with his new wife to the bride's veil blowing gently across her face right before the exchanging of rings, Jenna is ready to capture each special moment of a bride and groom's big day. Additionally, she likes to spend time documenting all of the décor and beautiful details found throughout the venue. From the wedding cake topper and the bride's shoes to the floral centerpieces and antique dinner plates, each component of a wedding is carefully thought out and should therefore be captured for the bride and groom to look back on and enjoy. Jenna is always happy to meet new, wonderful people and would love to create timeless images of your big day. If you are looking for a Southern California wedding photographer contact Jenna here today!
Jenna is a free spirit with a love for travel whose work takes her all along the Pacific coastline, from the rolling hills of San Luis Obispo's wine country all the way down to the sandy beaches of San Diego. She constantly craves new scenery and is thrilled to venture out into other cities within the great state of California to capture gorgeous, Southern California wedding photography. California is one of the most visited regions in the world for destination weddings. From the marvelous Orange County beaches and the serene mountains surrounding the Ojai Valley to the Inland Empire's desert terrain and iconic landmarks of Los Angeles, the vast array of locations that are available to Southern California wedding photographers are truly unlike any other place in the nation. Each region within Southern California has it's own unique identity which makes every major city a special and distinctive place to capture Southern California wedding photography.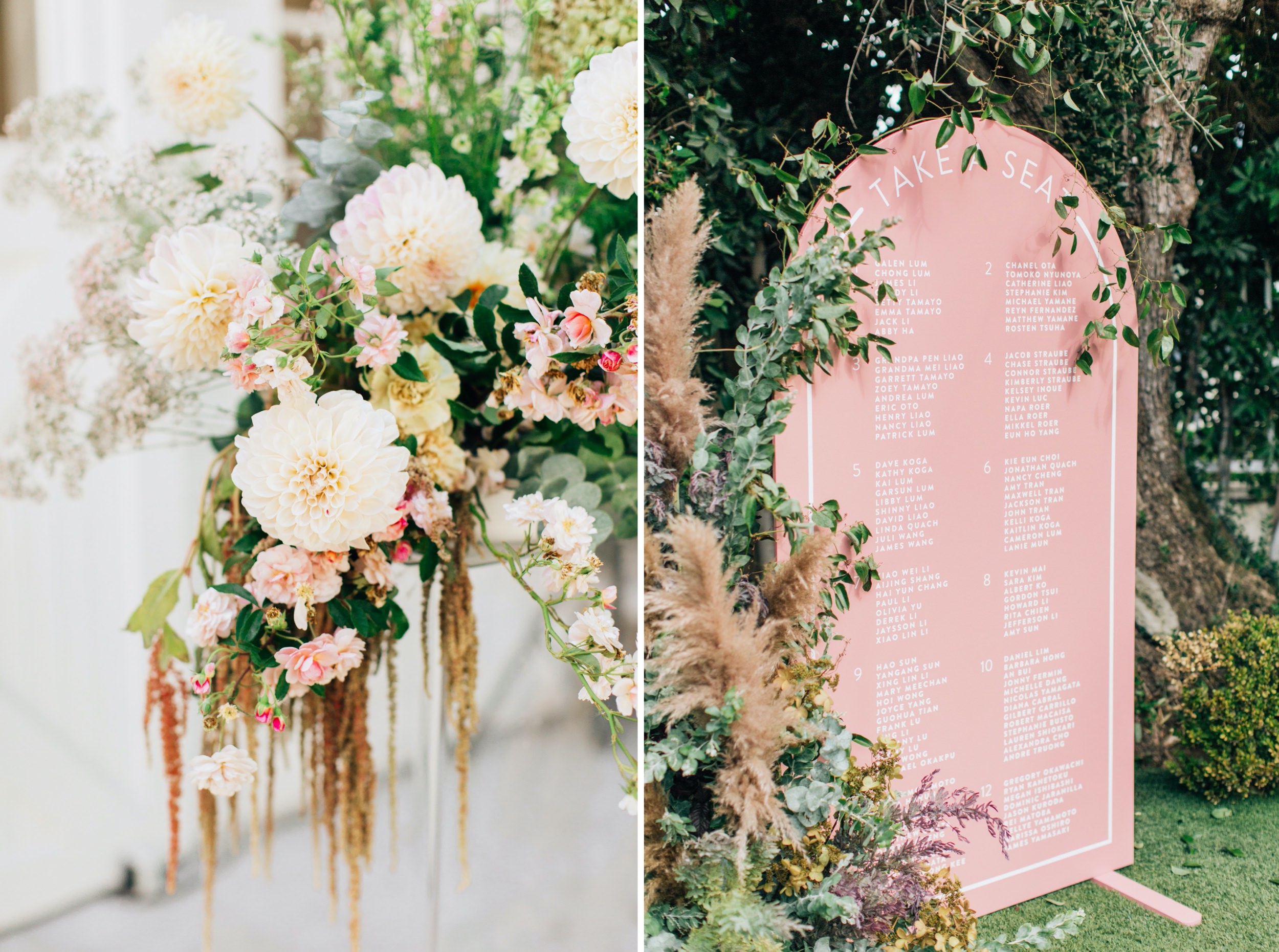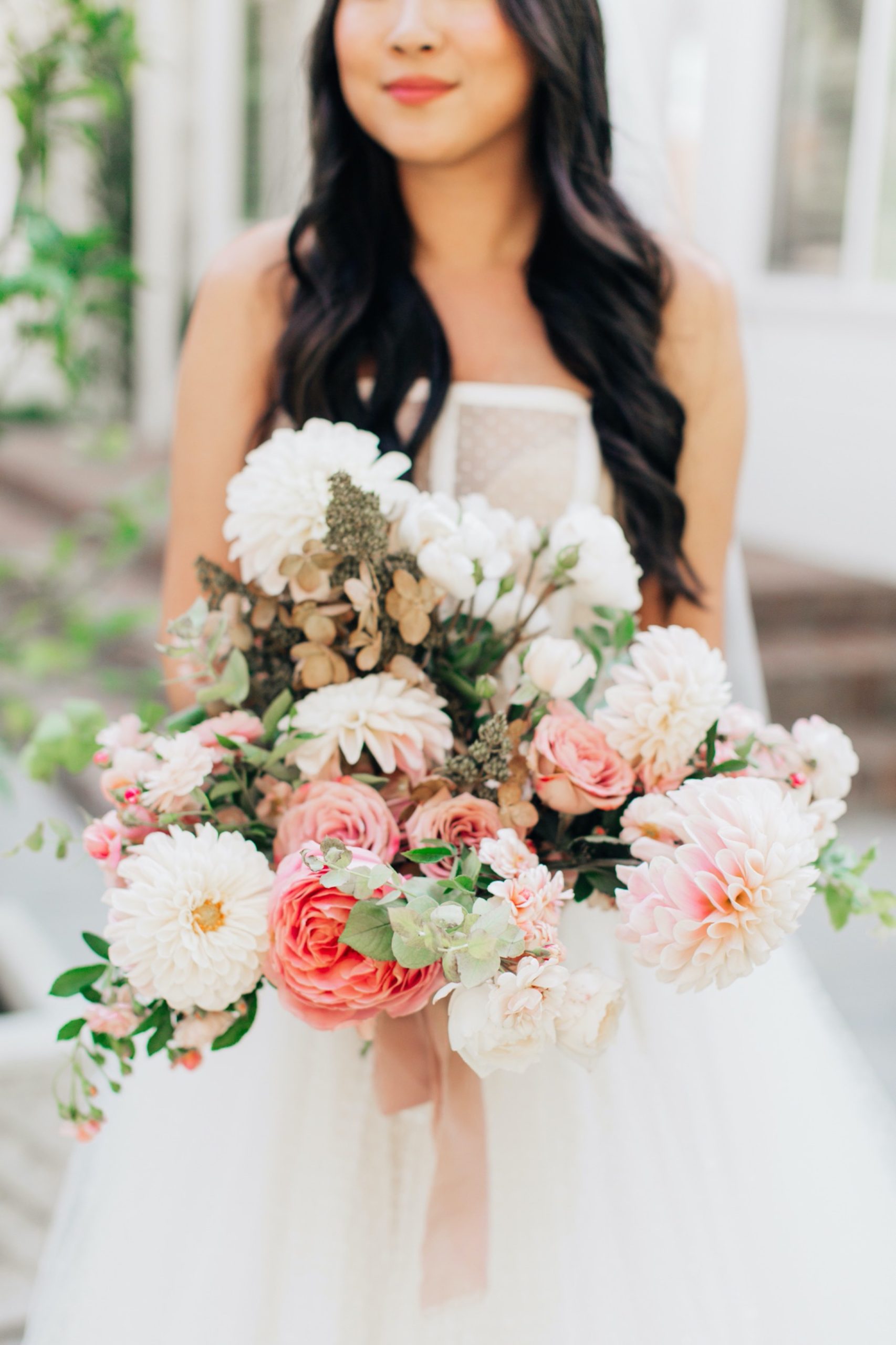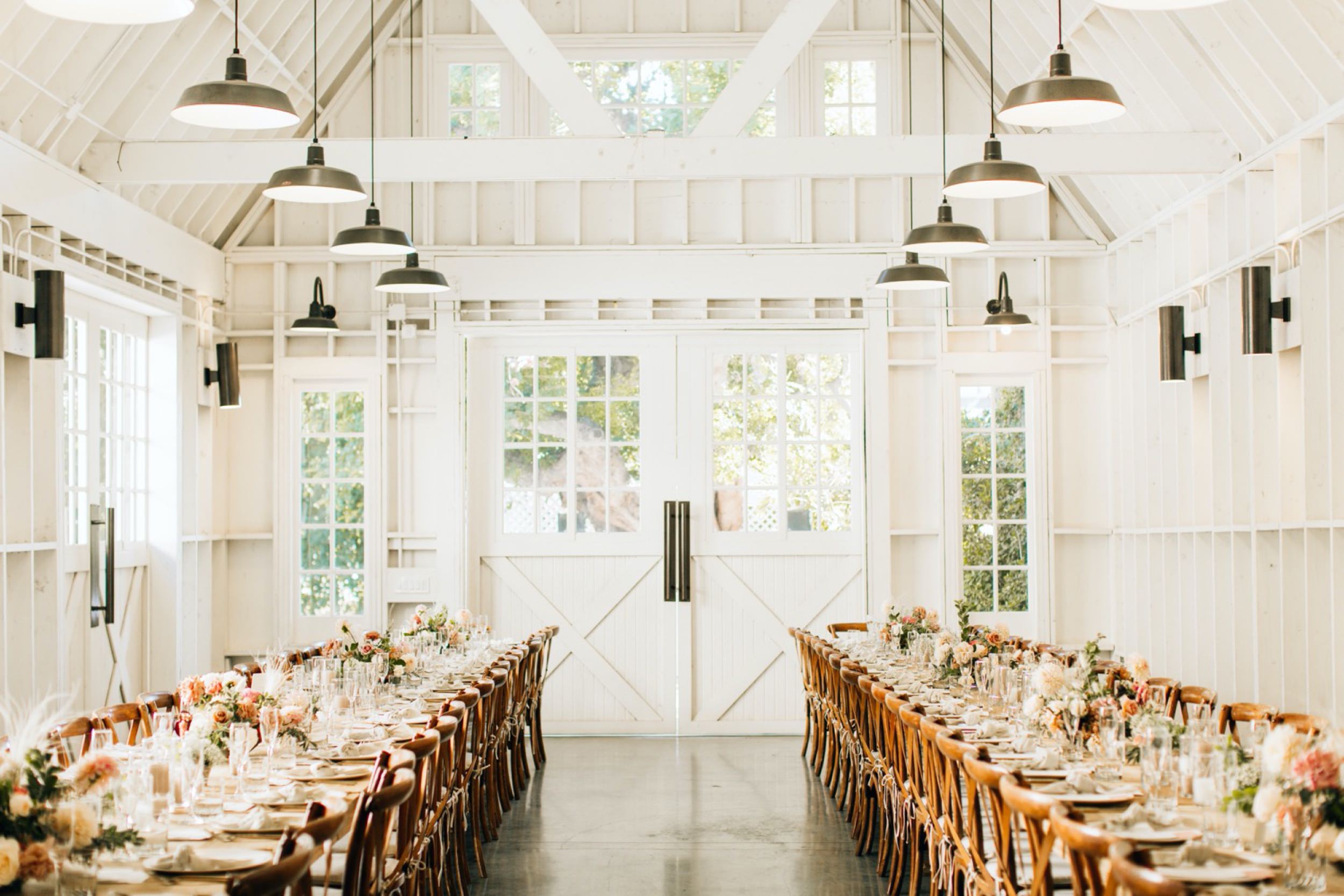 San Luis Obispo is located on California's Central coast and is home to Pismo Beach, a favorite state beach of local "SLO" residents. Hearst Castle, Bubblegum Alley, Morrow Rock, and the Mission San Luis Obispo de Tolosa are also great settings for wedding pictures that incorporate well-known spots throughout the beautiful town of San Luis Obispo. Santa Barbara and Ventura Counties are both recognized for their water front properties as well as the colonial, Spanish flare that is seen in local architecture. Wedding photographers in Southern California love to photograph weddings in Santa Barbara because of the small town feel of this artistic community. From the Cabrillo Pavilion Arts Center to the Santa Barbara Zoological Gardens, Santa Barbara is full of a rich culture and lush, floral gardens that are sure to provide wonderful backdrops for bridal party shots and family pictures. Within Ventura County lay a vast number of stunning wedding venues that celebrate the various terrains of the area. Newhall Mansion in Piru offers a chance to step back in time and into a colorful, Victorian style estate with fountains and large stain glass windows. Whereas the Scarlet Belle in Oxnard, a charming paddlewheel riverboat, is a perfect venue for a couple that loves the water and the beautiful aesthetics of an older ship but prefers the fine treatment of being on a yacht. From the small cities of Camarillo and Thousand Oaks to the hills and farmland in Ojai, wedding photographers flock to this part of Southern California for wedding photography in order to escape major city life and for it's natural beauty.
While all of CA is full of talent, some of the best wedding photographers Southern California has can be located in the great city of Los Angeles. From the world famous beaches of Santa Monica and Malibu to celebrated landmarks like the Griffith Observatory and the Venice boardwalk, there is an abundance of locations for photographers to choose from when photographing a bride and groom on their wedding day in LA. Venues such as Verandas Beach House in Manhattan Beach and La Venta Inn in Palos Verdes are perfect locations for the classic, traditional bride looking for amazing beach views and beautiful greenery. The LoftSeven in Downtown Los Angeles is much more modern building with rooftop access and breathtaking panoramic views of the city, allowing for stunning night photography. But, if a wedding photographer in Southern California has yet to leave Los Angeles and venture slightly south then they are simply missing out. From the desert land of Palm Springs and Joshua tree National Park to the rolling hills and wineries within Temecula, Riverside County is home to diverse and unique settings for wedding photography in Southern California. Orange County and San Diego are two of the most sought after locations within California for stunning beach wedding photography. From the rocky shorelines of Laguna Beach to the yacht filled harbor of Newport, Orange County offers luxurious accommodations ideal for the bride and groom looking to stay relaxed and pampered on their special day. In addition to the amazing state beaches that are perfect for wedding ceremonies, San Diego also has a clean and lively downtown area that is a great option for a couple looking to add the elements of city life into their wedding images. From romantic venues in the mountains and incredible views of the Pacific Ocean to breathtaking backdrops of major cities and historic landmarks, Southern California has some of the world's best wedding photography opportunities.
Jenna would love to photograph your upcoming Southern California wedding! Contact Jenna Bechtholt Photography to book today! CURRENTLY SERVING ALL OF
SOUTHERN CALIFORNIA:
AVAILABLE FOR WORLDWIDE TRAVEL!