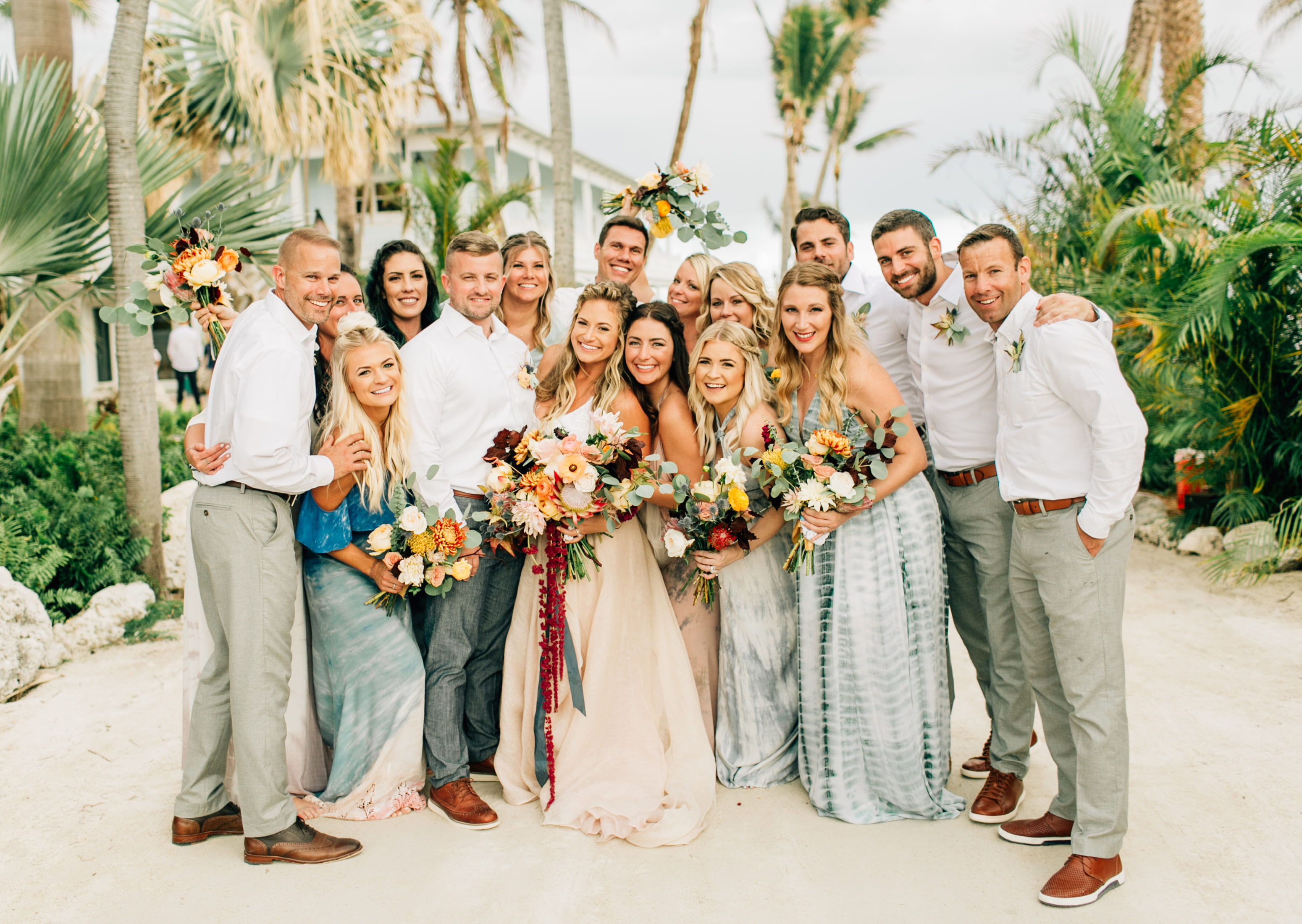 Jenna Bechtholt is a wedding photographer serving the greater San Diego area. As a Southern California native, Jenna loves to incorporate the true essence of the California lifestyle into her work with lots of sunlight, gorgeous landscapes, and happy, loving people. Jenna has a laid back, fun personality and is able to make her clients feel comfortable and beautiful in front of the camera. She works hard to create soft, romantic, and dreamy images by using a shallow focus technique that allows the couple being photographed to be the main focus of the image with little to no background distractions. Using her beloved Nikon camera and favorite lenses, Jenna's wedding photography has an airy, wide open, and bright look that couples are sure to fall in love with over and over again. Jenna also enjoys focusing on the small details of a wedding ceremony and reception to really tell the complete story of a couple's wedding day. From the decorative cake toppers and guest book to the floral centerpieces and the bride's jewelry, Jenna makes sure to document important pieces of the wedding day that the bride and groom always appreciate. Jenna is passionate about creating beautiful, timeless wedding photographs and would love to capture your special day.
Contact Jenna Bechtholt Photography here to book your San Diego wedding photographer today!
A San Diego wedding makes for amazing wedding photography during any season of the year. With delightful, sunny weather and an array of breathtaking locations, the amazing wedding photography San Diego provides is never ending. From Oceanside all the way down to Pacific Beach, couples and wedding photographers alike flock to the city of San Diego where they are sure to create wonderful memories and stunning photographs. San Diego is an ideal destination for wedding photography because of the diverse venues that are found all throughout the city and the amazing collection of beaches. One of the most sought-after wedding venues in San Diego is the Hotel del Coronado. With it's iconic red, spherical roofs and accompanying white building, the Hotel del, as locals like to call it, makes an amazing backdrop for San Diego wedding photographers to use during a wedding to beautifully showcase the venue. In addition, The Hilton Mission Bay, the L'Auberge Del Mar, and La Estancia Resort in La Jolla are just a few of the other leading resorts that specialize in classic beachfront weddings. Each of these premier resorts provide breathtaking views of the Pacific Ocean, ideal for summer sunsets, and first class options for catering services, event rentals, floral arrangements, and wedding cakes. For smaller events and brides that prefer to host a more intimate ceremony, The Pearl Hotel, a boutique hotel with a mid century vibe, and Scripps Seaside Forum, a modern venue with large windows to showcase the gorgeous La Jolla coast, both do a wonderful job creating amazing opportunities for San Diego wedding photography.
From Solana and Mission Beach to Pointe Loma, San Diego is lined with some of the nation's most beautiful beaches. La Jolla is a wedding photographer's dream spot to take wedding pictures because of the pockets of beach coves sheltered by rocky shorelines and hidden caves just waiting to be explored. The uniqueness of a La Jolla beach is sure to stand out and add a special touch to wedding day portraits. But for the bride that wants to enjoy the beauty of the beach and also include jaw-dropping views, a wedding ceremony and reception at Sunset Cliffs is the way to go. Not only will guests and friends love standing tall above the water surrounded by cliffs, fresh plants, and the Southern California coastline, but wedding photographers in San Diego are experts at capturing the special moments of a wedding day at beautiful locations by the beach. The Flower Fields in Carlsbad, the Del Mar Fairgrounds, and Balboa Park are other great options for San Diego wedding photographers looking for amazing gardens, greenery, and floral backdrops for a couple's wedding day pictures. Additionally, Harbor Island Park provides an escape from city life paired with grand views of the San Diego Bay, as well as the striking skyline of Downtown San Diego. Along with beautiful beaches and resorts, San Diego is also rich in culture and diversity. There is a strong Hispanic influence that is woven deep into the San Diego wedding culture due to the close proximity to Mexico. One widely popular attraction that celebrates the Hispanic culture is Old Town San Diego. With longstanding buildings, museums, dirt paths, and historical artifacts, Old Town offers a unique and authentic Hispanic feel to a small part of San Diego. In the center of Old Town stands the Cosmopolitan Hotel. This wedding spot is an ideal location for wedding photography in San Diego because of the charming and simple two-story venue that features an outdoor patio filled with lush greenery and beautiful woodwork. Any bride and groom are sure to fall in love with the beauty that San Diego has to offer and cherish their wedding pictures taken there.
Jenna would love to photograph your San Diego wedding. Contact Jenna Bechtholt Photography here to book your San Diego wedding photographer today!