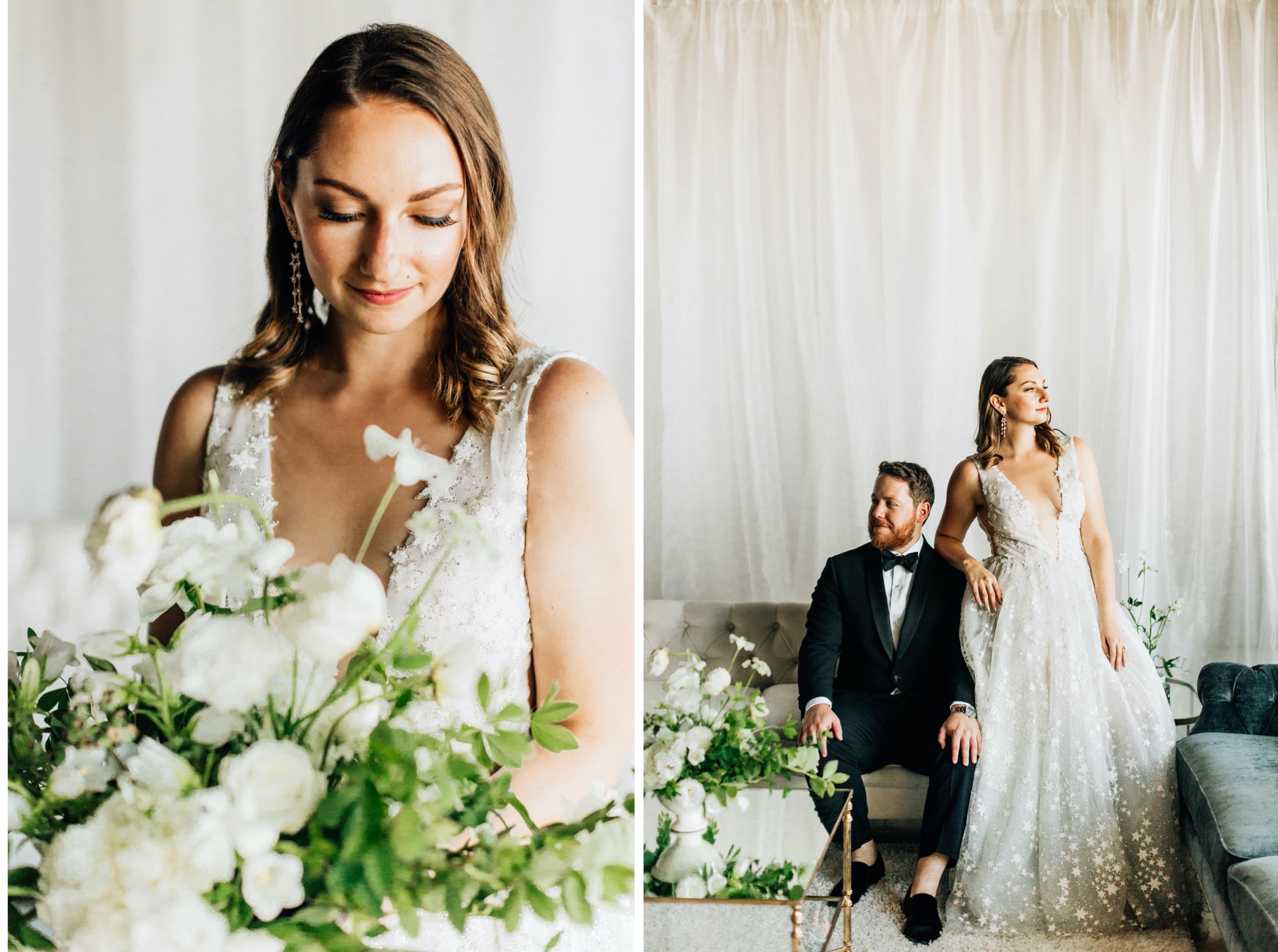 Jenna Bechtholt is a Beverly Hills wedding photographer servicing the communities of Beverly Hills, Bel Air, Brentwood, and other neighboring Los Angeles areas. With an eye for composition and a love for whimsical lighting, Jenna creates stunning images that capture the unique connection and the special moments between a bride and groom on their wedding day. As a premier natural light wedding photographer, you can expect Jenna to produce bright and dreamy pictures in soft and romantic settings. Jenna's approach to wedding photography is simple and relaxed. Her primary goal is to make sure her clients are confident and comfortable in front of the camera while she creates breath-taking images. By meeting with the couples that she works with and getting to know them on a personal level, Jenna is able to truly connect with them and deliver photographs full of joy, emotion, and meaning. While documenting special moments between the bride and groom is a major part of the day, taking pictures of the décor and unique details is also an important component to Jenna. From the delicate cake topper and the bride's lace veil to the bridesmaids' bouquets and the unique wedding altar, Jenna is sure to document every element of the day.
If you are in the process of planning your wedding and are in need of a wedding photographer Jenna would love to speak with you! Contact Jenna Bechtholt Photography for more information about how to book Jenna Bechtholt as your Beverly Hills wedding photographer.
Beverly Hills is a glamorous, high-end town located within Los Angeles County. Known for some of the best shopping in the world as well as lavish hotels and spas, Beverly Hills is a premier location for Los Angeles residents to hold their elegant wedding celebrations. With a rich culture and beautifully maintained neighborhoods and estates, Beverly Hills provides many unique and desirable venues that most brides only dream about. The Beverly Hills Private Mansions and Estates located all through out the city have hosted and continue to host some of the most exclusive wedding ceremonies to brides and grooms looking to make a powerful statement of love. Beverly Hills wedding photographers jump at the opportunity to photograph couples tying the knot at these exclusive estates because they know that they will capture amazing, one of a kind weddings that are decorated and designed by some of the leading bridal vendors in the world. But for the bride and groom looking to have a more low key celebration, Beverly Hills is also home to many gorgeous parks and stretches of lawn. The Beverly Gardens Park, Franklin Canyon Park, and Greystone Park & Mansion are just a few locations with beautiful gardens, cobble stone paths, and lovely reception sites for an outdoor wedding. Pairing these locations with the beautiful floral arrangements from My Beverly Hills Florist will take any average event and transform it into an enchanted fairytale.
The wedding photography Beverly Hills has to offer is truly endless. For the couple that is looking to add some true Los Angeles flare to their event, hotels like the Beverly Hills Hotel, the SLS Hotel Beverly Hills, and Four Seasons Beverly Hills are just a few well known venues that provide a true taste of LA. The Peninsula Beverly Hills is another great spot for wedding photographers in Beverly Hills to photograph an elegant and intimate wedding celebration. With a full staff and design team, The Peninsula is a top Beverly Hills wedding ceremony and reception site in Southern California and has been for over 22 years. Another charming and romantic place to say "I Do" is the Montage in Beverly Hills. With outdoor as well as indoor options for both ceremony and reception locations, this 5 star resort includes every service necessary to put on the most glamorous of weddings. From catering and floral arrangements to spa treatments for the bridal party, the Montage is a magical venue for local as well as destination weddings.
Lastly, for a more unique Beverly Hills wedding photography experience there are venues like Il Cielo, one of the most romantic restaurants in Los Angeles, and Sirtaj Hotel, a sleek and modern boutique hotel in the heart of Beverly Hills. But no matter where a bride and groom decide to tie the knot in this fabulous city of wealth and beauty, their wedding photography is sure to be amazing.
Jenna would love to get to know more about your and your upcoming wedding plans. Contact Jenna Bechtholt Photography to book your premier Beverly Hills wedding photographer today!