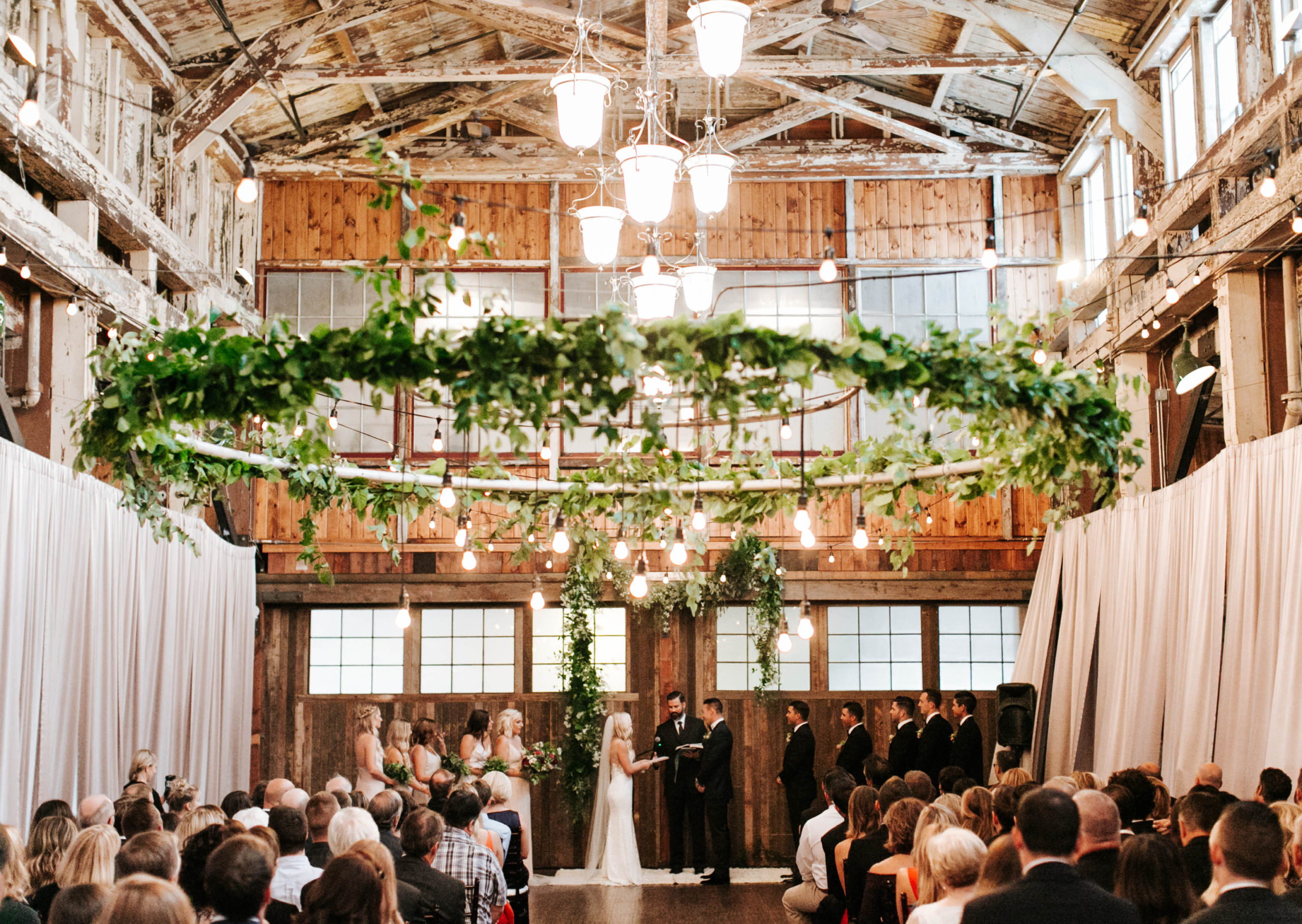 Jenna Bechtholt is excited to announce the expansion of her services into the Pacific Northwest as a premier Seattle wedding photographer. With a love of all things green and lush, she cannot wait to increase the time she spends in the beautiful state of Washington to capture gorgeous, one of a kind Seattle wedding photography. Jenna's work has a lovely organic essence to it that is sure to please the Seattle bride. Jenna's work has been published on numerous leading bridal blogs including Style Me Pretty, Green Wedding Shoes, and Brides. As a natural light wedding photographerJenna loves to capture a couple's unique love story using the provided light from the day to give an authentic and personal touch to each of her photographs. Jenna takes a photojournalistic approach to documenting weddings. This means that as the events of the wedding day unfold she is there to capture them just as they occur, while of course collecting various traditional shots of families, bridal party and the bride and groom. Jenna aims to incorporate a lot of natural and candid images because those are the pictures that tend to hold the most emotion and truth in them. From the way the bride's father looks at his little girl to the tear in the eye of the maid of honor while she is giving her toast, these special moments are something that should never be missed or overlooked. Jenna is also sure to capture the little decorative details throughout the event. The cake topper, floral bouquet, unique table setting, and the bride's shoes are just a few of the important elements of a wedding that the bride and groom will love to look back on for many years to come.
If you are looking for a Seattle wedding photographer to capture your special day contact Jenna Bechtholt Photography and book today!
Tucked right along the Pacific coast in the heart of the northwest is a wet and dreamy city, Seattle, WA. Seattle is one of the fastest growing cities in America and is full of culture, beauty and intrigue. With an abundance of wooded forests, secluded islands, bountiful lakes and a rich urban atmosphere, this well known city is chalk full of ideal locations for amazing wedding photography opportunities. From parks and hotels to boutique venues and iconic landmarks, the wedding photography Seattle has to offer is never dull or disappointing. For a one-of-a-kind venue that incorporates modern elegance with an industrial vibe, Sodo Park, located in the historic SoDo district, is a great location for stunning Washington wedding photographs. Another unique building that features a large open space with exposed brickwork and plenty of windows is the Golden Gardens Park Bathhouse. The Golden Gardens Park Bathhouse in Ballard sits right along the waters of the Puget Sound and is surrounded by a lush park, which provides a great option for family and bridal party photographs. With amazing views of the Sound and the Olympic Mountains, this venue is an ideal spot for stunning Seattle wedding photography anytime of the year. The W Hotel Seattle, Hotel 1000, Fairmont Olympic Hotel, Rainier Club, and Ballard Inn are great Seattle wedding venues for a more traditional wedding day celebration. The W Hotel is a classic and modern hotel right in the heart of Downtown Seattle. With a convenient location and five star accommodations, this is an ideal venue for the bride and groom looking for a pampered and elegant wedding experience. The Ballard Inn offers a boutique and charming atmosphere that is sure to appeal to a couple that is looking to celebrate their big day in an intimate setting with their closest friends and family. Wedding photographers in Seattle adore The Ballard Inn for its quaint and homey charm that brings a unique flare to the wedding day photos. Lastly, located in the lively Capitol Hill neighborhood is the Rainier Chapter House. This venue is a historic two-story building that was built in 1925 and used as a meeting space for the local Seattle community. Today it is one of Seattle's most popular wedding venues and adored for it's classic Palladian style architecture that was modeled after George Washington's Mount Vernon home. The Rainier Chapter House offers brides and grooms an indoor ceremony and reception option with a picturesque outdoor space for family portraits and cocktail hour. This Seattle wedding venue has a tasteful vintage charm that is sure to enhance any couple's decorative goals.
A few of the most popular wedding venues in Seattle and top rated places to get married in the city by Seattle wedding planners are The Foundry, Court in the Square and Froggsong Gardens. Each of these venues are modern, fresh and the perfect foundation for any hipster wedding! Court in the Square is located in the heart of Pioneer Square and features exposed brickwork, floor to ceiling windows and a stunning alter. The Foundry is slightly south of downtown Seattle and is most known for it's copper and steal interior and is a wonderful example of a contemporary yet industrial setting. Lastly, the Froggsong Gardens is a brand new wedding venue located on Vashon Island. With beautiful English inspired gardens and floral structures, this outdoor site is an ideal location for a spring or summer bash!
While there are many lovely wedding venues all throughout Seattle, for the couple interested in incorporating a real taste of the Emerald City into their wedding day pictures, Downtown Seattle is the place to go. The liveliness of the city streets and tall buildings make for fun and classic photo opportunities that represent the heart and soul of the urban downtown scene. Within downtown is Pike Place Market, a popular farmers market that is known all around the world. Pike's Place makes a great backdrop for the bride and groom looking to add a flare of Seattle pride into their wedding day photography and attract a lot of attention from visiting tourists. Another spot that Seattle wedding photographers often take couple portraits is at Kerry Park. Kerry Park not only has a phenomenal view of Elliott Bay and the Central City, but it is a great location to capture the iconic Space Needle in the background. But let's not forget about all of Seattle's other amazing parks and various locations that are suitable for stunning Seattle wedding photography and are bit more subtle. The Museum of History and Industry (MOHAI), Gasworks Park, and Olympic Sculpture Park are just a few places for a Seattle wedding photographer to capture beautiful portraits of a bride and groom. Another favorite spot of wedding photographers in Seattle is the residential neighborhood of Queen Anne located just above downtown. This charming area is full of historic buildings, small businesses and amazing views across the bay. This city full of rain, coffee and greenery is simply an enchanting destination for stunning wedding photography. Contact Jenna Bechtholt Photography today and reserve your wedding photographer!
CURRENTLY SERVING WASHINGTON:
AVAILABLE FOR WORLDWIDE TRAVEL!