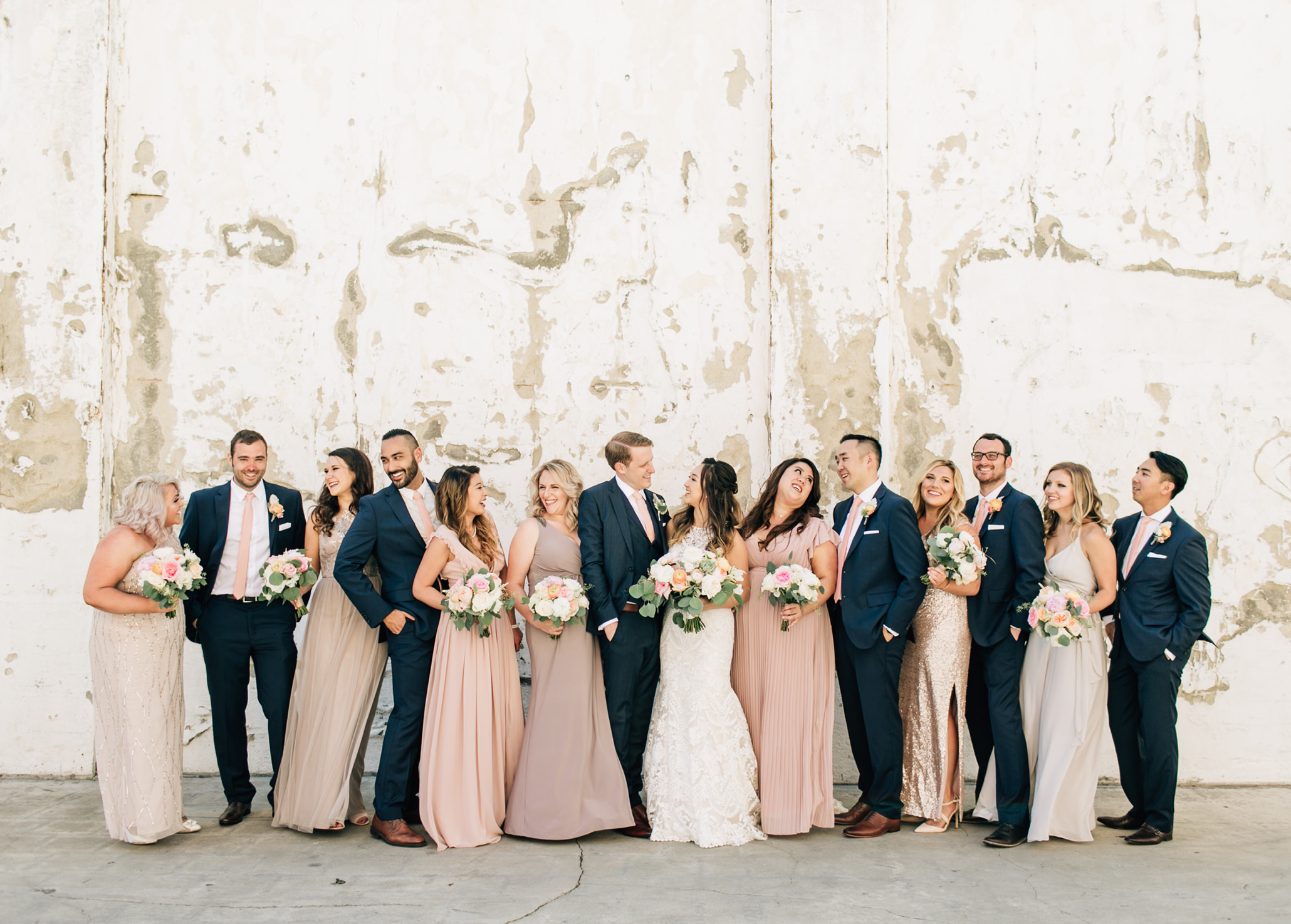 Jenna Bechtholt is a natural light wedding photographer servicing Long Beach and neighboring communities. With a simple and relaxed style, Jenna is able to connect with her clients and help them to feel comfortable and confident in front of the camera. Her work is frequently described as bright, romantic, and full of emotion. Jenna loves to incorporate bursts of sun flare, open spaces, and lovely backdrops in her work to give her clients extra special elements in their wedding day pictures. With a couple that is madly in love, a hand picked location, and gorgeous lighting, Jenna is sure to create stunning images that every bride and groom will love and cherish. While proper lighting and composition are essential to great photographs, Jenna also believes that capturing the special details of every wedding is of utmost importance! From the floral centerpieces and the bride's veil to the details of the table setting and the first dance, Jenna strives to document the unique elements of a couple's wedding ceremony and reception. In addition to breath taking images, Jenna also designs and creates high-end leather and fabric wedding albums to accompany any wedding package for the bride and groom who wish to have a keepsake full of their wedding day memories.
Contact Jenna Bechtholt Photography to book your Long Beach wedding photographer today.
The city of Long Beach is a thriving beach community on the coast of Southern California. Located between Downtown Los Angeles and Orange County, Long Beach is a premier destination for California weddings. From the beauty of the beach and the culture found within the city, Long Beach wedding photographers are never short on locations or natural beauty to help create stunning Long Beach wedding photography. The Long Beach Museum of Art is a very popular spot for wedding ceremonies as well as wedding day portraits. With glorious views of the ocean and a grassy lawn, the Museum of Art in Long Beach is the perfect coastal venue for wedding photographers to document a bride and groom's special day. Another unique venue found in Long Beach is the retired ocean liner, the Queen Mary. With a rich history, the Queen Mary is an extraordinary destination for couples with a love of the sea to exchange their vows. Additionally, The Reef Restaurant in Long Beach is a spectacular venue with a gorgeous skyline view of downtown Long Beach. Accompanied by a brick patio overlooking the water, as well as ballrooms for larger celebrations, The Reef is a wonderful place to celebrate the union of marriage and to capture stunning wedding photography in Long Beach.
There are also many lovely gardens and parks within the city that are perfect for creating stunning Long Beach wedding photography. El Dorado Park, Bluff Park, and Earl Burns Miller Japanese Garden found at CSU Long Beach are just a few of the scenic parks in Long Beach that feature grassy lawns, groomed gardens, and various types of trees and shrubbery. And finally, two of the most popular locations for Long Beach wedding photography are The Loft on Pine and The Ebell Club Long Beach. Both of these venues are fairly new to the Long Beach wedding community, but have become fast favorites due to their unique aesthetics, urban flare, and touches of modern beauty. Stylish young couples all over Los Angeles are flocking to these venues to host their dream weddings and to create one of a kind wedding photography.
In addition to the unique venues found in Long Beach, the city is full of classic locations for couples to say, "I do." The First Congregational Church UCC and St Bartholomew Catholic Church in Long Beach are great places to get married, while also making great settings for Long Beach wedding photography. From stained glass windows and a classic church ceremony to the beautiful interior and exterior architecture, wedding photographers in Long Beach enjoy documenting a bride and groom's special day in a meaningful location. Lastly, for the couple that is looking to have a lavish wedding experience with fine dining, beautiful décor, and world-class service, high-end resorts like the Long Beach Hilton Hotel and the Hotel Maya are great venue options. With beautiful grounds for family portraits and stunning banquet halls to host receptions, many of the resorts in Long Beach are great selections for Long Beach wedding photographers to create breath-taking wedding photography.
If you are looking for a Long Beach wedding photographer to capture your big day, contact Jenna Bechtholt Photography to book today!