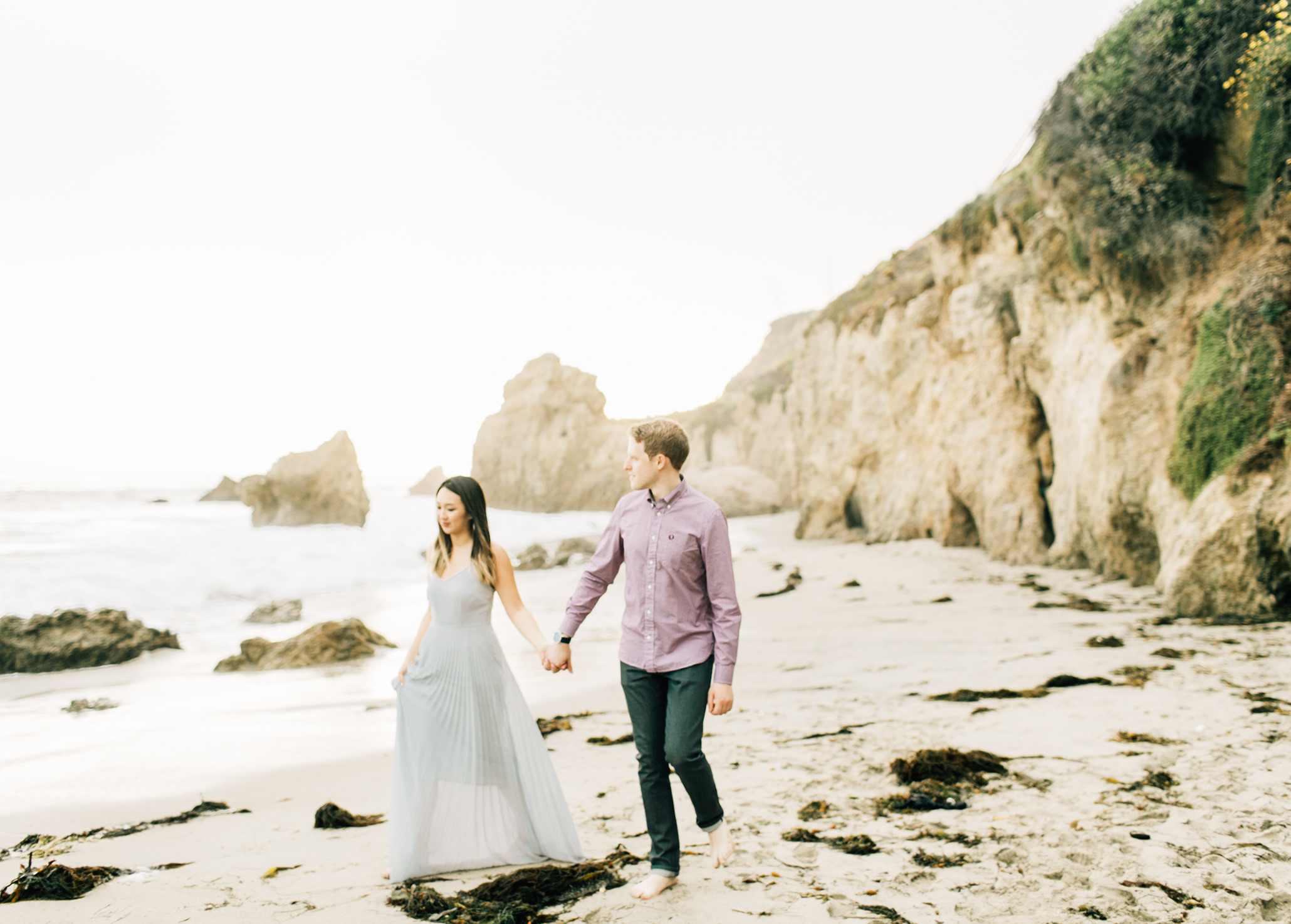 Jenna Bechtholt is a trusted wedding photographer serving the Orange County community and would love to document your special day! Jenna has a clean and authentic style of photography that is sure to please all brides. She loves to incorporate natural light, open spaces, and simple backdrops to create stunning images that focus on the bride and groom. Jenna specializes in capturing the personal love story of every couple that she works with. Not only does she include typical portraits and family shots, but Jenna focuses on capturing the small details of a wedding to showcase the spirit and uniqueness of the event. With a keen eye for composition and lighting, Jenna is able to turn typical wedding accessories and decor into whimsical, detailed photographs that properly depict the mood and setting of a wedding ceremony and reception. The groom's expression as he sees his bride walking down the aisle, a mother wiping away her tears during the first dance, and giggling bridesmaids waiting to catch the bouquet are just a few examples of how Jenna captures the special moments of each wedding for couples to cherish forever. Jenna would be thrilled to capture the beautiful details of your big day as well.
Contact Jenna Bechtholt Photography to book your Orange County wedding photographer today!
One of Jenna's favorite areas to shoot weddings is Orange County, one of the leading wedding photography destinations in the world. With amazing beaches, state parks, vineyards and historic landmarks, Orange County wedding photographers have a vast selection of beautiful locations to choose from when creating timeless images for a couple's wedding day. Orange County is well known for their charming beach cities that line the Southern coast of California. From Newport and Laguna Beach down to Dana Point and San Clemente, the quaint beach towns of the OC are perfect locations for Orange County wedding photography. Premier resorts like The Montage Laguna Beach, The St. Regis Monarch Beach in Dana Point, and The Resort at Pelican Hill in Newport Beach are some of the most glamorous and sought-after ocean front wedding venues in all of Orange County. With amazing panoramic views of the Pacific Ocean, access to private beaches and beautiful greenery surrounding the ceremony sites, these resorts are an Orange County wedding photographer's dream venue for stunning wedding pictures. In addition to fine resorts and hotel venues are more casual and fun locations like Balboa Island, Disneyland, the OC Fair and the Huntington Pier. These iconic Orange County spots are full of character, history and fun tourist attractions, all which are ideal for wedding photographers in Orange County looking for ways to get more creative with their wedding photos. For a more intimate ceremony, venues like the Café Mozart in San Juan Capistrano, with a small courtyard that features a decorative fountain, and The Richard Nixon Library in Yorba Linda, that showcases a reflection pool and a symmetrical exterior design, are great options.
From Irvine and Mission Viejo to Anaheim and Costa Mesa, an OC wedding photographer capturing a bride and groom on their wedding day will be pleasantly surprised by the variety of locations and culture in Orange County. Aside from picturesque beaches, Orange County is also home to some of the most beautiful vineyards in the wine country of Temecula, CA. Nestled in the rolling hills above the city with rows of grapes and Spanish style architecture are Bel Vino Winery and Ponte Winery and Estate, just a few of the leading vineyards that host weddings every year. From cozy barrel rooms to wide-open fields, wineries are a versatile and romantic location suitable for any couple that loves wine, beautiful views, or desires a private venue tucked away from the hustle and bustle of everyday city life. An Orange County wedding photographer paired with a stunning couple in love and a vineyard is a simple recipe for exquisite Orange County wedding photography that are sure to leave a lasting impression. Orange County is one of the best parts of California for breathtaking wedding photography. It is impossible to beat the natural beauty of the coast, the ideal weather, and the wedding venues that Orange County has to offer. Whether a couple is planning a destination wedding or they call Orange County home, they are sure to love their dream wedding in the OC and enjoy looking back at their breathtaking wedding photos.
Jenna Bechtholt Photography would love to capture the beauty of your Orange County wedding. Contact Jenna Bechtholt here to book your wedding!