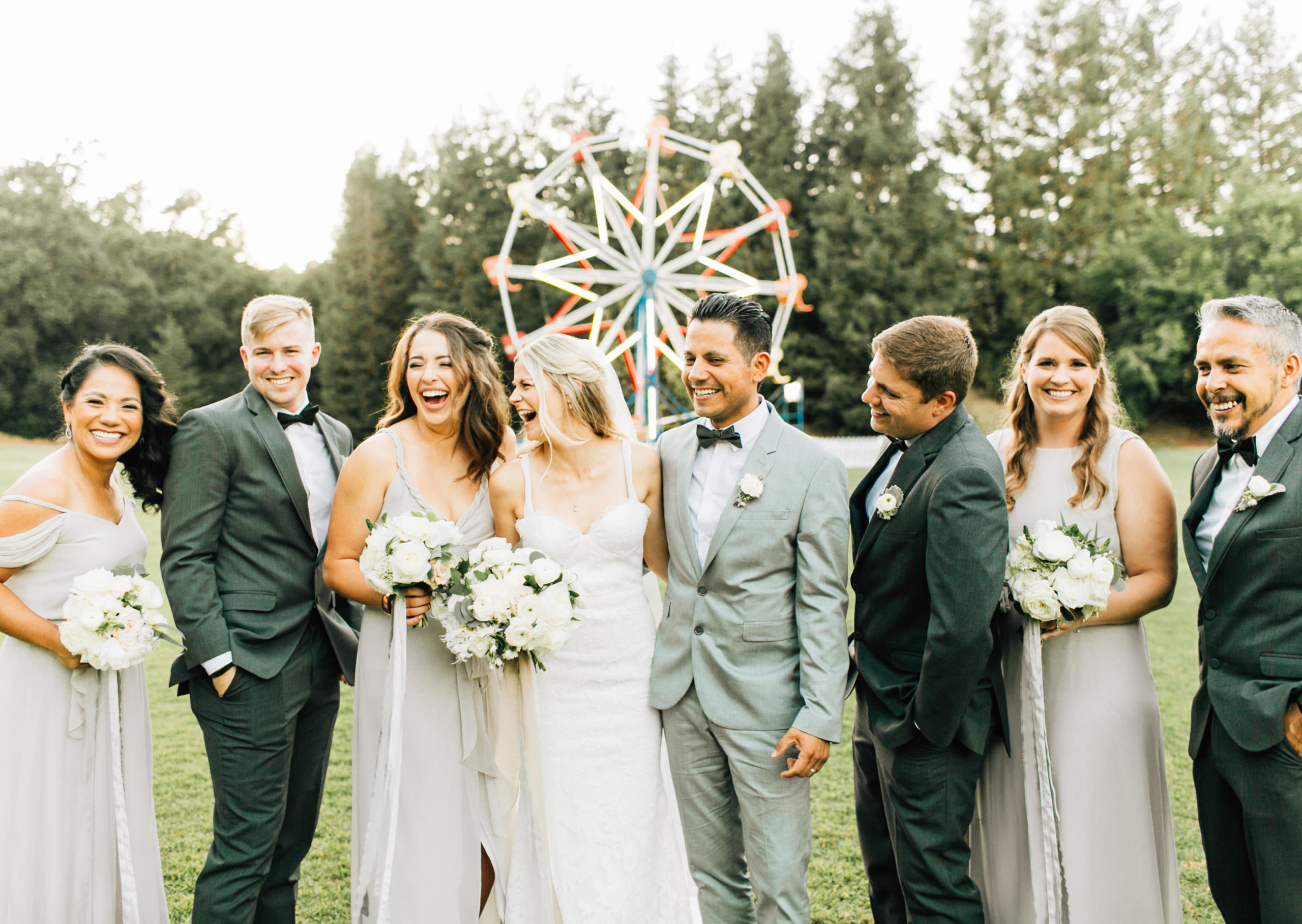 Jenna Bechtholt is a Riverside wedding photographer servicing local Riverside residents as well as neighboring cities. Her work is often thought of as bright, romantic, and full of life. From the bridal bouquet and the wedding cake to the bridesmaid dresses and the floral centerpieces, Jenna works hard to document every detail of a couple's special day. She believes that each element of a wedding is a special part of a couple's big day and therefore incorporates even the smallest details into her wedding photography. Jenna's ideal clientele are couples that are madly in love, young at heart, and are willing to share their feelings for one another on film. She takes pride in creating timeless photographs that tell the love story of a bride and groom on their wedding day. Jenna puts her heart and soul into each photograph in hopes that each couple and their families will love their wedding album and look back on it often.
Contact Jenna Bechtholt Photography to book today!
Riverside is a true hidden gem within Southern California that lies just inland from the Pacific coastline. Built in the valleys and upon the surrounding Box Springs Mountains, Riverside's beautiful terrain and landmarks provide amazing opportunities for spectacular Riverside wedding photography. Riverside is known for being a quiet area full of beautiful, world-class vineyards and wineries. With many private vineyards, like the Leoness Cellars, with a breathtaking ceremony site that sits on top of a hill with views of the vineyard and mountains; the Callaway Vineyard and Winery, with a large barrel room big enough to host a cozy reception with a small group of guests; and the Villa de Amore, a lush vineyard with delicate wrought iron gates and beautiful stone archways, wedding photographers love to travel to Riverside and photograph a couple's big day. The Condor's Nest Ranch in Pala is a rustic, earthy ranch tucked far above the mountains with amazing sunset views and a great 1970s pool and deck space. With a barn, an all glass antique green house, and livestock, the wedding photography Riverside provides is a true breath of fresh air. But for the couple that craves a mountainous venue, the San Moritz Lodge is the answer. With oversized bay windows, wooden interiors, and a view of Lake Gregory, this log cabin venue is the perfect mountain escape. Elegant Country Clubs and Golf venues, including Wedgewood Indian Hills, Bear Creek Golf Club, and Los Serranos Golf and County Club in Chino Hills, feature perfectly groomed lawns, lovely gardens and enough space to host a ceremony and reception outdoors. These high-end clubs are great for large wedding celebrations and are also beautiful backdrops for Riverside wedding photographers to take bride and groom portraits. The Mitten Building has a warm, cozy feel ideal for a smaller reception with close friends and family. With soft lighting, brick walls, and dozens of chandeliers, a couple looking to host an intimate ceremony will love this location.
Not only does Riverside provide beautiful, modern locations for wedding photographers in Riverside, but this community is also full of historical structures and unique buildings that make stunning settings for wedding day pictures. From Queen Anne style homes built in the 19th century and Victoria Avenue, a beloved citrus tree lined residential street, to Riverside County's Historic Courthouse, an oversized formal structure with rows of beautiful white columns, Riverside is home to many extraordinary locations suitable for diverse wedding photography with a vintage flare. The Mission Inn Hotel and Spa is a celebrated landmark hotel in downtown Riverside that offers a European feel to any wedding ceremony or reception. This iconic venue is comprised of various styles of architecture, an oversized clock tower, and skybridges that allow for amazing opportunities for Riverside wedding photographers to capture special moments during a couple's wedding day. But for the bride and groom that share a love for the arts or perhaps enjoy a subtle, Spanish infused venue, the Riverside Fox Theater is a great choice. With red tiled roofs and a large stage to host a reception, the Fox Theater presents one of a kind Riverside wedding photography with a dramatic twist.
Jenna Bechtholt Photography would love to capture your Riverside wedding. Contact Jenna to book your Riverside wedding photographer today!