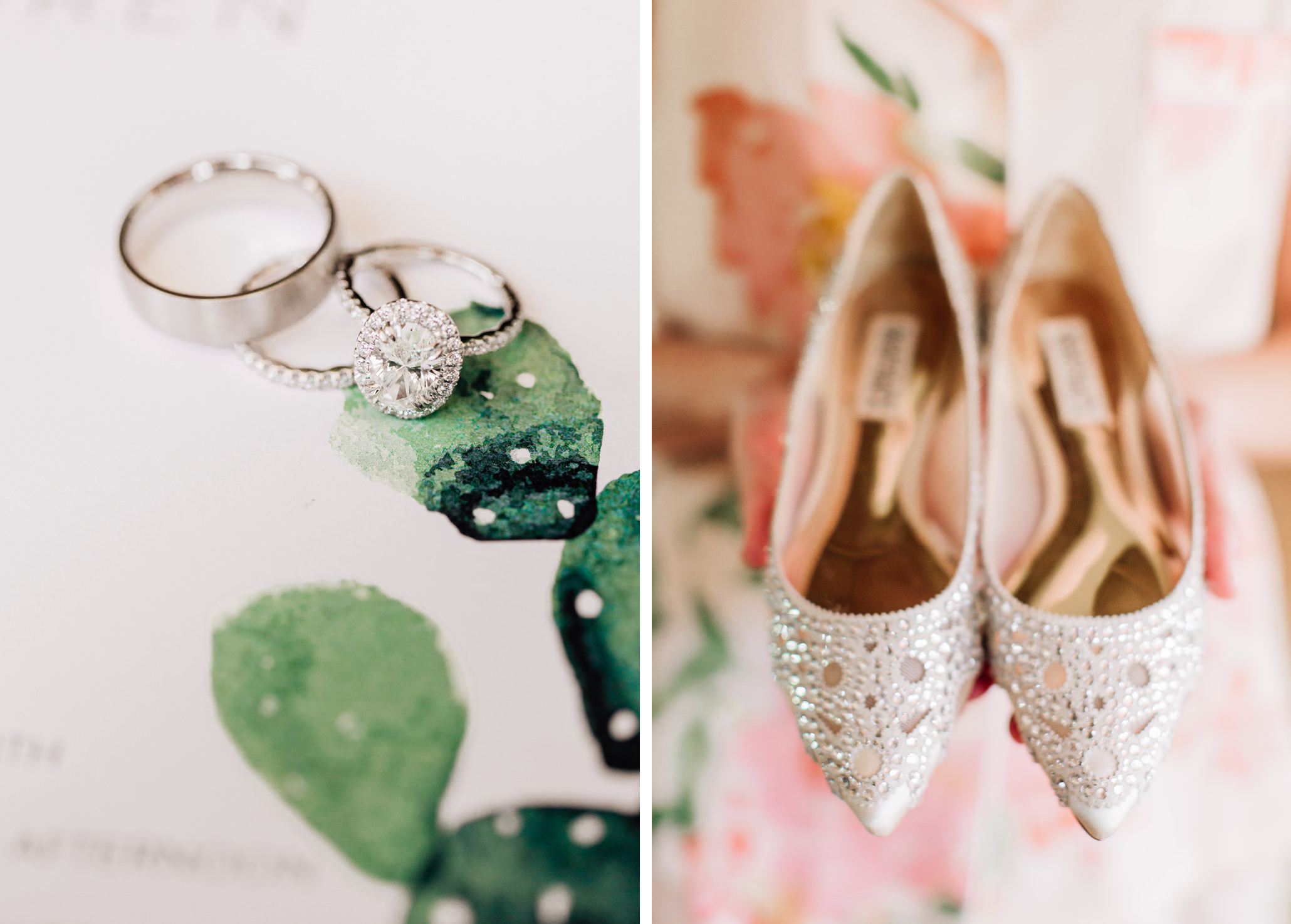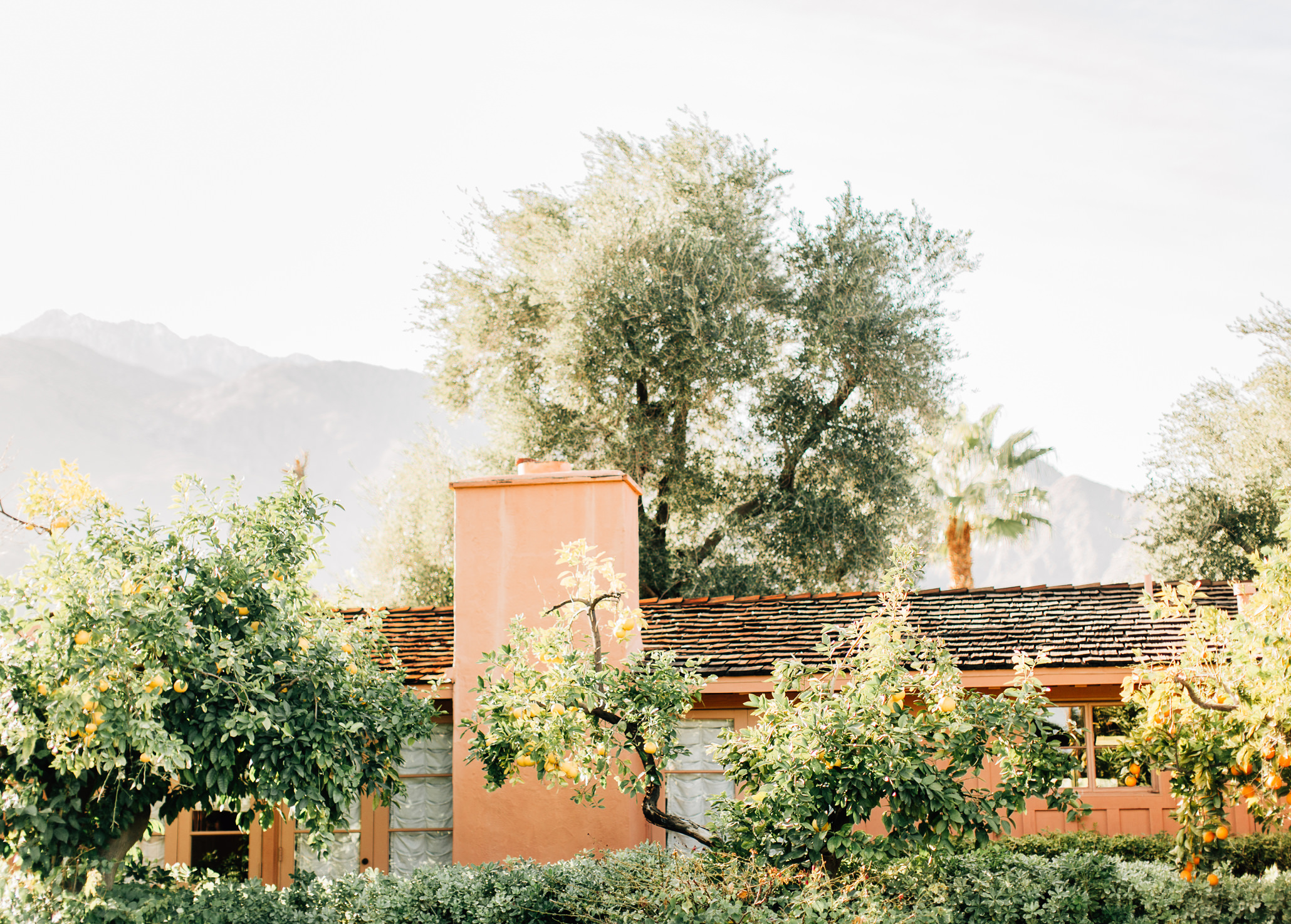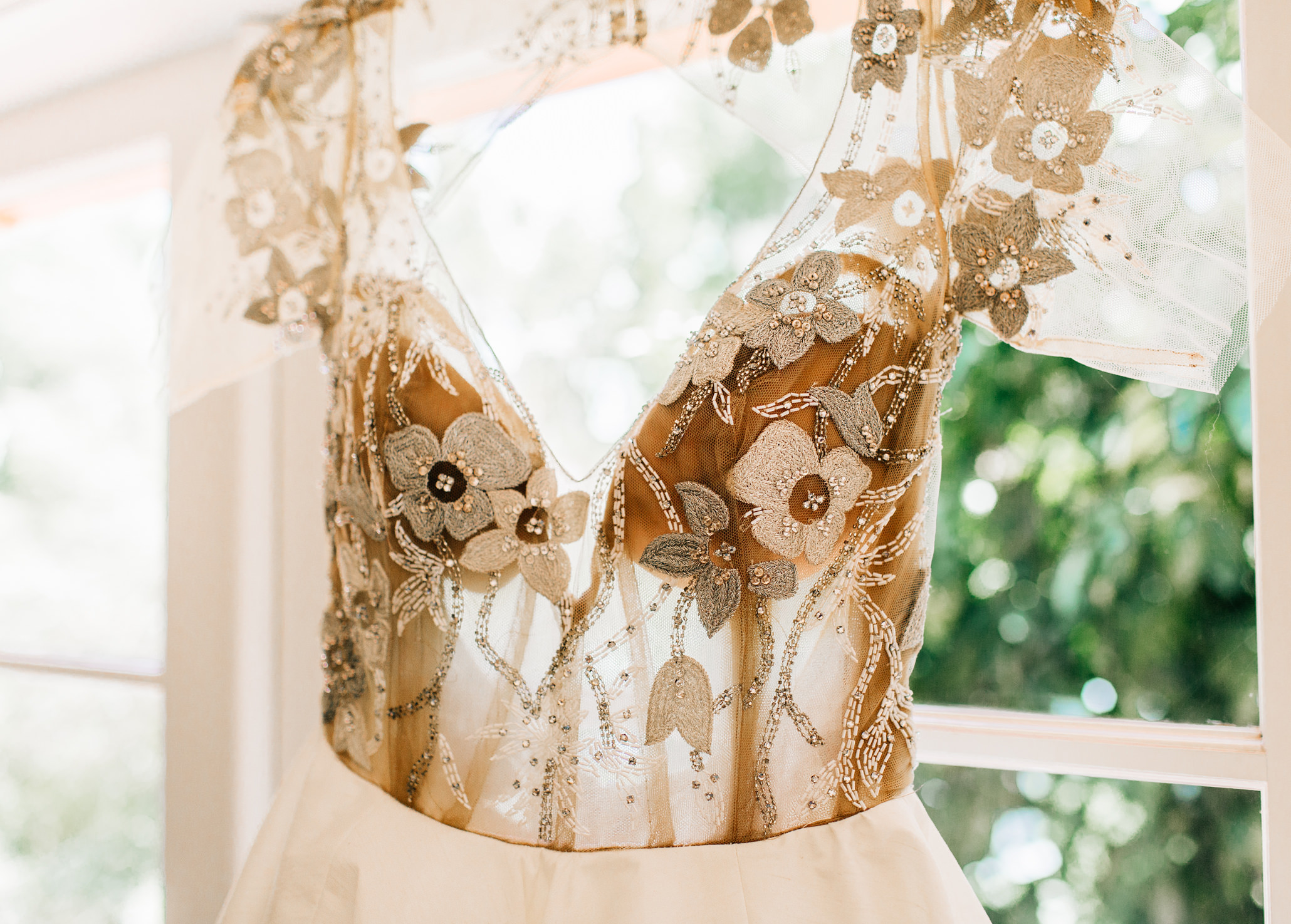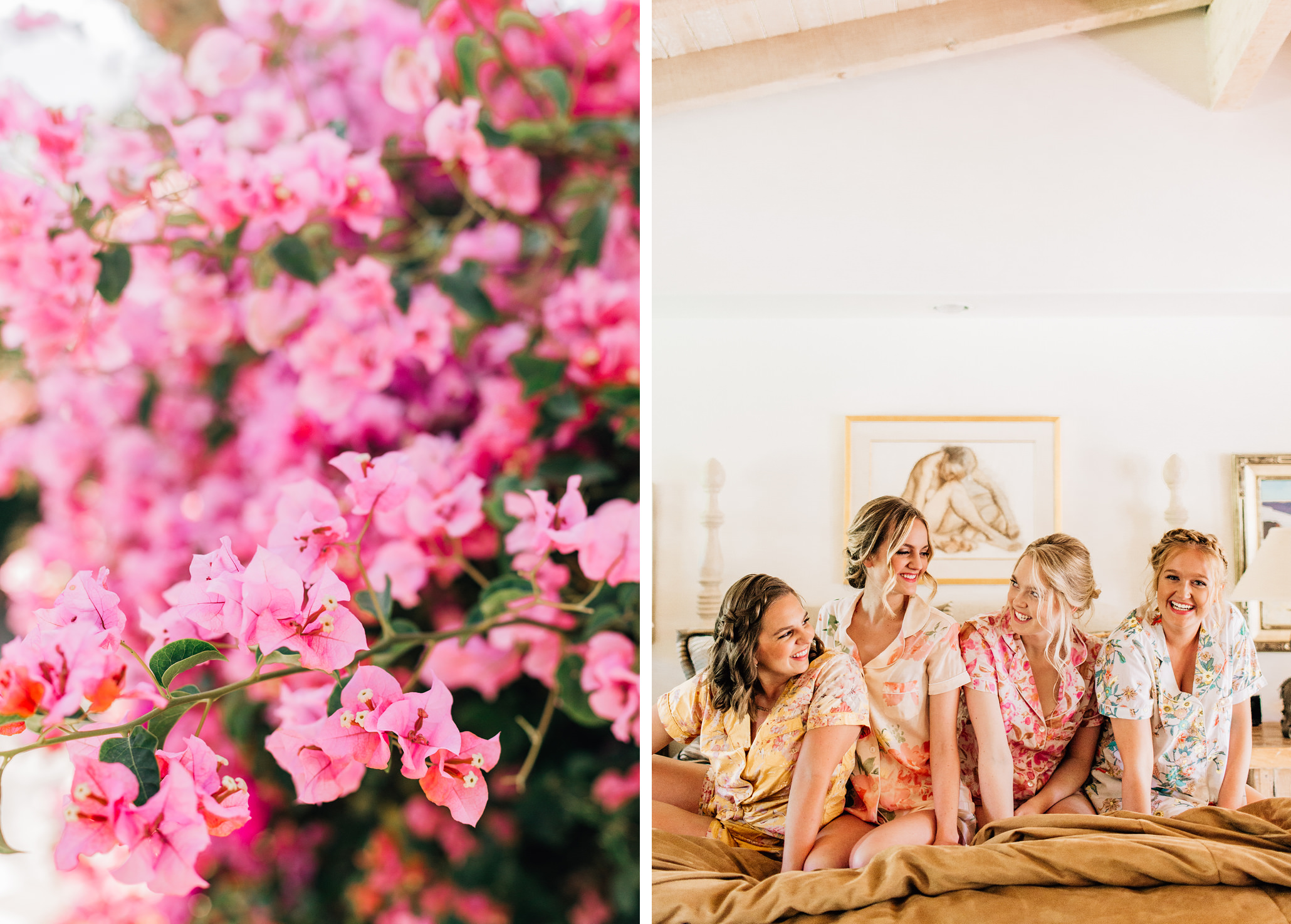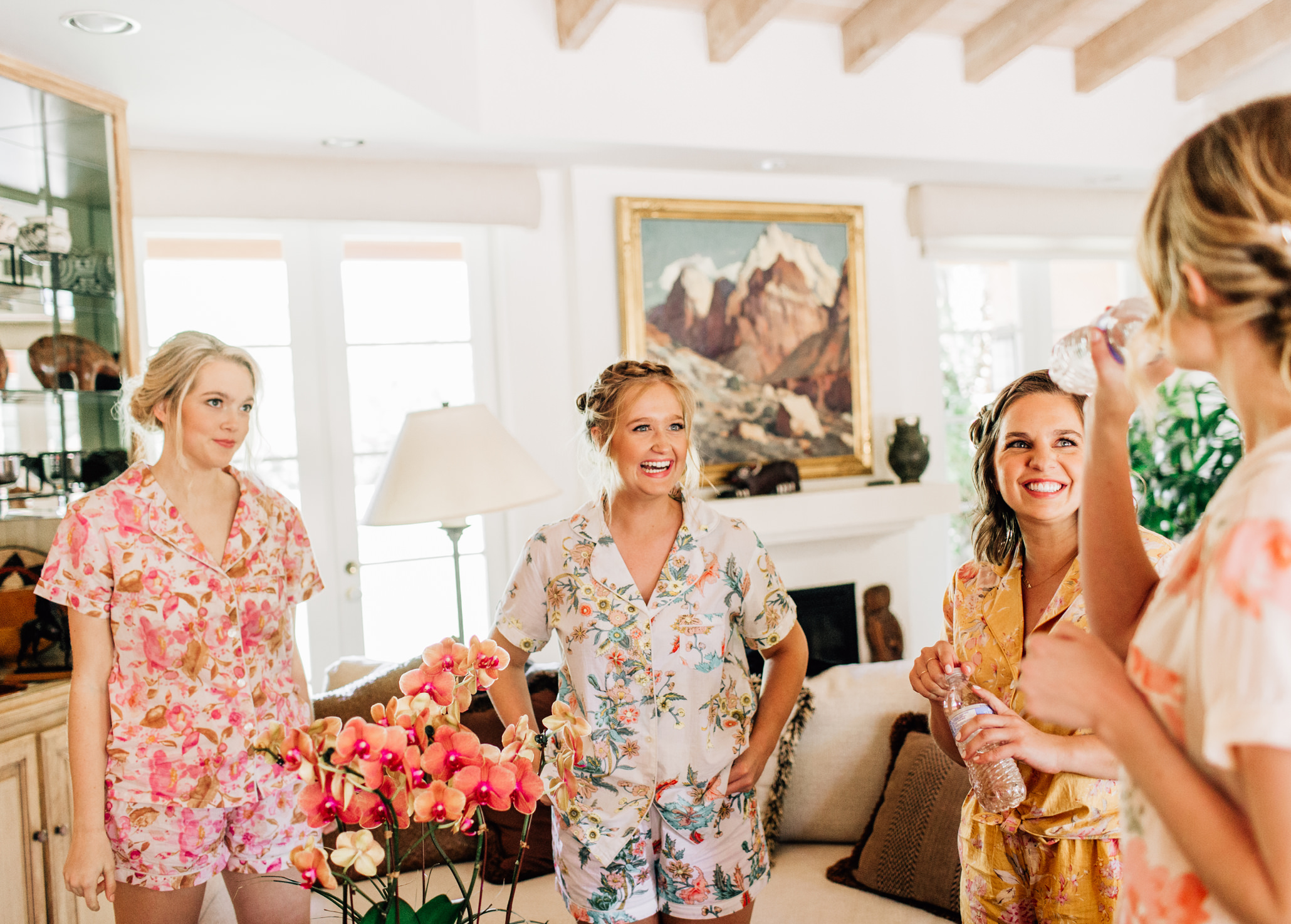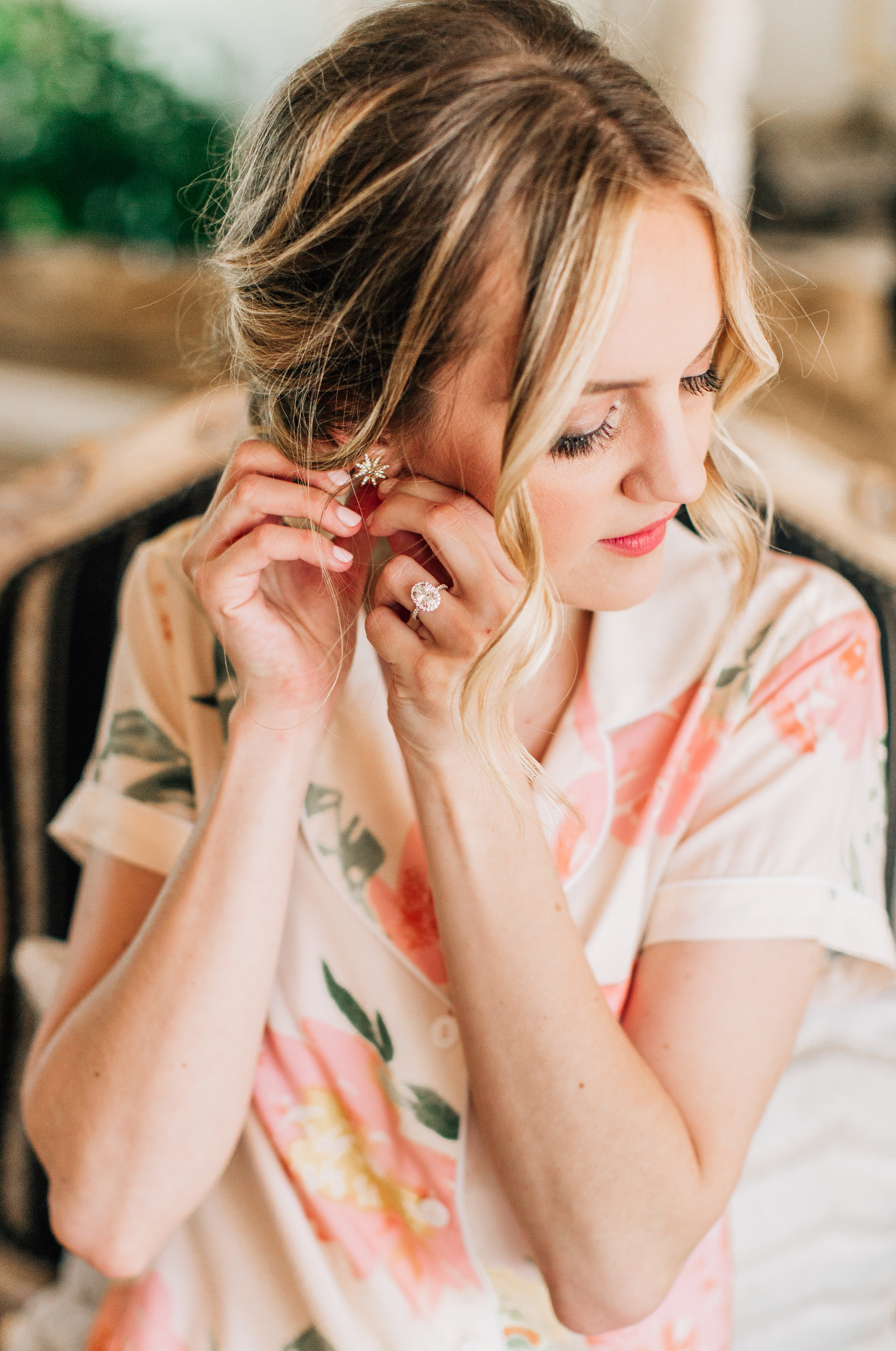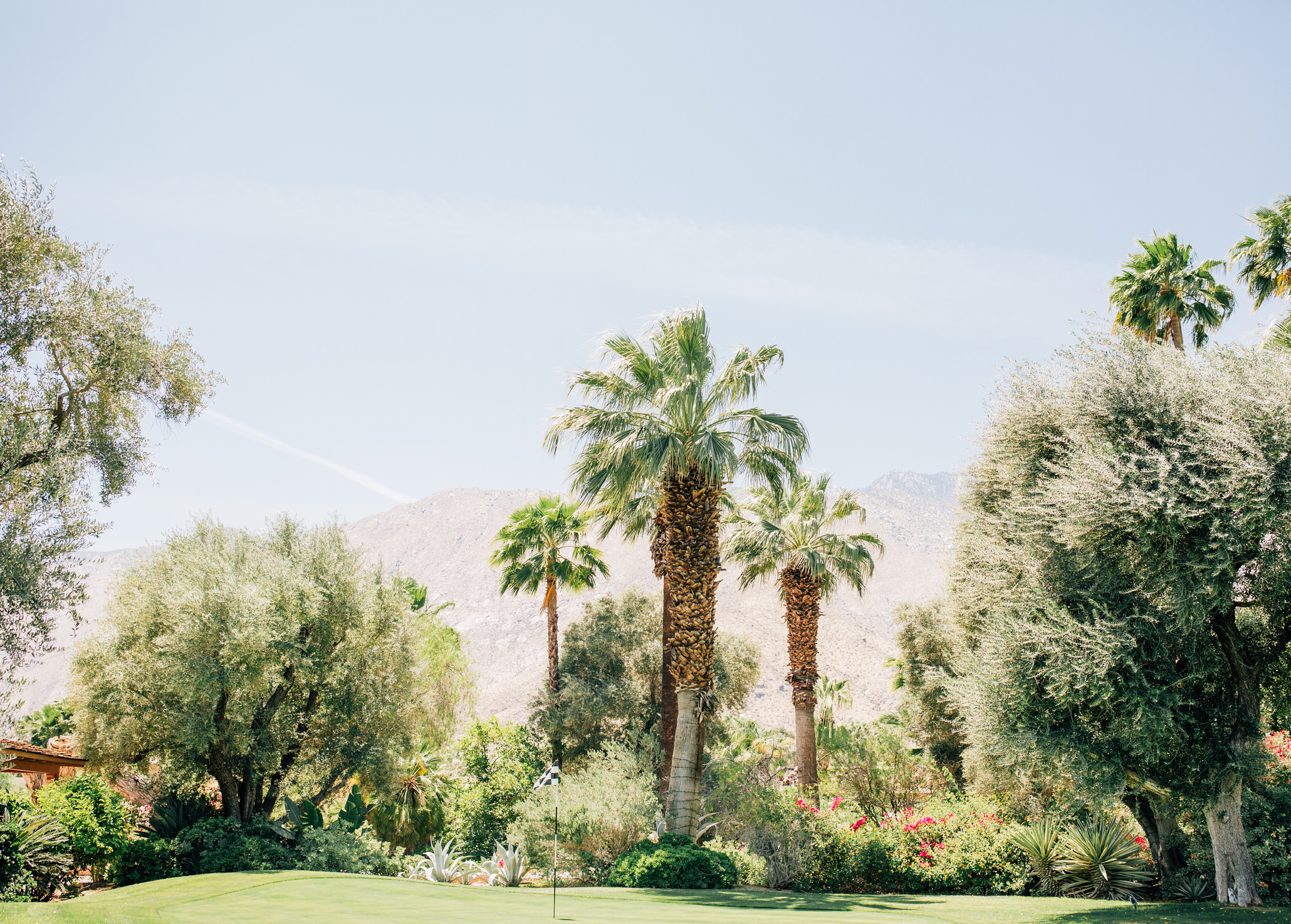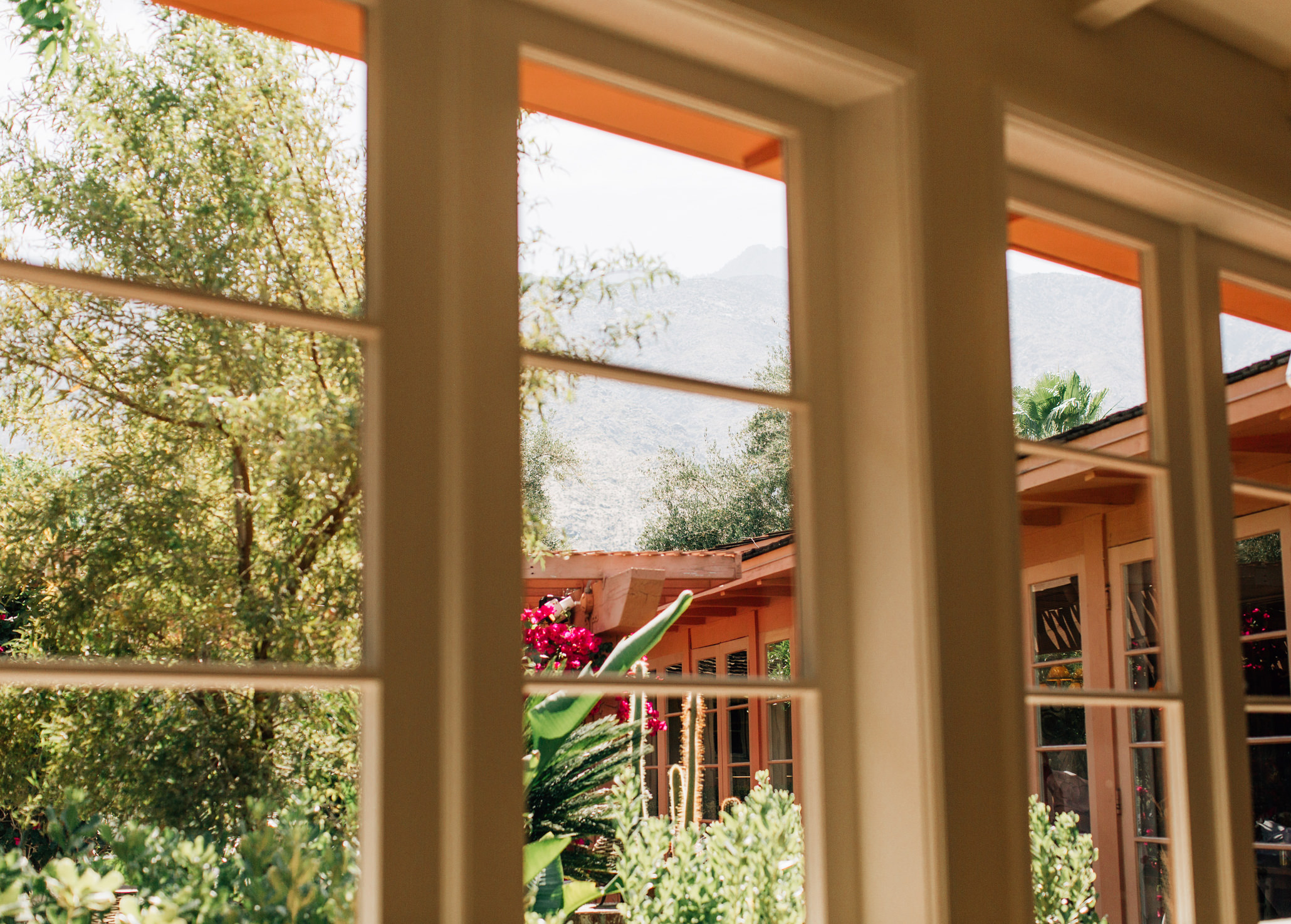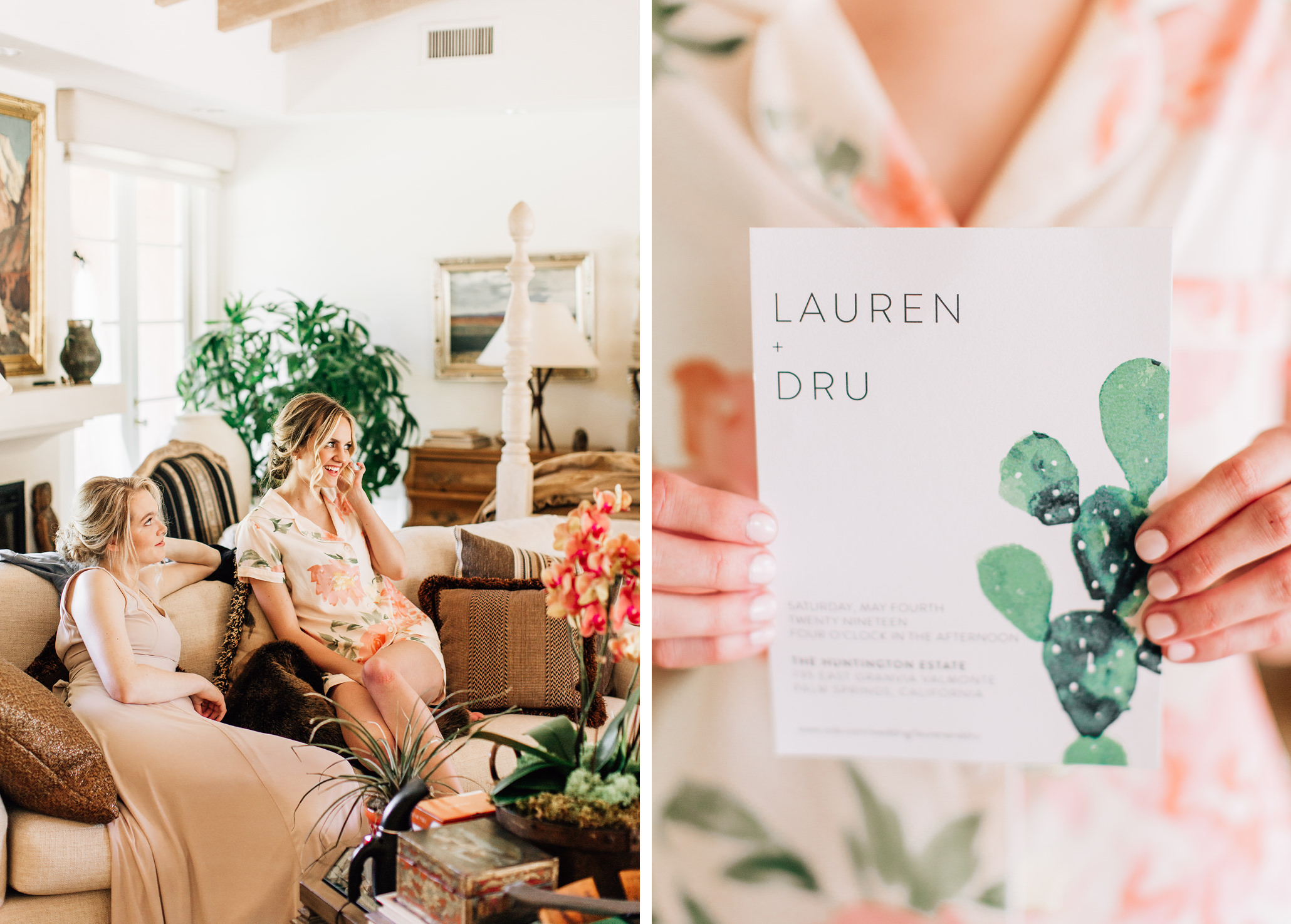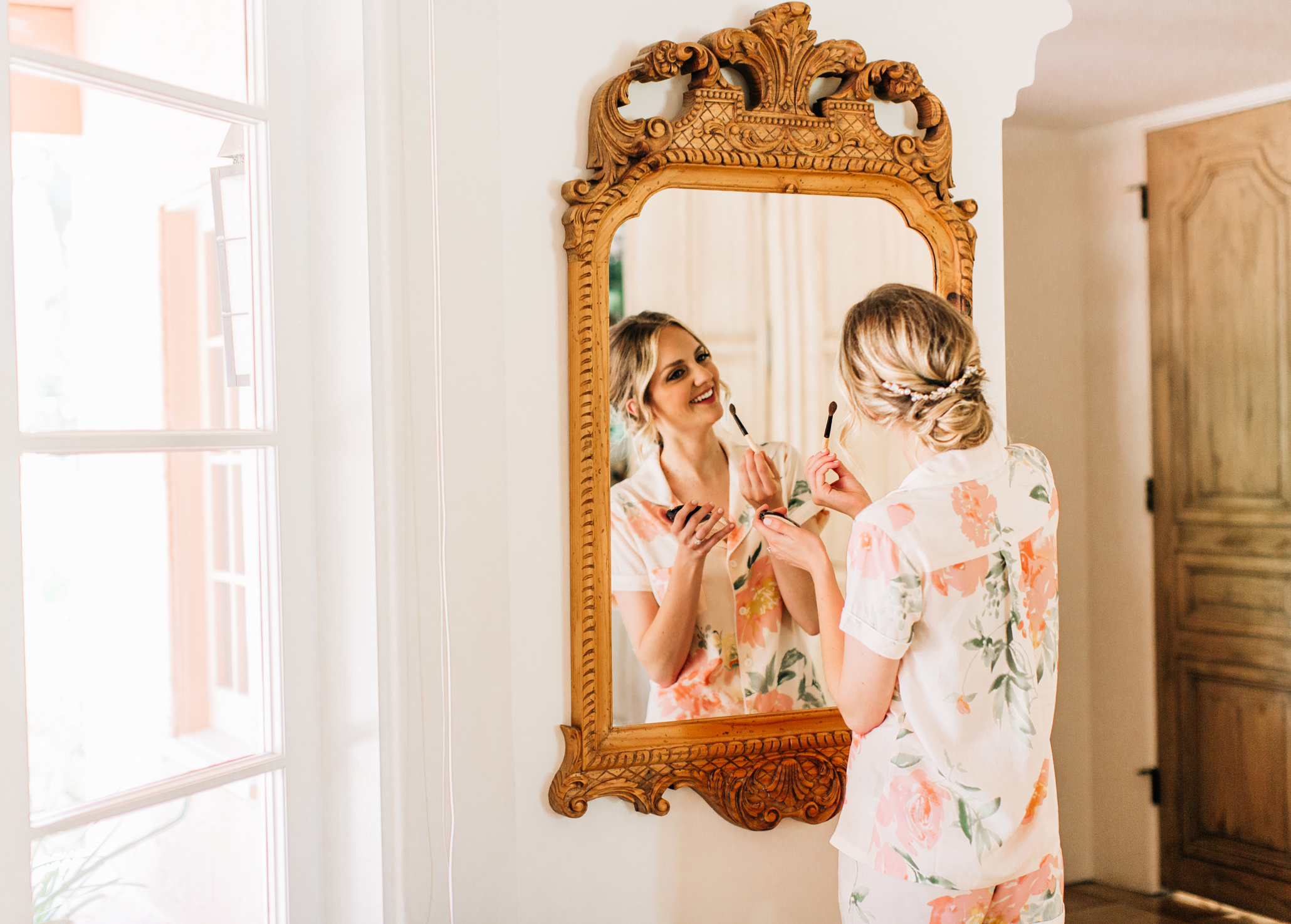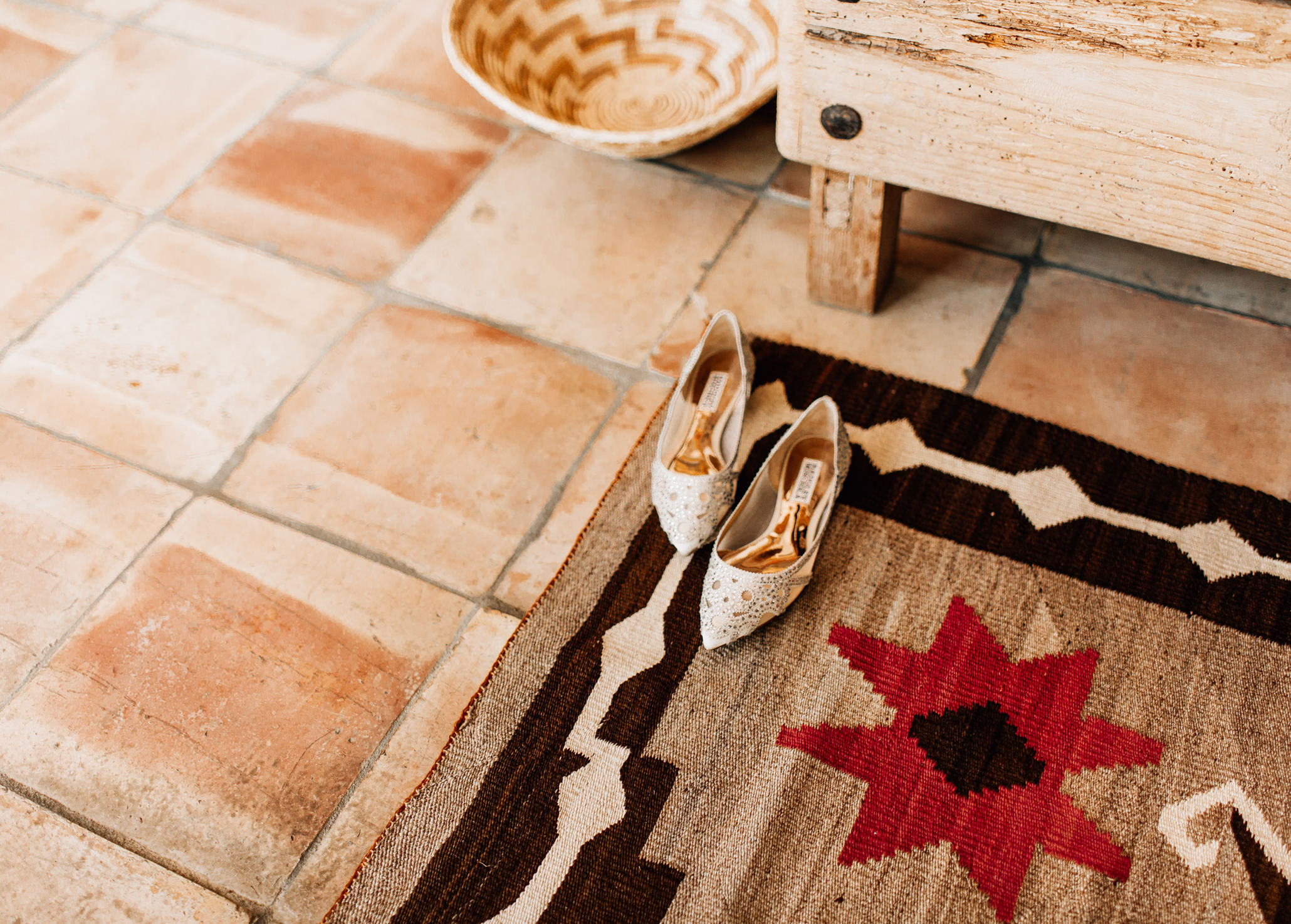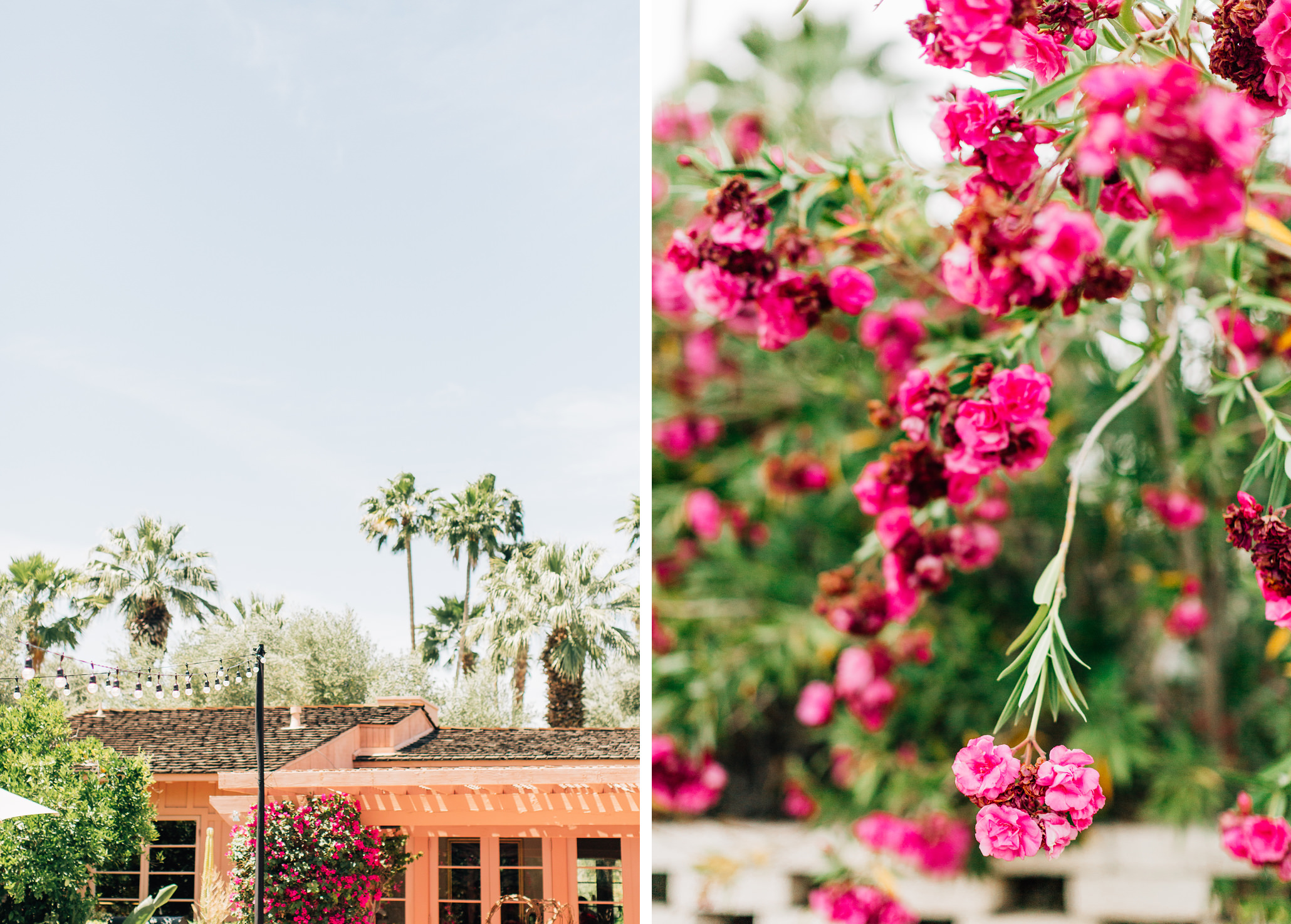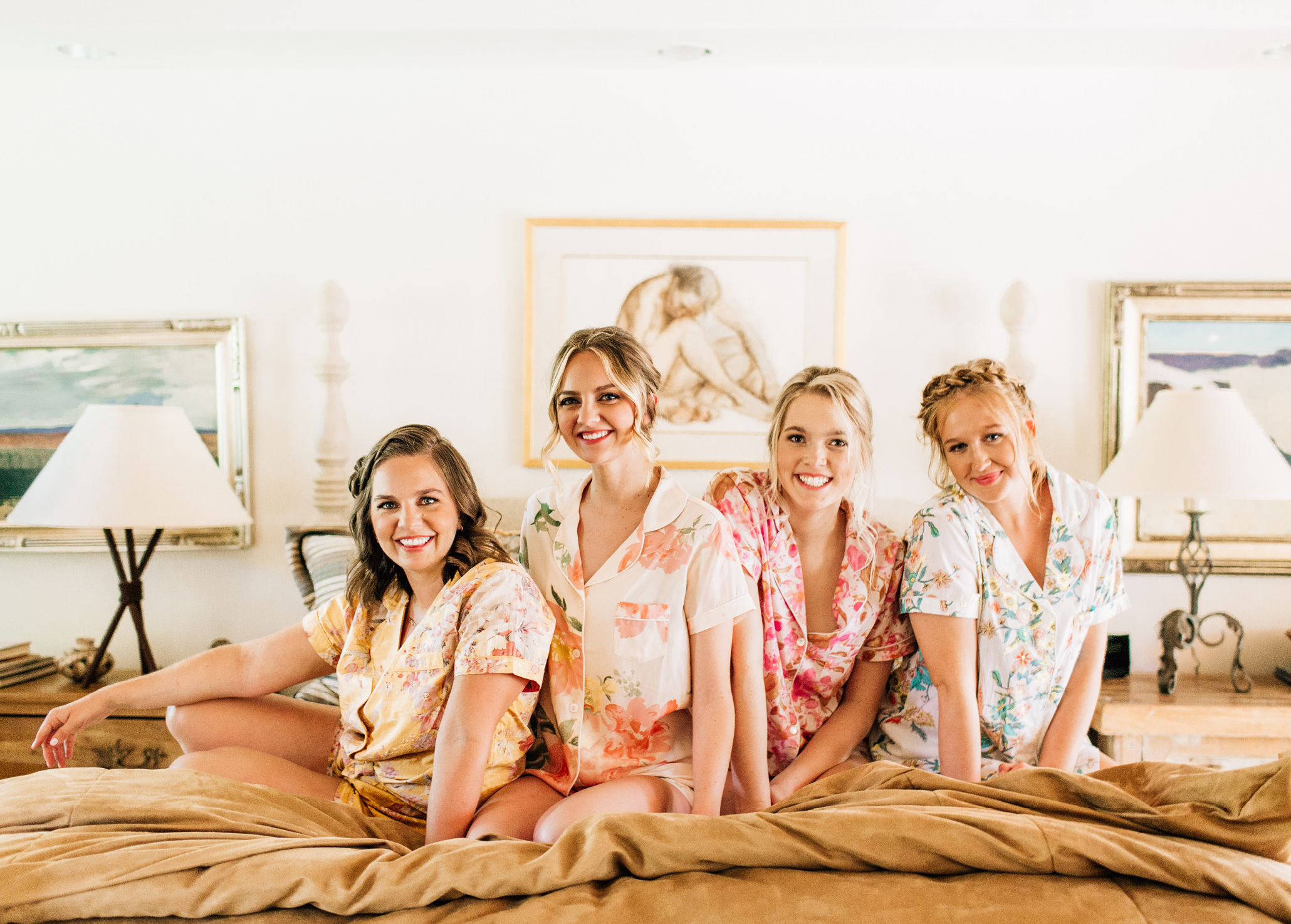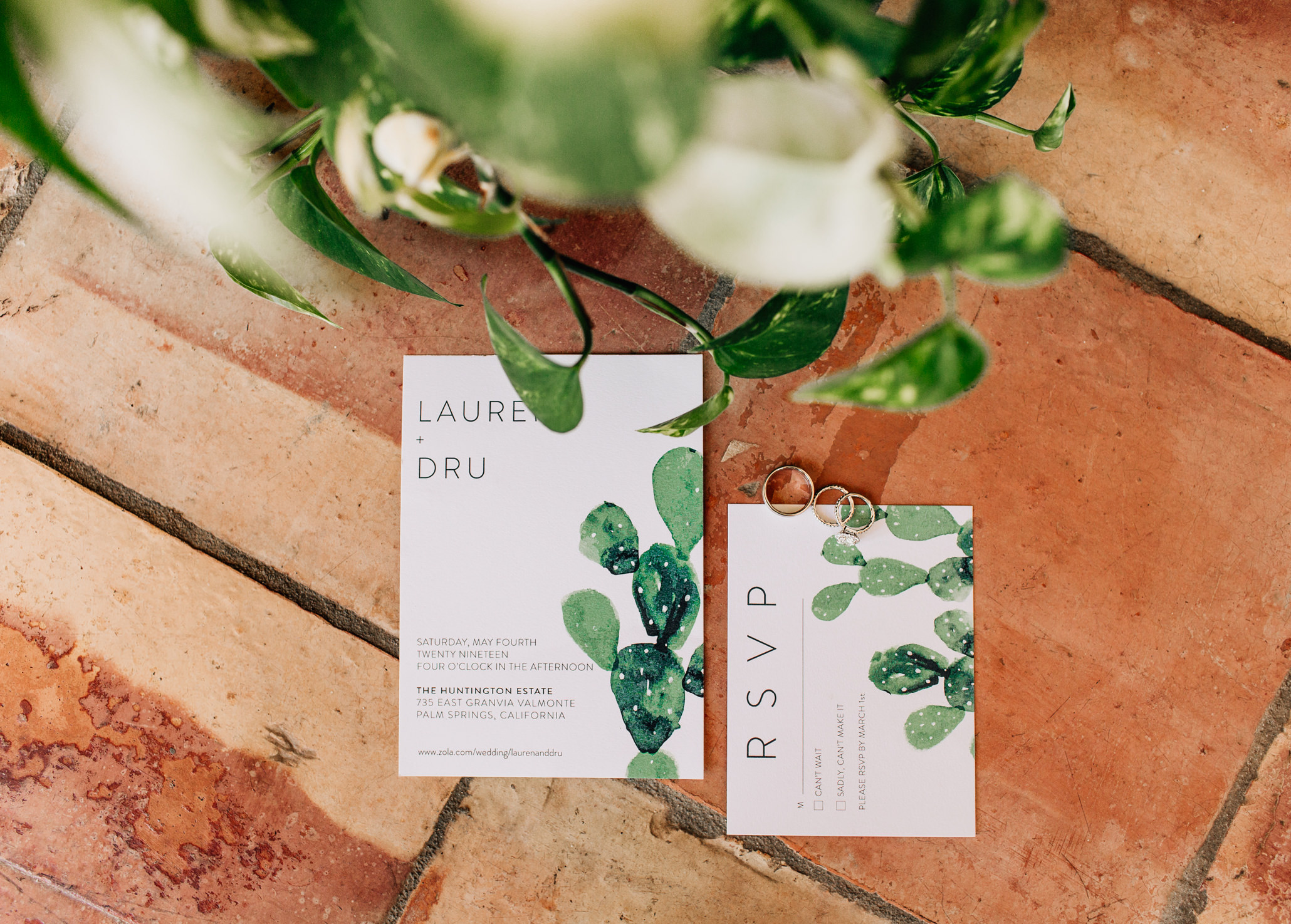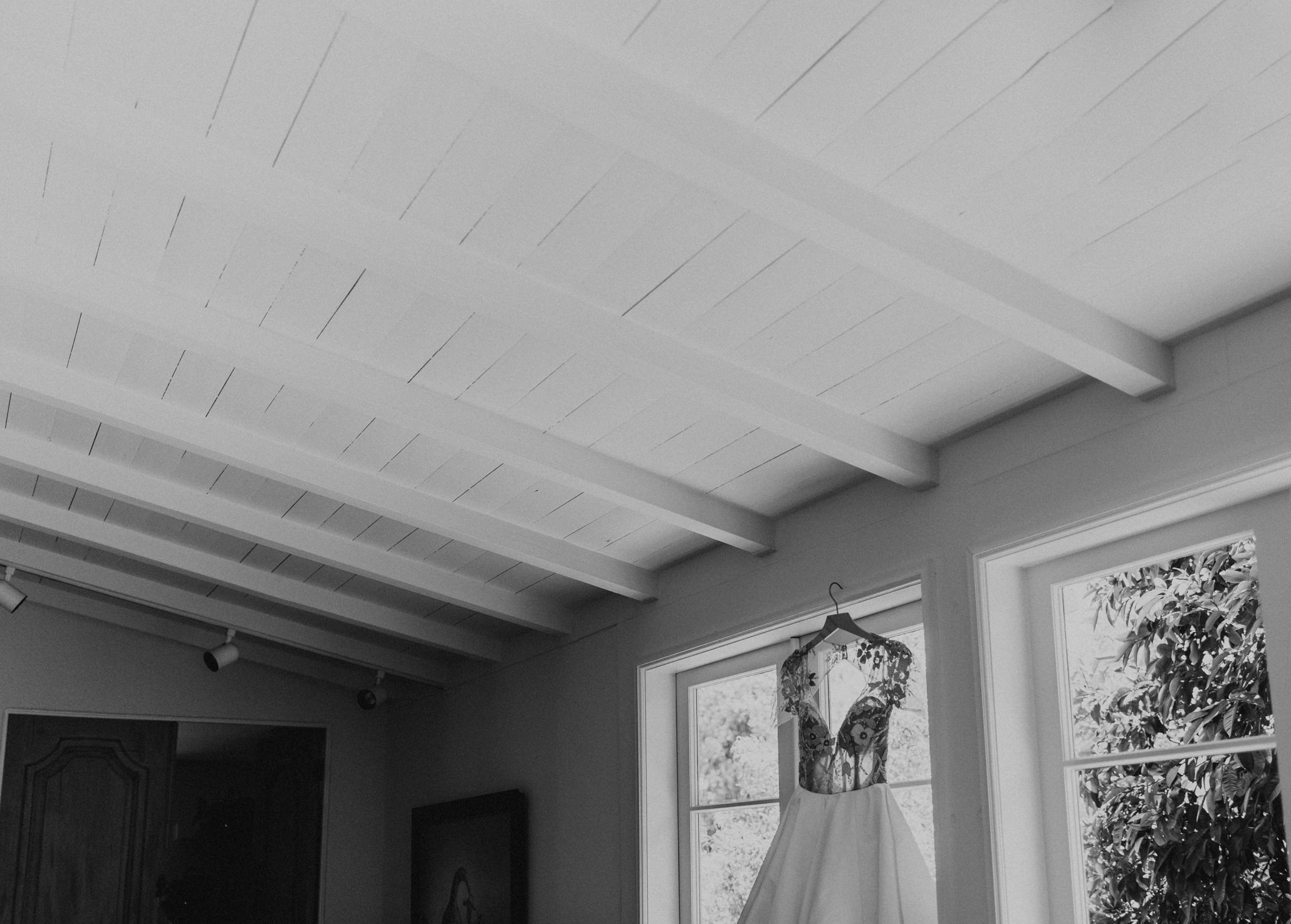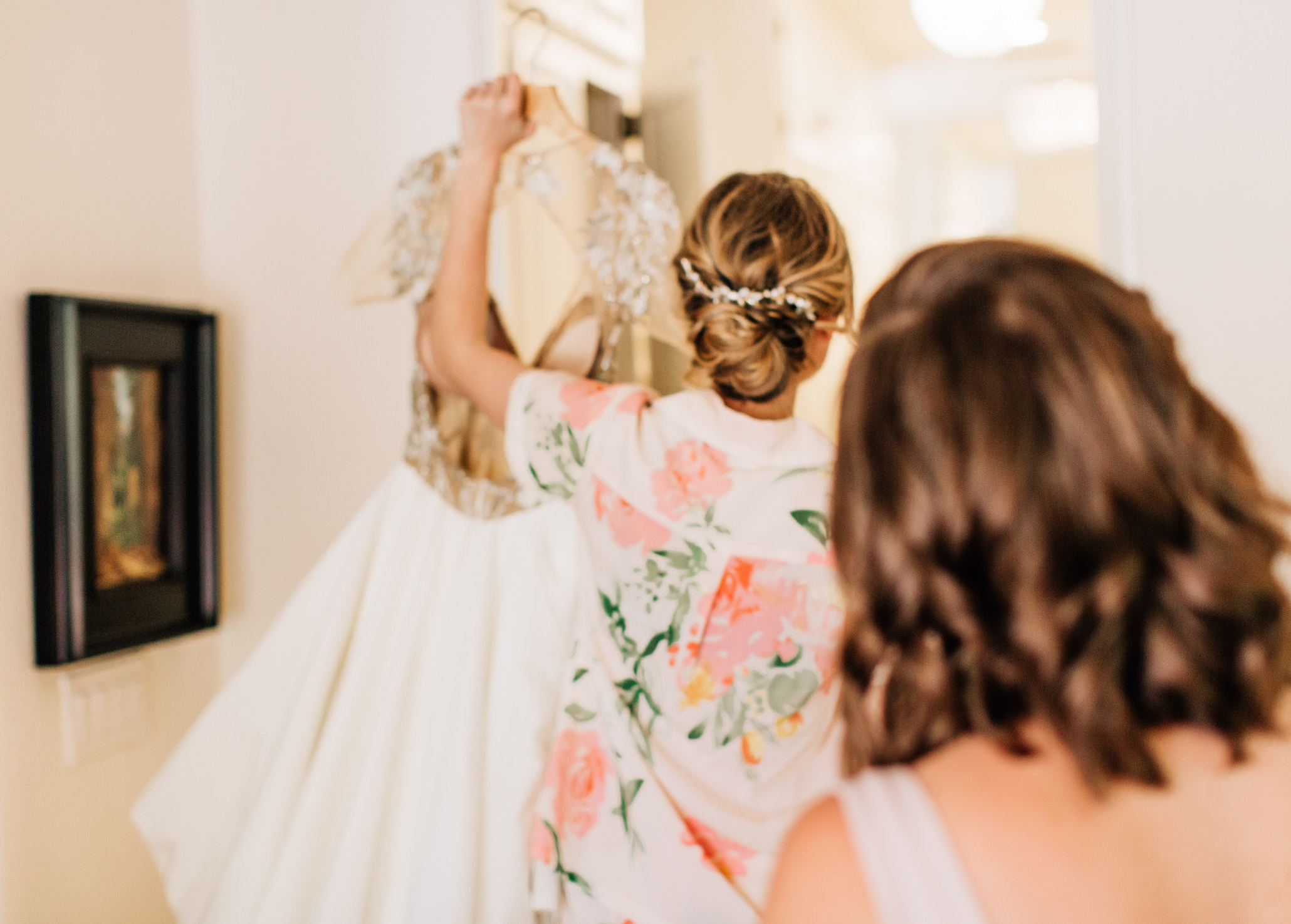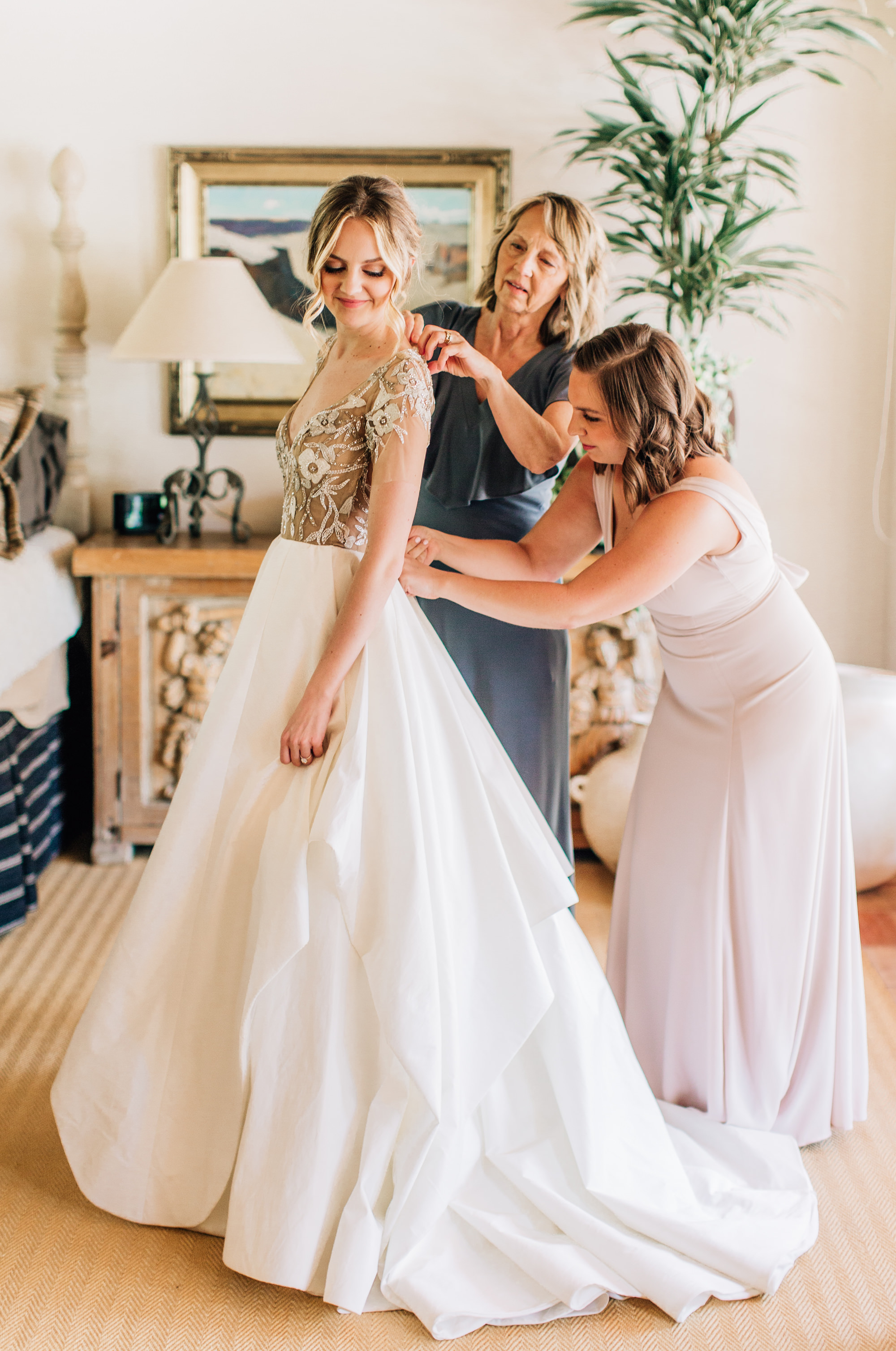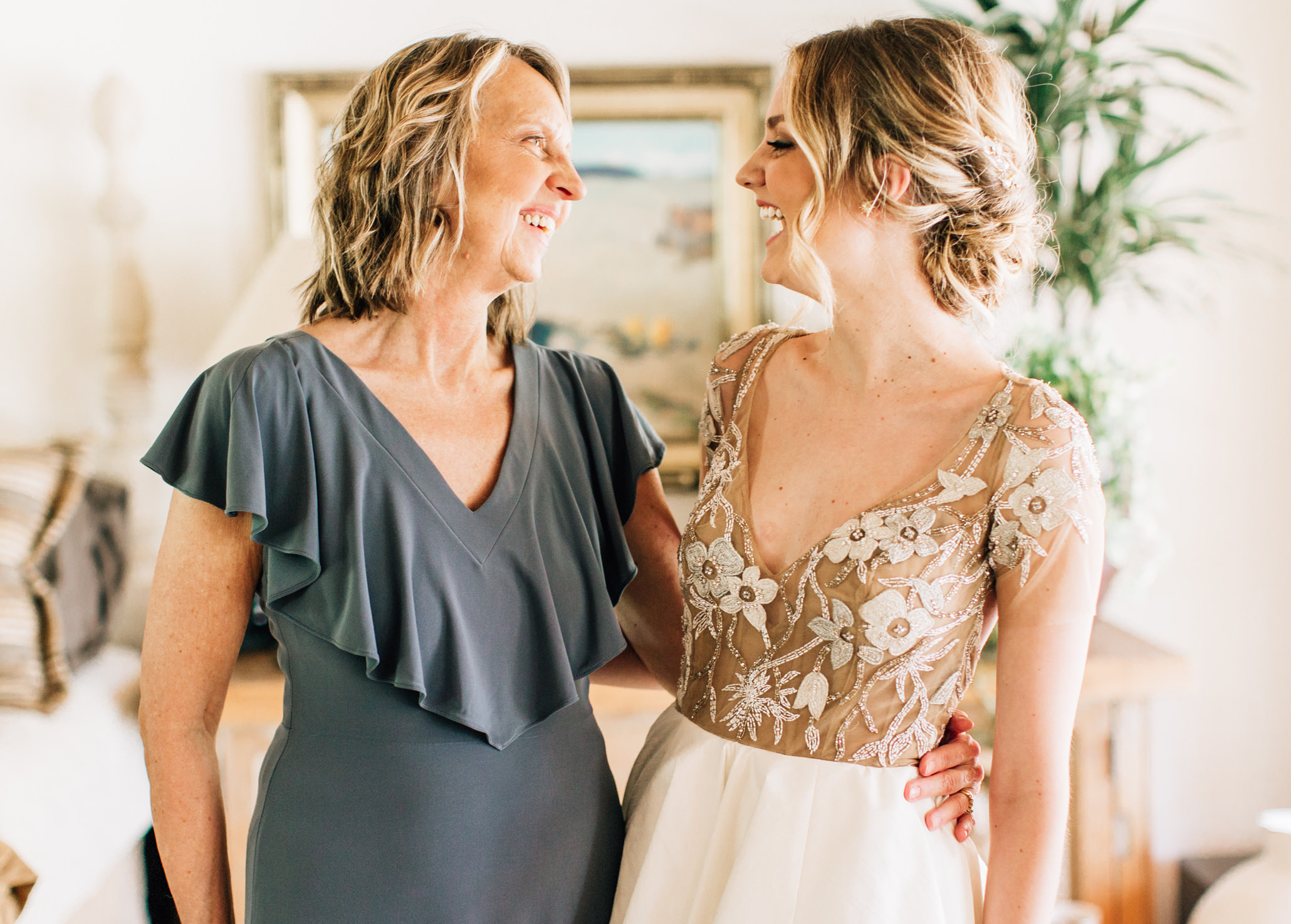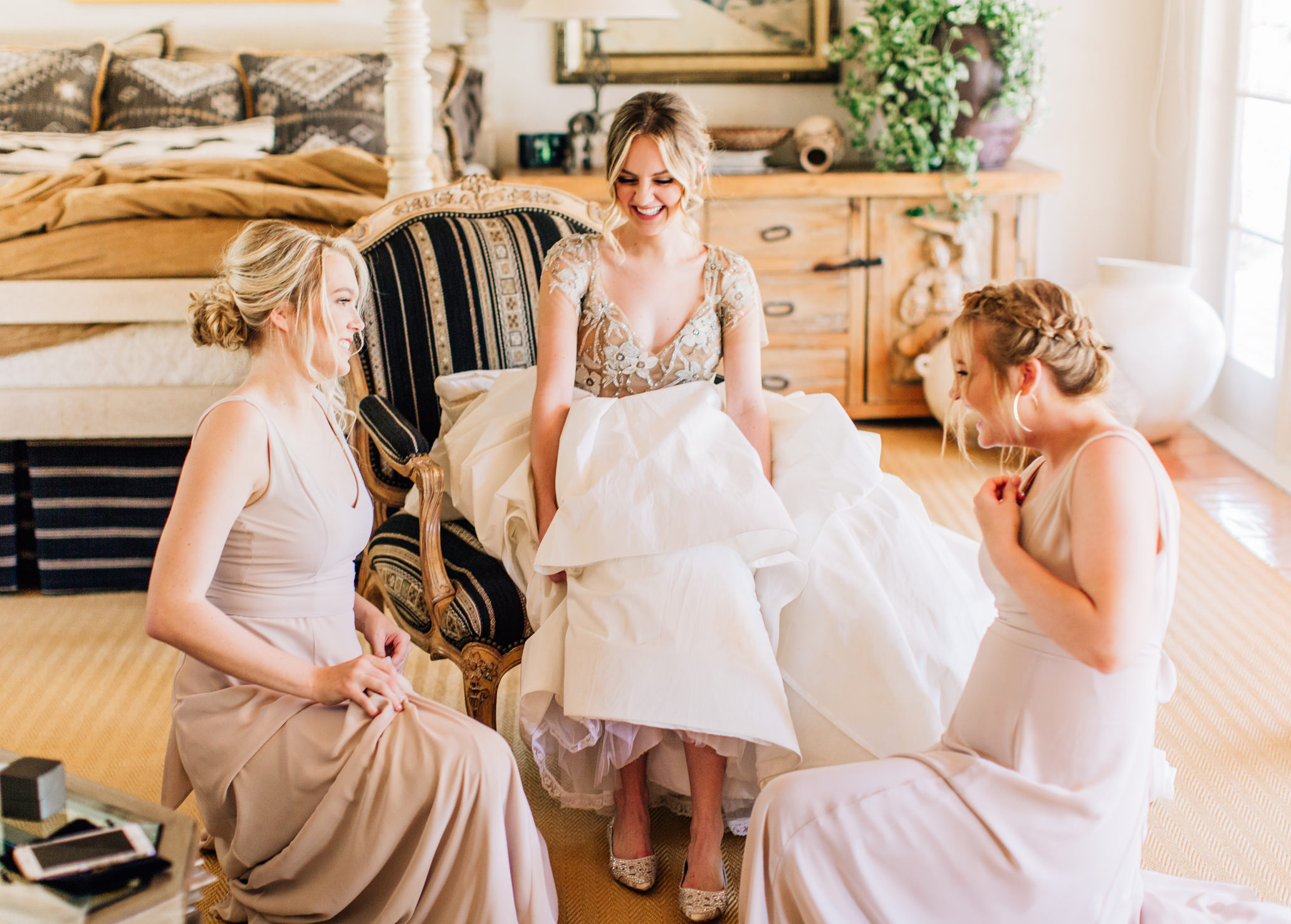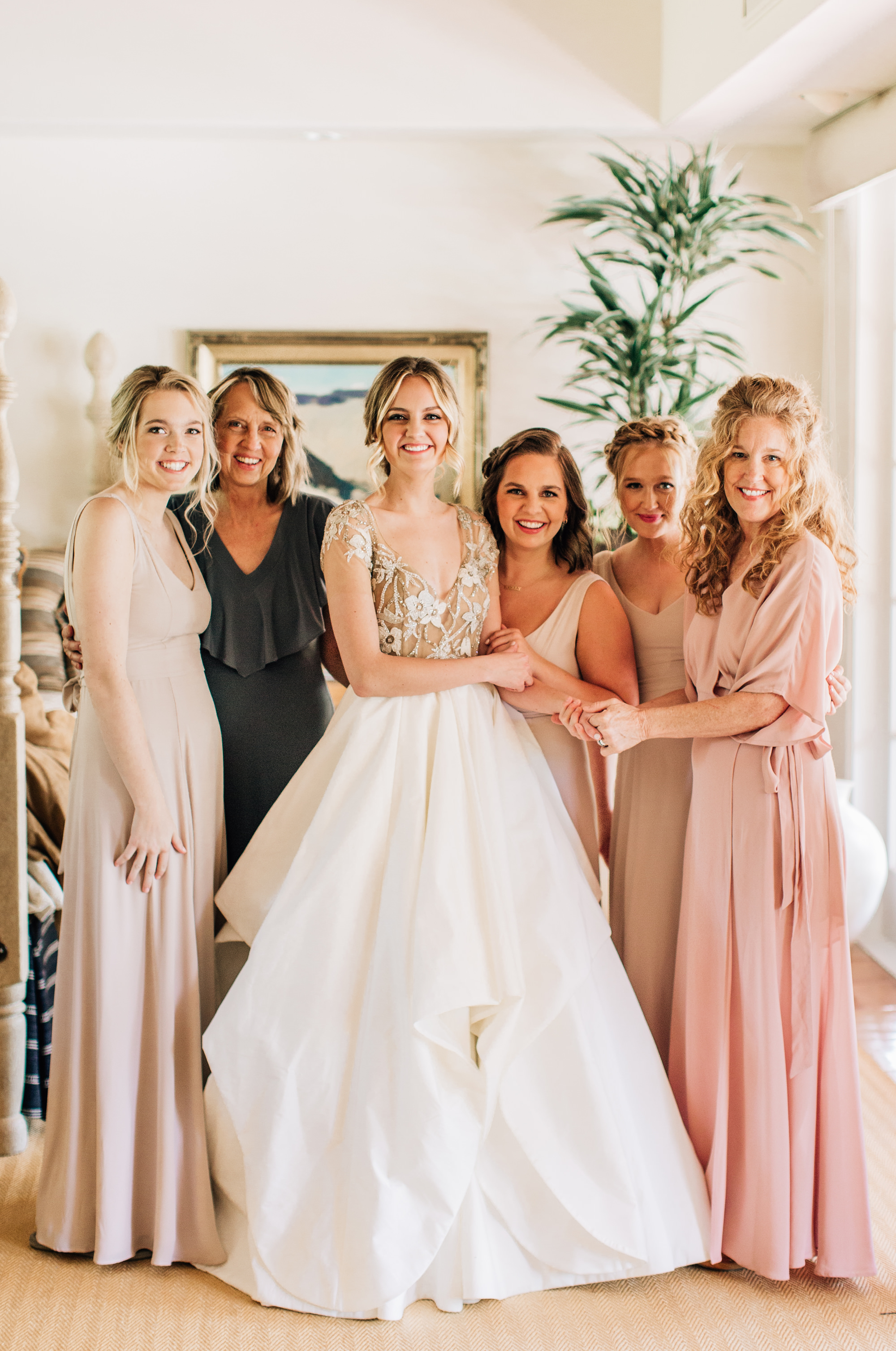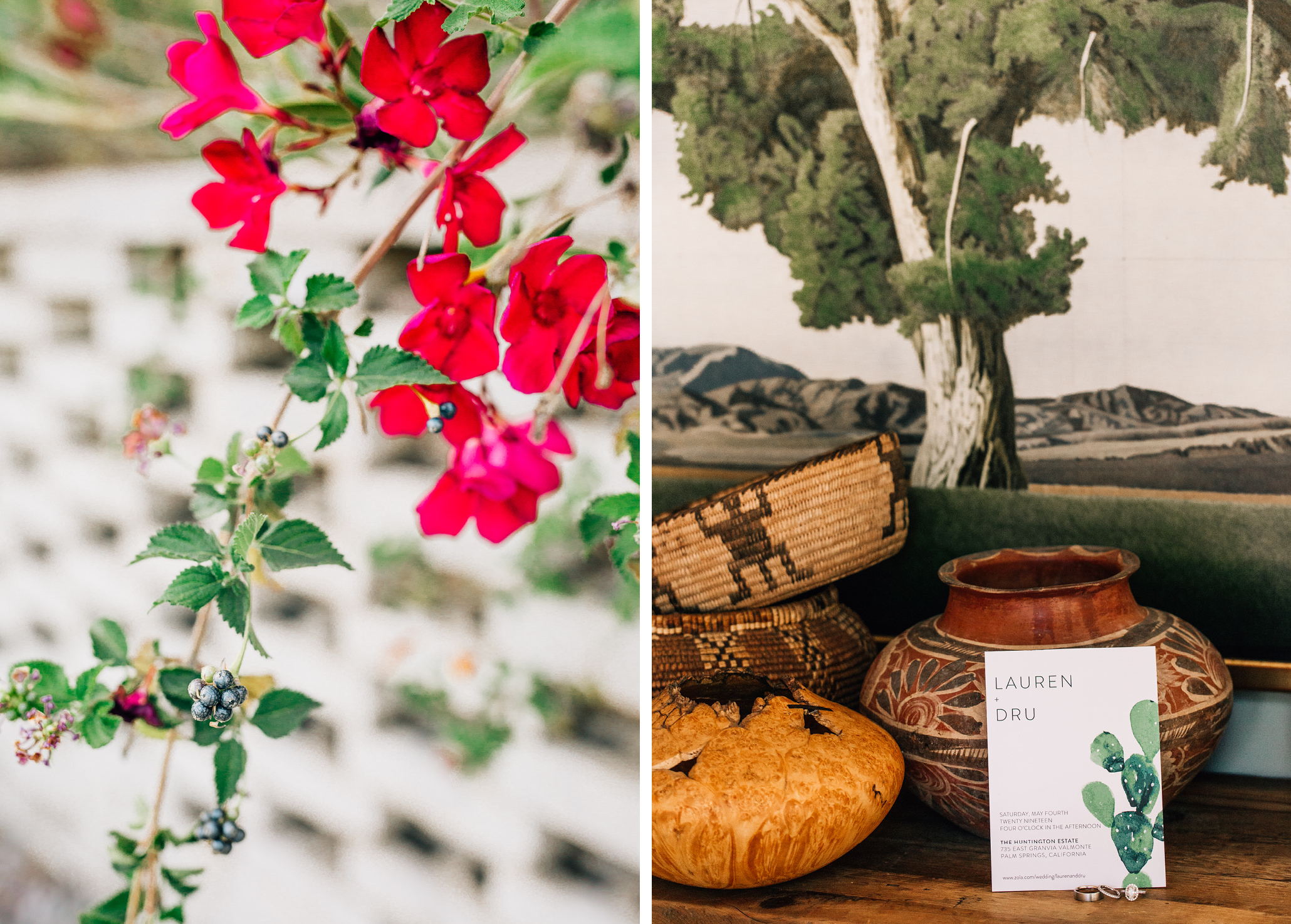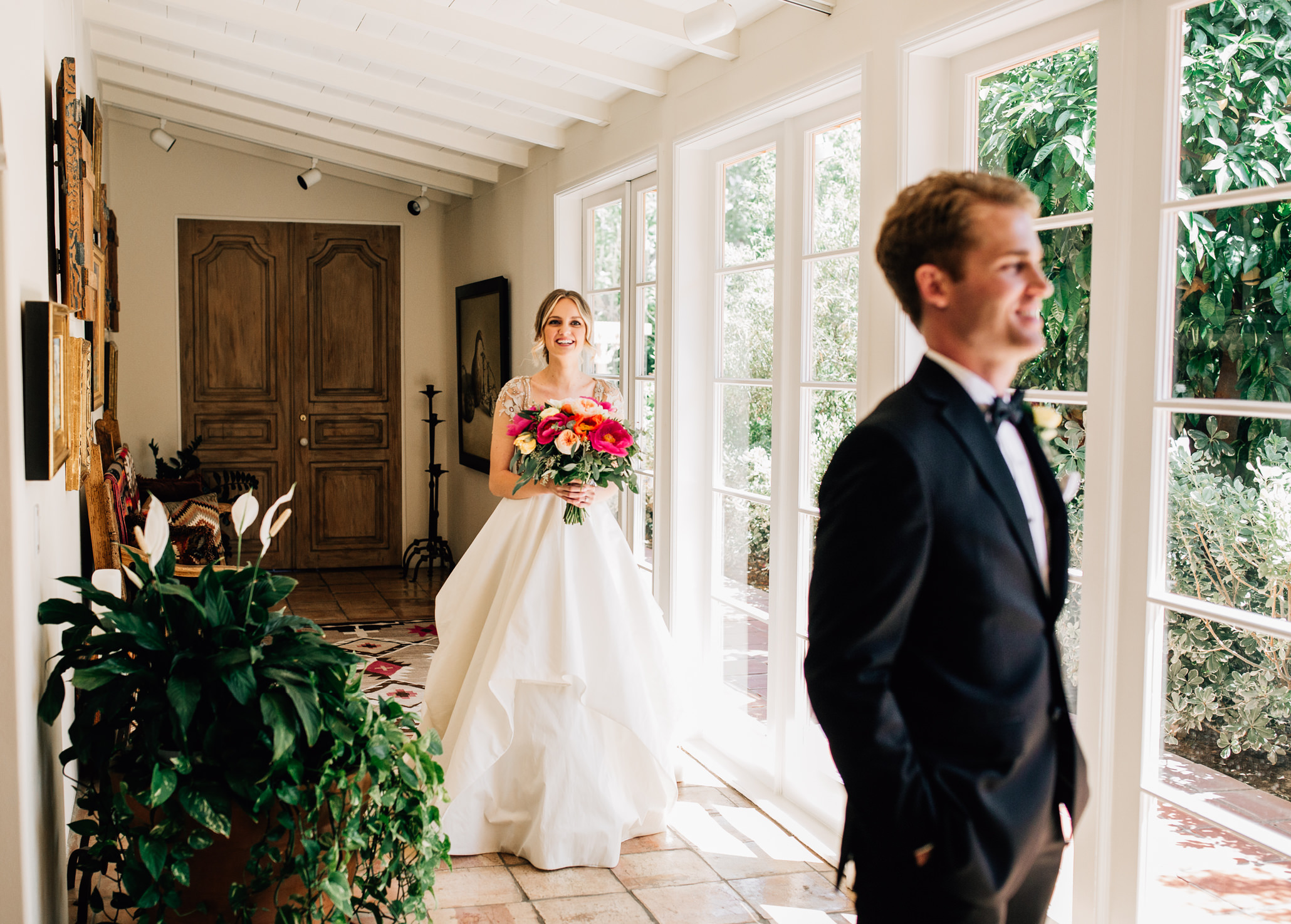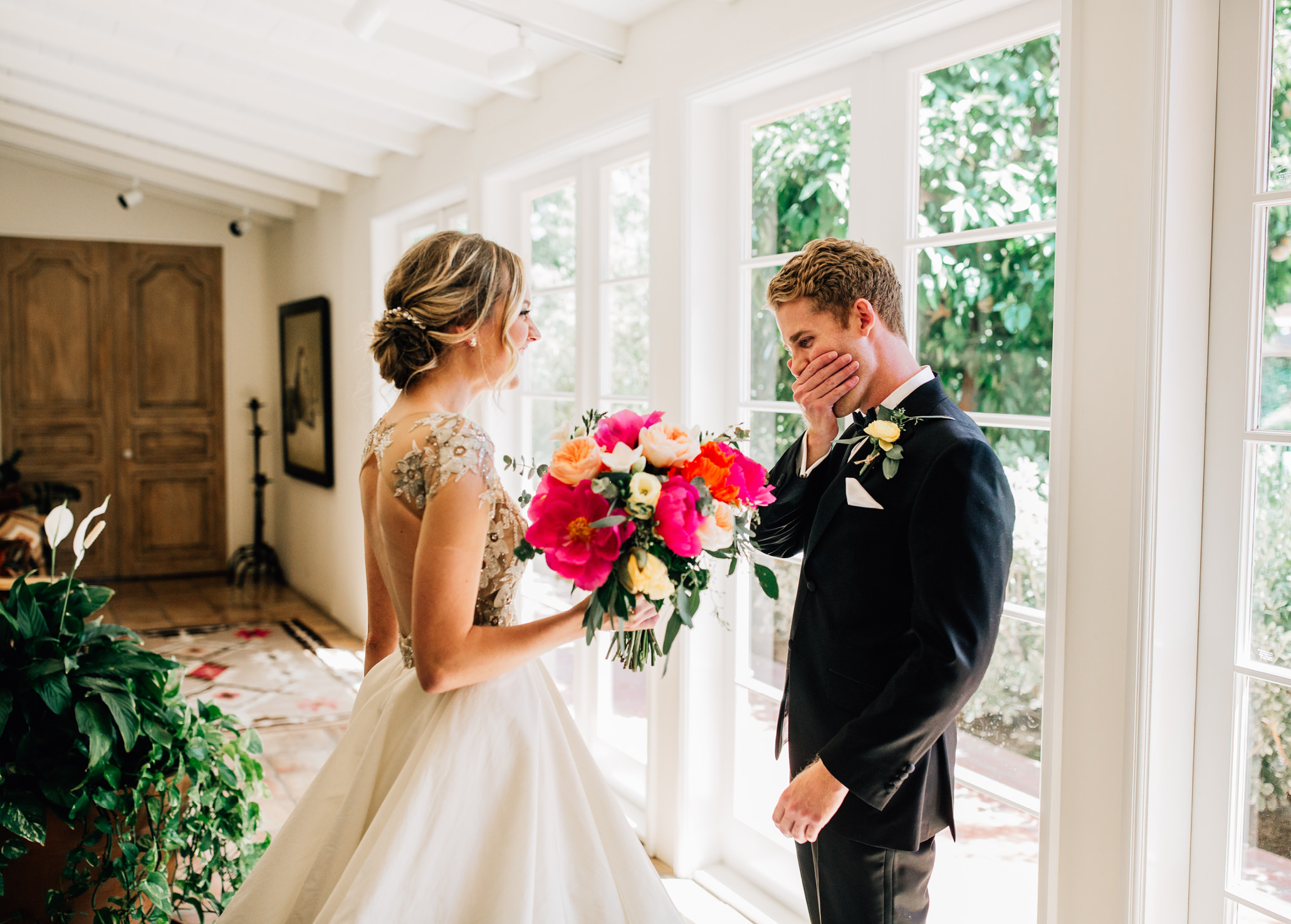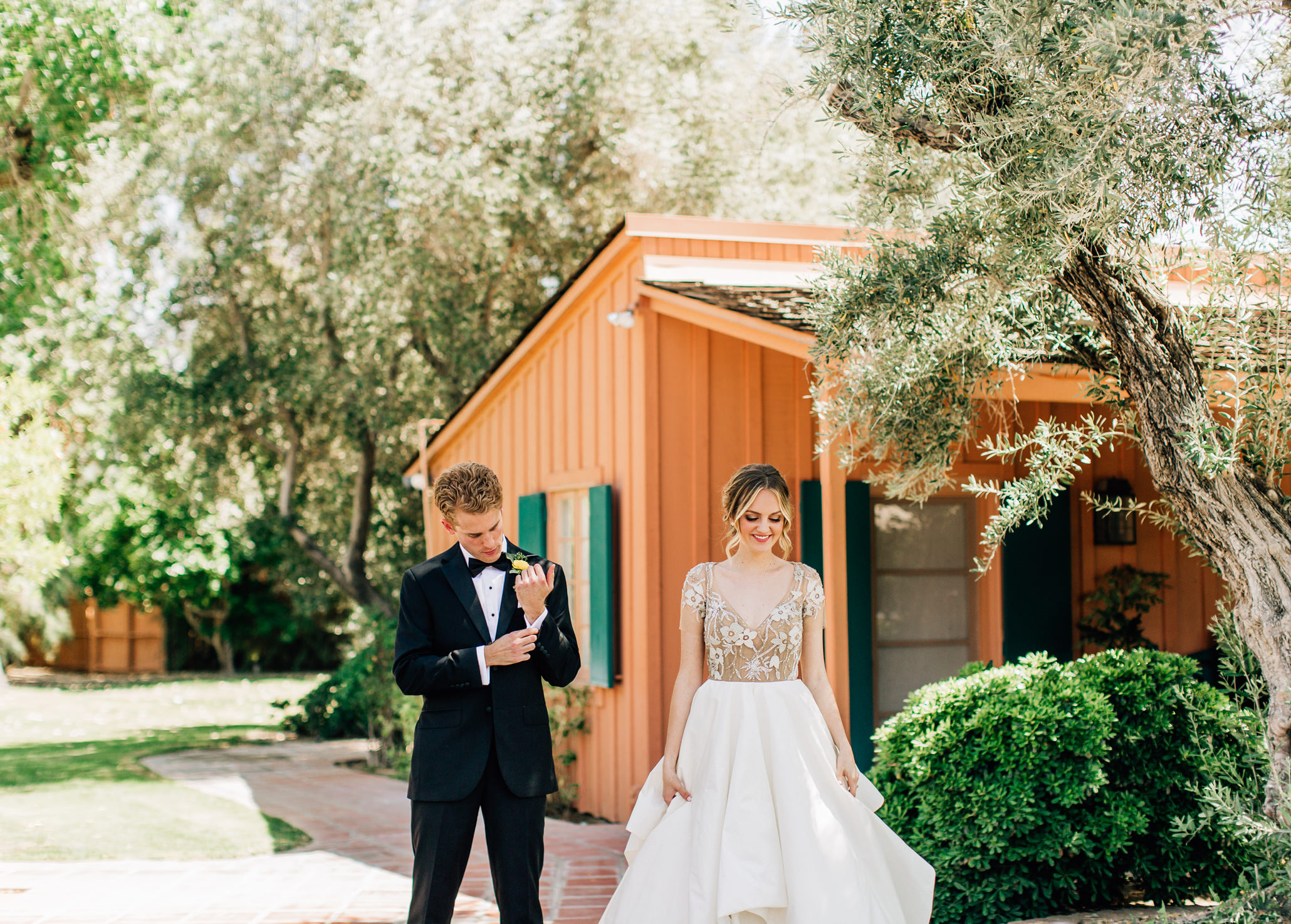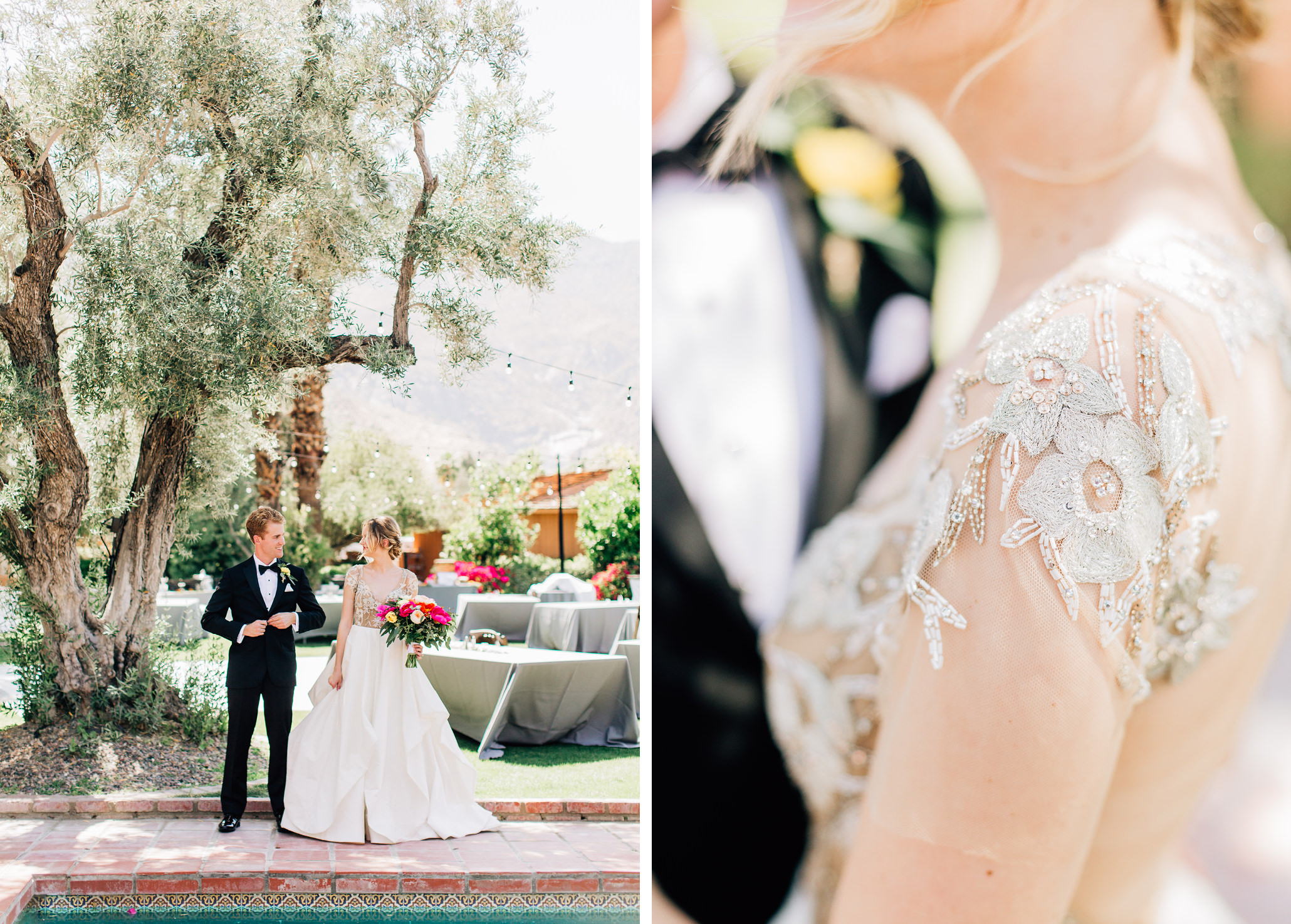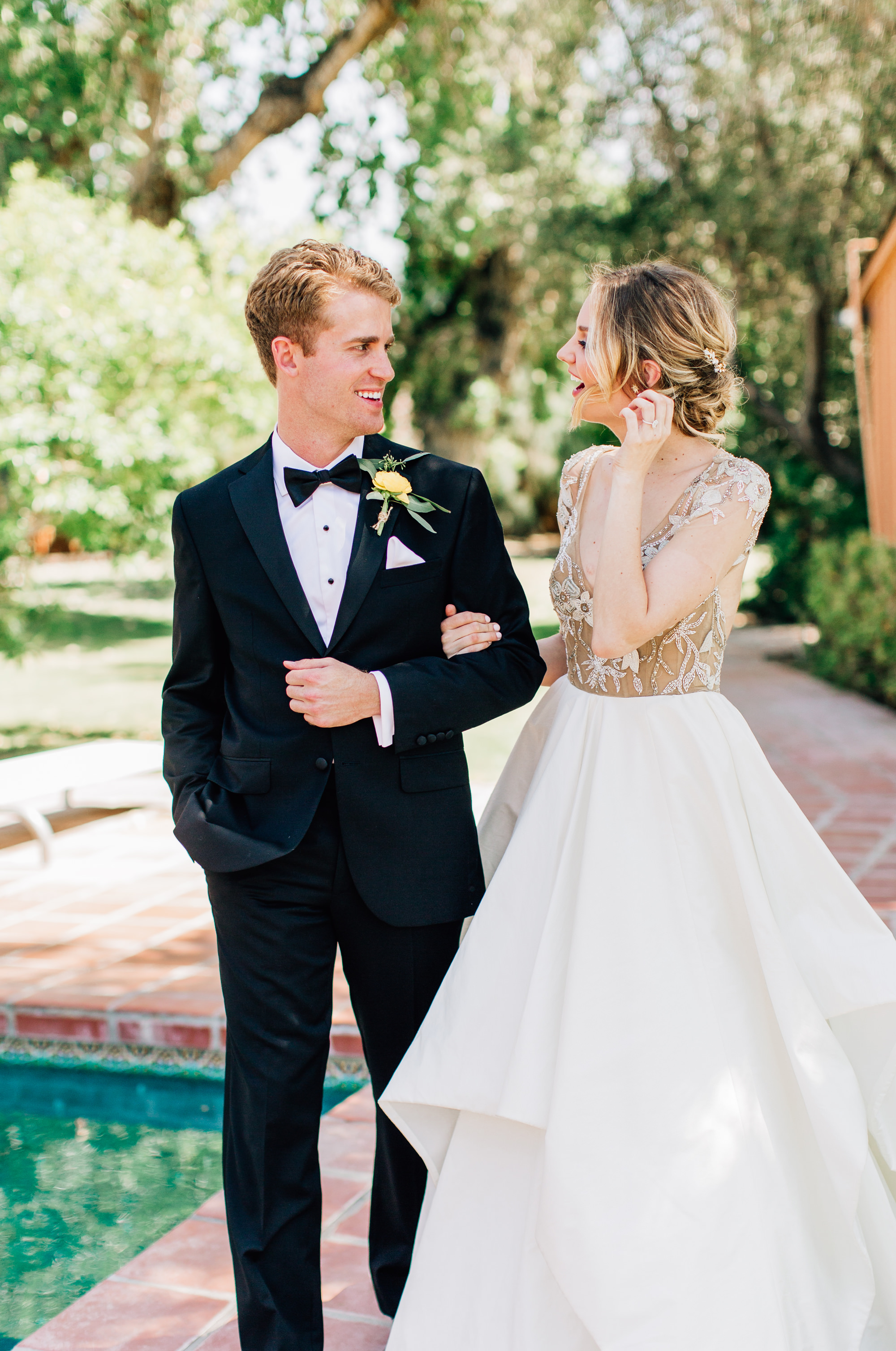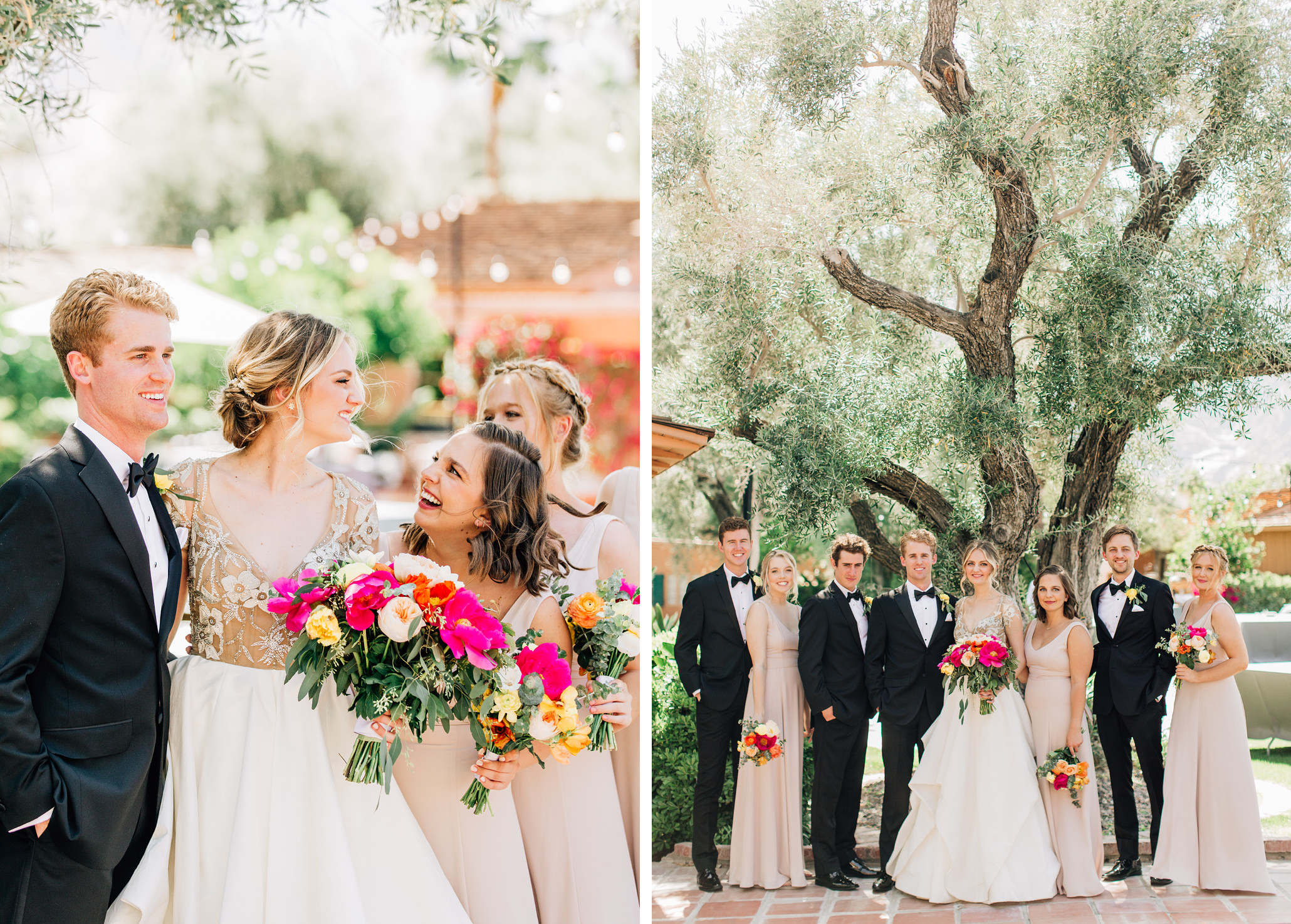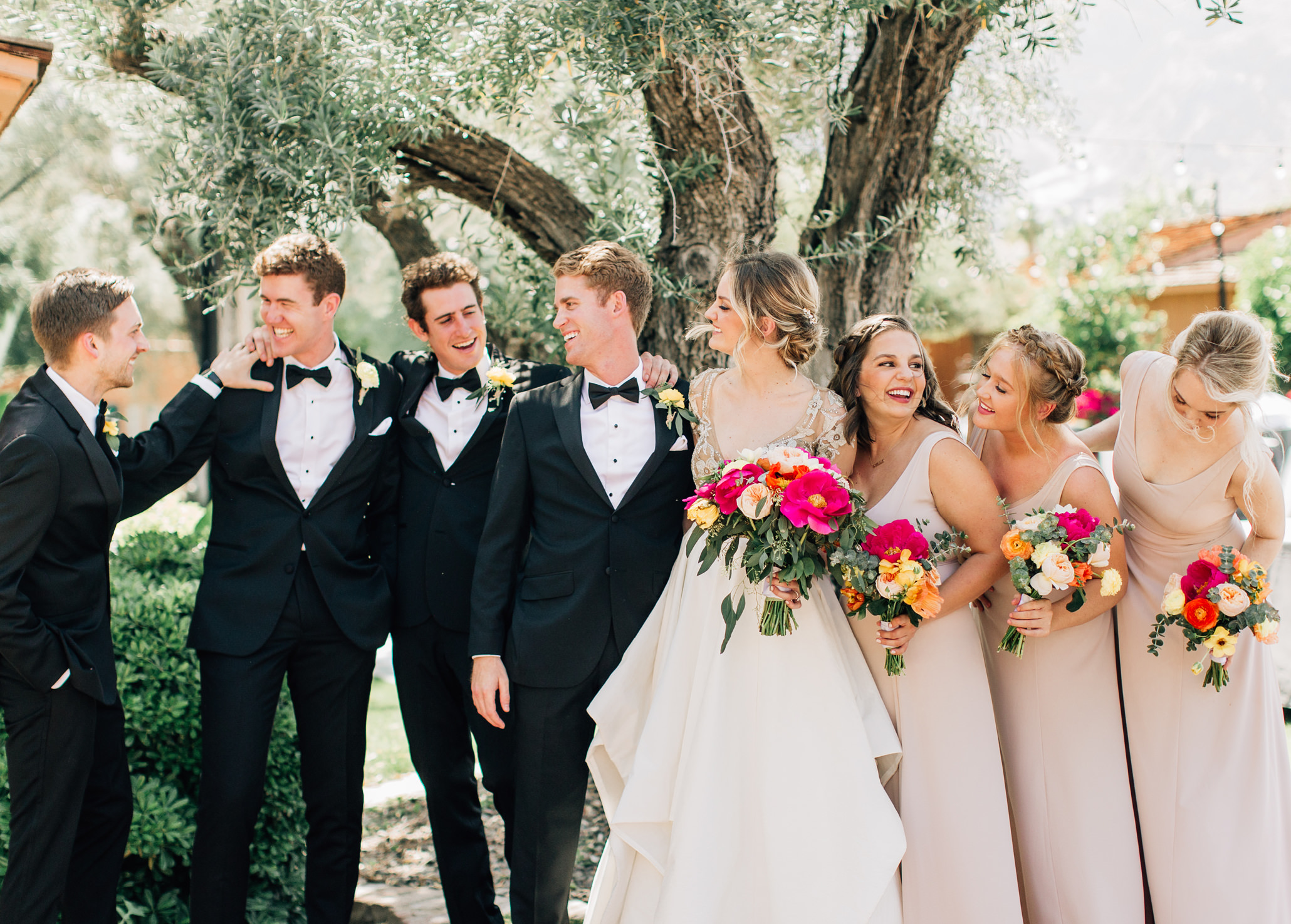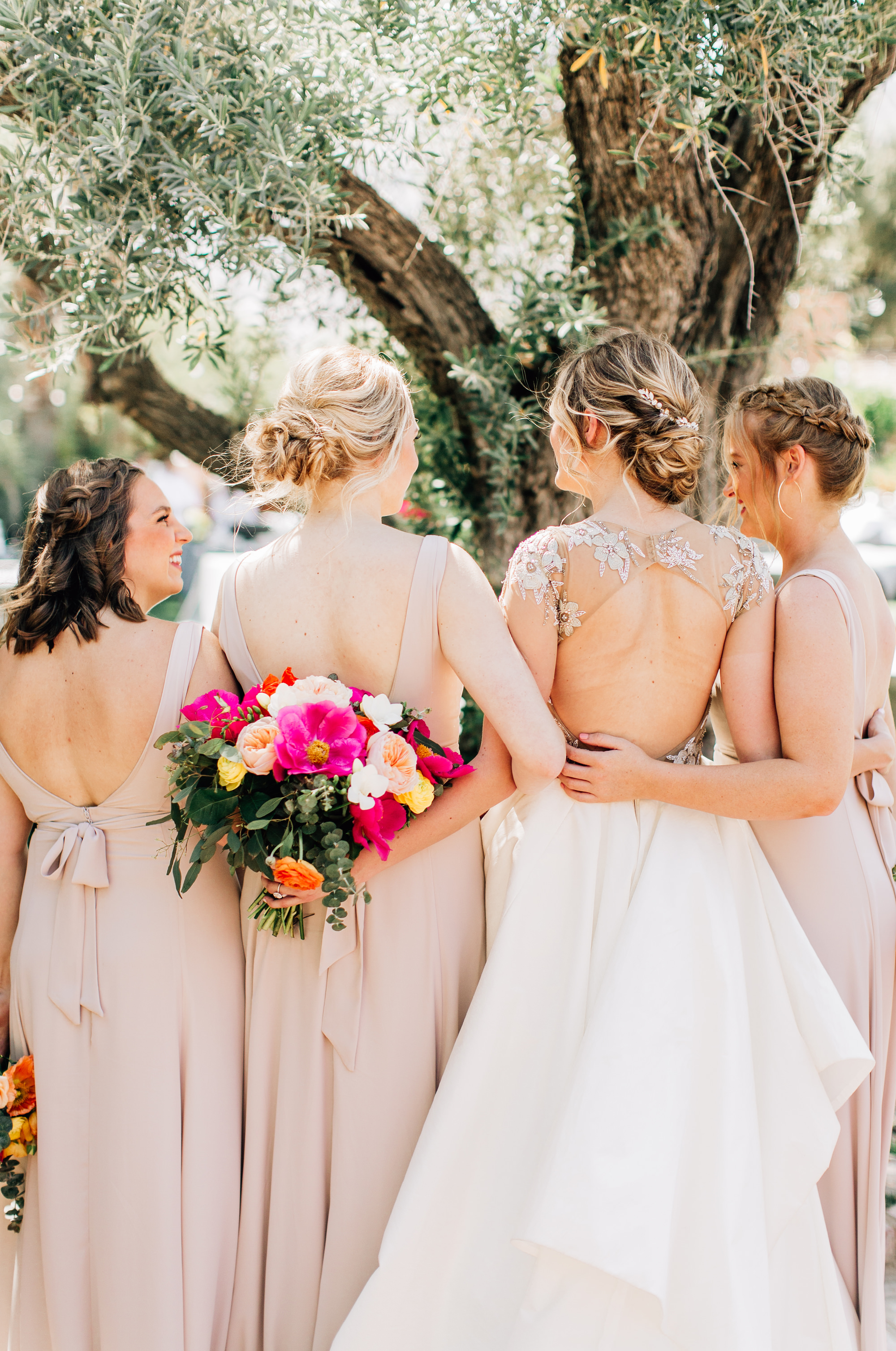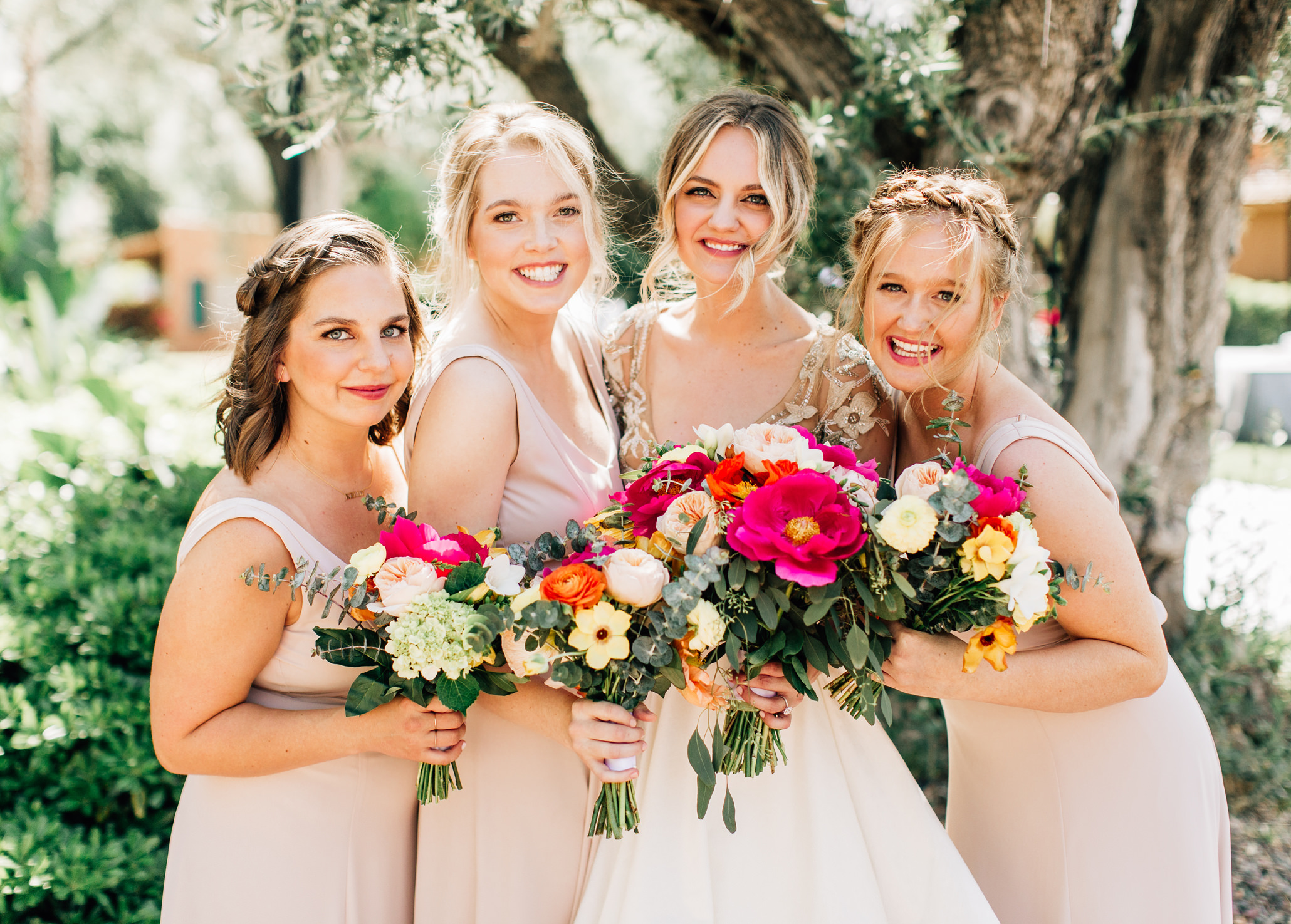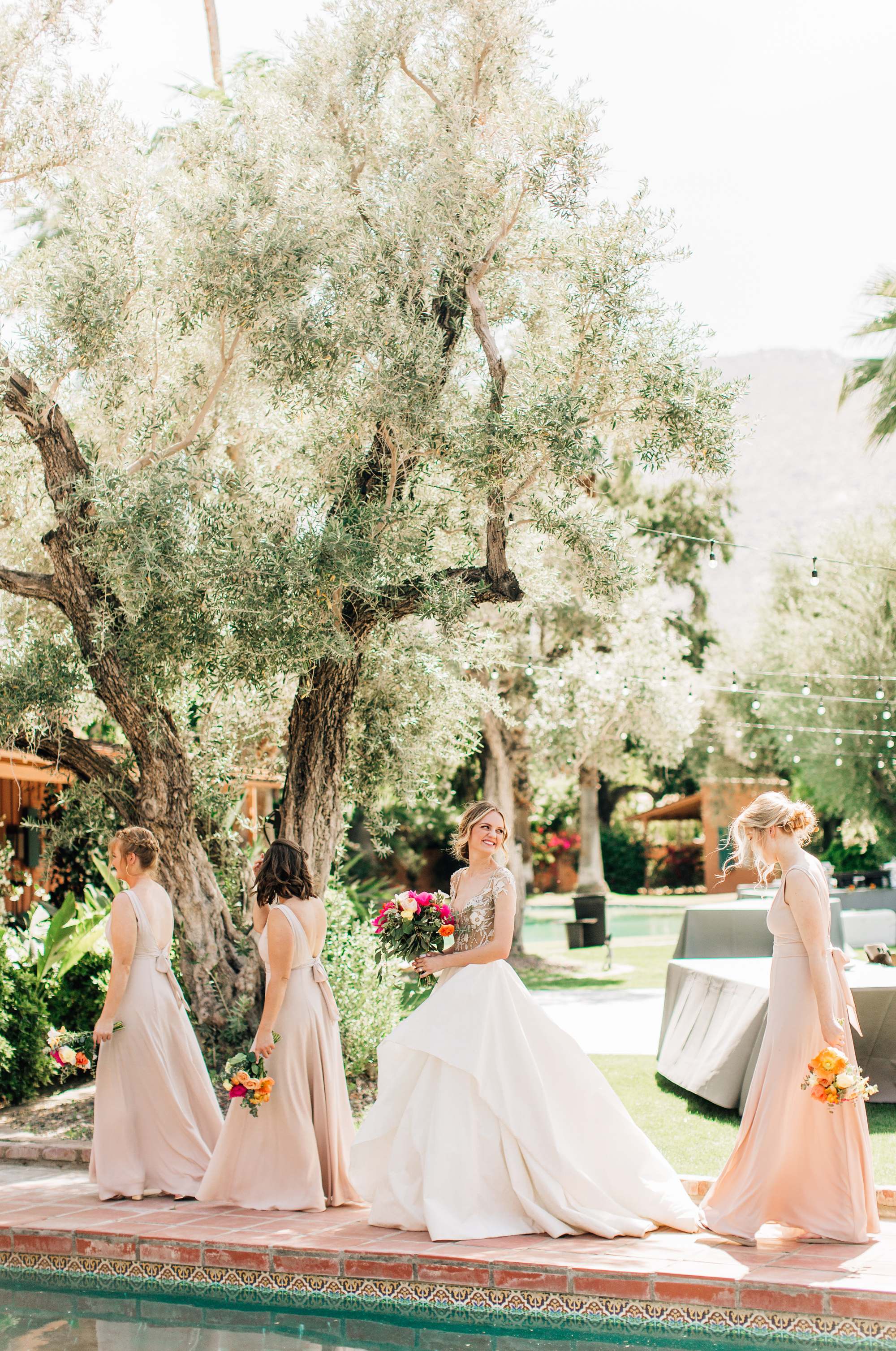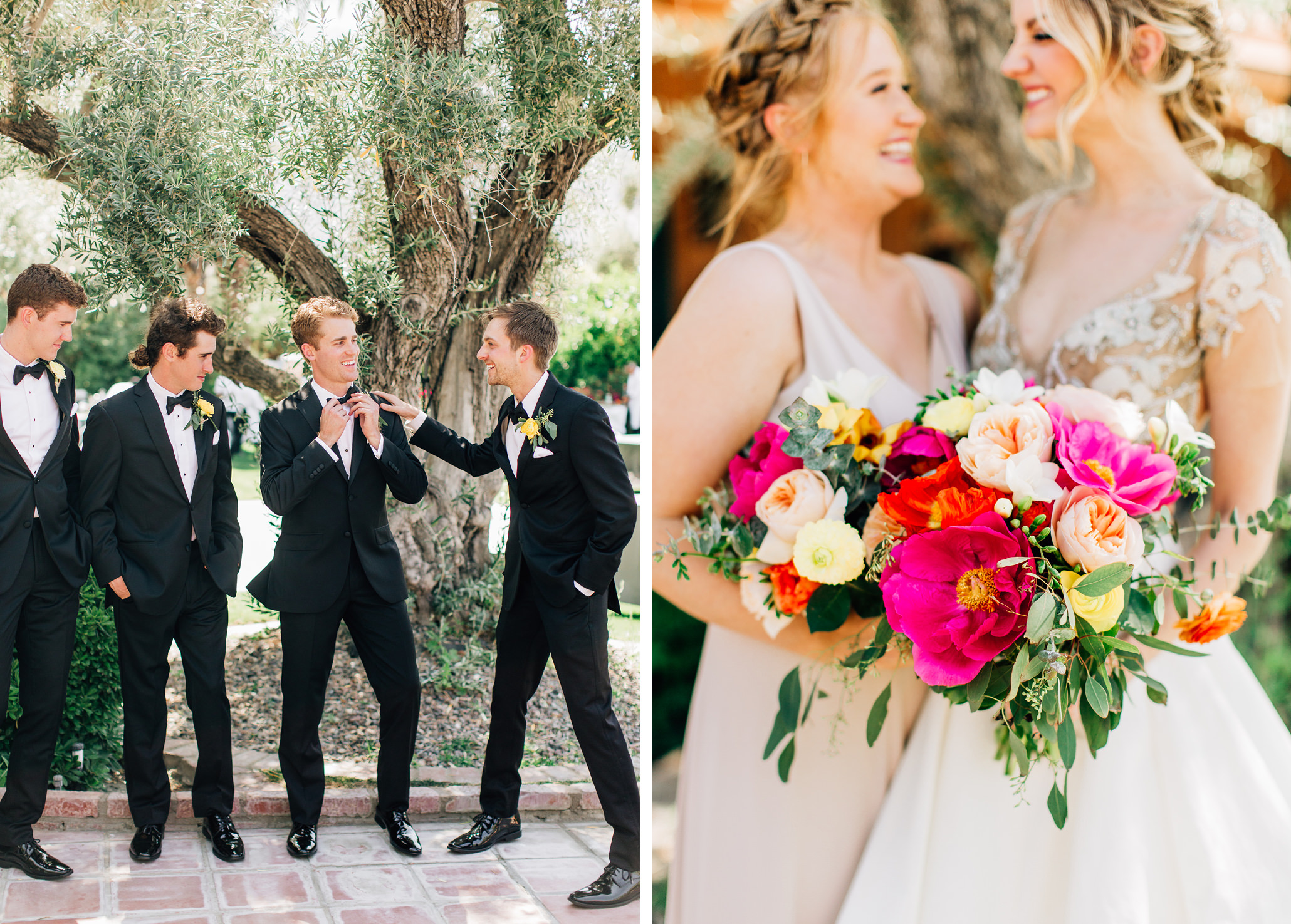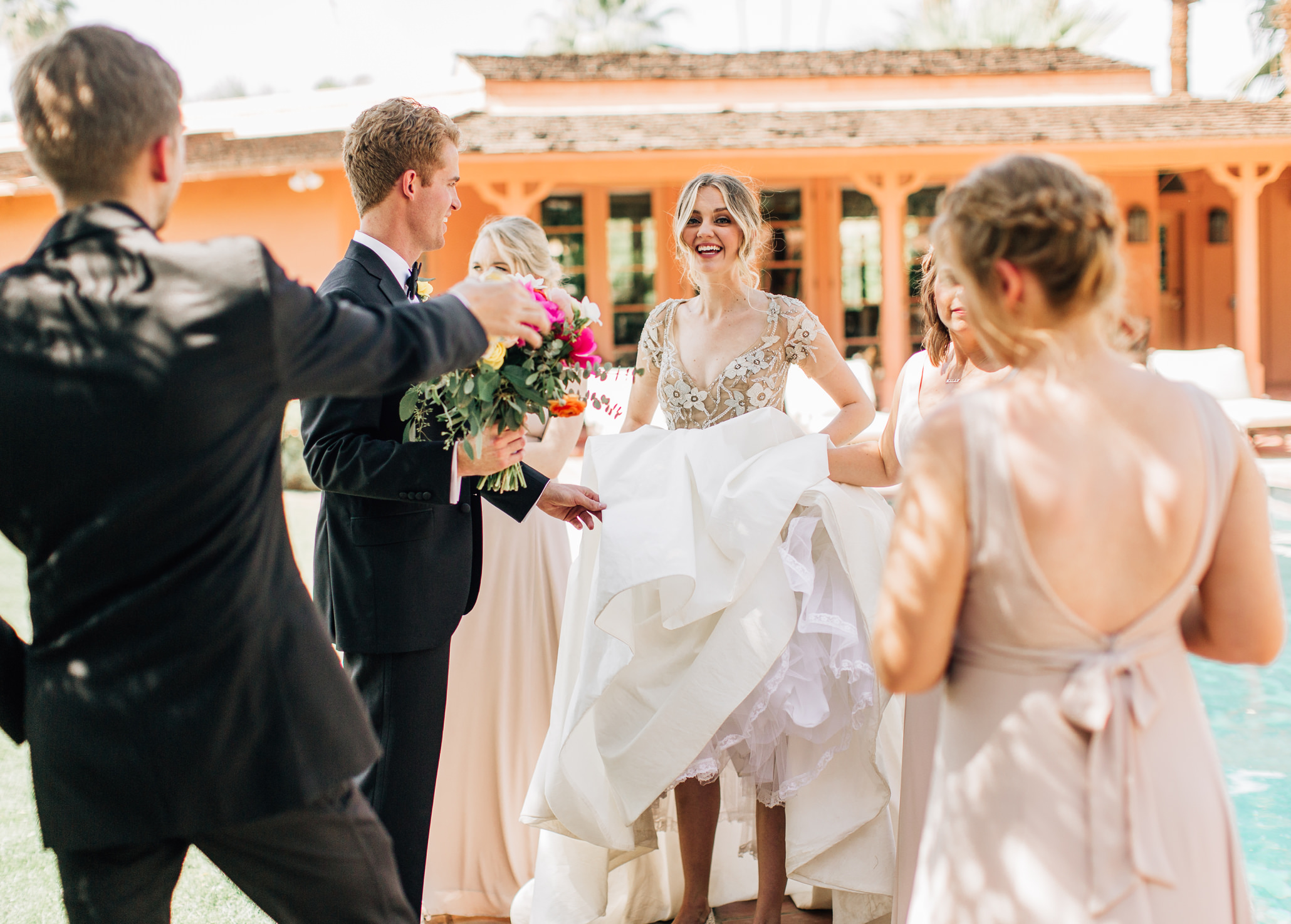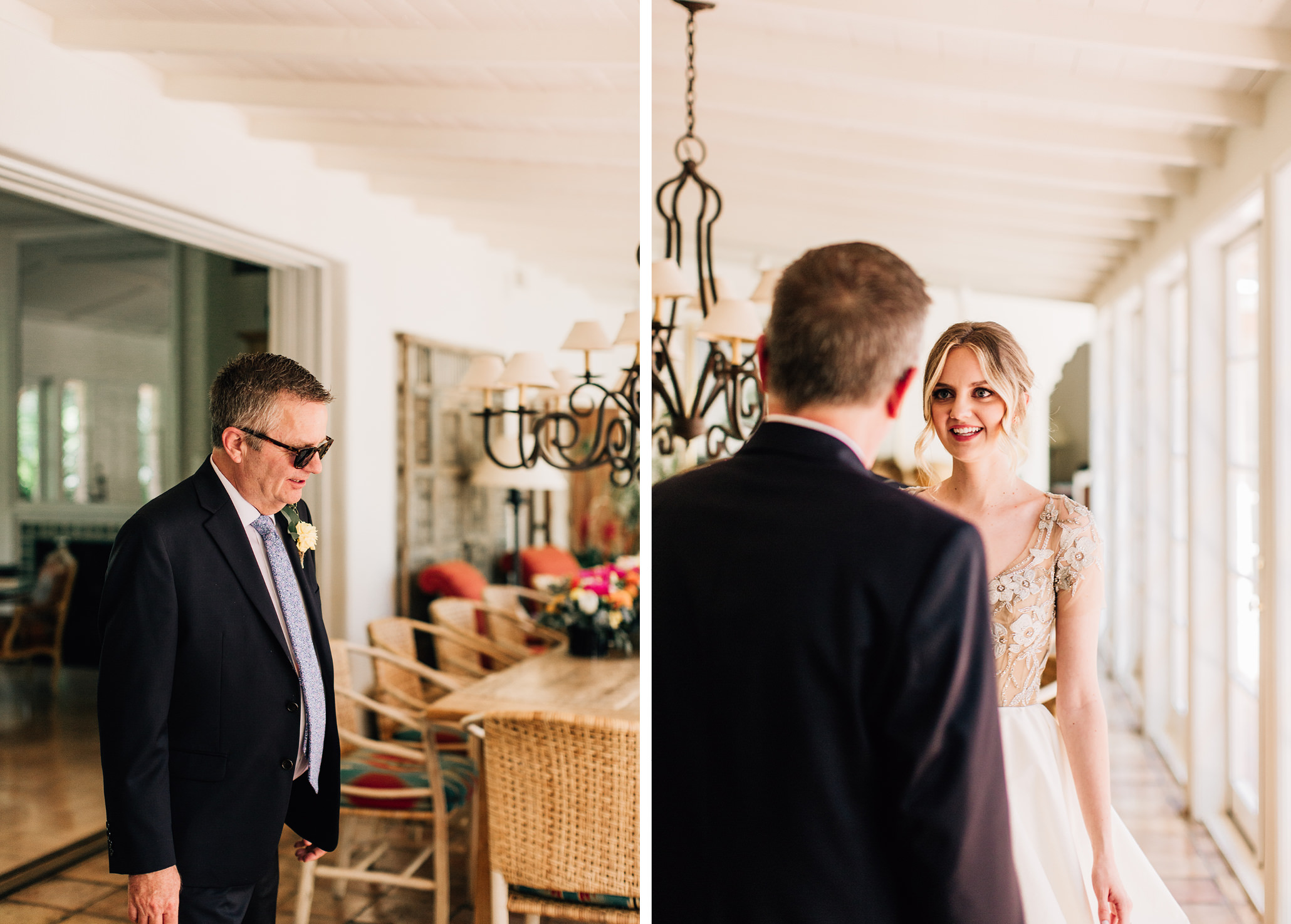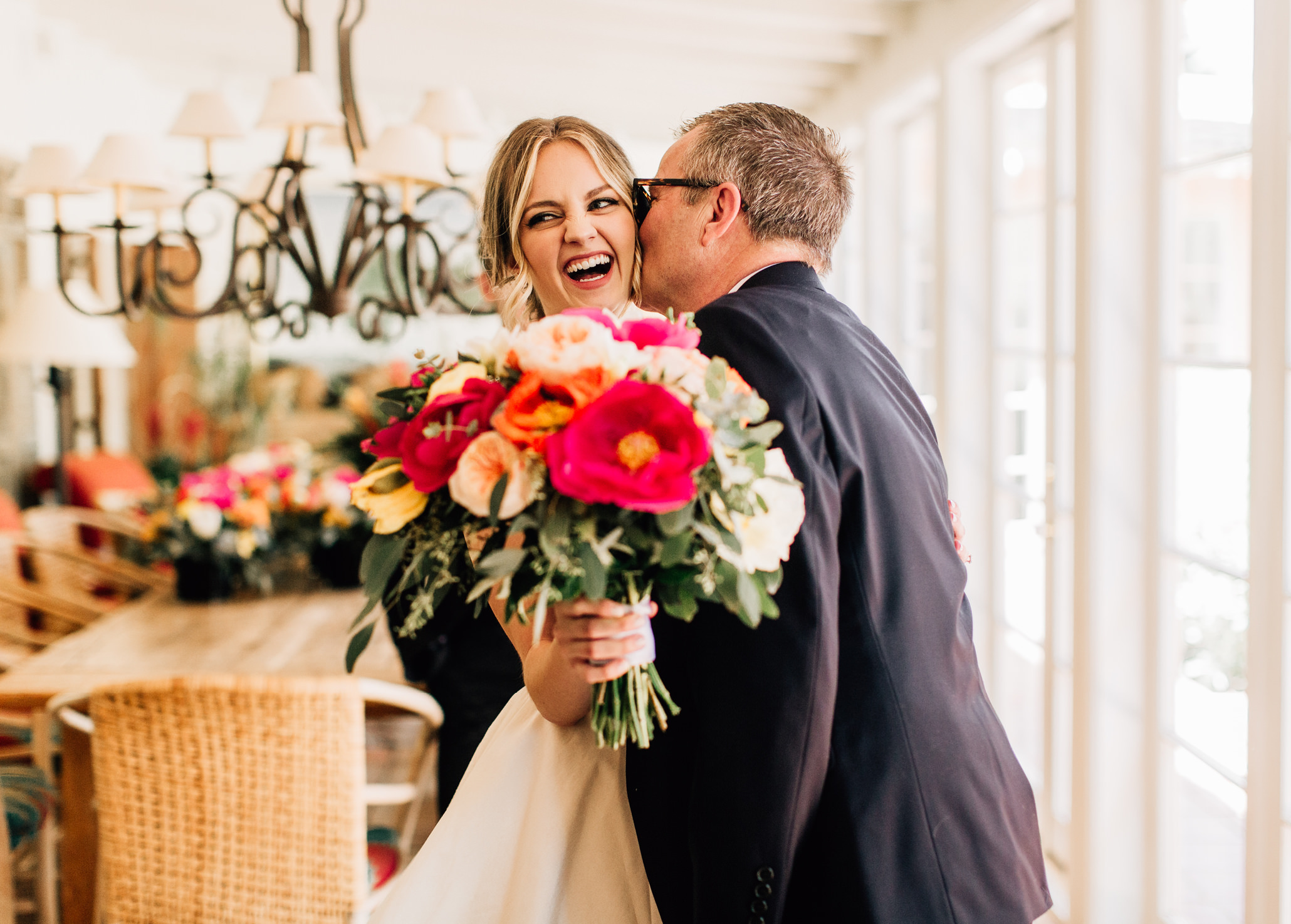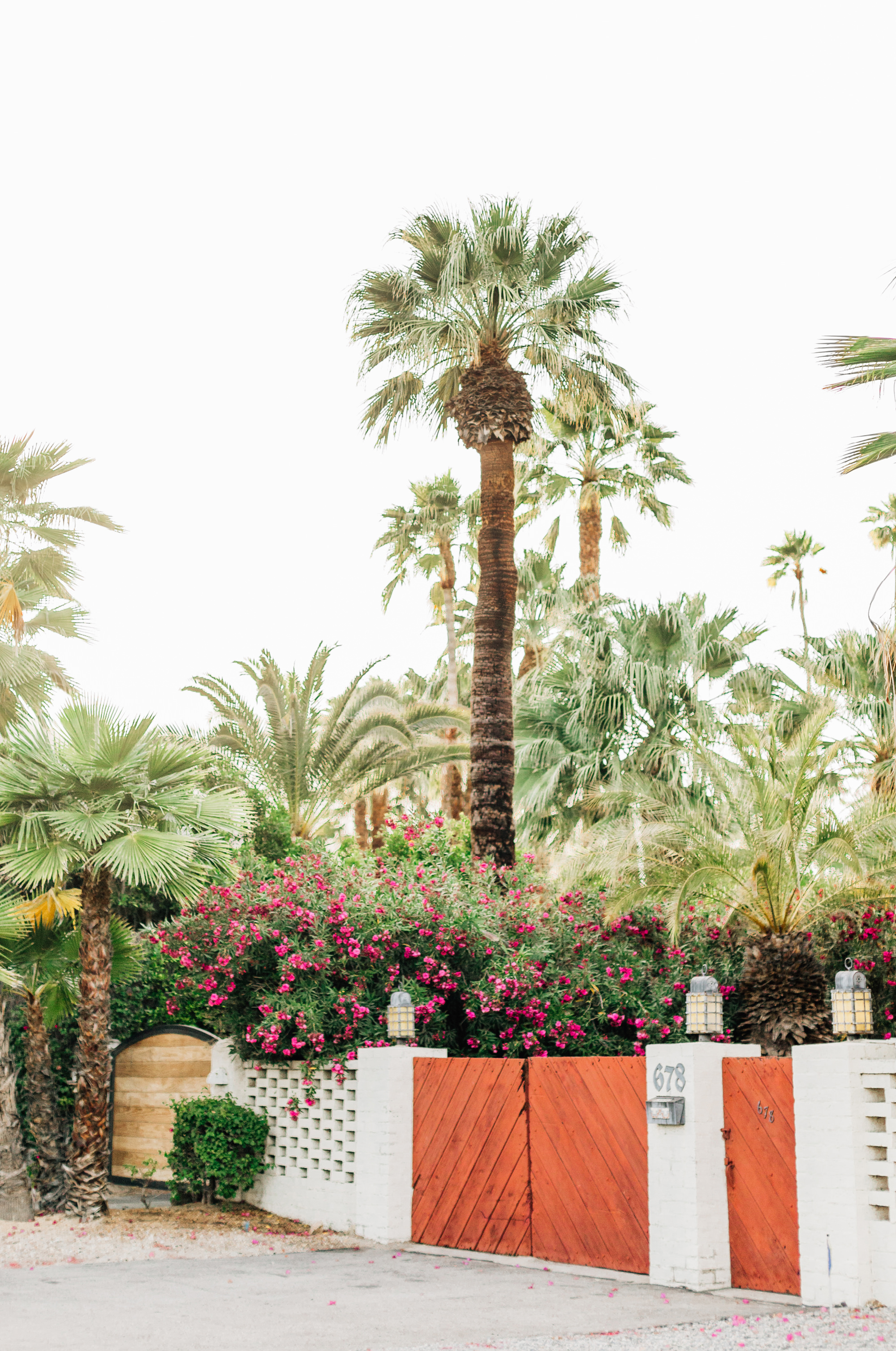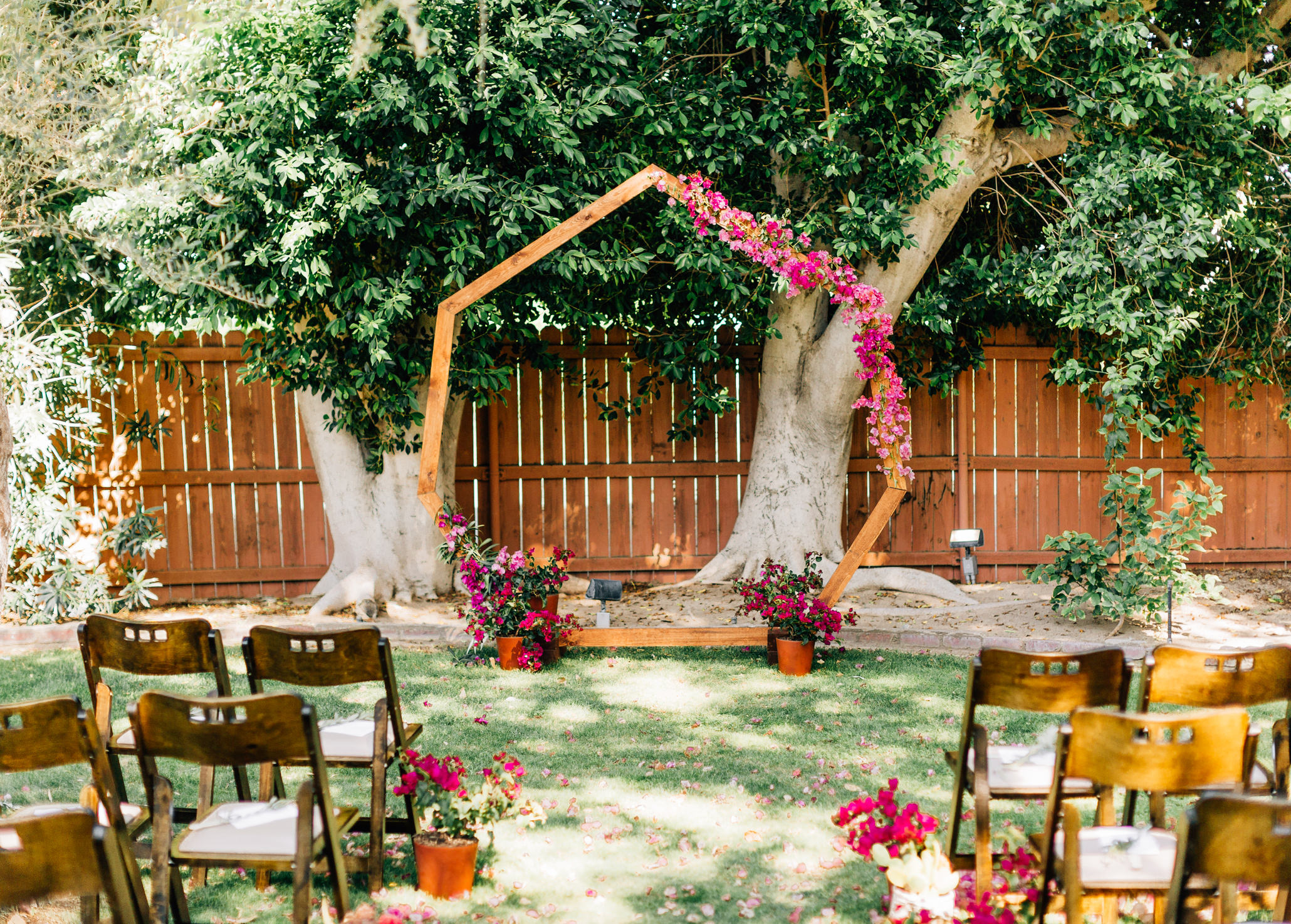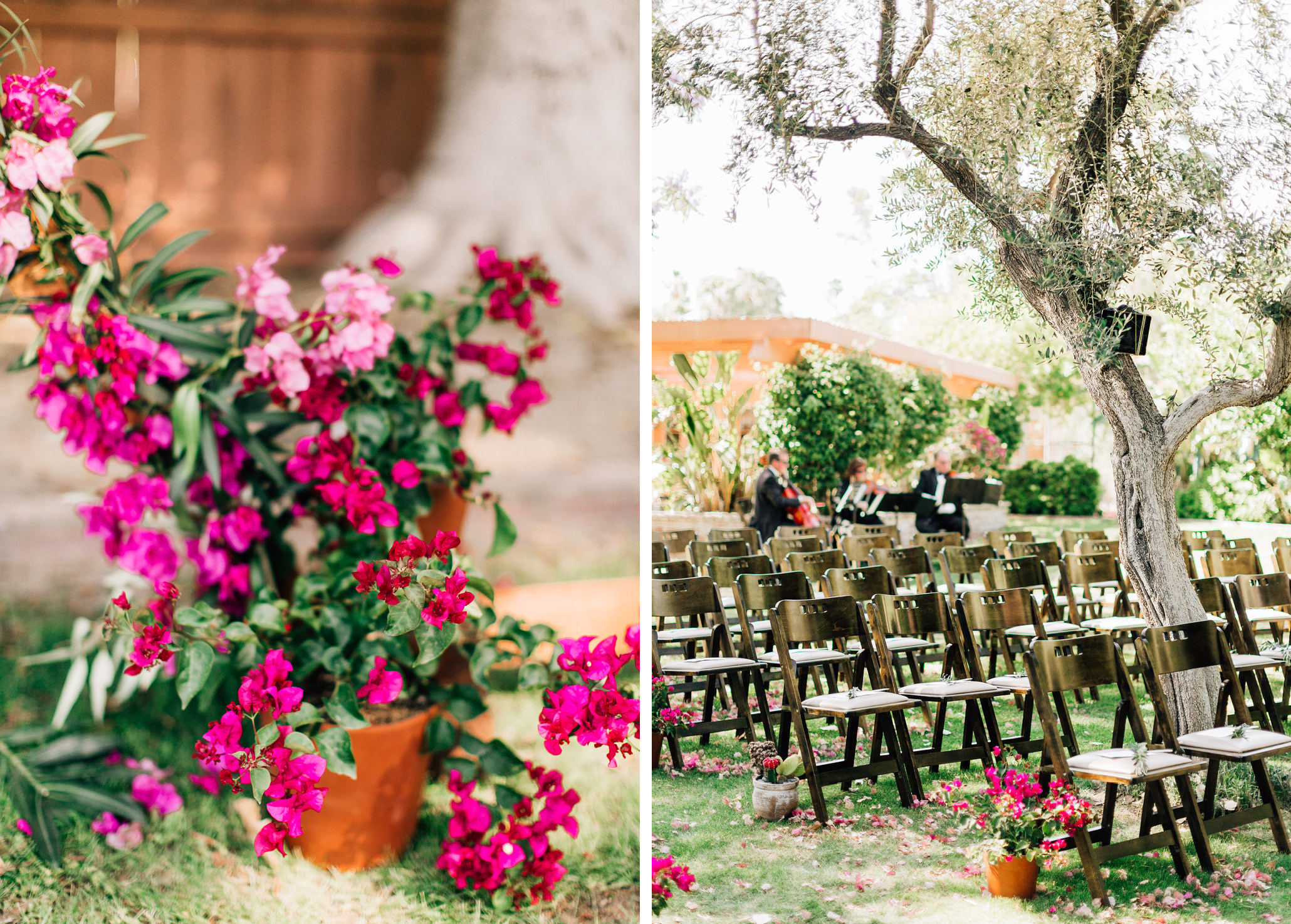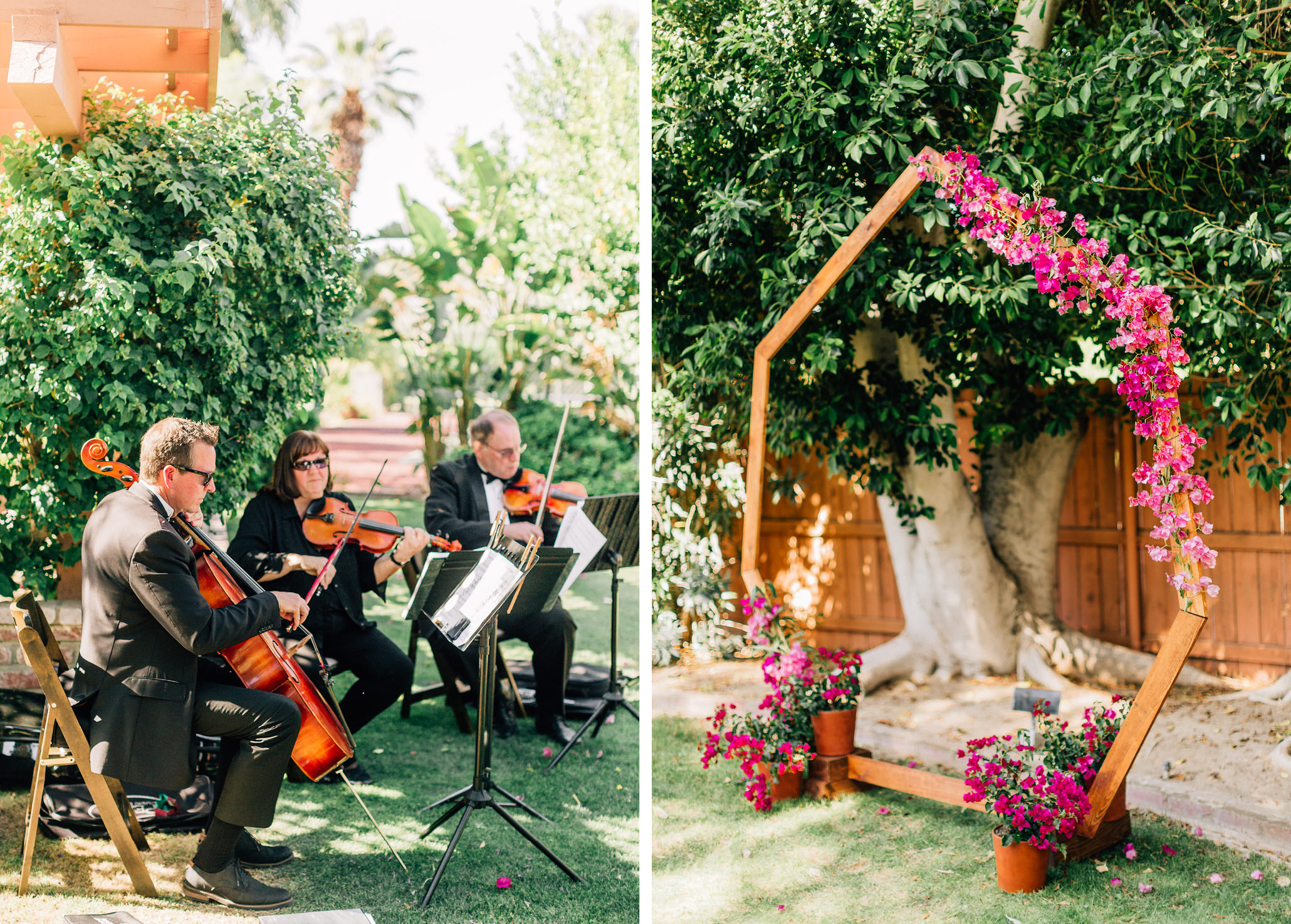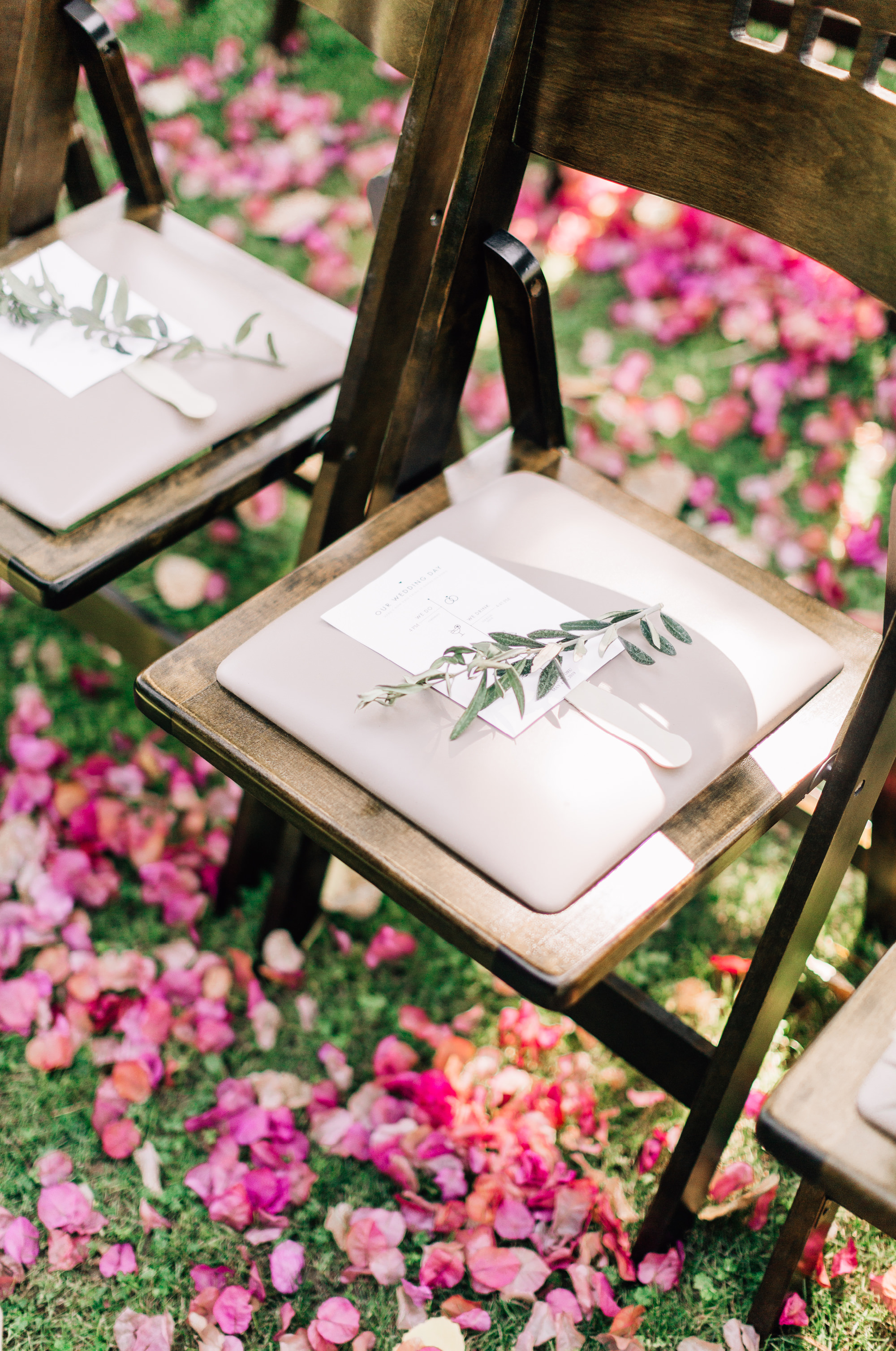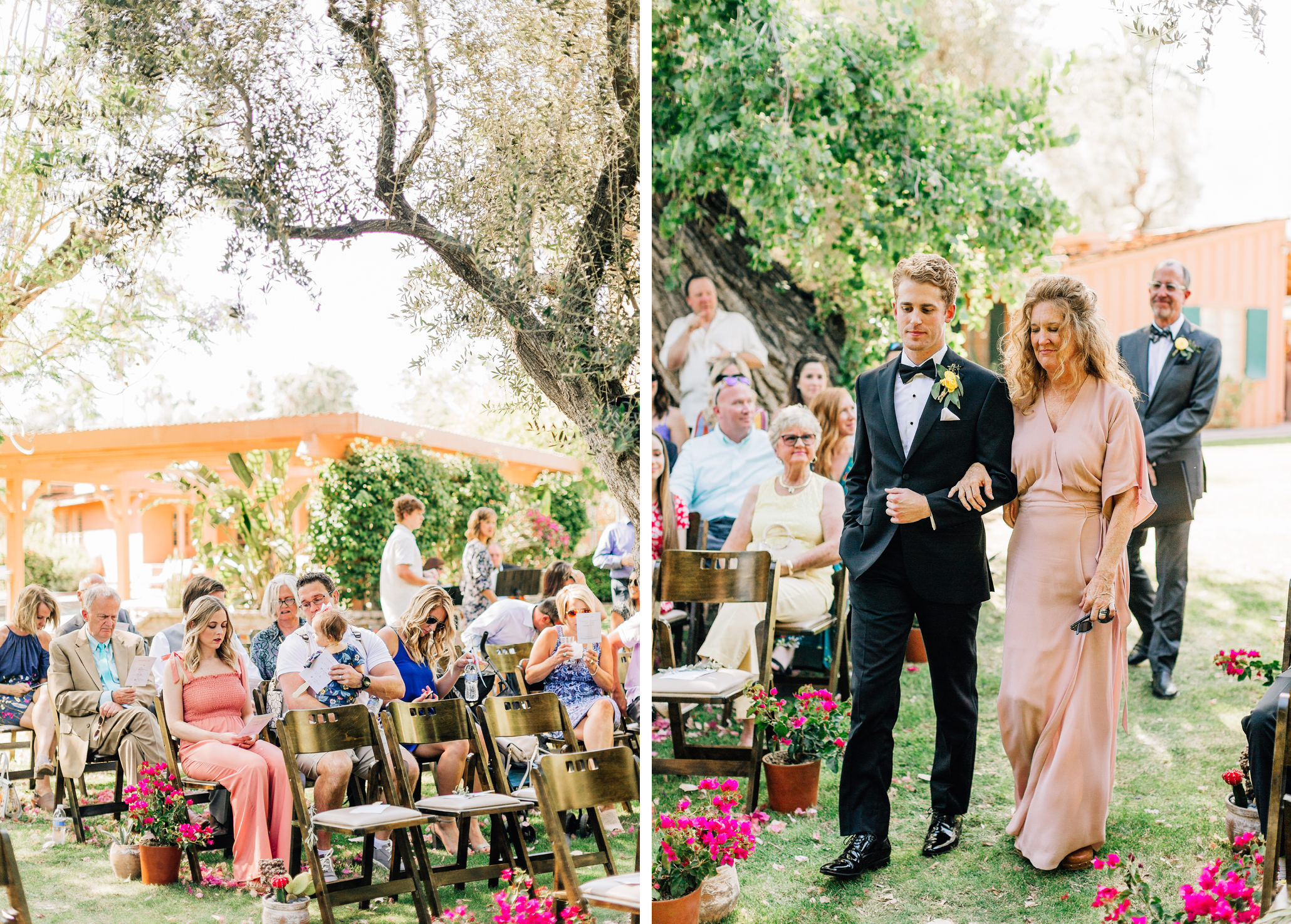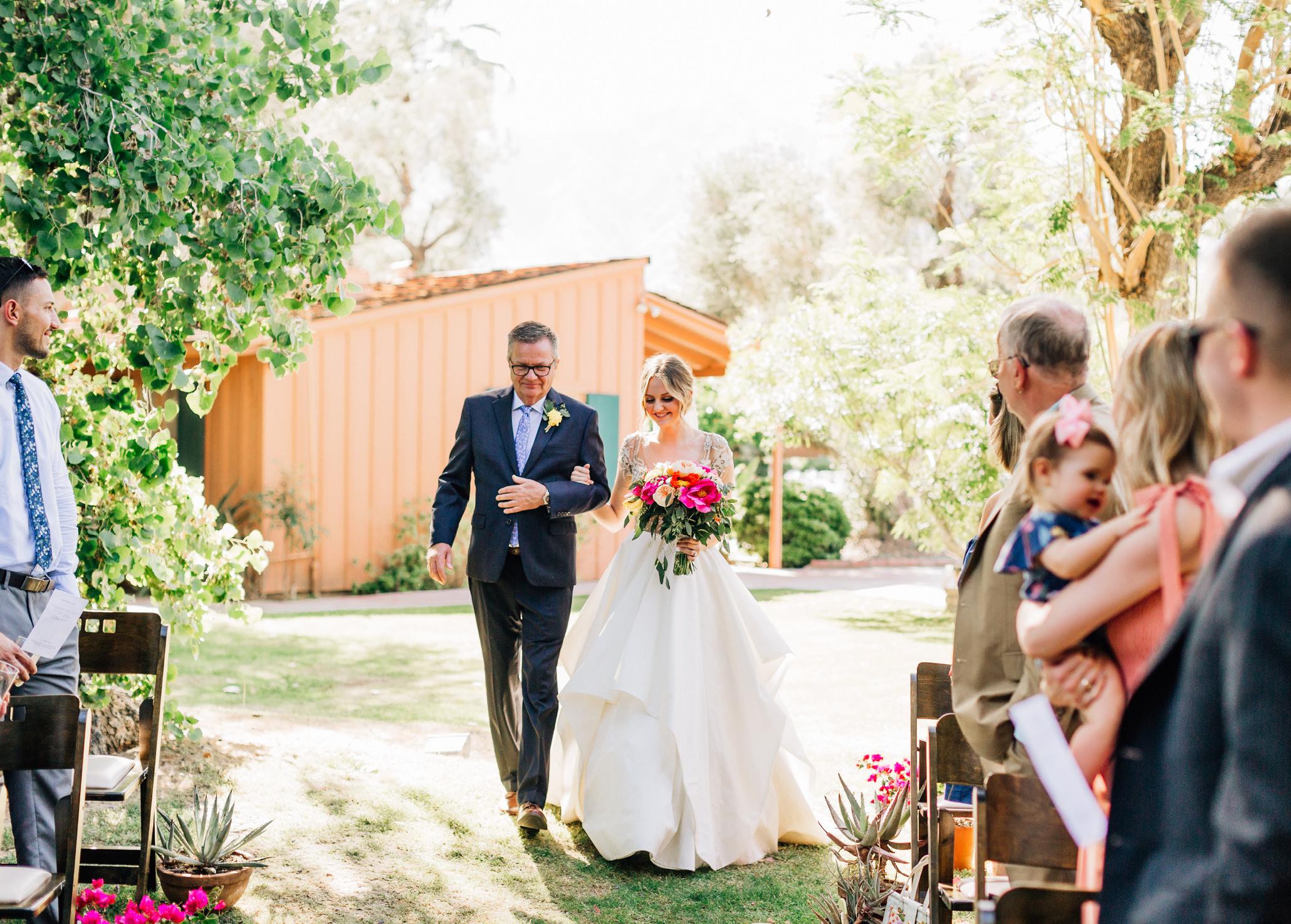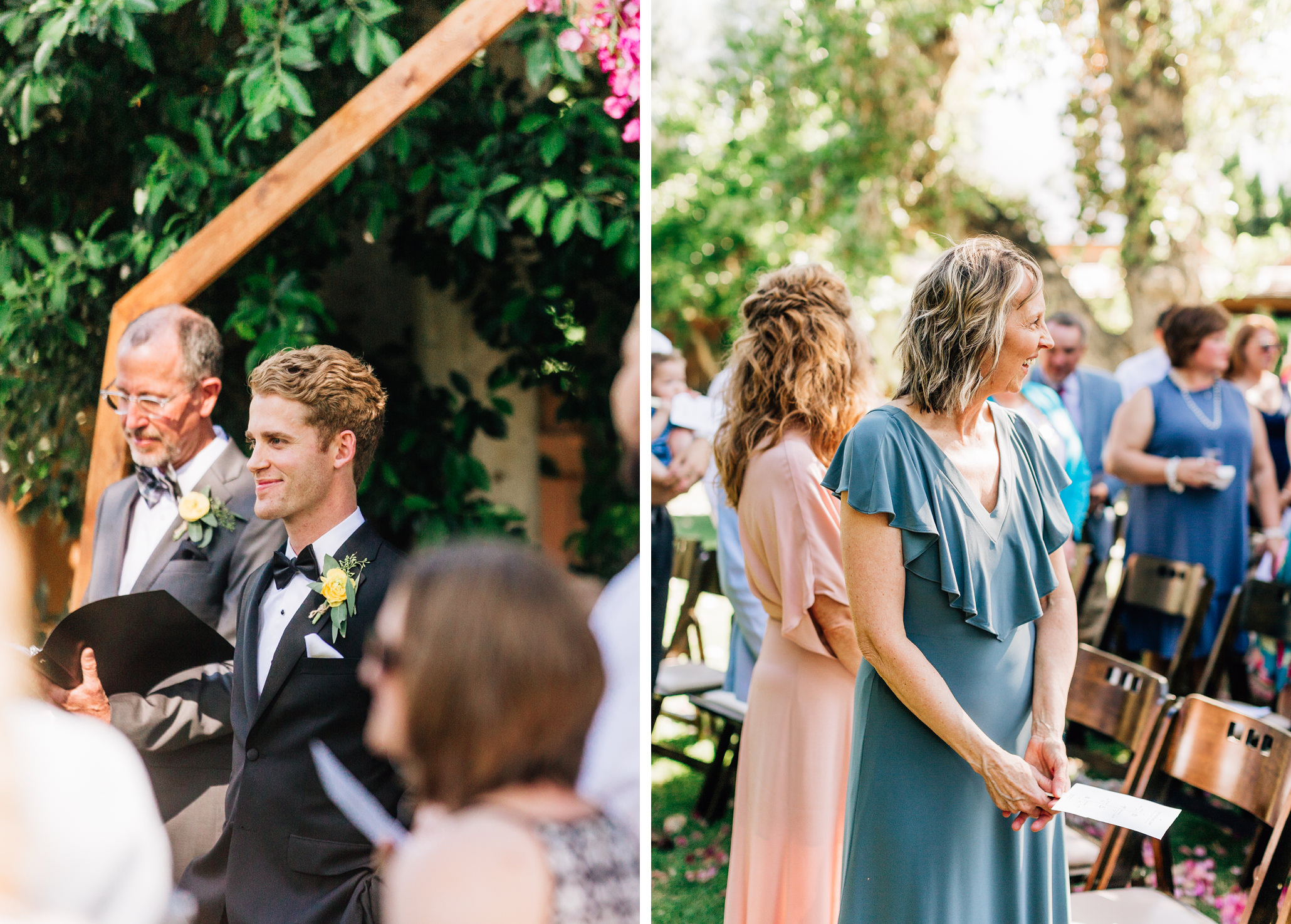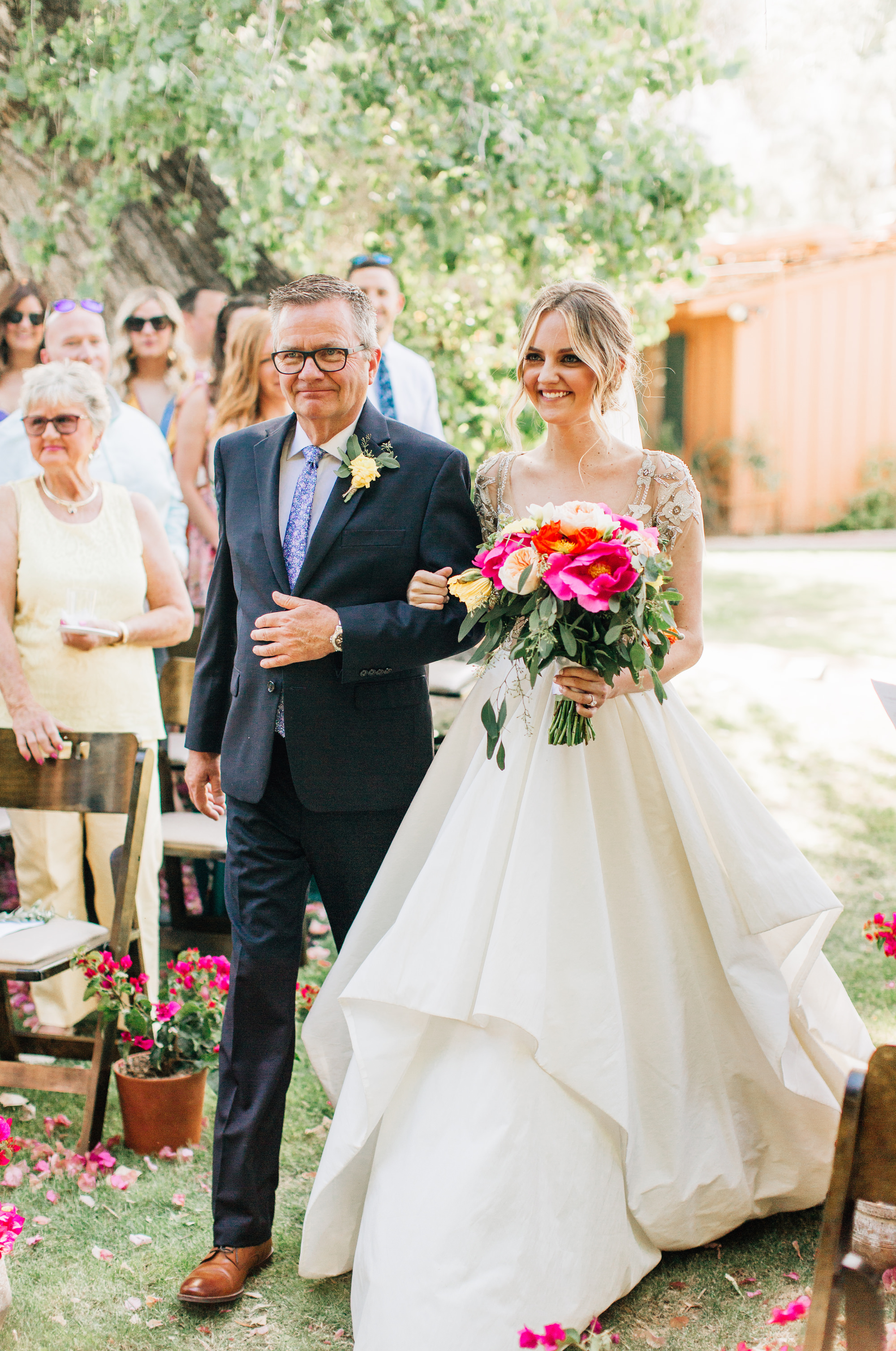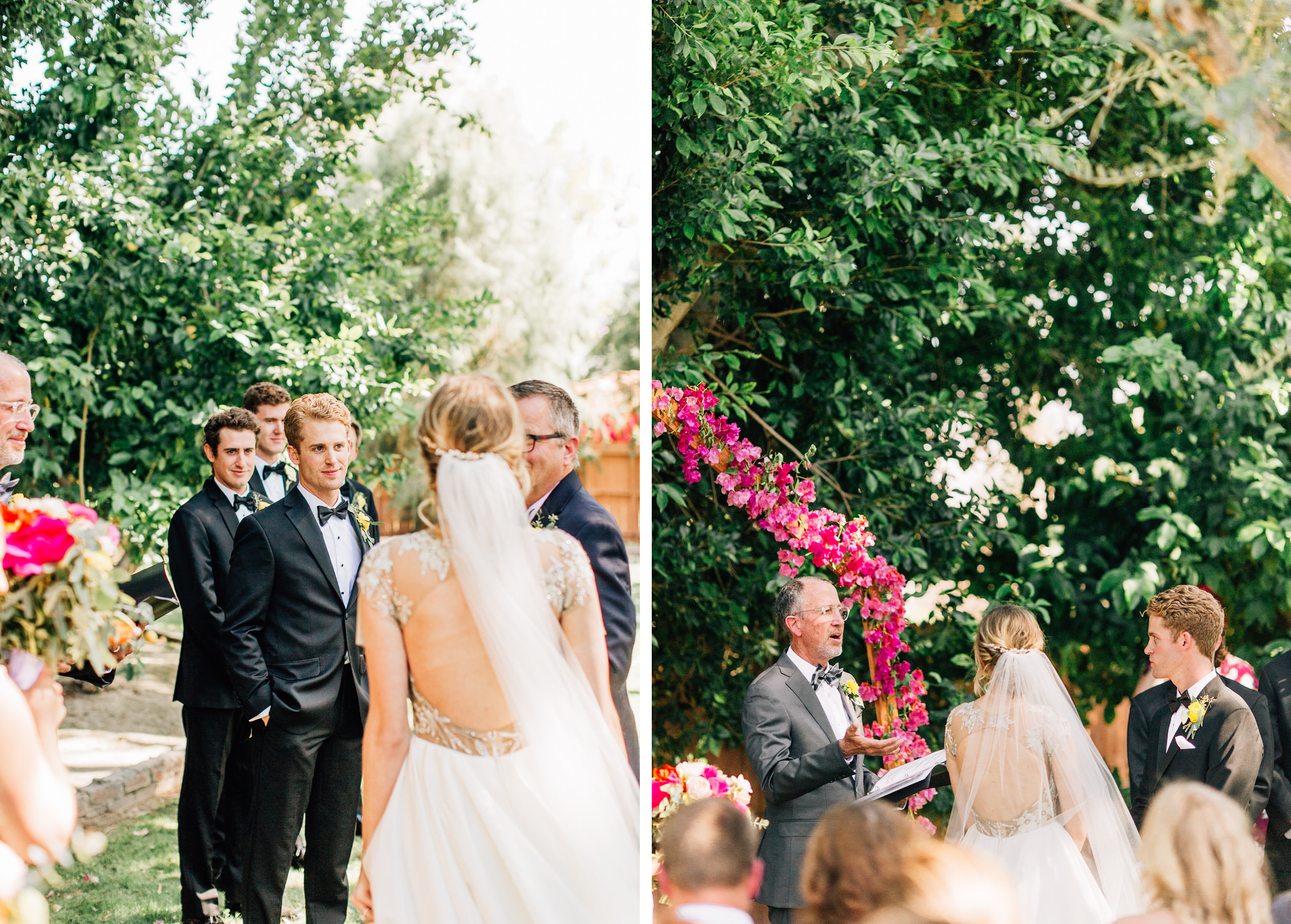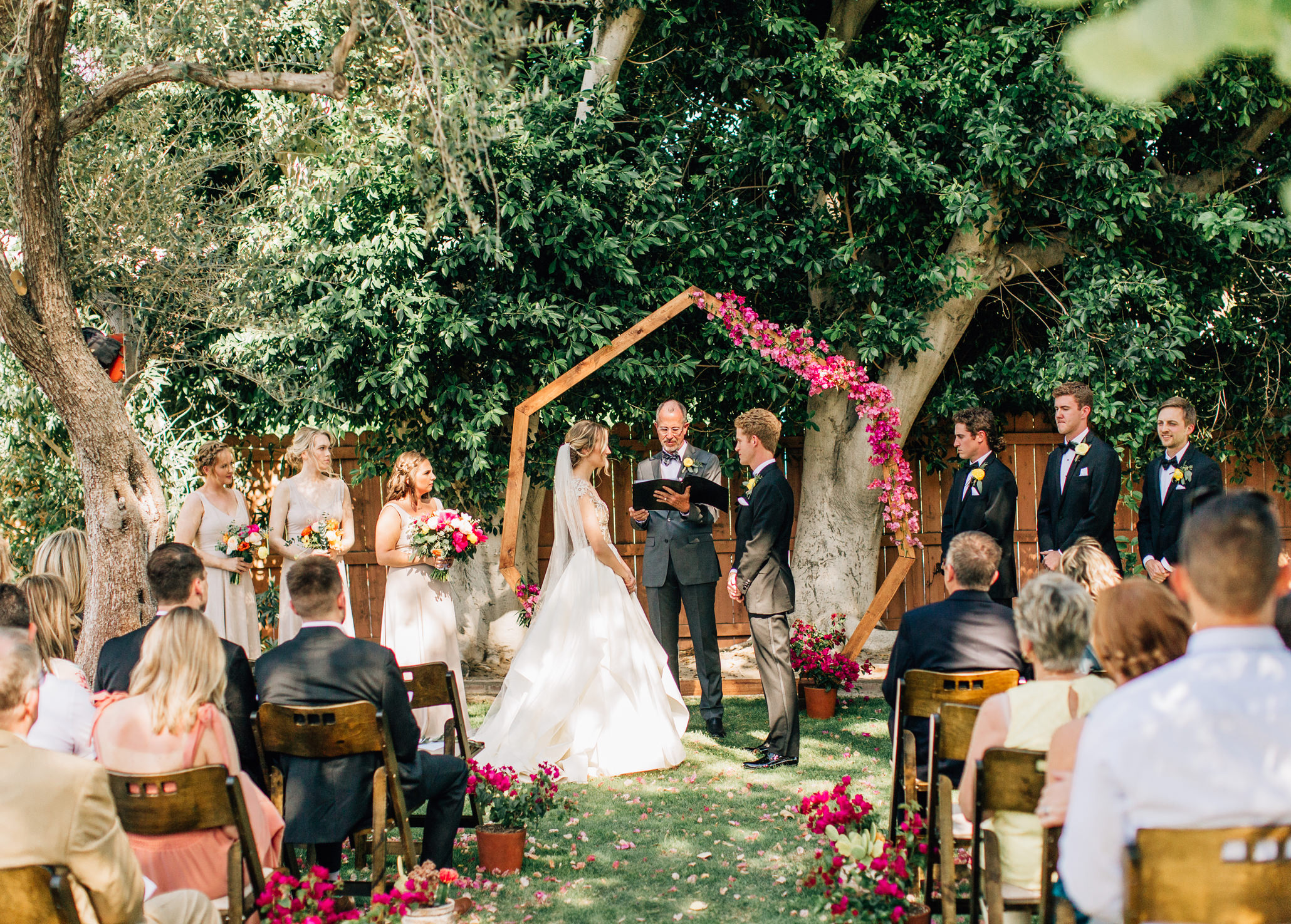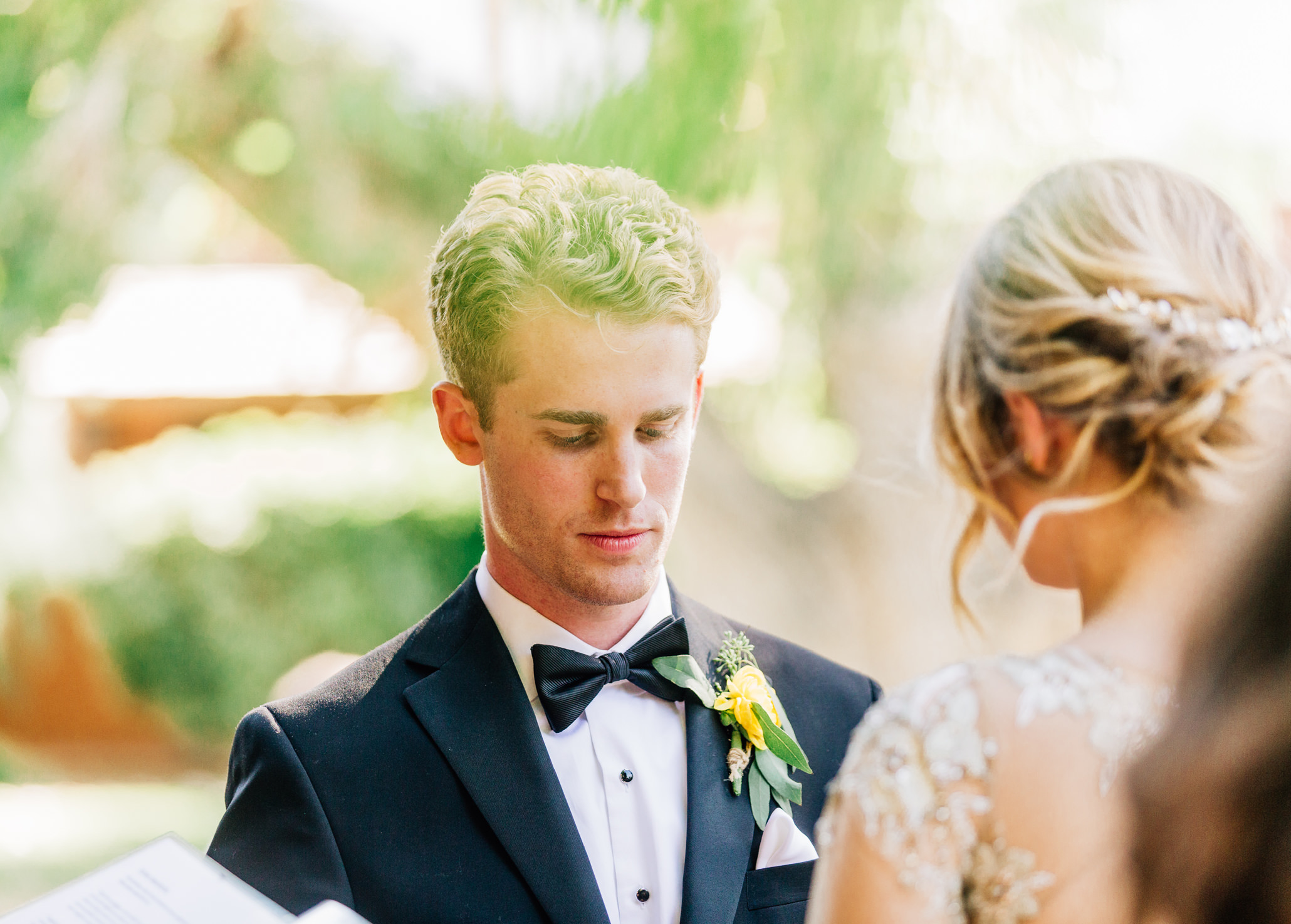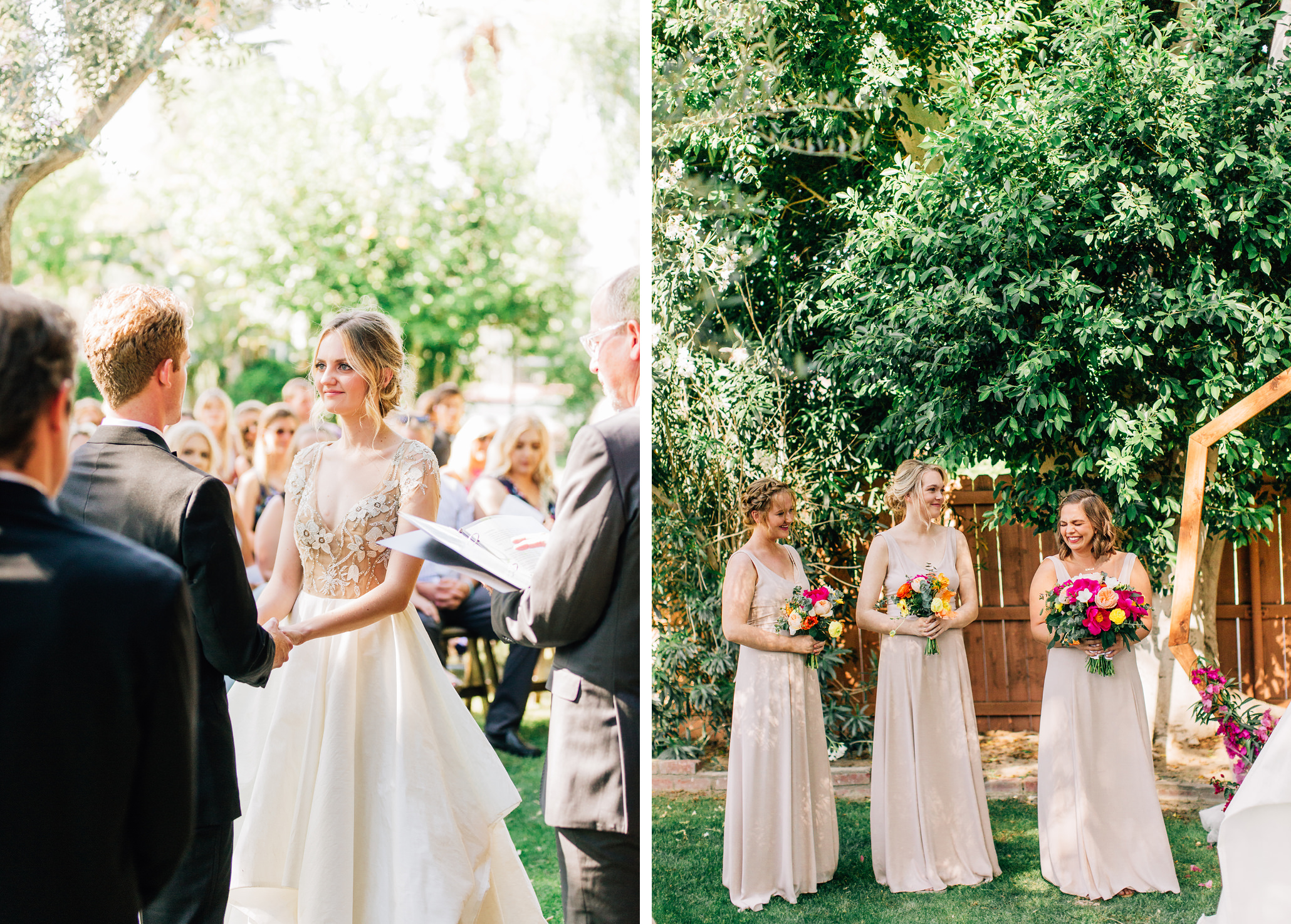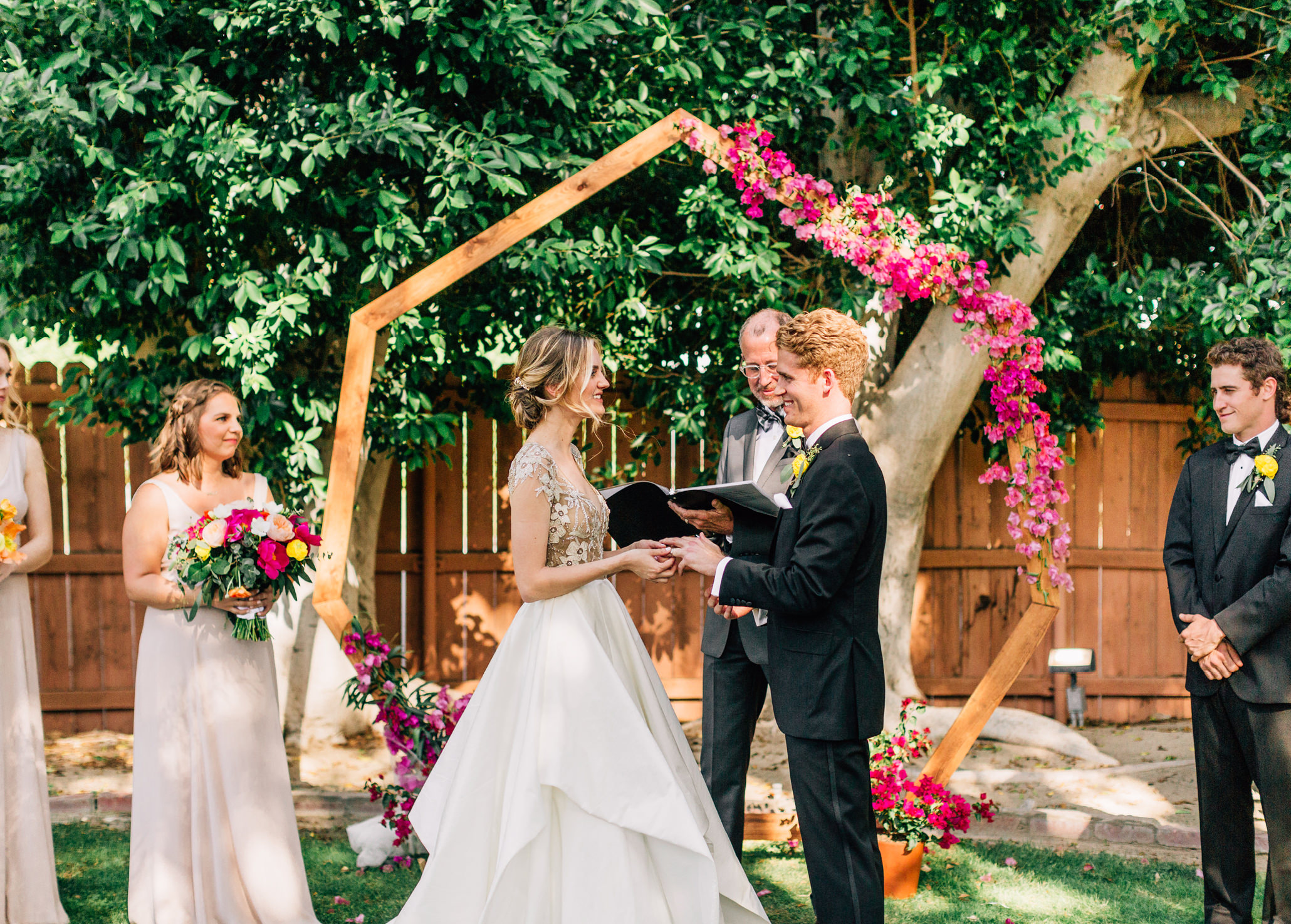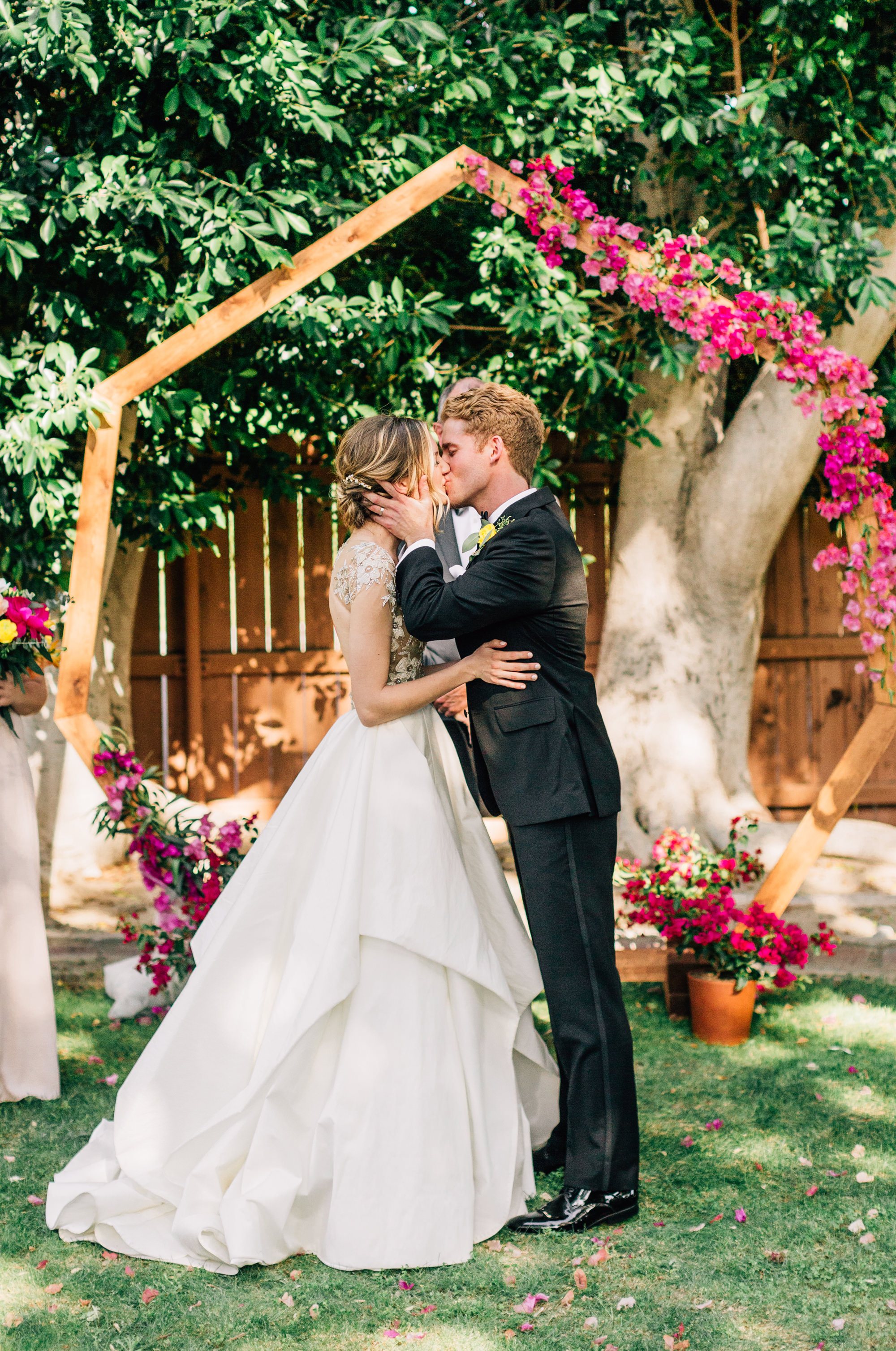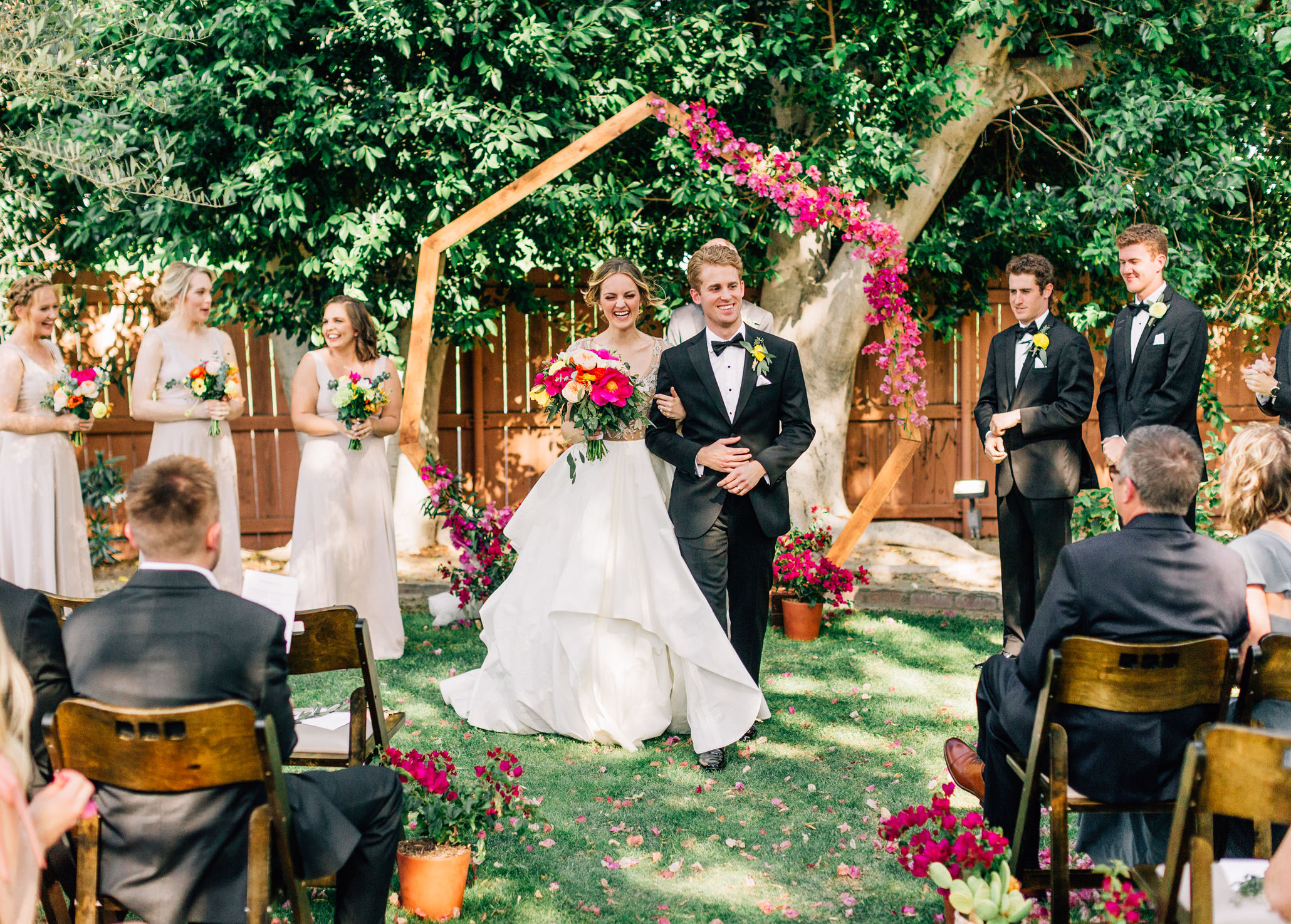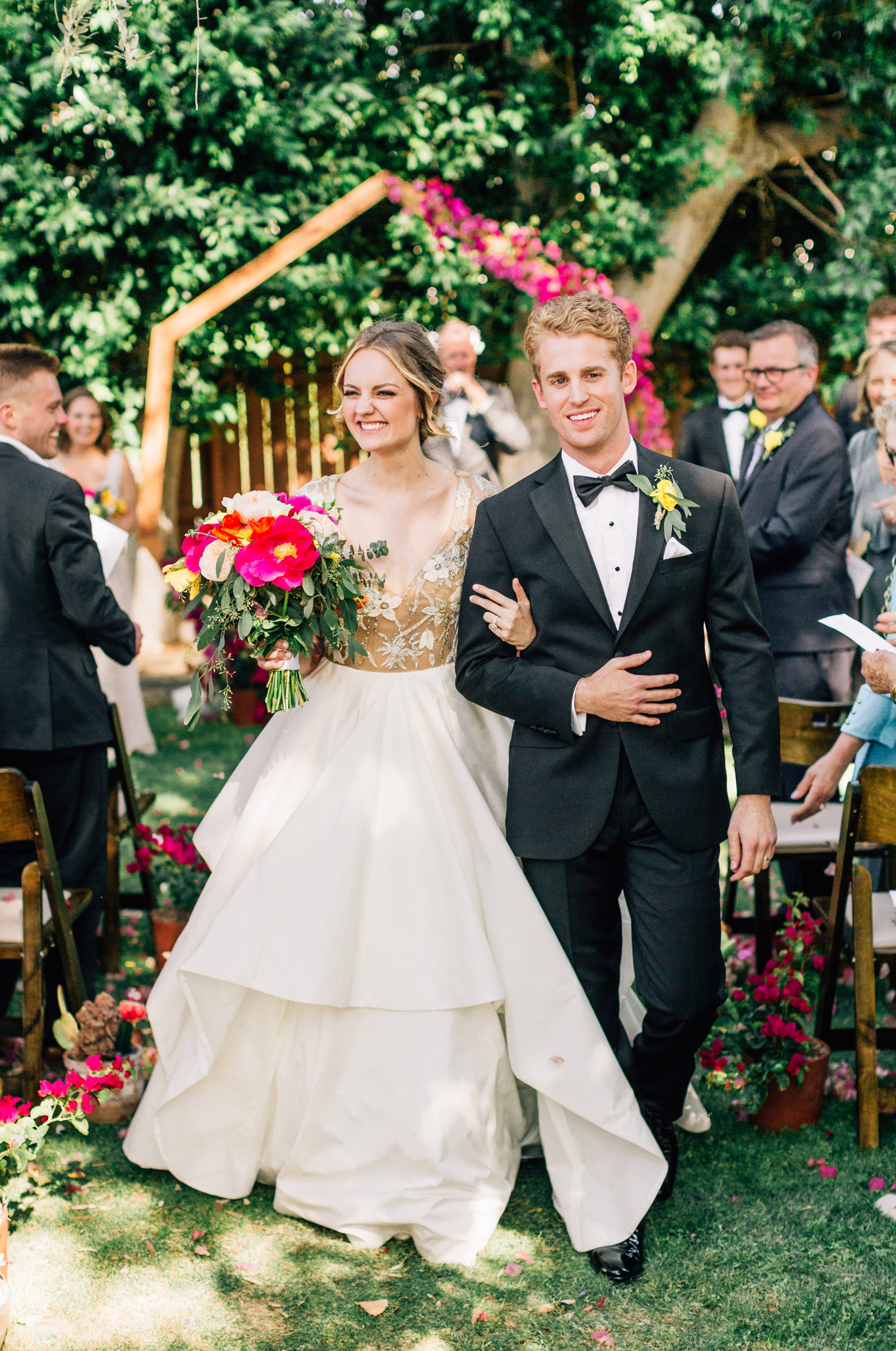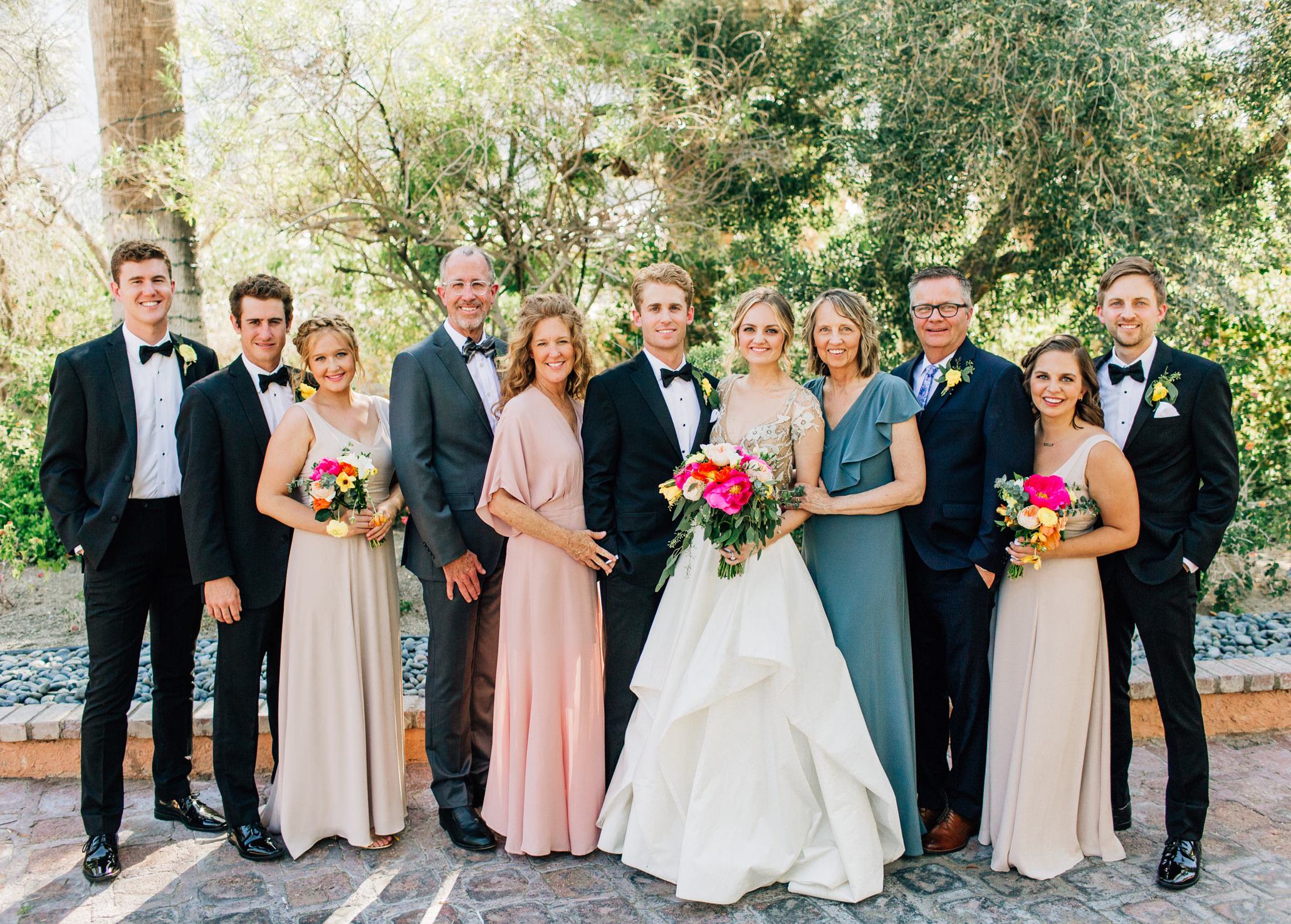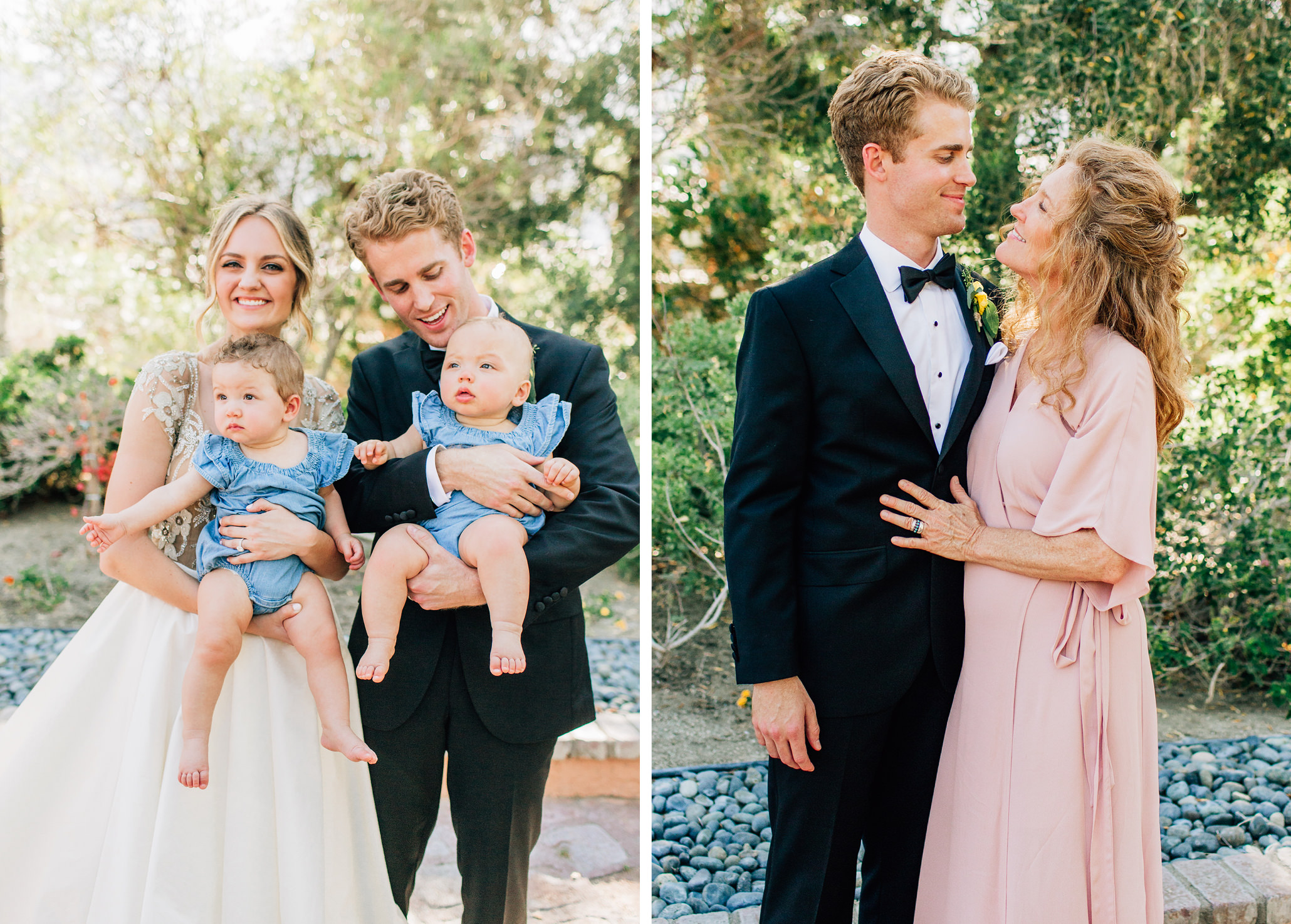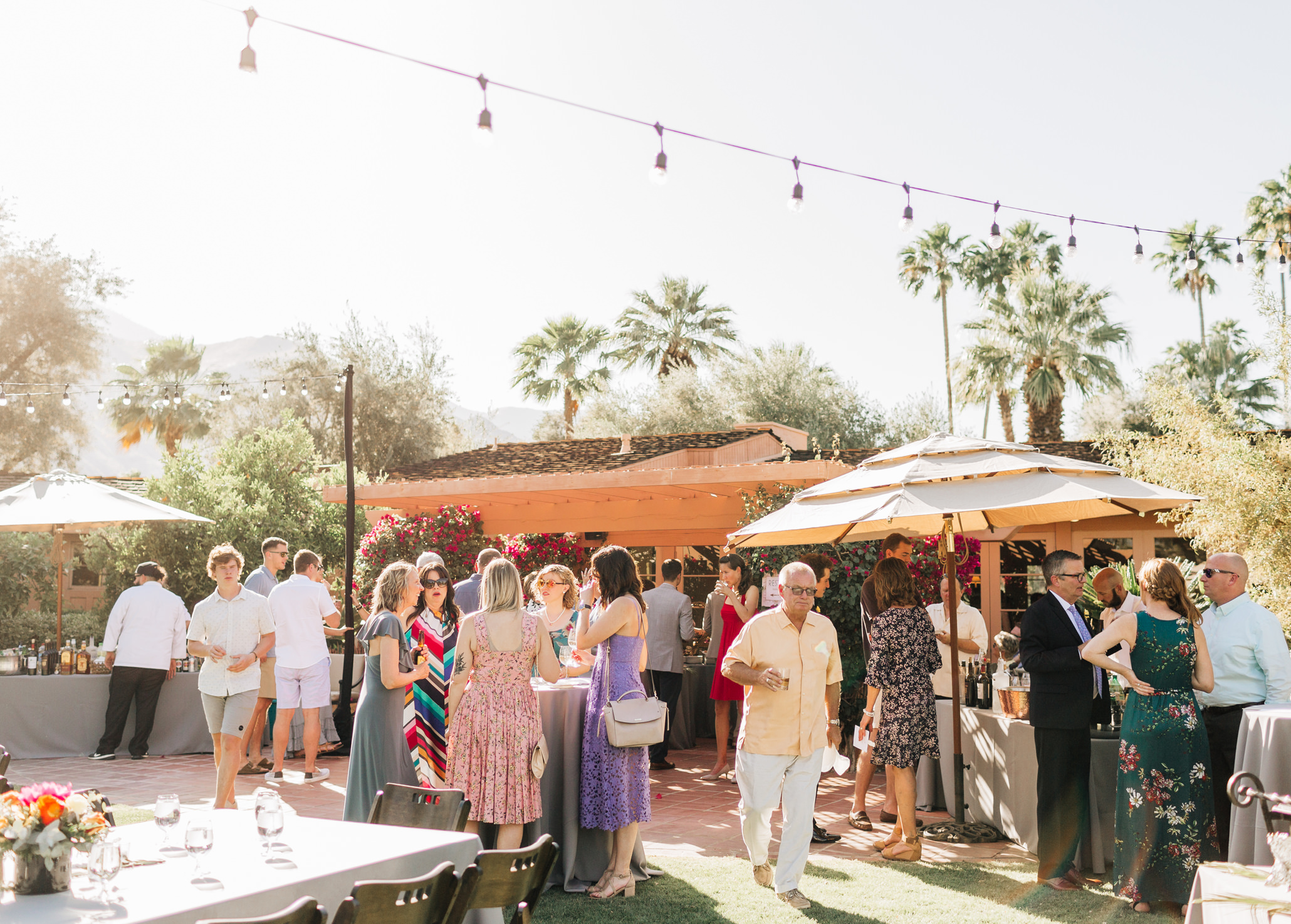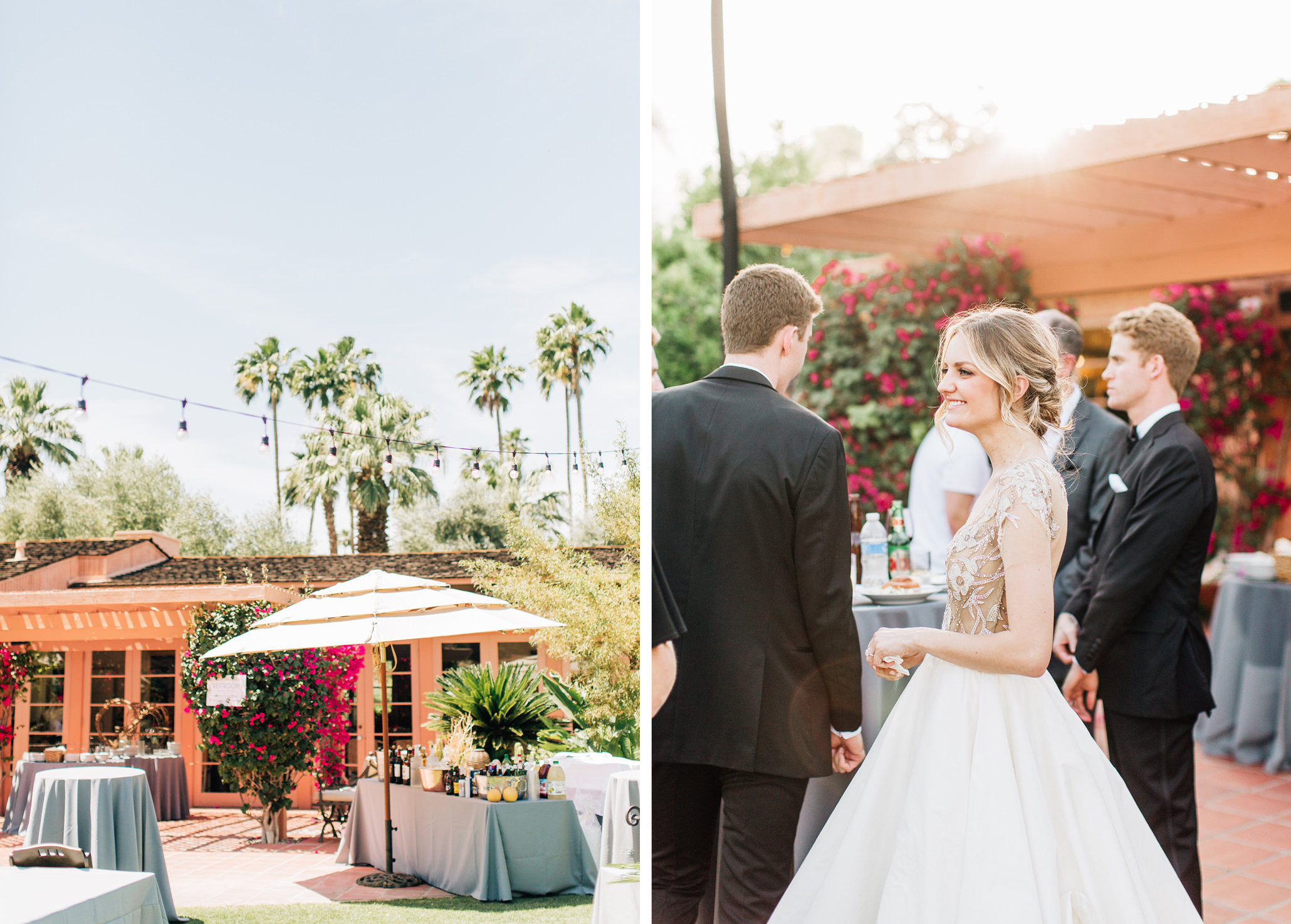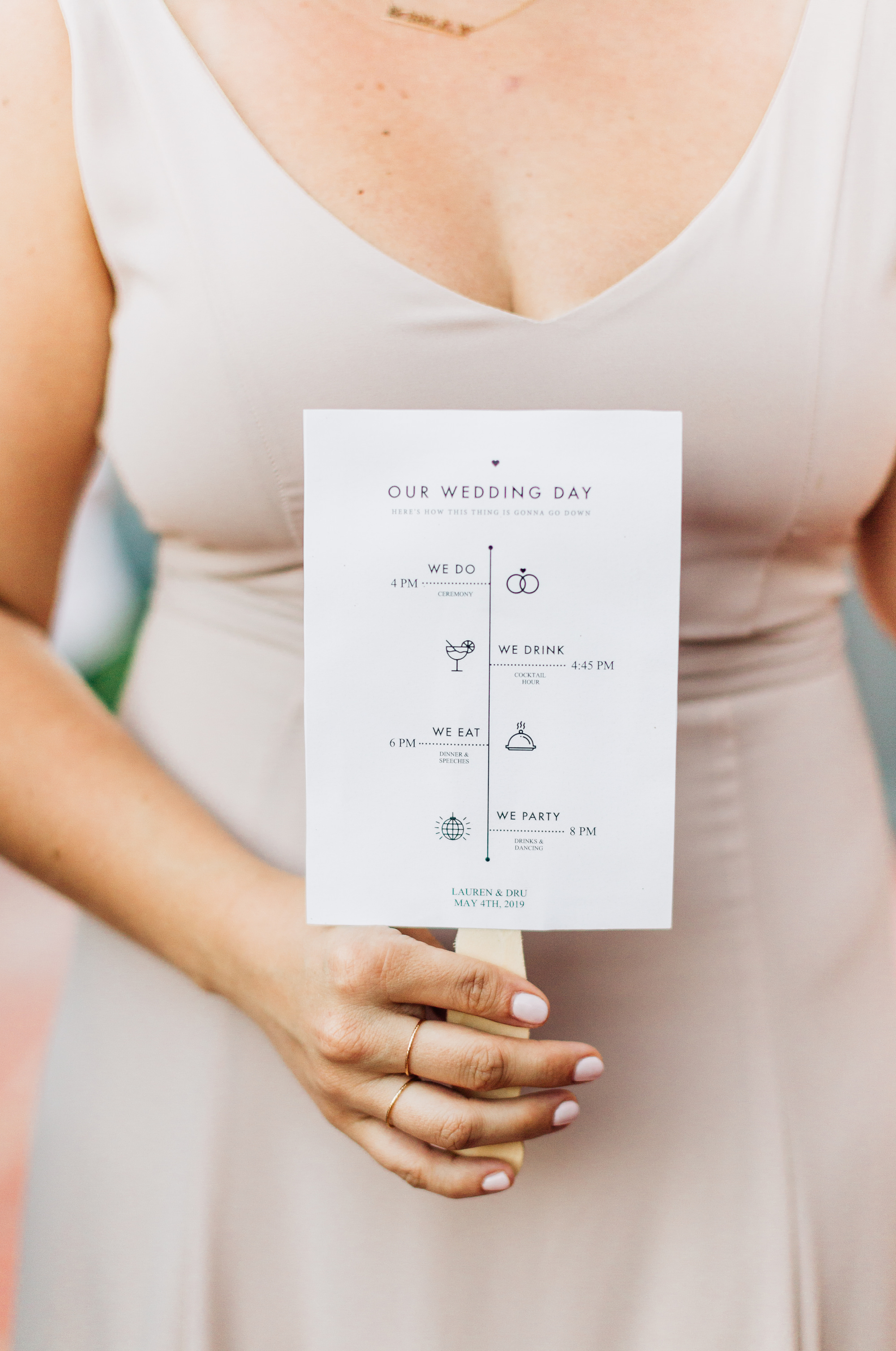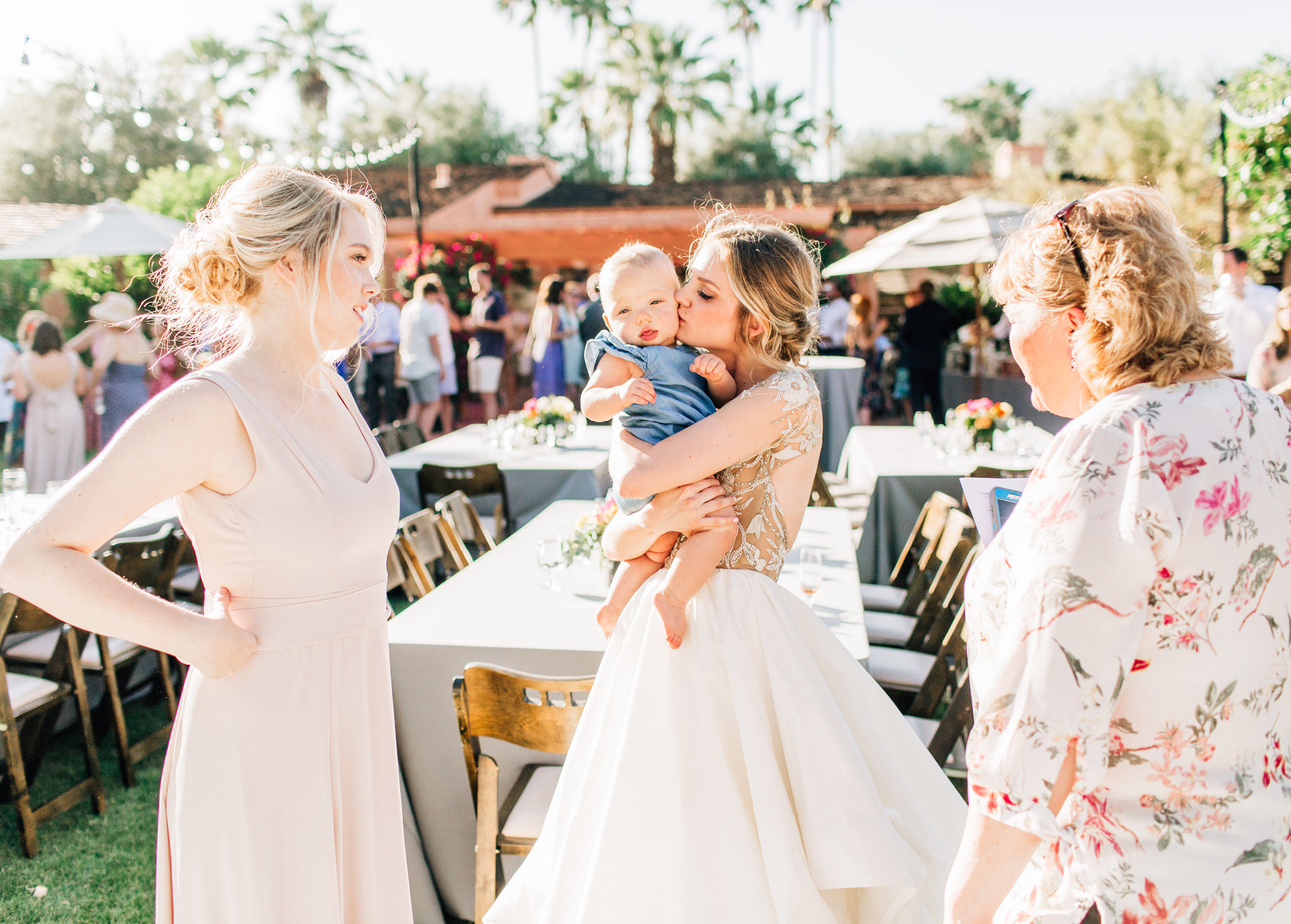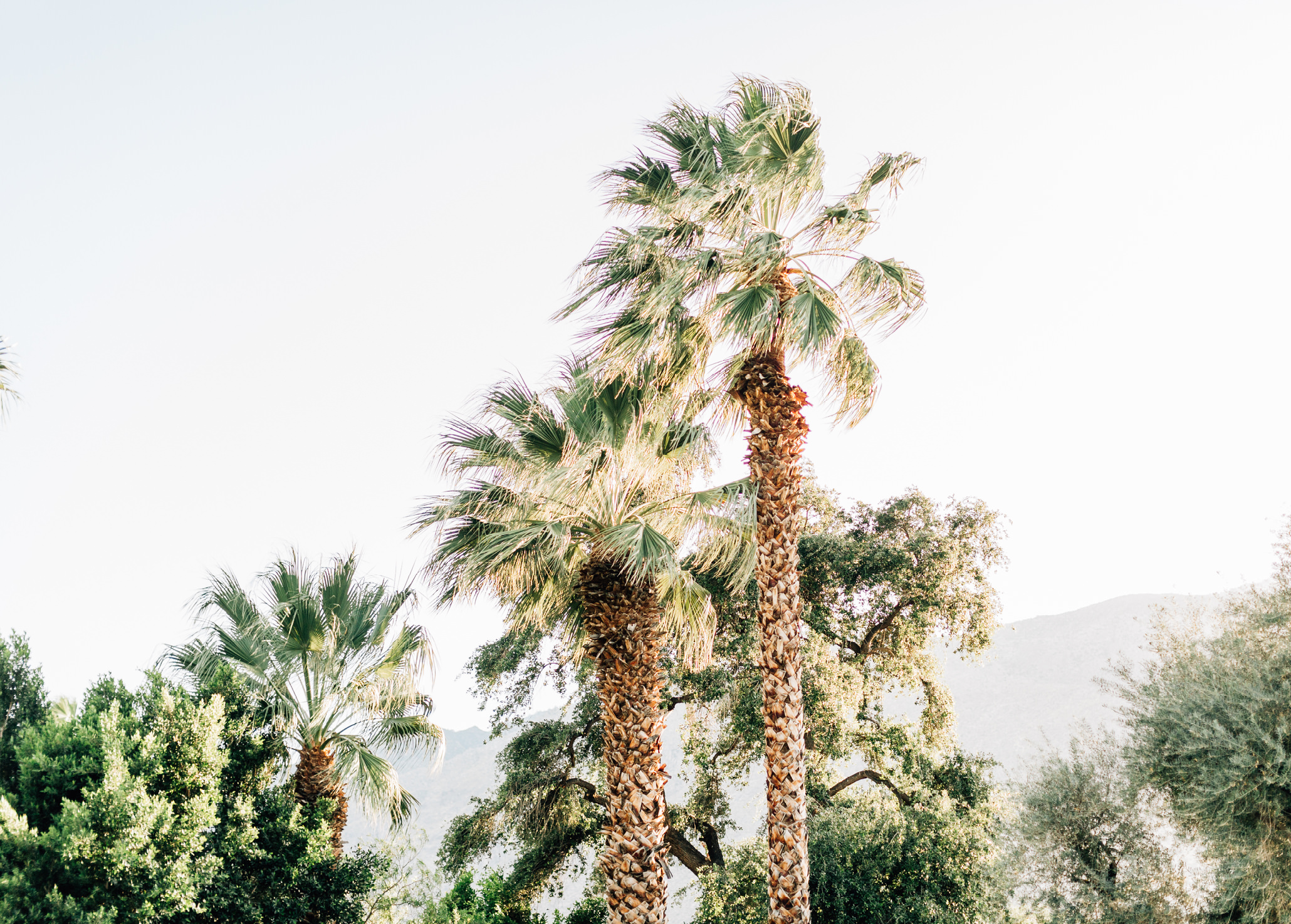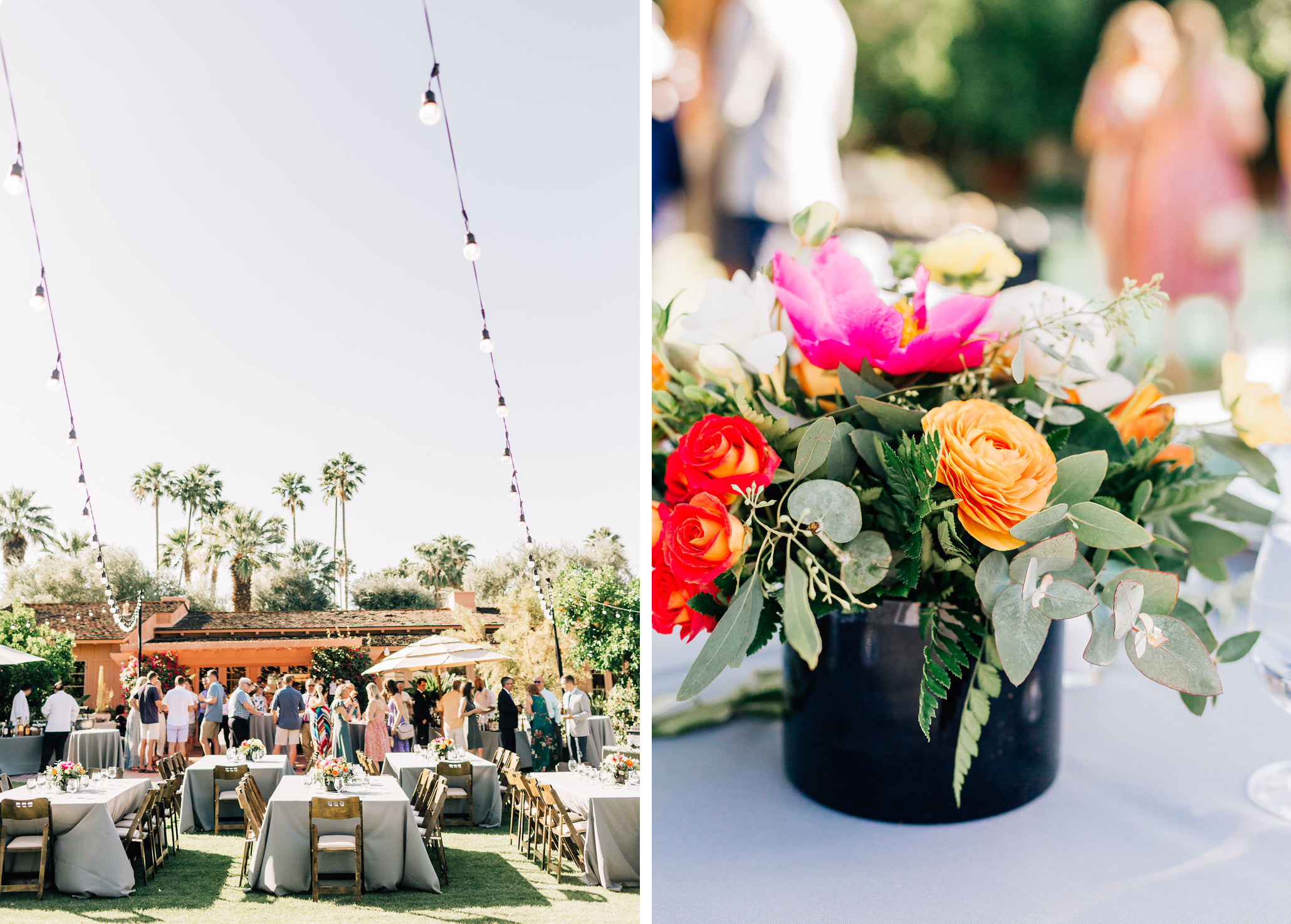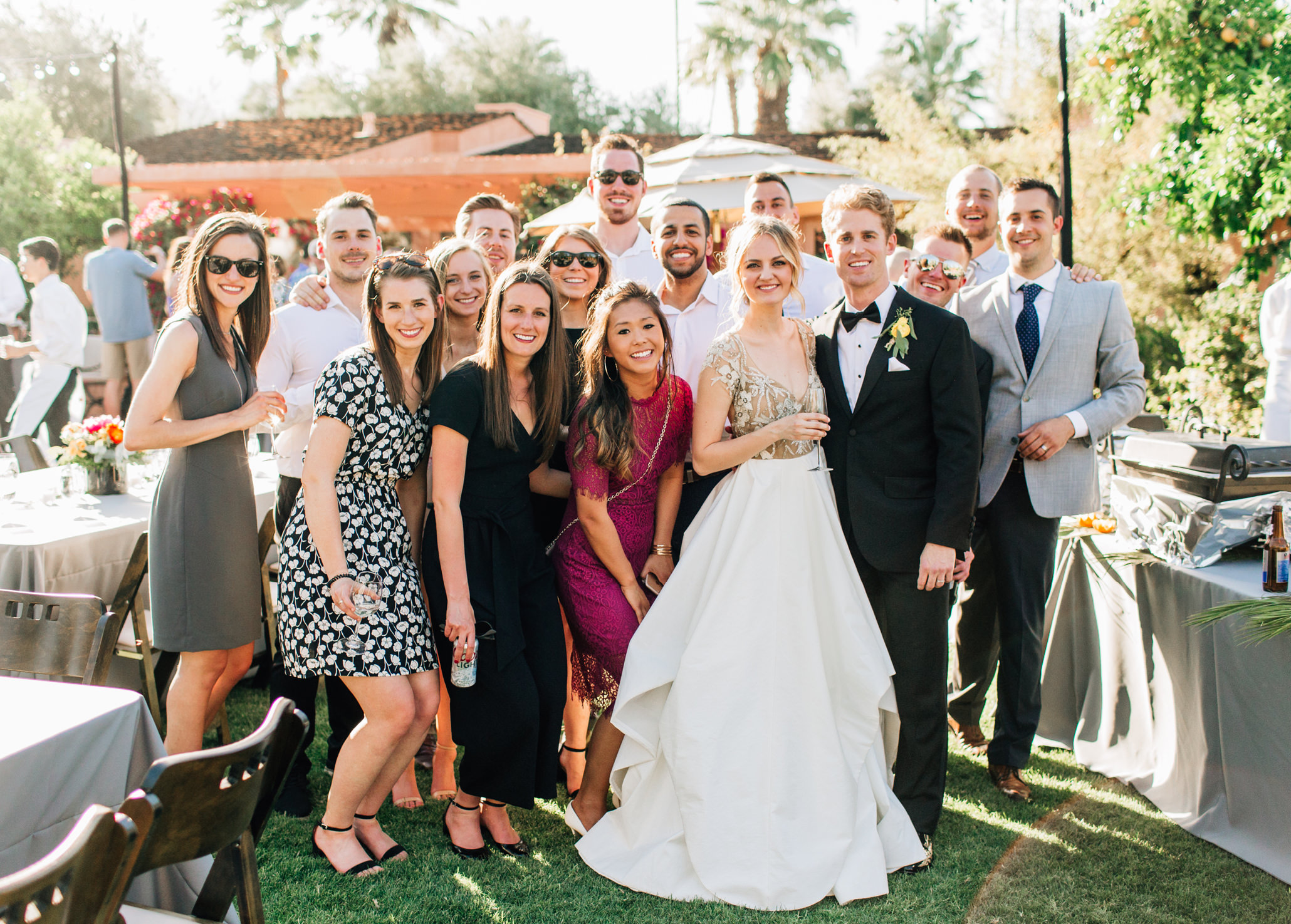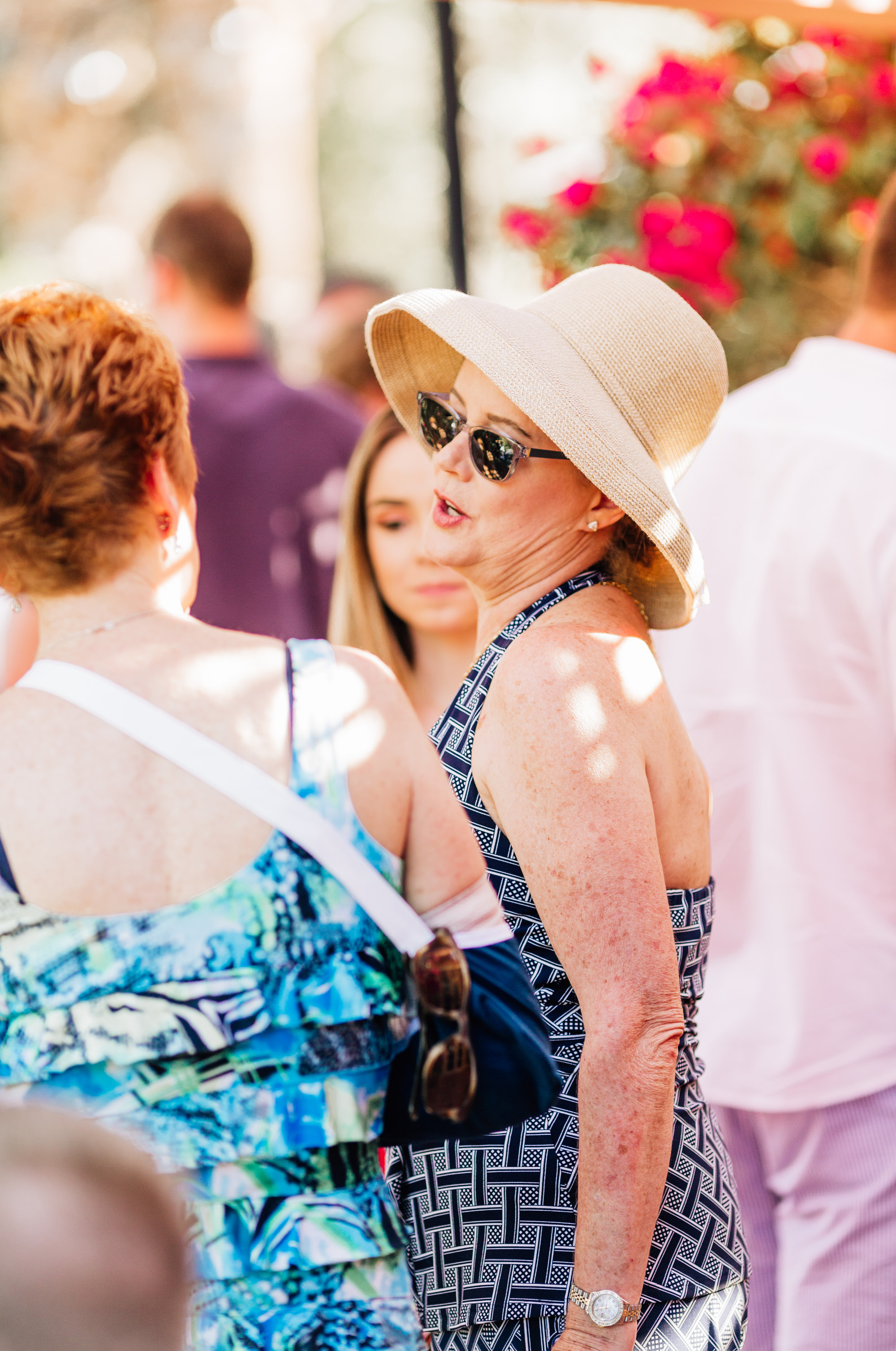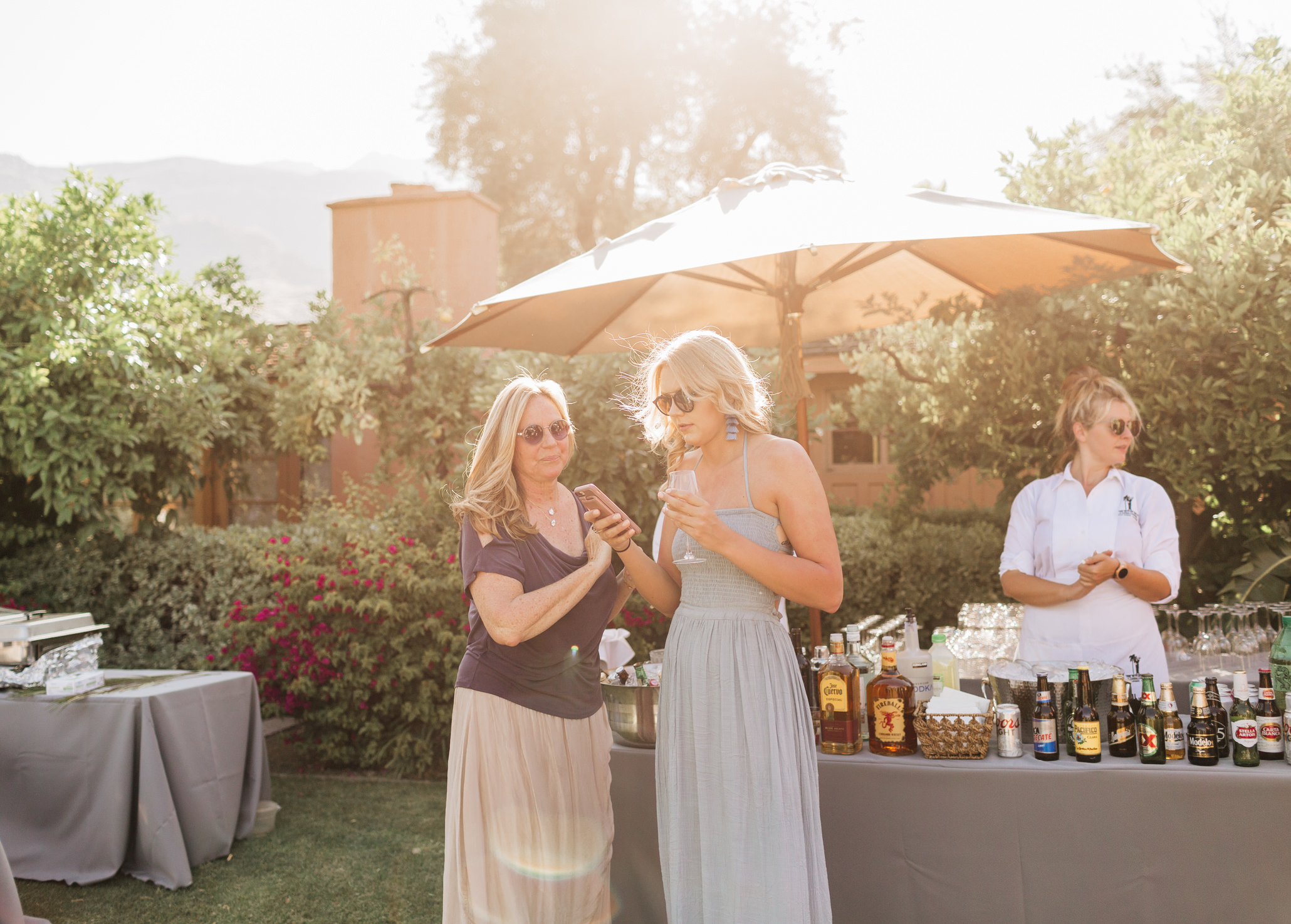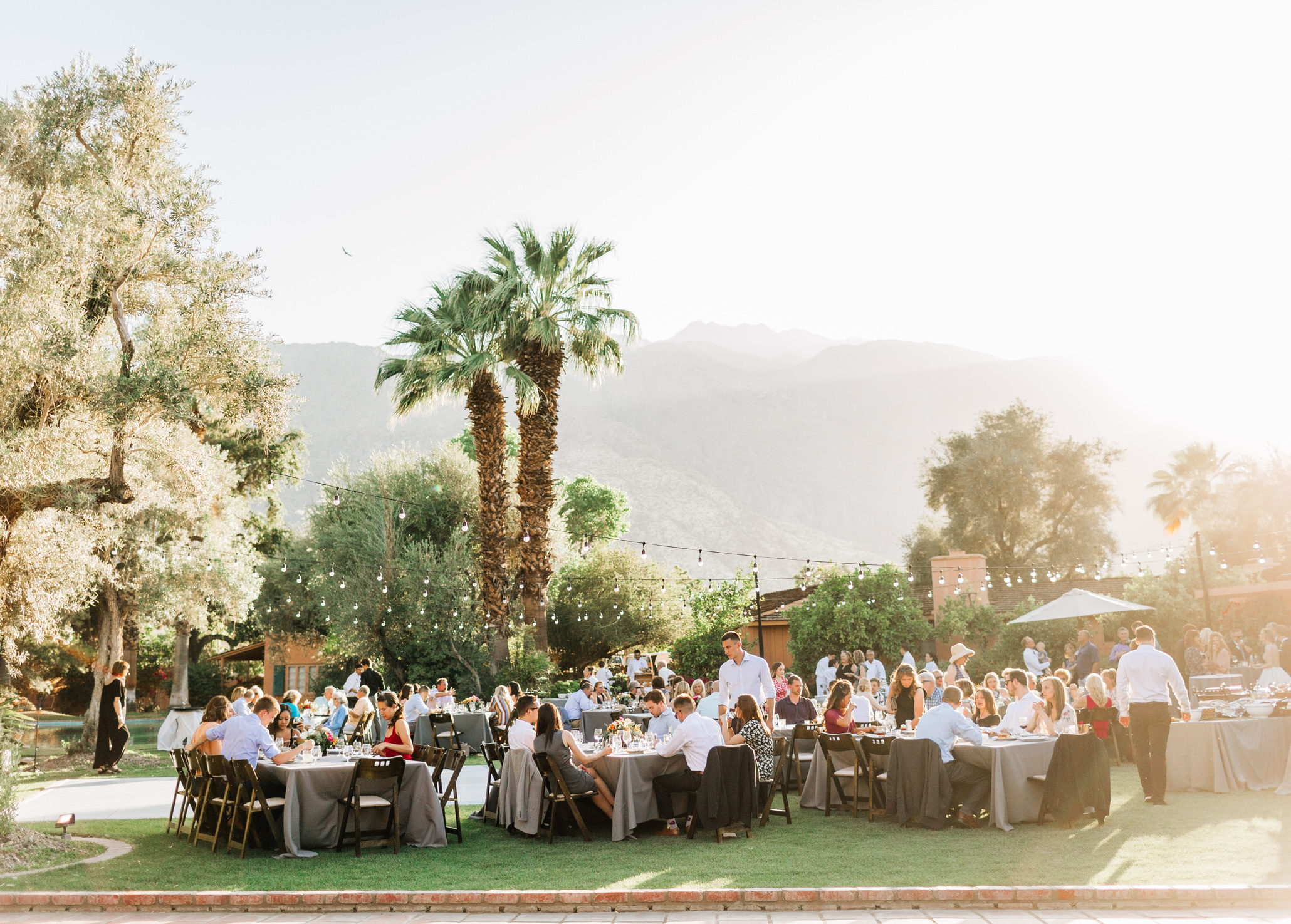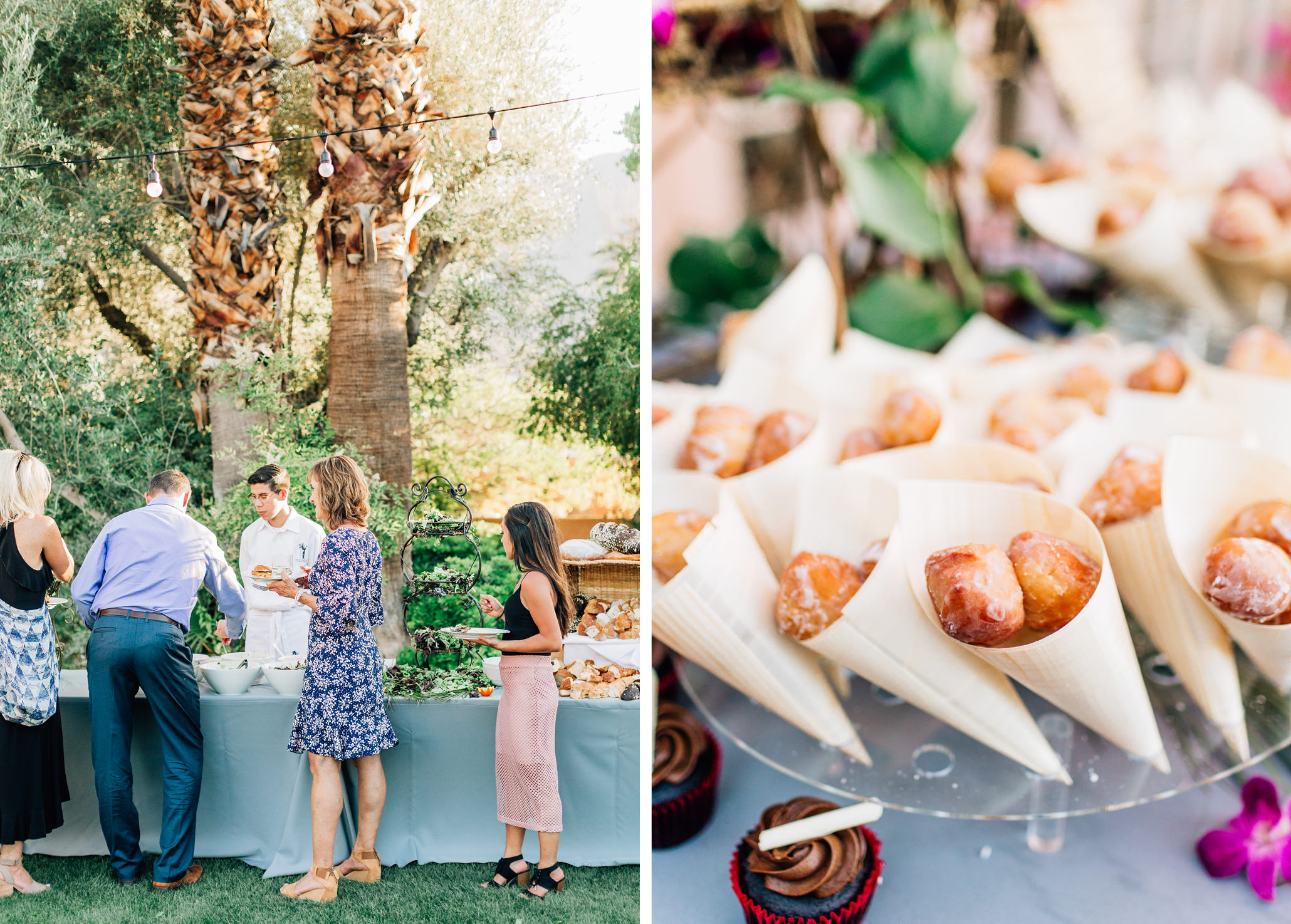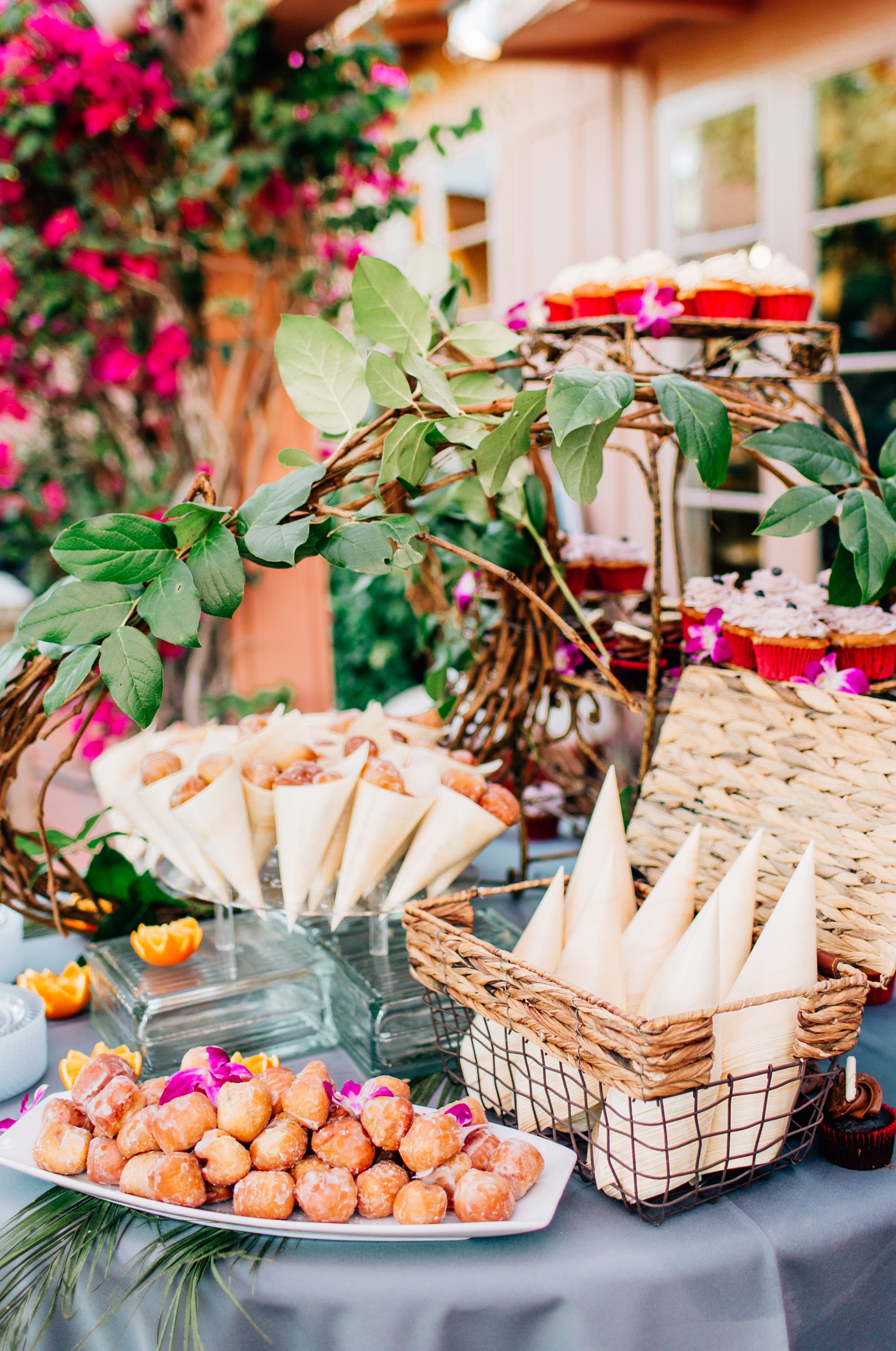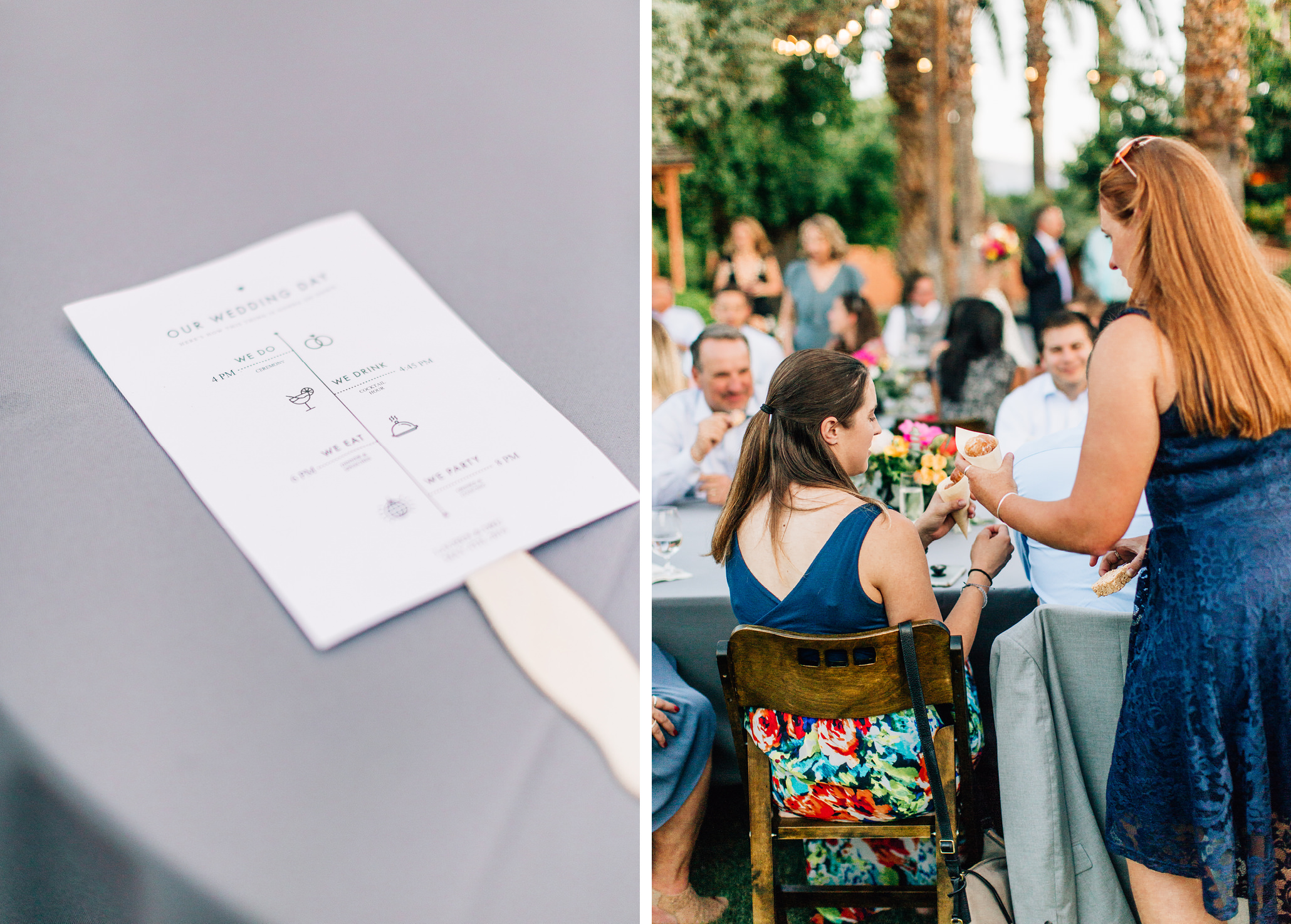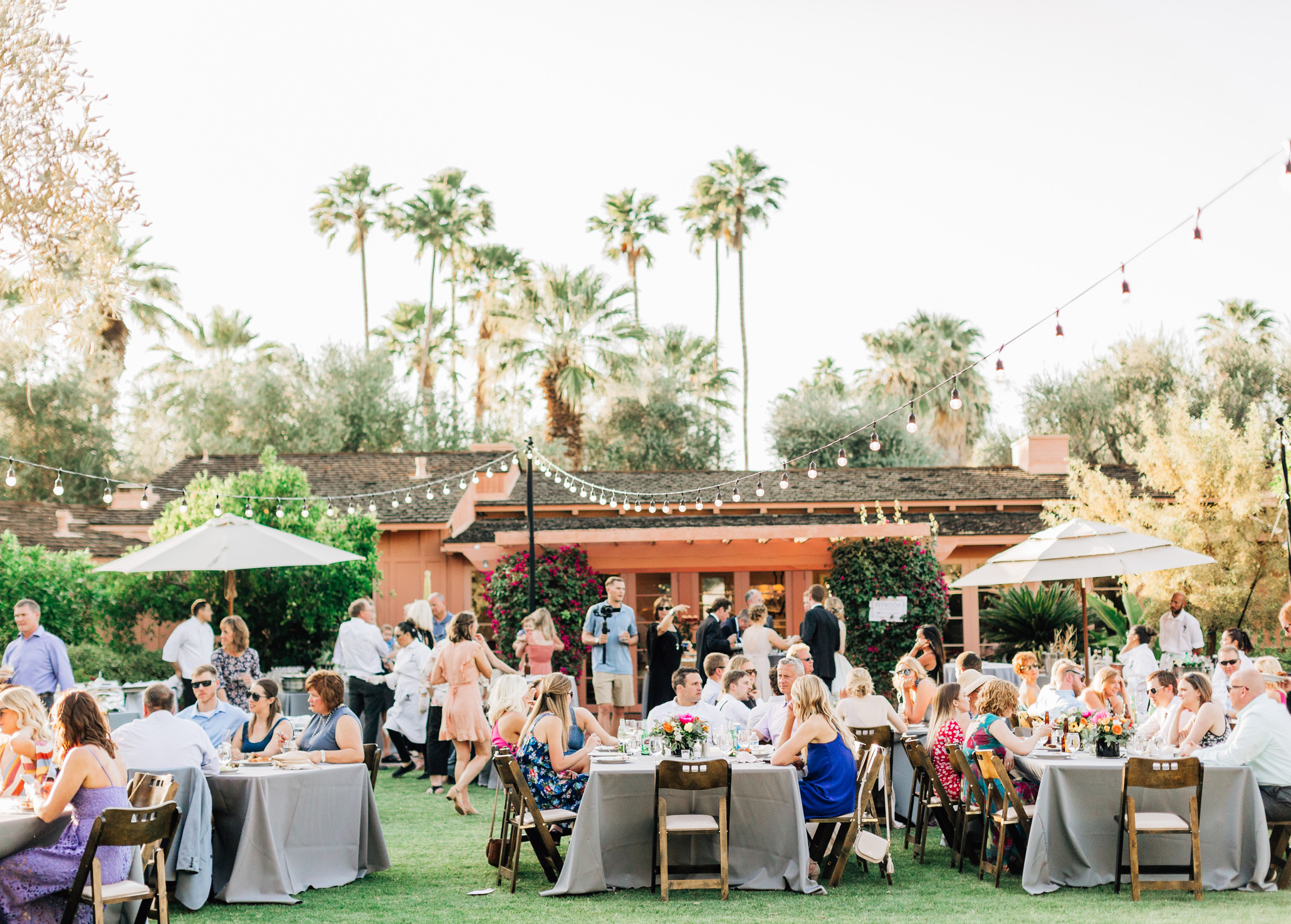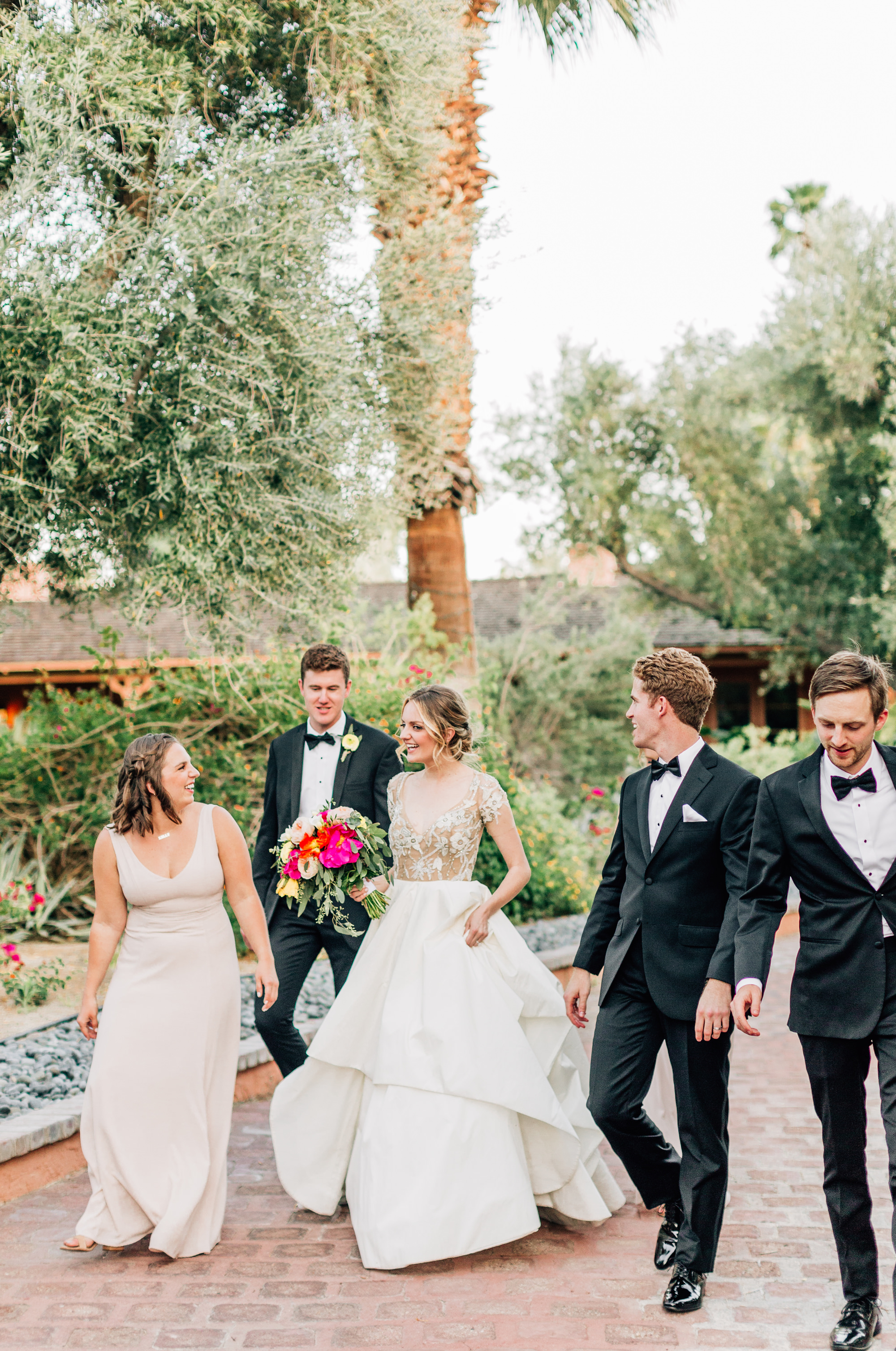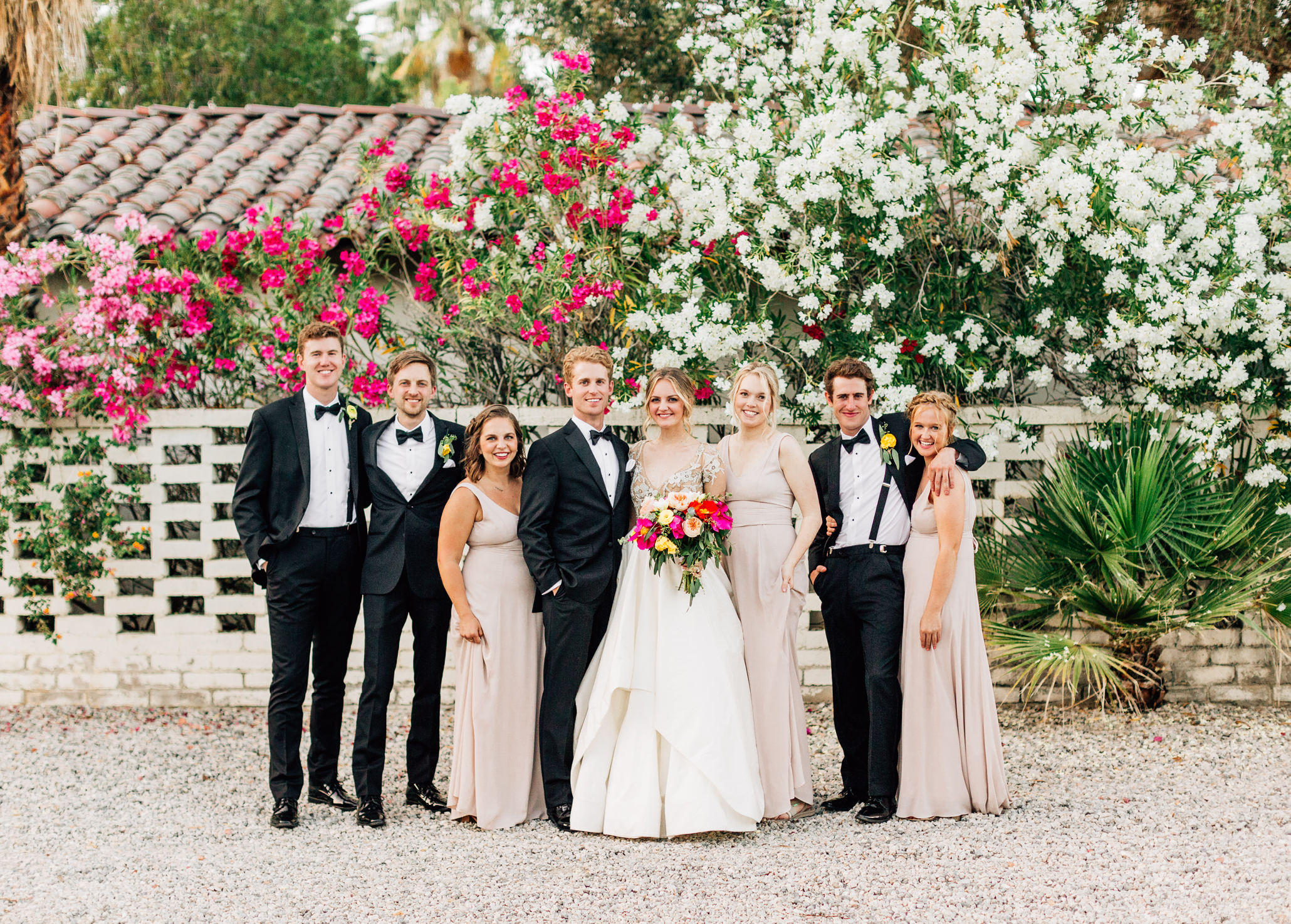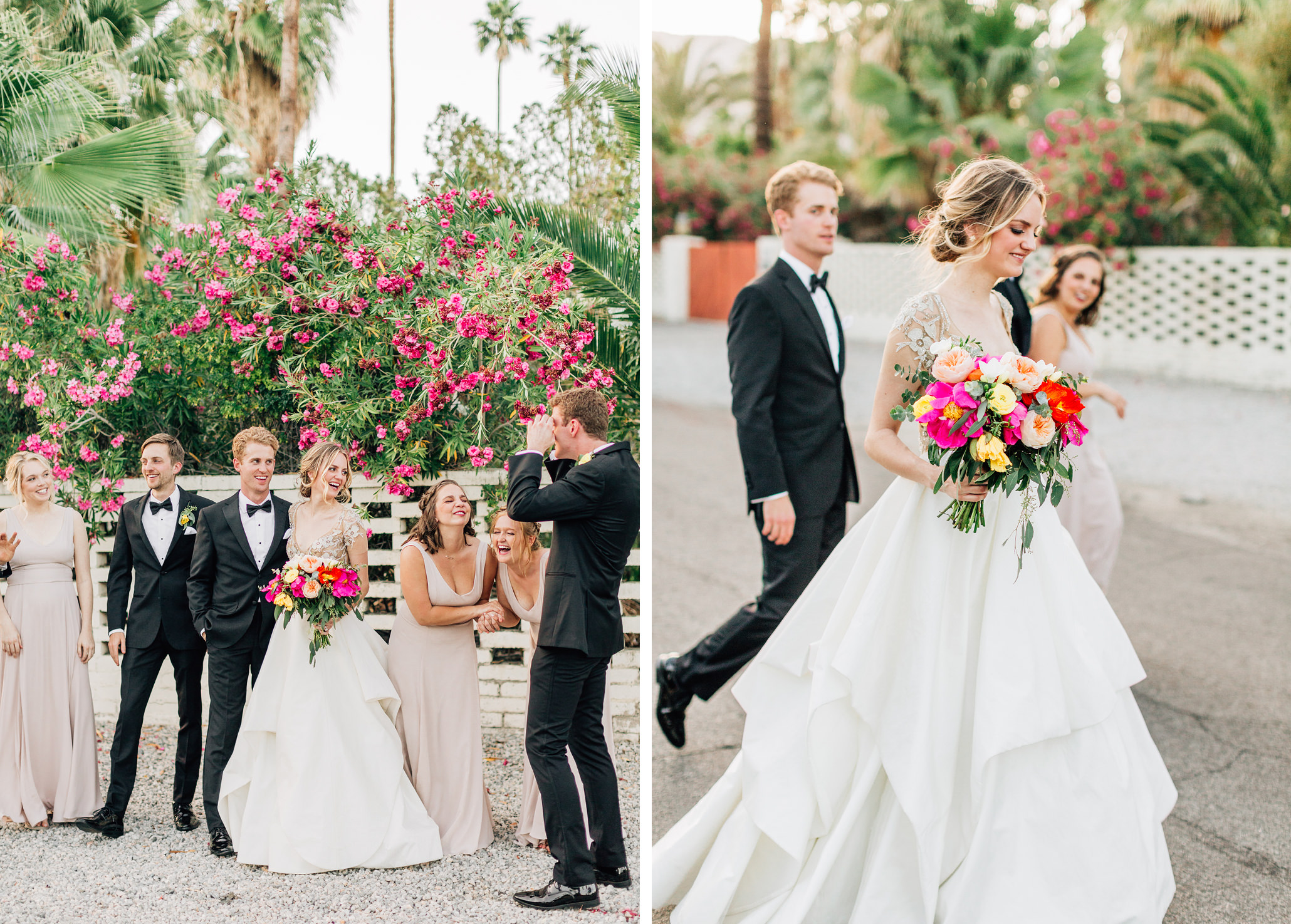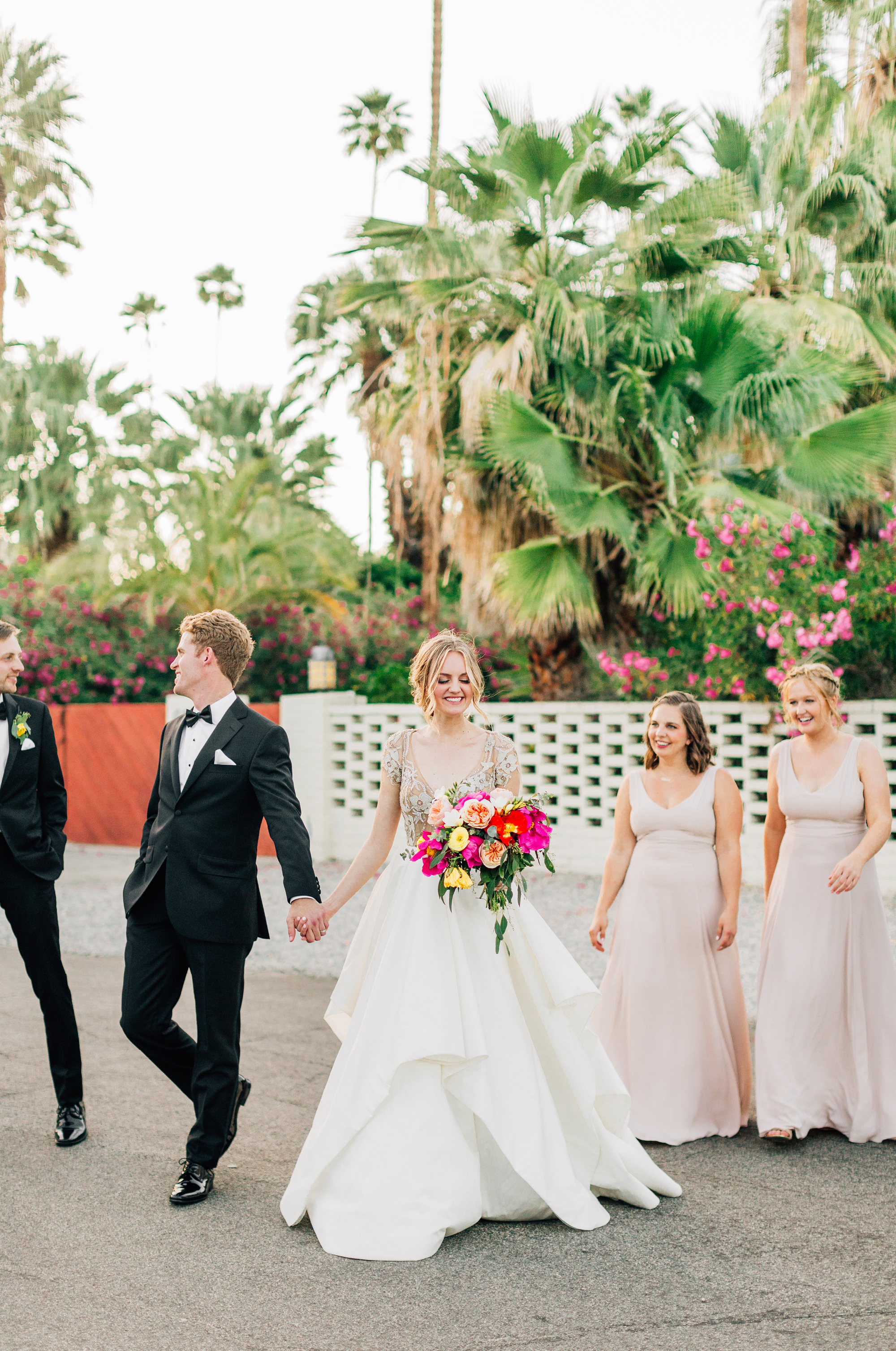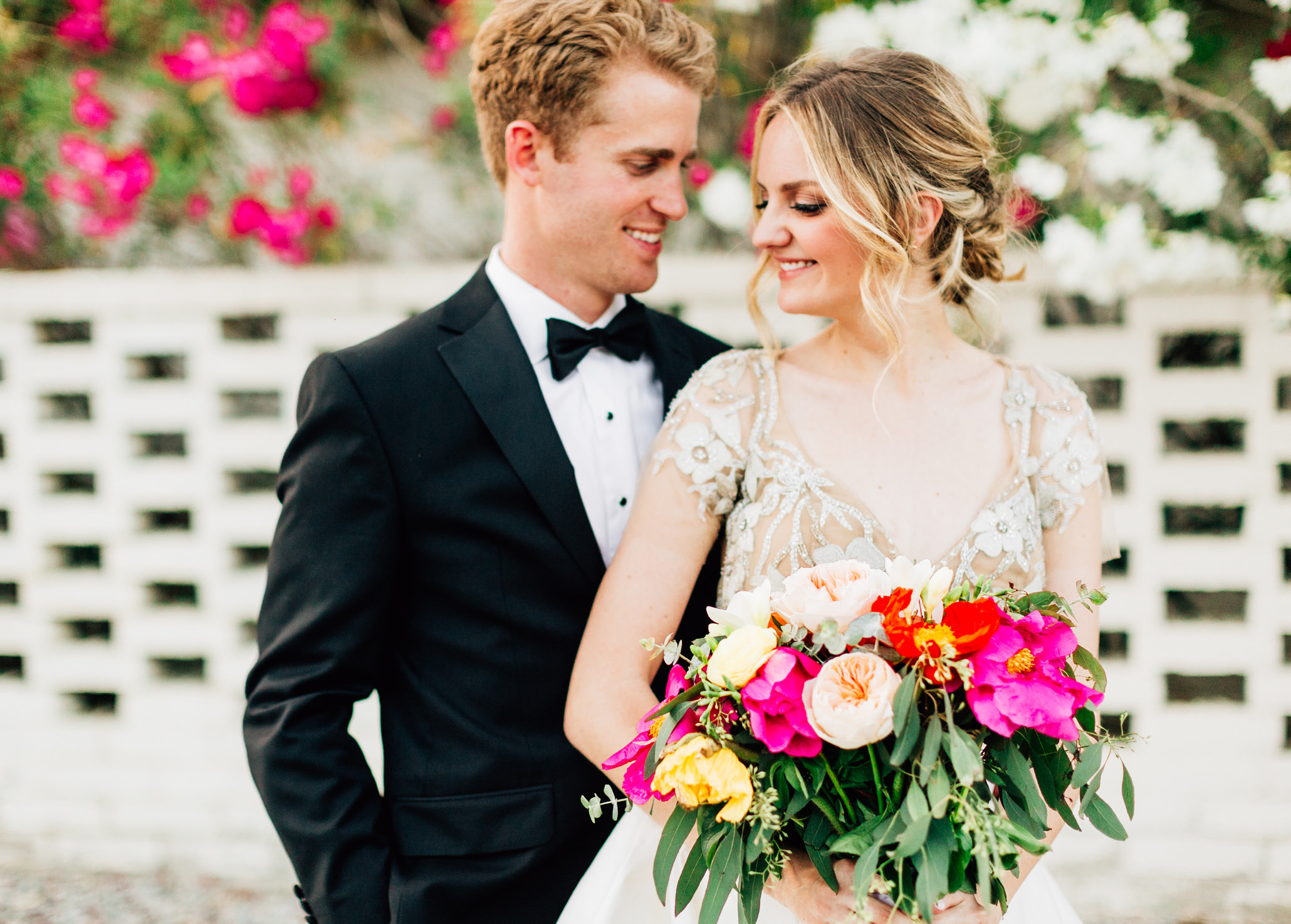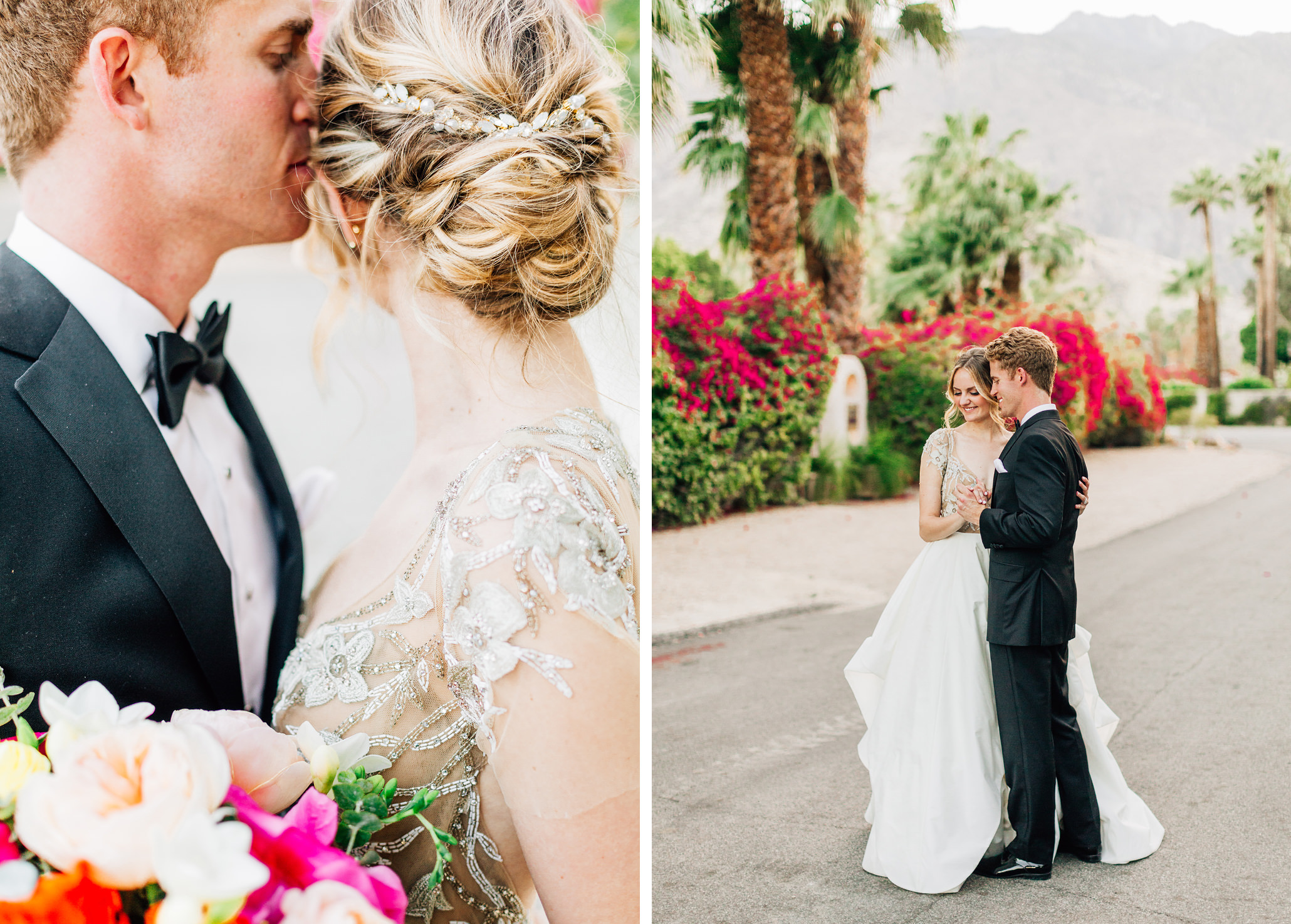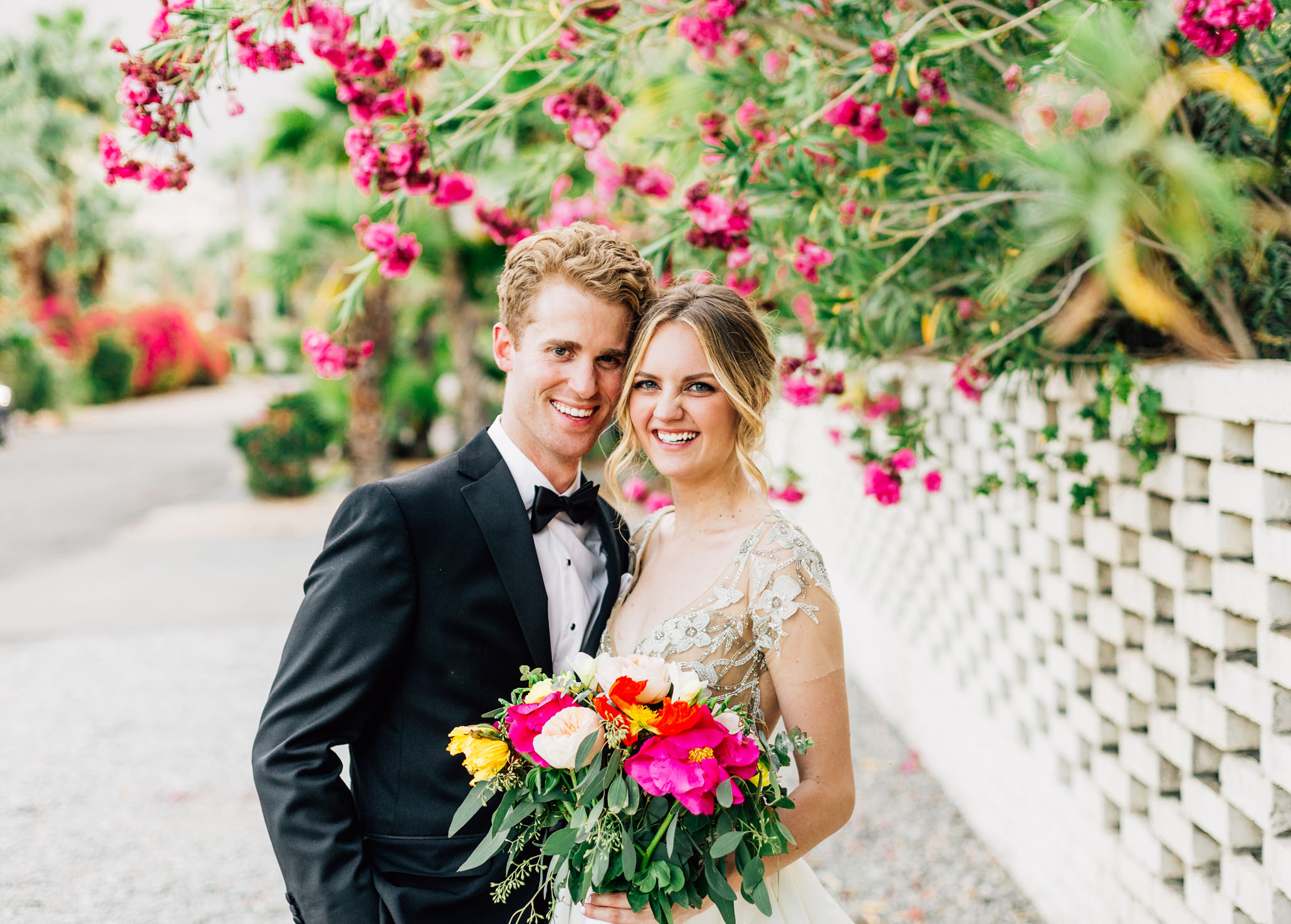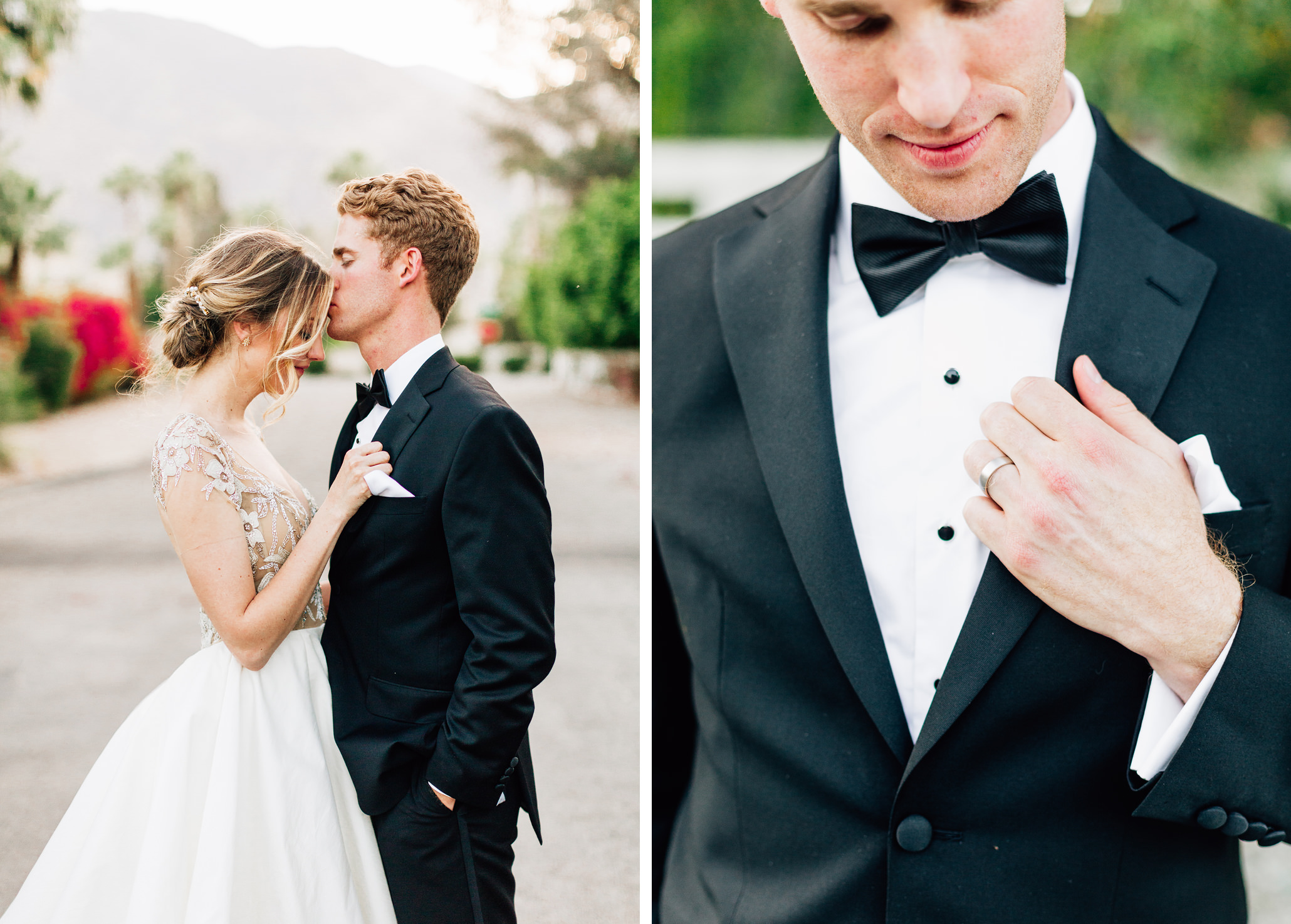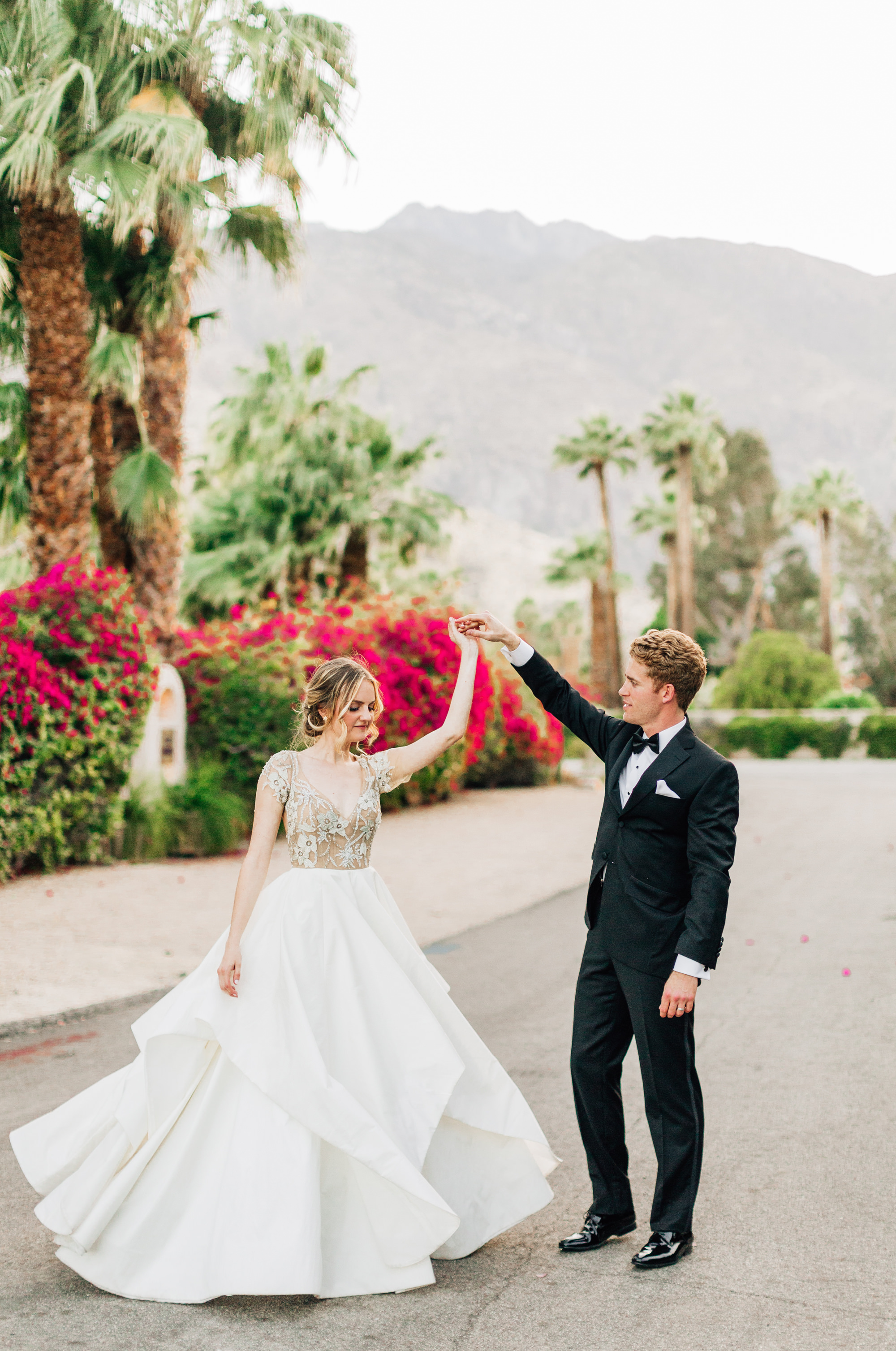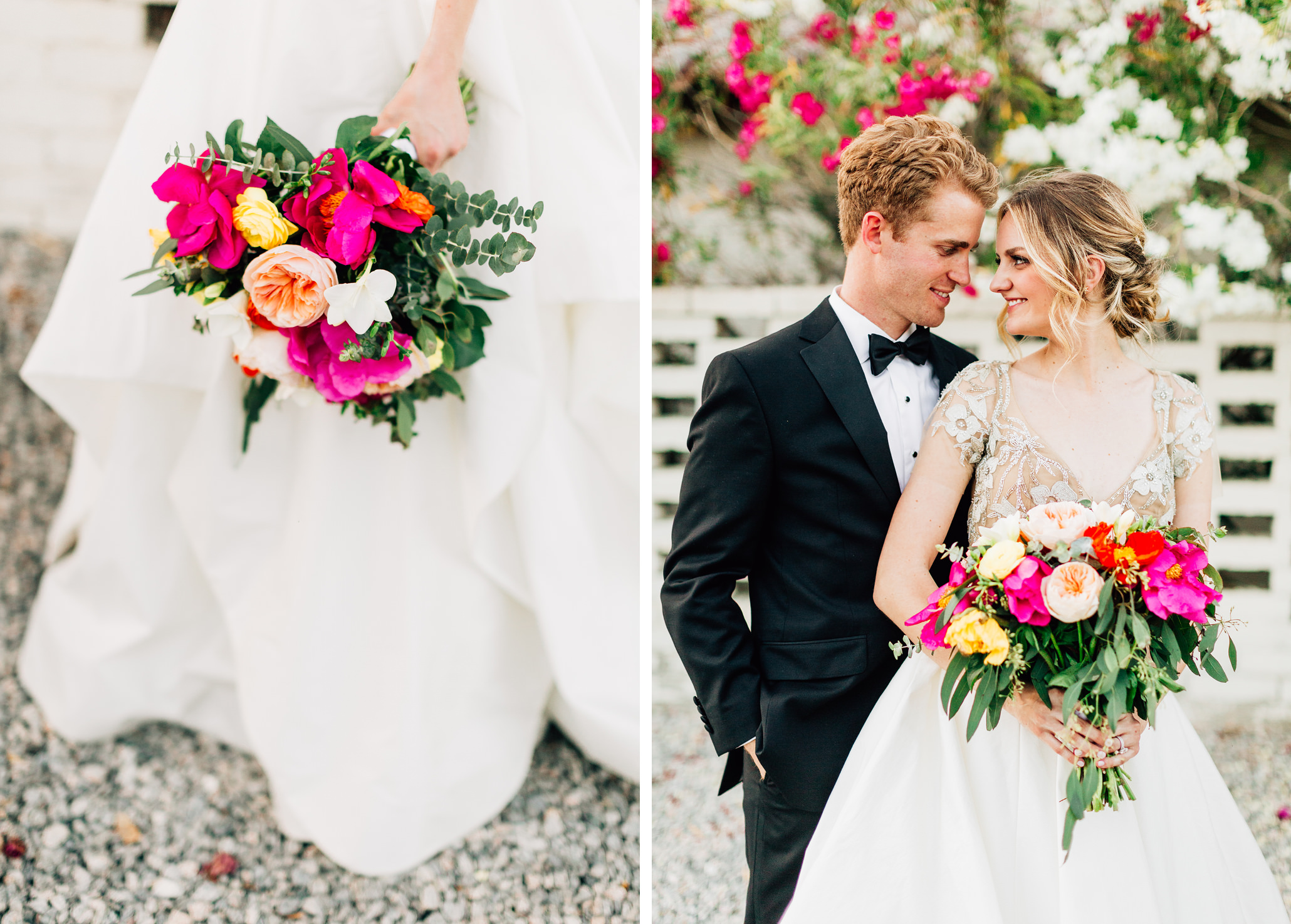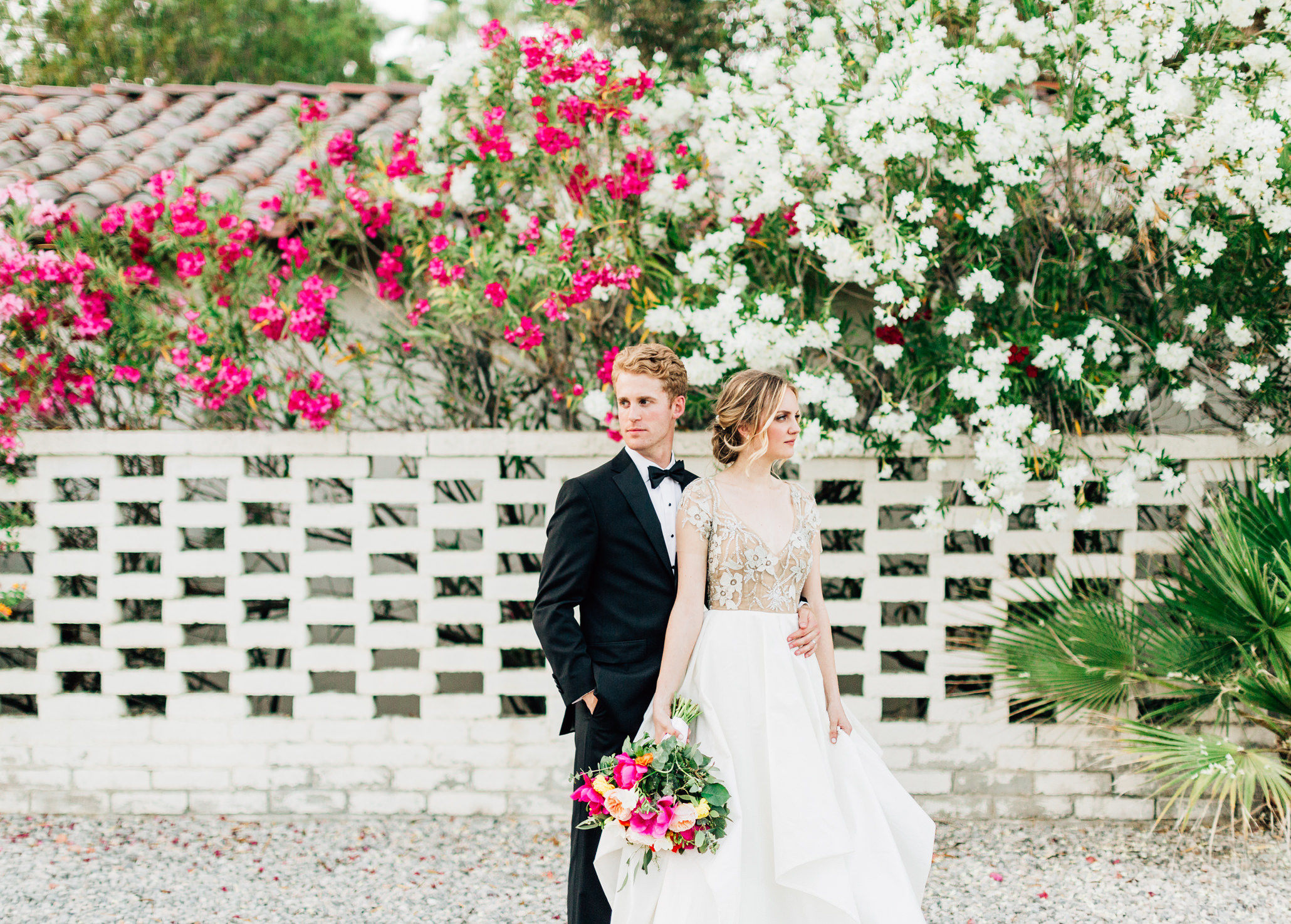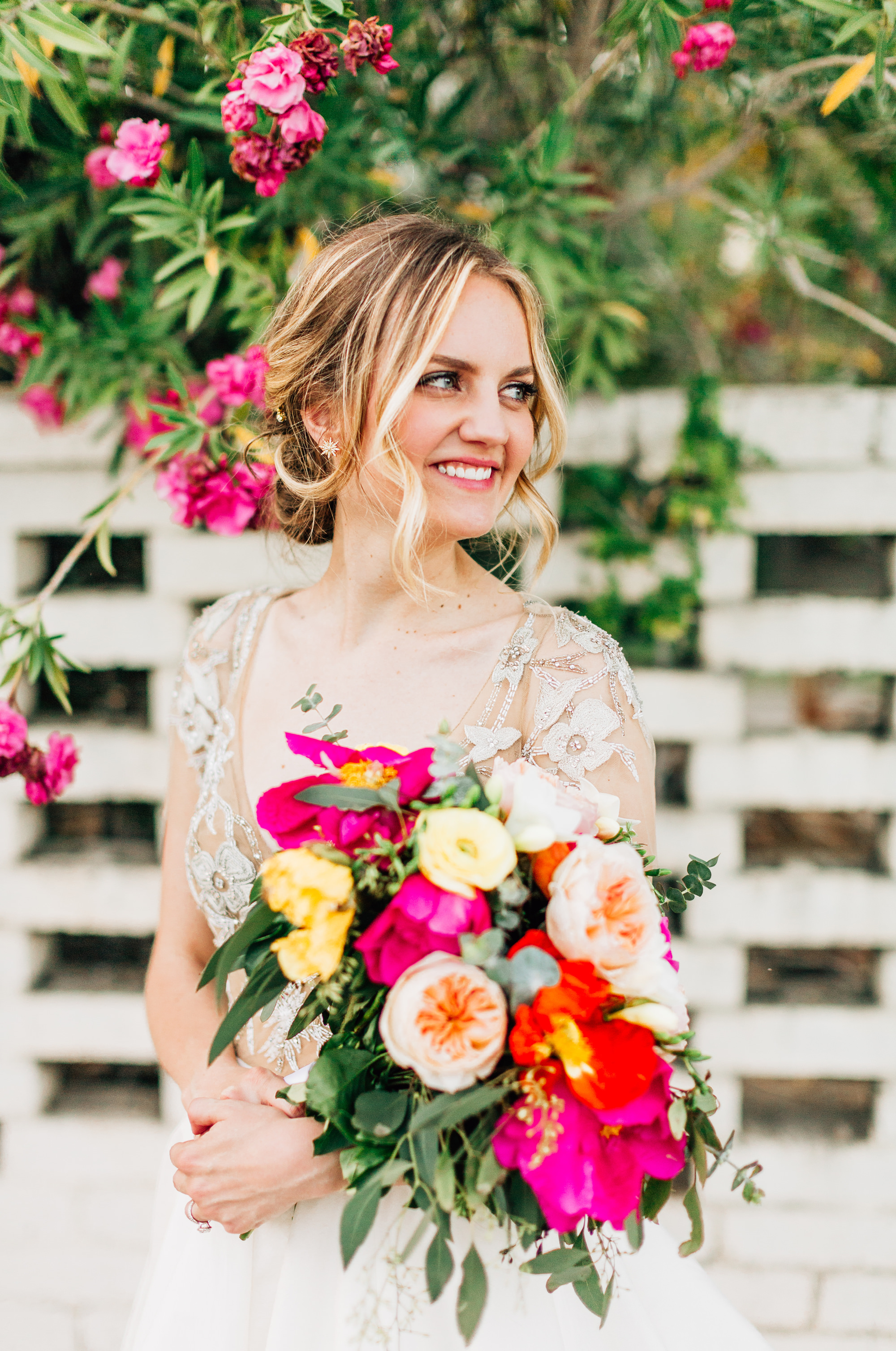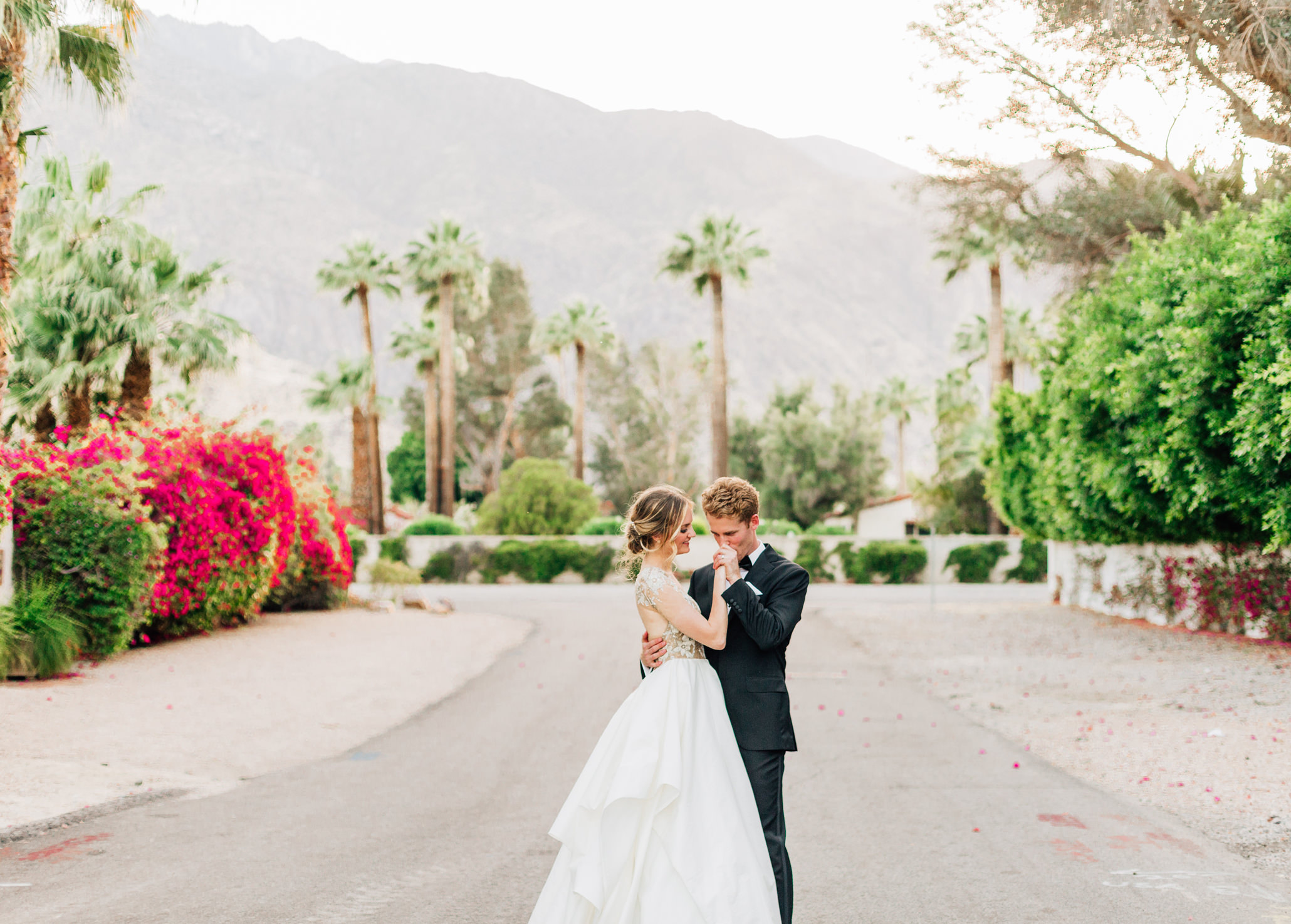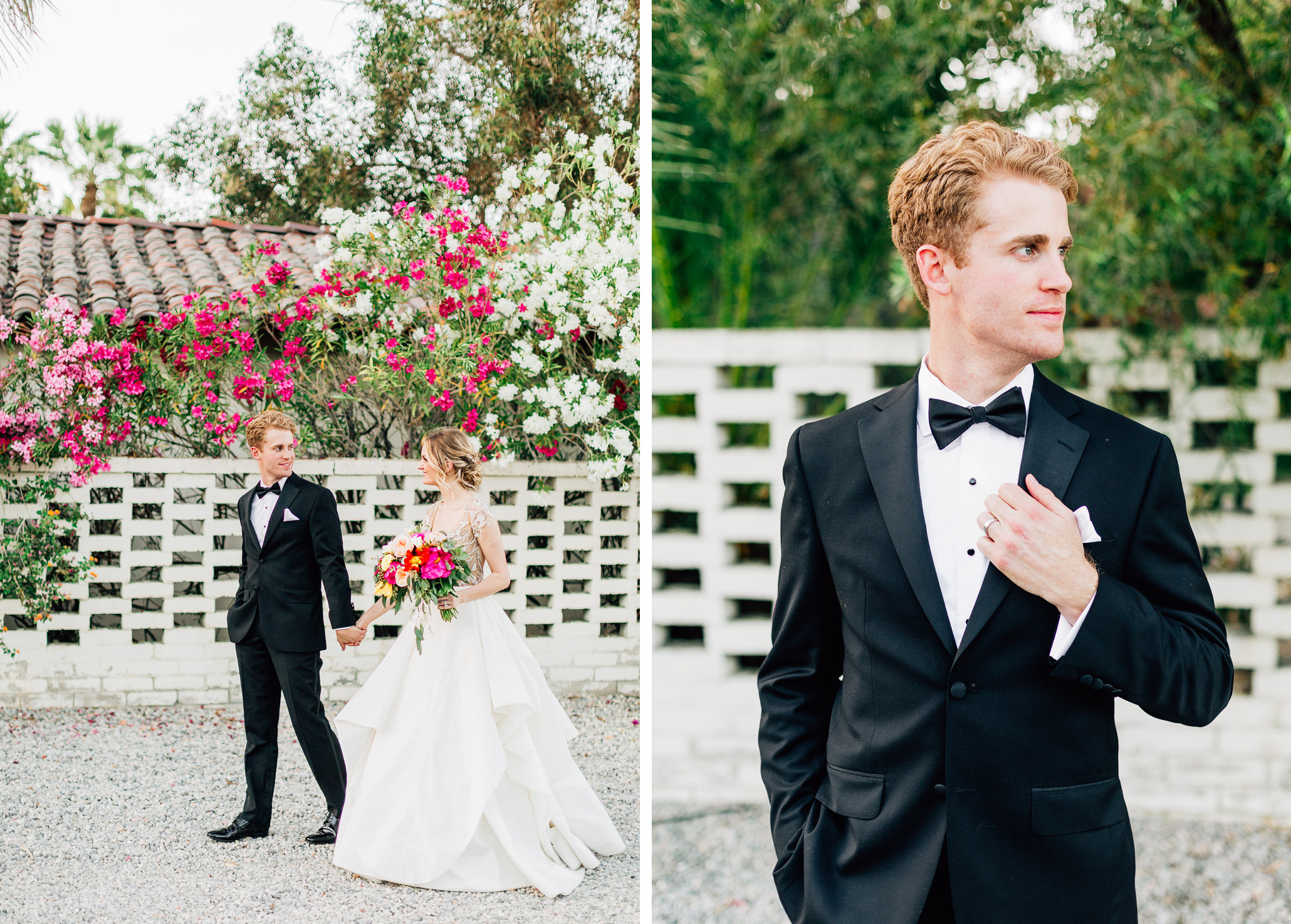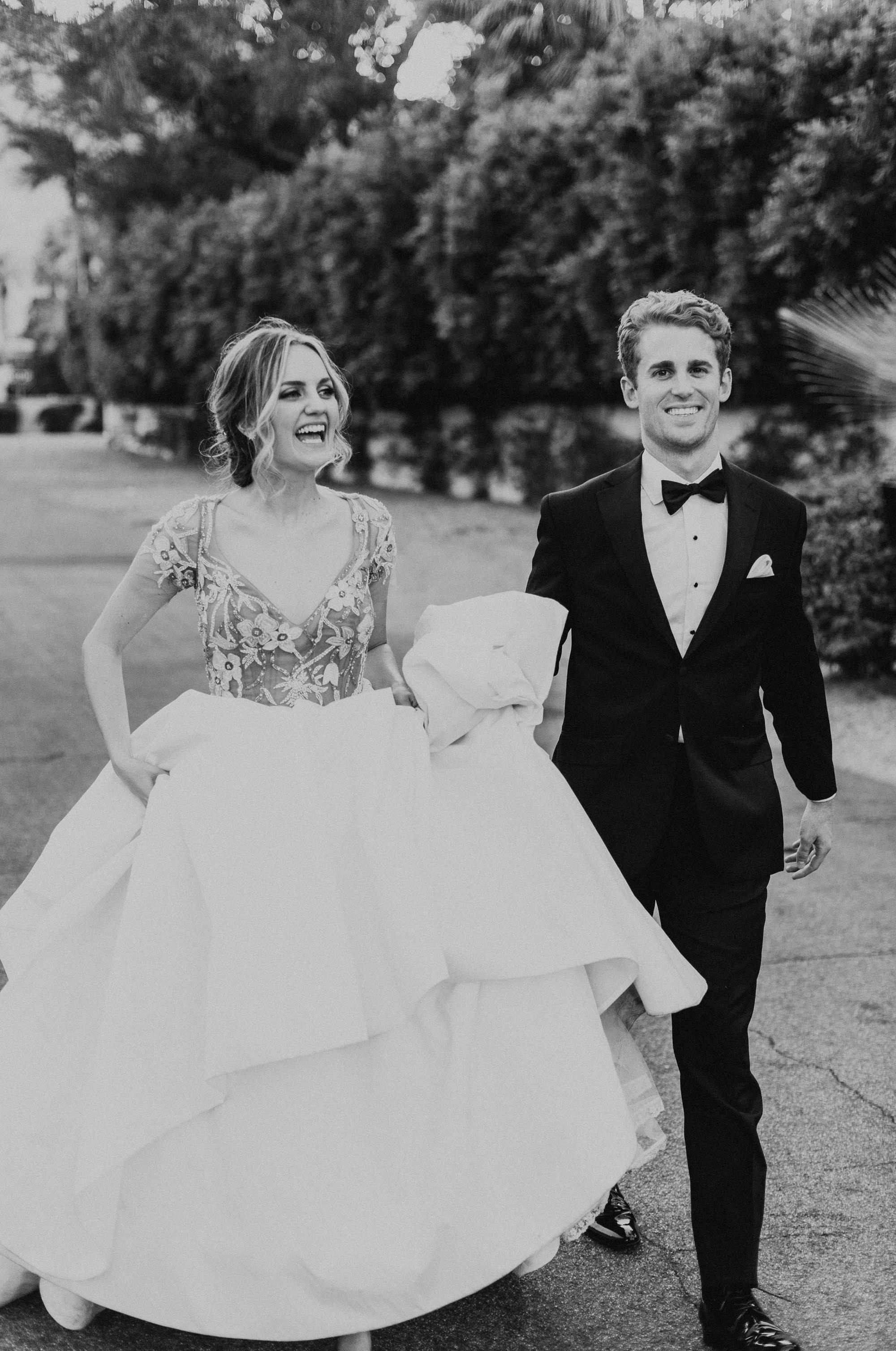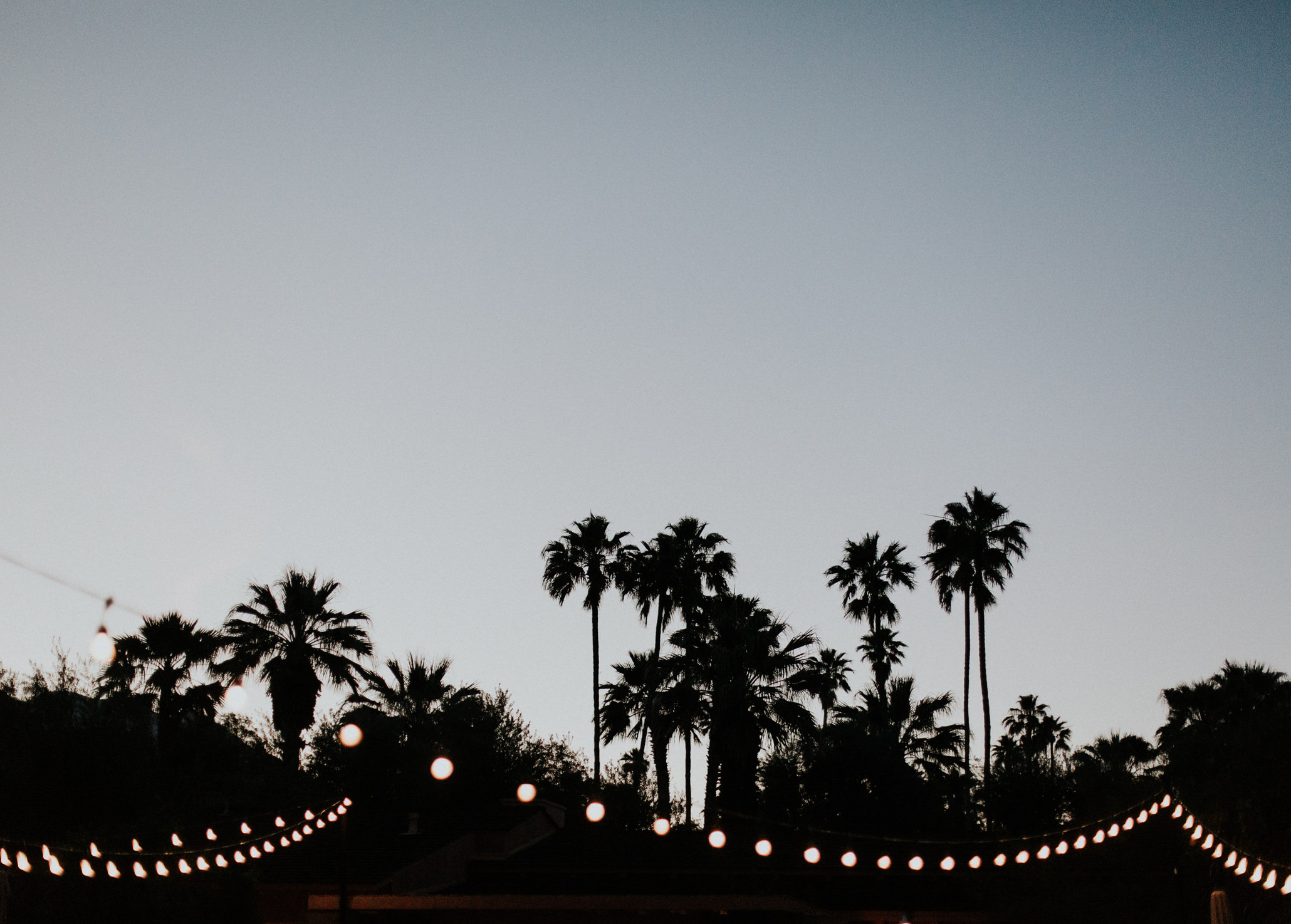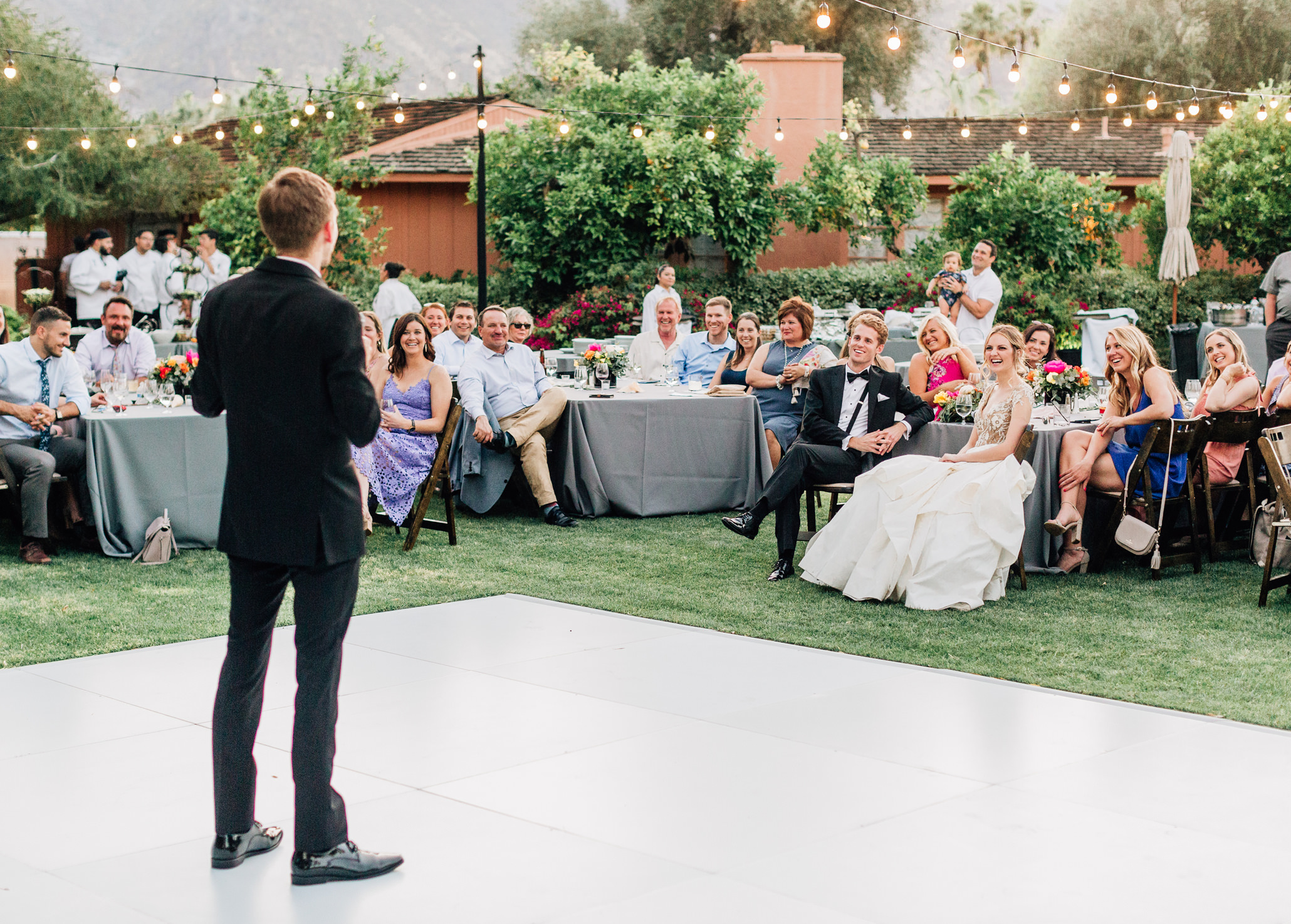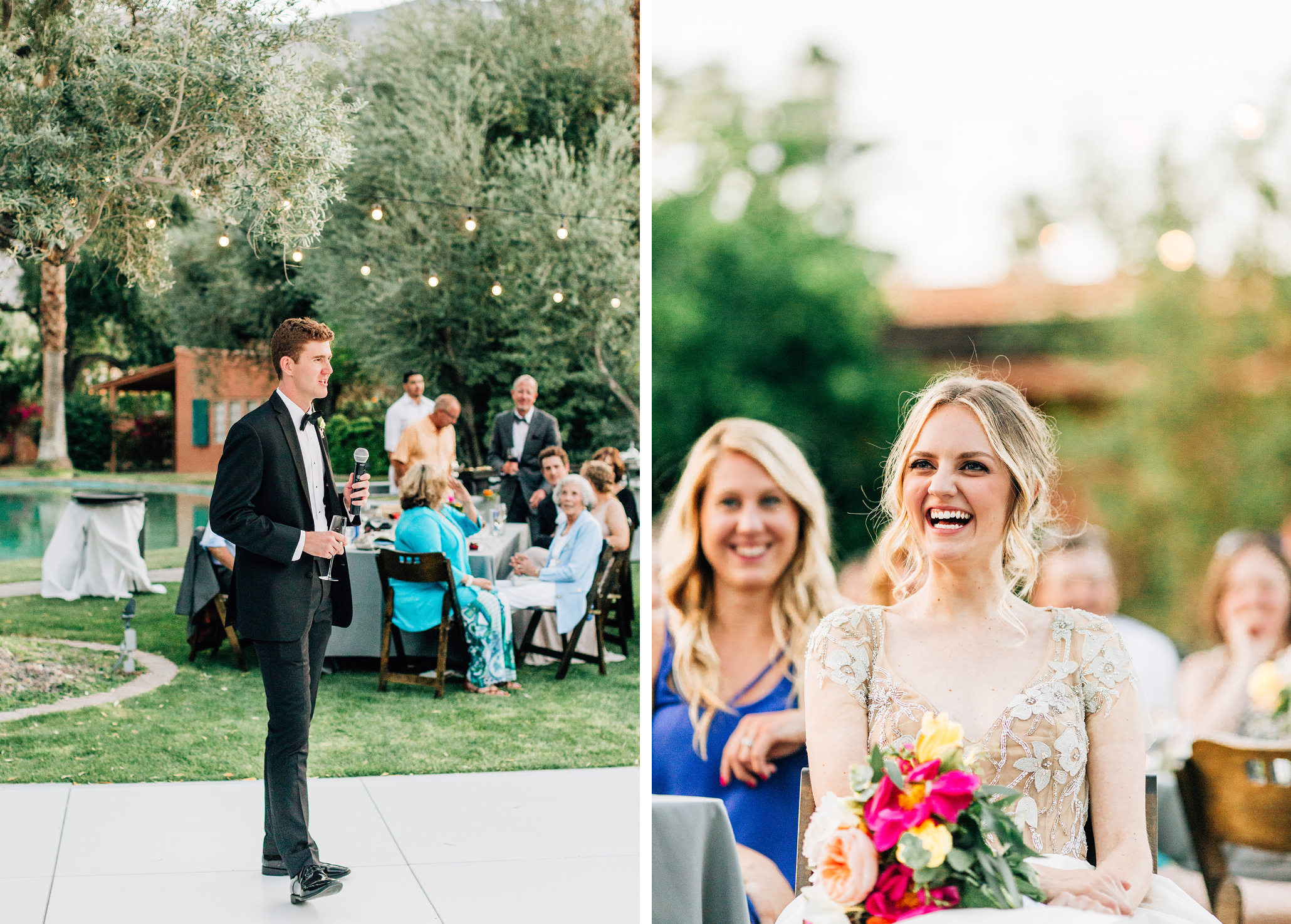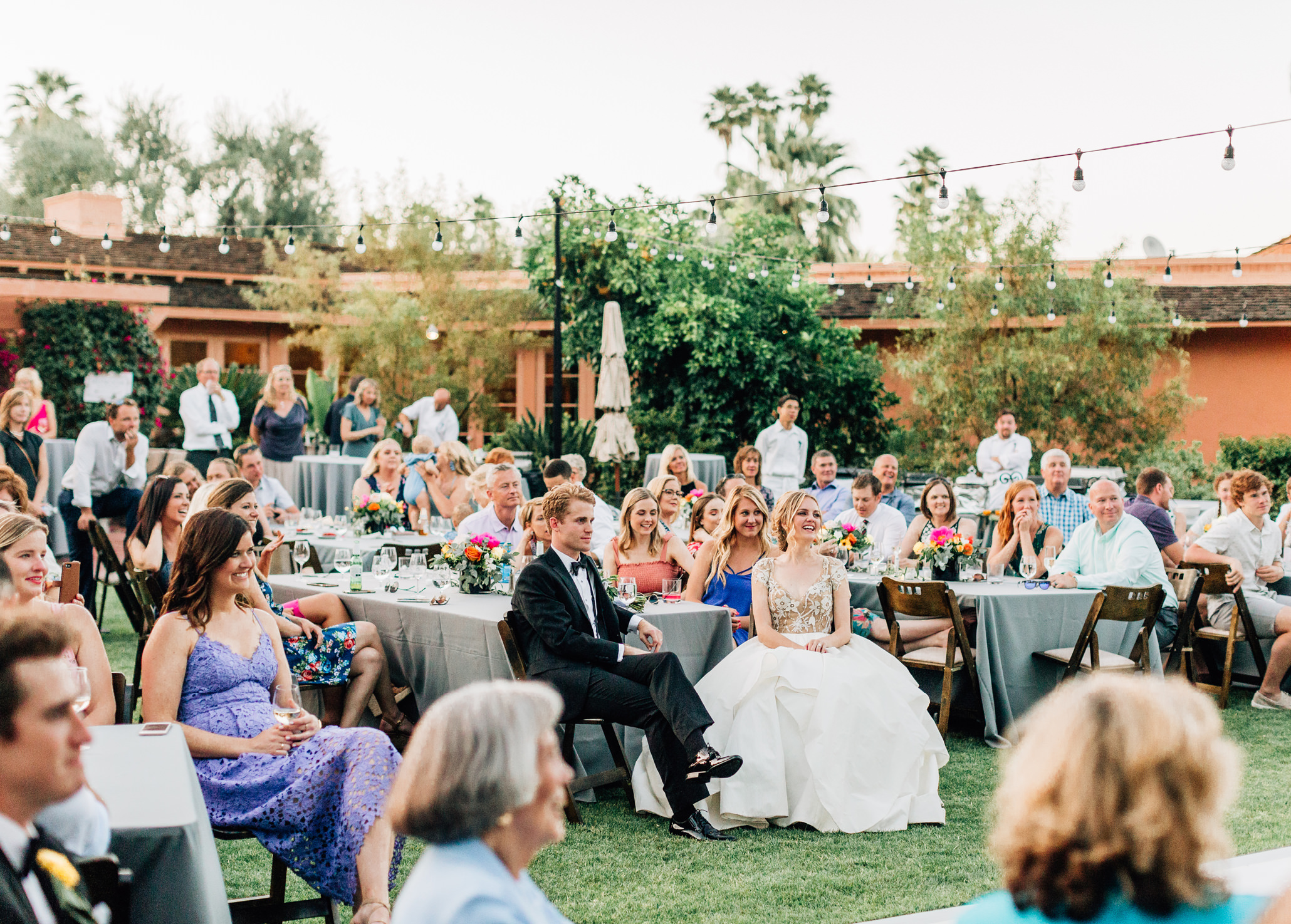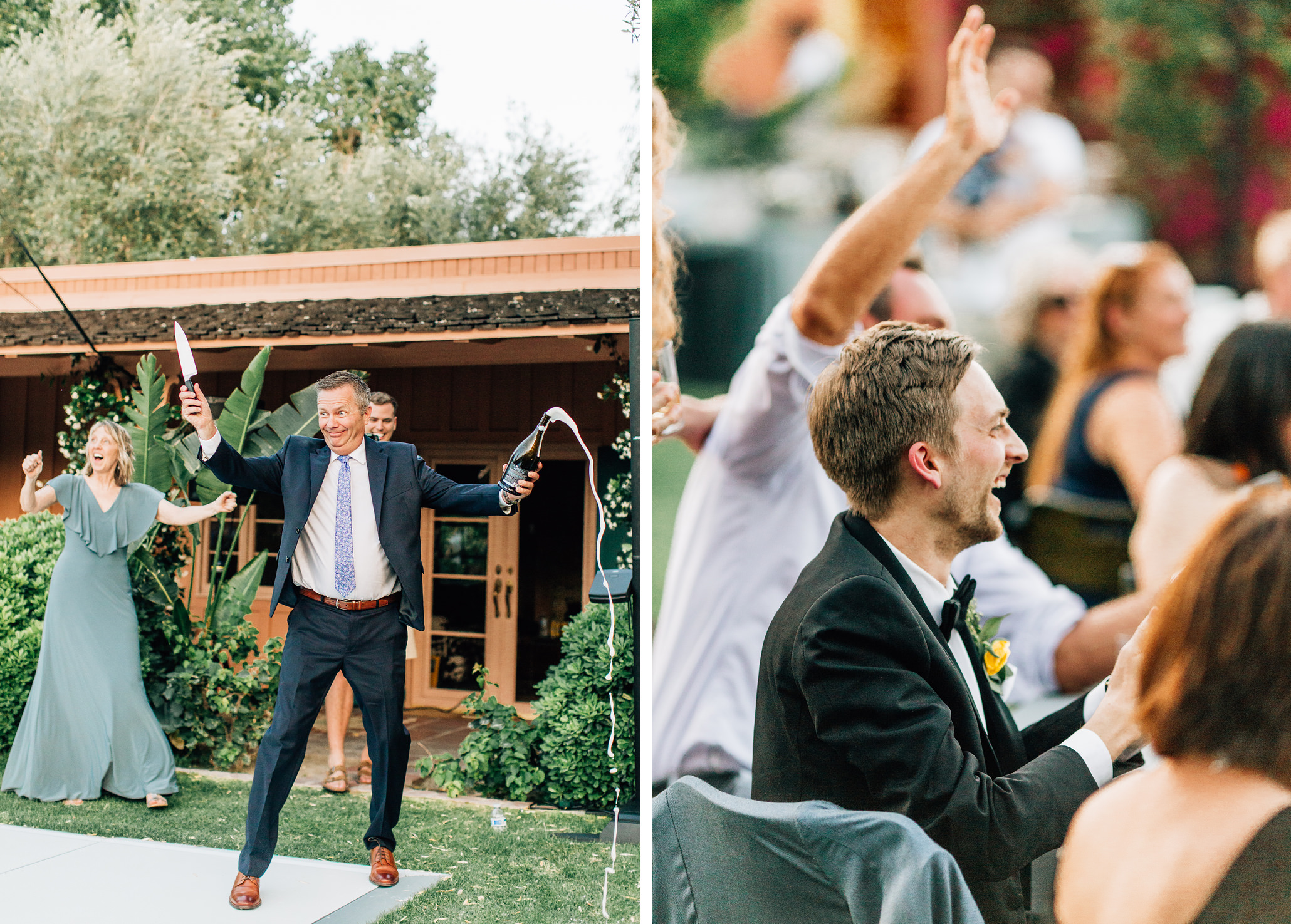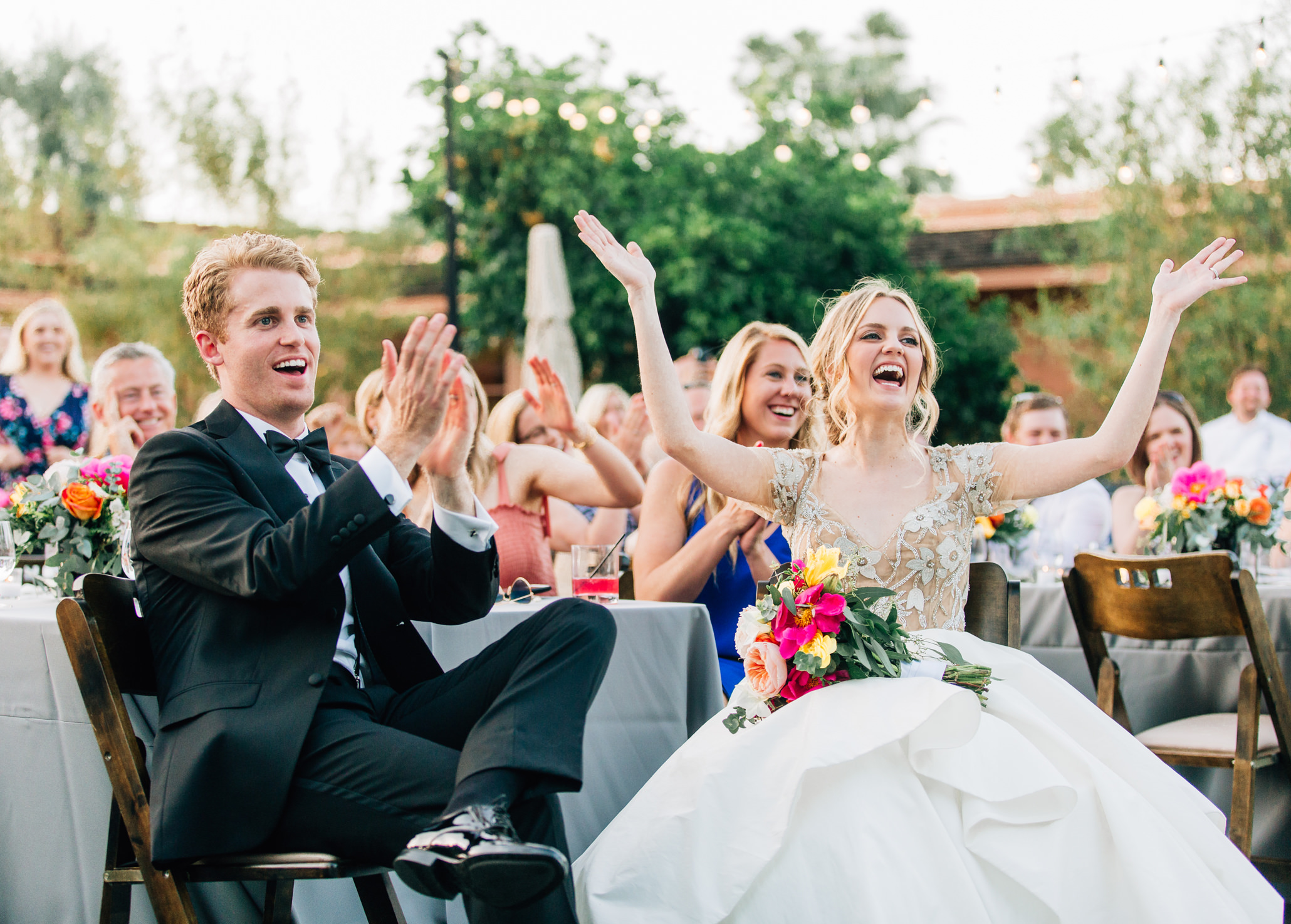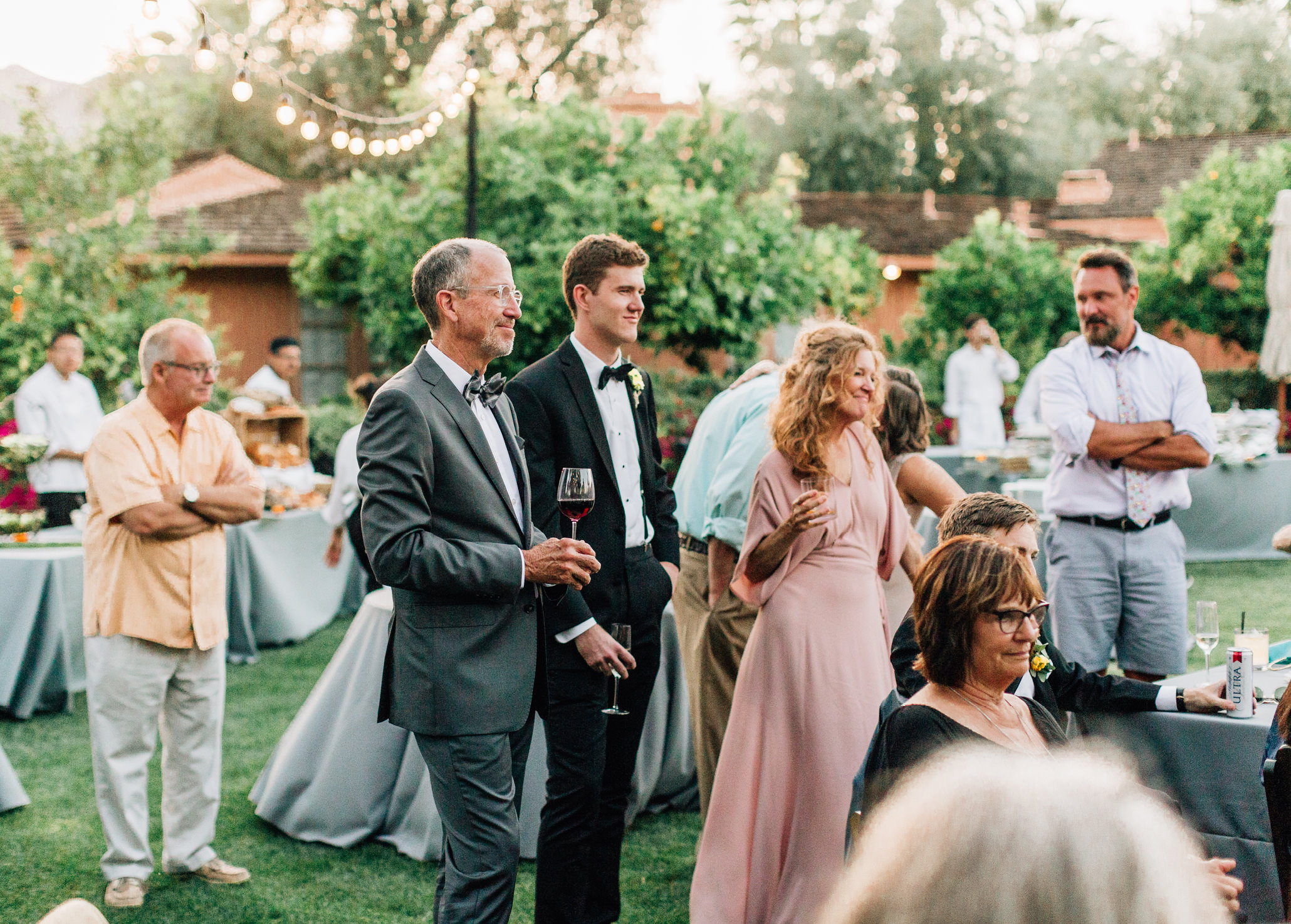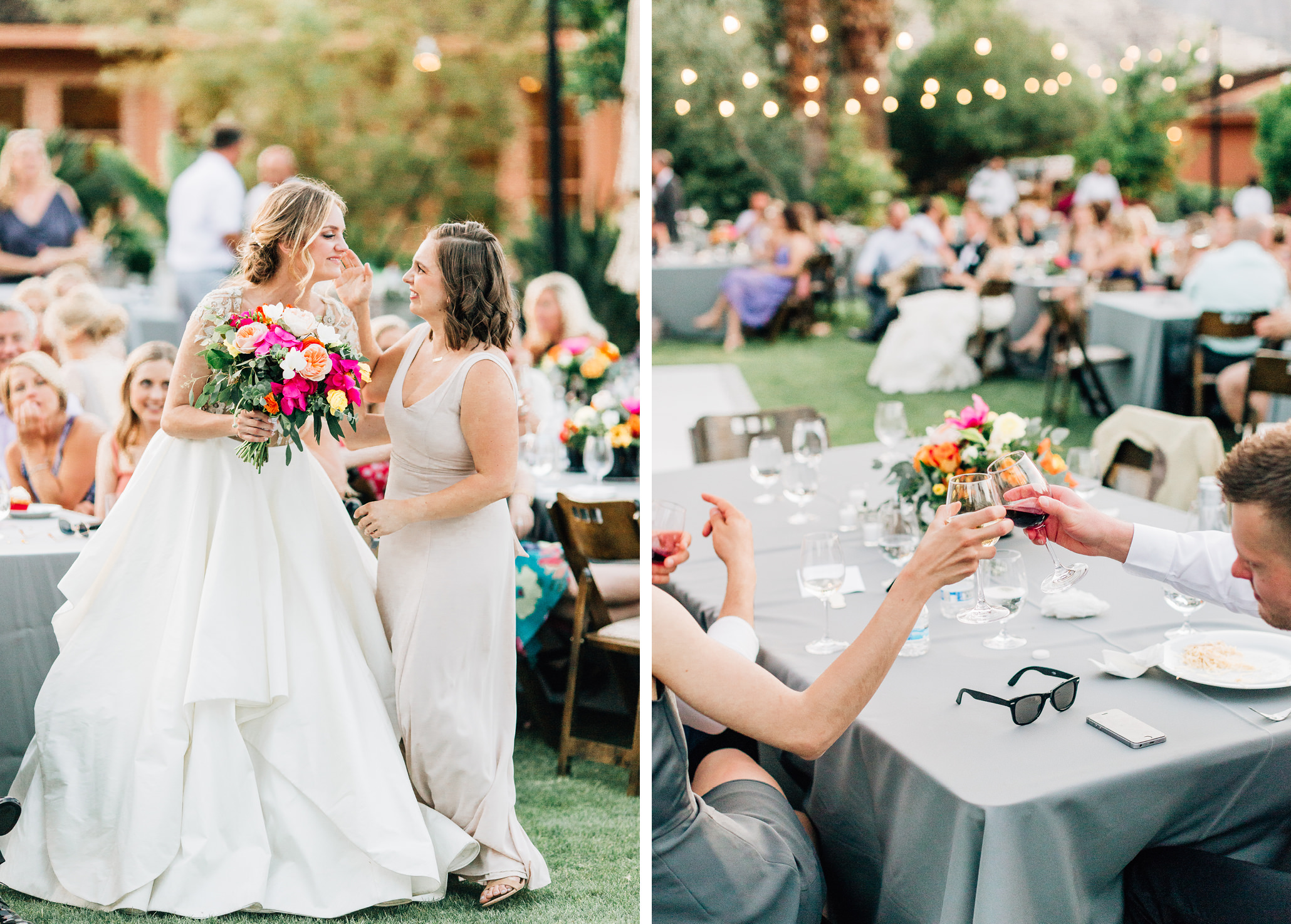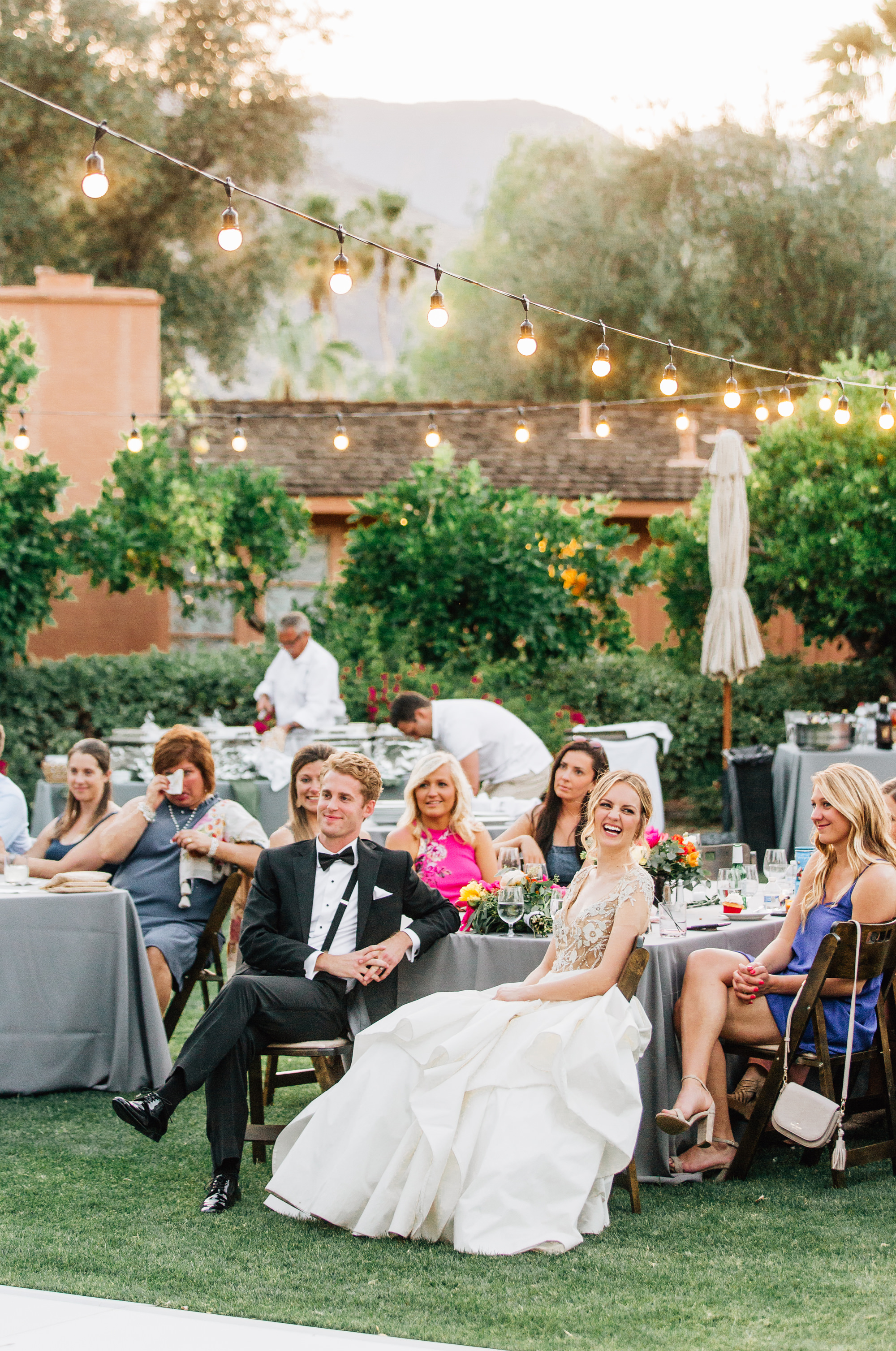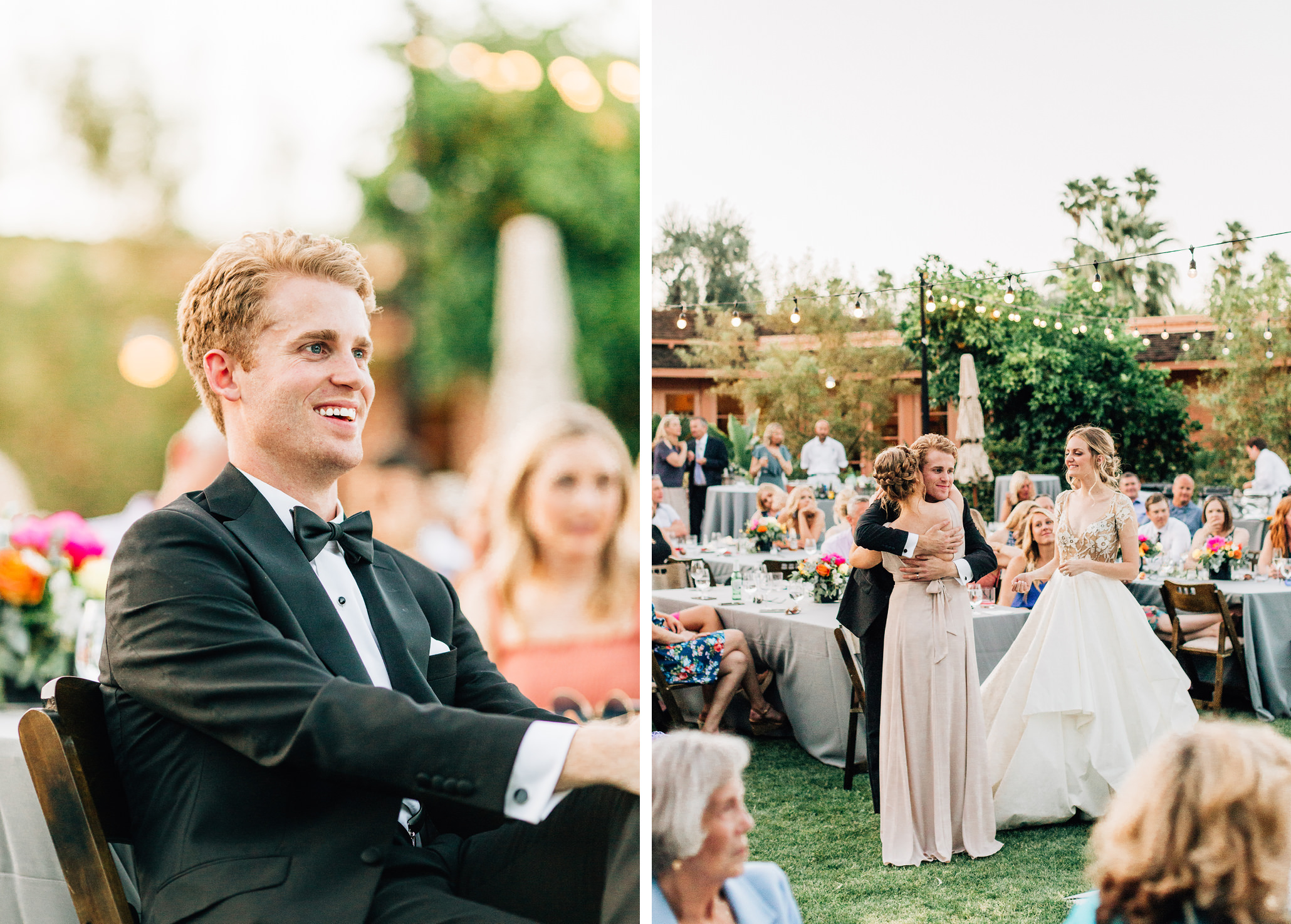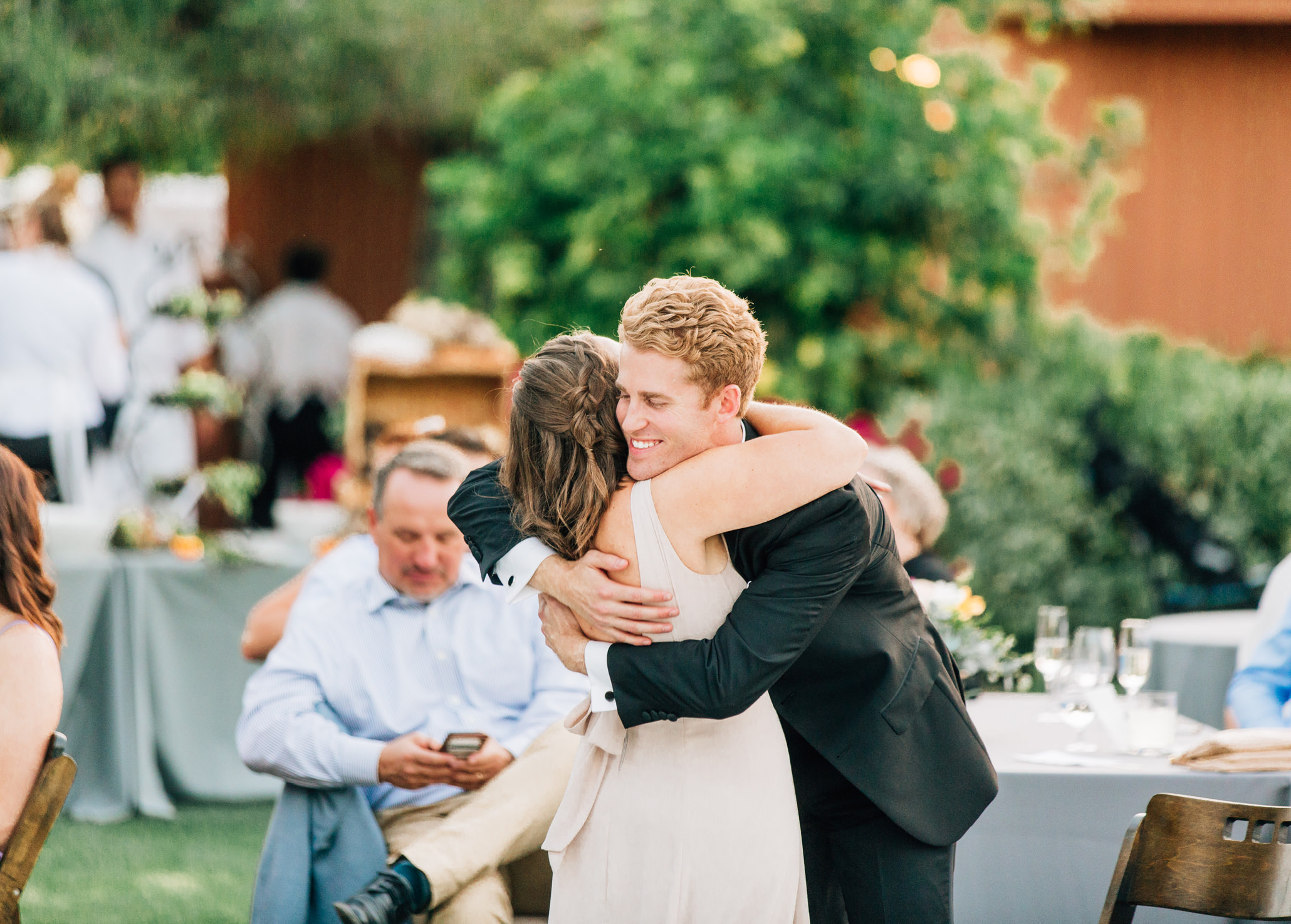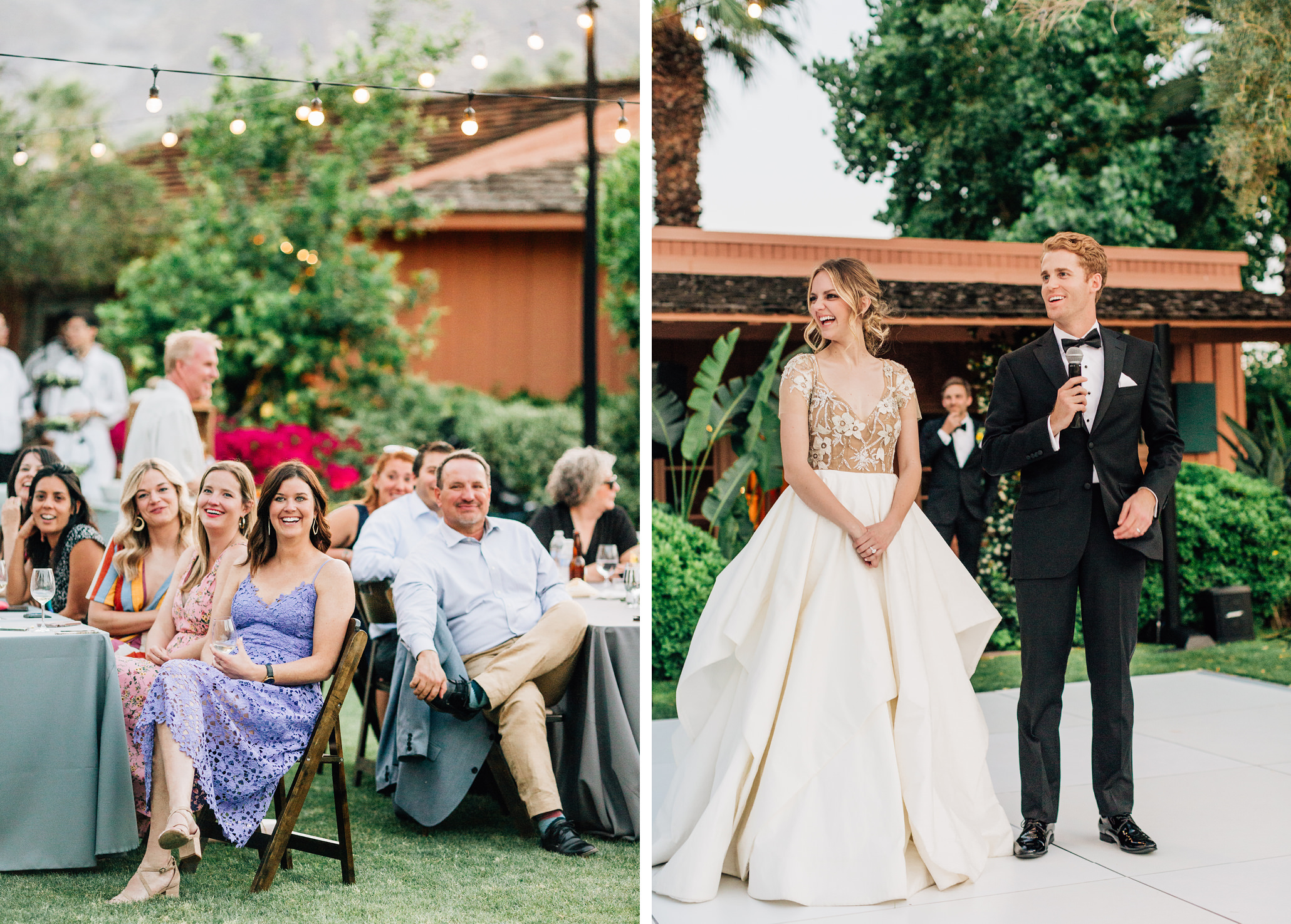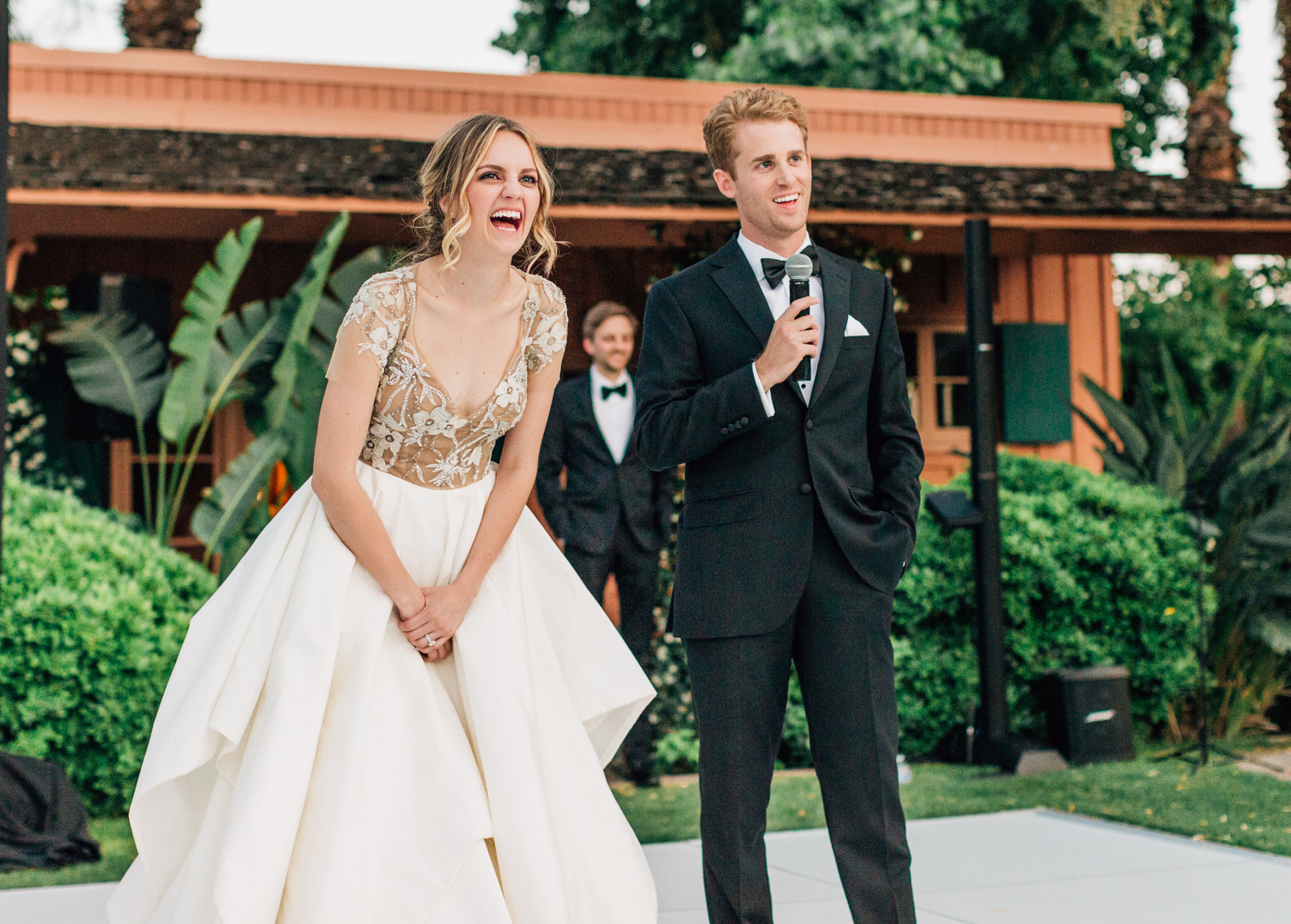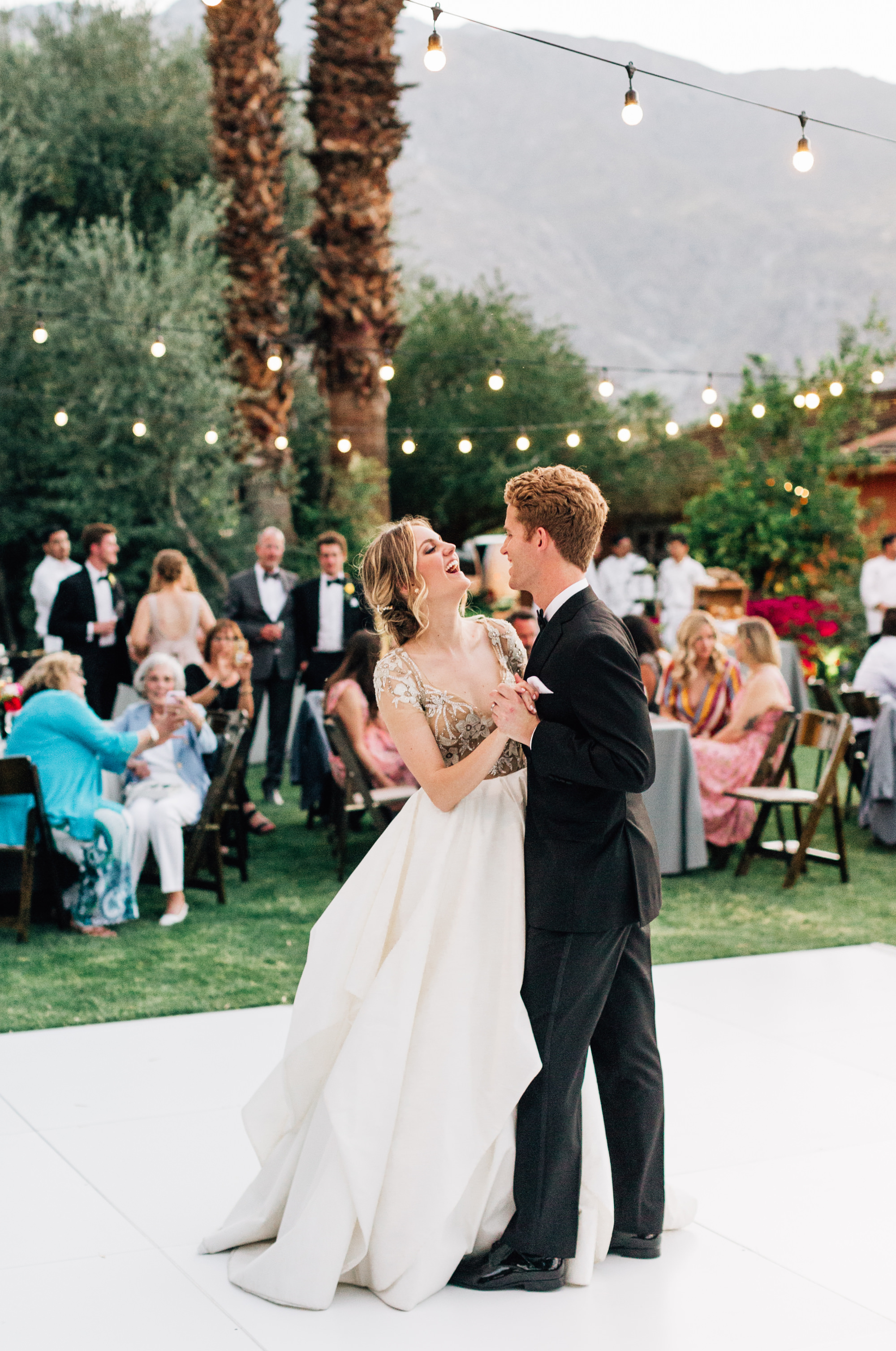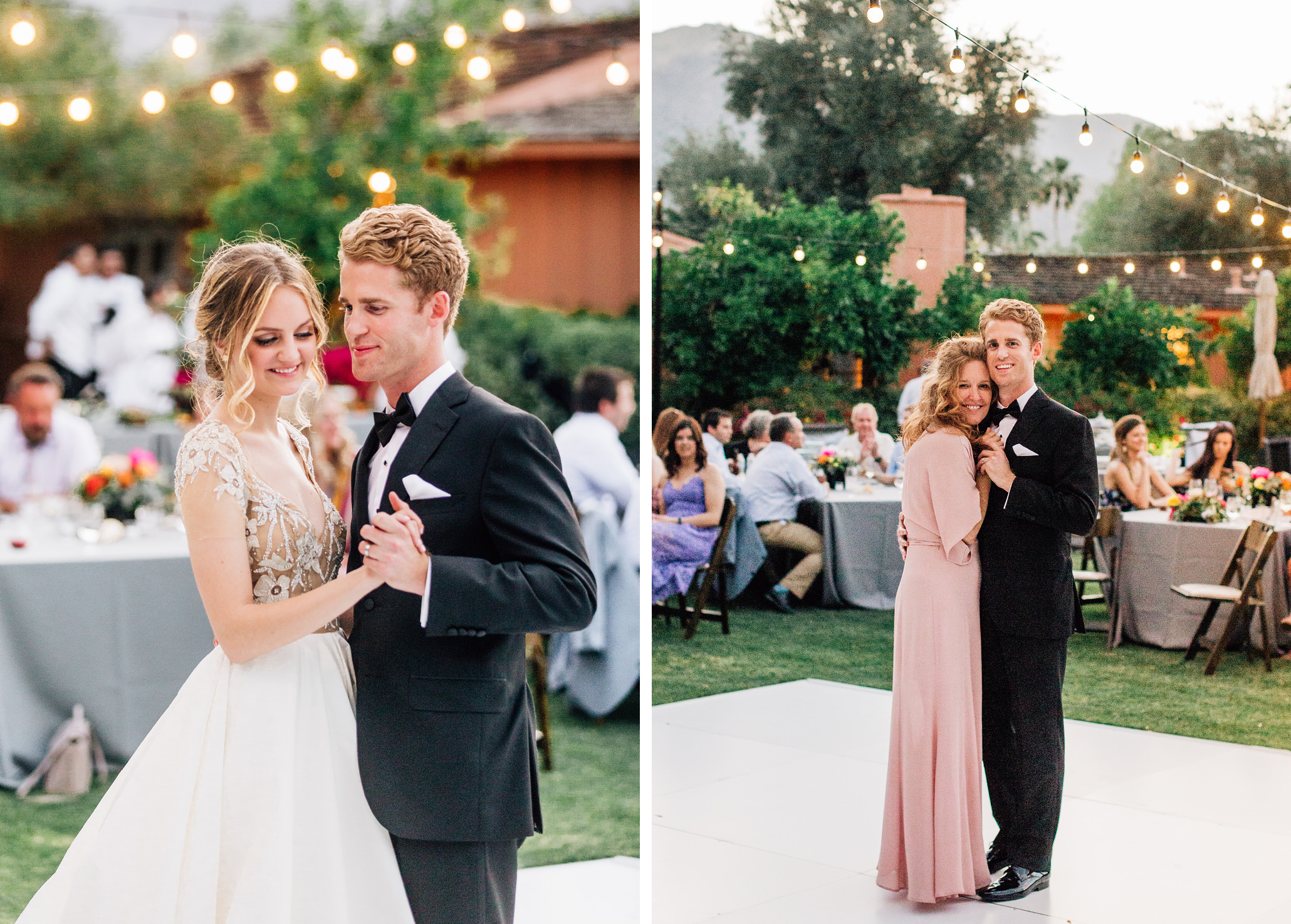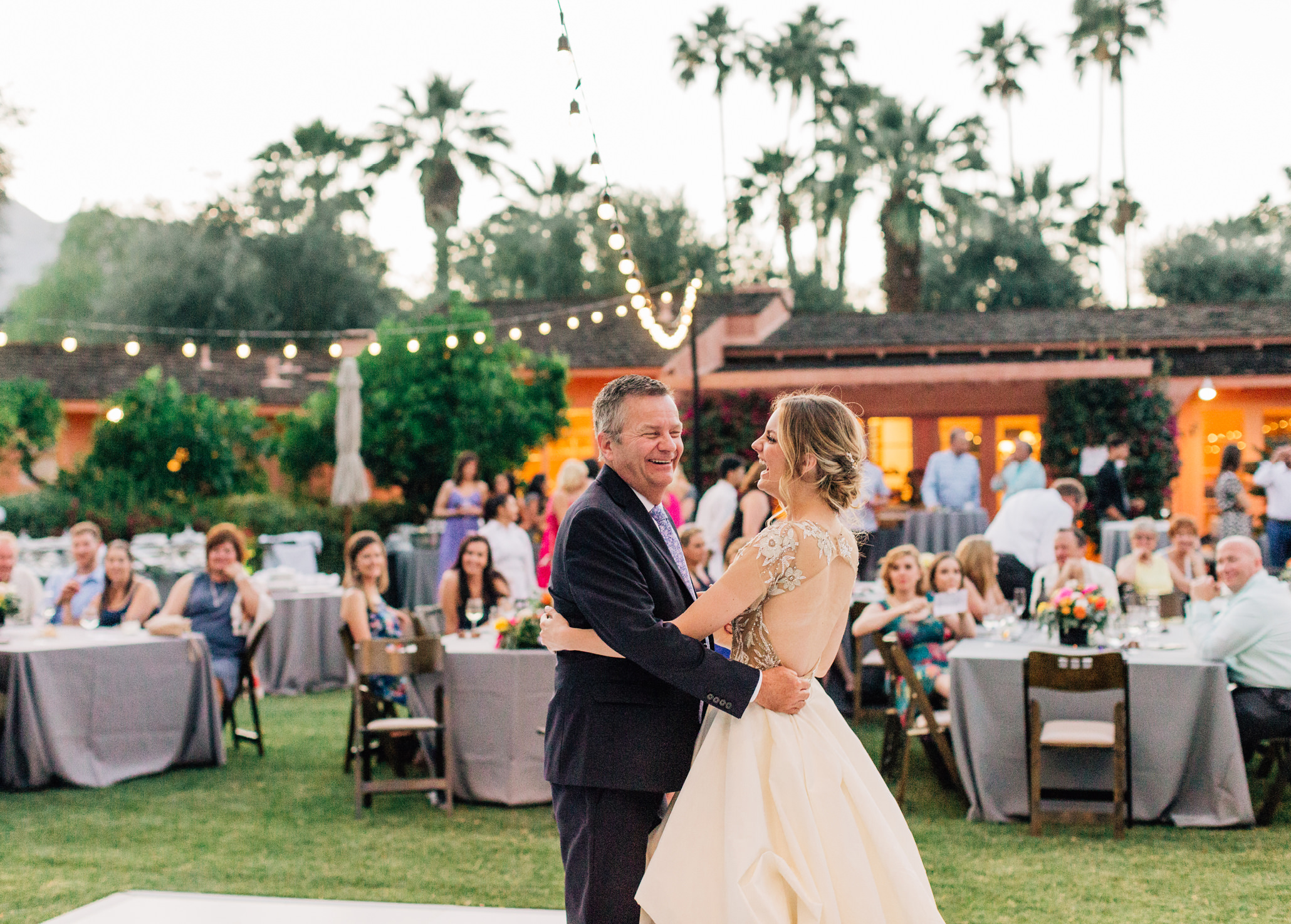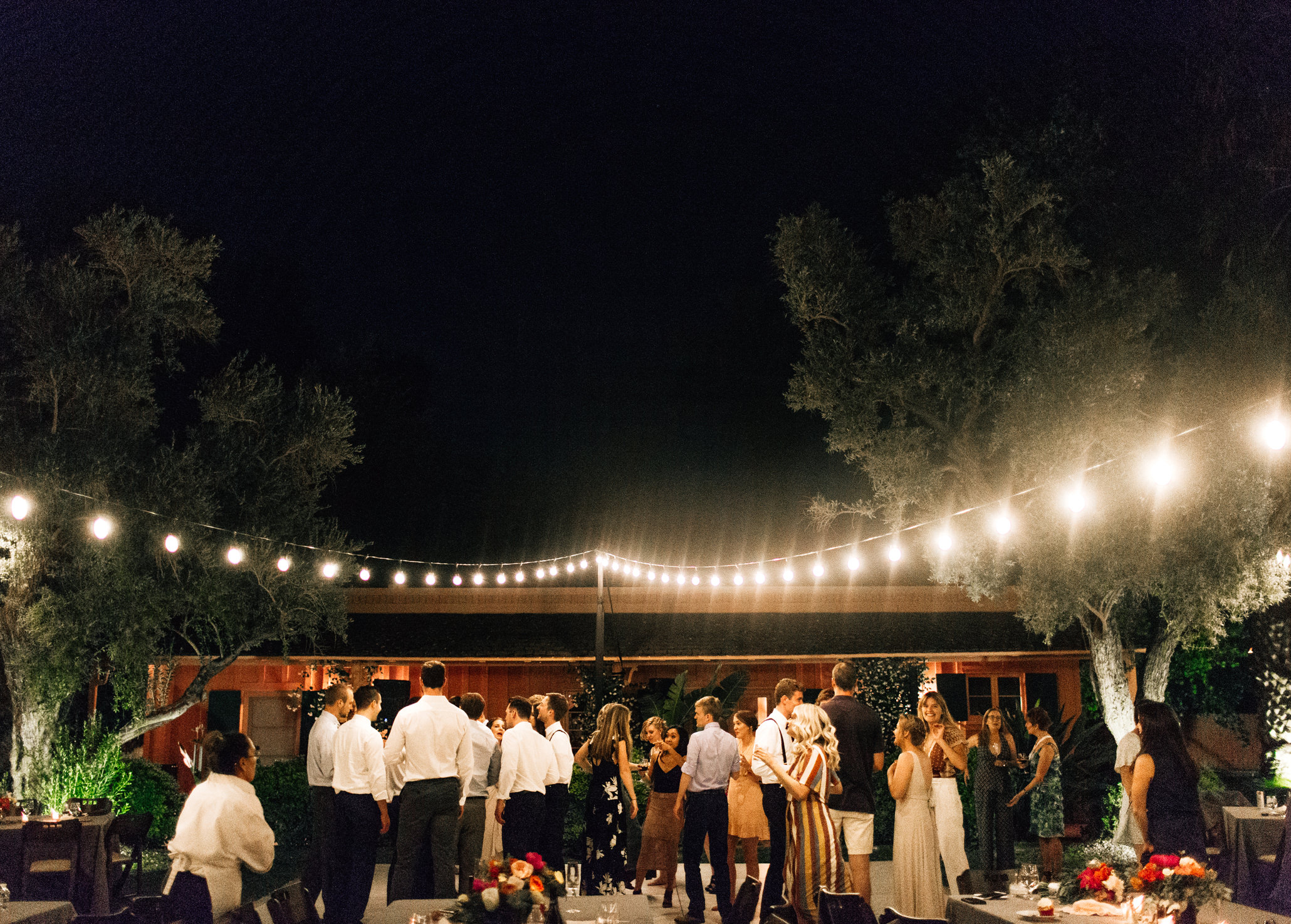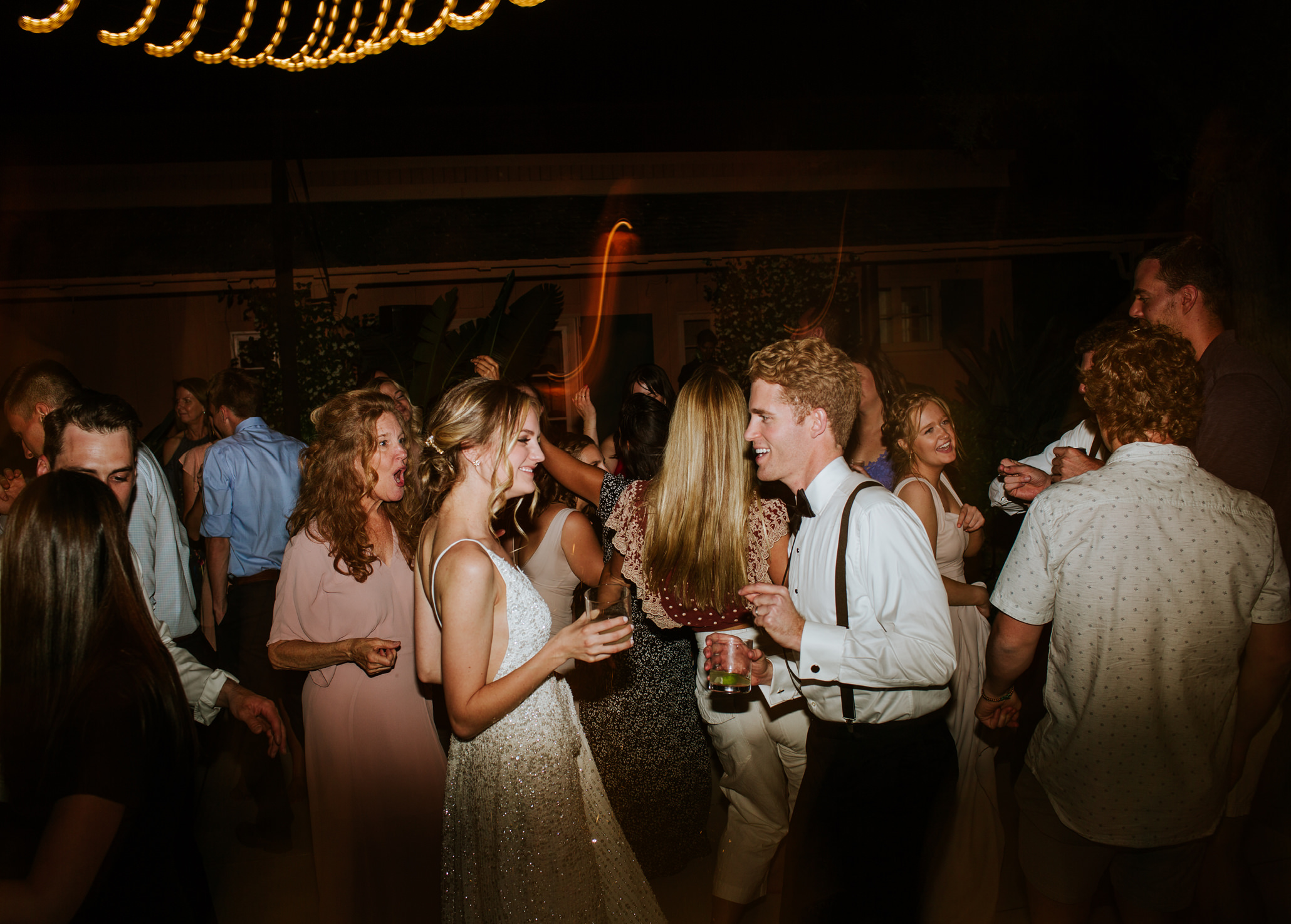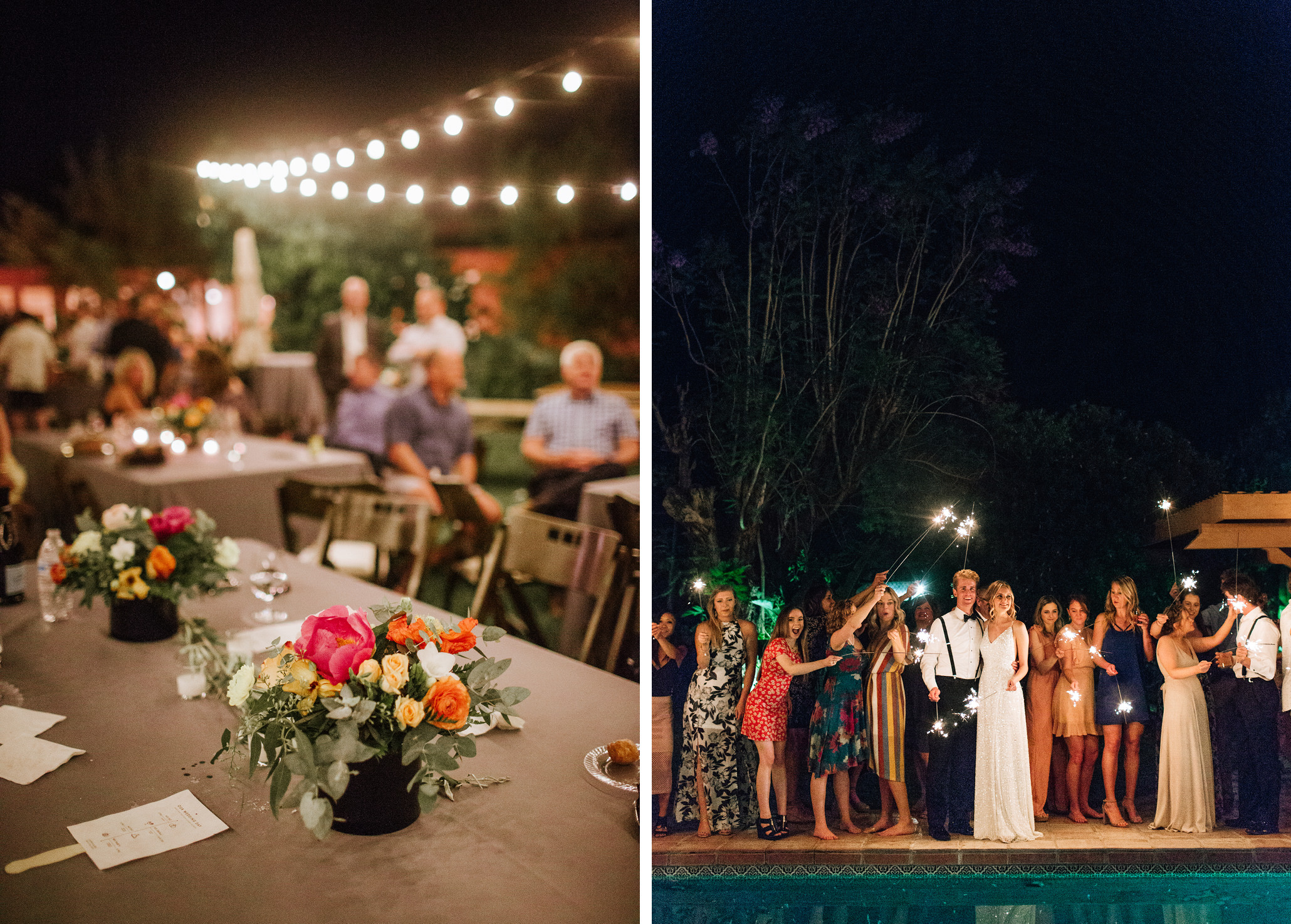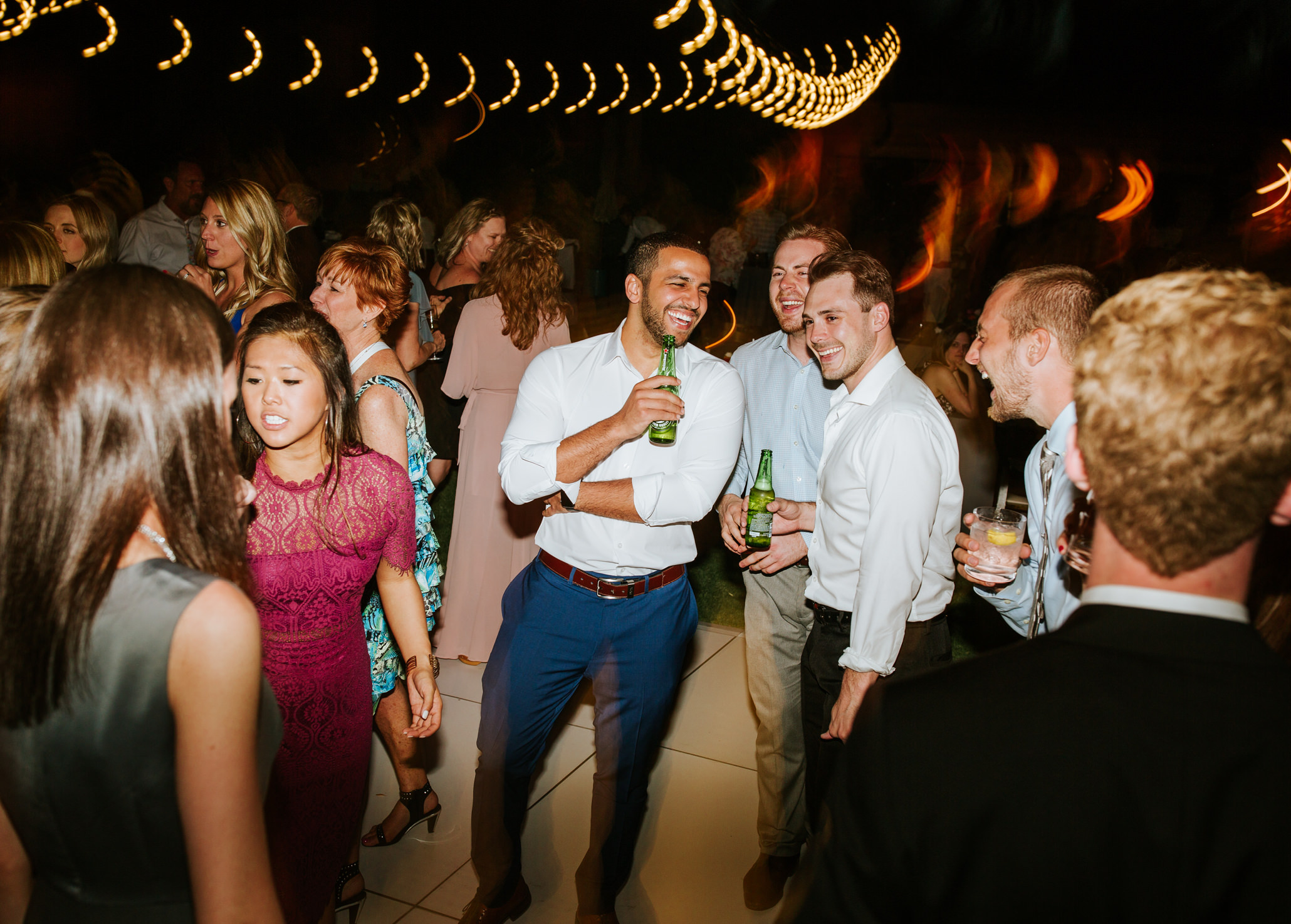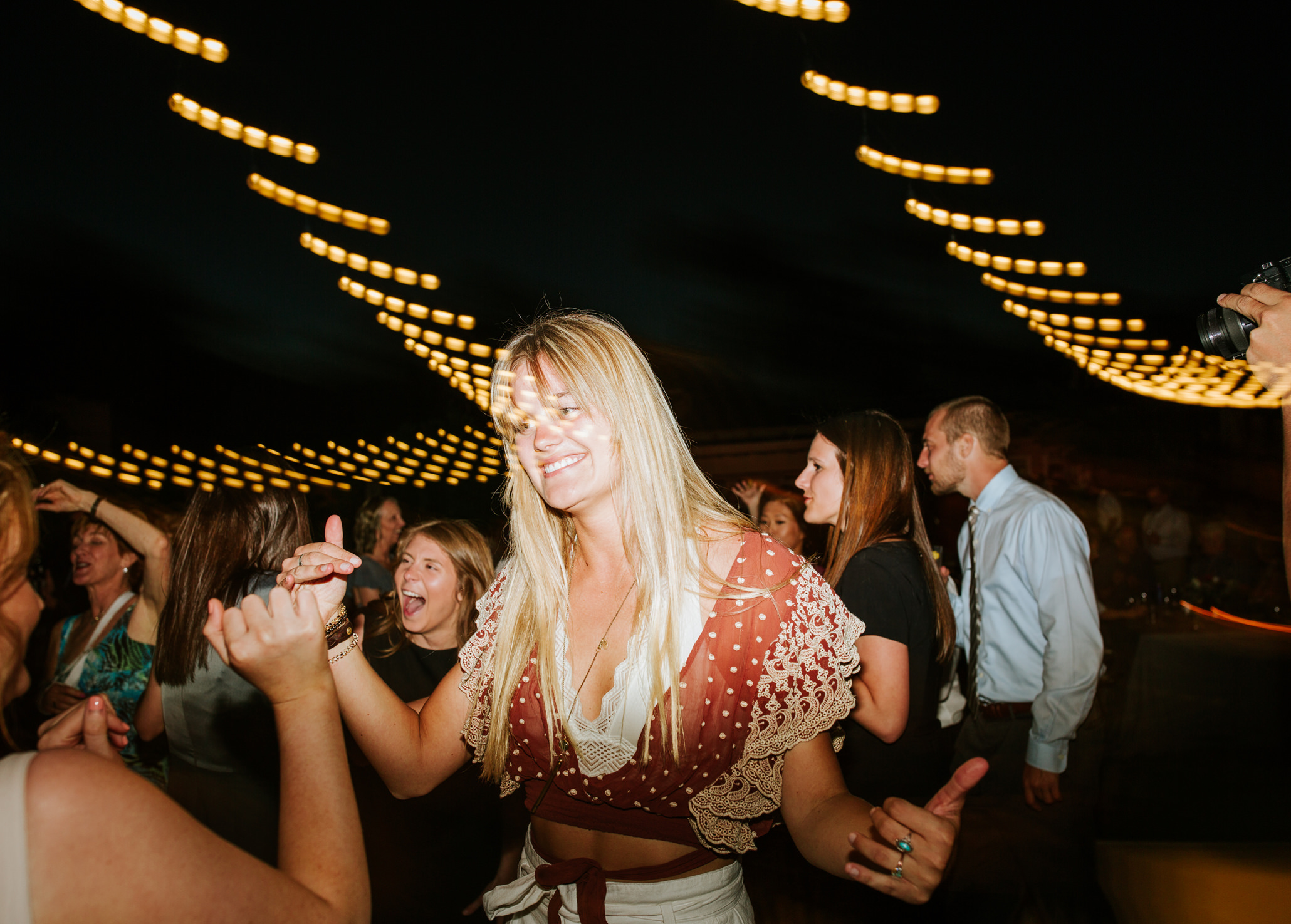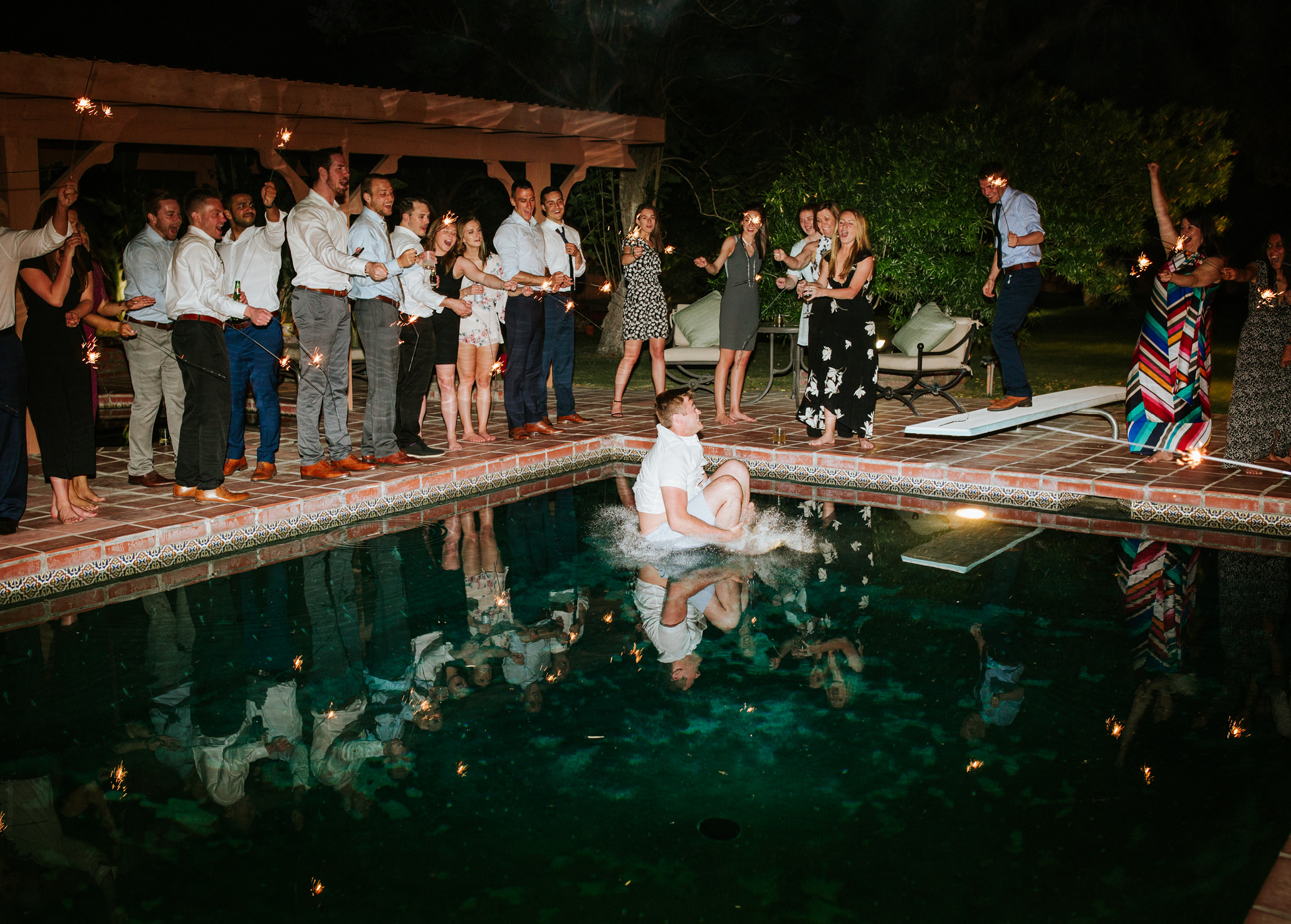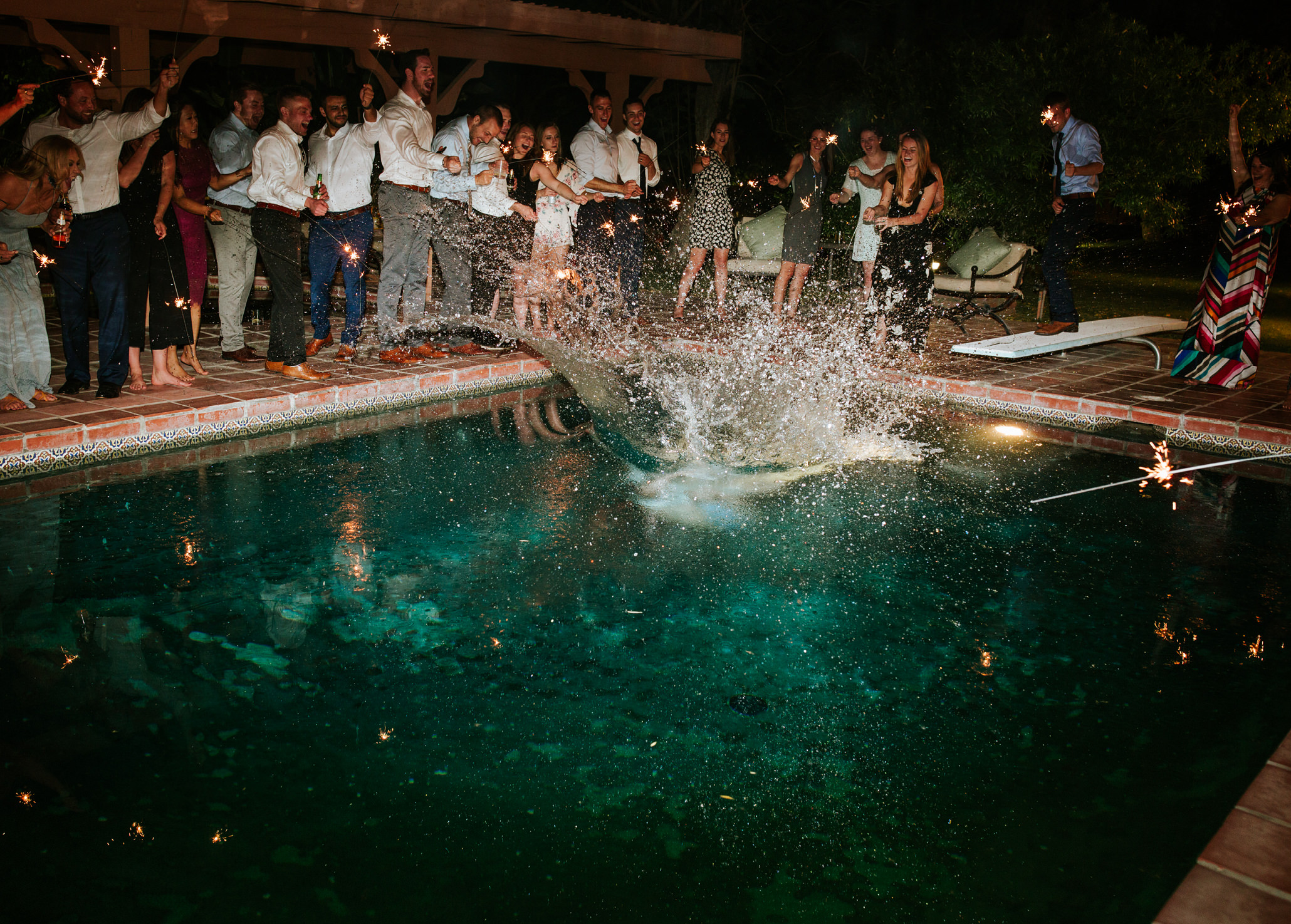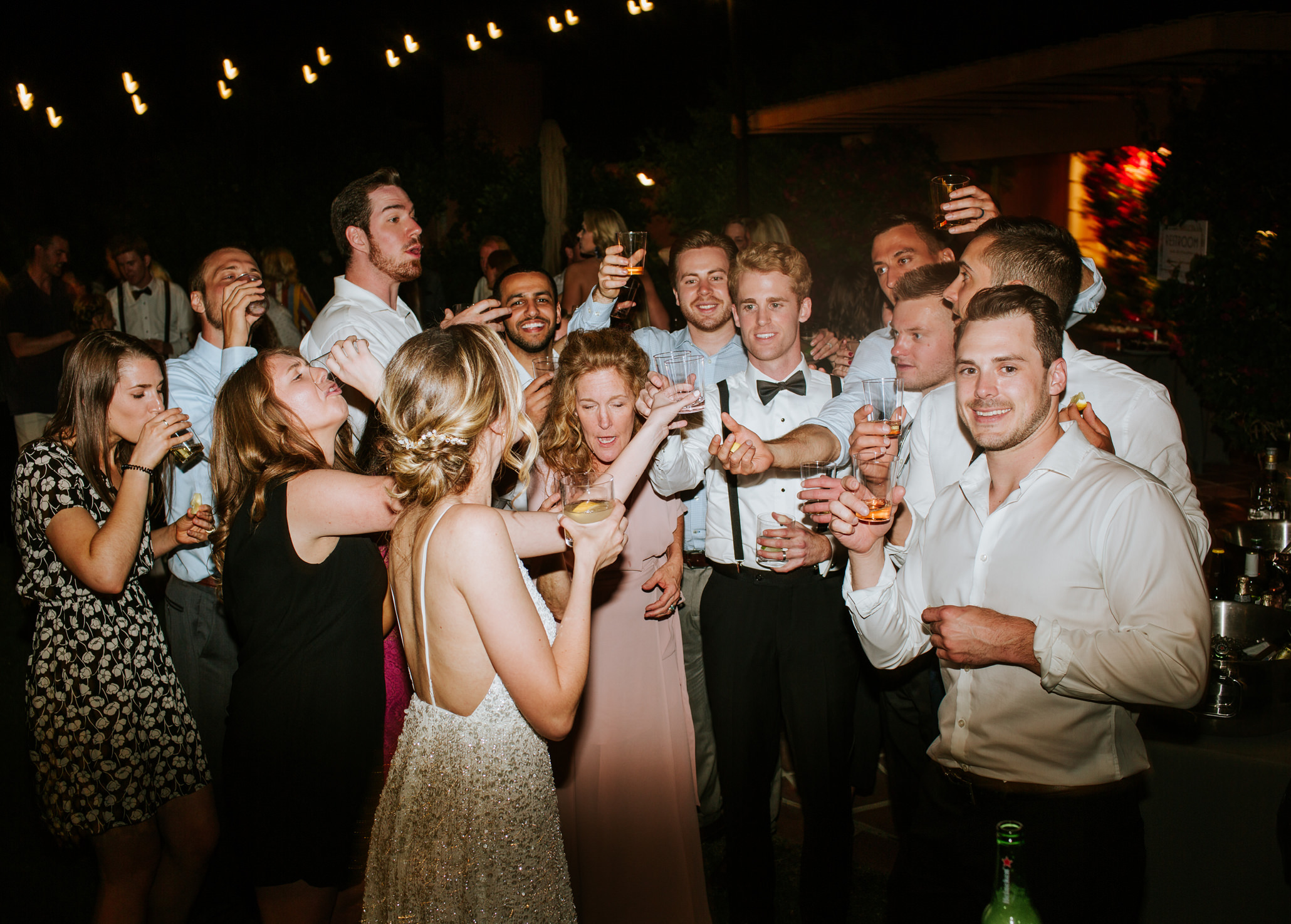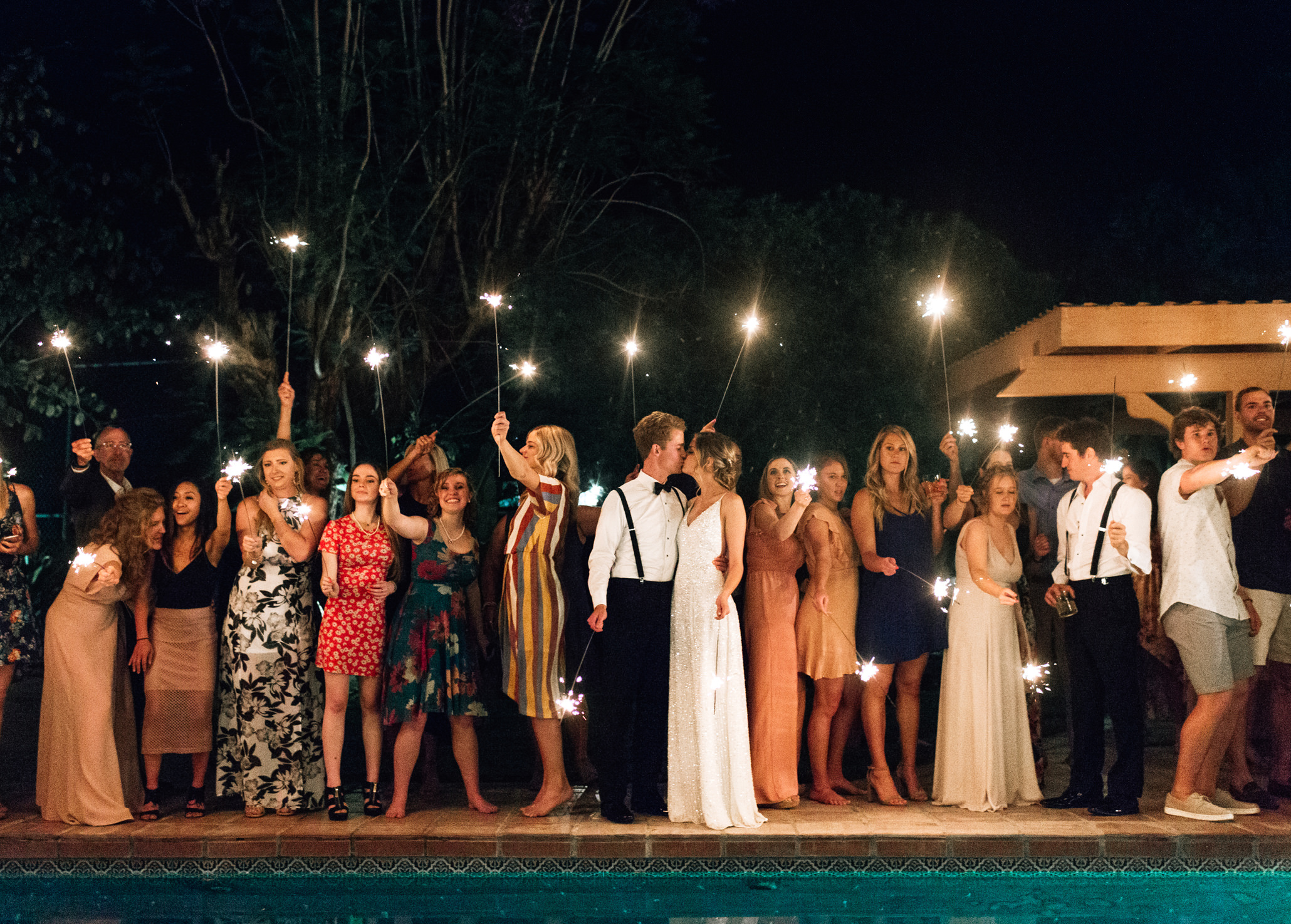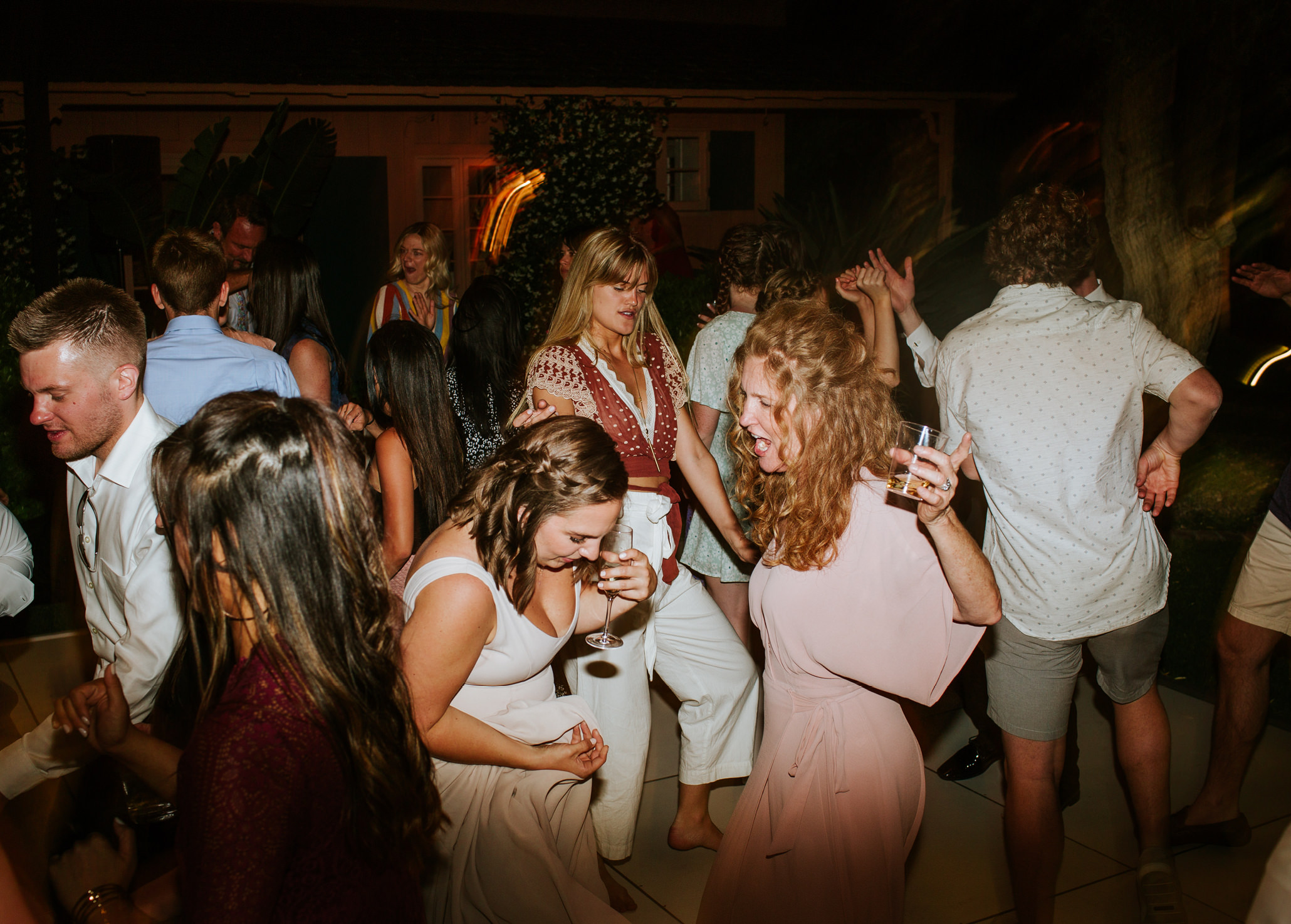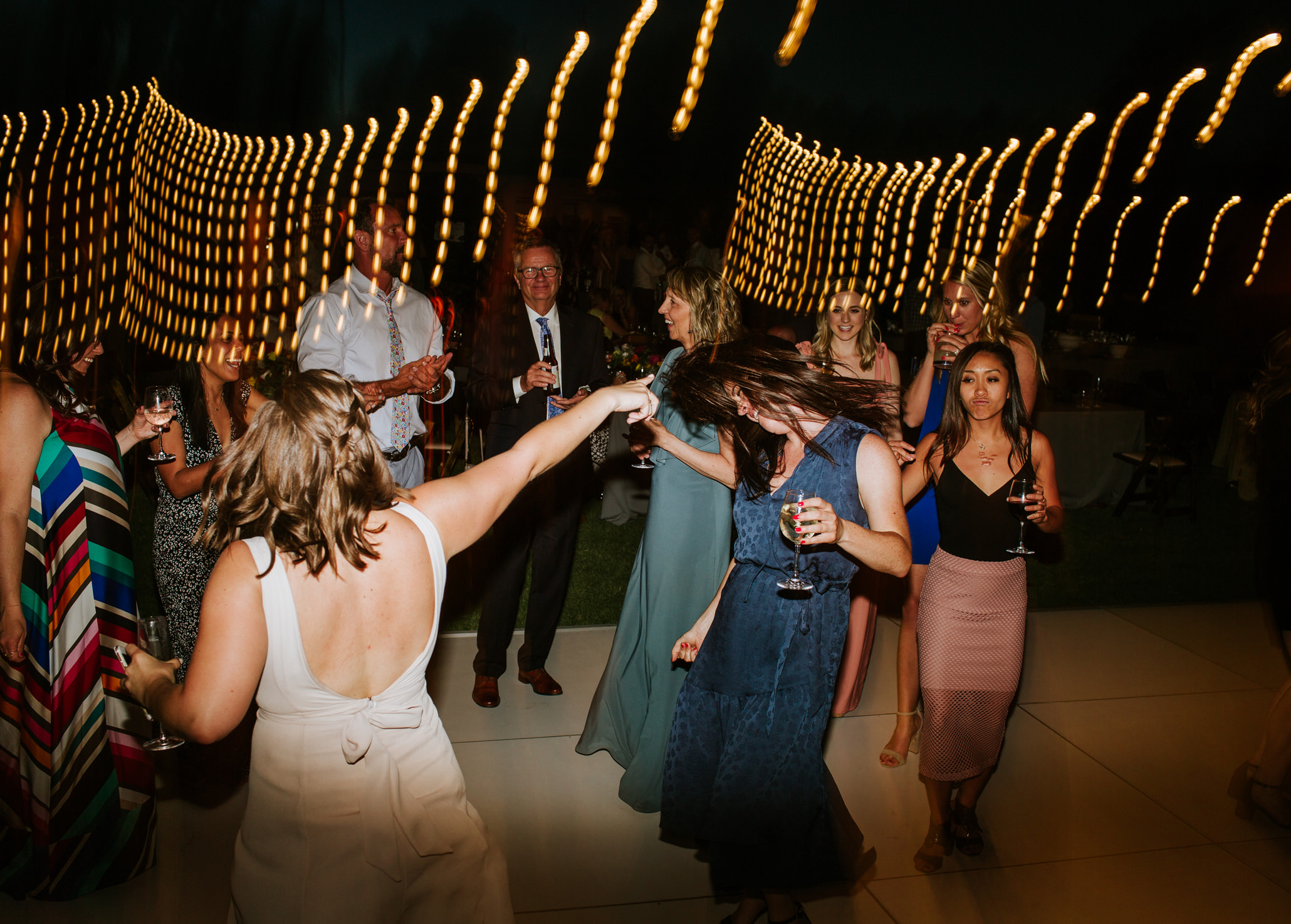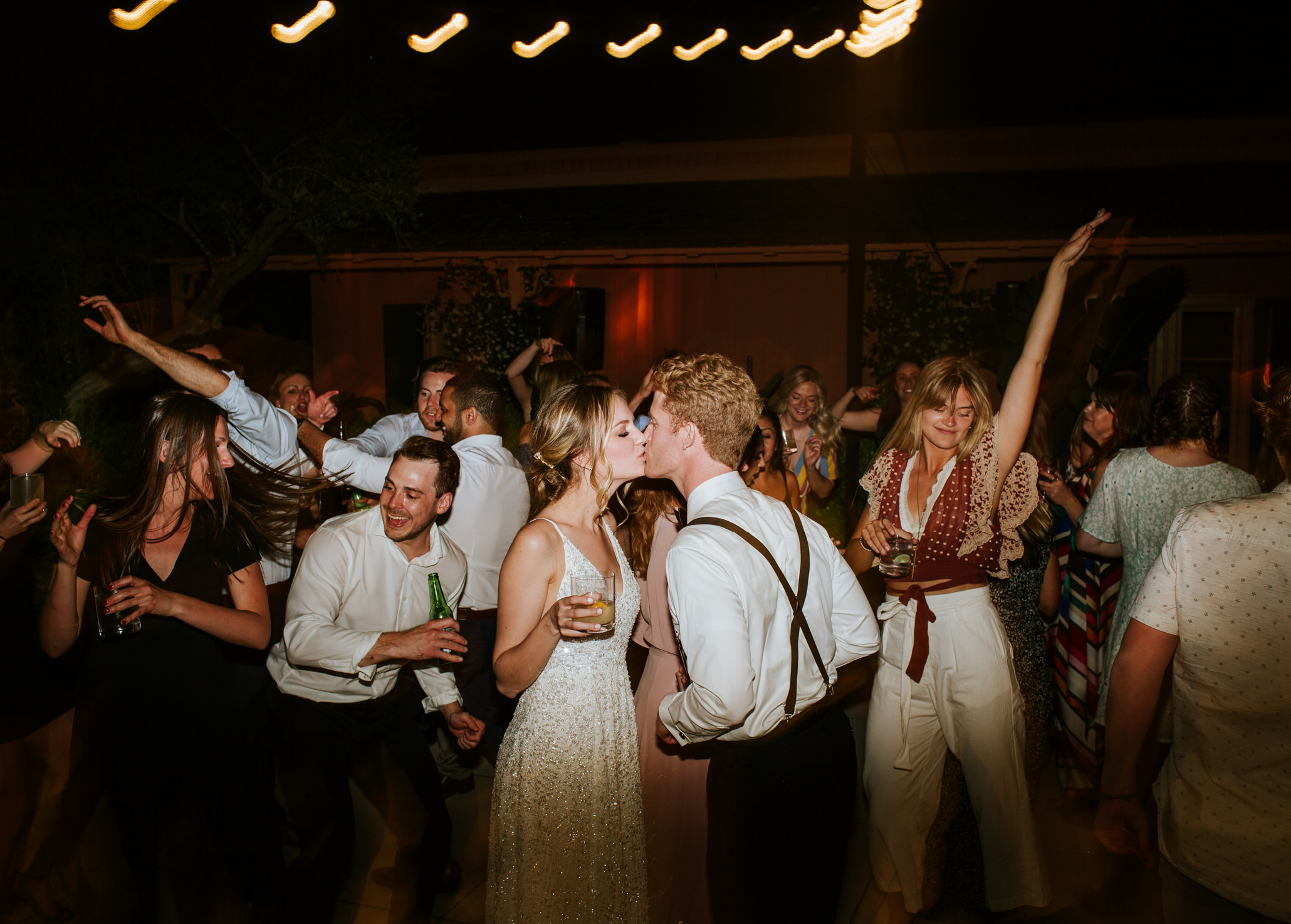 Lauren and Dru's wedding was like the ultimate backyard bash and the perfect way to ring in a new wedding season over here. Their big day and all of the festivities was held at a private estate in the heart of Palm Springs, California where friends and family gathered from all of the country to celebrate the bride and groom. Because almost all of the guests were from out of state, it felt very much like a destination wedding where people were staying all weekend, cutting loose, and getting a chance to really spend quality time together (which I love).
Although the temperatures were in the 90s all day, everything about Lauren and Dru's wedding in Palm Springs felt effortless and laid back. And I think one big reason for that was because they were close family friends with the home owners of the private estate so they were familiar with the property, had ample time and help with setting up, they didn't need to travel around town from a hotel to the venue, and they could use the space in any way they wanted! It was really a perfect location for a backyard wedding with a desert flair.
One of the biggest reasons why I not only loved photographing this day, but really enjoyed putting together a blog post was because of how cohesive everything looked. Even in different times of the day when the light had drastically shifted, every image feels like it belongs and helps tell the story of Dru and Lauren's wedding day in the most beautiful way possible. From the interior details of the getting ready moments, to the bougainvillea details found at the ceremony and then later in the streets with the bride and groom portraits, and finally the orangey-pink color of the house and pop of green from the grass and surrounding trees that provided a consistent backdrop to really tie everything together.
I don't think I can get through a blog post about Palm Springs without obsessing a little bit (or a lot) over how dreamy it is. As a Palm Springs wedding photographer I still can't get over the colors and never ending photo opportunities. As the sun tucked down below the mountains we gathered Dru, Lauren, and their wedding party outside of the estate for some street shots just to get out of the venue for a little bit. And what did we find? Oh, just a stark white, funky cinderblock wall with loads greenery and bright florals overflowing above it. We also had a whole street wide open to use that featured the classic Palm Springs mountains, palm trees, and pops of bougainvillea to keep on theme with their wedding colors and décor. Basically my ideal setting was waiting just outside the venue on a street corner. Thank you, Palm Springs!
And thank you to Dru and Lauren for inviting me to be a part of their special day! It was a dream come true for me too.
VENDOR LOVE //
Photography: Jenna Bechtholt Photography
Venue: The Huntington Estate, Palm Springs
Florist: Lilies Palm Springs
Dress Designer: Hayley Paige
Hair/Makeup: Chelsea Nicole Makeup & Hair
Catering: The Butler Did It
Rentals: Bright Rentals
String Trio: Seaside Strings
Videography: Drew Dau: Photo & Film