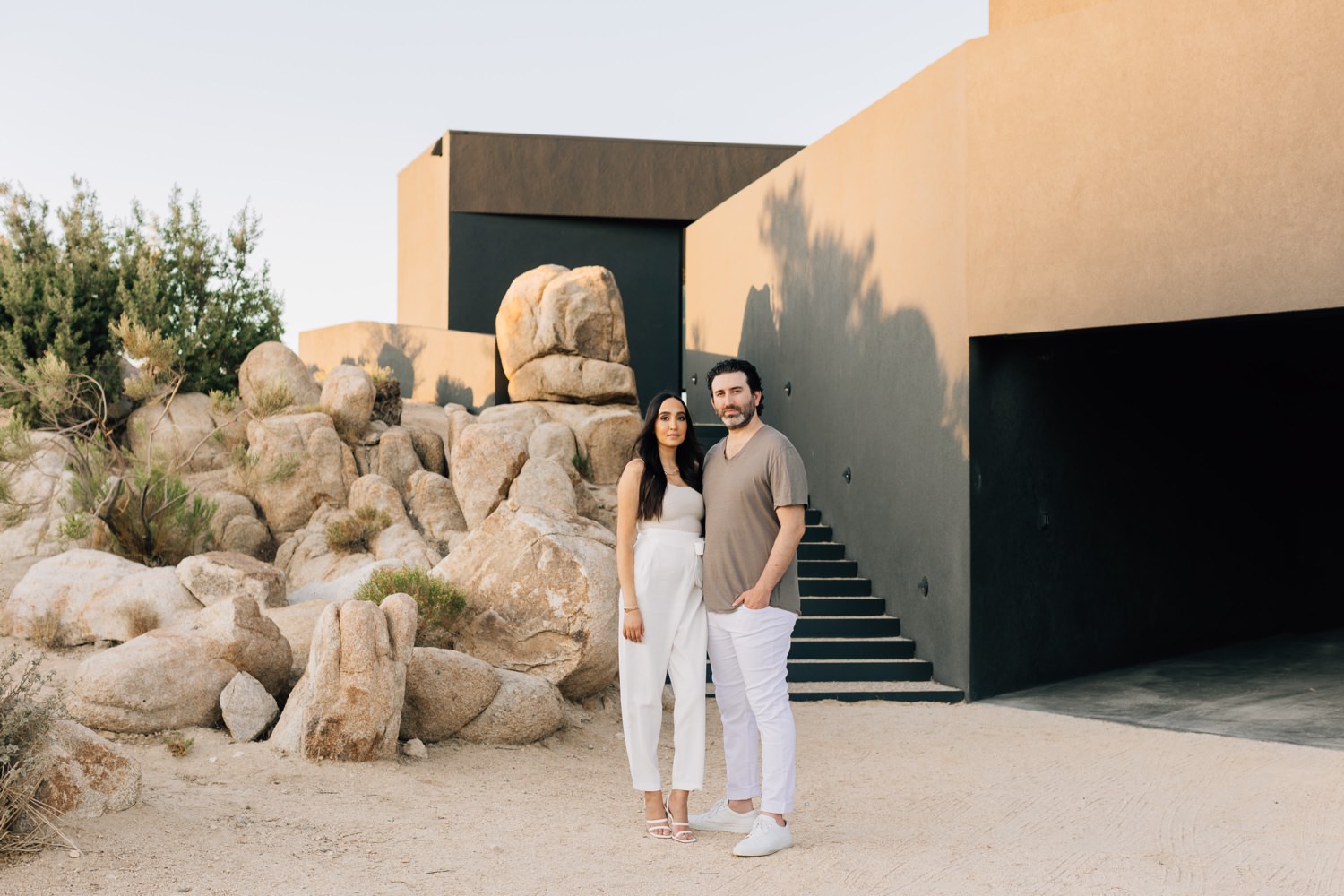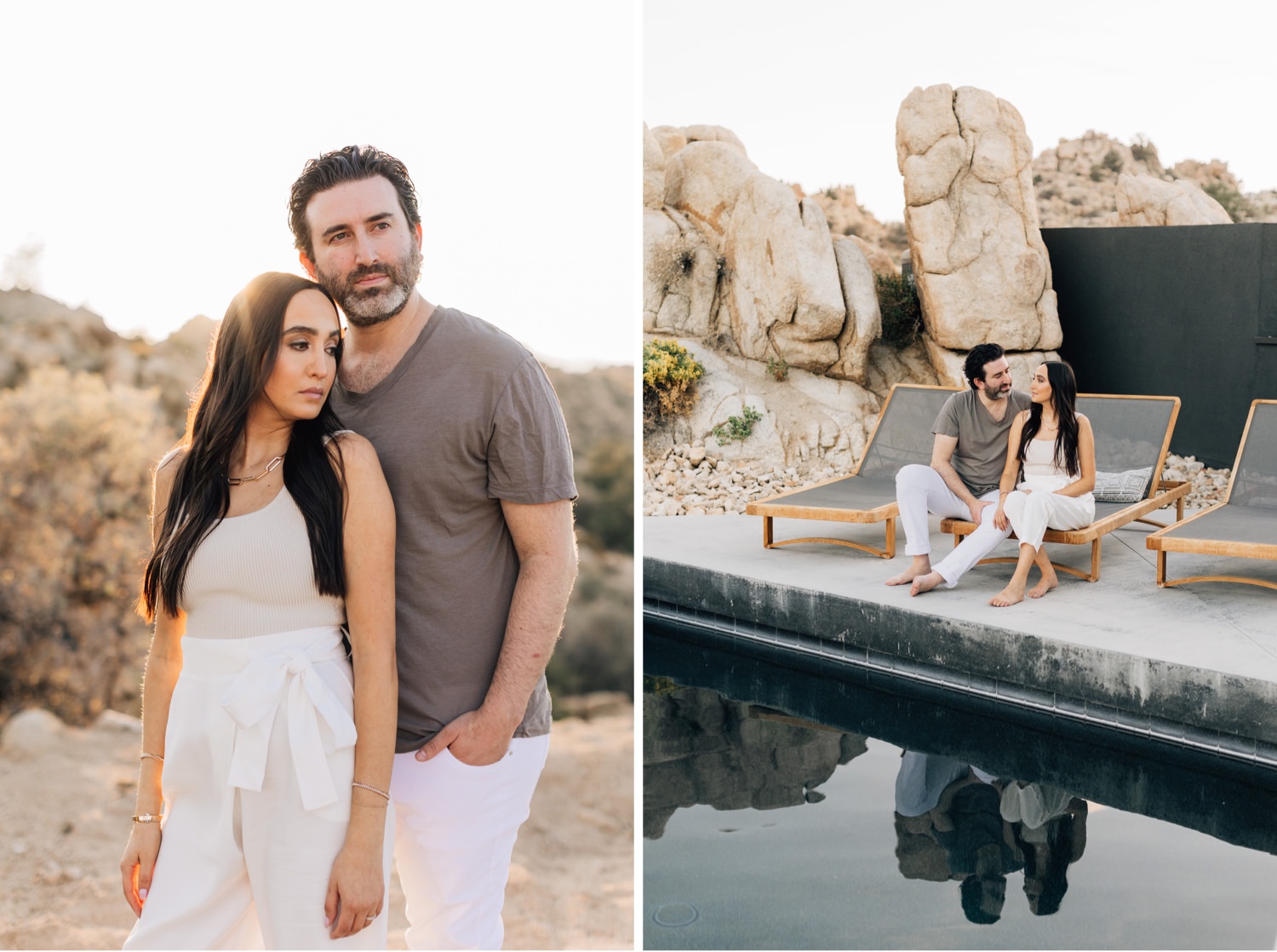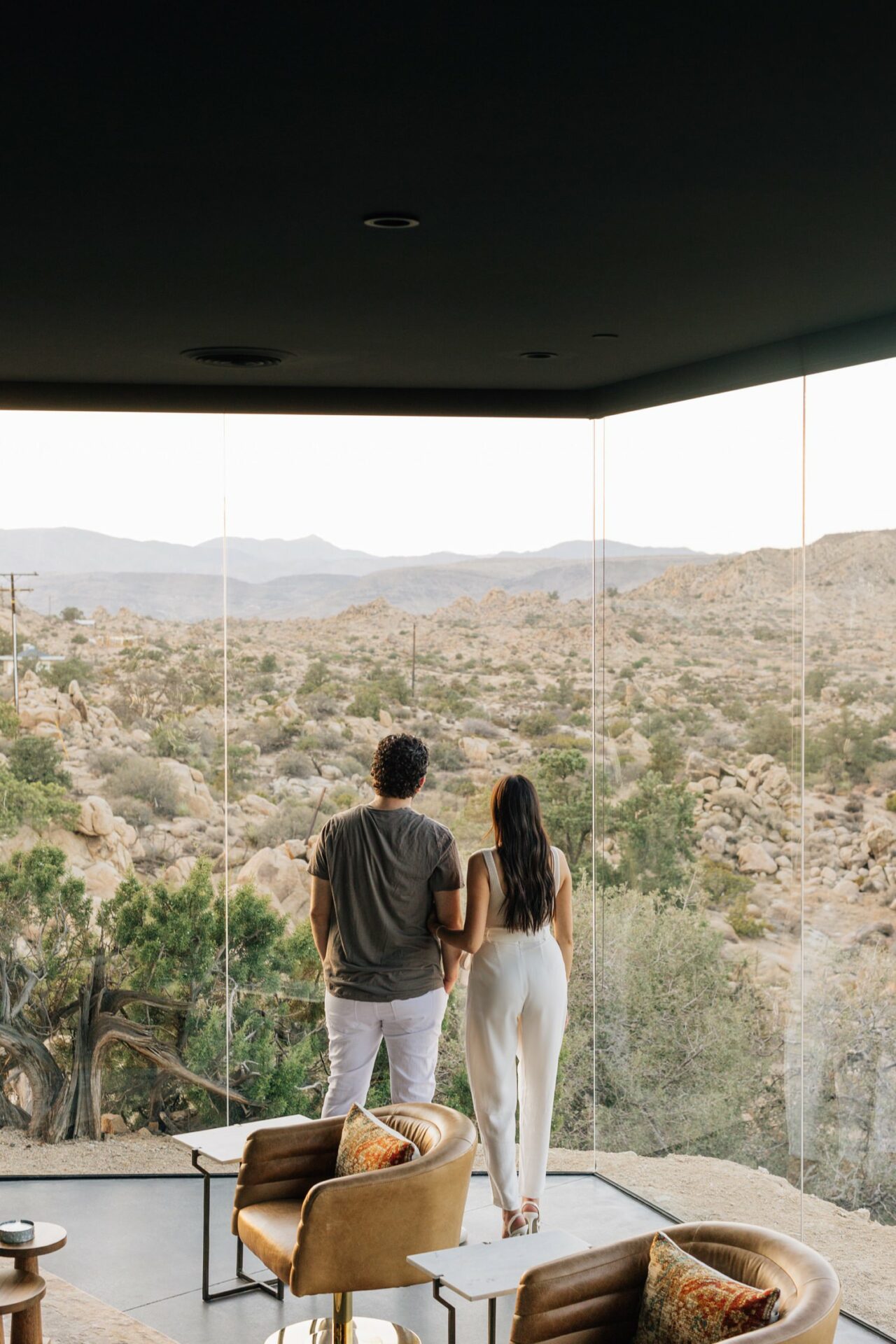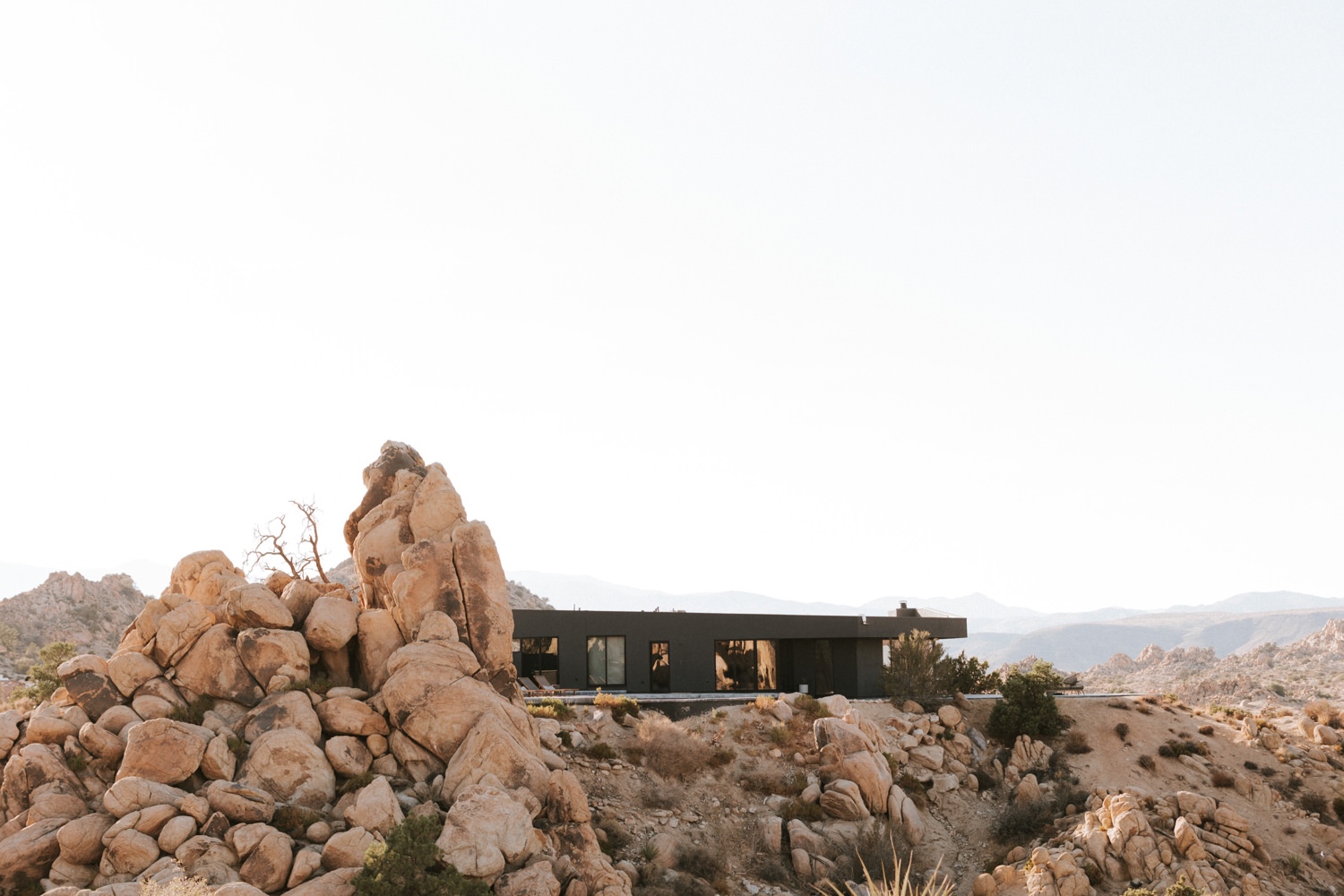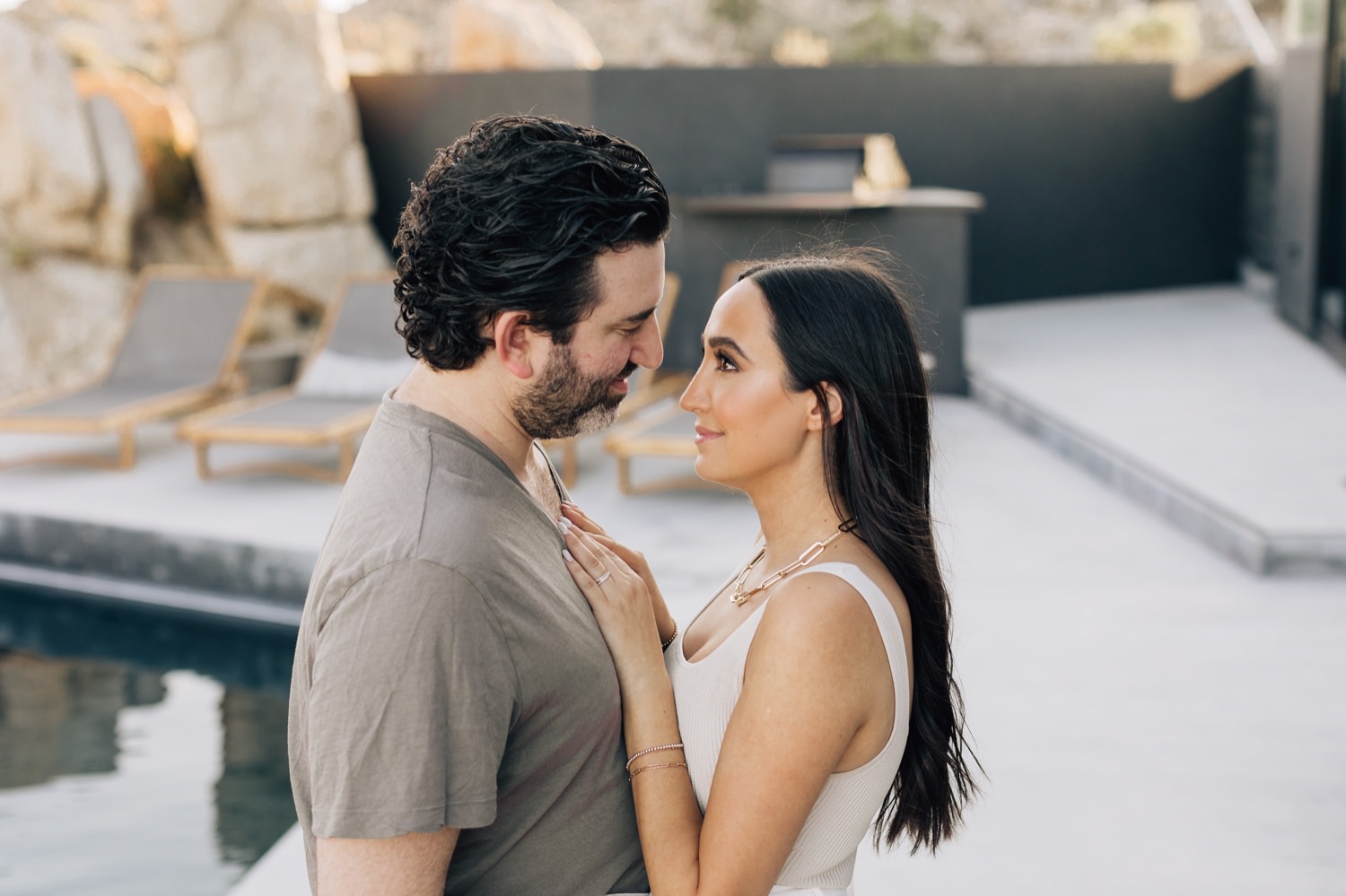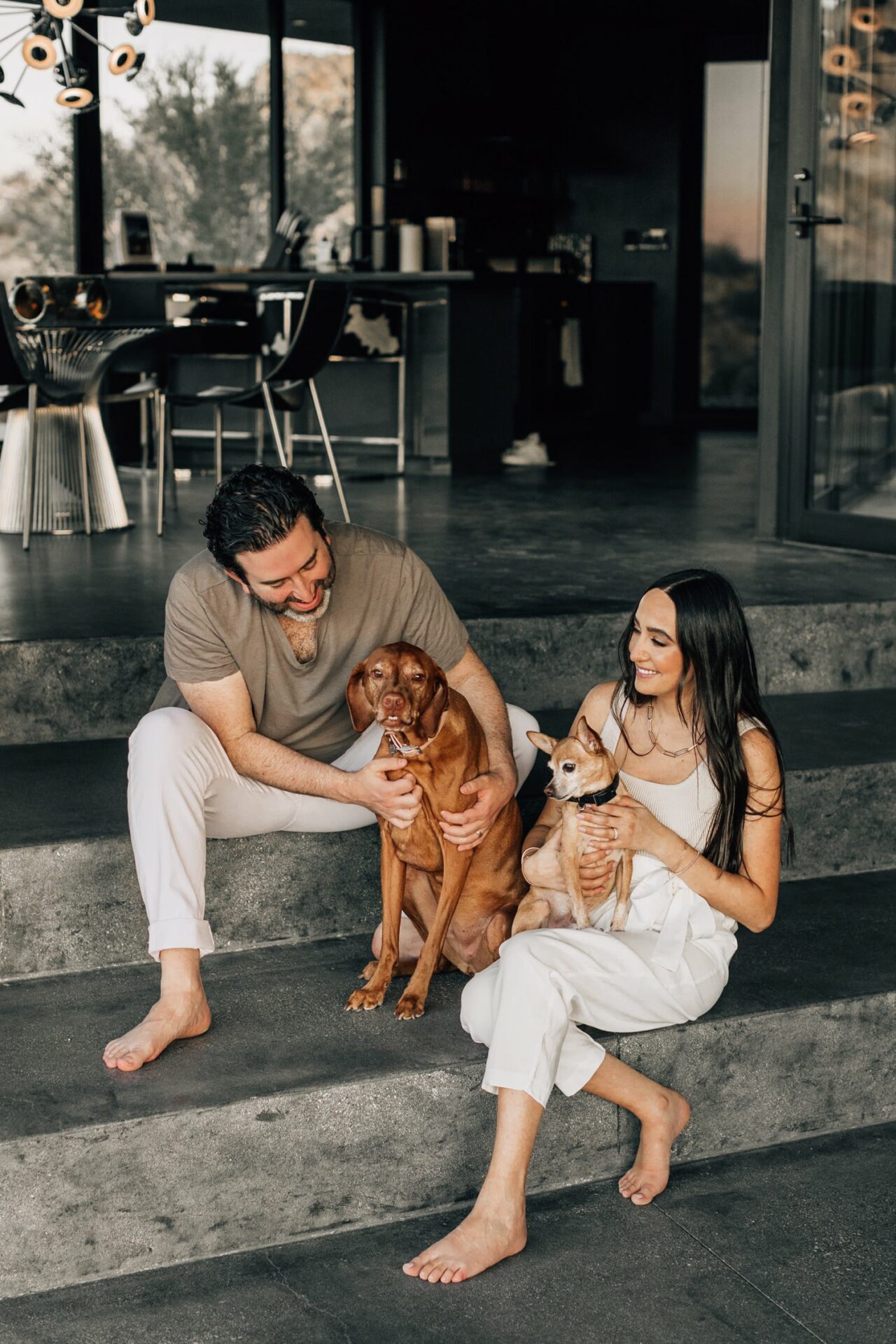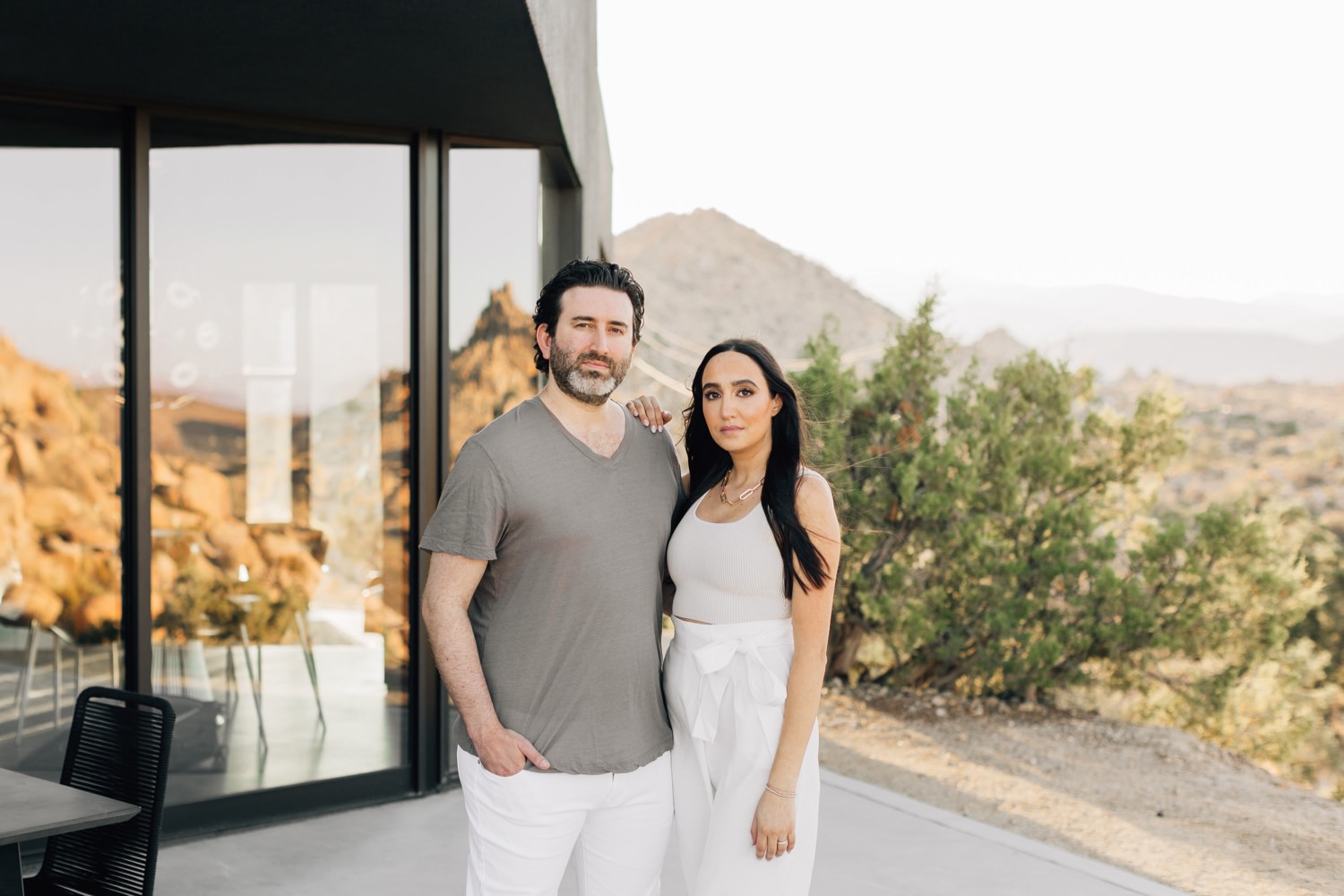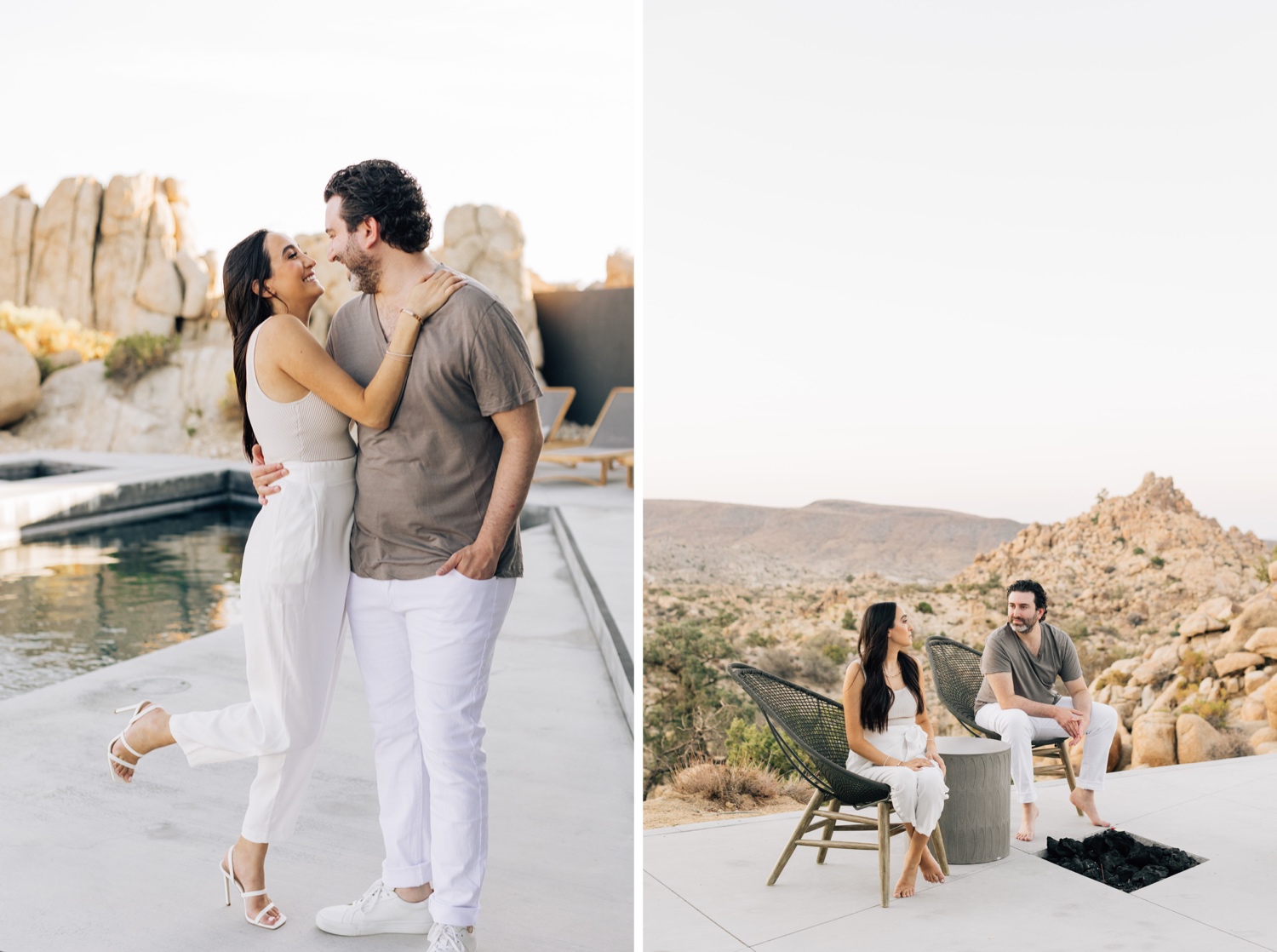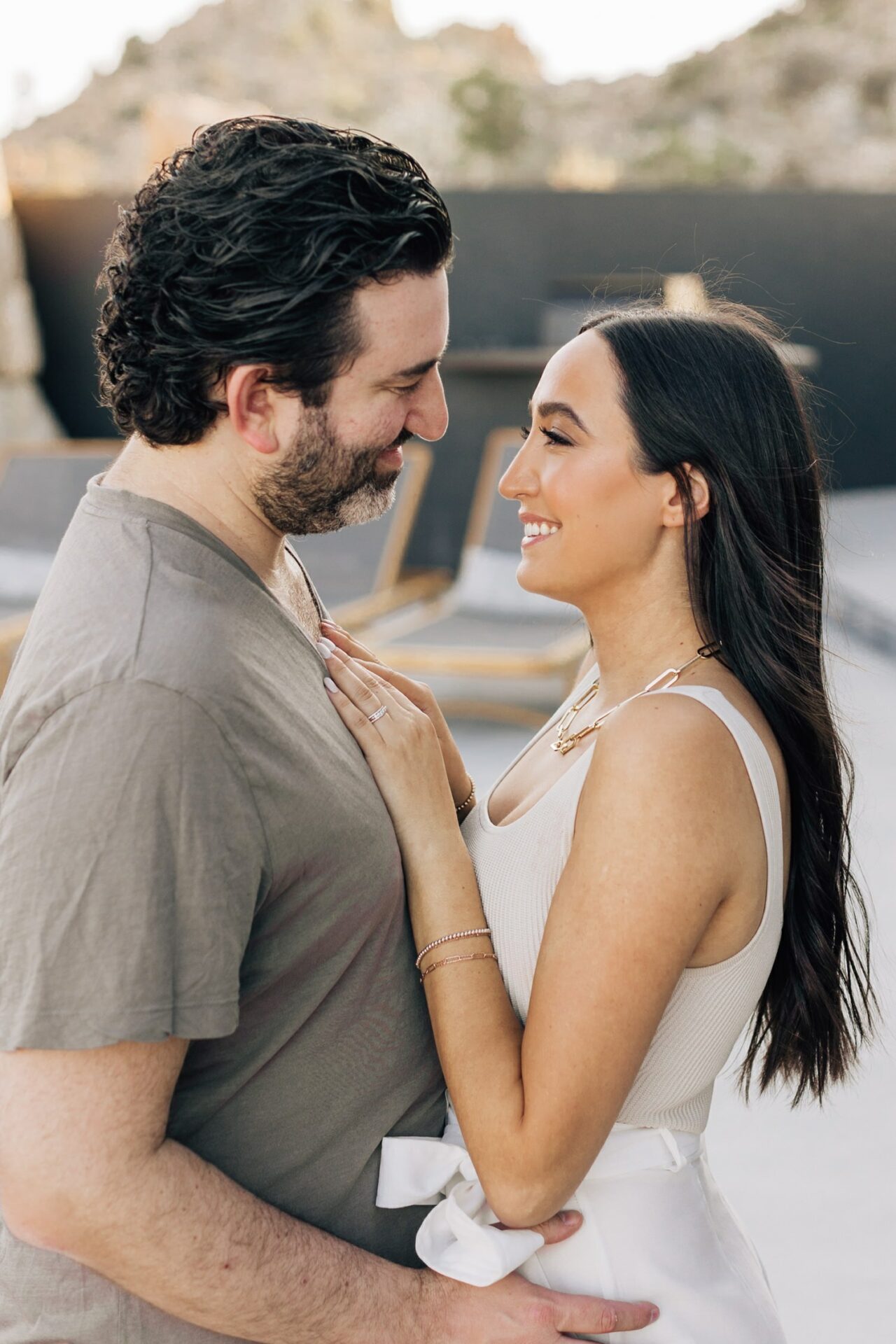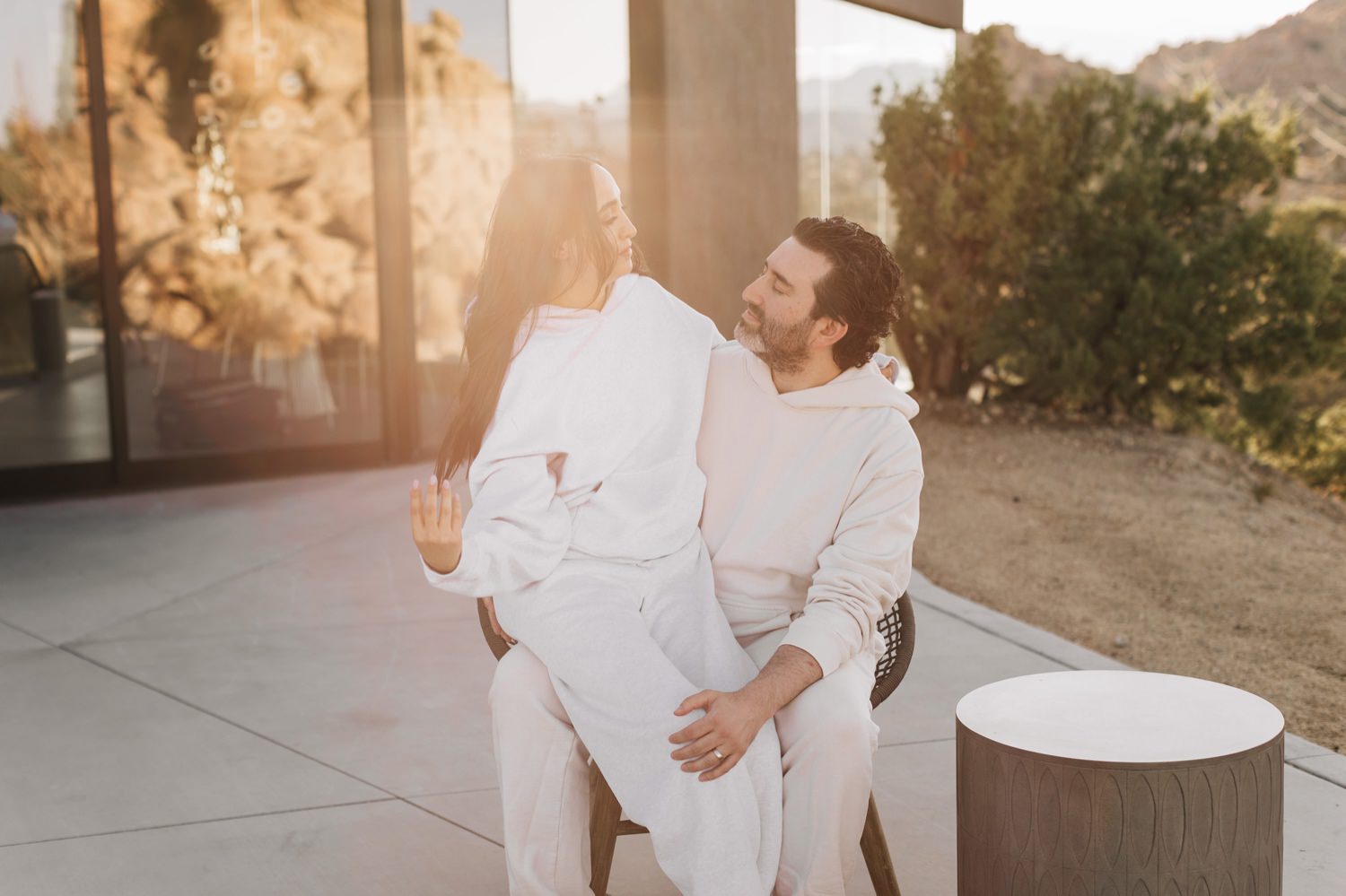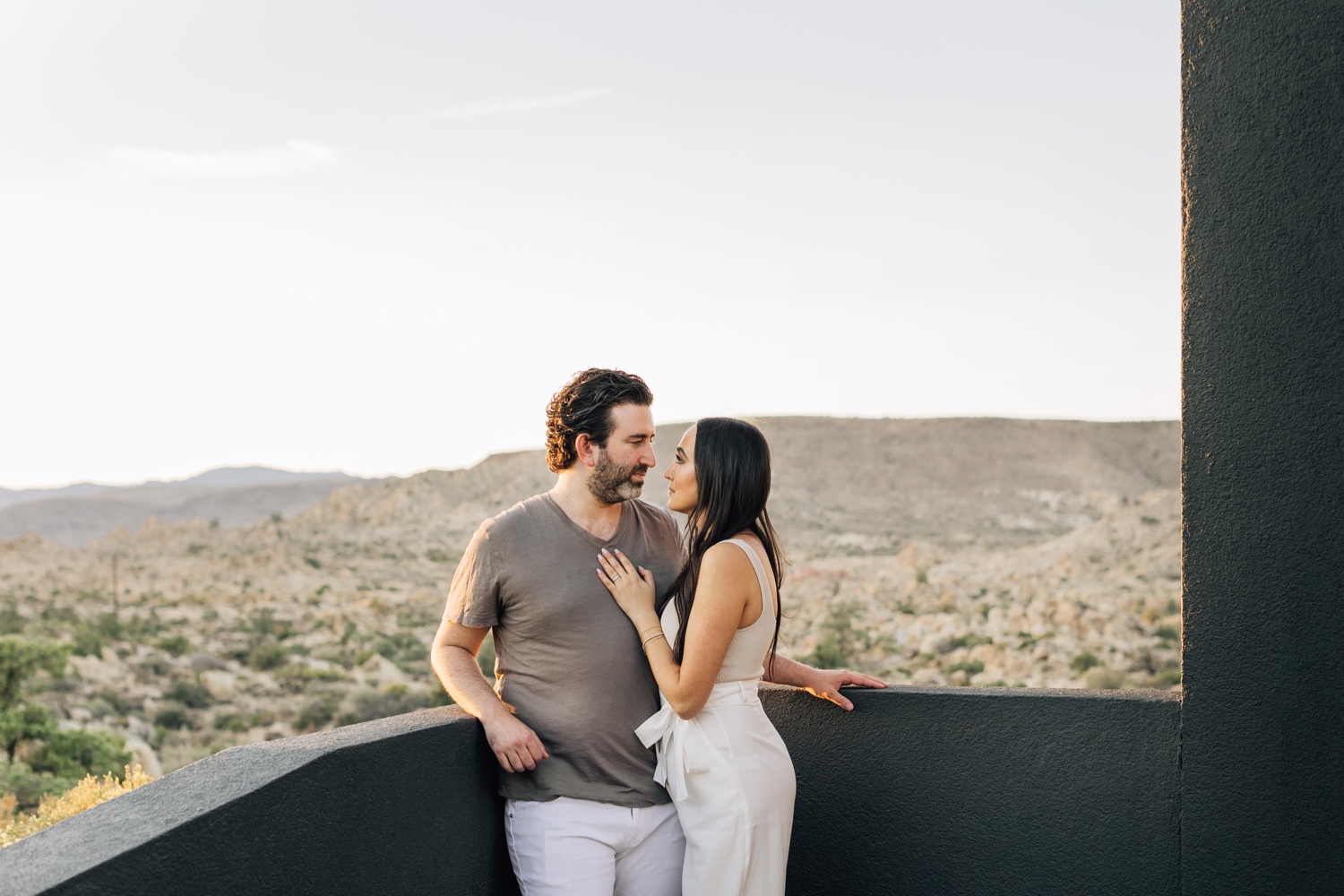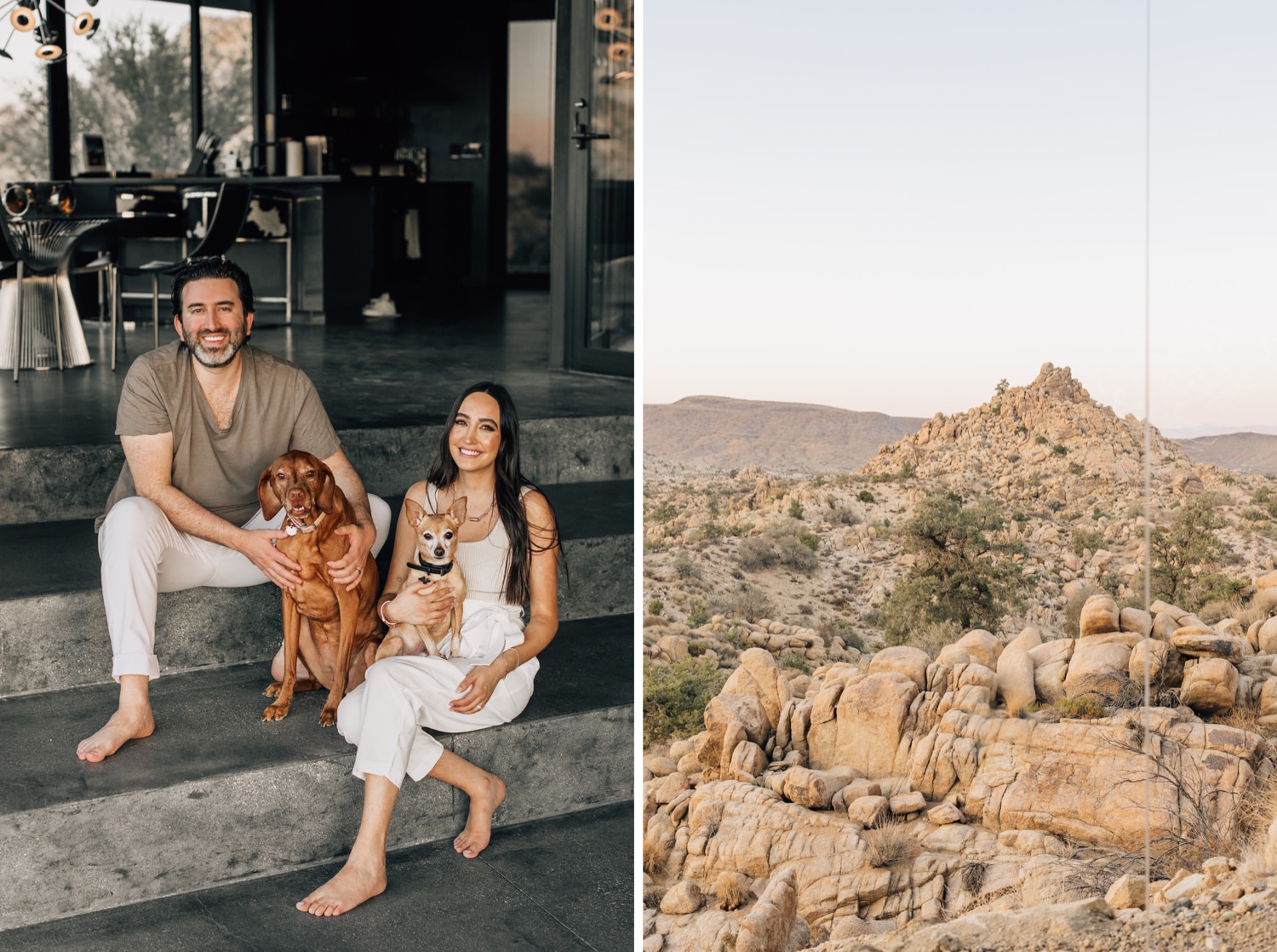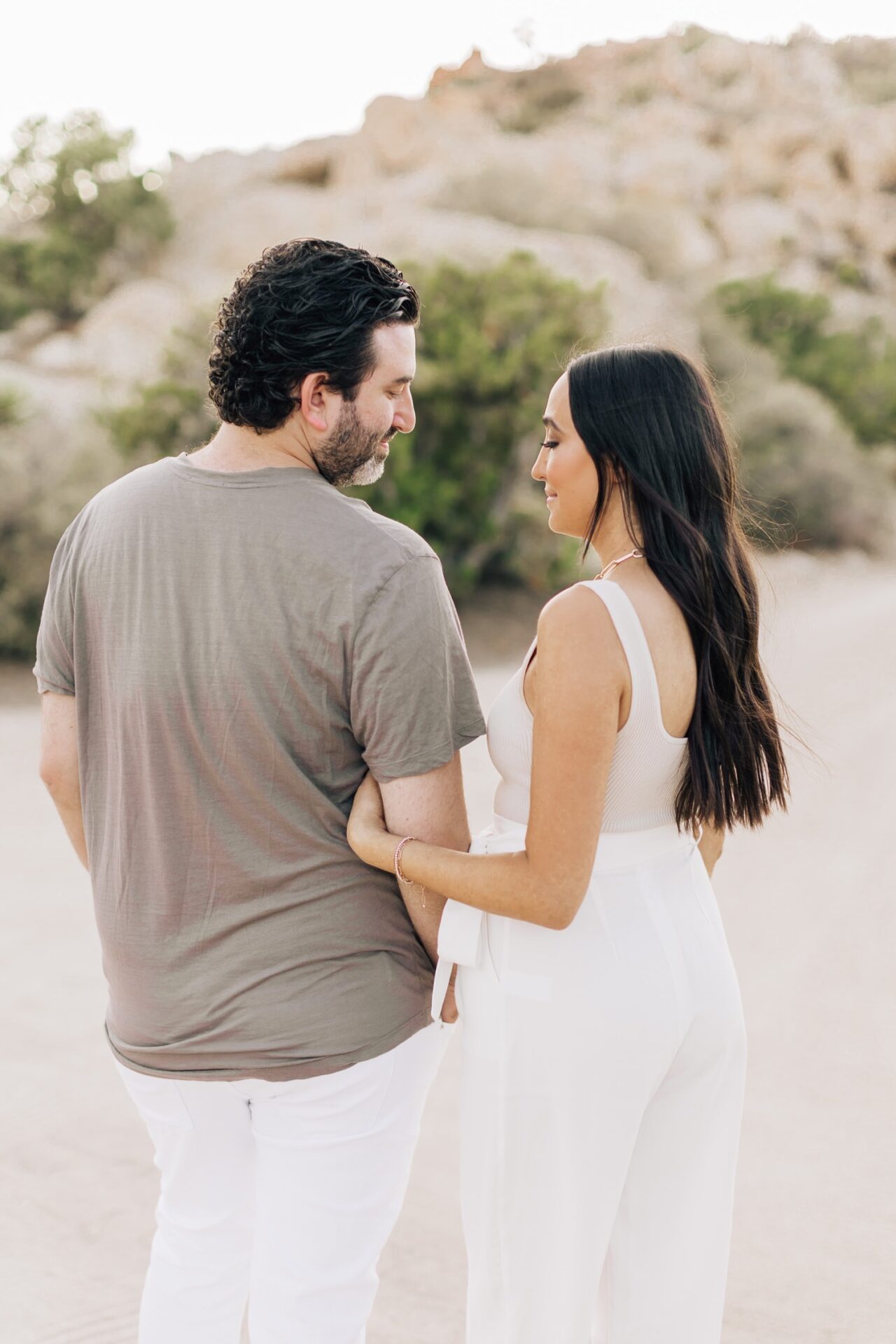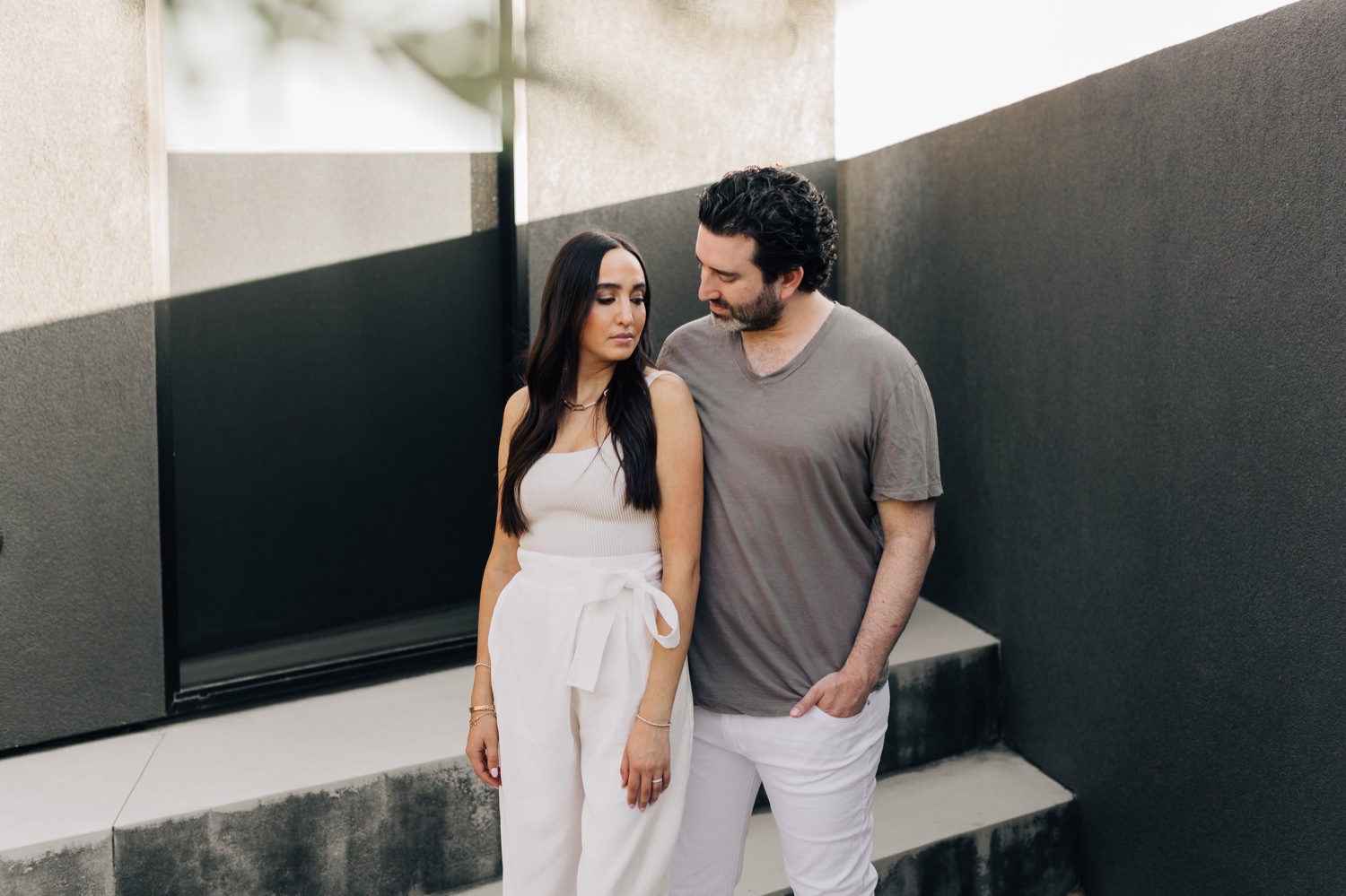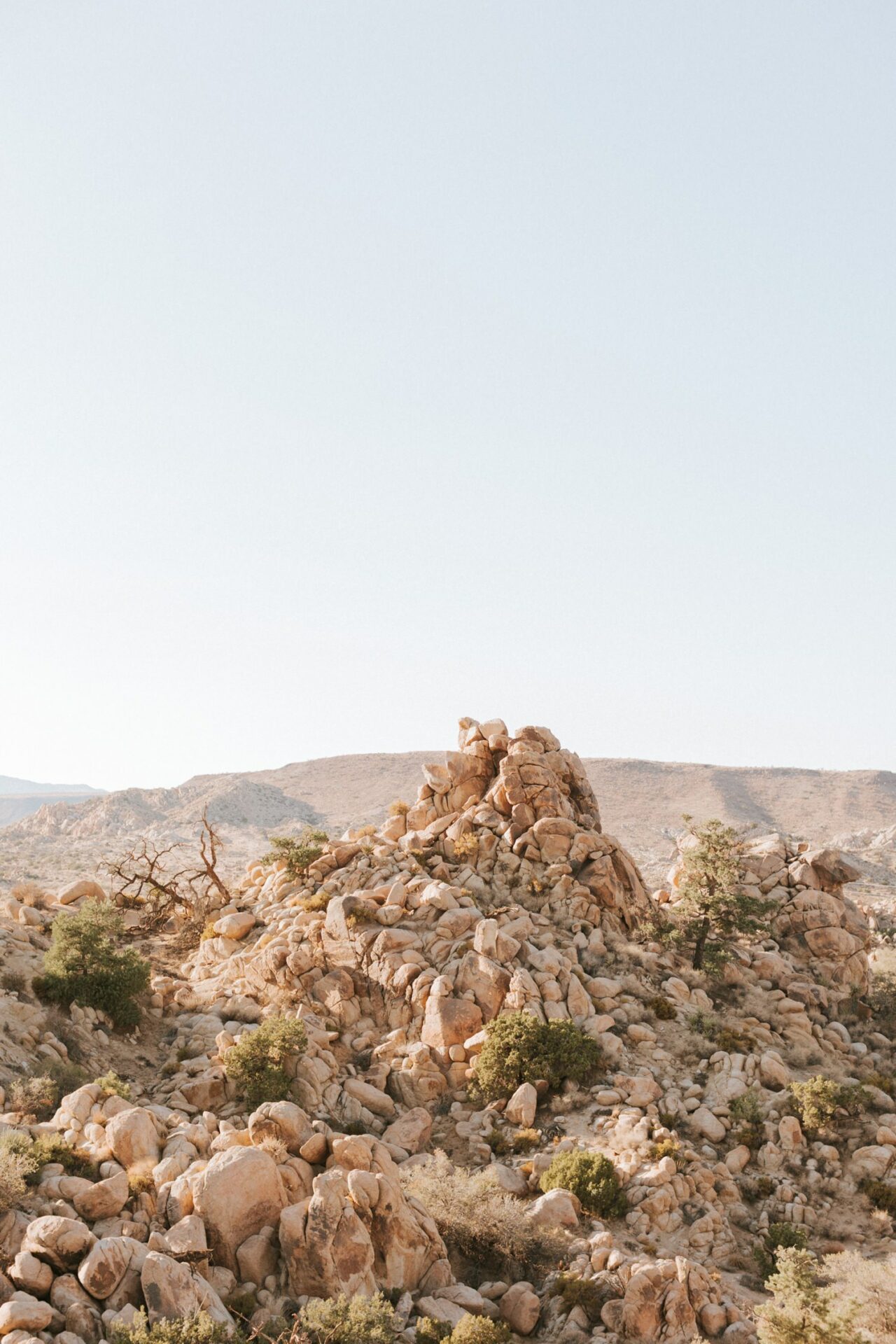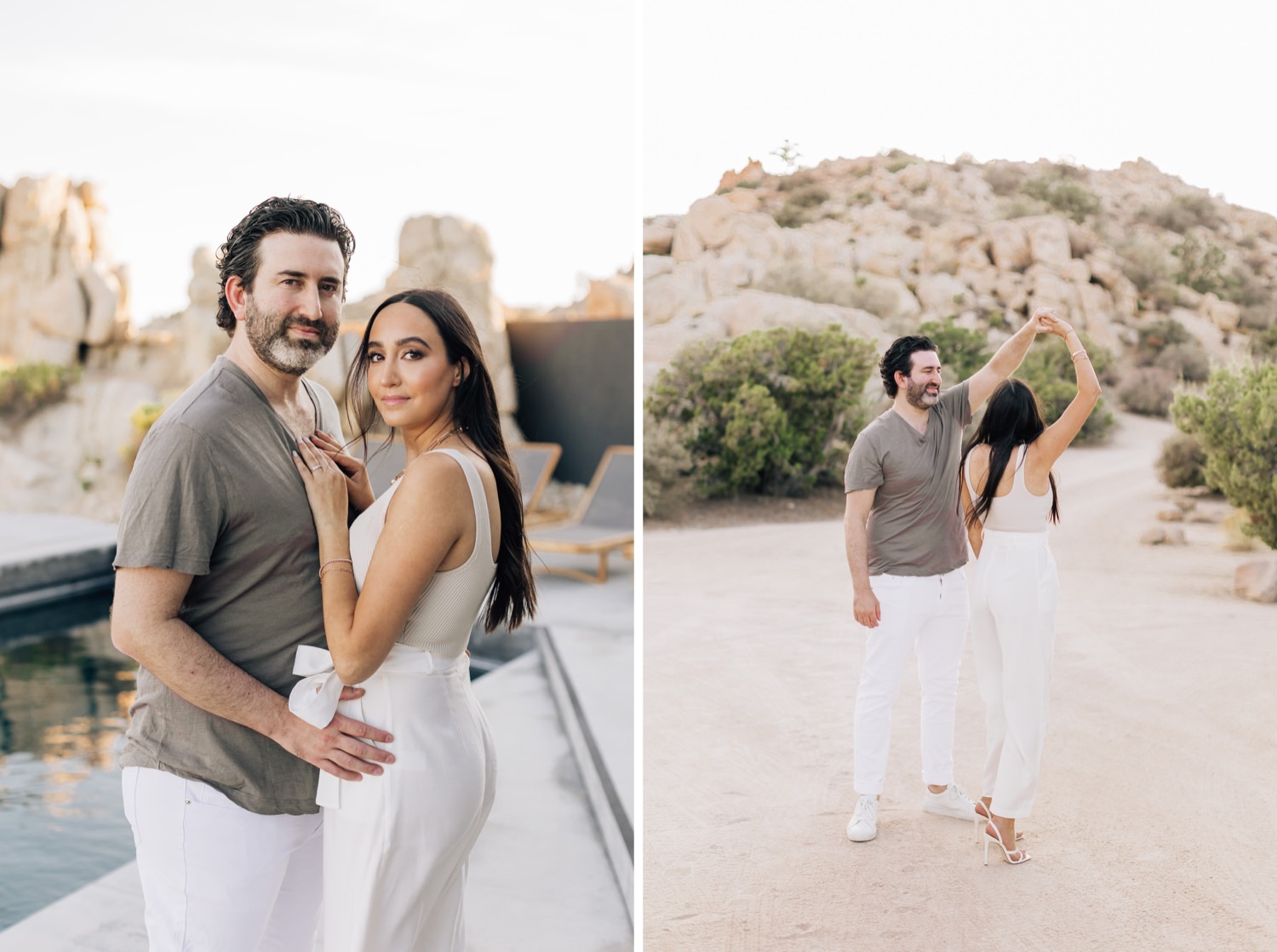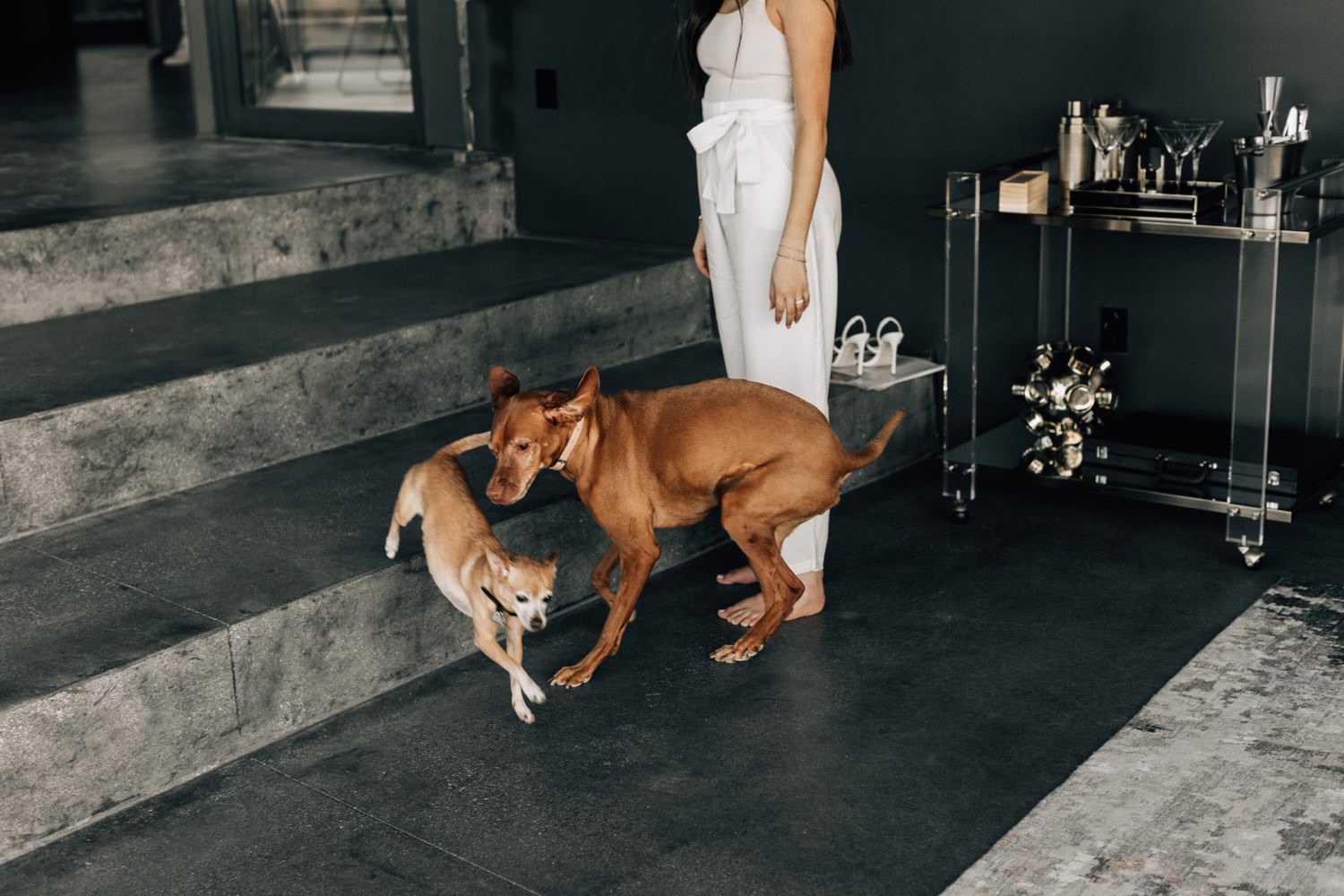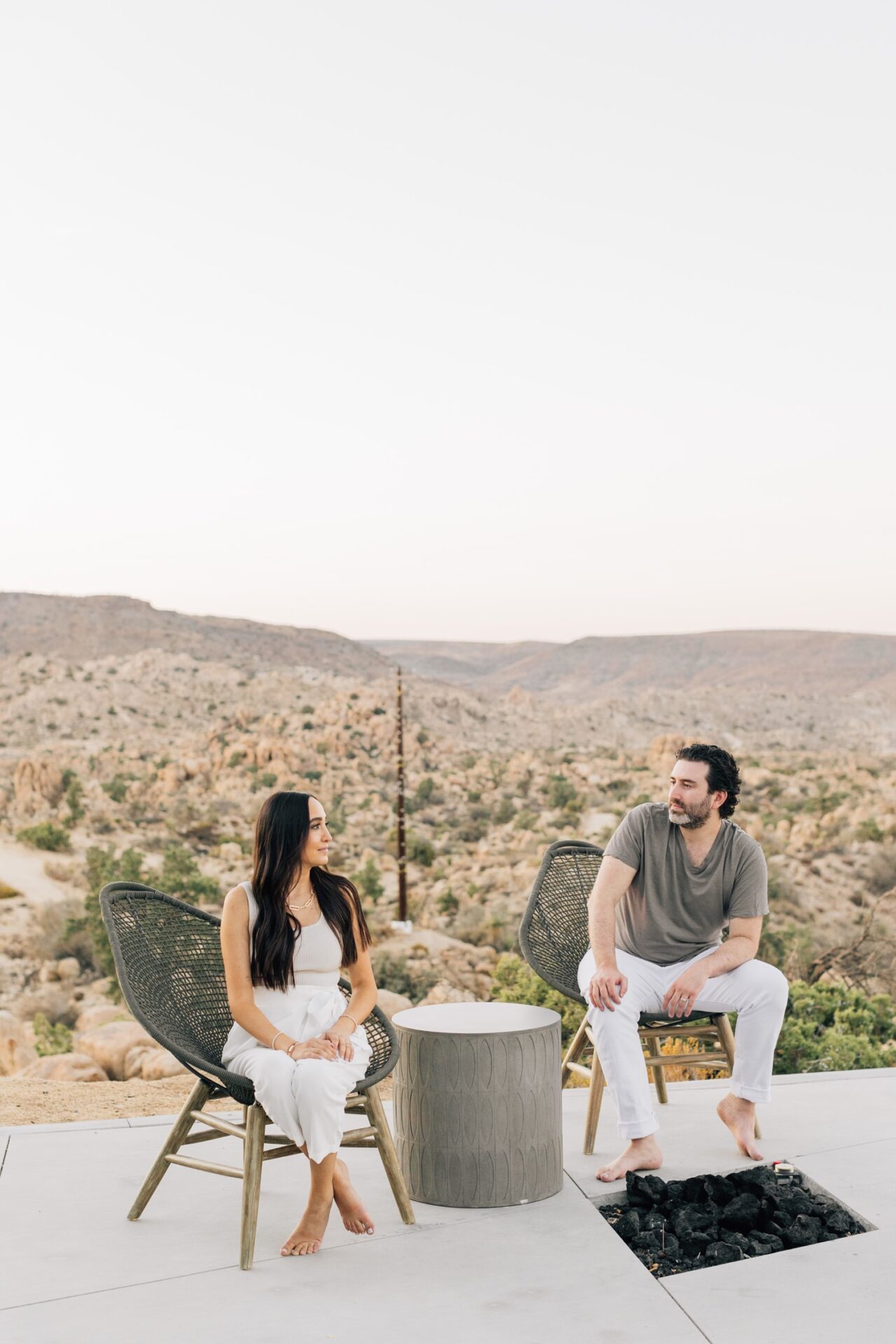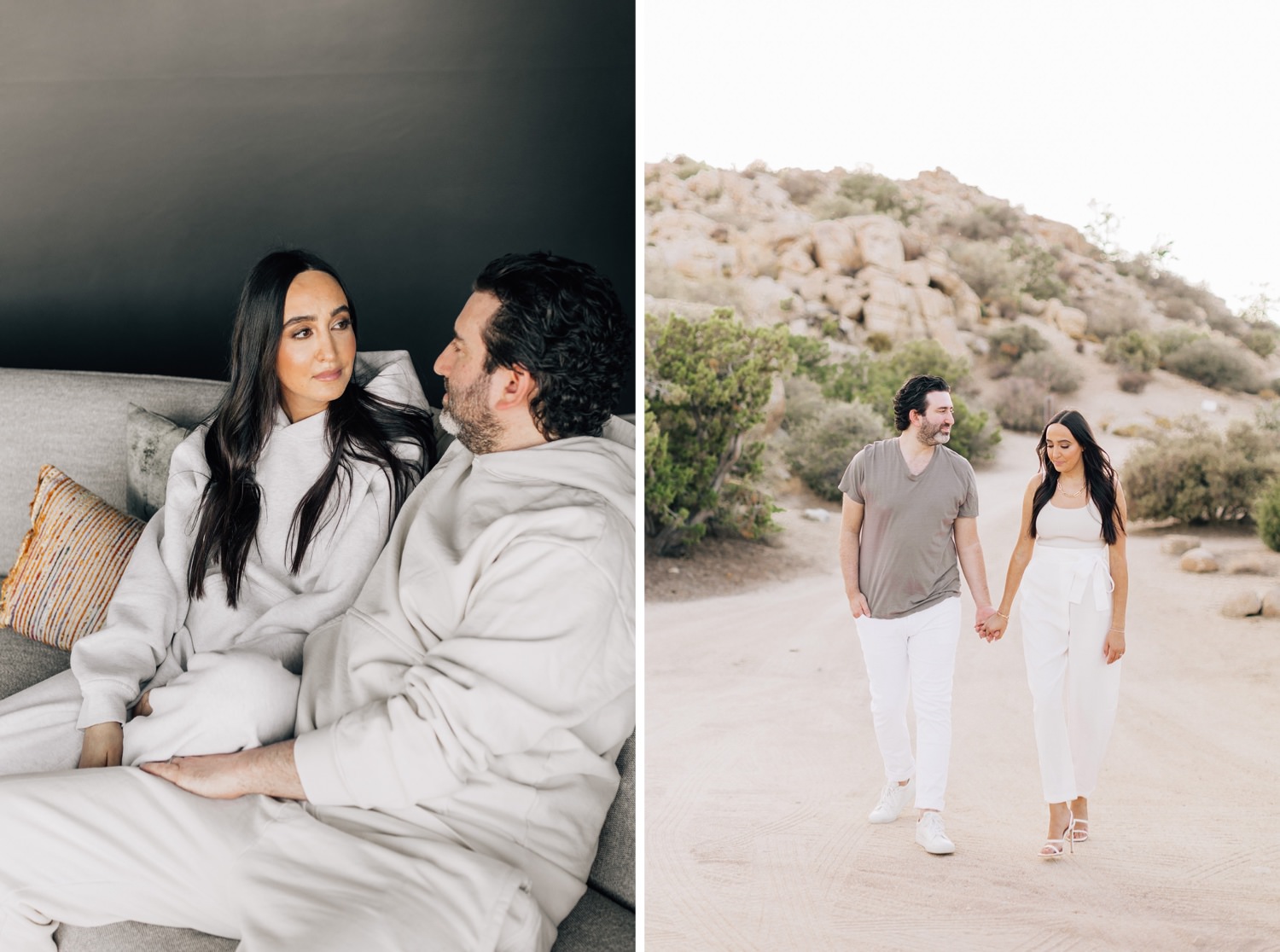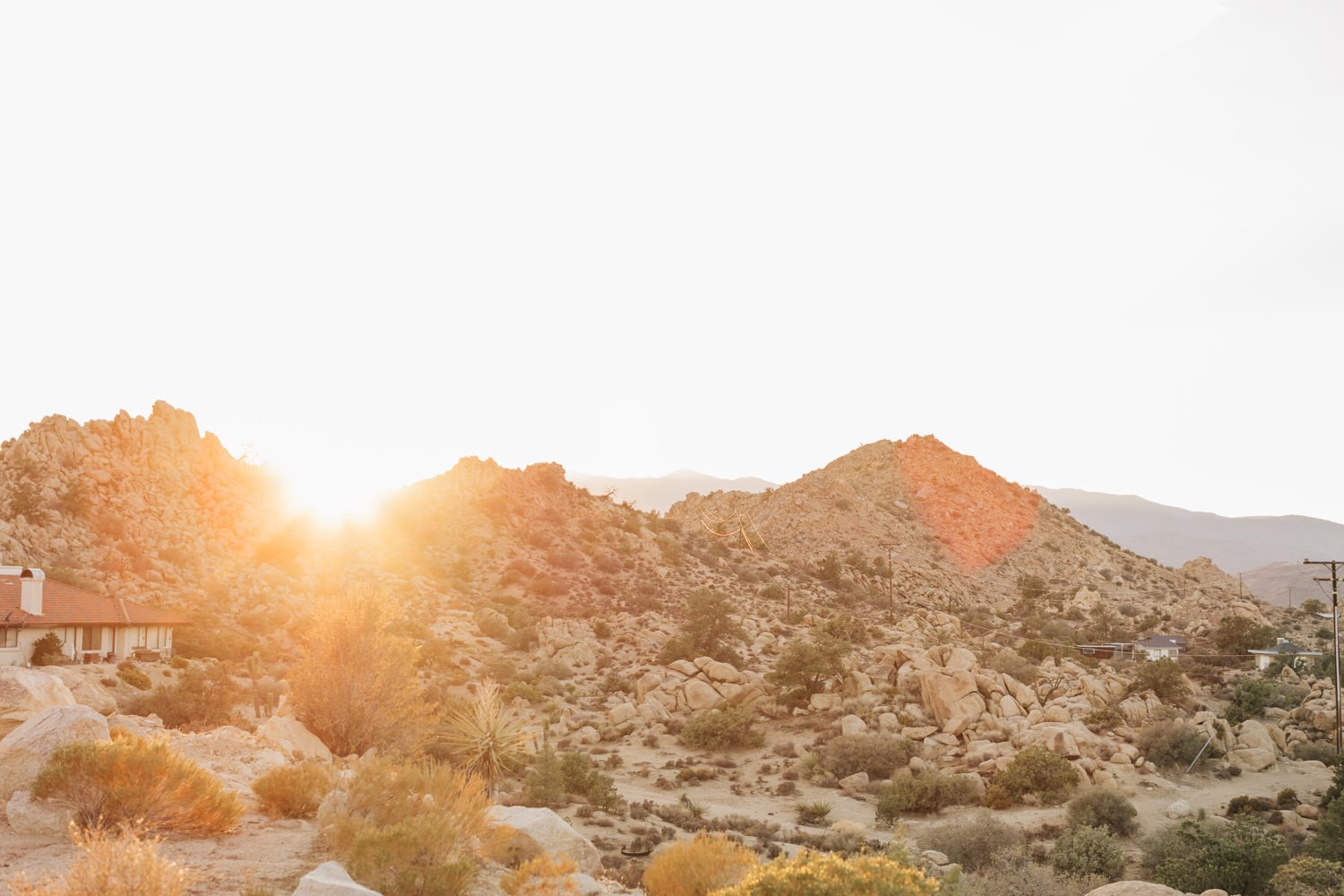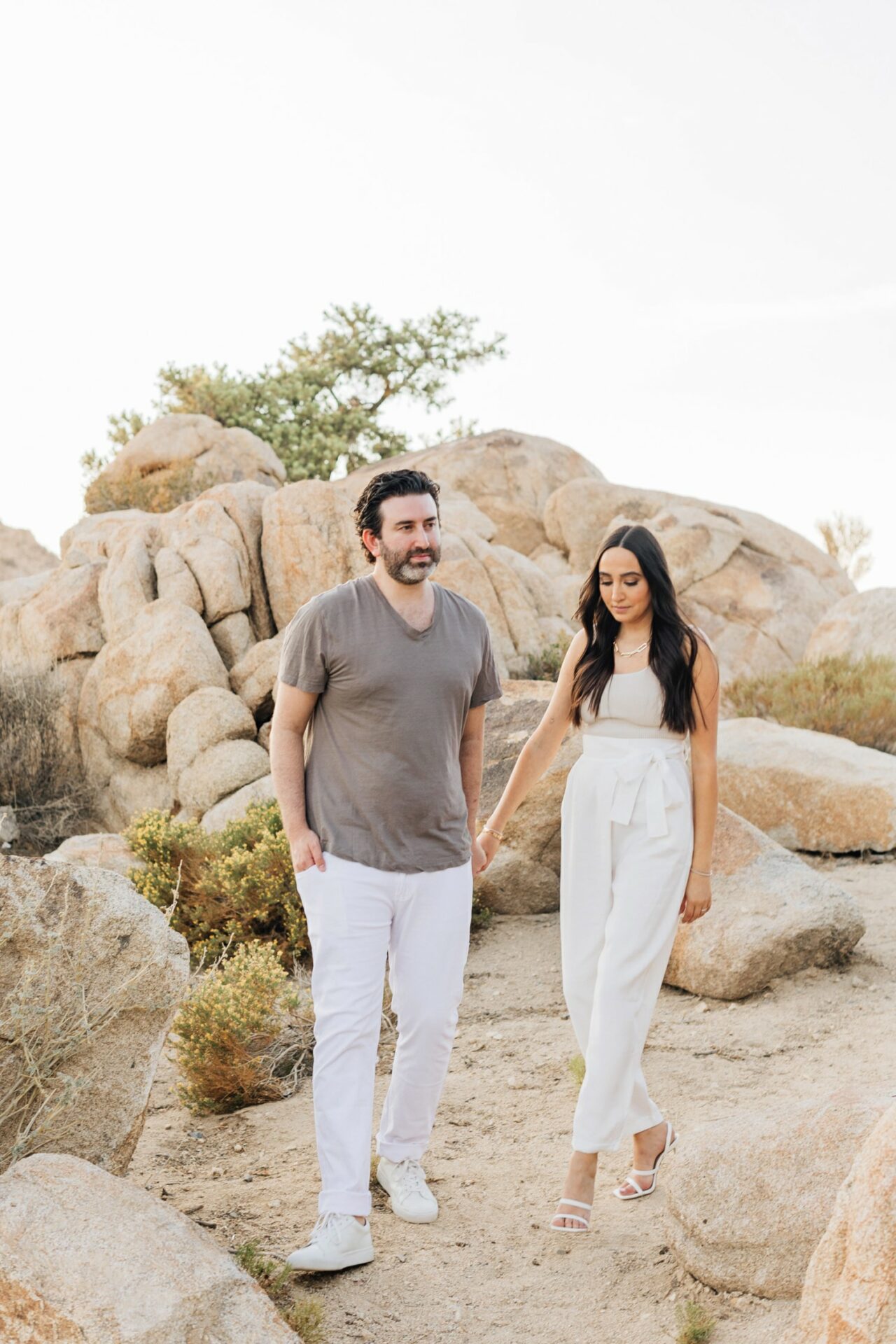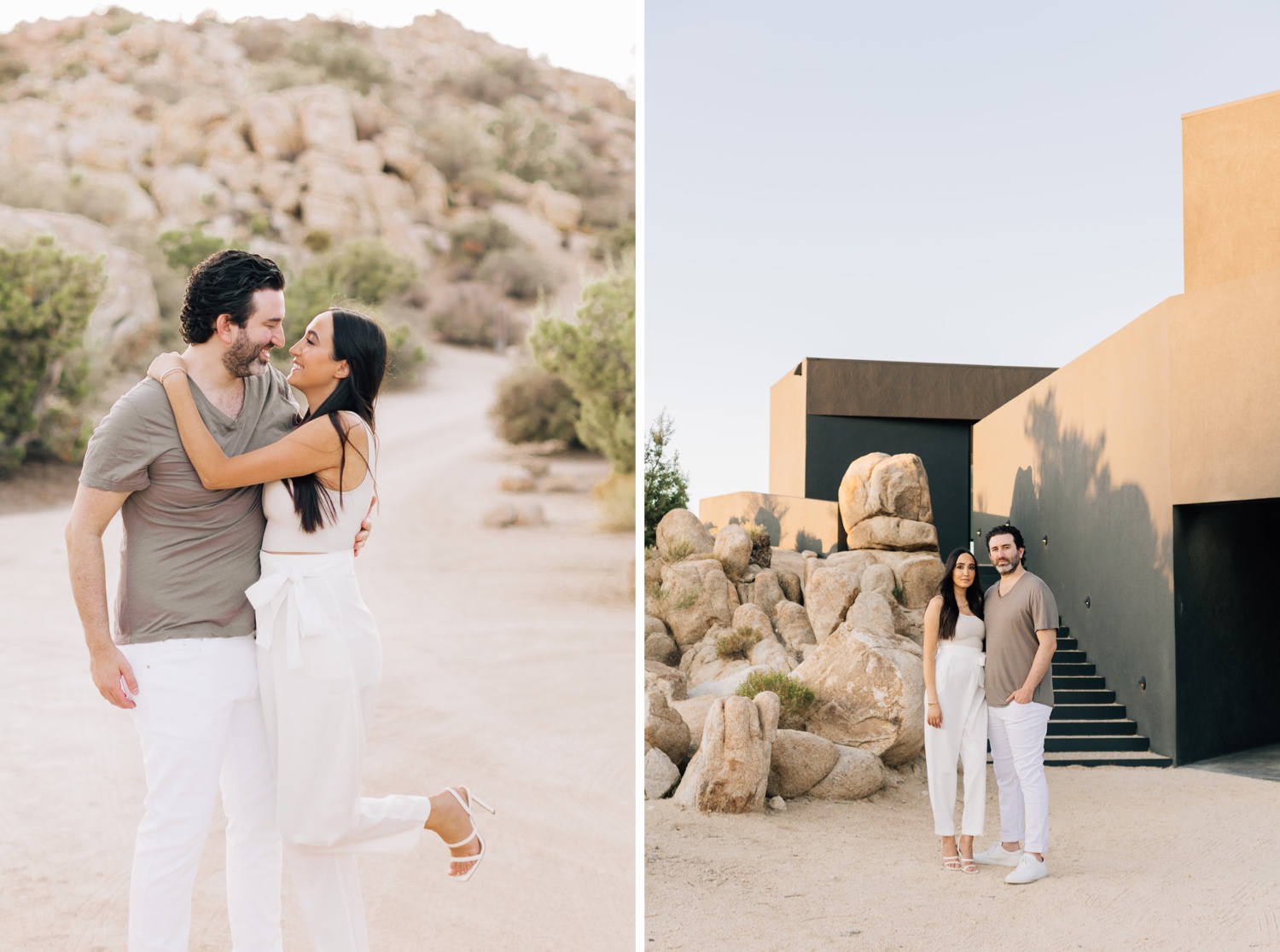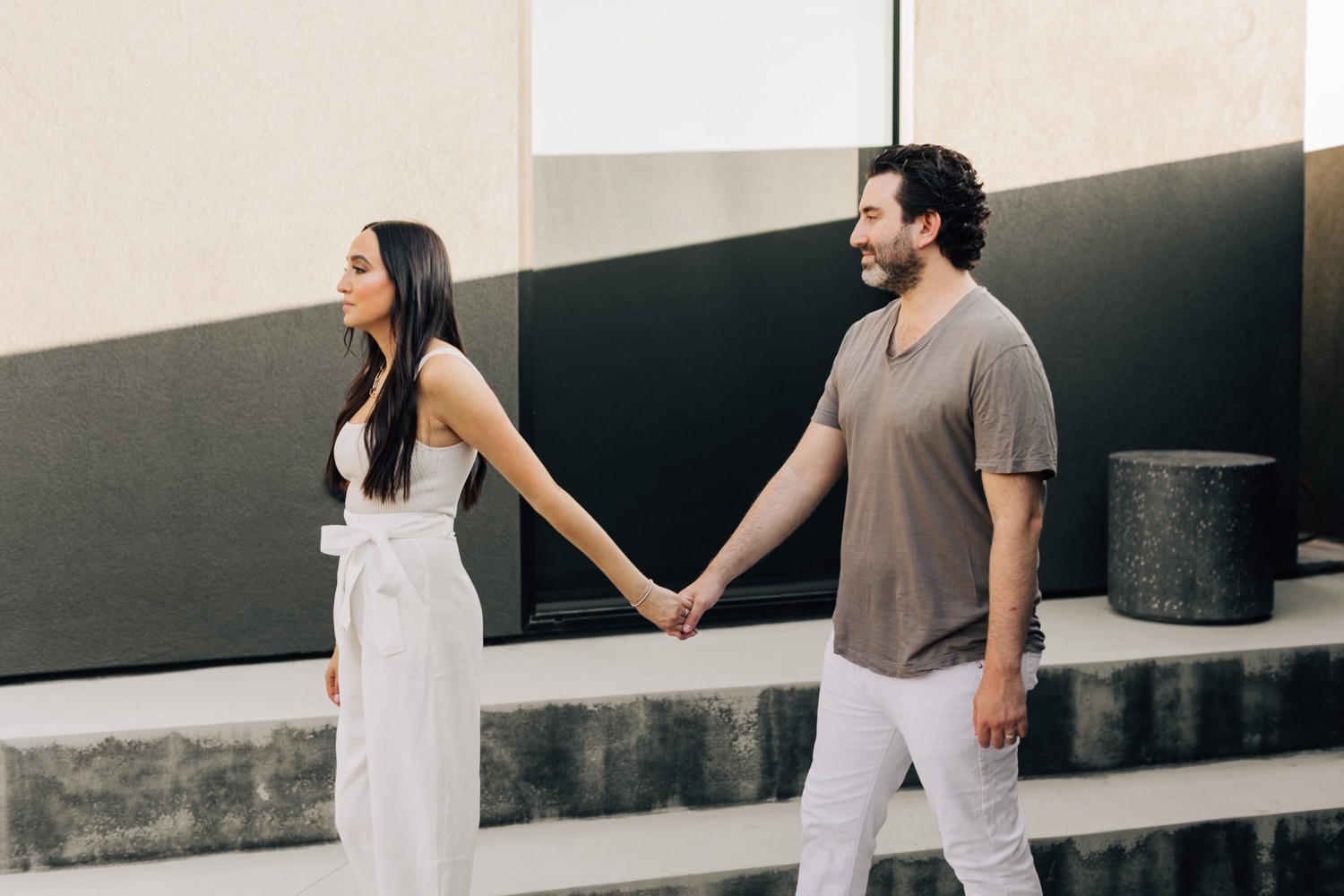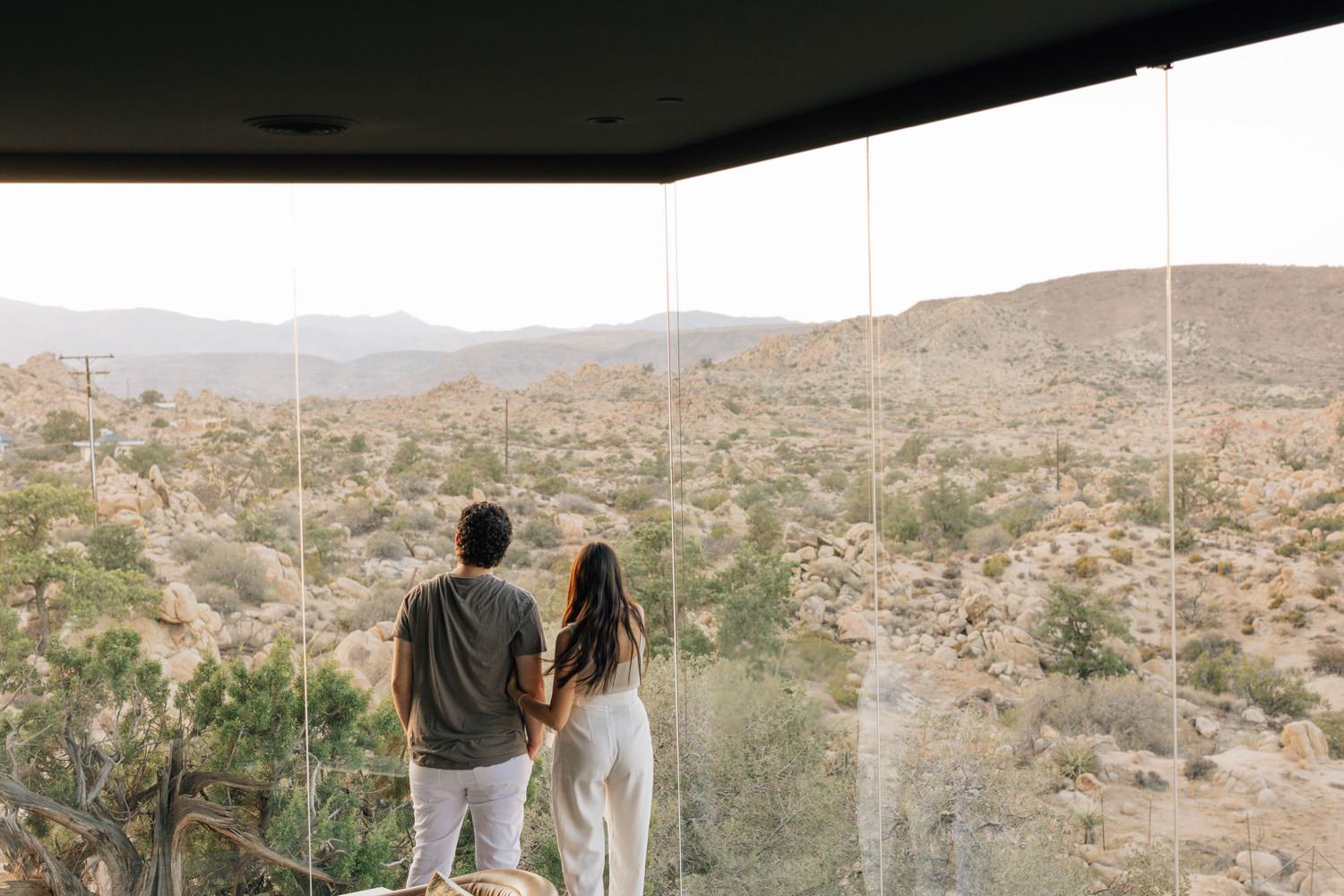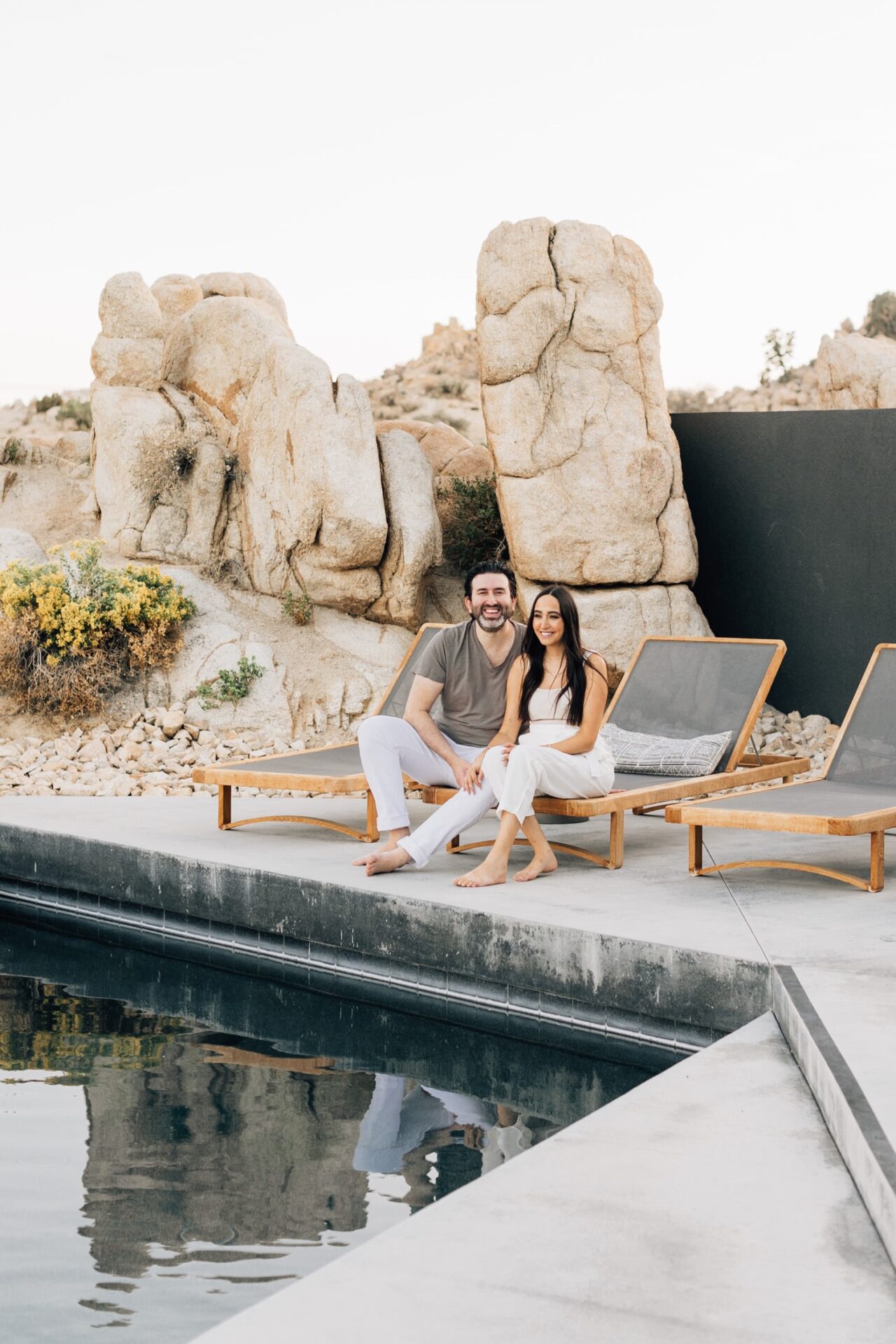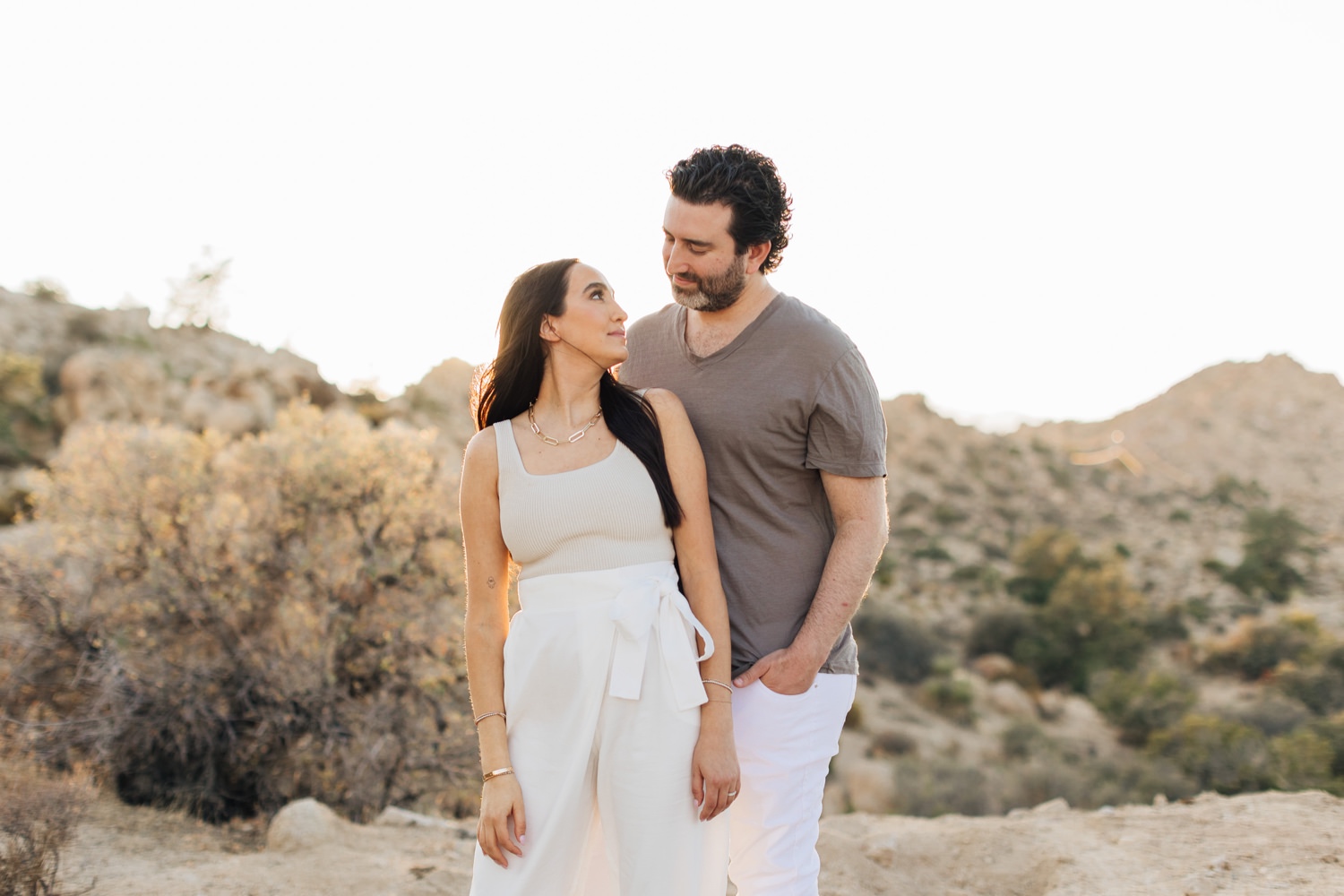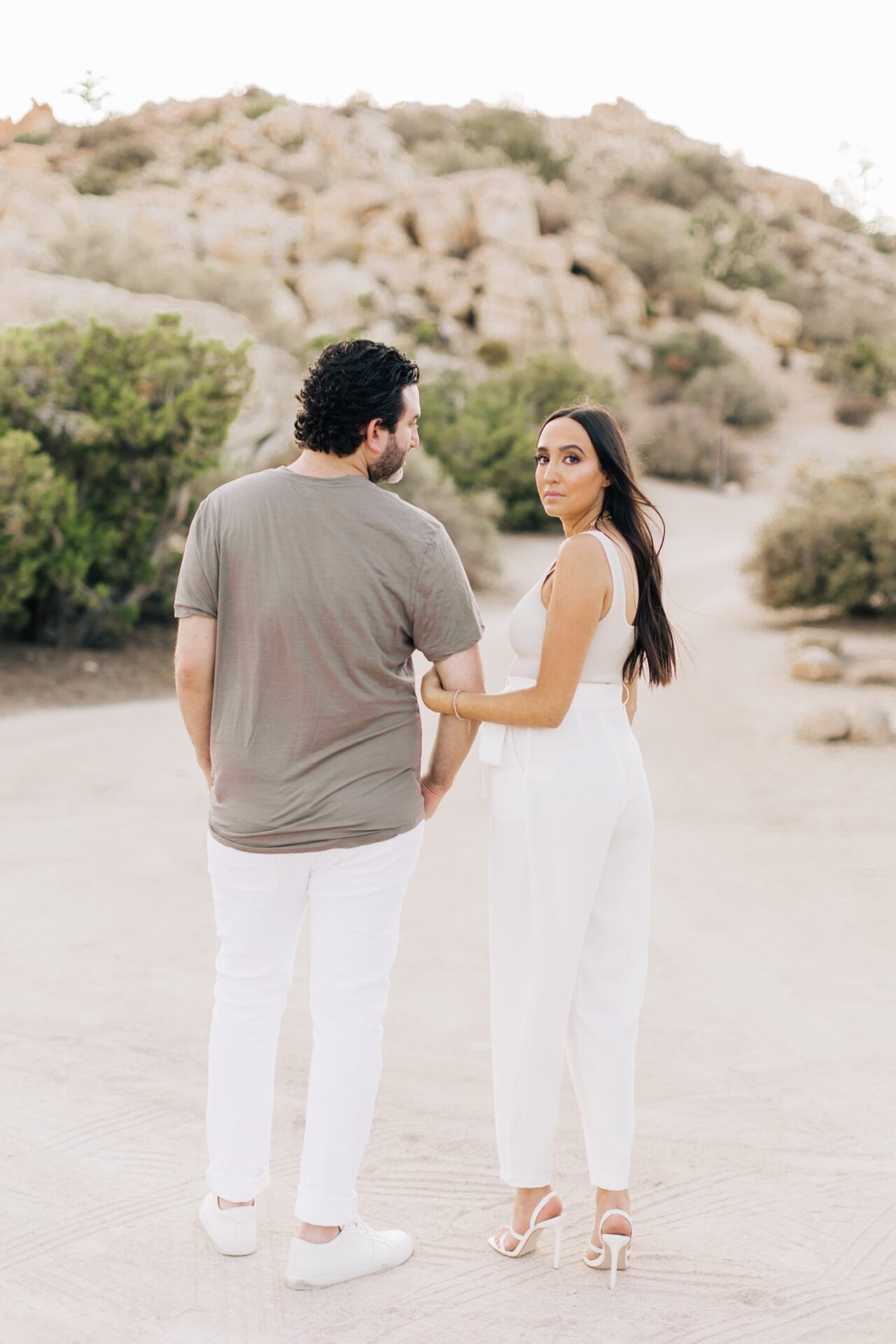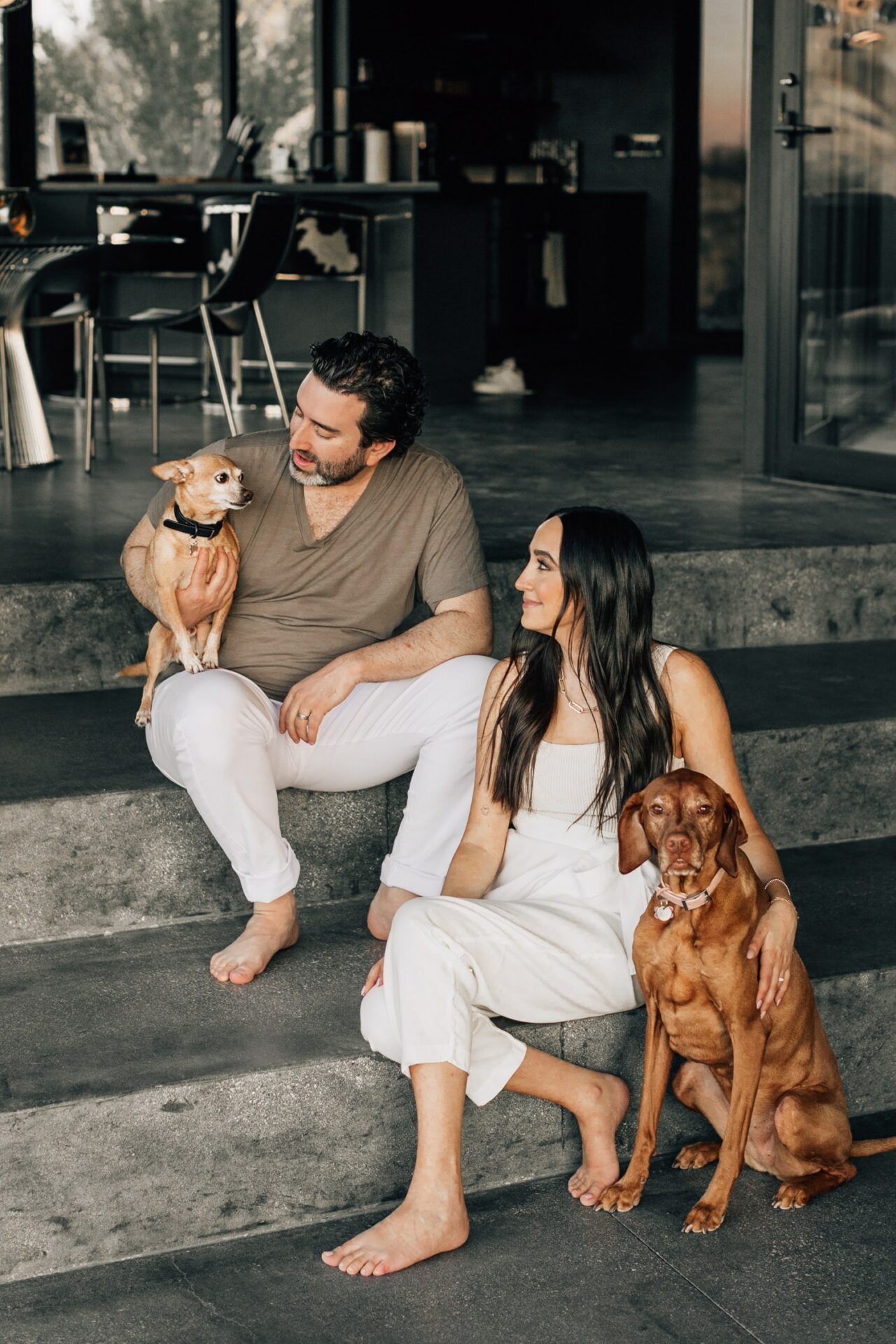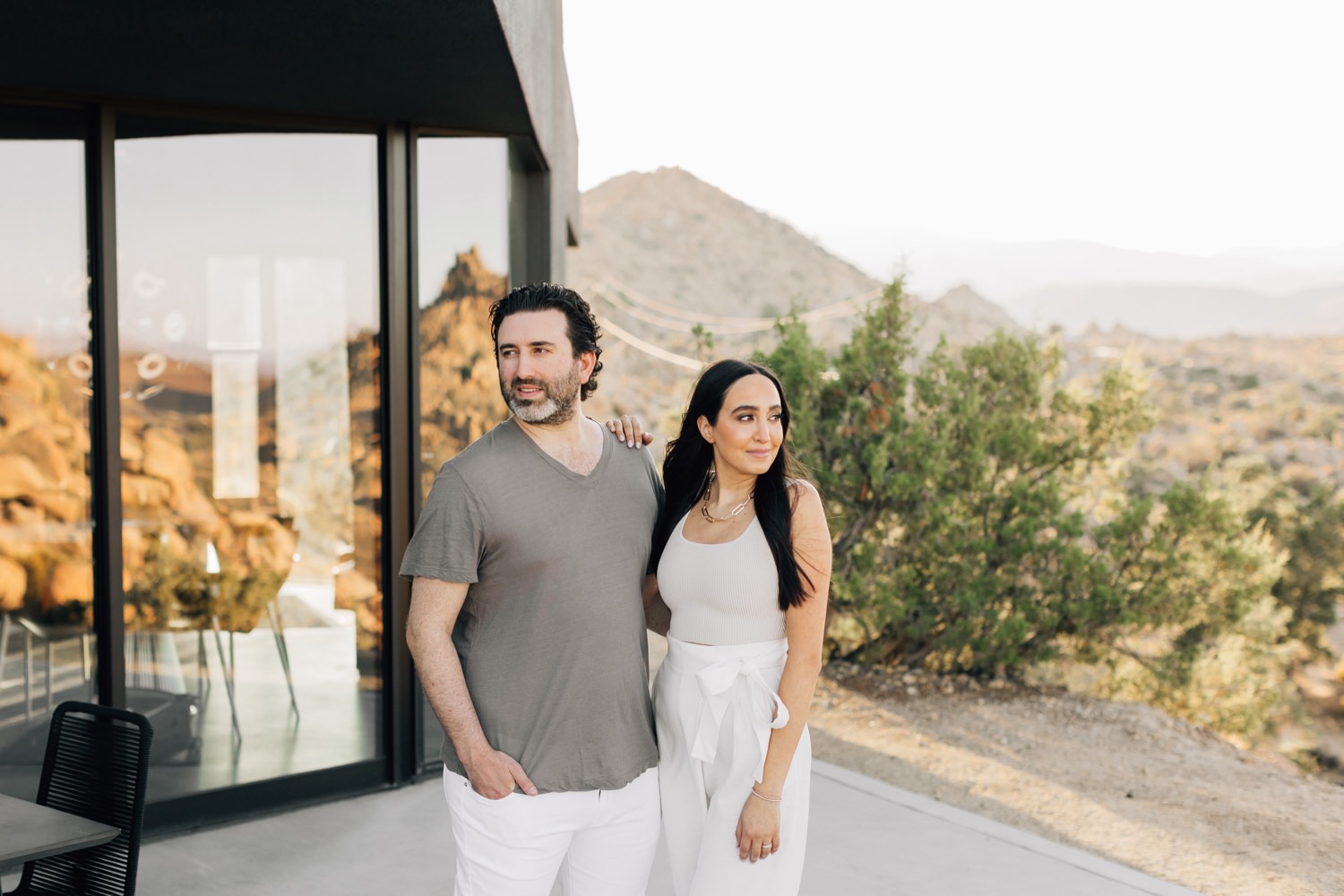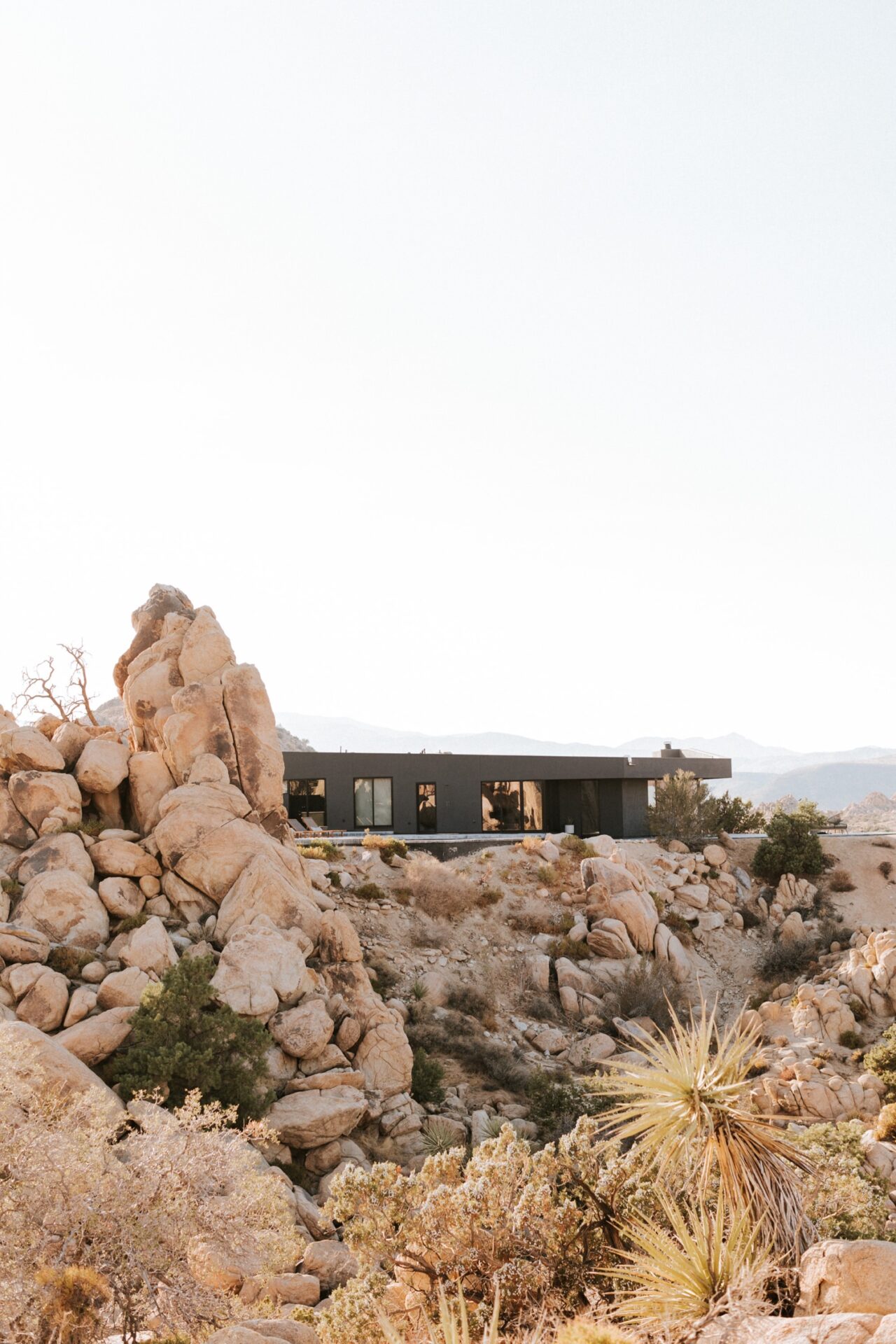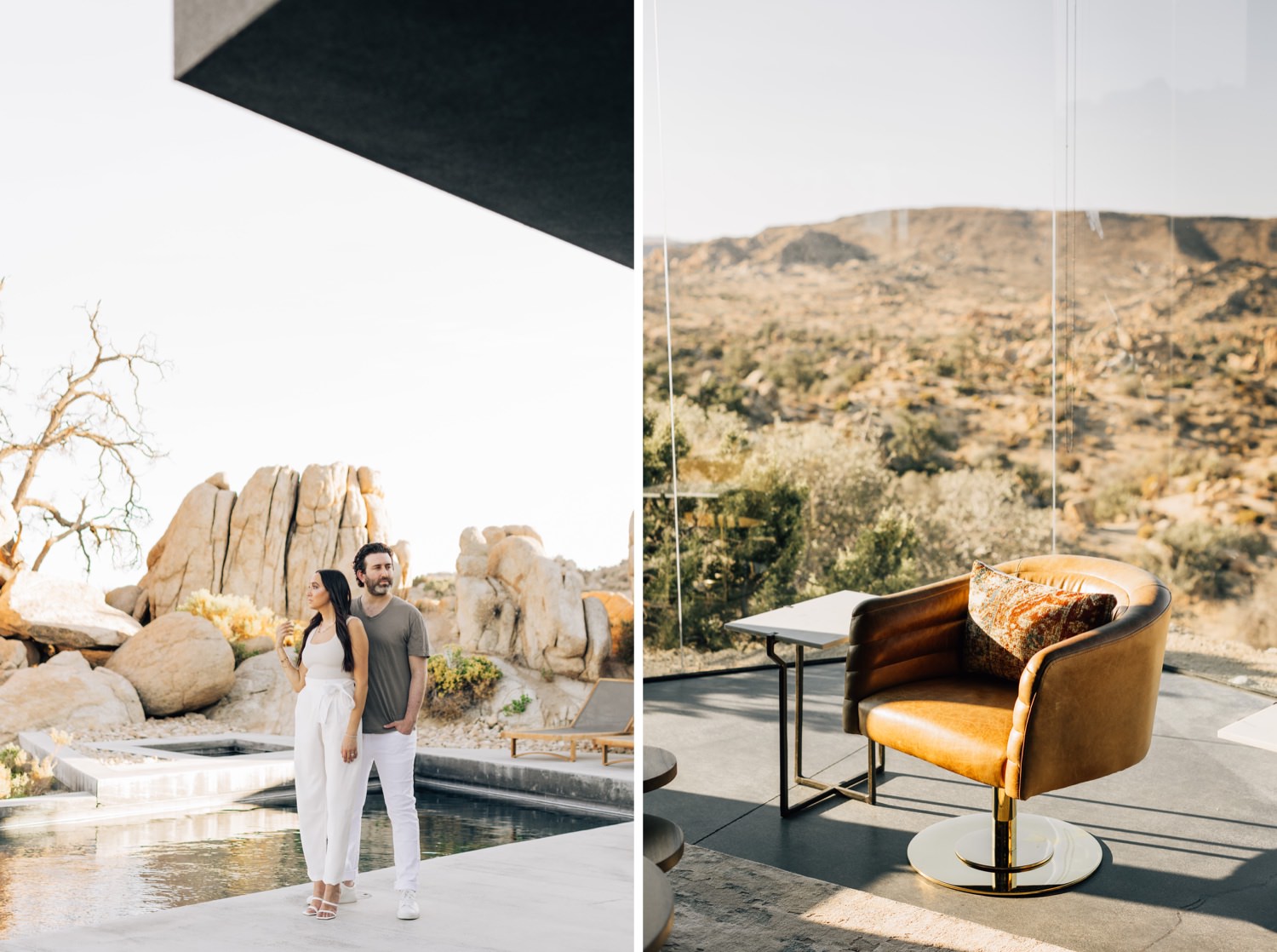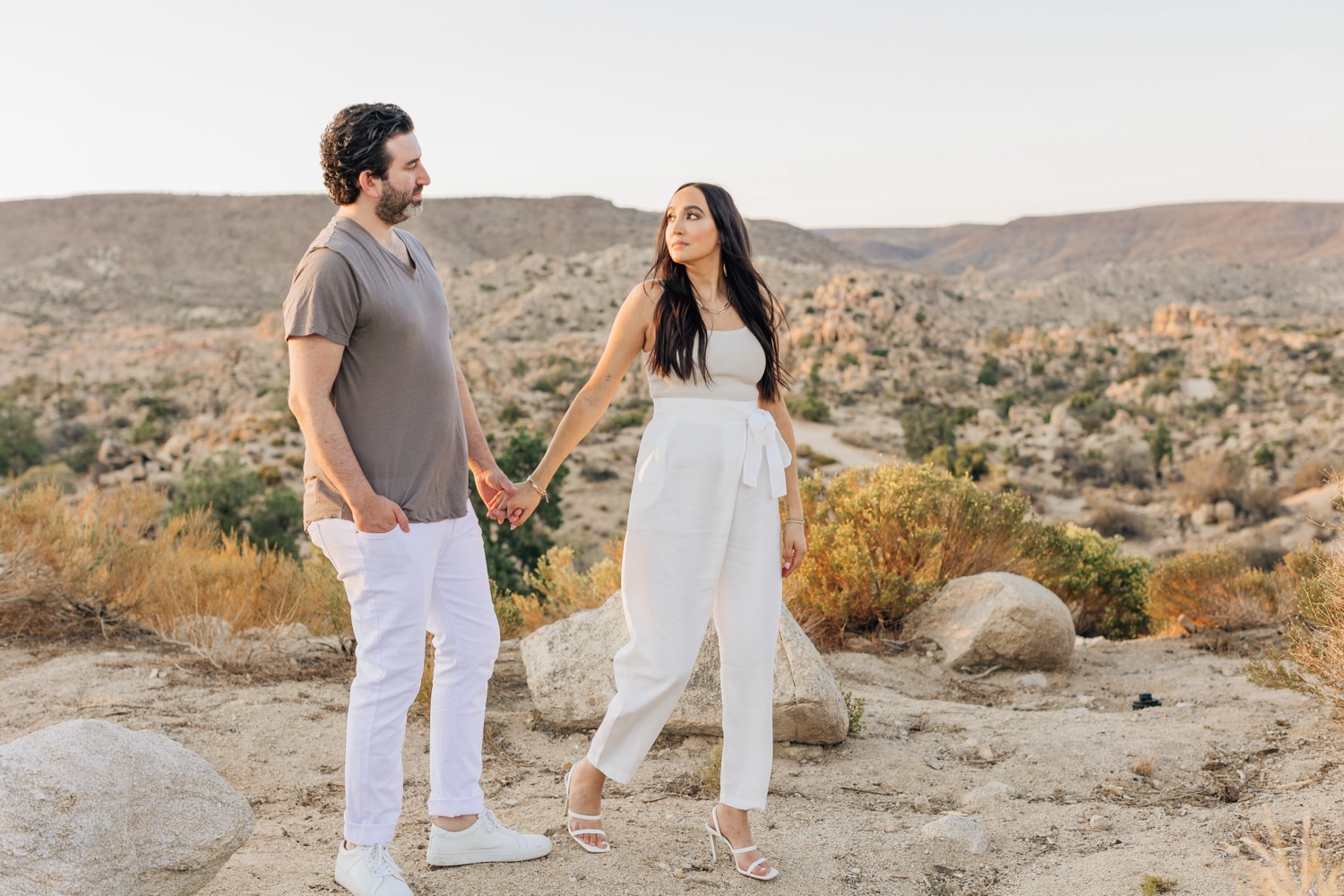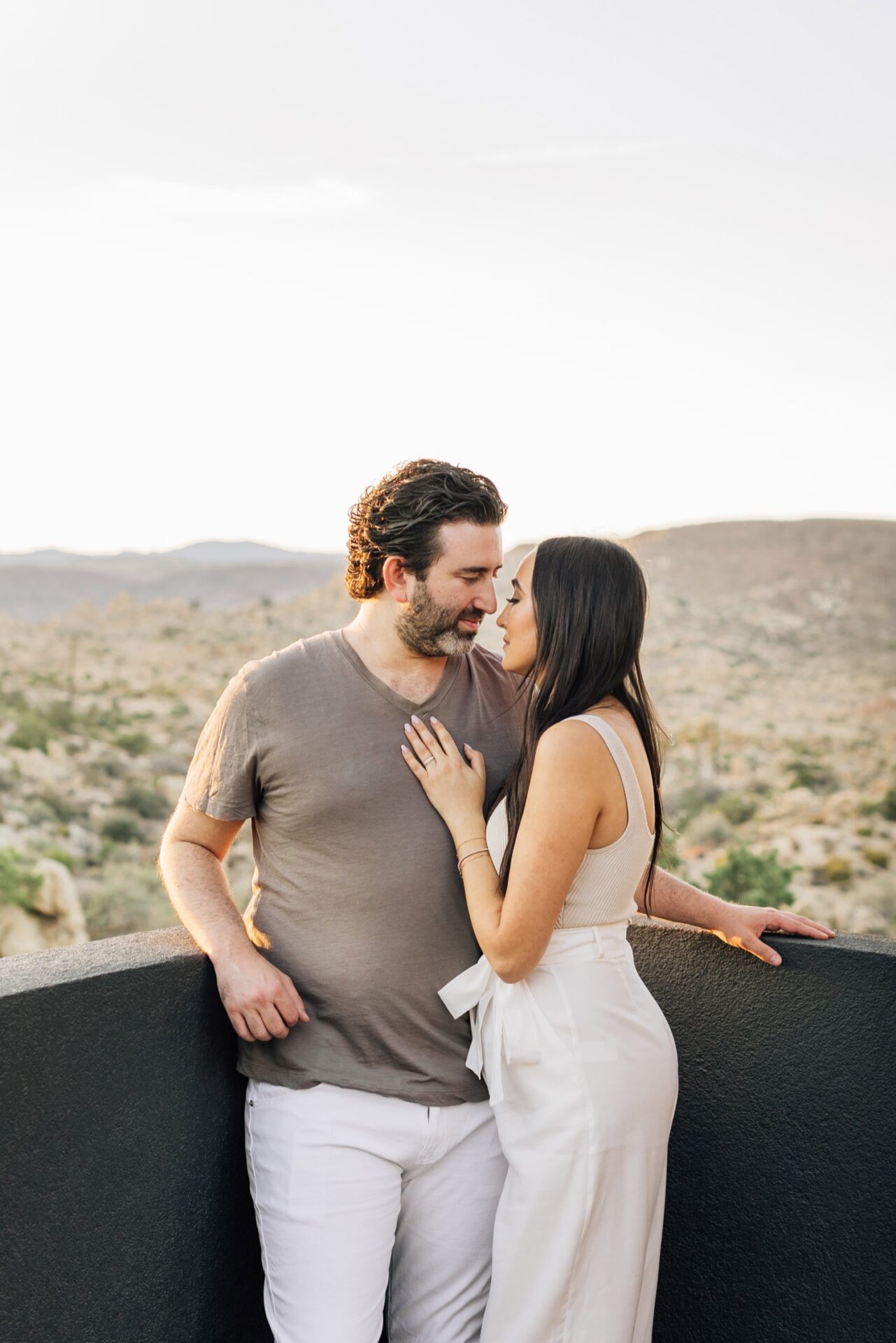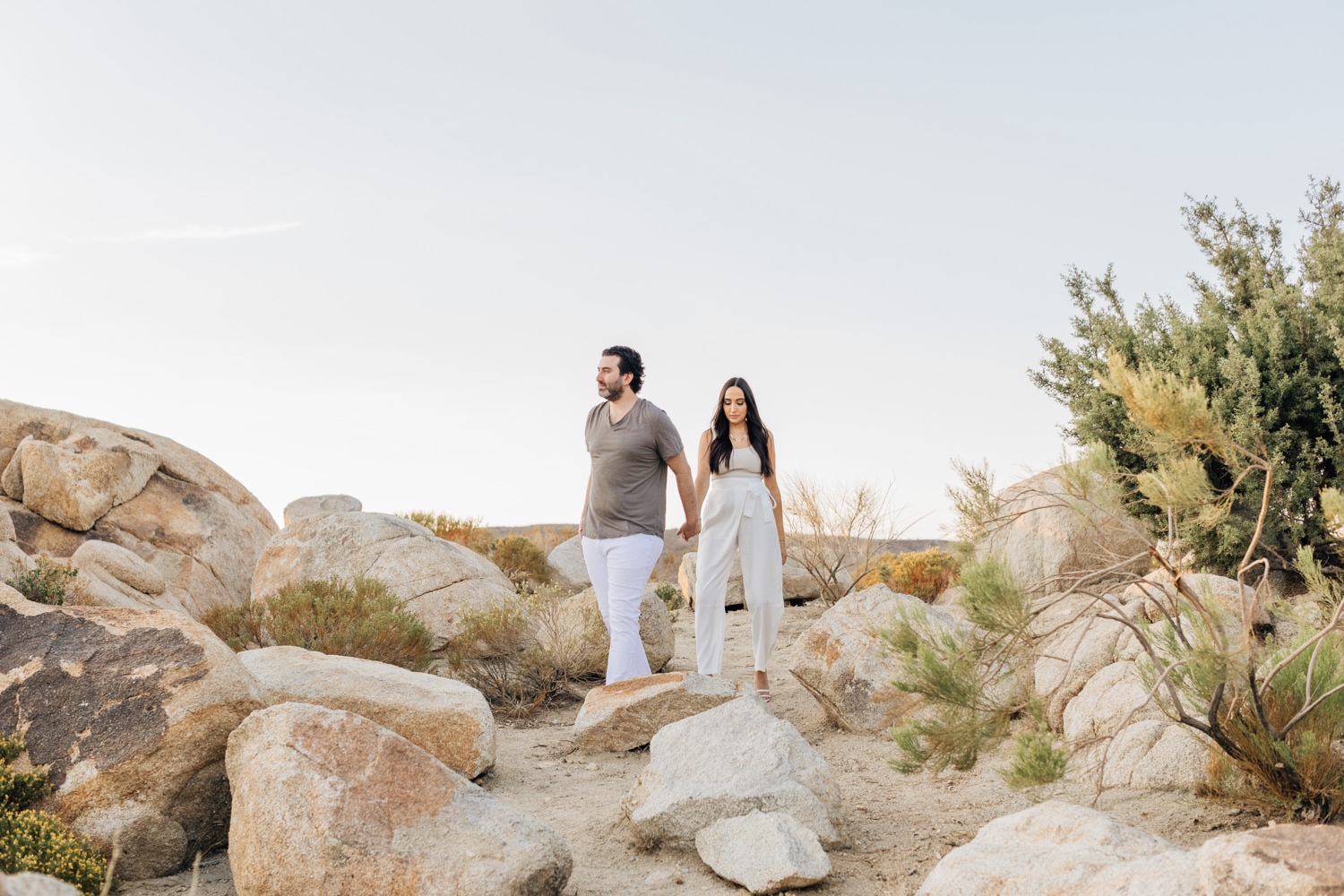 And here we are back at it again with Matt and Aja for another anniversary session! Sadly we did not get to do our annual shoot last year due to it being a crazy year, thank you 2020. But I think we more than made up for this year with this stunning modern in-home session in Joshua Tree!
I was back in Palm Springs for a wedding in October so Matt and Aja decided to join me and they found an Airbnb in the desert to match their sophisticated aesthetic while still showing off the beauty of Joshua Tree. And wow, I didn't know they made homes quite like this in the high desert!! I don't think these two could have found a more perfect spot for this shoot. My favorite elements of the home were the huge windows which made it feel like the desert was part of the living room, and the dark exterior of the home. These two elements made for a really dramatic and fun challenge for me!
Aja and Matt went with a very neutral toned aesthetic as to really blend into the scenery and allow the home to really pop! I adore these two and they can do no wrong in my book. It was a very different look and feel to their last desert shoot where they wore outfits to stand out in the neutral toned setting.
We did some fun shadow play, worked with the interior of the home to show off the moodiness, and then of course got as much rocky desert as possible in between!
I've said this before, but I want to say it again: renting an airbnb for an engagement session is an amazing idea! Not only does renting an airbnb mean you can find a home with any aesthetic in any environment that you dream of, but on top of all of that it means a weekend getaway for you too! It's truly a win/win