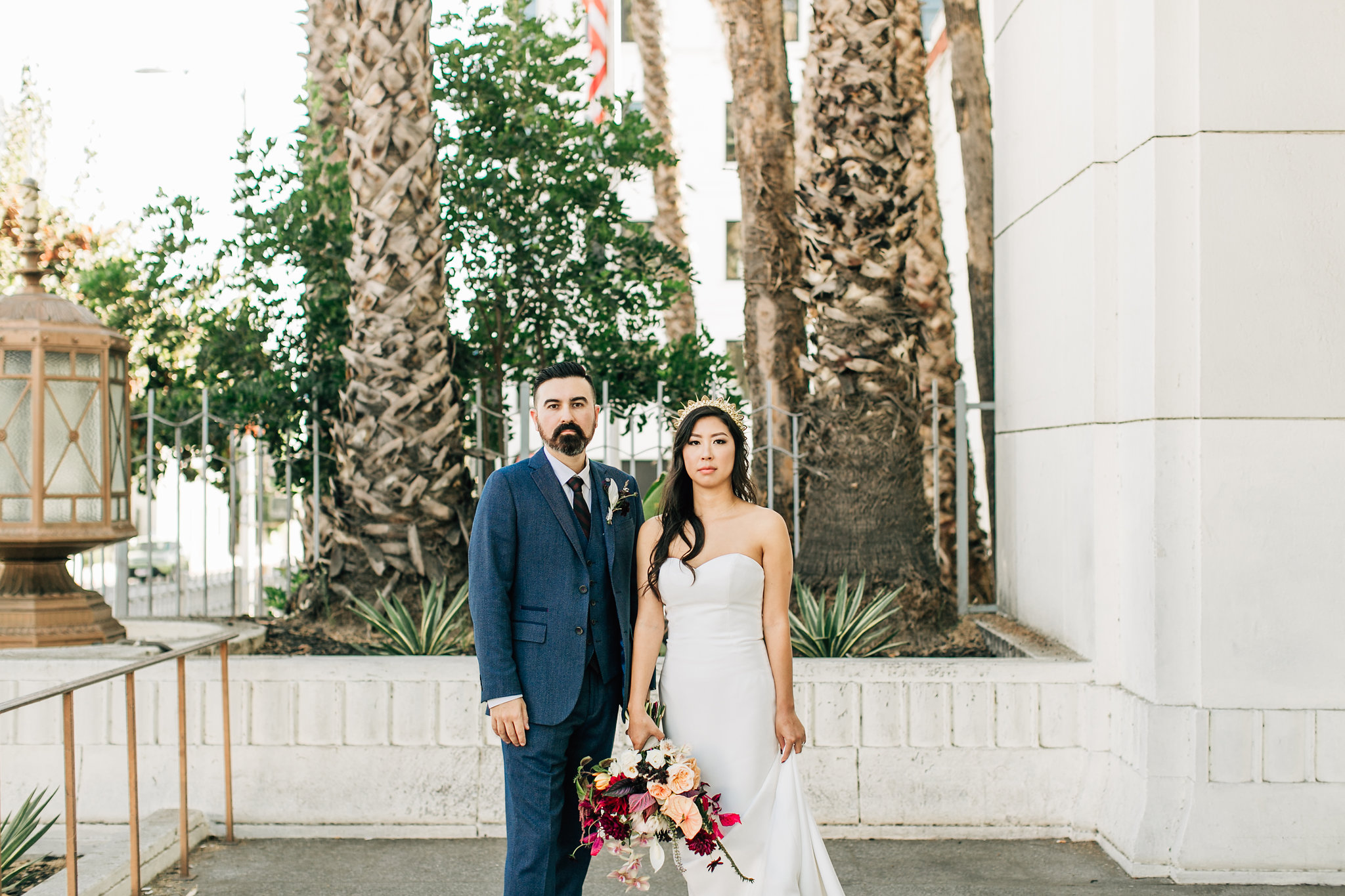 Jenna Bechtholt is a professional, natural light wedding photographer servicing the city of Santa Monica as well as other neighboring beach towns. She is inspired by light, motion, and love, and feels that it is important to incorporate all three elements into each session that she photographs. Jenna's wedding photography is known for being whimsical, dreamy, and exquisitely lit by natural light. Former clients love Jenna's ability to pay close attention to detail when photographing a special event or their wedding day. From the bride's hairpiece and floral centerpieces to the groom's tuxedo, Jenna celebrates every part of a couple's wedding day by documenting it on film for the bride and groom to later enjoy. Jenna believes in creating images that people will love and treasure because of the memories that come flooding back to them when they look at her work.
Contact Jenna Bechtholt Photography to book your Santa Monica wedding photographer today!
Santa Monica is a world famous beach community known for it's artsy culture, wealthy residents, and amazing Southern California weather. From iconic landmarks and gorgeous beaches to eco-friendly restaurants and five star resorts, Santa Monica is a wildly popular destination for year round weddings. The Viceroy, a modern boutique hotel in the heart of Santa Monica, is a popular location for Santa Monica wedding photography due to it's lush, green gardens and upscale interior décor. Other elegant hotels, like Fairmont Miramar Hotel, a luxury resort with a wide variety of locations within their property to host a wedding celebration, and Le Meridien Delfina, containing a sophisticated penthouse ballroom that features panoramic views of the Pacific Ocean, are sure to satisfy a couple looking for a high-end, stunning wedding venue. For a classic ceremony, the St. Monica Catholic Church, the Los Angeles LDS Temple in Westwood, and the Trinity Church of Santa Monica are beautiful religious centers for a bride and groom of faith and tradition. With beautiful exteriors, grassy lawns, and groomed gardens, these ceremony sites make wonderful settings for large group portraits and bridal party pictures. The Tiato Santa Monica is home to the largest outdoor dining space in Santa Monica. Full of raw concrete flooring, an abundance of light, and gorgeous wood panels throughout the venue, Tiato is a fun and eco-friendly reception venue. They also offer full service accommodations from flowers and lighting to entertainment and rentals, making it an easy and enjoyable experience for a bride, groom, and their family members.
Santa Monica wedding photographers always enjoy photographing a wedding at some of the historic landmarks found throughout the city. The Victorian, a quaint turn of the century home located in Heritage Square, is a two story historic venue packed full of vintage charm, a reception center upstairs, and an open garden patio for an outside party. The Annenberg Community Beach House is another historical site found on the beach of Santa Monica just steps away from the sandy shore. This venue offers two very different options for a wedding day celebration. The Marion Davies guest house is one of the available locations for a wedding. It is a classic mansion that screams 1920s and has a true vintage feel. The event house is the second spot within the Annenberg Community Beach House that can be used as a ceremony or reception site. This center is a modern building with bright colors, concrete flooring and lots of windows so guests may enjoy the view of the water from inside. Both locations are ideal for the couple that loves the beach, beautiful sunsets, and a soft sea breeze. For a fun and fresh spin on classic wedding portraits, wedding photographers in Santa Monica can take their clients and stop by the Farmer's market, the Palisades Park, or the Santa Monica Museum of Art for a contemporary backdrop. But if a bride and groom are looking to incorporate some of Santa Monica's charm as well as an exciting setting, the Santa Monica Pier is the place to go. With its famous carousel, picturesque carnival lights, eye catching Farris wheel, and views of the water, the Pier is a Santa Monica wedding photographer's dream come true for eye catching Santa Monica wedding photography.
From the lights of downtown Santa Monica to the natural beauty of the beach, the wedding photography Santa Monica has to offer is endless and always magical. Jenna would love to work with you on your upcoming Santa Monica wedding. Please contact Jenna Bechtholt Photography to book your Santa Monica wedding photographer today!