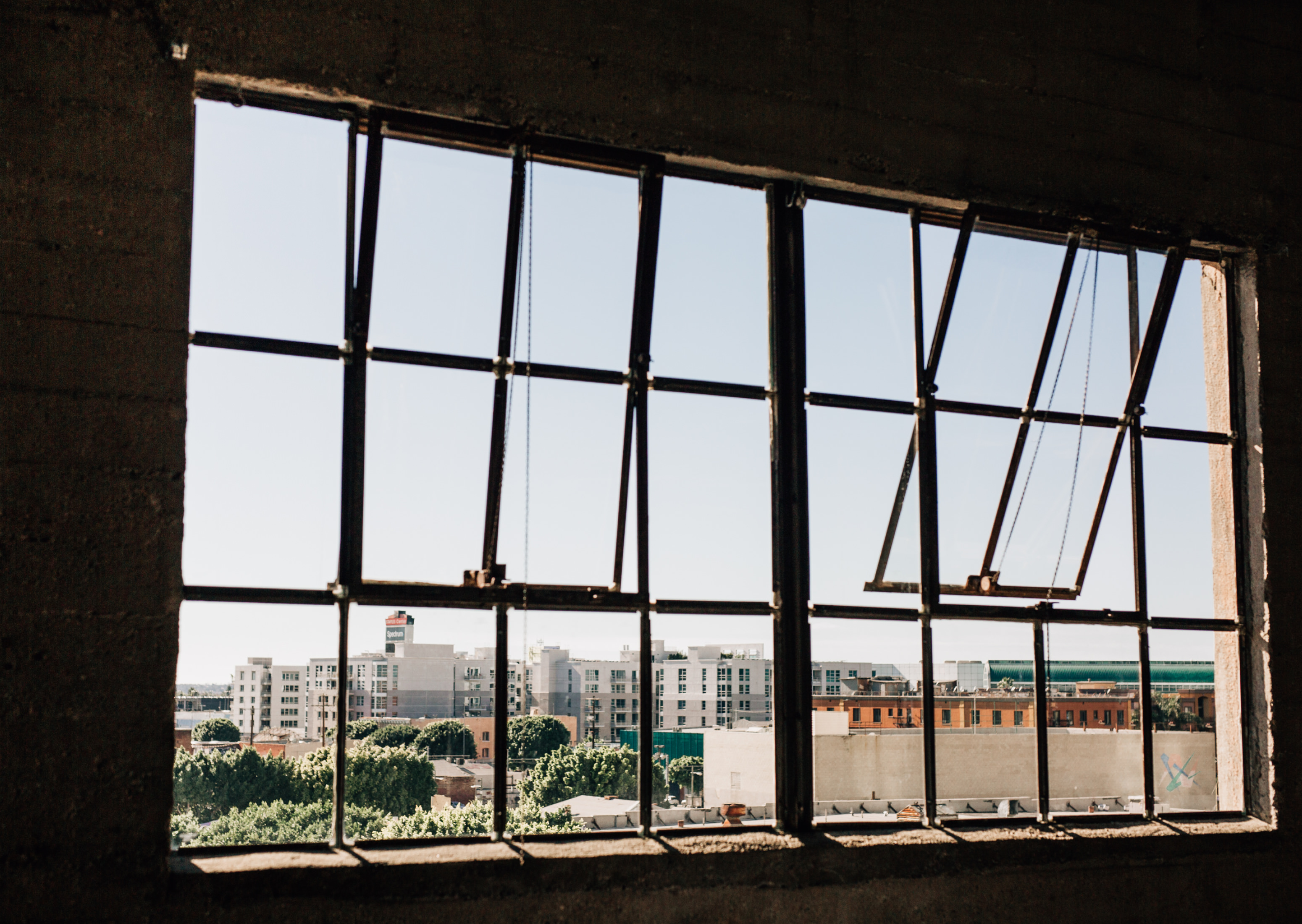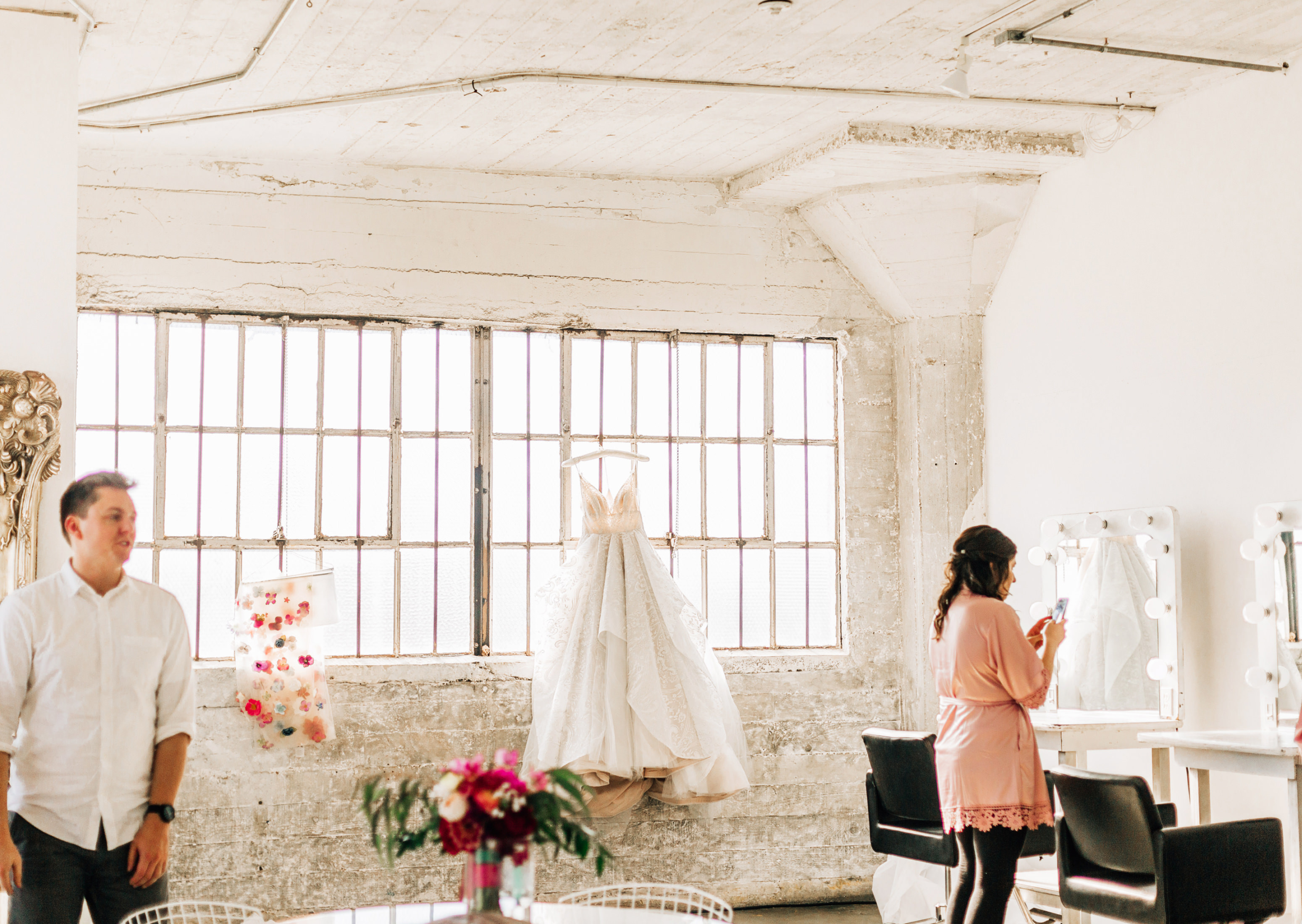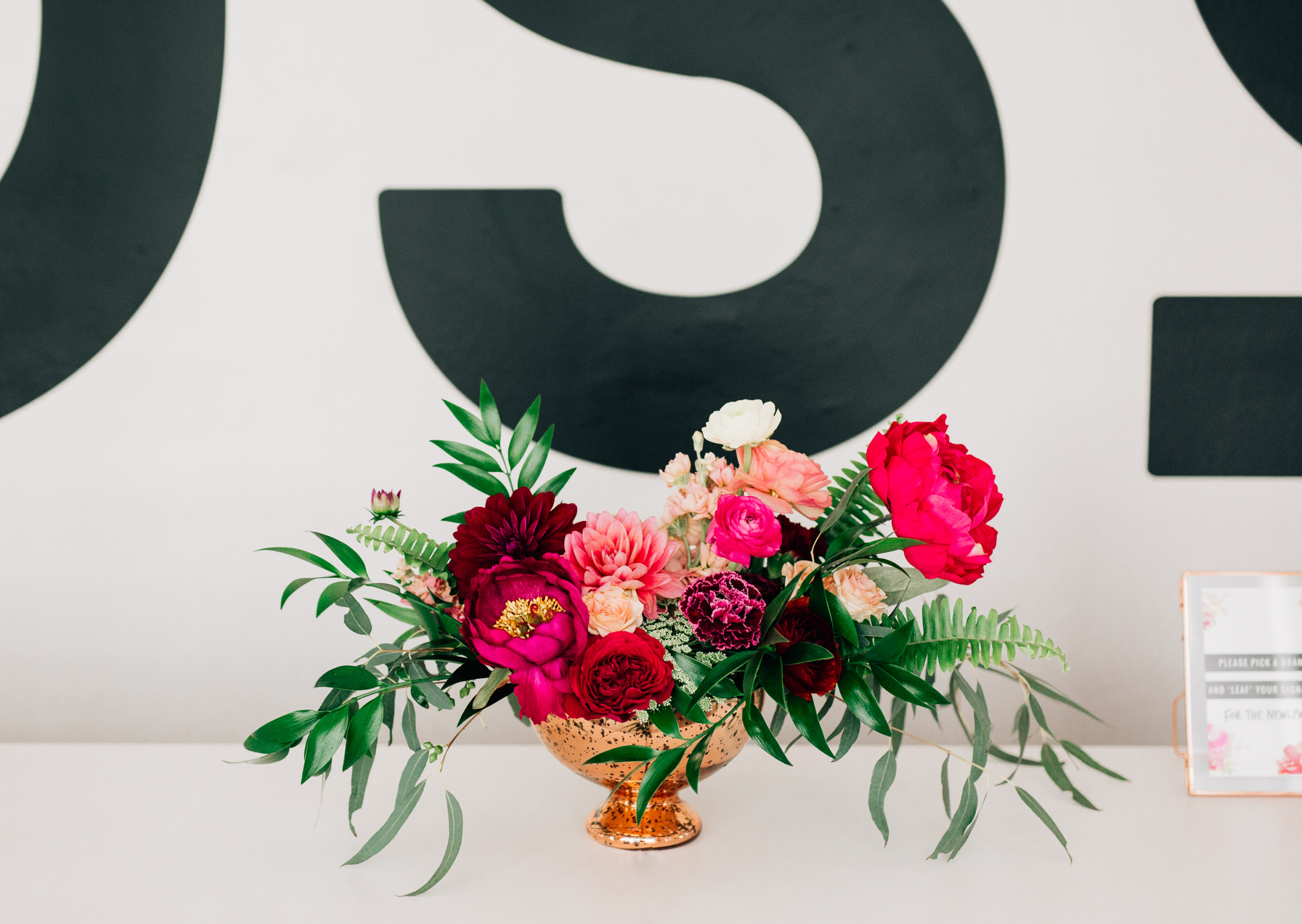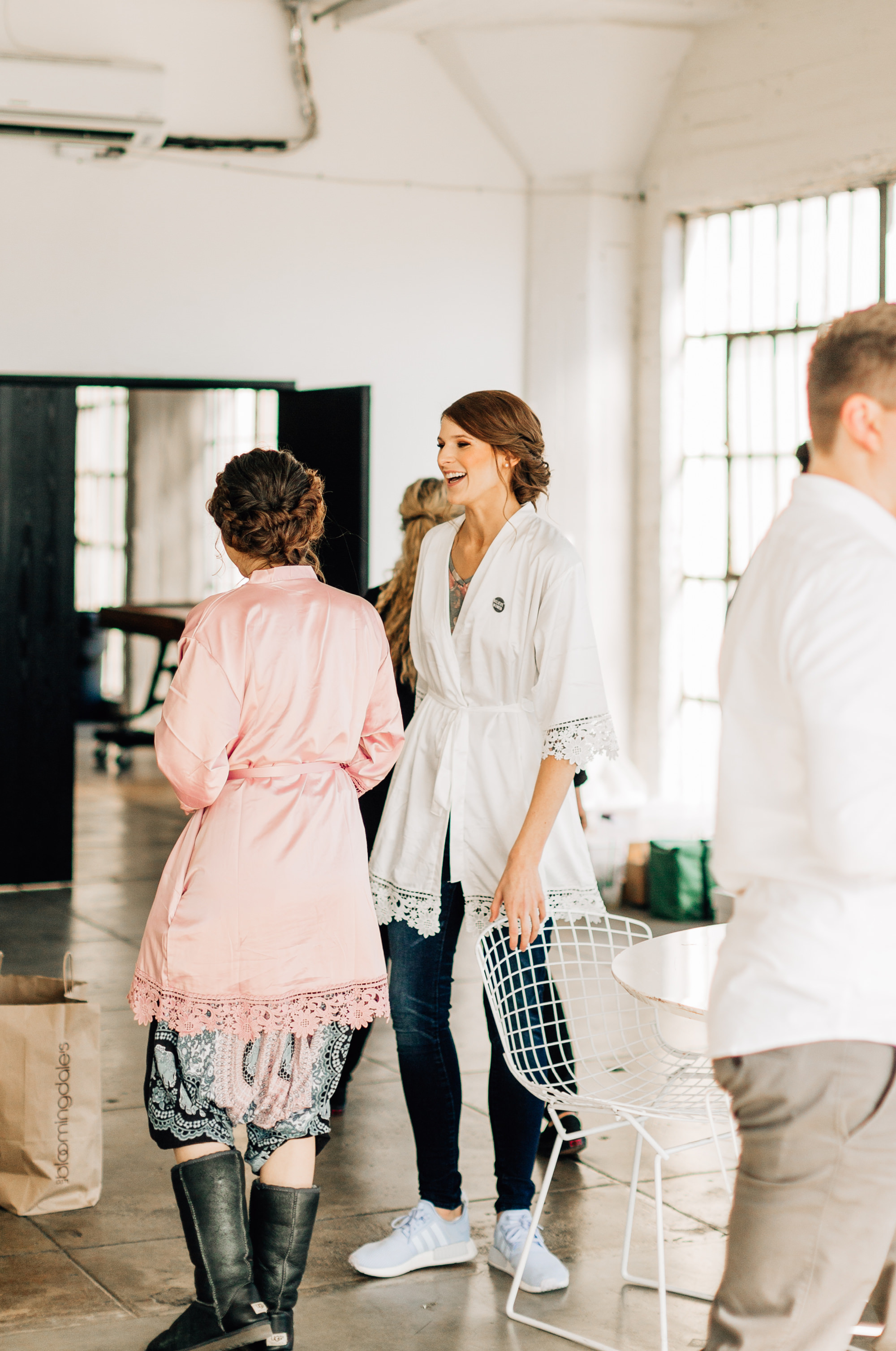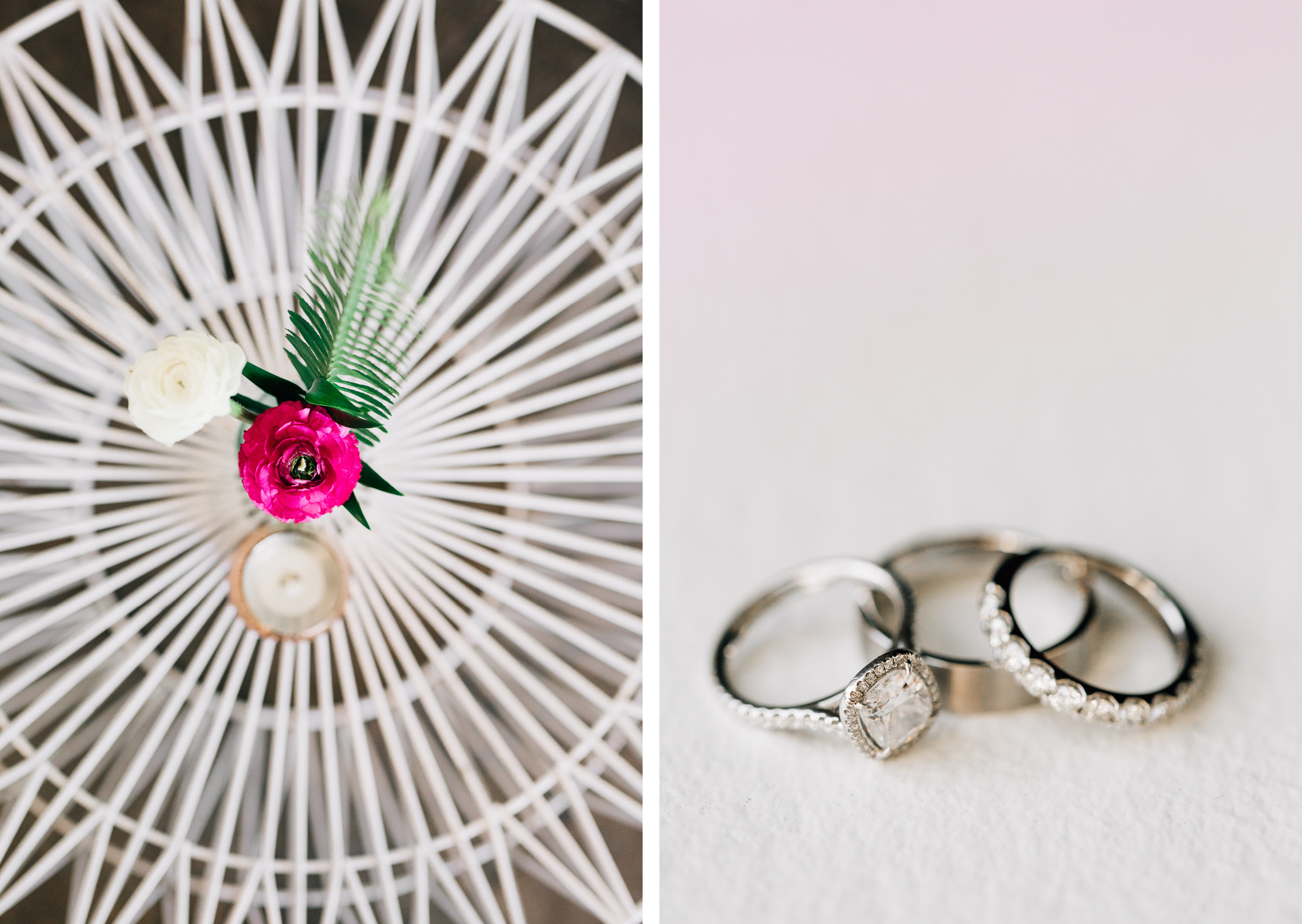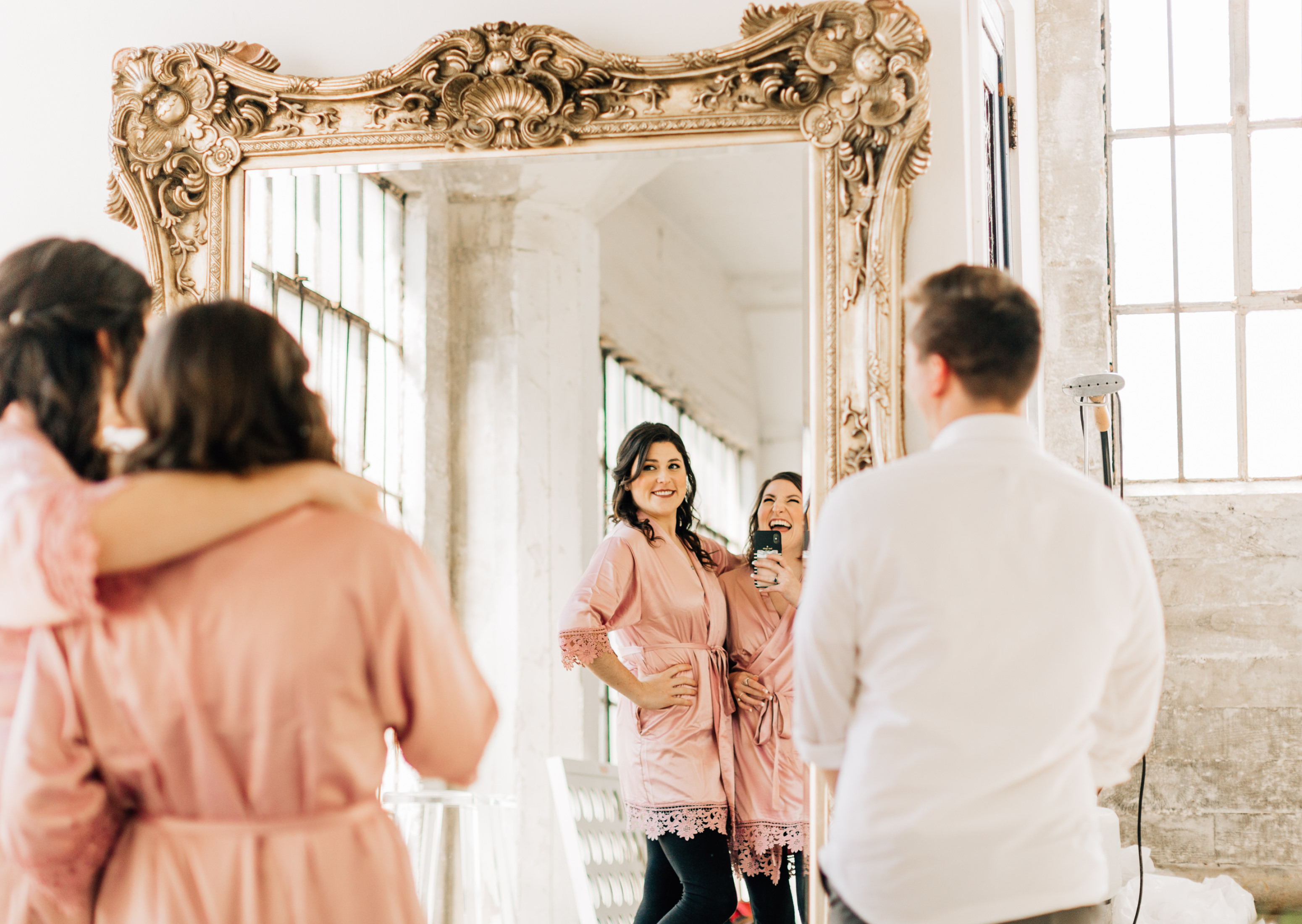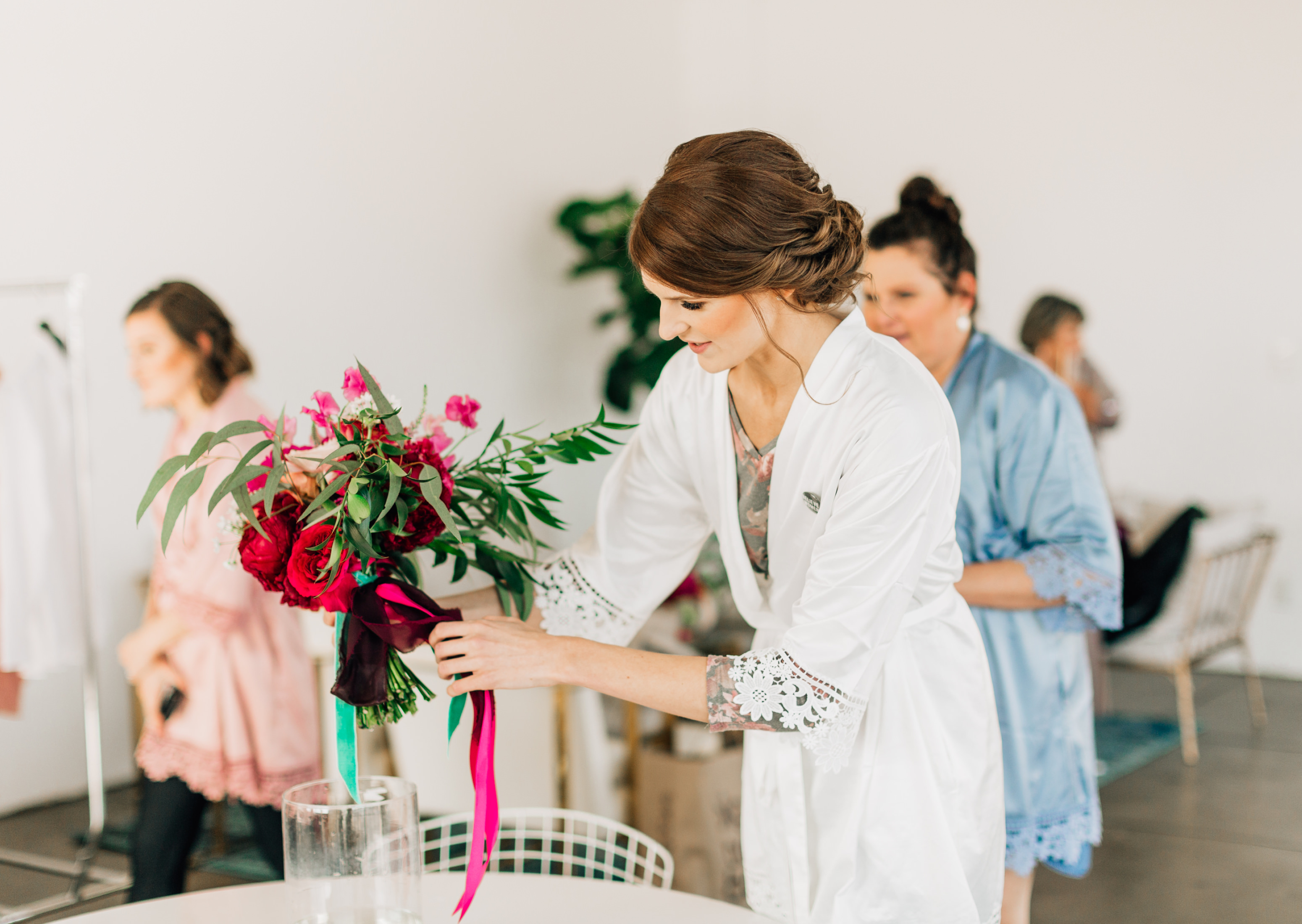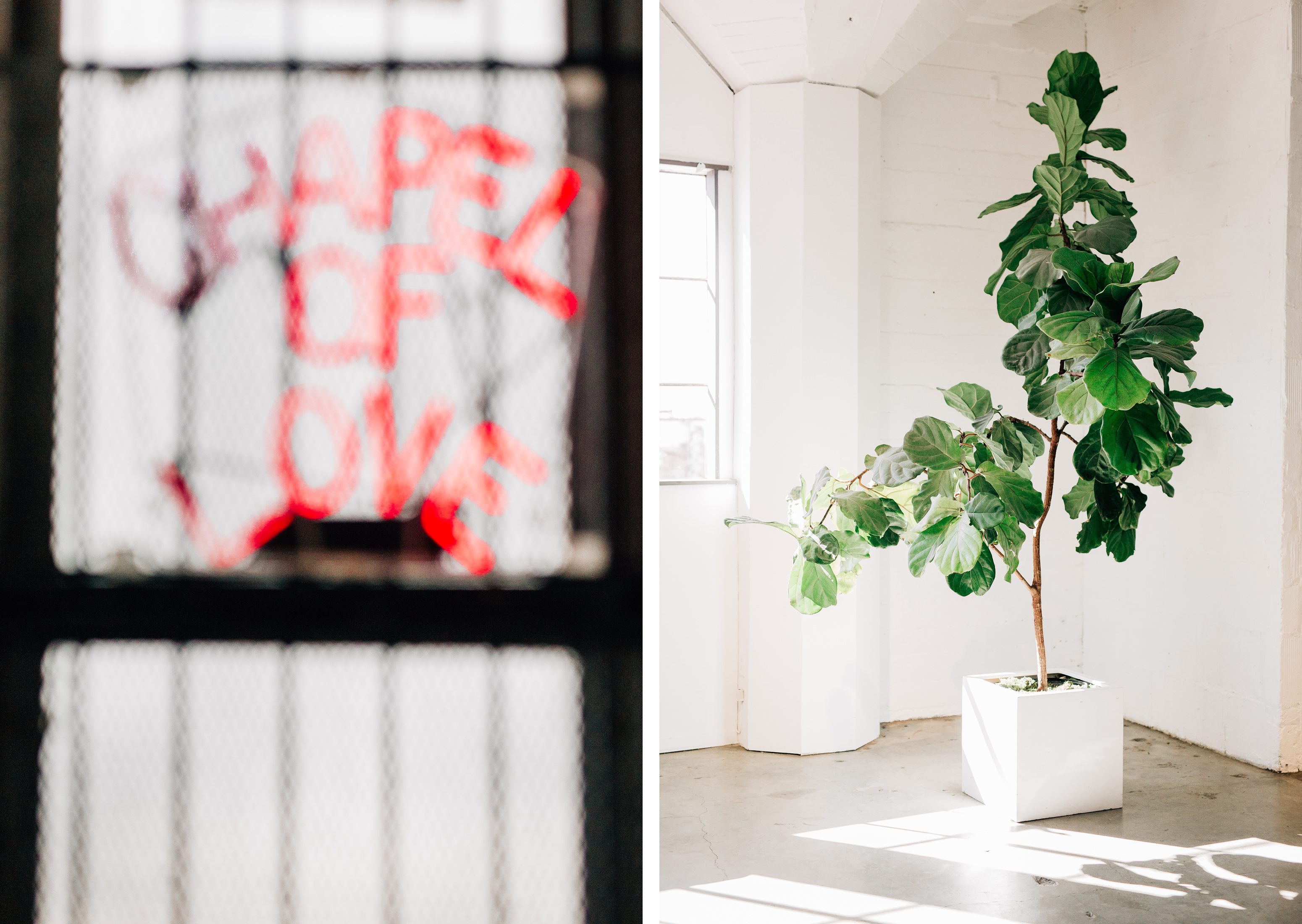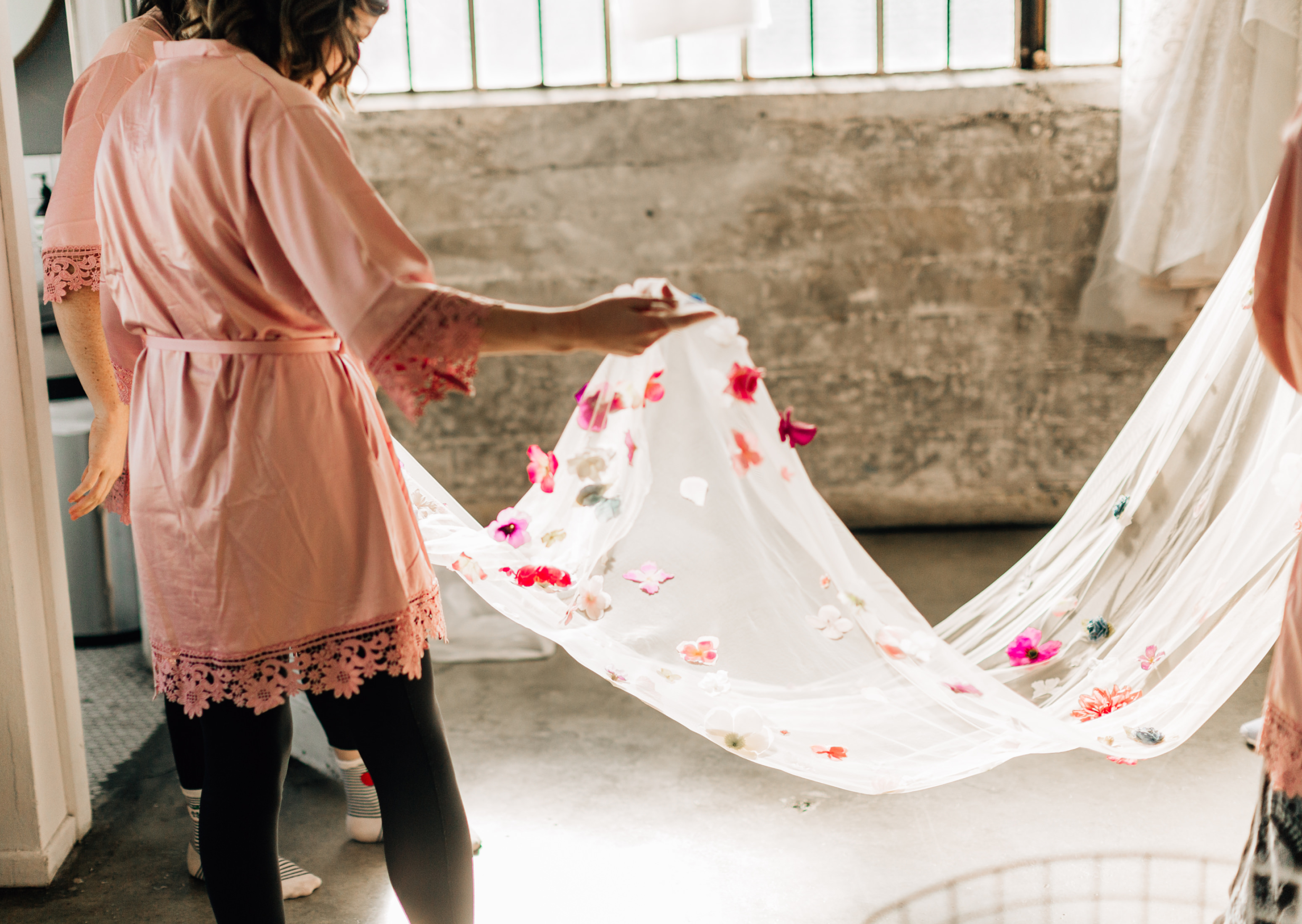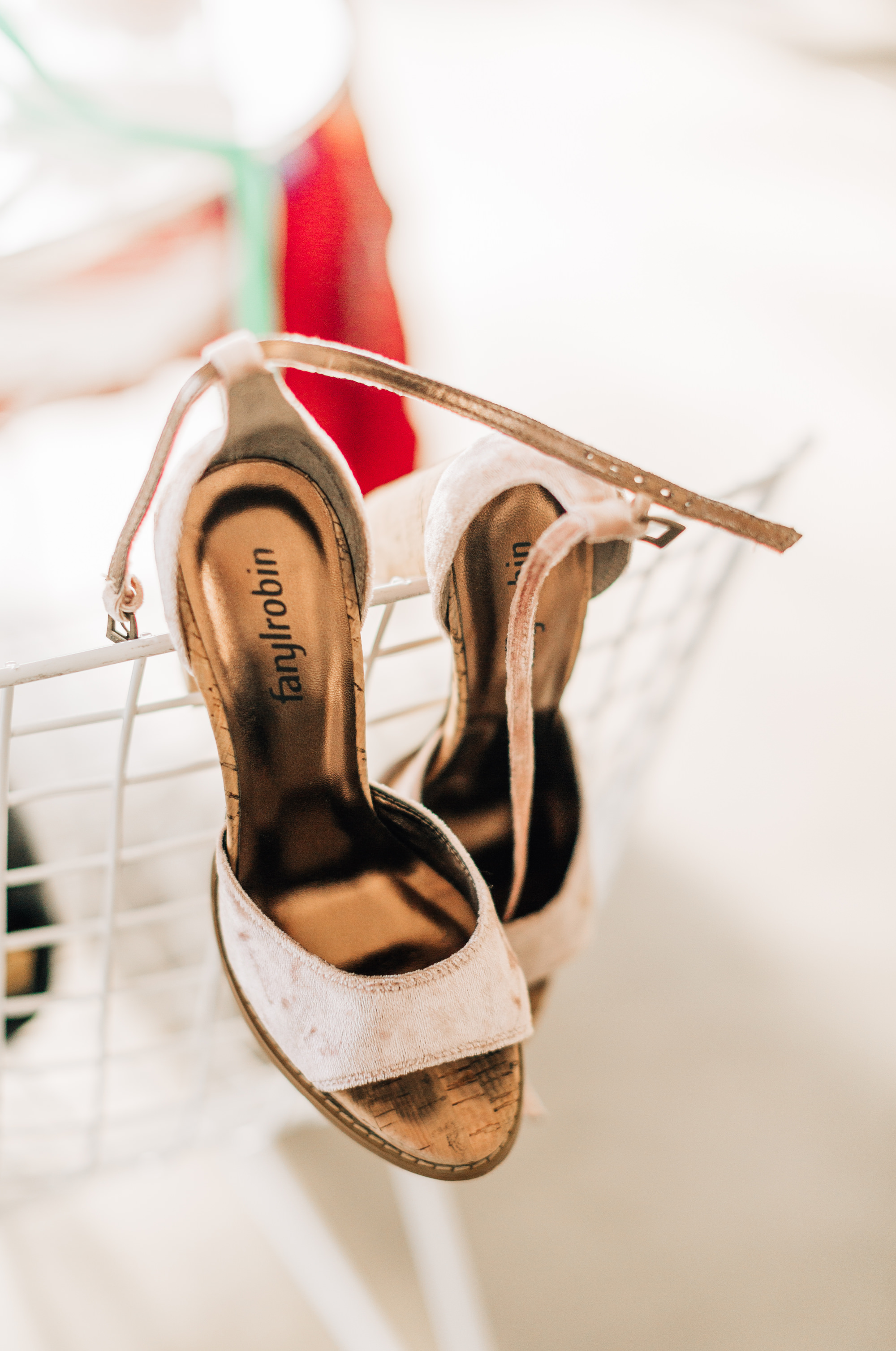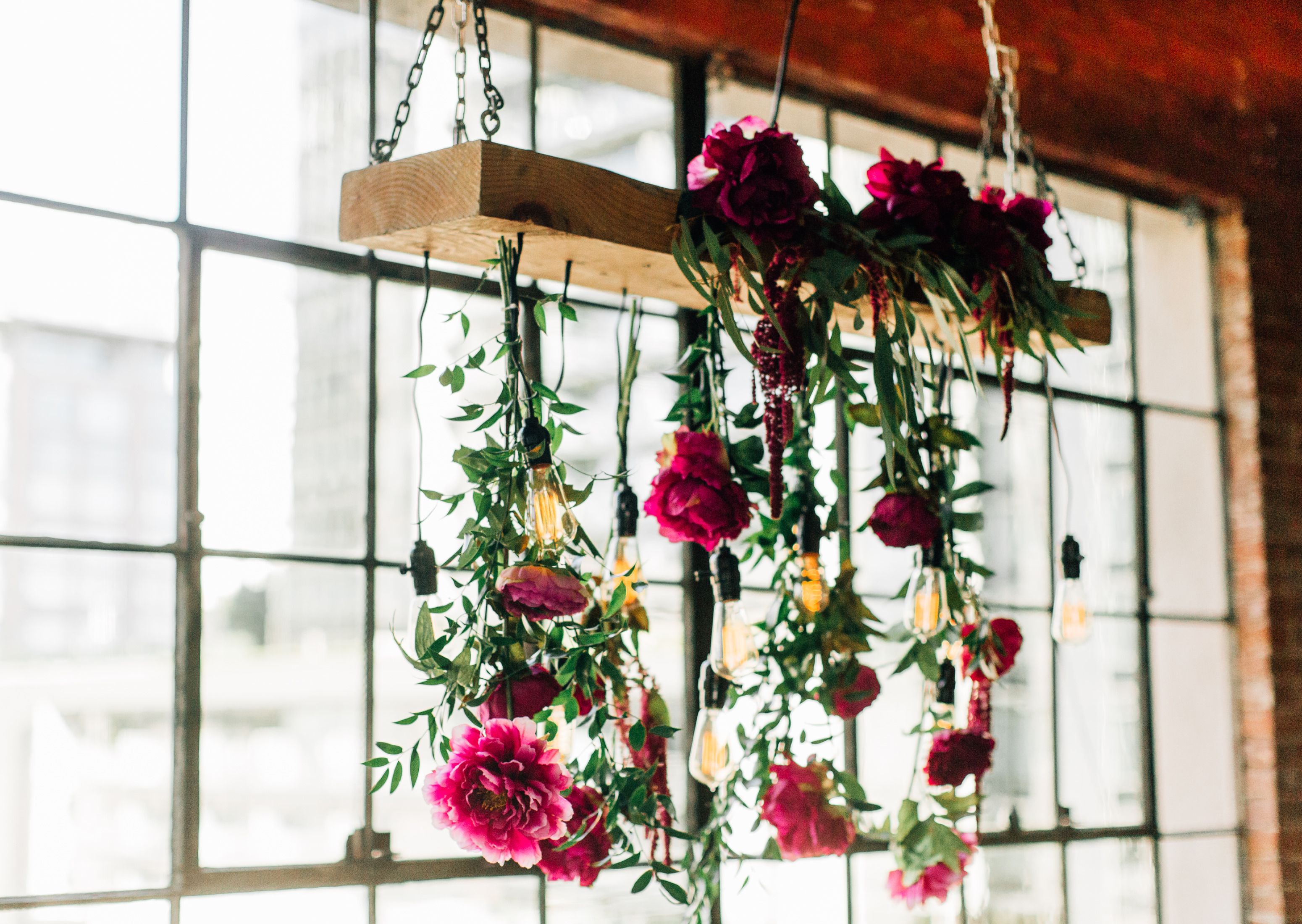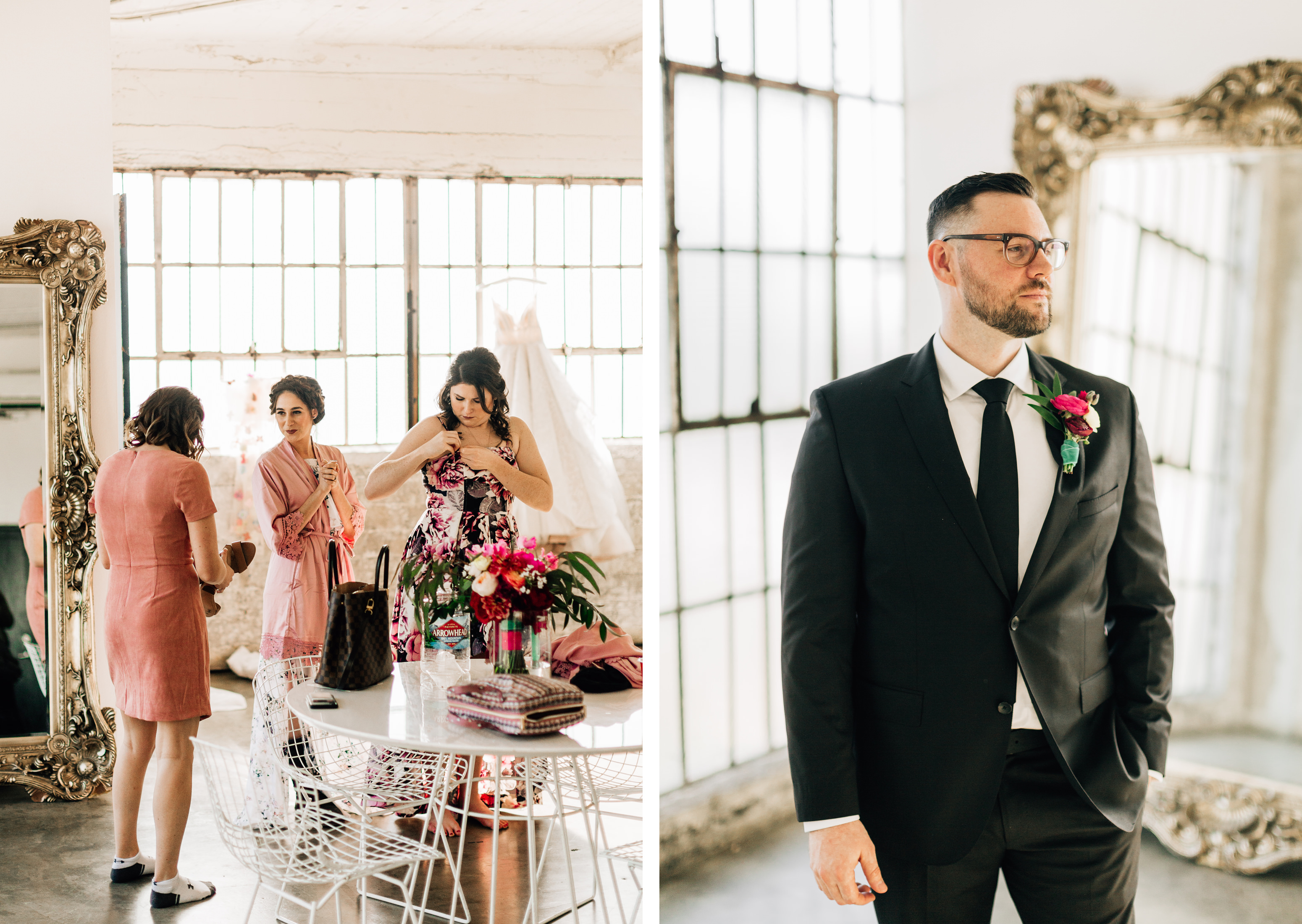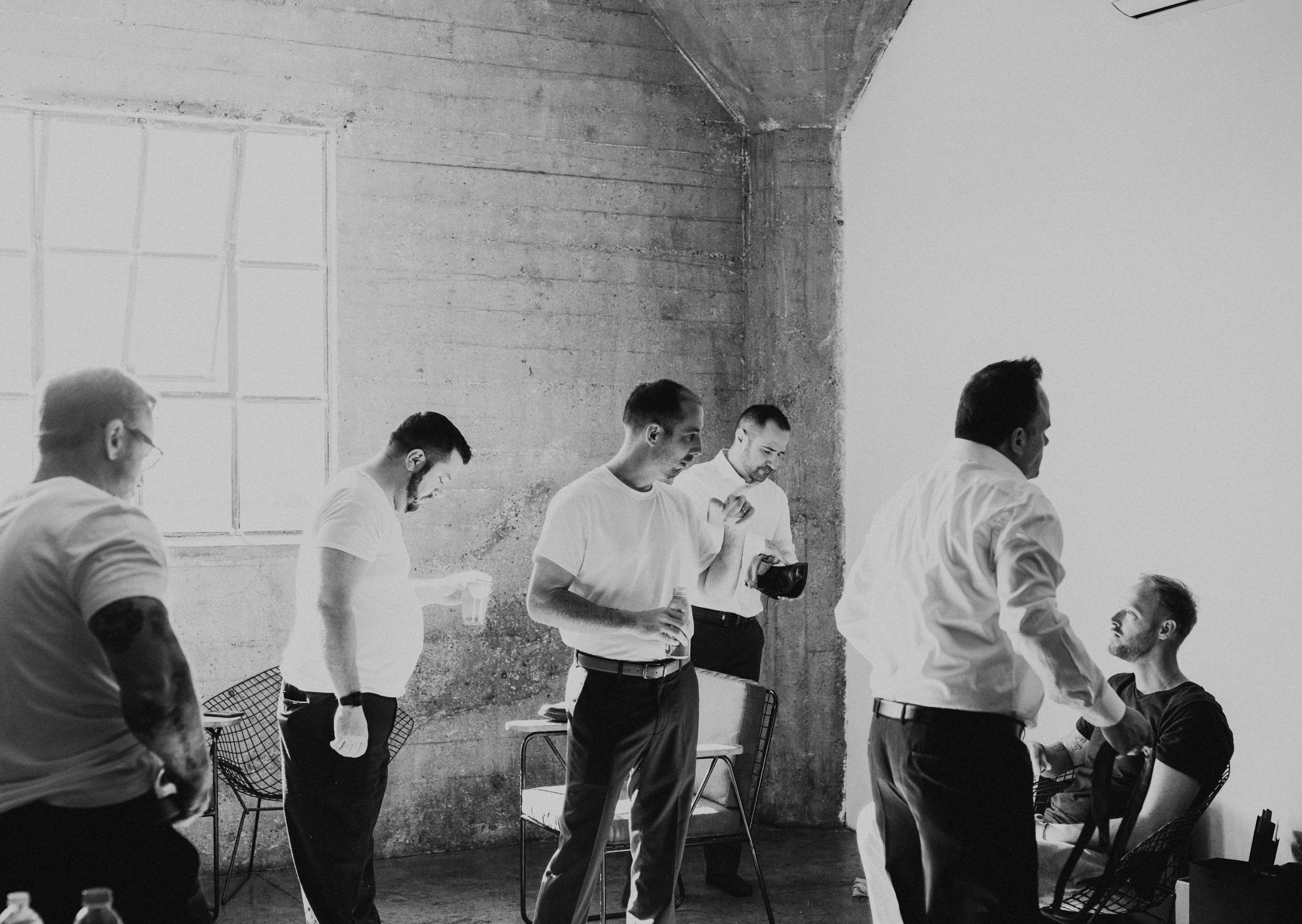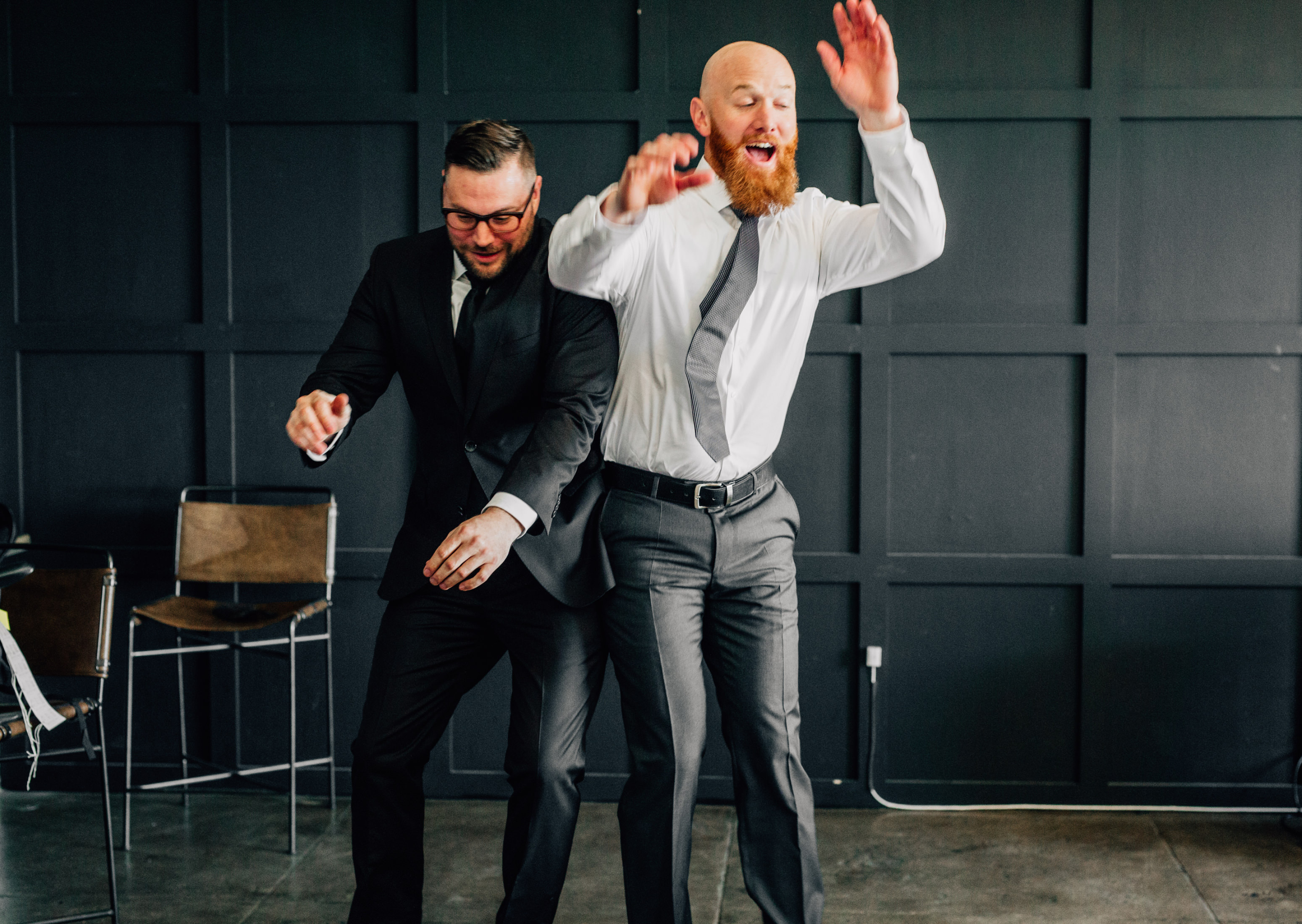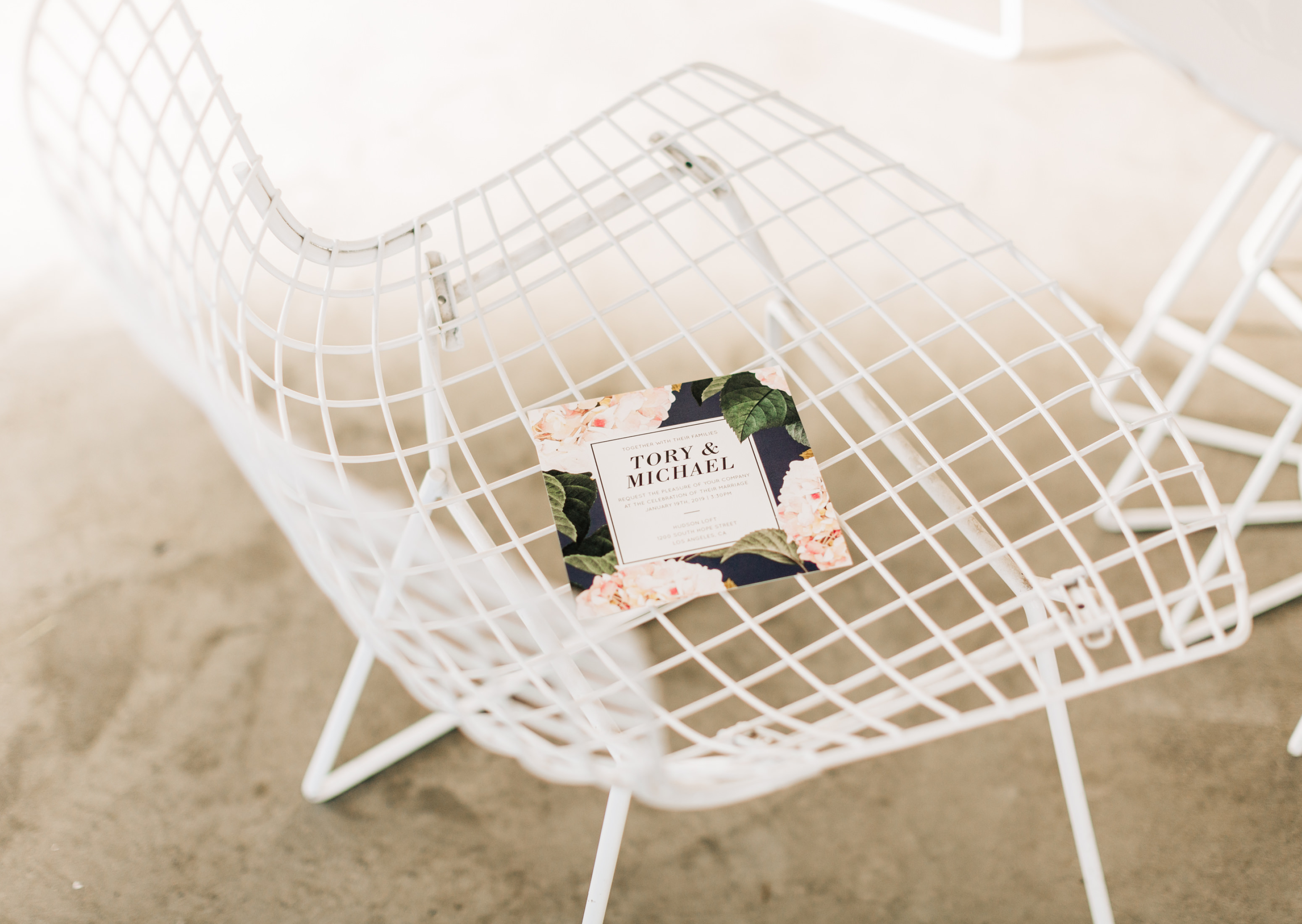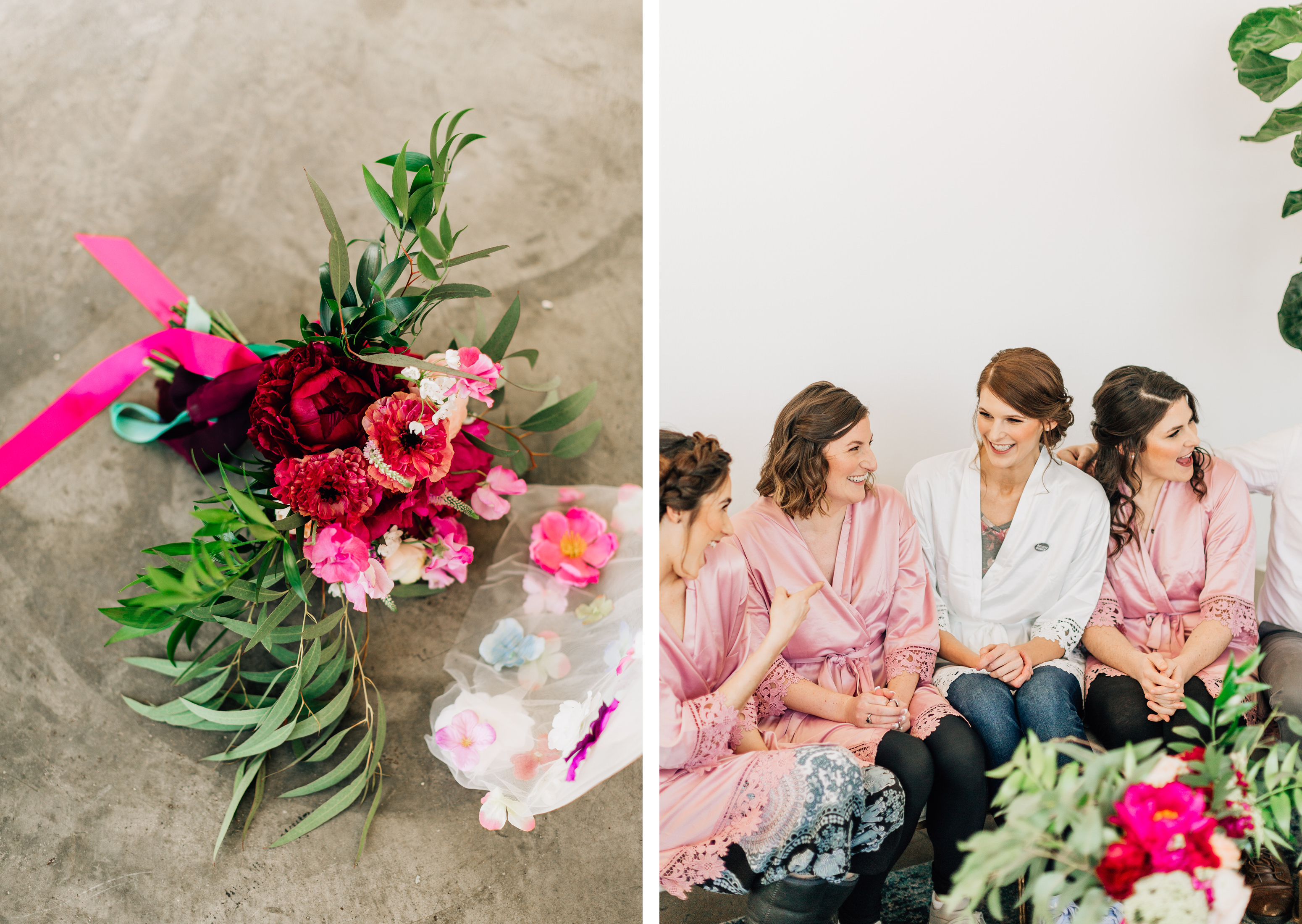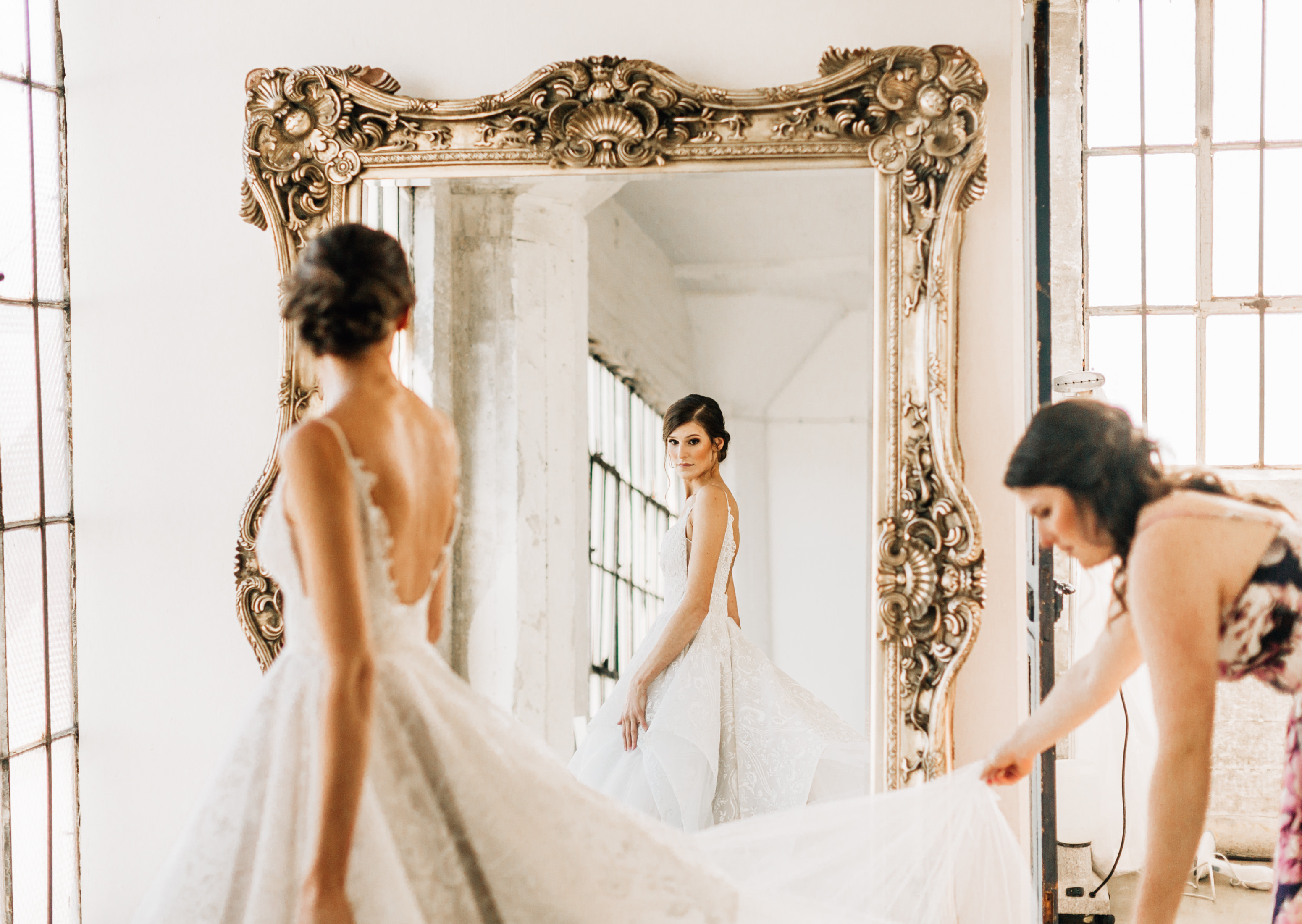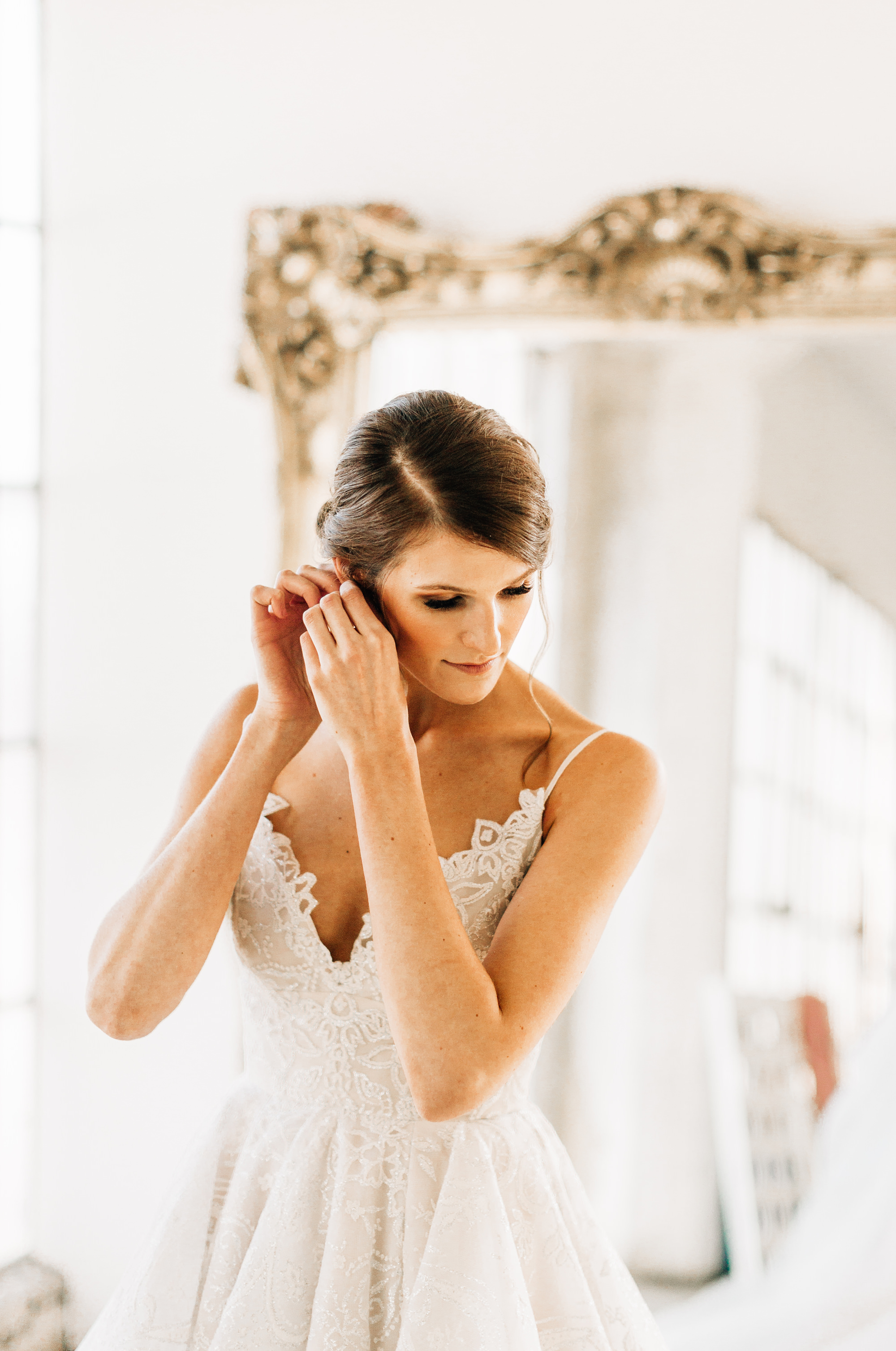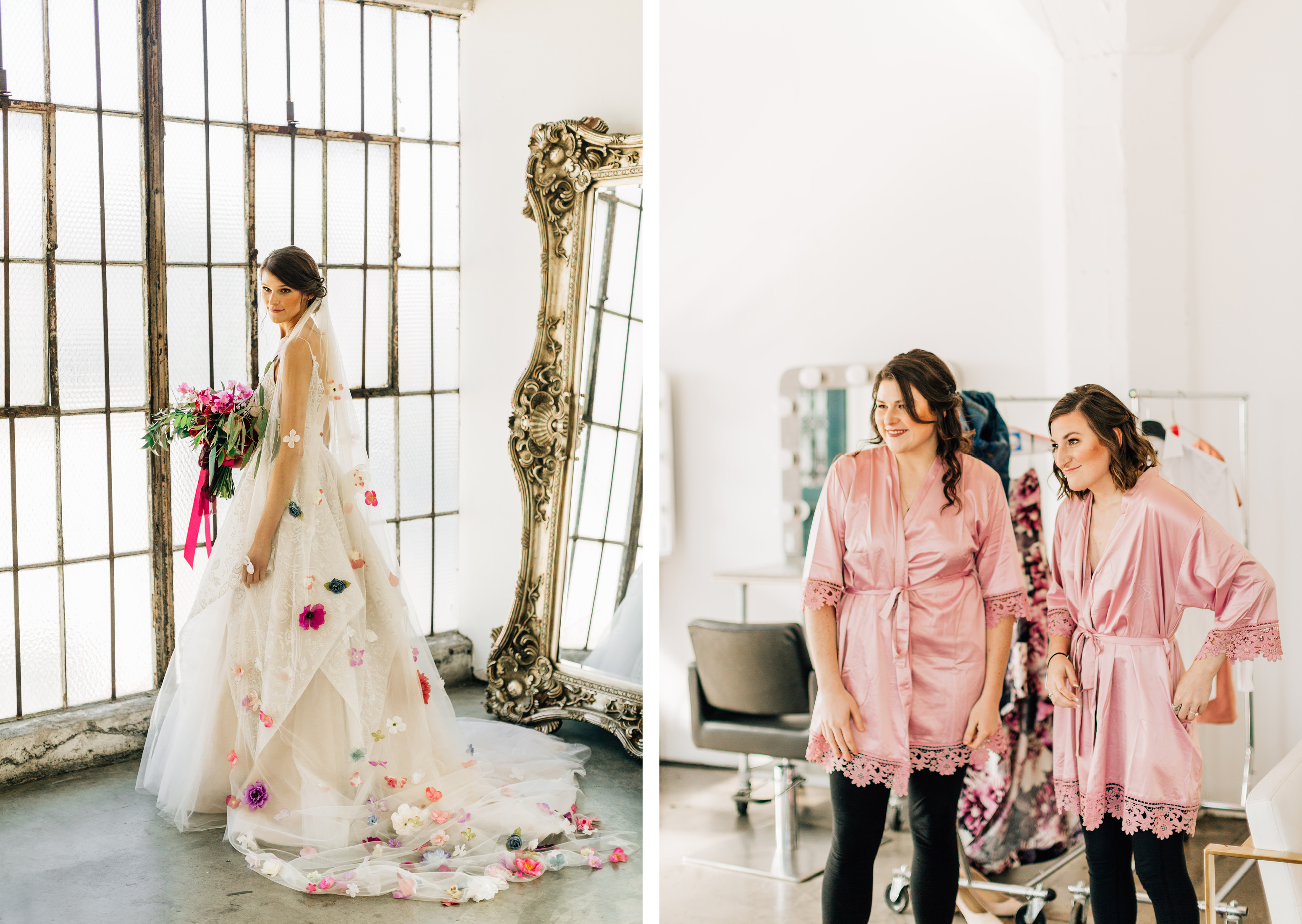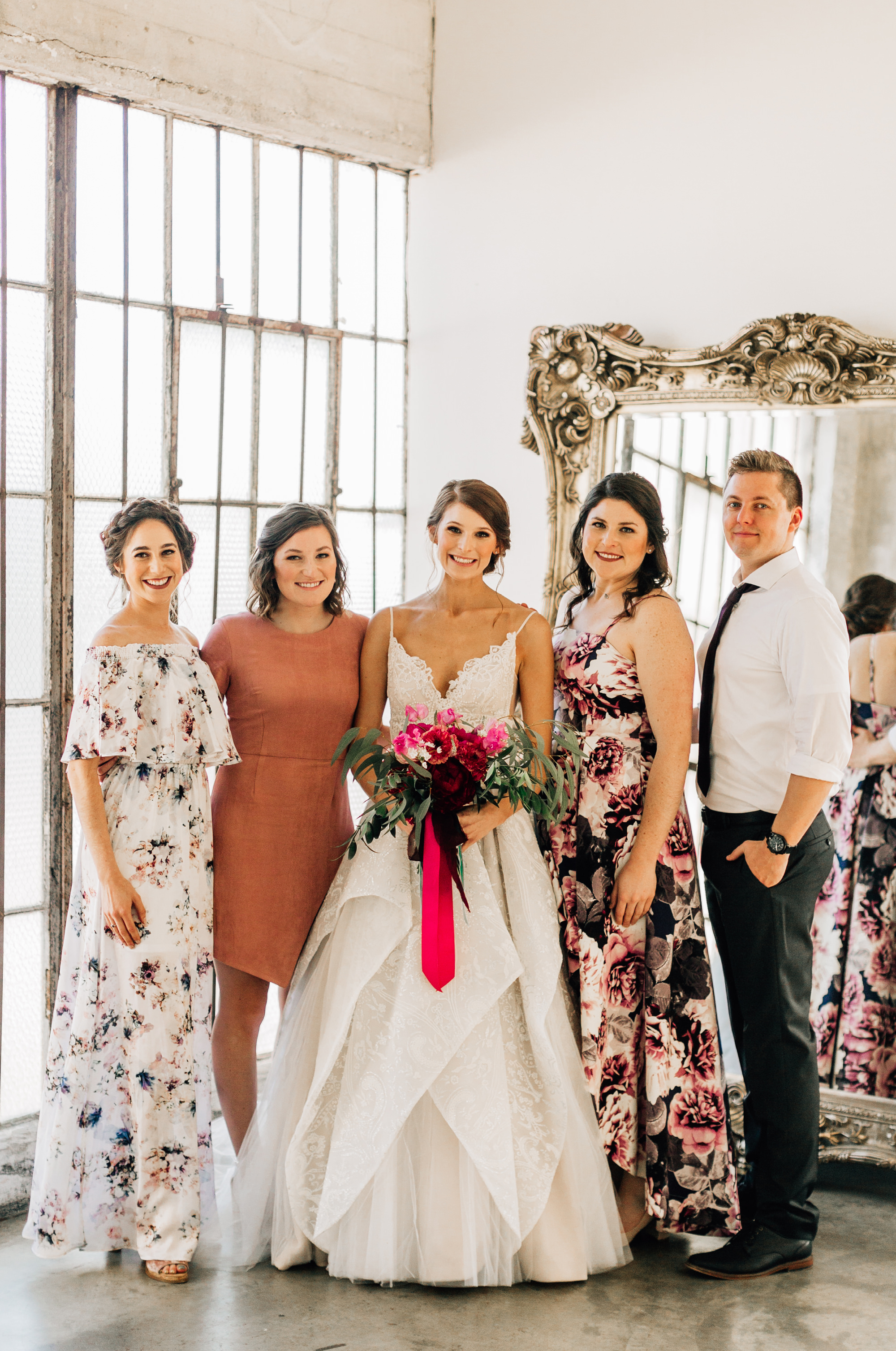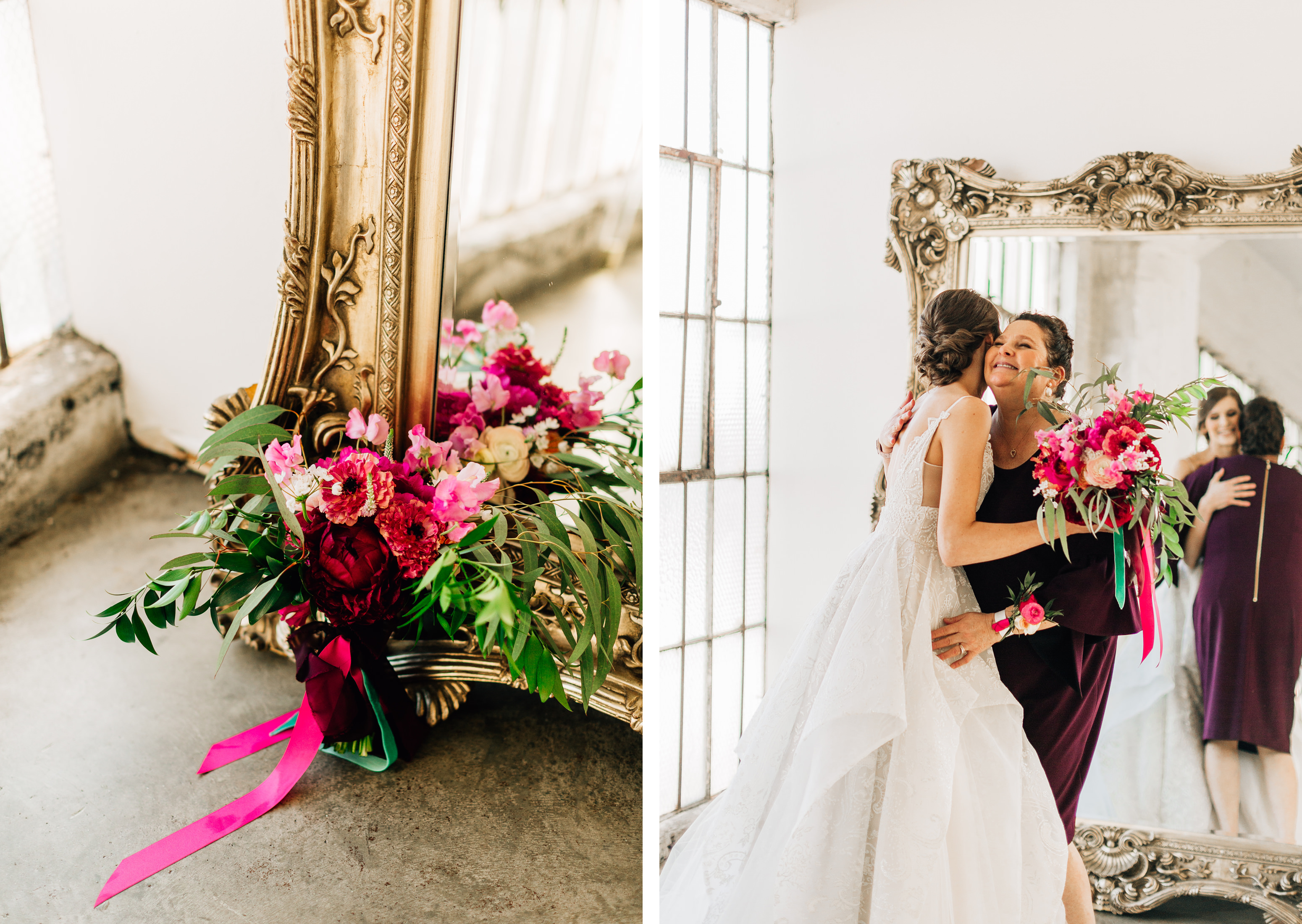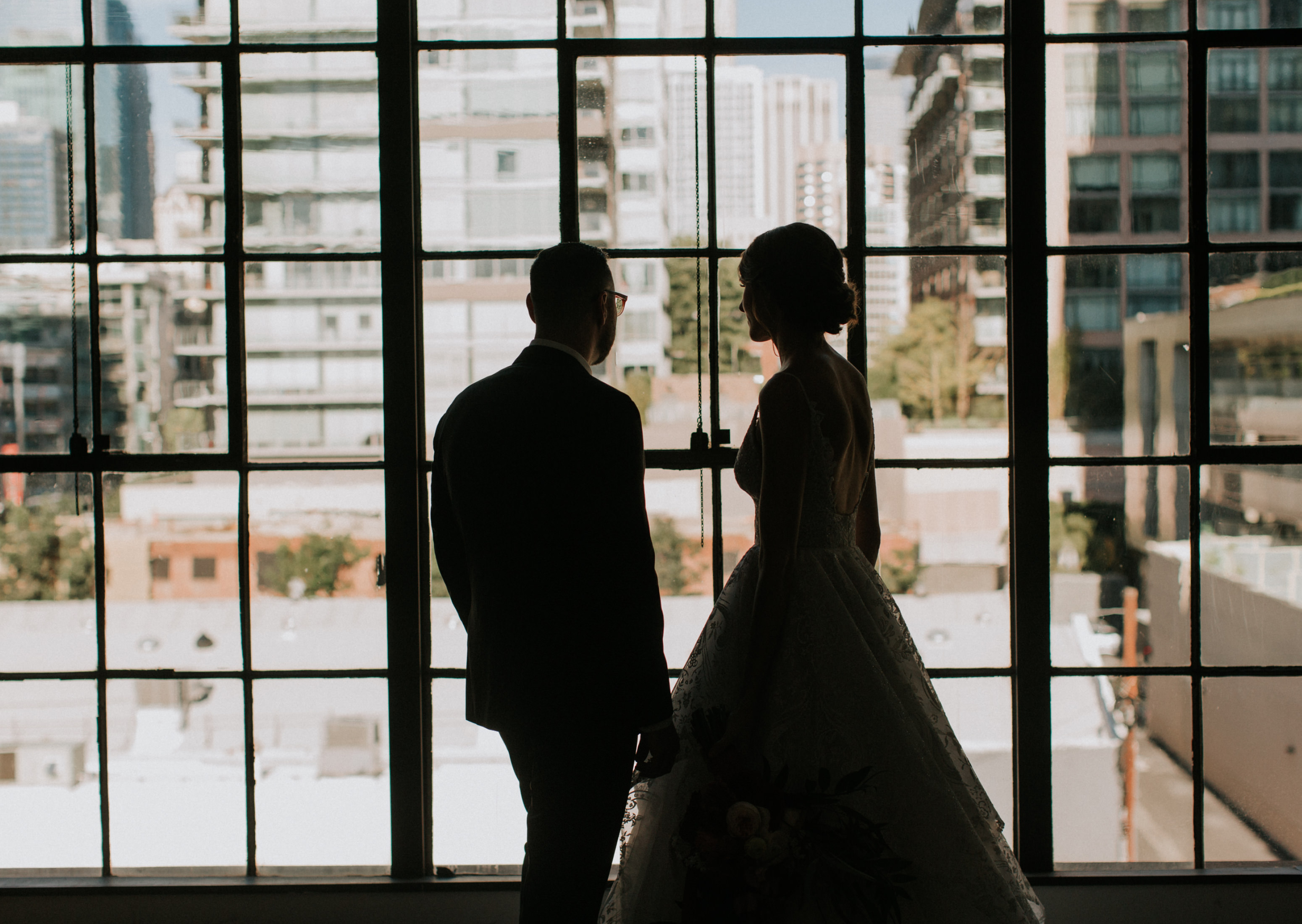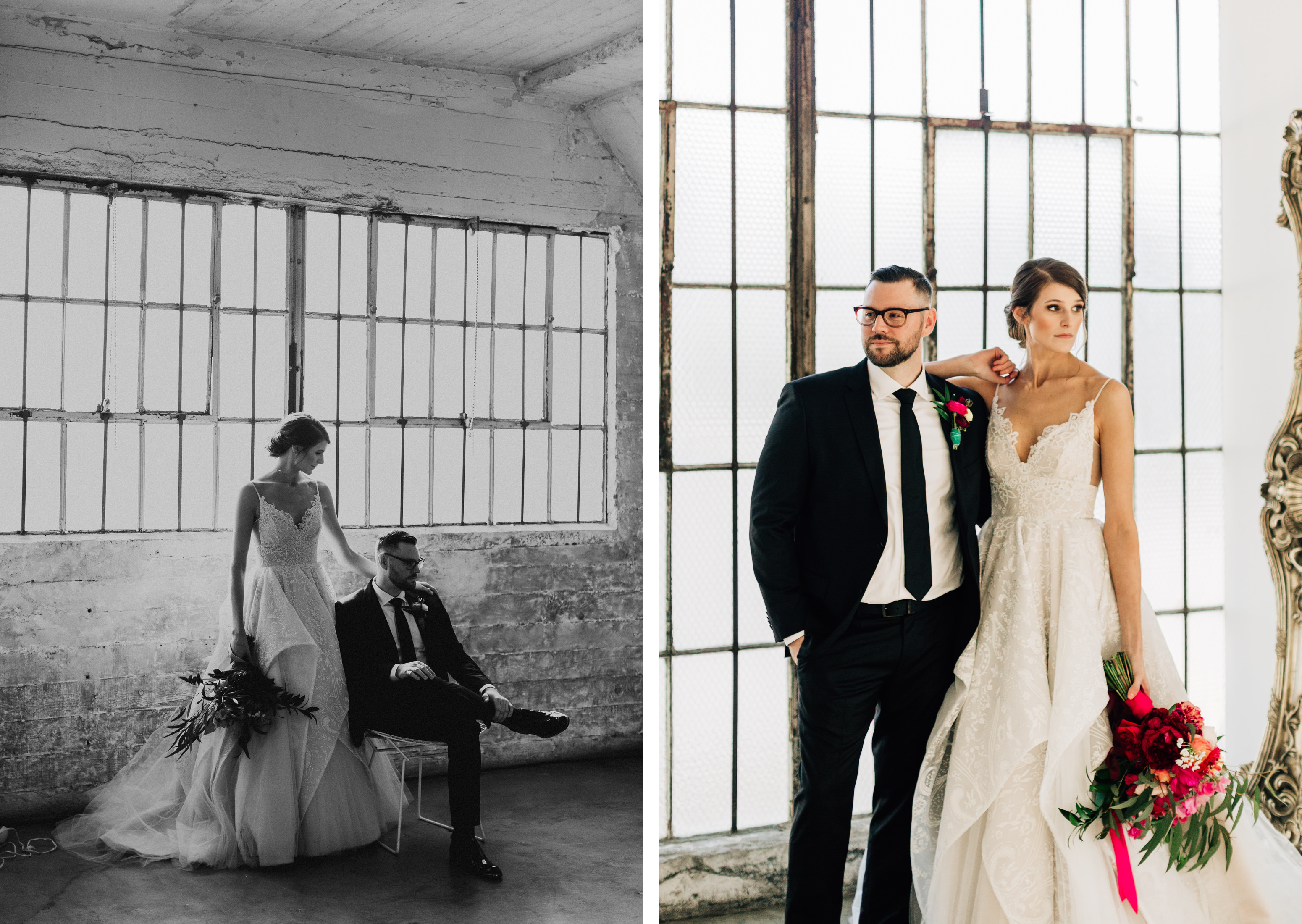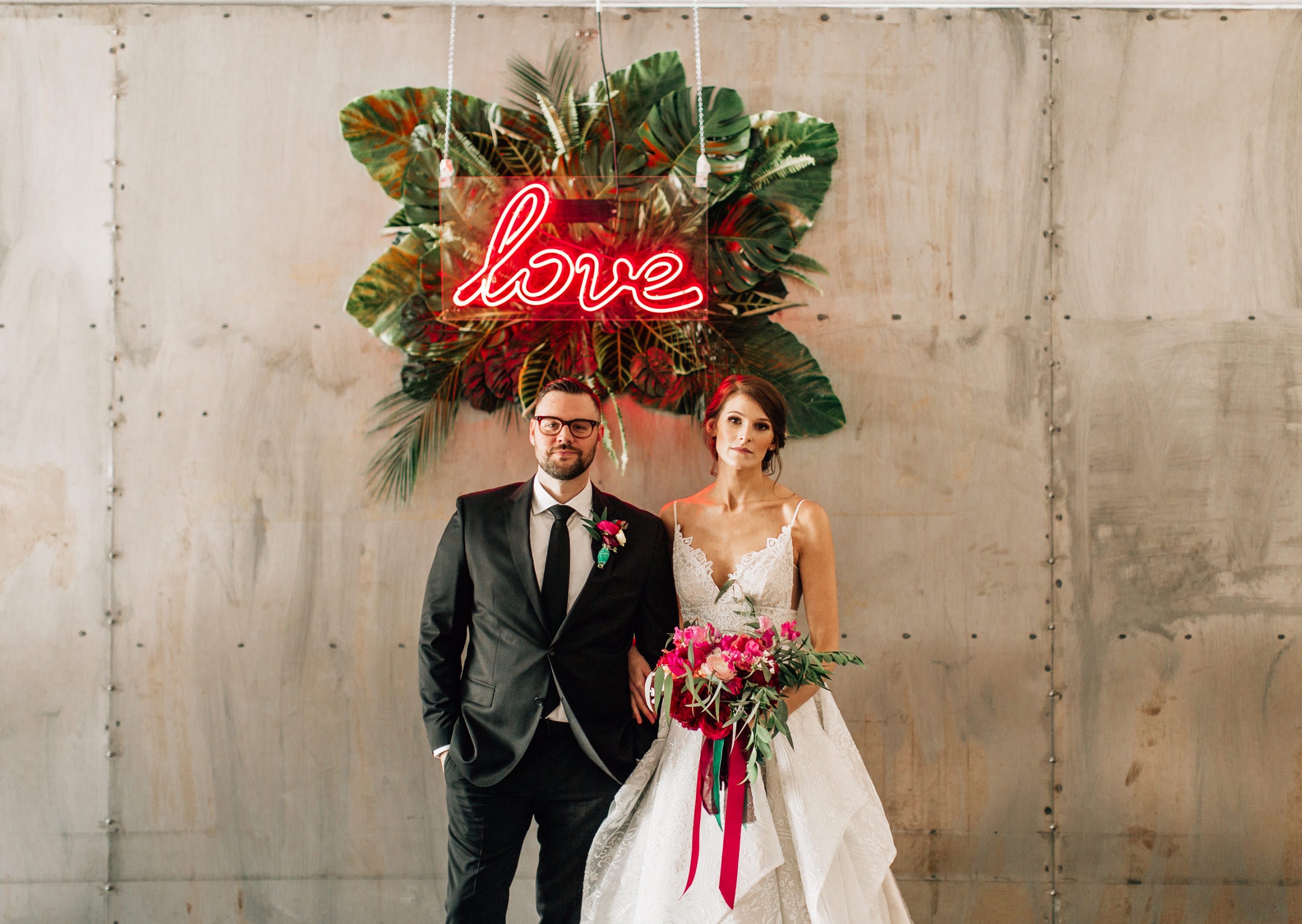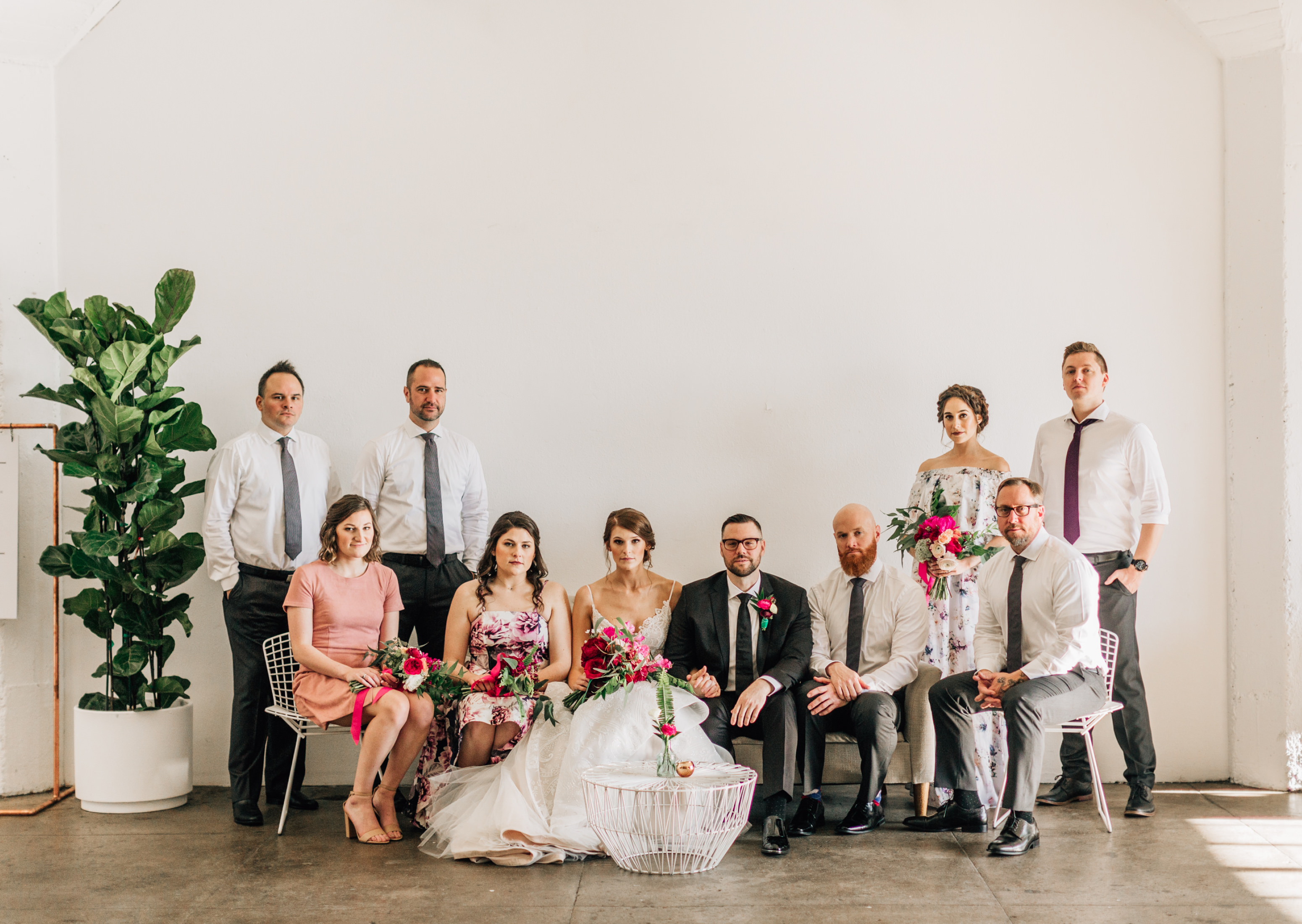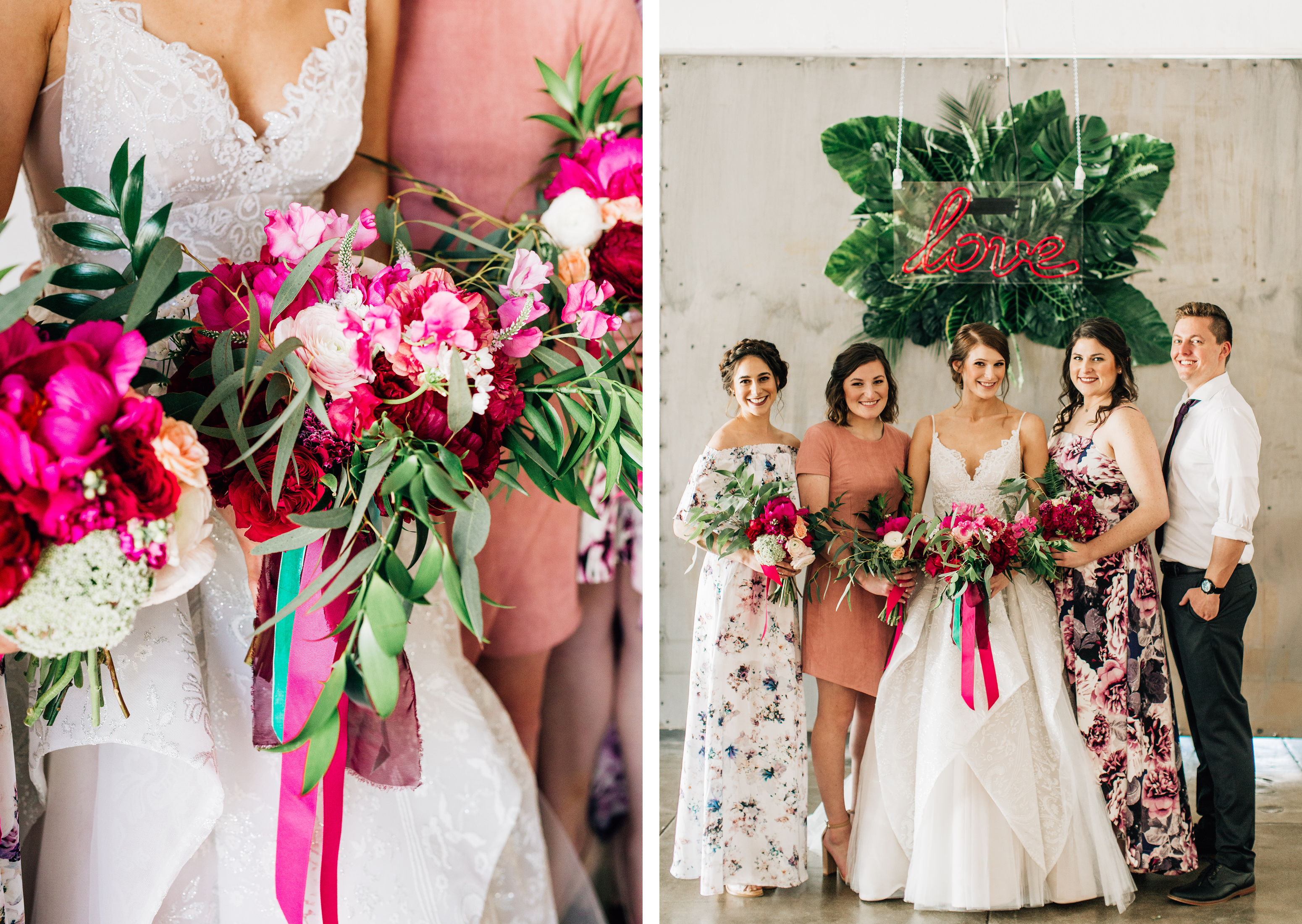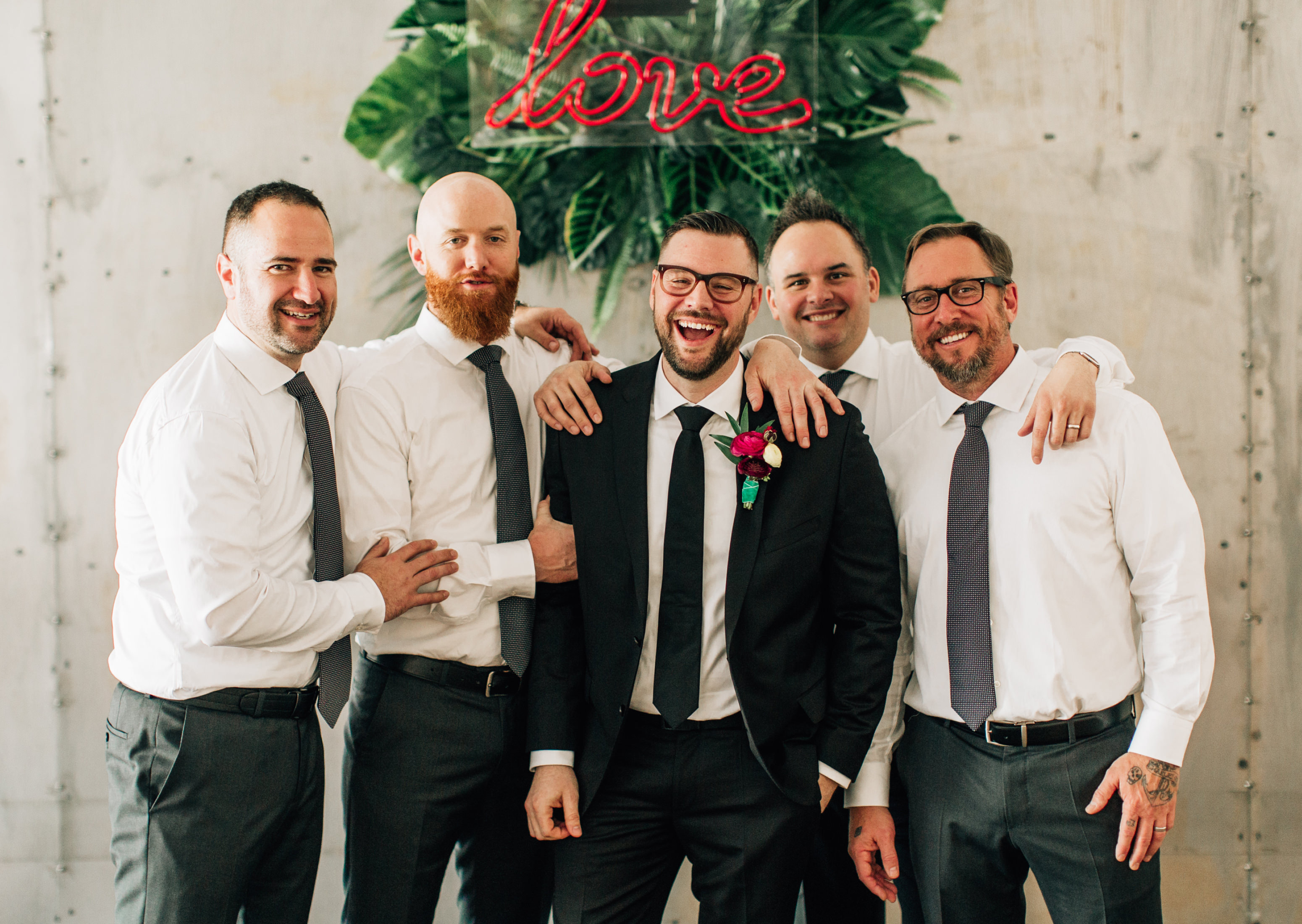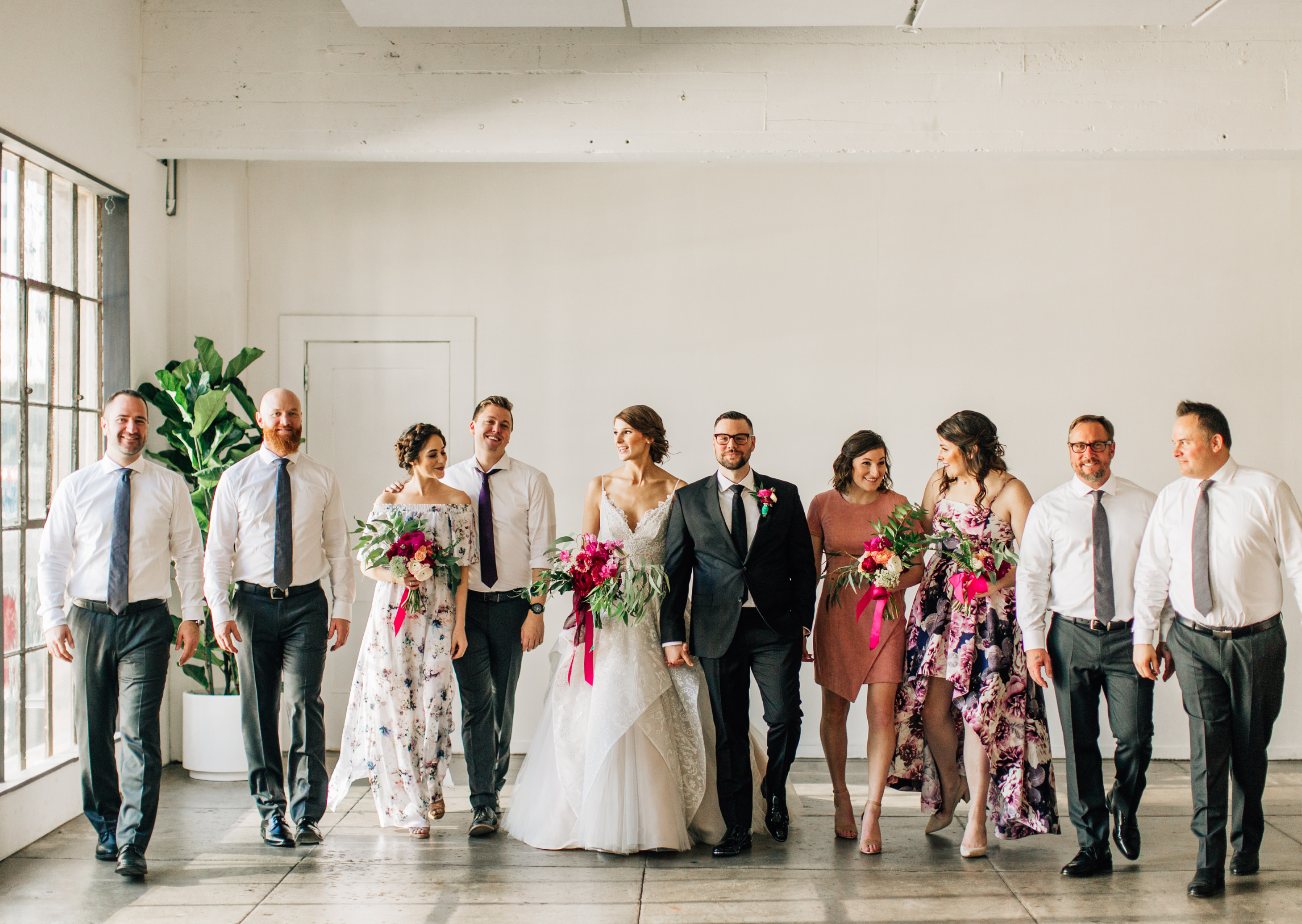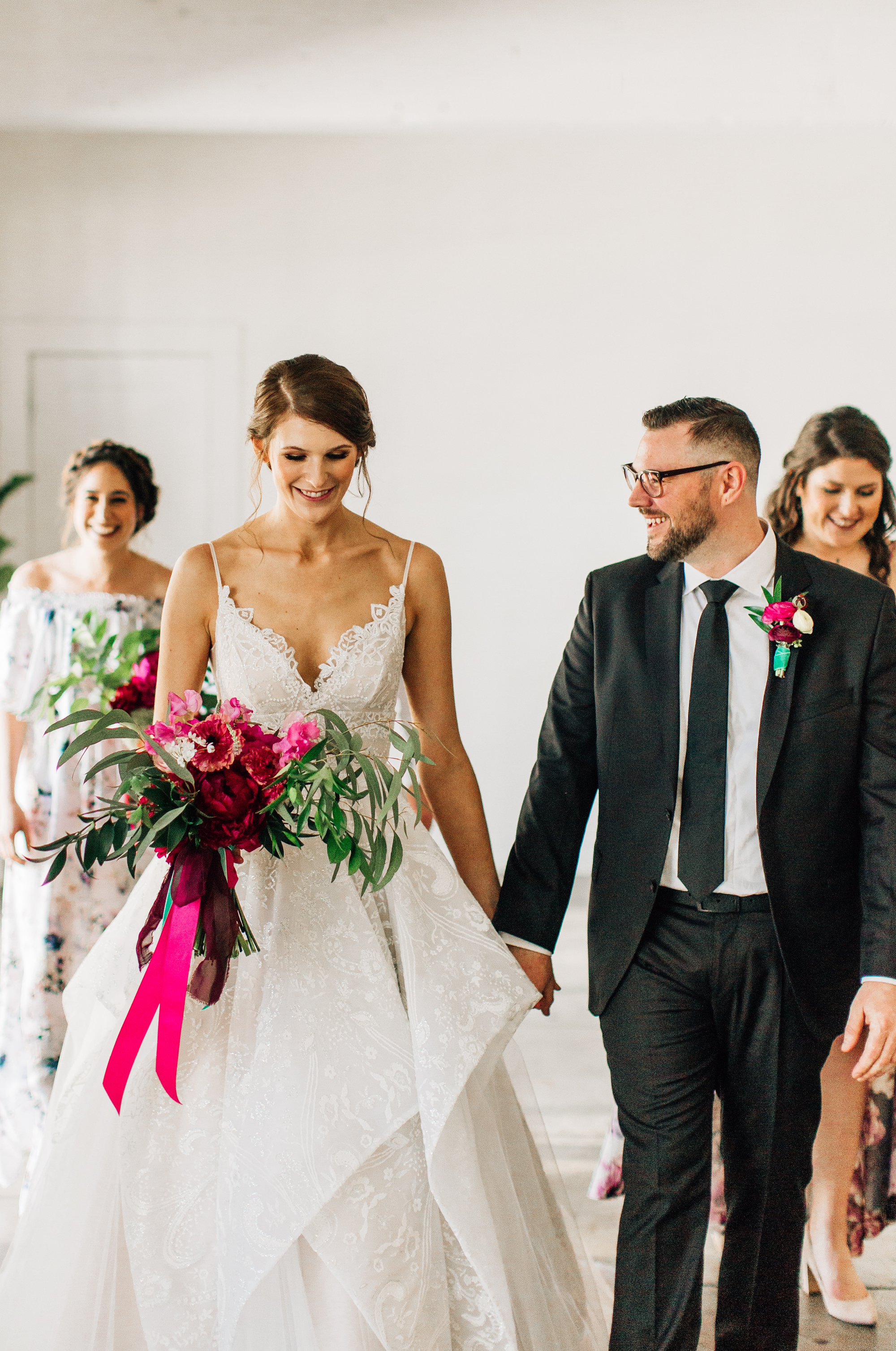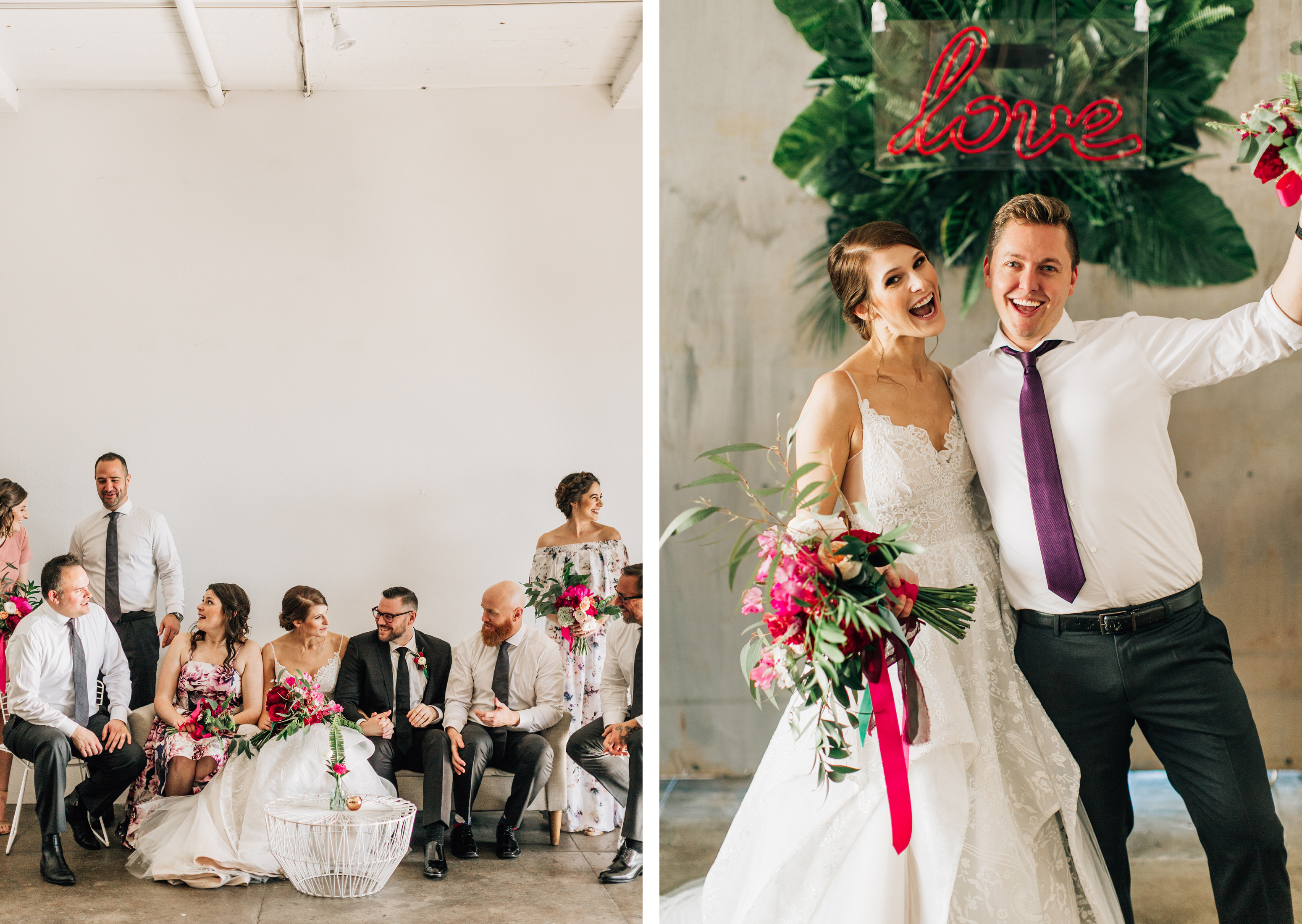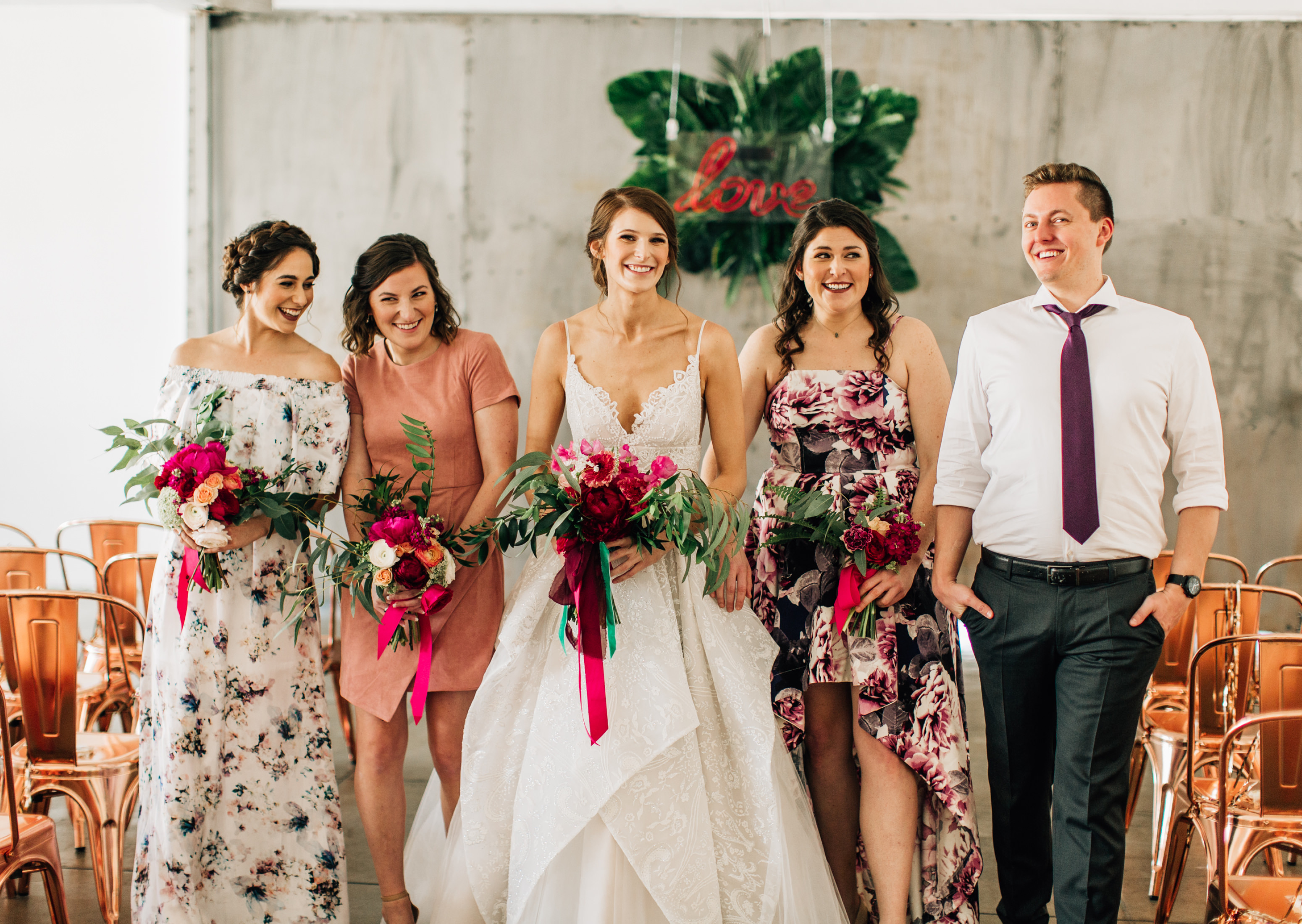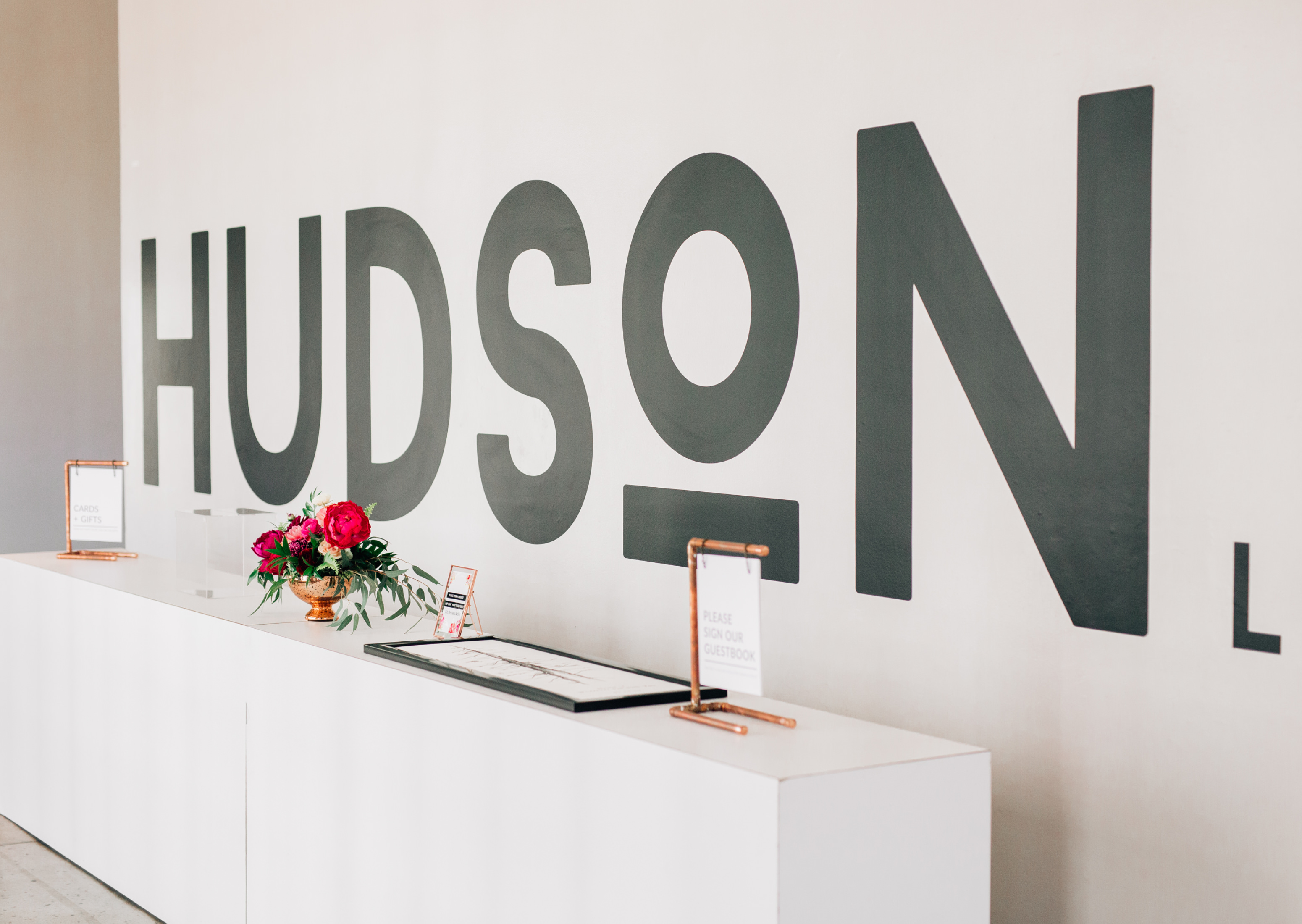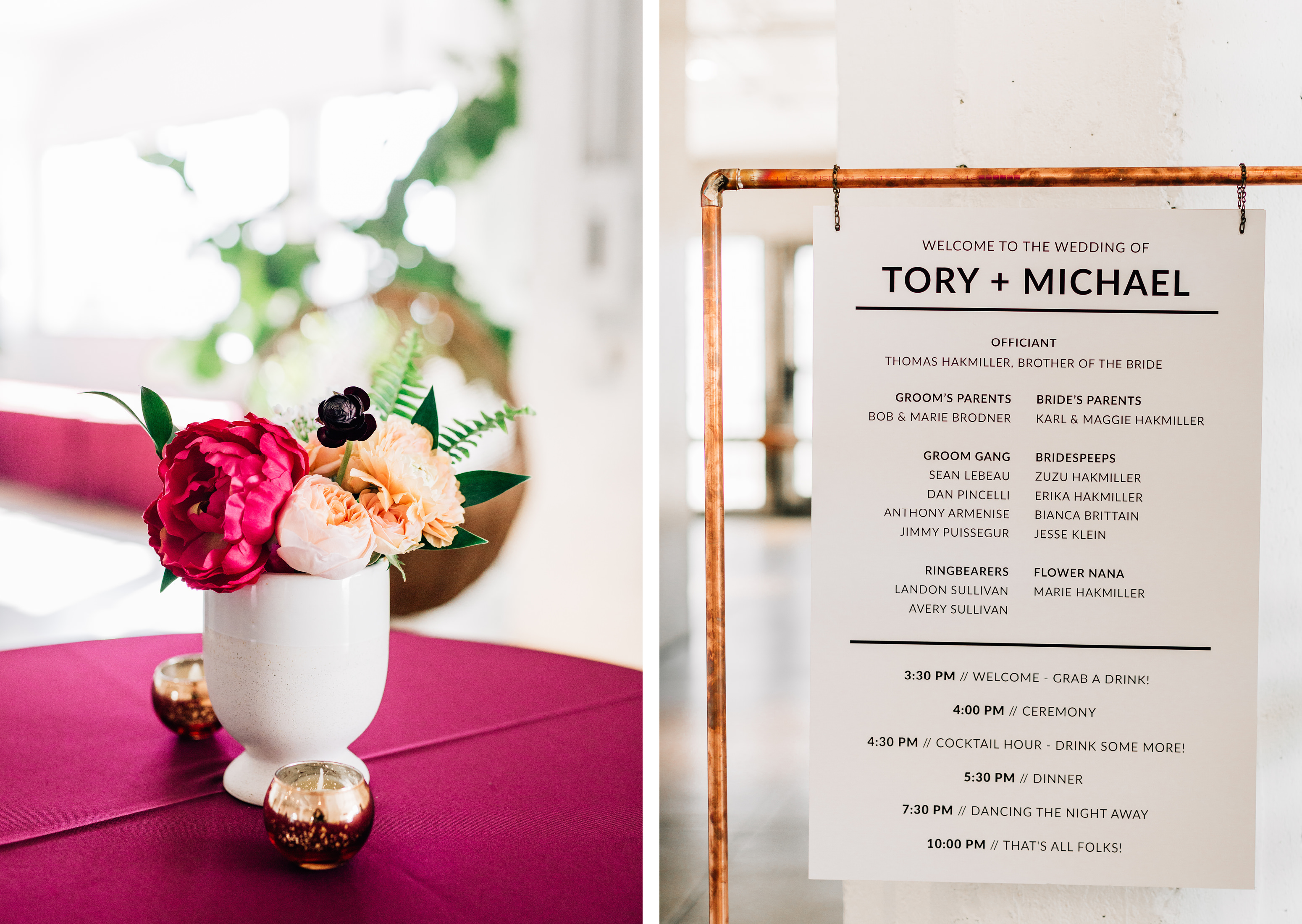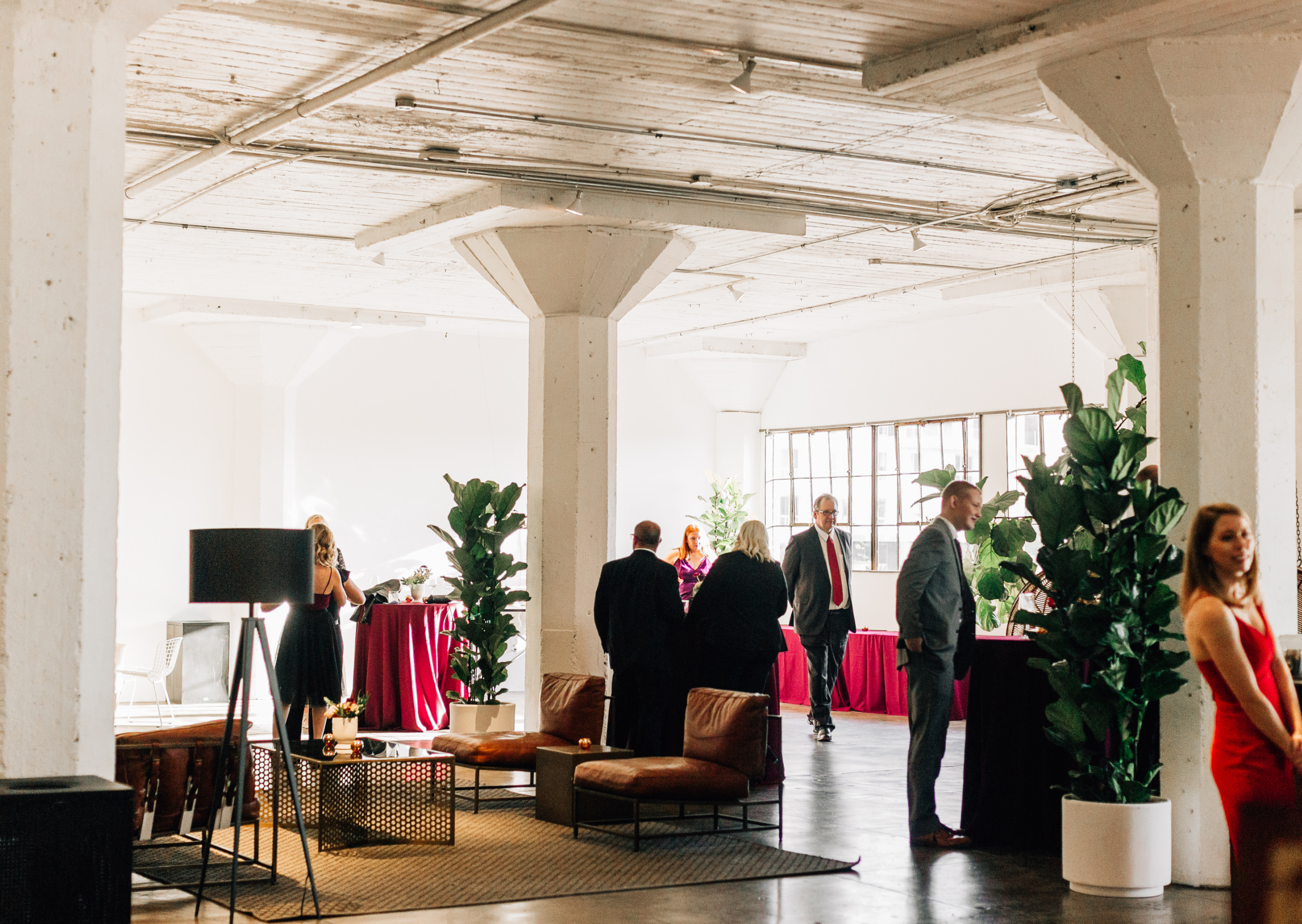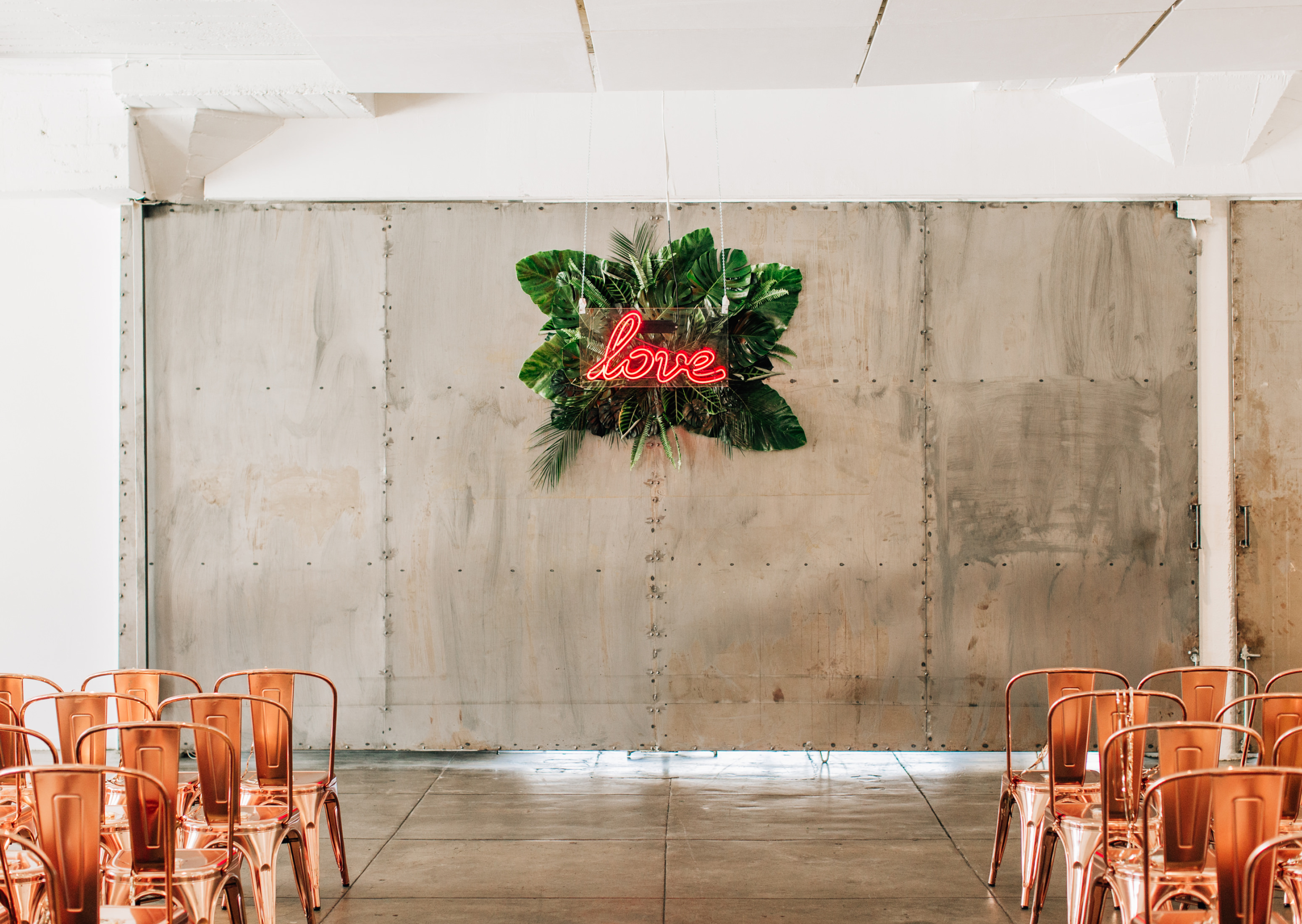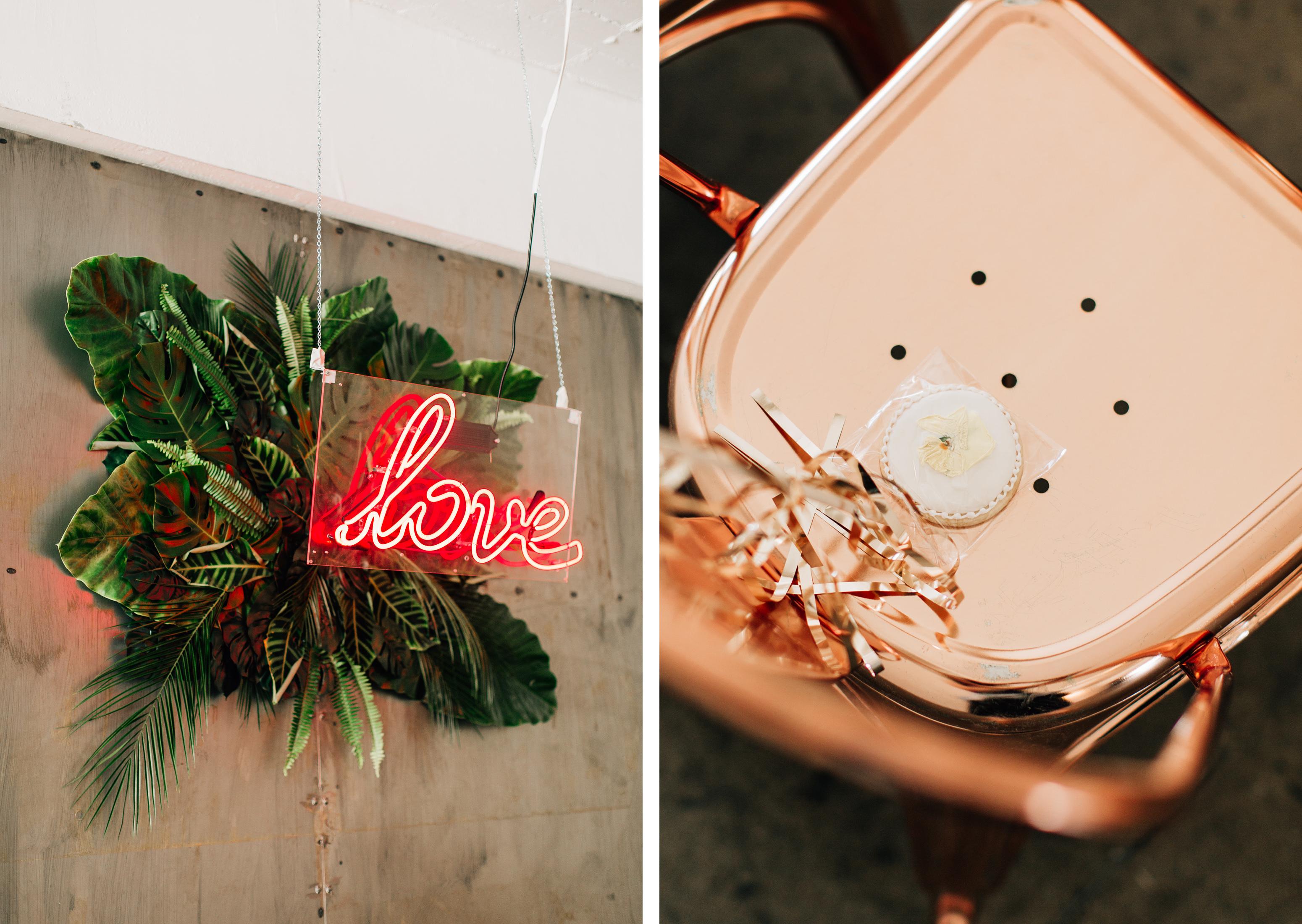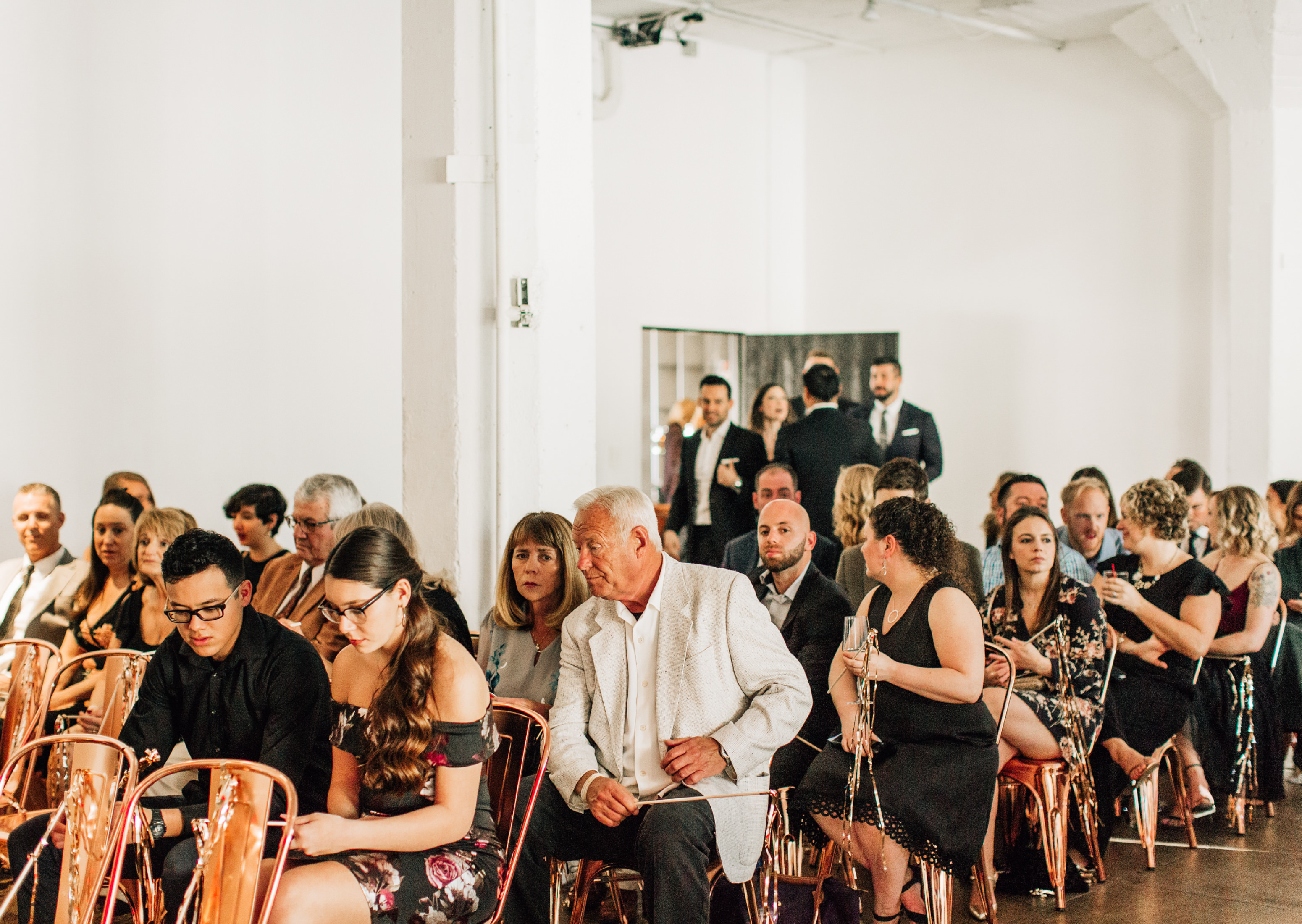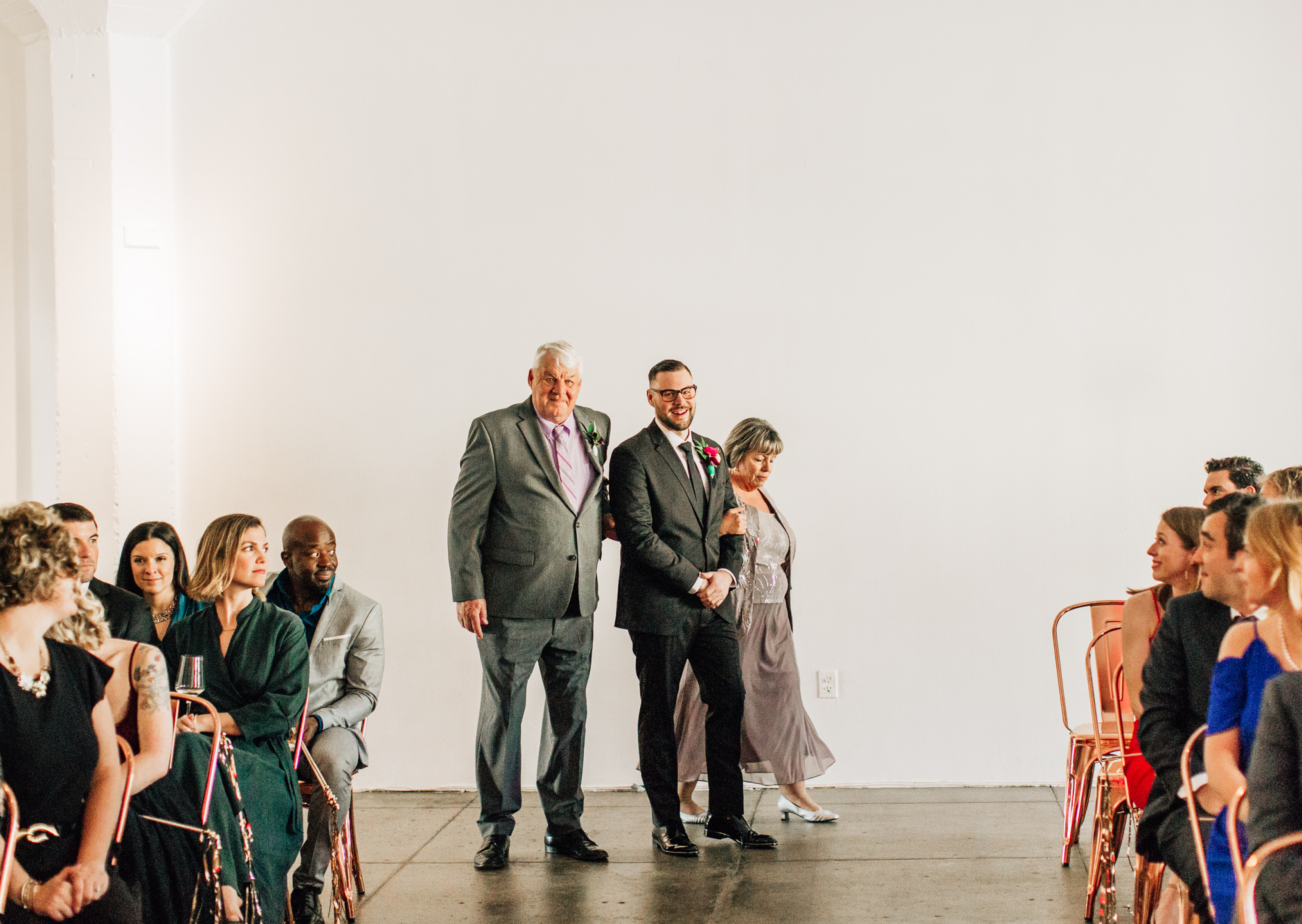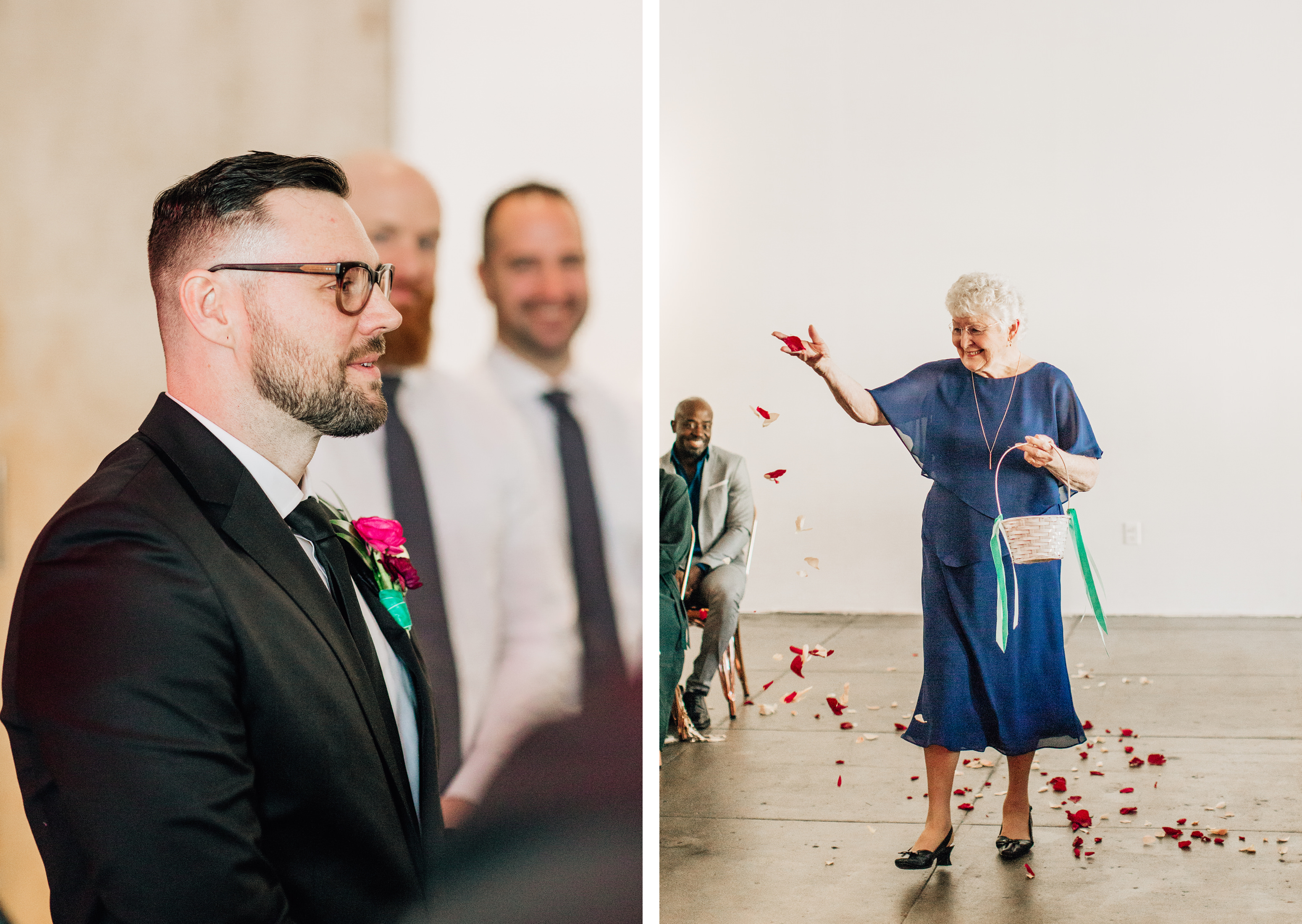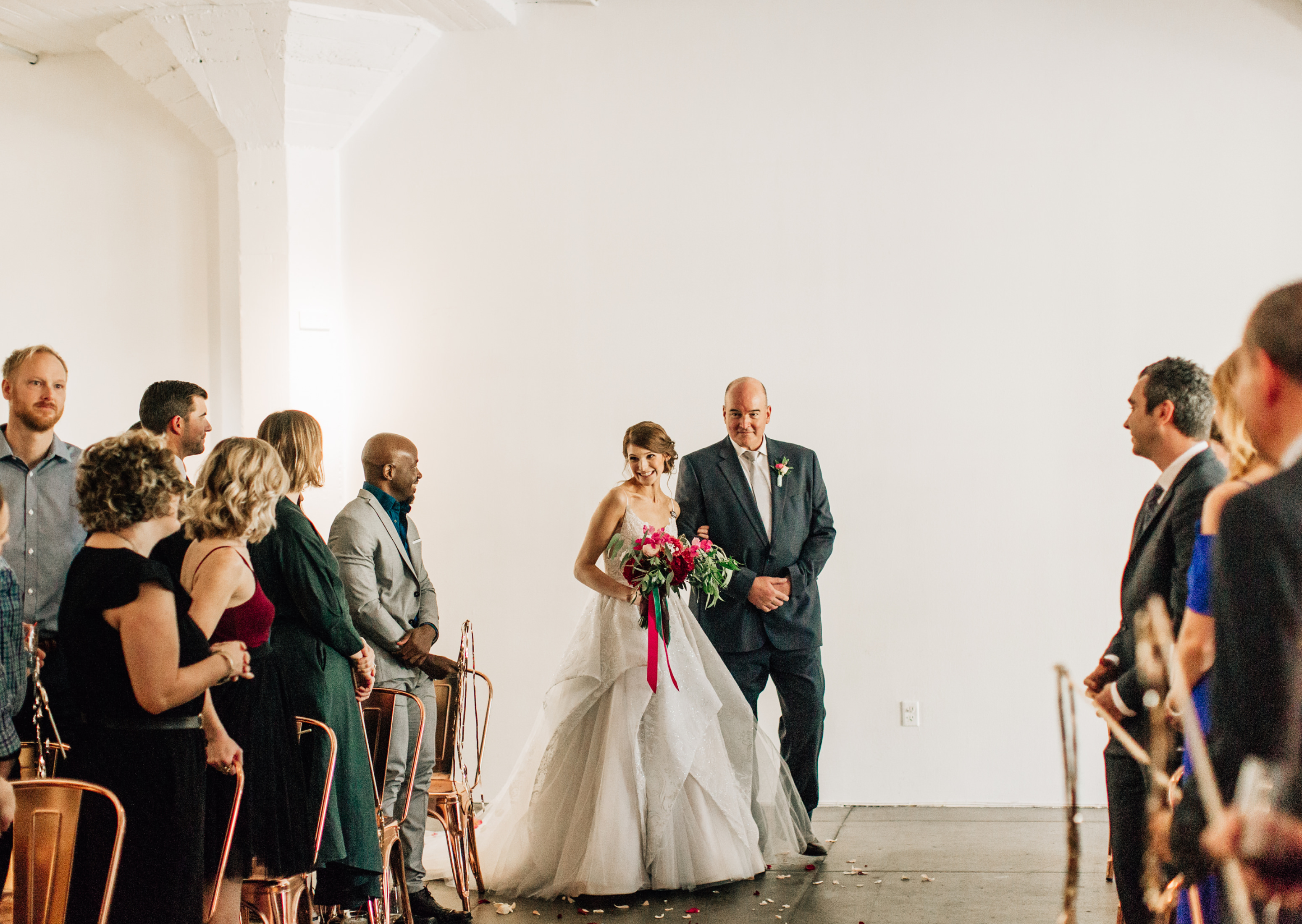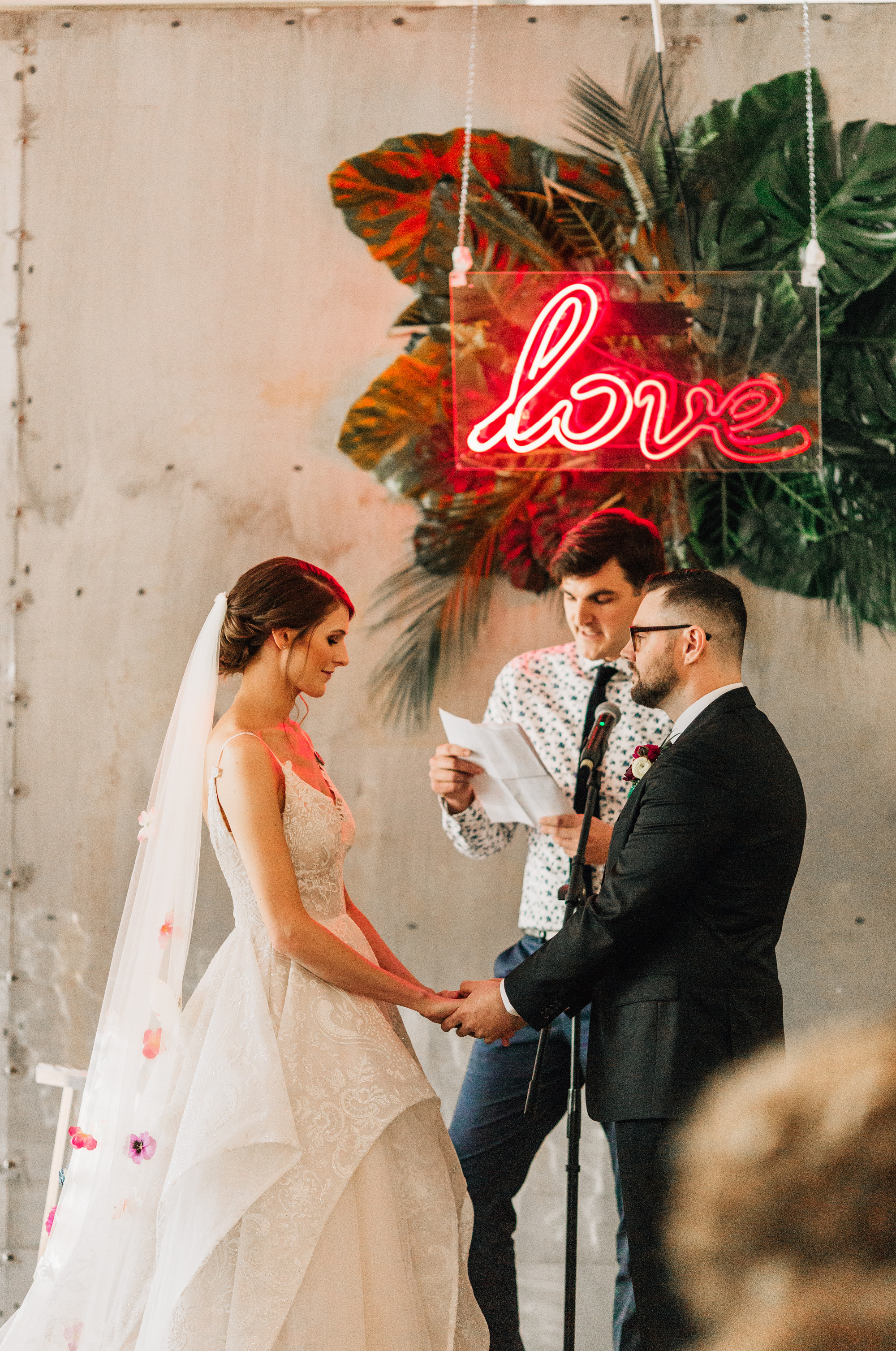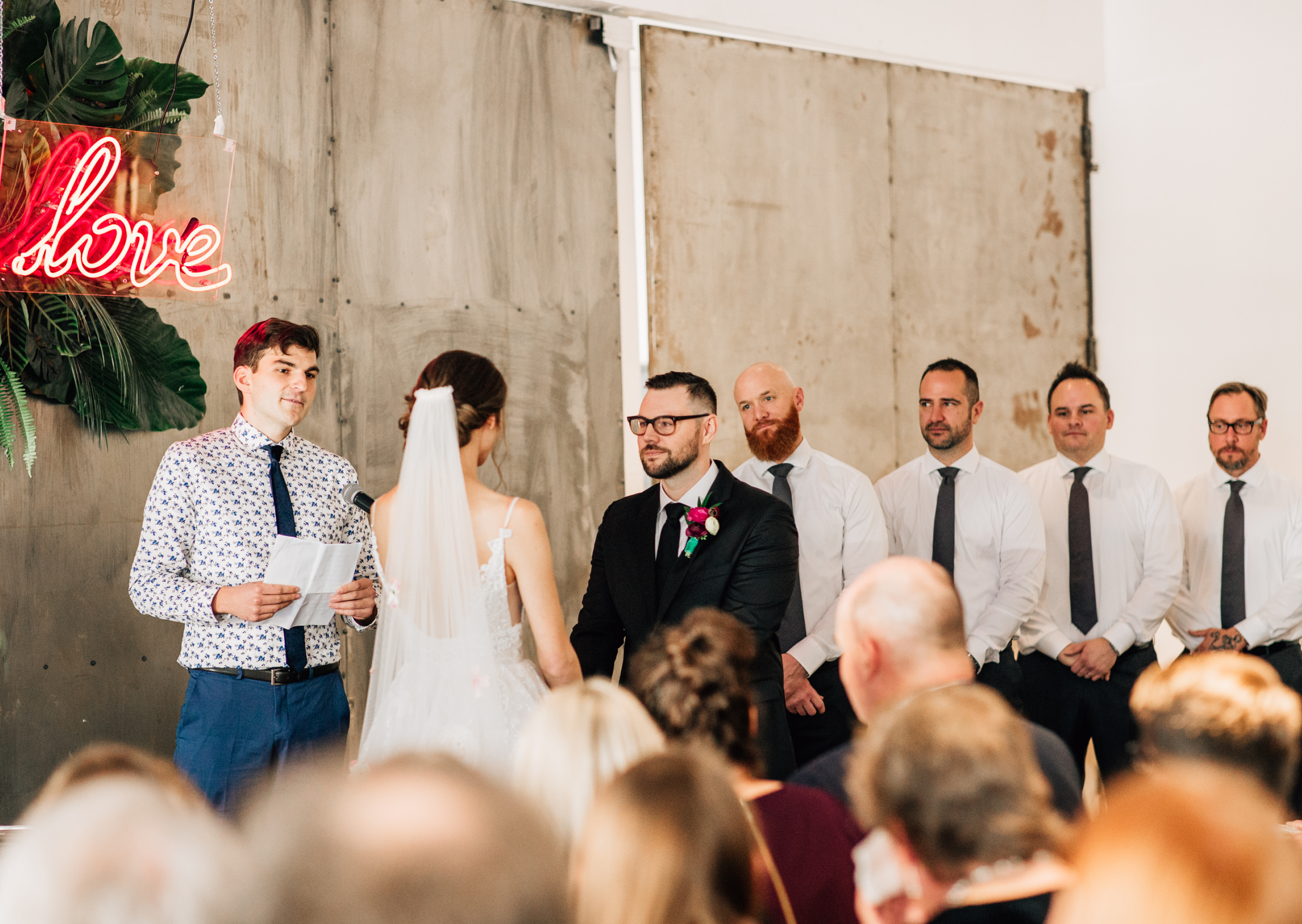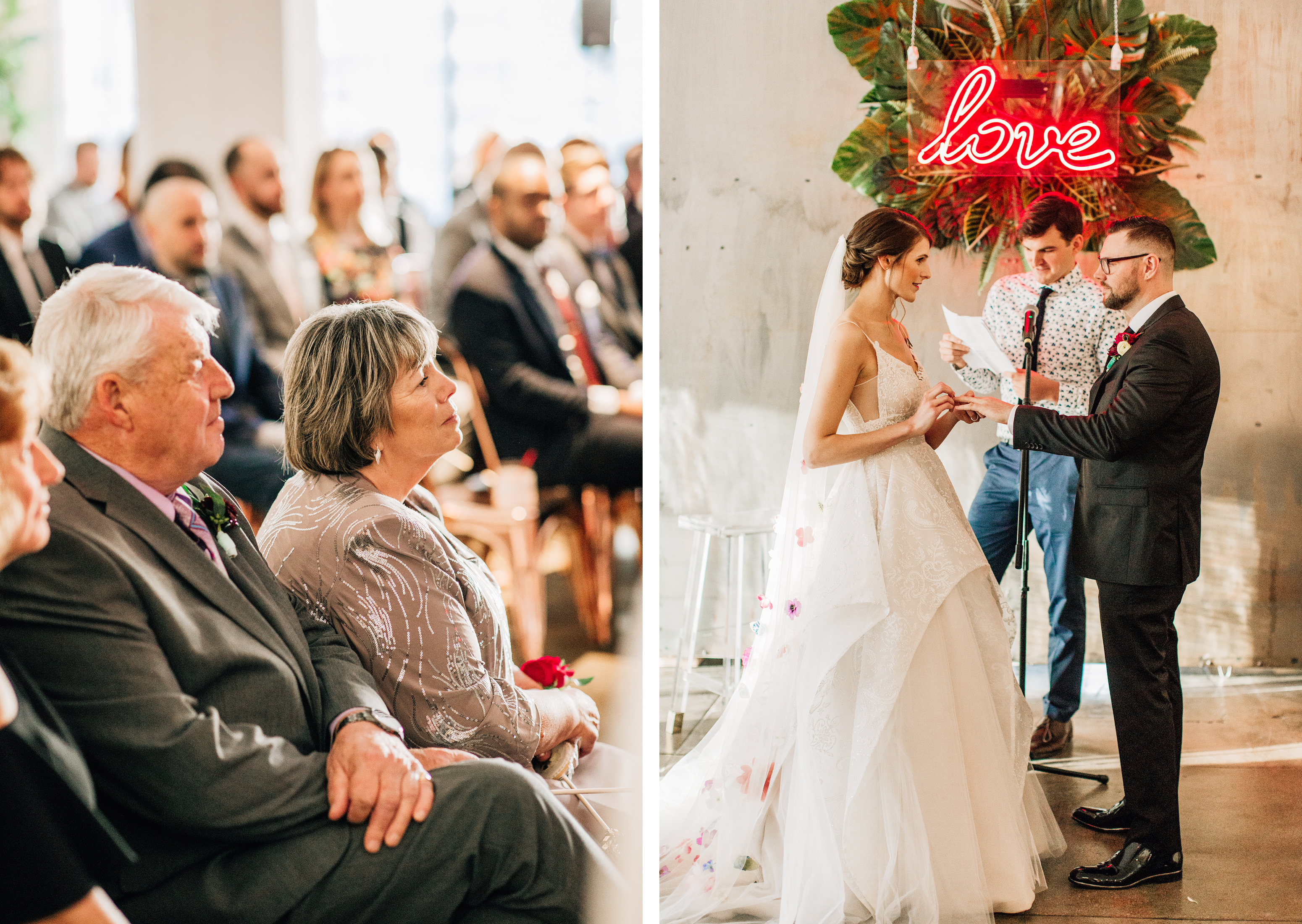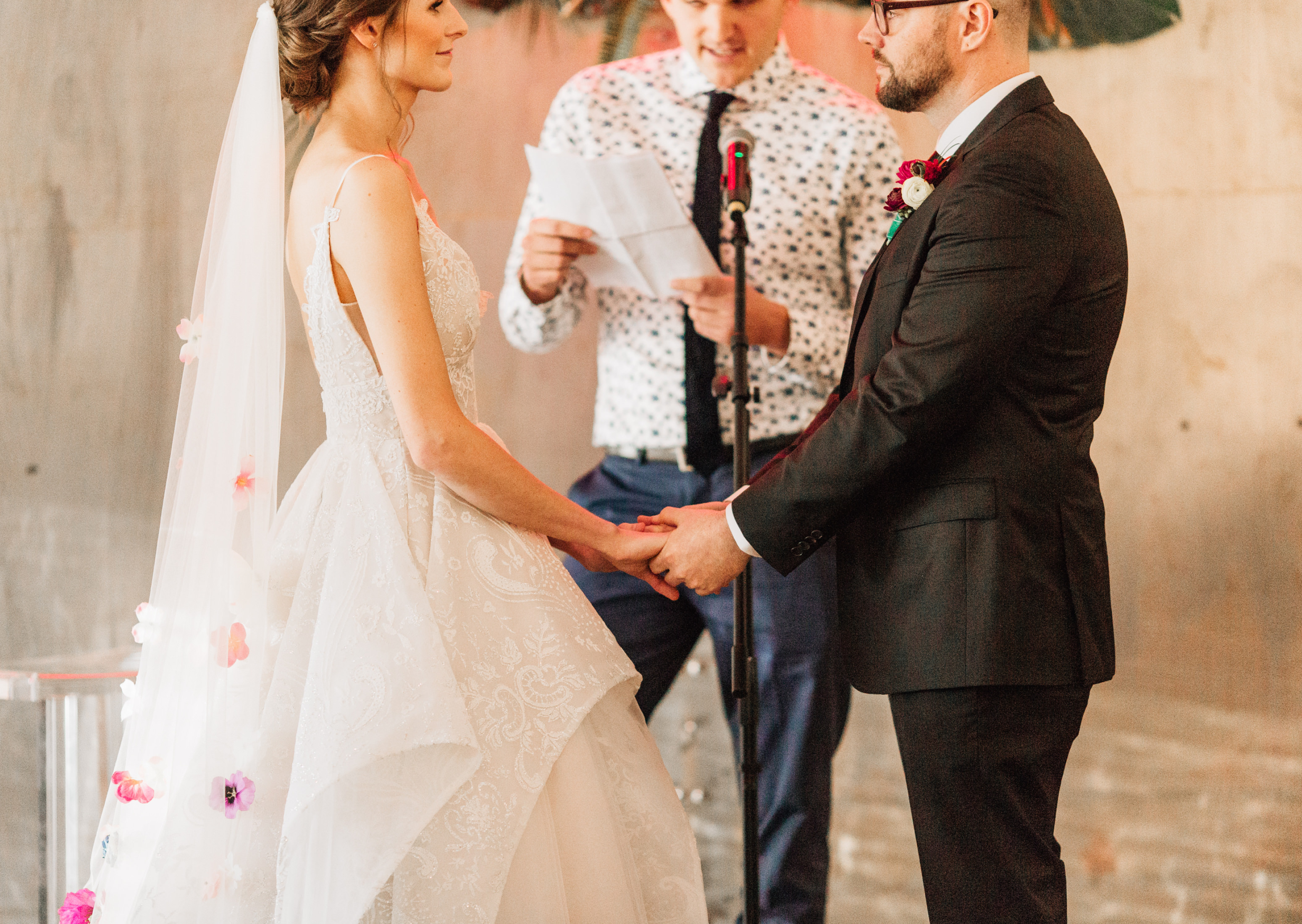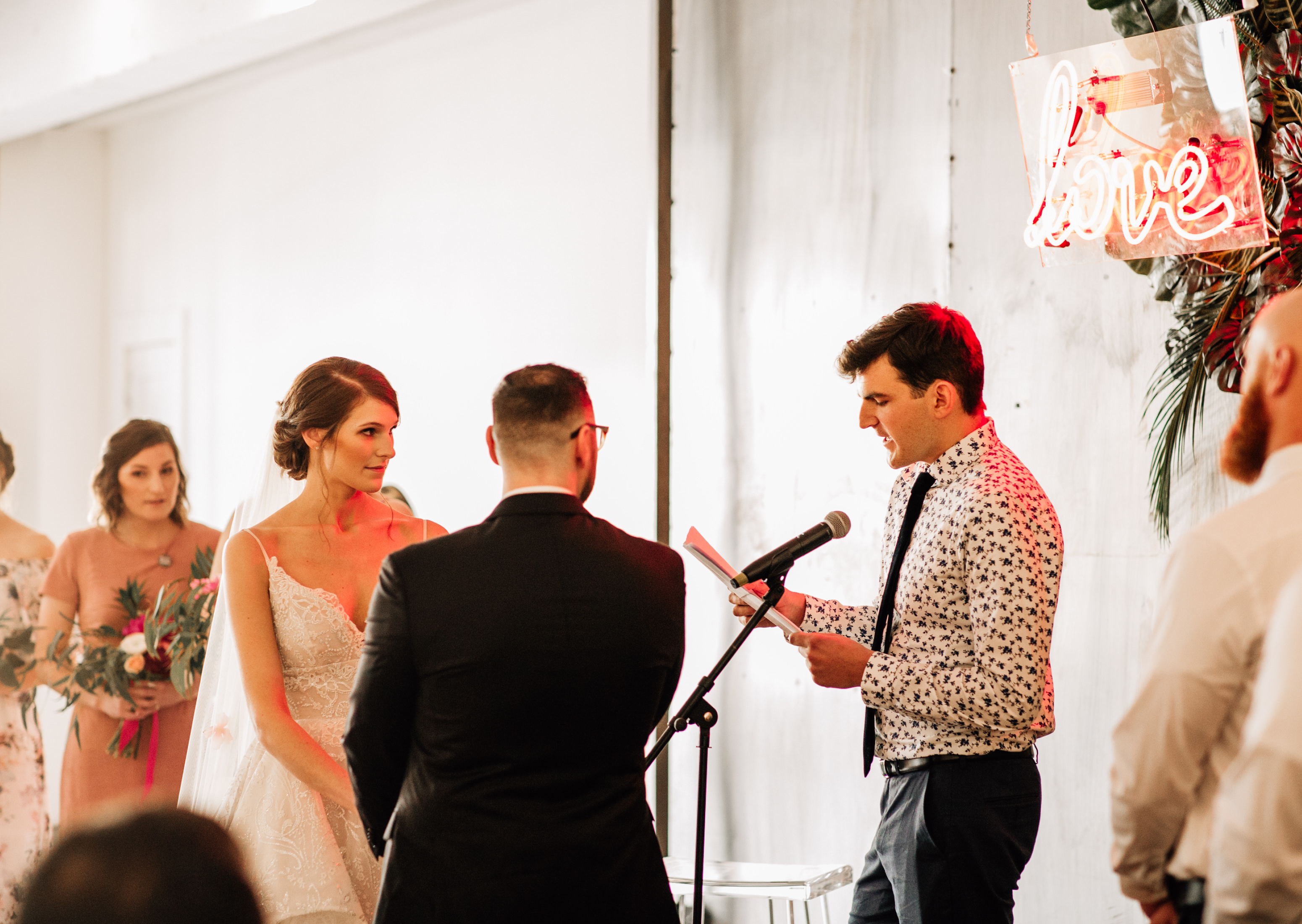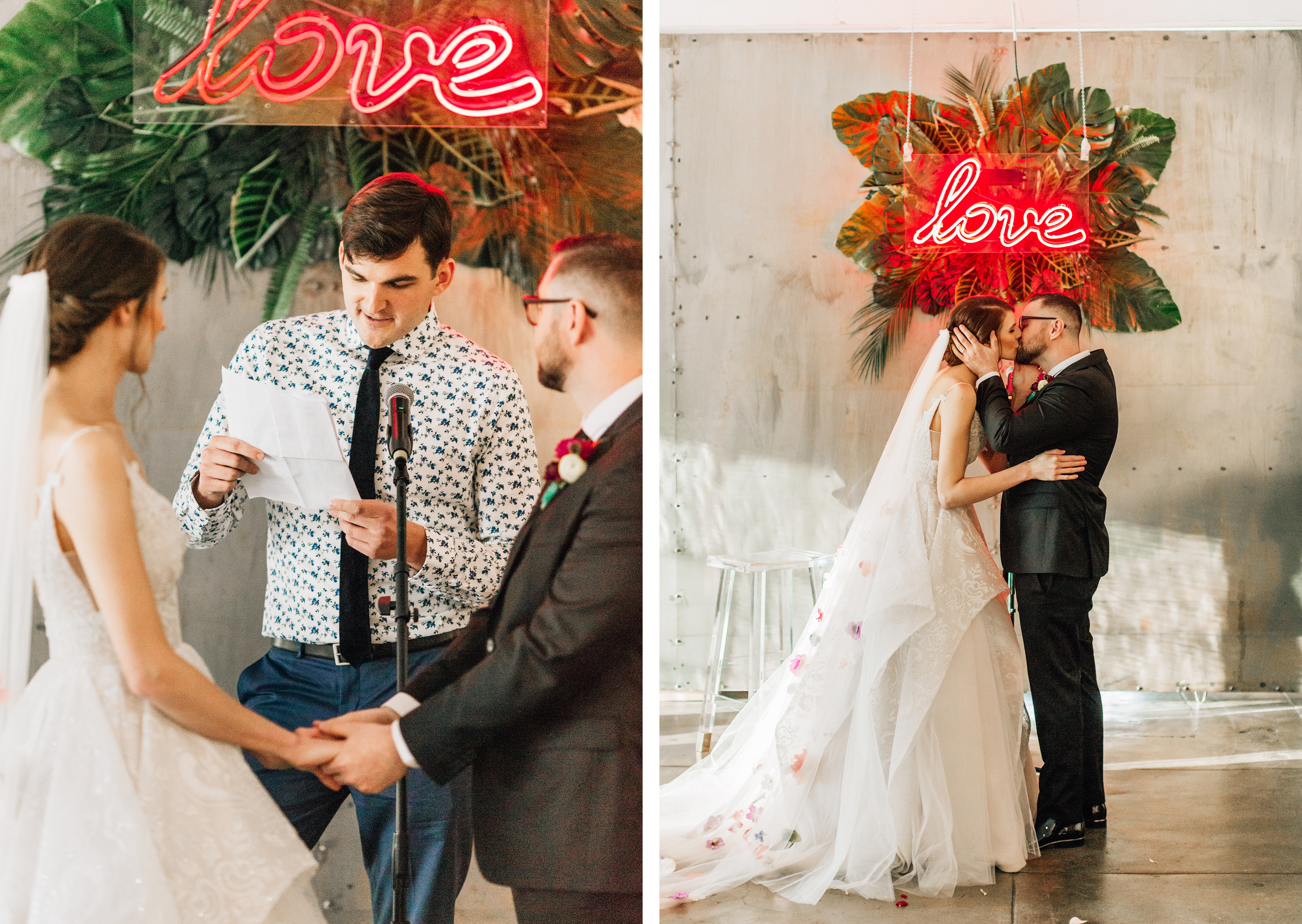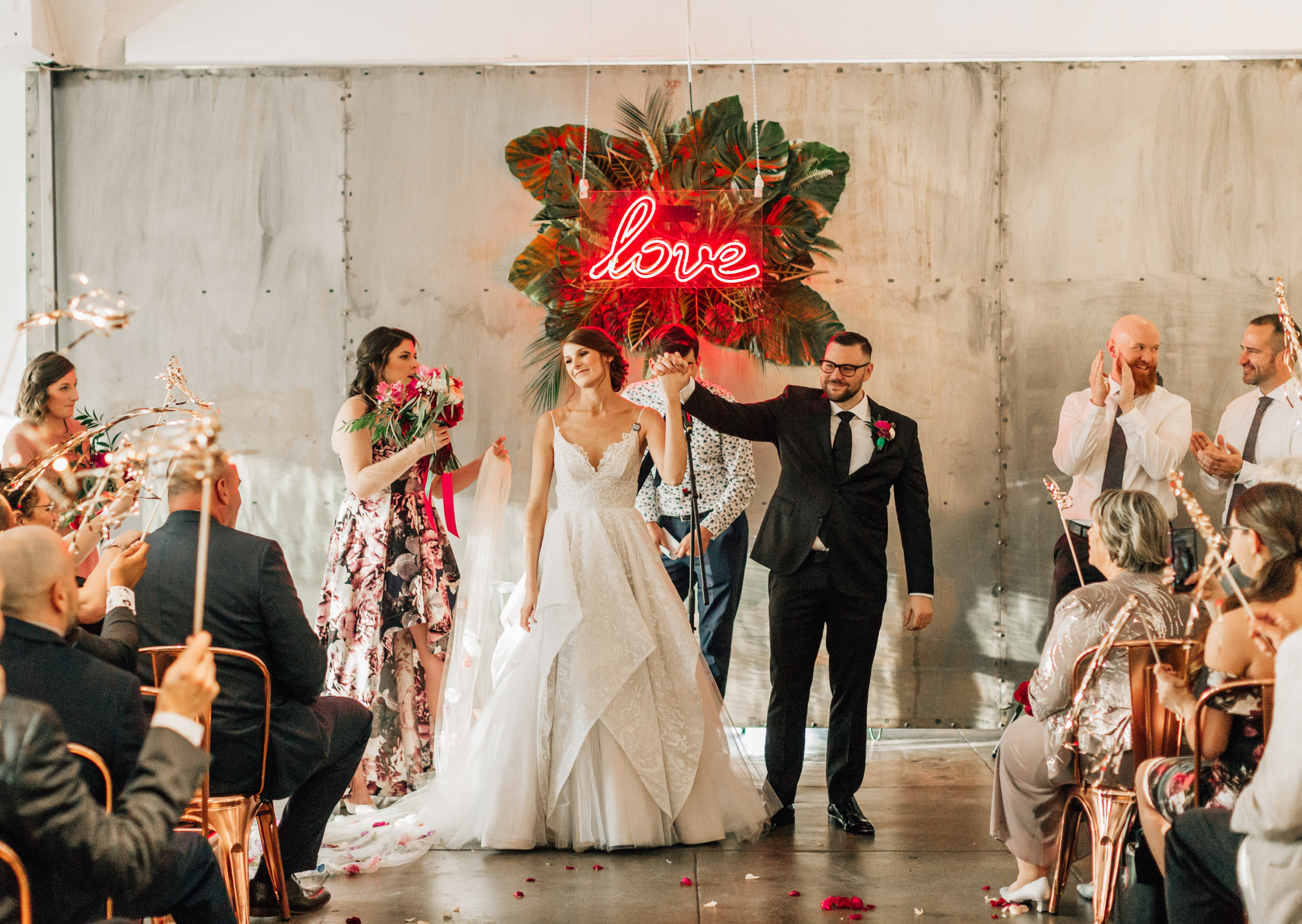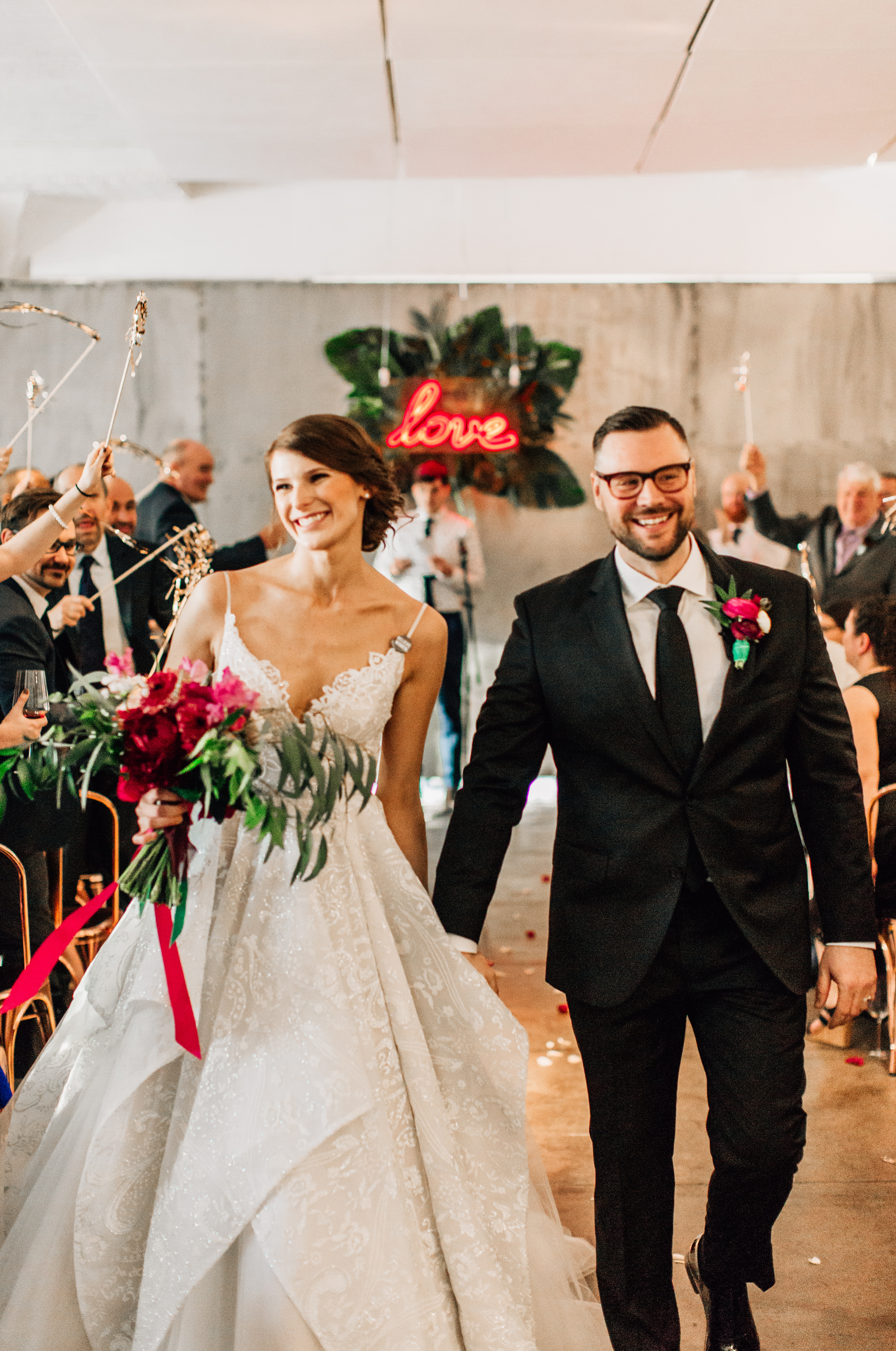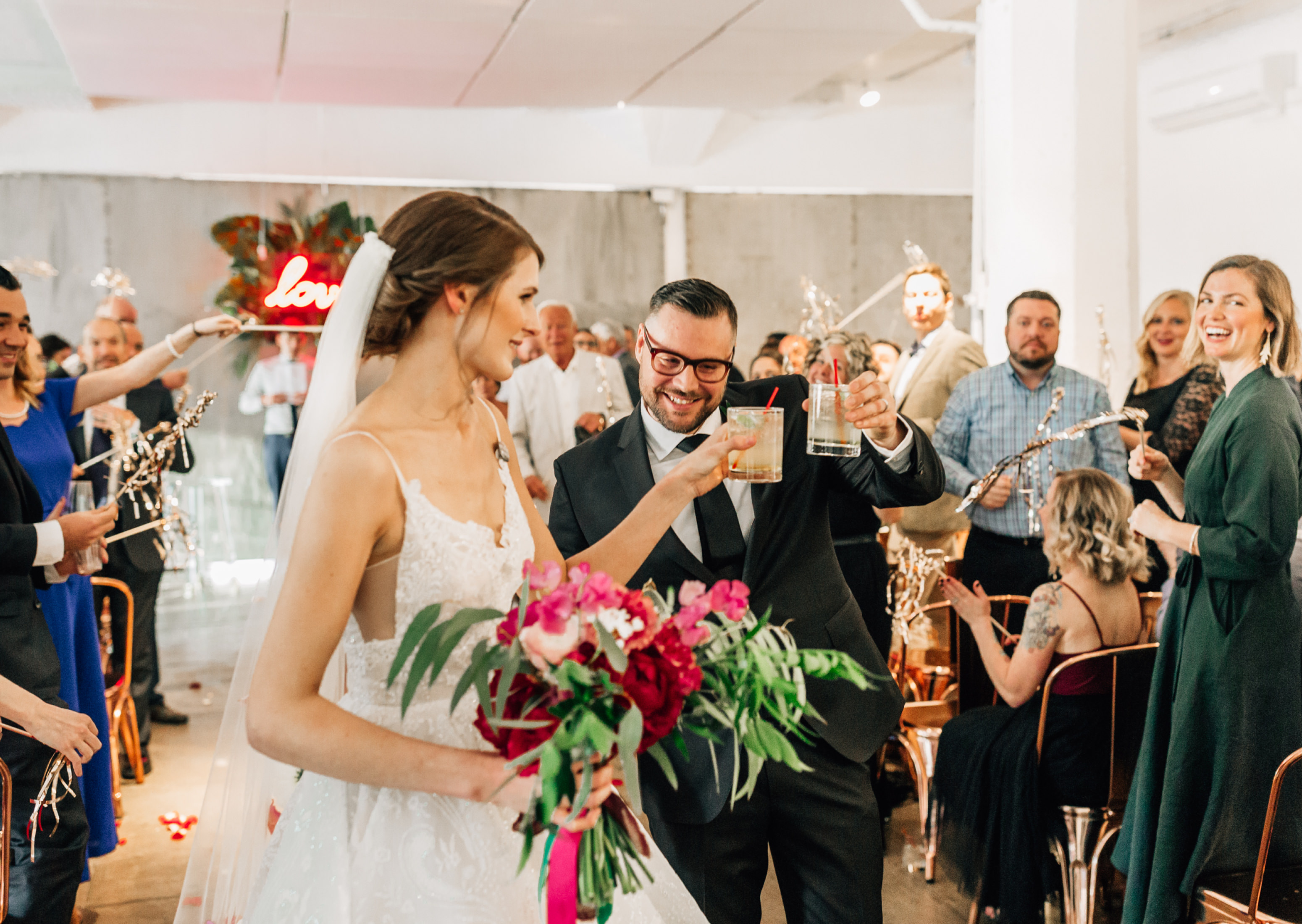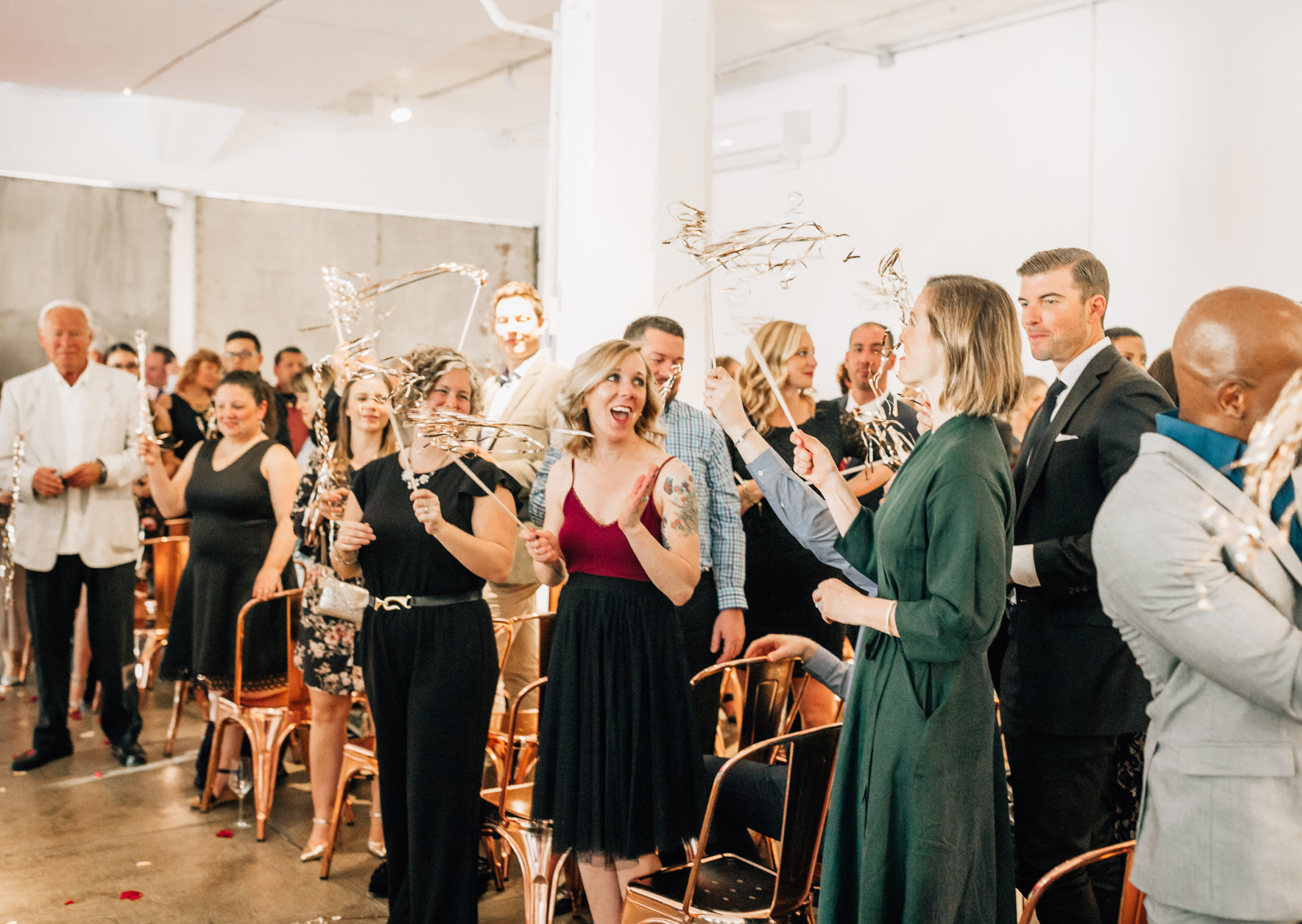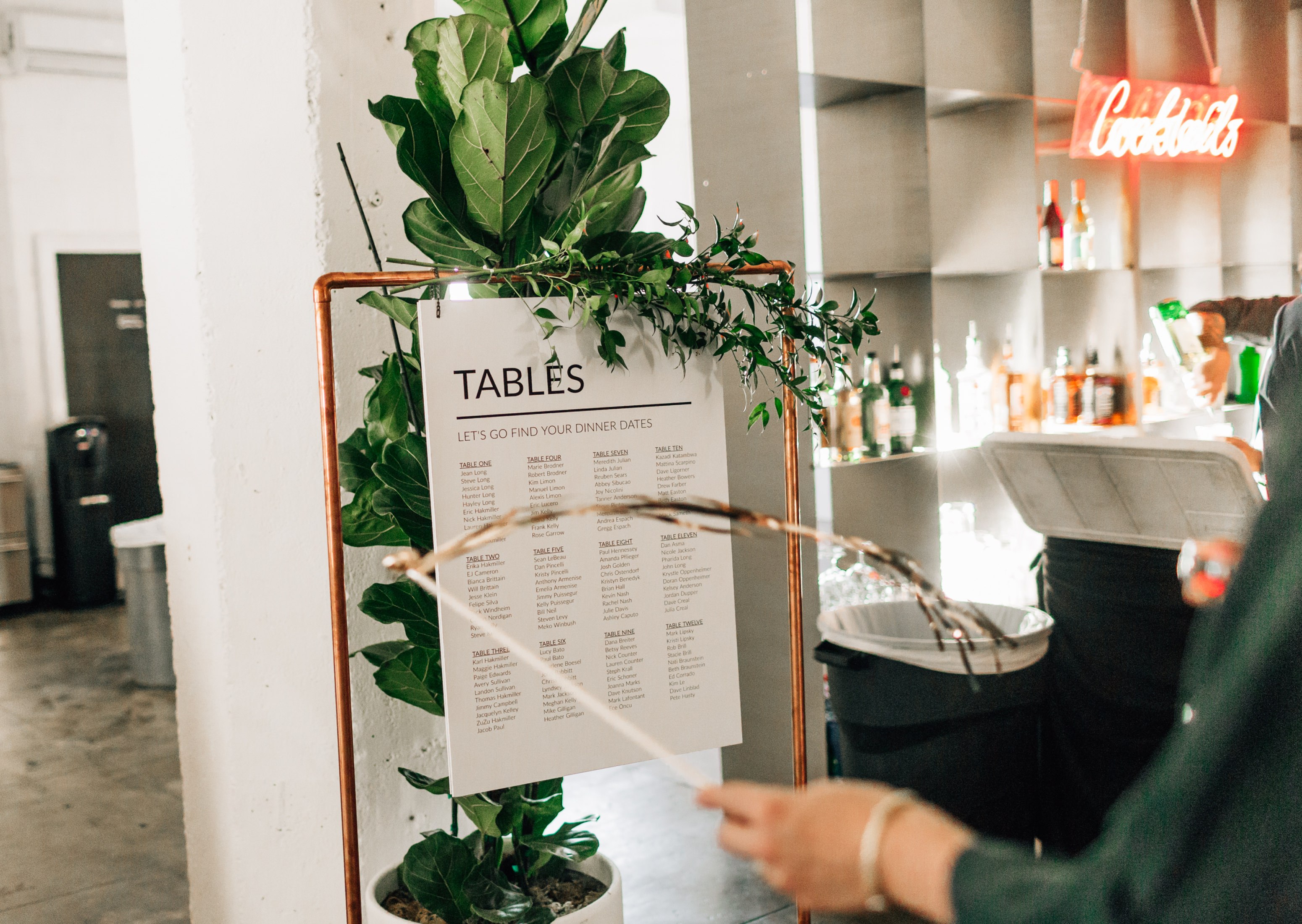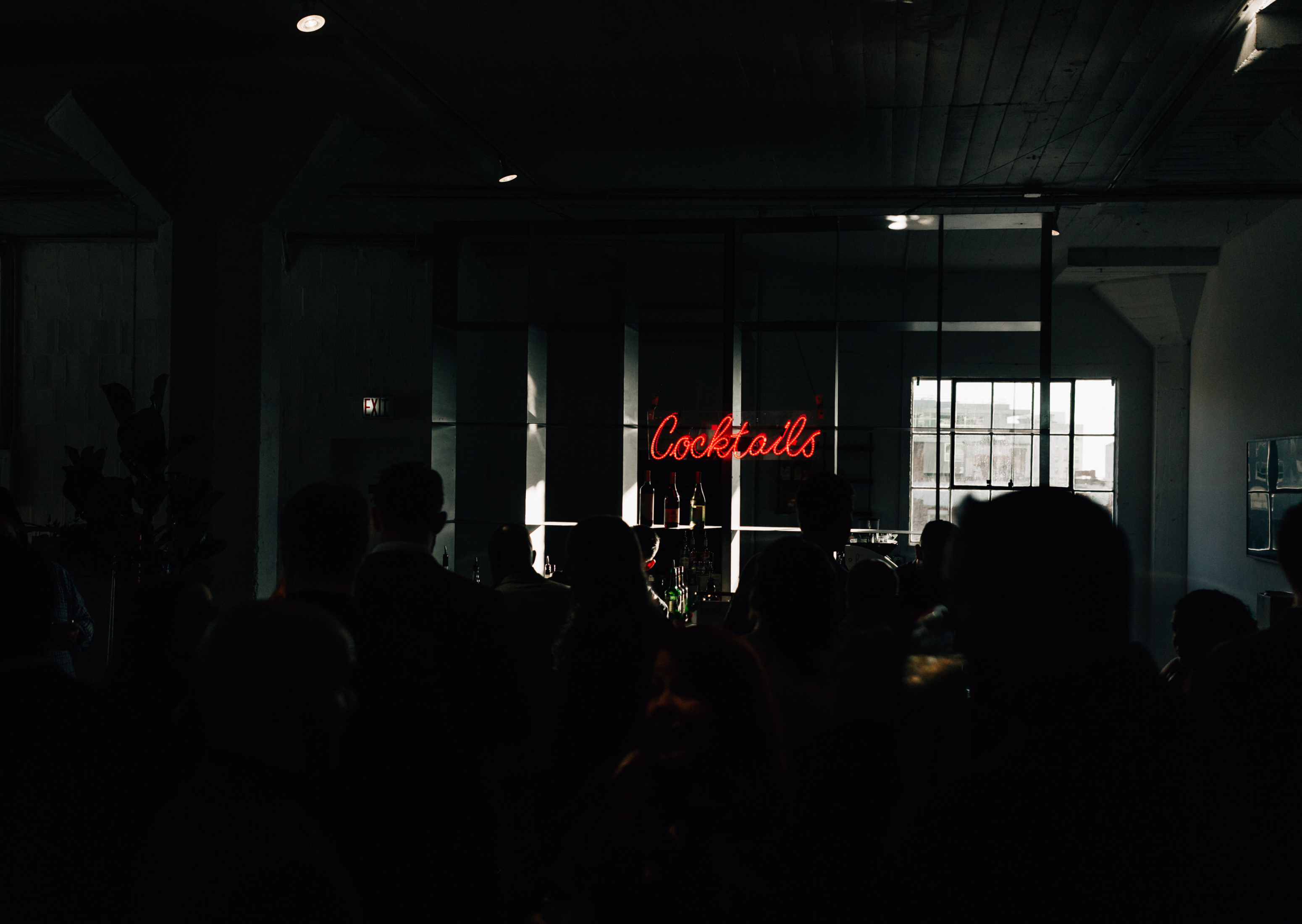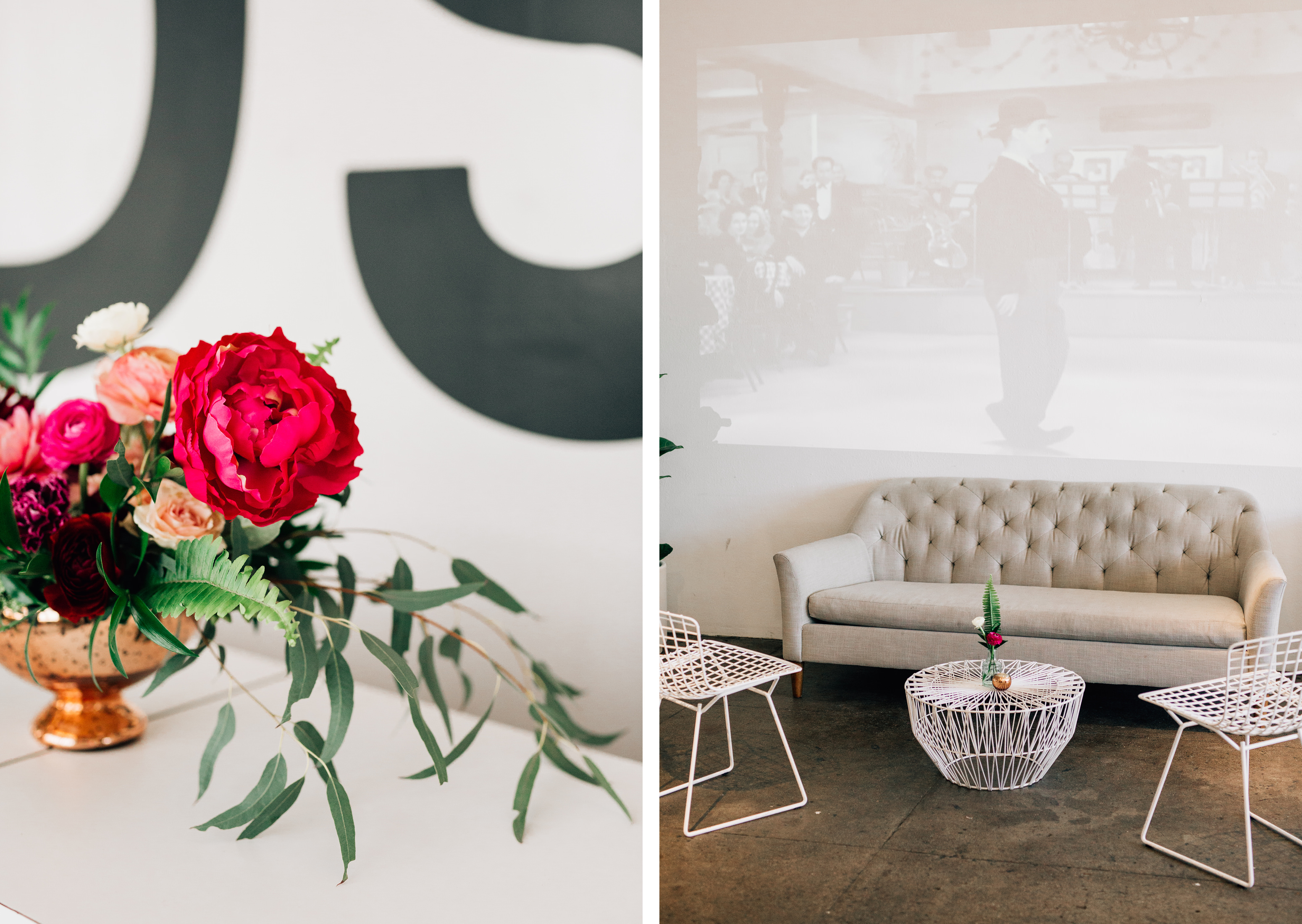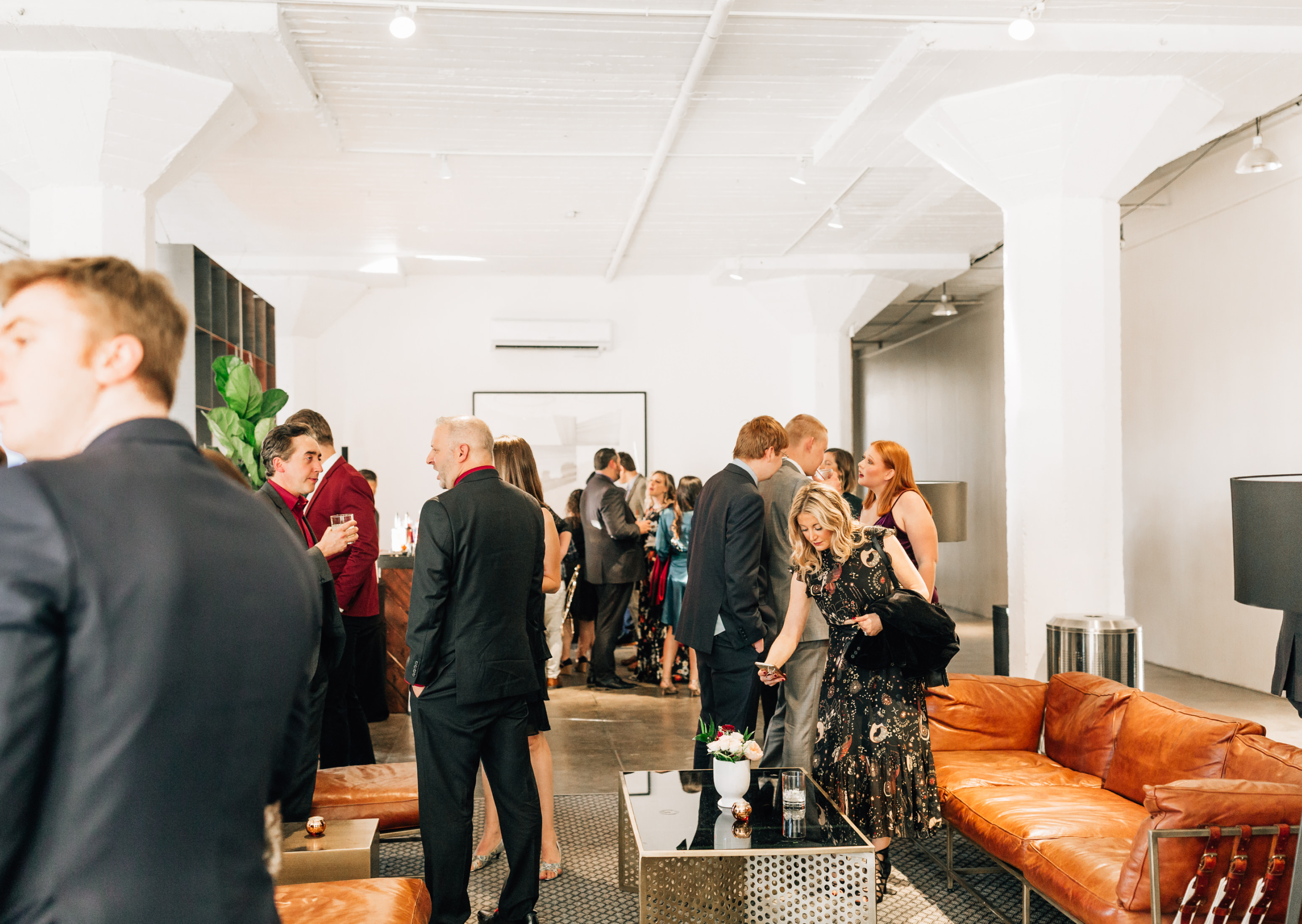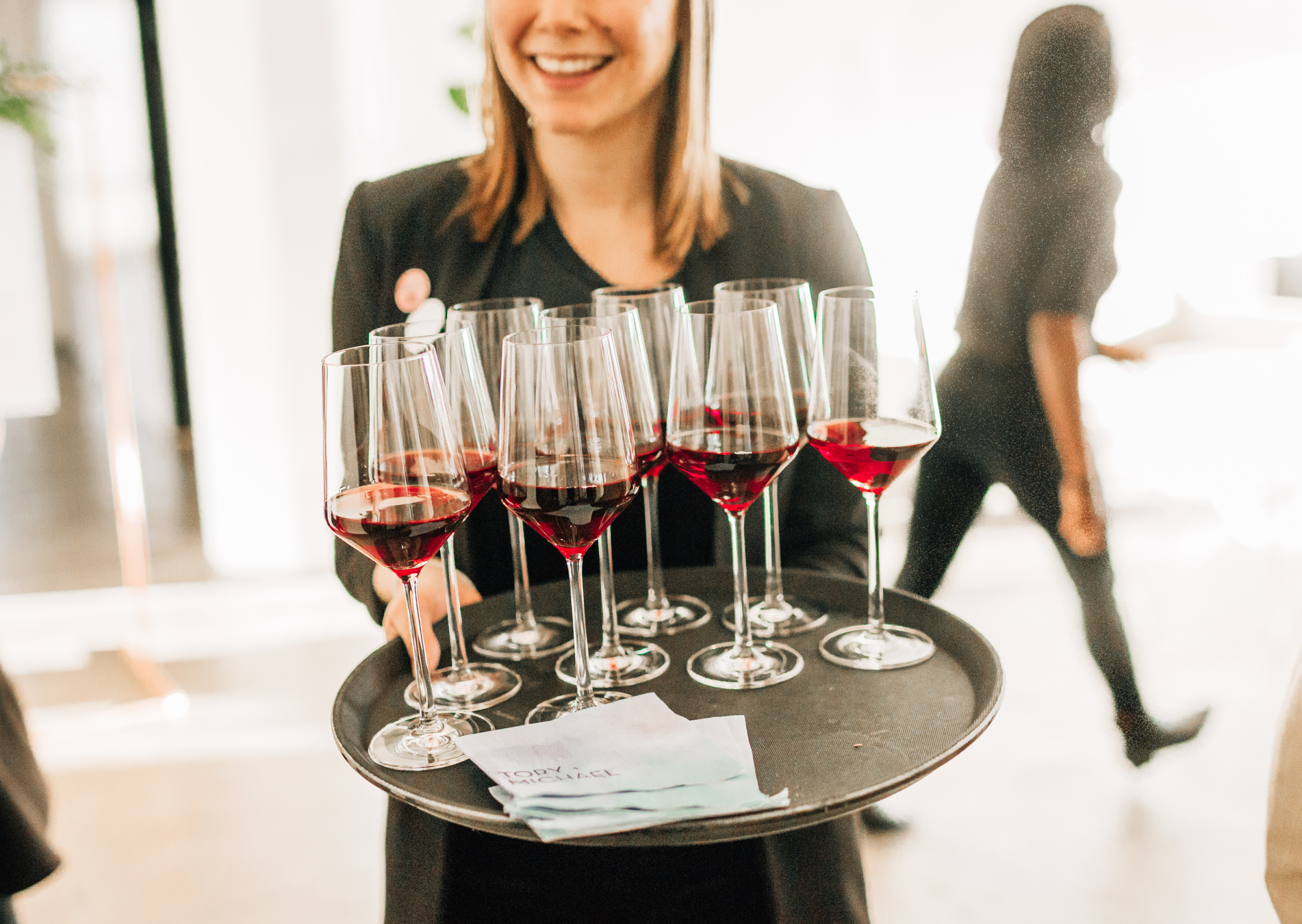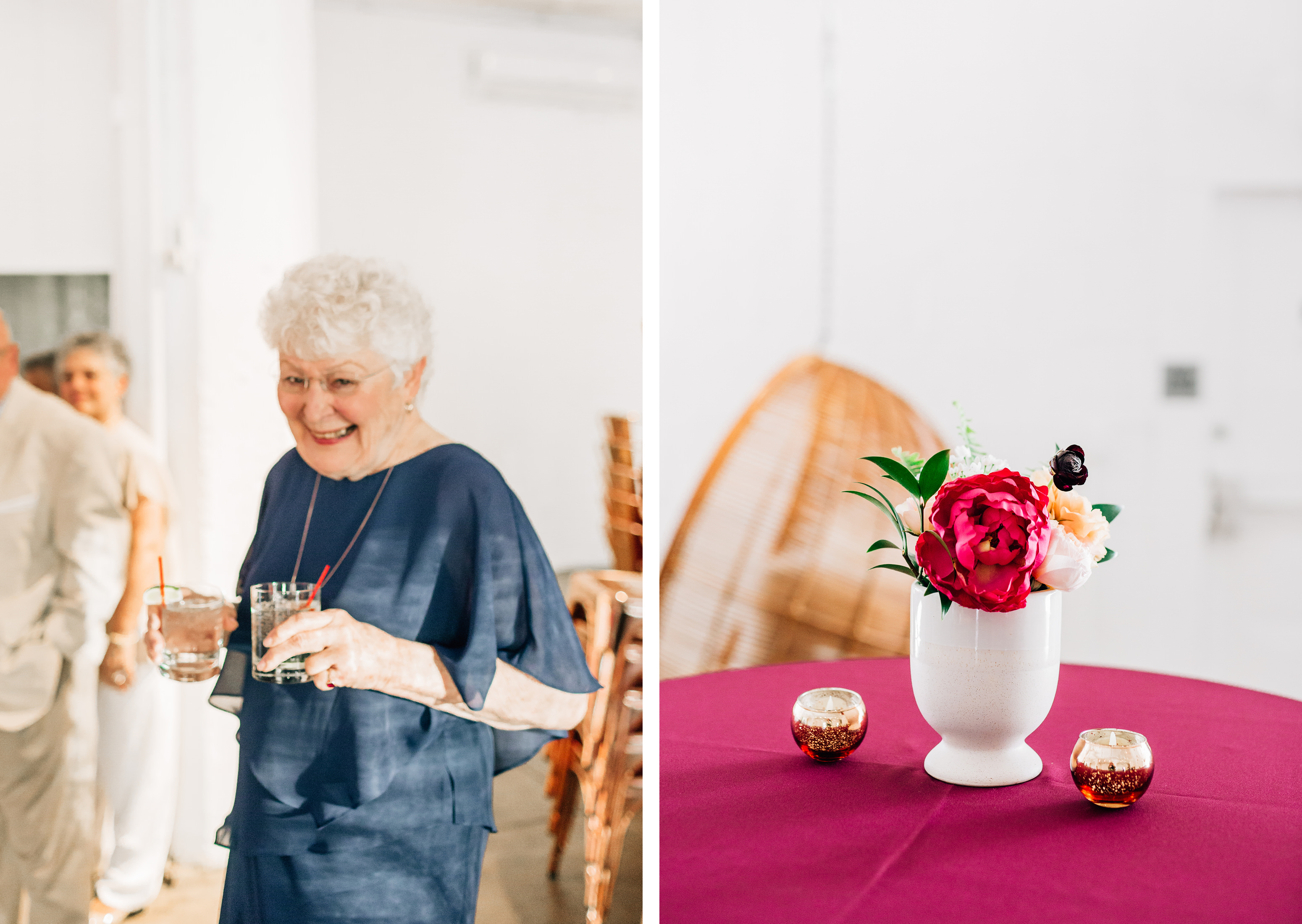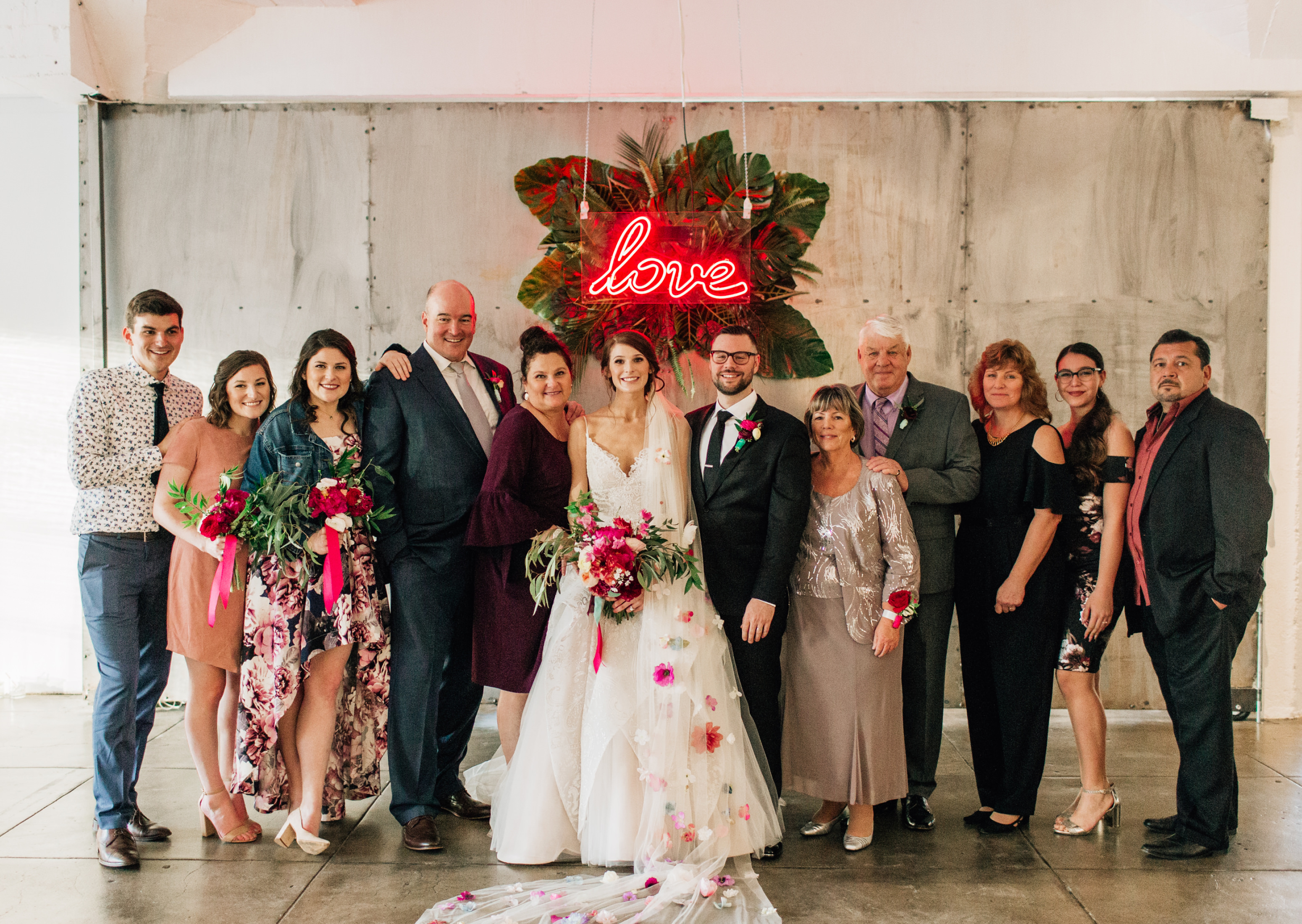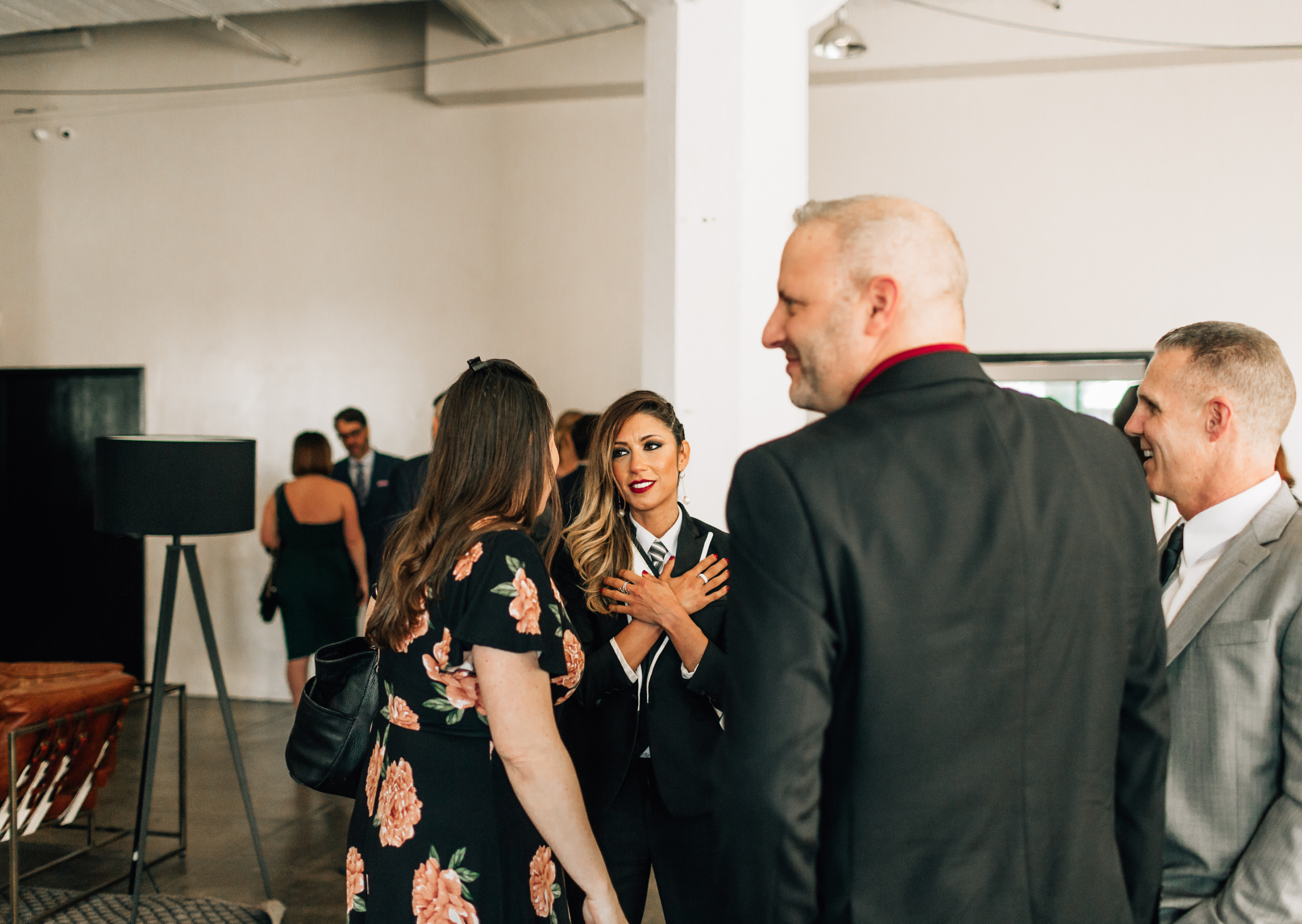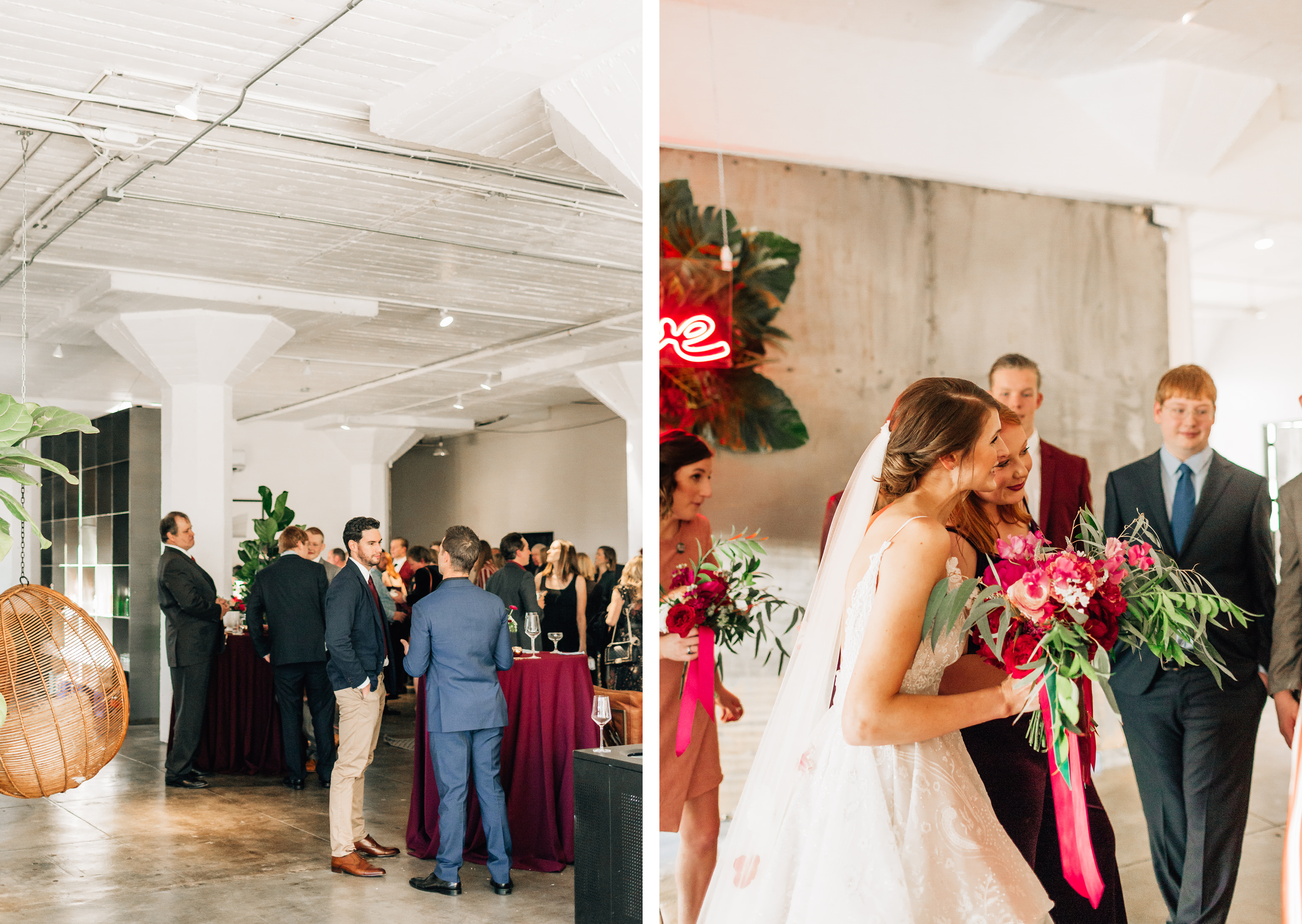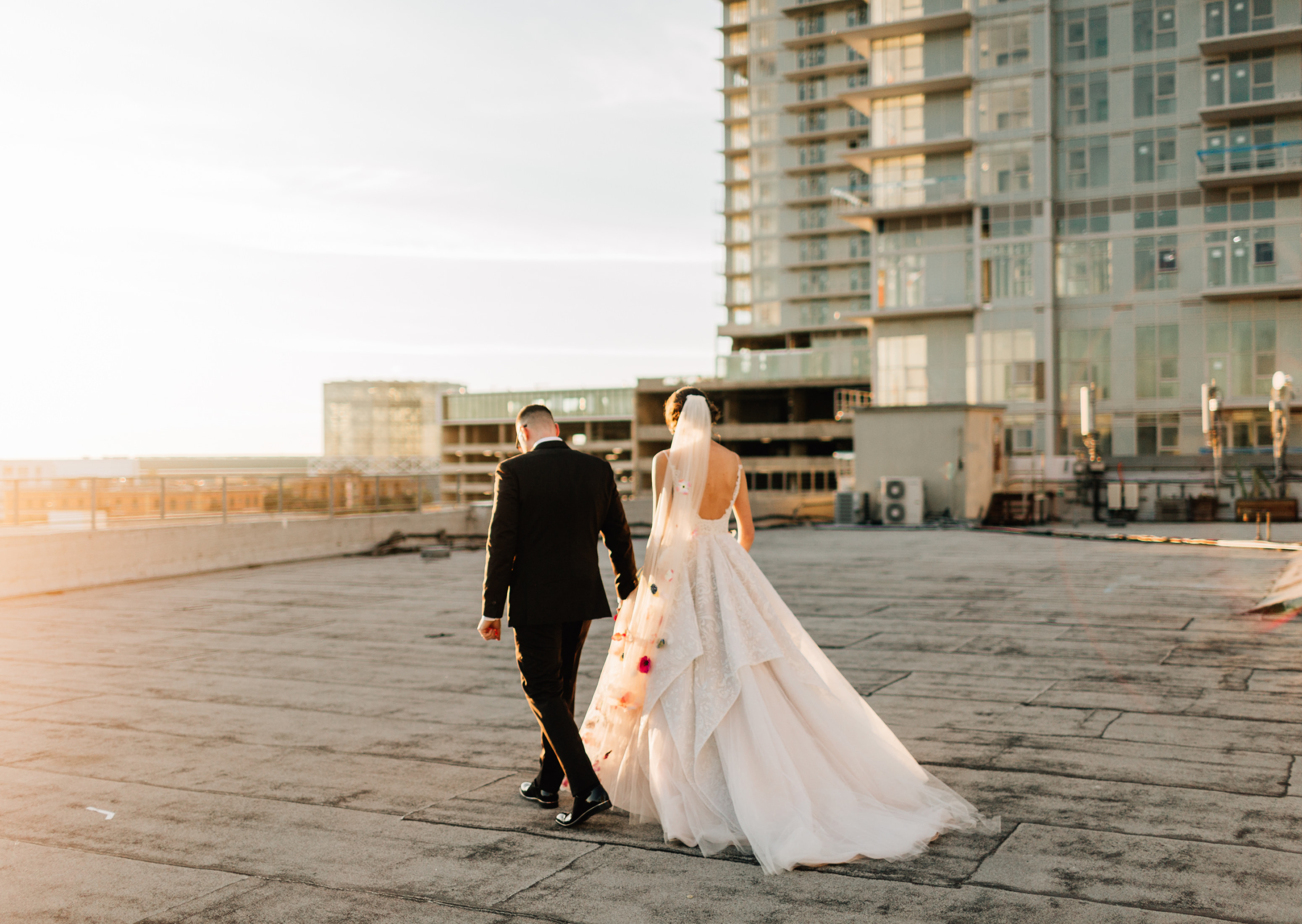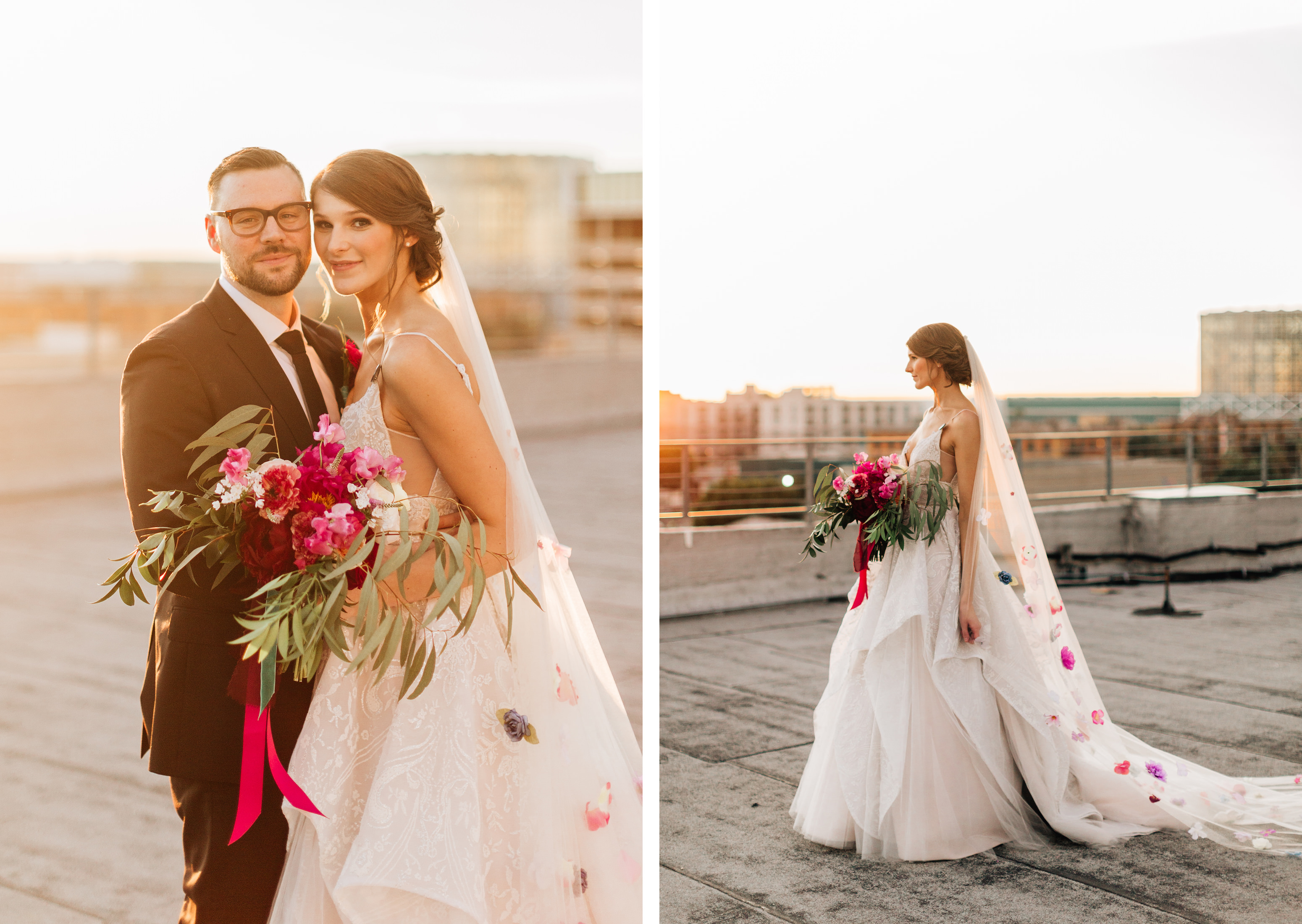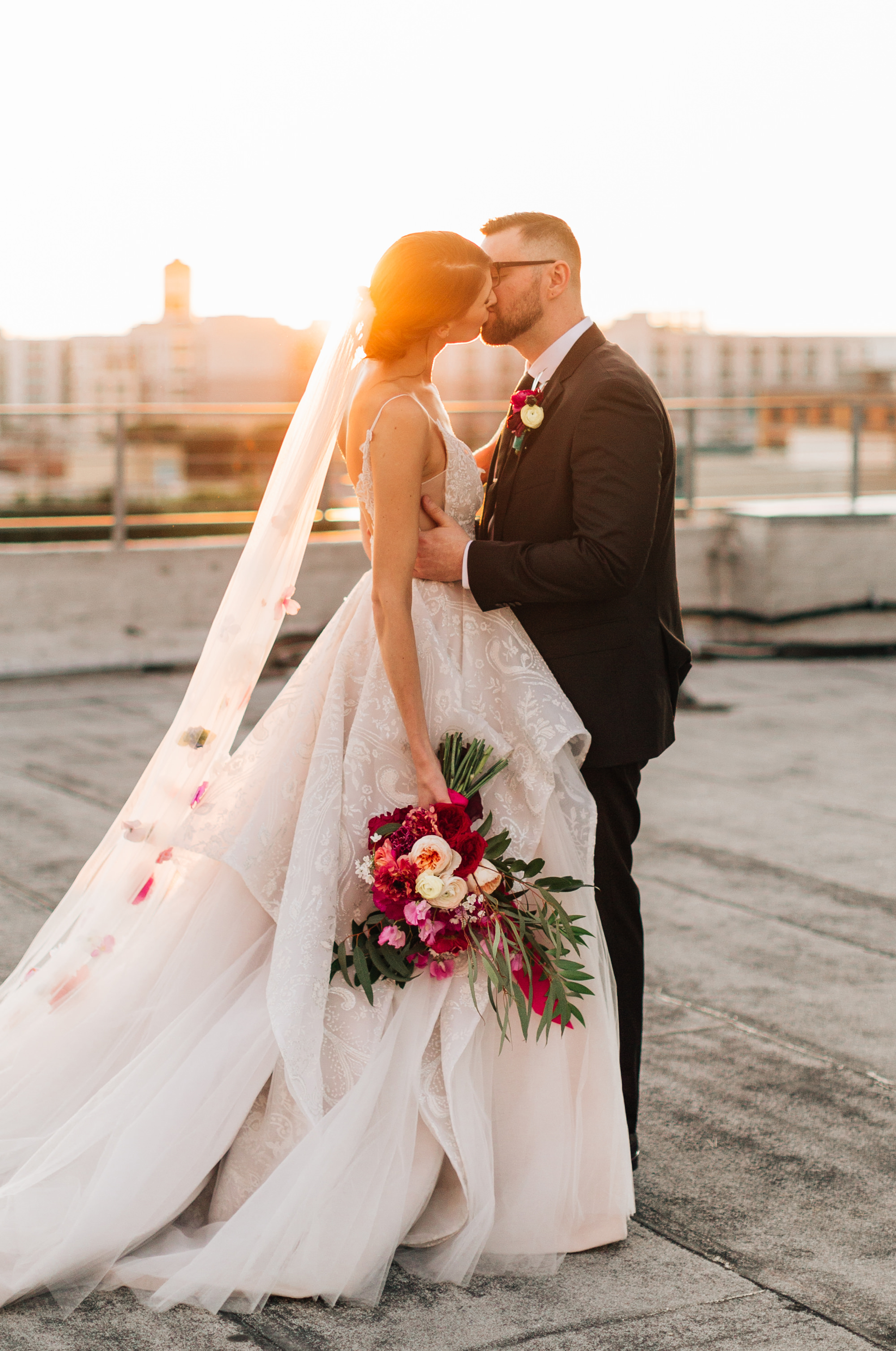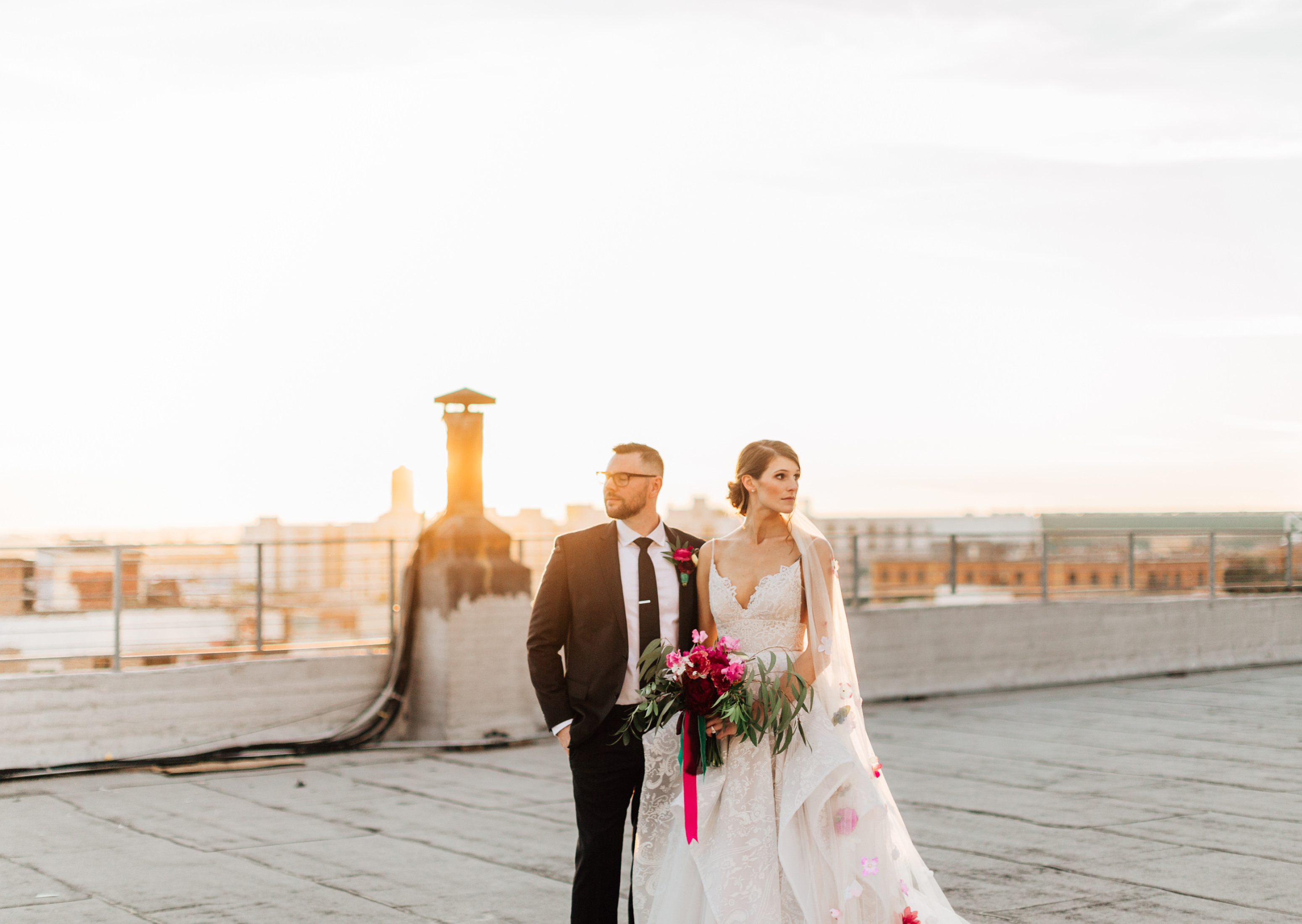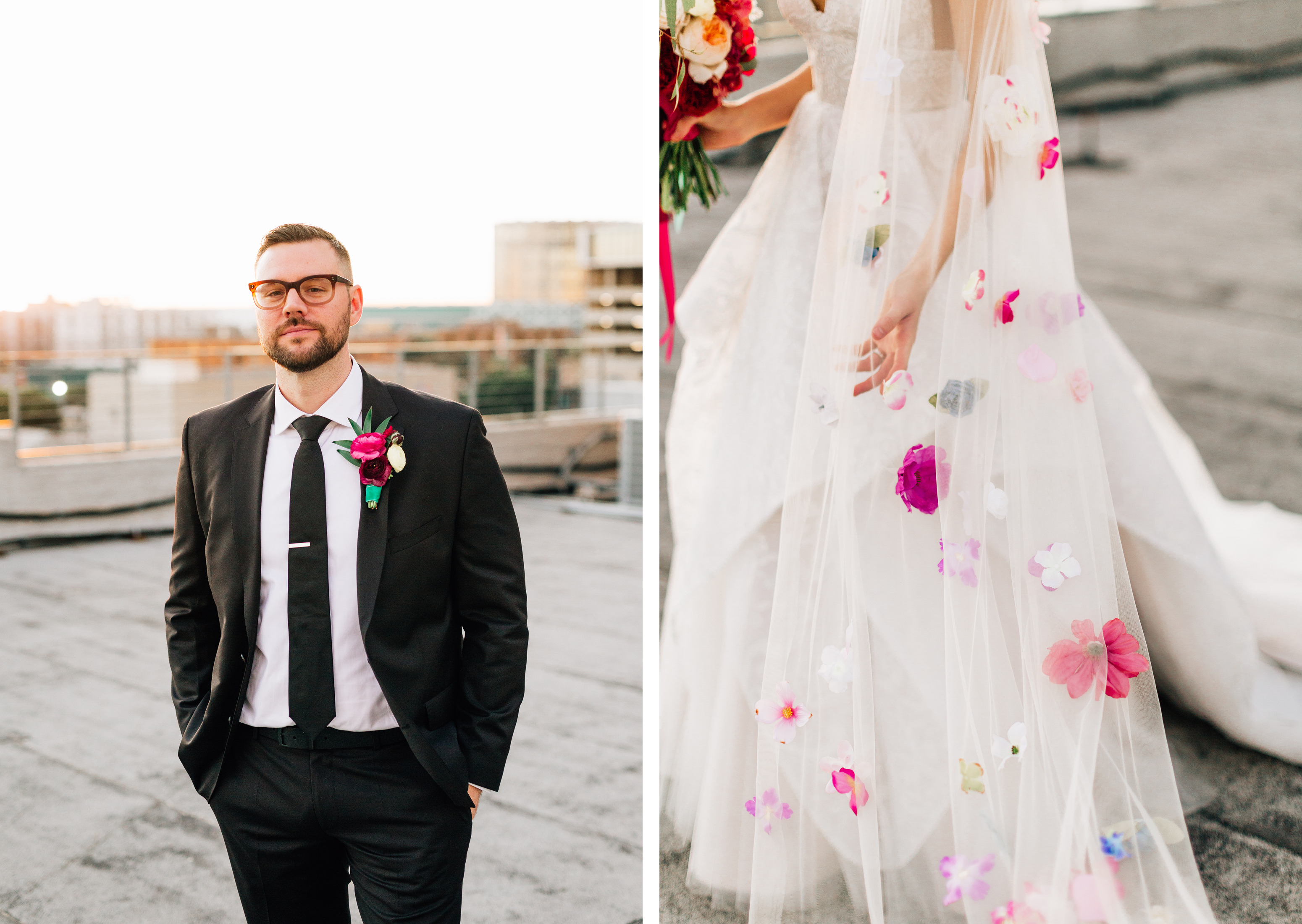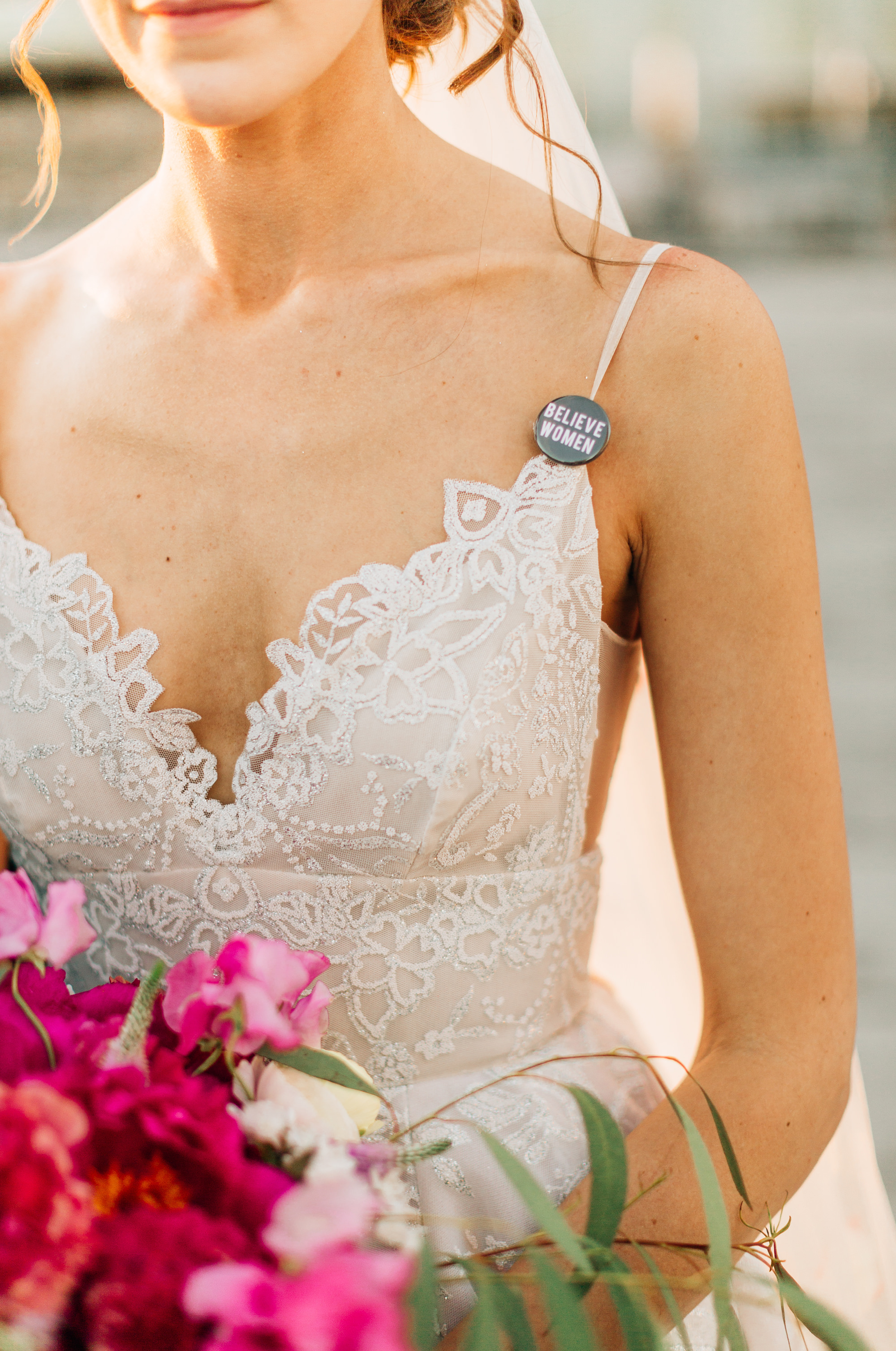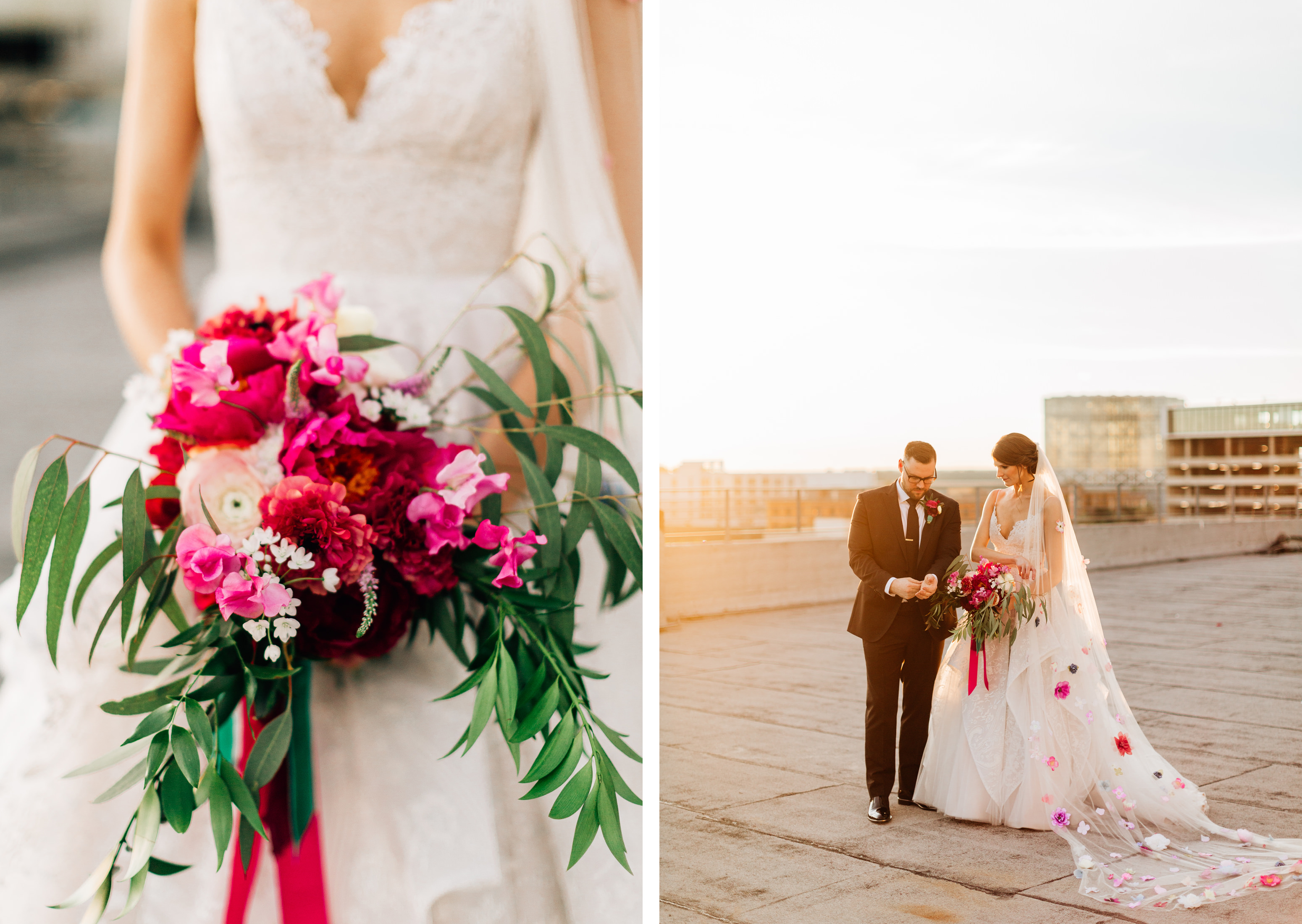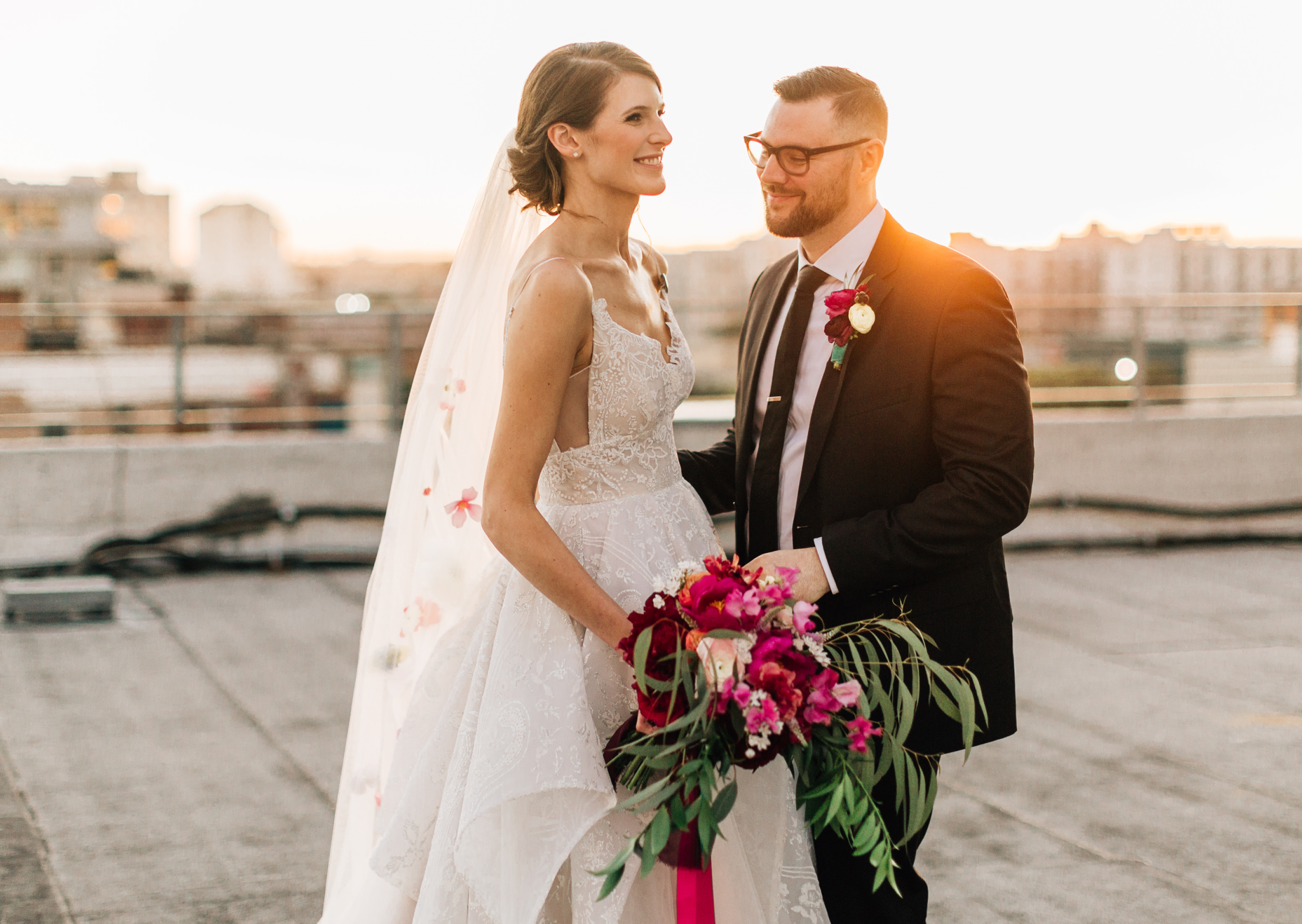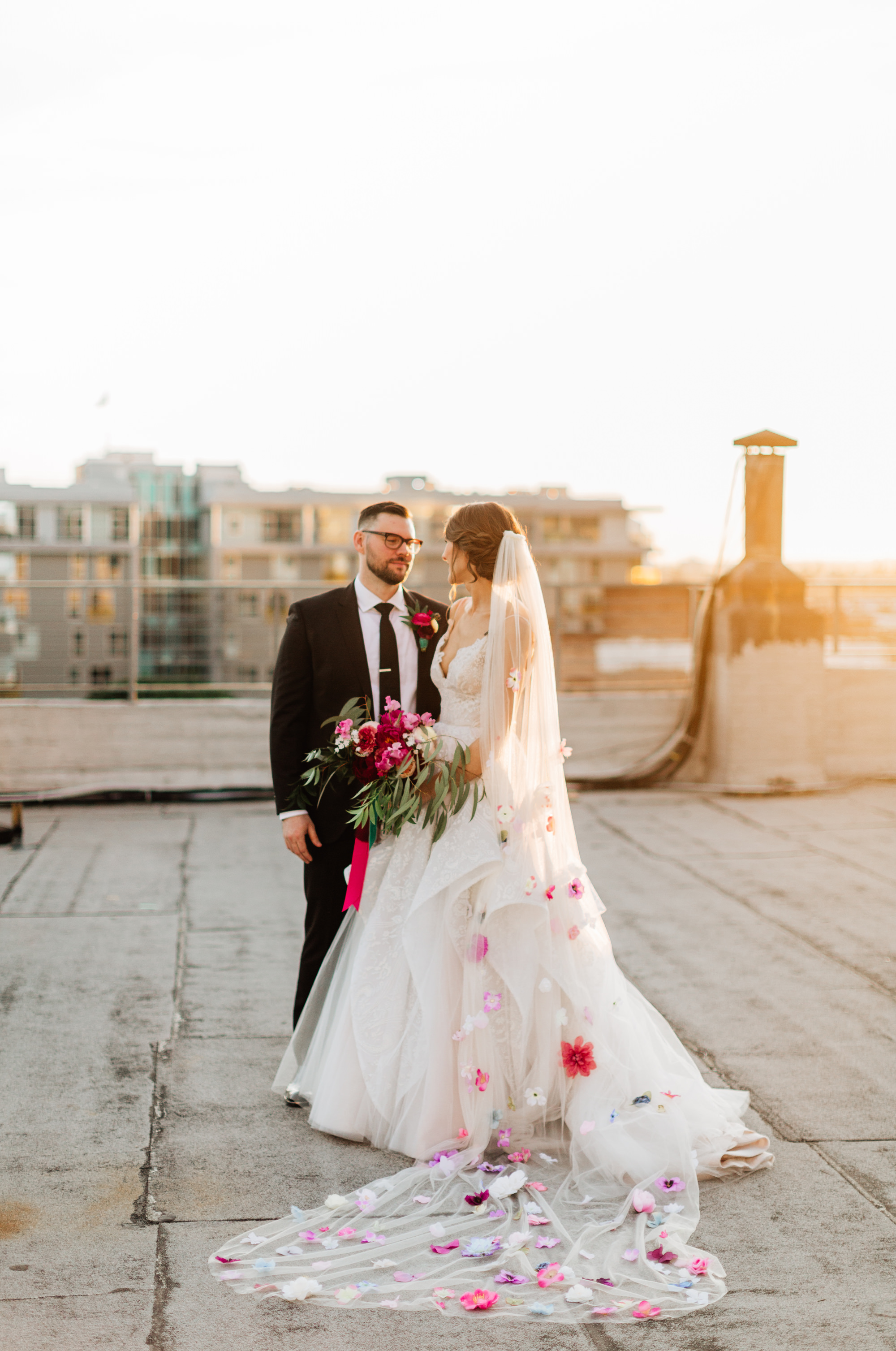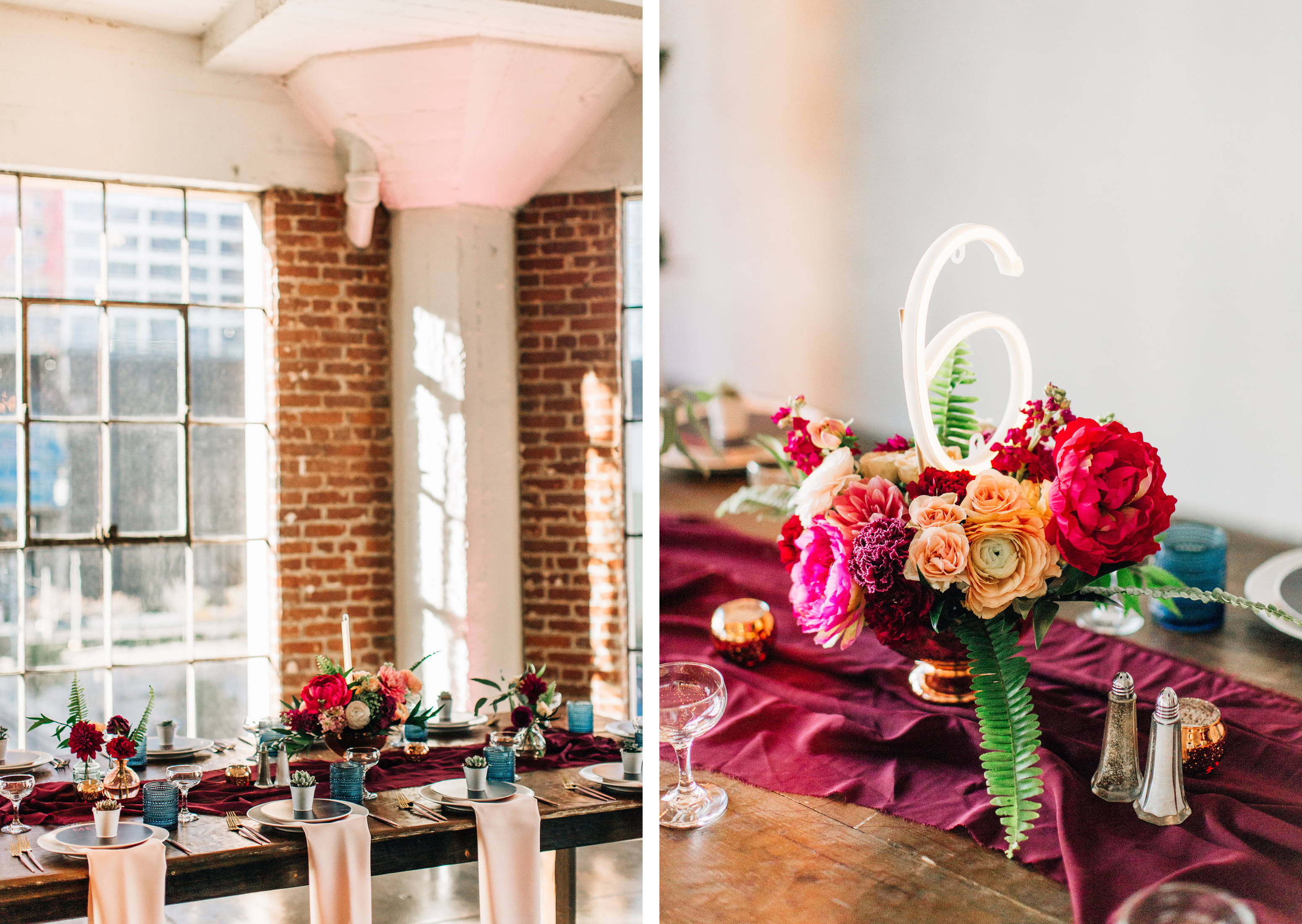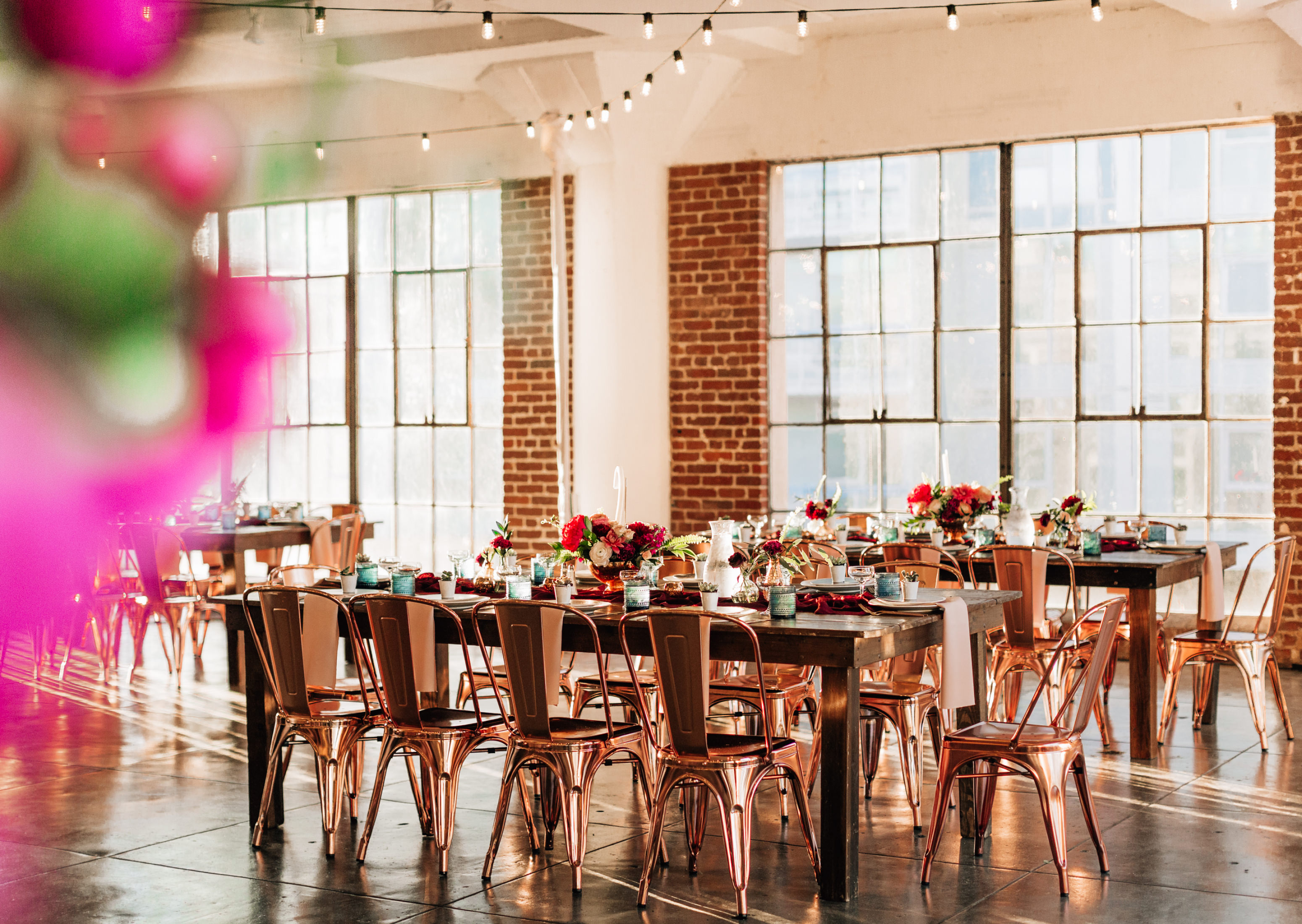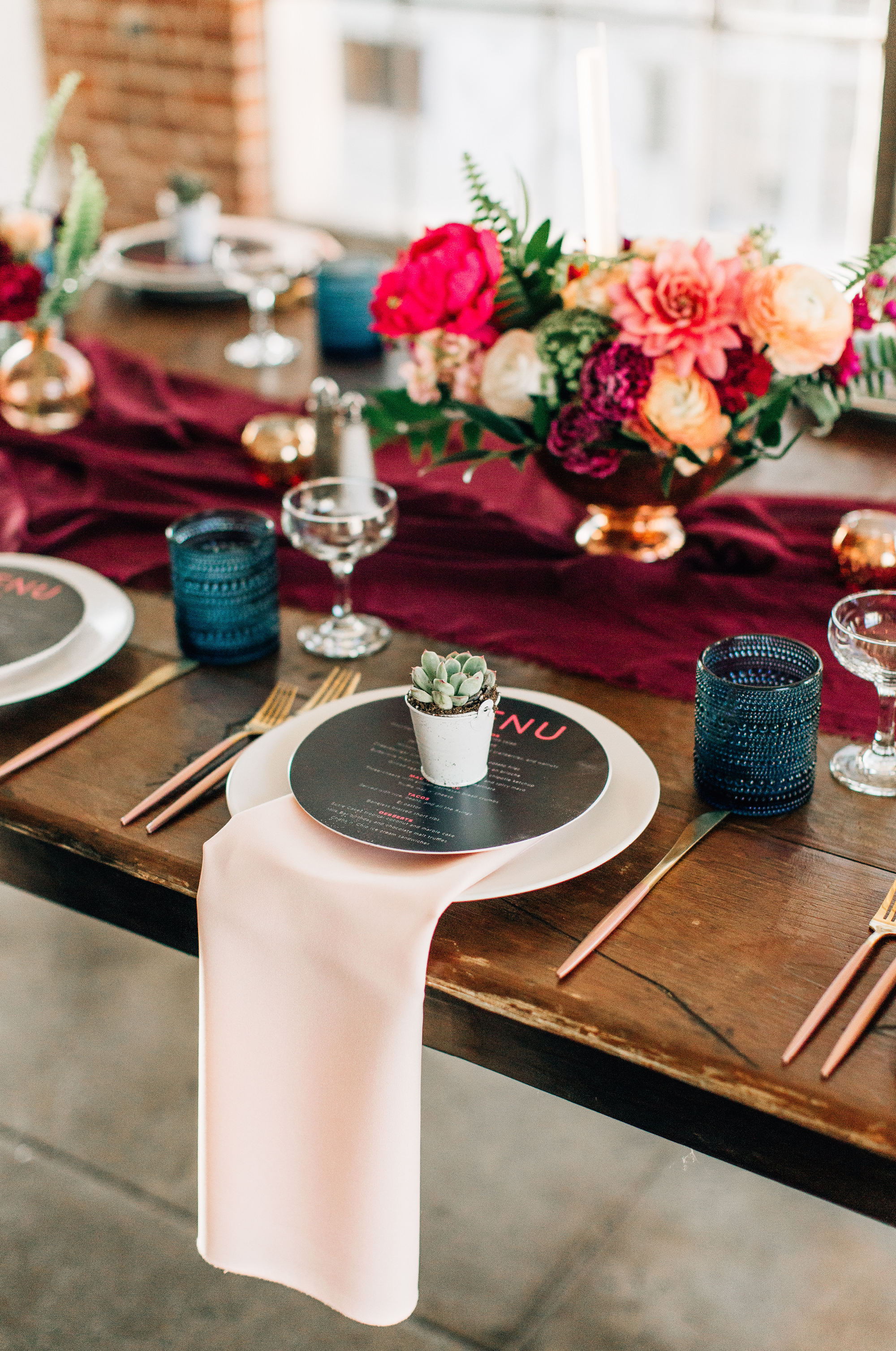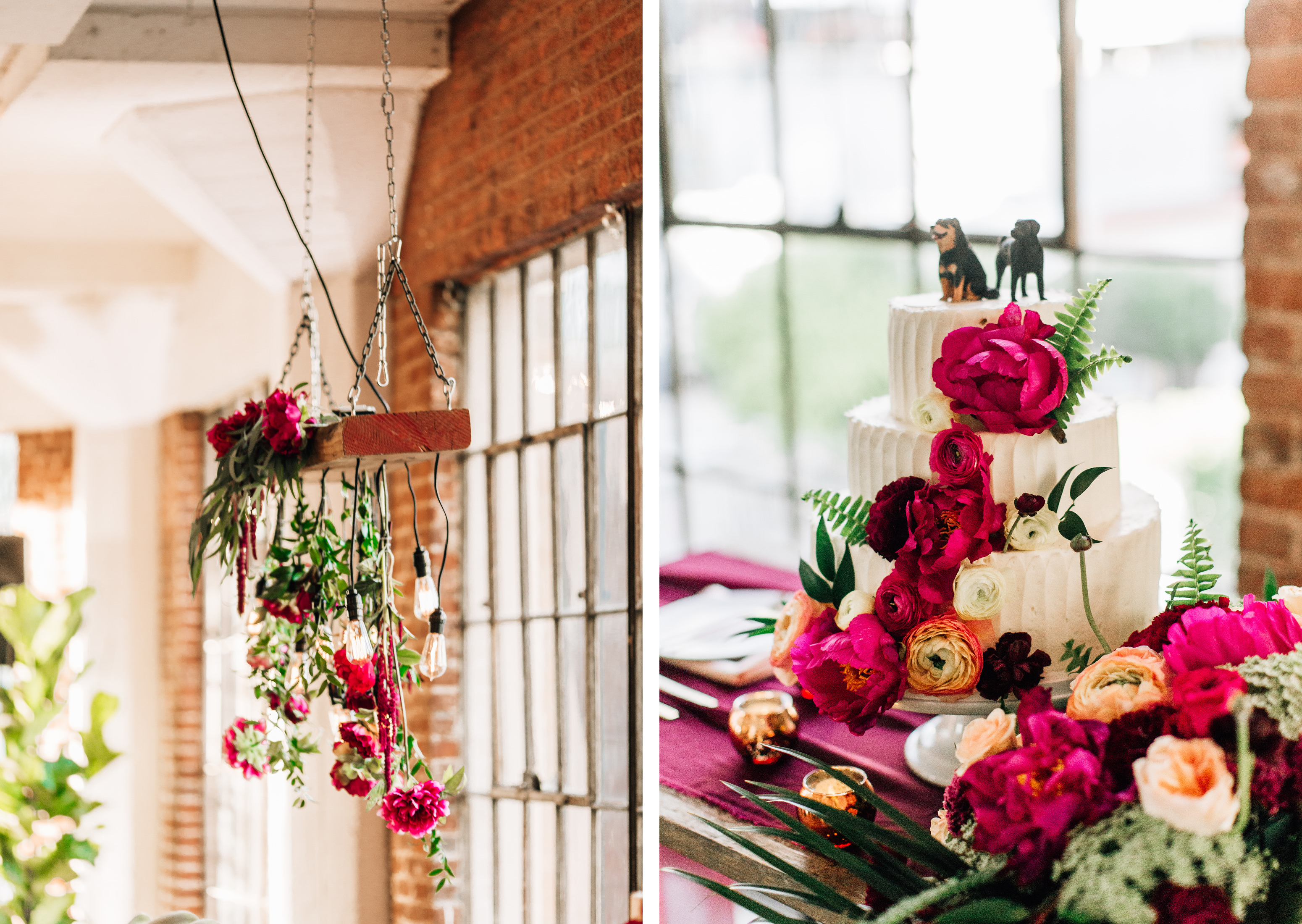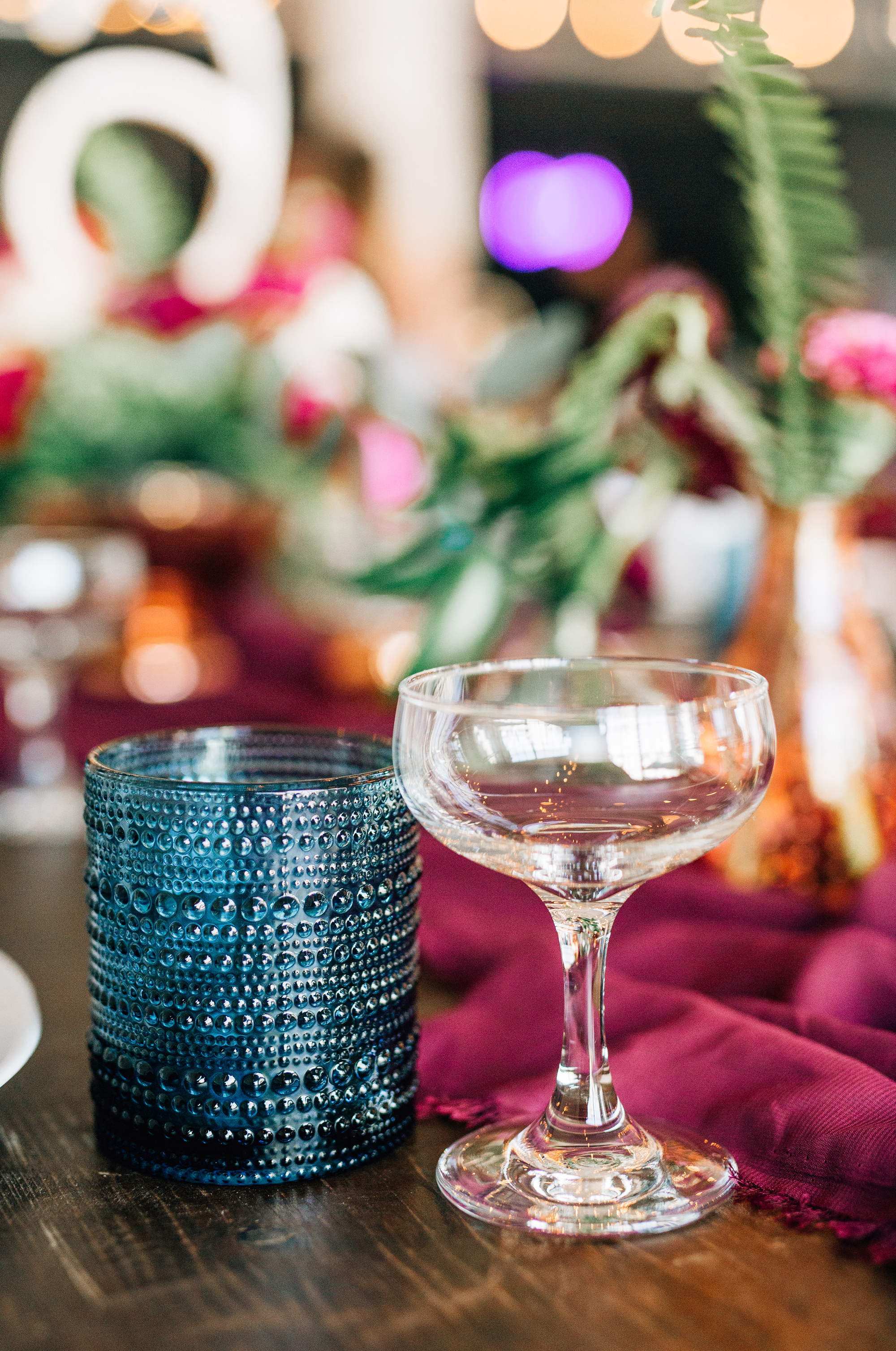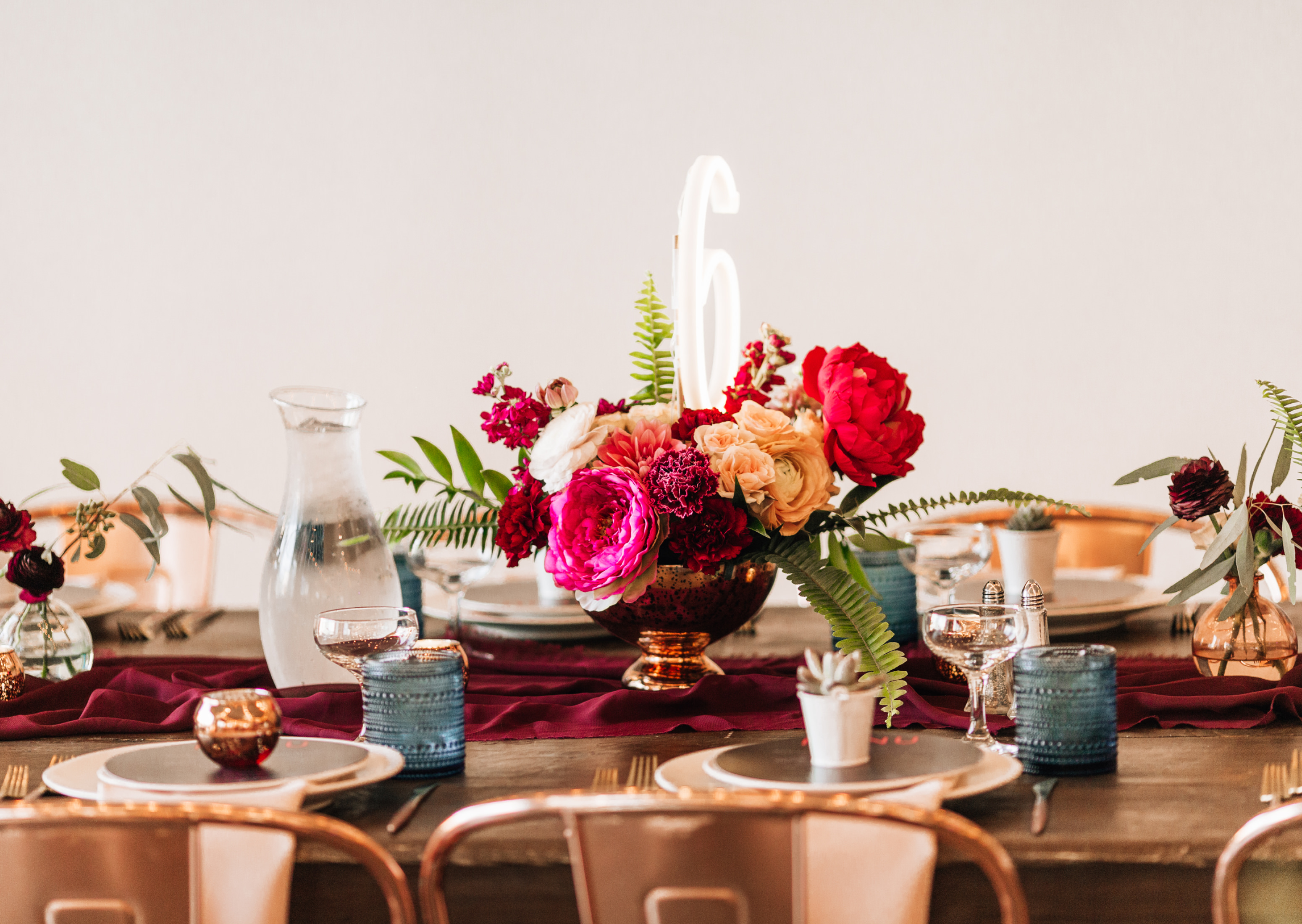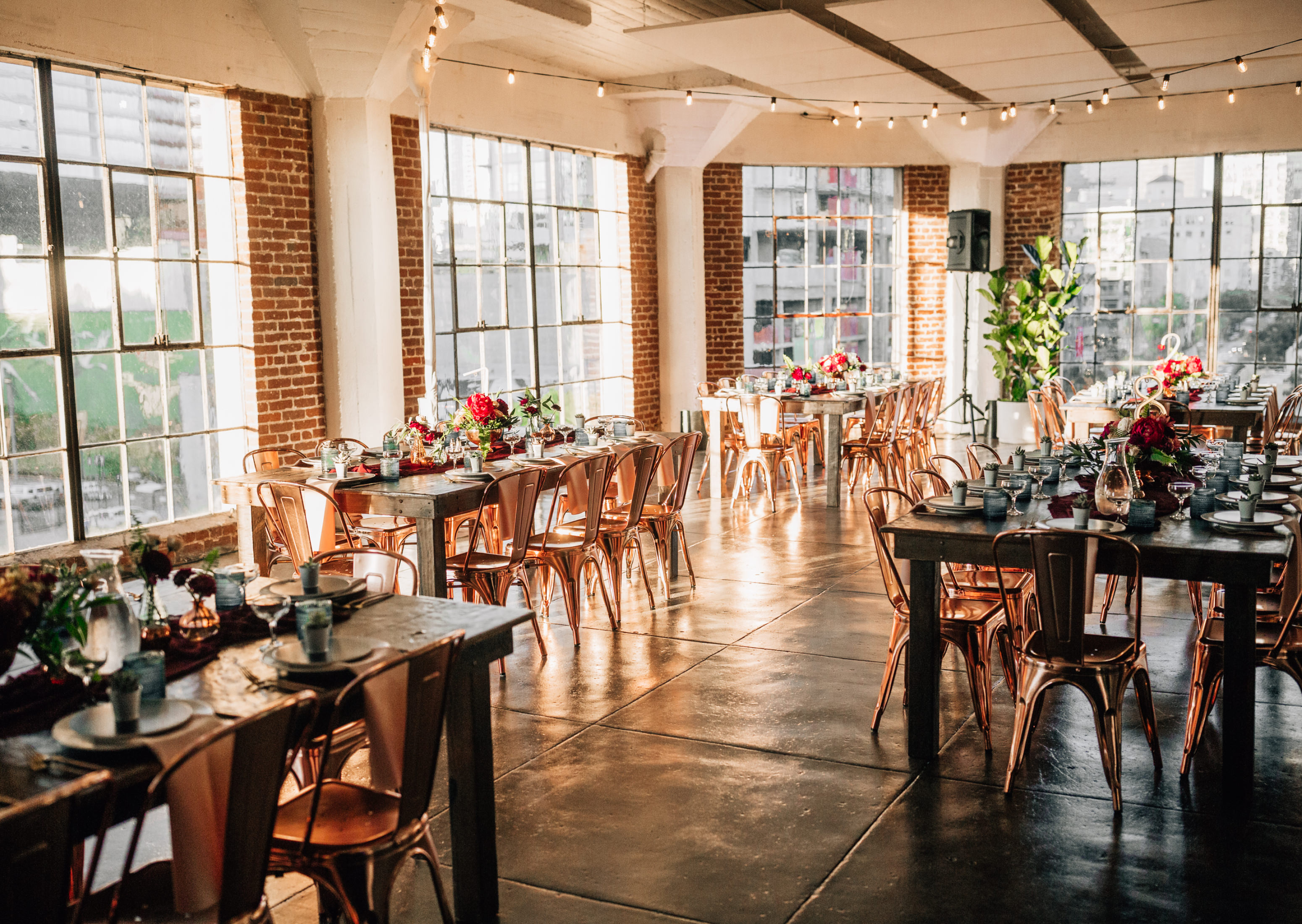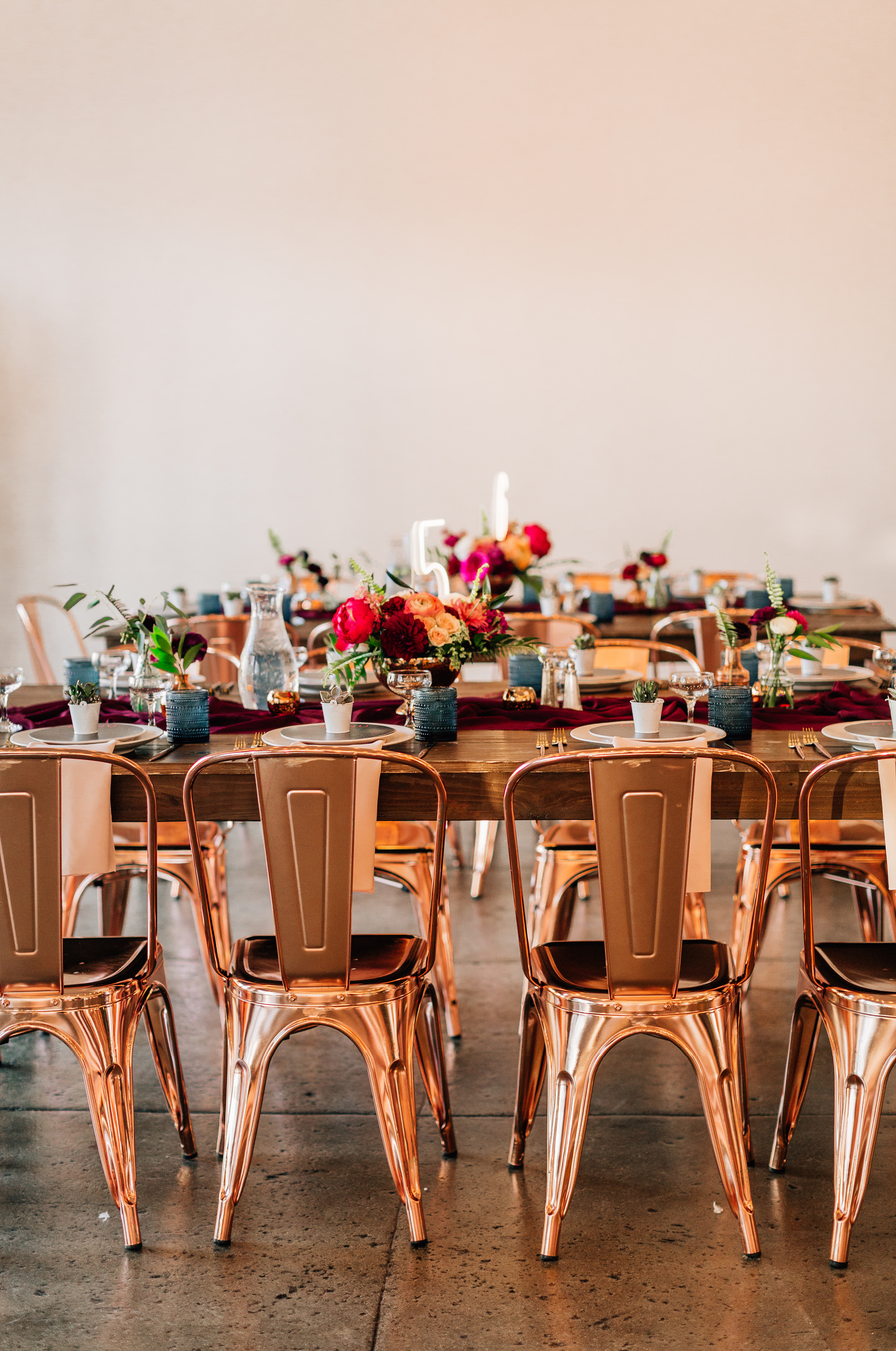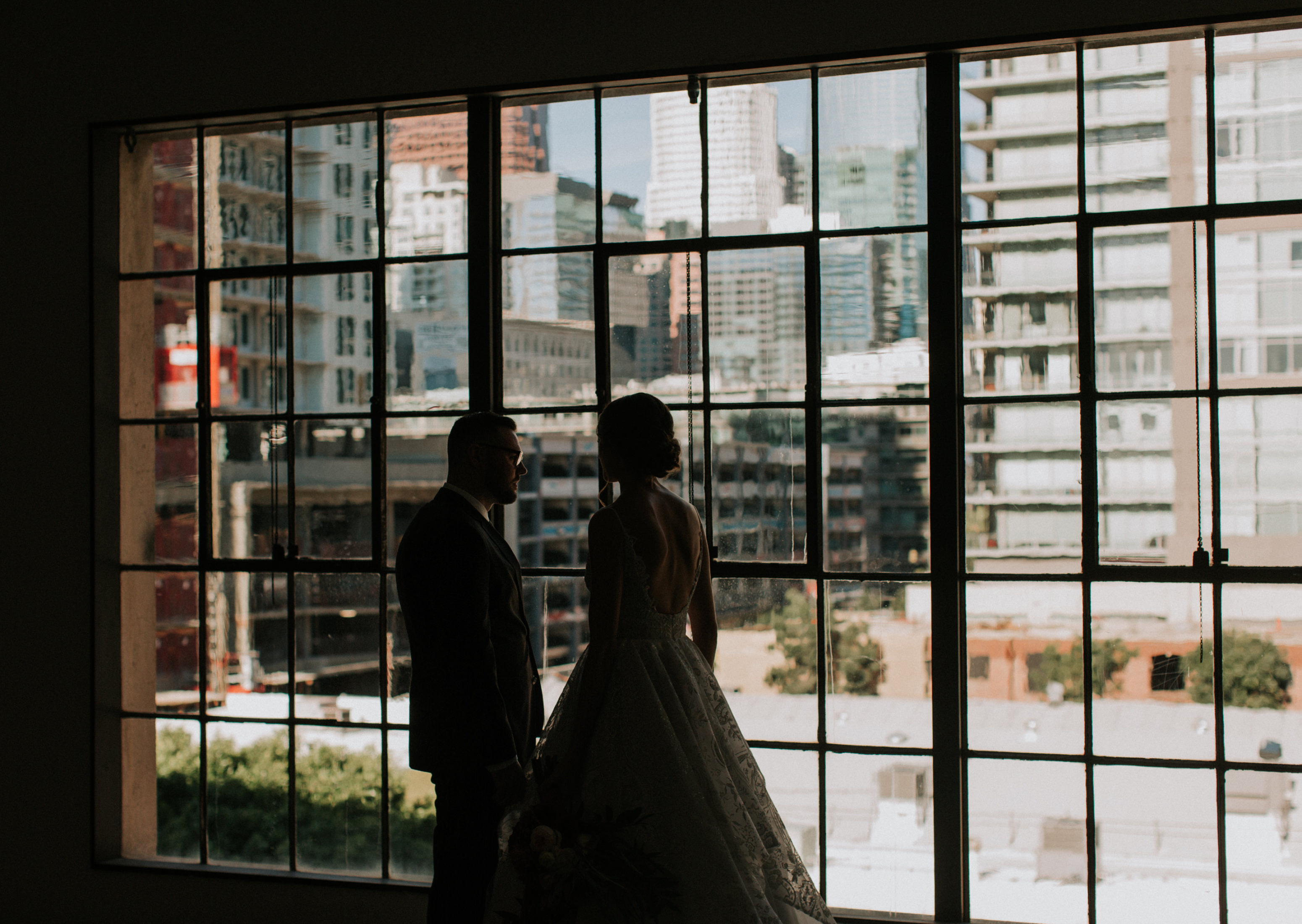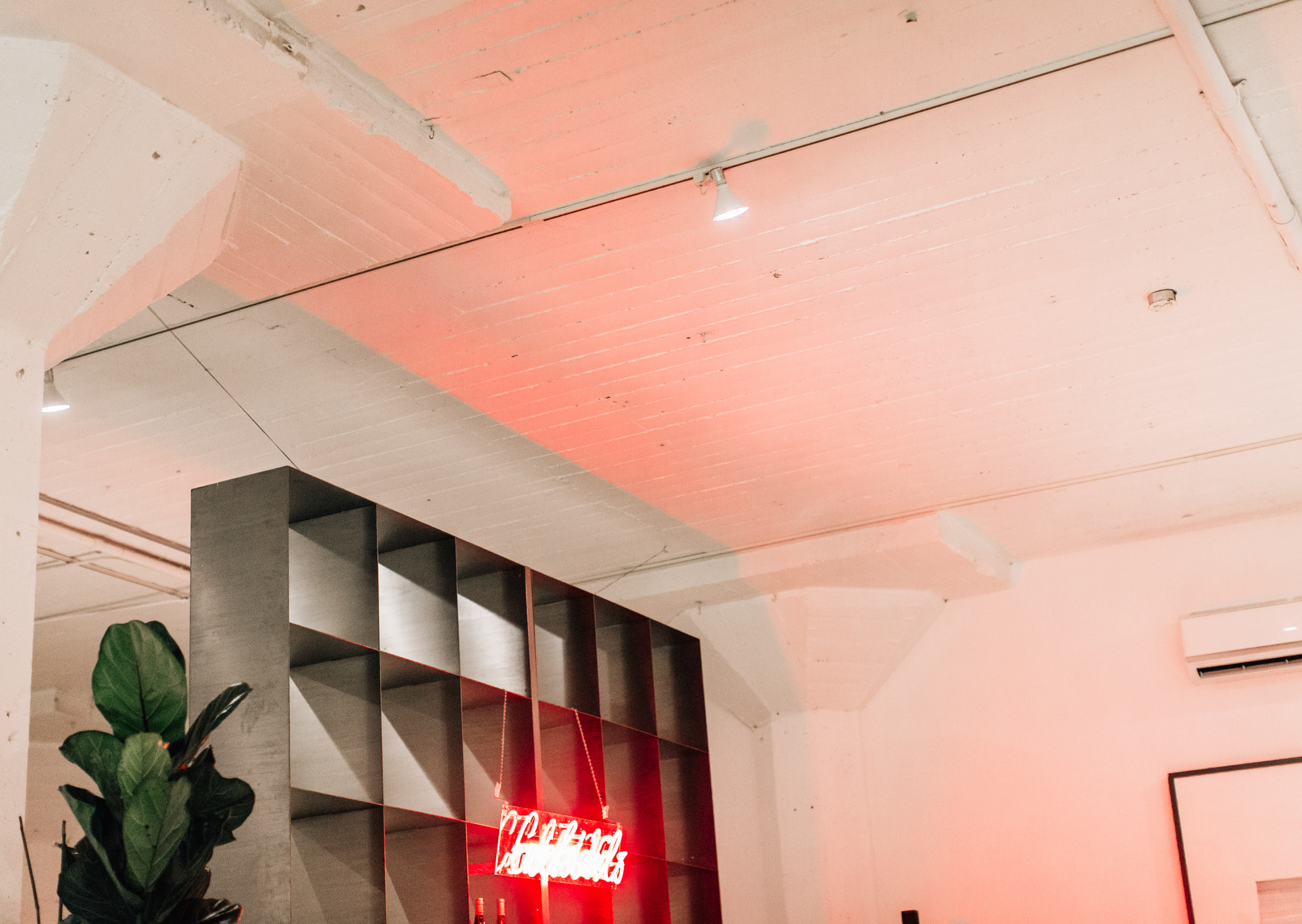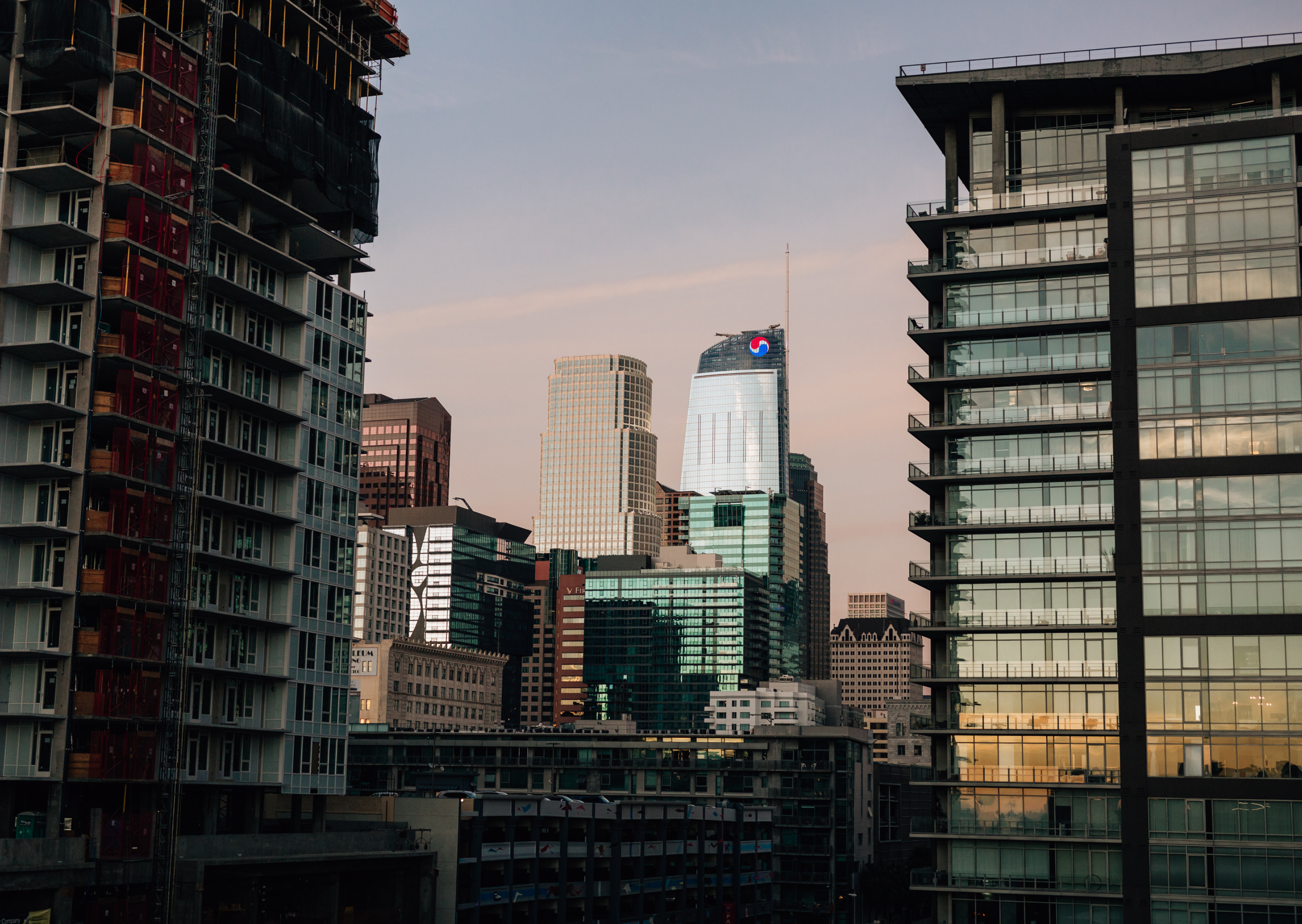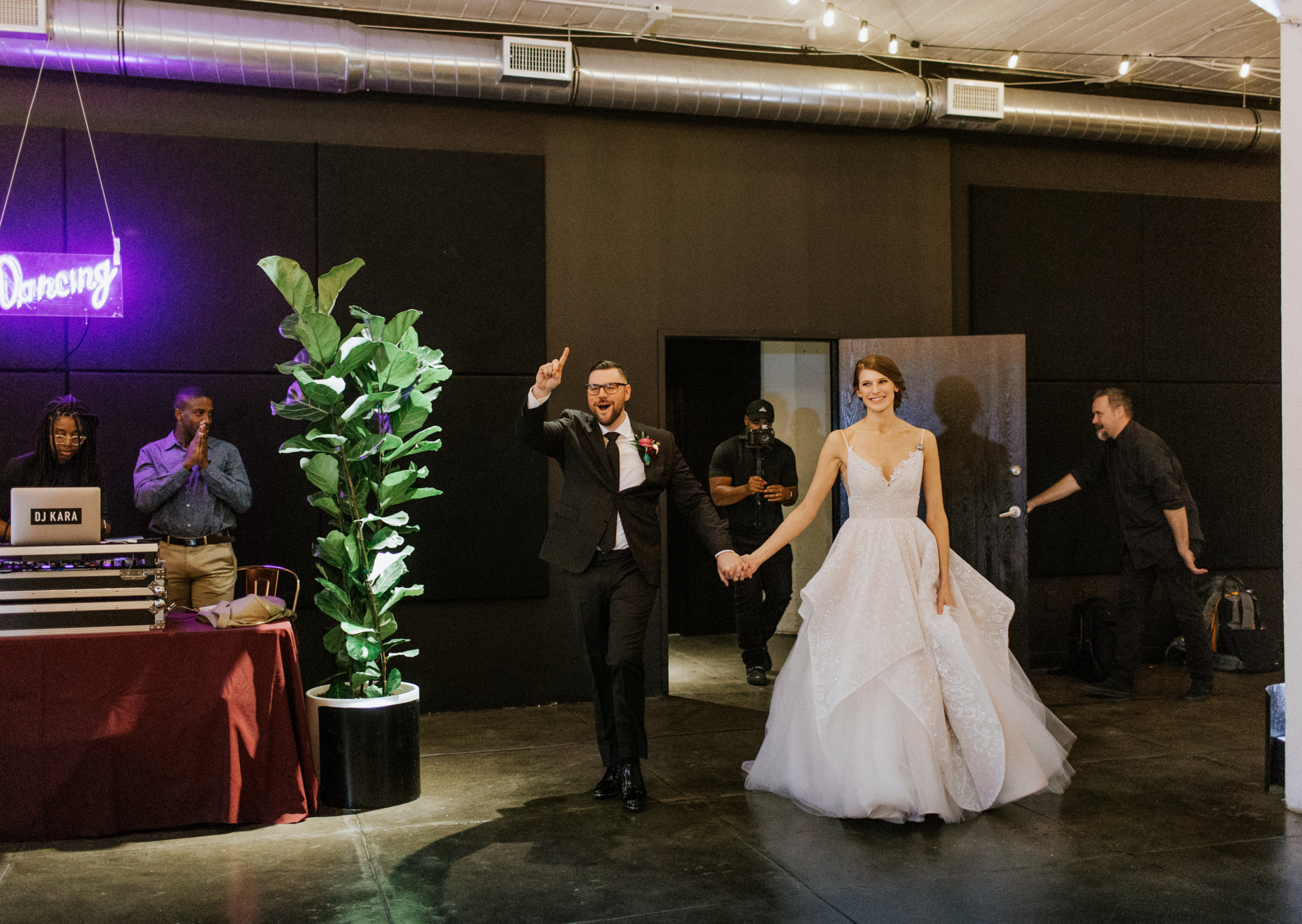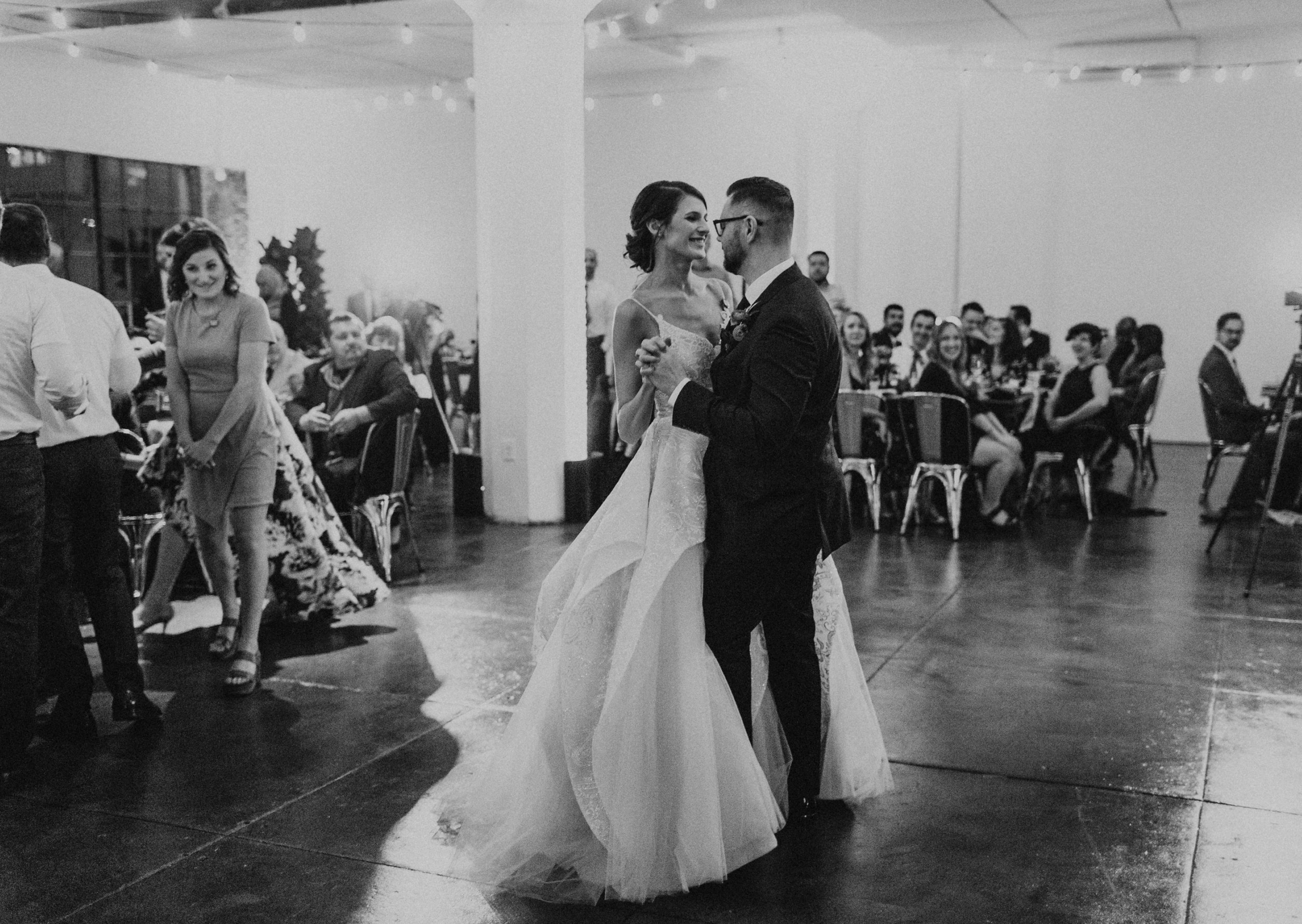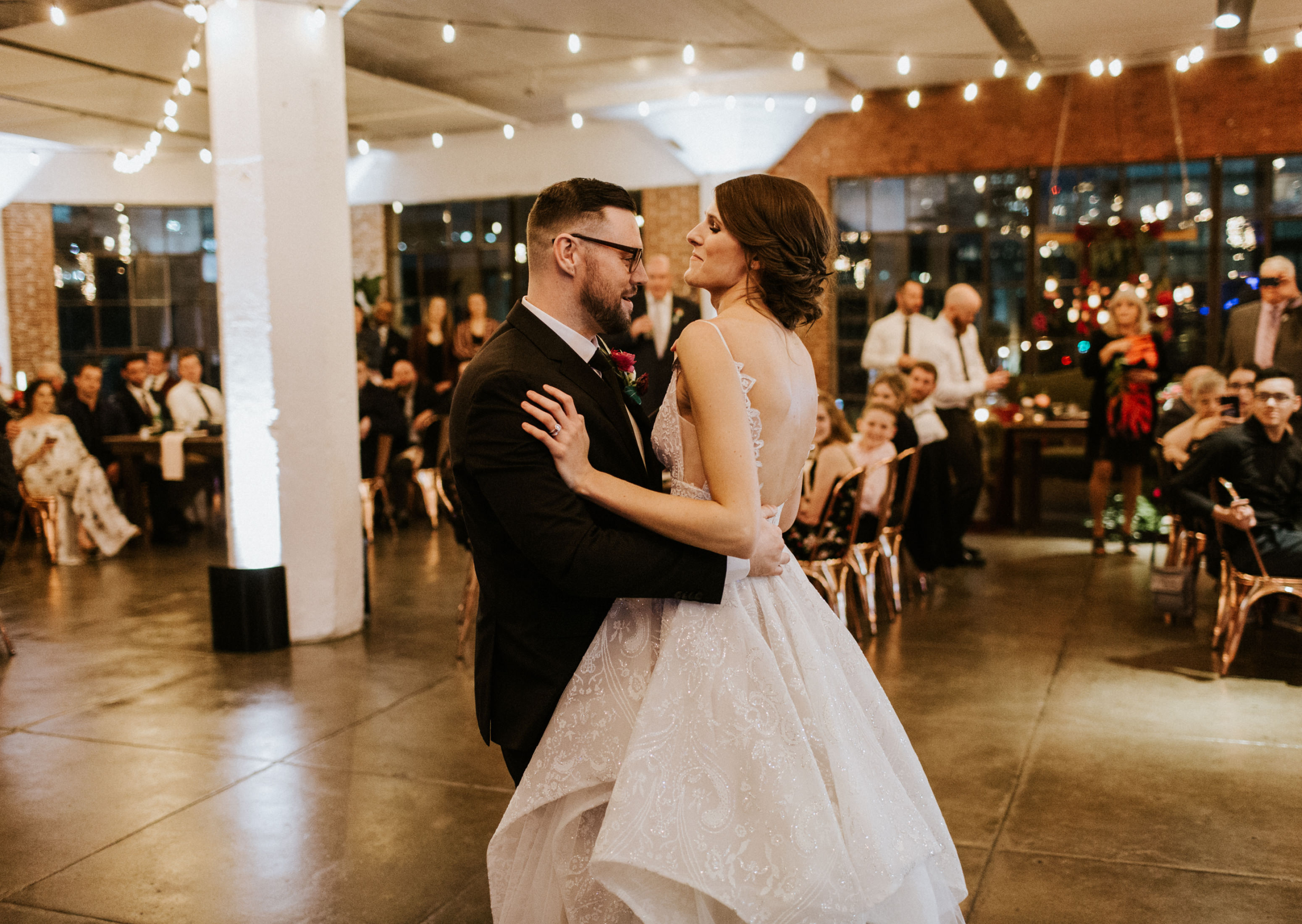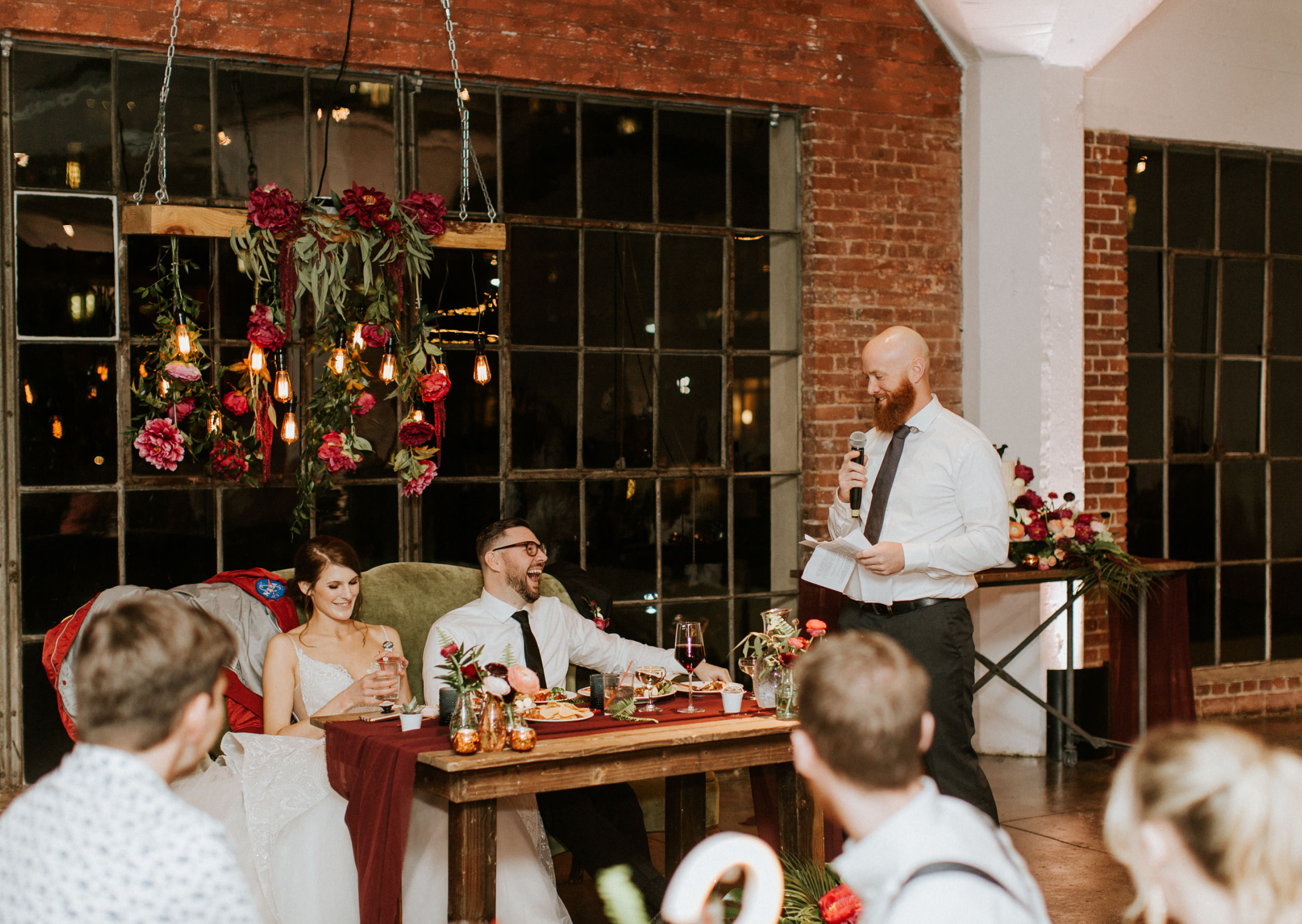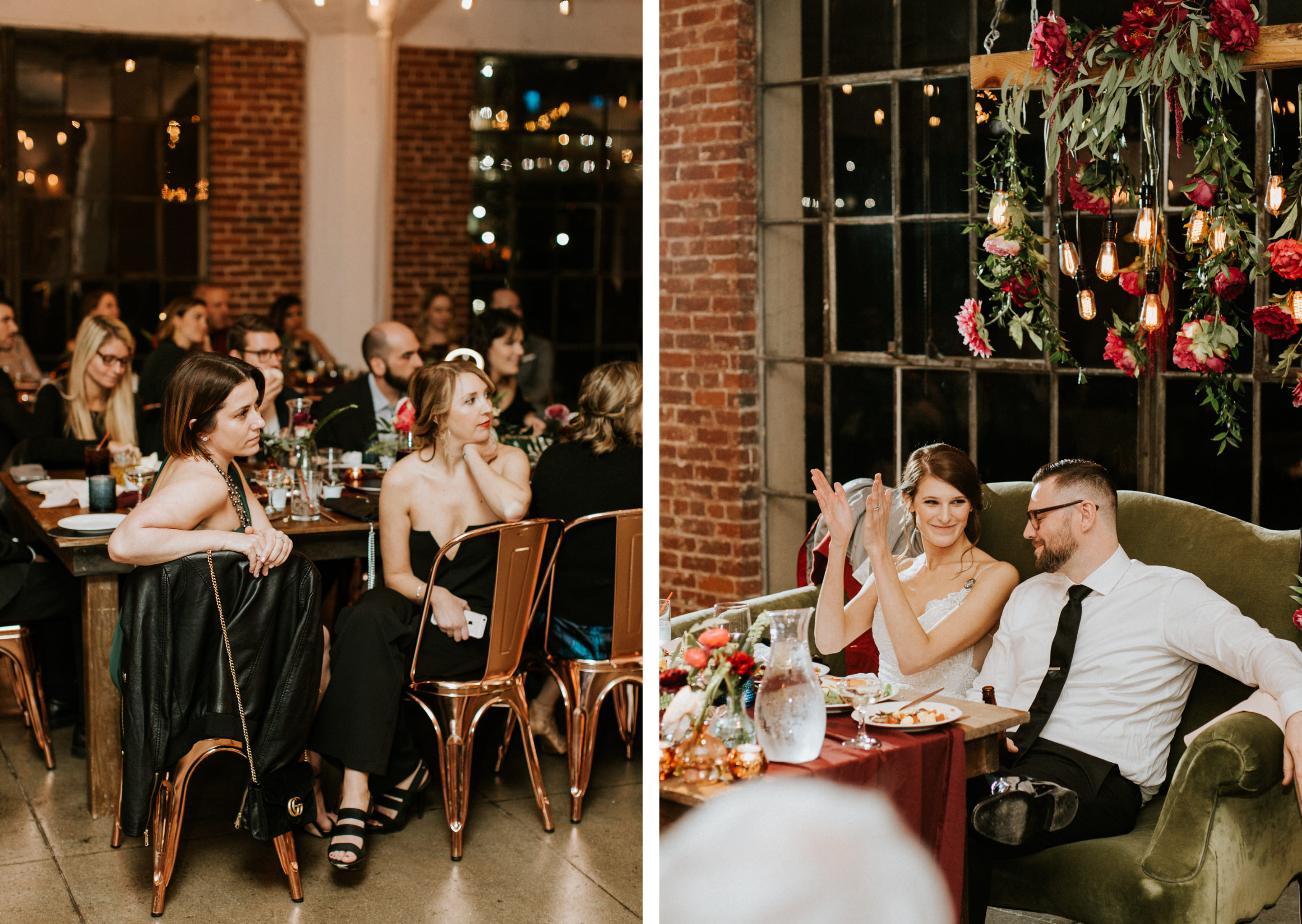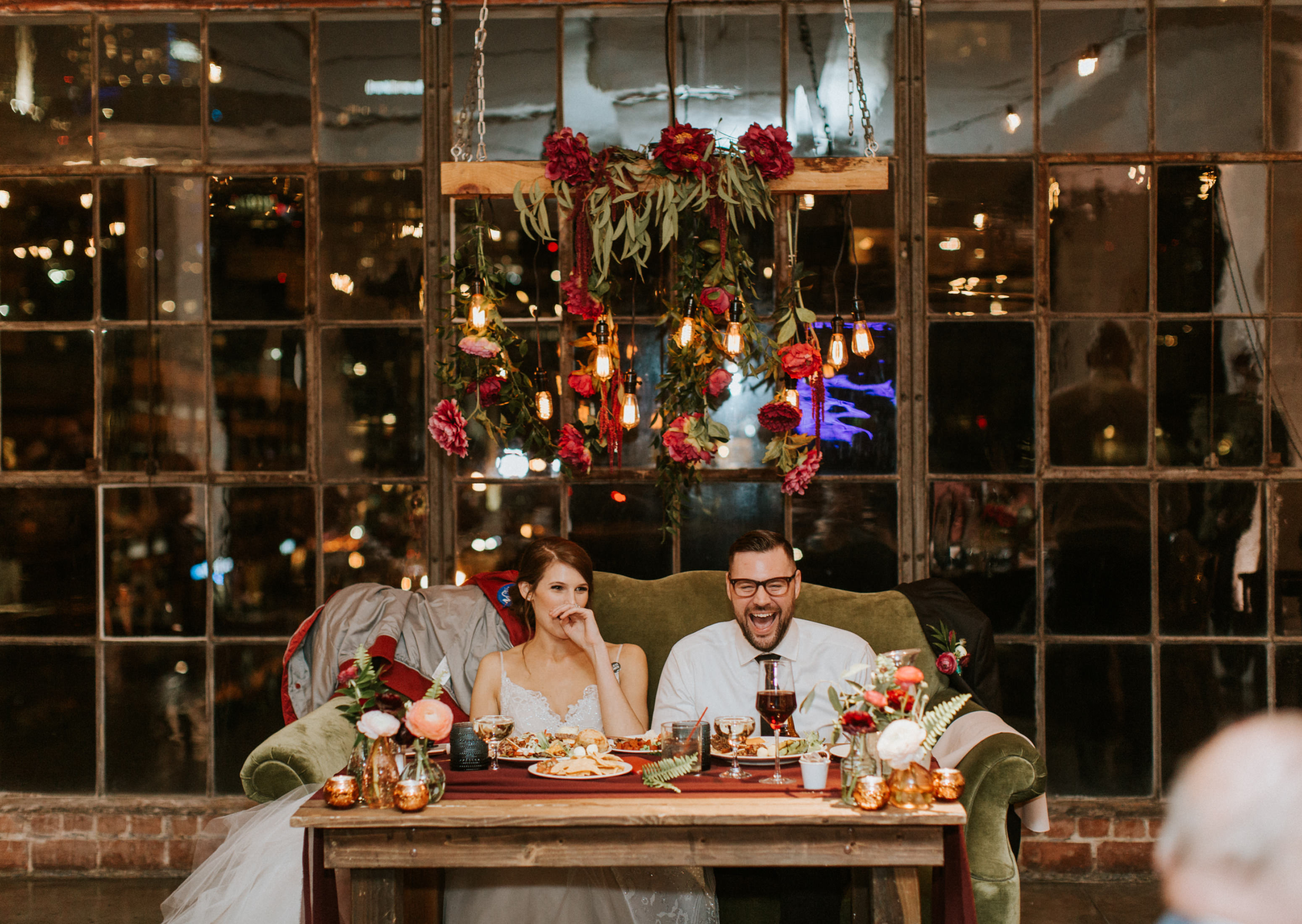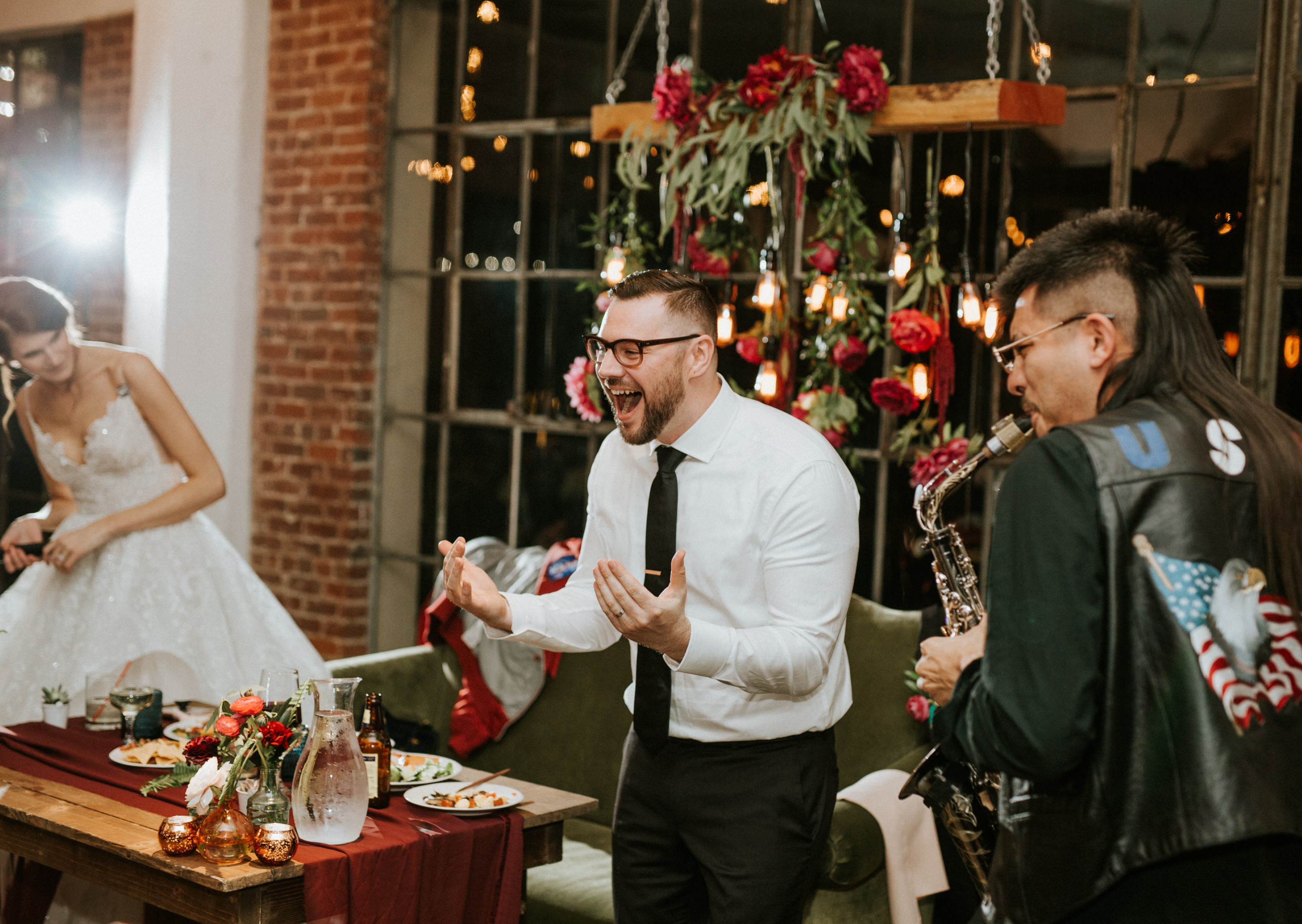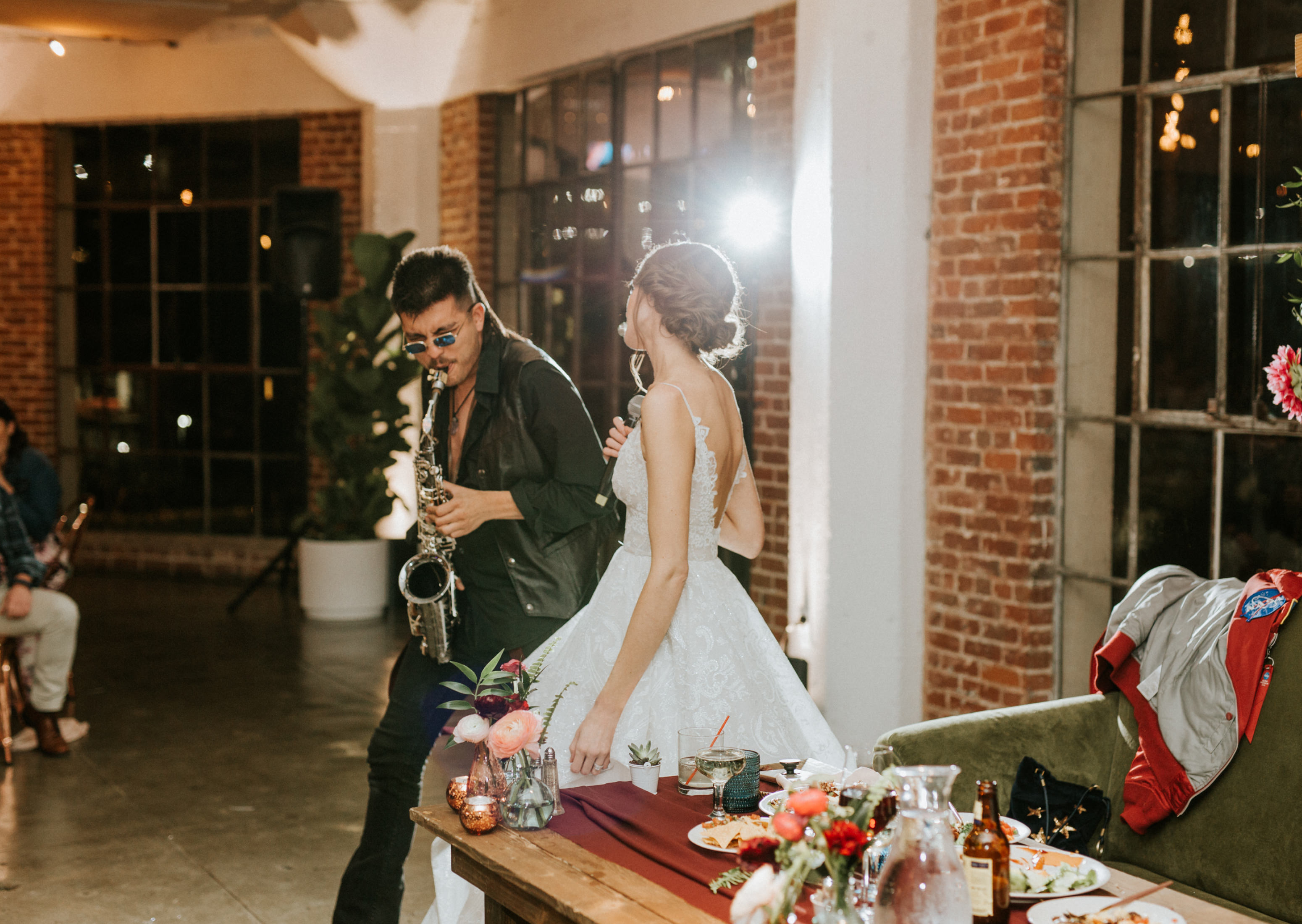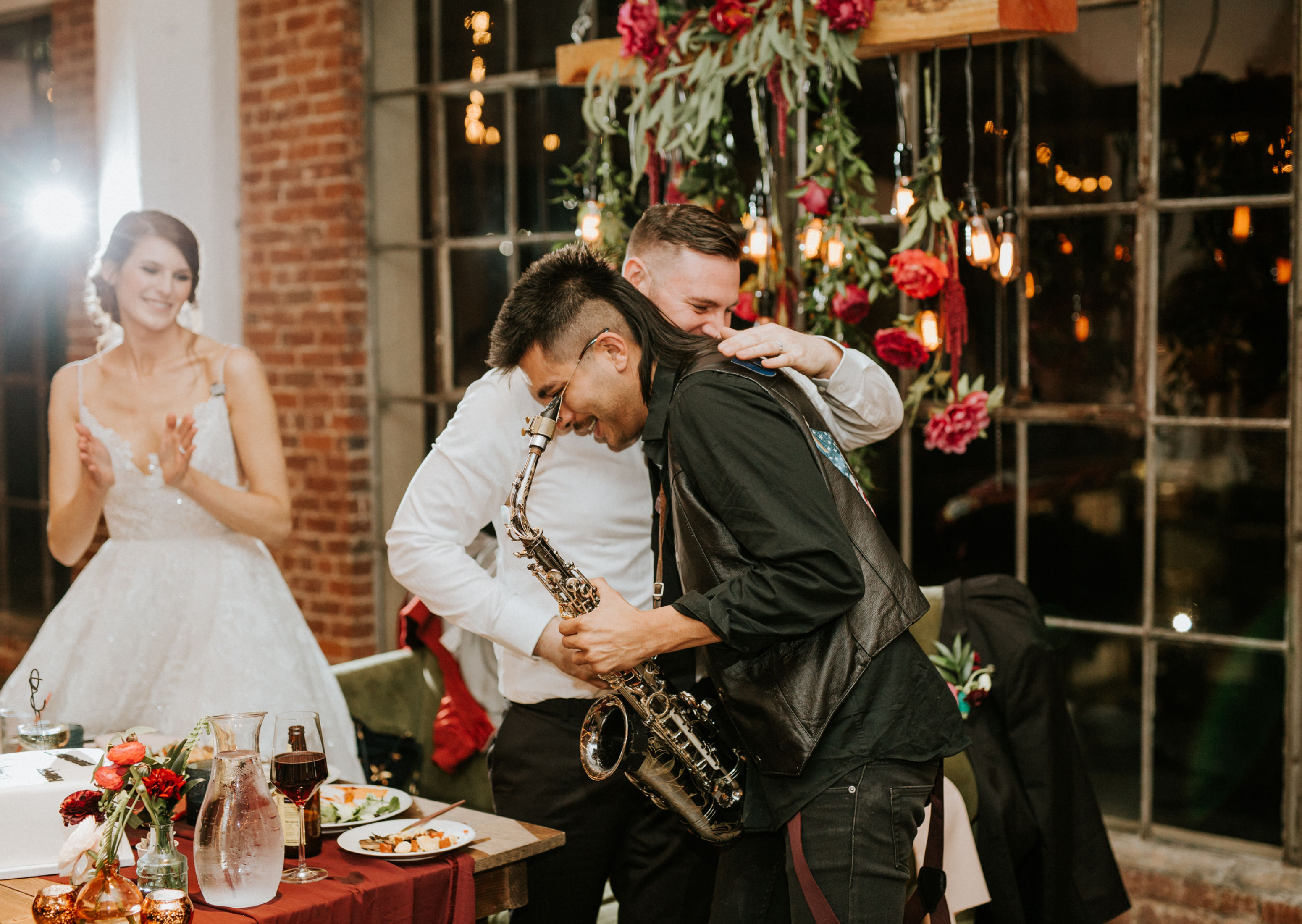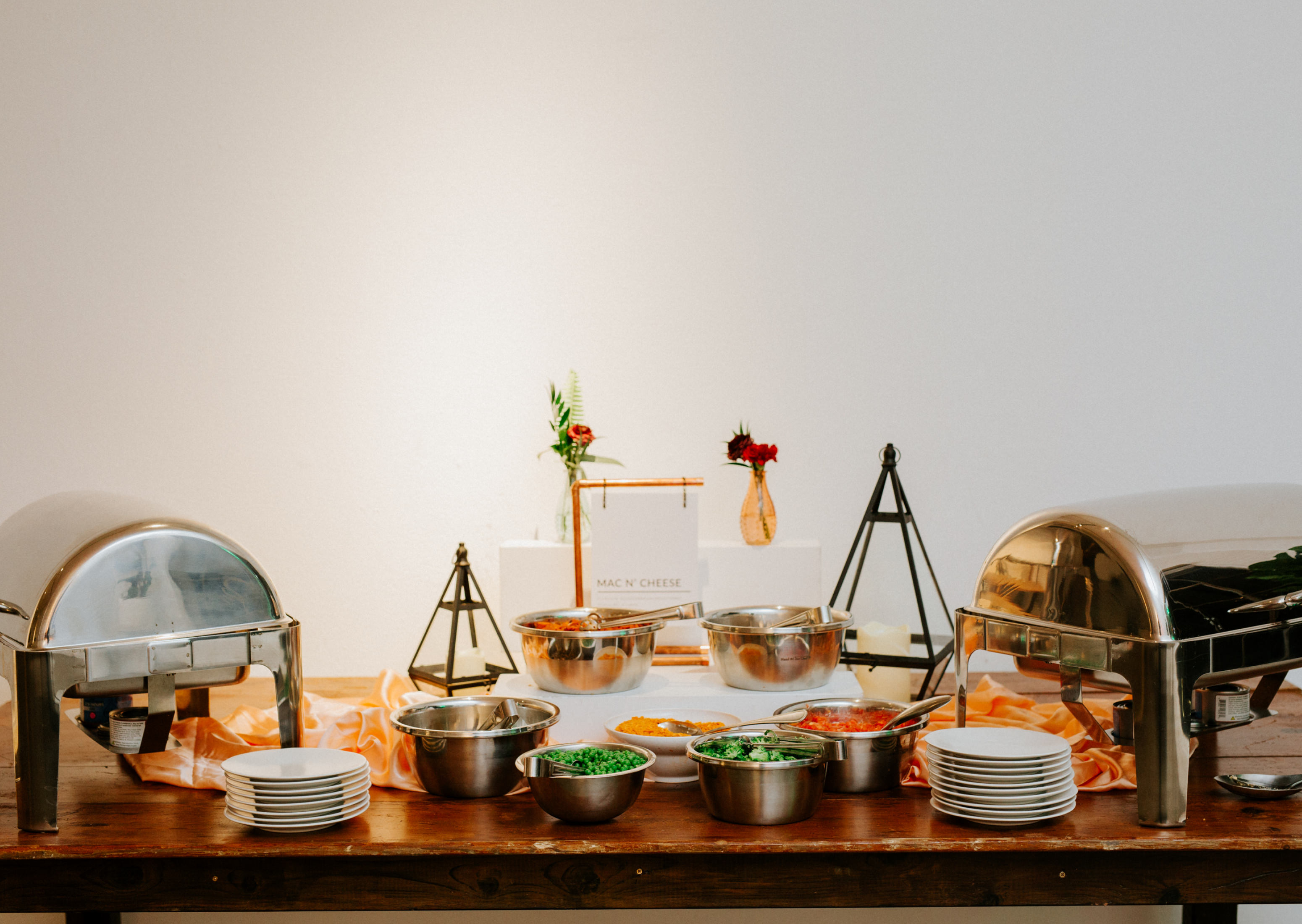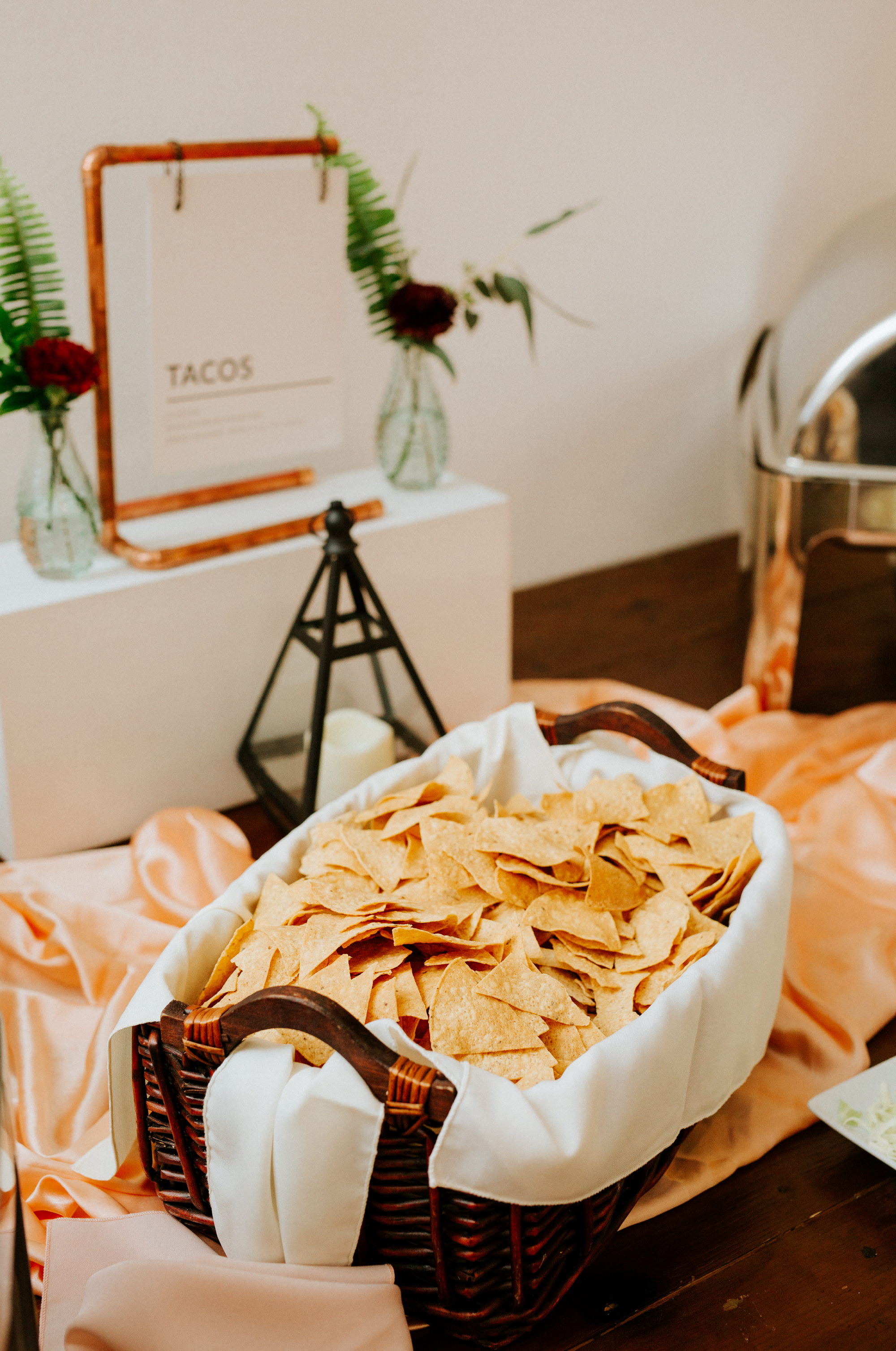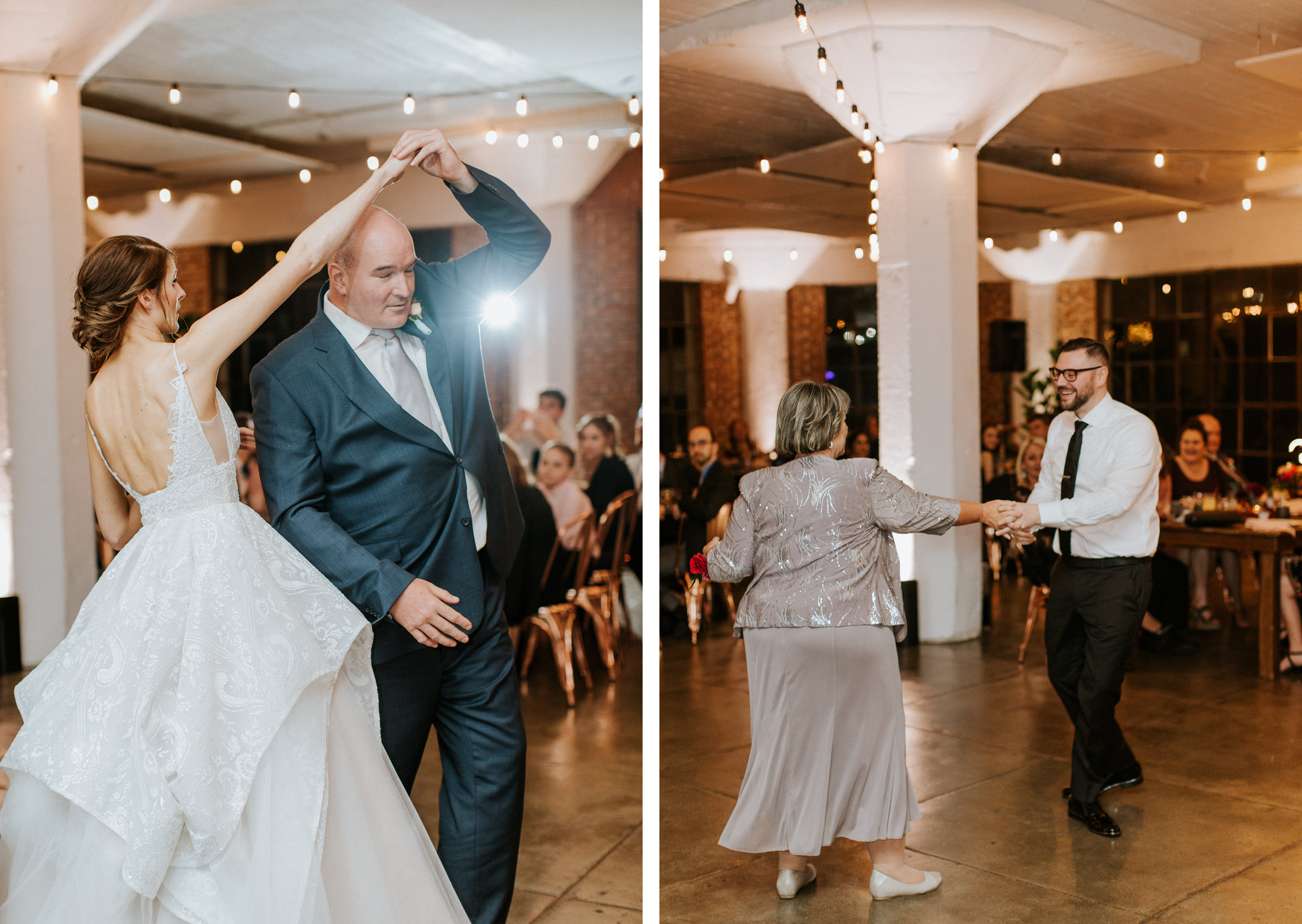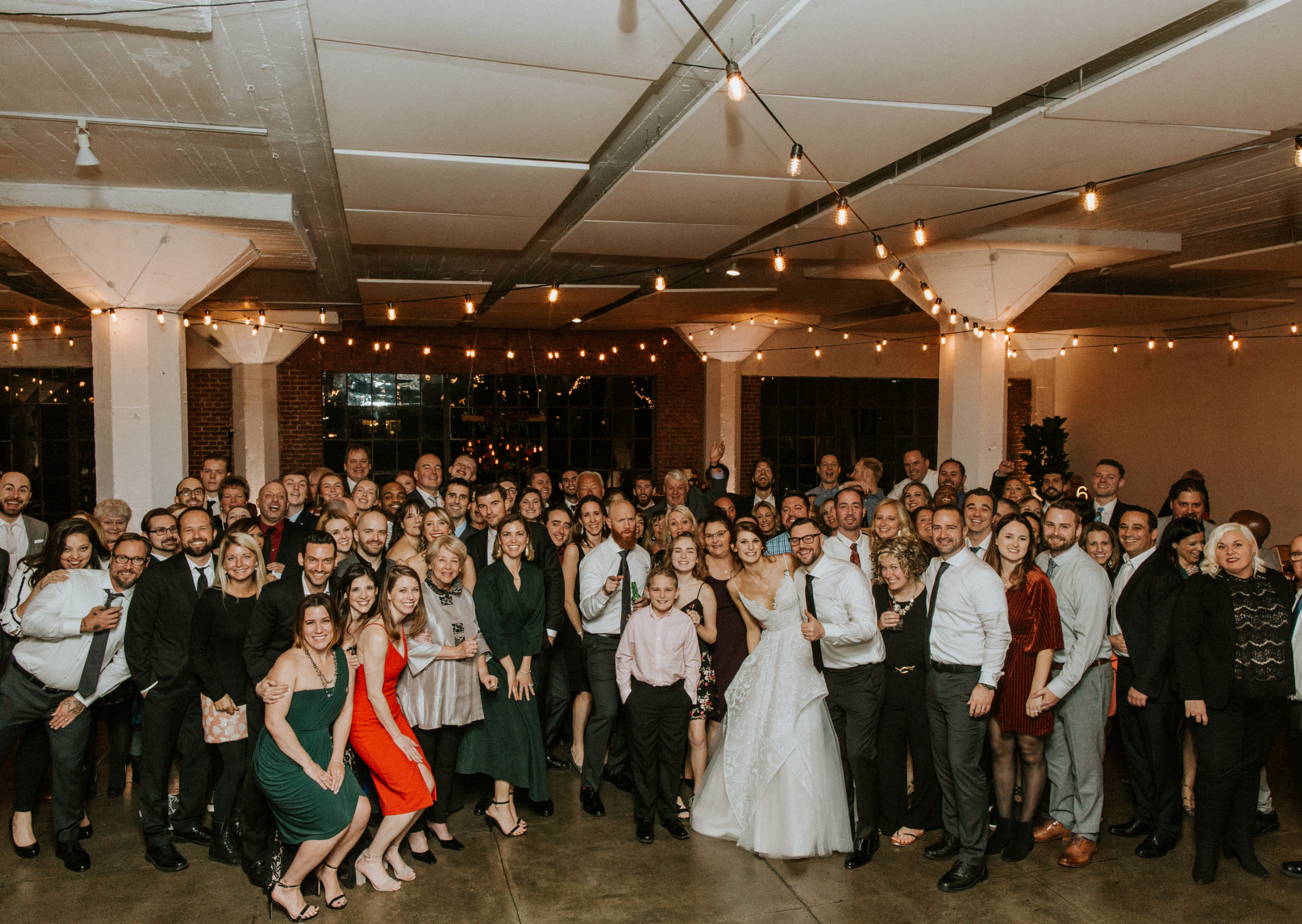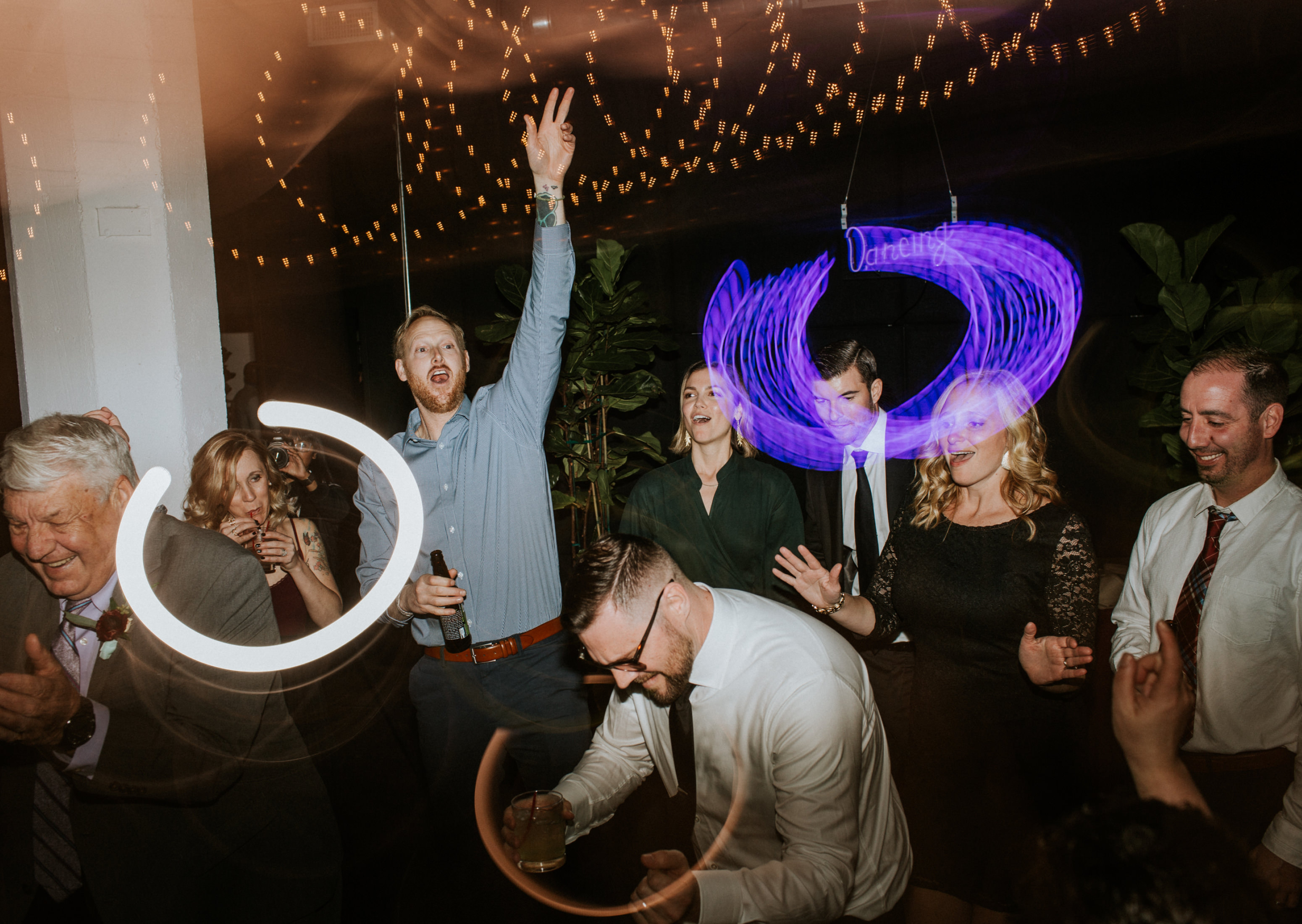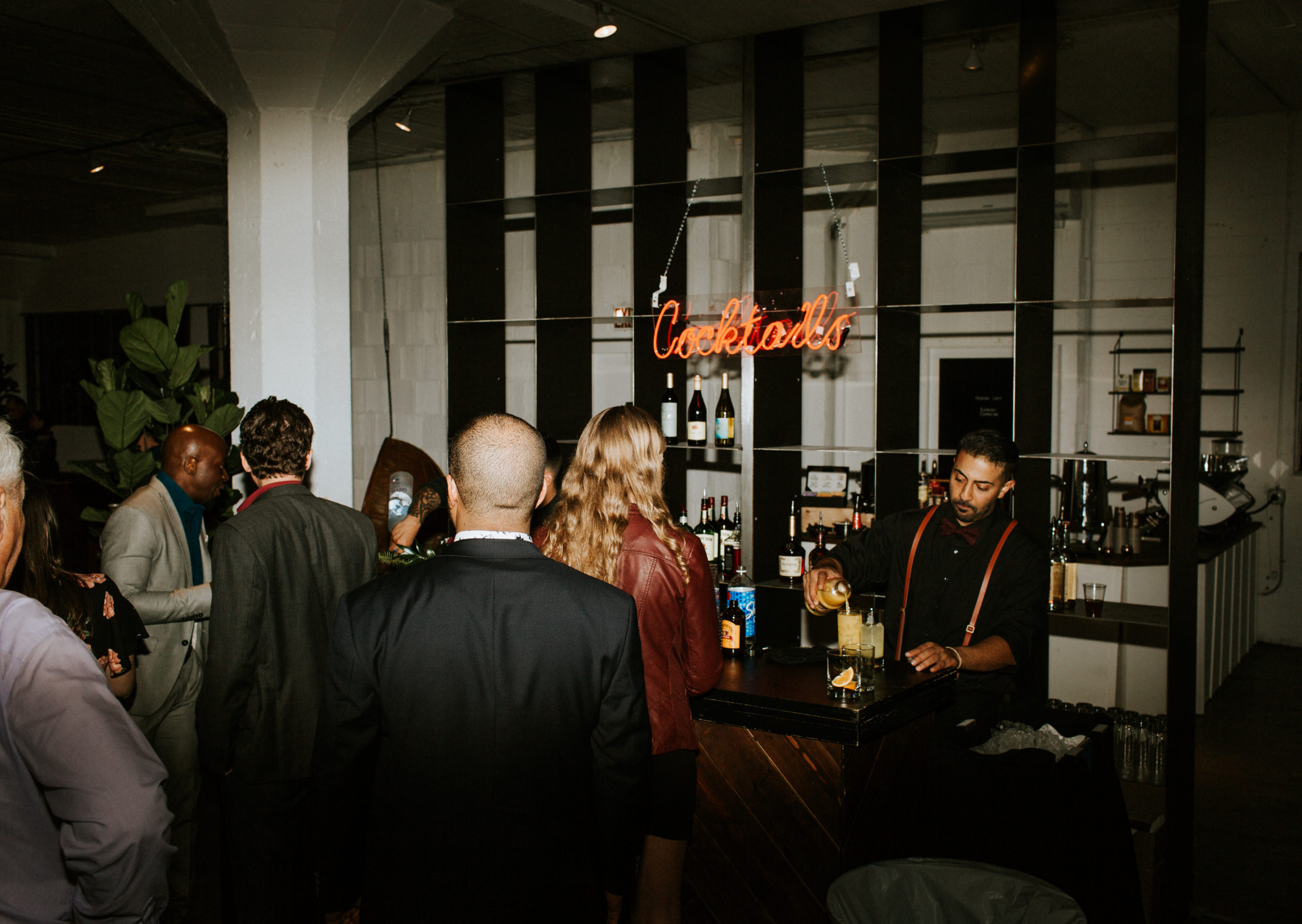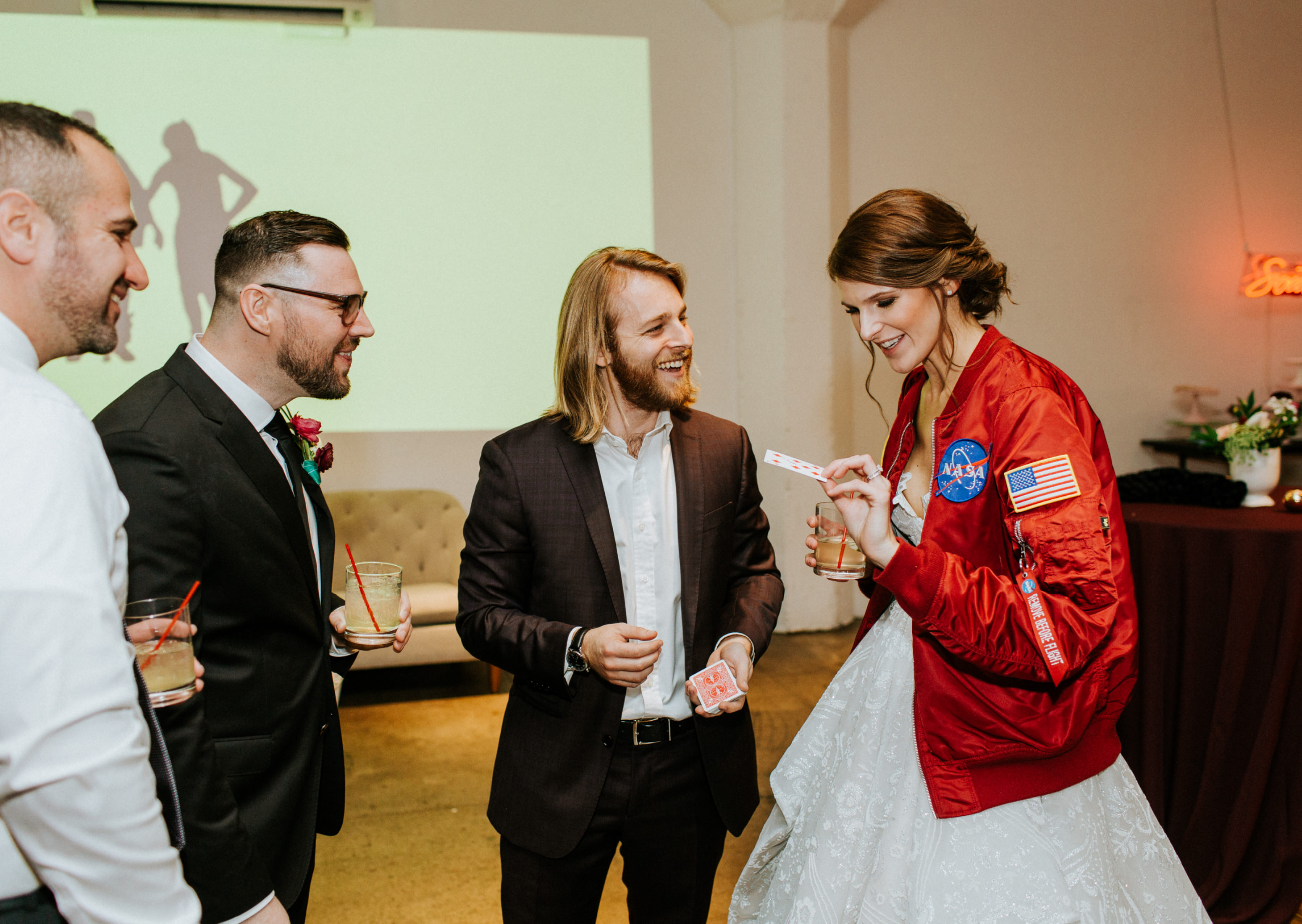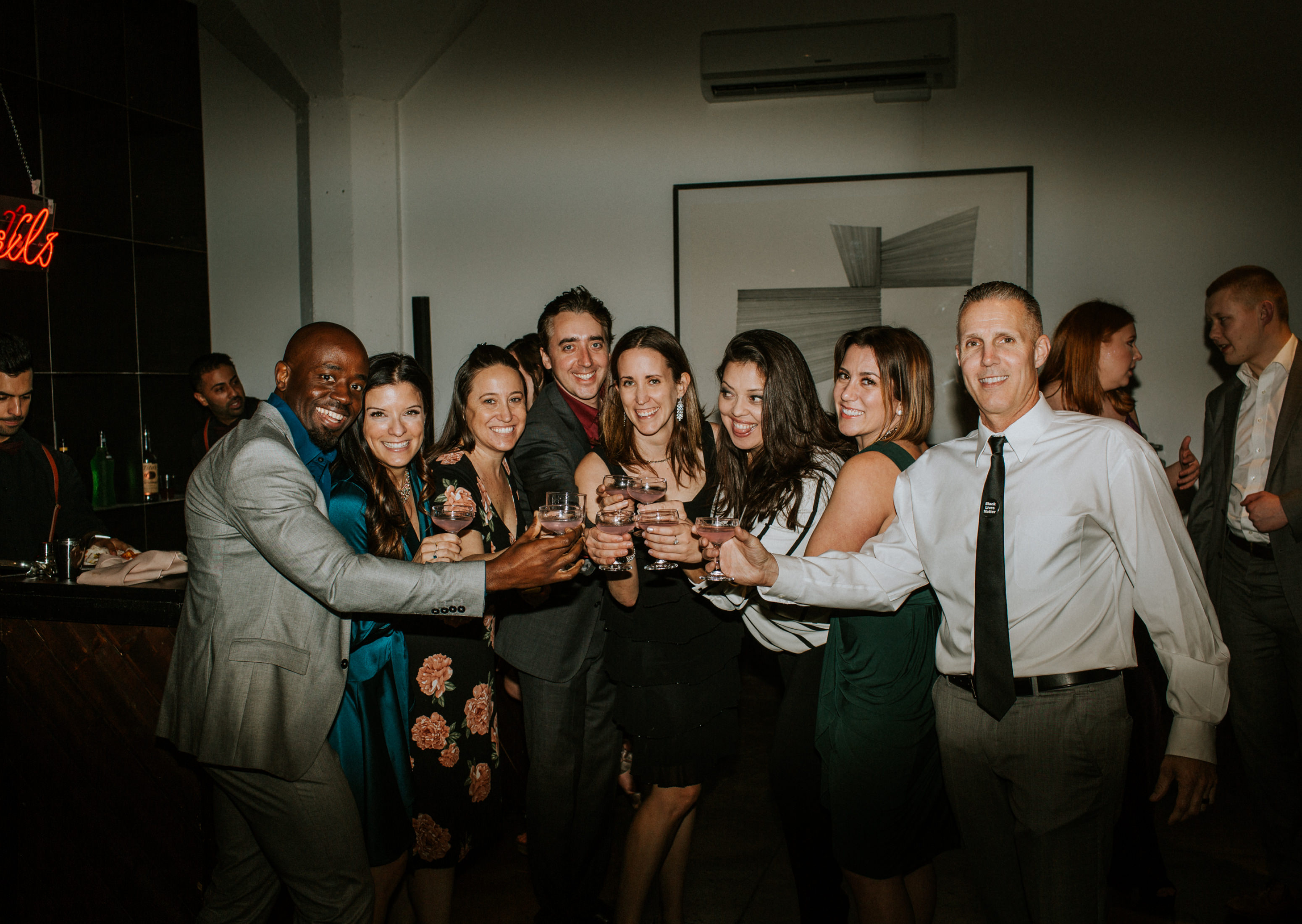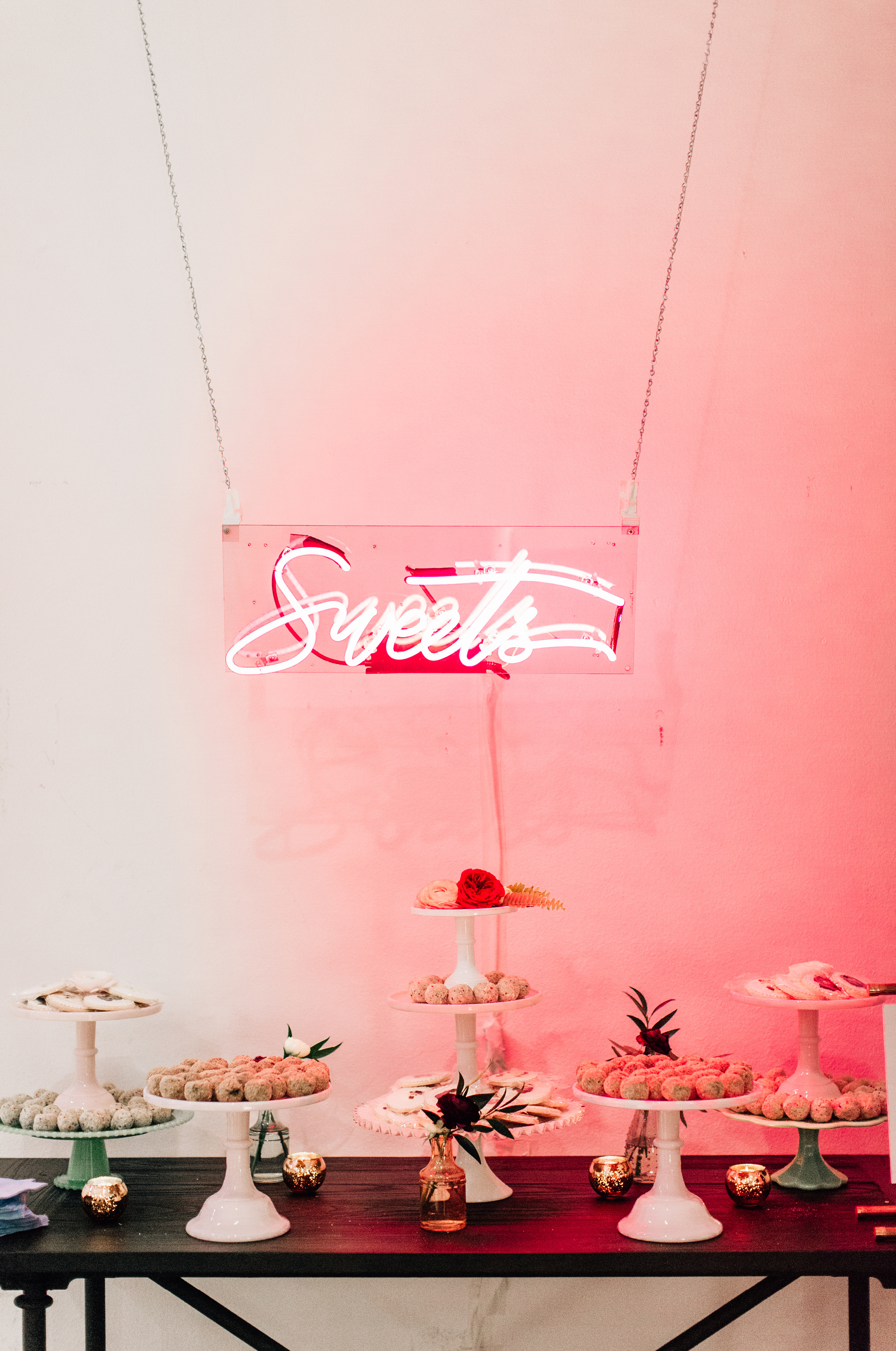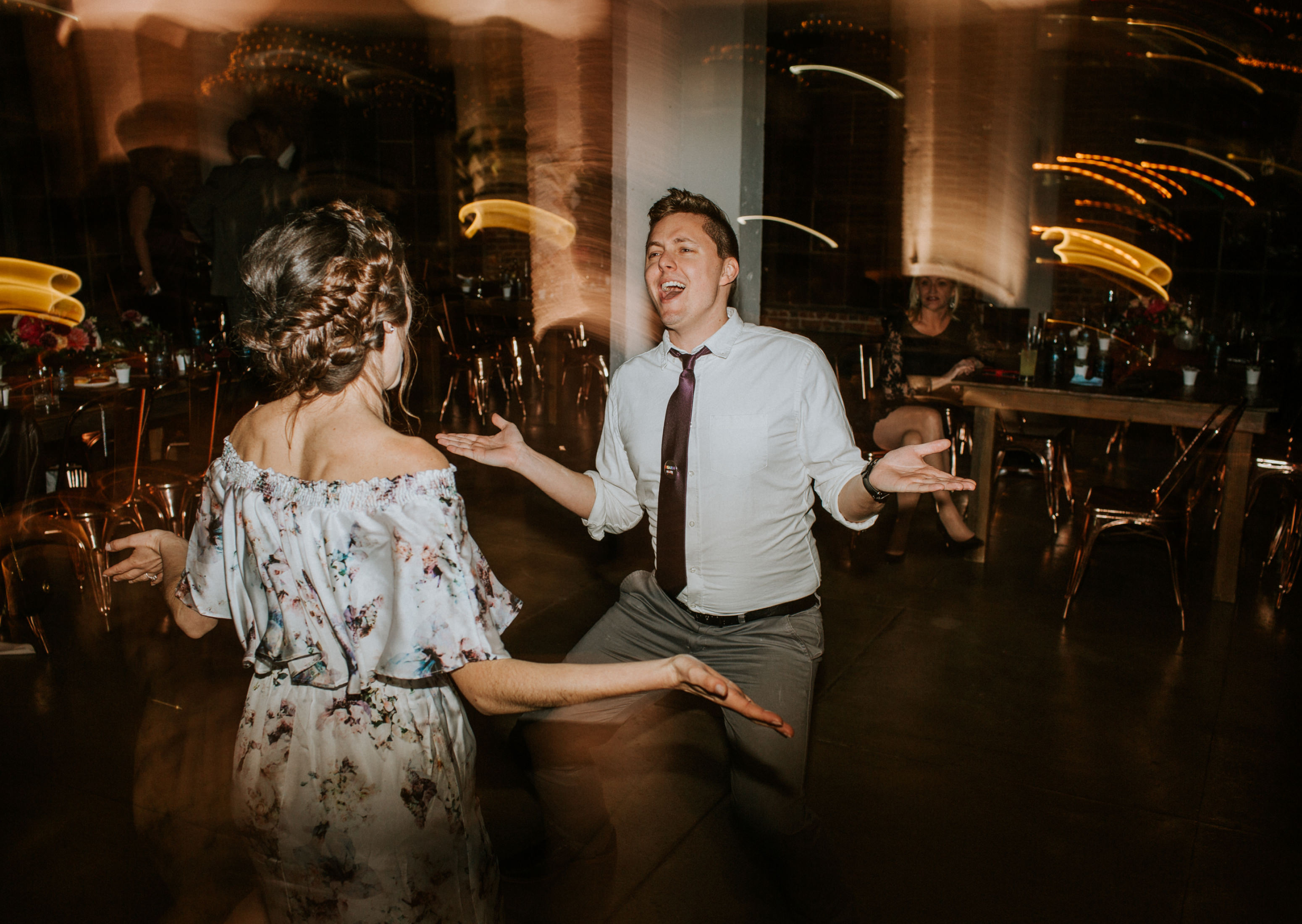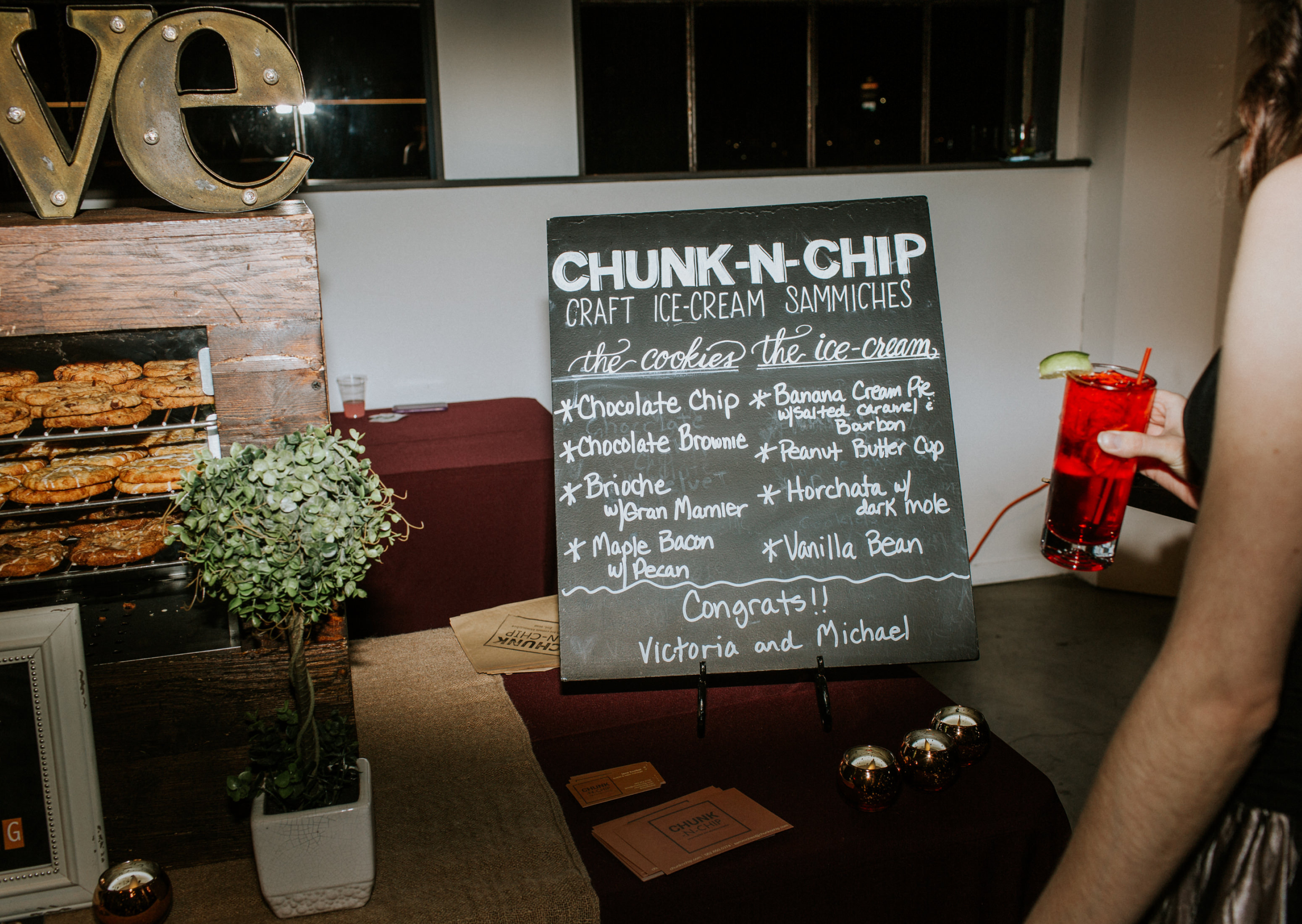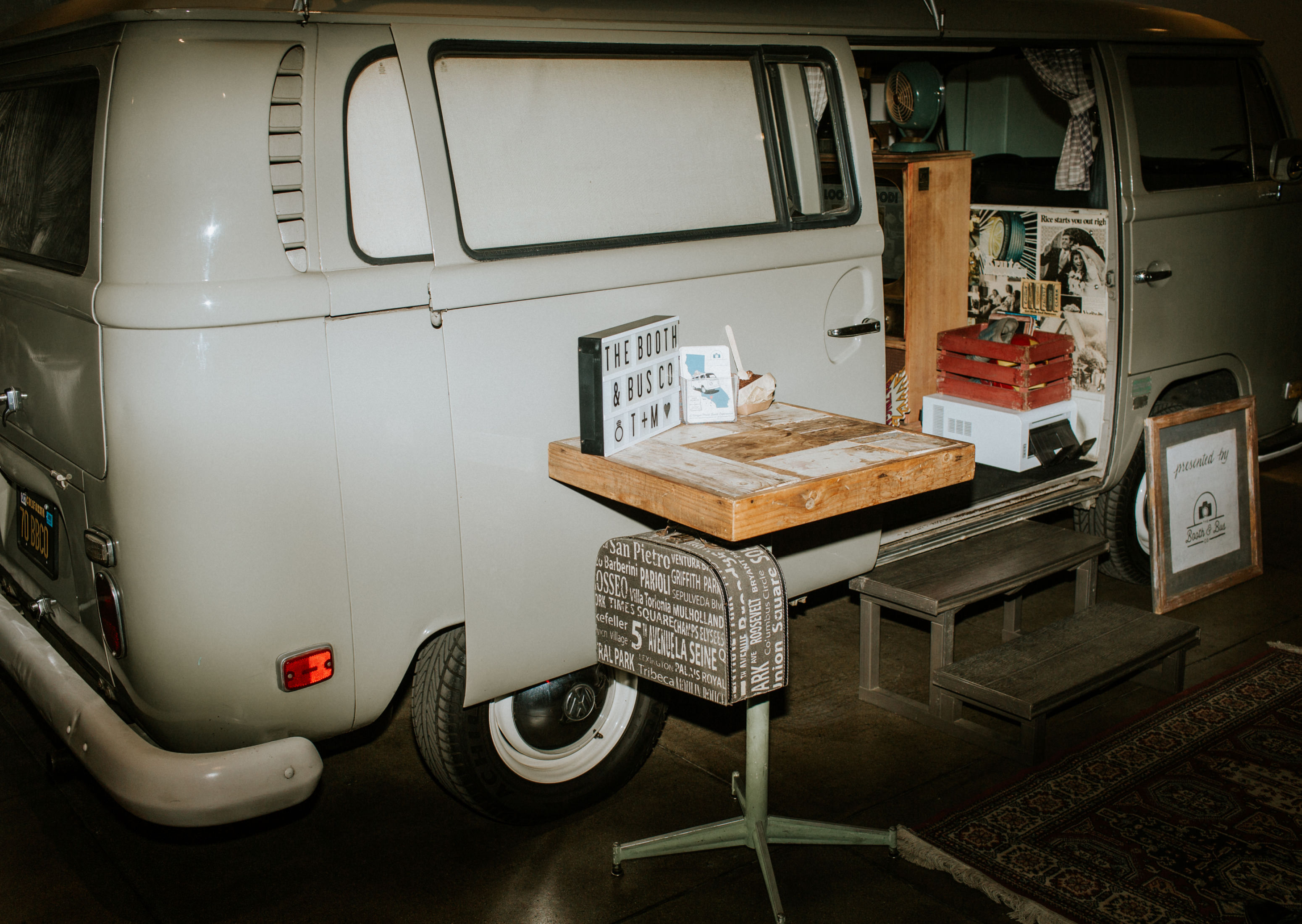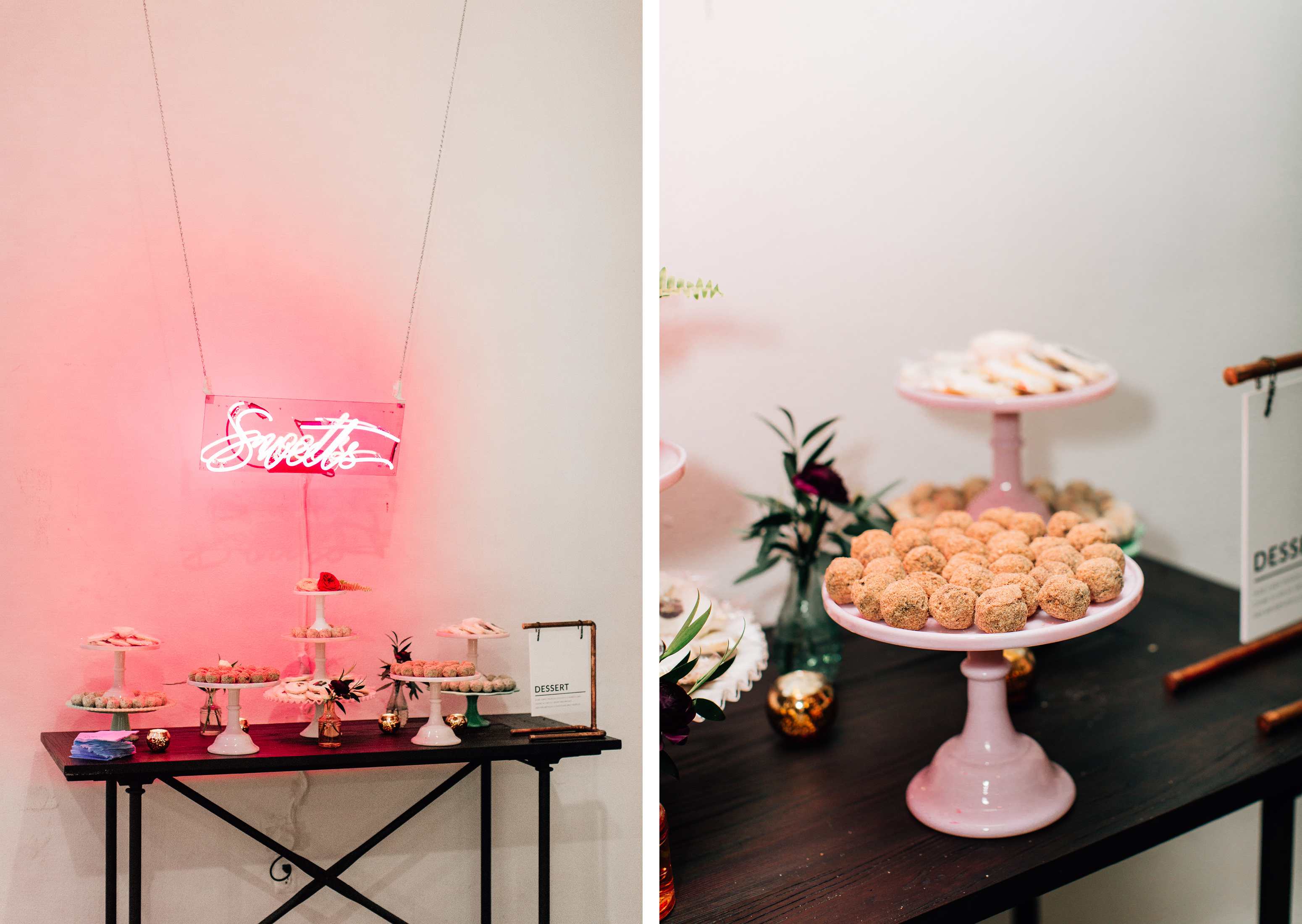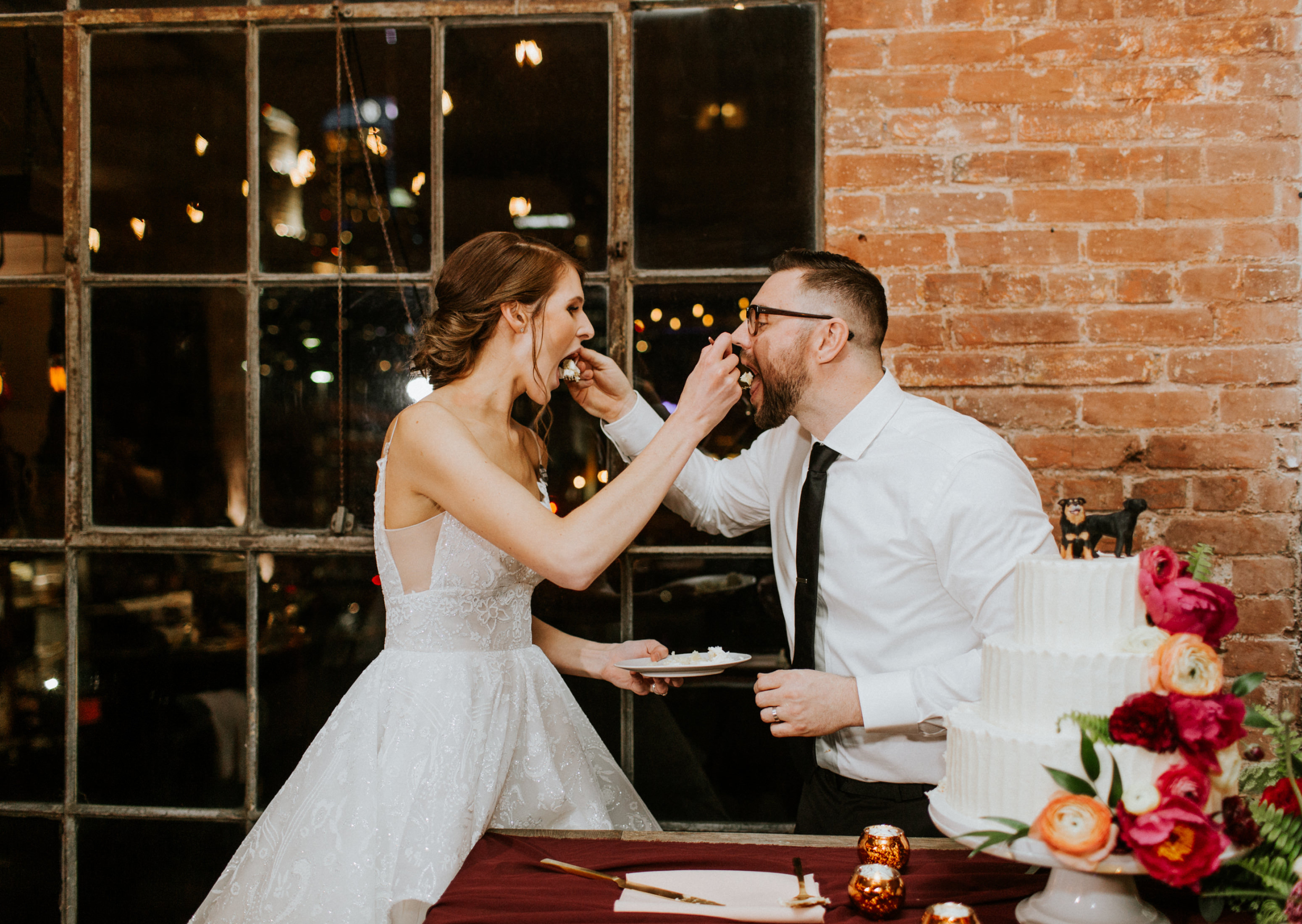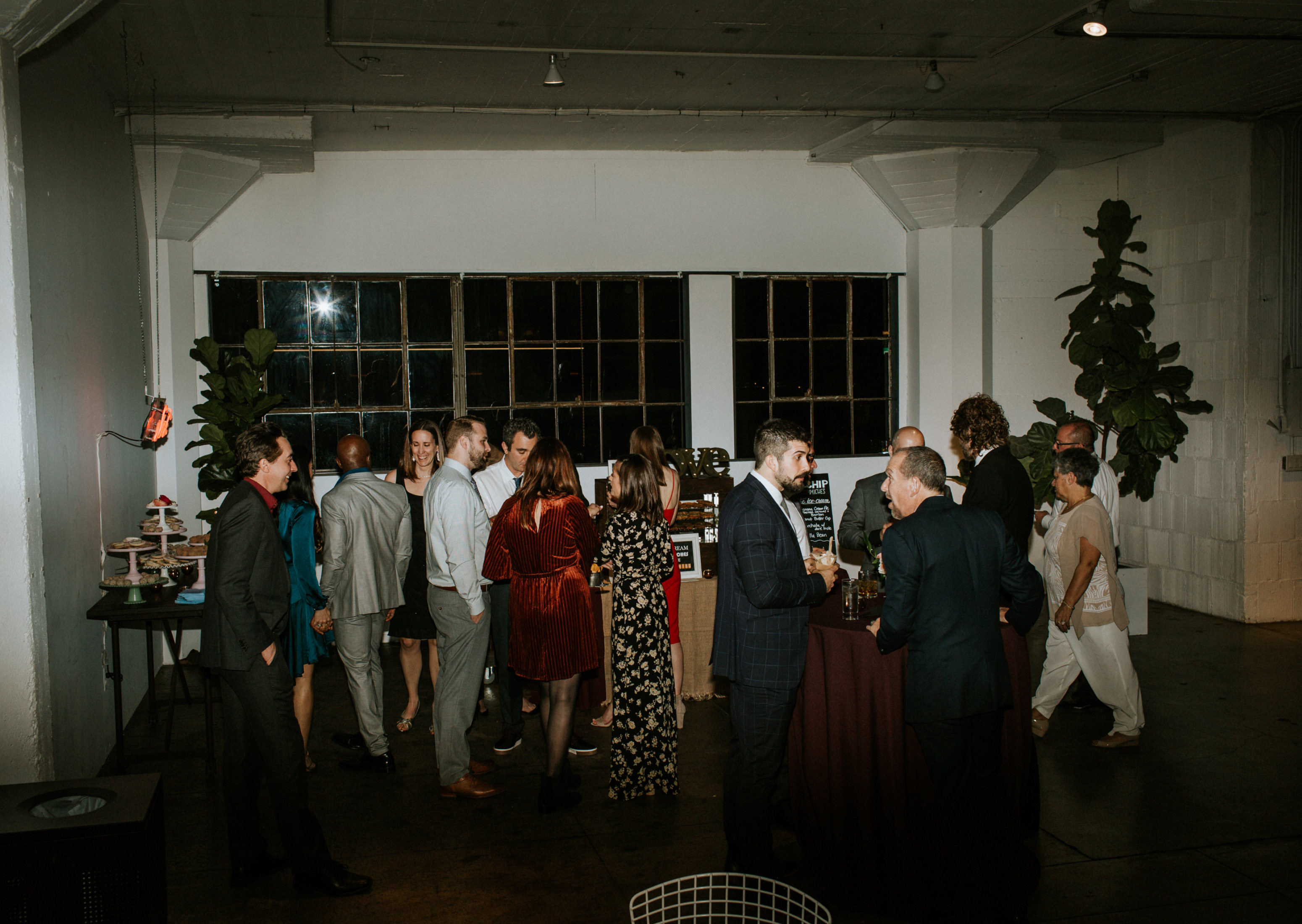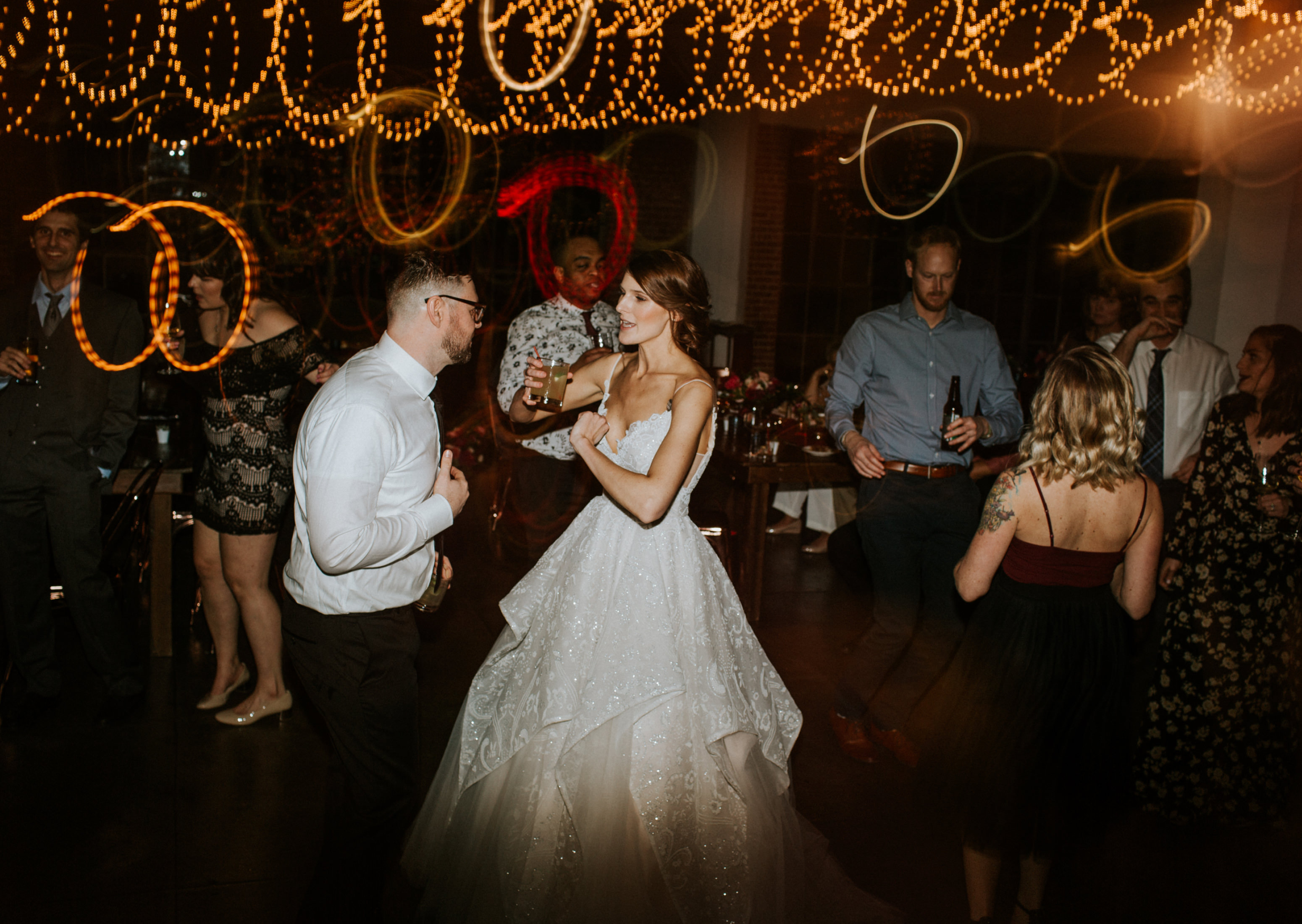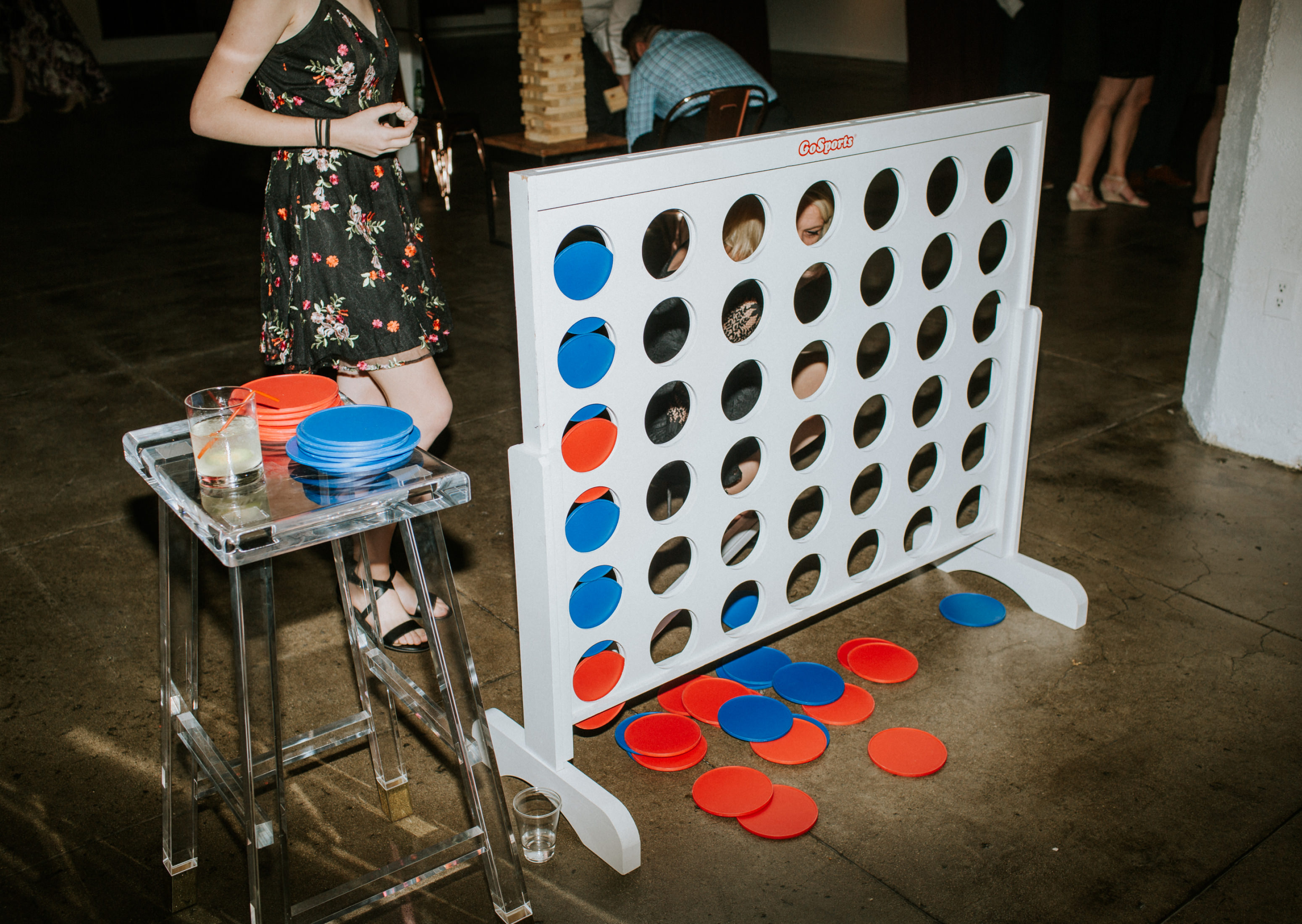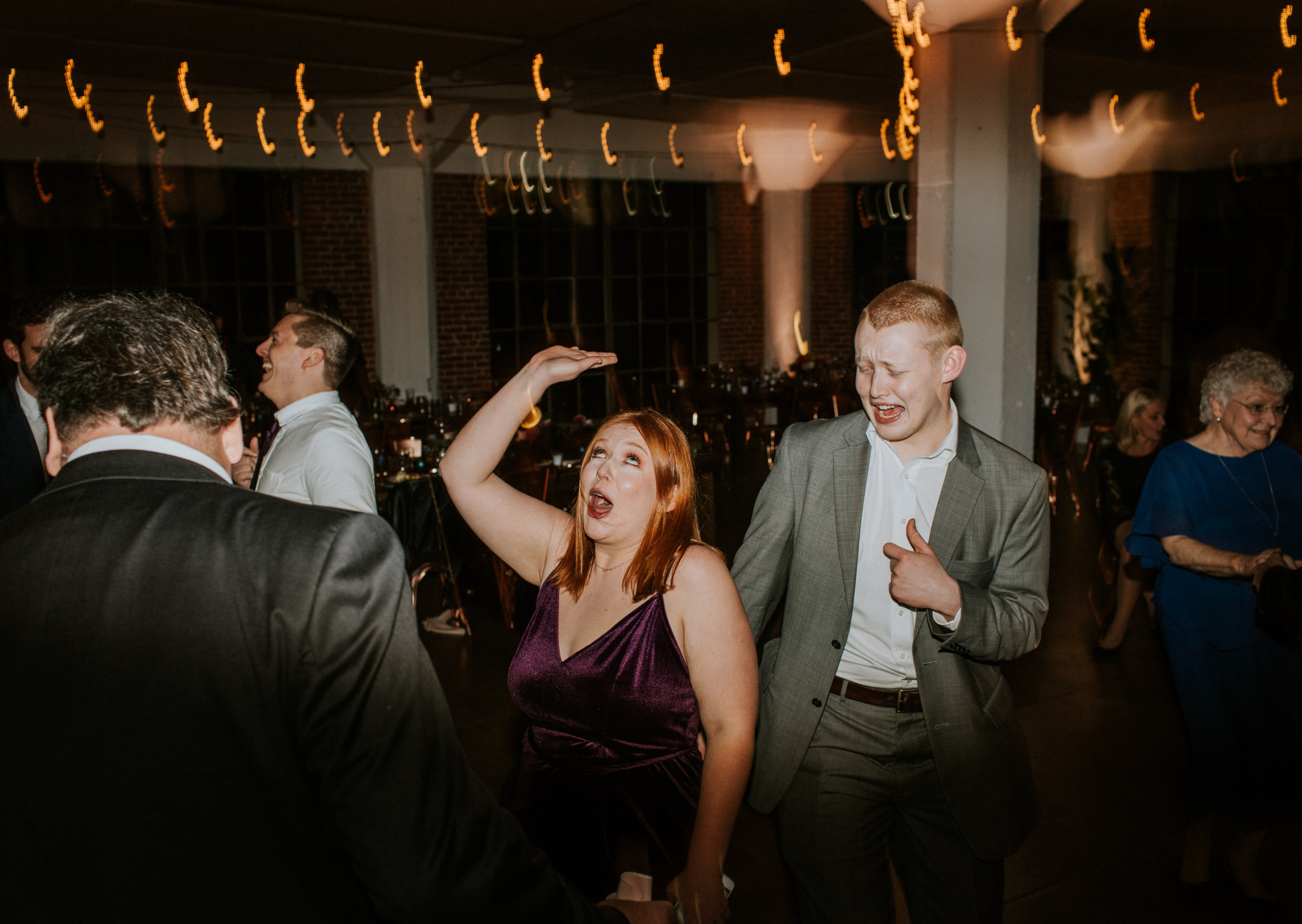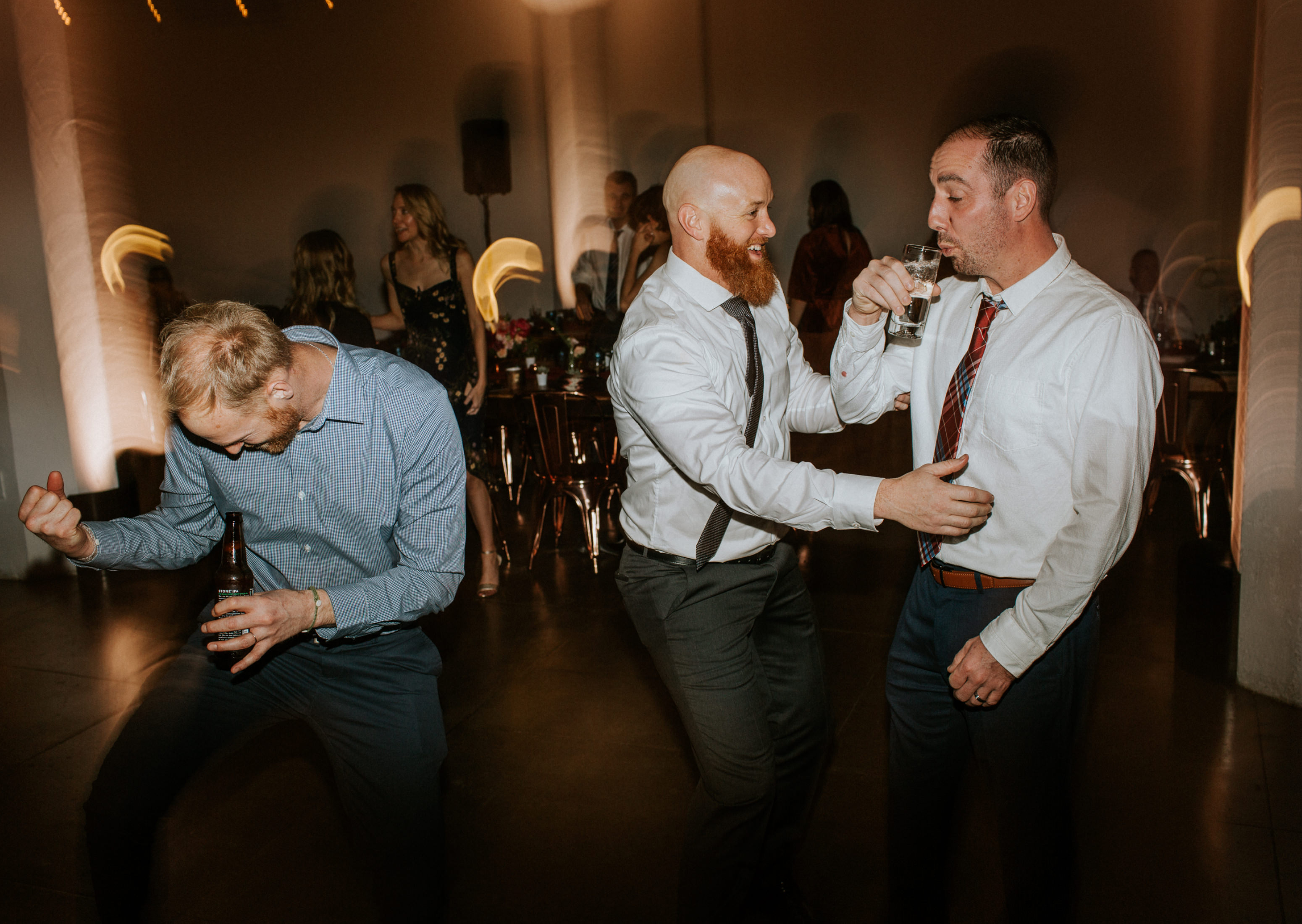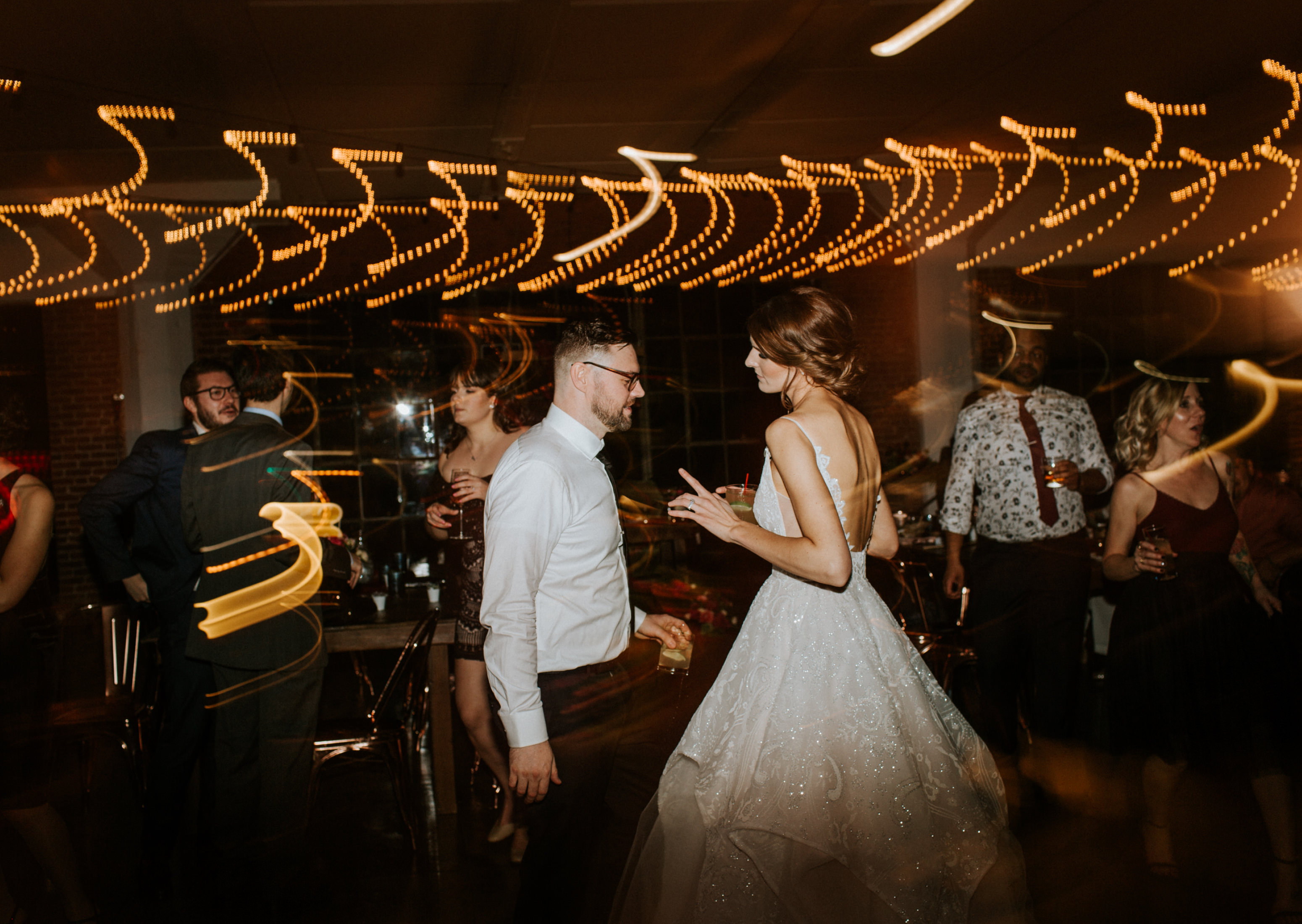 How do I even start to describe this wedding? The words bright, bold, and colorful come to mind, but don't quite capture all that was present at Michael and Tory's Downtown LA wedding at Hudson Loft.
To start, let me list out the most stand out elements of this industrial dream wedding for you …
Neon Signs
Cocktail Hour Magician
Sexy Sax Man Performance
Colorful Floral Veil
Pops of Pink + Greenery
Grandma Flower Girl
Sunset Rooftop Portraits
Women's March "Believe Women" Button
If you spent the time to scroll through this entire post (first, bless you), and second, you see what I mean, right?! How killer was this day!!!
Tory and Michael's use of pink and oversized greenery made their urban venue come to life and help to tie in every part of the day with the next. The neon pink 'love' sign was used in so many of the portraits because I couldn't get enough of it! It was sweet and edgy at the same time – just like the bride and groom.
Another all time favorite element of this DTLA wedding was Tory's bridal veil. She slipped that bad boy on just before the ceremony and my jaw hit the floor. Not only was it perfectly on theme with the décor, but I've never seen a more unique veil at a real wedding. Rainbow colored fabric flowers showered her cathedral length veil and my wedding photographer heart couldn't get enough of it.
There are so many stories from this day that I could share with you all, but I'll stick with just two more!
First, there was a women's march happening a few blocks away from Hudson Loft in downtown LA that day. So in honor of that the bride and groom gave out and wore buttons dedicated to celebrating women. Tory's button said: Believe Women. I thought that was such a cool touch and a great way to show support for a cause they care about.
Lastly, did y'all catch the Sexy Sax Man's appearance at the beginning of the reception?! That's right, Tory surprised Michael with a private performance by the Sexy Sax Man in honor of his birthday. Needless to say, everyone loved it! The surprise was a great introduction to the fun party vibe of the evening and the rest of the night followed suit.
Thank you to an amazing team of vendors for making this day gorgeous and fun! And a huge thank you to Tory and Michael for allowing me to celebrate alongside them and for trusting me to document their big day.
VENDOR LOVE //
Photography: Jenna Bechtholt Photography
Venue: Hudson Loft
Coordinator: So Smitten Special Events
Florals: Ginger Snap Florals
Hair/Makeup: Cheek to Cheek
Neon Signs: Nights of Neon
Rentals: MTB Event Rentals, Archive Rentals, Trees by Steve
Caterer: Summit Catering
Bar: Sunseri's
Cake: Susie Cakes
Desserts: Chunk-n-Chip + Milk Bar
Videographer: Shutter and Sound
Photo booth: The Booth & Bus Co.
Magician: Rmax Goodwin
Saxophonist: Sexy Sax Man
DJ: Vox DJs