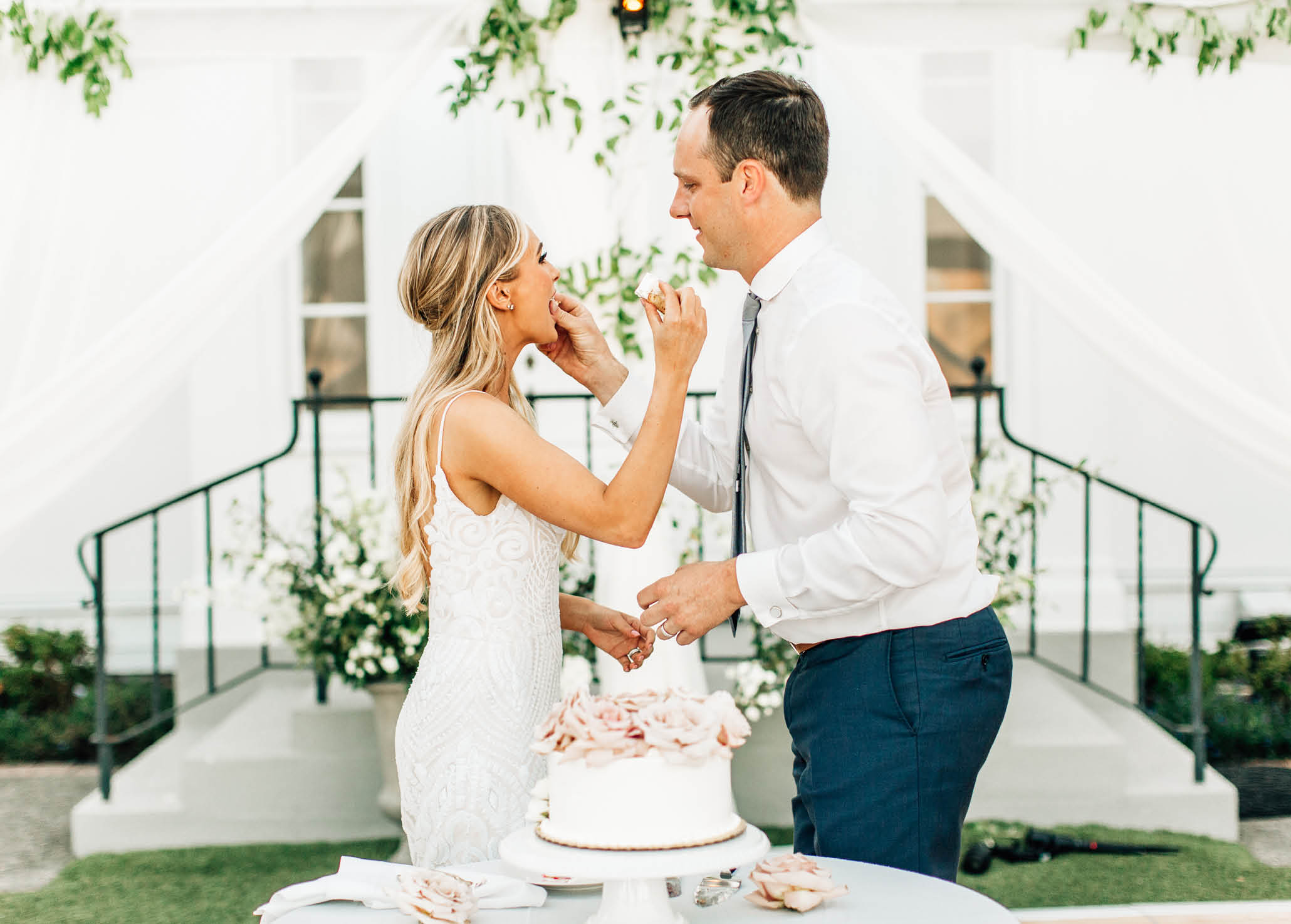 Jenna Bechtholt is a talented wedding photographer serving the city of Pasadena as well as neighboring communities. Jenna has a simple and relaxed approach when working with her clients and her photography is most often described as soft, dreamy, and beautifully lit. She enjoys capturing the true essence of a couple's love story and does so by helping them to feel comfortable and confident during their photo shoot. With a keen eye for detail and composition, Jenna takes pride in creating images that are full of life and passion. Her hope is to convey each couple's special love story through the images that she creates. Weddings are Jenna's favorite occasions to document because they are filled with emotion, beautiful décor, and stunning venues. From tears of joy to belly aching laughter, weddings celebrate the joining of two lives and allow for individuals to show their sincere love in front of the people that mean the most to them. This kind of outpouring of affection is what creates beautiful wedding photography and pictures that families want to hold onto and cherish forever. Jenna would love to capture your Pasadena wedding!
Contact Jenna Bechtholt Photography to book your Pasadena wedding photographer today.
Pasadena is a small and quaint city nestled up against the San Gabriel mountain range. As a suburb of Los Angeles, Pasadena is an ideal place for Angelinos to celebrate a wedding away from the noise and commotion of the city without truly leaving town. Full of a rich history as well as historical artifacts, Pasadena is home to many beautiful old buildings and bridges that make for fabulous wedding day backdrops. The Colorado Street Bridge is a massive, concrete arch bridge with beautiful details and is decorated with old fashion light posts. Another early 1900s built structure is the Castle Green, formerly the Hotel Green, which is now open to the public to use for events and weddings. The rose gardens, unique castle exterior and splendid interiors make this venue one of the most popular locations for couples to get married in Pasadena. The Pasadena City Hall is also a beautiful location to tie the knot for couples that want to celebrate their love without a traditional ceremony. With beautiful architecture and surrounding flowers, City Hall is a very popular place for Pasadena wedding photographers to take wedding day portraits.
Although Pasadena is home to amazing older buildings, it is also full of modern and traditional venues for wedding photographers looking to stay a bit more current. Pasadena wedding photography captured at the Huntington Library and Botanical Gardens is sure to create stunning wedding day portraits with all of the variations of plants, trees, and wildlife. The Santa Anita Park in Arcadia and Pasadena Playhouse are additional local spots that offer a unique setting for the bride that is looking for simple yet sophisticated wedding photography in Pasadena. But for a more traditional and luxurious venue marvelous hotels like the Langham Huntington Hotel and The Westin Pasadena as well as La Canada Flintridge County Club and Brookside Golf Club are great selections to host a wedding. With beautiful gardens, long stretches of green grass, and lovely reception halls, Pasadena wedding photographers are able to create breathtaking images of a couple's big day in a gorgeous location. Additionally, The Grand Ballroom at the Pasadena Convention Center, Noor, and the Maxwell House are all fabulous places to host a wedding. Each of these locations offers special amenities and have a distinctive look that is sure to create stunning, one of a kind Pasadena wedding photography. Another beautiful place many couples come to get married is in Old Town Pasadena at the Athenaeum on the Caltech Campus. With tall rows of columns covered in vines, the amazing outdoor patio, and the beautiful grounds that surround this Mediterranean-style building, this venue is a wedding photographer's dream venue for producing spectacular pictures of a bride, groom and their wedding party.
From gardens and antiques to country clubs and hotels, the wedding photography Pasadena provides is magical and most of all, beautiful. If you are currently planning your Pasadena wedding, Jenna would love to capture your special day. Contact Jenna Bechtholt Photography to book your Pasadena wedding photographer now!