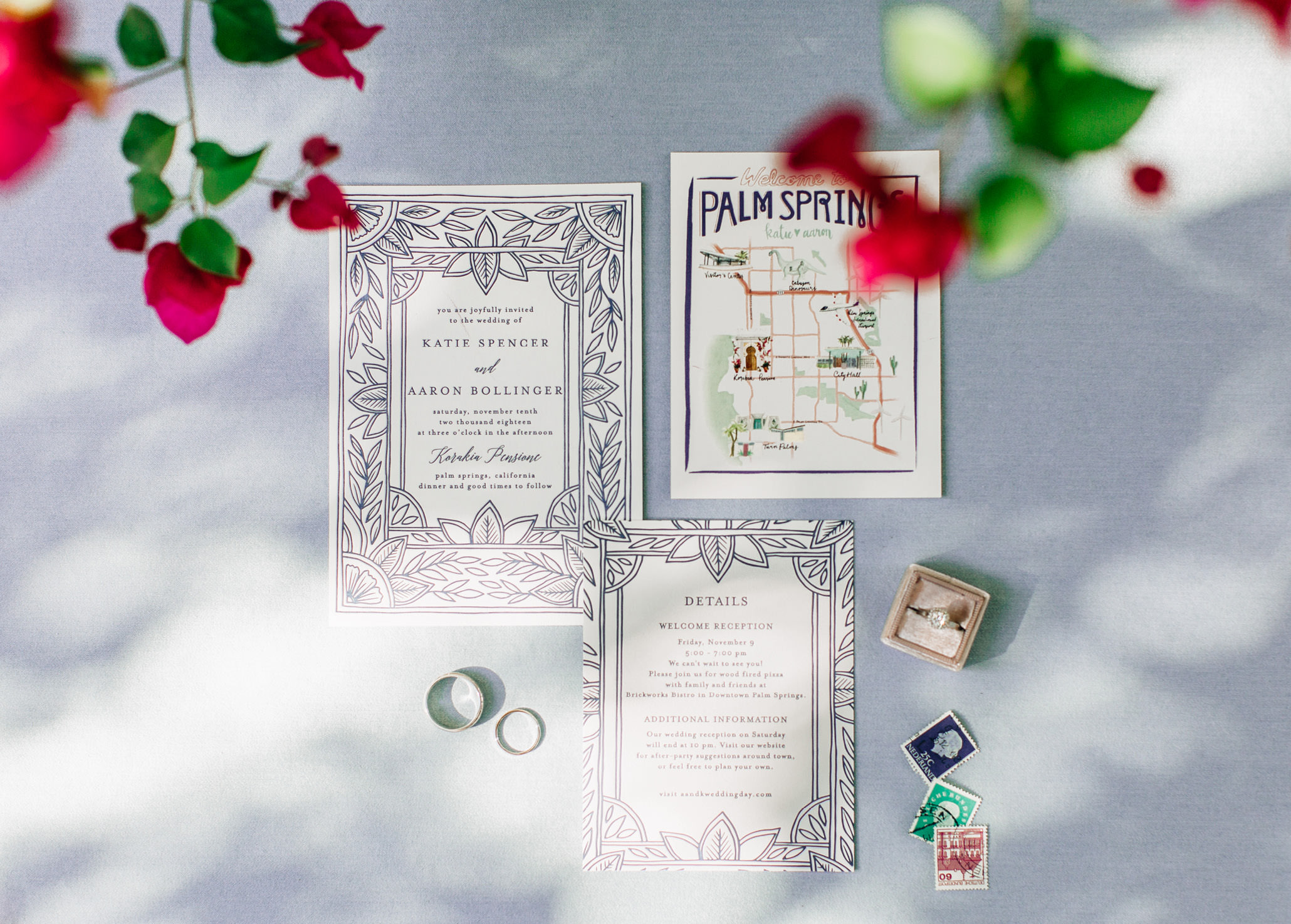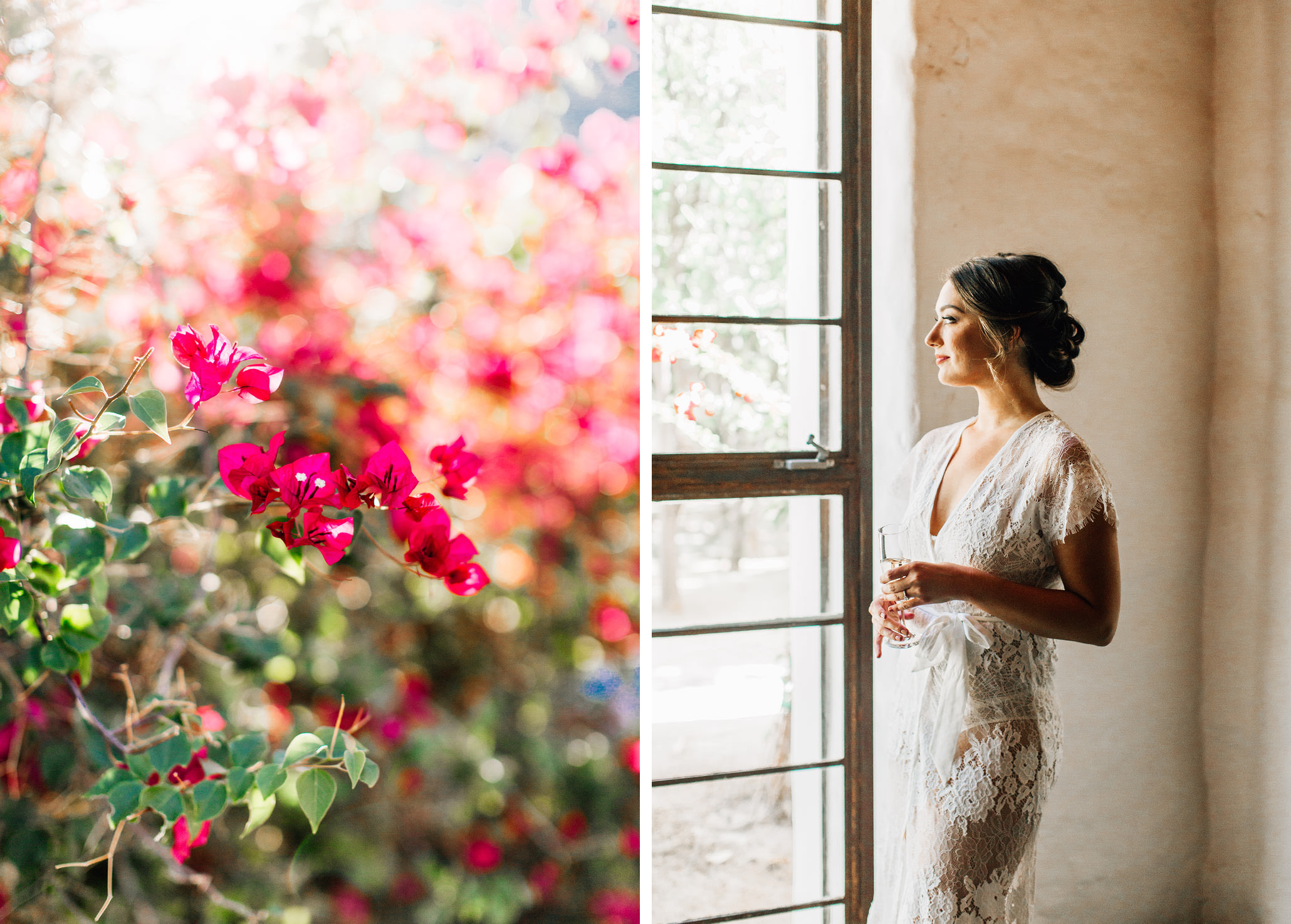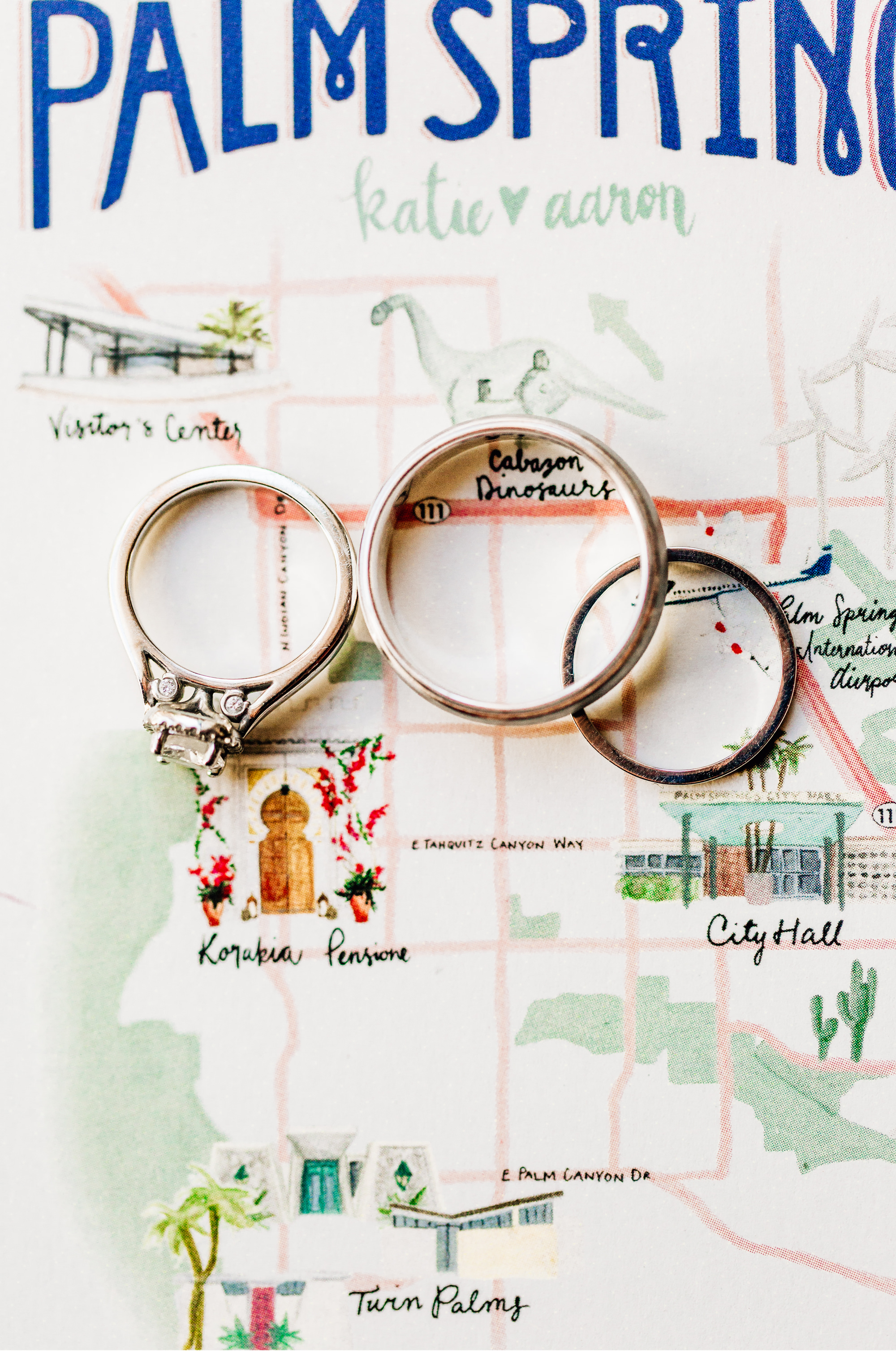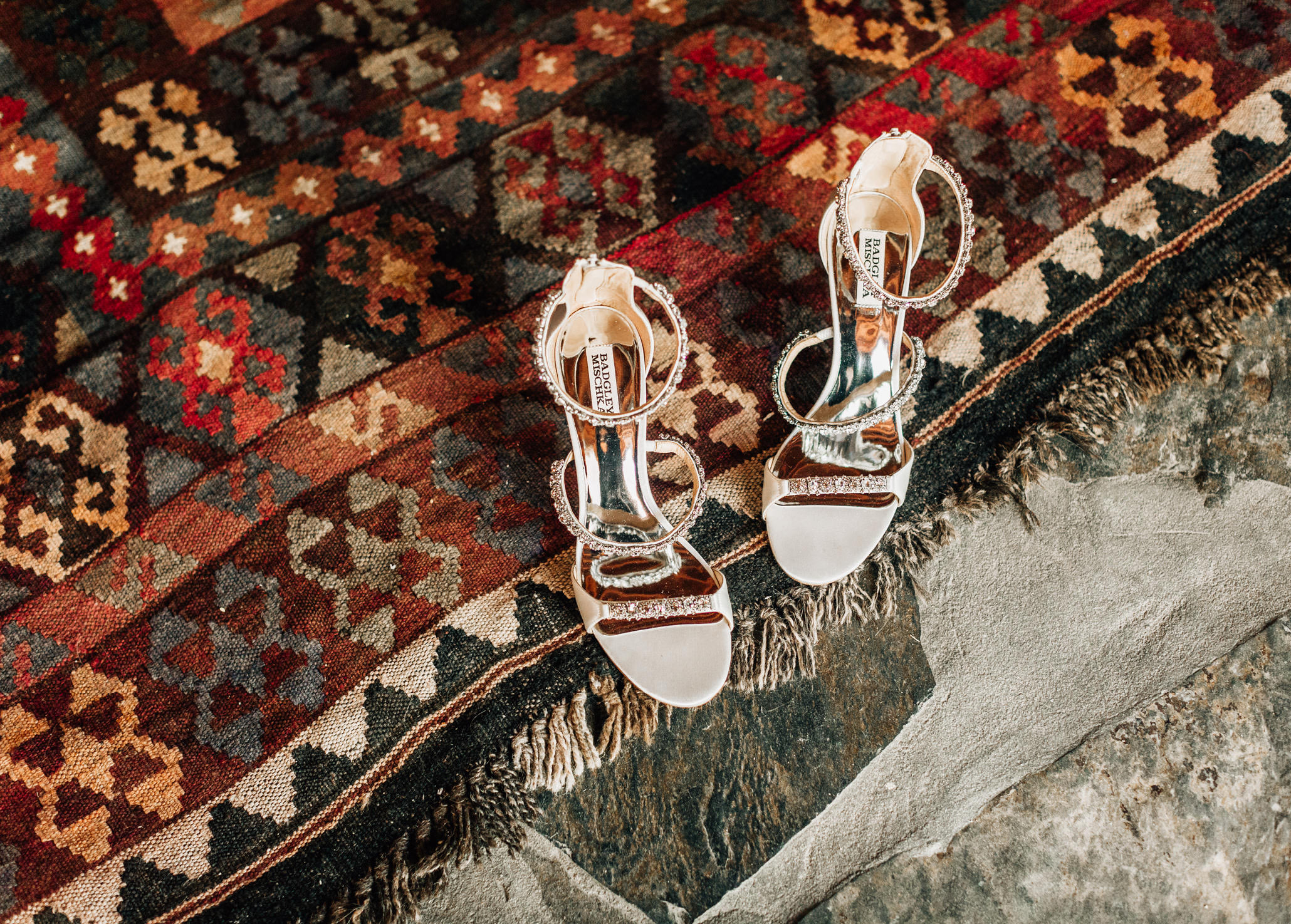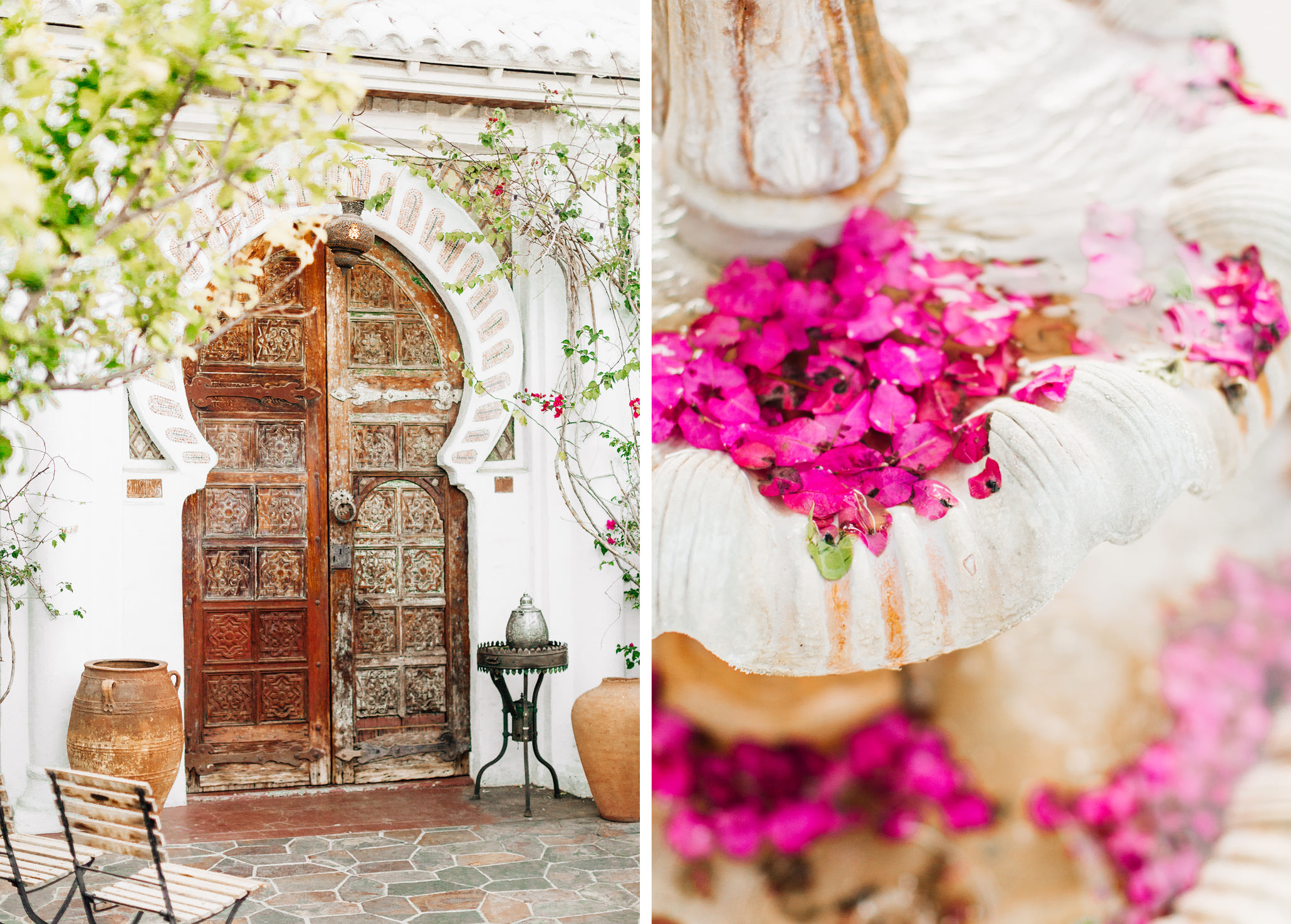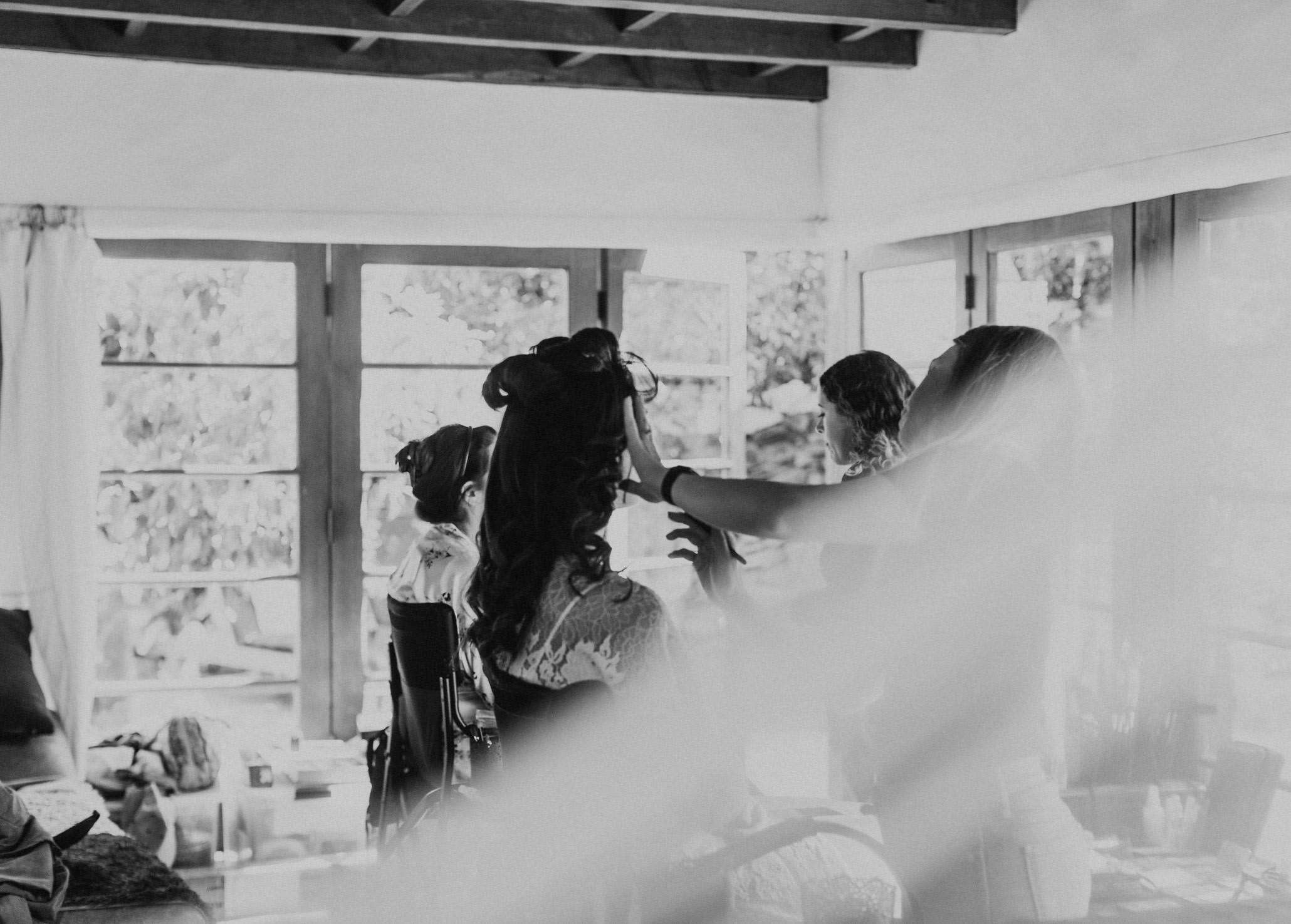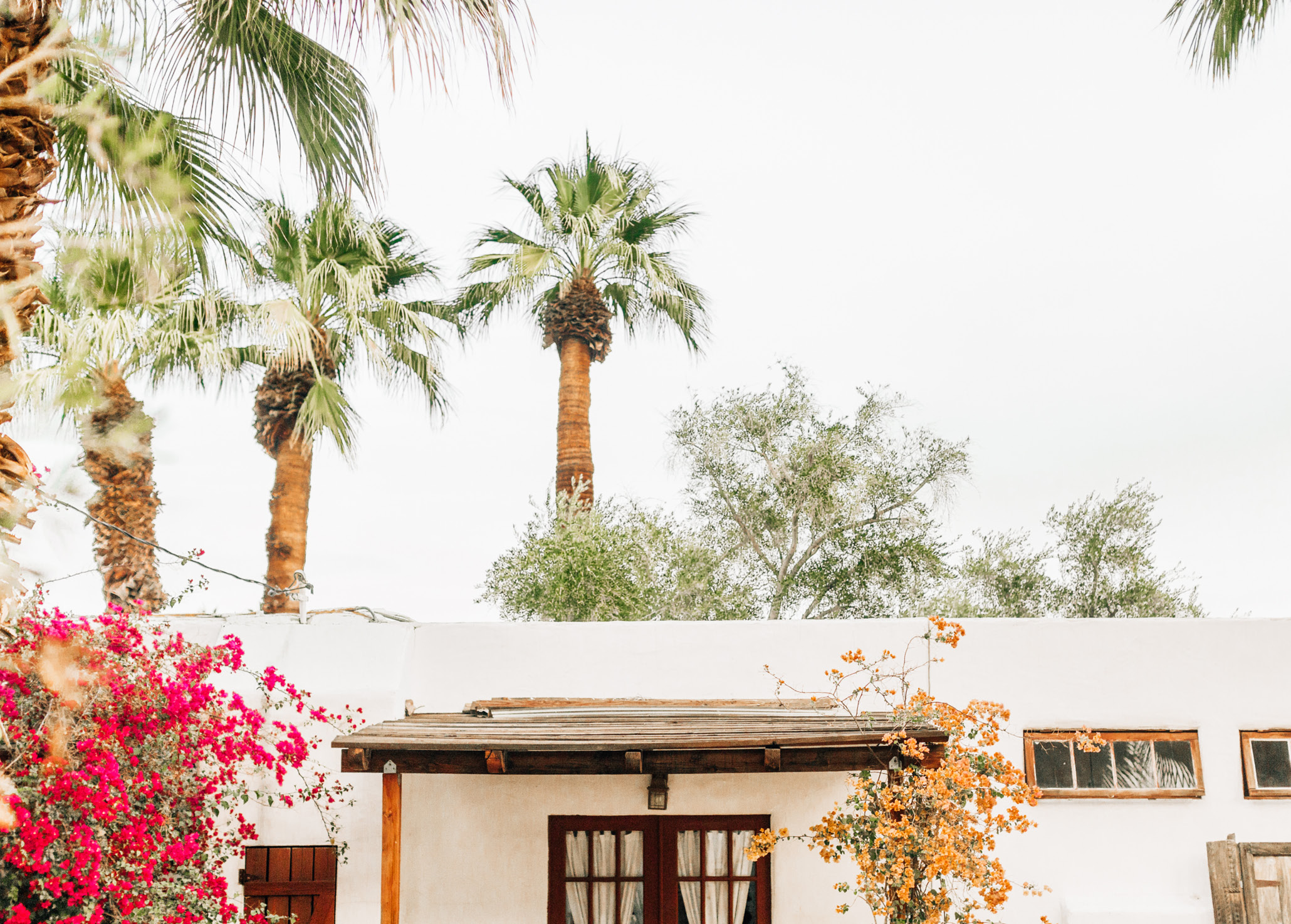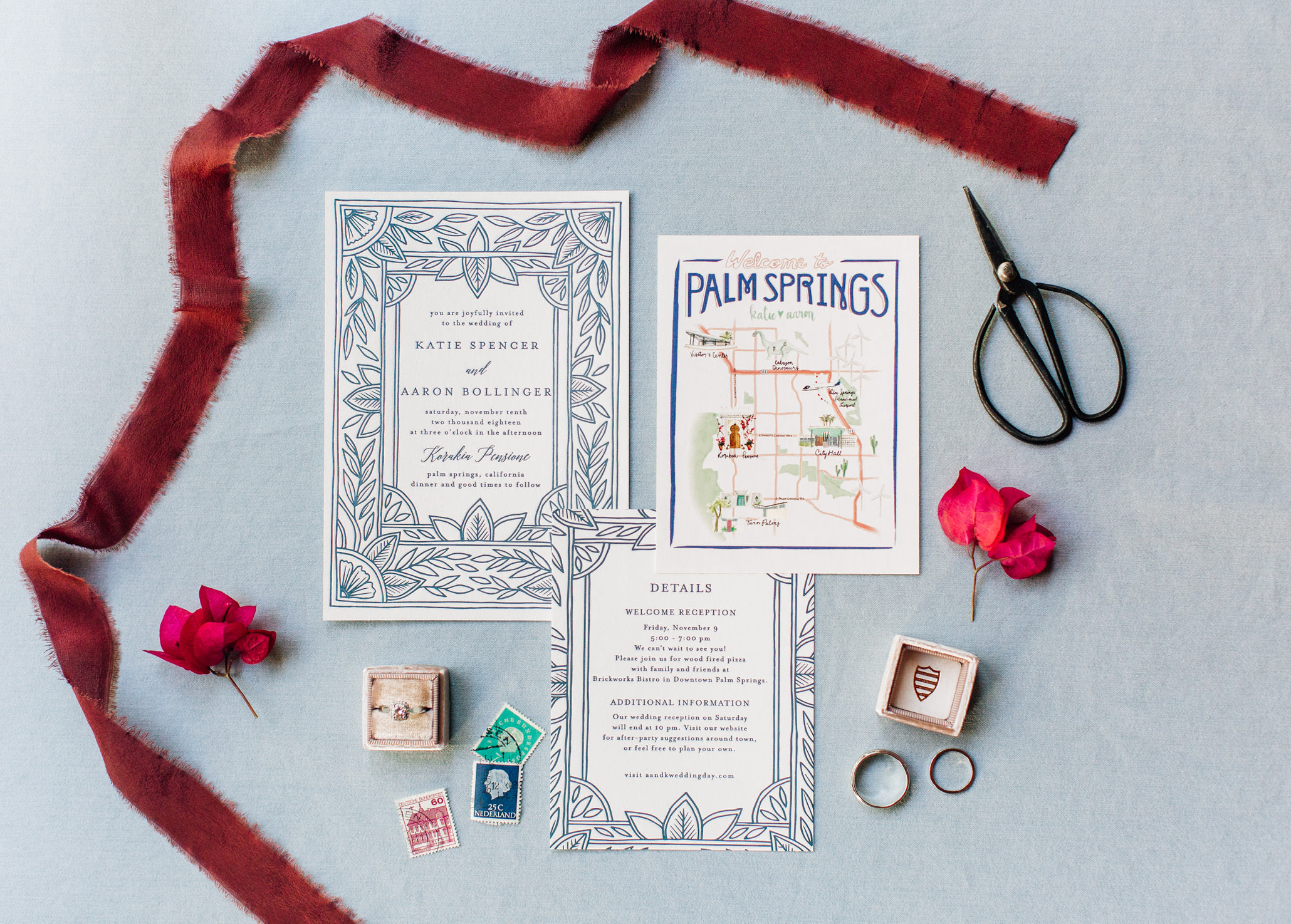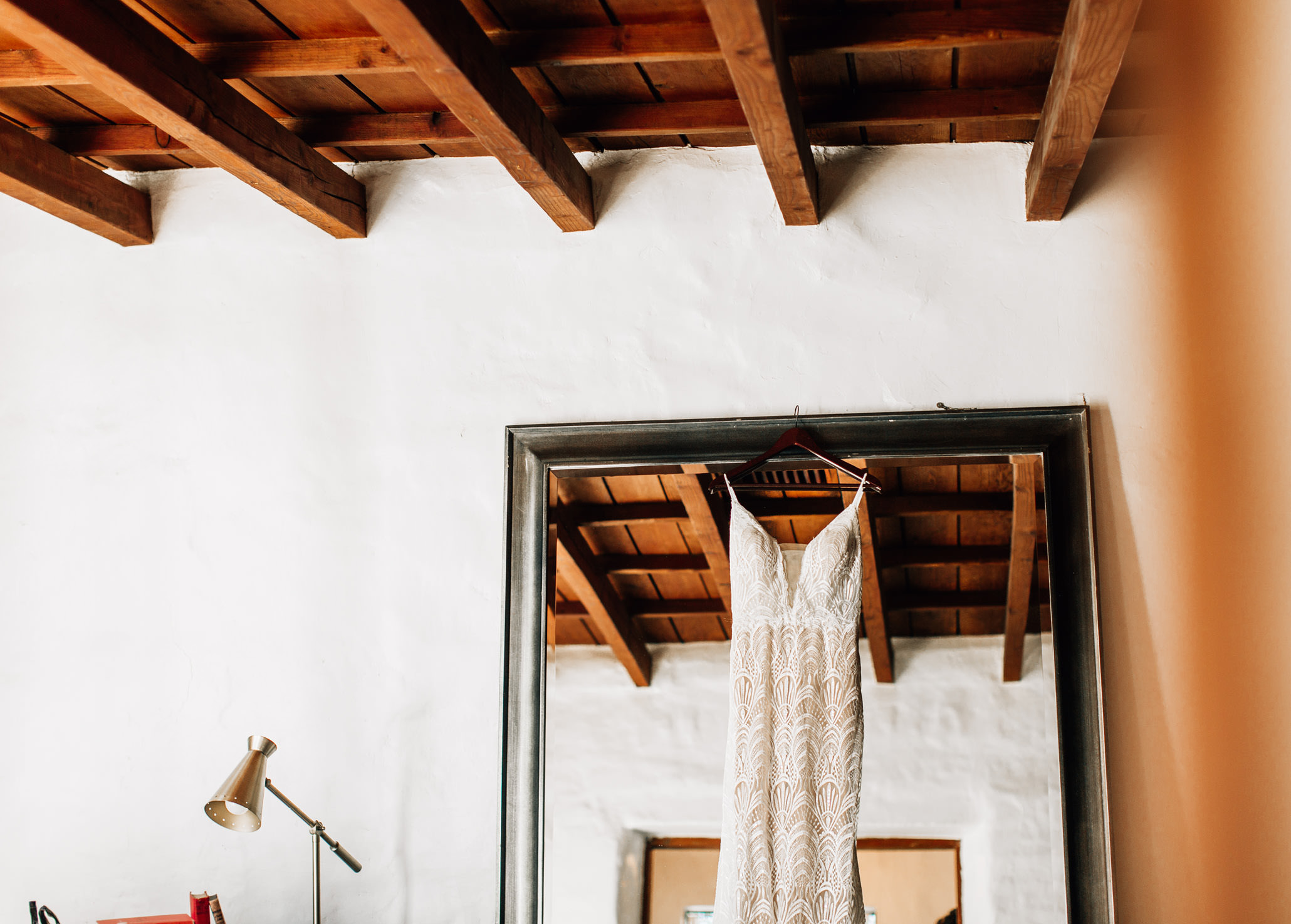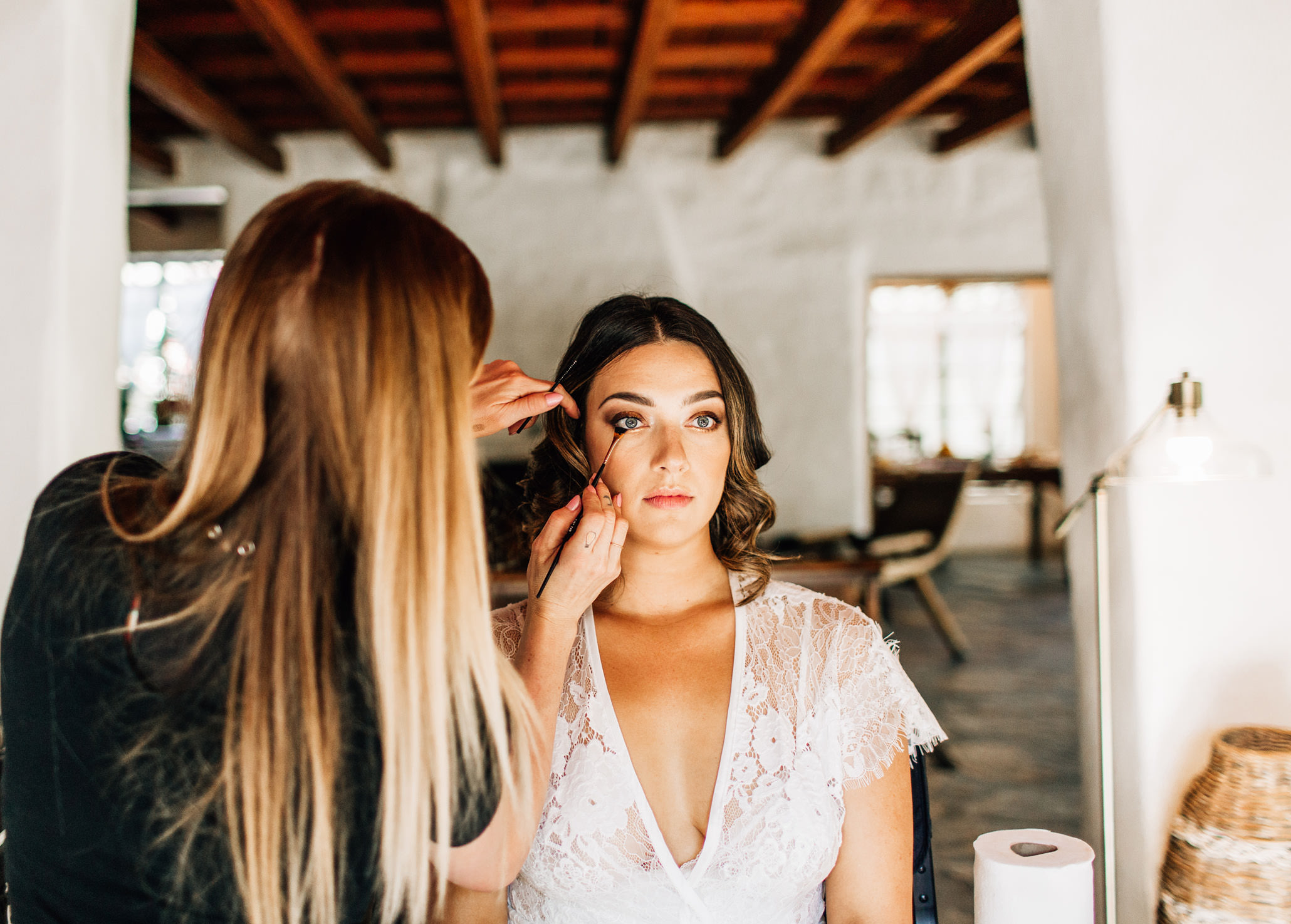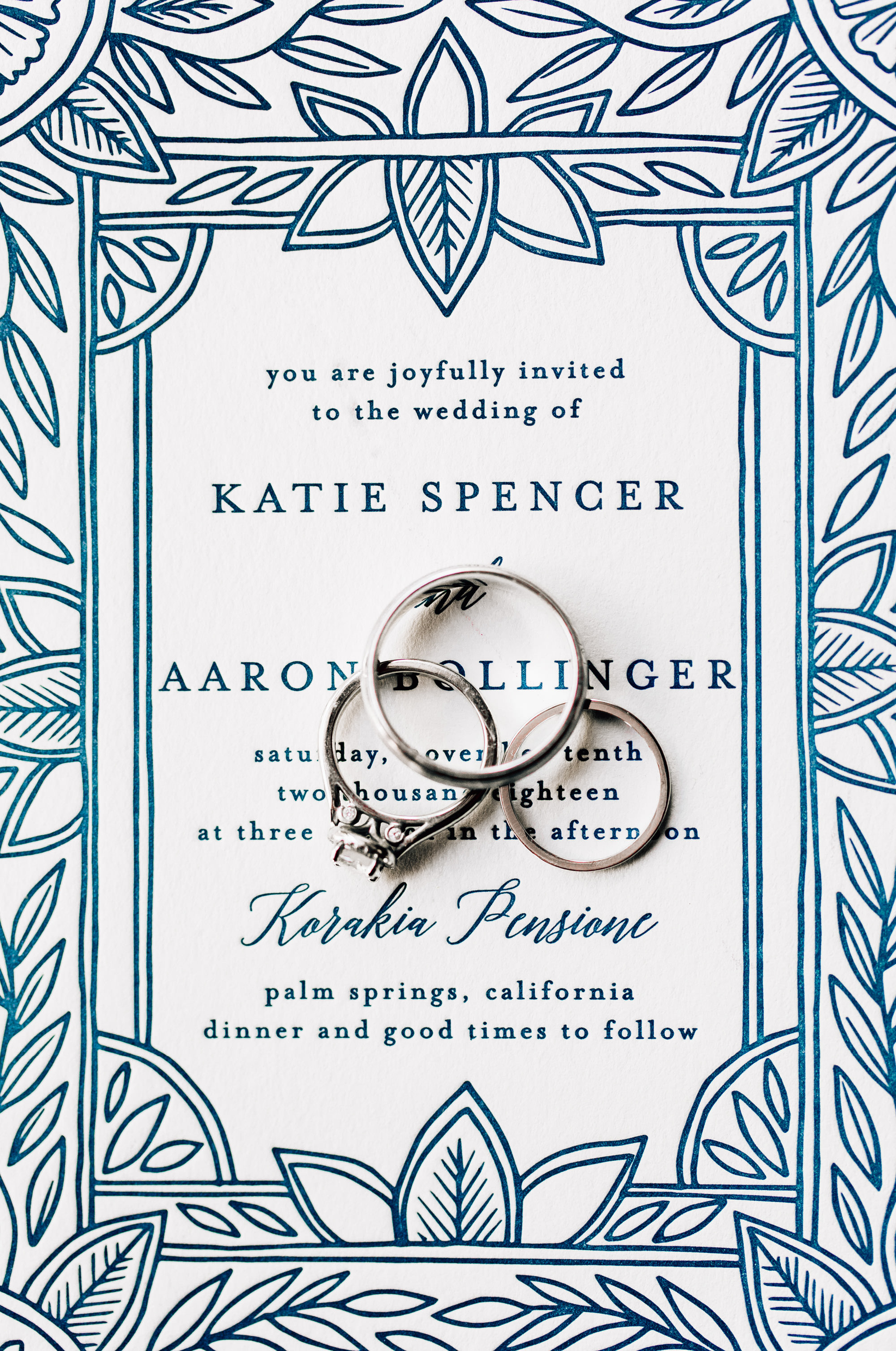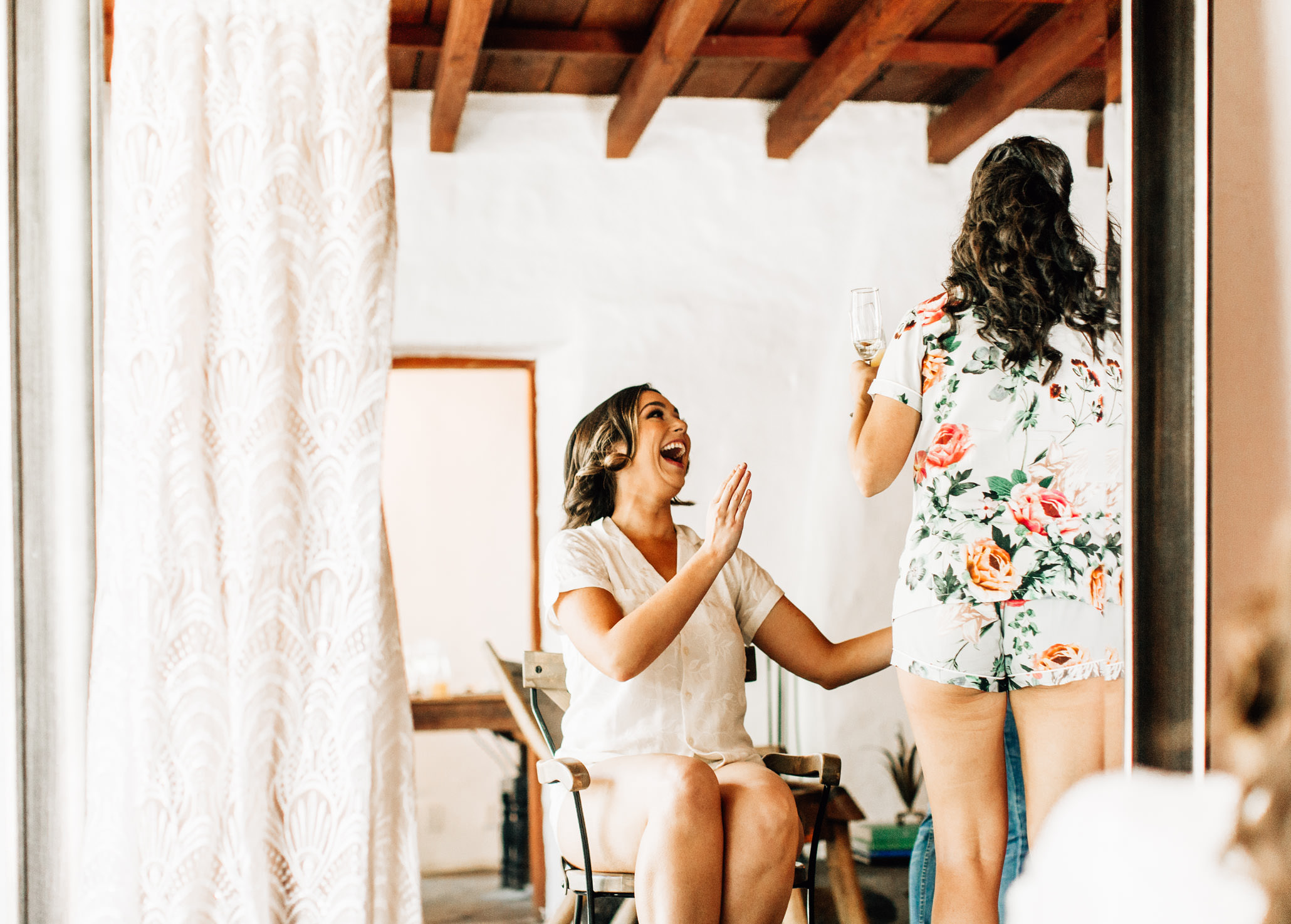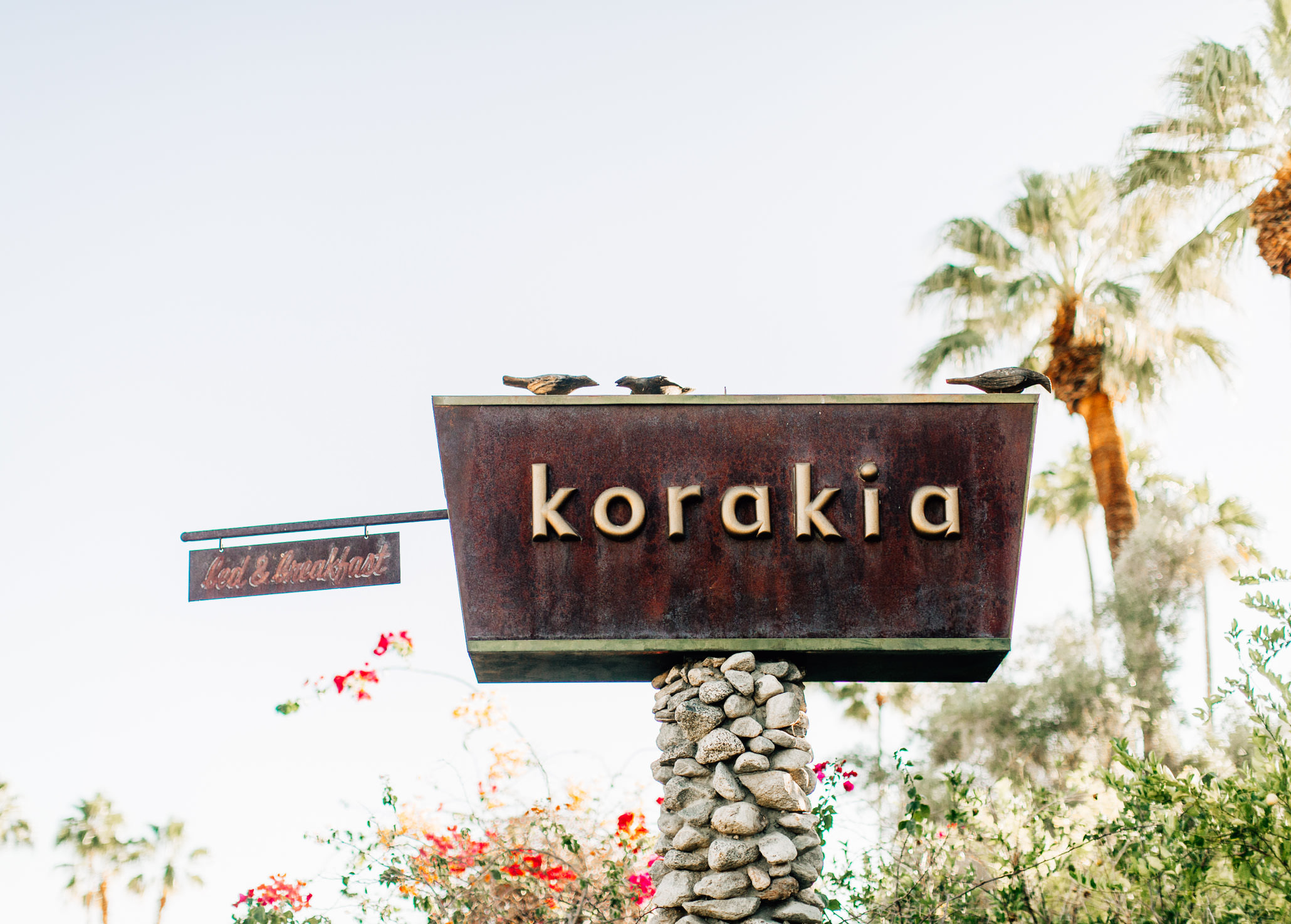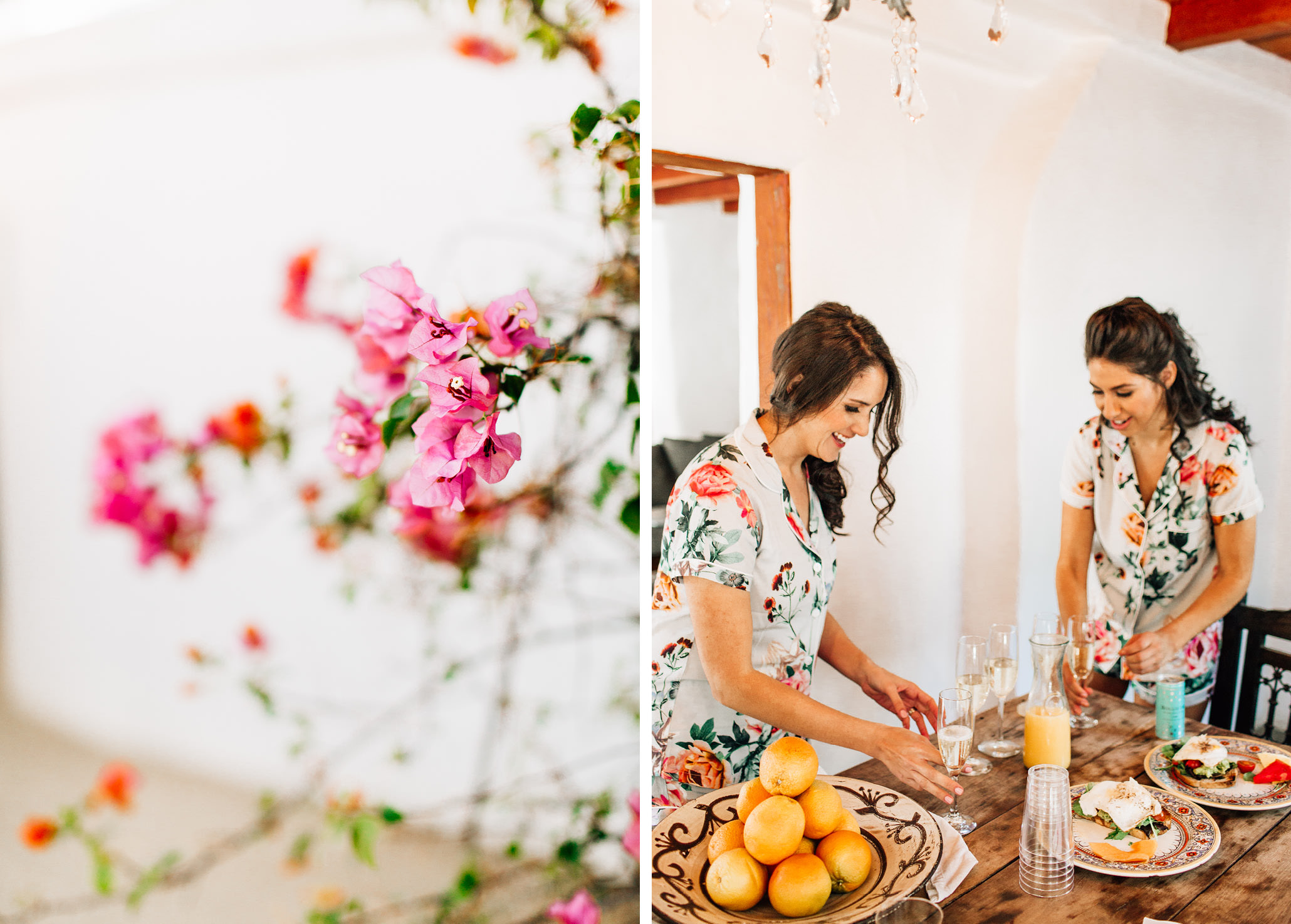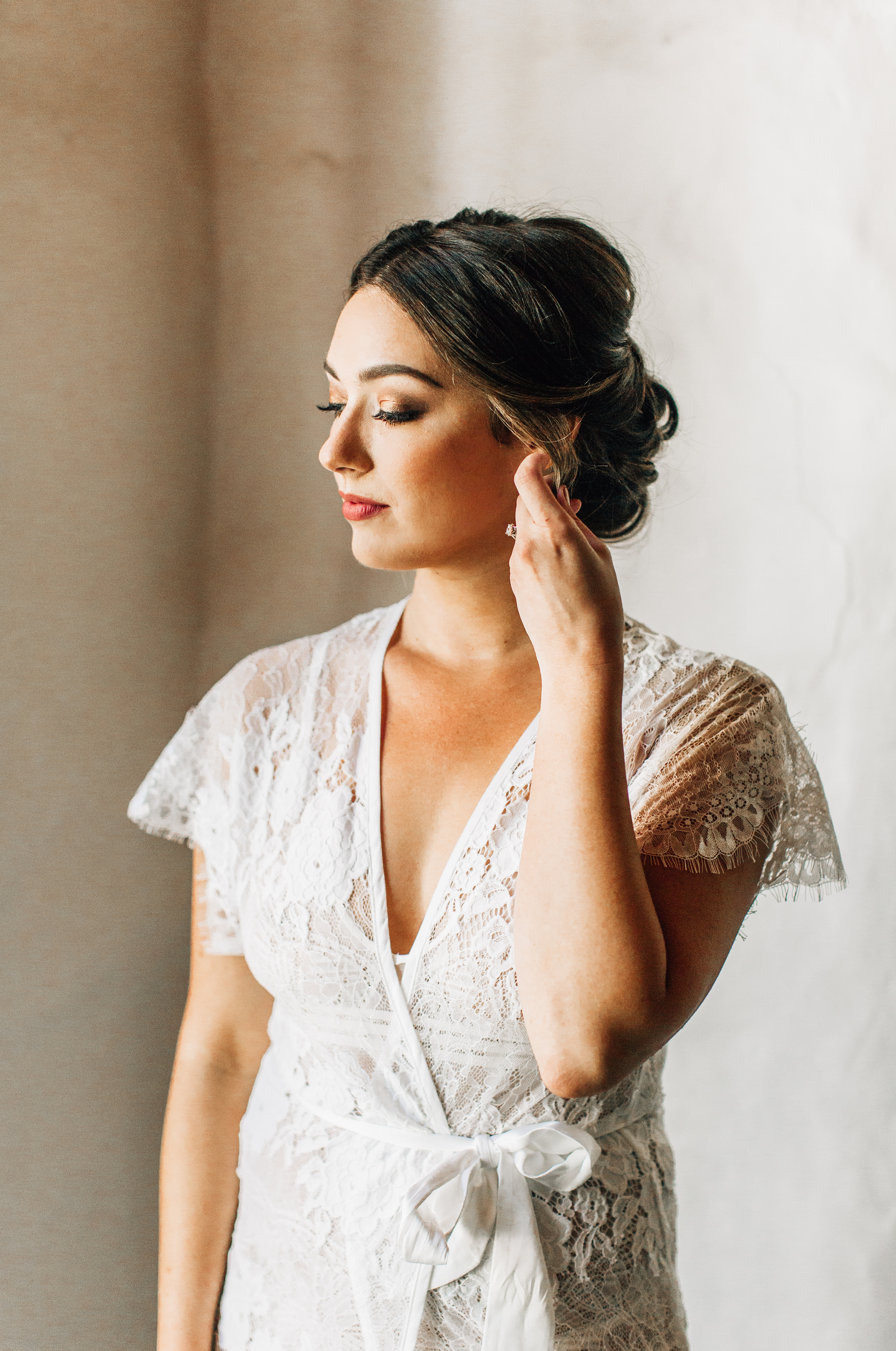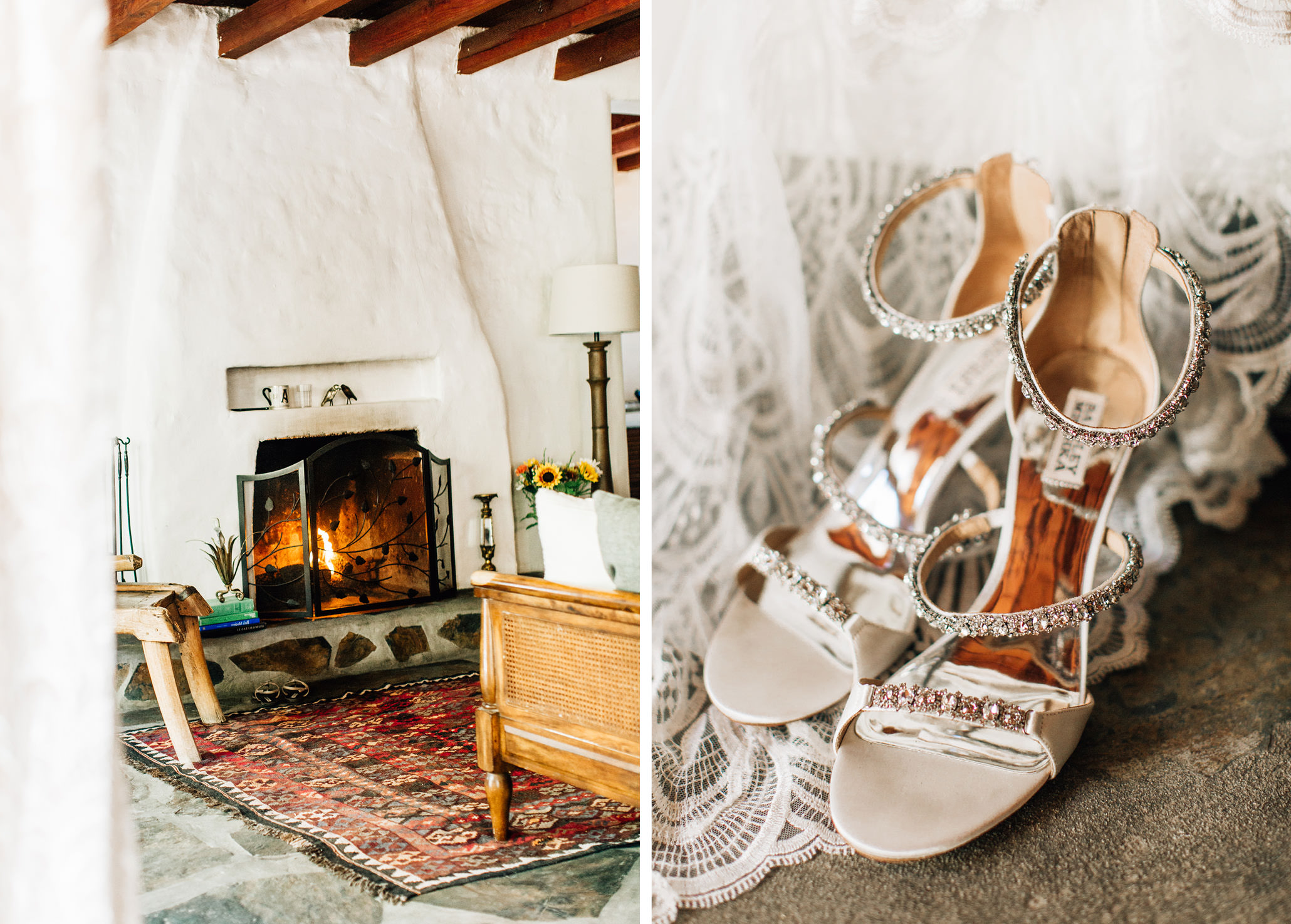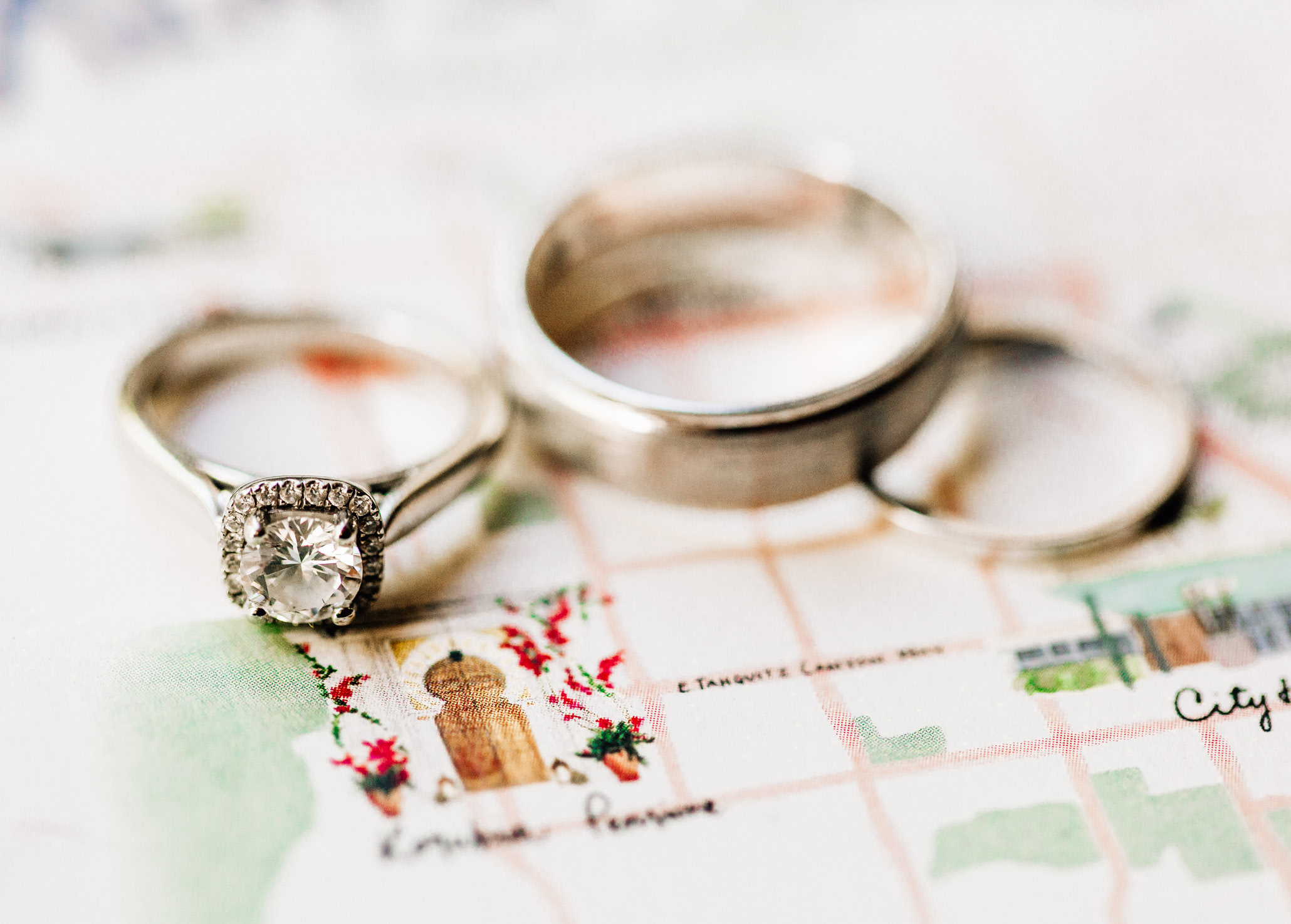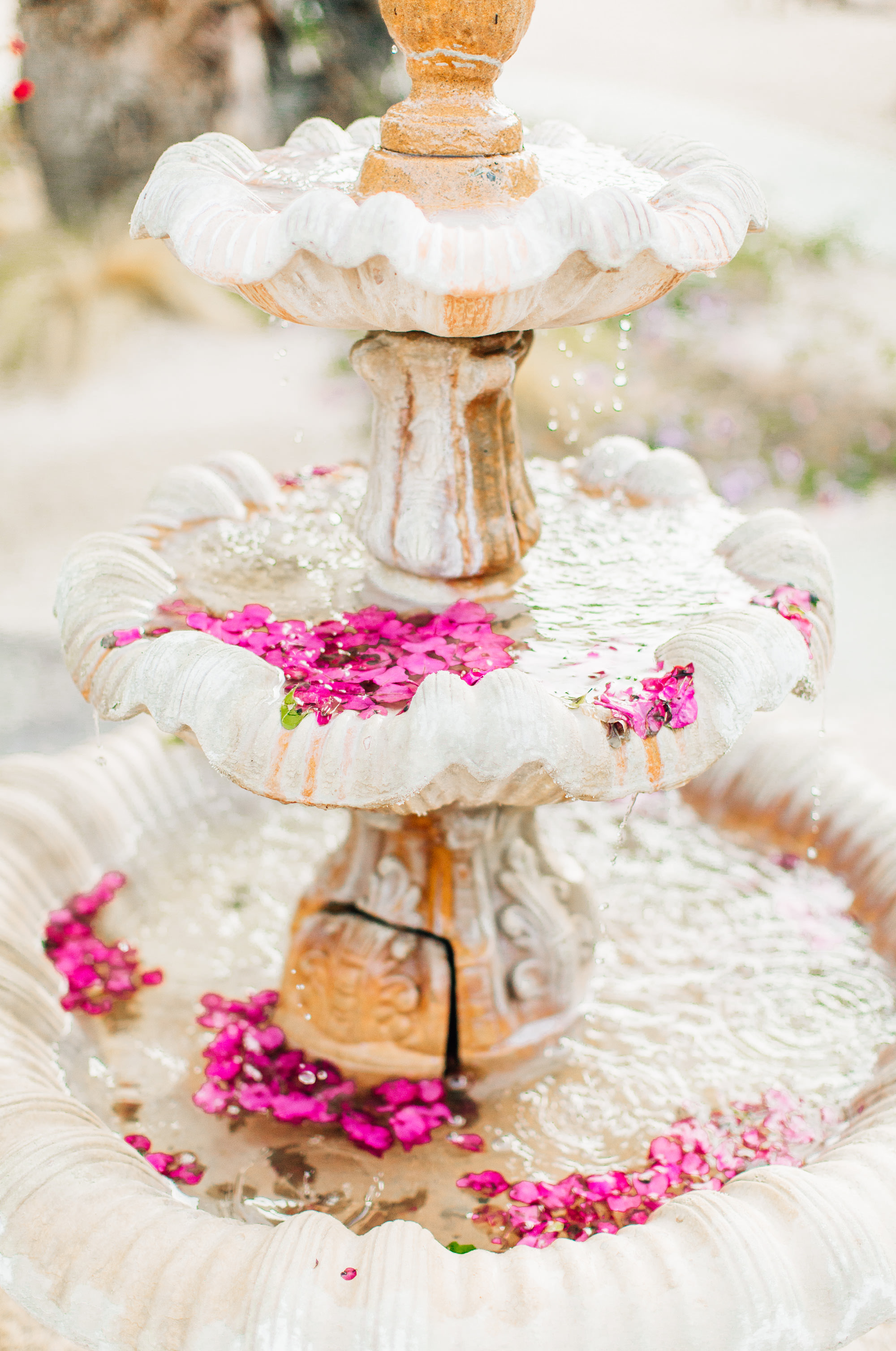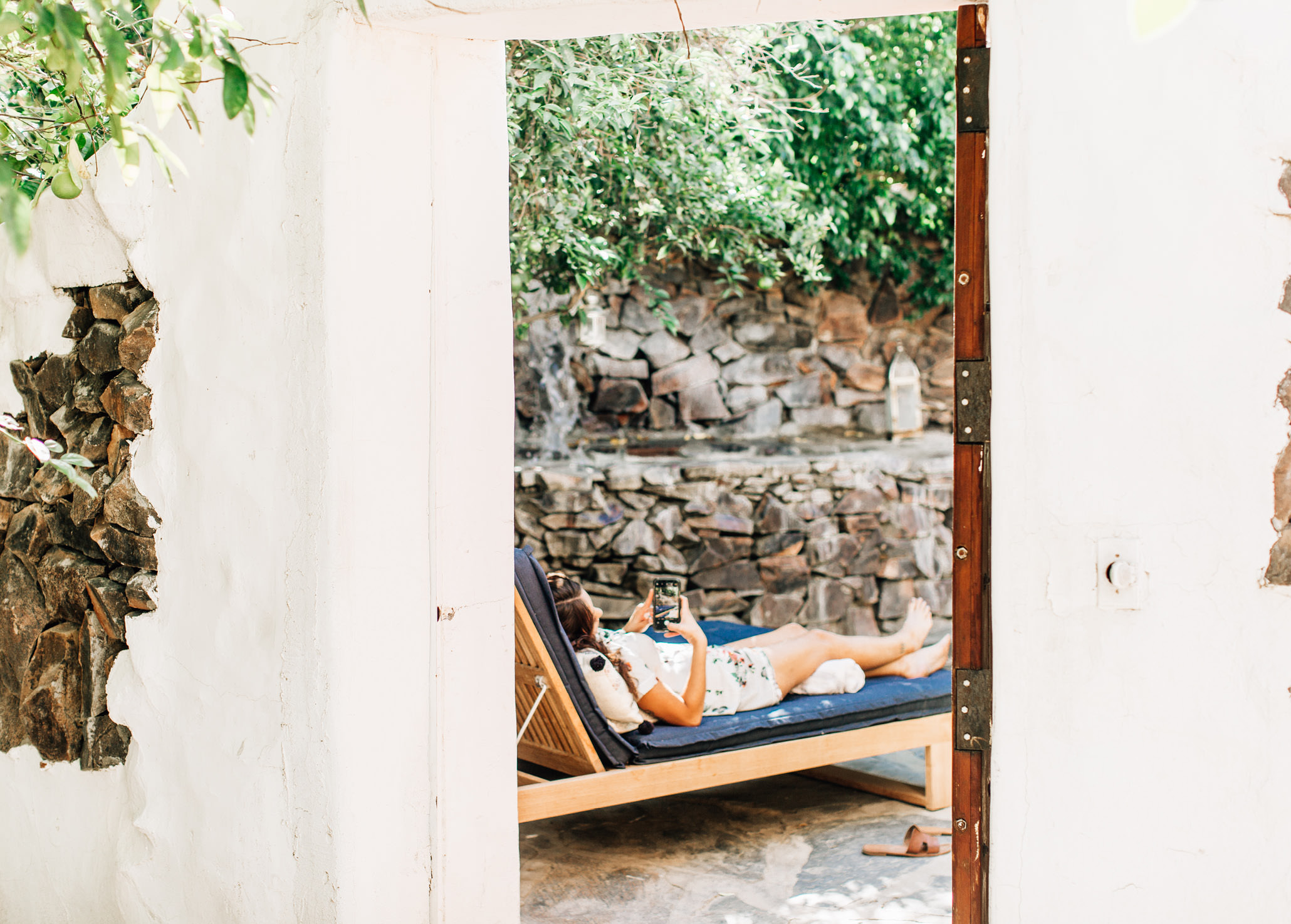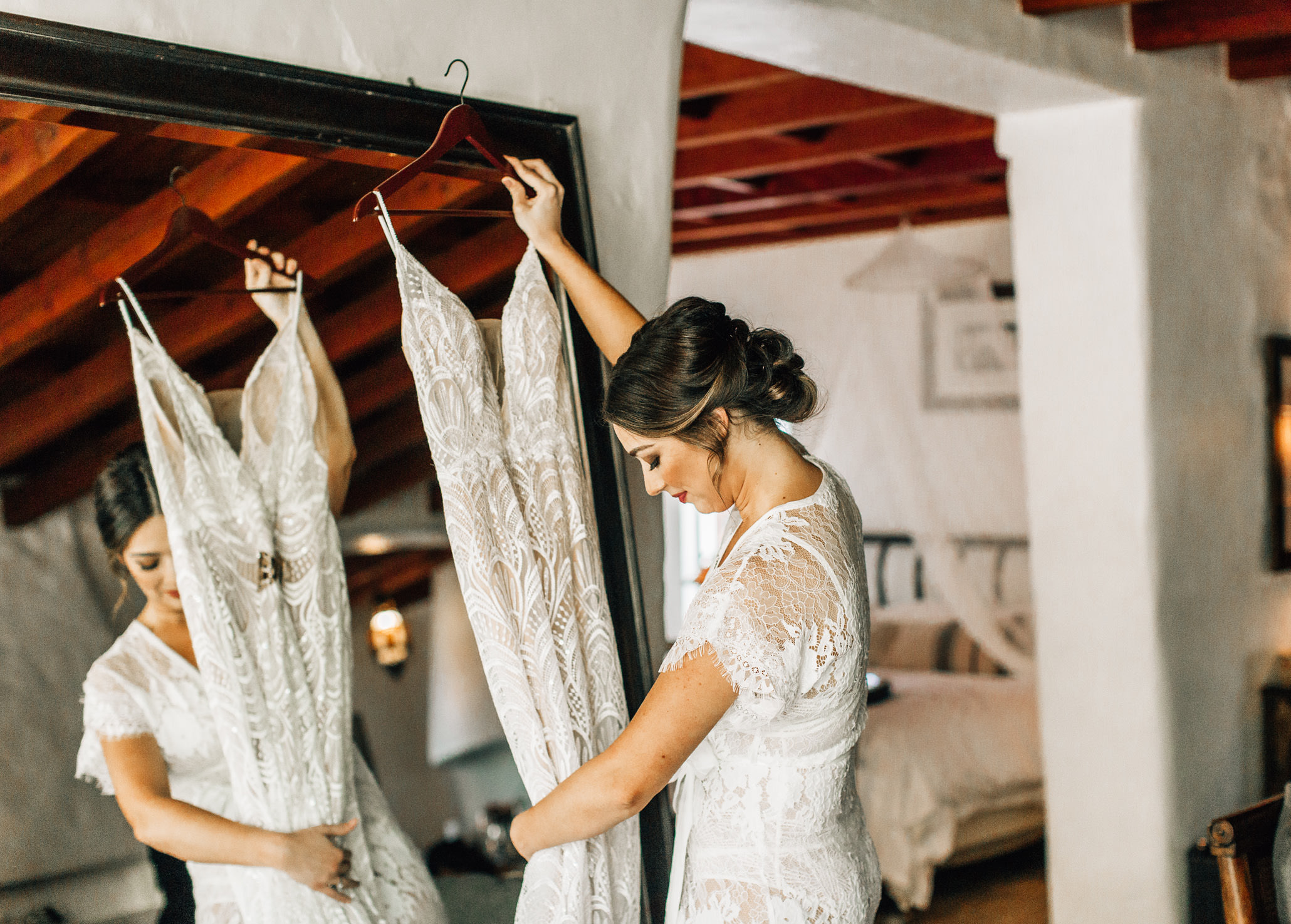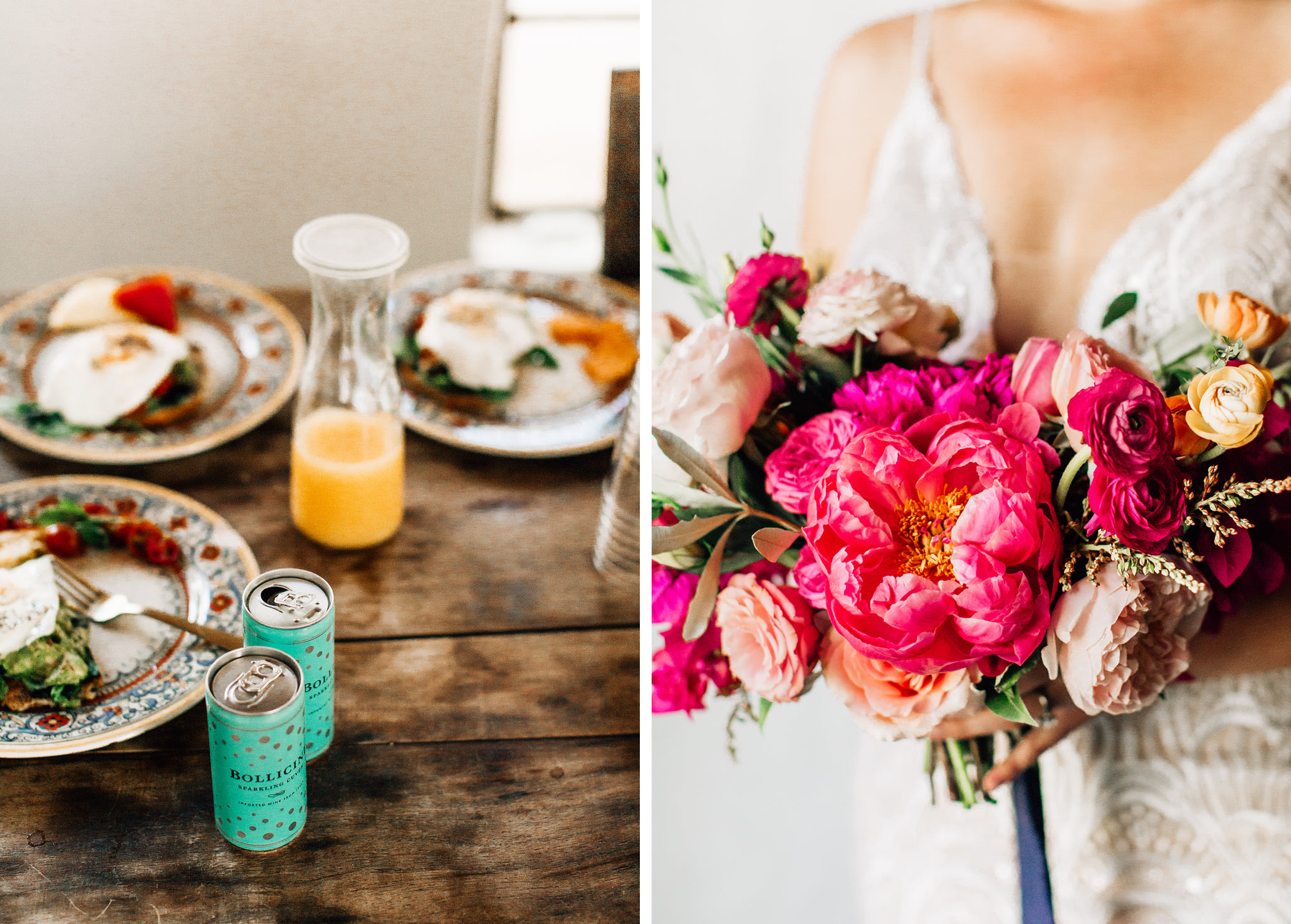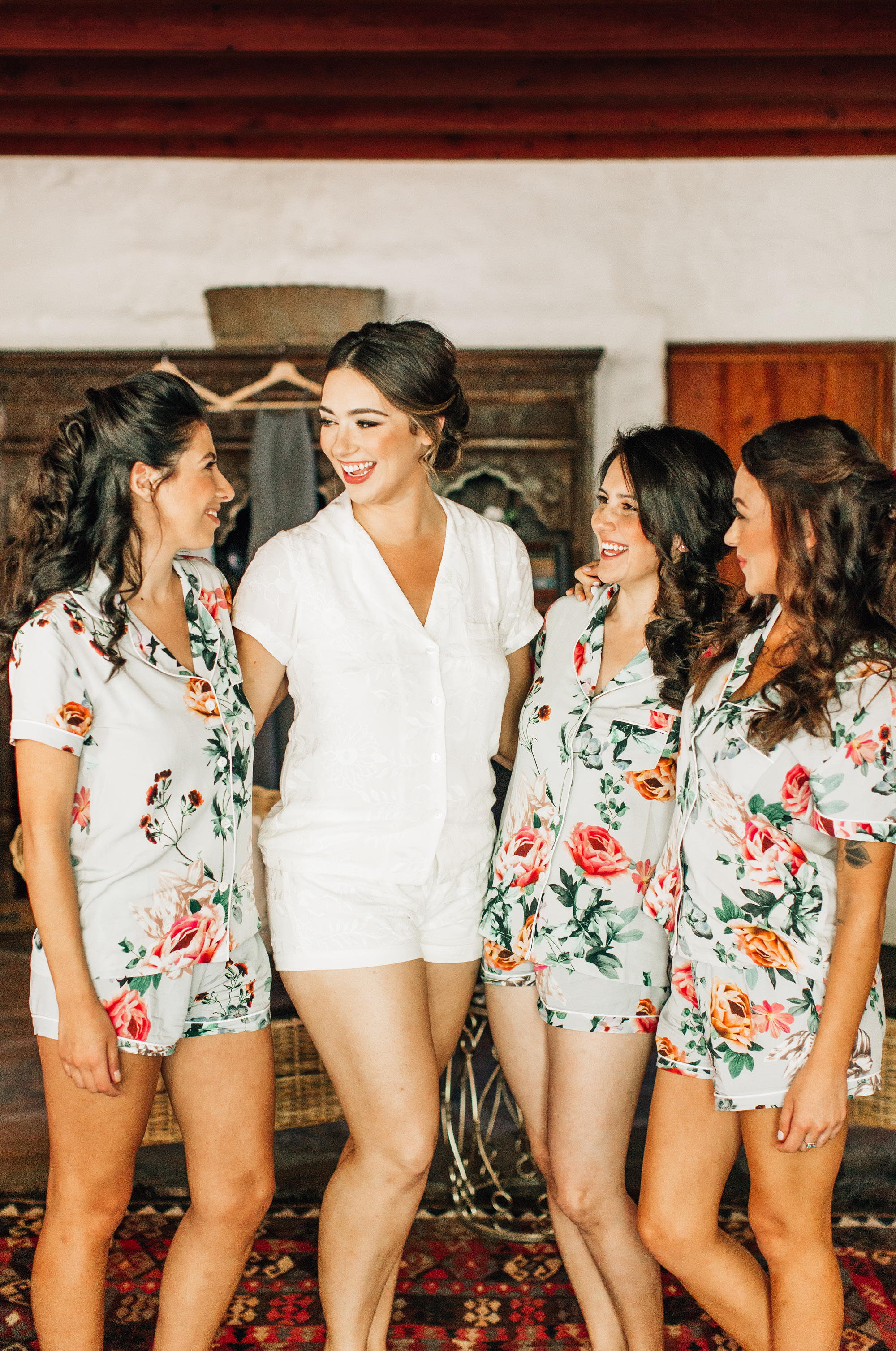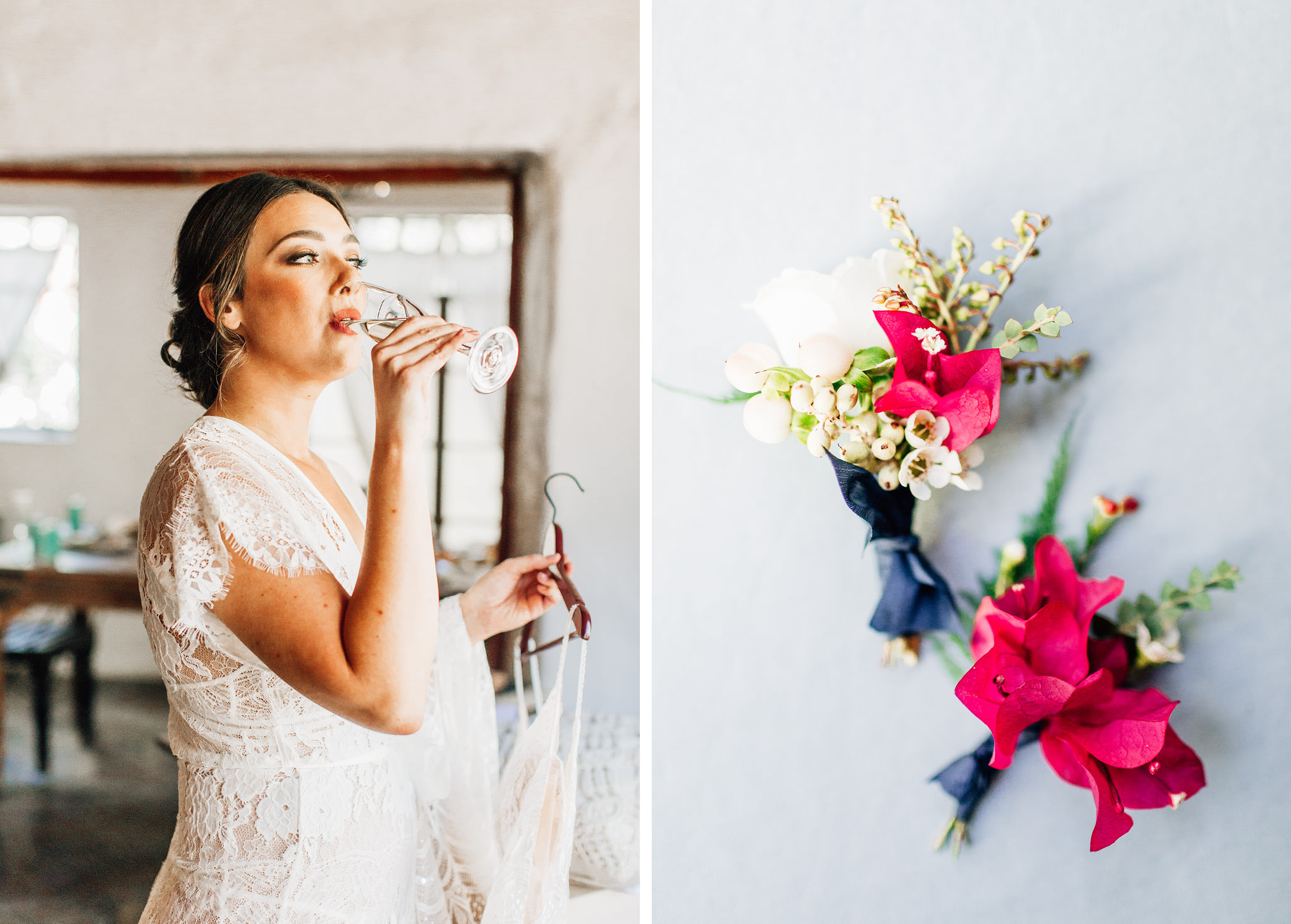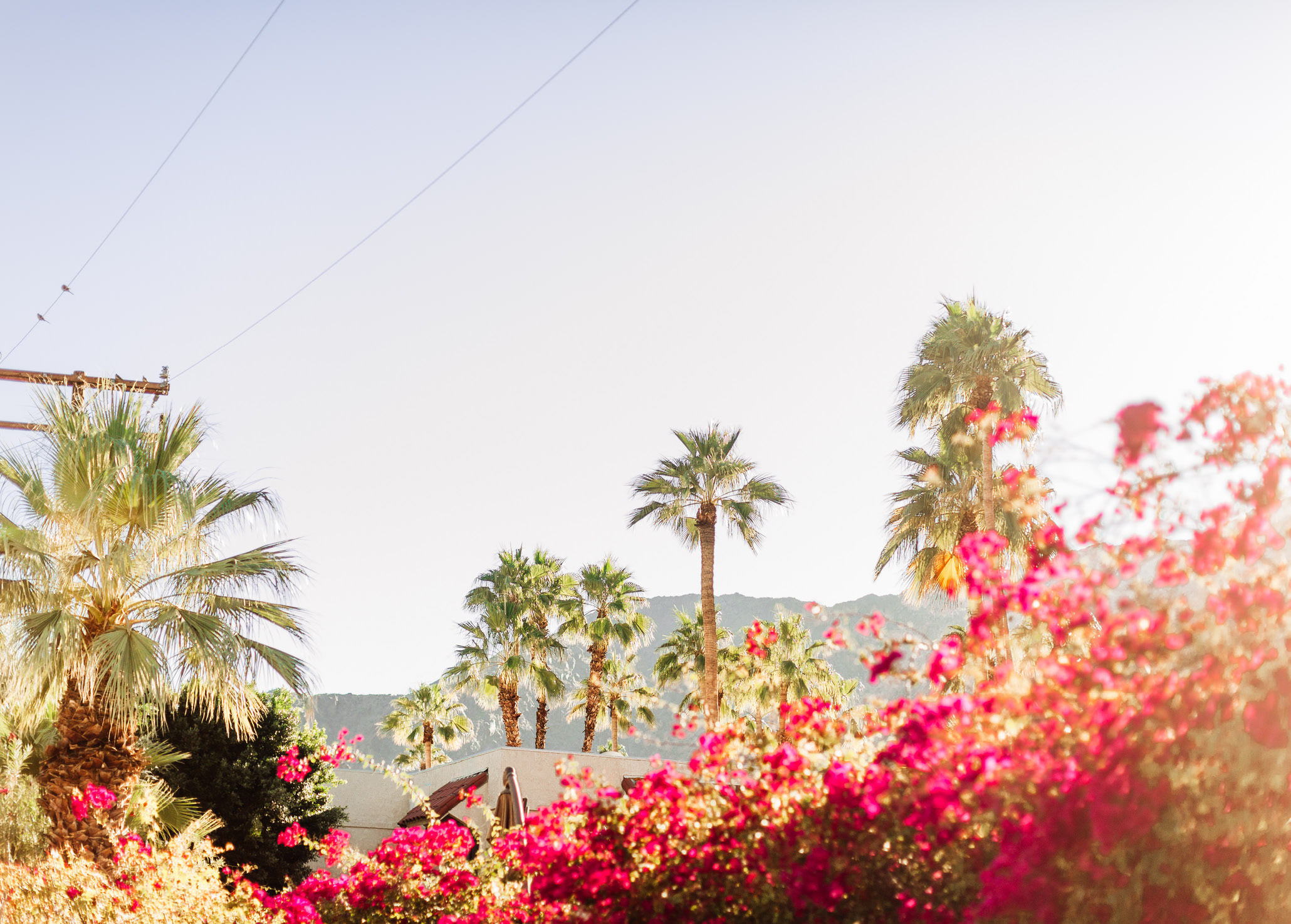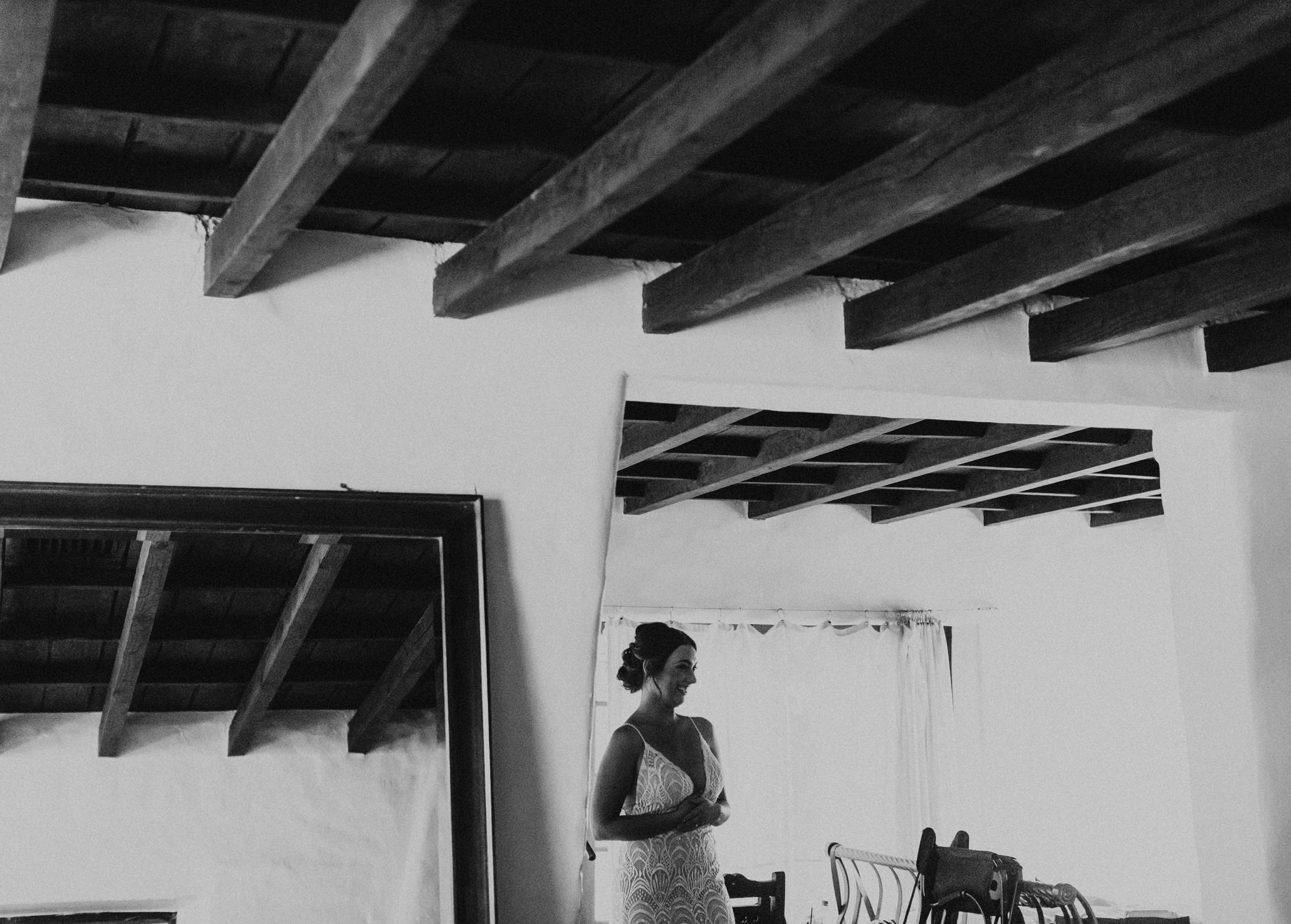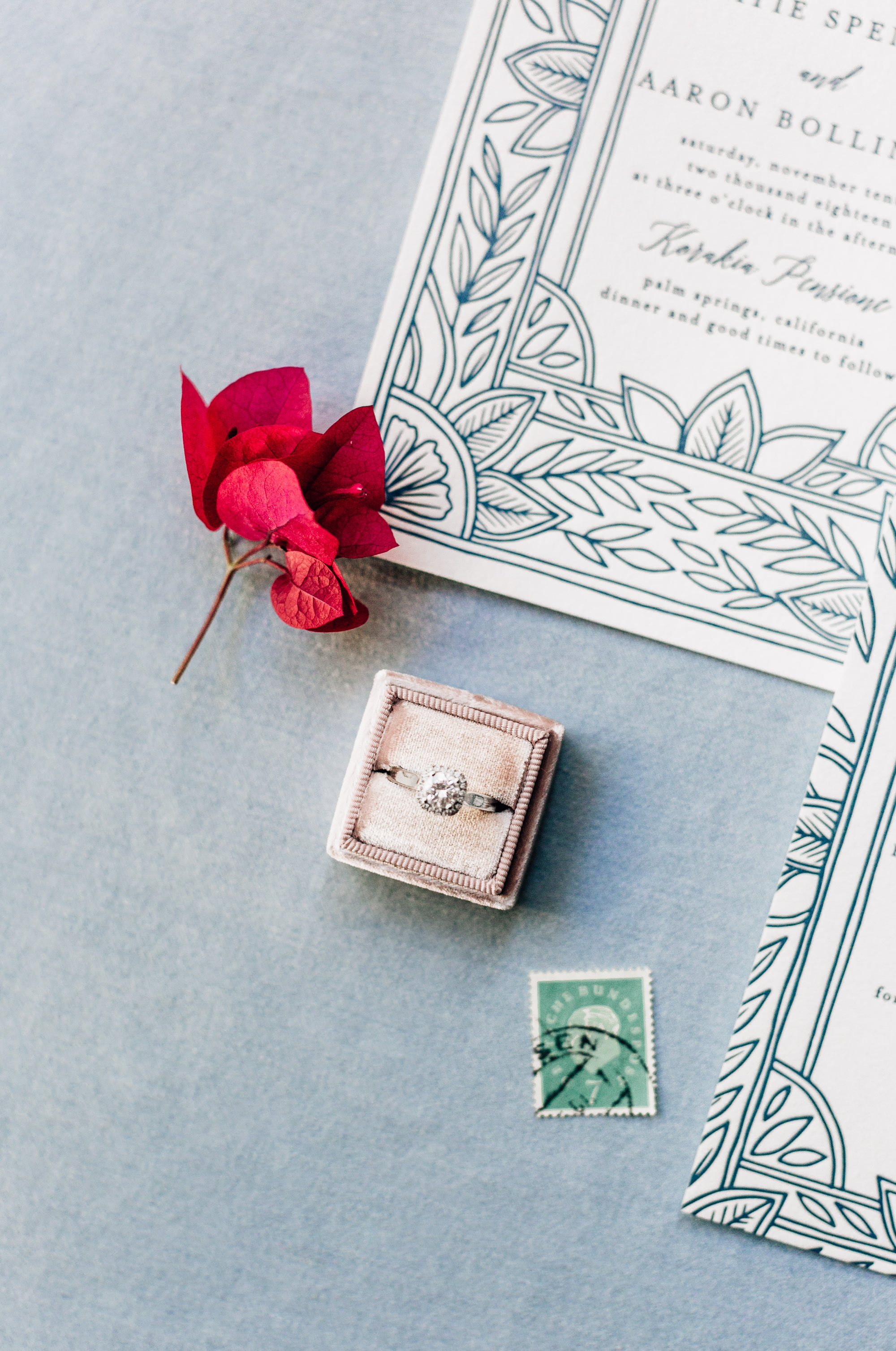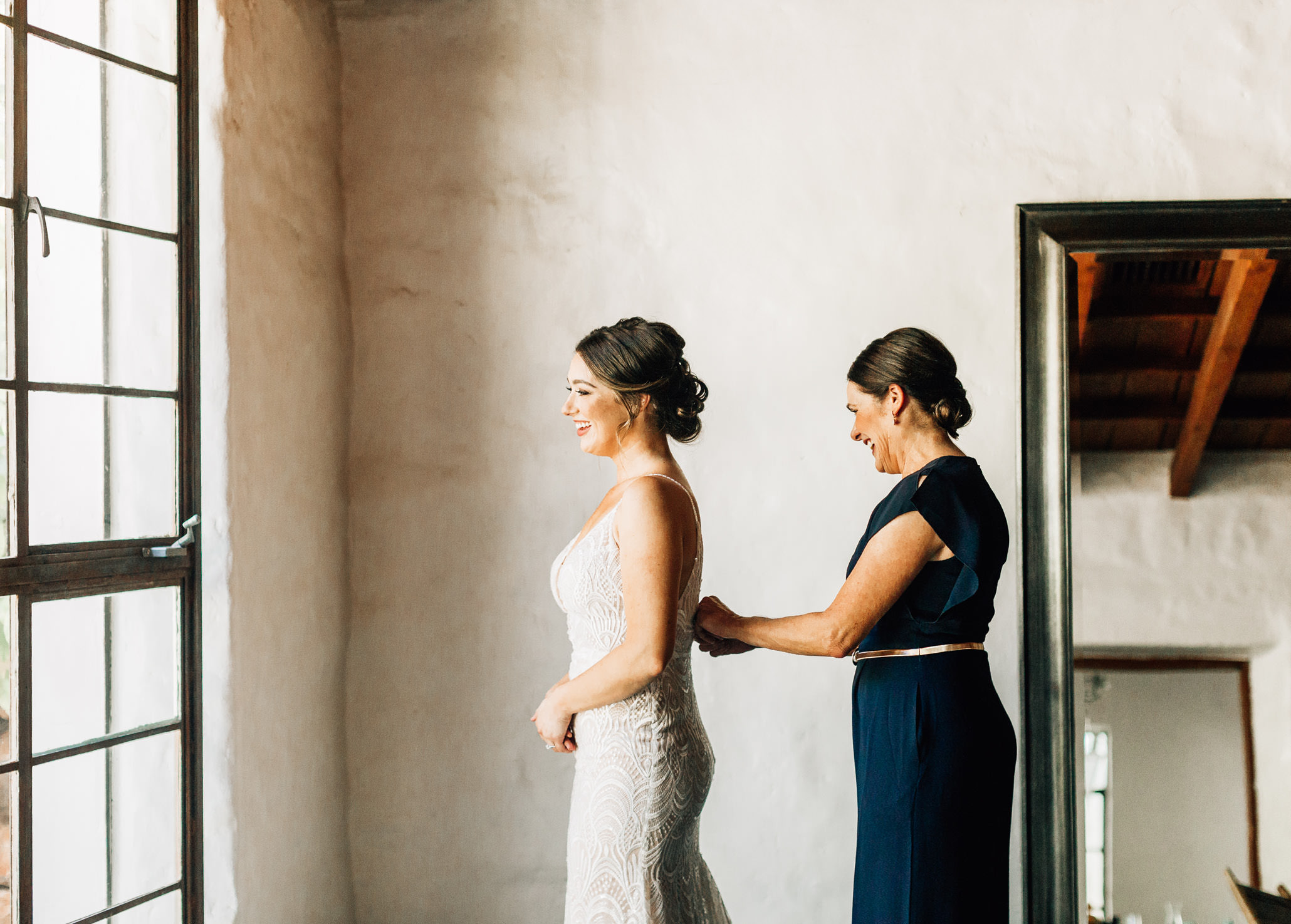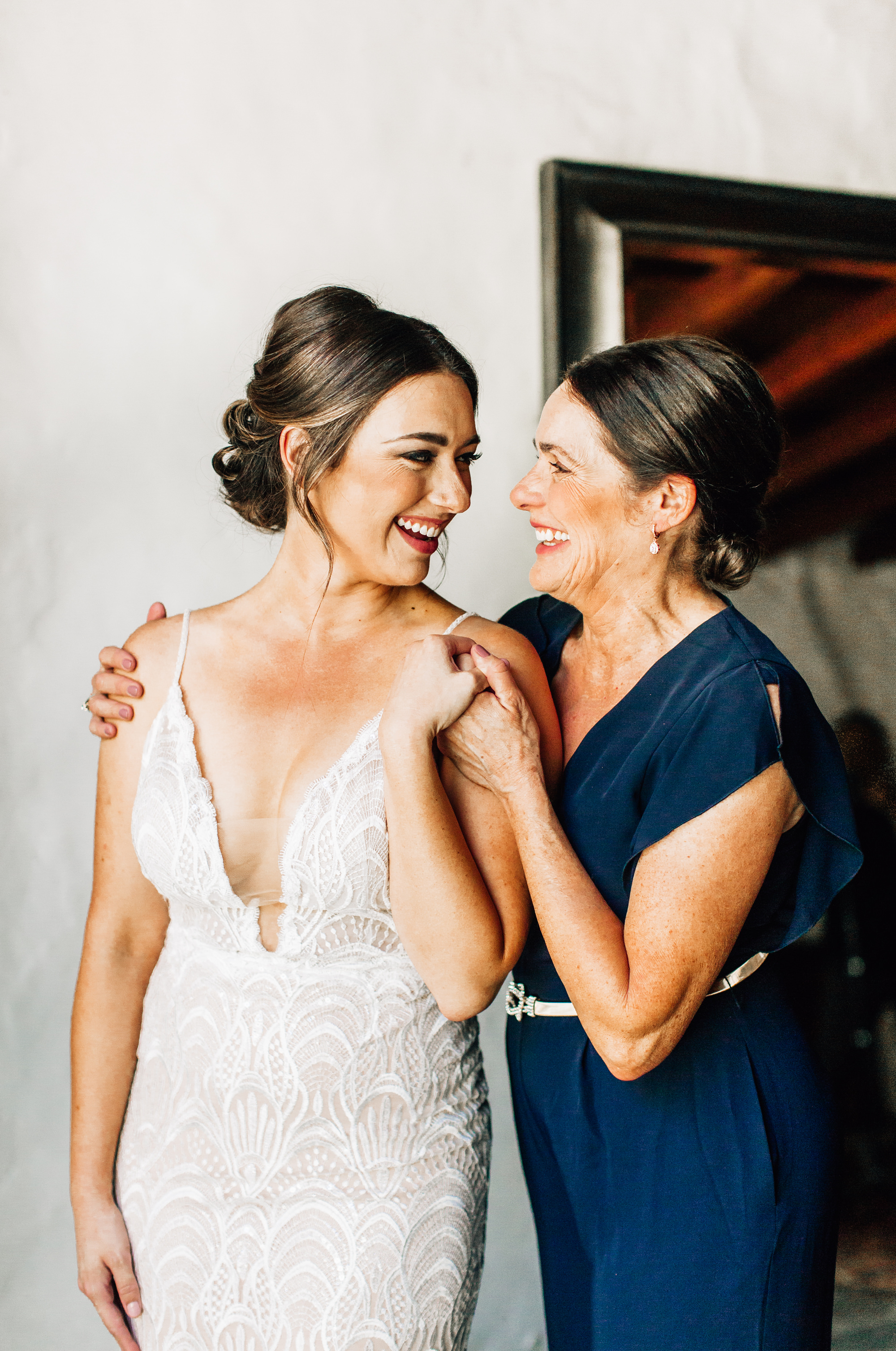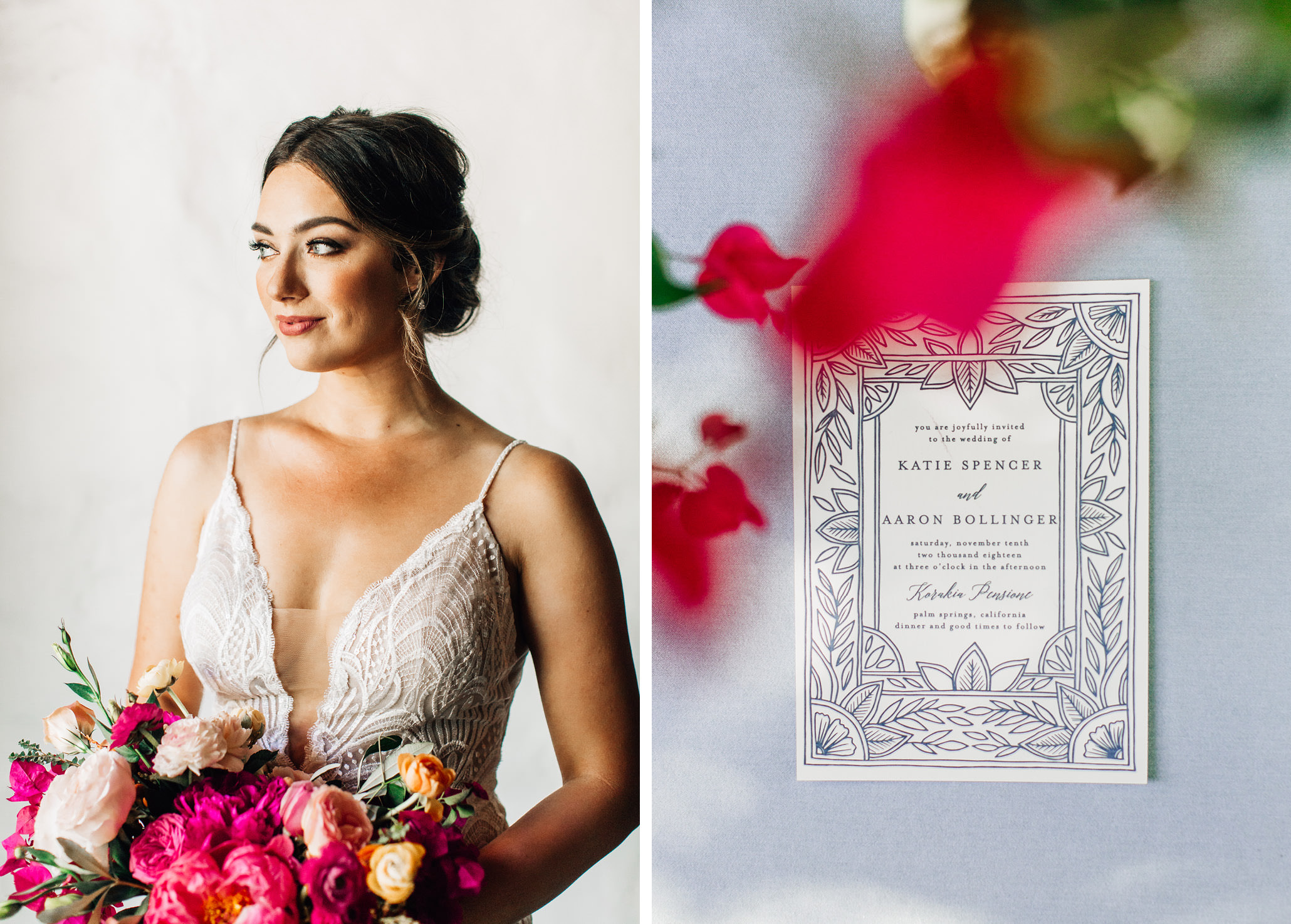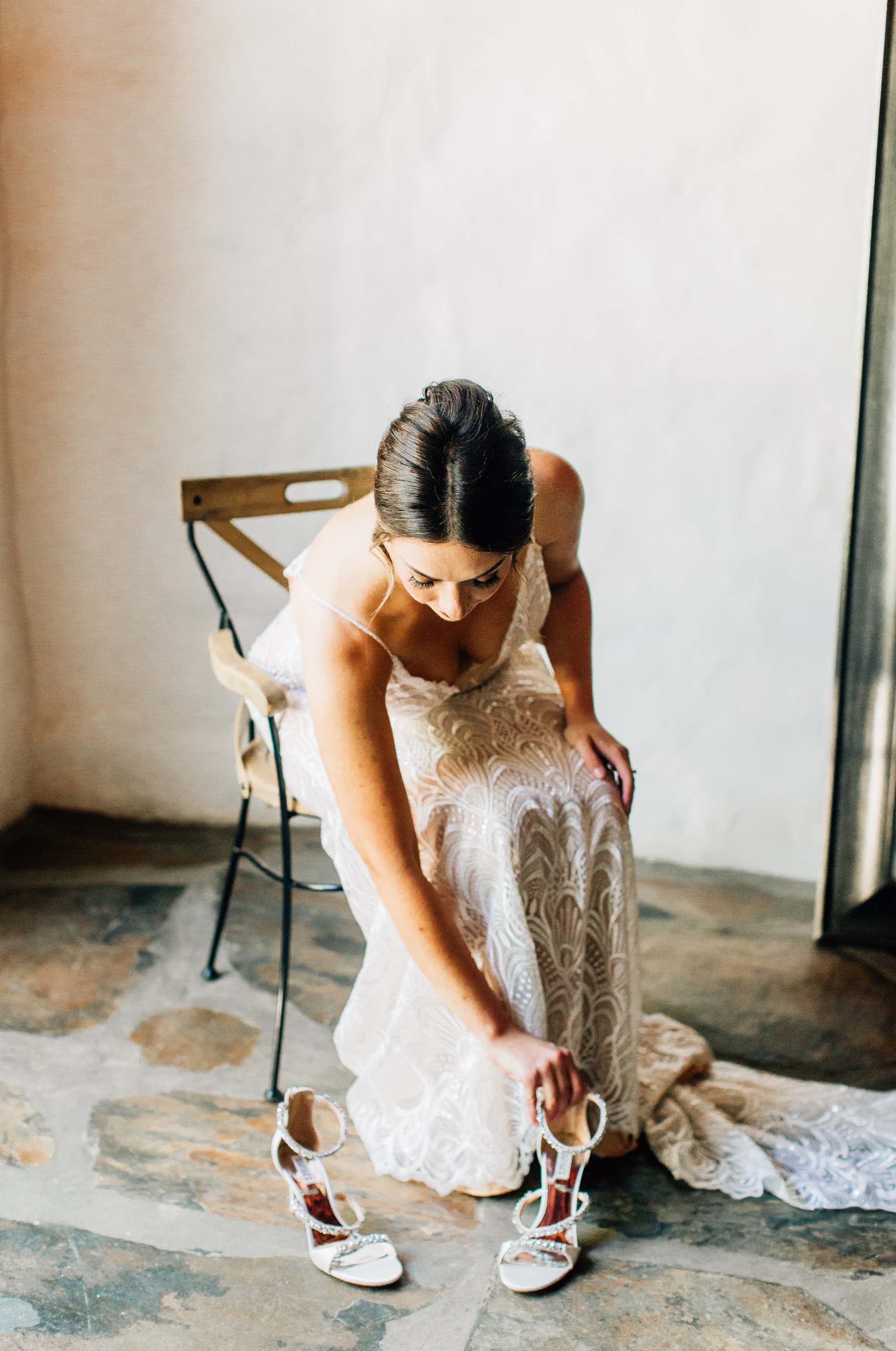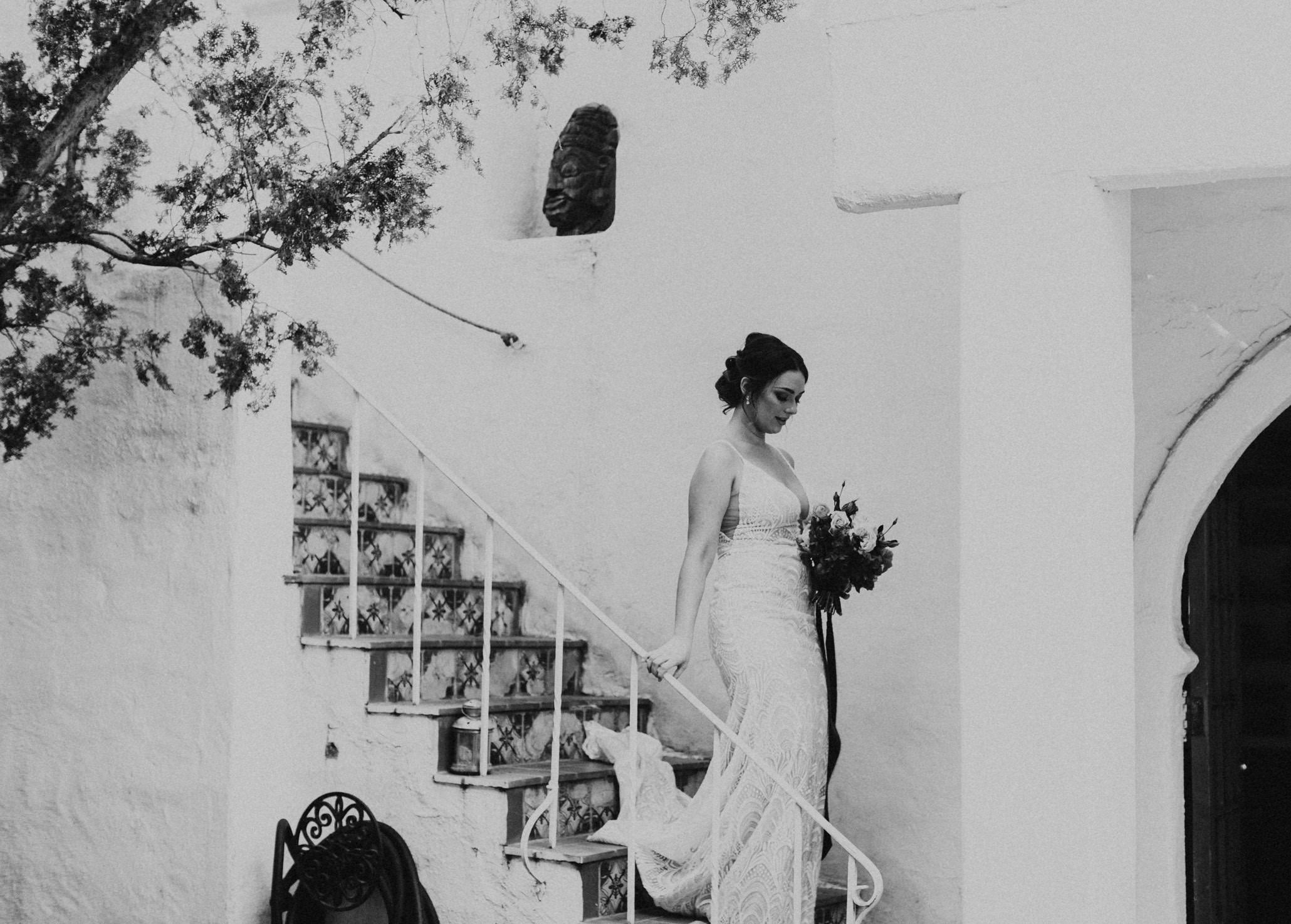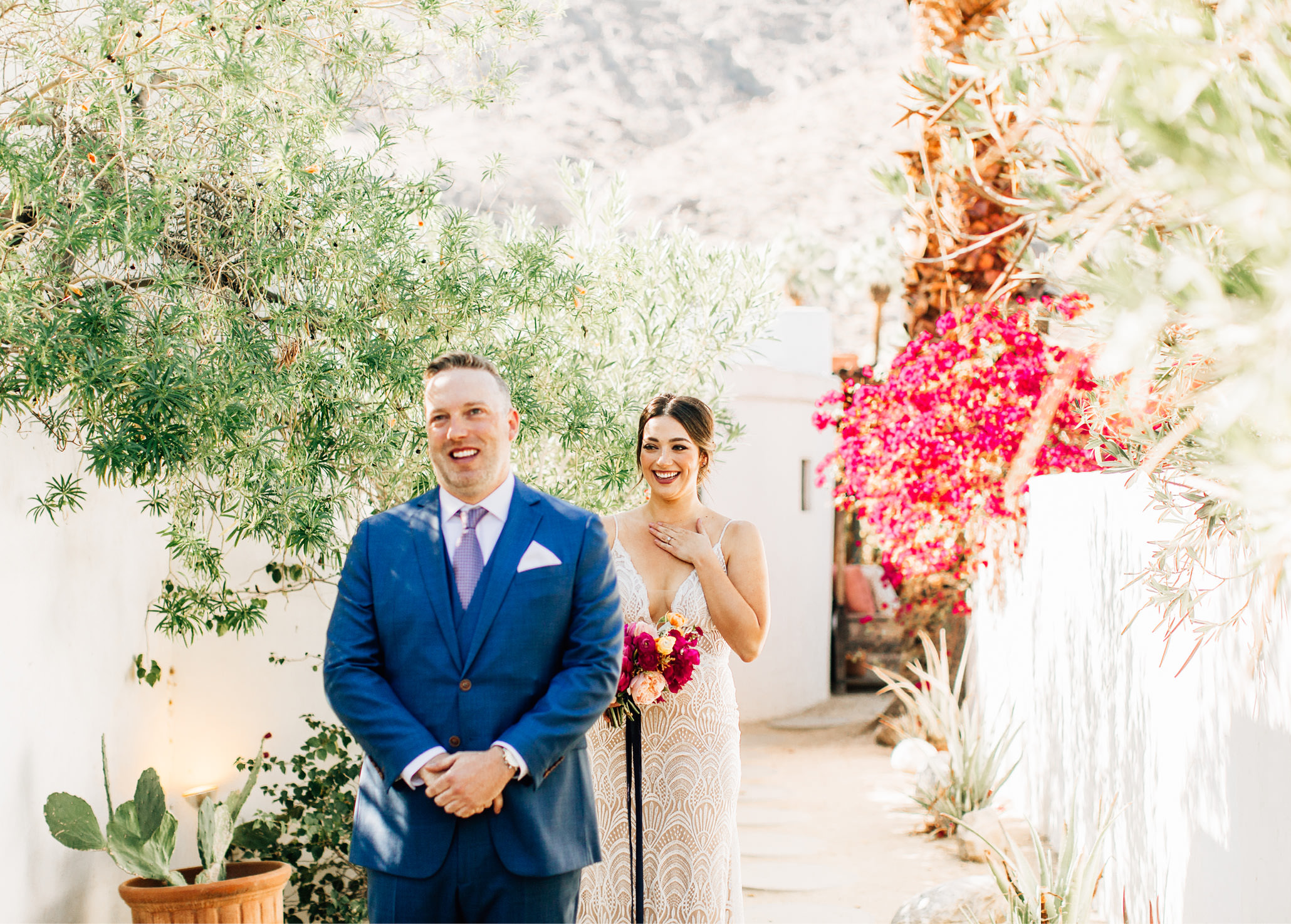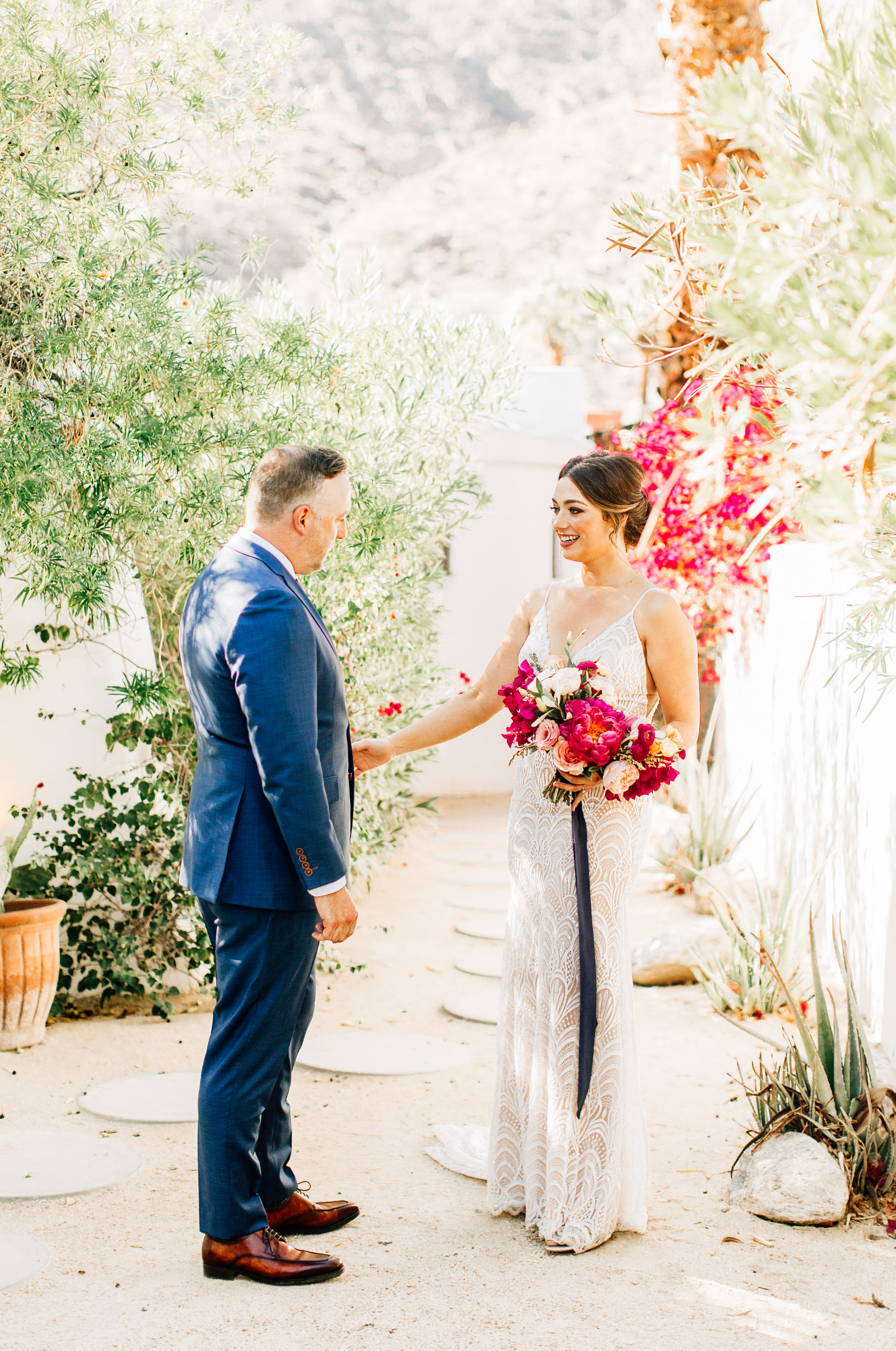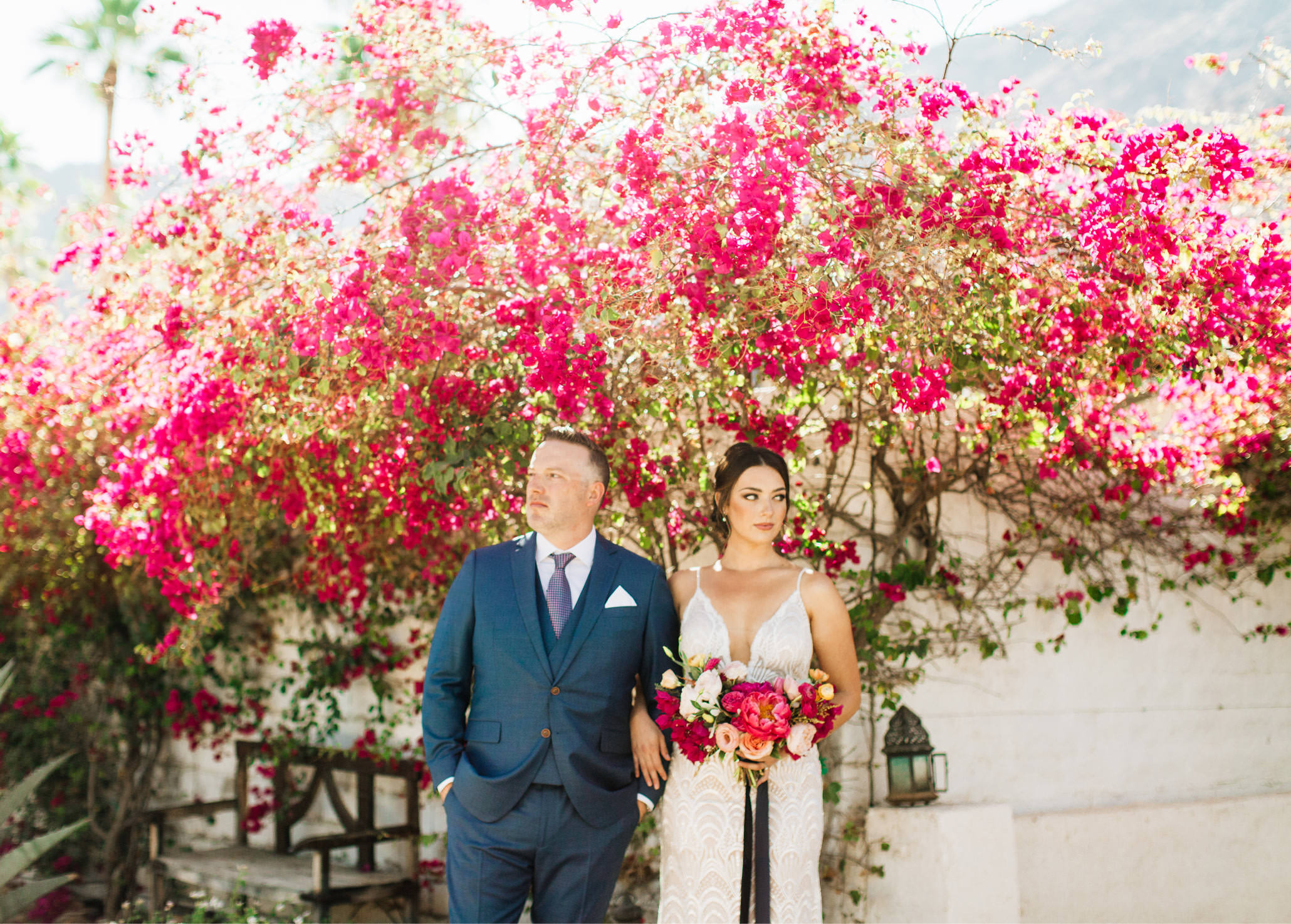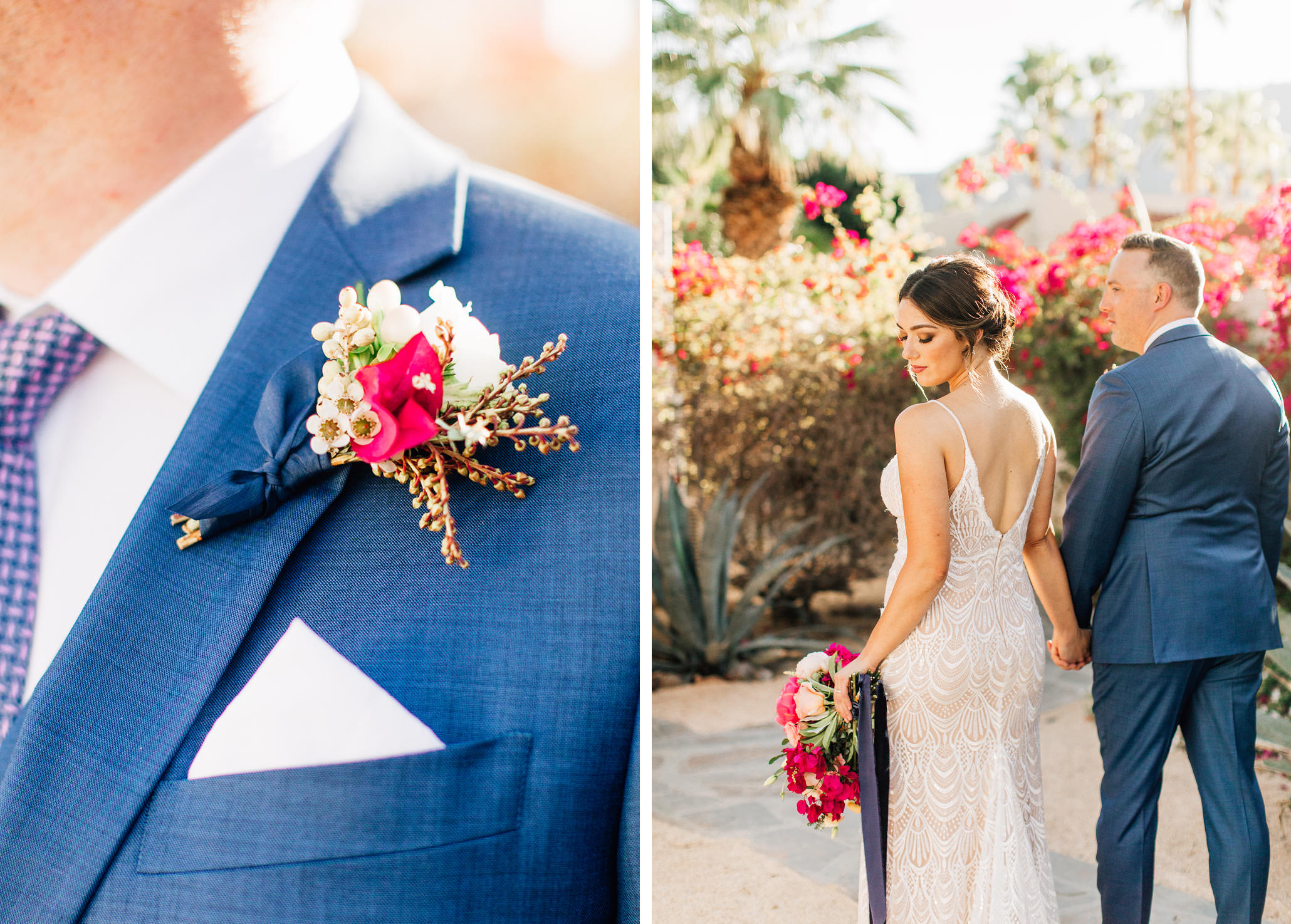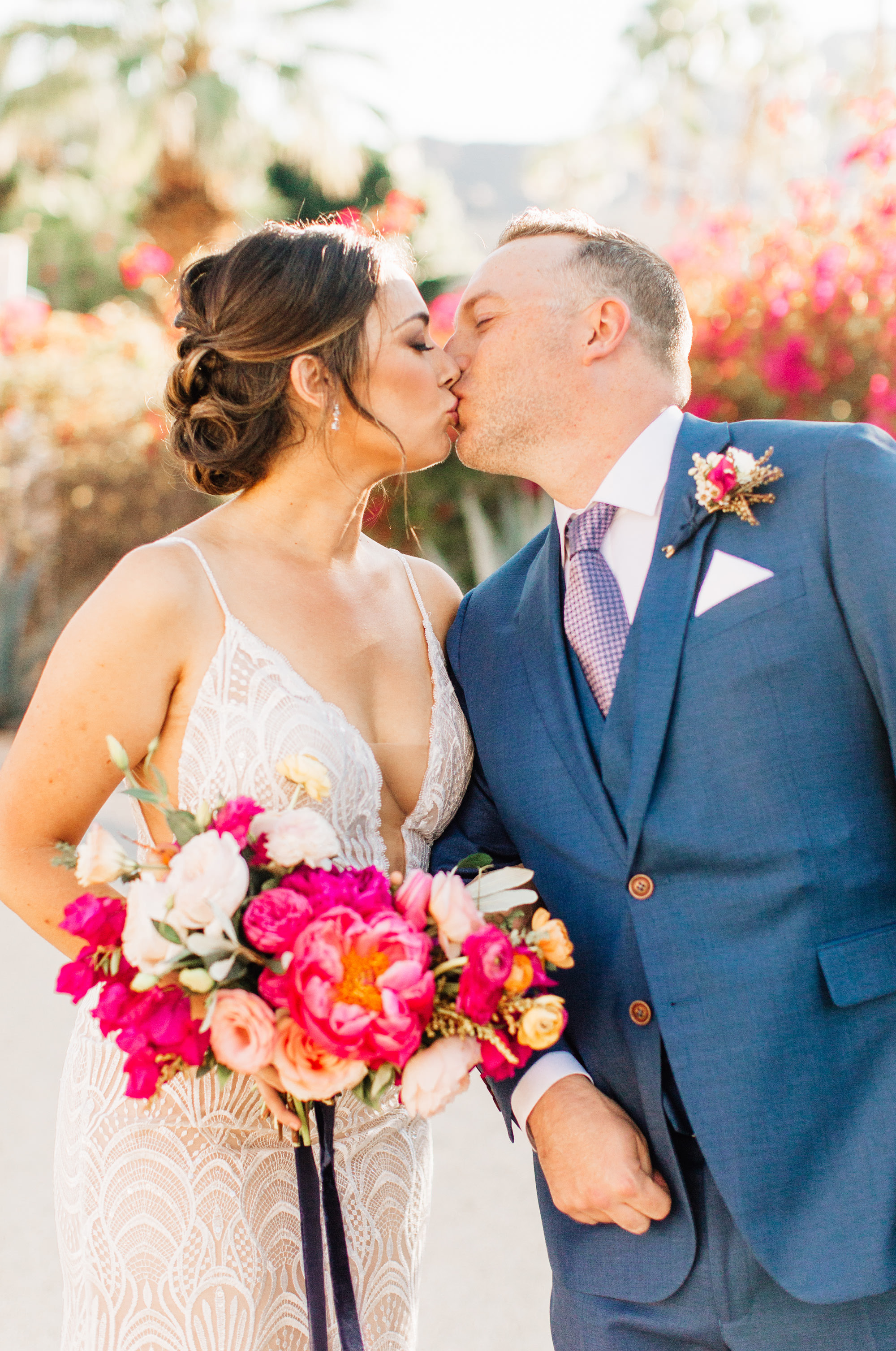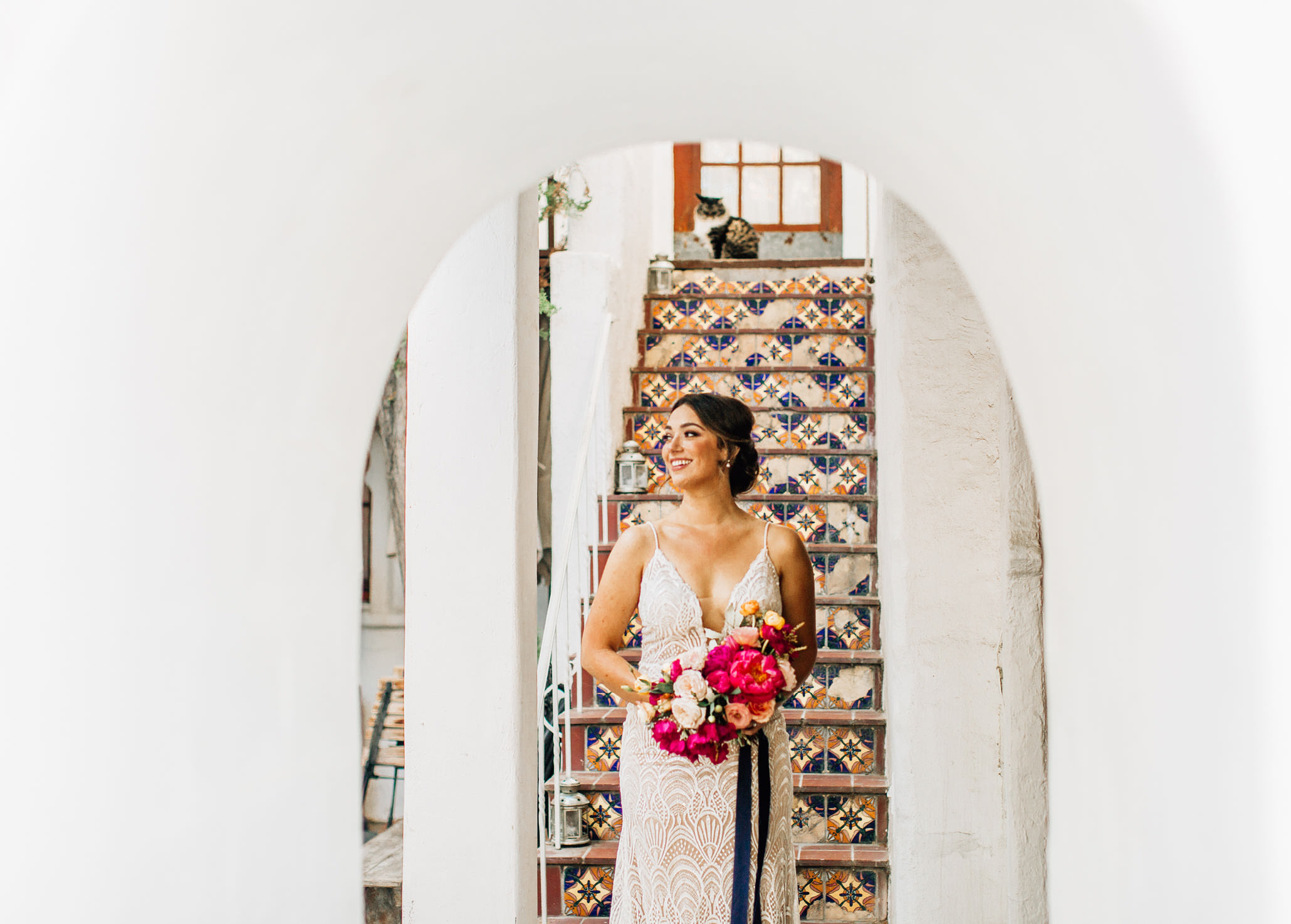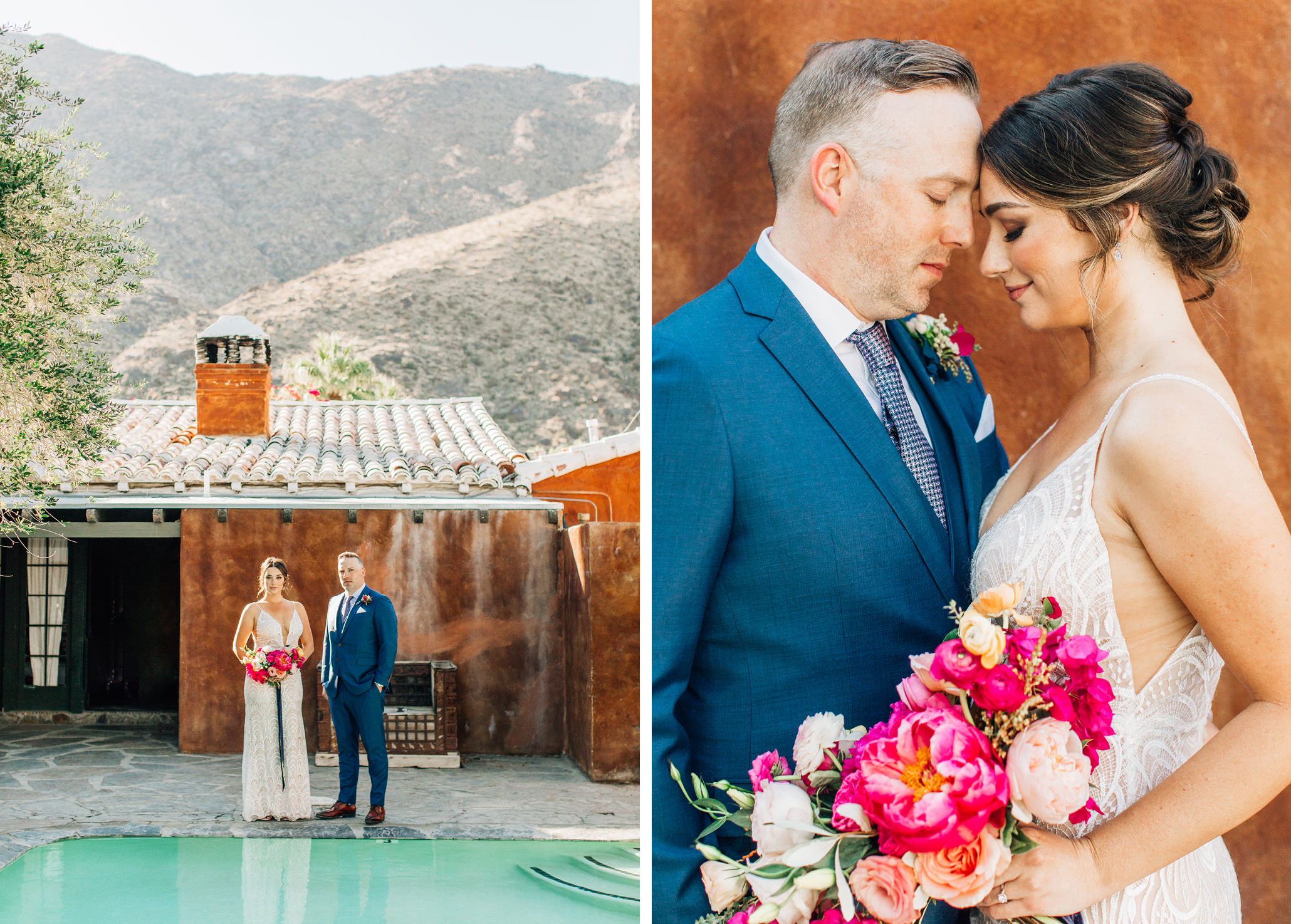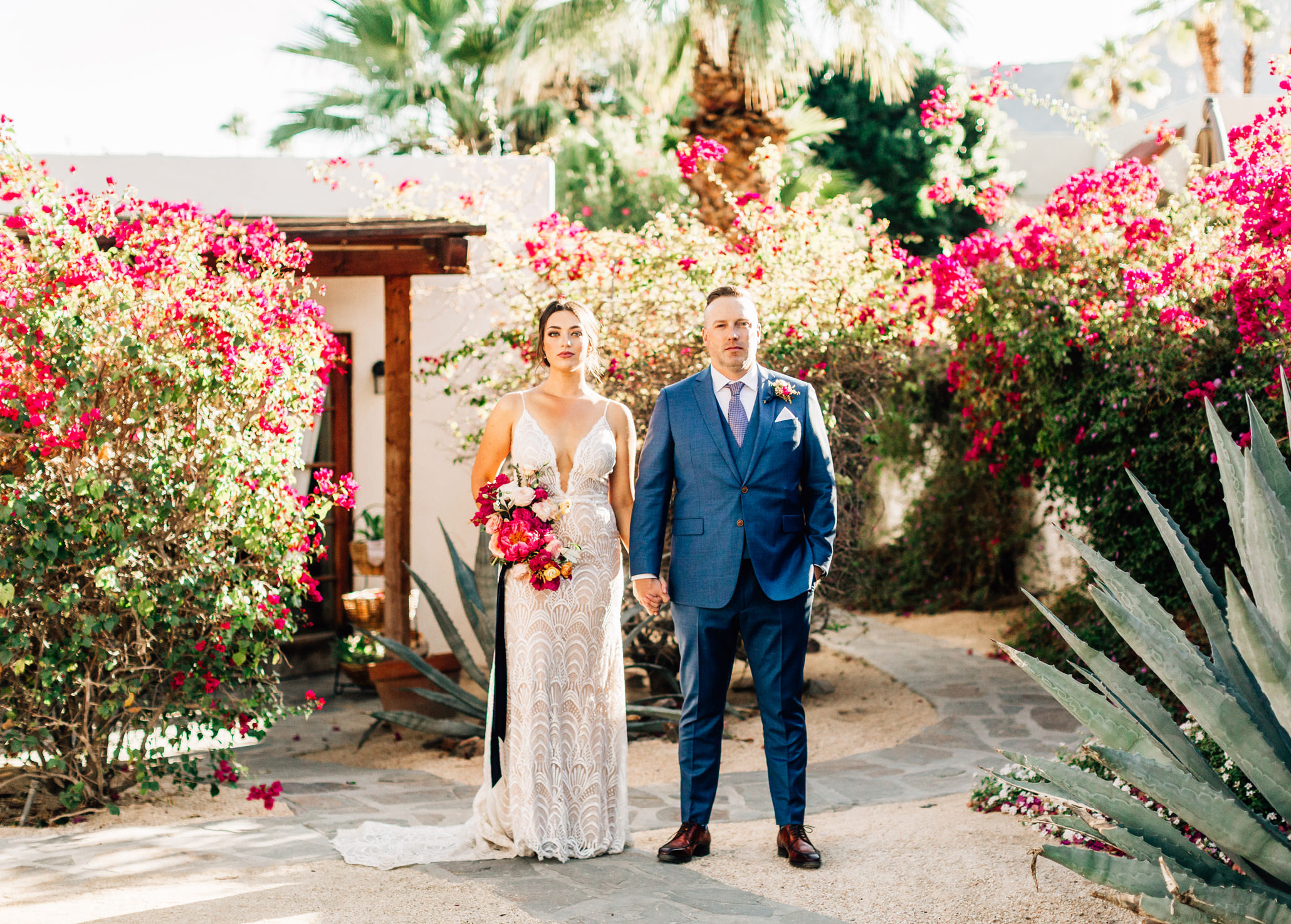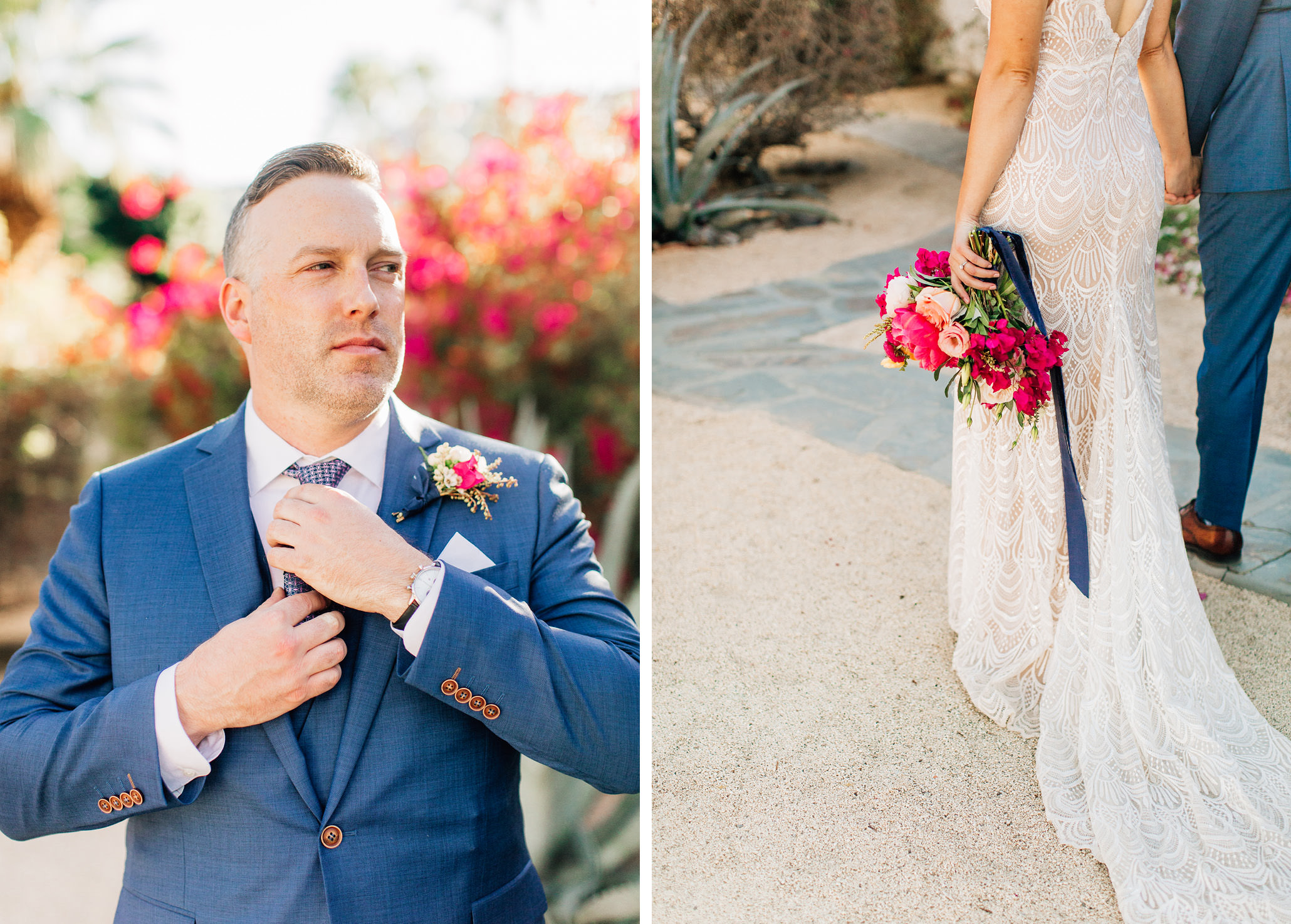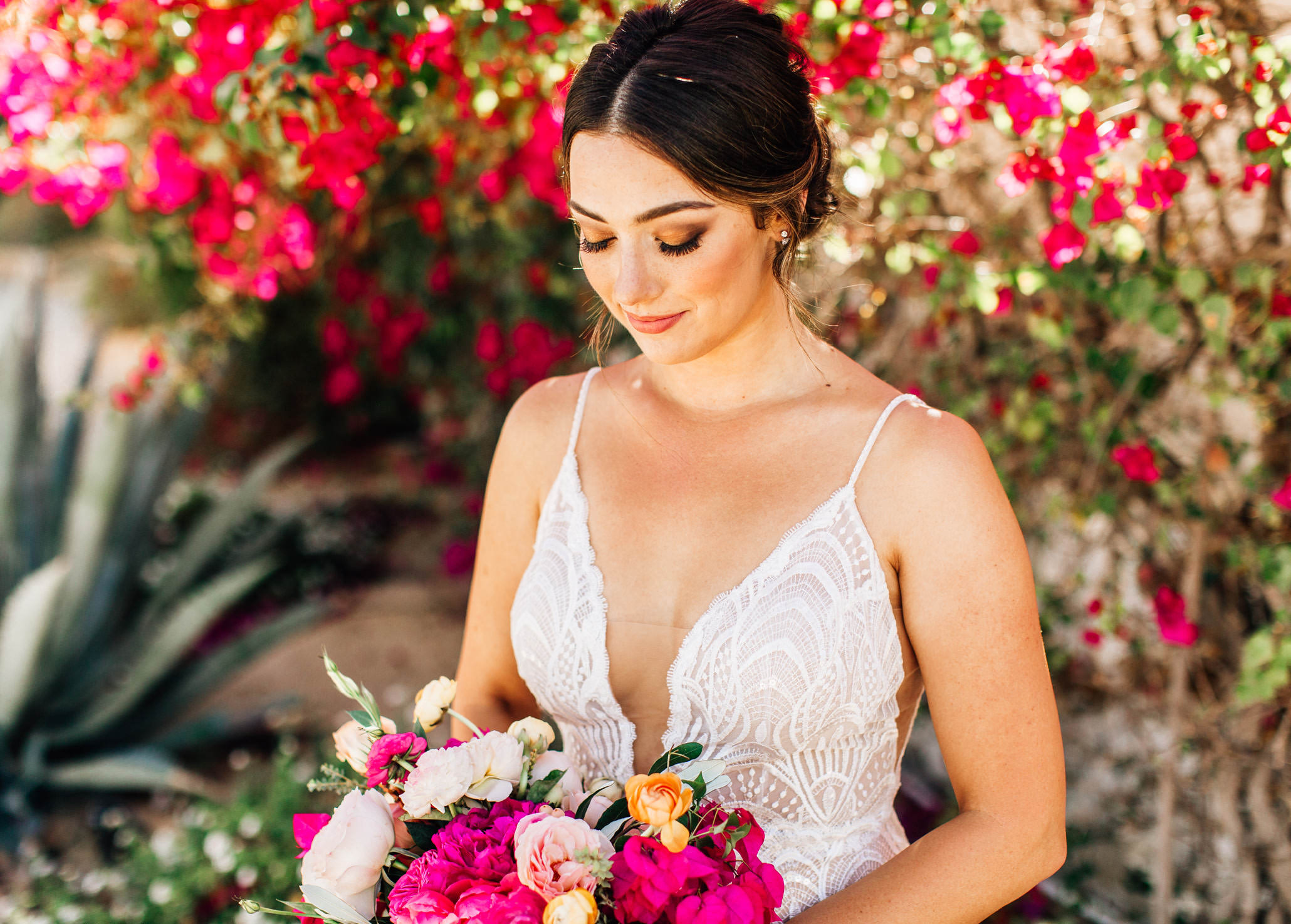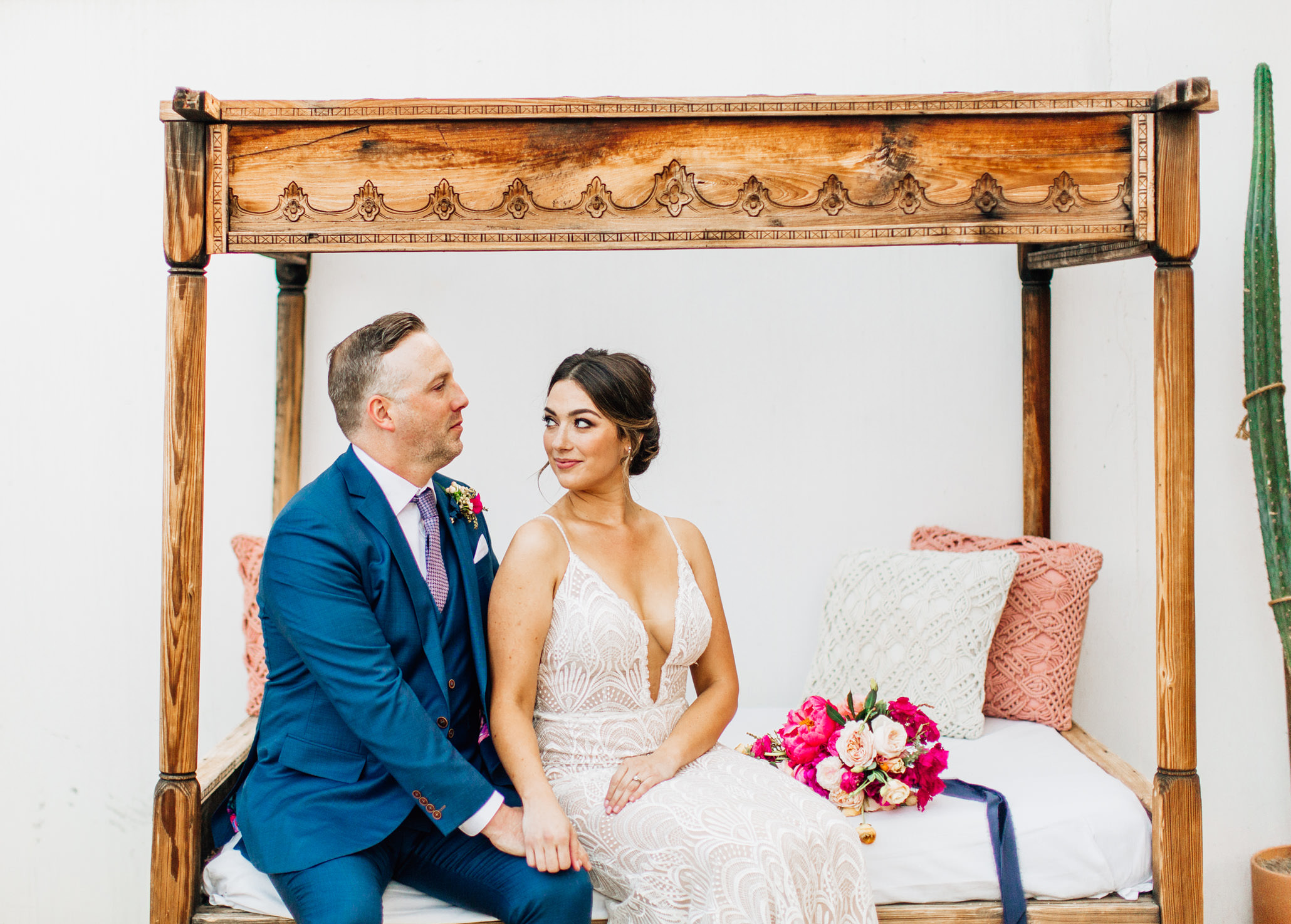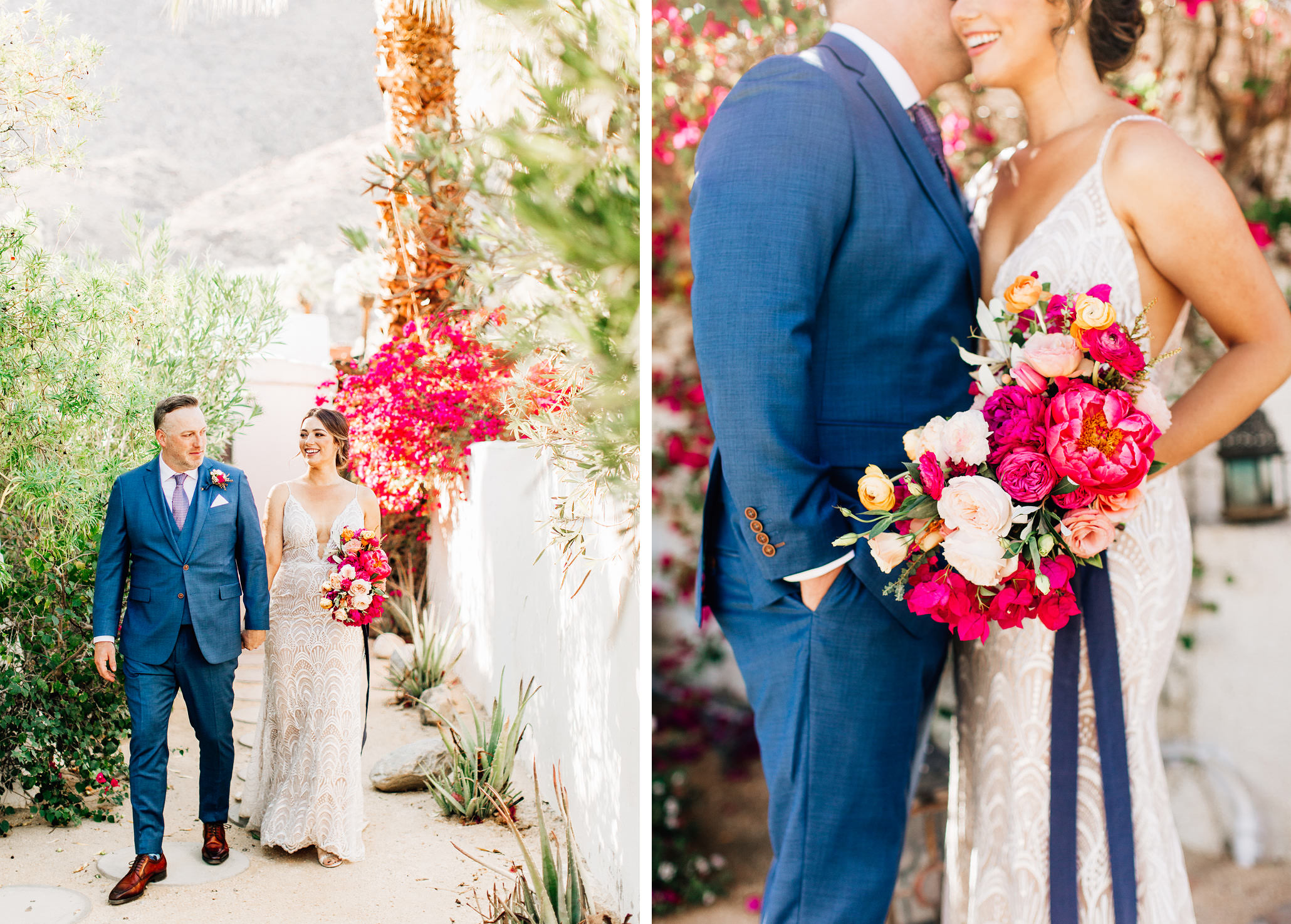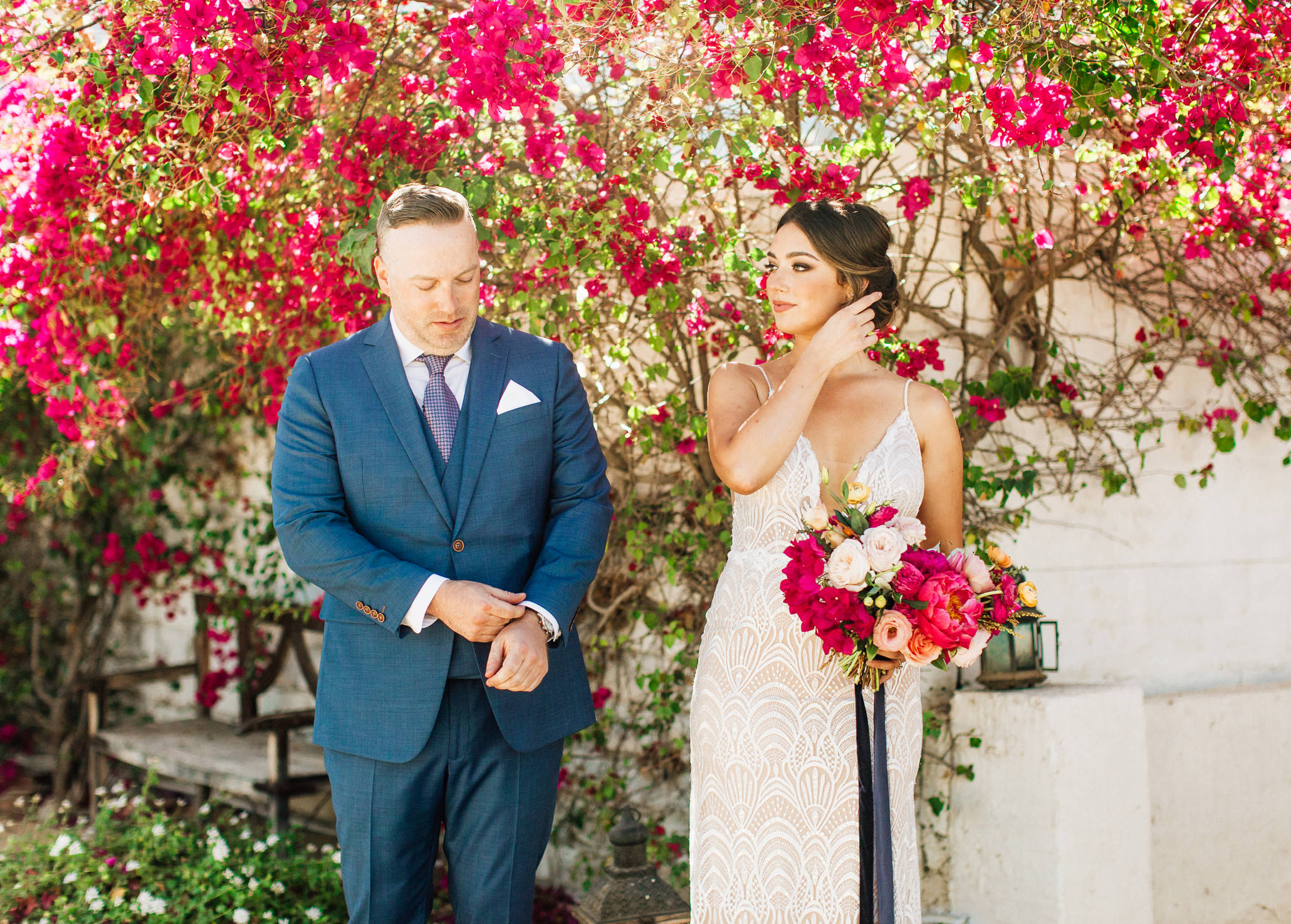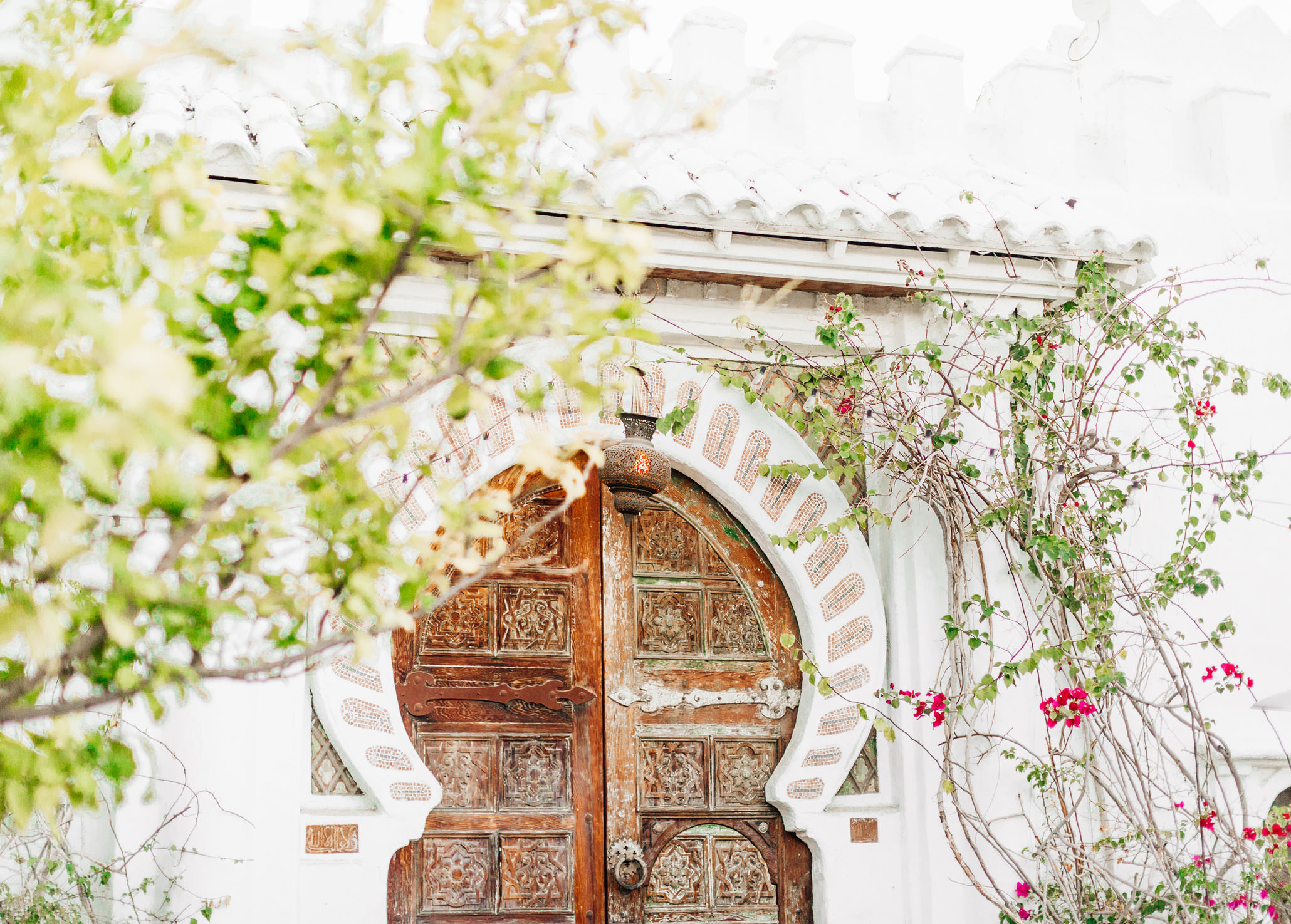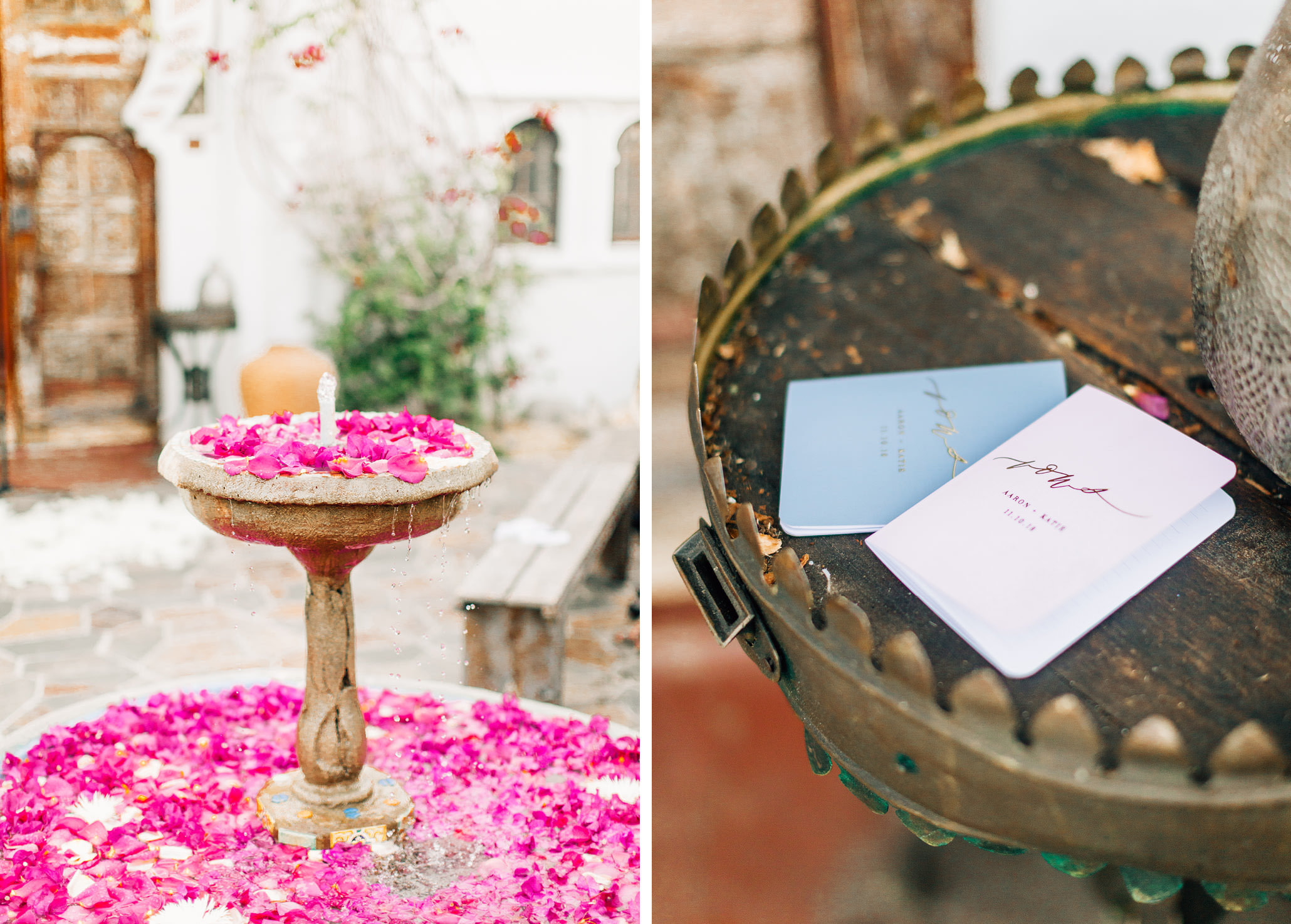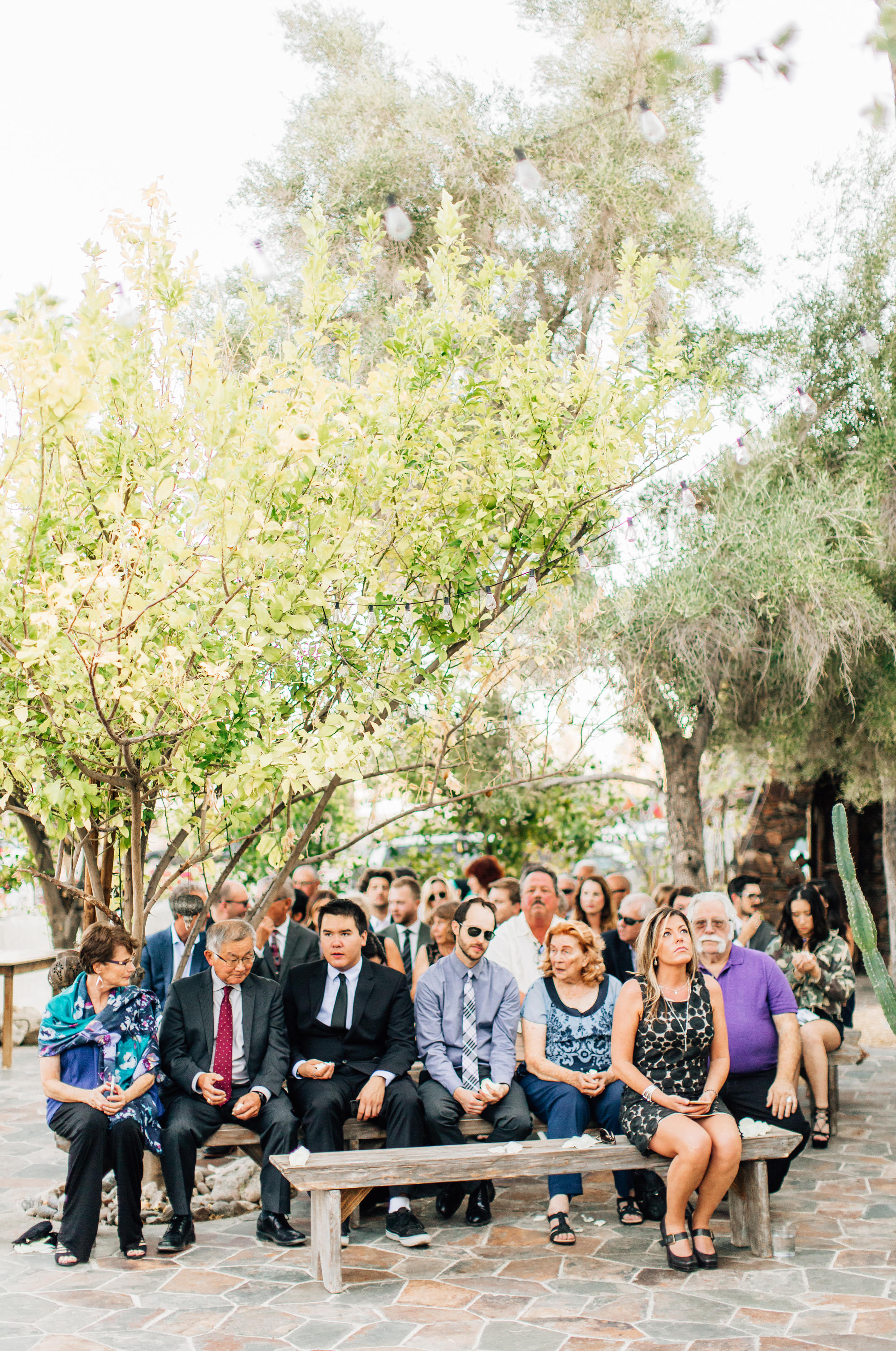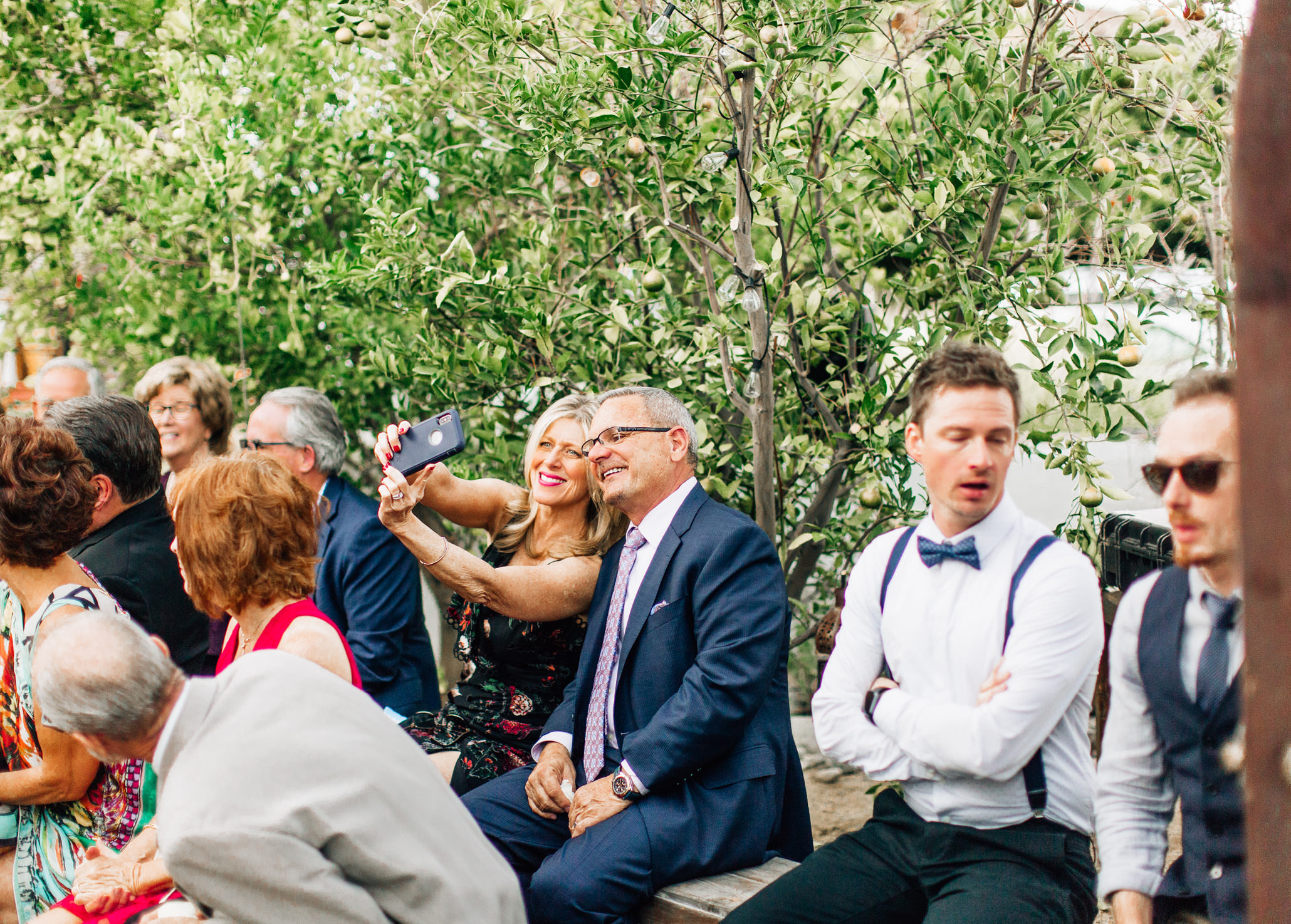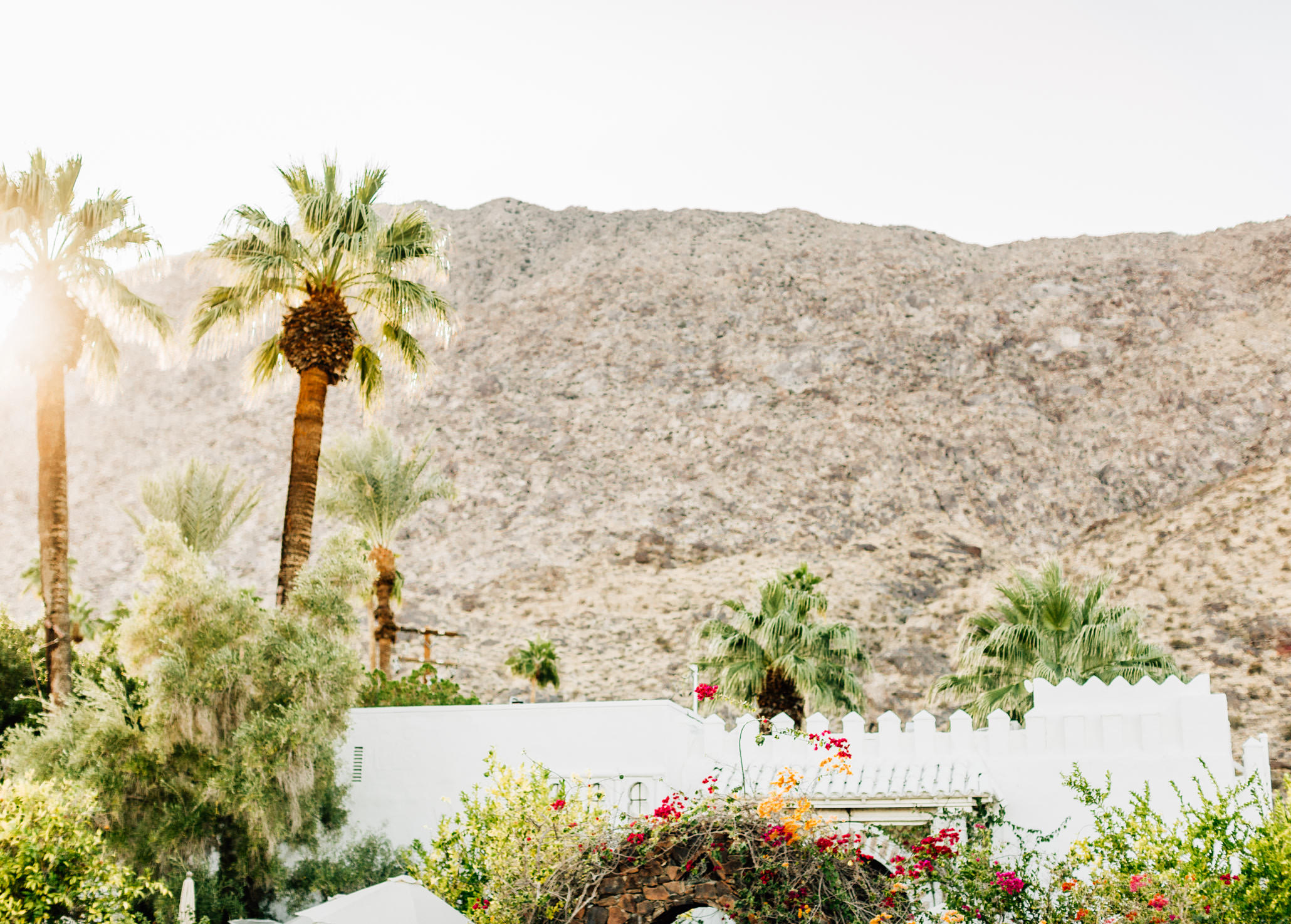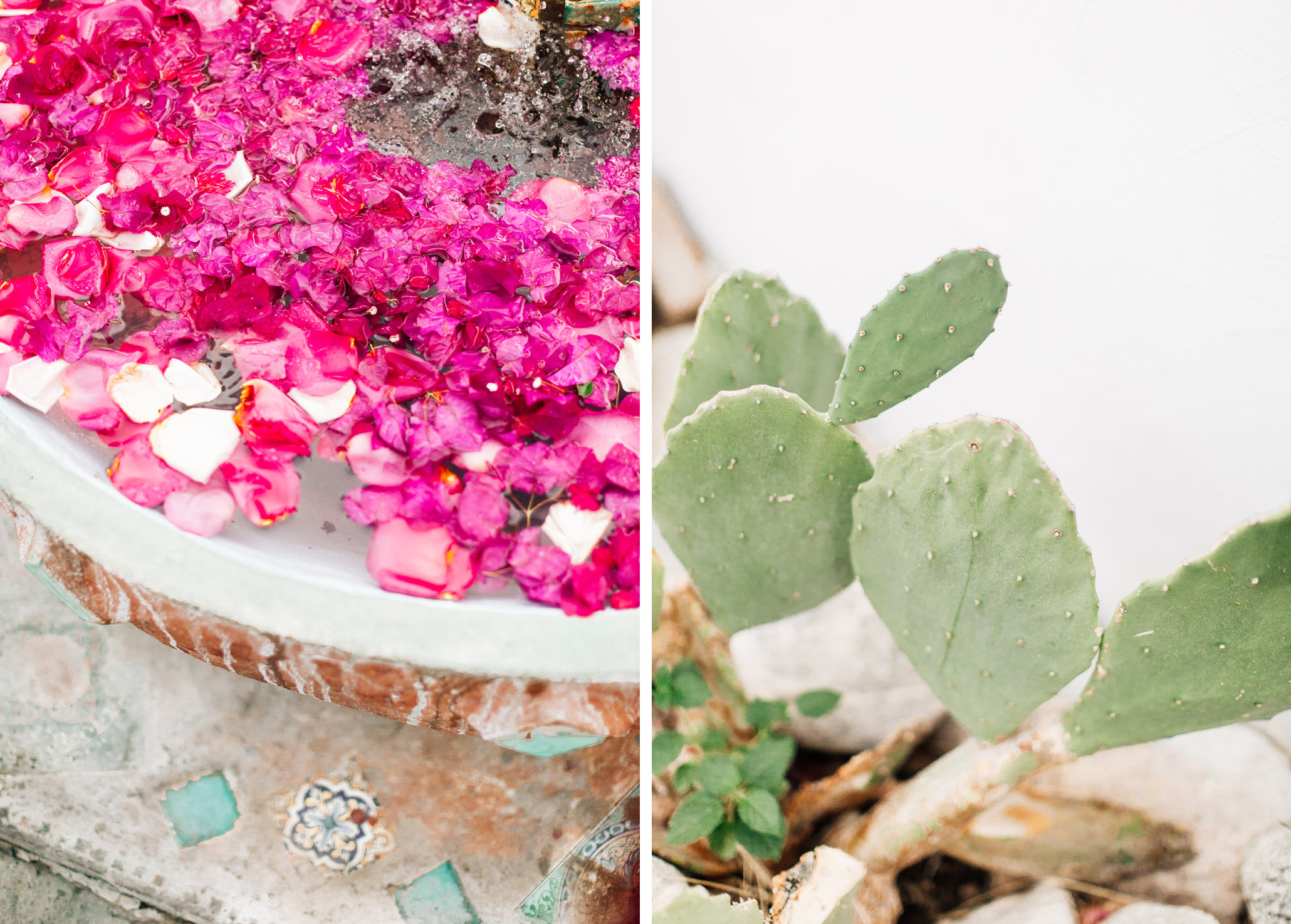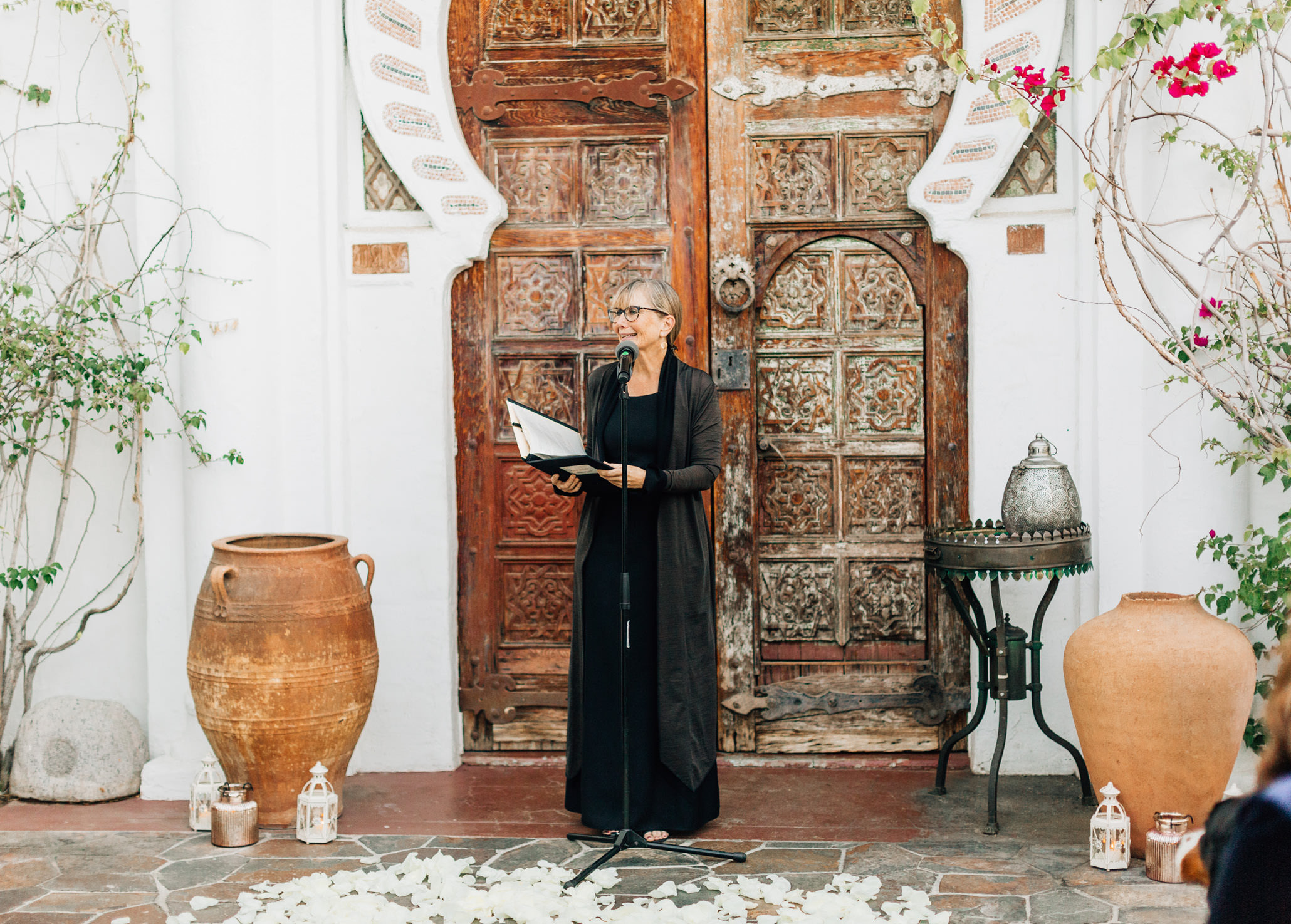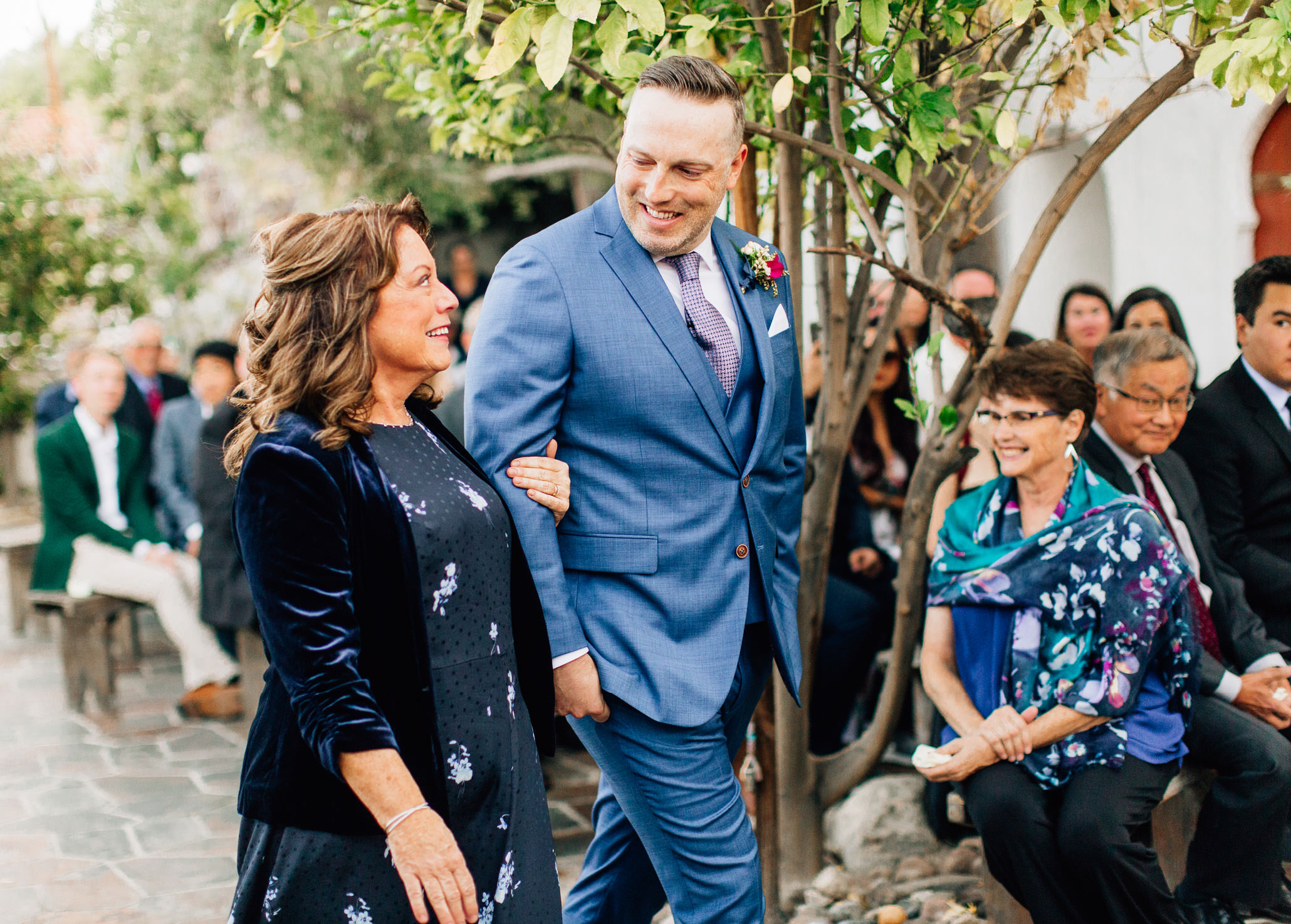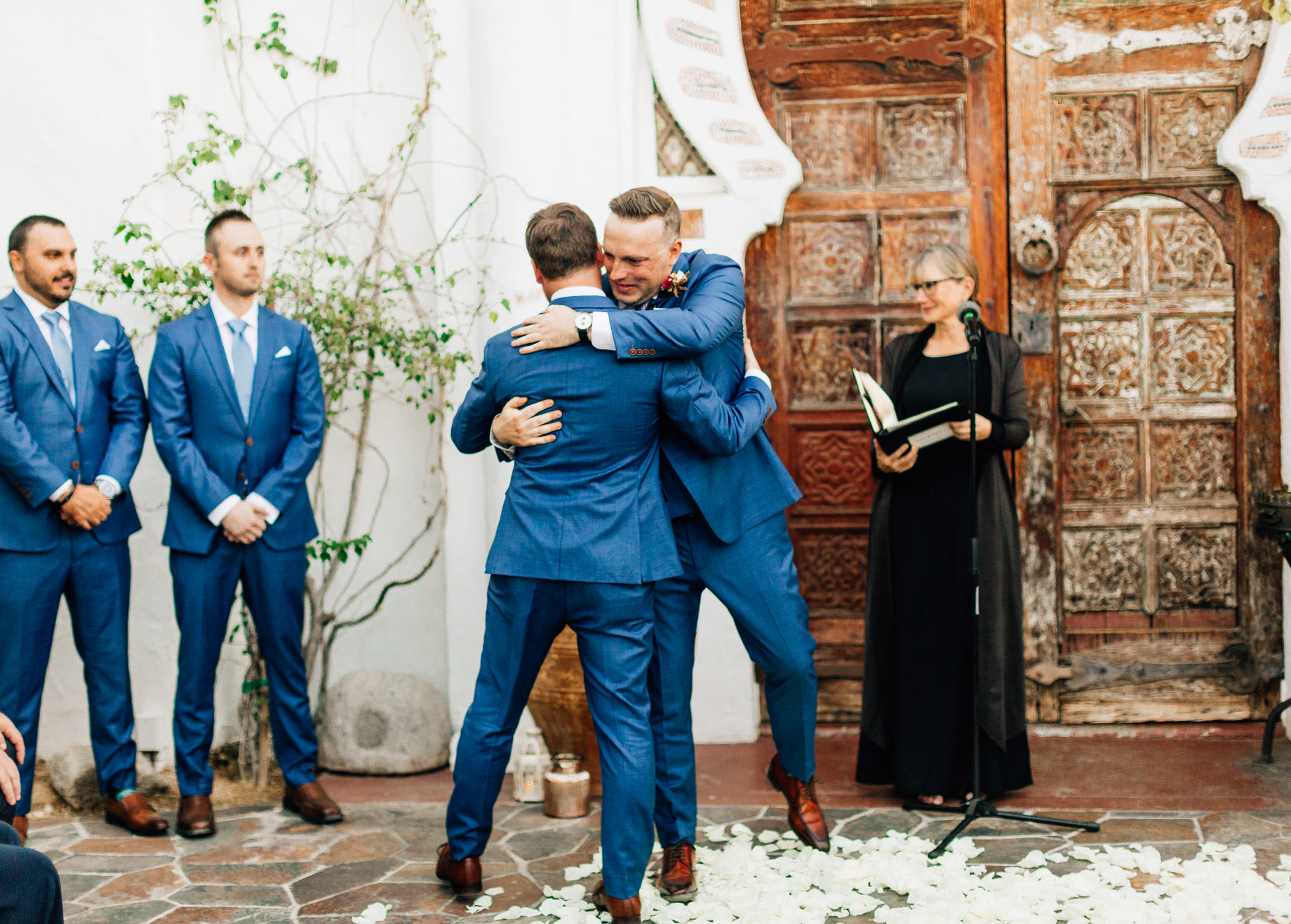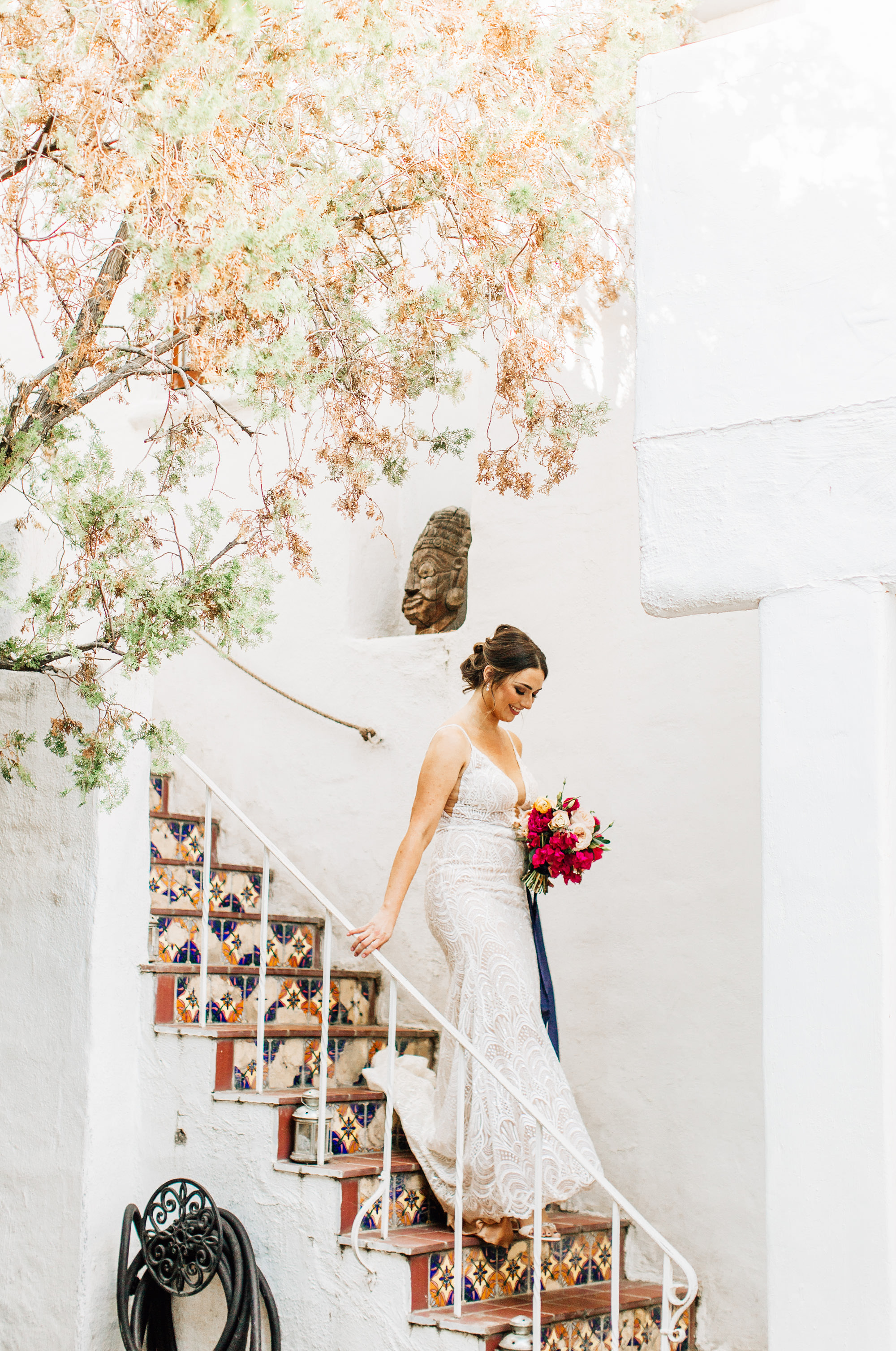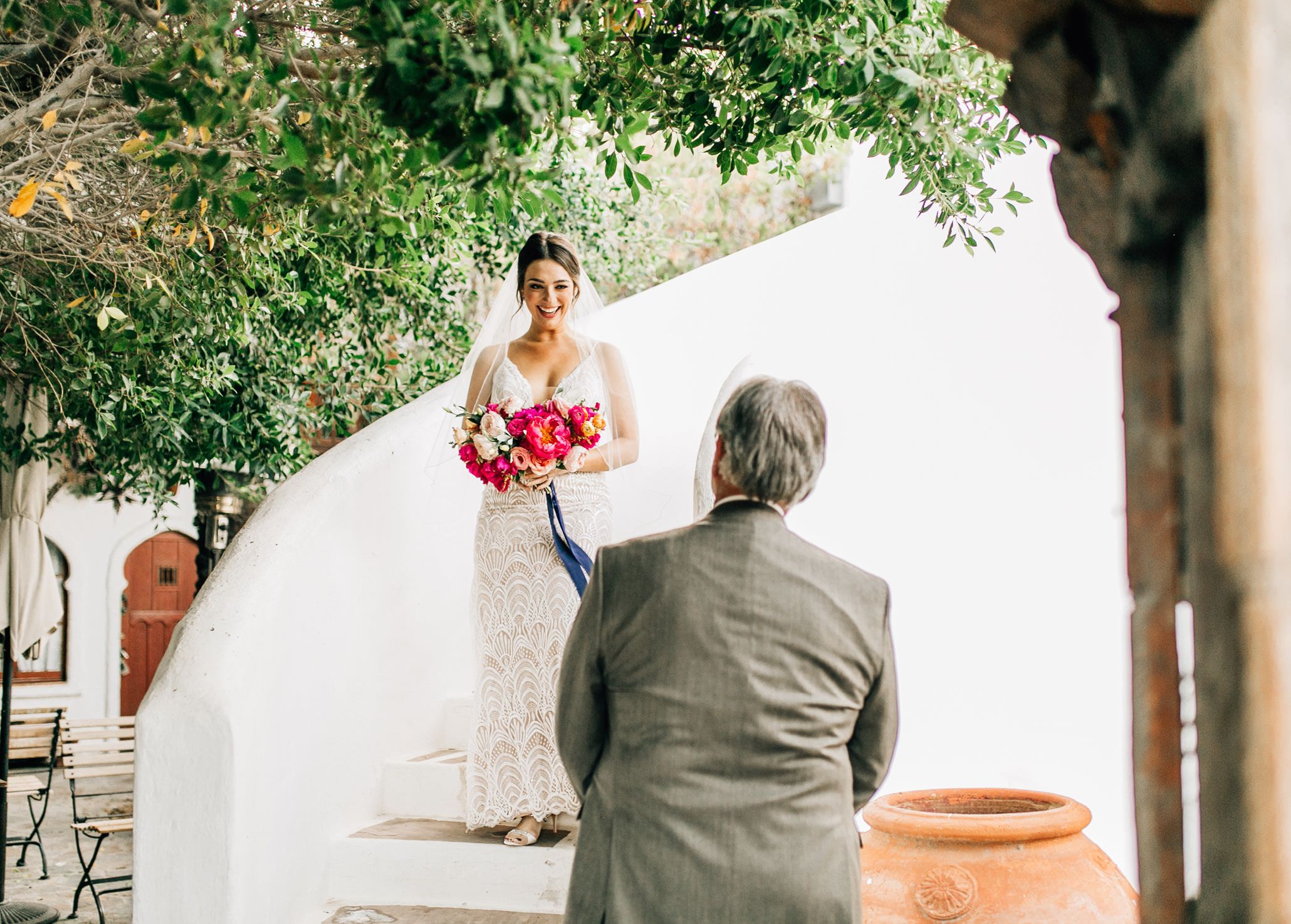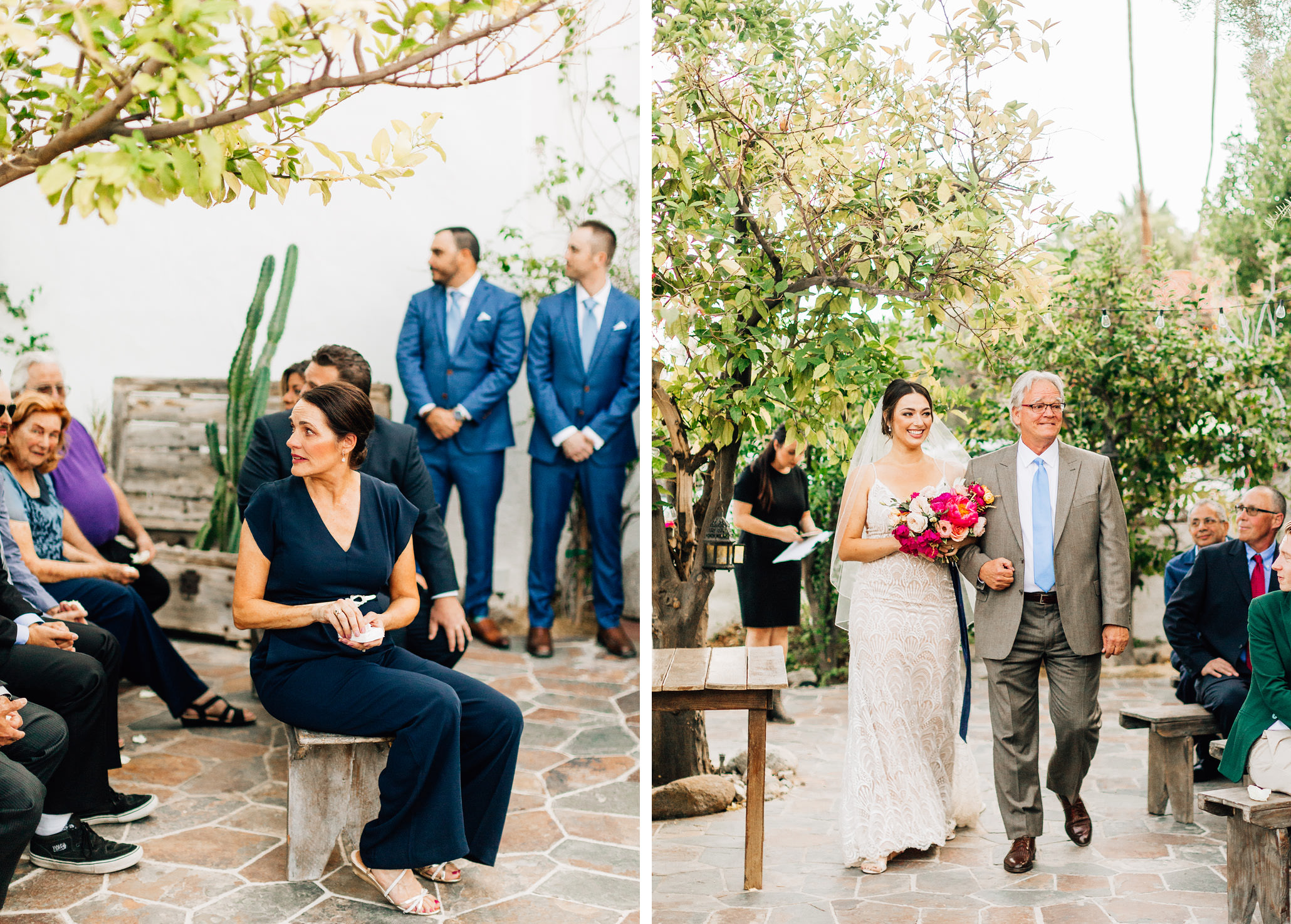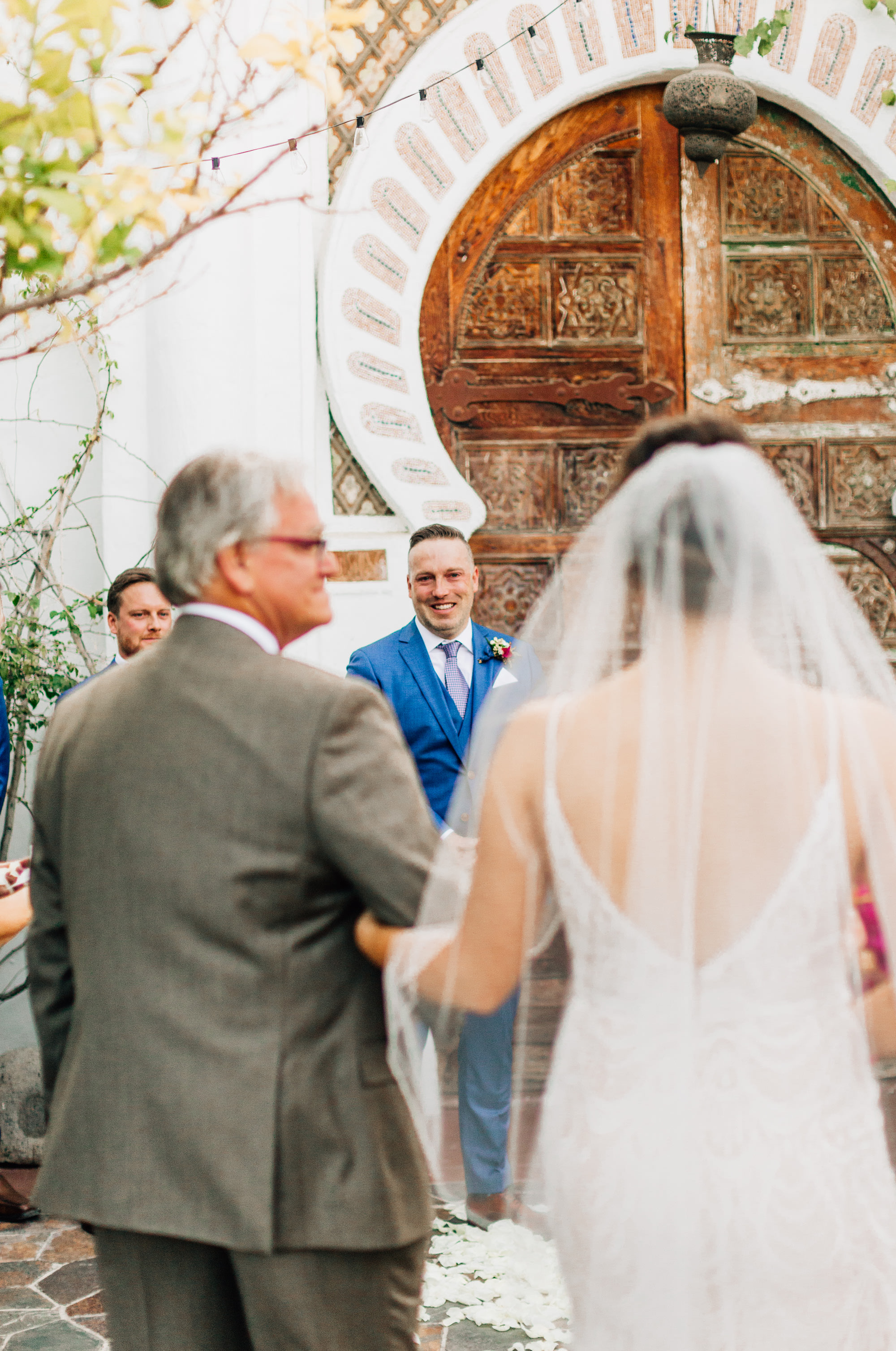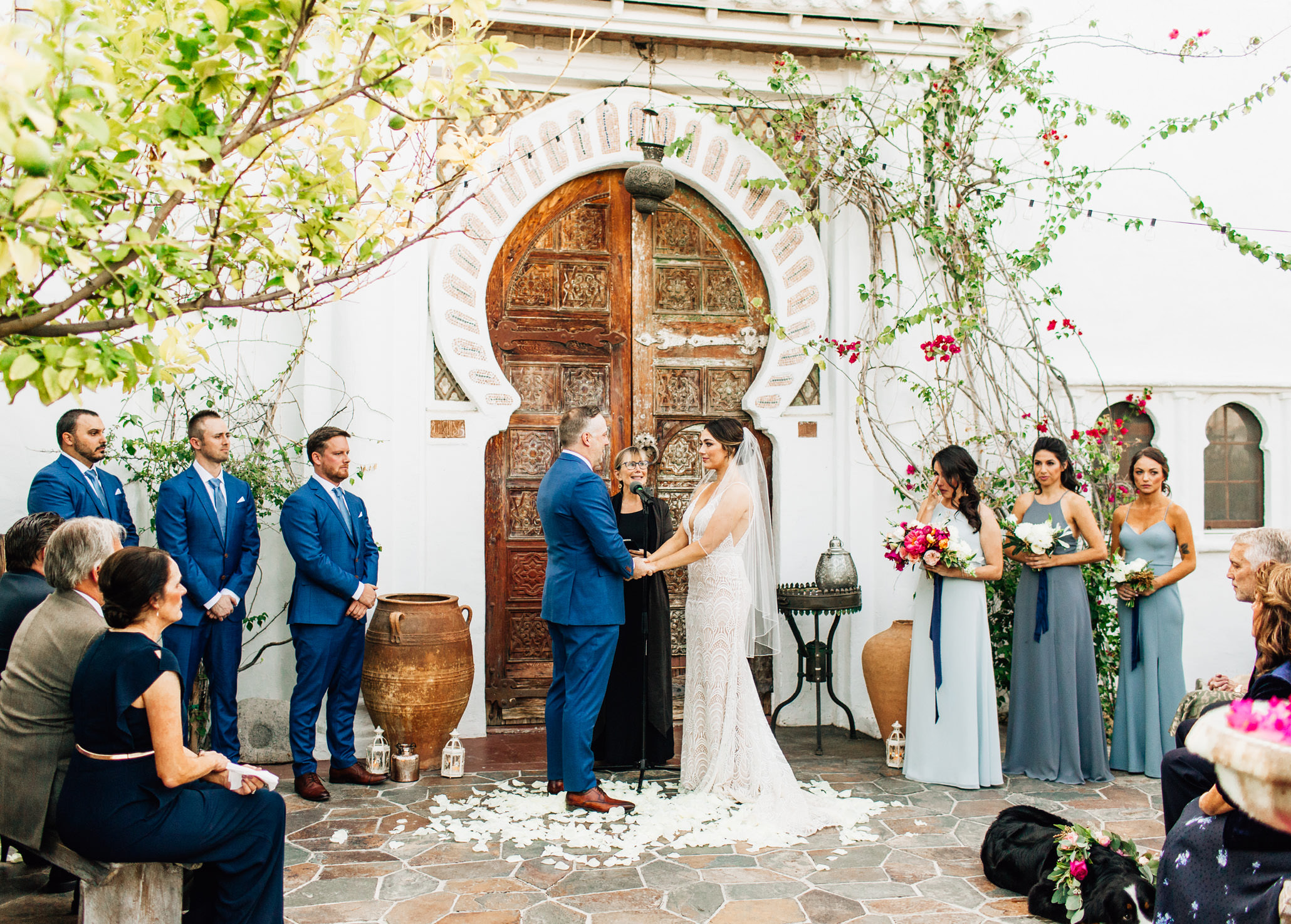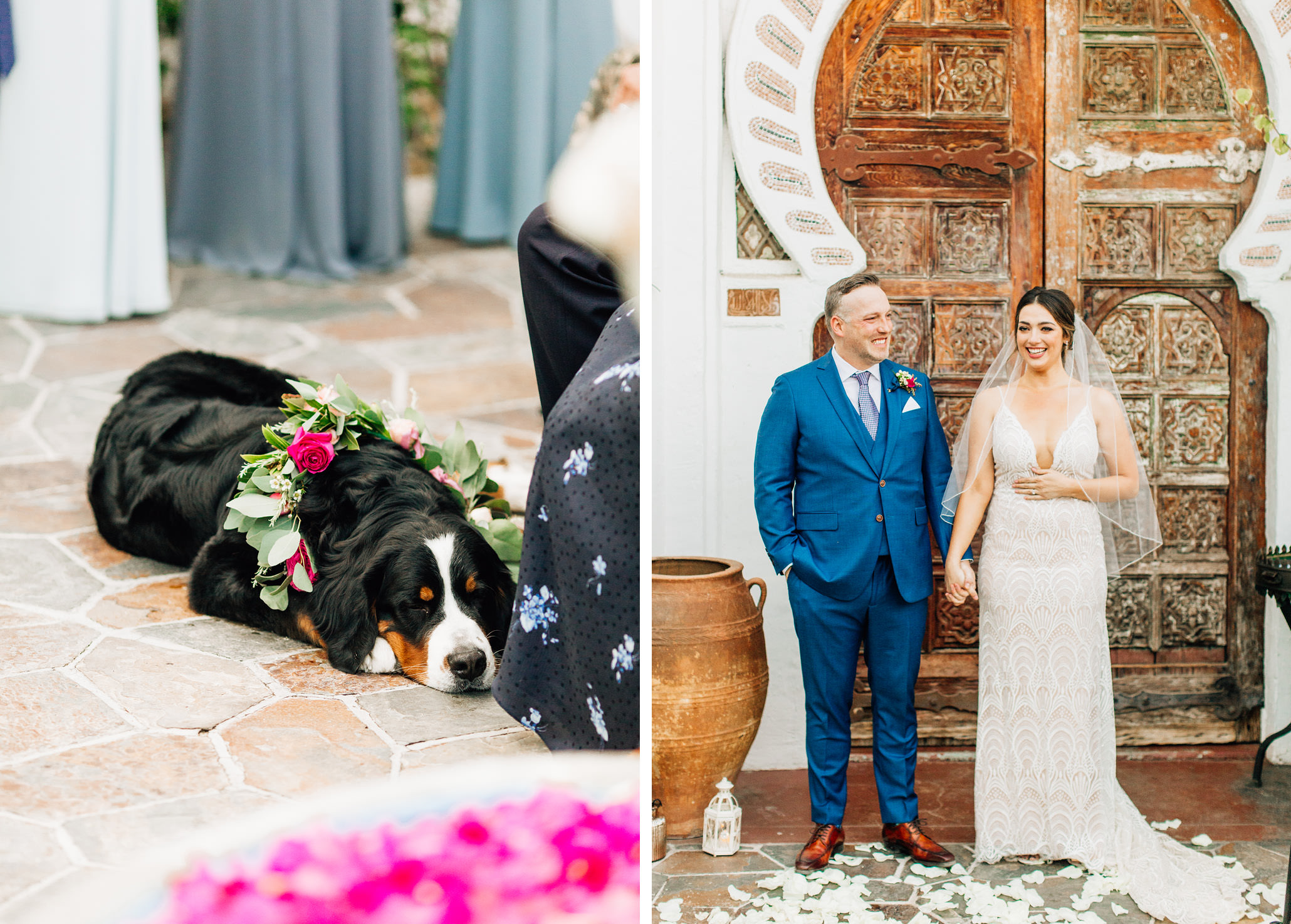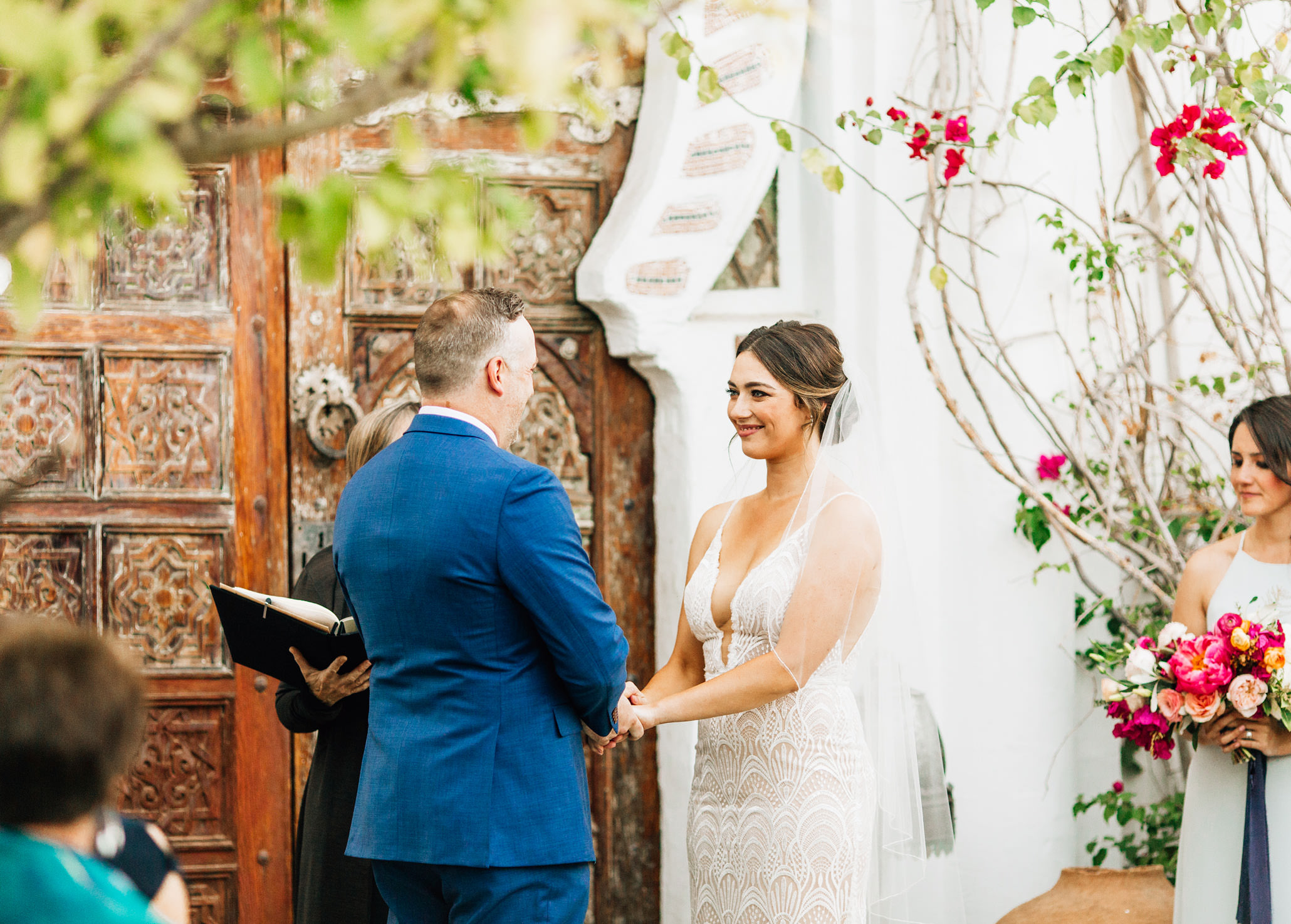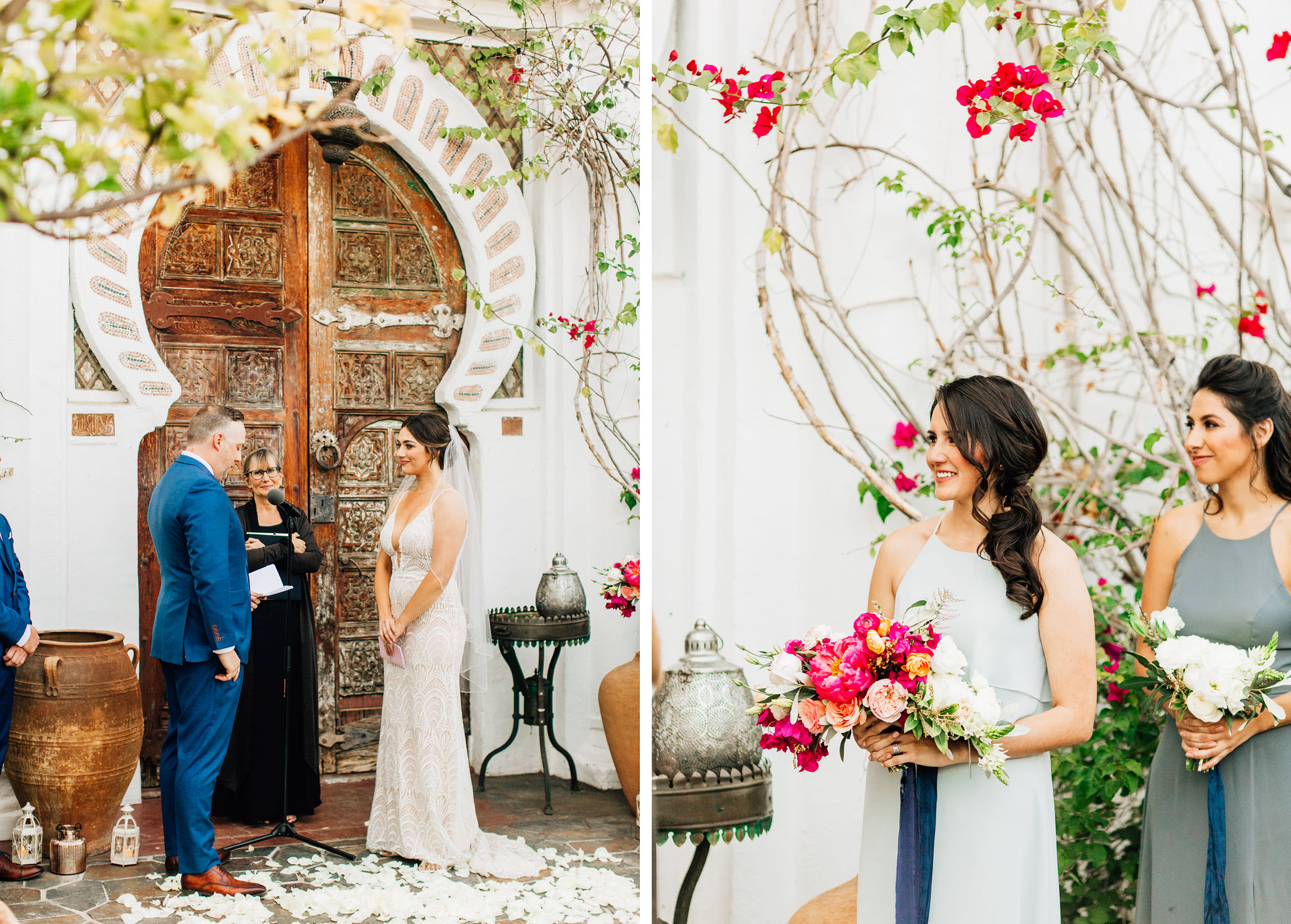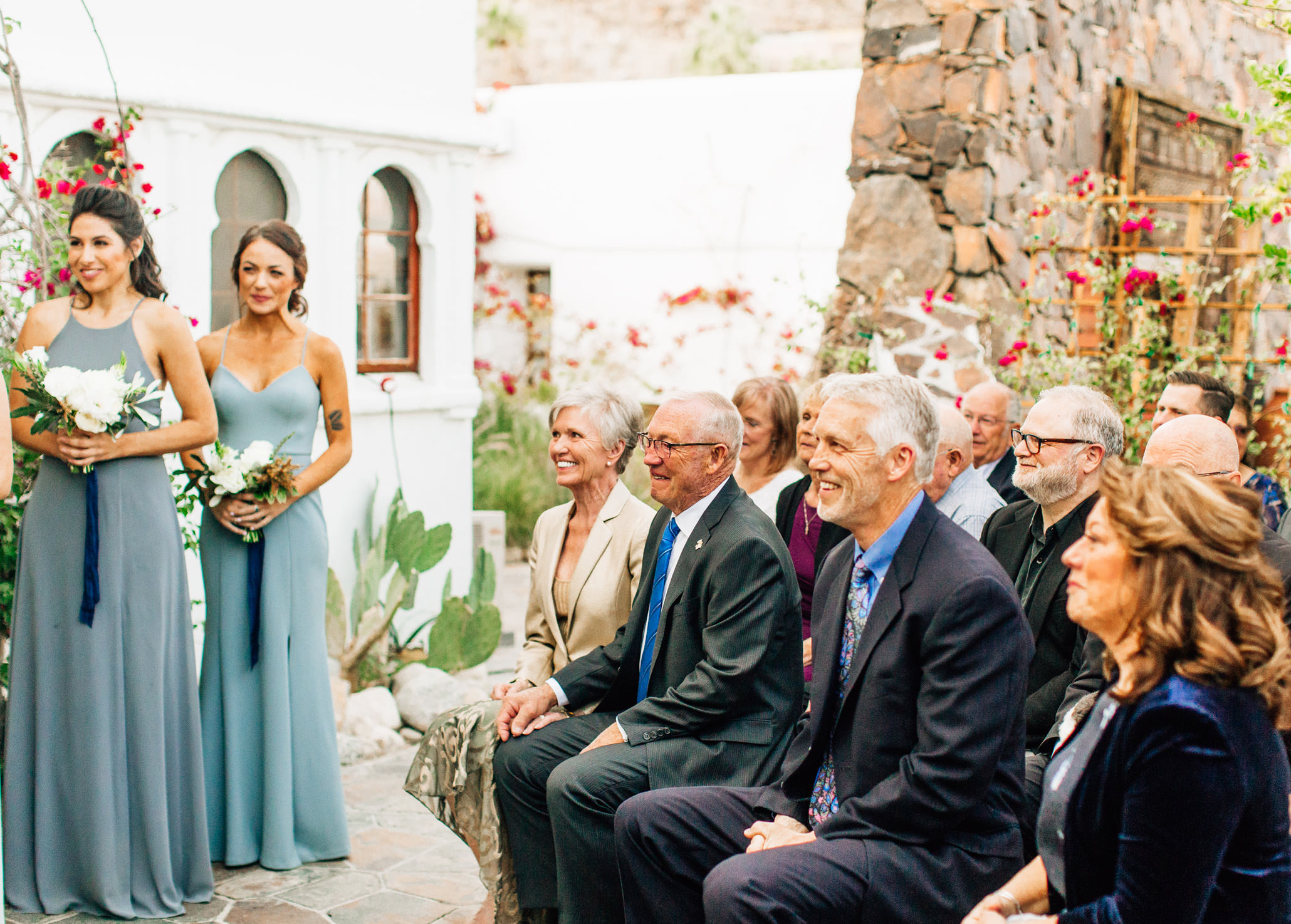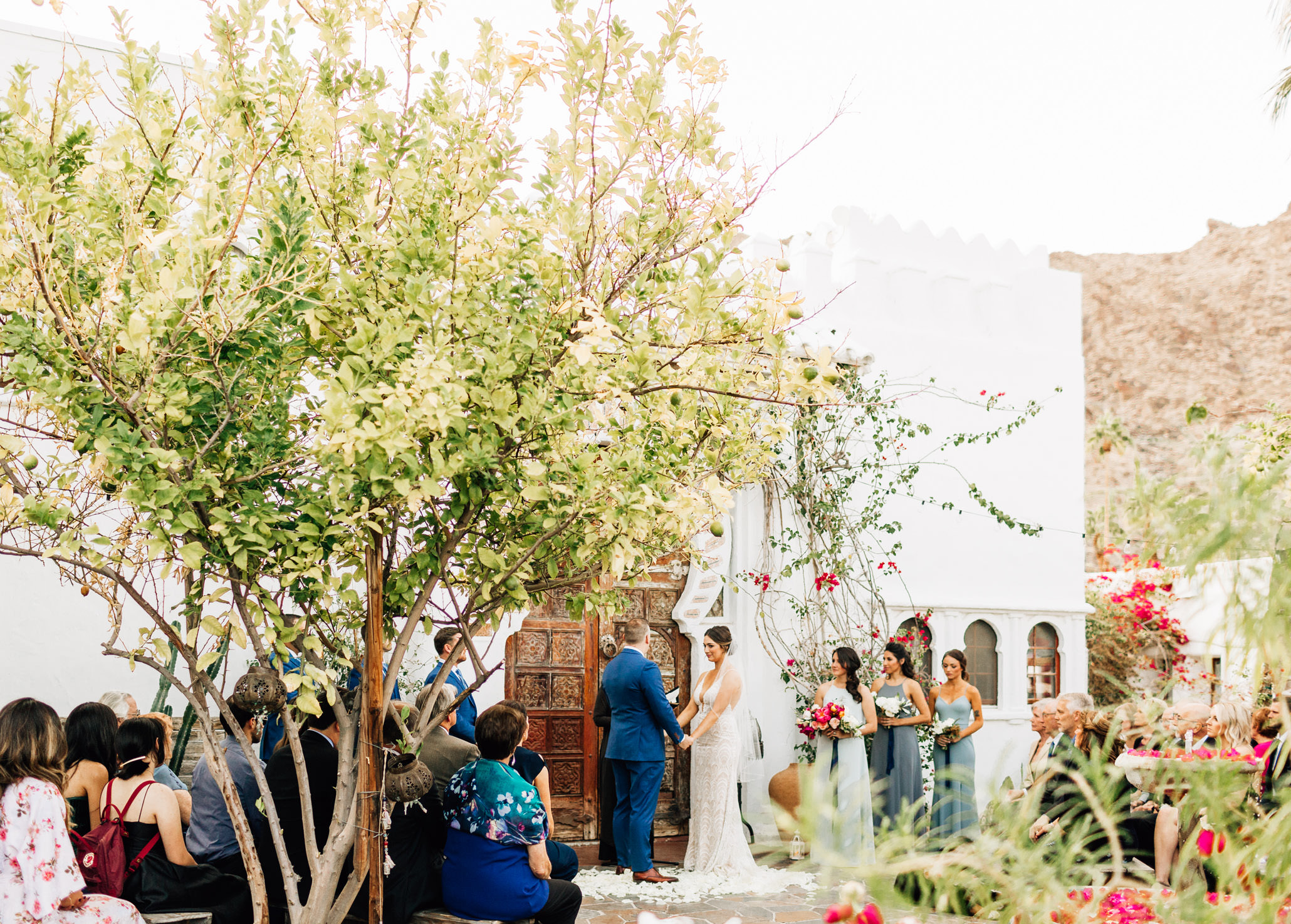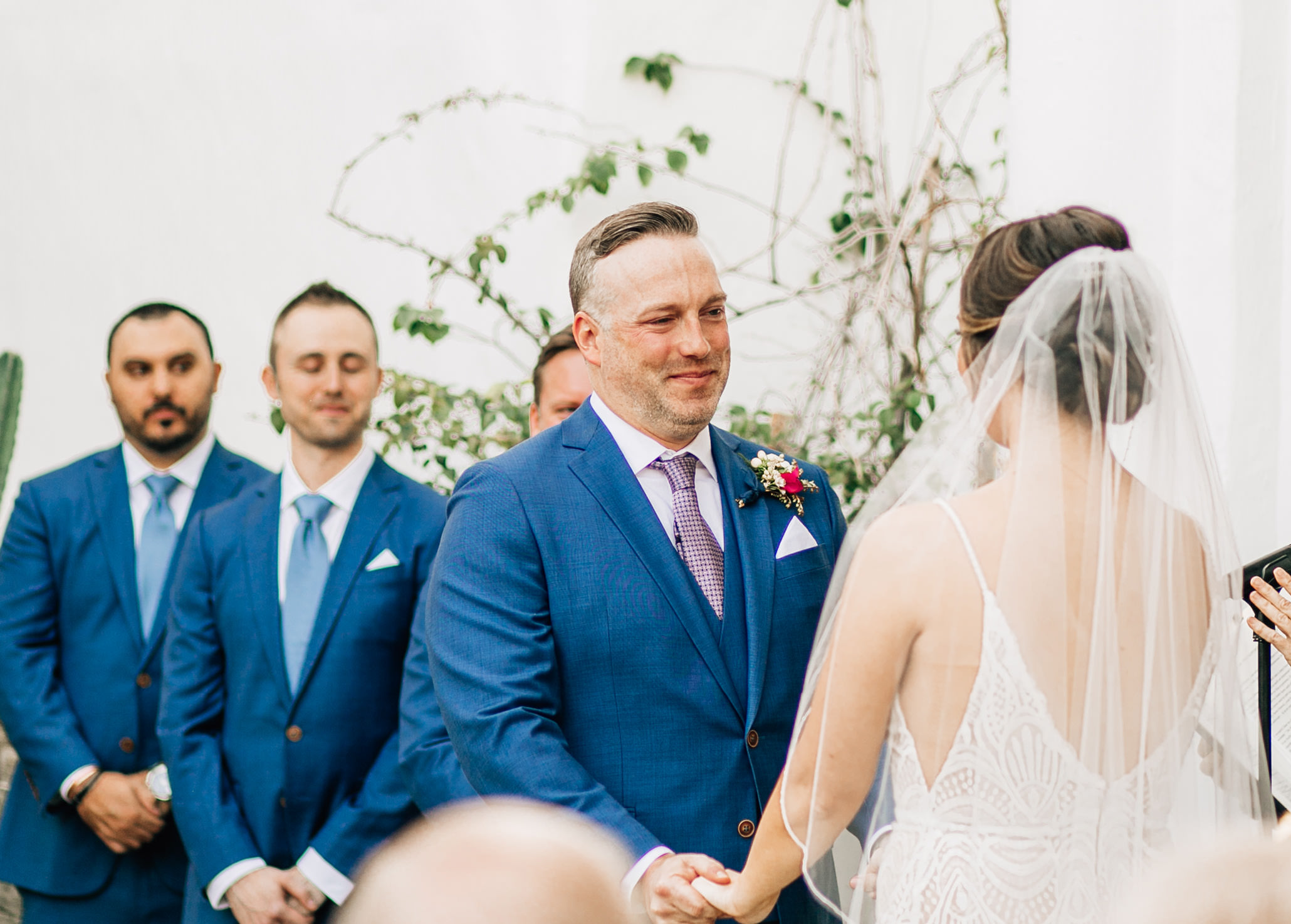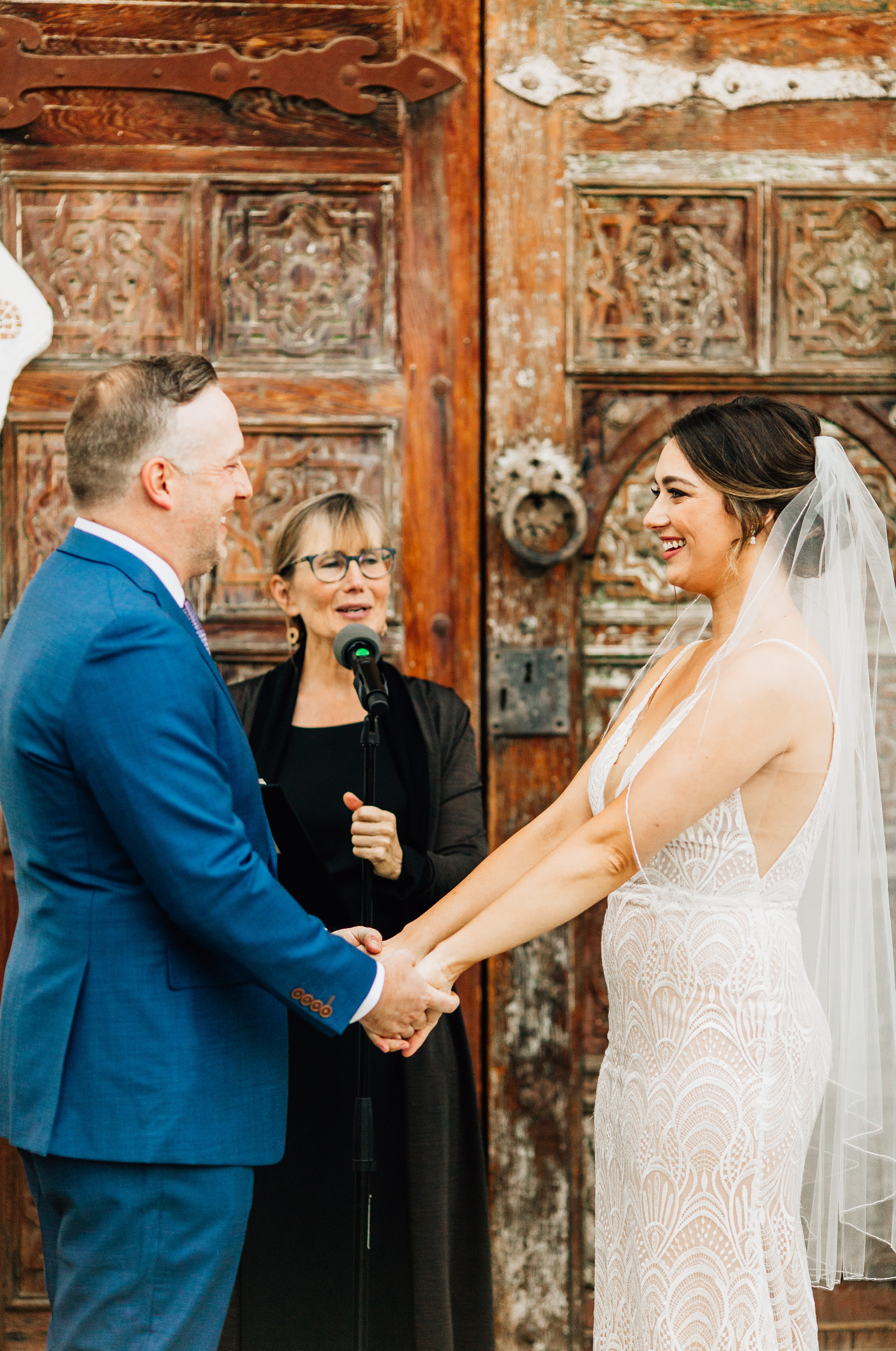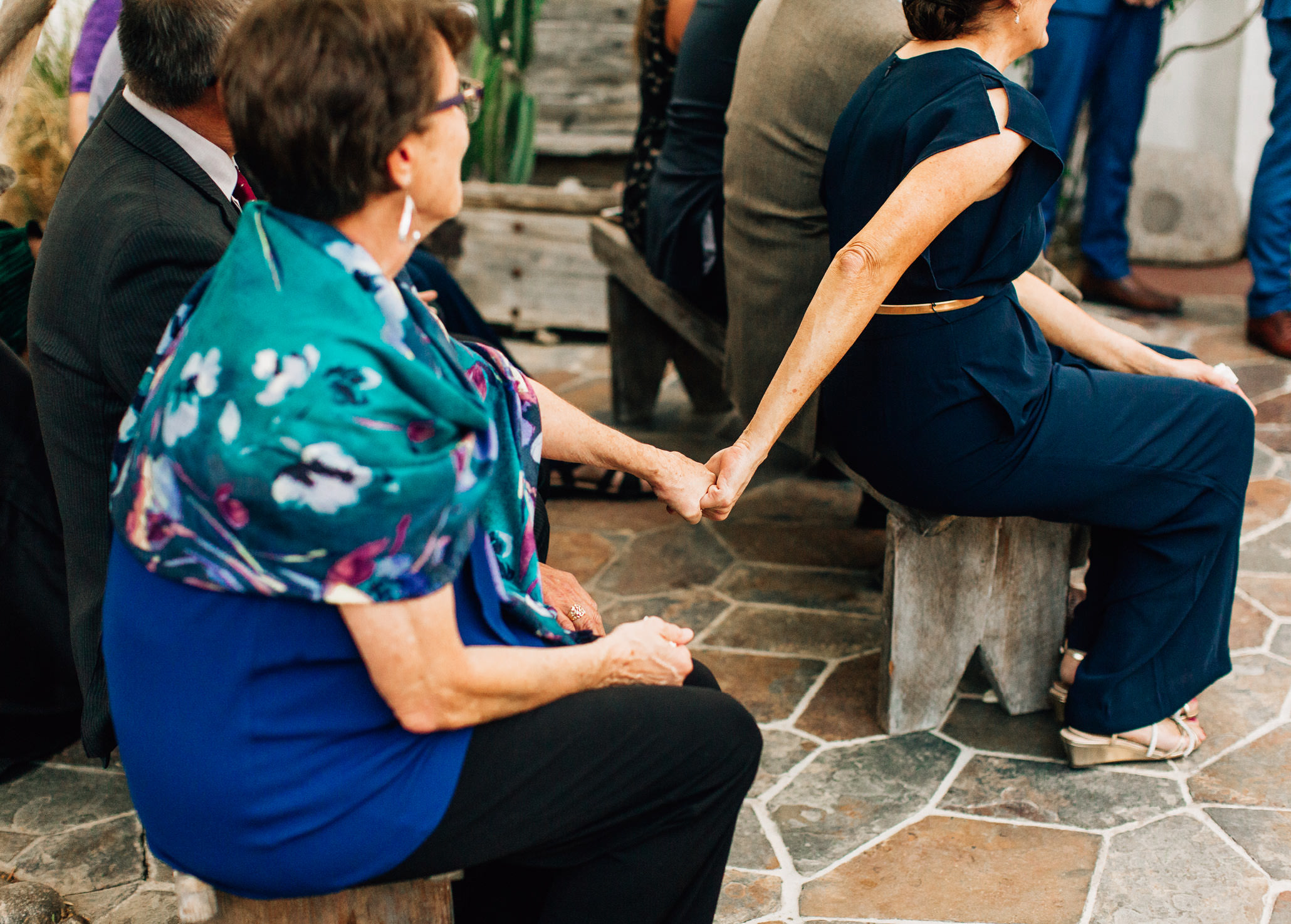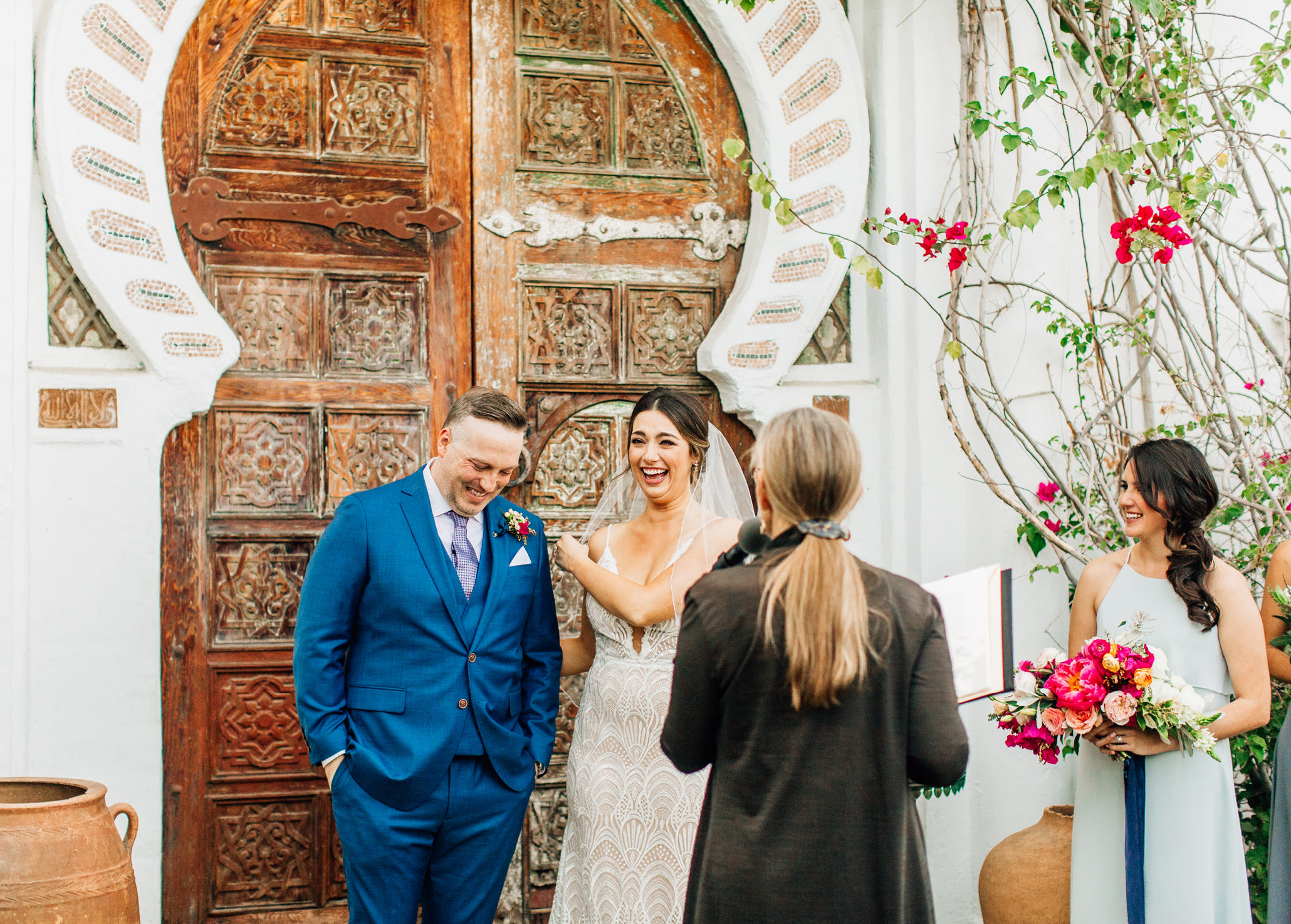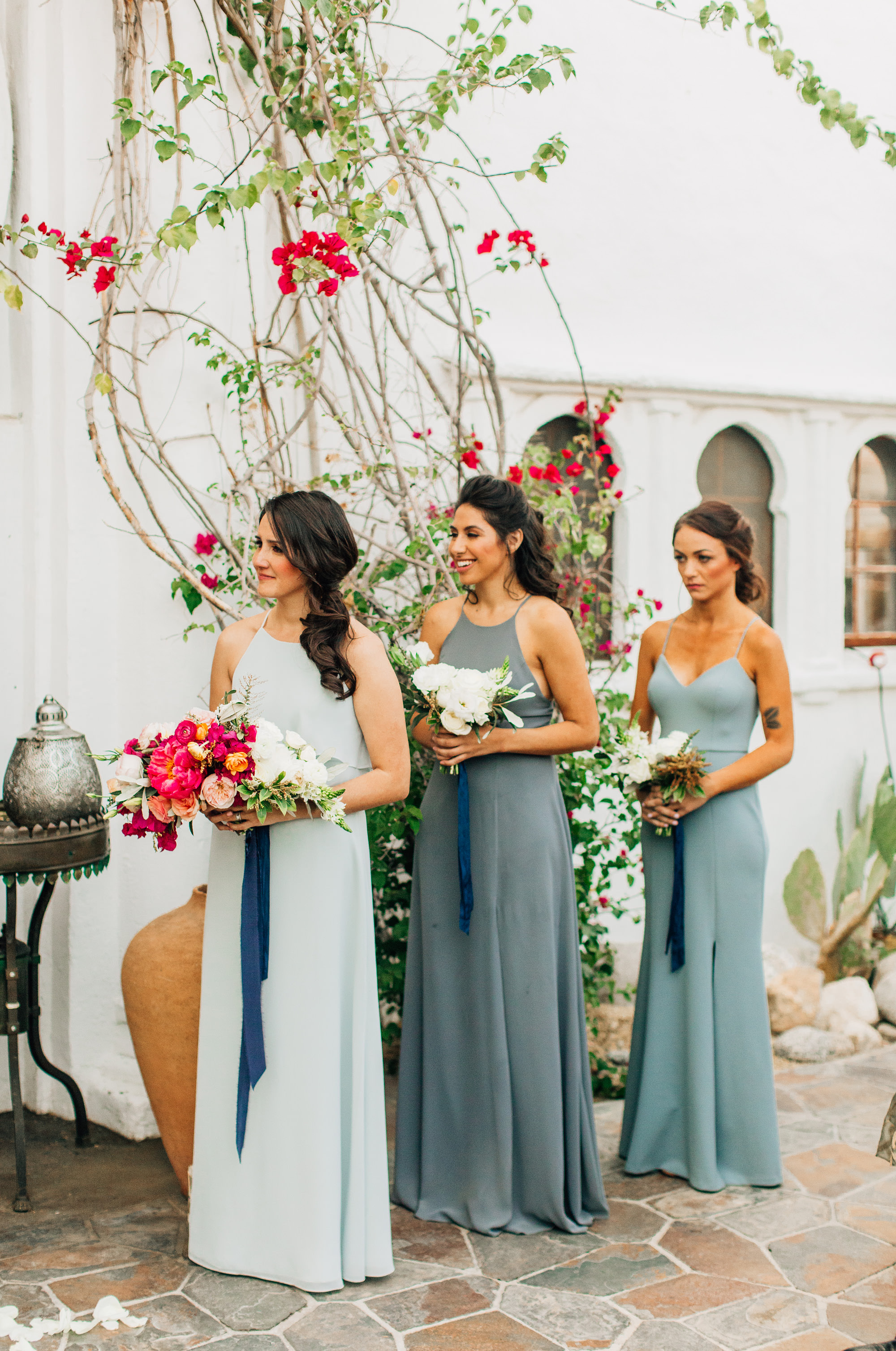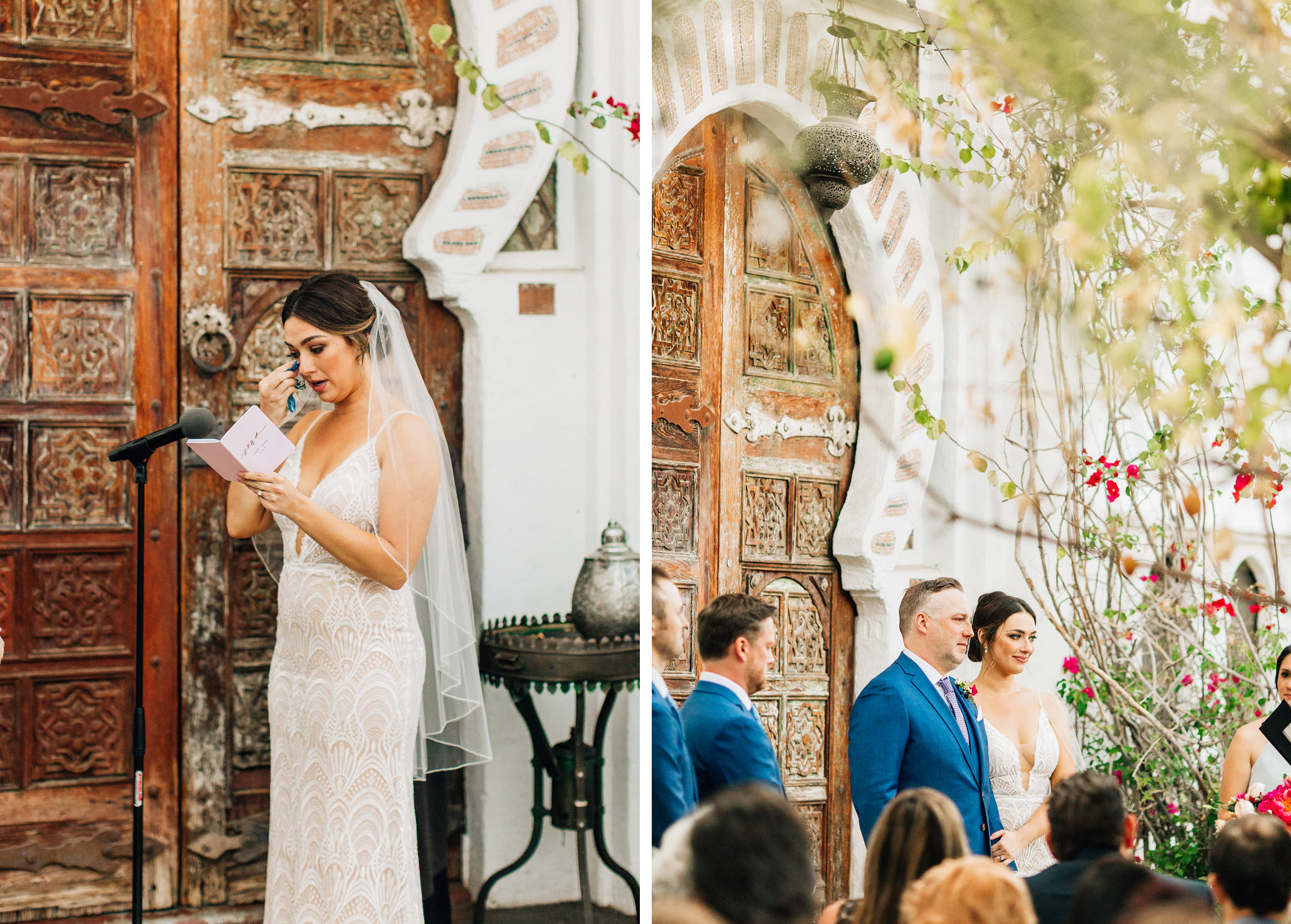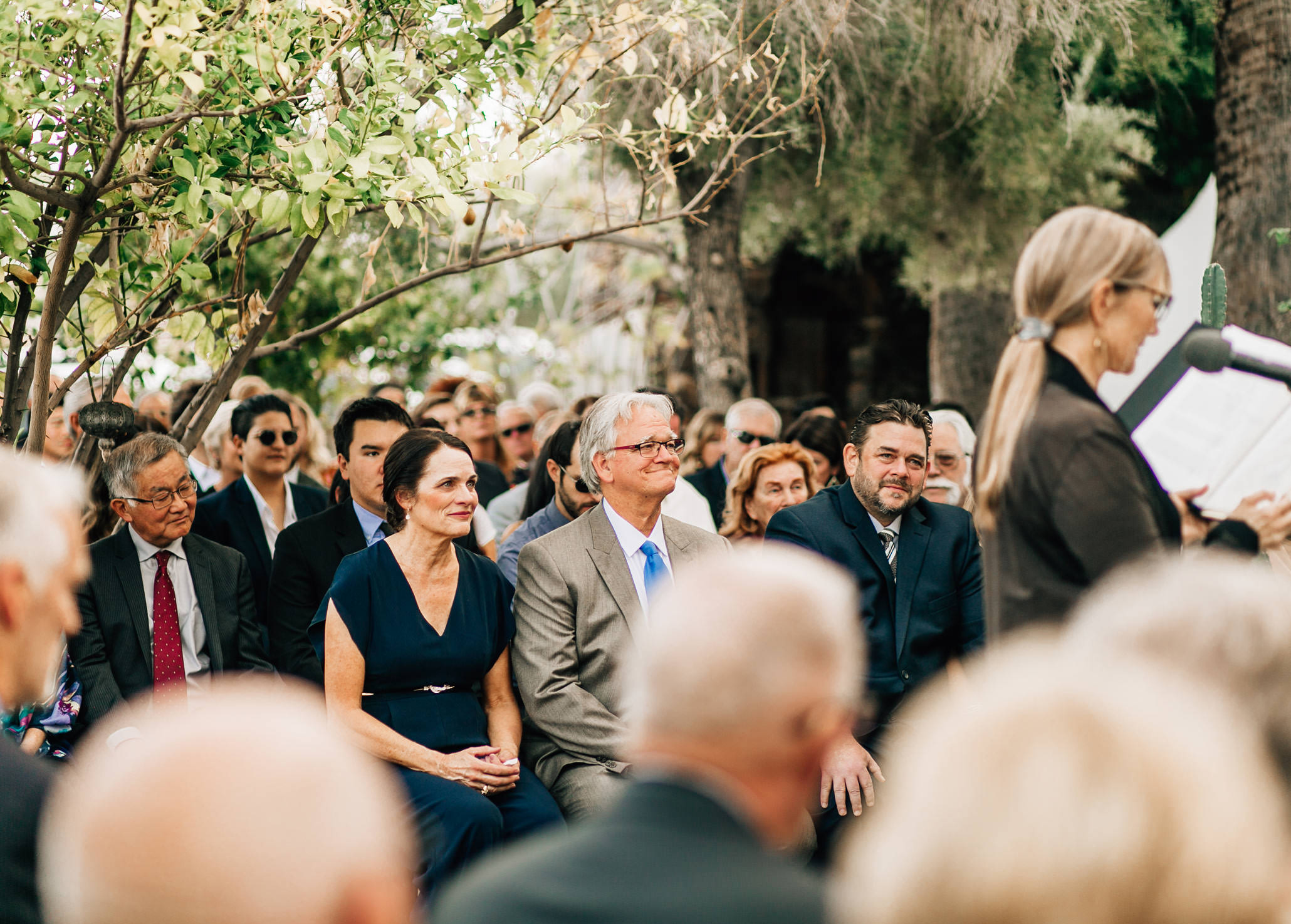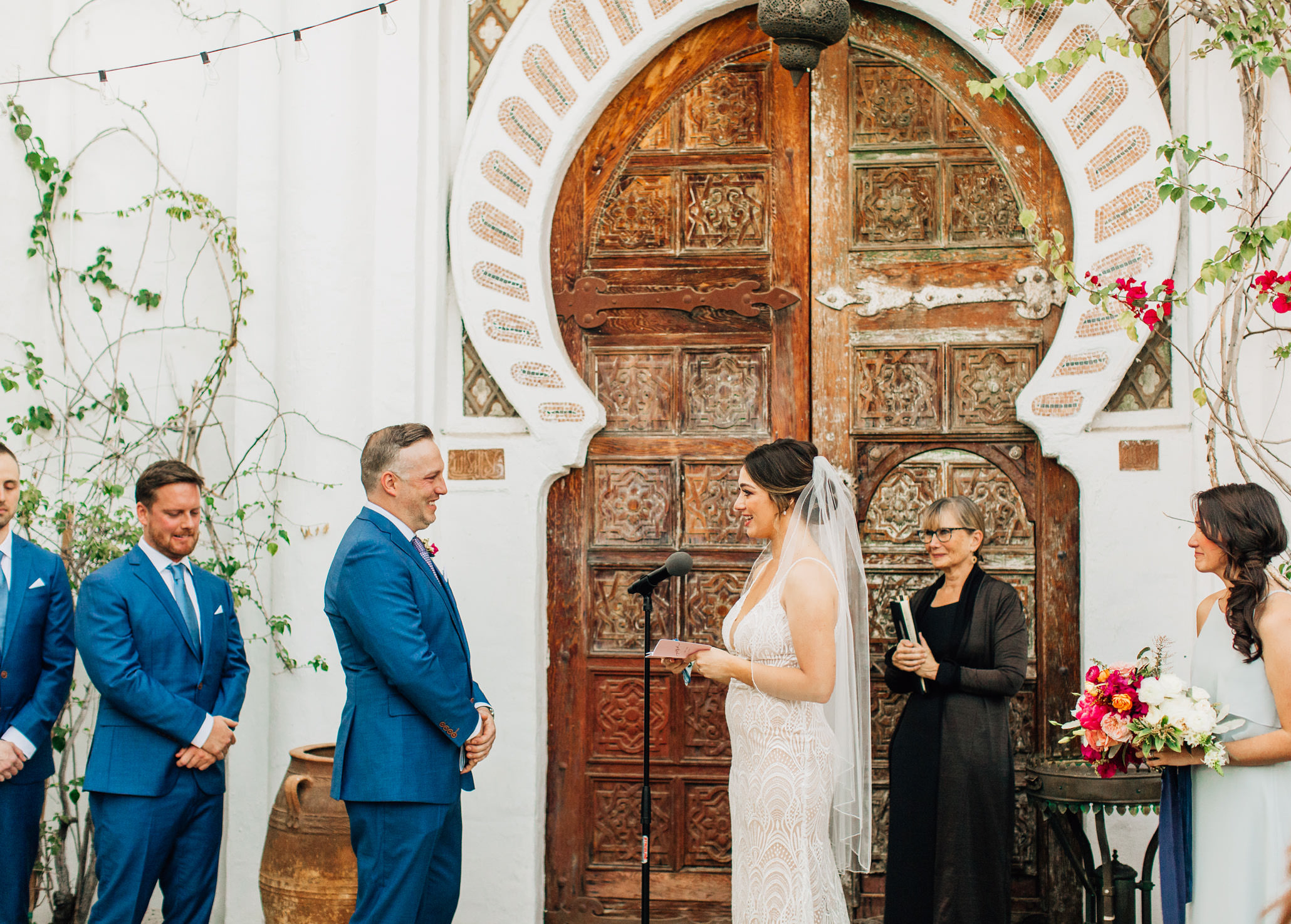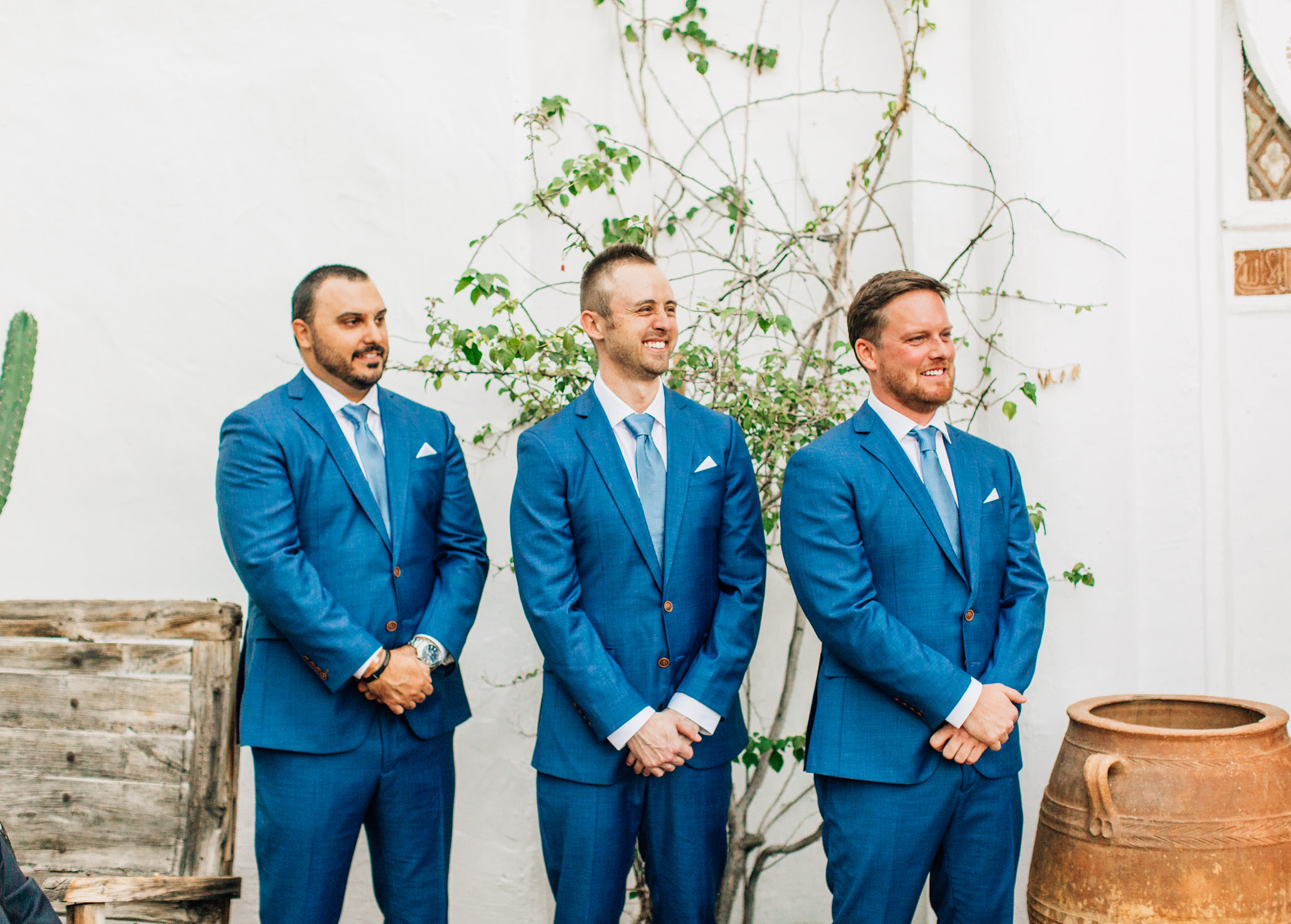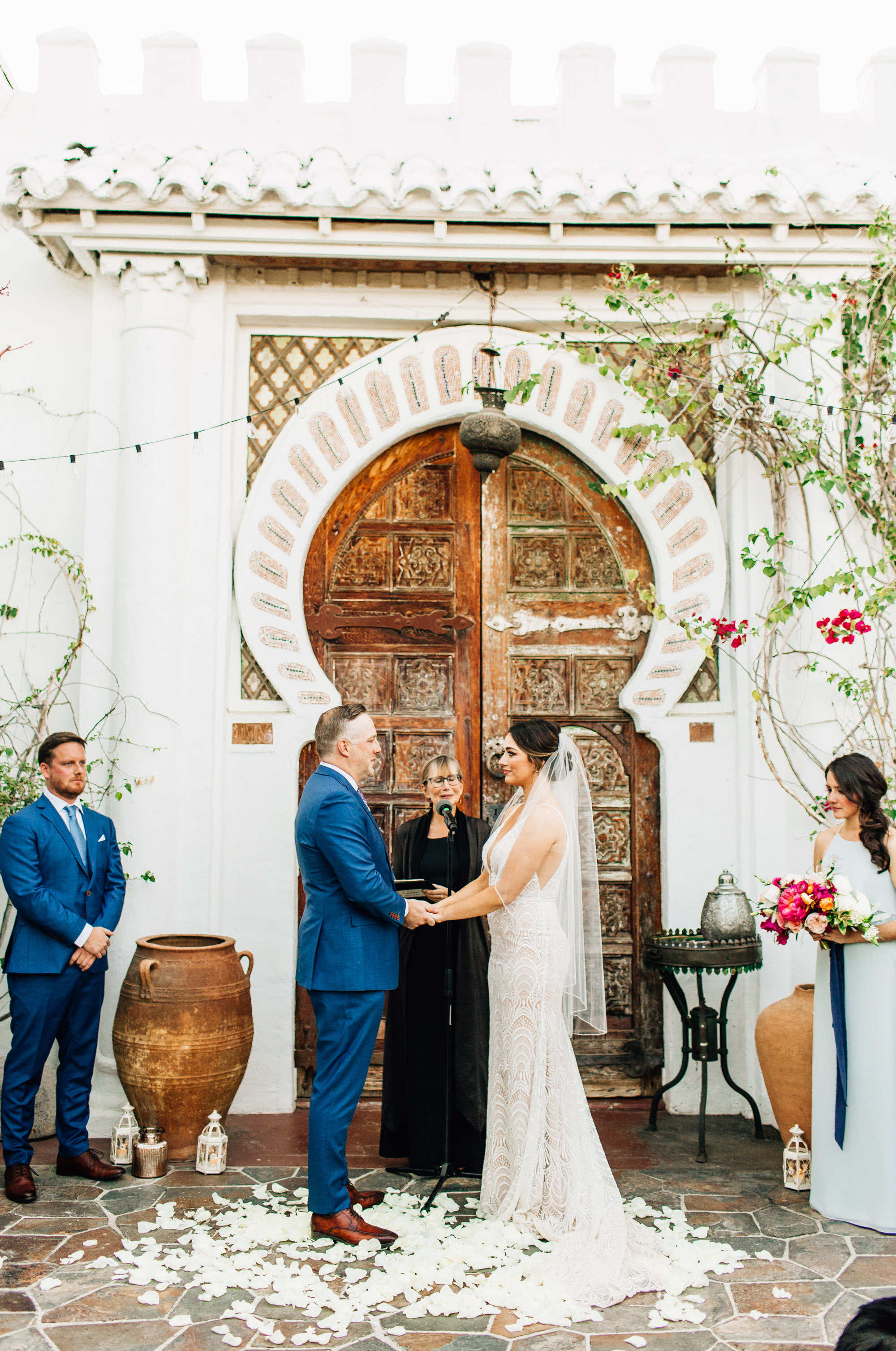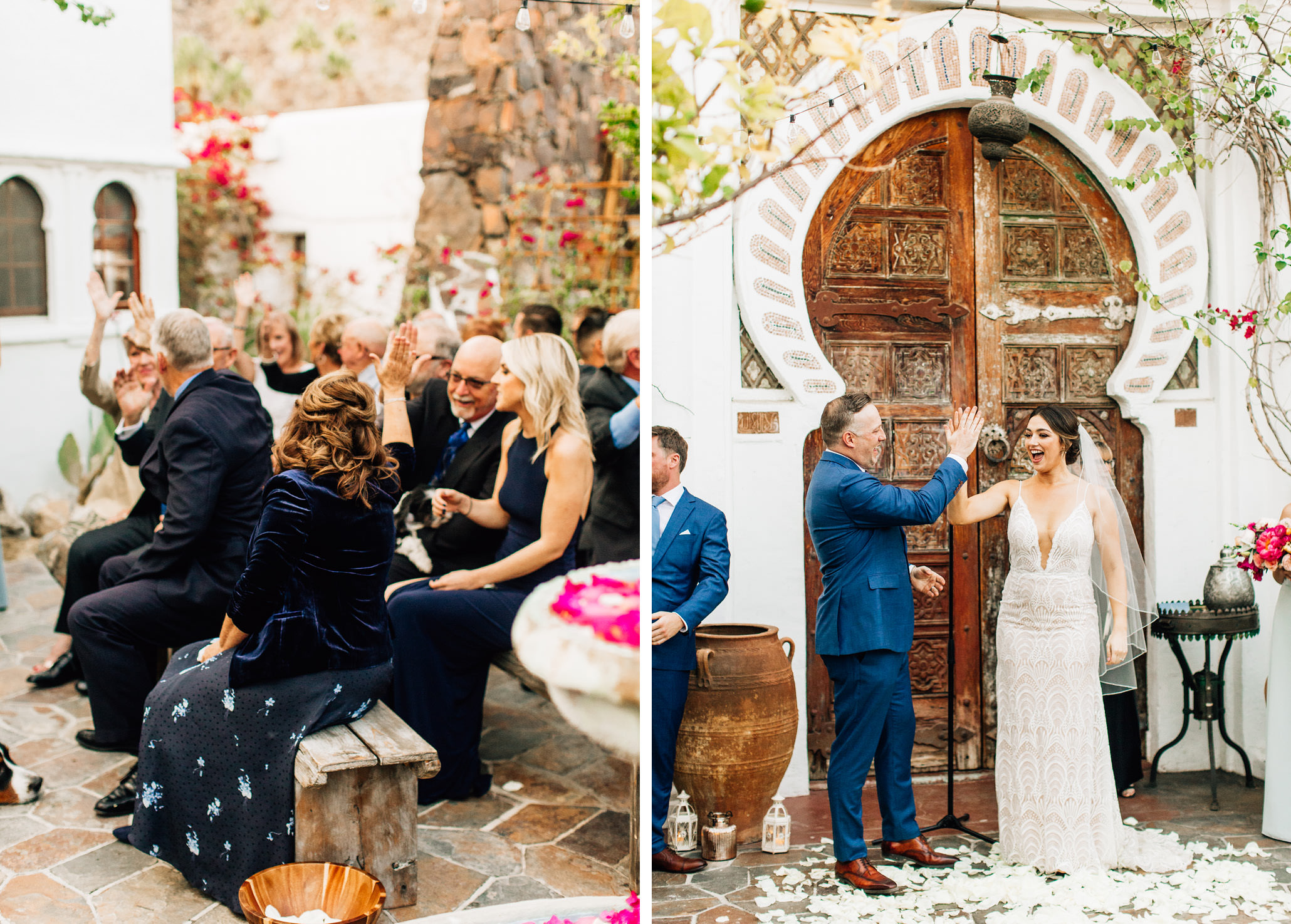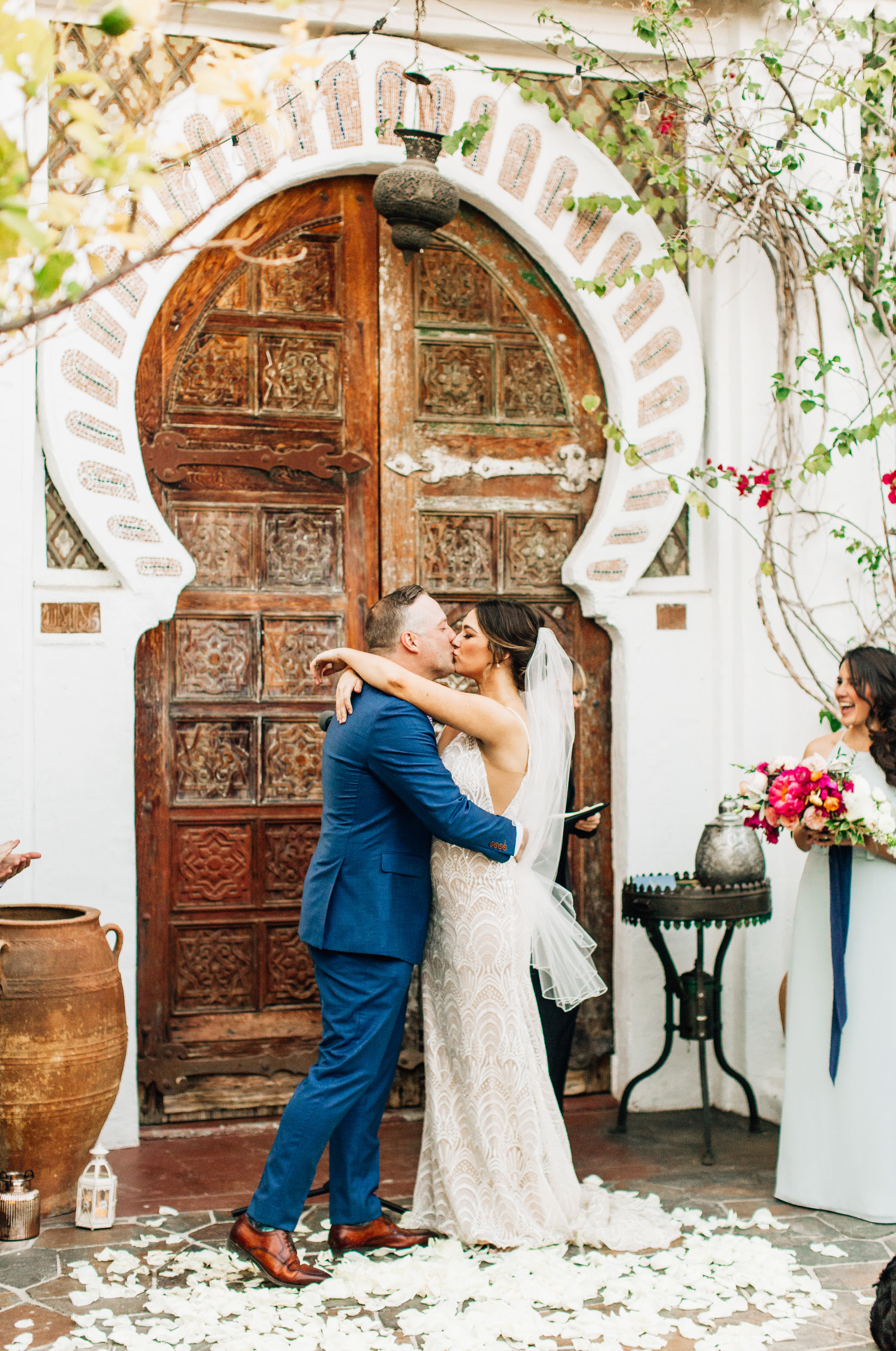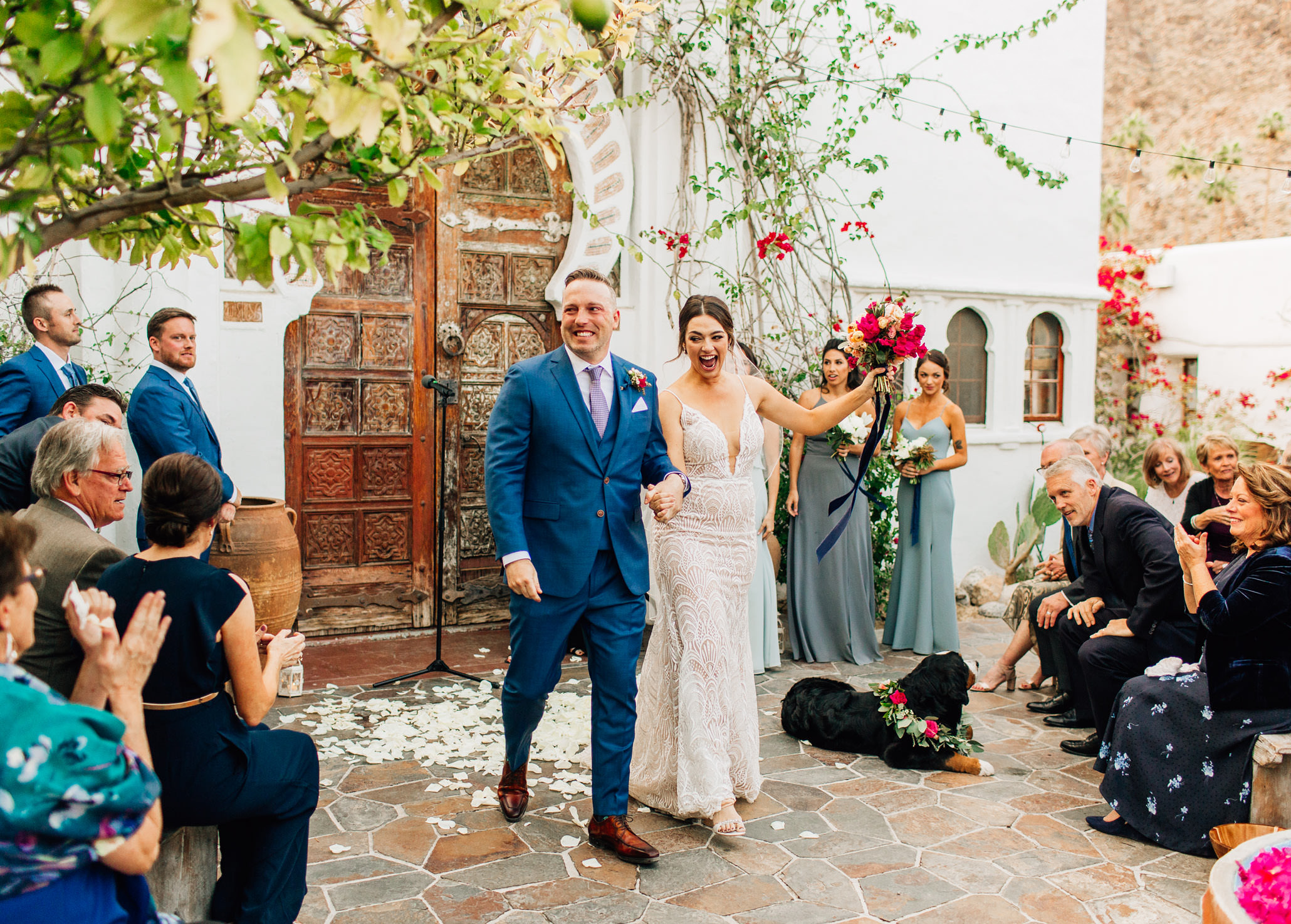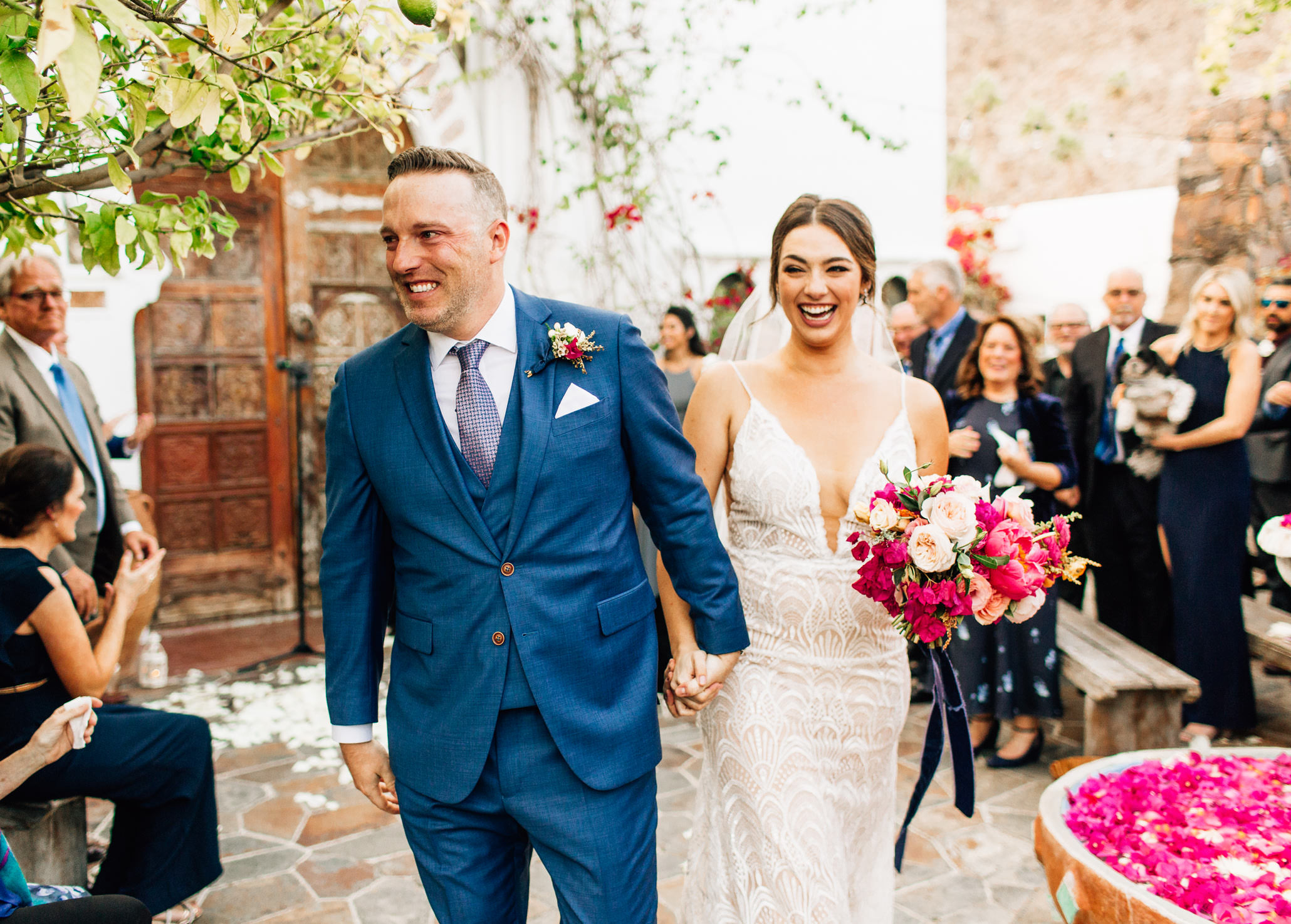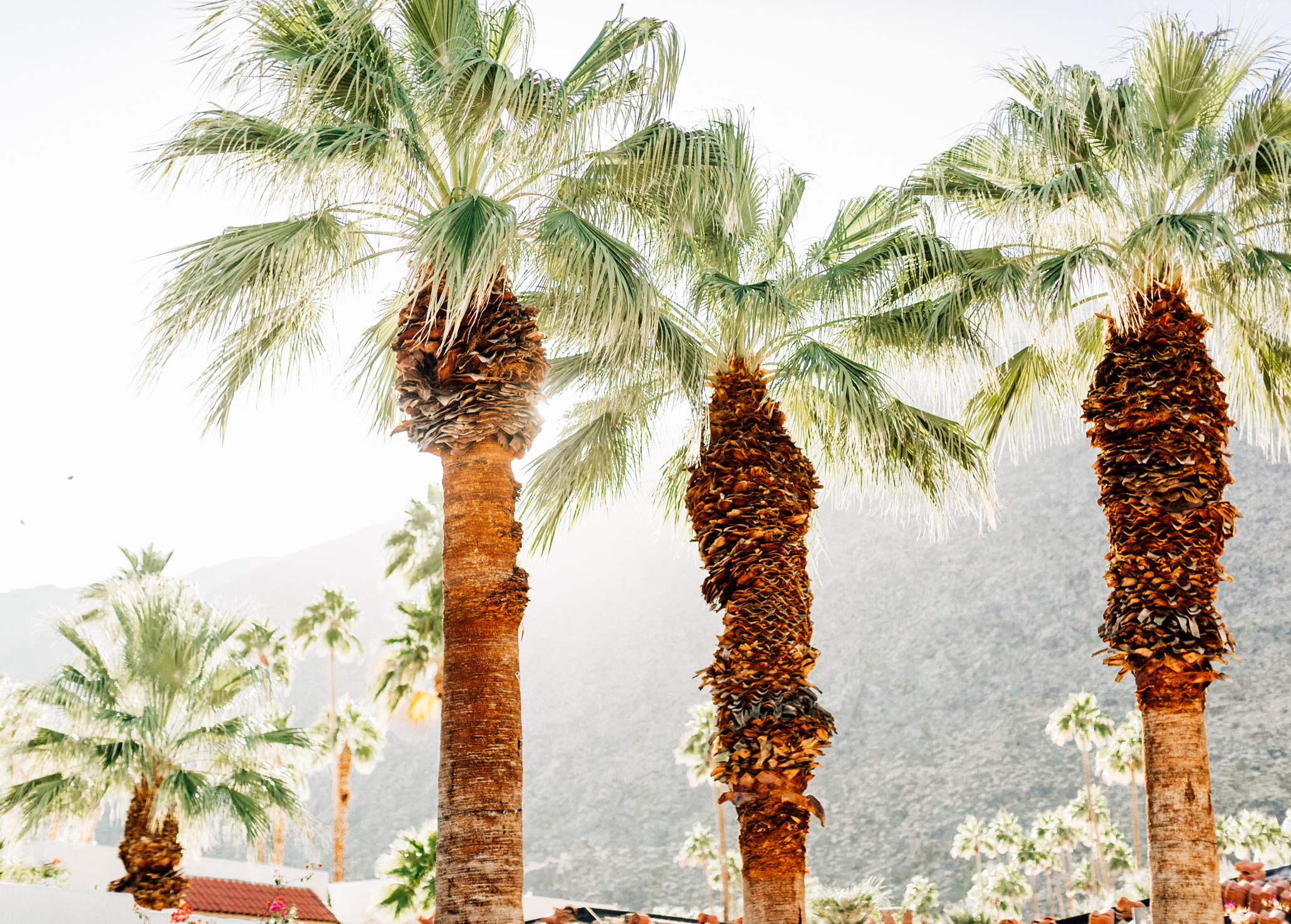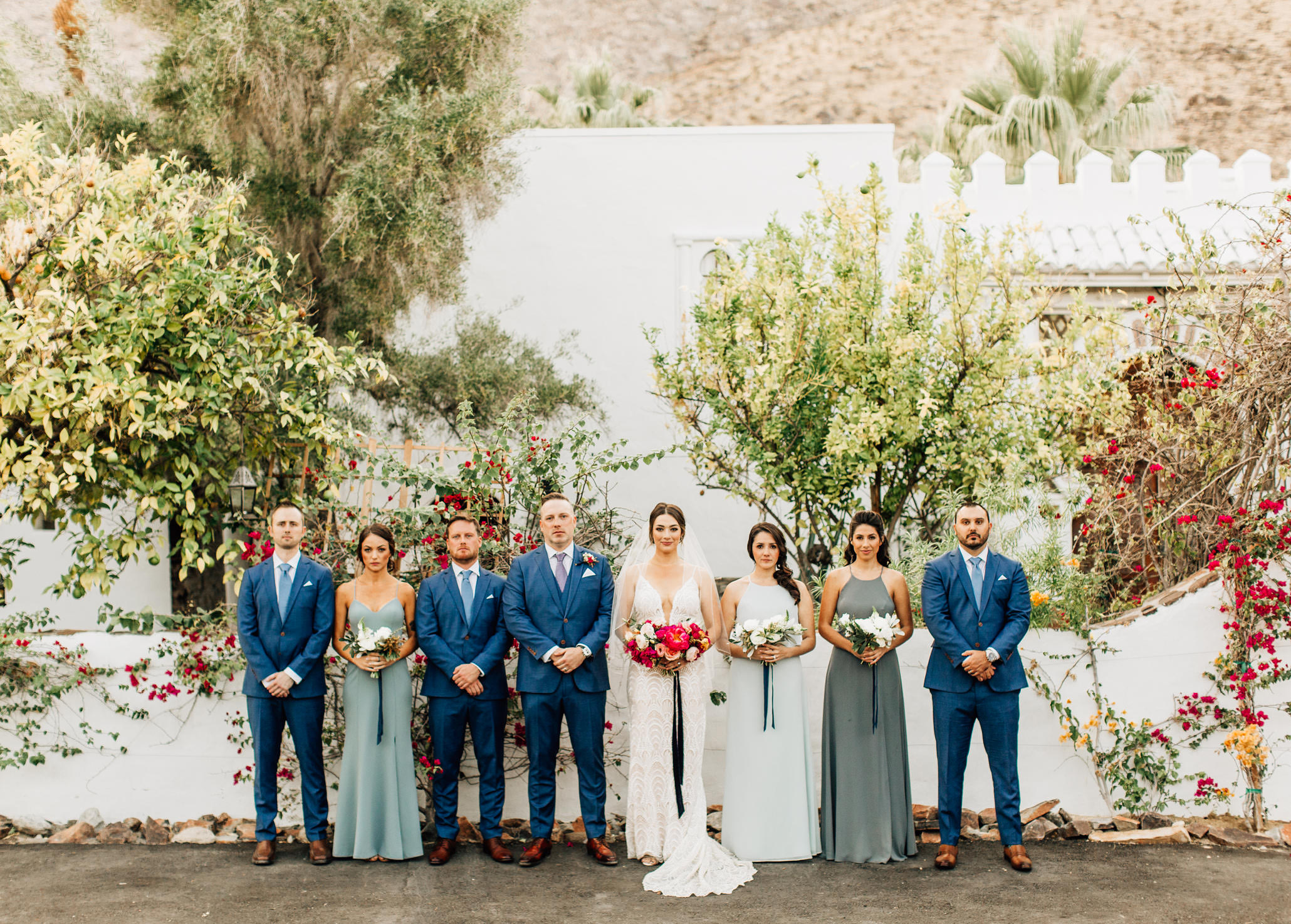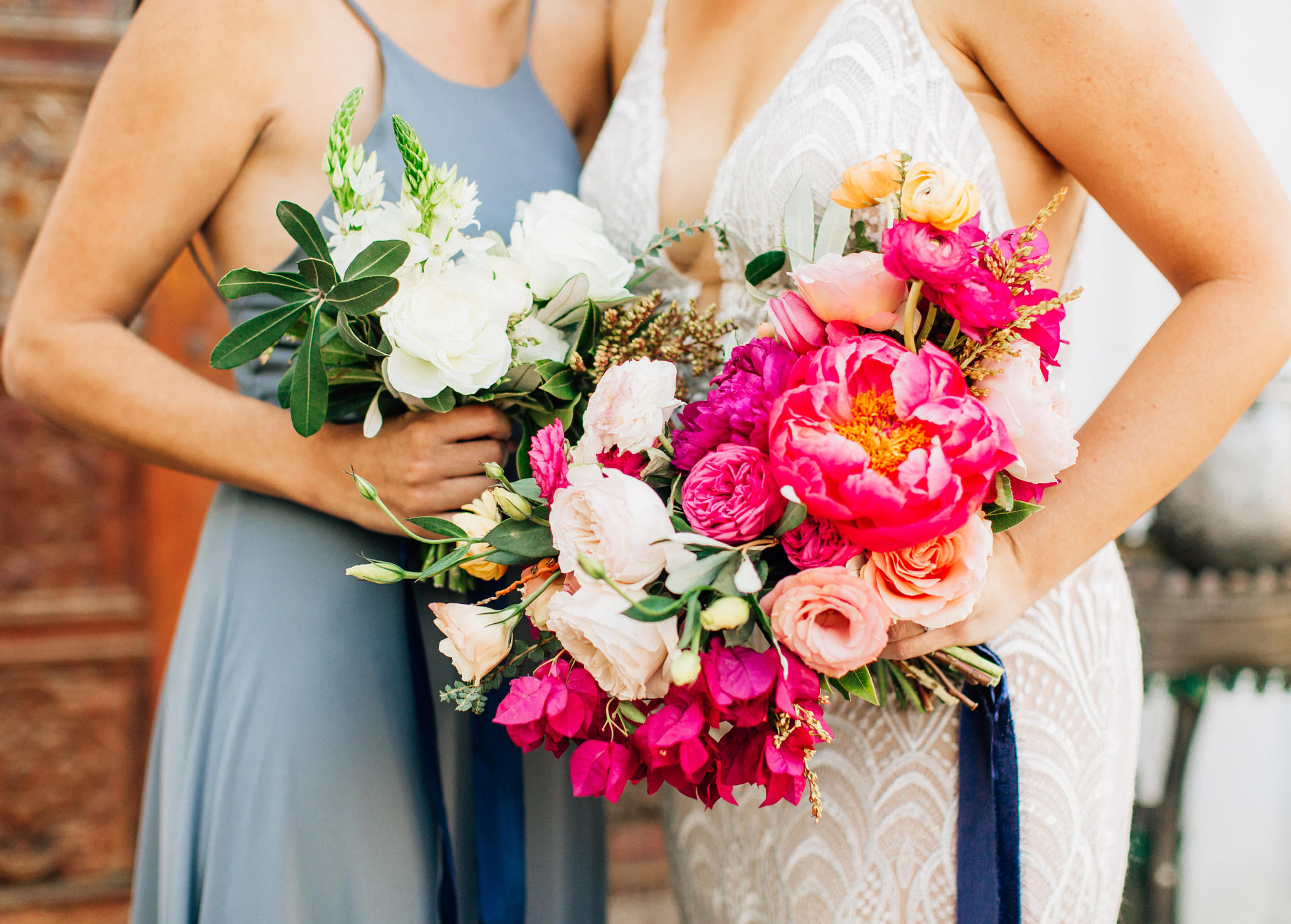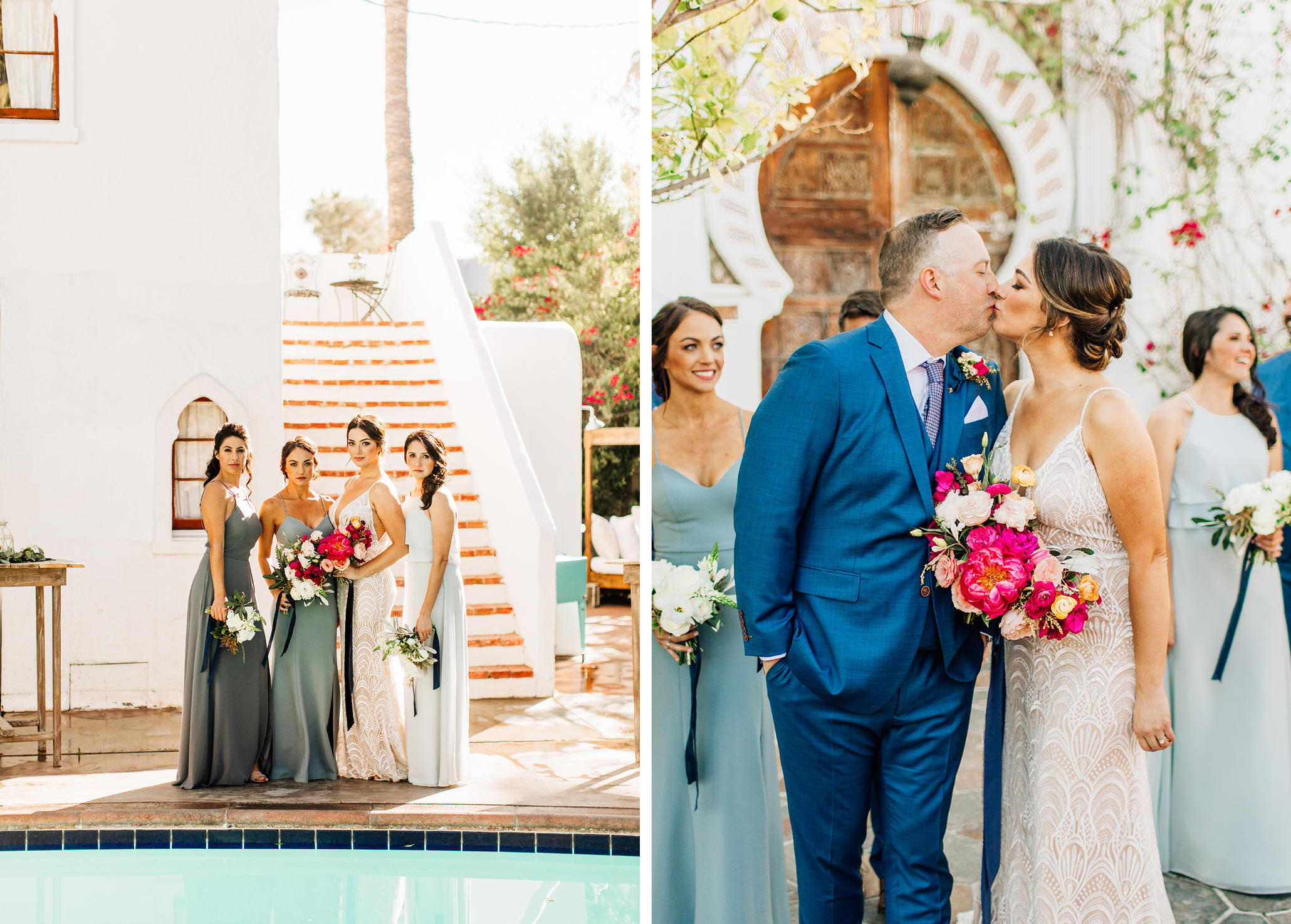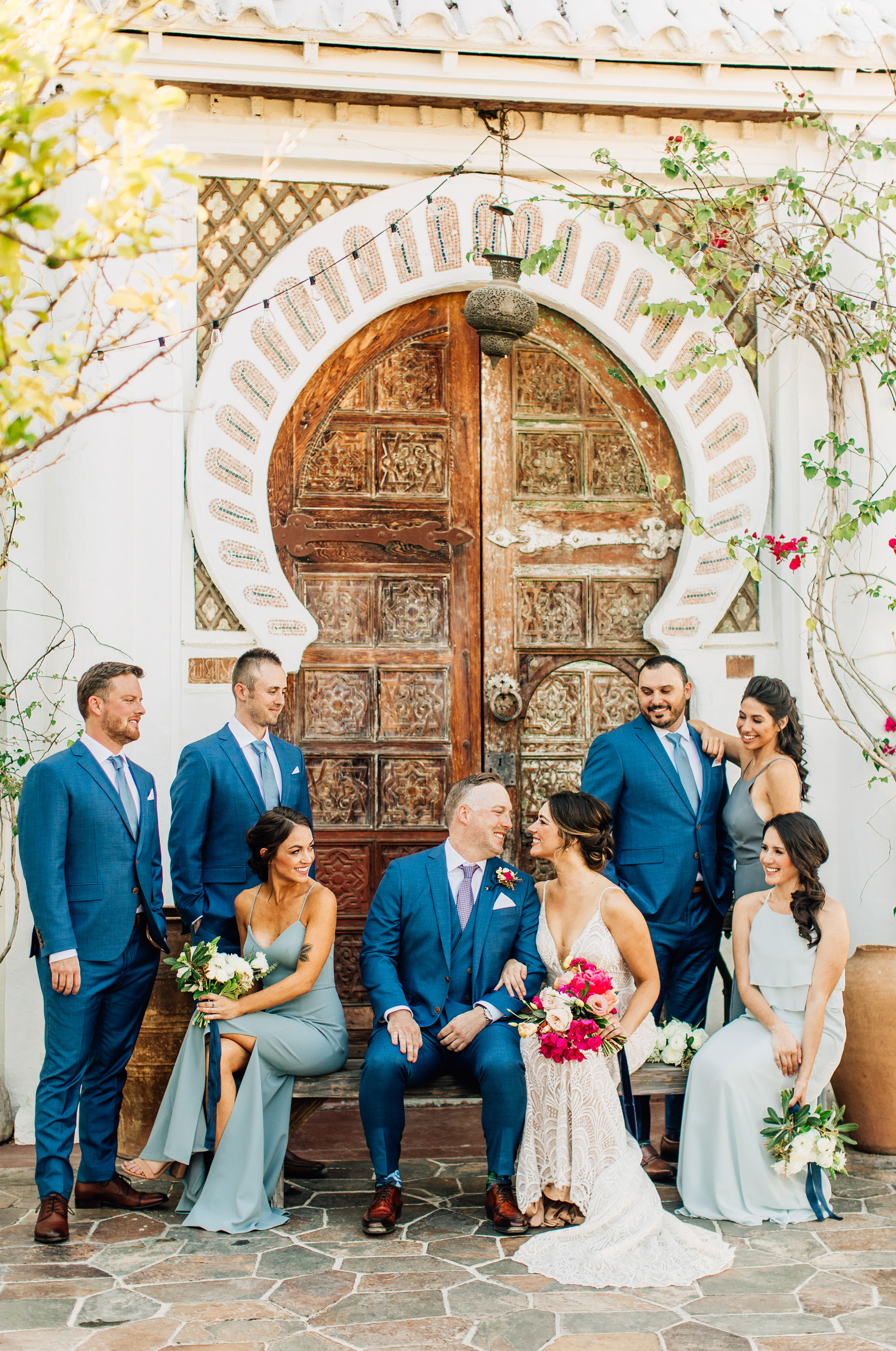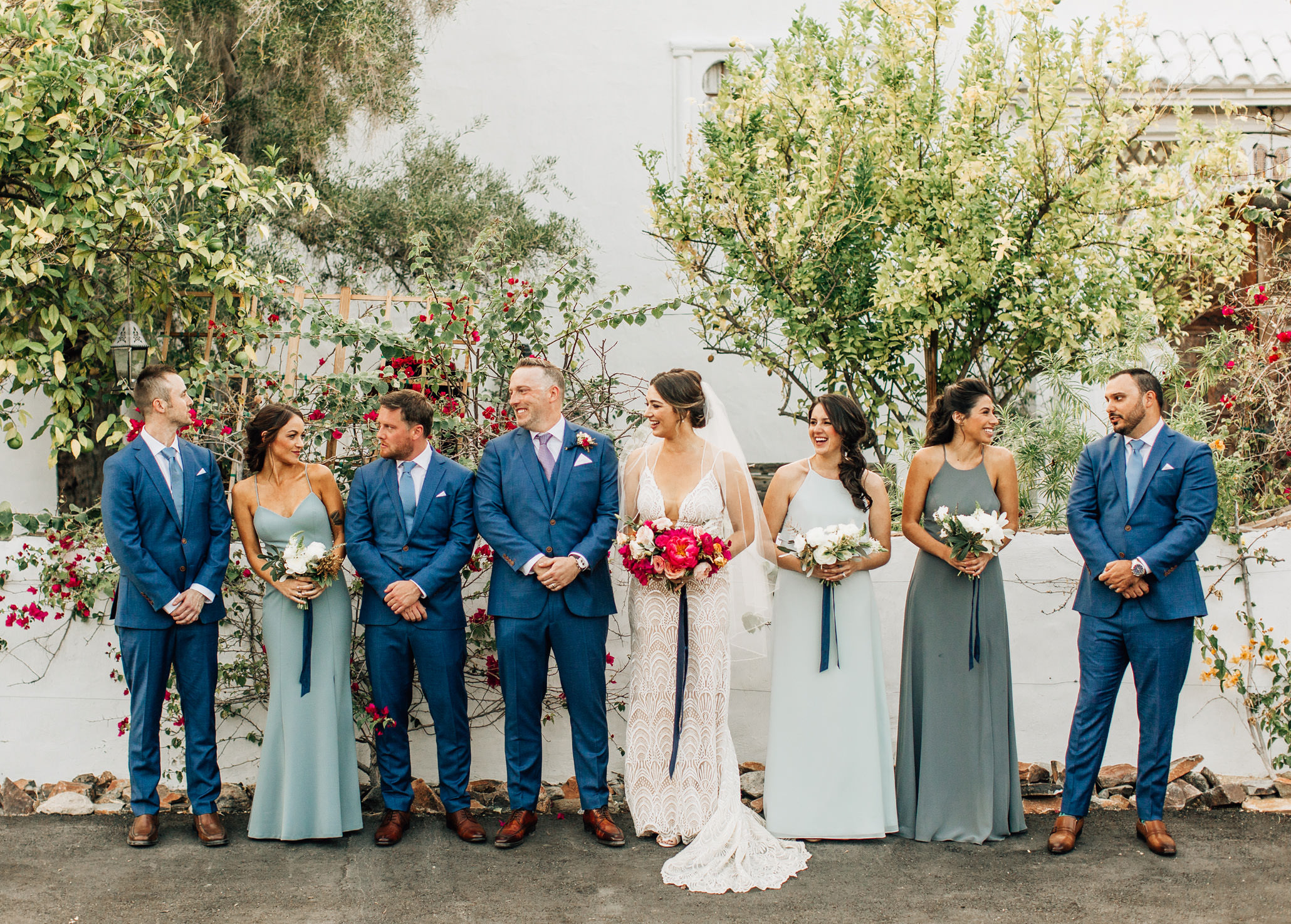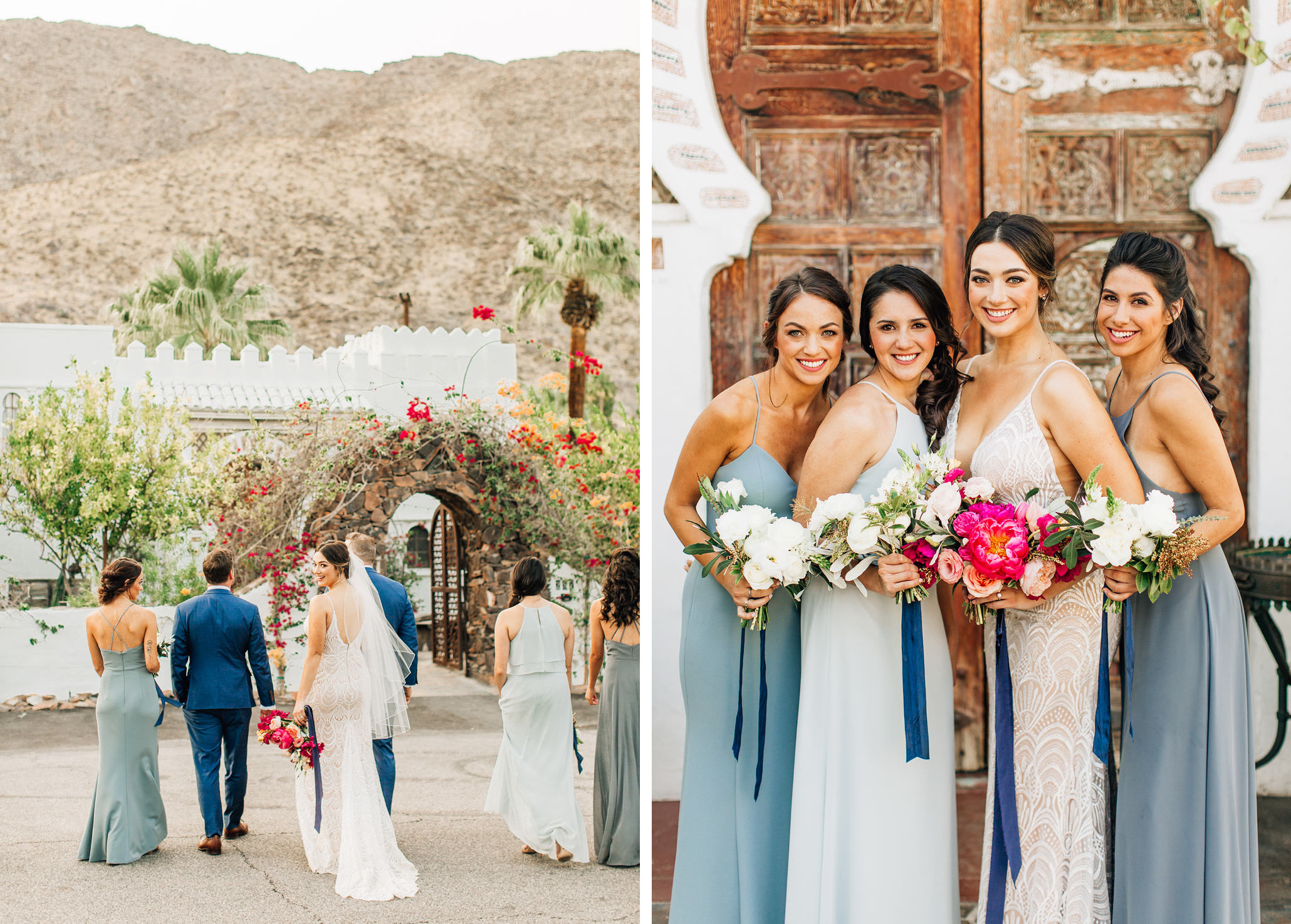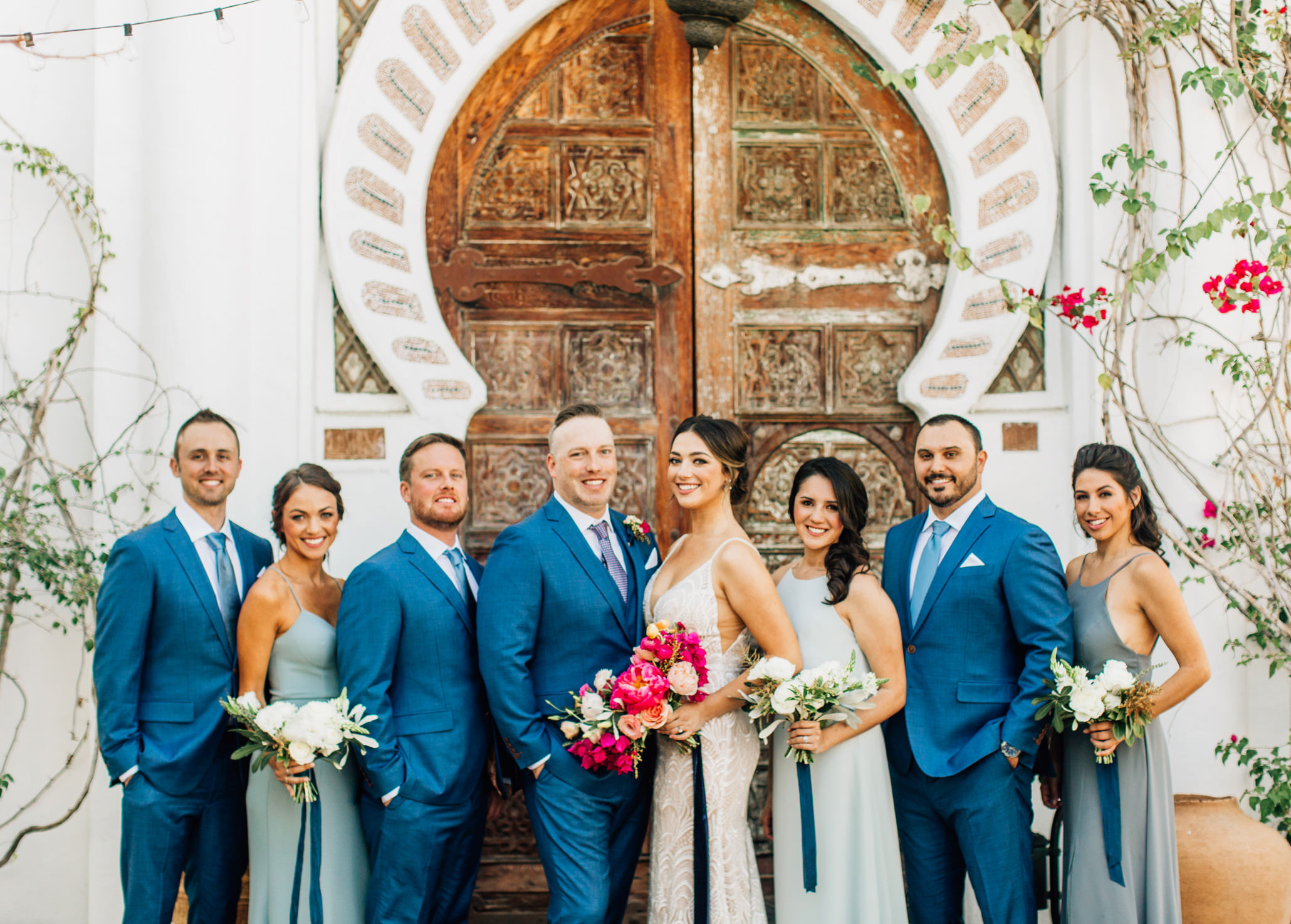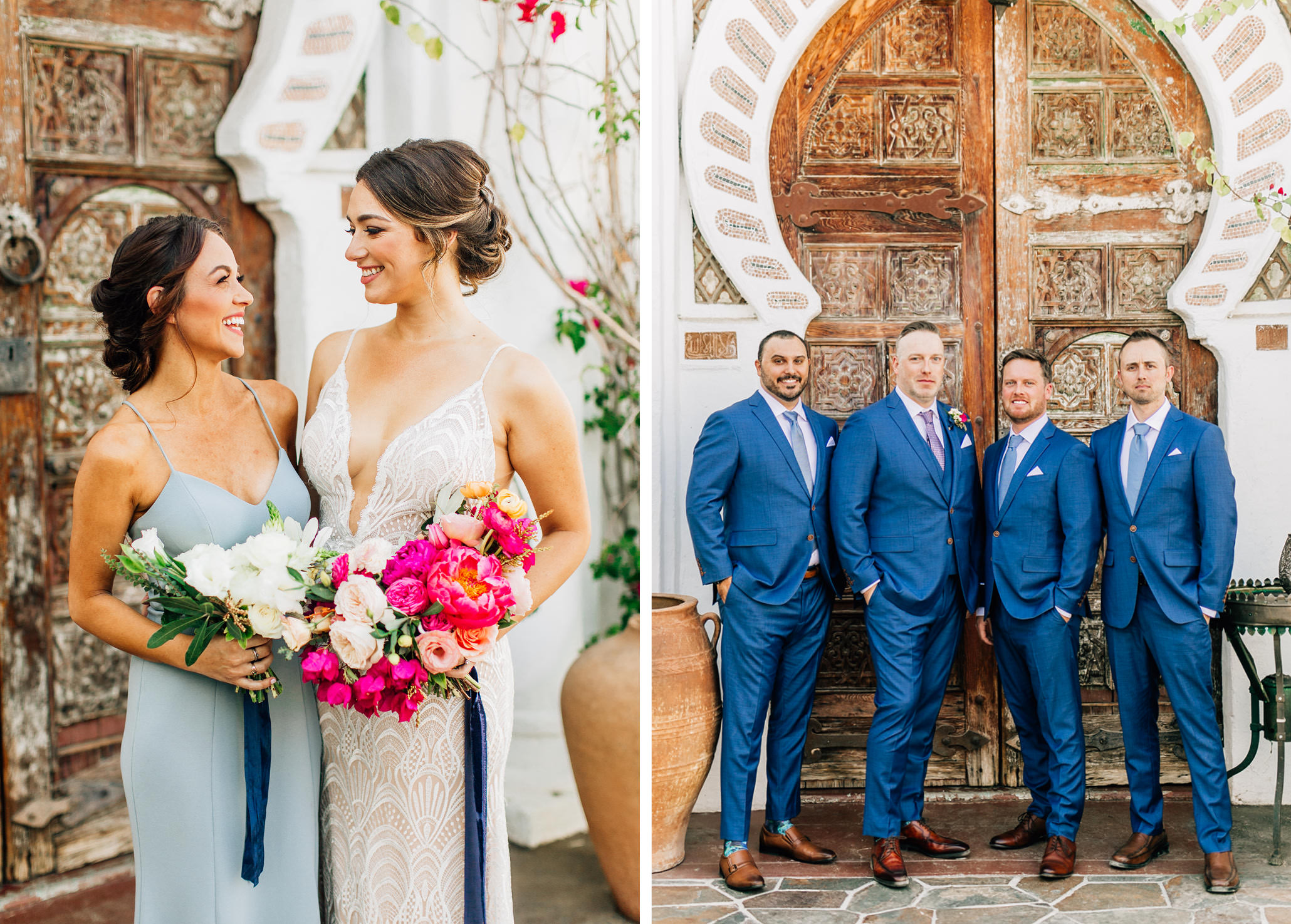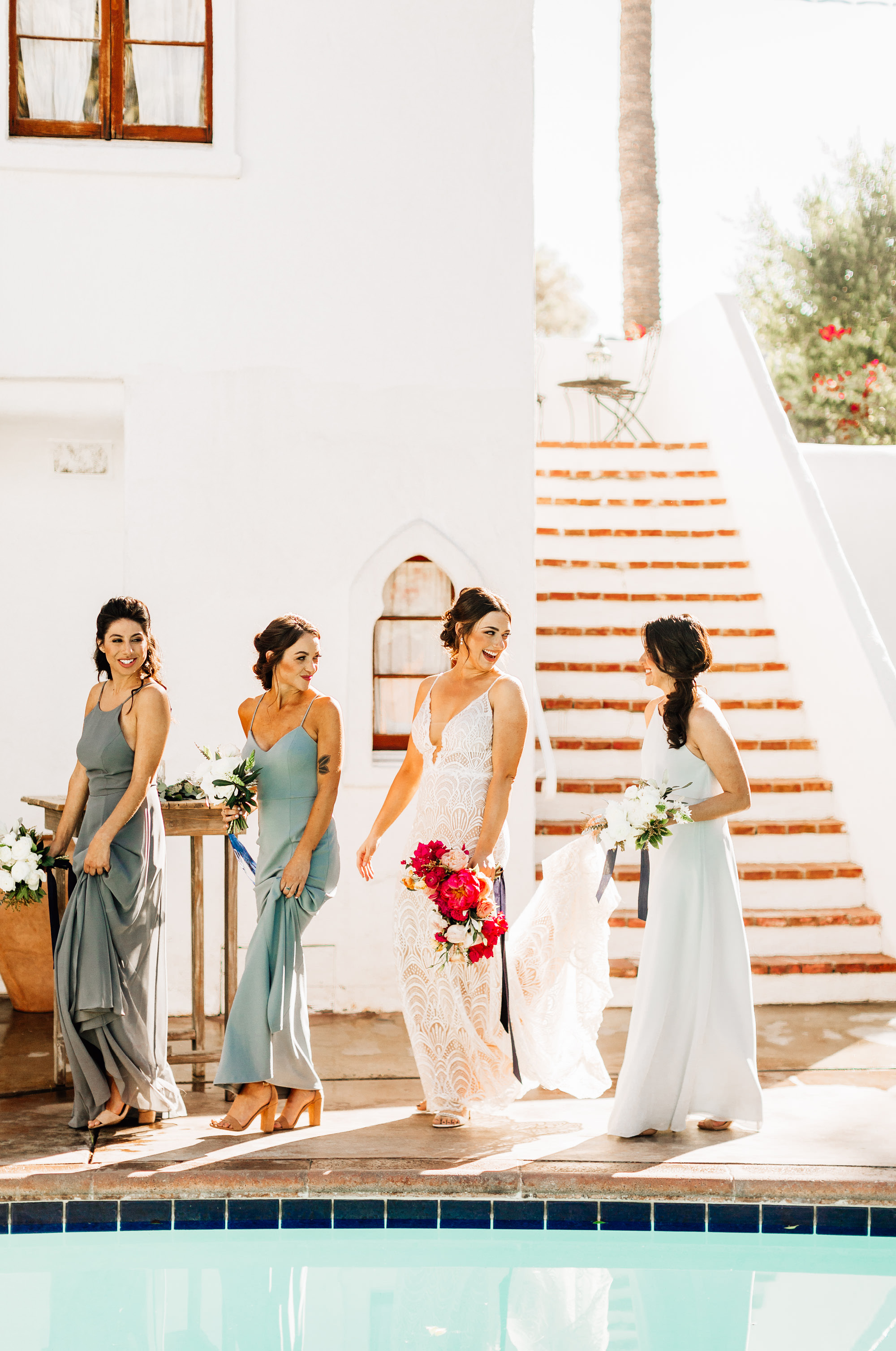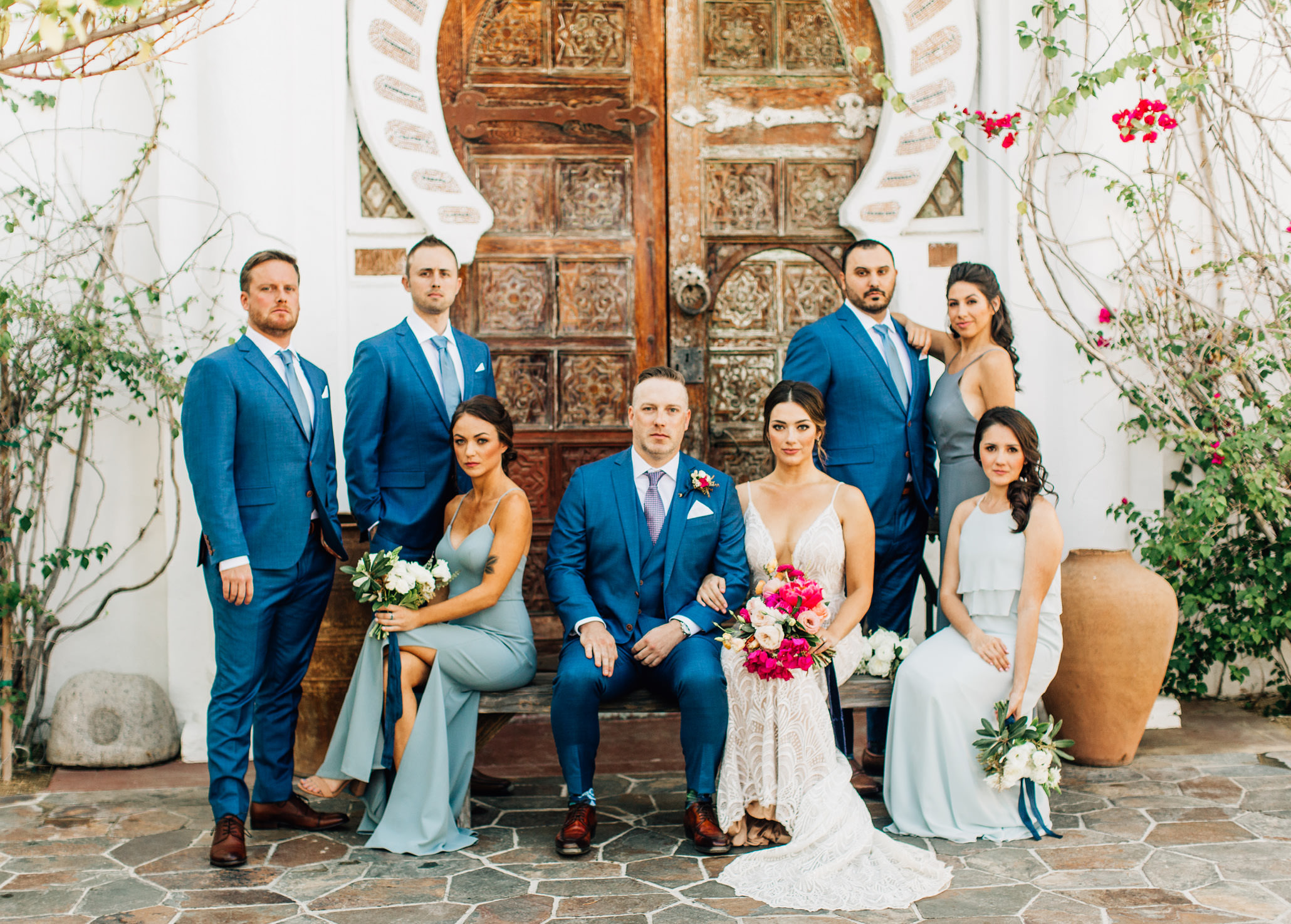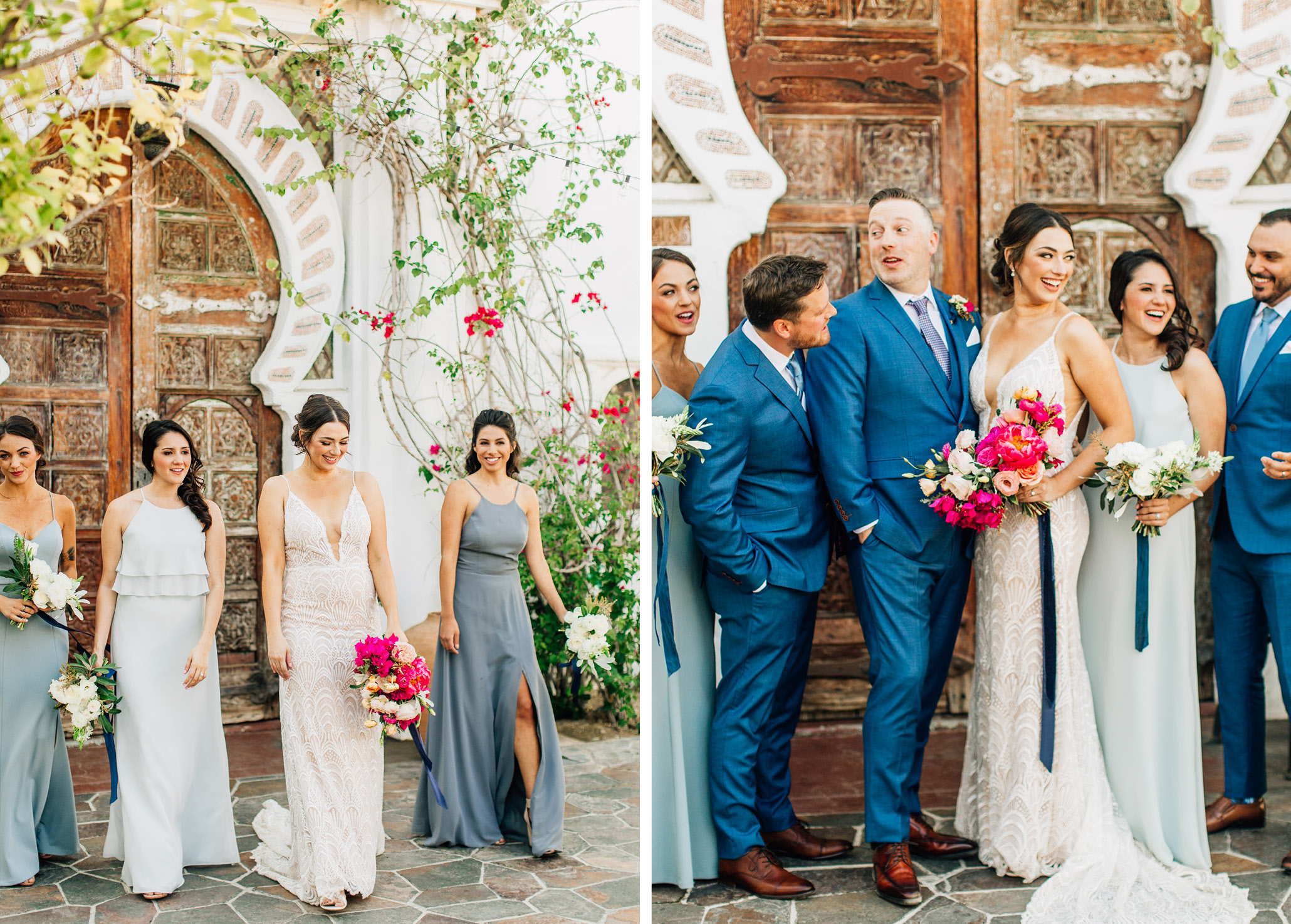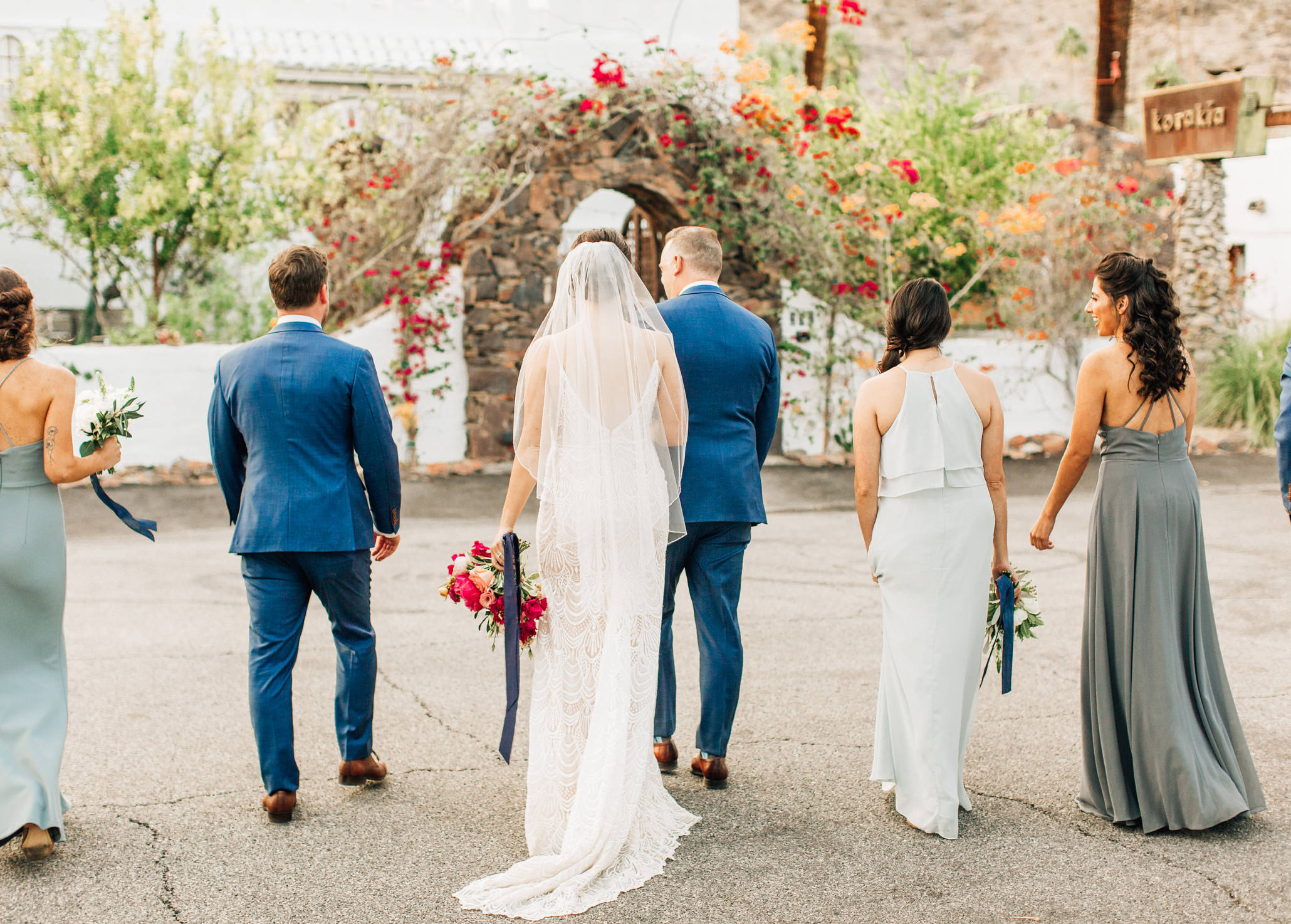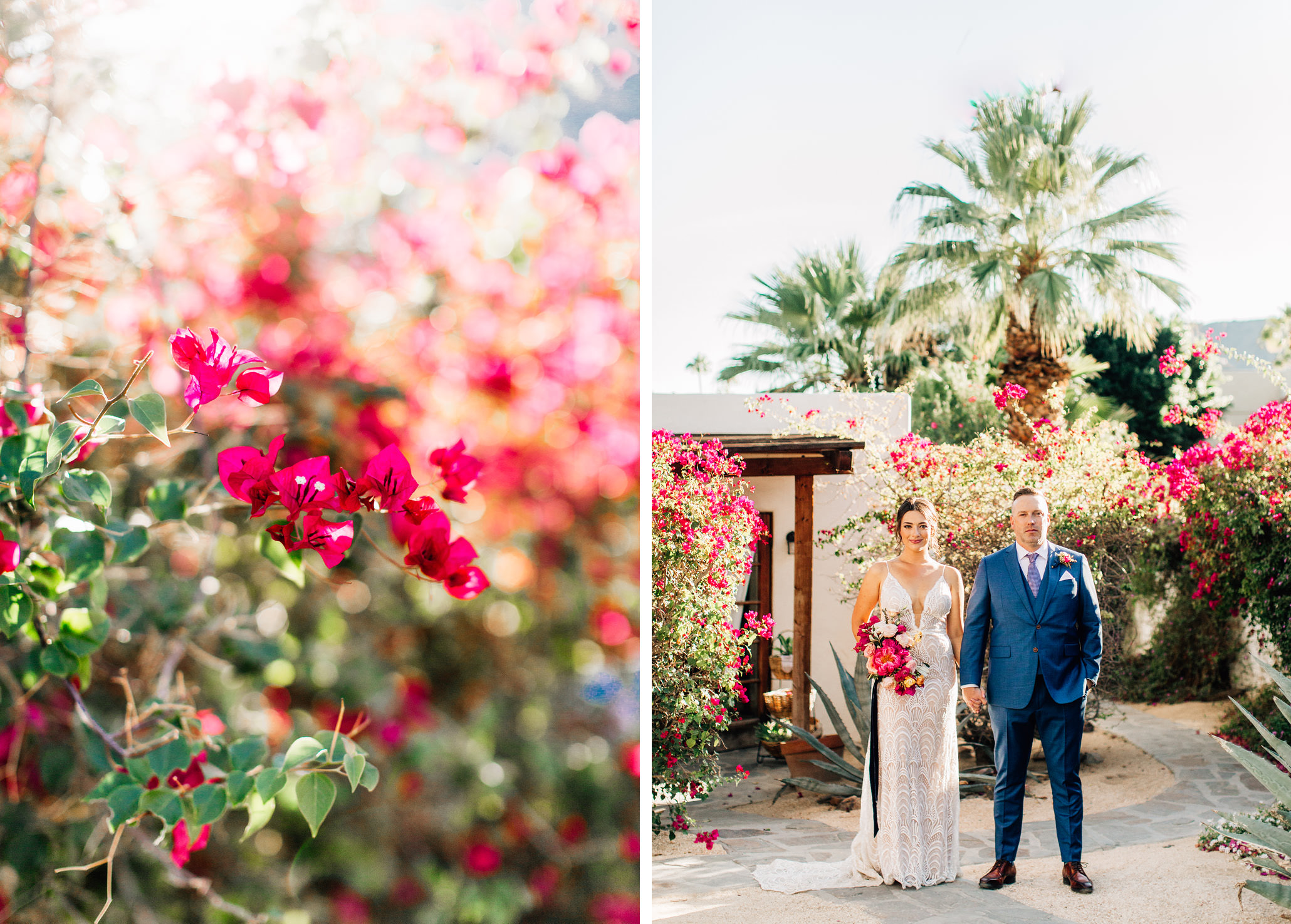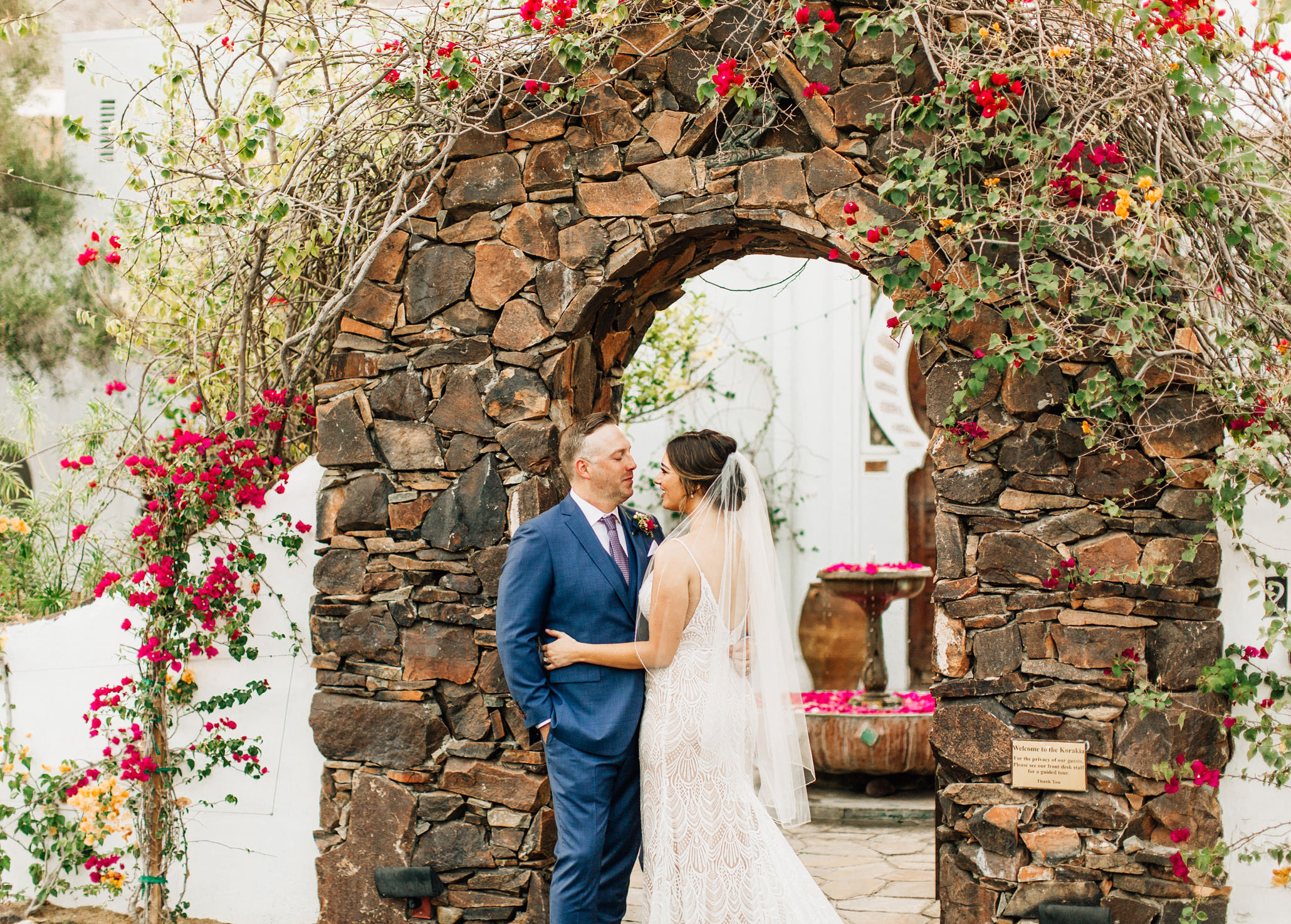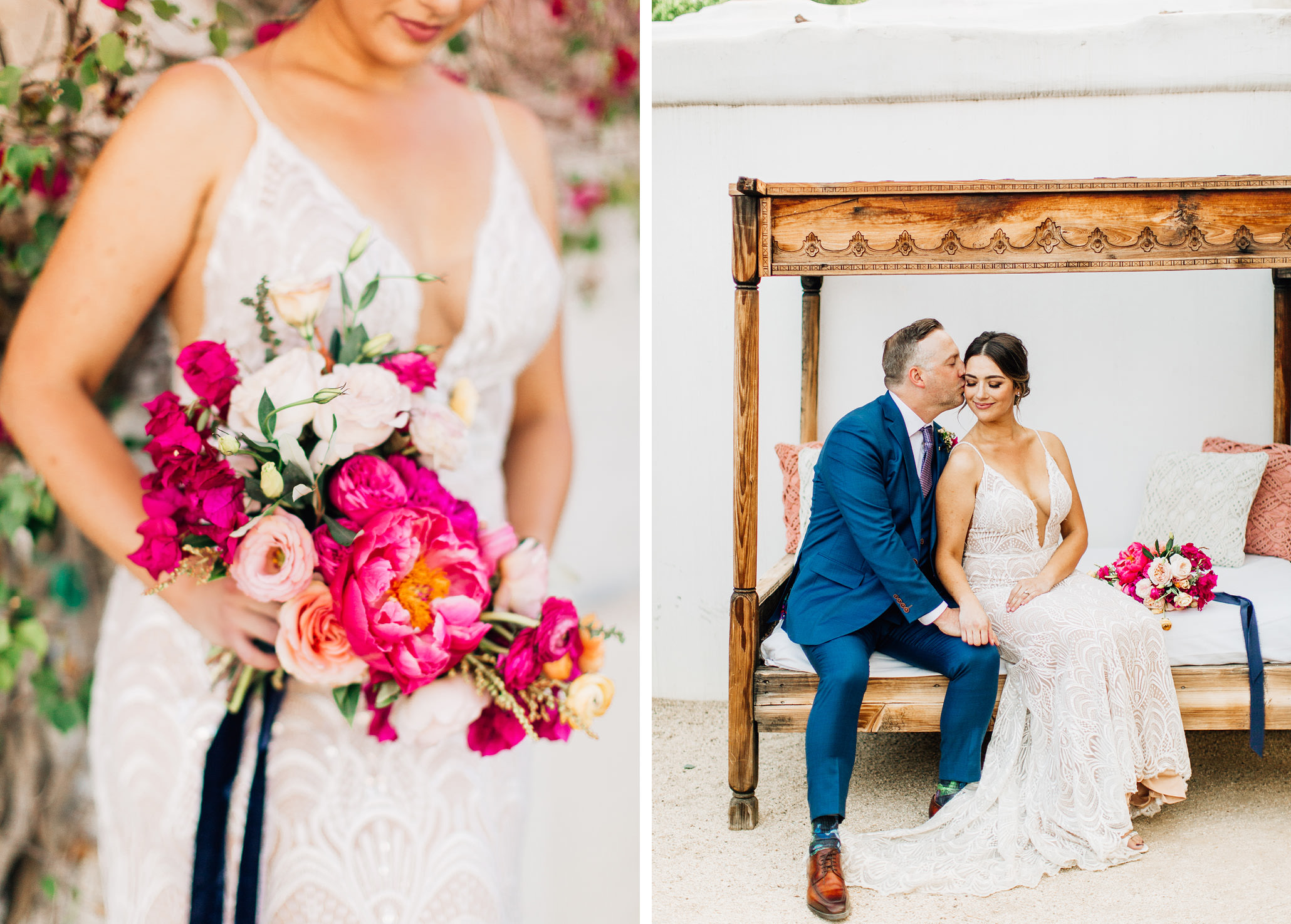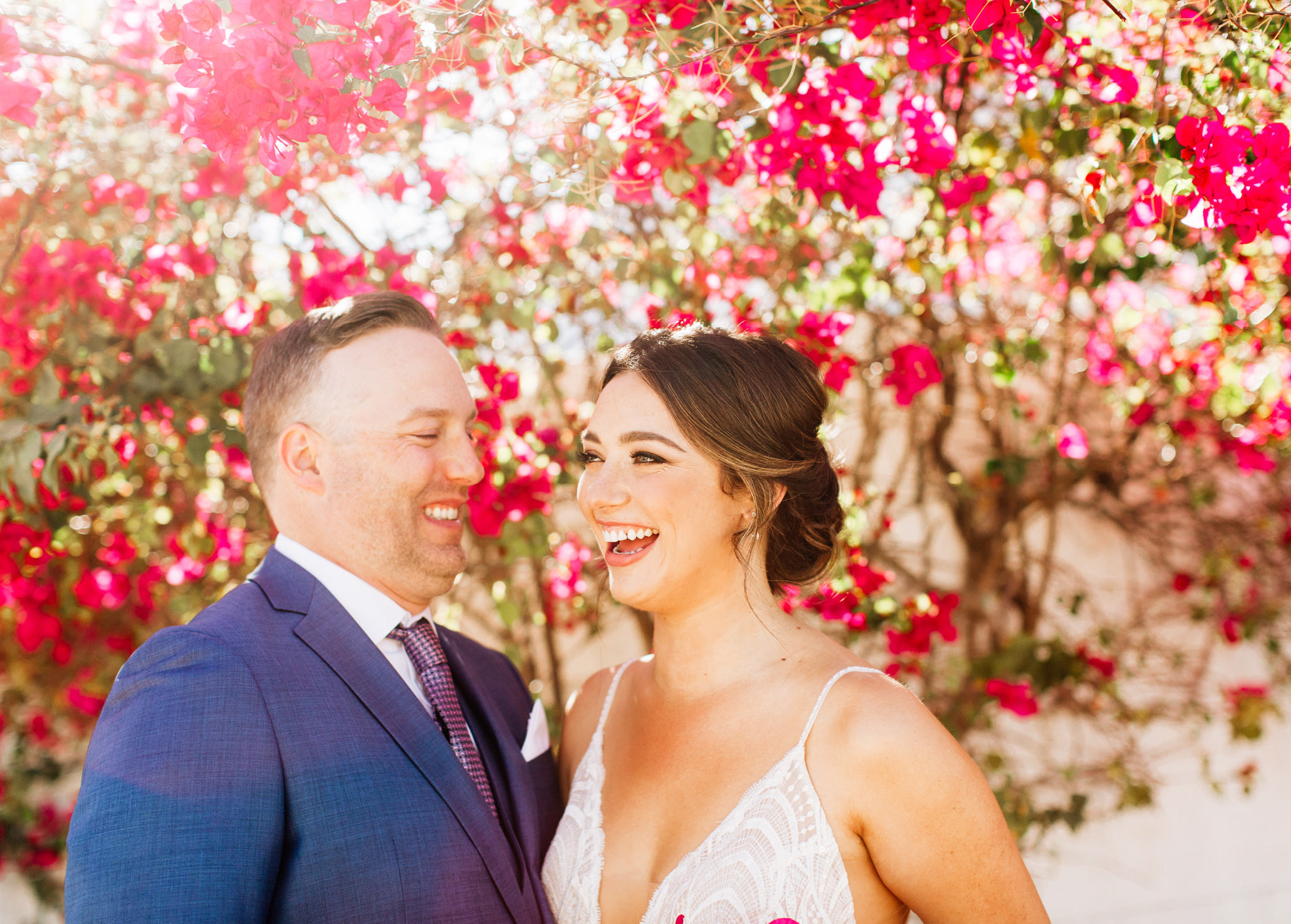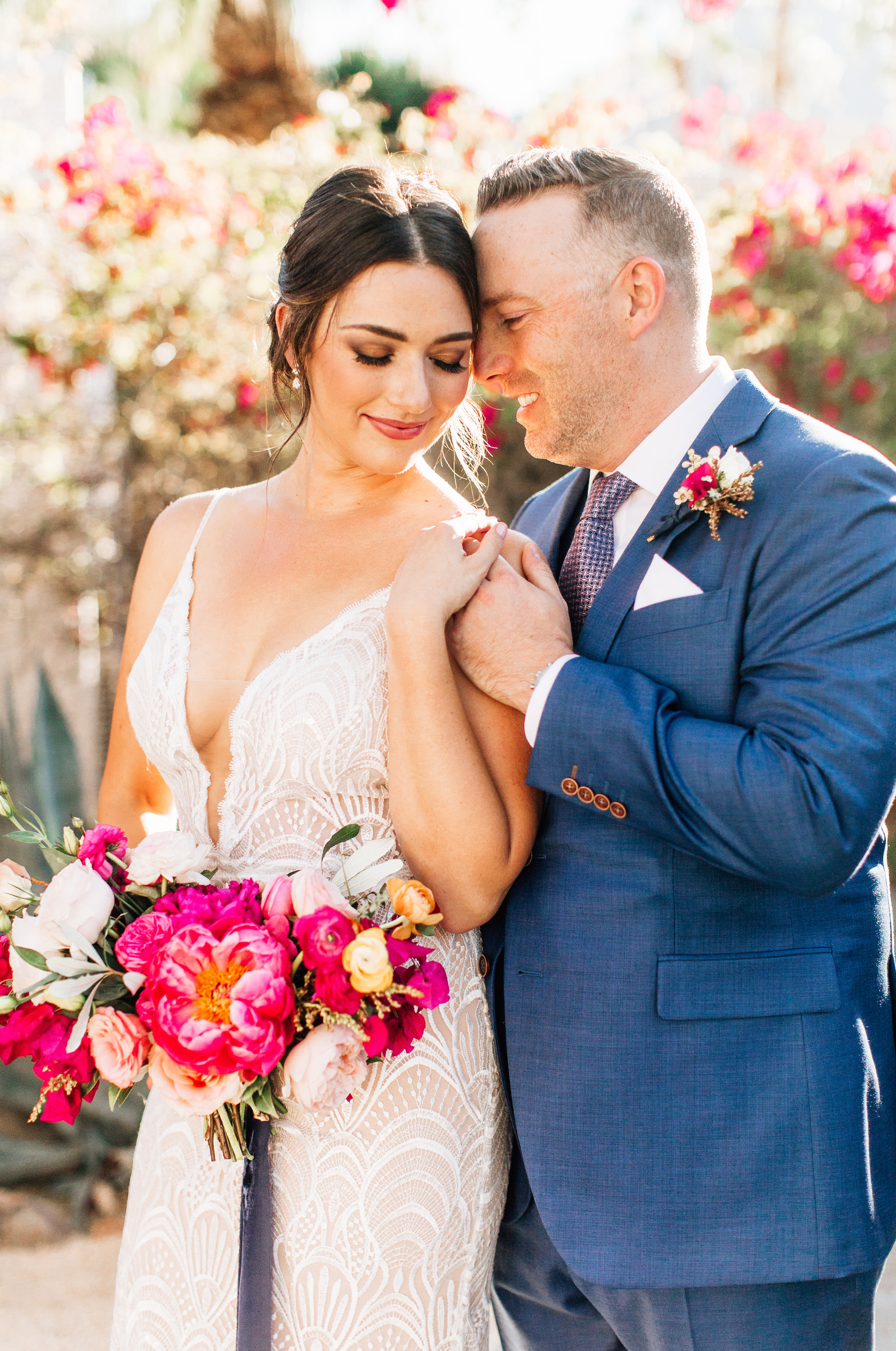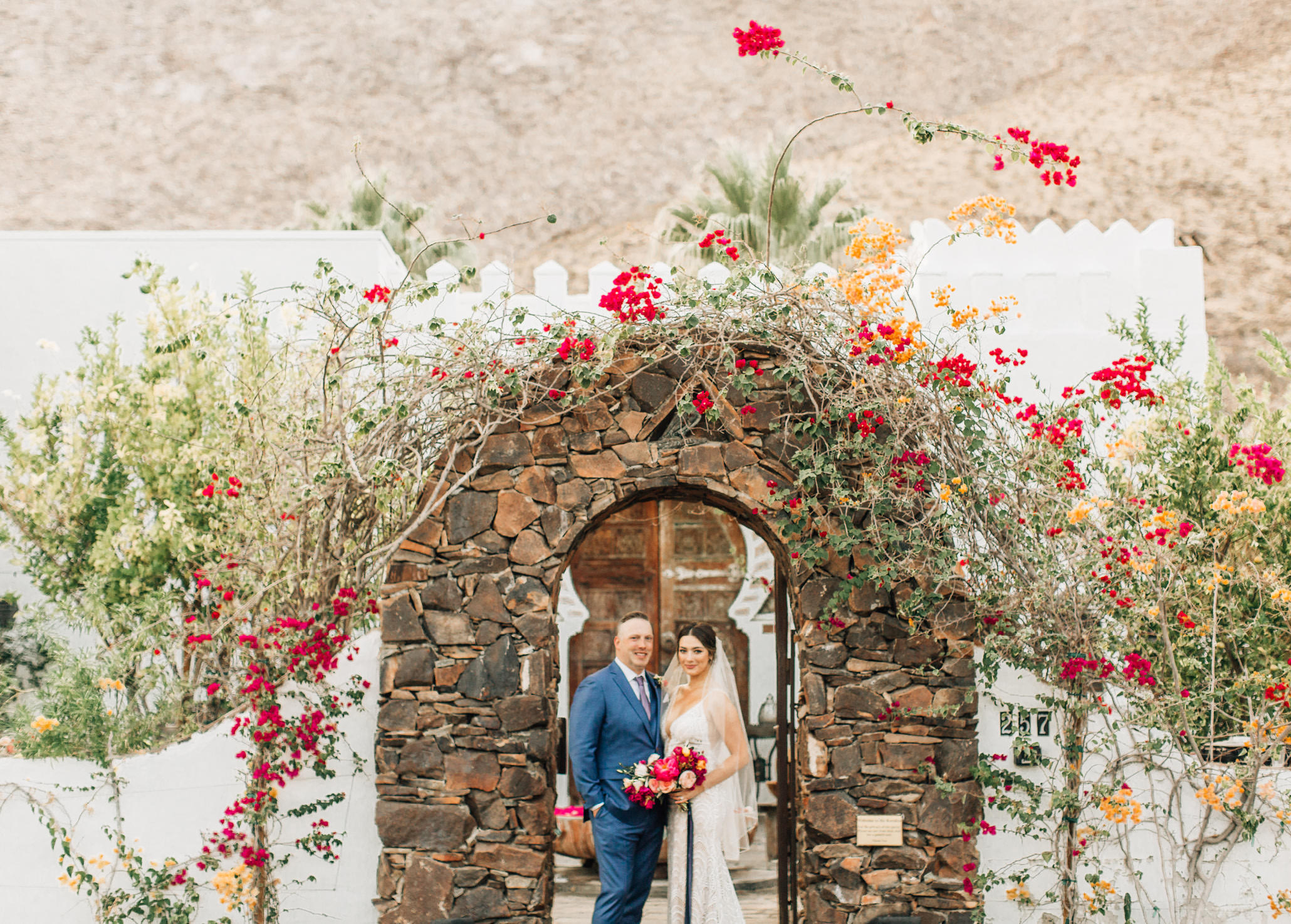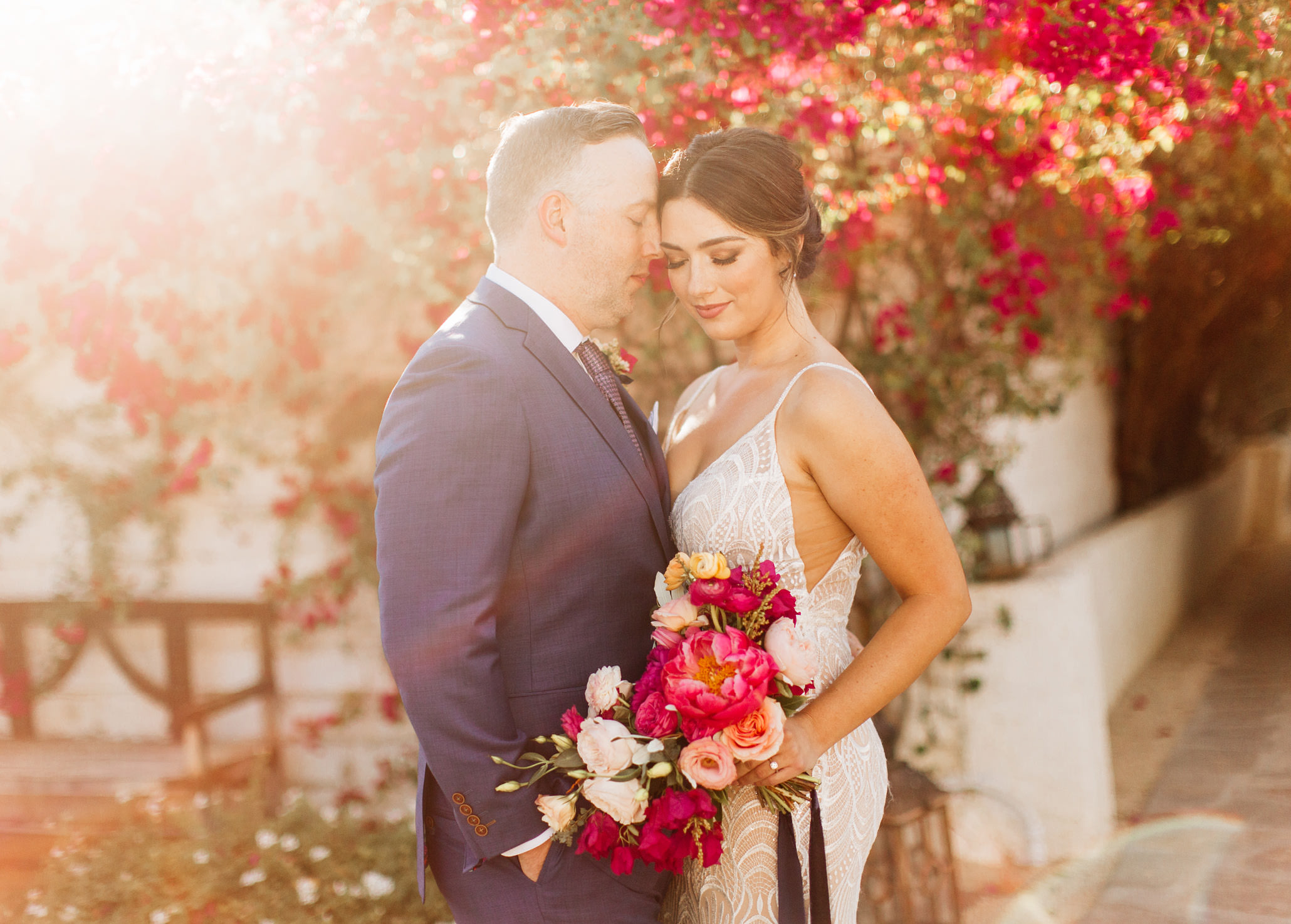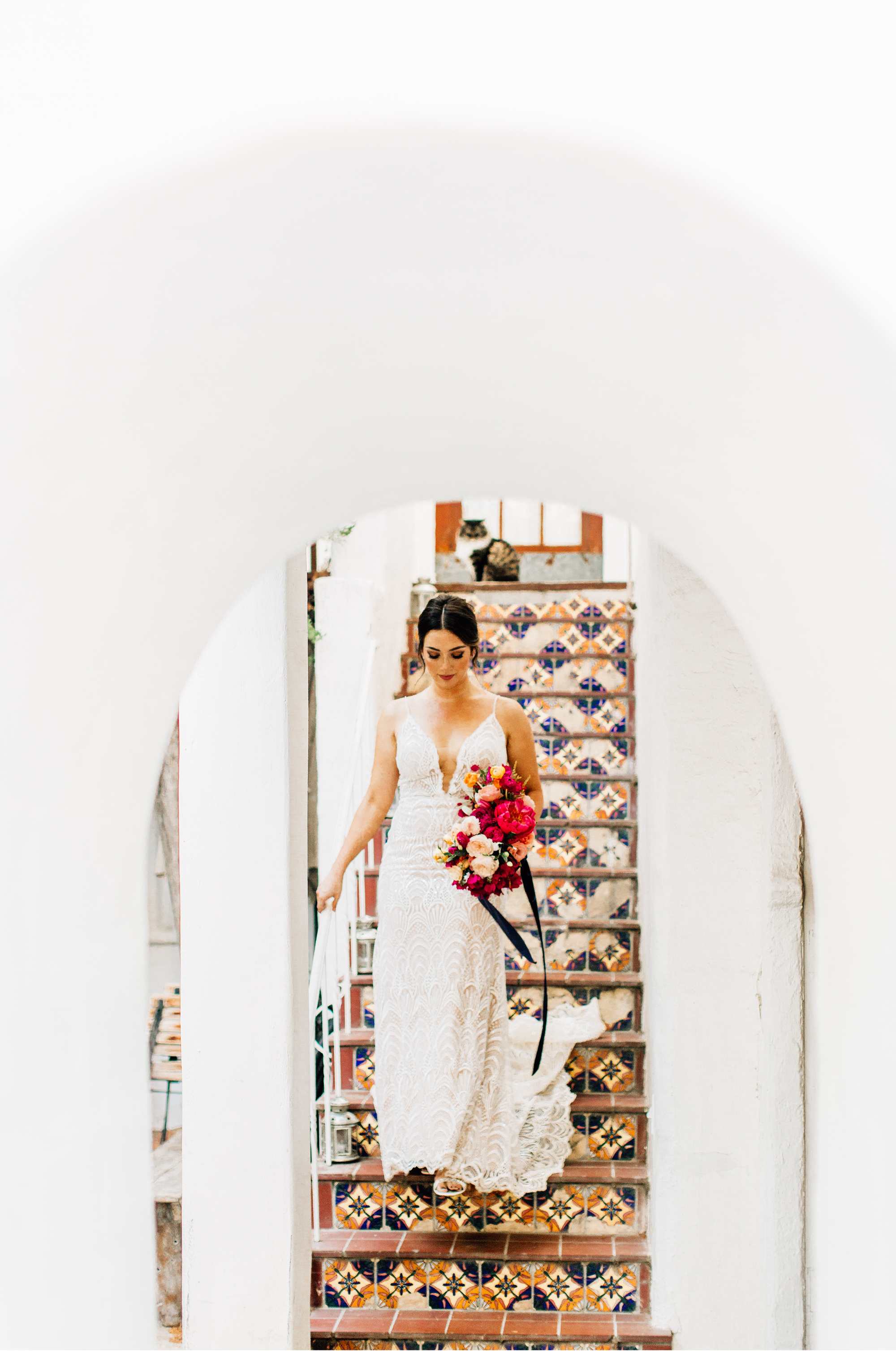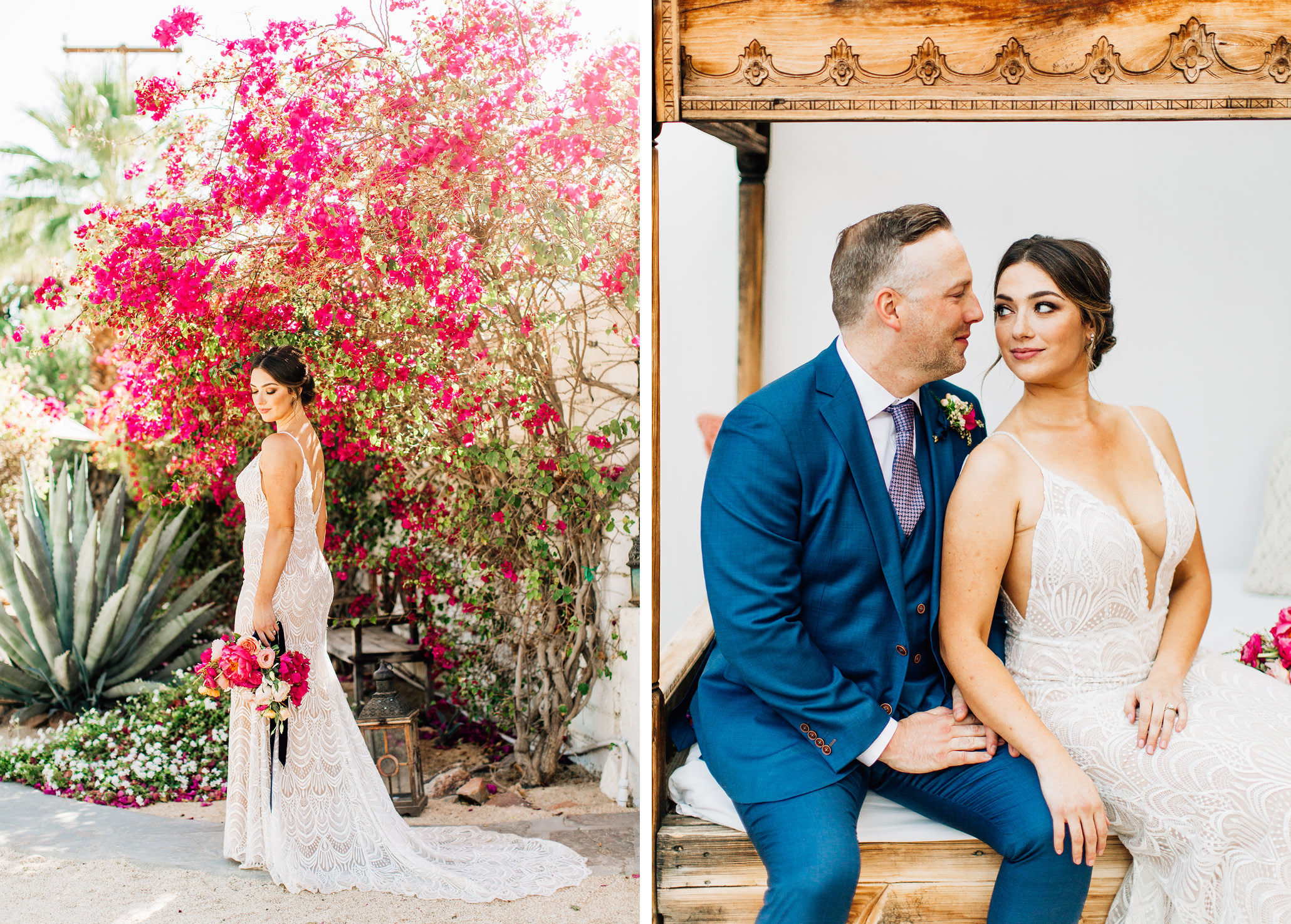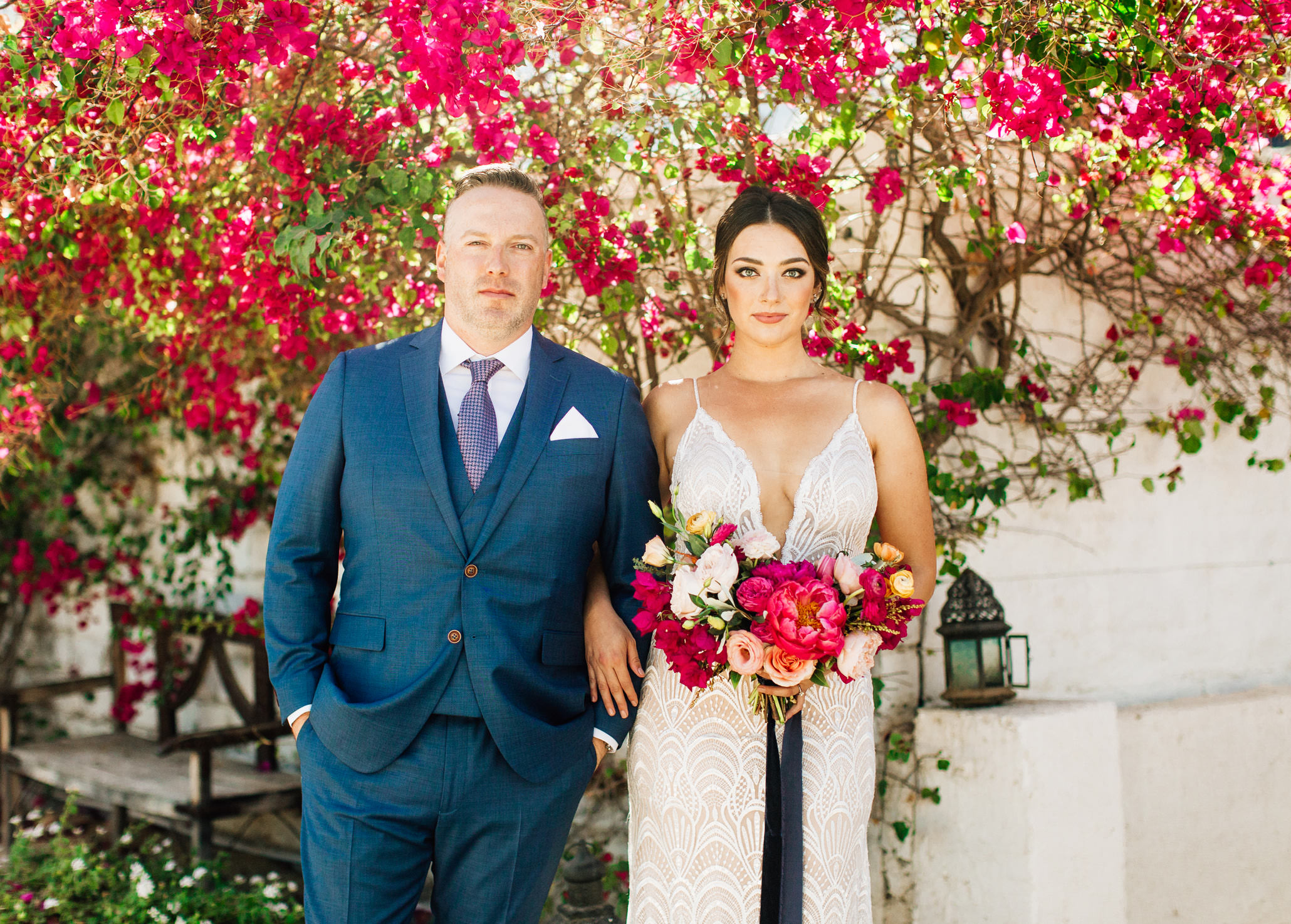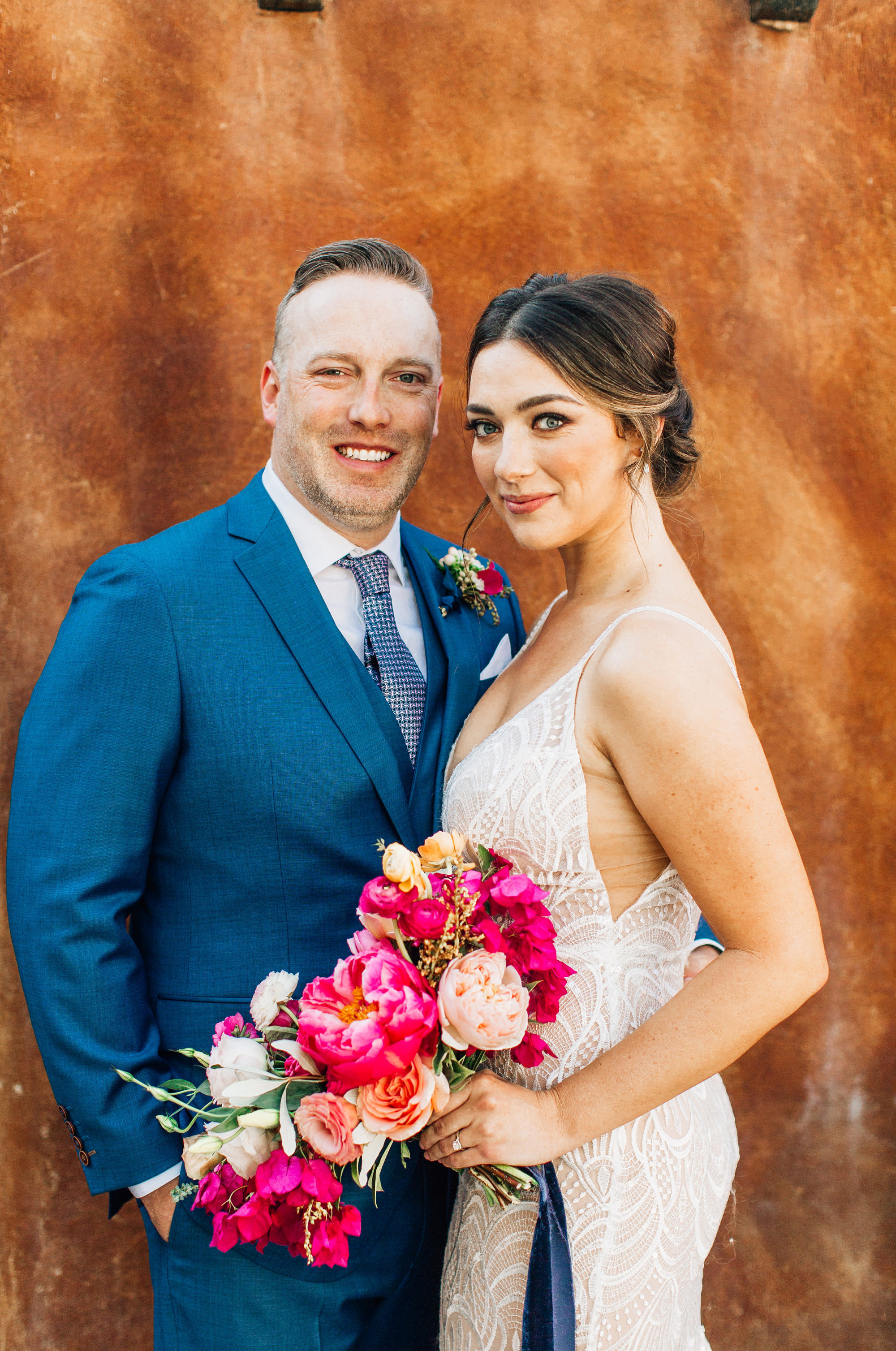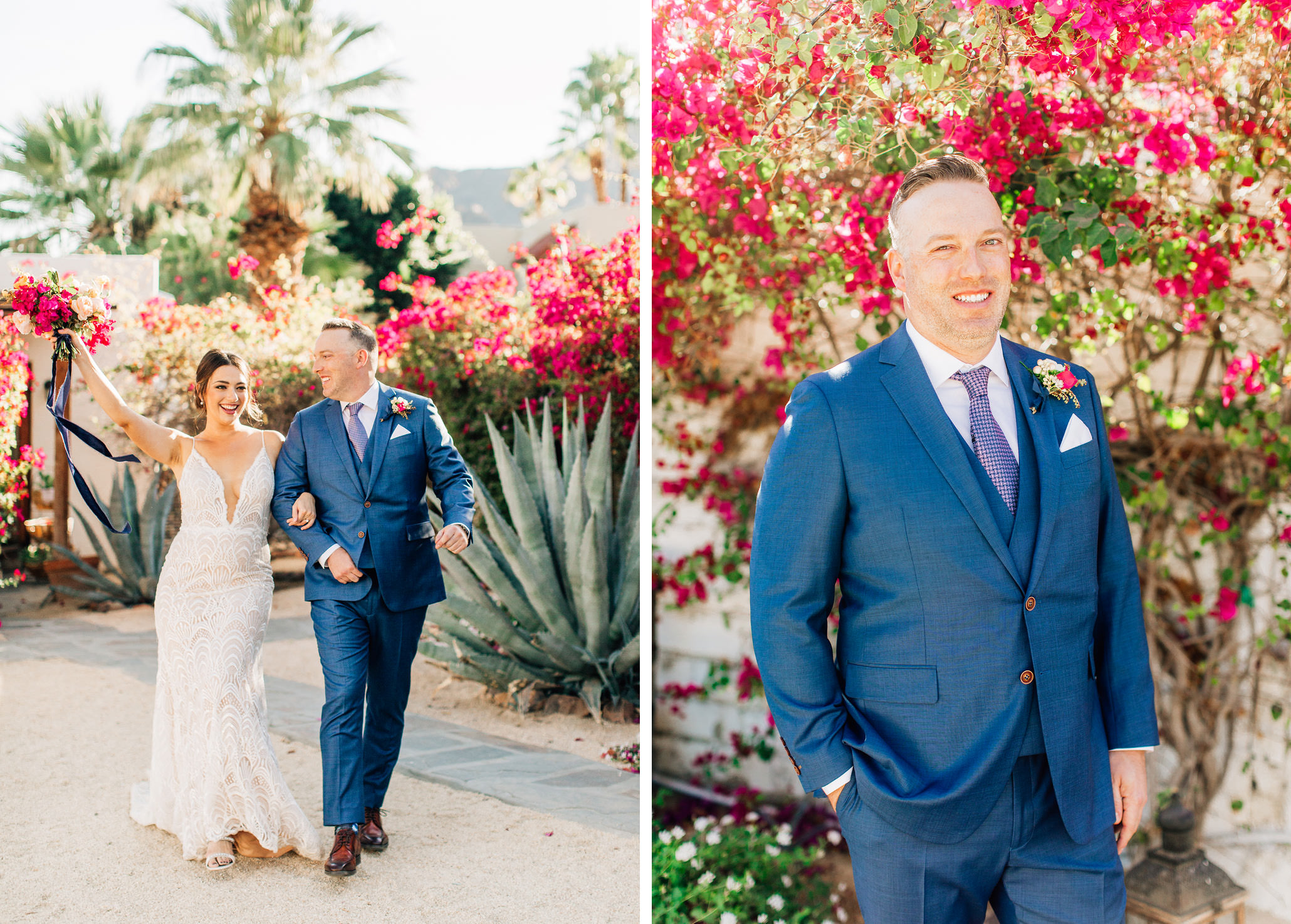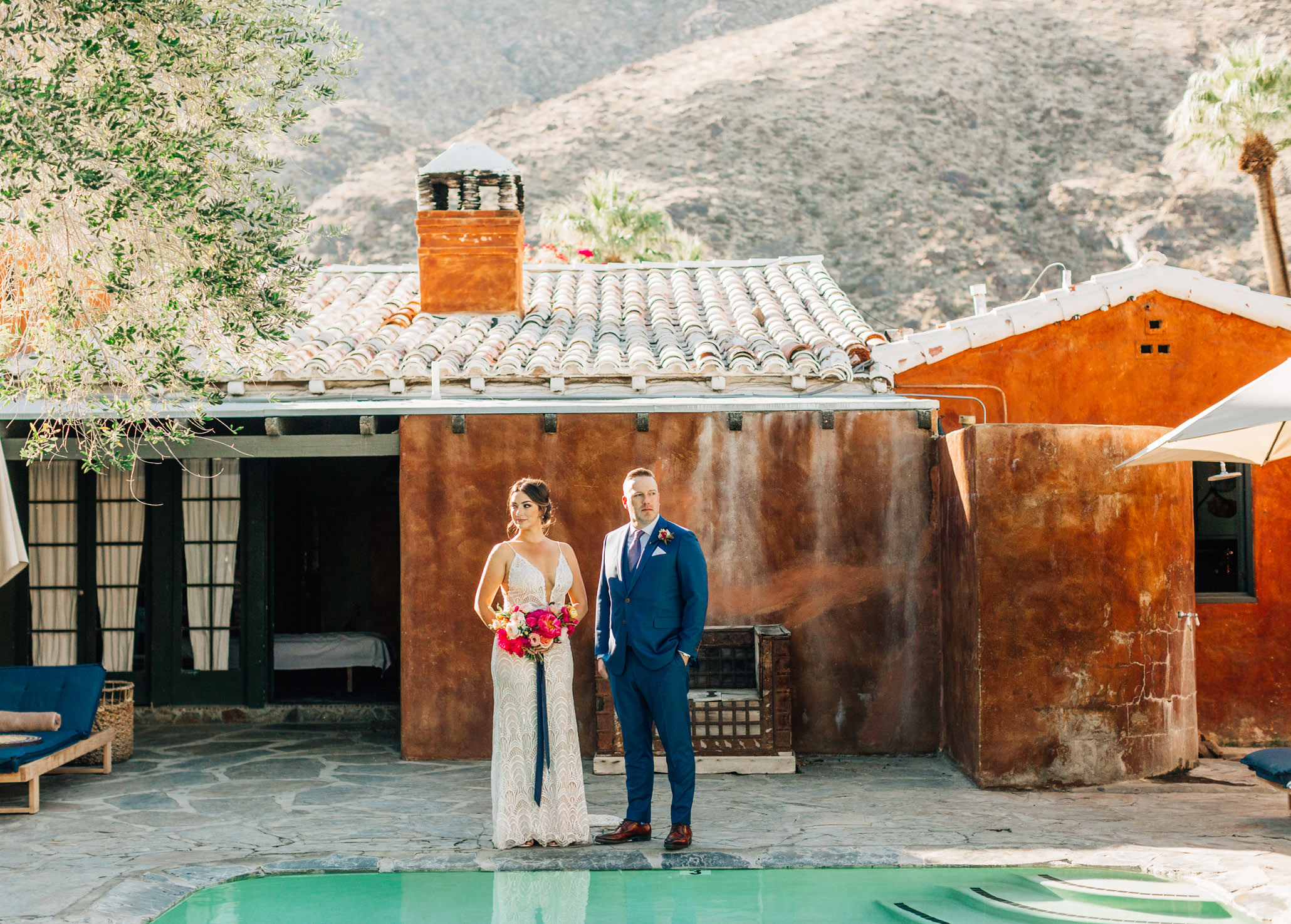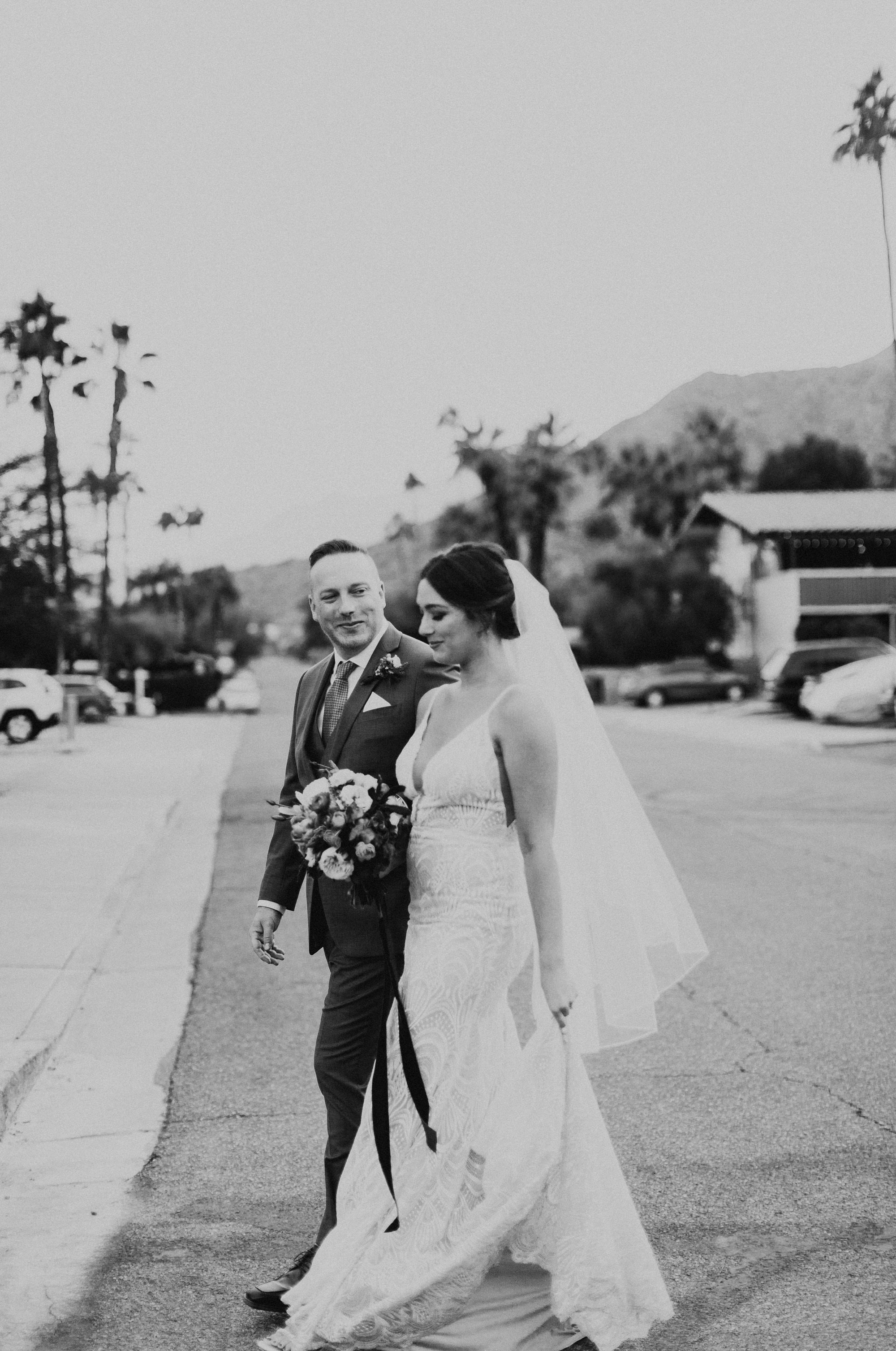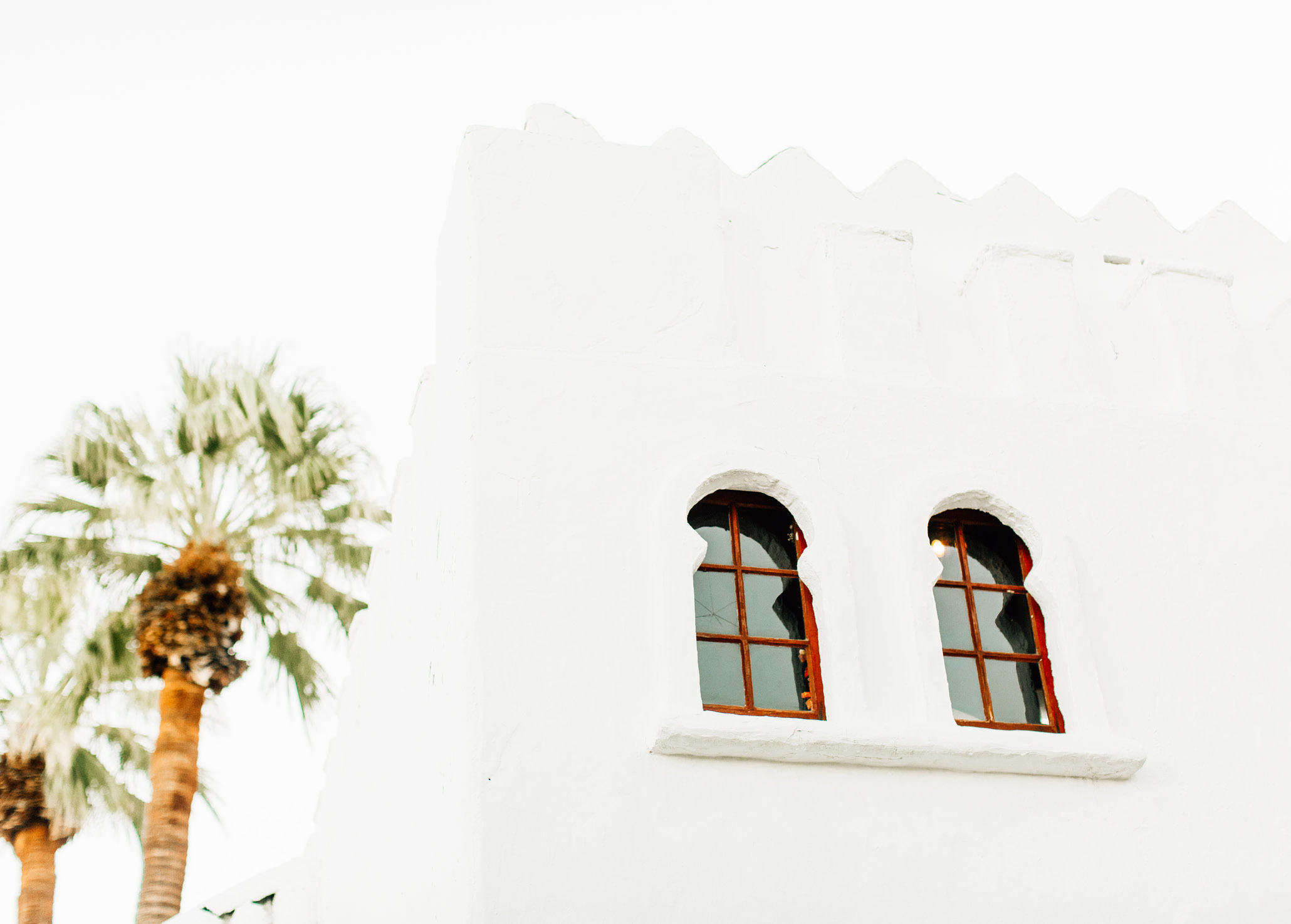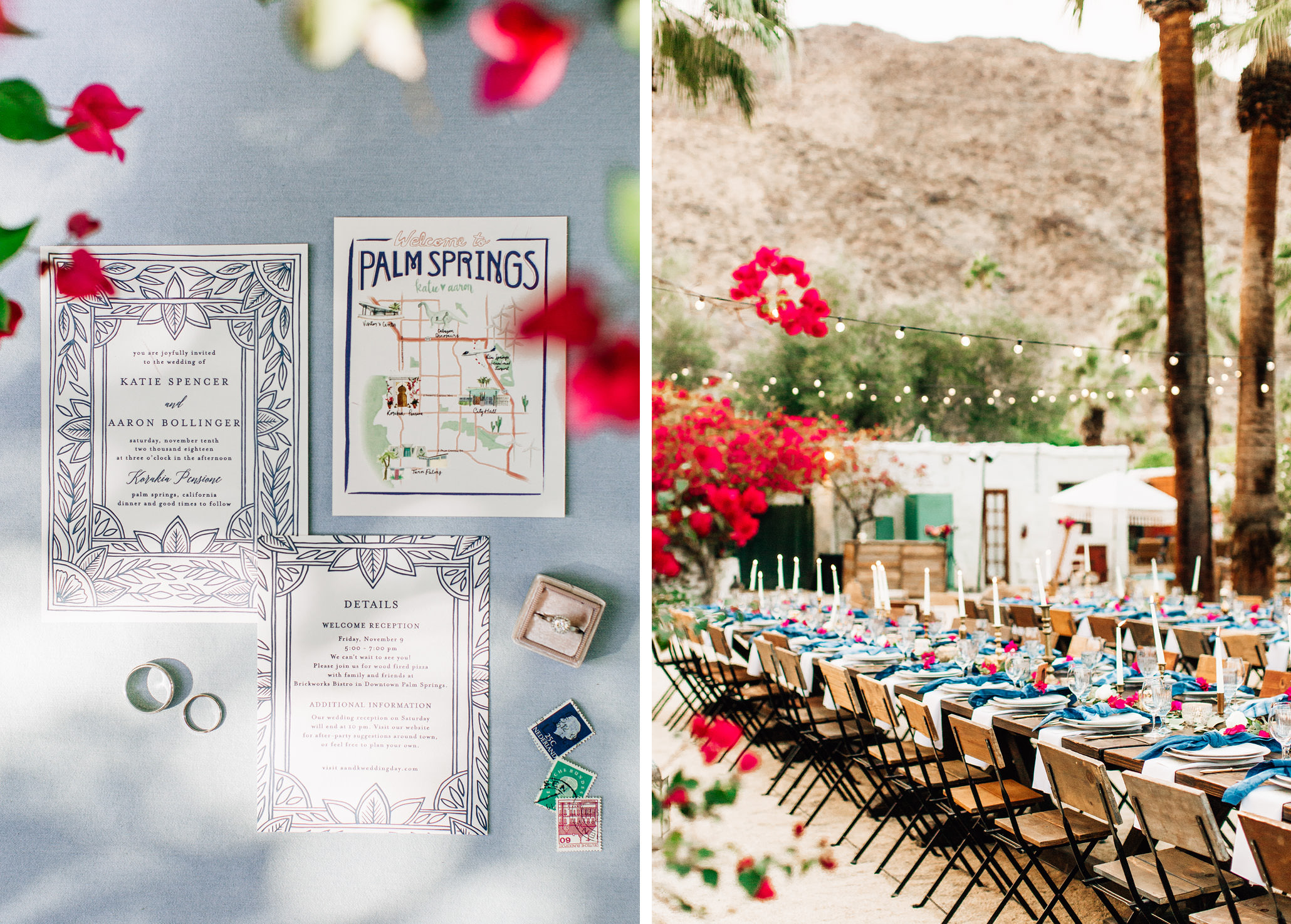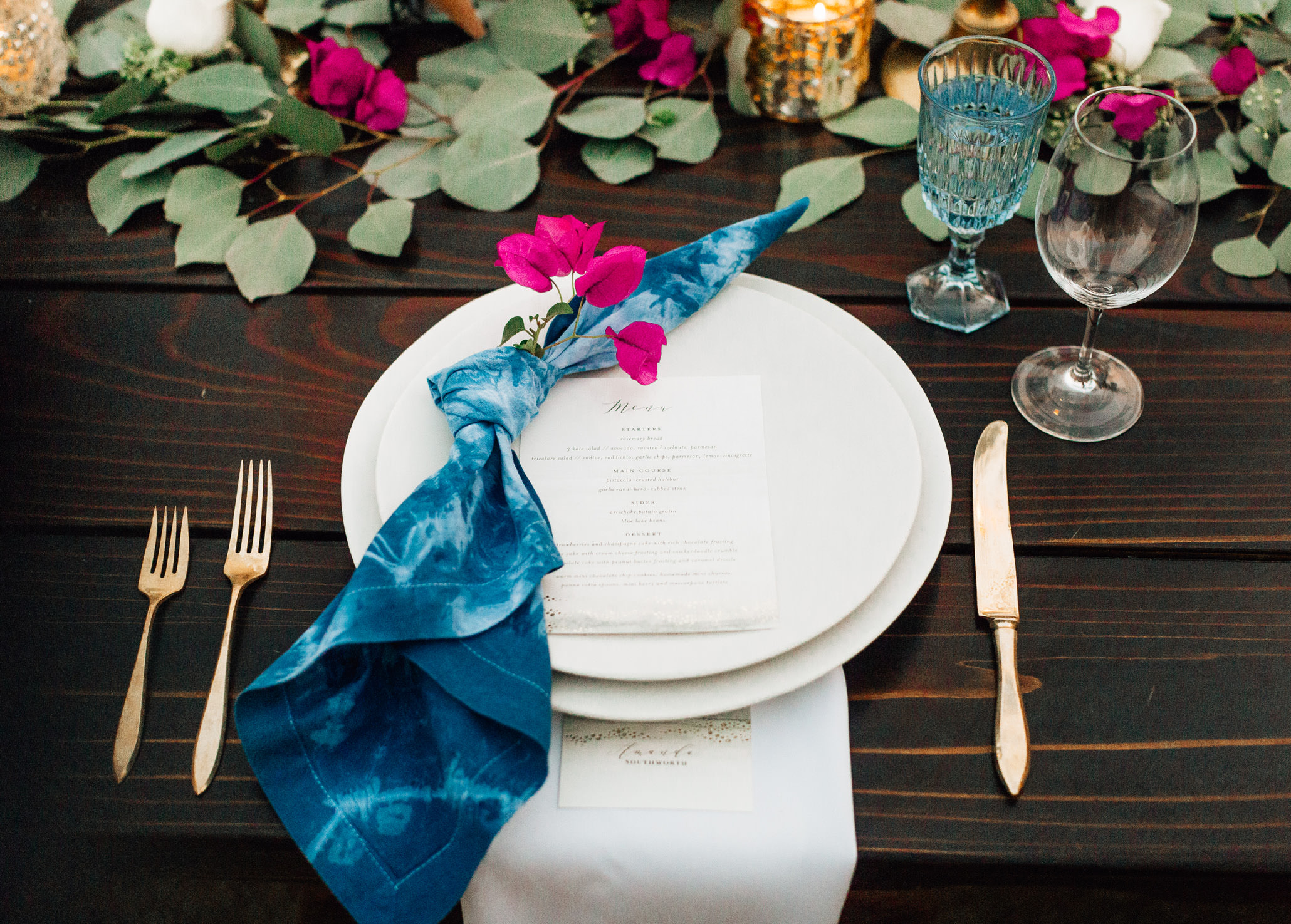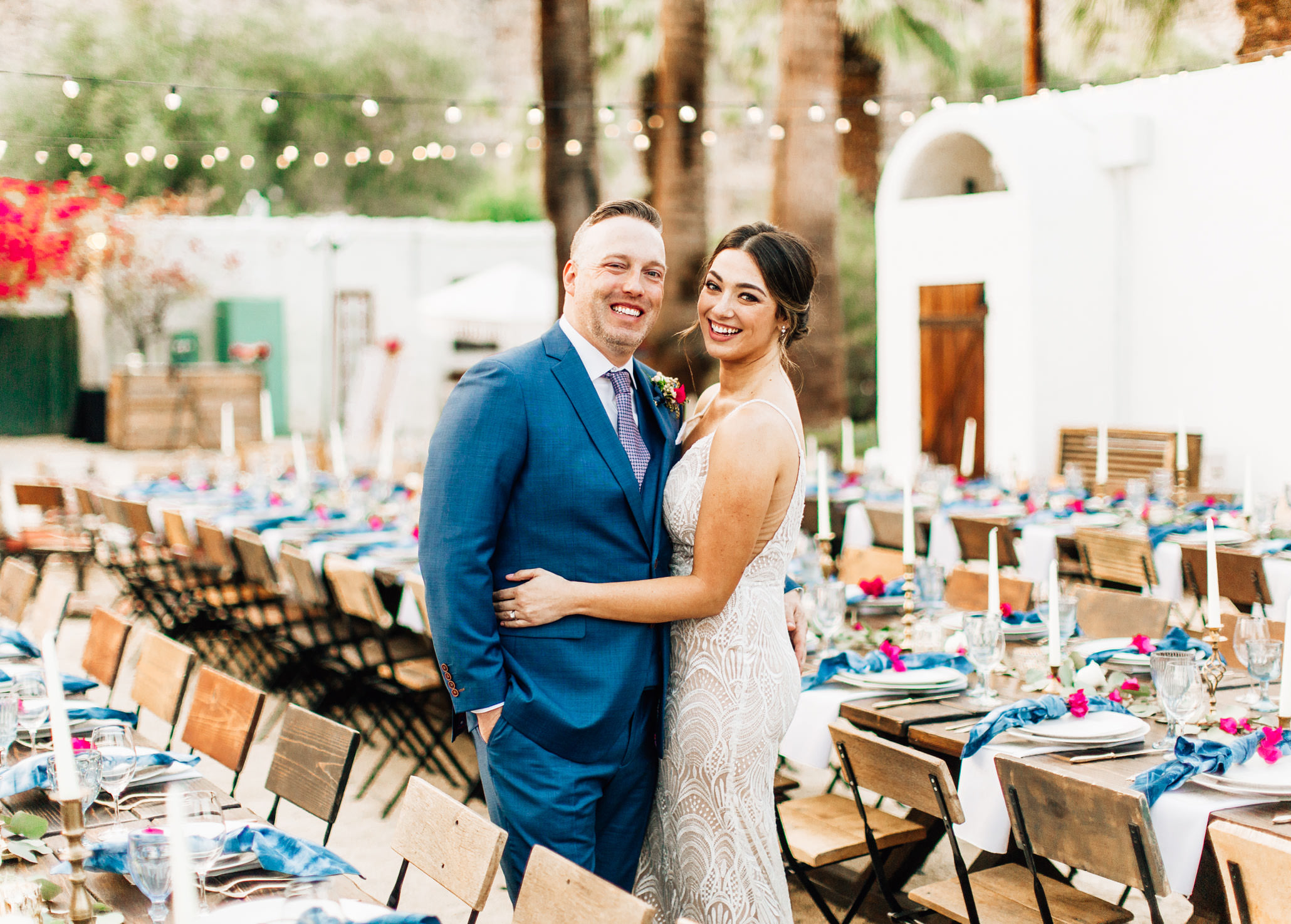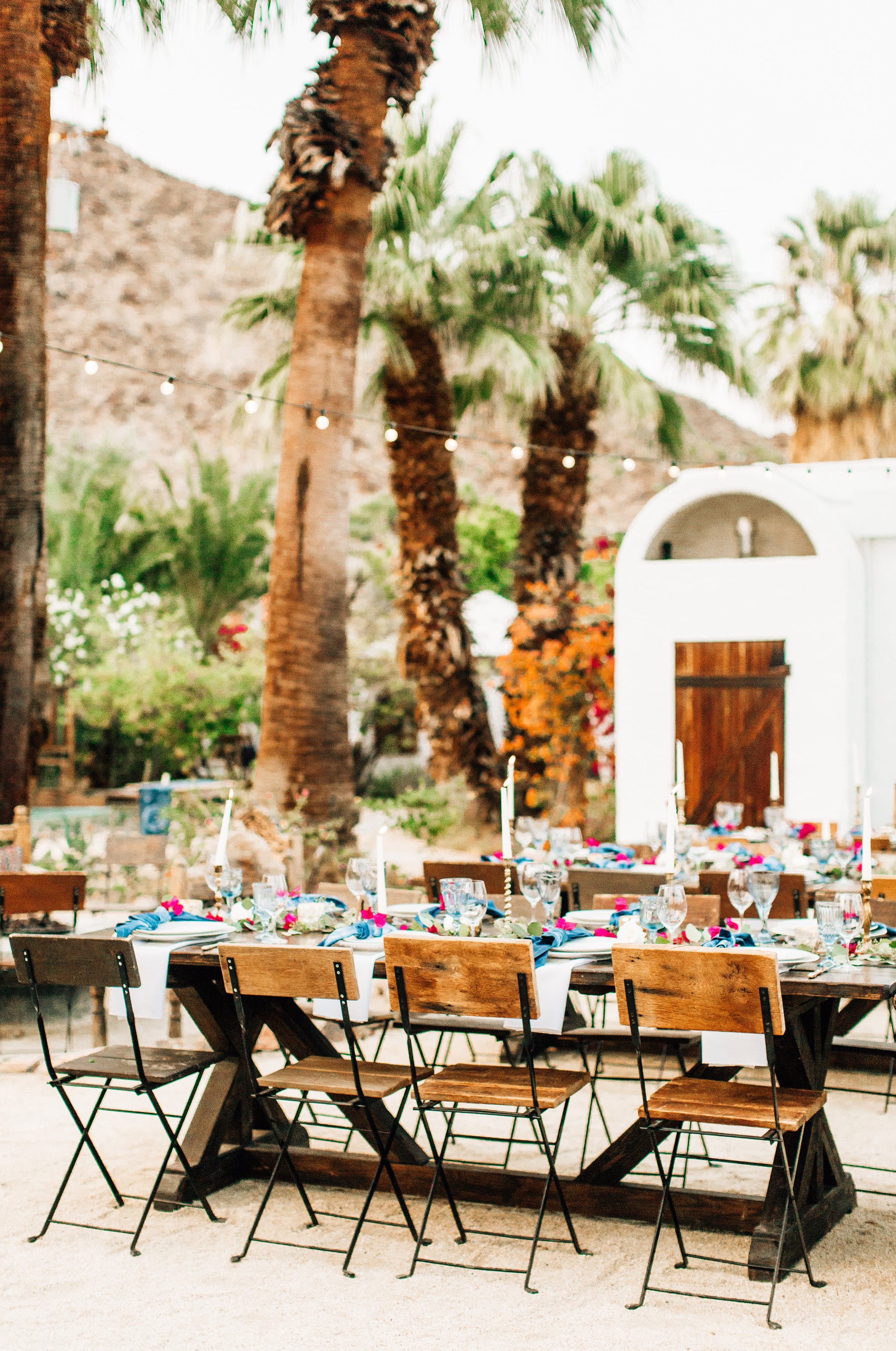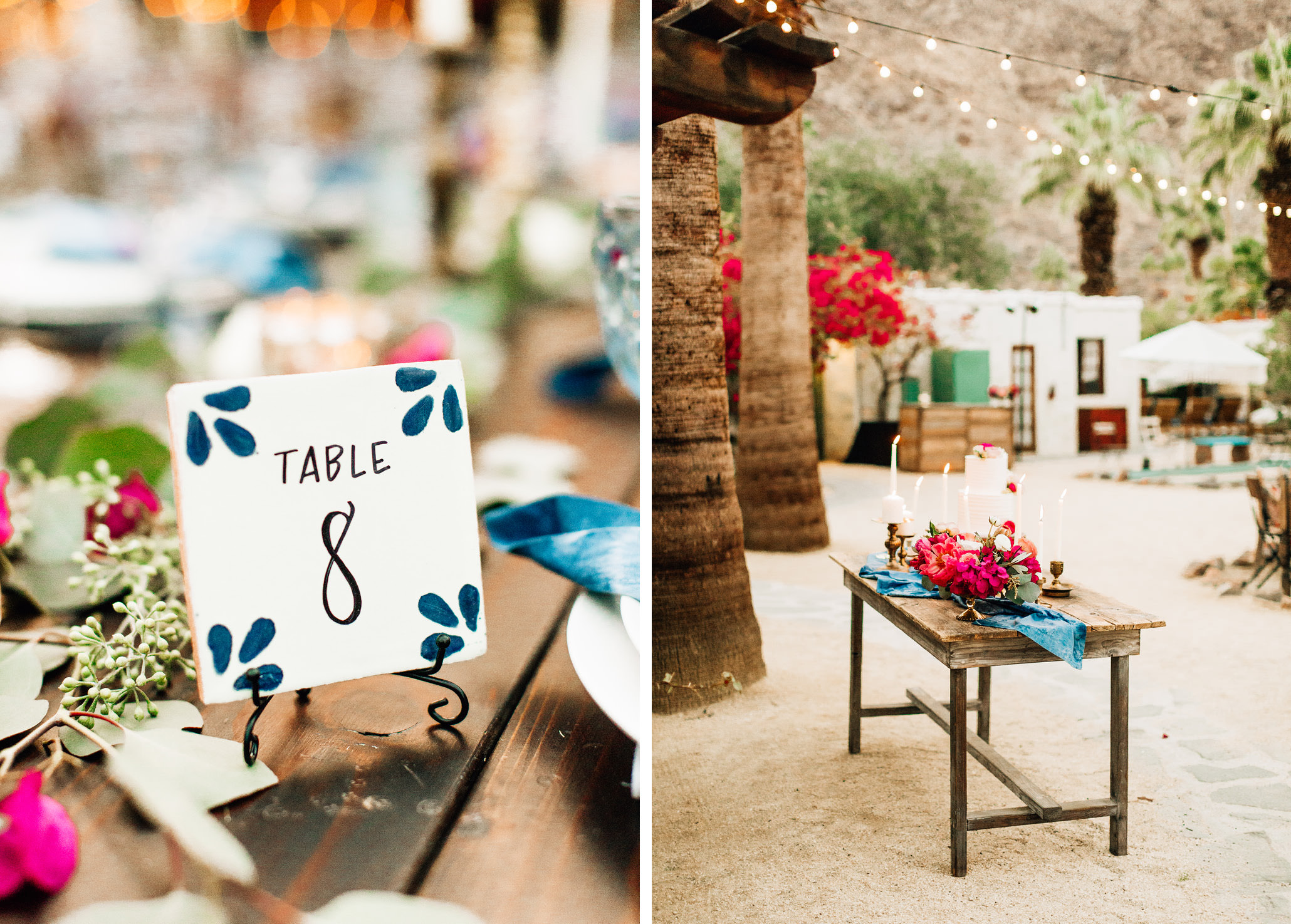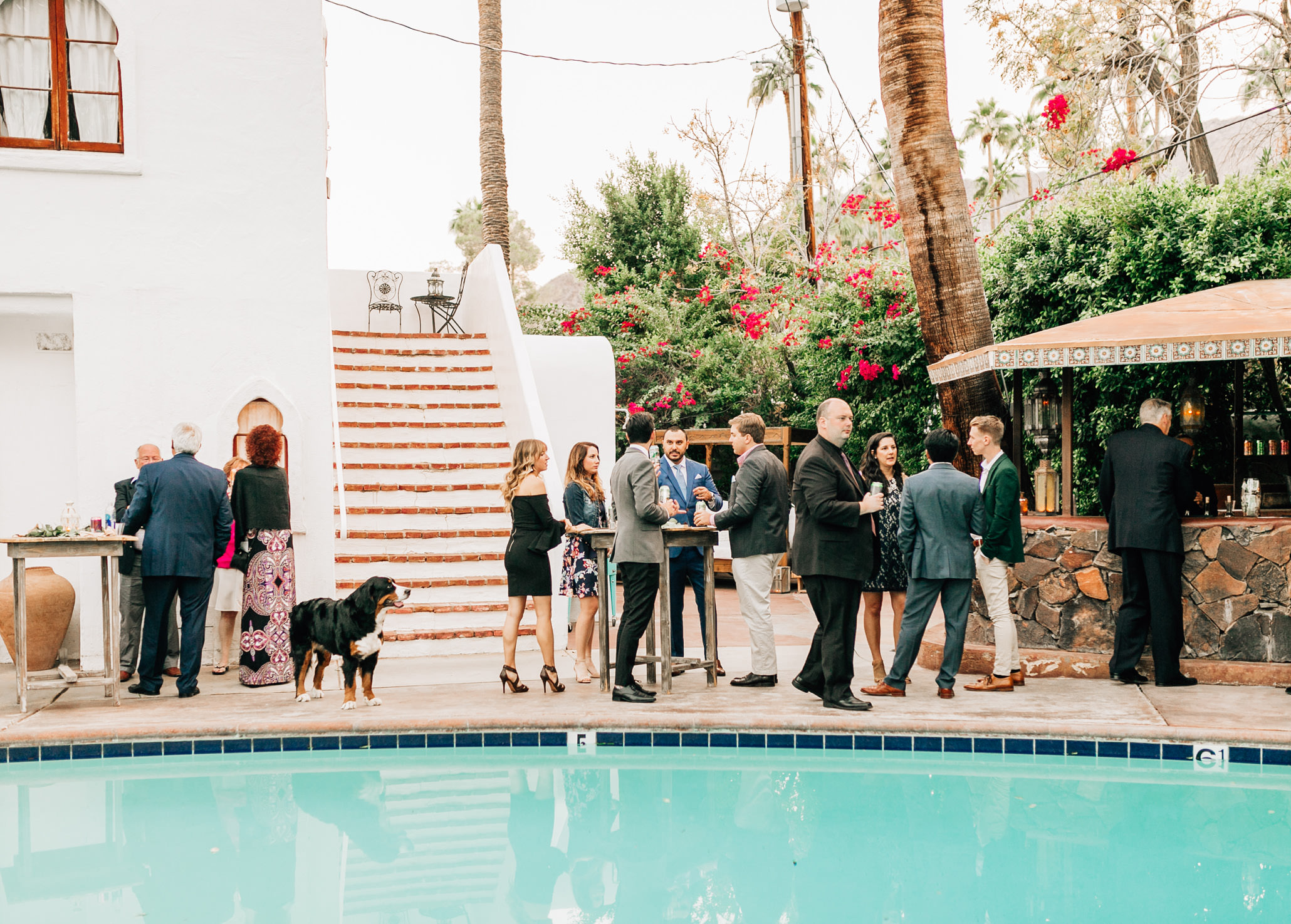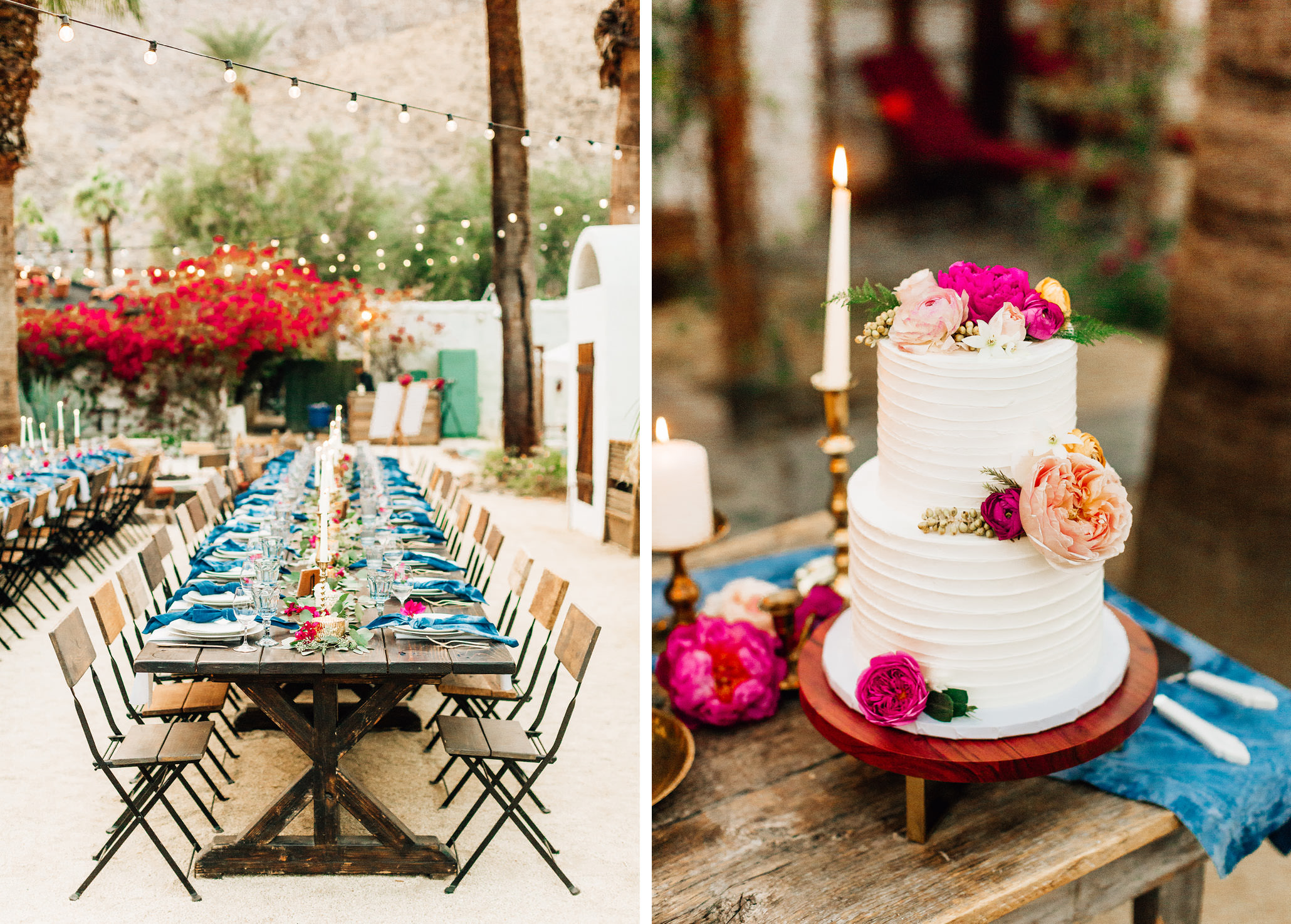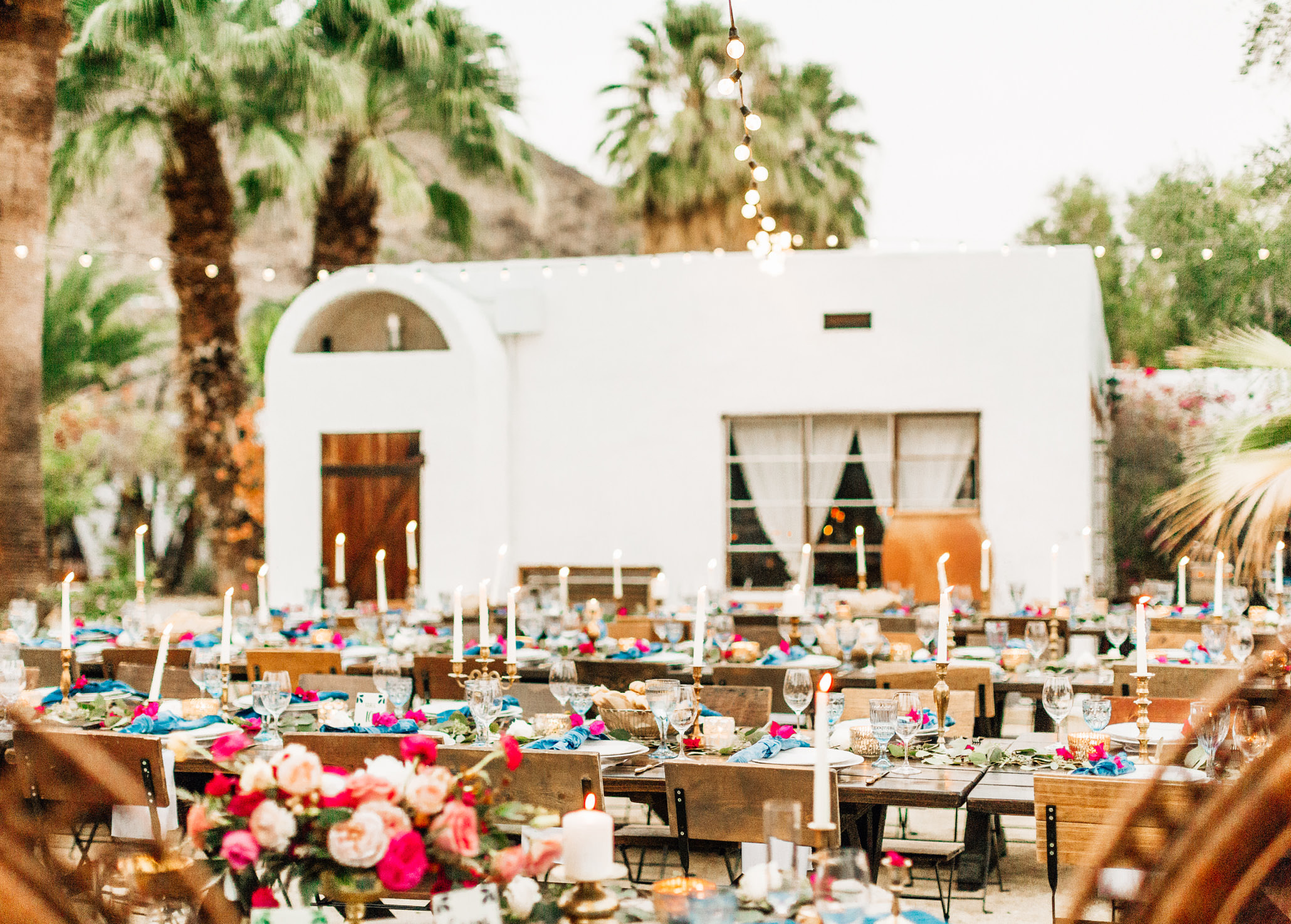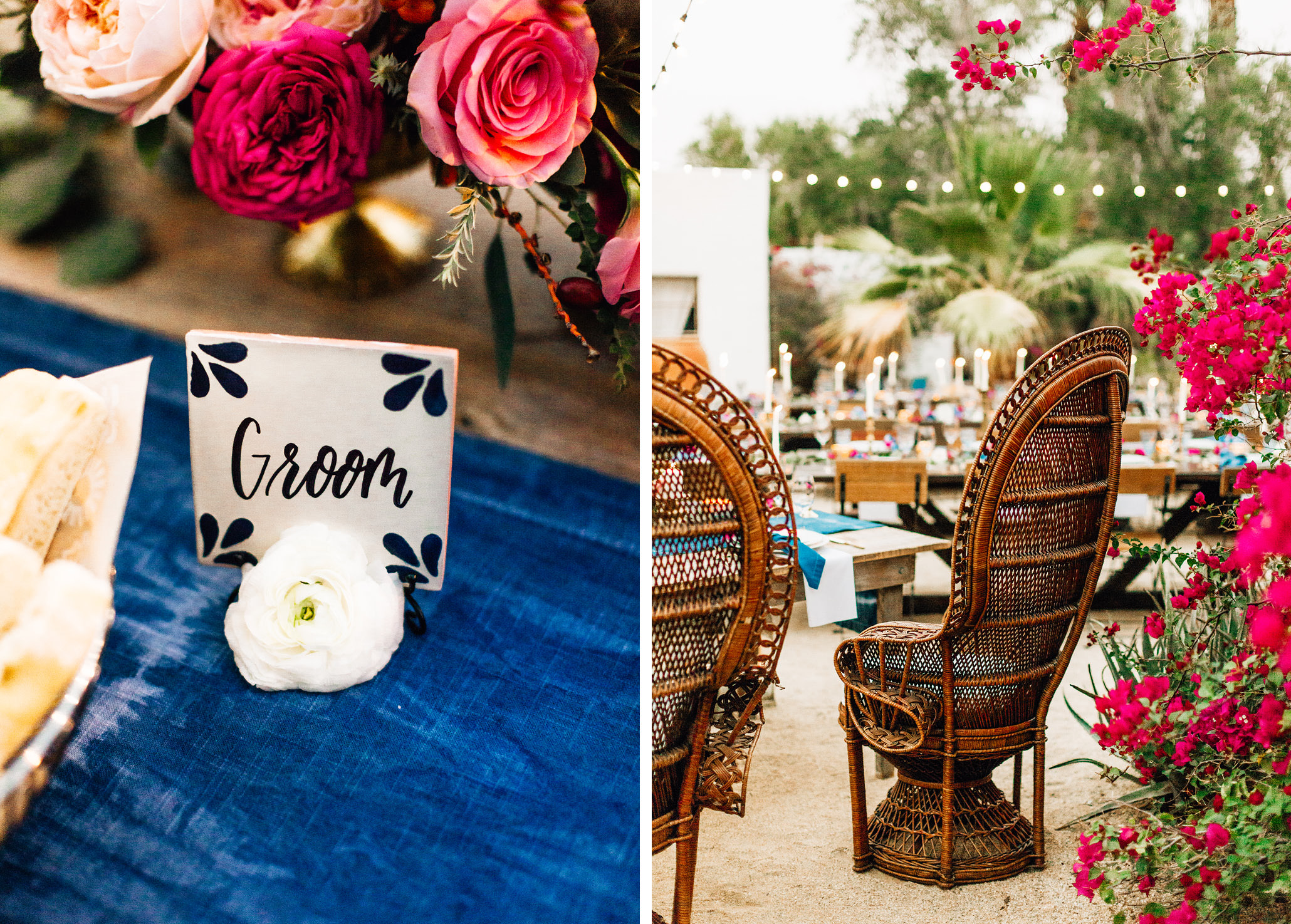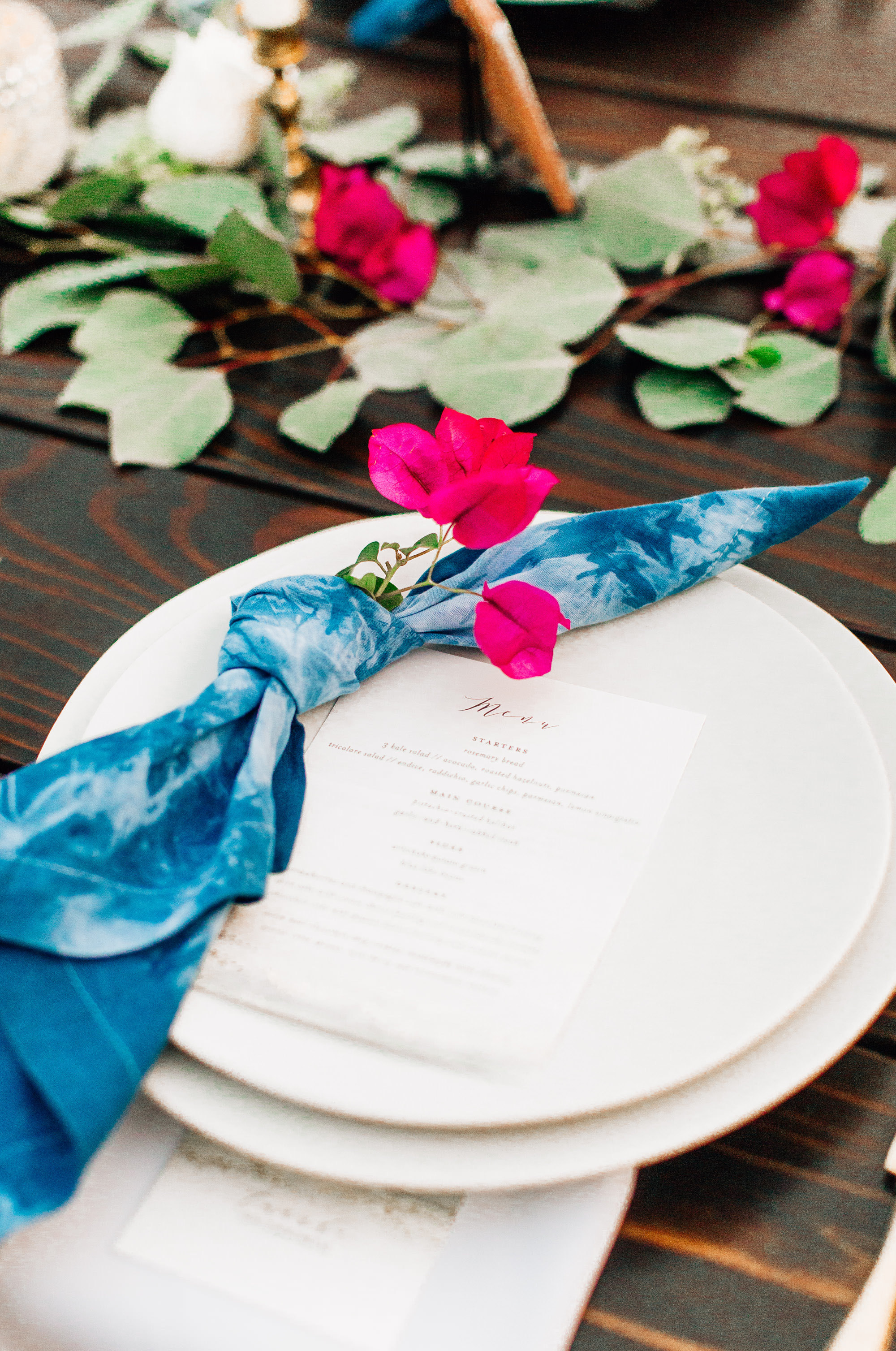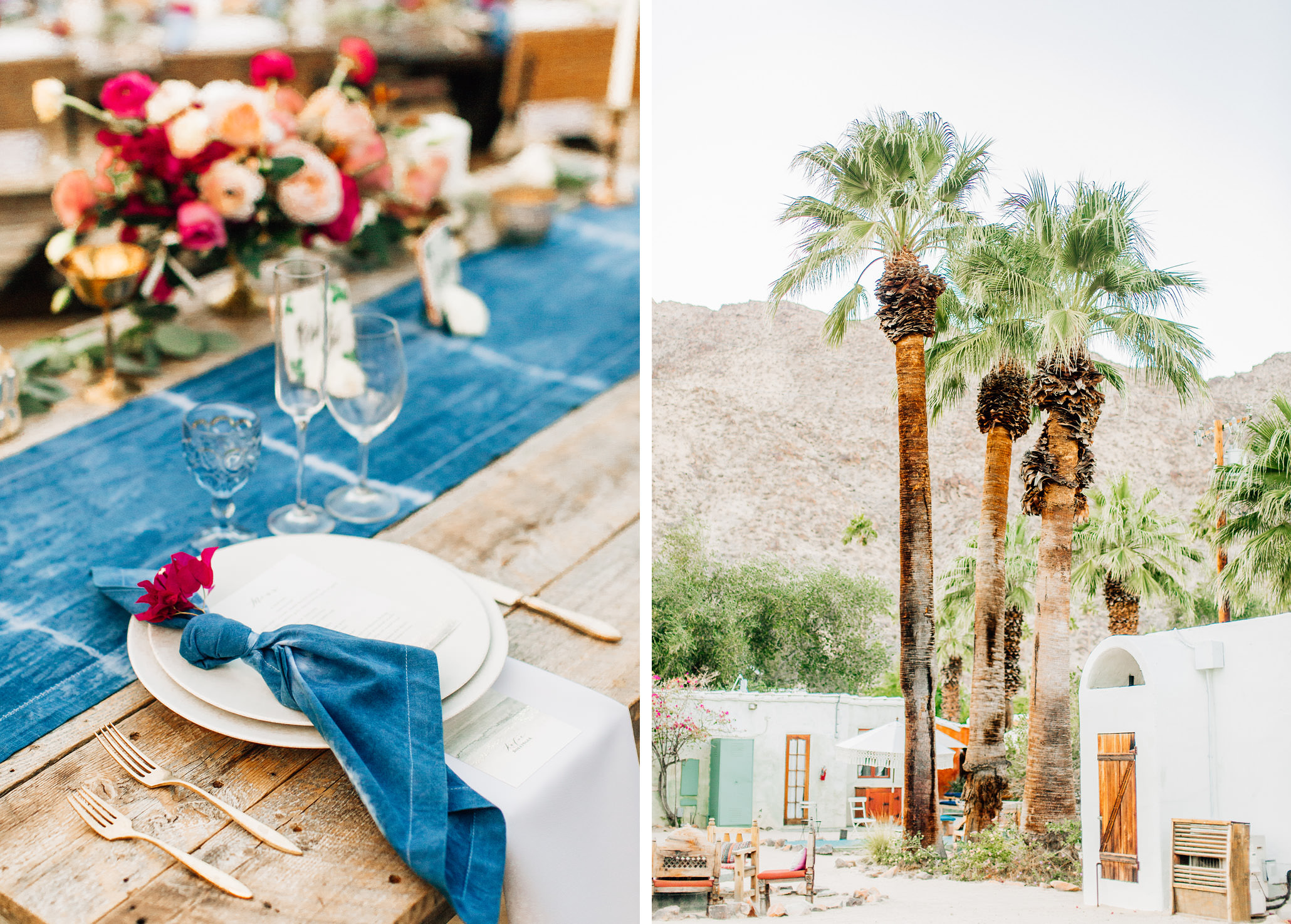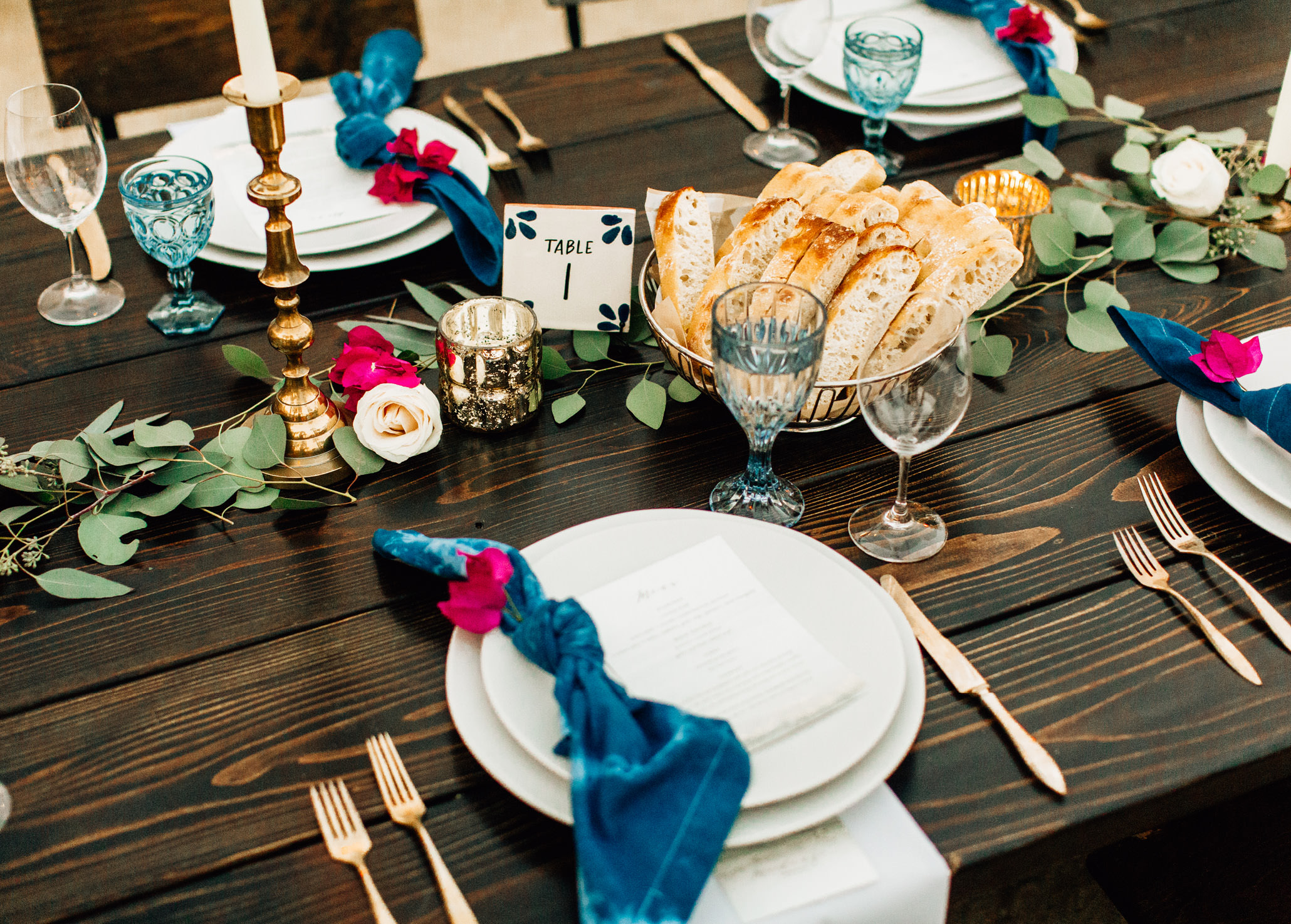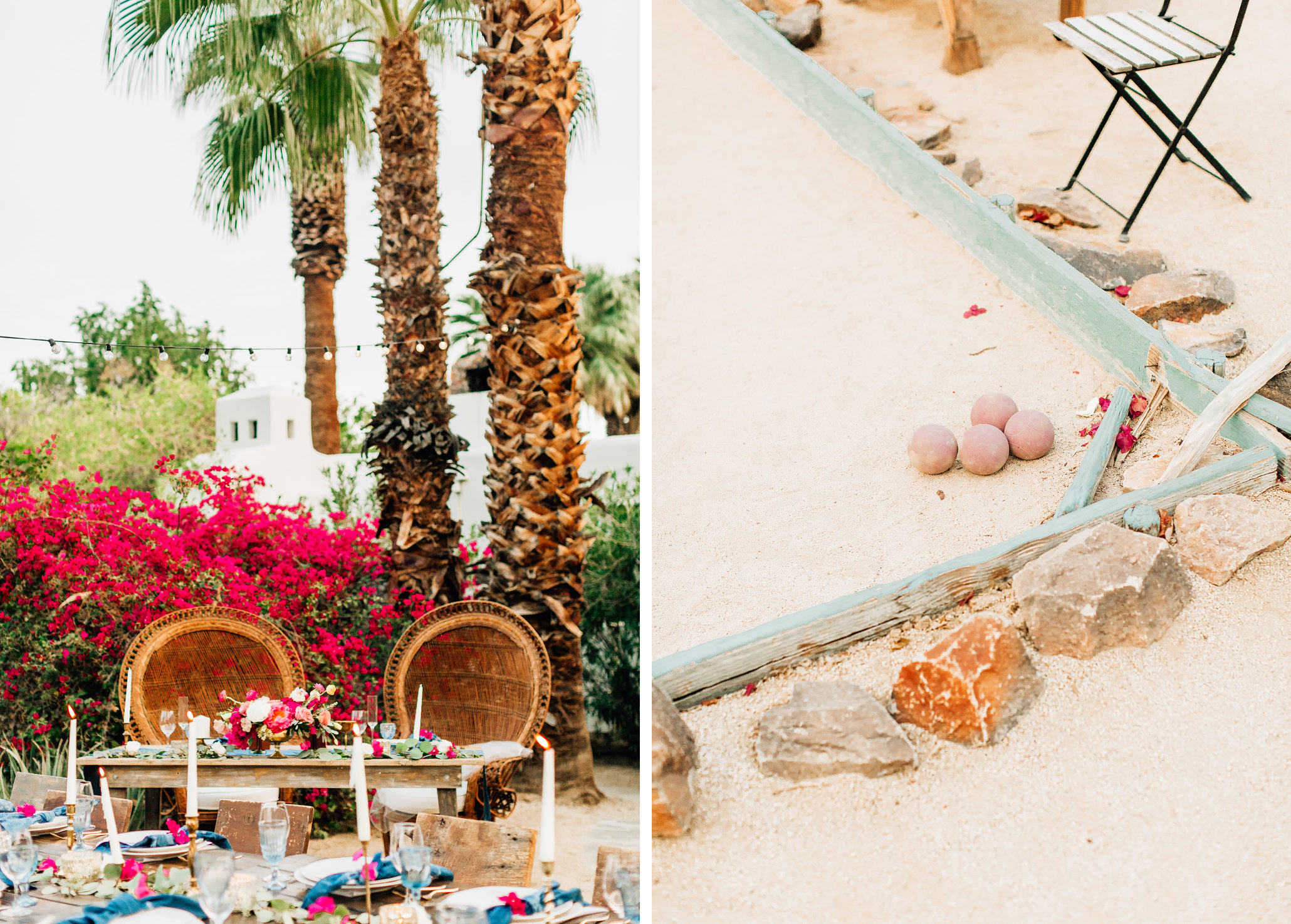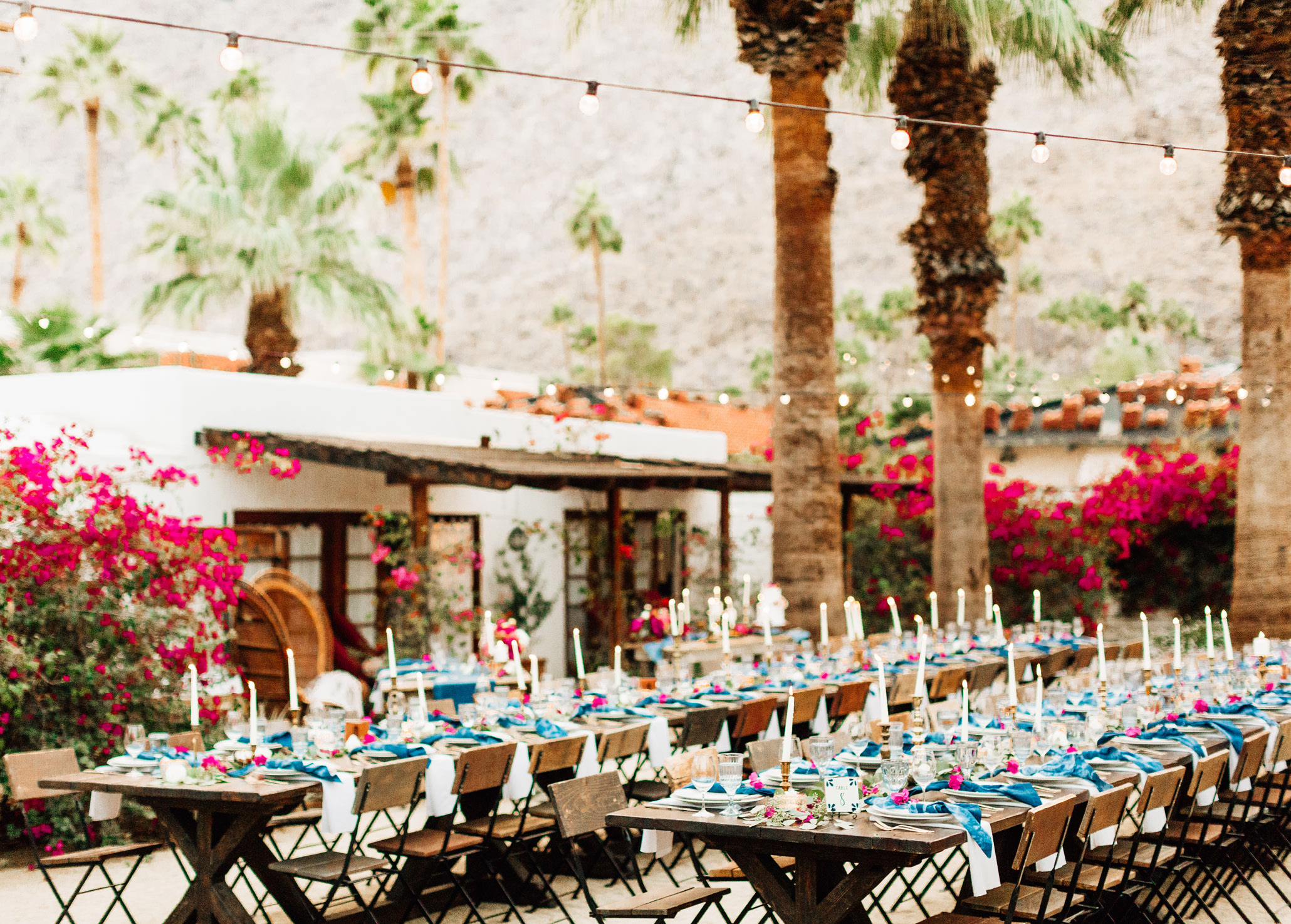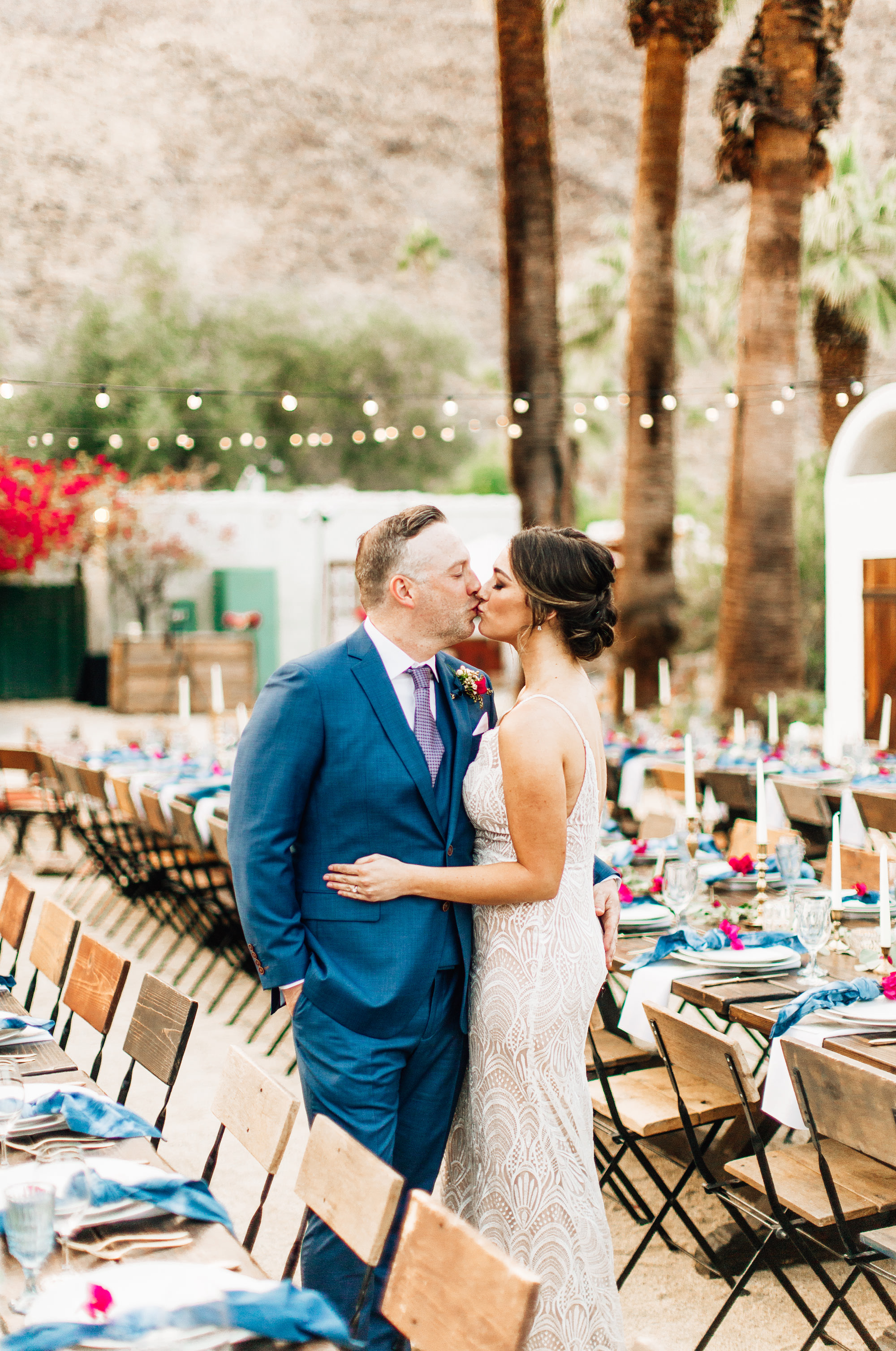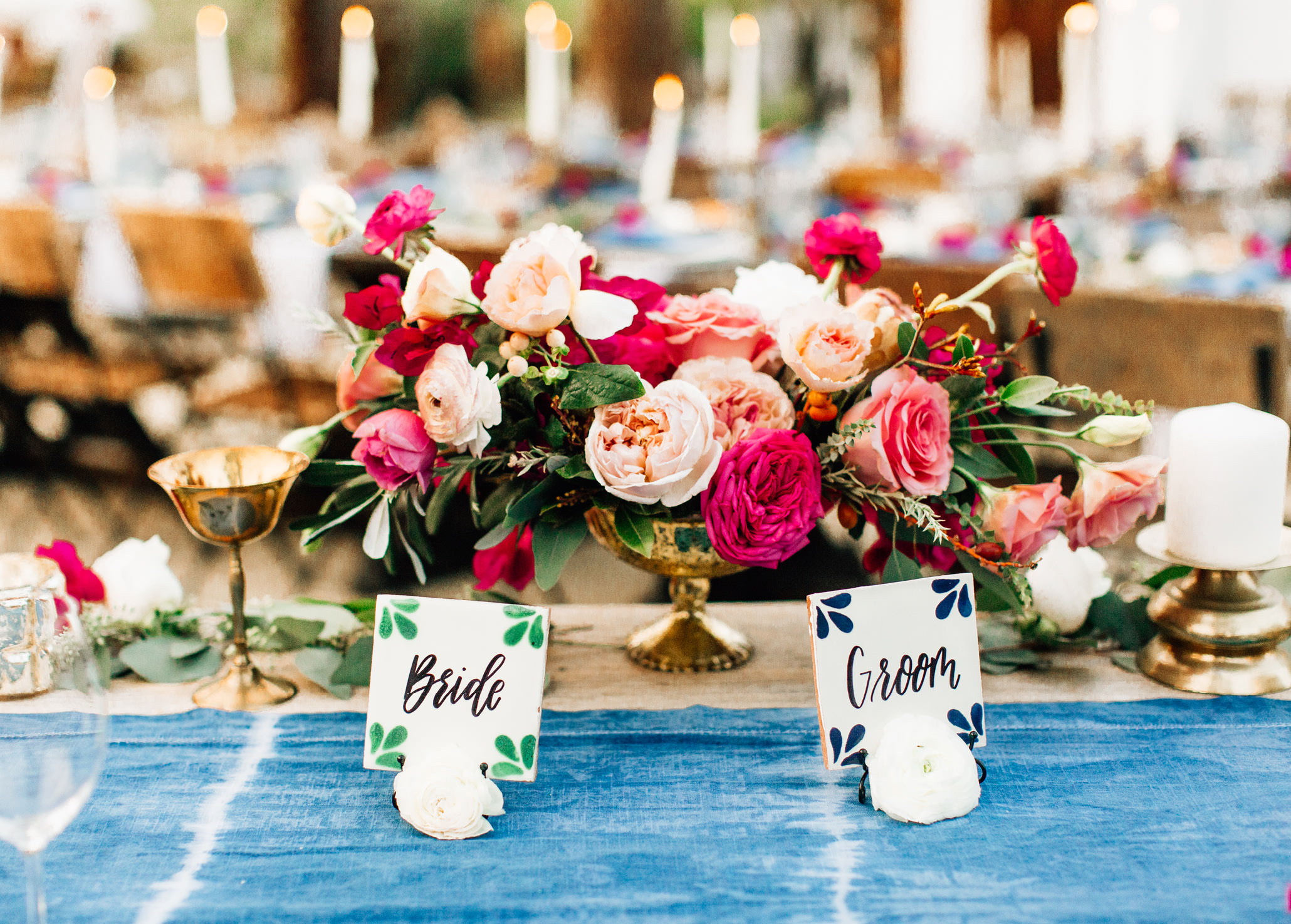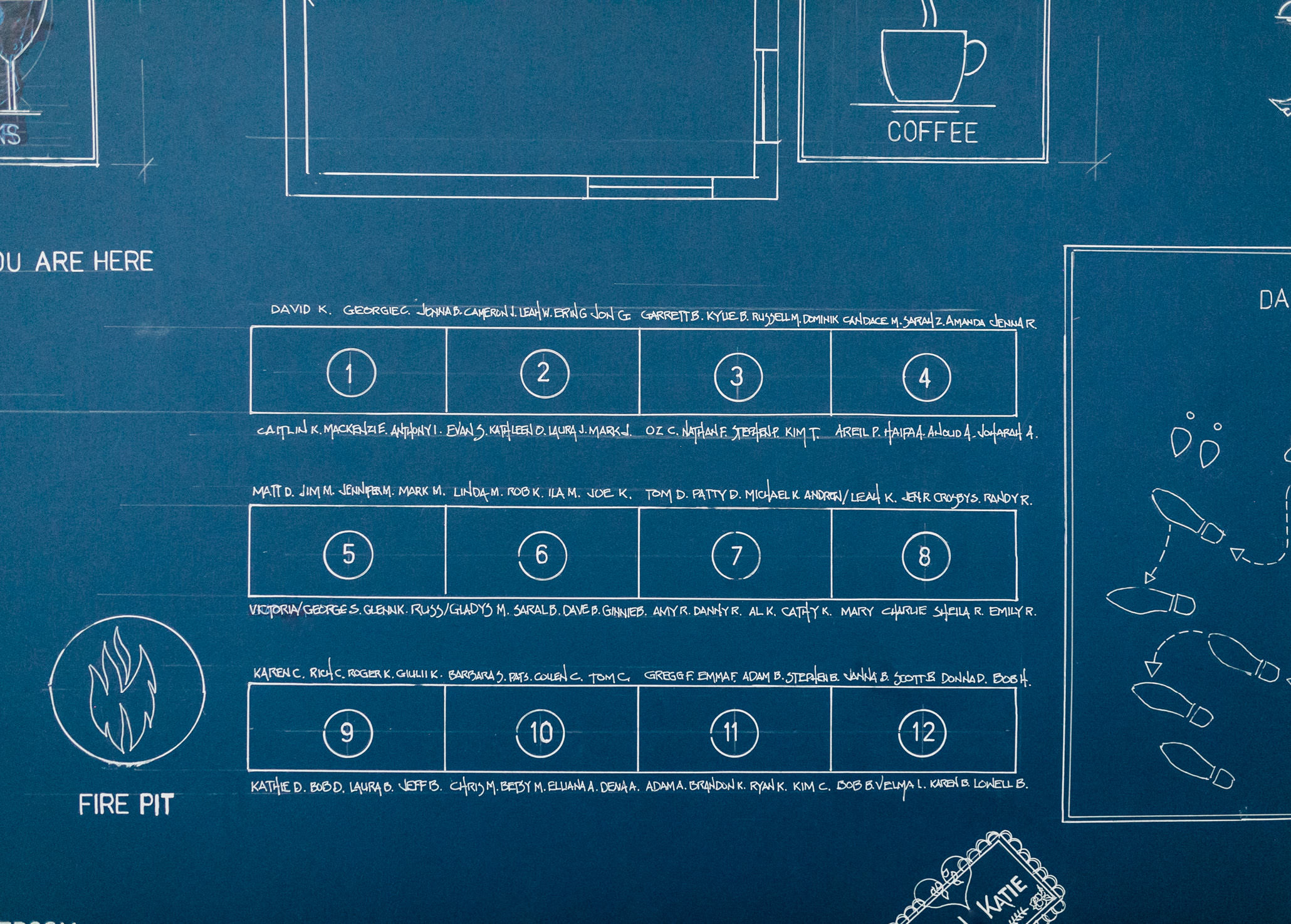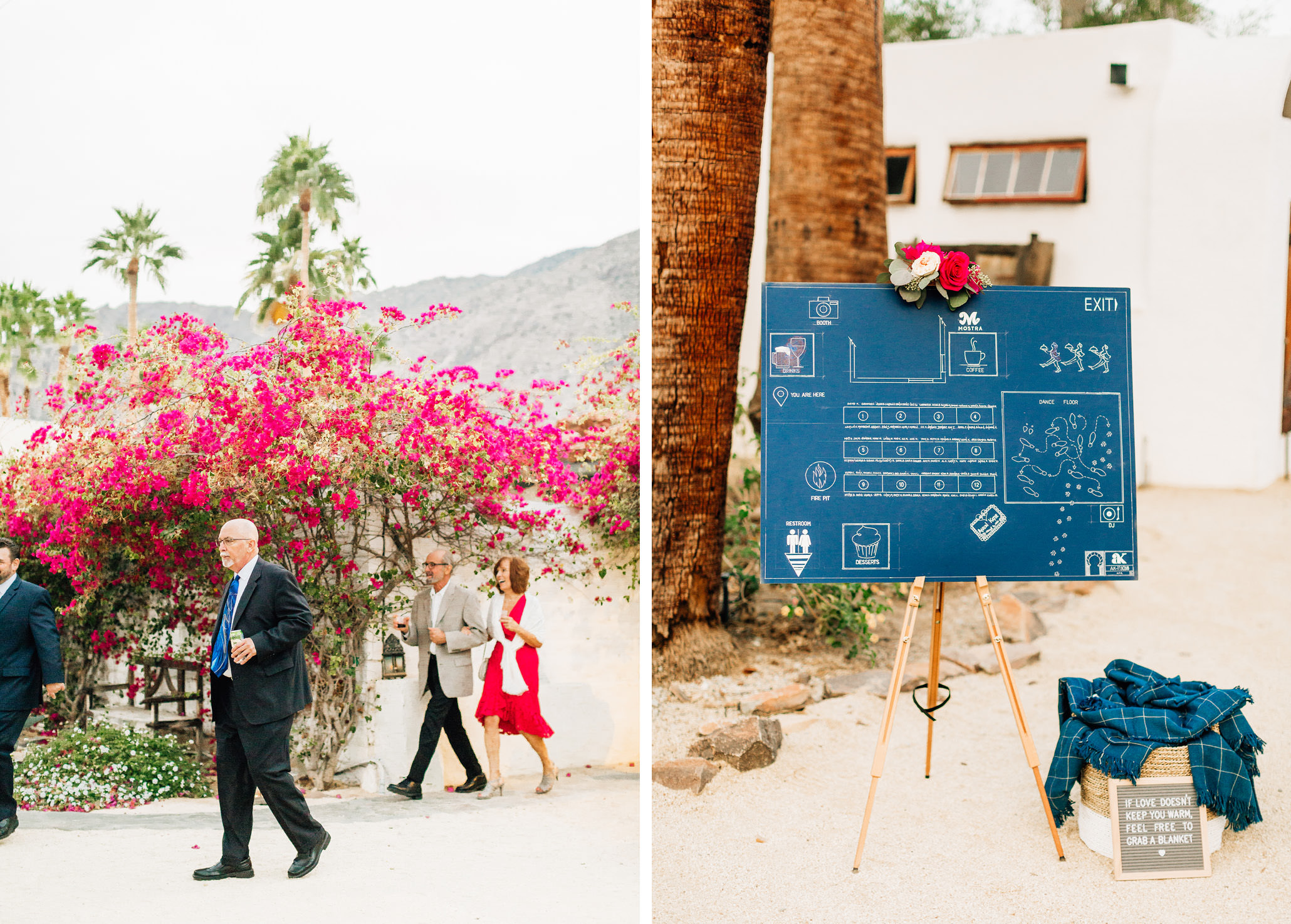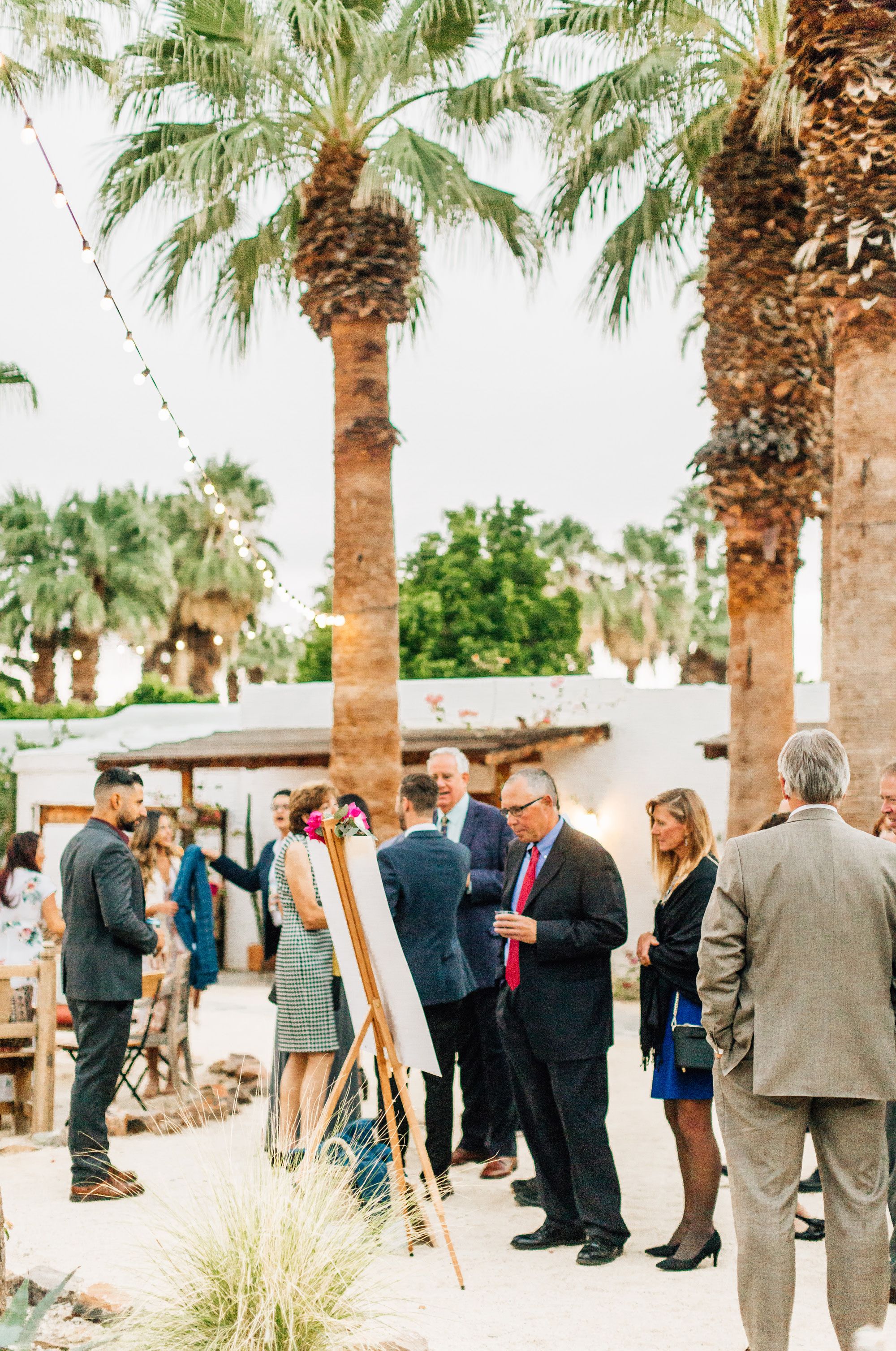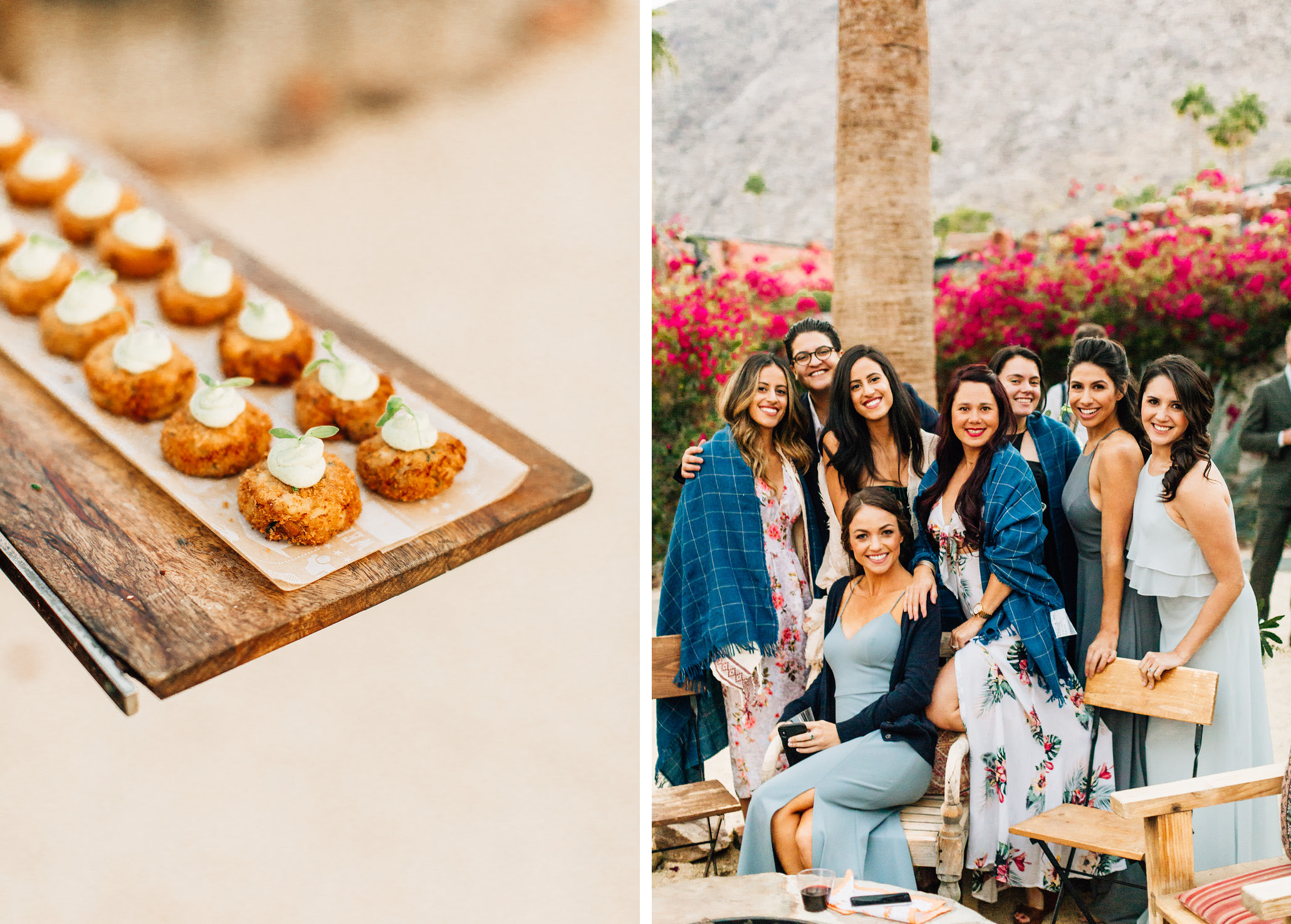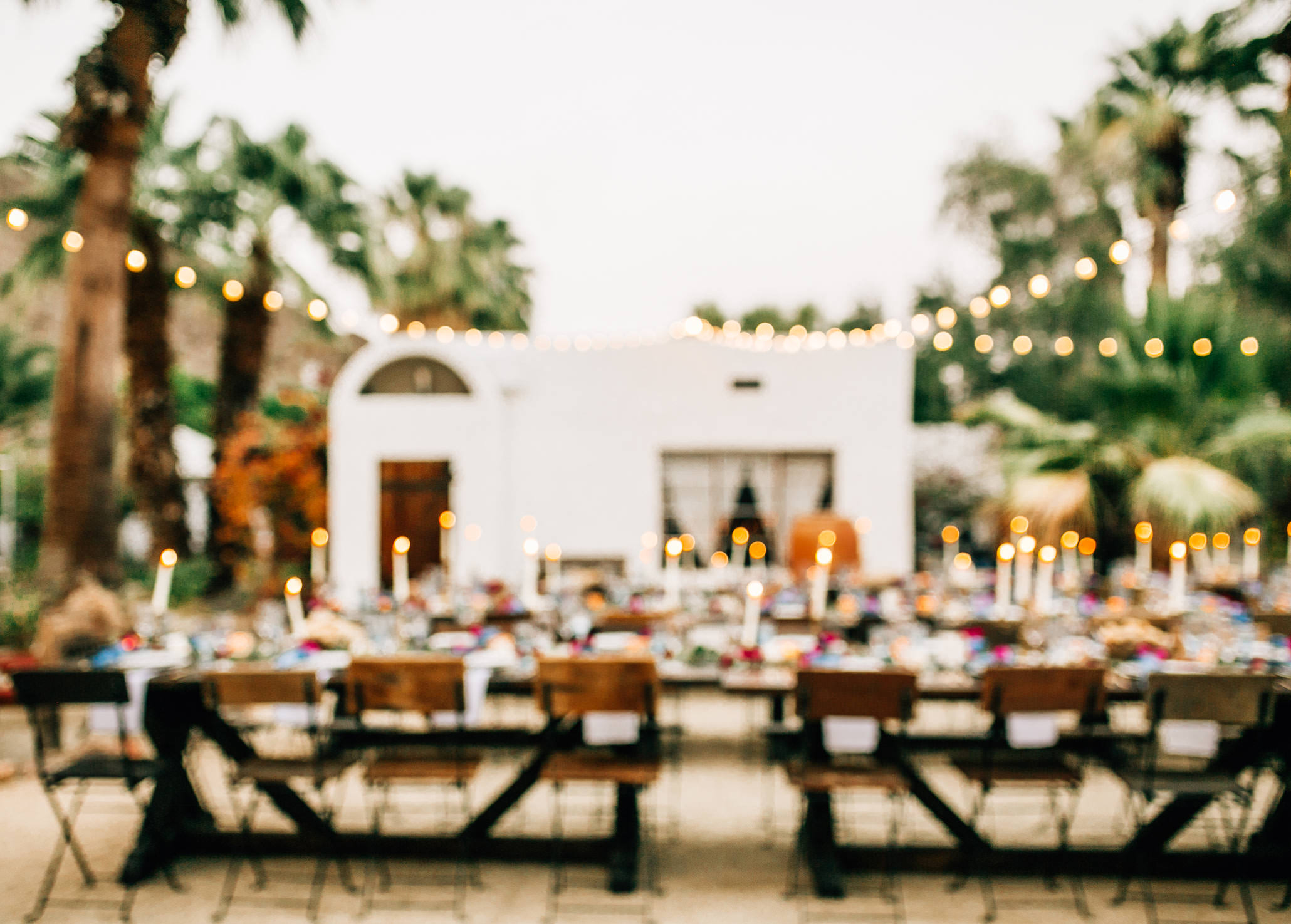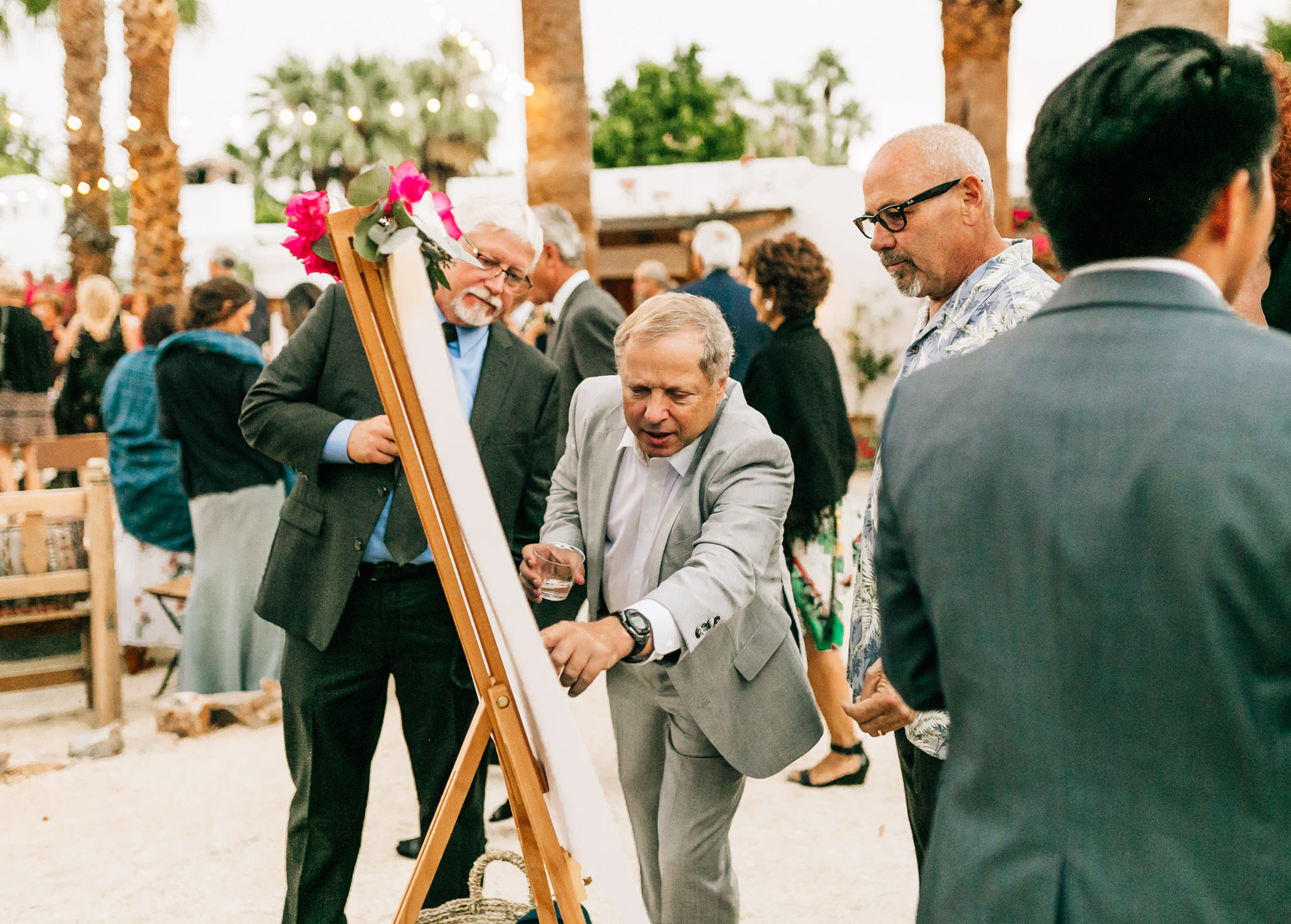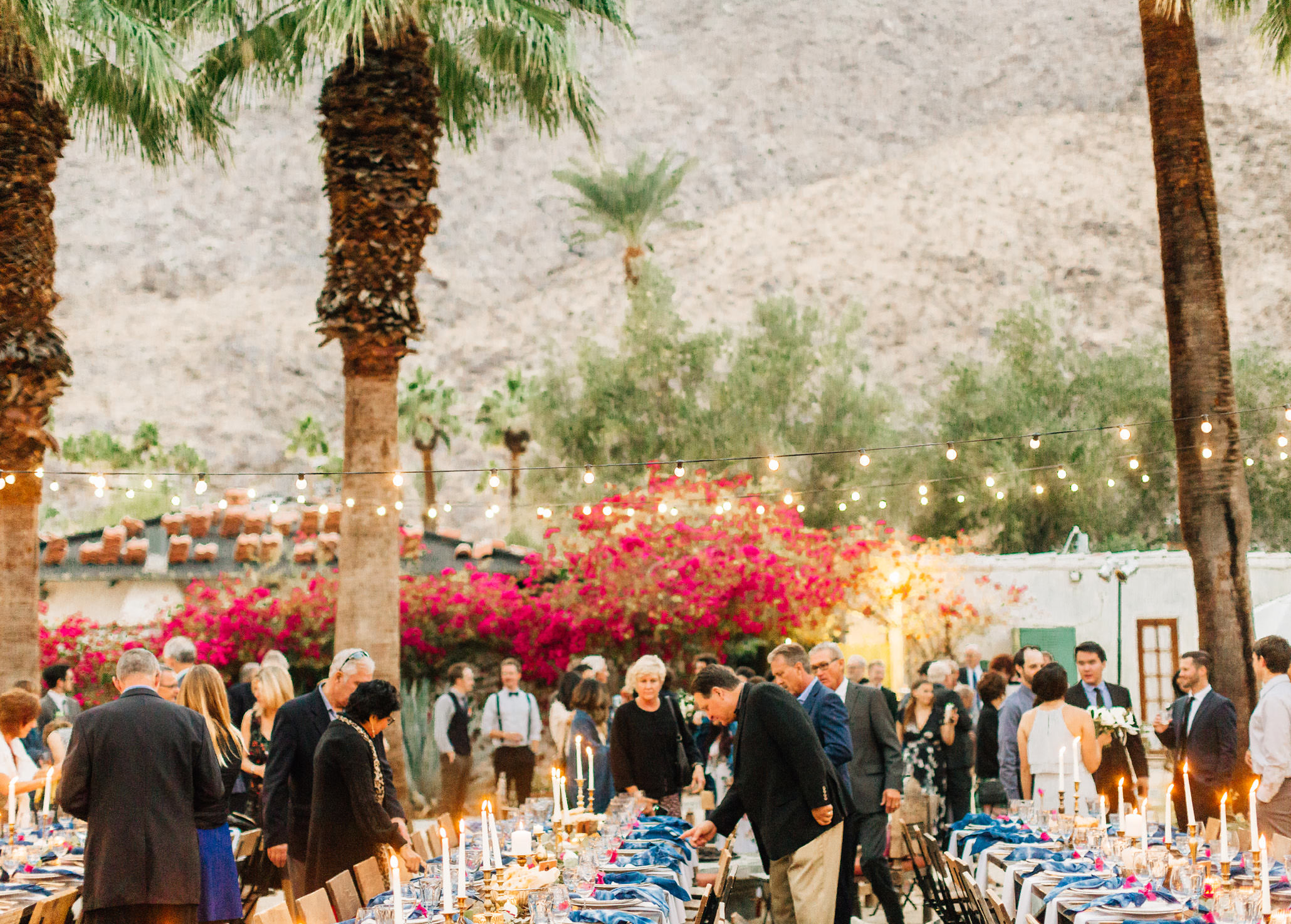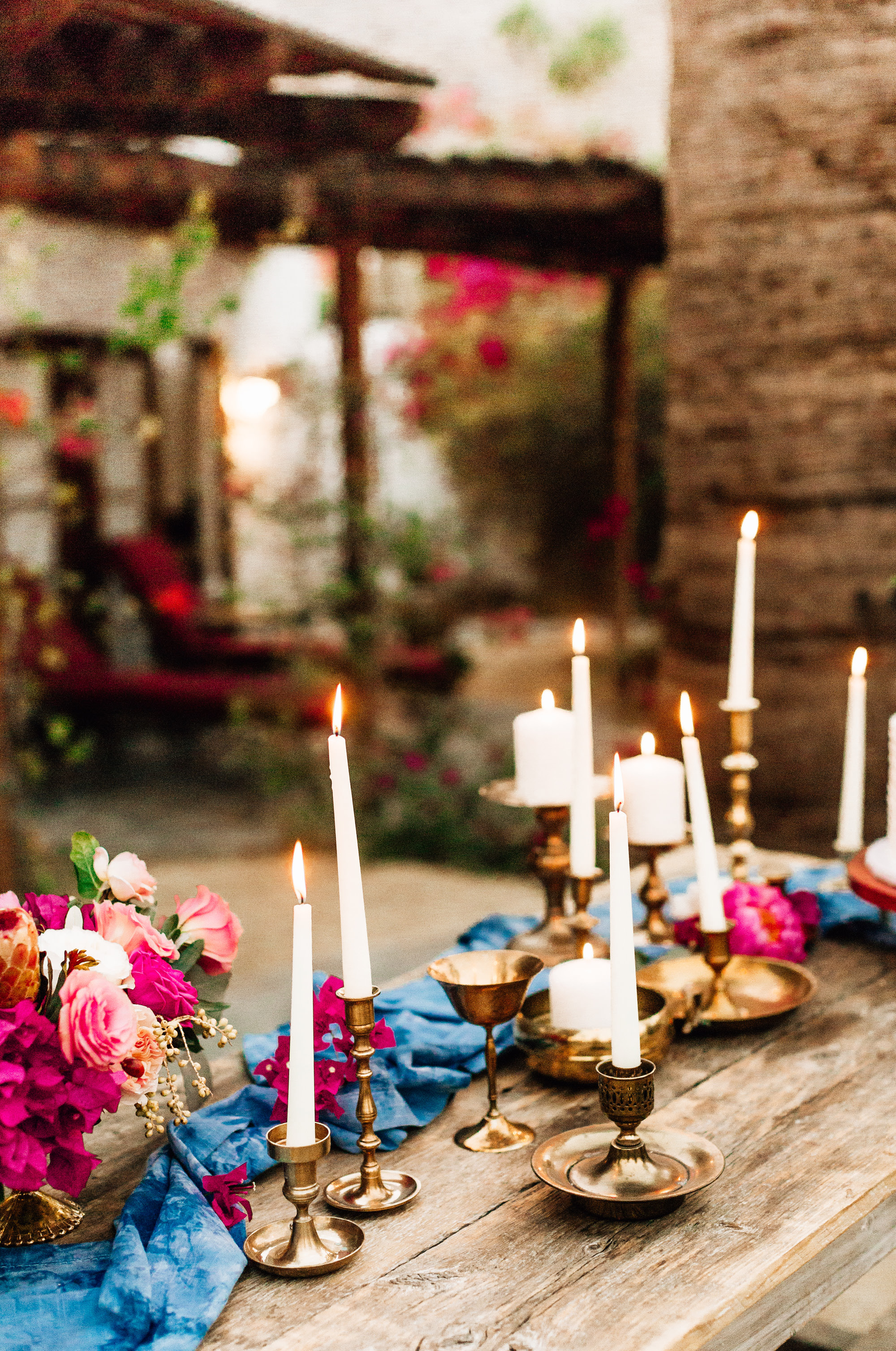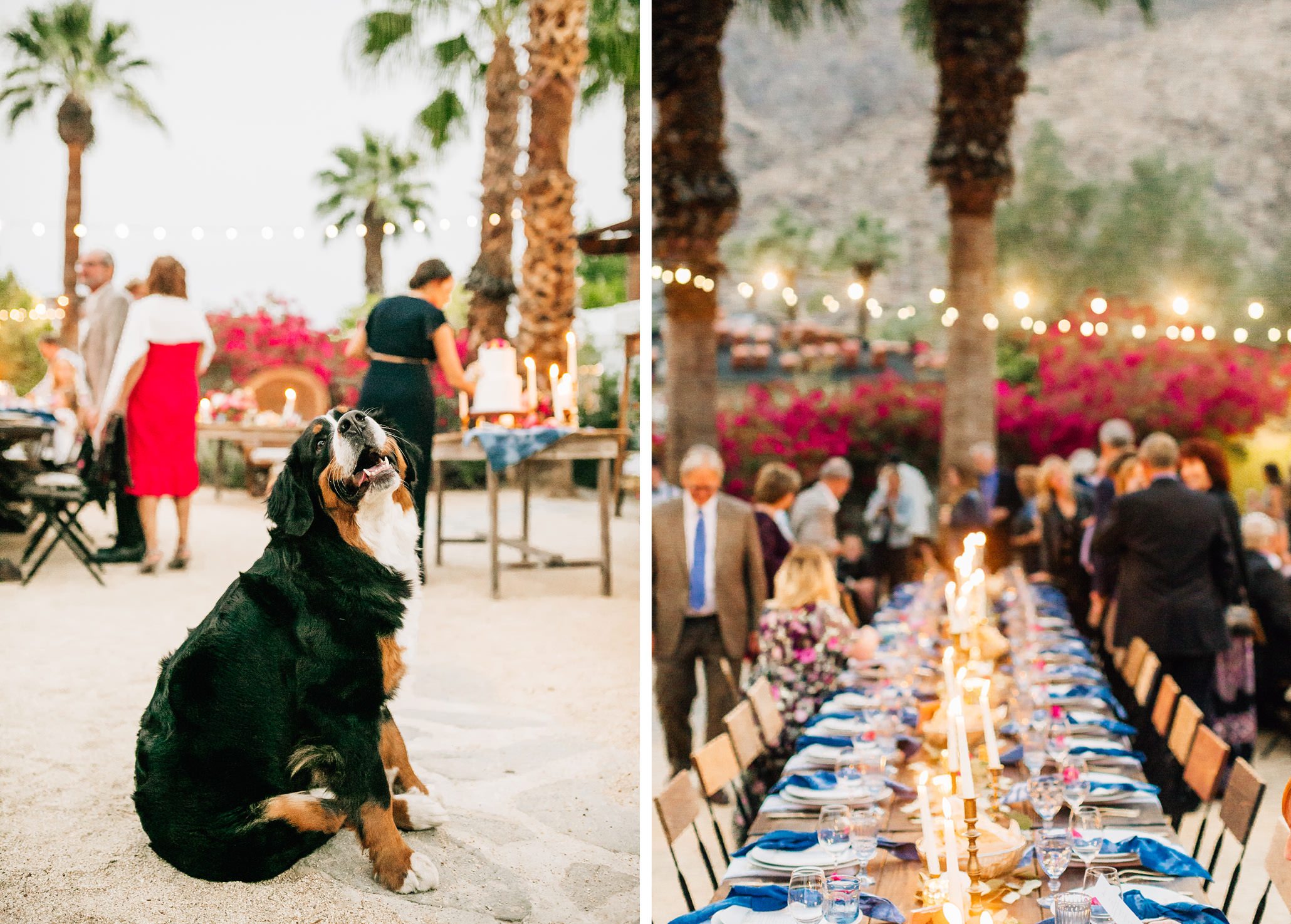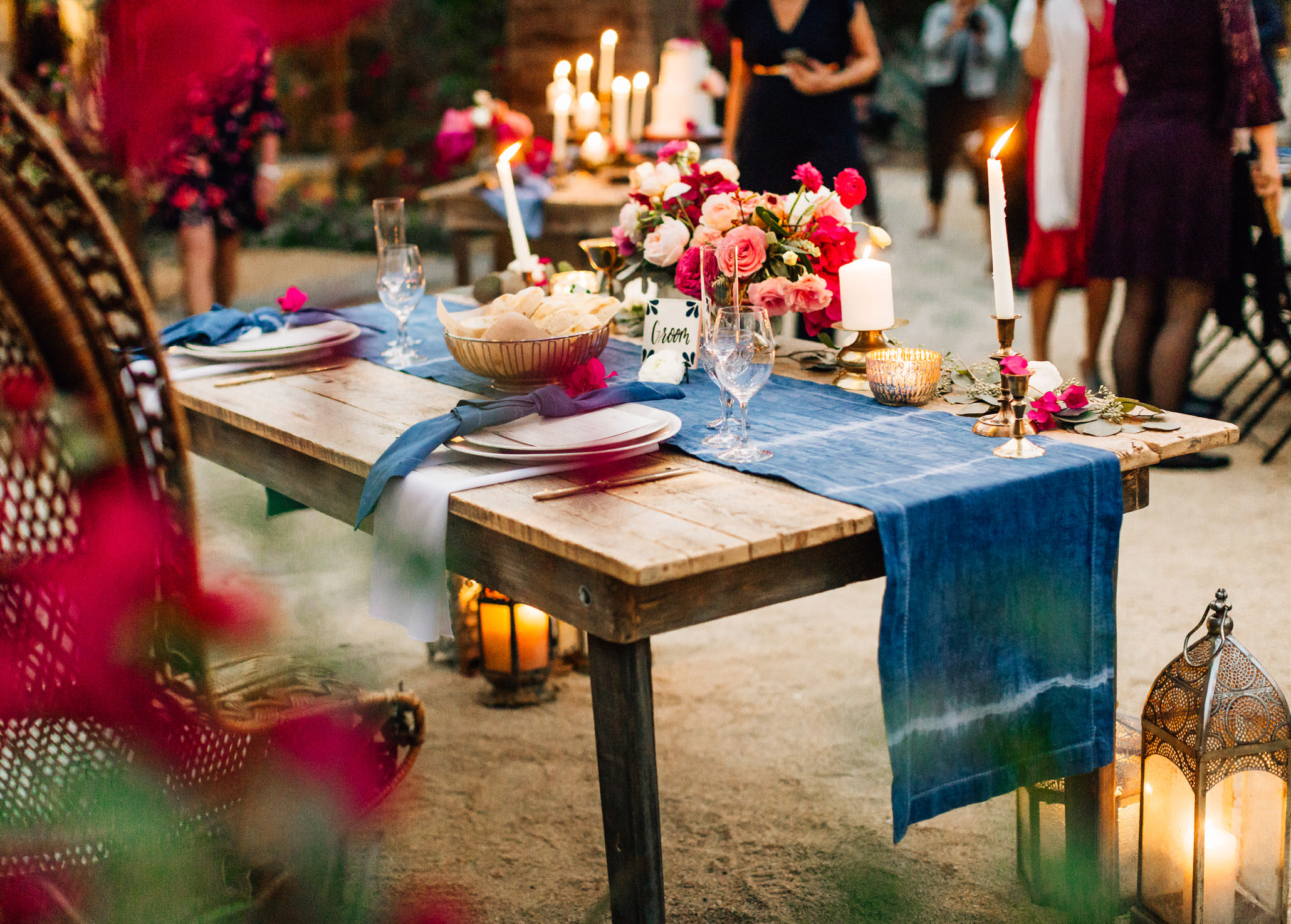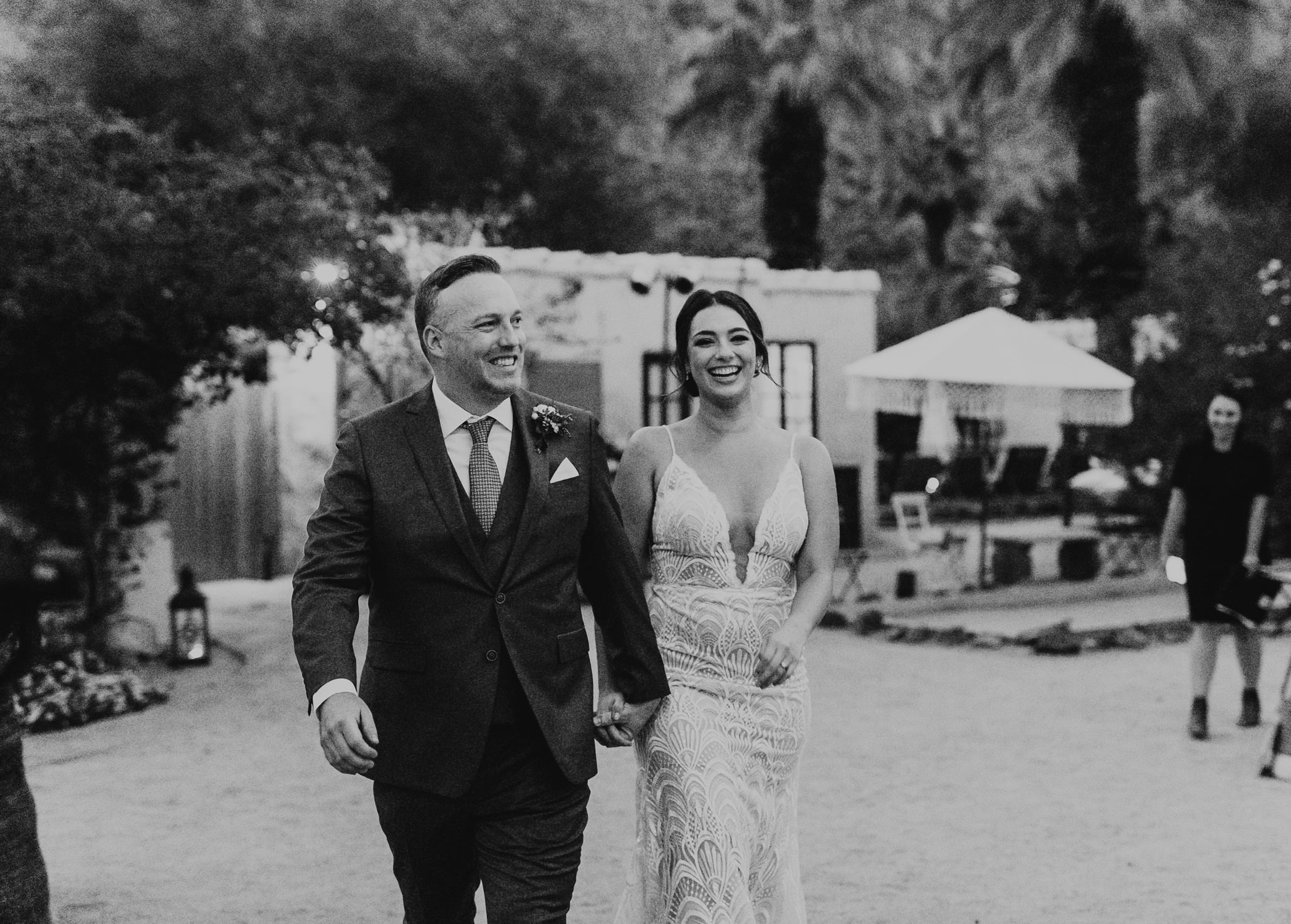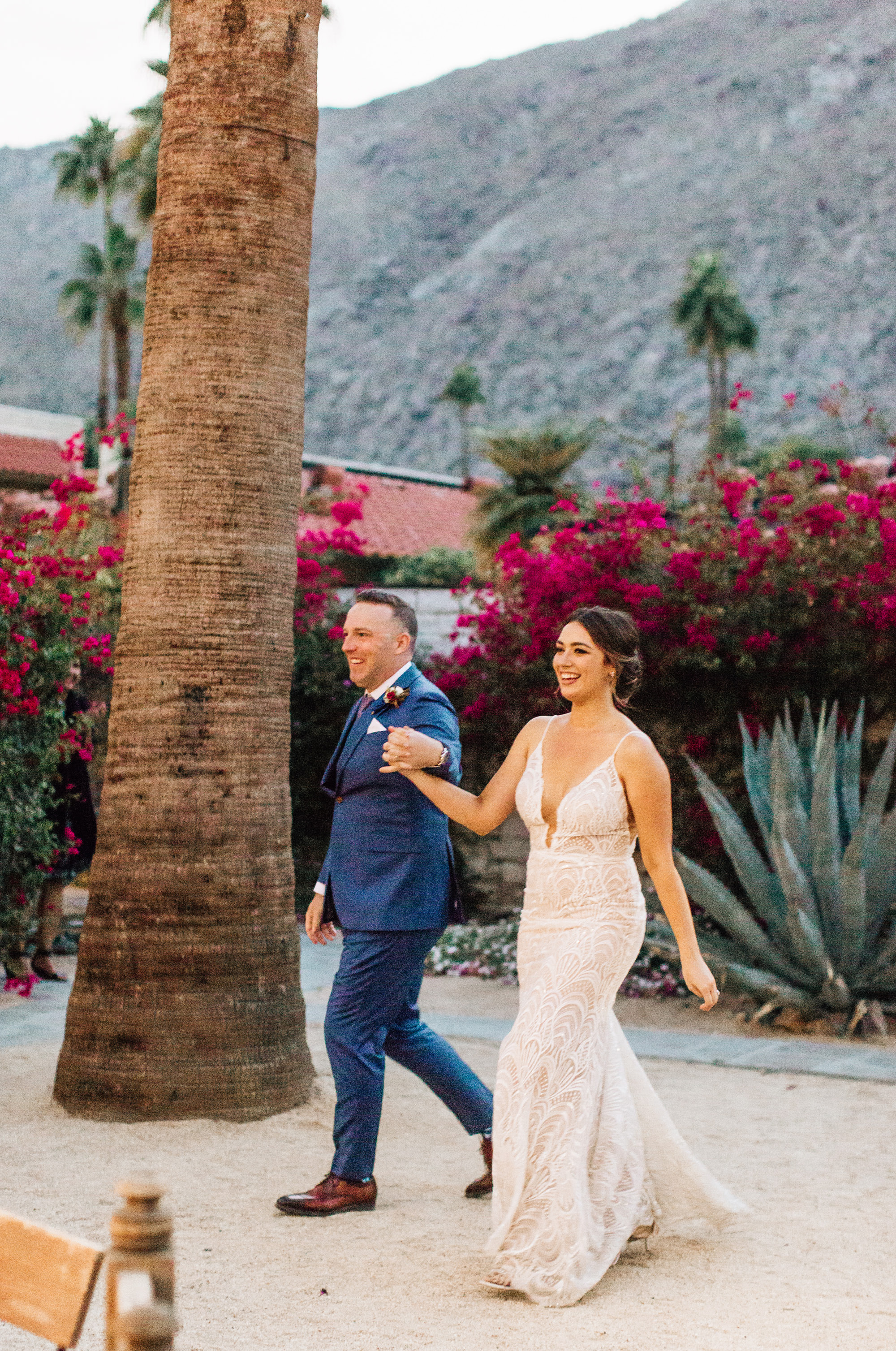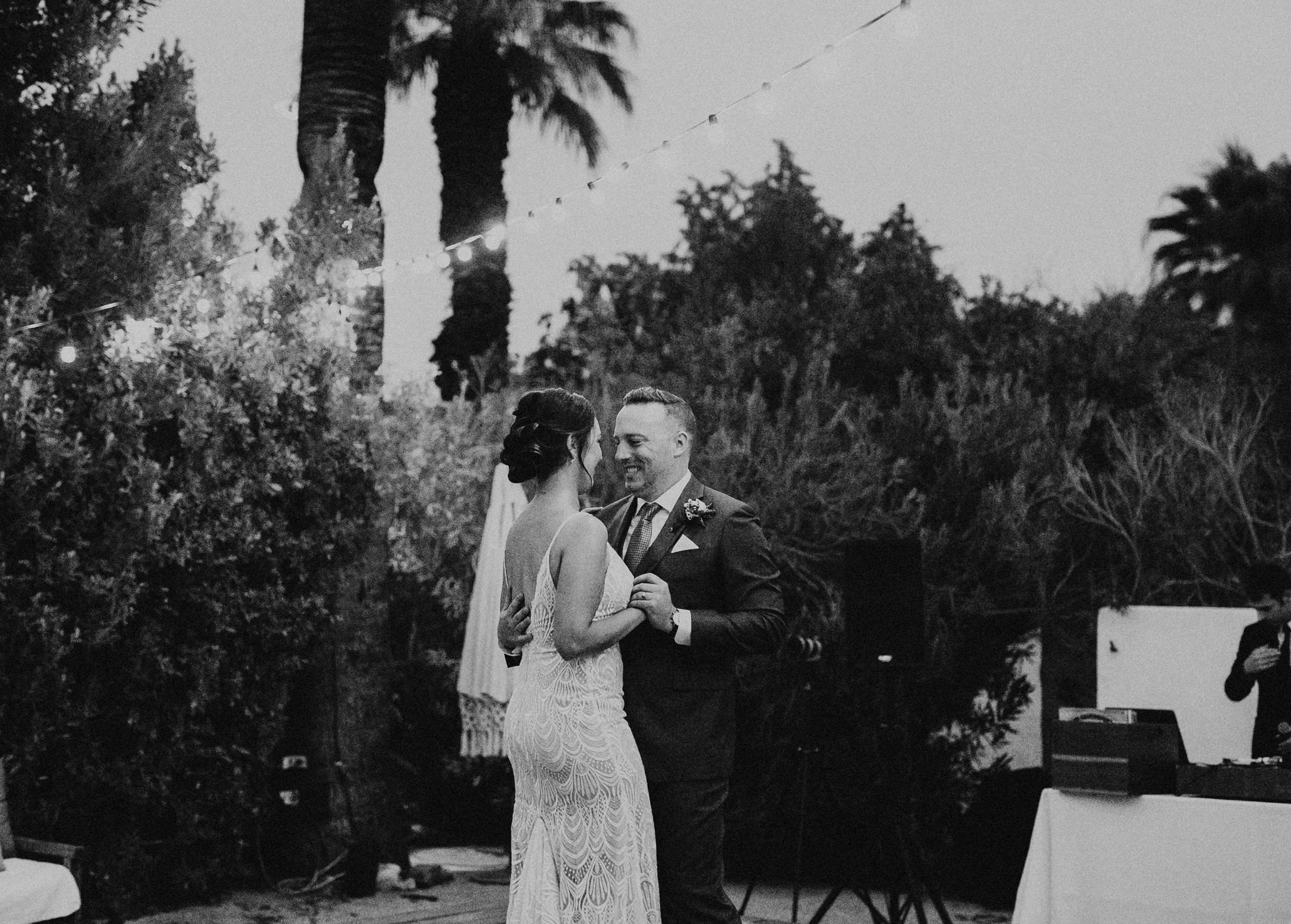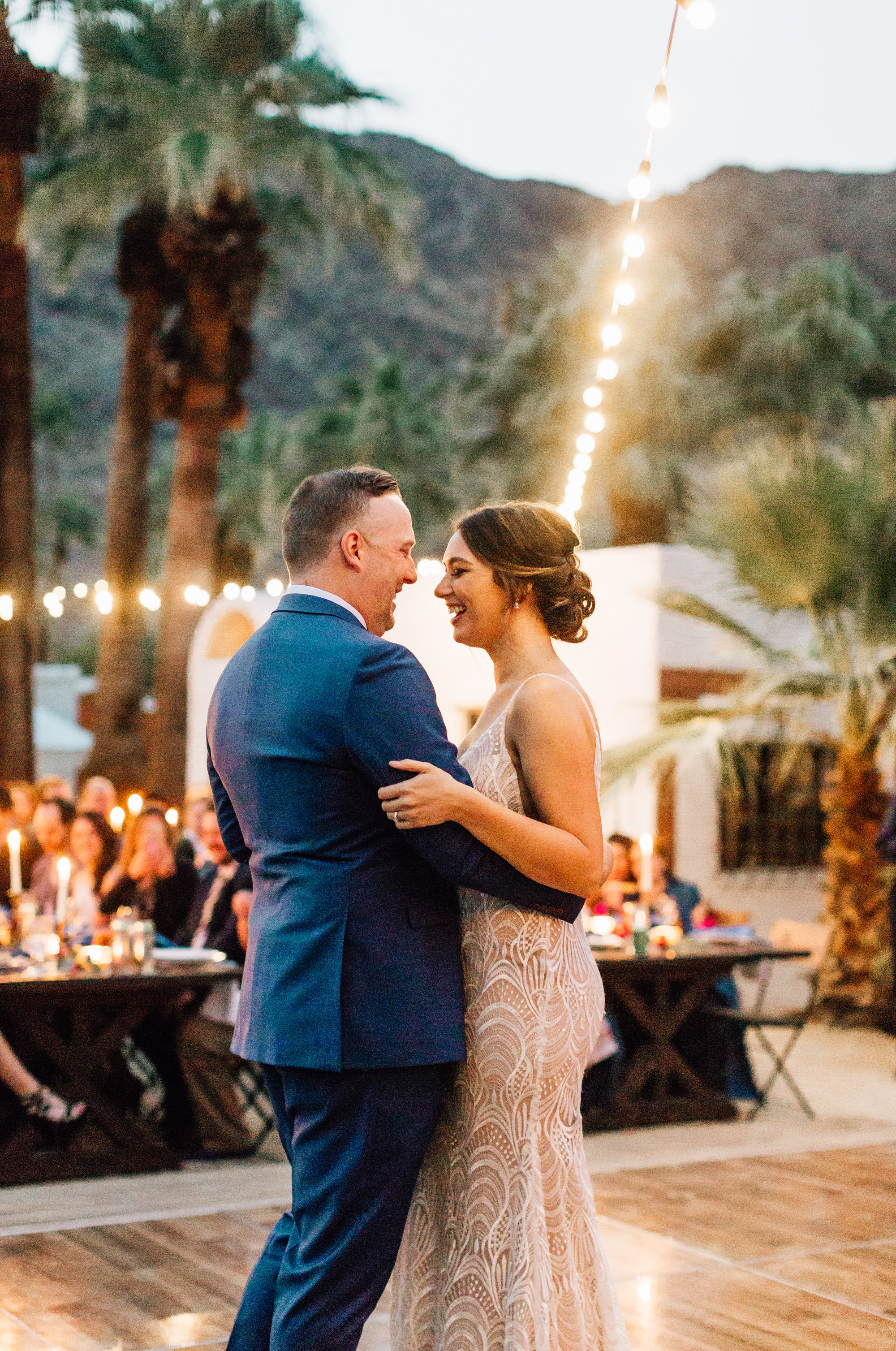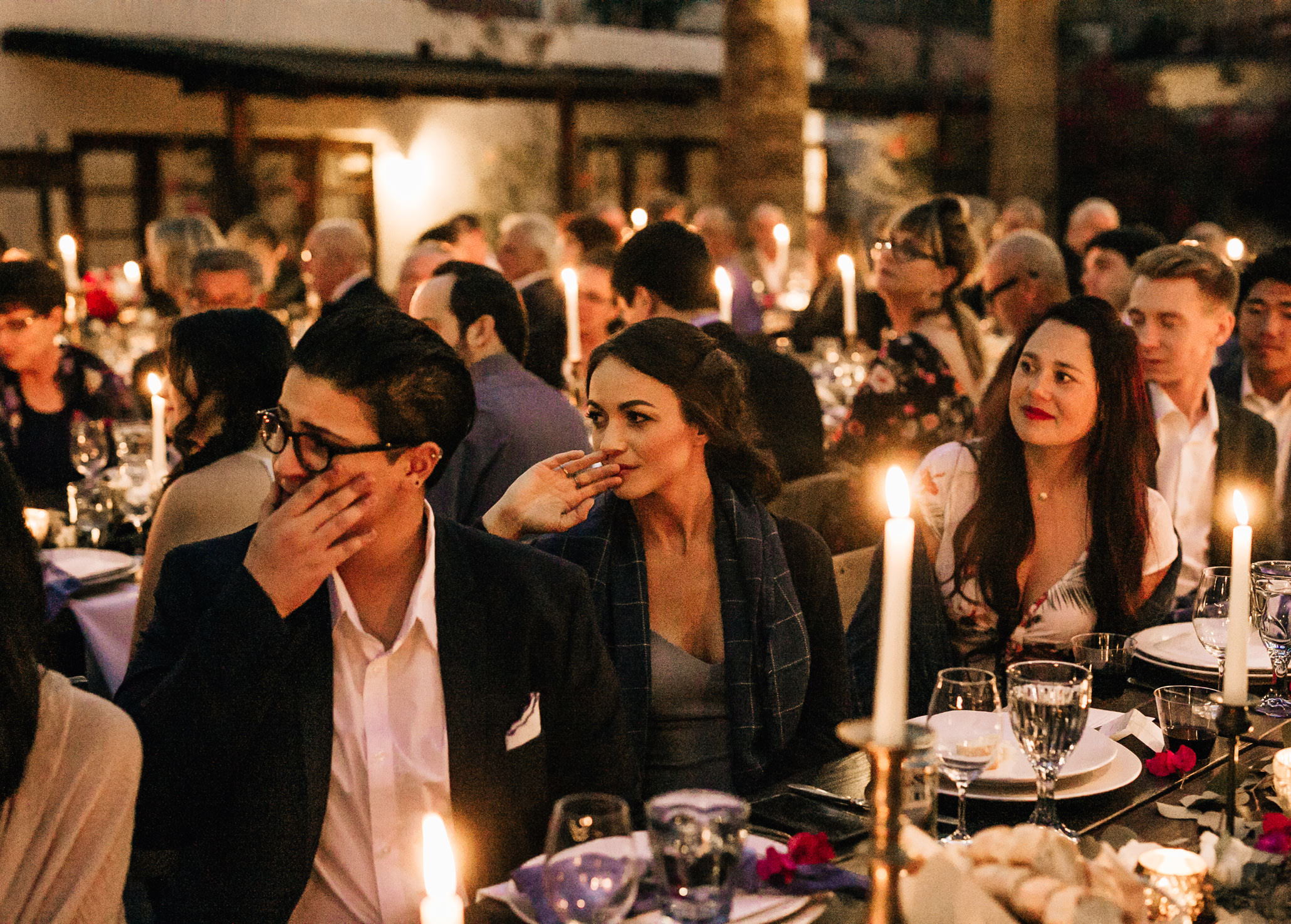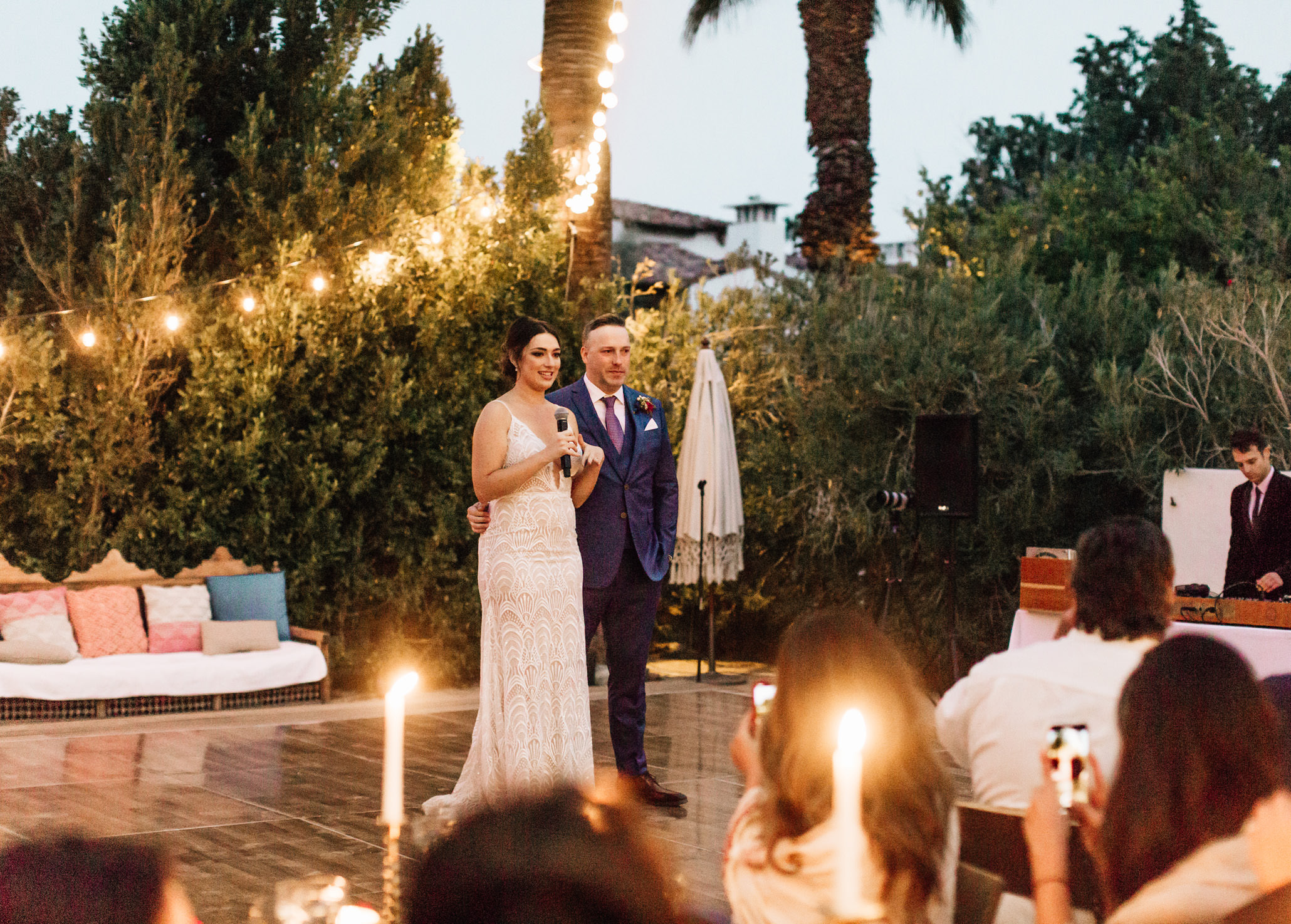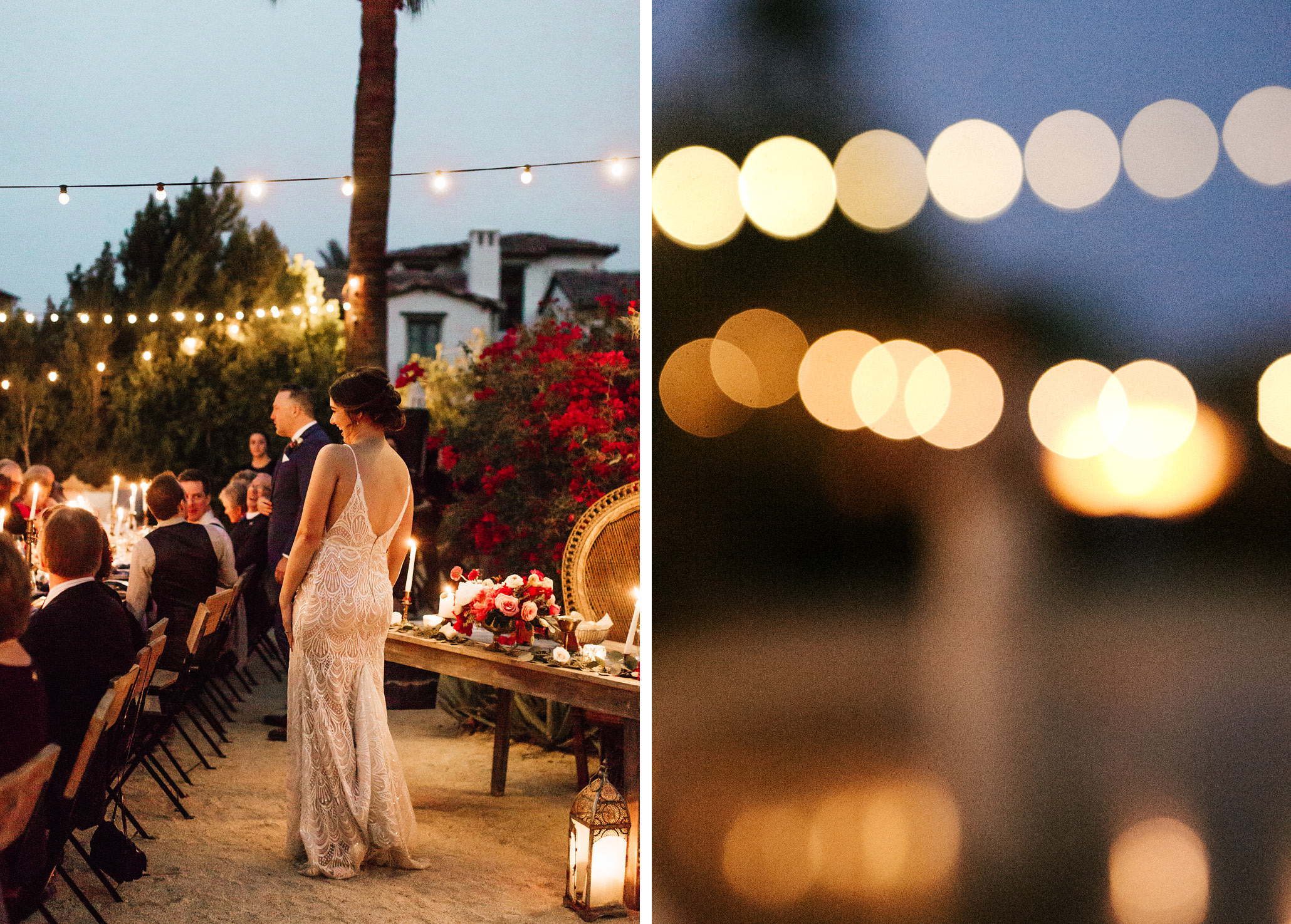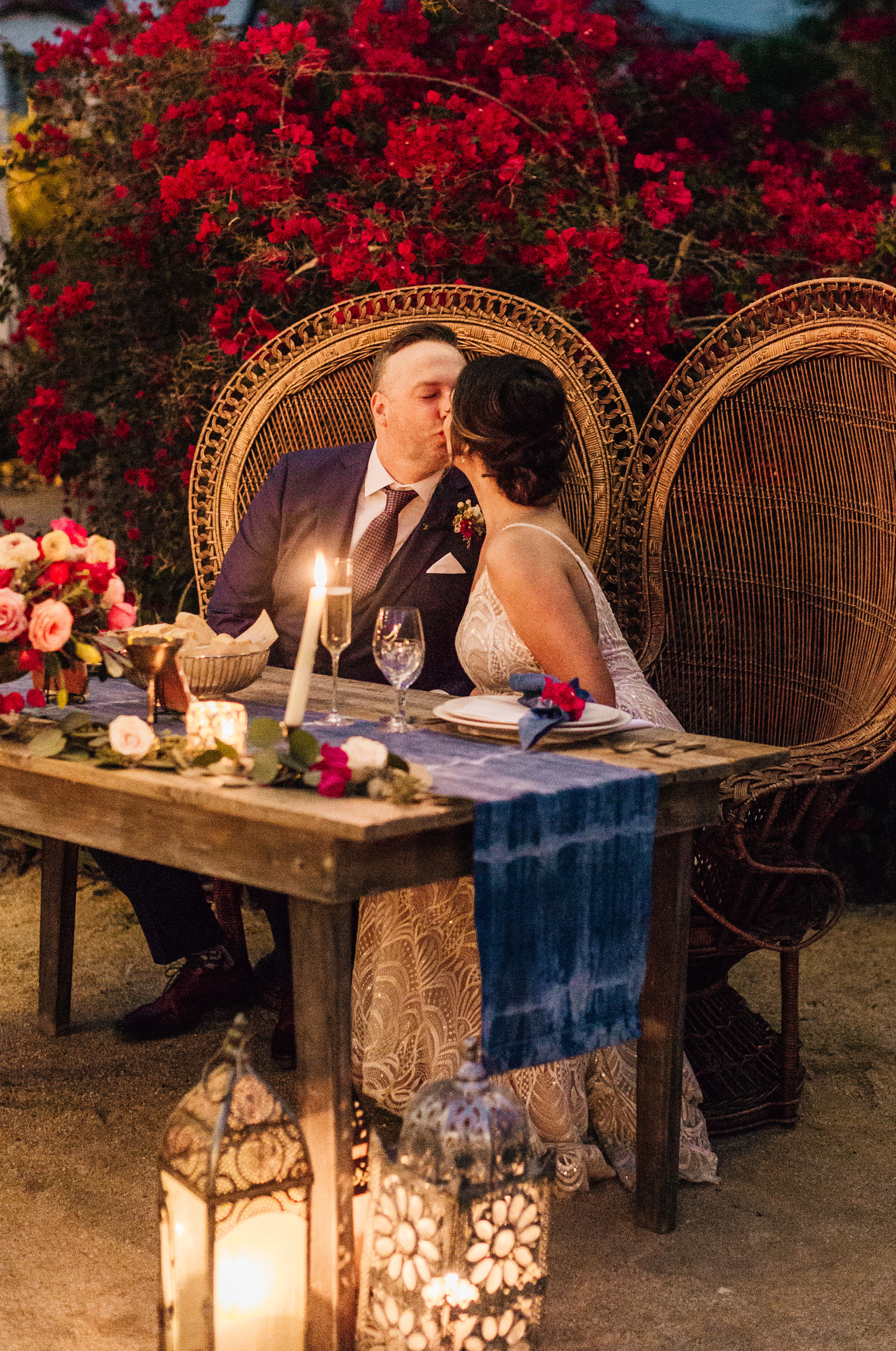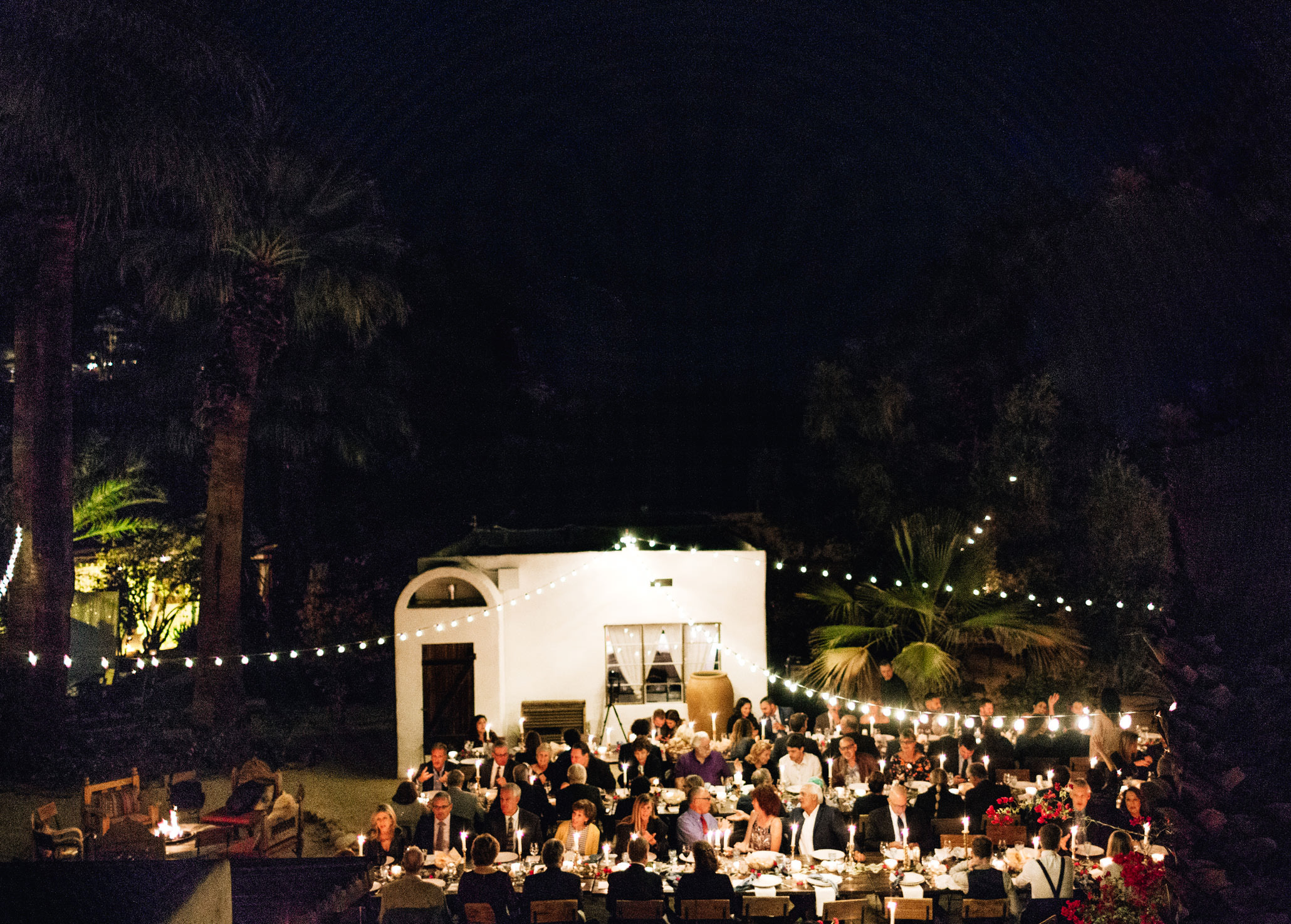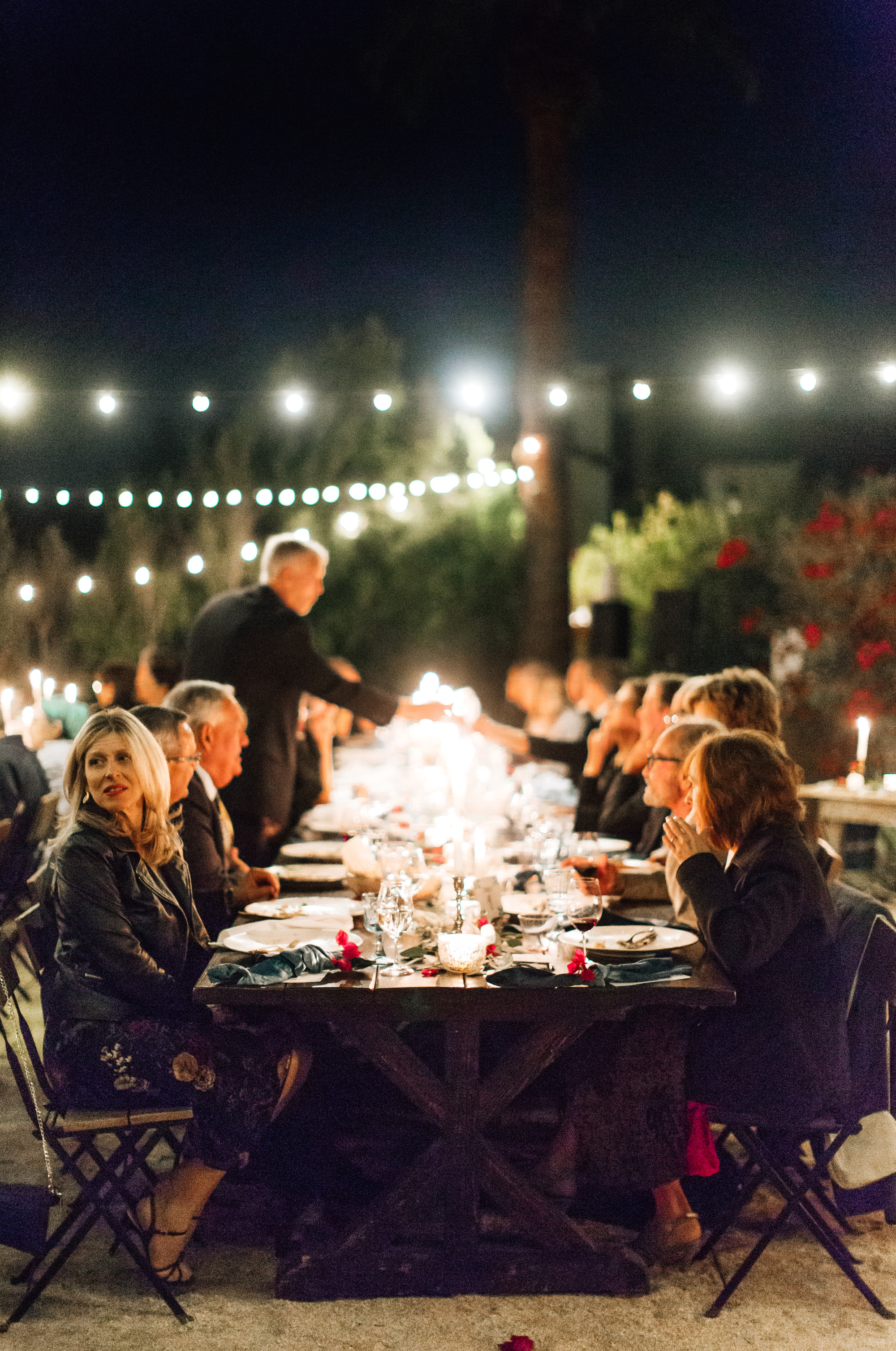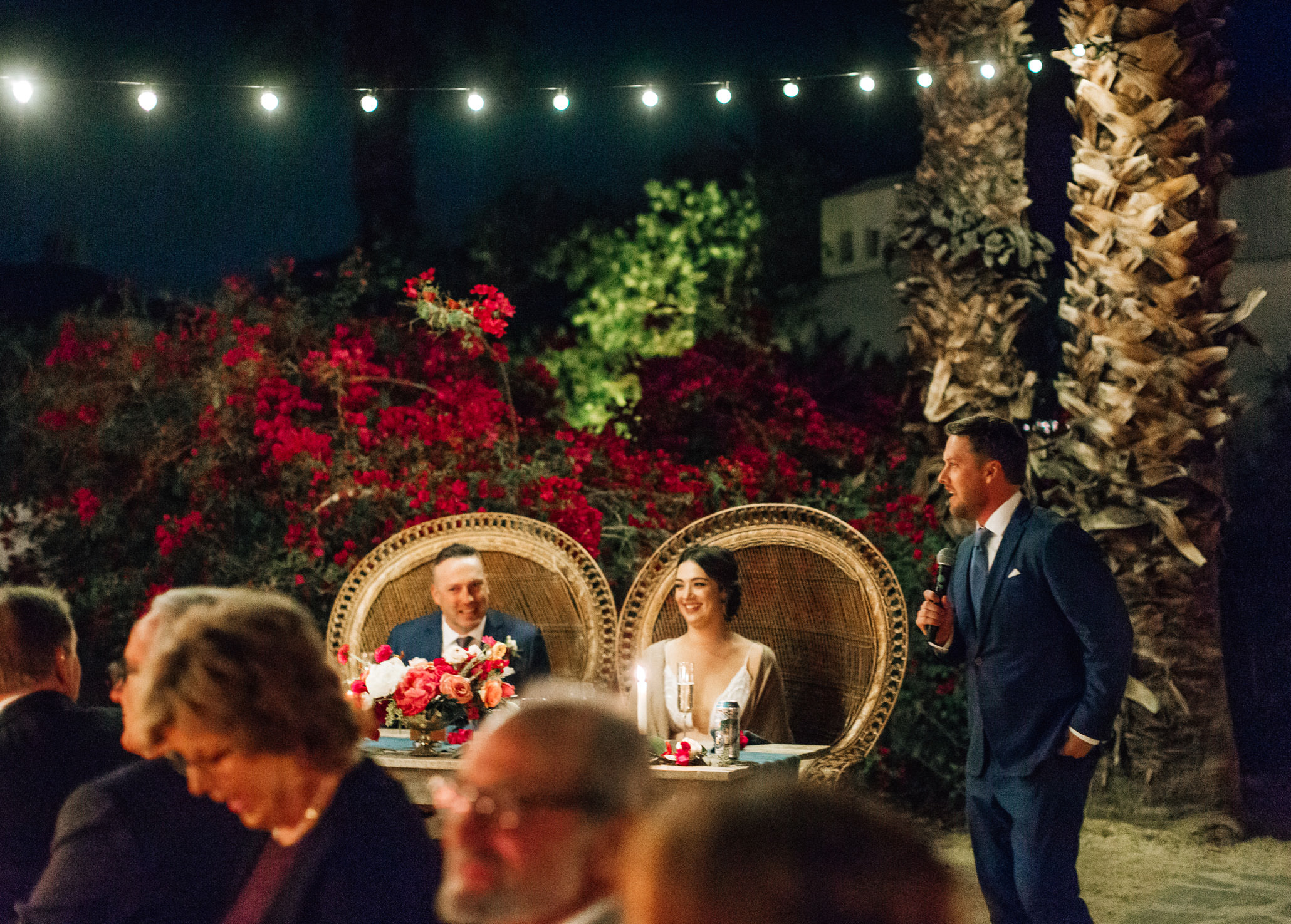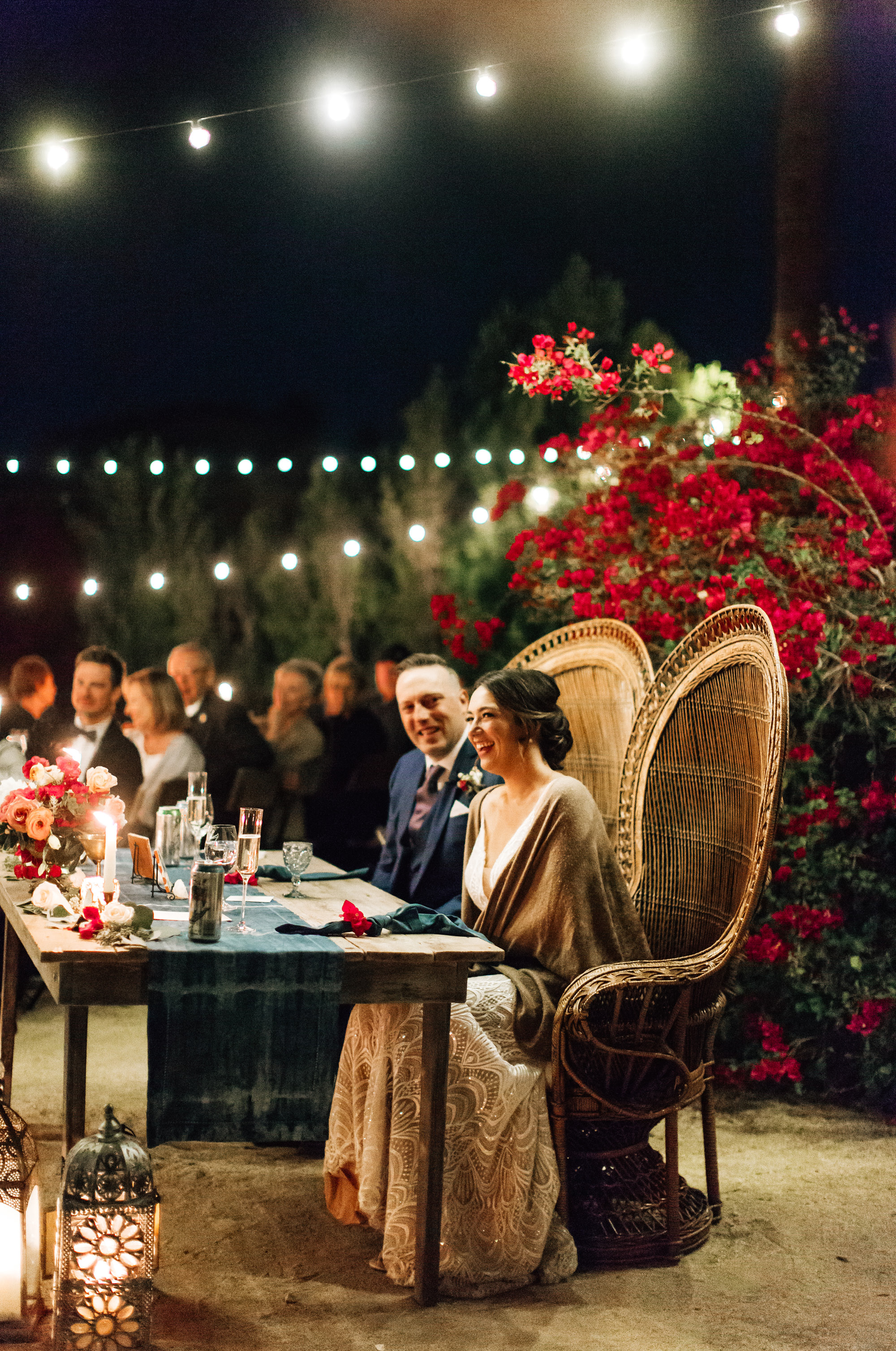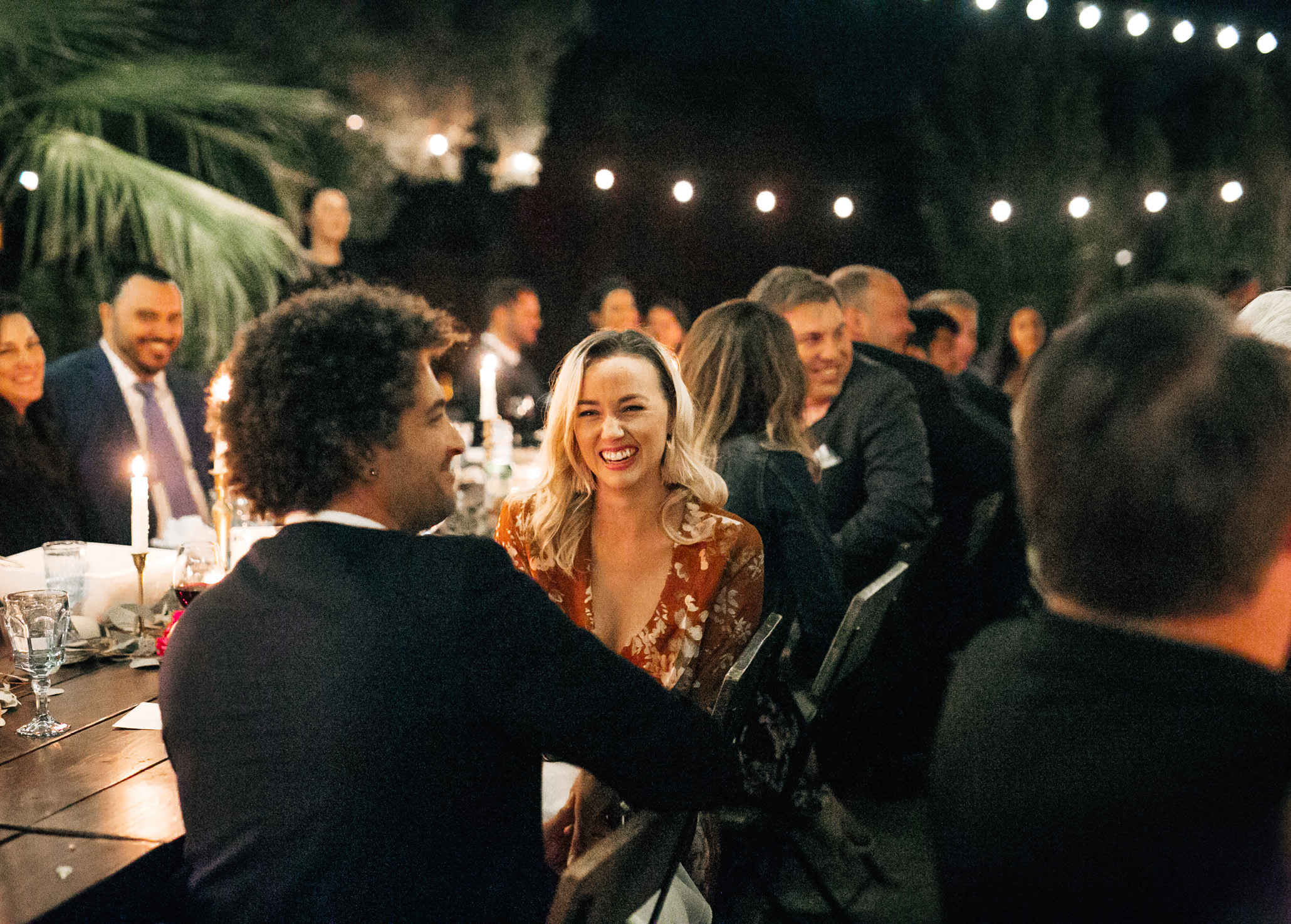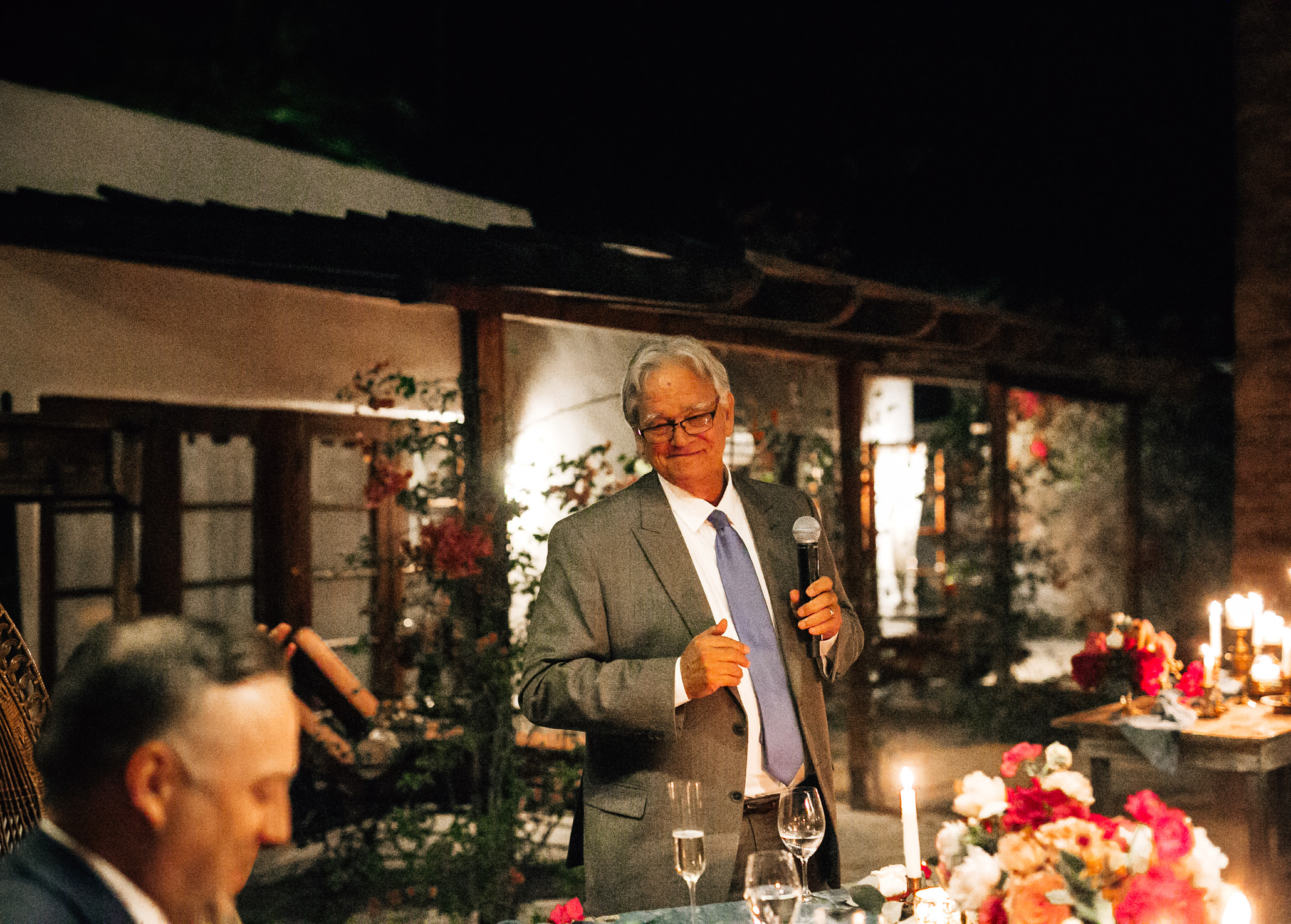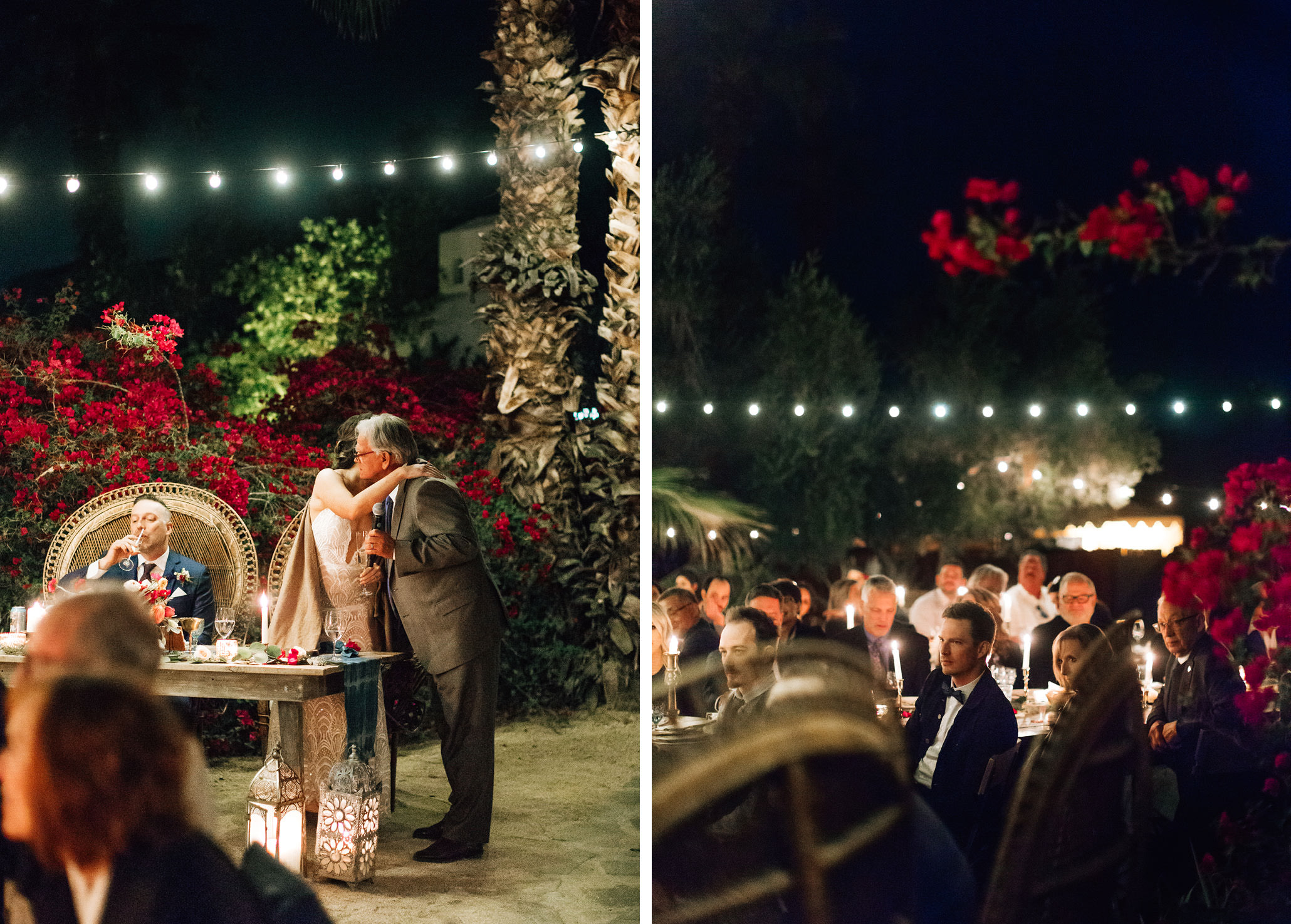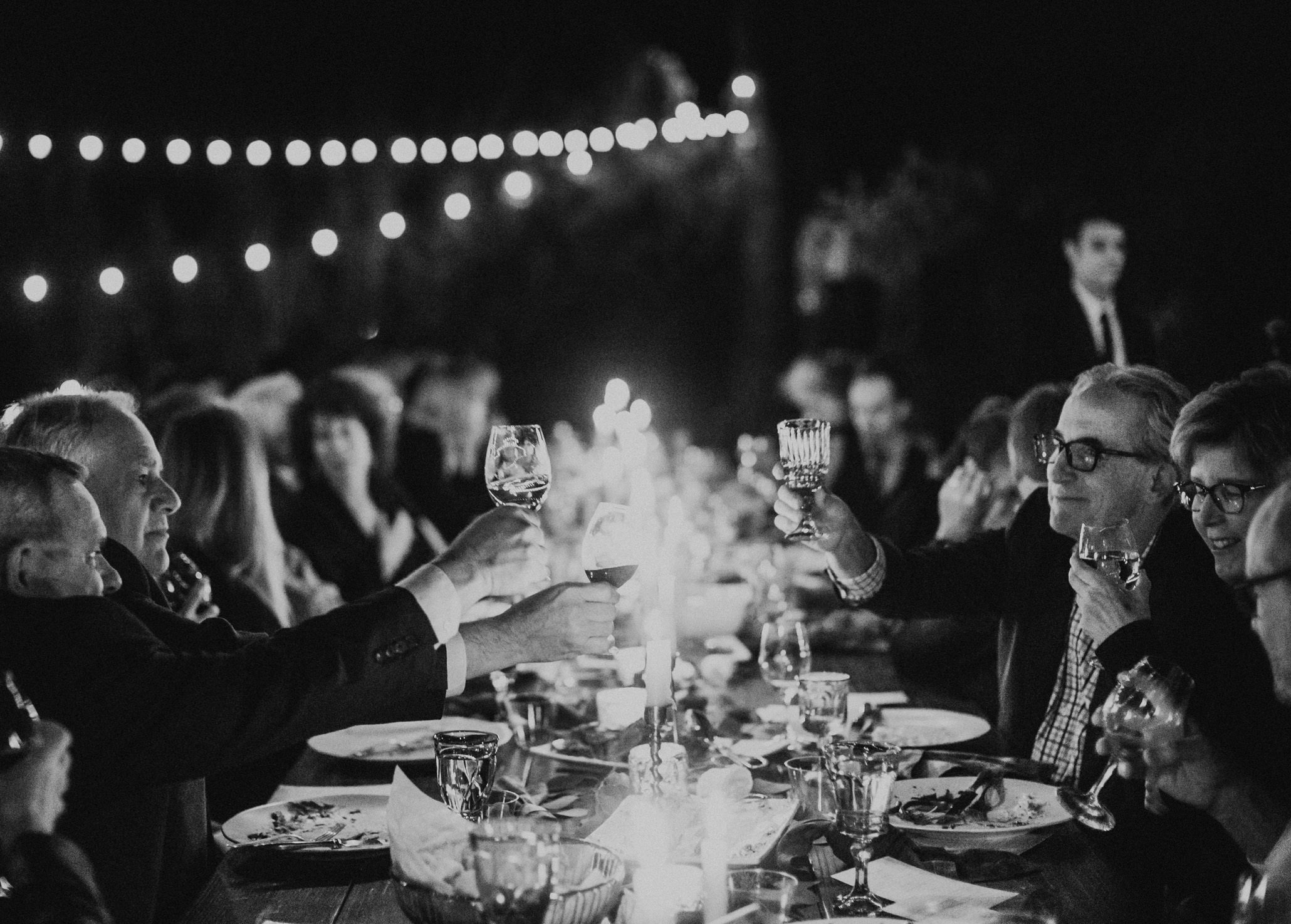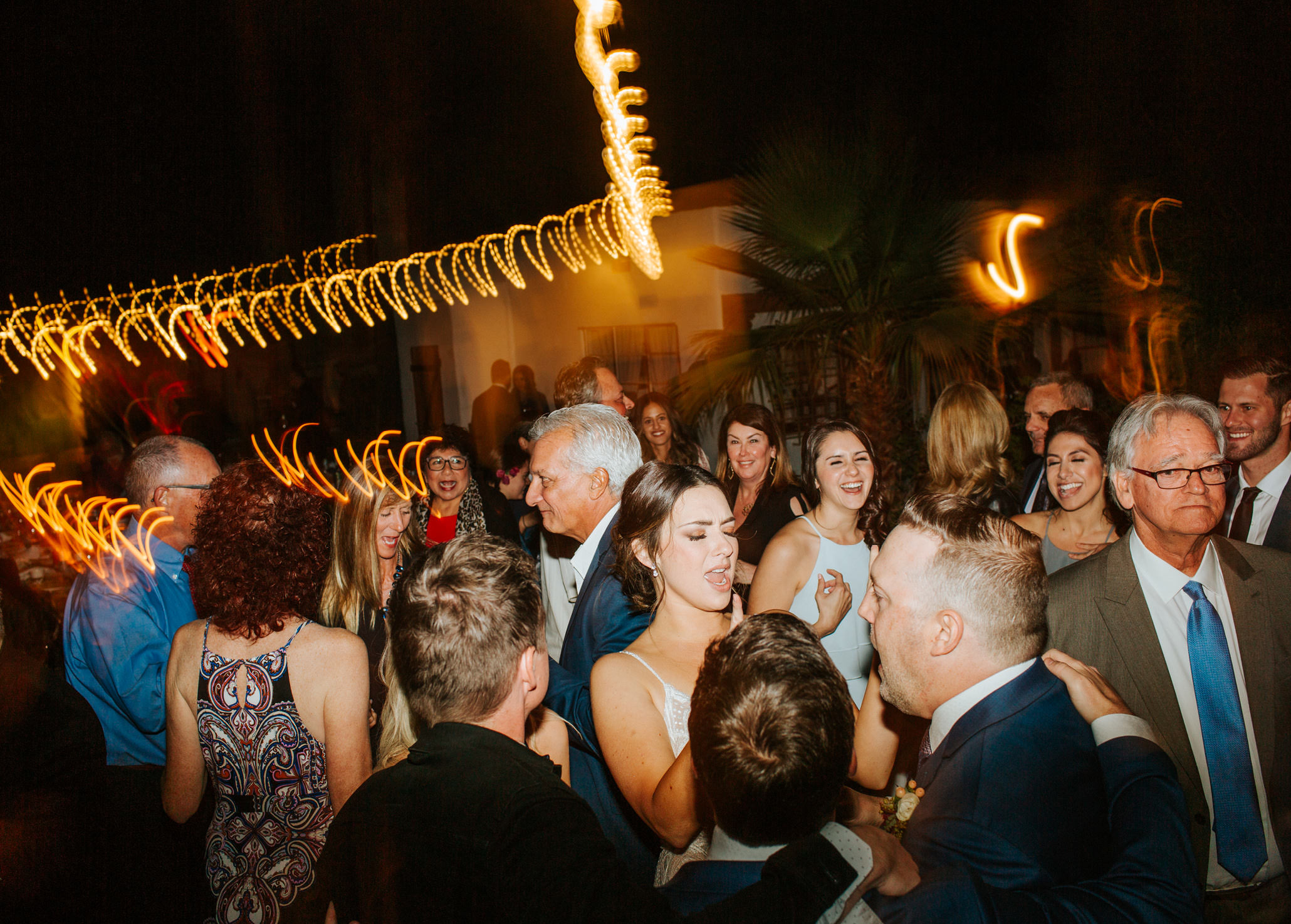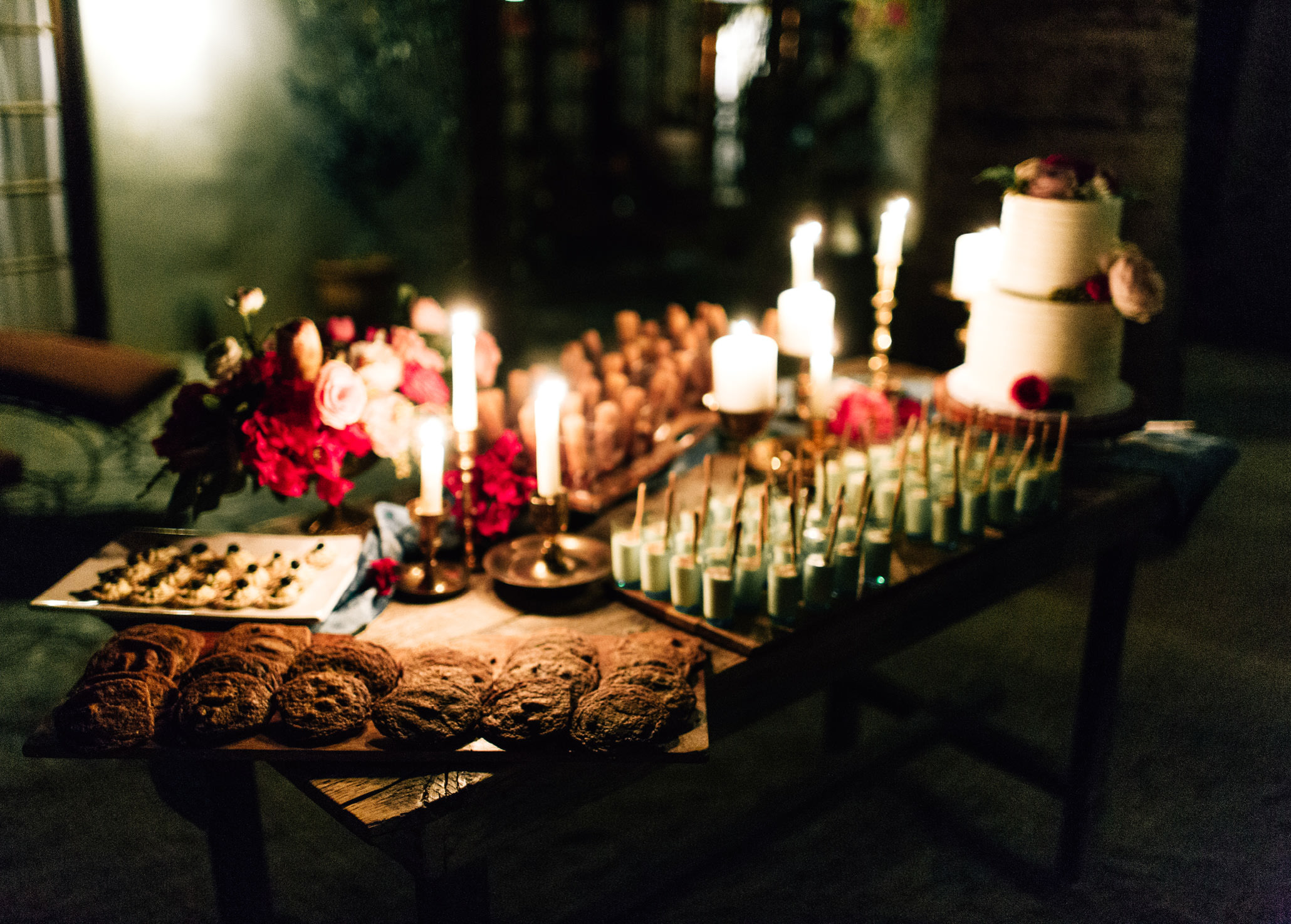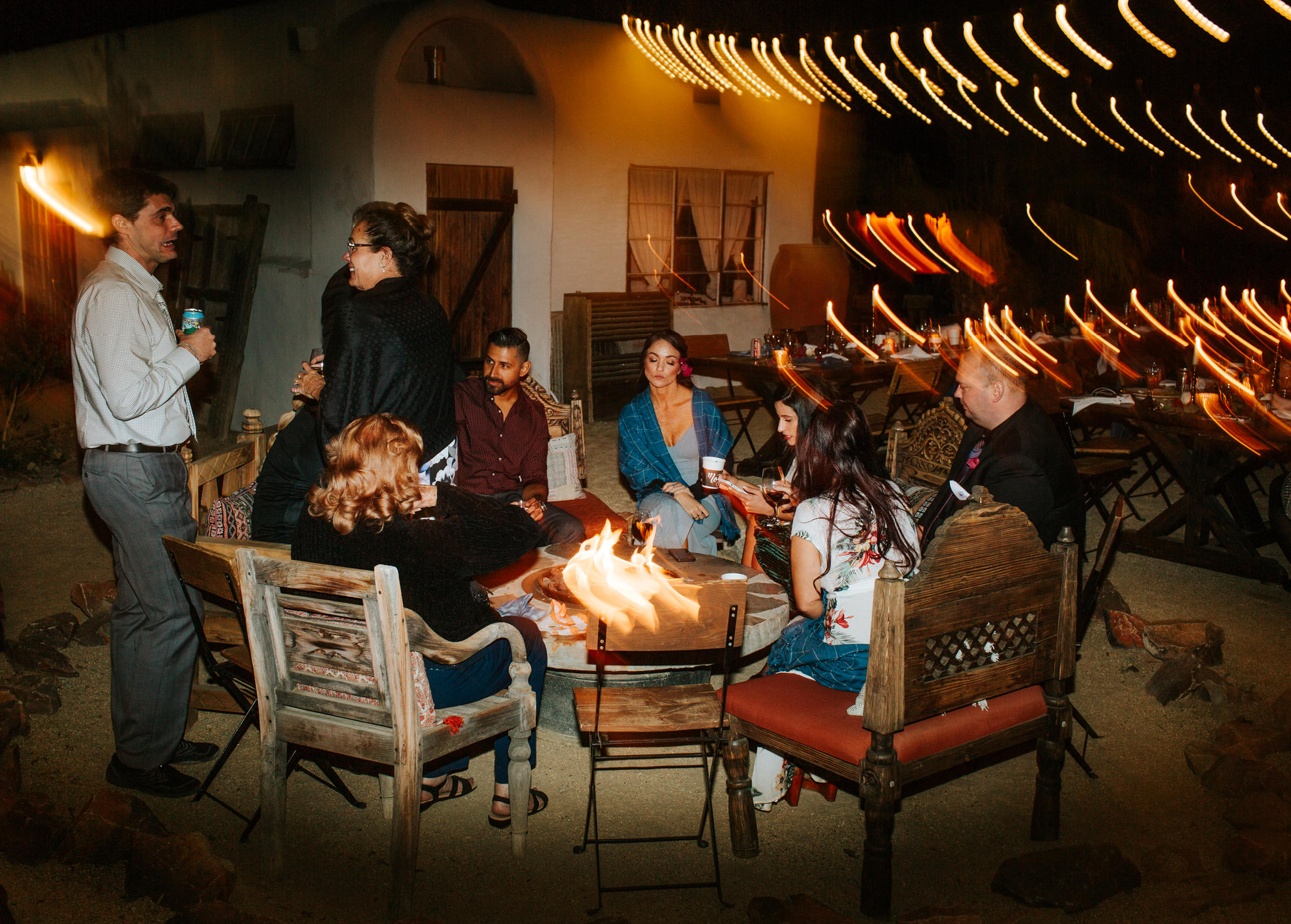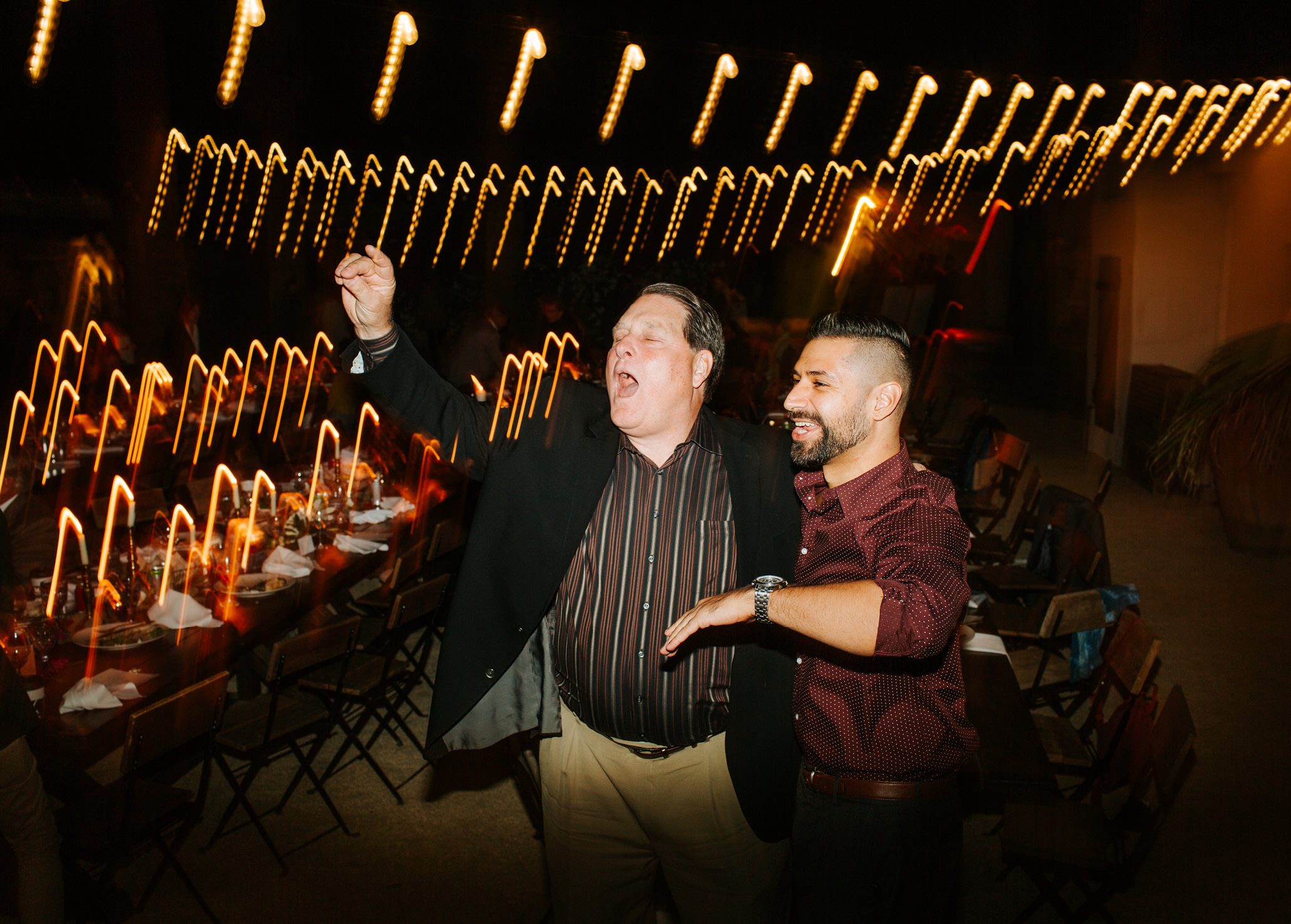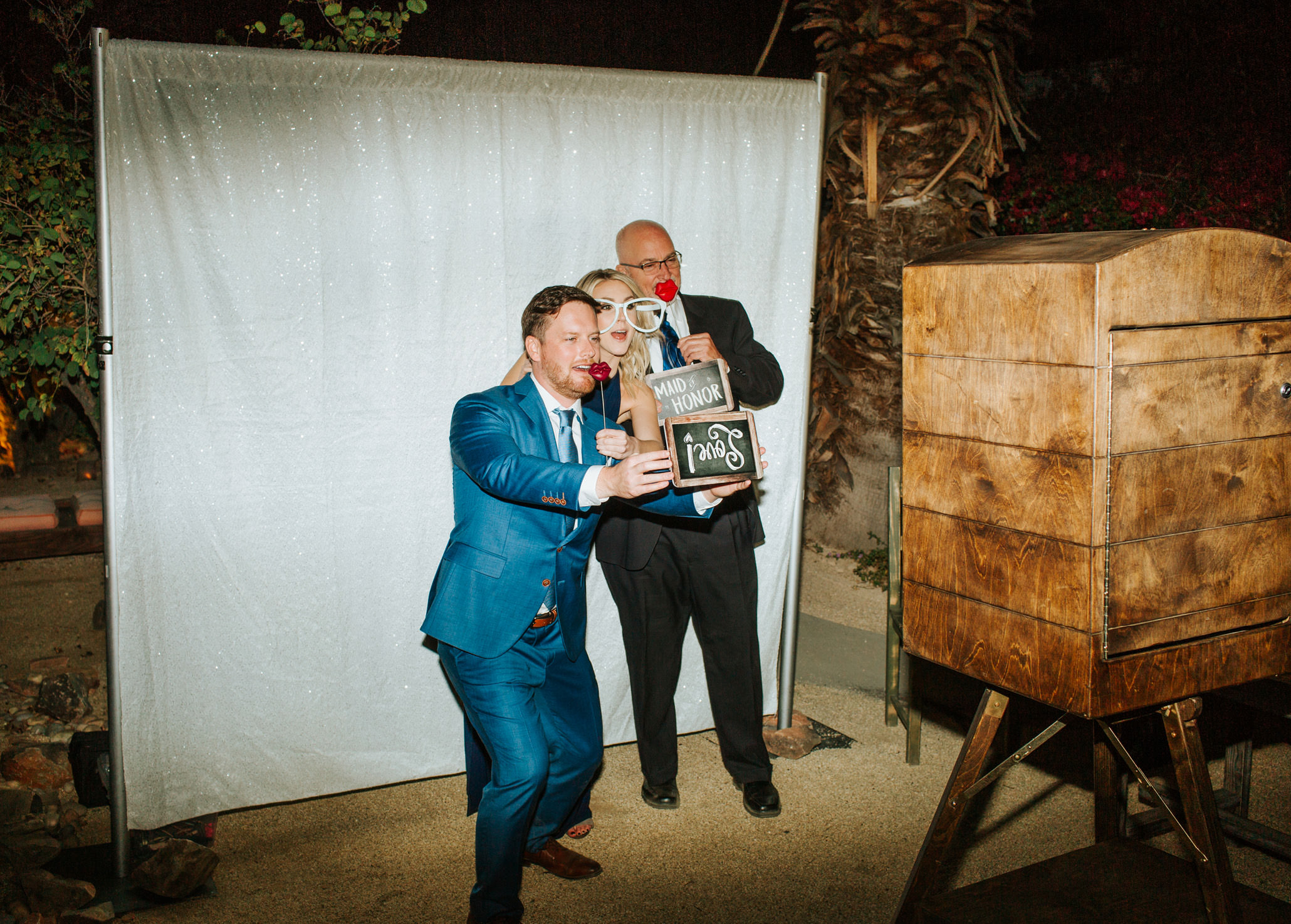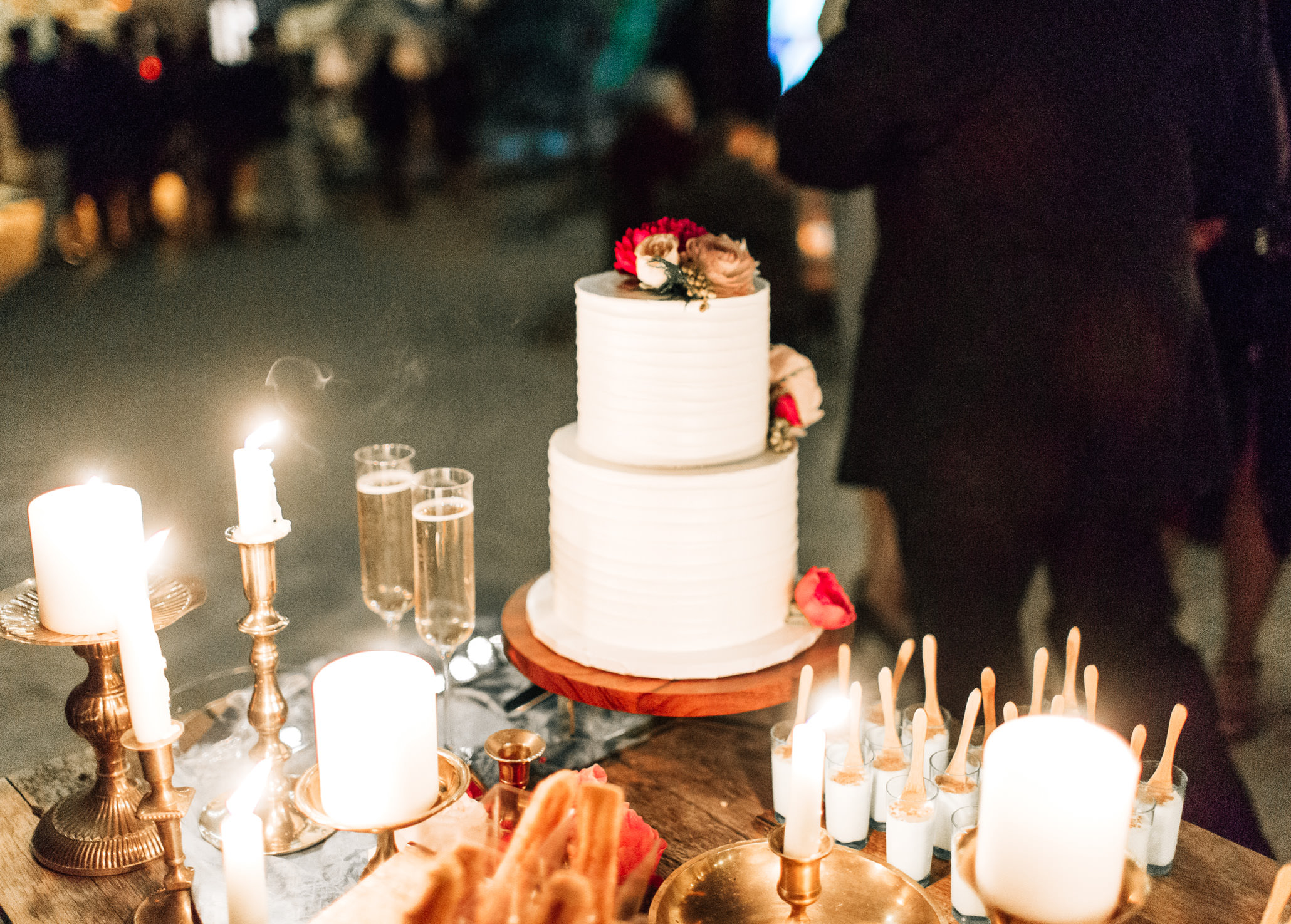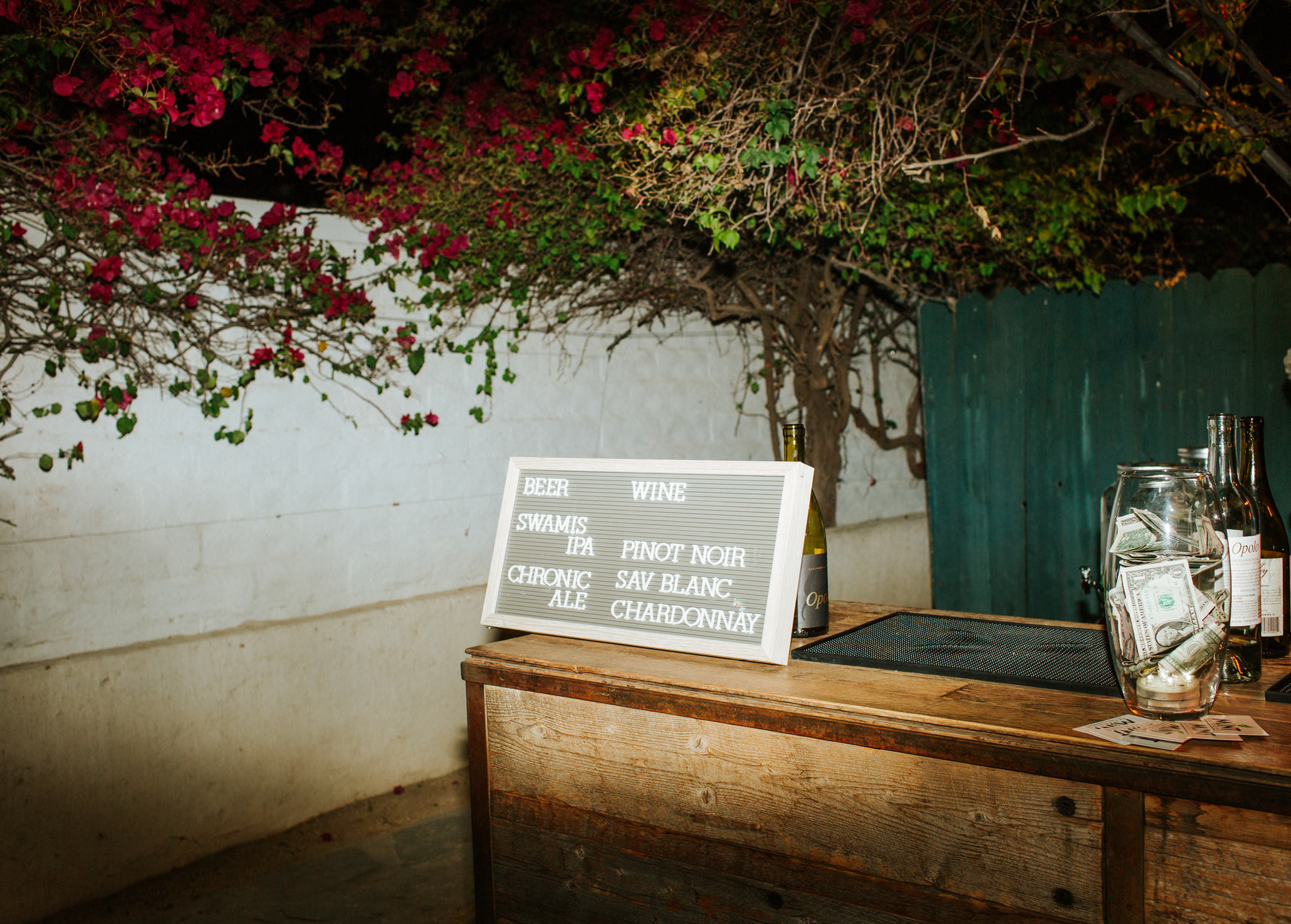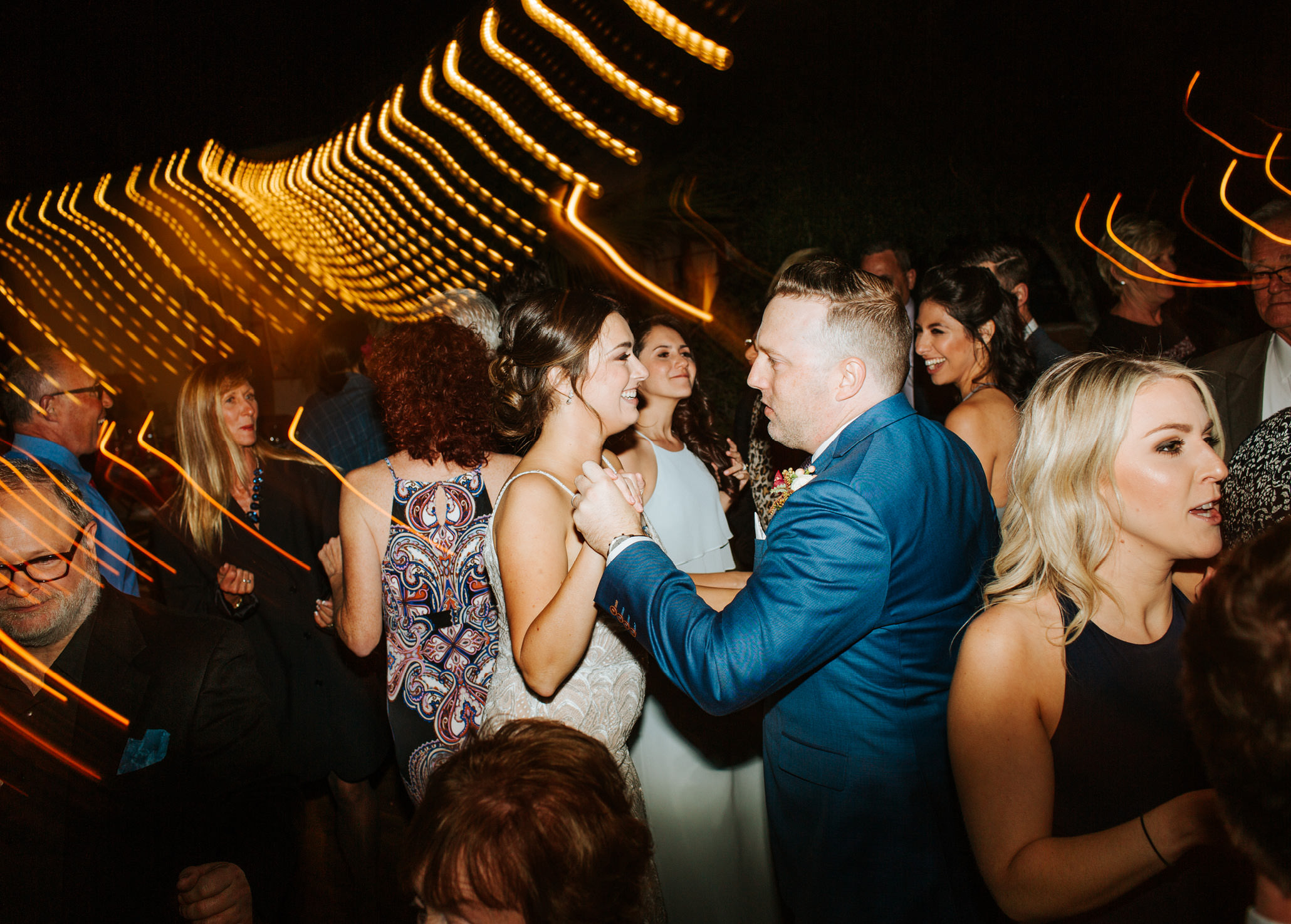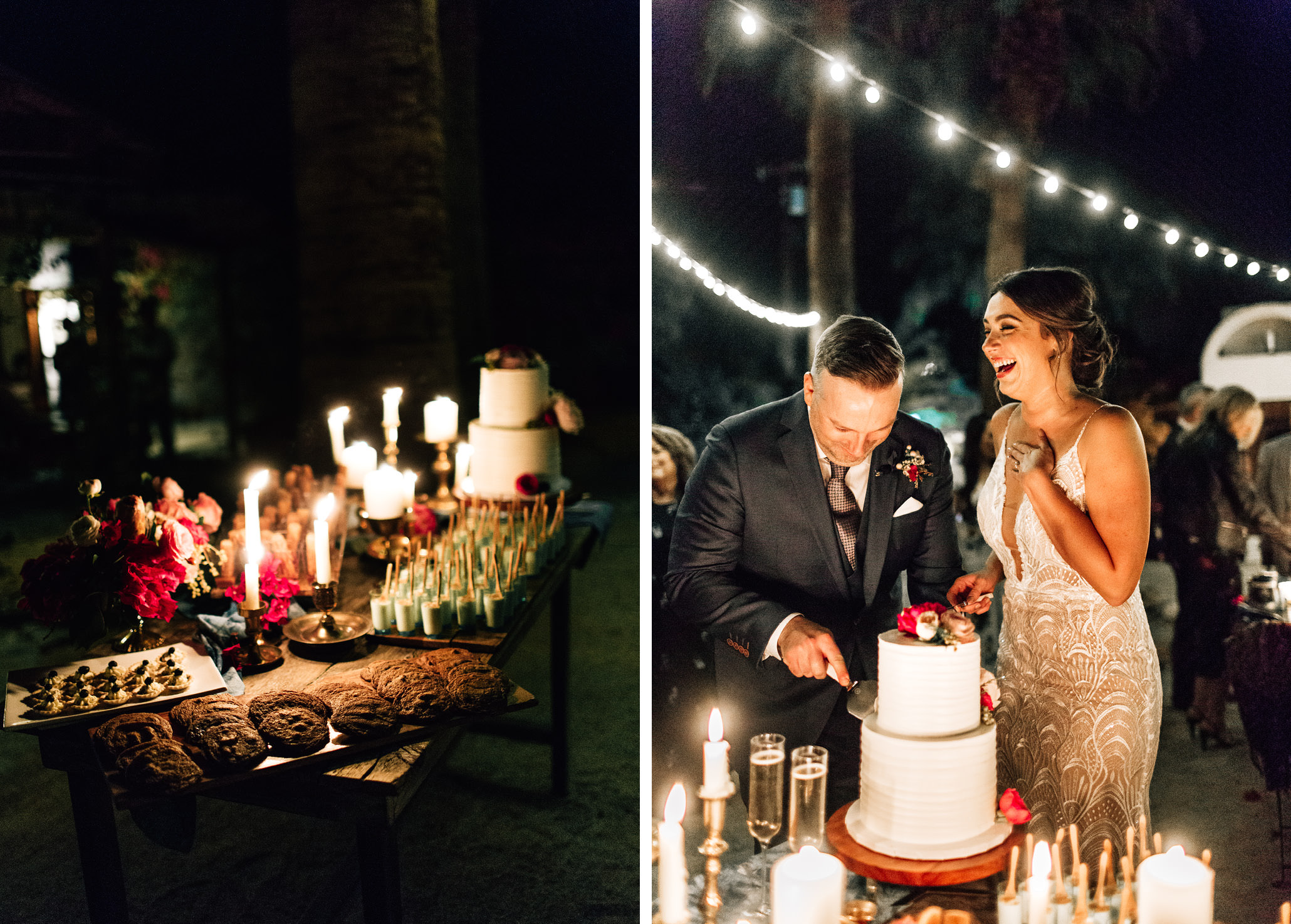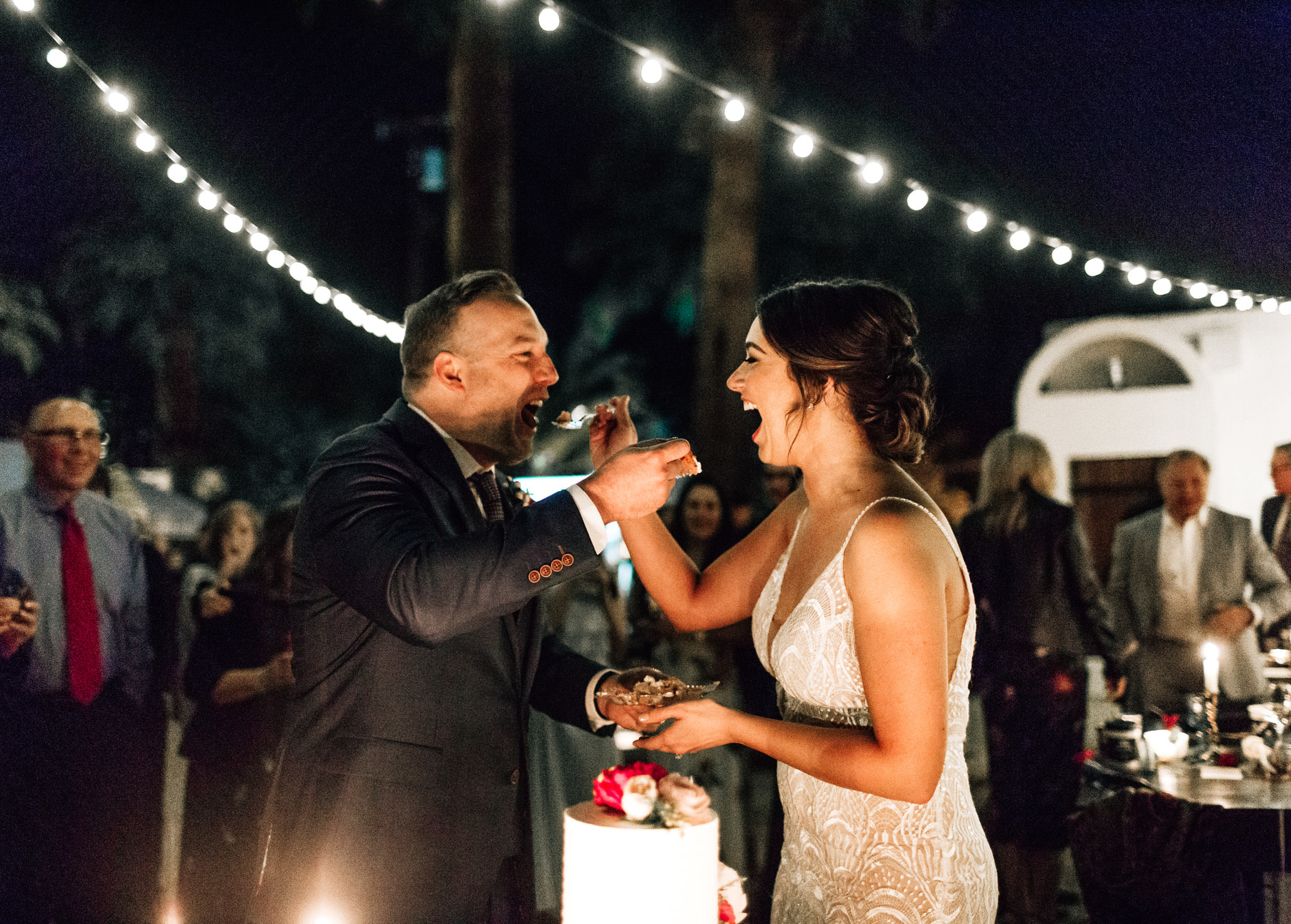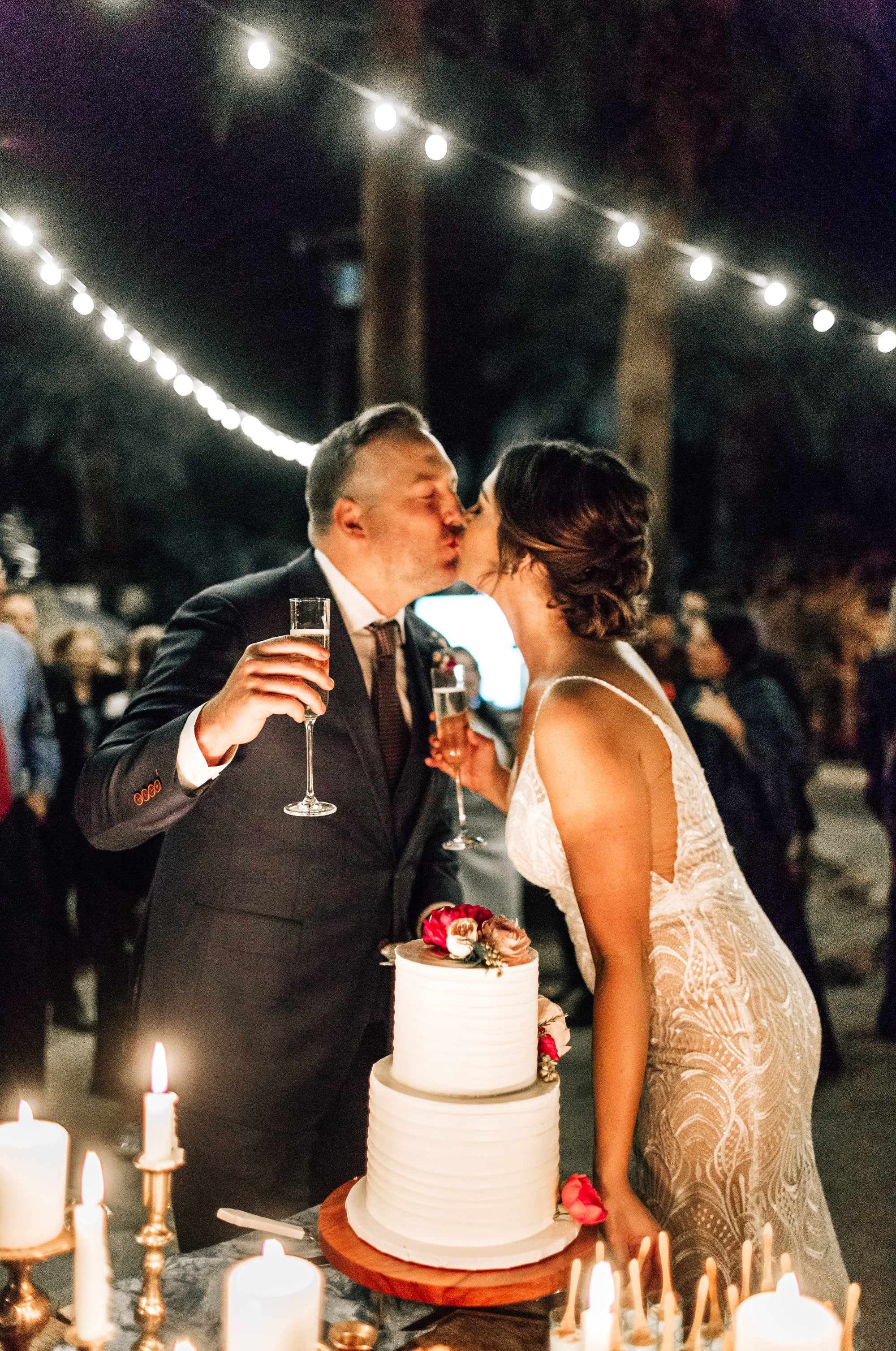 If the length of a blog post is any indication of how seriously killer a wedding was, then this wedding was clearly AMAZING! I simply couldn't narrow down the images any more than I did. I wanted to share as much beauty from Katie and Aaron's Palm Springs wedding at the Korakia Pensione as I could. And trust me, there are still so many gems that they'll enjoy seeing in their full gallery!
Katie and Aaron reached out to me months and months ago and as soon as they mentioned their wedding venue I almost cried. Korakia has been my dream-wedding venue to shoot at and, like I told Katie, if I were to plan my ideal wedding today it would most definitely be at this charming, boutique Palm Springs hotel. Every corner of the Korakia property is a picturesque bohemian fantasyland with enough bougainvilleas to sweep you off your feet. As a desert loving gal and a Palm Springs wedding photographer, I am all about the color palette of this place too, especially for a boho wedding like Aaron and Katie's!
Katie is also a wonderful wedding photographer in LA, so before their big day we discussed all of the nitty gritty details and the biggest factor we wanted to make sure we had enough of was time. Time to be creative, time to get those fun detail shots, time to spend properly documenting the reception while the light was still out, and time to fully capture their loved ones on their wedding day. It takes time and coordination to get all of the beautiful images that I'm sure fill your Instagram feed, and a wedding day is no different. In fact, it takes even more planning! This is the main reason I always always always ask brides to let me help them with their timeline from the very beginning!! We don't have to follow exactly what I recommend, but it's a great jumping off point for brides and grooms who are usually not thinking through the lighting, backdrops, and options for portraits. Ultimately I want to get the best photos for all of my couples and that starts with the wedding day timeline!
But back to Katie and Aaron's big day … they decided to embrace their gorgeous venue and highlight the venue's color scheme of whites, pinks, greens, and blues for their accent color. And literally everything felt so natural and beautiful. From Aaron's blue suit to the blue sky and the white casitas to the wood accents in the getting ready suite and ceremony site, I don't think they could have planned a more cohesive color palette. By far my favorite elements of the day was the getting ready casita, stealing the B&G away for portraits a couple times throughout the day to capture different lighting situations, and the cozy candle lit reception. With low light receptions I ideally love shooting without a flash to really capture the essence of those moments, but sometimes the lack of light doesn't allow me to do so without greatly compromising the quality of the photos. However, with enough ambient lighting from string lights and a little left over light from the sky, I was thrilled to capture Katie and Aaron's first dance, dinner, and toasts with a more true to life, yet grainy feel!
And lastly, I just have to give the biggest shout out to the crazy talented team of vendors that pulled this celebration off seamlessly! We all worked side by side and helped each other out to make this day as great as possible – thank you guys so much. See a full list of everyone at the bottom!
I could seriously go on and on about the magic of this day, but I'll wrap things up here! As a natural light wedding photographer, this entire day is what my photography dreams are made of. I feel so incredibly lucky and honored to have been a part of this sweet couple's journey together. I hope that these documented memories will be something they love and look back on often.
Thank you Aaron and Katie!!! Love you guys!!
VENDOR LOVE //
Photography: Jenna Bechtholt Photography
Venue: Korakia Pensione Palm Springs
Coordinator: Confetti Skies
Florals: The Love Sparrows
Hair + Makeup: Juna Beauty
Videography: Iron & Fern
DJ: Dart Collective
Catering: F10 Creative
Bridal Gown: Calla Blanche L'amour Collection
Wedding Dress Boutique: Mary Me Bridal
Bride's Shoes: Badgley Mischka
Bridesmaid Dresses: Jenny Yoo
Bridesmaid PJs: Plum Pretty Sugar
Bride's Lace Robe: BHLDN Homebodii
Cake: Hapa Cupcakes
Bar: Mint Bartending
Officiant: Saral Burdette
Rentals: Signature Rentals
Table/Chair/Bench Rentals: Planks + Patina
Flatware: Hostess Haven
Photobooth: Union Booth
Coffee: Mostra
Groom's Suit: Grooms Grotto
Vow Books: Blush Printables on Etsy
Invitations: Minted
Invitation Map: Striped Cat Studio
Calligraphy: Pirouette Paper Company