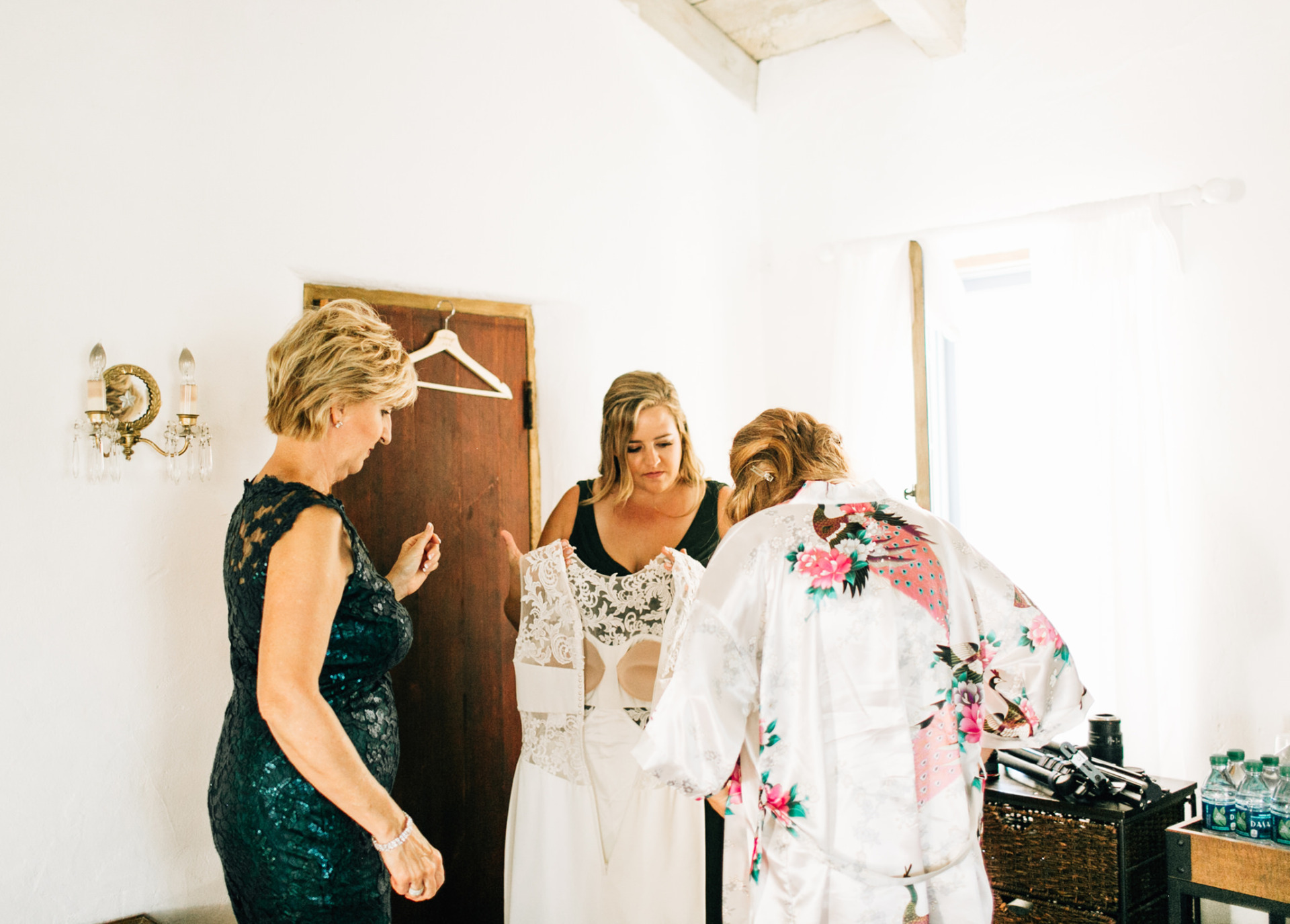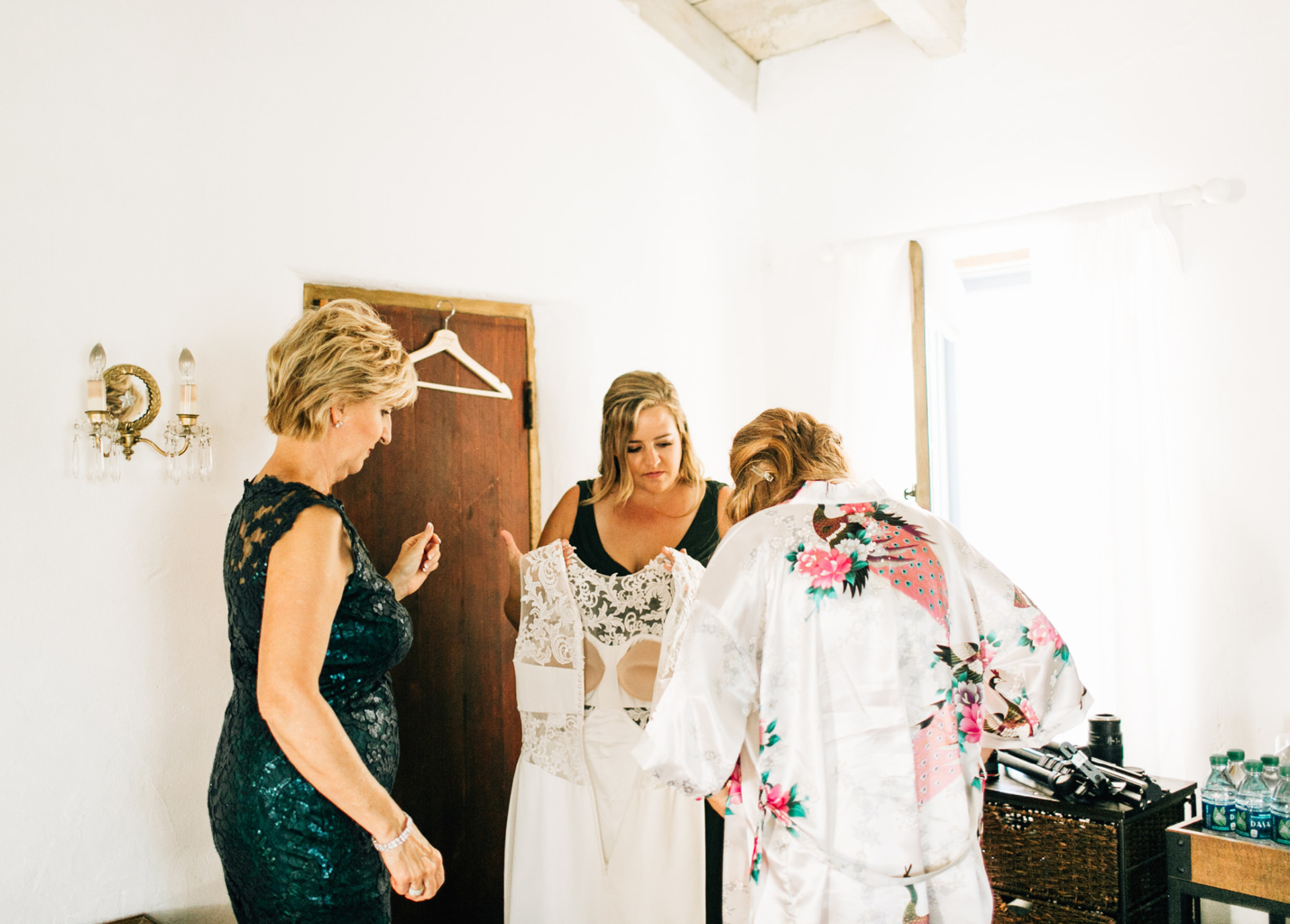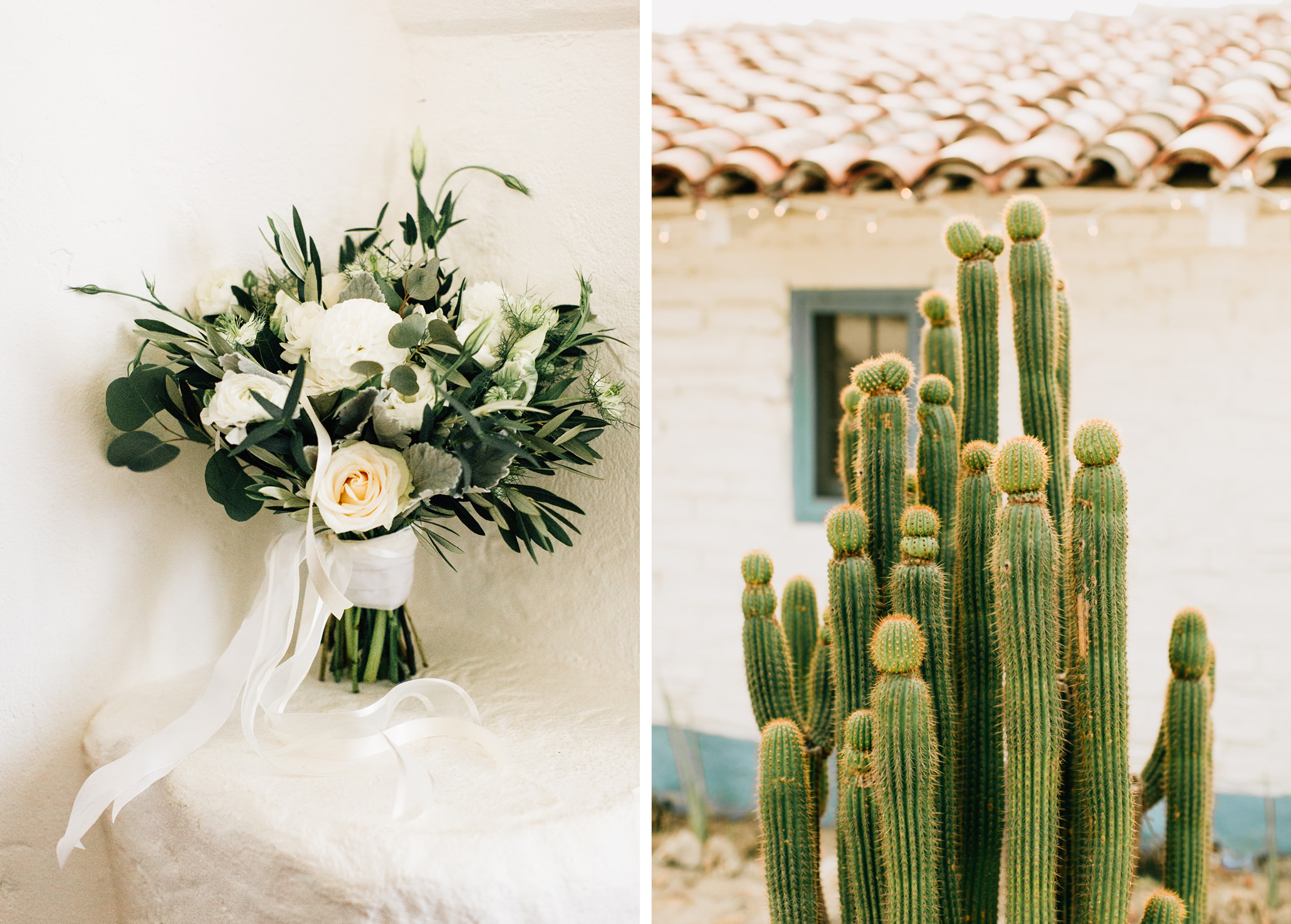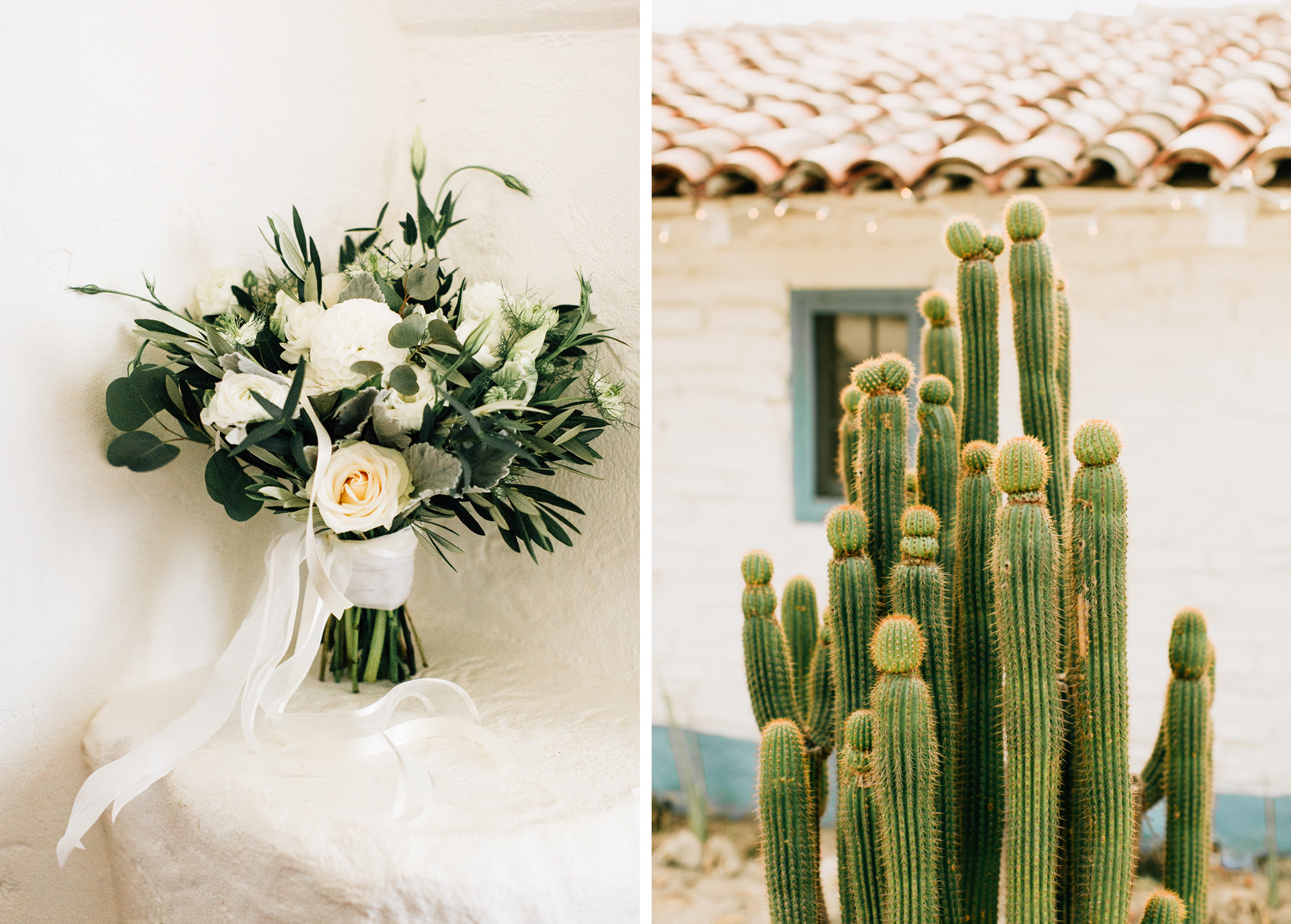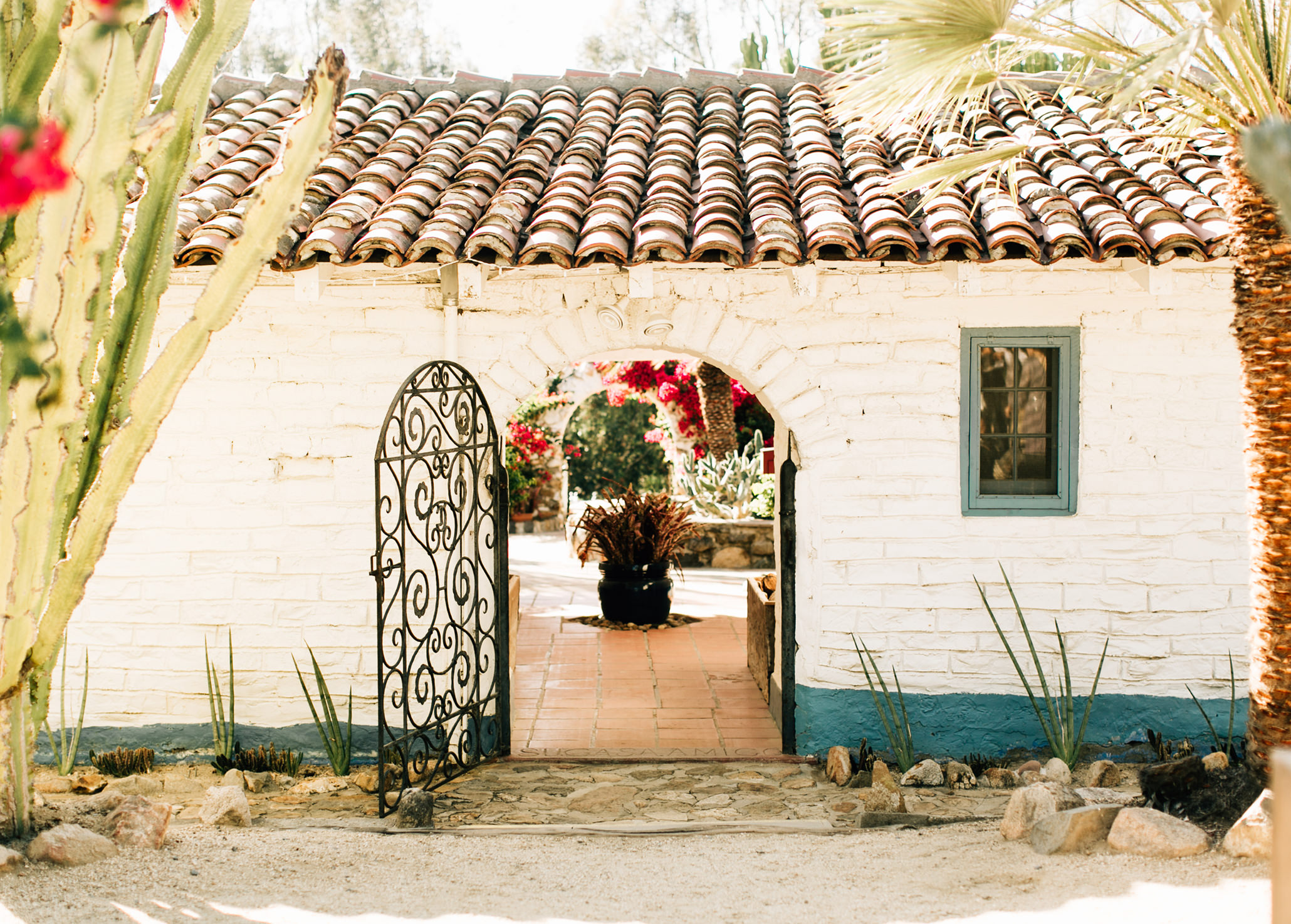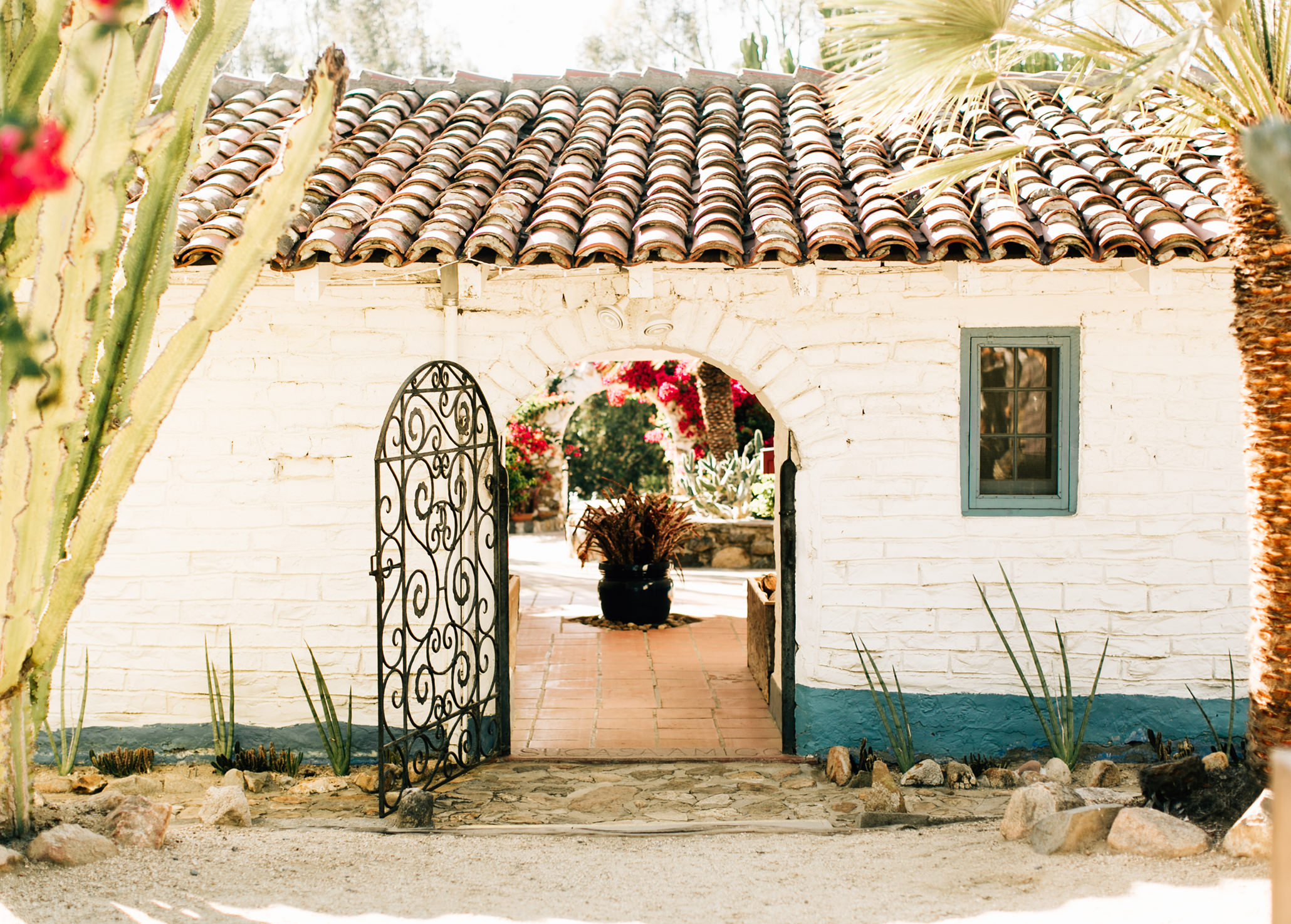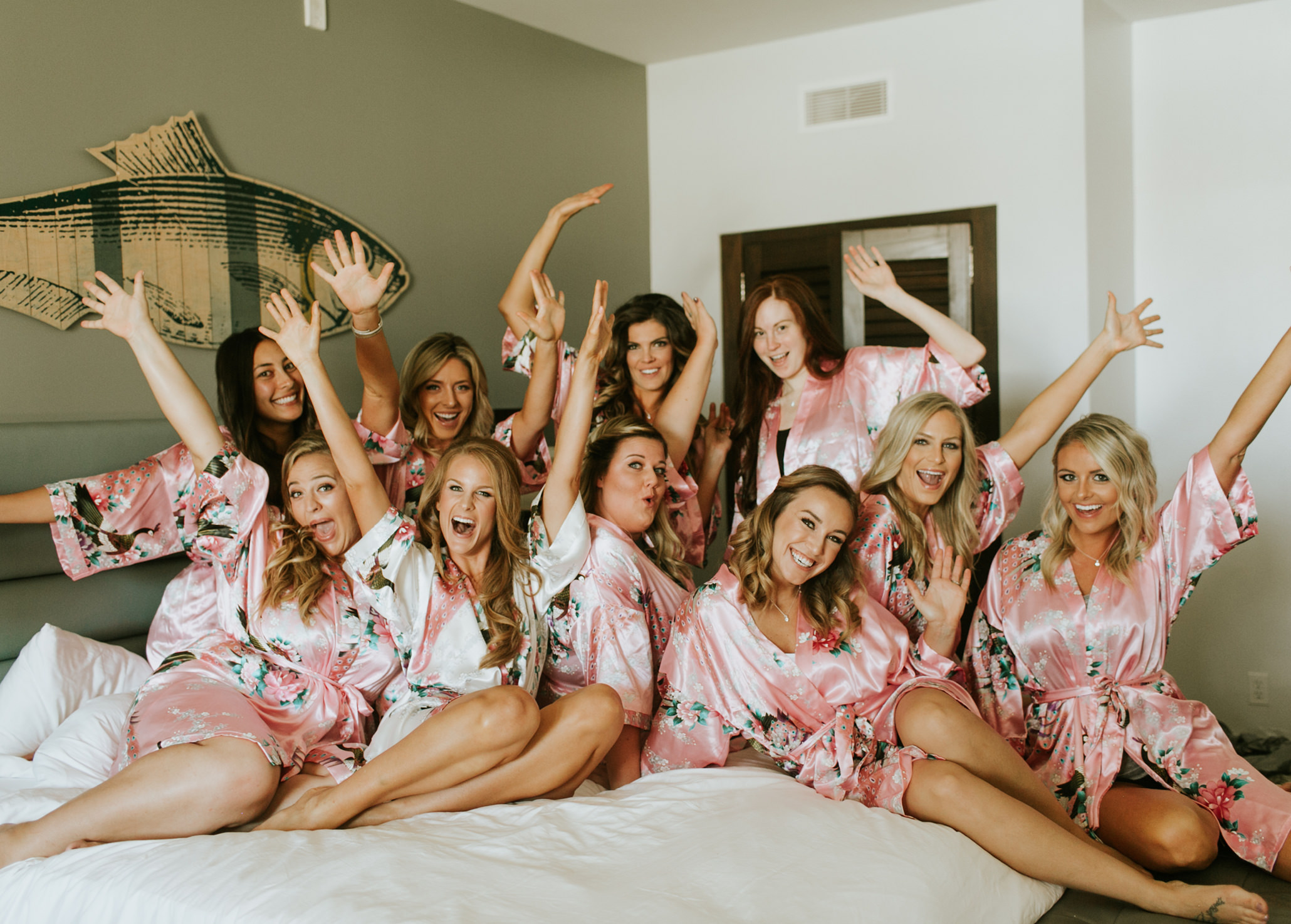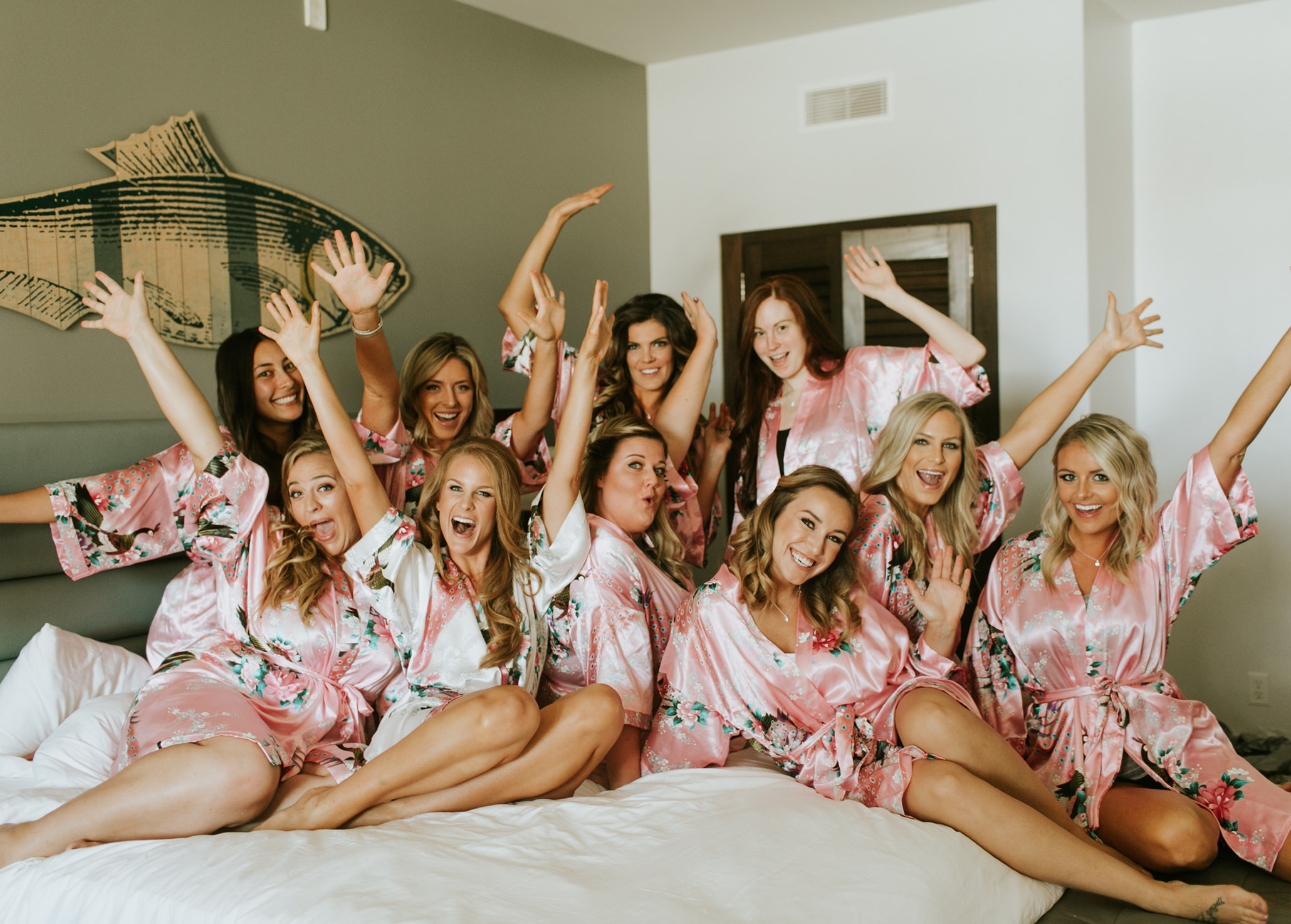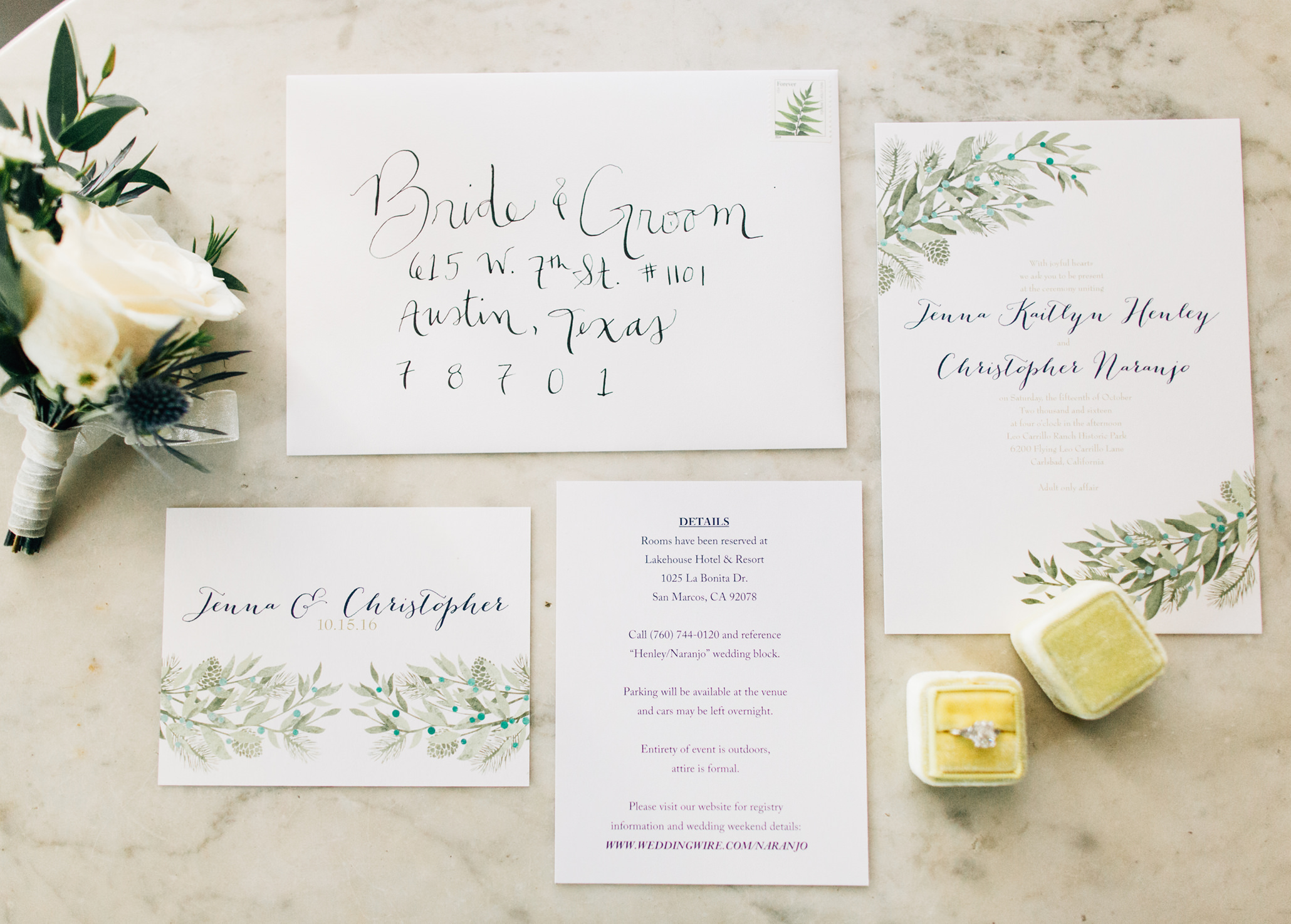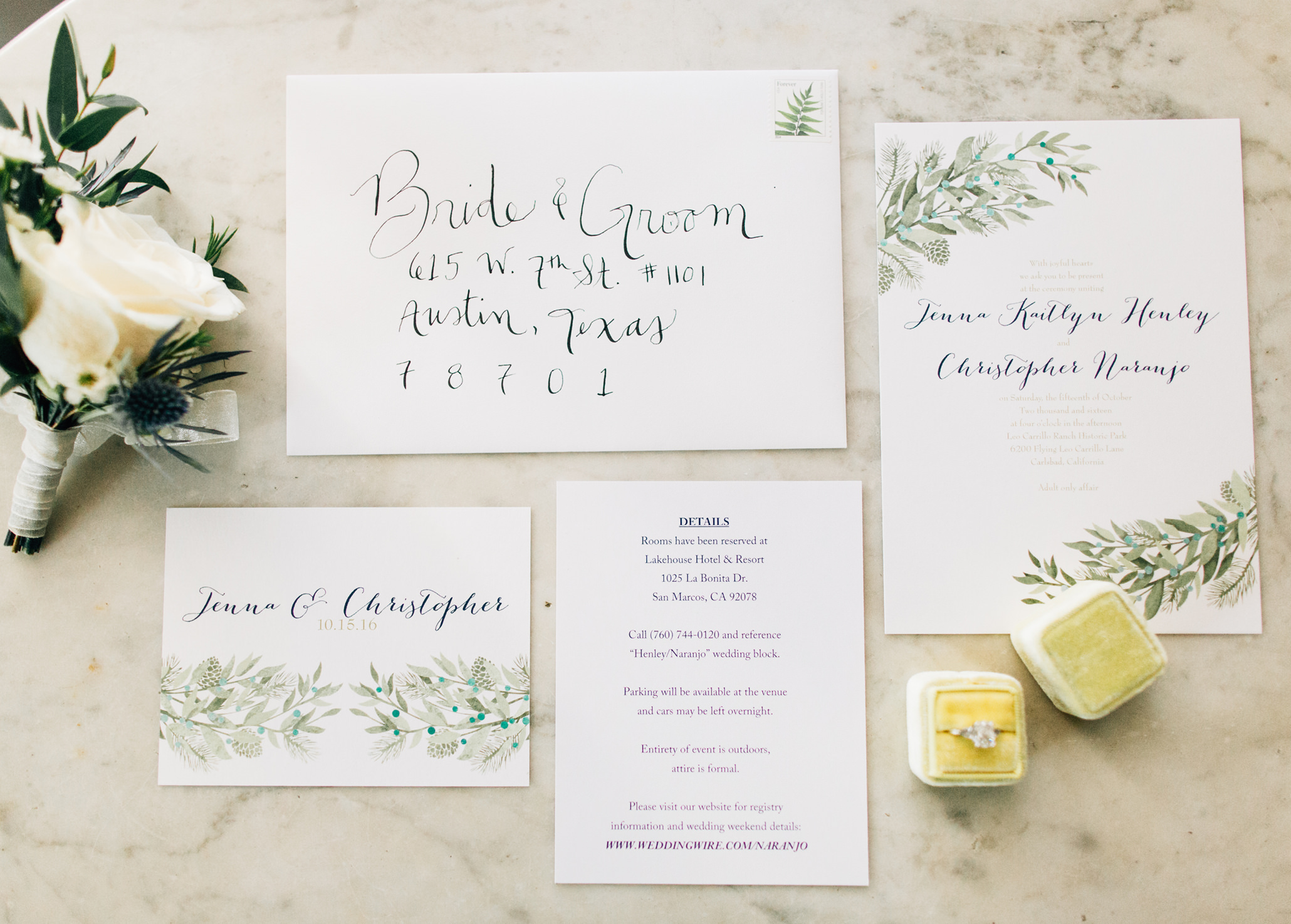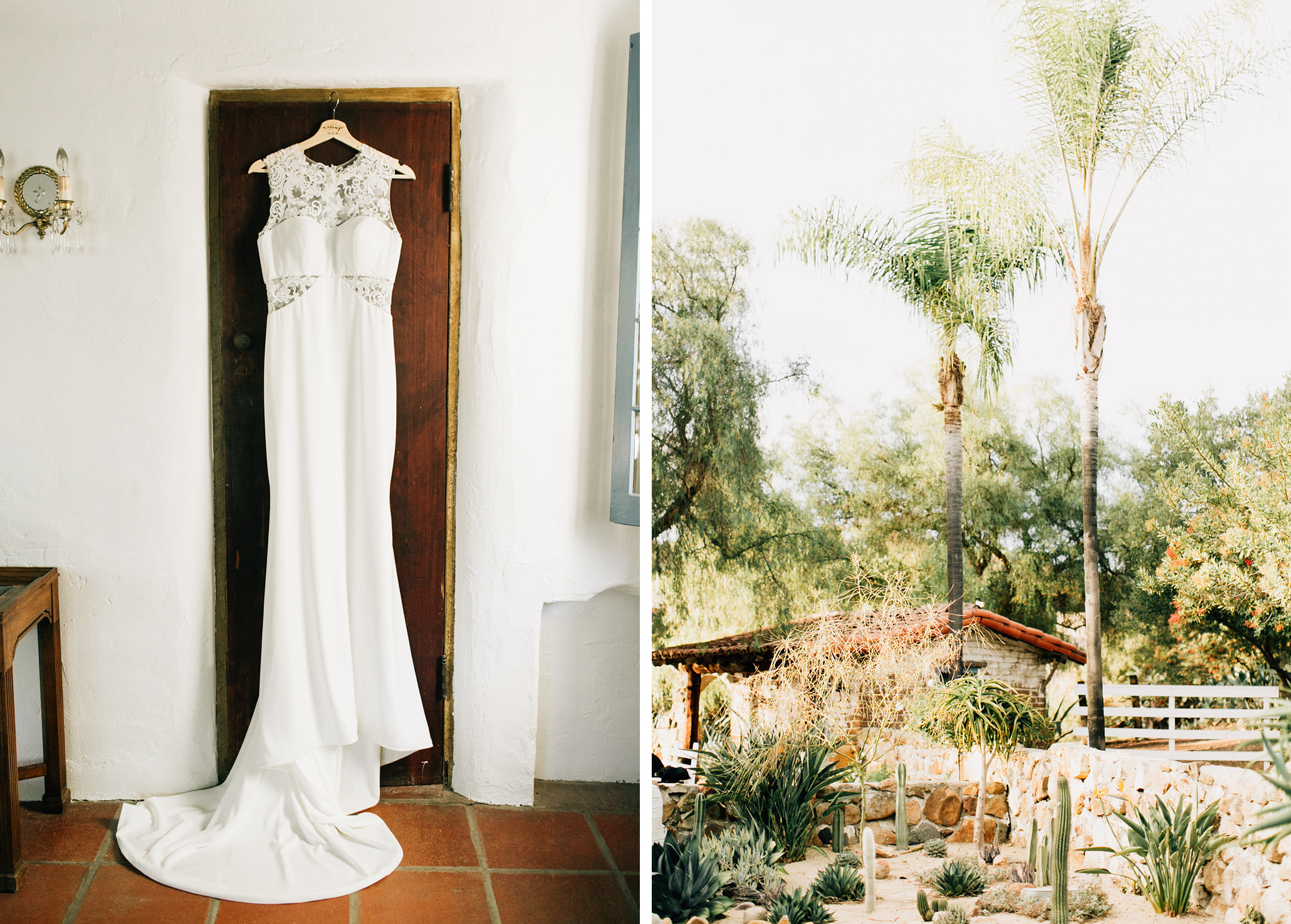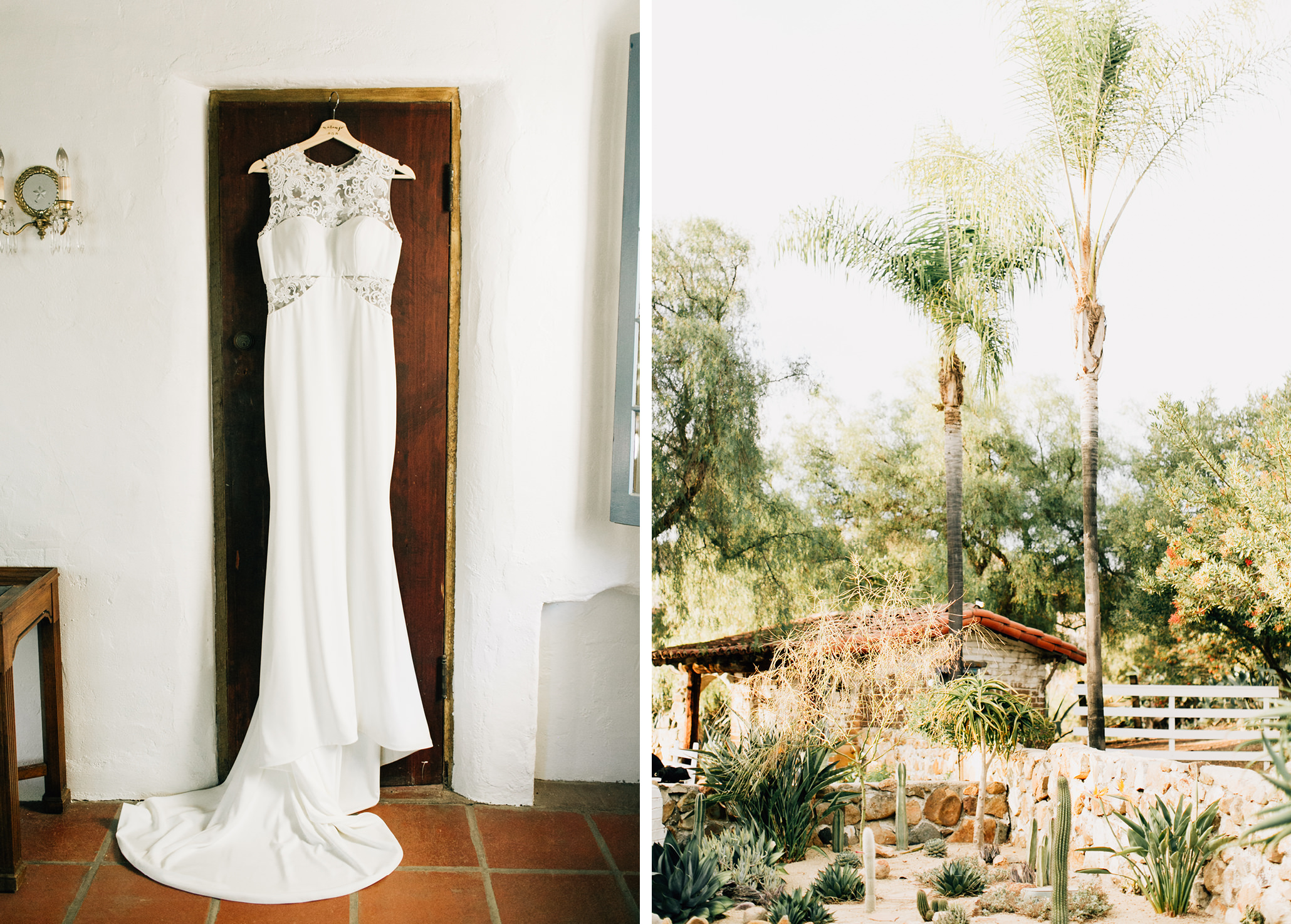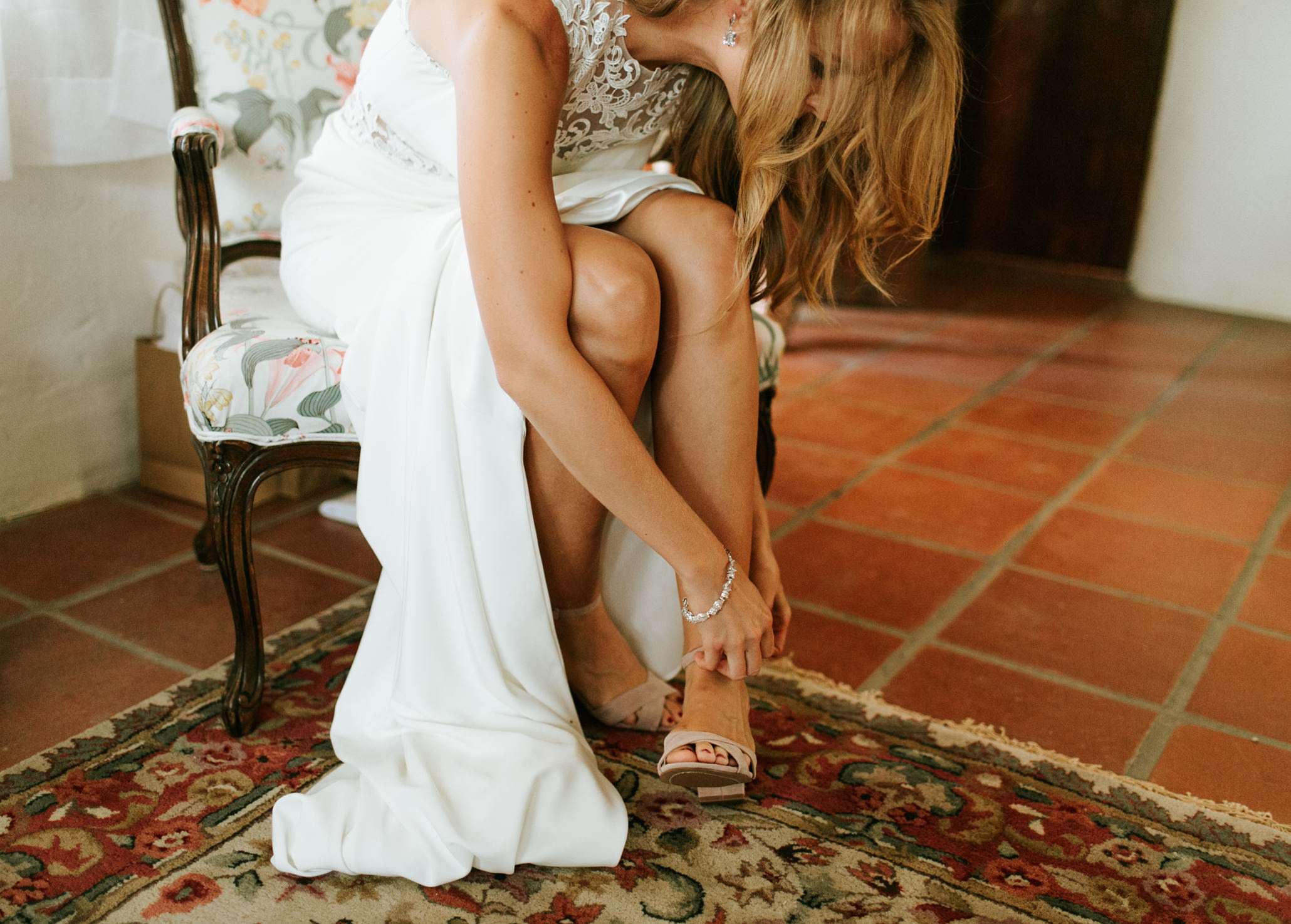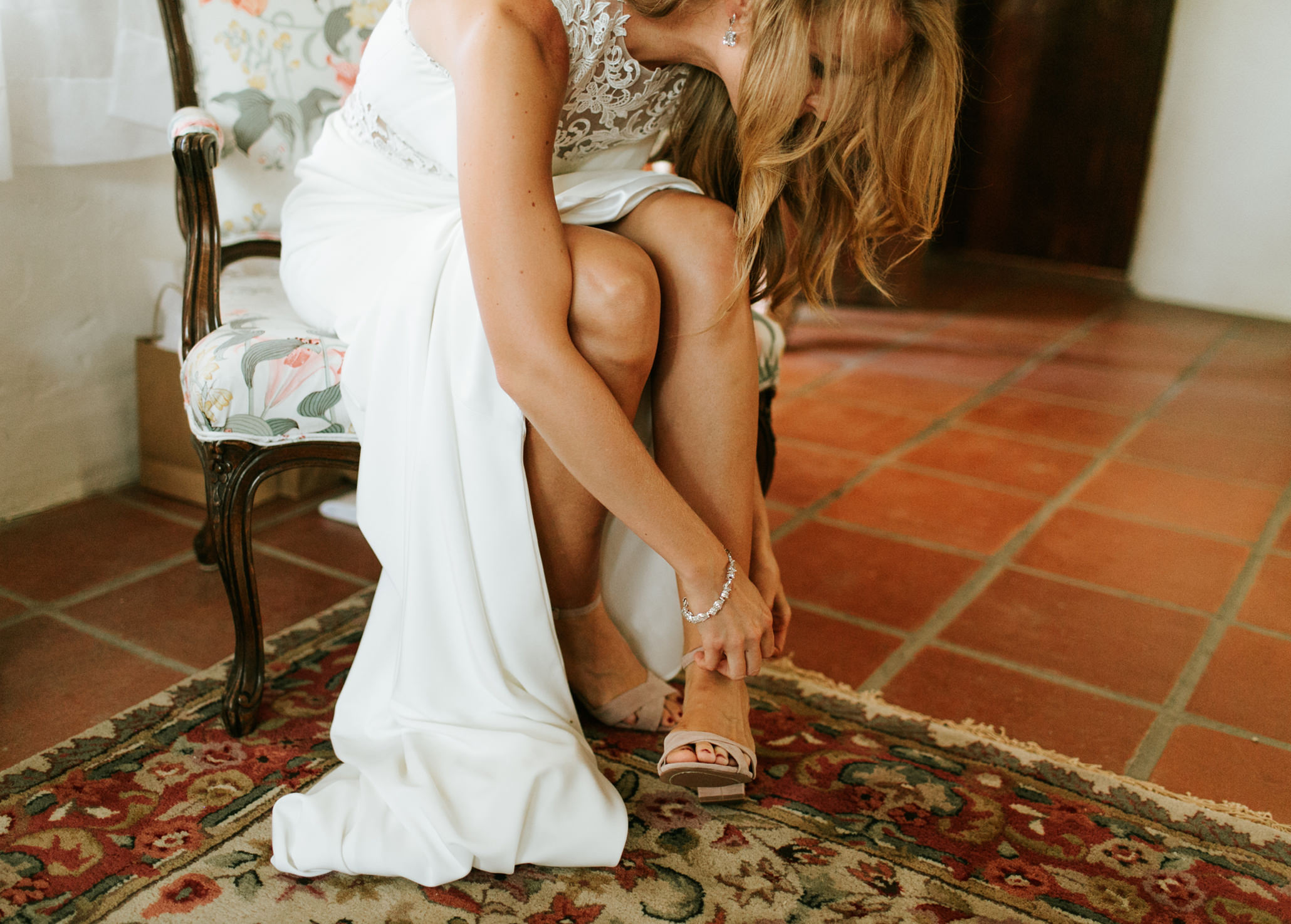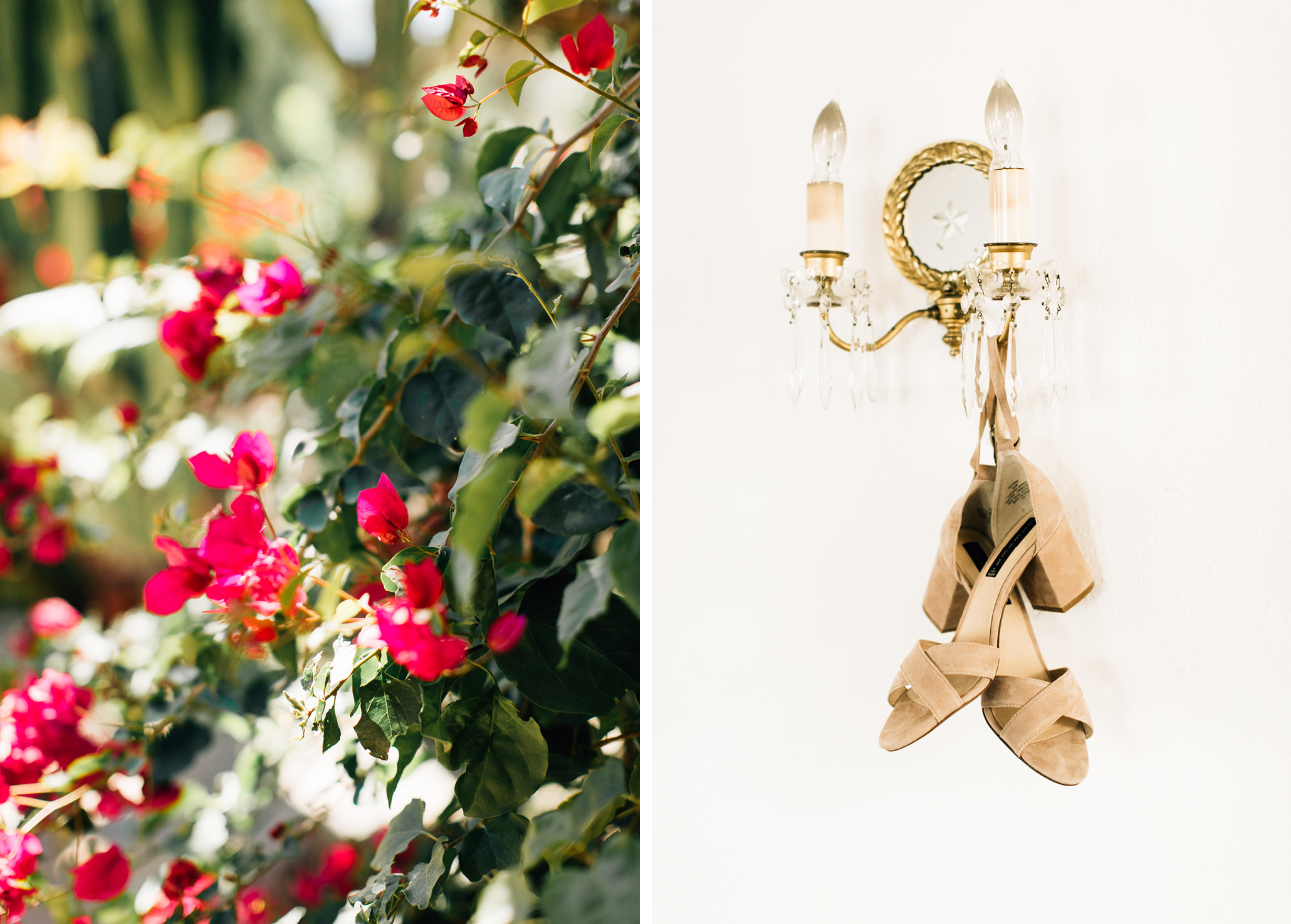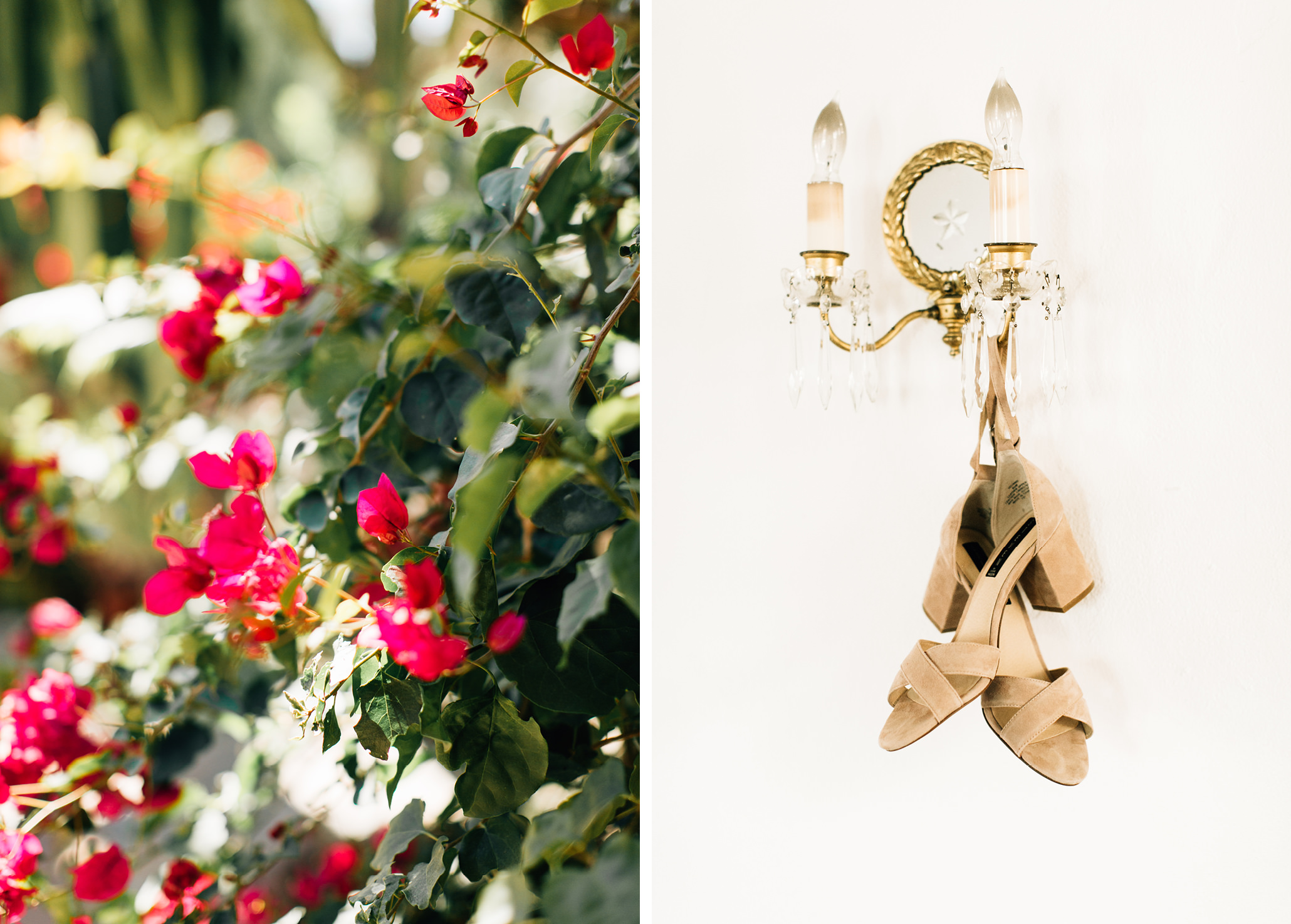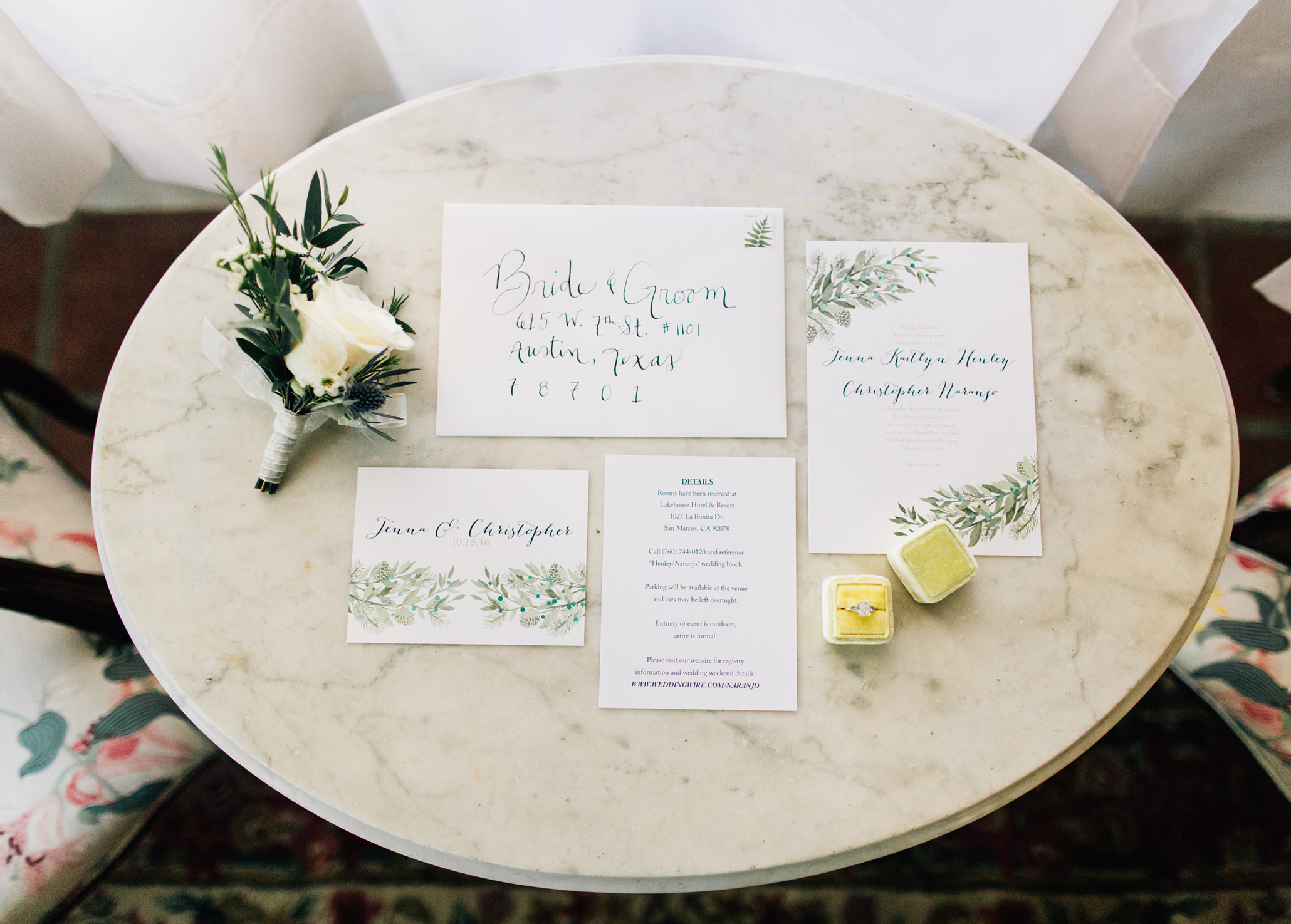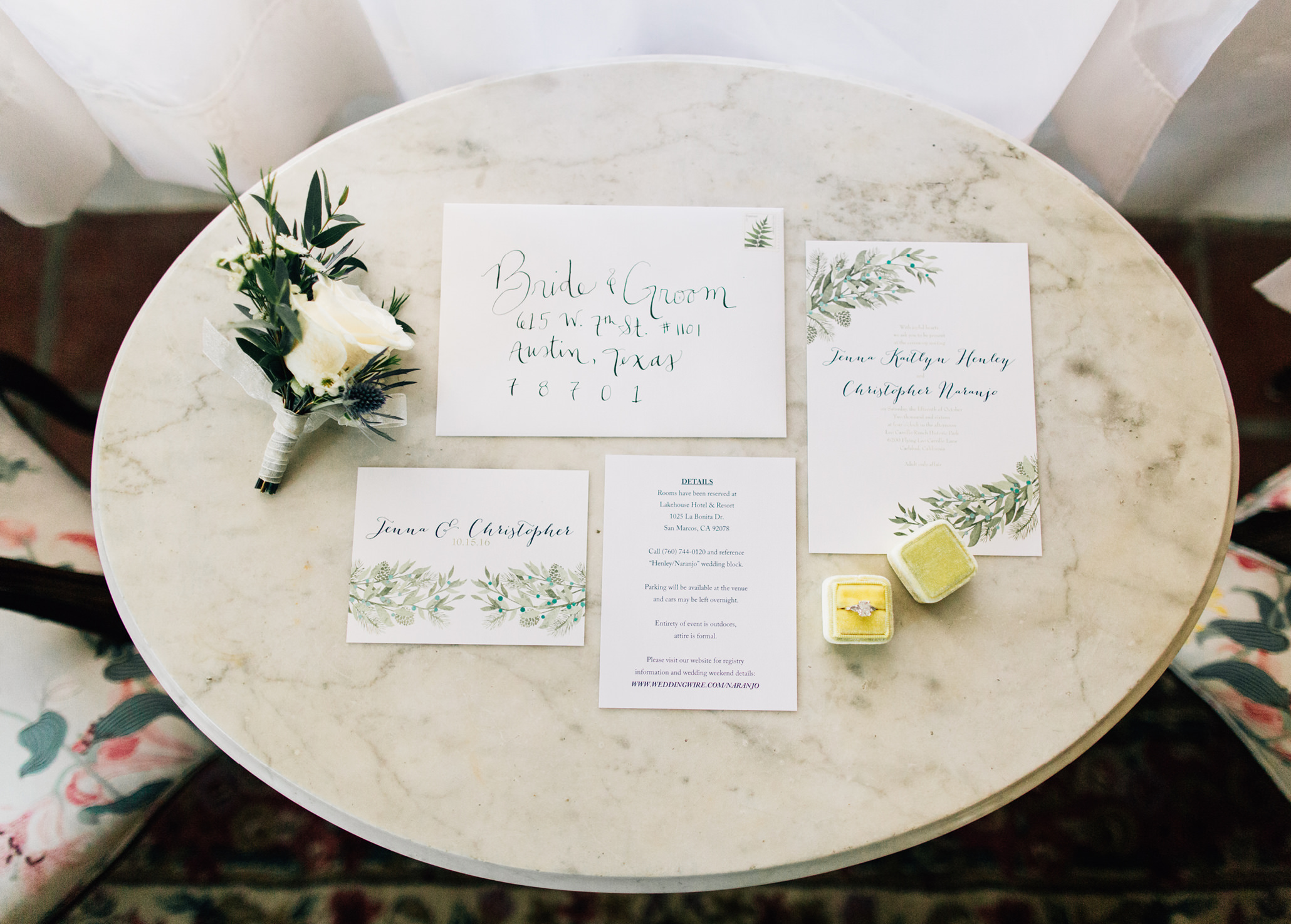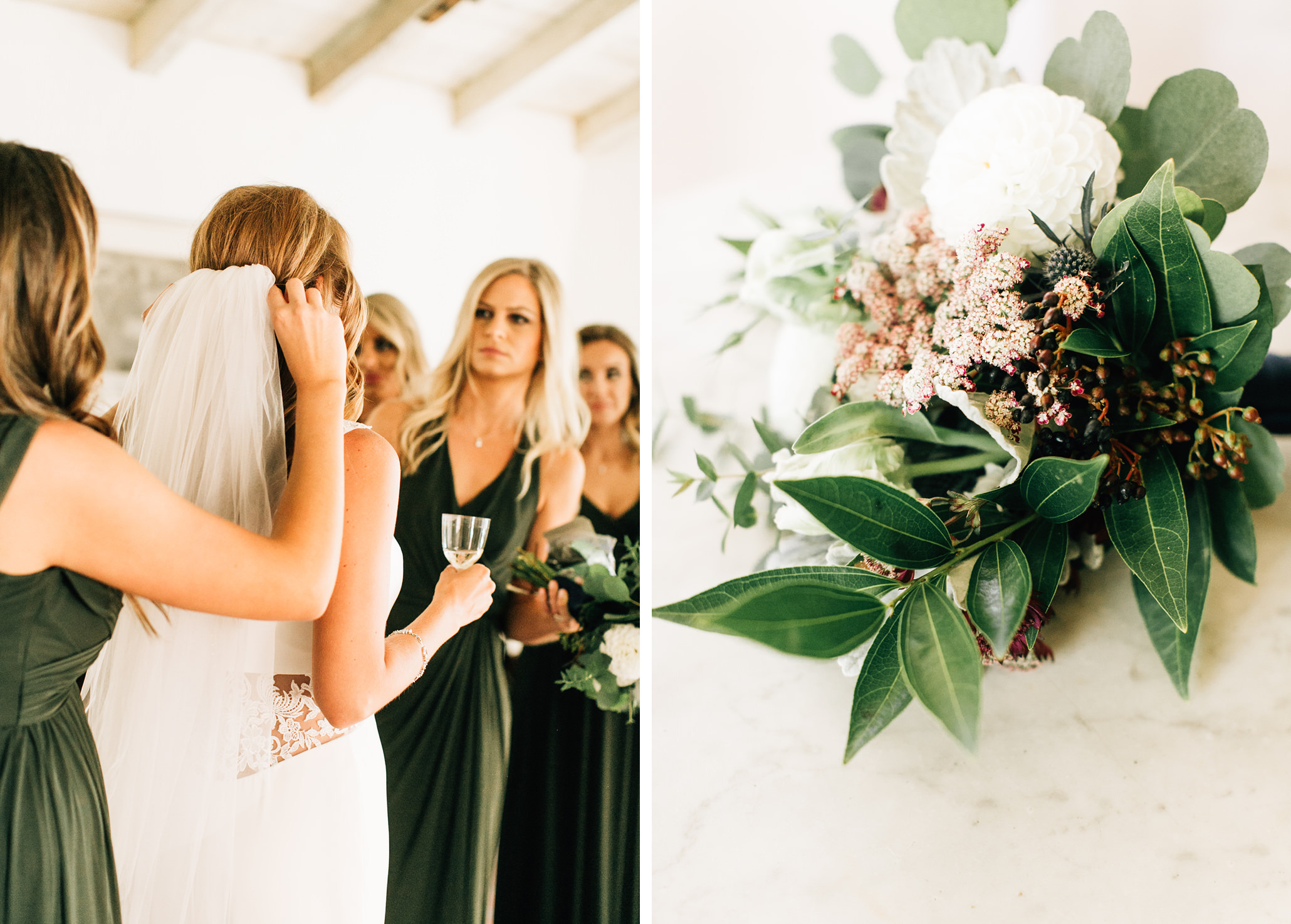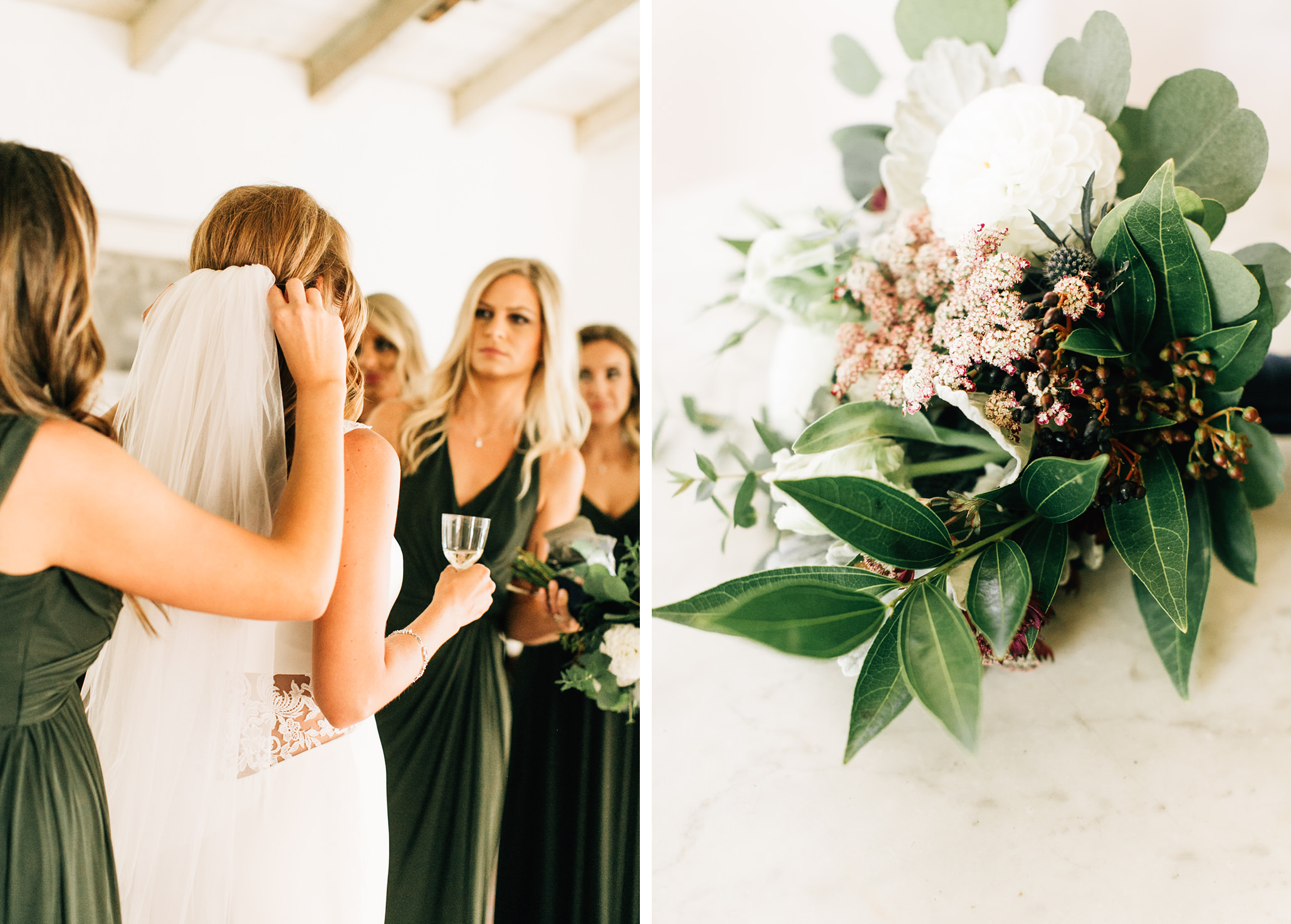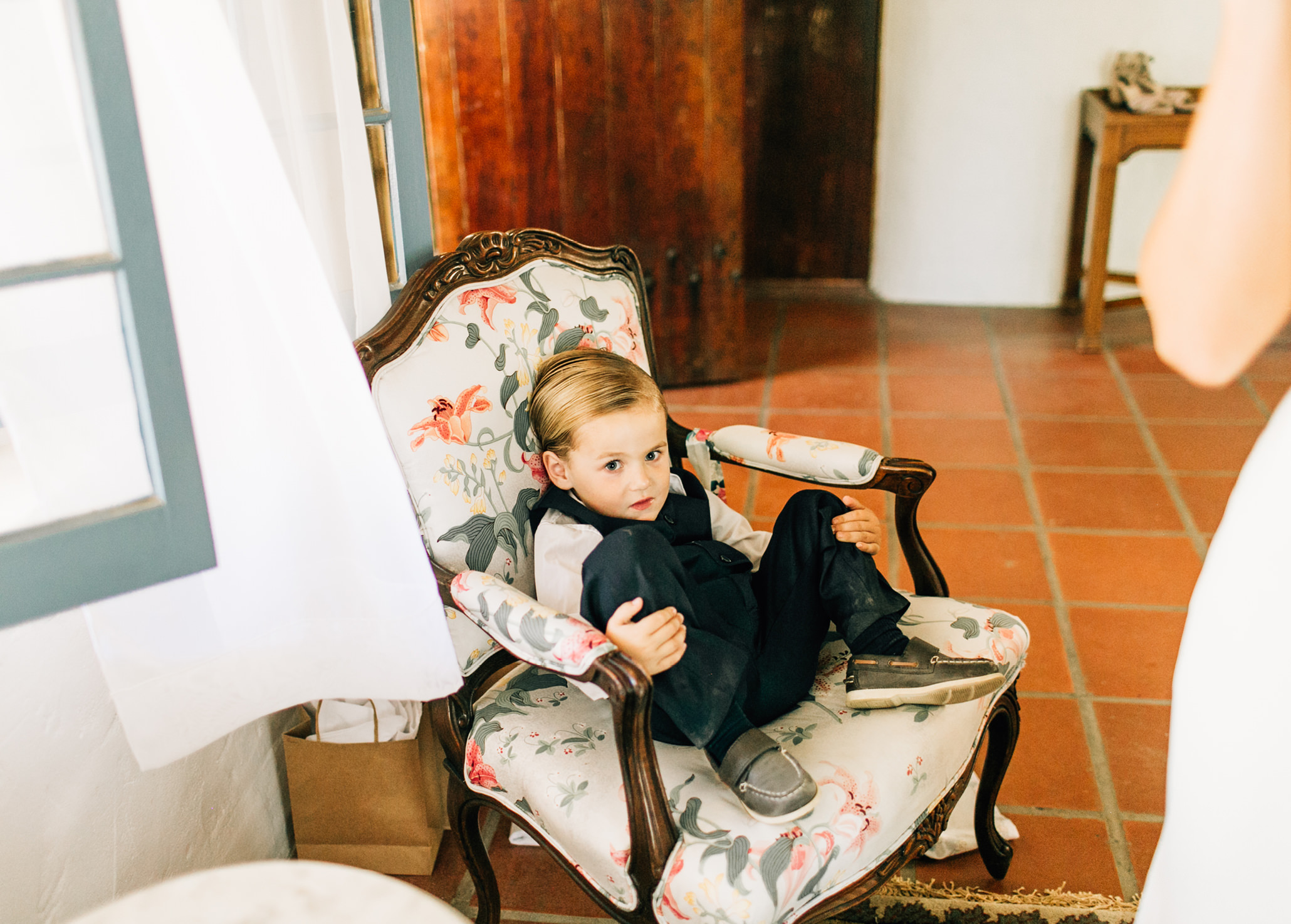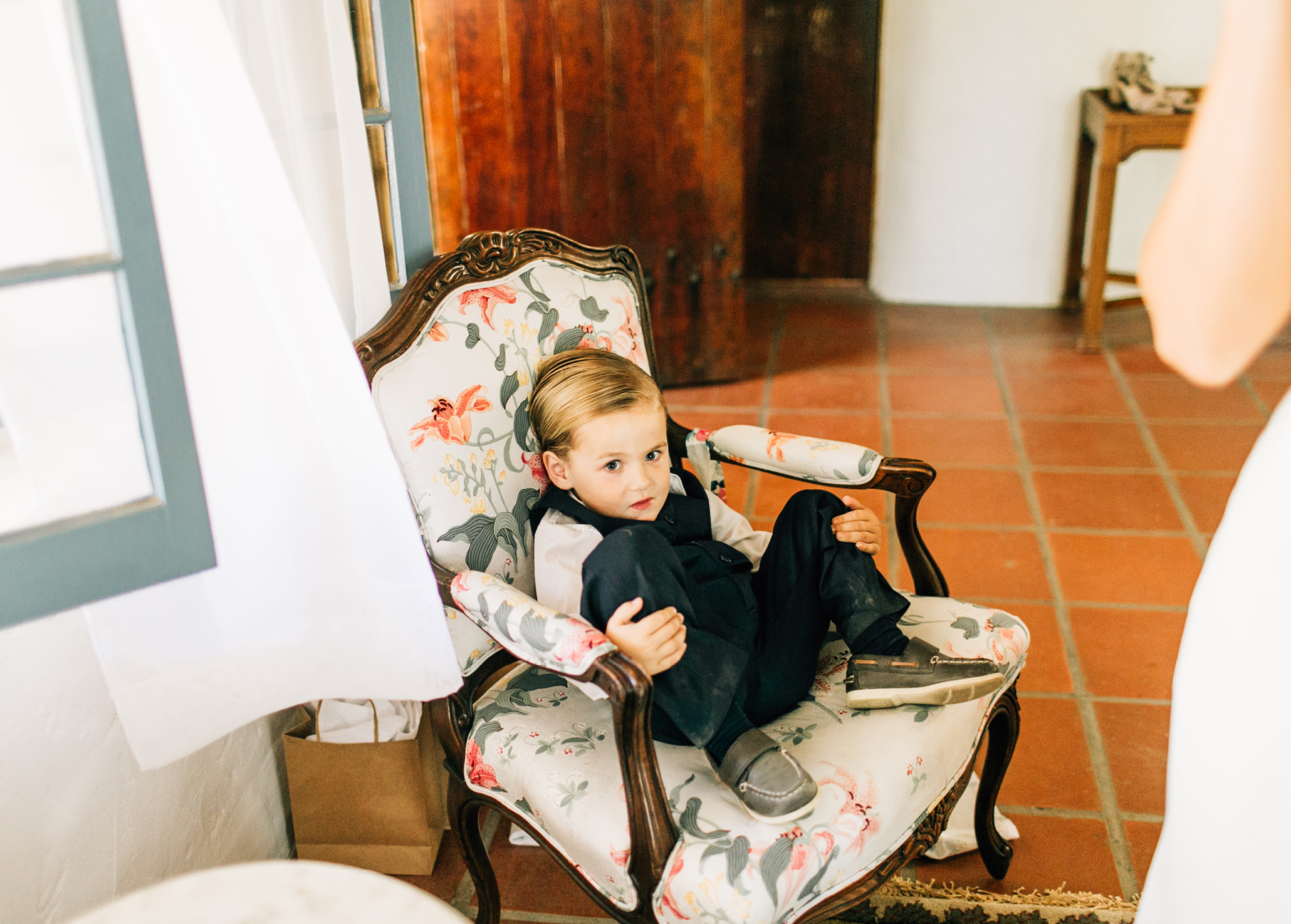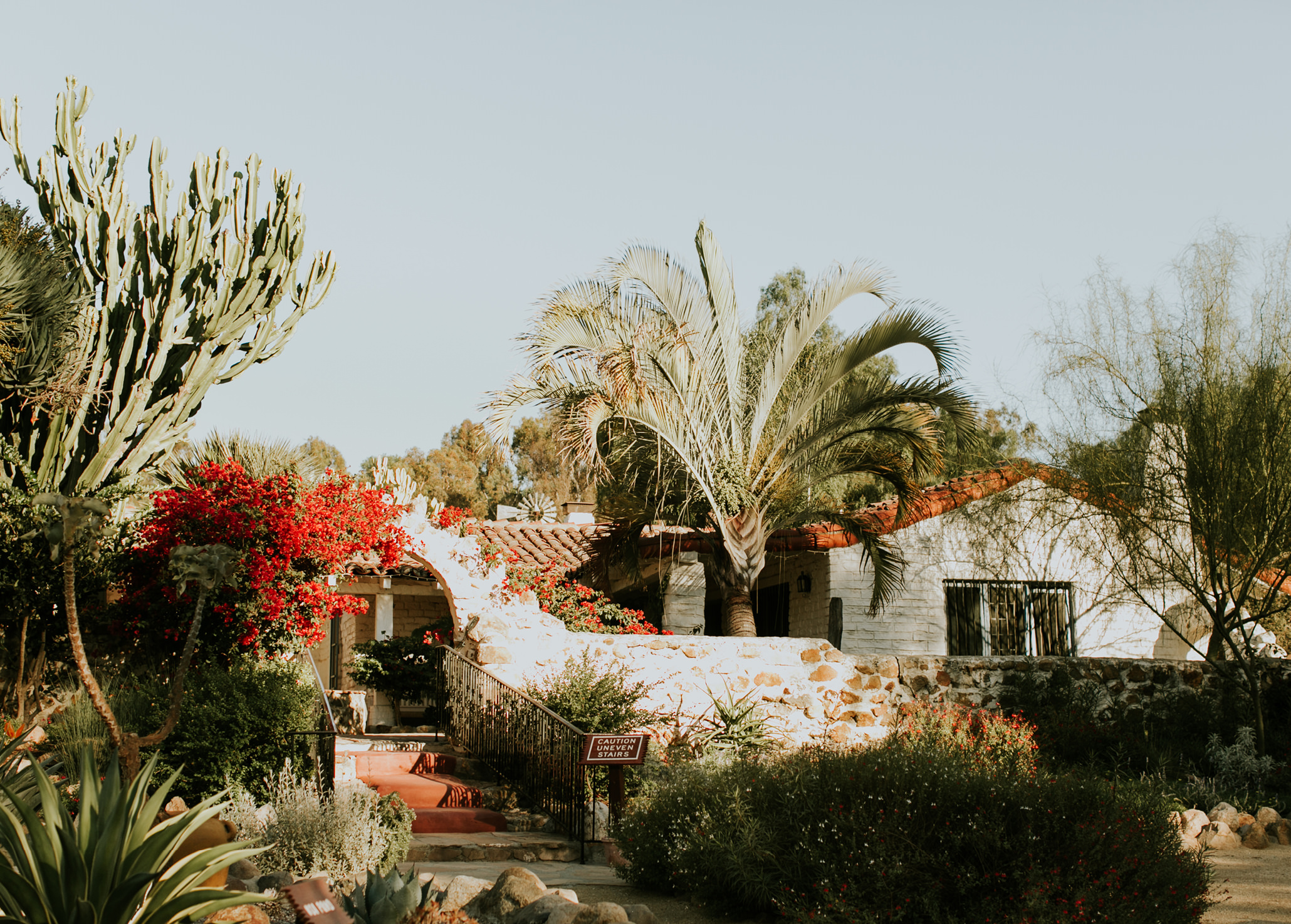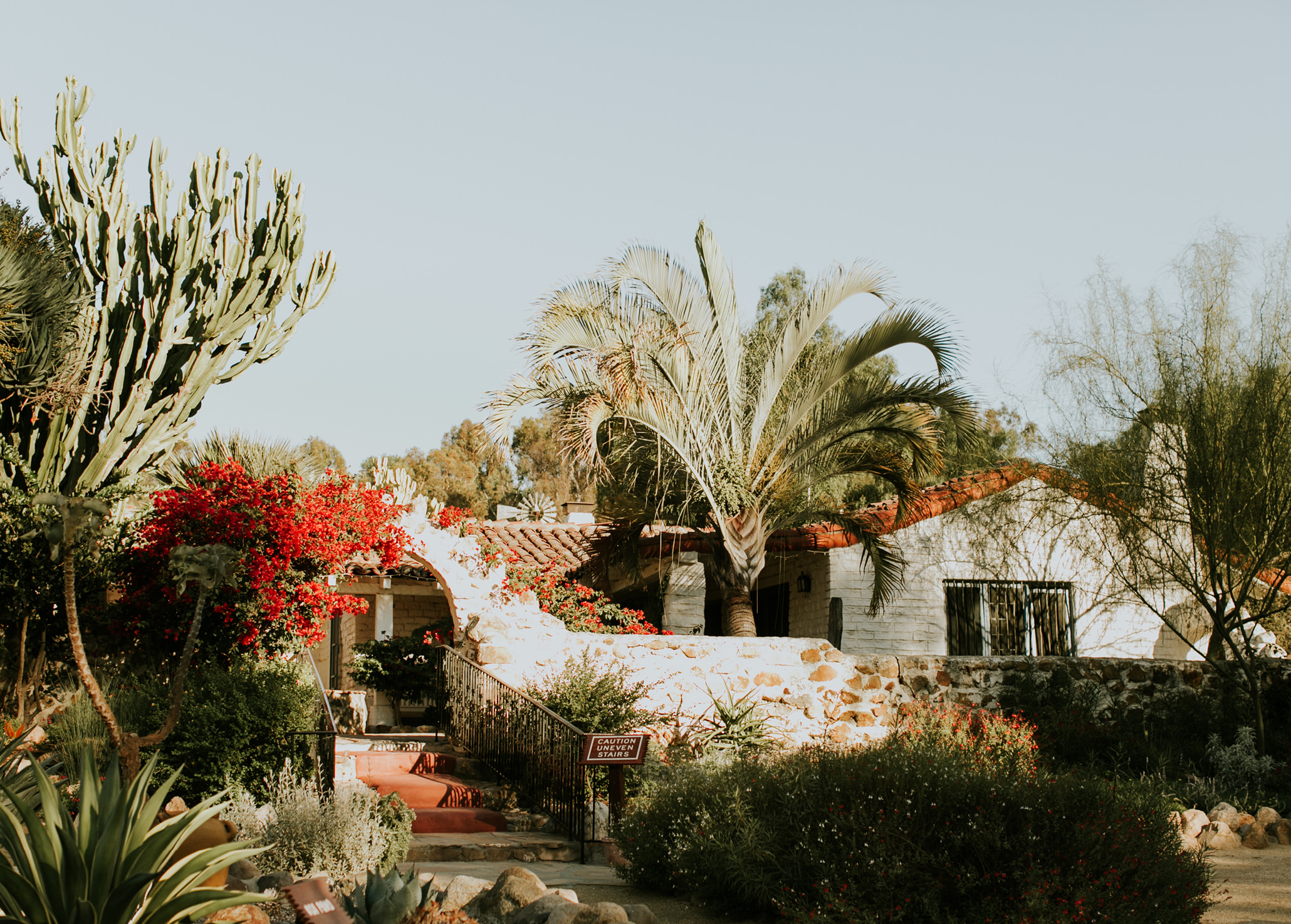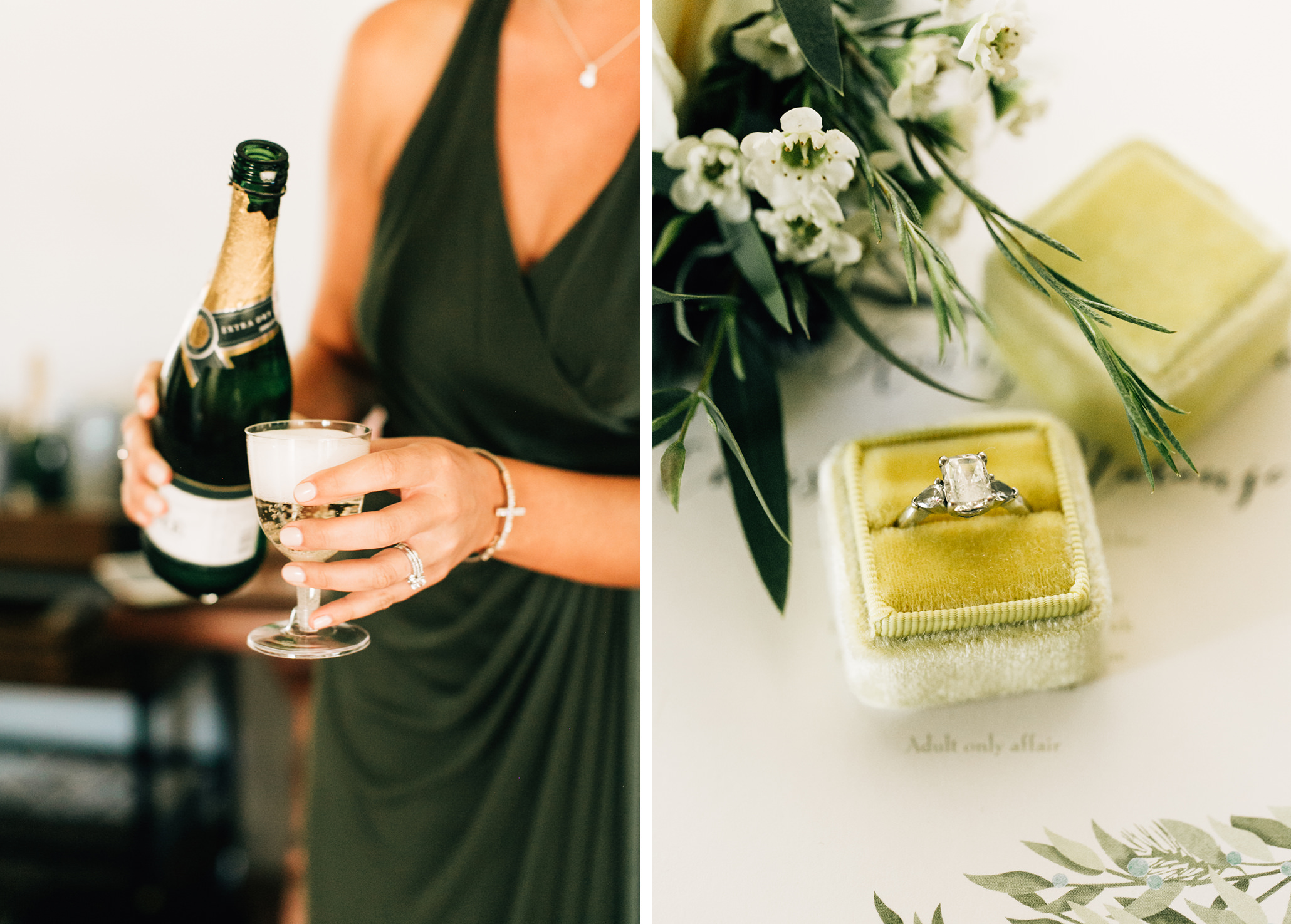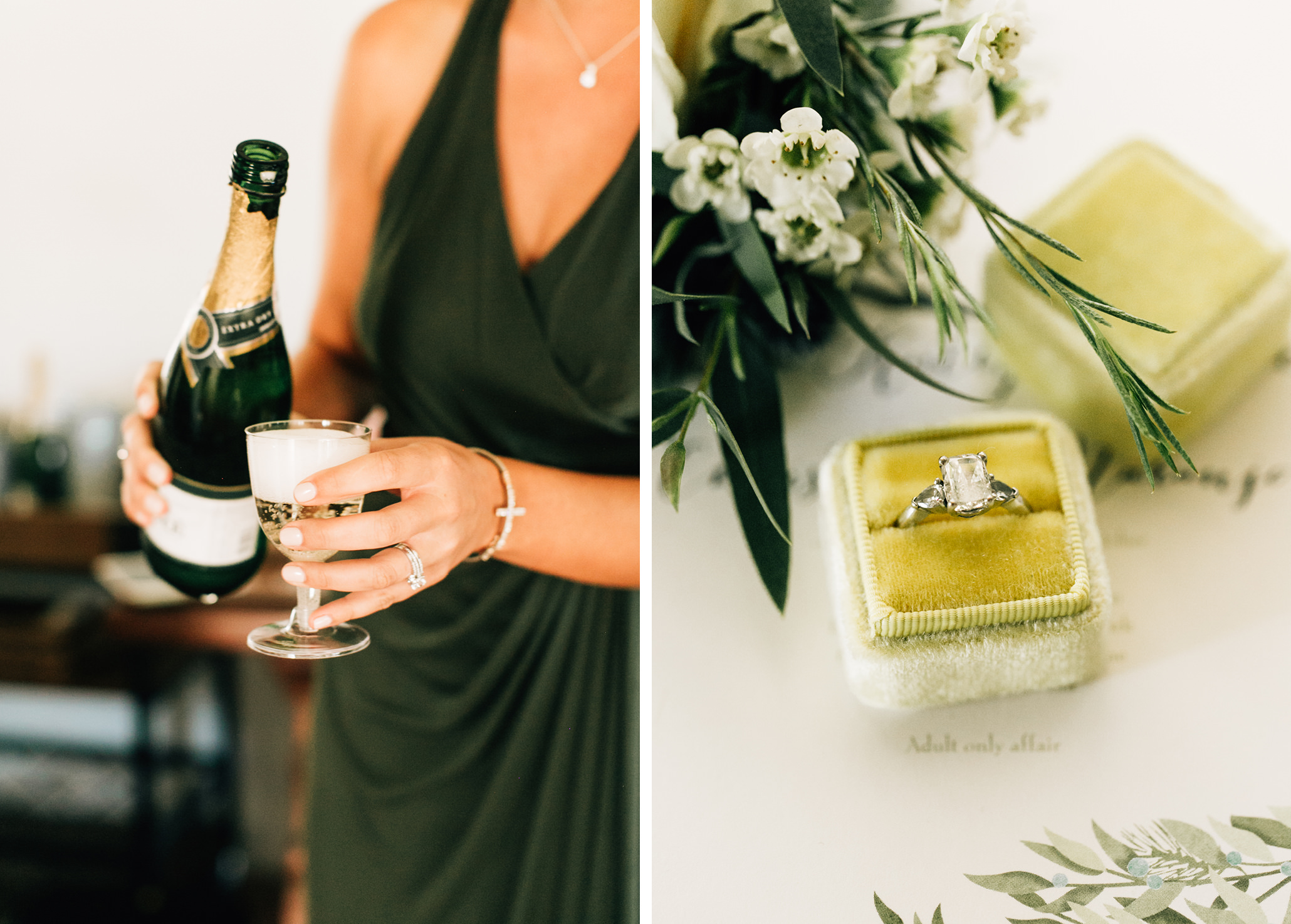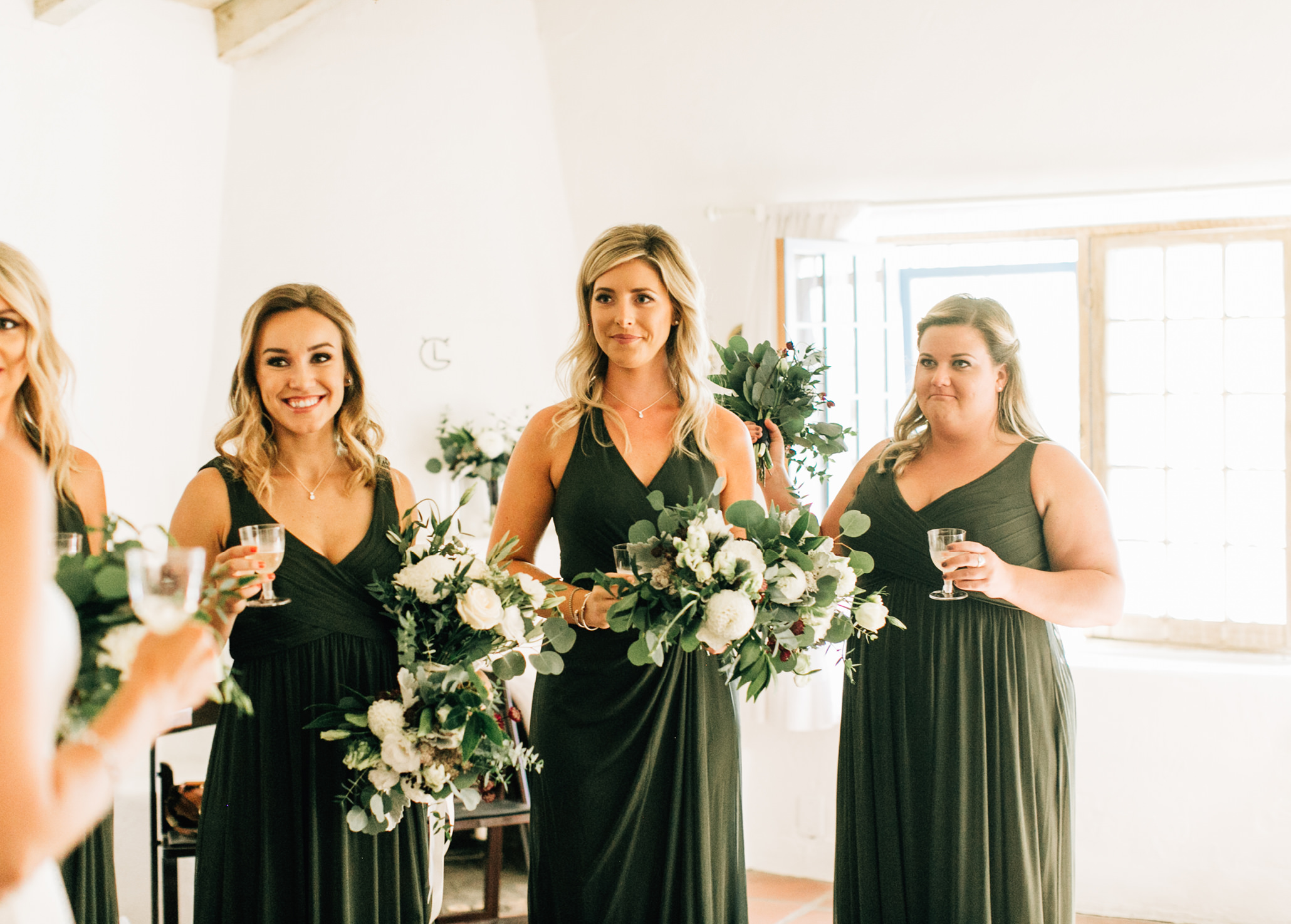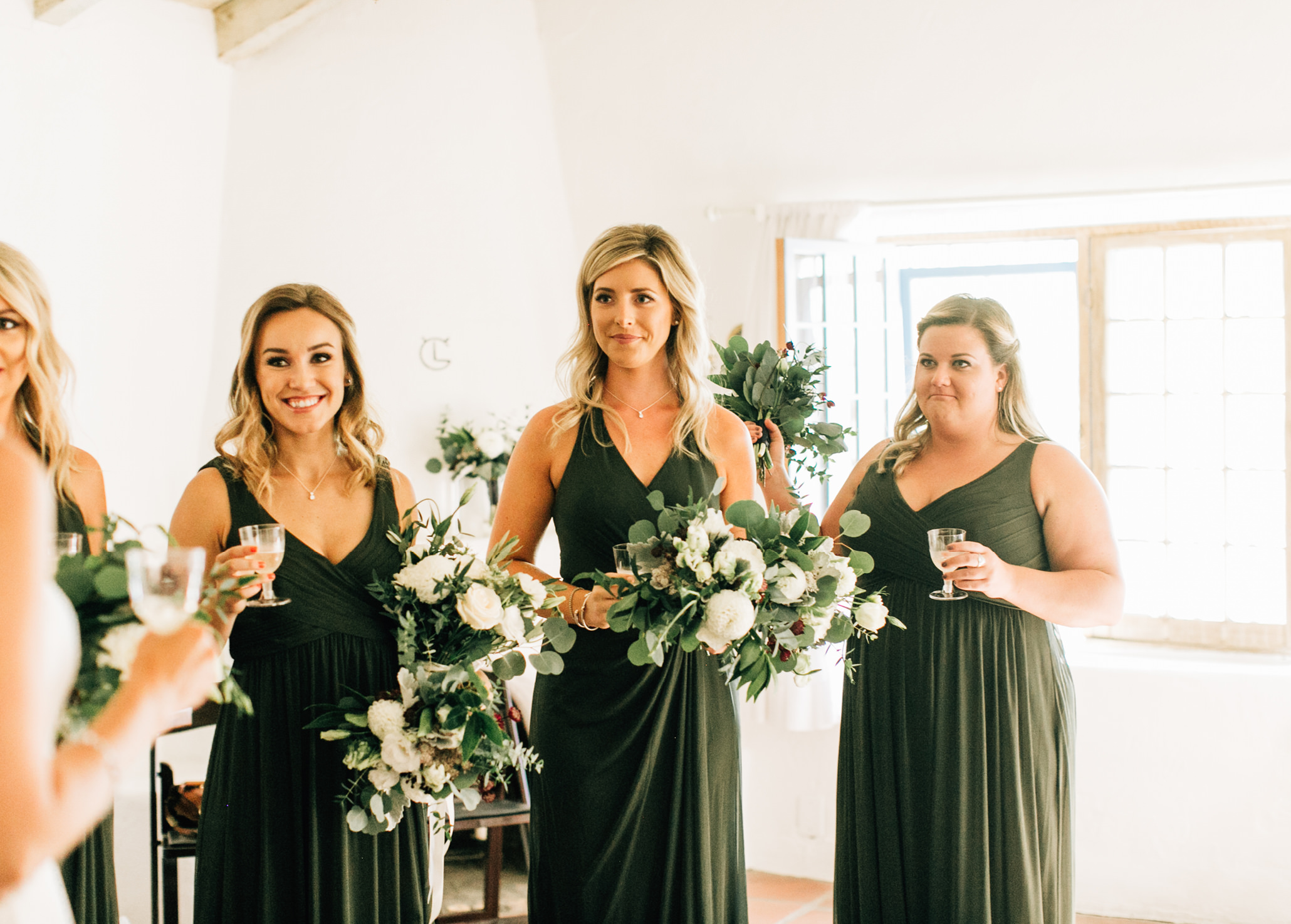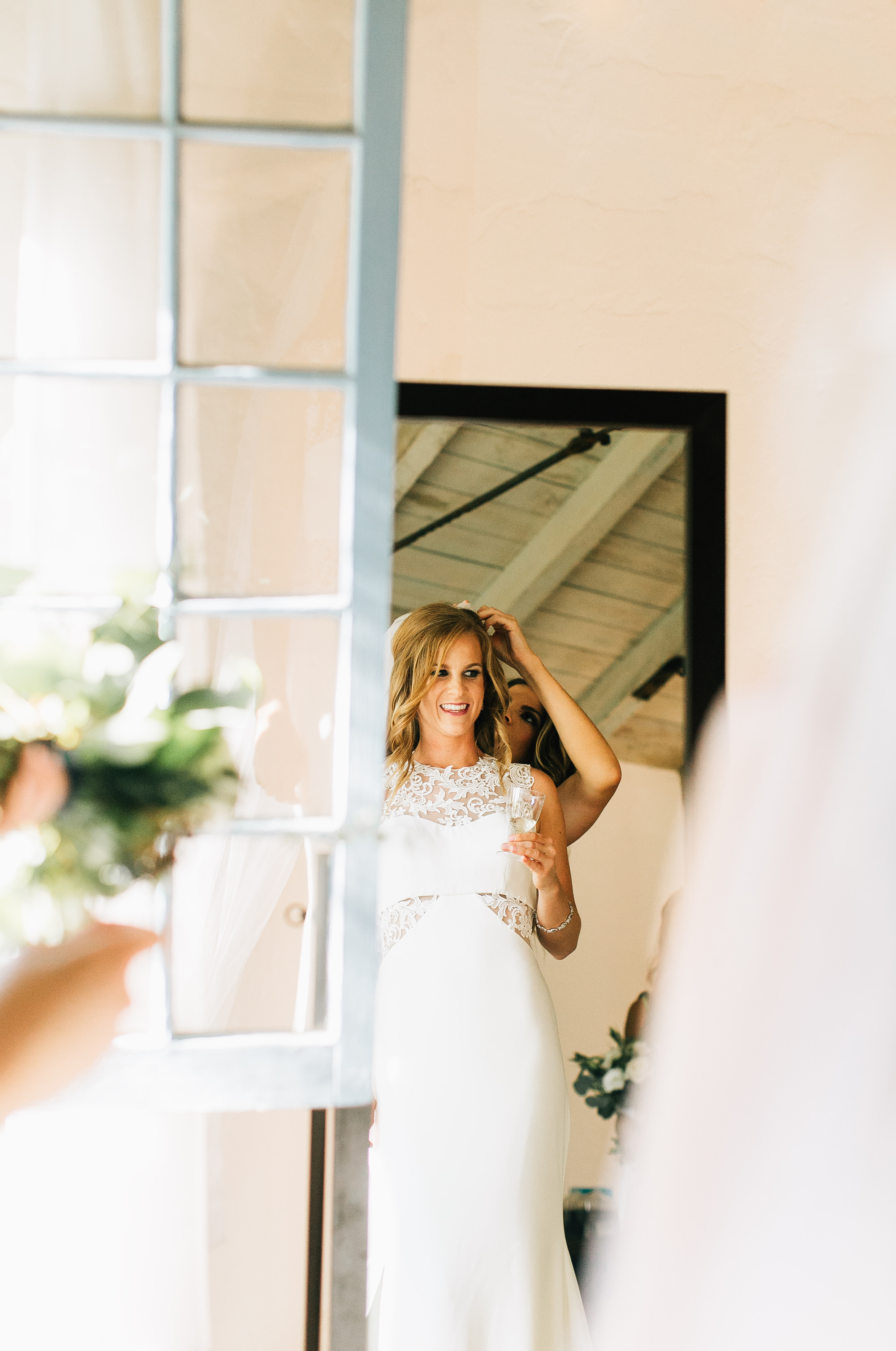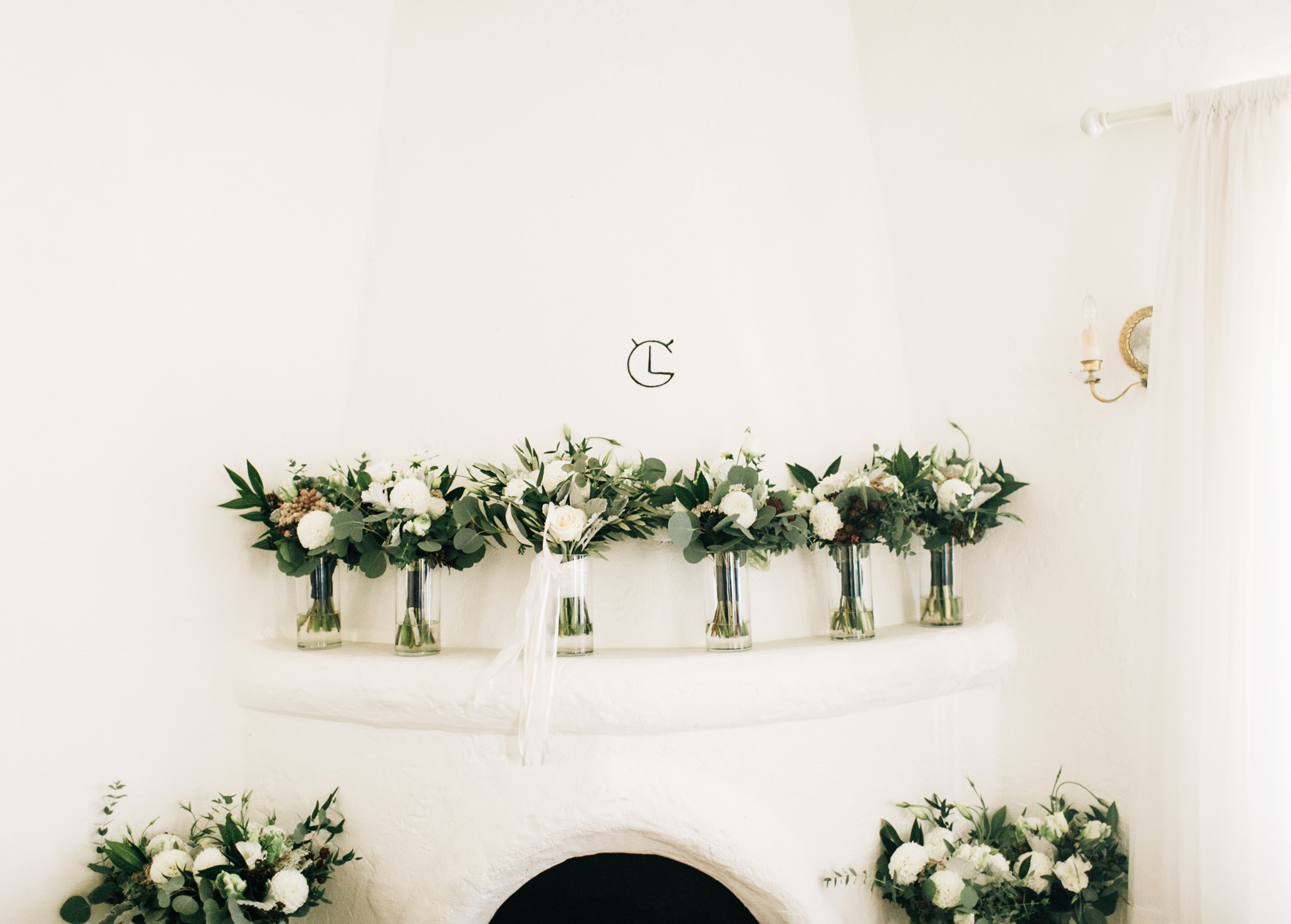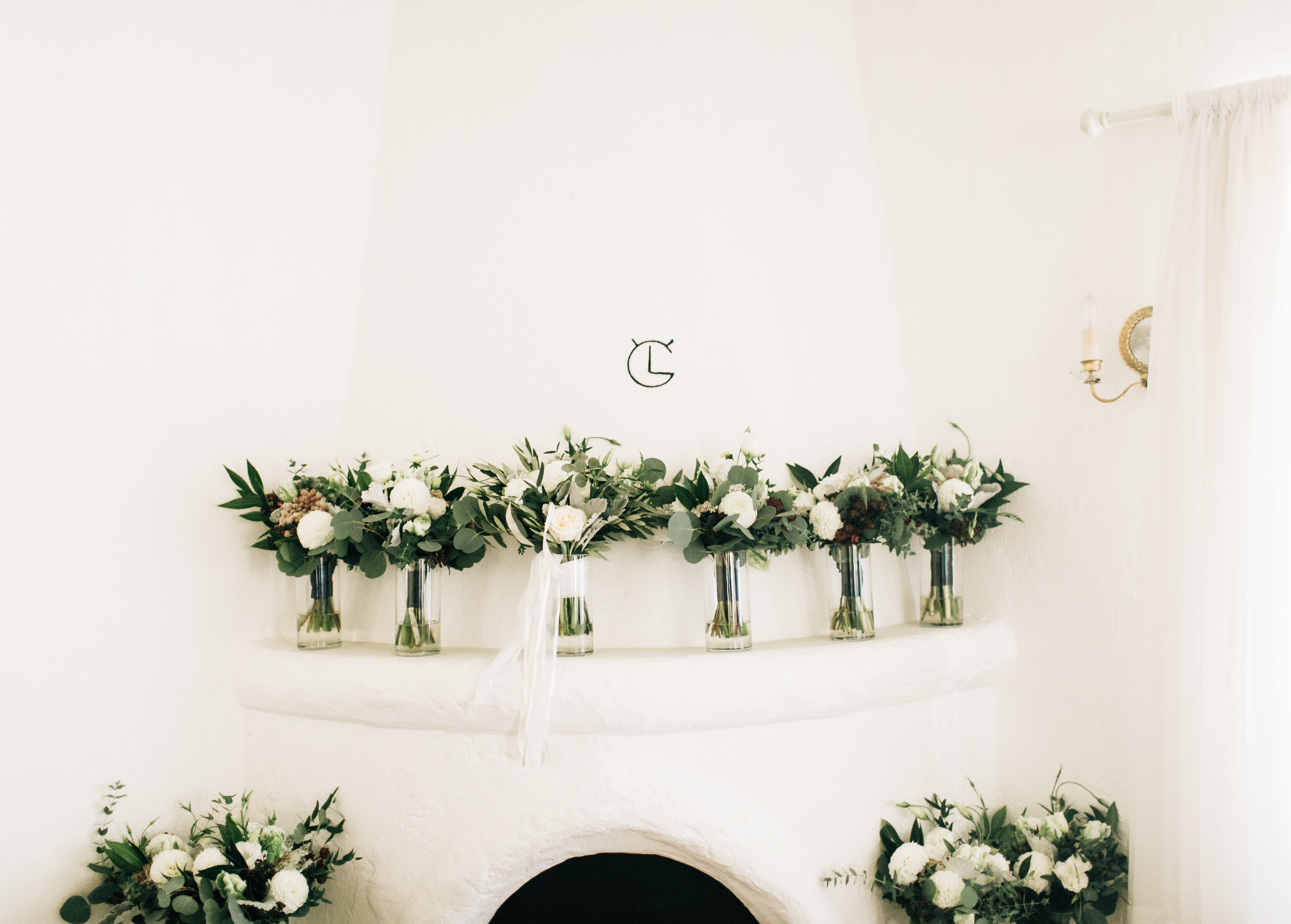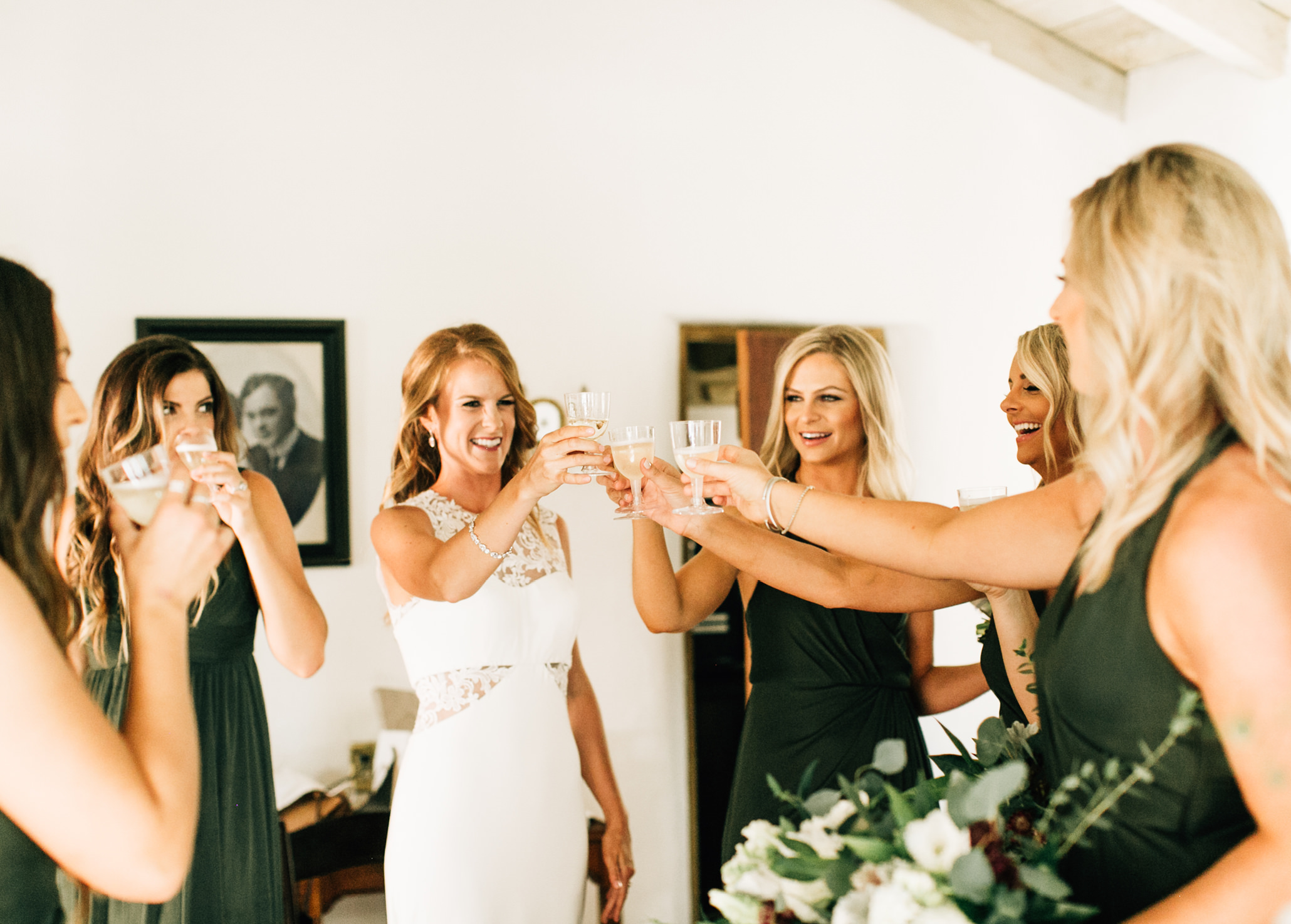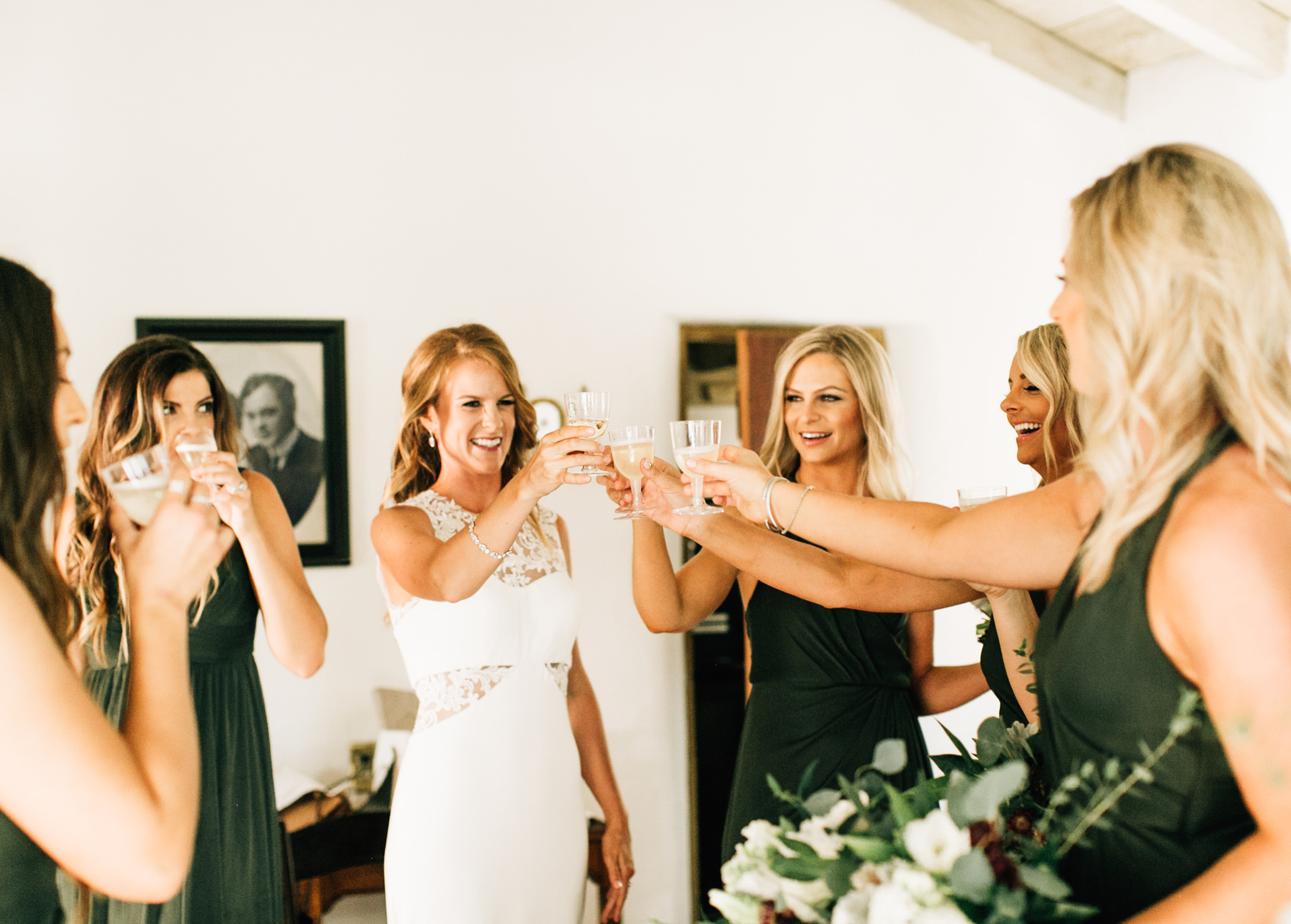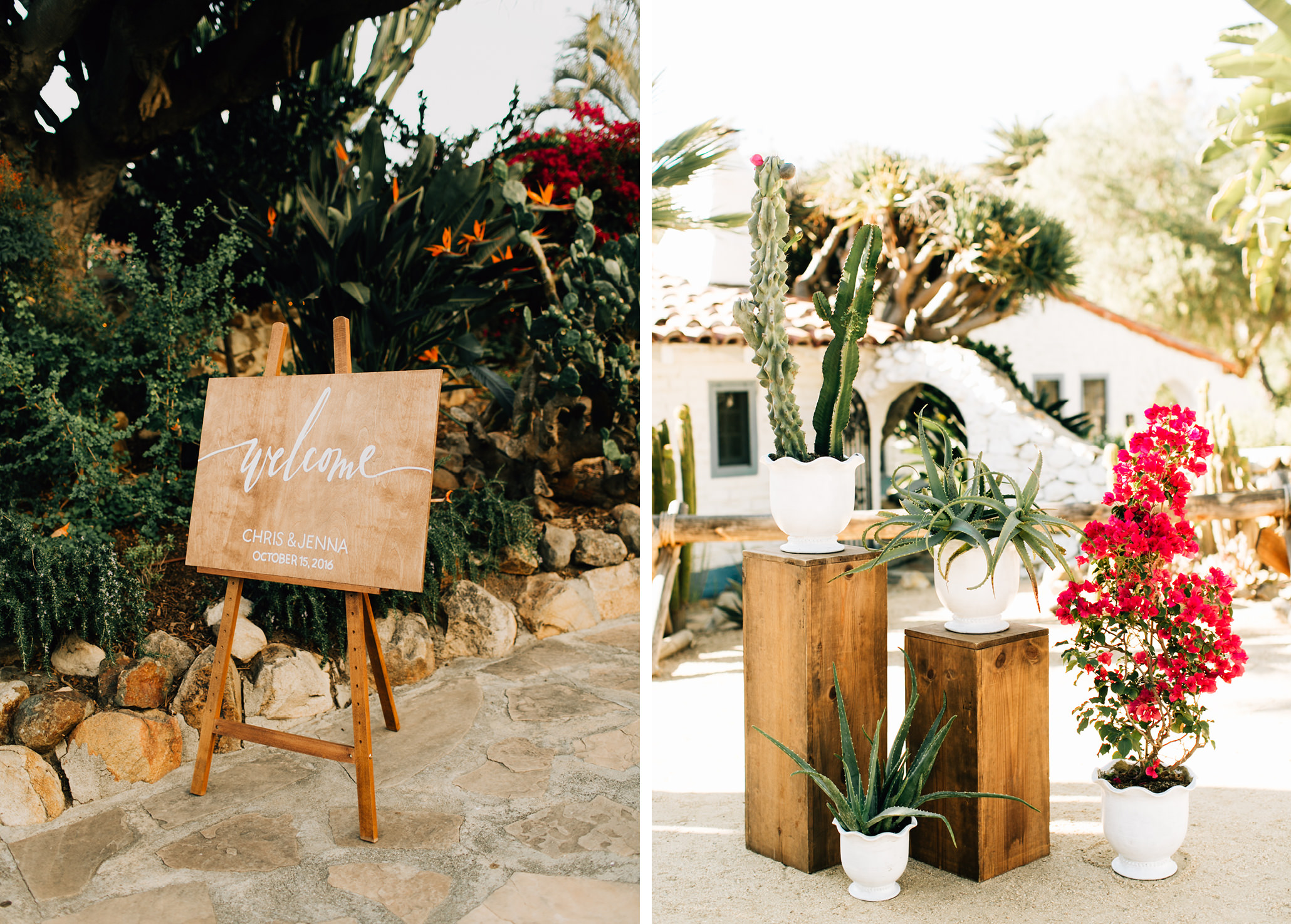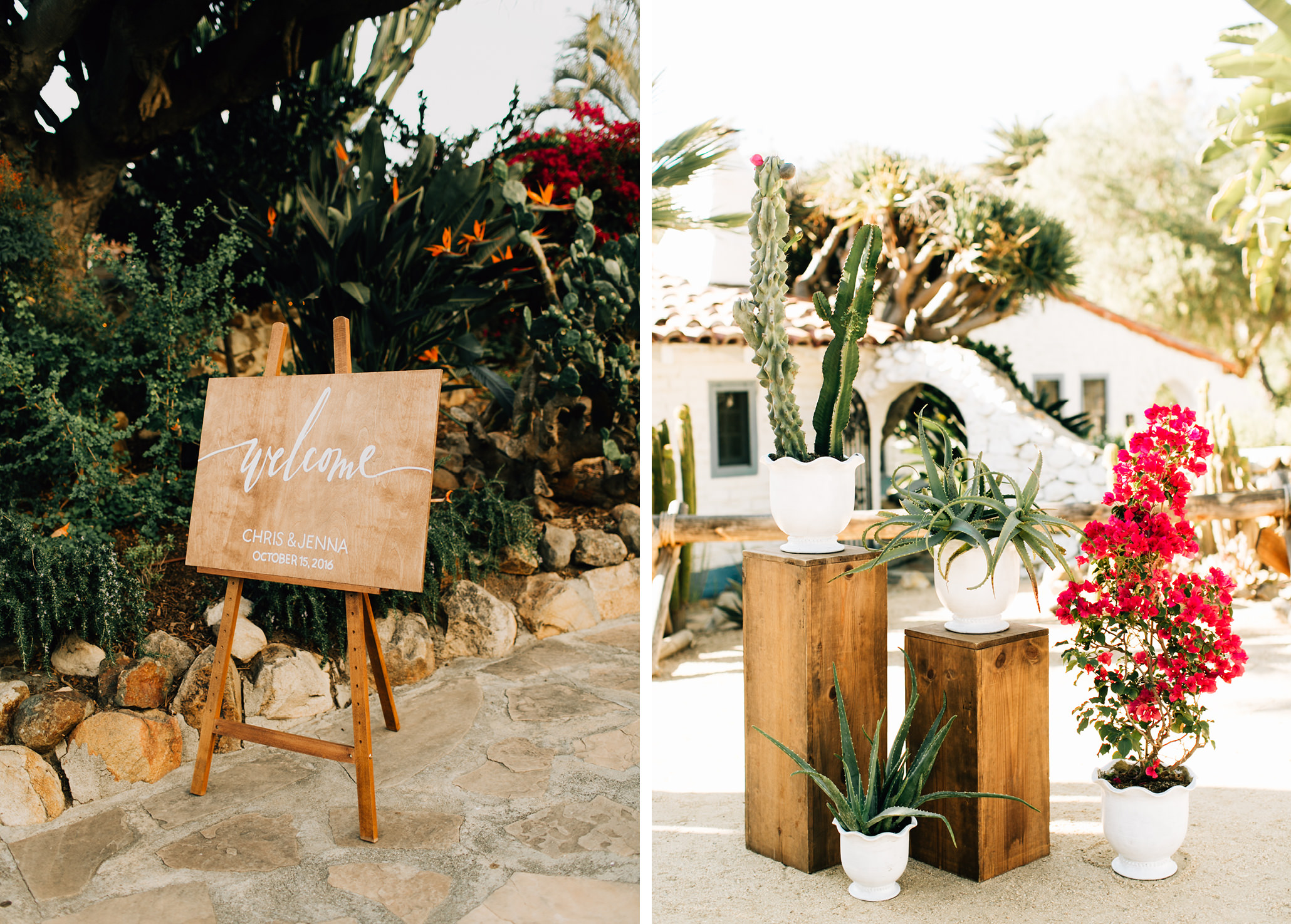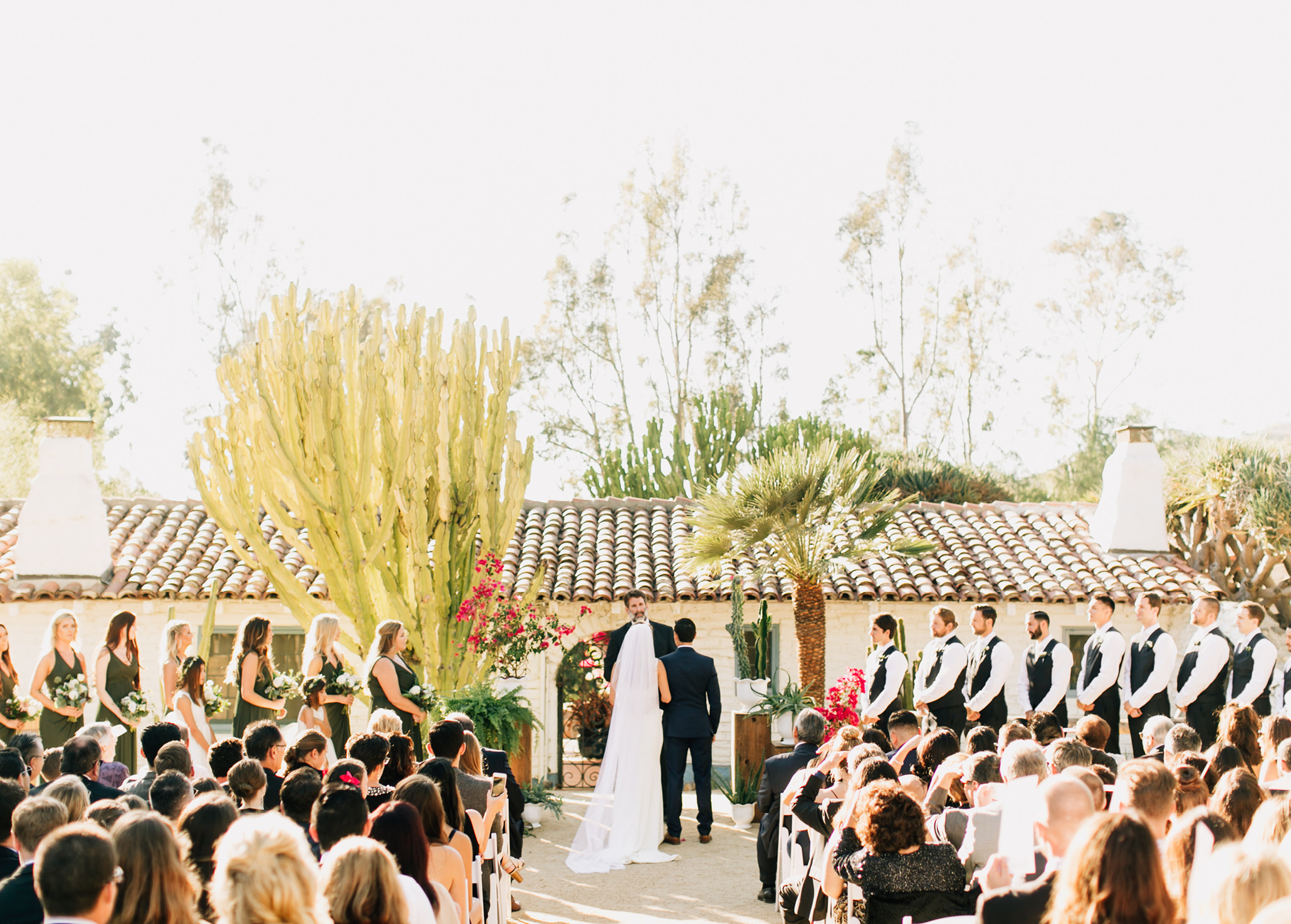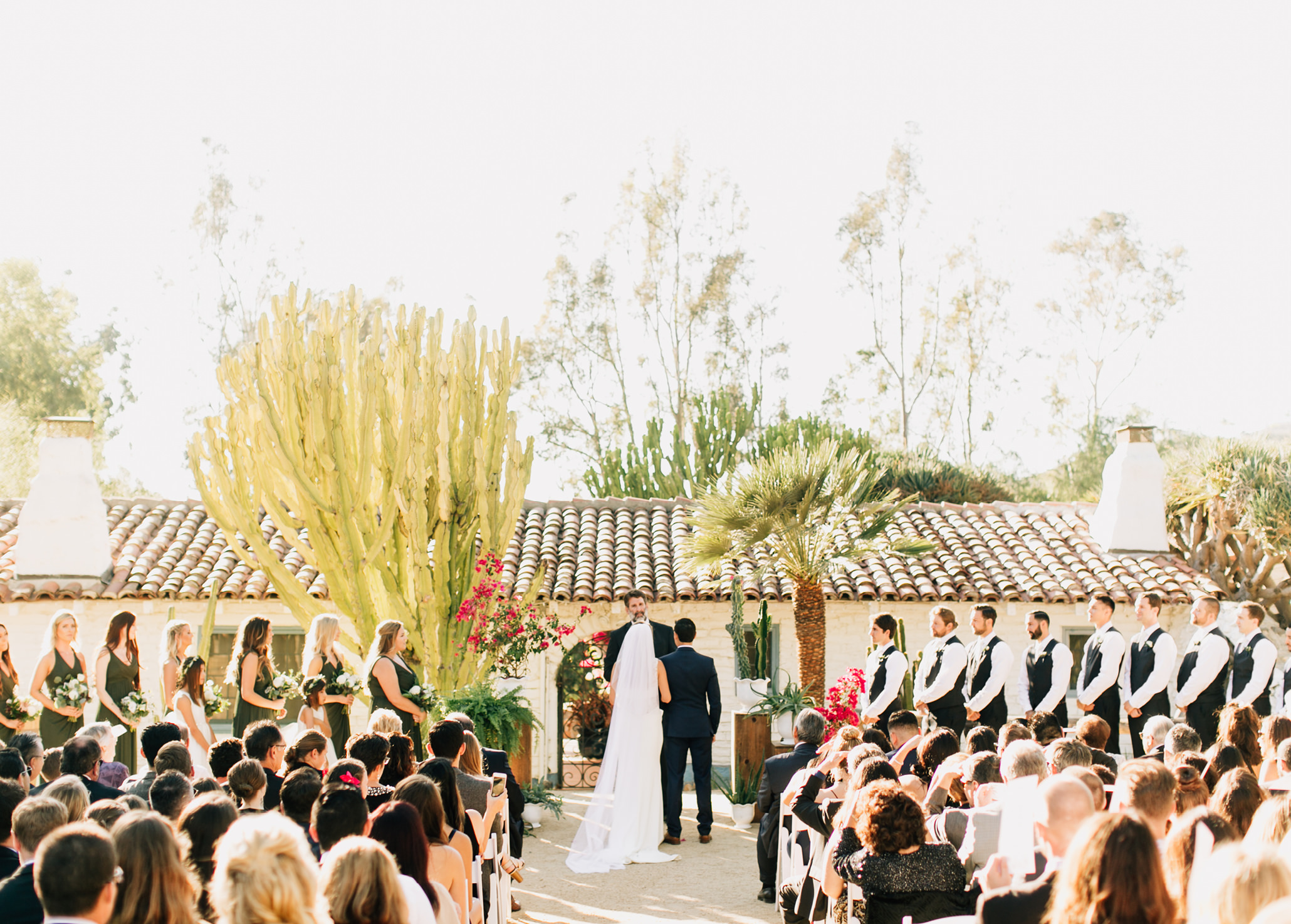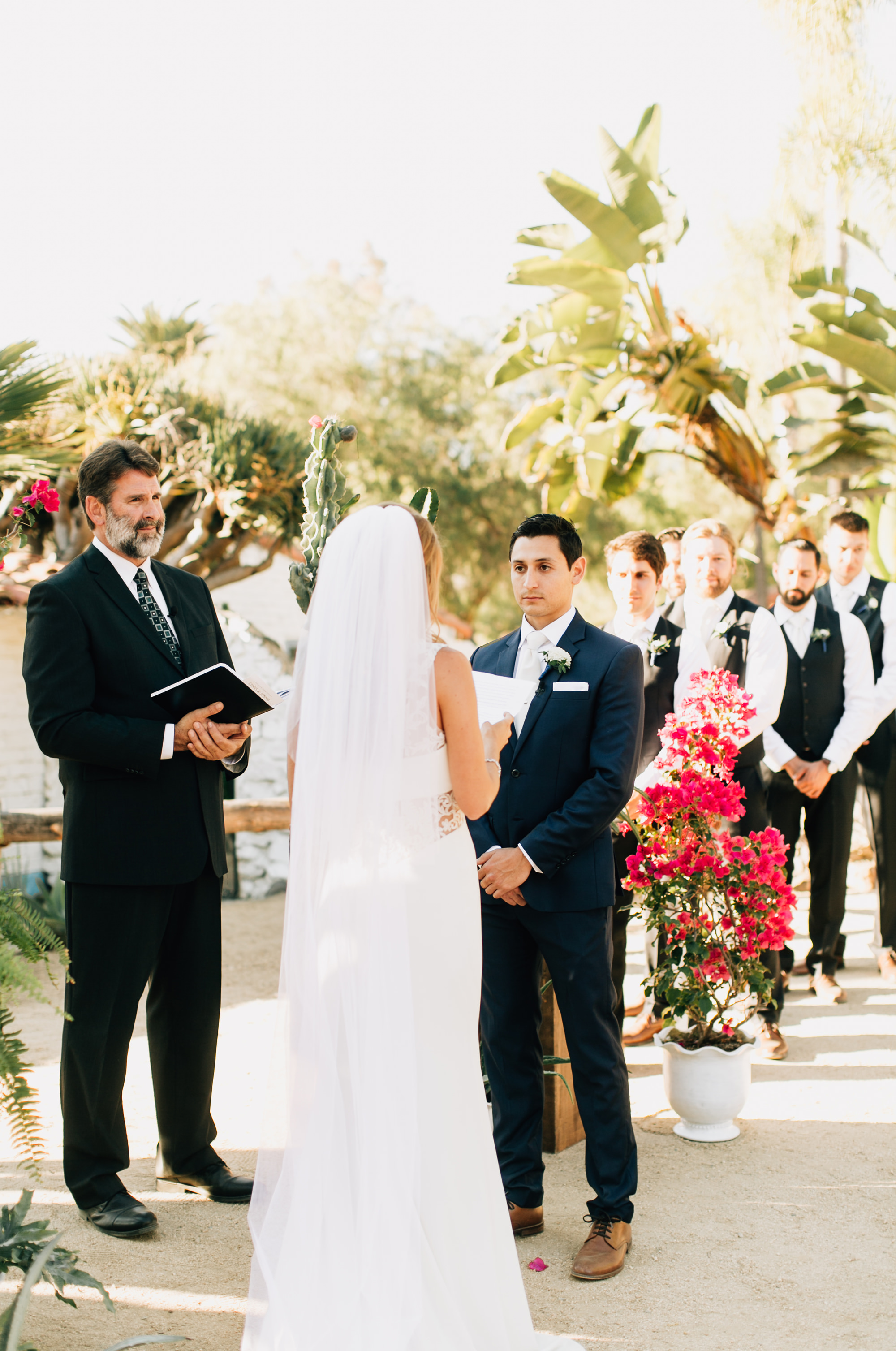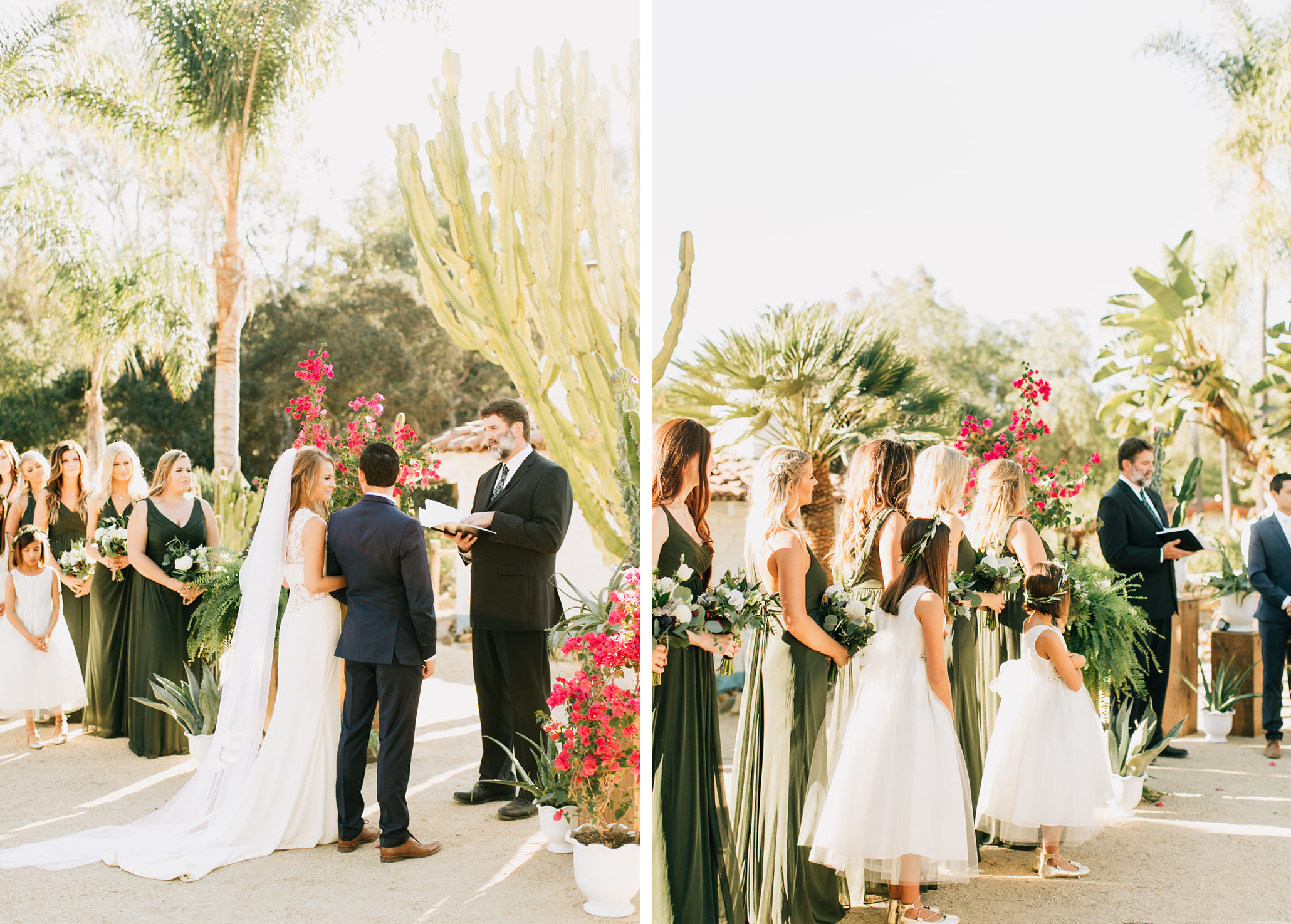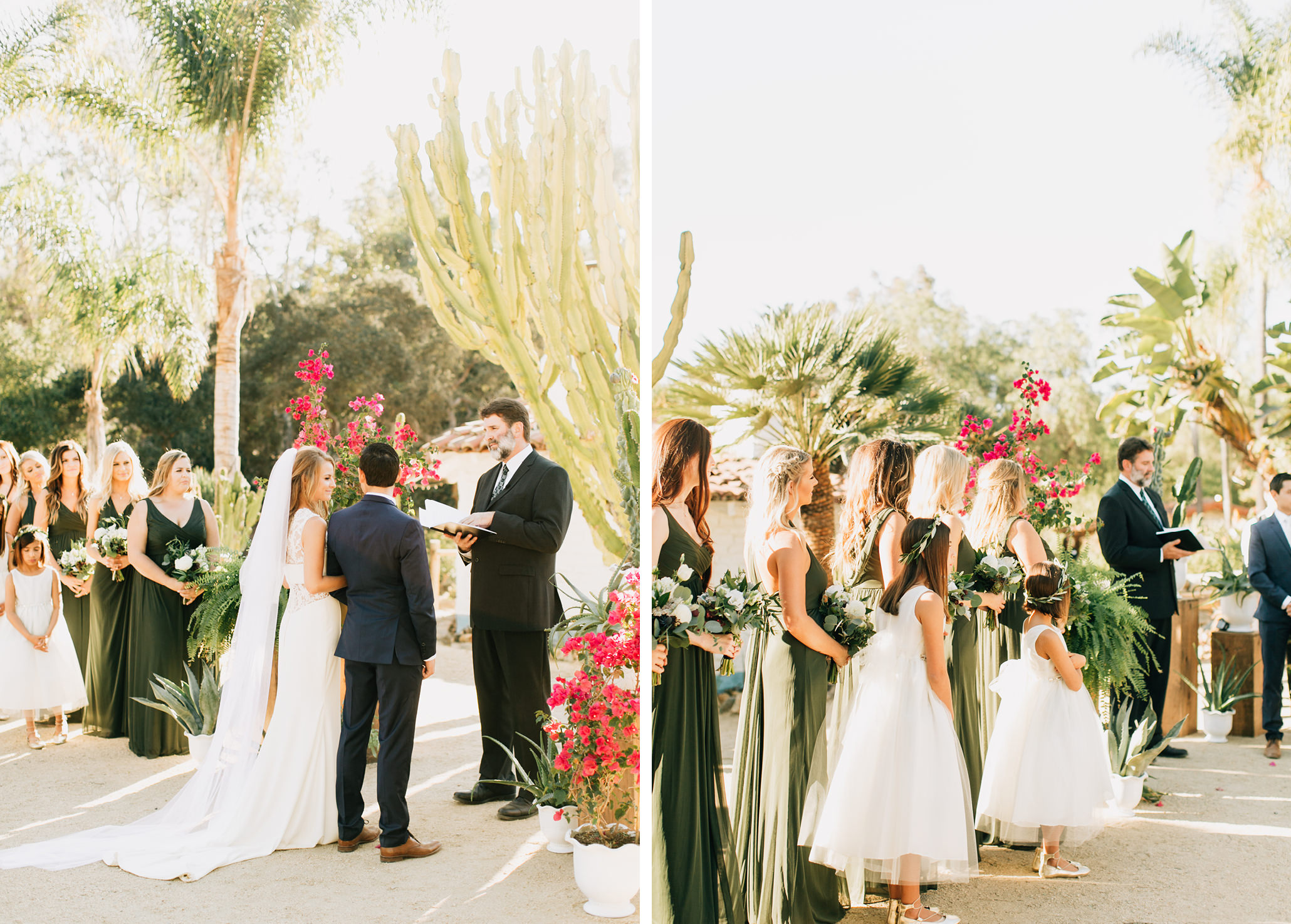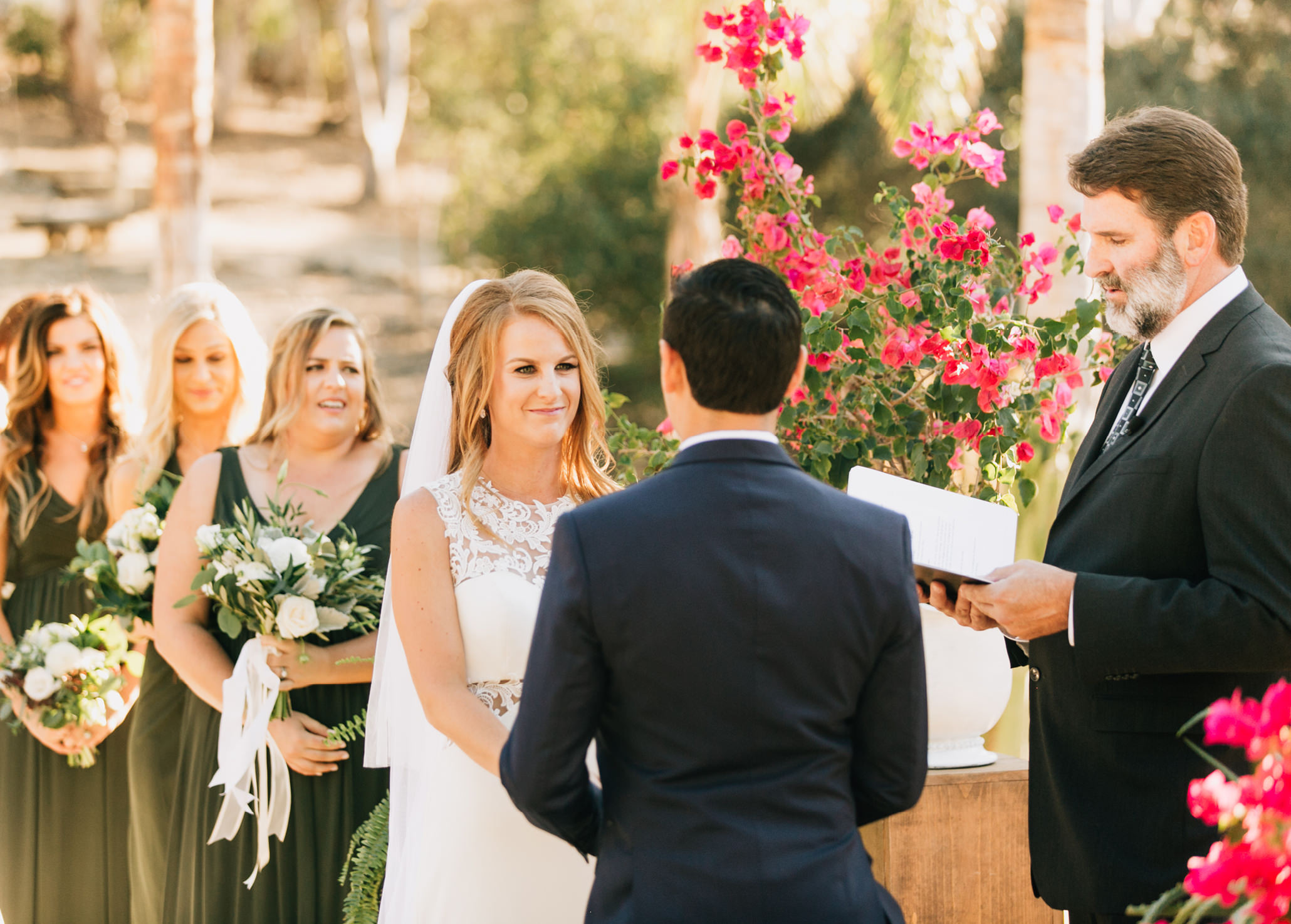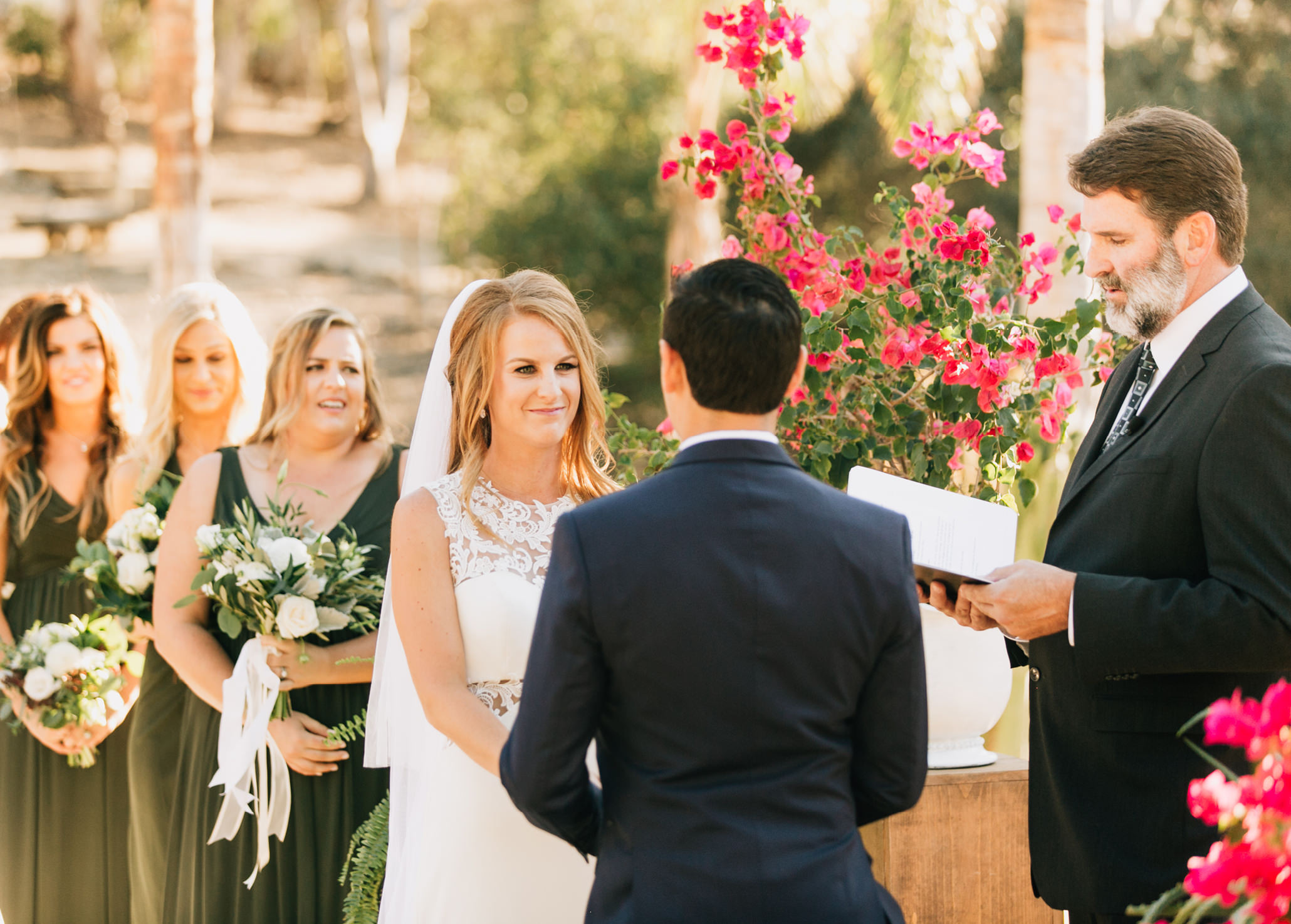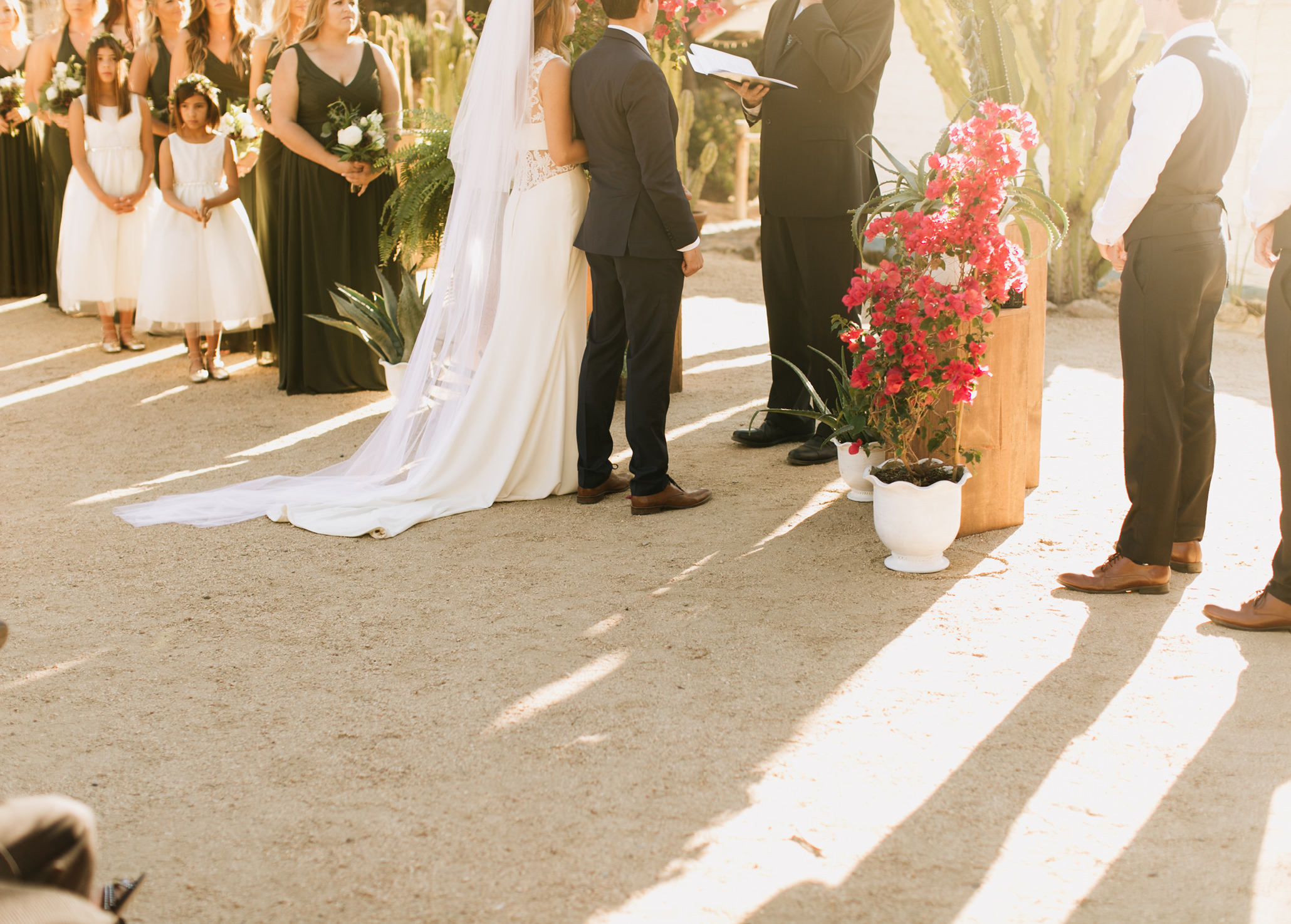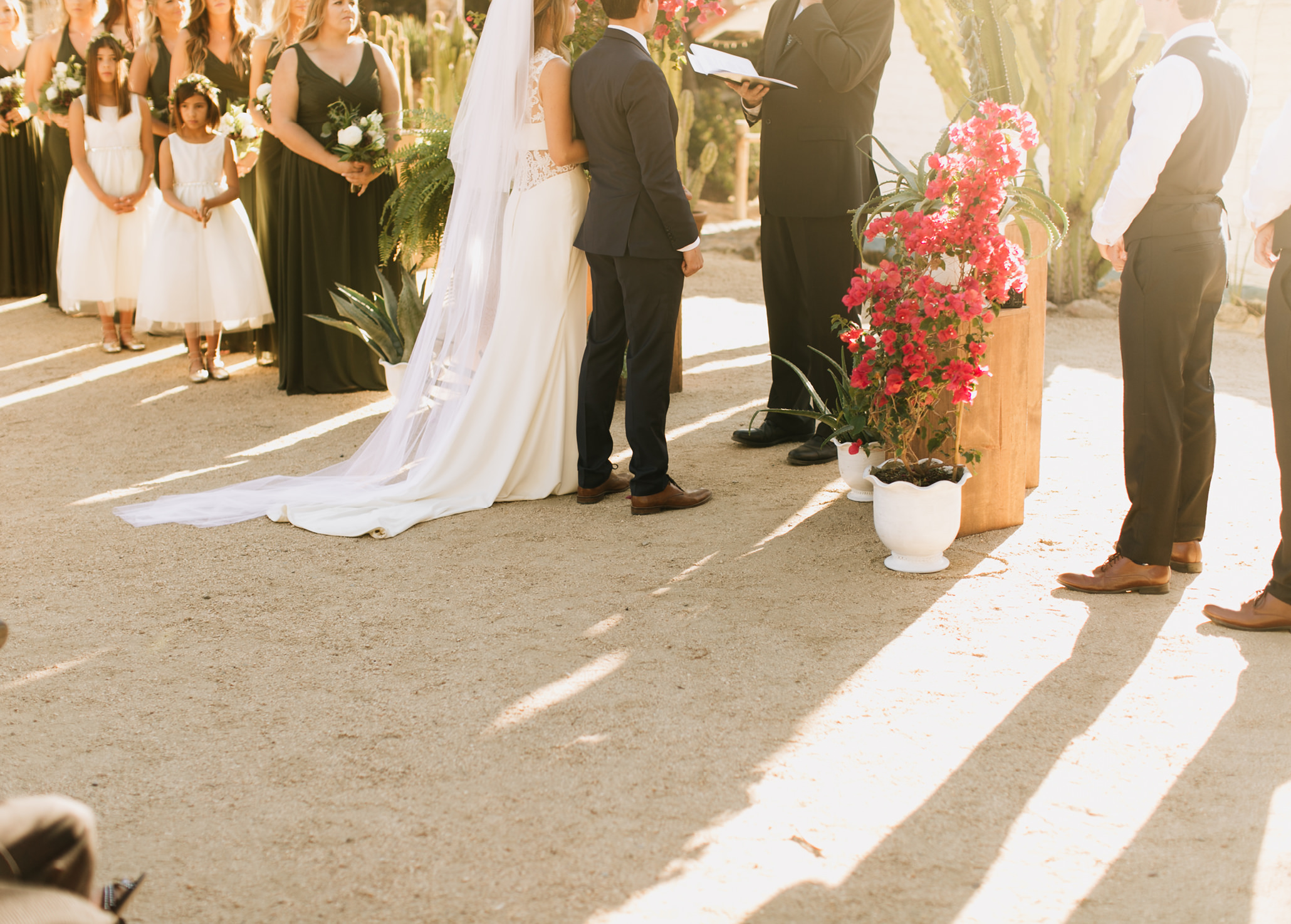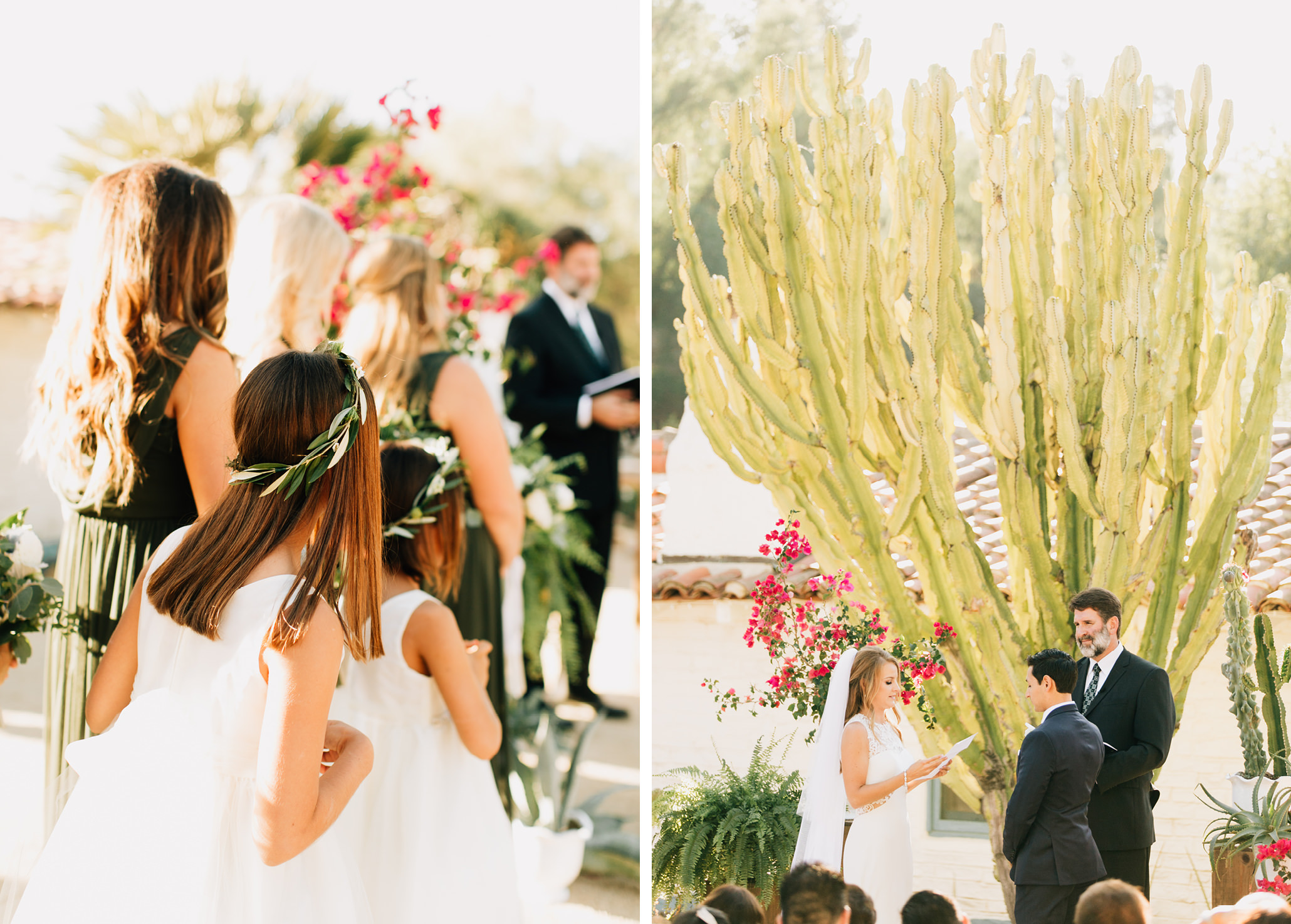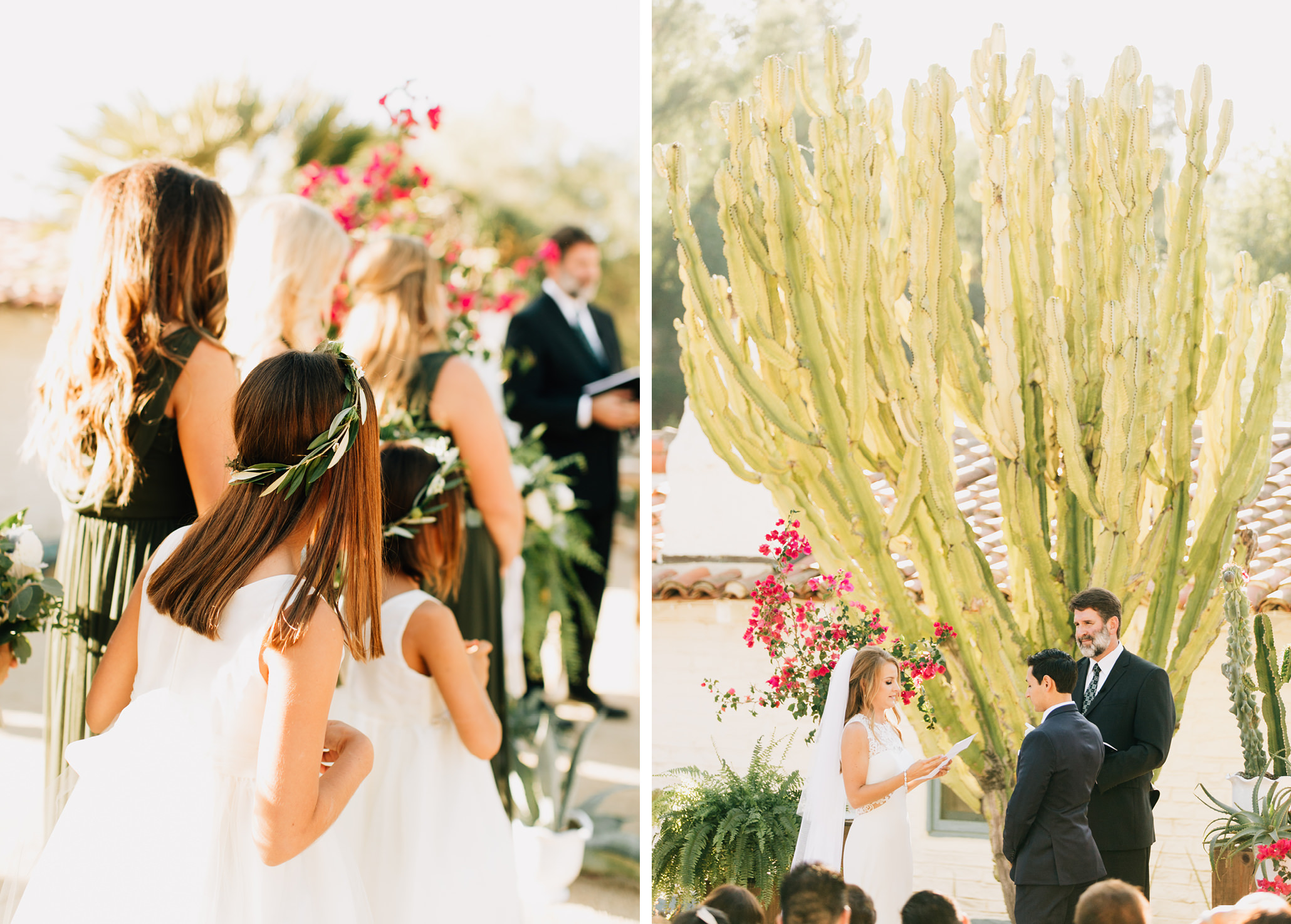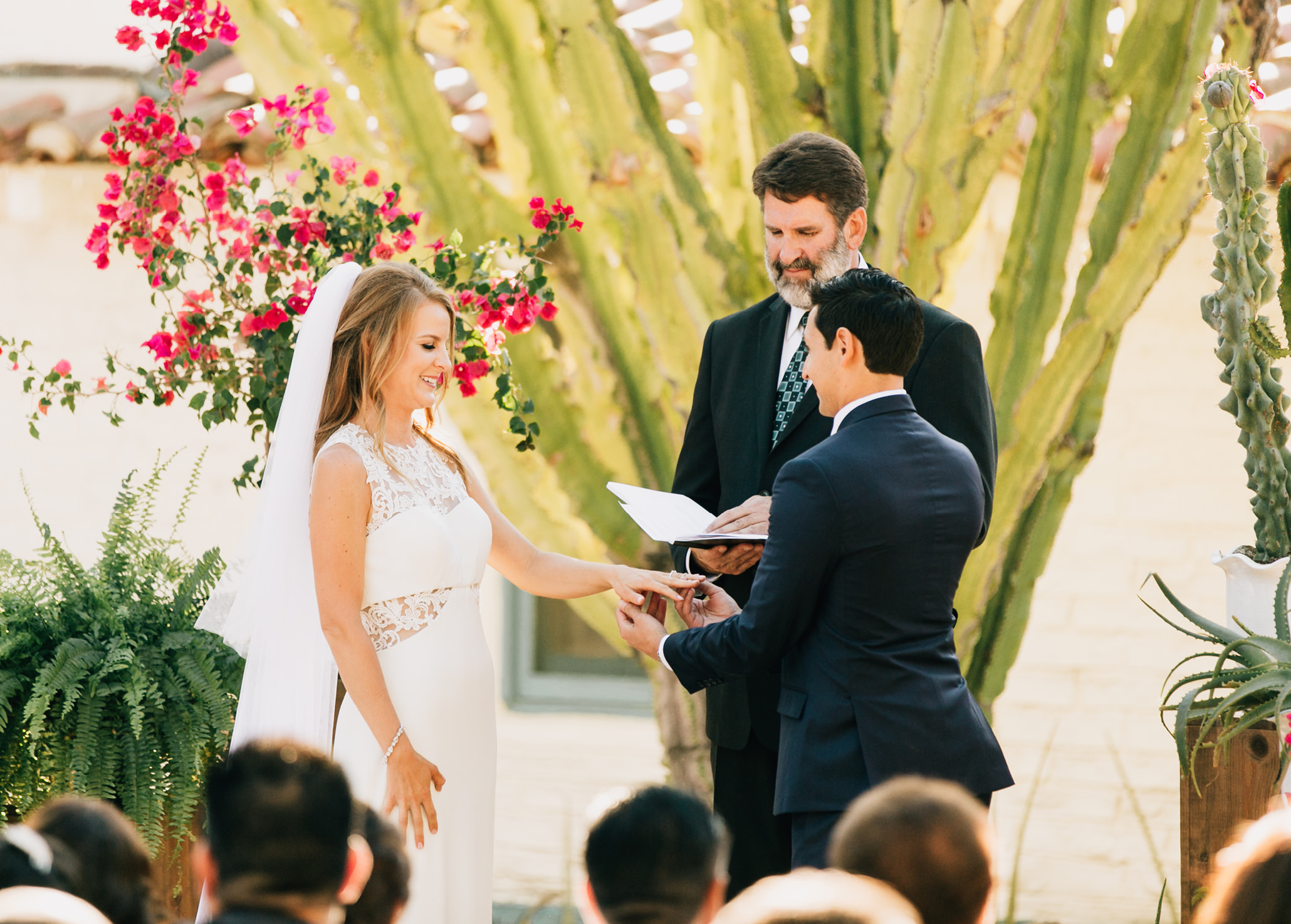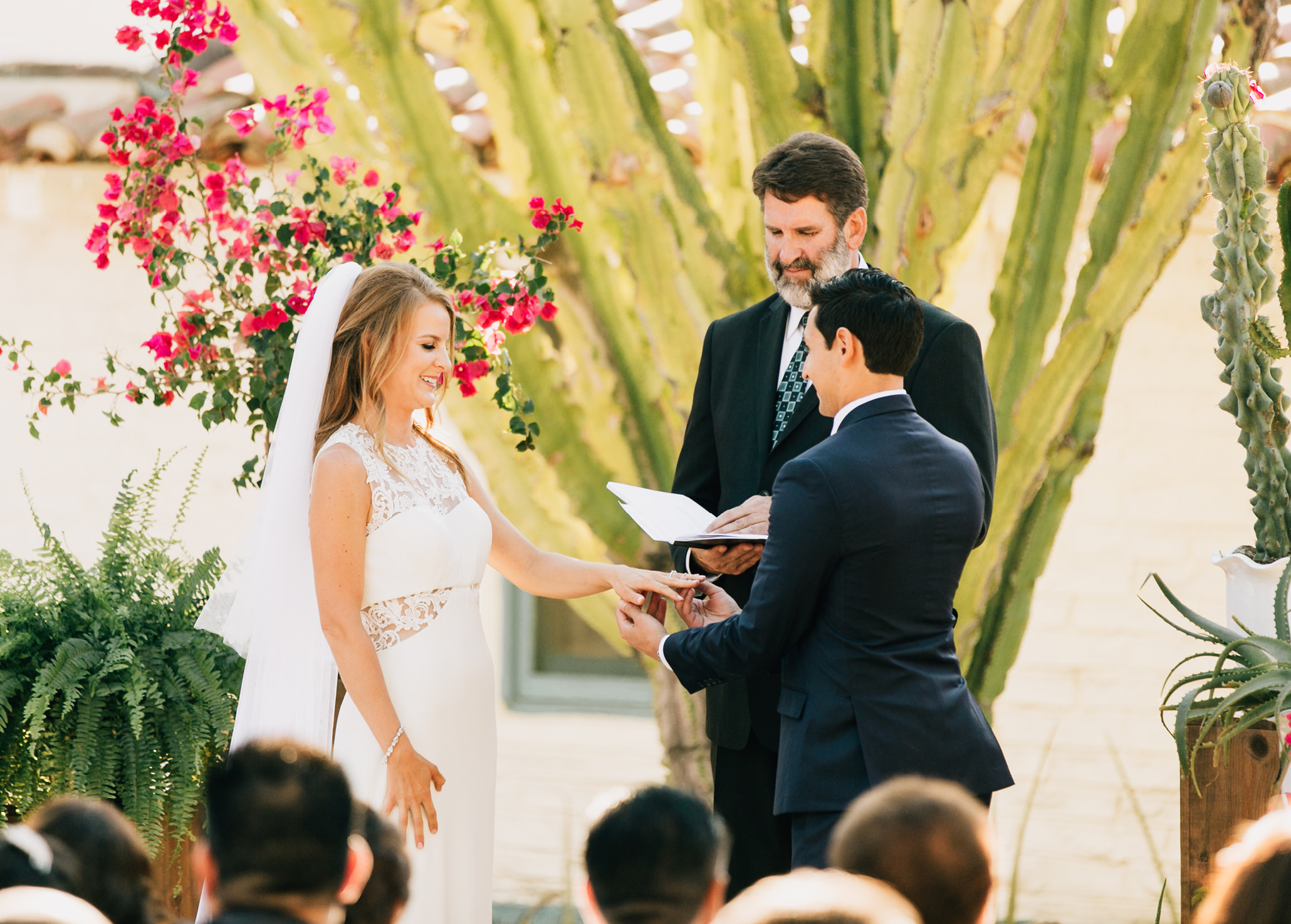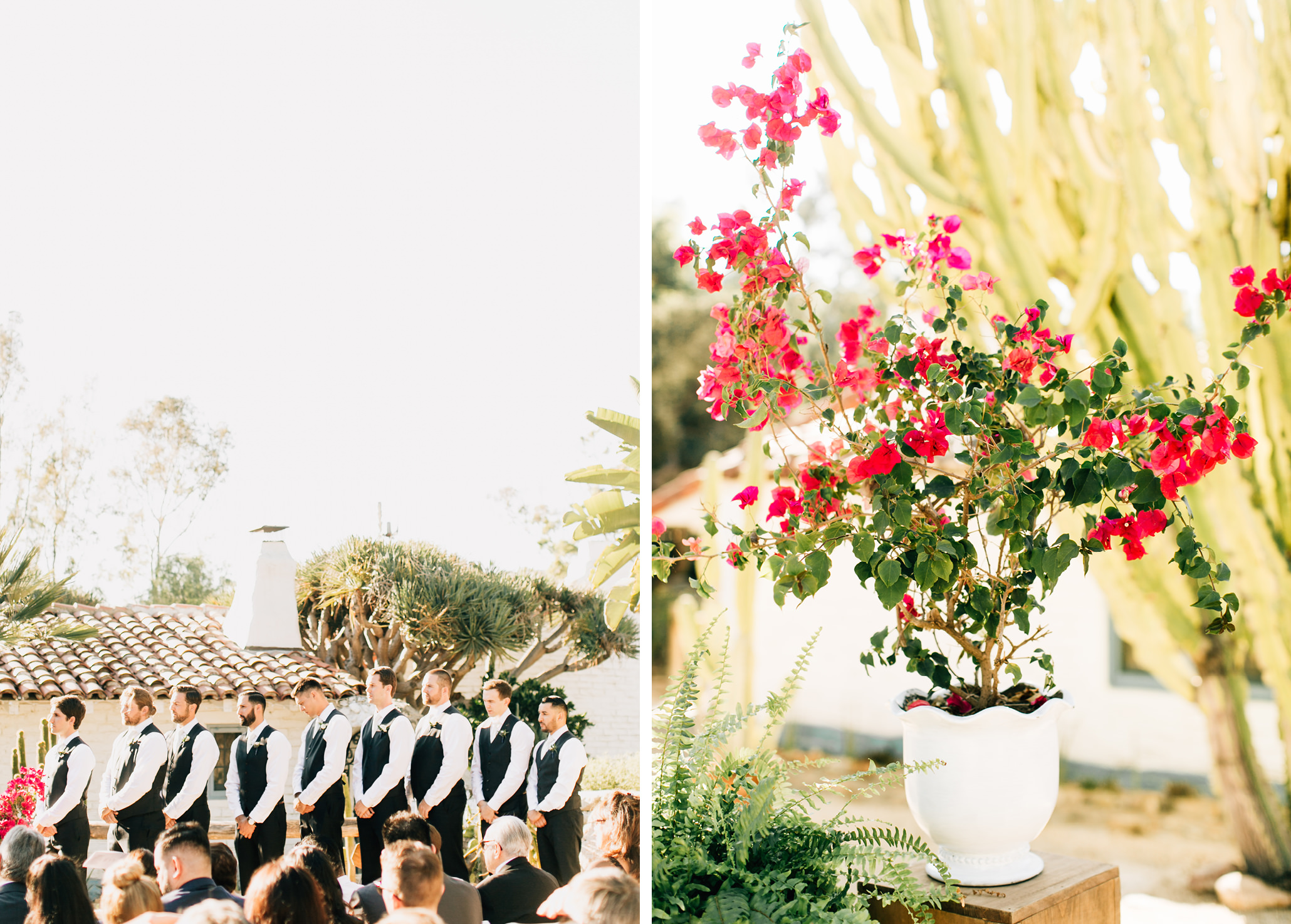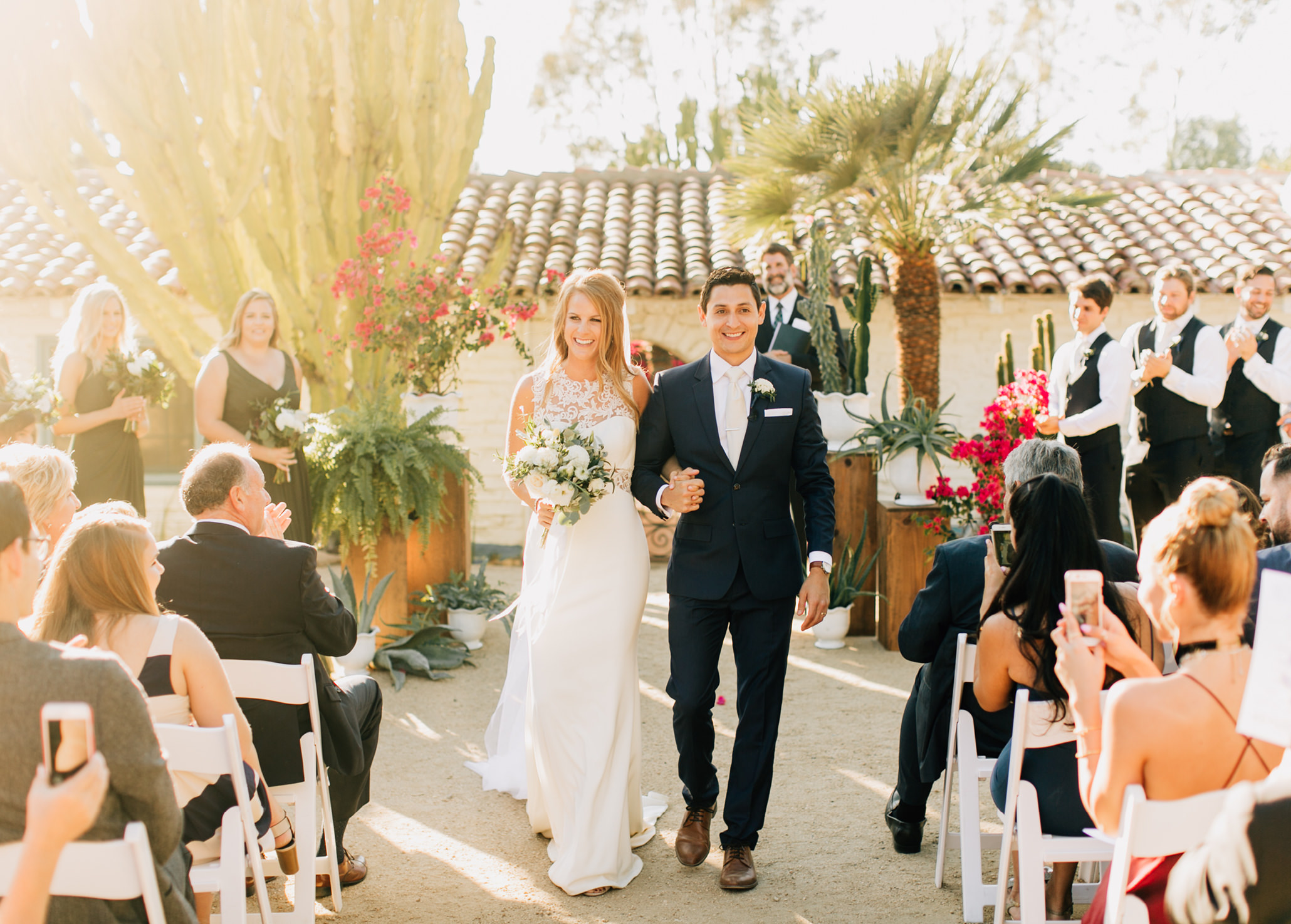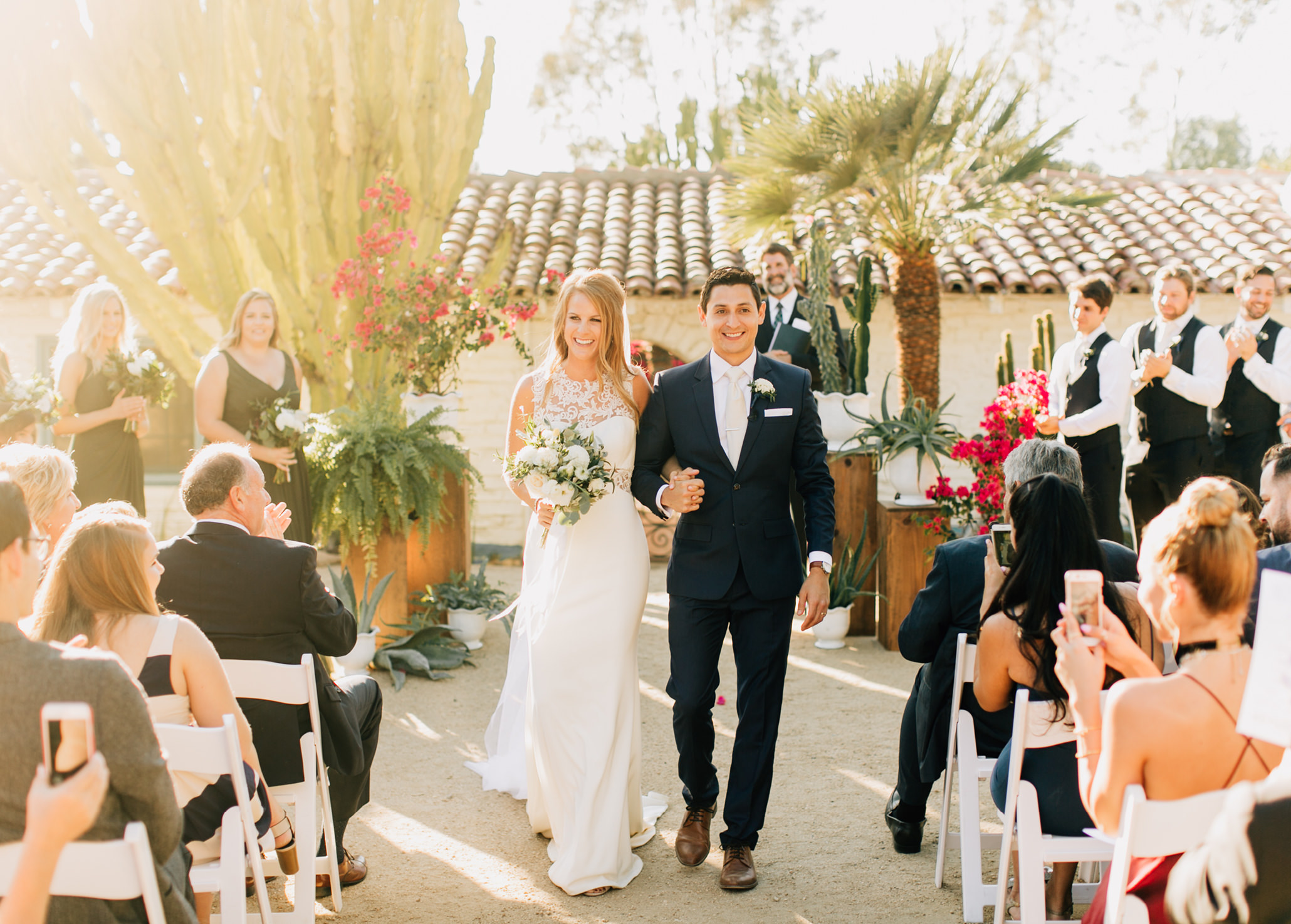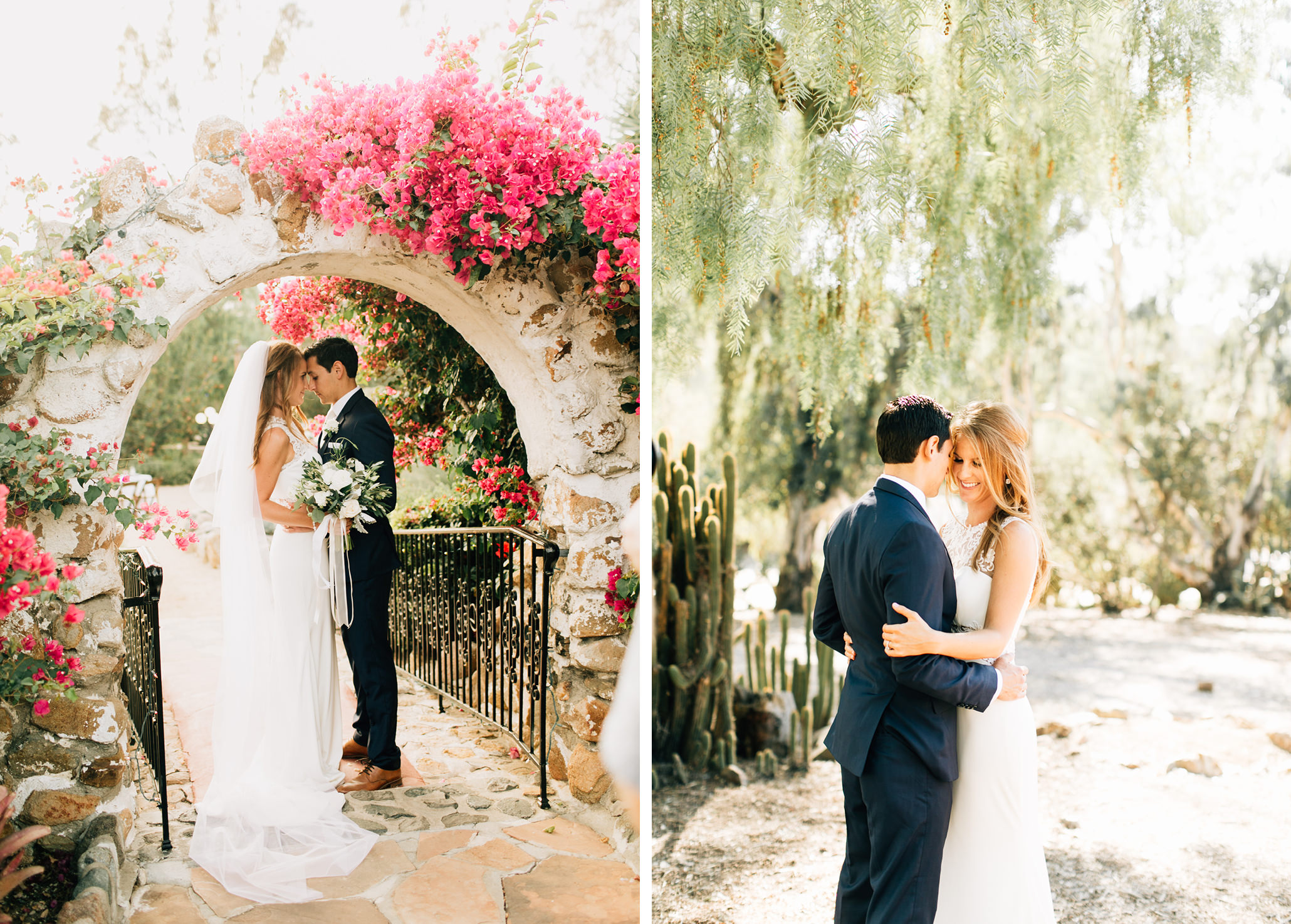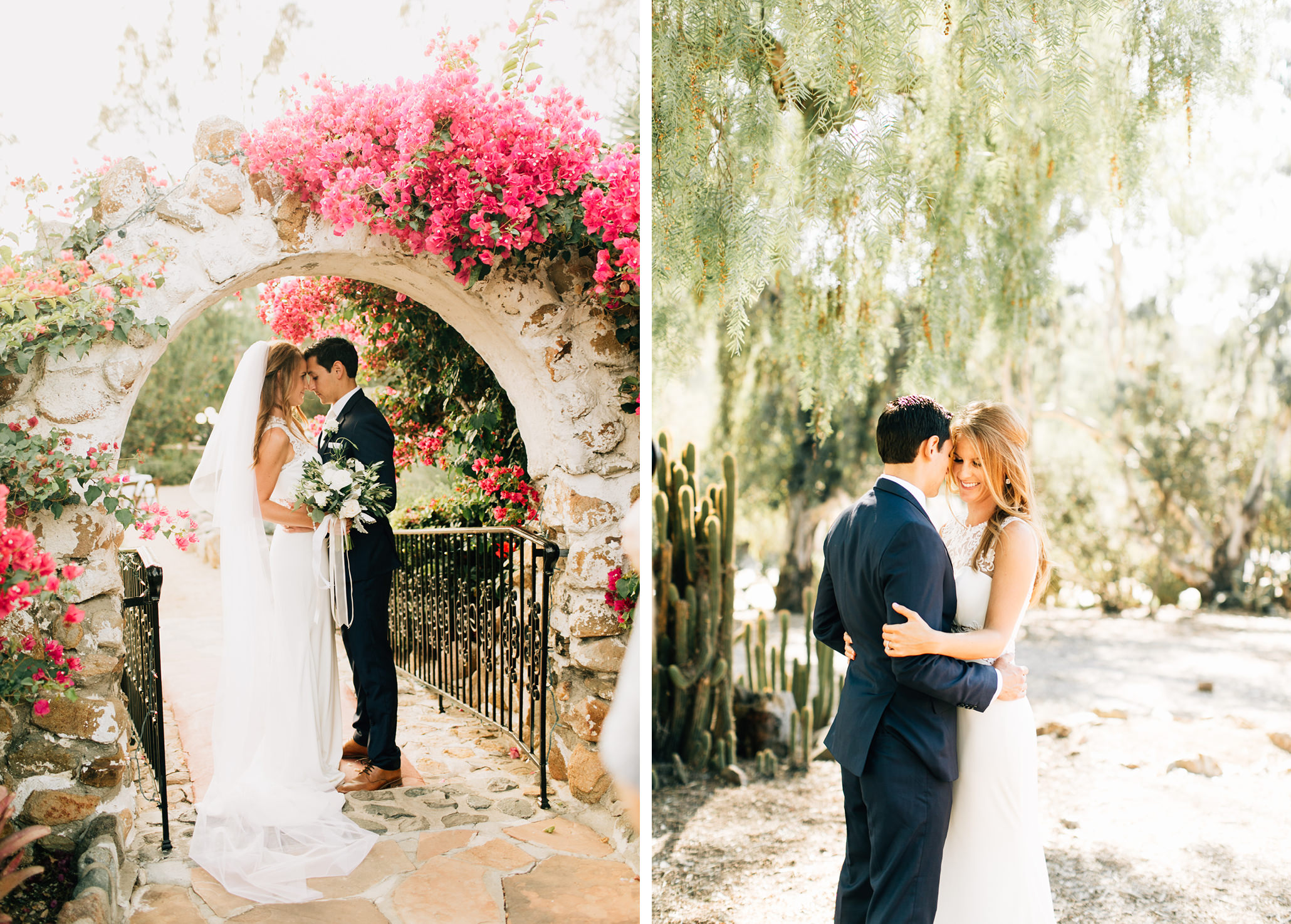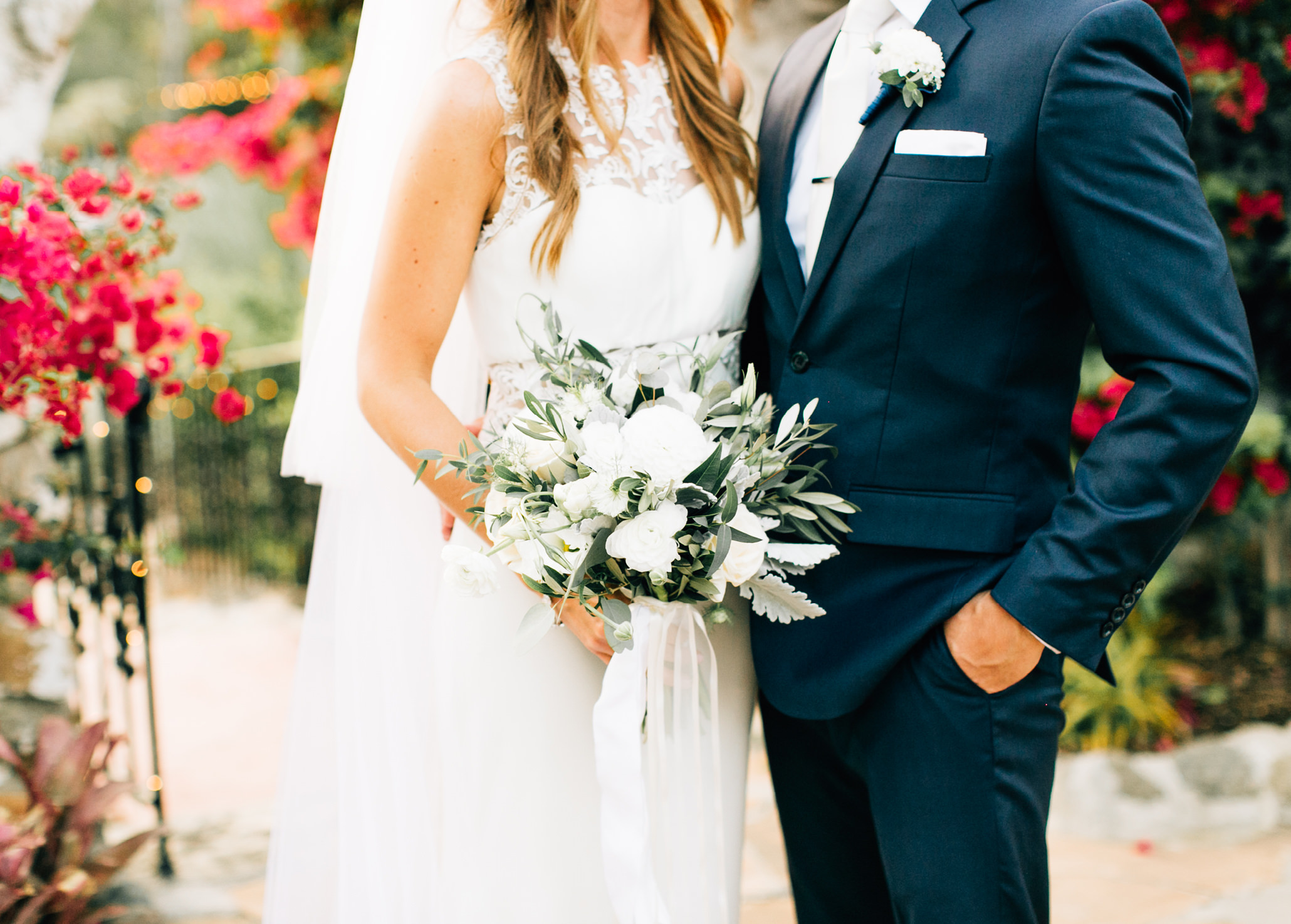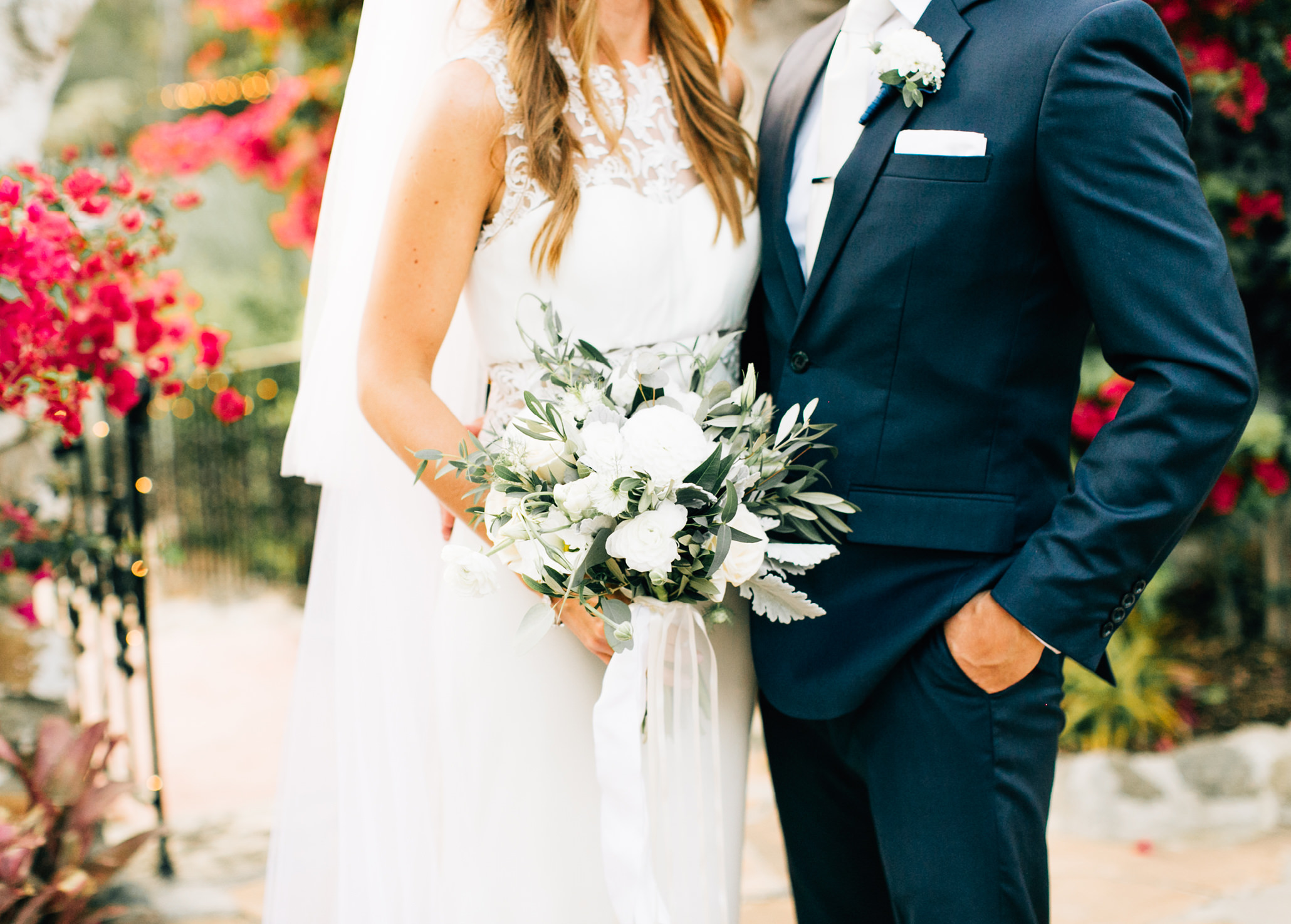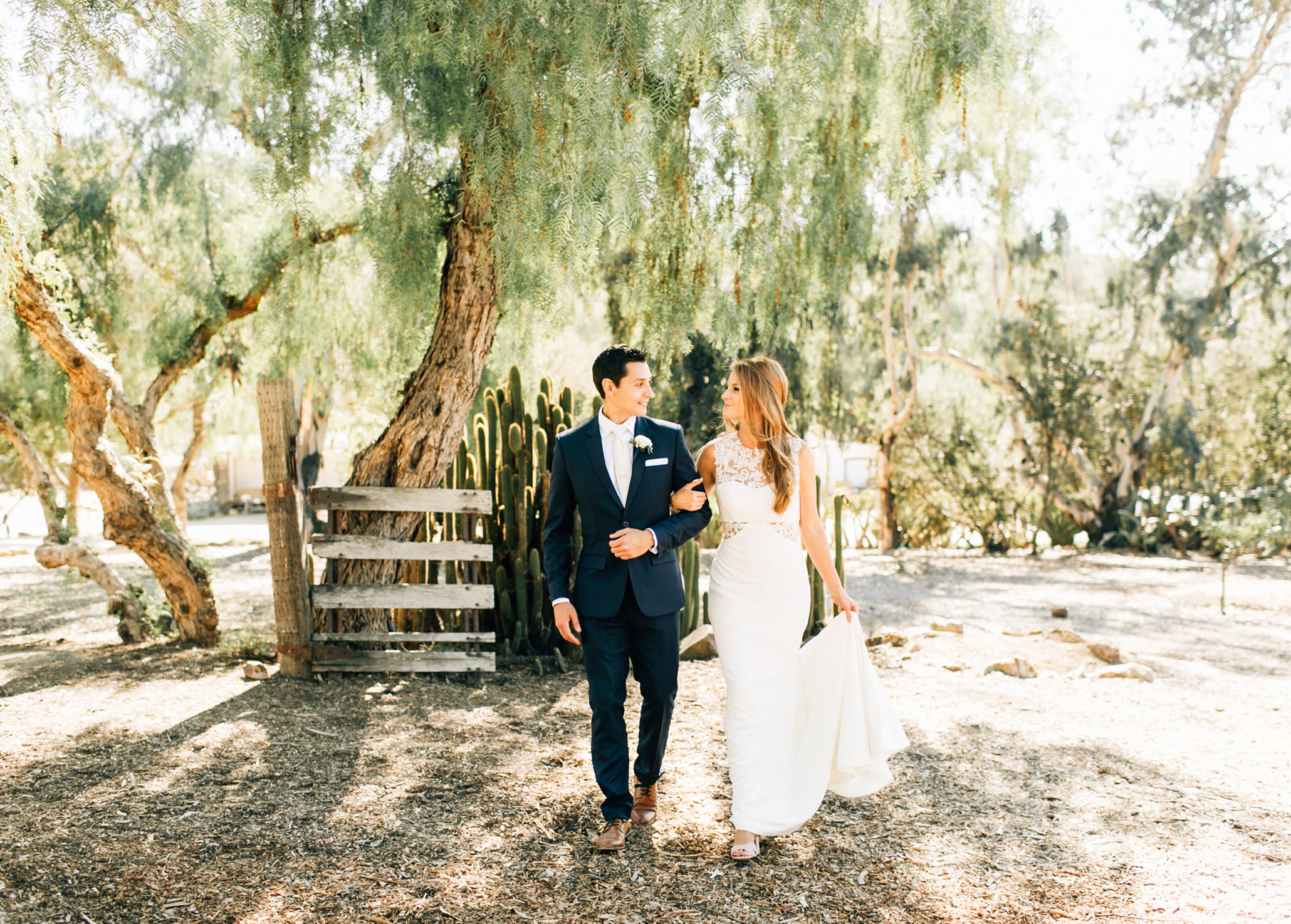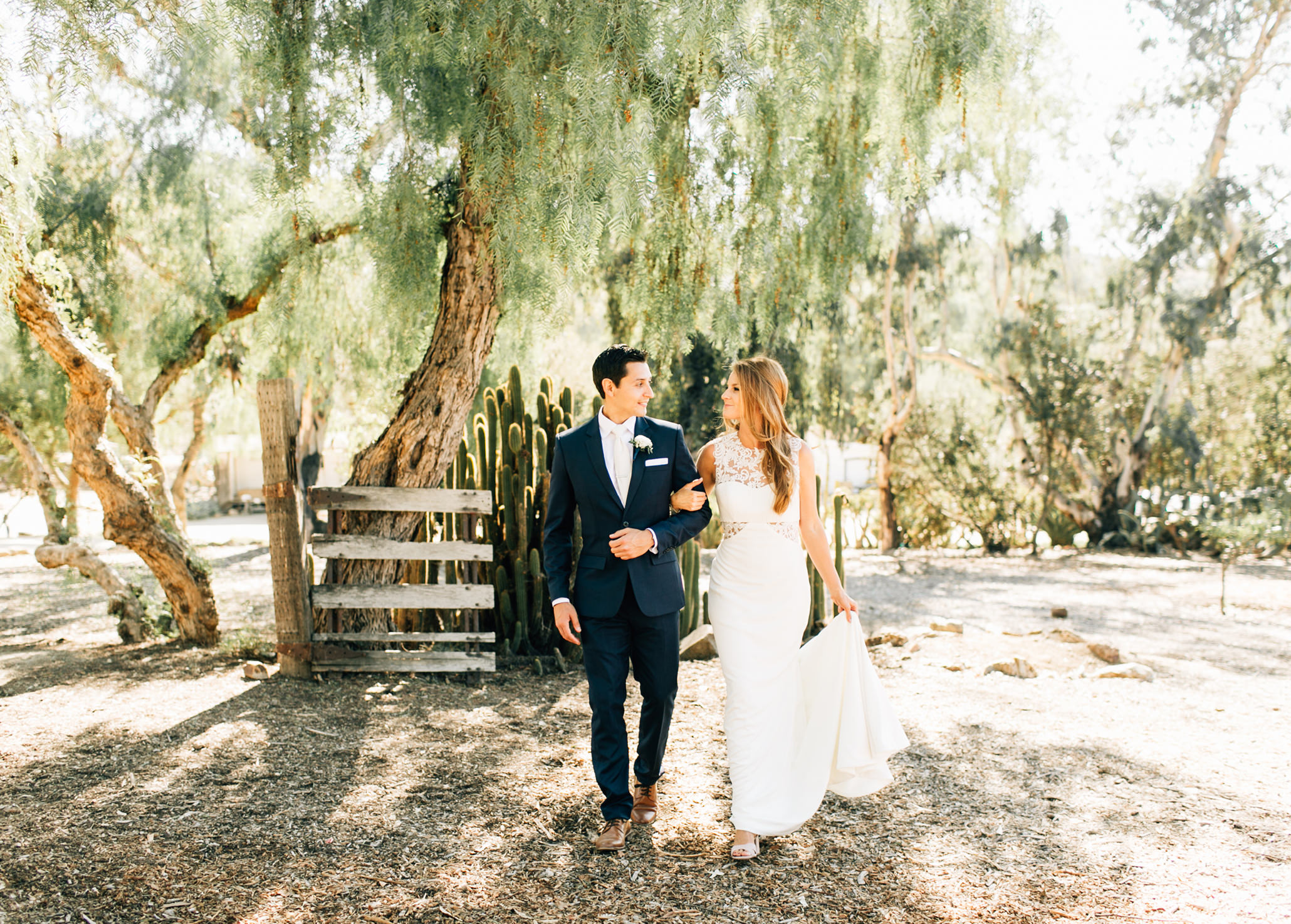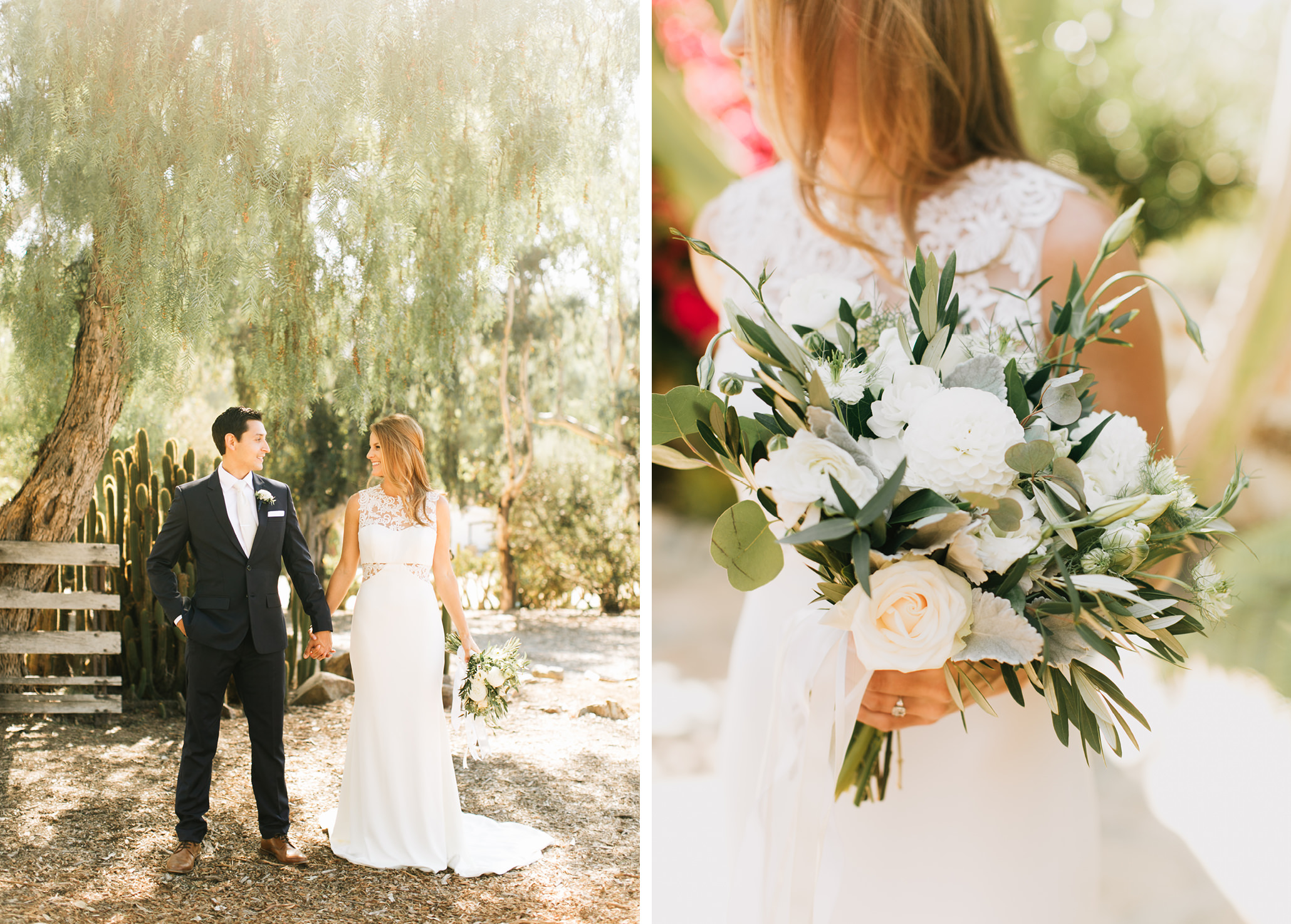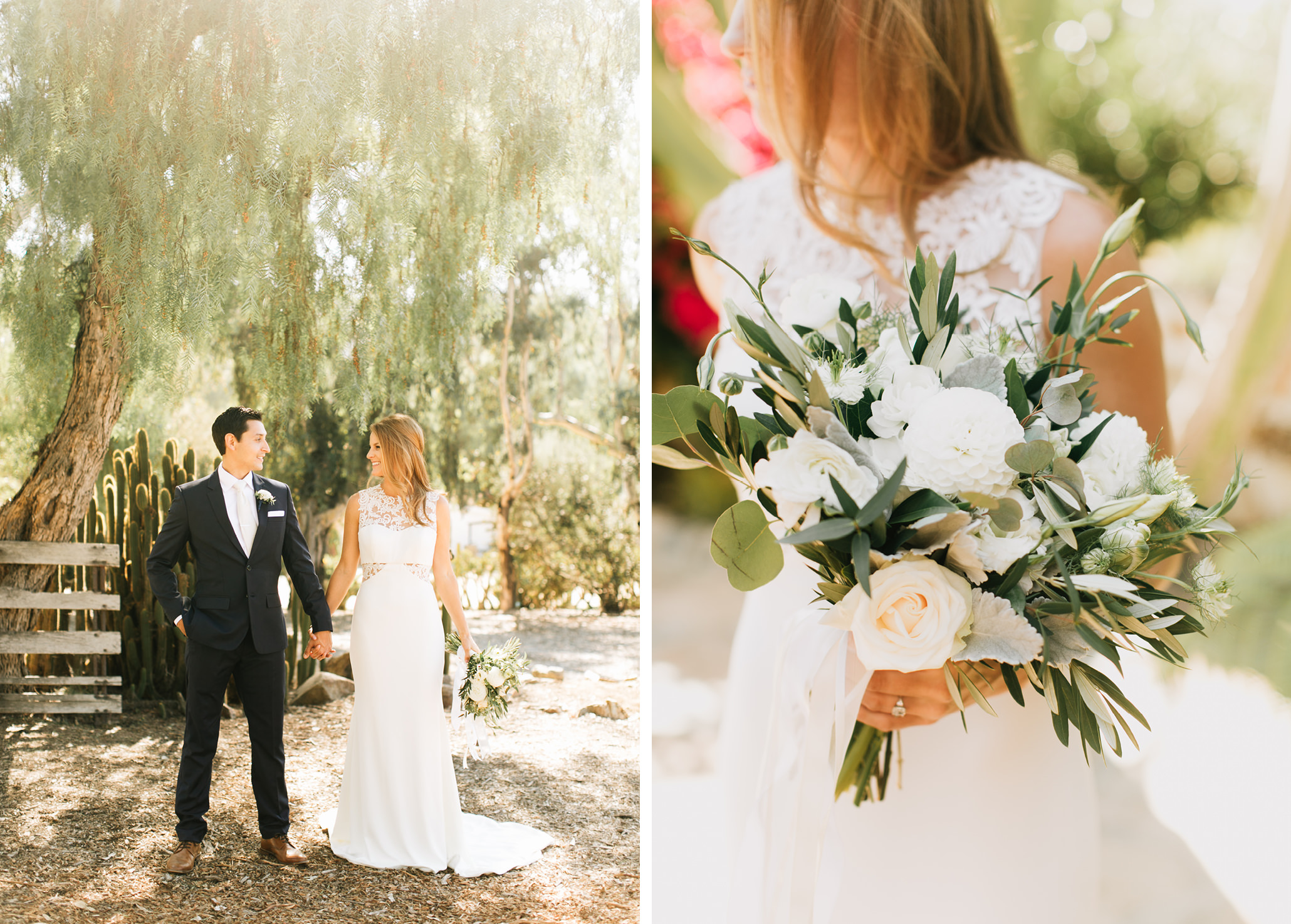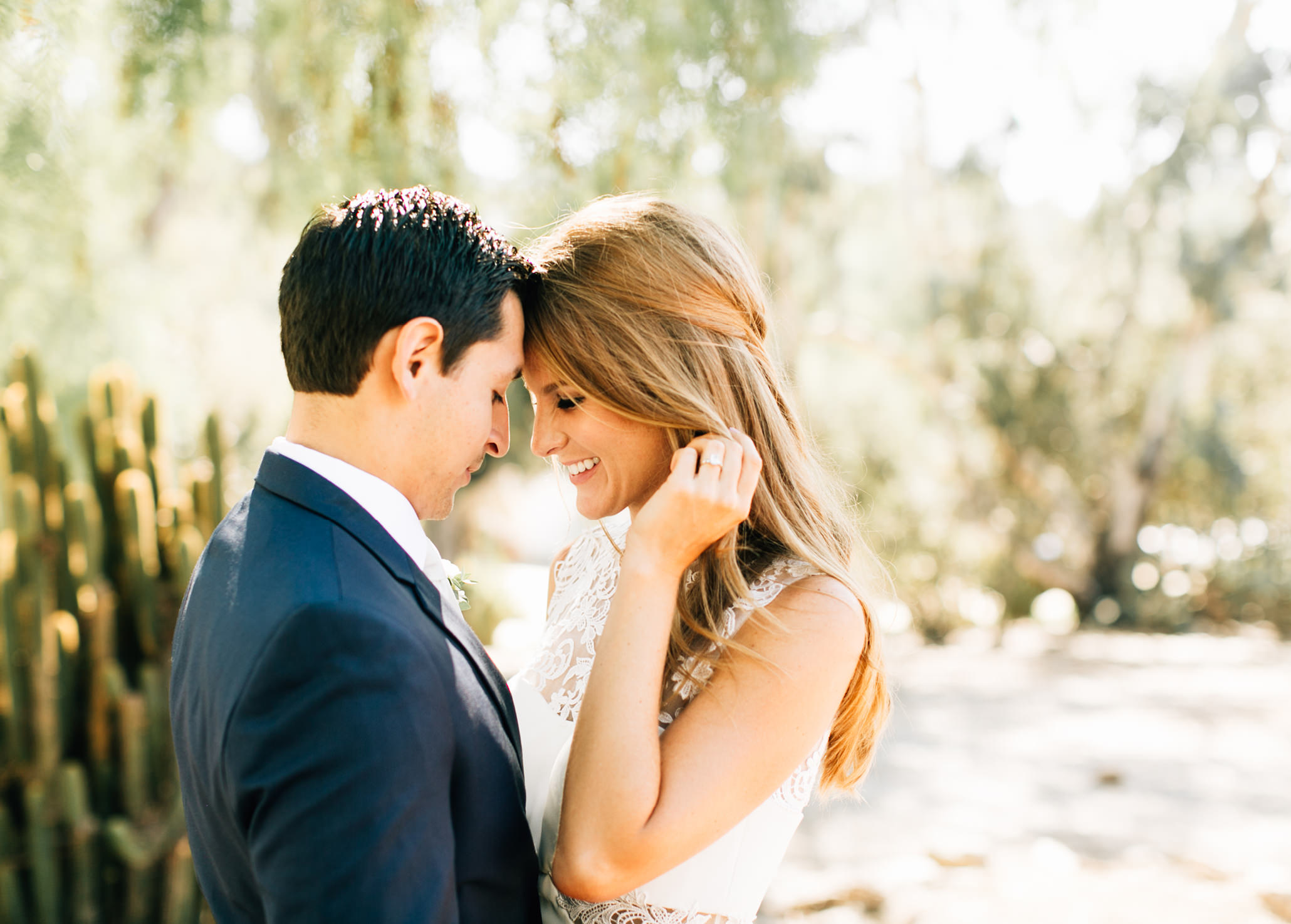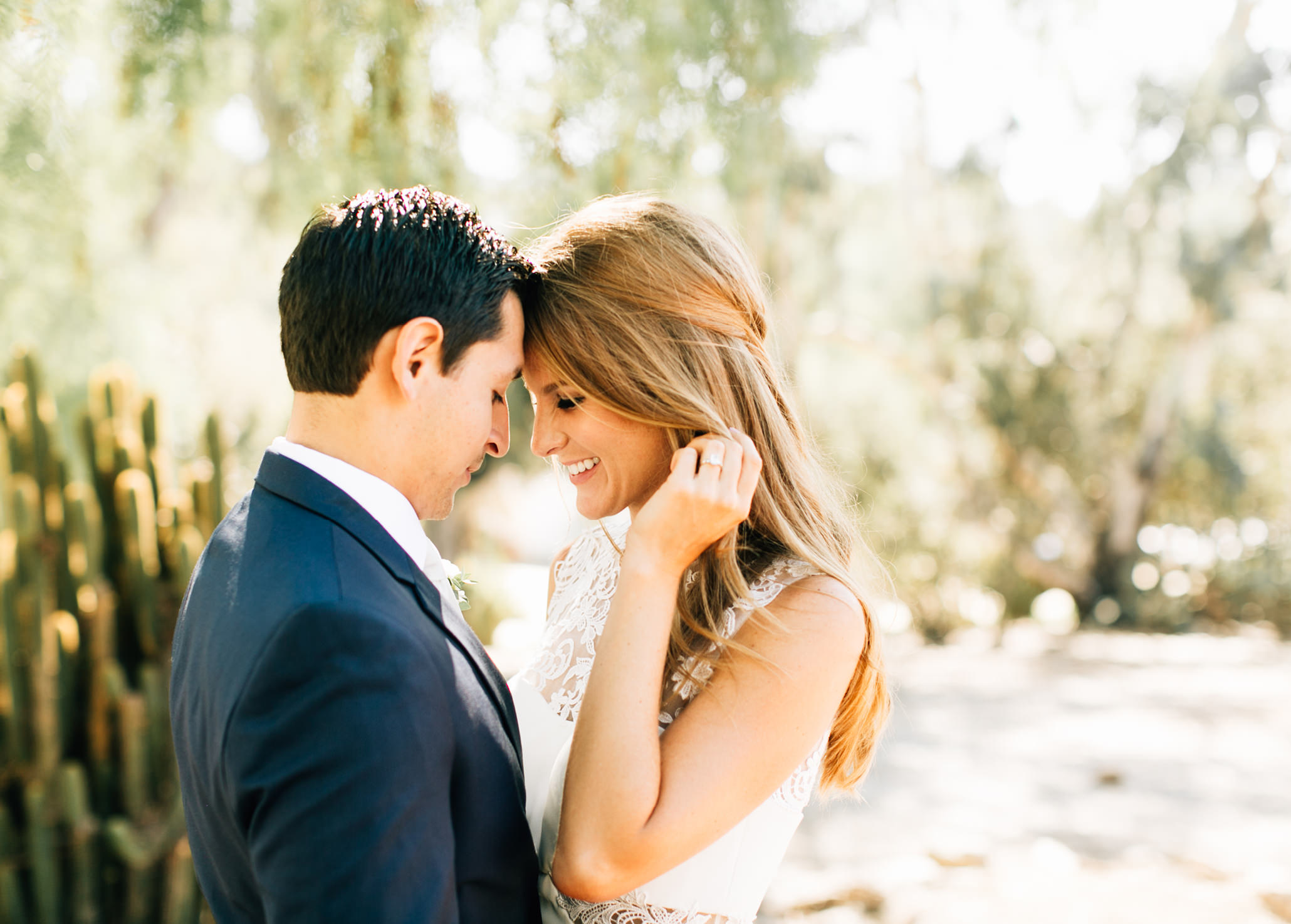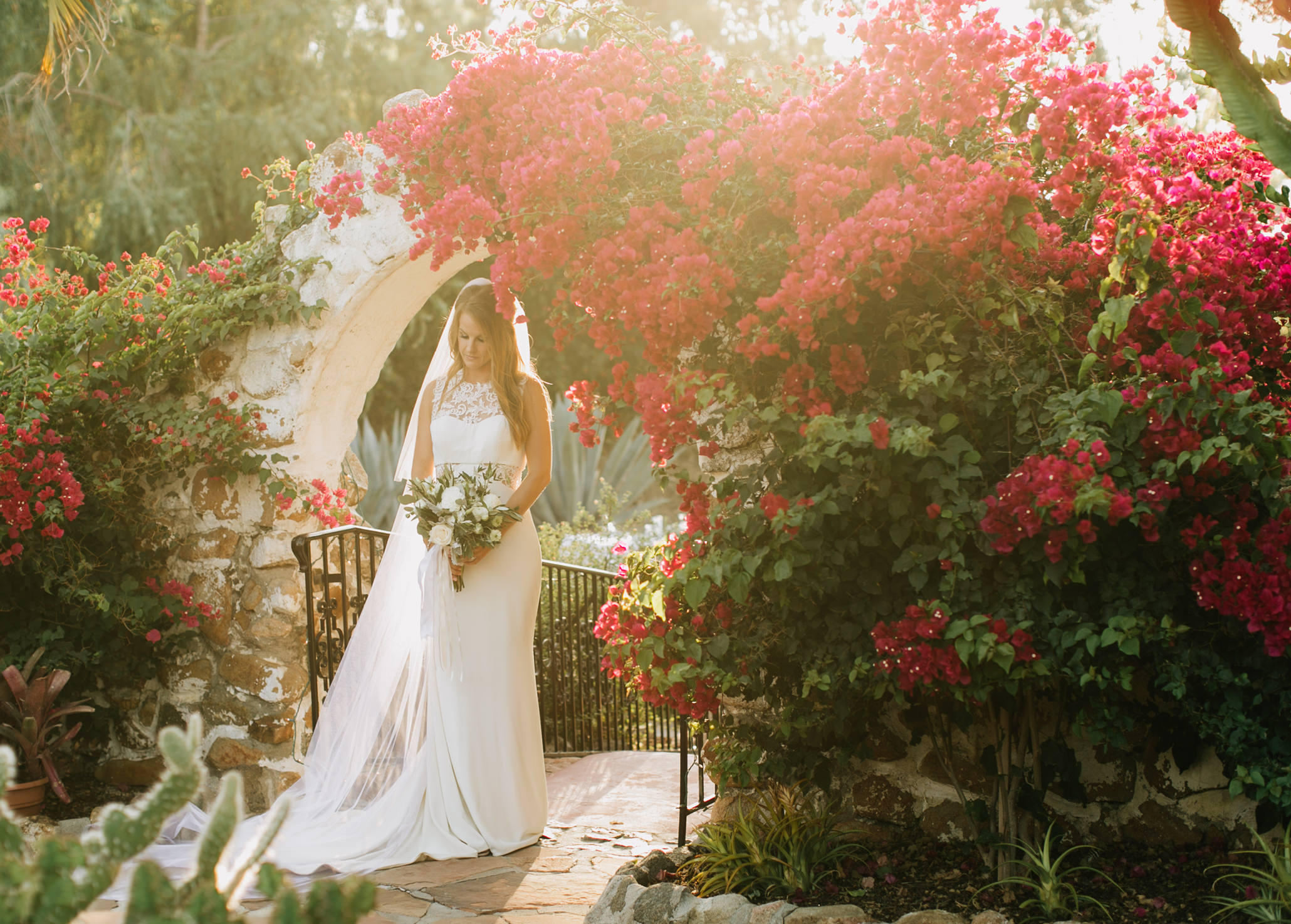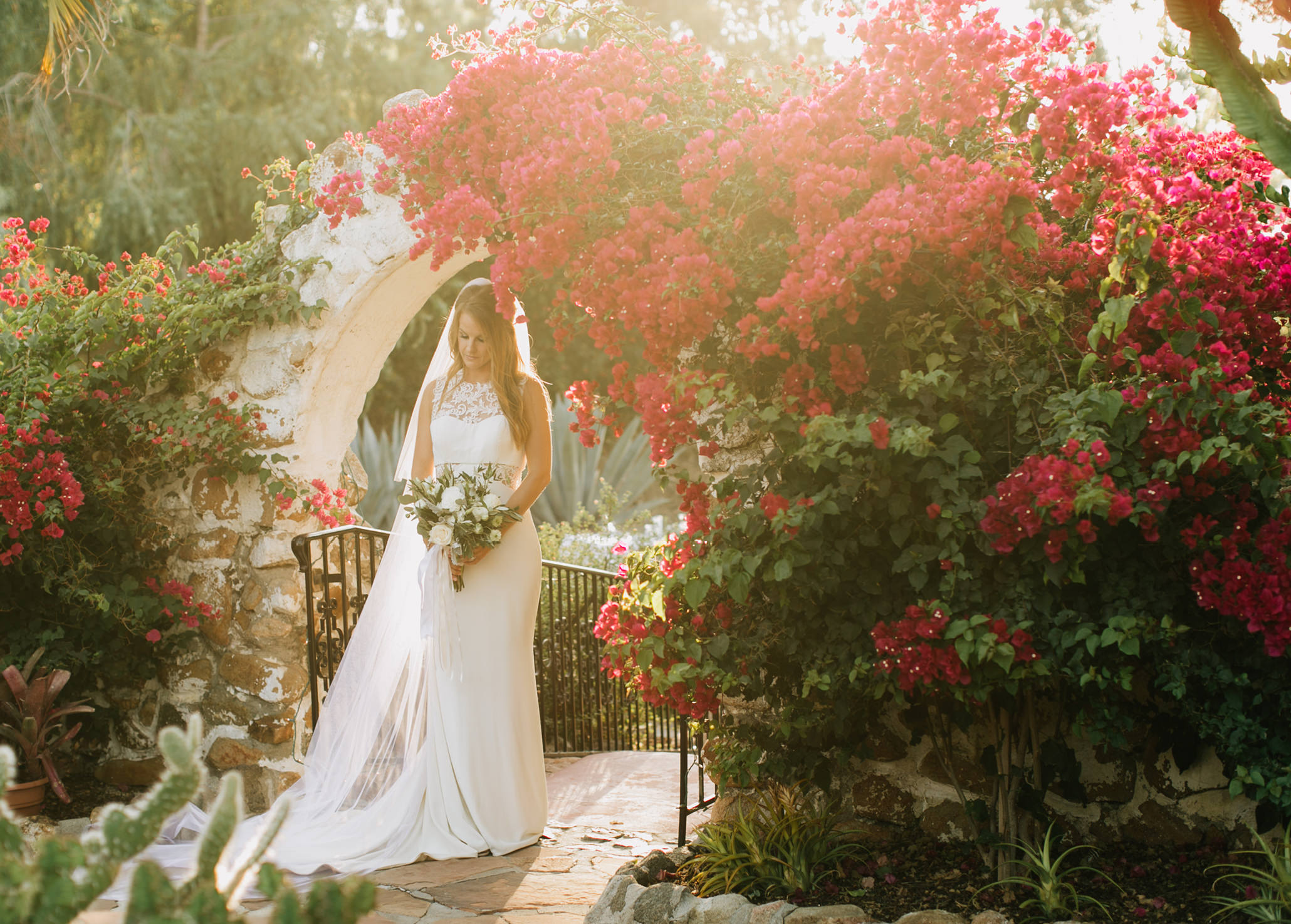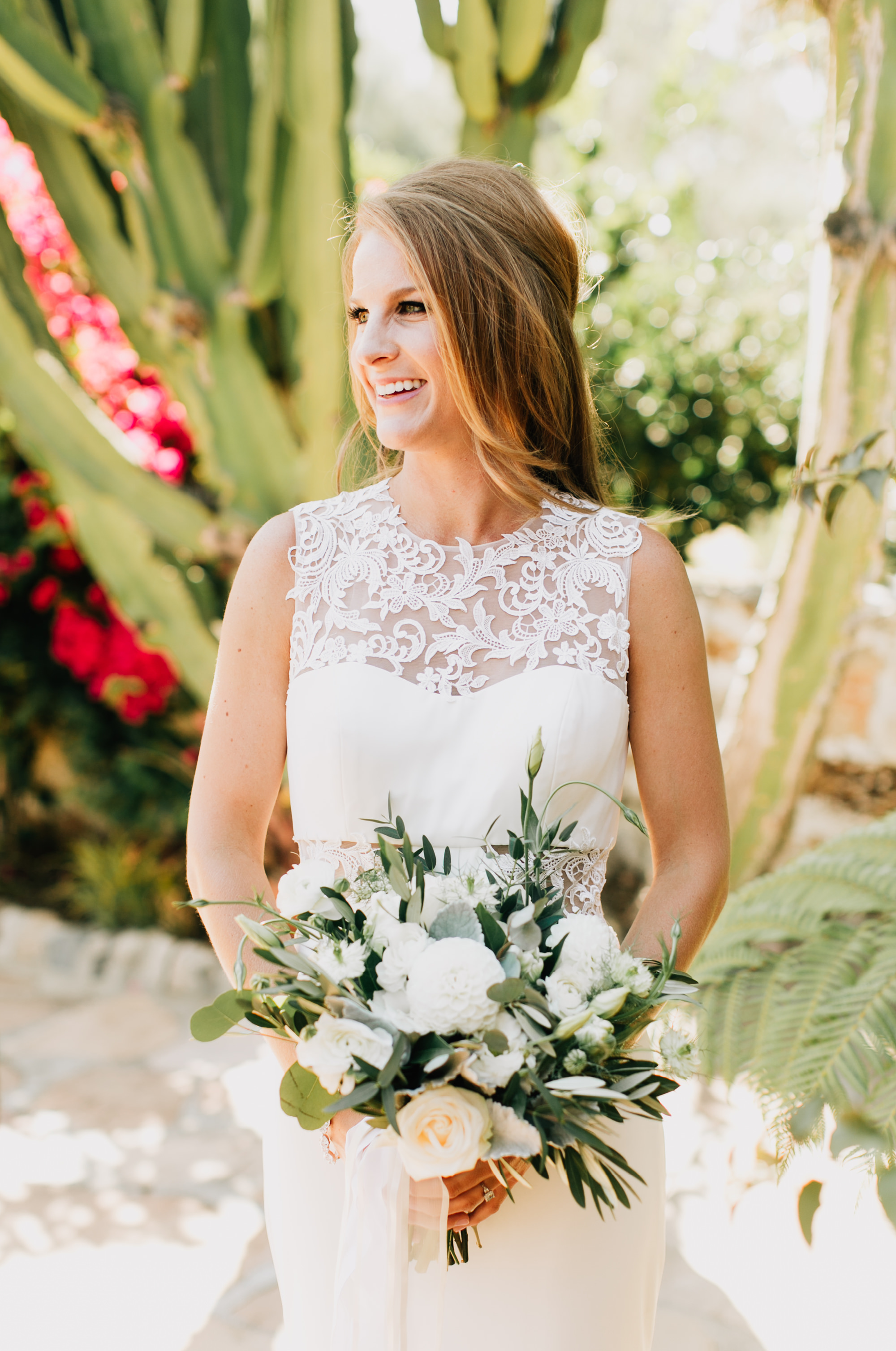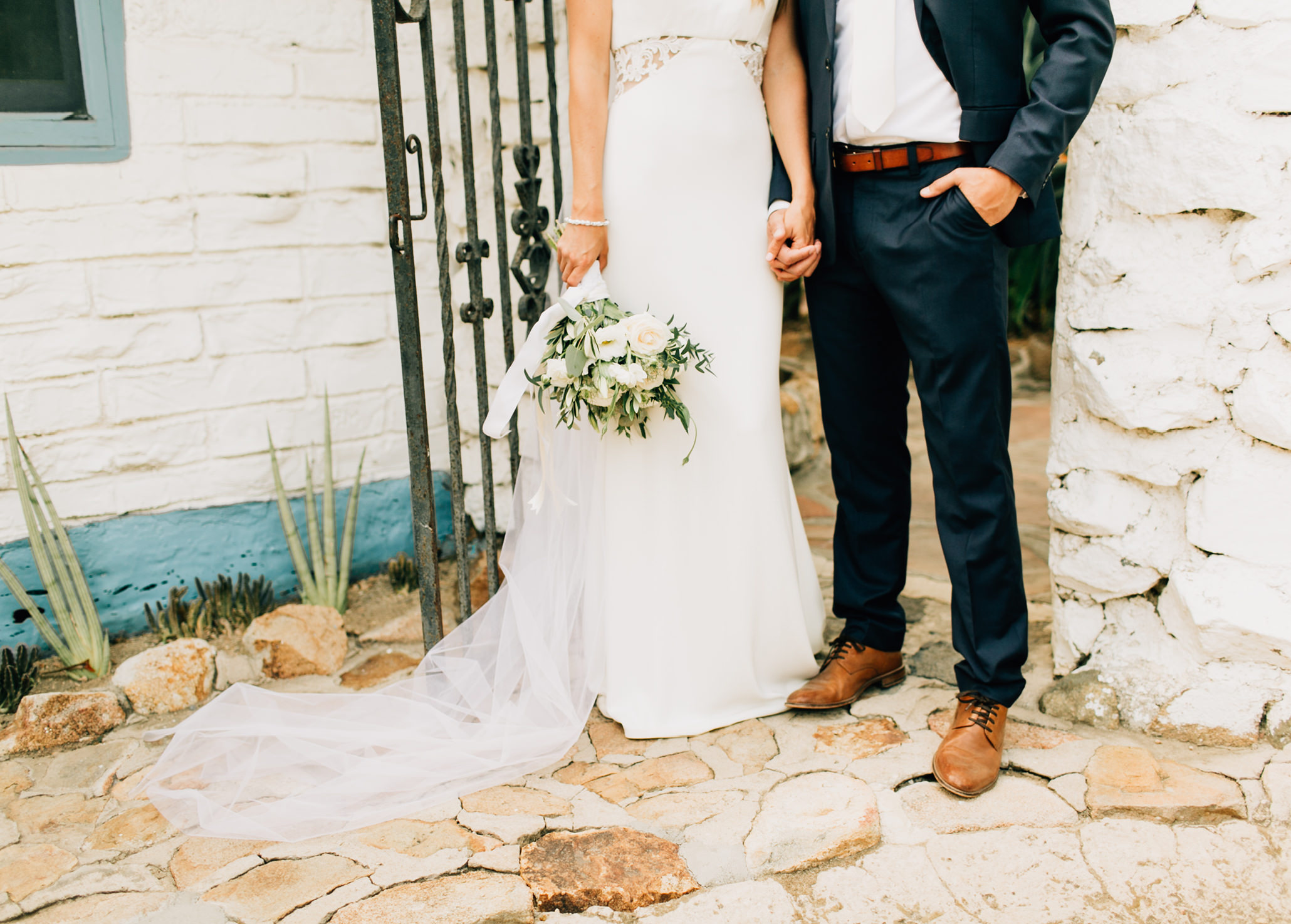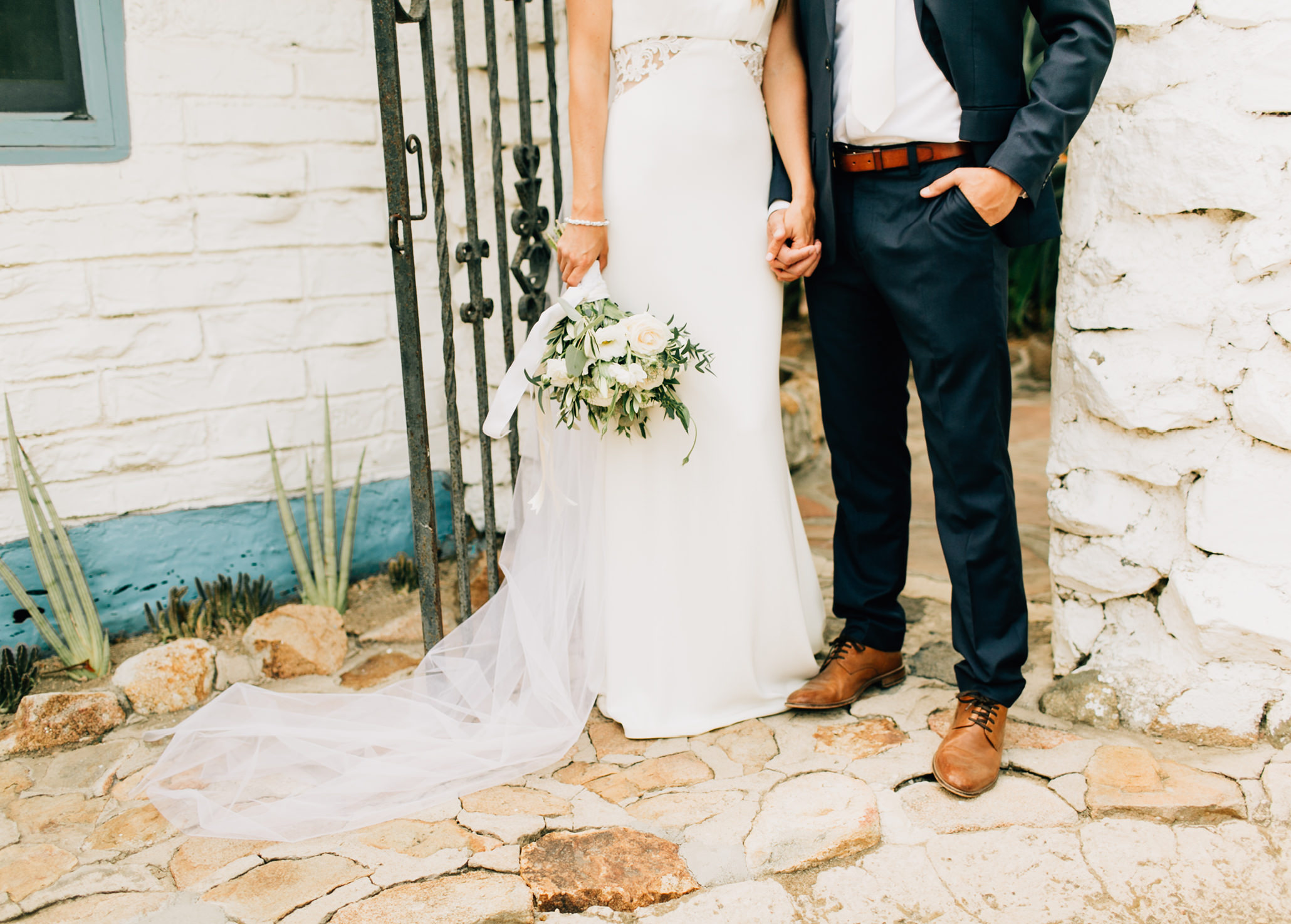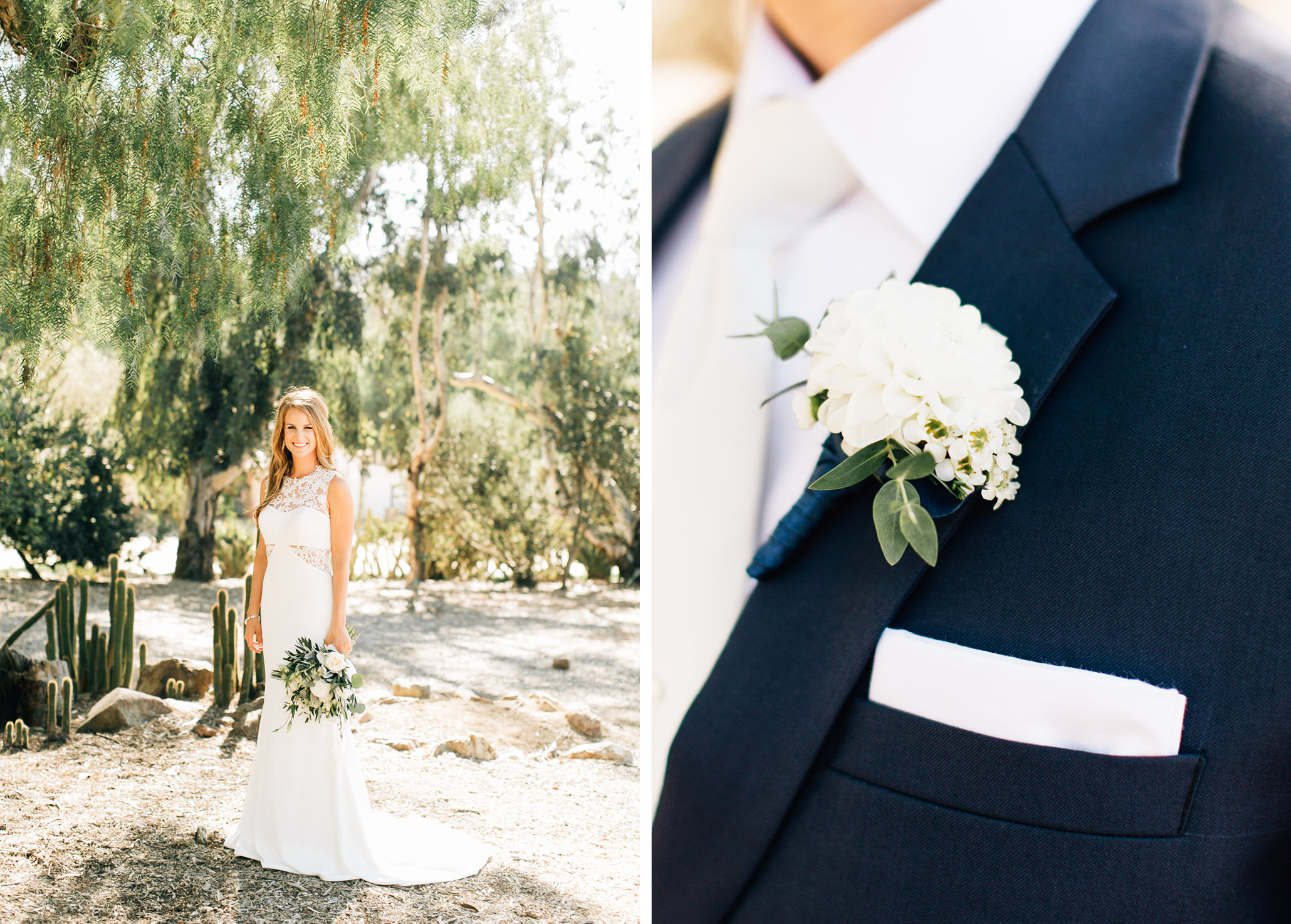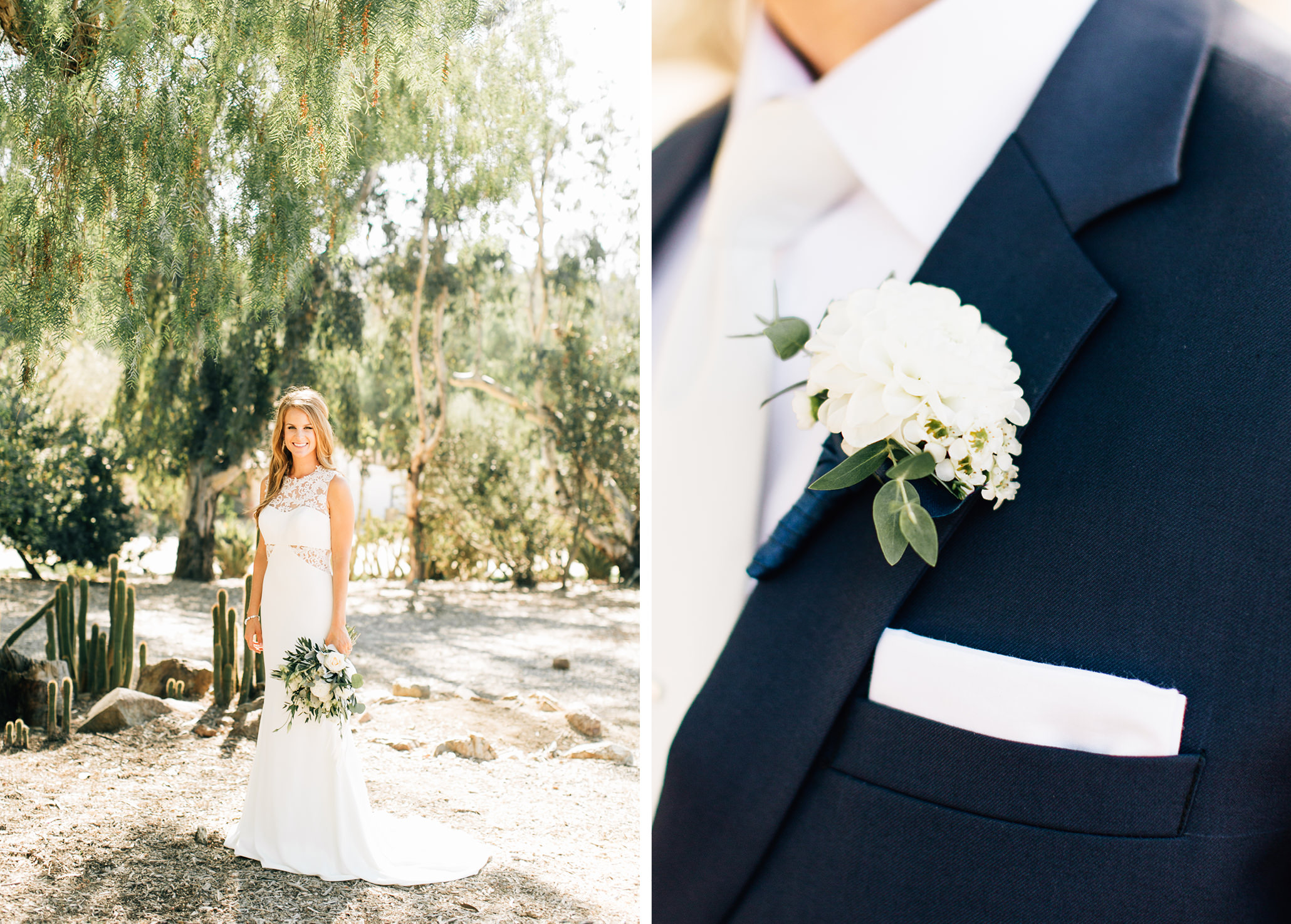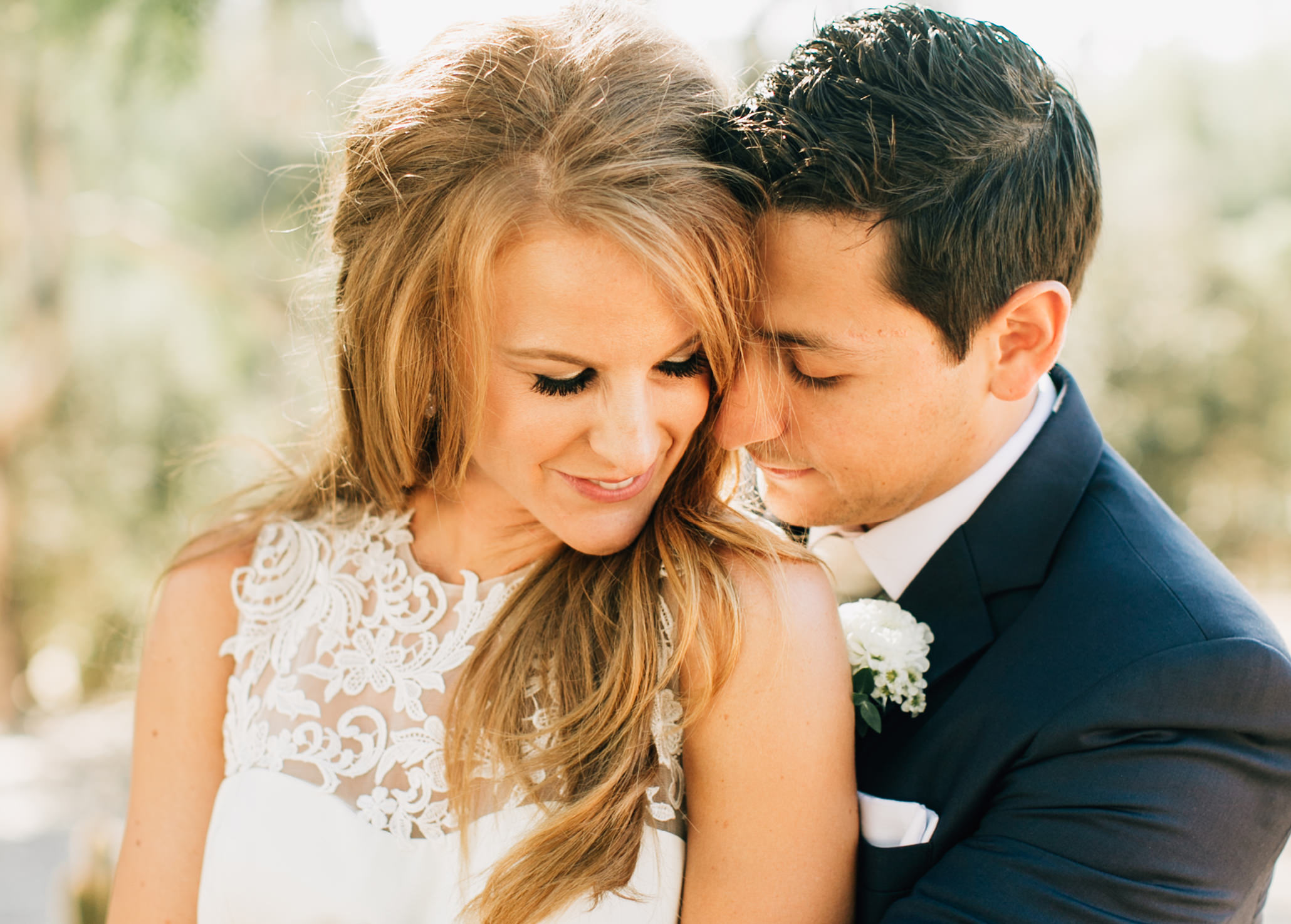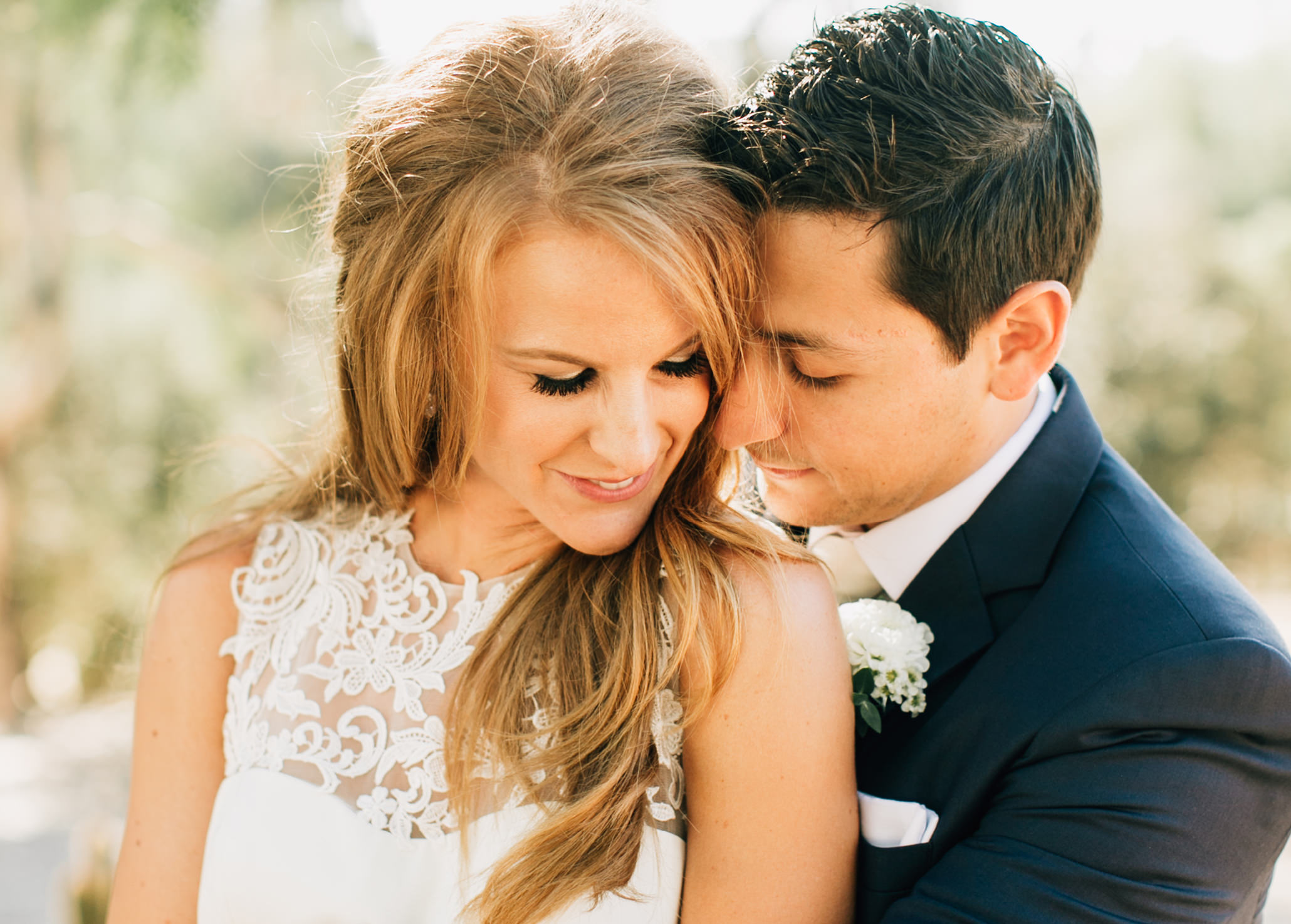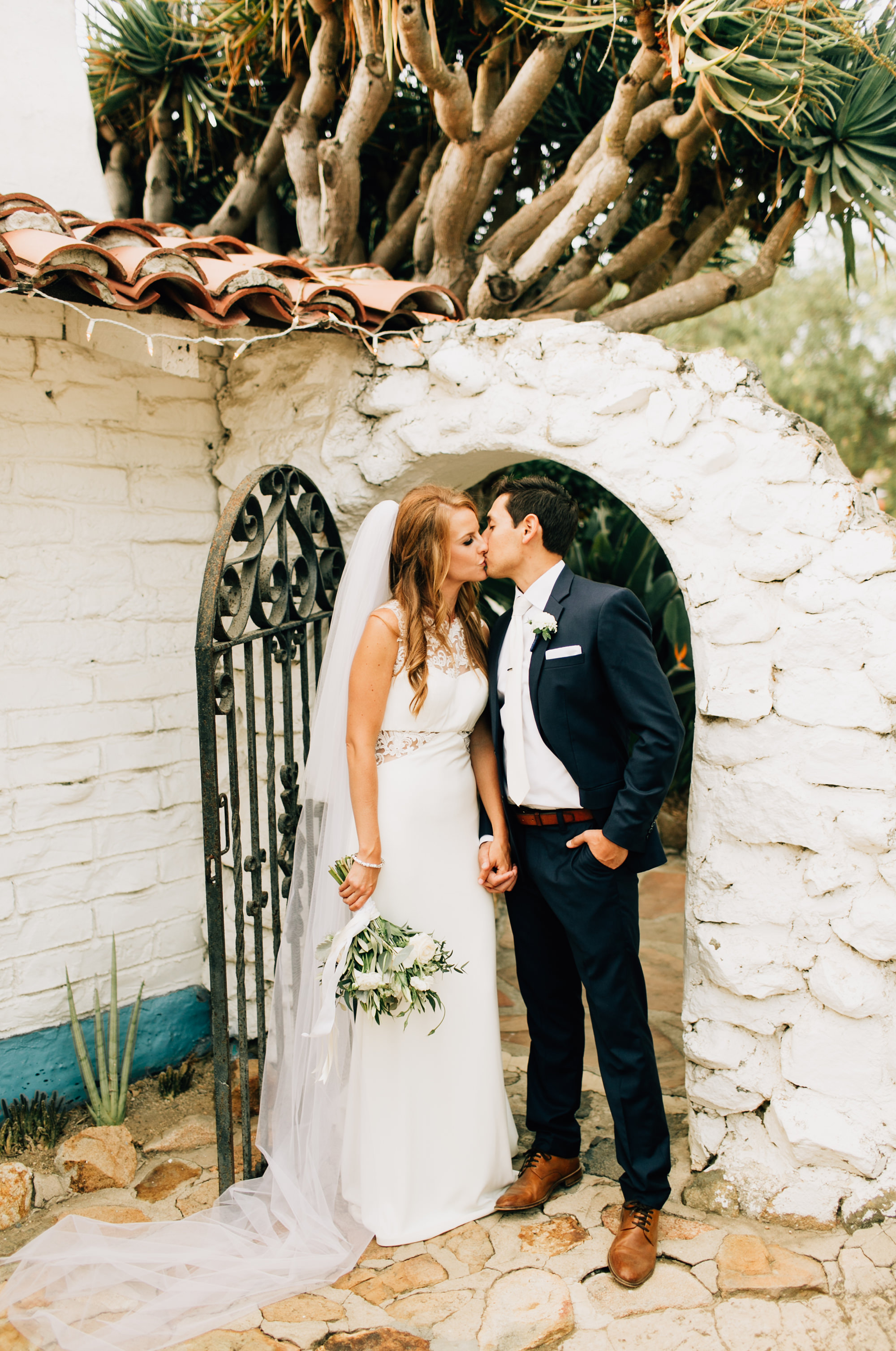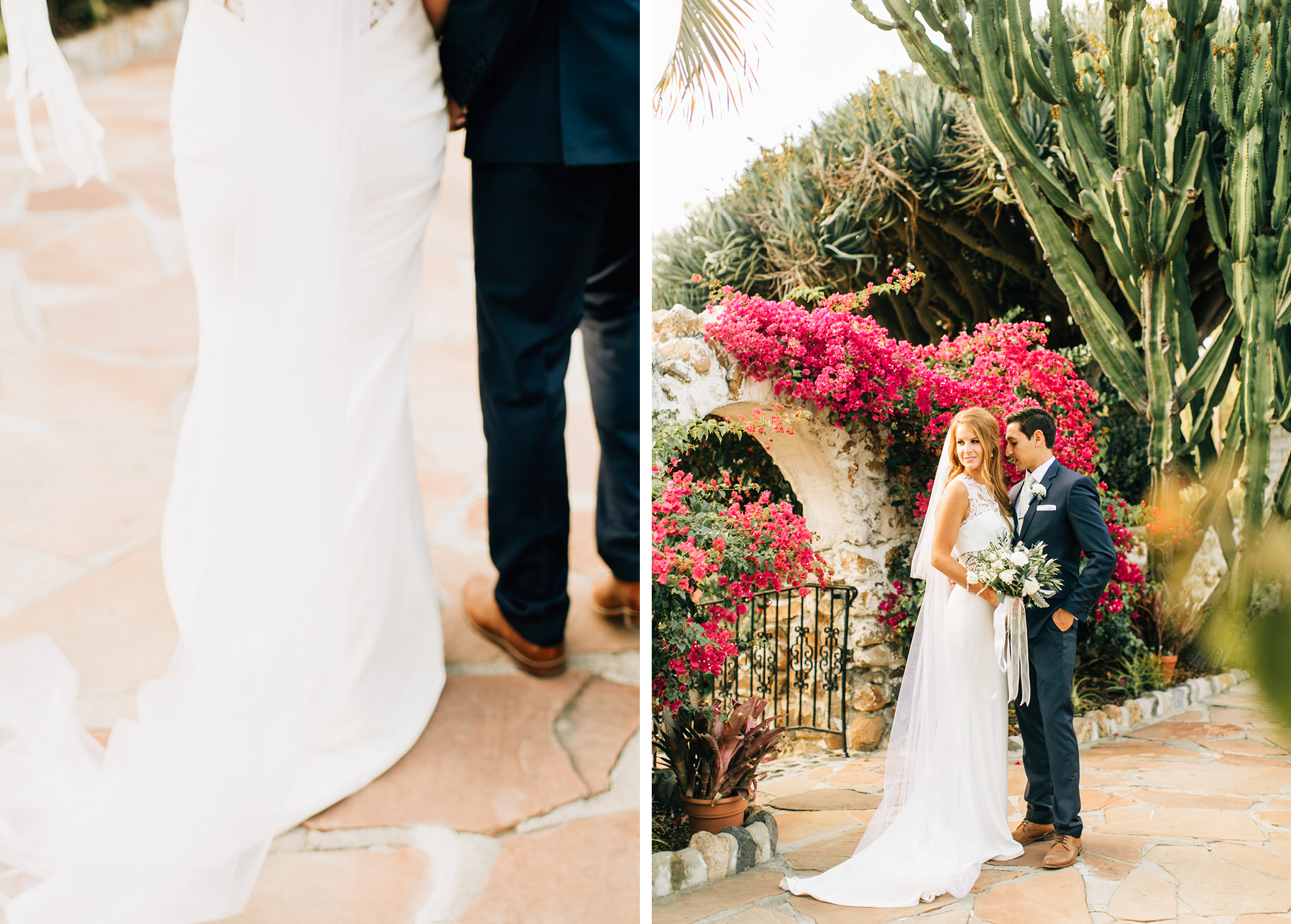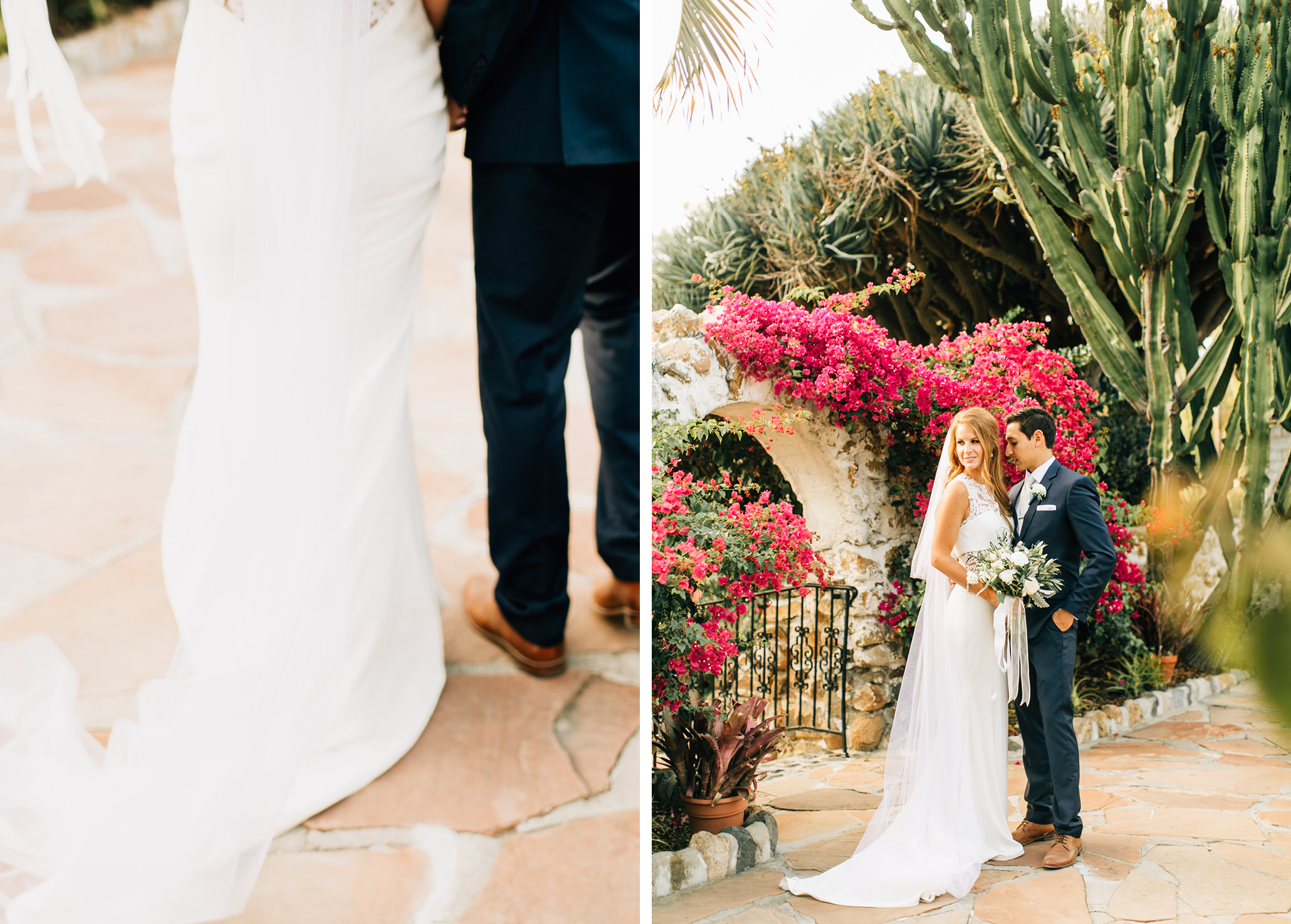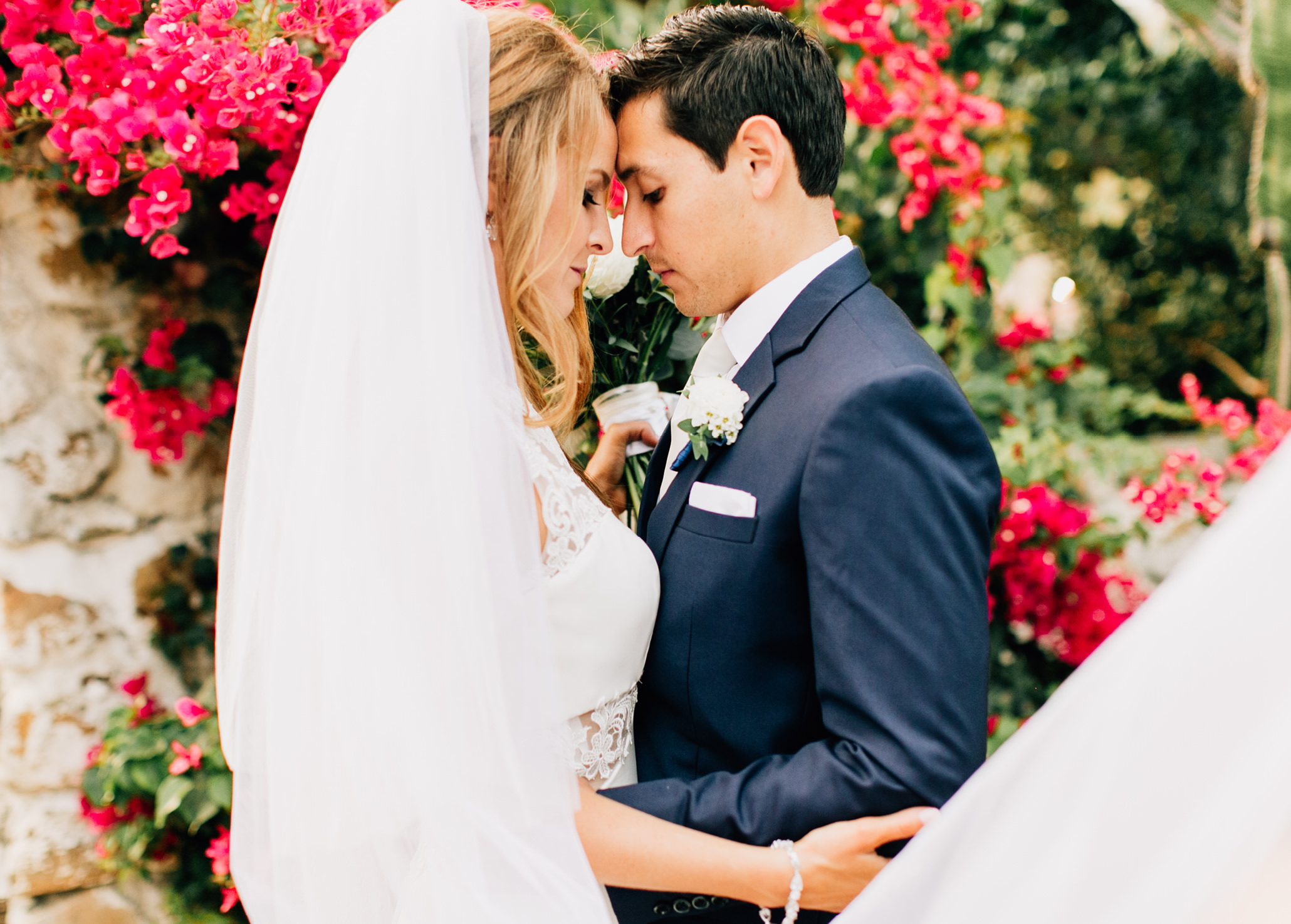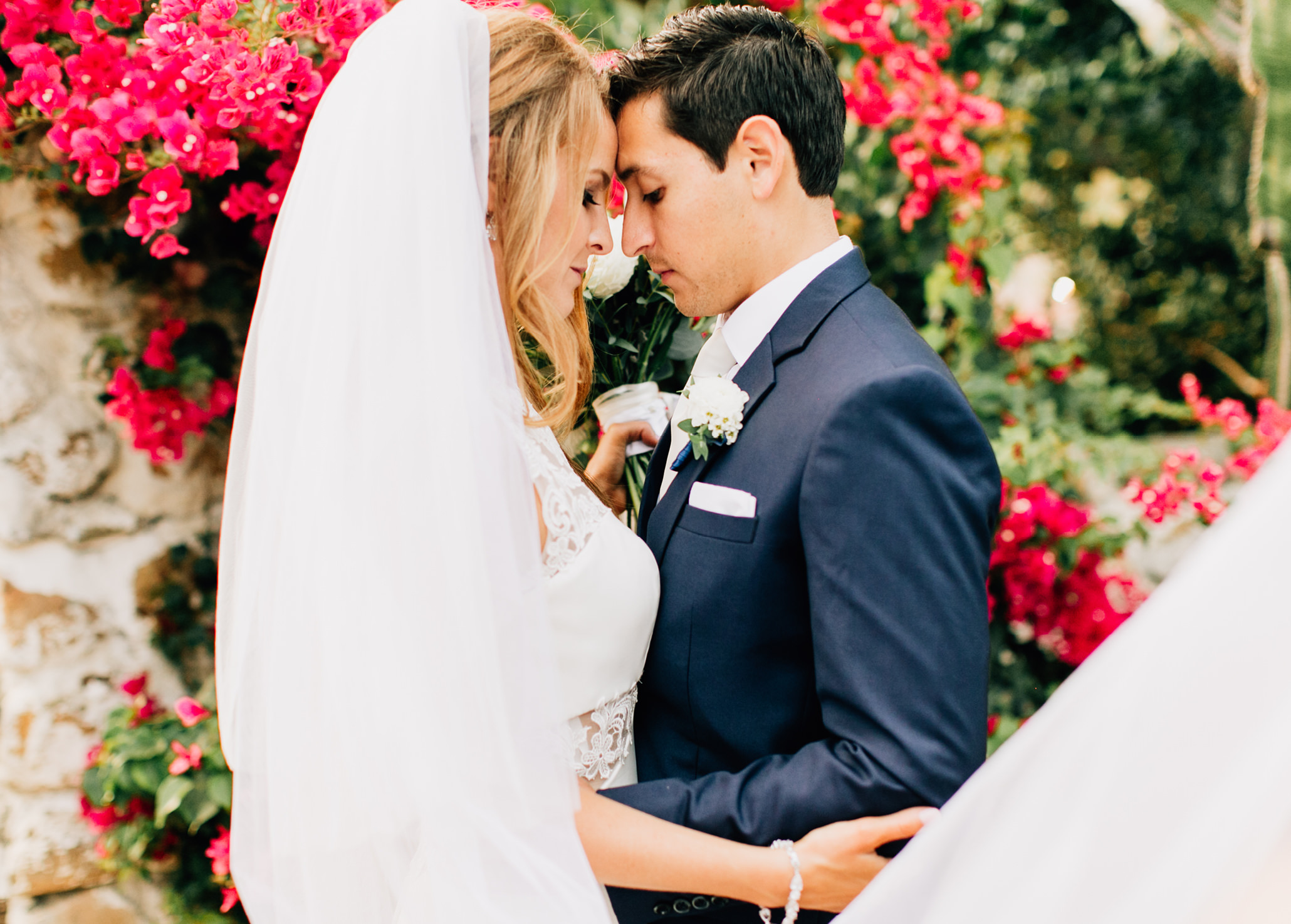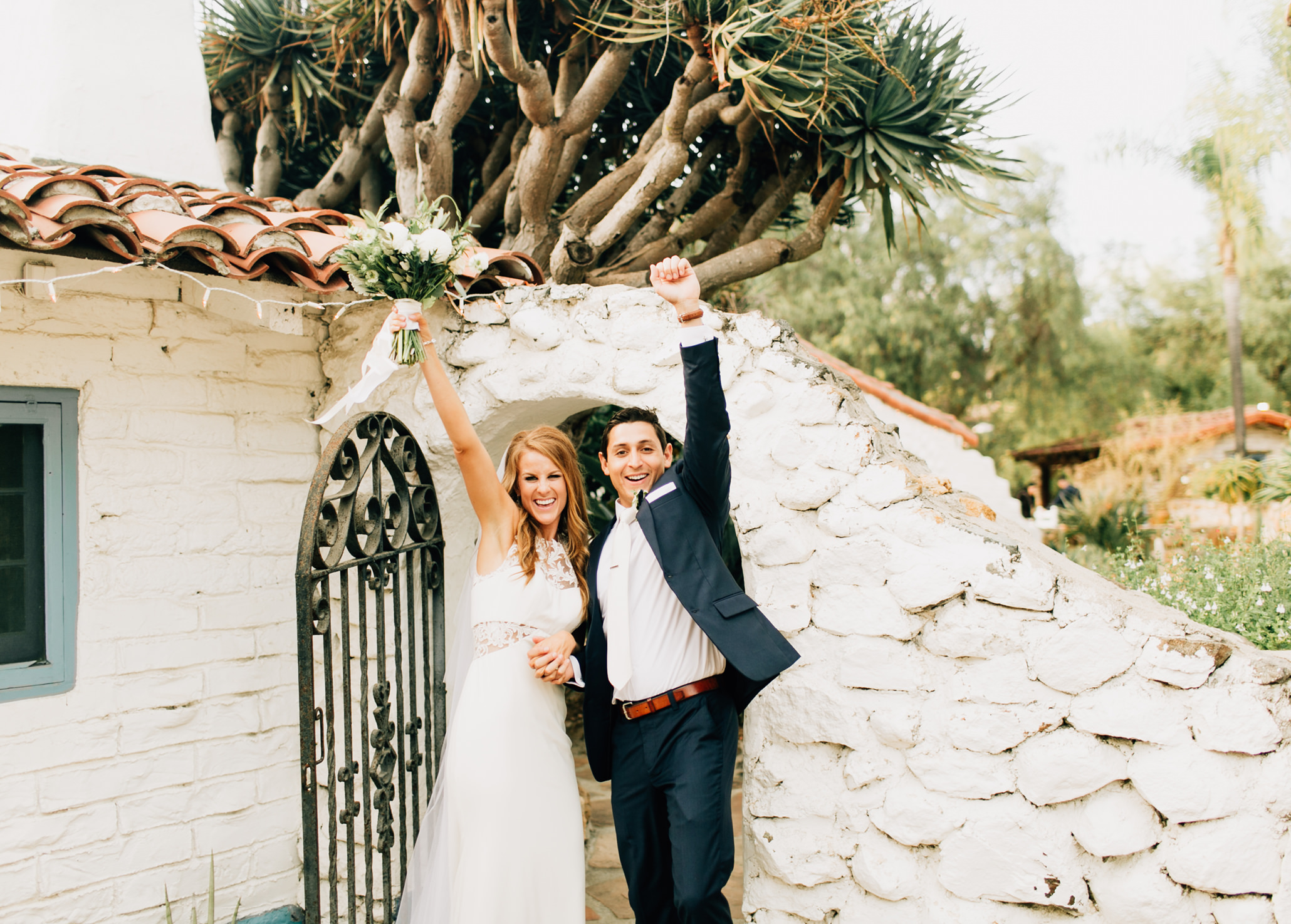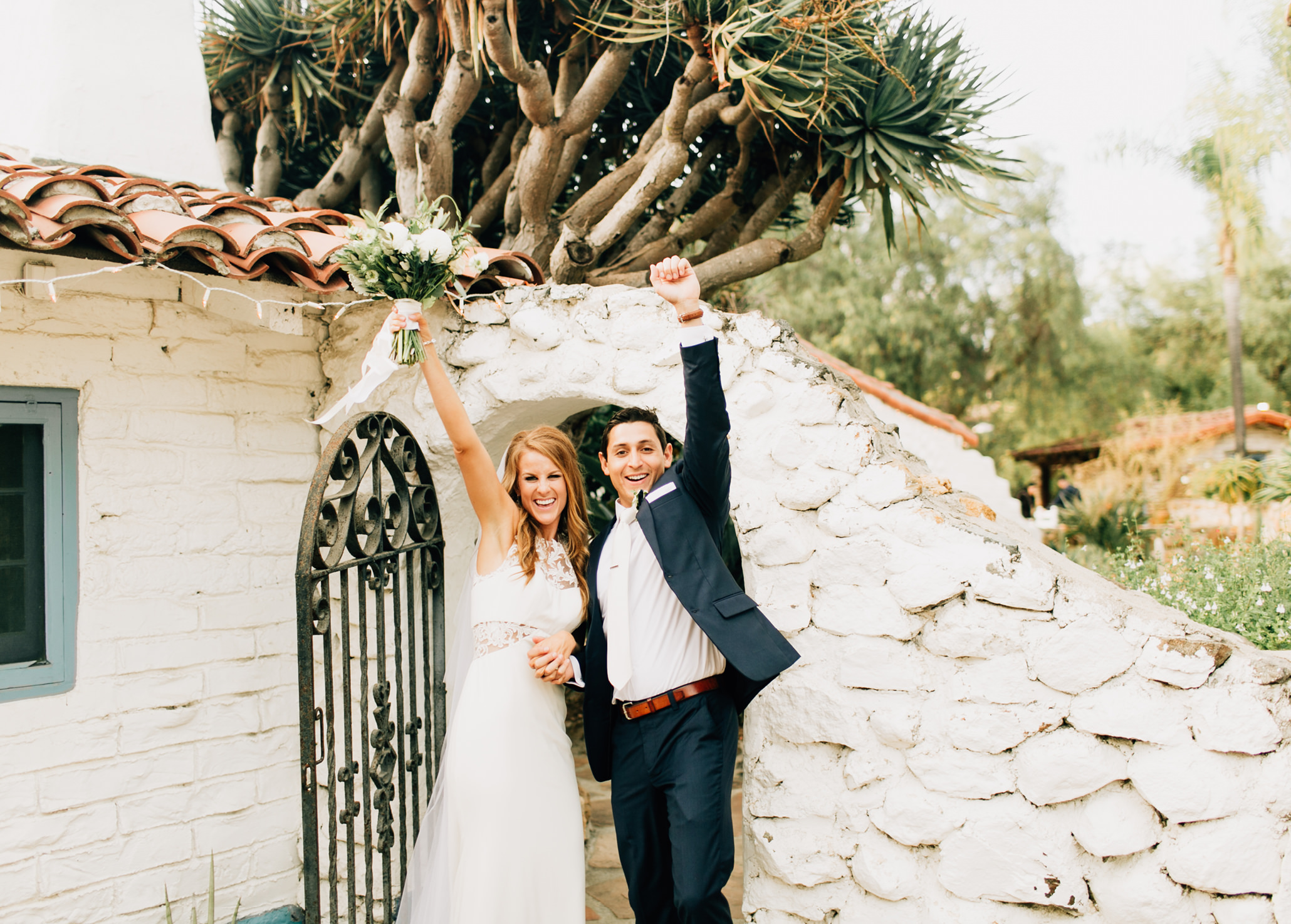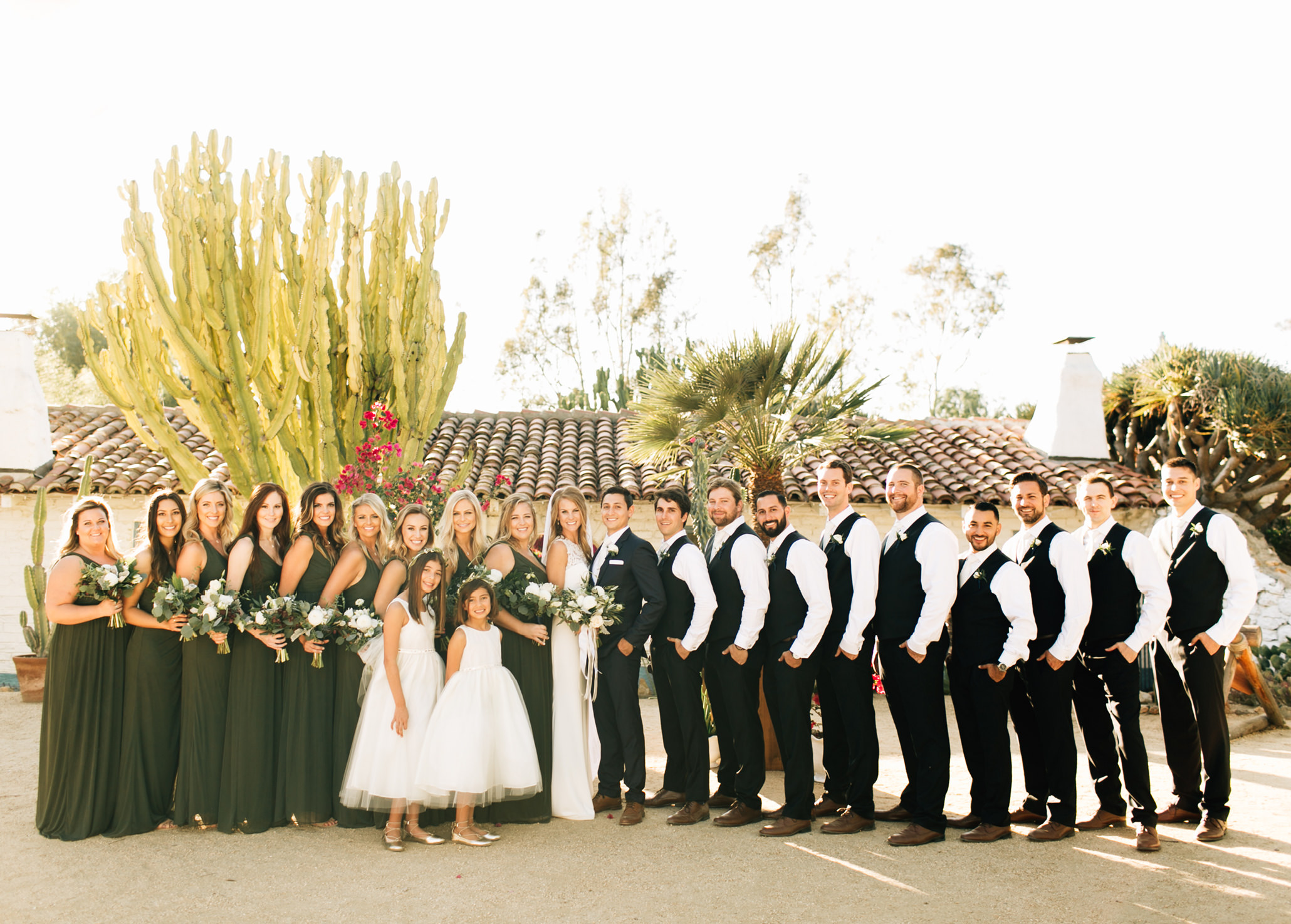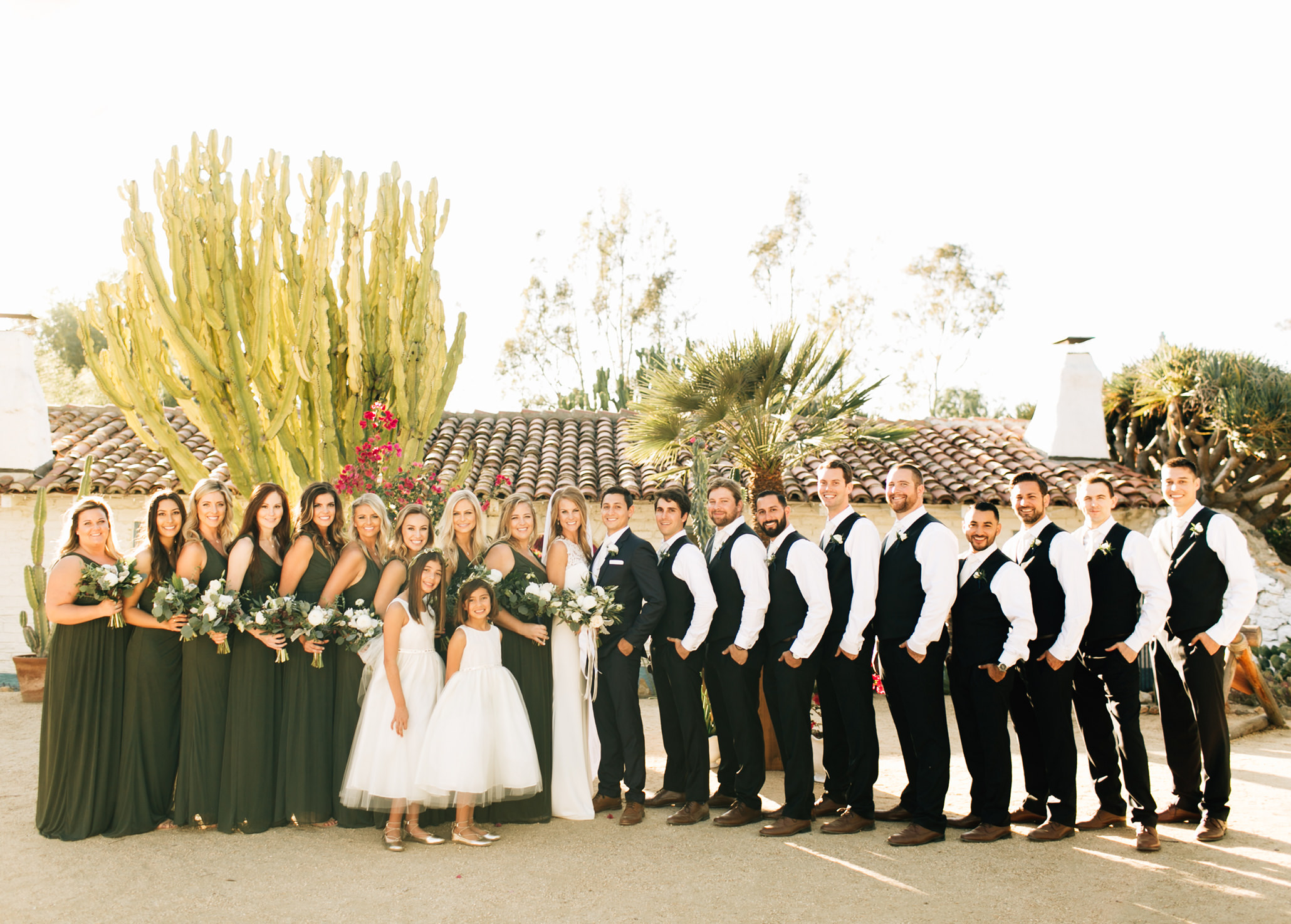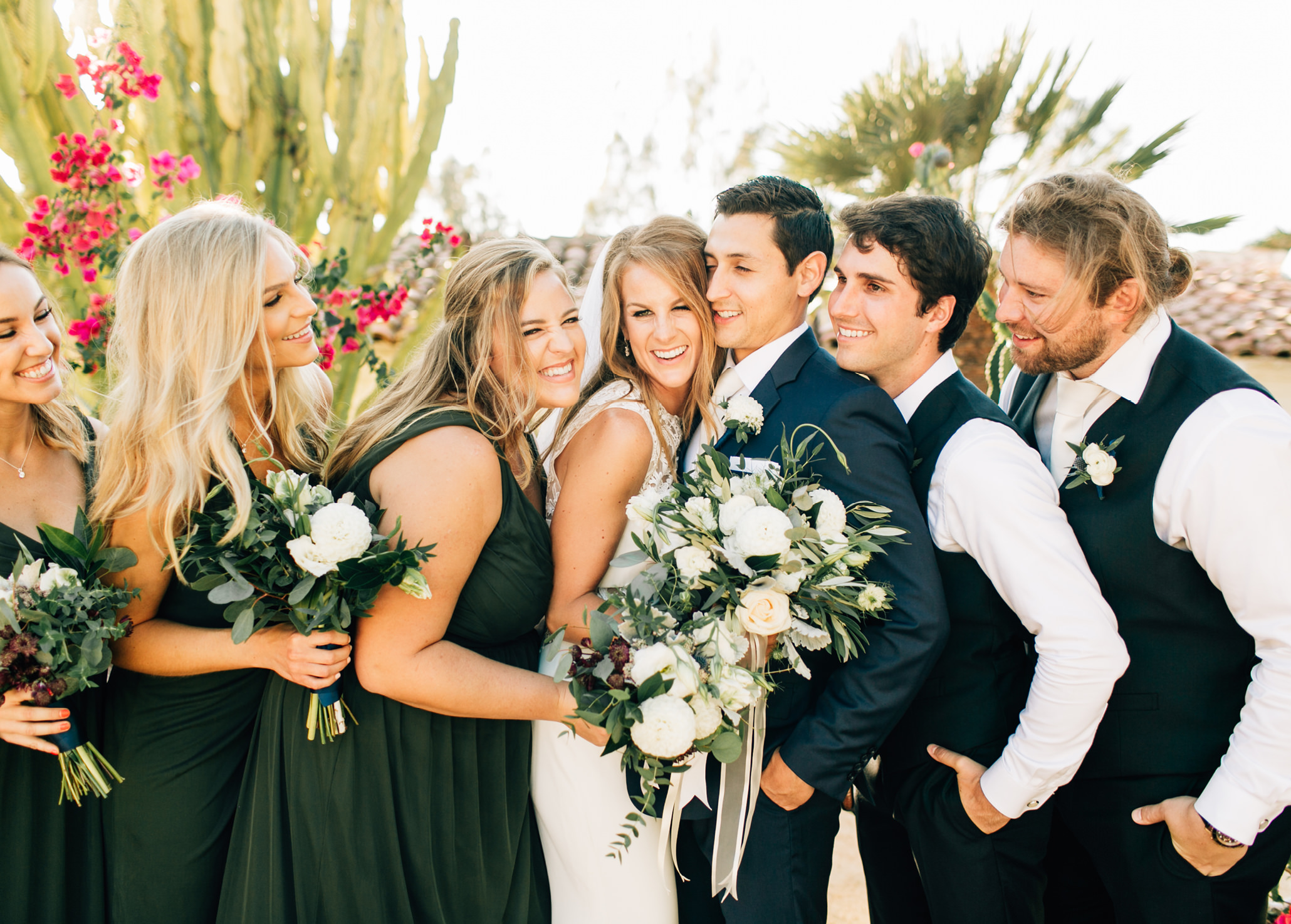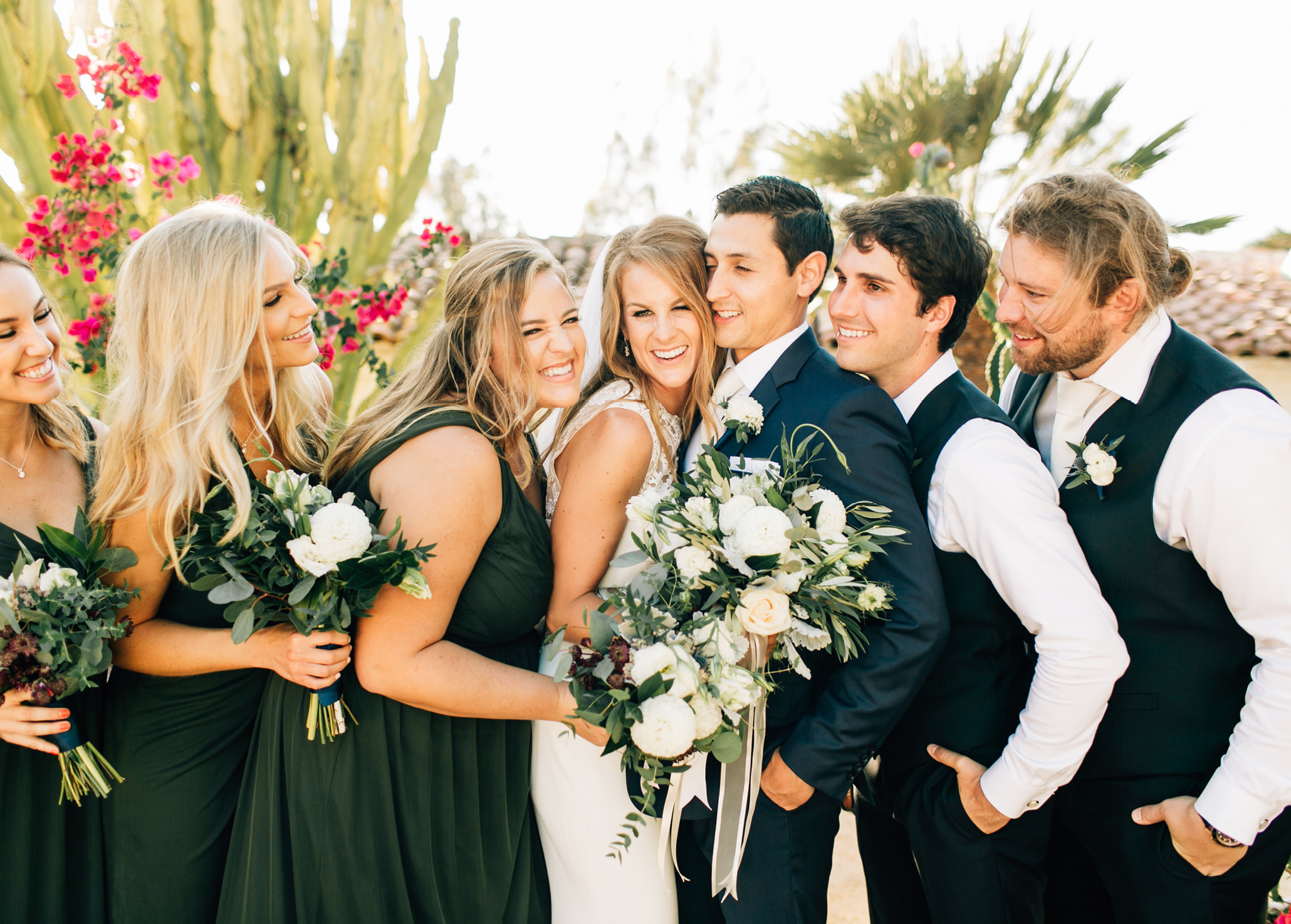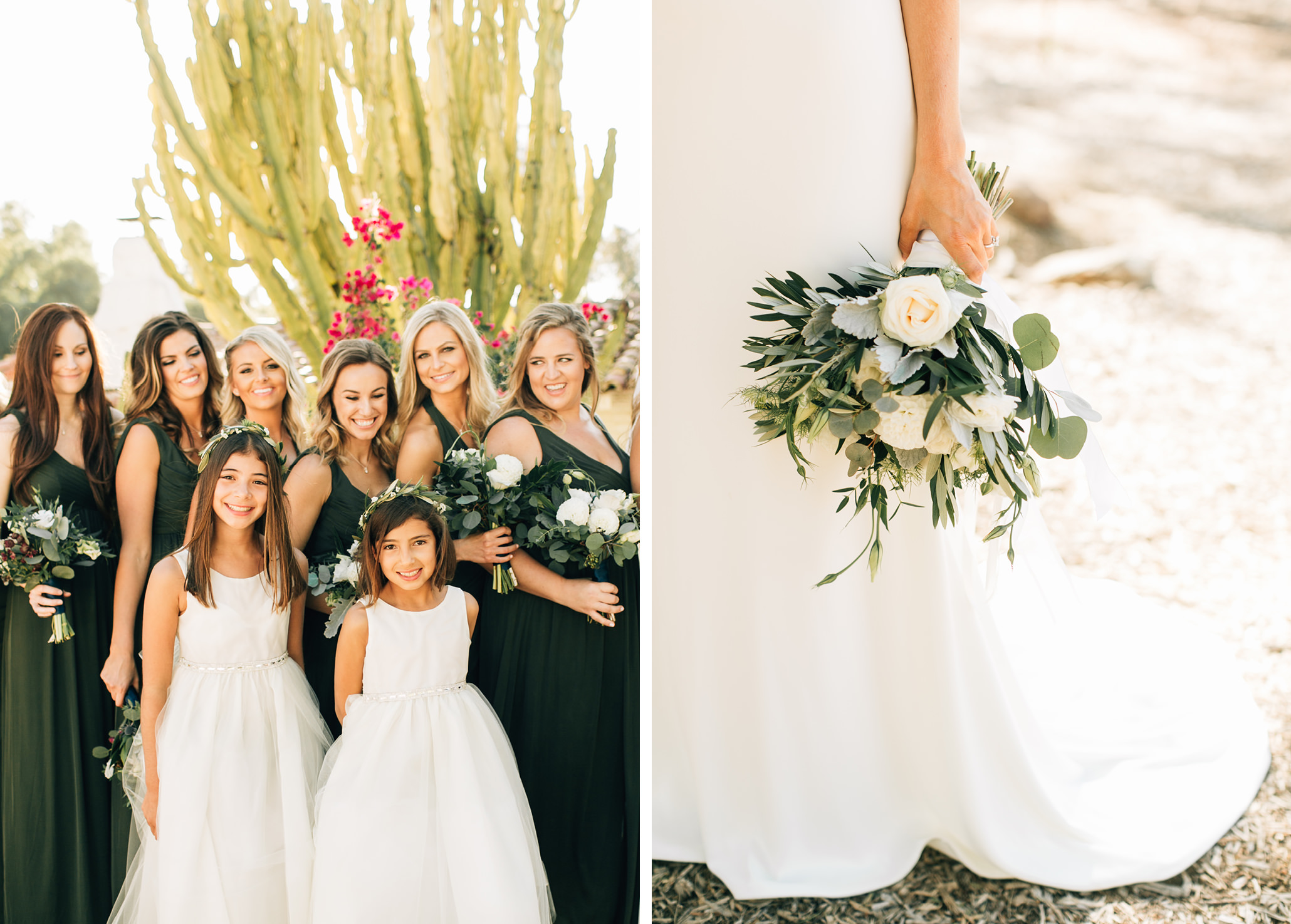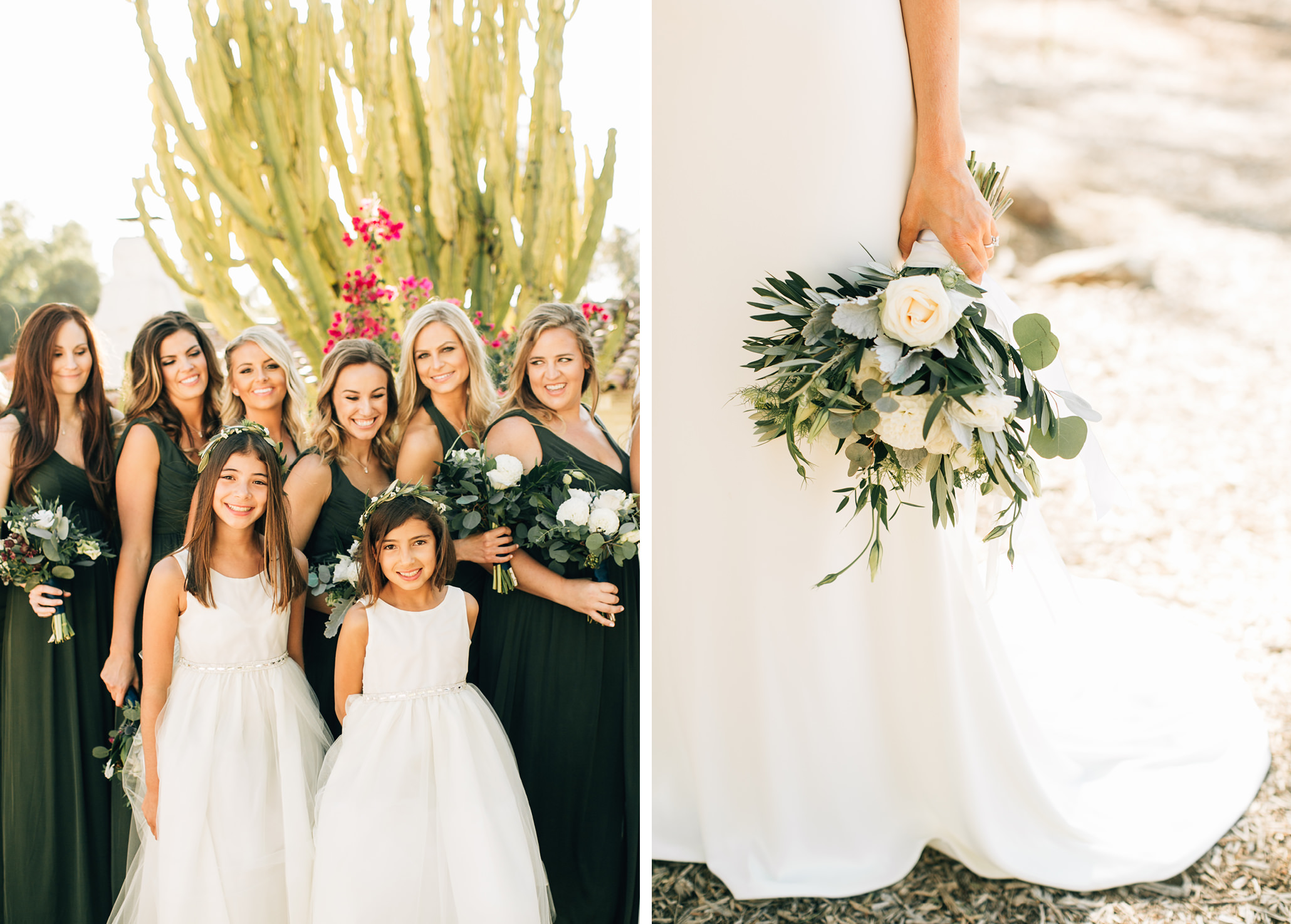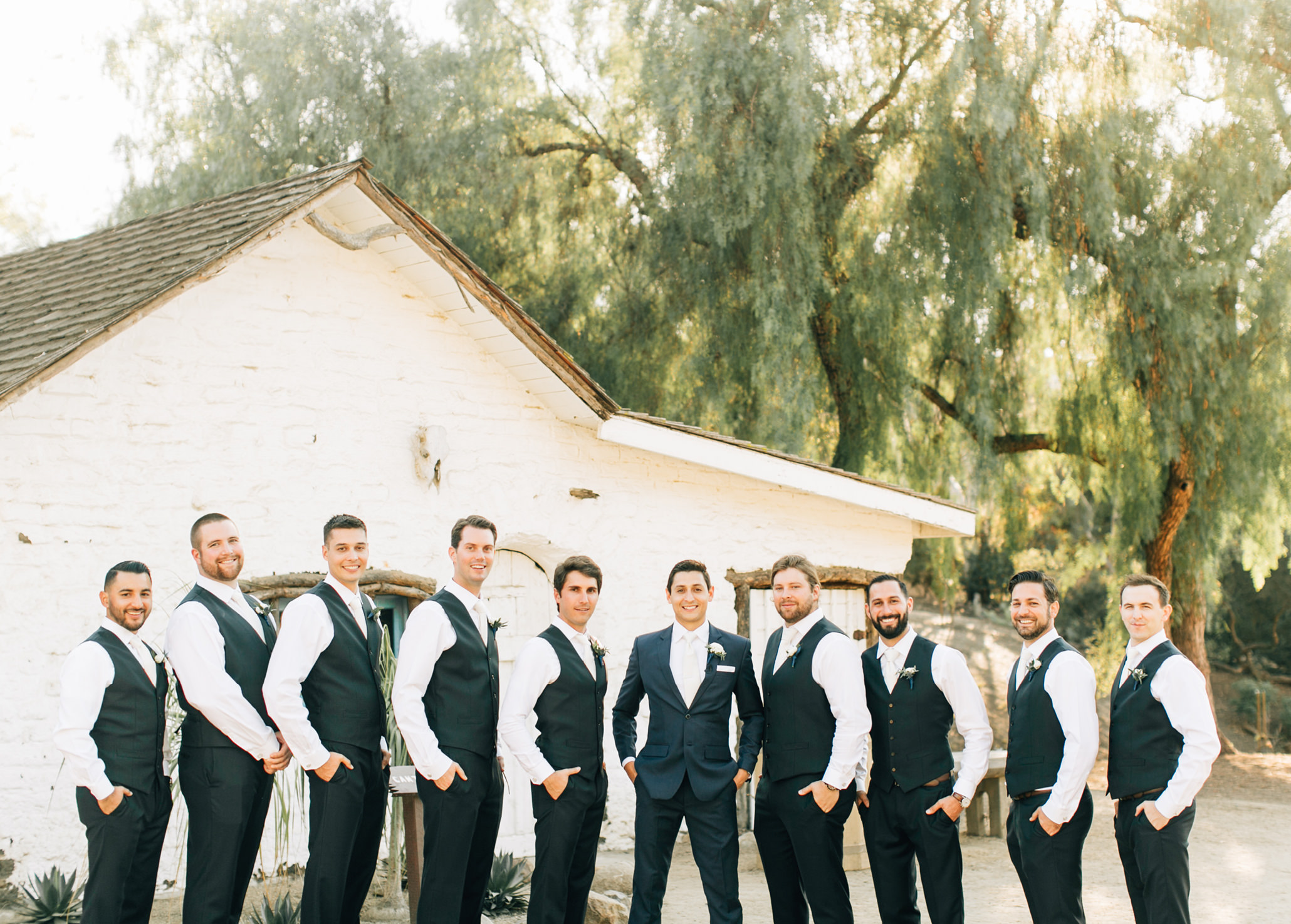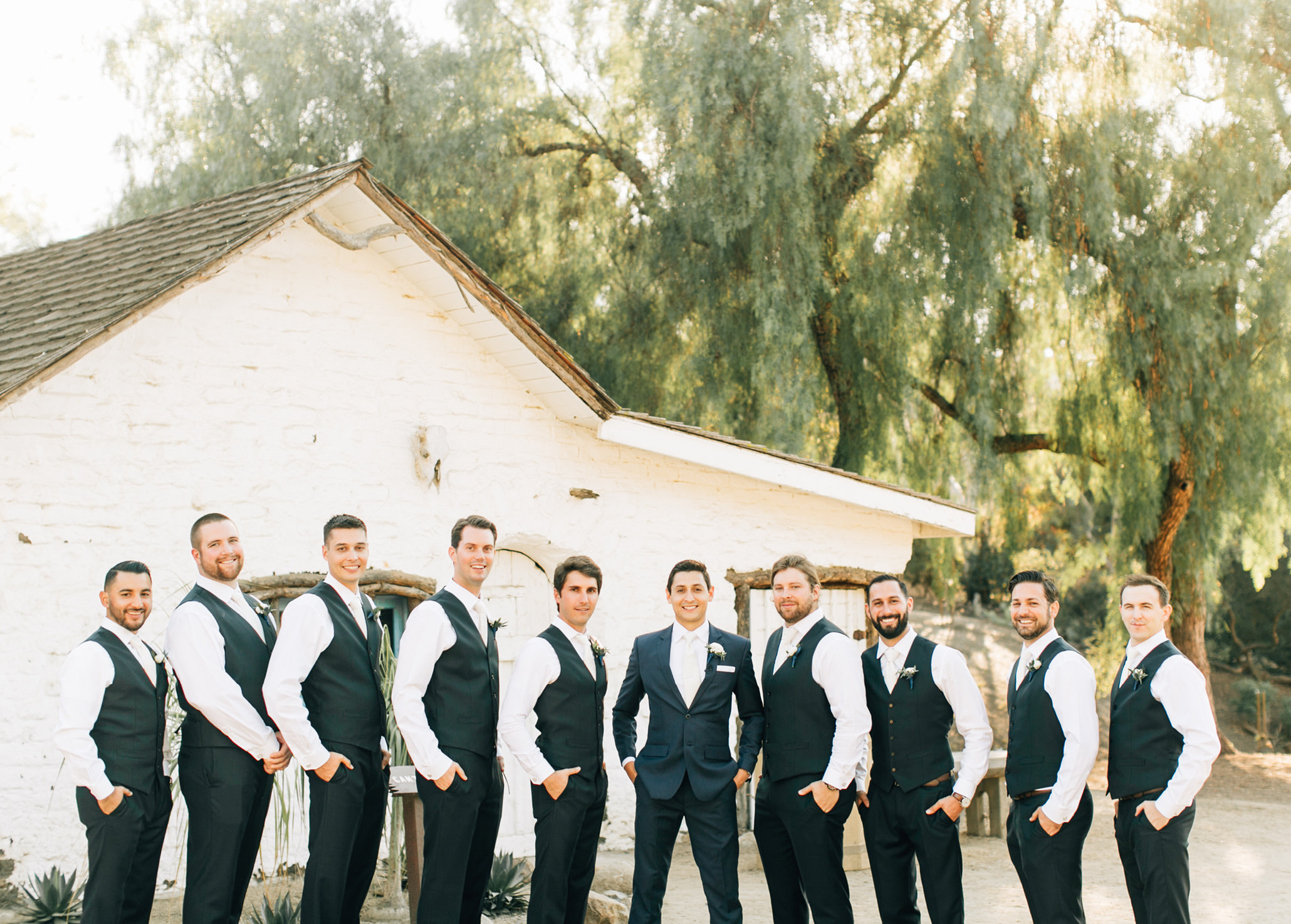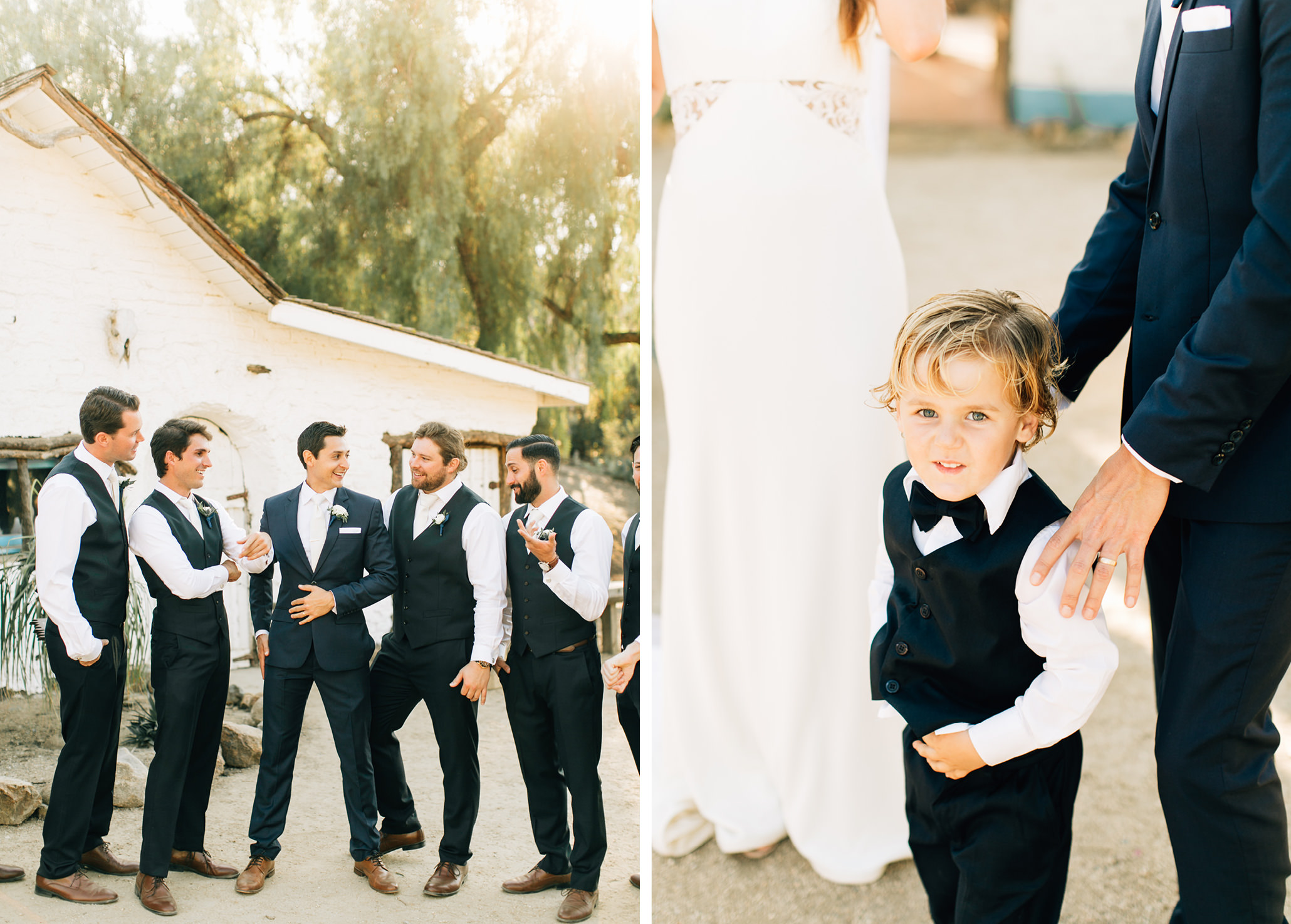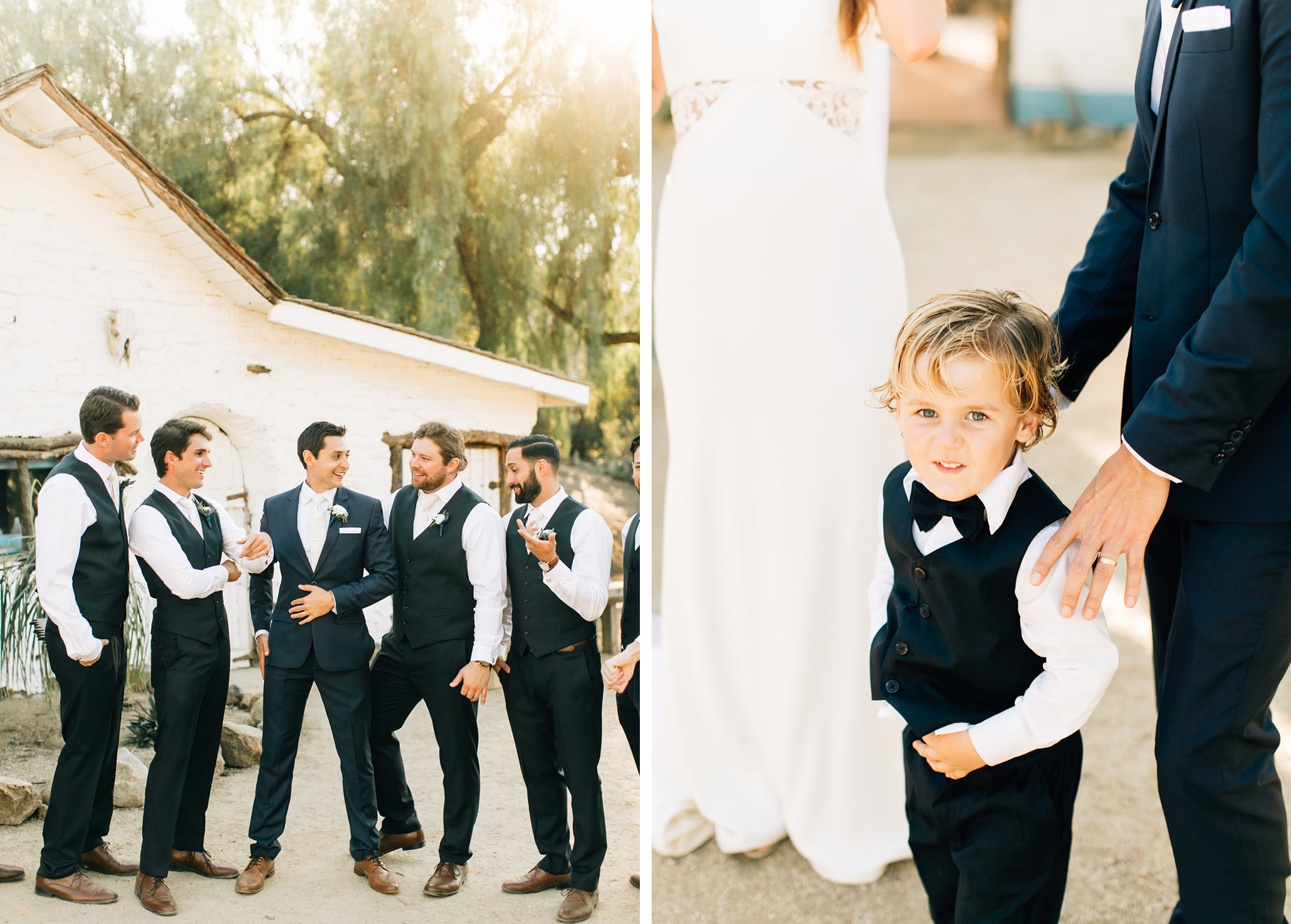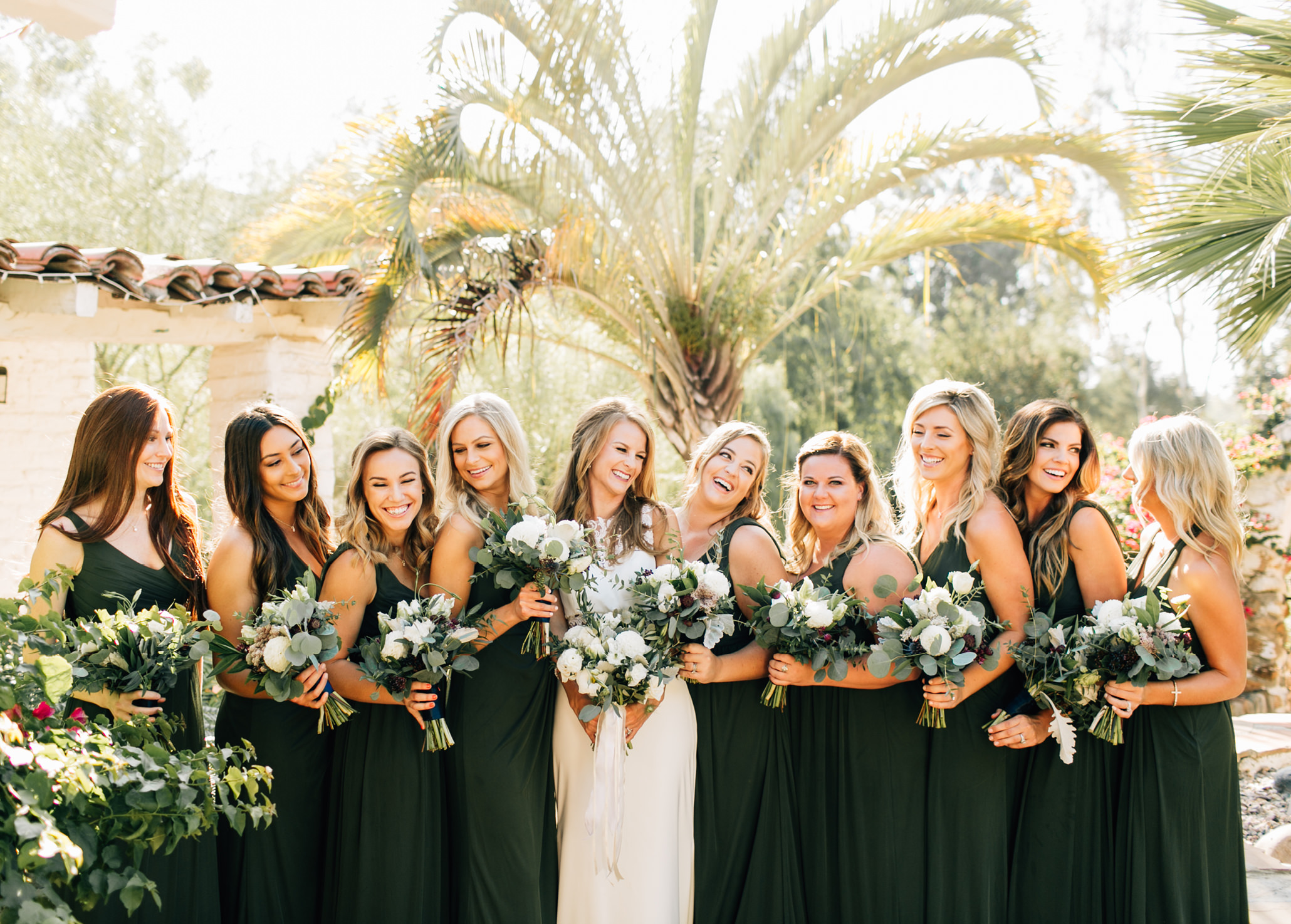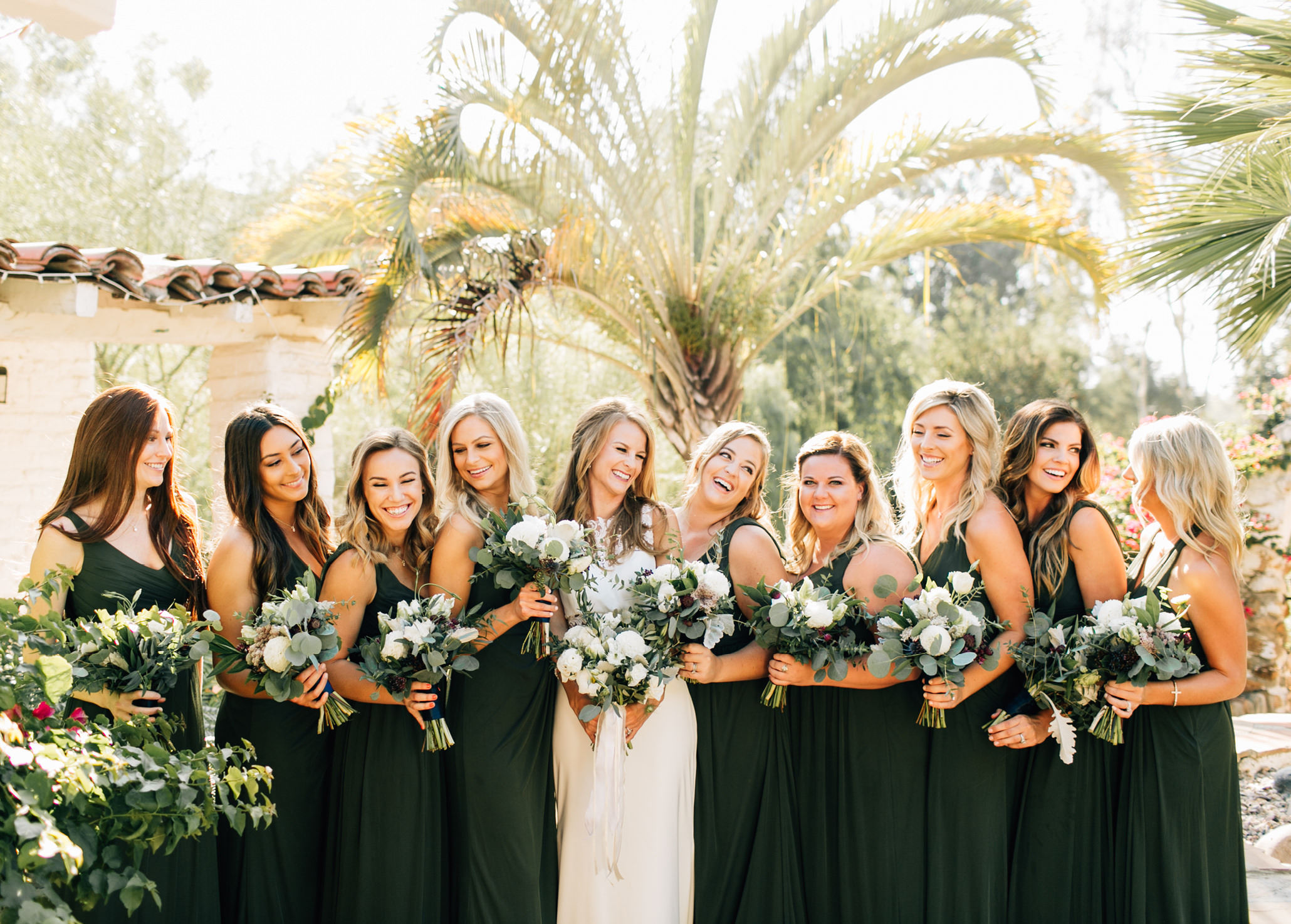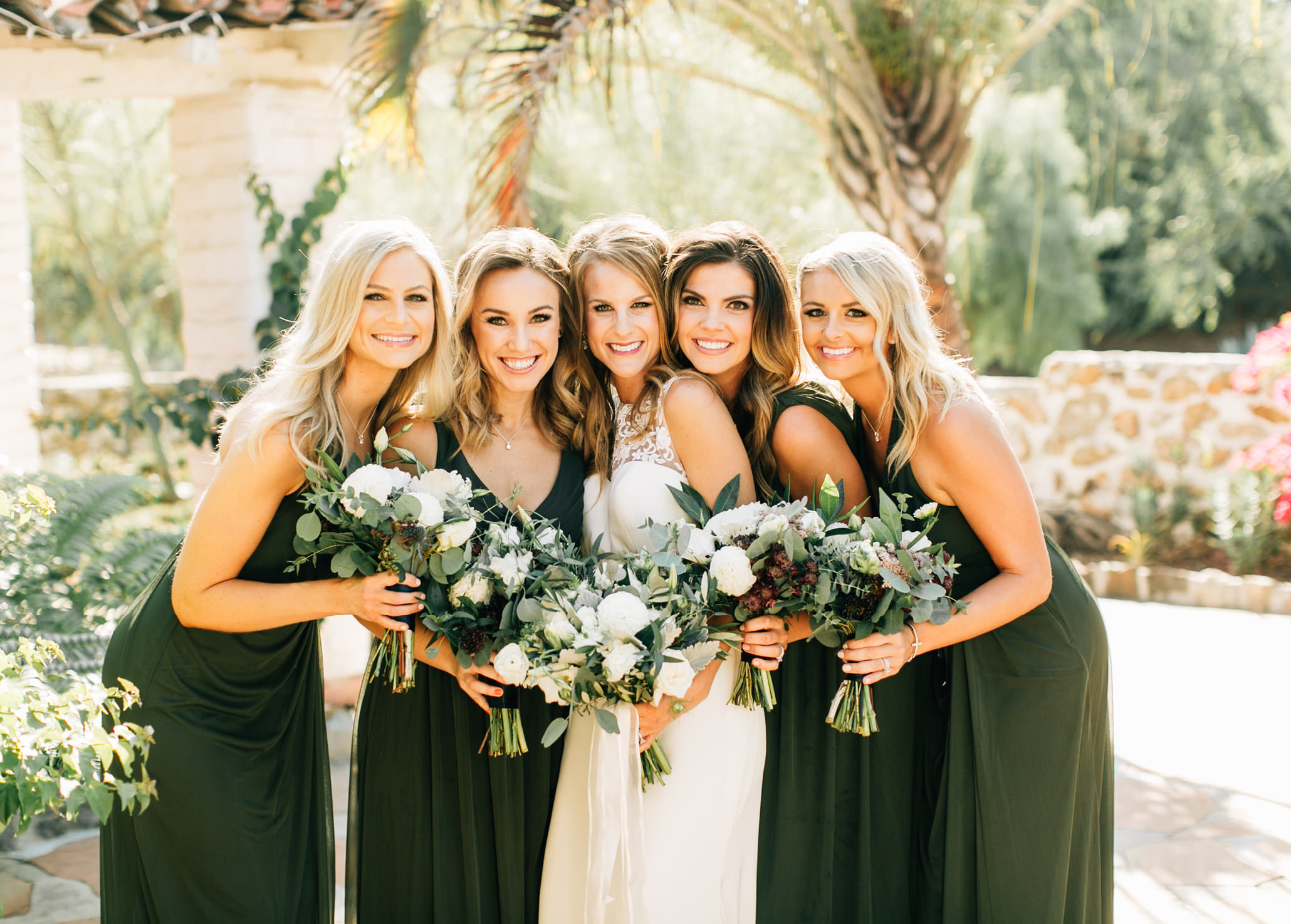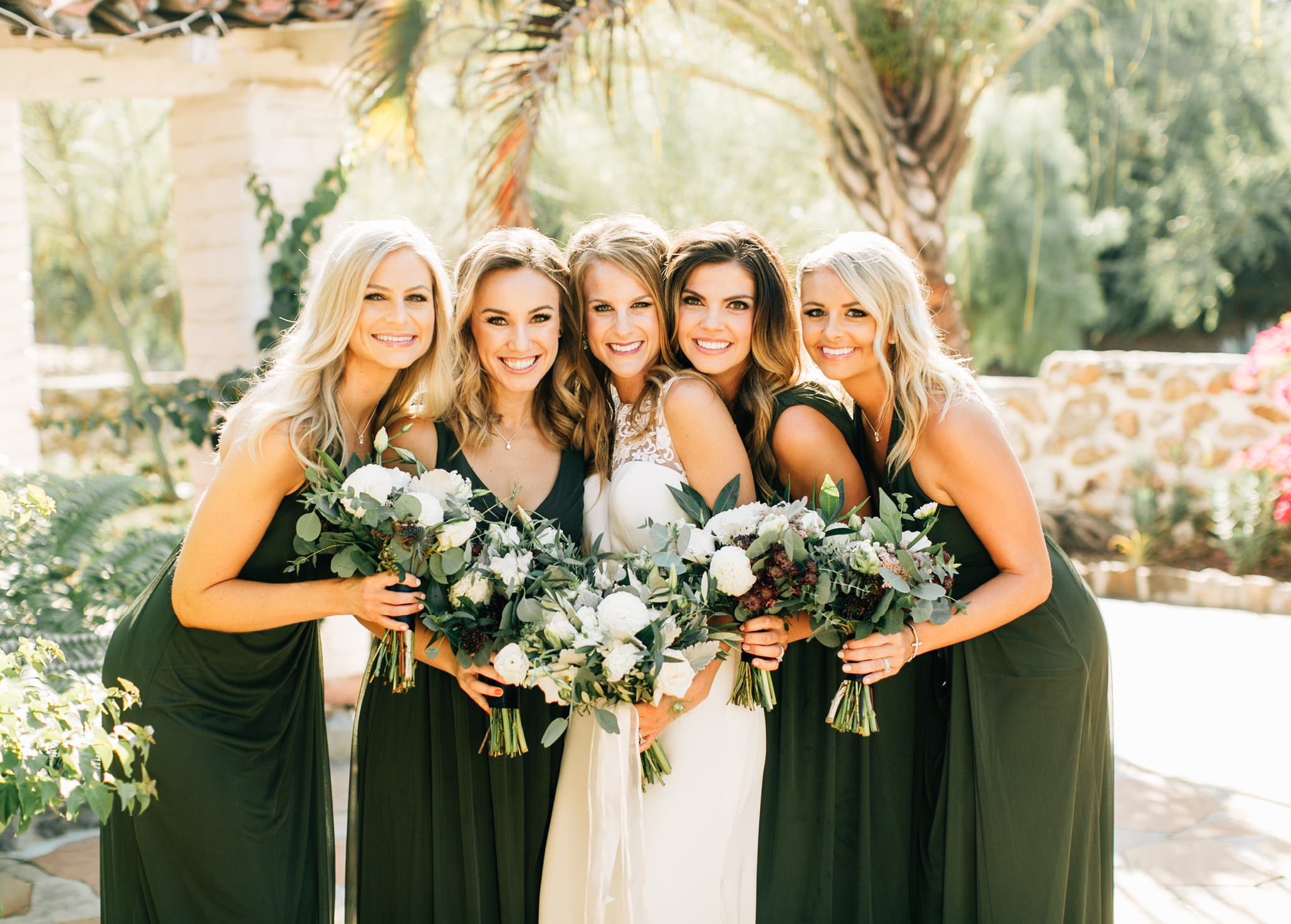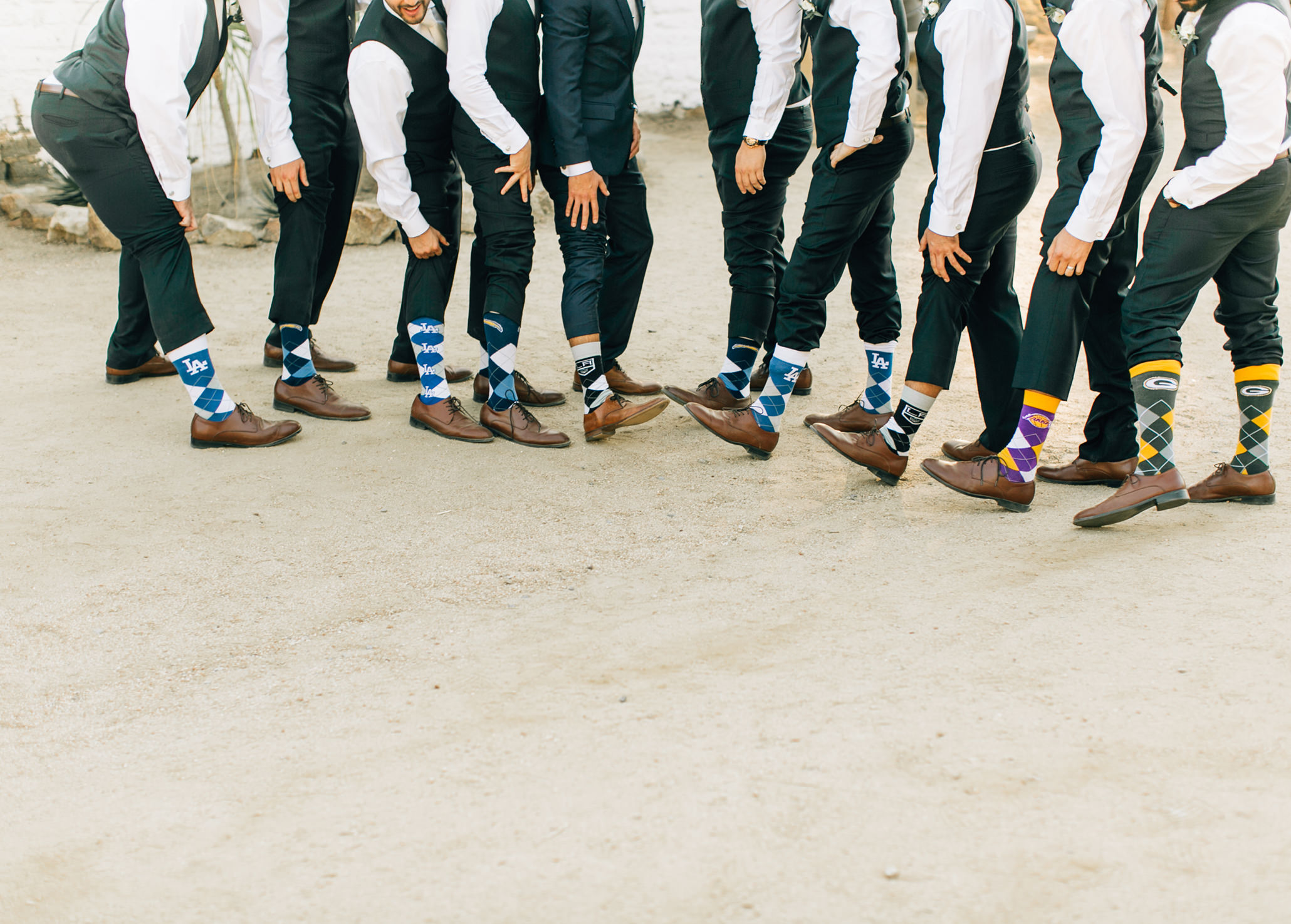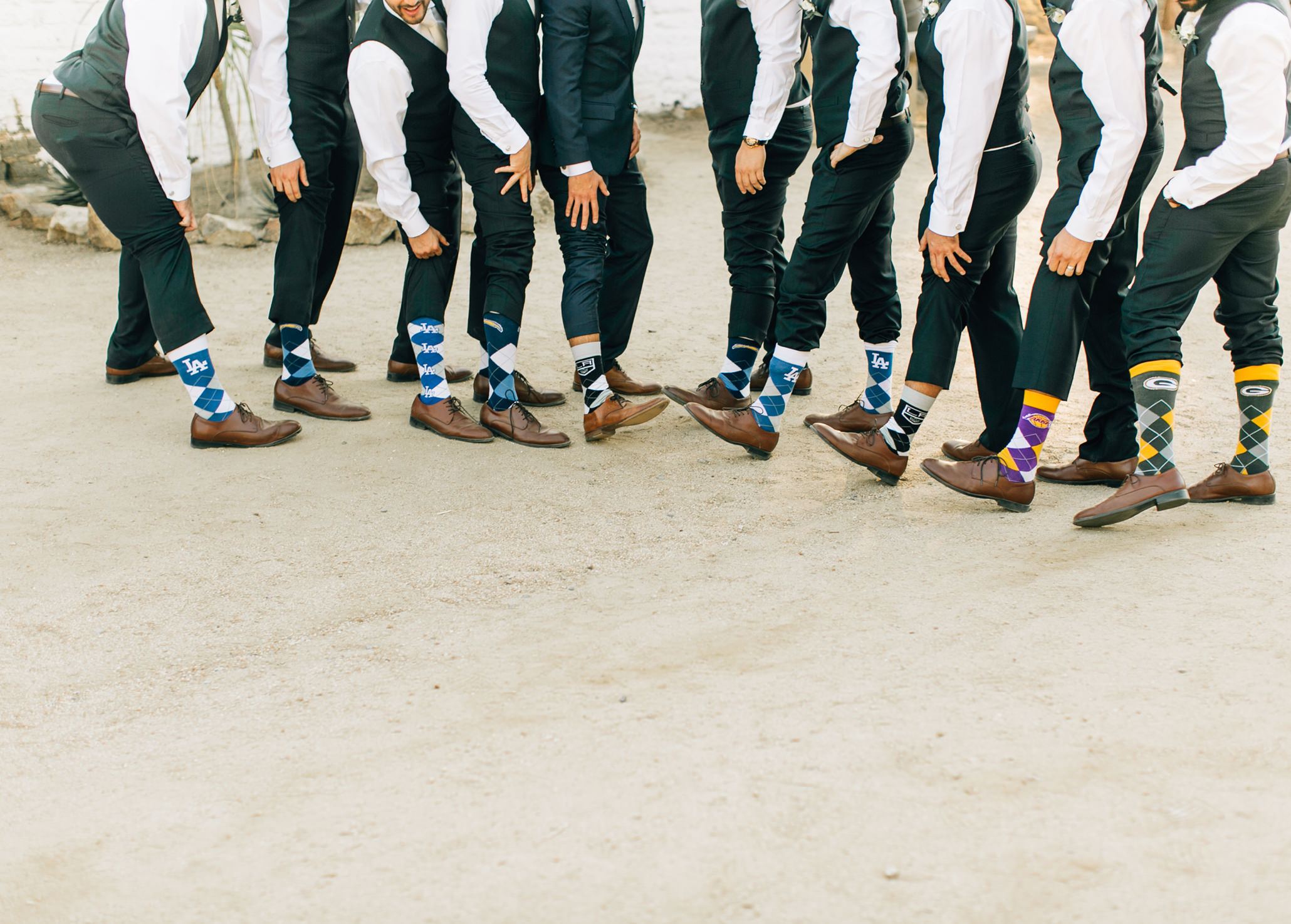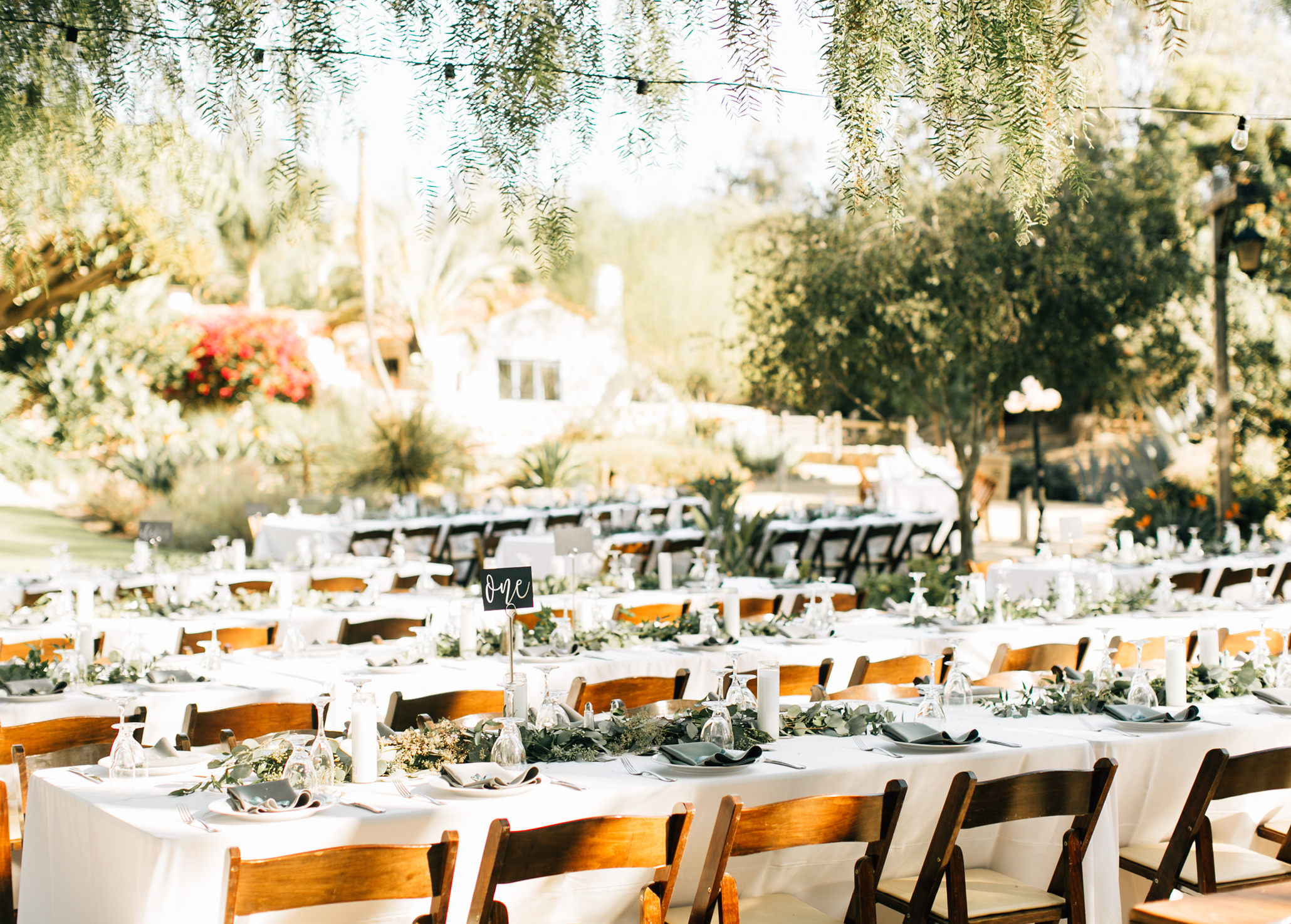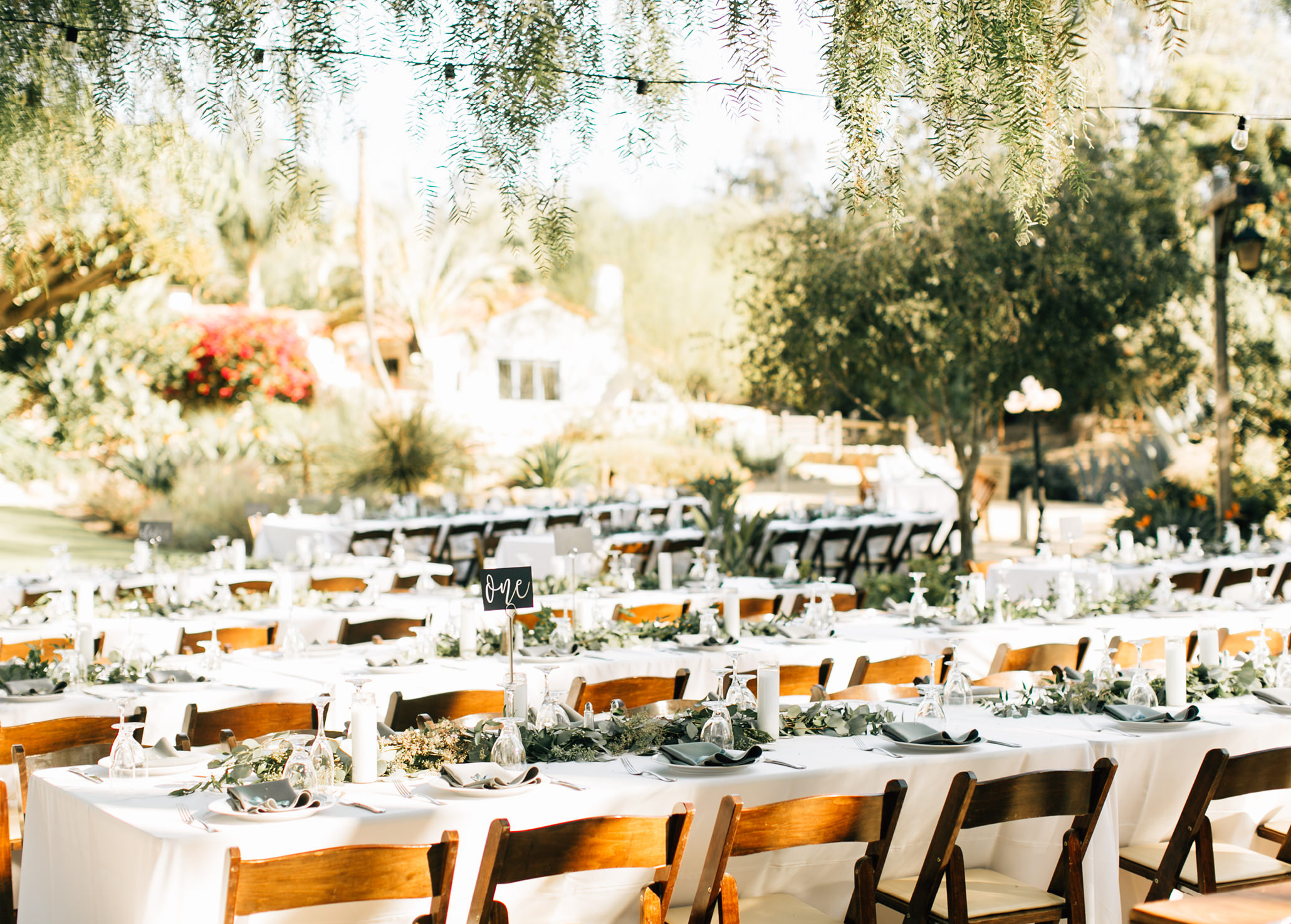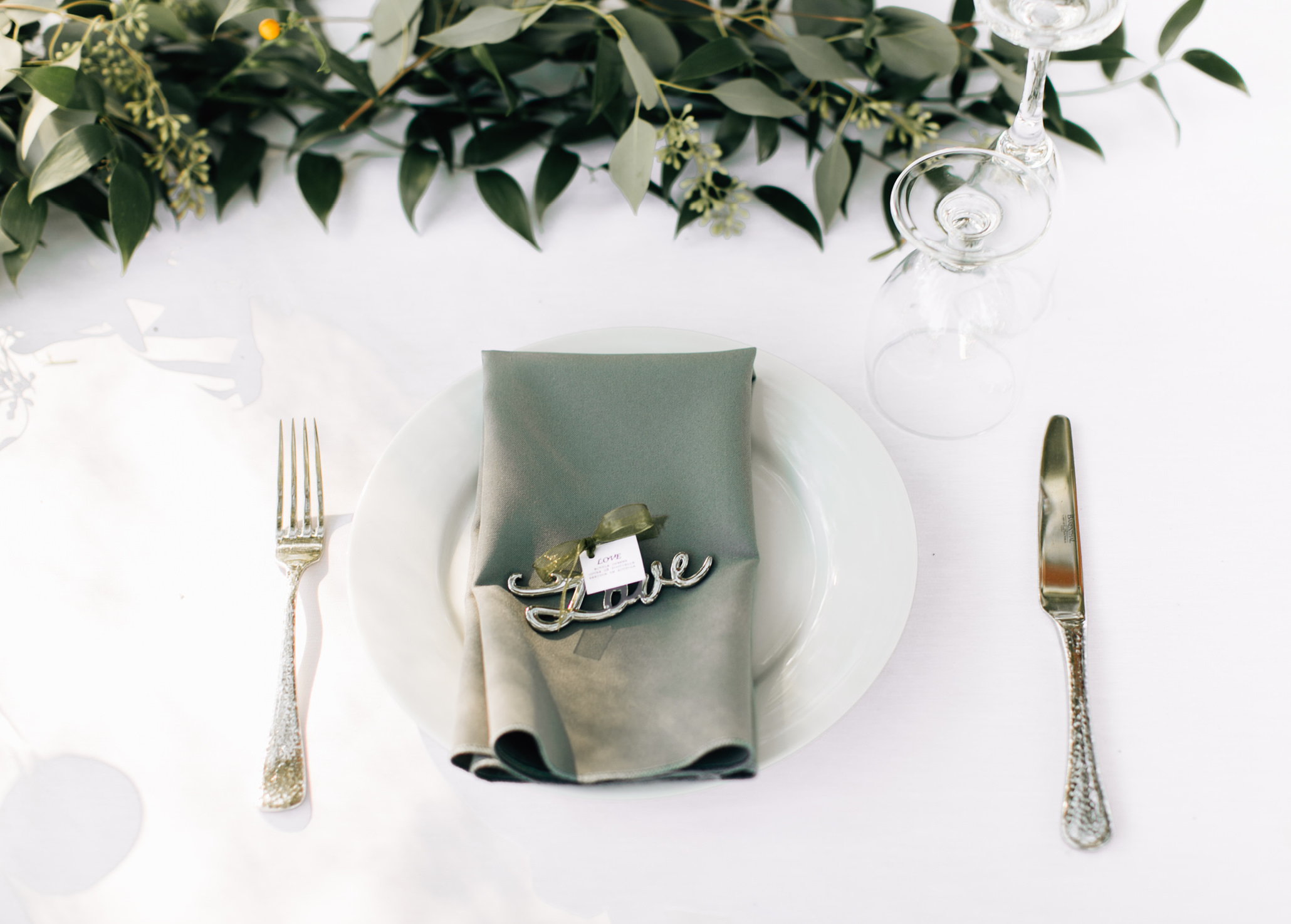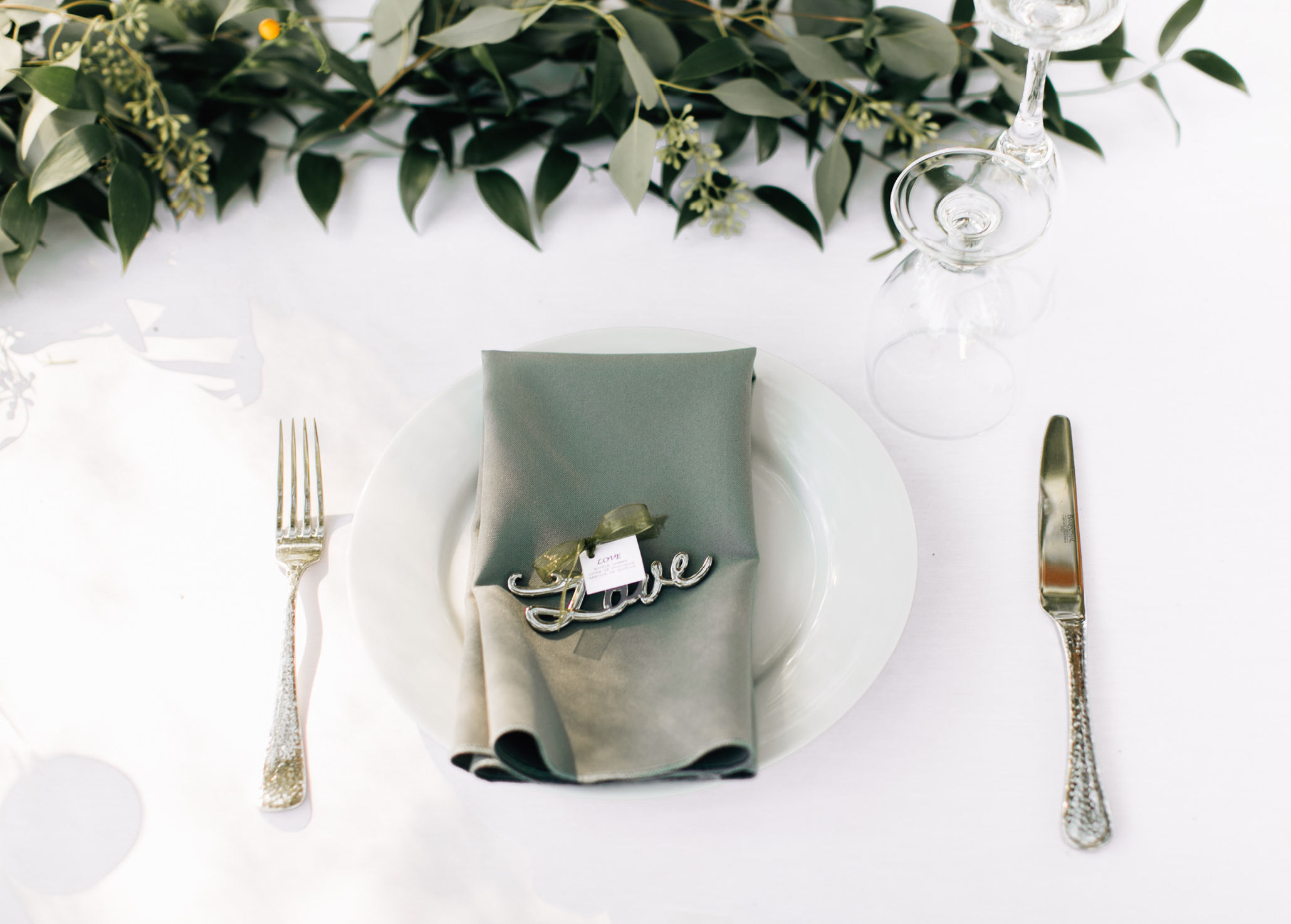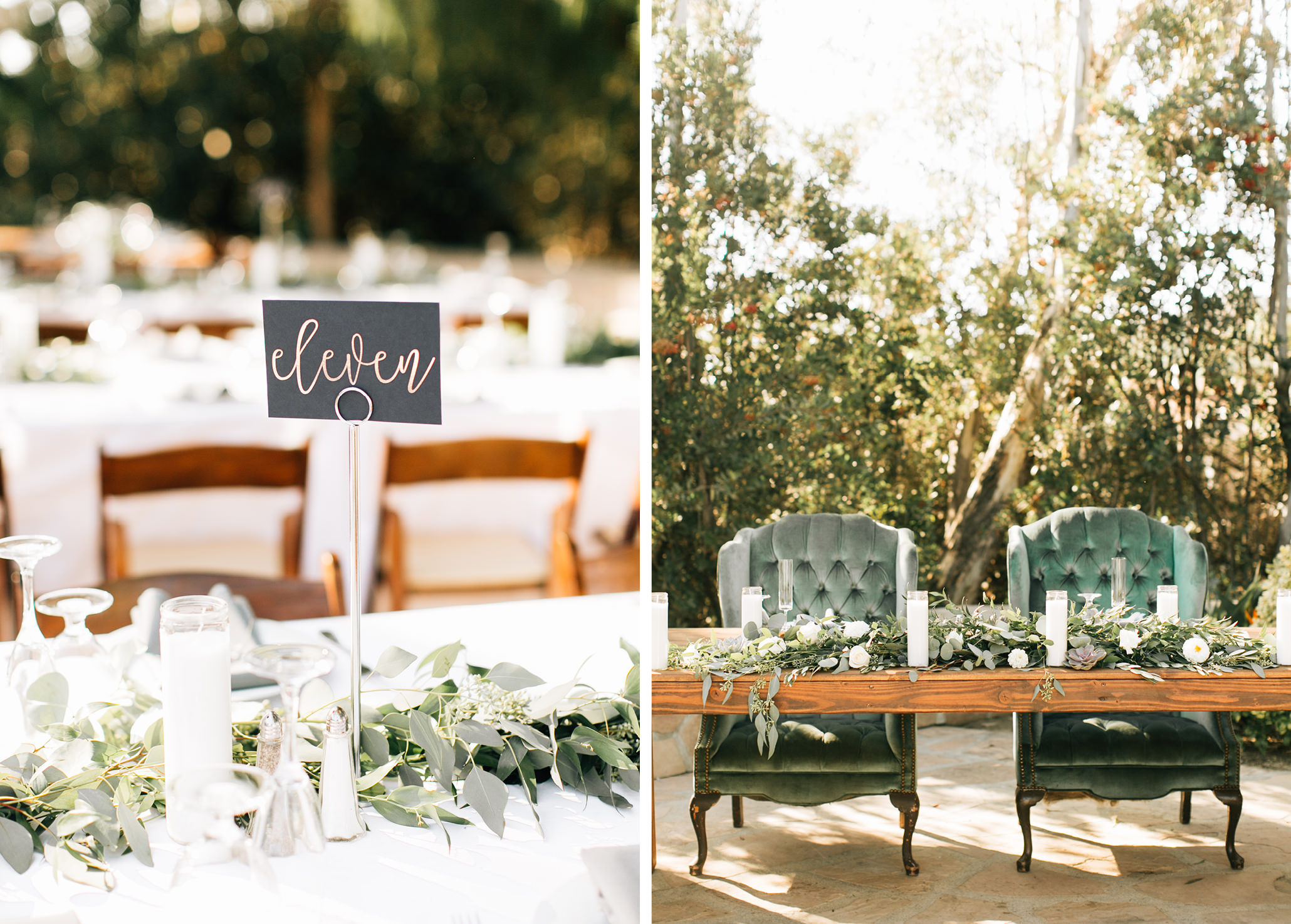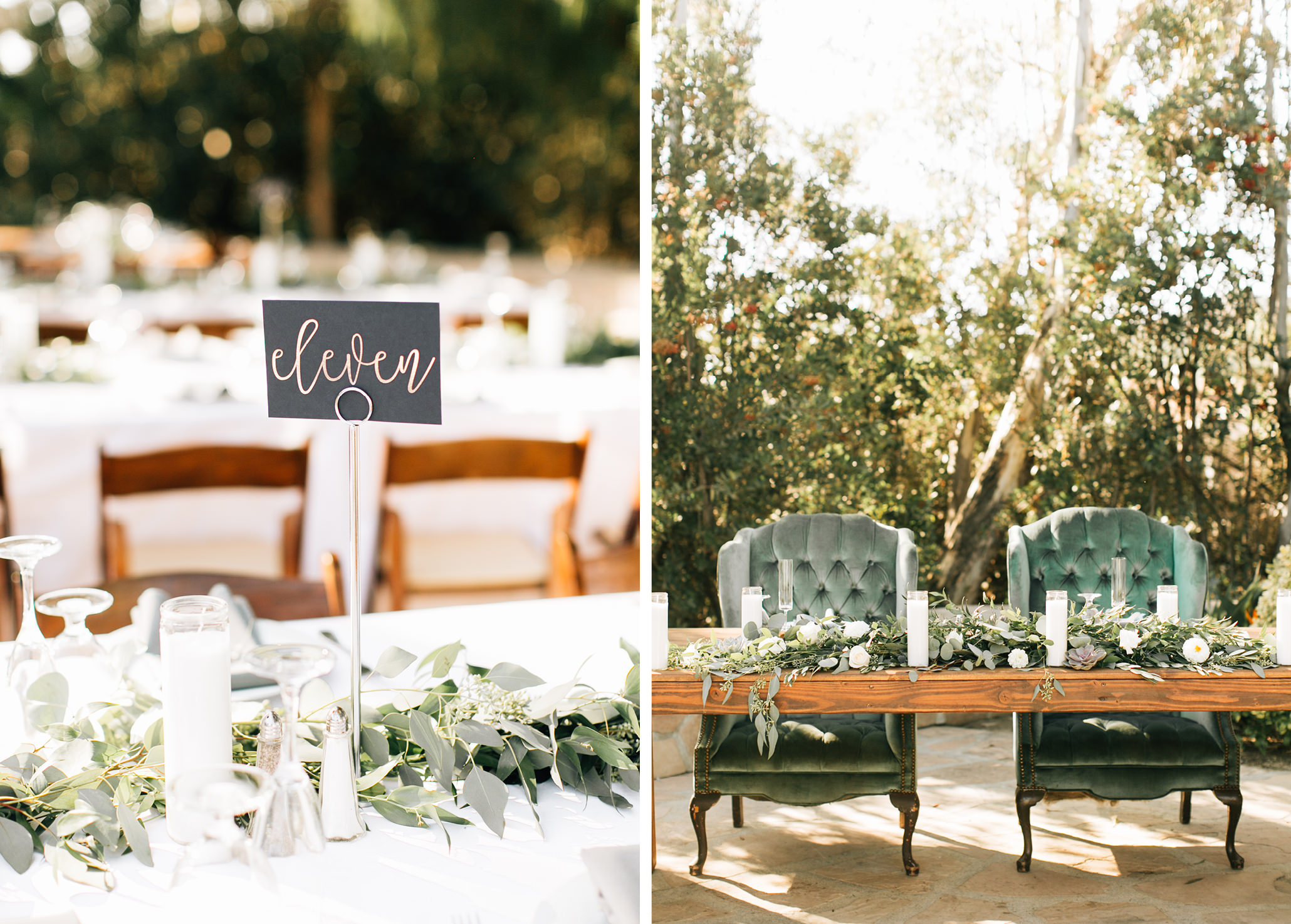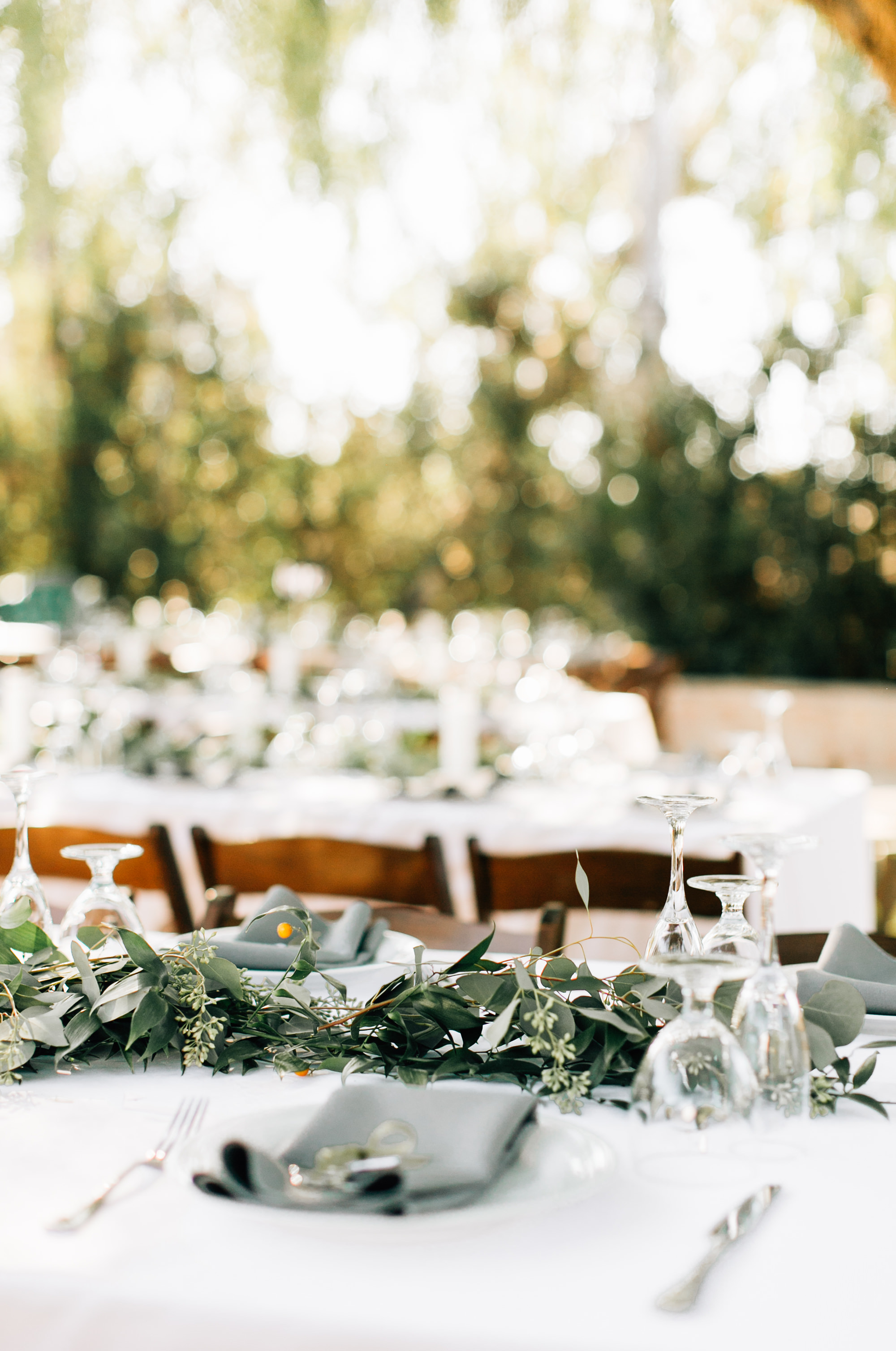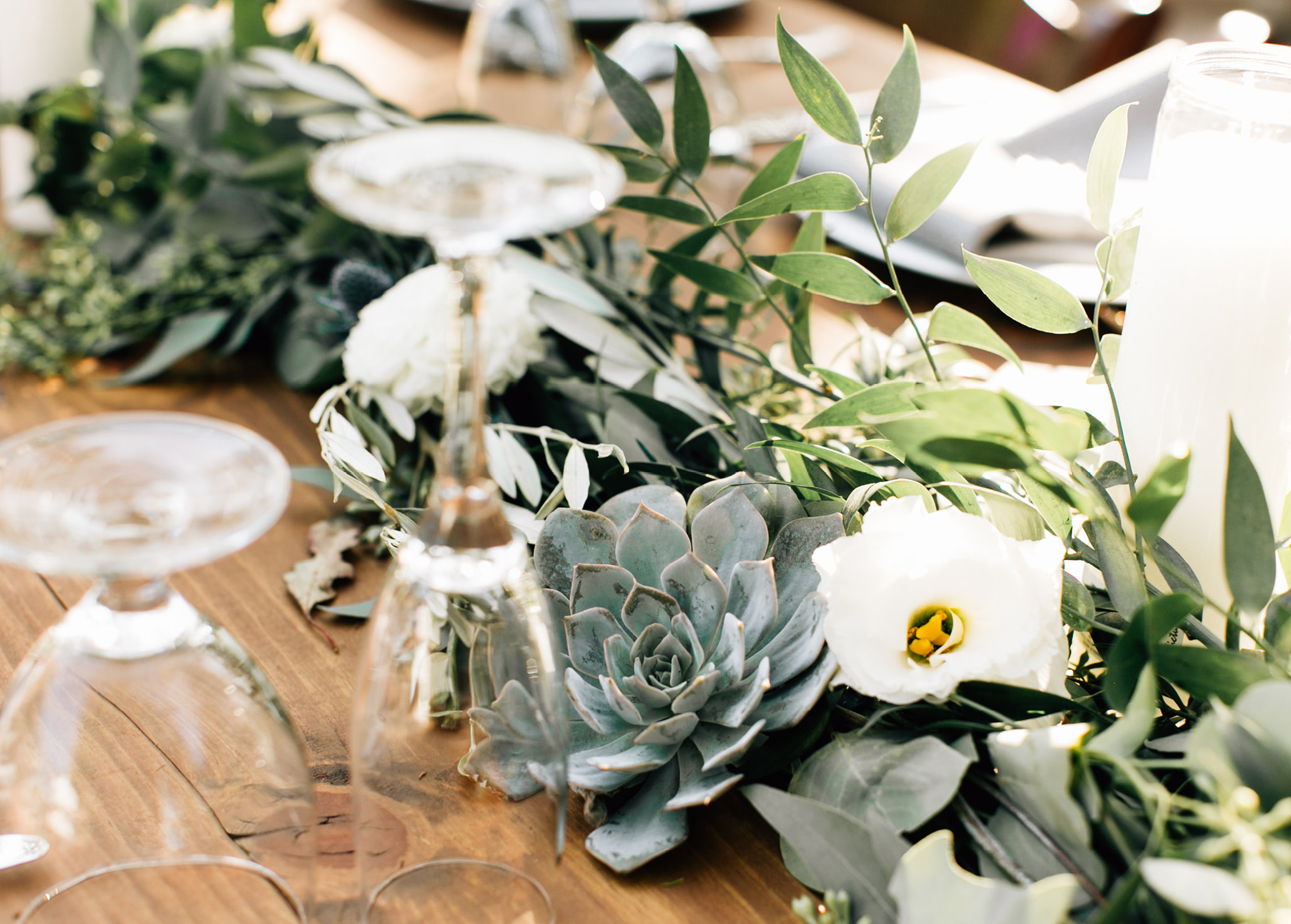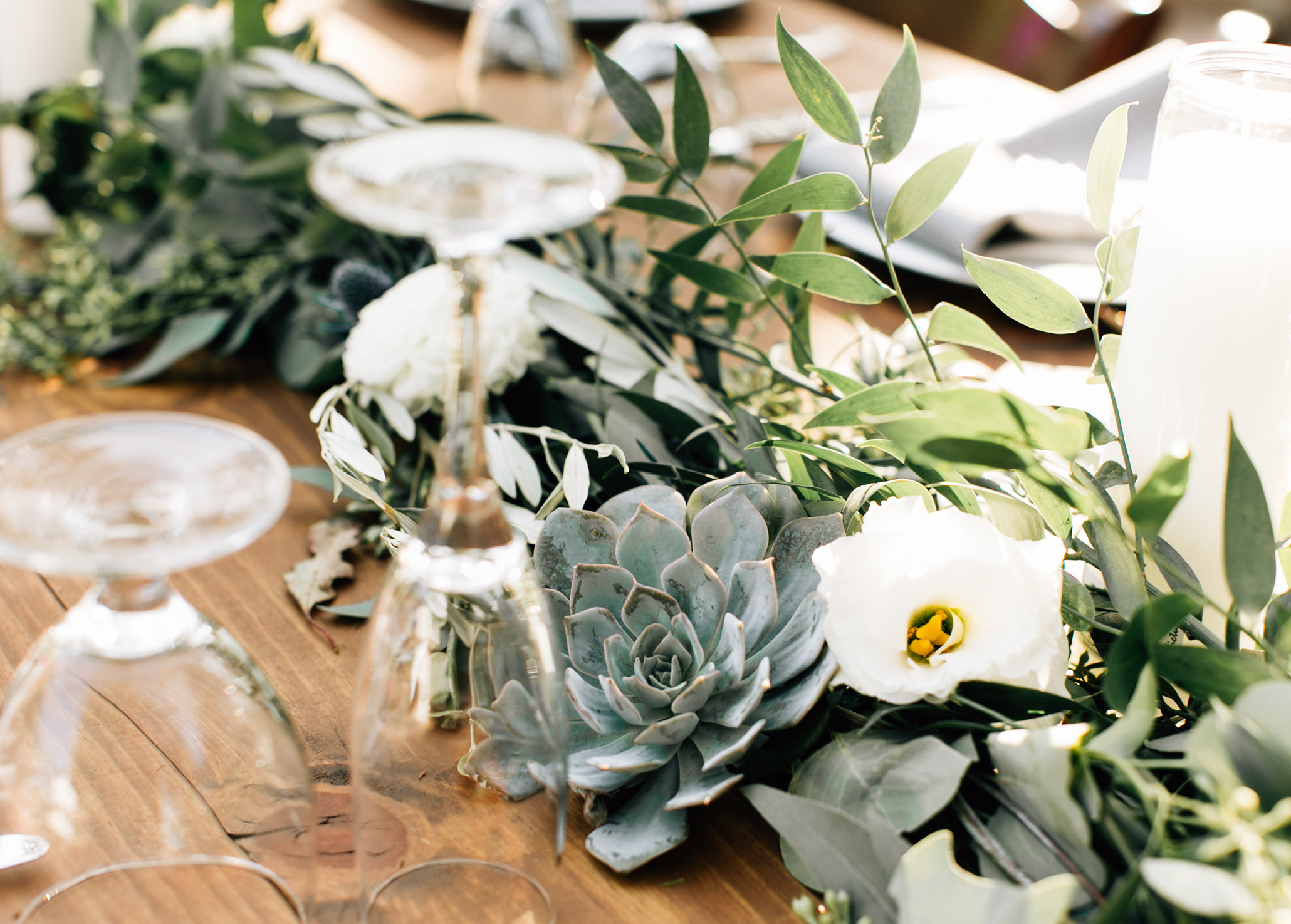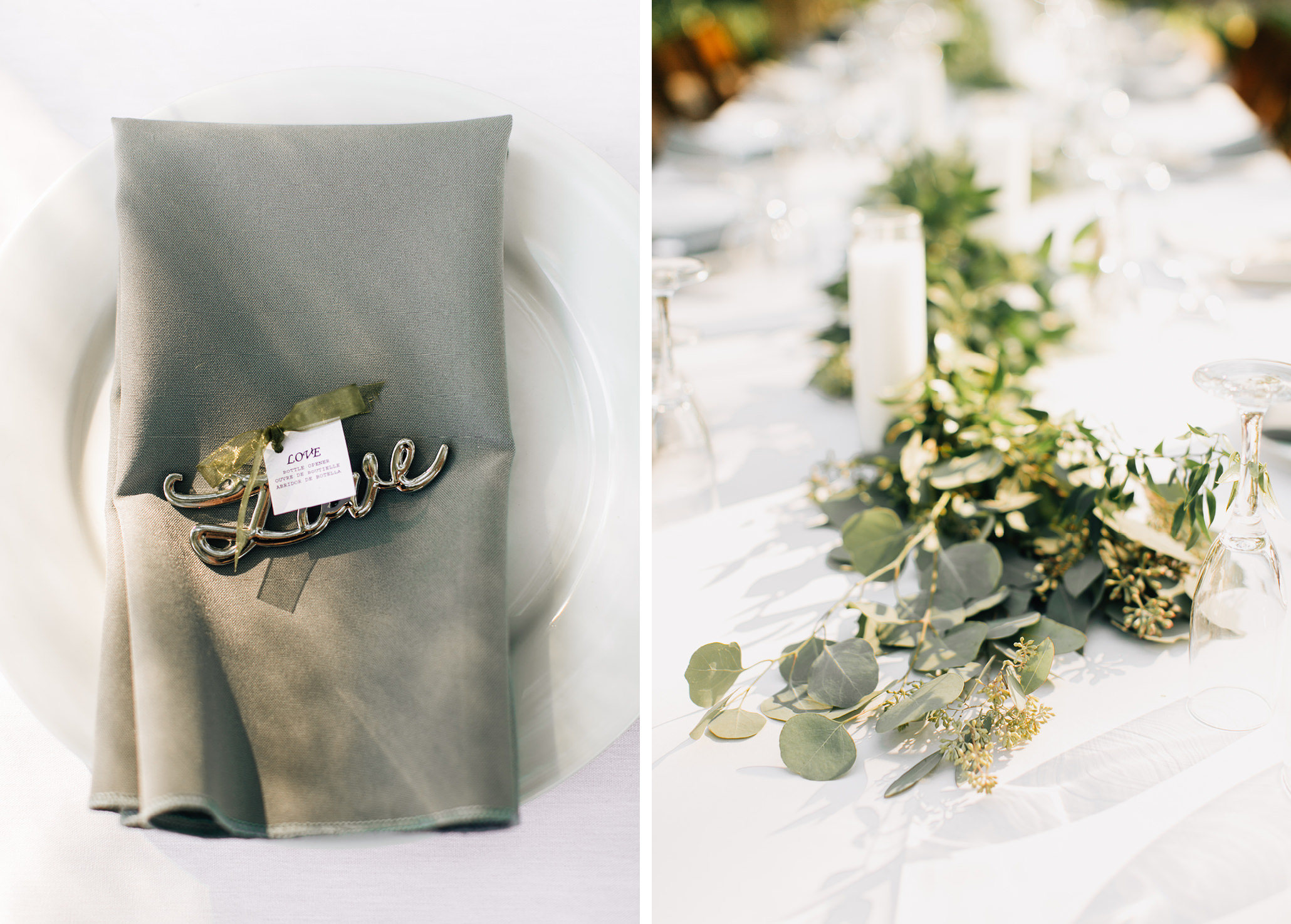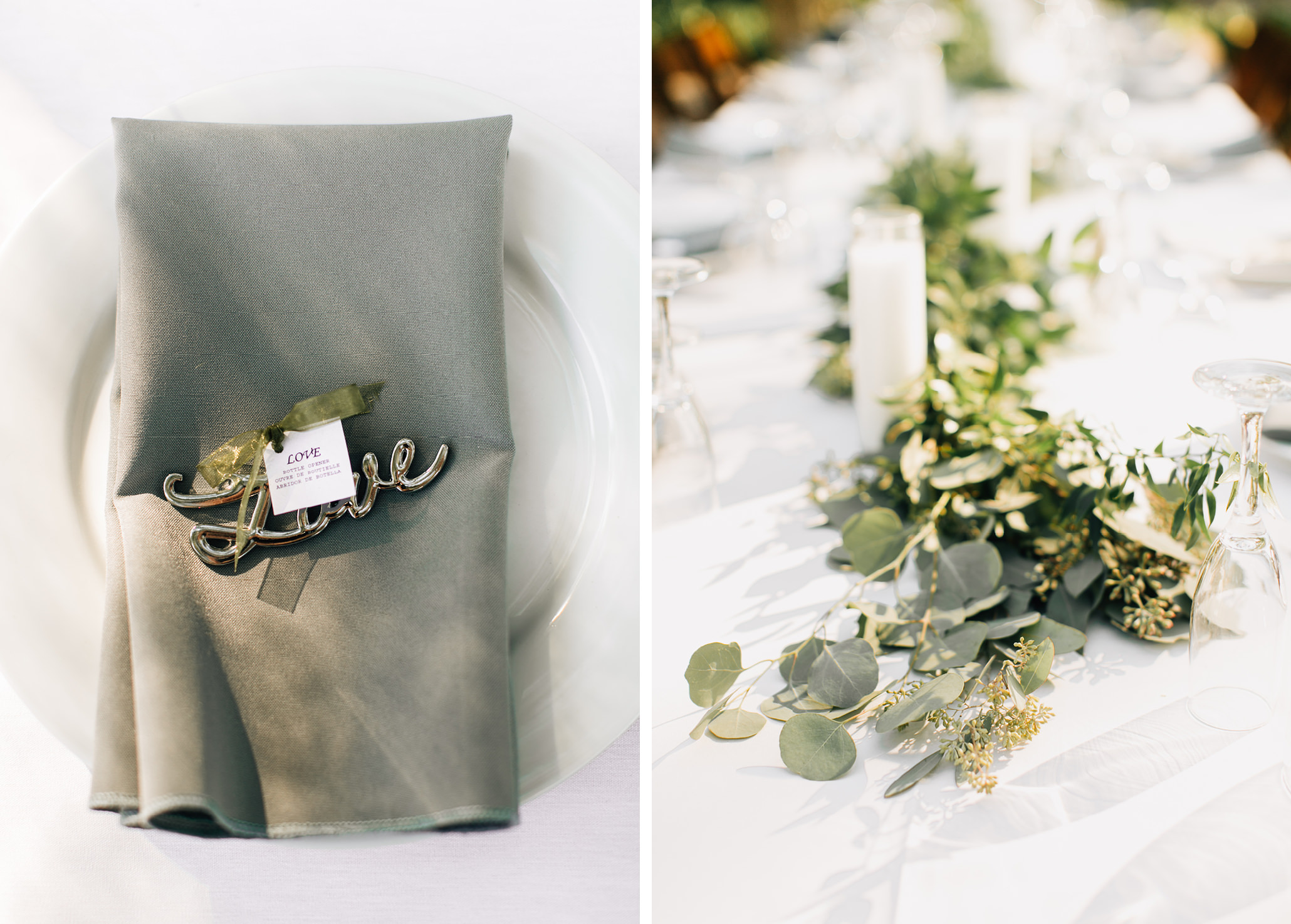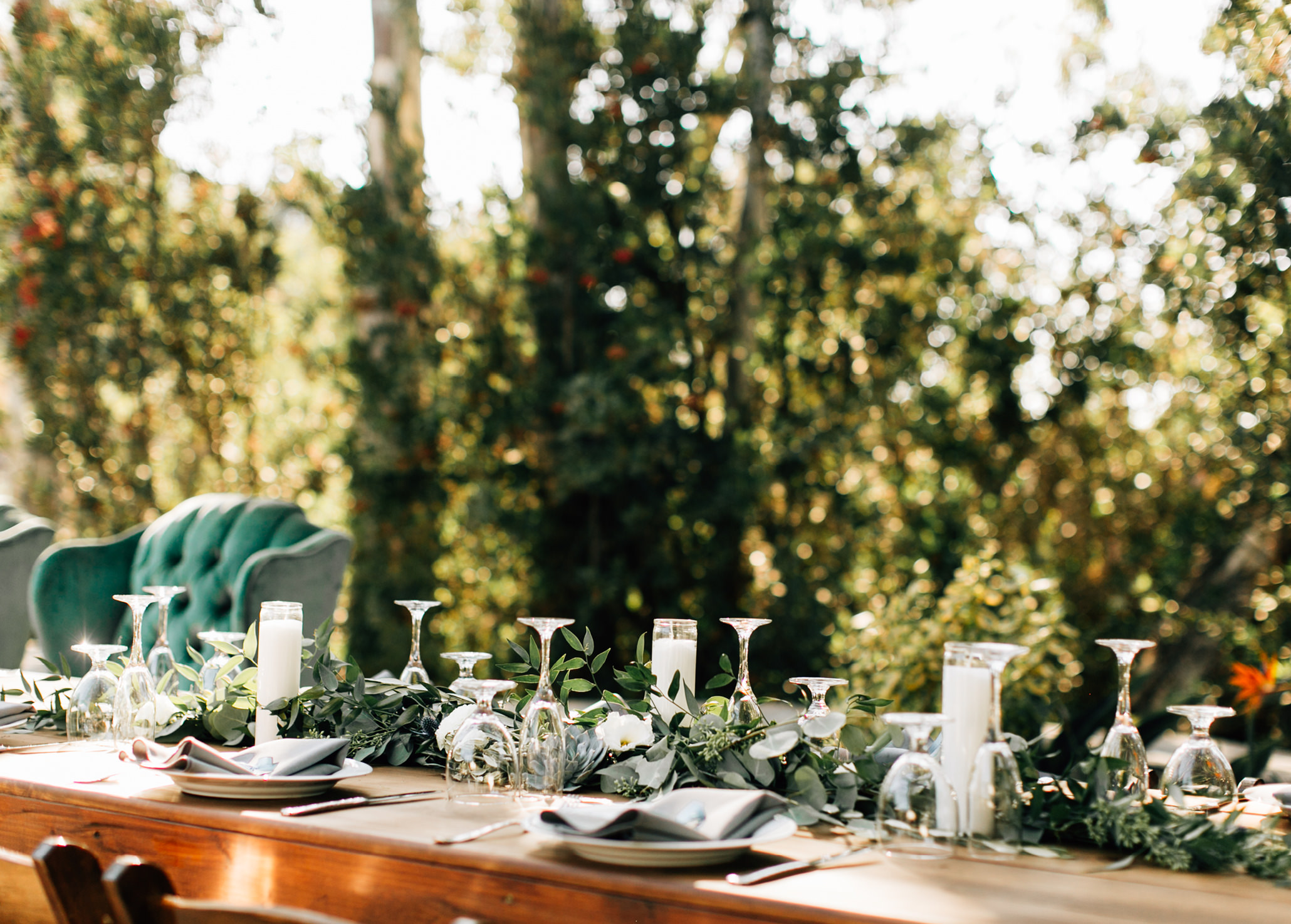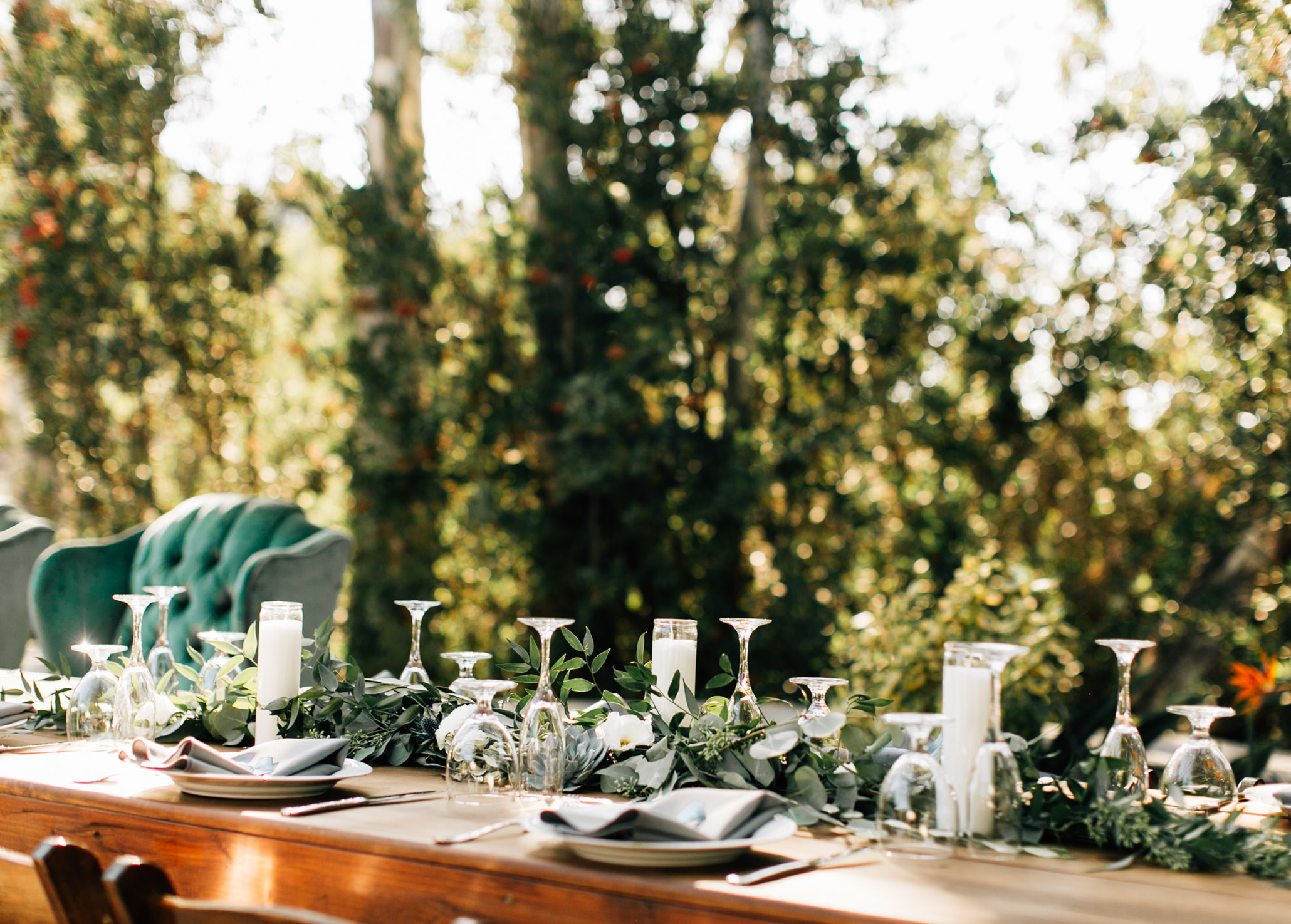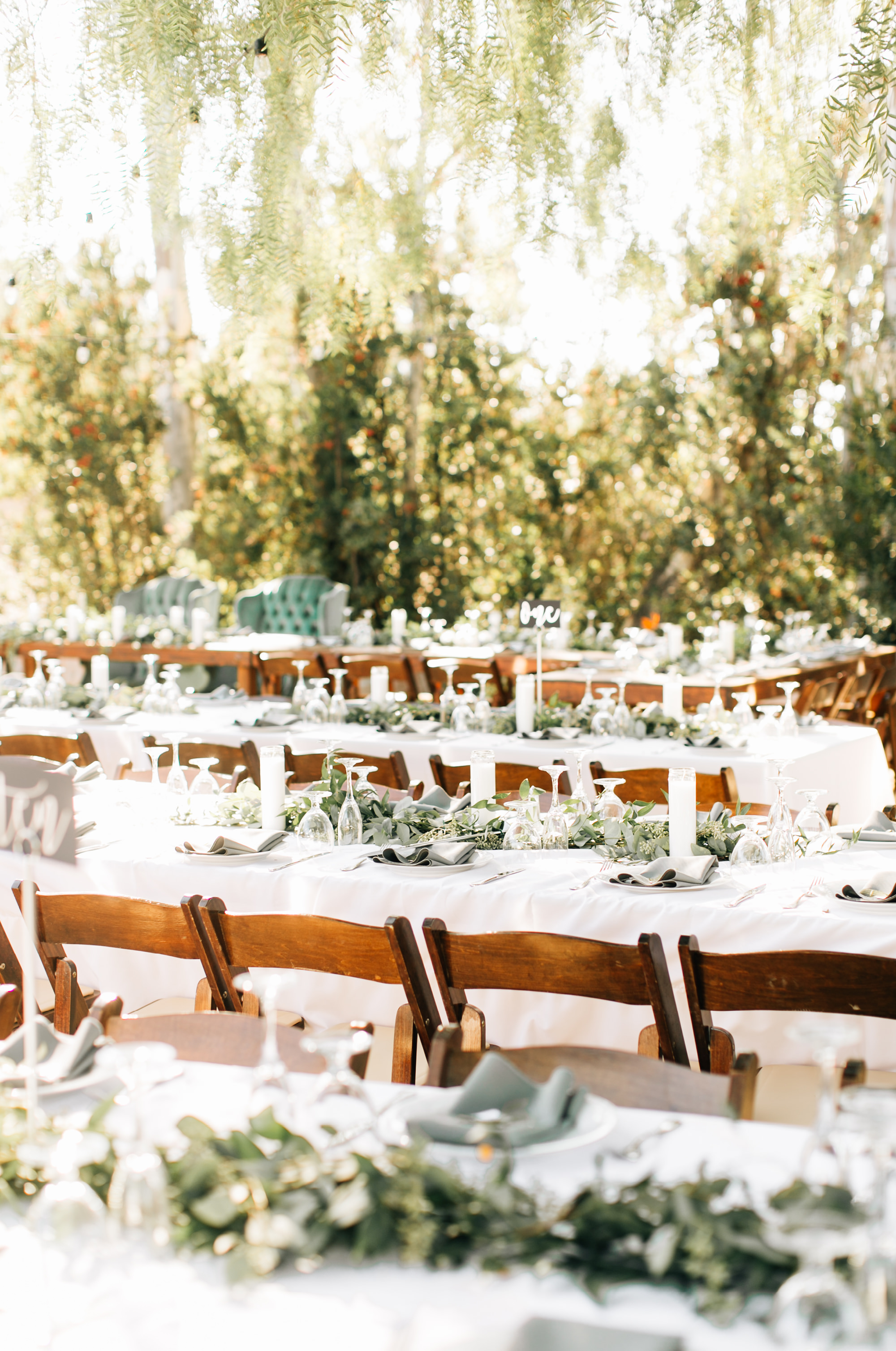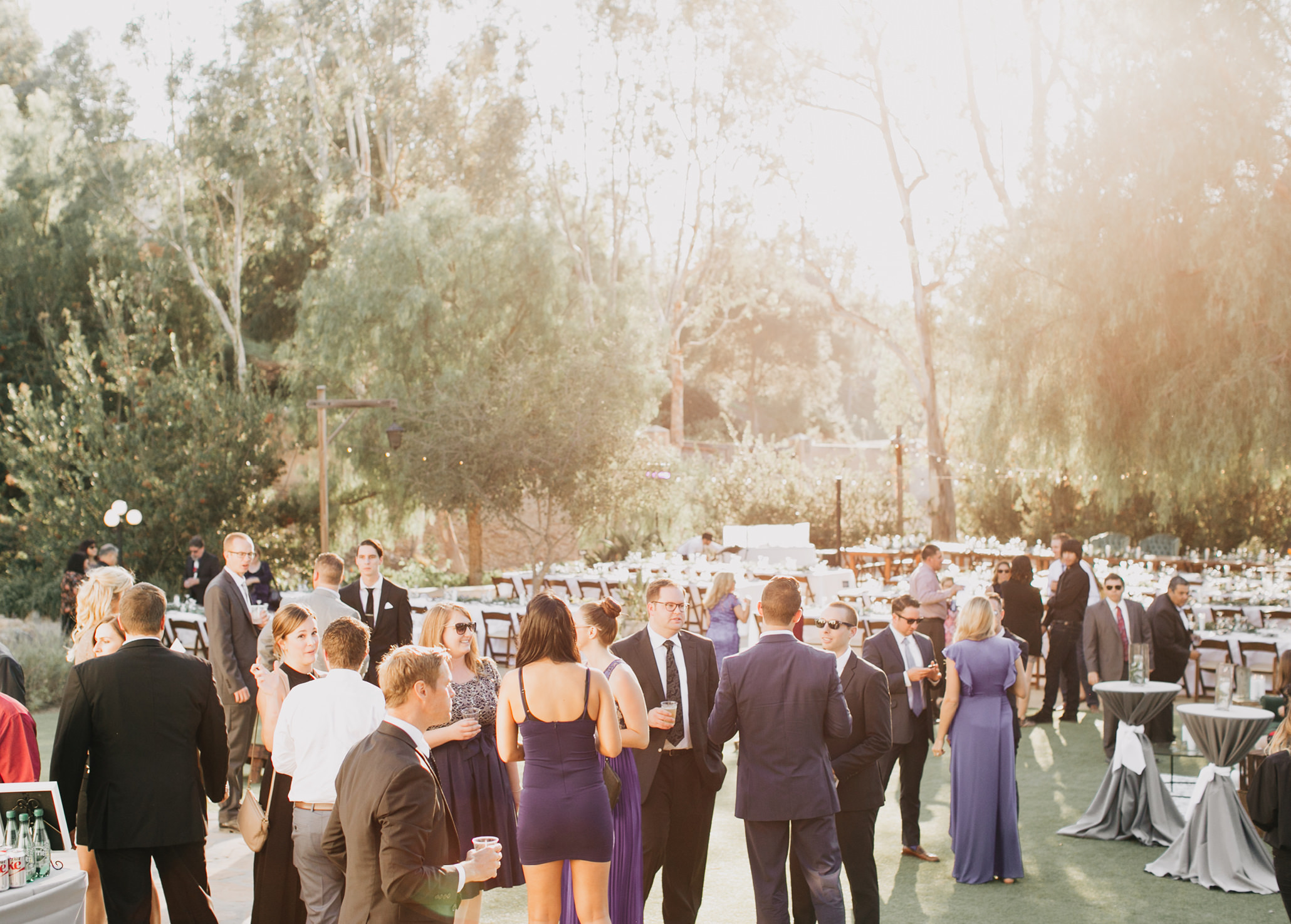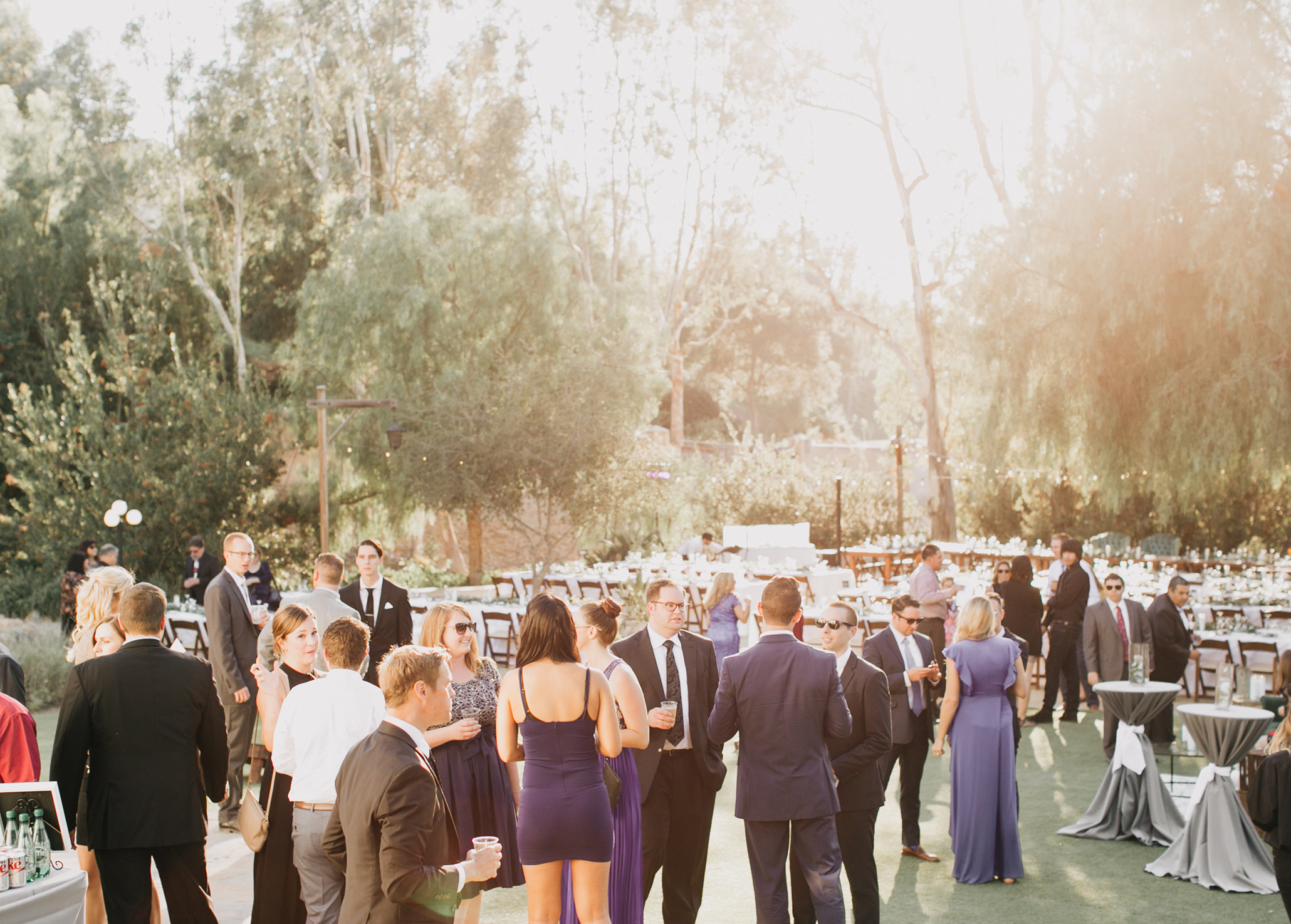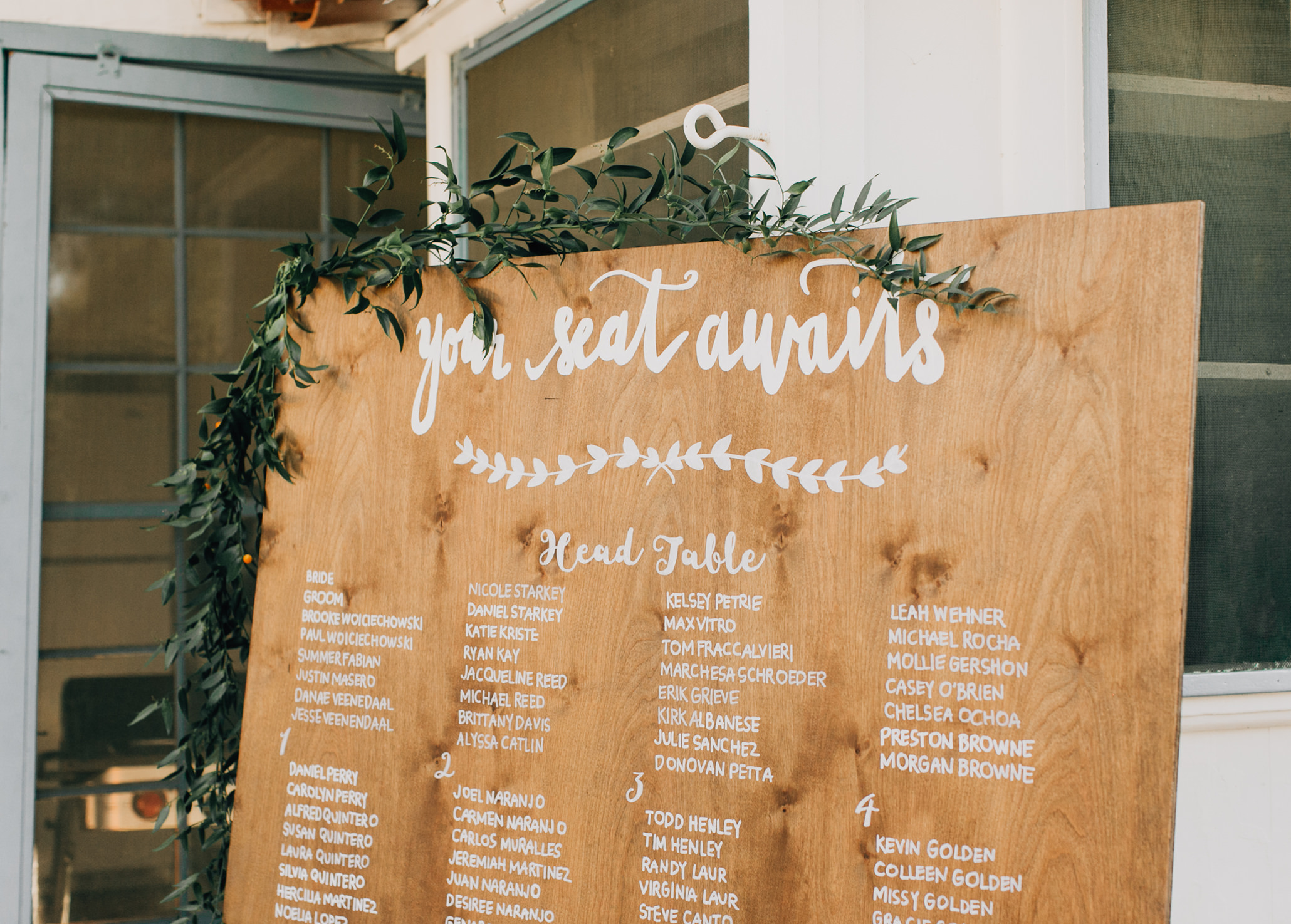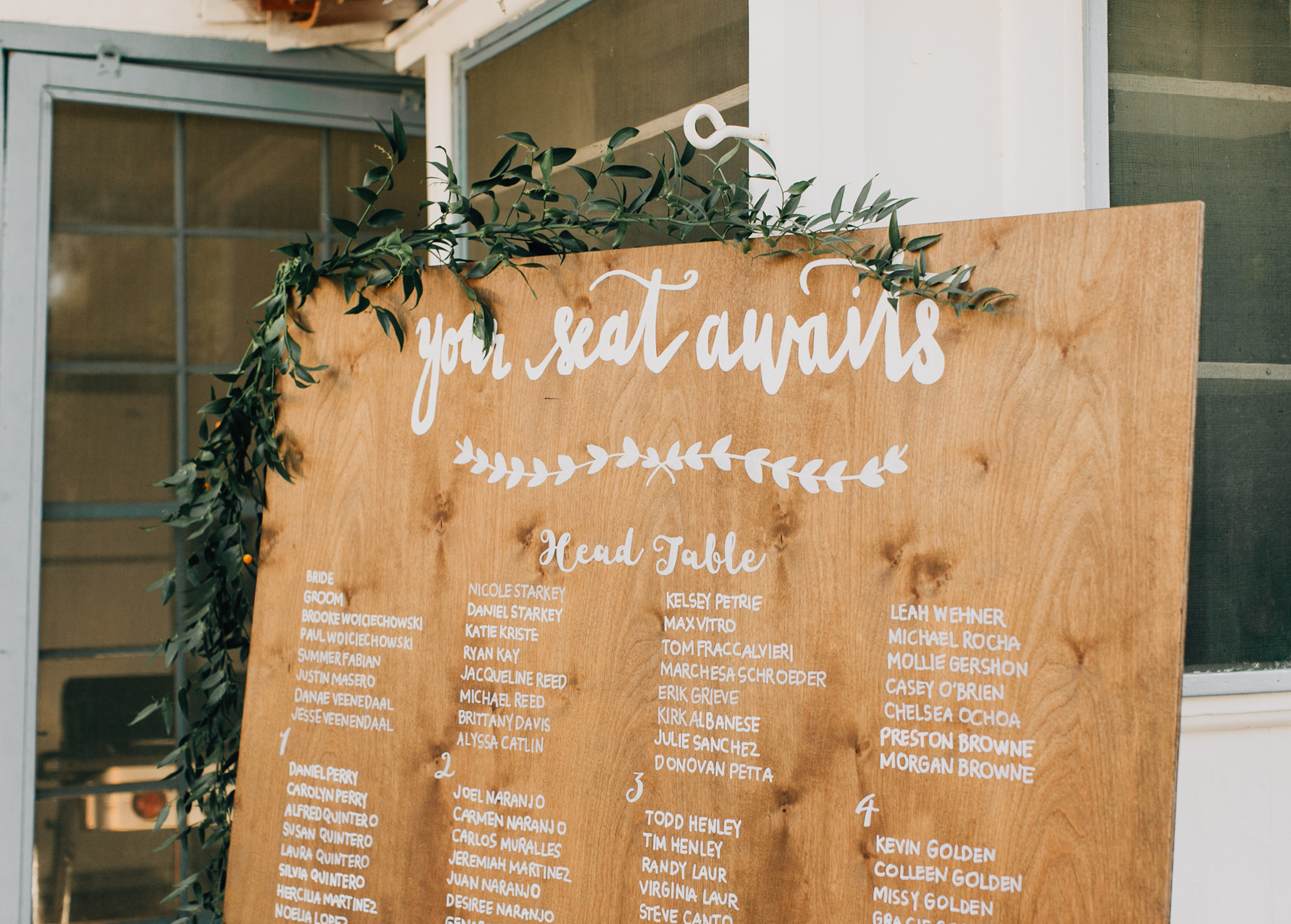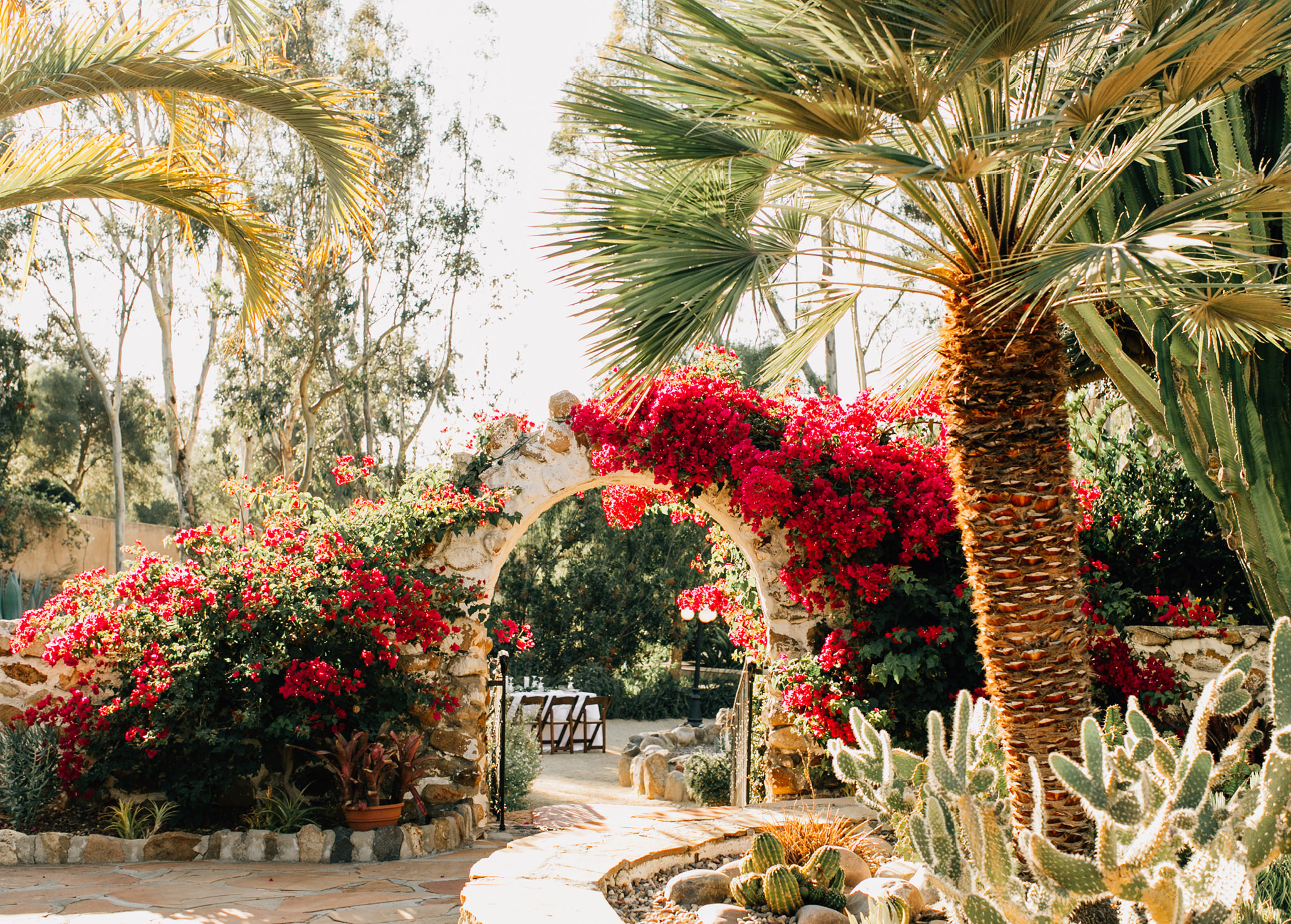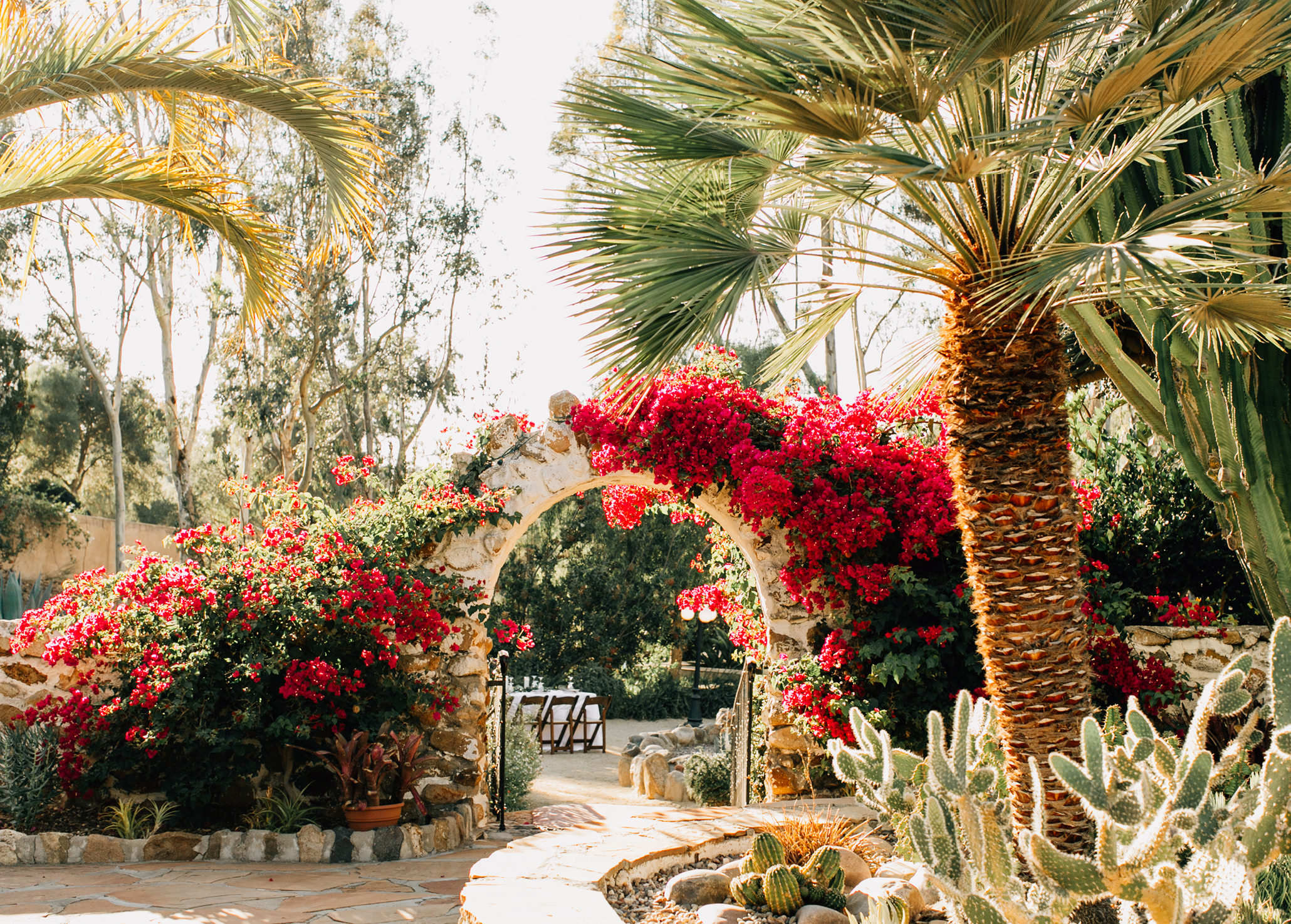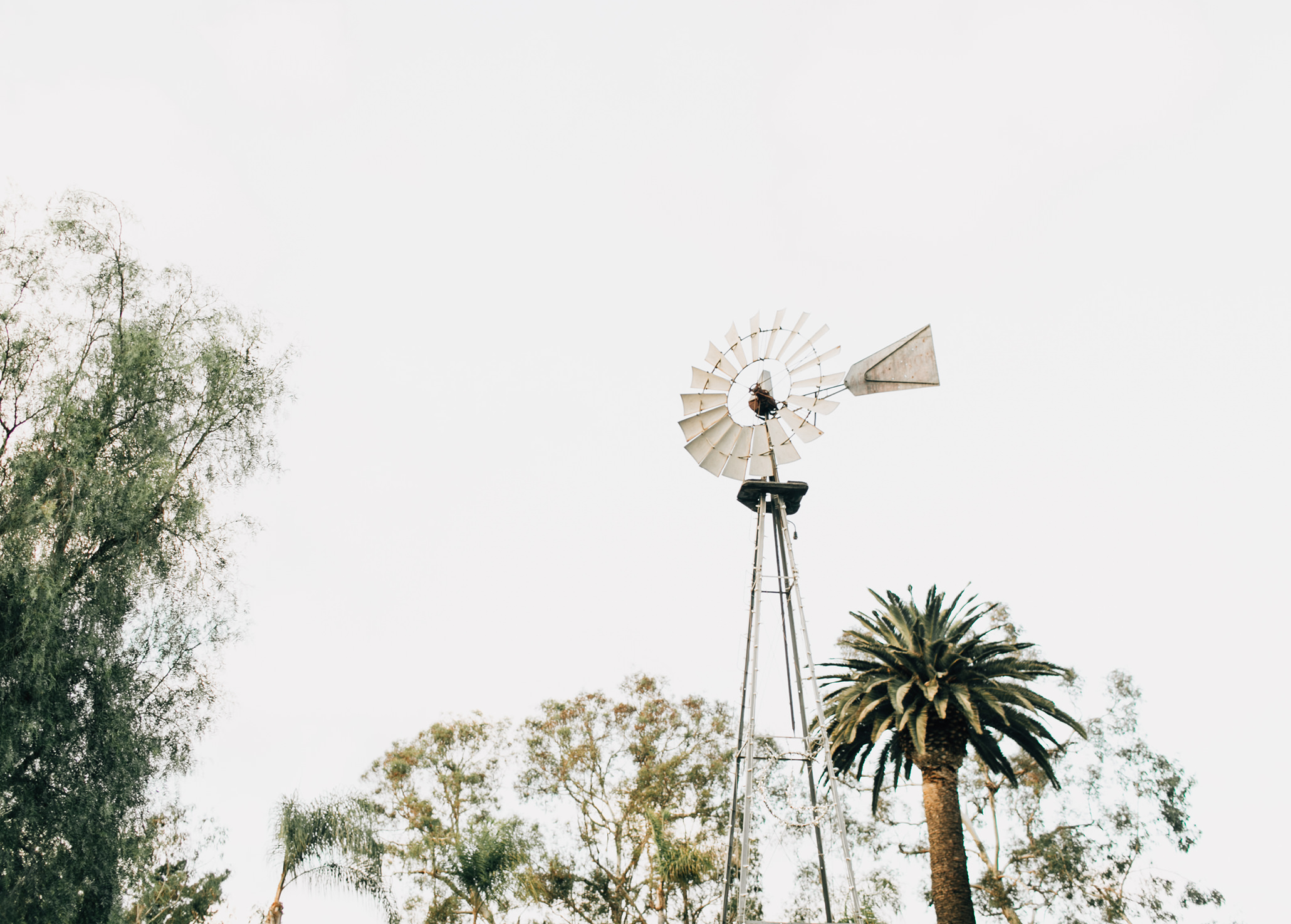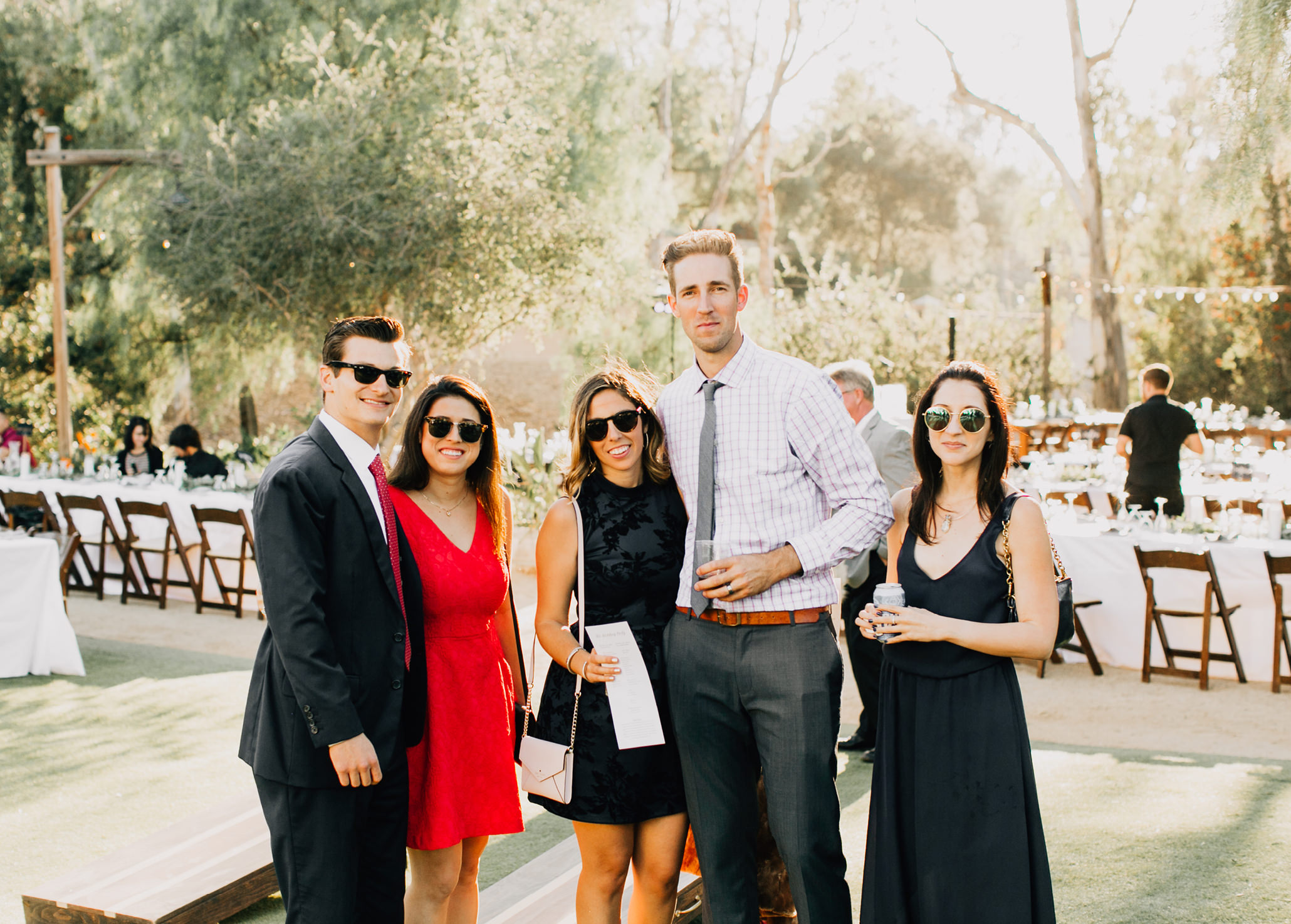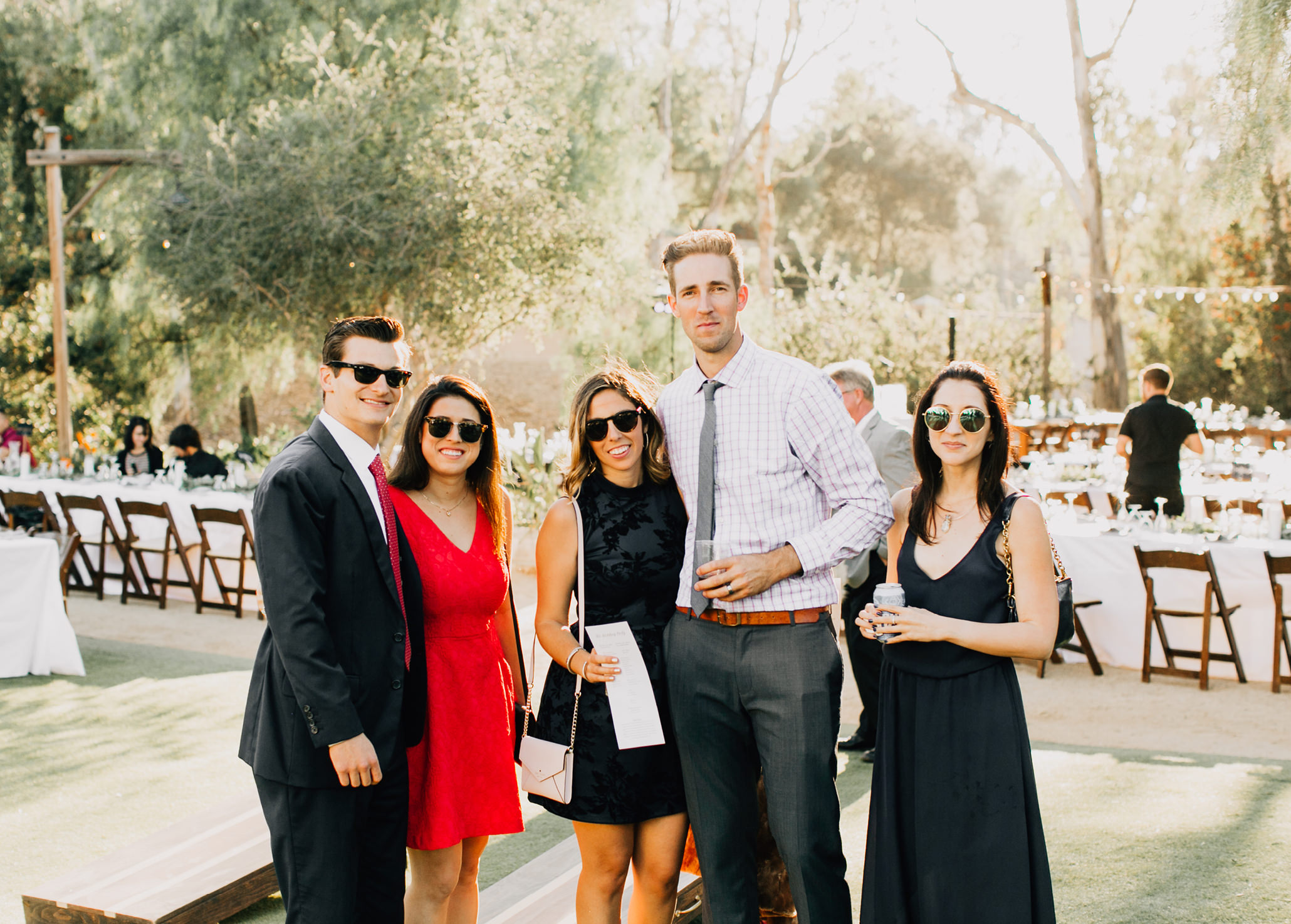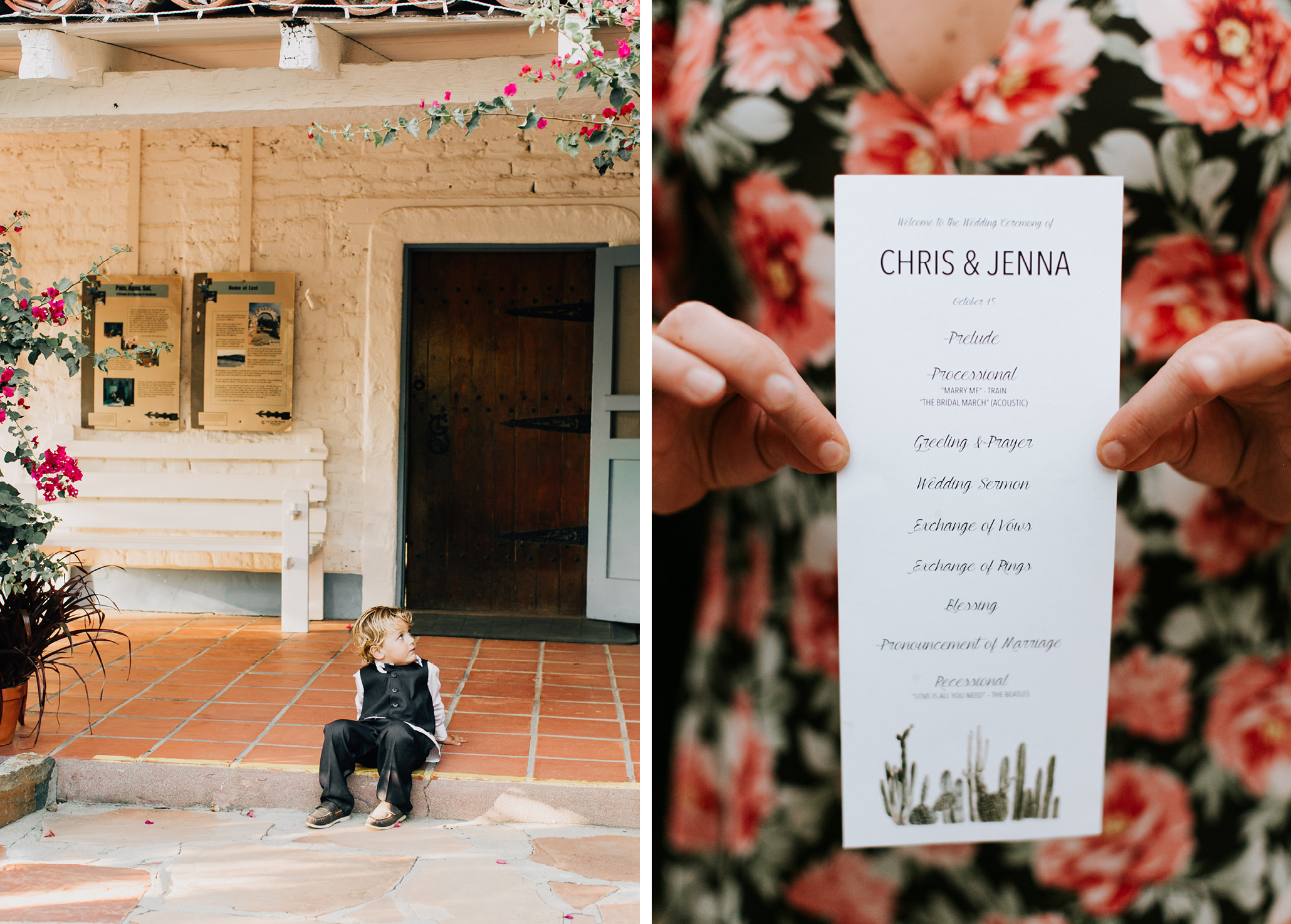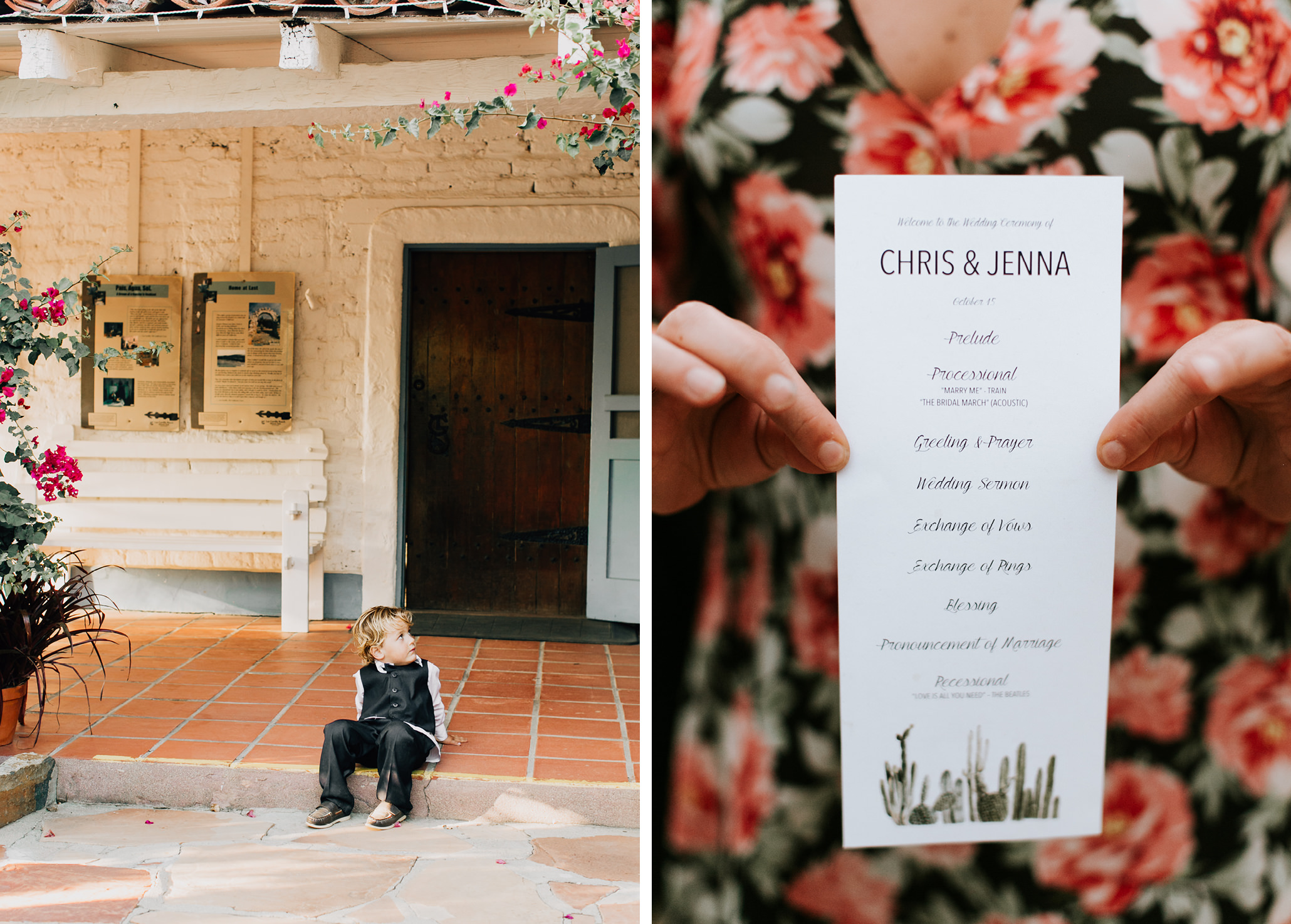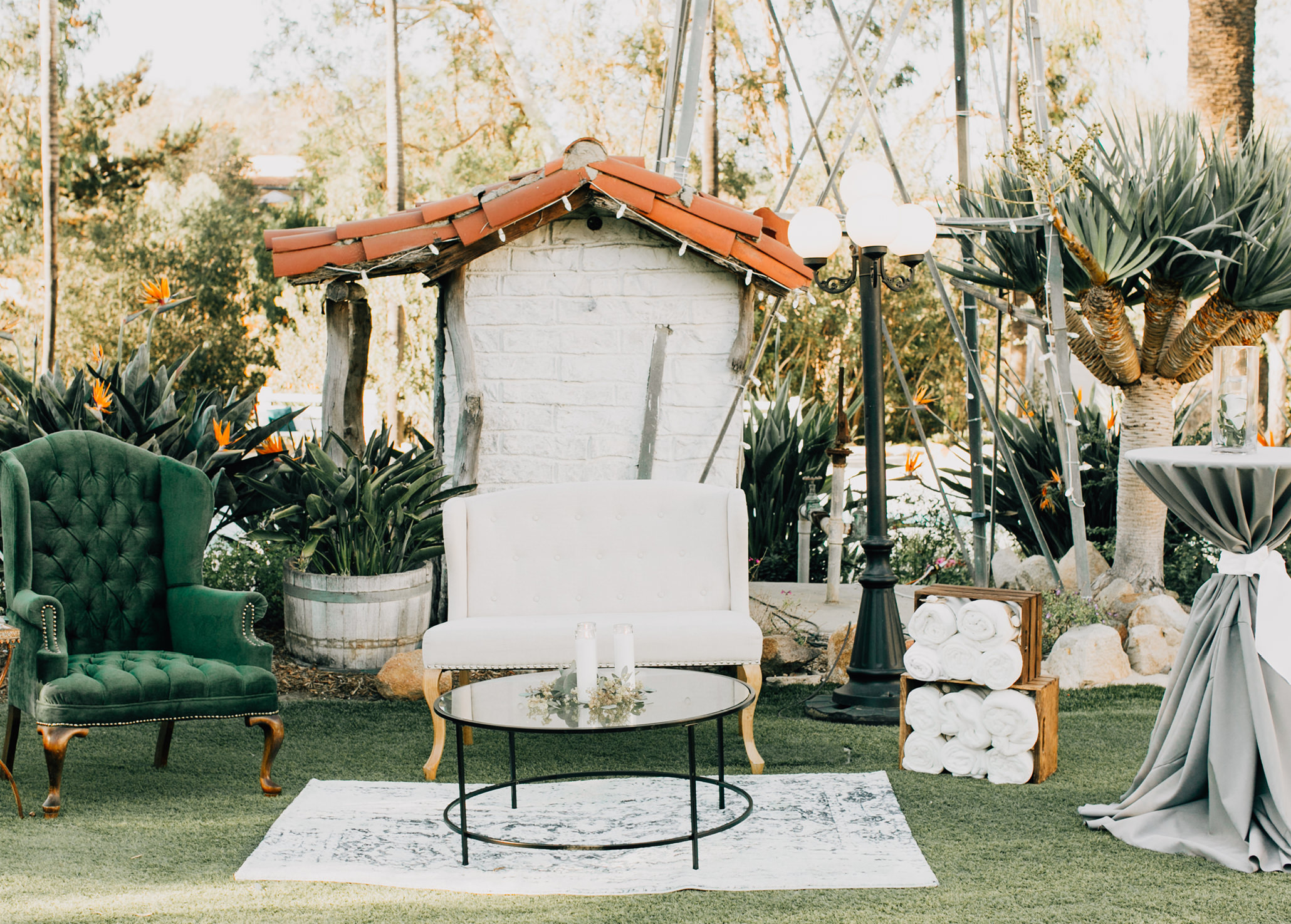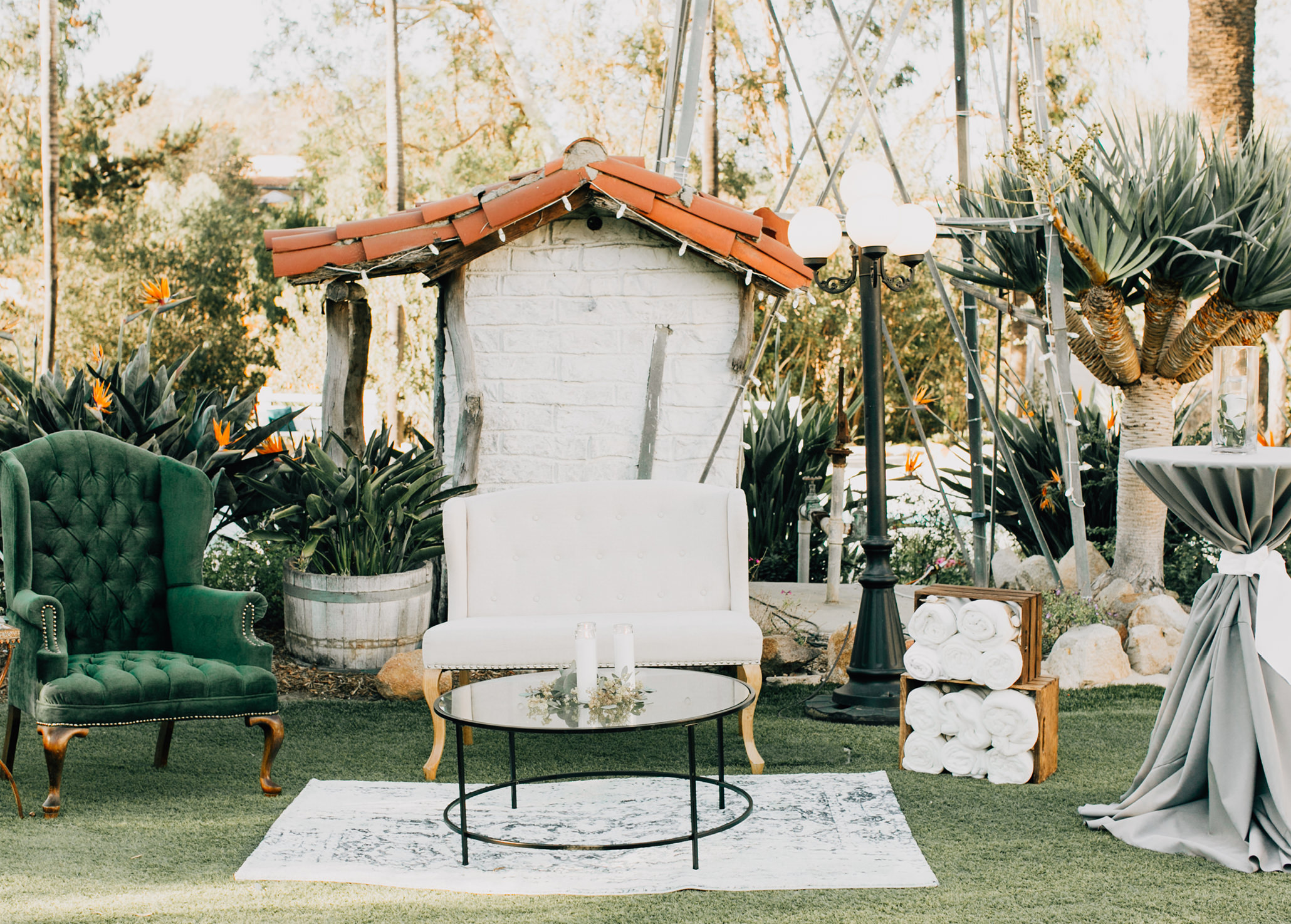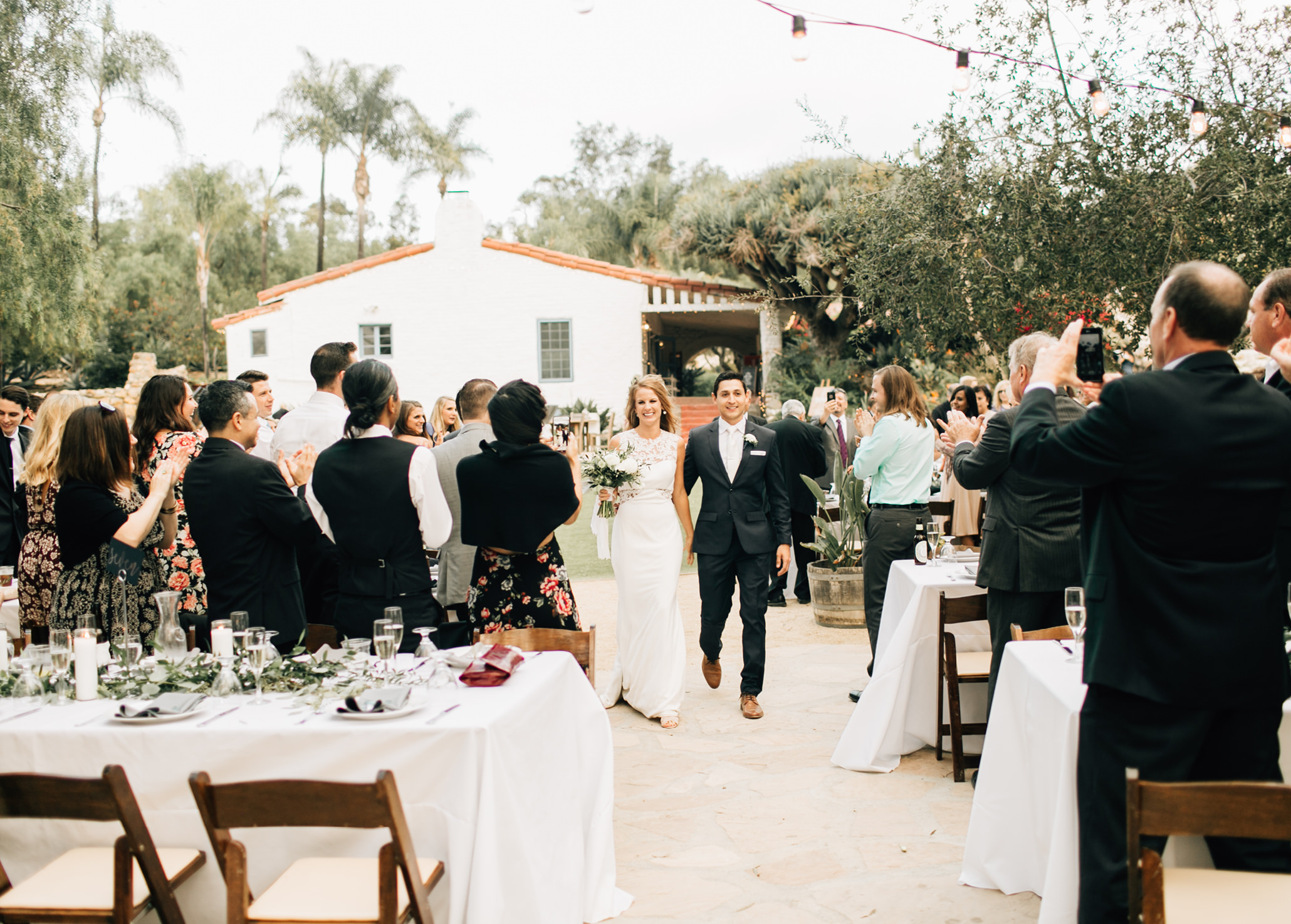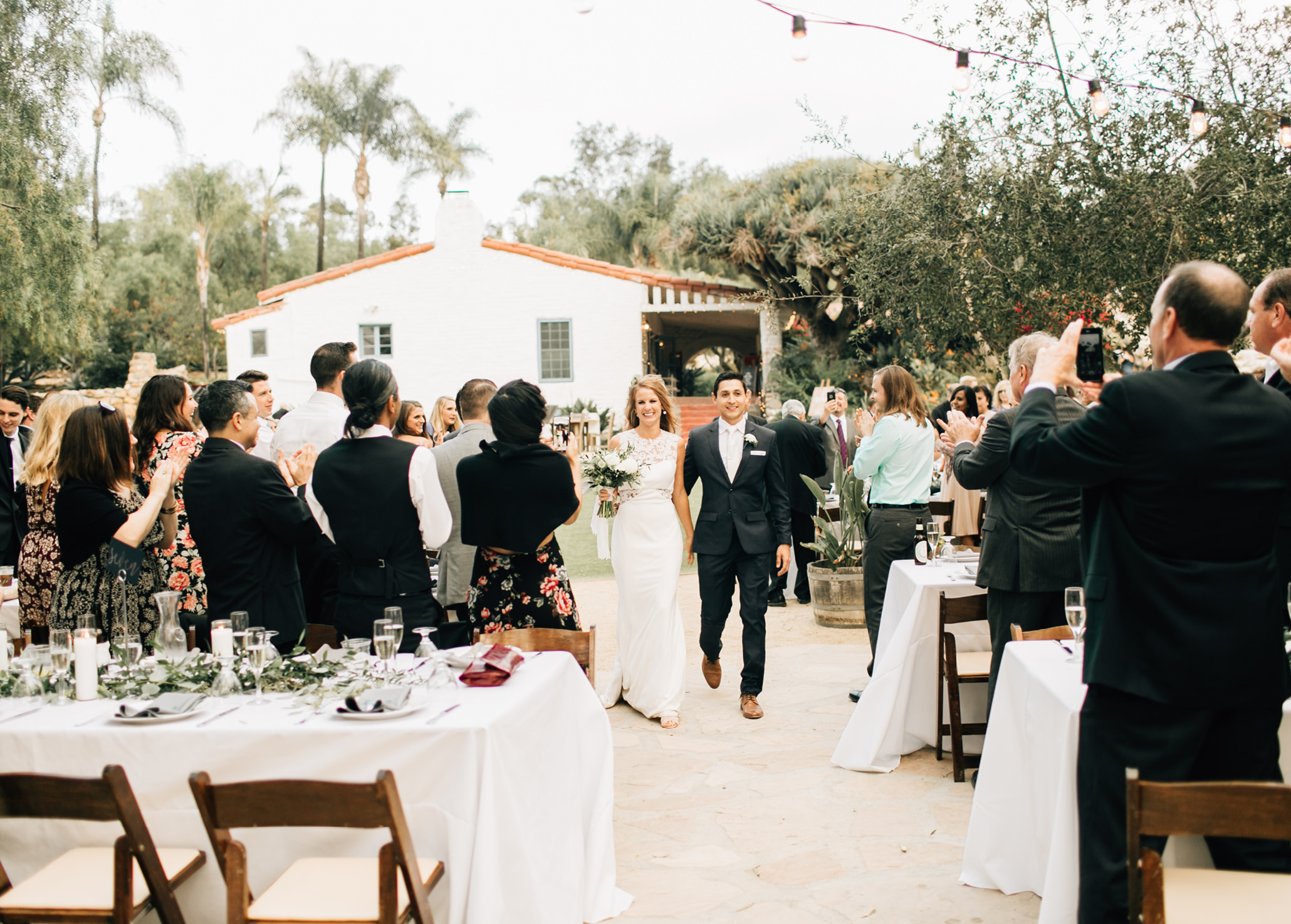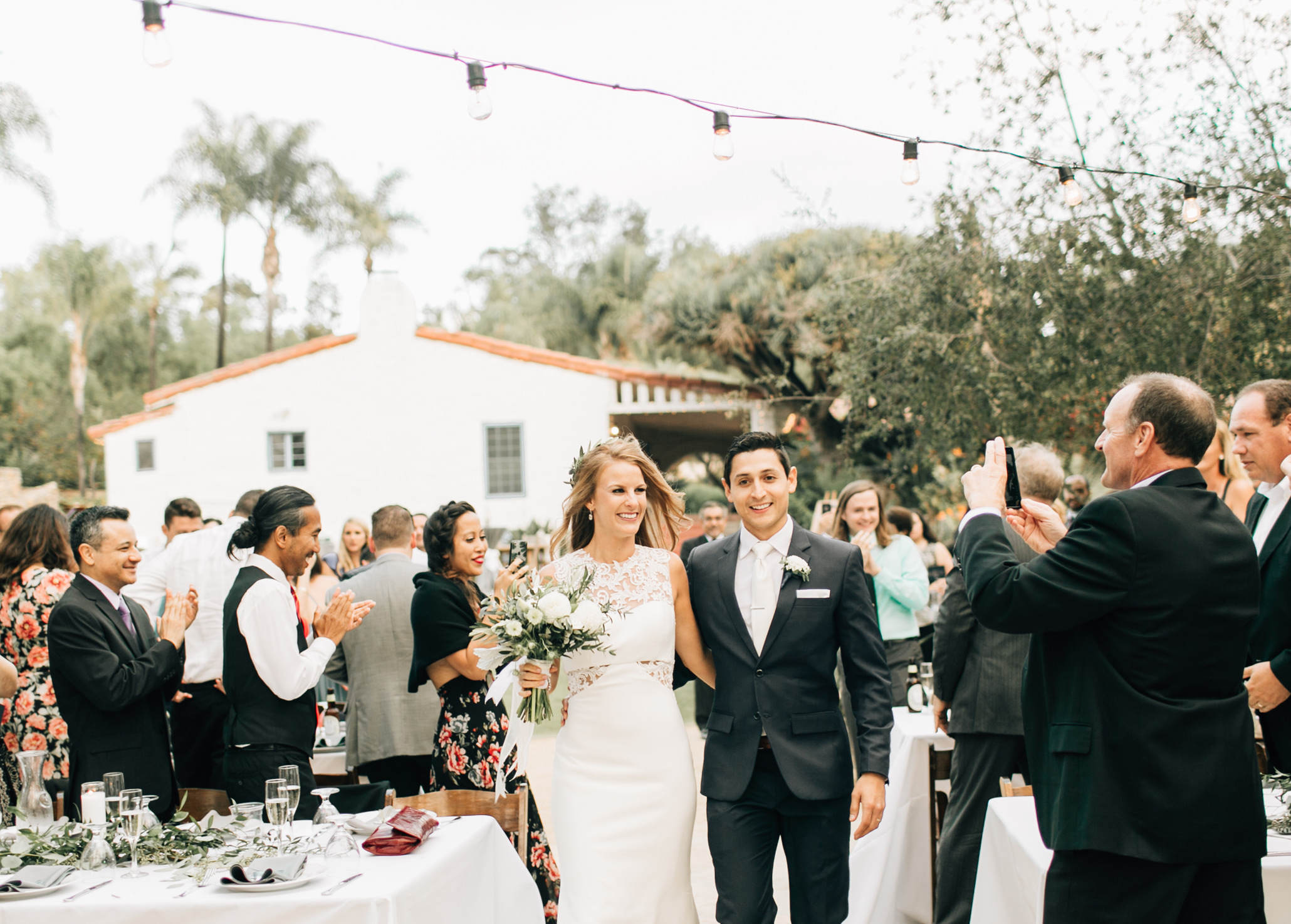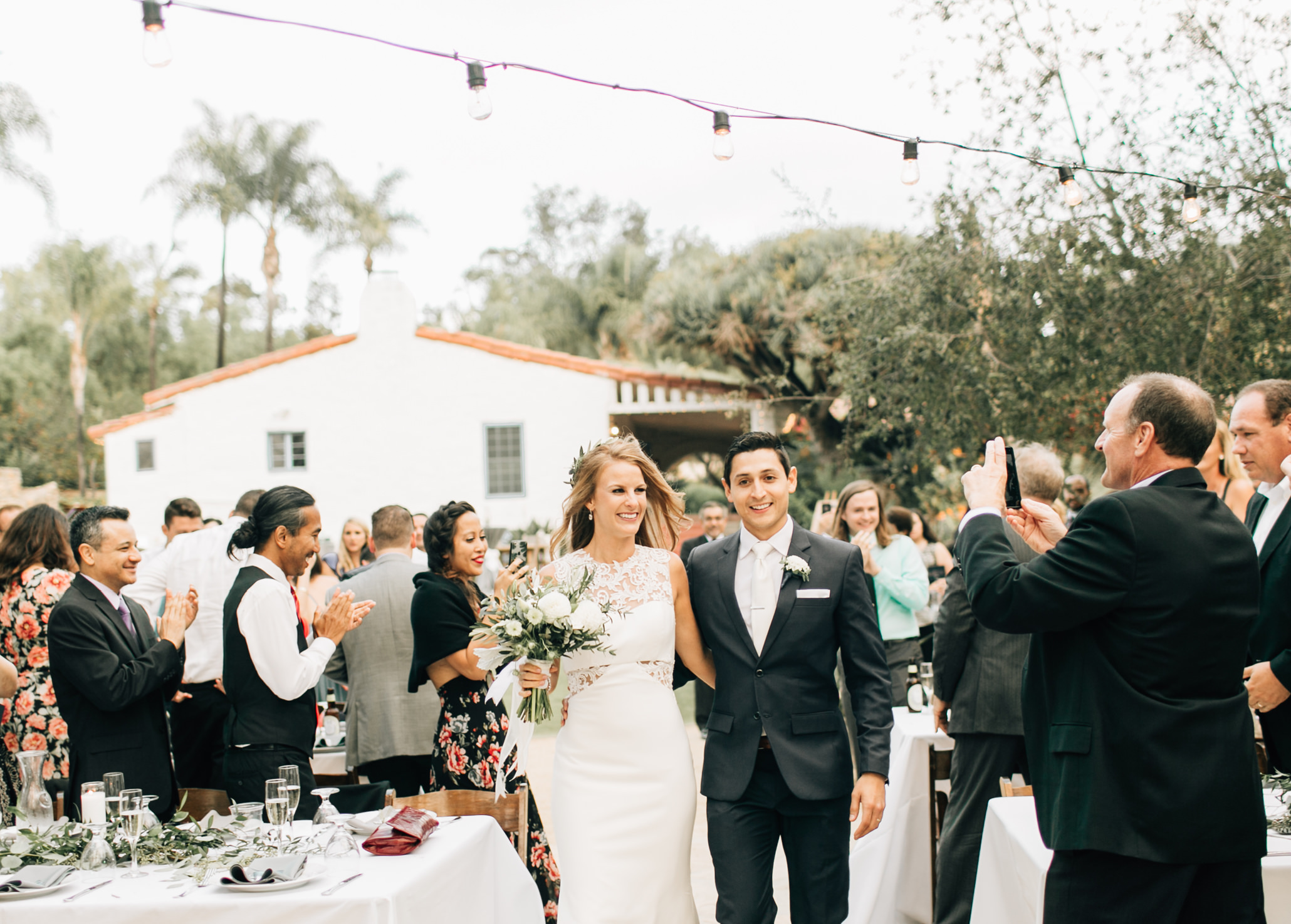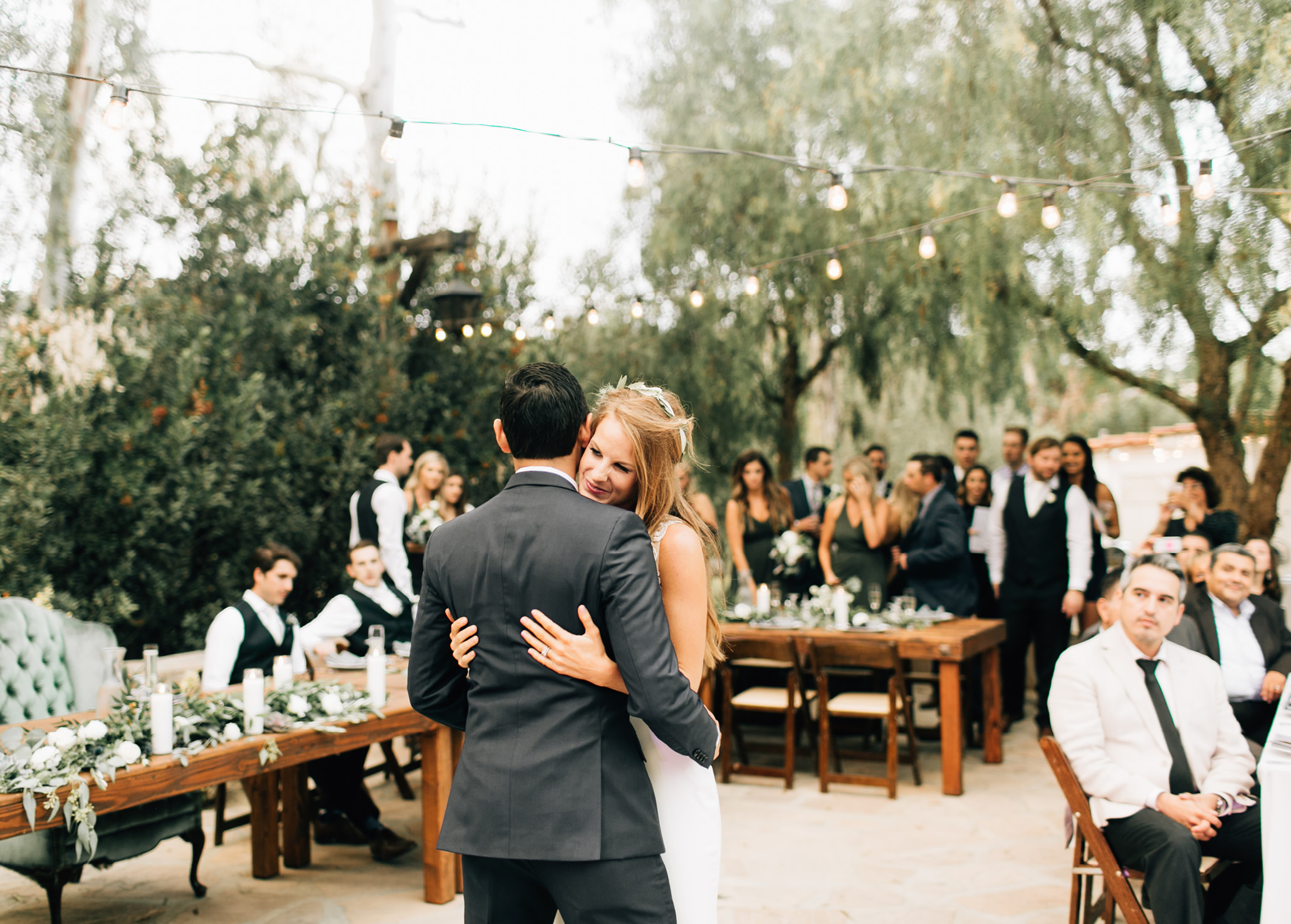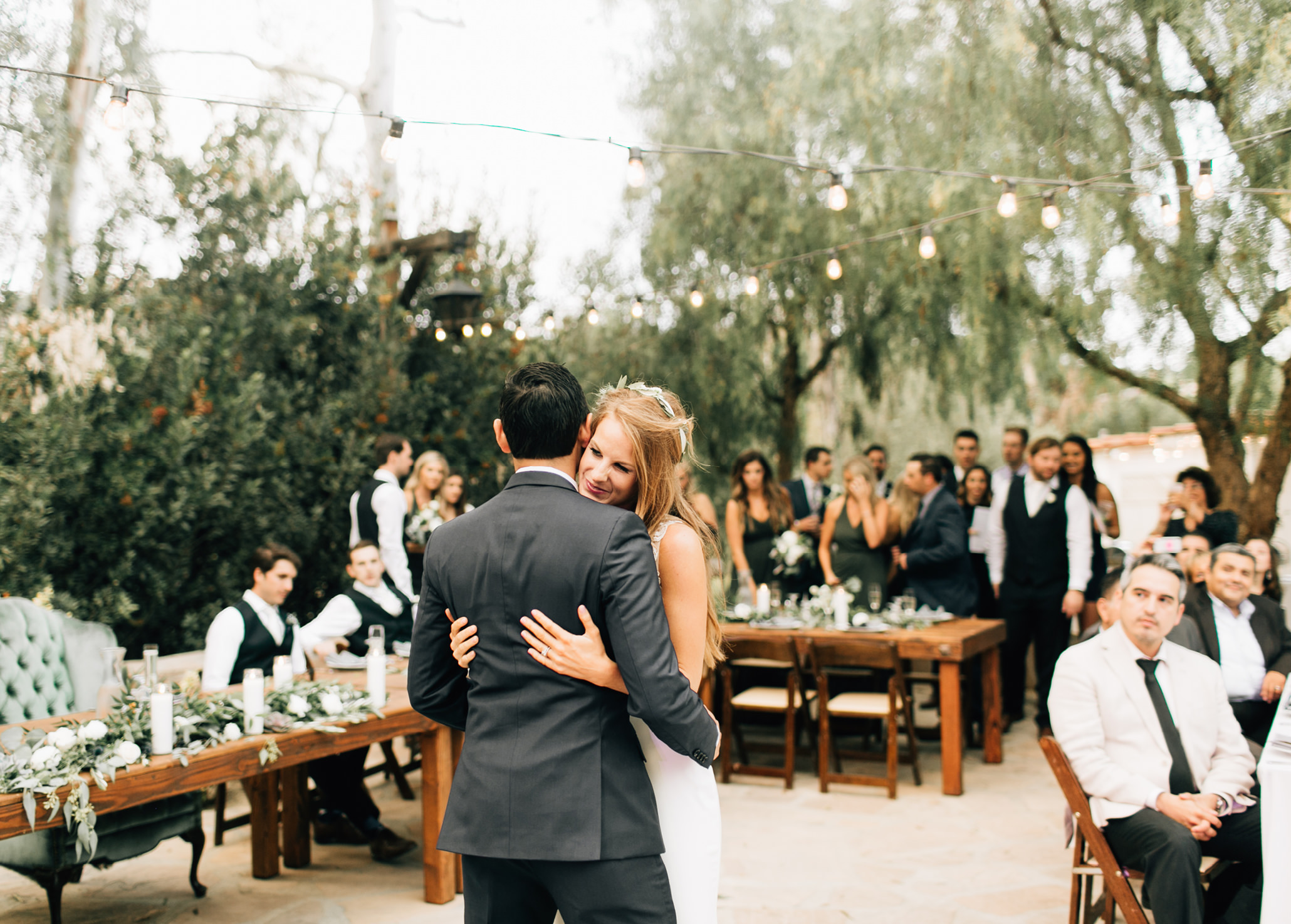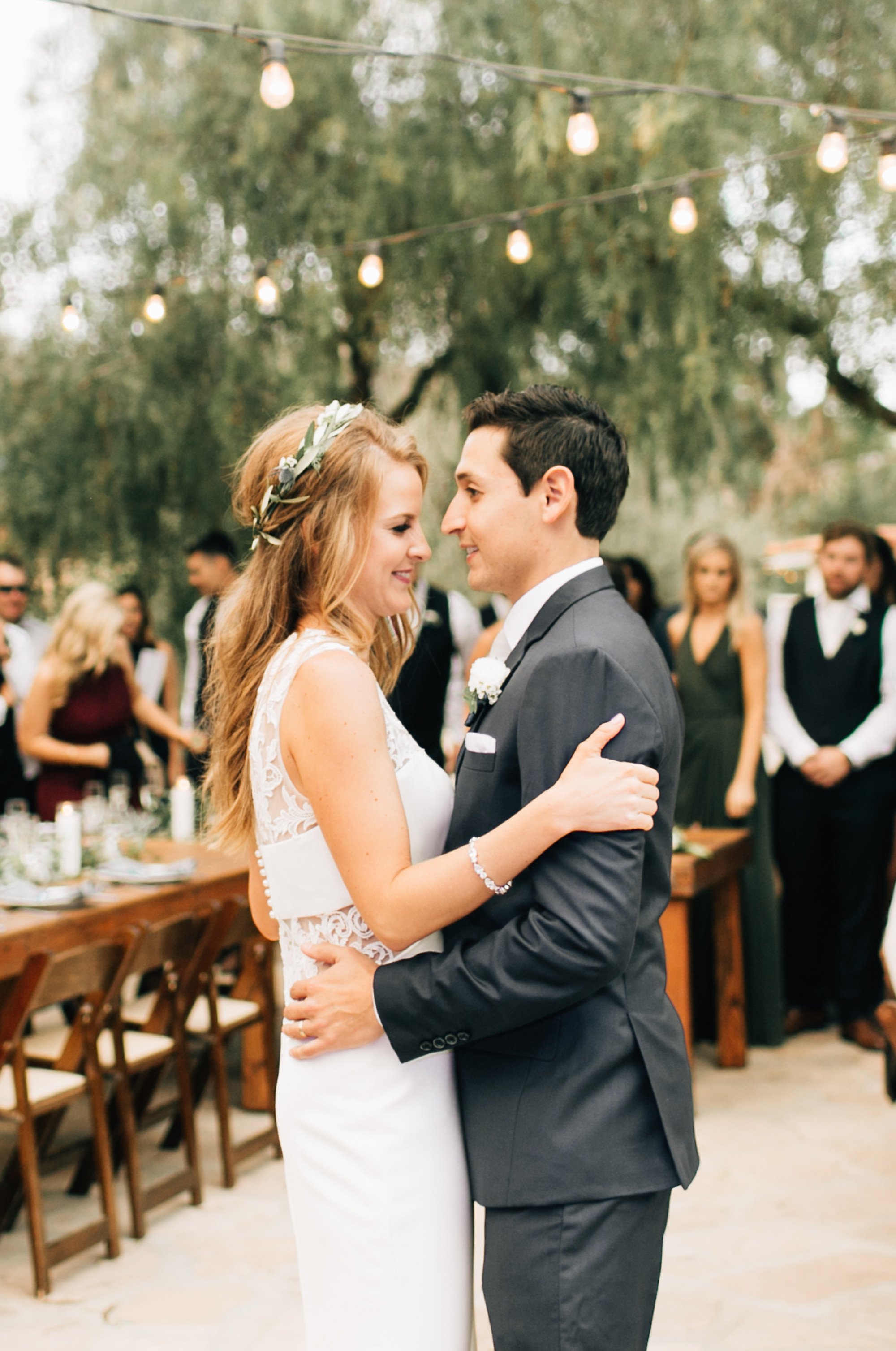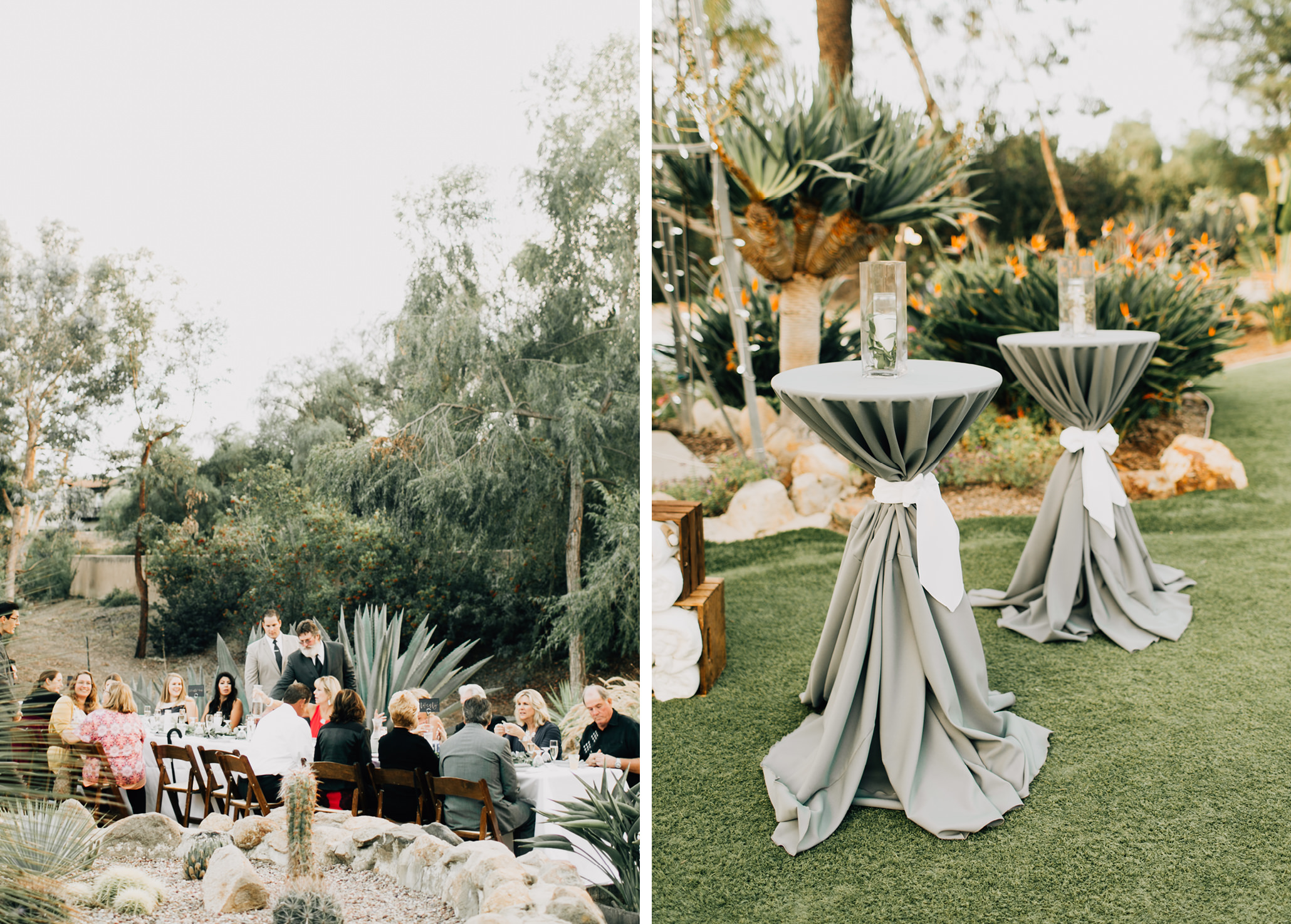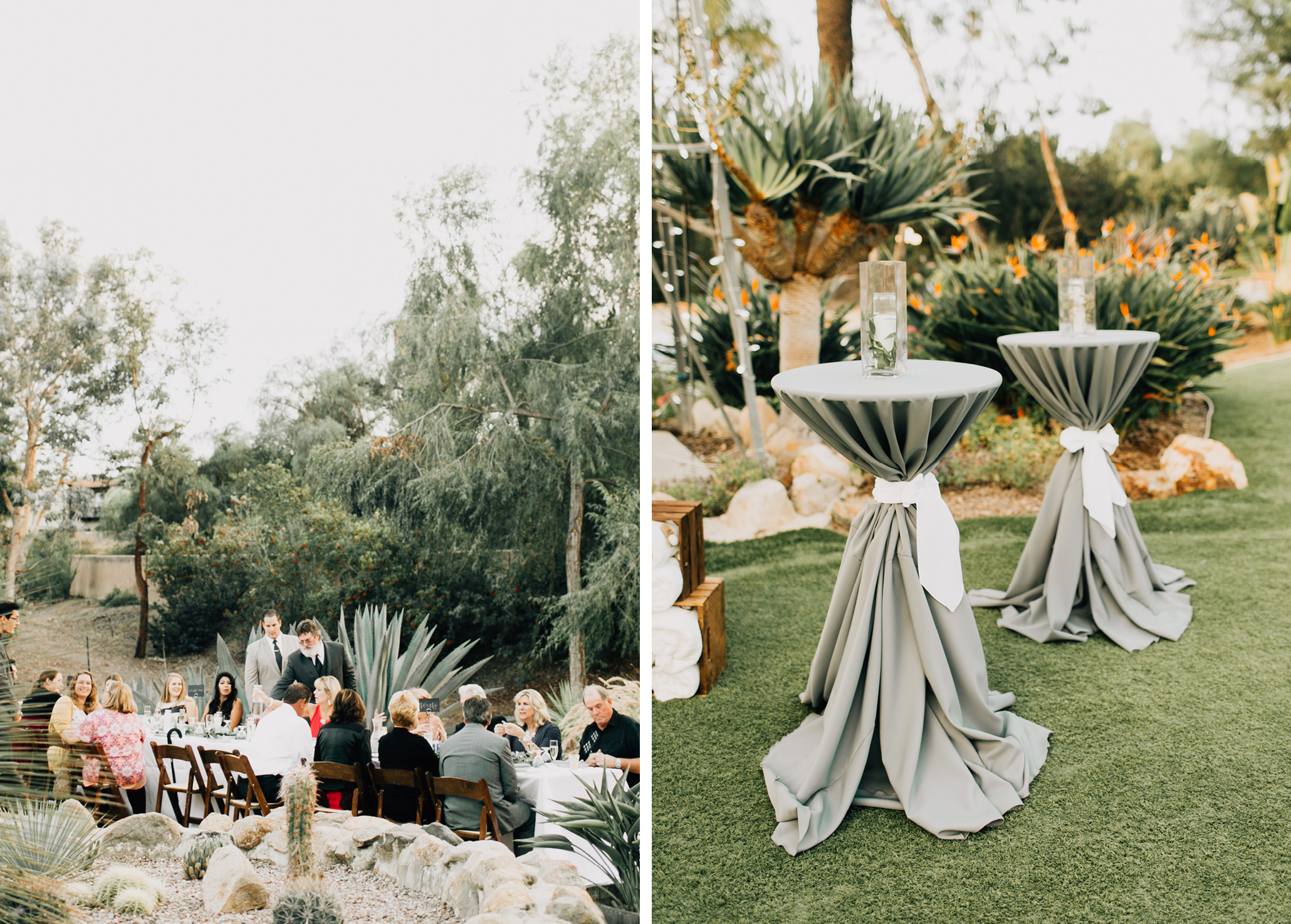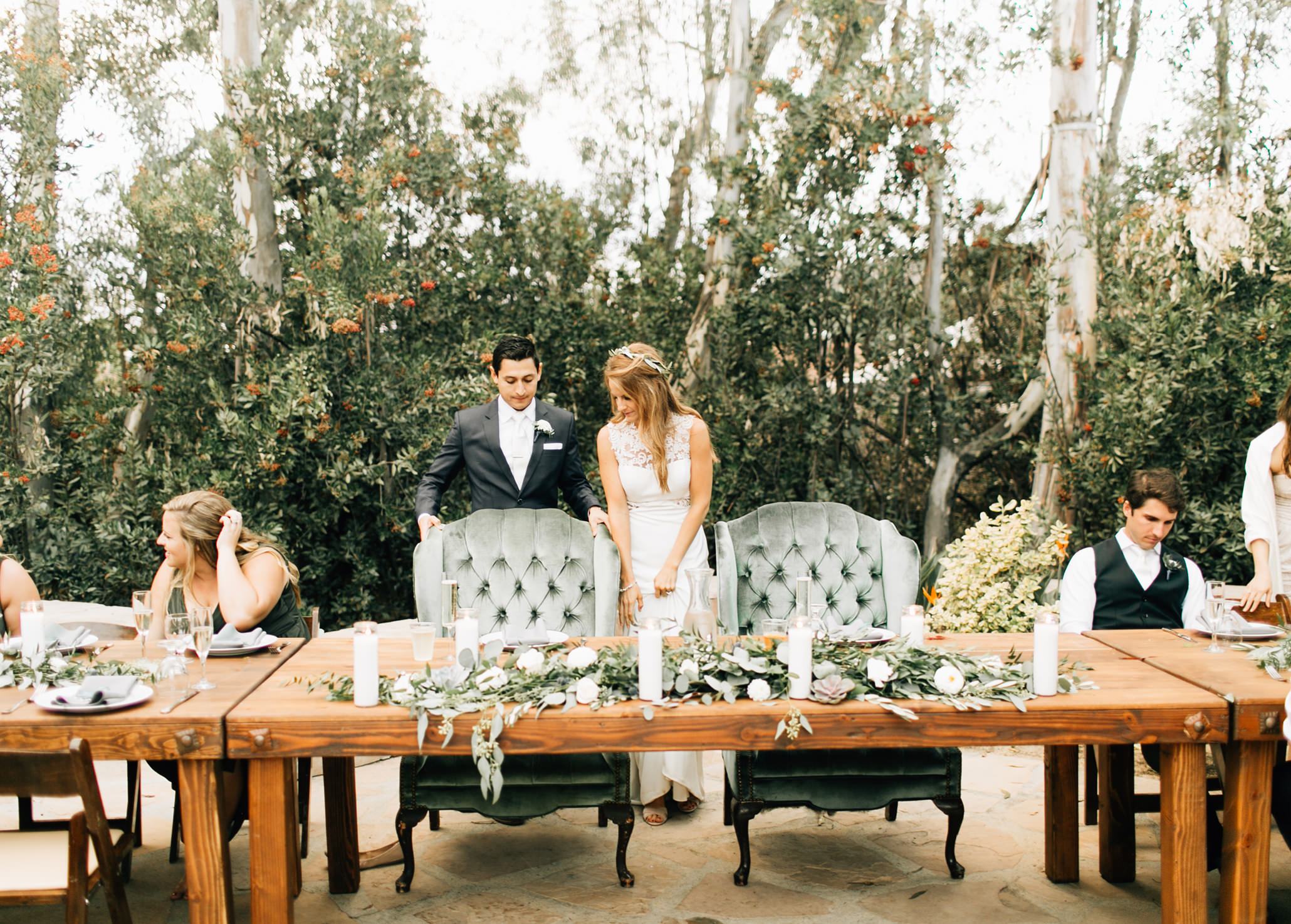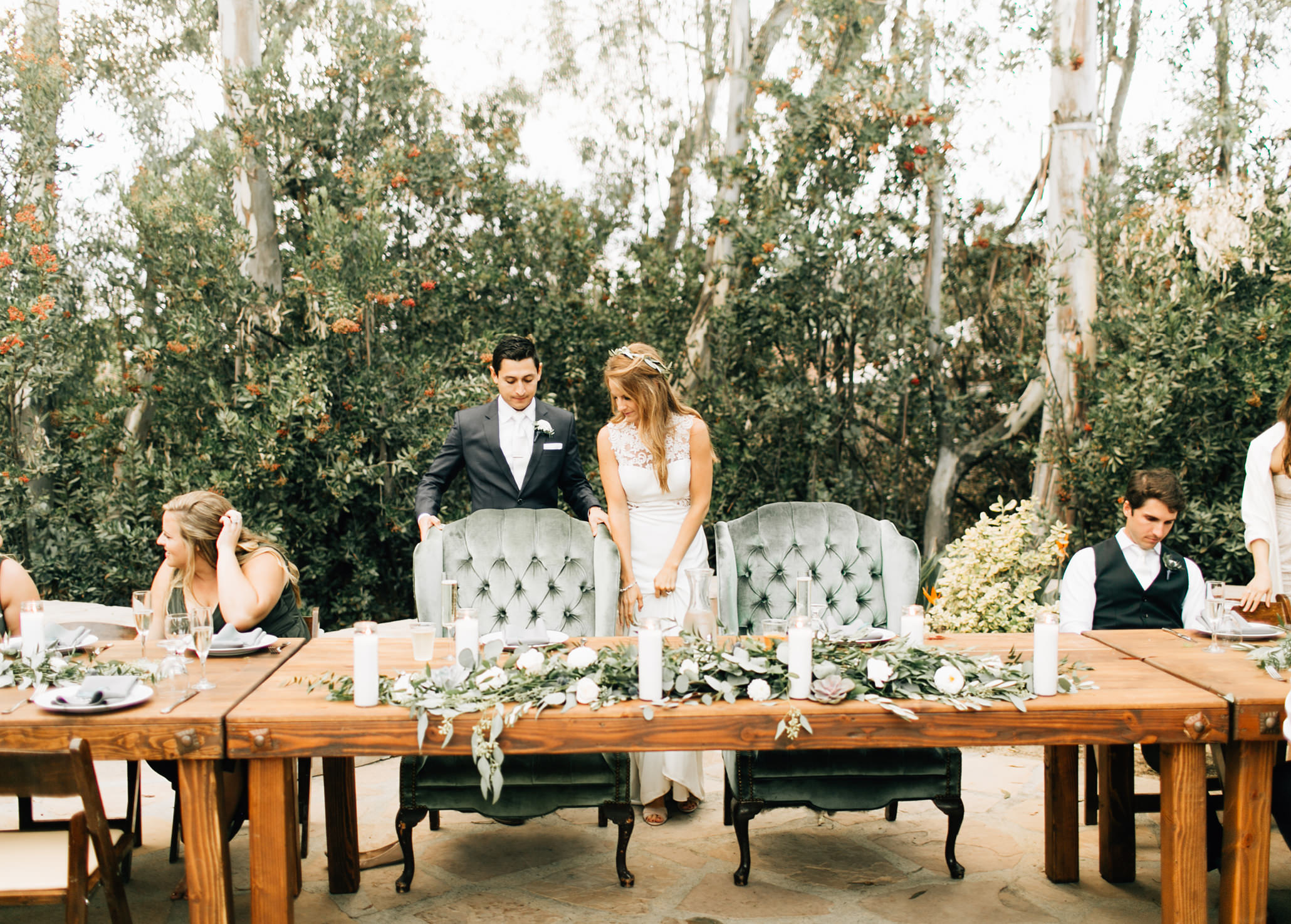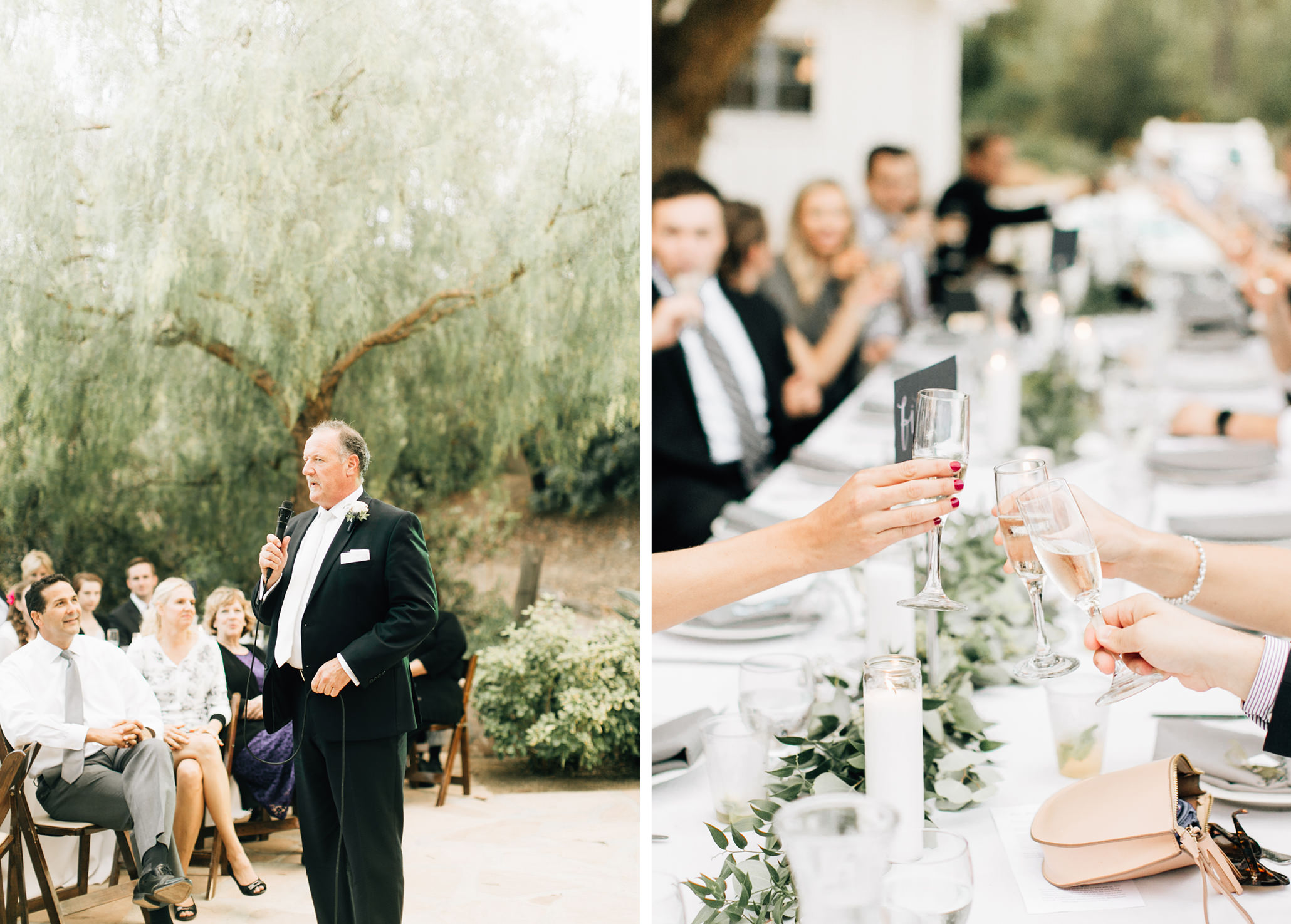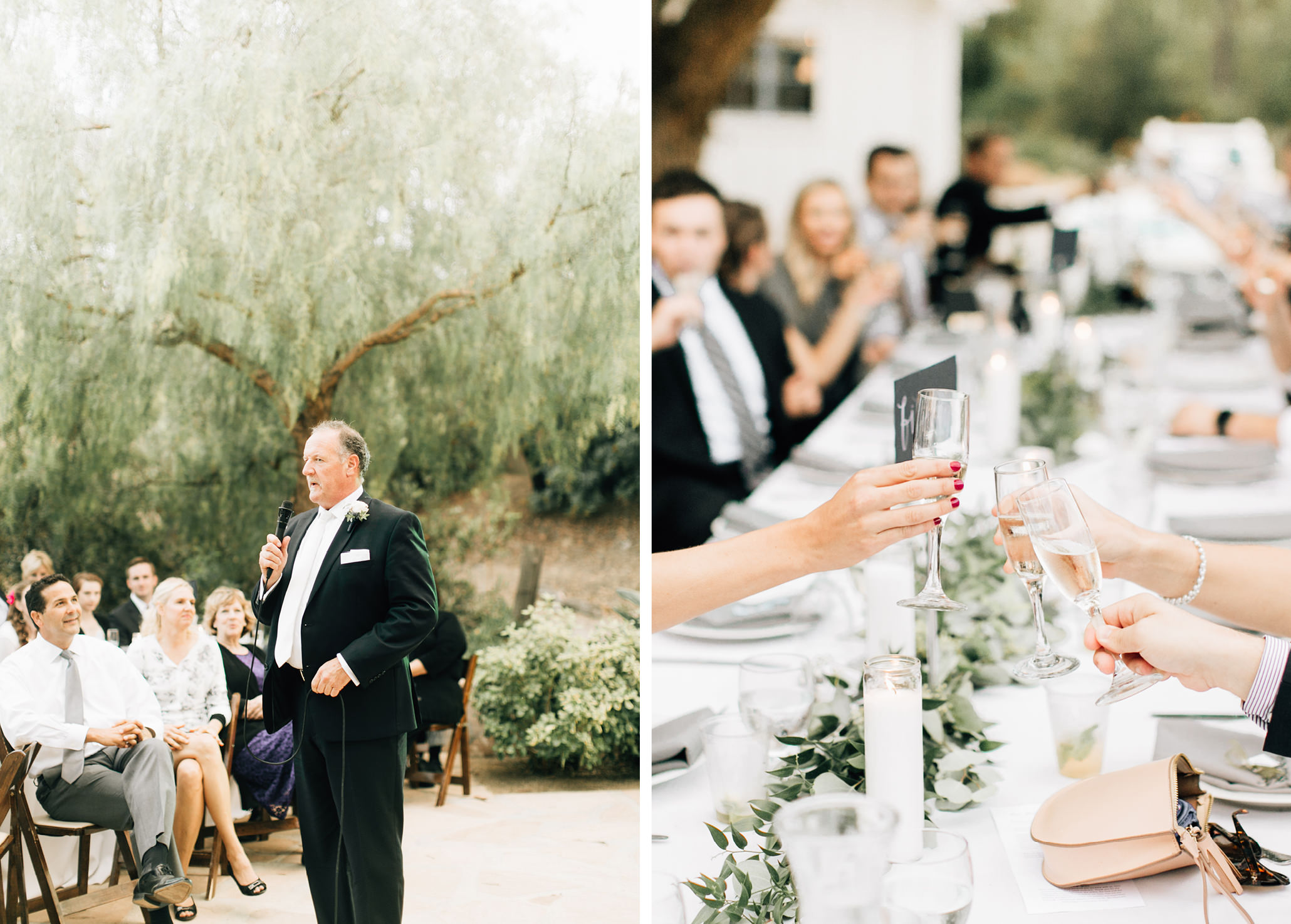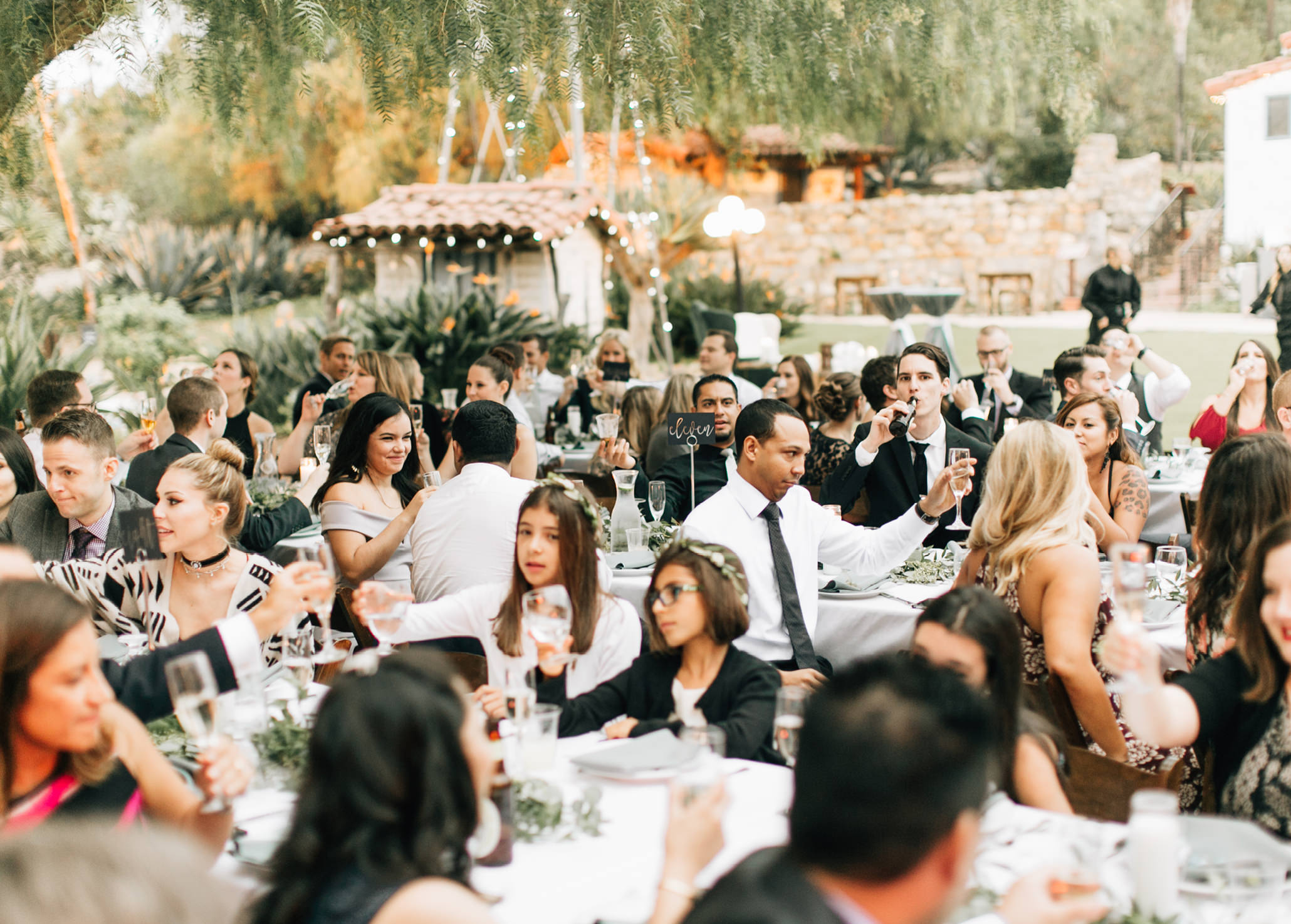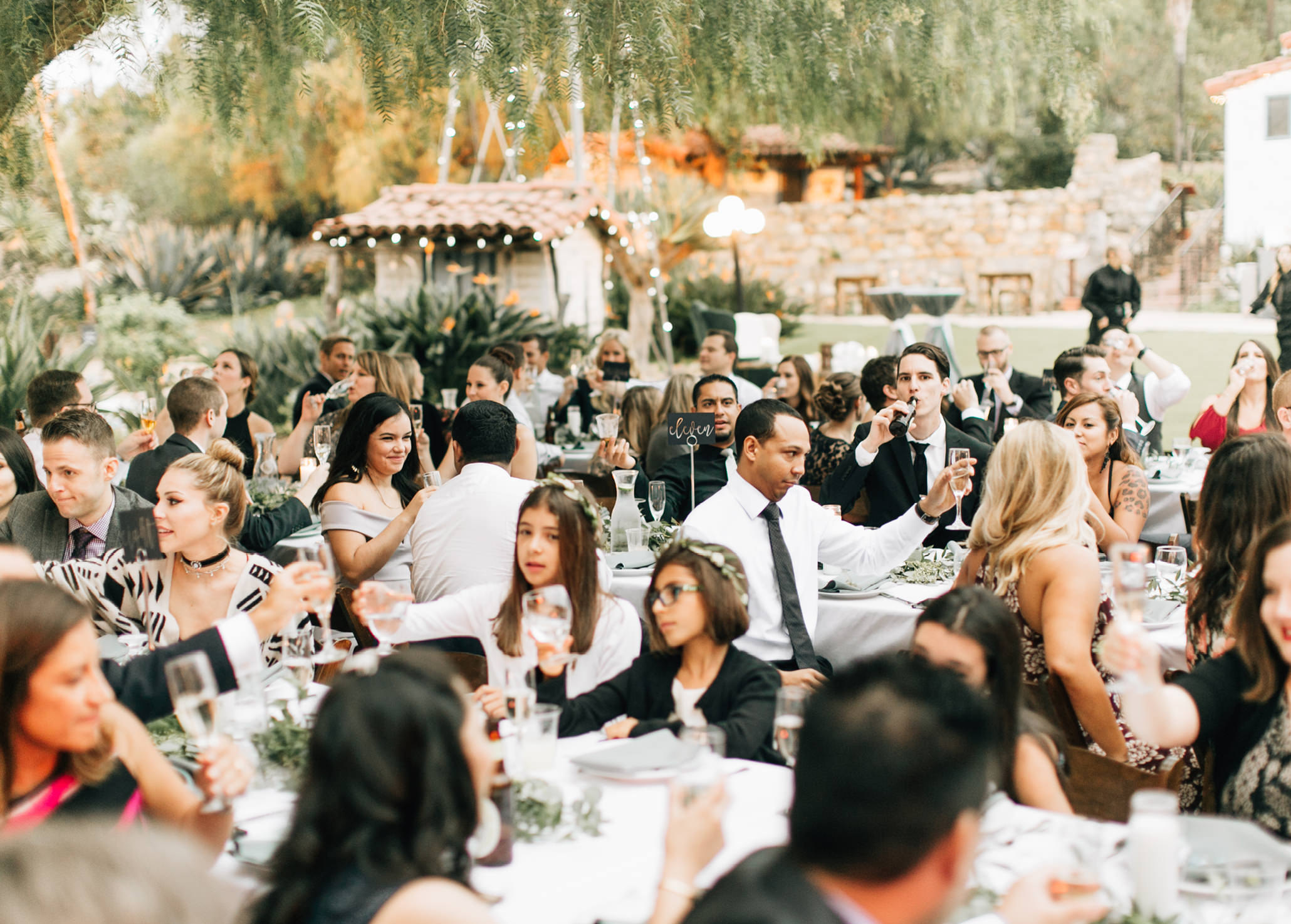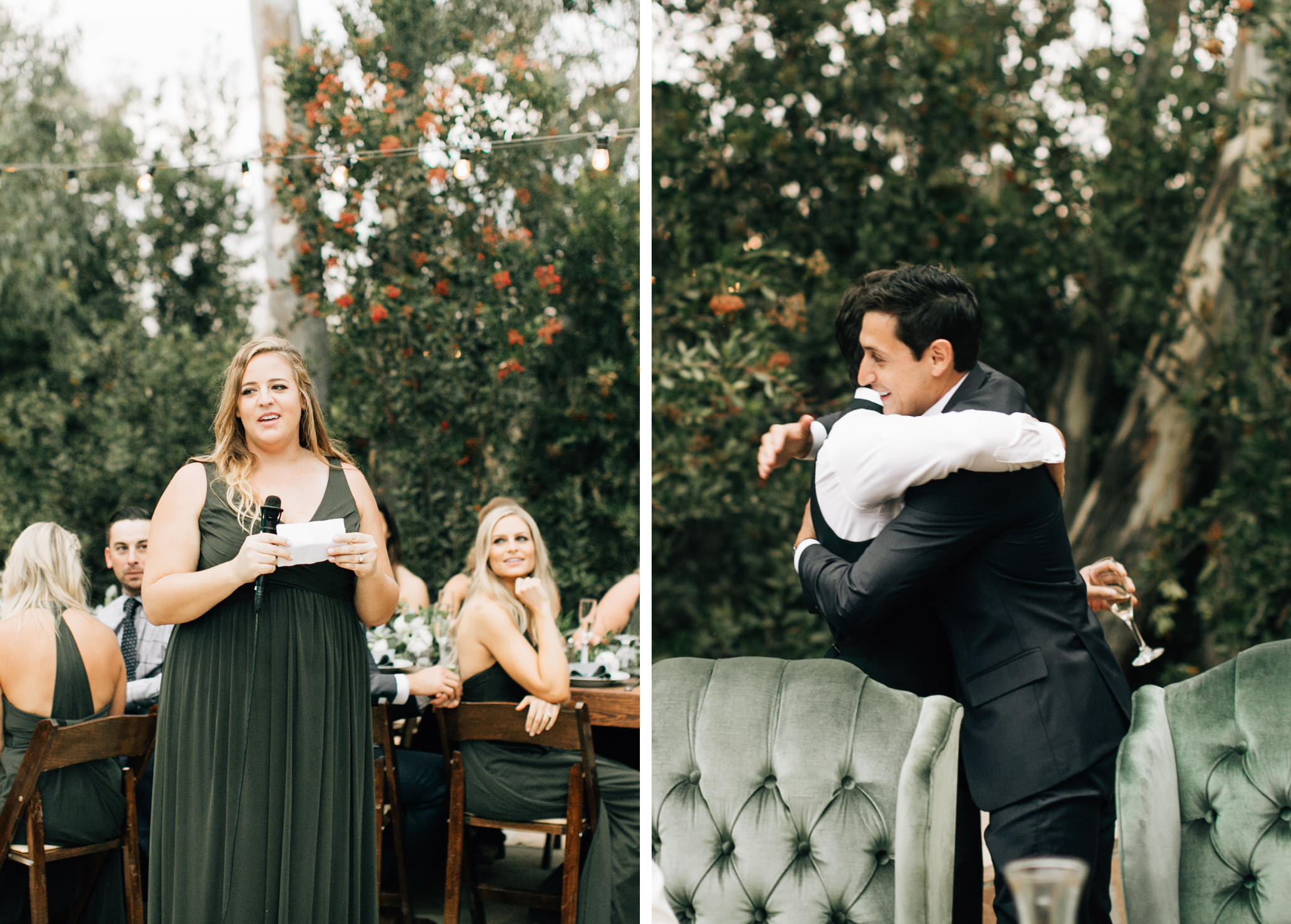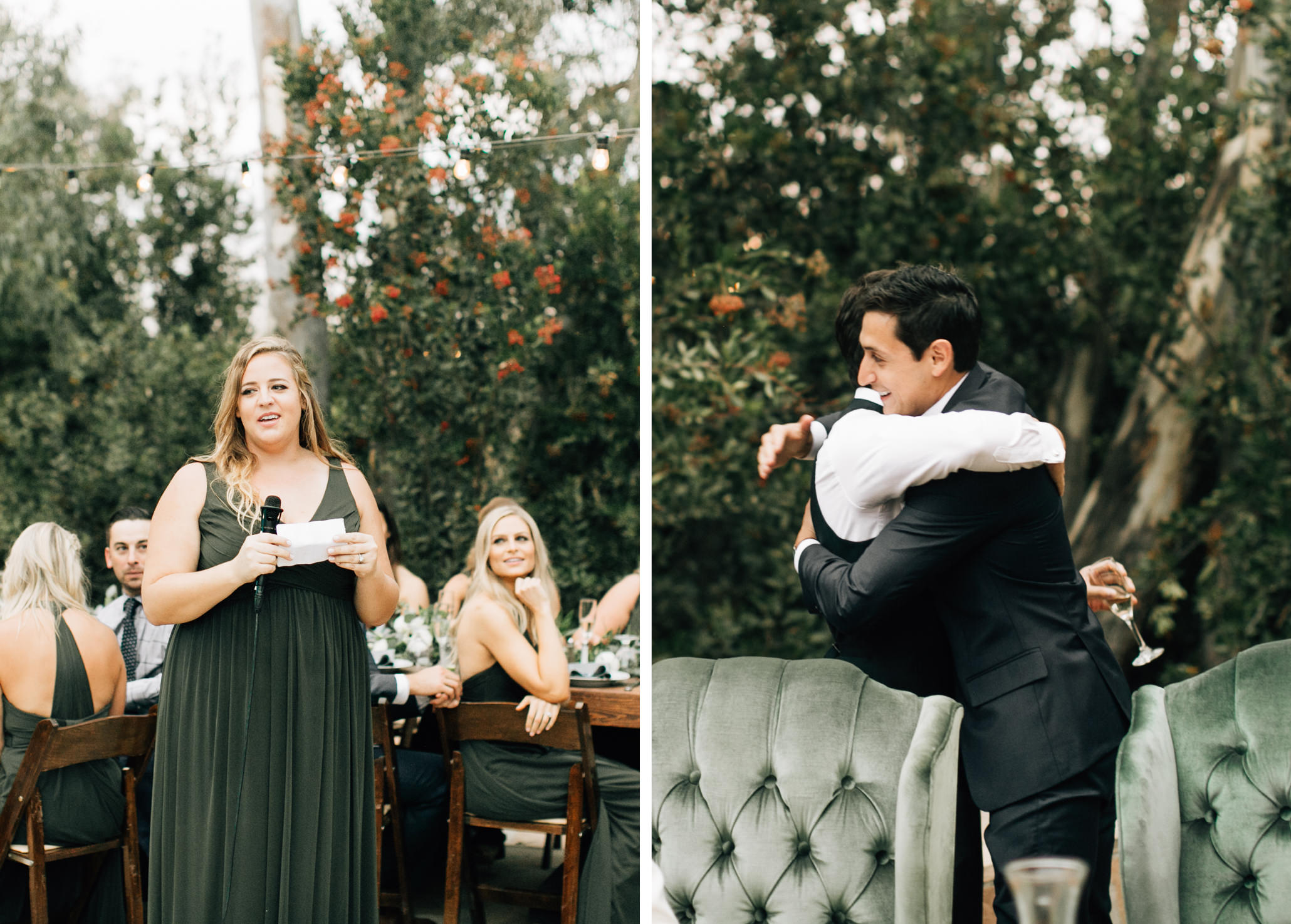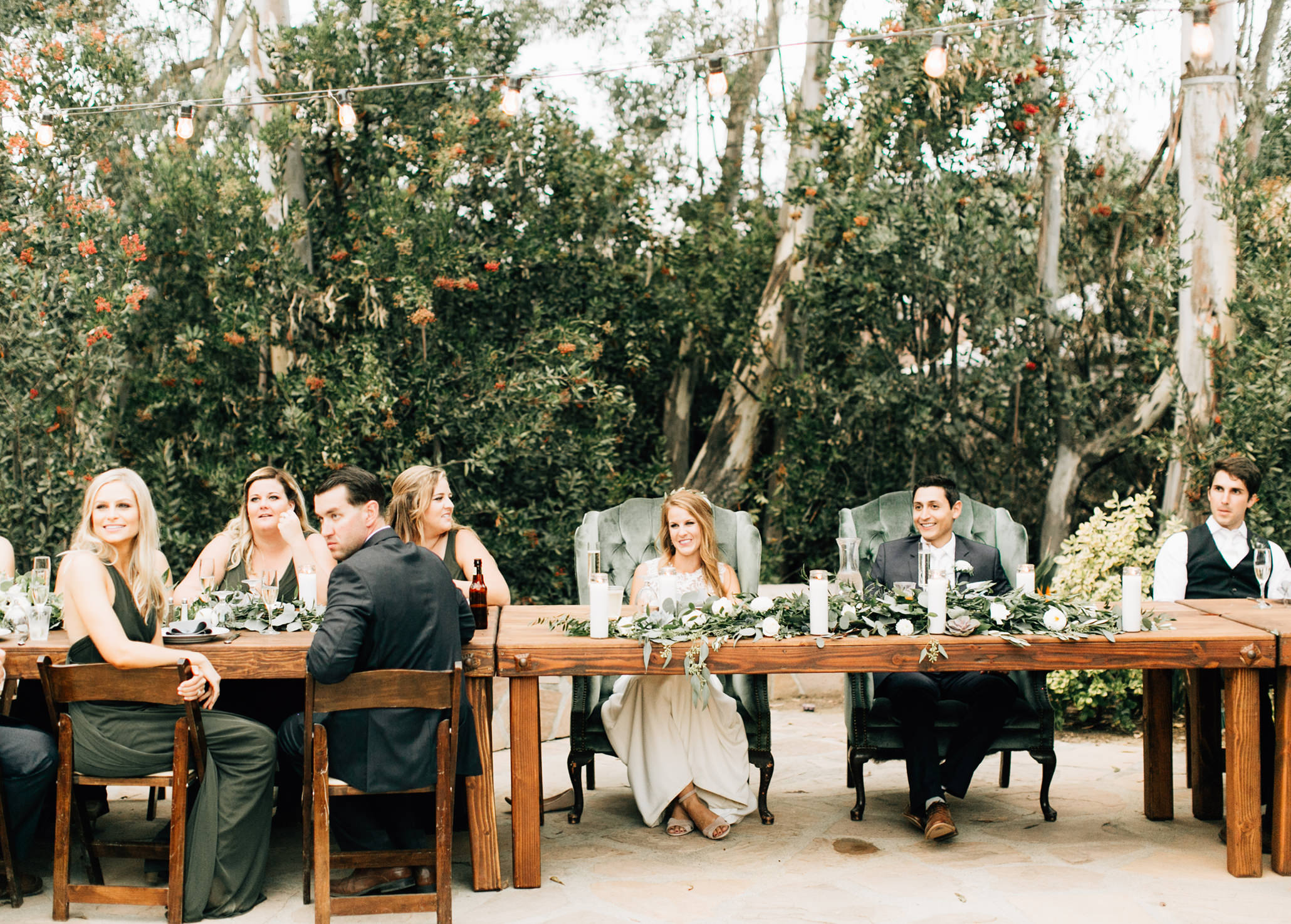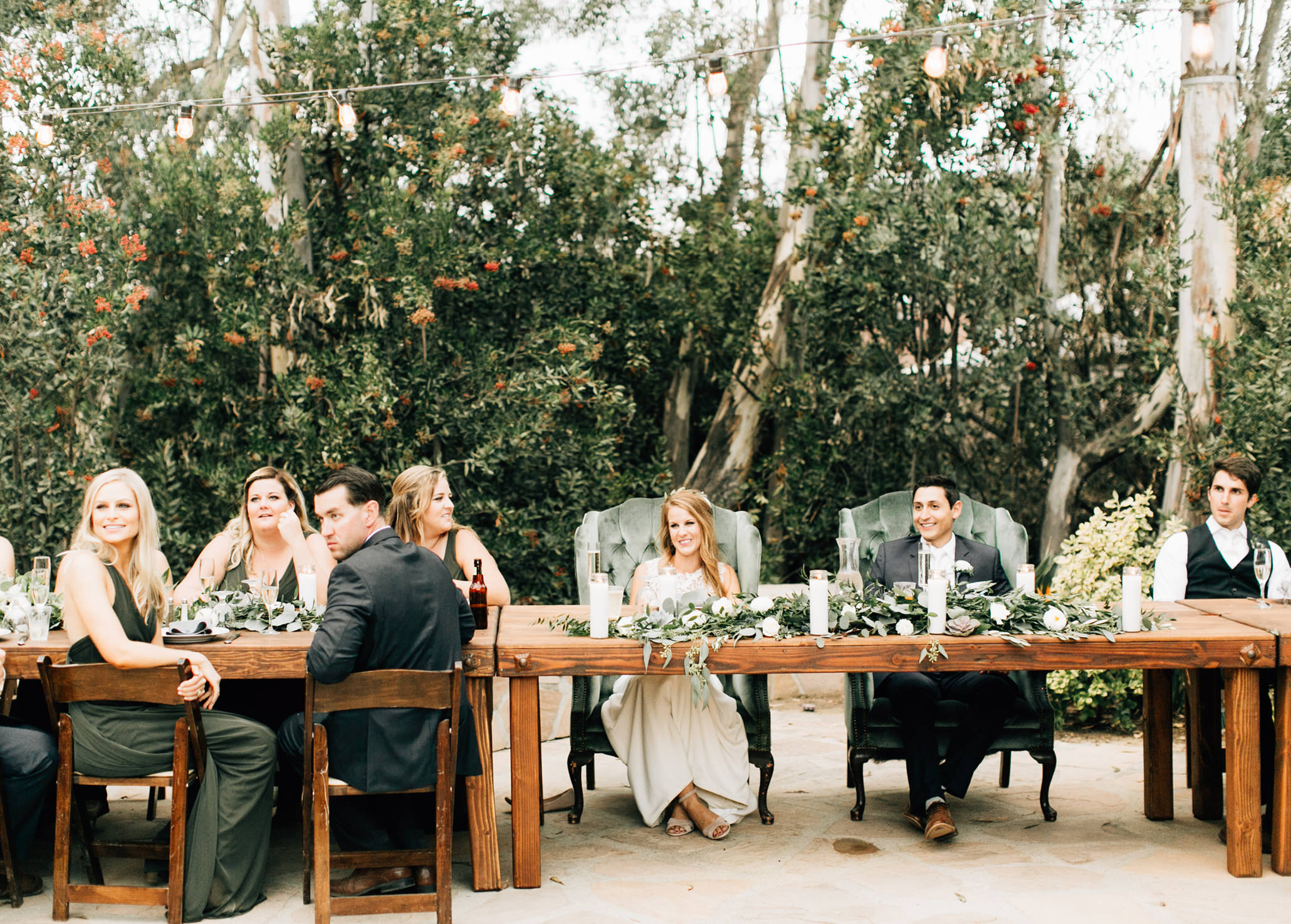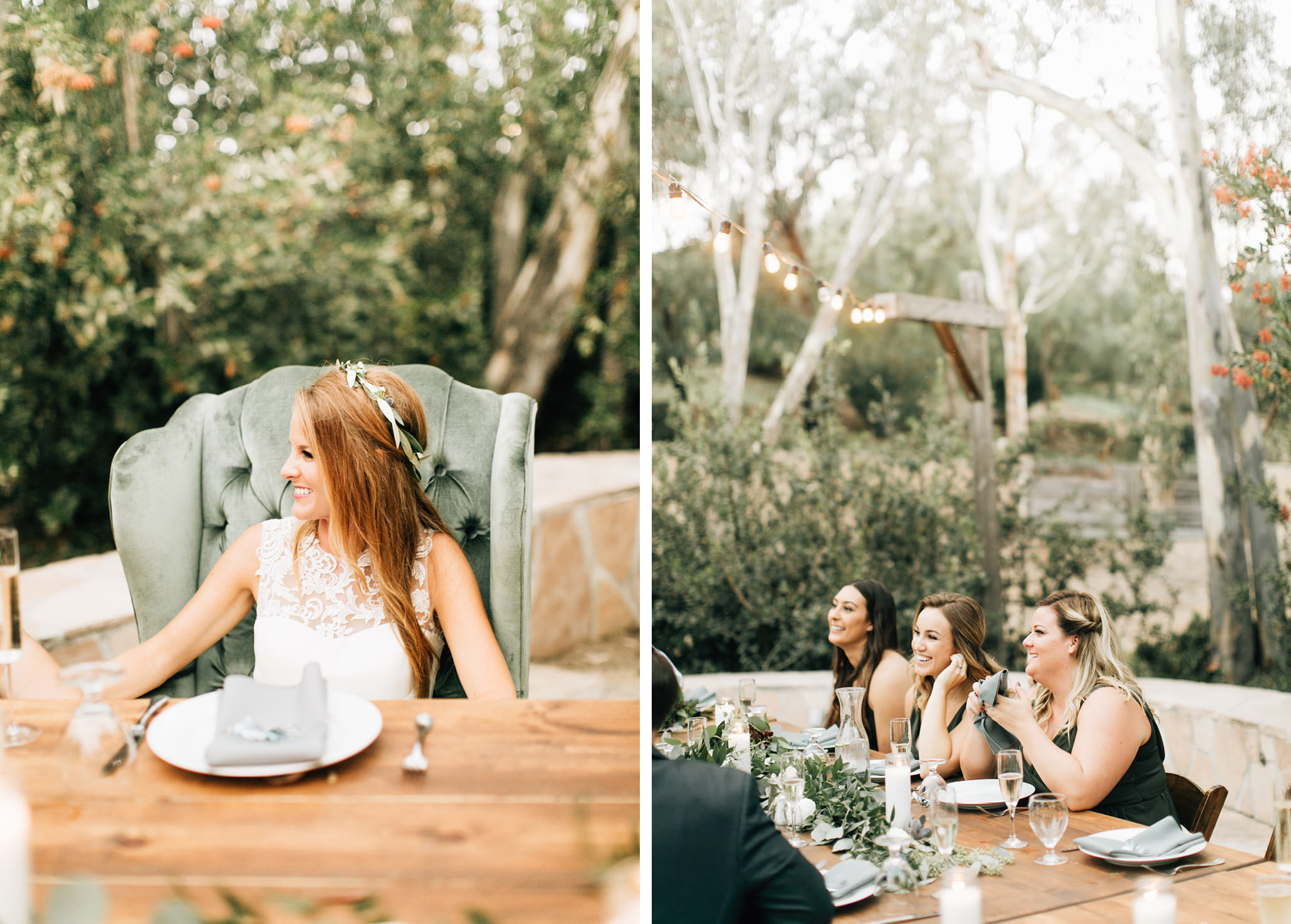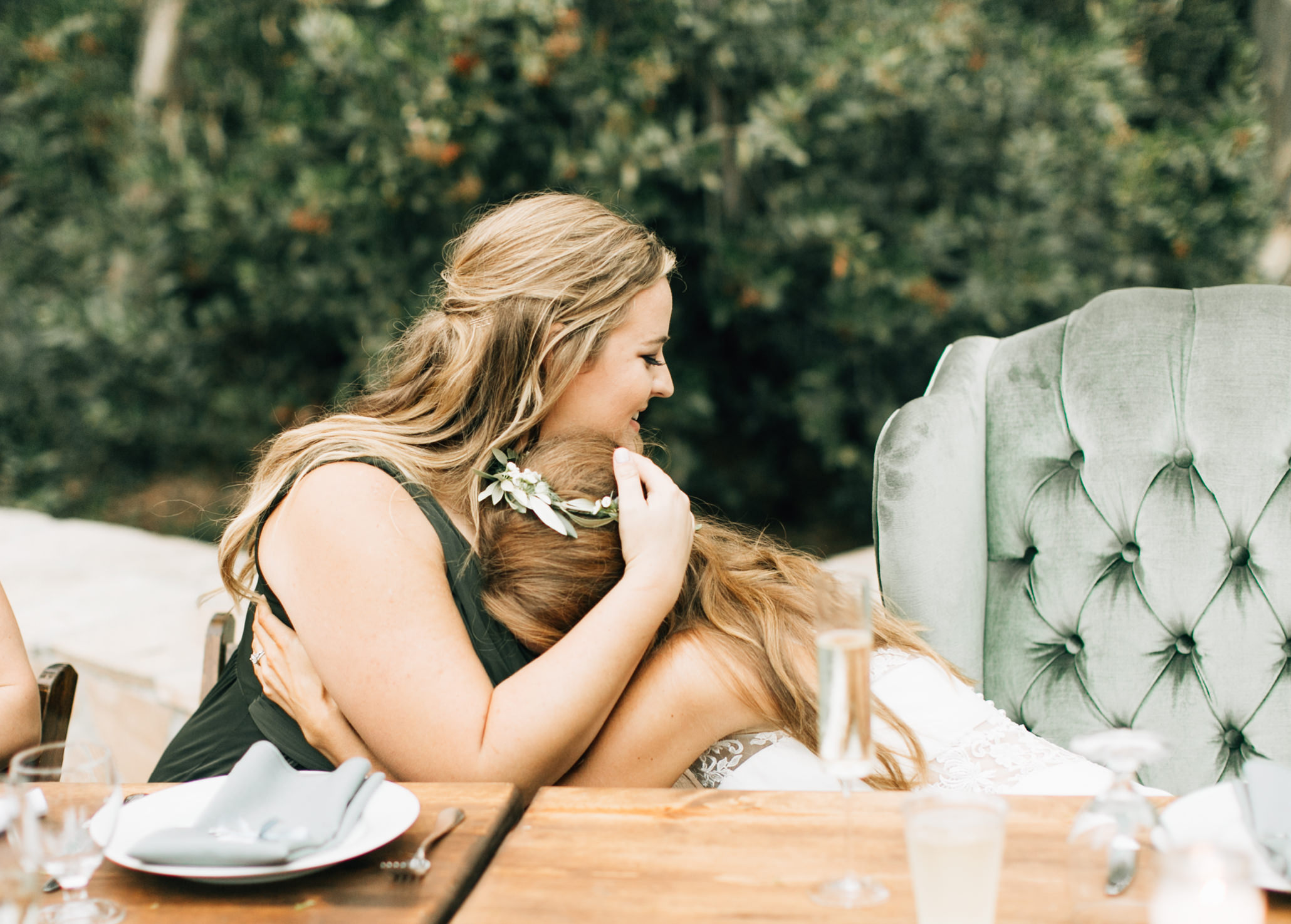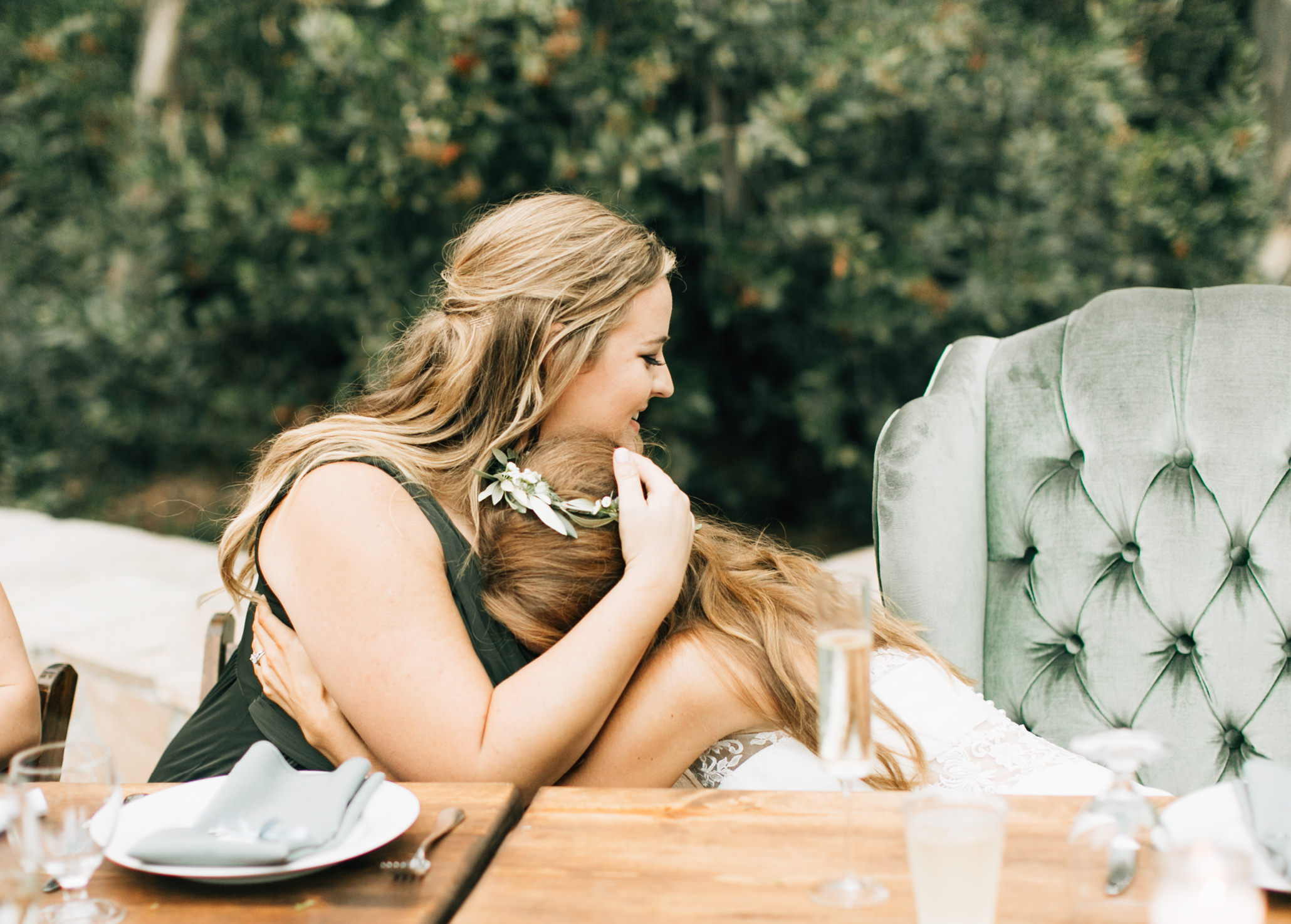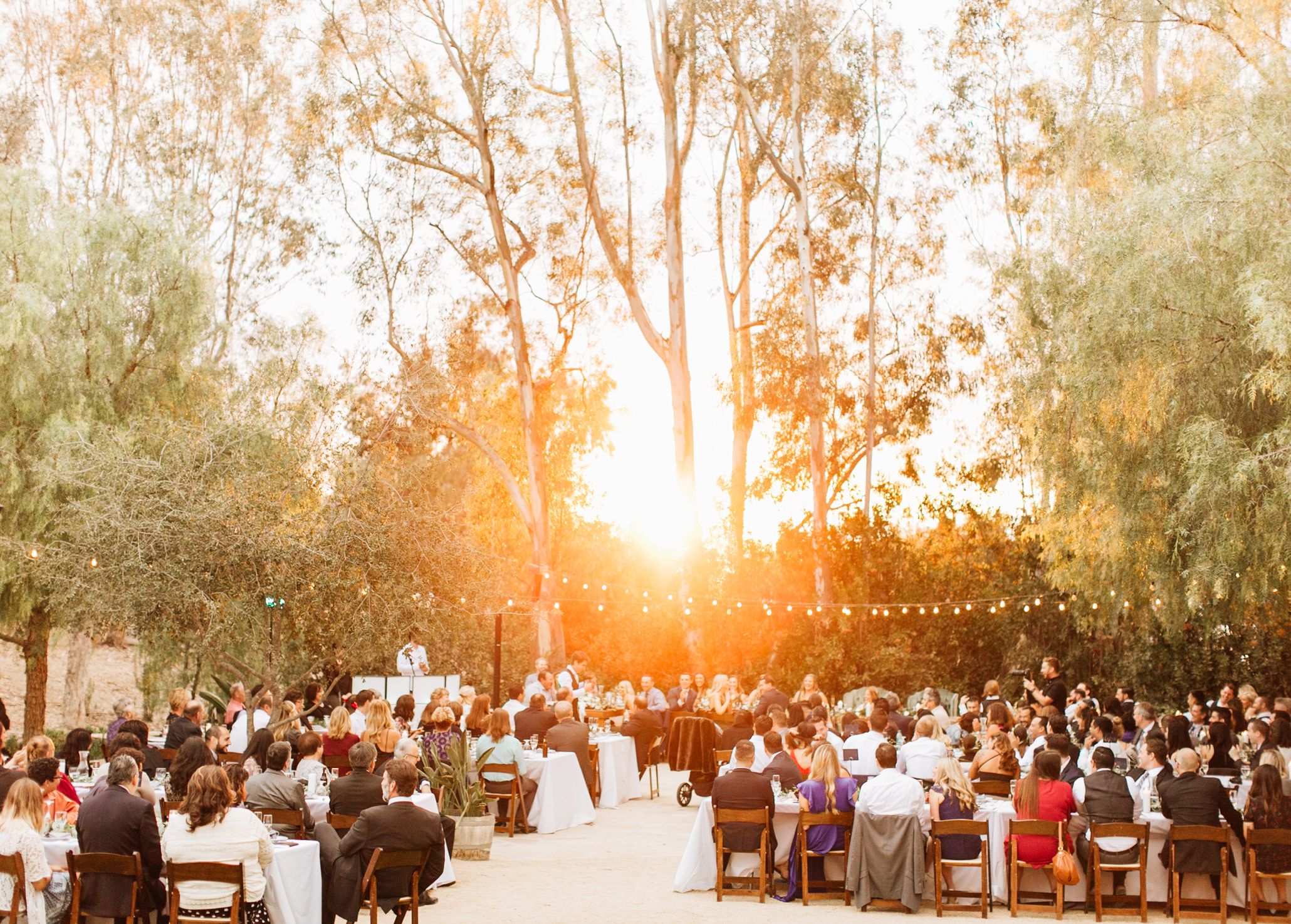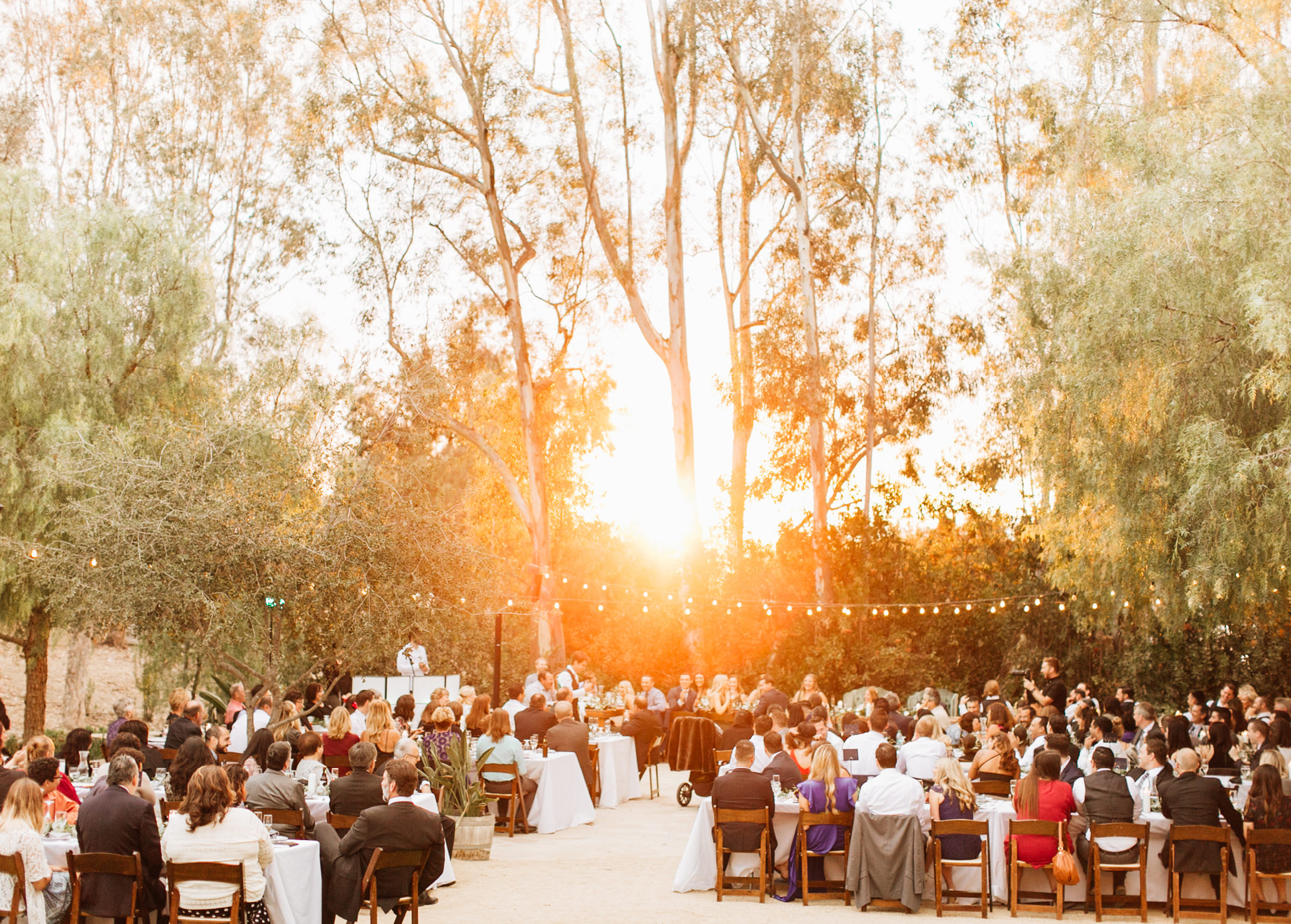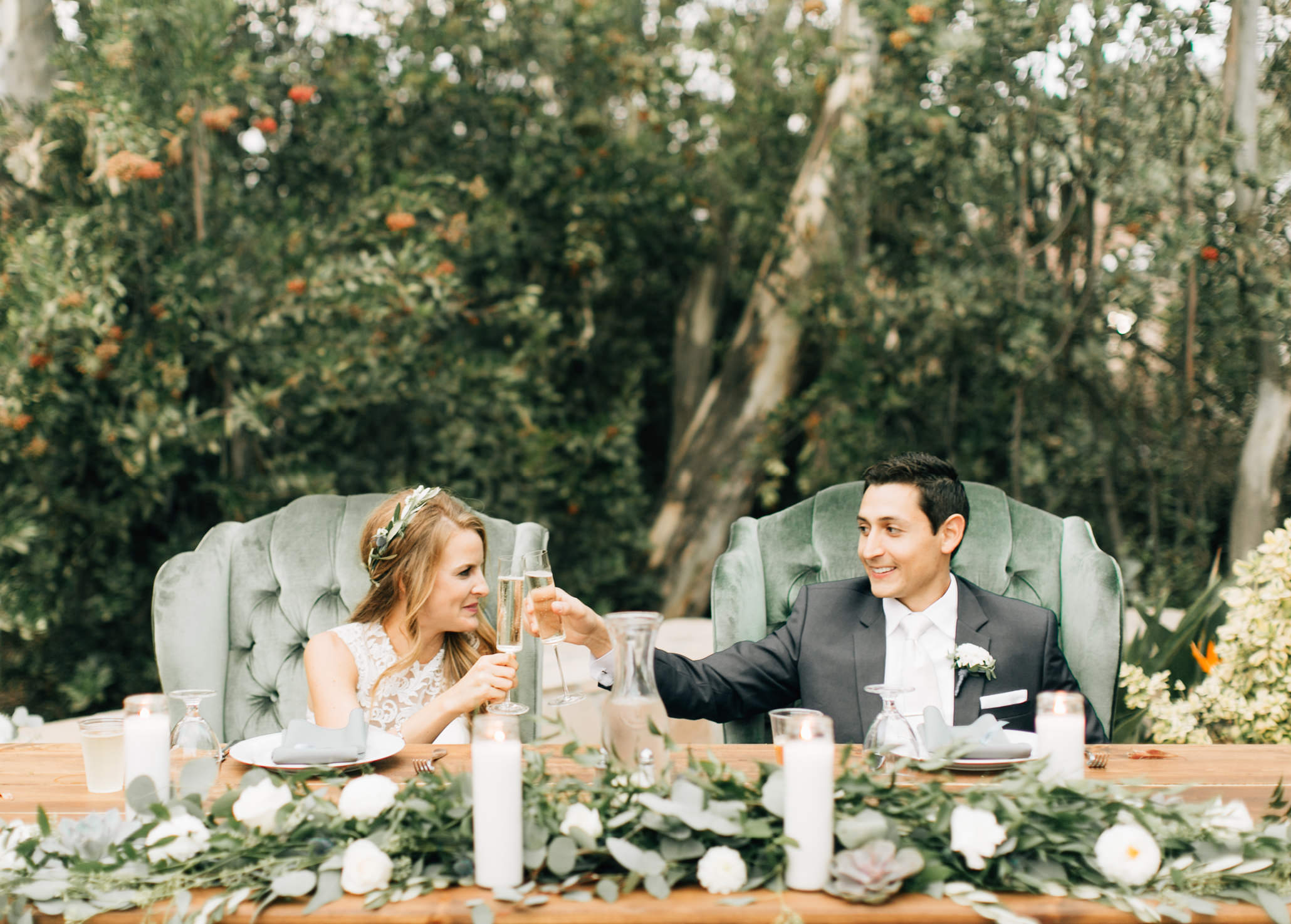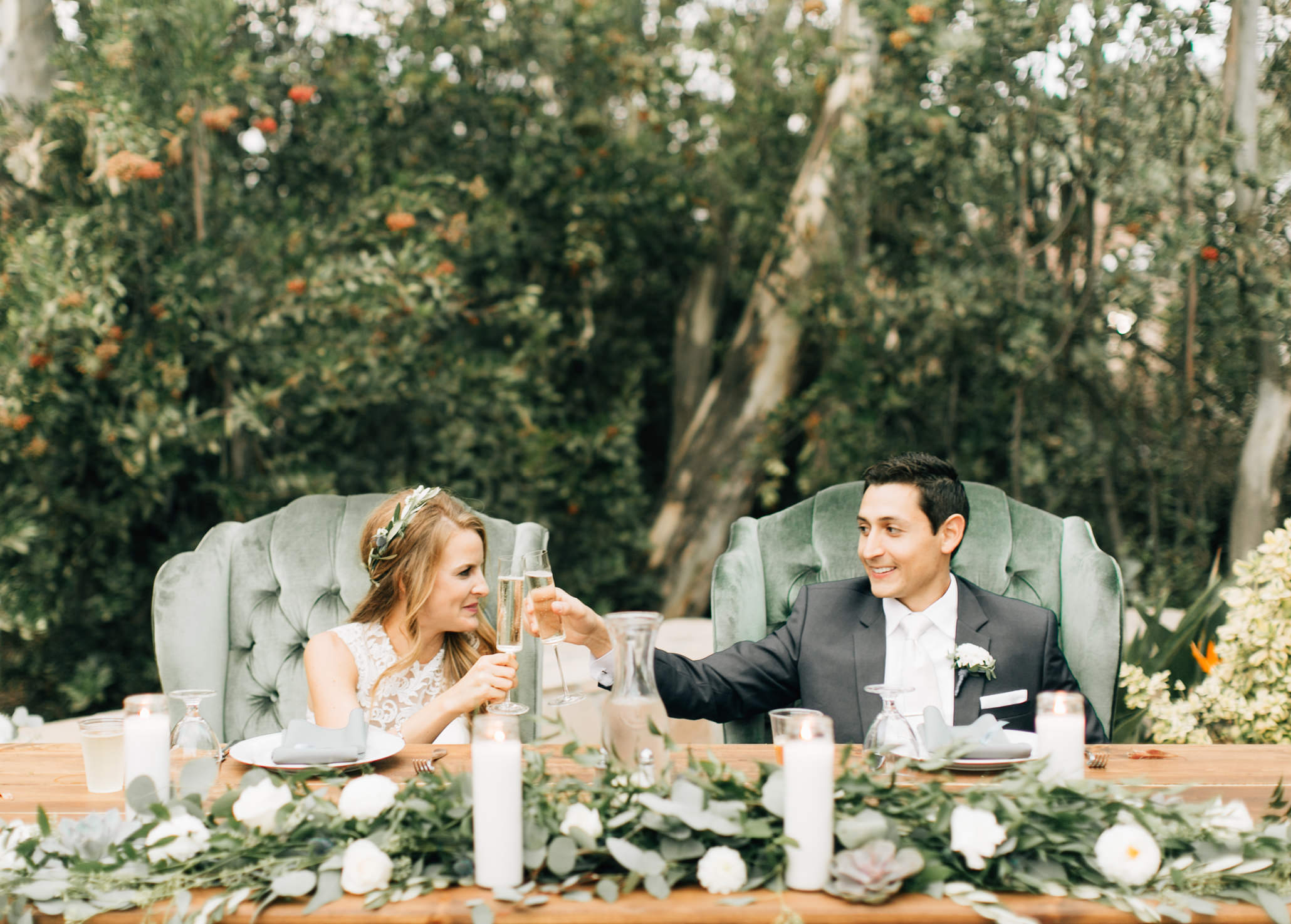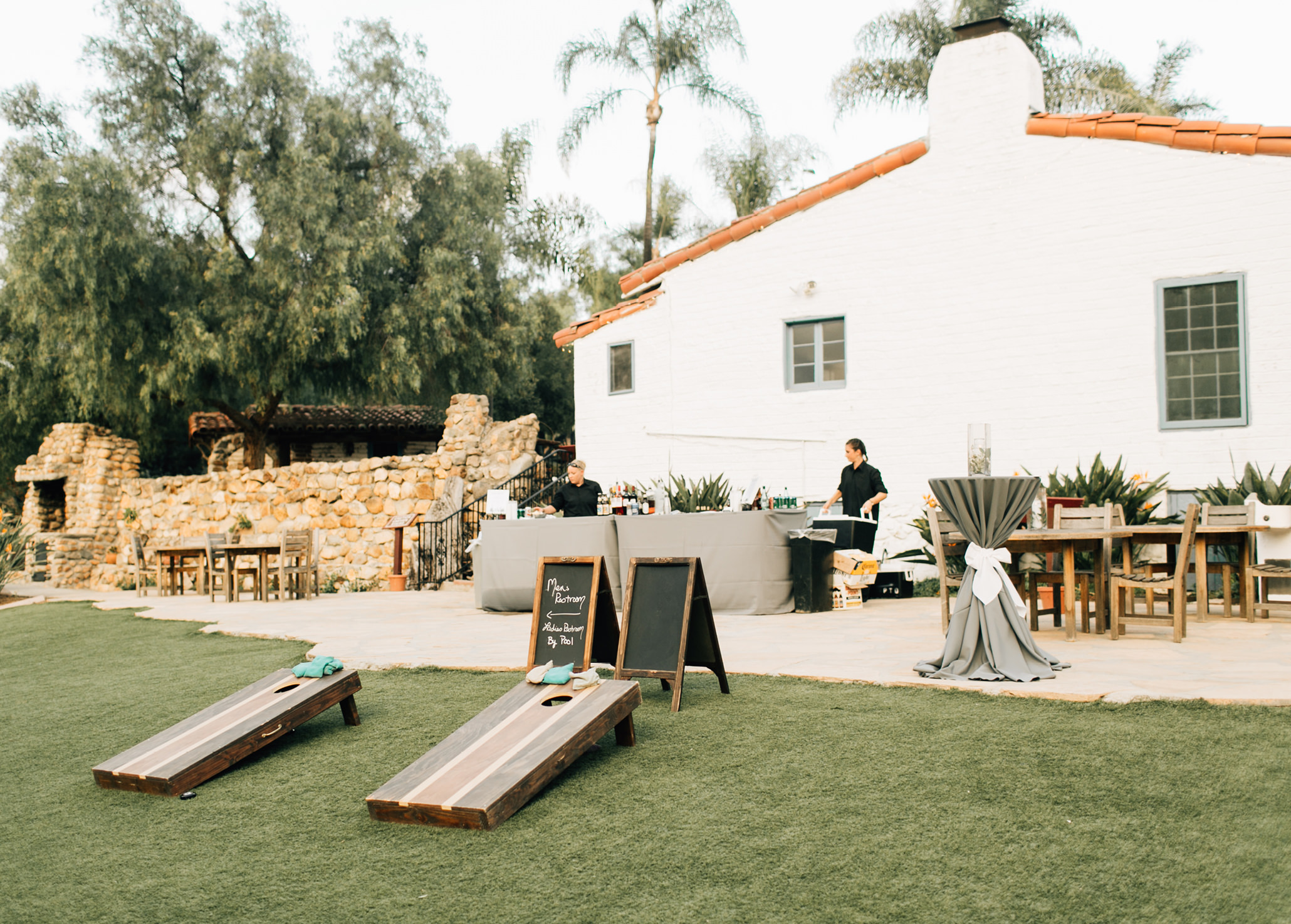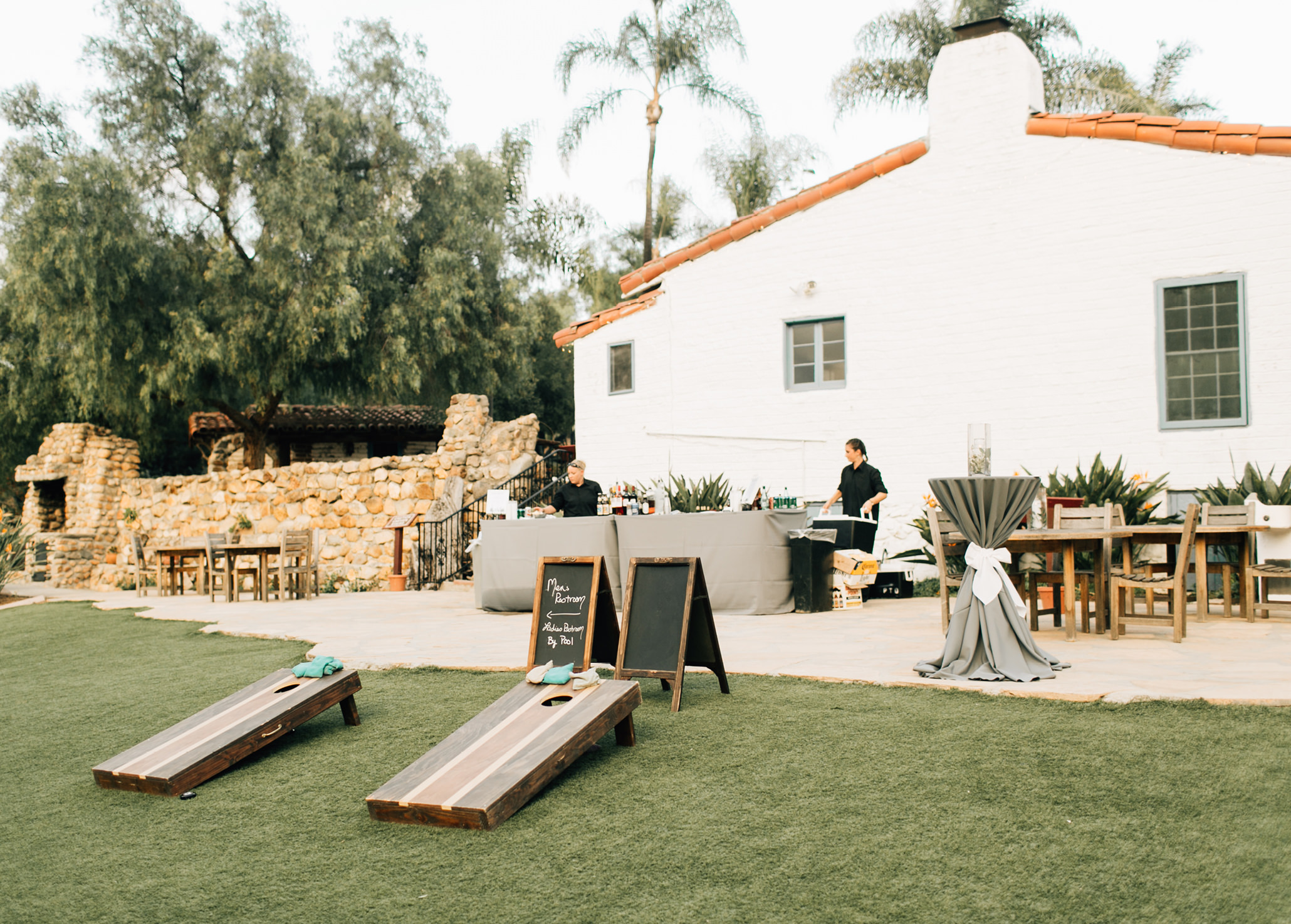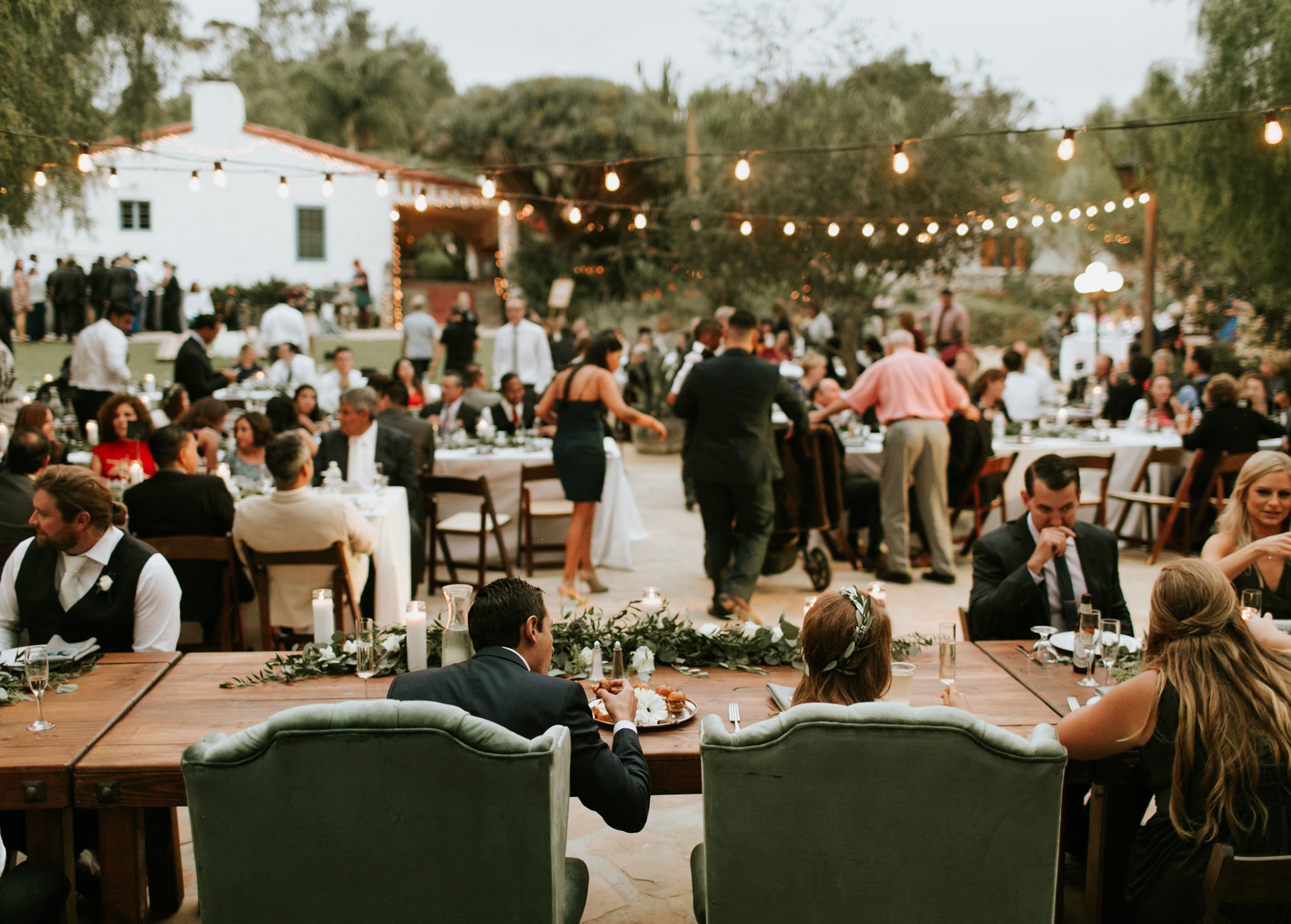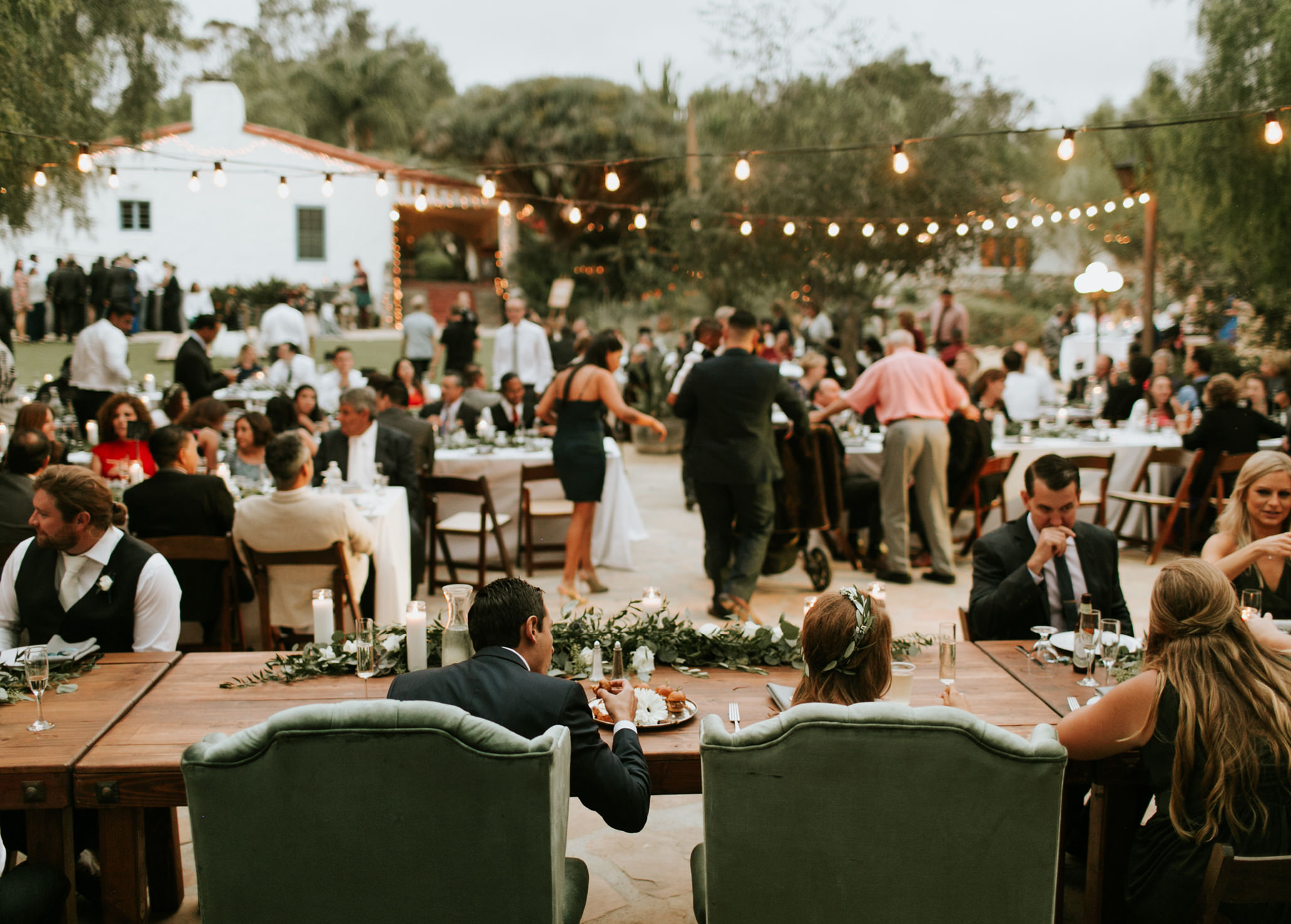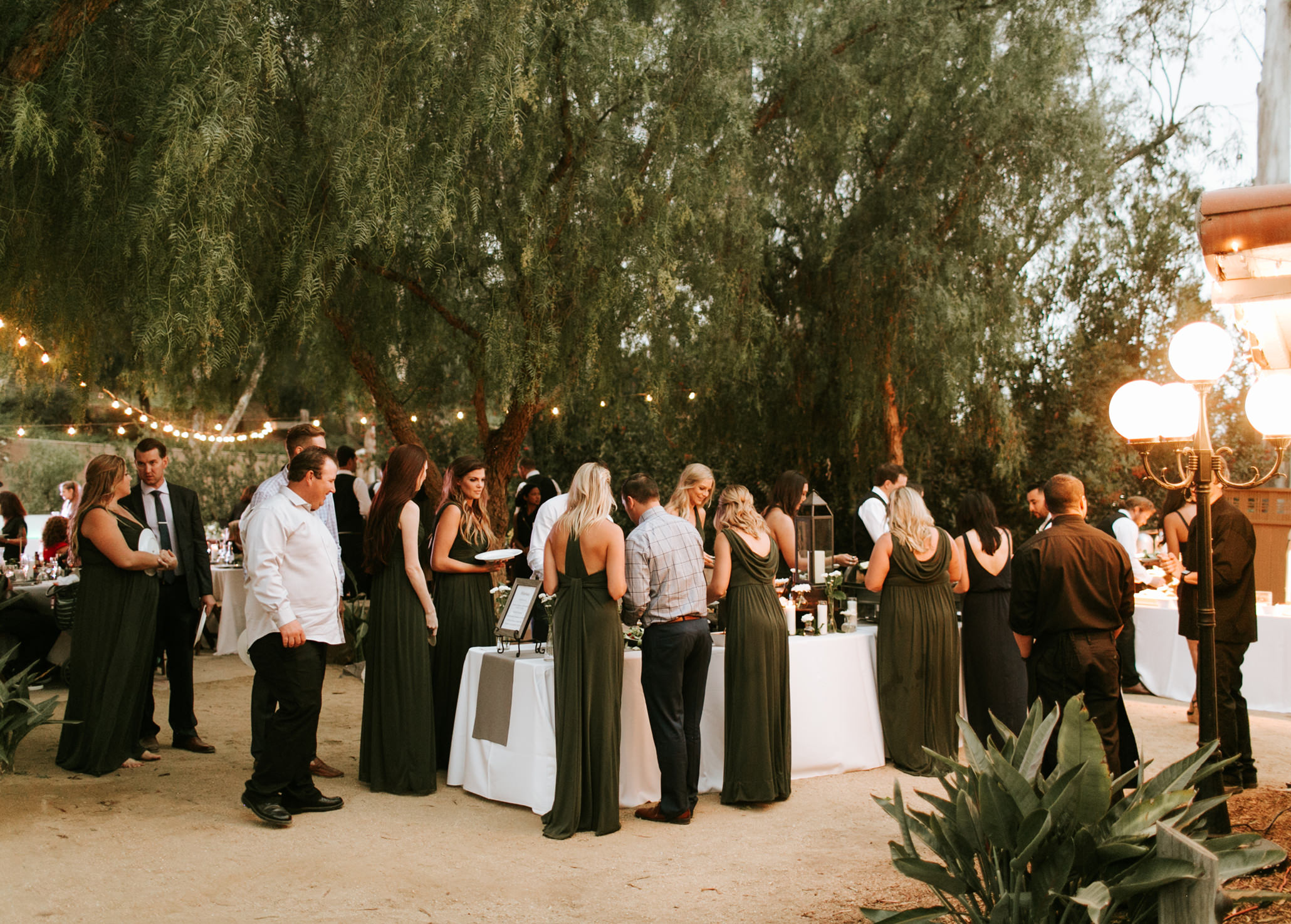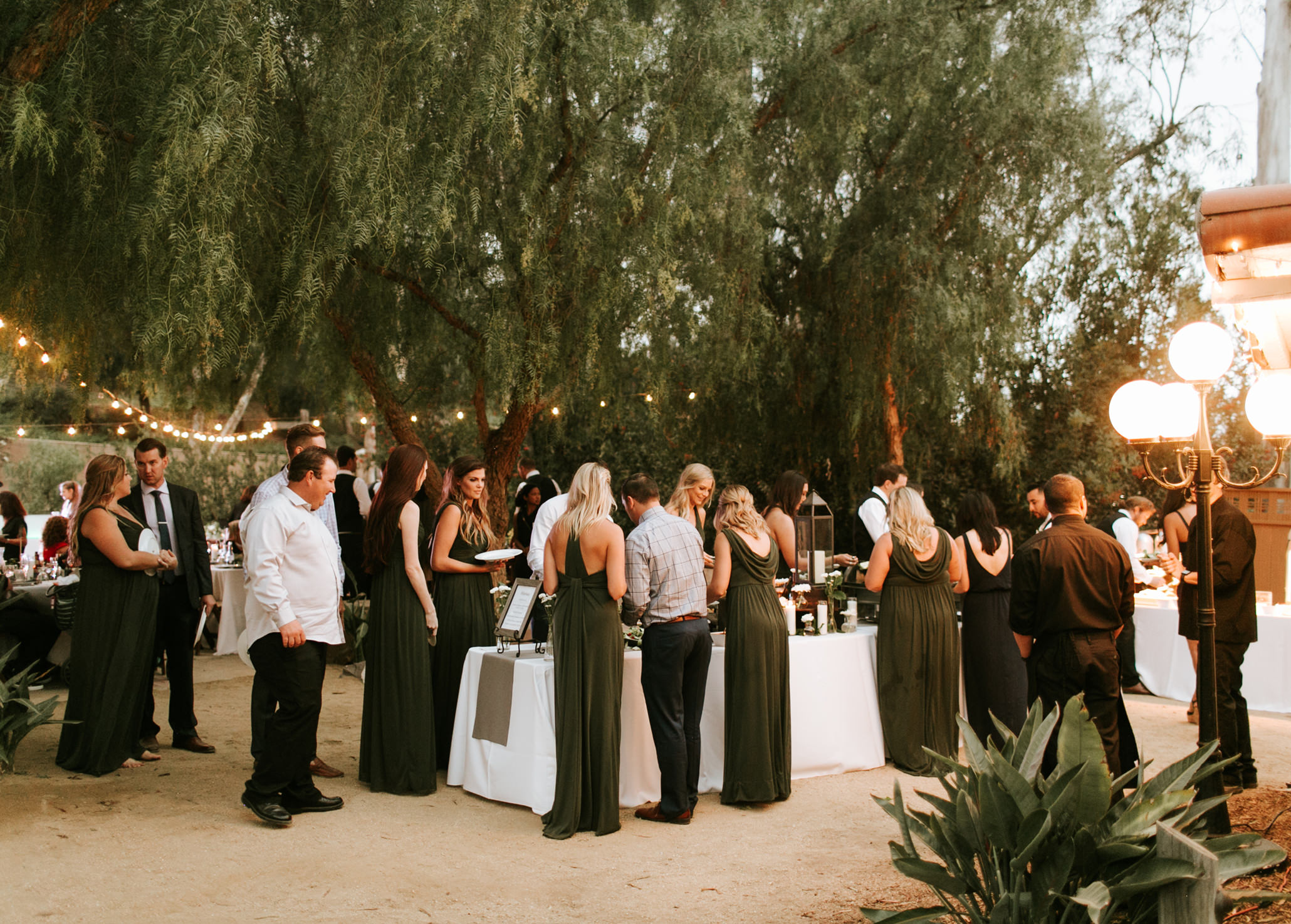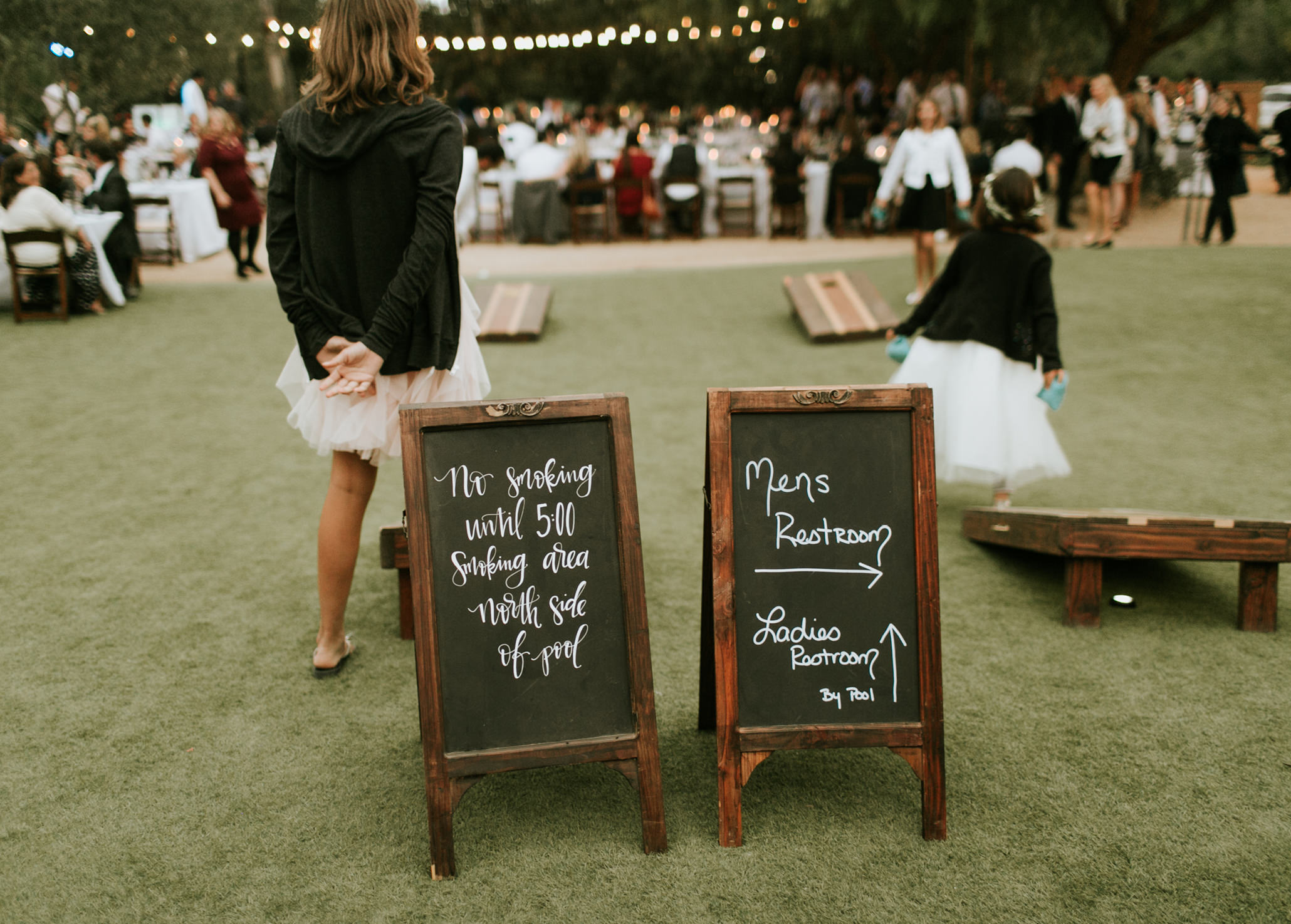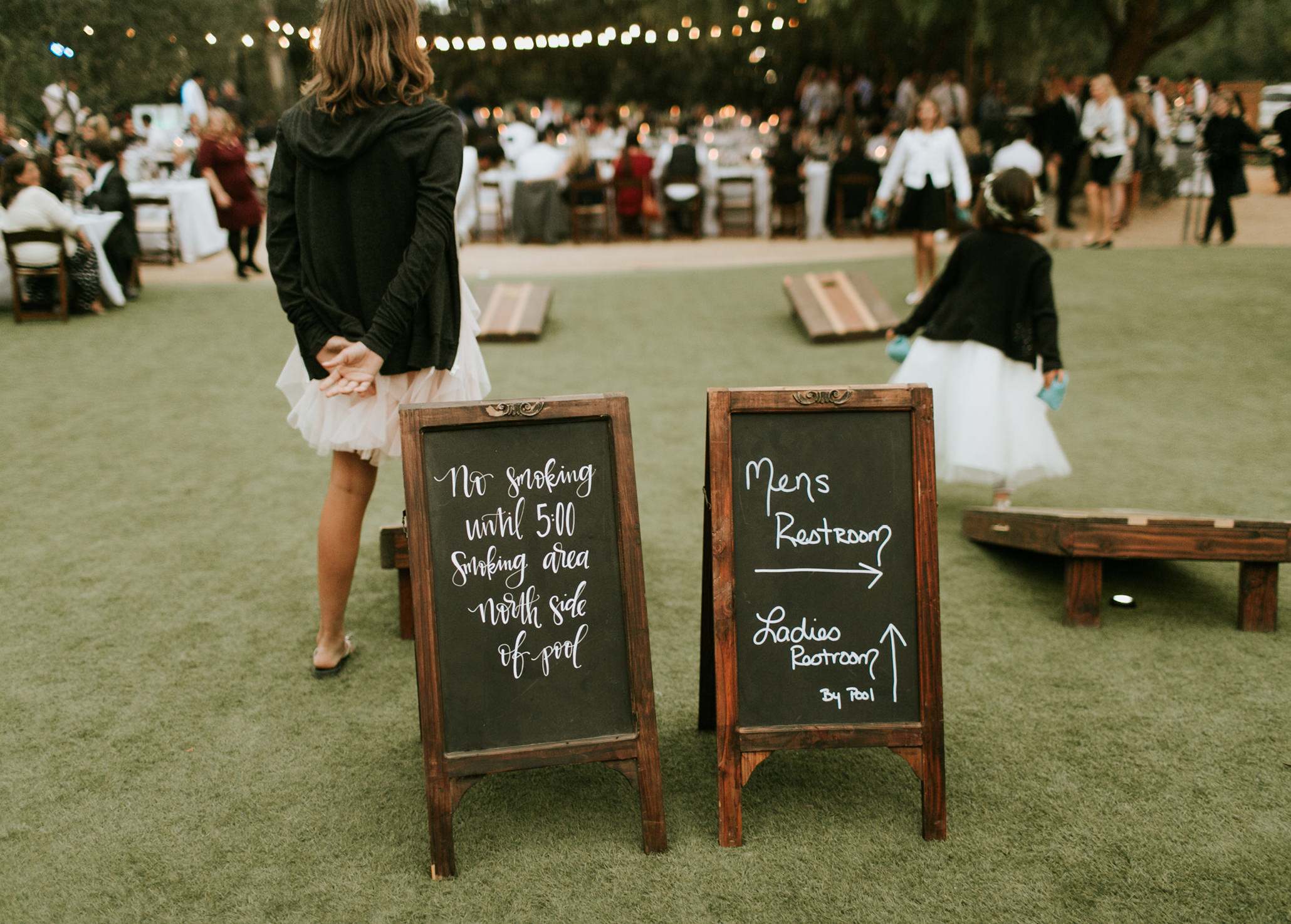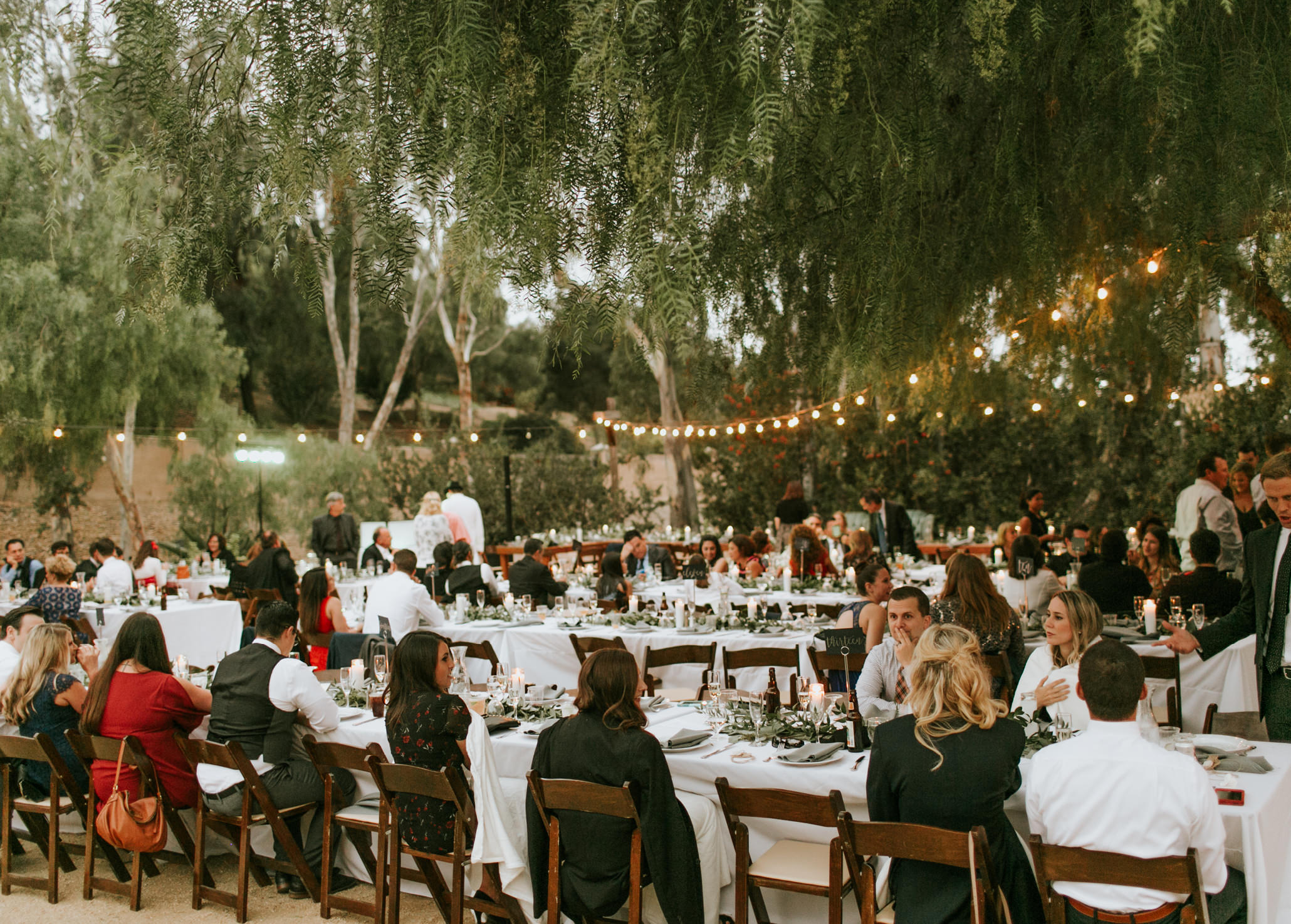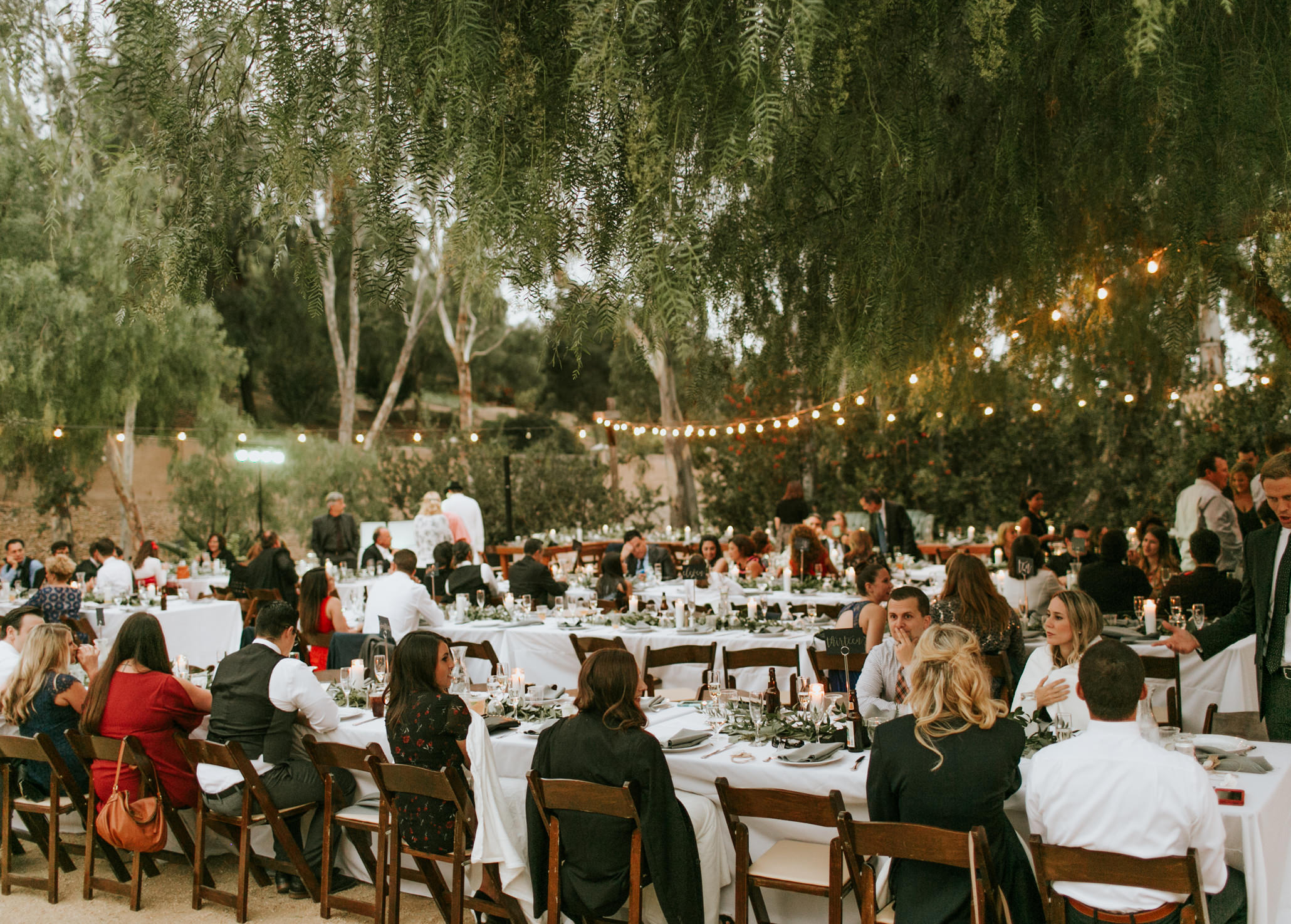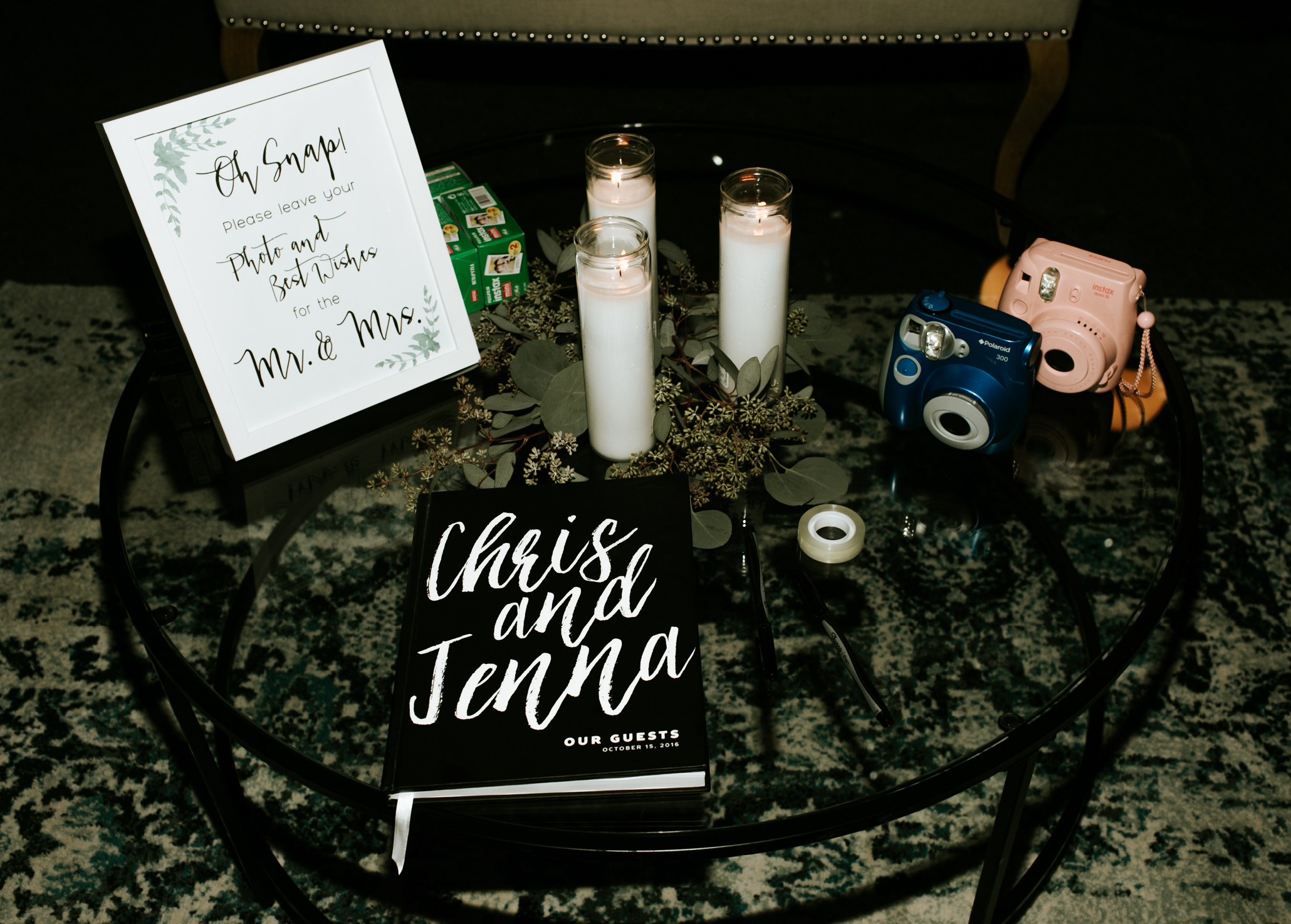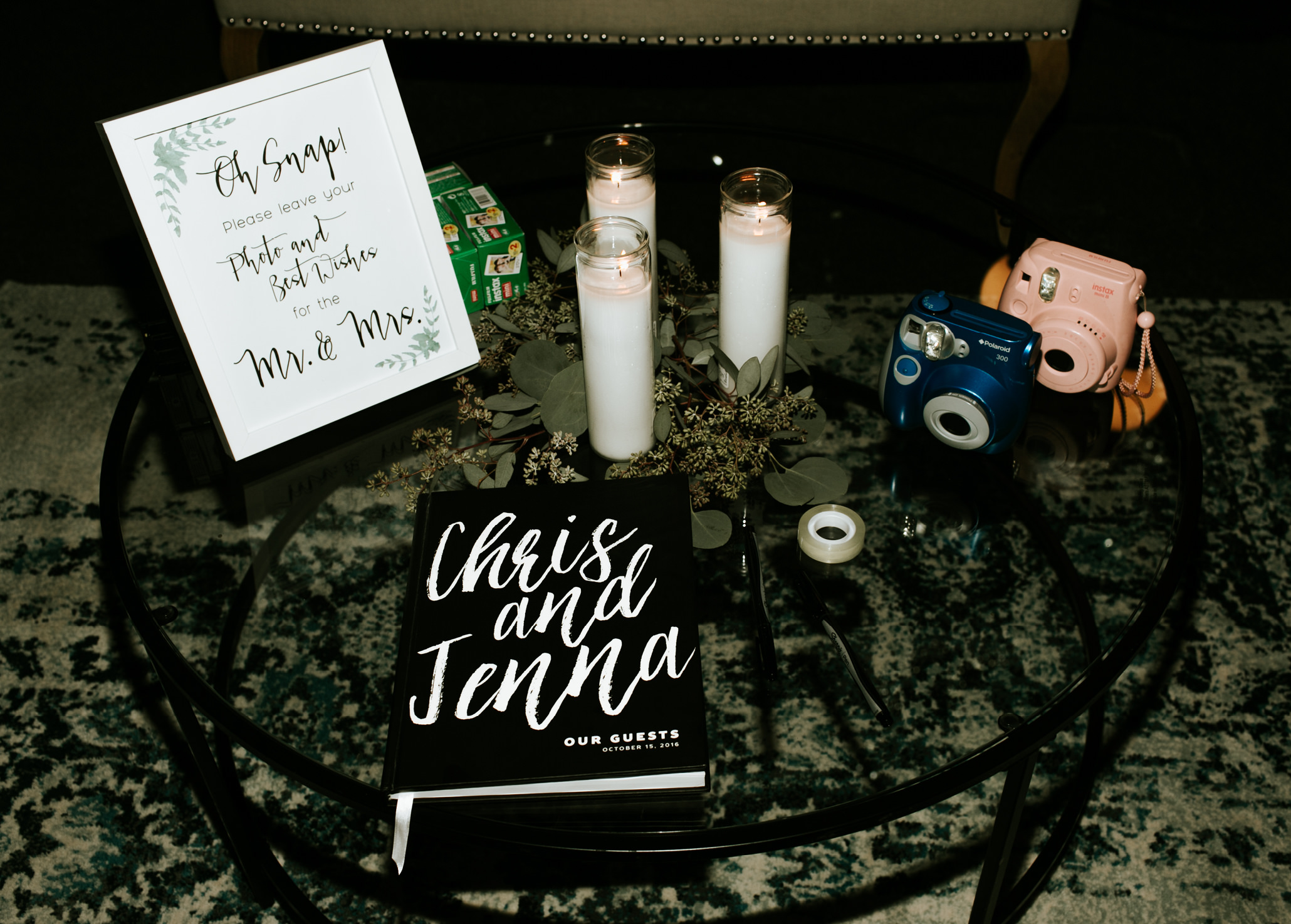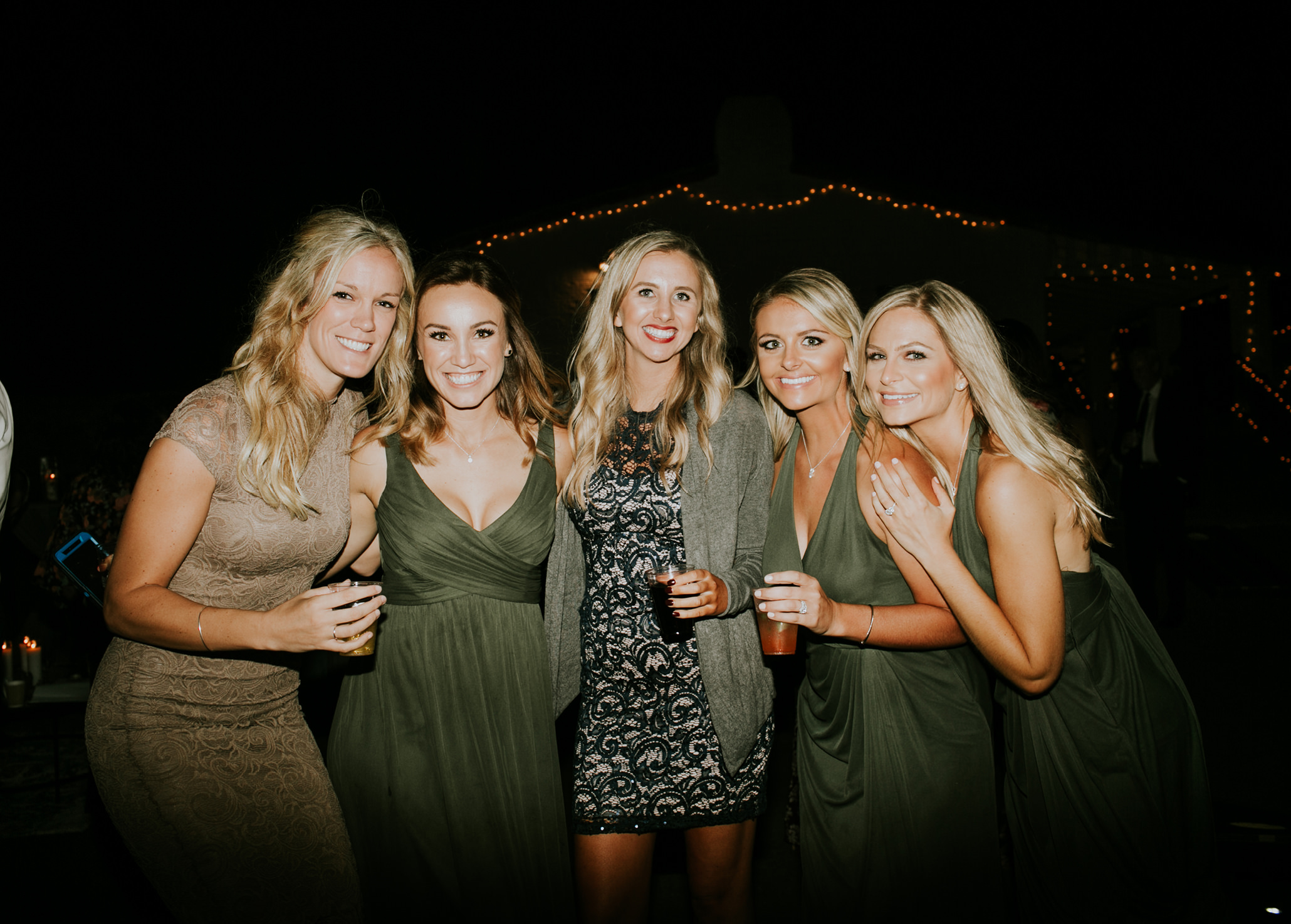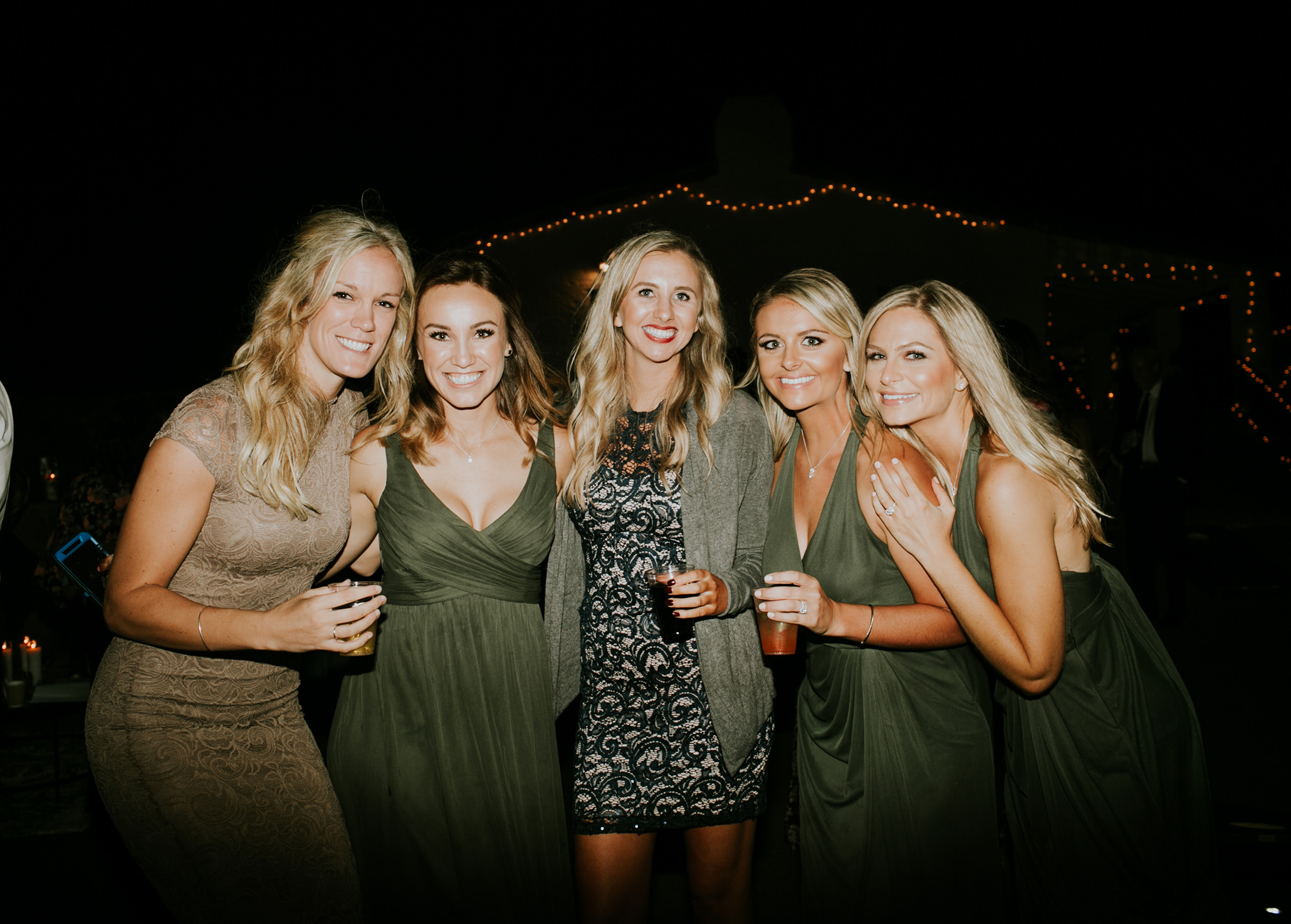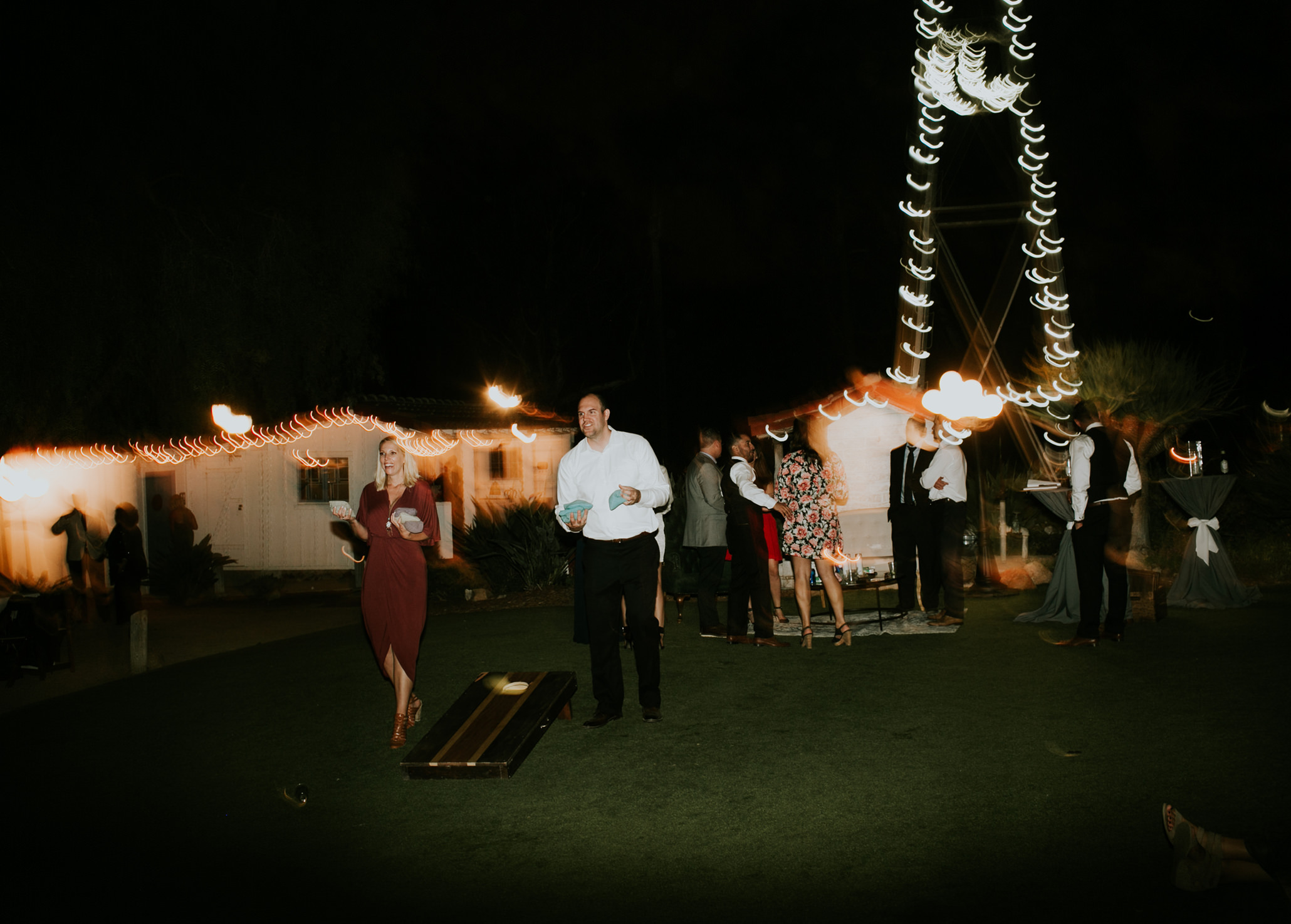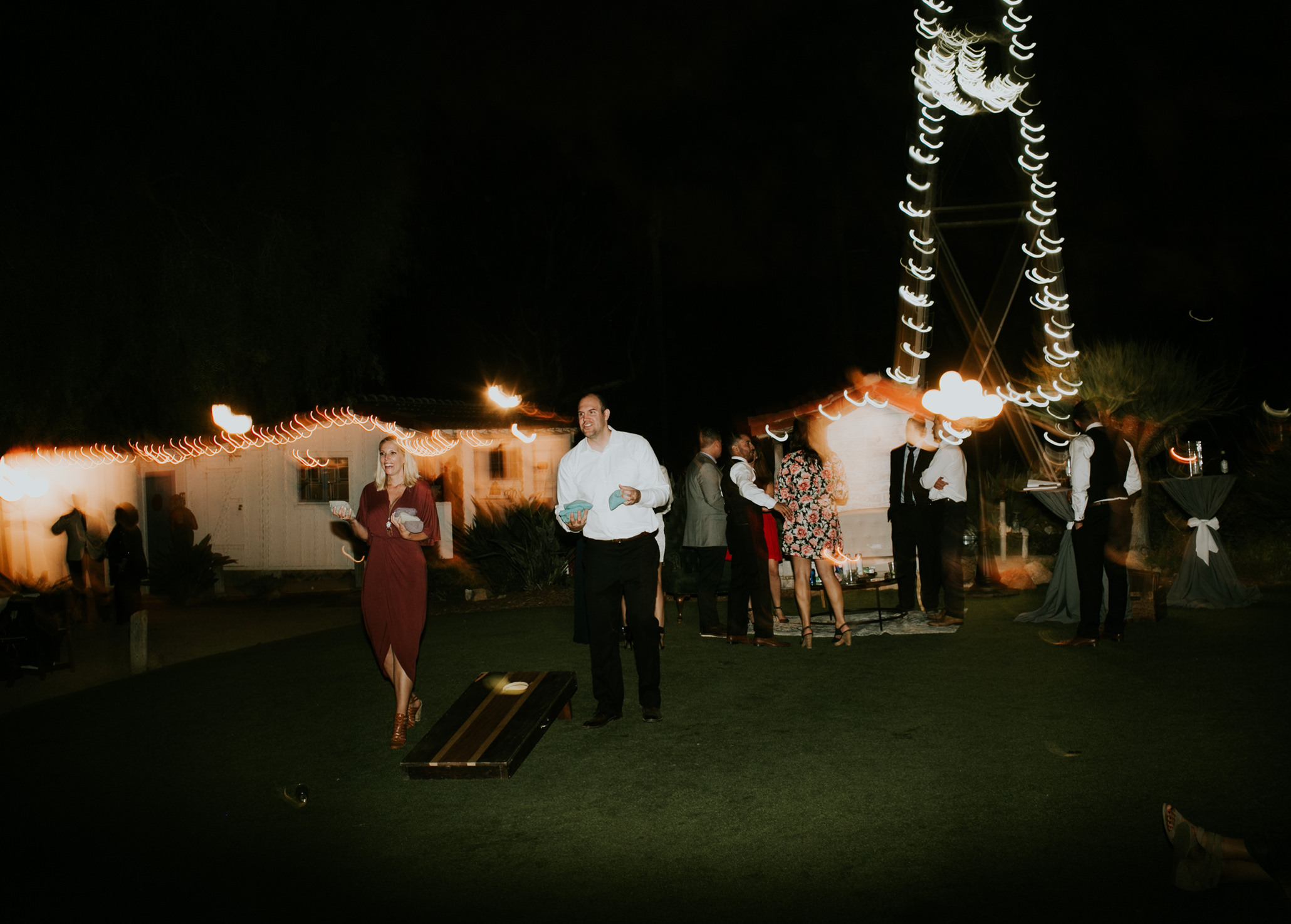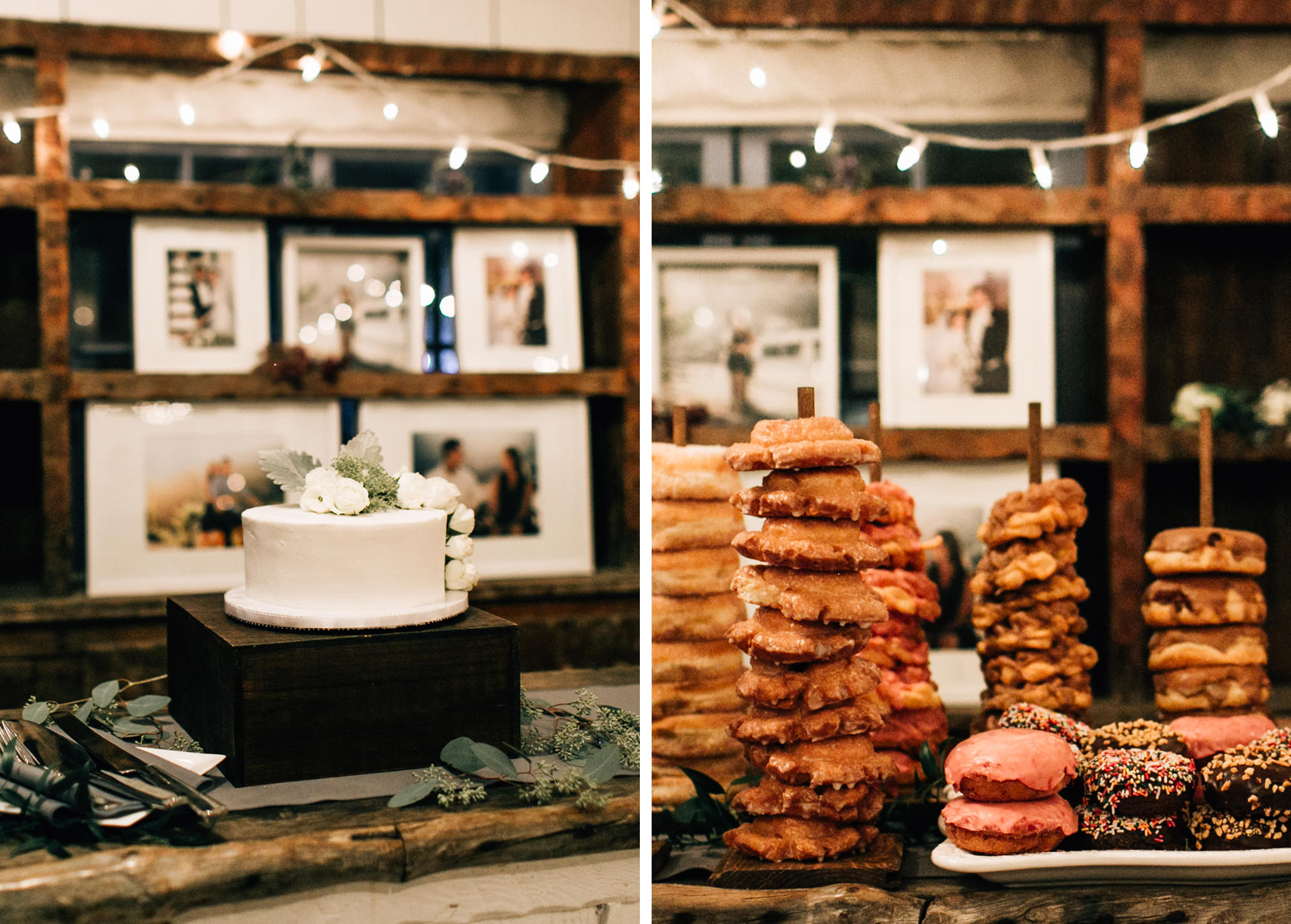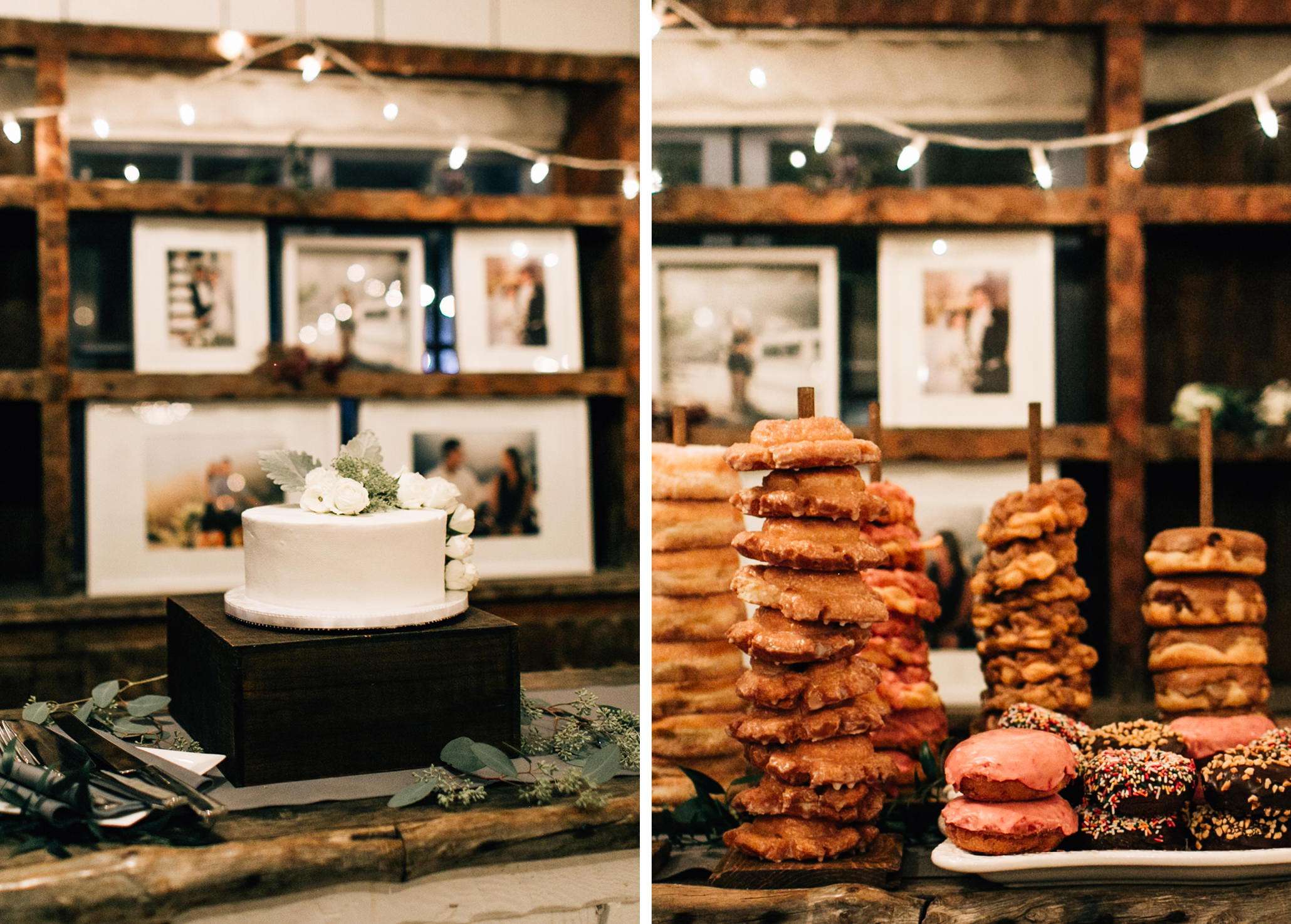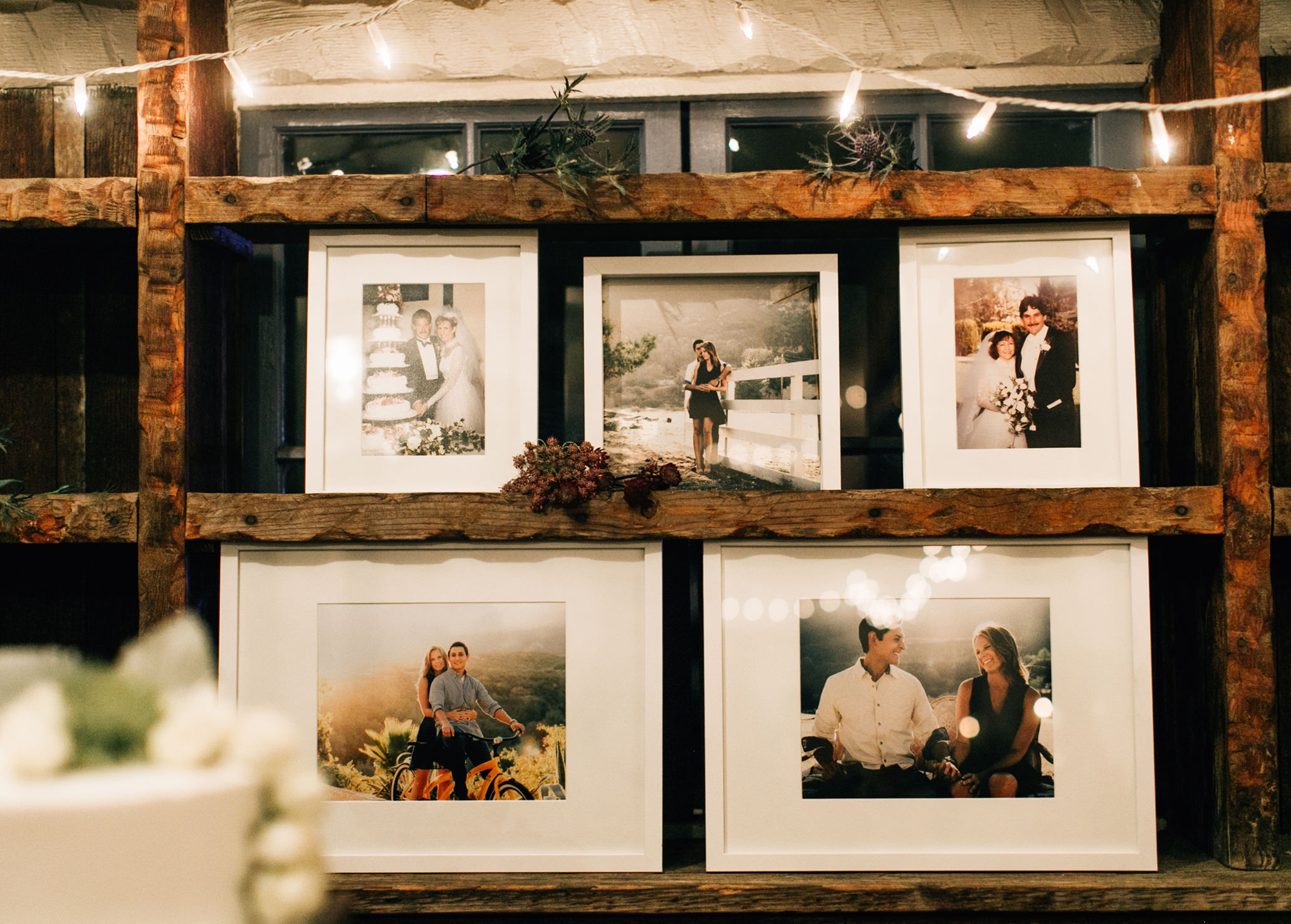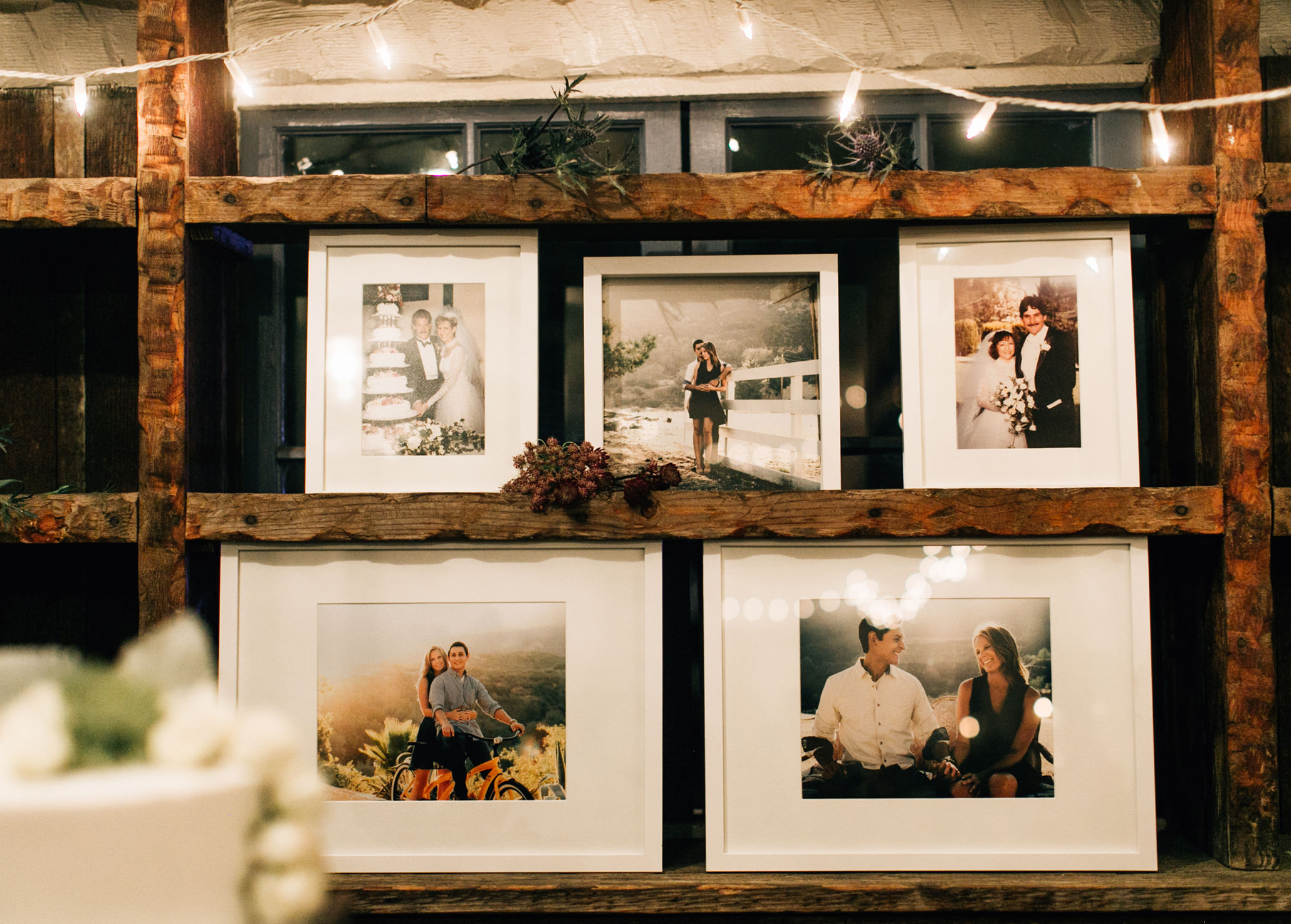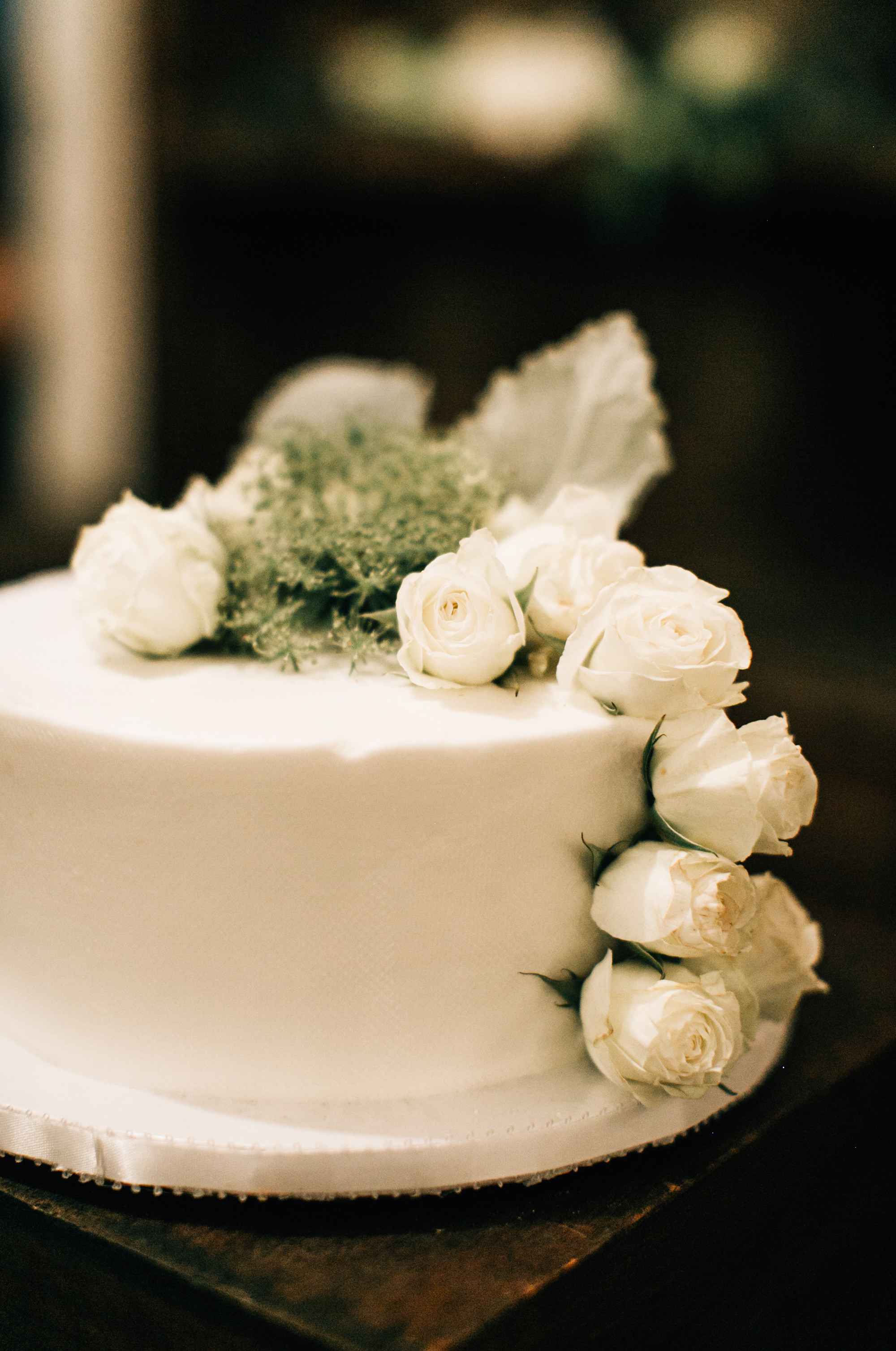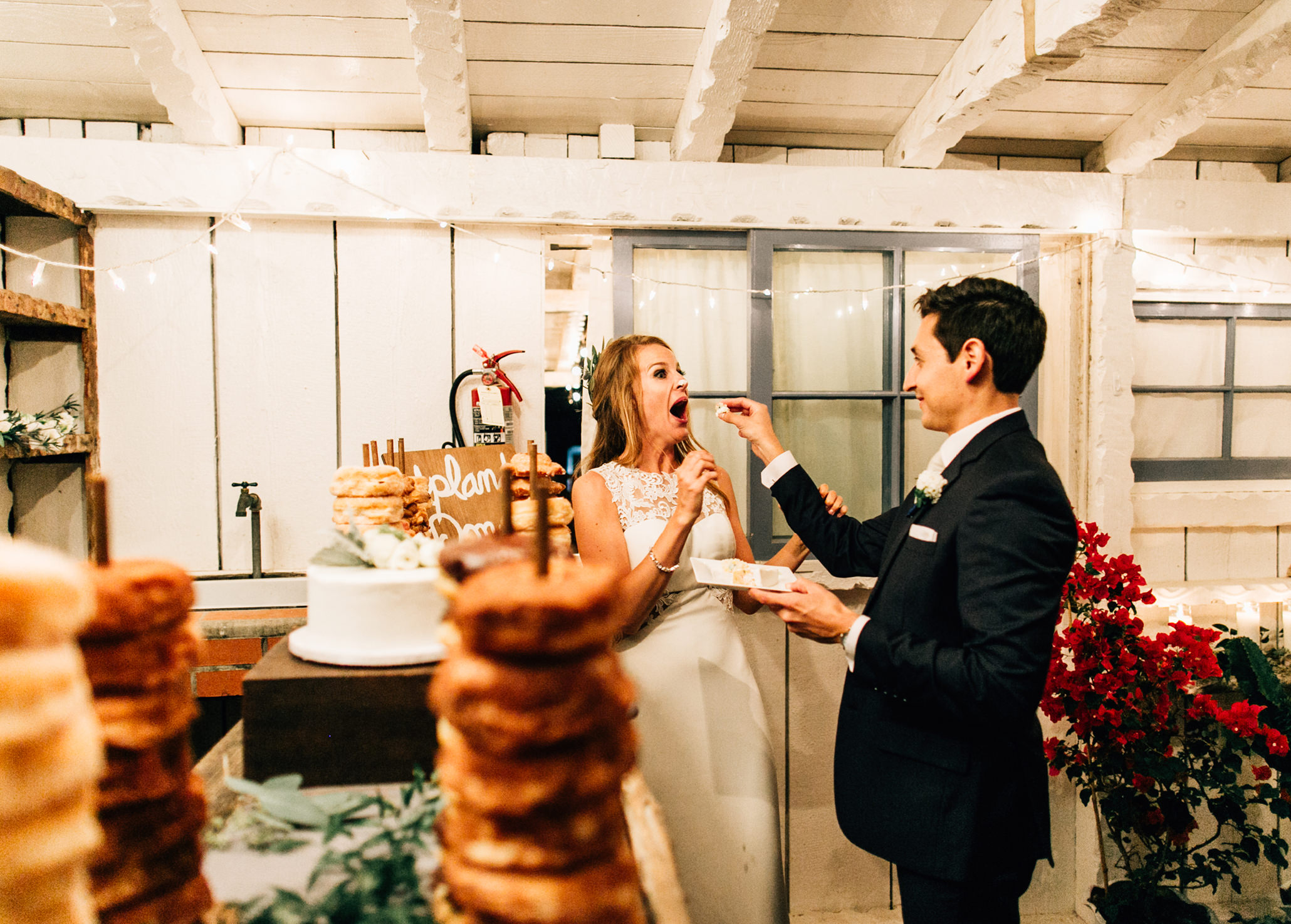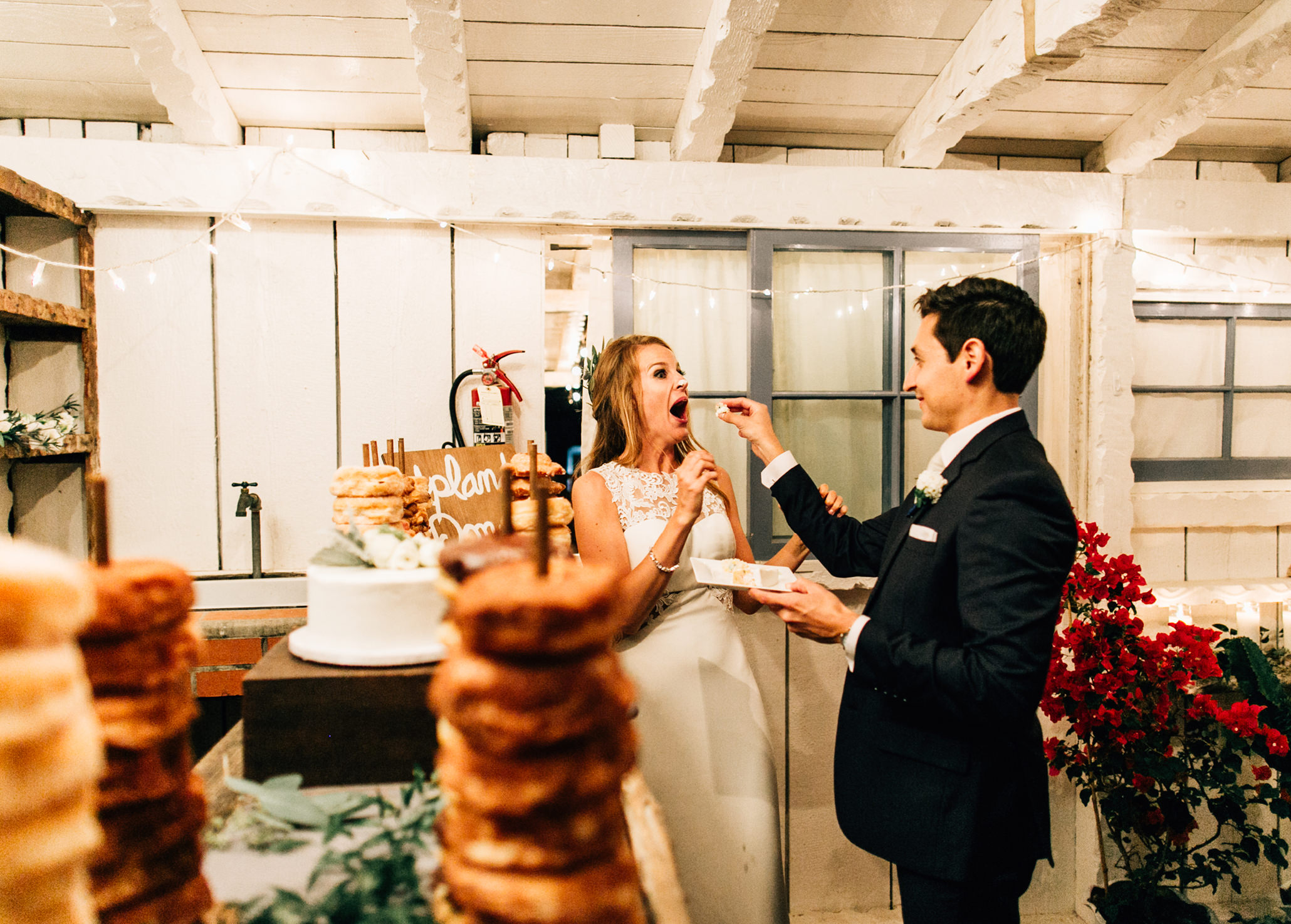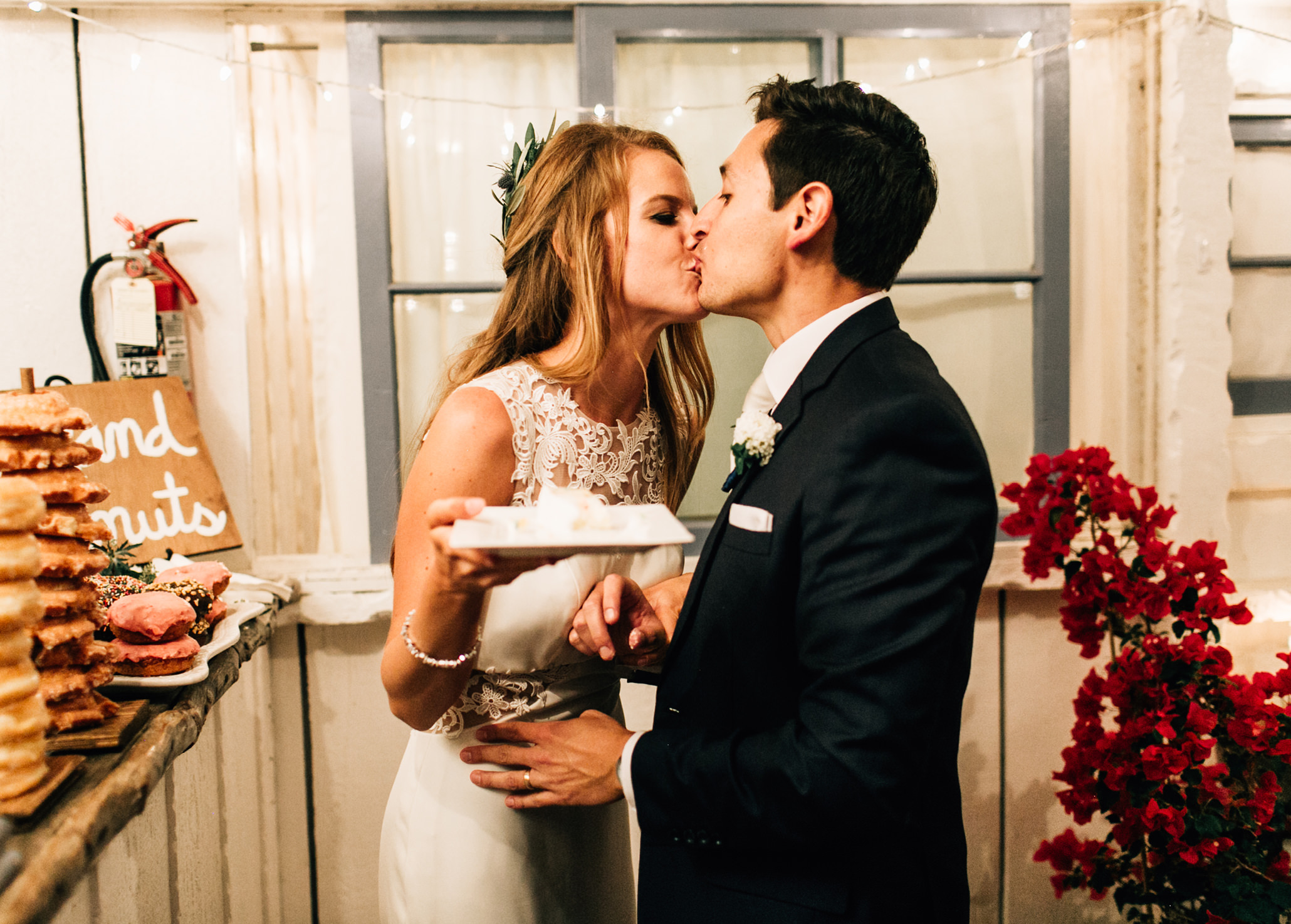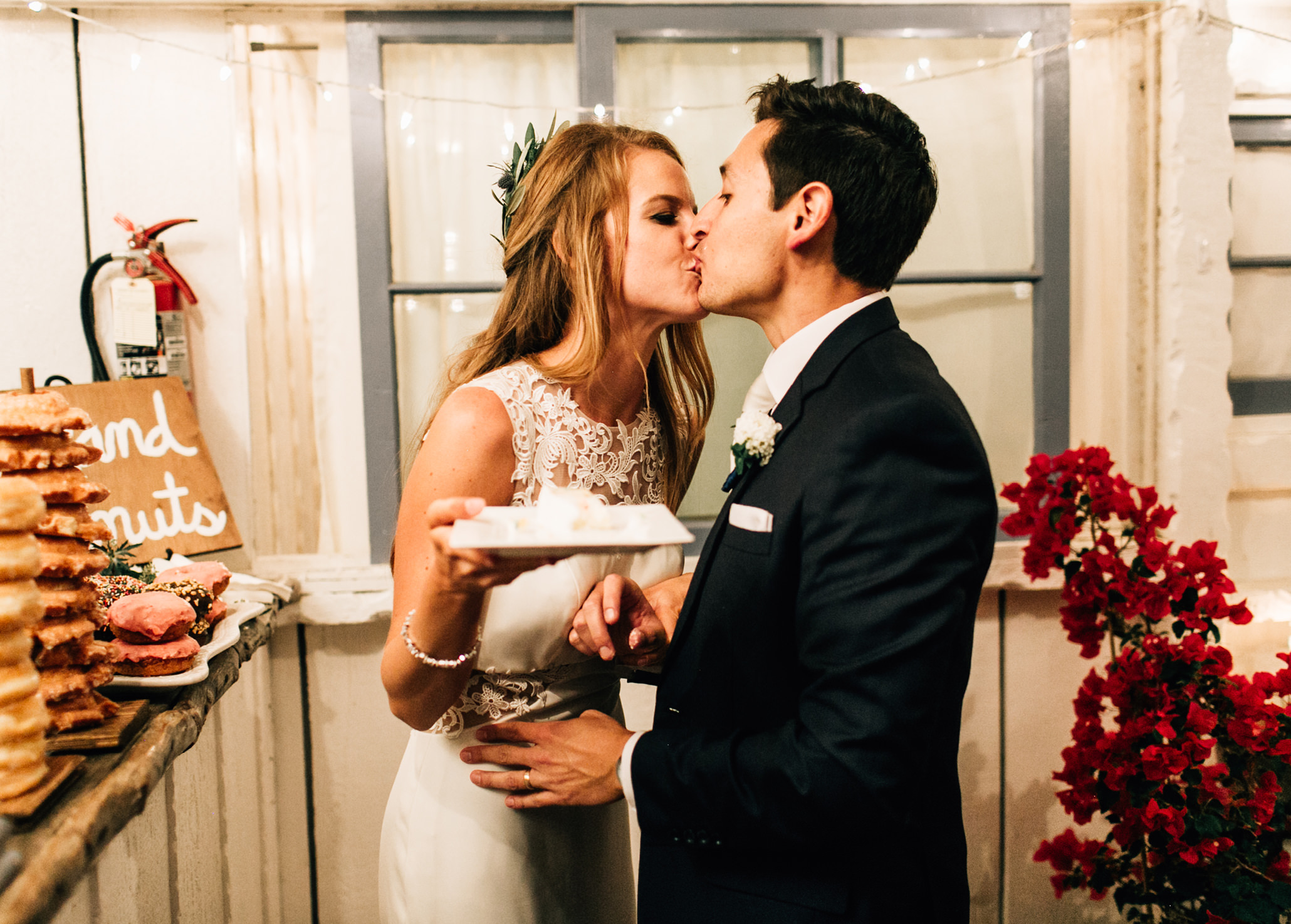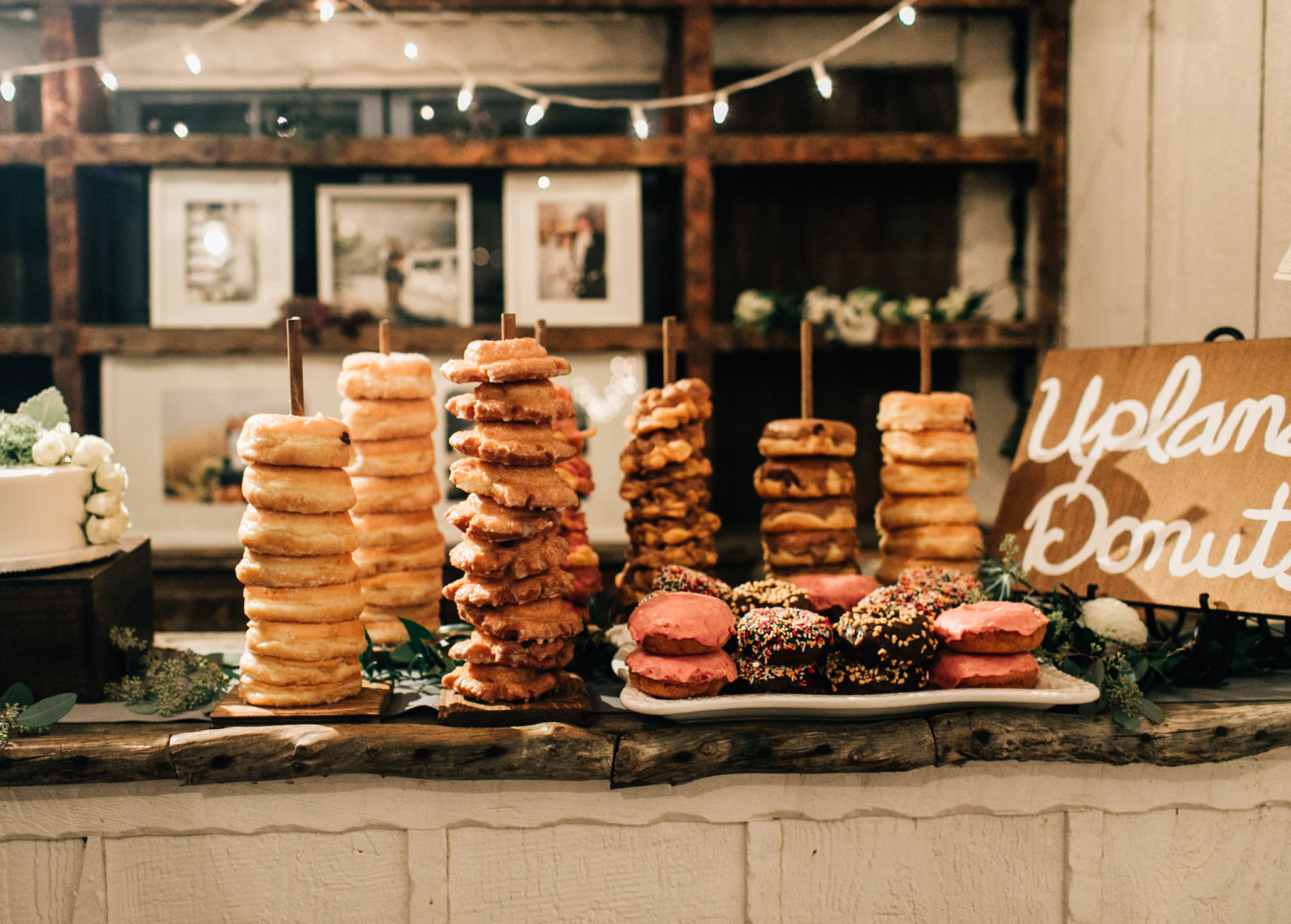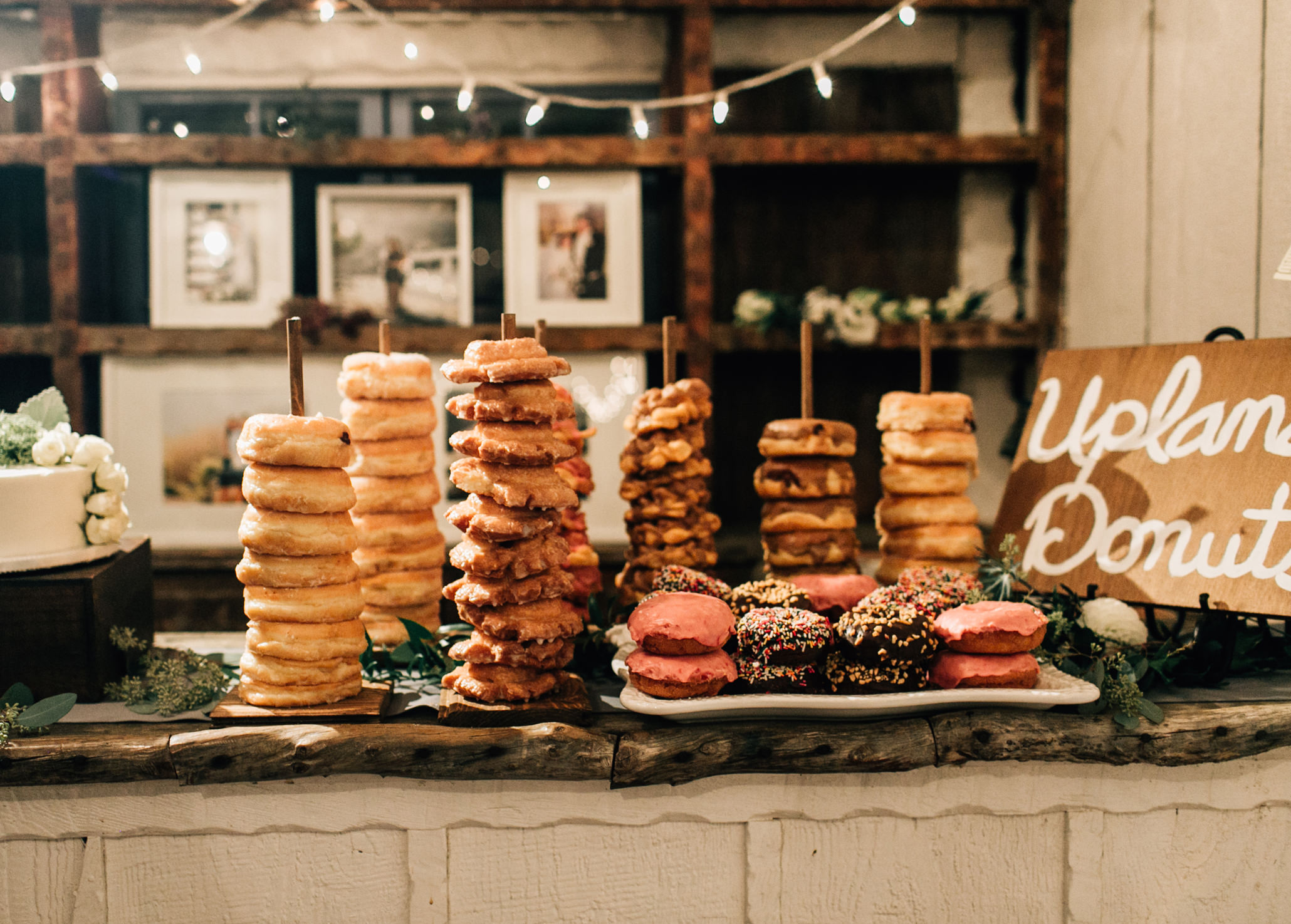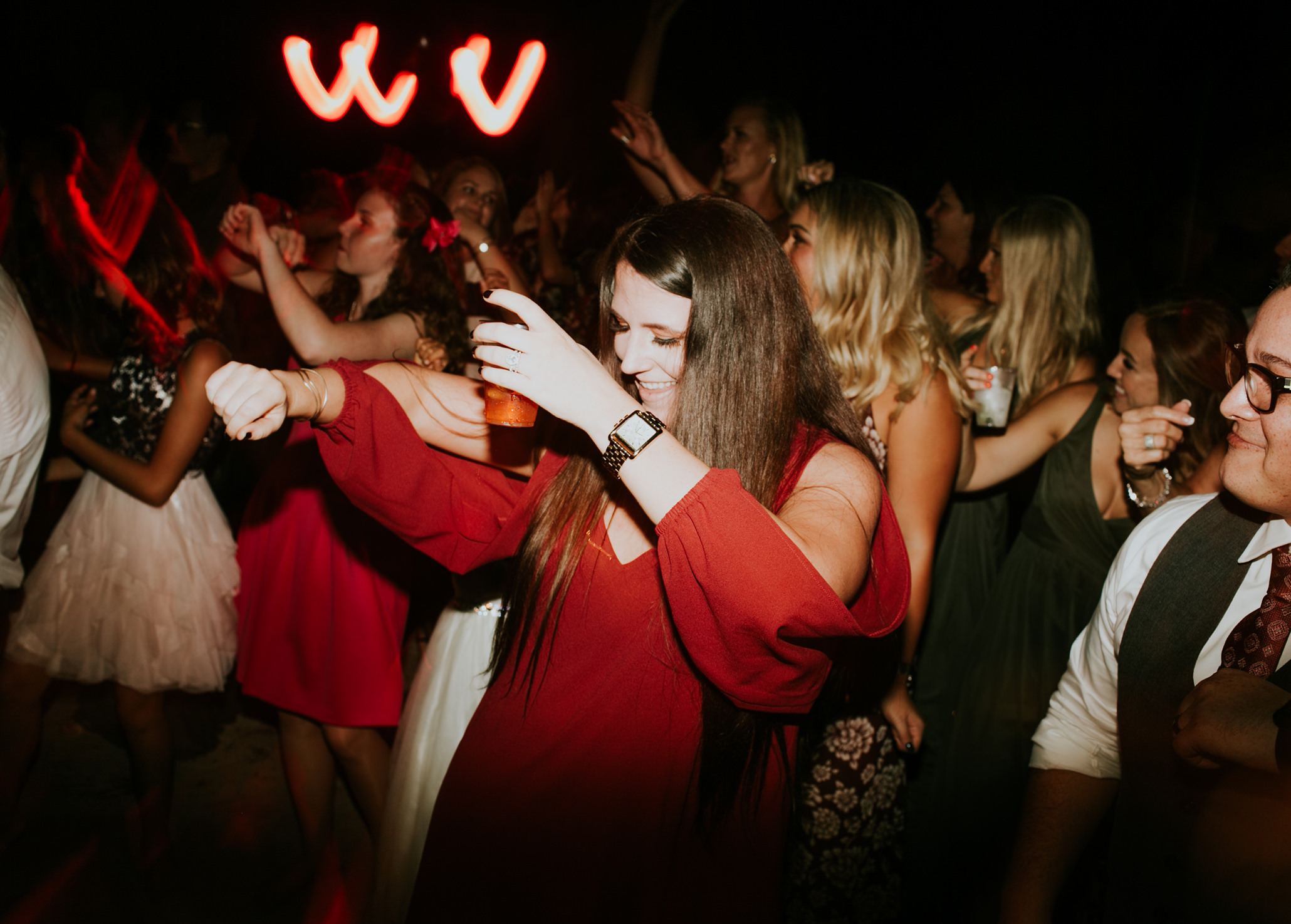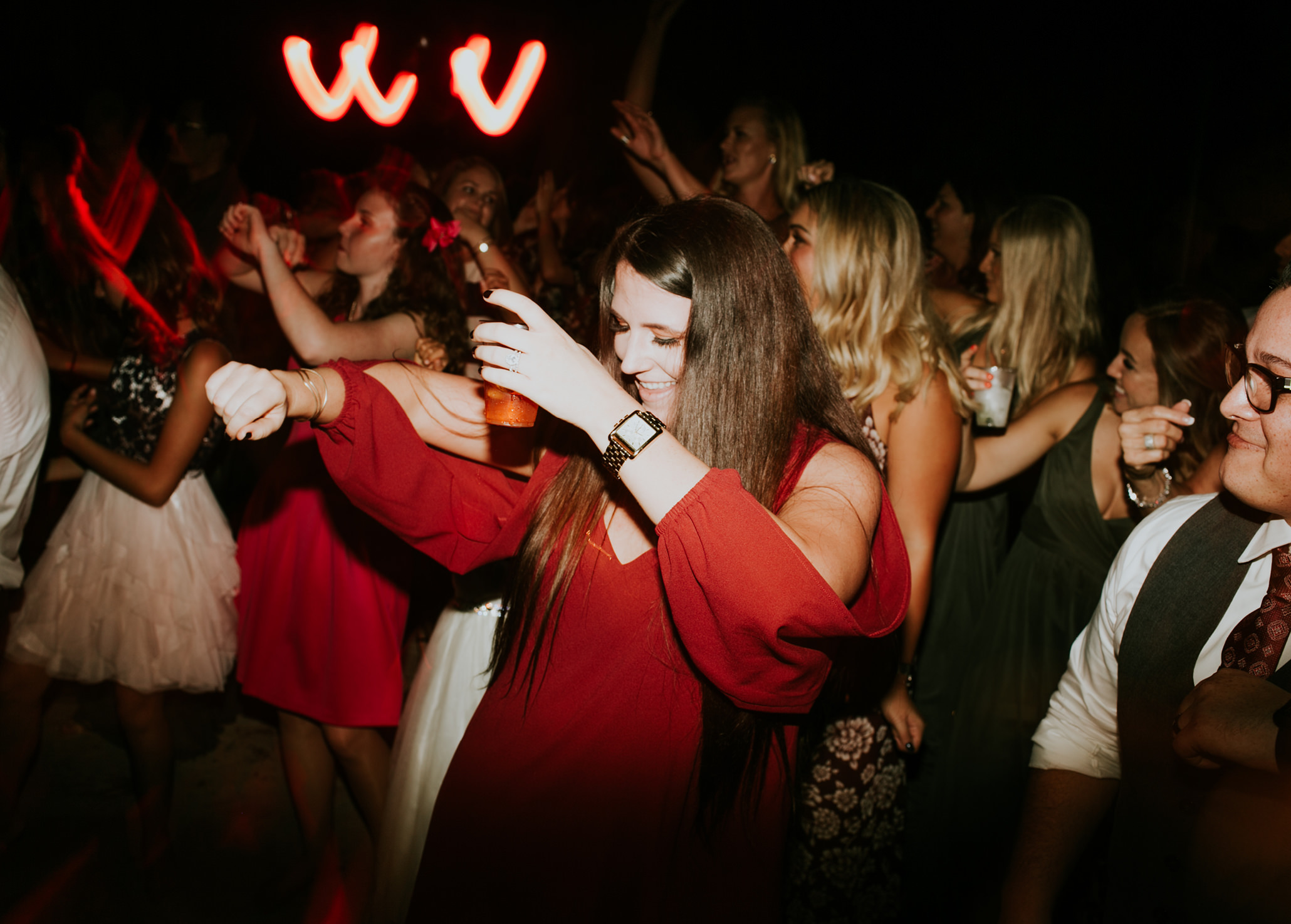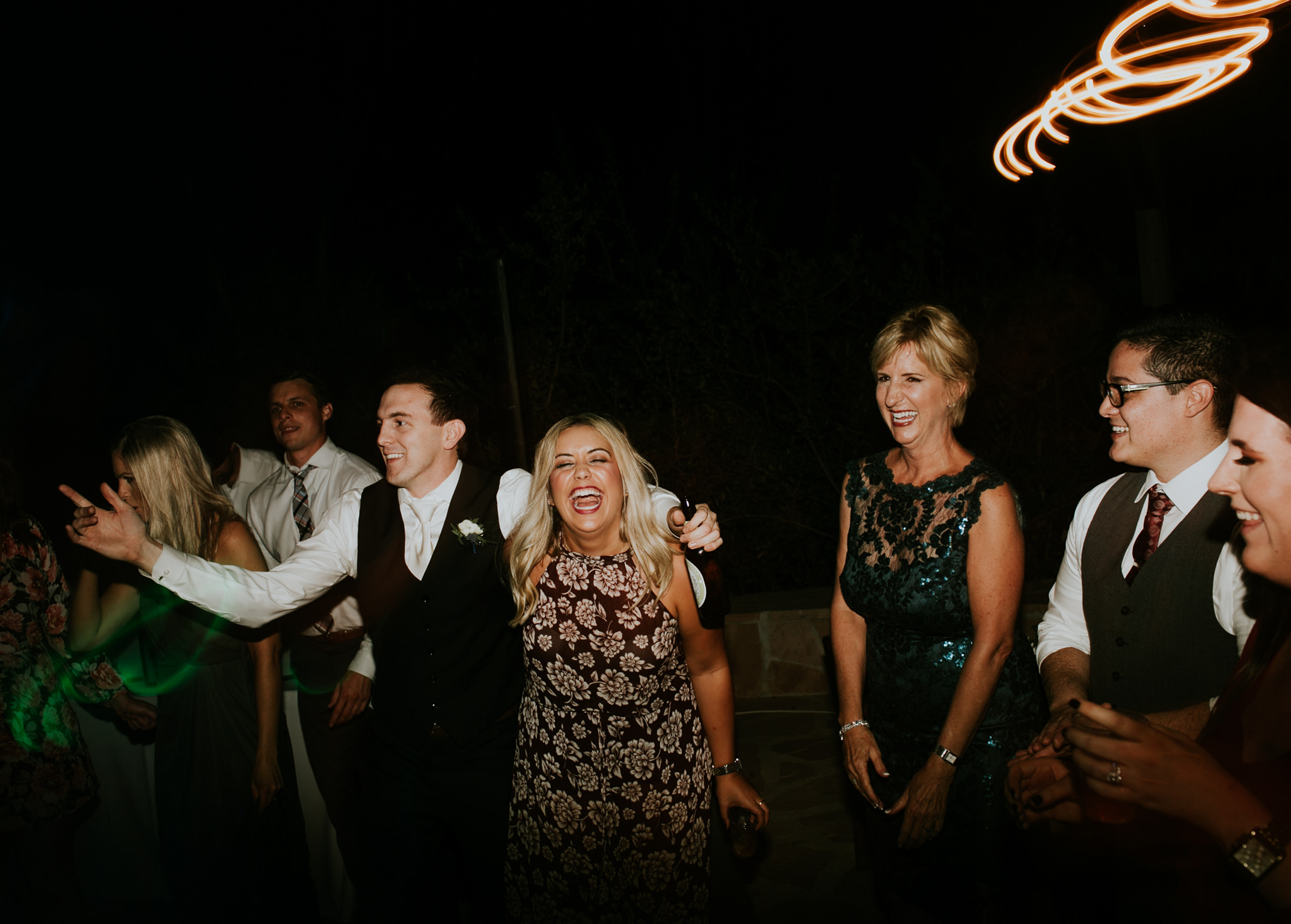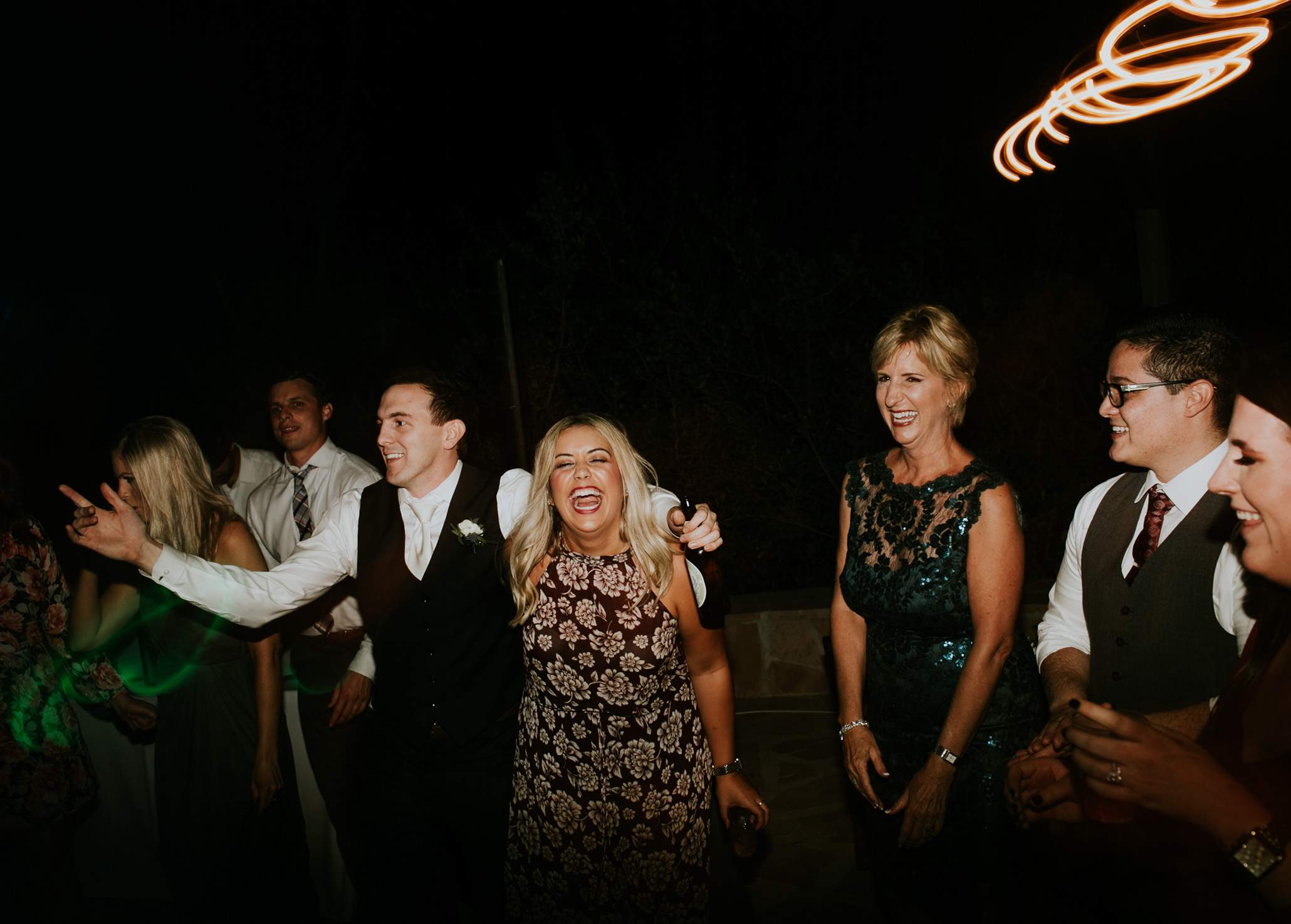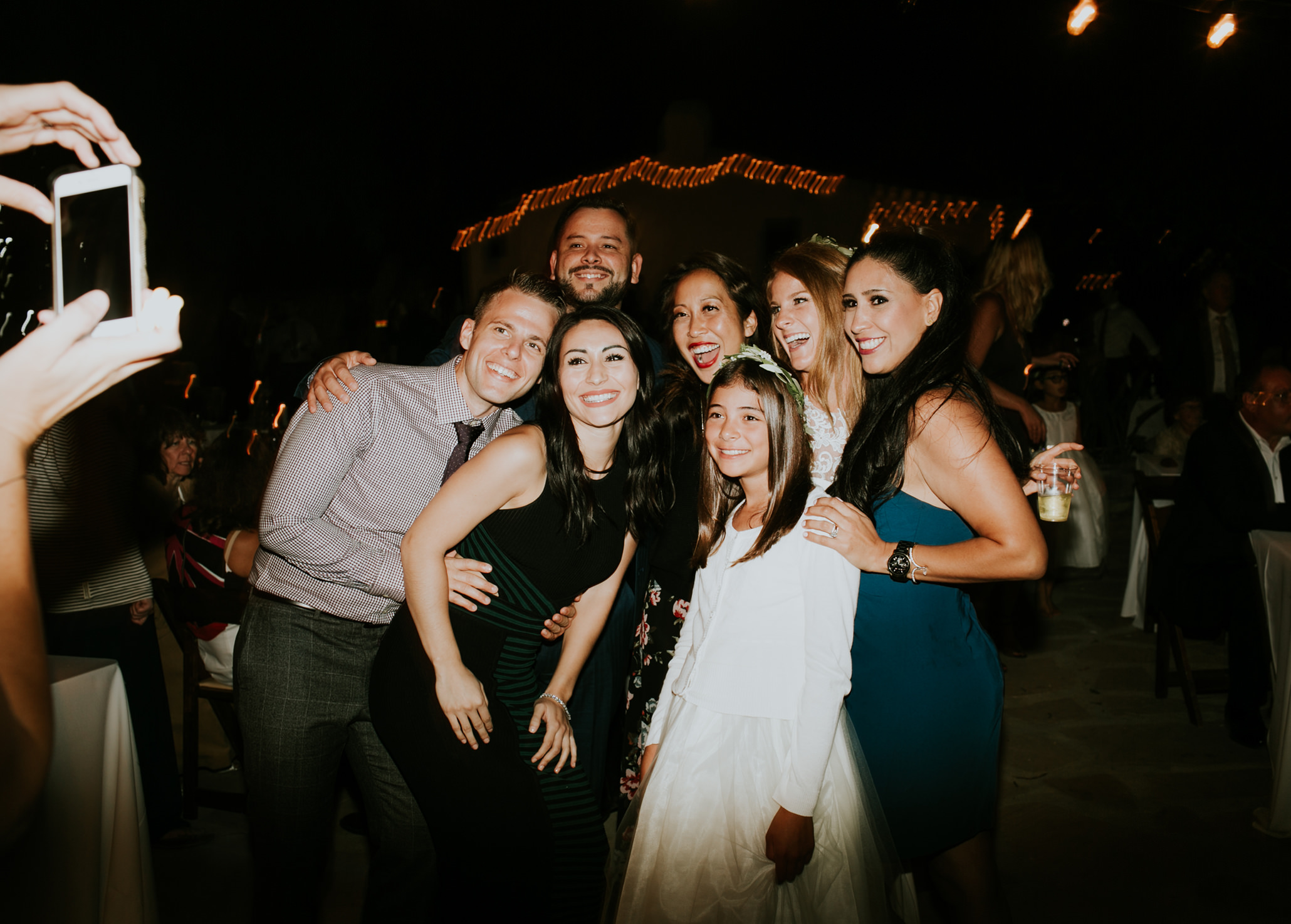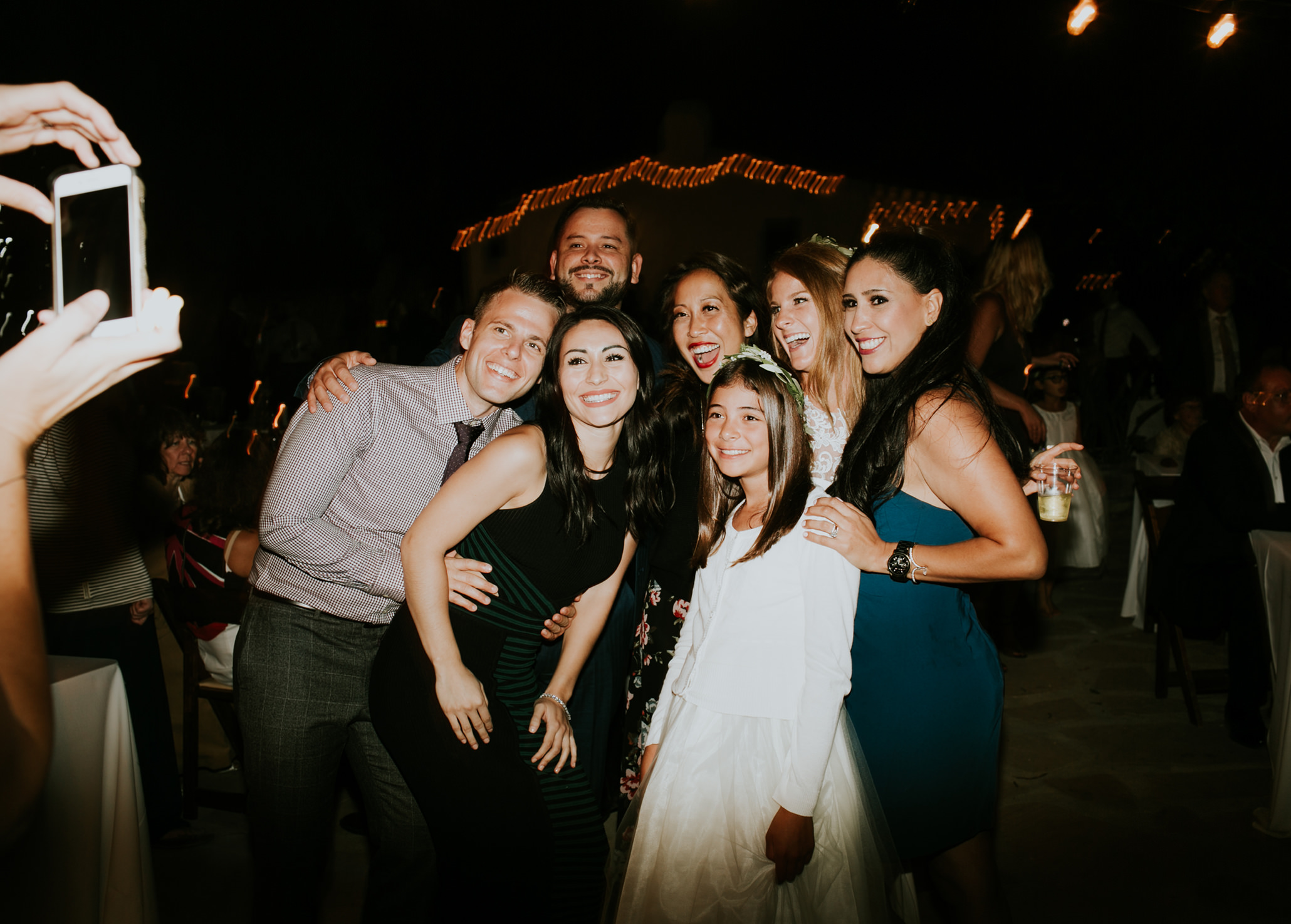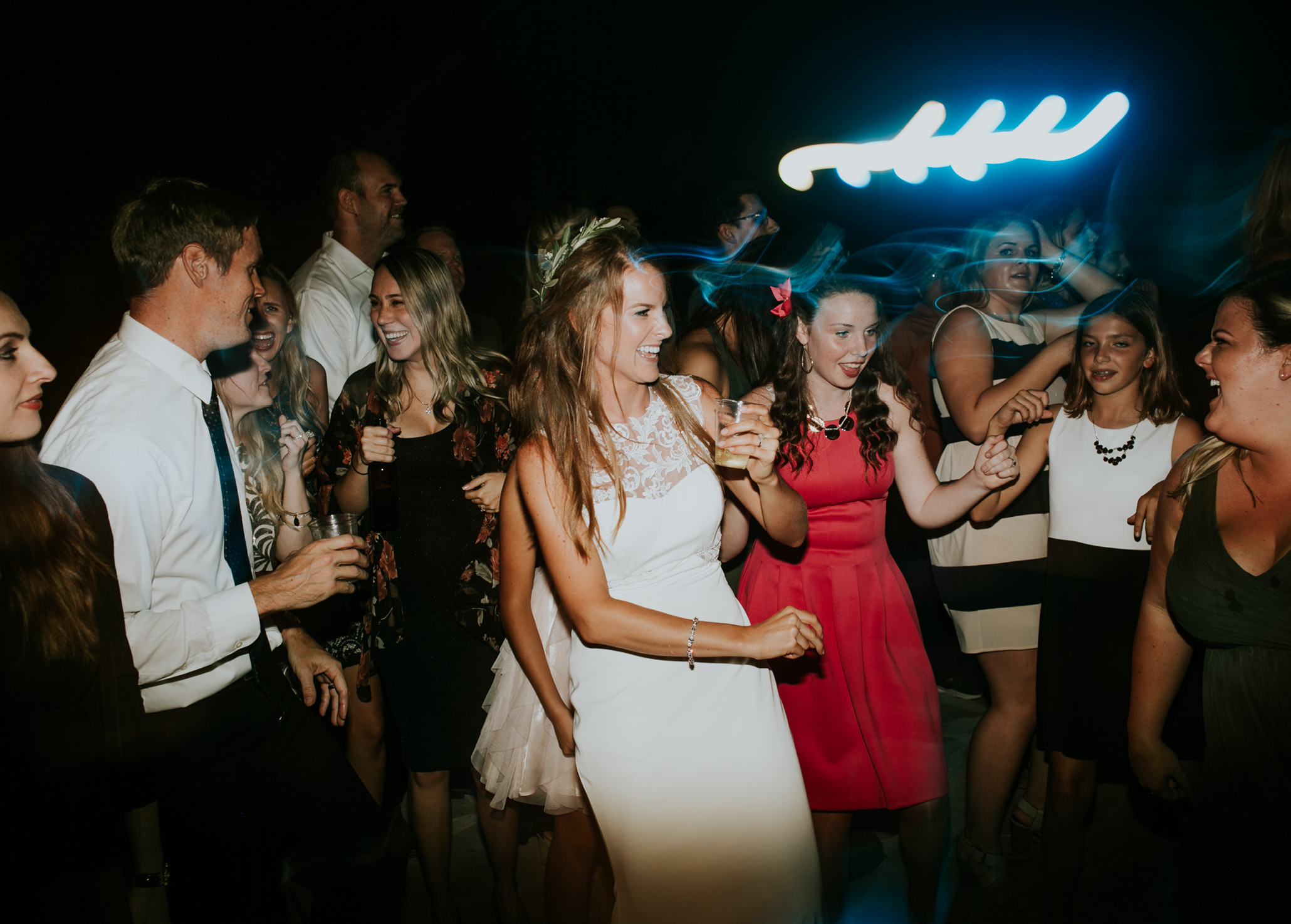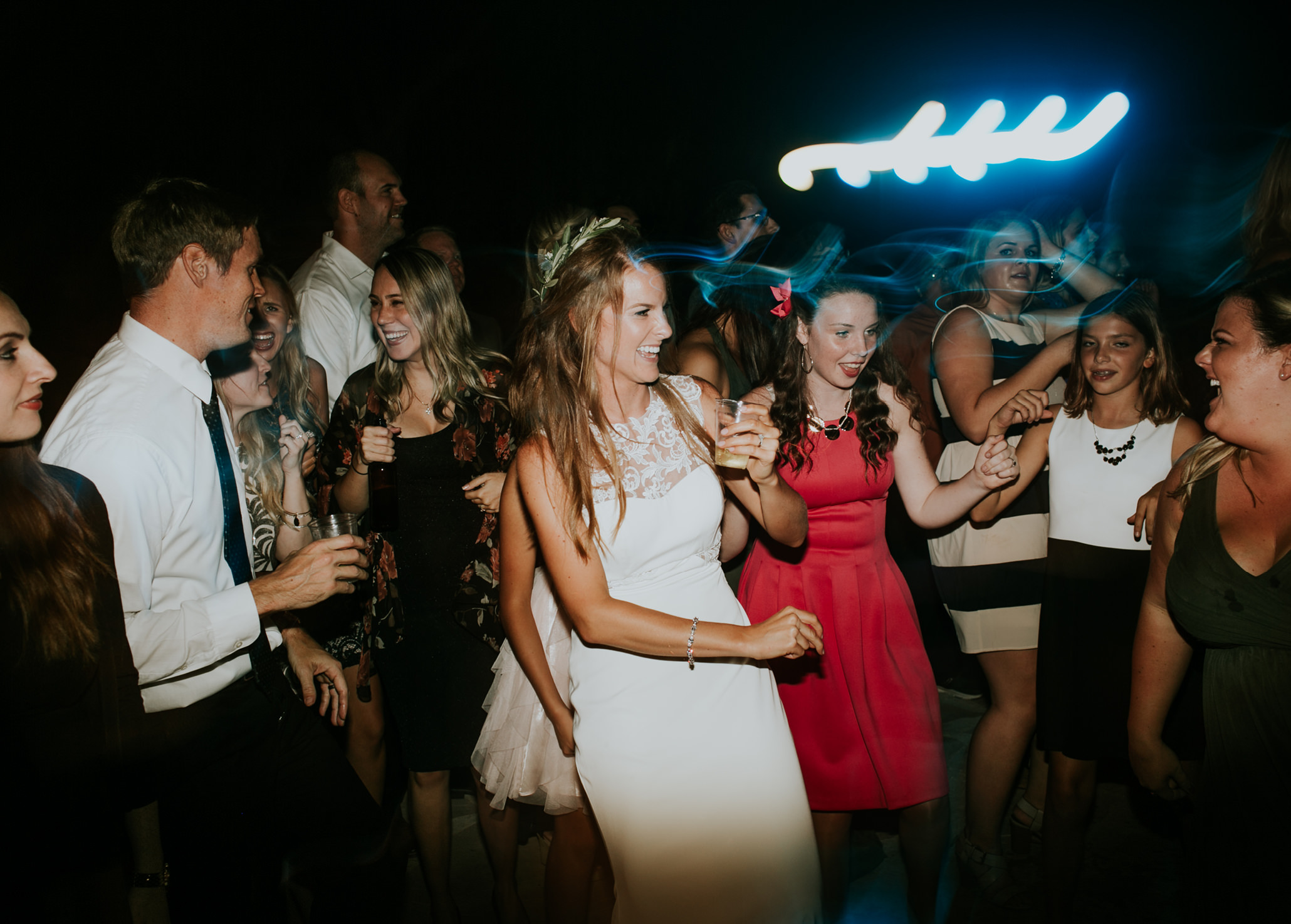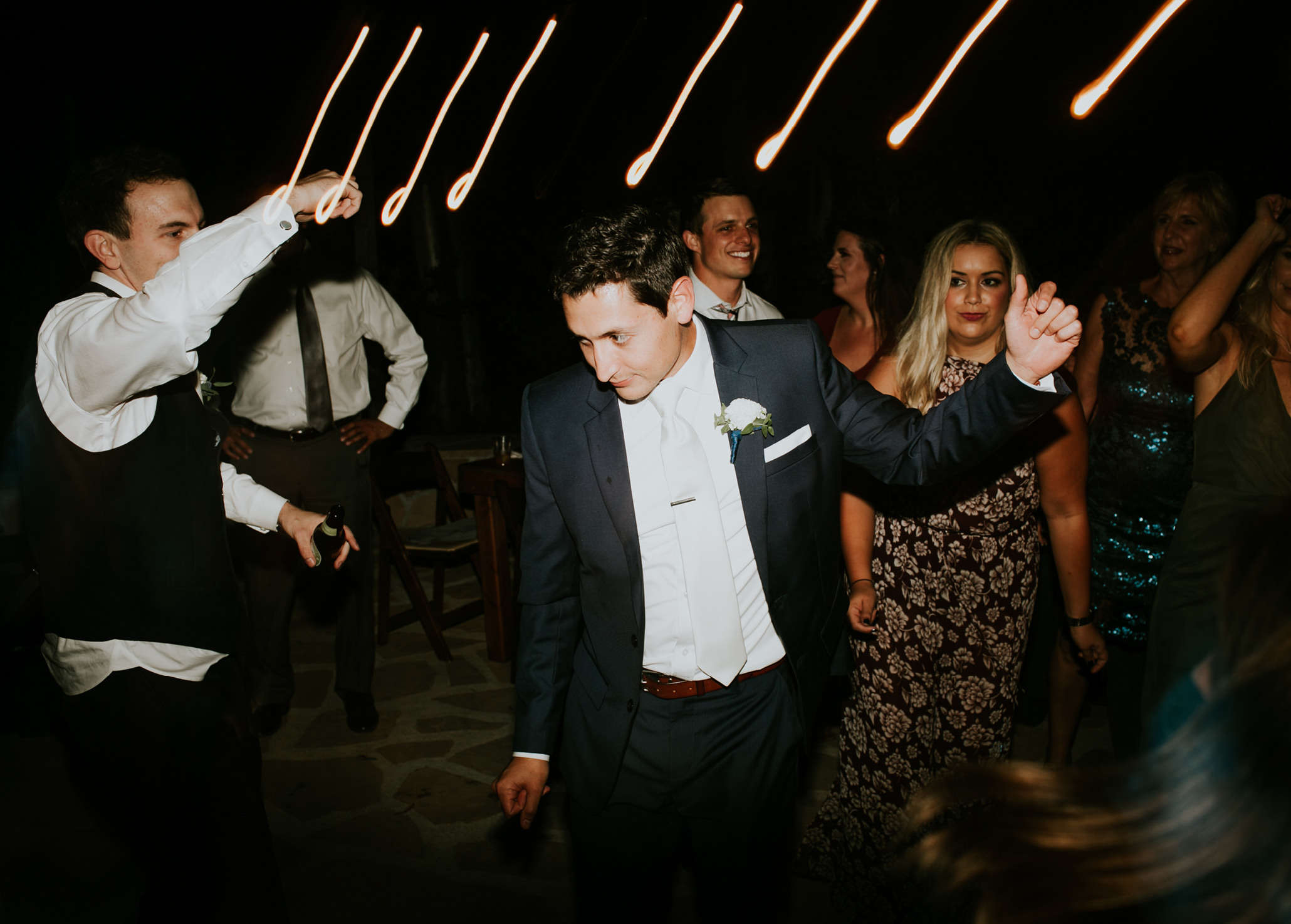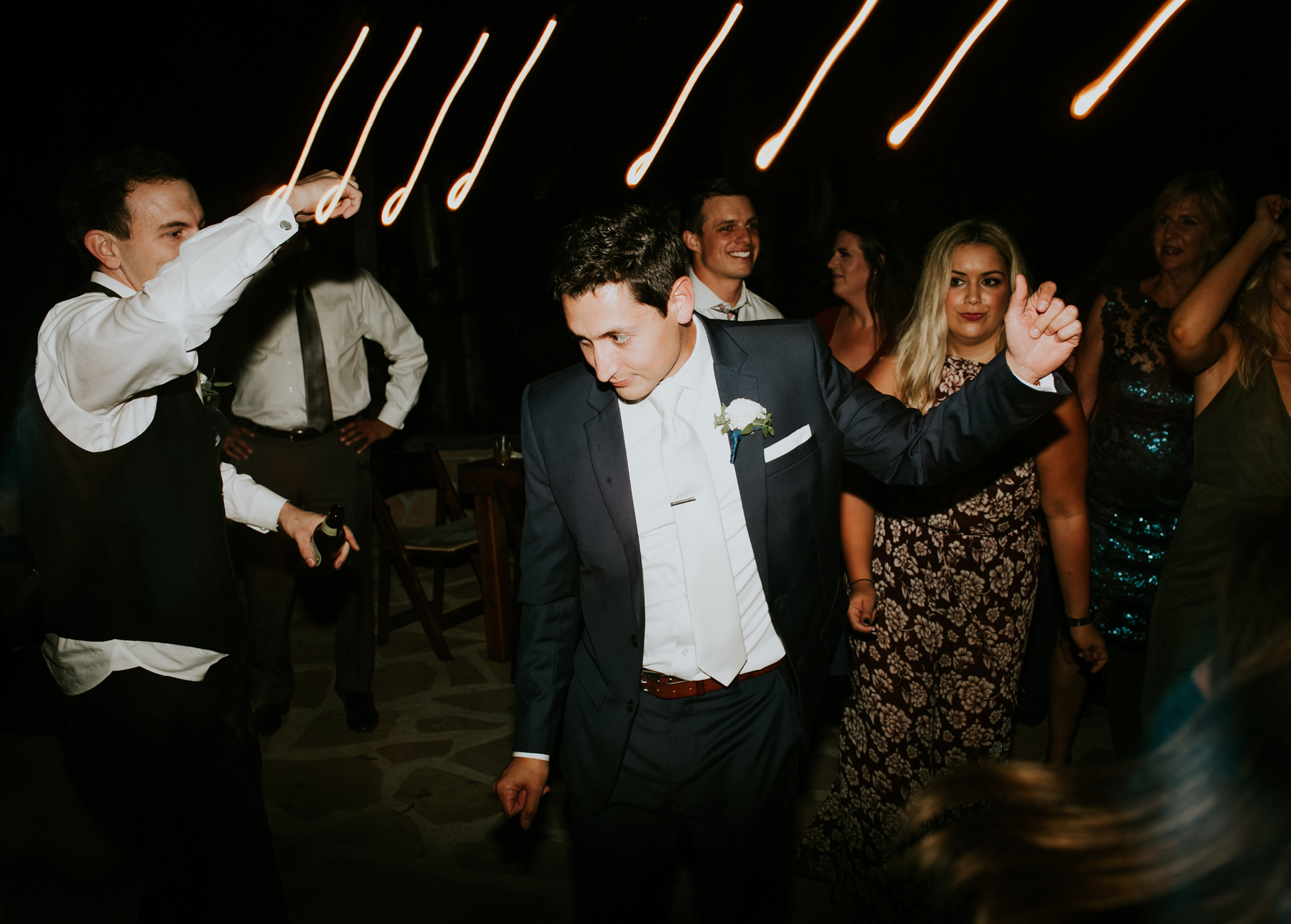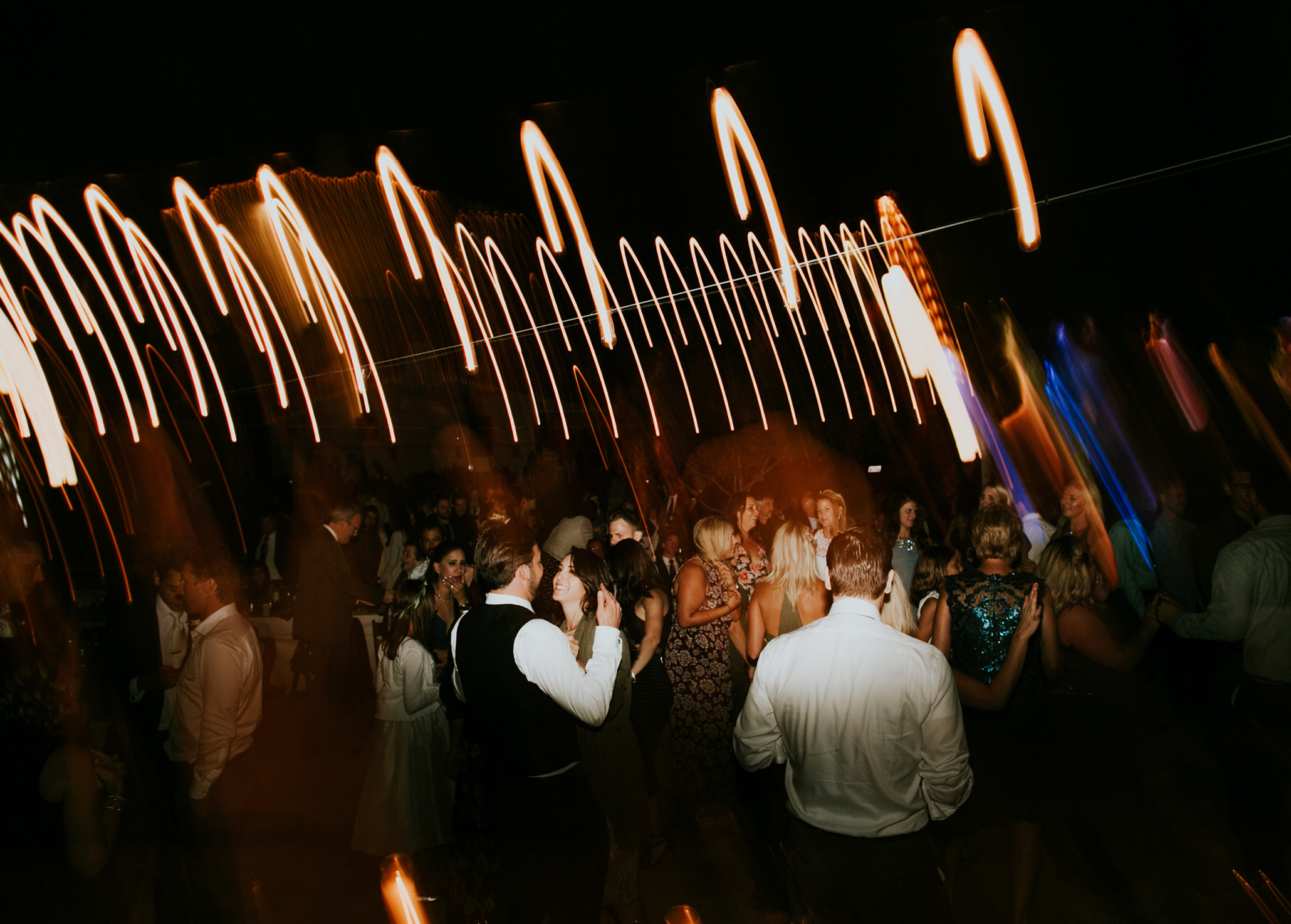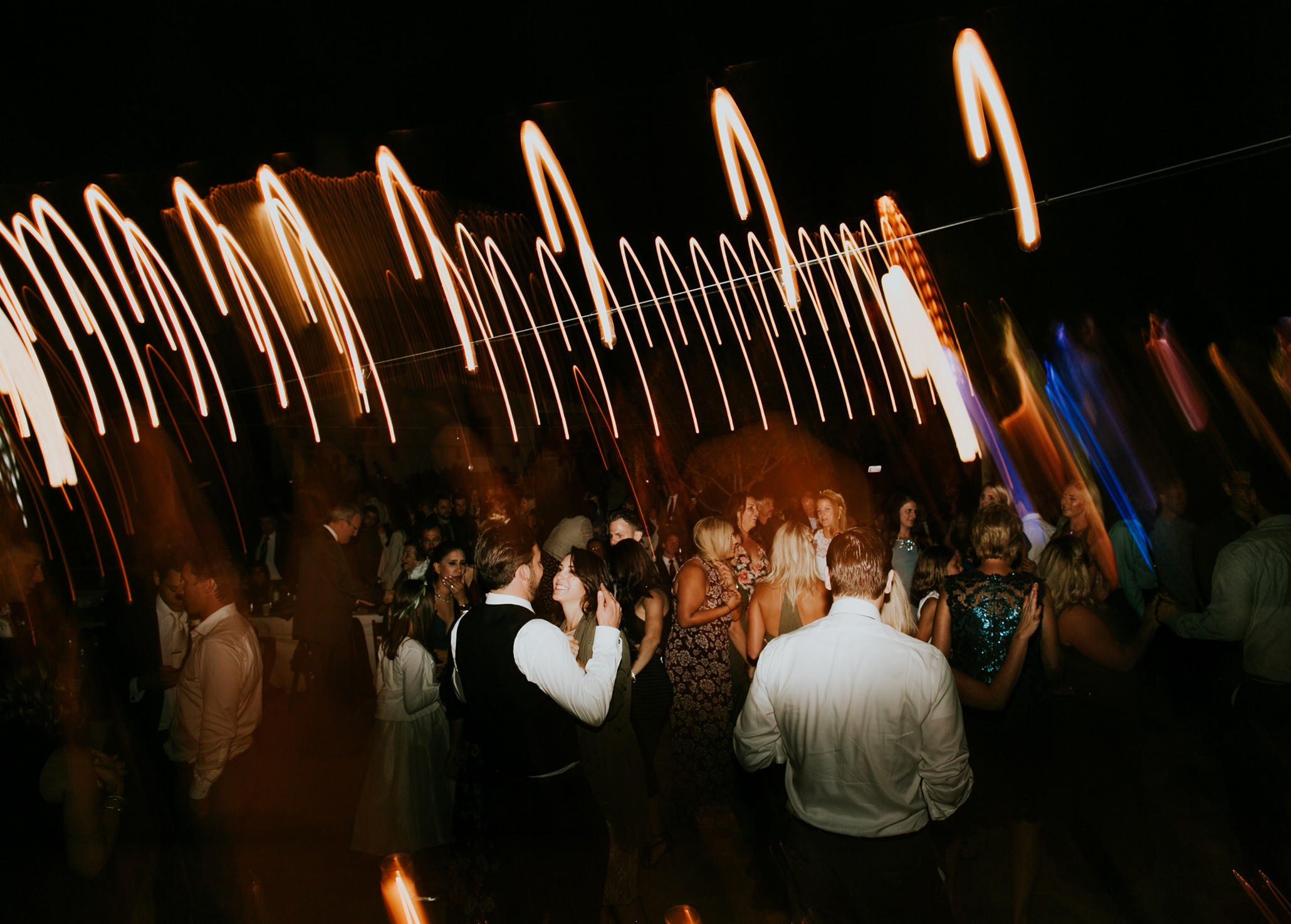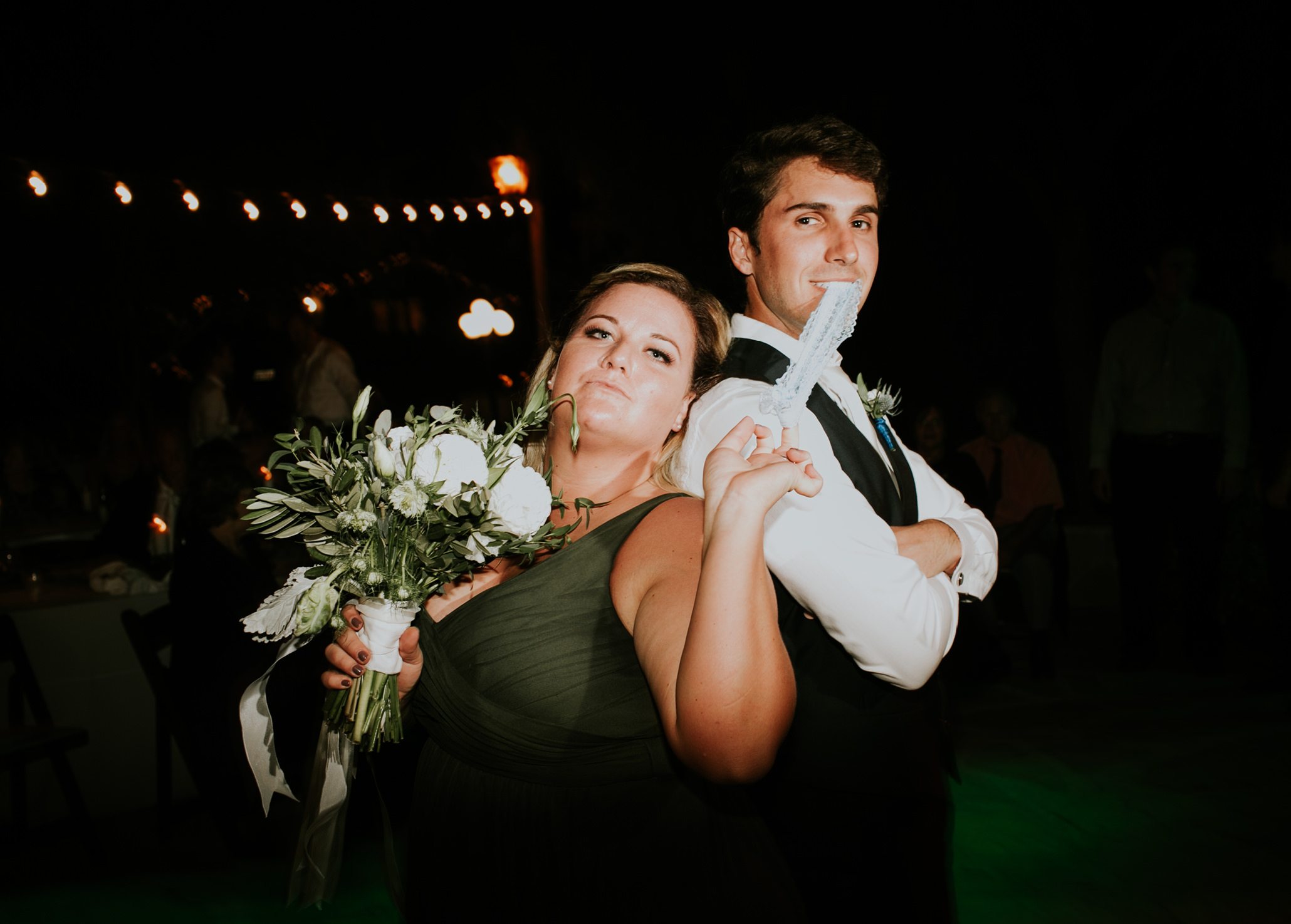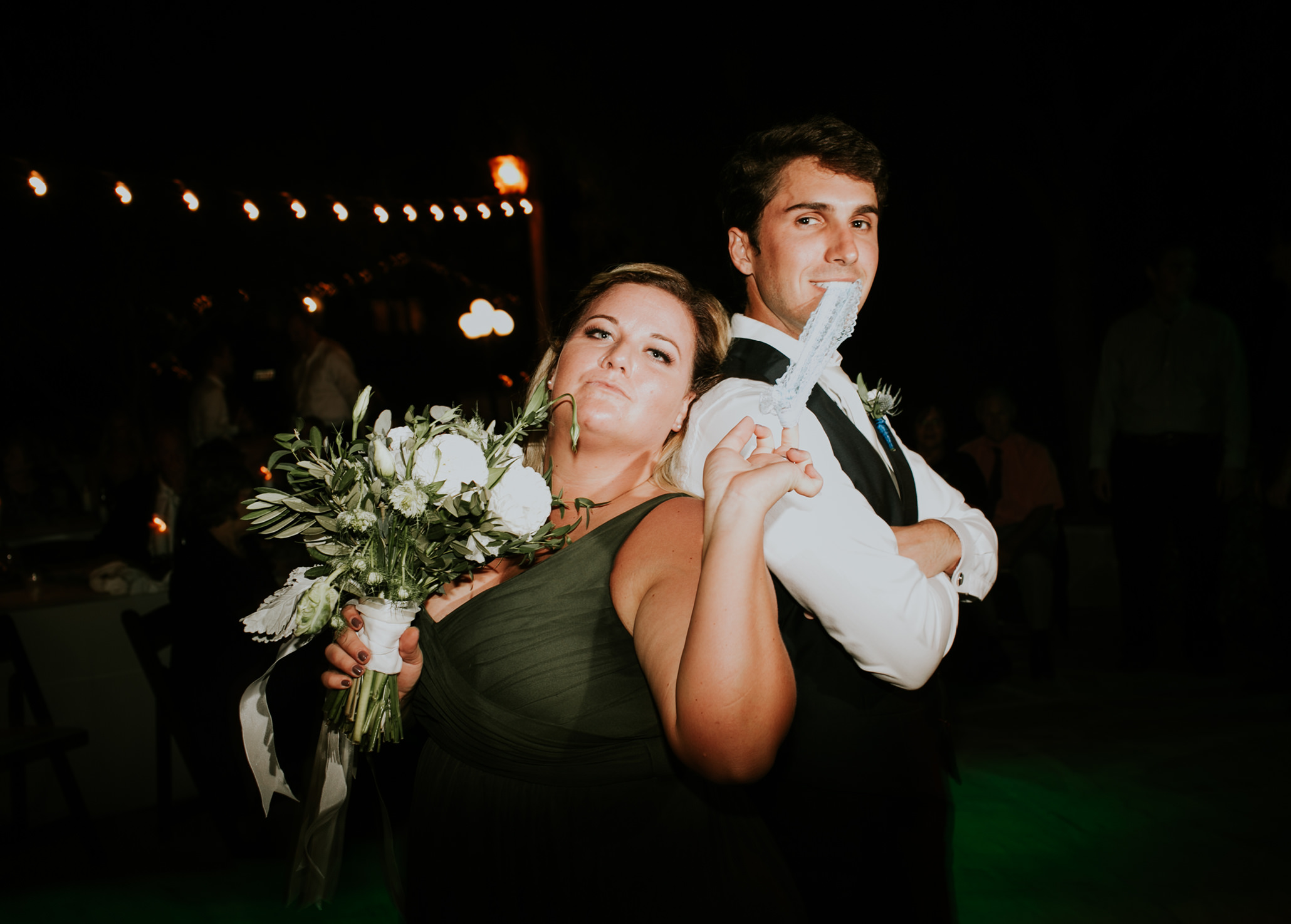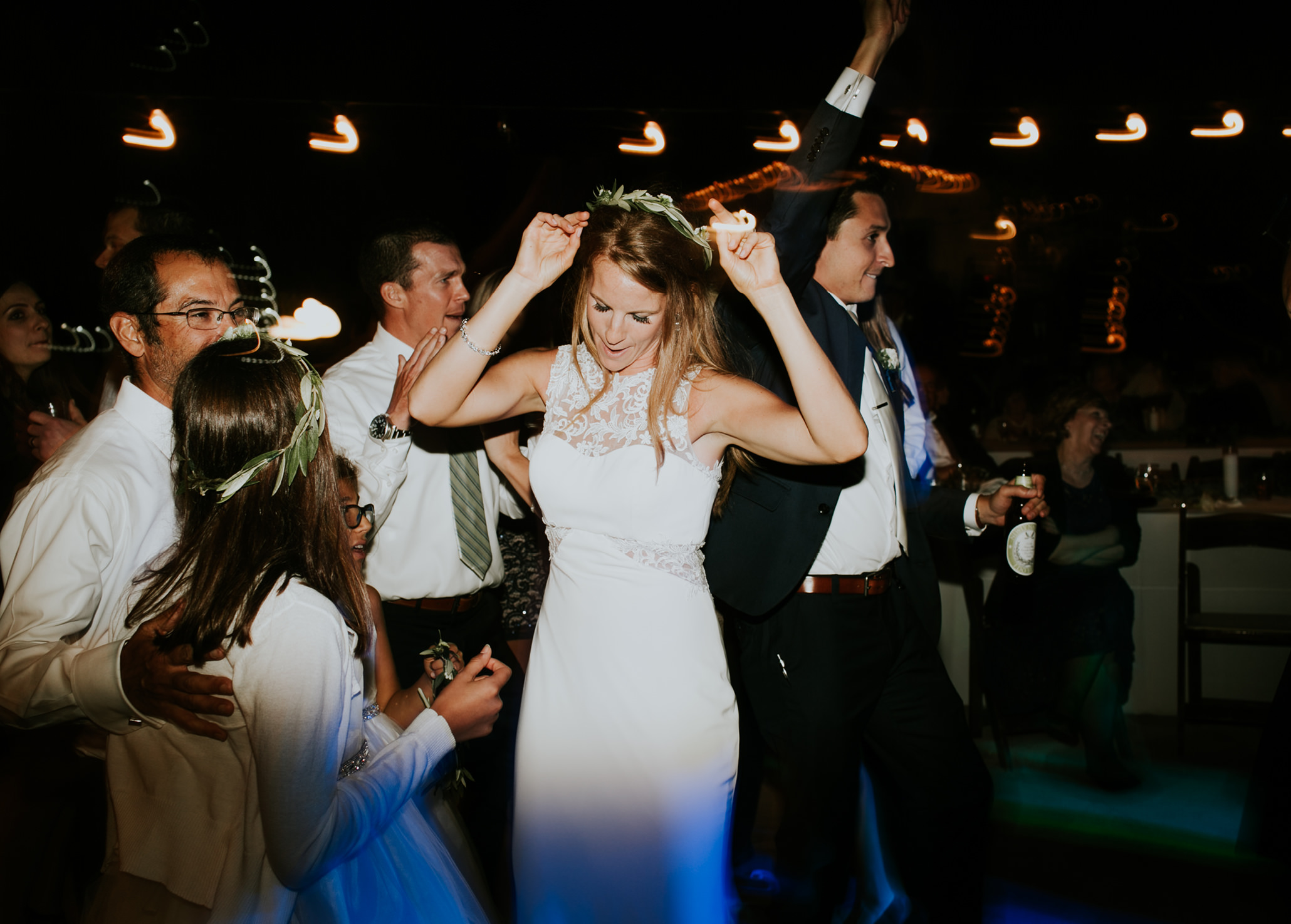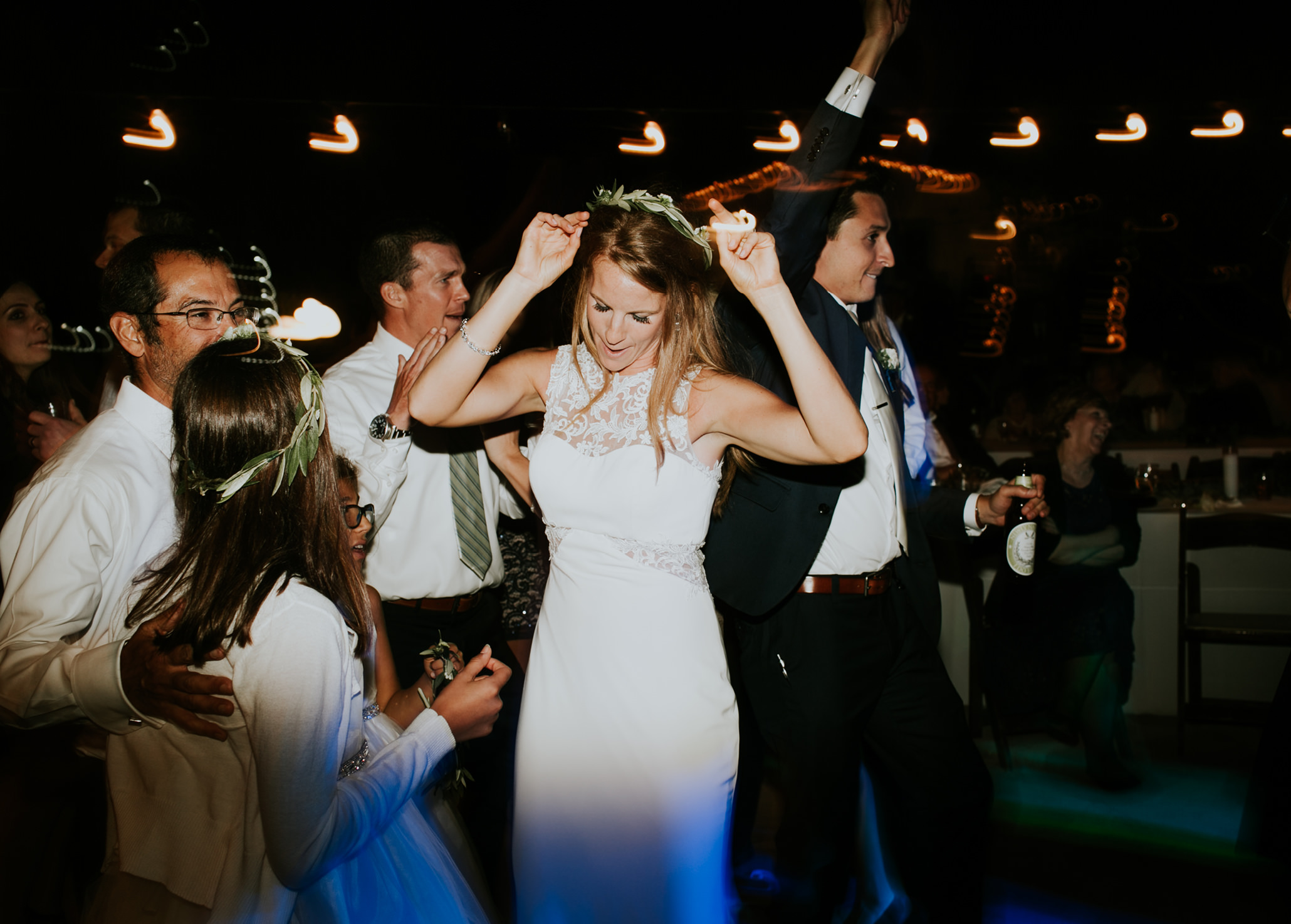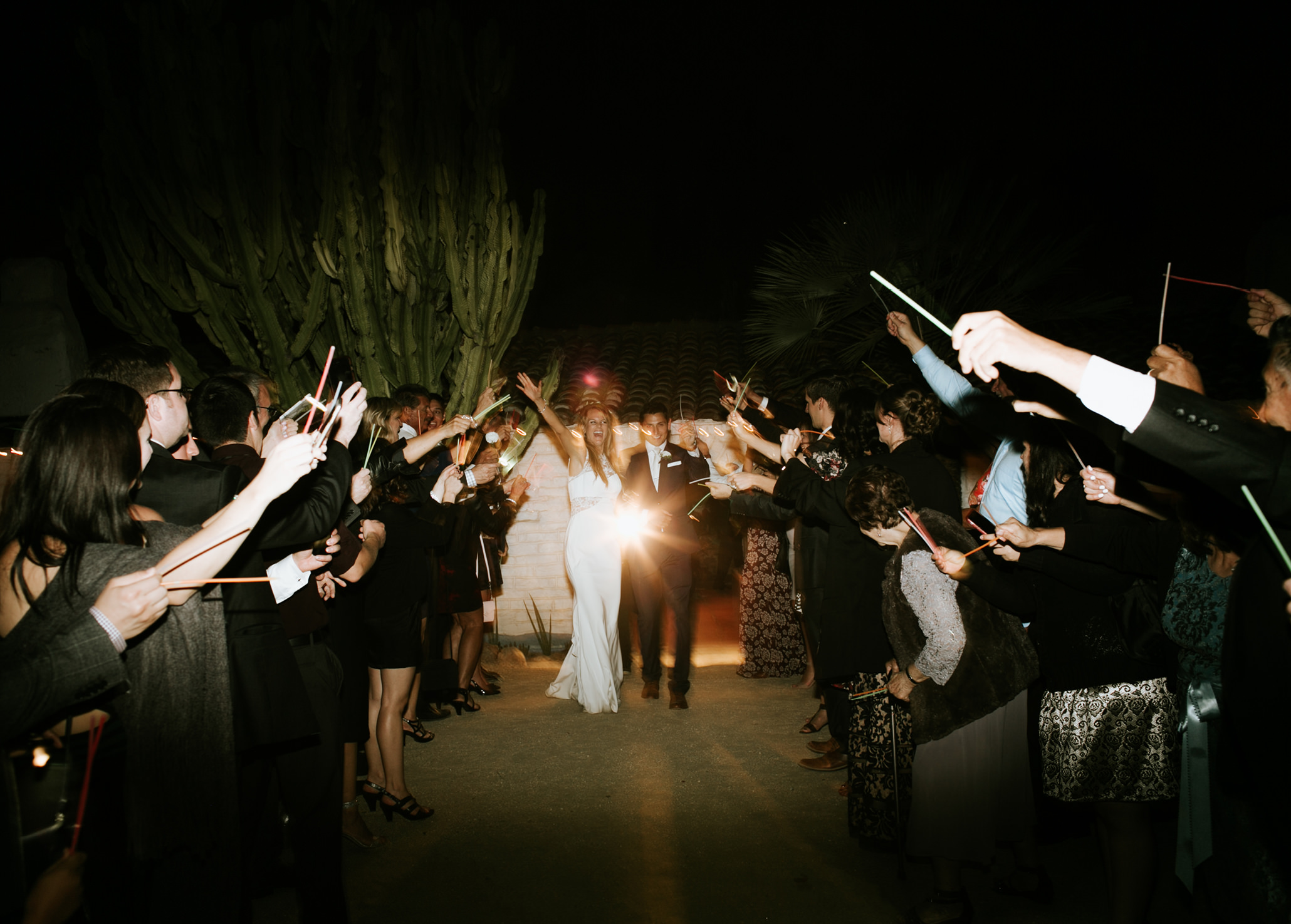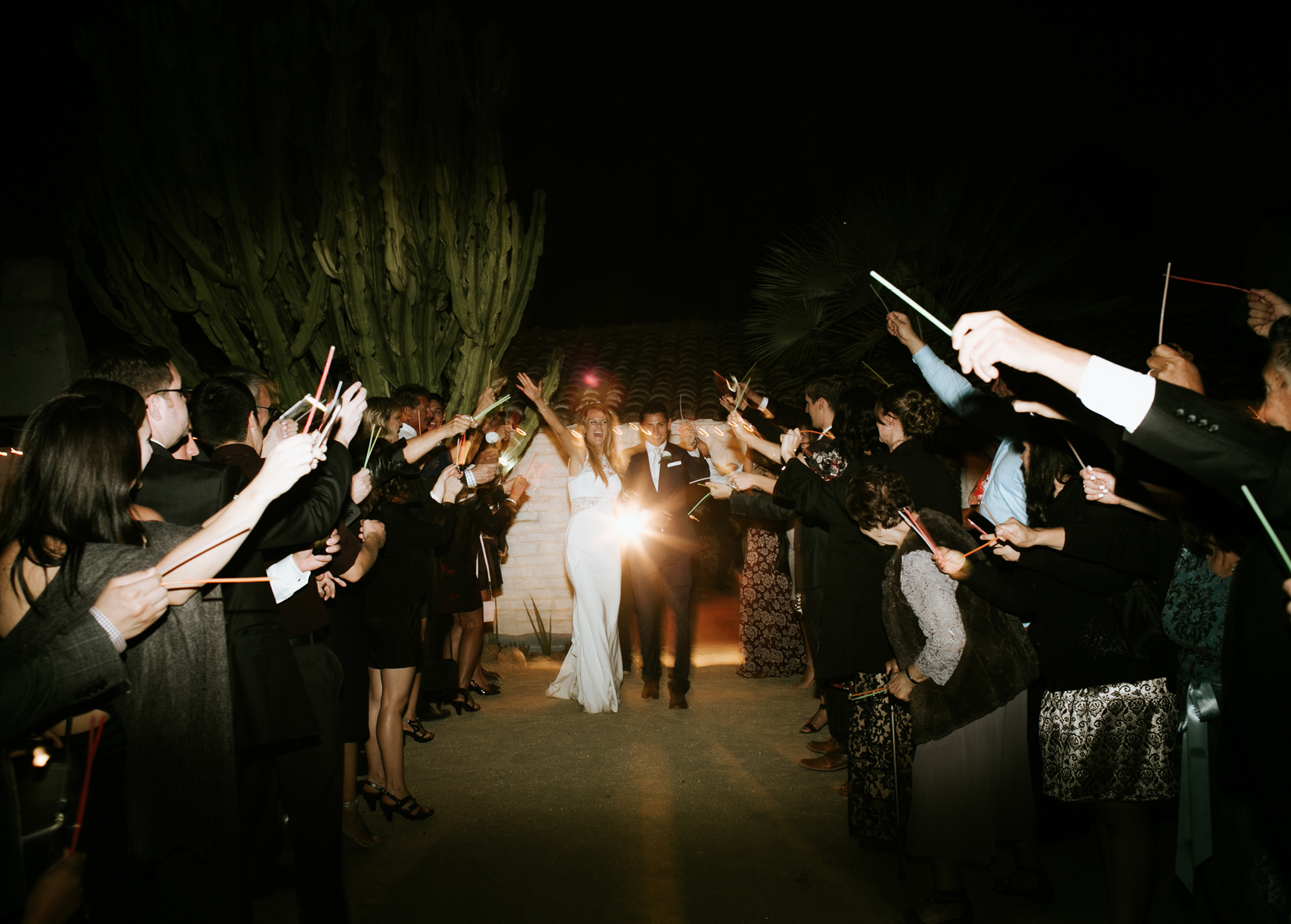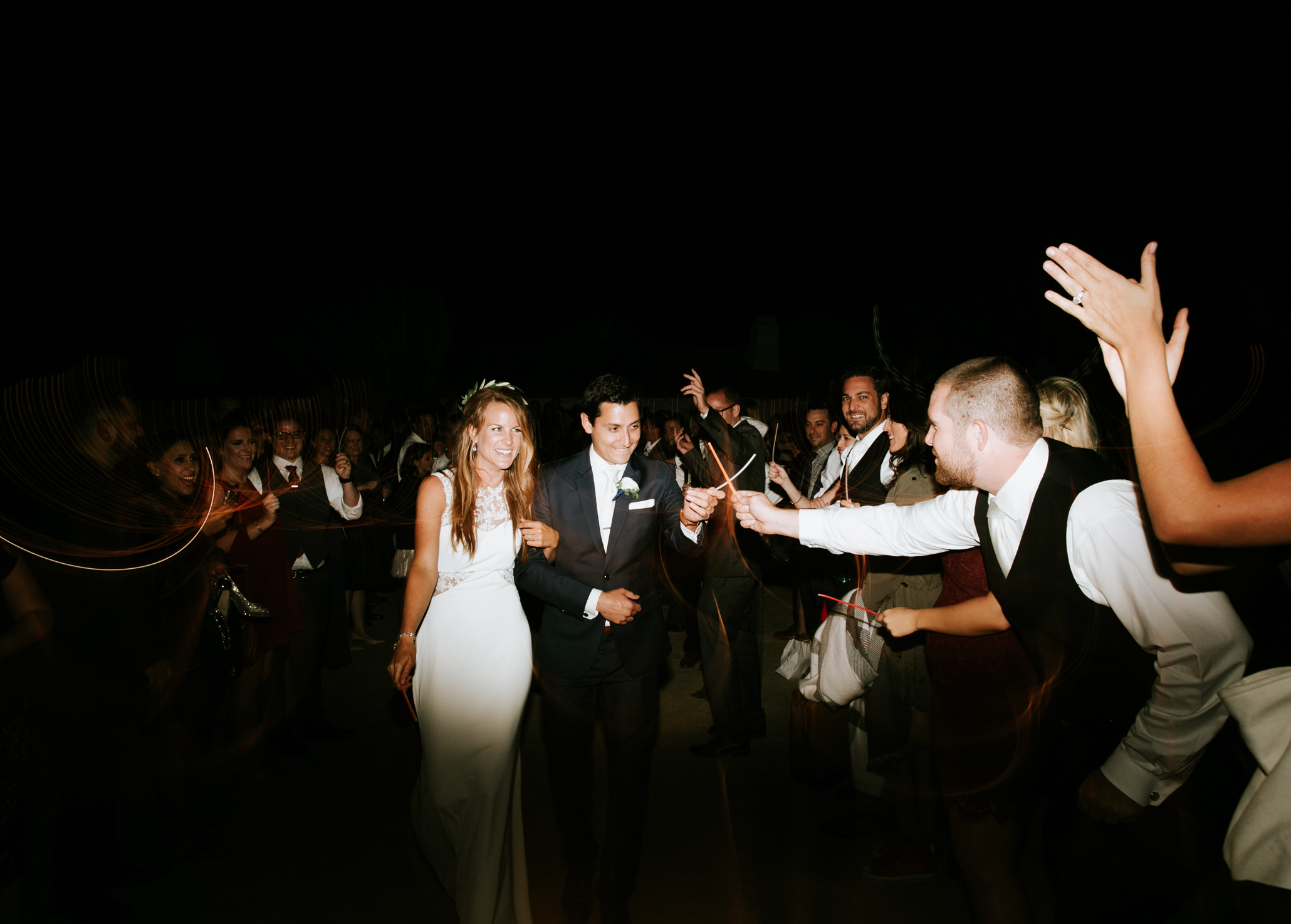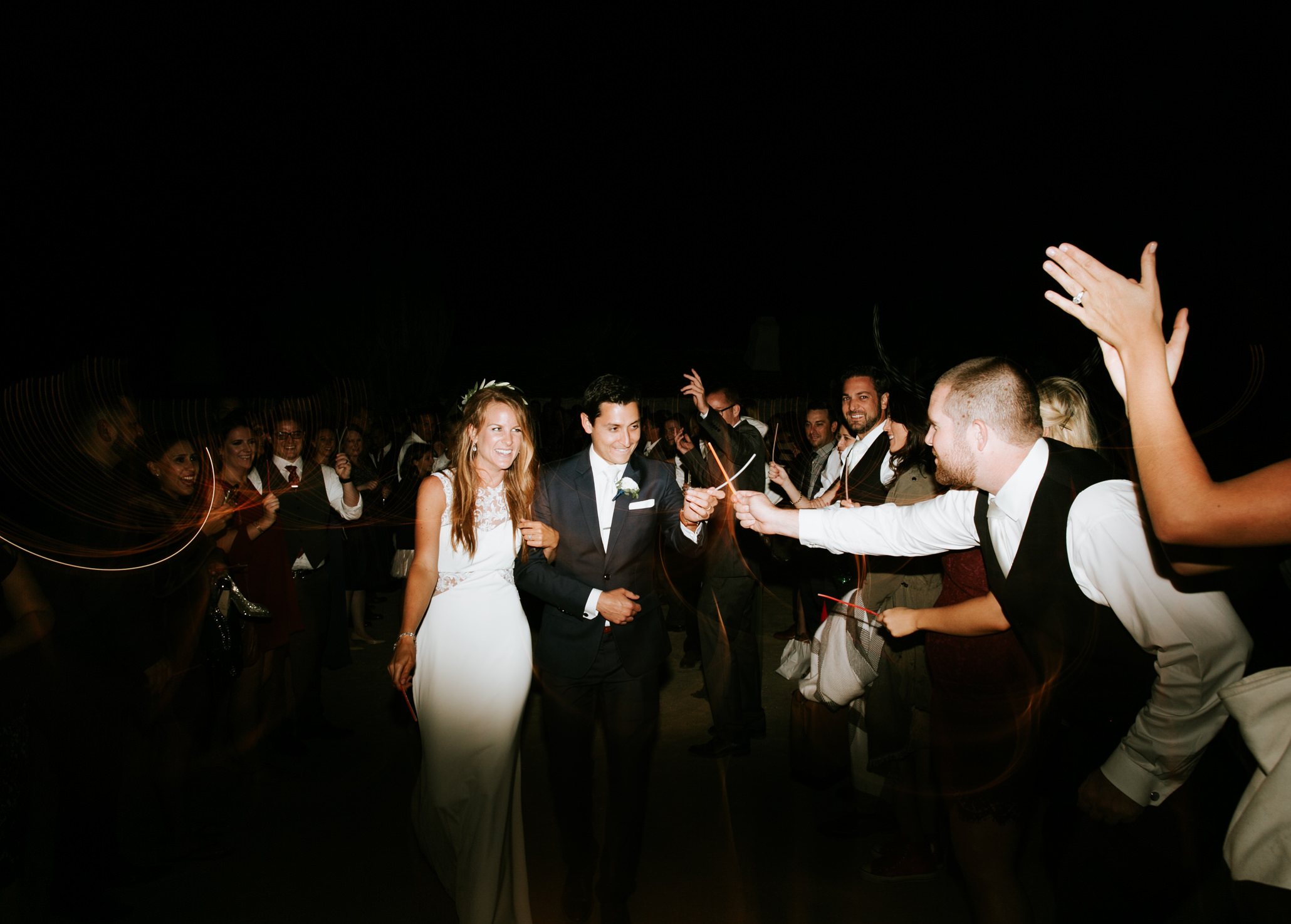 When most people think of San Diego weddings they imagine a sunset ceremony on the beach highlighting the beautiful coastline and perfect weather of Southern California, but one of my favorite San Diego wedding venues is actually found a bit inland within the city of Carlsbad — Leo Carrillo Ranch. Leo Carrillo Ranch is an historic site that has opened it's ground to the public as well as for events and weddings! And let me just say this venue is drop dead gorgeous. Not only is Leo Carrillo a natural light wedding photographer's dream come true because the whole venue is outside, but there are cacti, palms and bougainvillea covering the entire property. And I don't know about you guys, but that's my kind of foliage!
So when Chris and Jenna first reached out to me about documenting their summer wedding in San Diego I about died when I found out they were tying the knot at Leo Carrillo Ranch. One of my favorite elements of their big day was their ceremony site. Typically ceremonies there are held in a courtyard to the side of the main building but for Jenna and Chris' wedding they decided to move the ceremony in front of the building to fit all of their guests. And let me just say, wow. A simple white hacienda with desert plants and pops of pink in the background really made quite a statement.
Another really memorable element of Jenna and Chris' wedding day was how mellow, gracious and fun everyone was. From the first moments of the day to the grand exit, Chris and Jenna were there to enjoy their day with the people they loved most and that's exactly what they did! Cheers to the happy couple!
Save
Save
Save