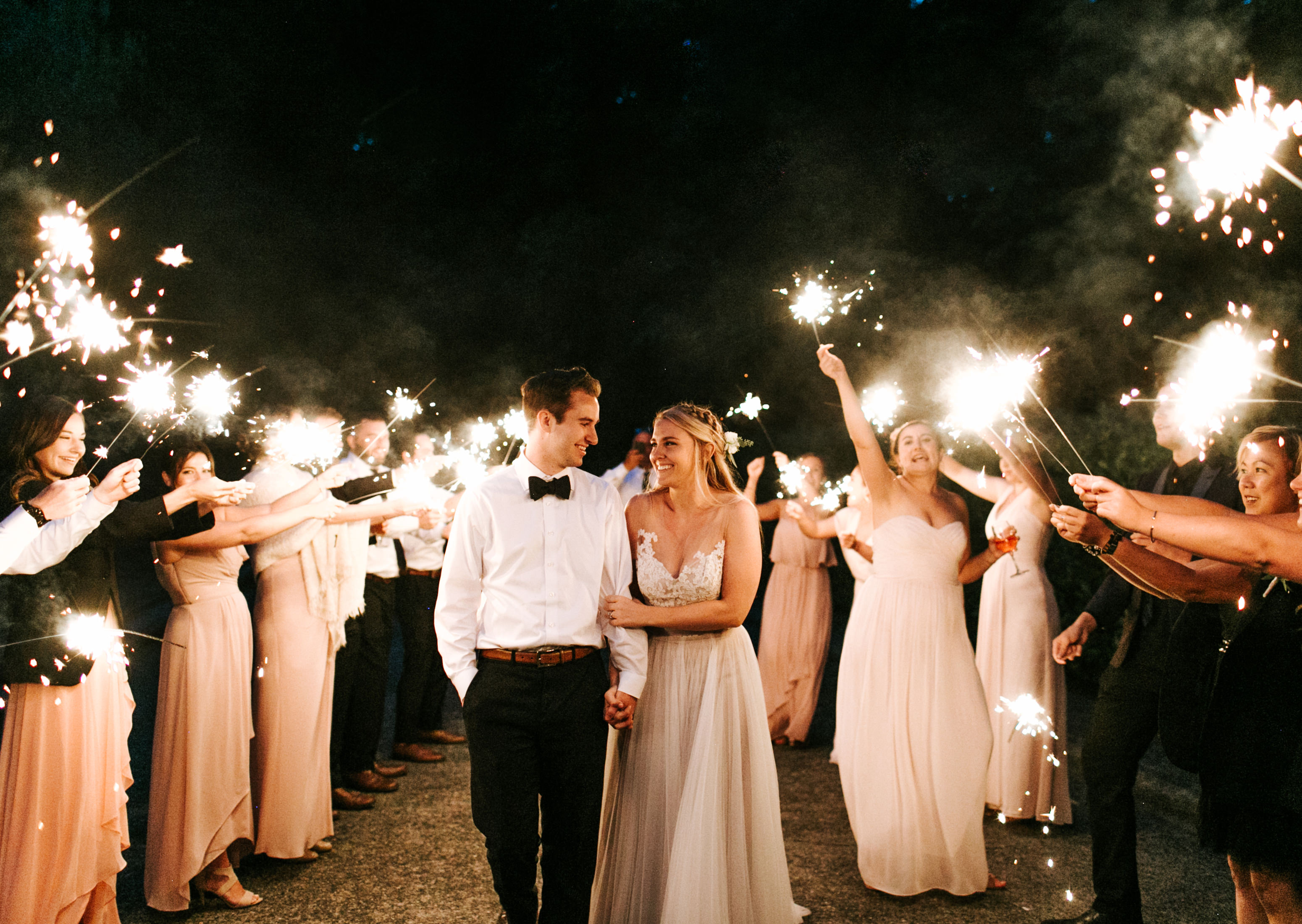 Jenna Bechtholt is a wildly creative and enthusiastic Tacoma wedding photographer. Her specialty is natural light wedding photography and she strives to create romantic imagery utilizing fun lighting techniques for each and every one of her couples. Jenna's work can be seen all across the internet on some of the most prominent, industry leading bridal blogs such as Style Me Pretty, 100 Layer Cake, Wedding Chicks and more. Her work is most often thought of as bright, romantic and emotionally charged. Jenna enjoys playing with shallow depths of field to creative soft and dreamy images, which tends to draw out various emotions from the people in the images as well as those who are looking at the final product. Another goal of Jenna's is to capture the small details during engagement sessions and weddings. From ring shots and the fine lace on the veil to a father's proud smile and the flower girl's solo dance during the speeches, the little moments that aren't always noticed by others are some of Jenna's favorite instances to document and deliver to her clients. Jenna's passion for photography, love and people are made so clear when working with her! Her smile, confidence and happy attitude never waiver, which help her brides and grooms to remain calm and at ease on their big day.
Jenna is so excited to now be based in the Pacific Northwest! Contact her to get more information for your upcoming Tacoma wedding.
Tacoma, Washington is a thriving city located about 30 miles south of Seattle. With many charming neighborhoods, waterfront views from along the entire city and local attractions, Tacoma is home to many sought after wedding venues as well as beautiful parks and gardens where couples can say "I do."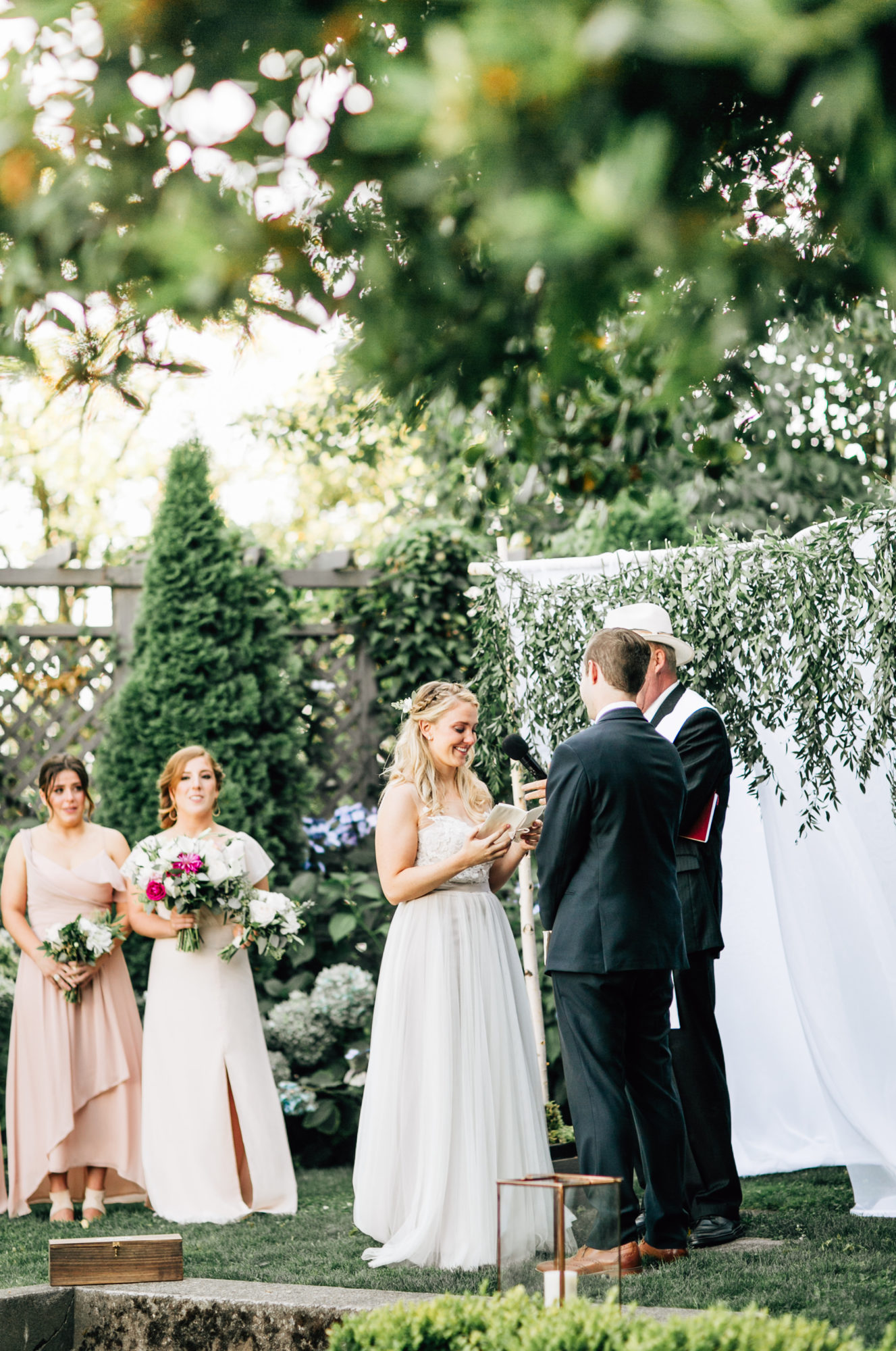 A few classic Tacoma wedding venues and places that local wedding photographers in Tacoma love shooting at are the Point Defiance Zoo and Aquarium, Chambers Bay Golf Course and the Tacoma Union Station. Point Defiance Zoo is an amazing spot for animal lovers to tie the knot. Not only does the Zoo and Aquarium offer amazing views of the Puget Sound and Mt. Rainer, but couples are able to actually reserve the entire park and have special appearances from various animals during their special day. For those that appreciate jaw dropping sunset views and rolling grassy lawns there is Chambers Bay, a stunning golf course set up right along the water. Tacoma wedding photographers adore spending time on this property during the summer months to capture sun kissed formal and family portraits. Additionally, right above the golf course is the Pierce County Environmental Services Building, which also hosts many weddings every year. This spot is wonderful for a bride and groom looking to have an indoor or outdoor celebration with killer views. The Environmental Building has a stunning modern vibe and also features views of the Chambers Bay Golf Course and Puget Sound. And lastly, there is the Tacoma Union Station. This venue is perfect for a couple looking to have a very elegant affair as well as an opportunity for very unique Tacoma wedding photography! The Union Station features oversized and colorful artwork, large decorative windows and beautiful tile work that is sure to impress guests and provide an exciting setting for a ceremony and reception.
Tacoma also has some venues that are a bit more hip and fresh that cater to a younger crowd! Thornewood Castle in Lakewood, Events on 6th, Tacoma Art Museum and Historic 1625 are a few favorites. Events on 6th is a one-stop shop that has a beautiful sanctuary, garden center and modern reception hall. A few perks of this venue is that it is all in one location and the site is very neutral which allows each couple to completely customize and dress up the space any way that they like for a real one of a kind event! 
For a more urban vibe there is the Historic 1625 Tacoma Place! This revamped event space includes vaulted ceilings, exposed brick walls and dramatic lighting to create an intimate space to celebrate two families becoming one. Only minutes away from Downtown Tacoma and other urban settings, this venue offers couples and photographers so many options to exciting wedding photography.
While Western Washington is known for it's wet weather, the summers in Tacoma are simply gorgeous and it is a shame to have an indoor wedding celebration during those warm months every year. So for individuals who love nature and beautifully groomed greenery there is Lakewold Gardens. This stunning private estate has amazing gardens, fountains and outdoor space ideal for a spring or summer bash! Lakewold Gardens is one of the most popular spots for weddings in Tacoma and is typically fully booked every year! Another elegant estate with stunning gardens and complete privacy is Laurel Creek Manor in Sumner. But for the unique bride and groom looking to save money but still have a magical wedding day celebration there is Point Defiance Park! This park is lush, very large and a great spot for a quick elopement or a very small ceremony with standing guests. Any Tacoma wedding photographer would love to shoot a quaint elopement amongst the trees in Point Defiance Park!
Clearly the venues and options for wedding photography Tacoma has to offer are unlimited and quite special. So if you are planning your Tacoma wedding and are in need of an experienced wedding photographer, contact Jenna Bechtholt Photography today! Click HERE to send Jenna a direct message, inquire about packages or check availability.