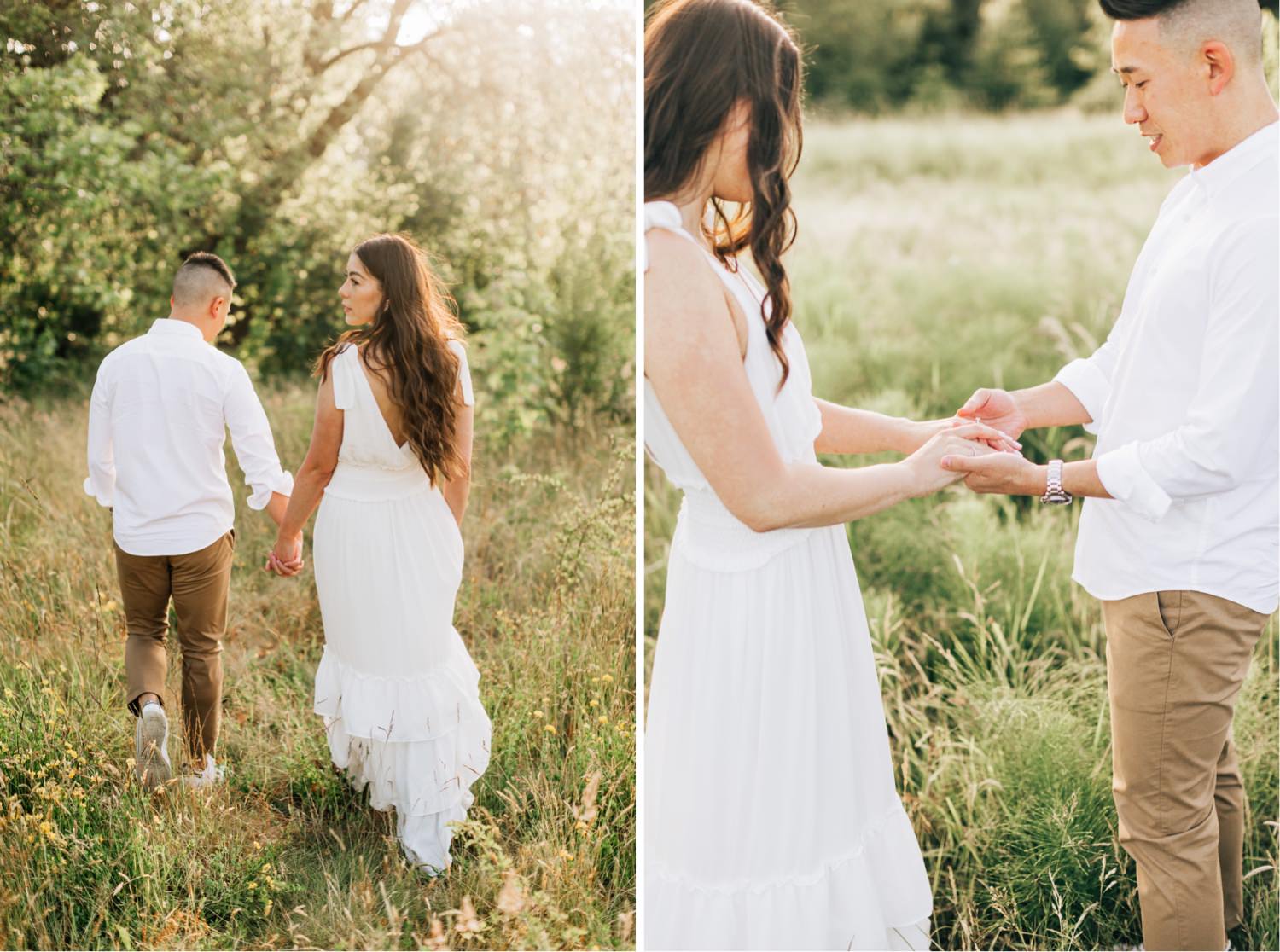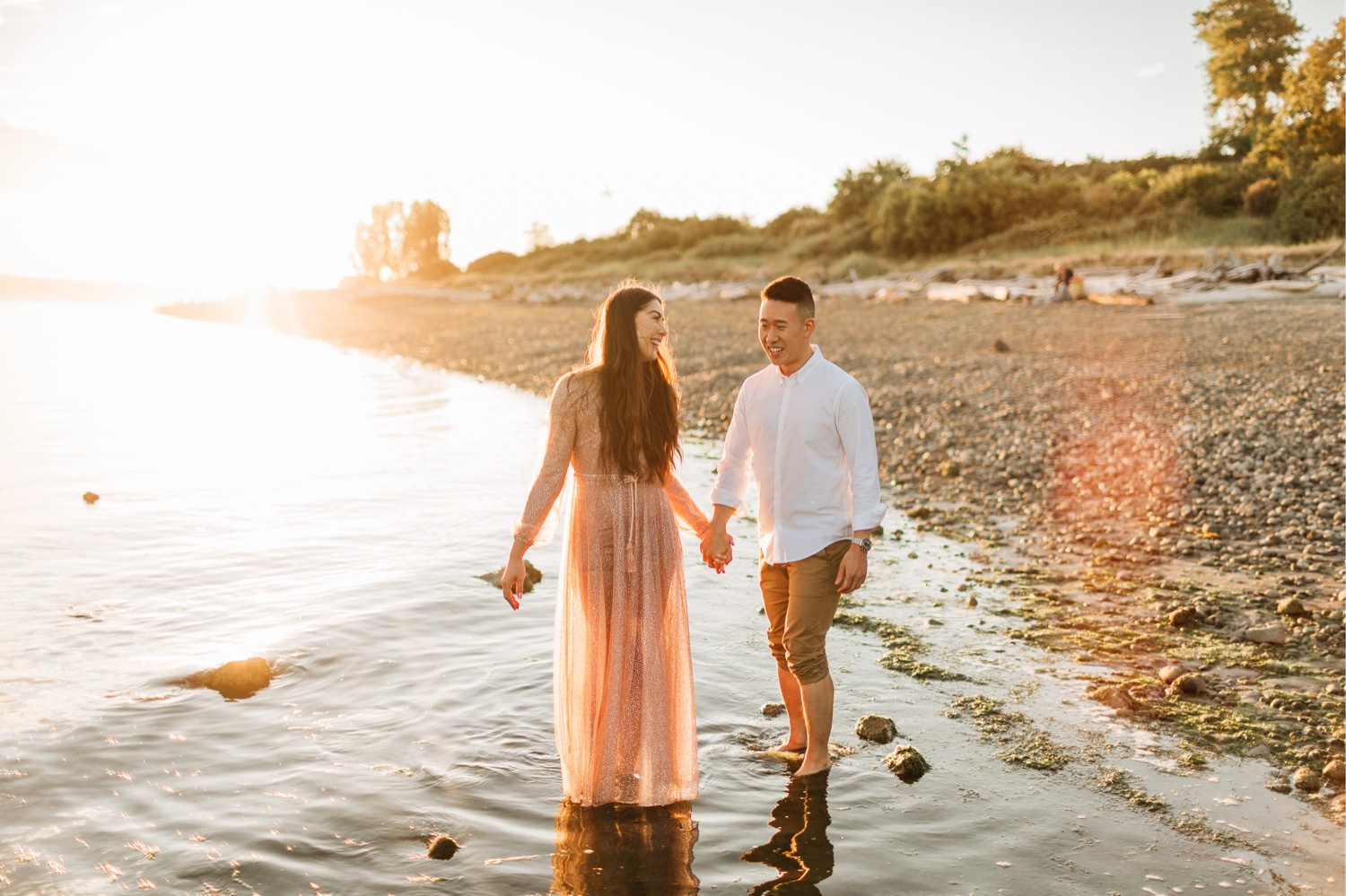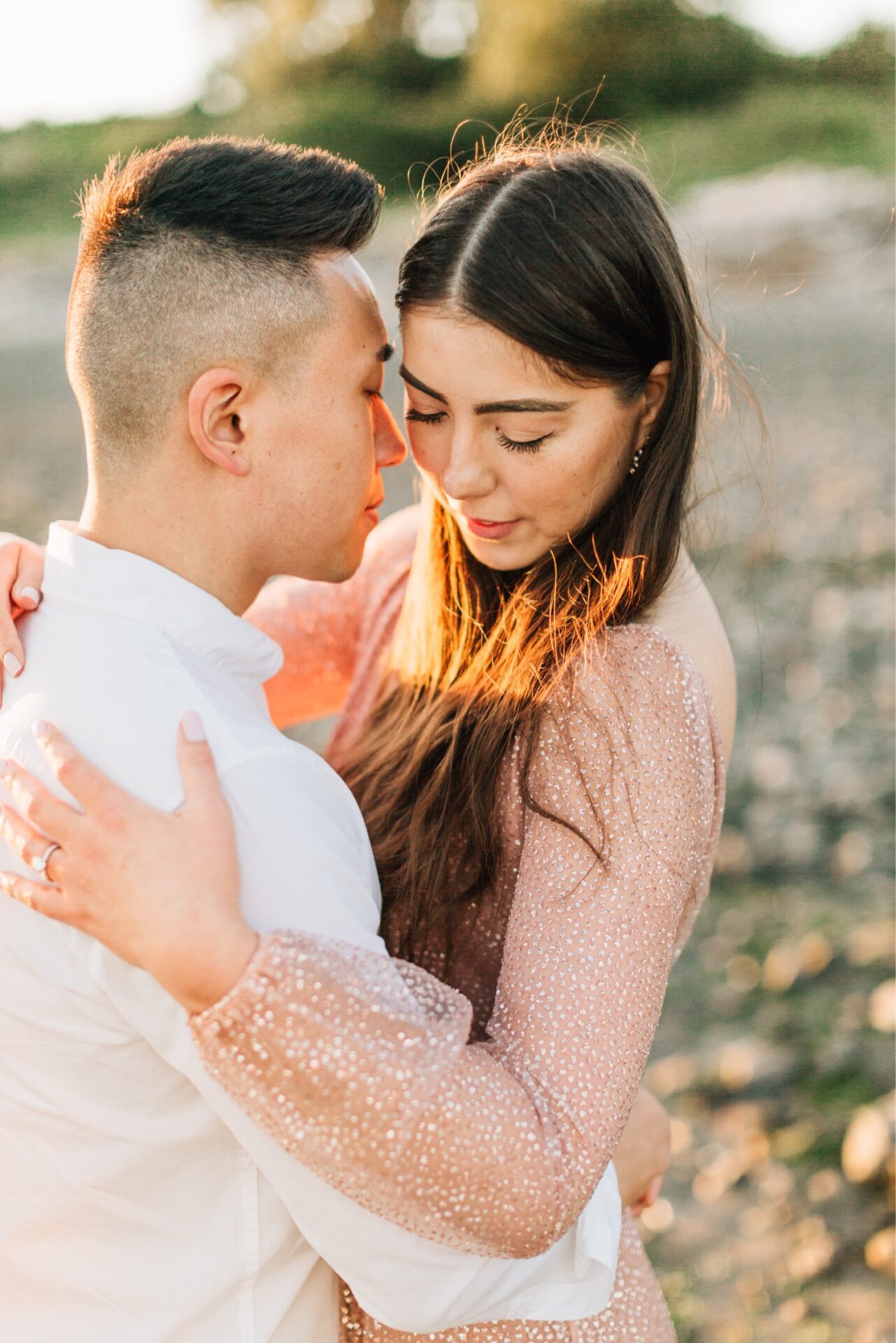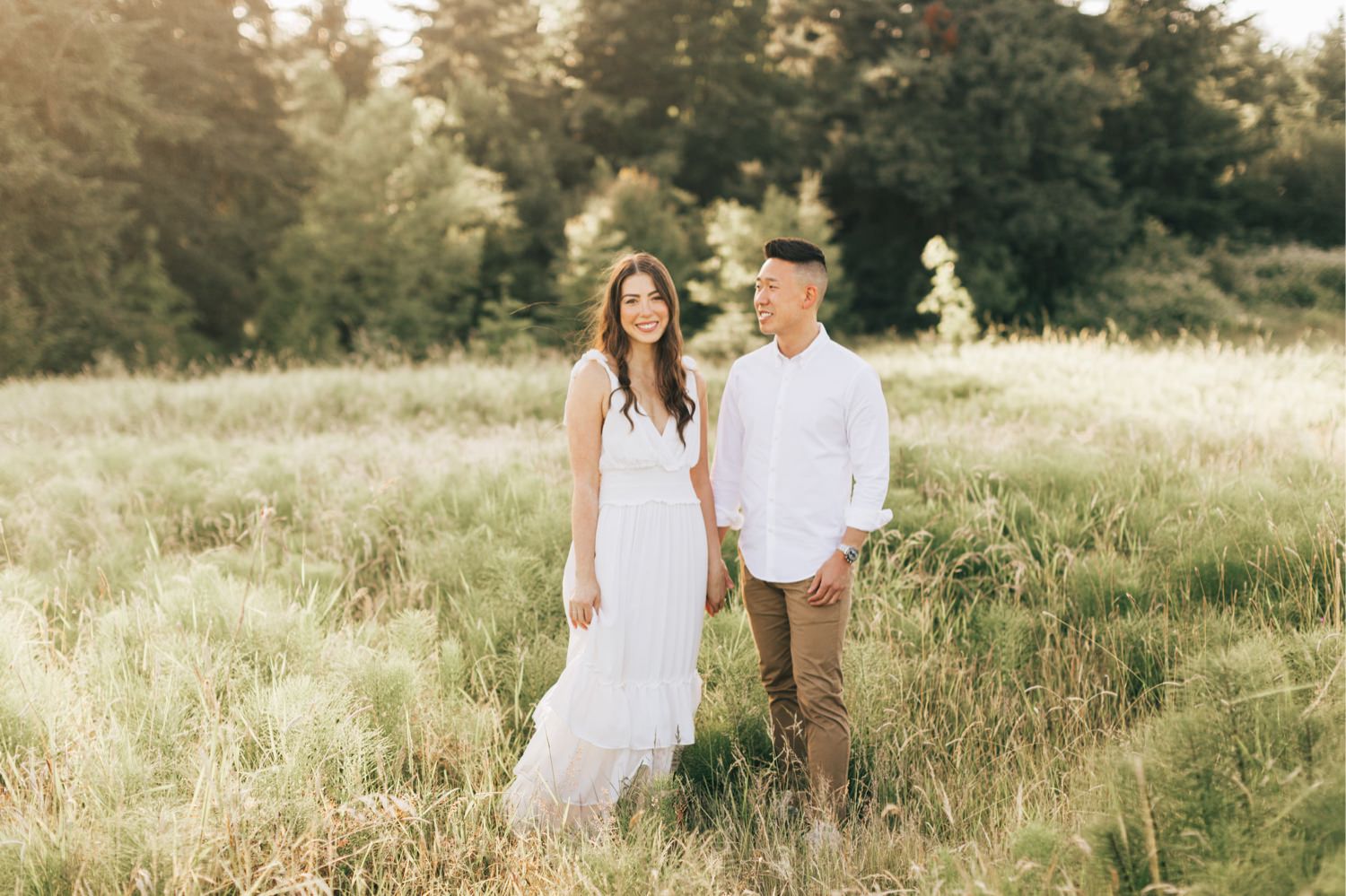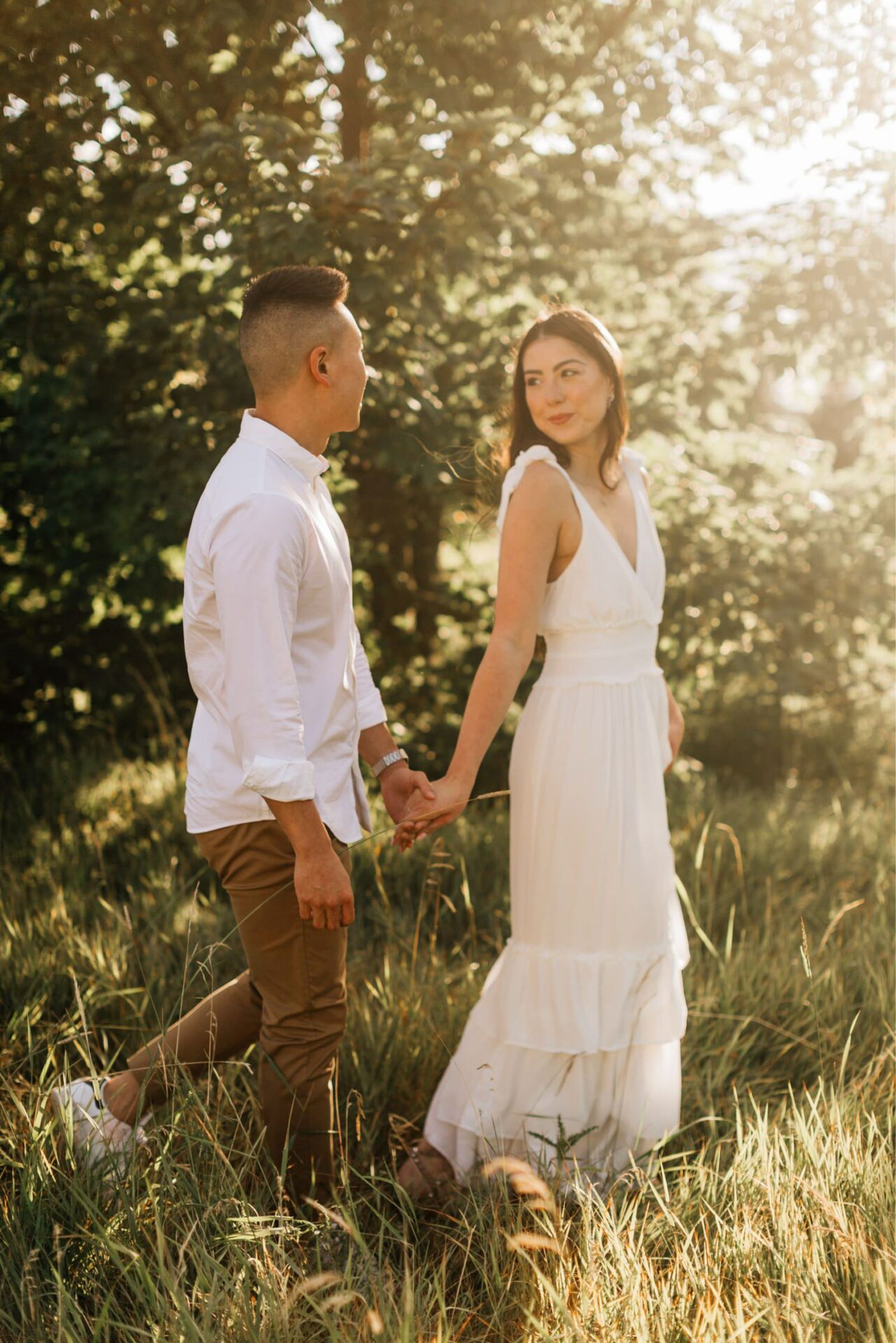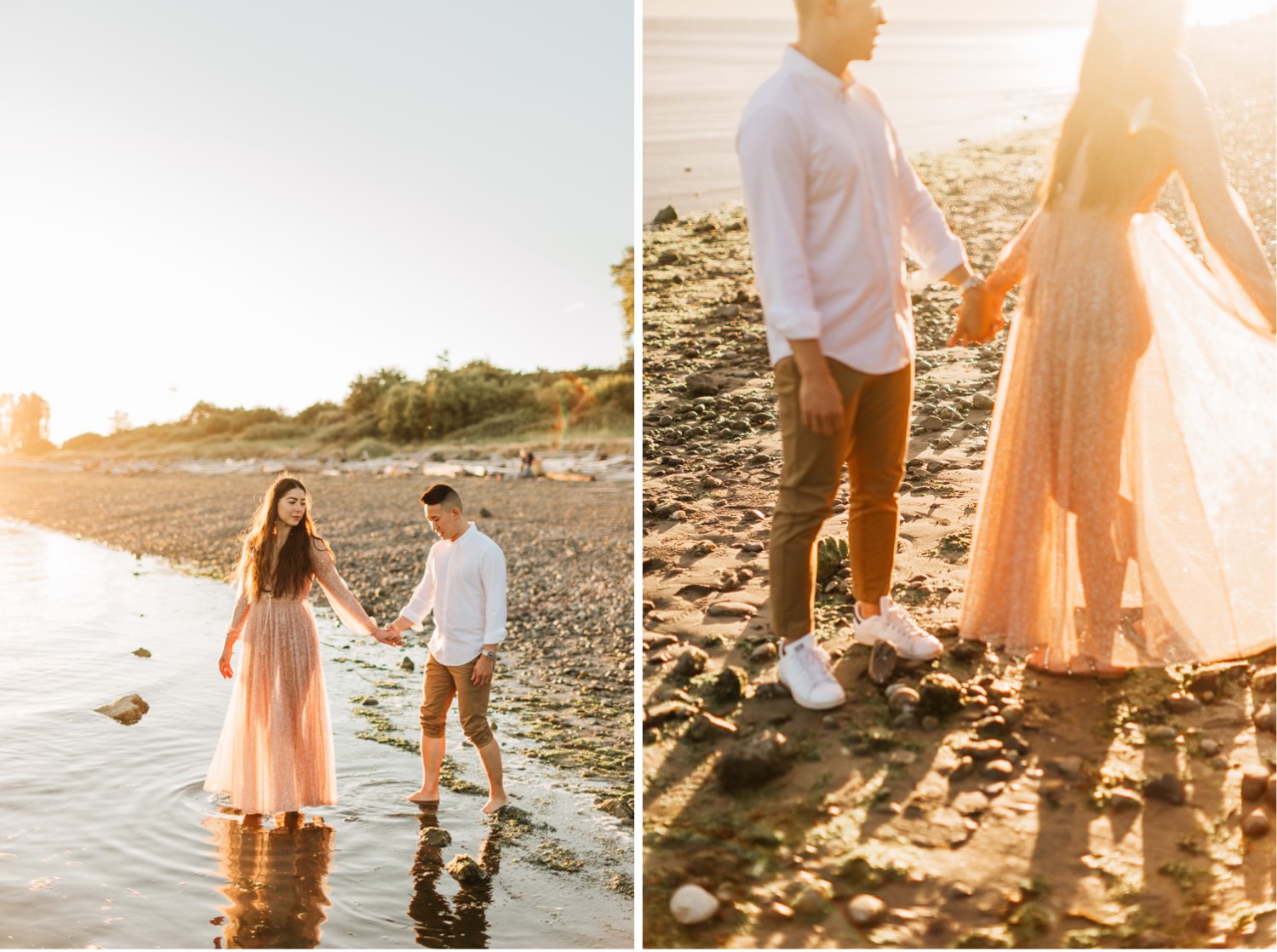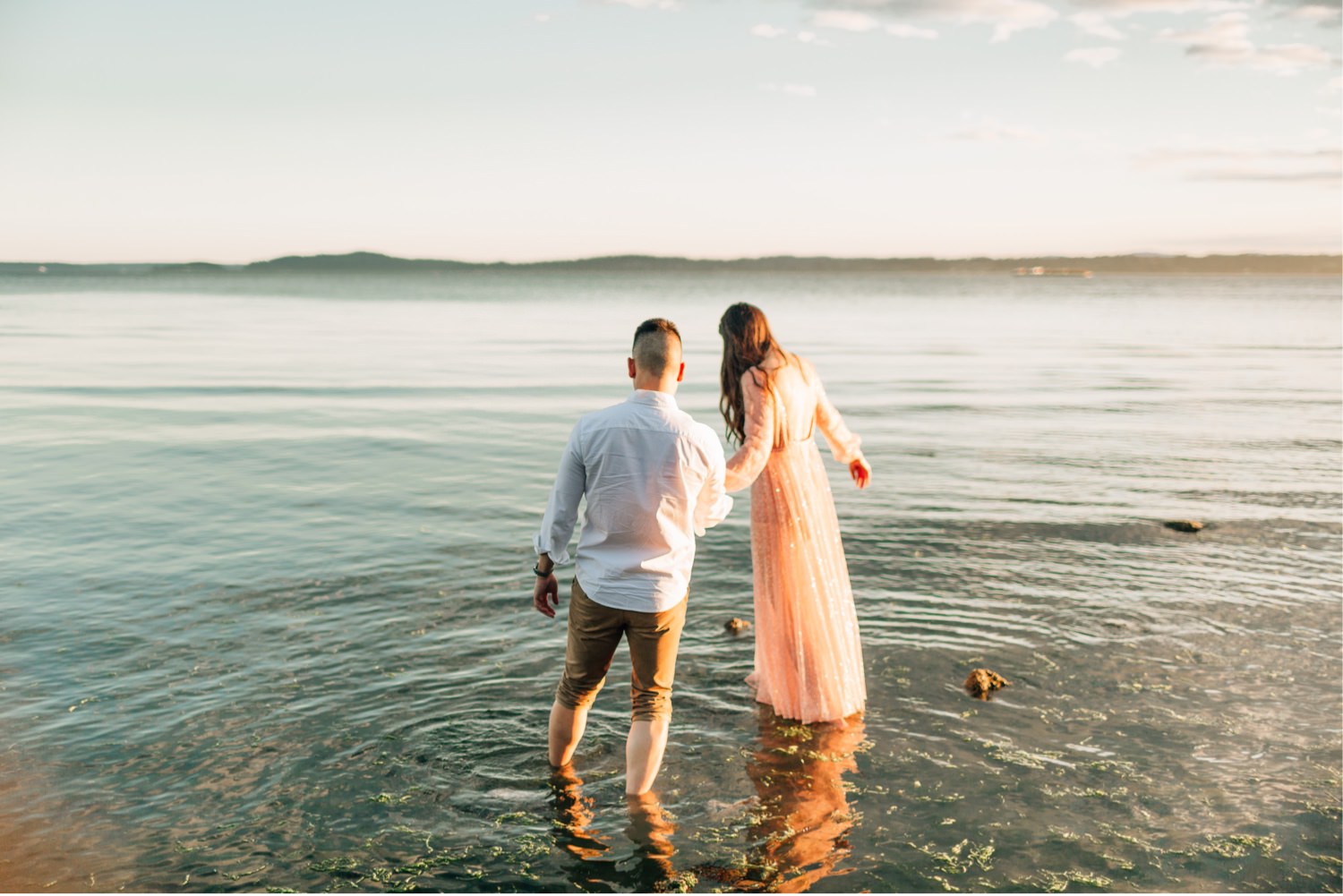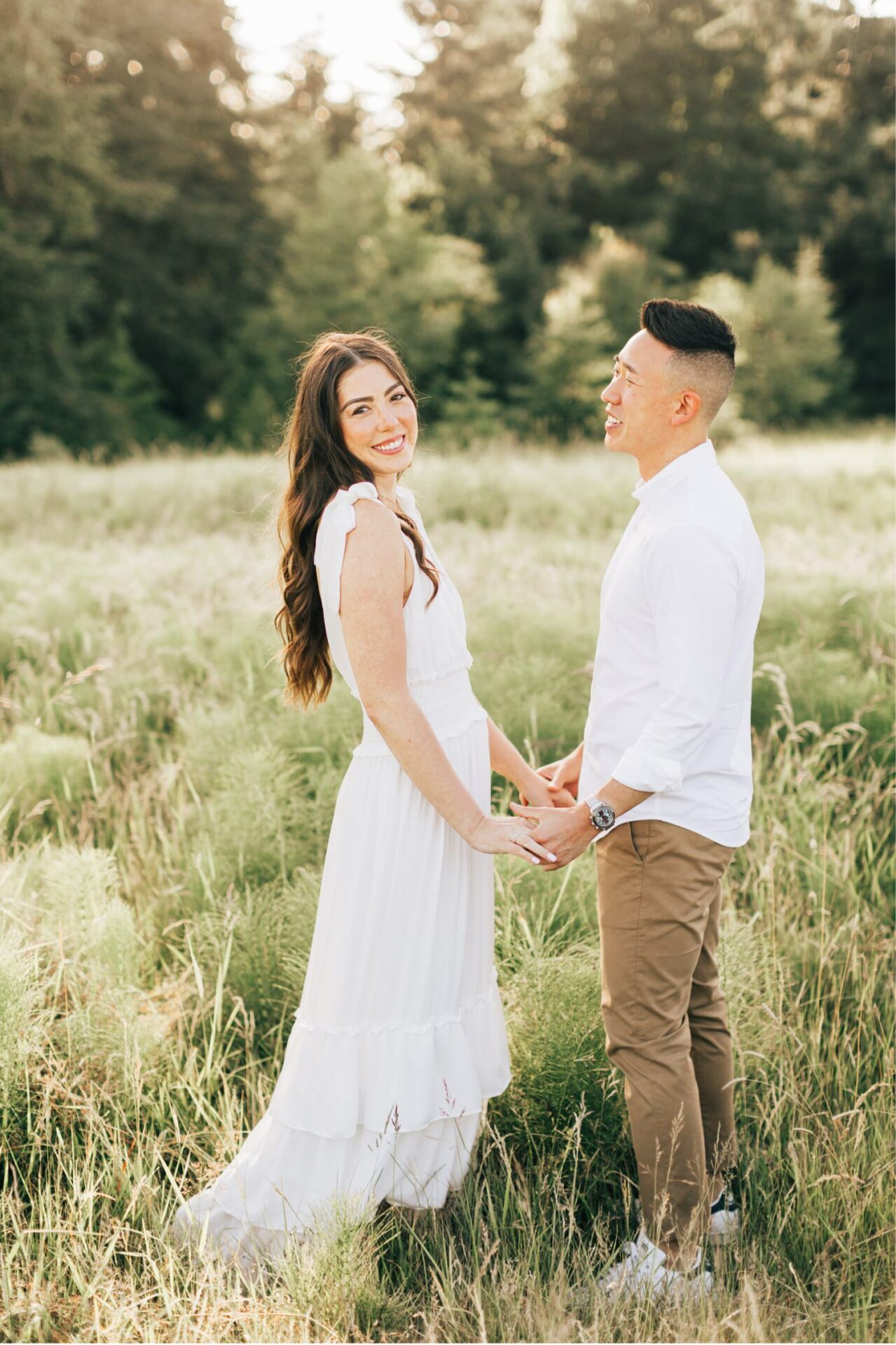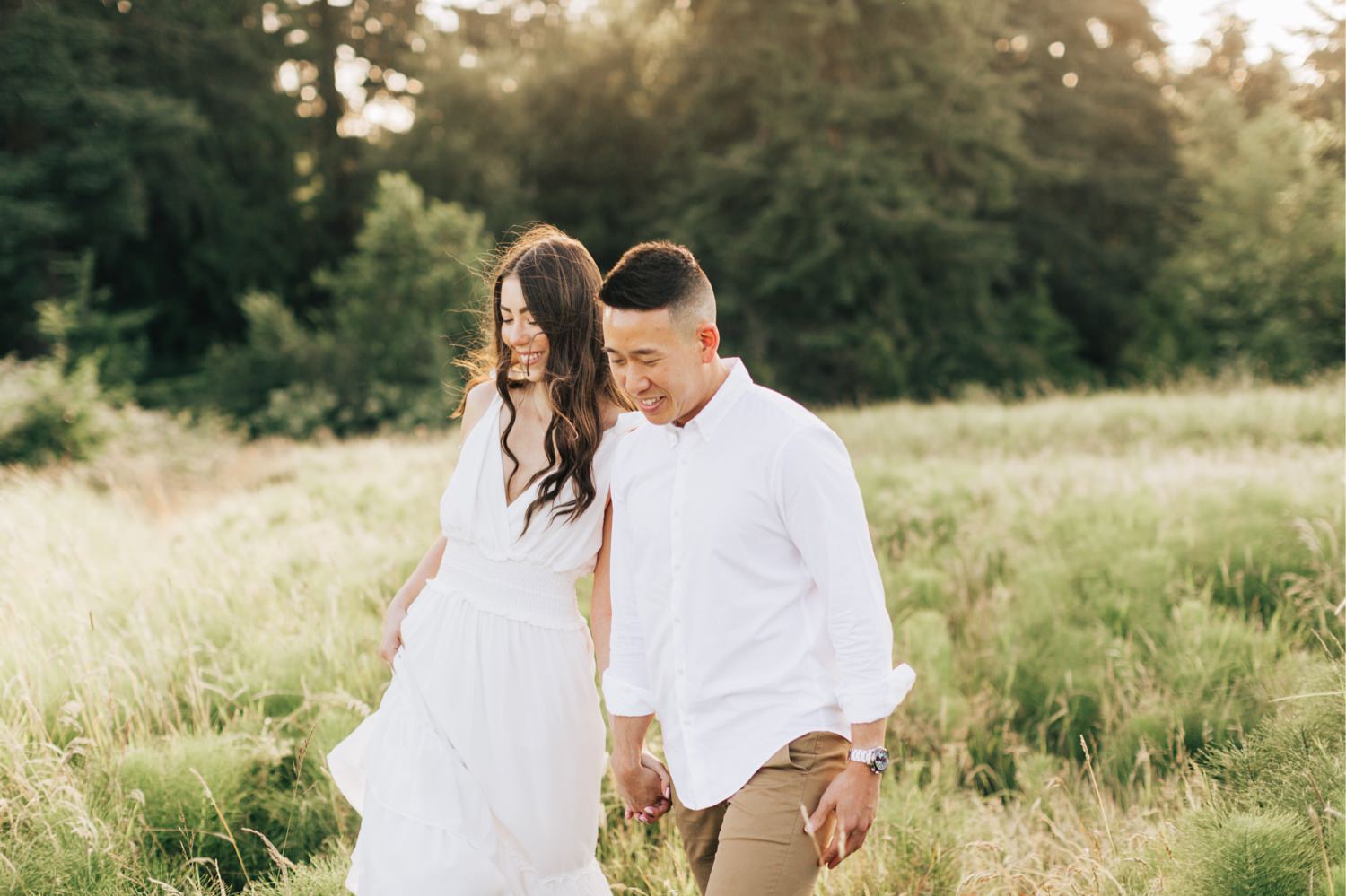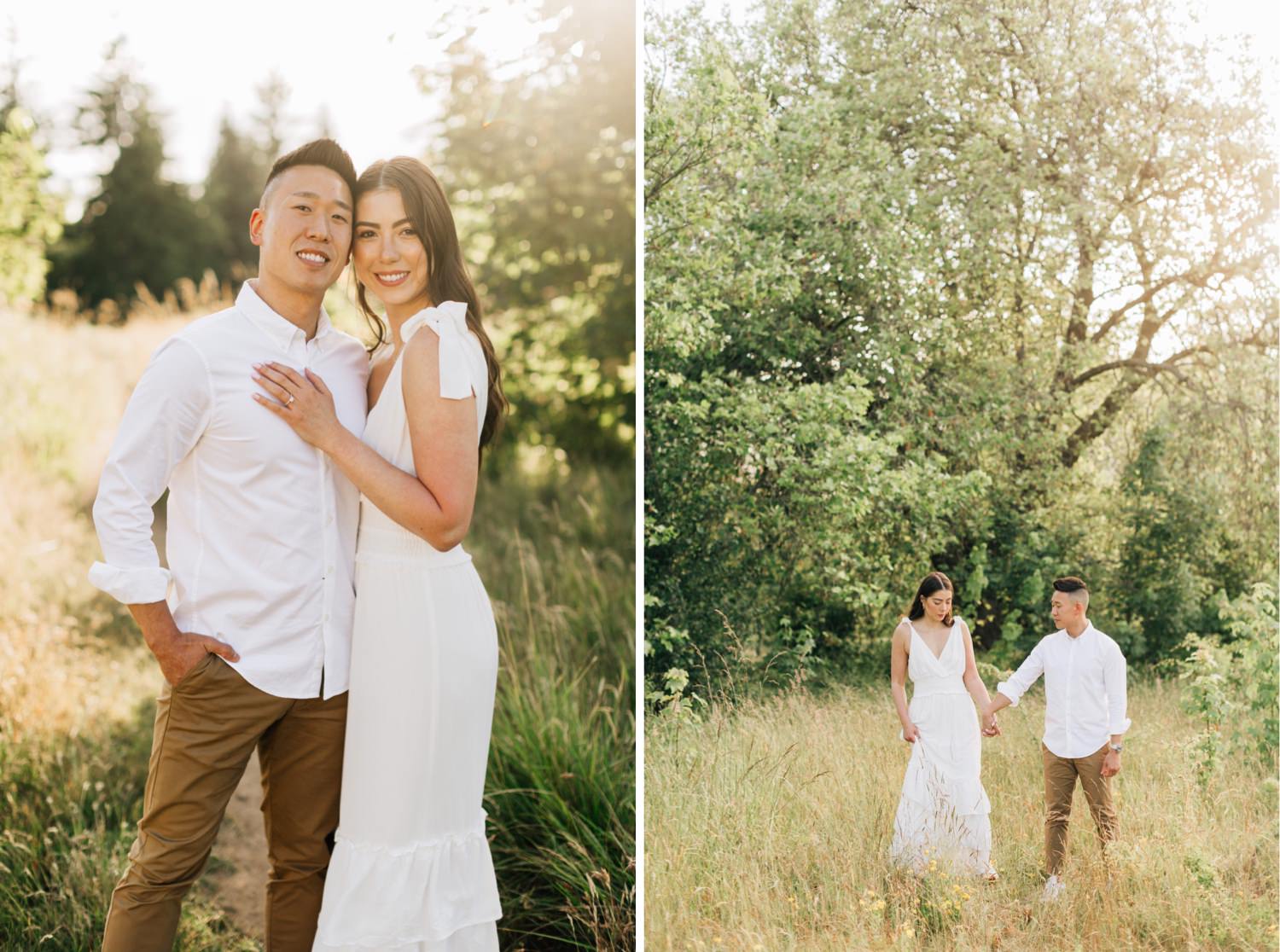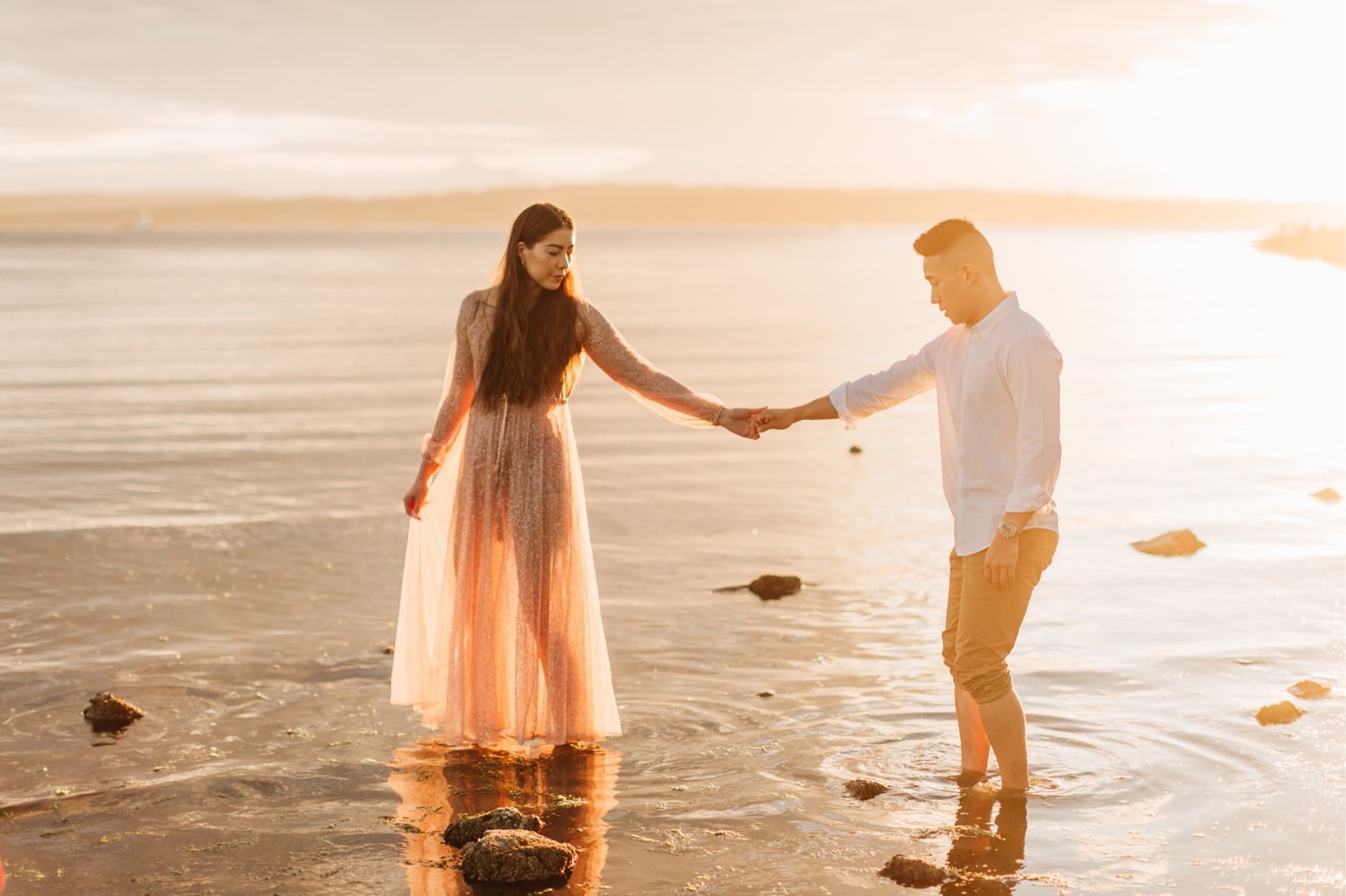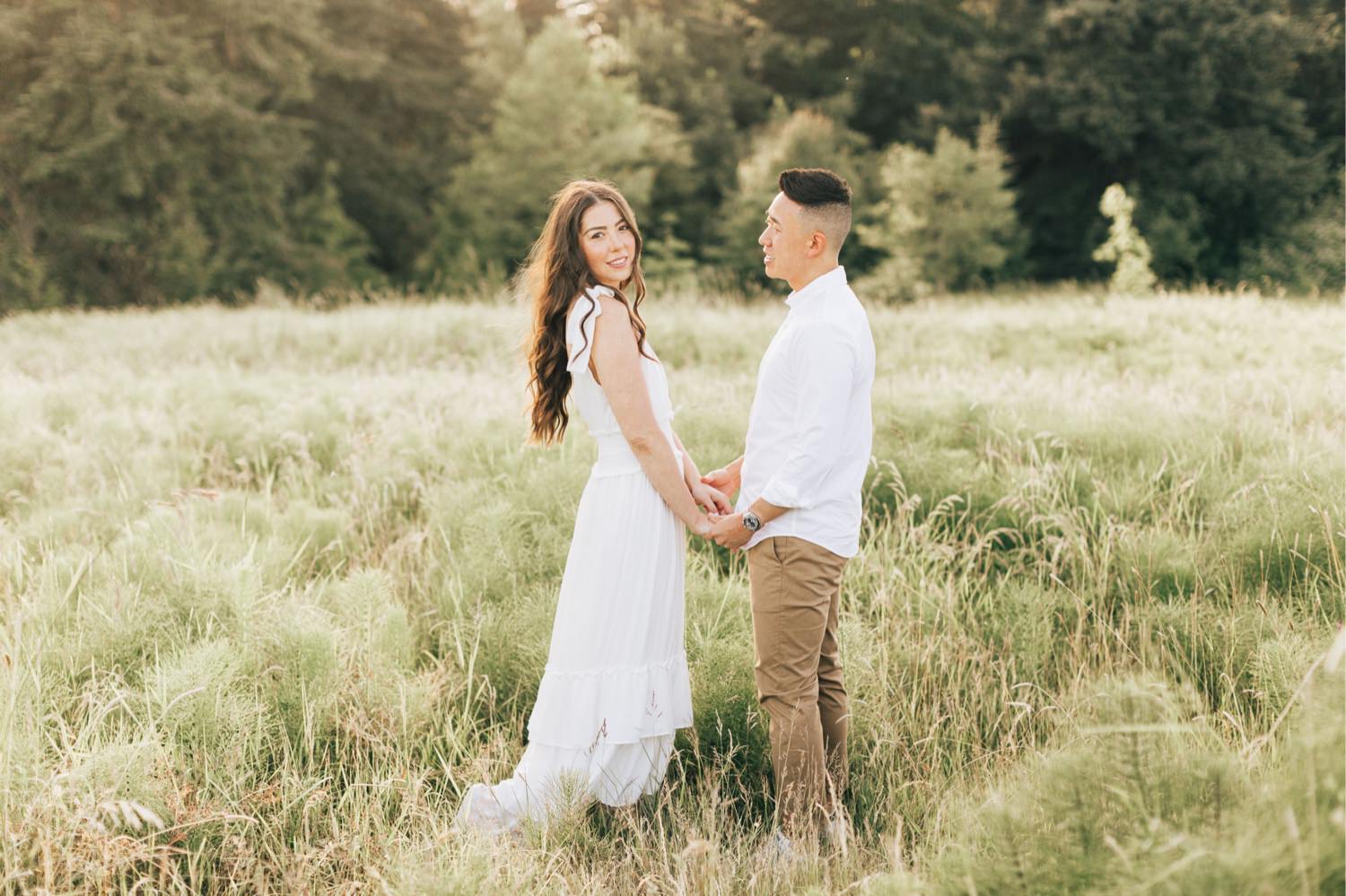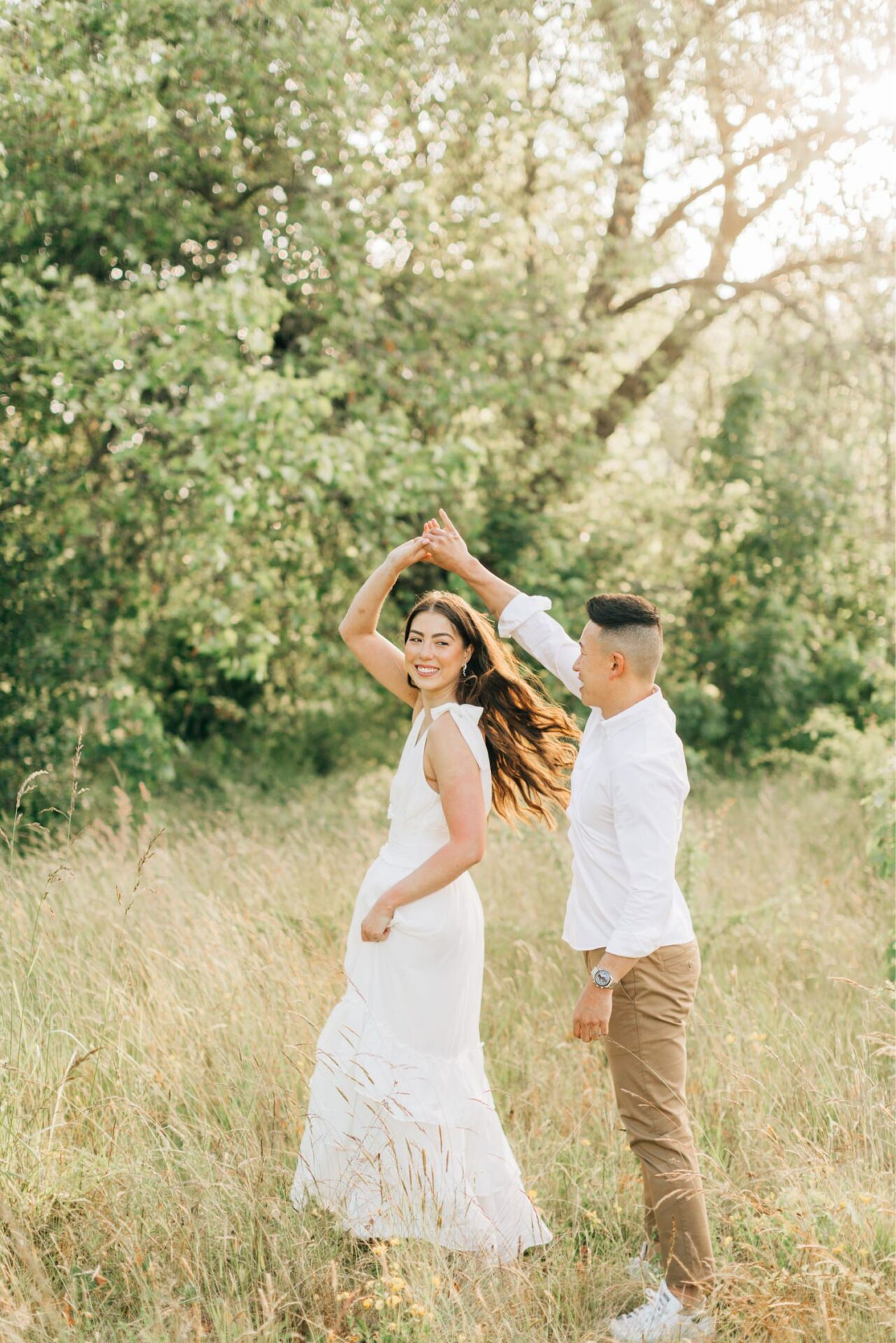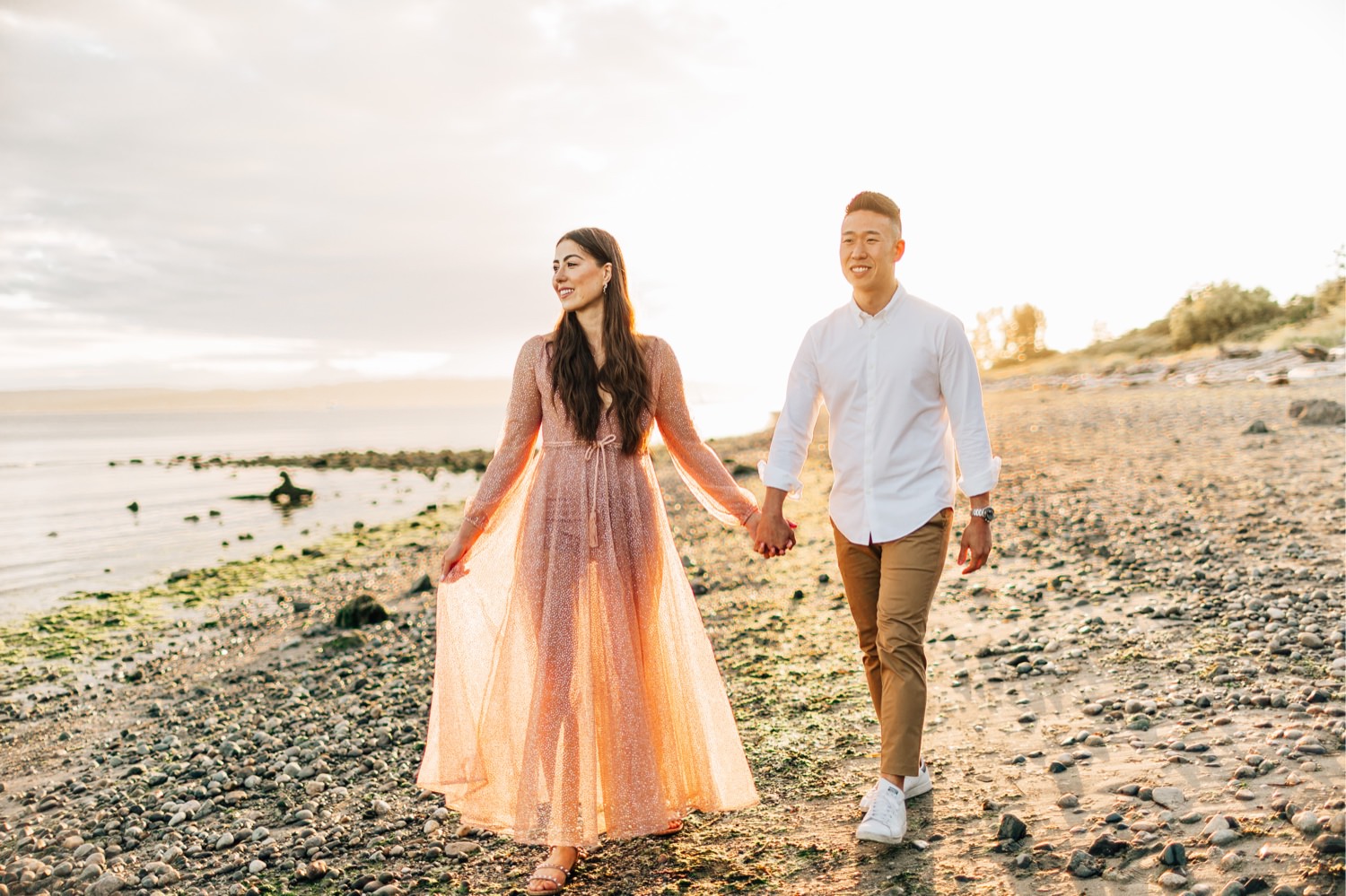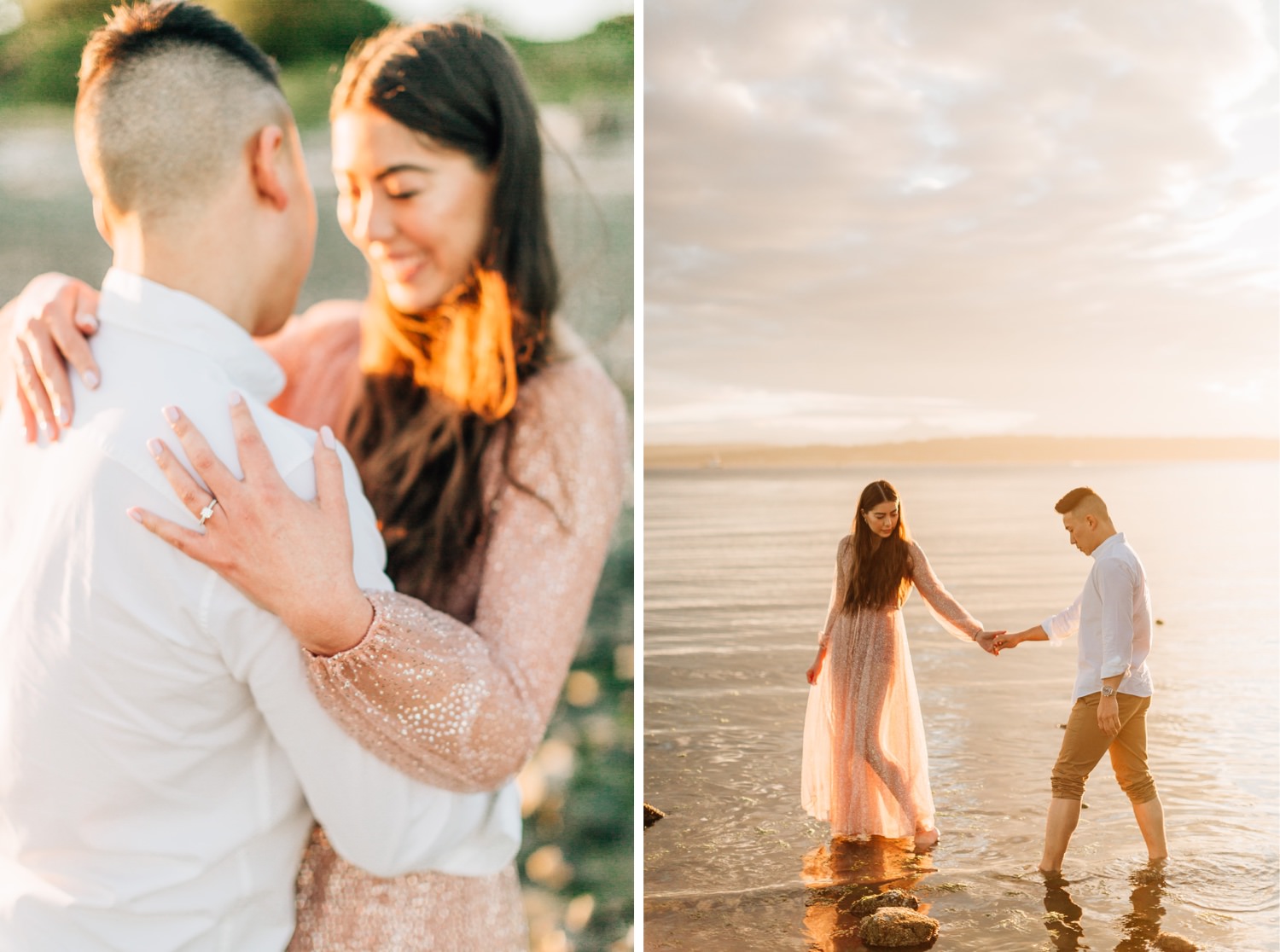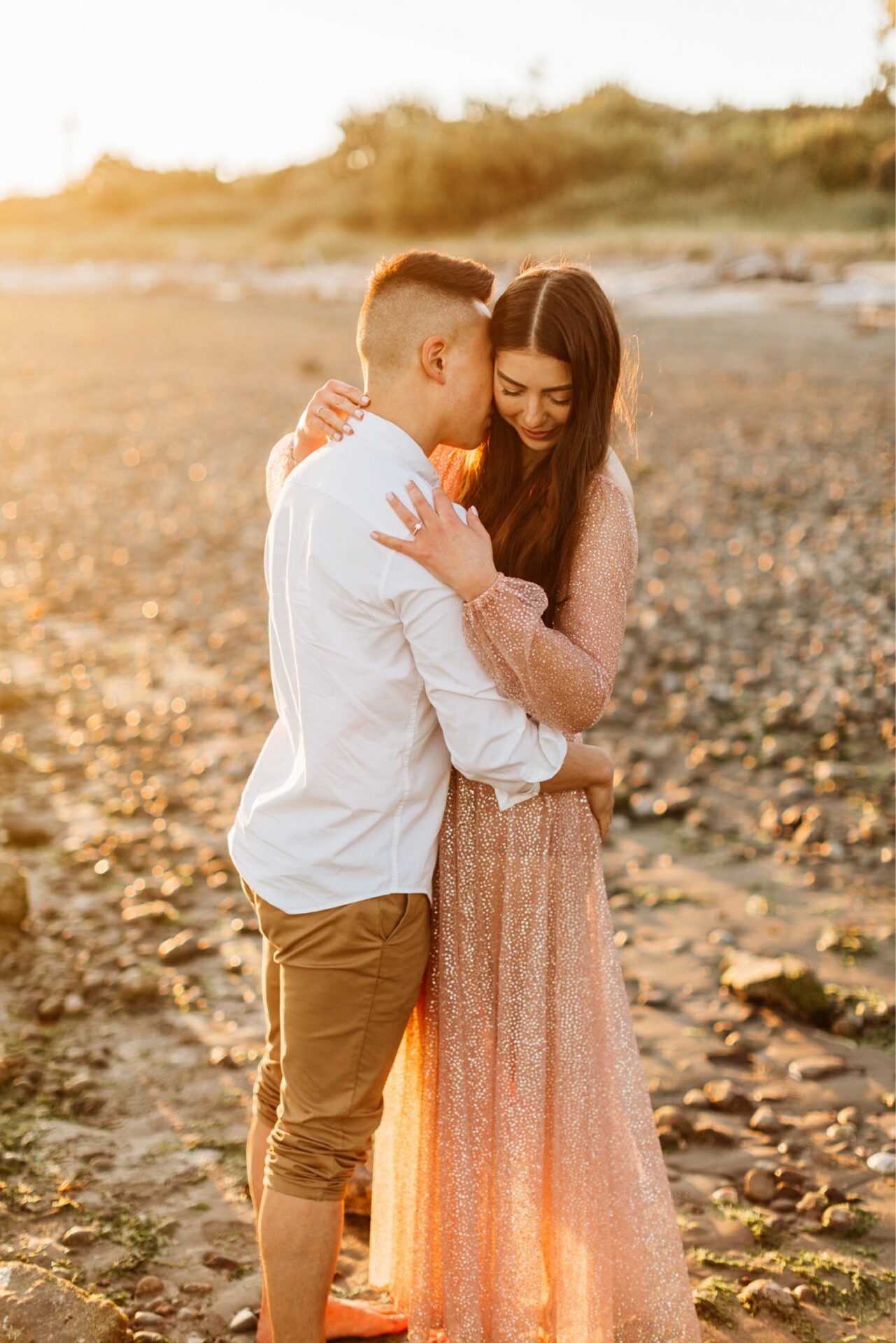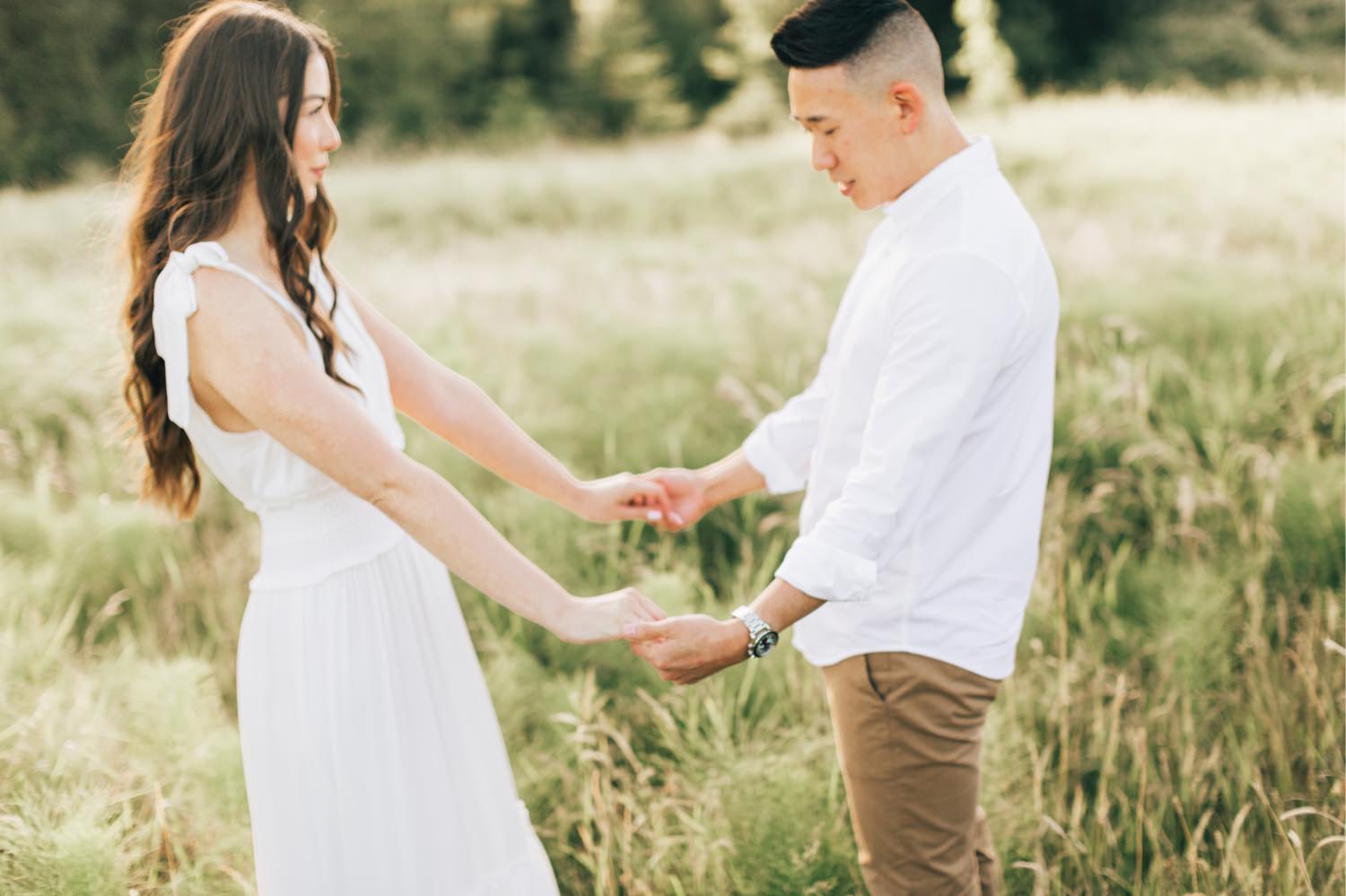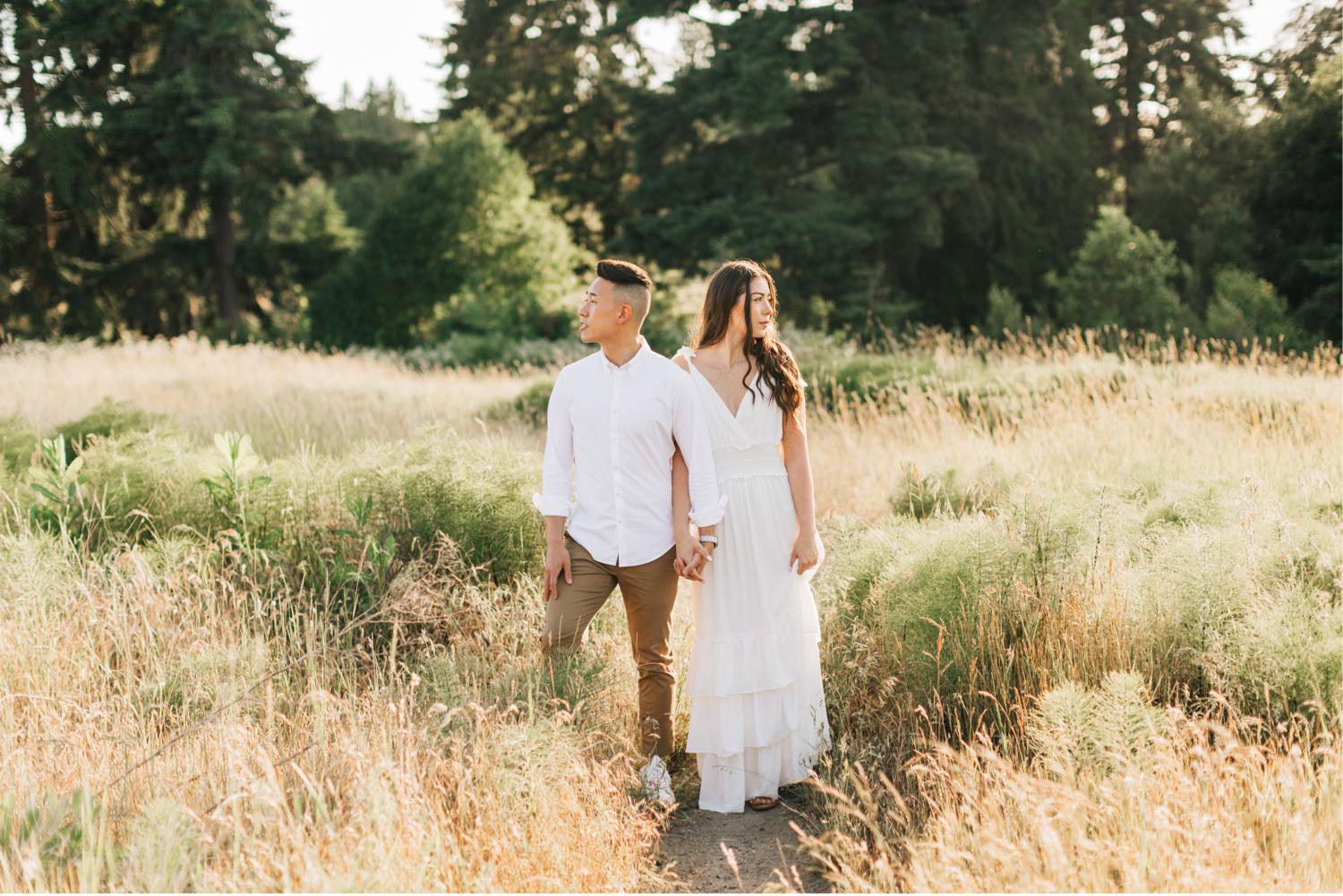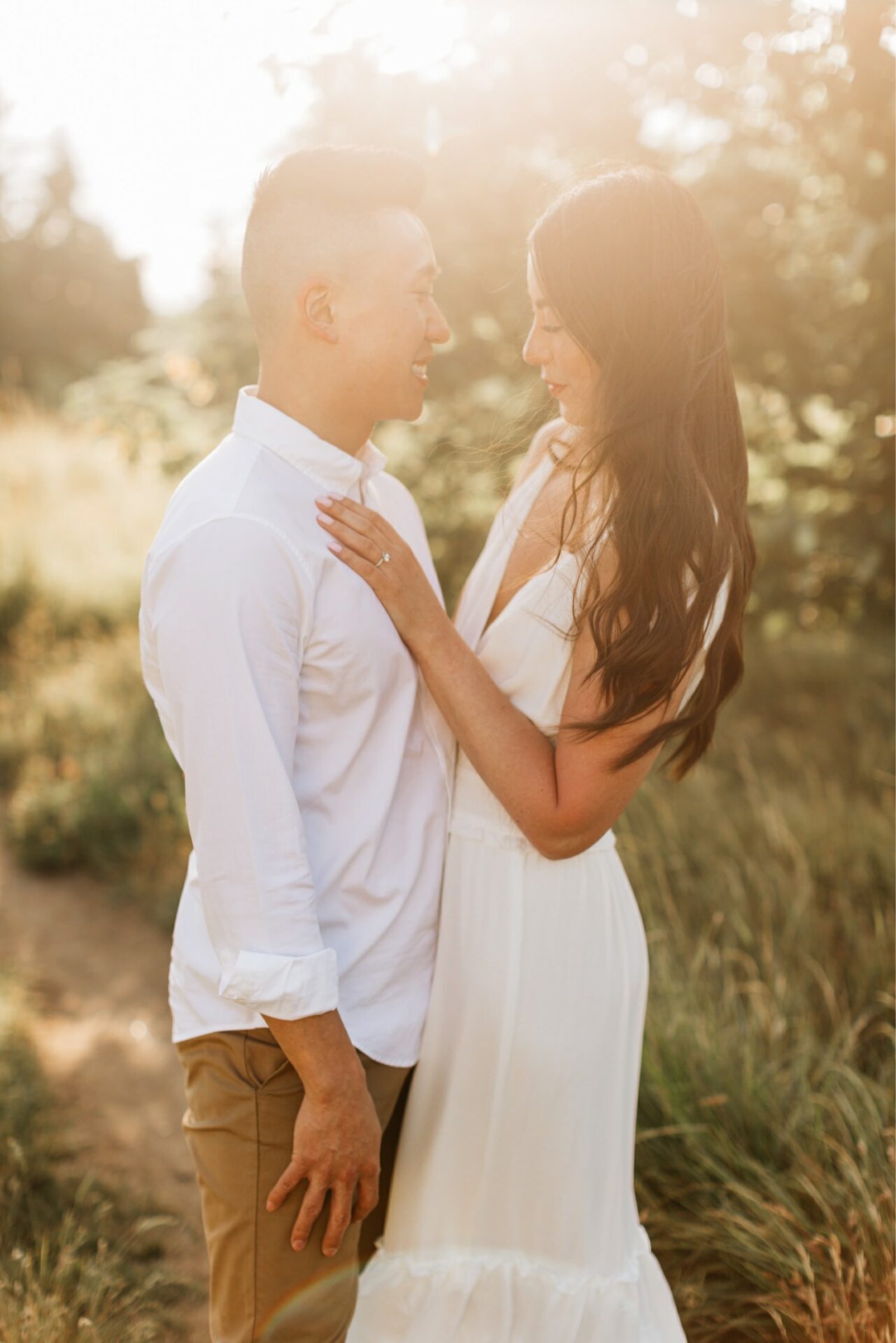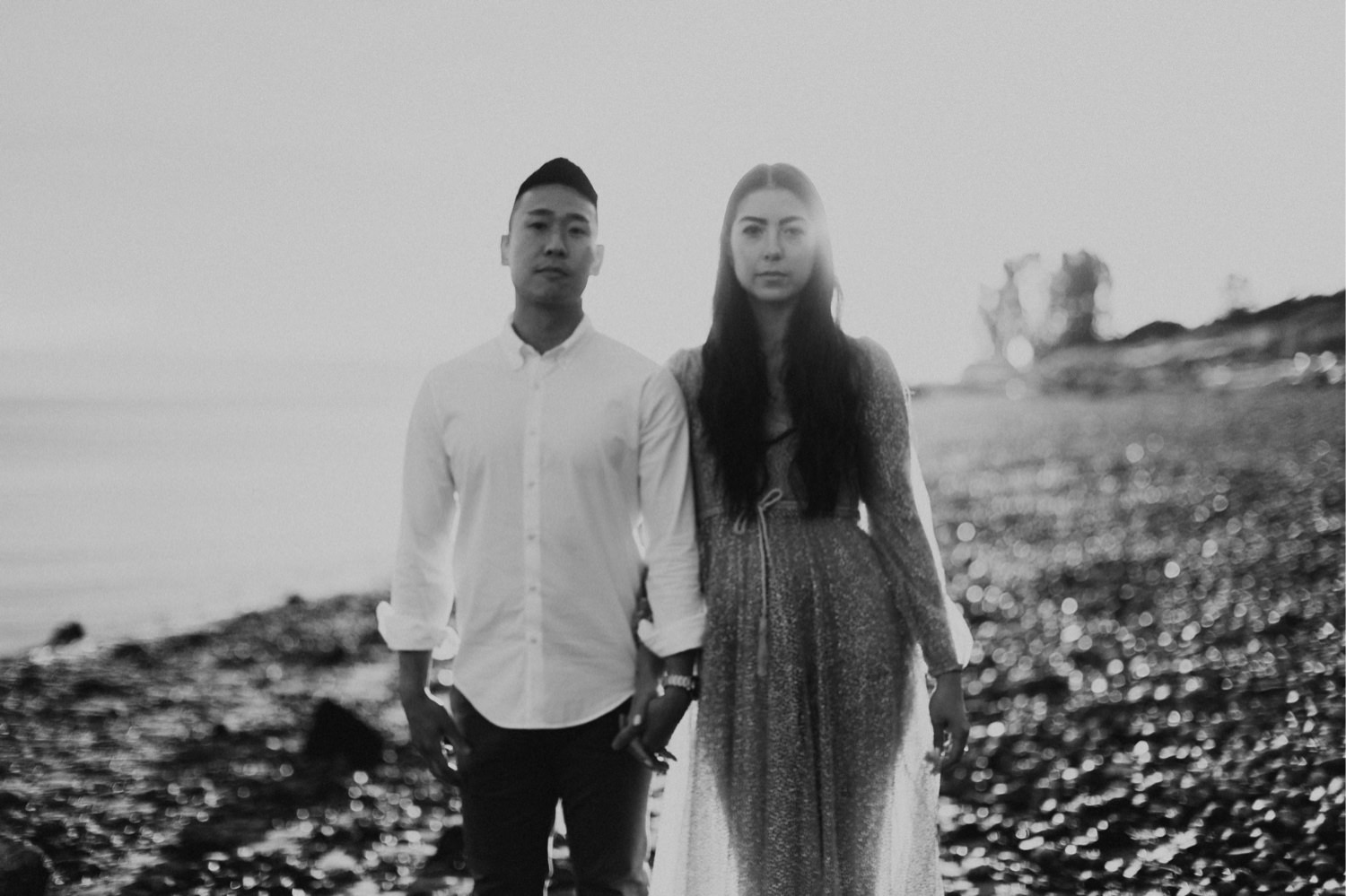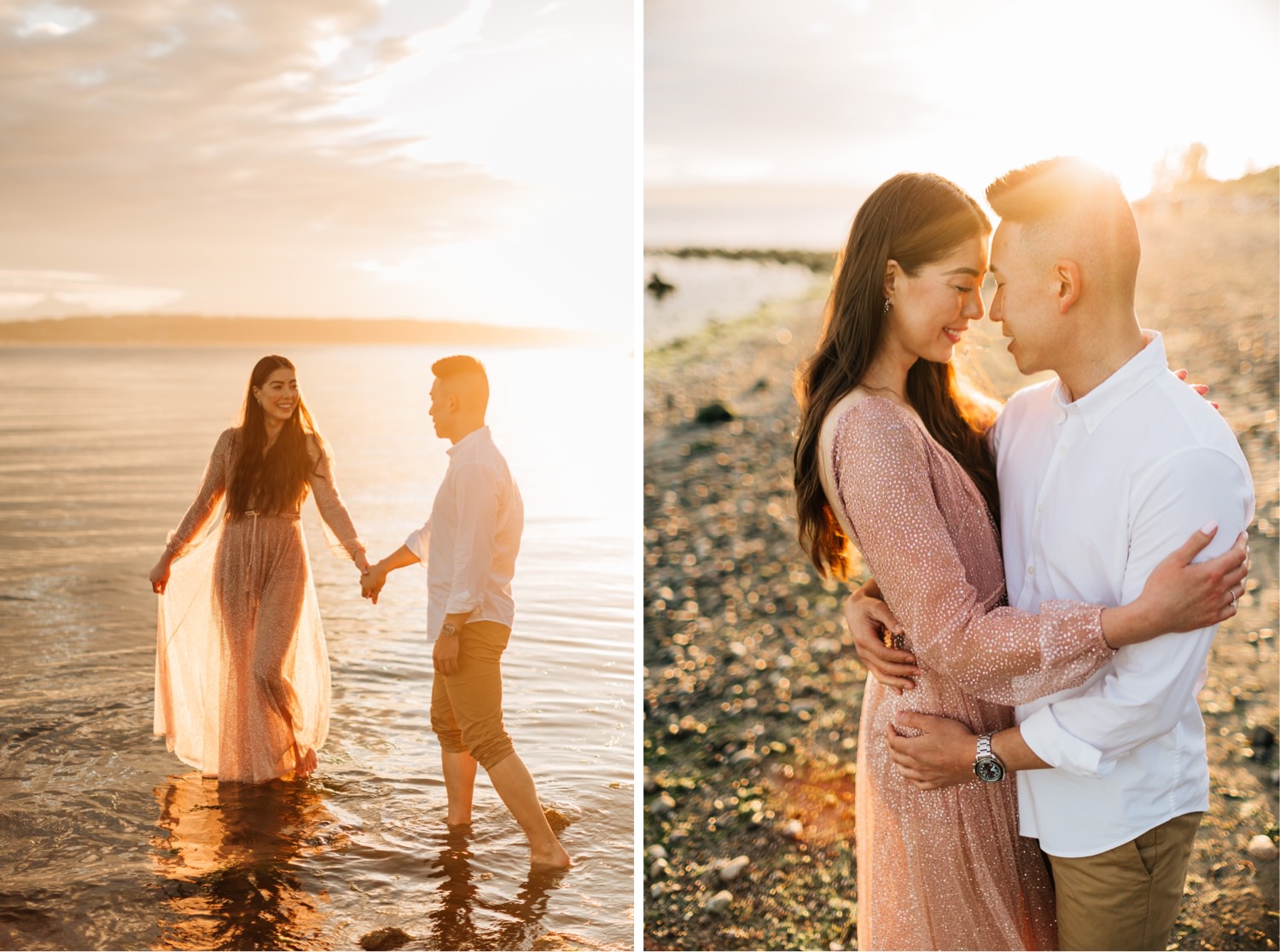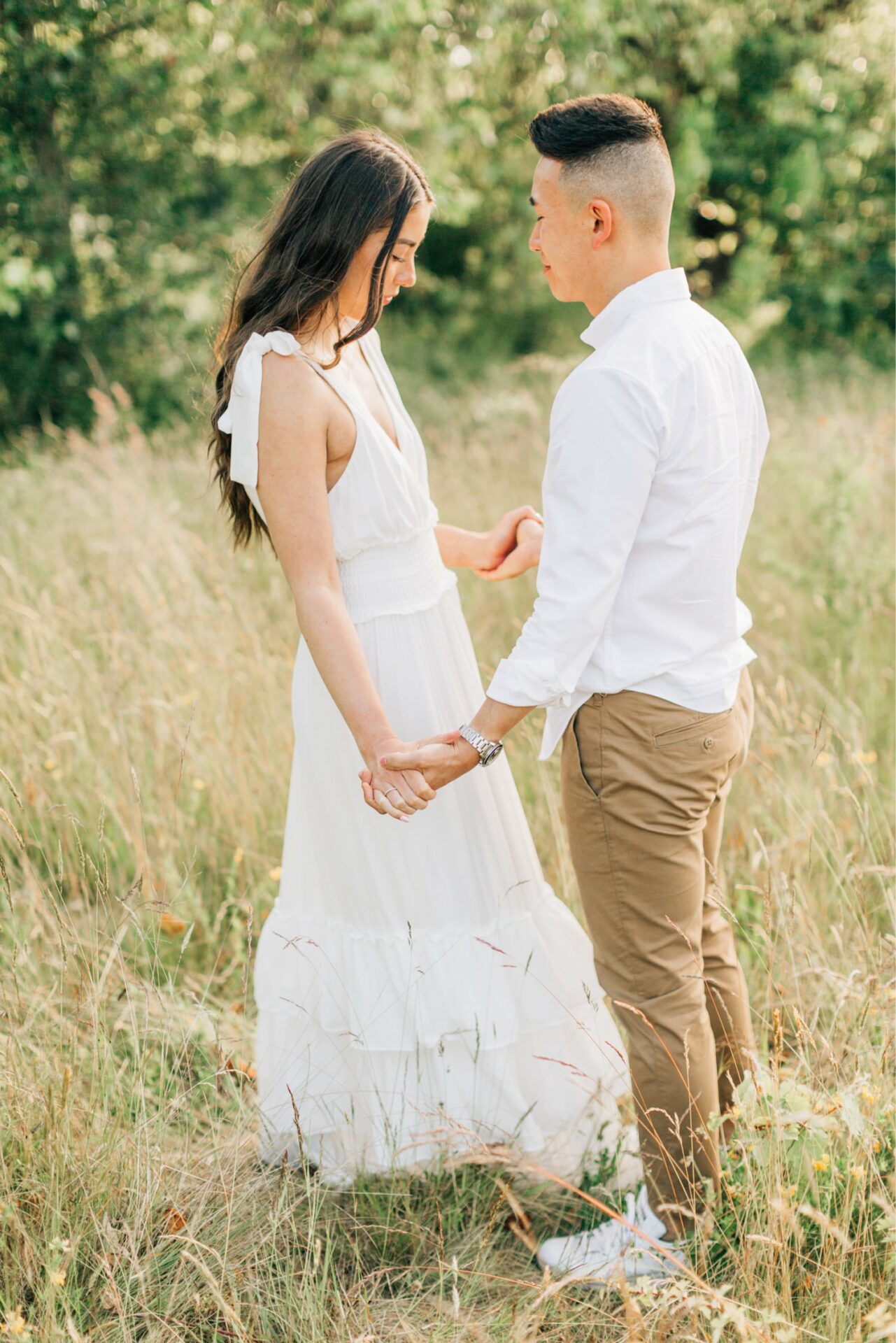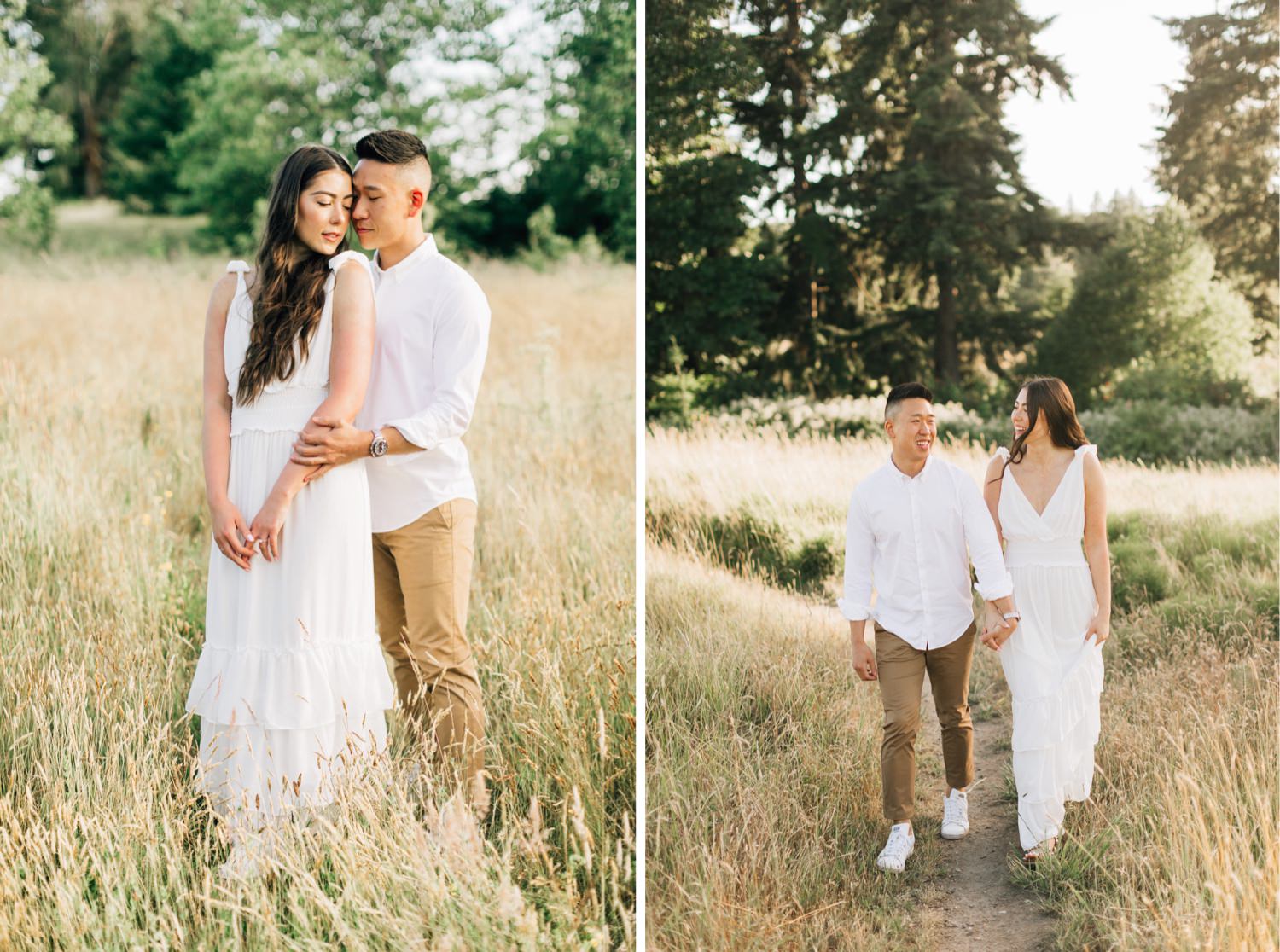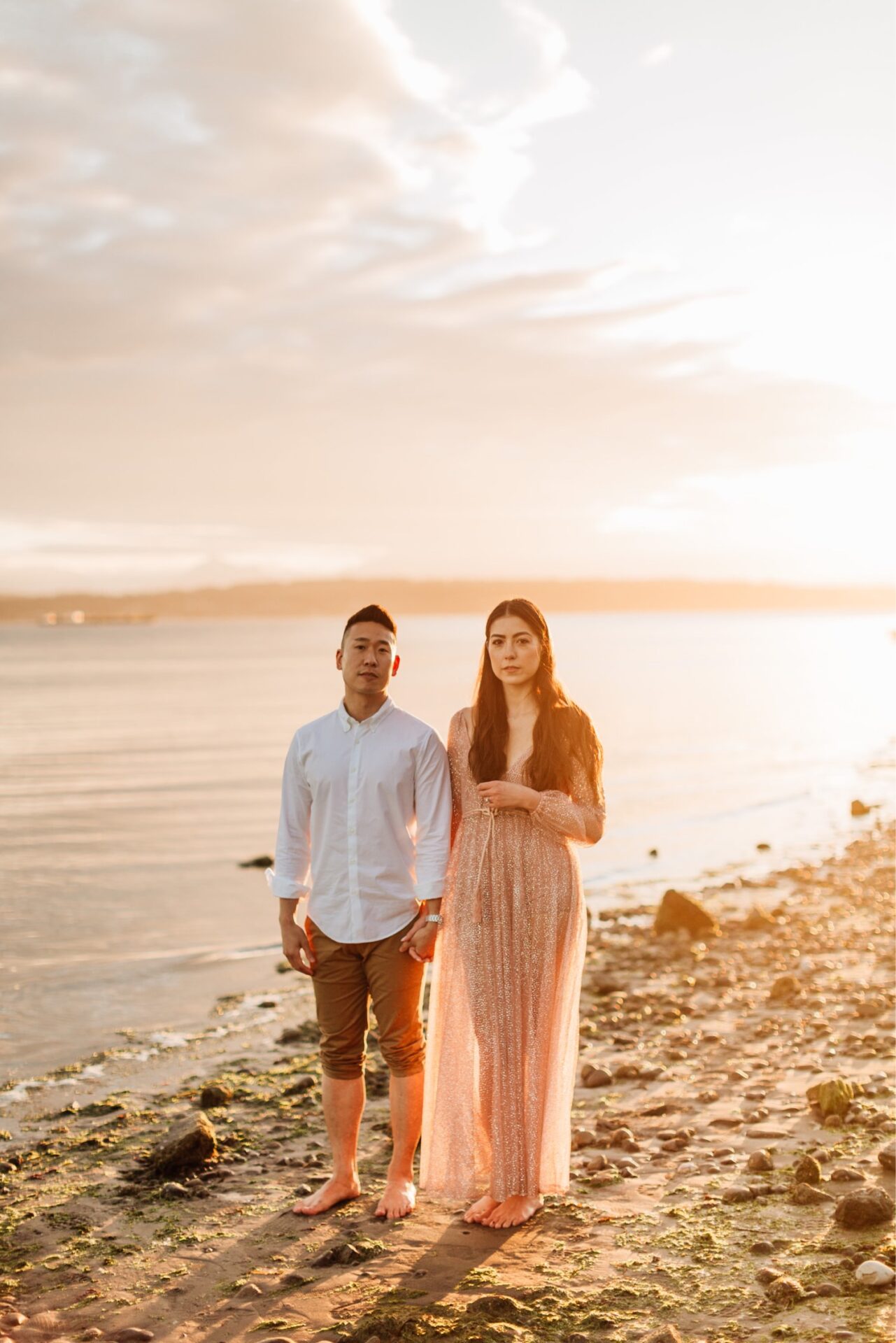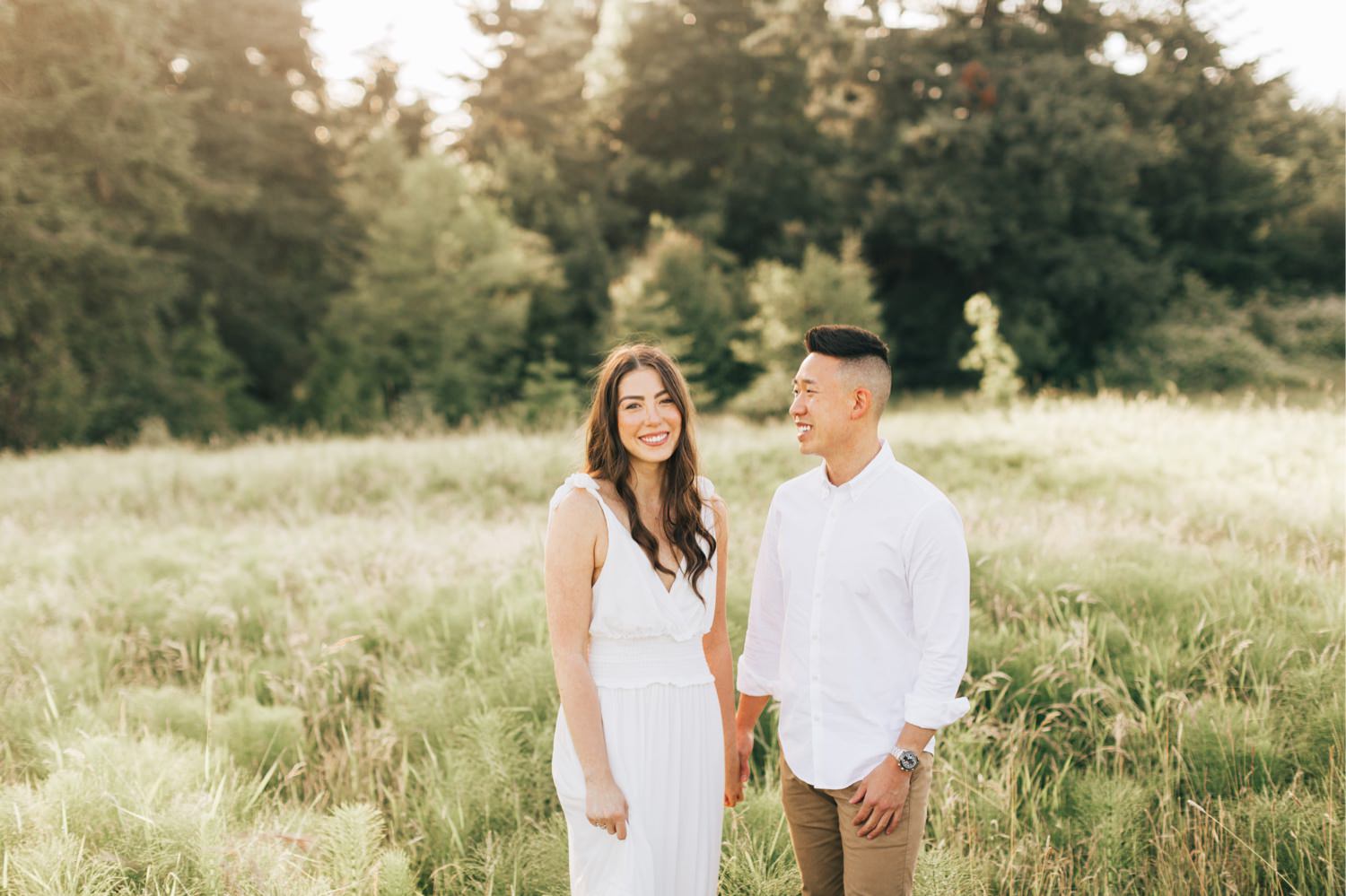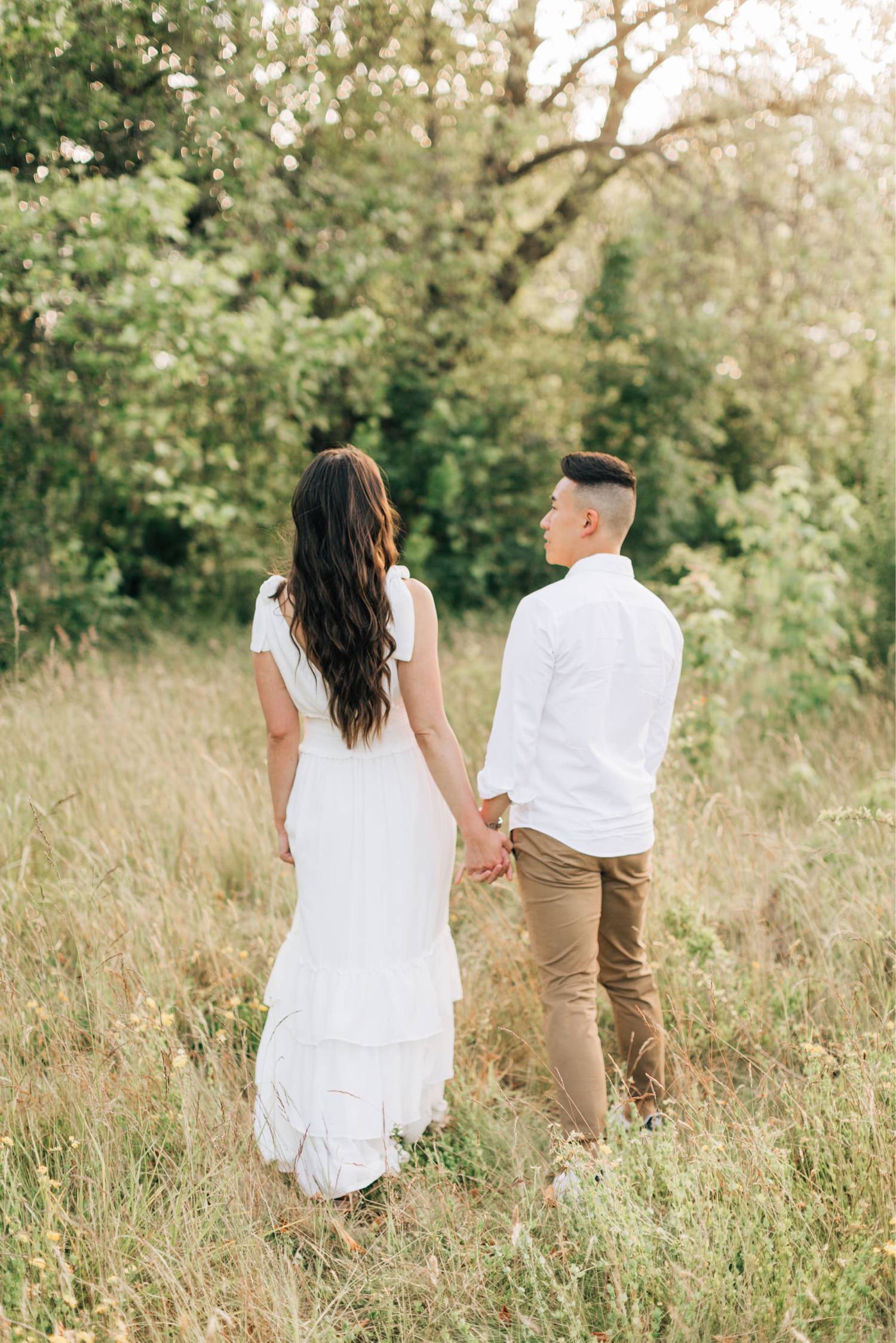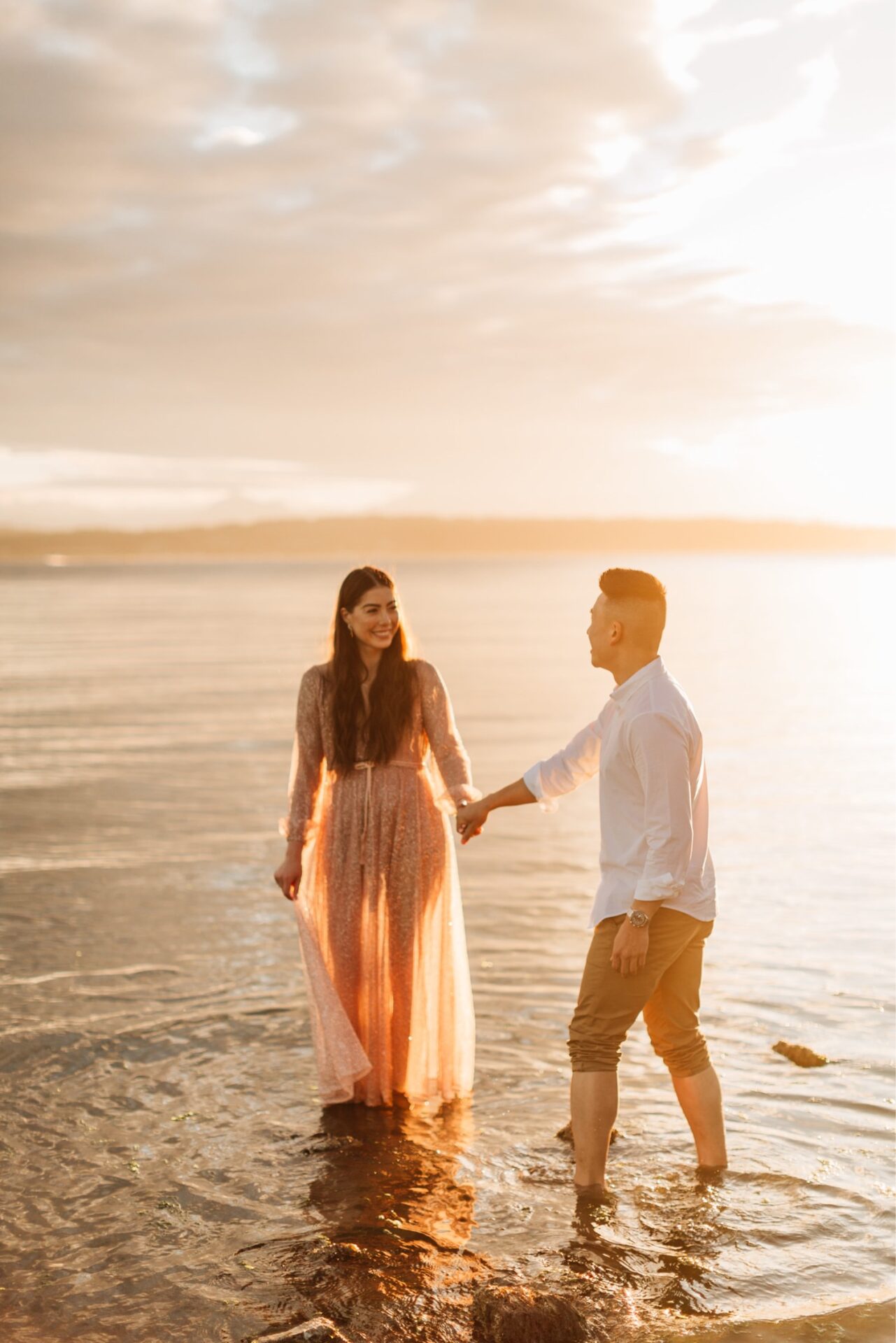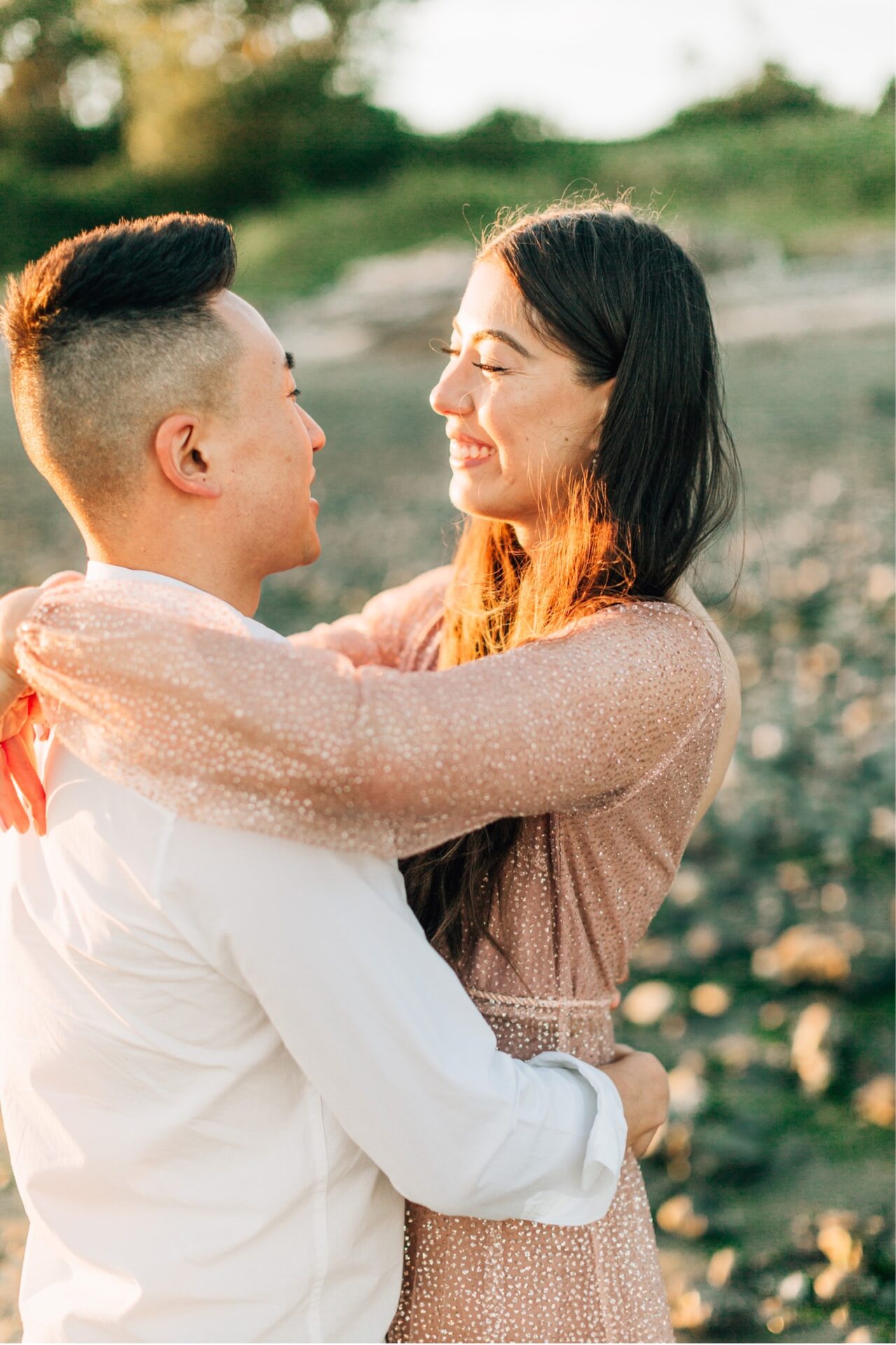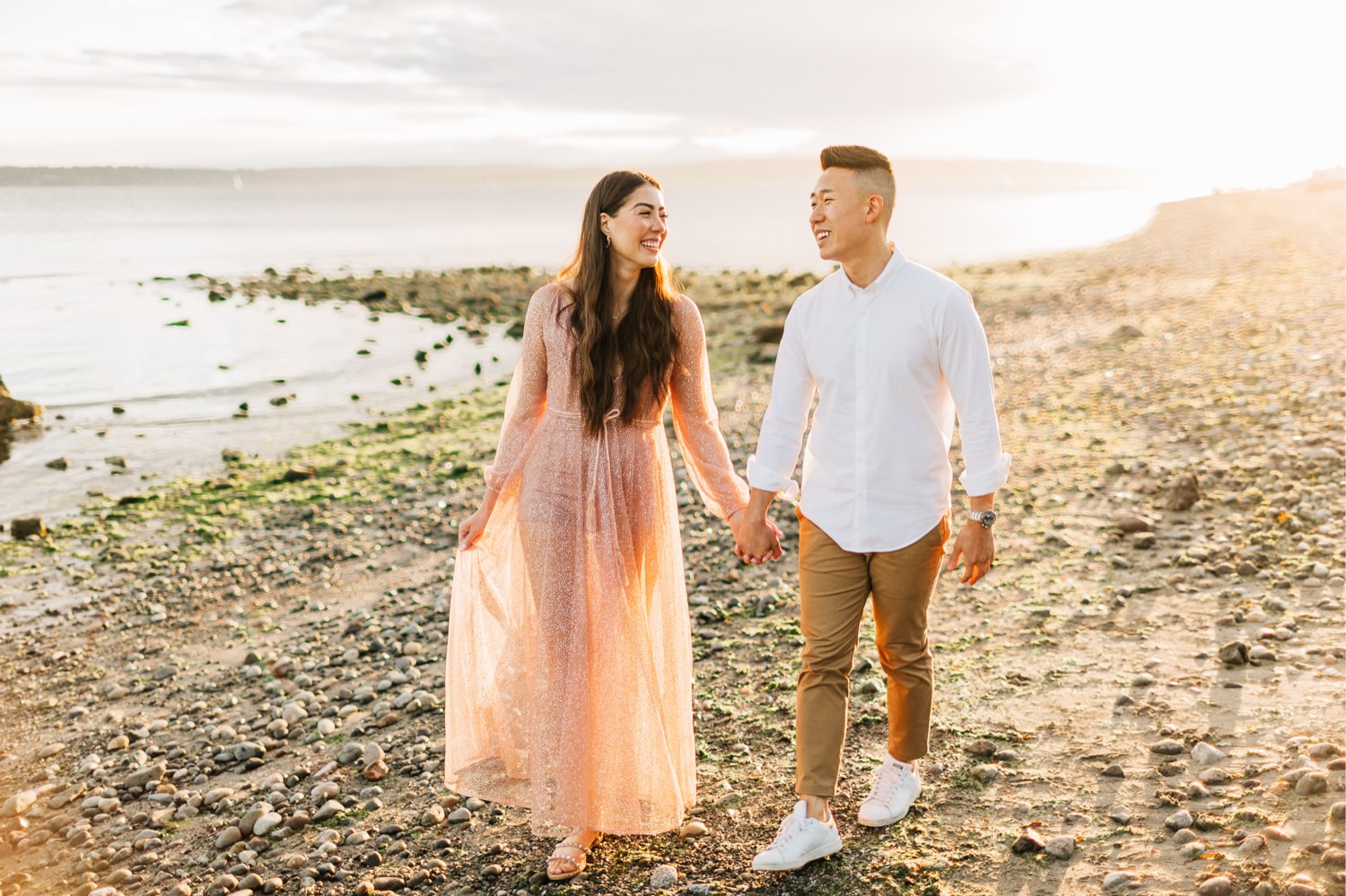 If this golden sunset session doesn't scream Seattle summer then I don't know what does! From the overgrown grassy fields and lush green trees in the distance to a sun drenched frolic by the water, Natasha and Jonathan were the perfect pair to help welcome in my Seattle wedding season. It feels so great to be back shooting engagement sessions in Seattle with some true golden hour moments and some long awaited warm weather.
If you've spent any time perusing my blog then you likely know Discovery Park is one of my favorite settings for an engagement session in Seattle for a number of reasons. I mostly love how versatile it is with the different types of settings to choose from any time of the year, but another key perk is how close it is if you're living in or even just visiting Seattle. Don't get me wrong, I love taking a long drive to an epic spot like Deception Pass, Gold Creek Pond, or Rattlesnake Lake, but there's just something really nice about having a super close option for those mid-week sessions!
The lighting and location during this session was just a dream come true, but I definitely need to give props to Jonathan and Natasha for their outfit choices! I always give a few tips and pieces of advice to my couples for selecting outfits based on what I think works best for my style of shooting and a soft, romantic style, and these two just nailed it. I loved how Natasha went with a neutral color palette for her dresses, but added a personal flair for some excitement and drama. Her sheer blush pink dress with sparkles was such a statement piece! It wasn't your average engagement session dress, but it was totally her and she looked amazing! Not to mention the sheerness and color was absolutely perfect for the beach at that time of day. I loved being able to see her silhouette through the gown. And Jonathan kept it simple and classic with his look, and it complimented Natasha wonderfully.
I'll be soaking up these last few days with light editing work before my first wedding on the year this weekend!