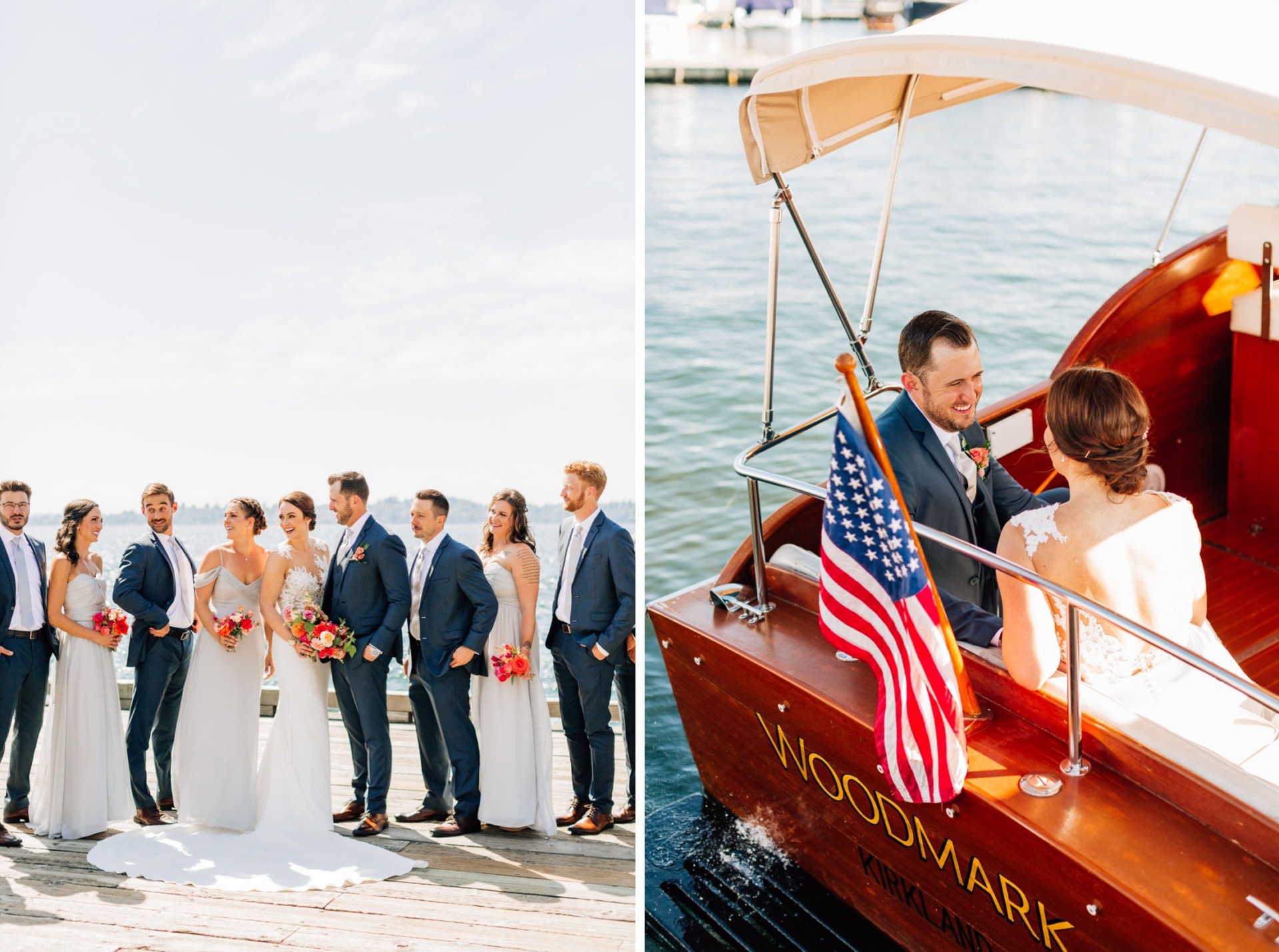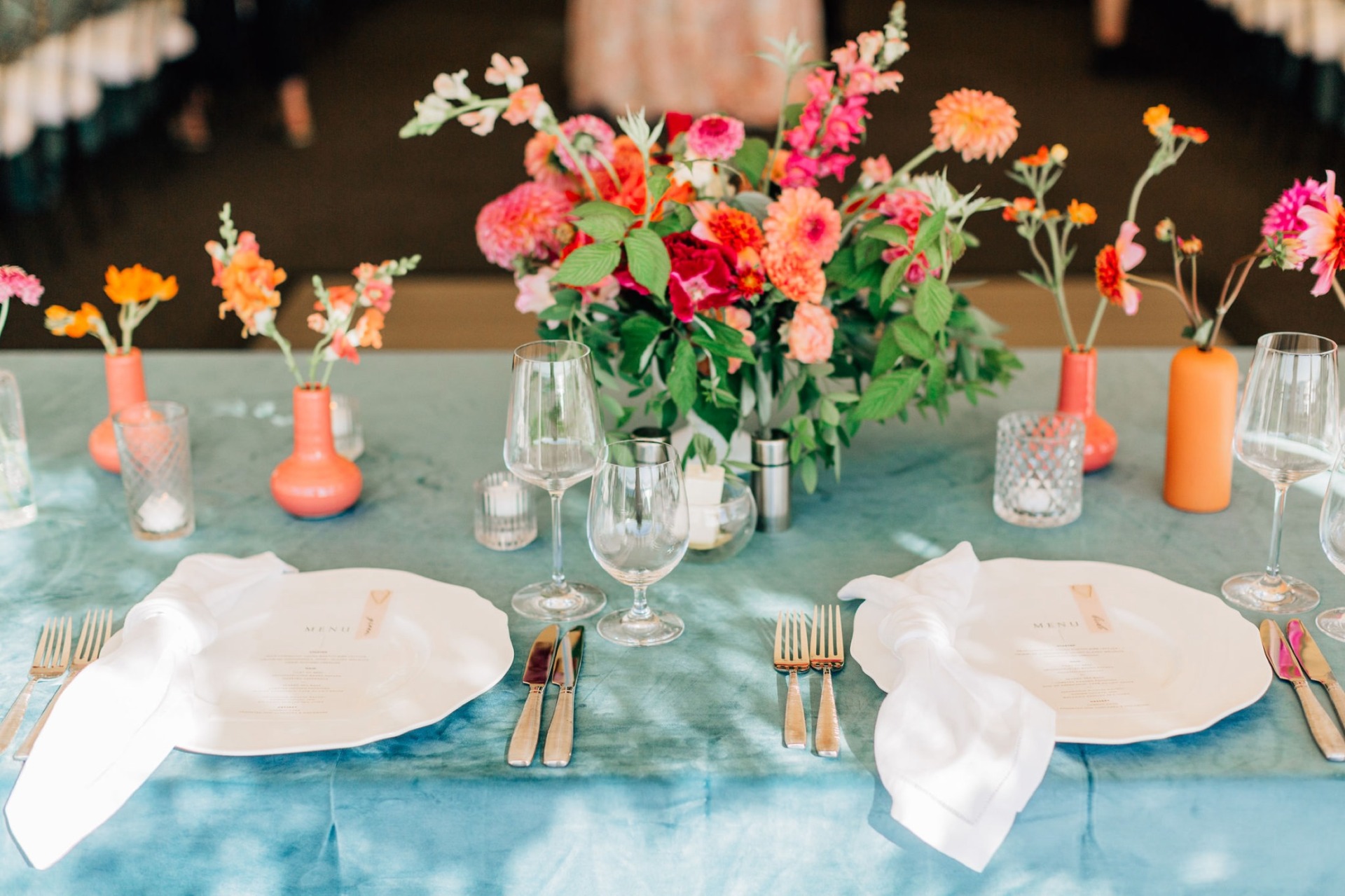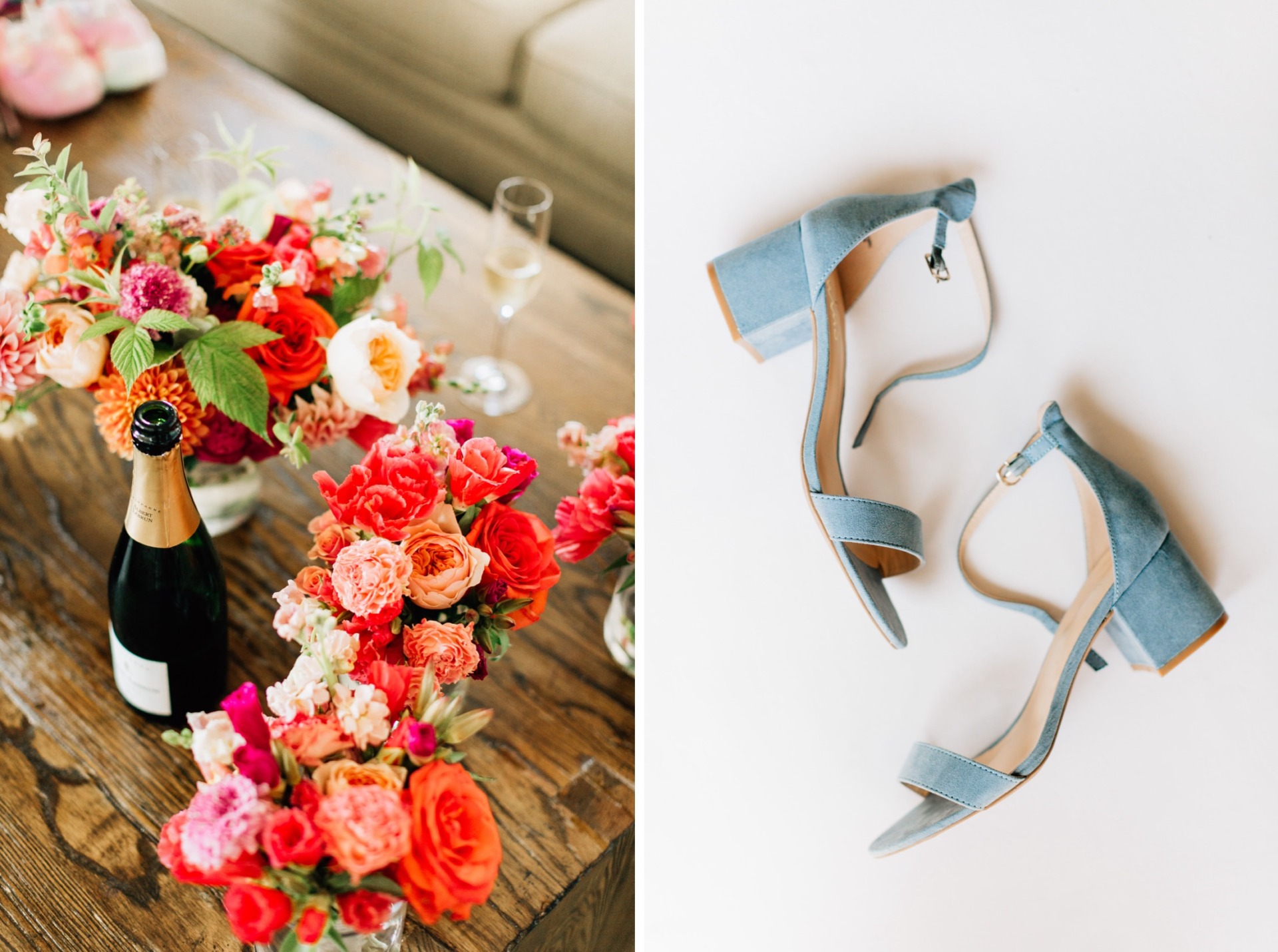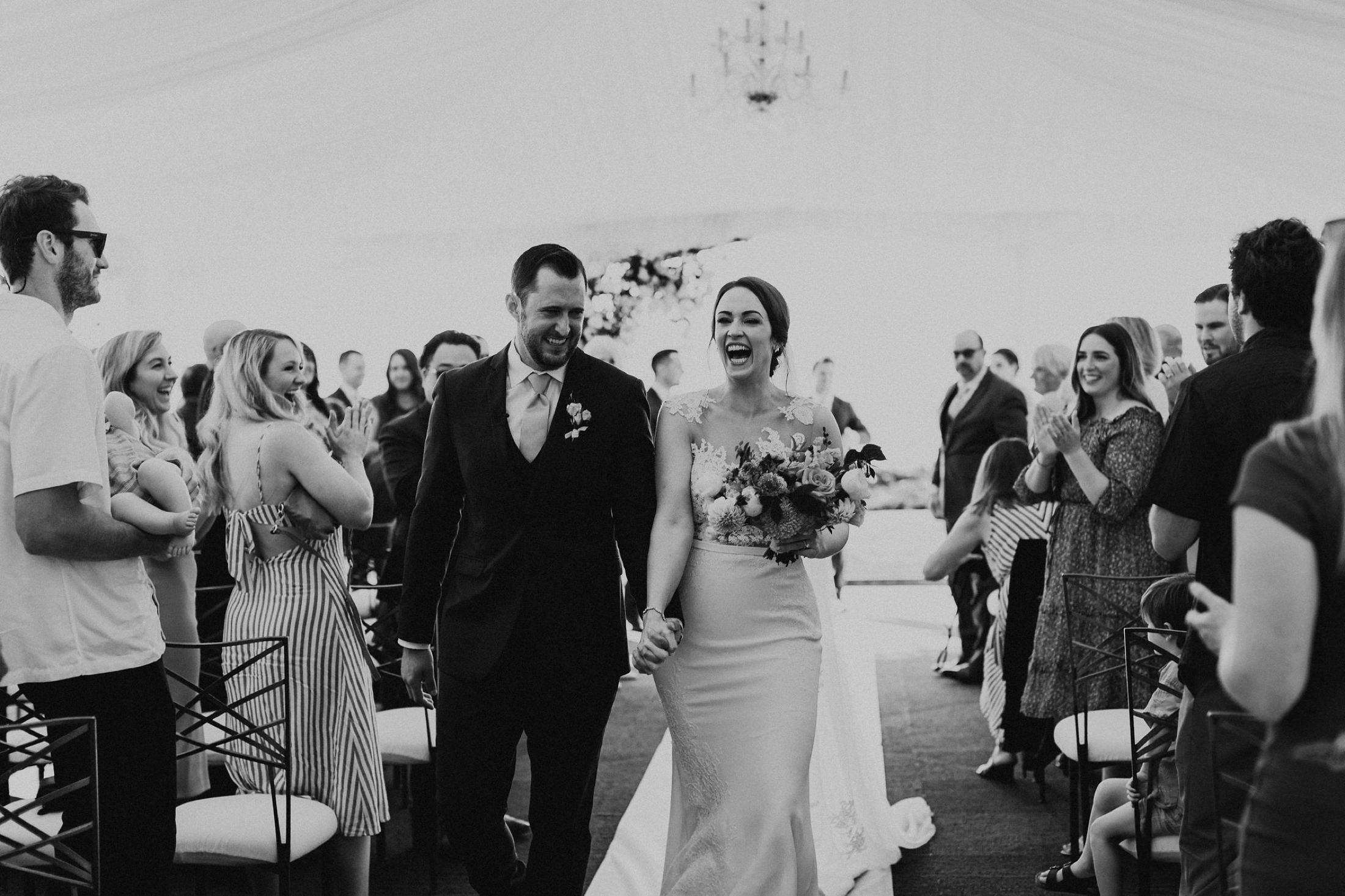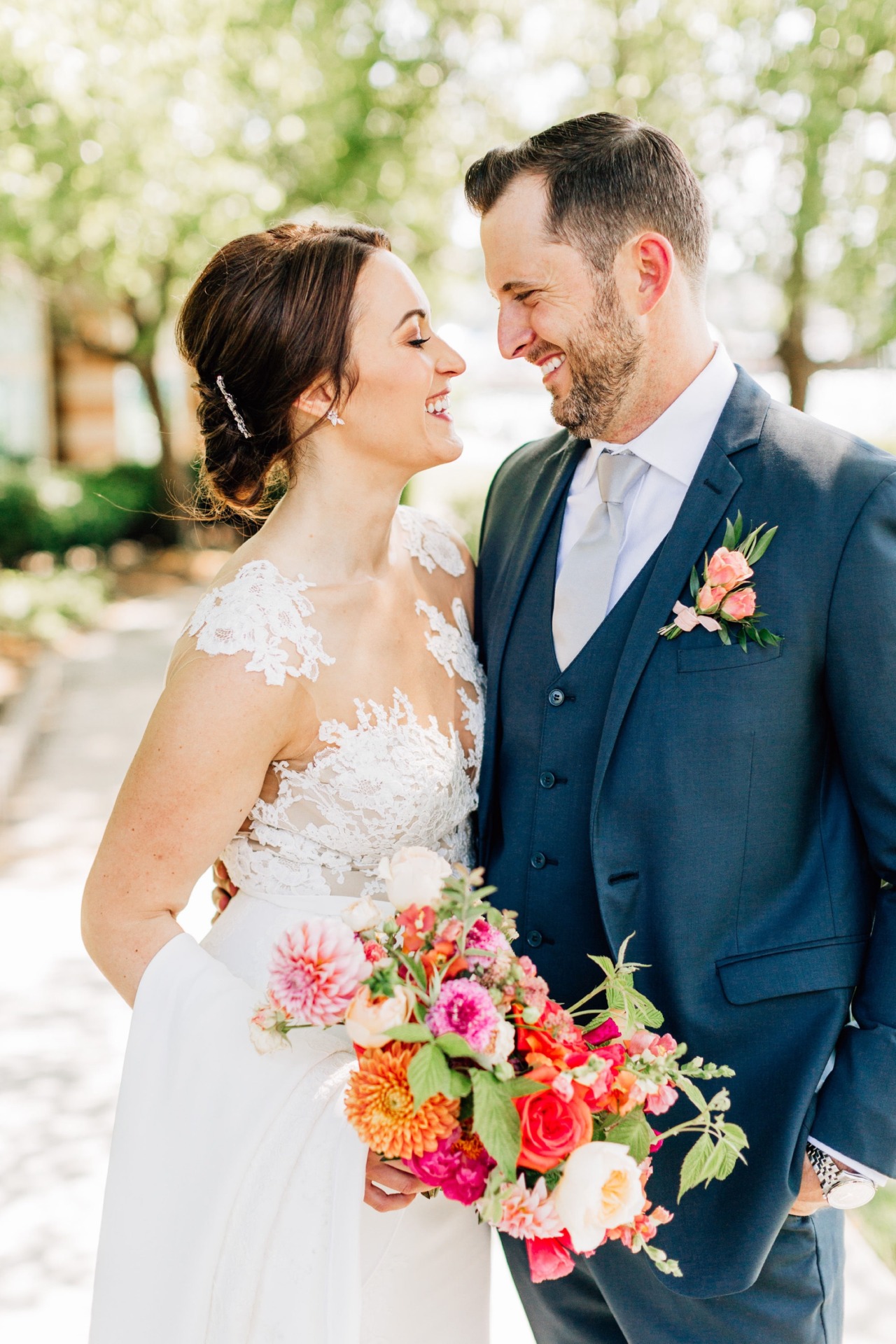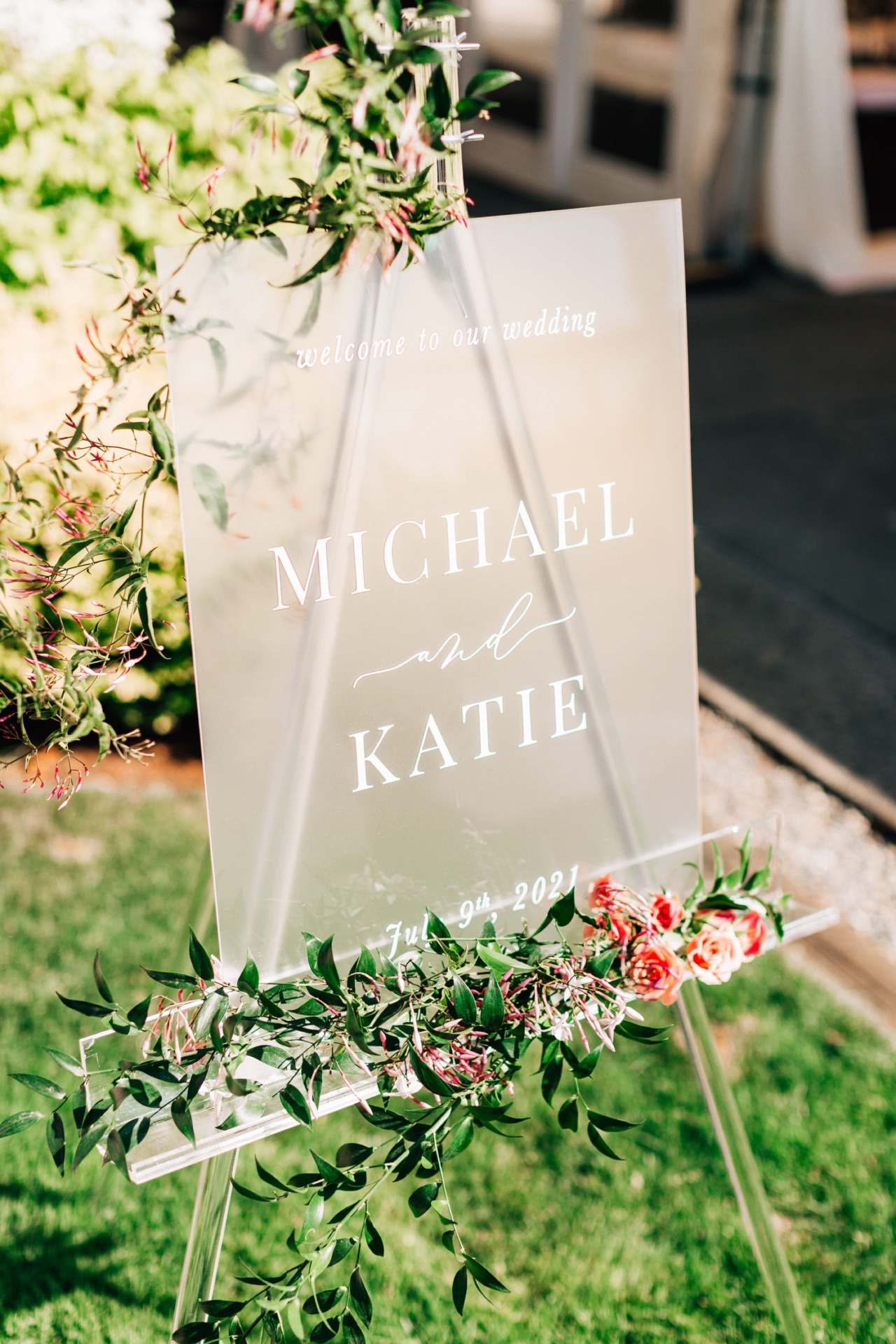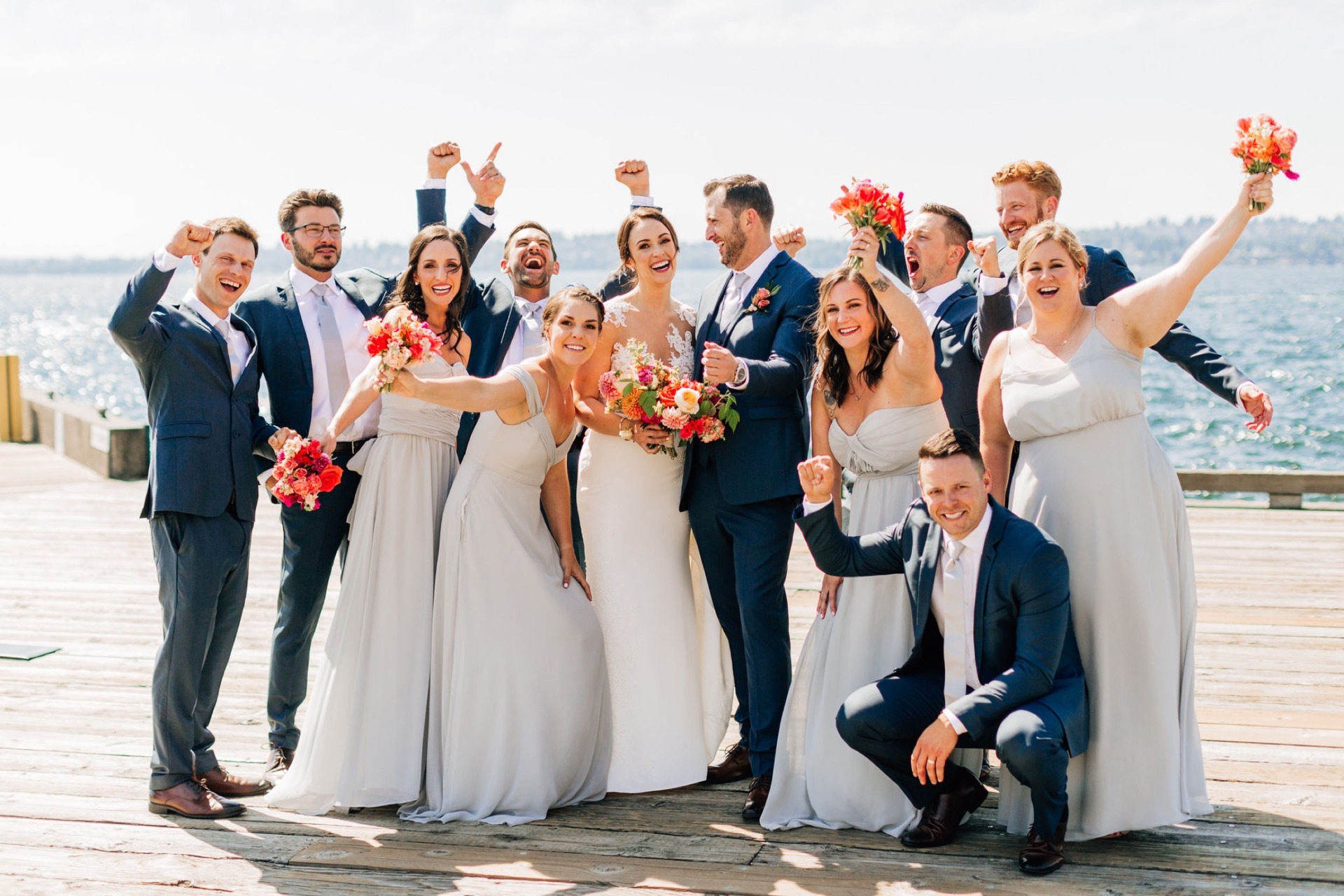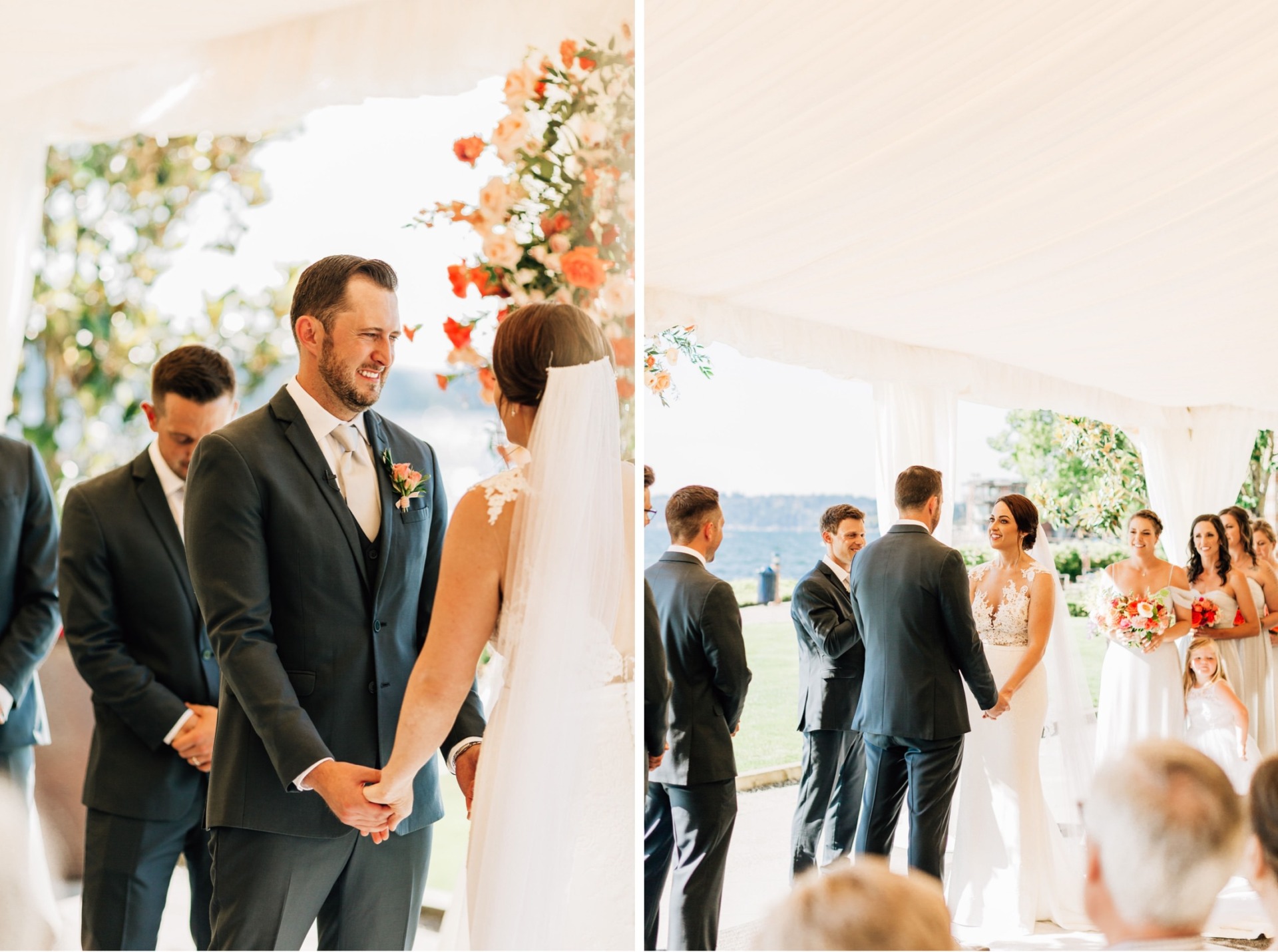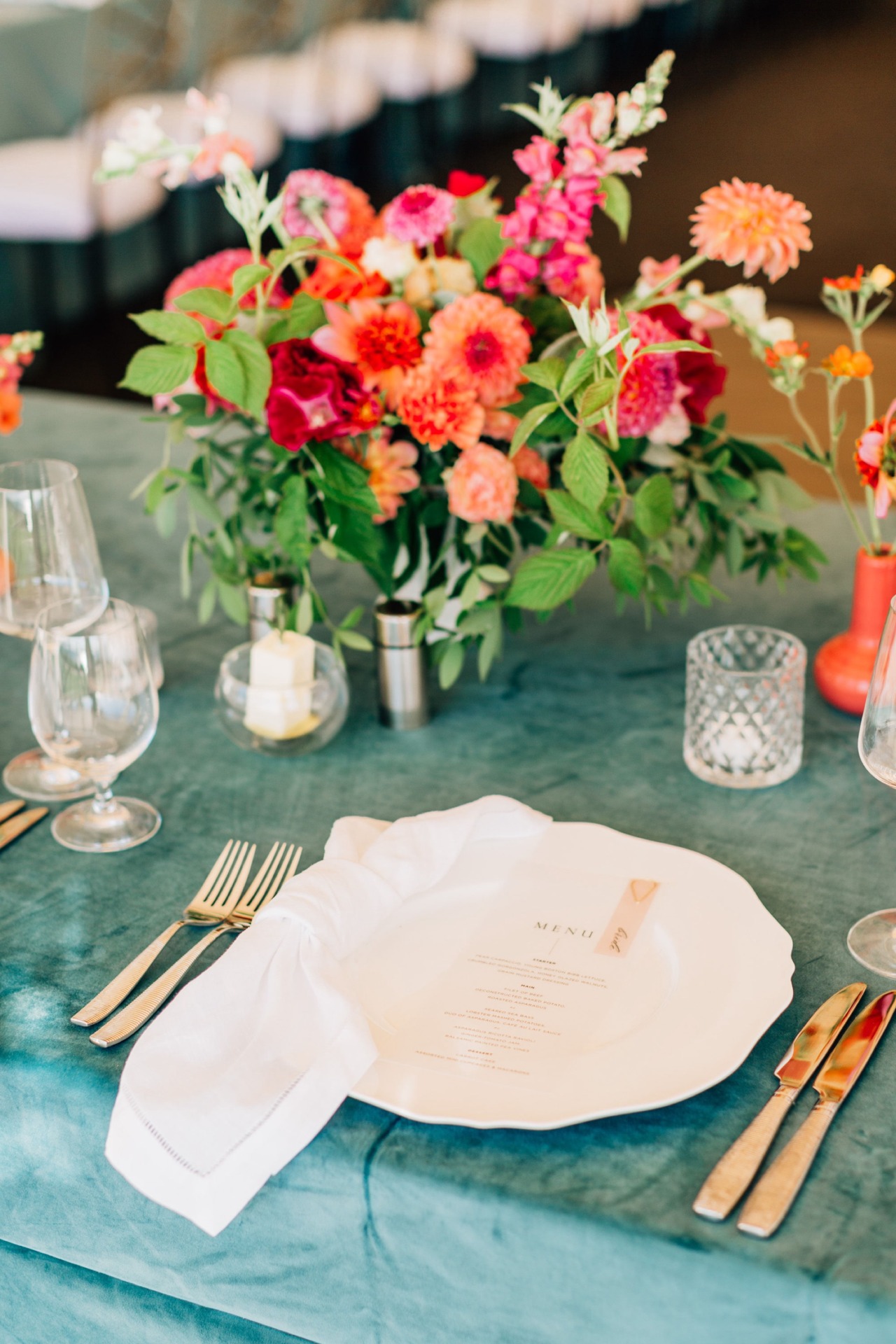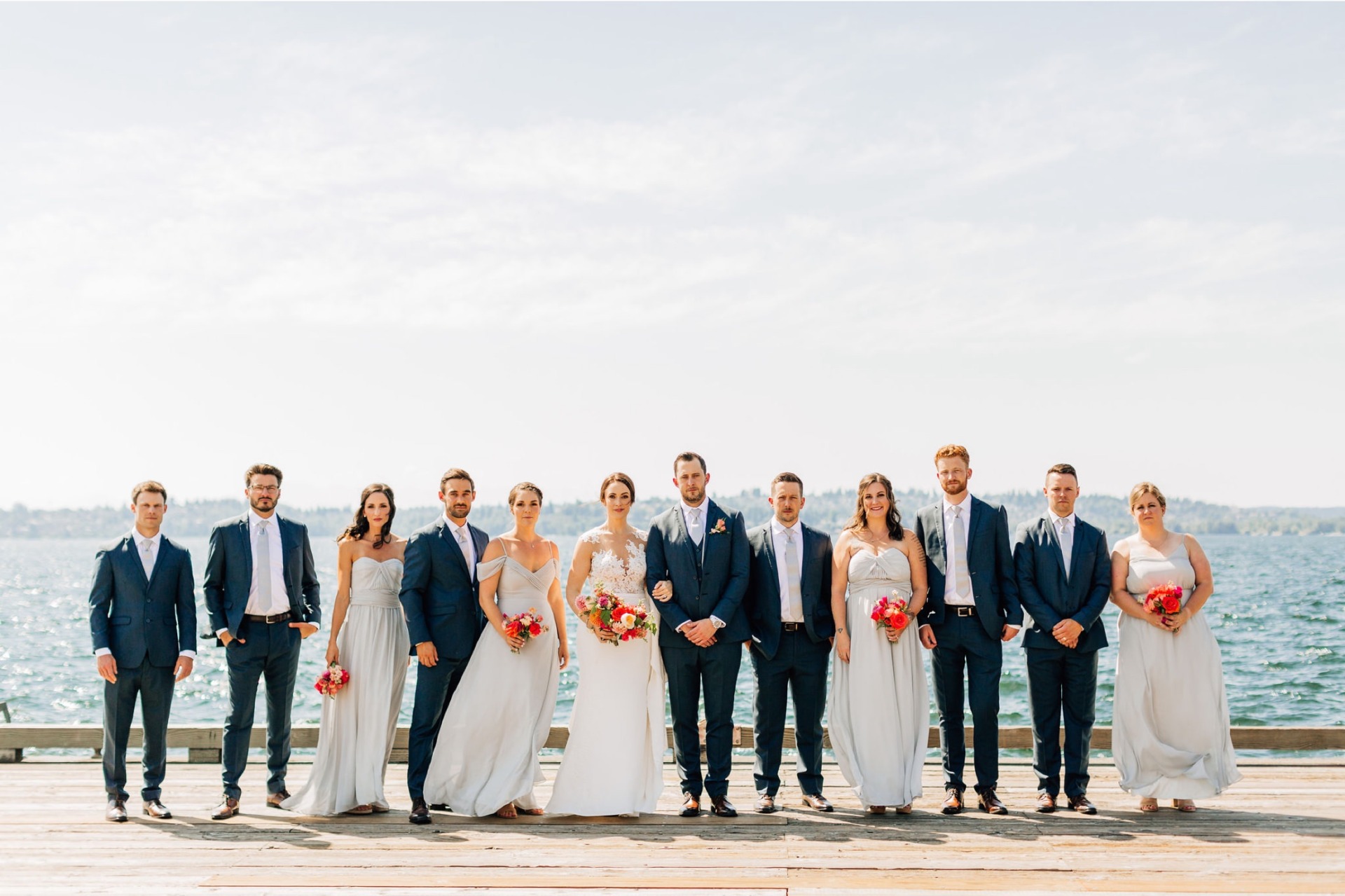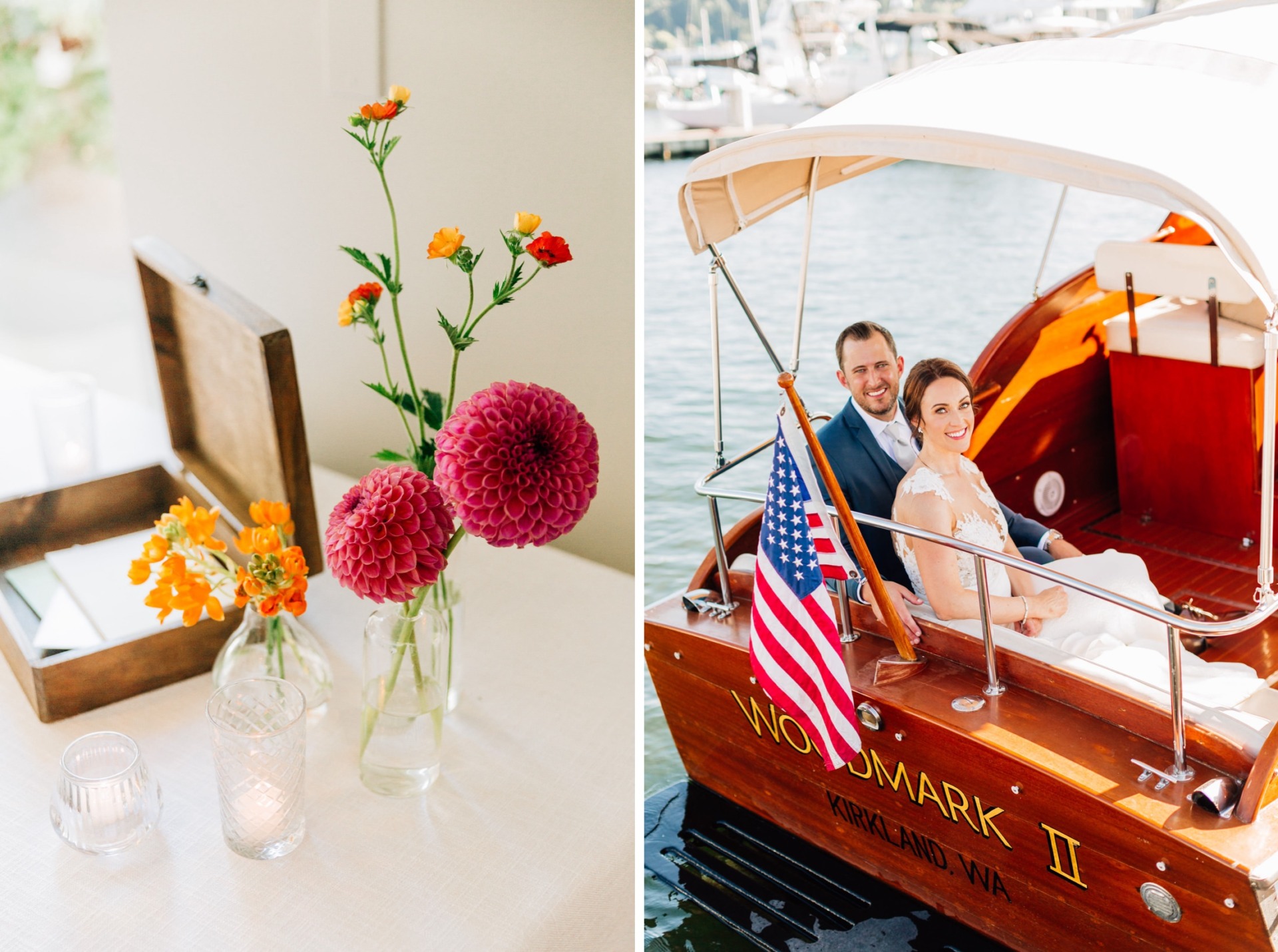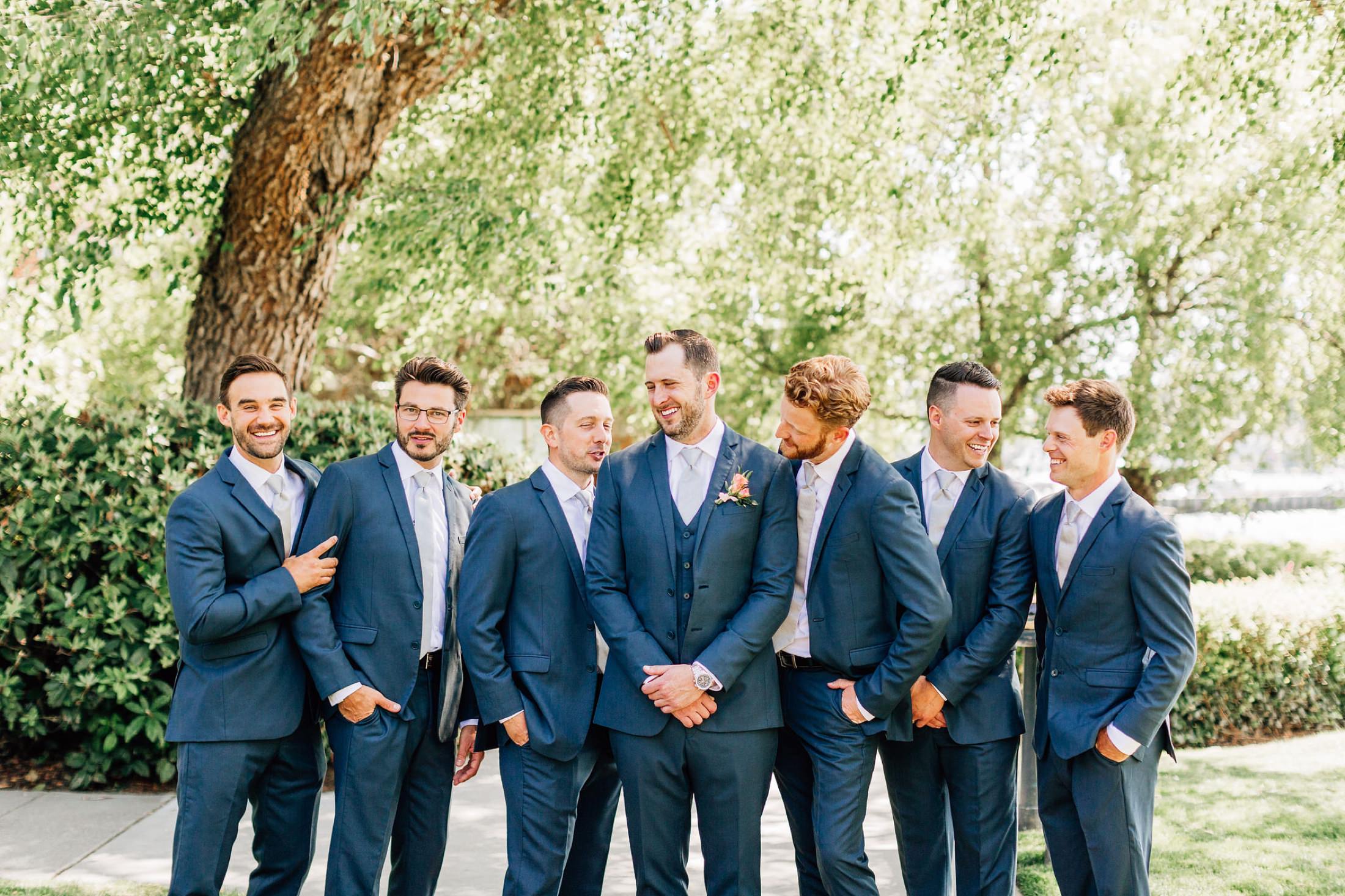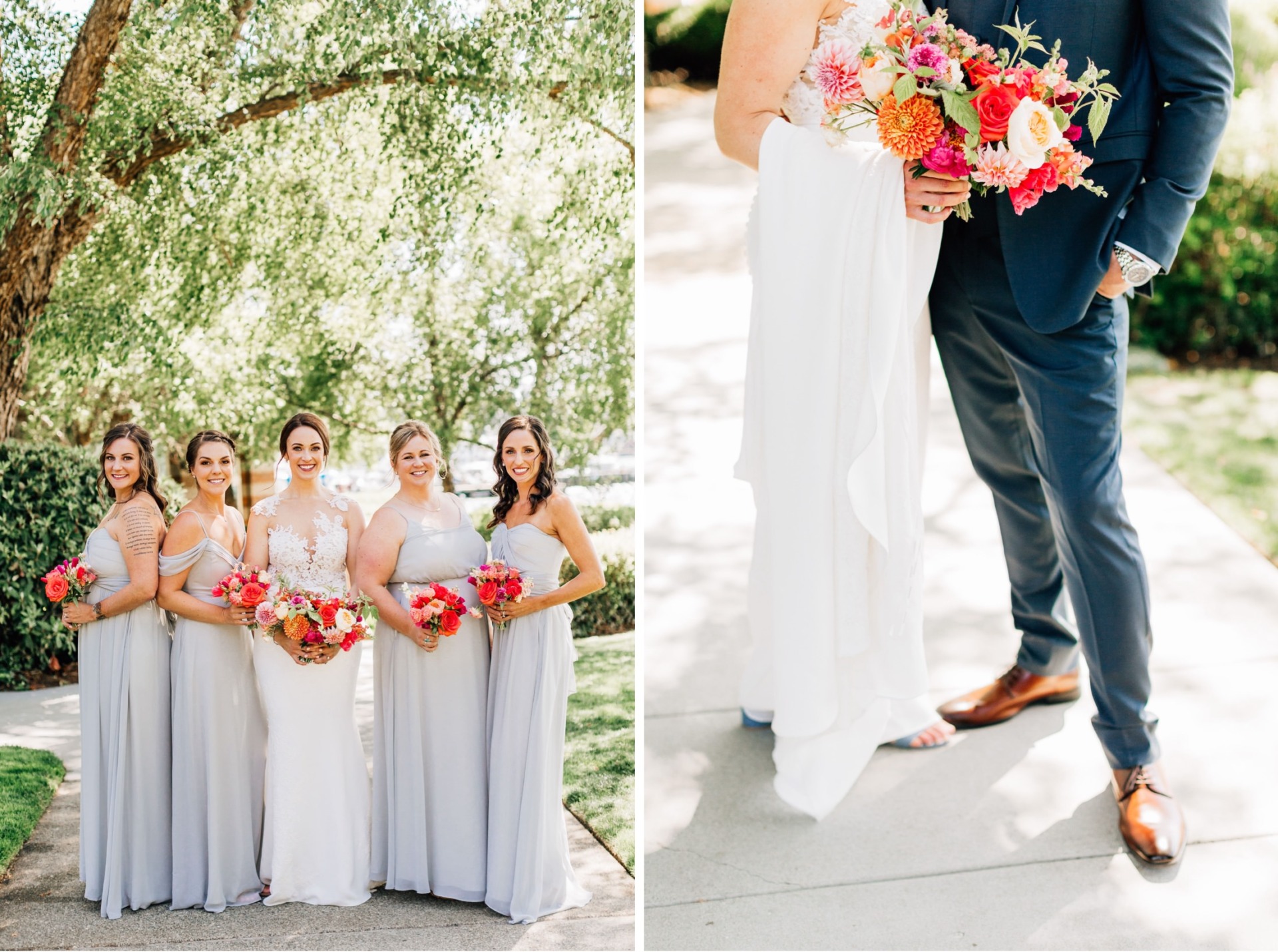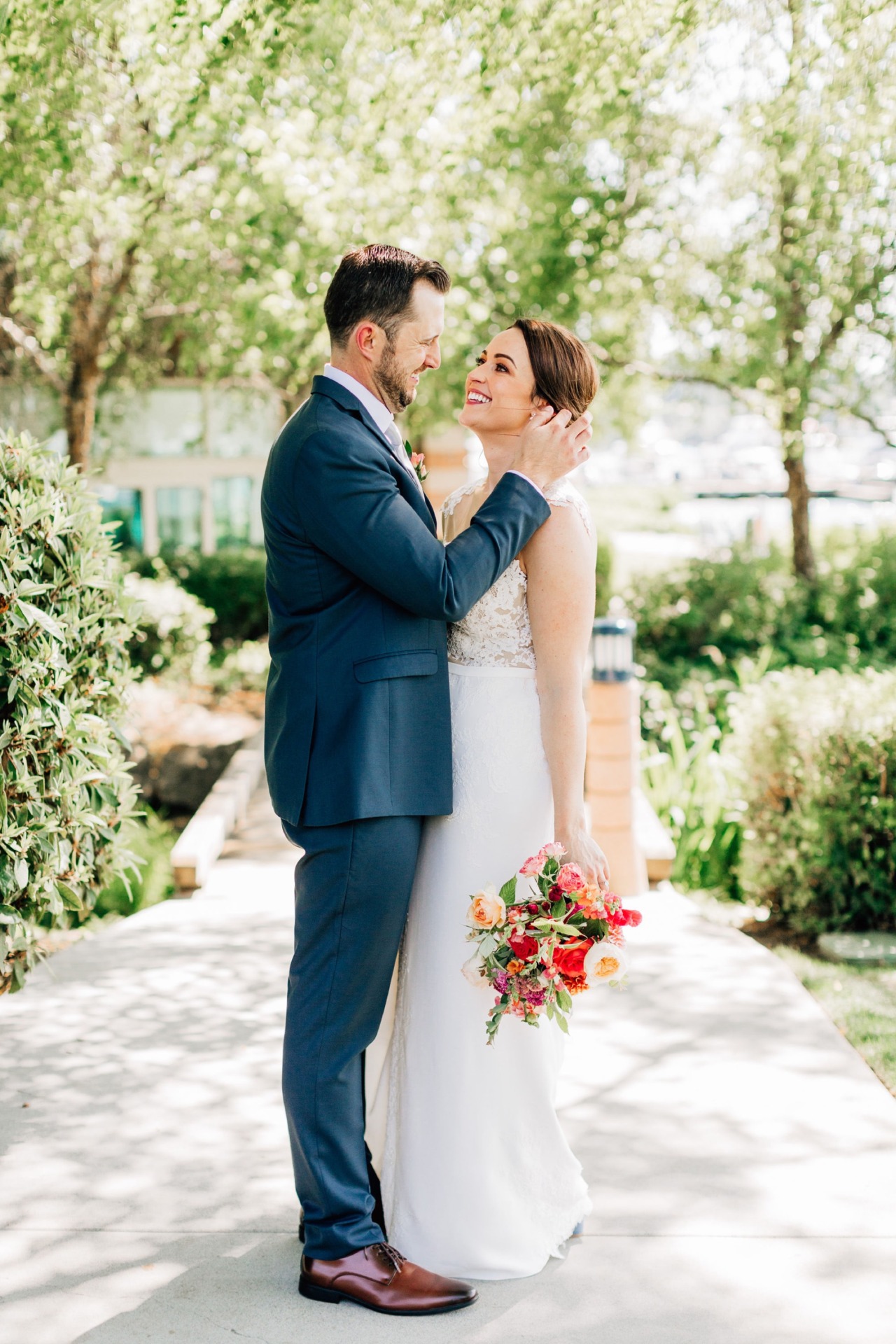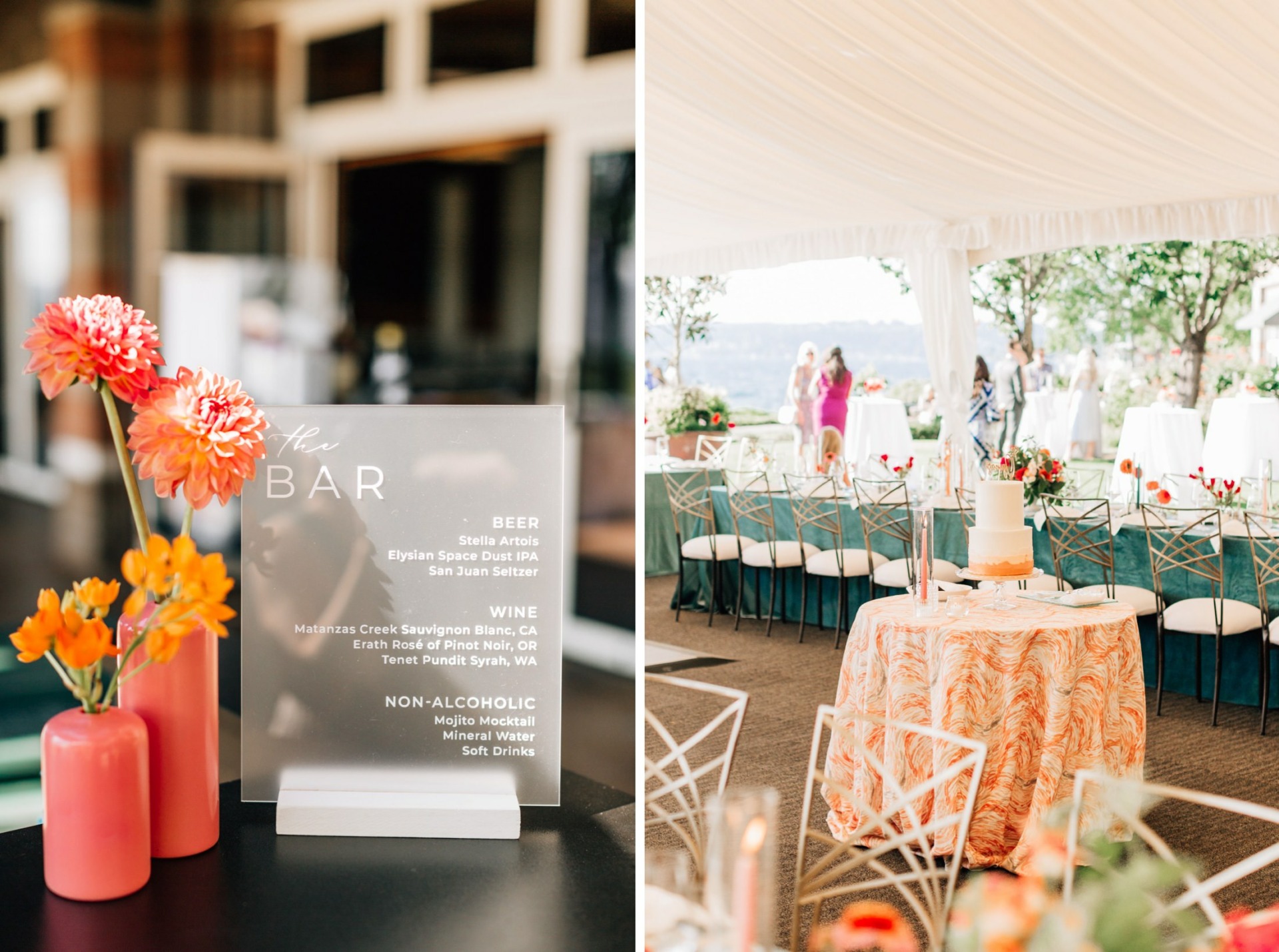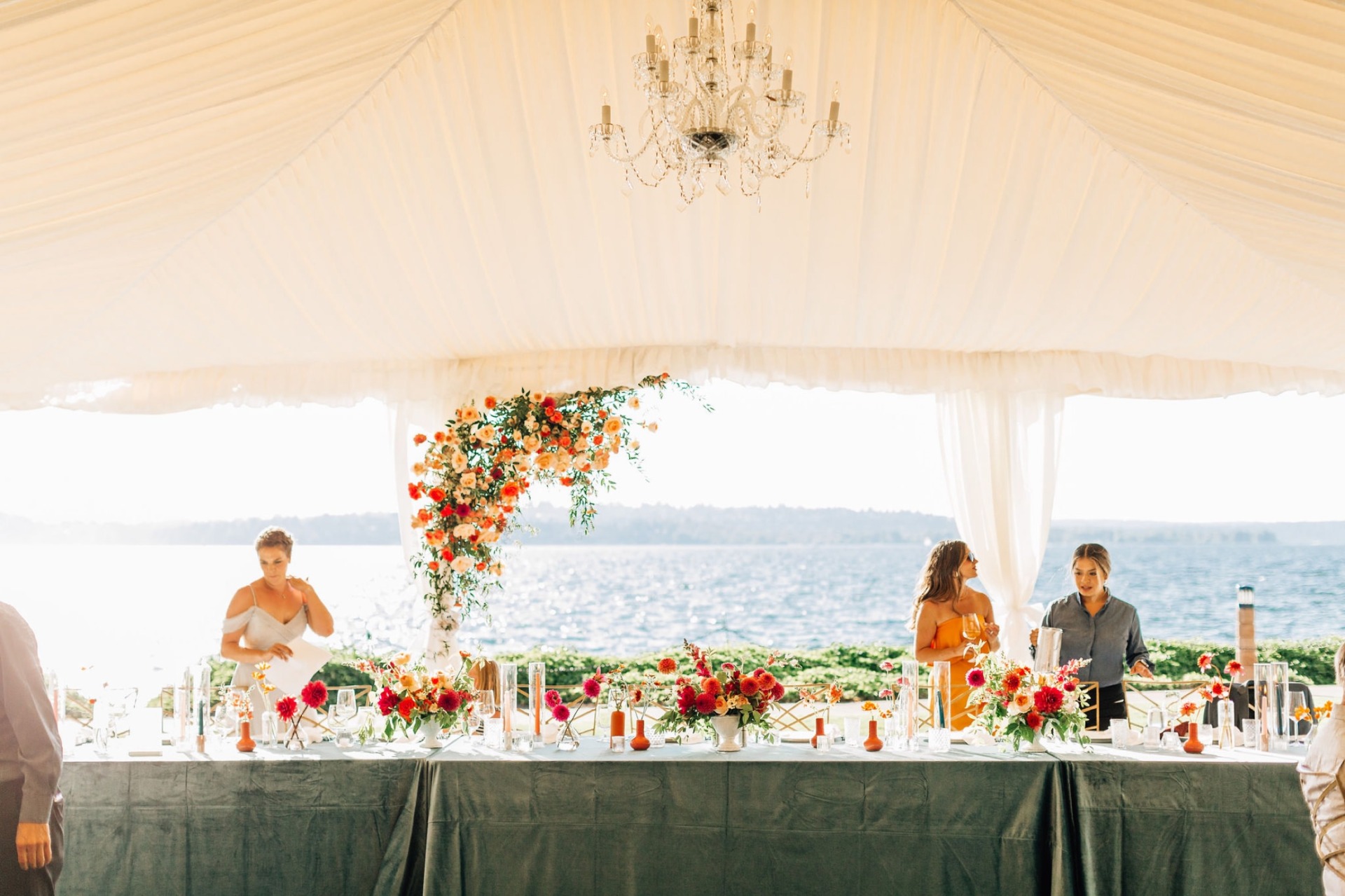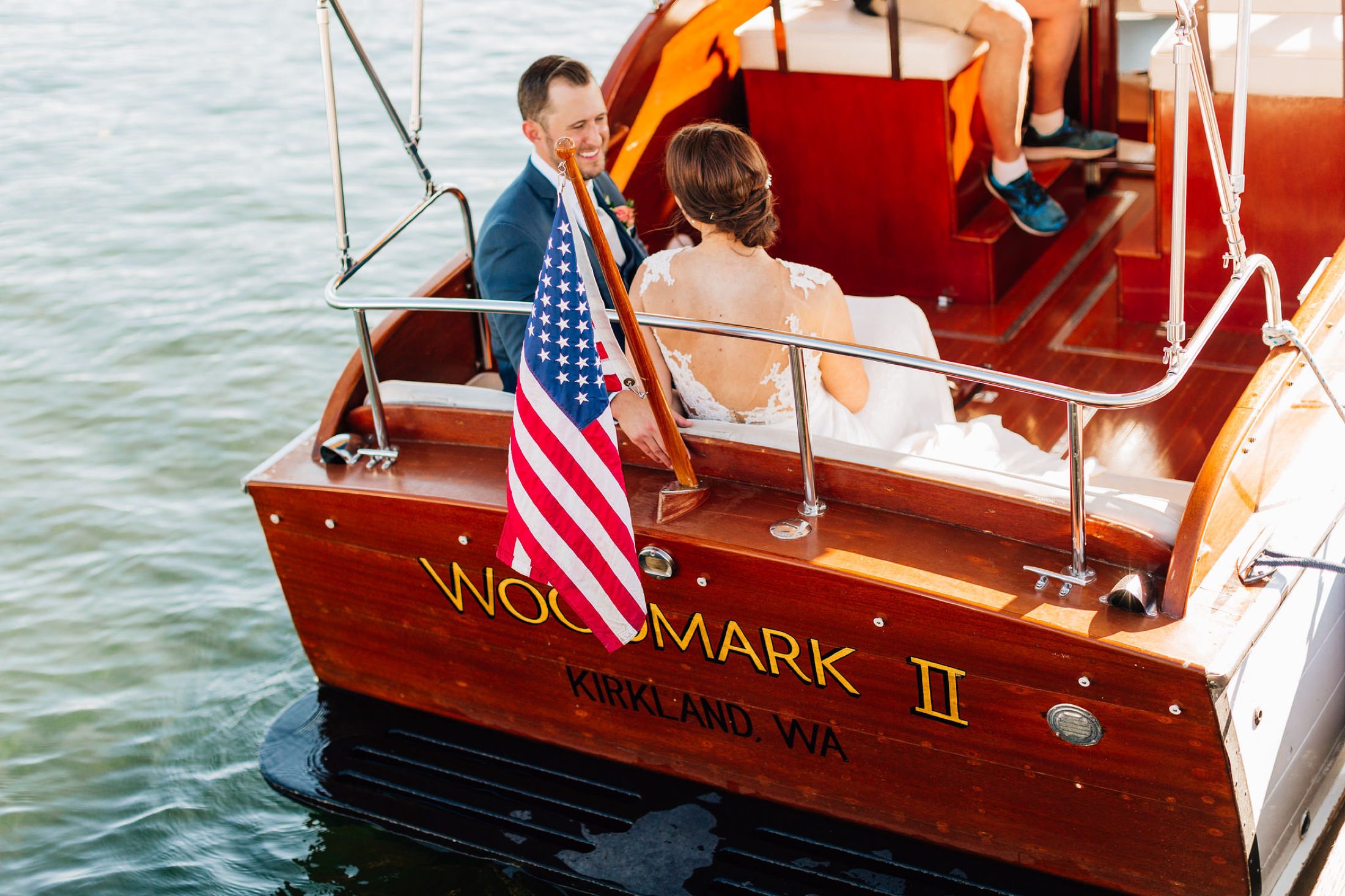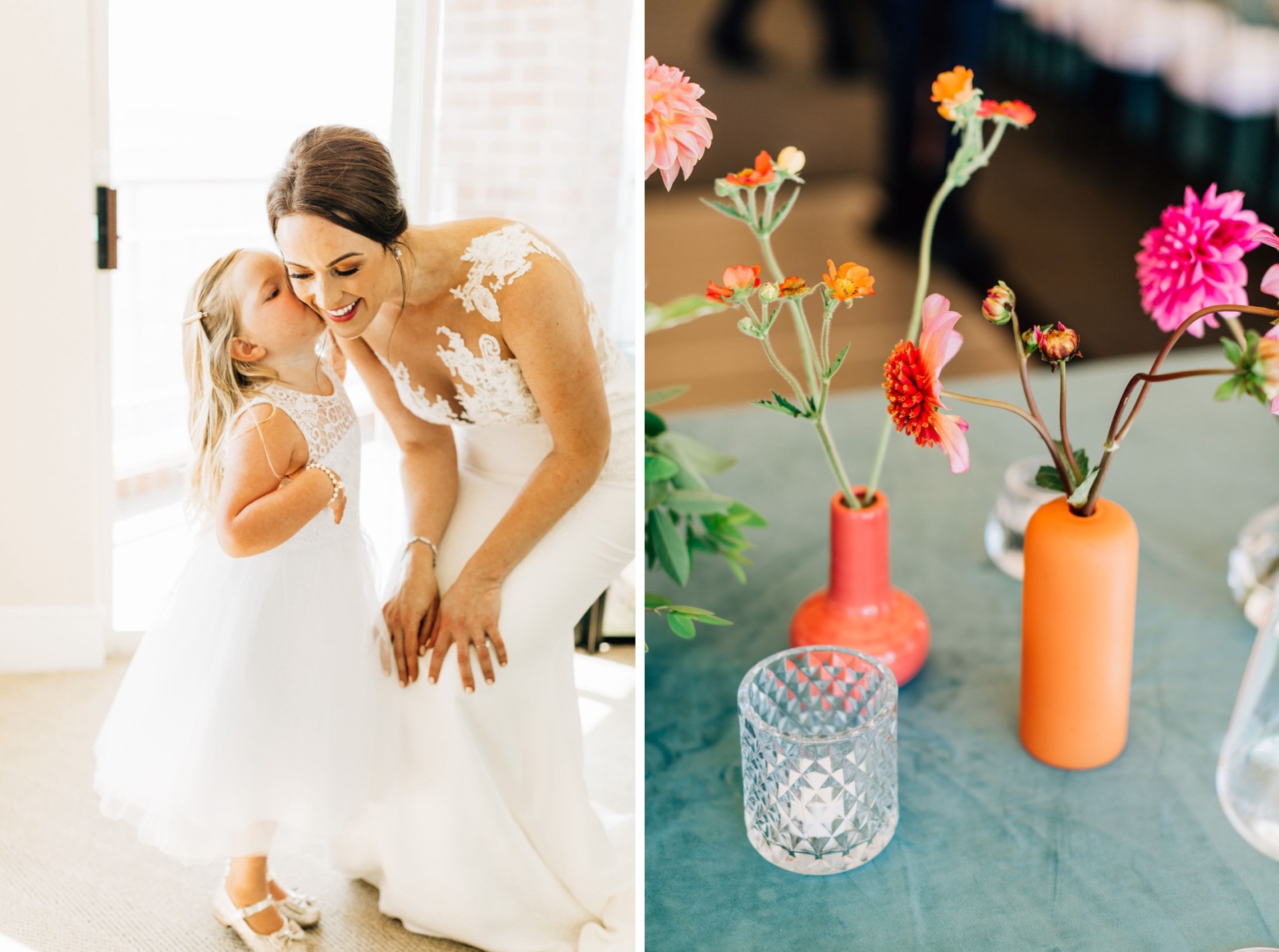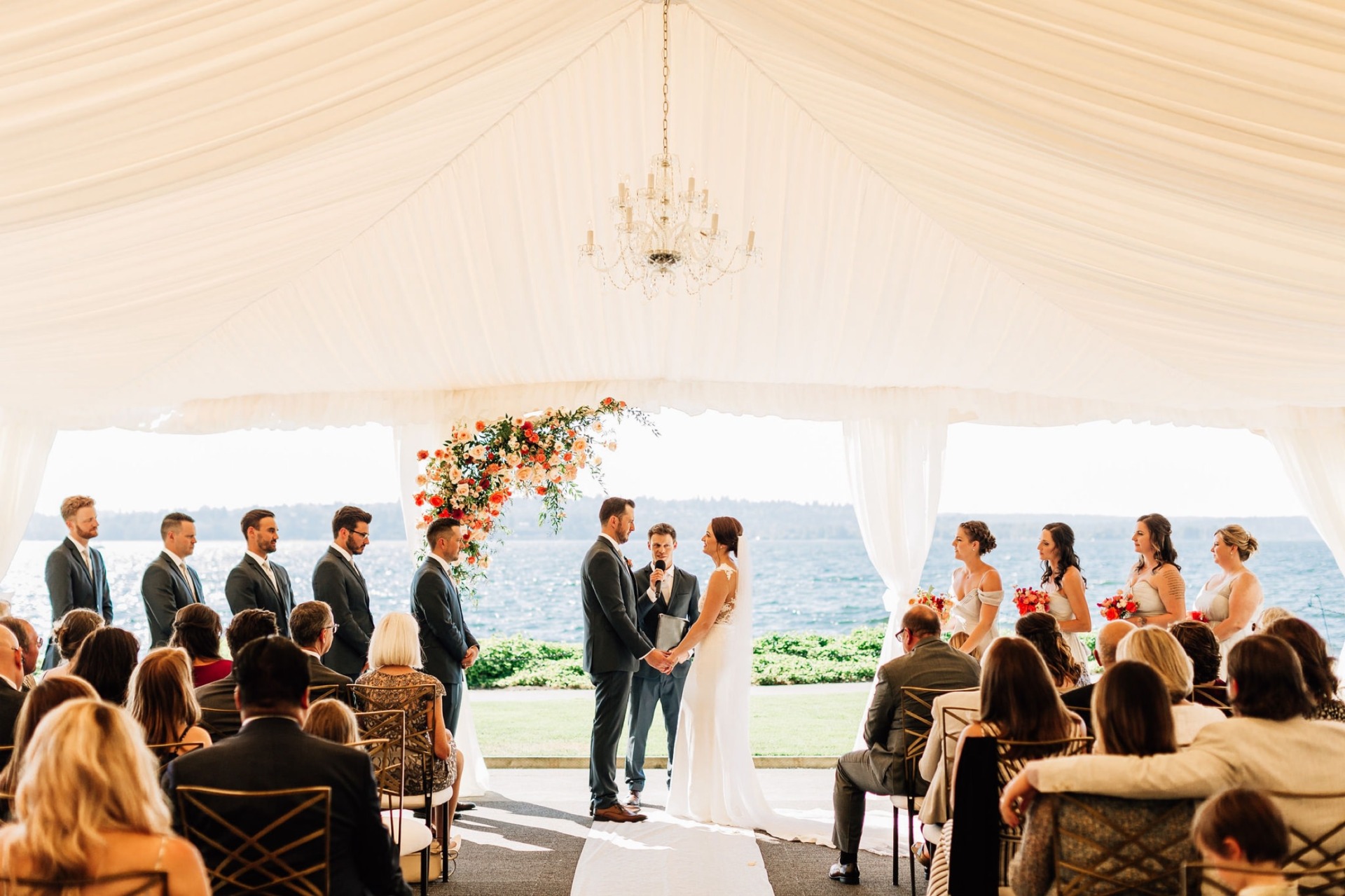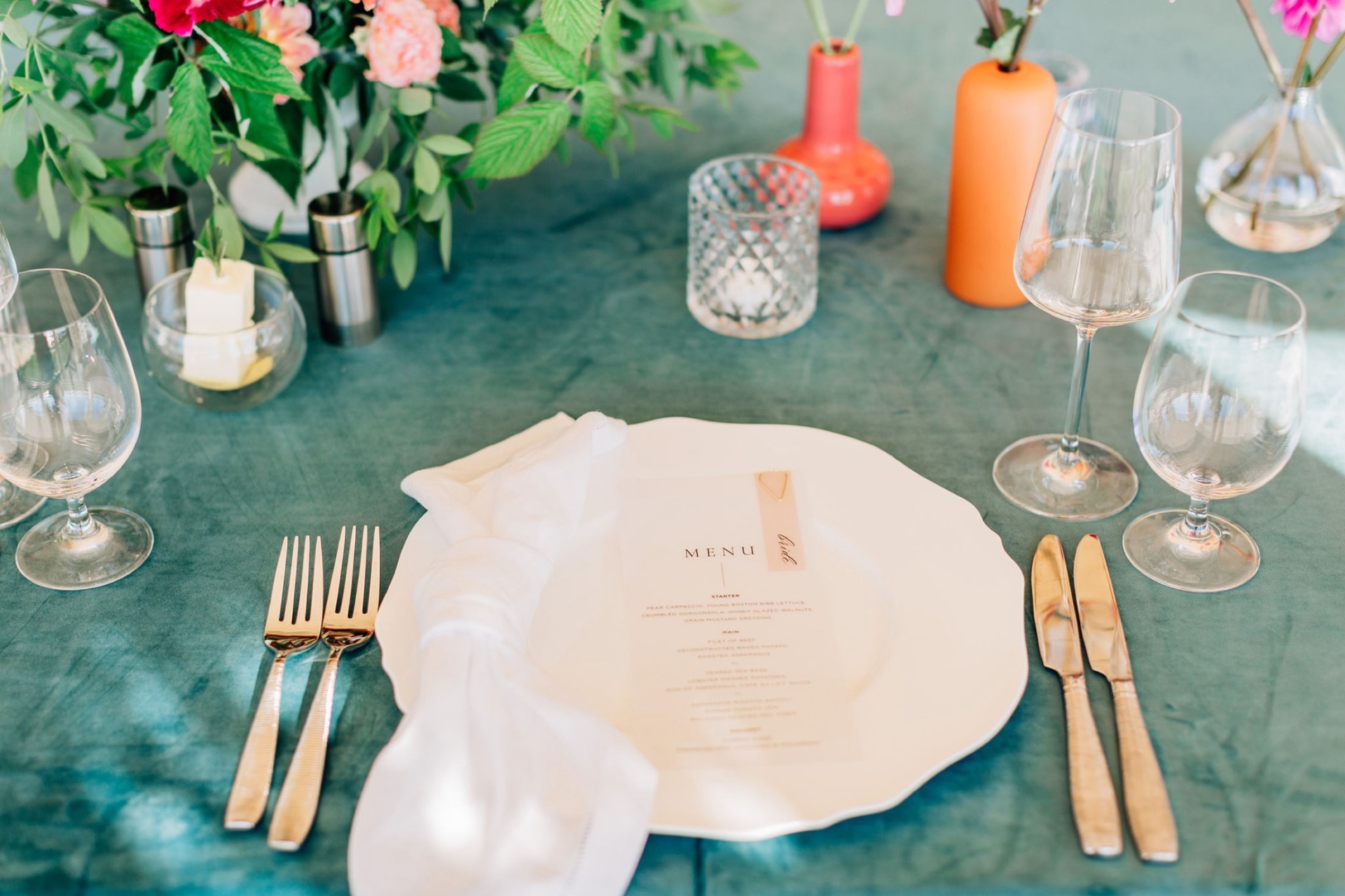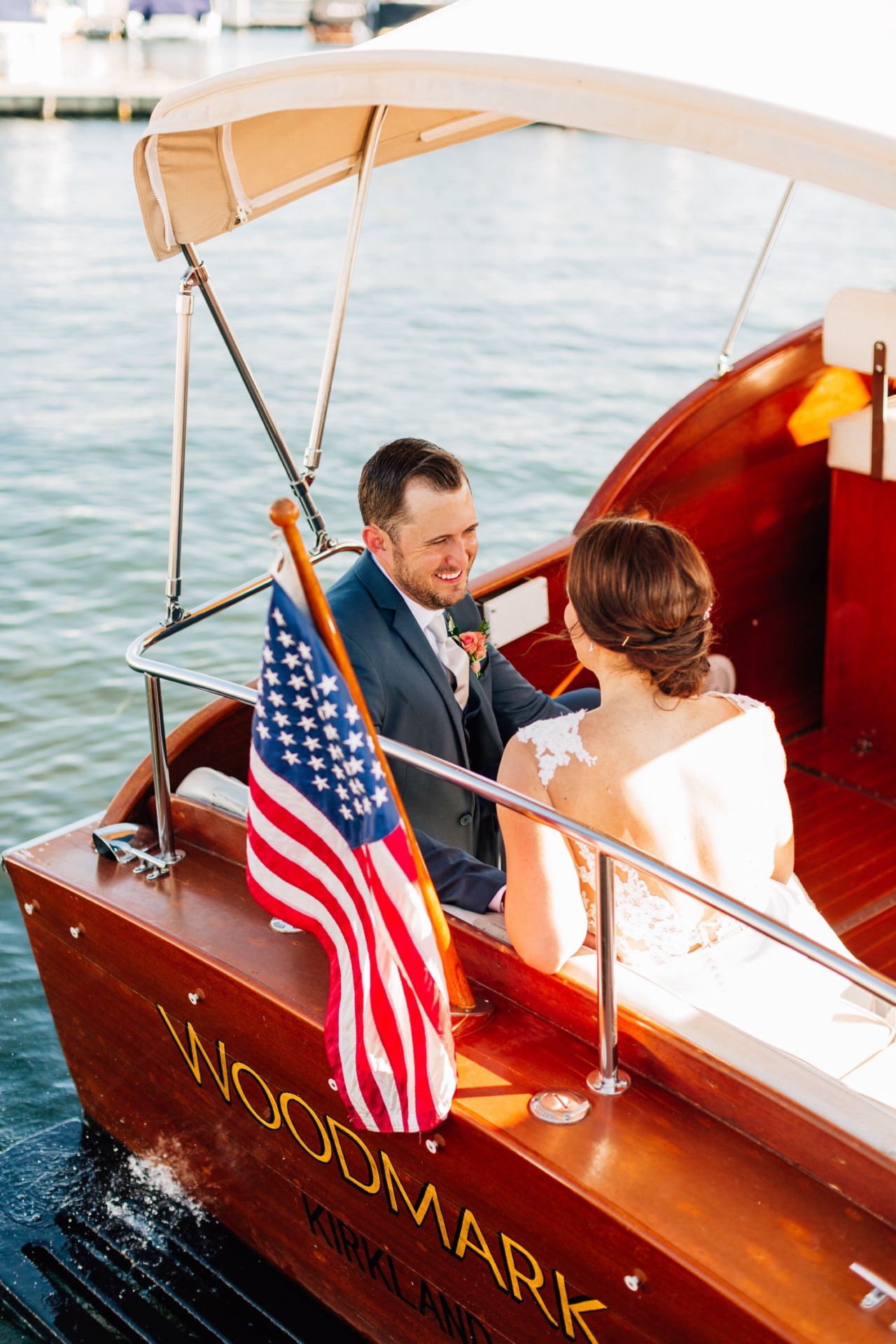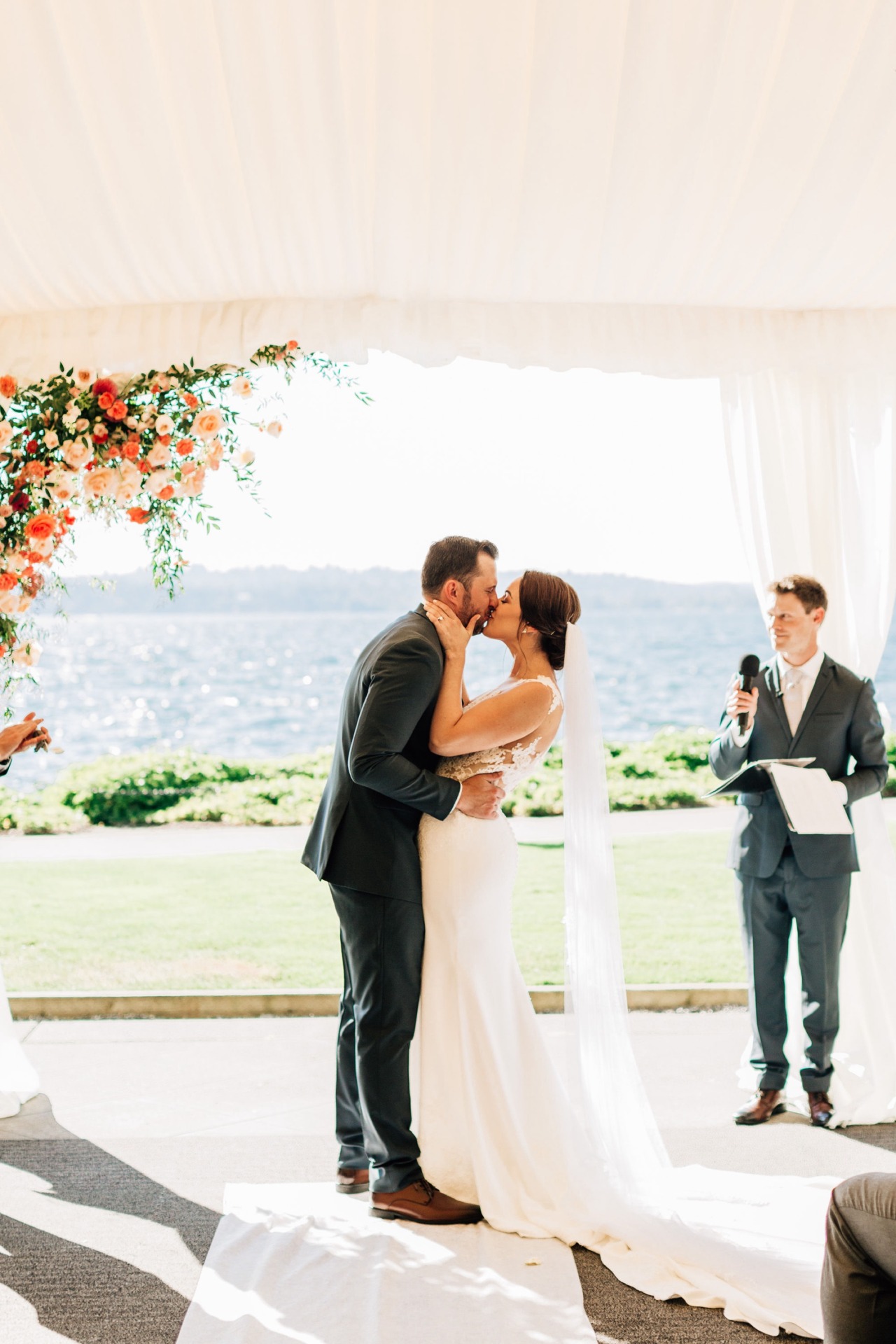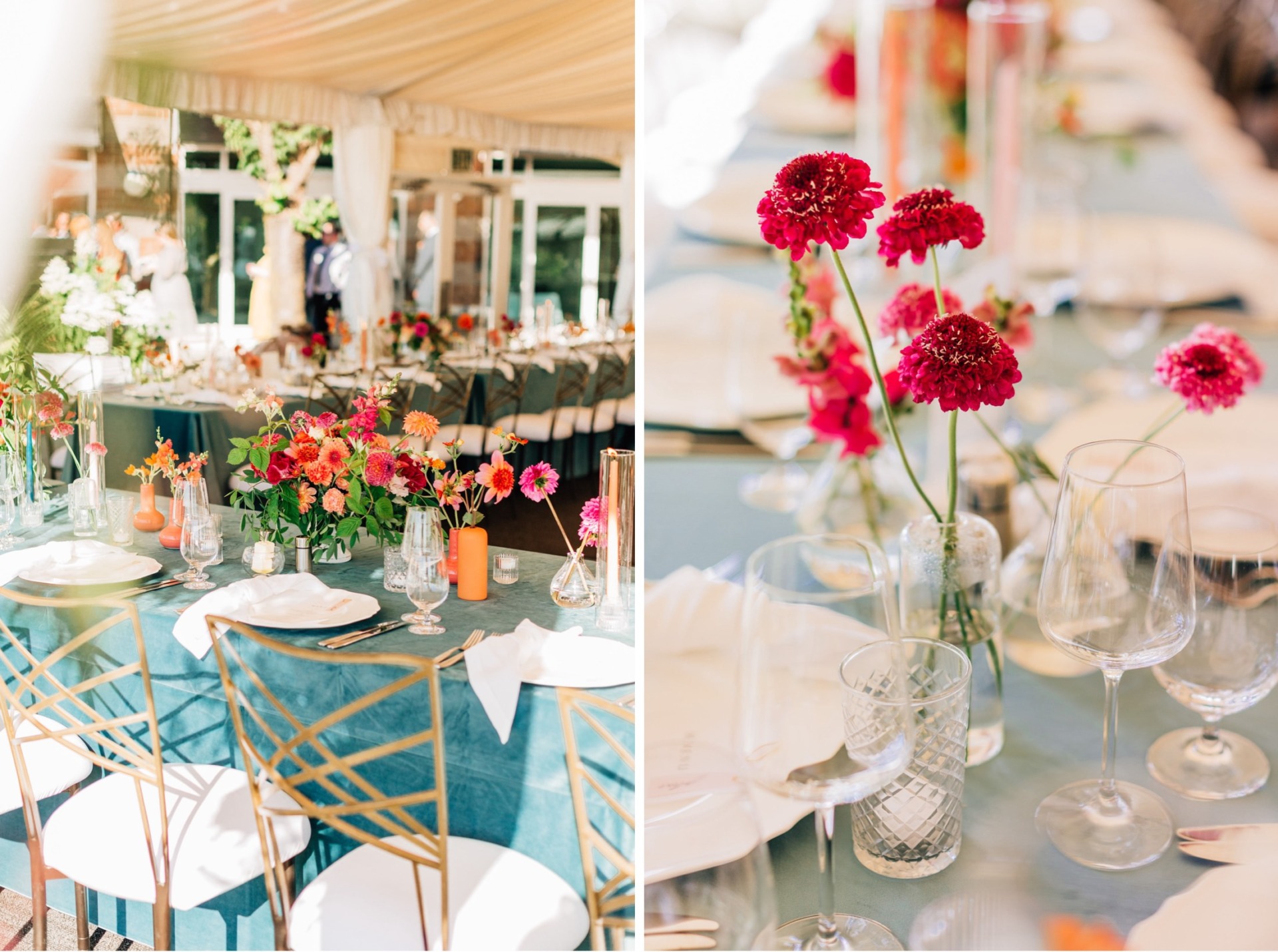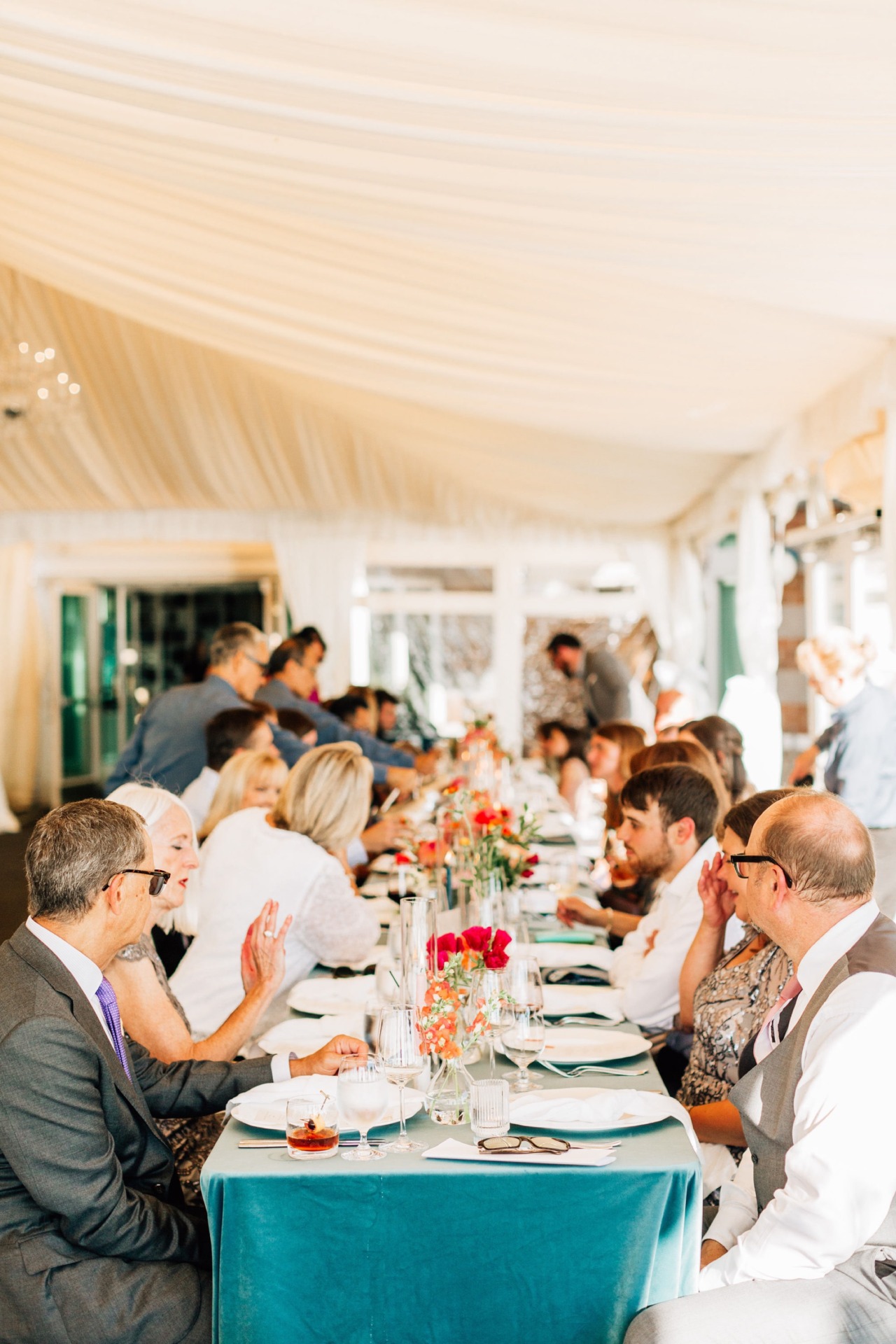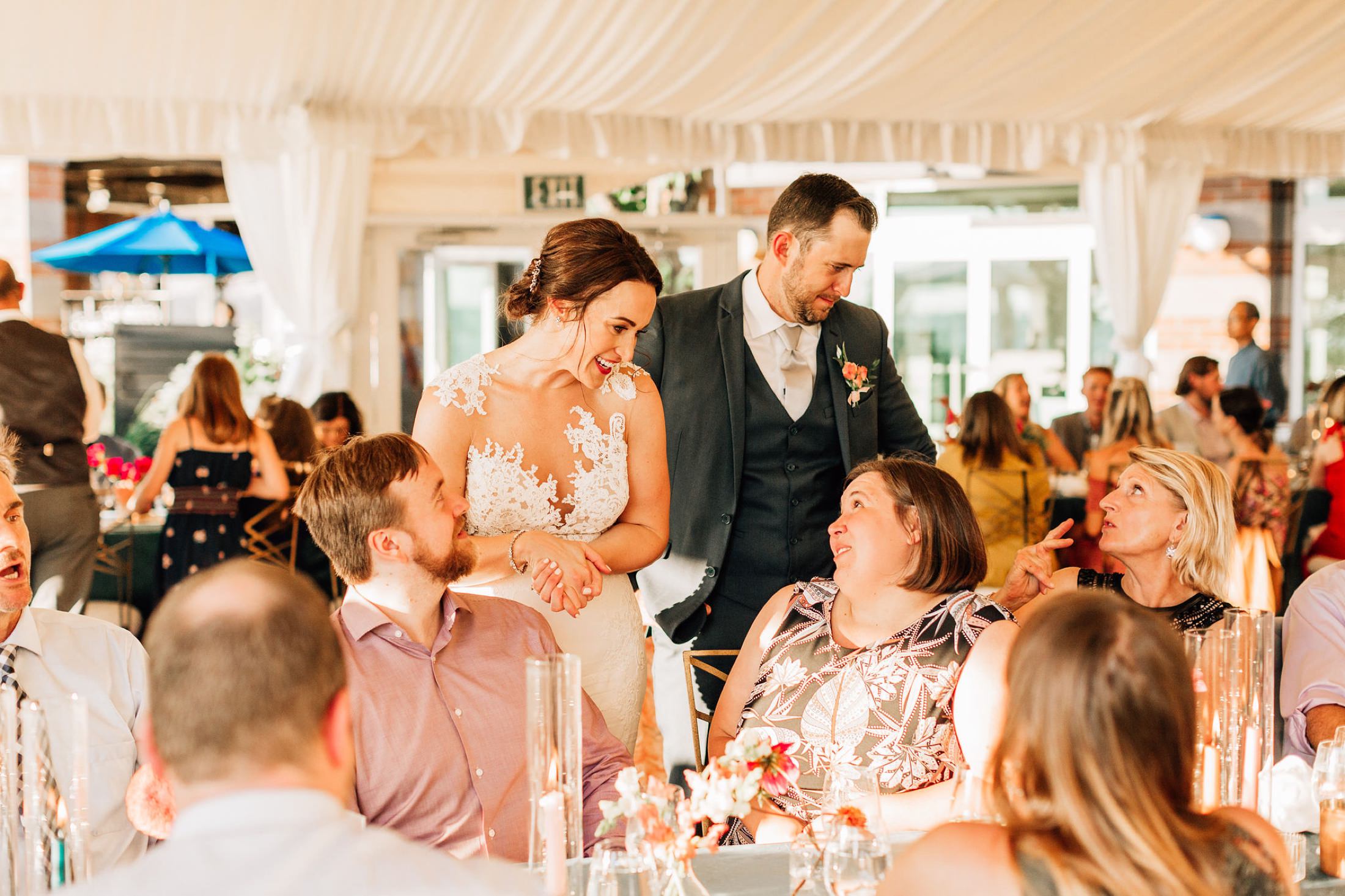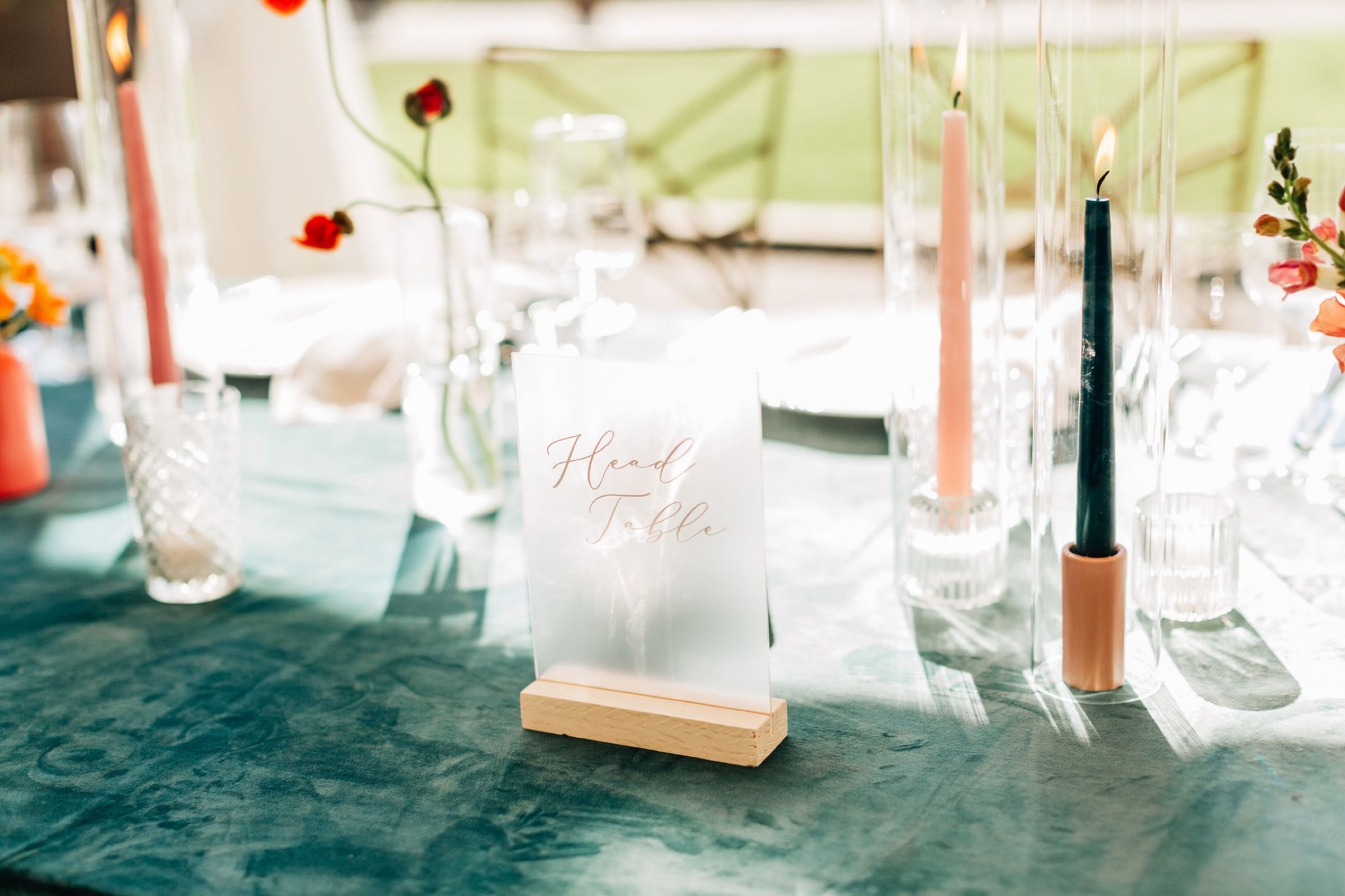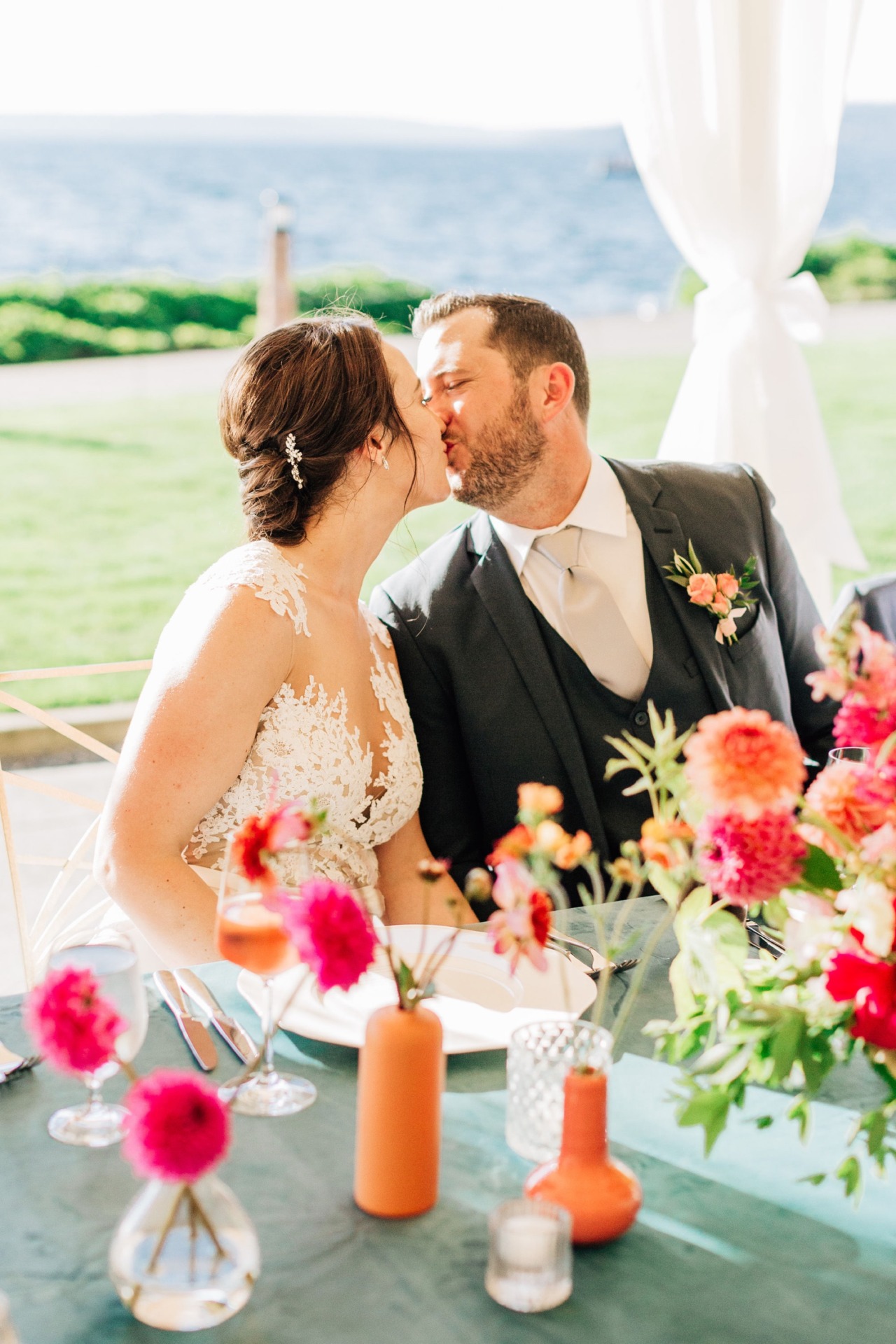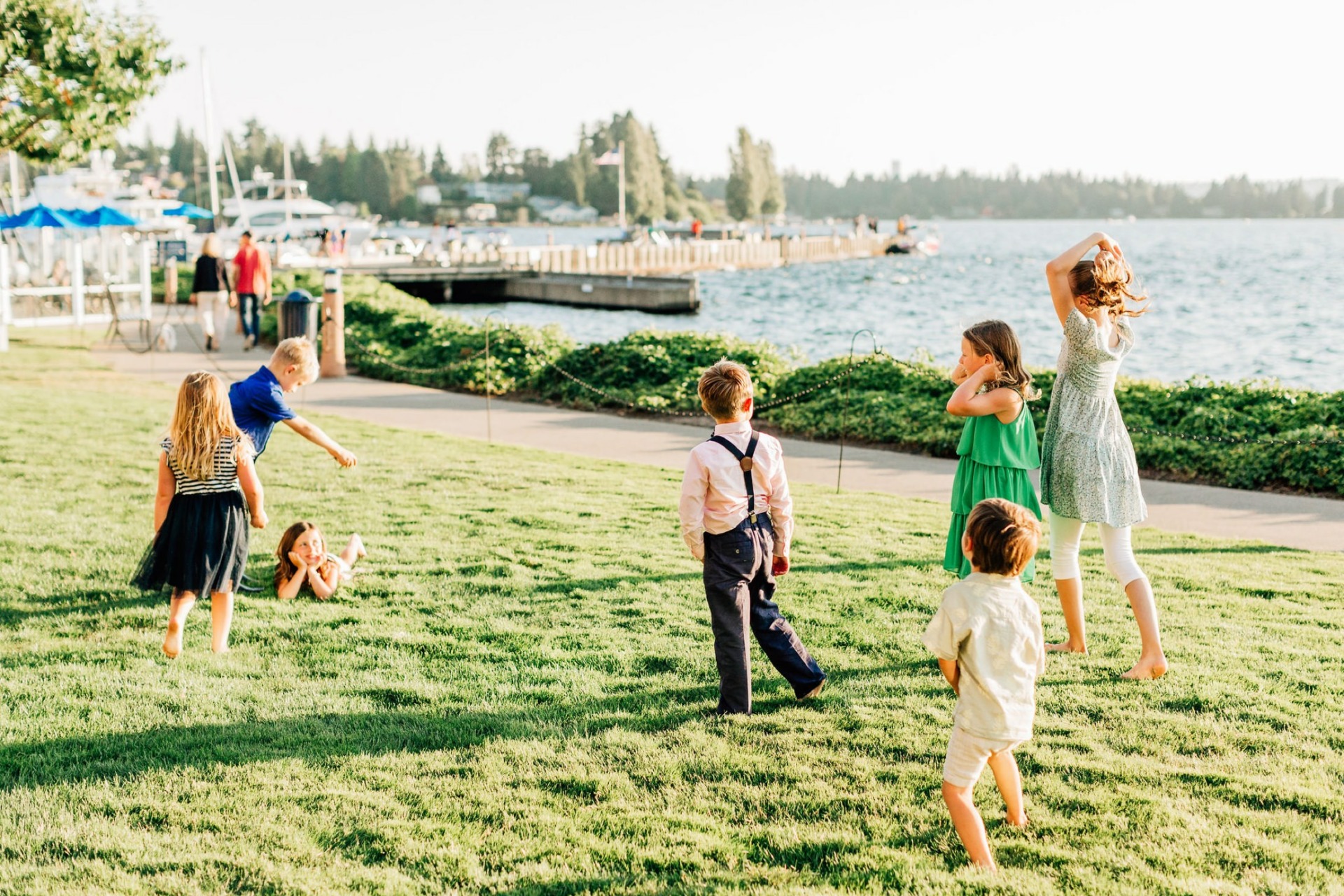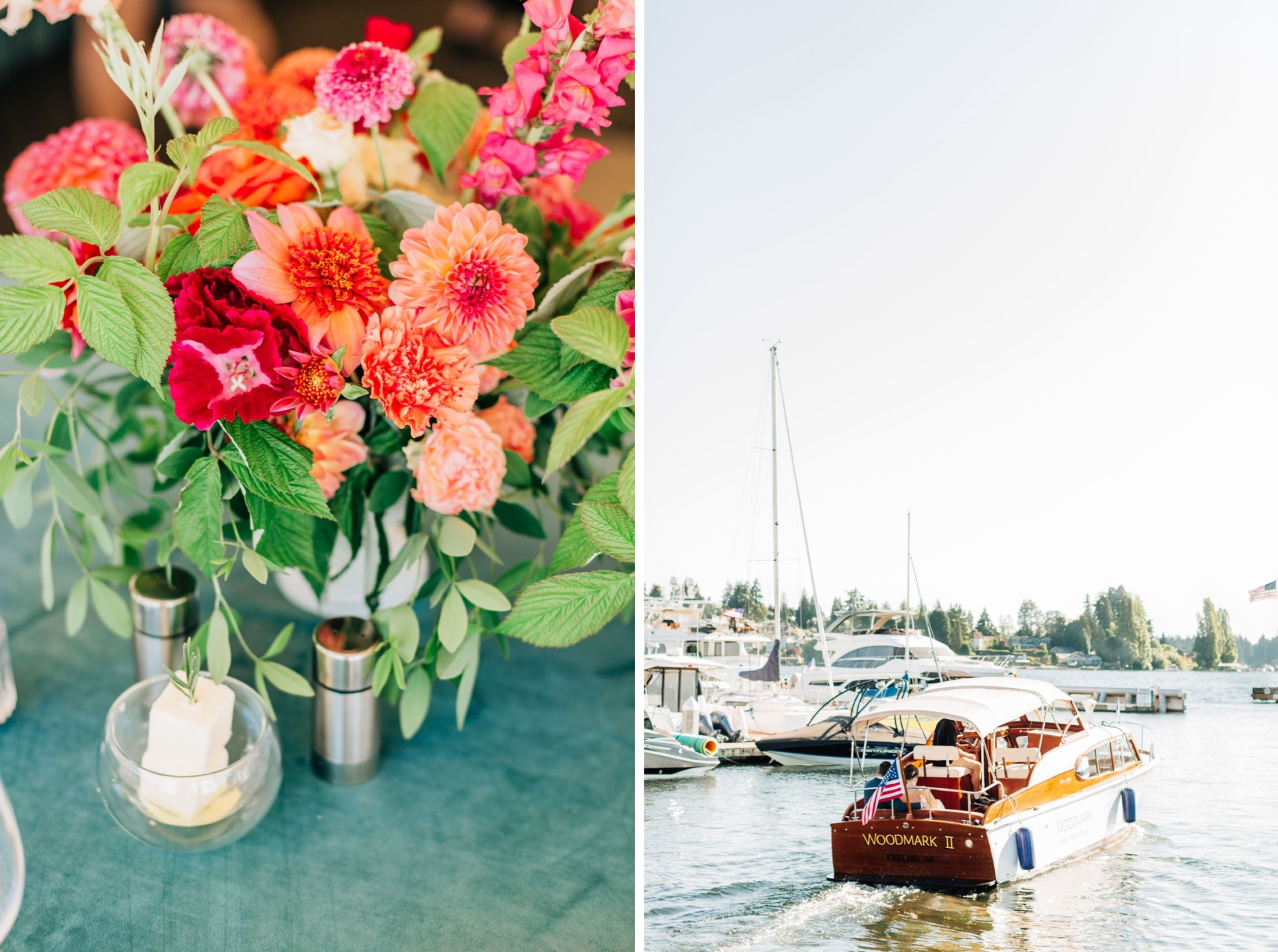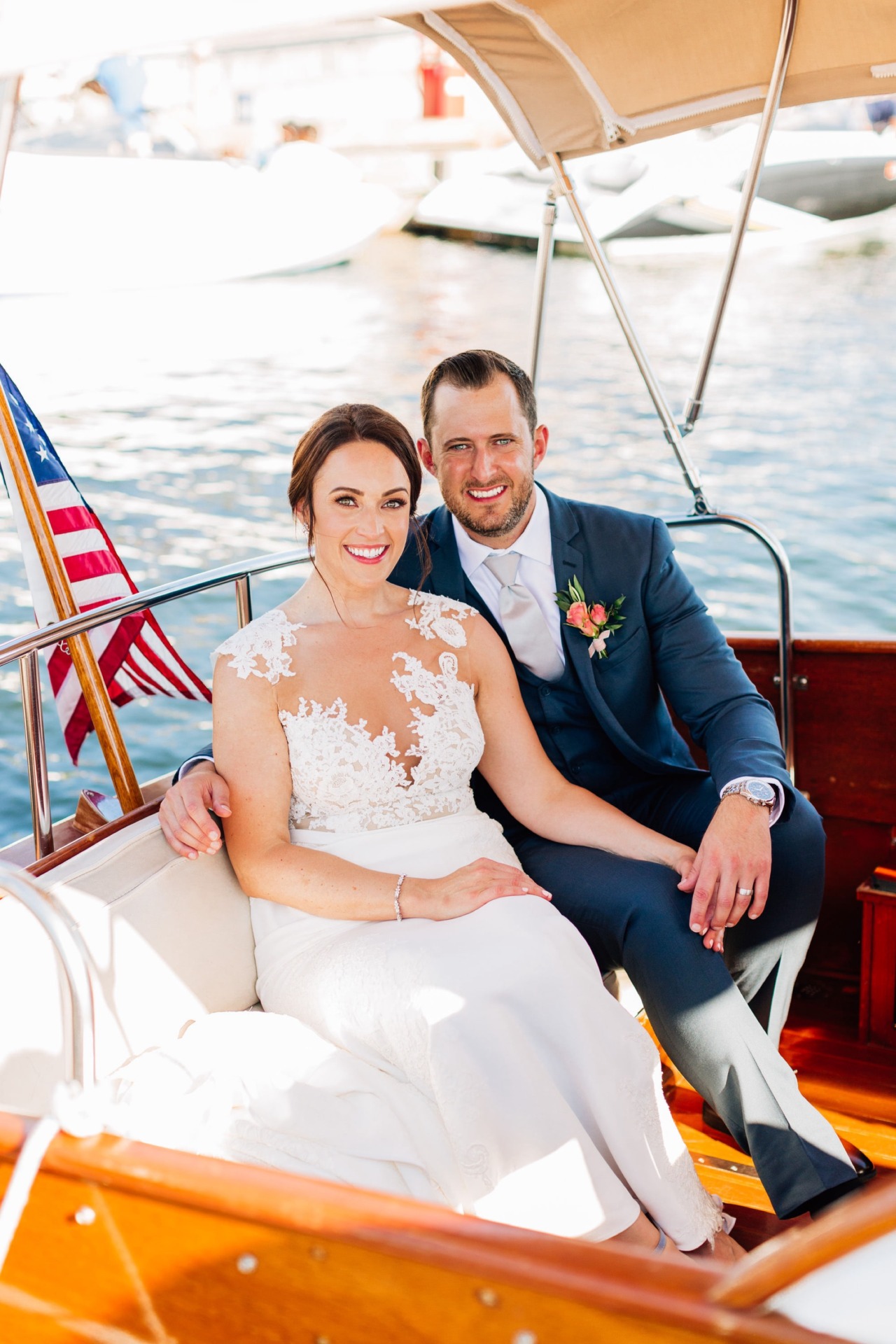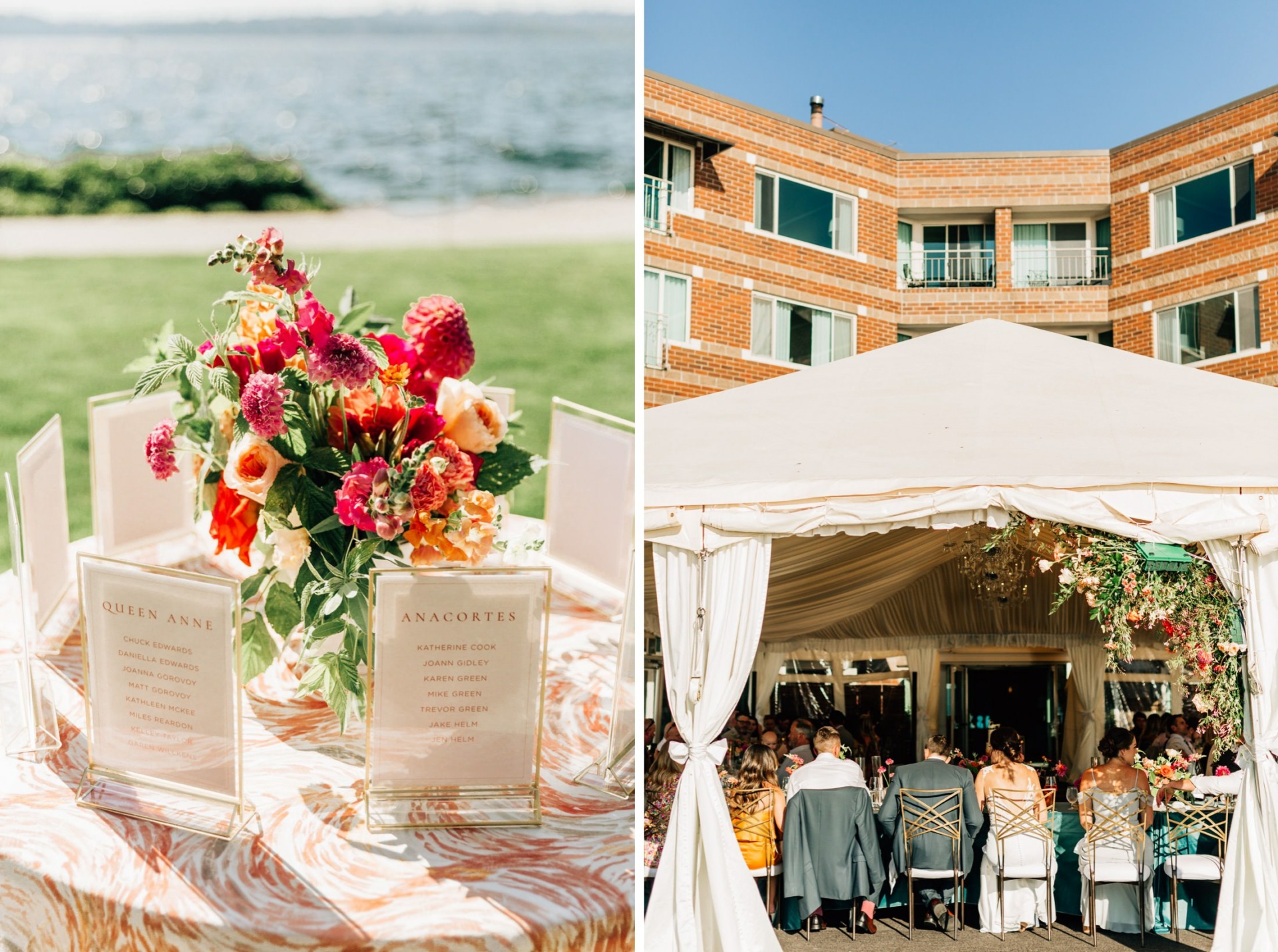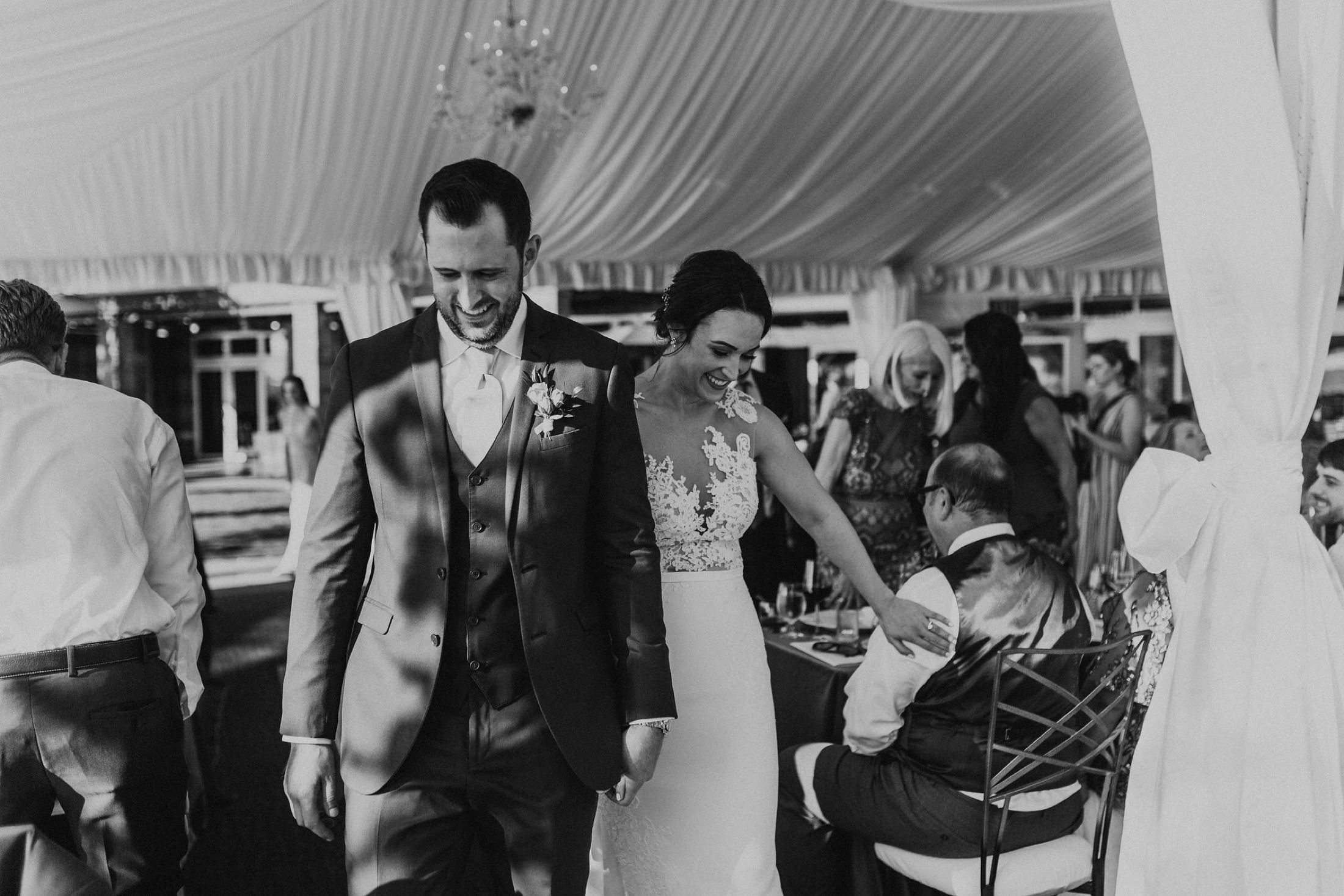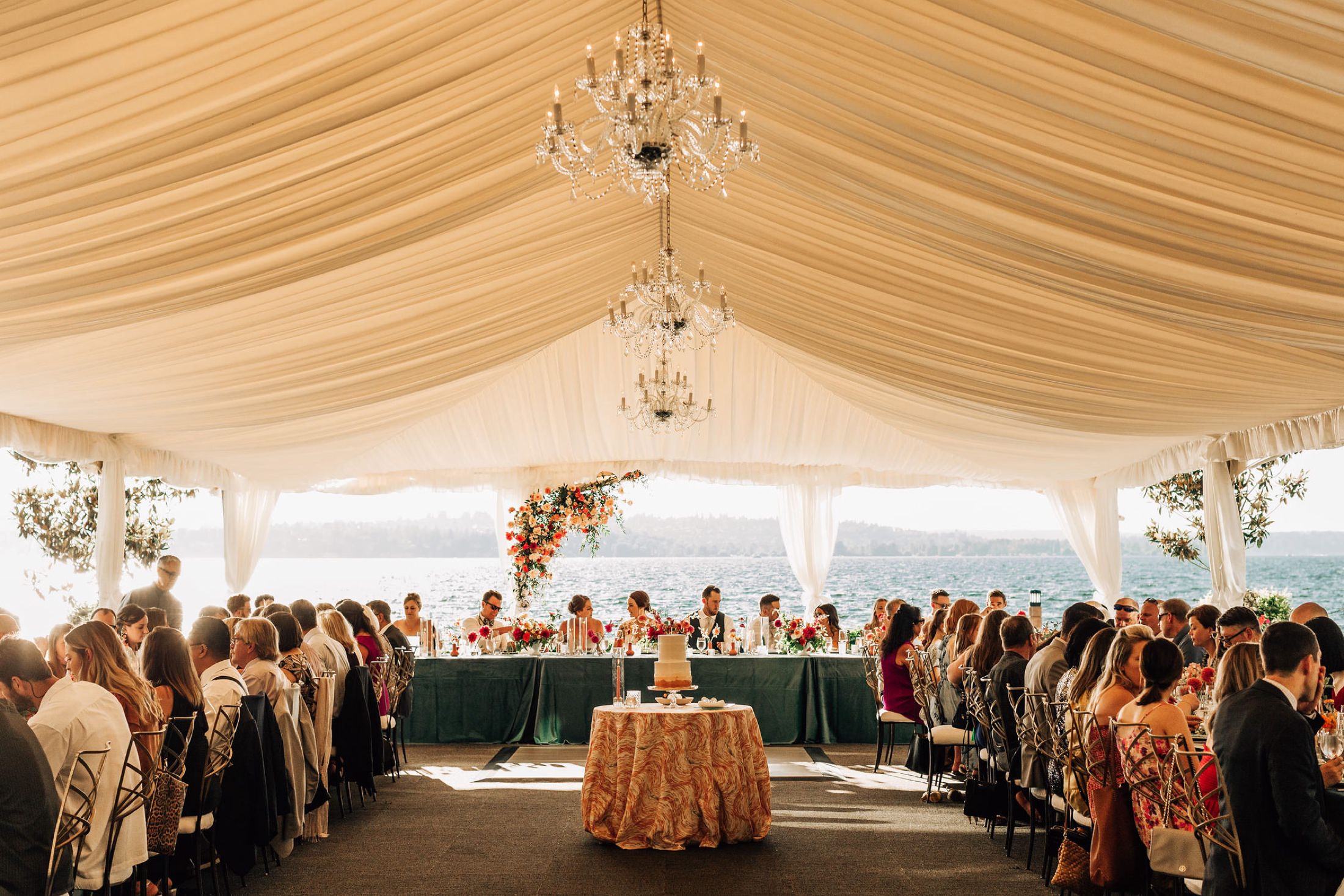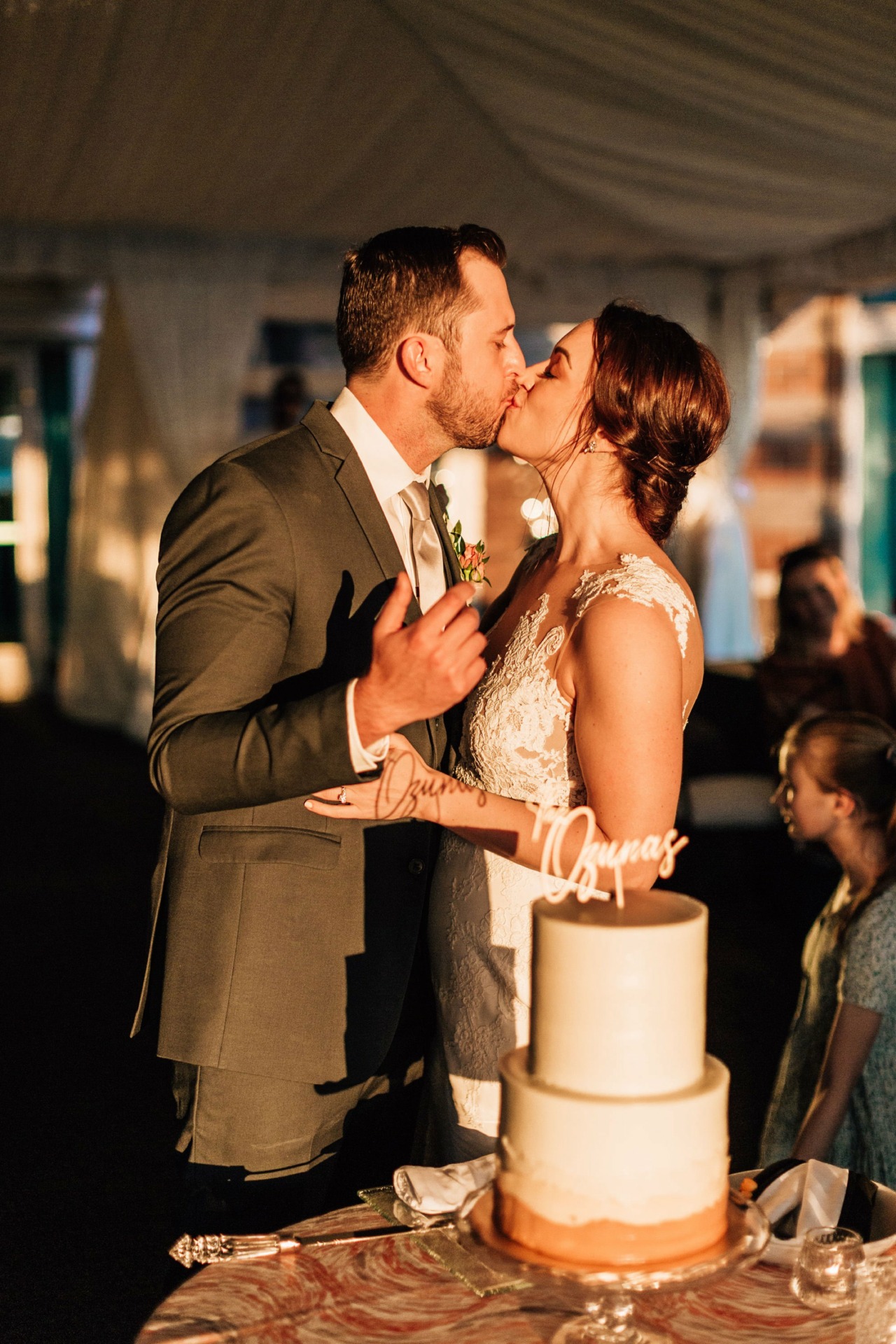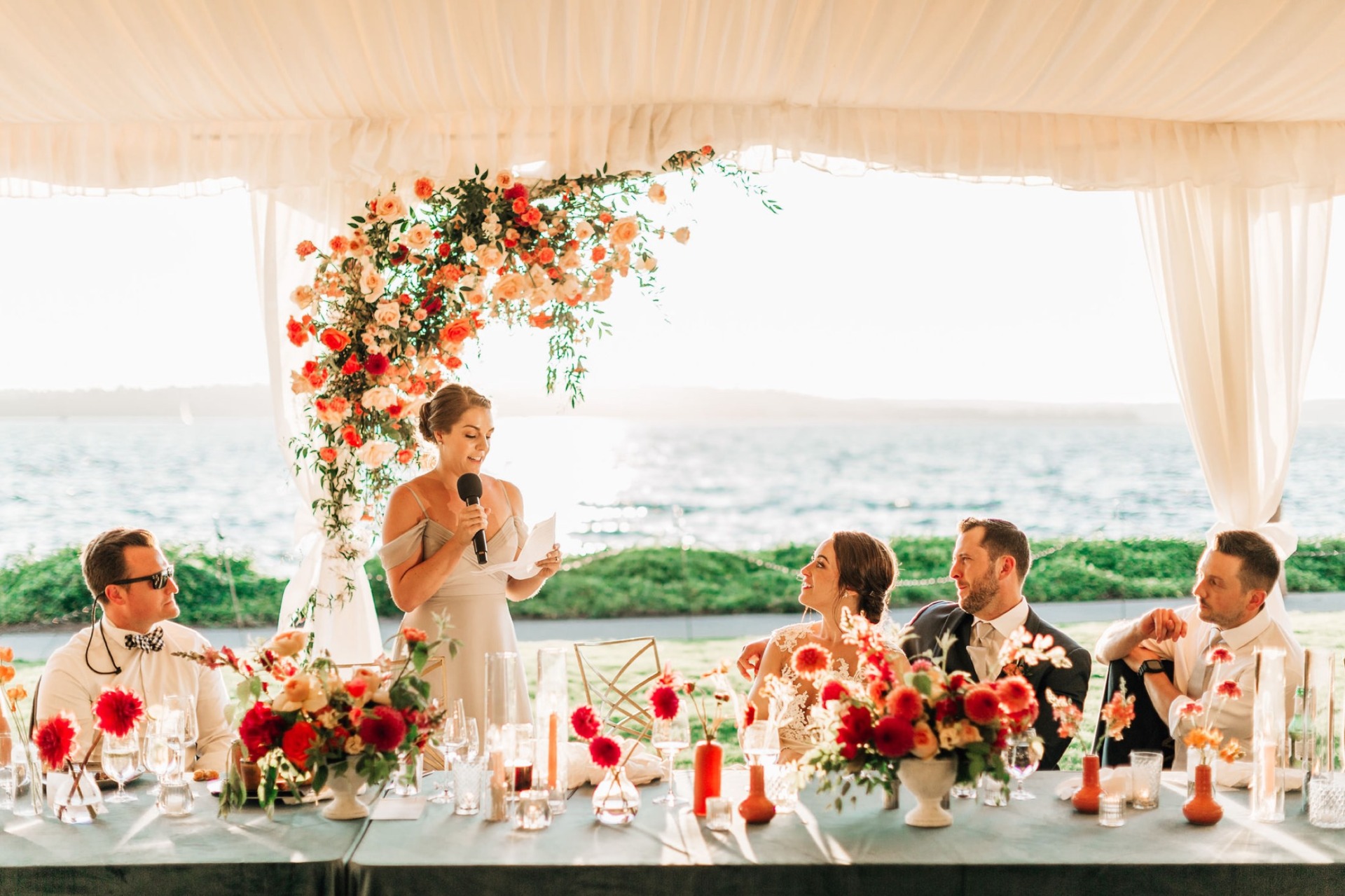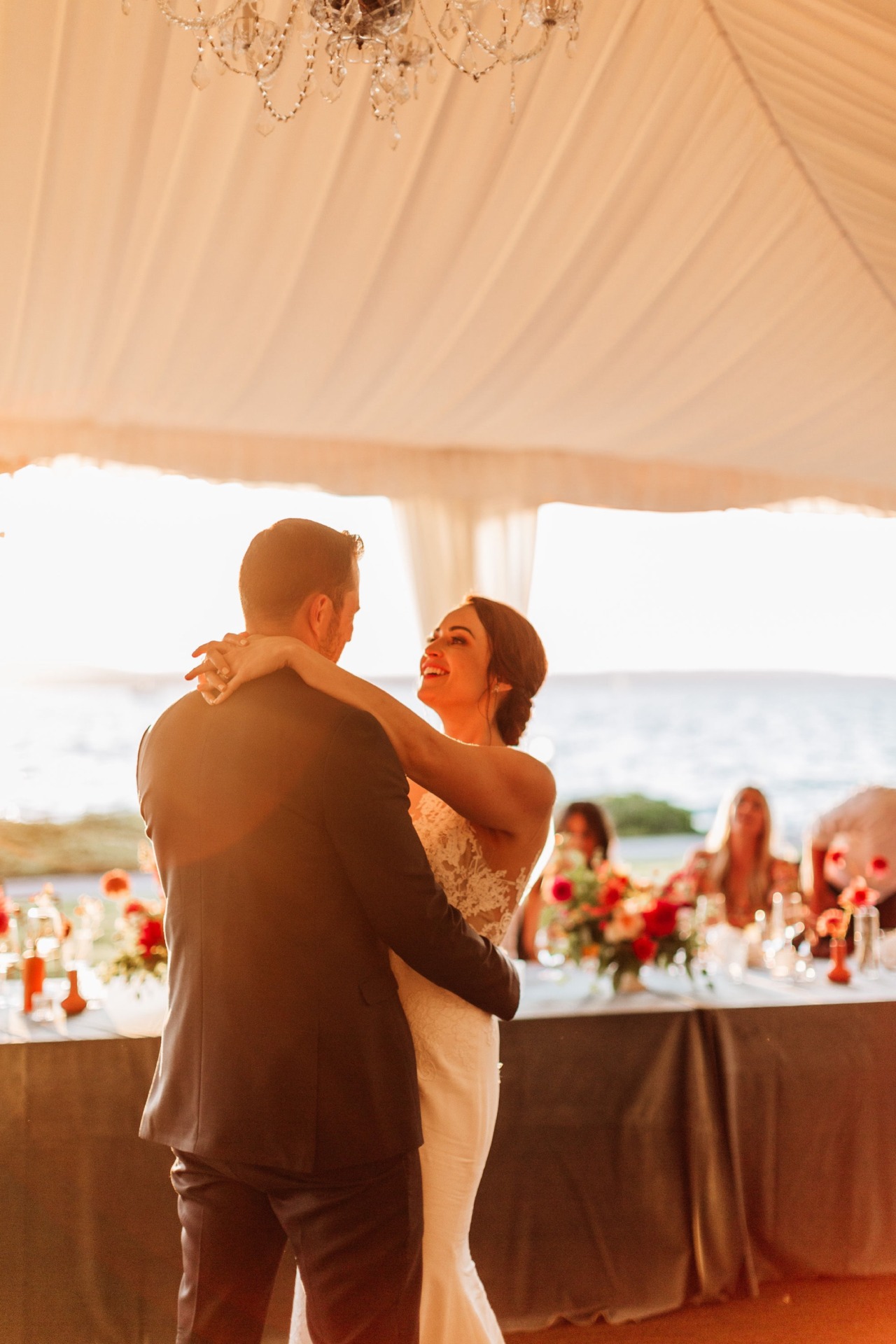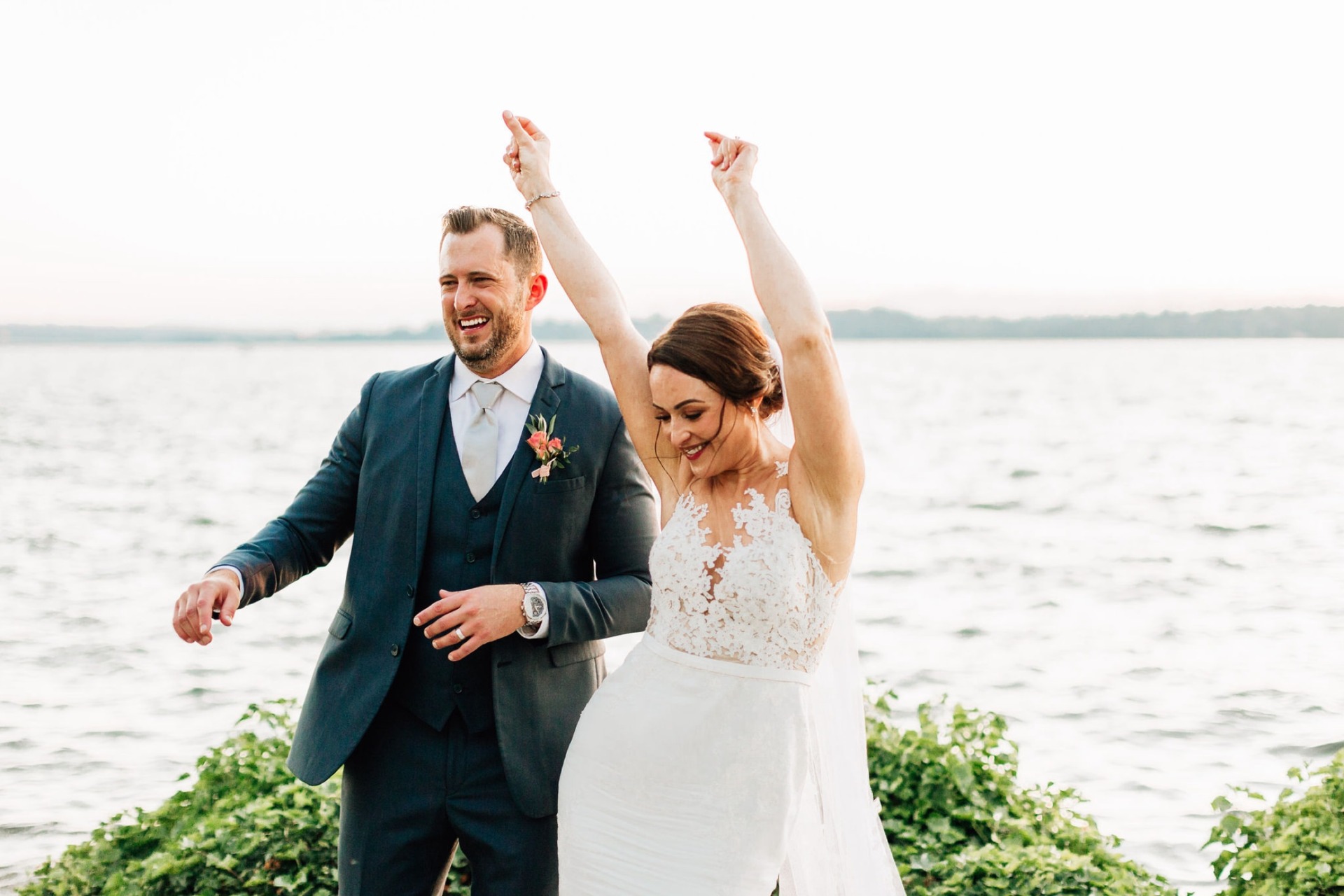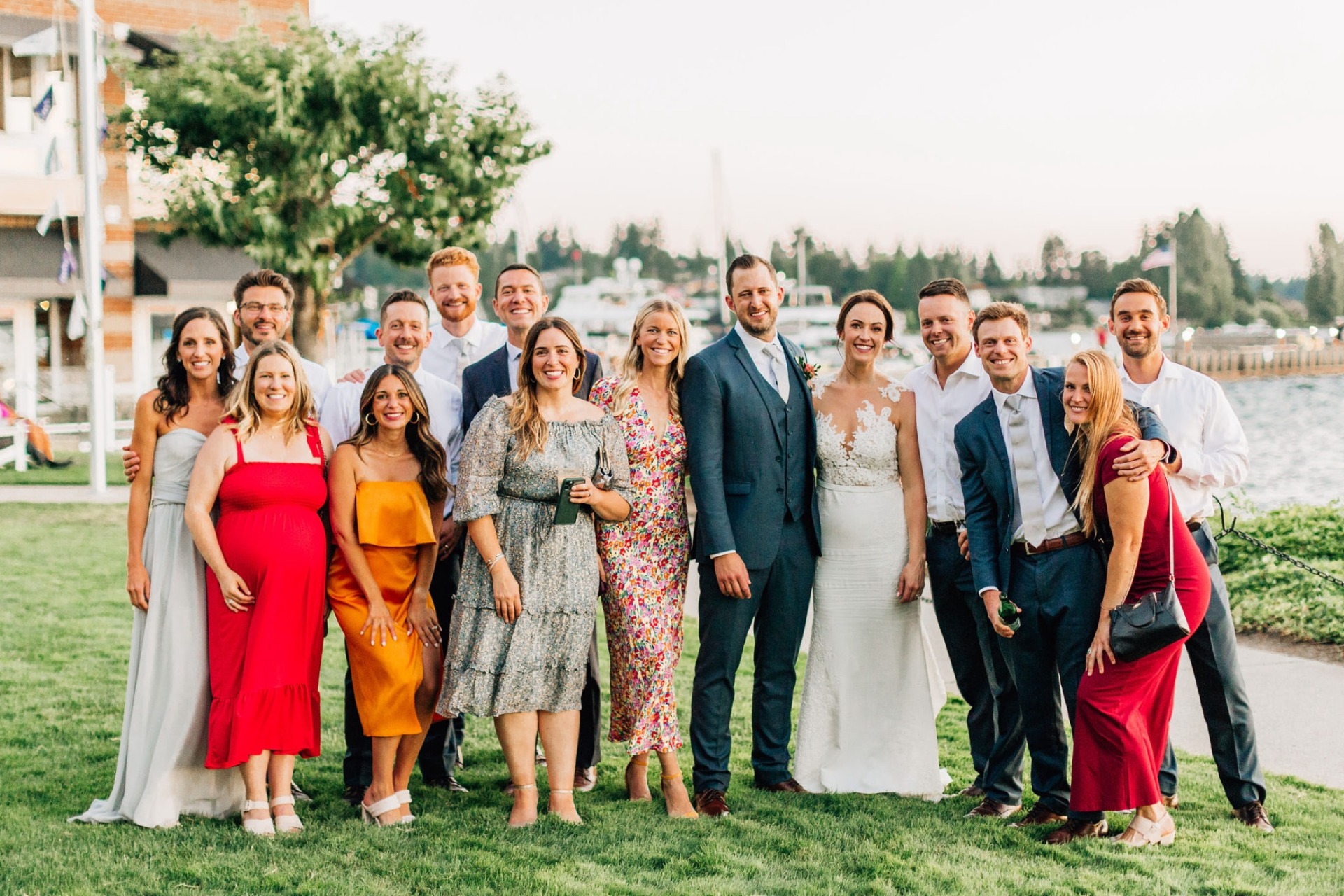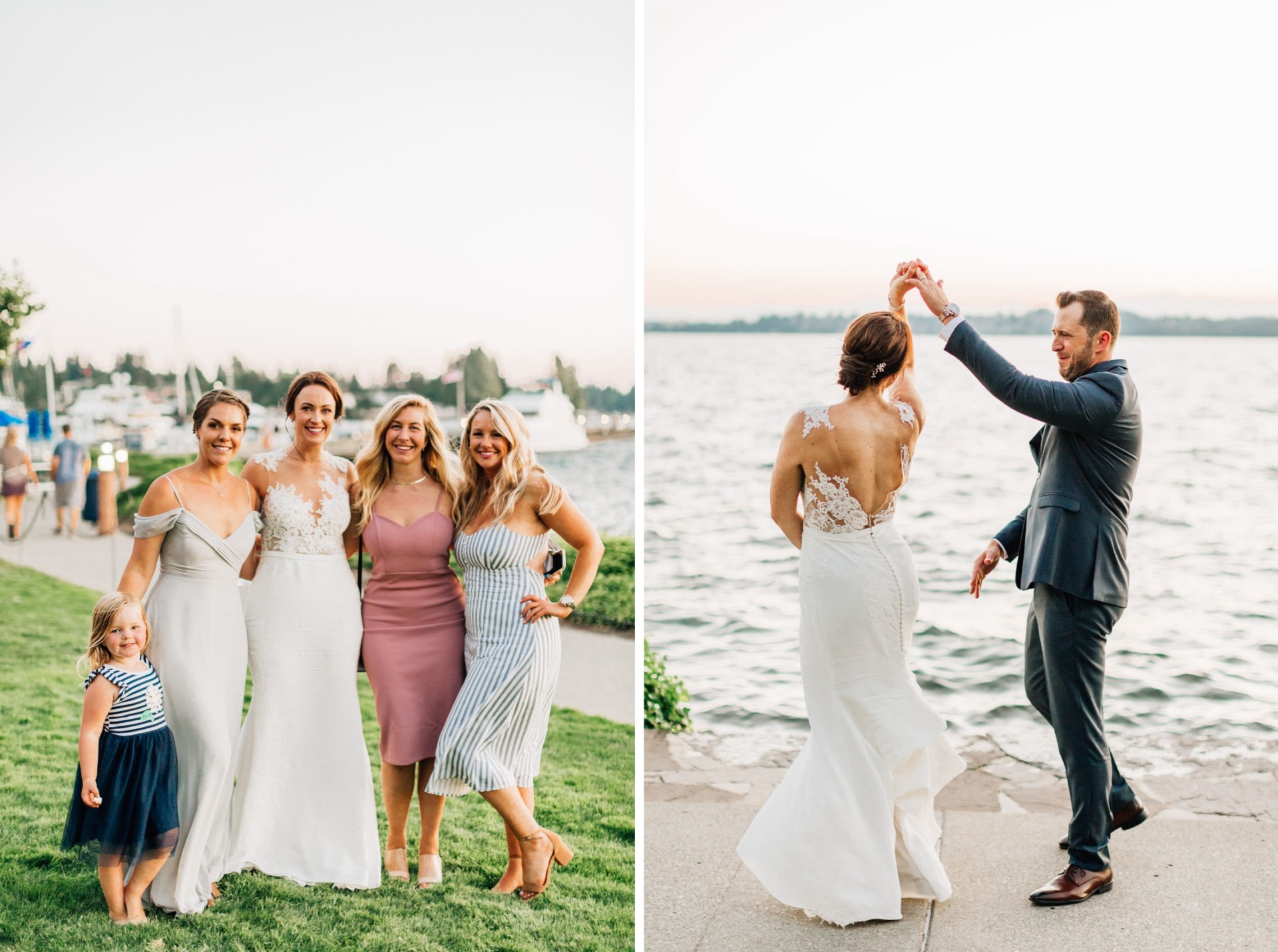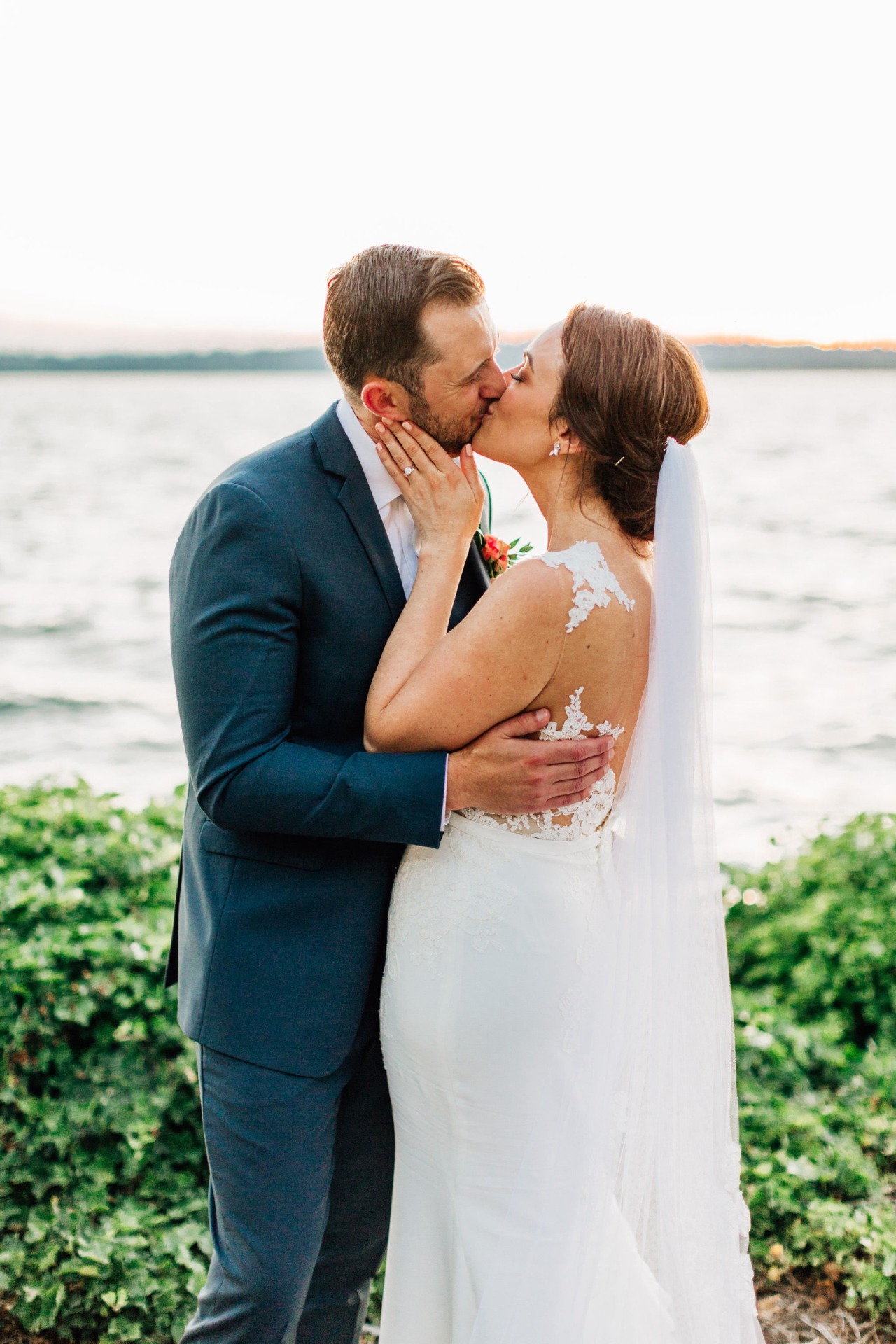 If you're looking for a summer wedding by the water in Seattle then look no further than the Woodmark Hotel in Kirkland! This stunning Seattle wedding venue sits right along Lake Washington in a quaint hotel with a white tent attached and ready to go for your big summer bash. As a Seattle wedding photographer I also love shooting at the Woodmark because of the beautiful backdrop of the water and the epic sunsets you get there. Your guests will love every minute of a Woodmark Hotel wedding.
It was such a pleasure to document Katie and Michael's colorful celebration. I adored the theme they went with and appreciated all of the color and fun textures they added to their reception decor. I know neutrals are always in, especially right now, but don't be afraid of color!! The colors you choose to use all throughout your wedding day including your invitations, the colors of your craft cocktails, the setting of the venue, and bridesmaid dresses will really help to tie everything together and tell a visually appealing story in your wedding photos. So if that element of wedding photography is something you enjoy and want, just make sure to pay attention to those small details too!
One of my favorite places to shoot at the Woodmark Hotel is out on the wooden dock. It can be very full sun and bright out there especially in the summer, but getting those open skies and blue lake behind your couple is unbeatable!
But I think the absolute highlight of getting married at this venue in Seattle is the old school wooden boat they have, which takes the newly married couple out for a little alone time directly following the ceremony. Not only does it make for great photos, but it's a really unique opportunity for the couple to take a few uninterrupted moments alone to take everything in. And what could be better than doing that out on a lake?!
Congratulations to the happy couple and I'll see you again soon, Woodmark!
VENDOR LOVE //
Photography: Jenna Bechtholt Photography
Venue: Woodmark Hotel
Coordinator: Perfectly Posh Events – Danae Johnson
DJ: Chris Graves
Florist: Rusted Vase
Hair/Makeup: Bridal Beauty Agency
Videography: Amora Cinema