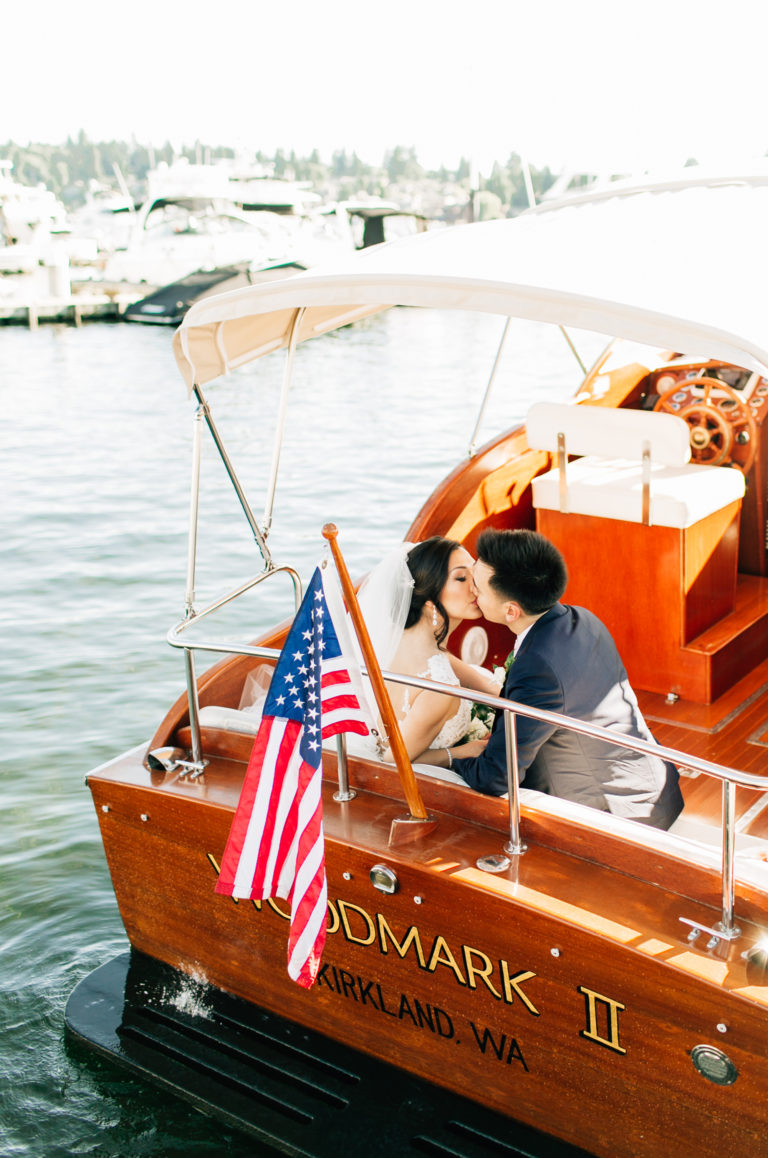 Jenna Bechtholt is the lady behind the lens at Jenna Bechtholt Photography. As a premier Bellevue wedding photographer, Jenna adores capturing special moments and precious details at each and every wedding that she documents. Jenna's work is often thought of as romantic, bright and full of emotion. Some of her favorite images can be seen throughout various industry leading bridal blogs, such as Brides, Style Me Pretty and Green Wedding Shoes. On a wedding day, Jenna's biggest goal is to capture each couple's special day as it naturally unfolds and ultimately tell their unique love story. From the smallest details like the brides shoes and the invitation suite to the first kiss and grand exit, she strives to document all of the important moments that make up a wedding. The most important aspect of being a wedding photographer in Jenna's opinion is allowing her brides and grooms to be able to relive the special moments of their big day over and over again through her photographs.
Contact Jenna Bechtholt Photographer to book your Bellevue wedding photographer today!
Bellevue, Washington is one of the most prominent and fast growing Eastside cities. Located directly across from Seattle, it is King County's largest suburb and is continuously developing which brings about wonderful new businesses and more residents! Bellevue is the perfect mix of an industrial city with a slower paced suburban feel. It's price tag is often a little lower than it's neighboring city, Seattle, and is why some brides opt to celebrate their big day on the Eastside! With gorgeous venues, Seattle skyline views, lush parks and unique hotels, Bellevue is a wonderful place for Washington couples to get married.
The Robinswood House in Bellevue is one of the best places to host a Bellevue wedding! Originally built in 1895, the Robinswood House is one of the city's most charming and oldest estates. Not only do Bellevue wedding photographers flock to this estate for the quaint old buildings but the old English gardens and sprawling lawns with views of the entire Robinswood Park are some of the best spots for beautiful wedding day portraits! For the bride and groom looking for a picturesque and homely setting to celebrate their love and union, you won't do better than a Robinswood House wedding! But for a couple that appreciates a more modern, contemporary feel there is Cast Iron Studios located right in the heart of the city. This Bellevue wedding venue has a lovely modern flare featuring clean lines, a concrete floor, fun textures and romantic lighting all perfect for an intimate wedding celebration. Wedding photographers in Bellevue love photographing weddings at both of these locations because of the vast diversity and all of the beautiful details.
Bellevue is also home to many hotels that offer wonderful amenities to their couples. First off, for a classic Northwest feel there is the Bellevue Club. This venue's selling point is their elegant banquet hall featuring high ceilings, dark wood accents, and soft lighting. Their grounds are complete with lush gardens, a cocktail hour area with skylights and a grand piano. Next is the sophisticated Woodmark Hotel, a boutique lodge nestled along the shores of Lake Washington. This elegant Bellevue wedding venue offers multiple sites within their hotel to accommodate a wide variety of events and personal preference. The Woodmark Hotel is one of the best places for a summer wedding on the lawn for a bride and groom who love lakes as well as a stunning Seattle skyline view in the distance. Bellevue also offers many unique settings like the Seattle LDS Temple in Bellevue, a sleek building with stunning grounds for a traditional LDS ceremony, and the Bellevue Arts Museum, a modern museum with bold architecture and eye catching art exhibits, for individuals looking to do things a little bit differently on their big day! Lastly, for those looking to incorporate nature and lots of greenery into their big day there is Downtown Park and Bellevue Botanical Gardens. Both of these settings are a dream for natural light wedding photographers because of all of the open space and greenery. Downtown Park is a very special because of their  large pond in the center of the park lined with lush trees and European style lamp posts. This spot would be a wonderful place for bridal party pictures as well as some romantic formal shots of the bride and groom!
As you can see, wedding venues in Washington State are pretty amazing and are only getting better! If you are in the process of planning your Bellevue wedding and are in need of a Washington wedding photographer, contact Jenna today by clicking right HERE!