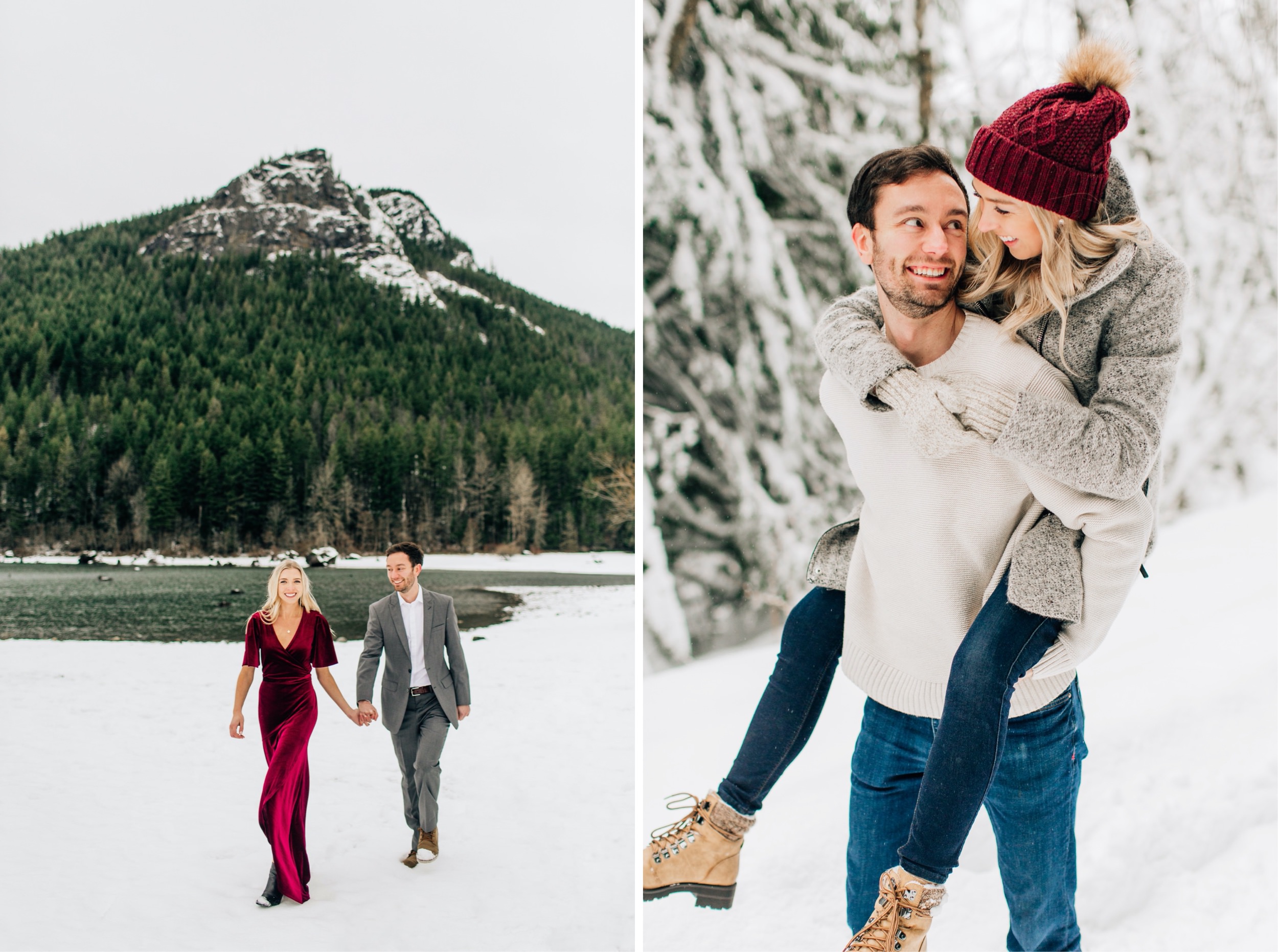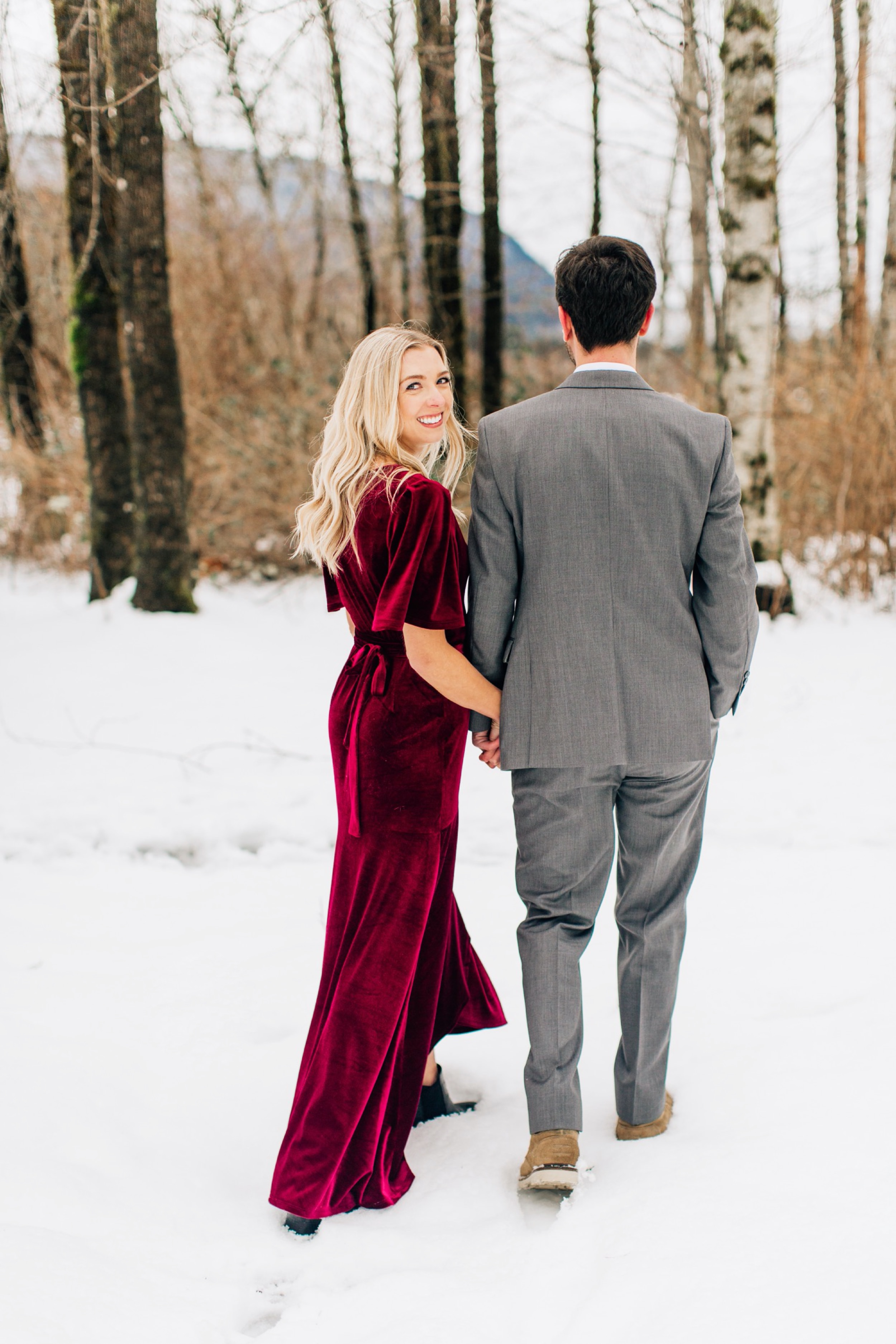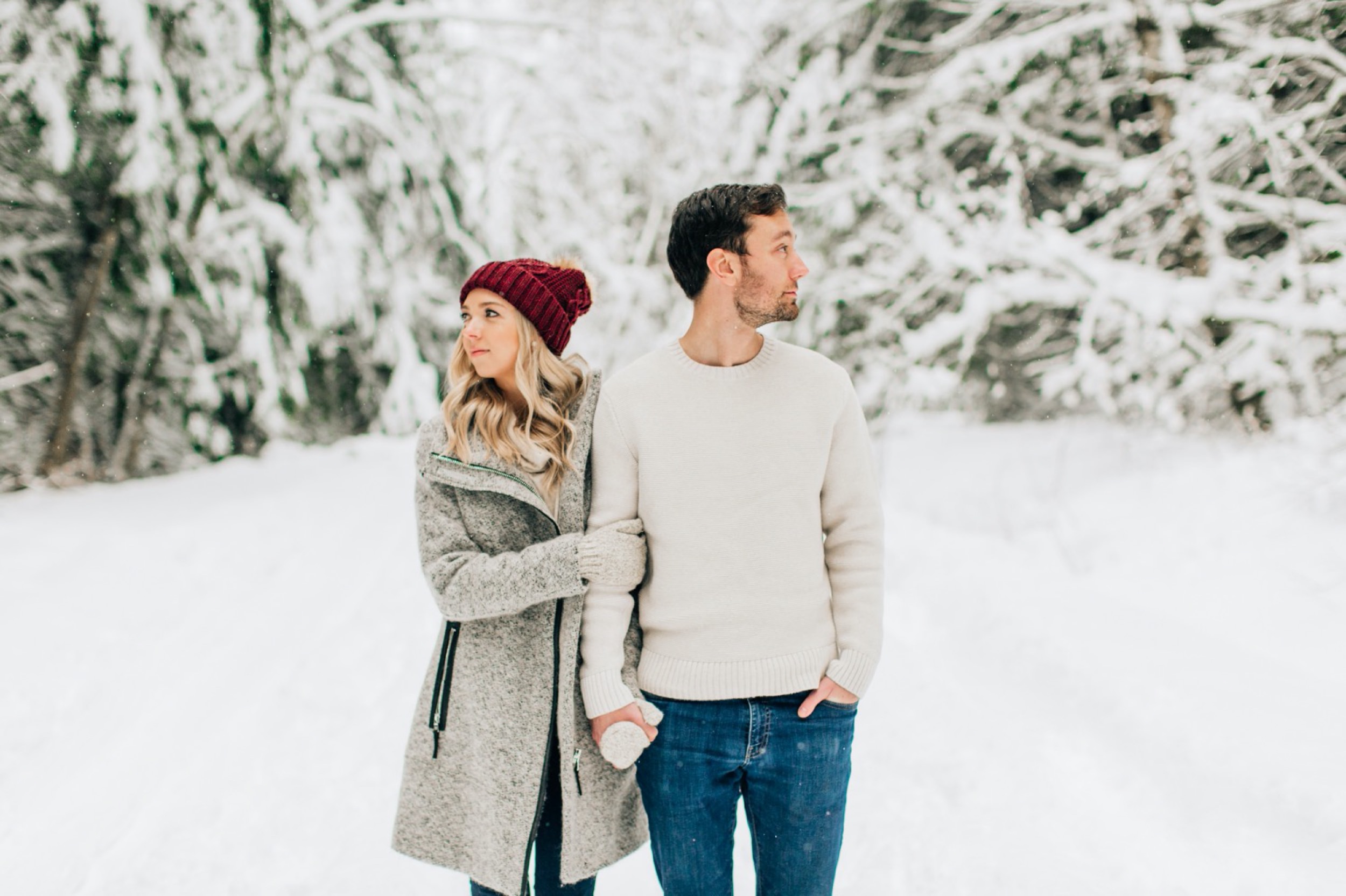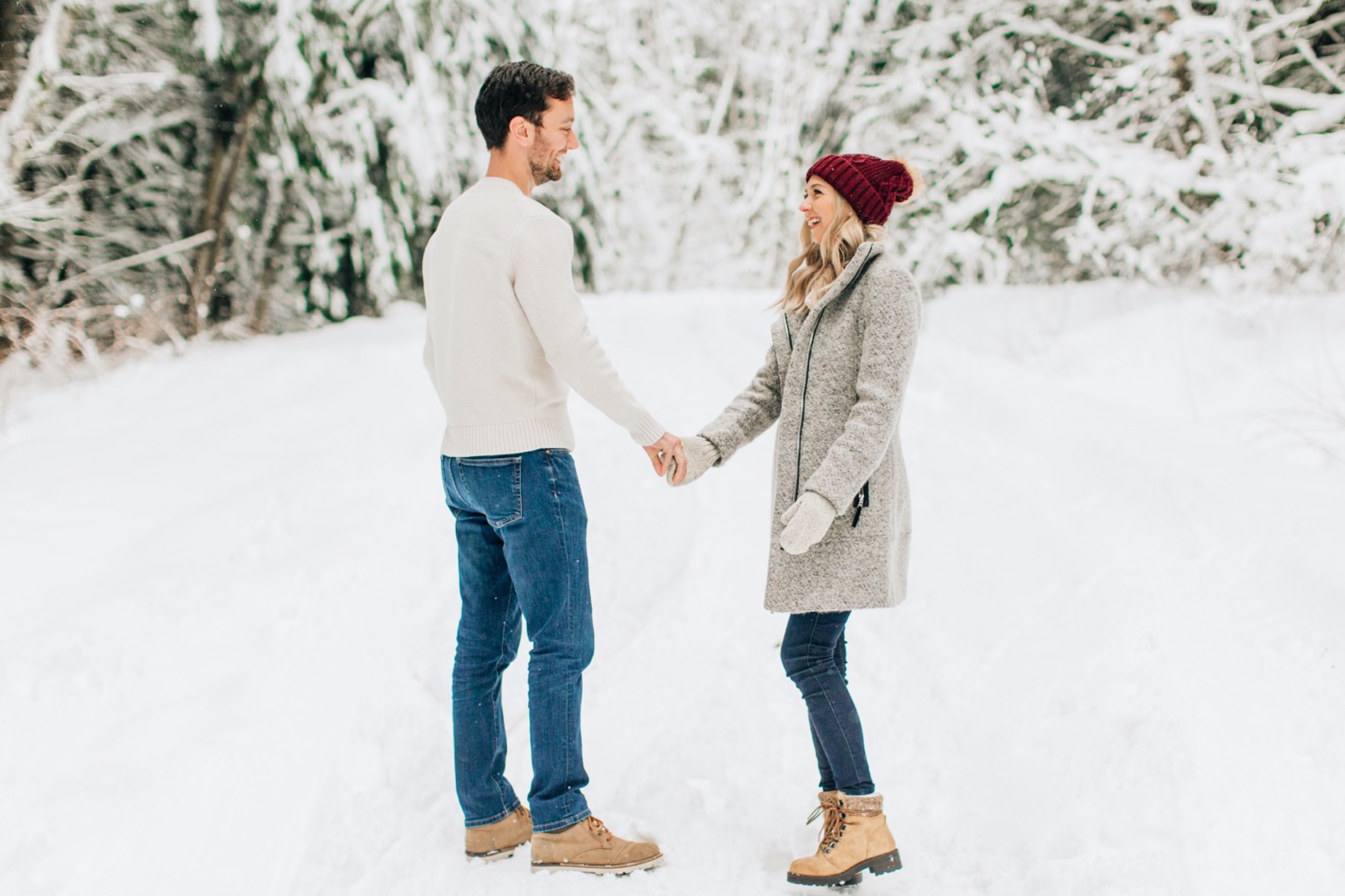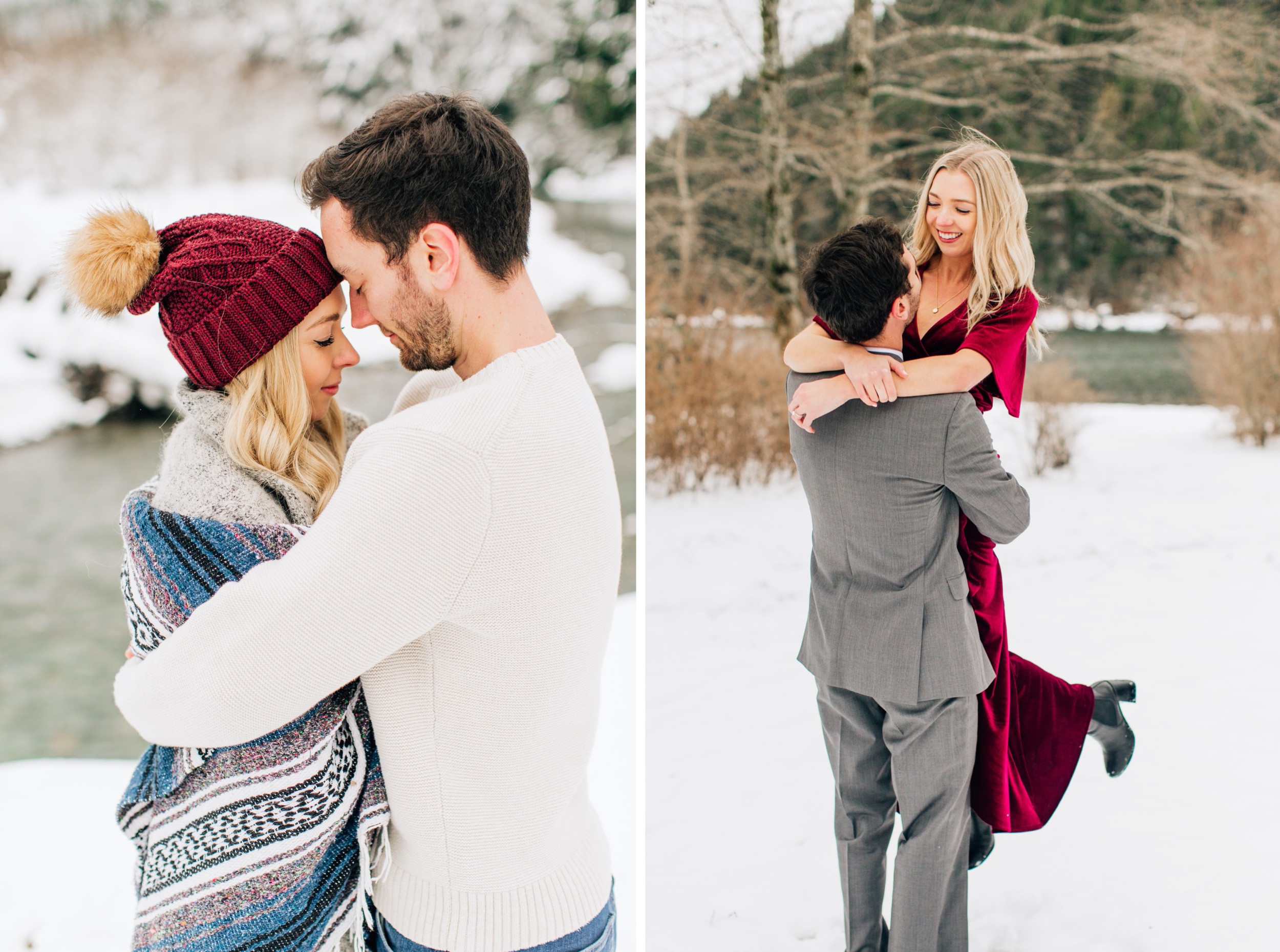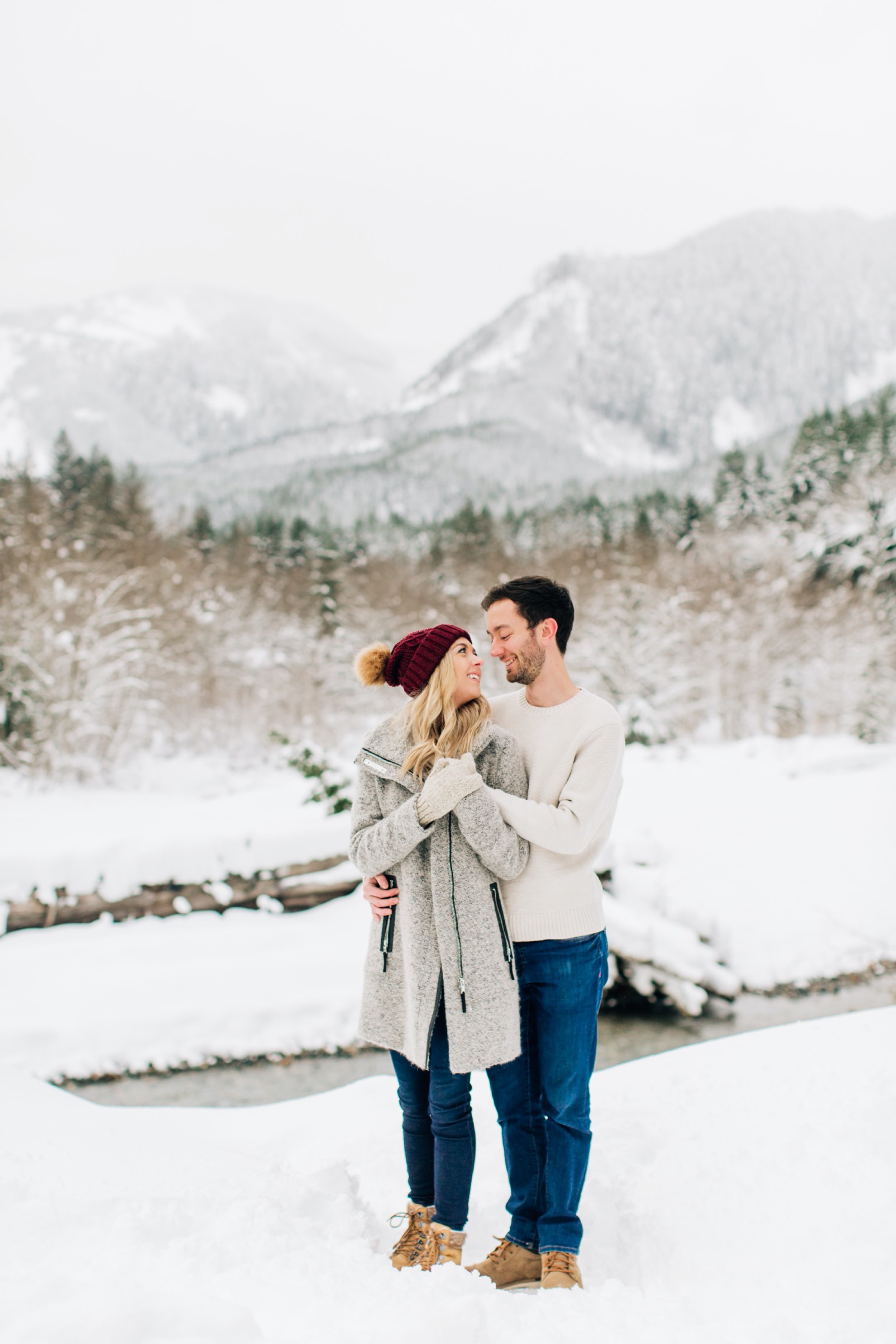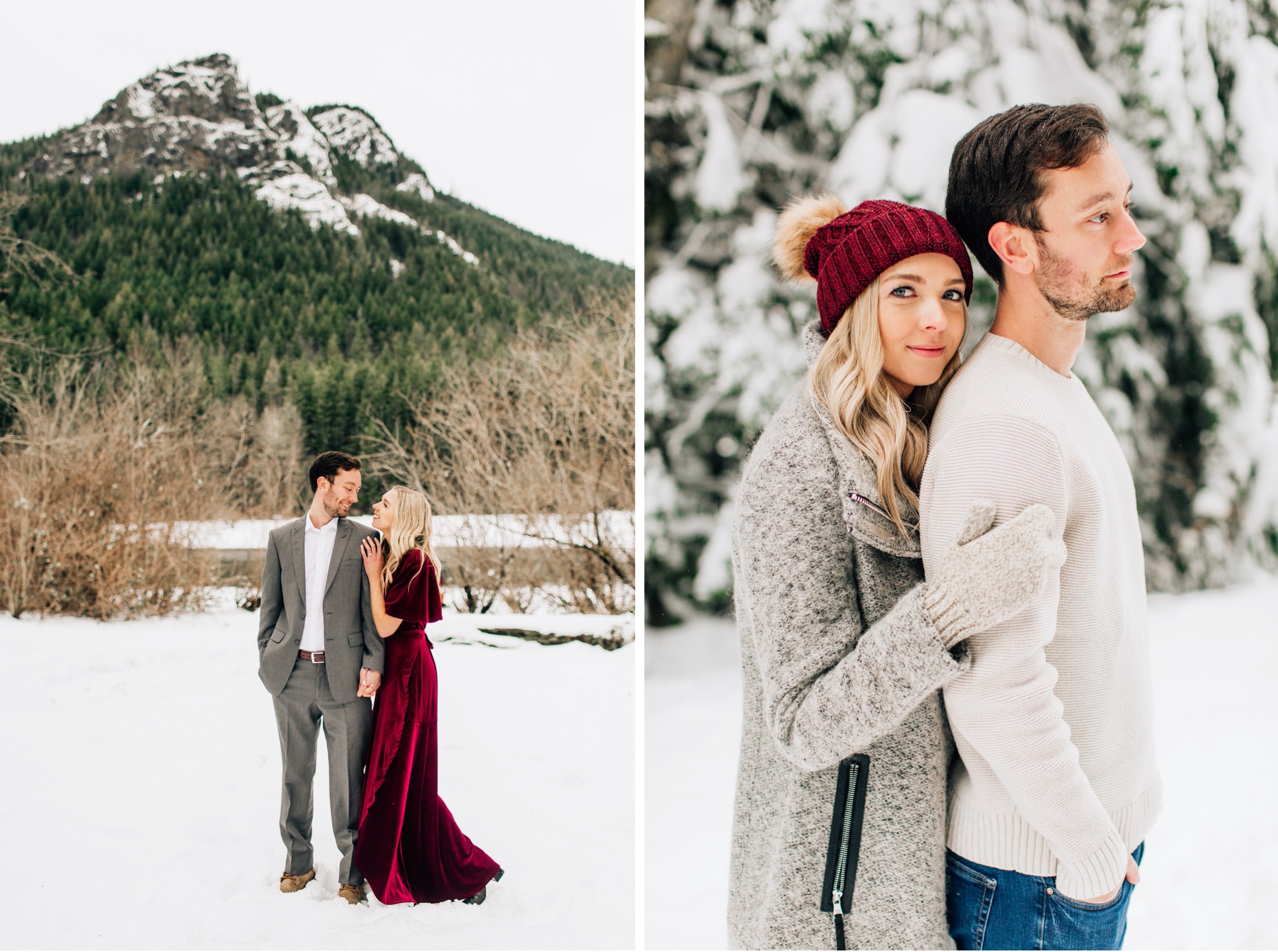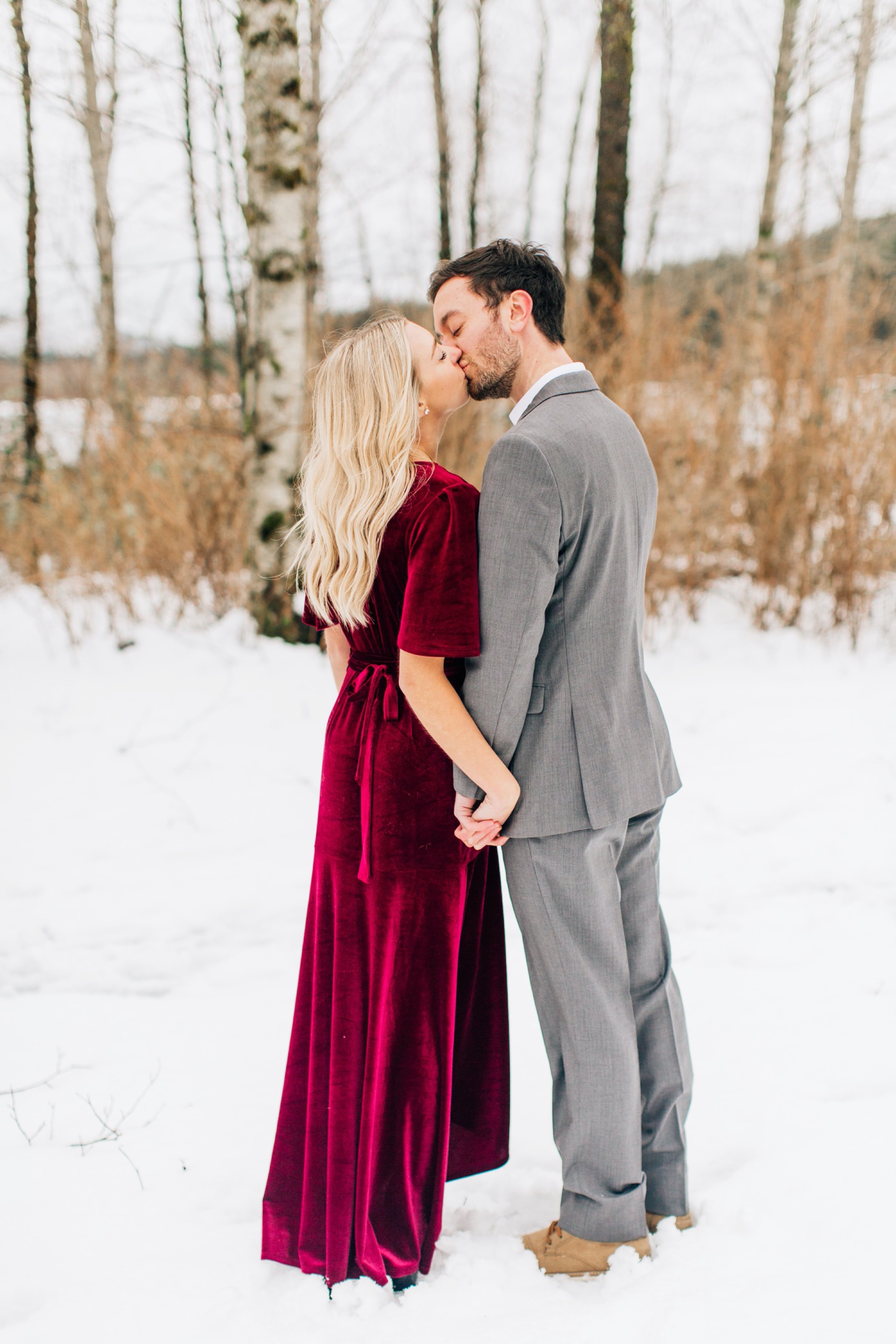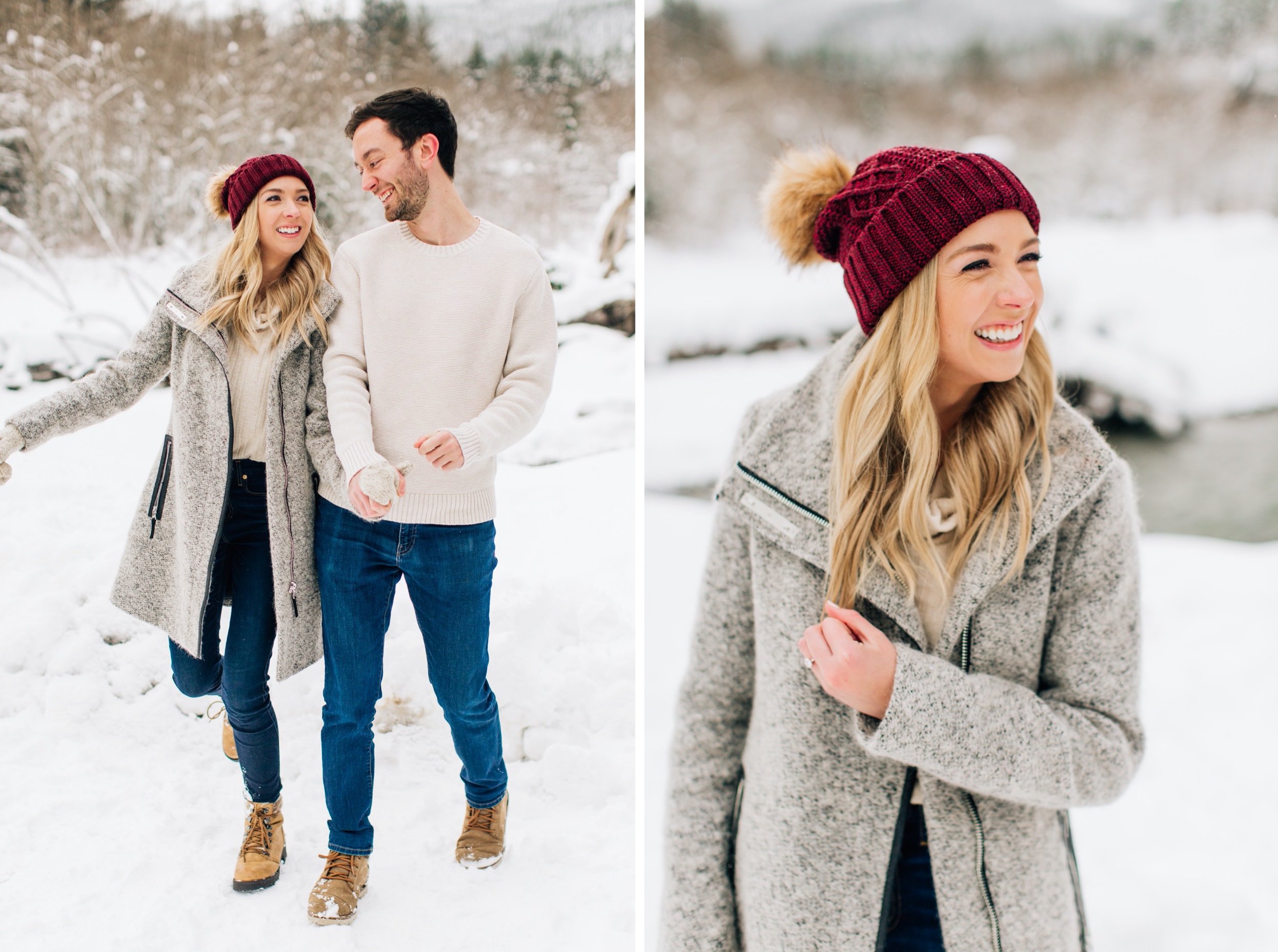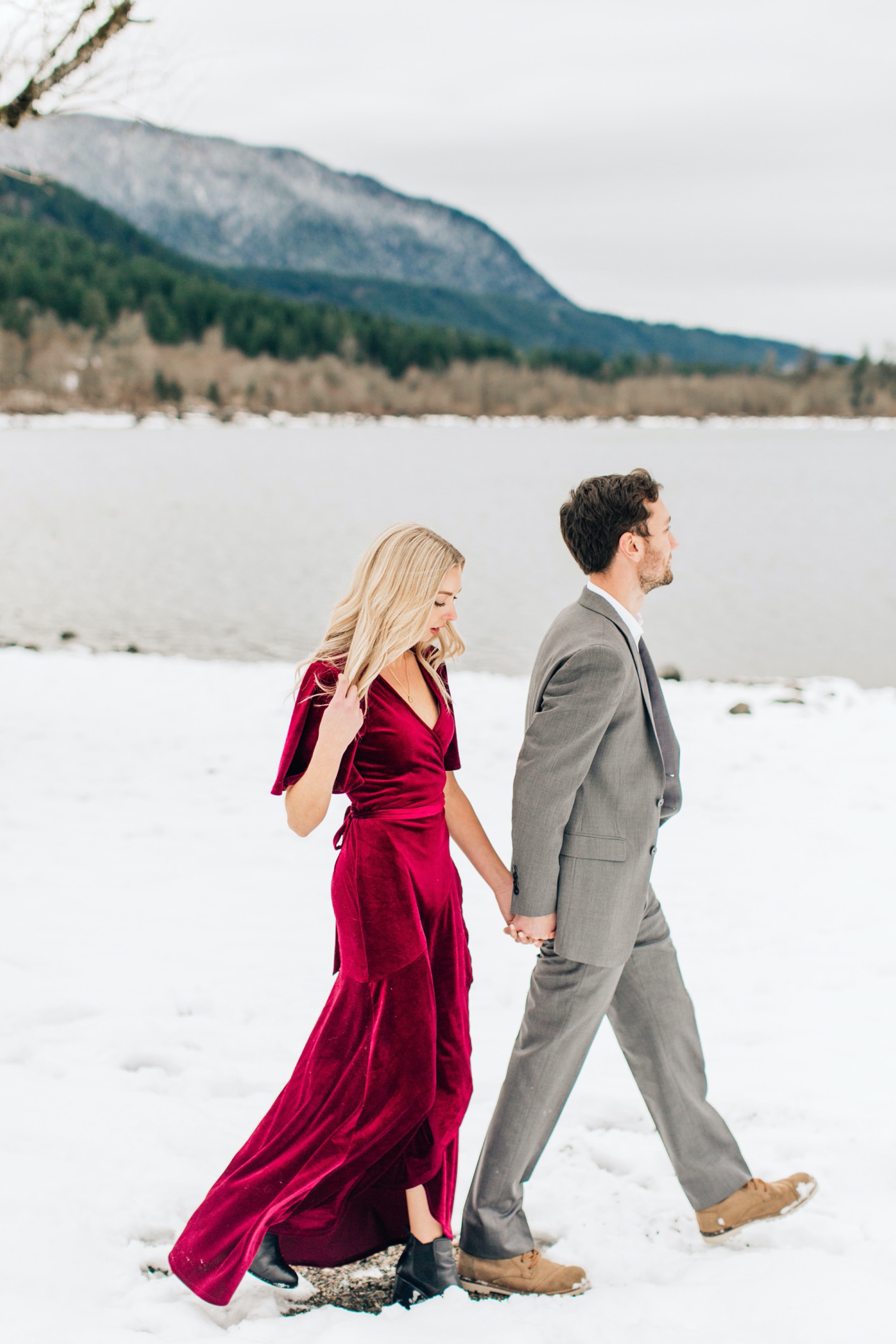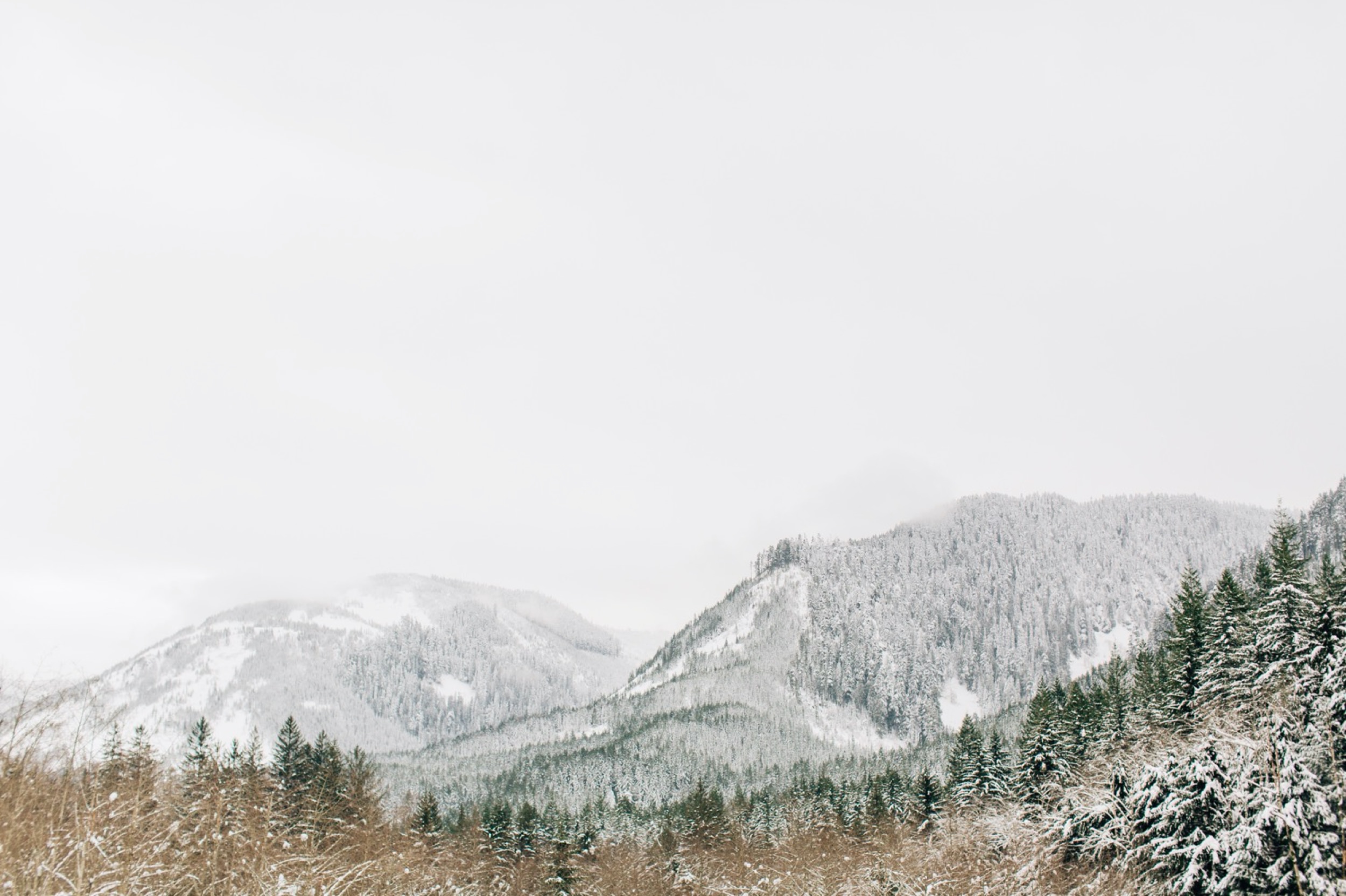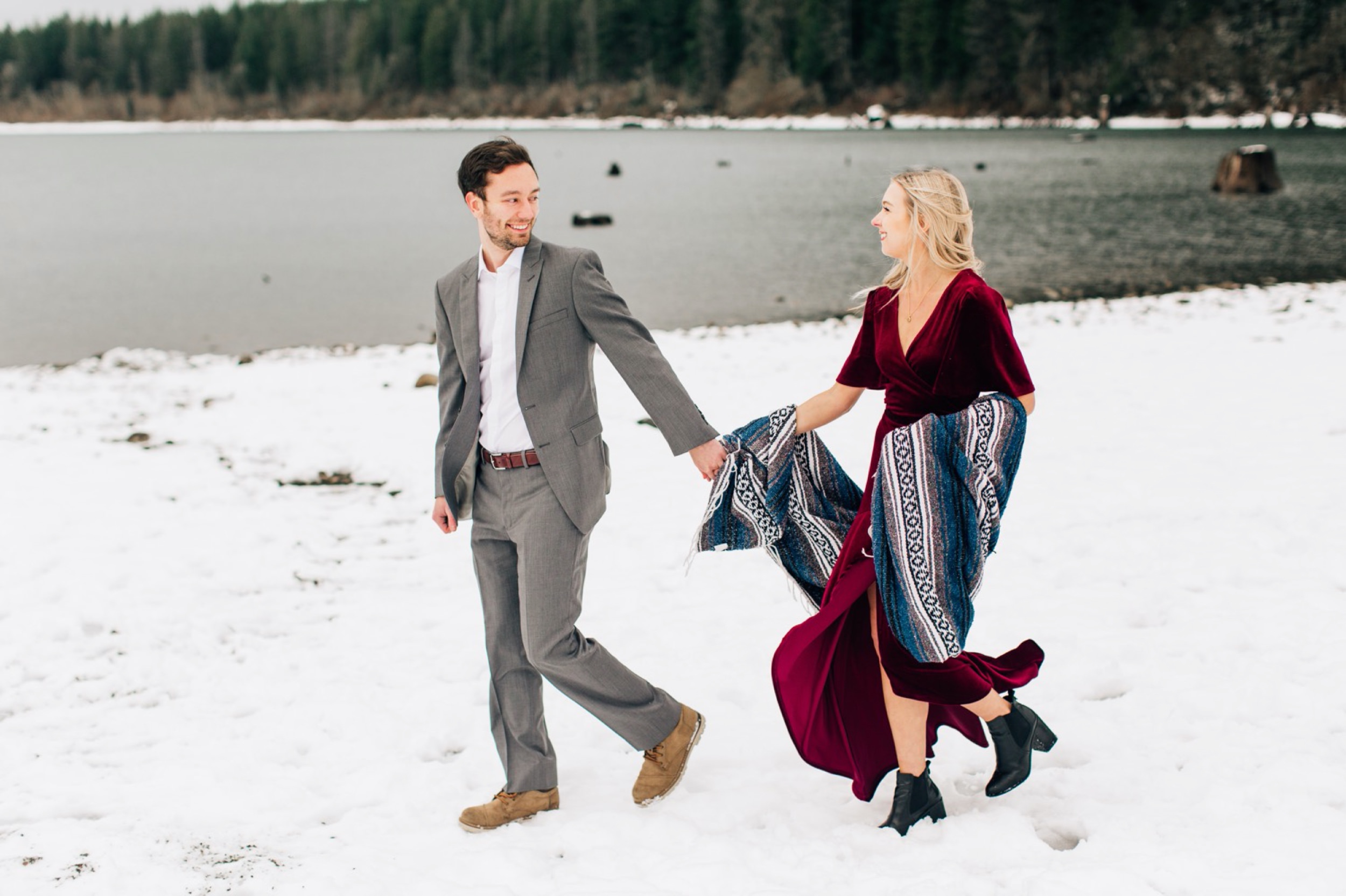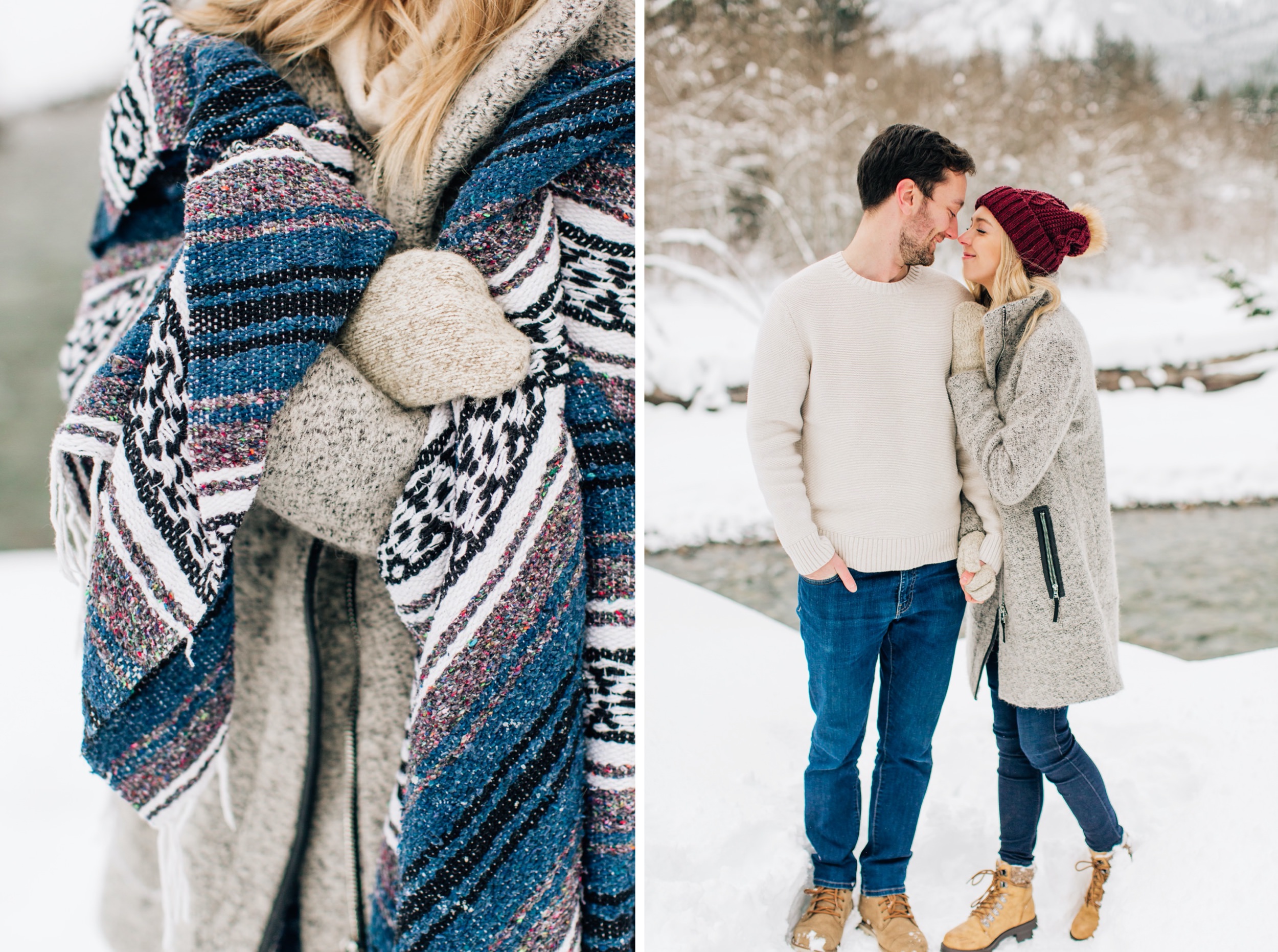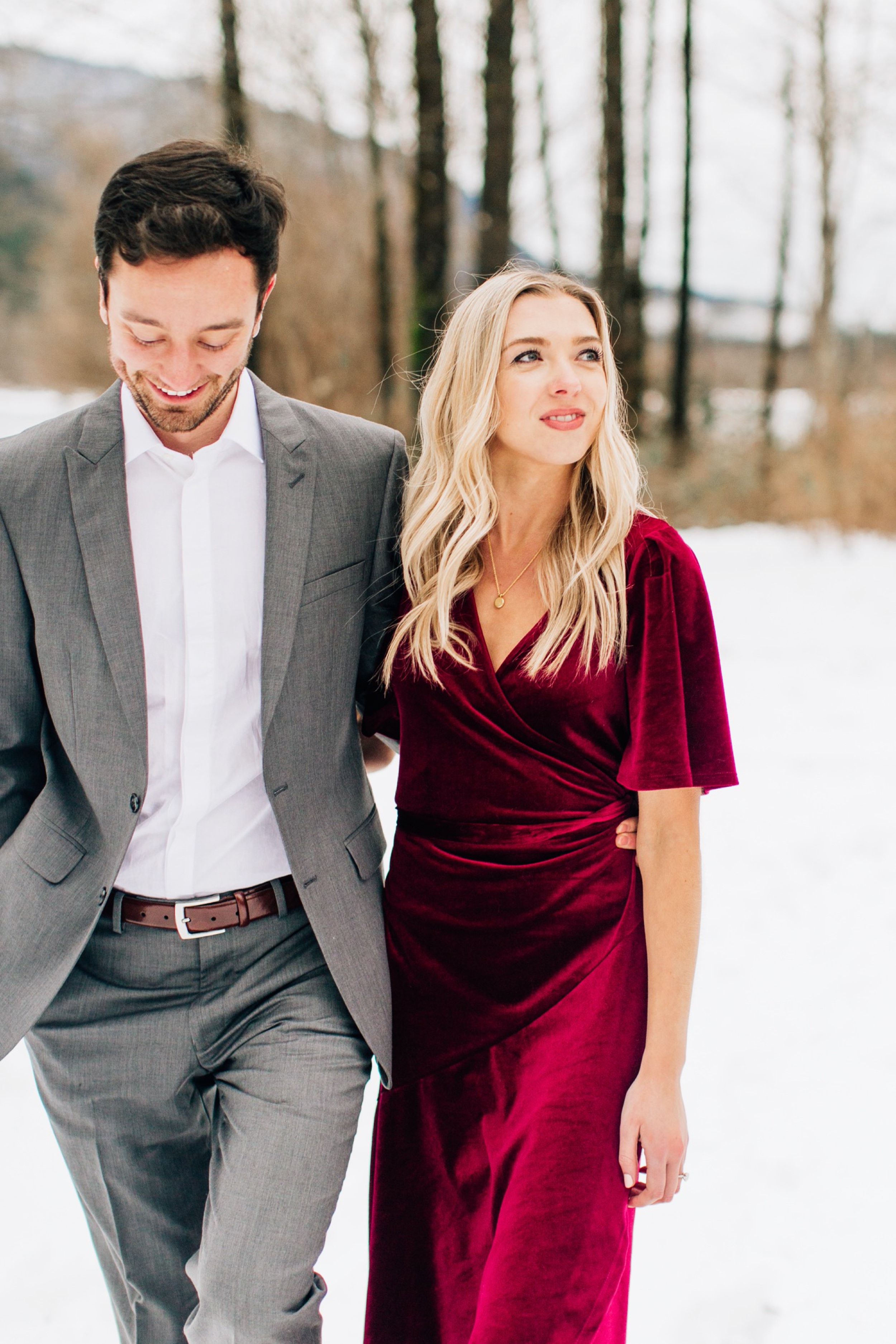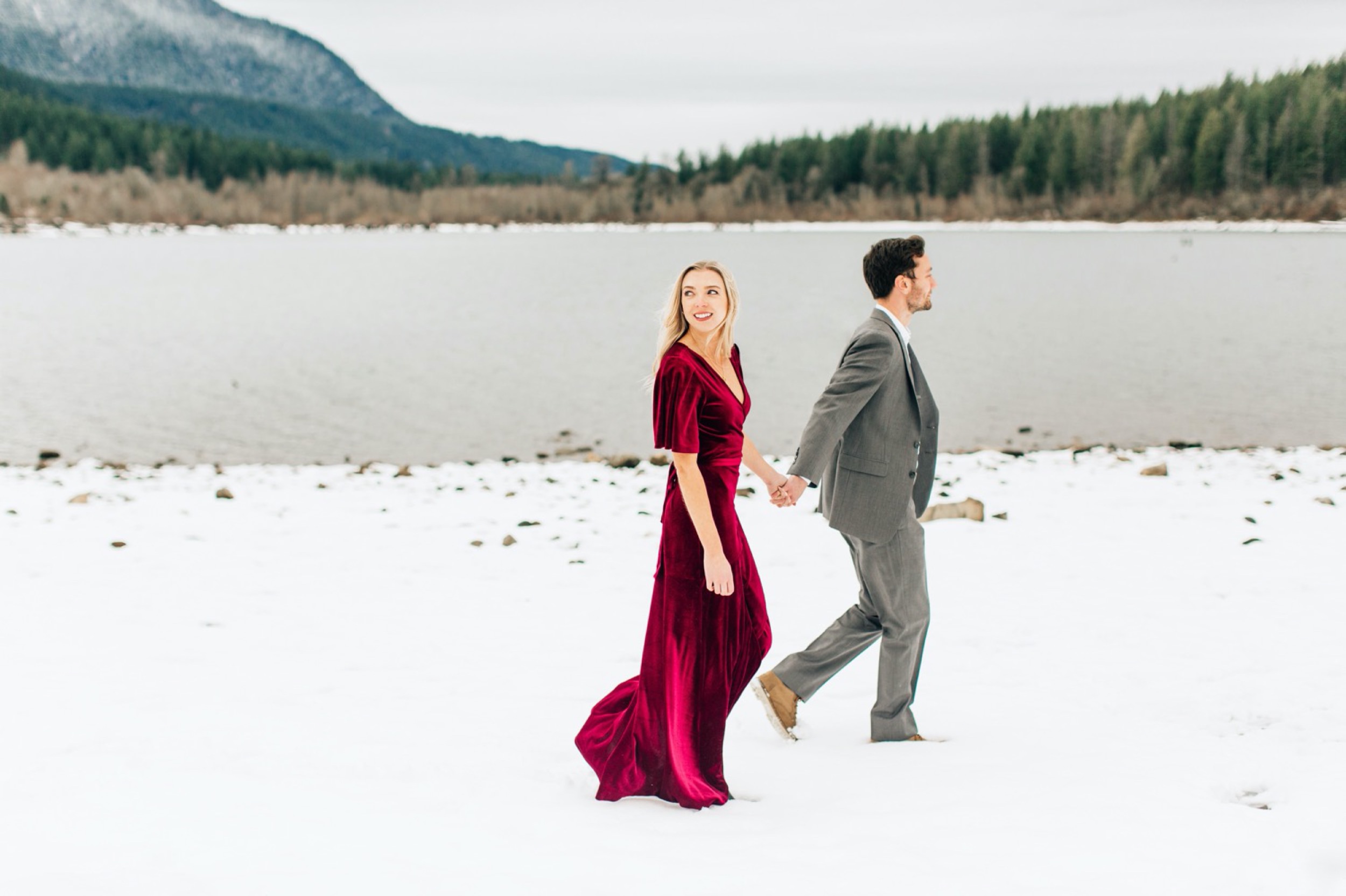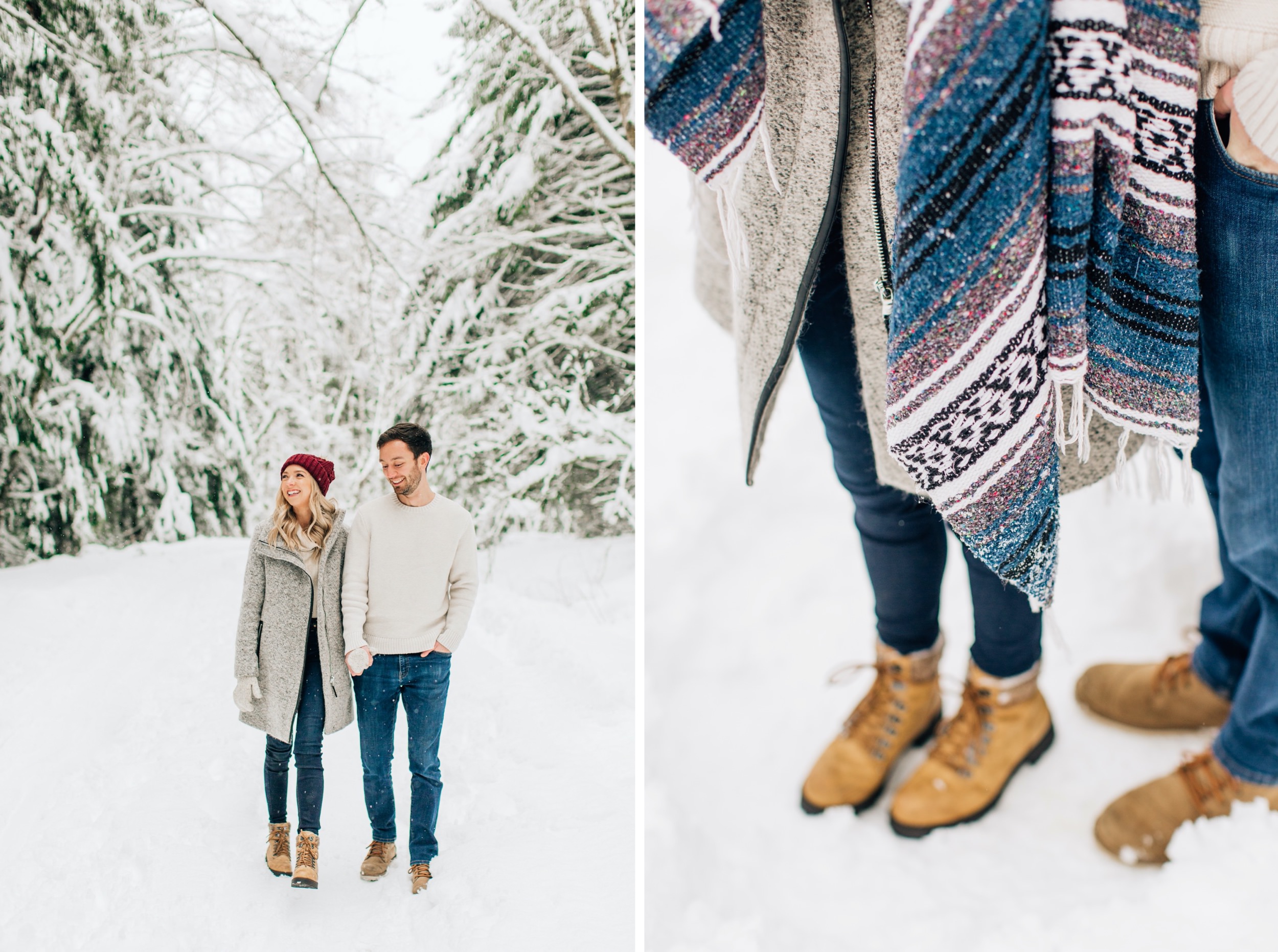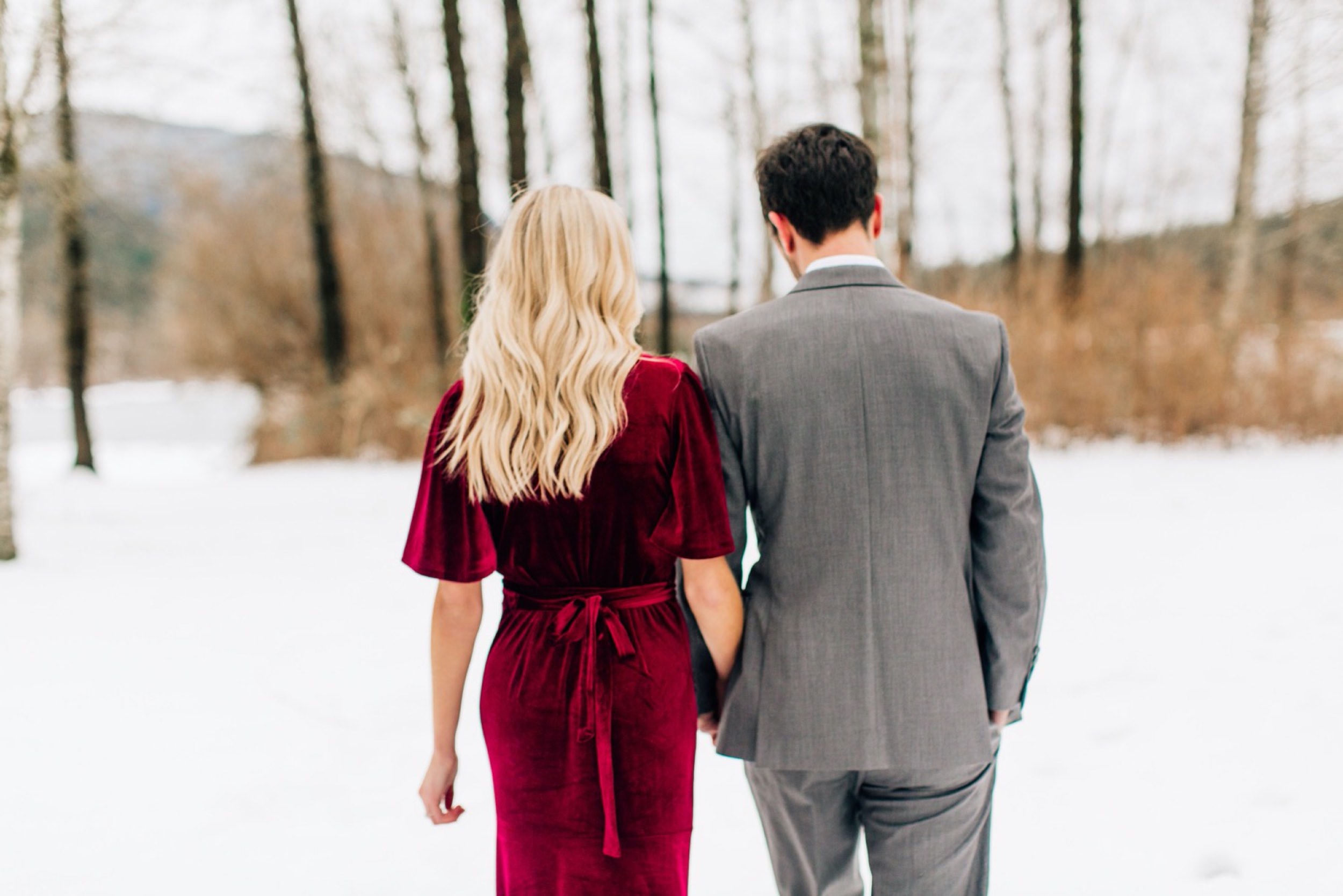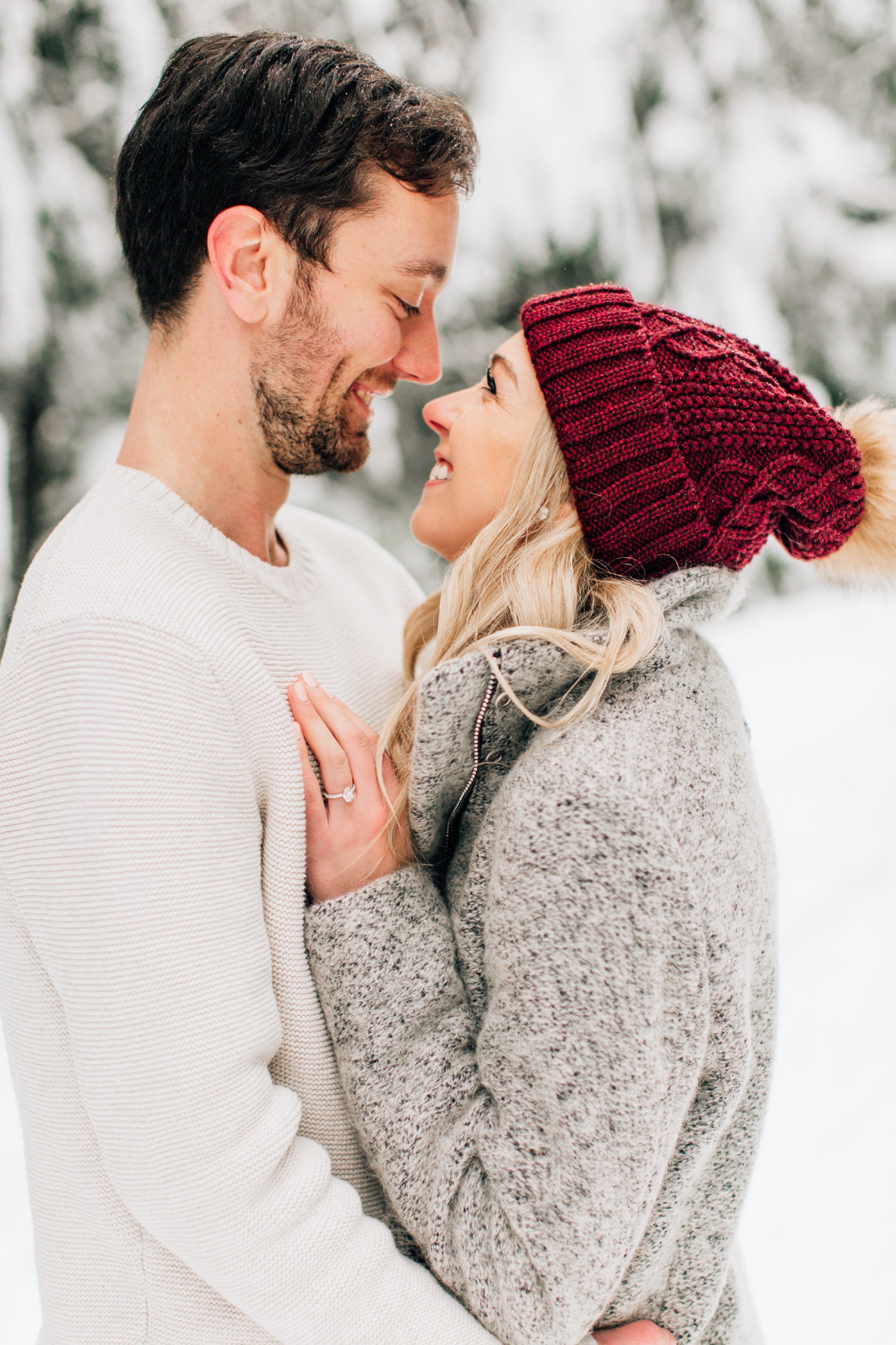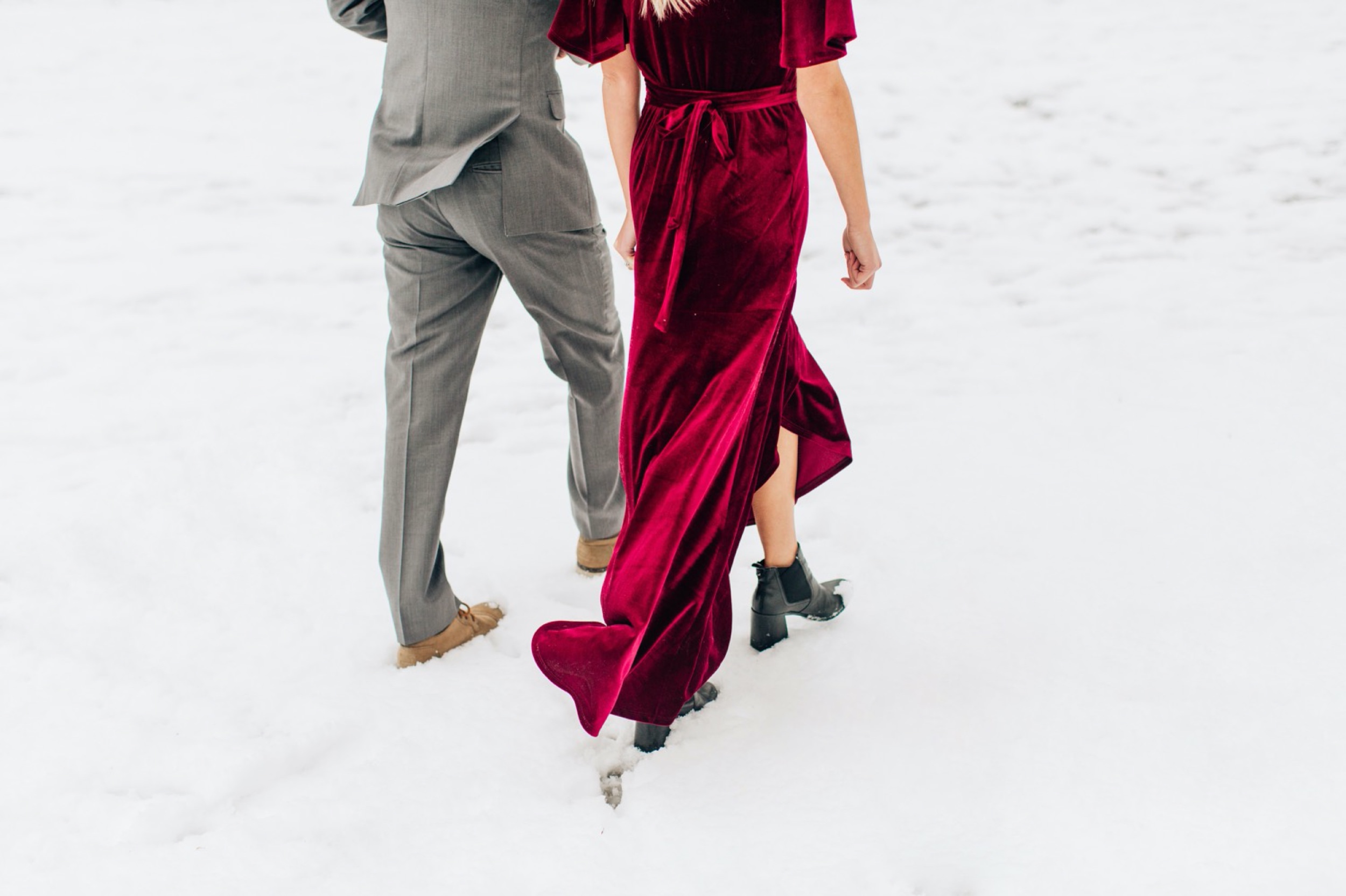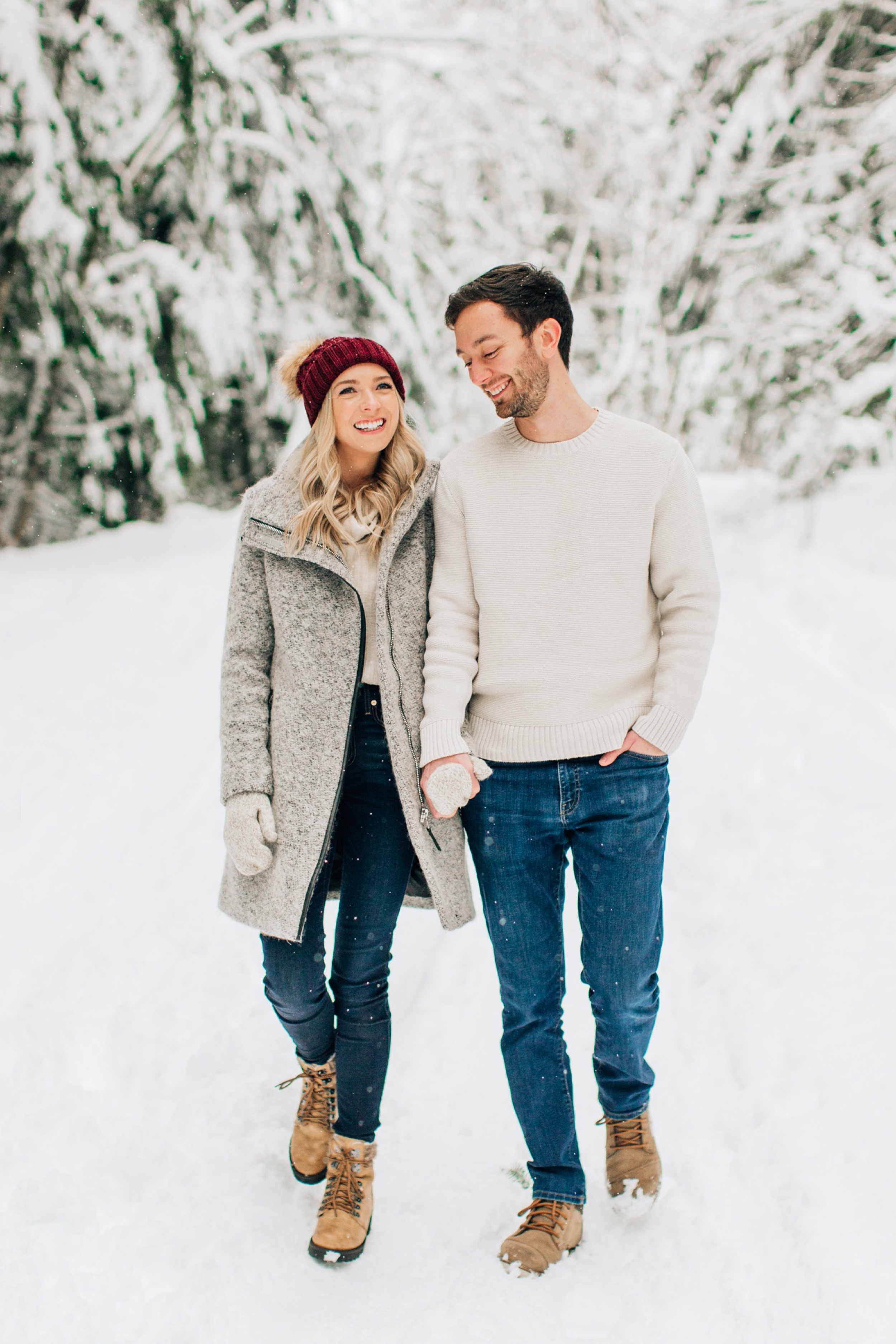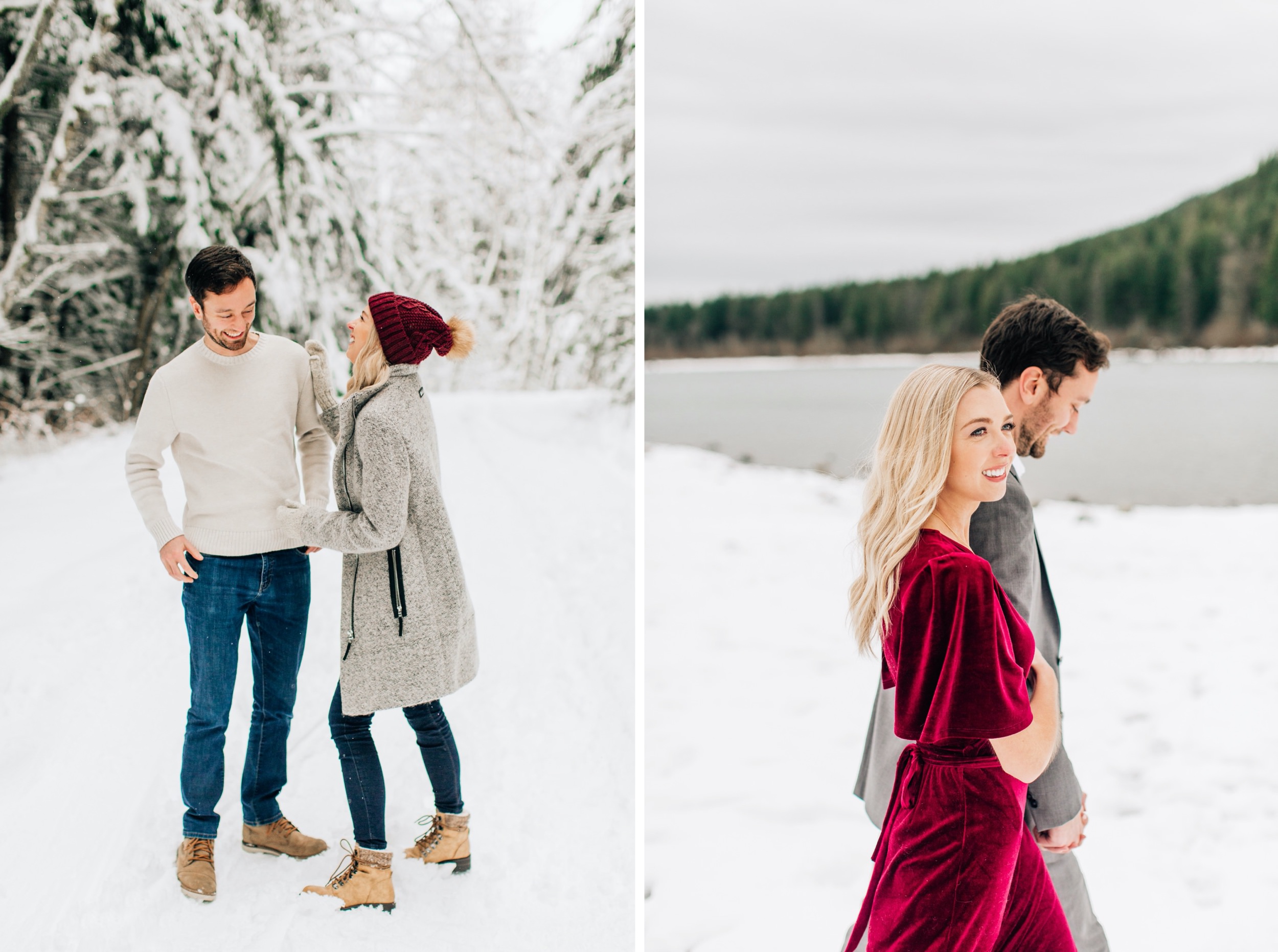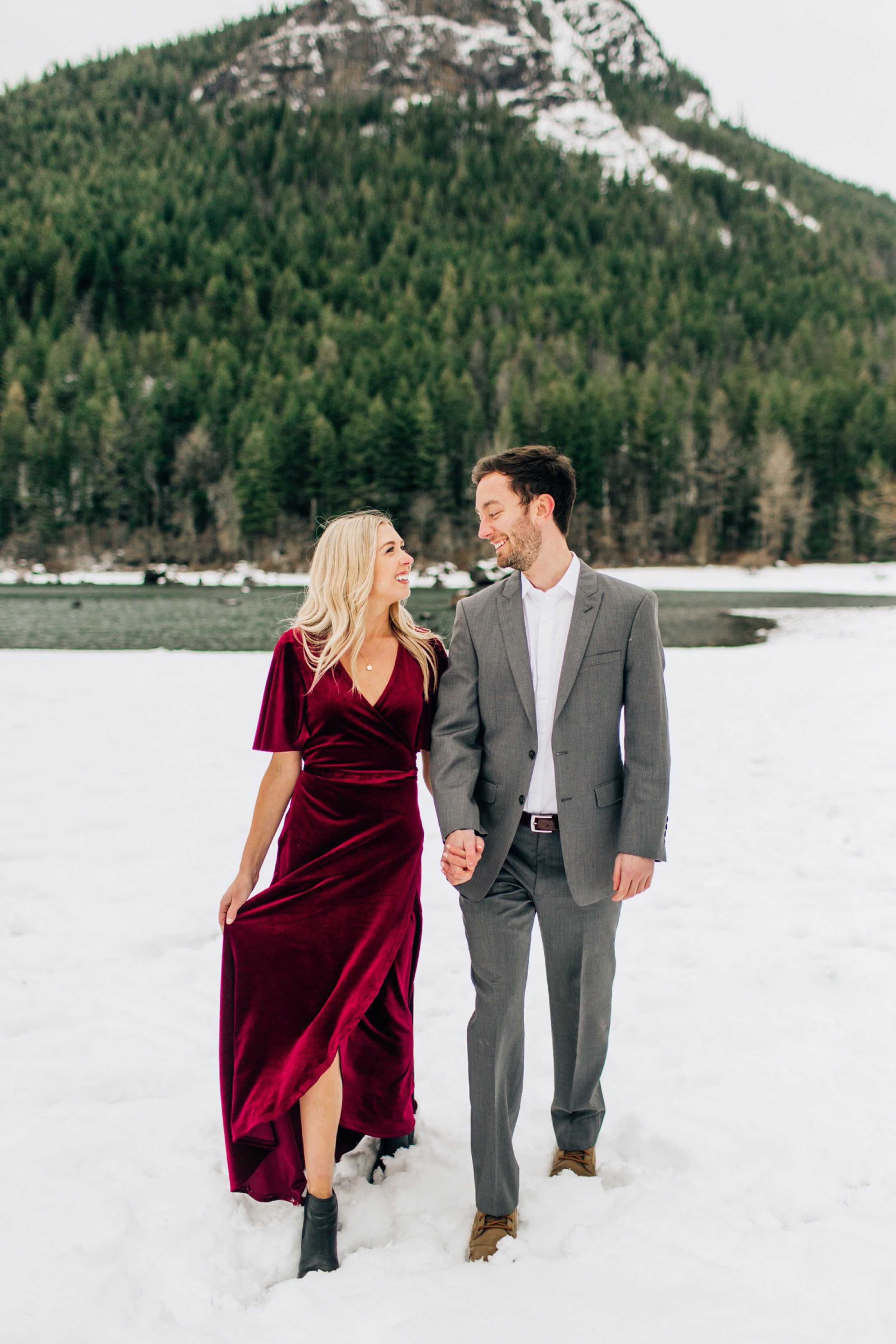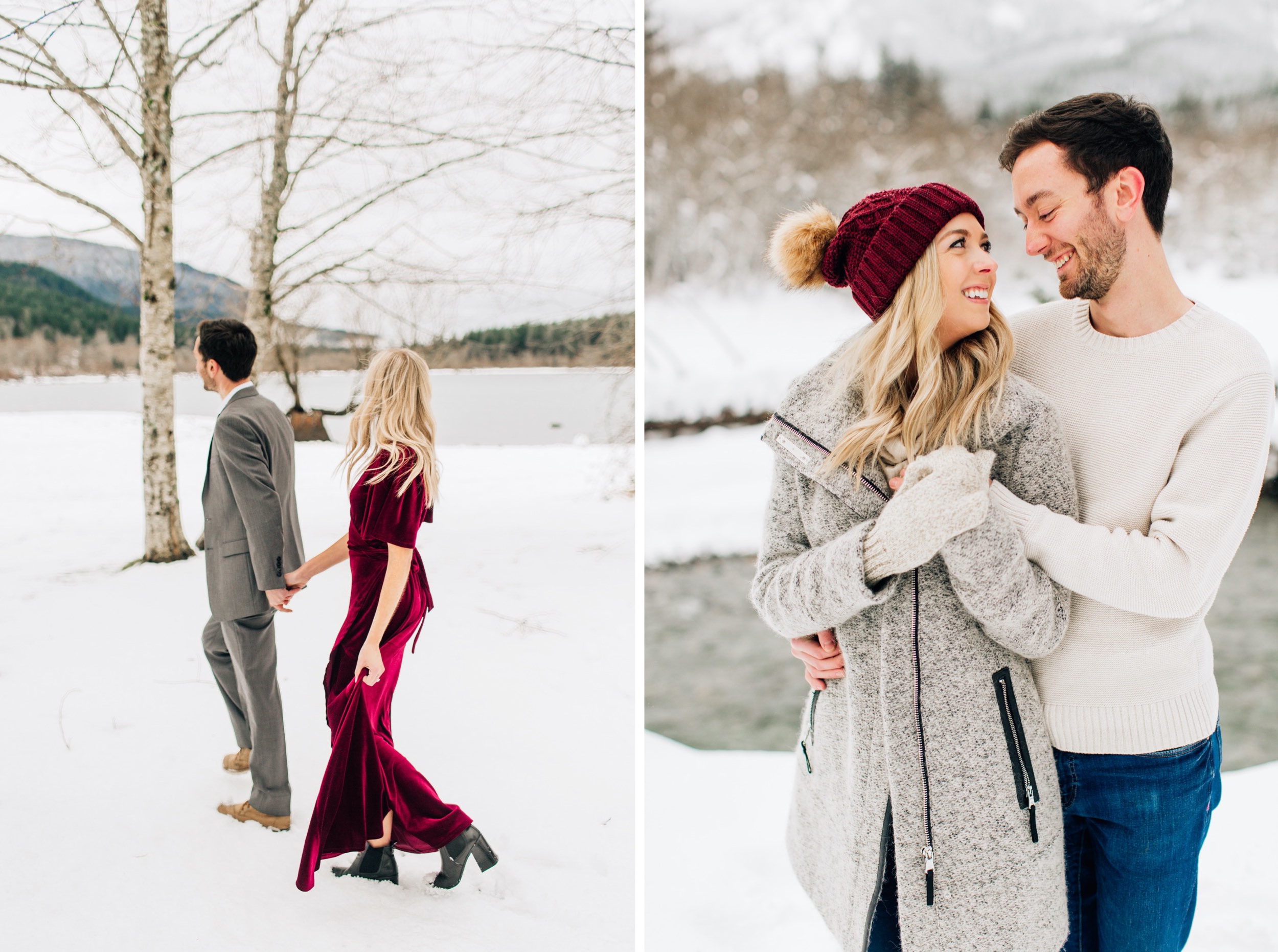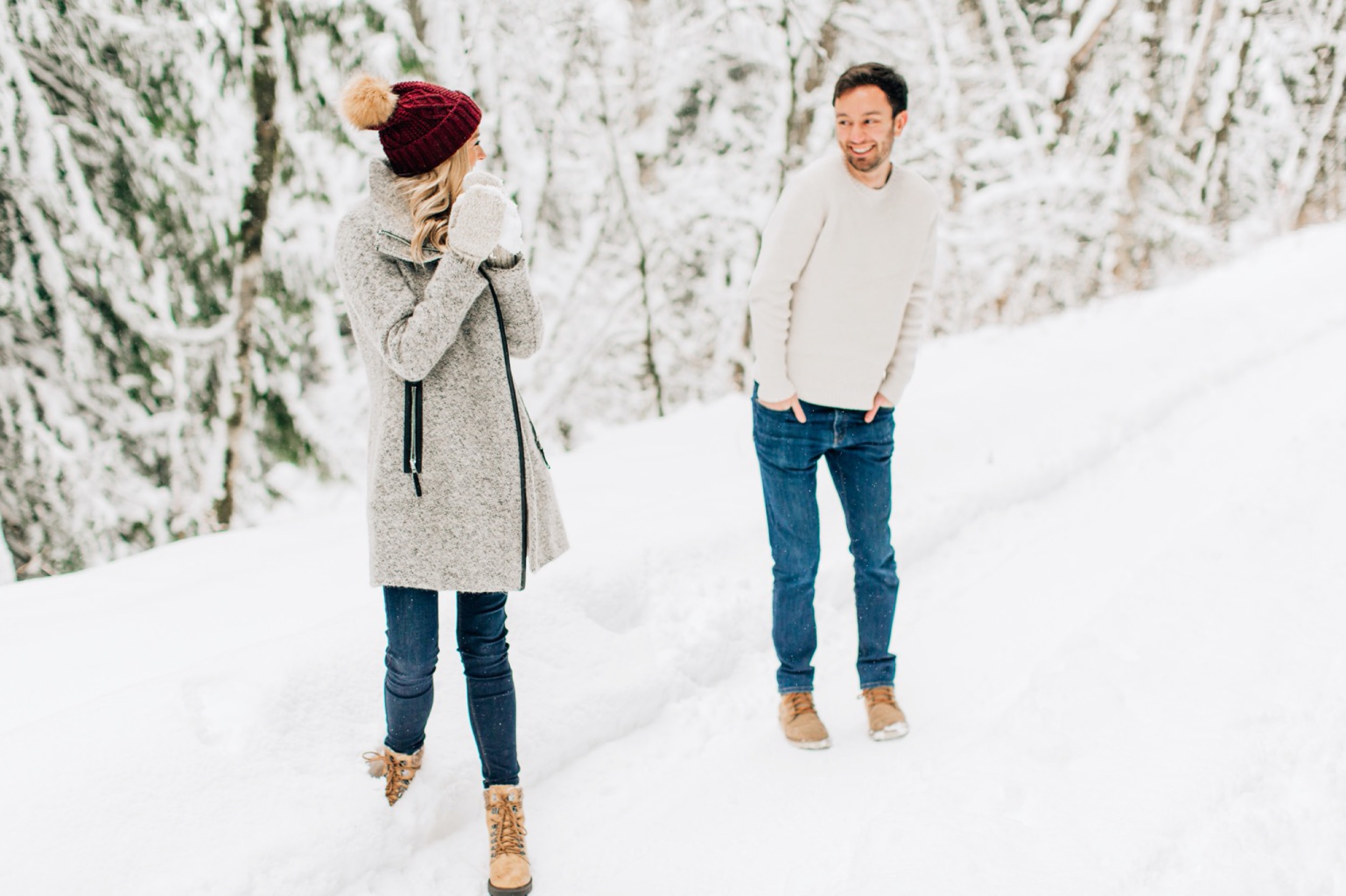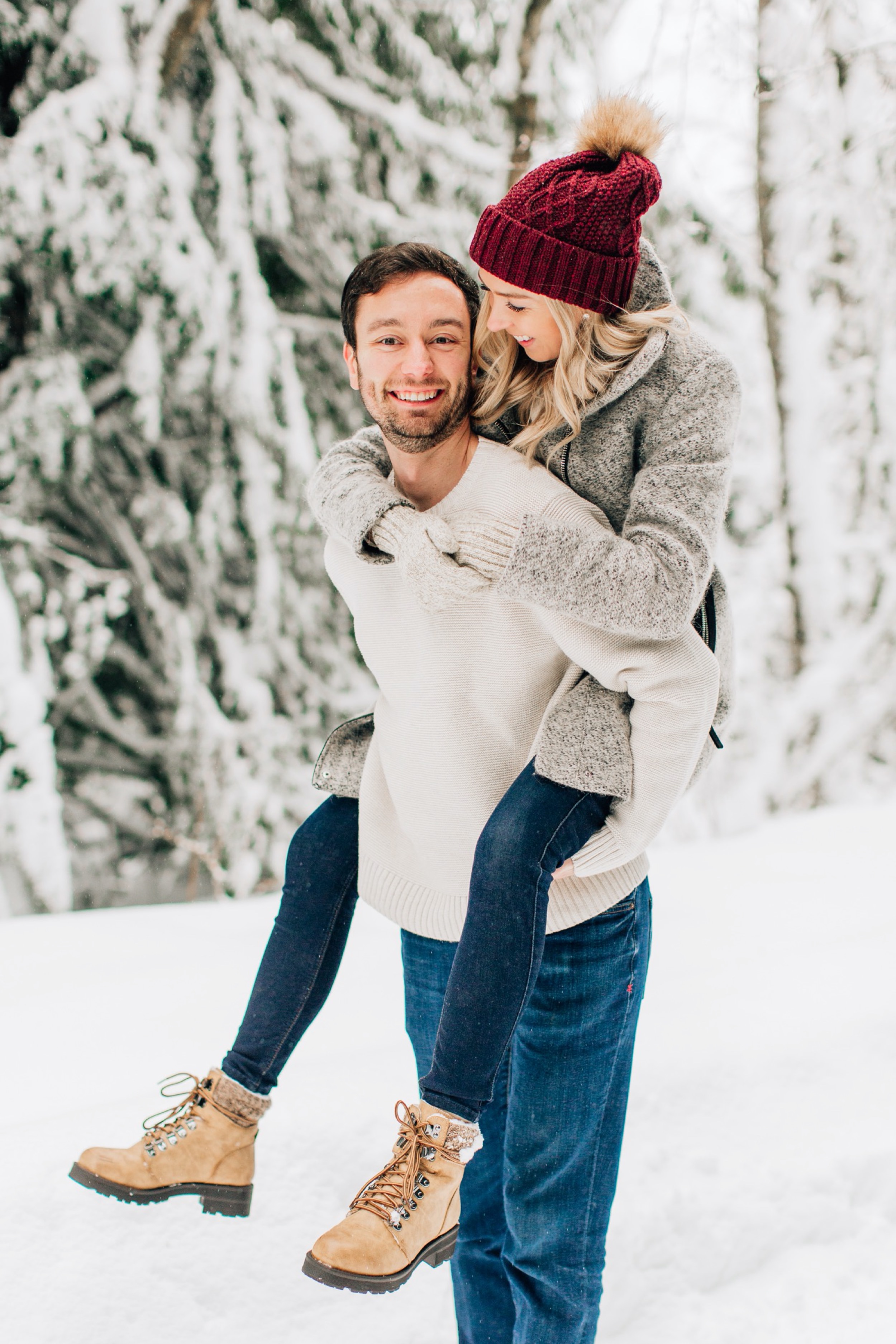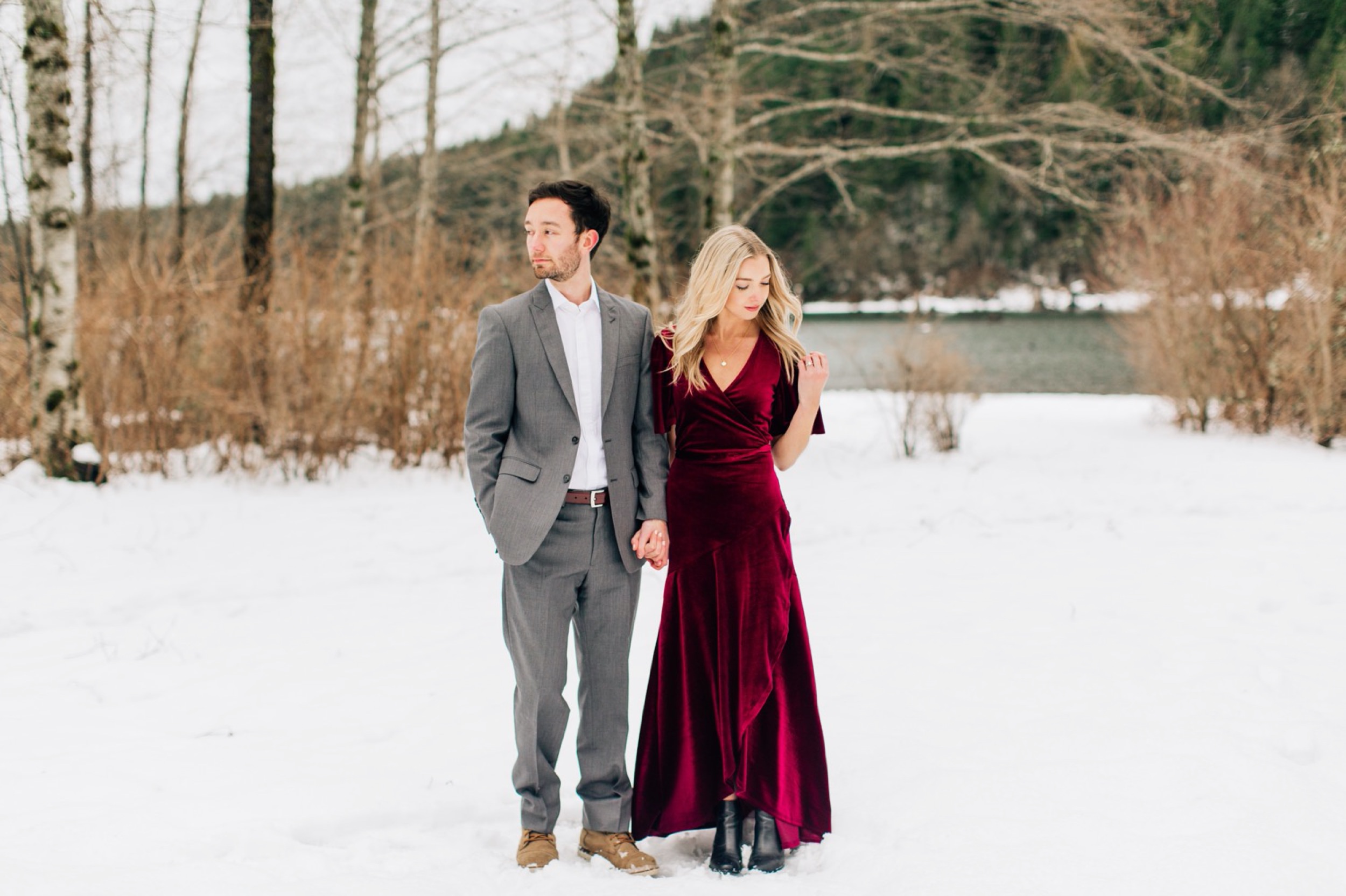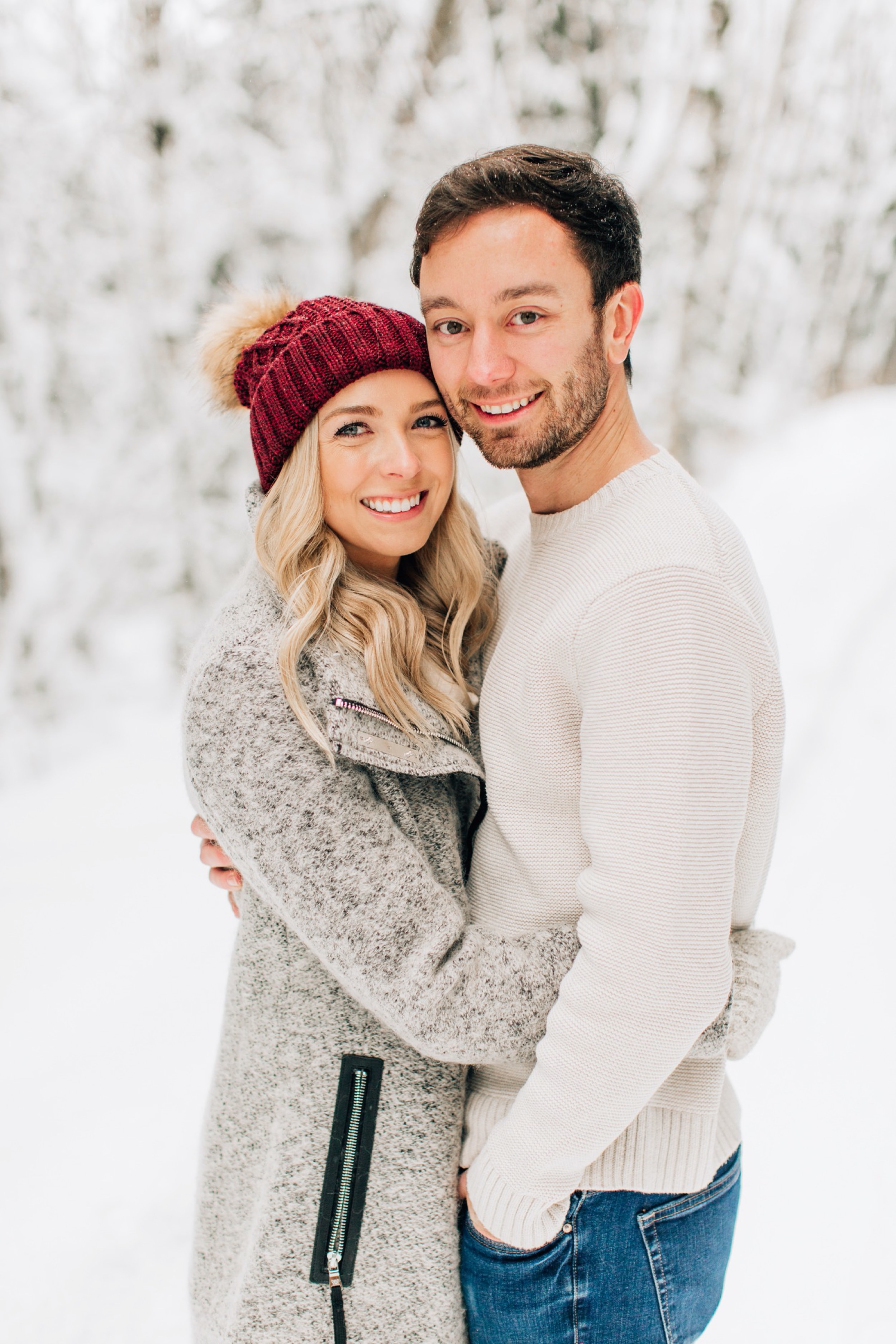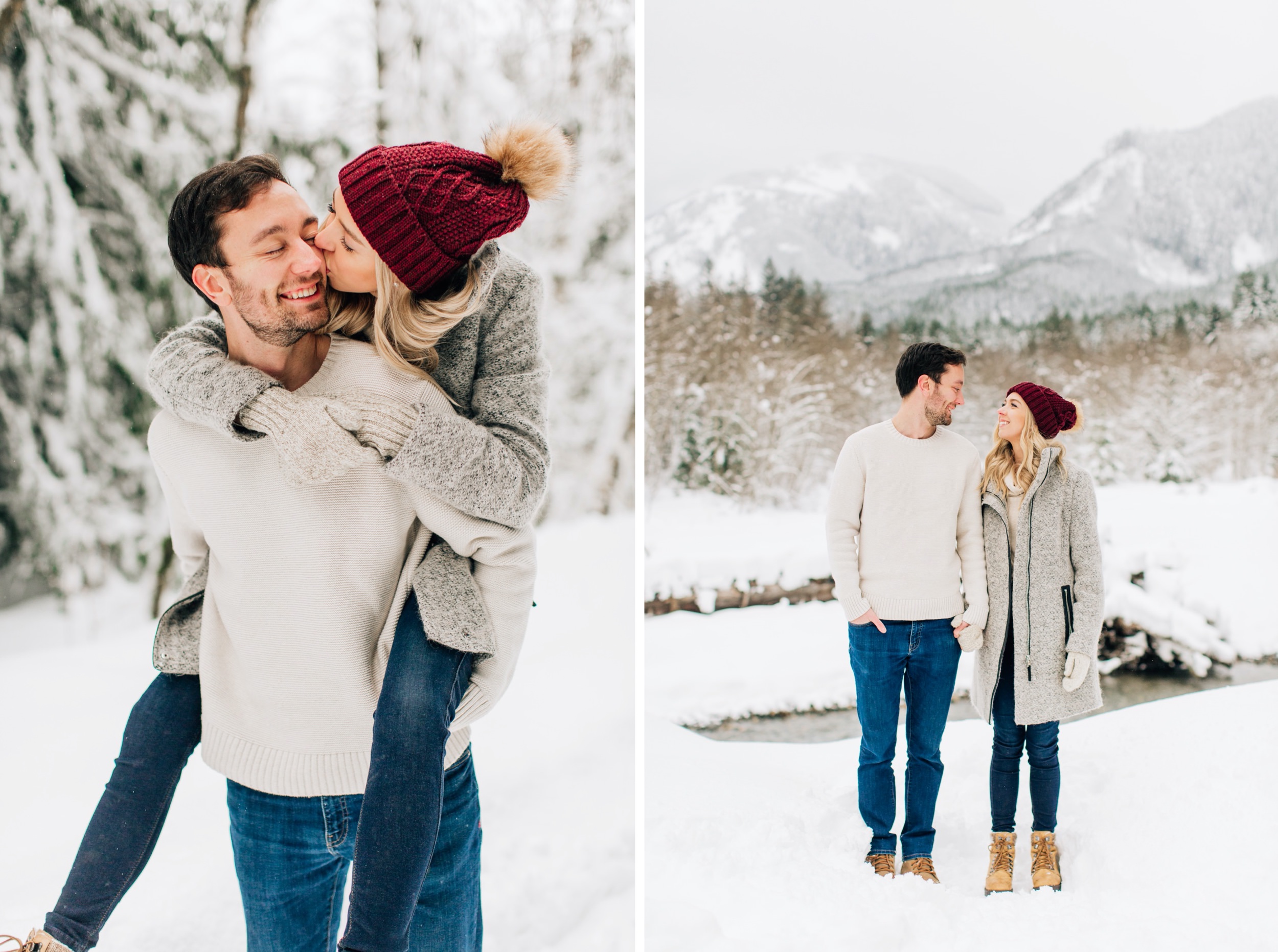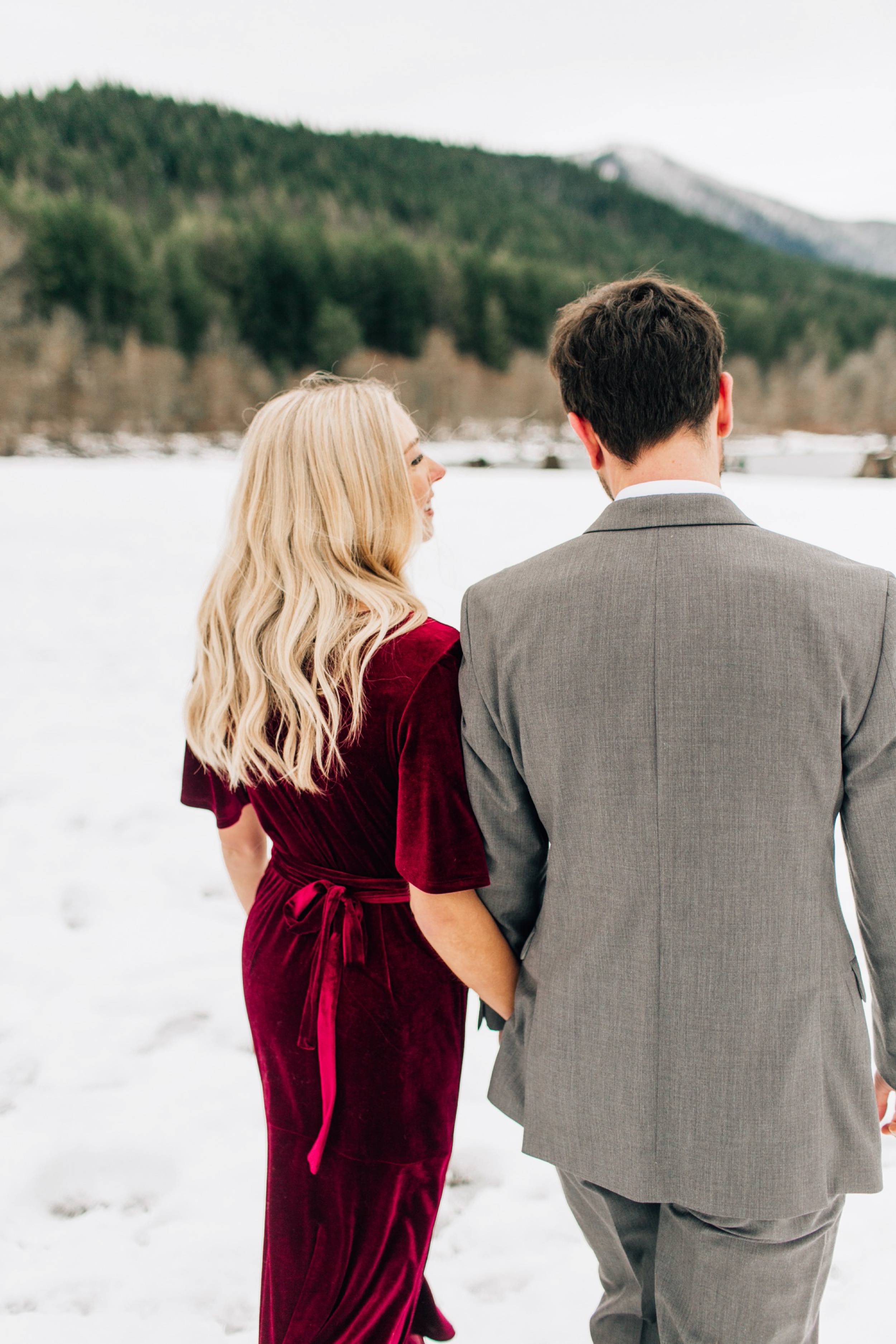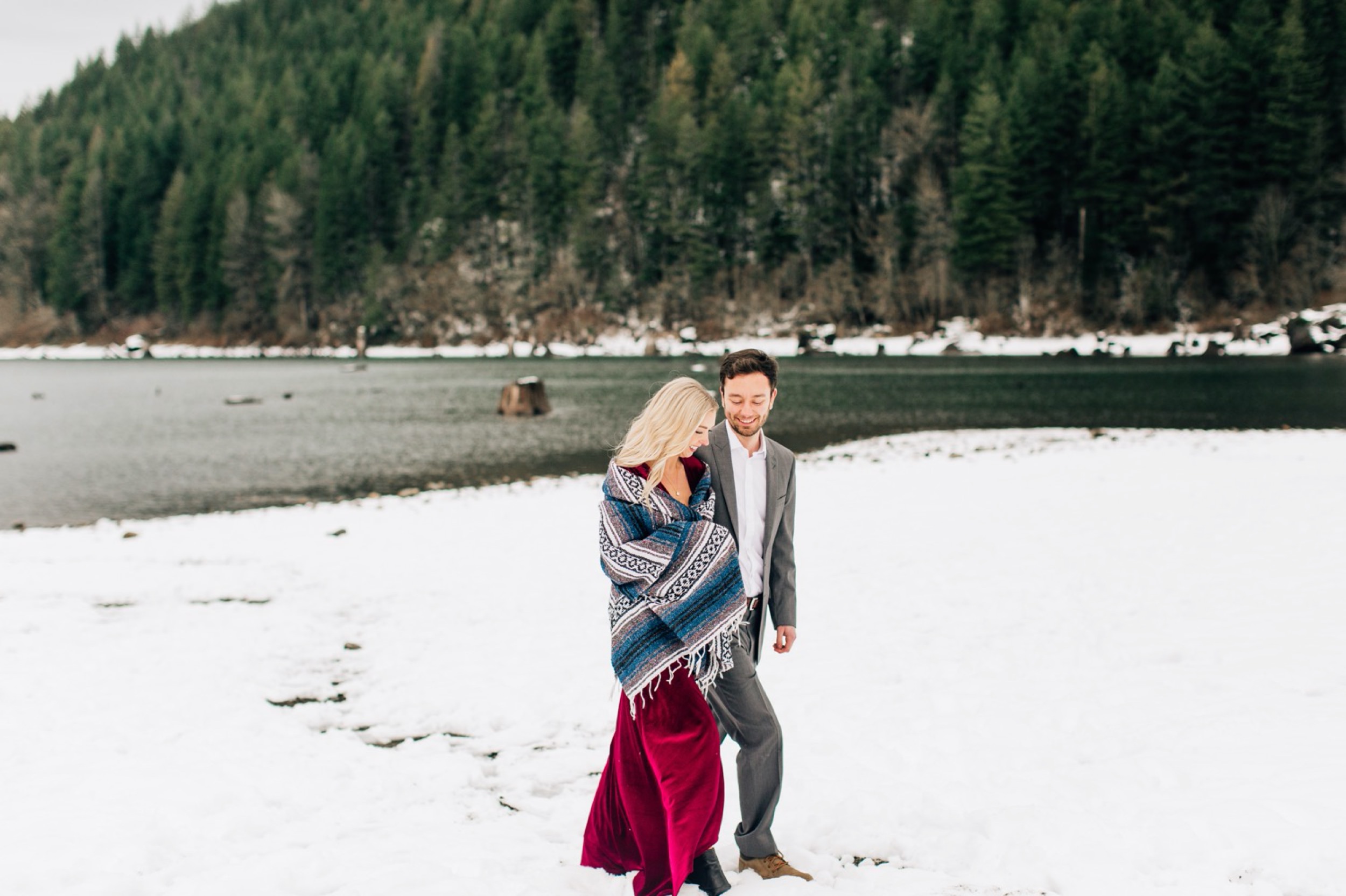 It has been a long and chilly January here in the Pacific Northwest! But luckily, the bad weather we've been having in the city means lots of fresh snow in the local mountains and therefore lots of snowy engagement sessions with my 2020 couples!! I actually rarely do sessions this time of year because it's so dark and rainy out in Seattle, so getting to escape into a winter wonderland for a few engagement sessions is such a treat. It may be cold, but just look at those locations!!!
Tyler, Danielle, and I had hoped to make it to Gold Creek Pond for their Seattle engagement session, but due to weather conditions and traffic we opted for a few closer locations on the way. We basically just hopped off and on the freeway searching for epic backdrops and areas that we loved. And we were not disappointed in what we found! It was great to find some snow covered trees in one area, and then end up with a different look and feel with a green mountain and a lake with our final setting. Variety is always great, but finding spots that look good and tell a cohesive story is key.
One element of winter sessions that I wanted to touch on because I think many people struggle with this is dressing for a really cold or snowy engagement session. I've found that it can be a daunting and challenging feat for couples because ideally you want to have a specific aesthetic but you also need to be realistic about how cold or wet it might be. I'm pointing this topic out because Danielle and Tyler are such a good example of rocking some winter looks that are cute, flattering, but also not completely unrealistic for the weather we had! I loved their casual outfits because they felt fairly neutral, but still popped in that bright white background. And omg obviously their second look was more formal and so gorgeous!! Danielle's red velvet maxi dress was such a stunner and popped so well with the white and green surrounding them. 
And I just have to say how amazing my clients are who choose to brave the elements in winter sessions. It was VERY cold during this shoot and you can't tell at all by their faces and the photos. It's so much fun going on adventures with my brides and grooms, and rocking sessions together!