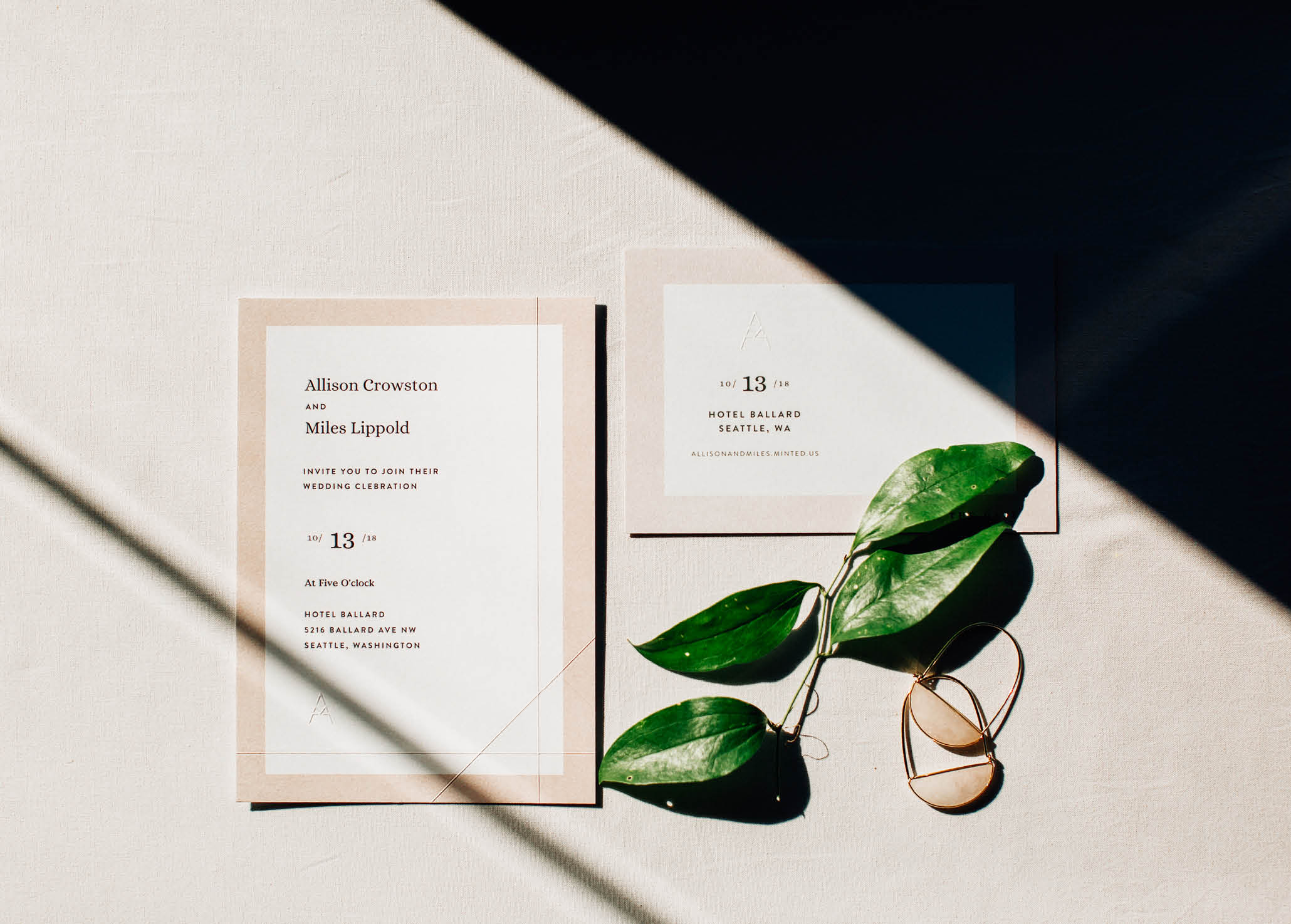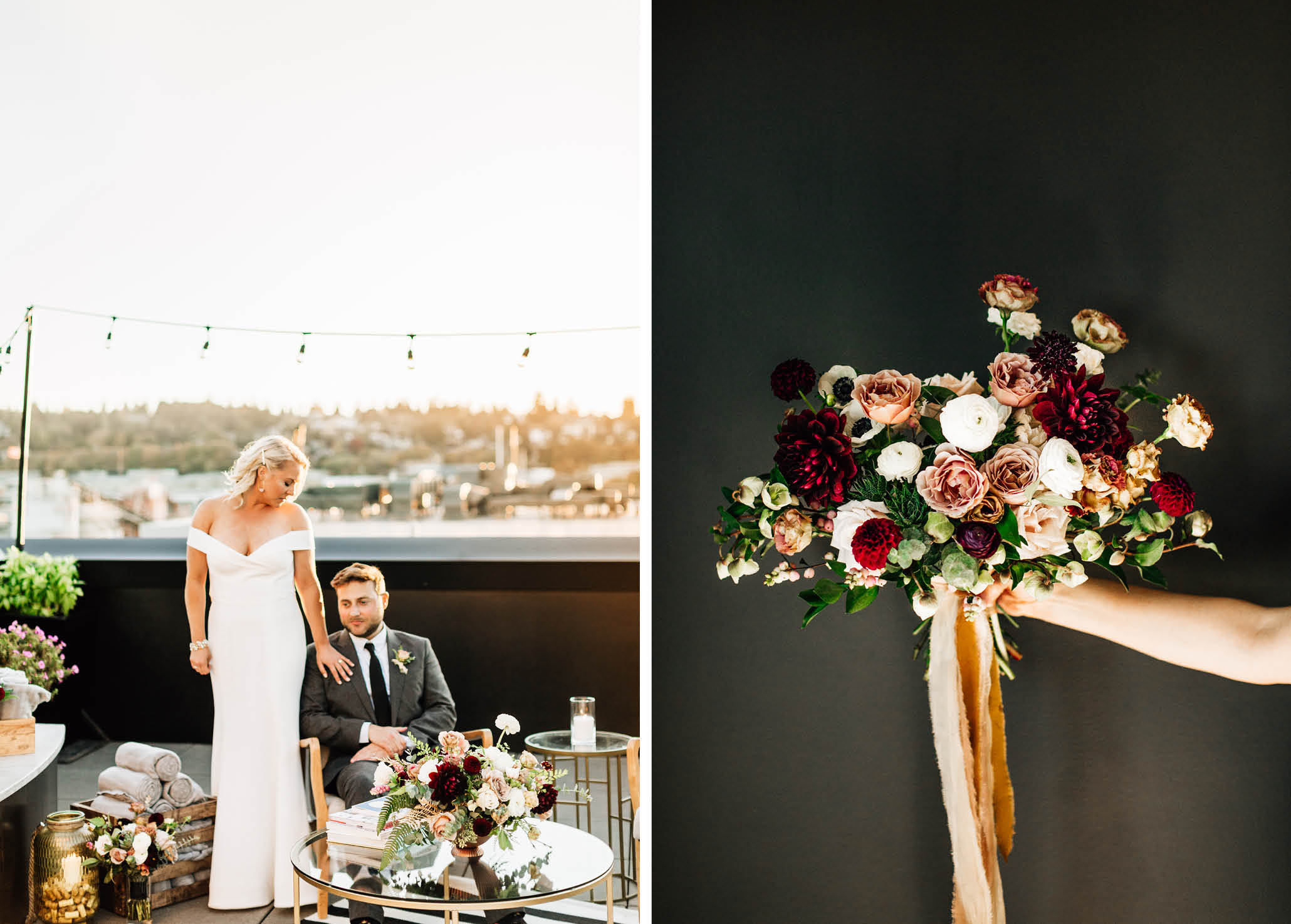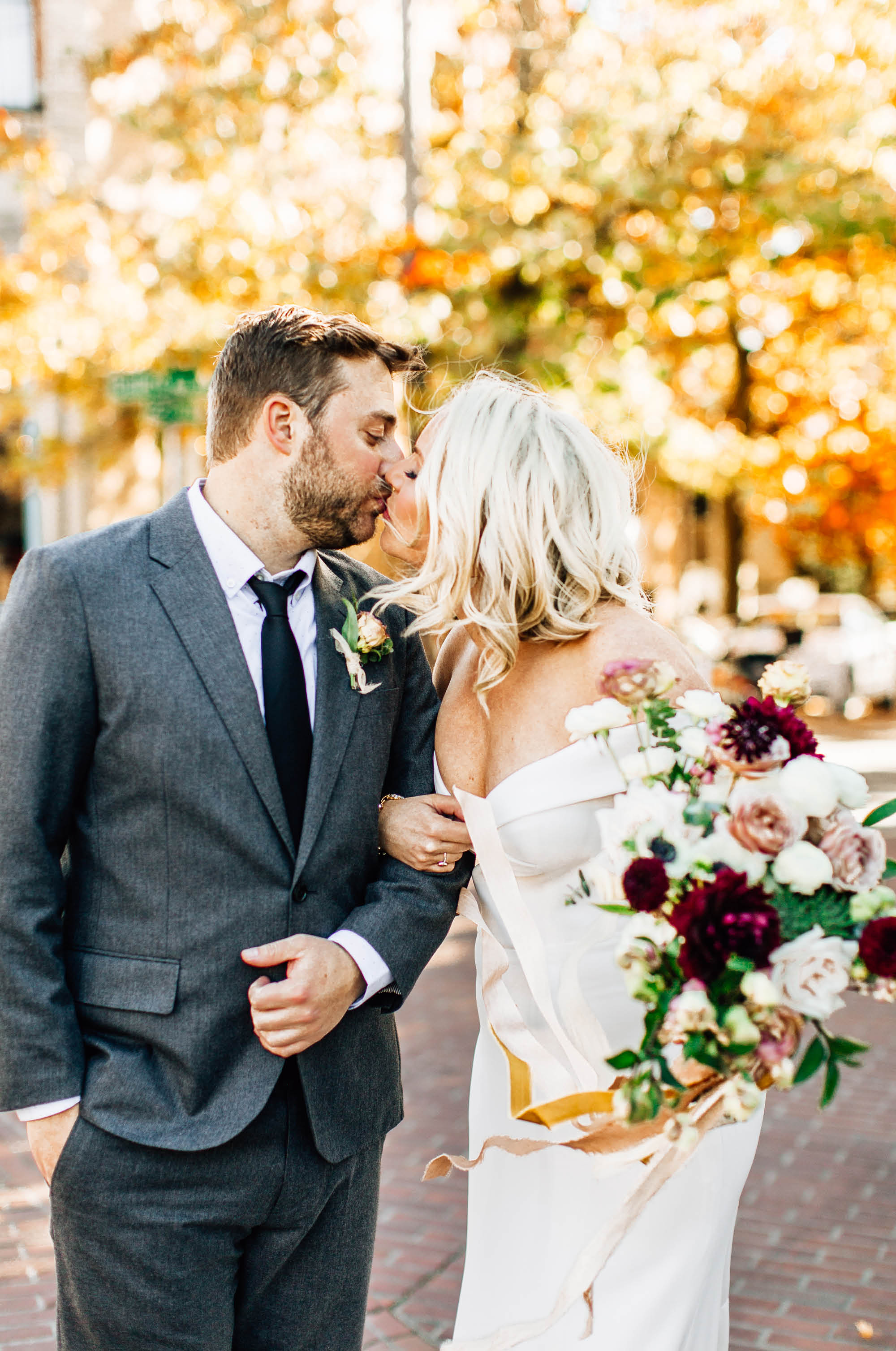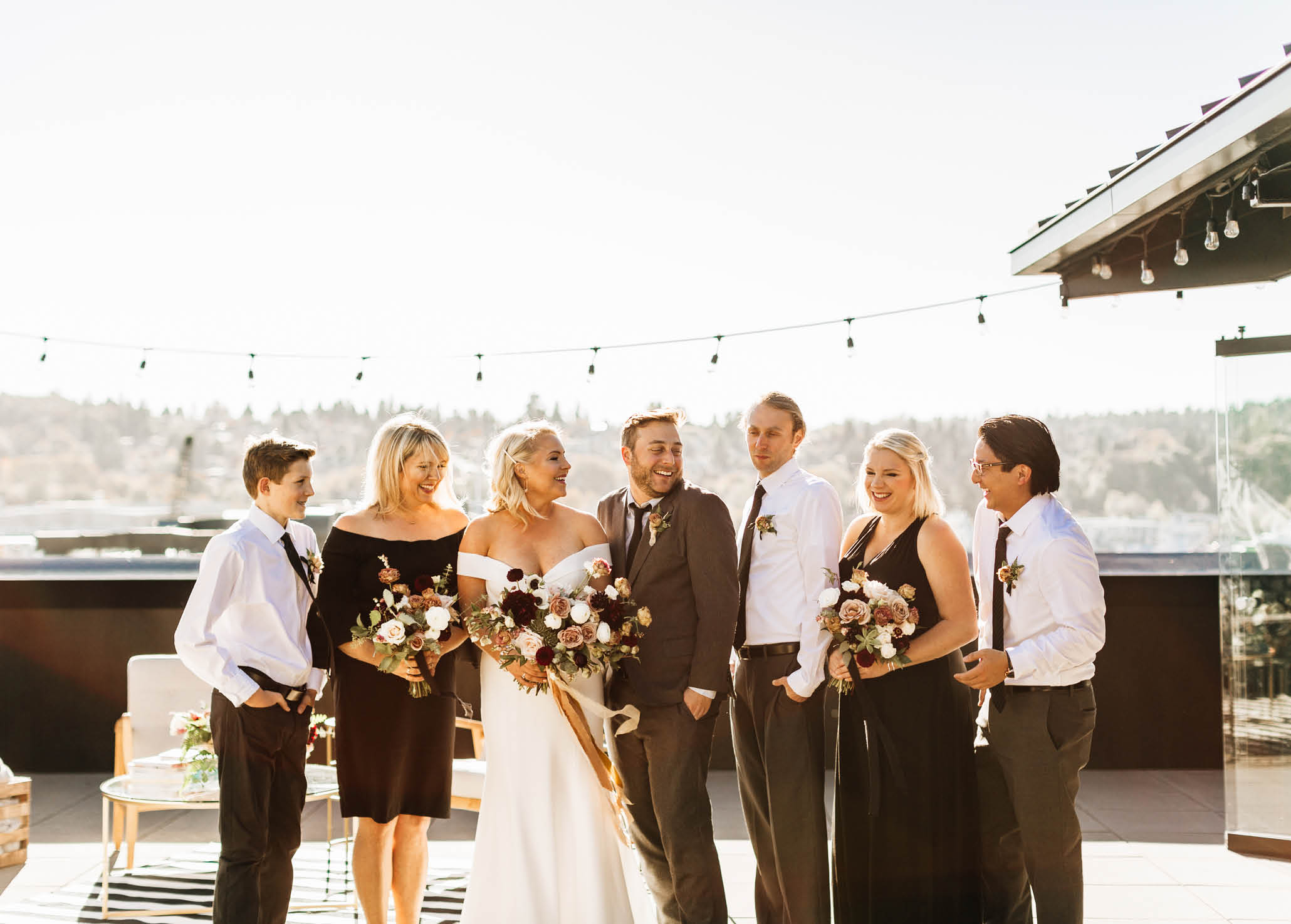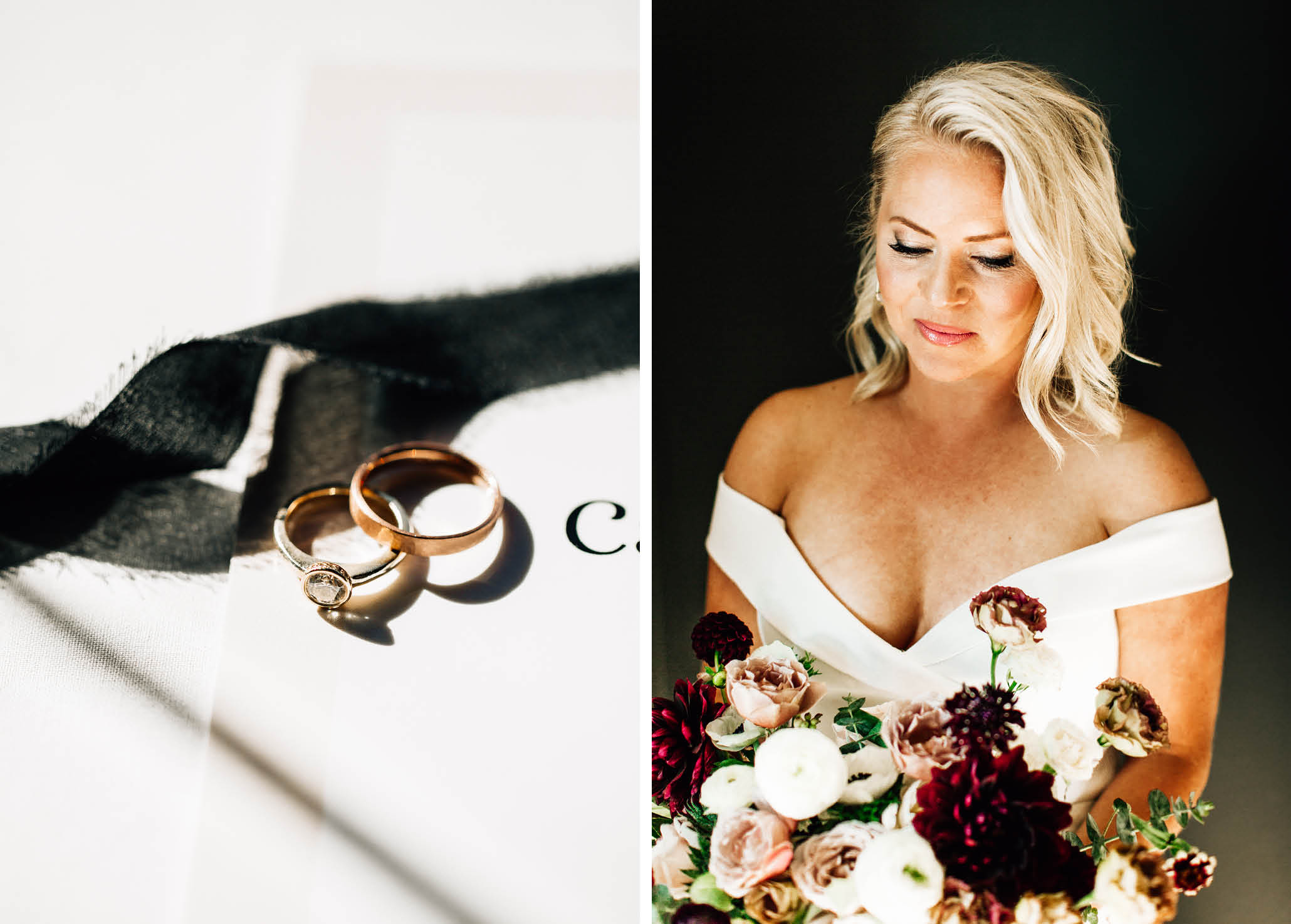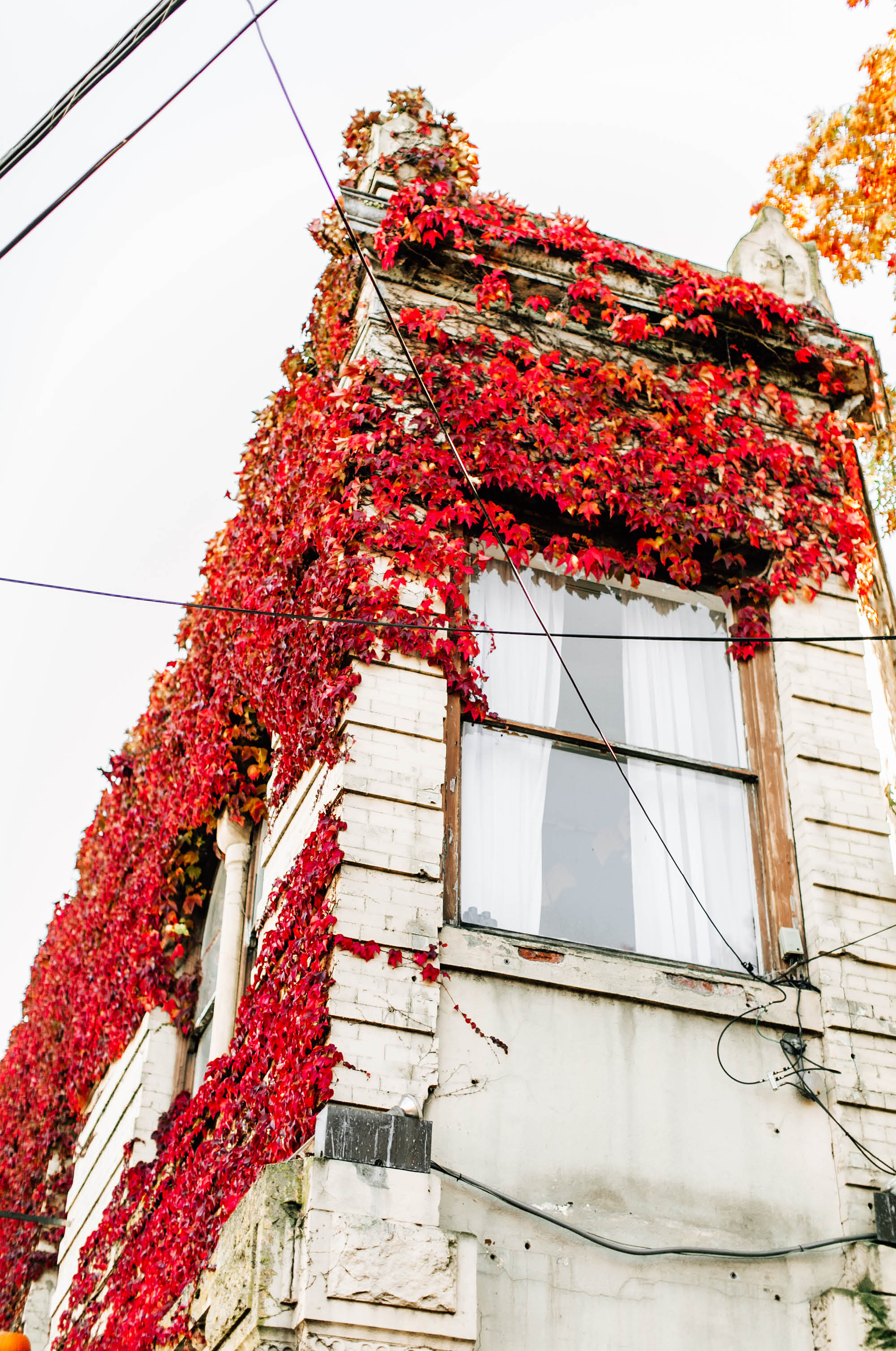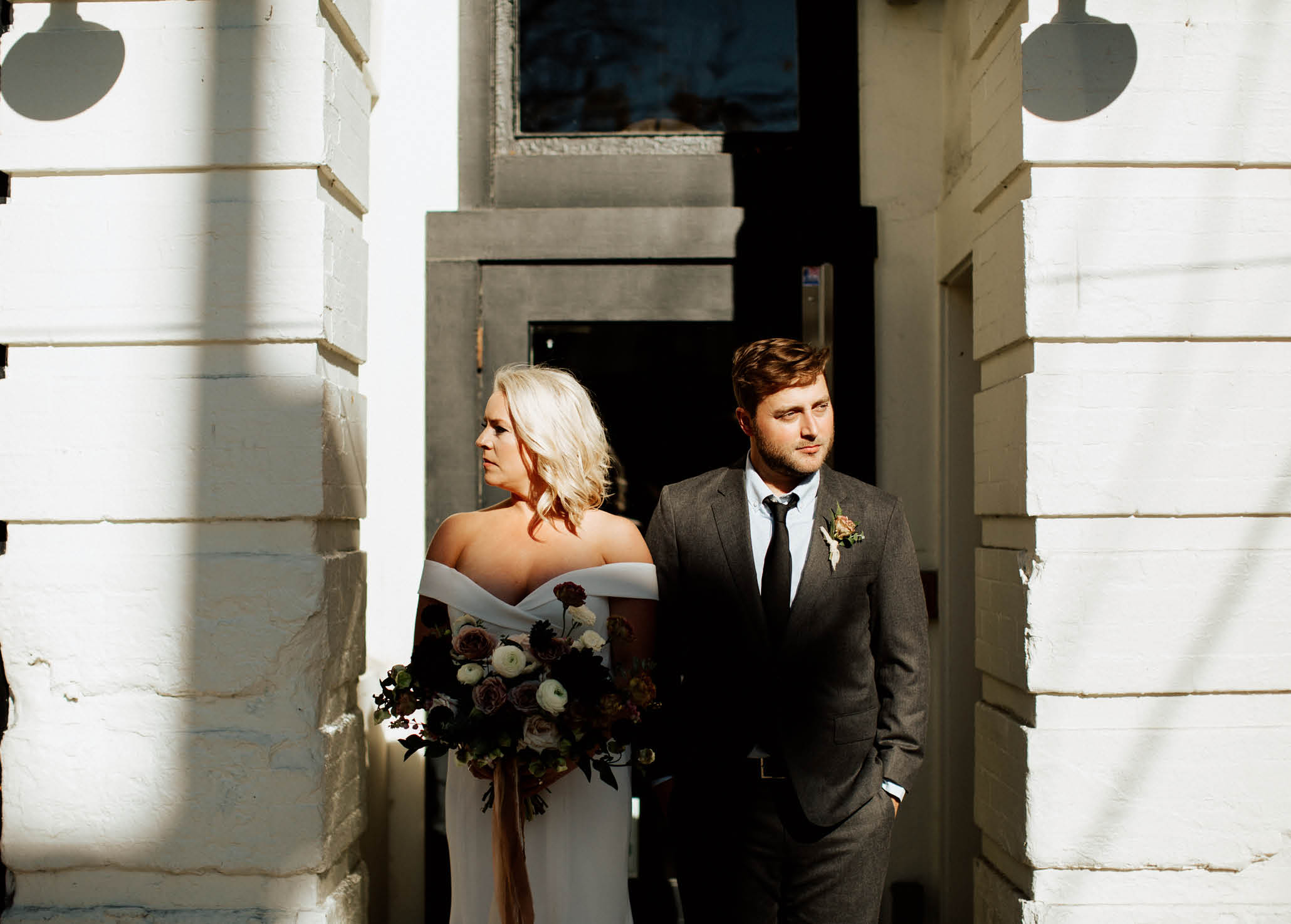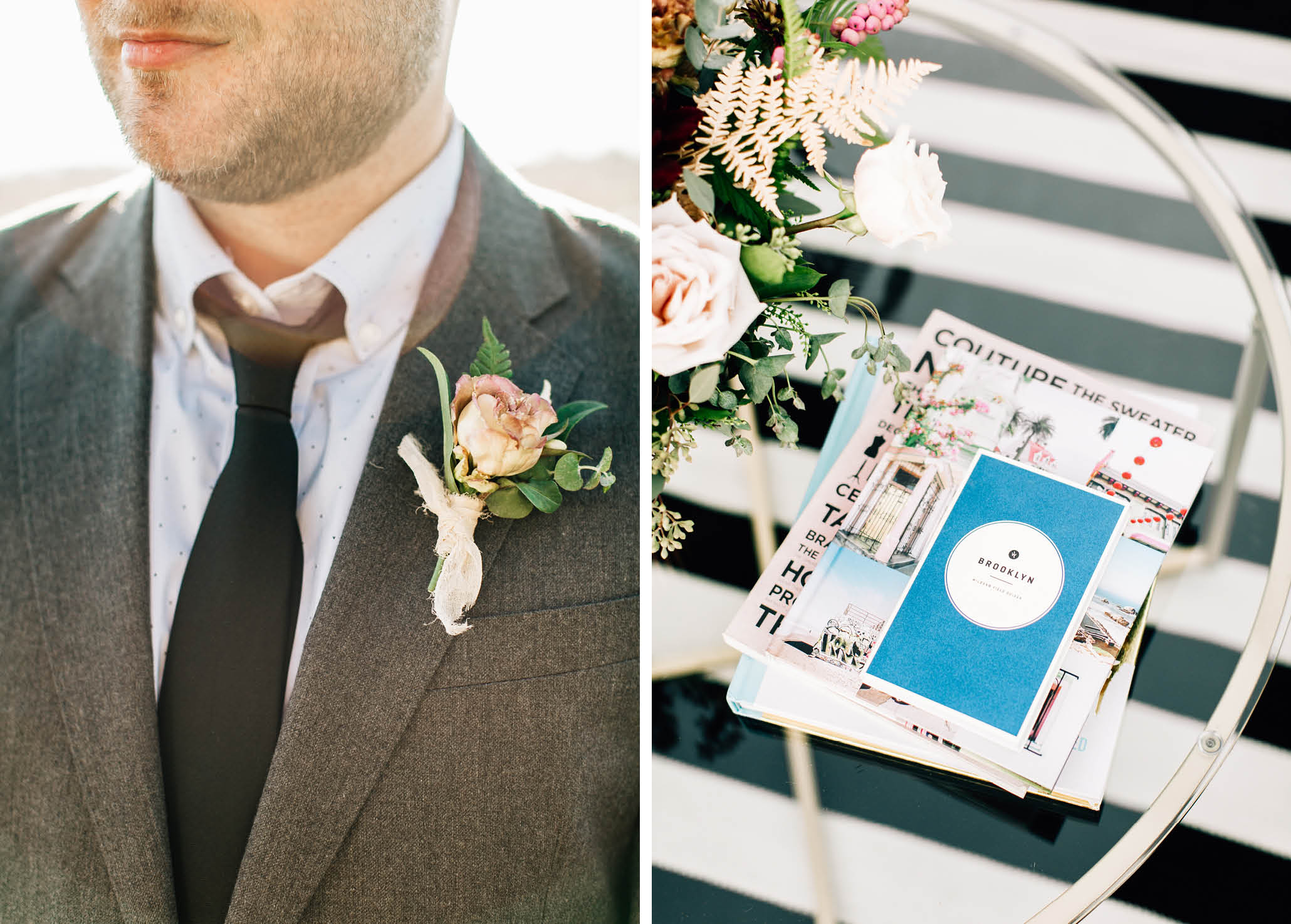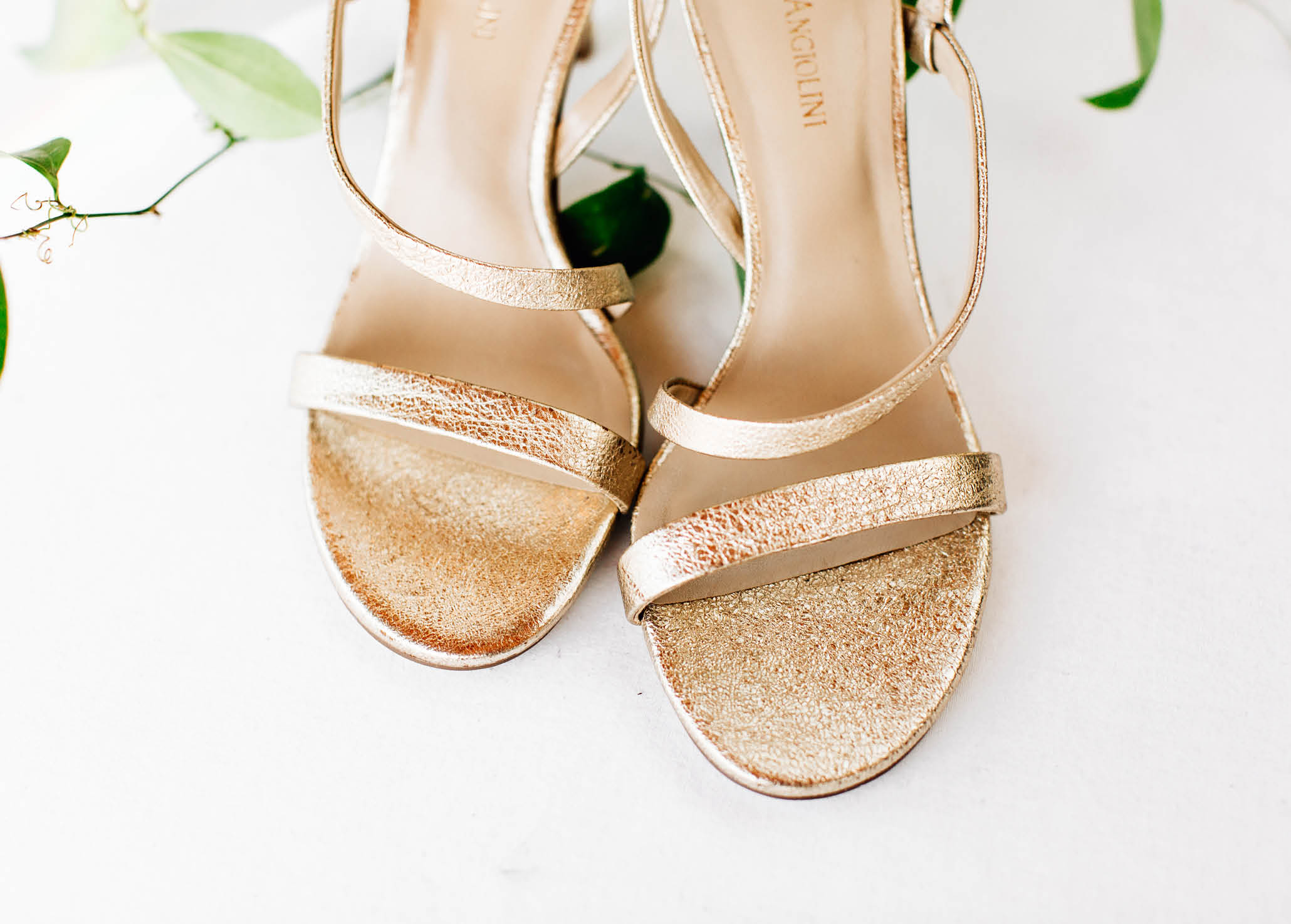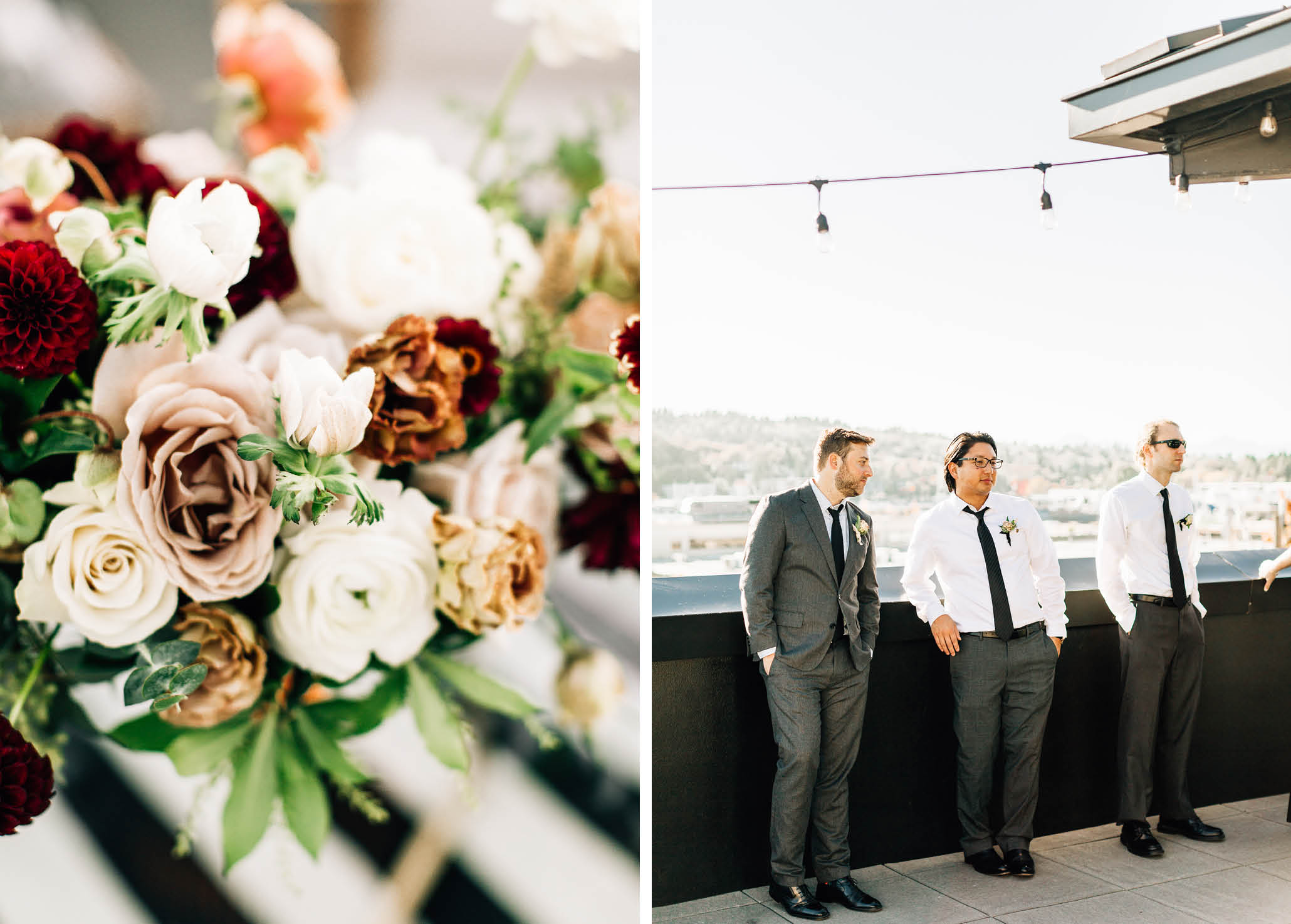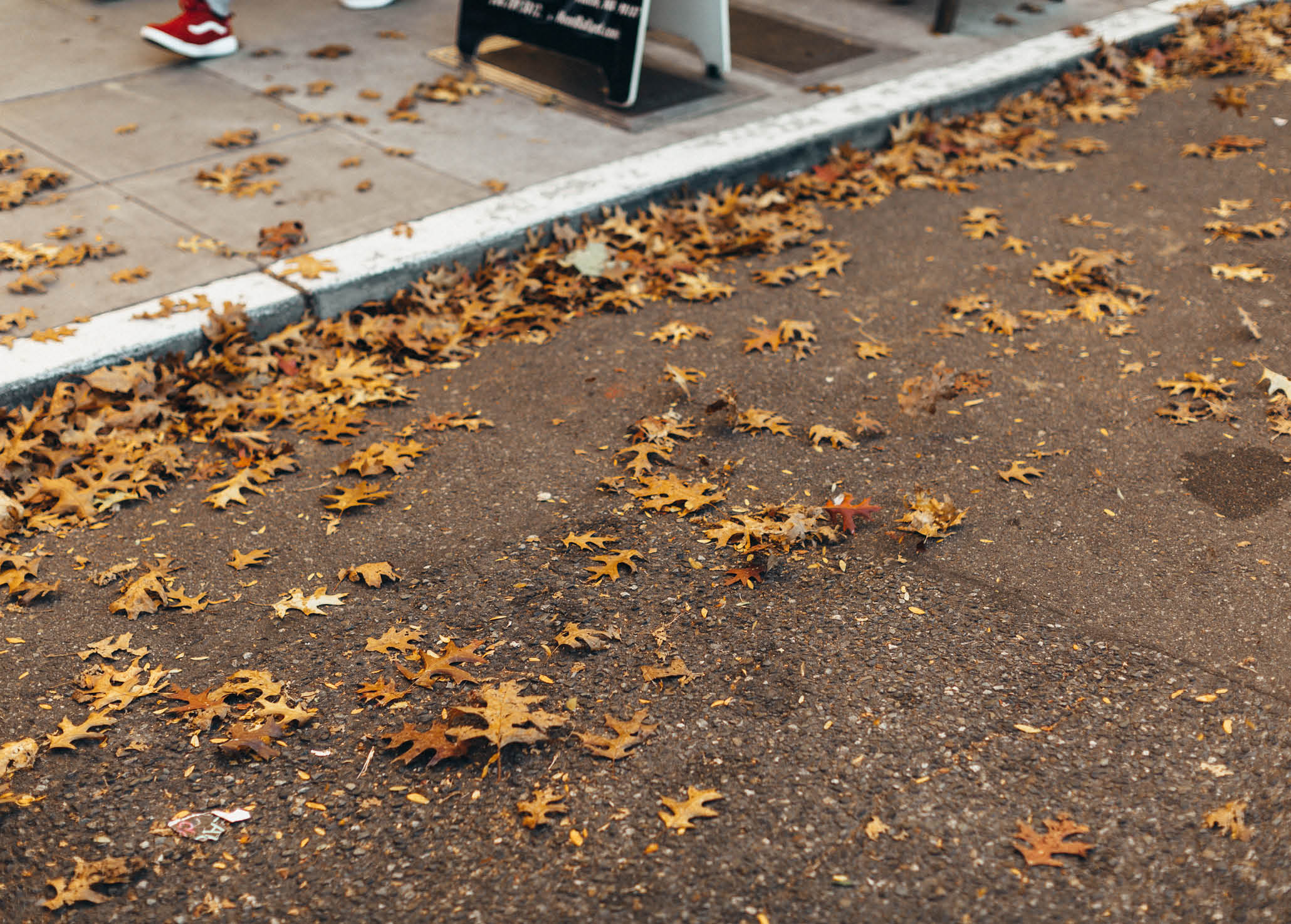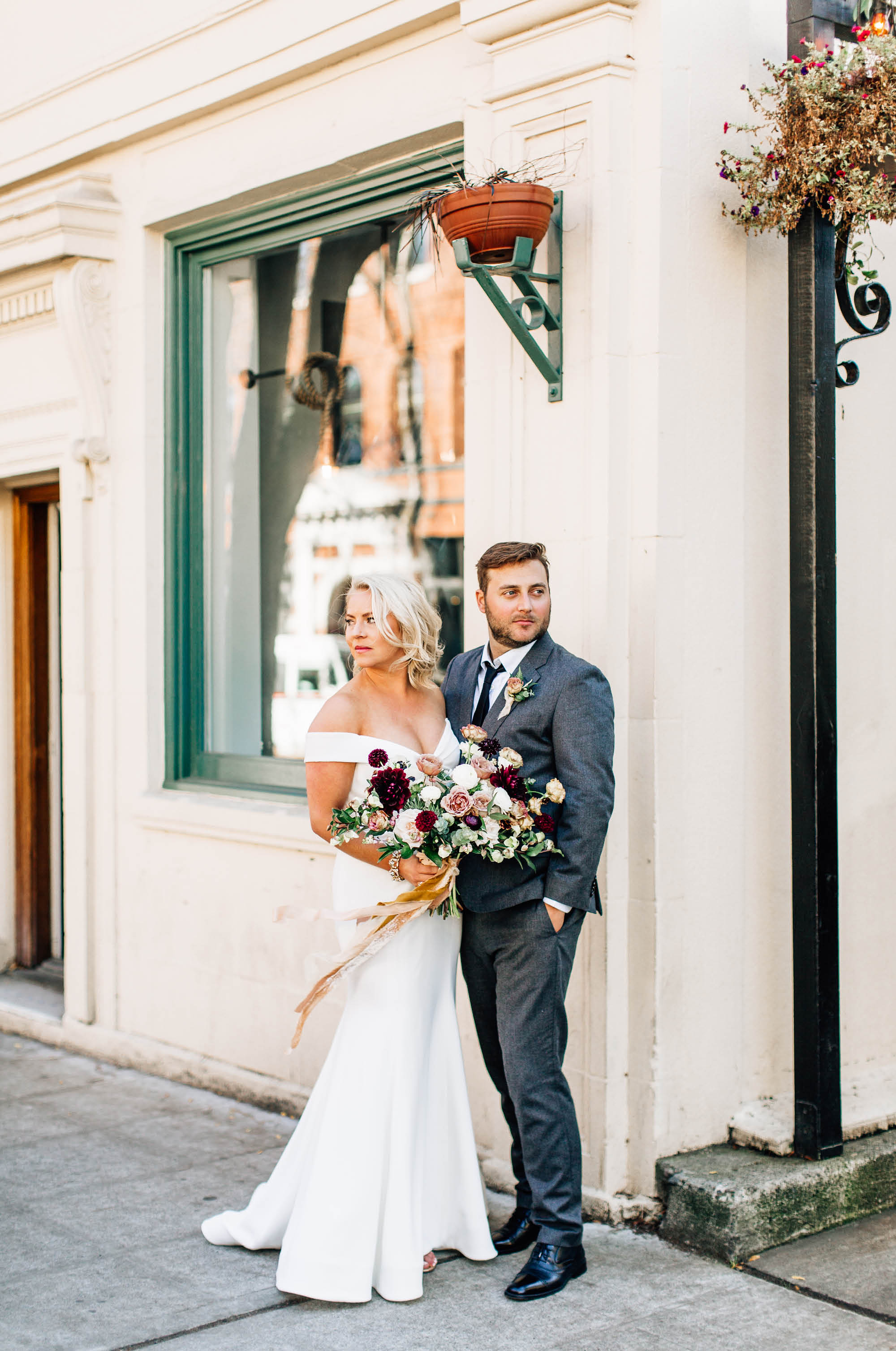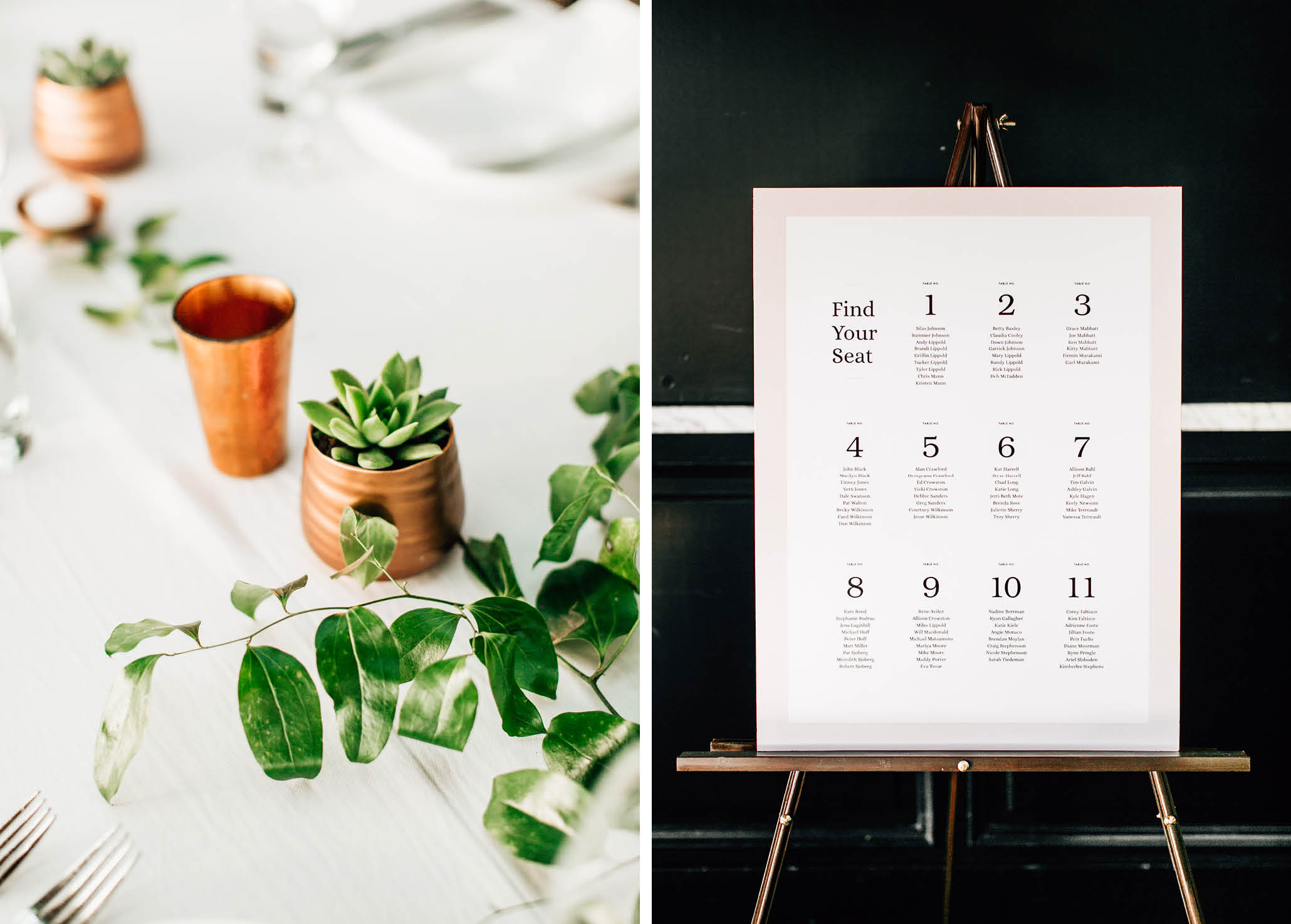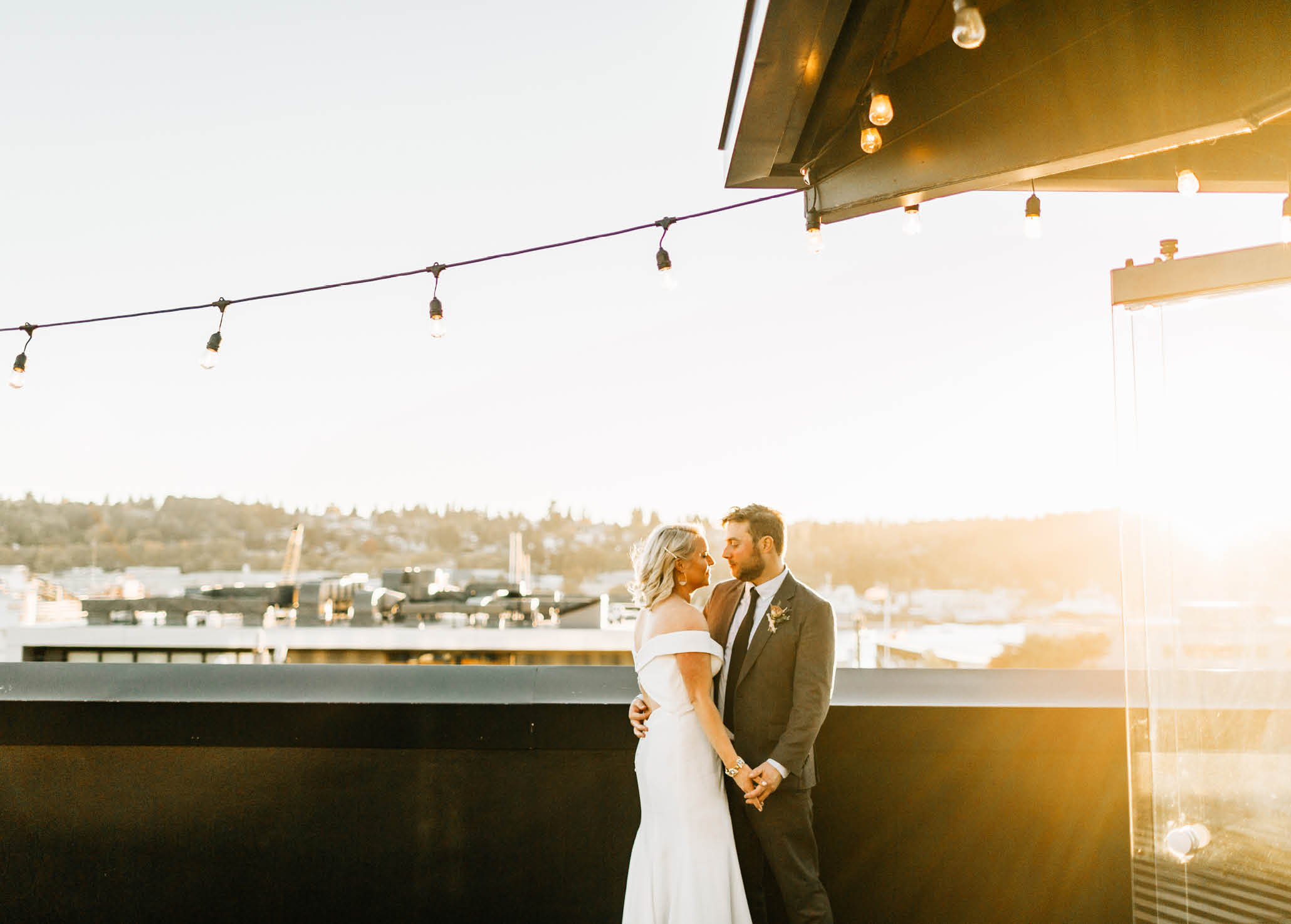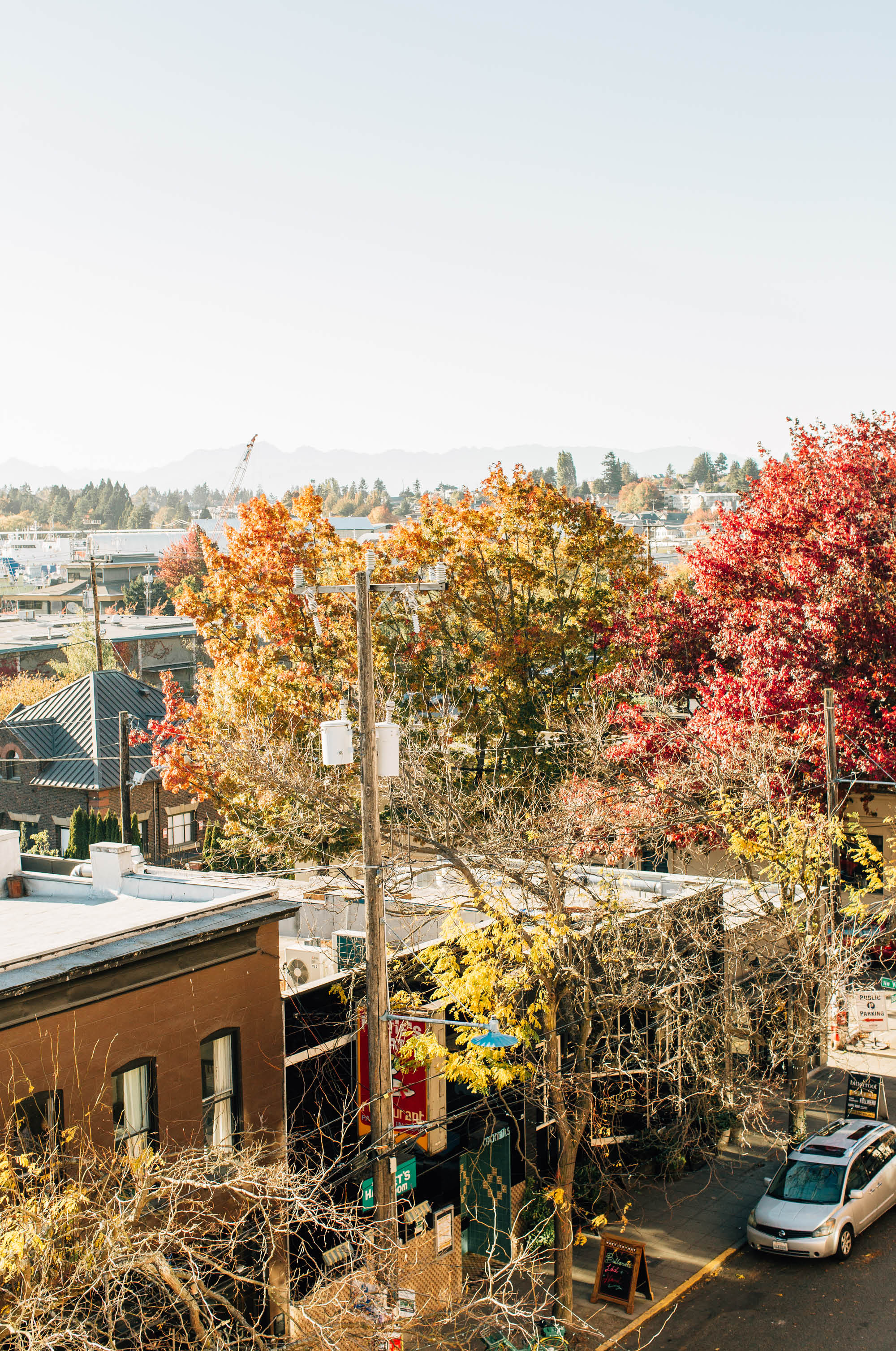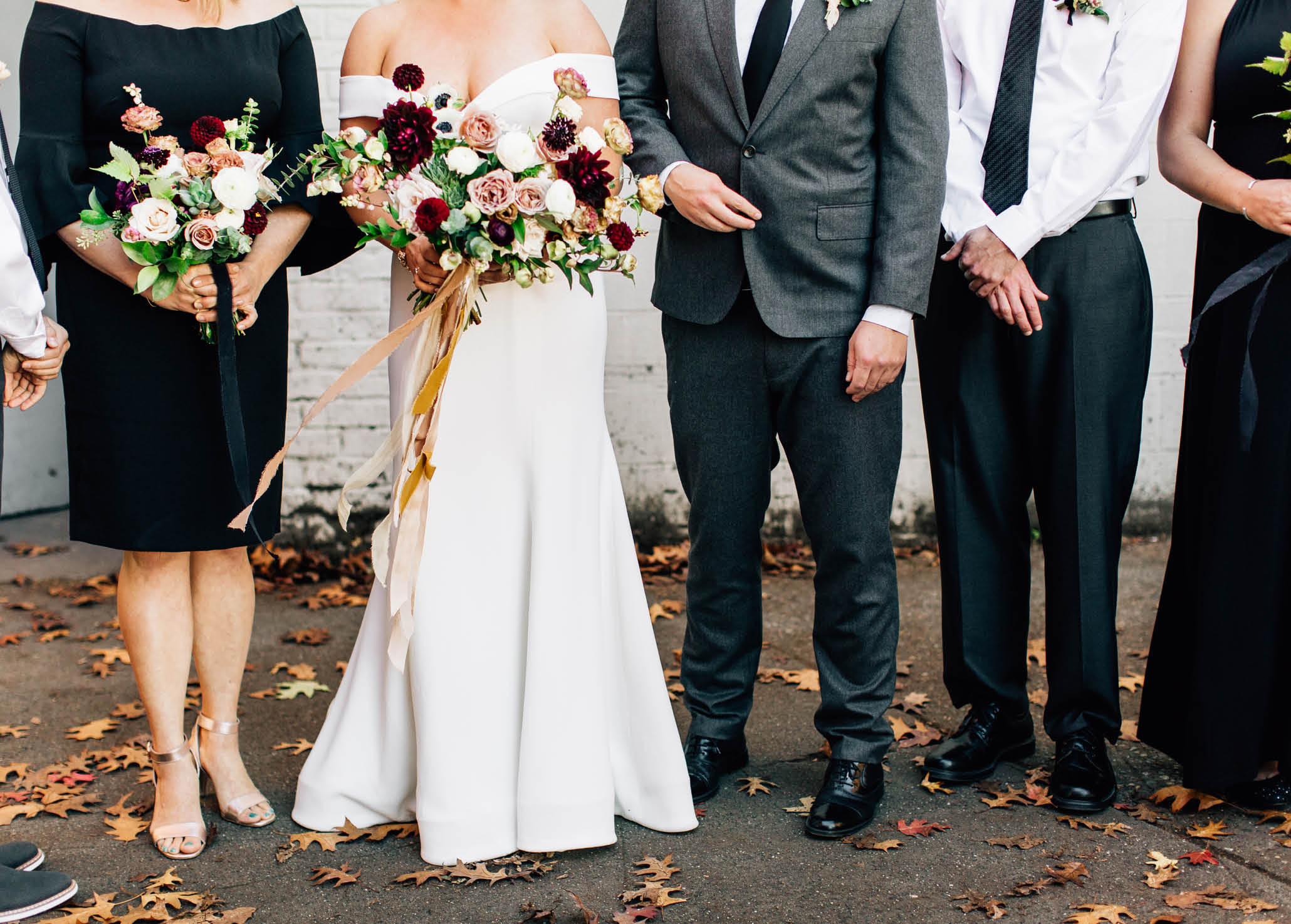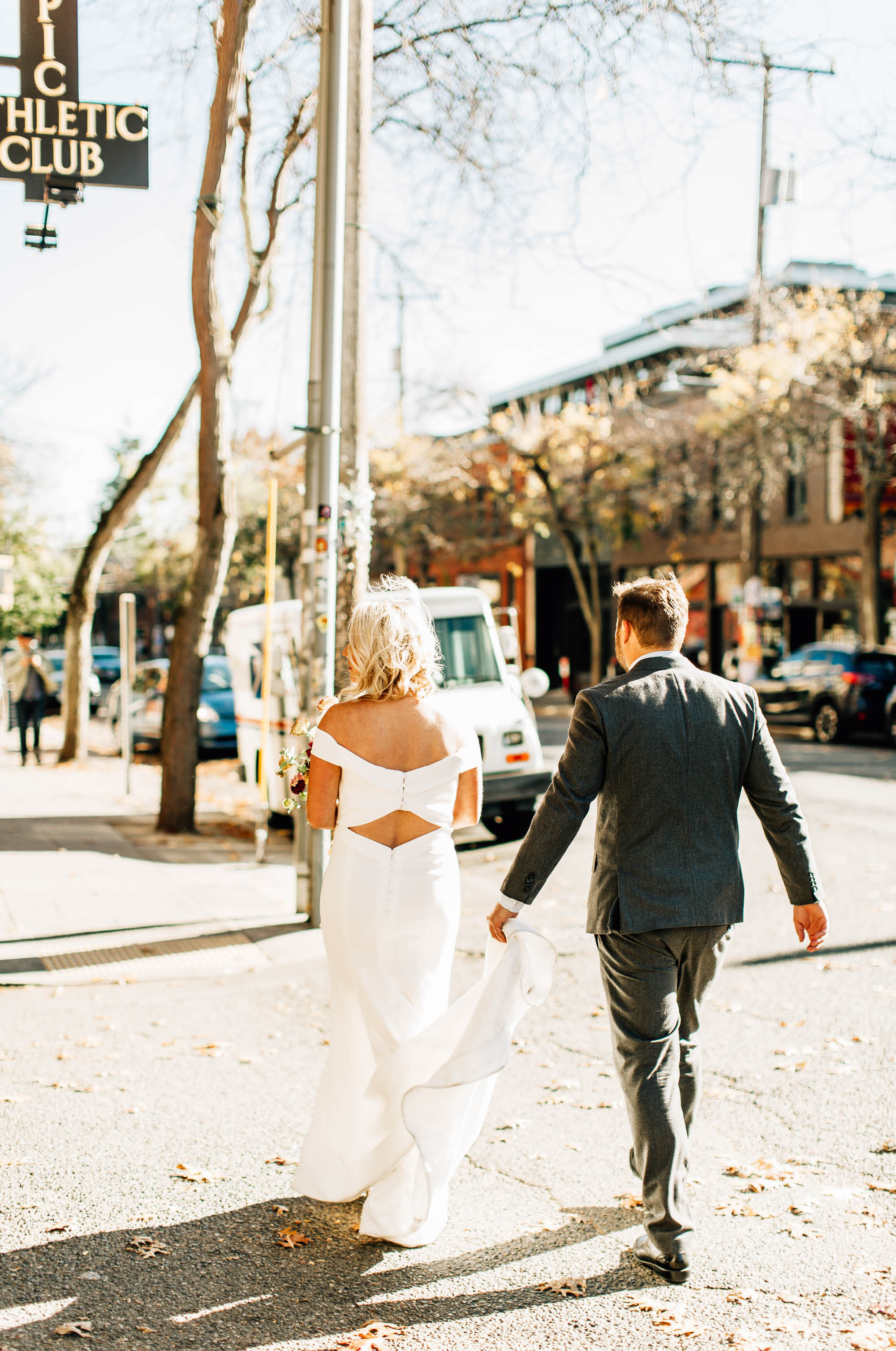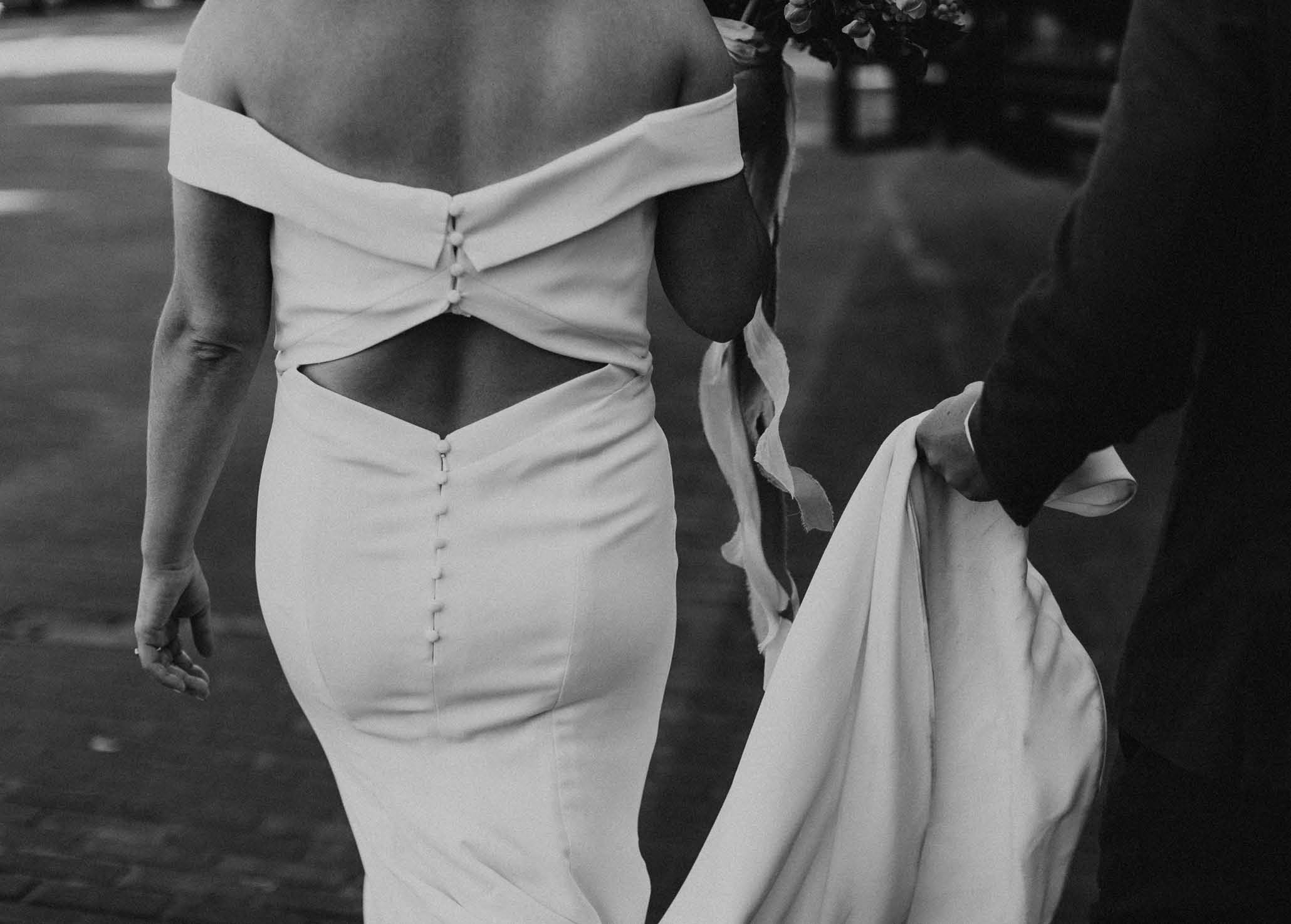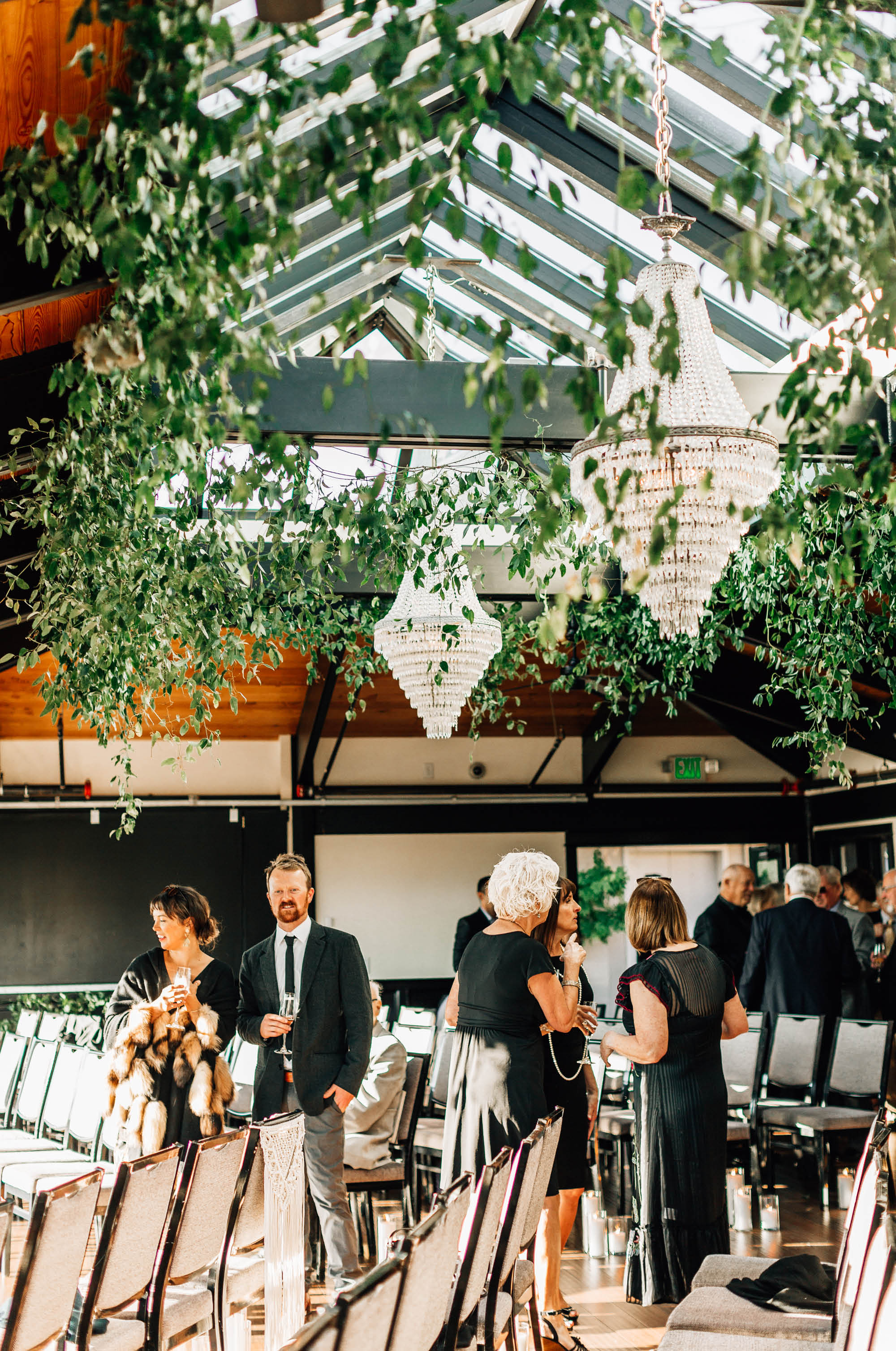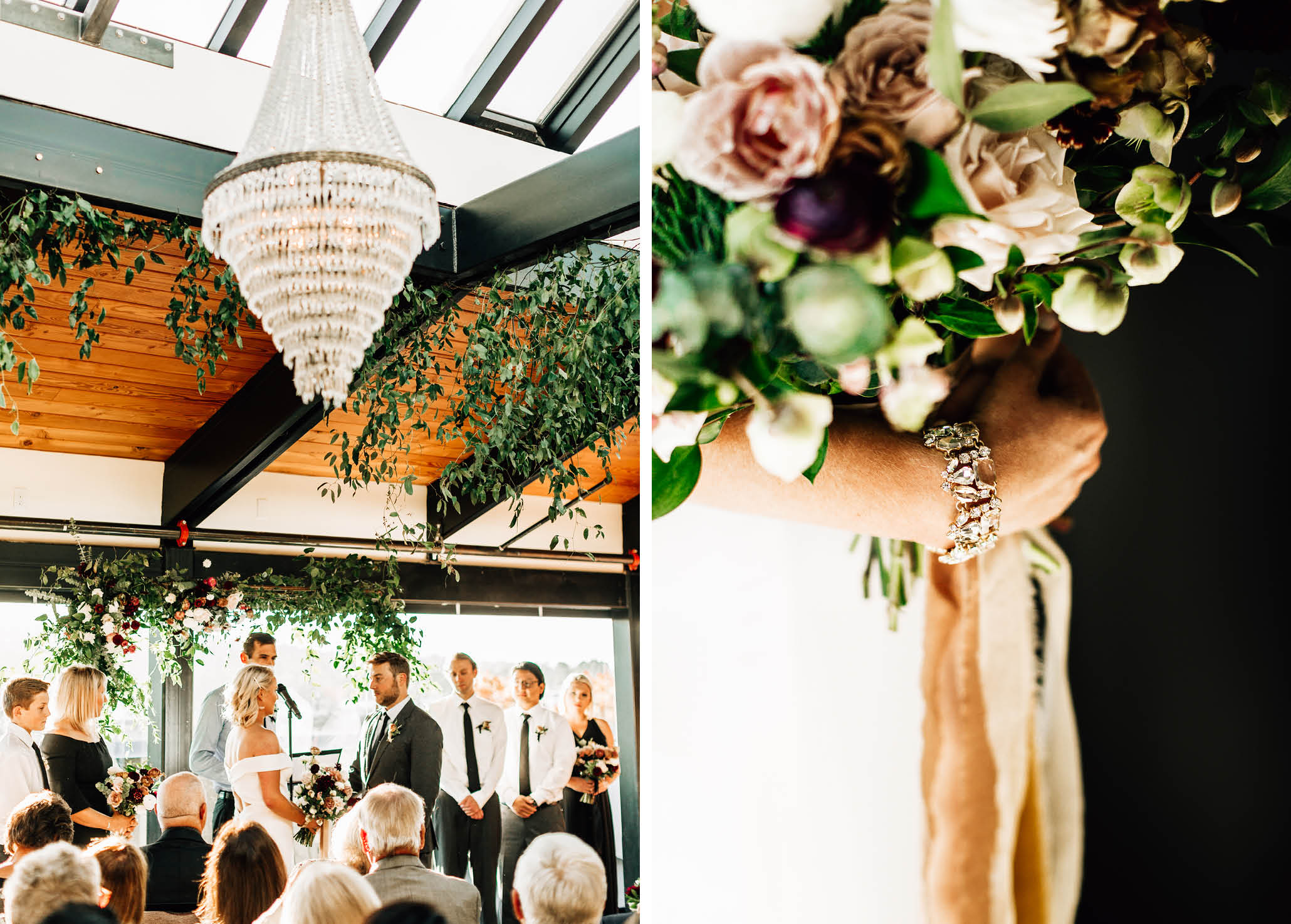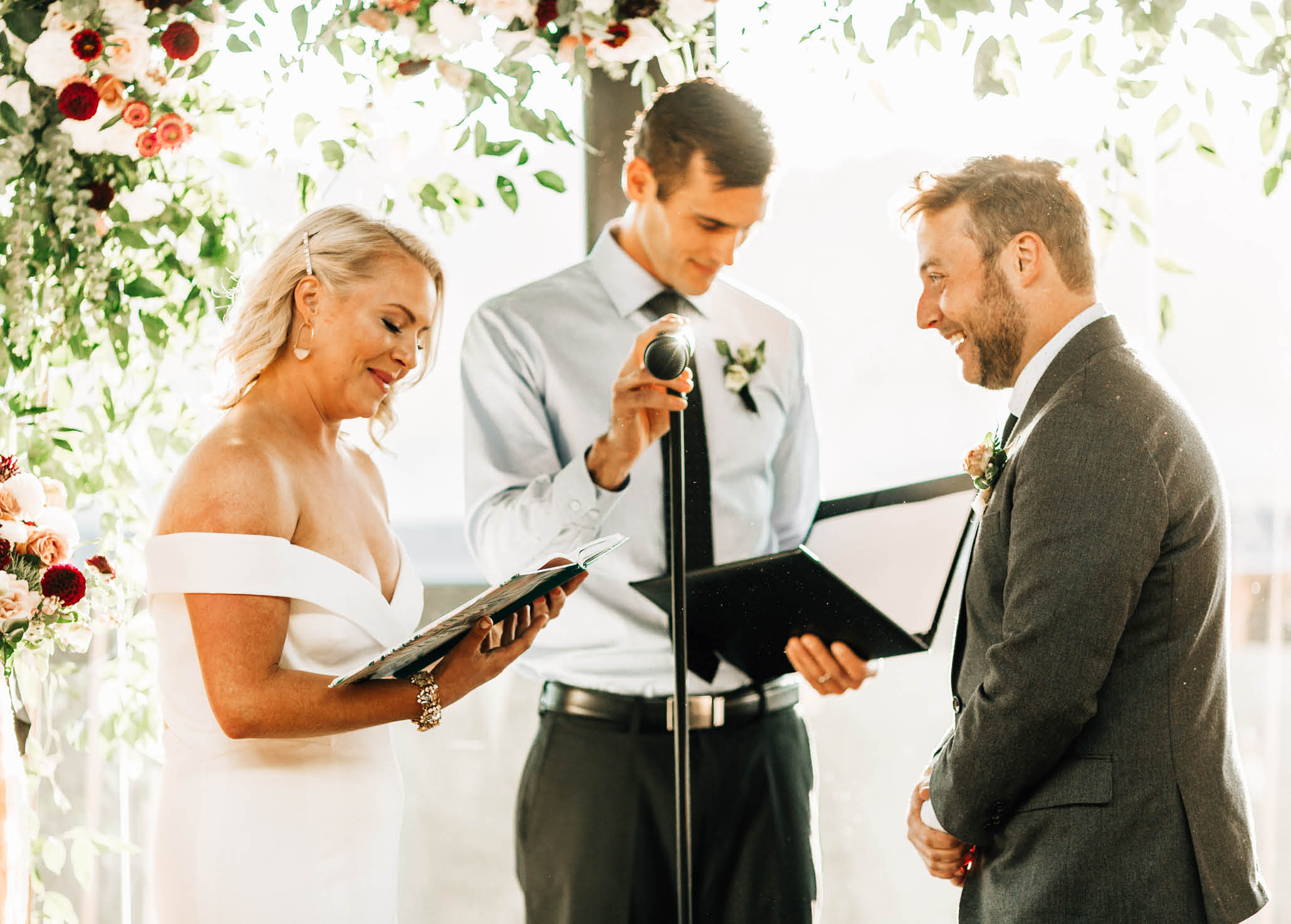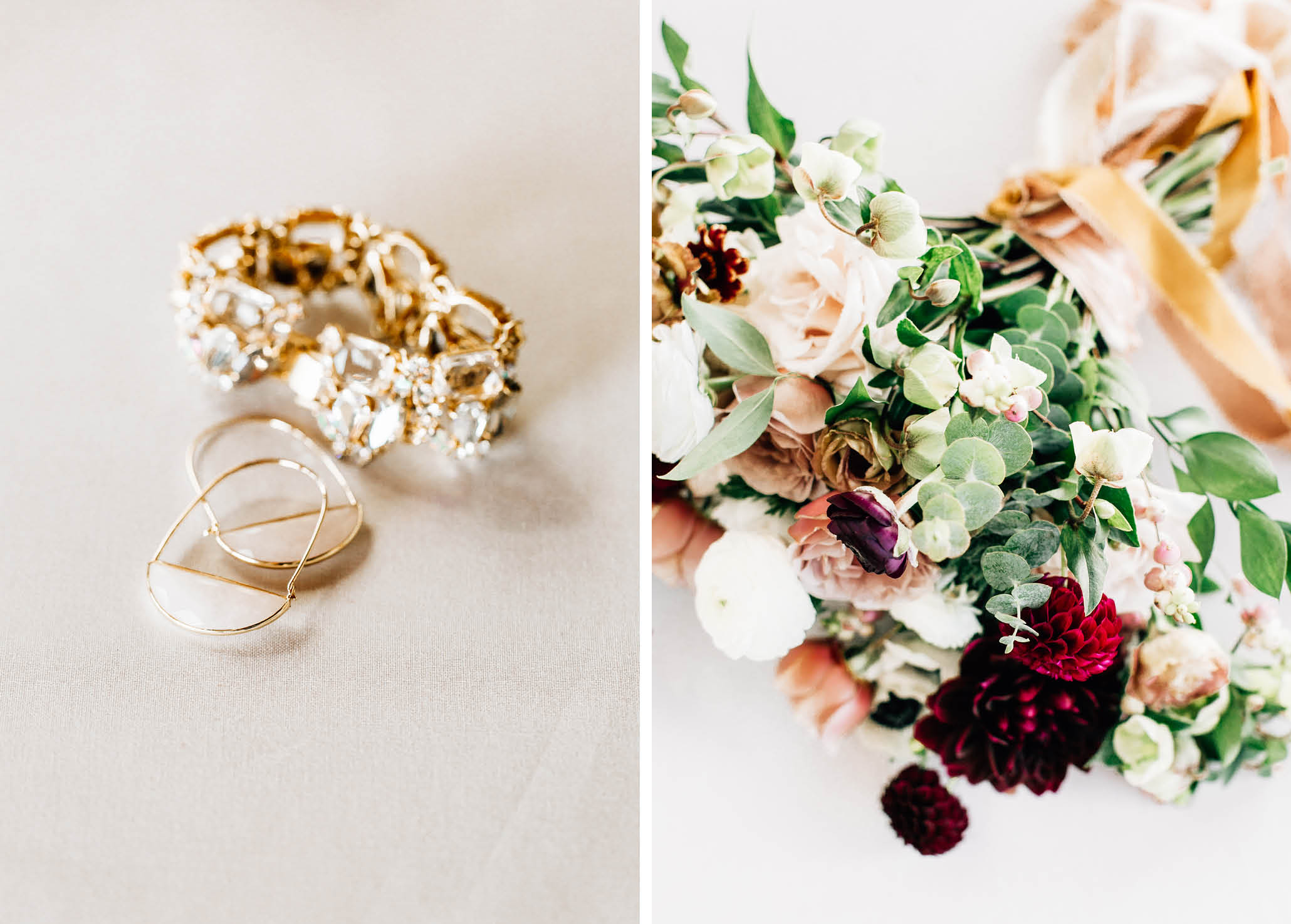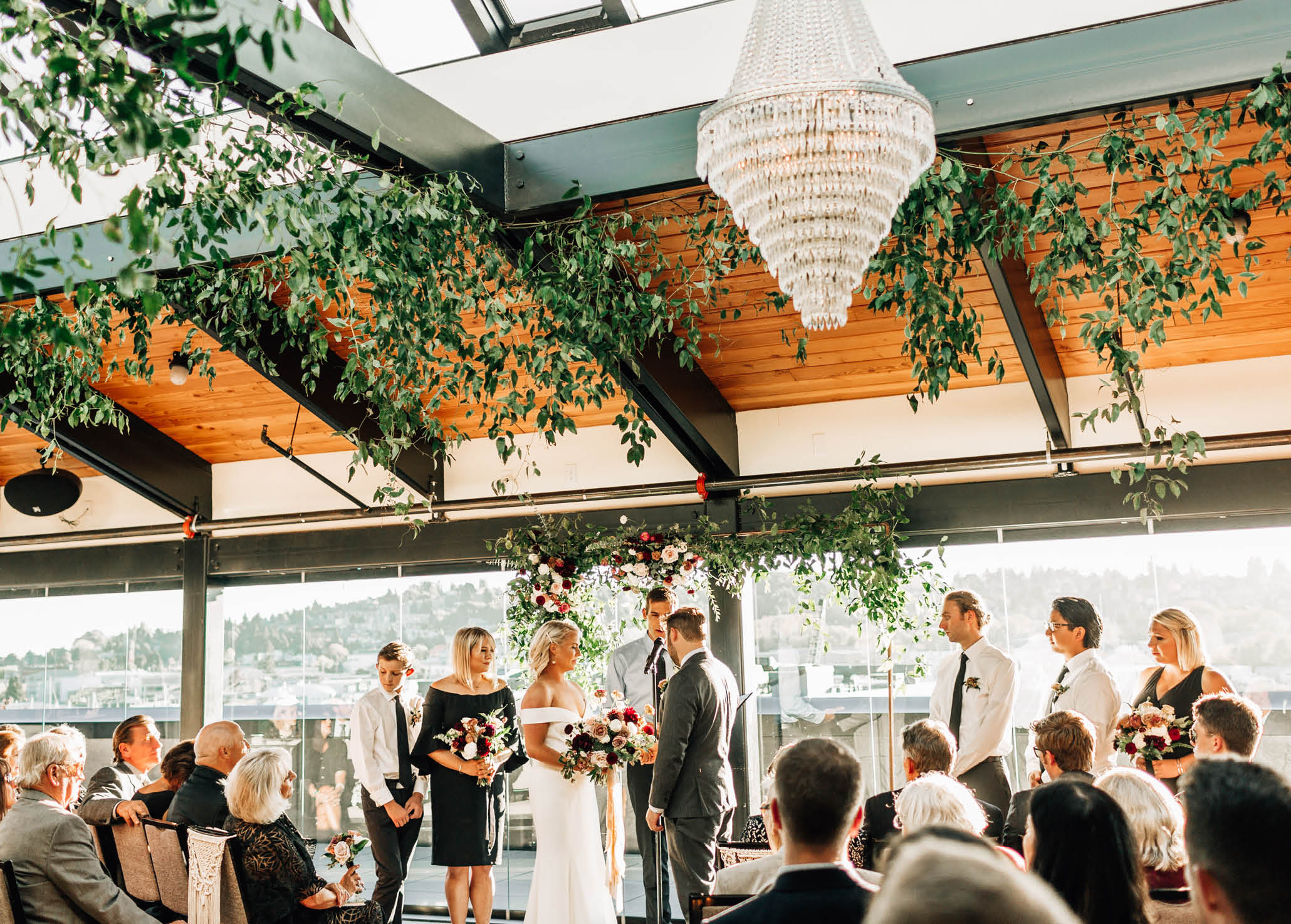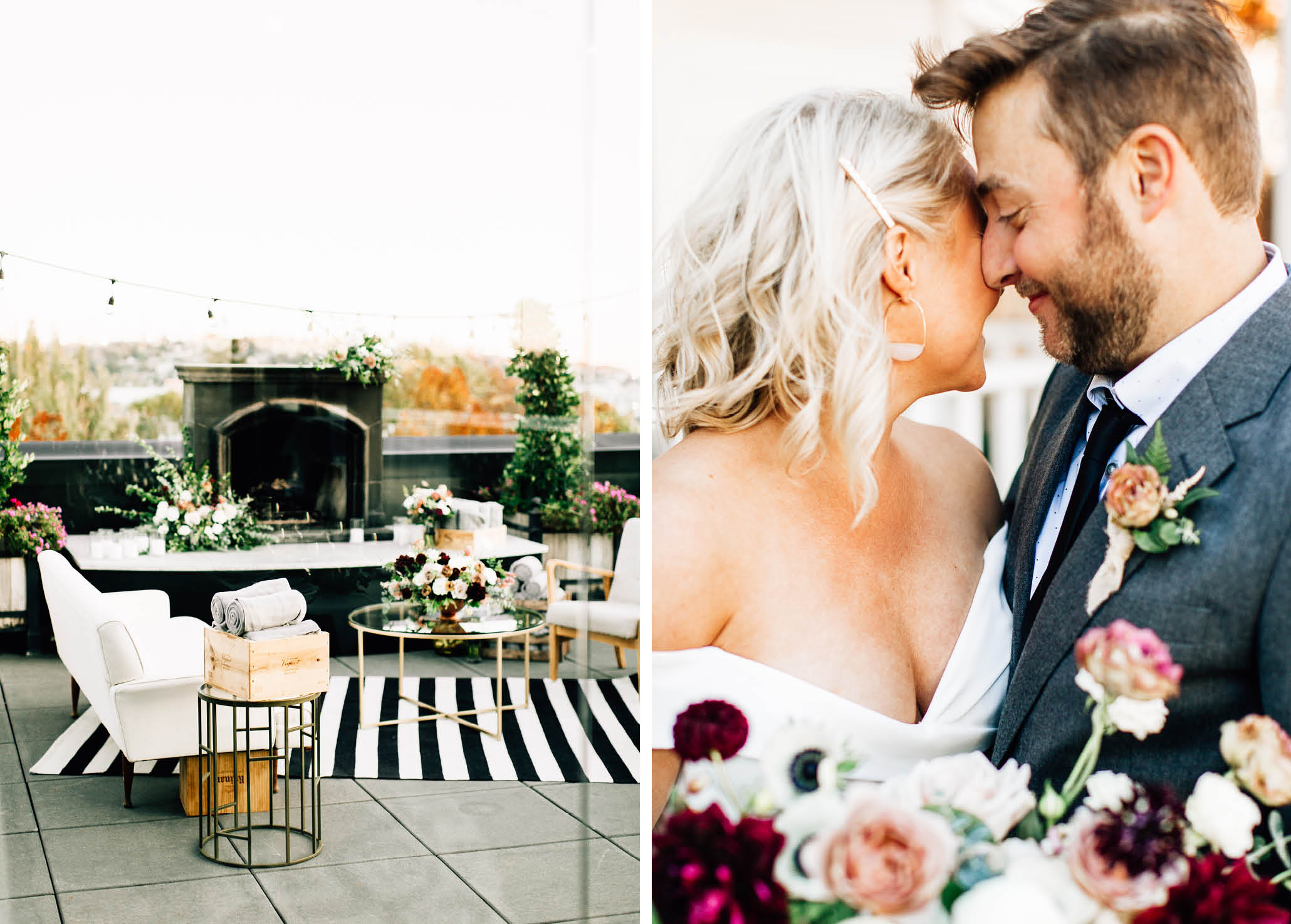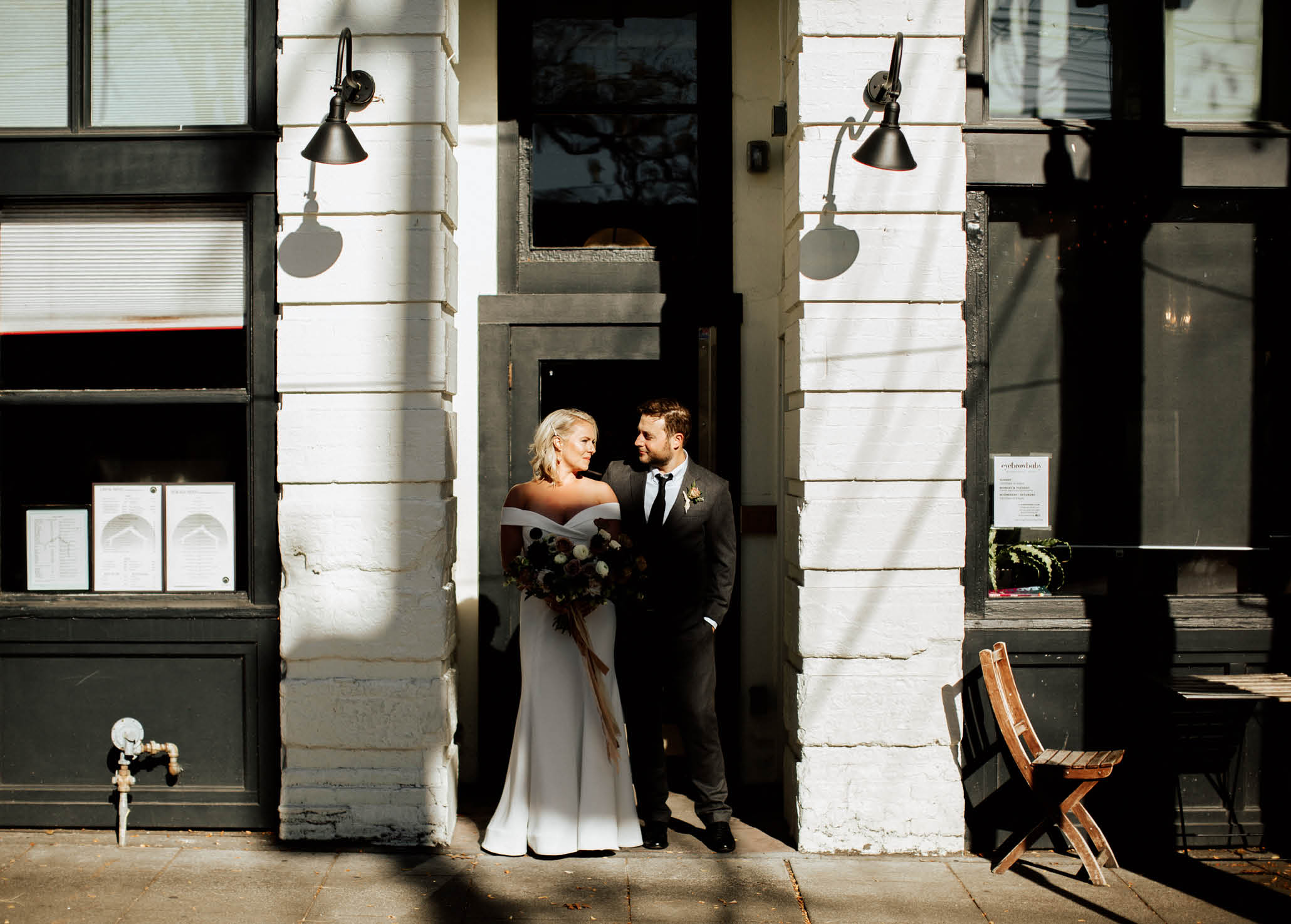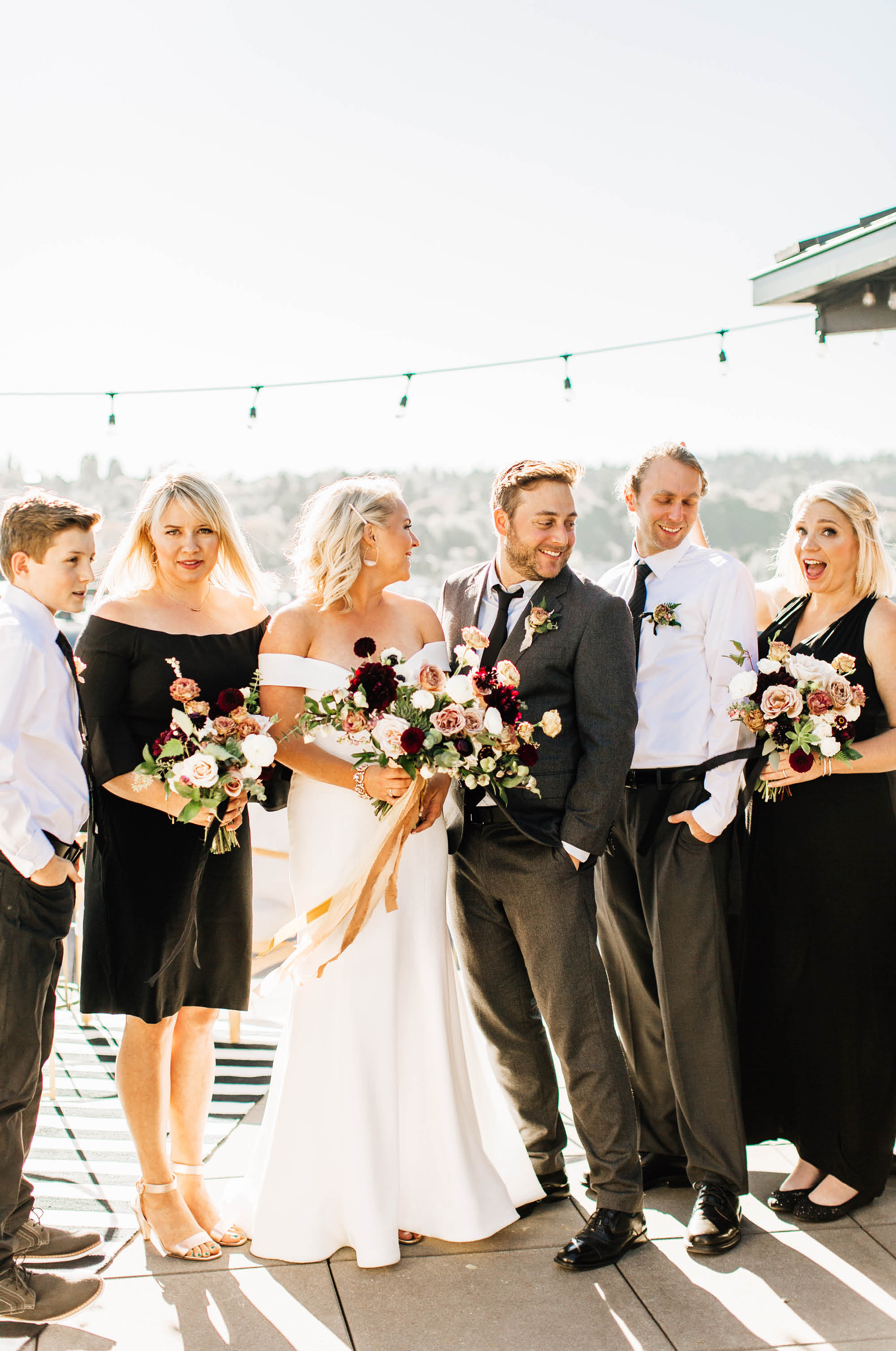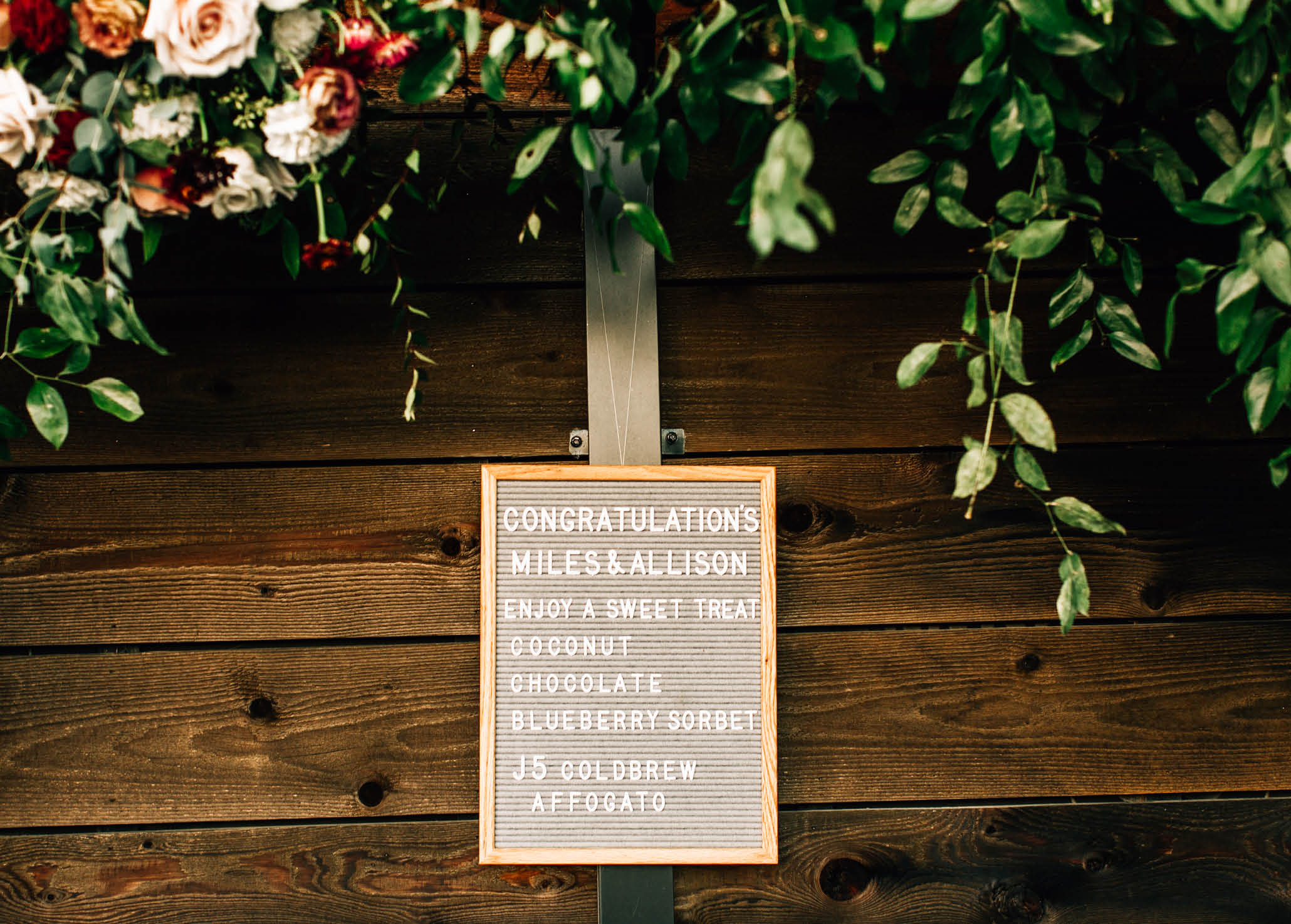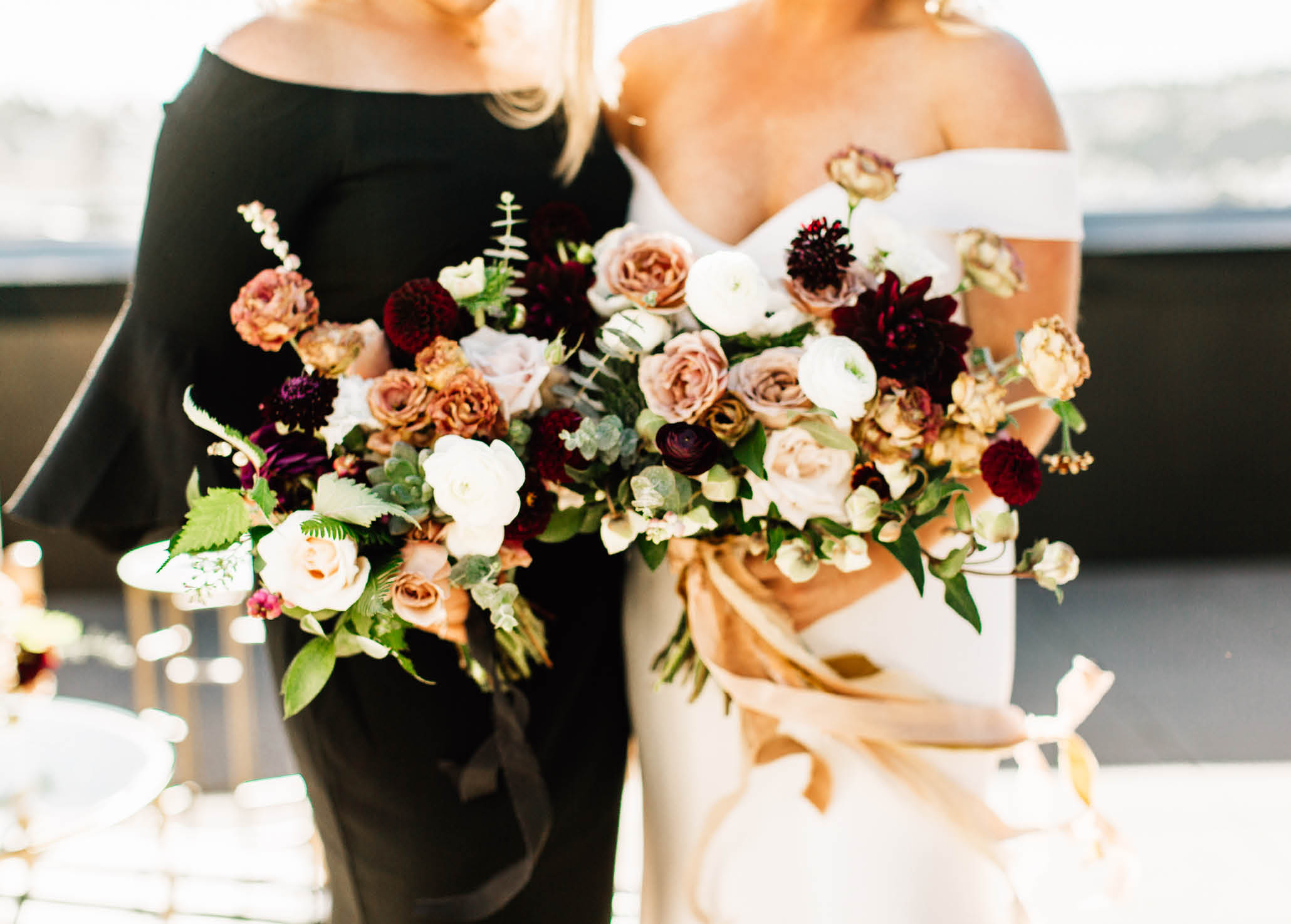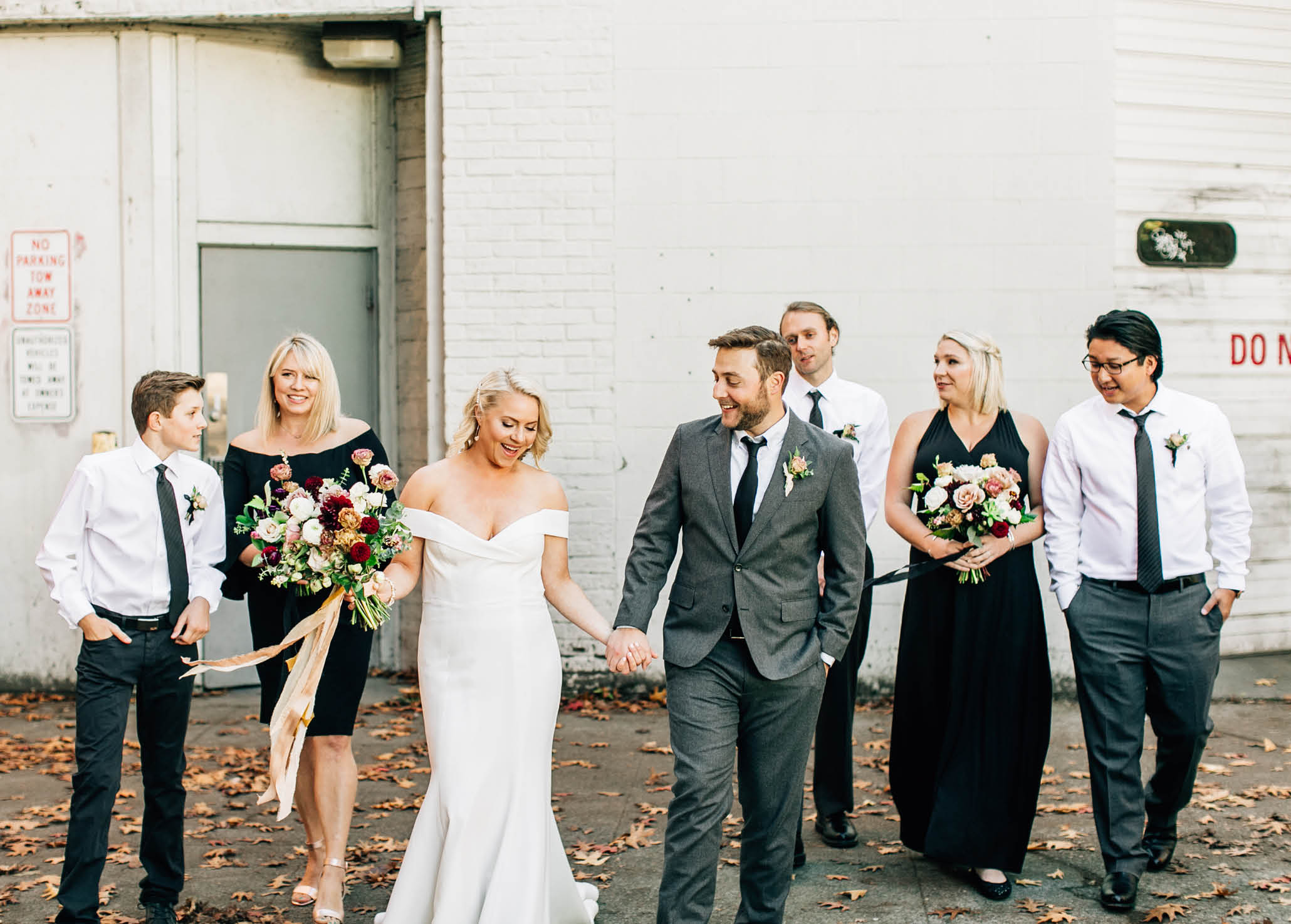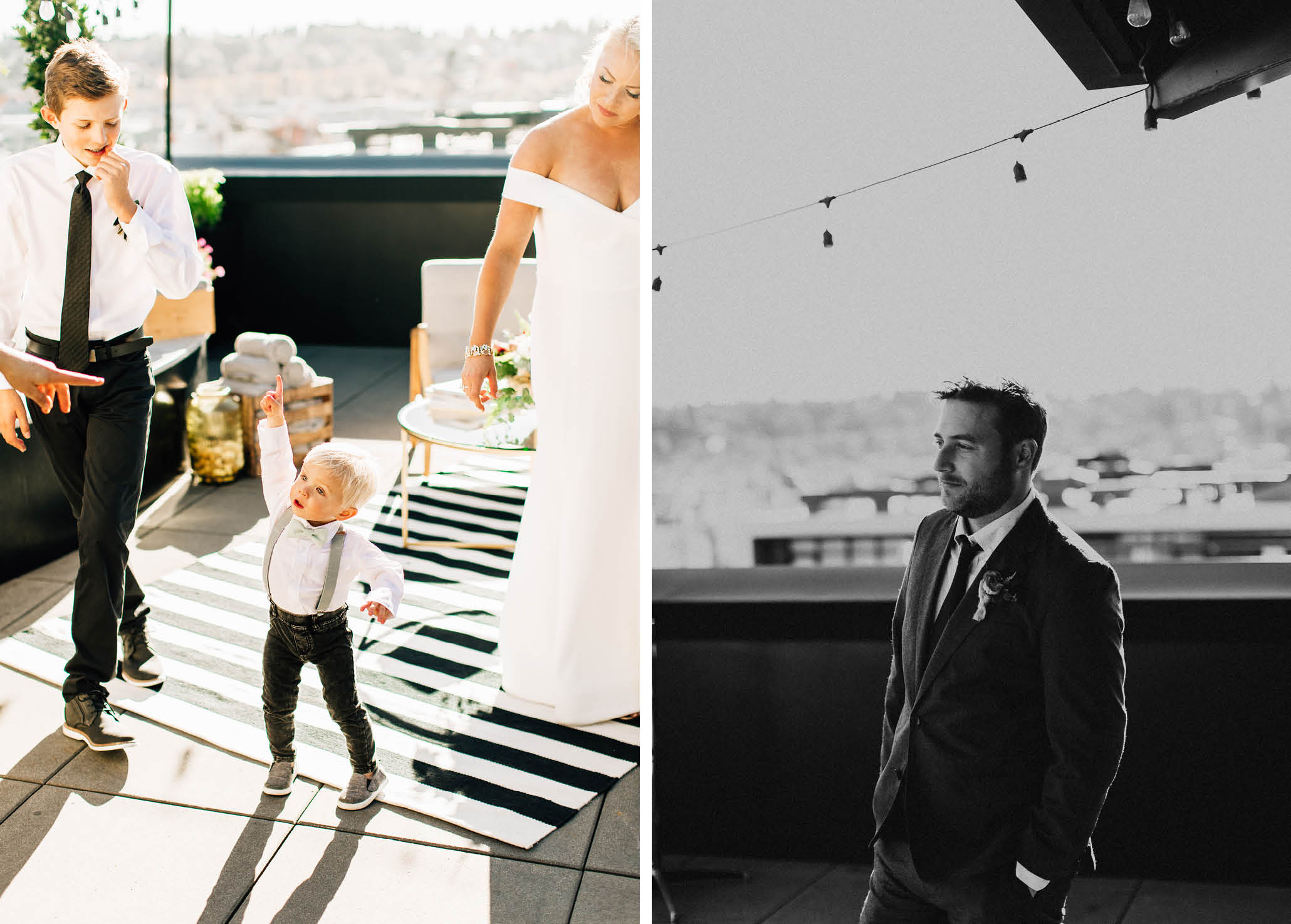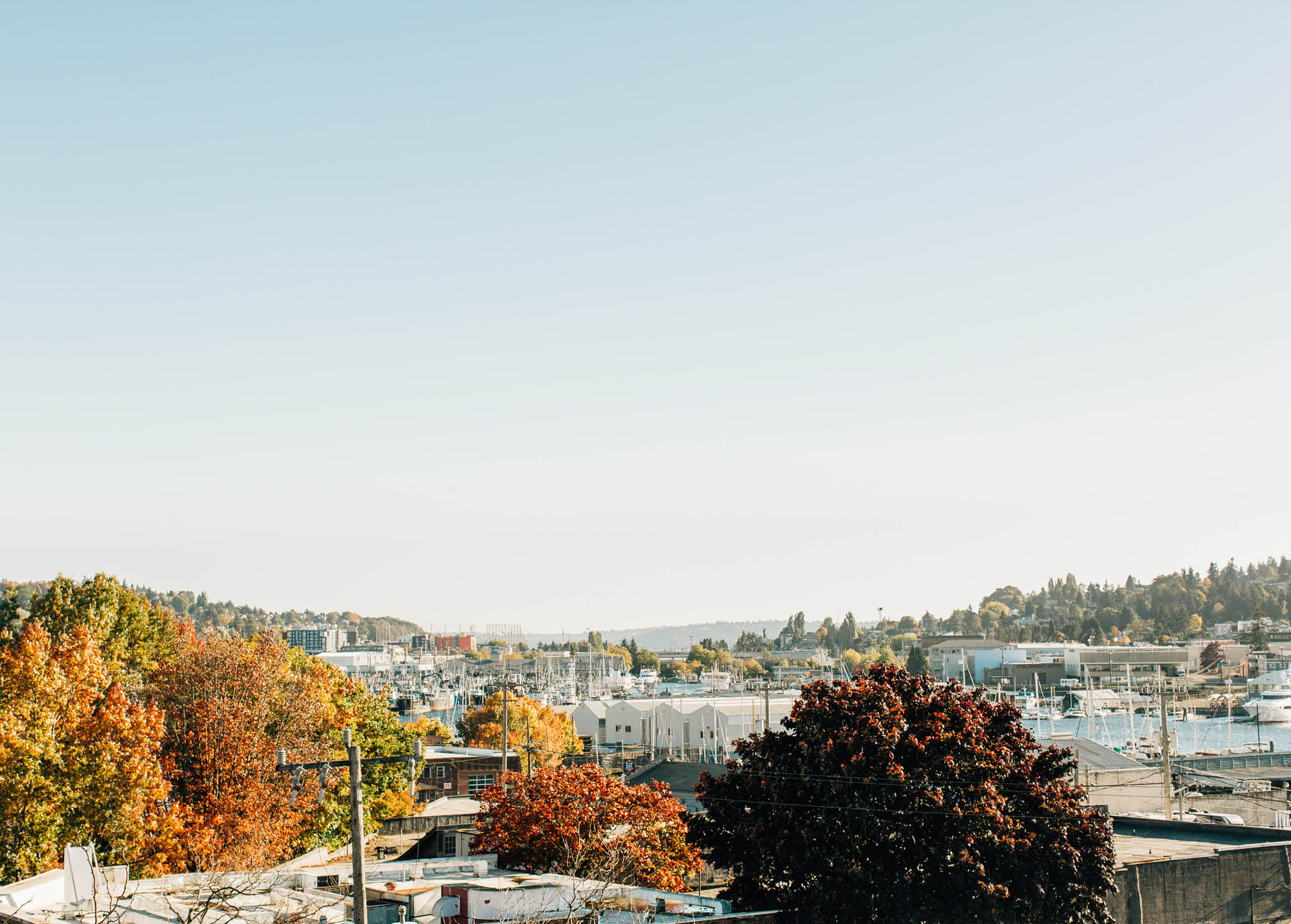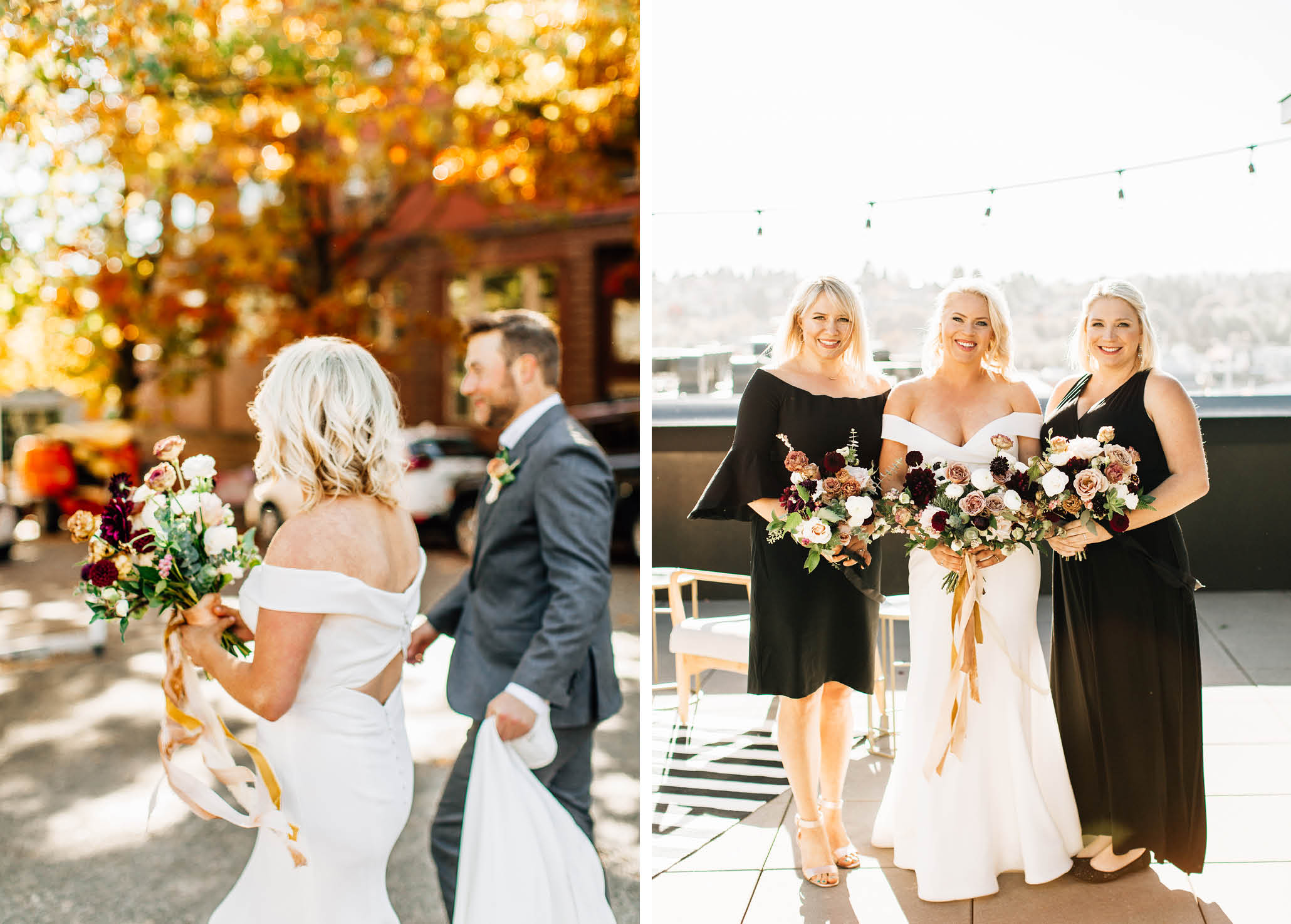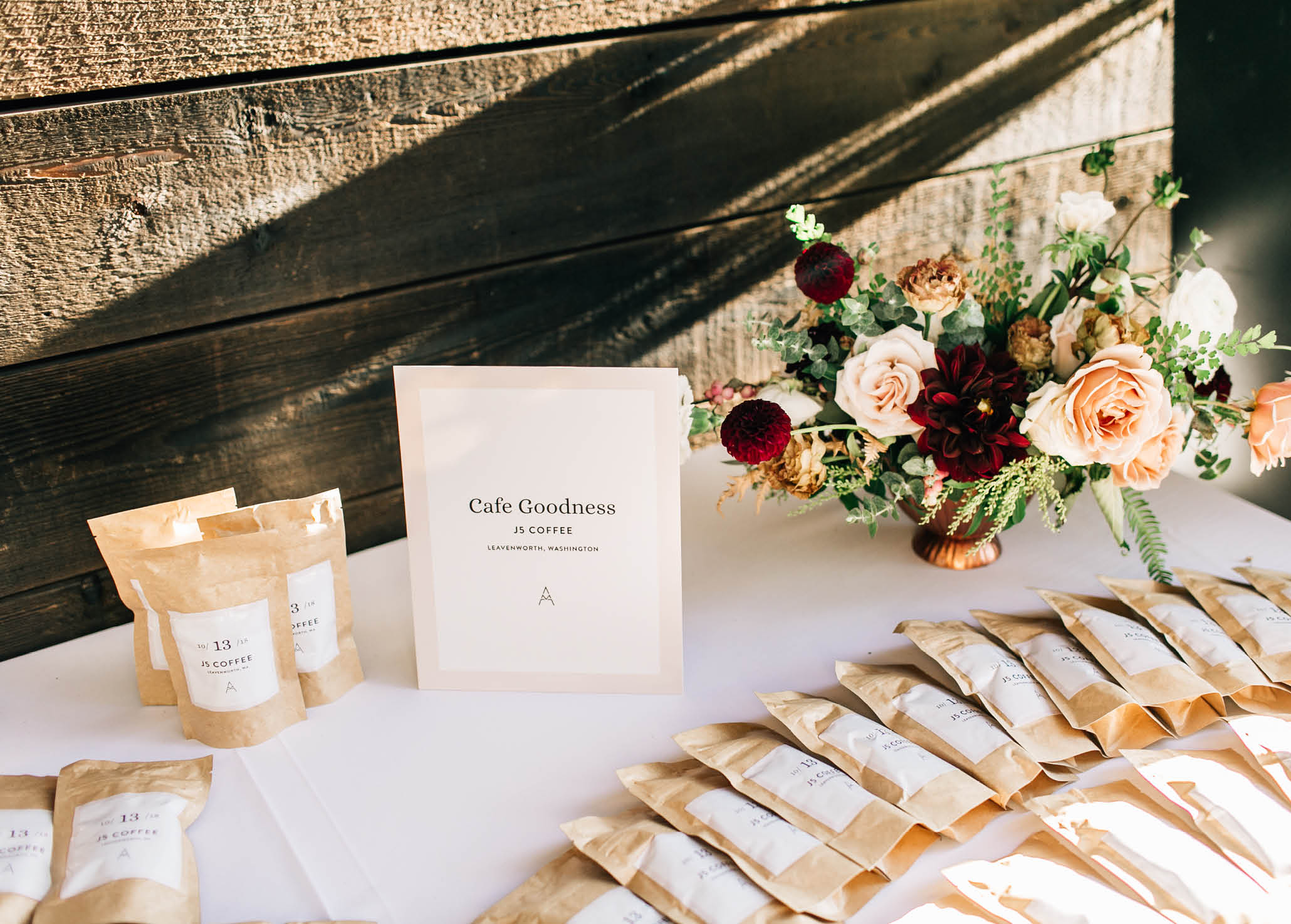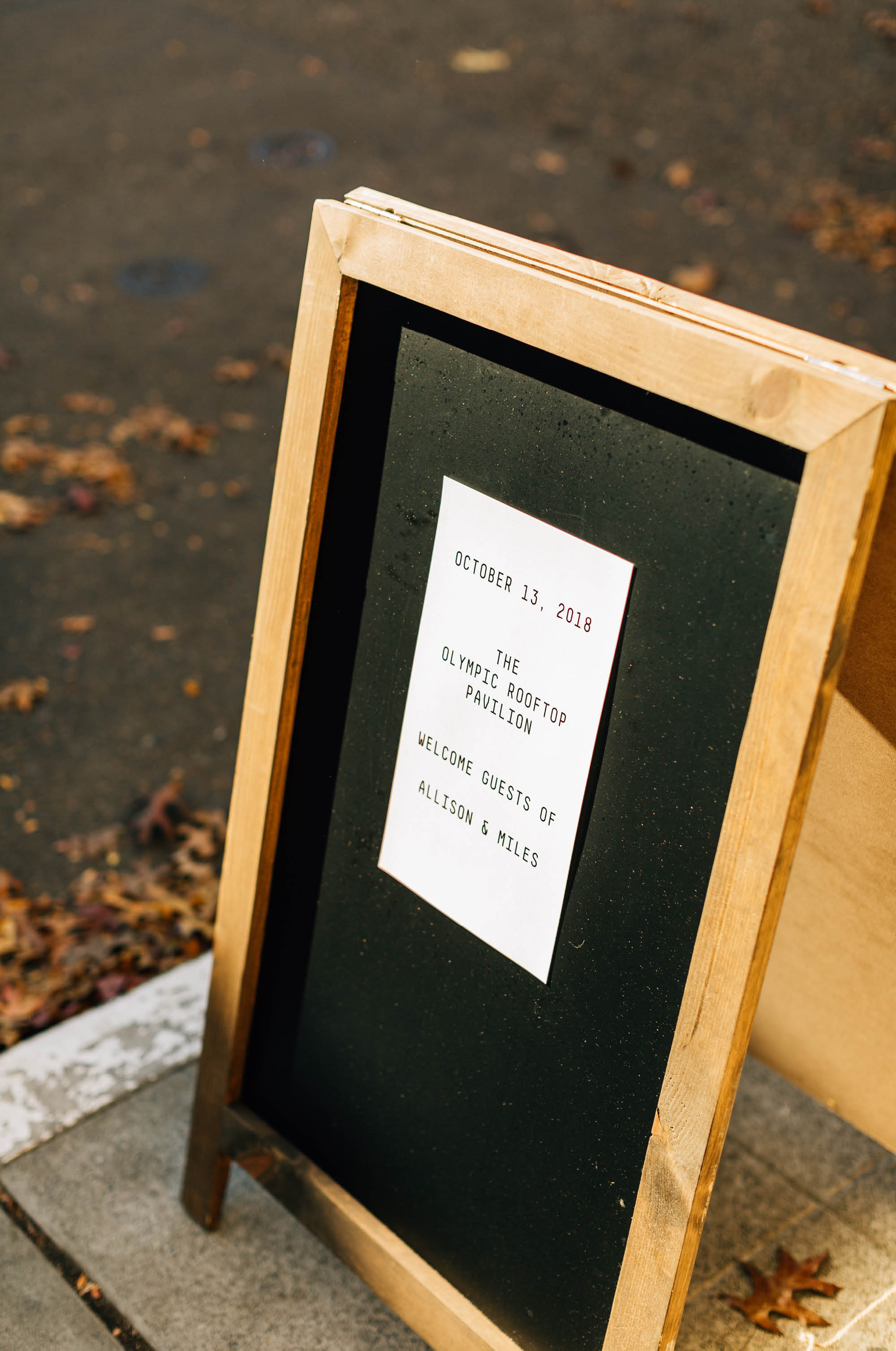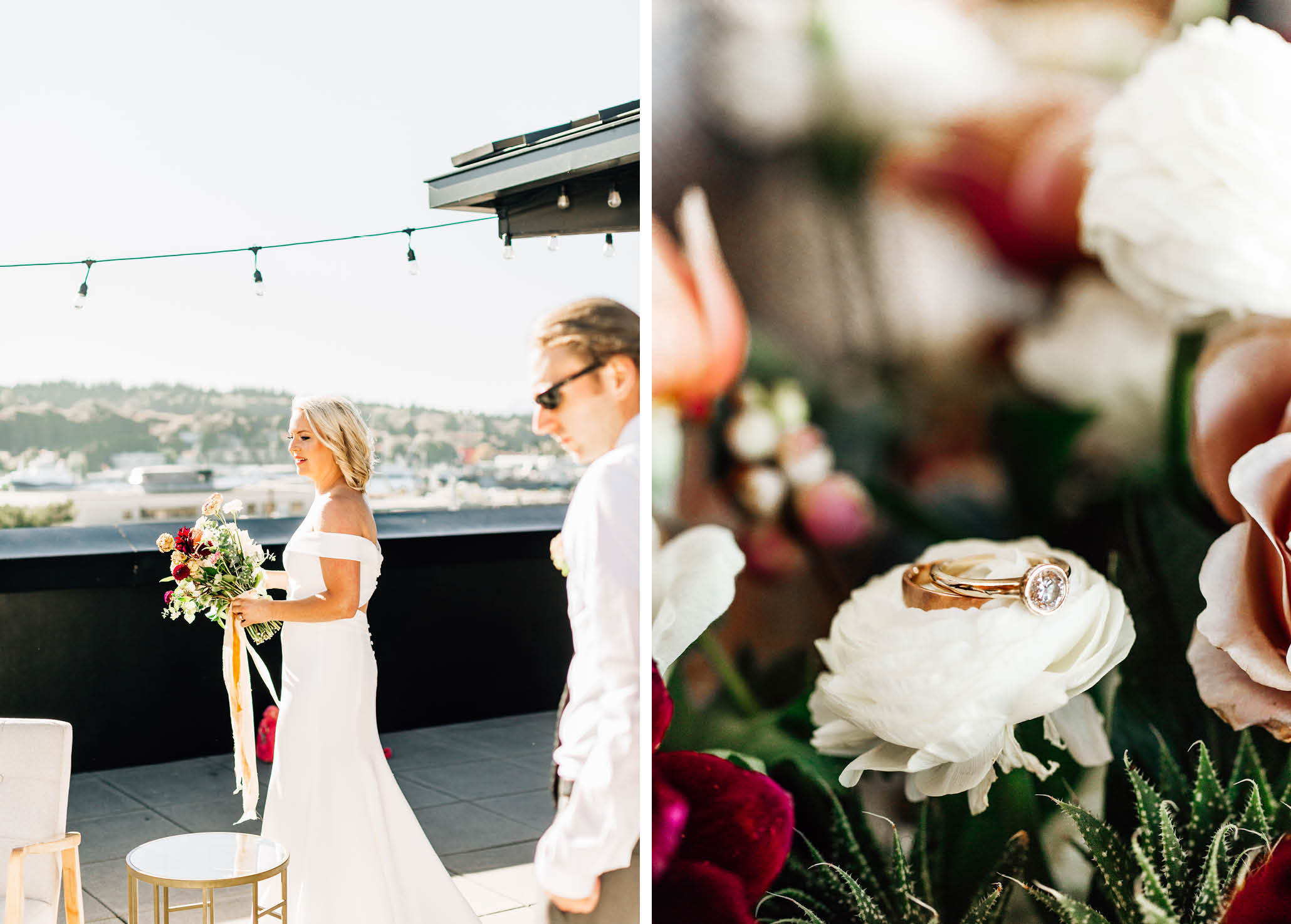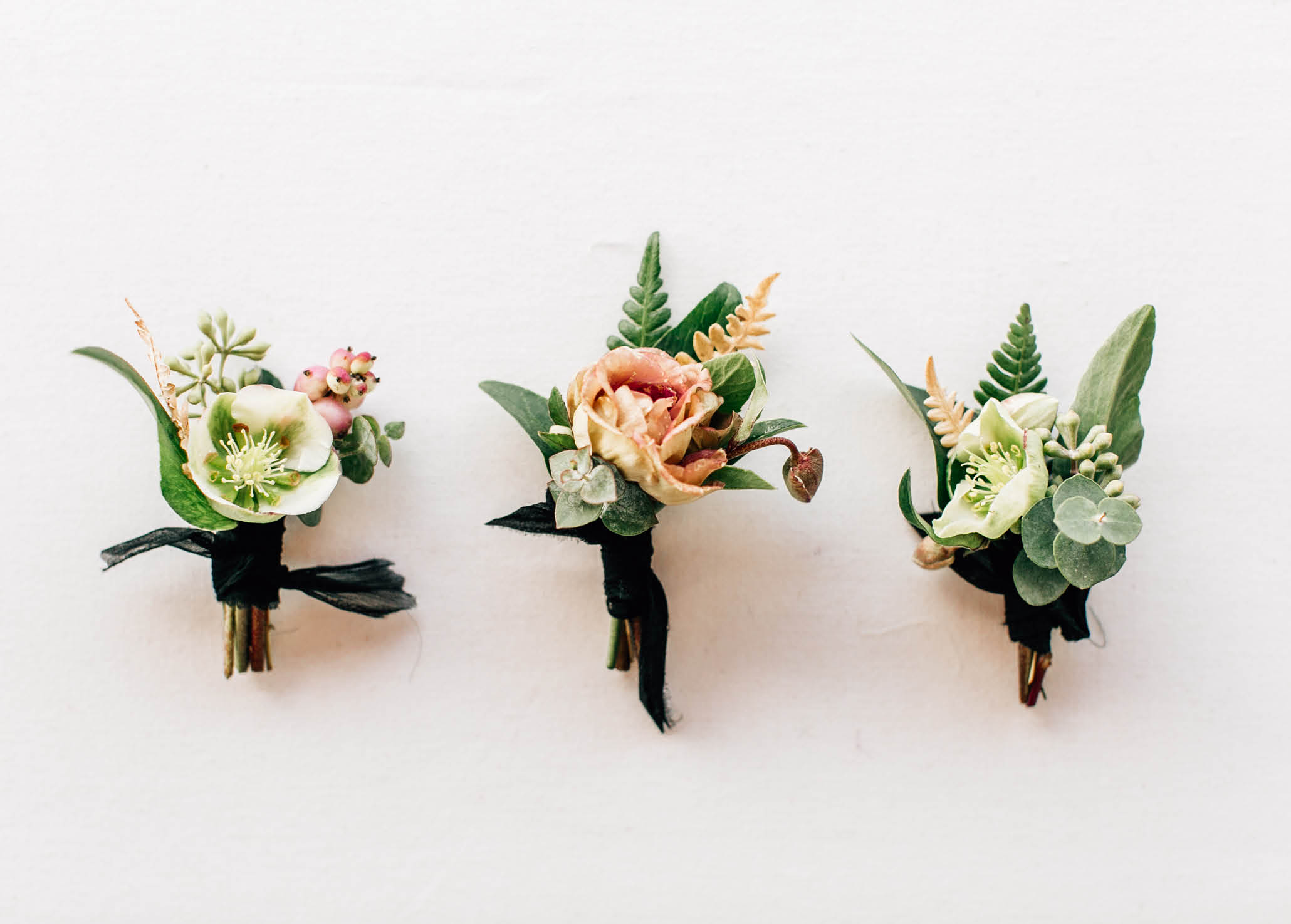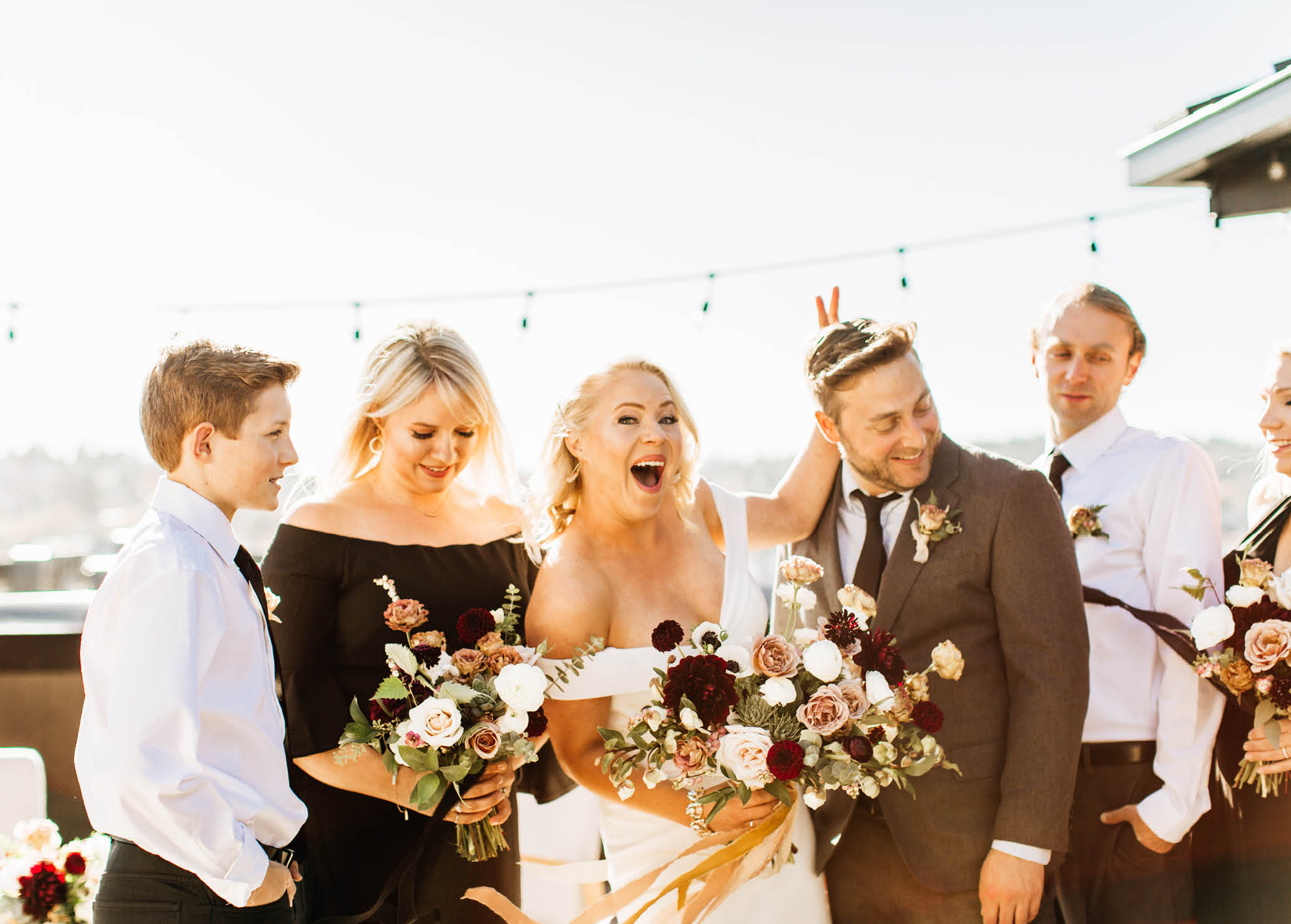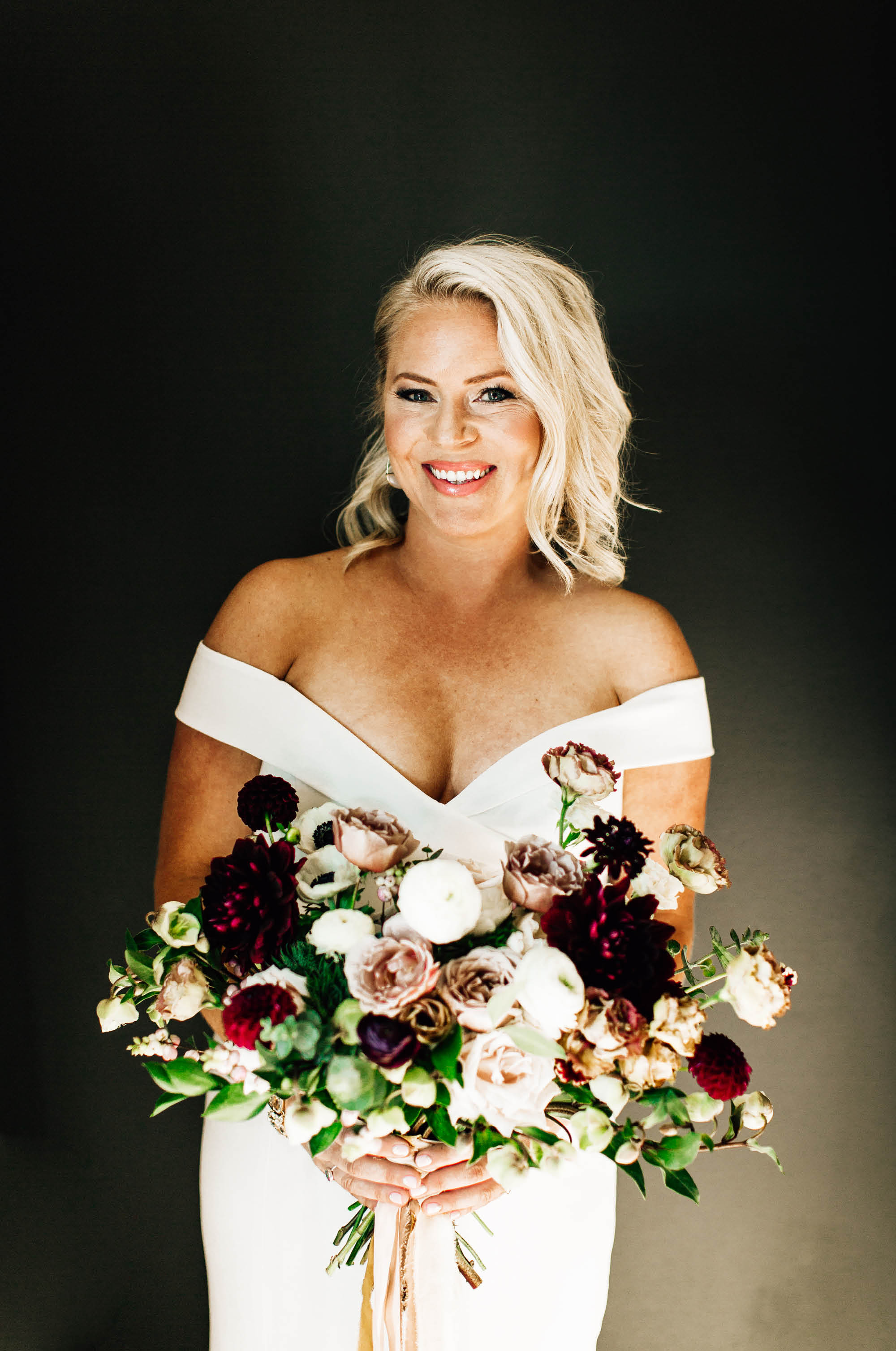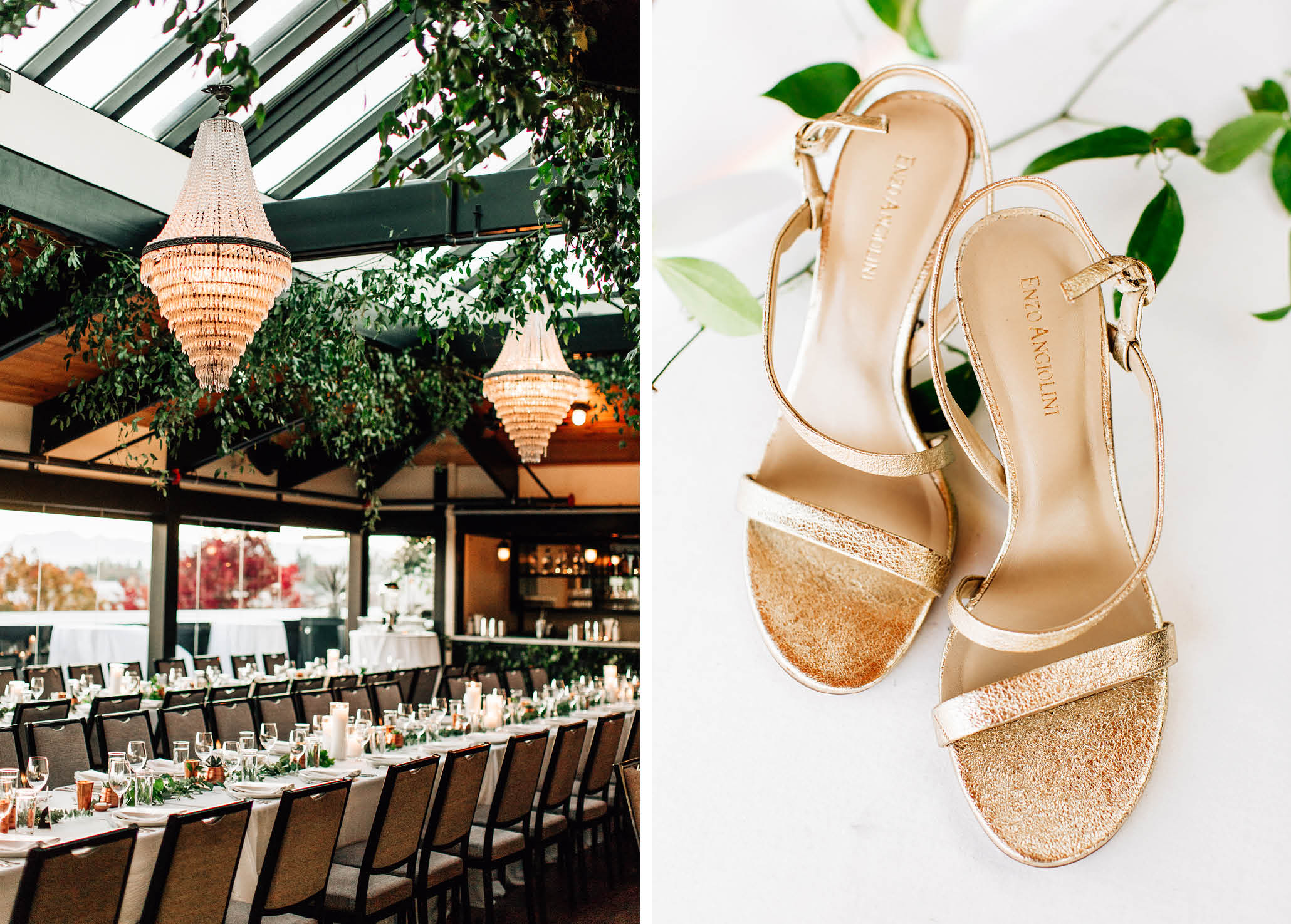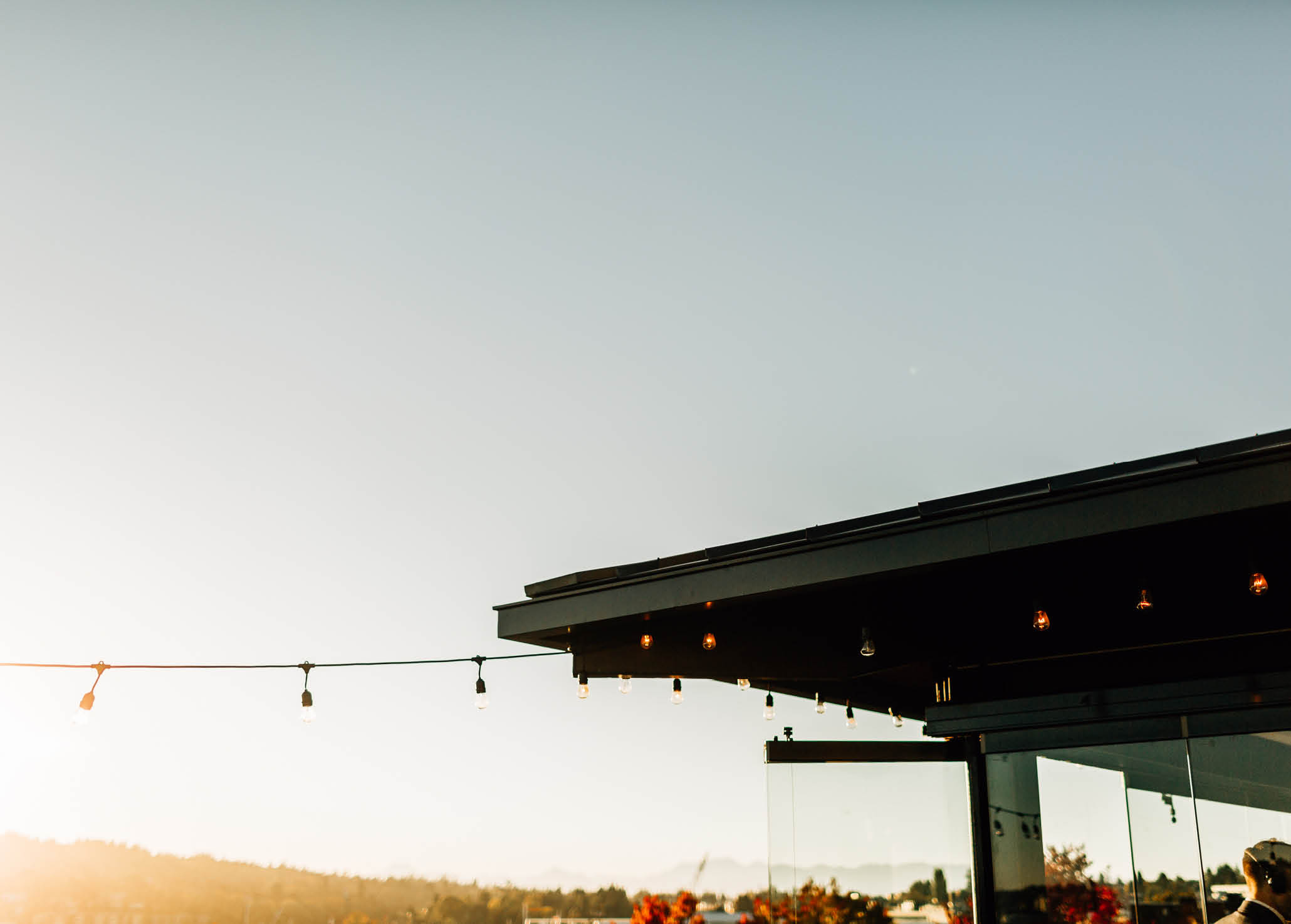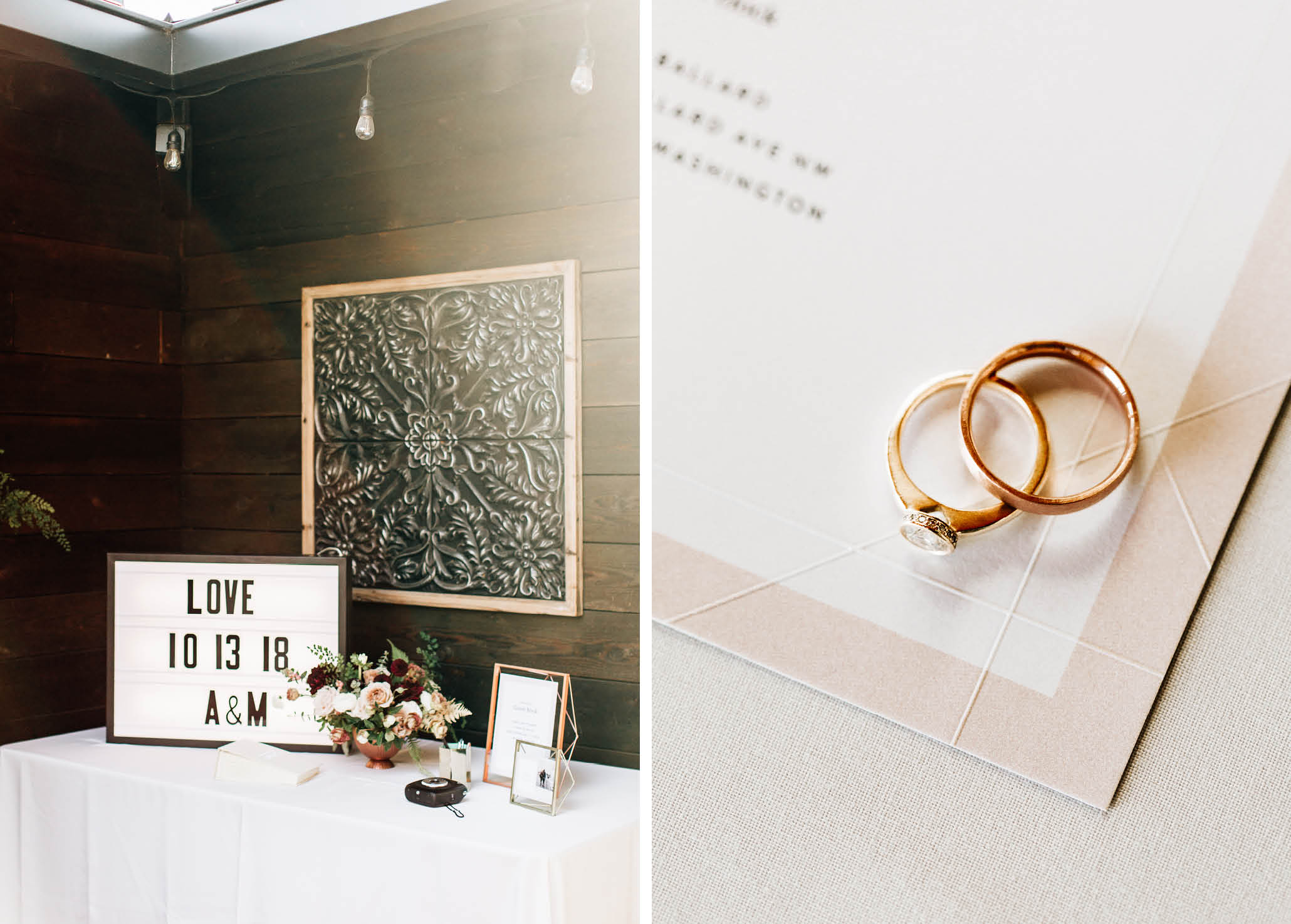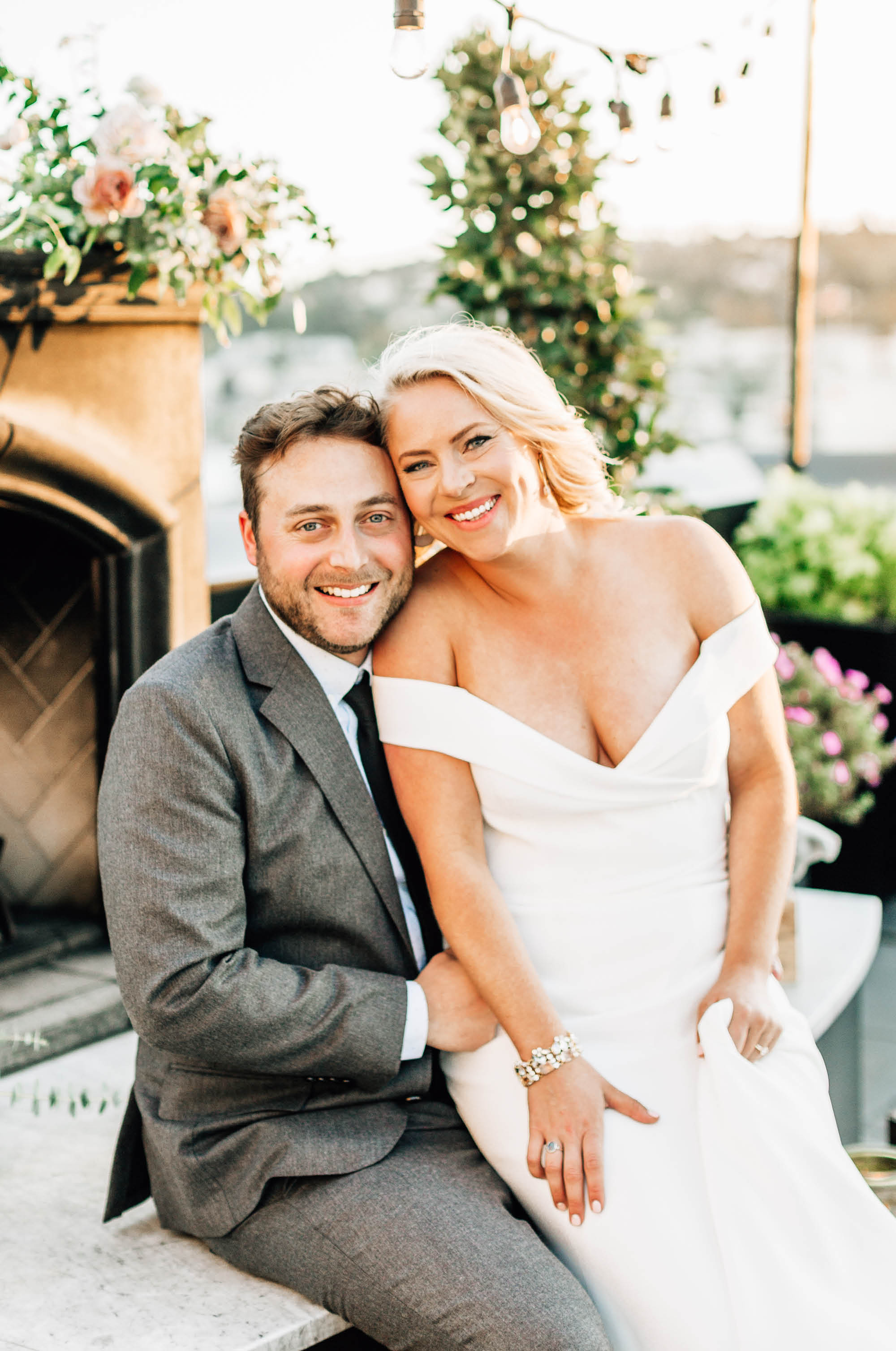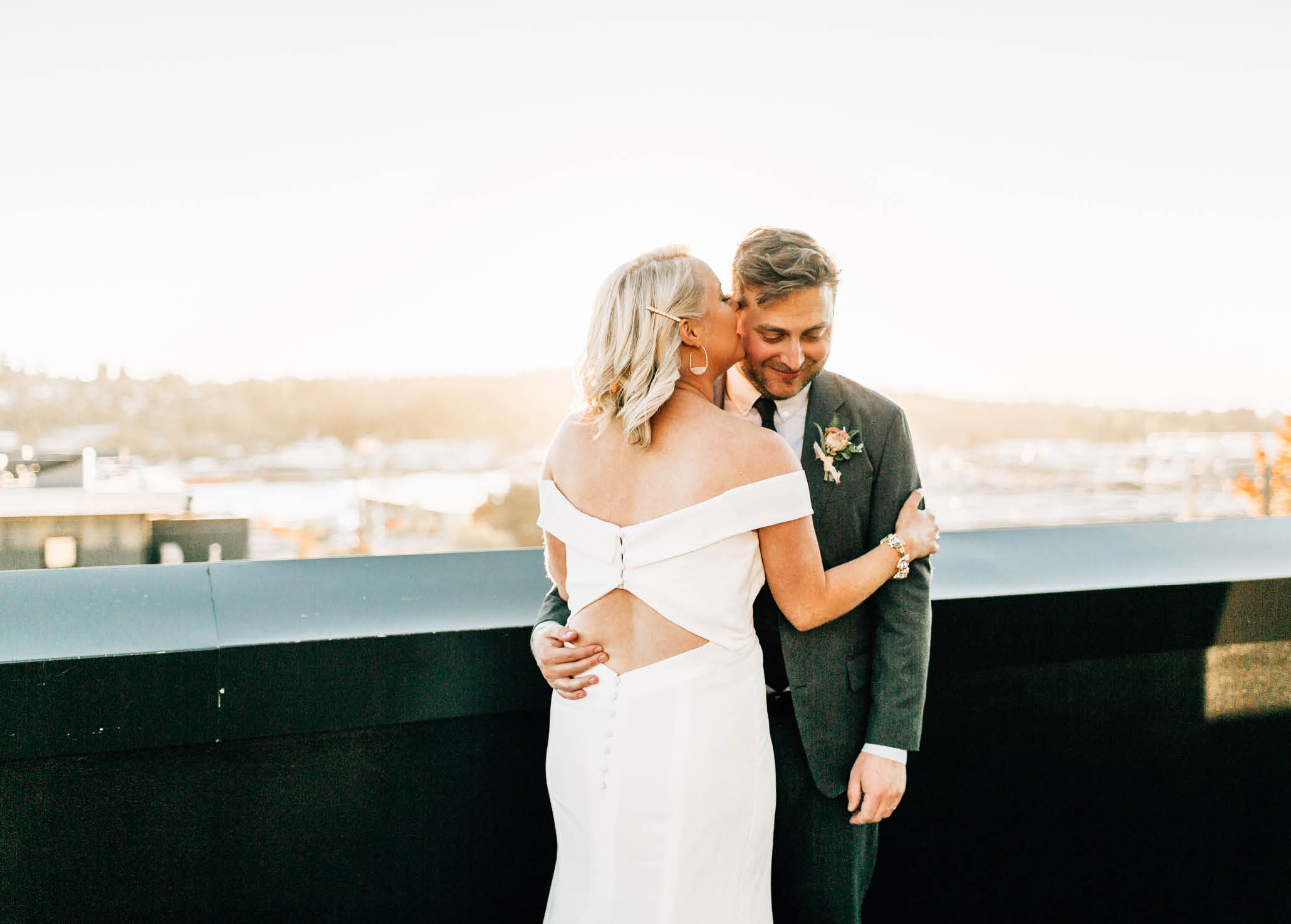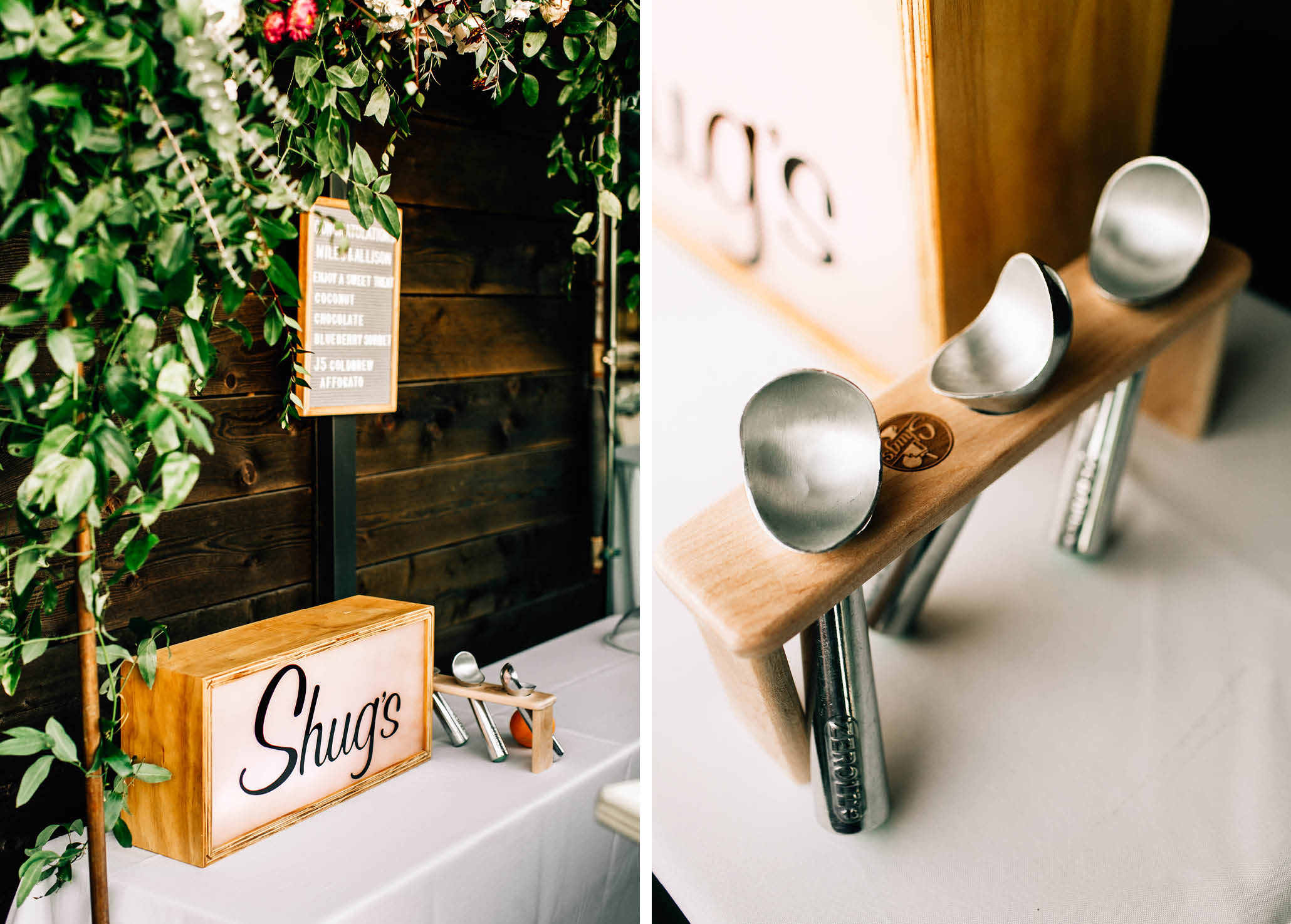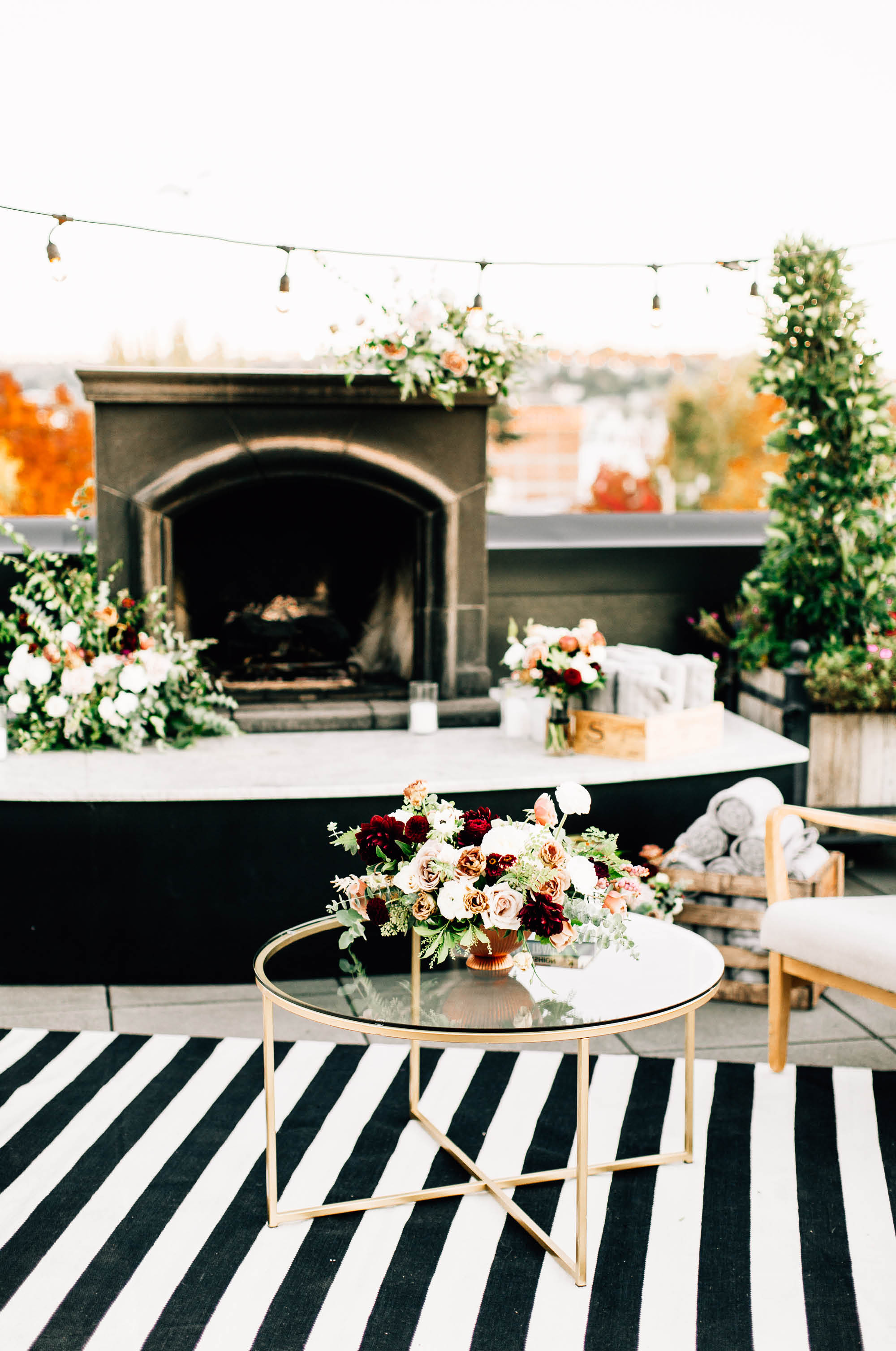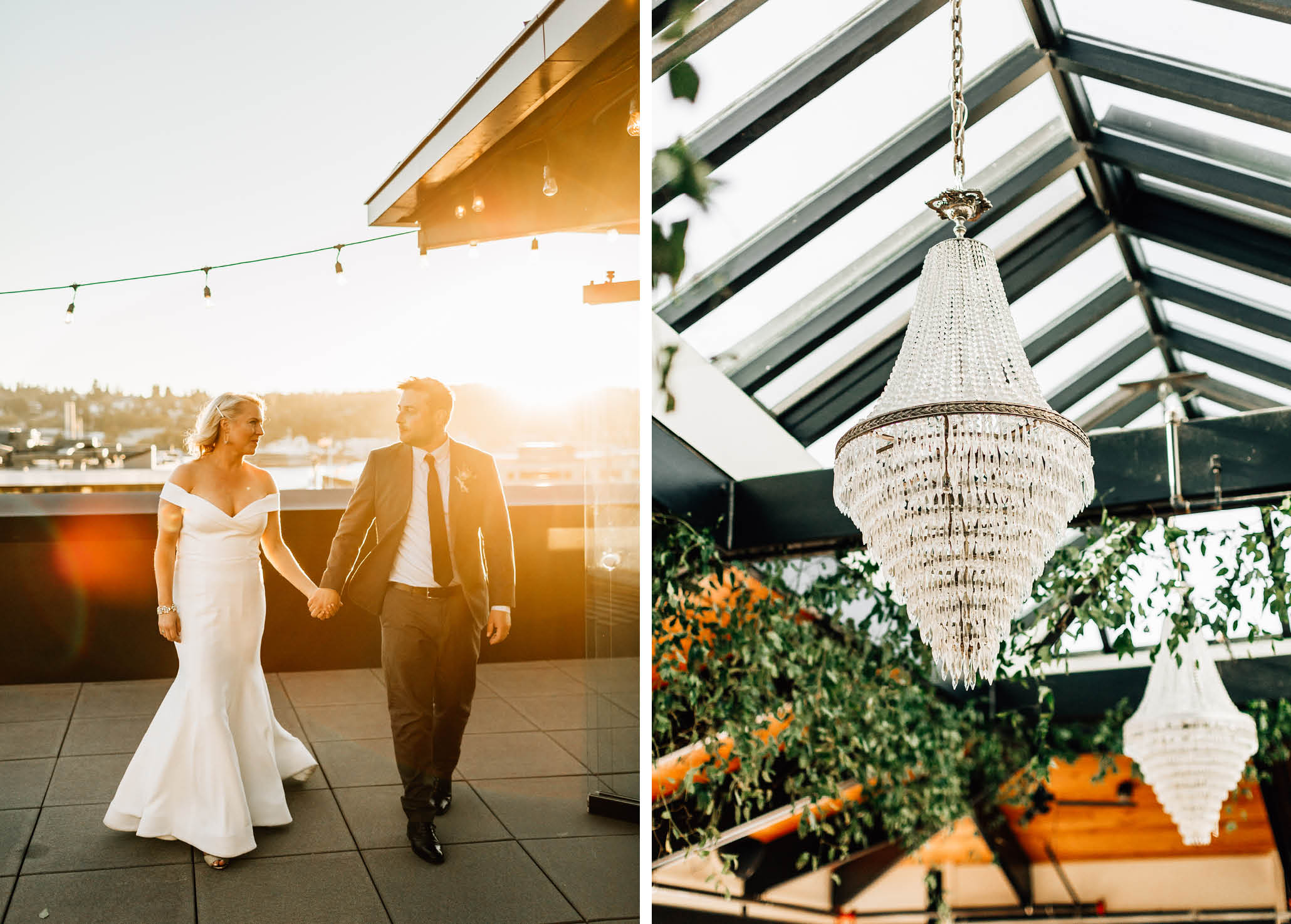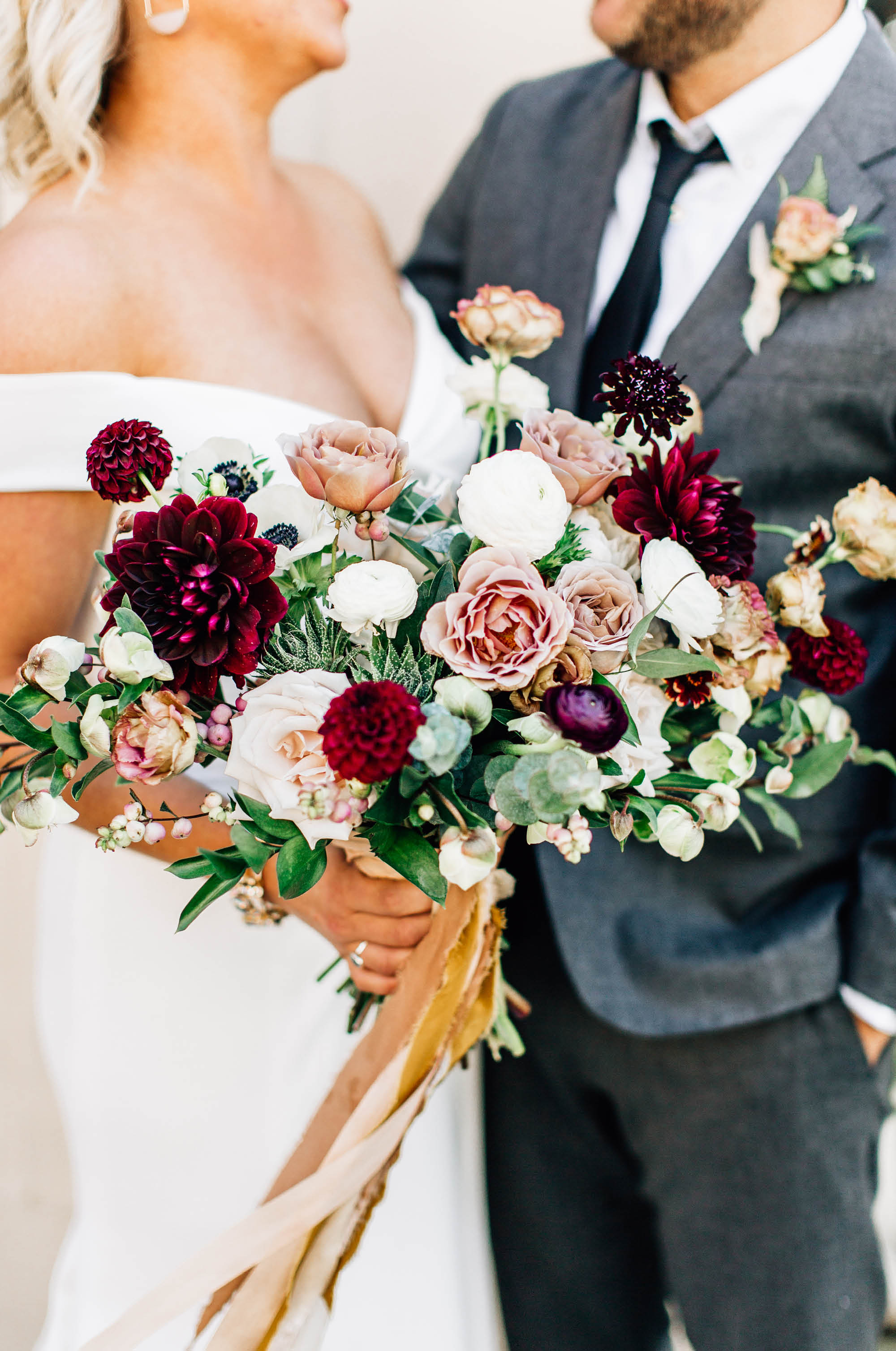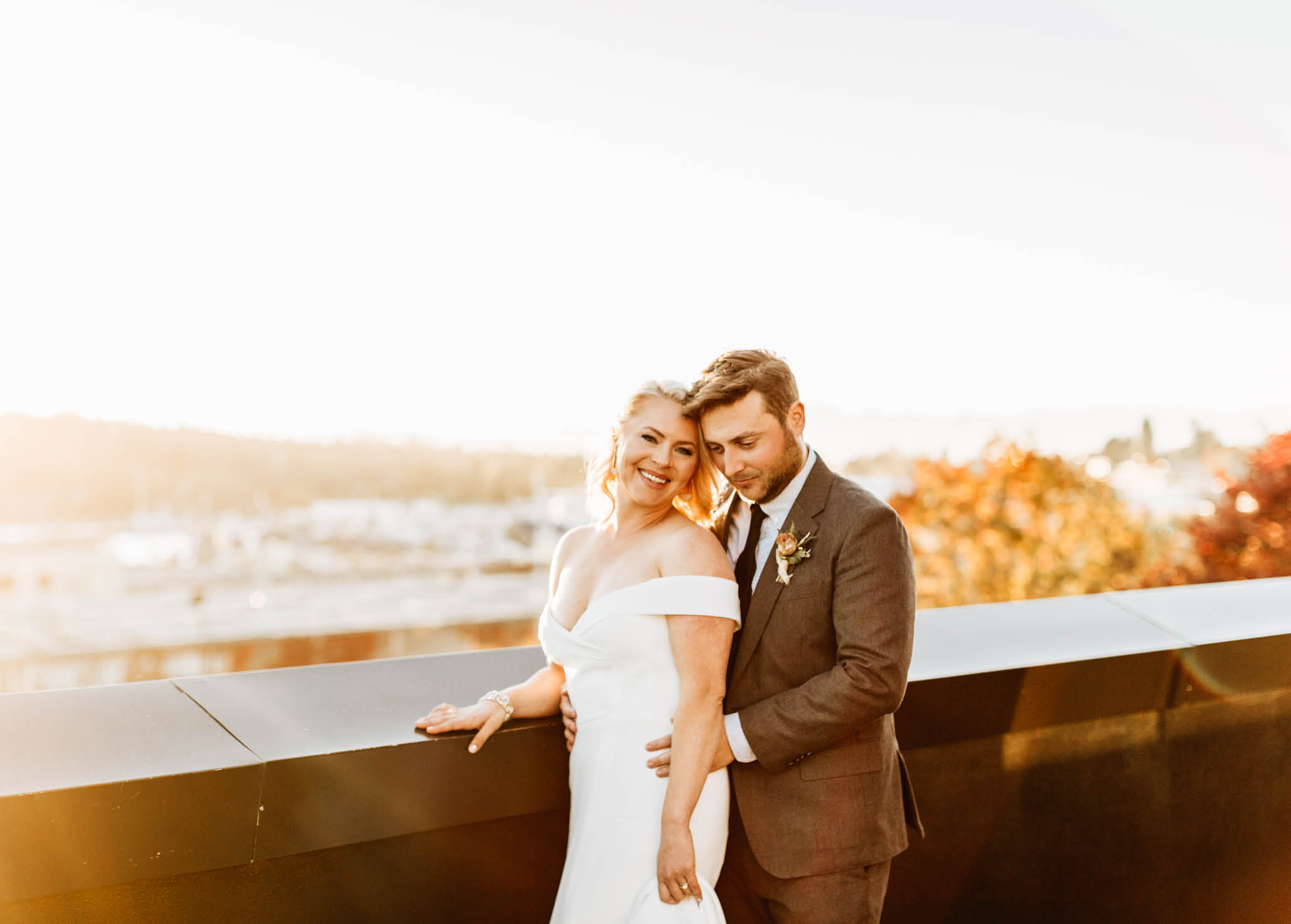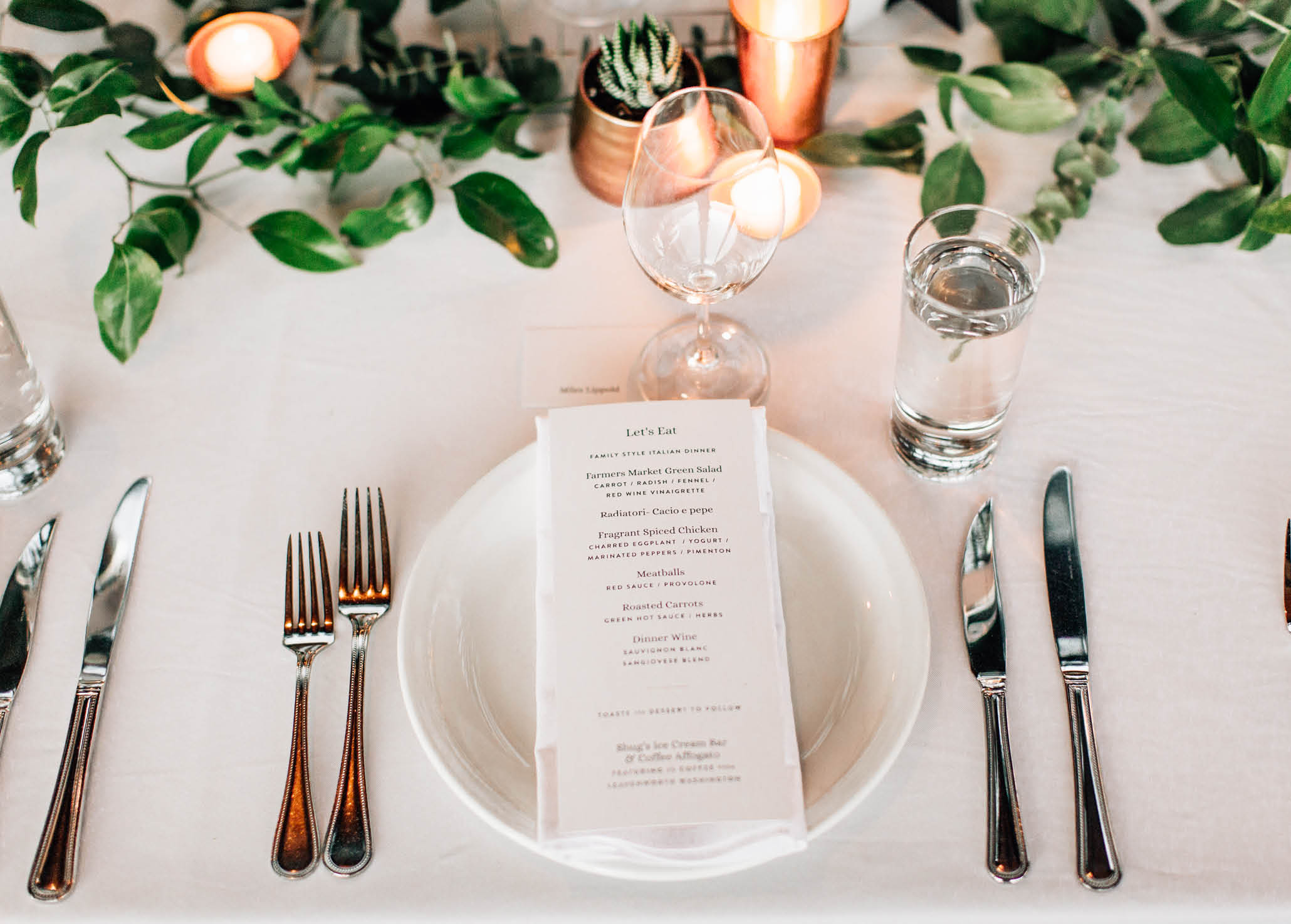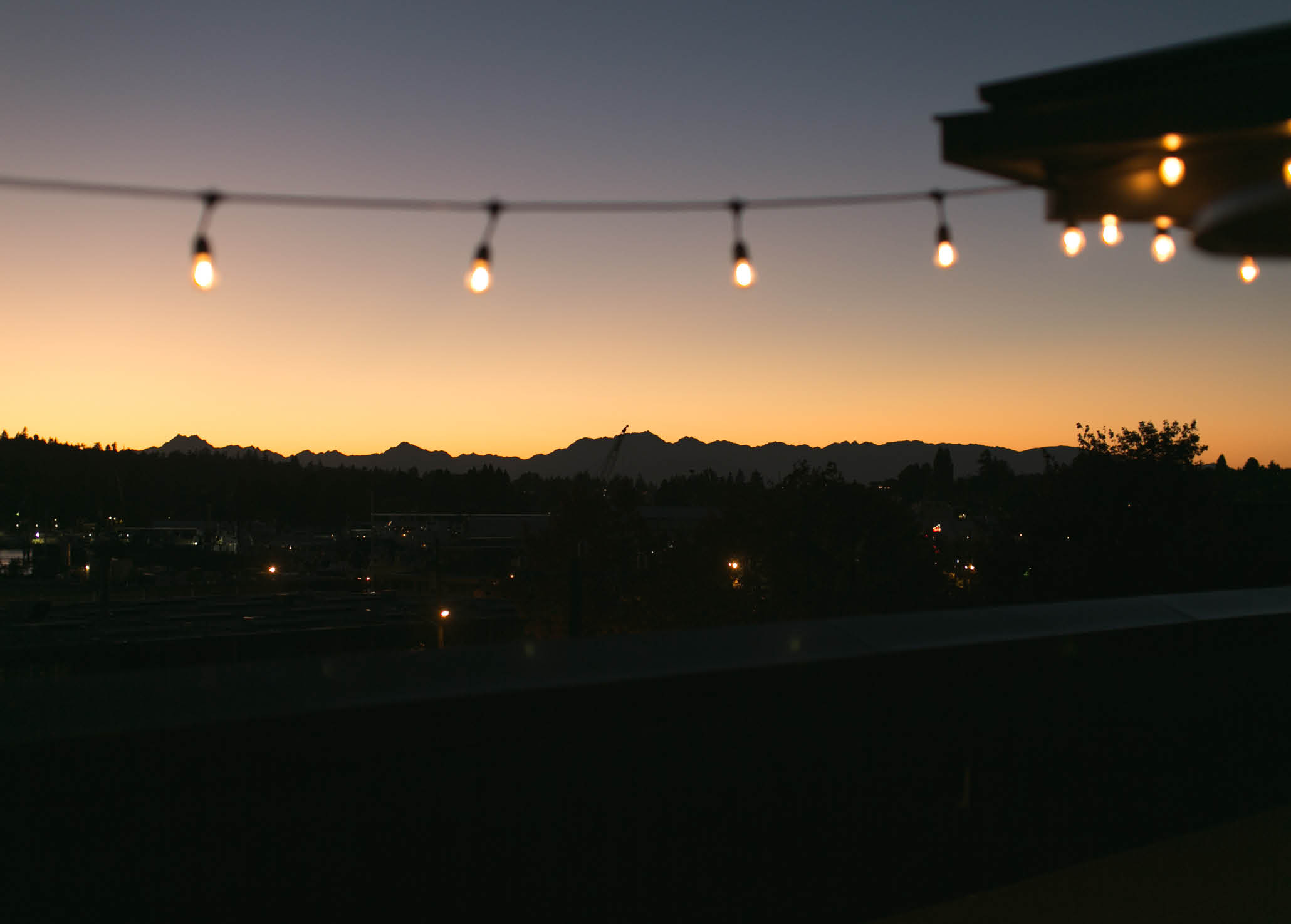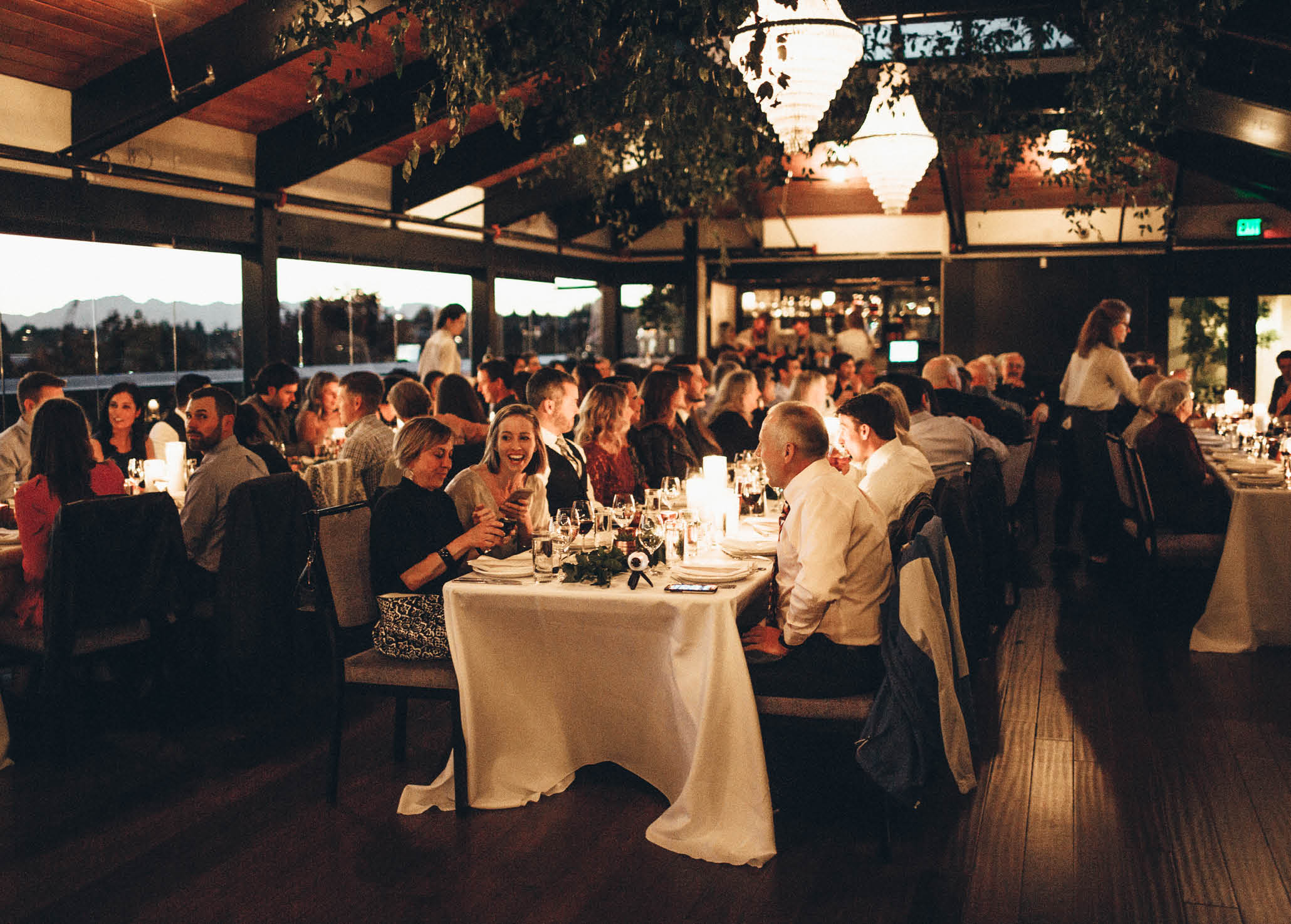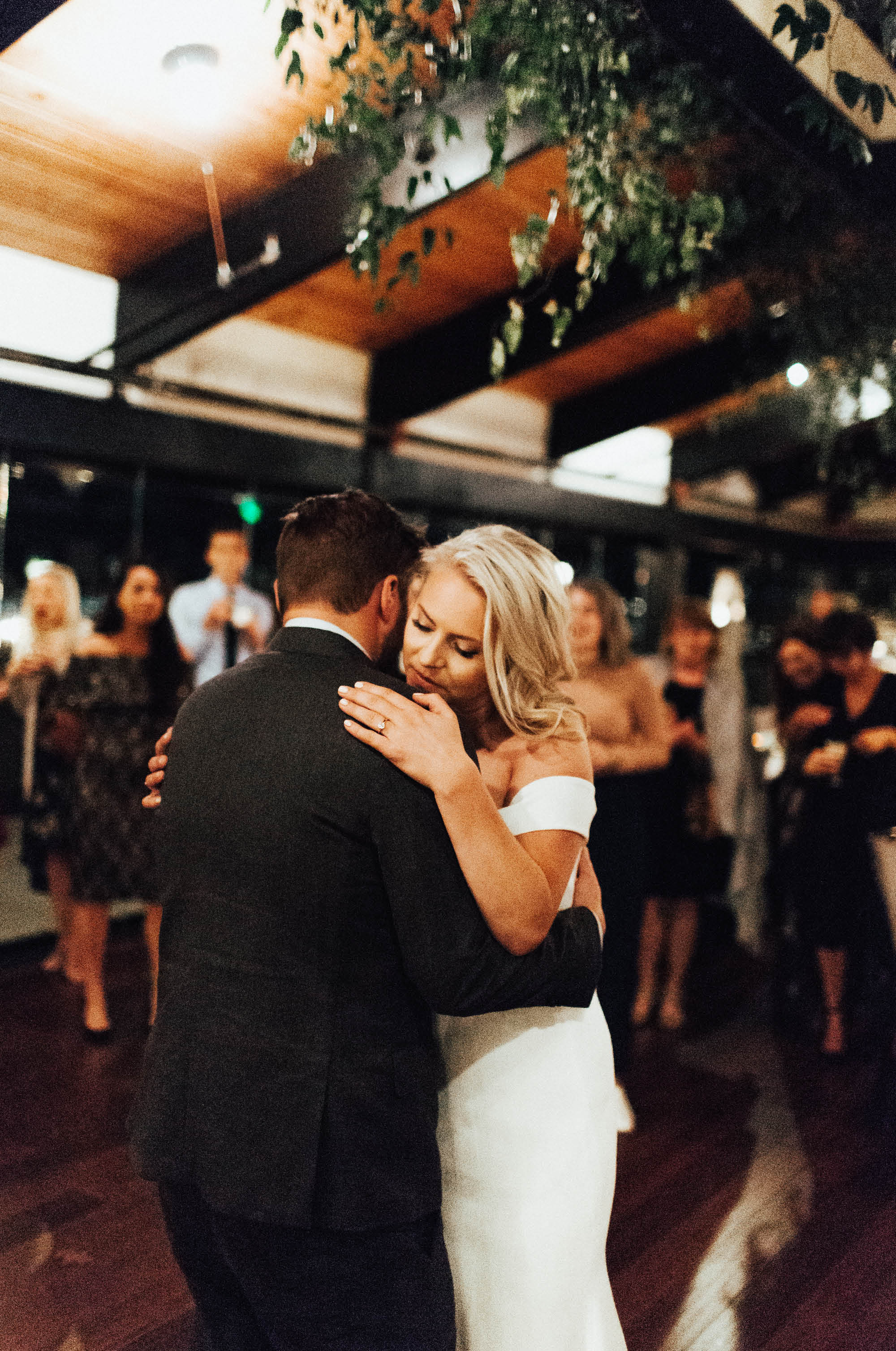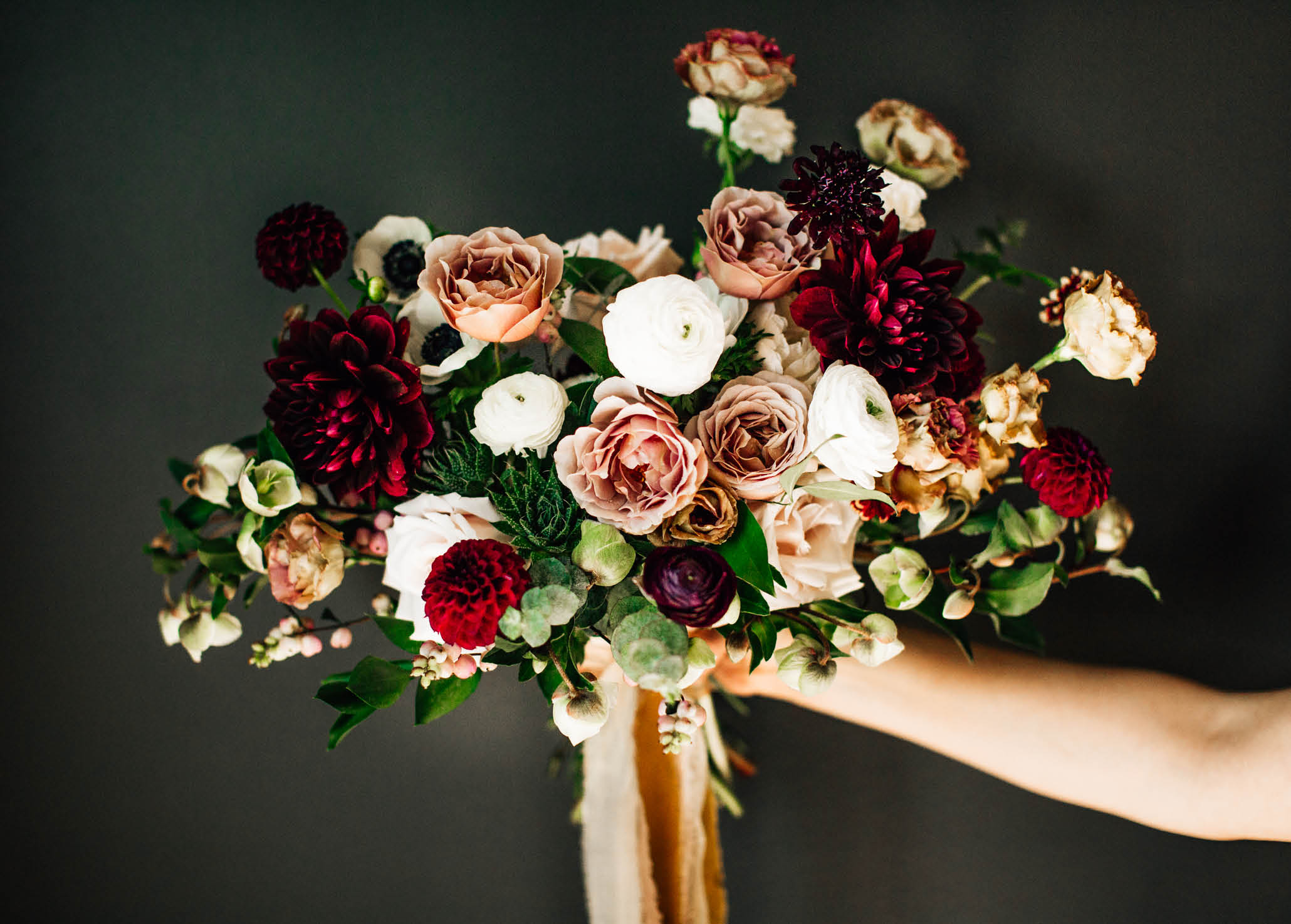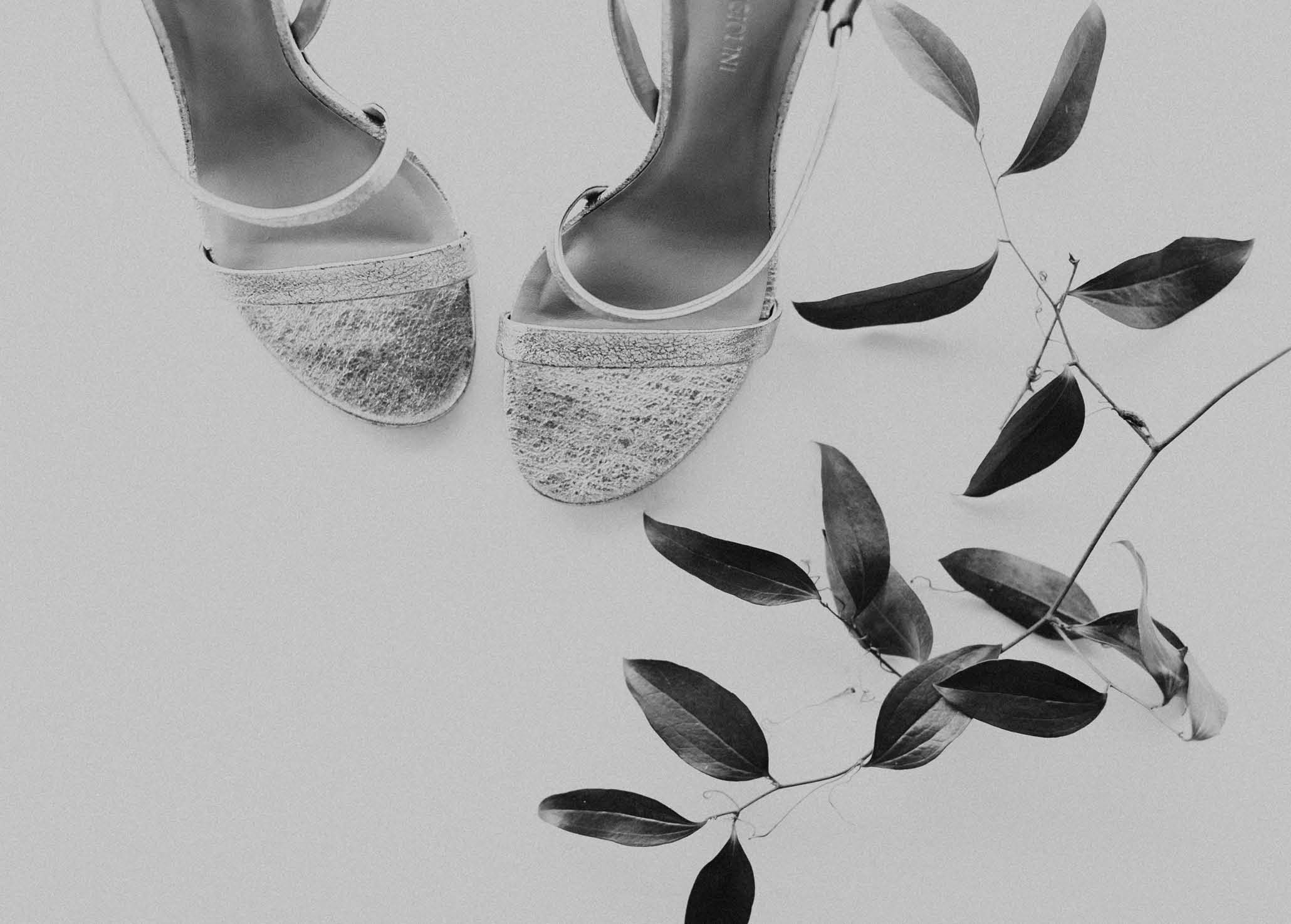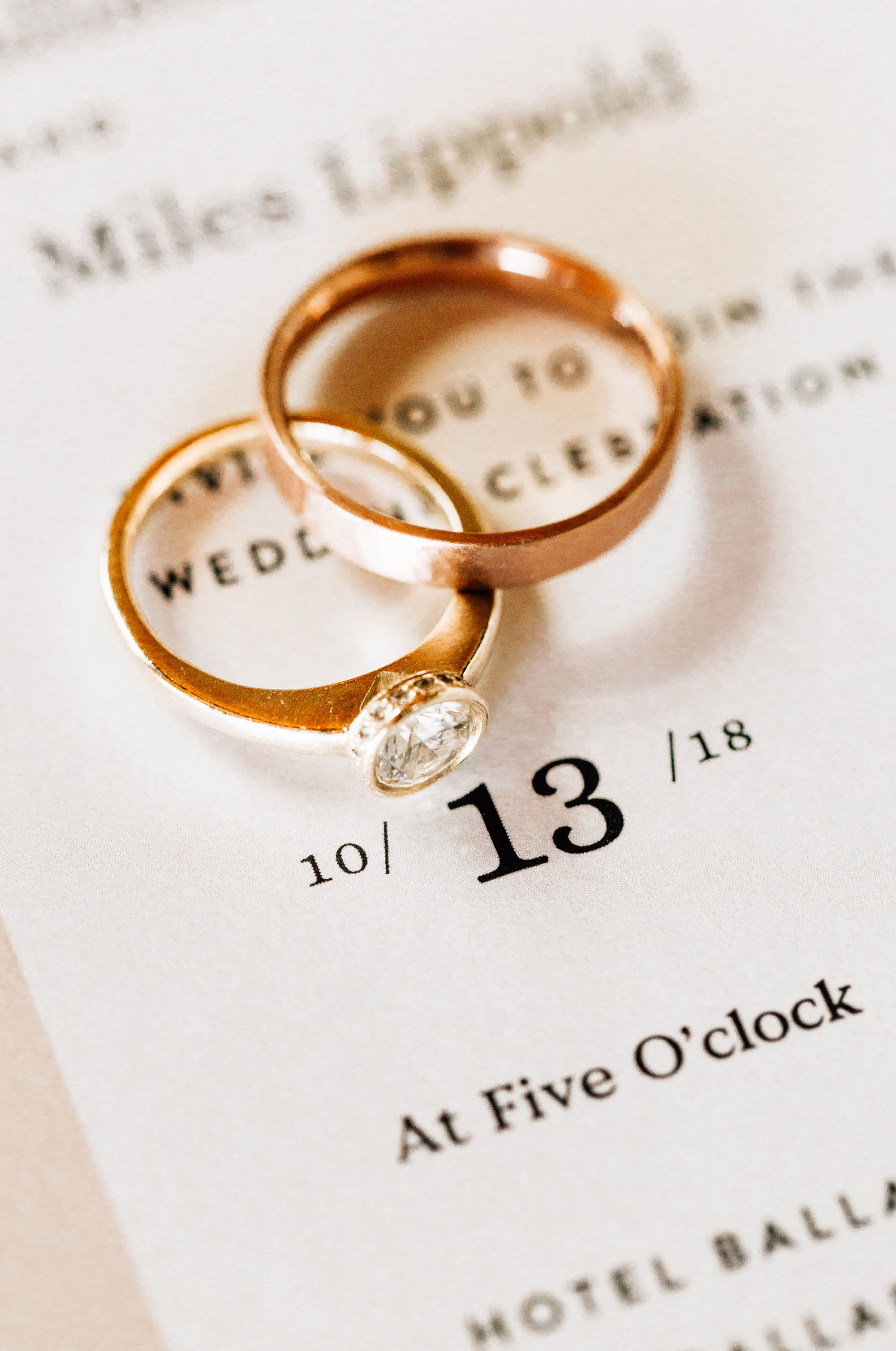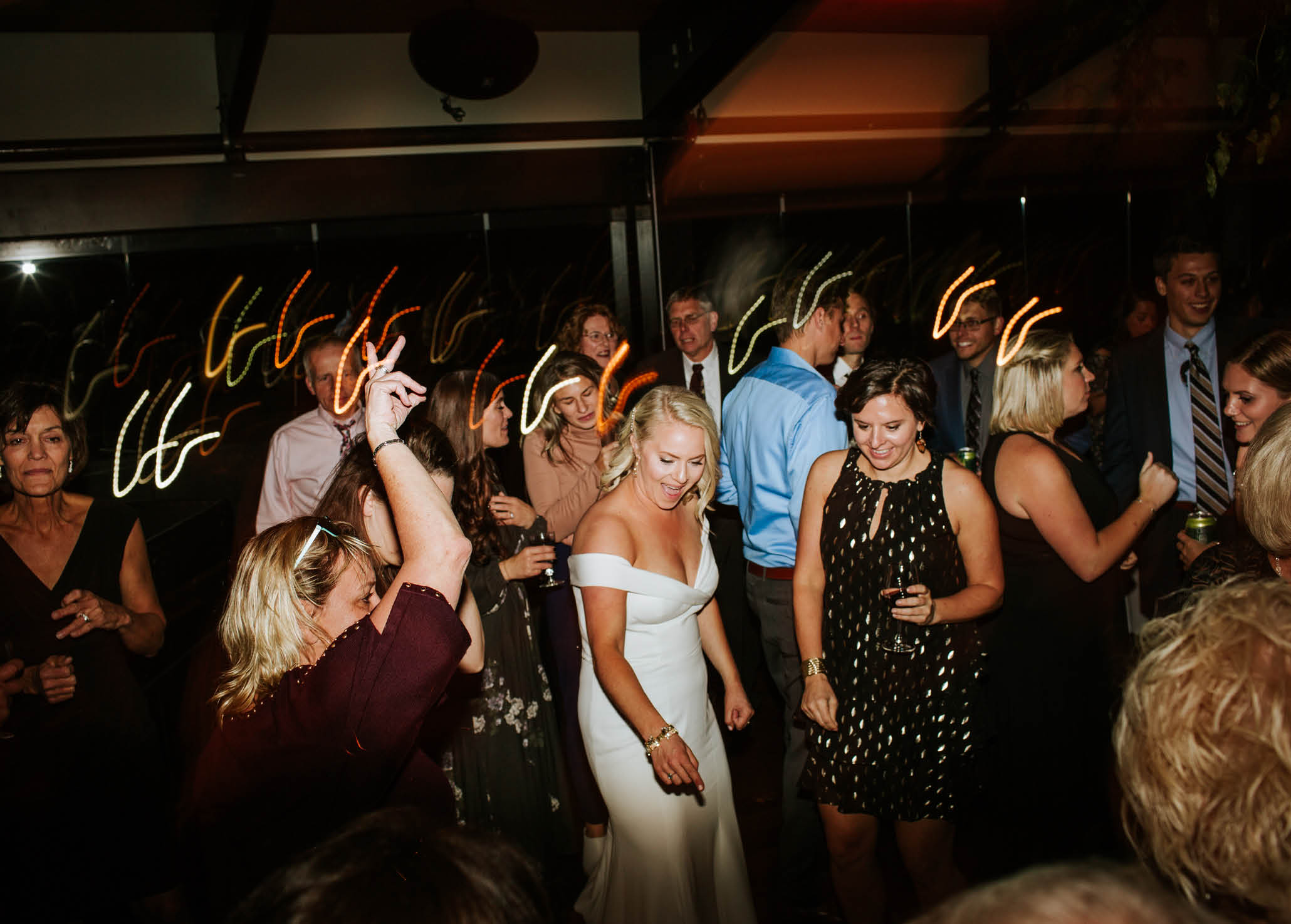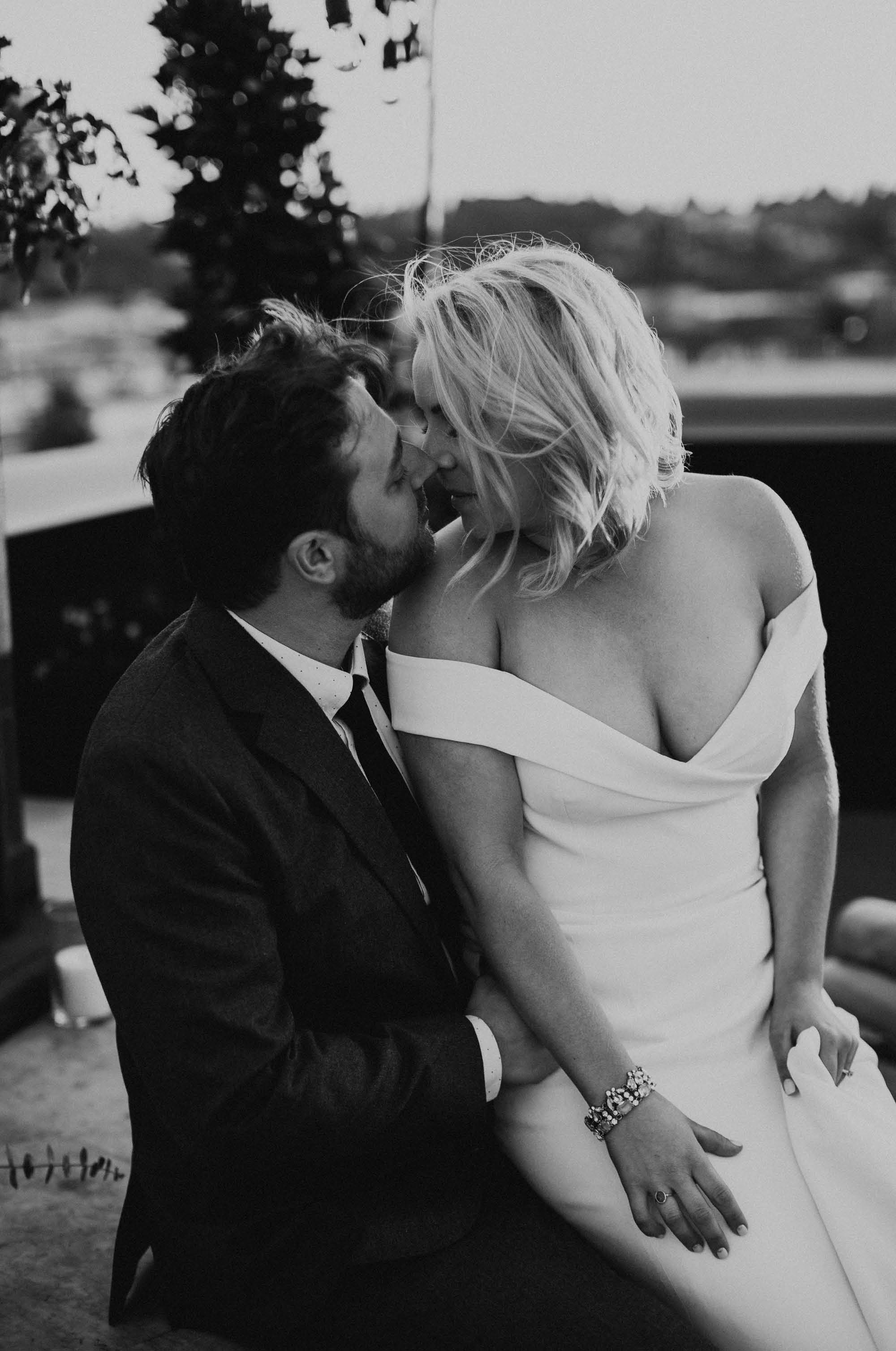 If fall tones and cozy vibes are your thing, then Miles and Allison's Hotel Ballard wedding will hit all the right spots for you! It can be a scary thing to try and plan an autumn wedding in Seattle because you could get rain or you could luck out with some sunshine, but you just don't know until the day of. Luckily for us, we hit the jackpot in weather! There wasn't a single cloud in the sky all day, which meant we were able to really bring in the beauty of a PNW Fall day into their wedding photos.
Allison and Miles chose to keep their nuptials near and dear to their hearts in the charming neighborhood of Ballard where locals come to eat, drink, and play. My favorite part of the day was spending time just wandering the streets with the bride and groom utilizing various backdrops and little corners on the street to showcase the look and feel of the neighborhood. And those colorful trees!! I absolutely love when the scenery really plays up the time of year or feeling of the day. And nothing does that better than some fall leaves.
The rest of the day was spent on the rooftop of Hotel Ballard where we enjoyed an amazing sunset and city views. To add some warmth and depth to the space, Allison's dear friend and florist, Ariyl of Briar Loft, added tons of greenery and pops of color throughout the venue, which I'm always 100% on board with. And as a lover of intimate spaces, Allison wanted to create an outdoor living space for guests to enjoy and hang out in. The evening concluded with Shug's Ice Cream, J5 Coffee (her sister's company based in Leavenworth!), and lots of dancing!
Lastly, I have to add that as a Seattle wedding photographer, light and bright is my style, but autumn and winter weddings can be really fun and a chance to add a little bit of mood into the day! For instance, a black backdrop or deep golden tones during golden hour can really play up the season in a fun way. Don't get me wrong, spring and summer are wedding seasons for a reason, but for those looking to get married off-season, it is clearly just as beautiful!
VENDOR LOVE //
Photography: Jenna Bechtholt Photography
Venue: Hotel Ballard
Coordinator + Design: Married with Michelle
Rentals: Alexander Party Rentals; Fanciful Rentals
Hair + Makeup: Elizabeth White Artistry
Florist: Ariyl Doran
DJ: Bradley Burns
Ice Cream: Shug's Soda Fountain
Coffee: J5 Coffee
Catering: Stoneburner