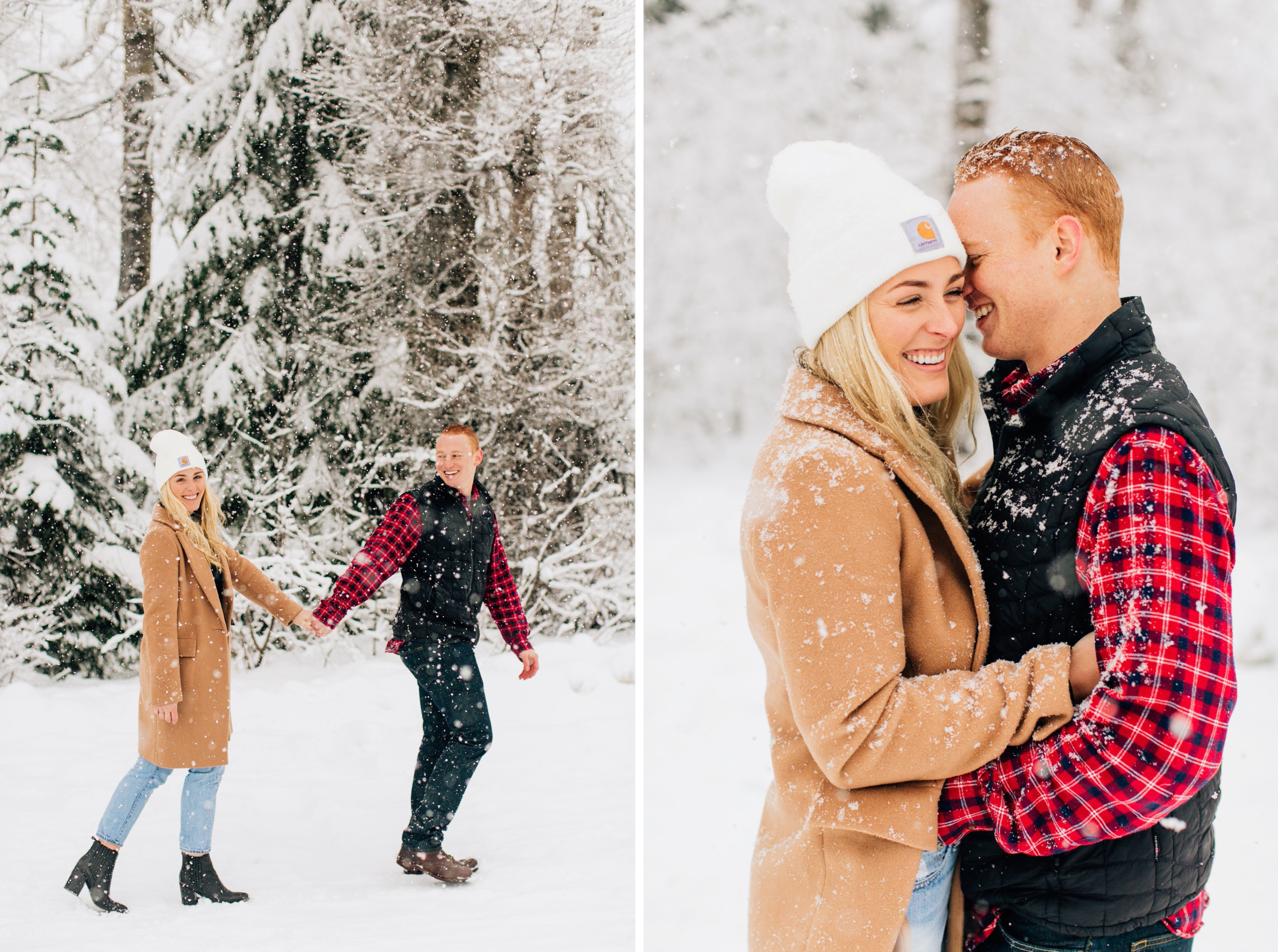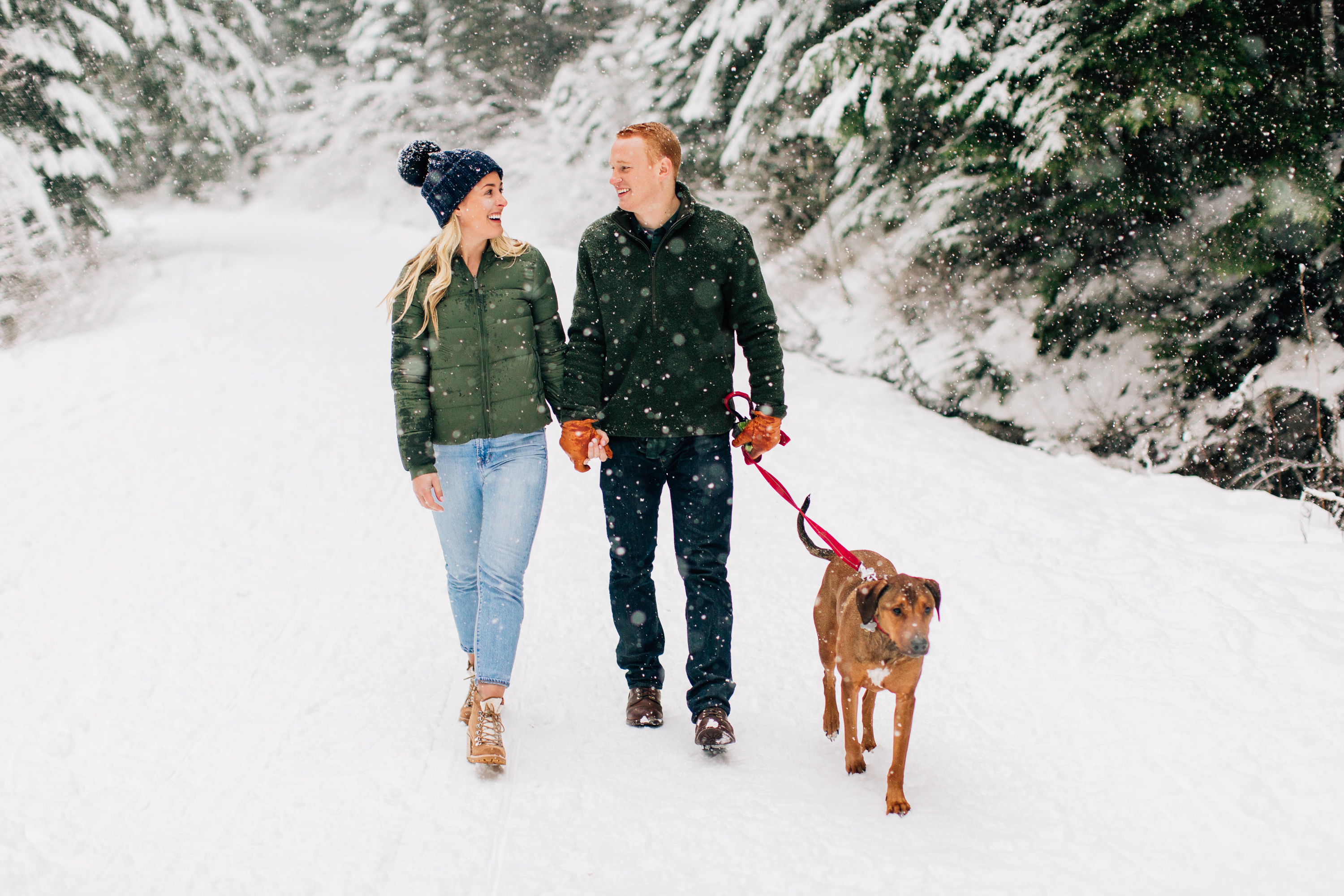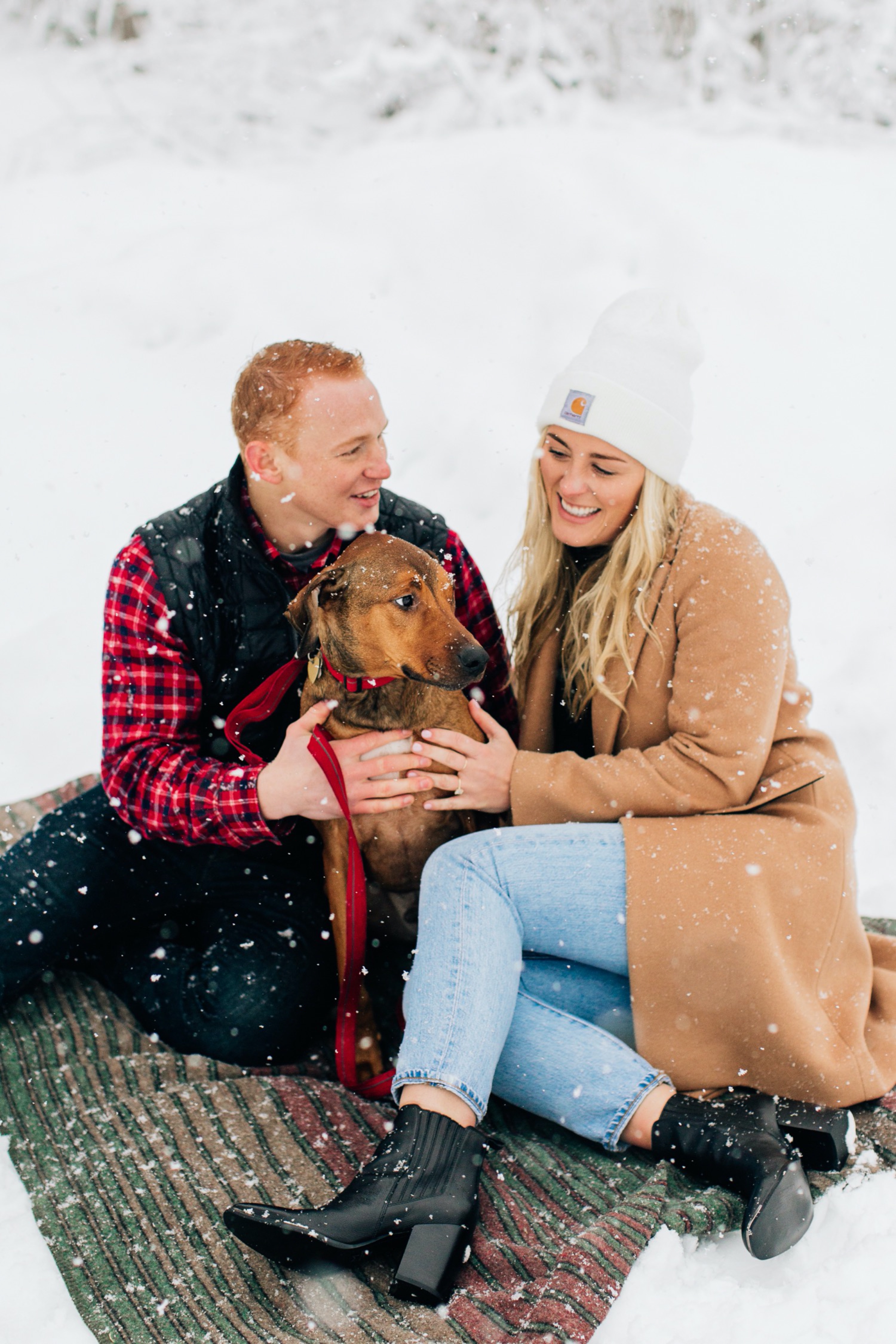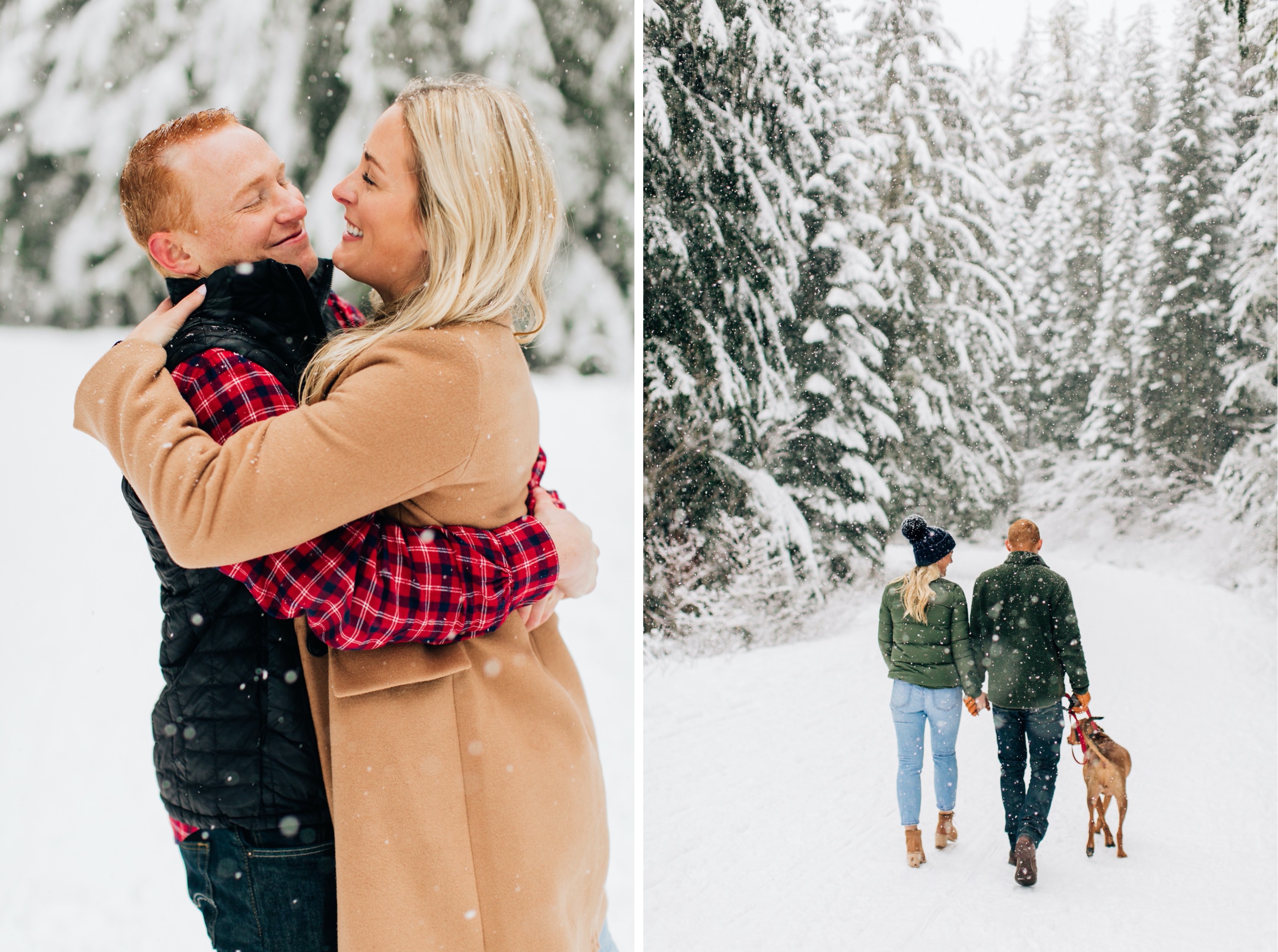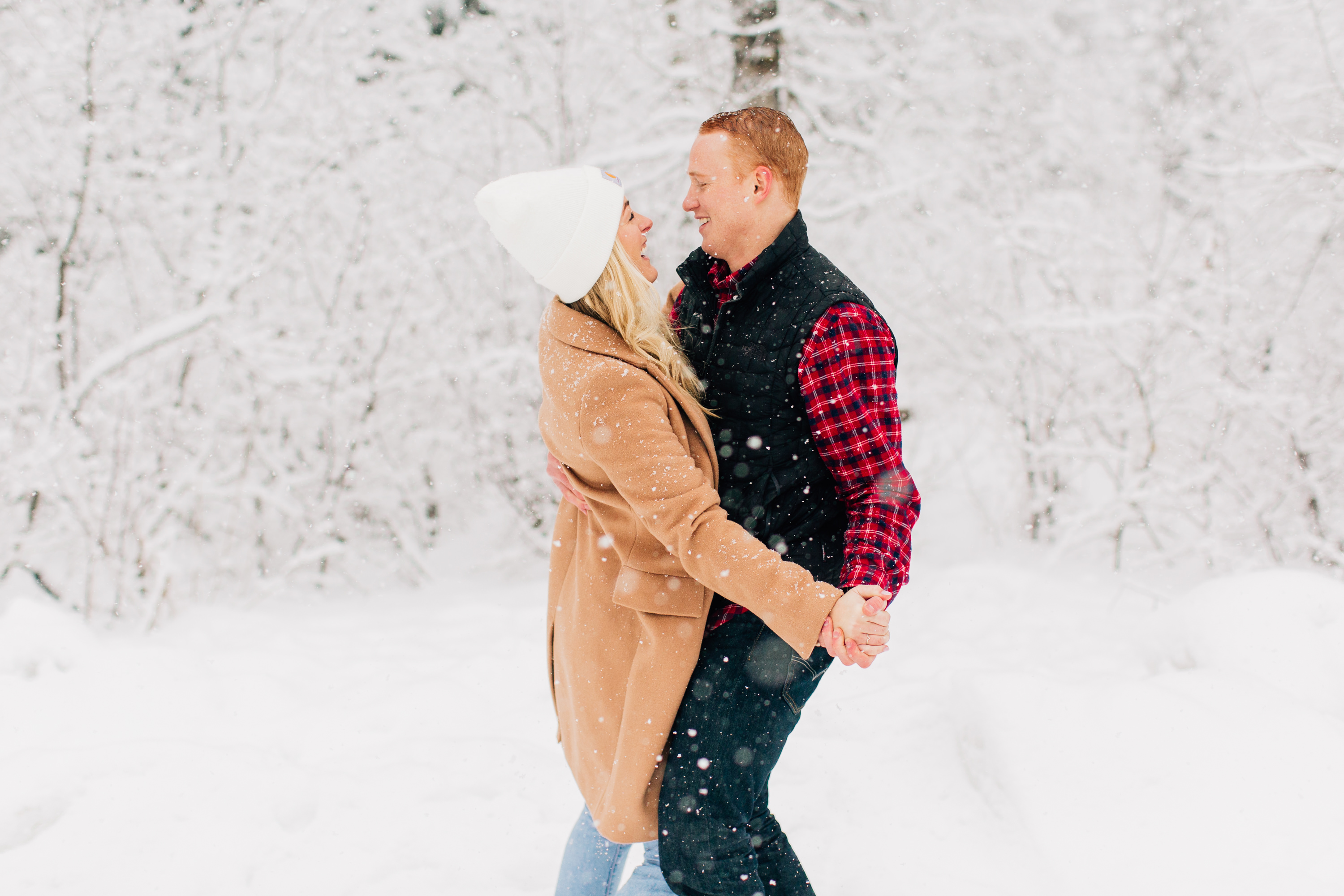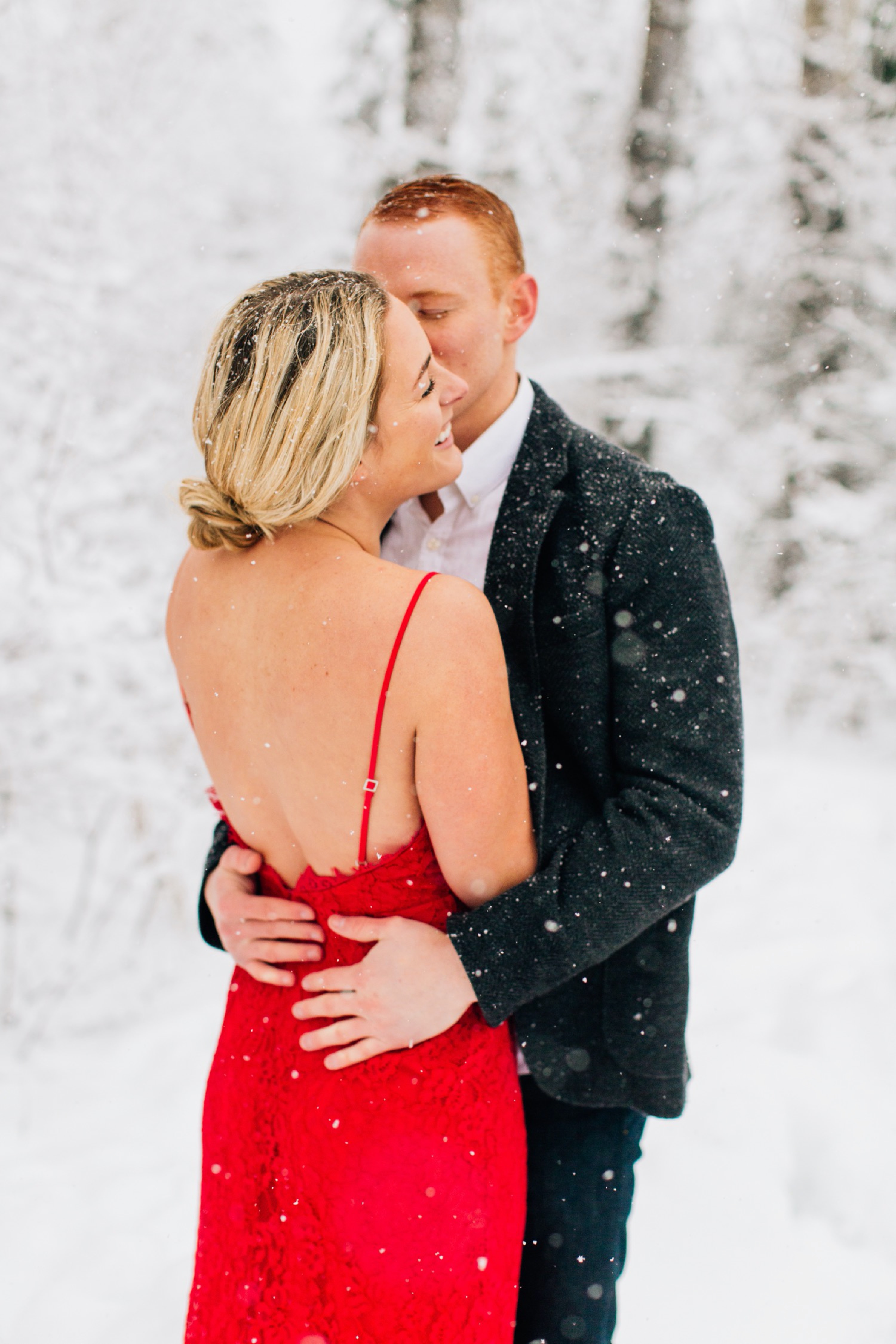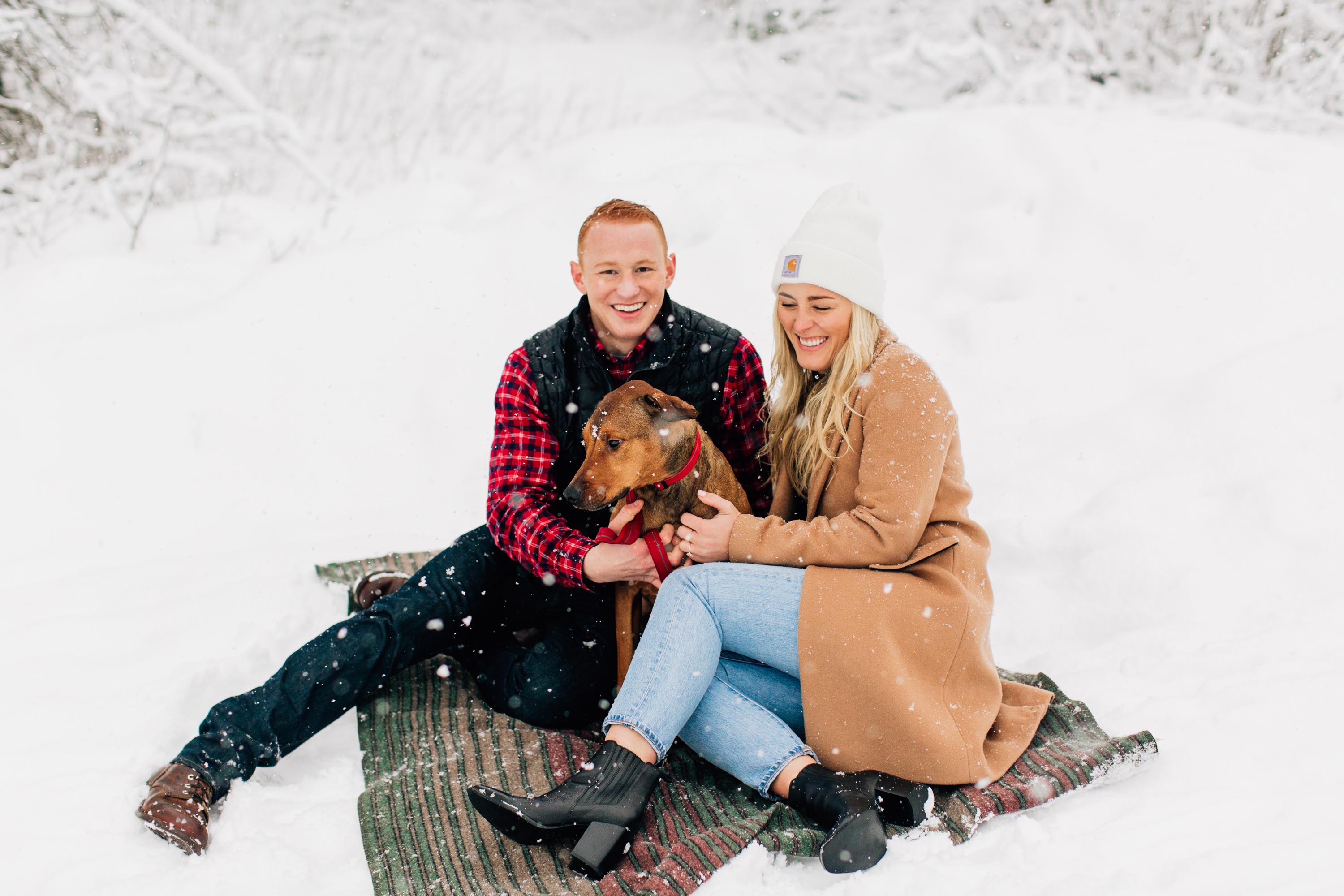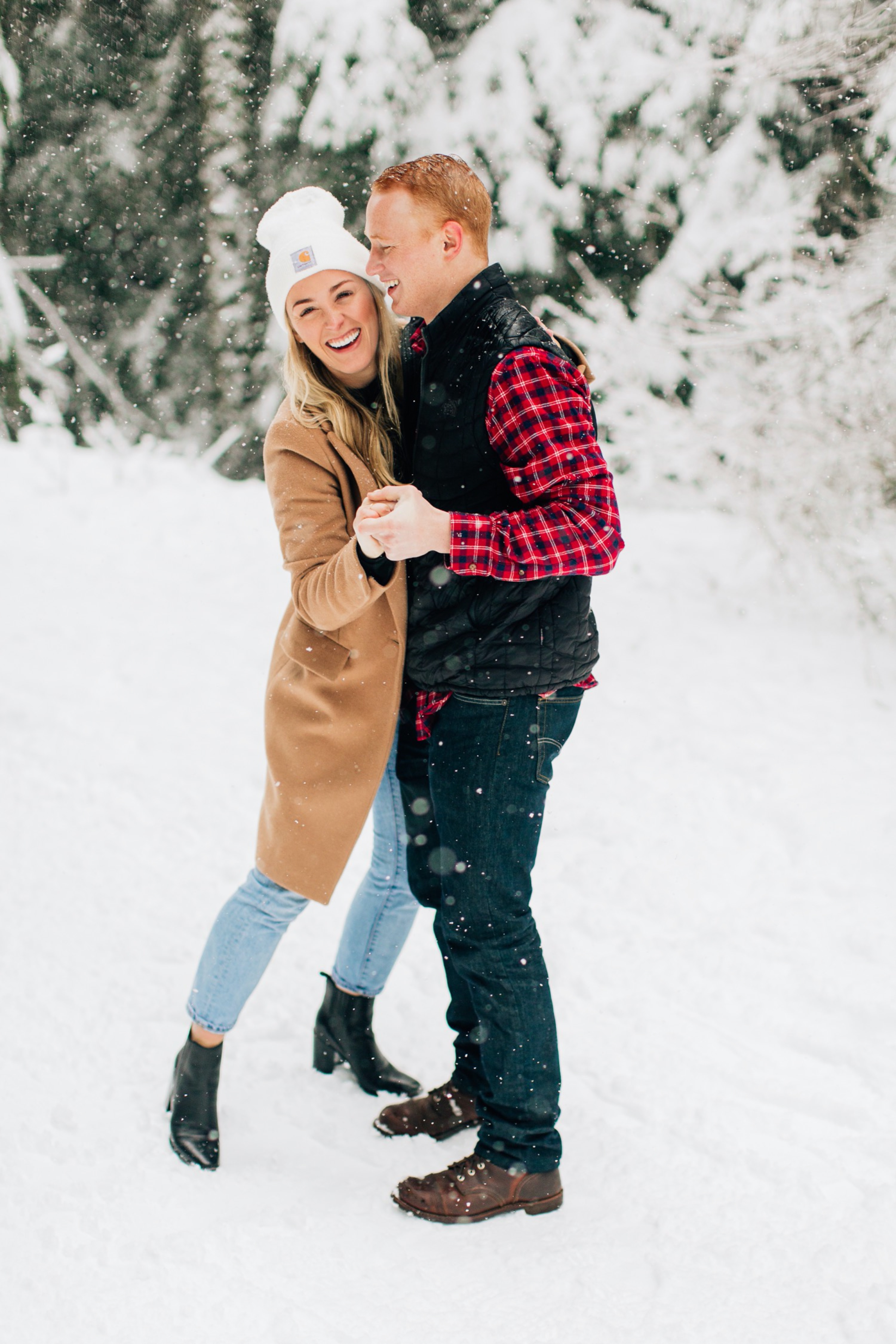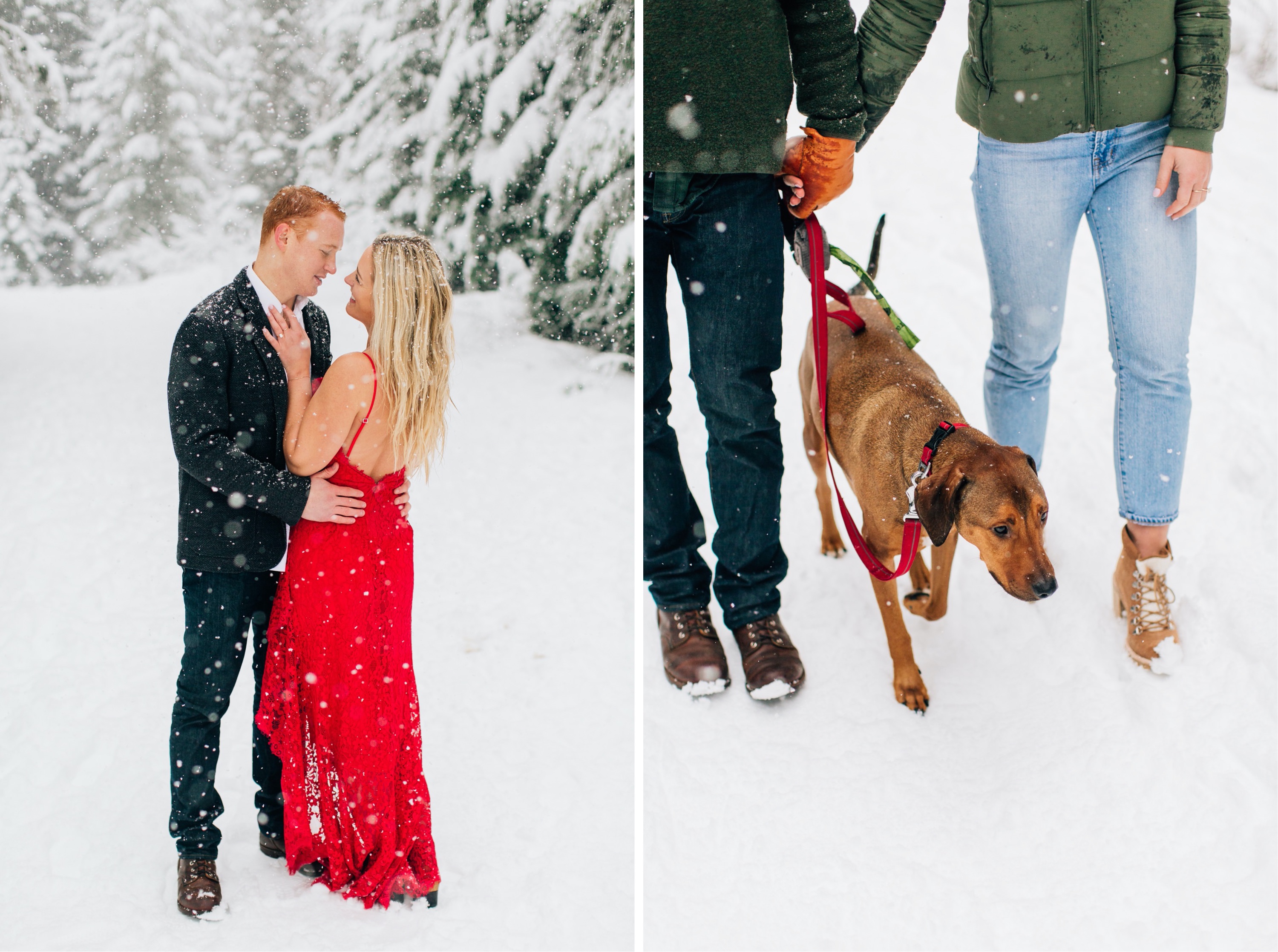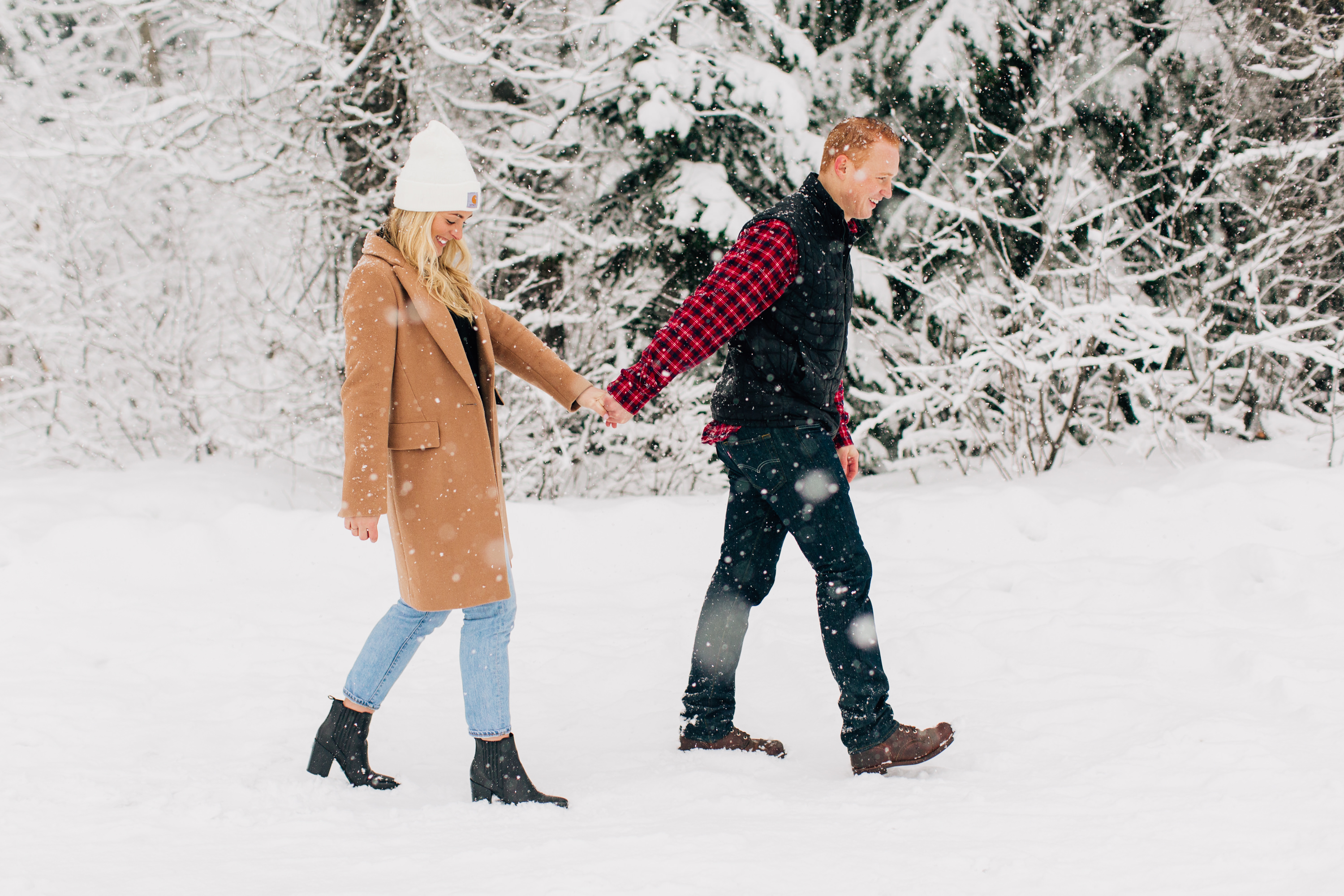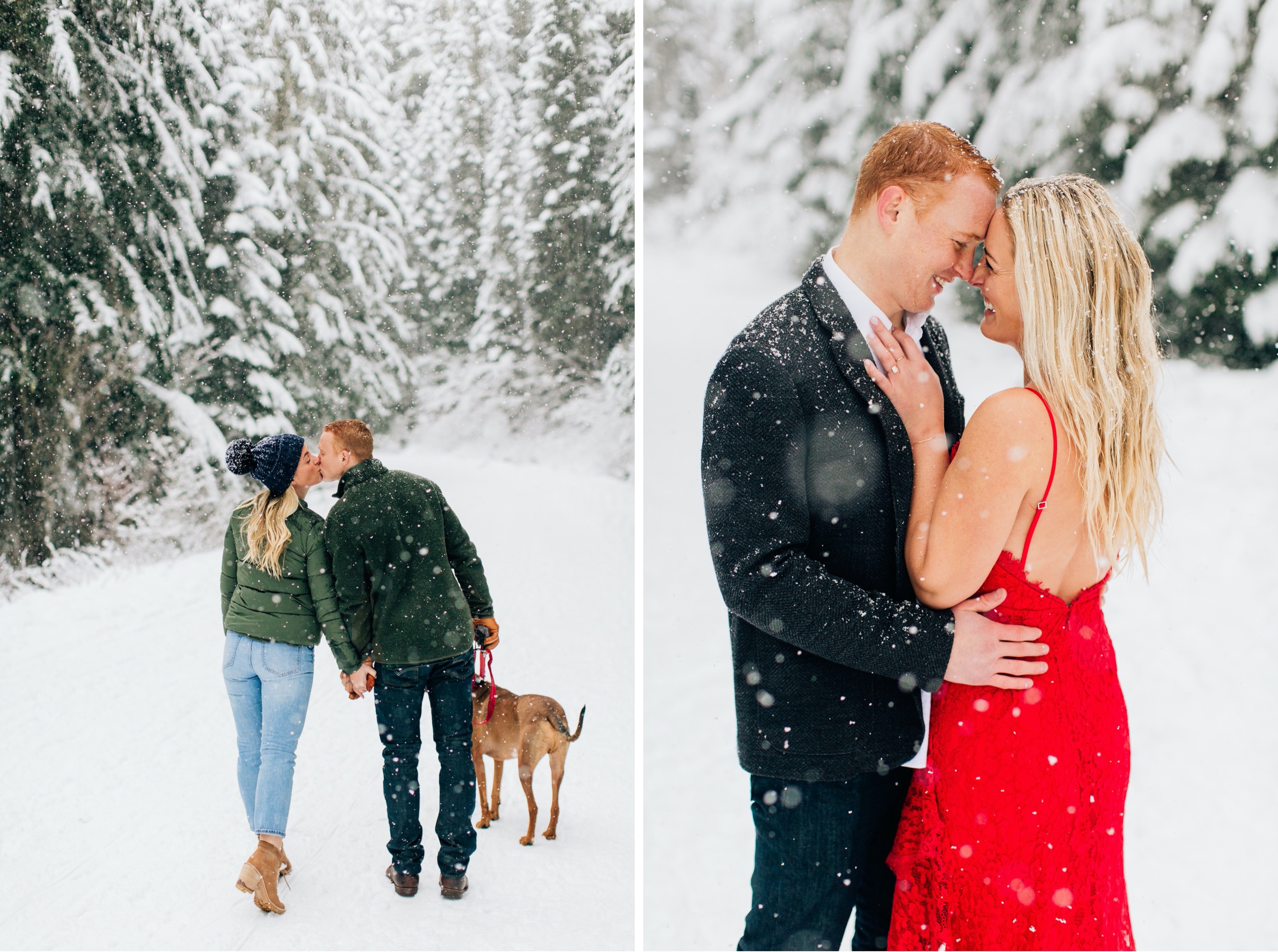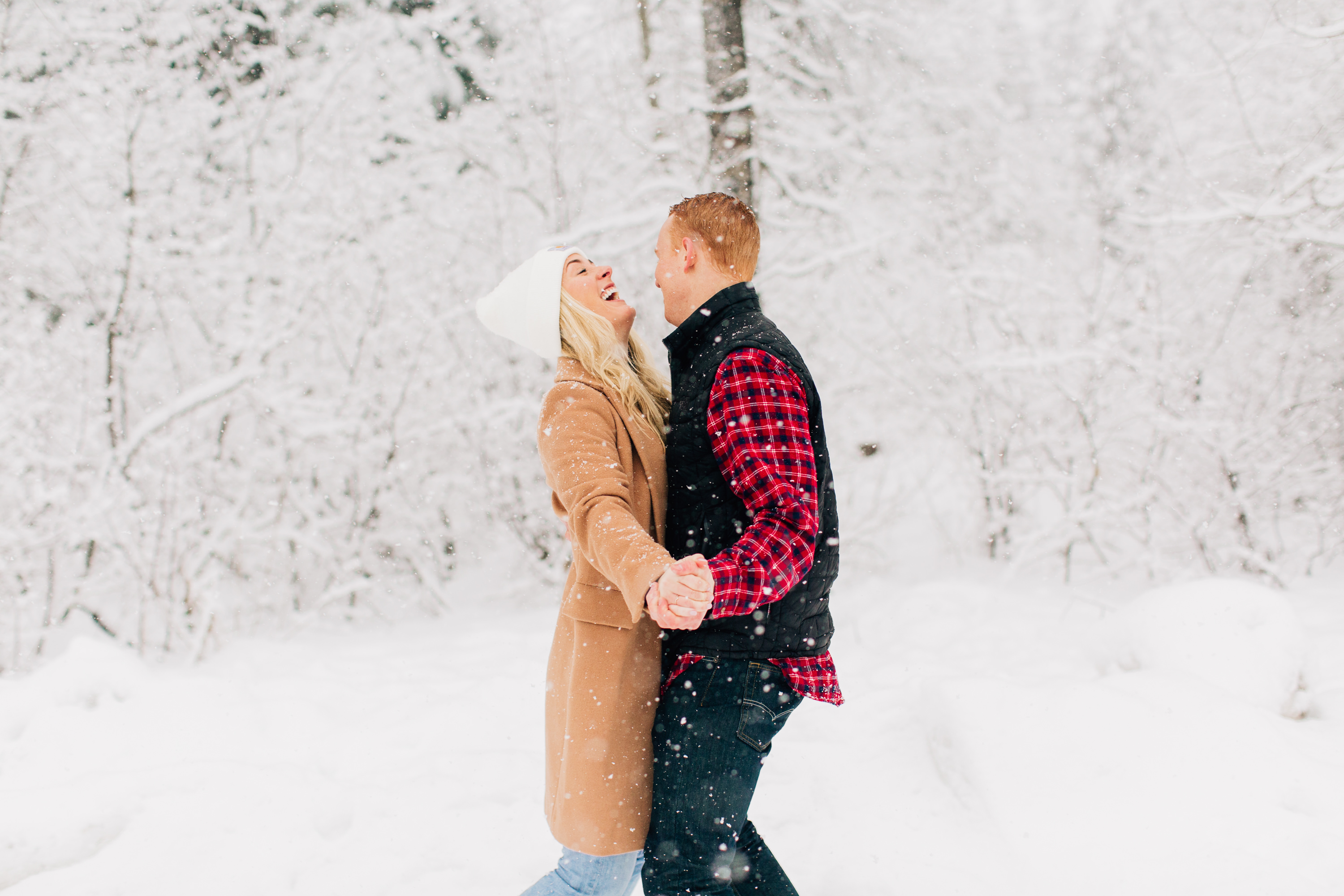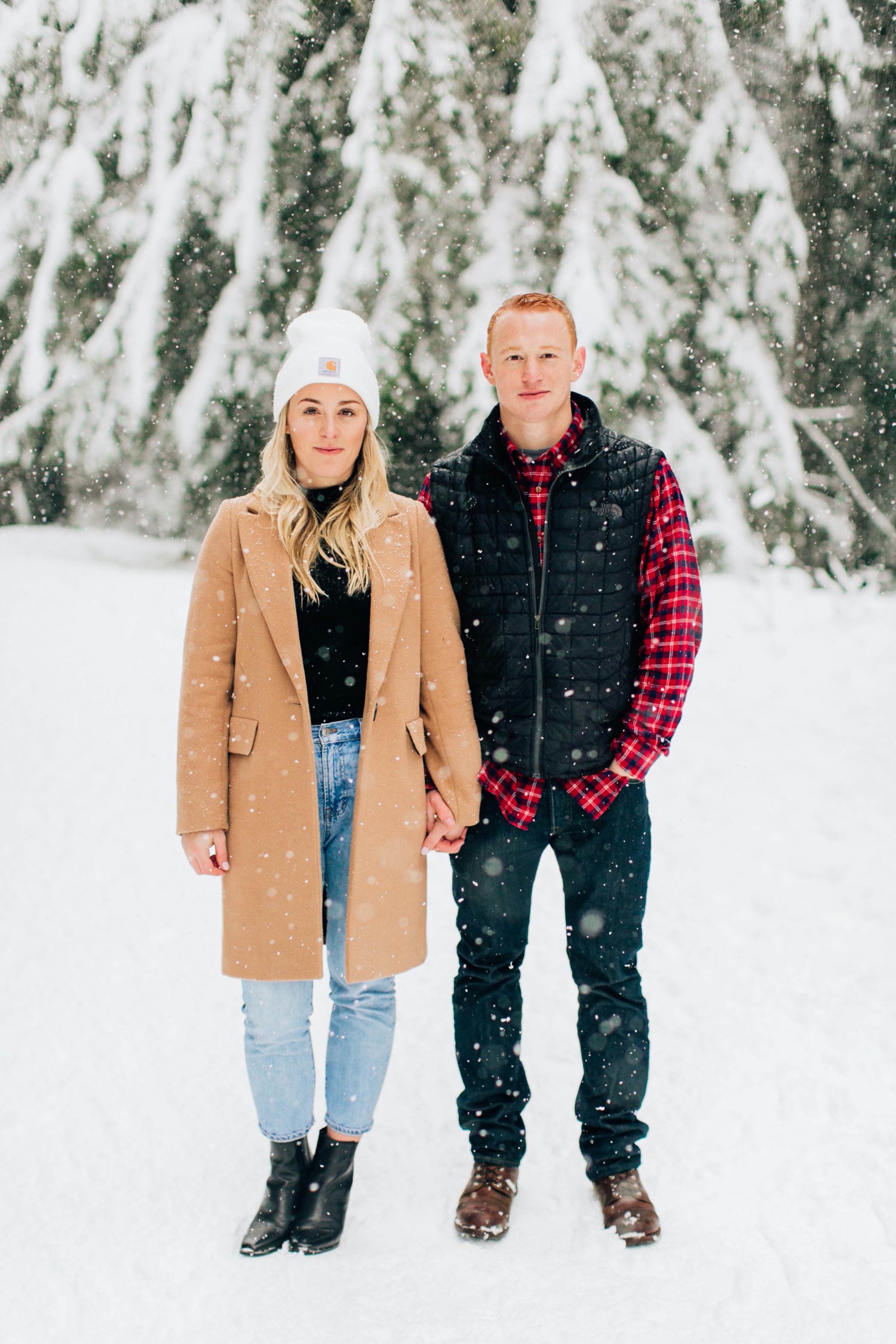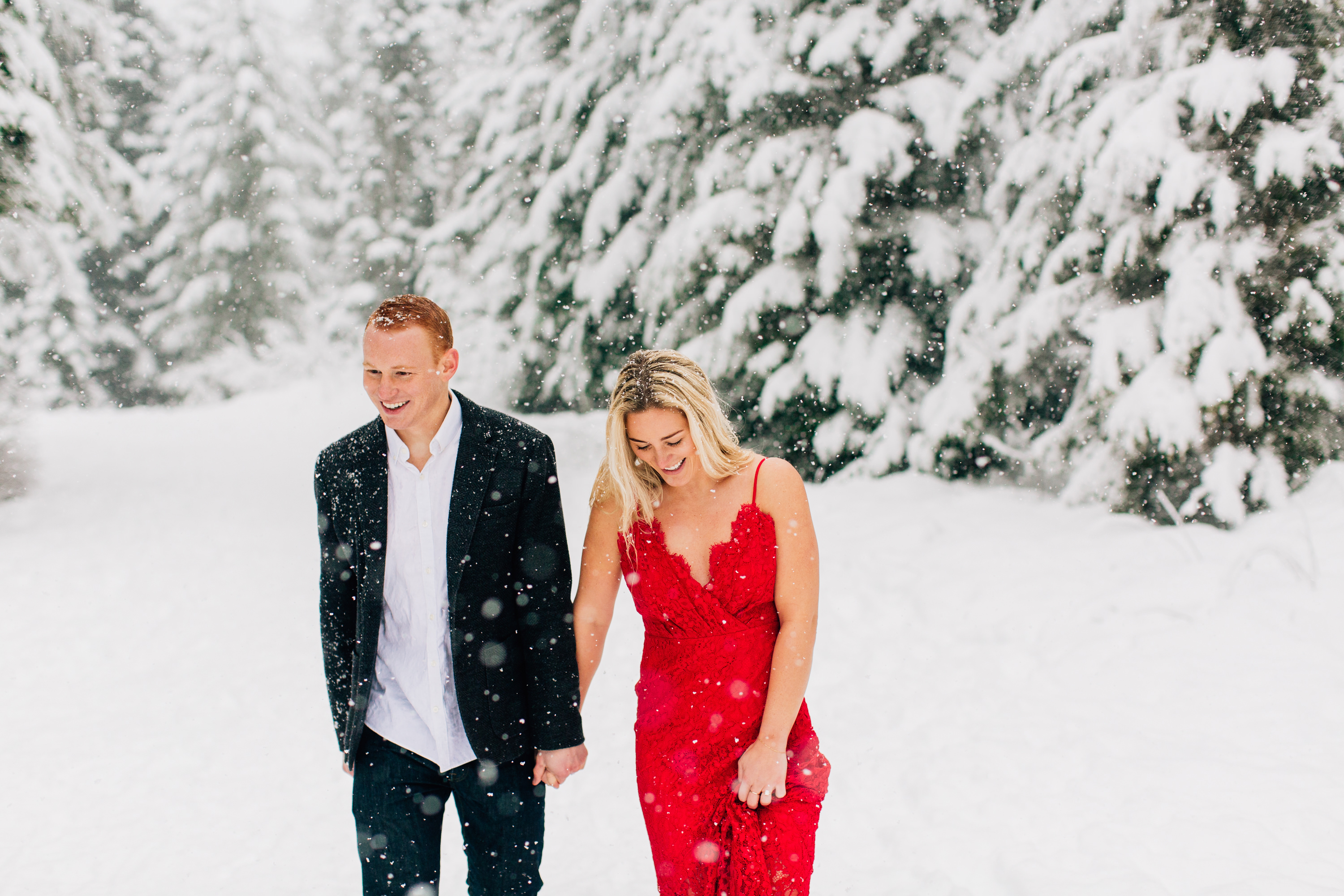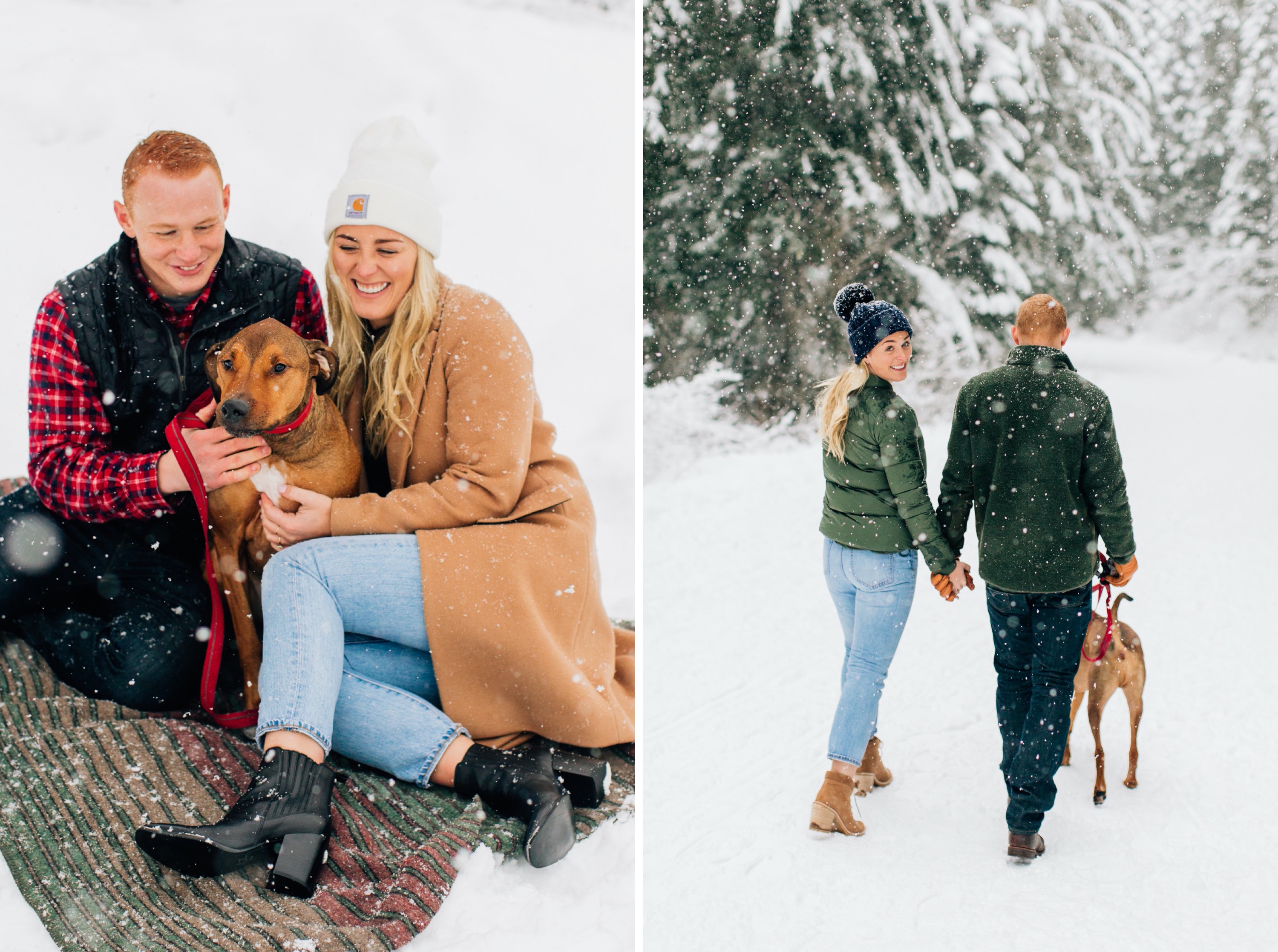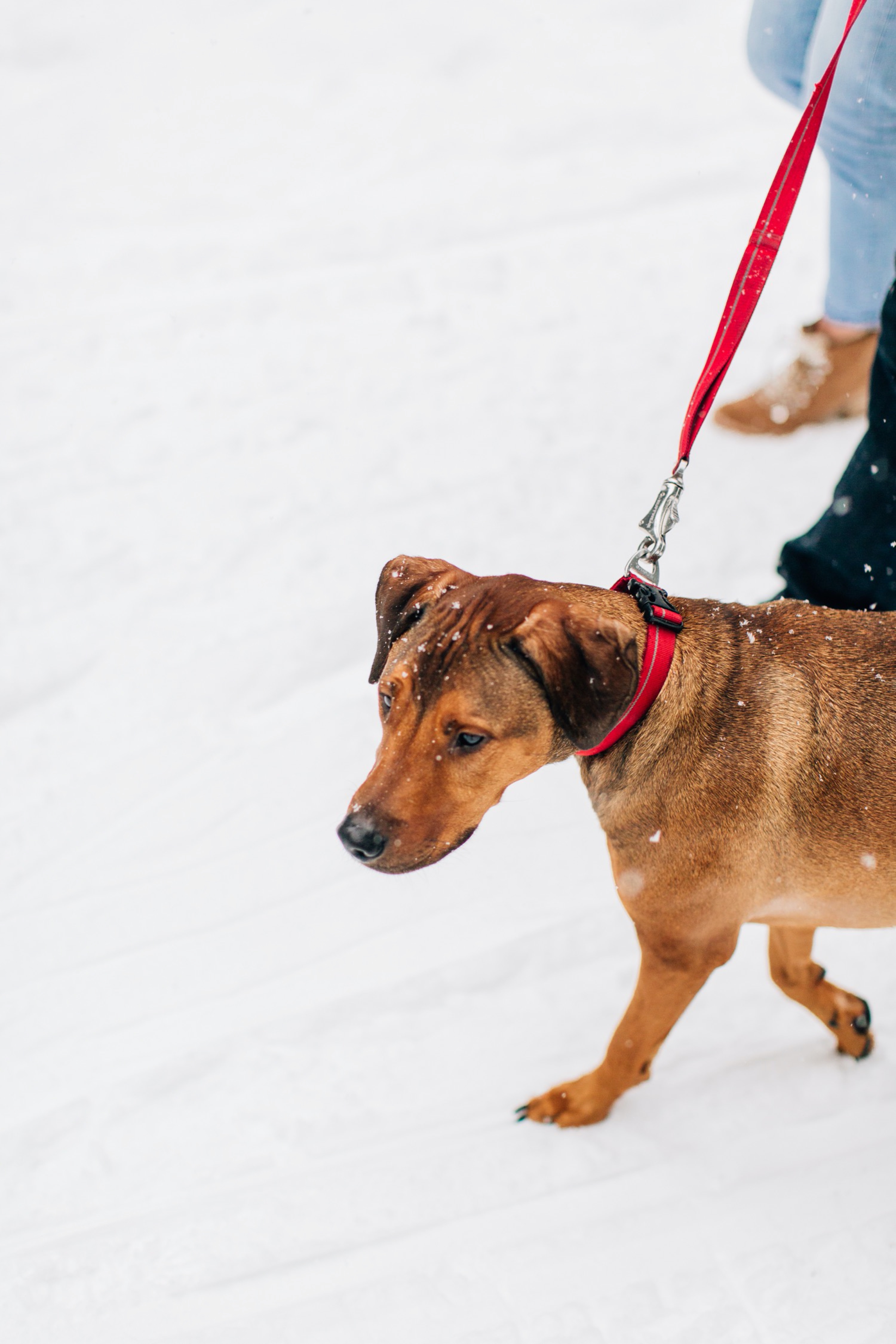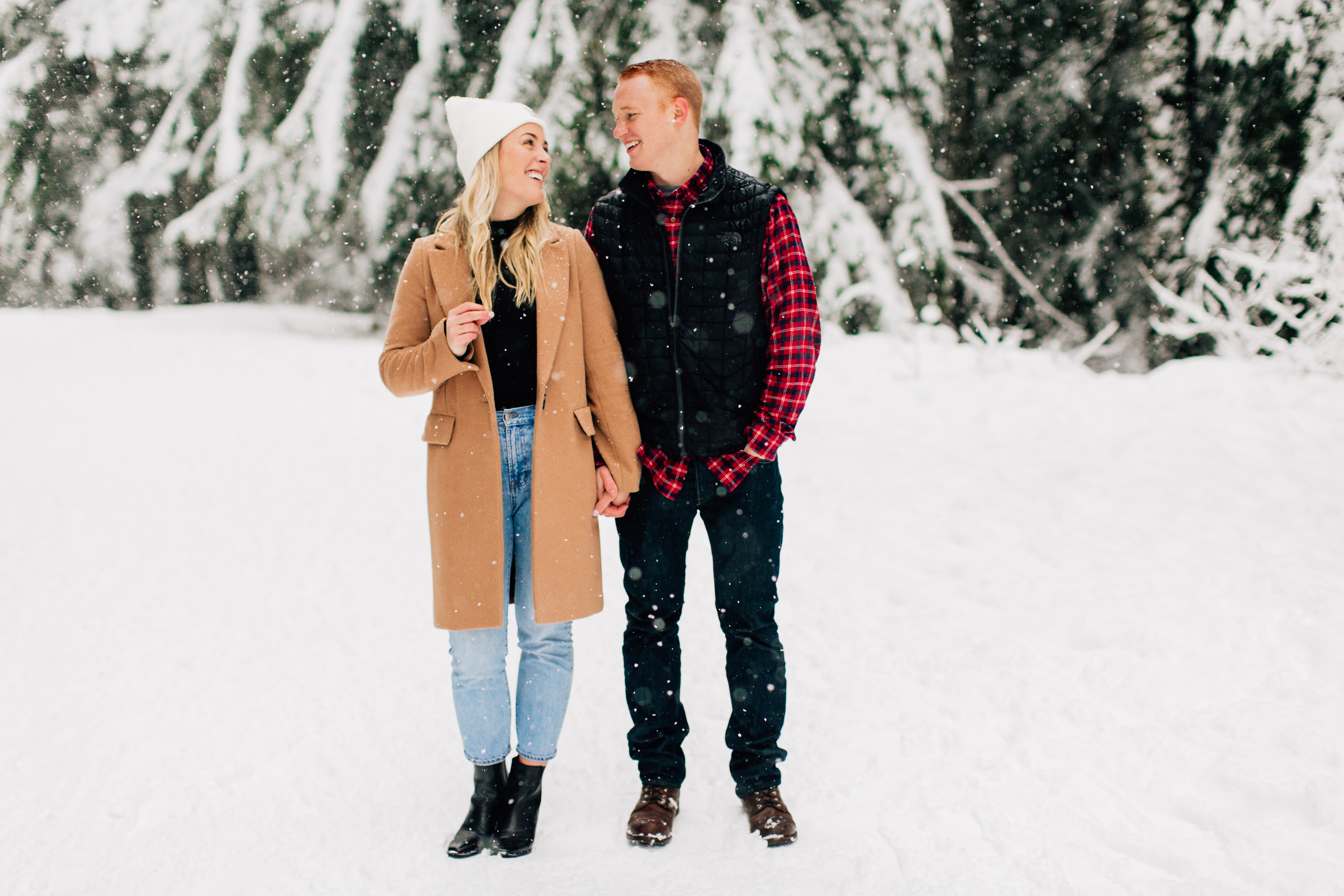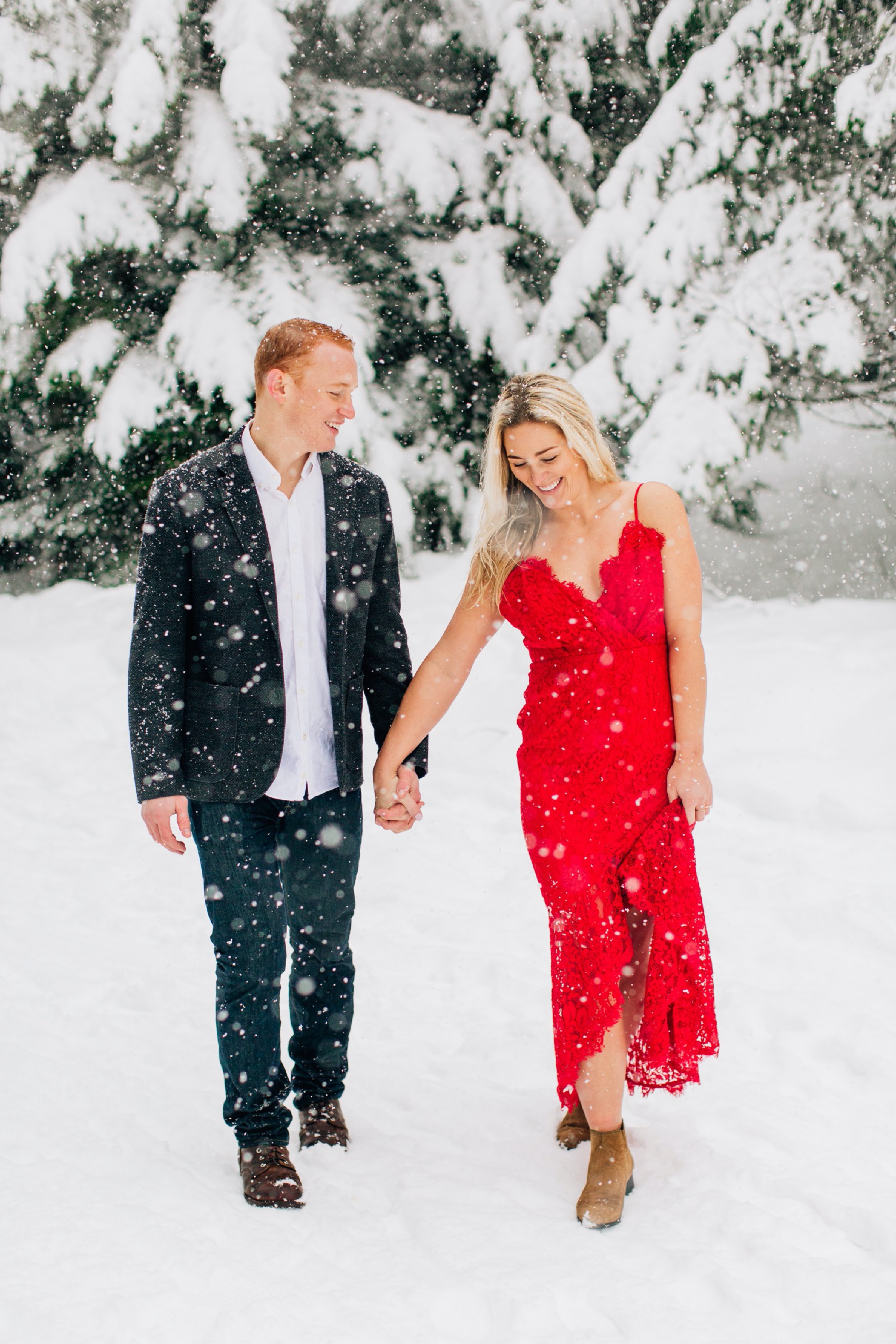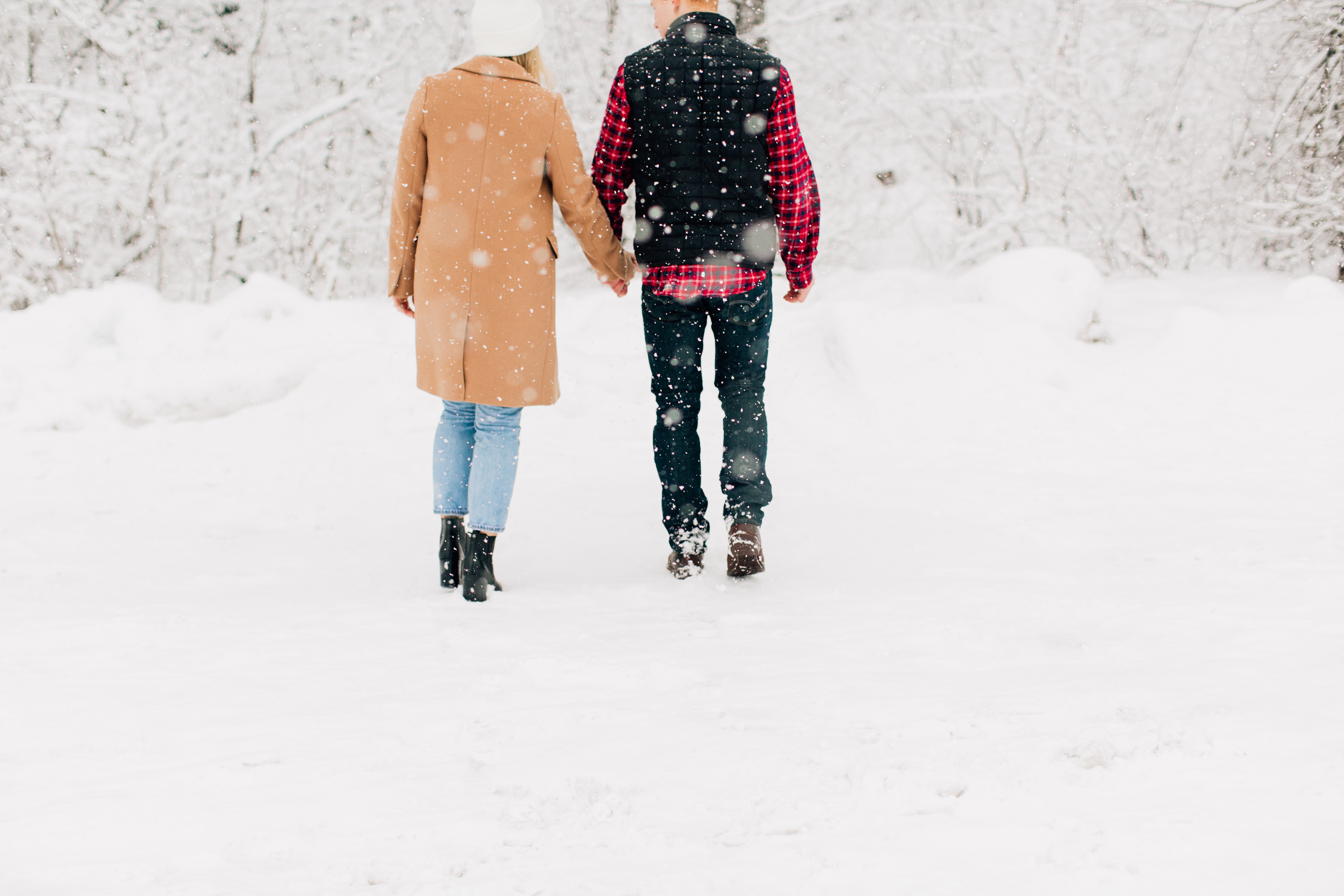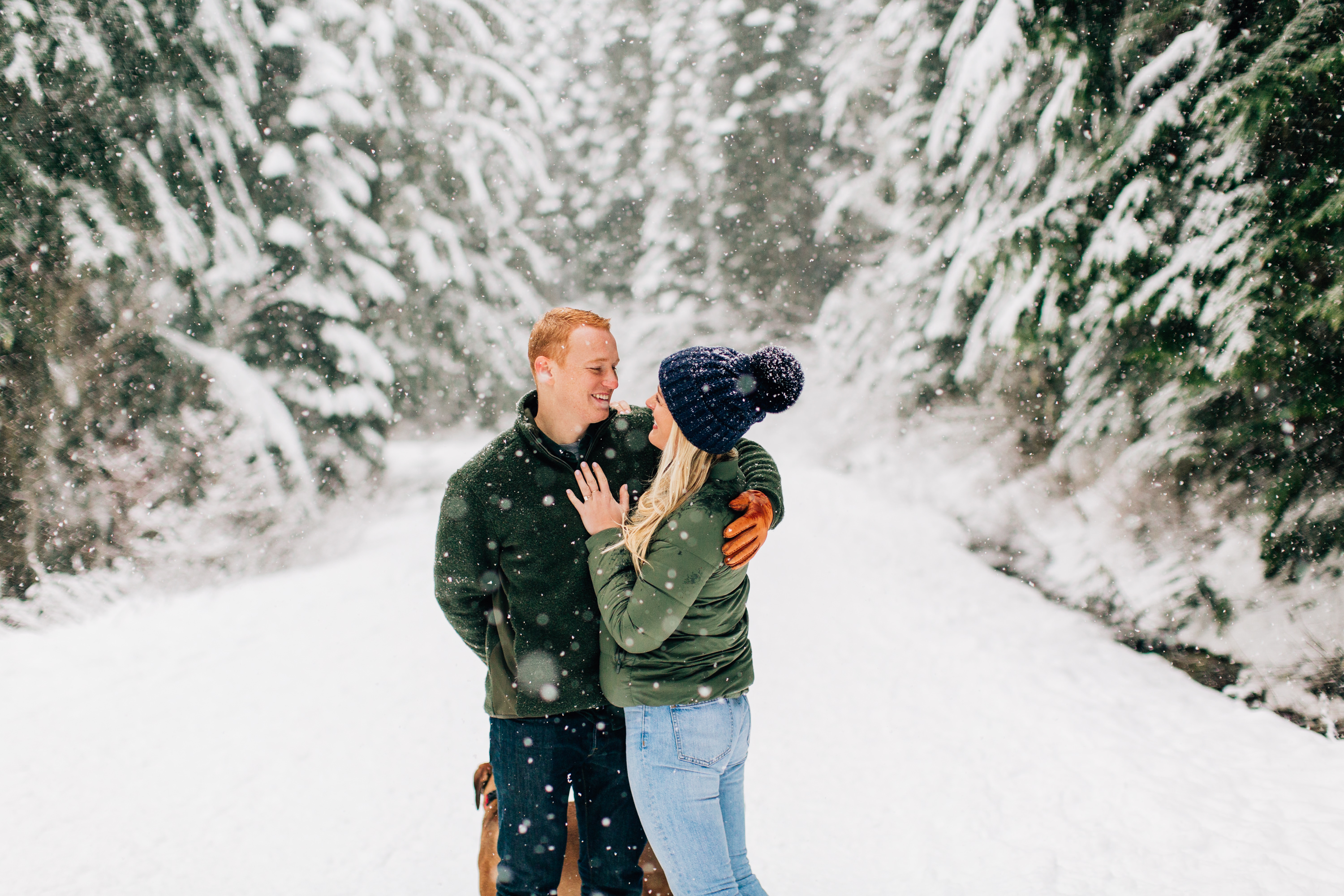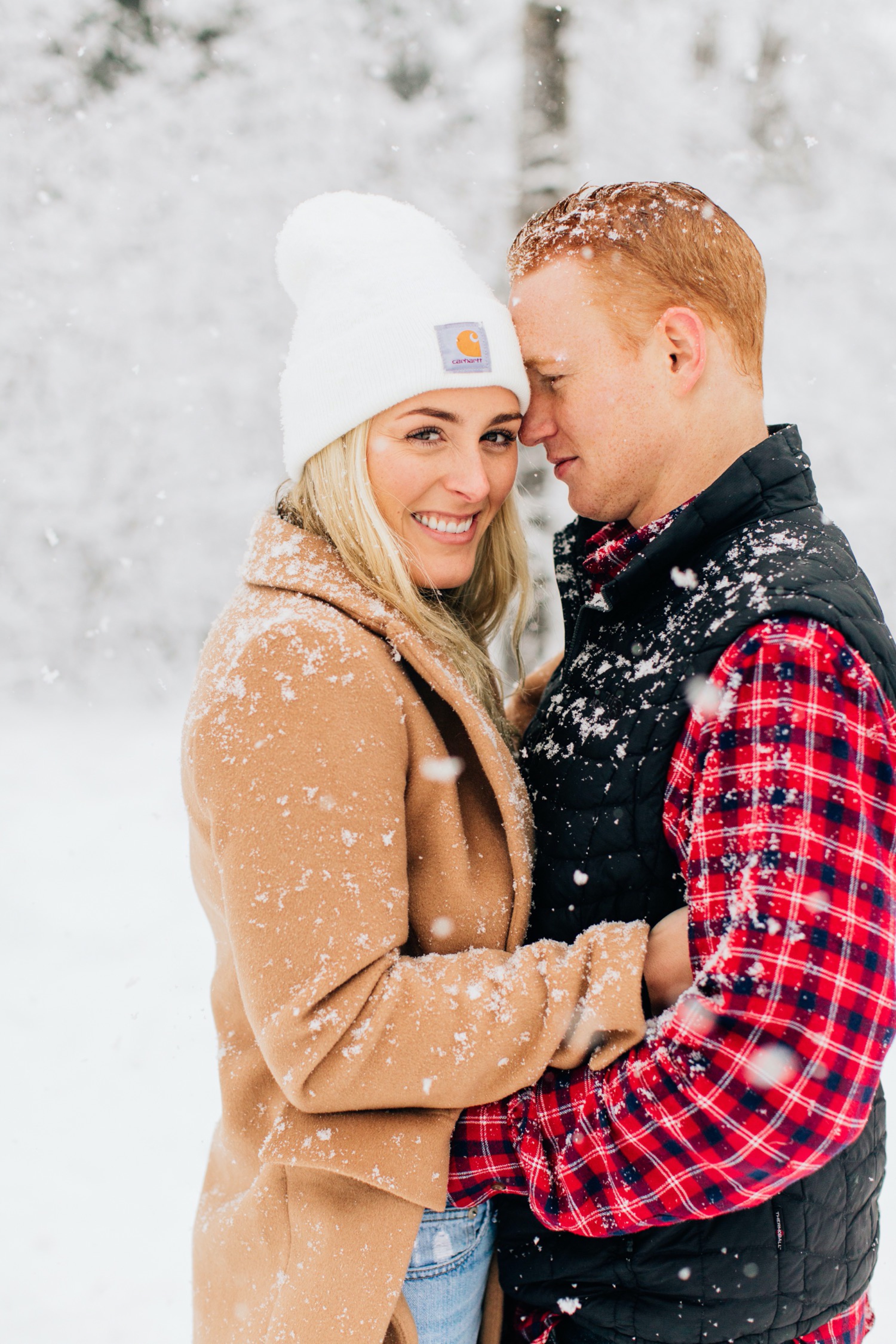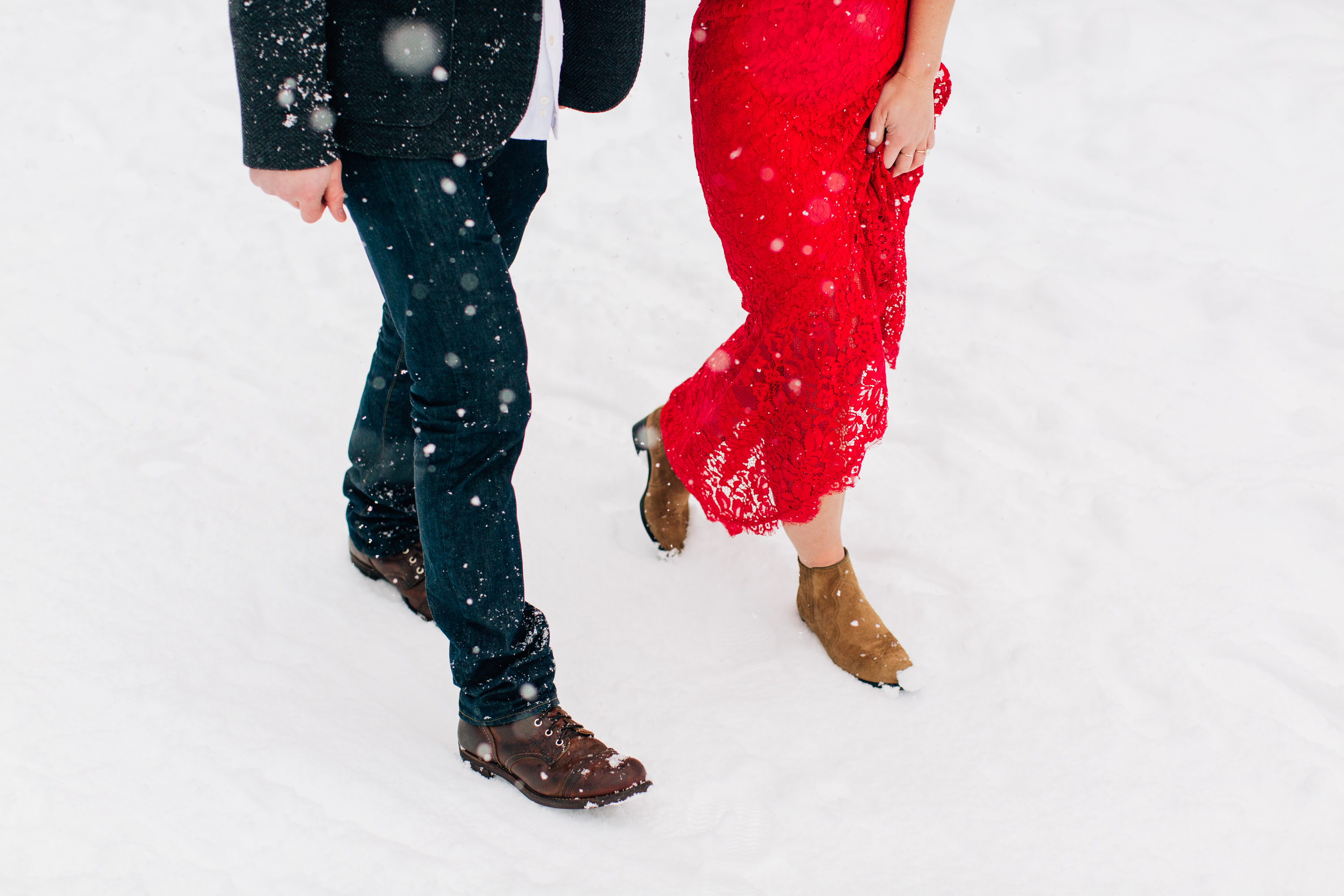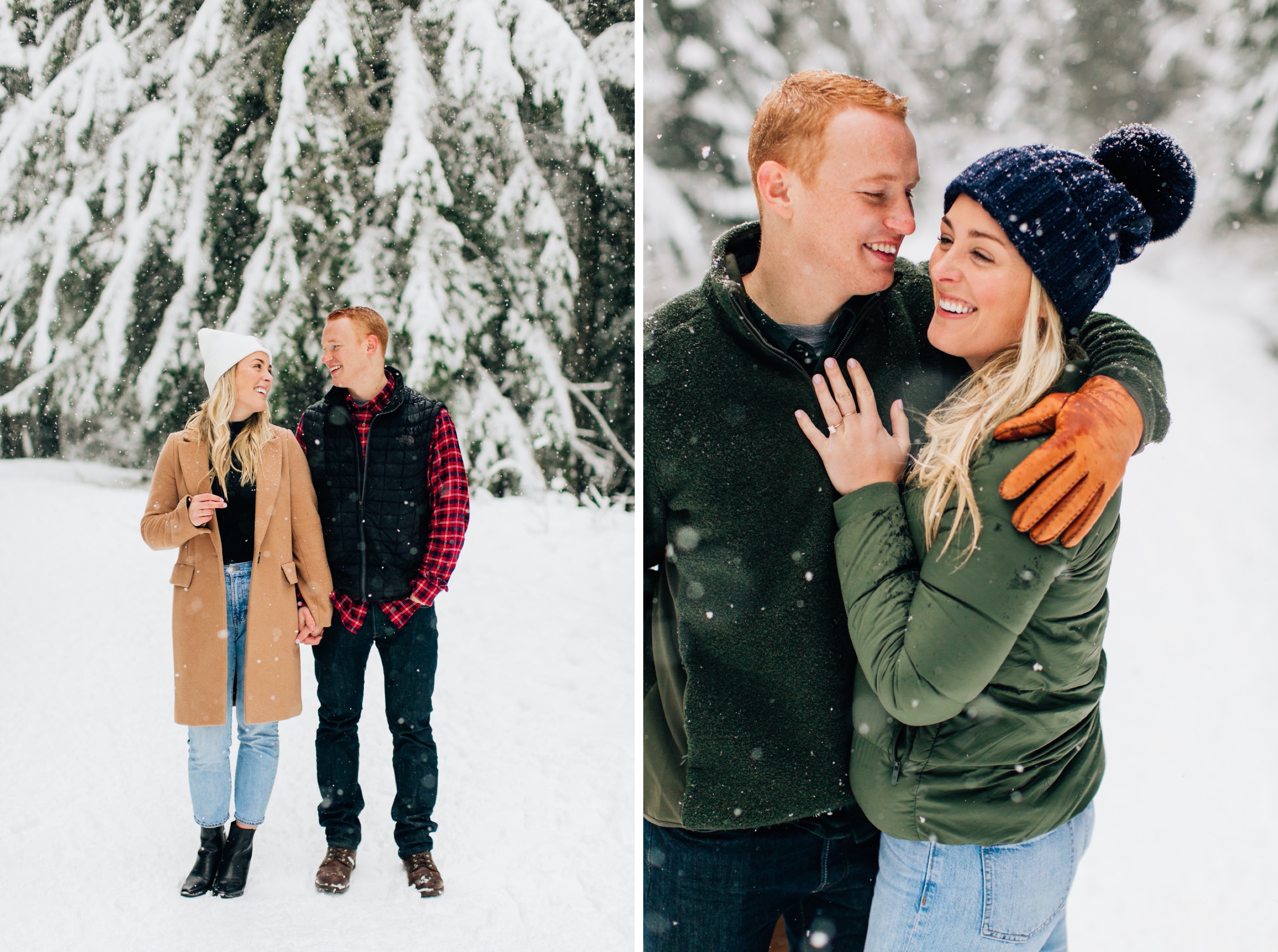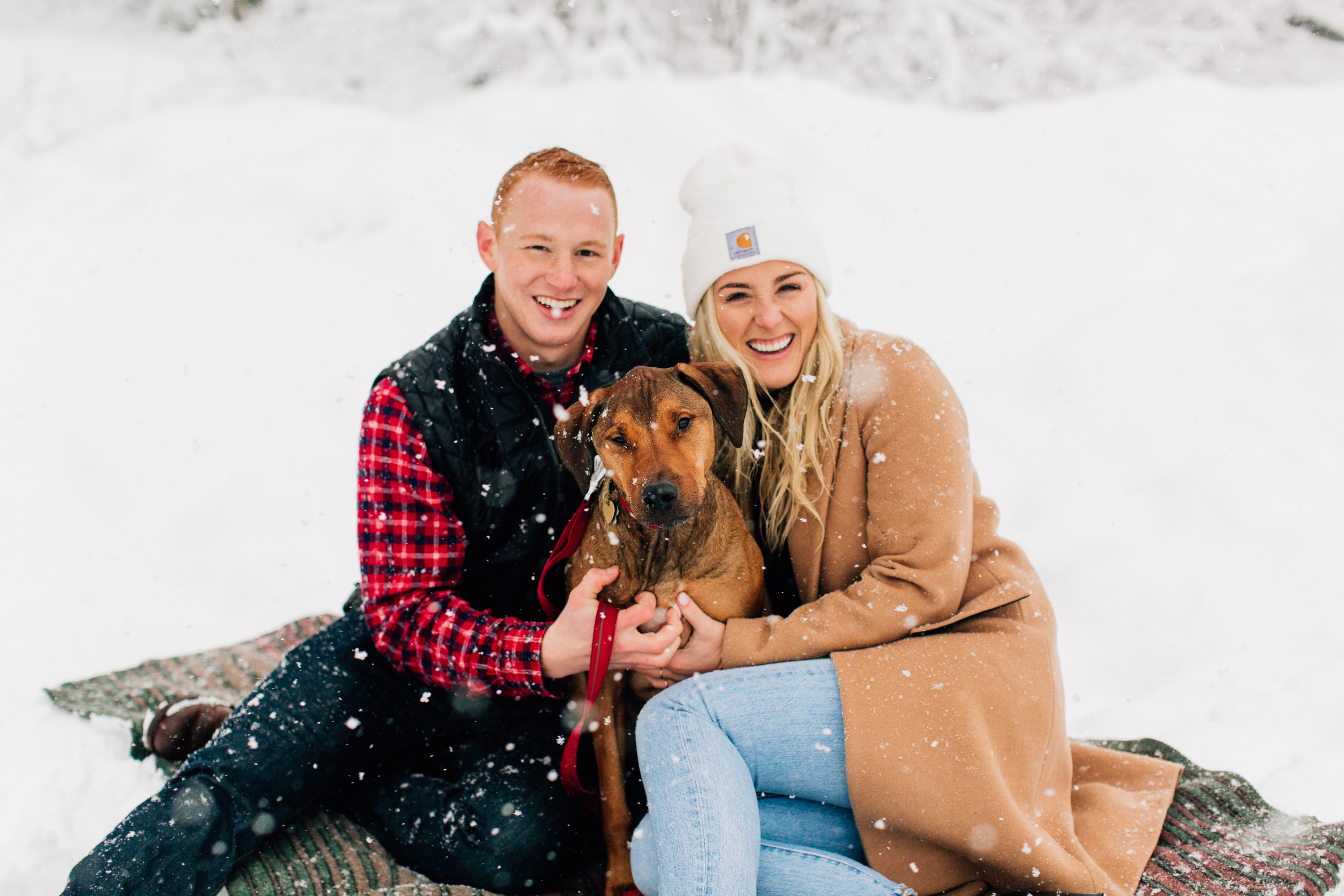 It's officially a winter wonderland in Seattle today!! It isn't quite to the level of last year's snowmageddon, but it's beautiful and fun nonetheless. So in honor of the snow in the city I thought it would be appropriate to share my most recent snowy engagement session with you guys! So that's exactly what I'm doing. Let me just start by saying, this was no ordinary winter engagement shoot in the snow. It was a complete downpour of blustery flurries the entire time we were there!! The amount of snow and wind did create a few challenges while shooting that I hadn't yet faced as a Seattle wedding photographer, but ultimately the active snowfall really lent to creating a magical end result where we could see the flurries falling and helped us to really capture the beauty of winter.
But let me introduce this stunning couple first — Taylor and Carson! These two Seattleites are getting married on Vashon Island later this year at an epic outdoor venue that features wide open fields, views of the water, and enough space to host their many, many guests!! They were actually seriously considering a winter wedding because of their huge love of snow, but because they decided they wanted an outdoor wedding and hosting a snowy outdoor wedding wasn't going to happen, they opted for a winter engagement session at Snoqualmie Pass instead. Little did we all know how much snow we would be facing! Carson and Taylor take full advantage of the winter months here and they spend almost every weekend skiing. So these two weren't afraid to get out there with their sweet pup and rock this snowy Seattle engagement session.
We decided to carpool to the mountains because my car is not made for snow (!!), and it's always a fun time getting to chat more with my brides and grooms! Once we got out of the city and started to climb into the mountains we were blown away by the winds and snowfall. But let me just say, Taylor and Carson were such troopers, and made a chilly and wet experience really fun and memorable!
When planning for a snowy engagement session I think it's best to prepare for the unexpected and plan for a few different weather possibilities. I was so glad Carson had a few different beanies to wear otherwise her hair would have been soaked and flat after about 10 minutes of shooting. I also thought it was great that both Taylor and Carson had different shoe options. I know looking cute is always a priority, but when trying to walk on ice and snow having some options of functional boots is so smart. Lastly, a prop like a blanket is great for any session, but for snow it was fun to use to wrap around them to keep warm and also lay on the ground for a few sitting shots to break up all of the standing and walking we were doing!
I'll be back out for another winter session in the mountains this weekend and I can't wait to share more from that experience soon!