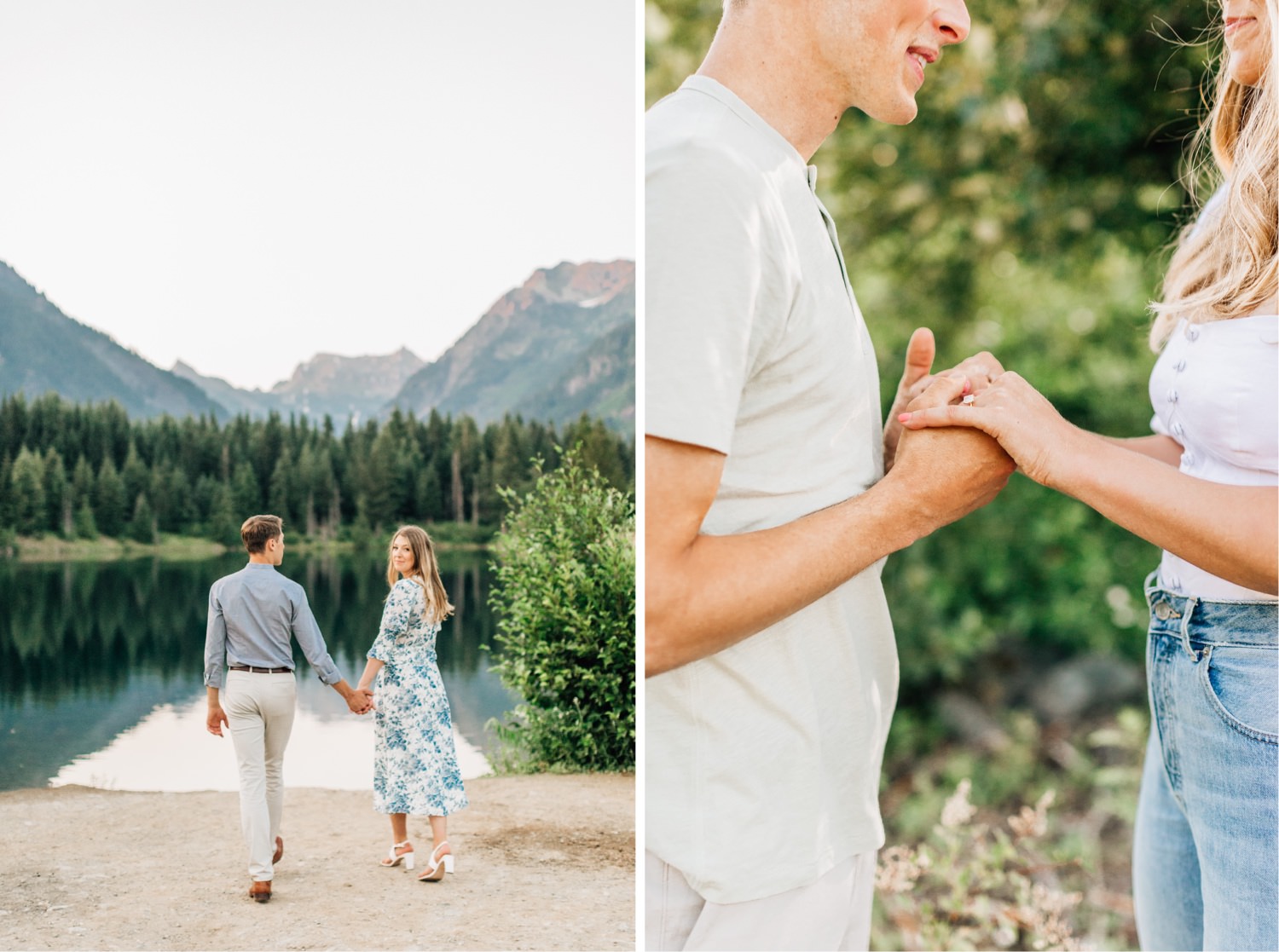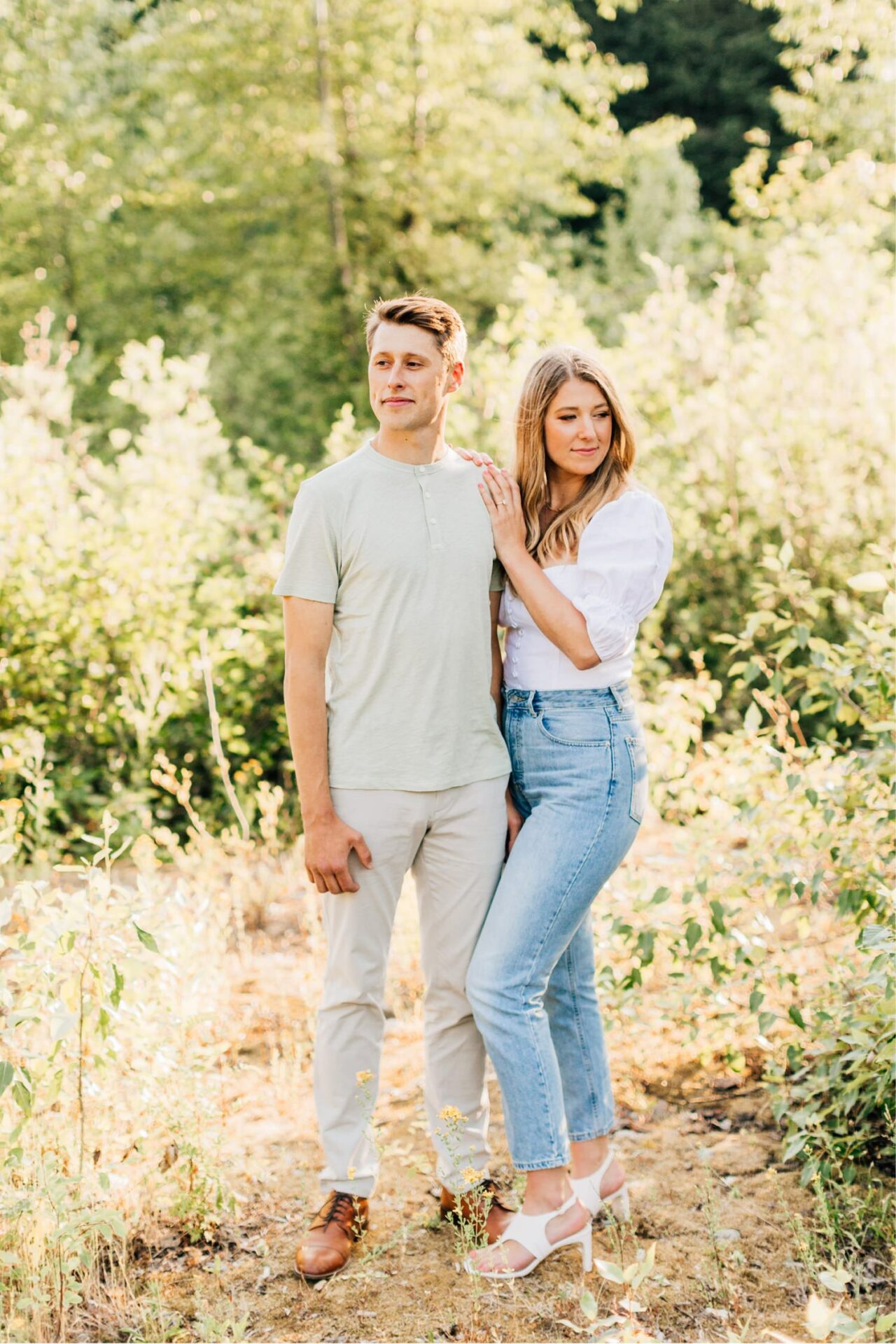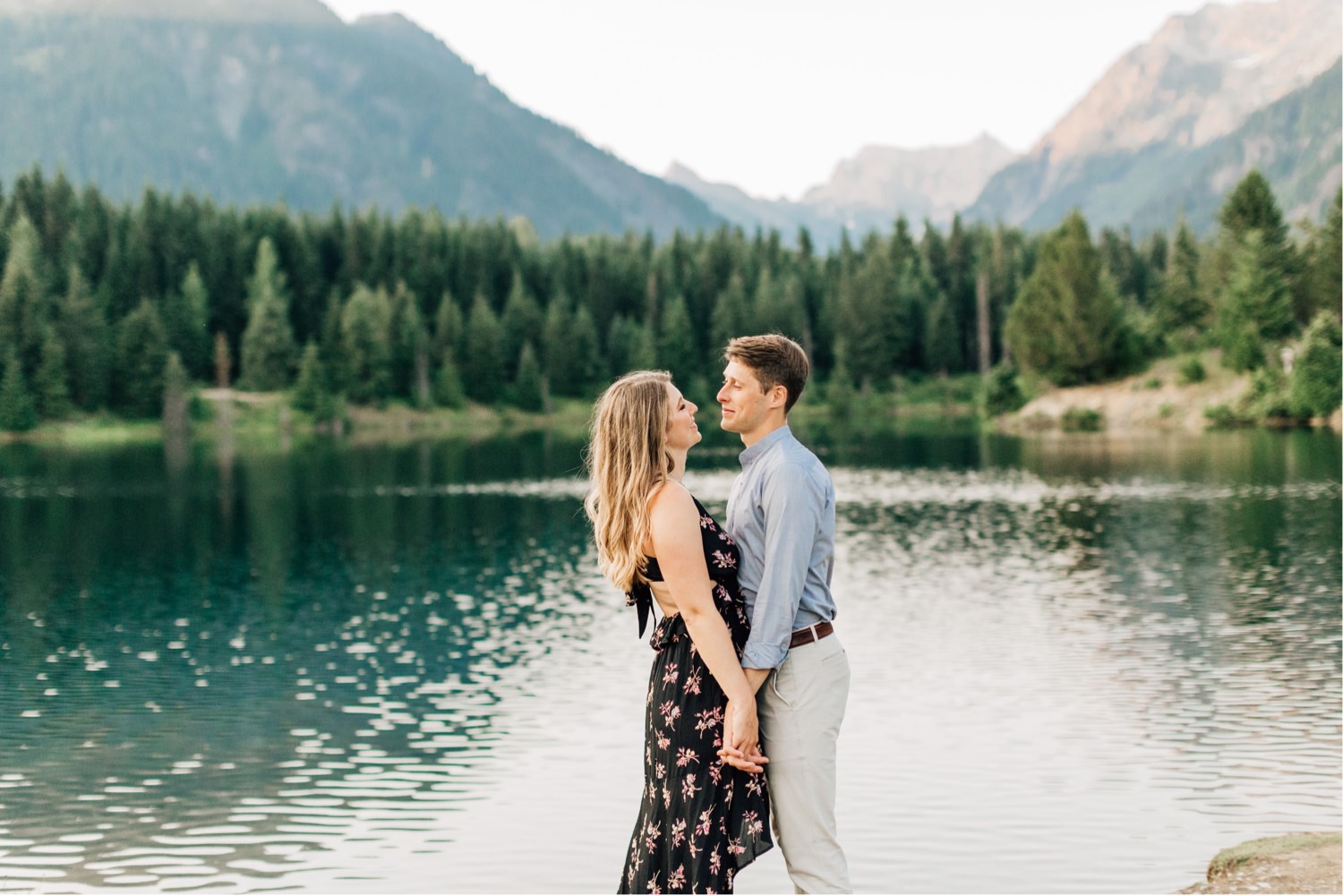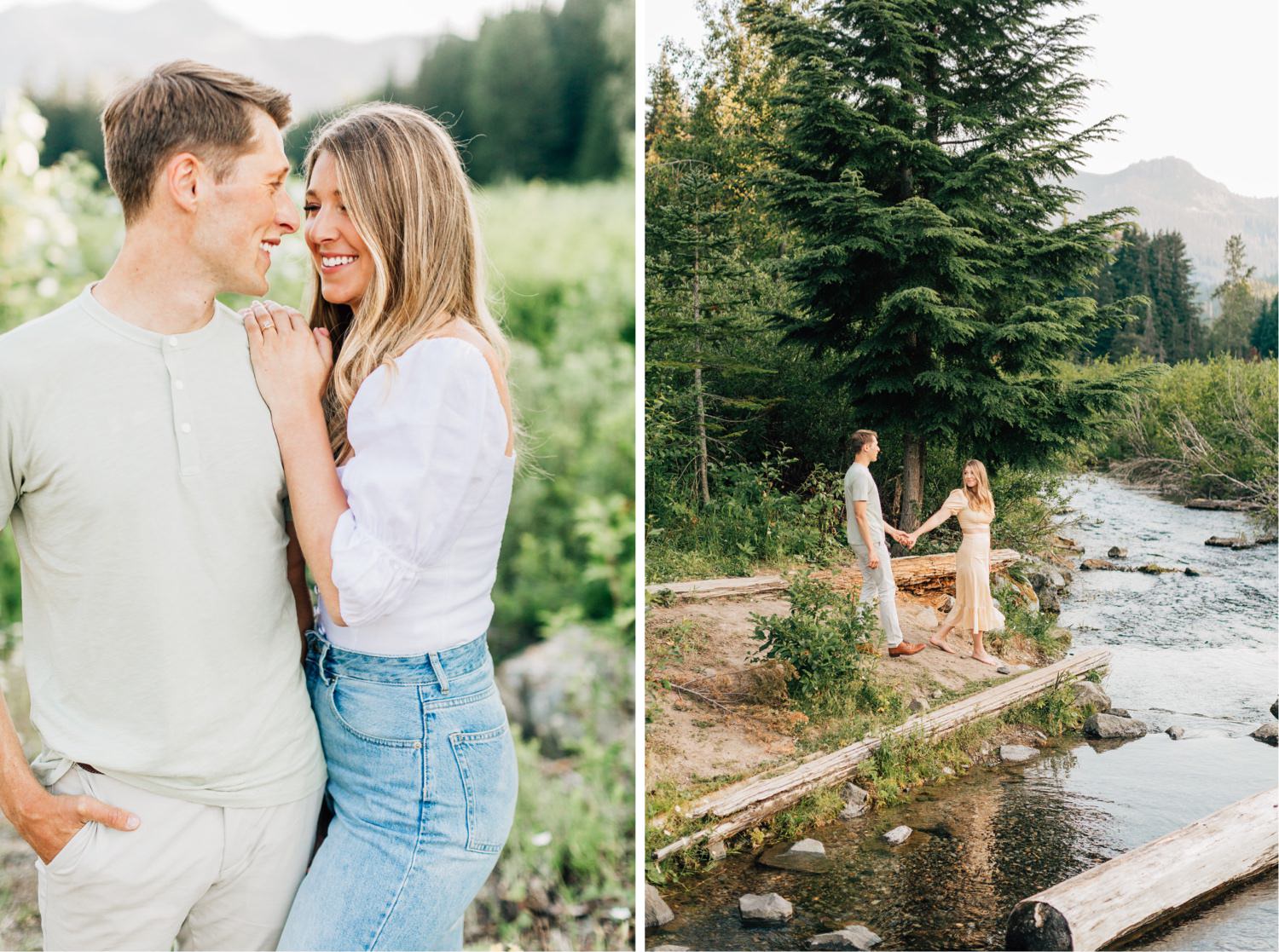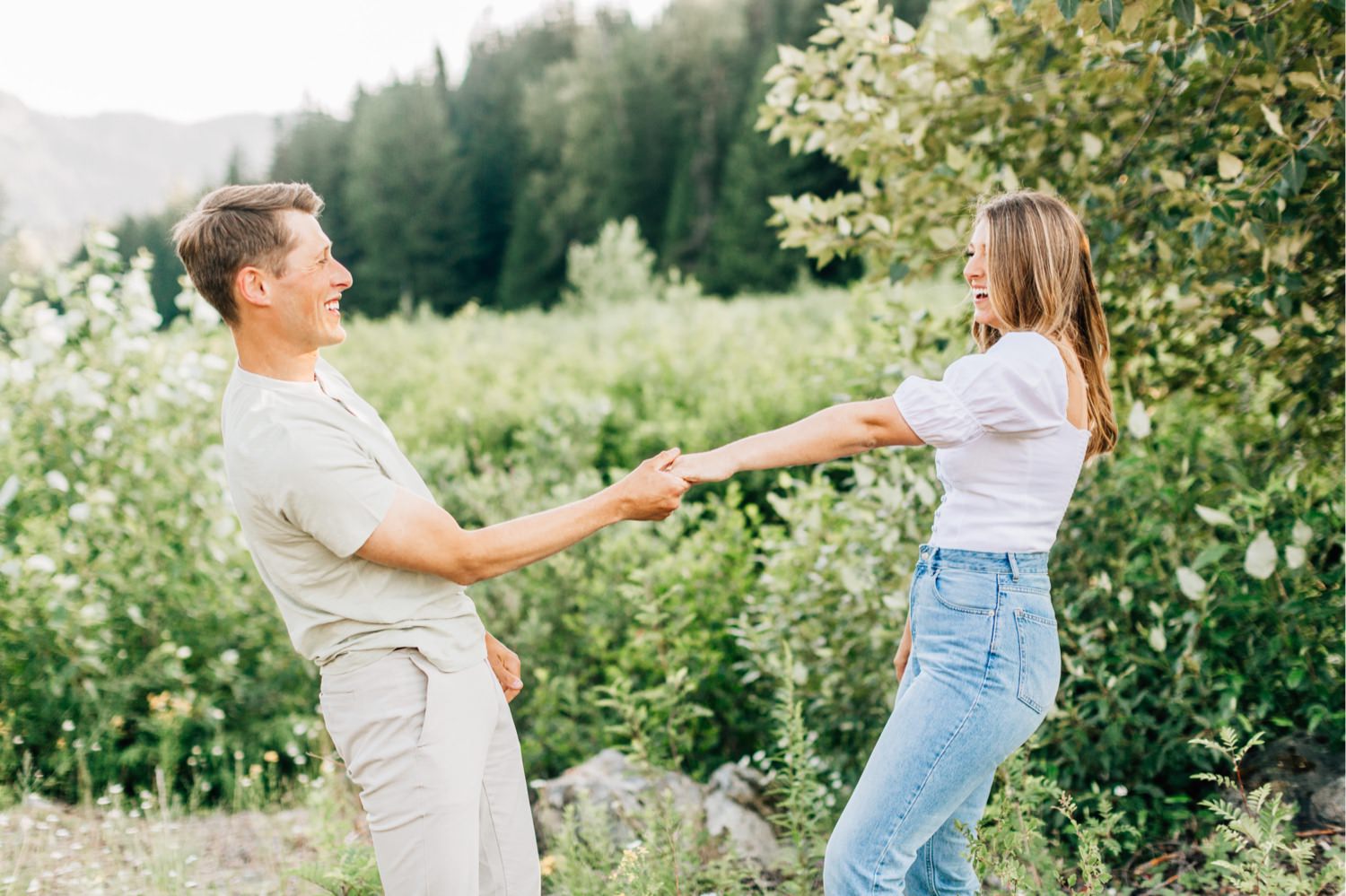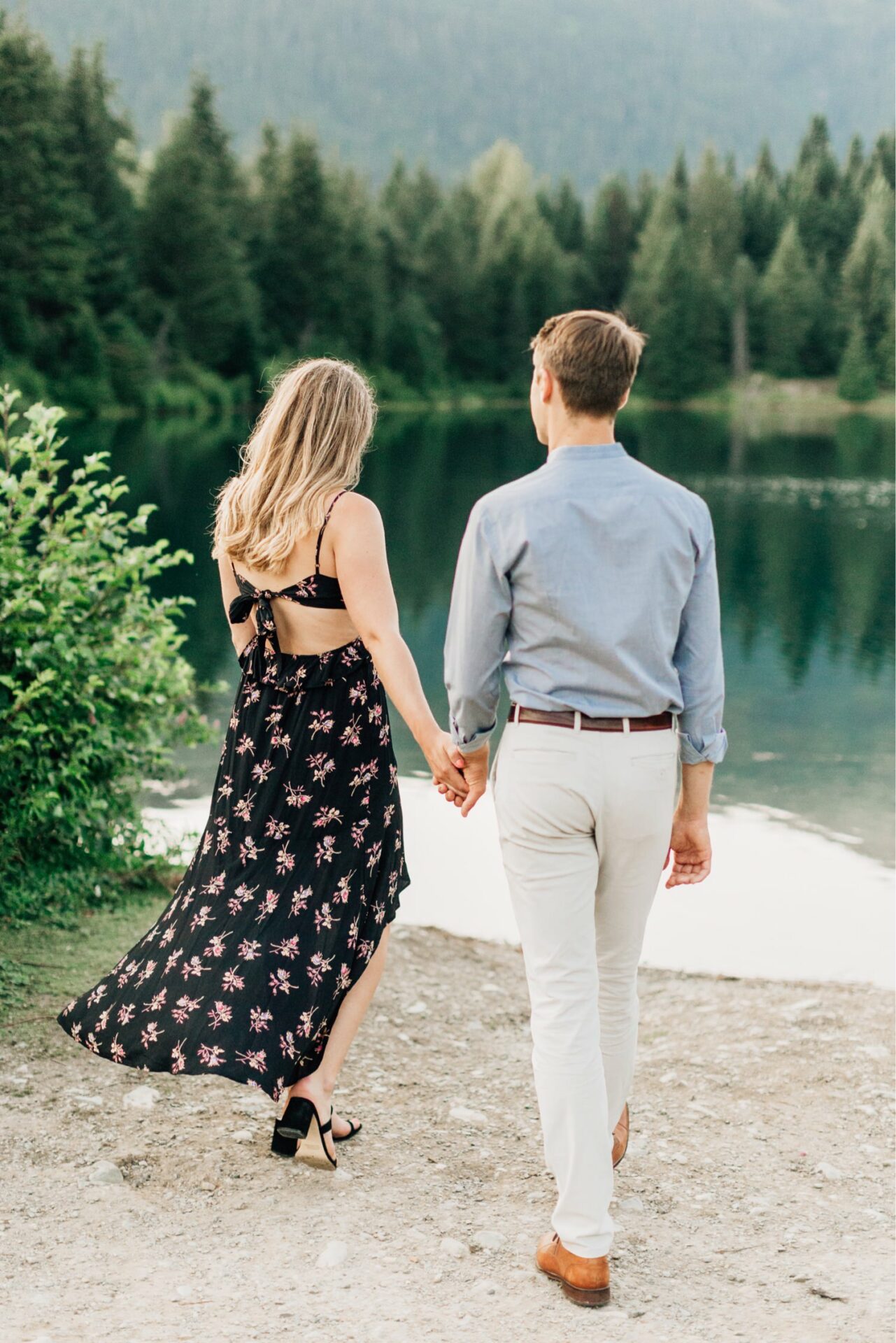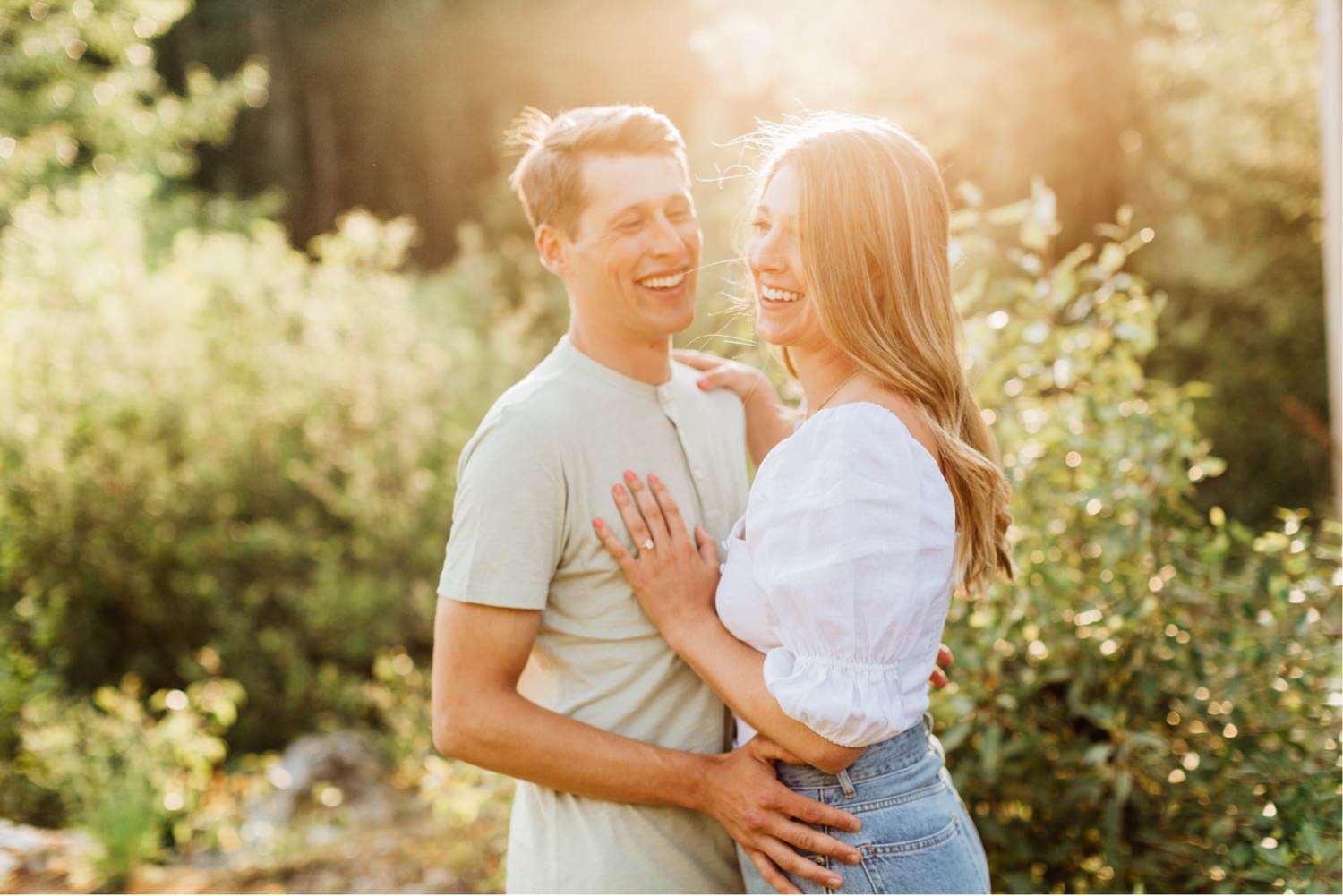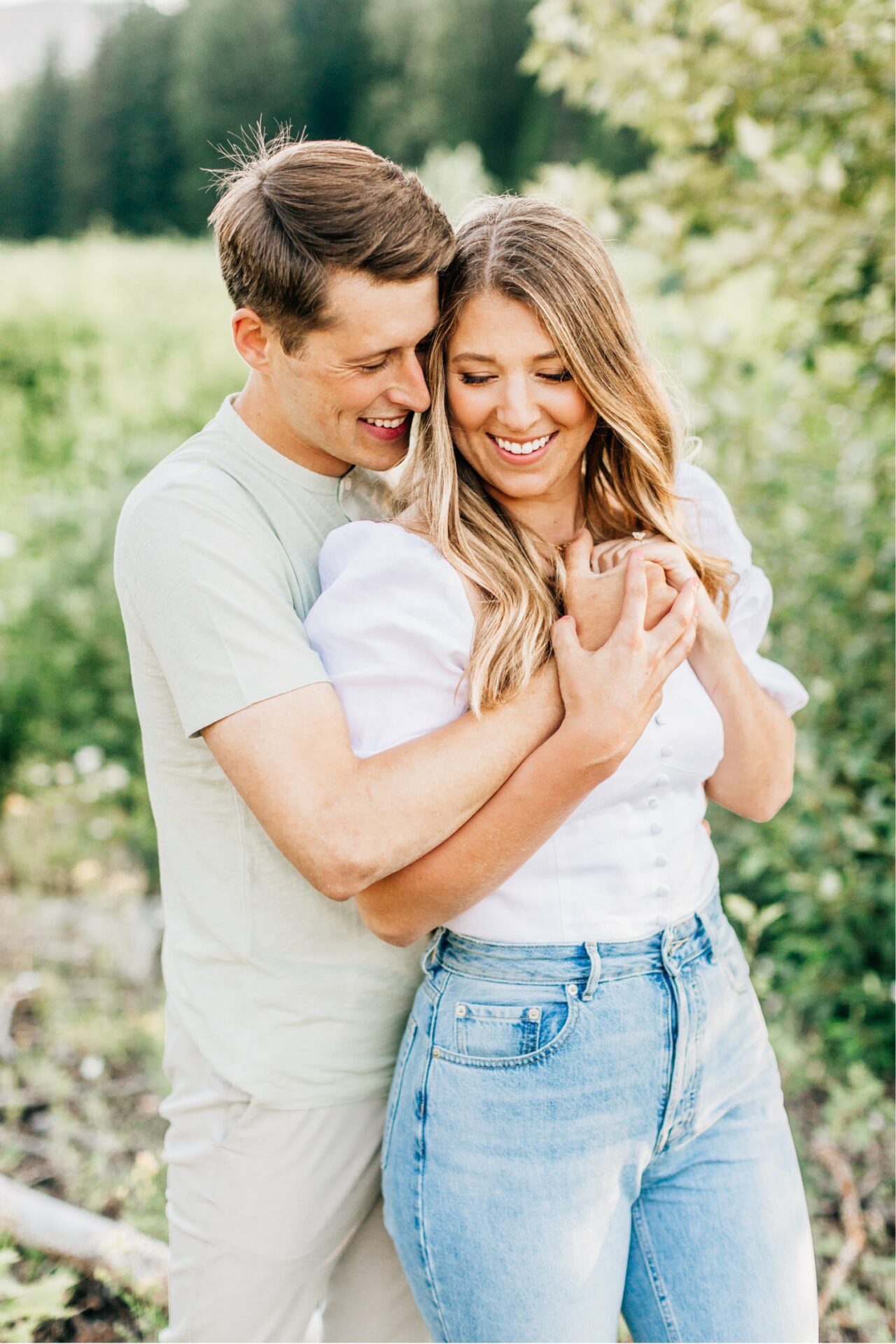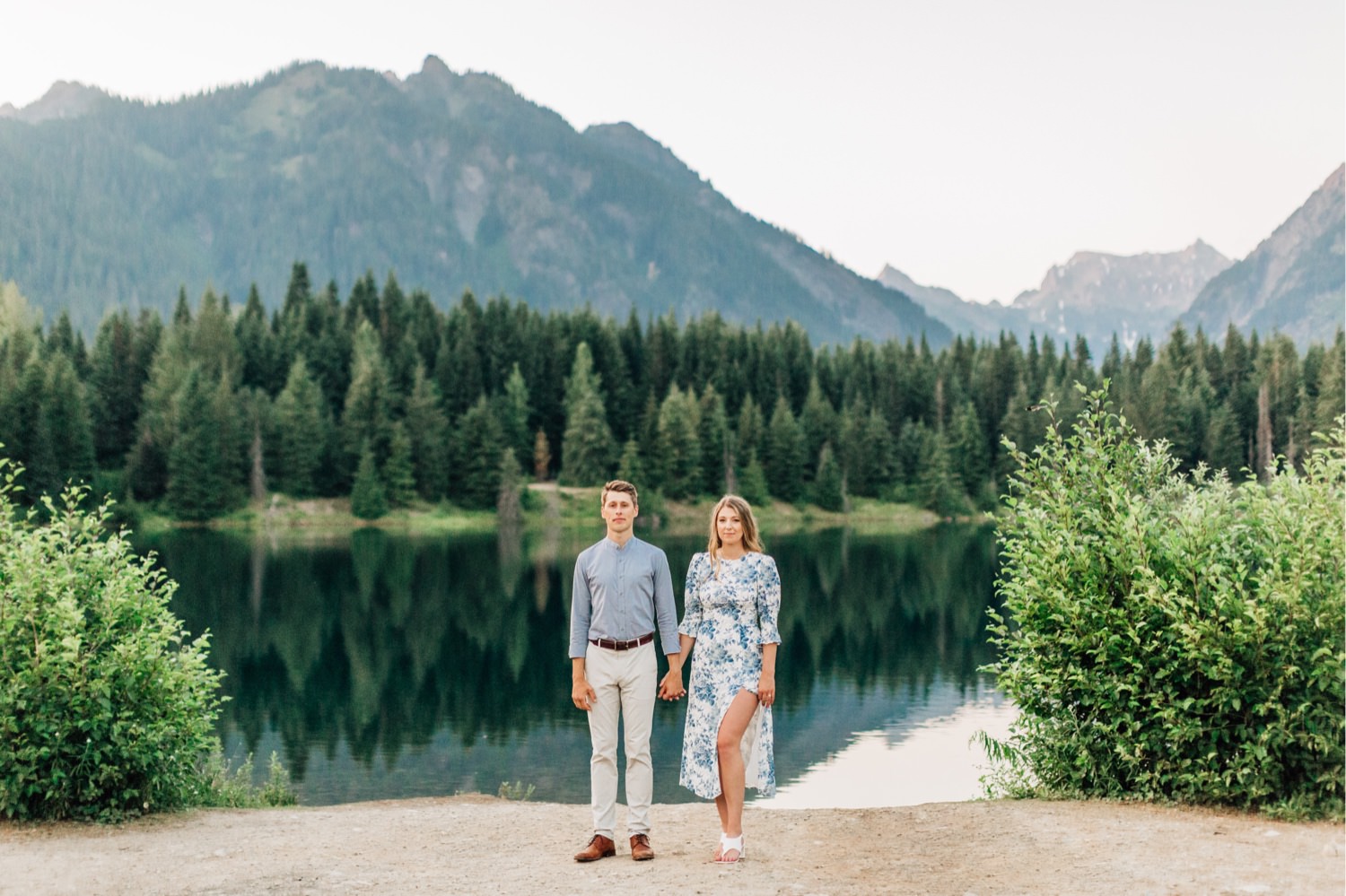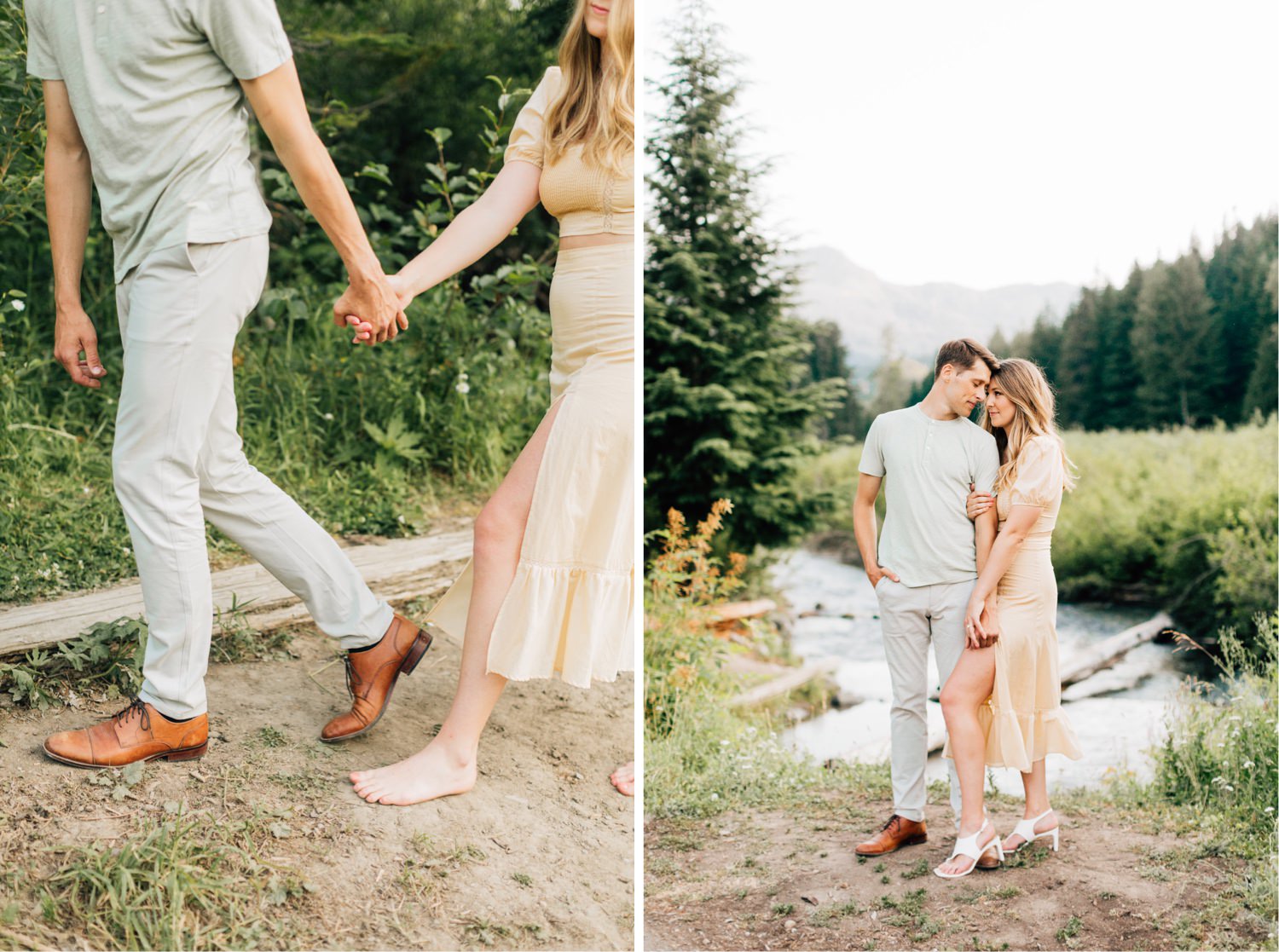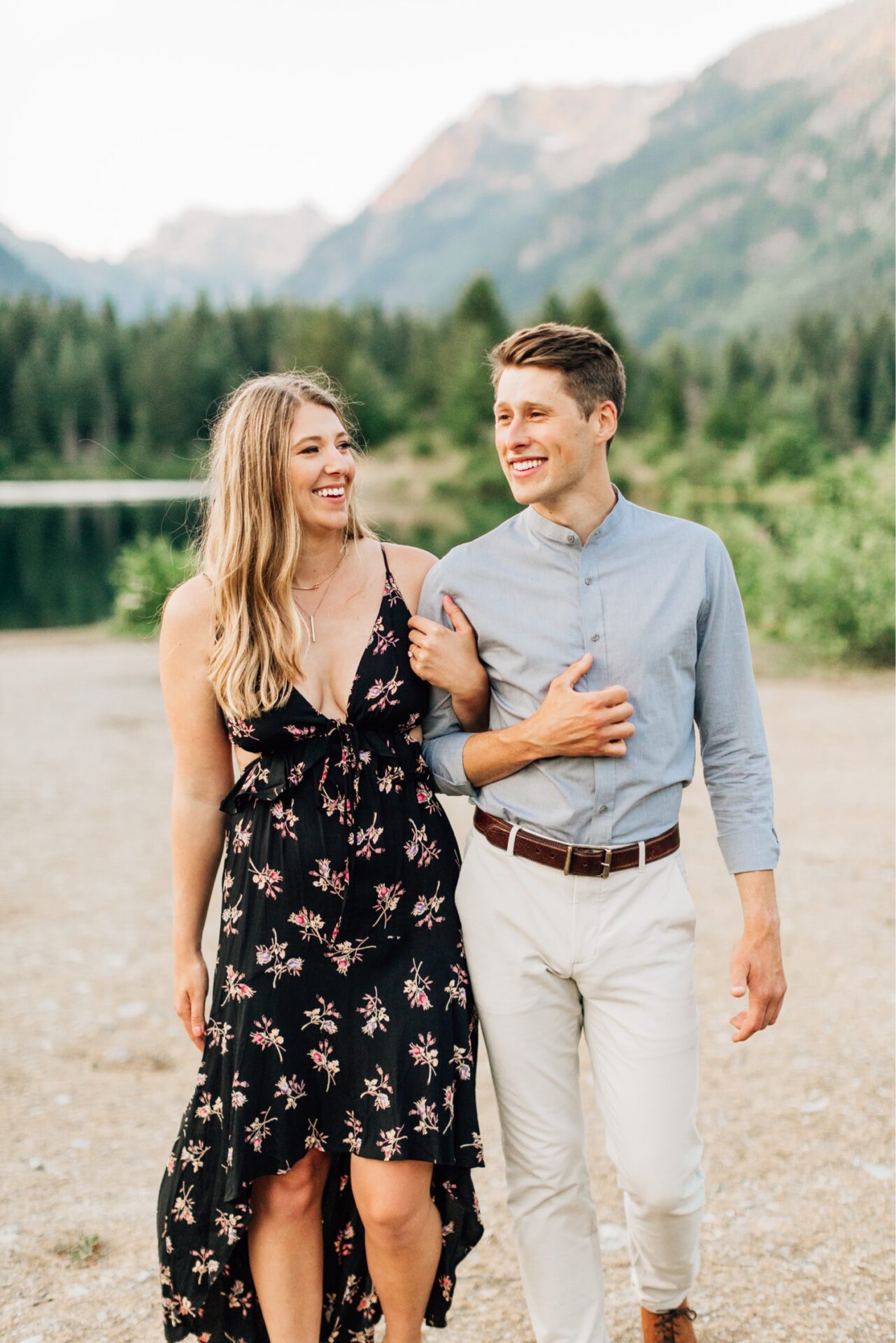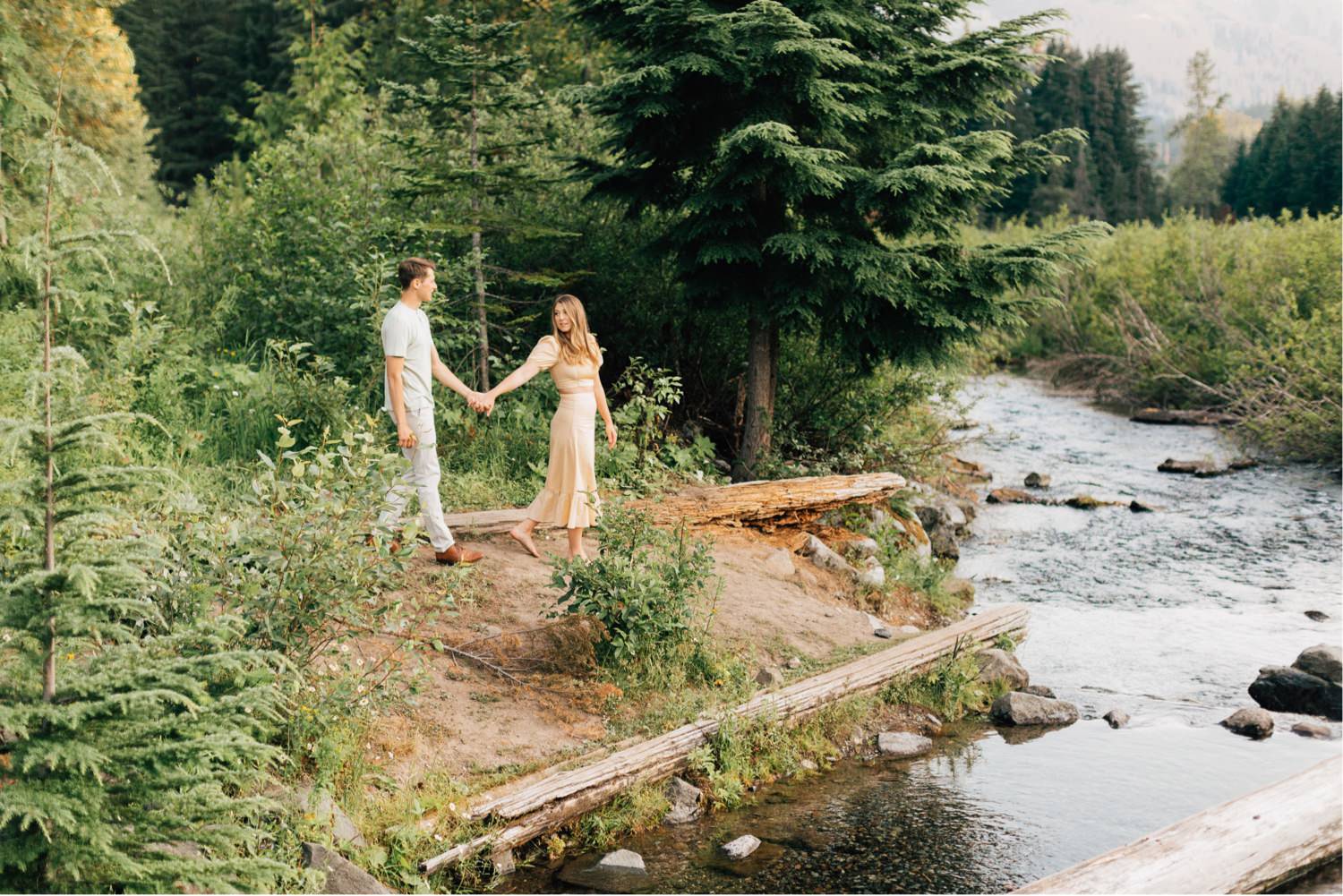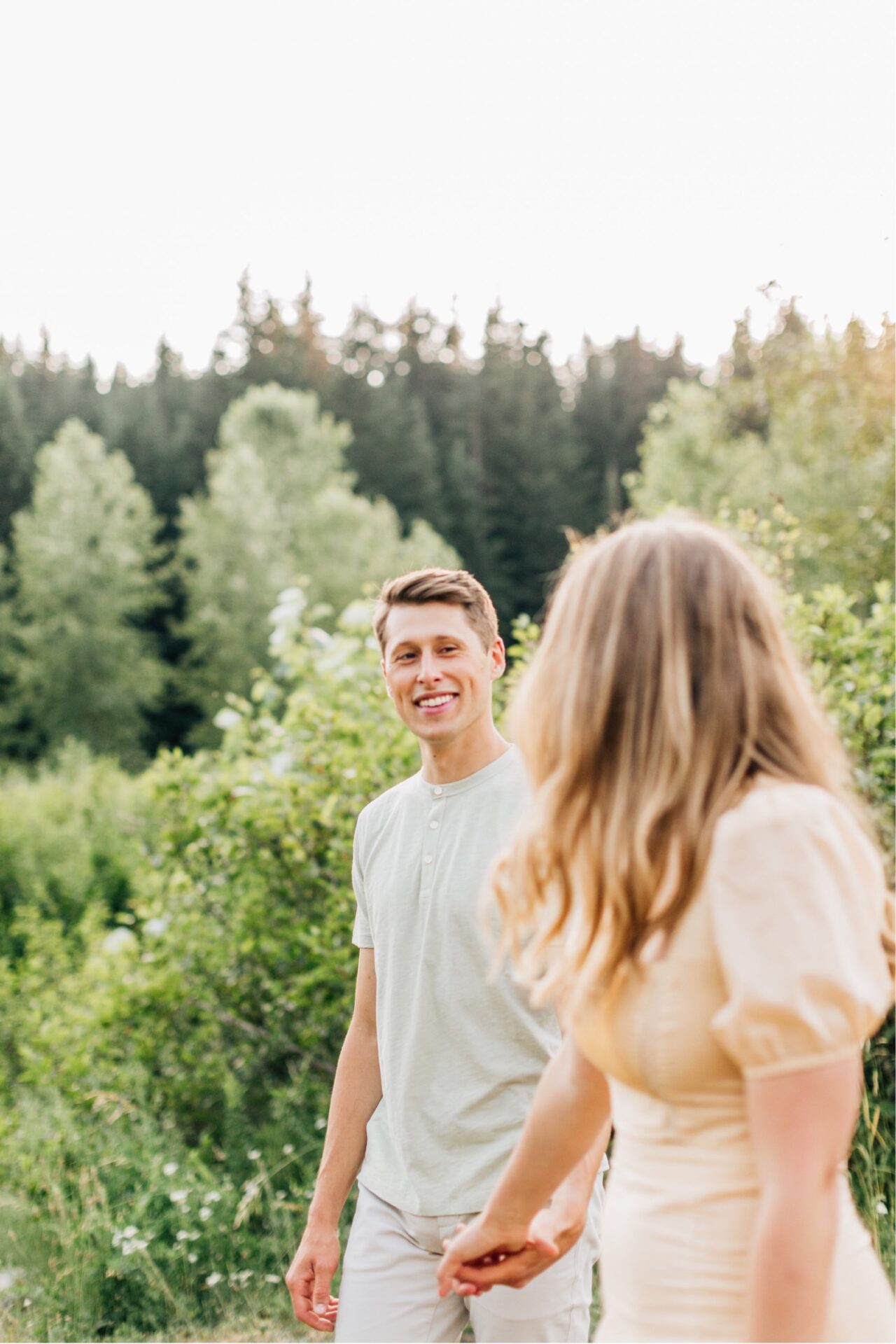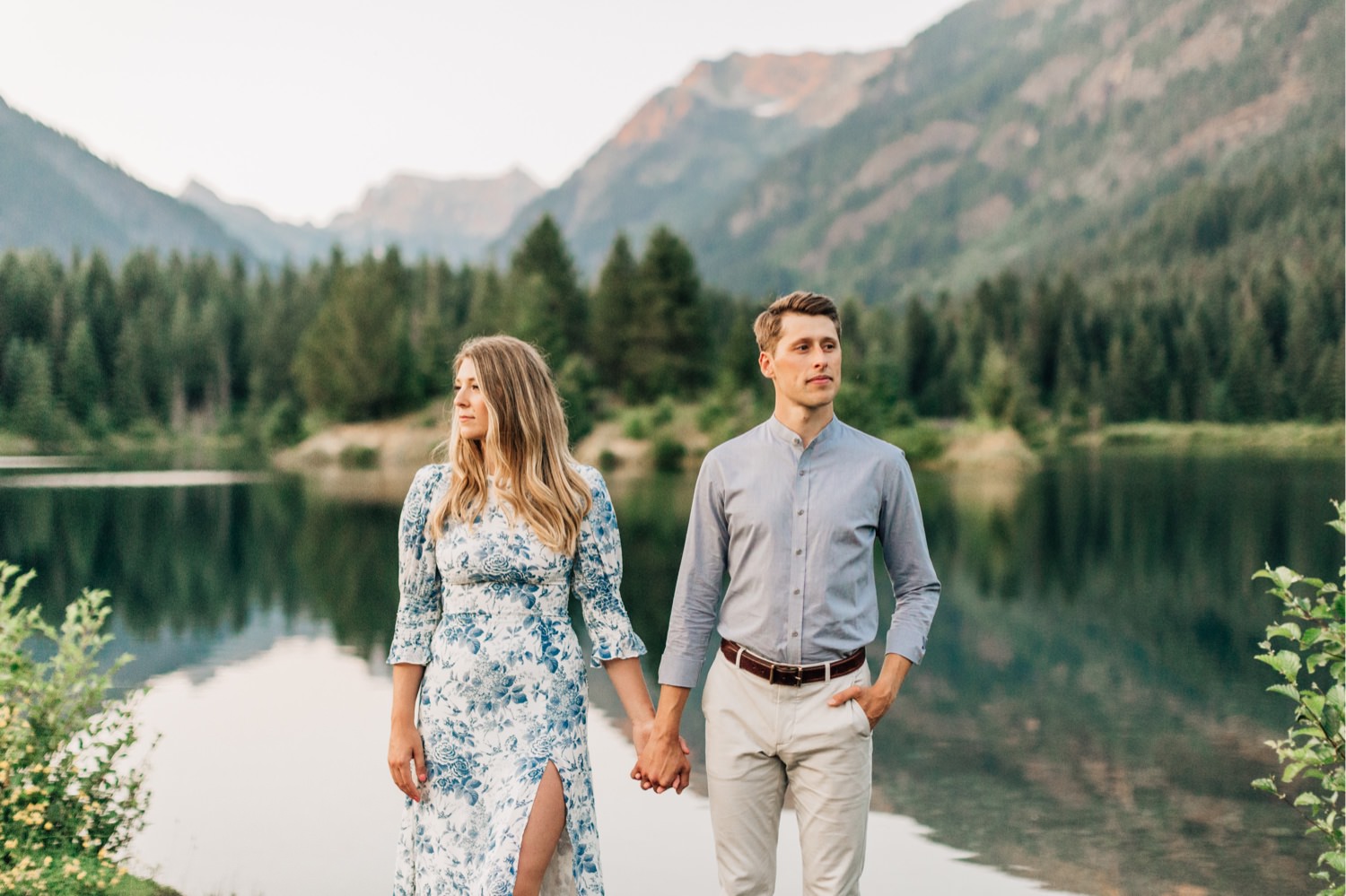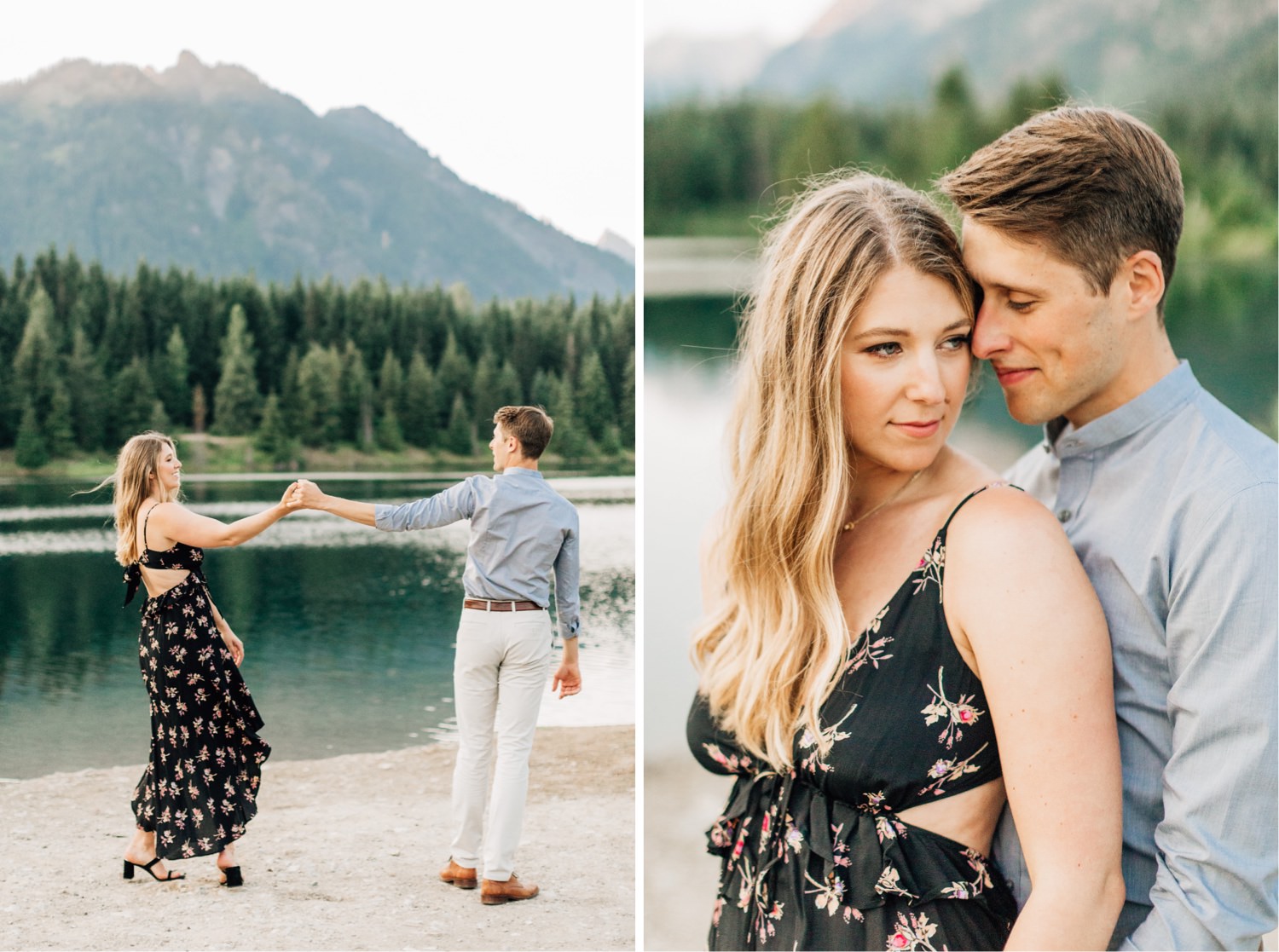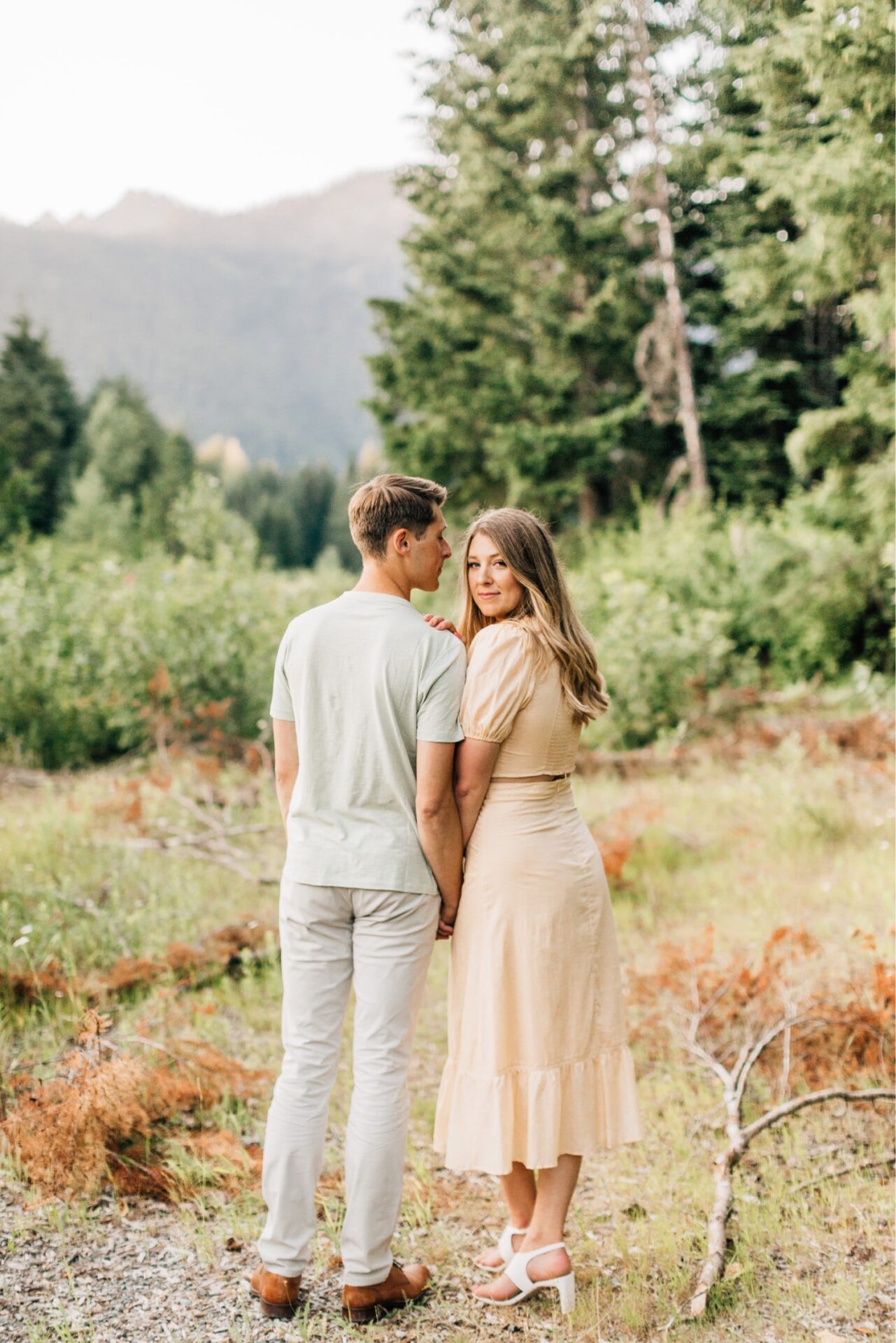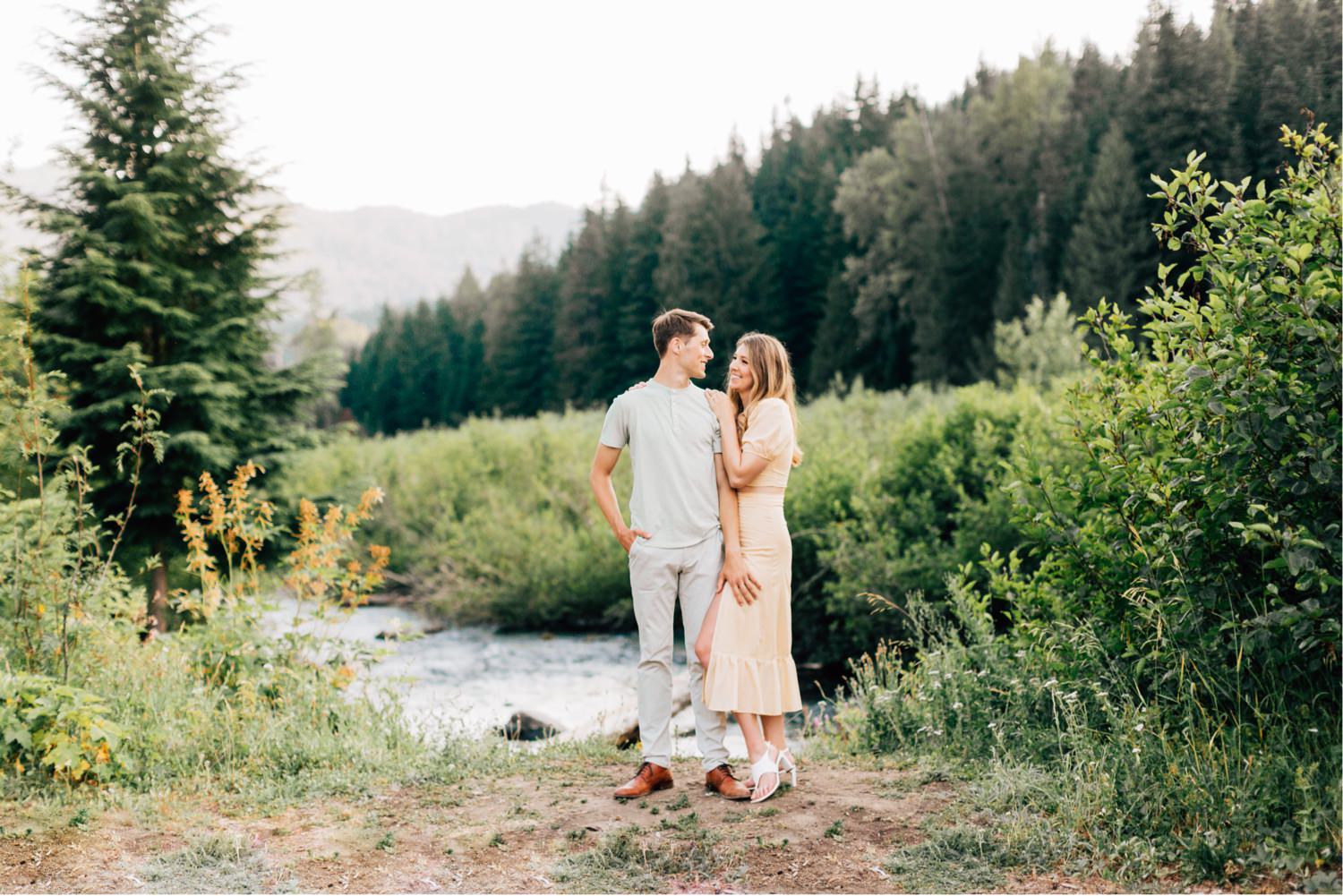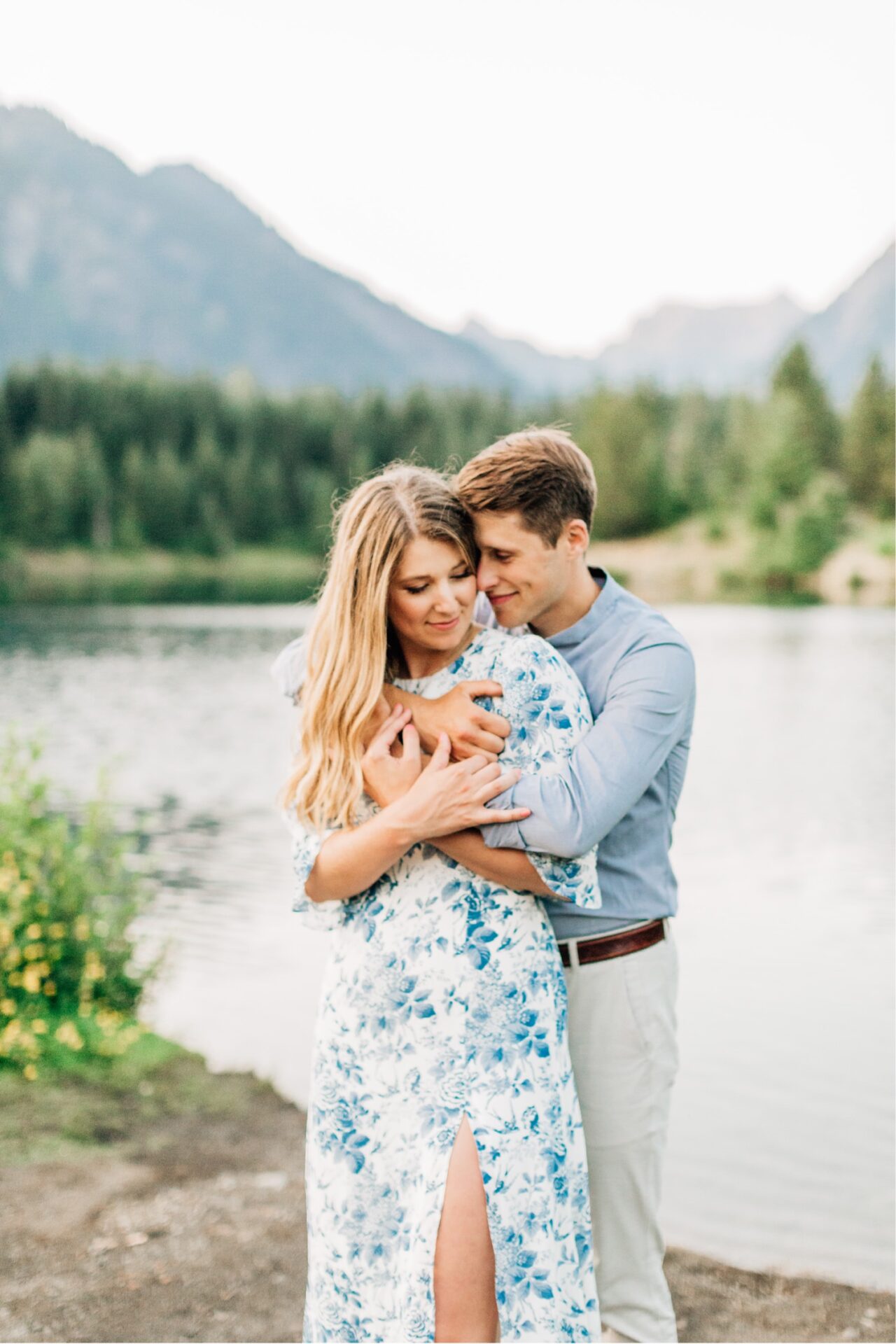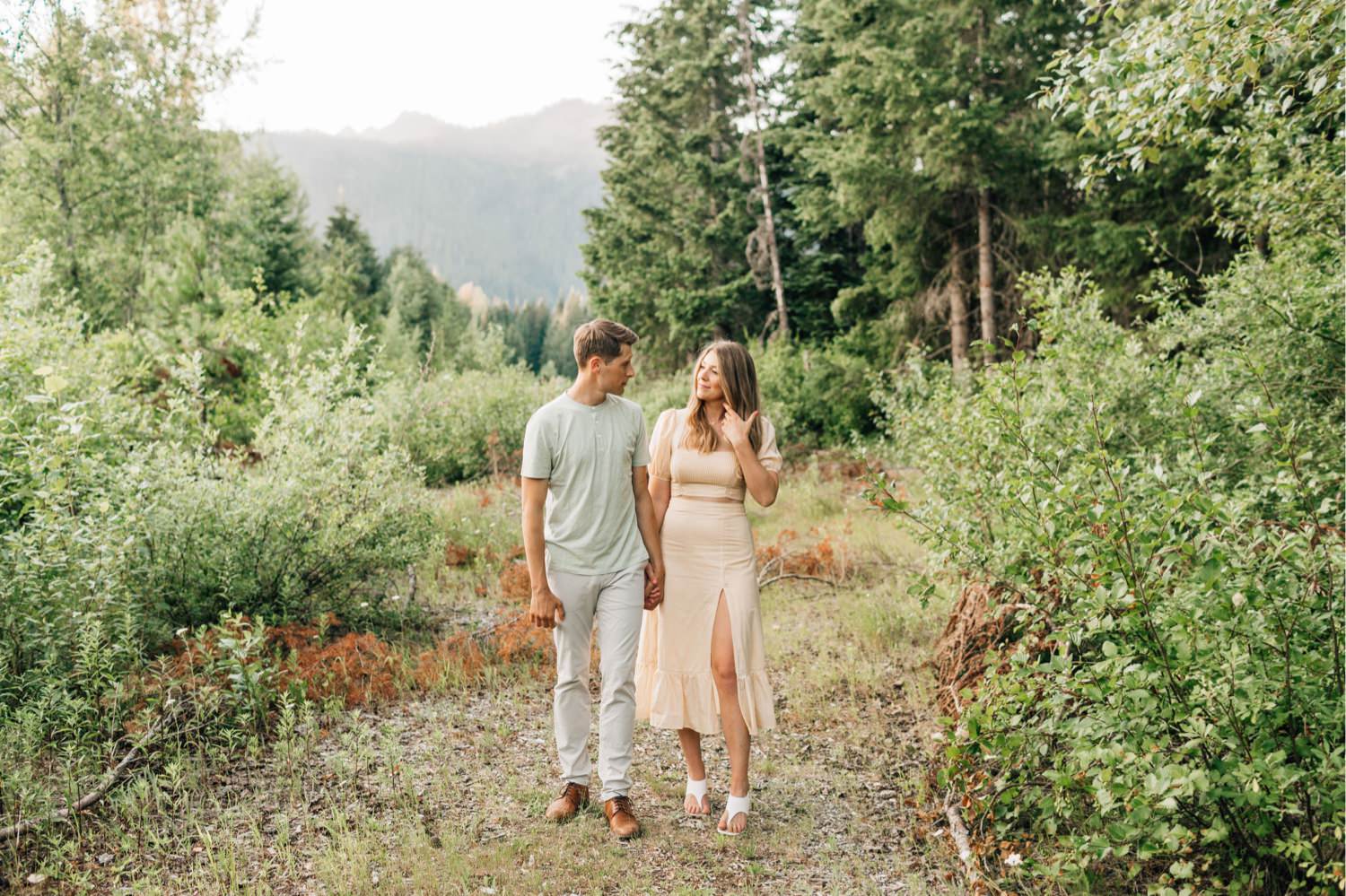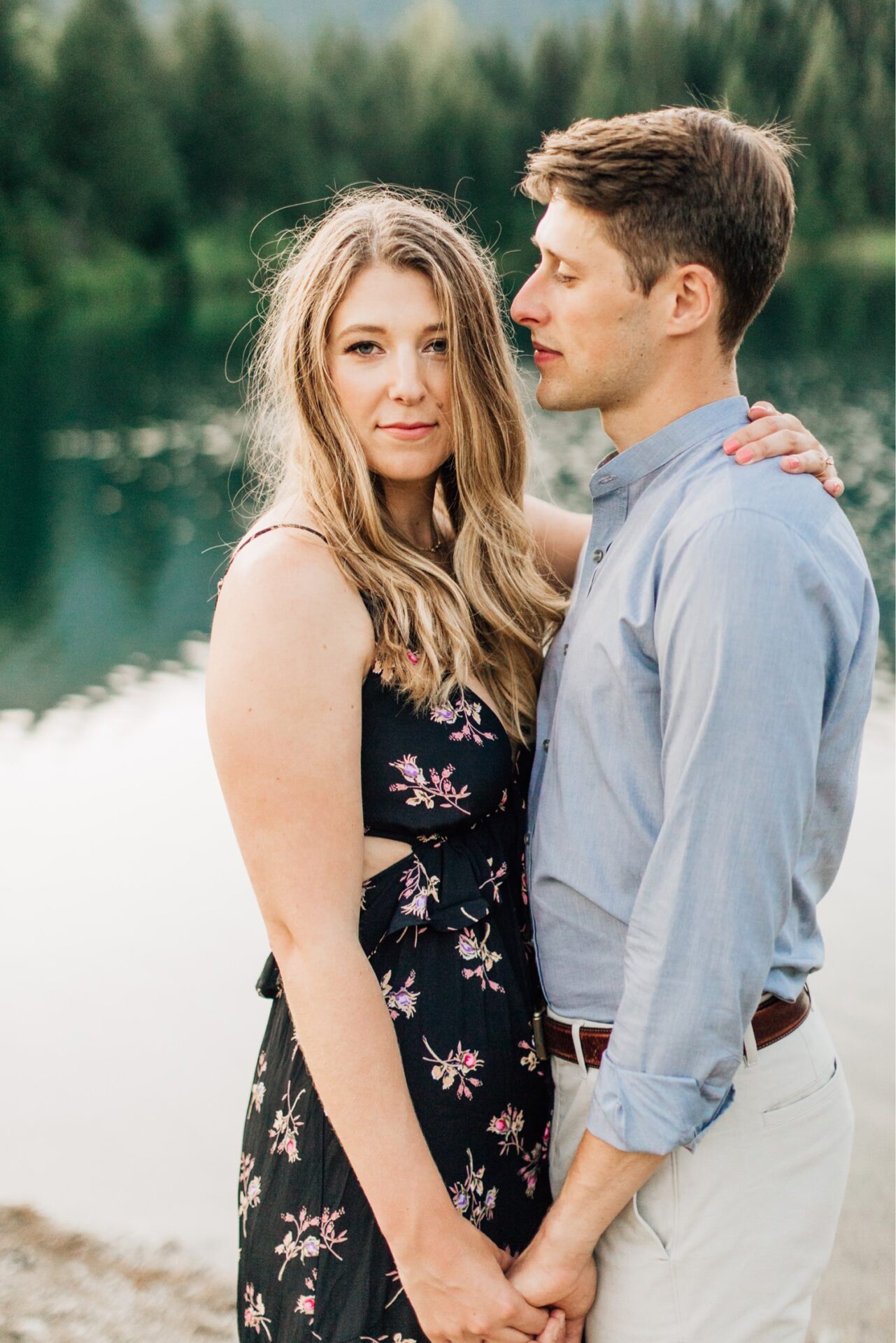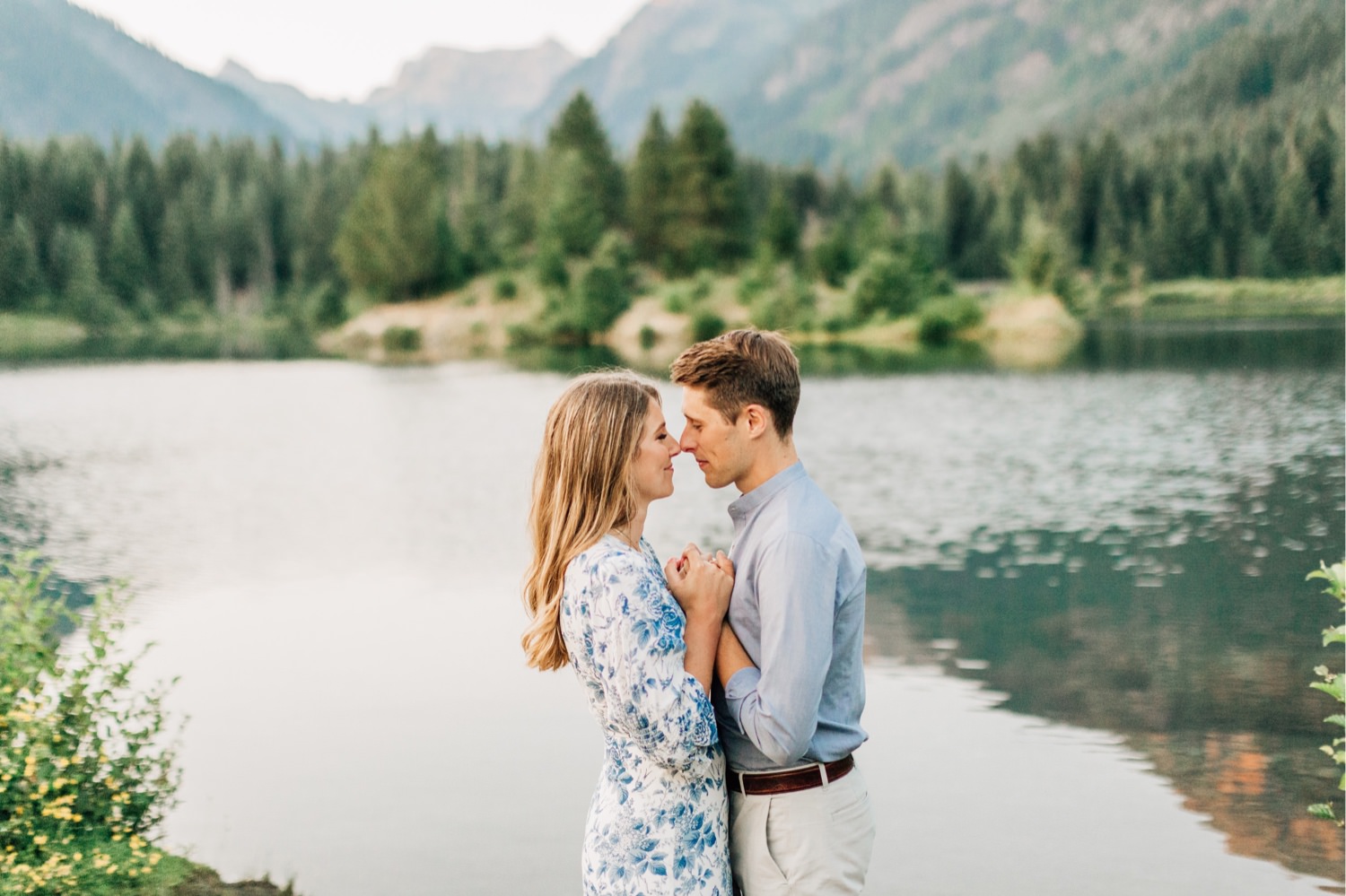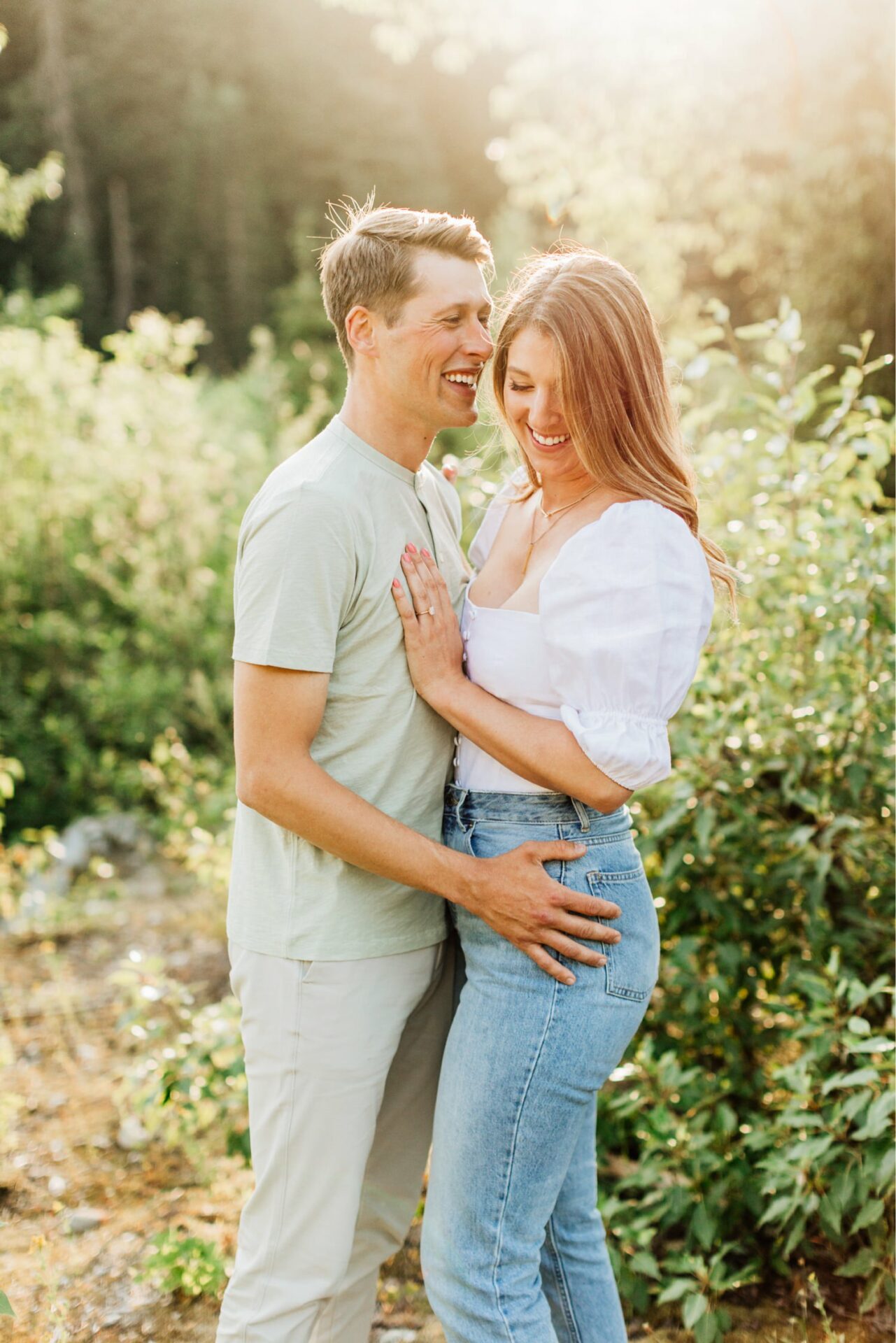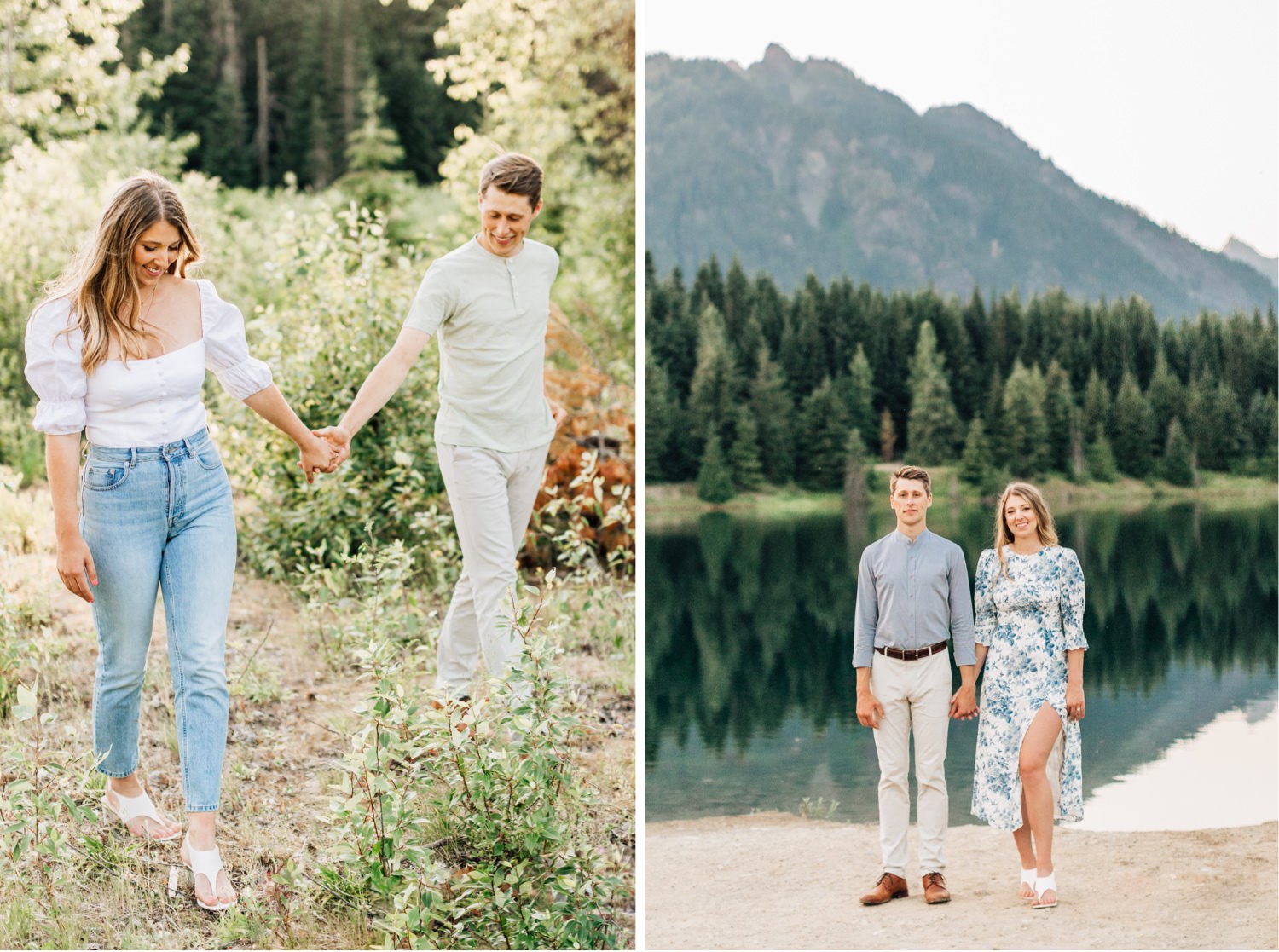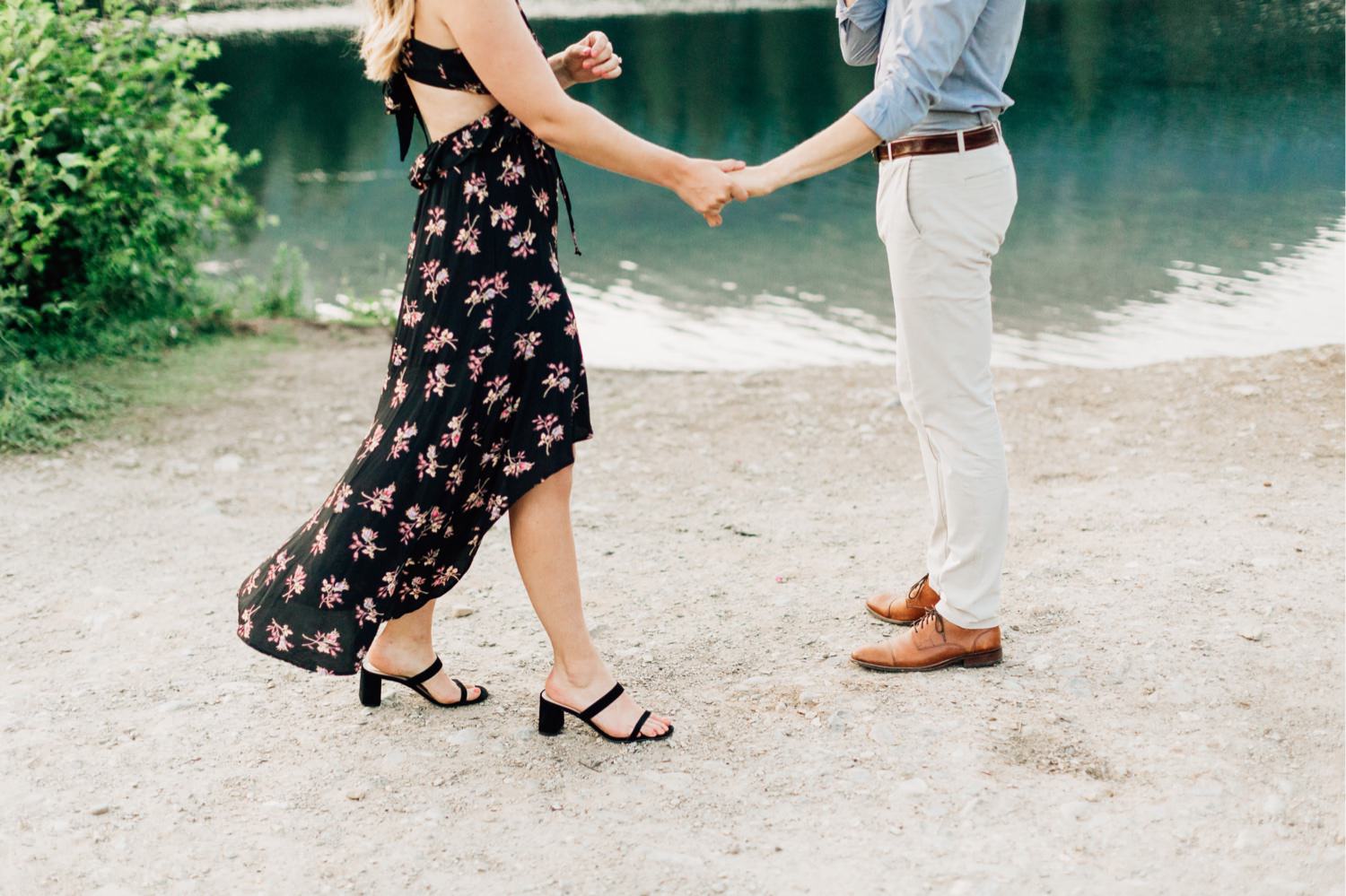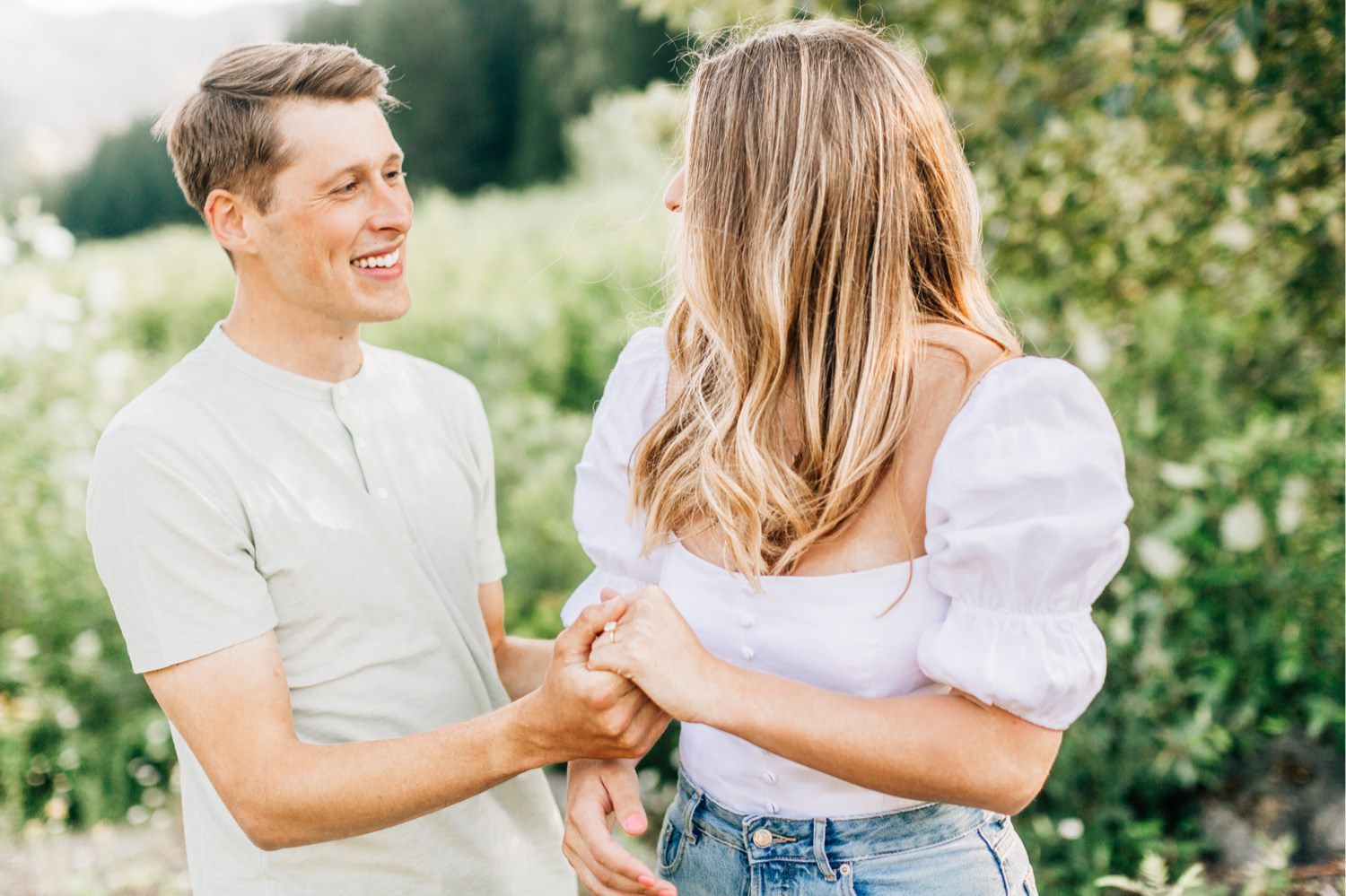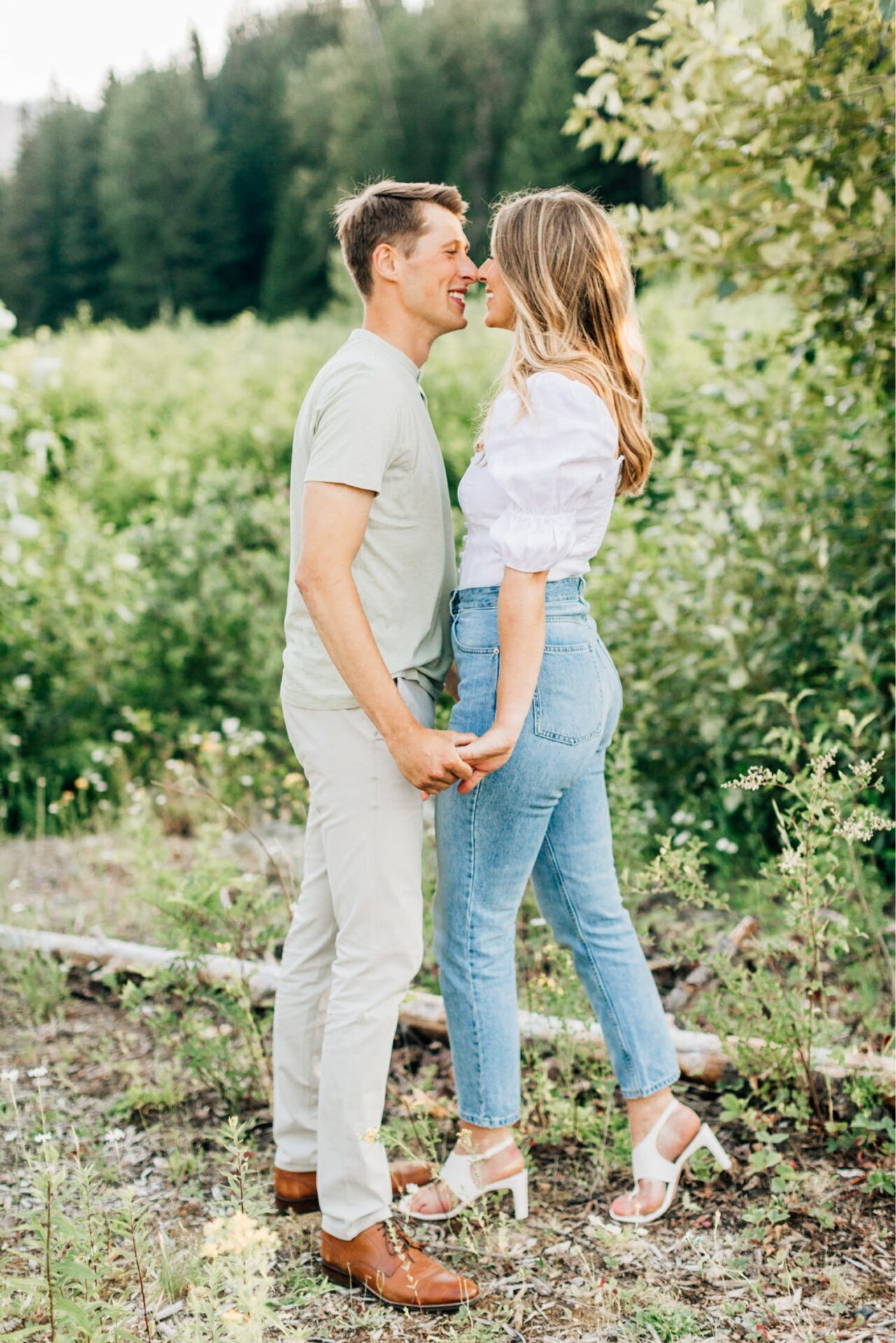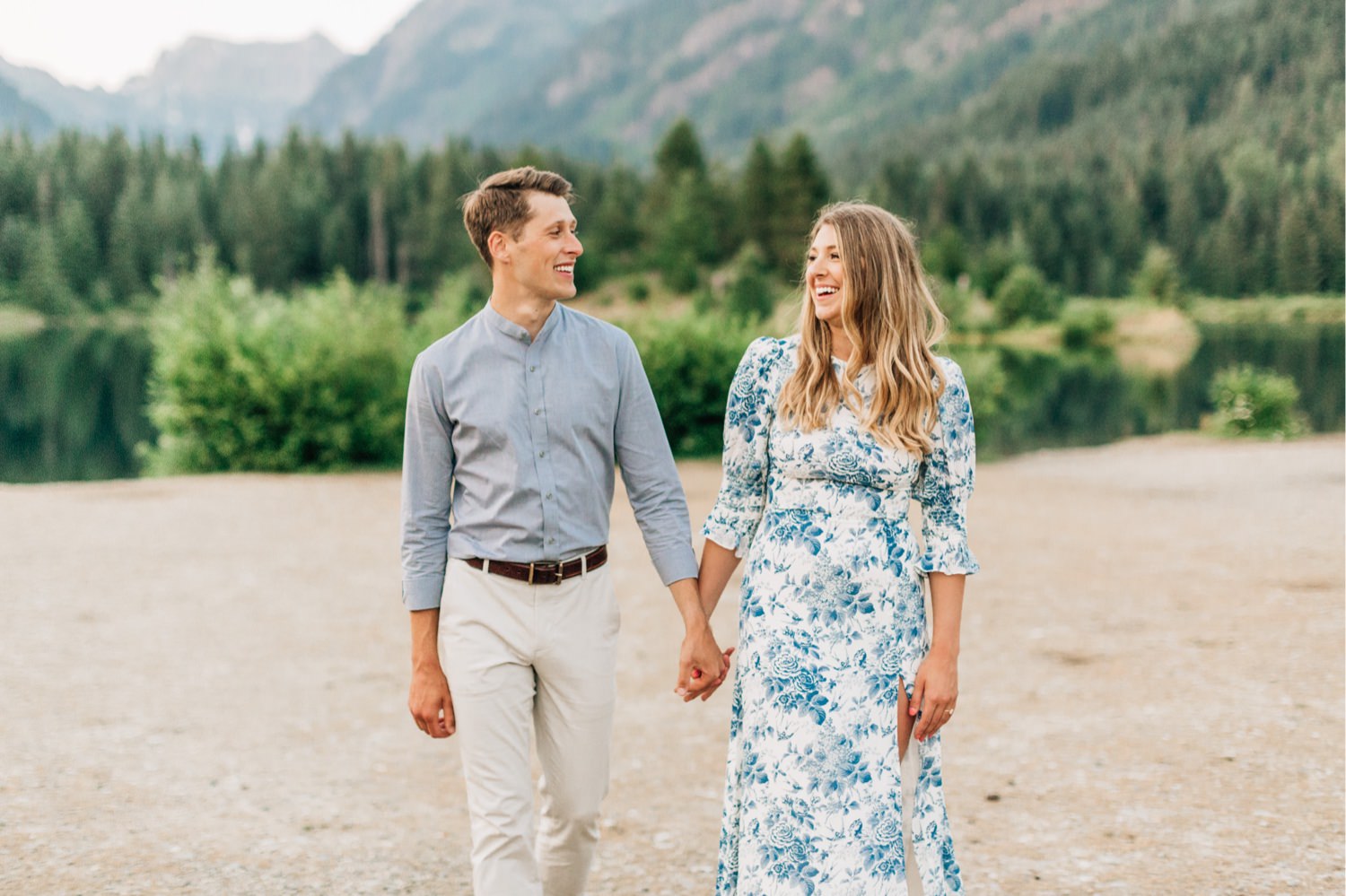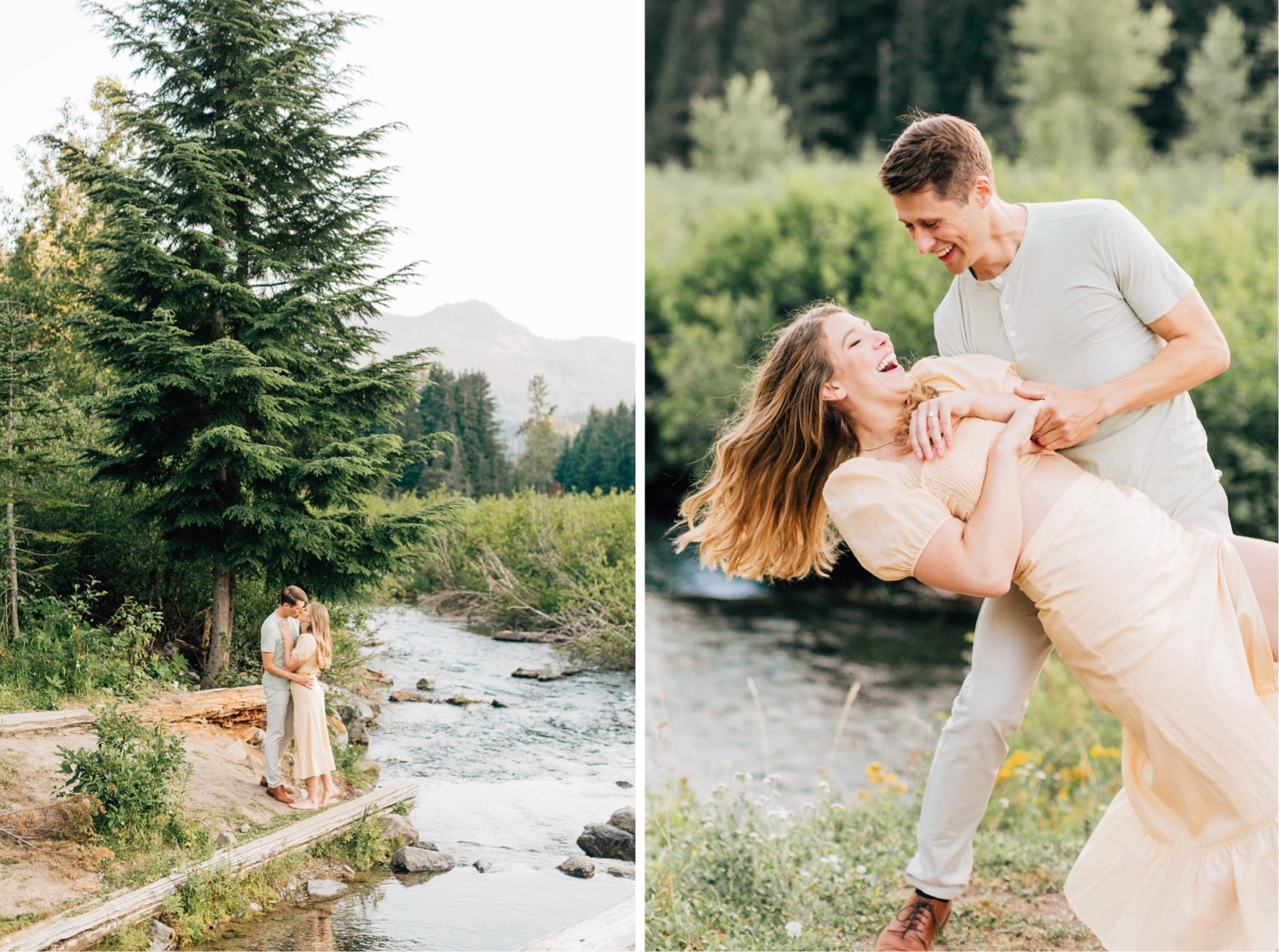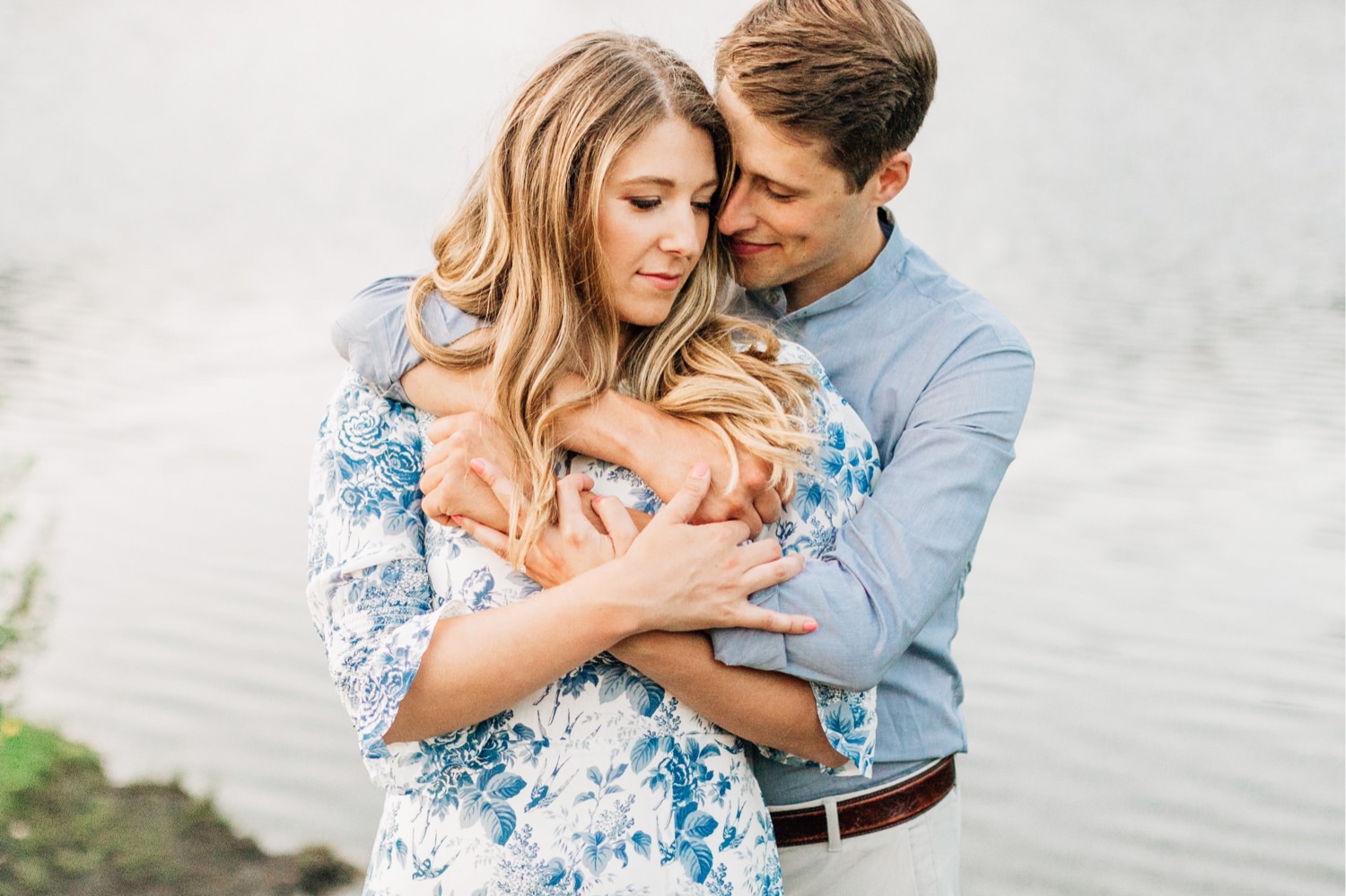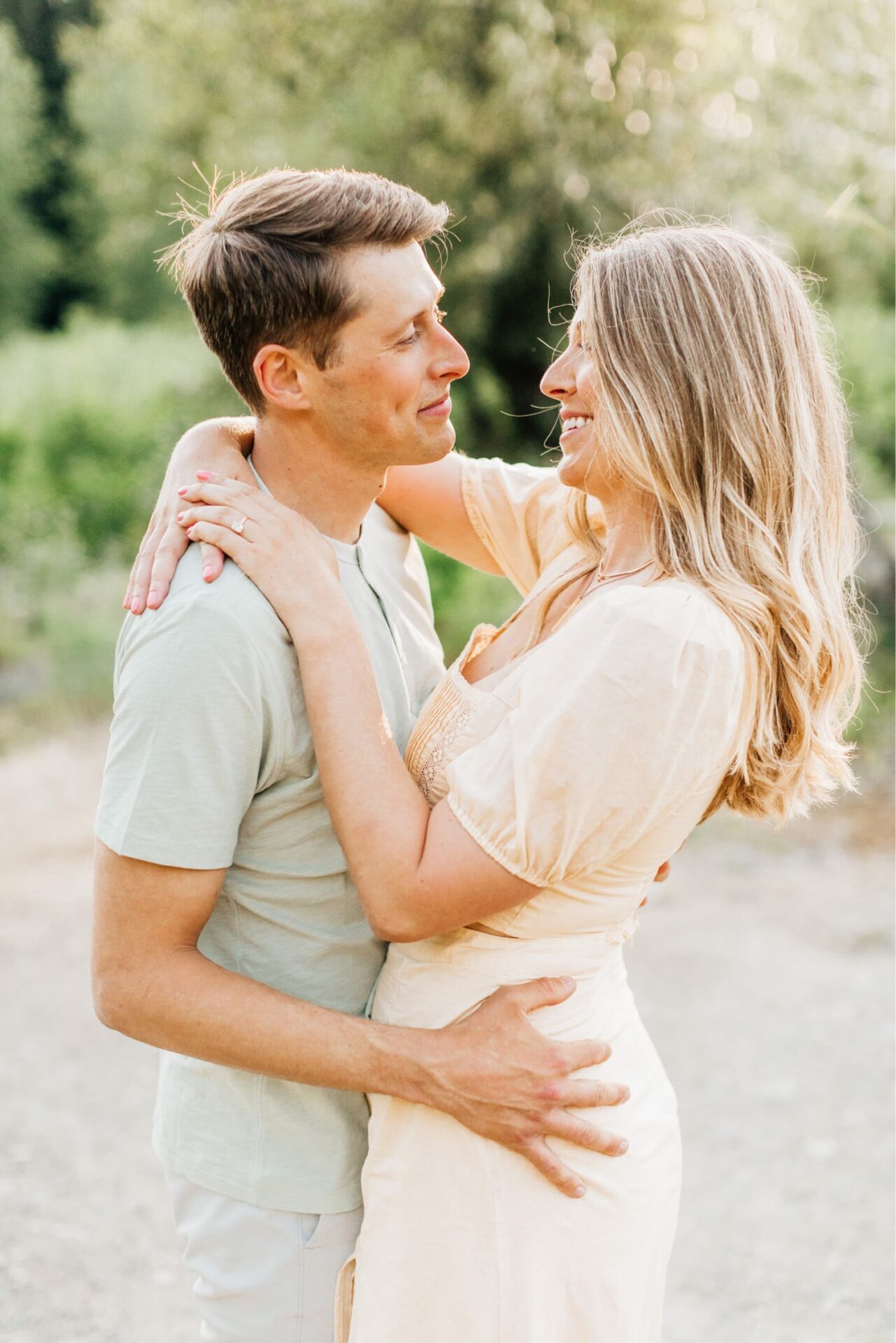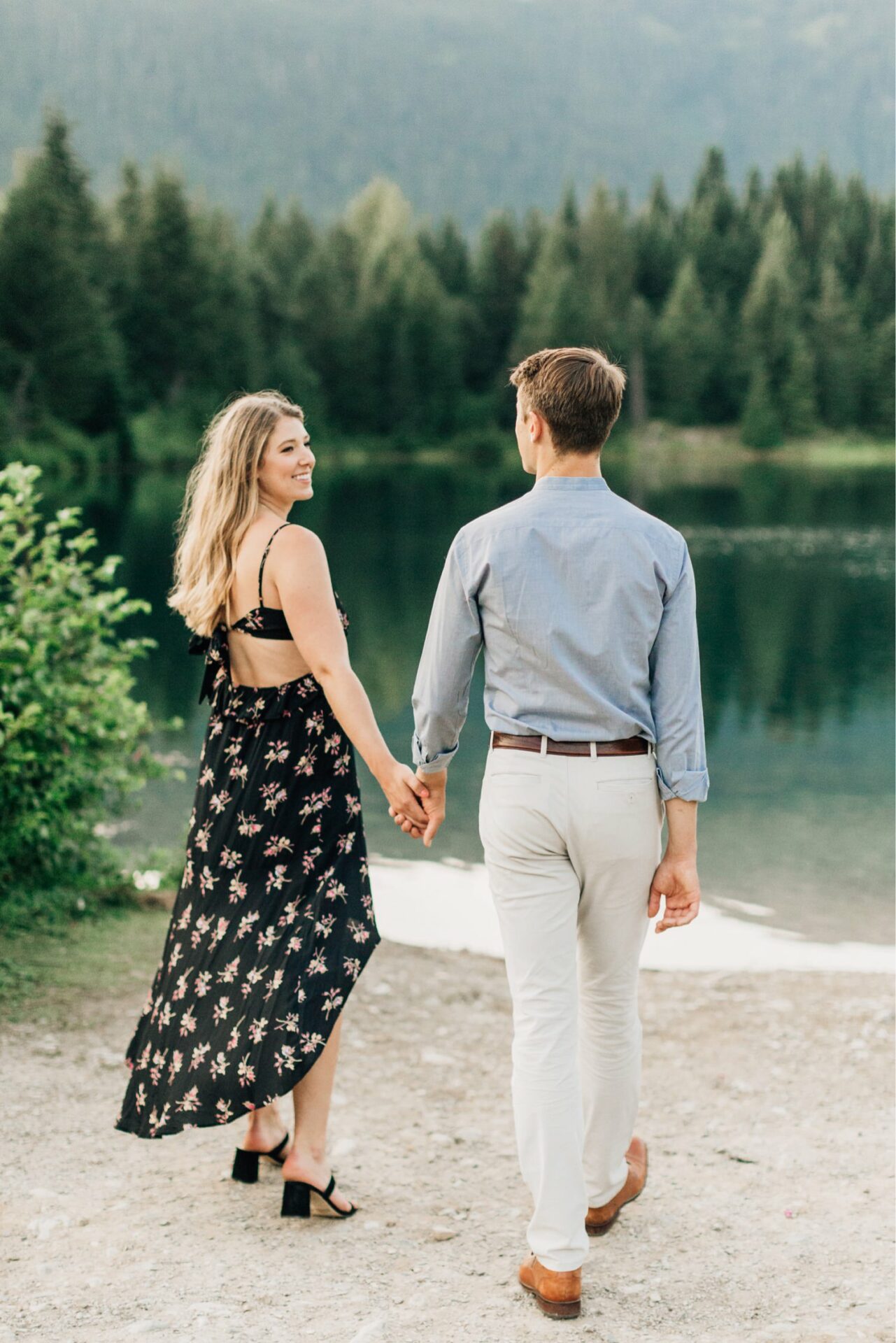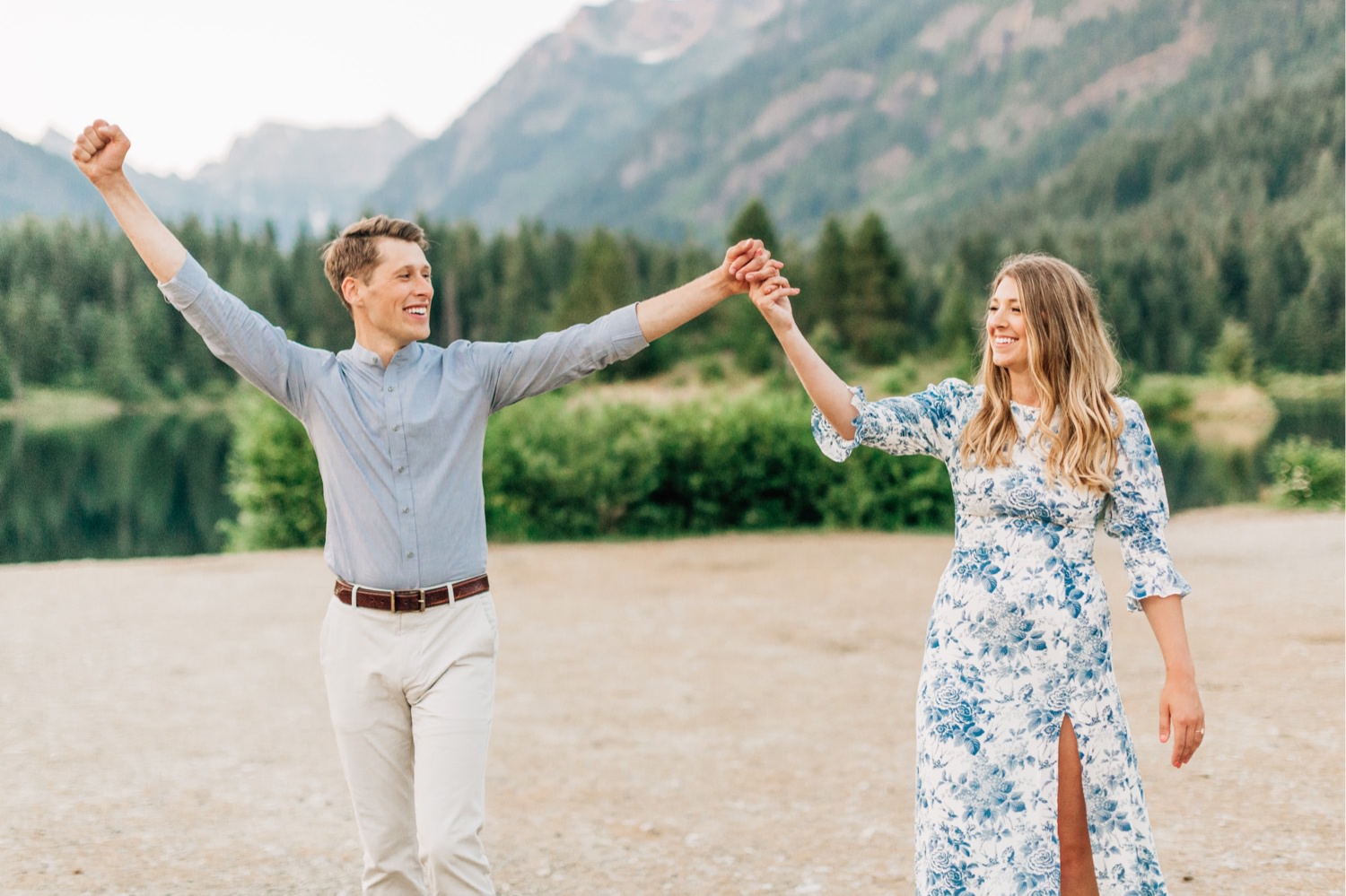 It's wedding season again which means lots of busy weekends but also busy week days documenting engagement sessions! And in turn, many more blog posts are coming your way.
Exploring new parts of Washington while also getting a chance to meet new couples is probably the best part of my job! Gold Creek Pond has been on my bucket list of locations to shoot at for a long time, and a few days ago I was able to meet up with Mary and Charlie and check that box. I've been wanting to visit Gold Creek mostly because of how stunning the lake is with the mountains in the distance and I think we planned our session perfectly for the most ideal lighting of the day! As most of you know by now, lighting is everything to me and how I create specific aesthetics with my work. So while I usually welcome as much gorgeous warm, golden hour light as possible, for this setting I actually wanted a bit more shade to really emphasize the distant mountains and all of the other details behind the pond. Not to mention, because the mountains were fully shaded, the reflection of those cool blue hills made the lake transform into a stunning aqua hue.
Another unique element of this session was how many different looks we were able to do with Mary and Charlie's outfits! I usually only allow 2 outfits max because it can take a while for people to swap outfits and get ready with look number two. But wow, Mary was on her game! We also were able to stay in one general location and hit so many various backdrops that I actually encouraged her to do her fourth look! And boy am I glad we did that look. Her last dress with the white and blue dress paired with Charlie's classic slacks and button up was perfection by the water.
As a Seattle wedding photographer I end up shooting in a lot of the same places for engagement sessions, which I love, but I have to say how nice it was to explore a new area and love the results!