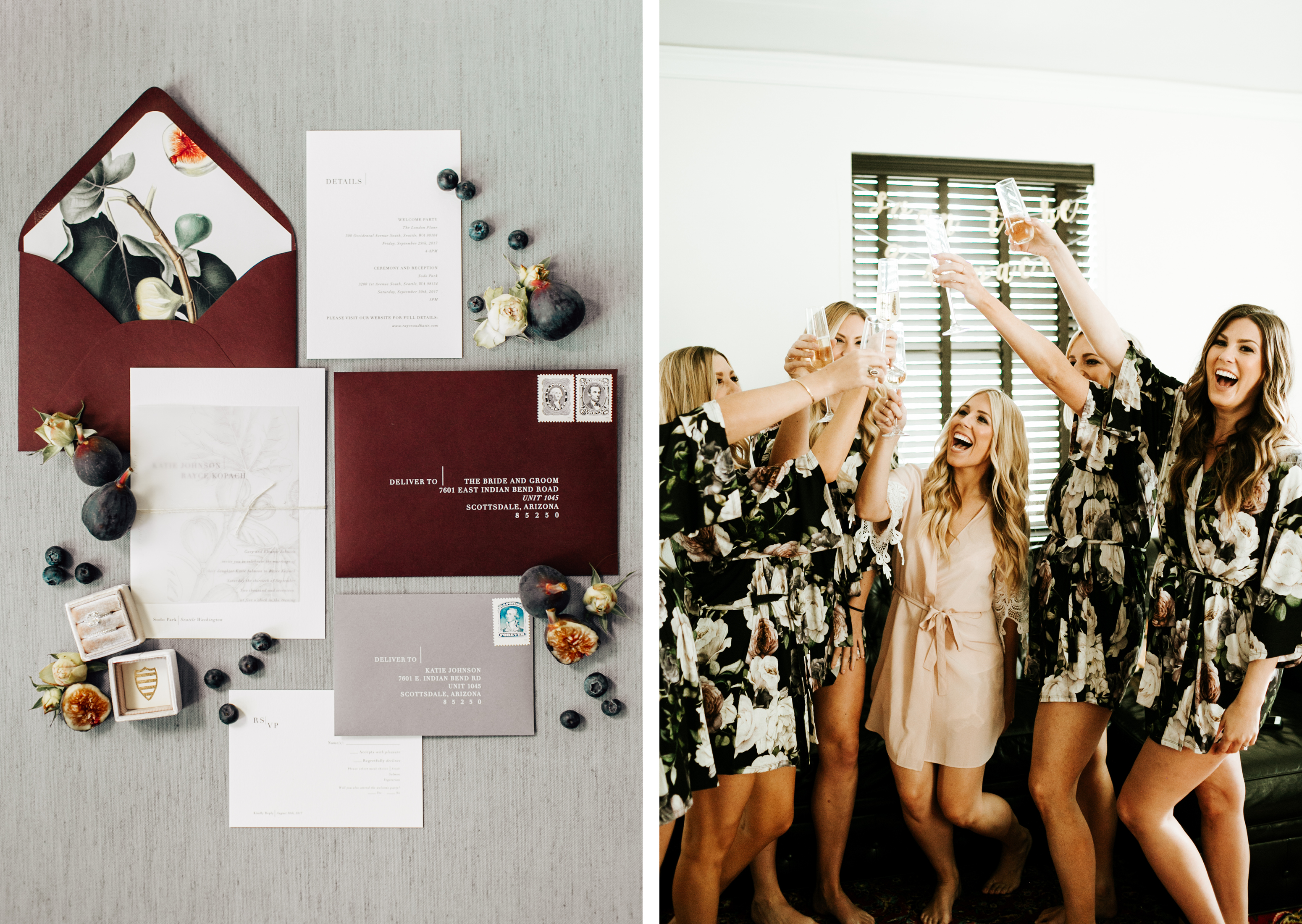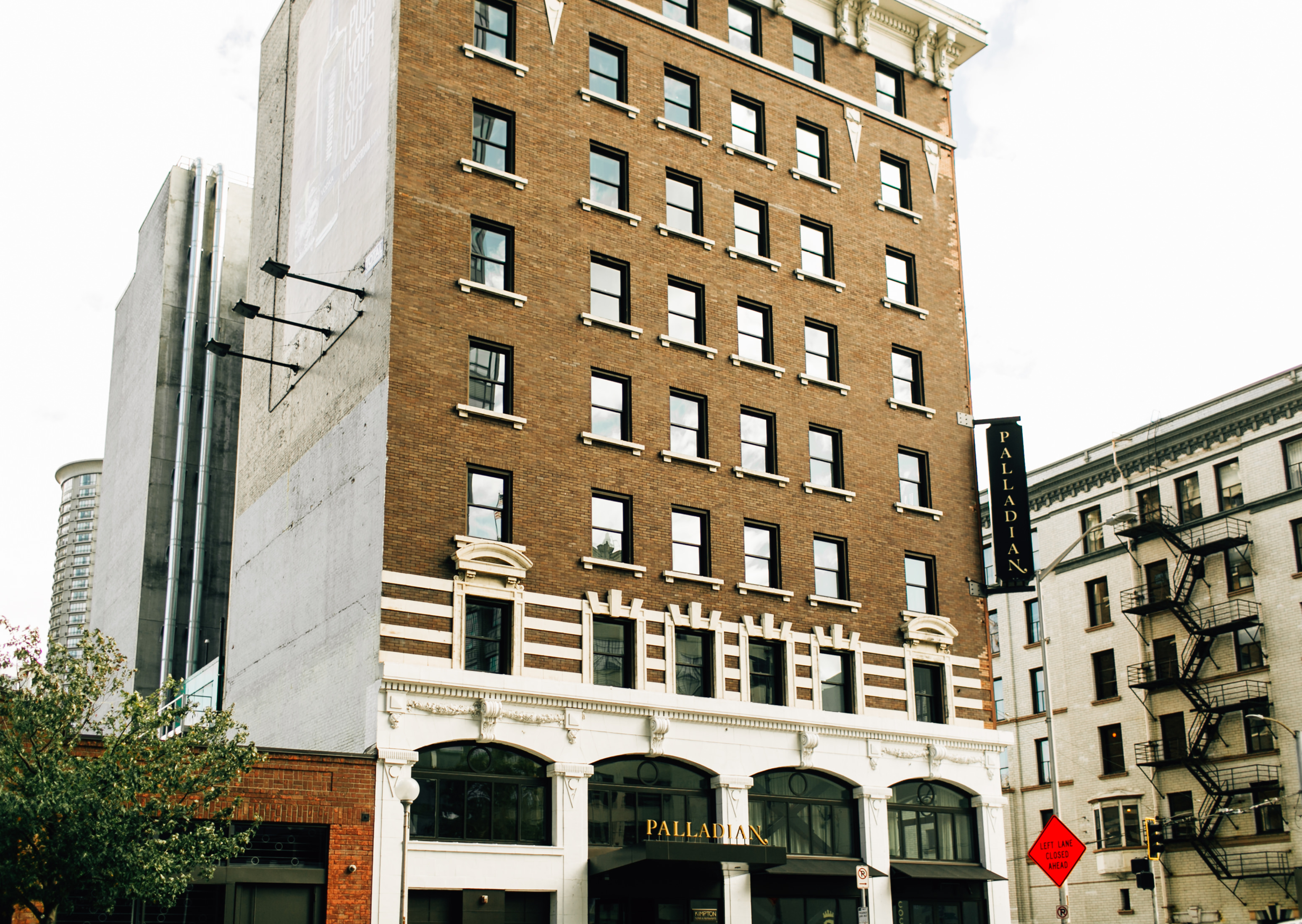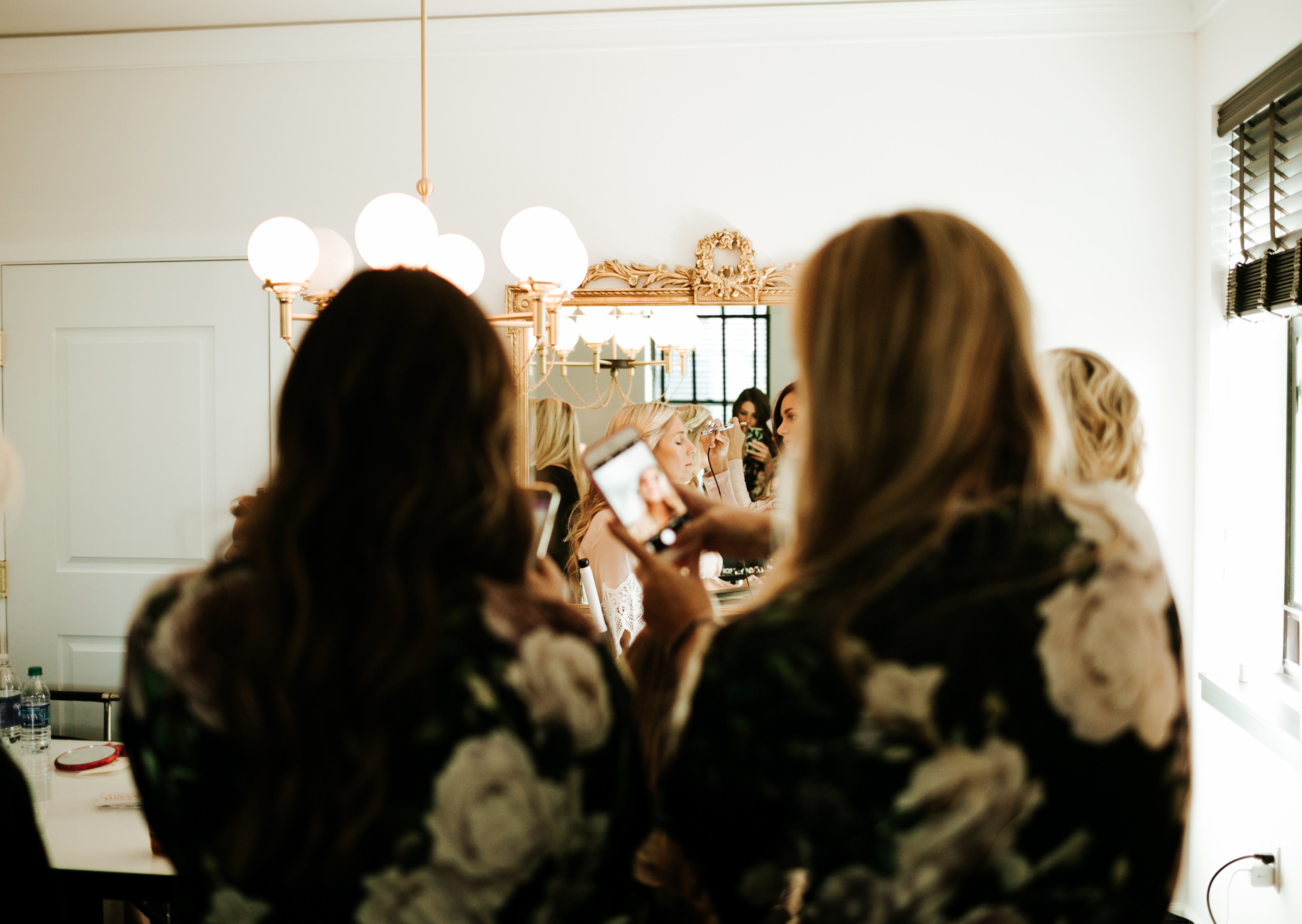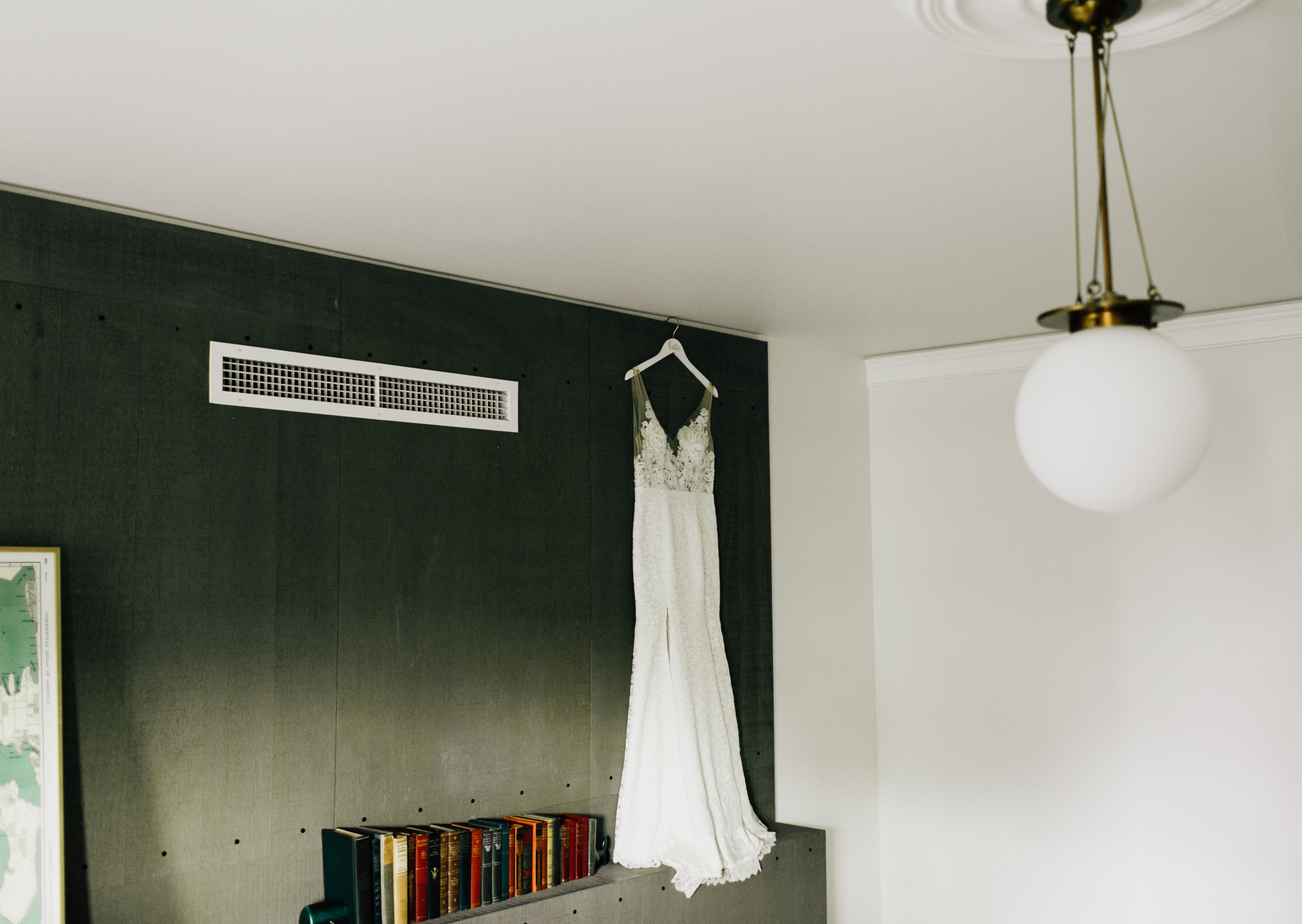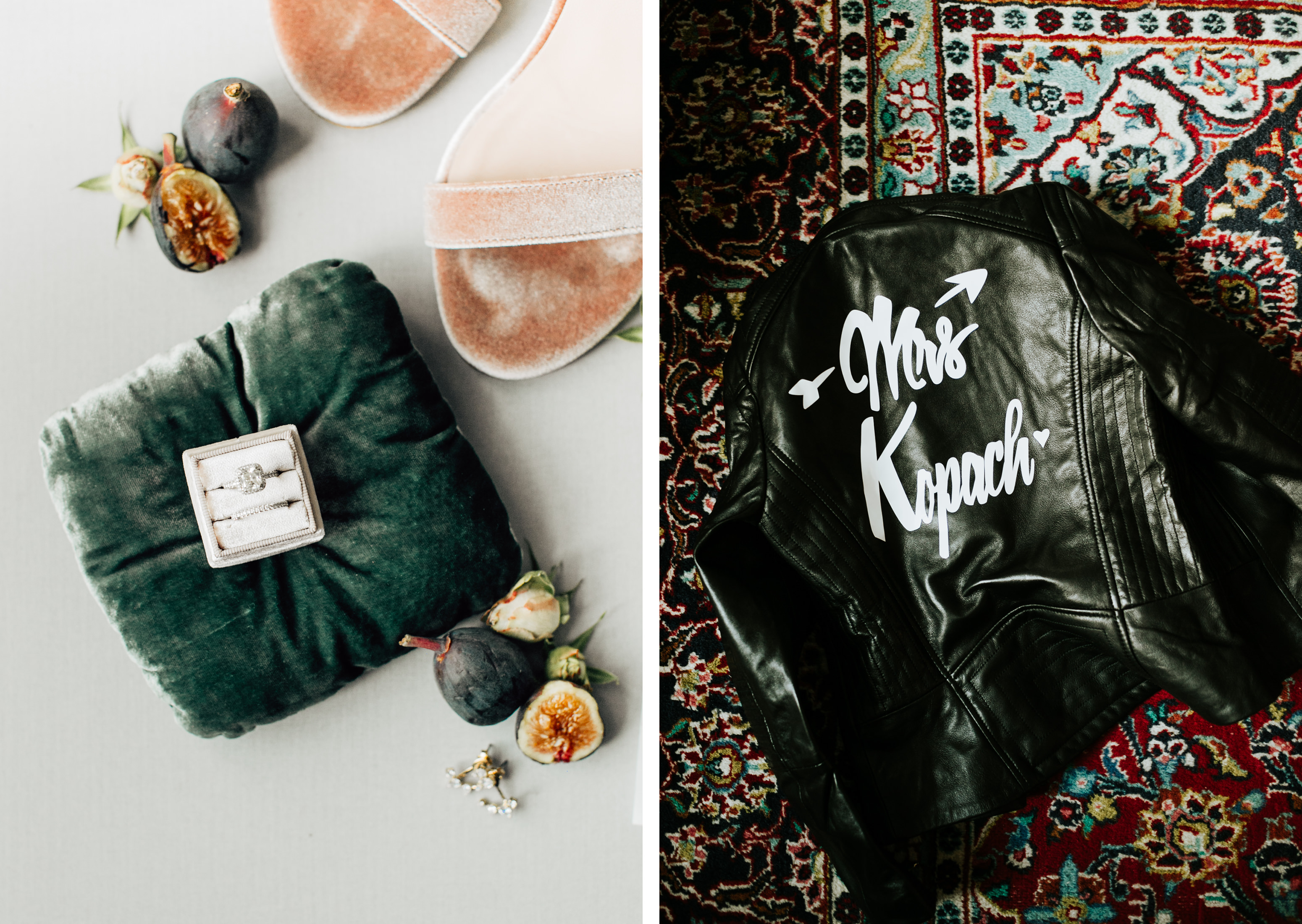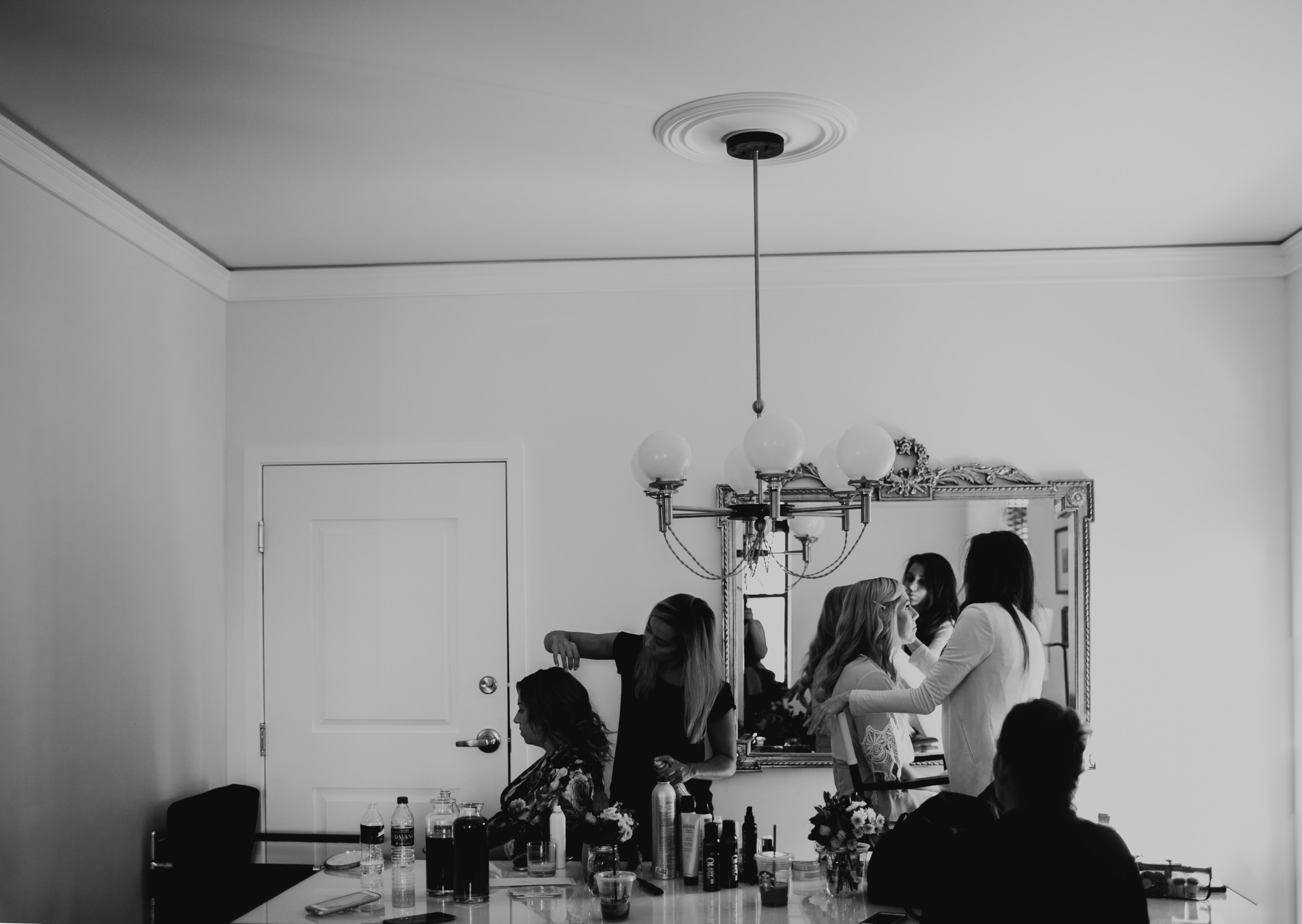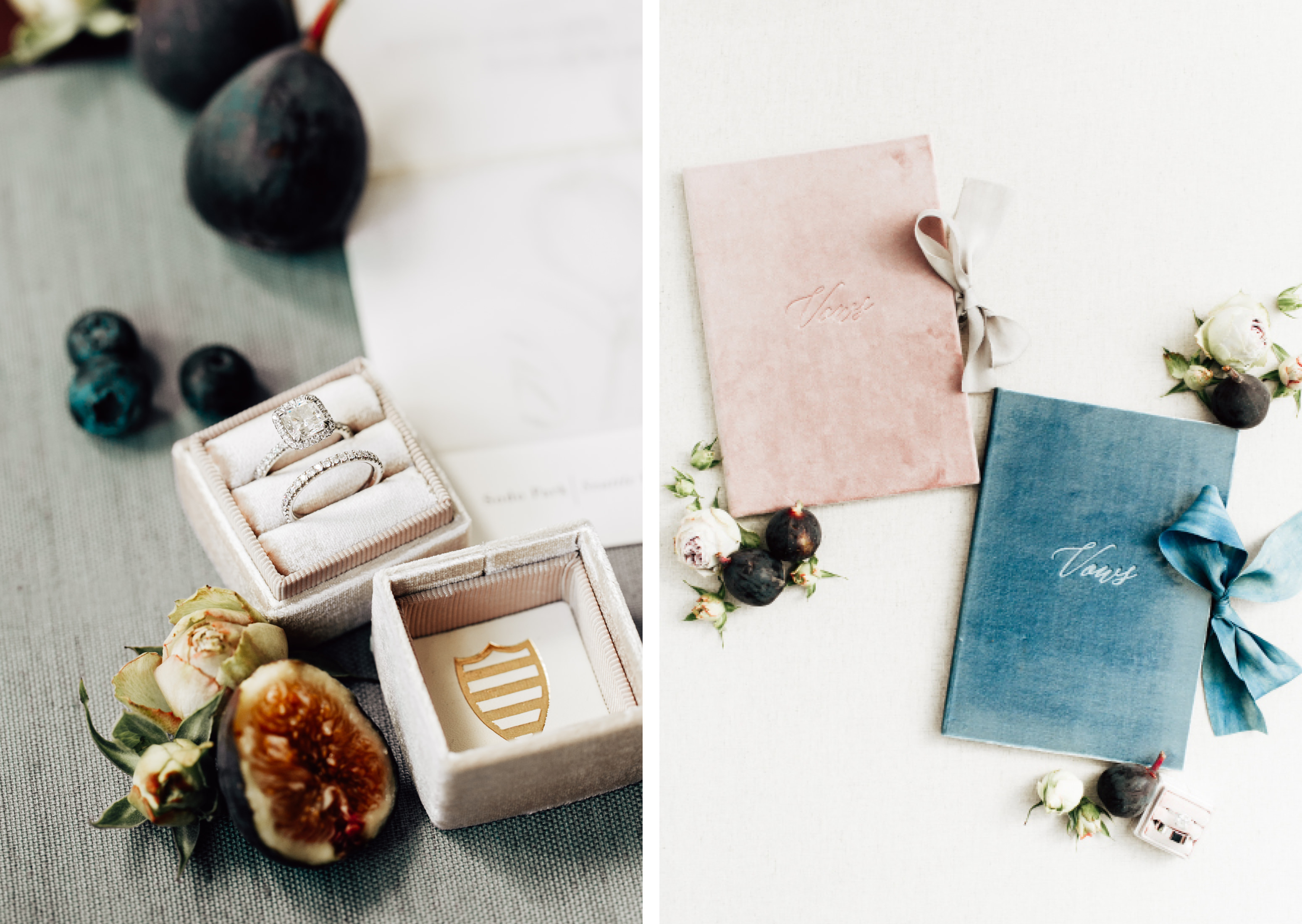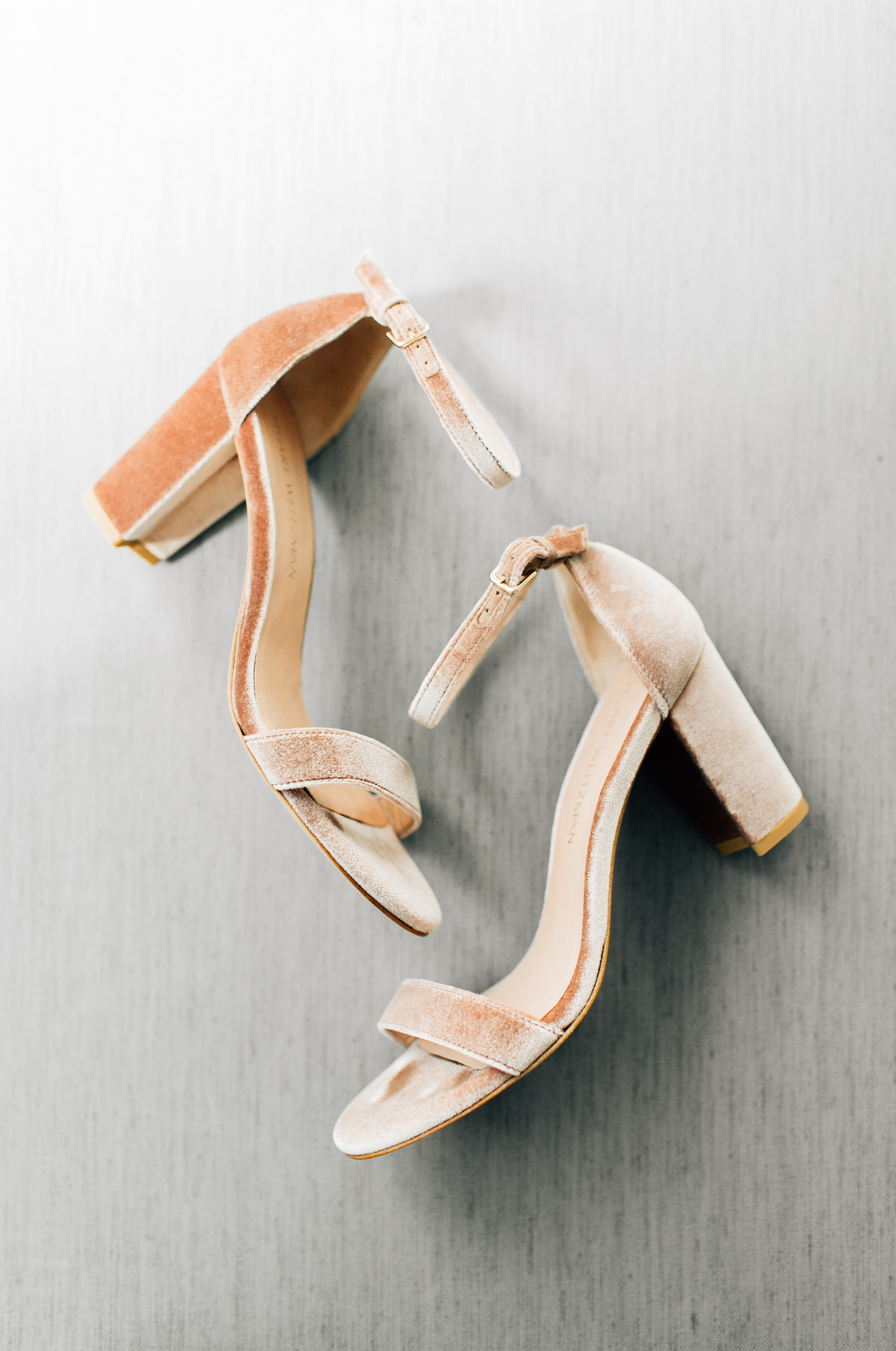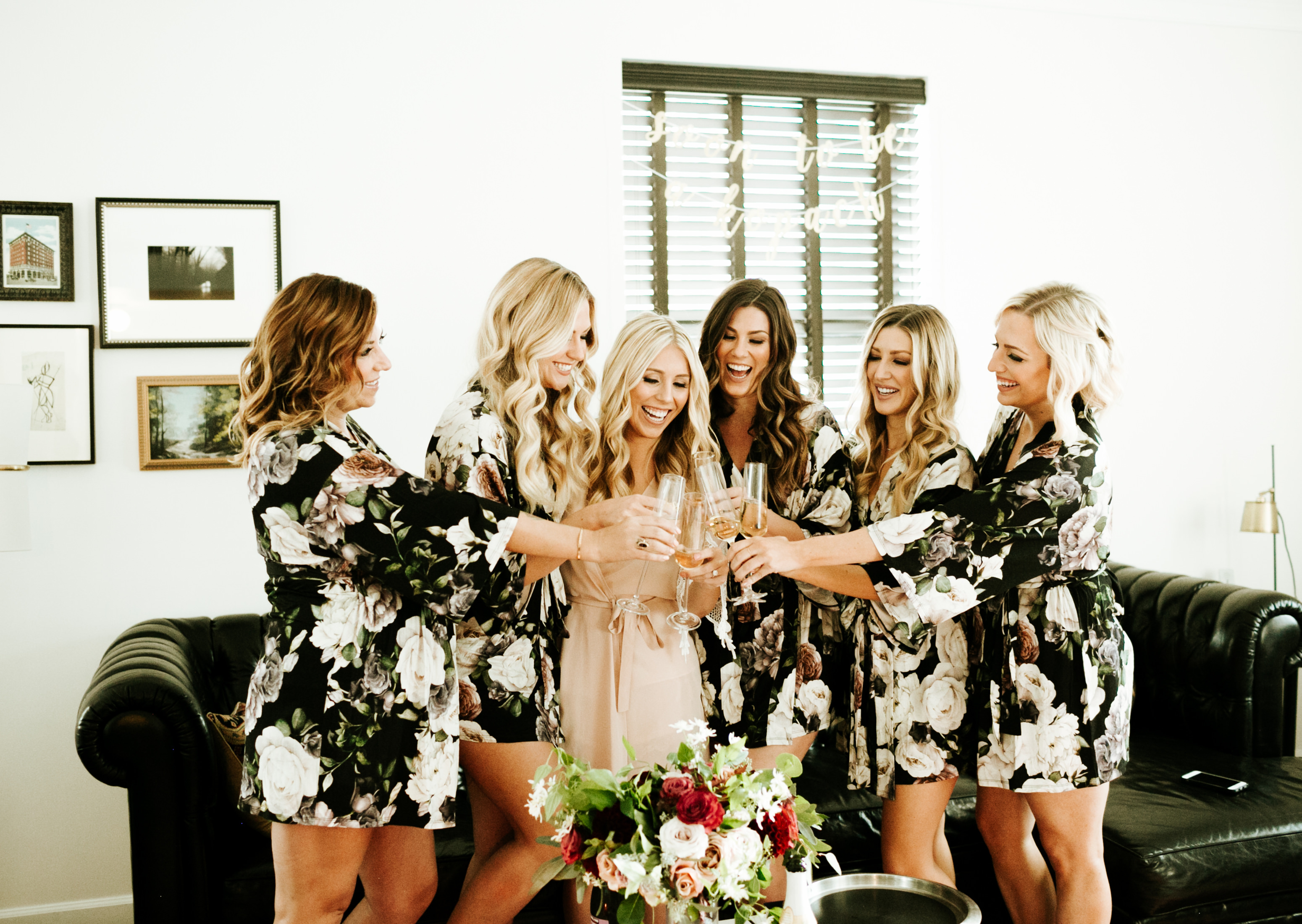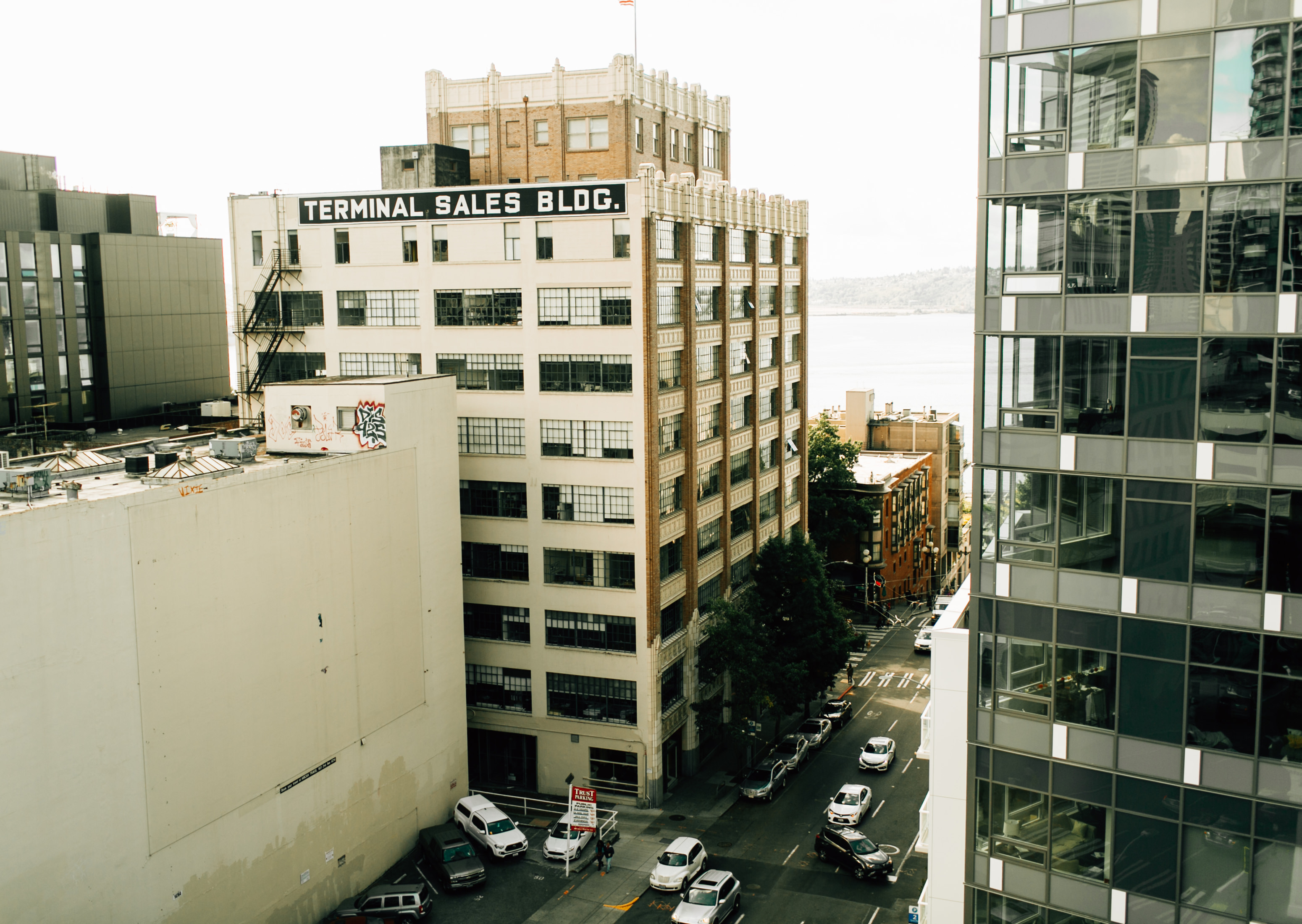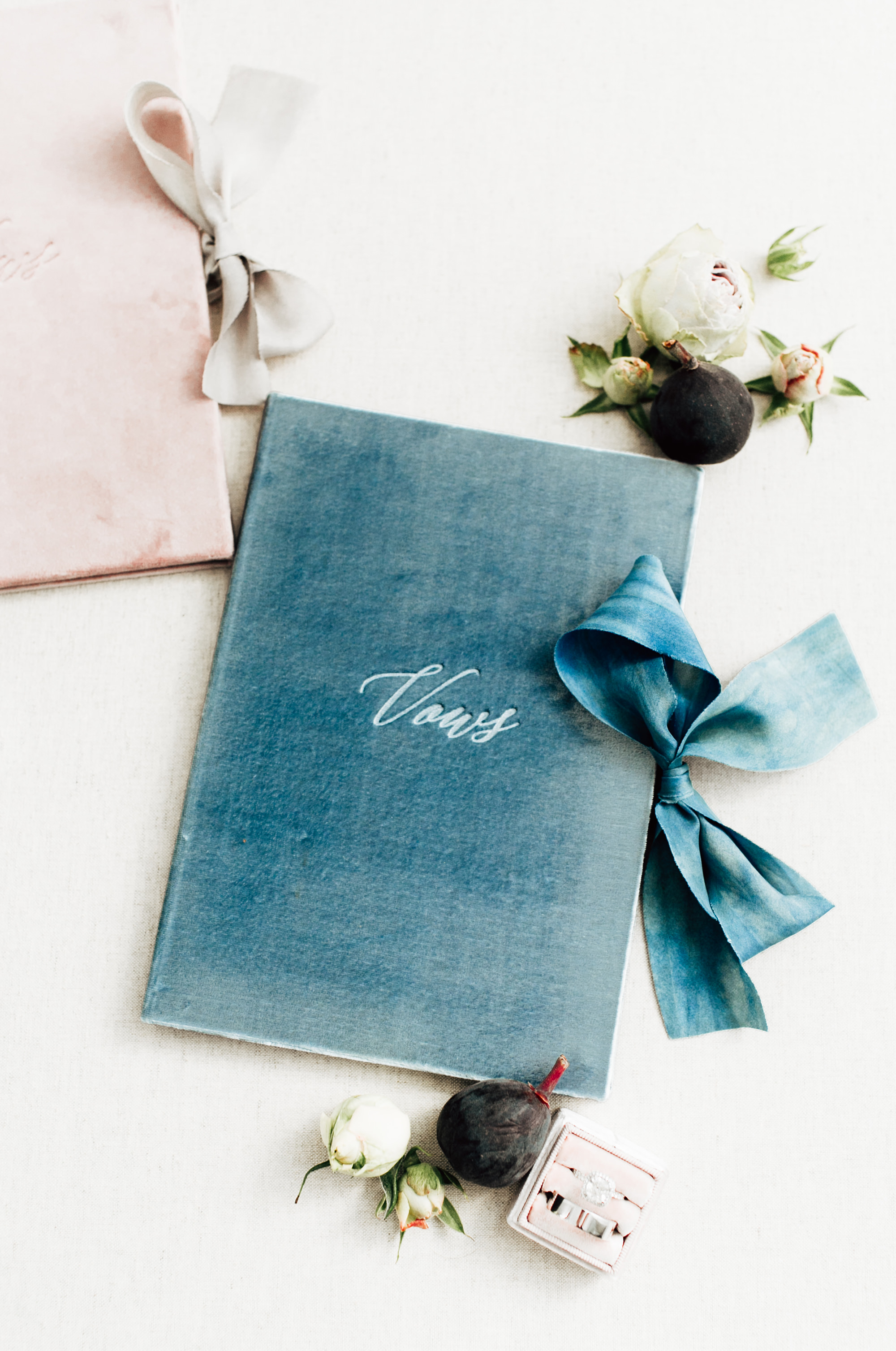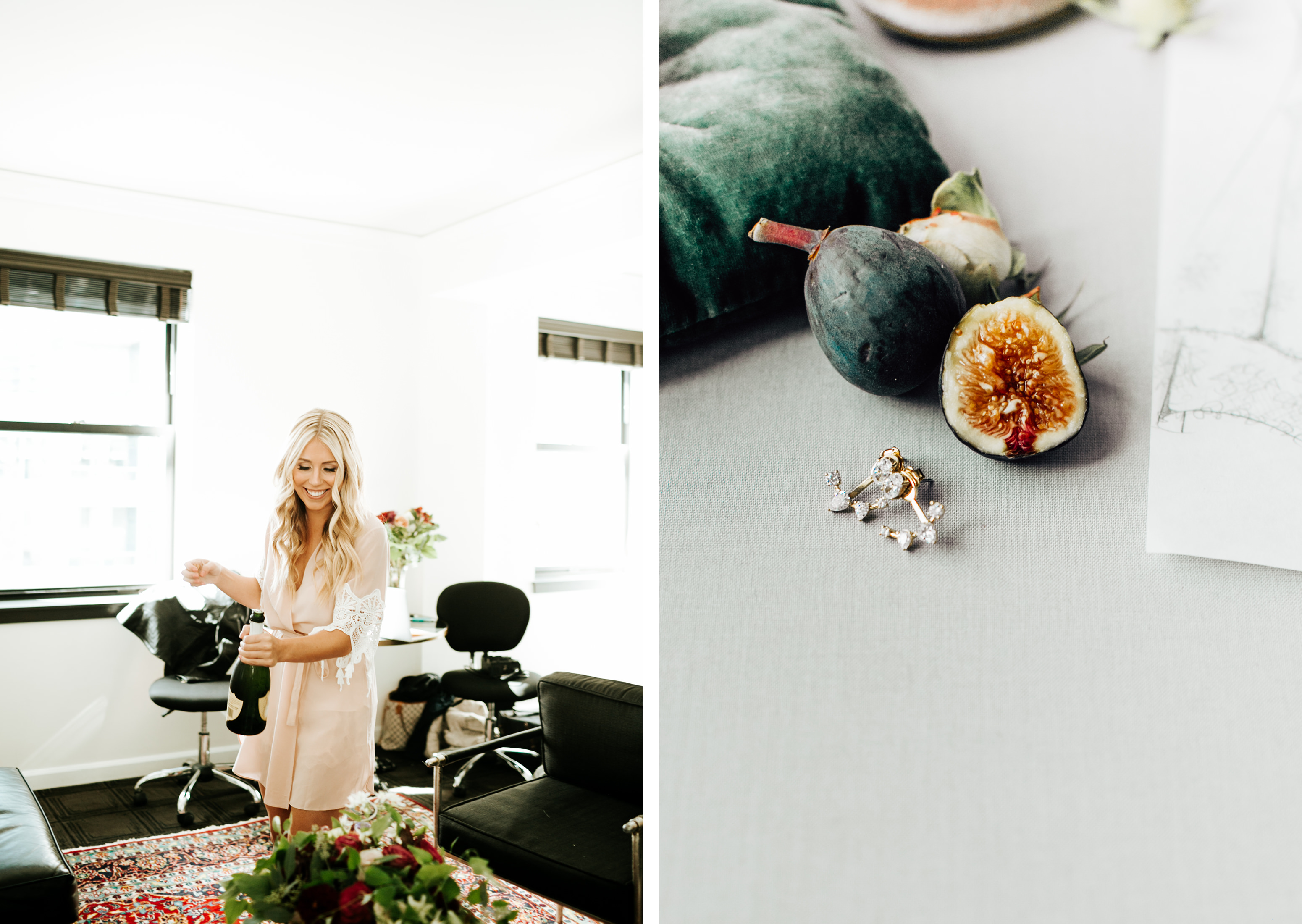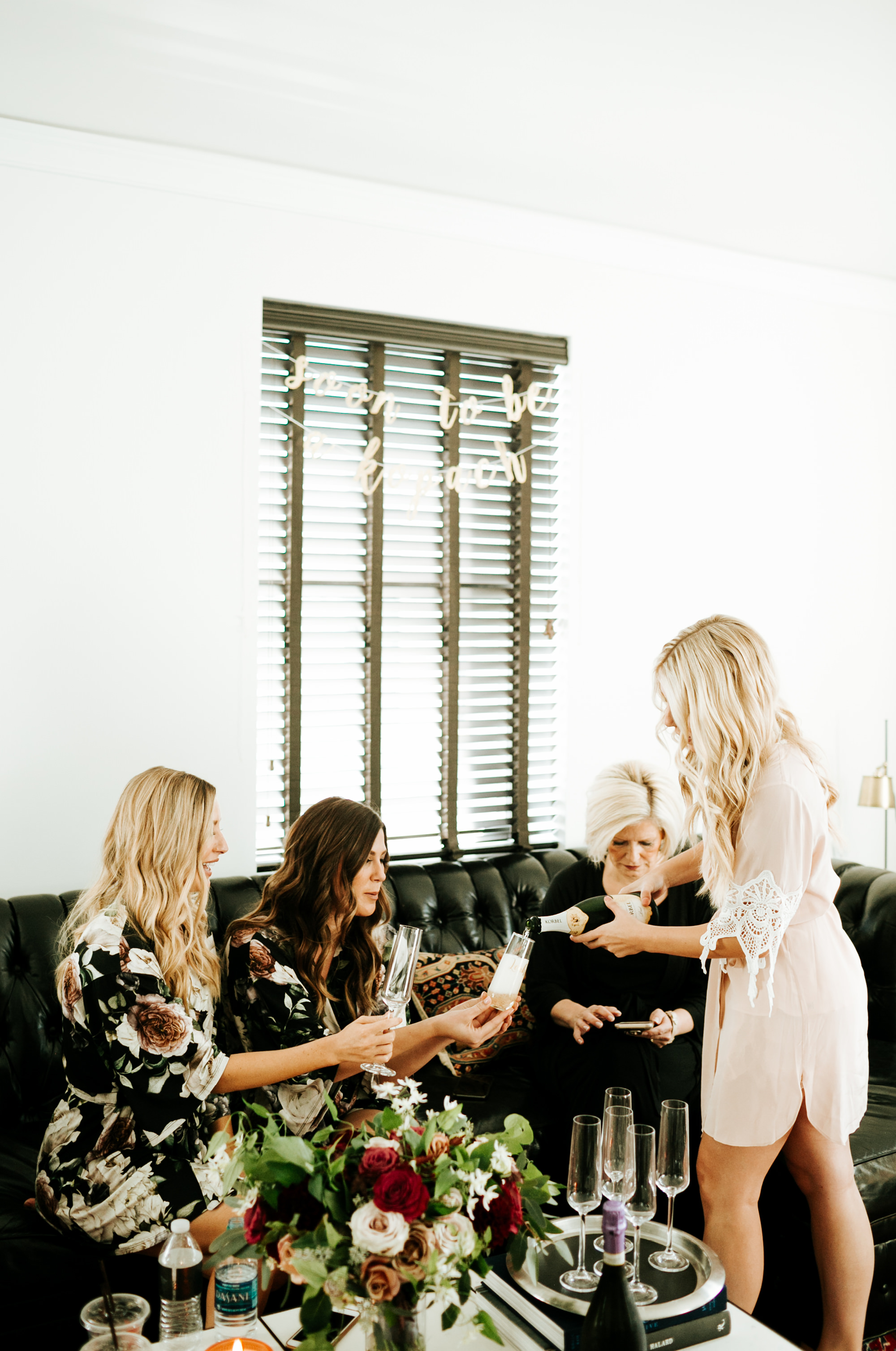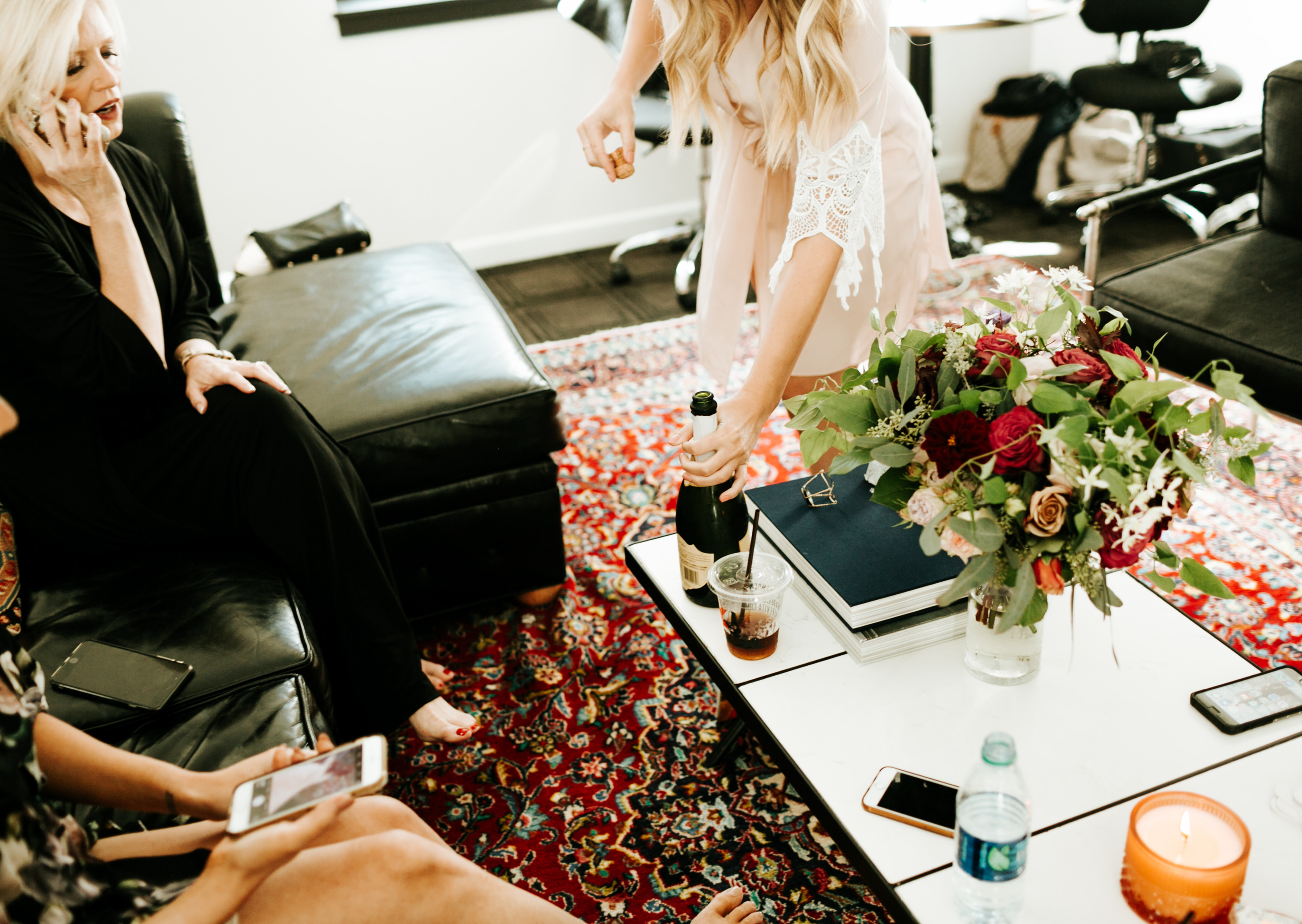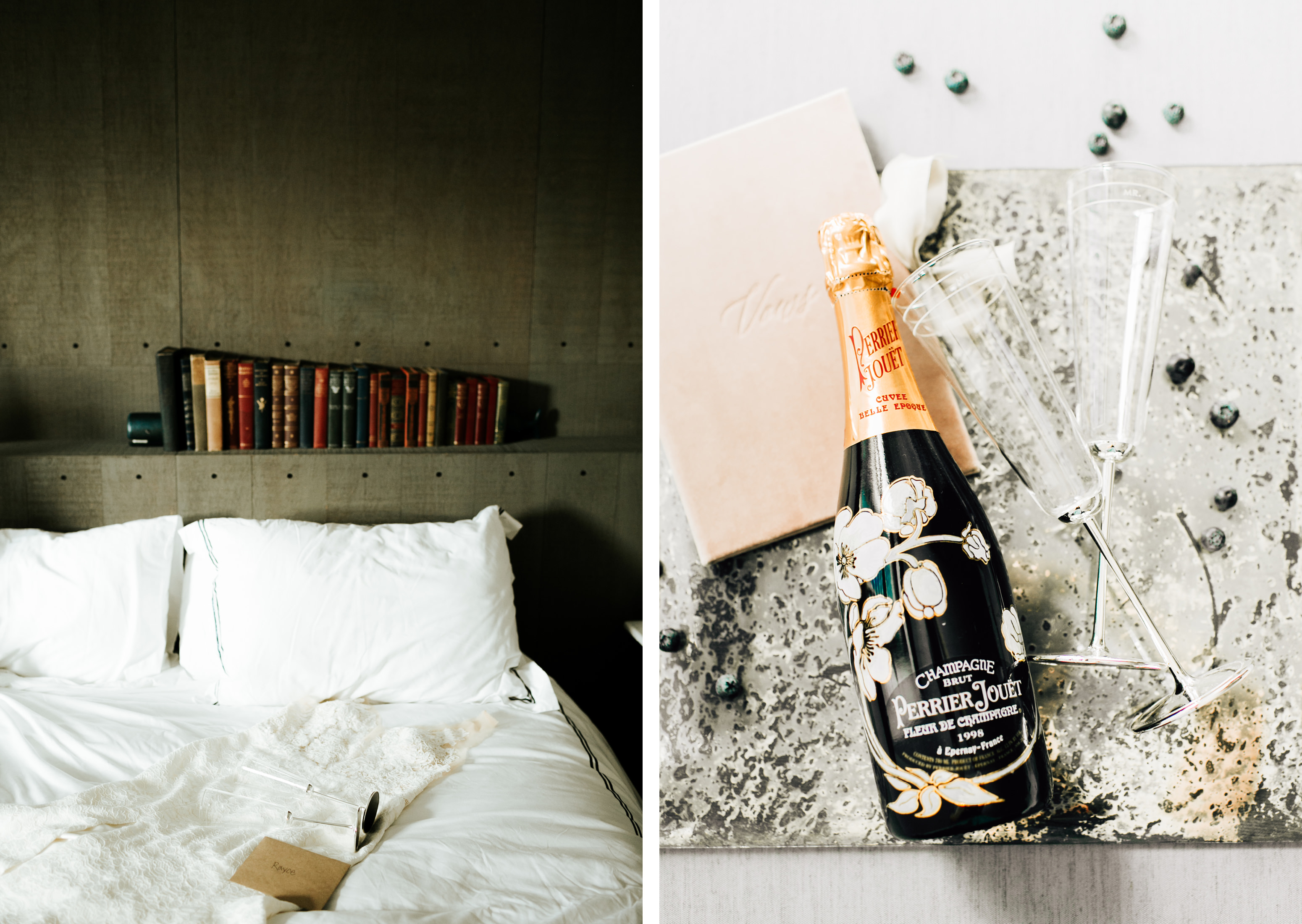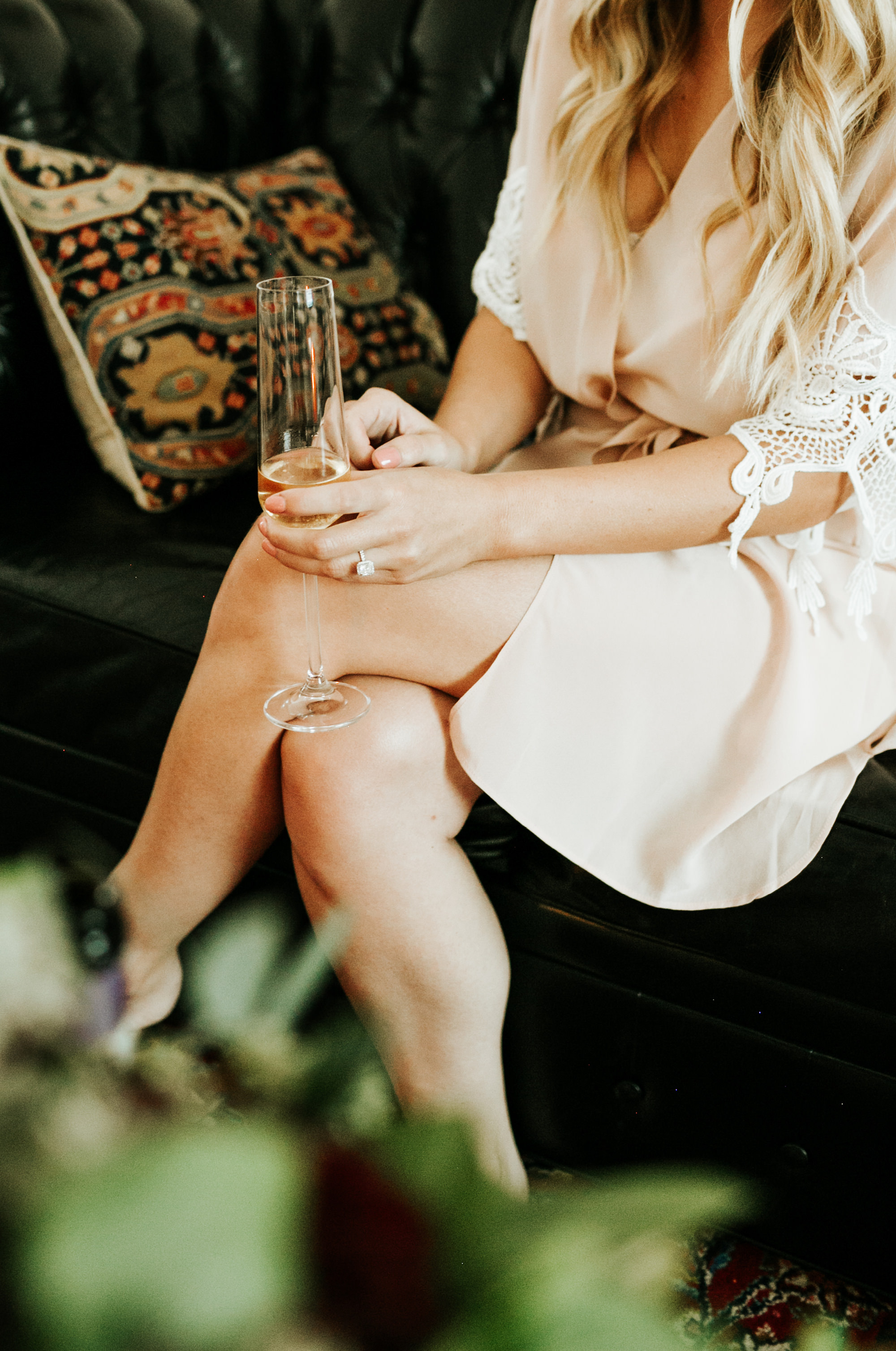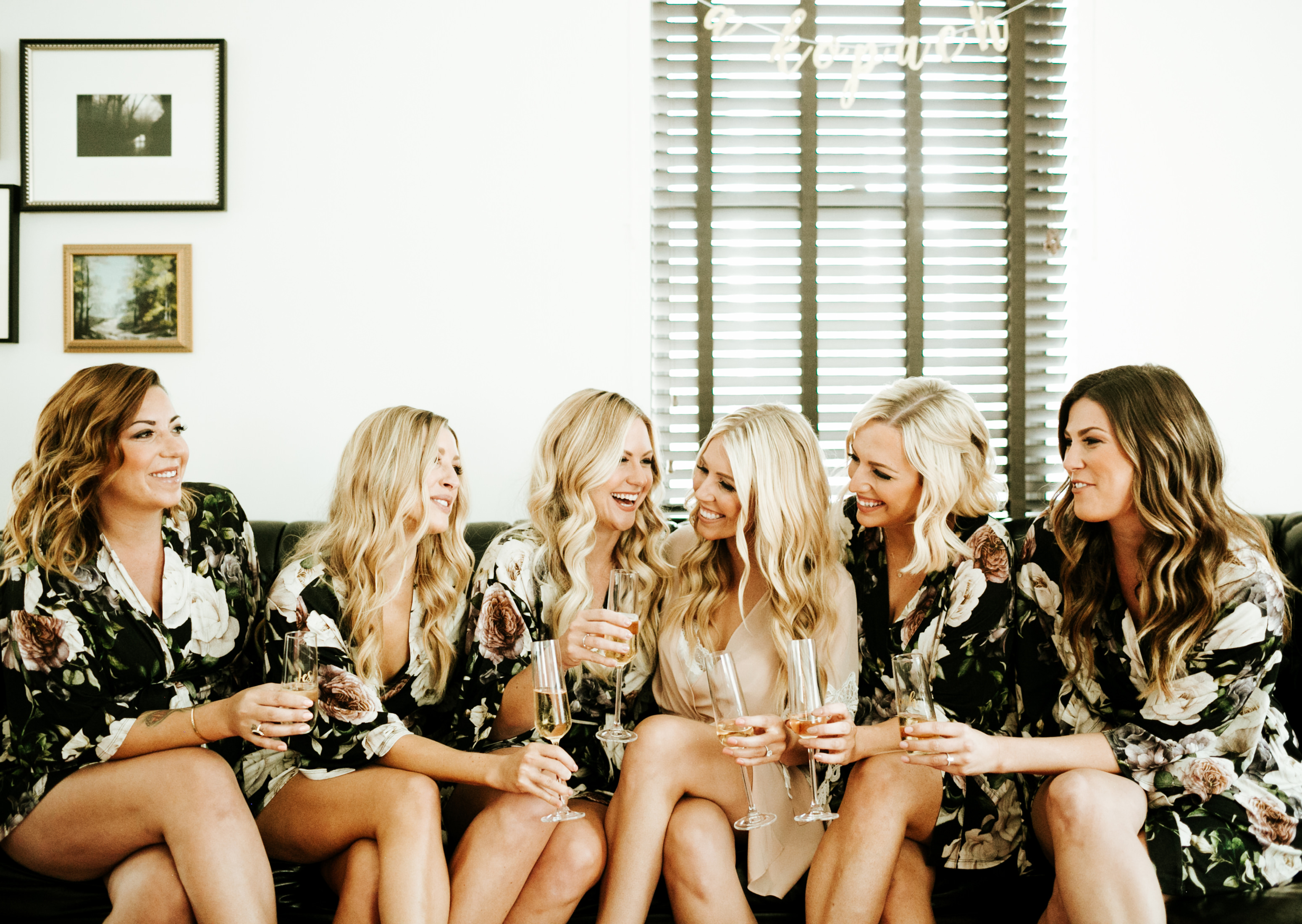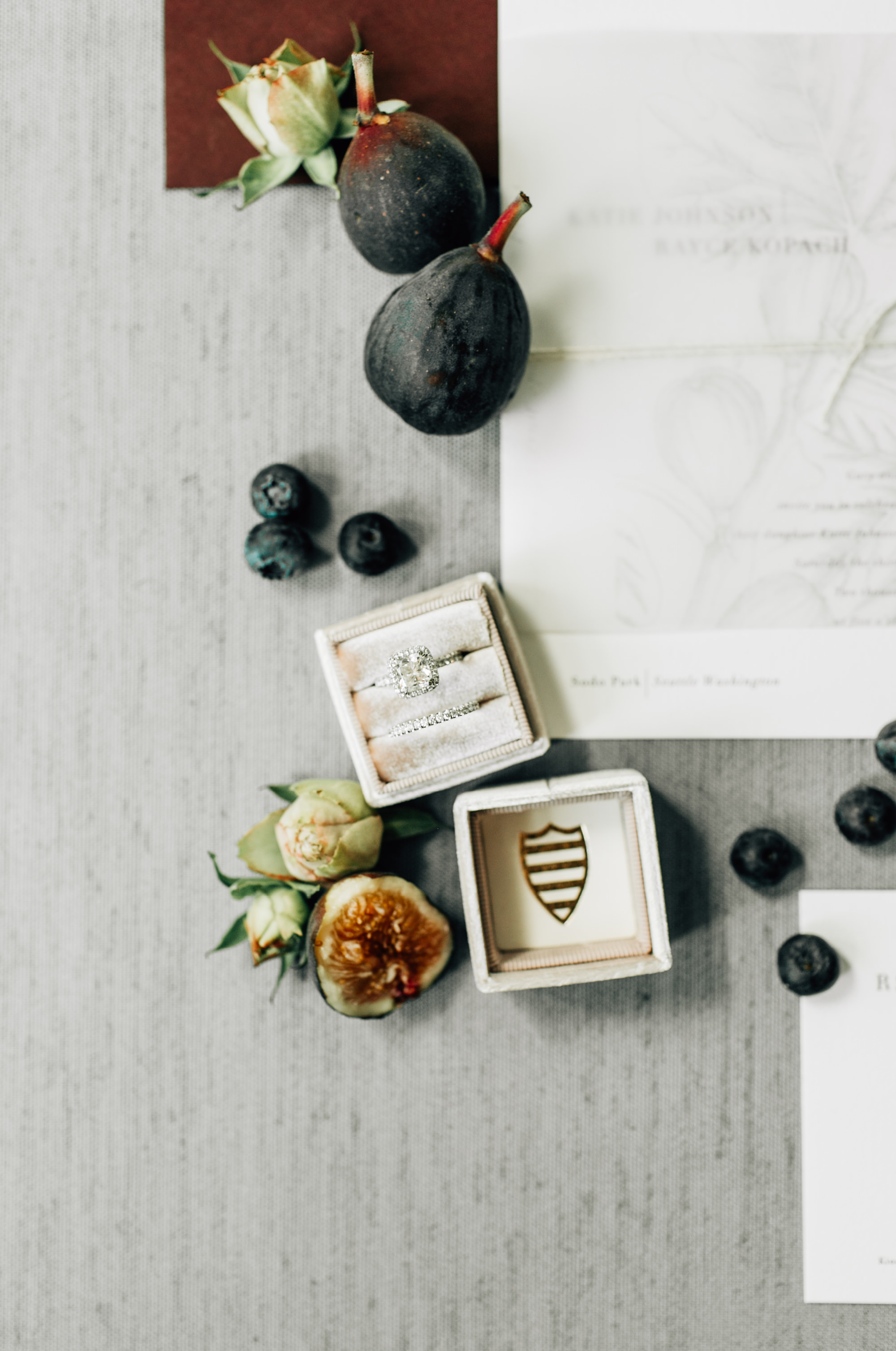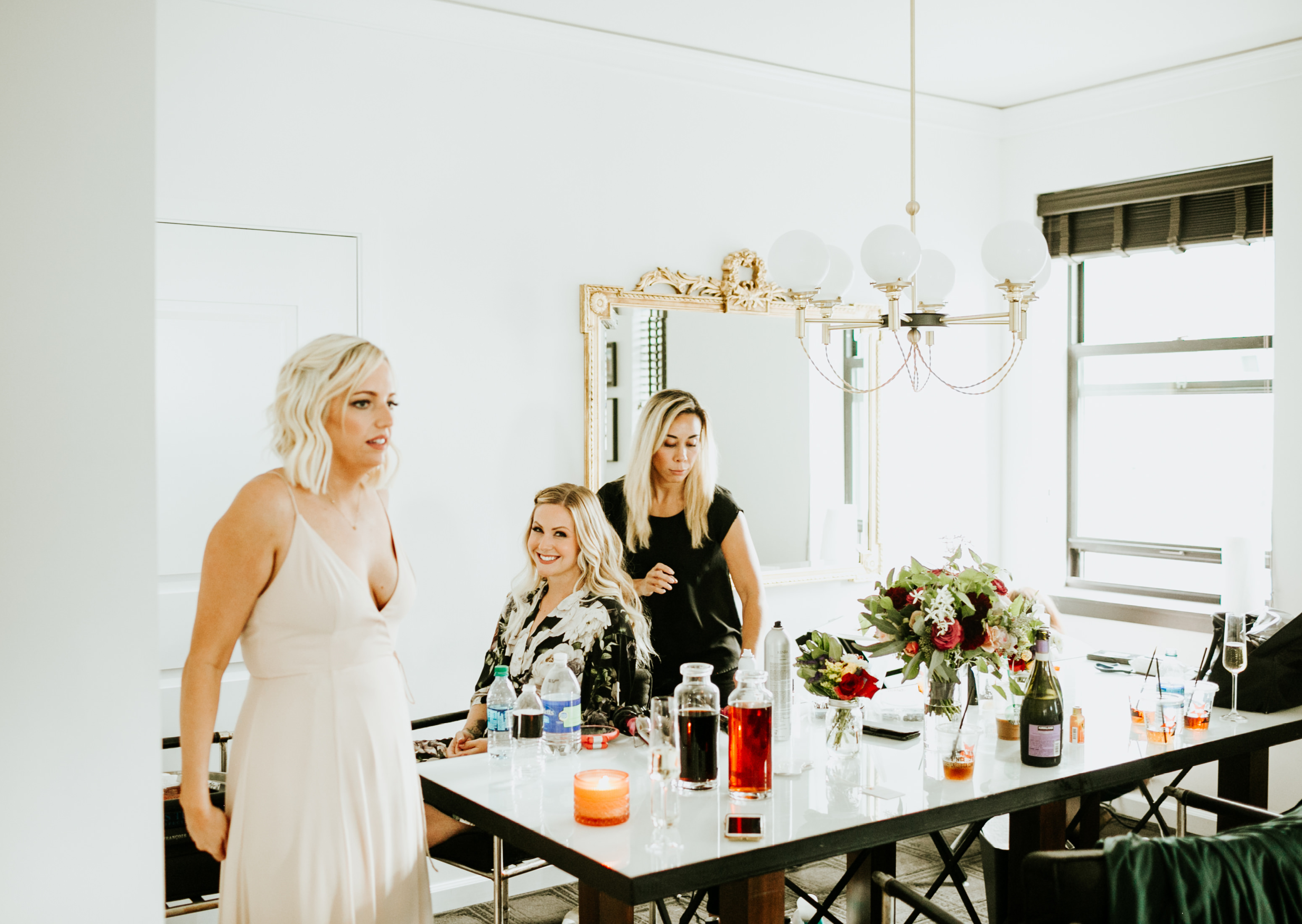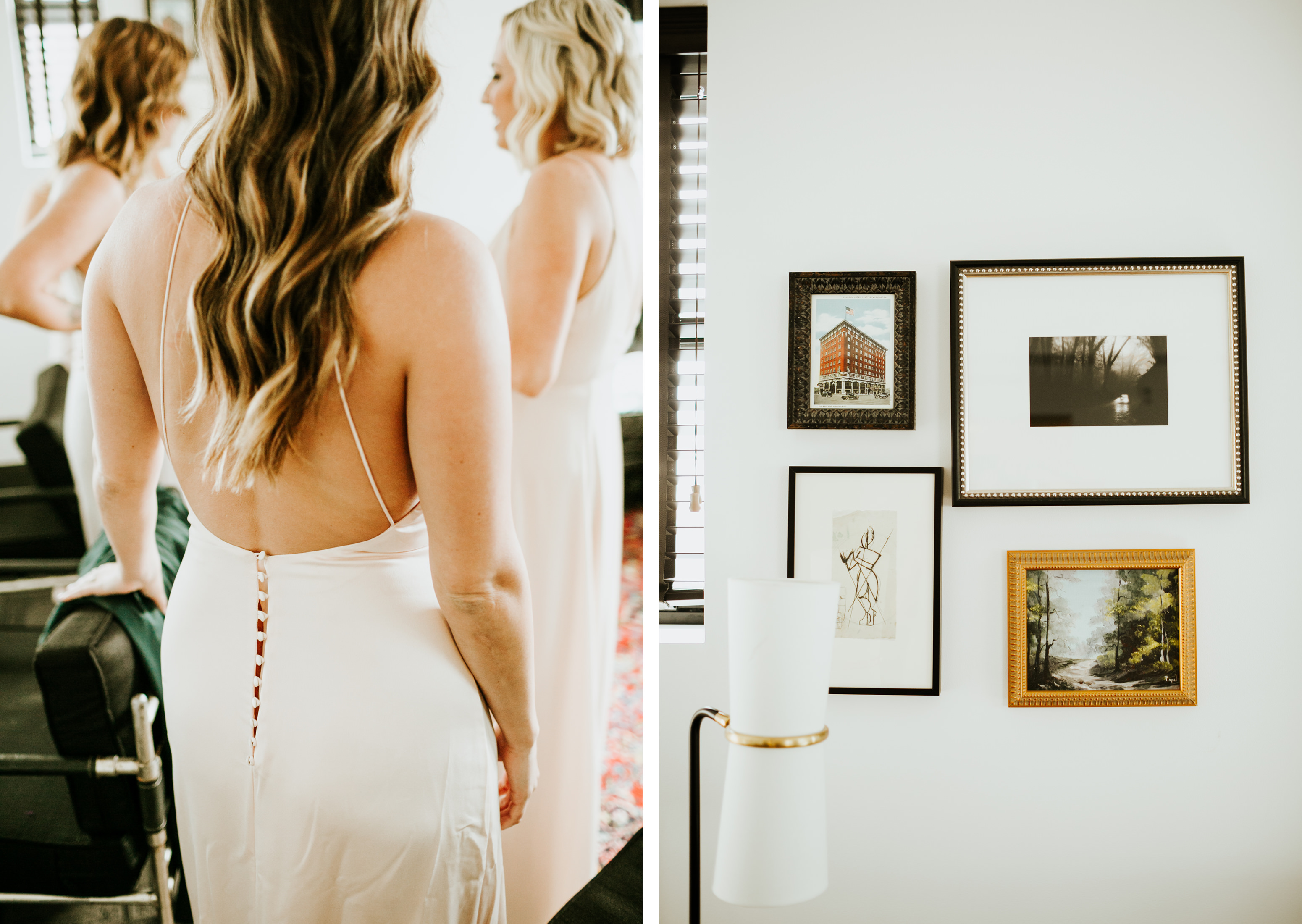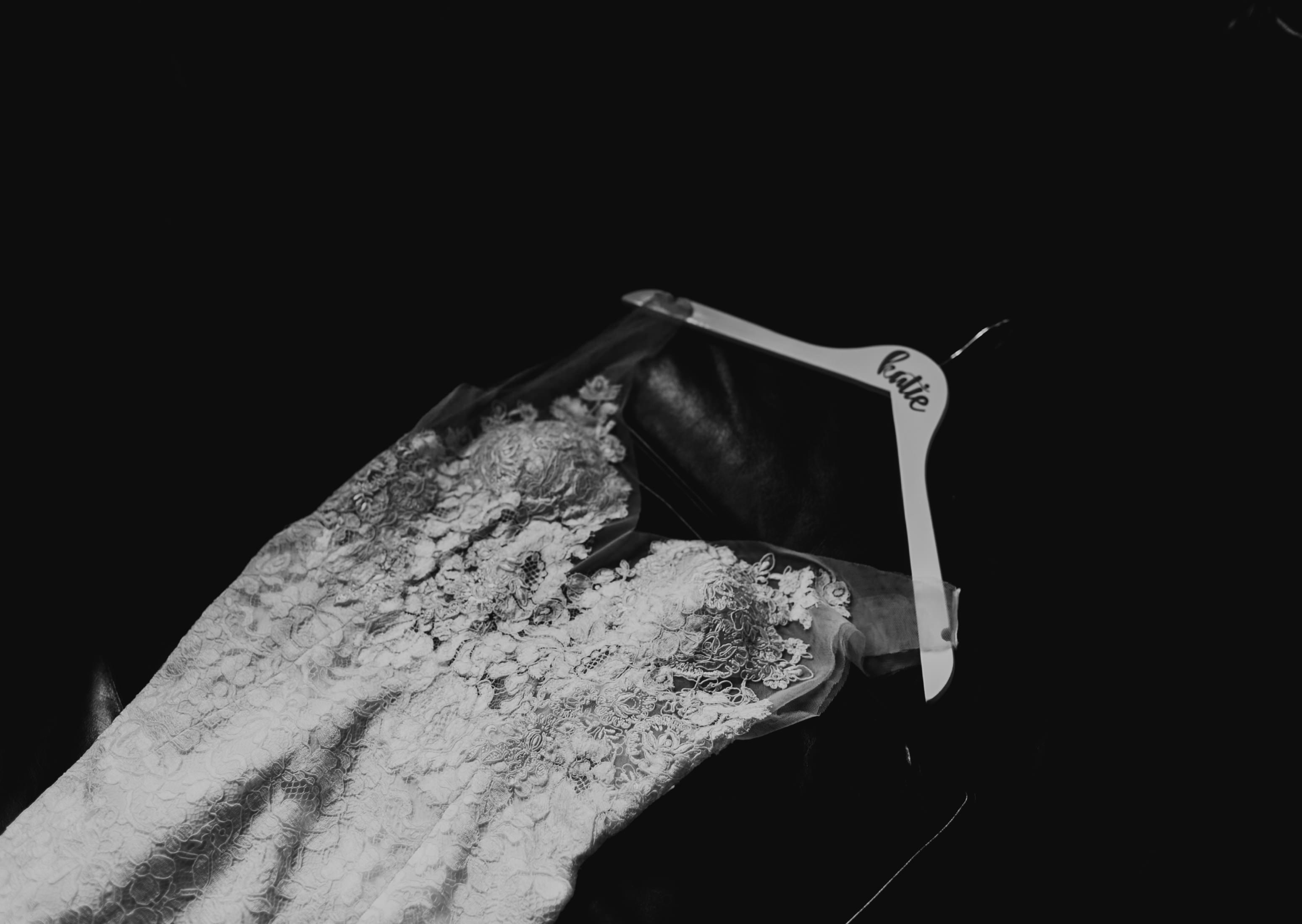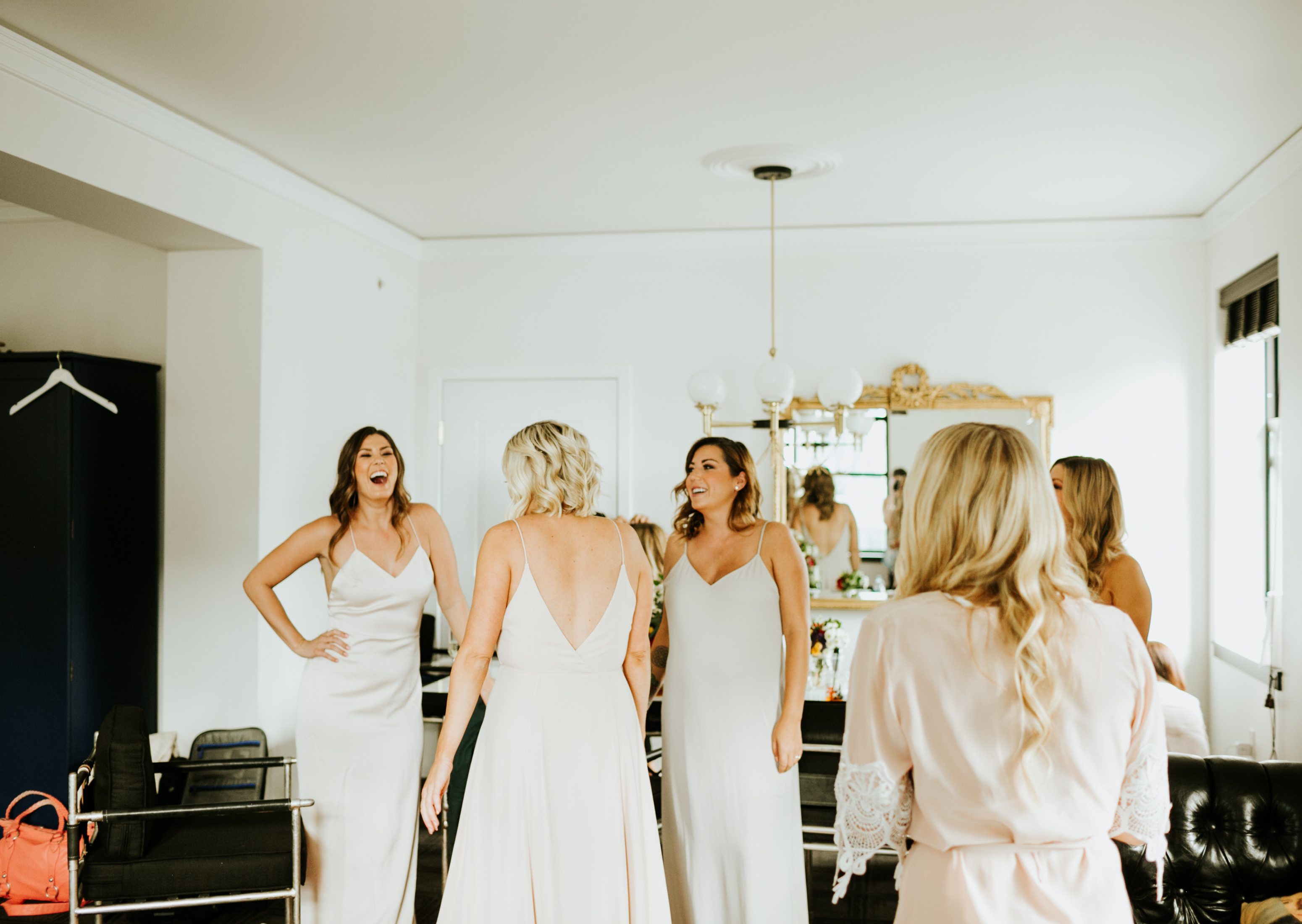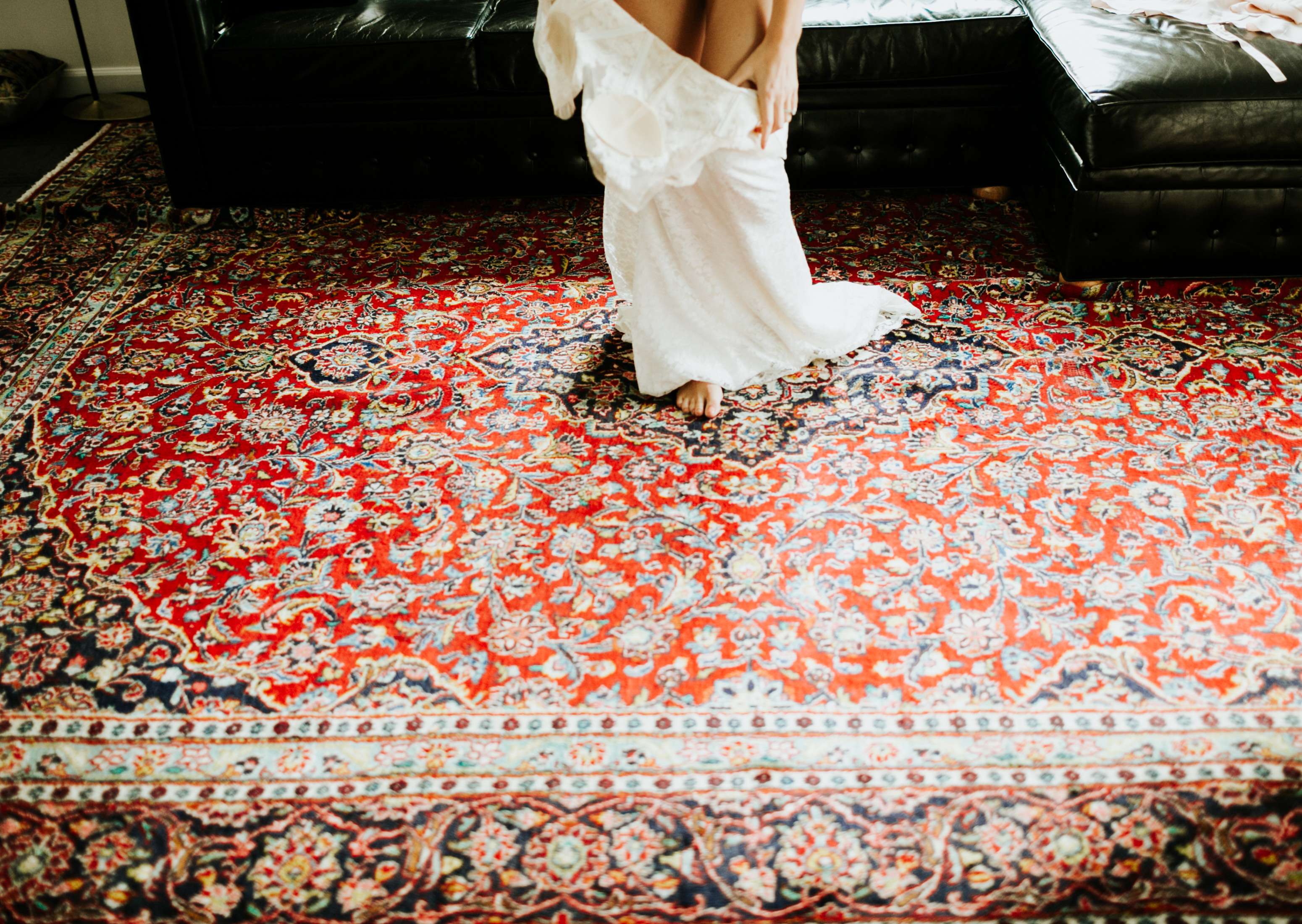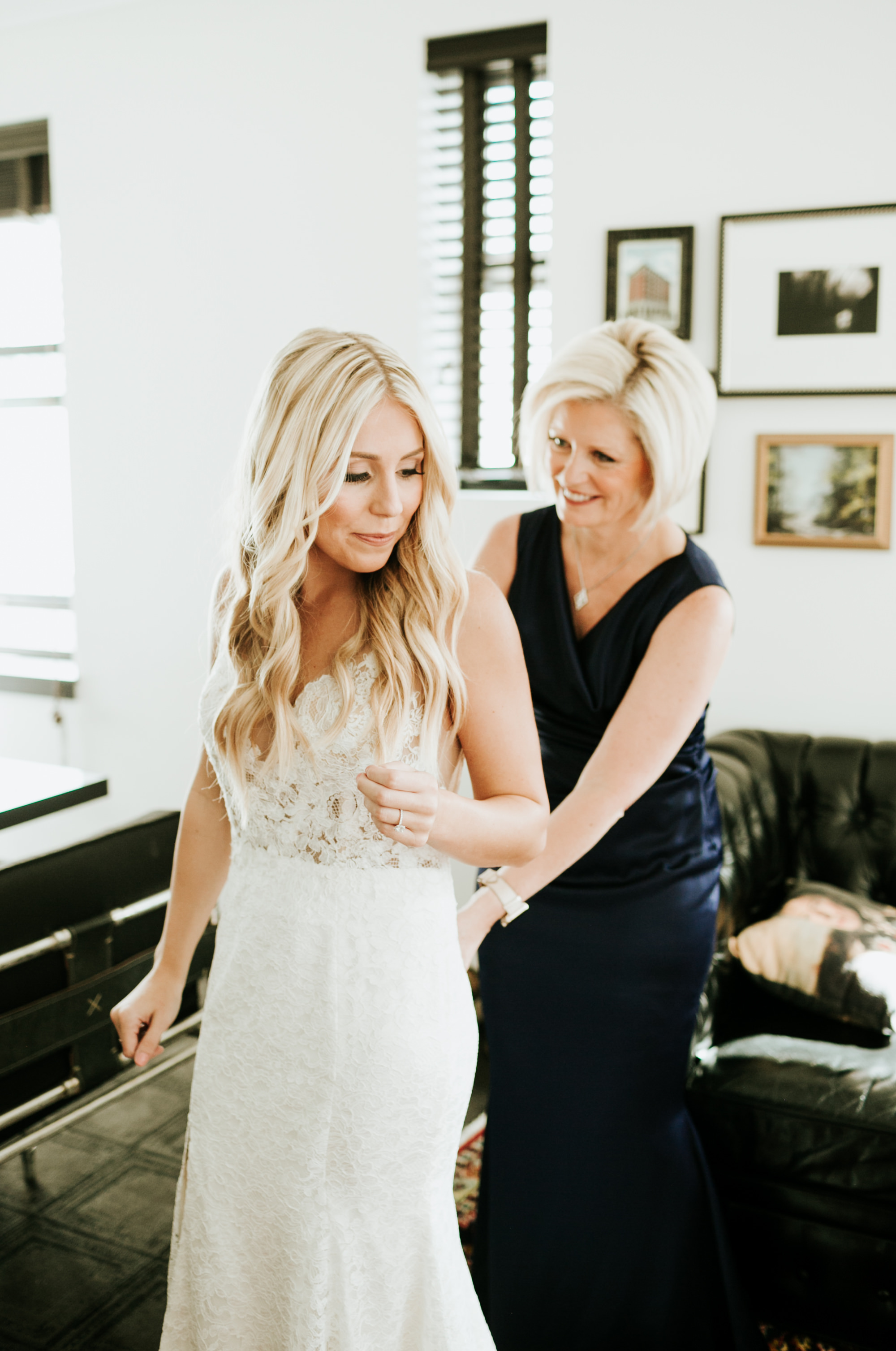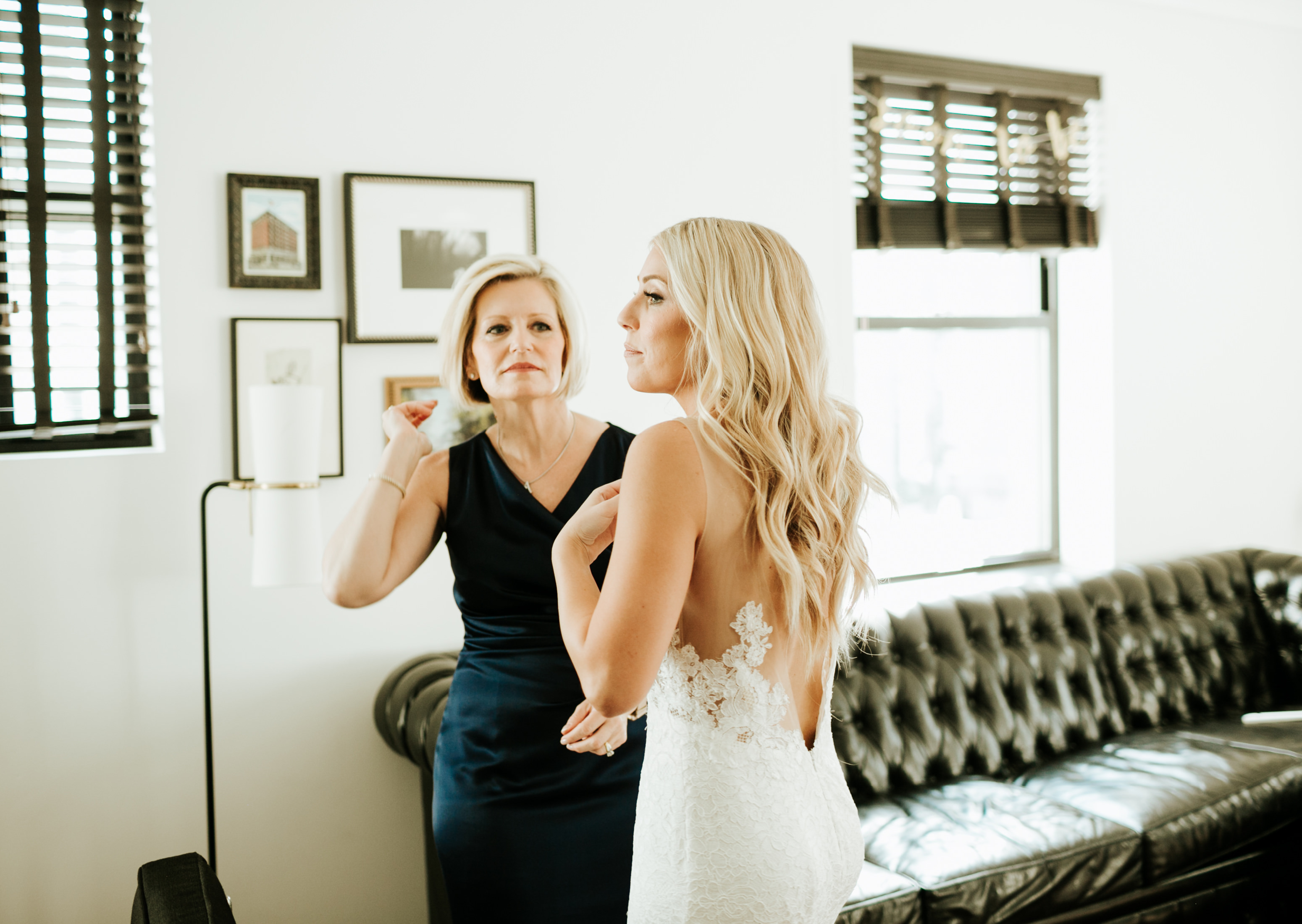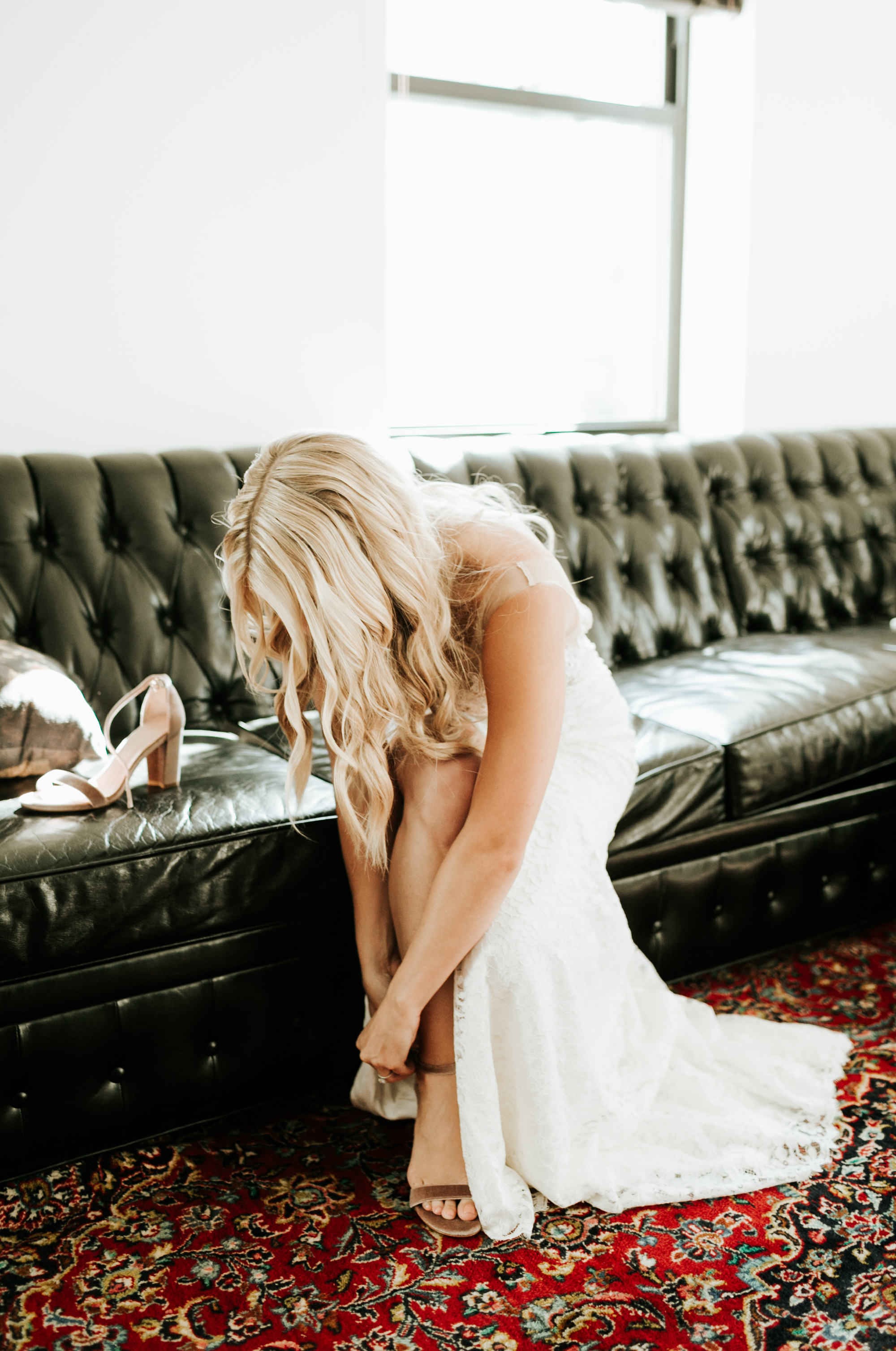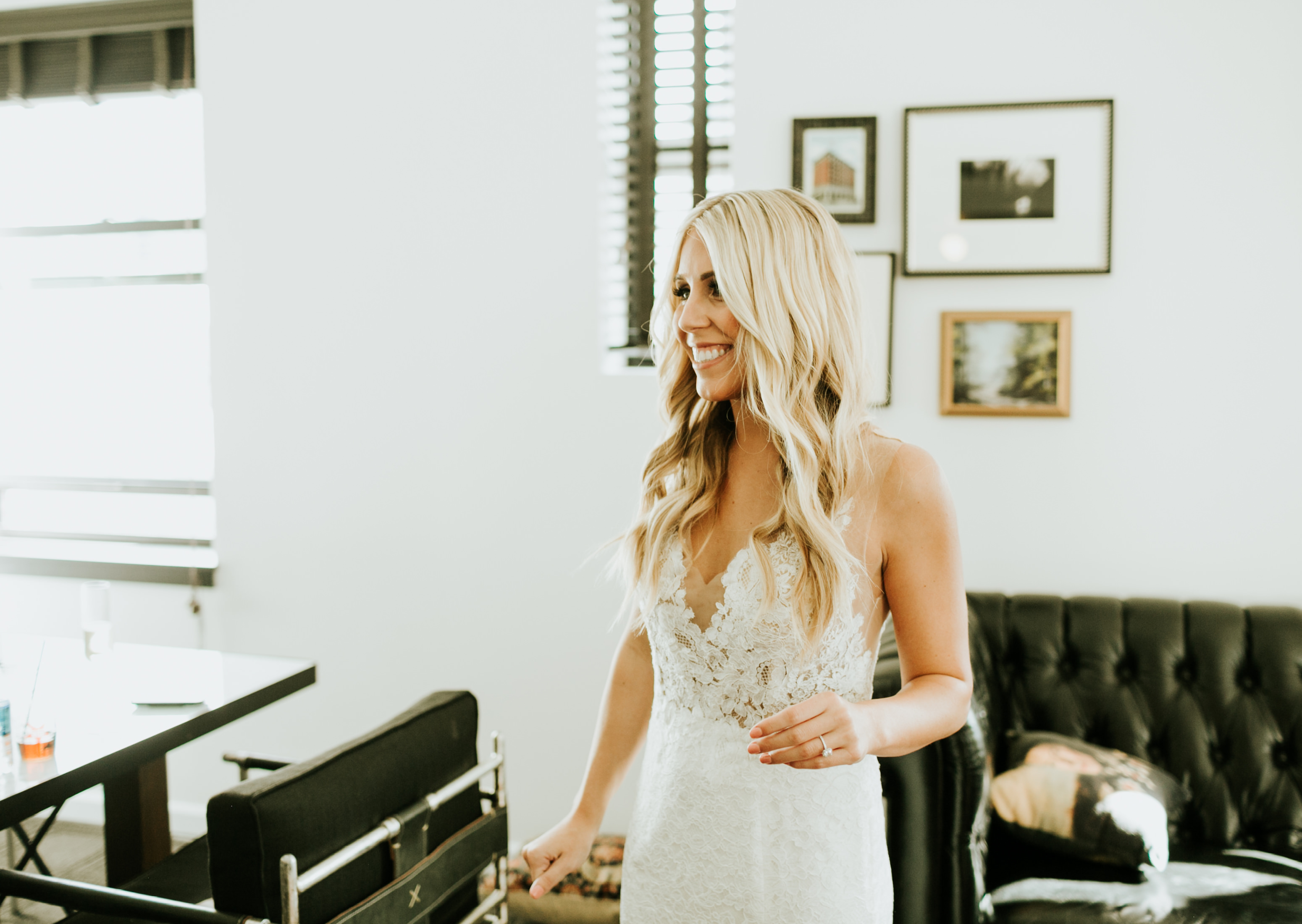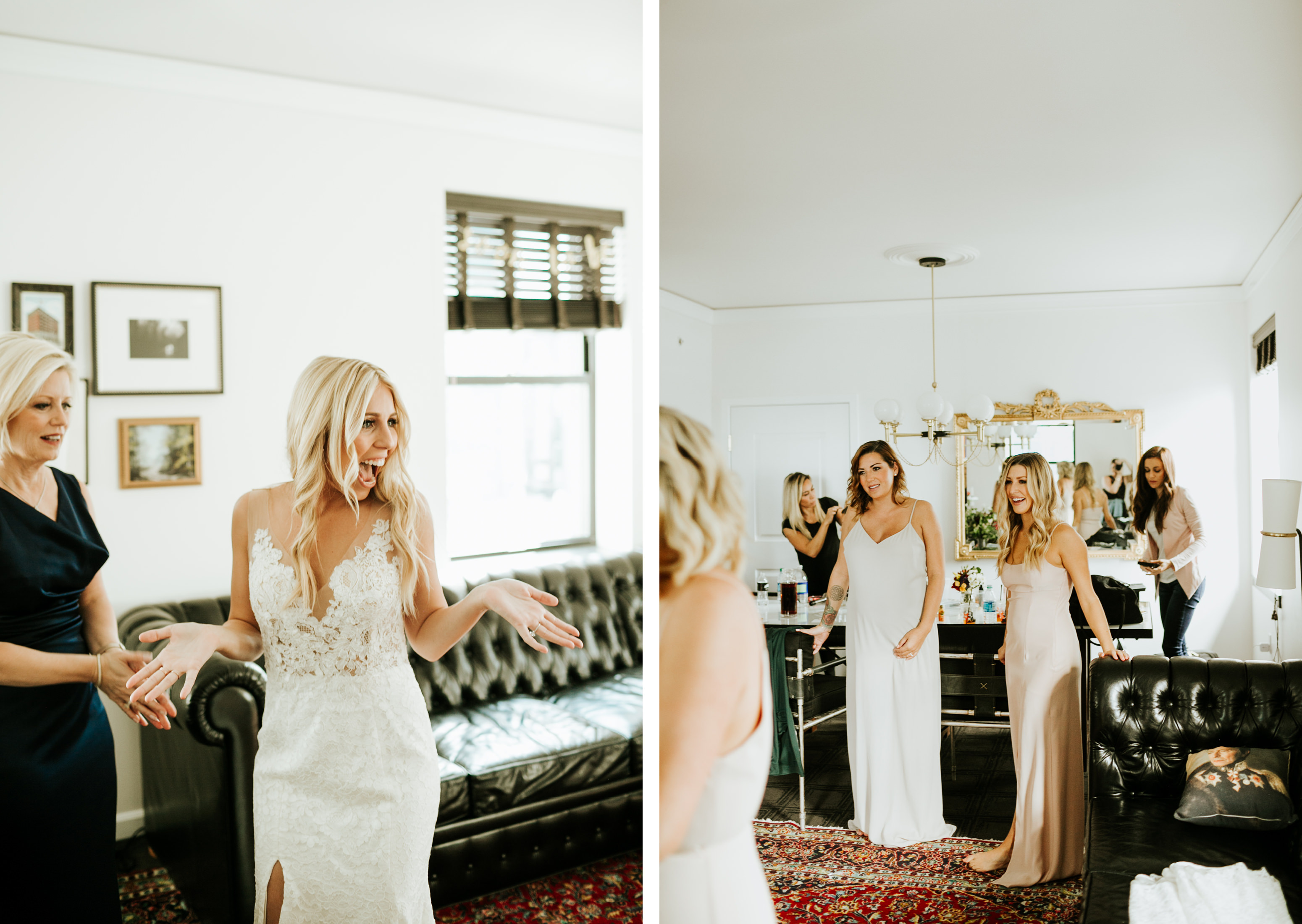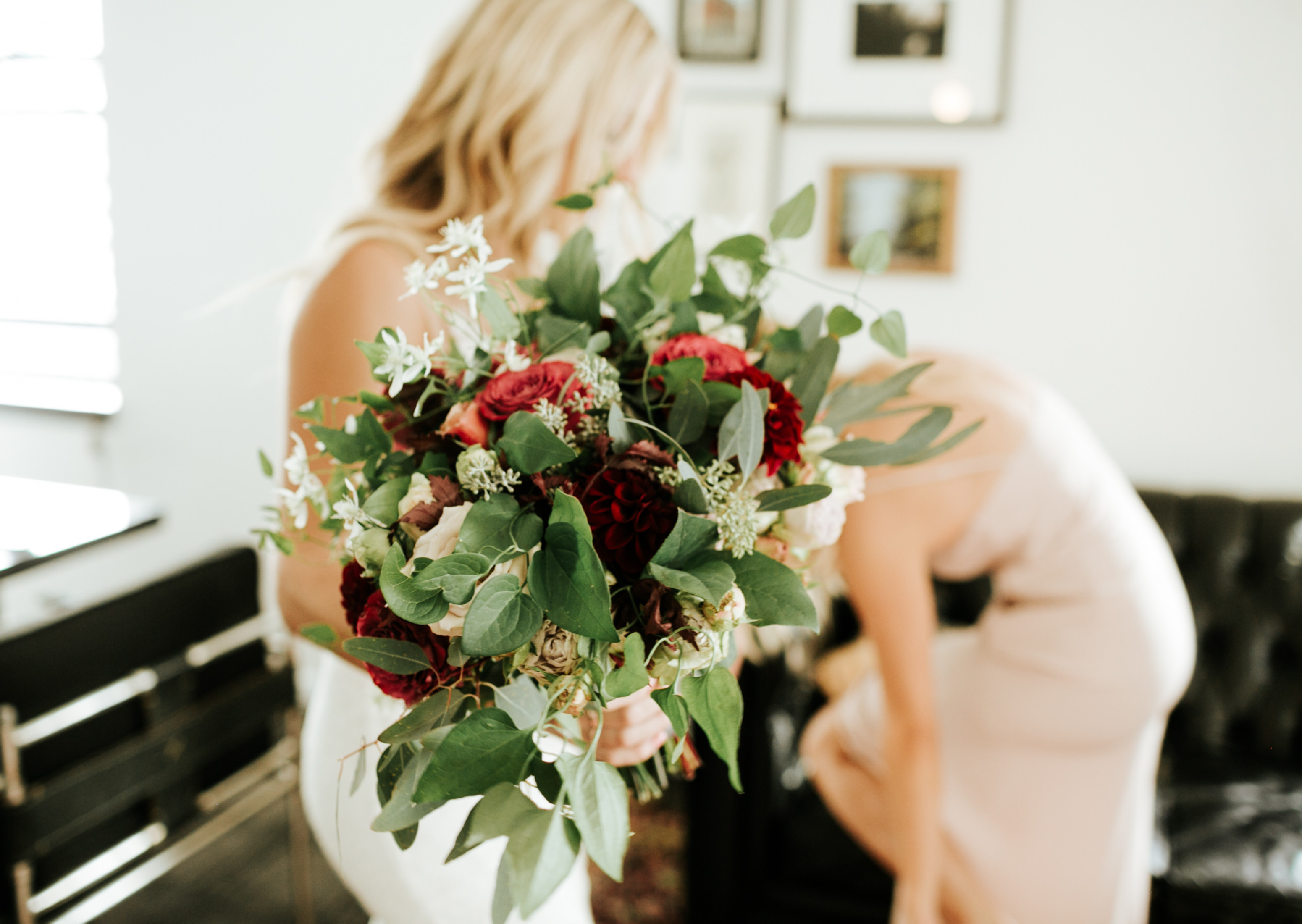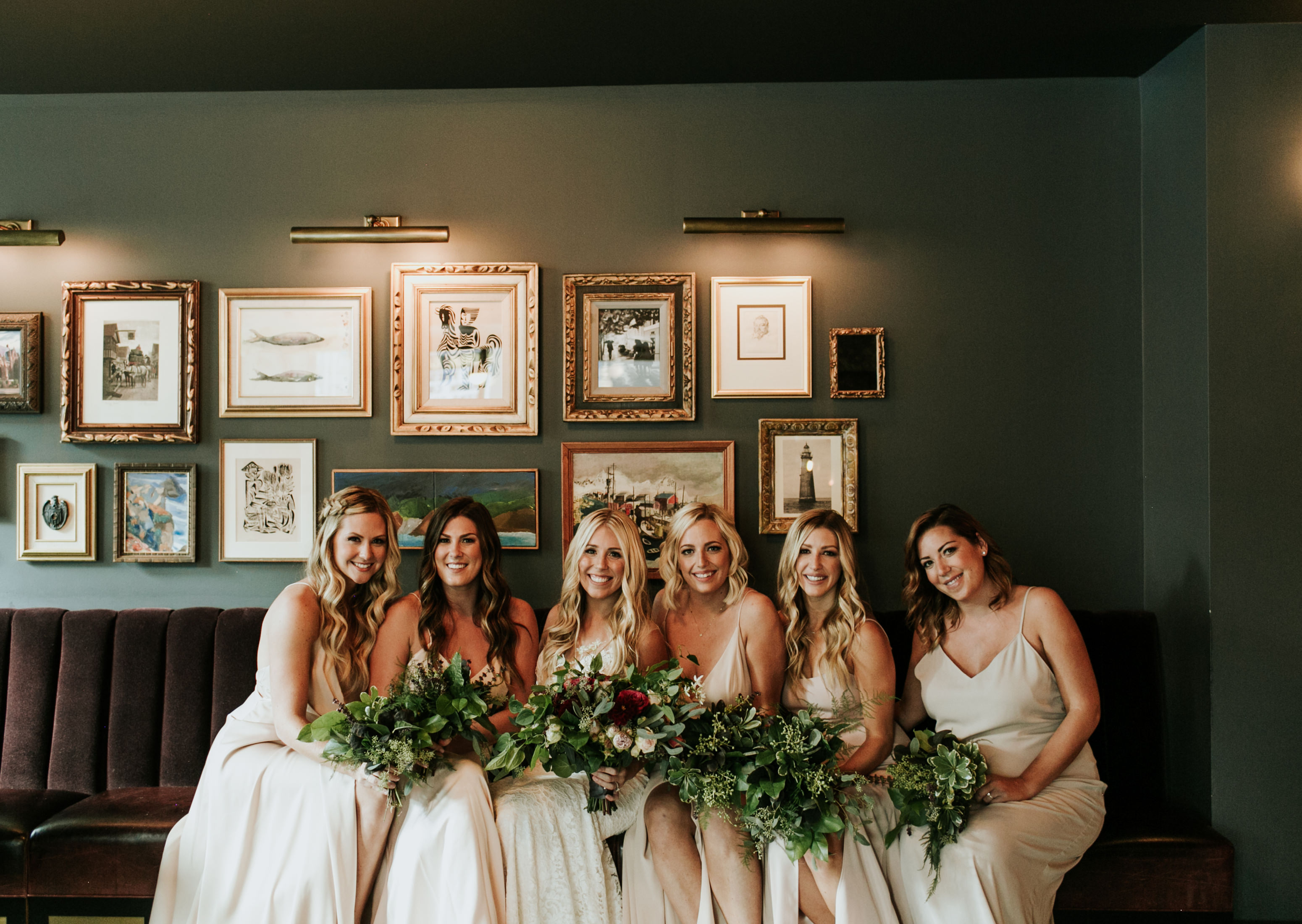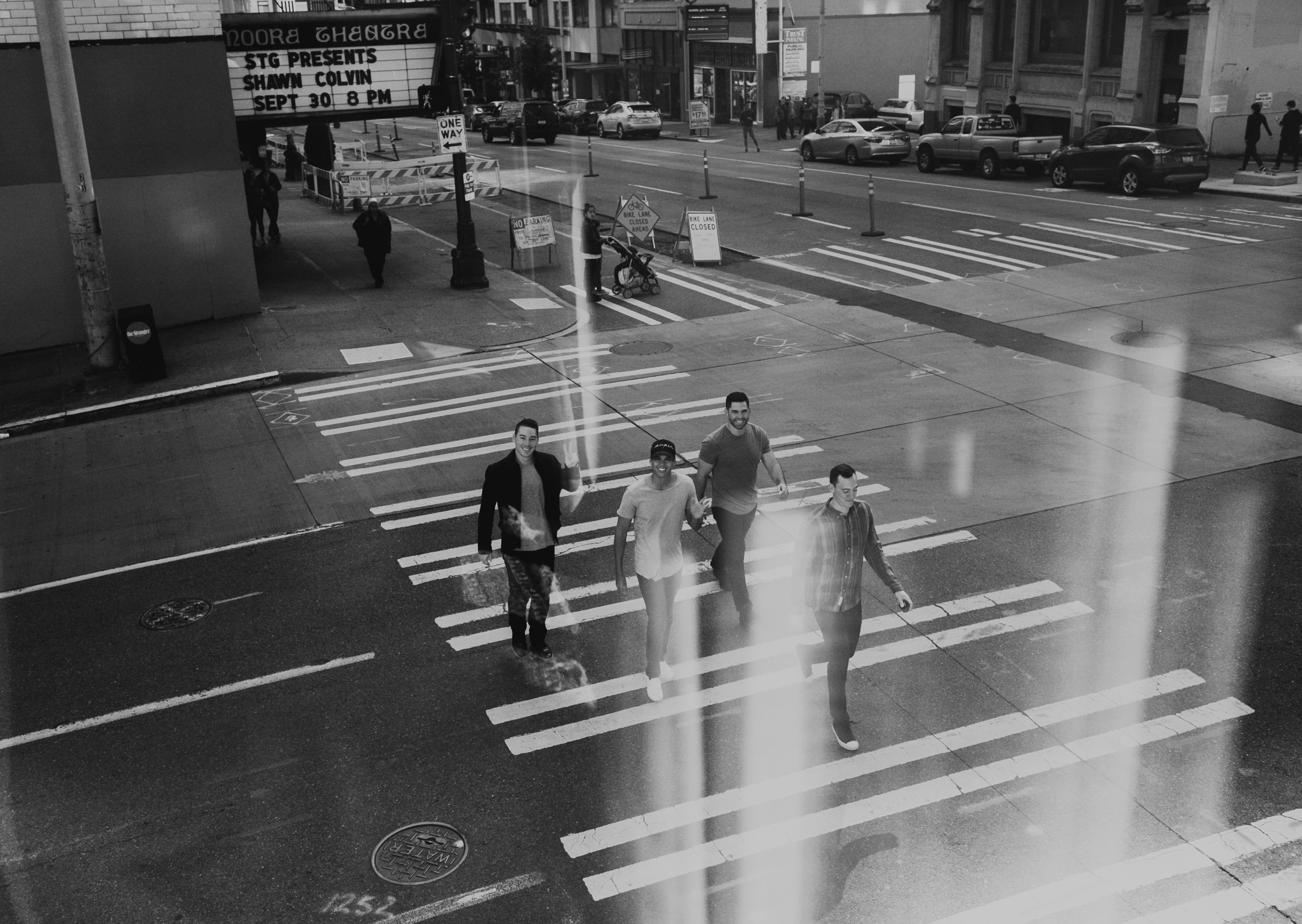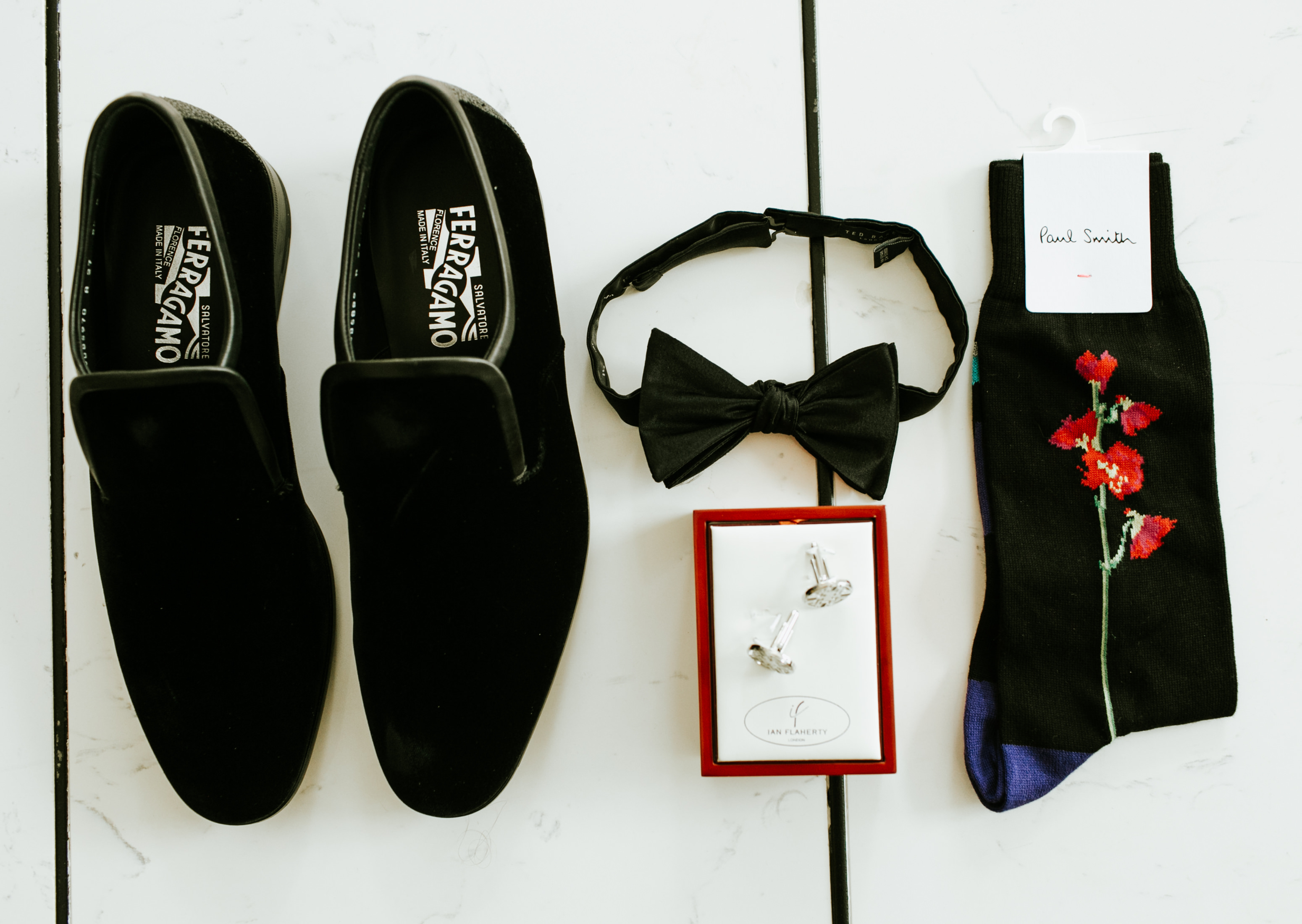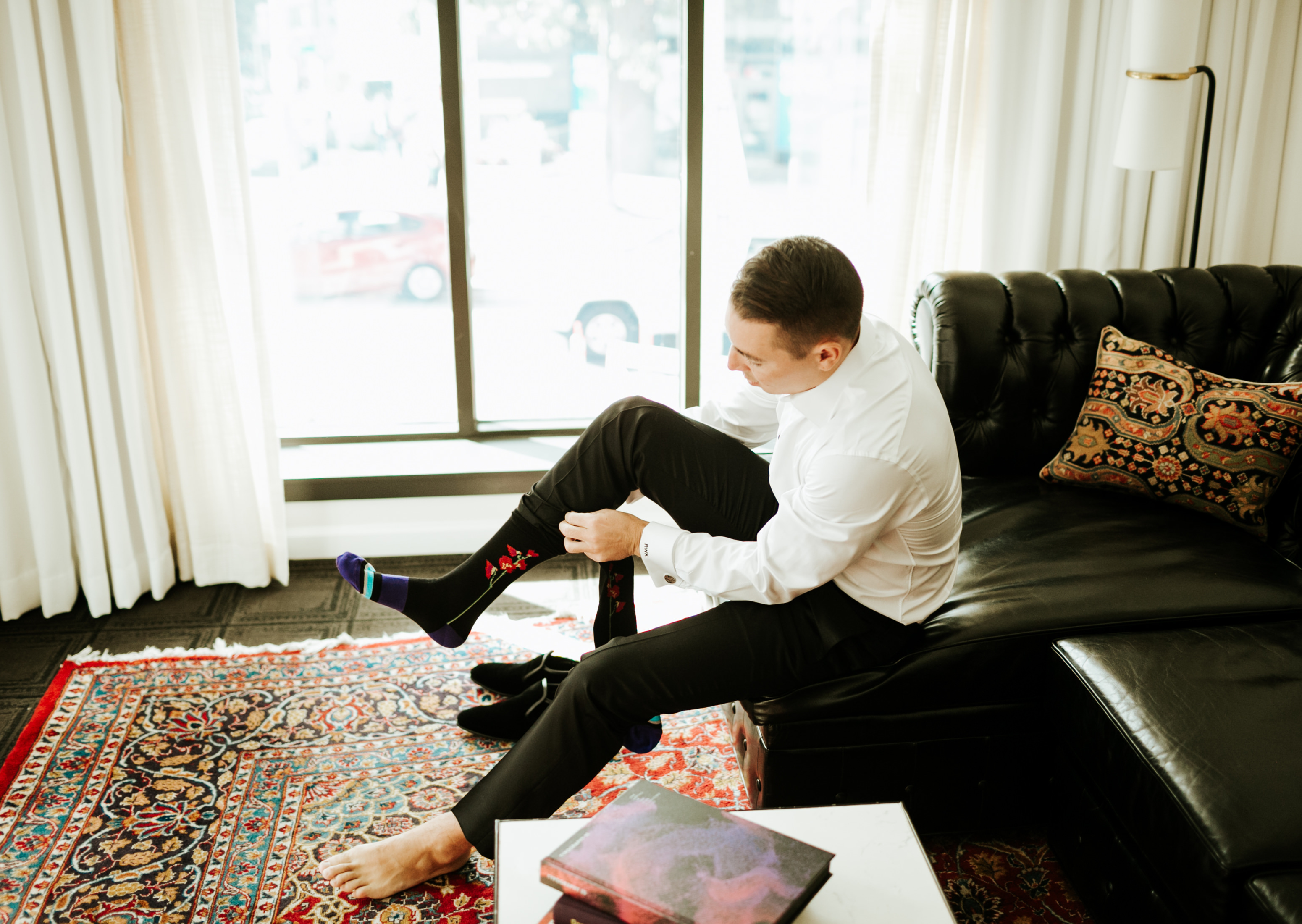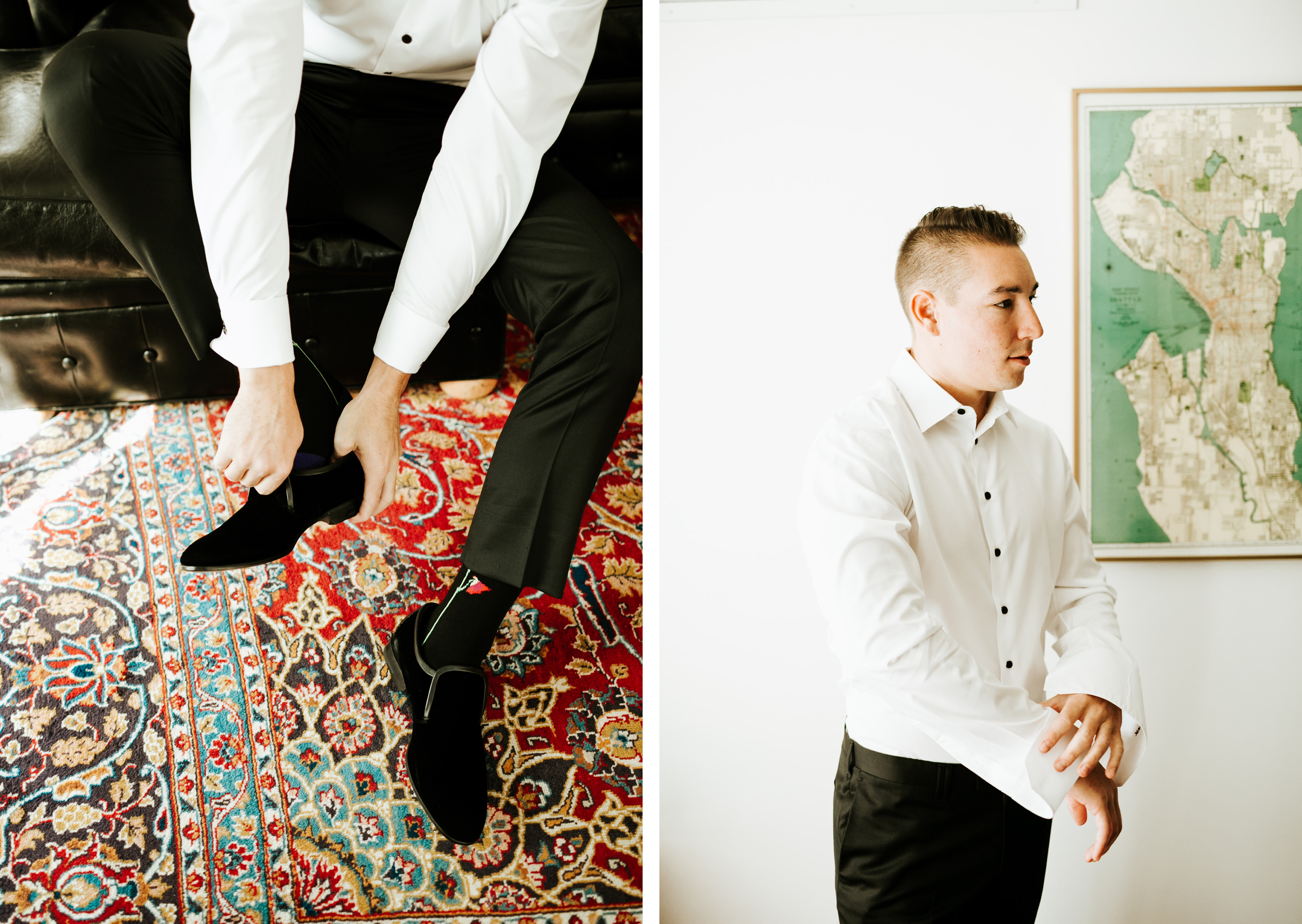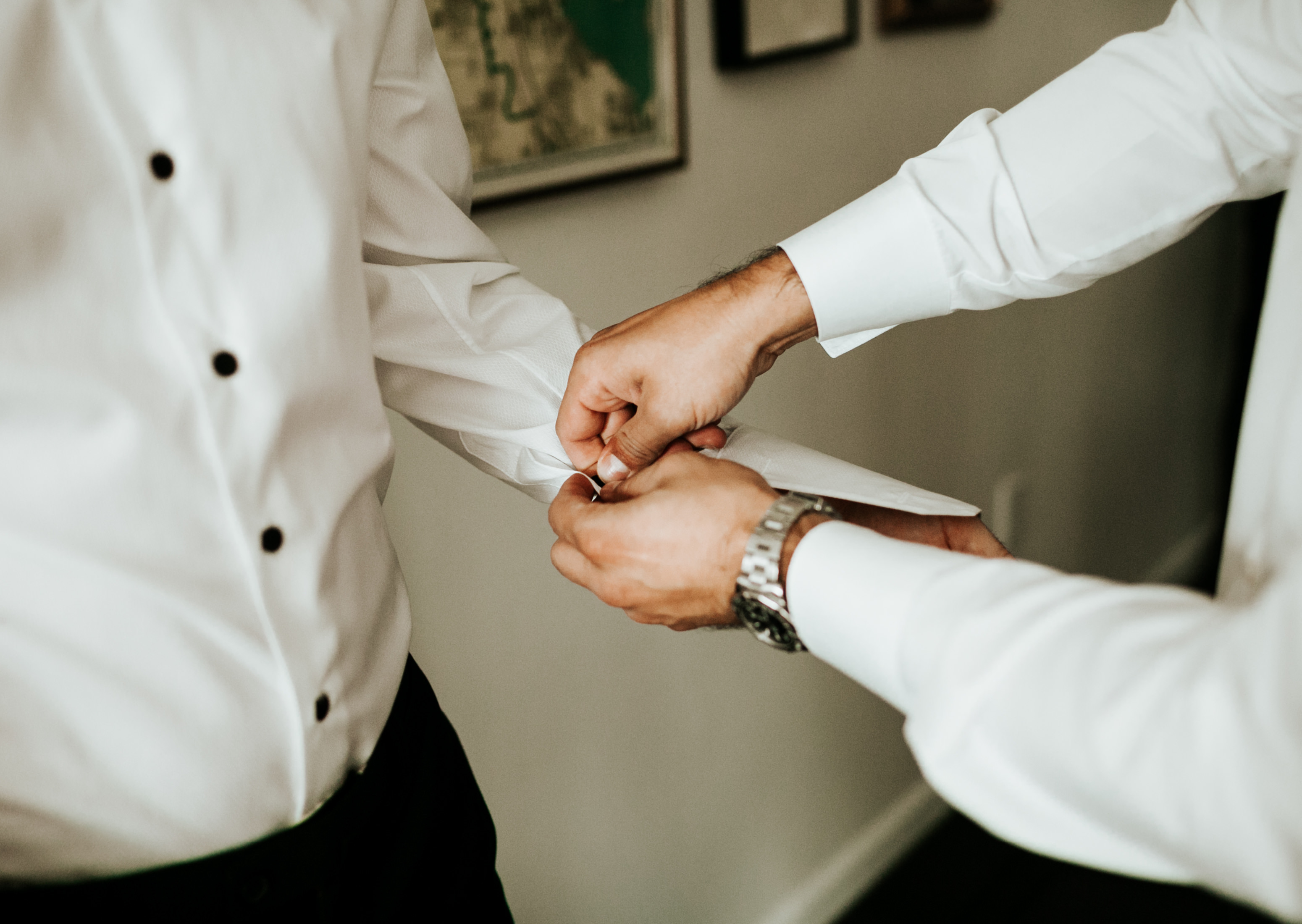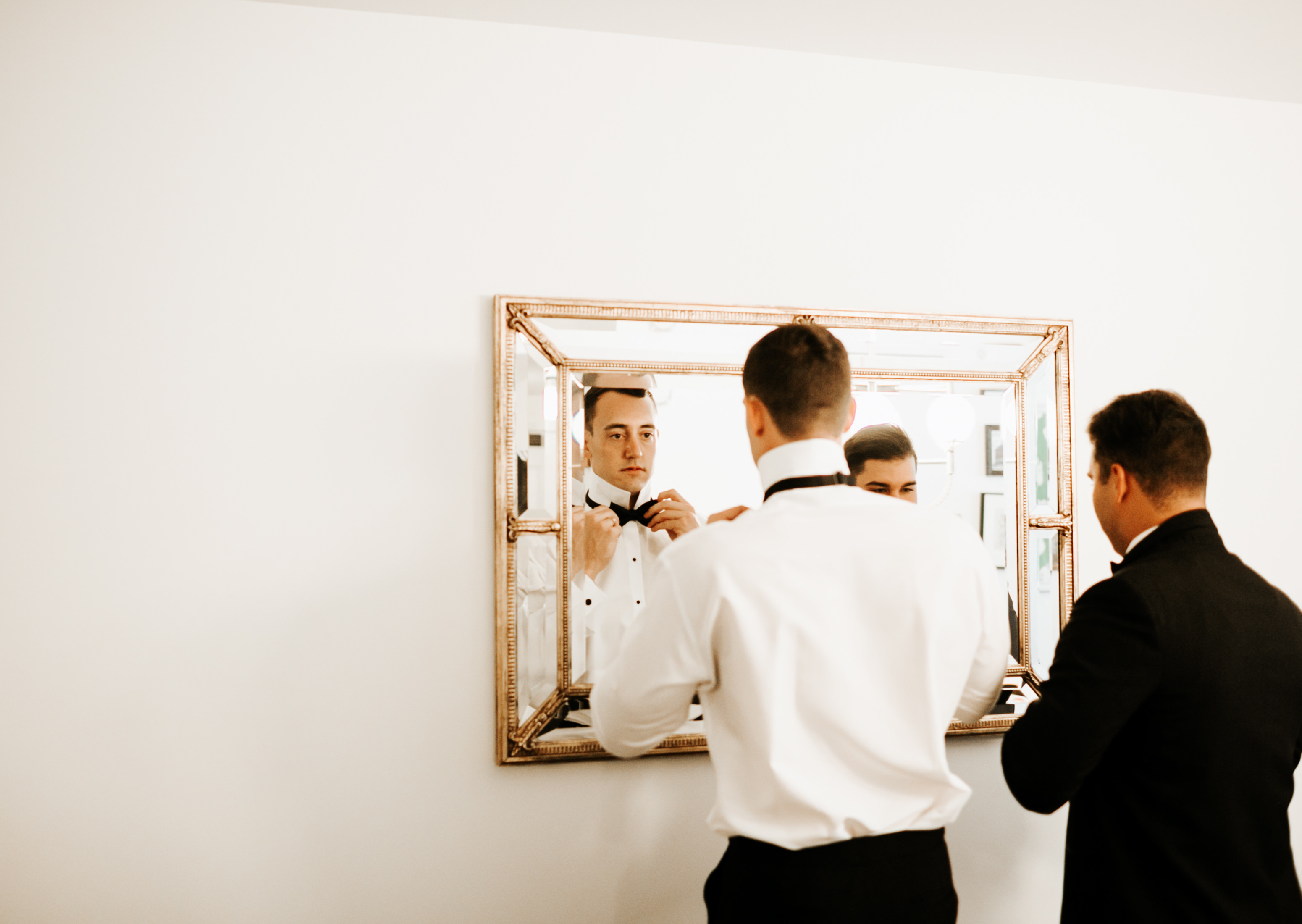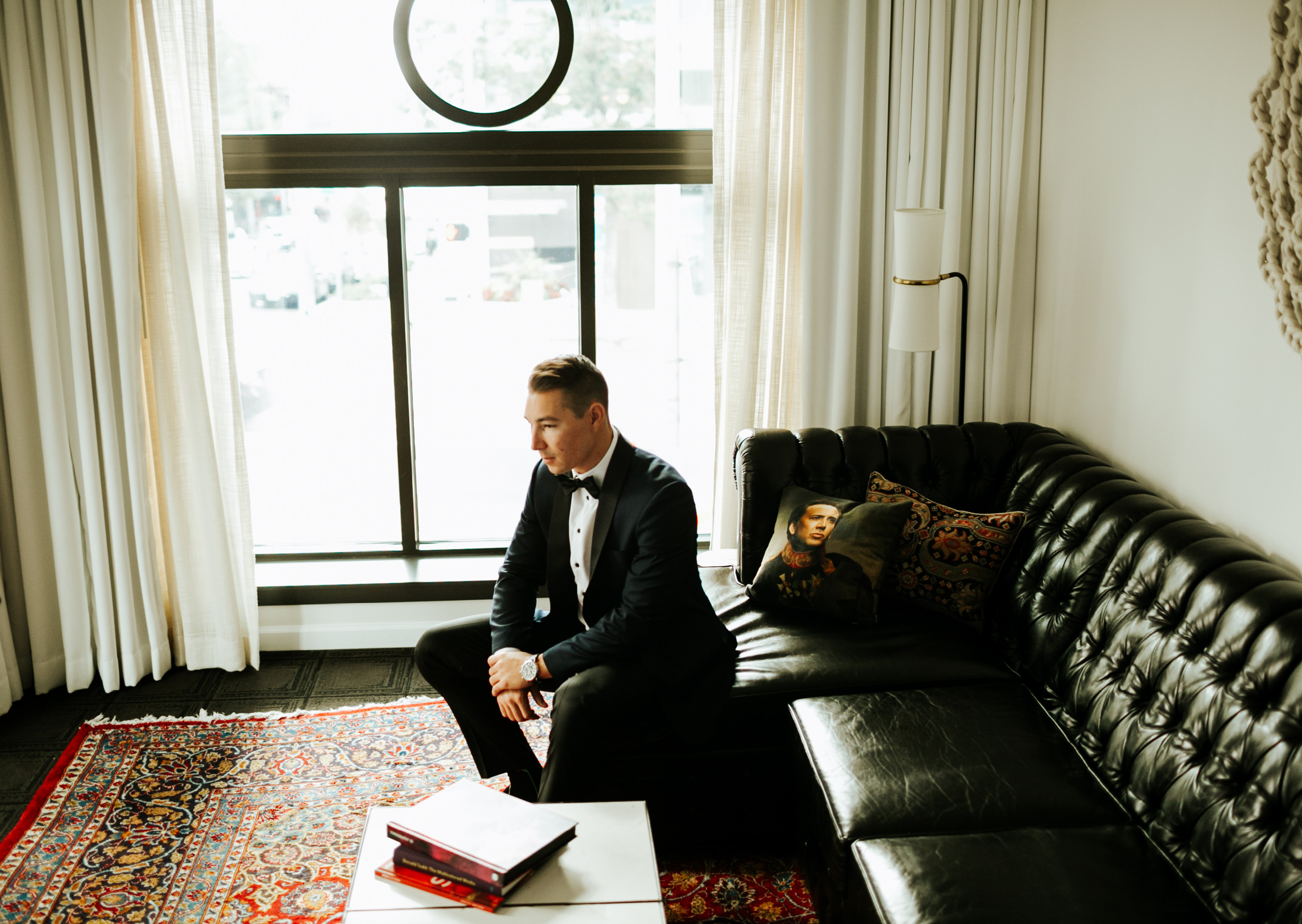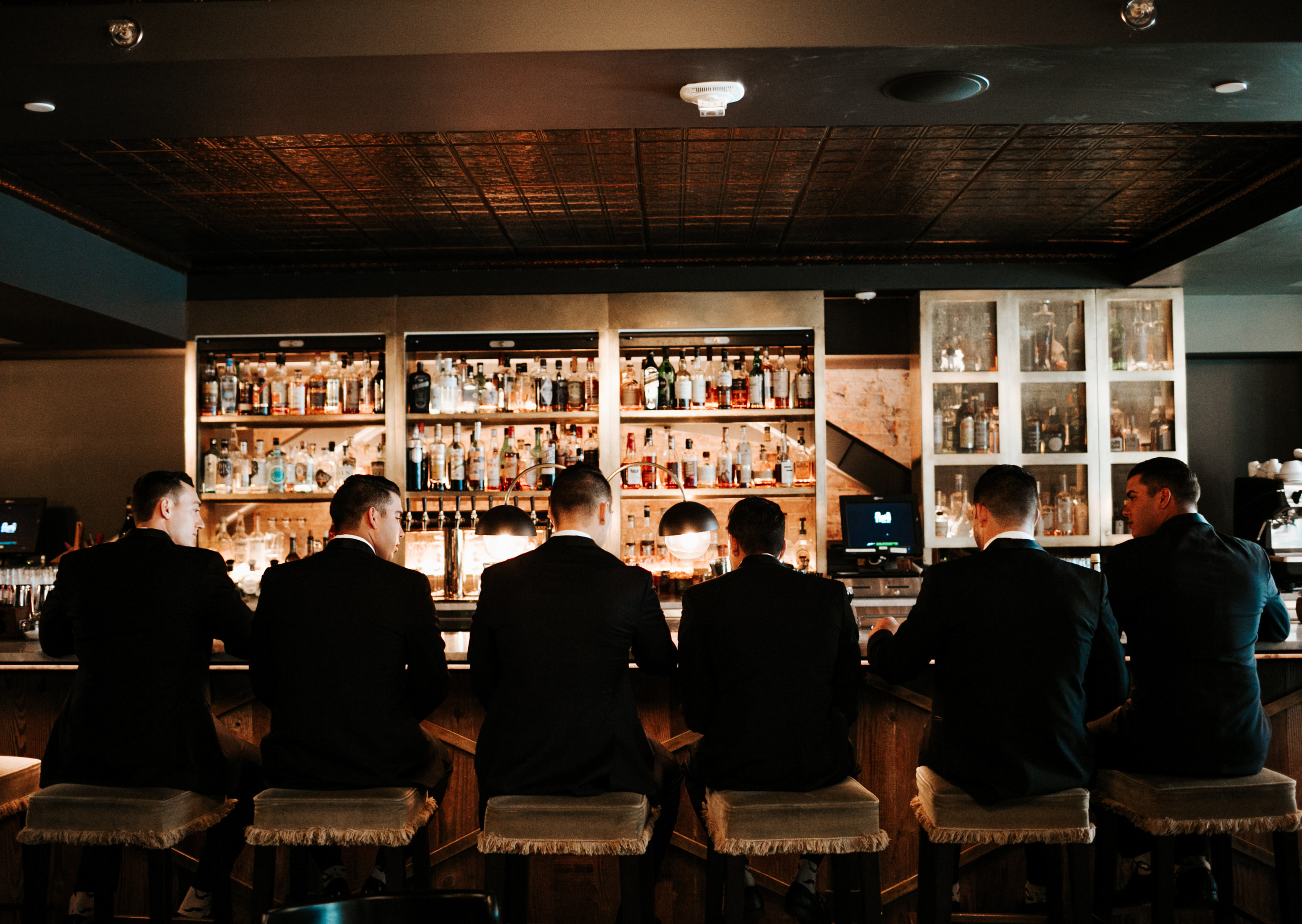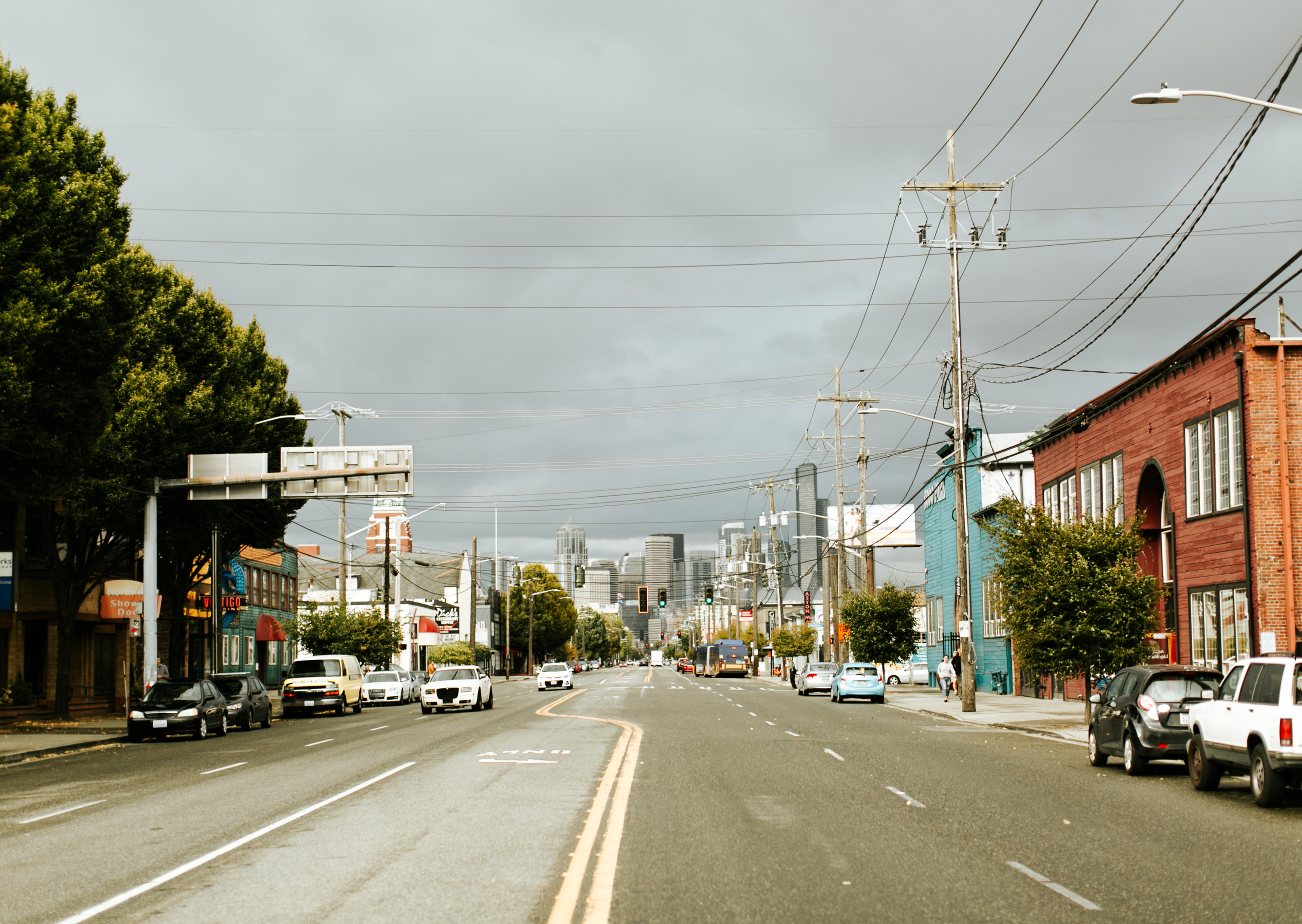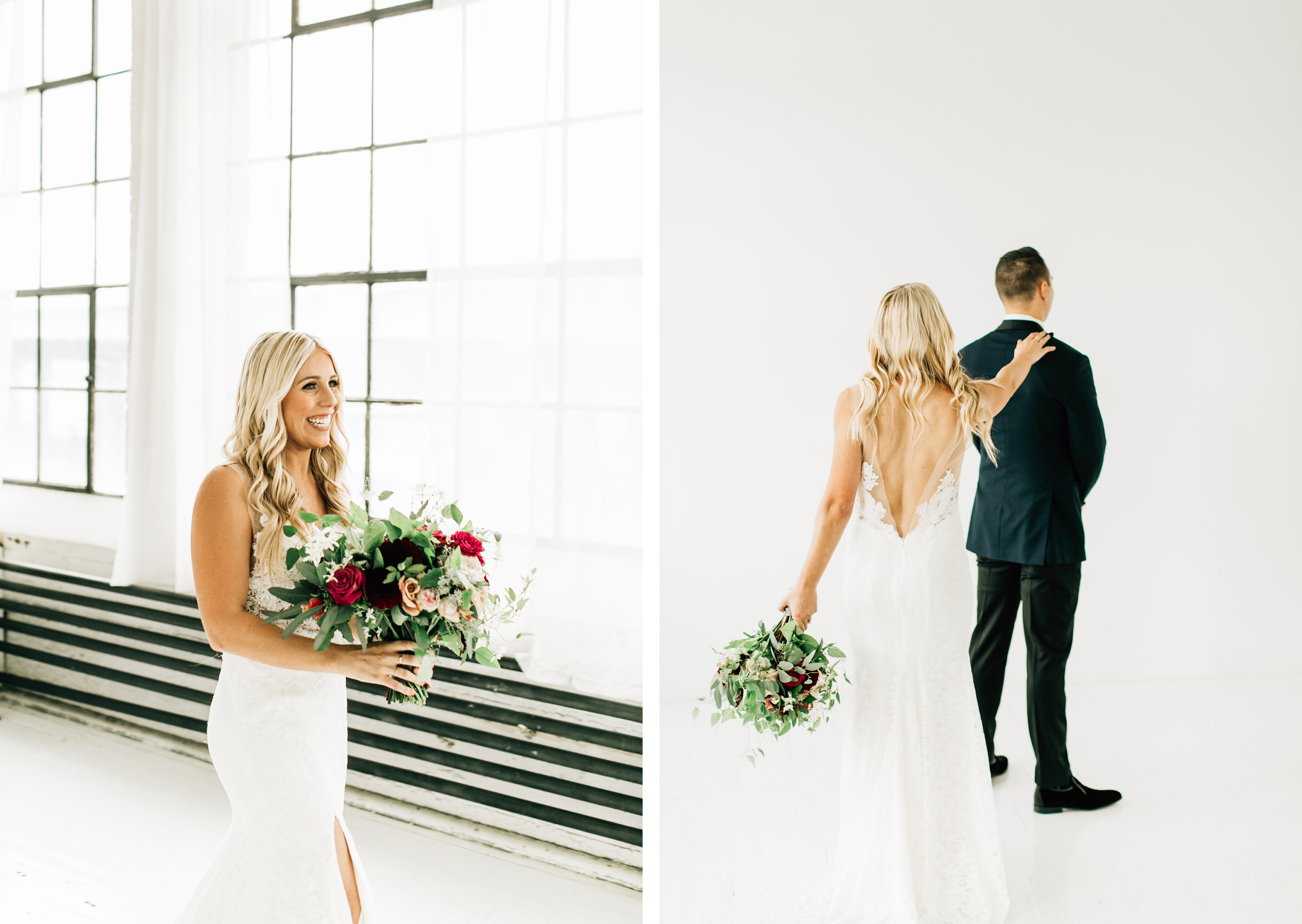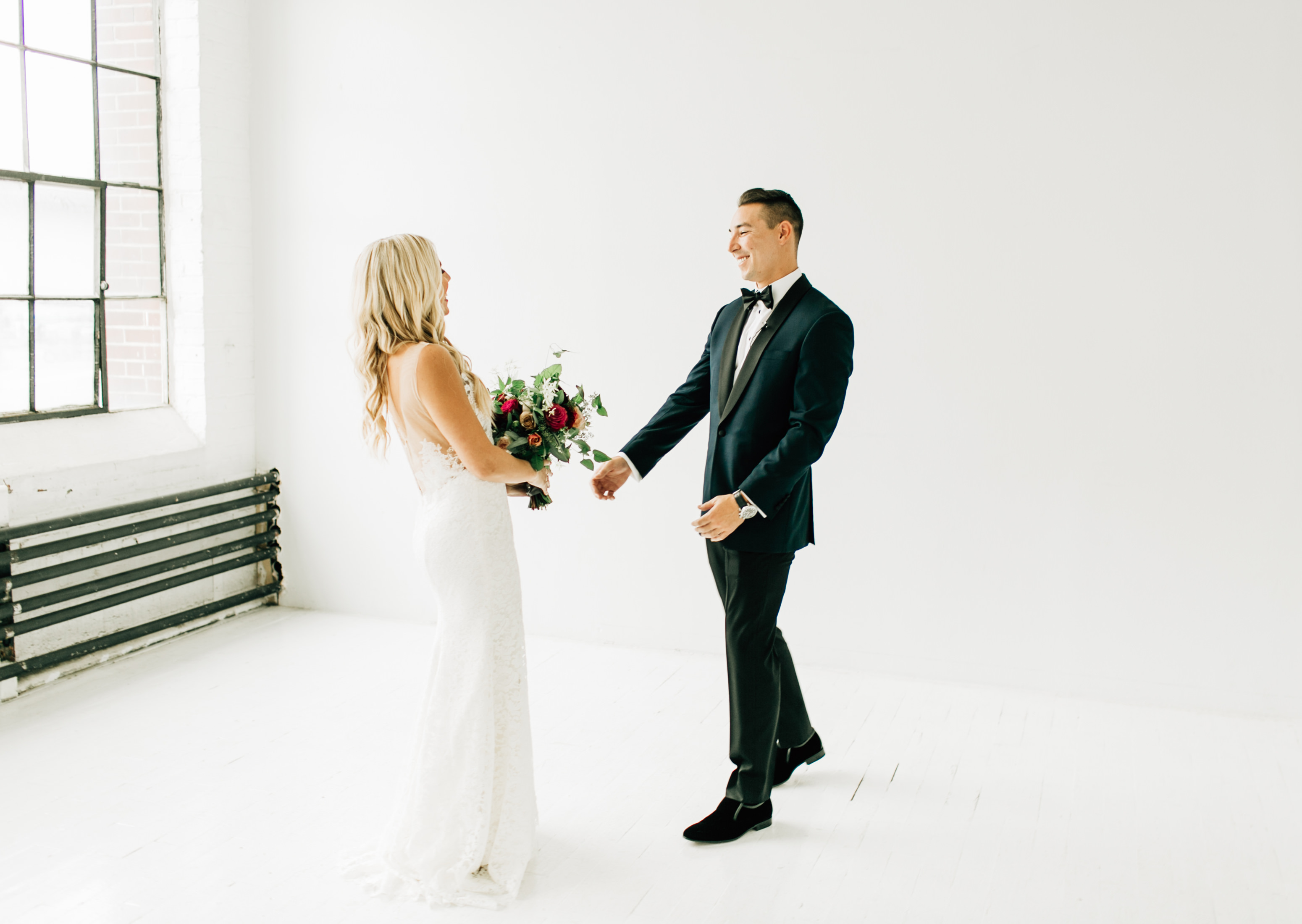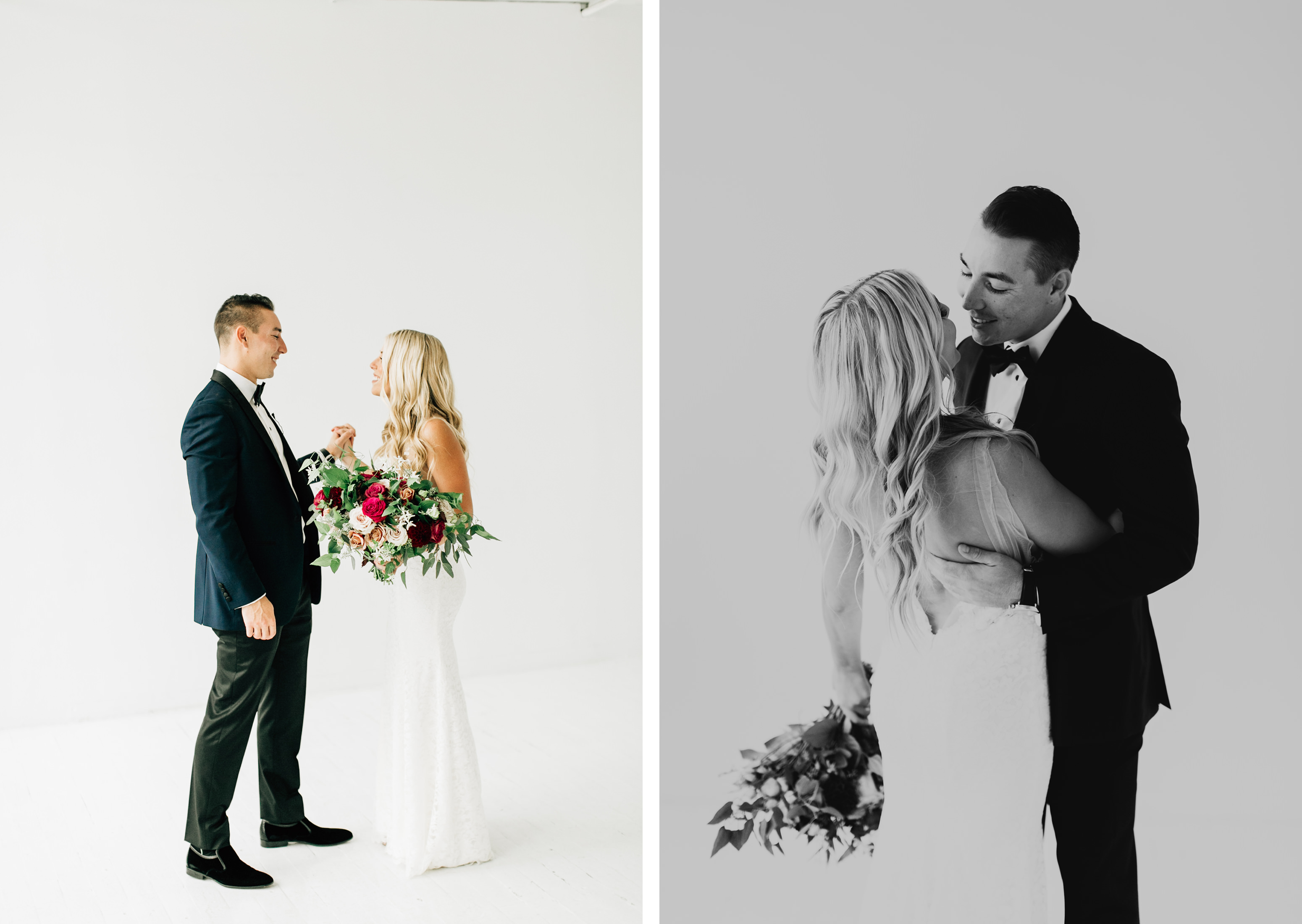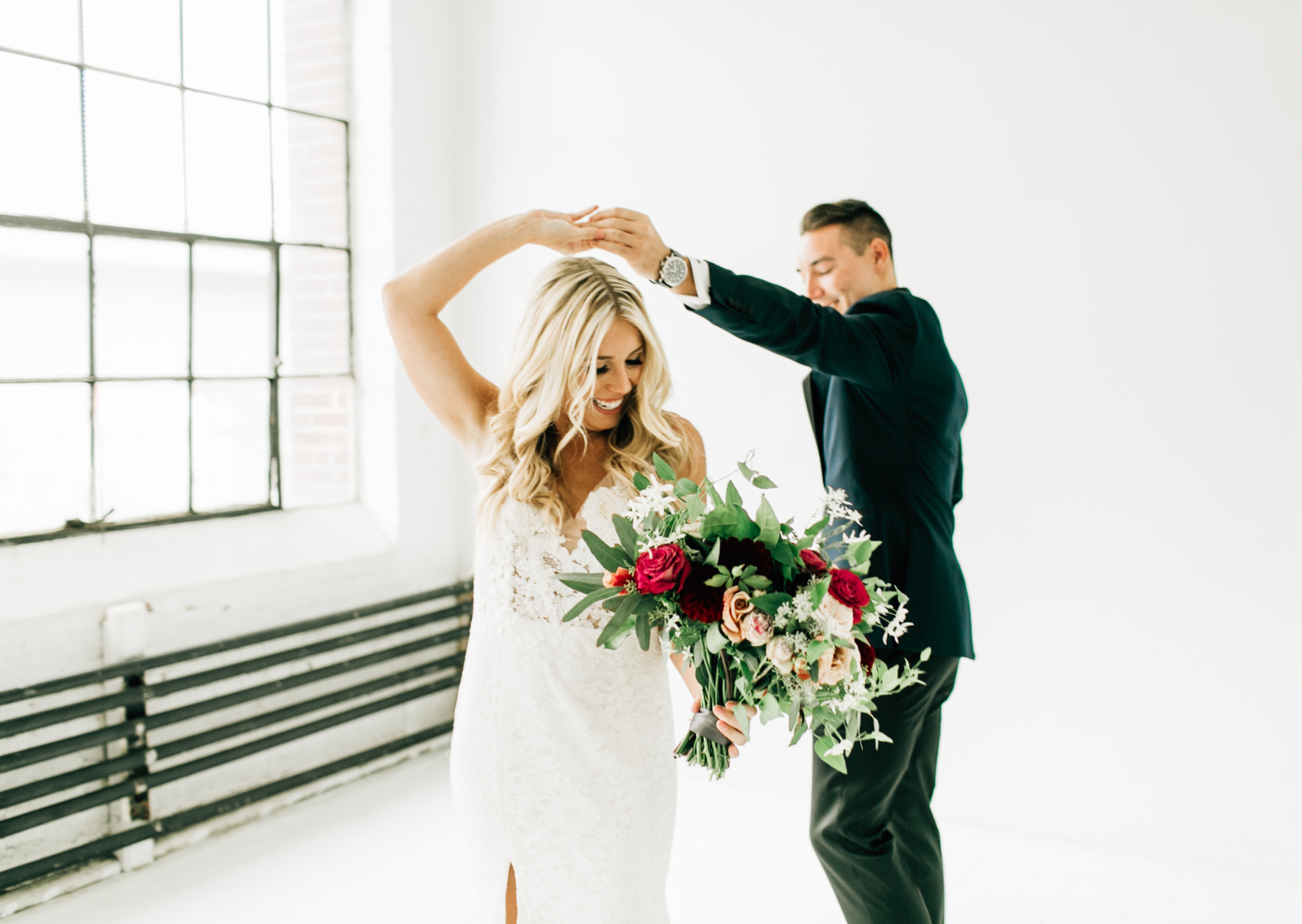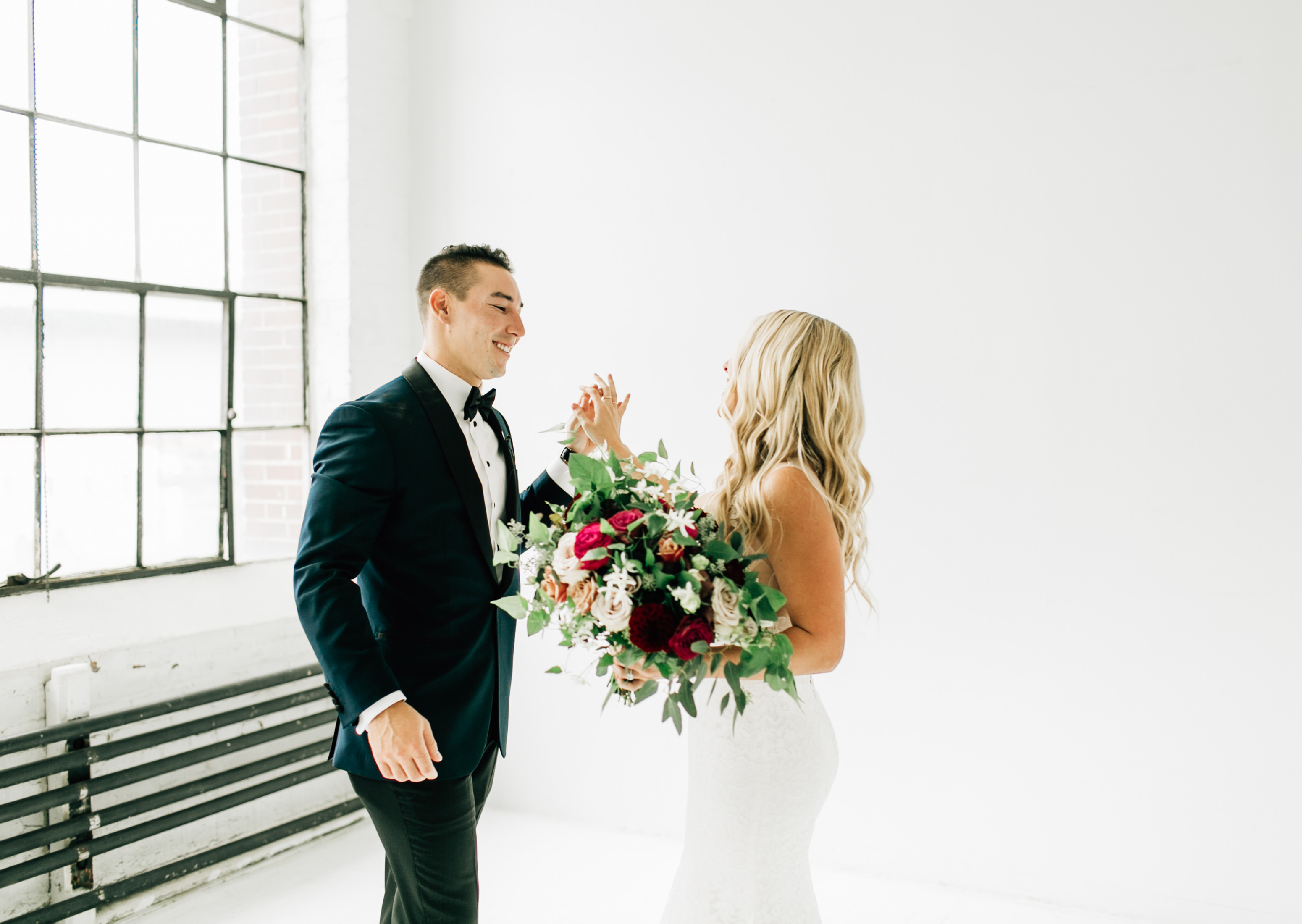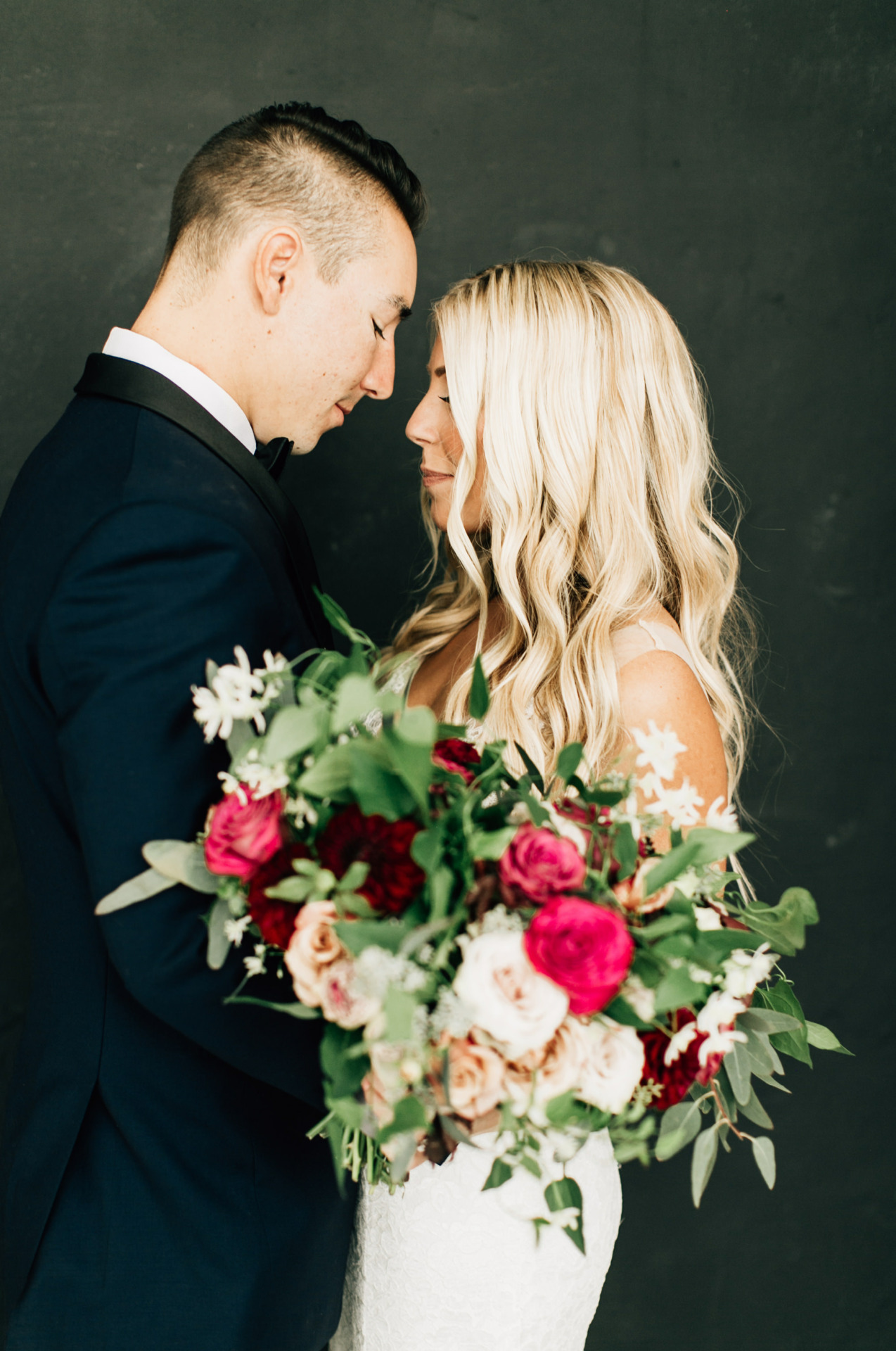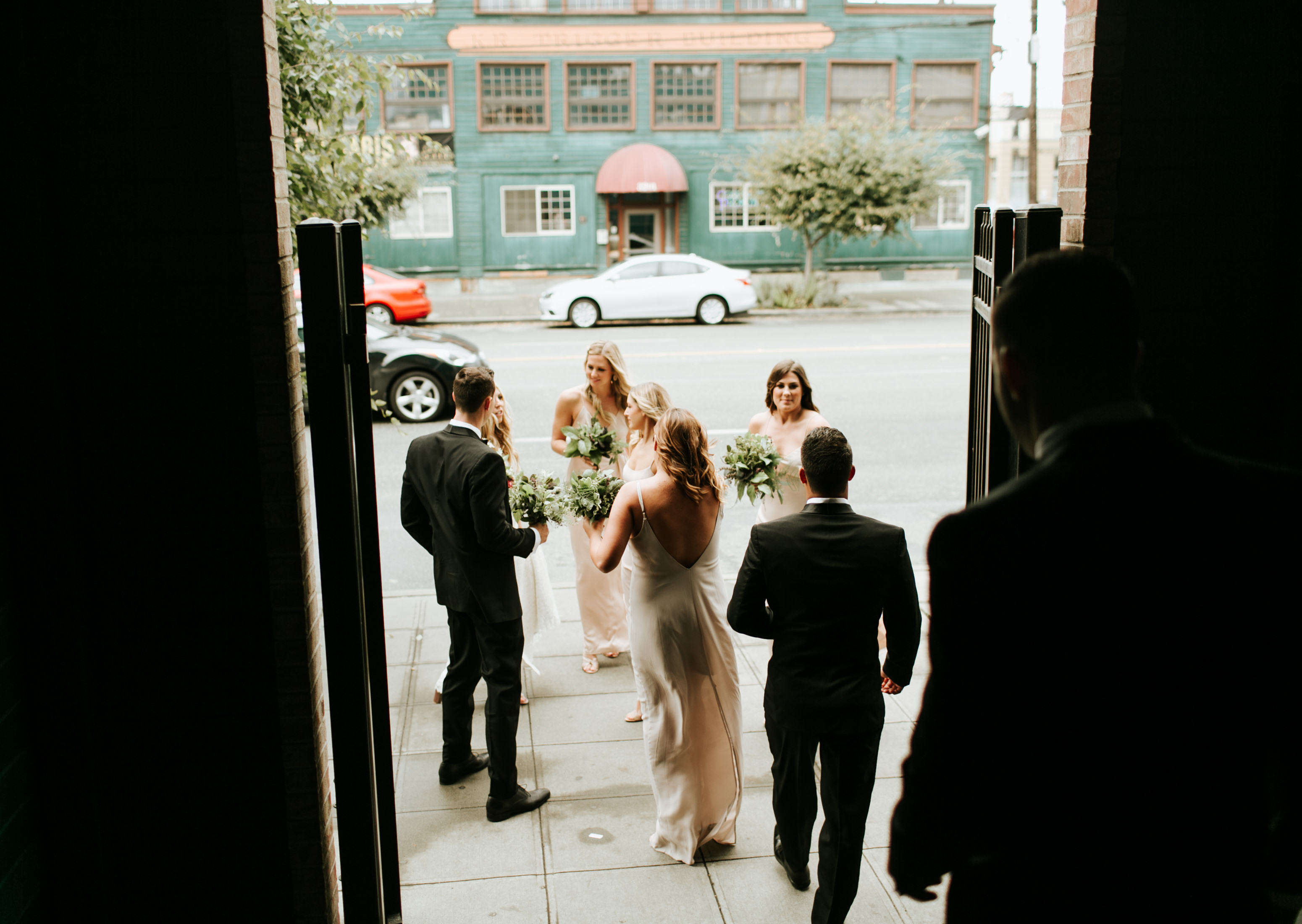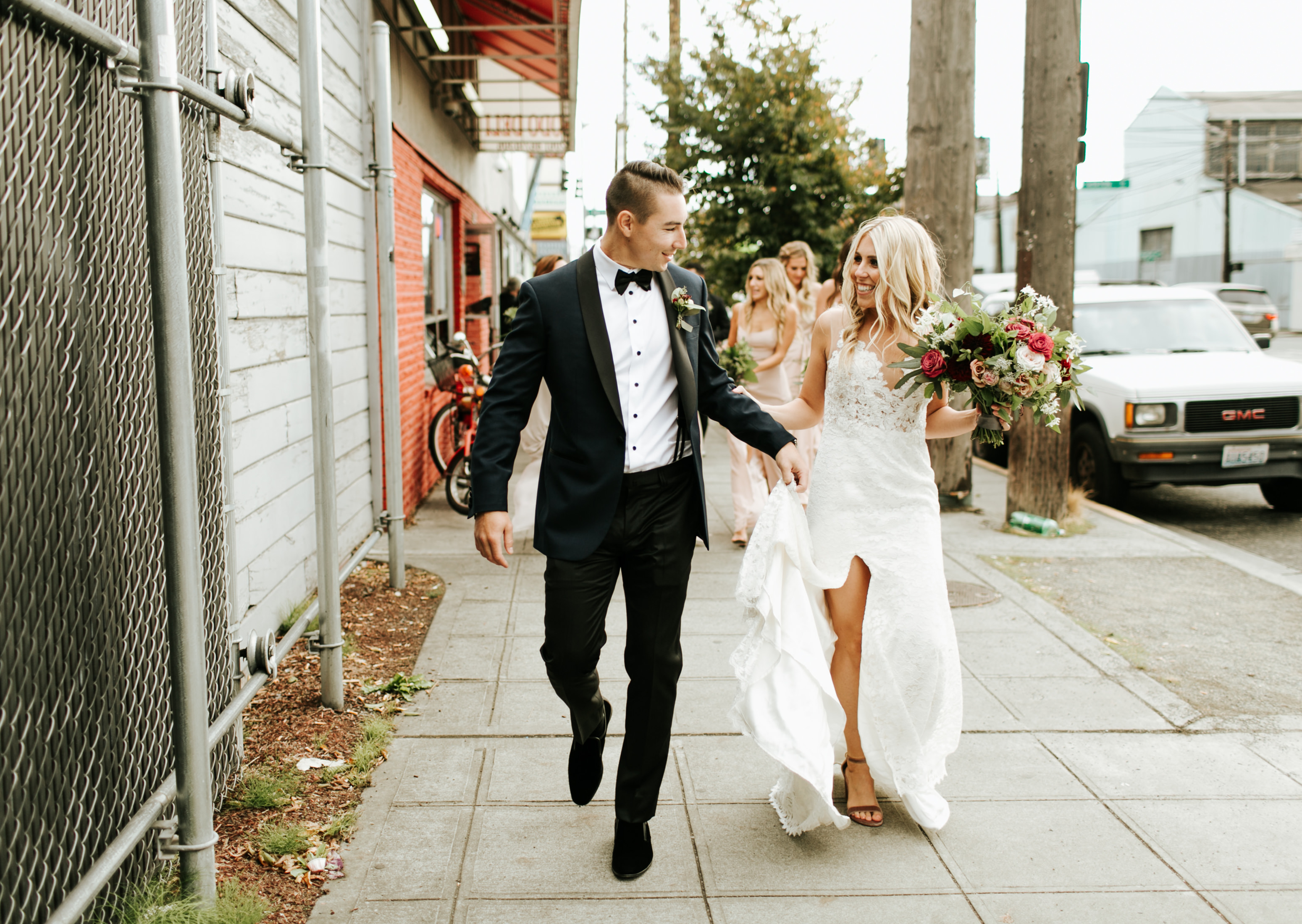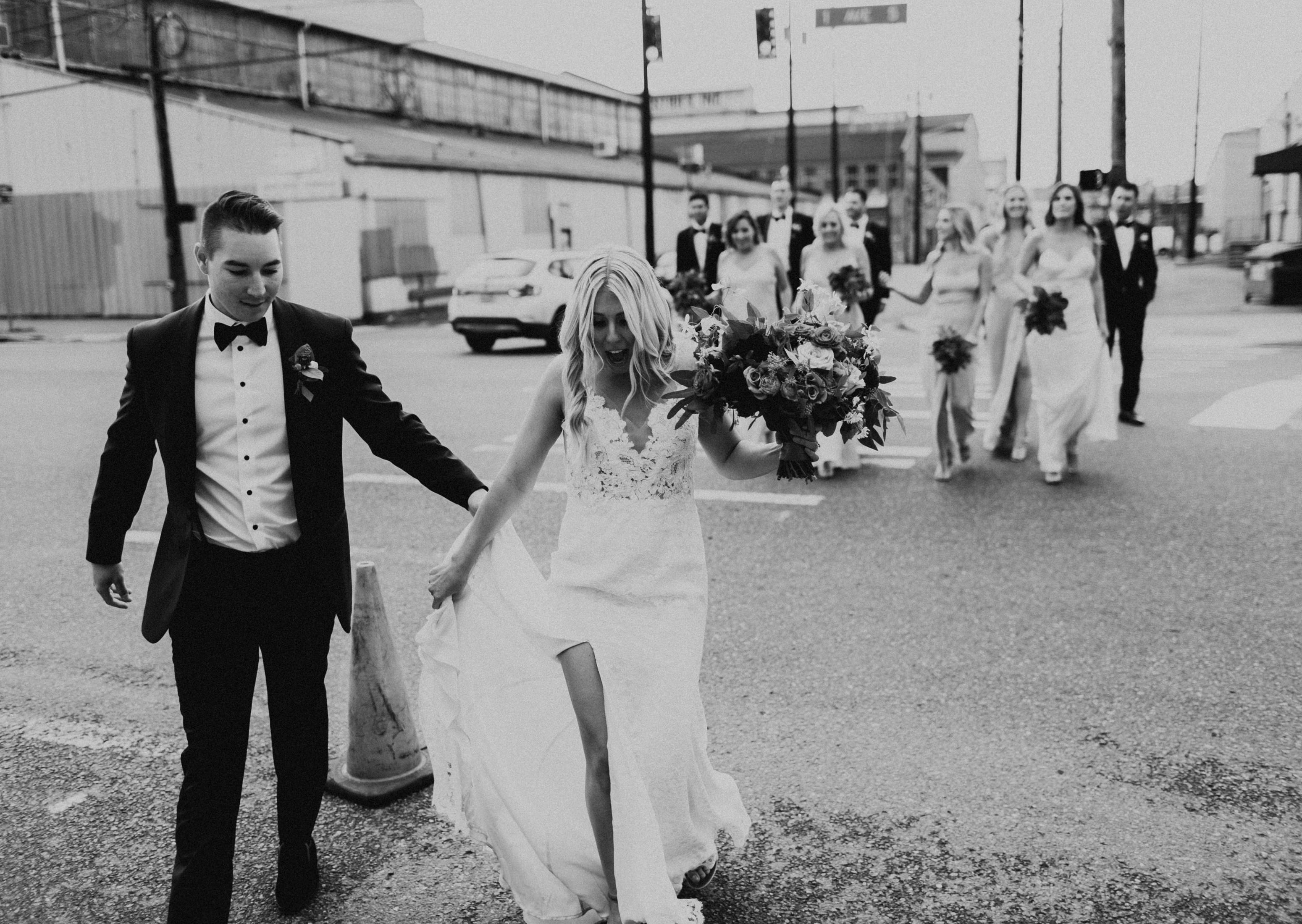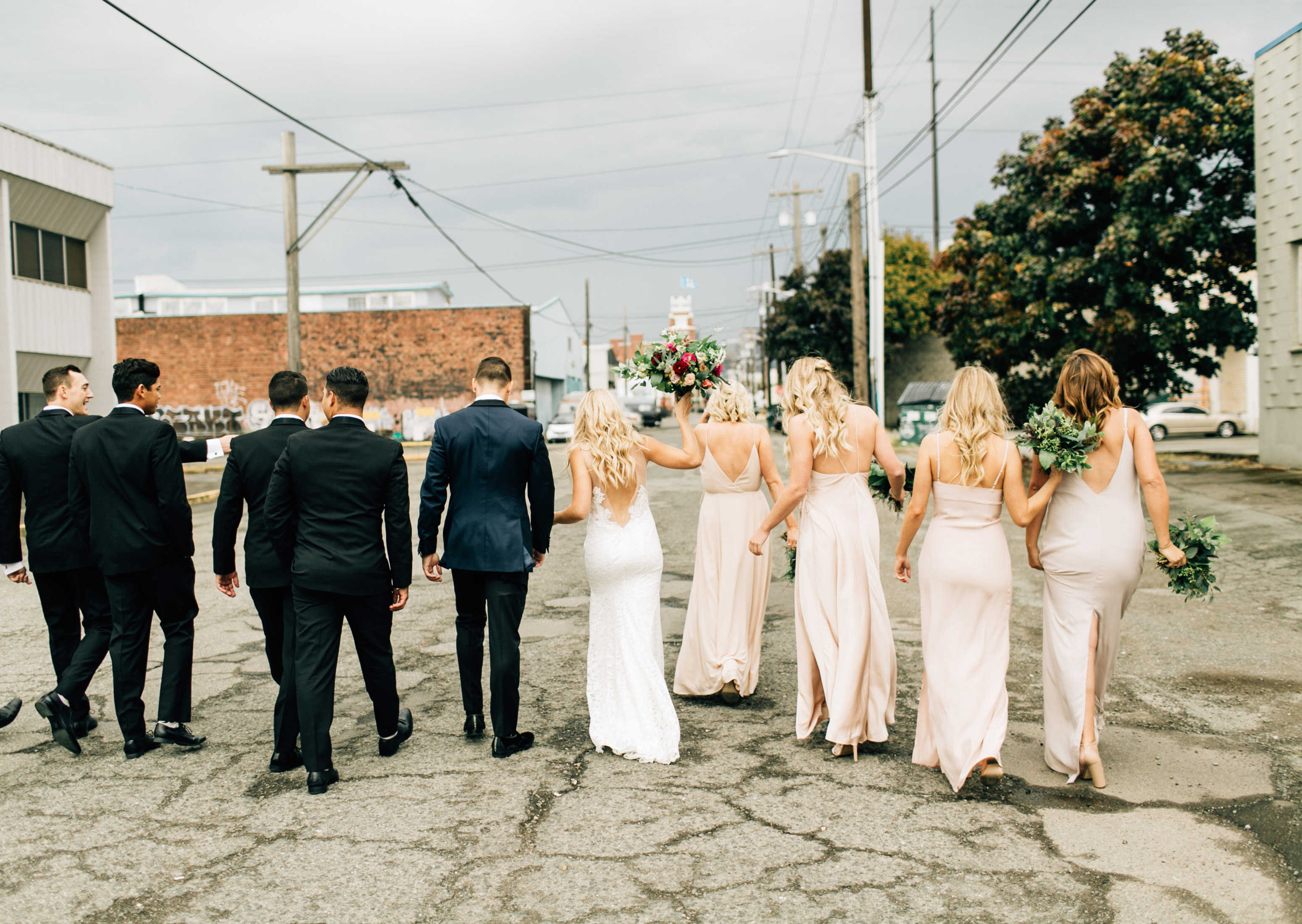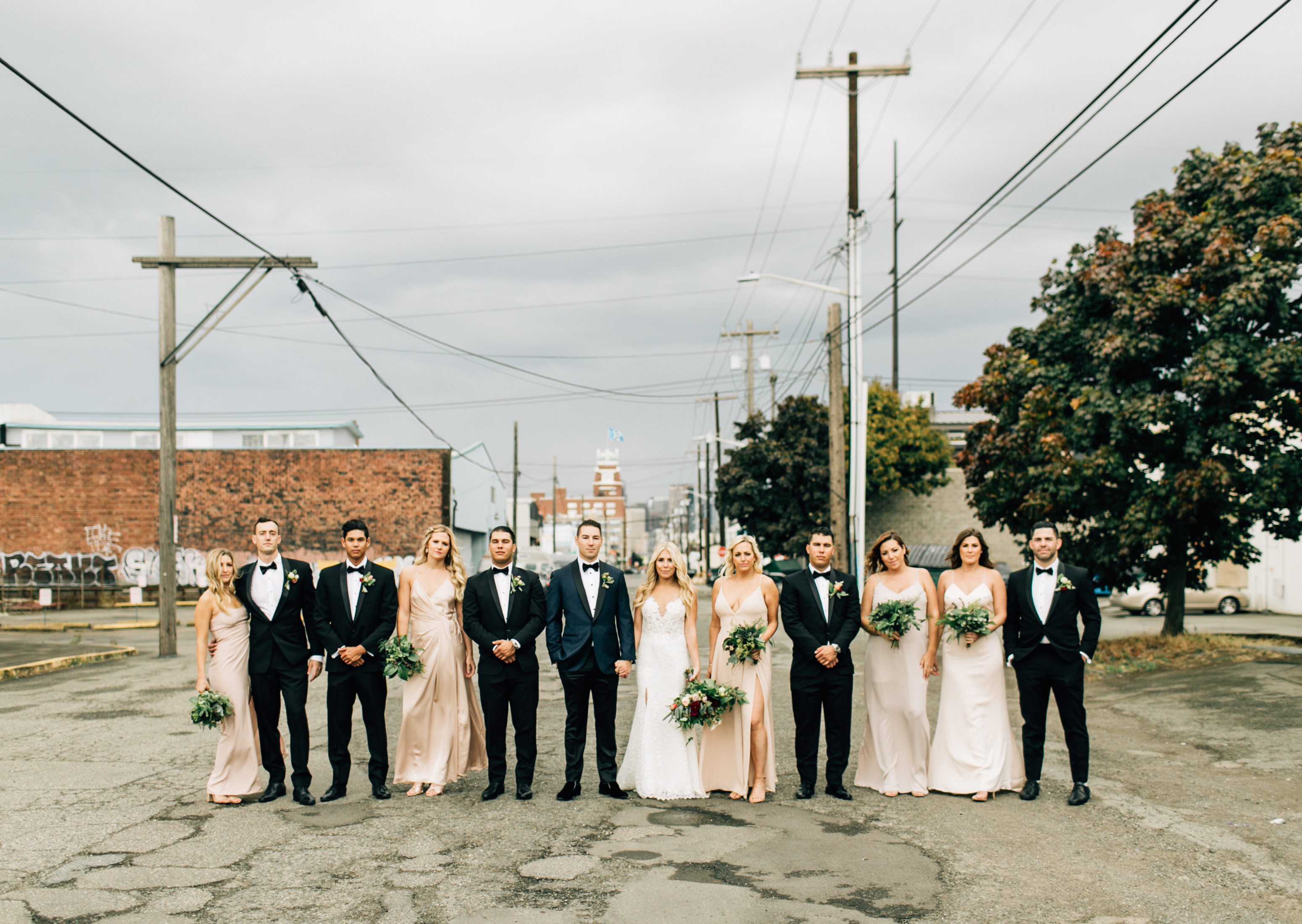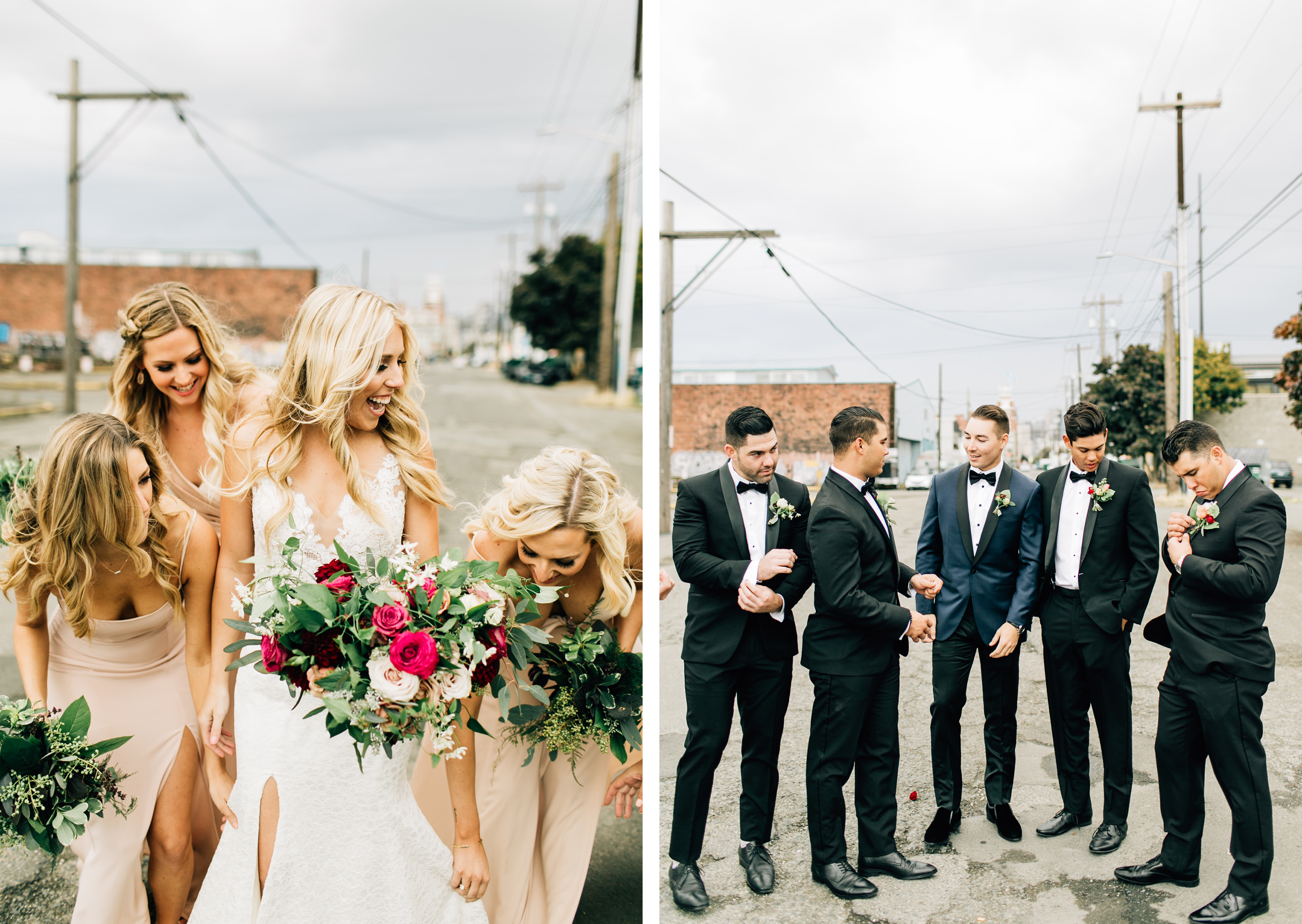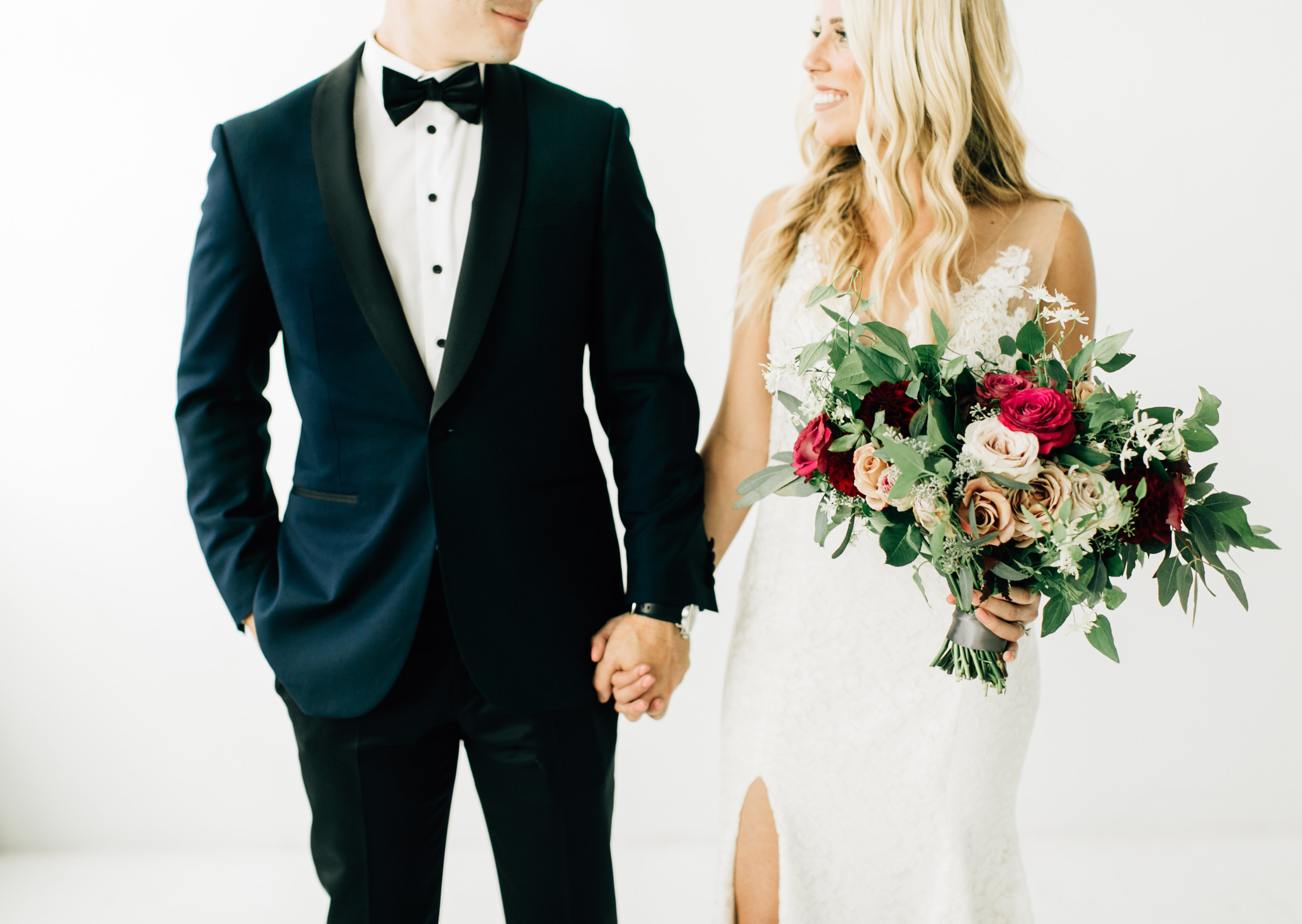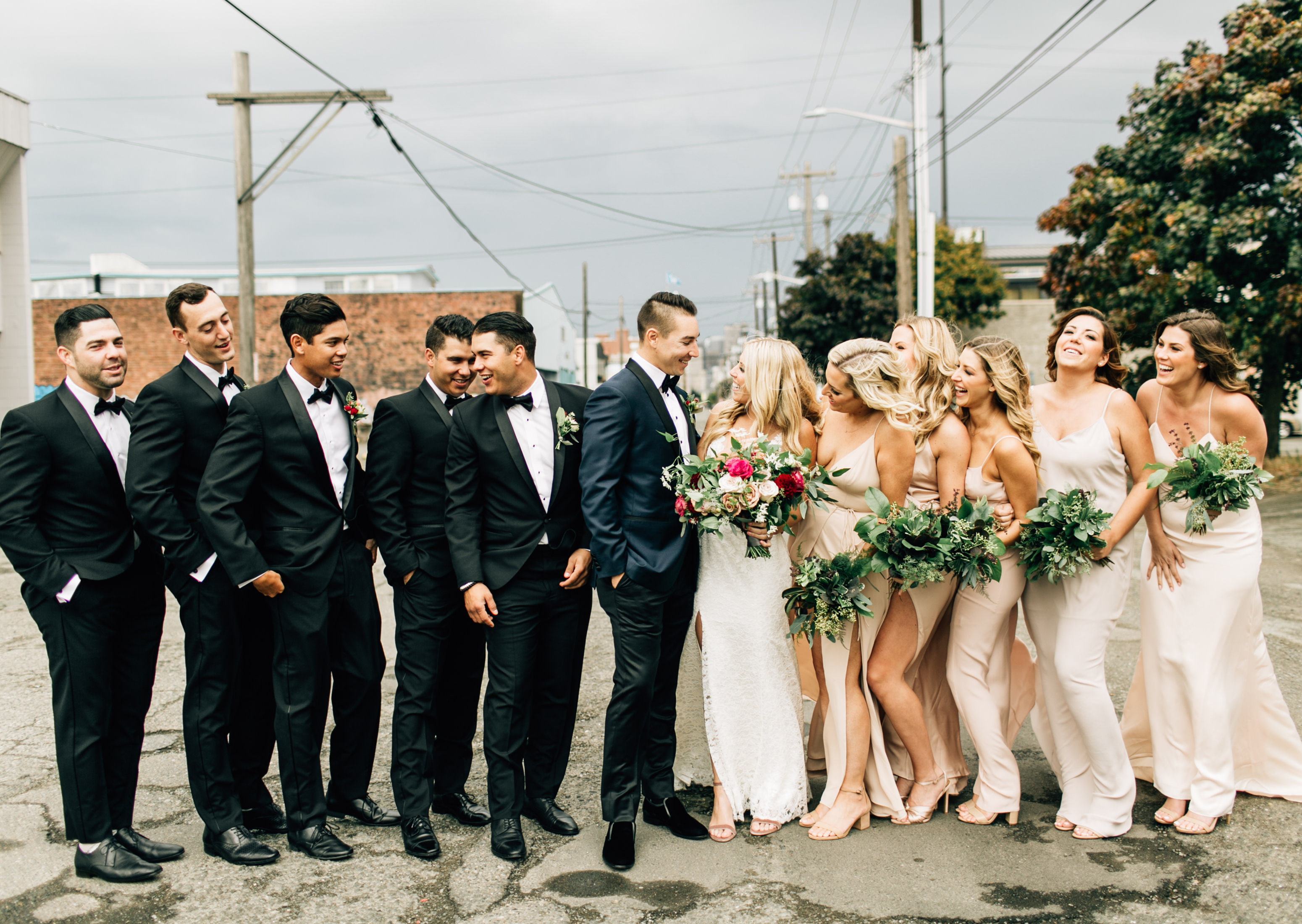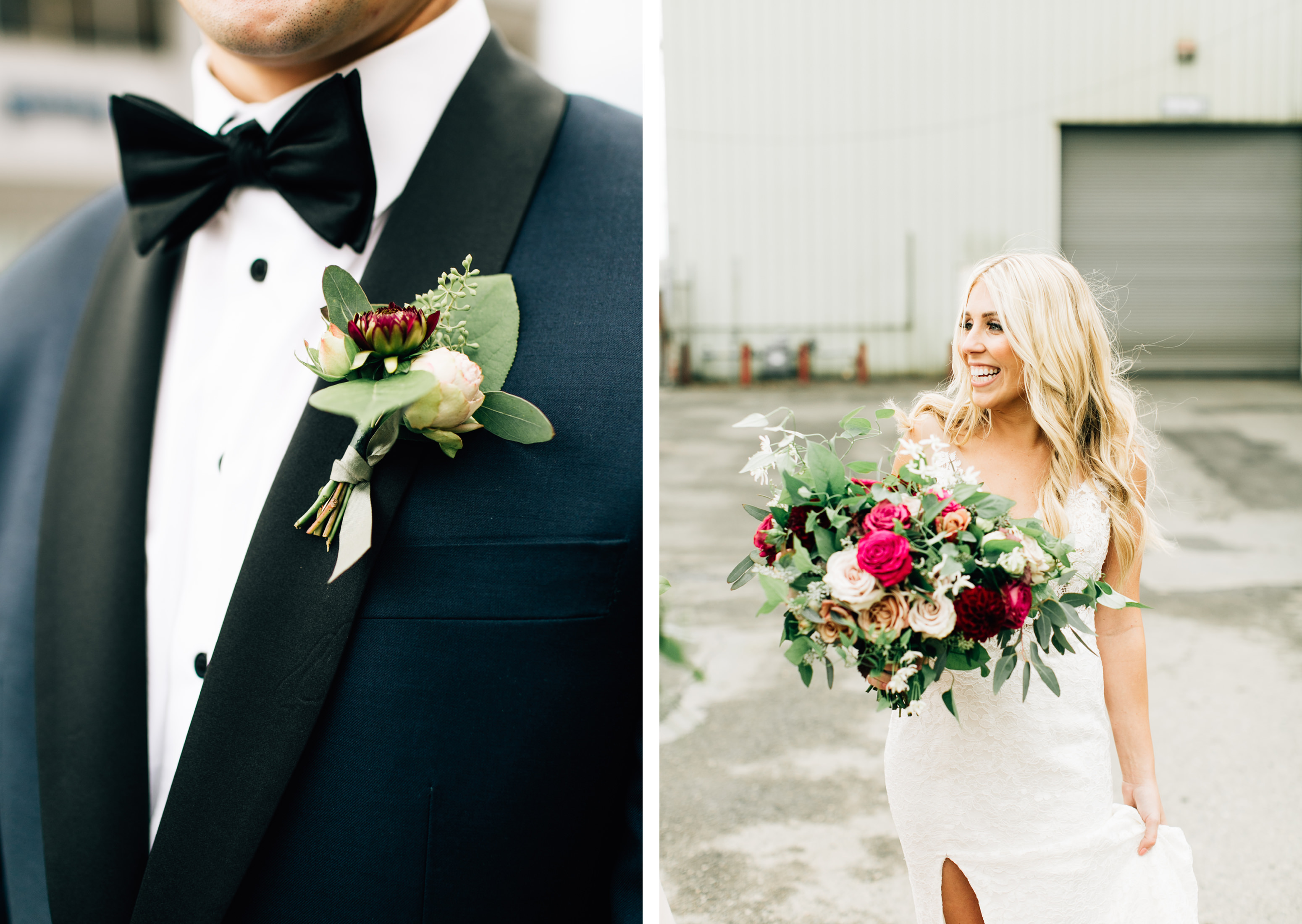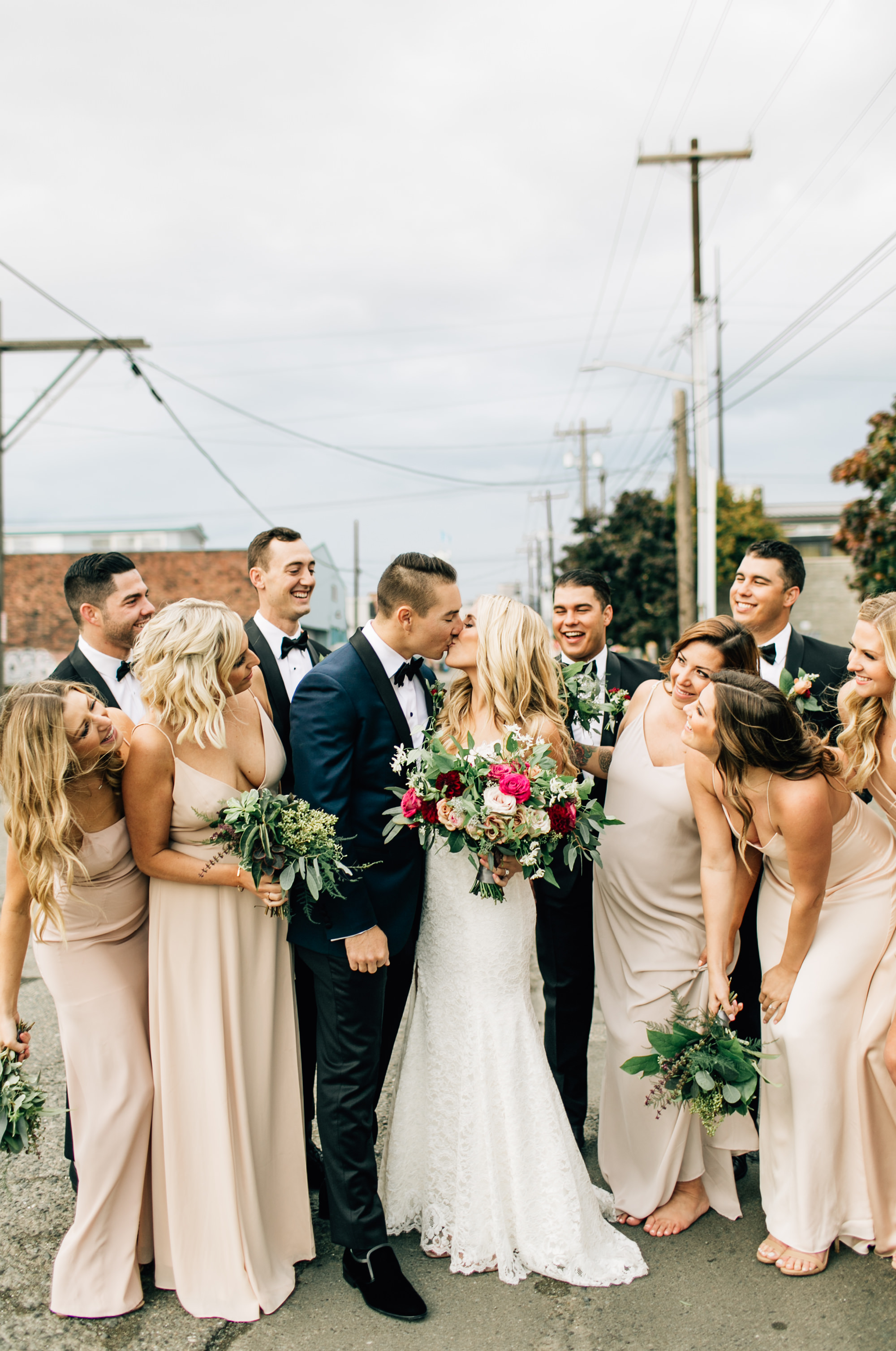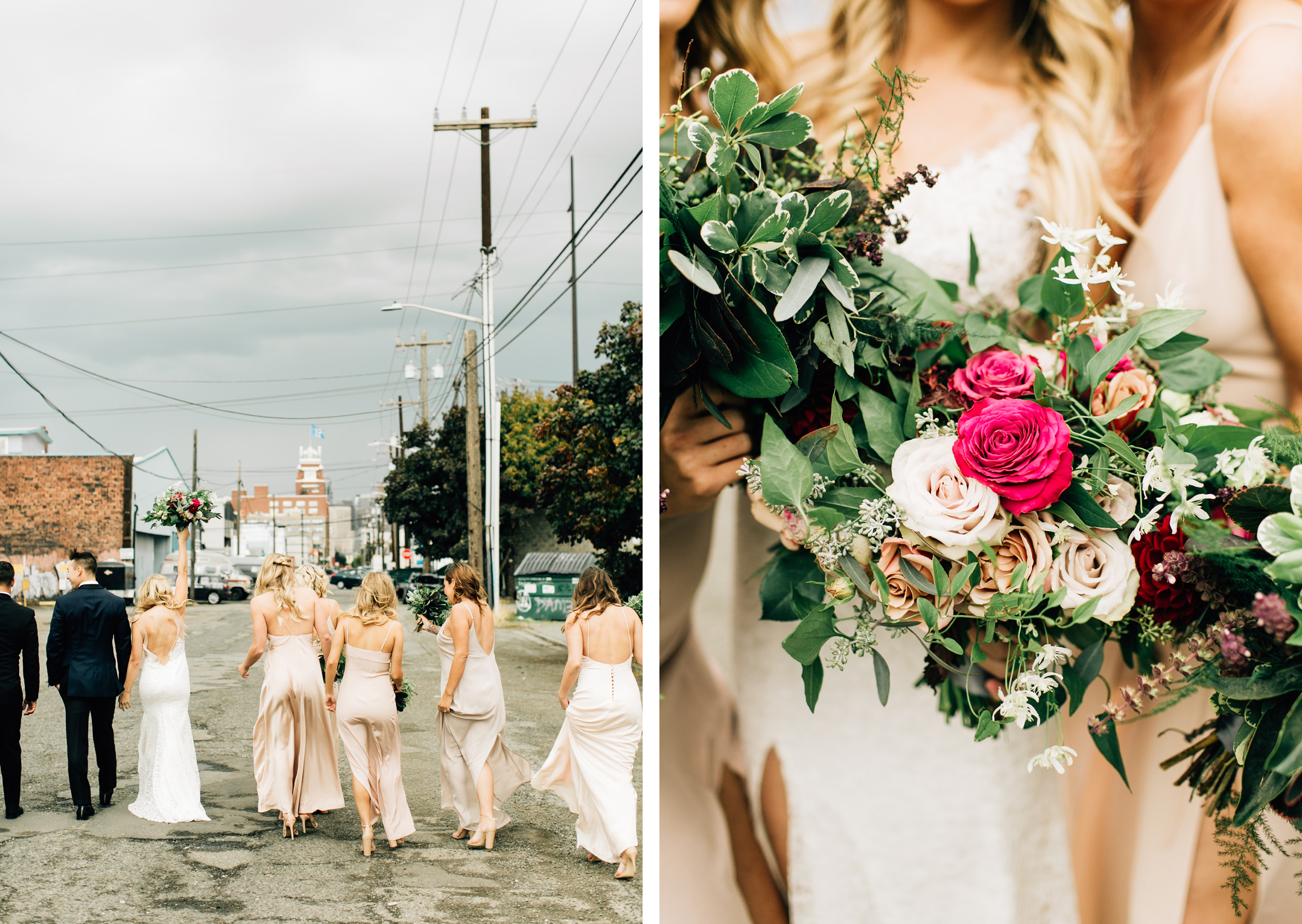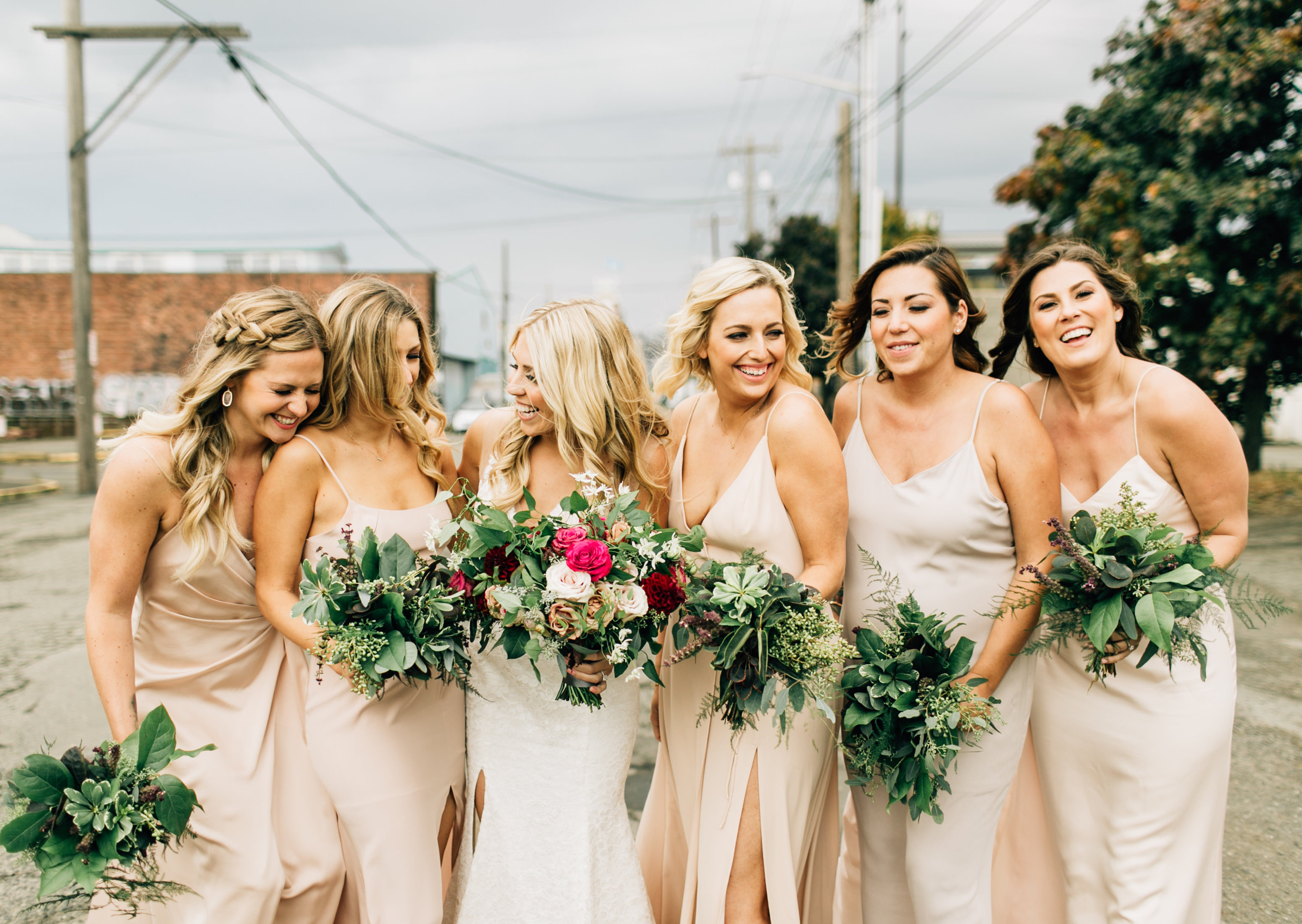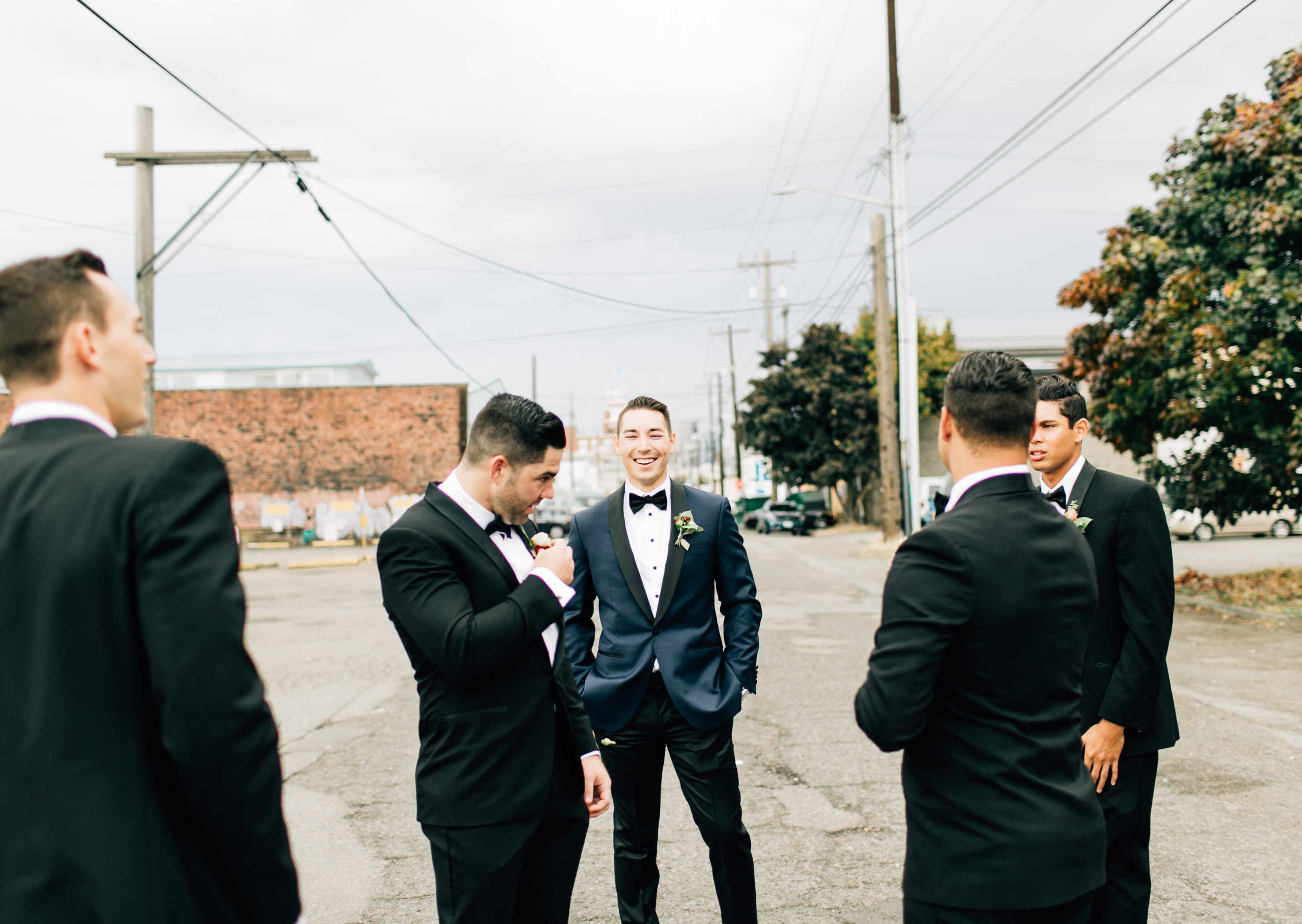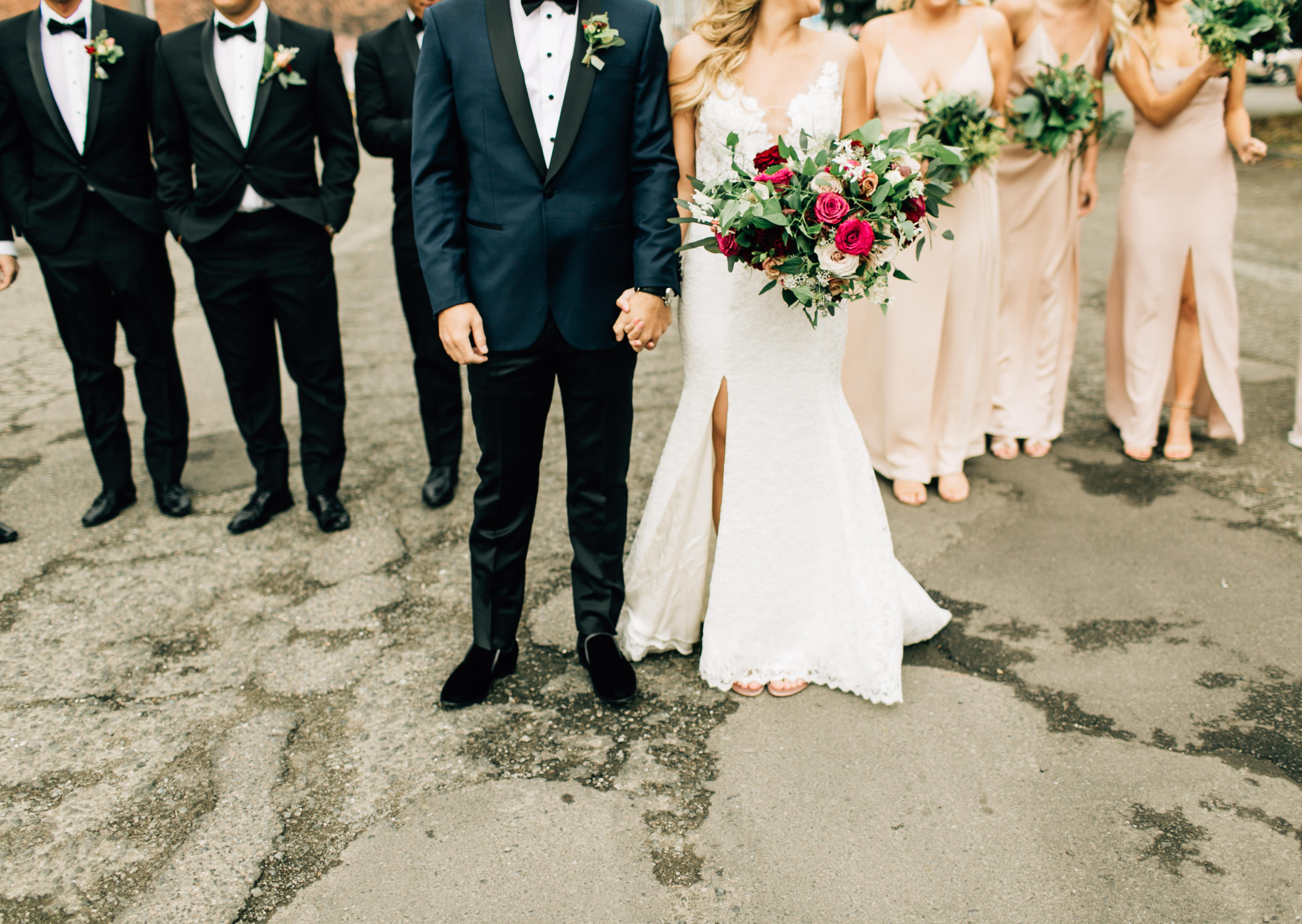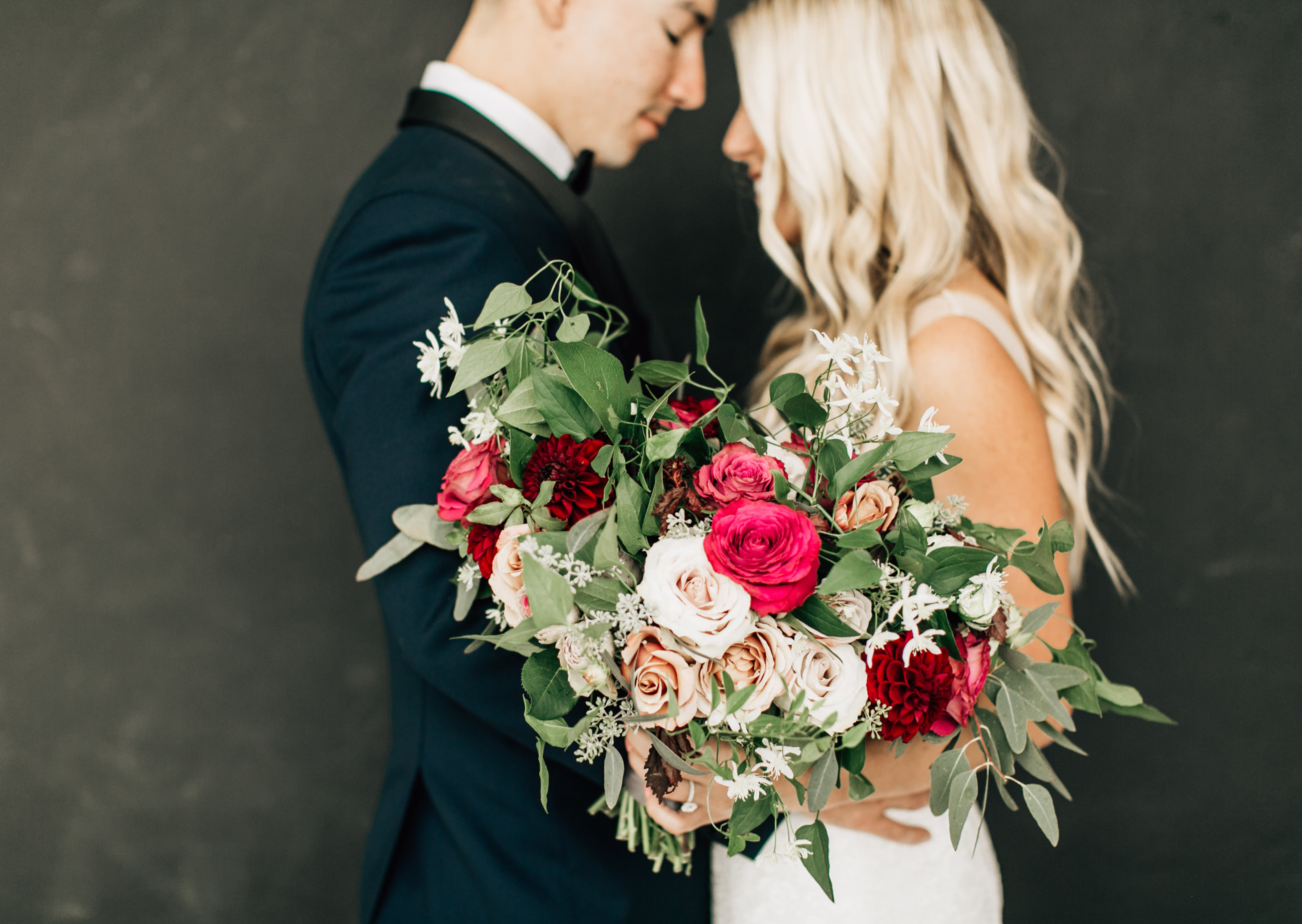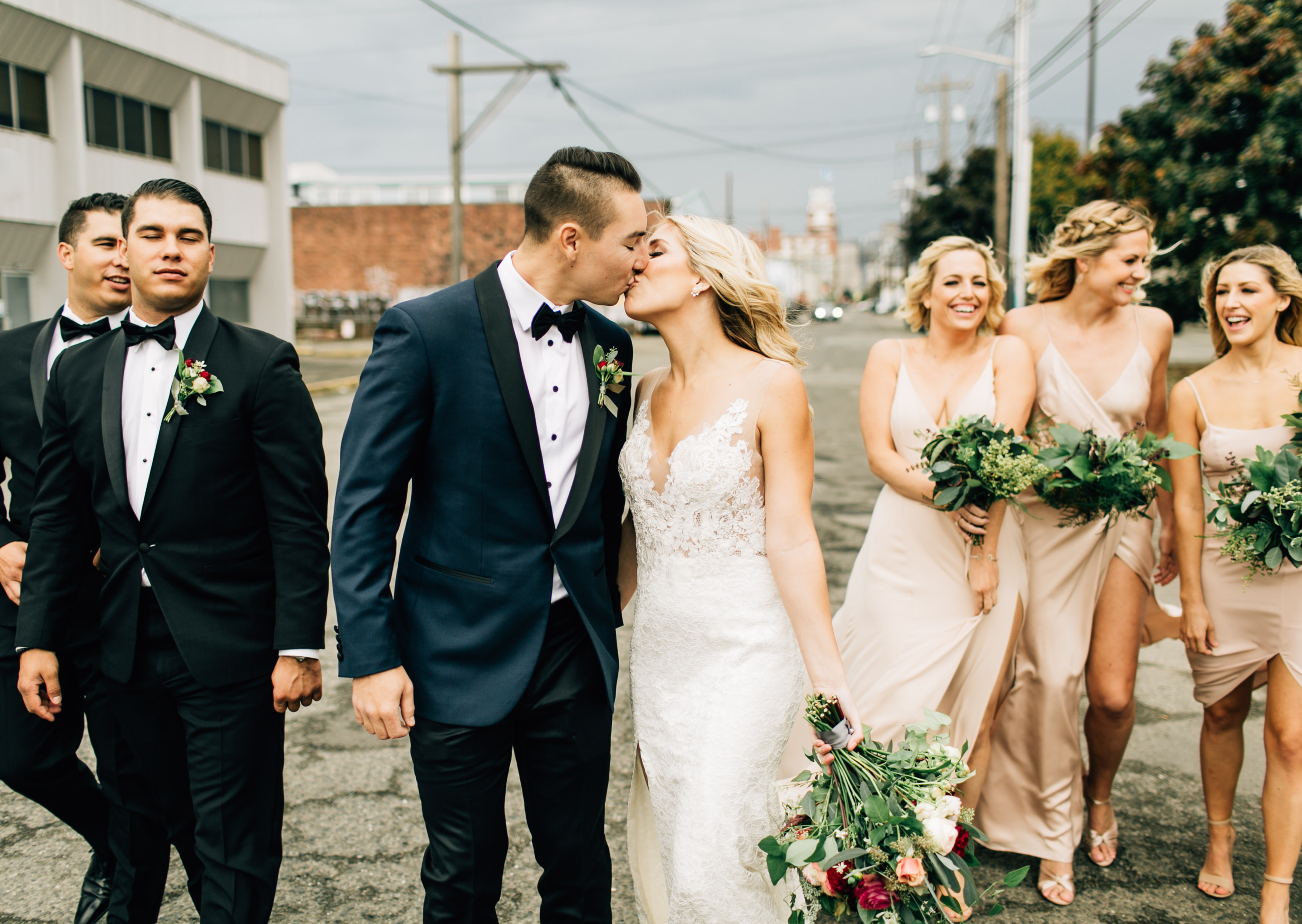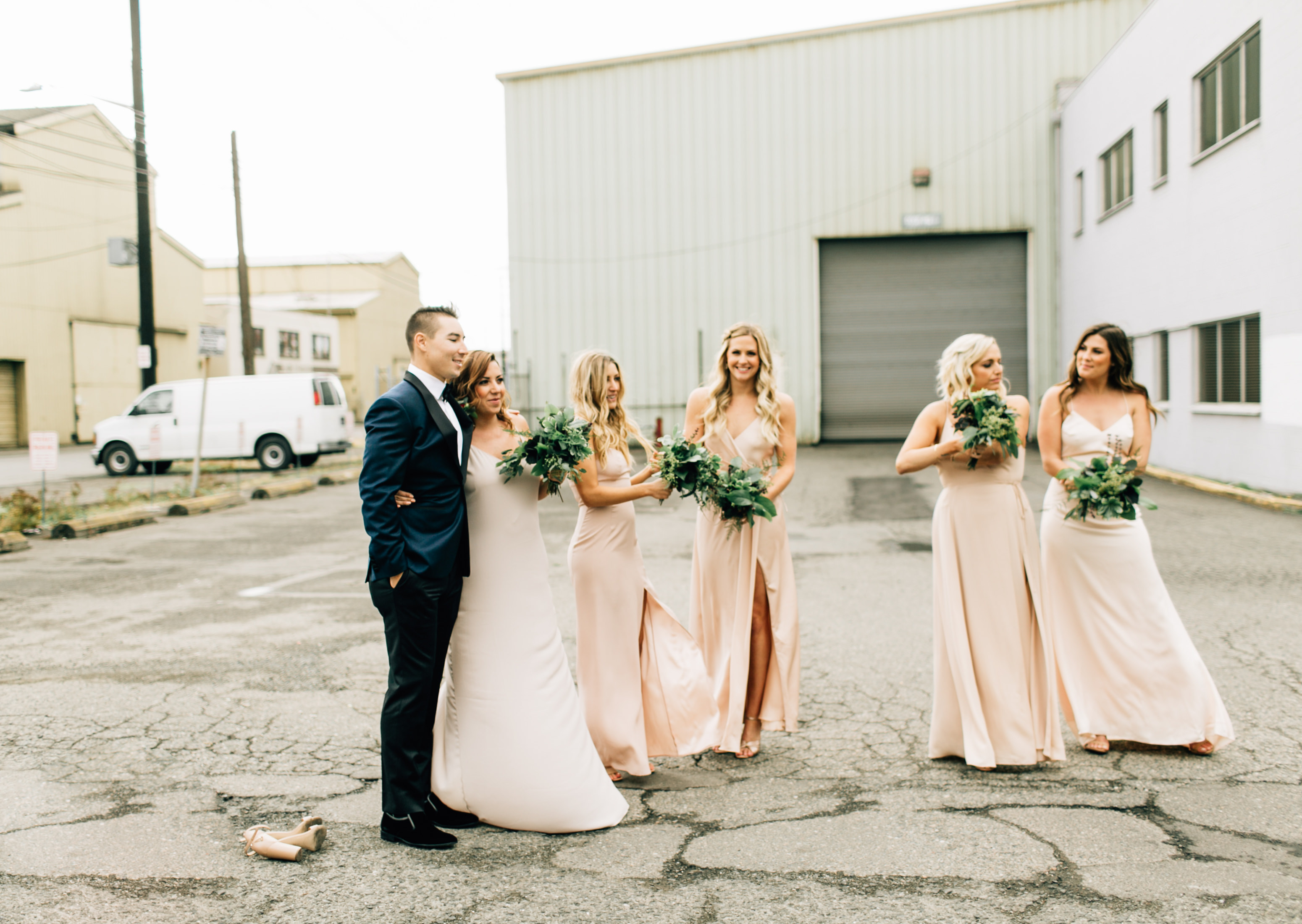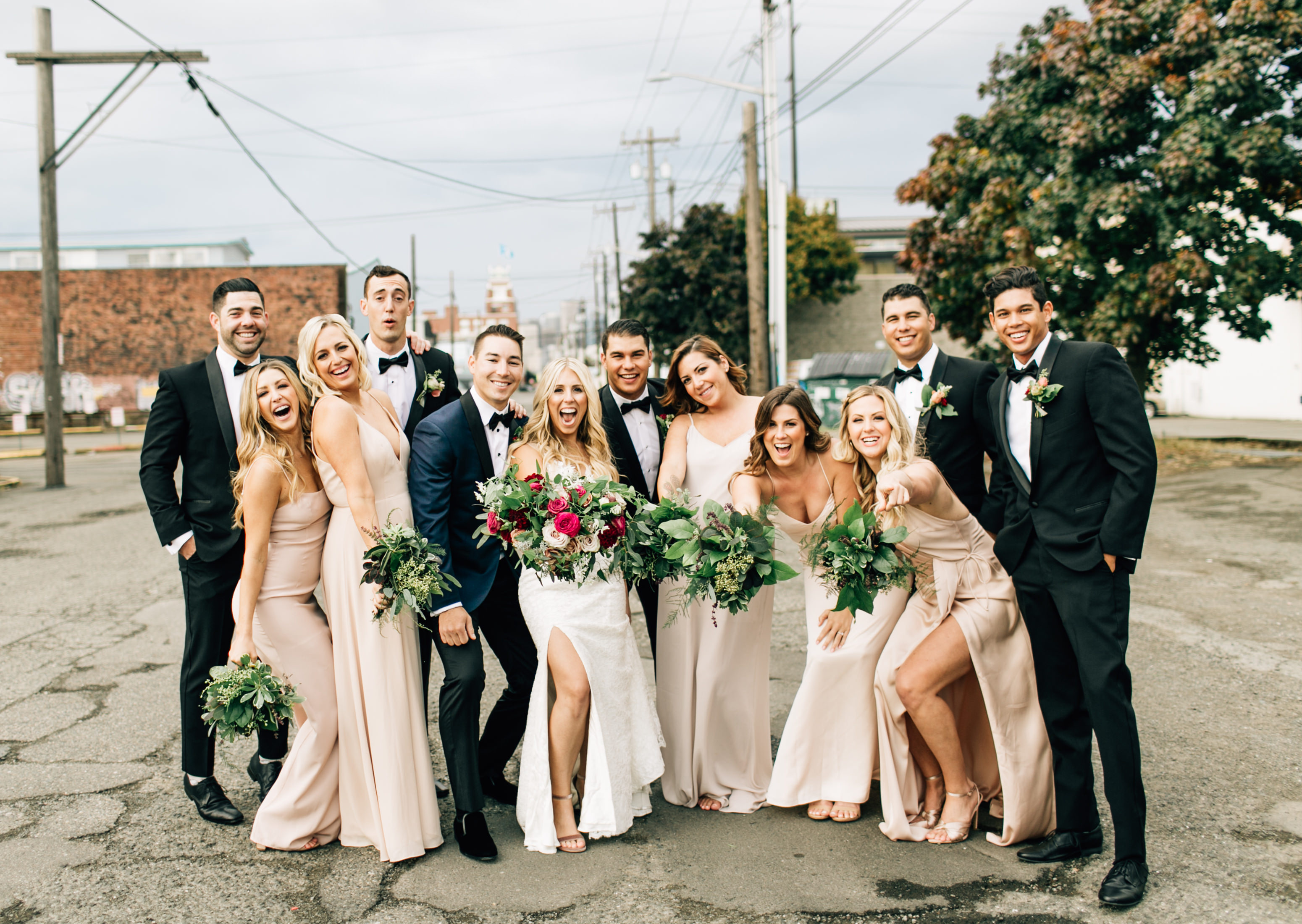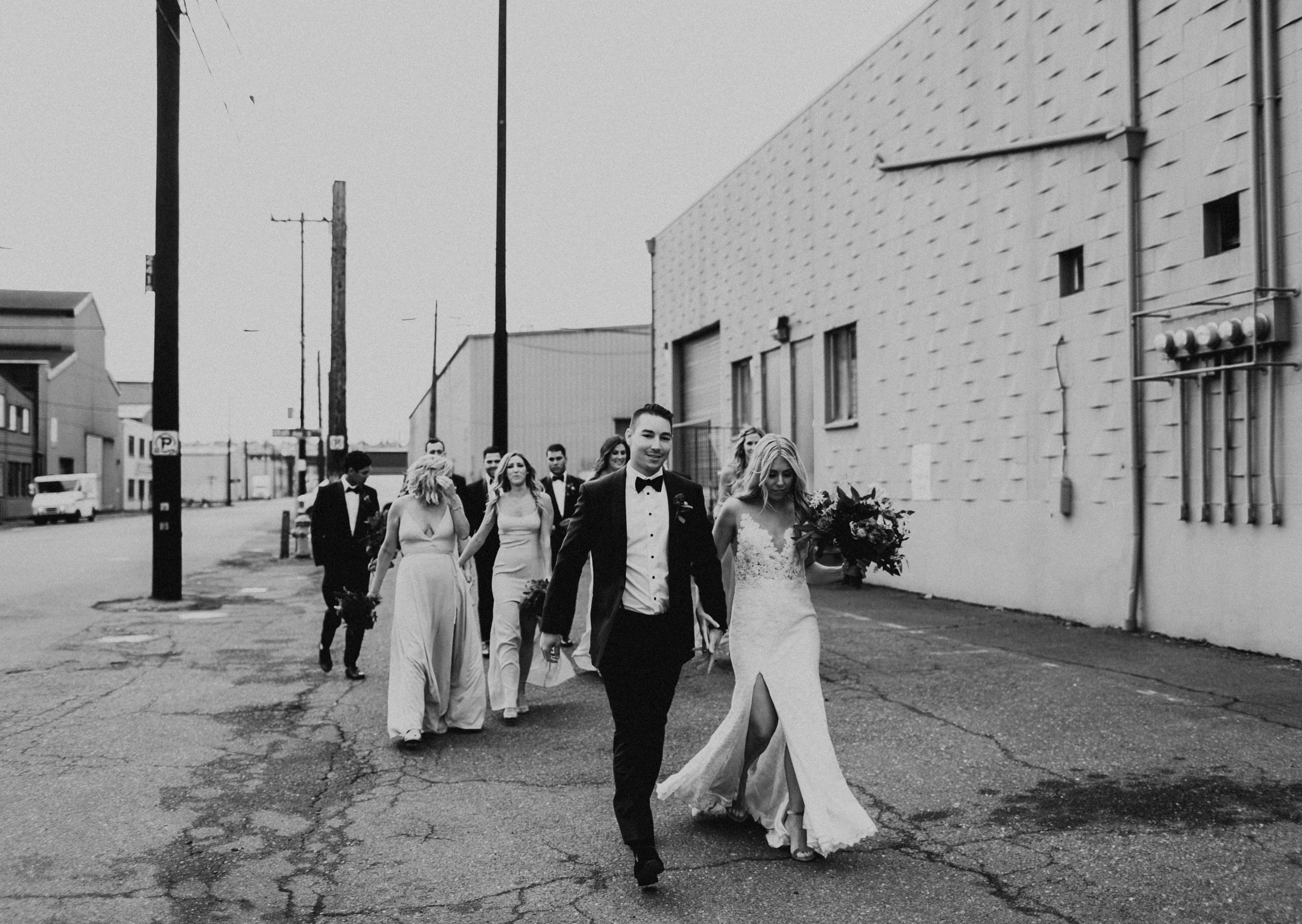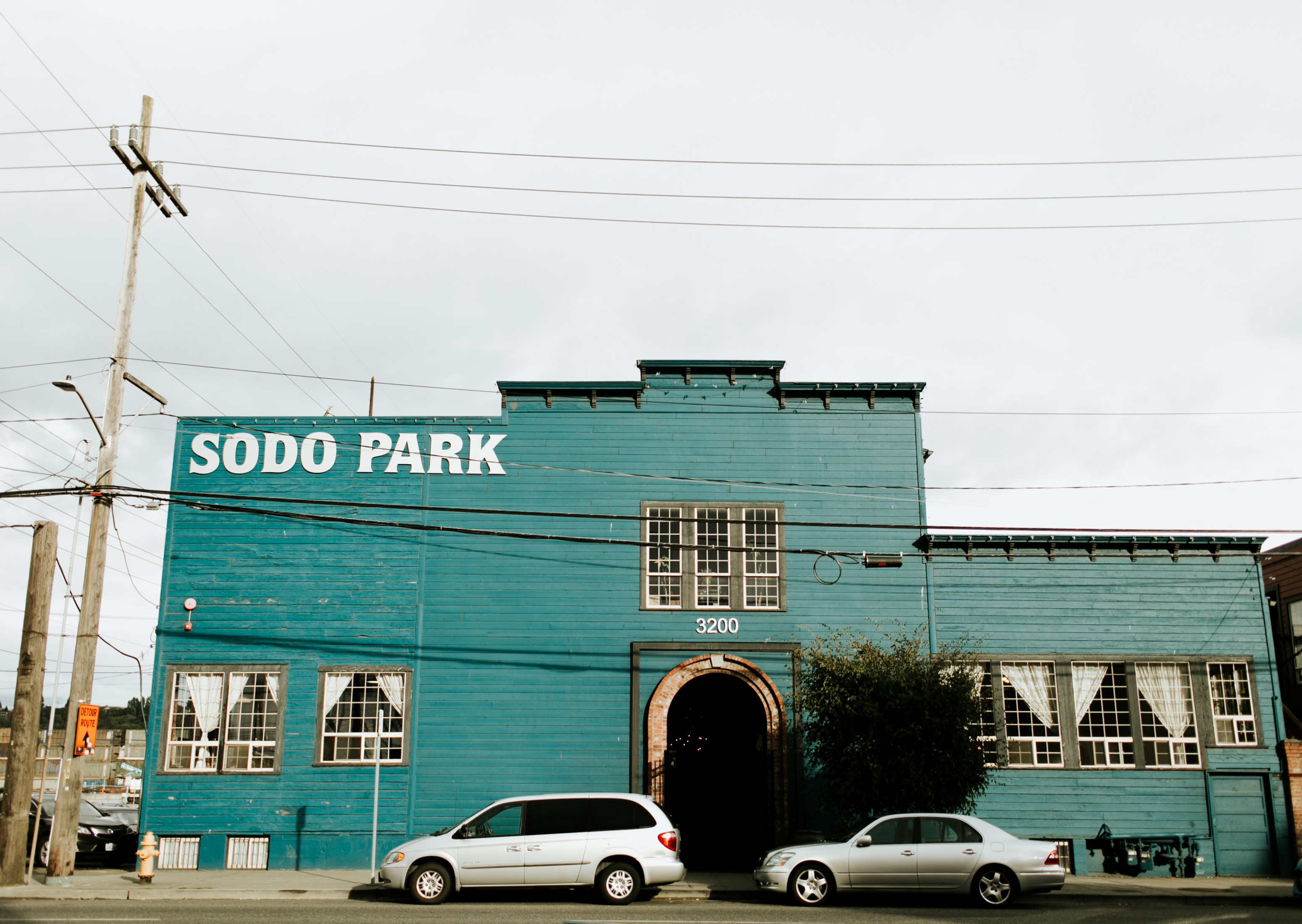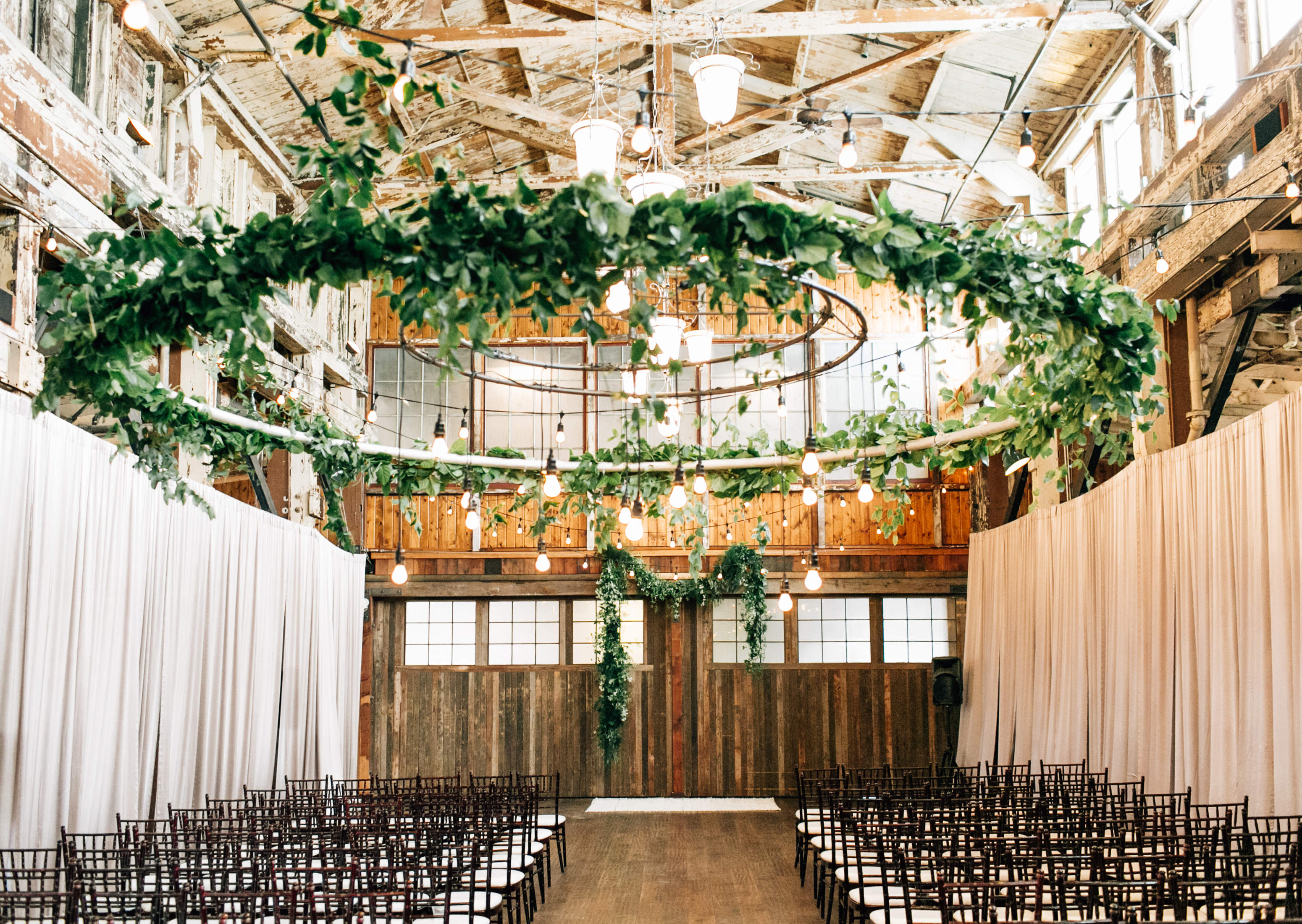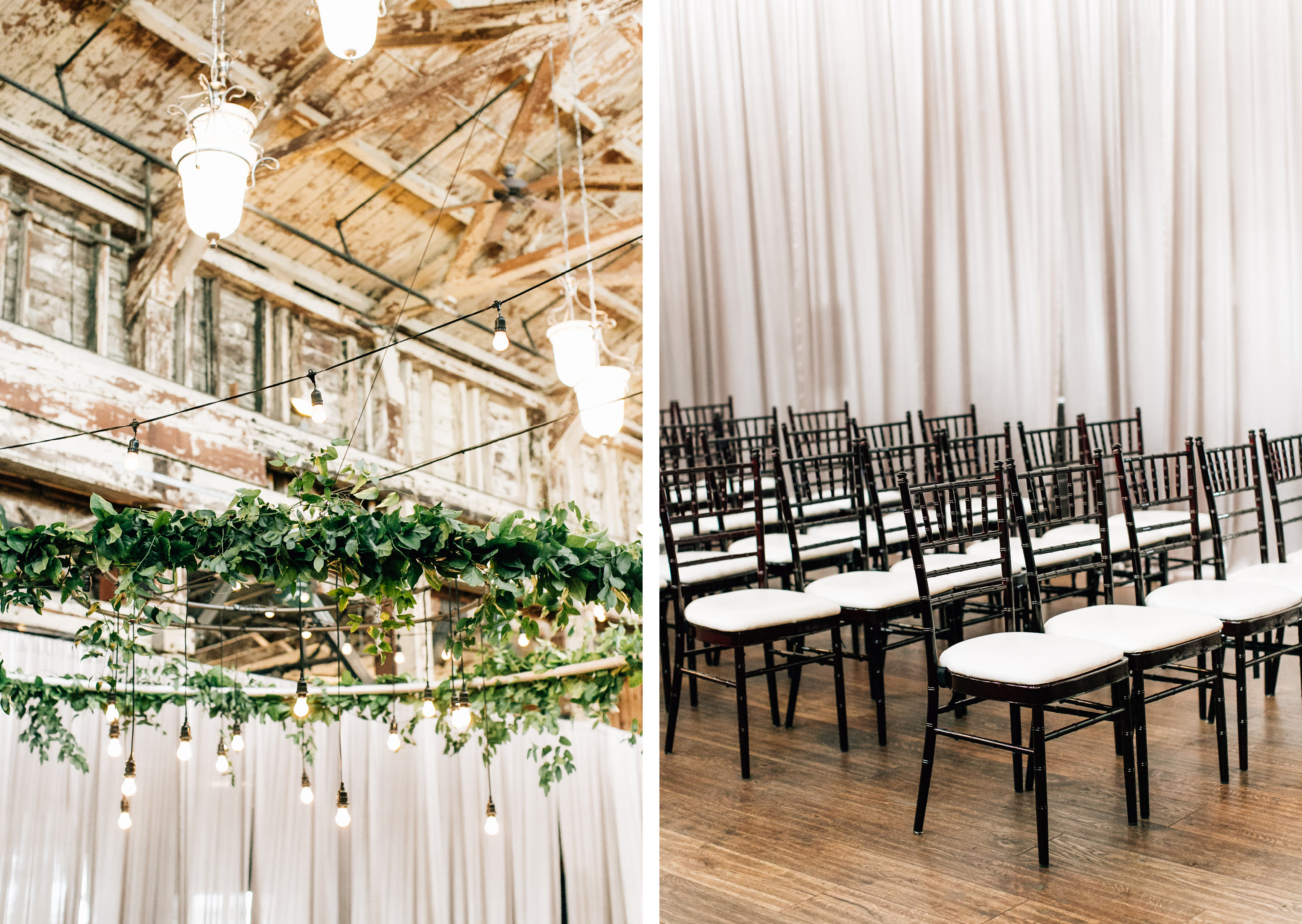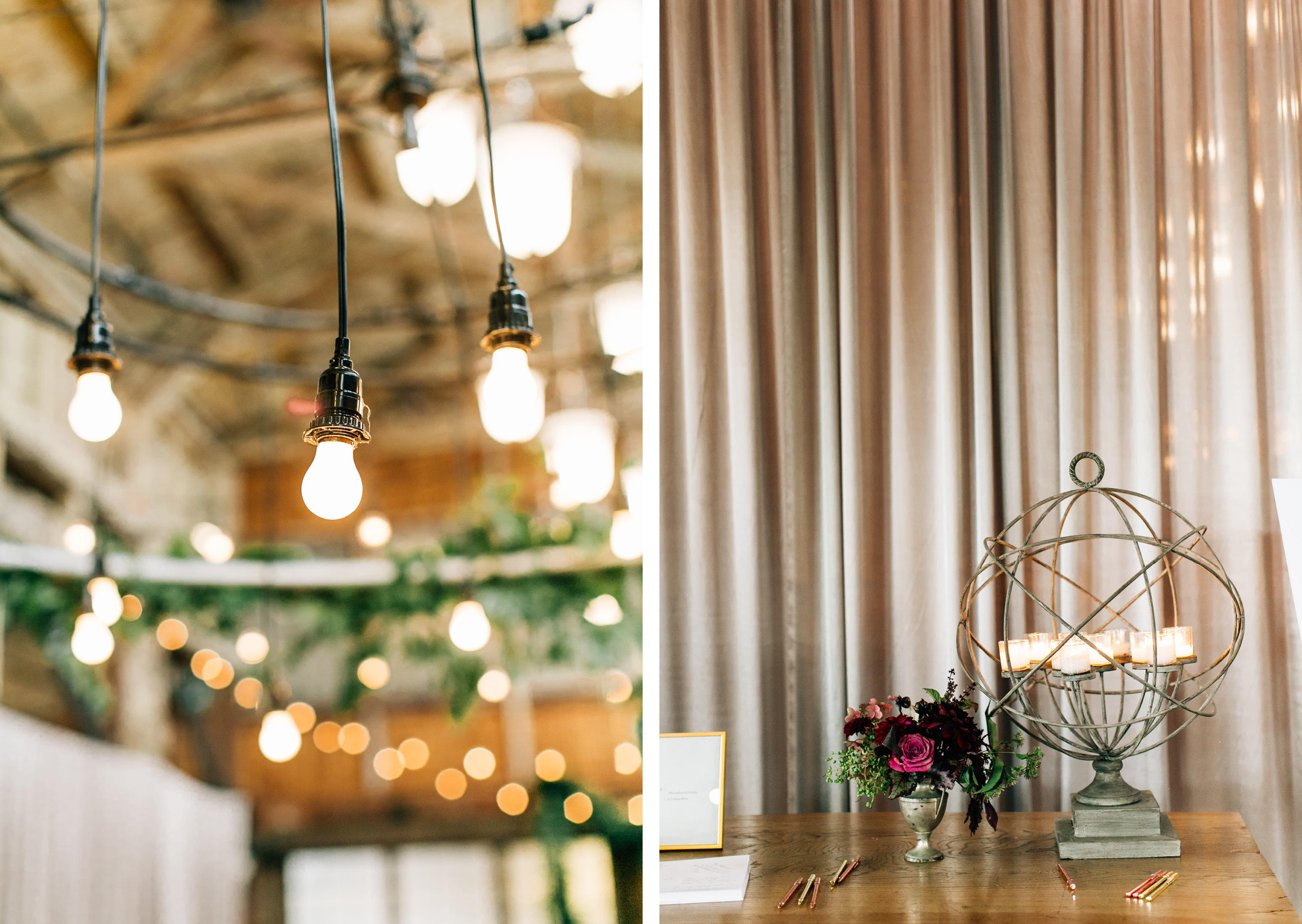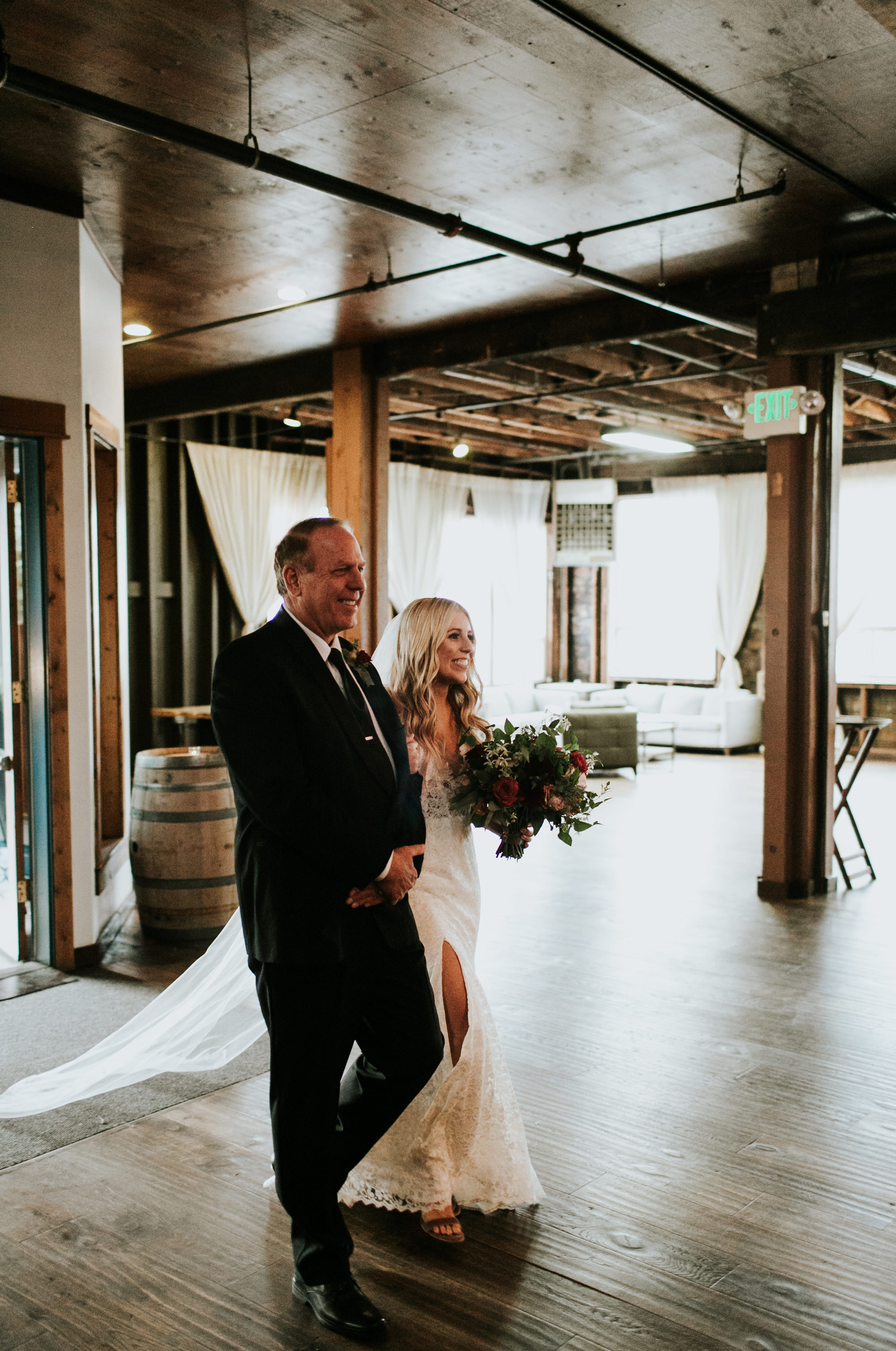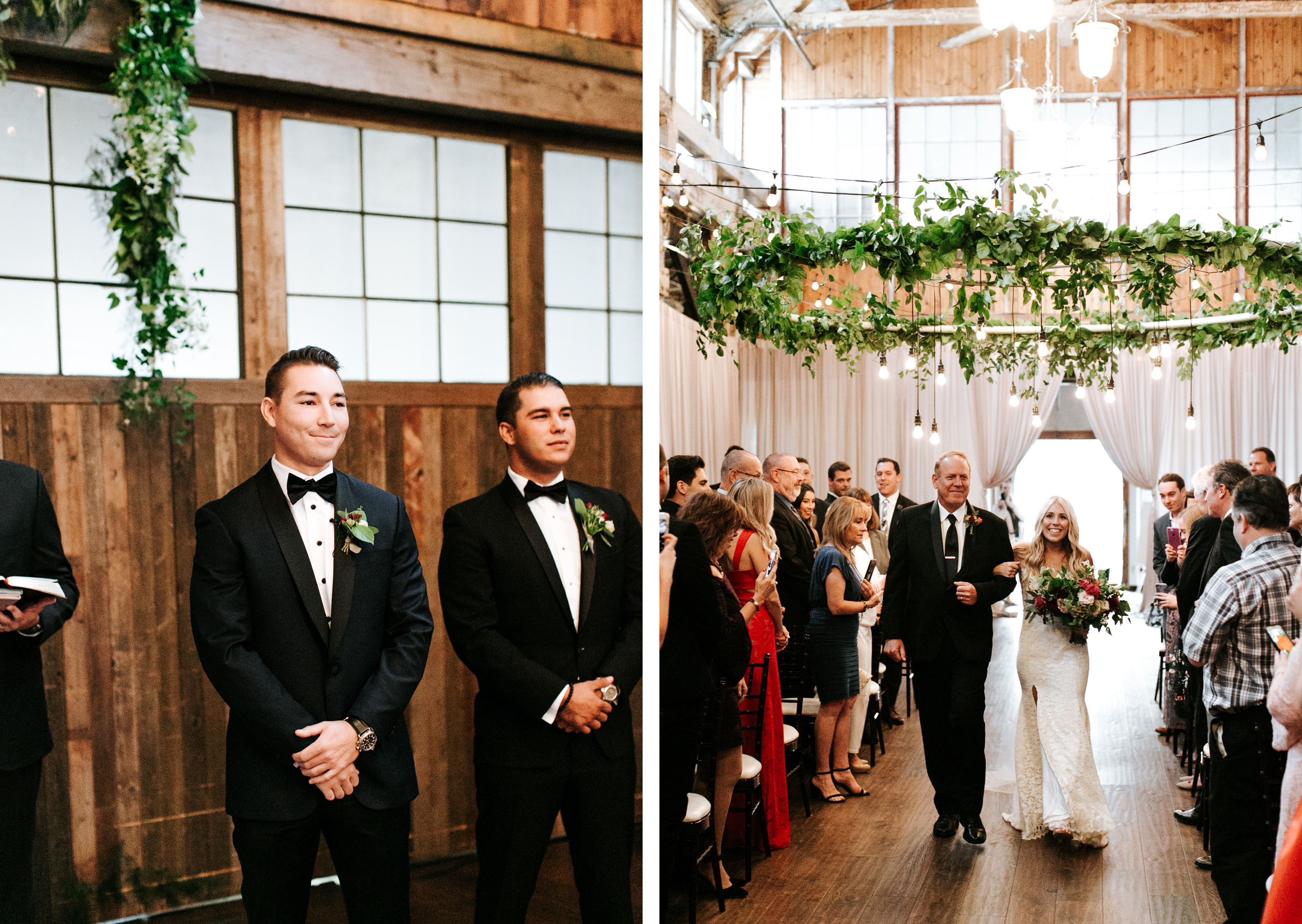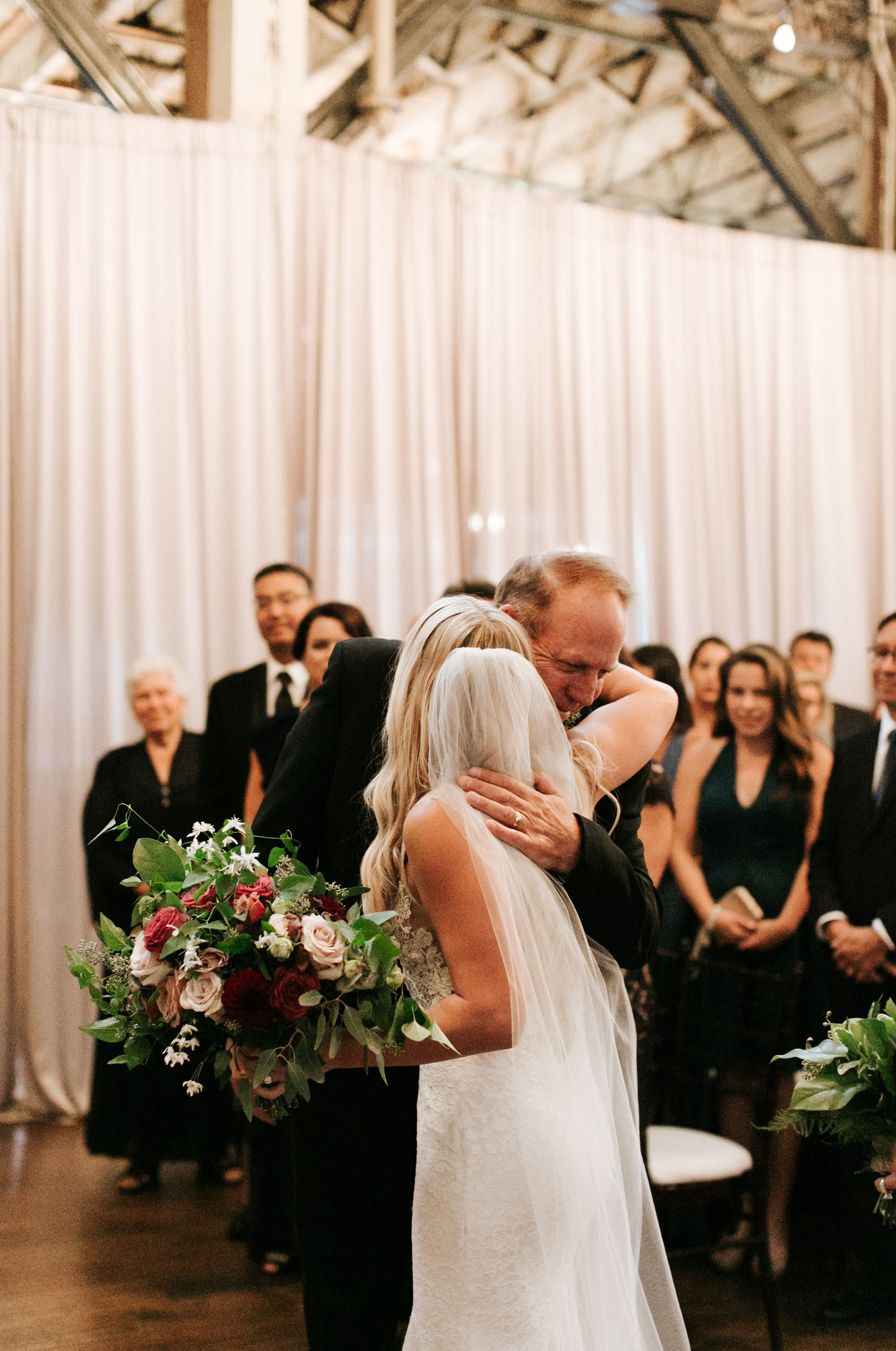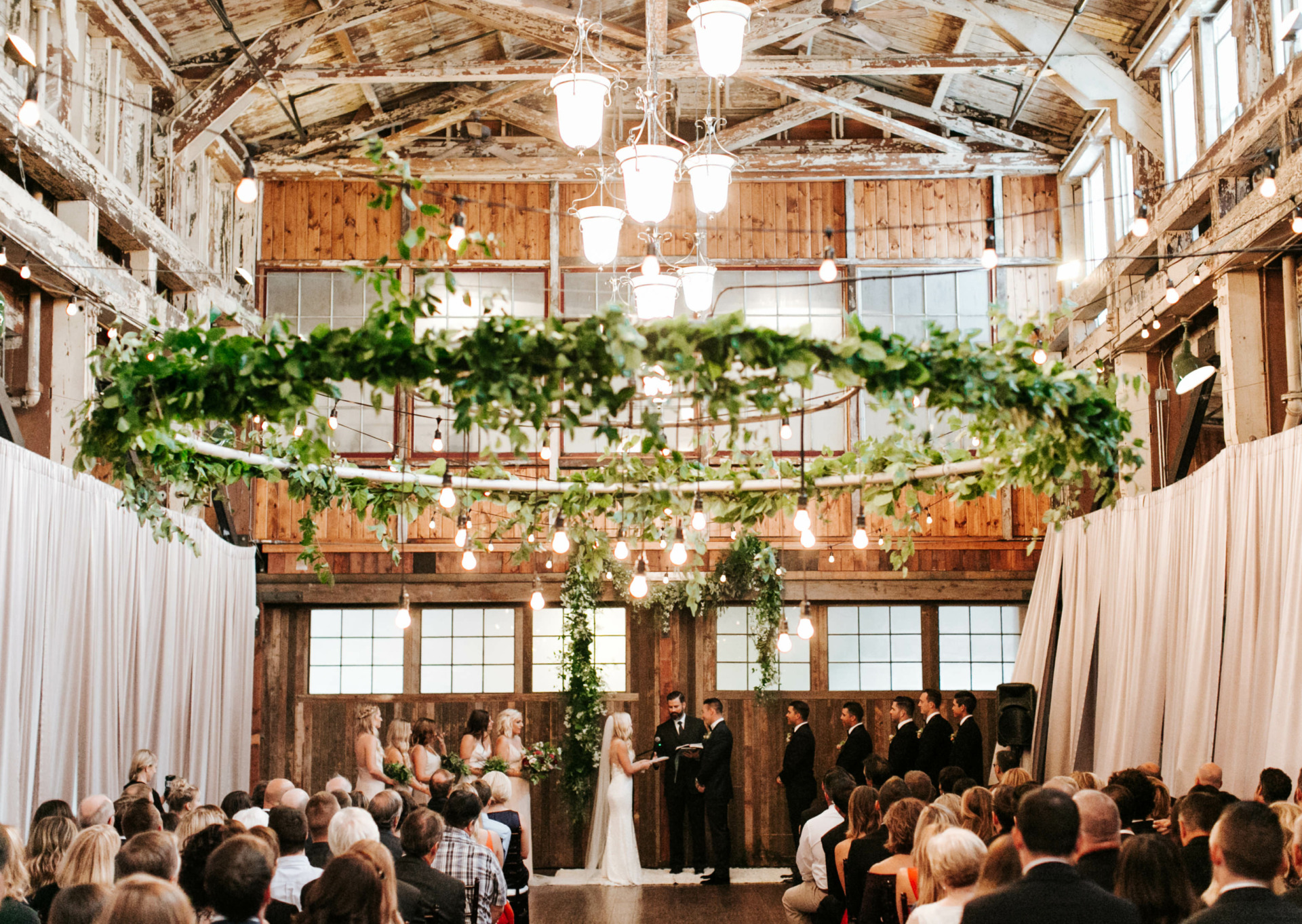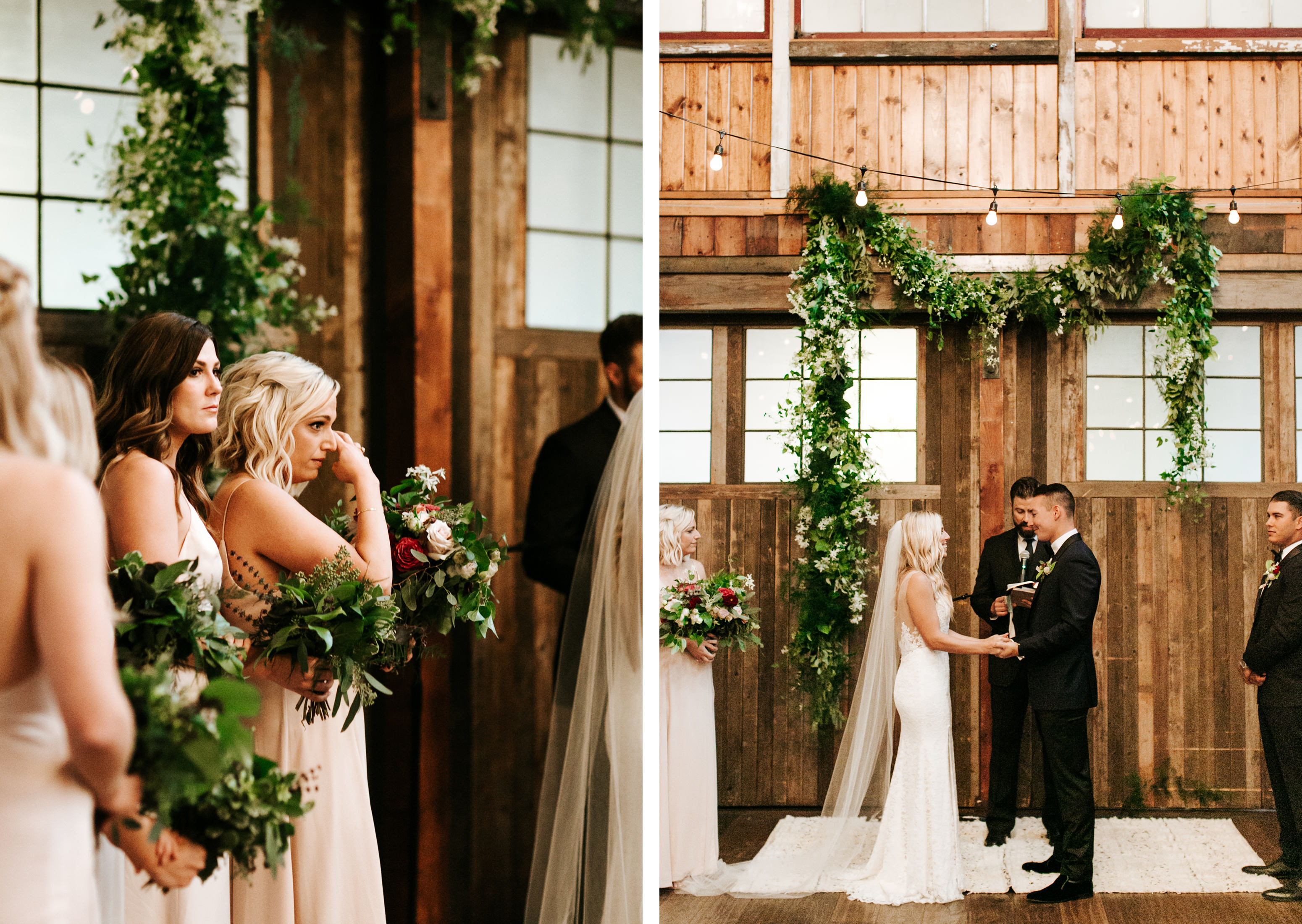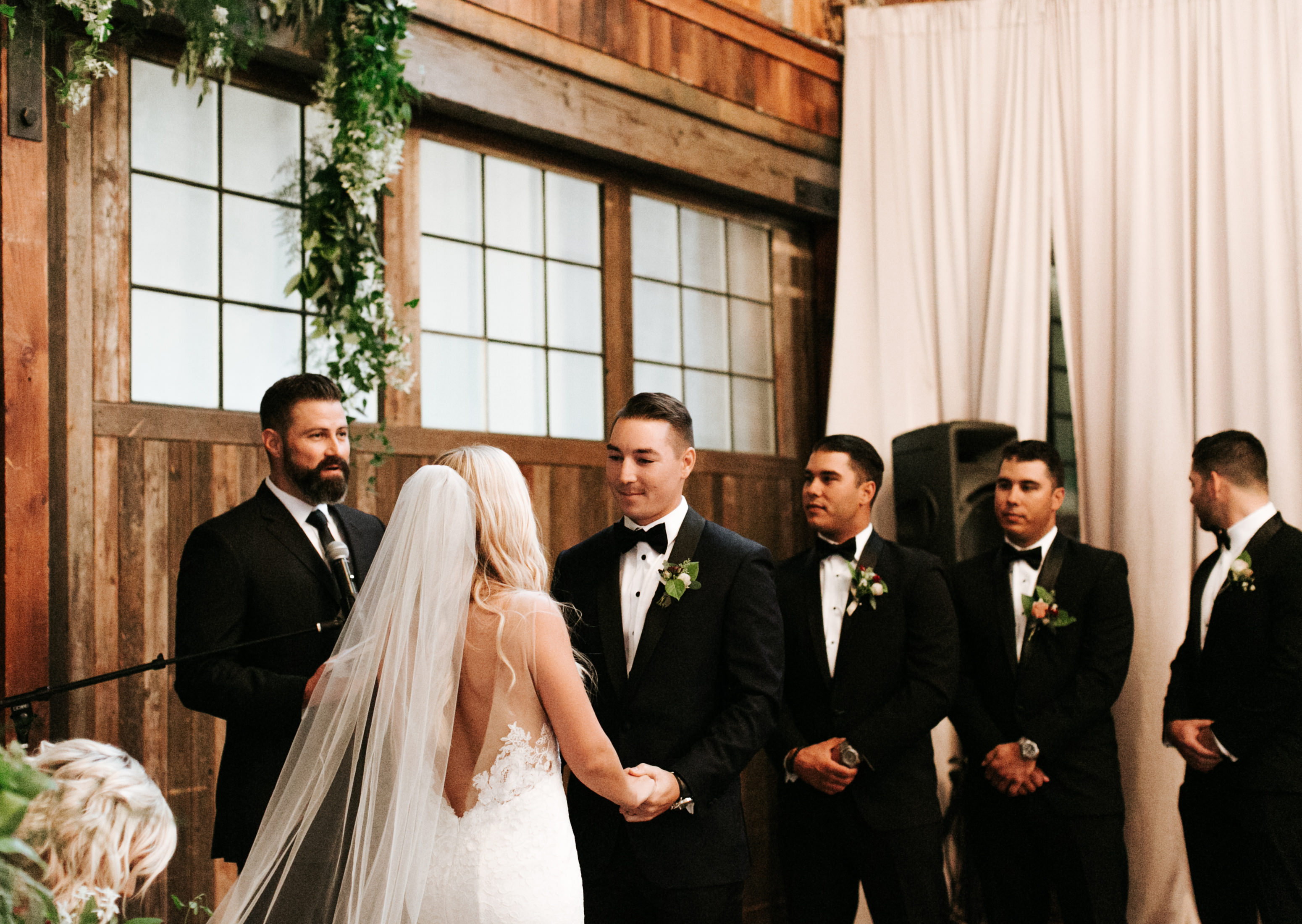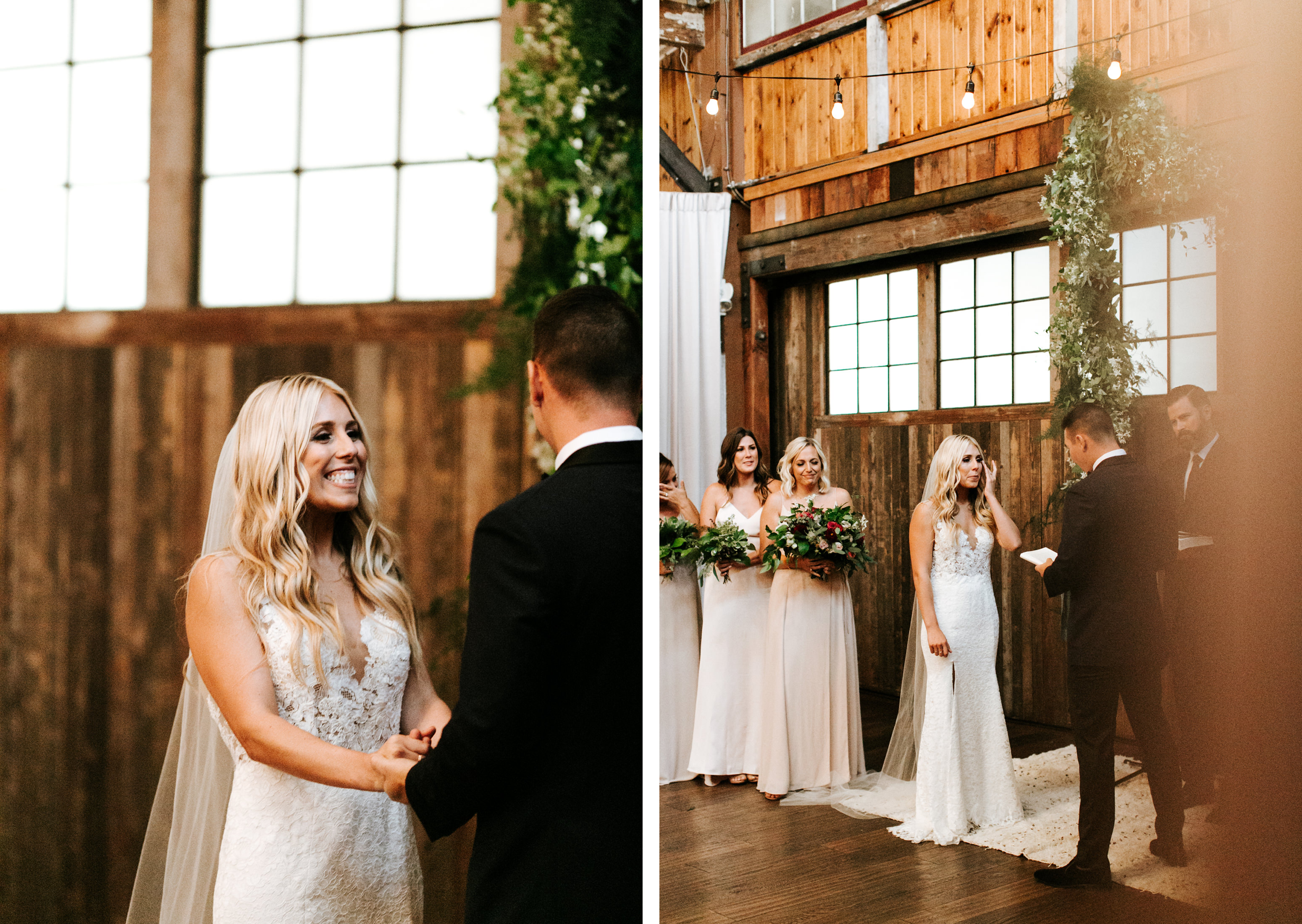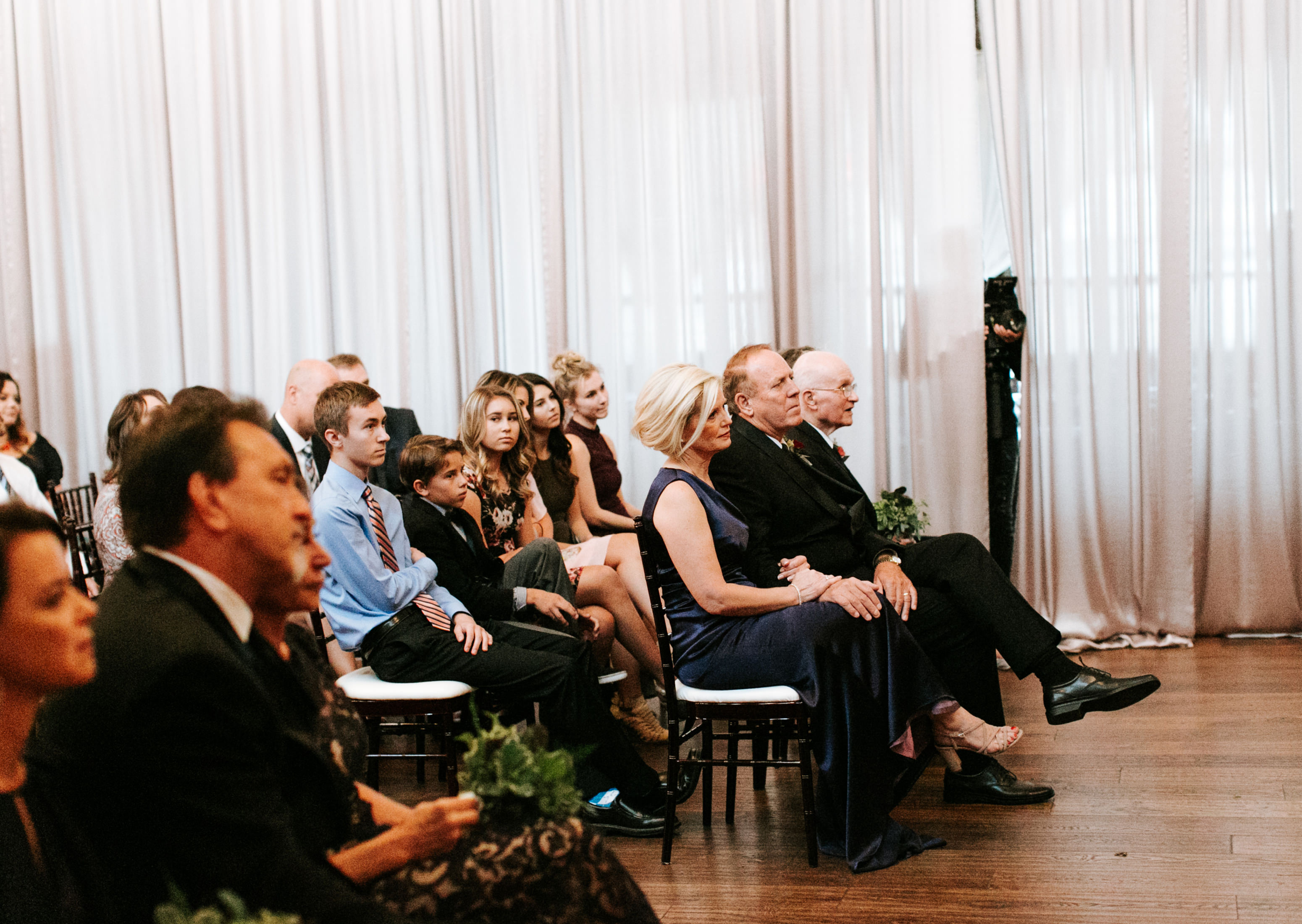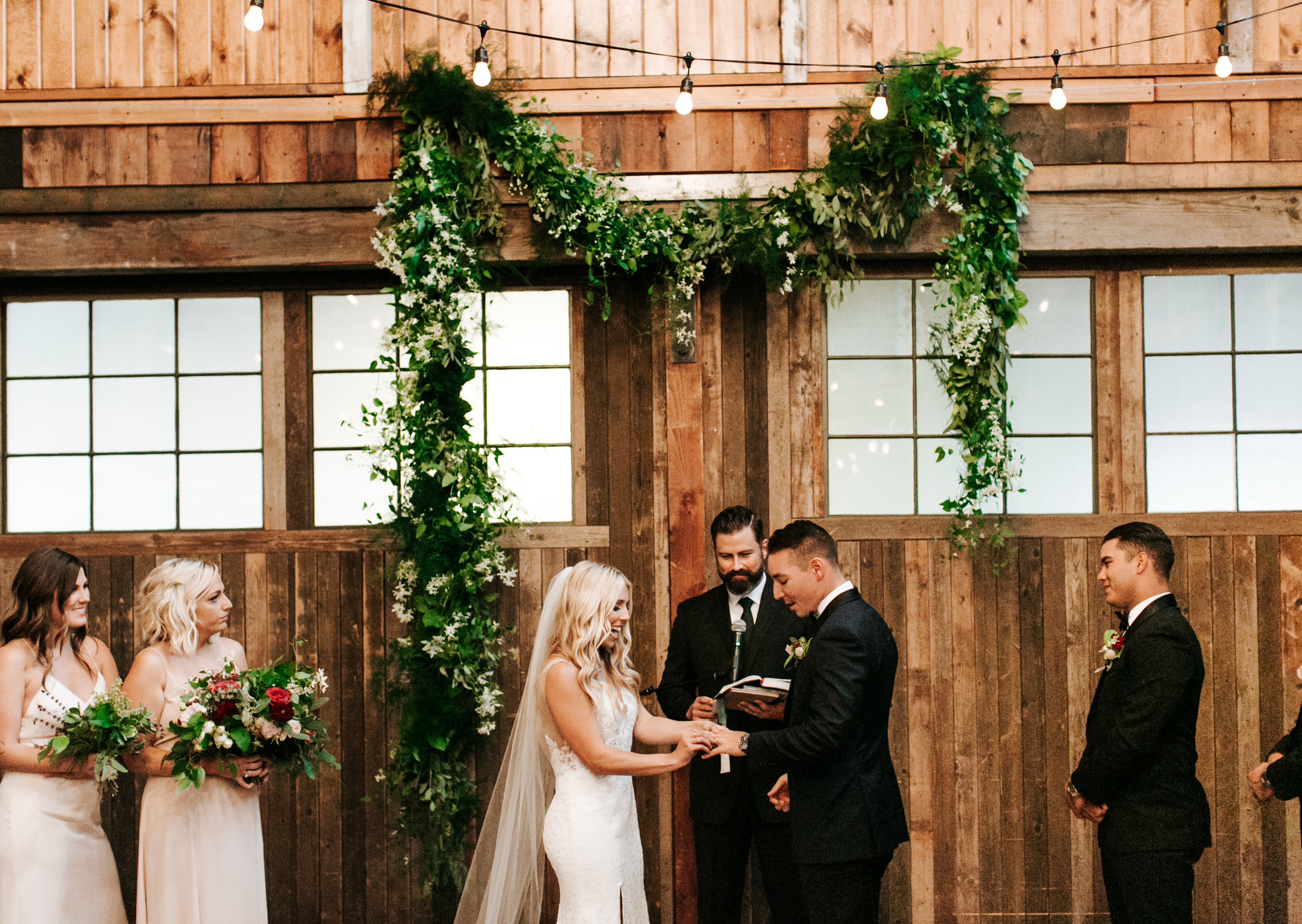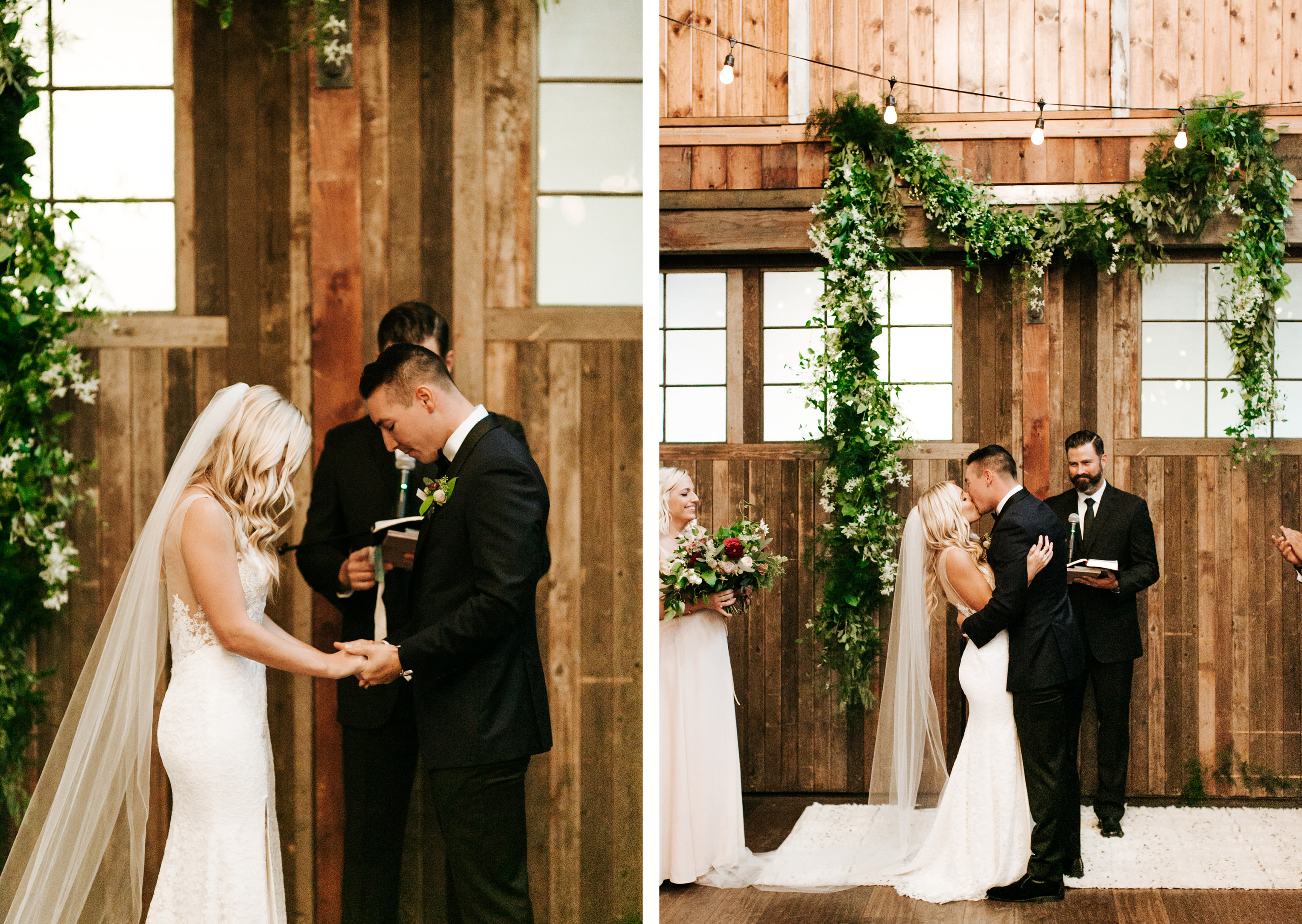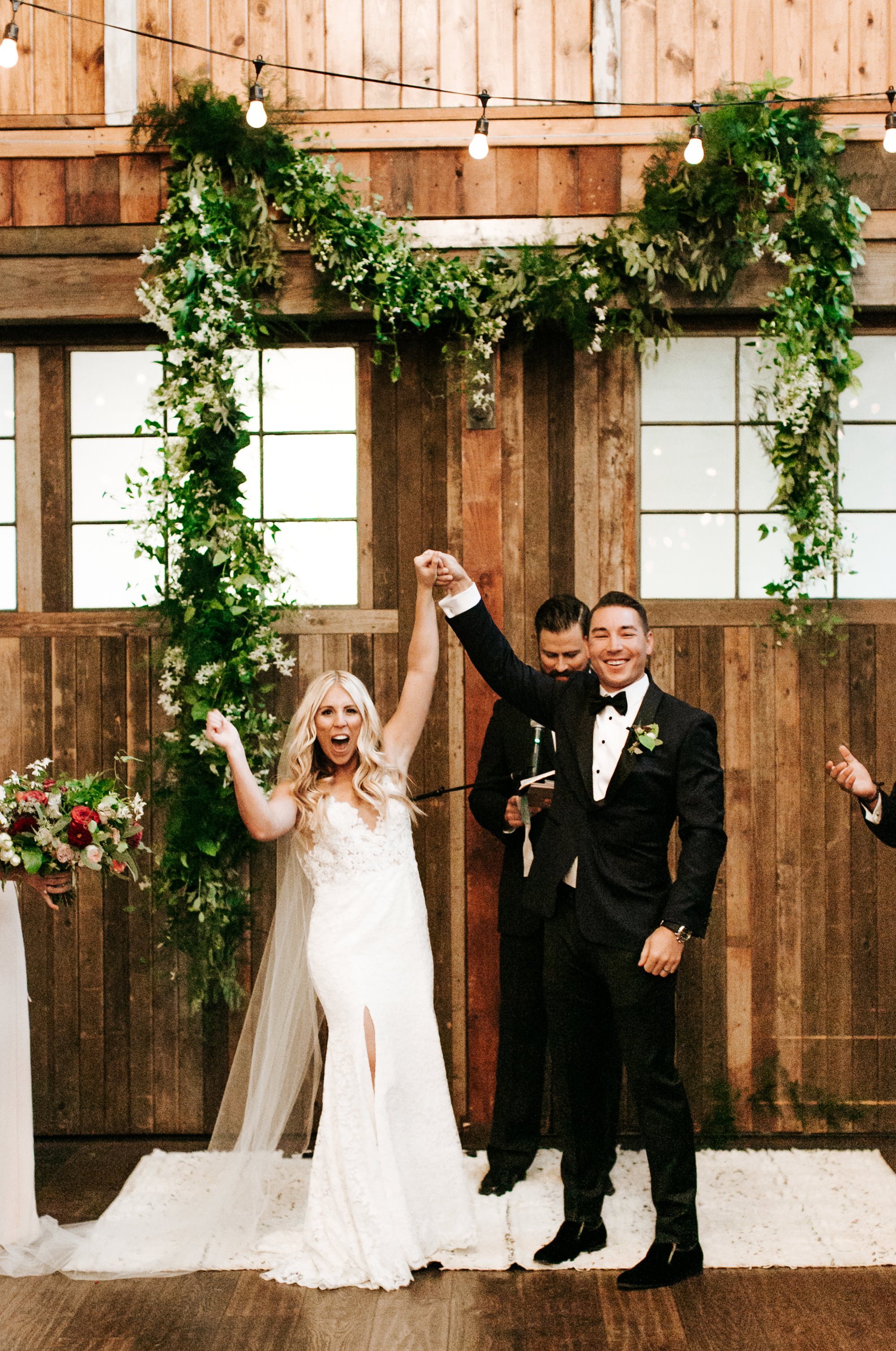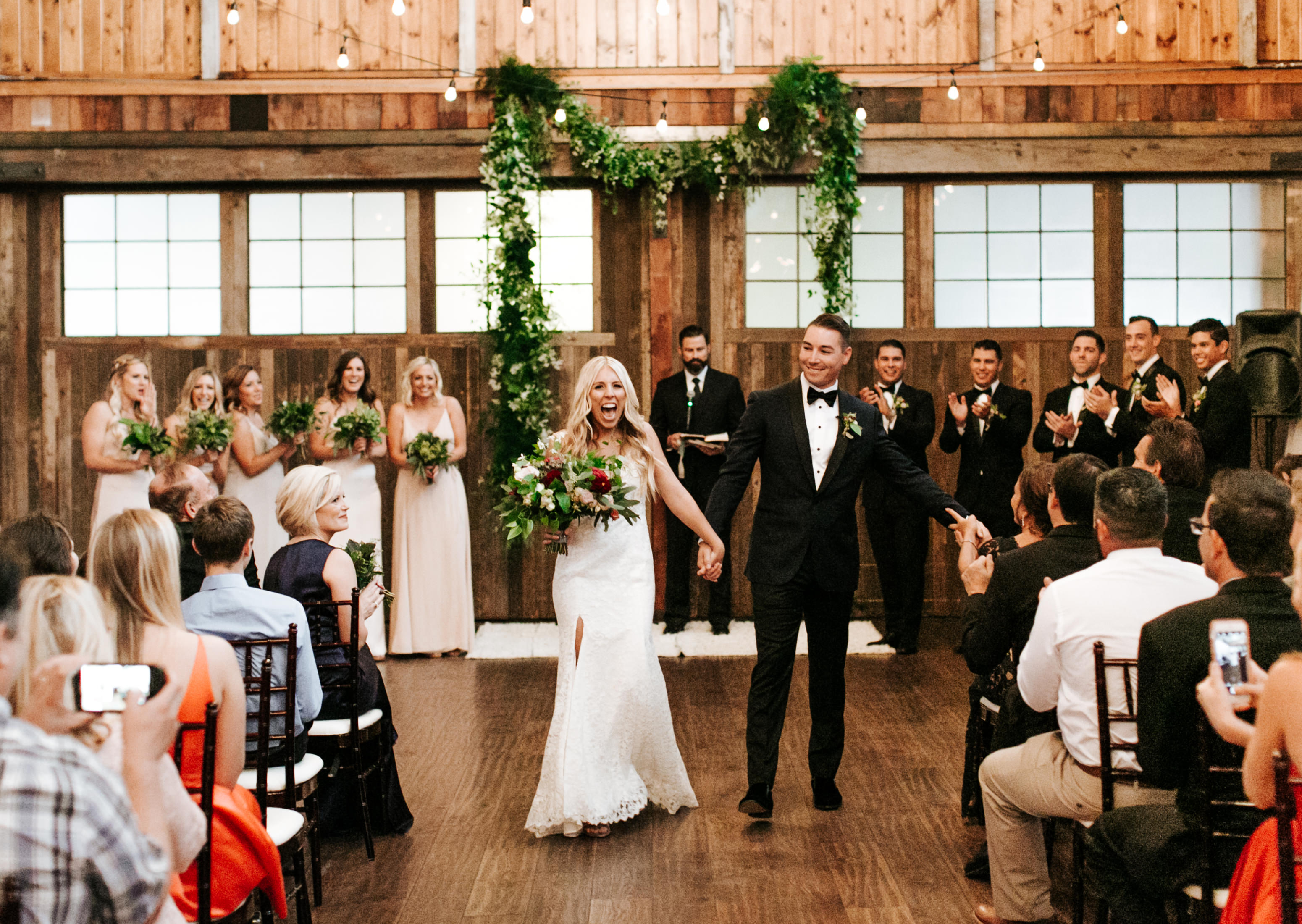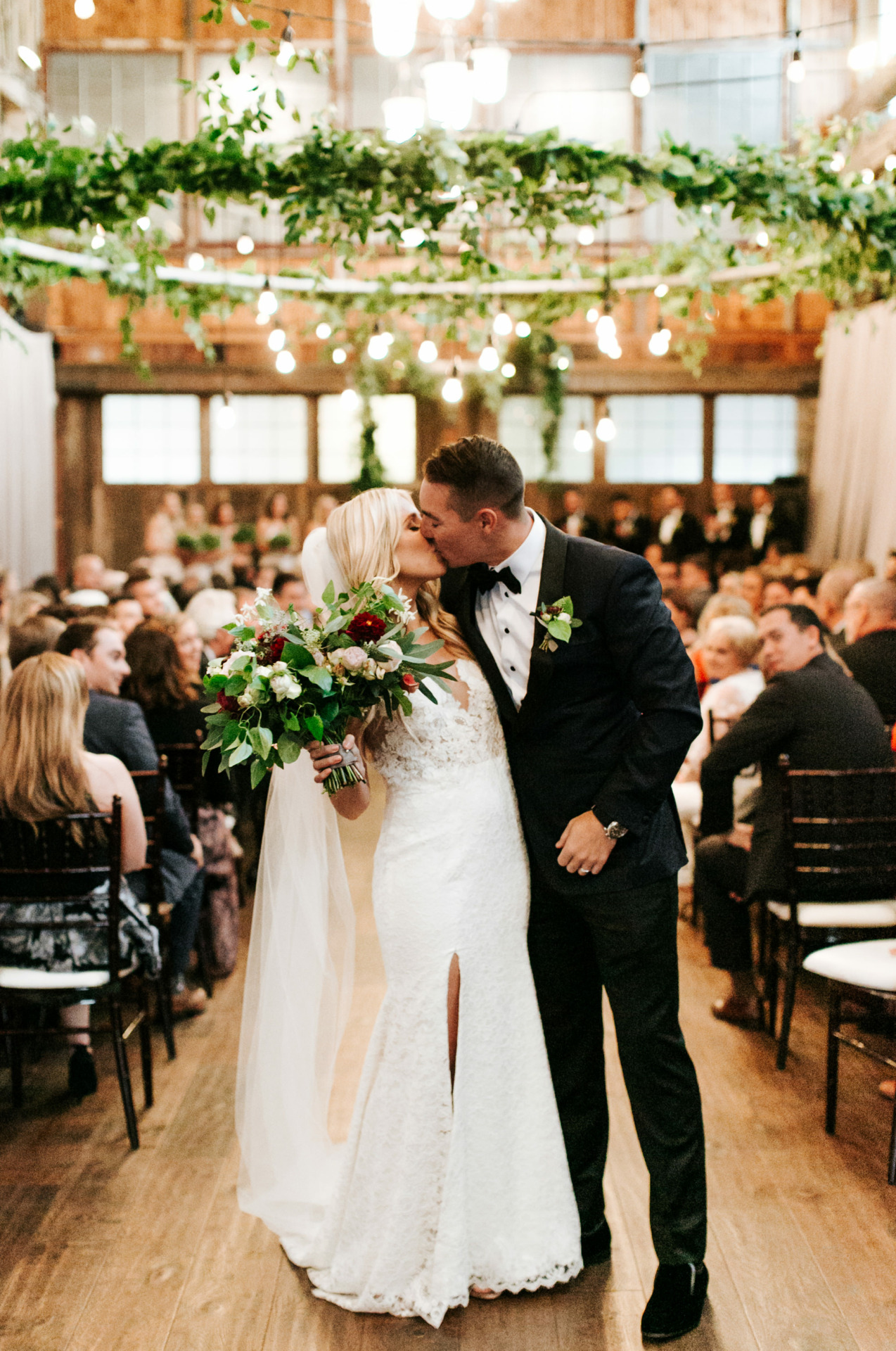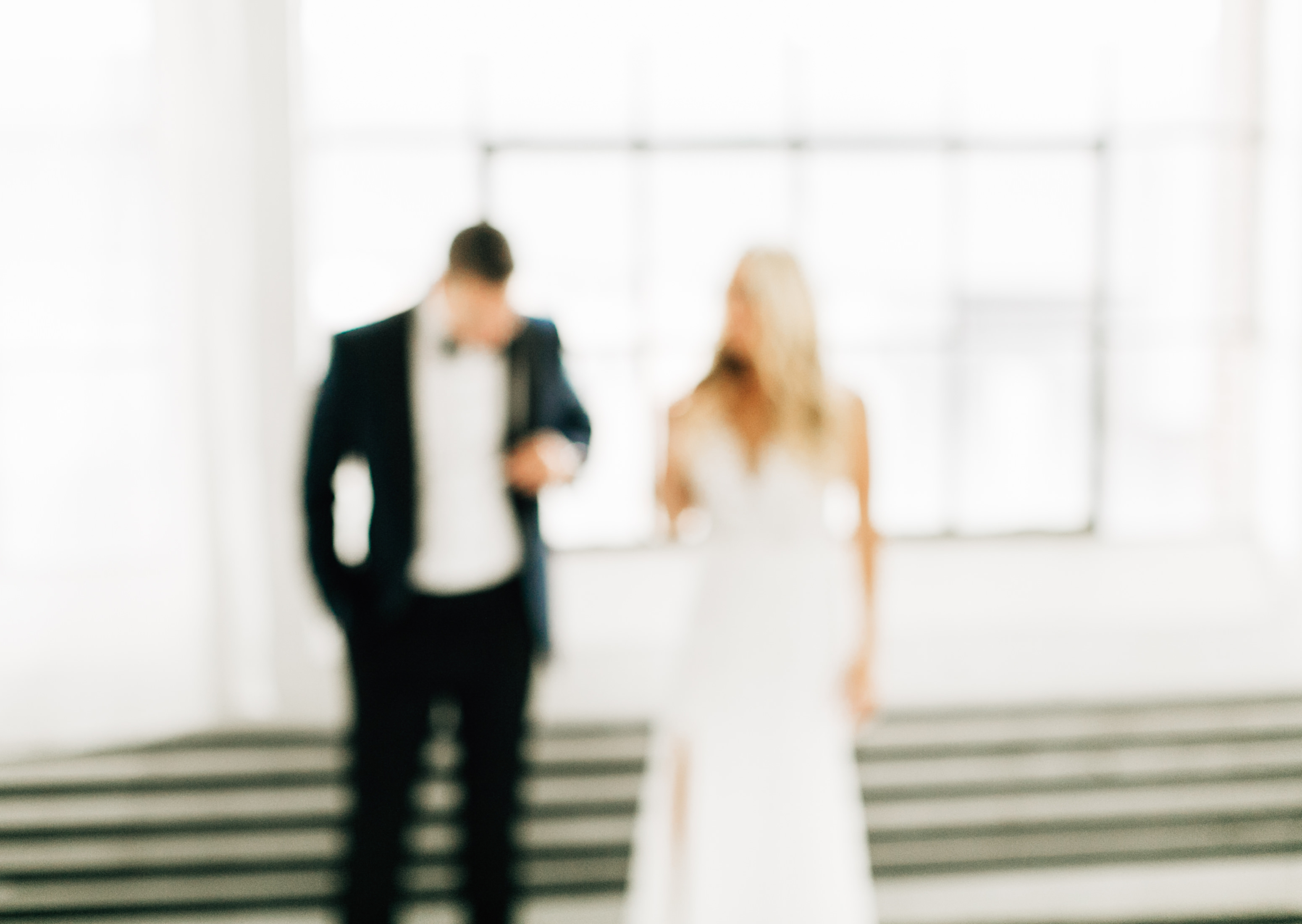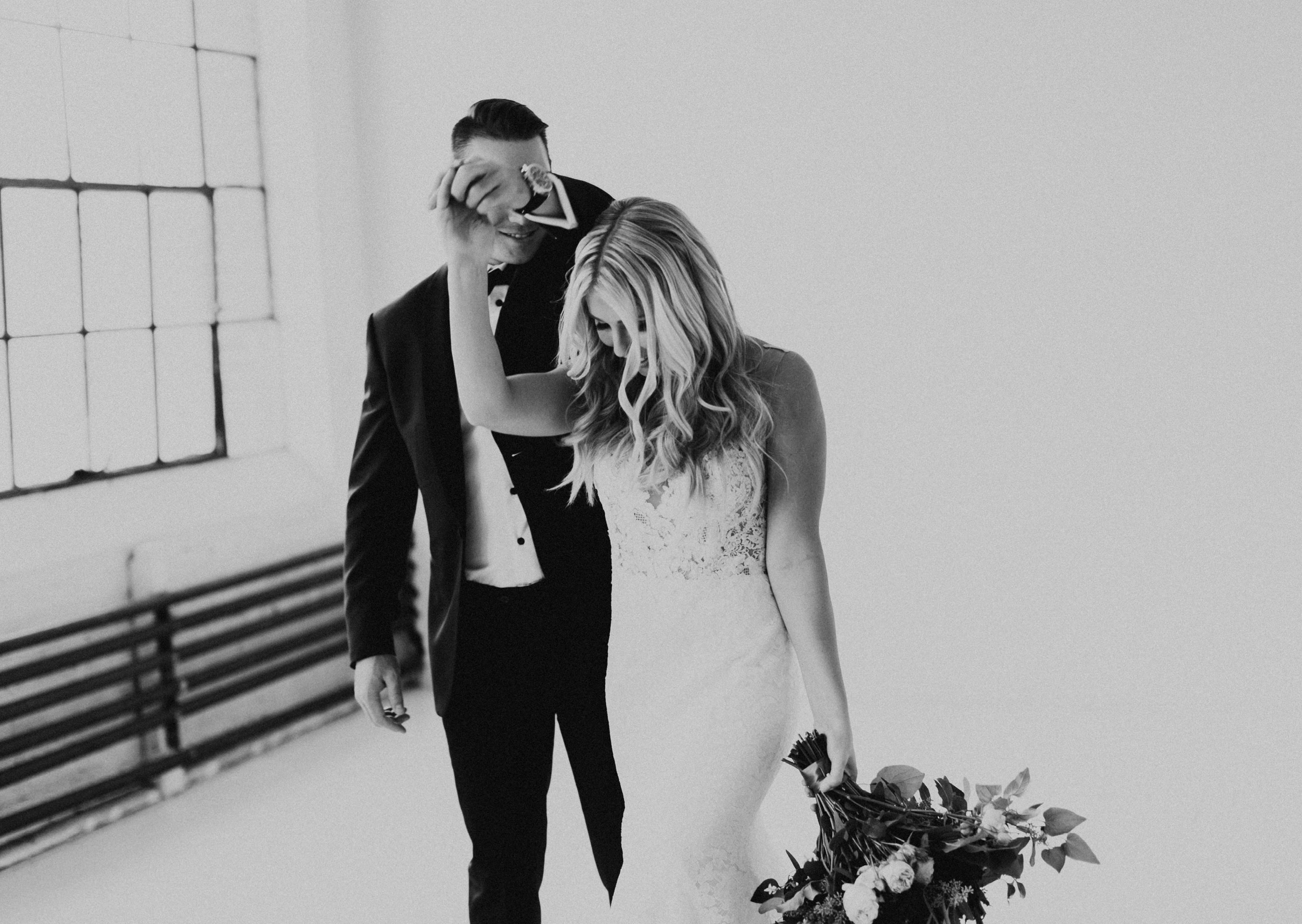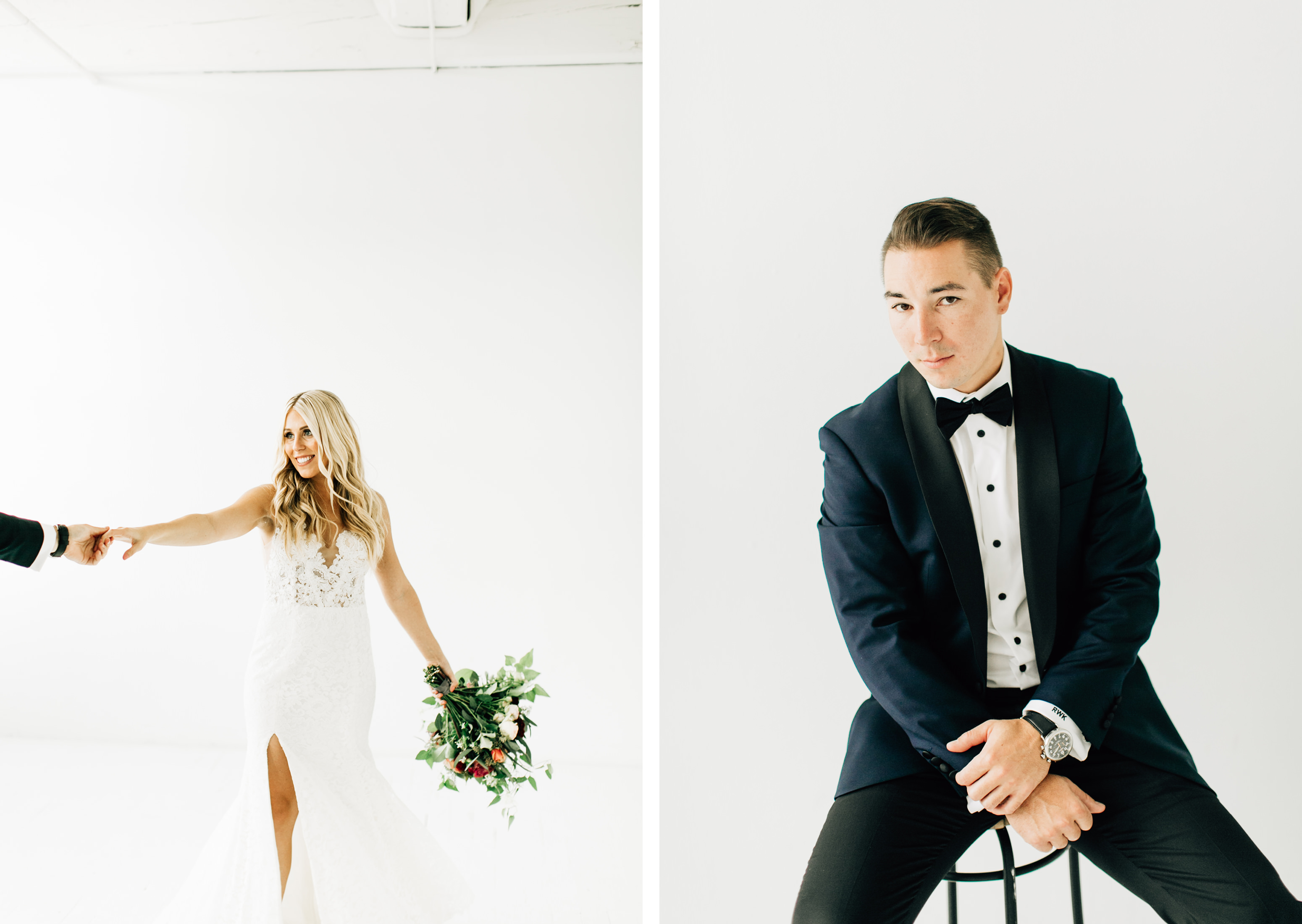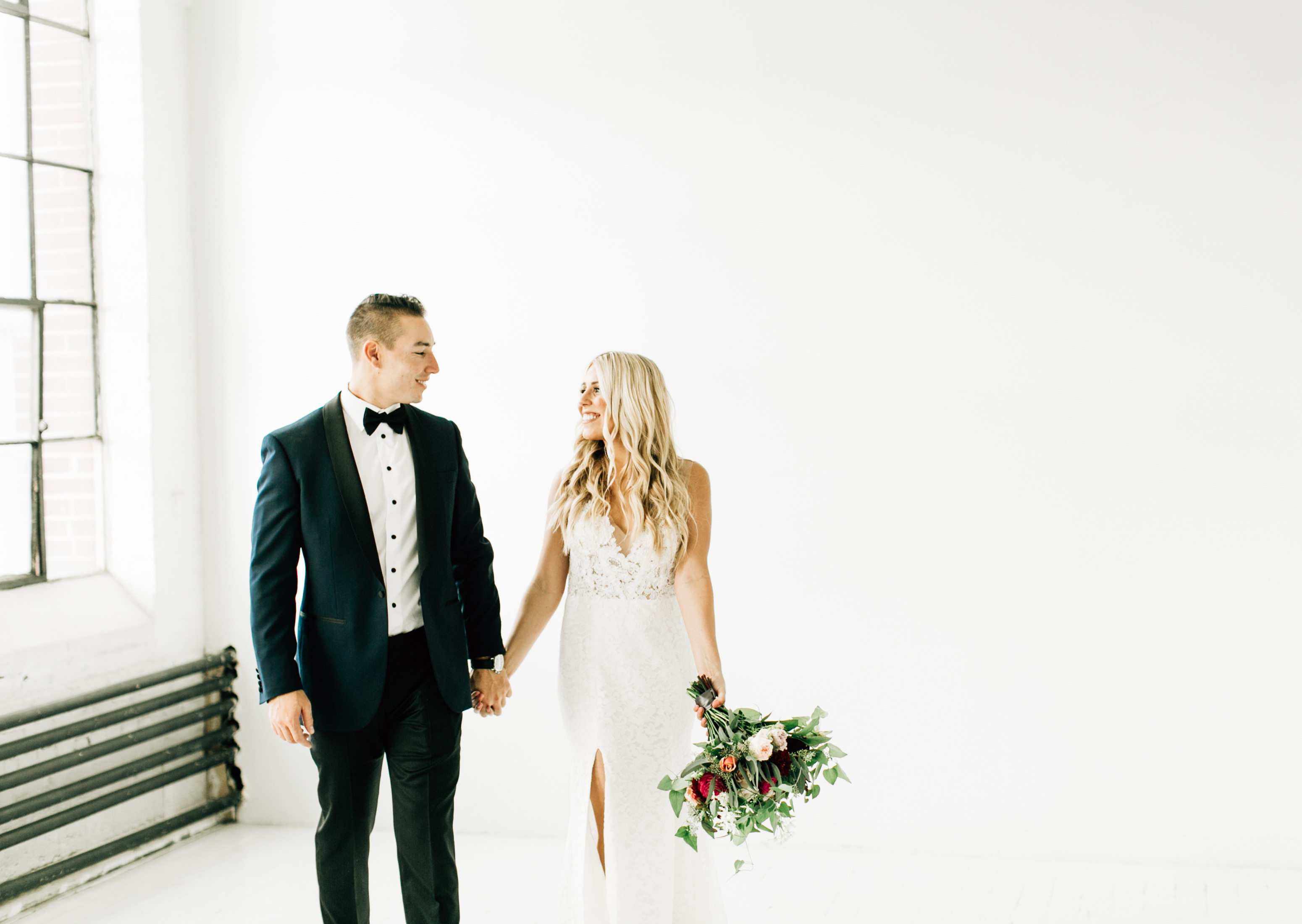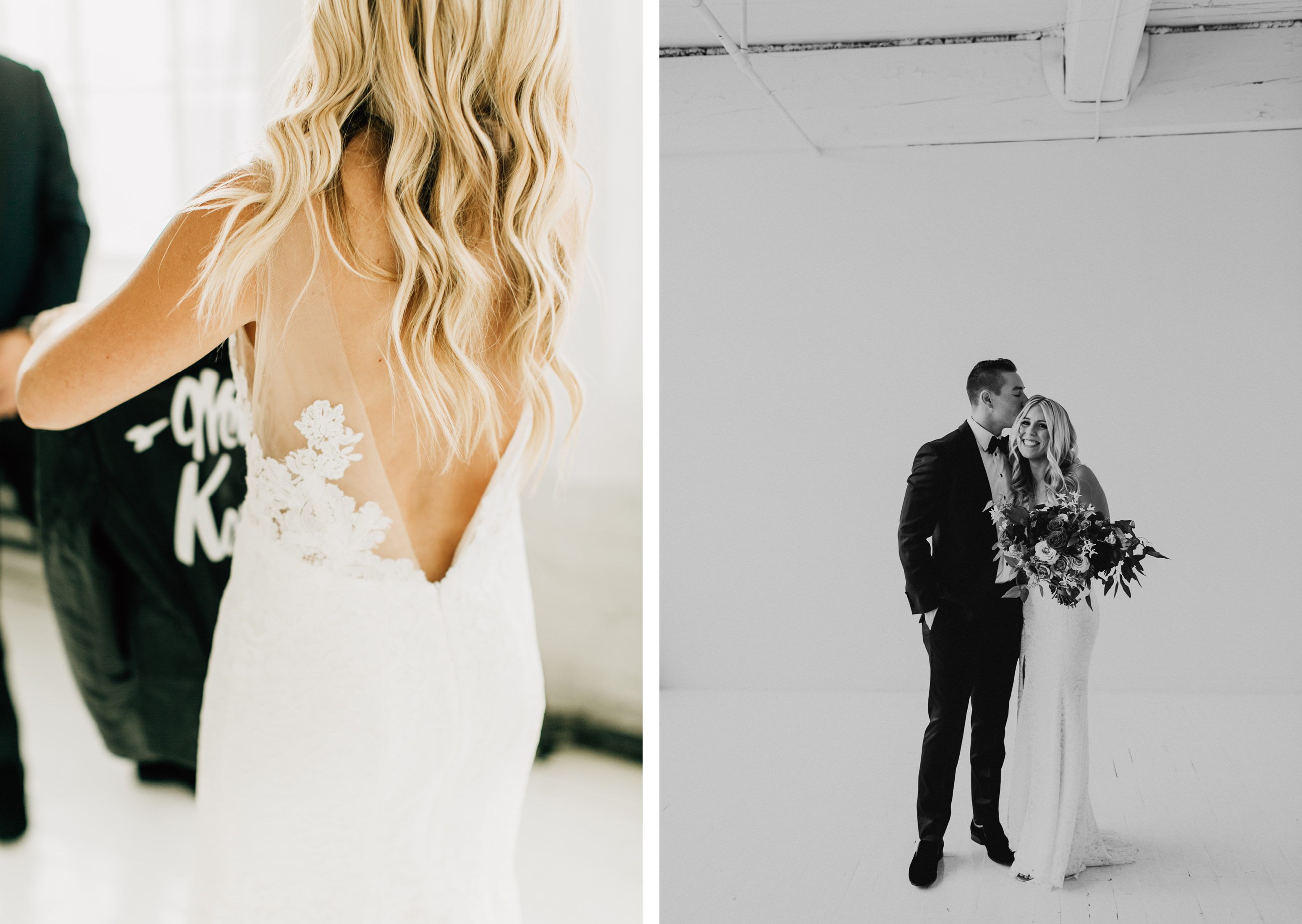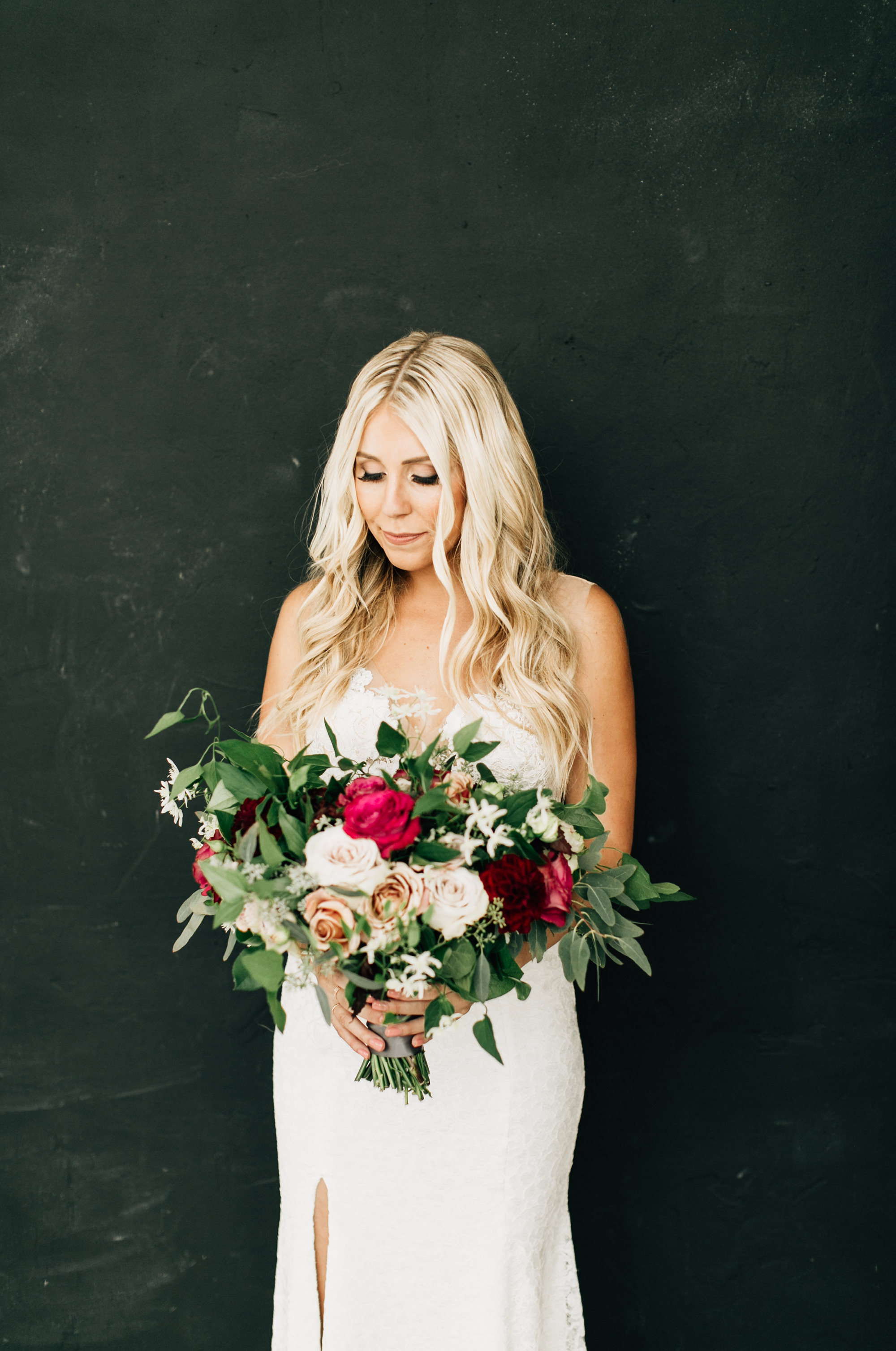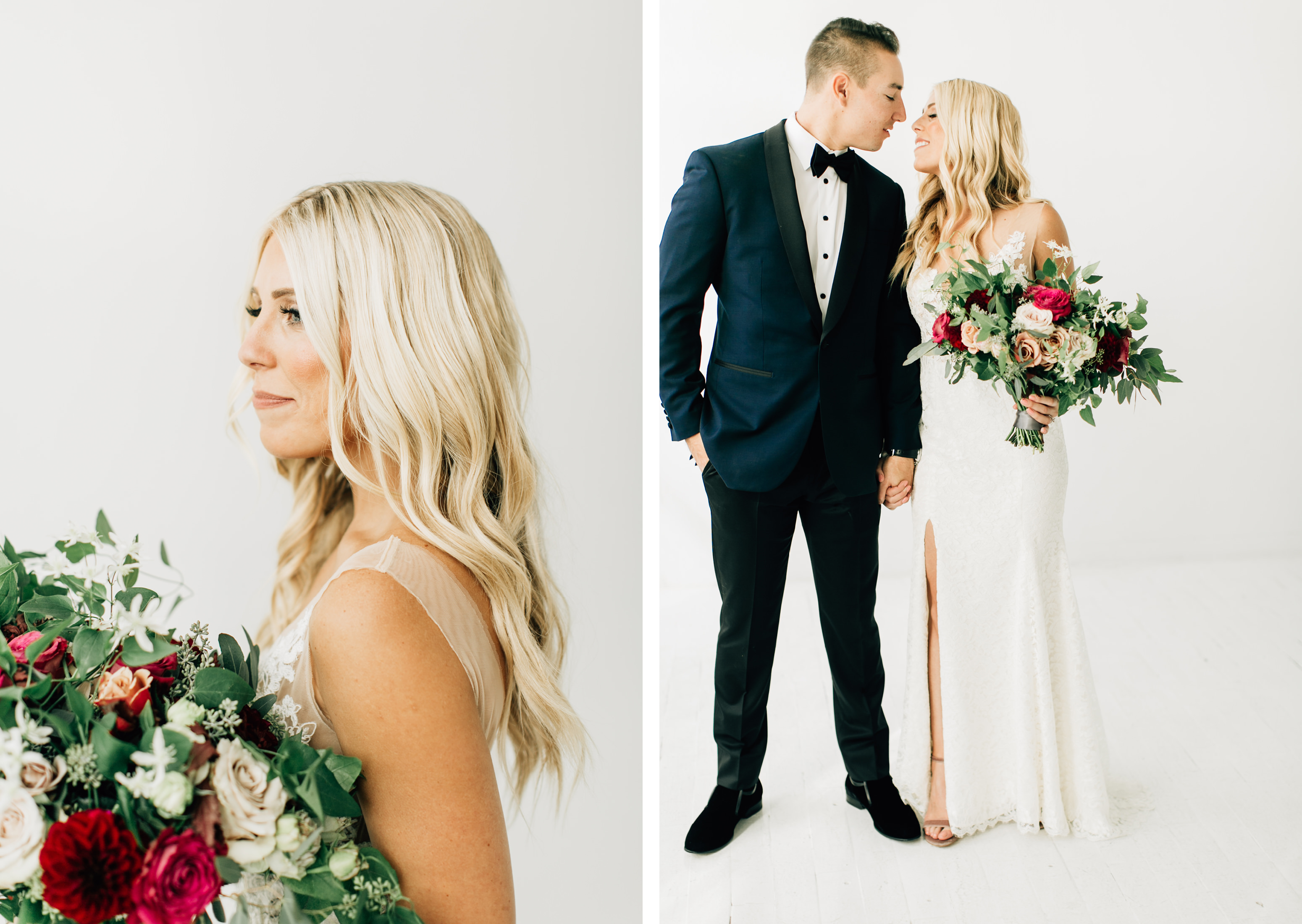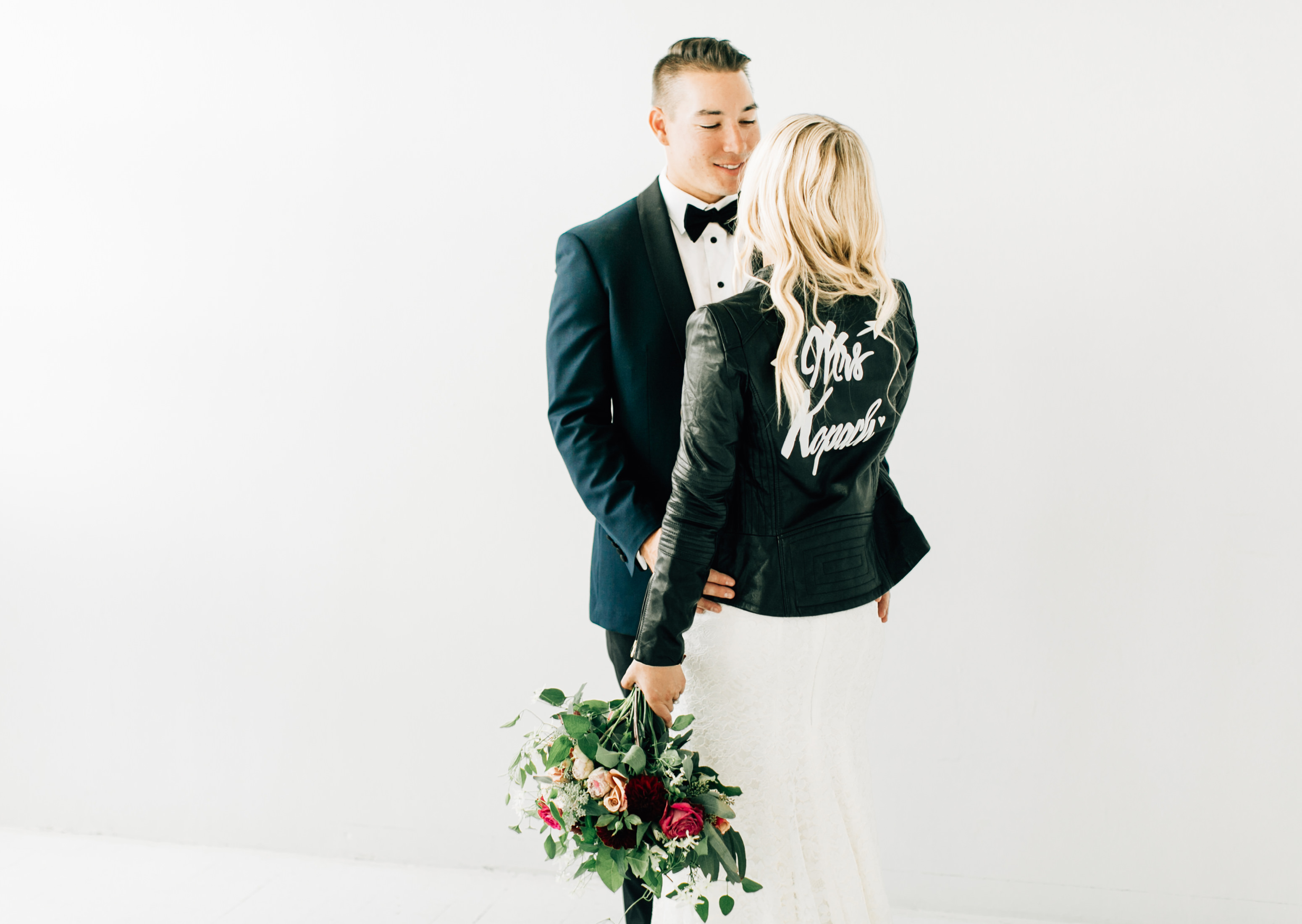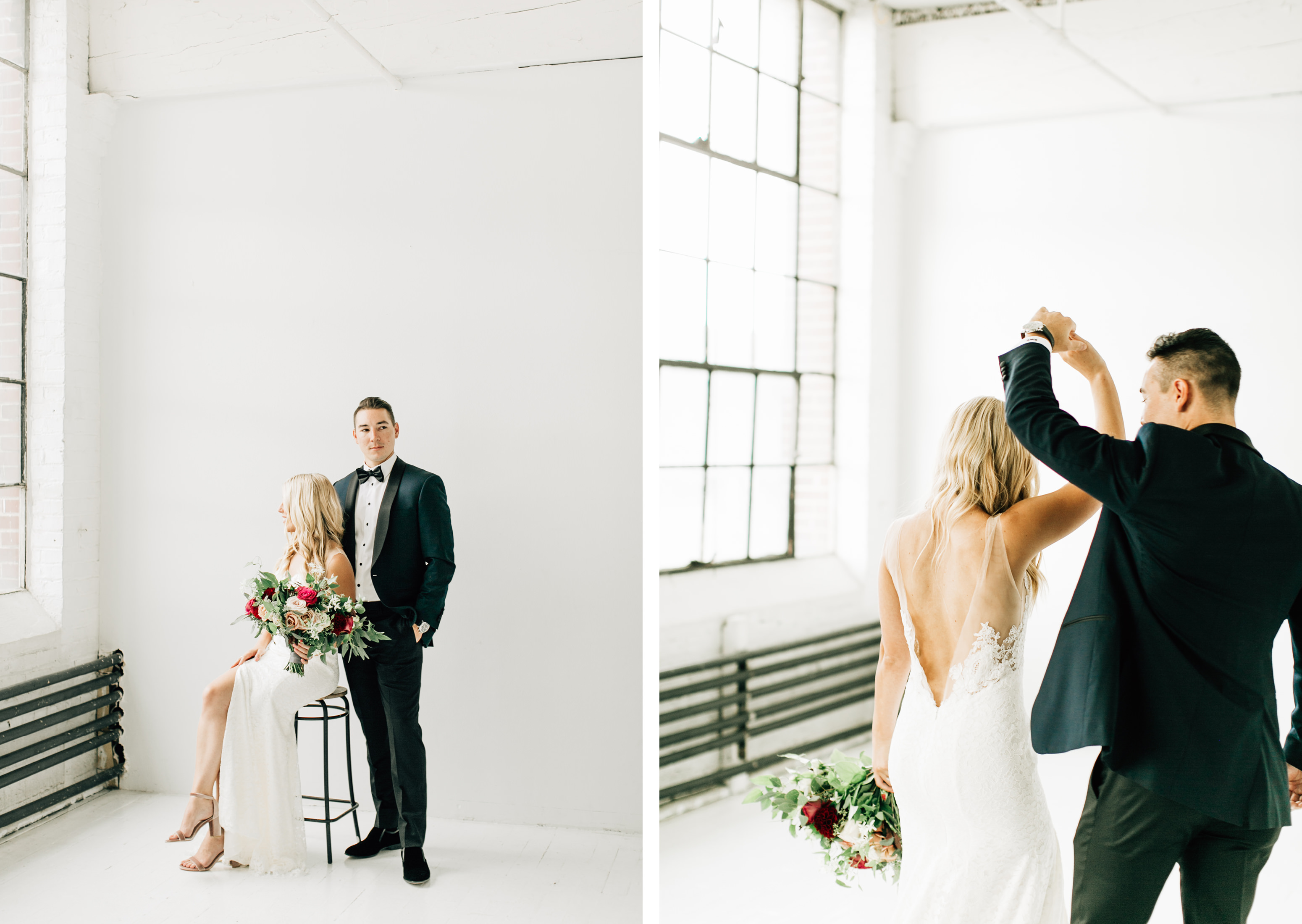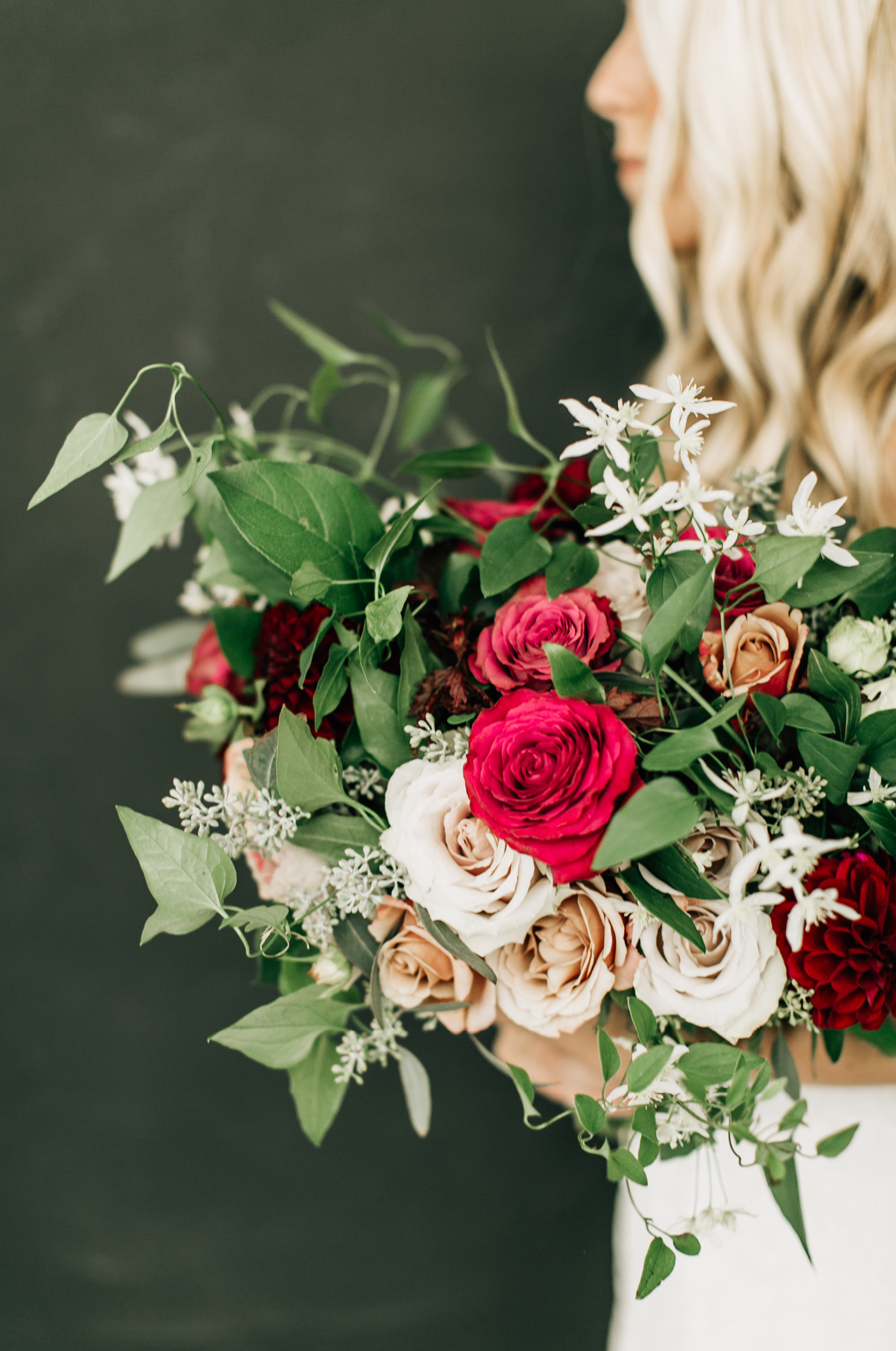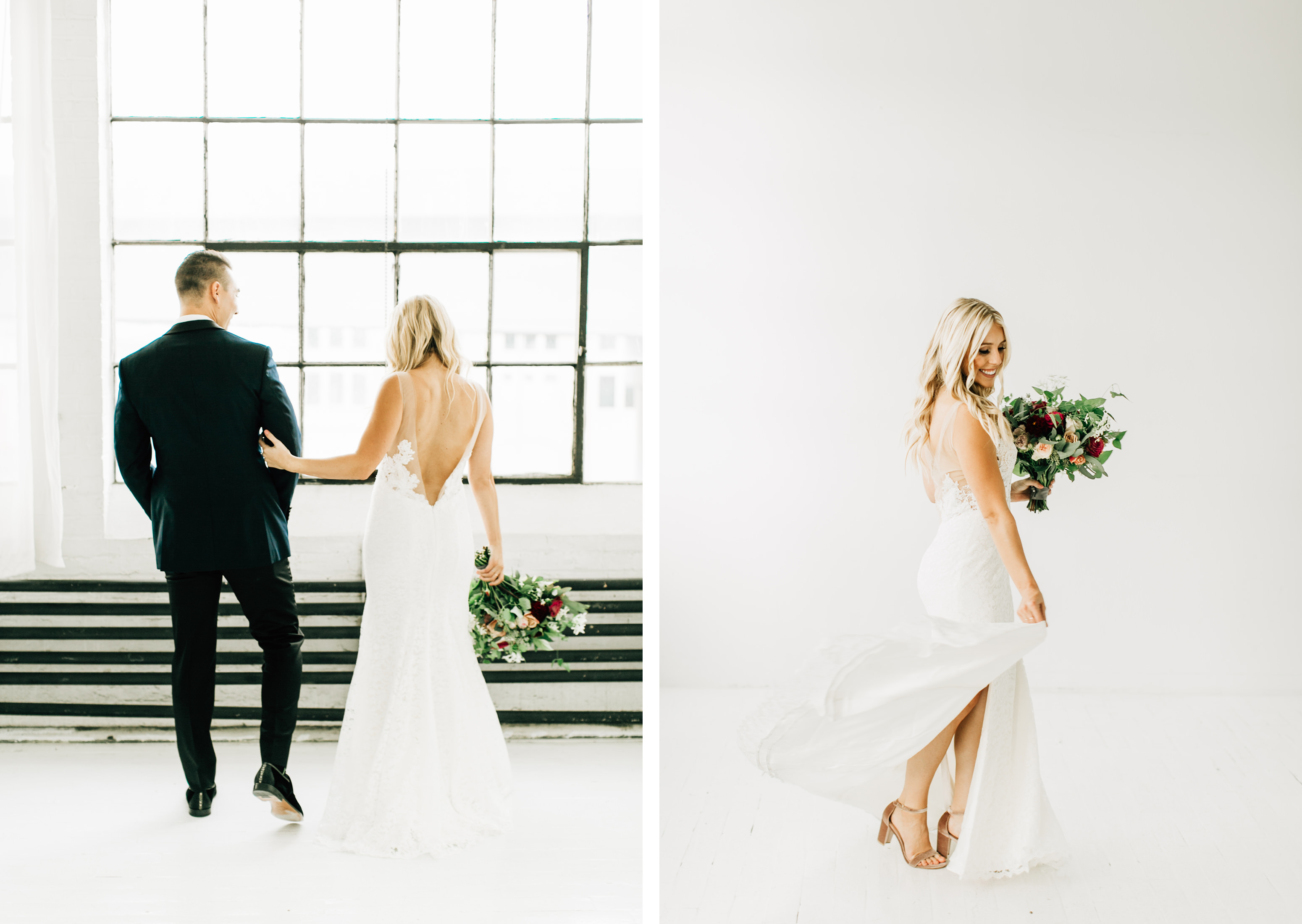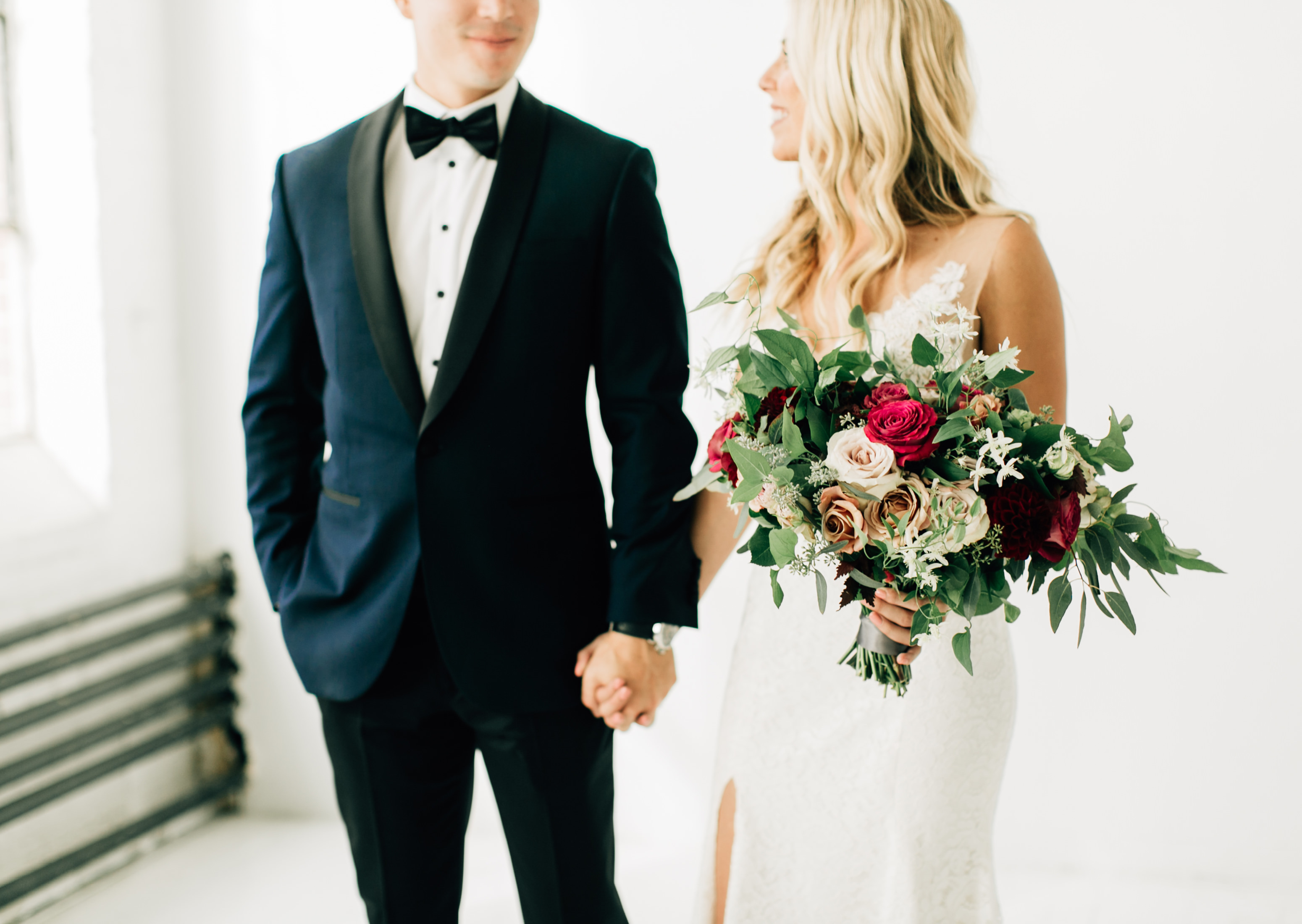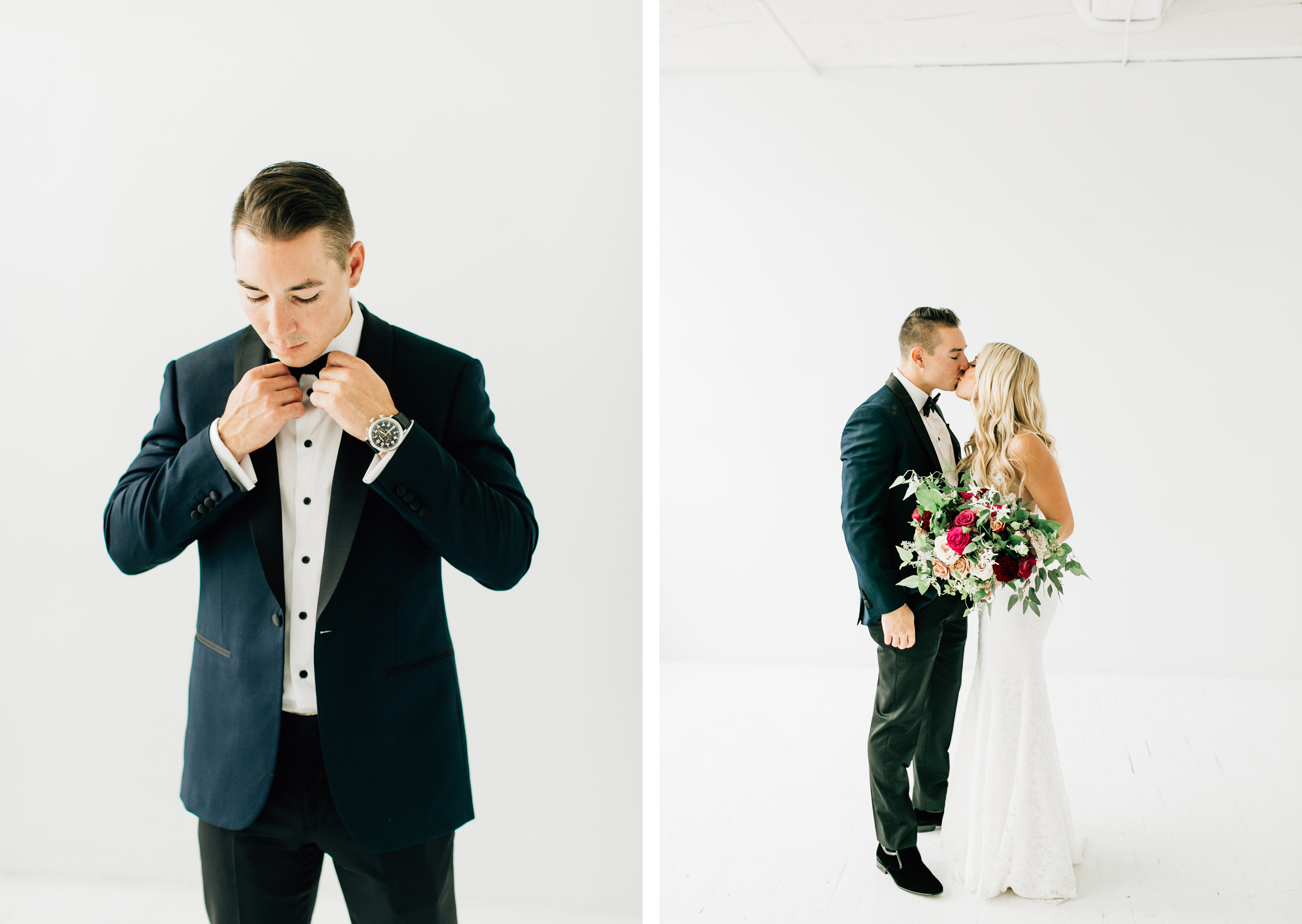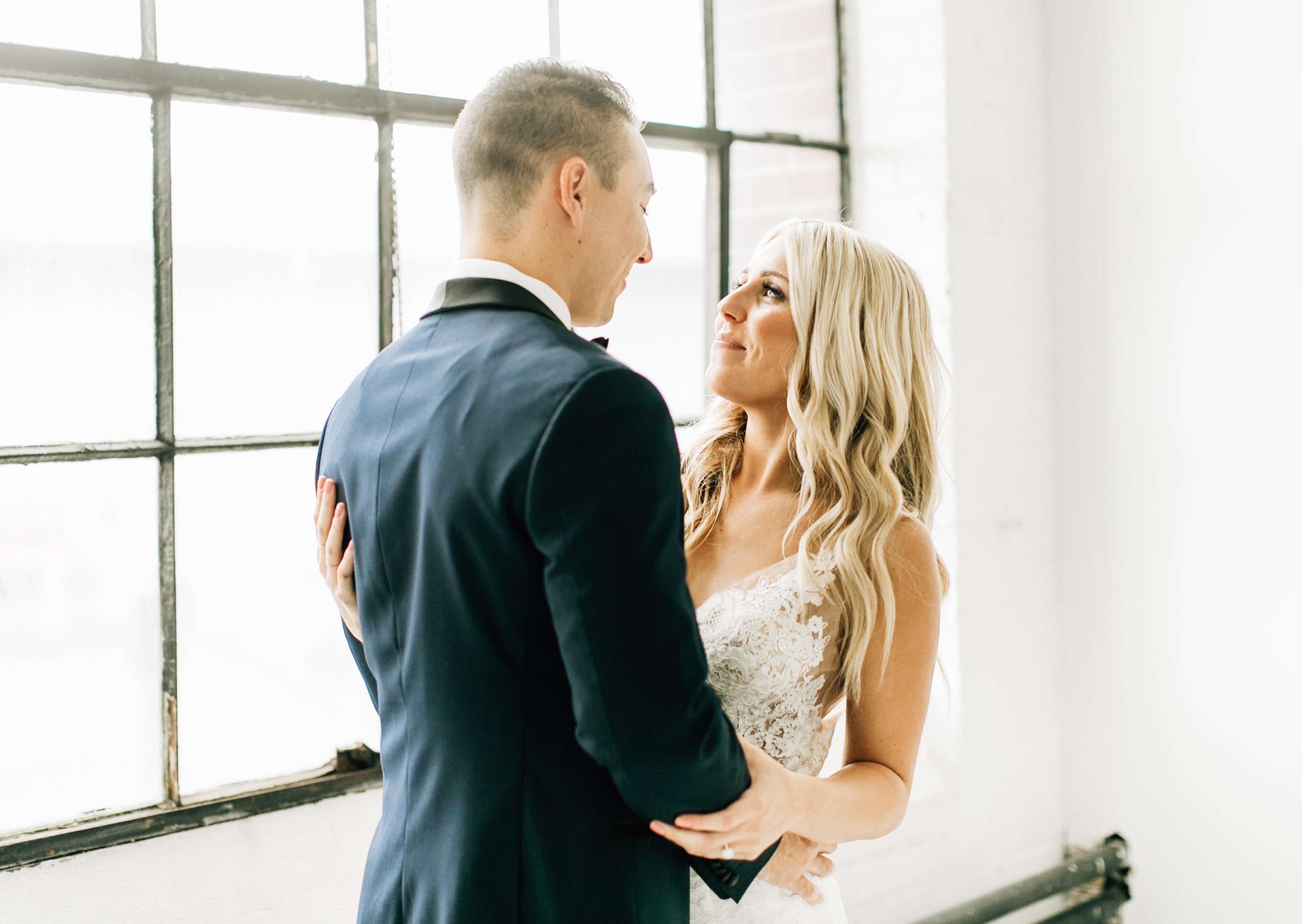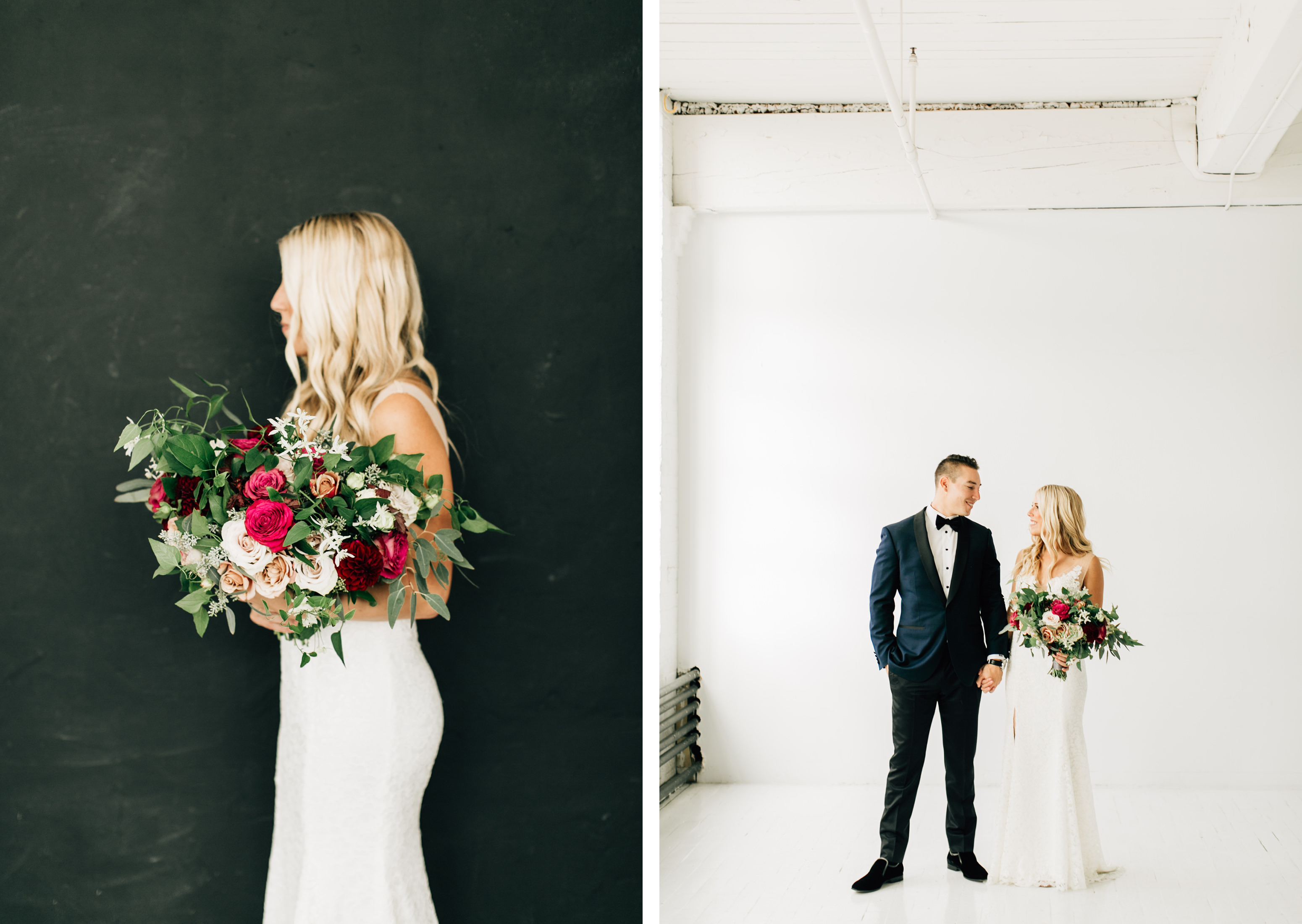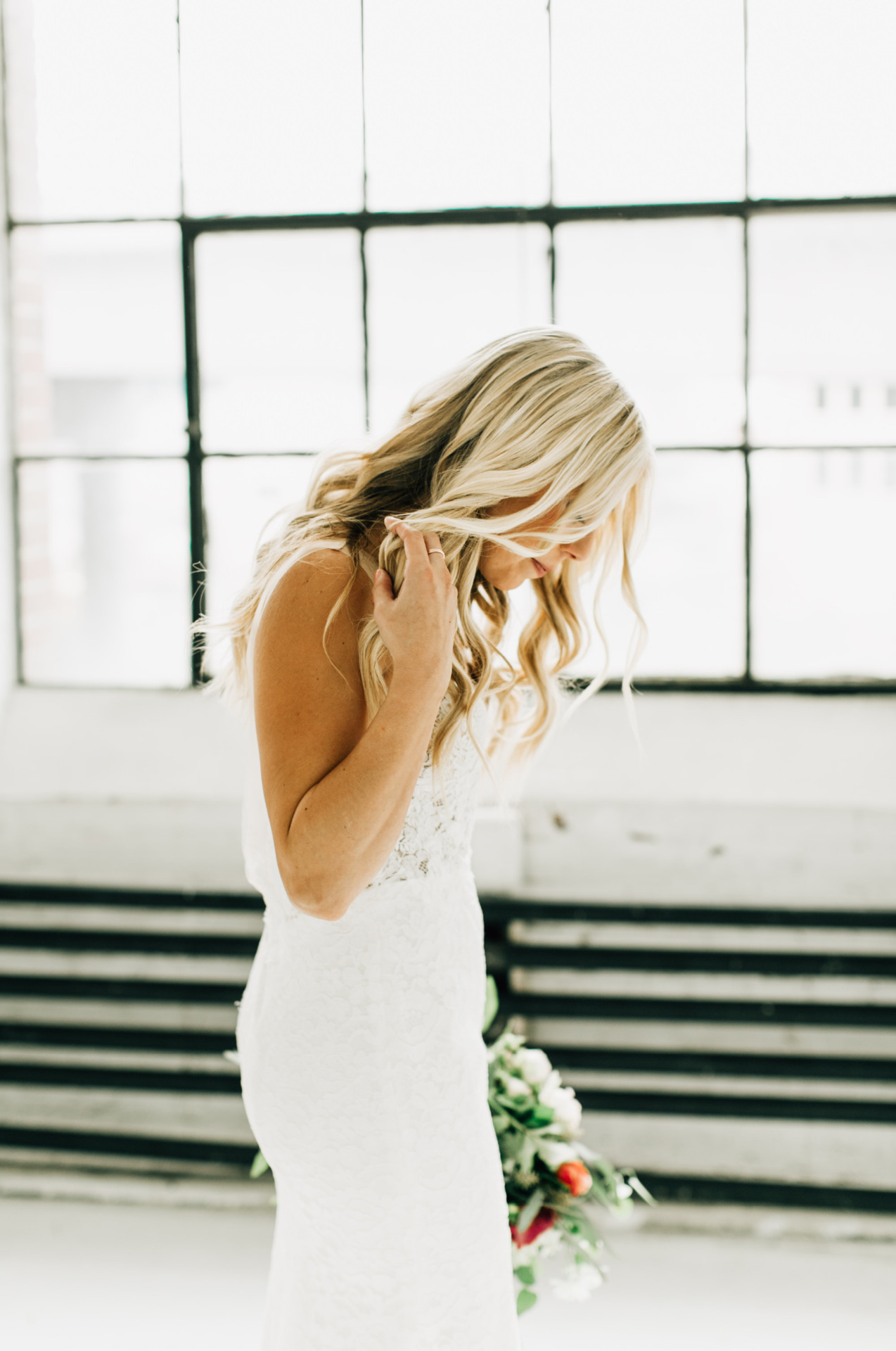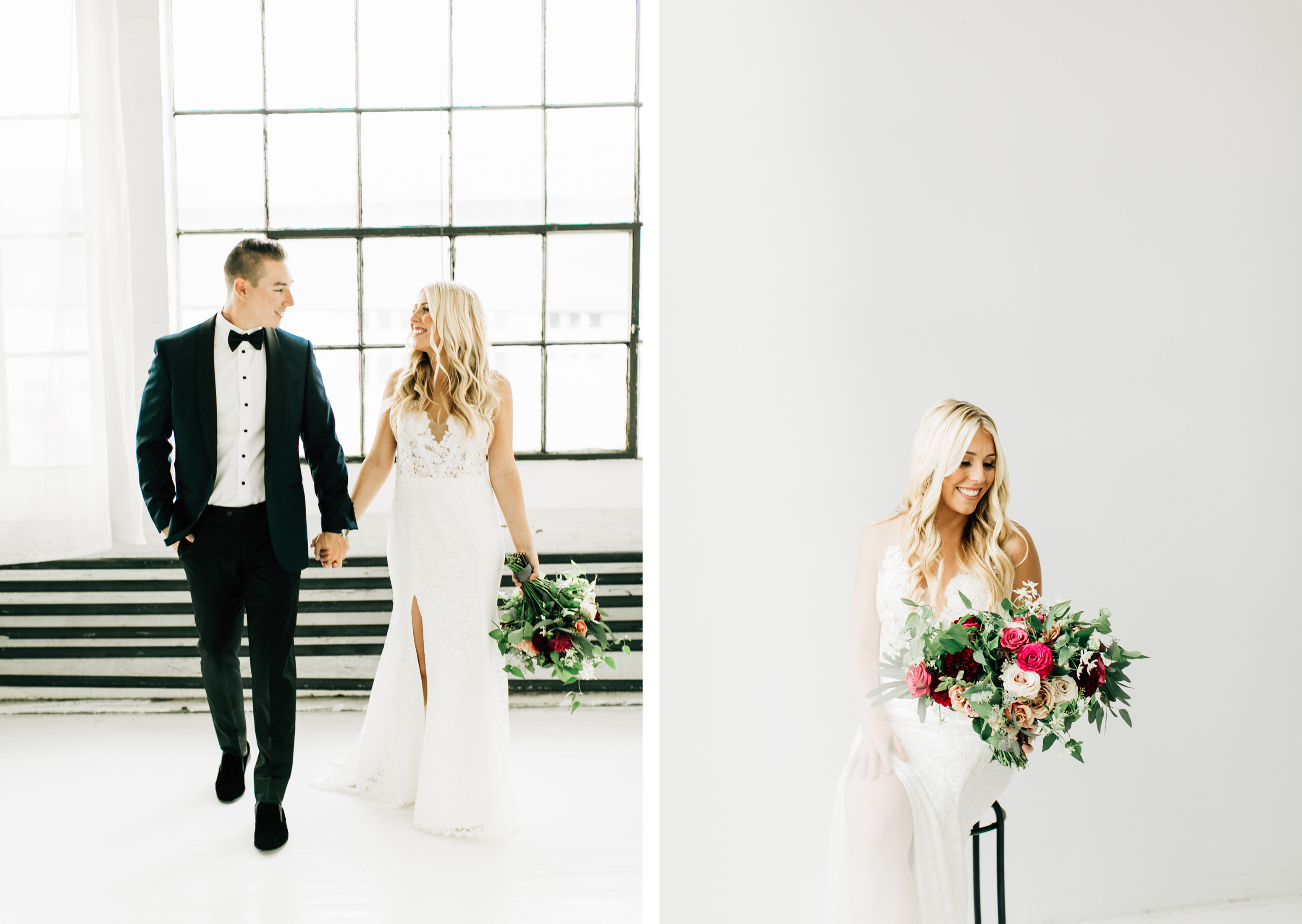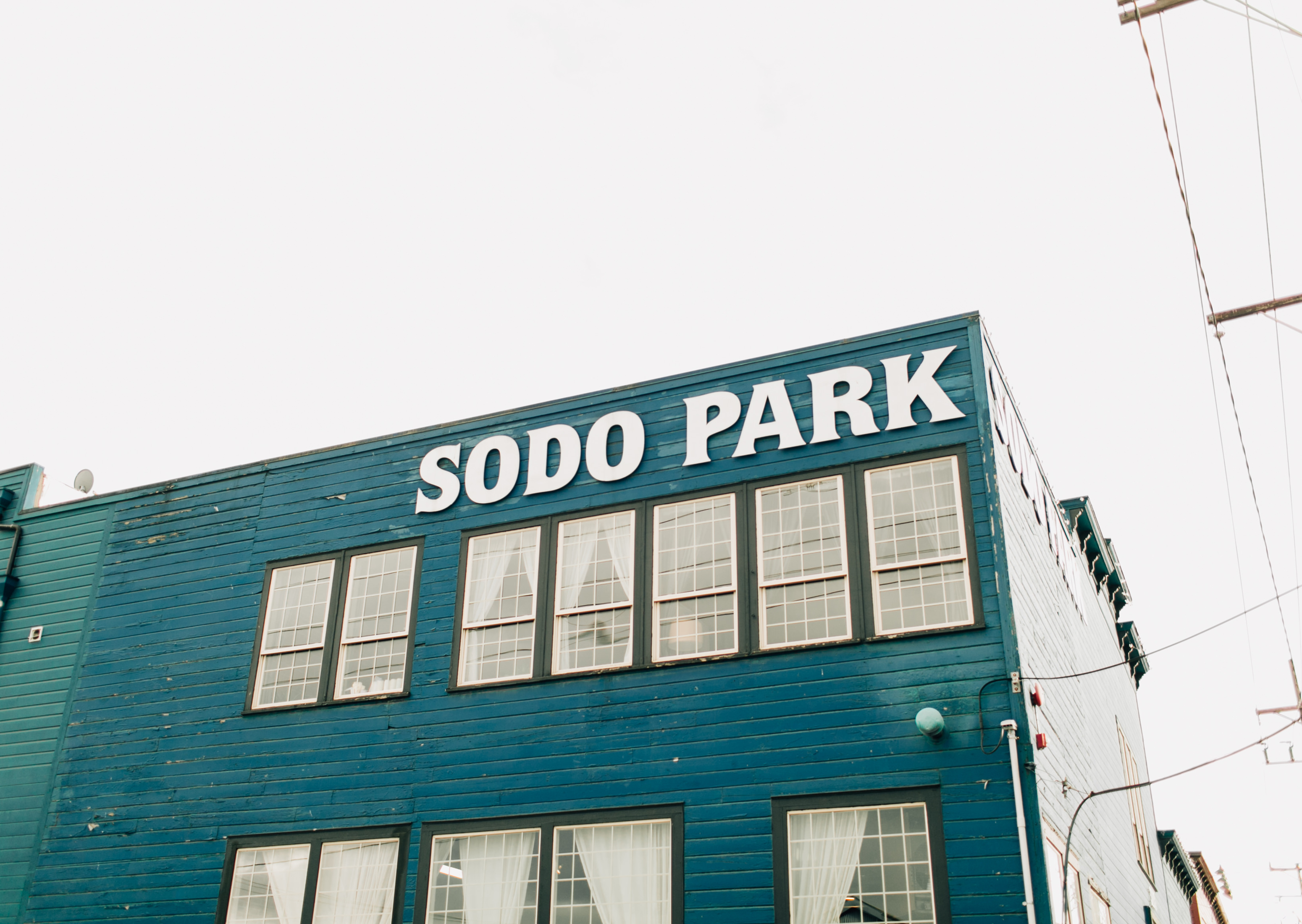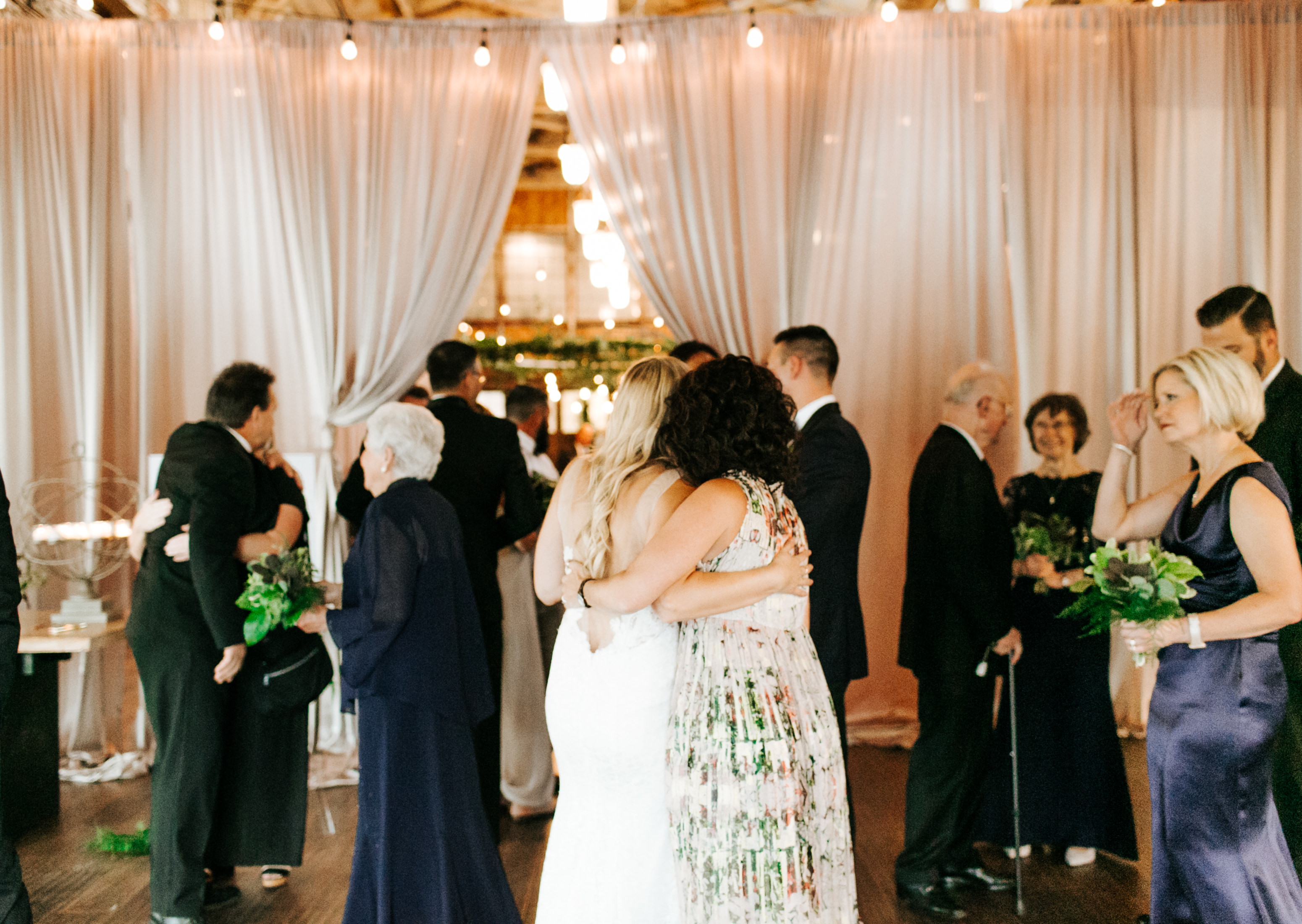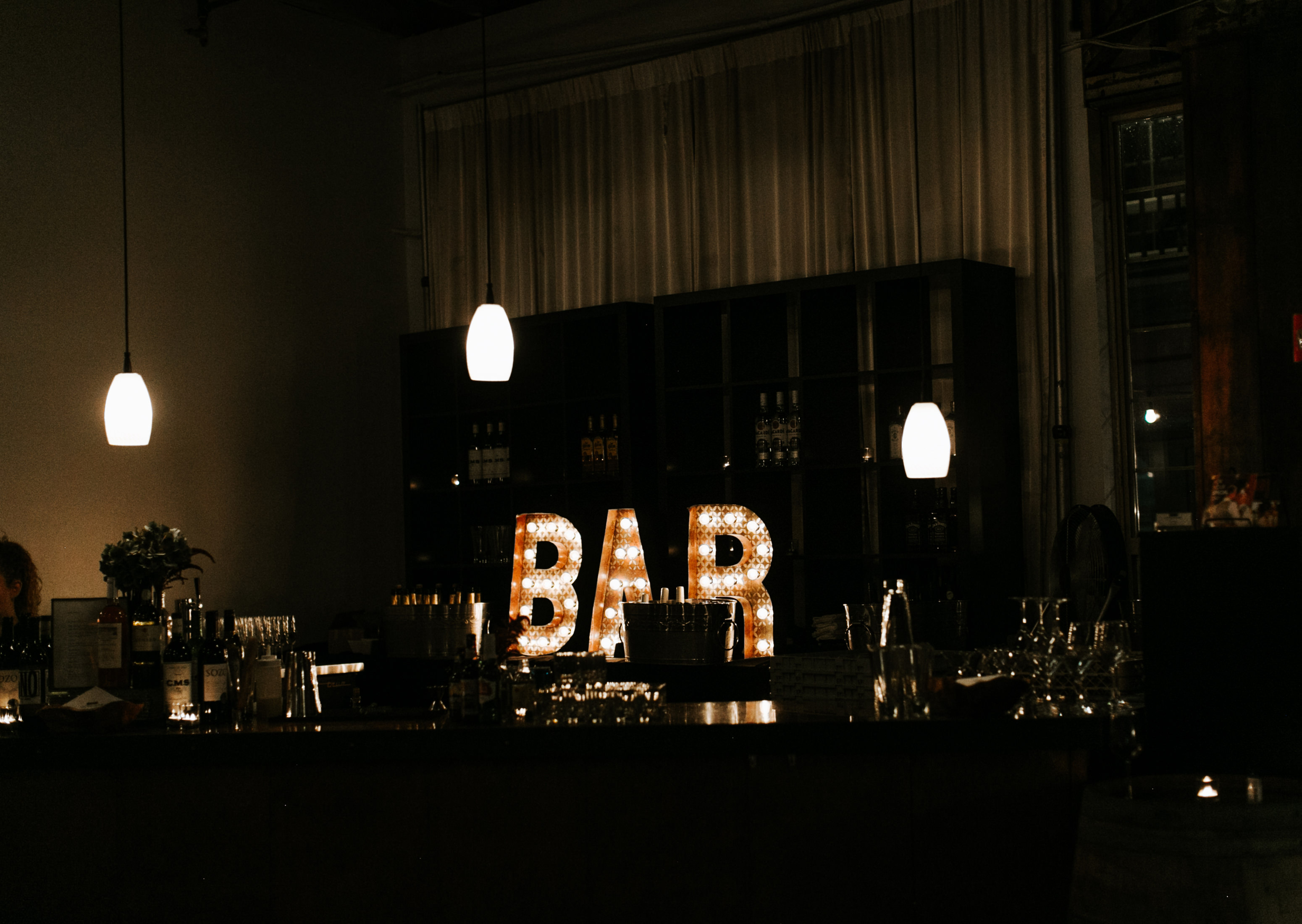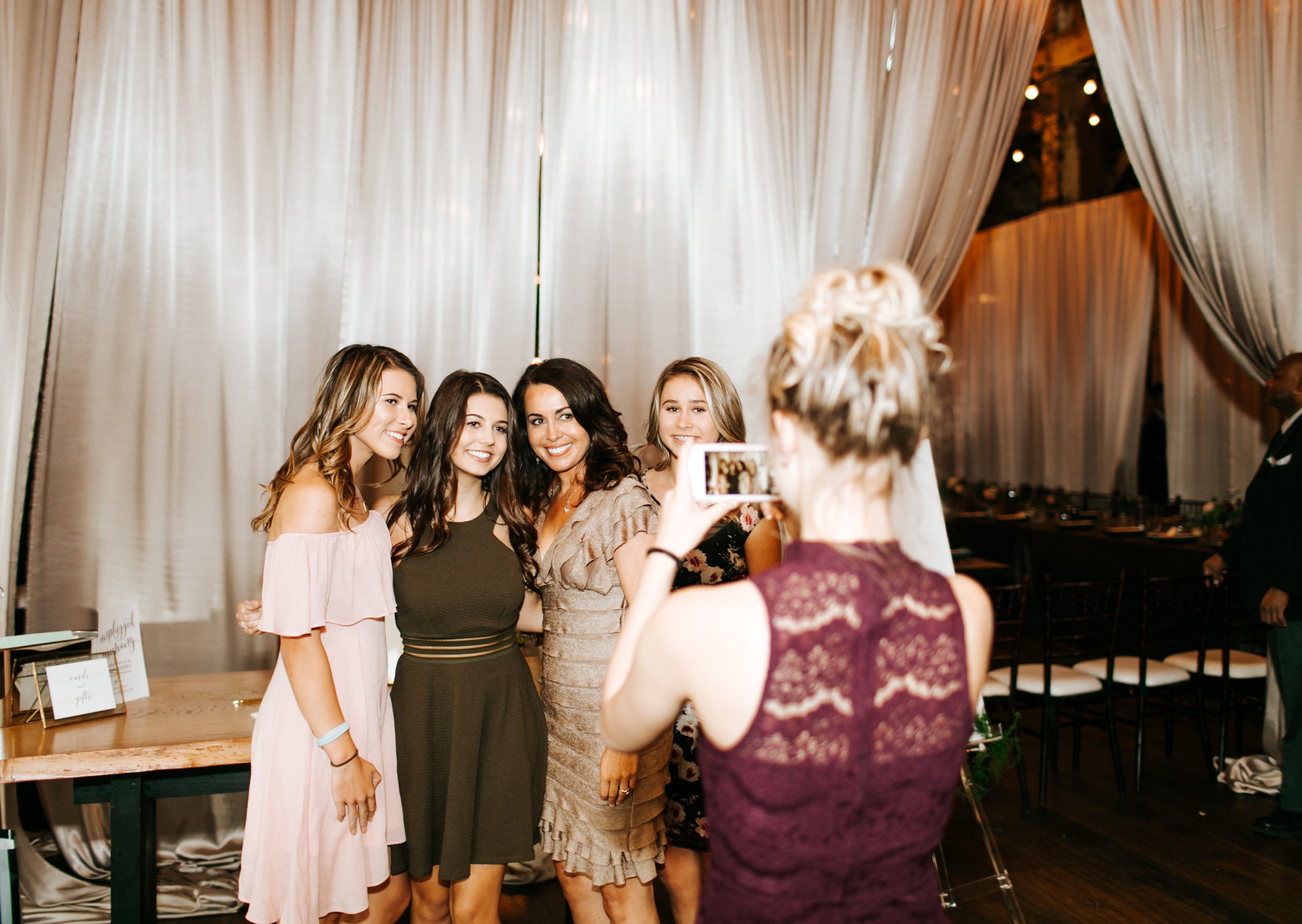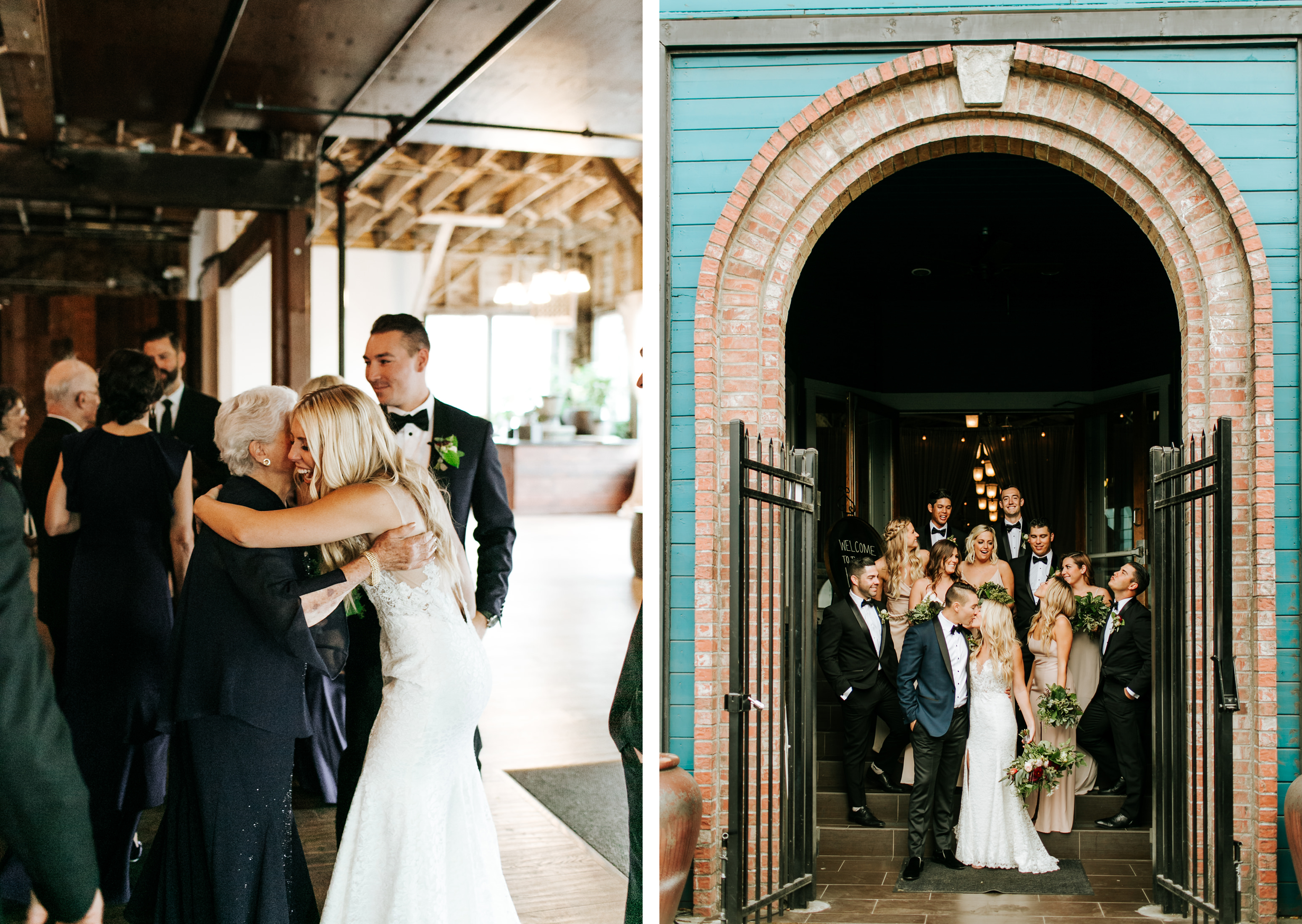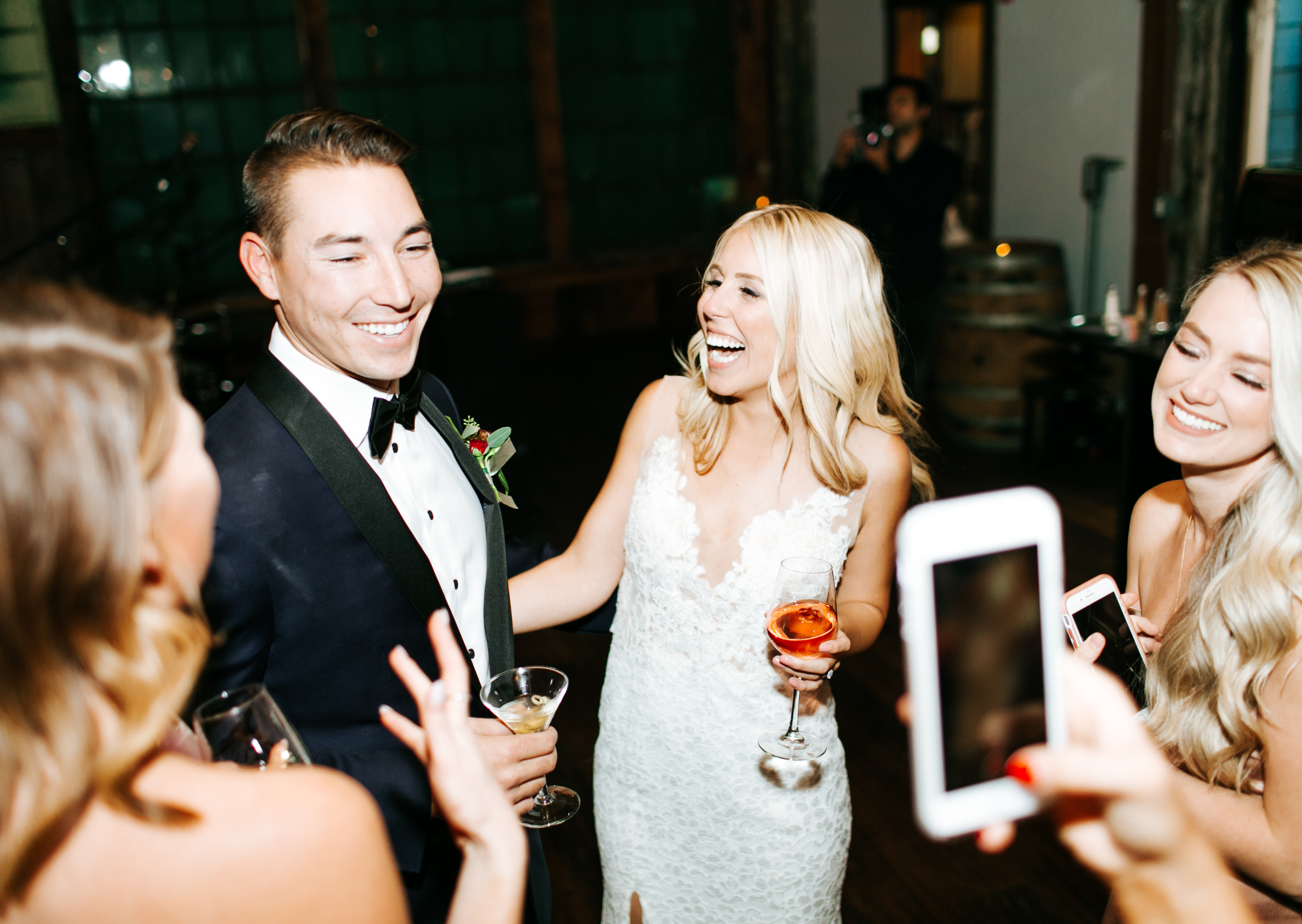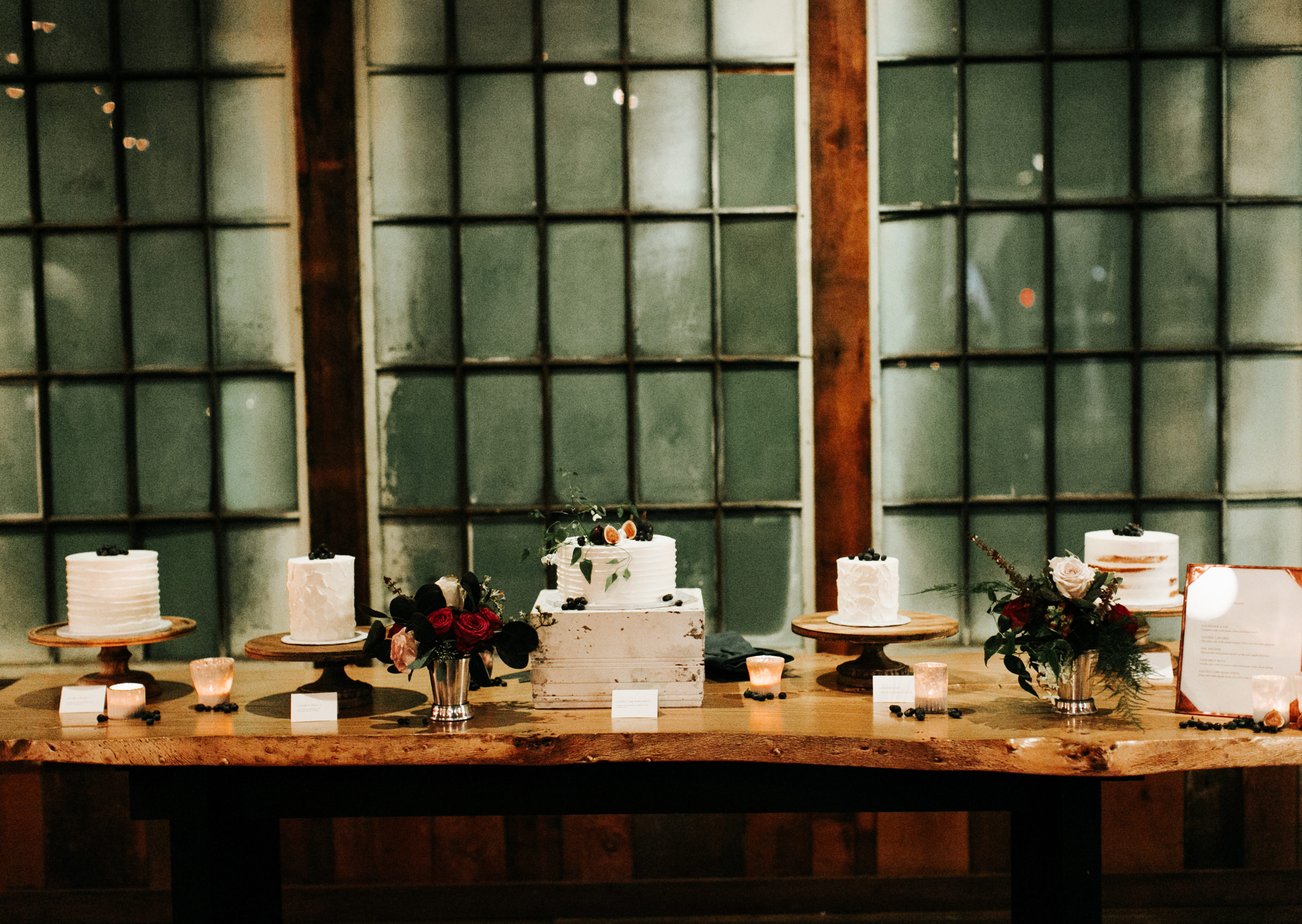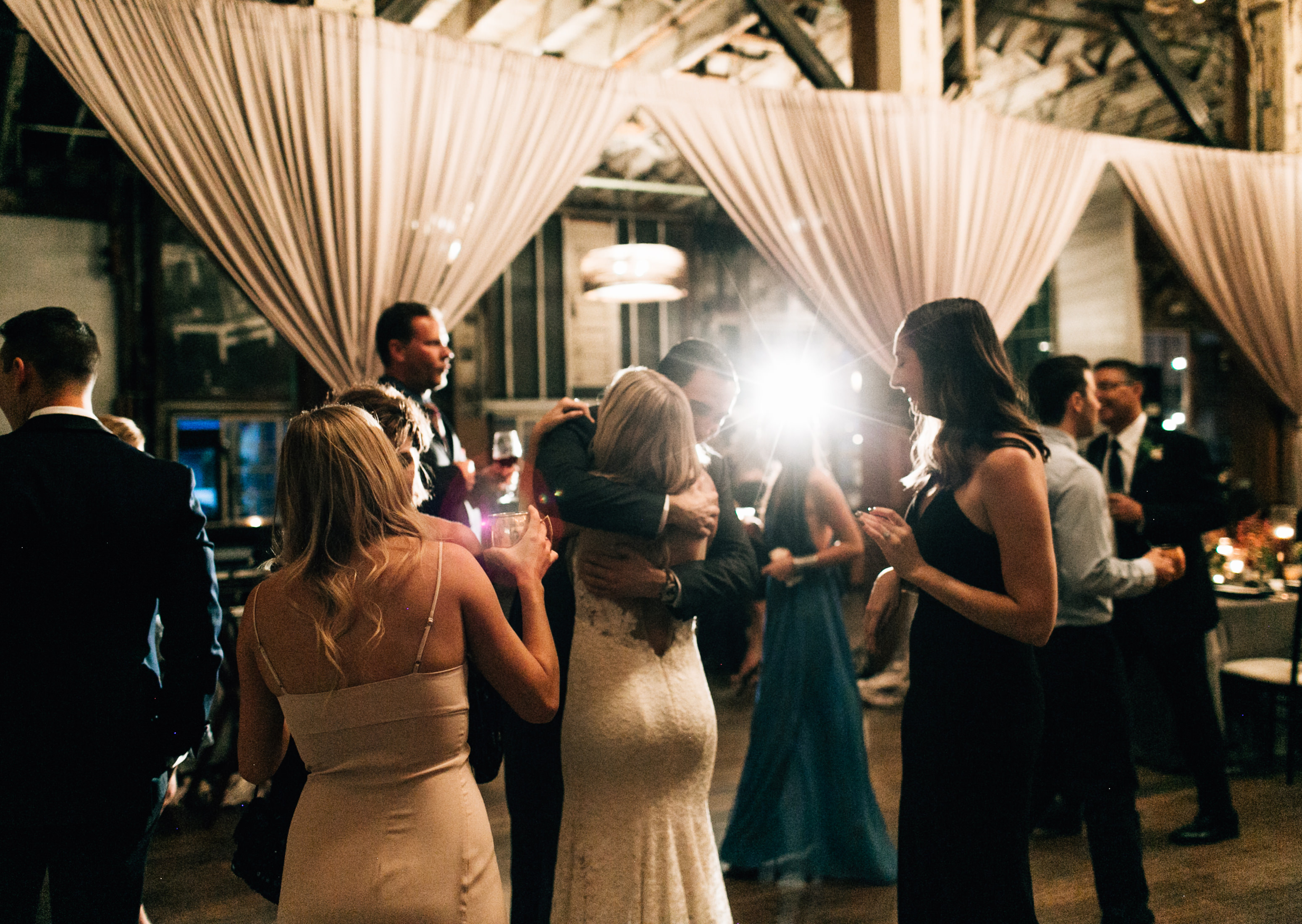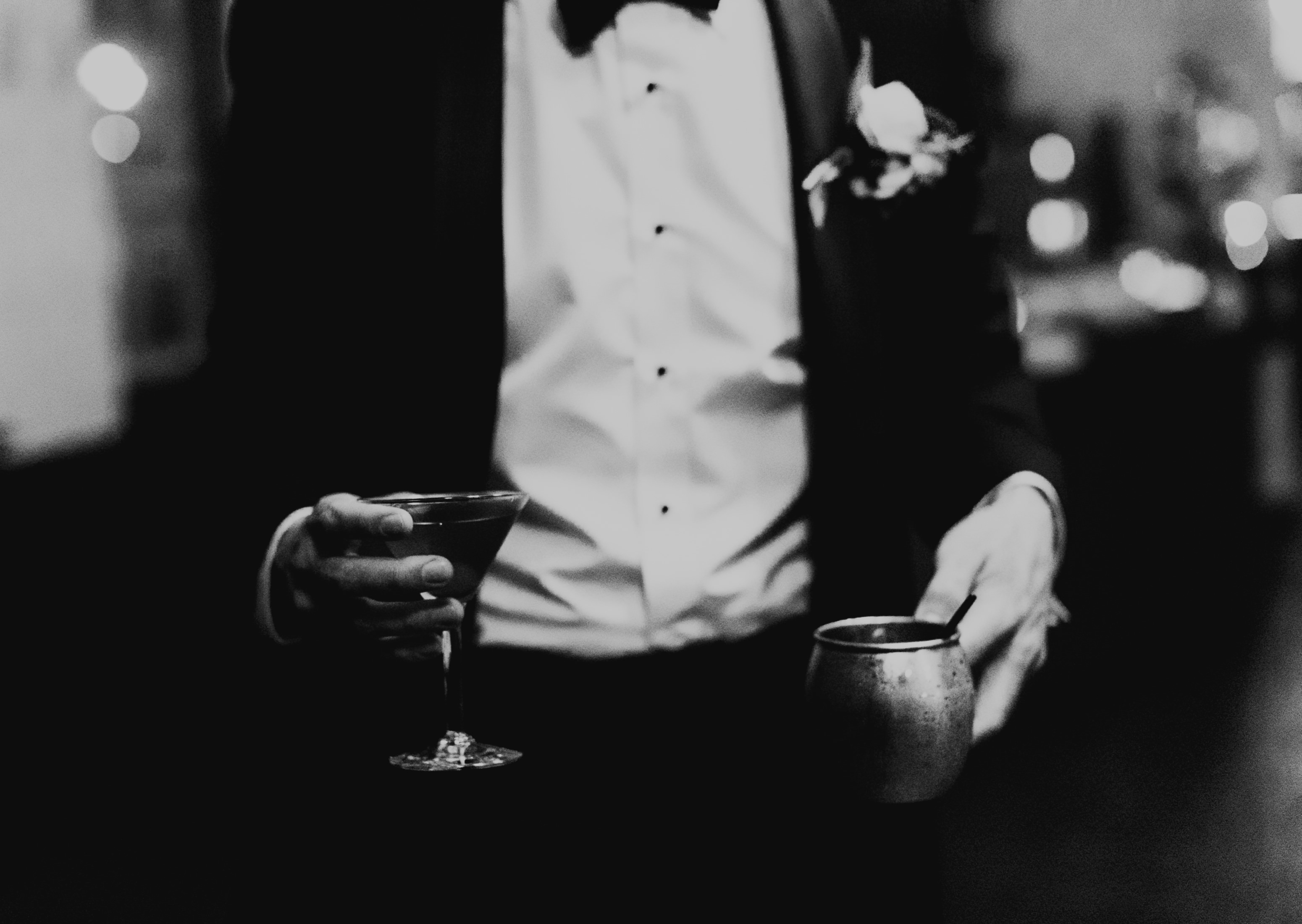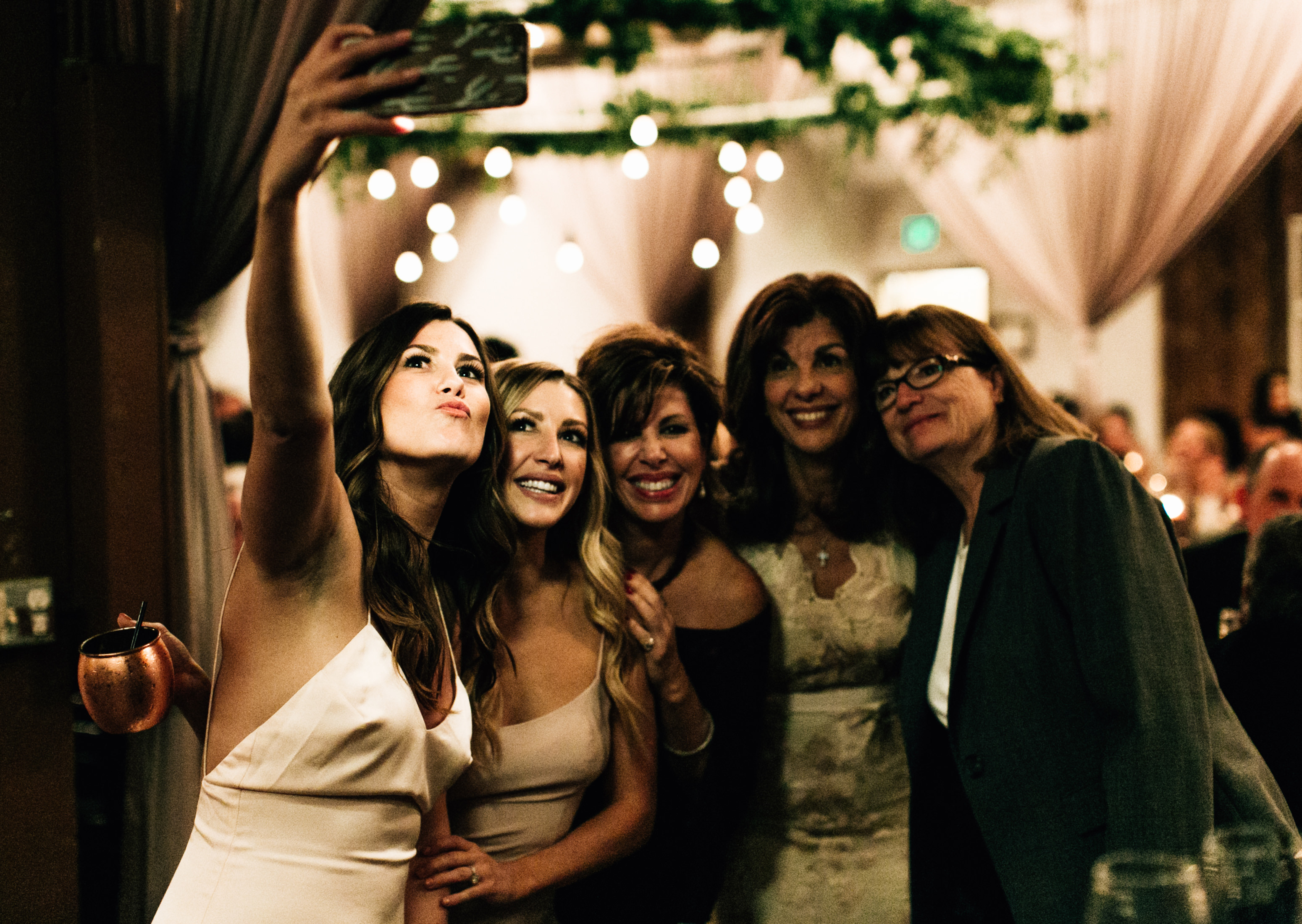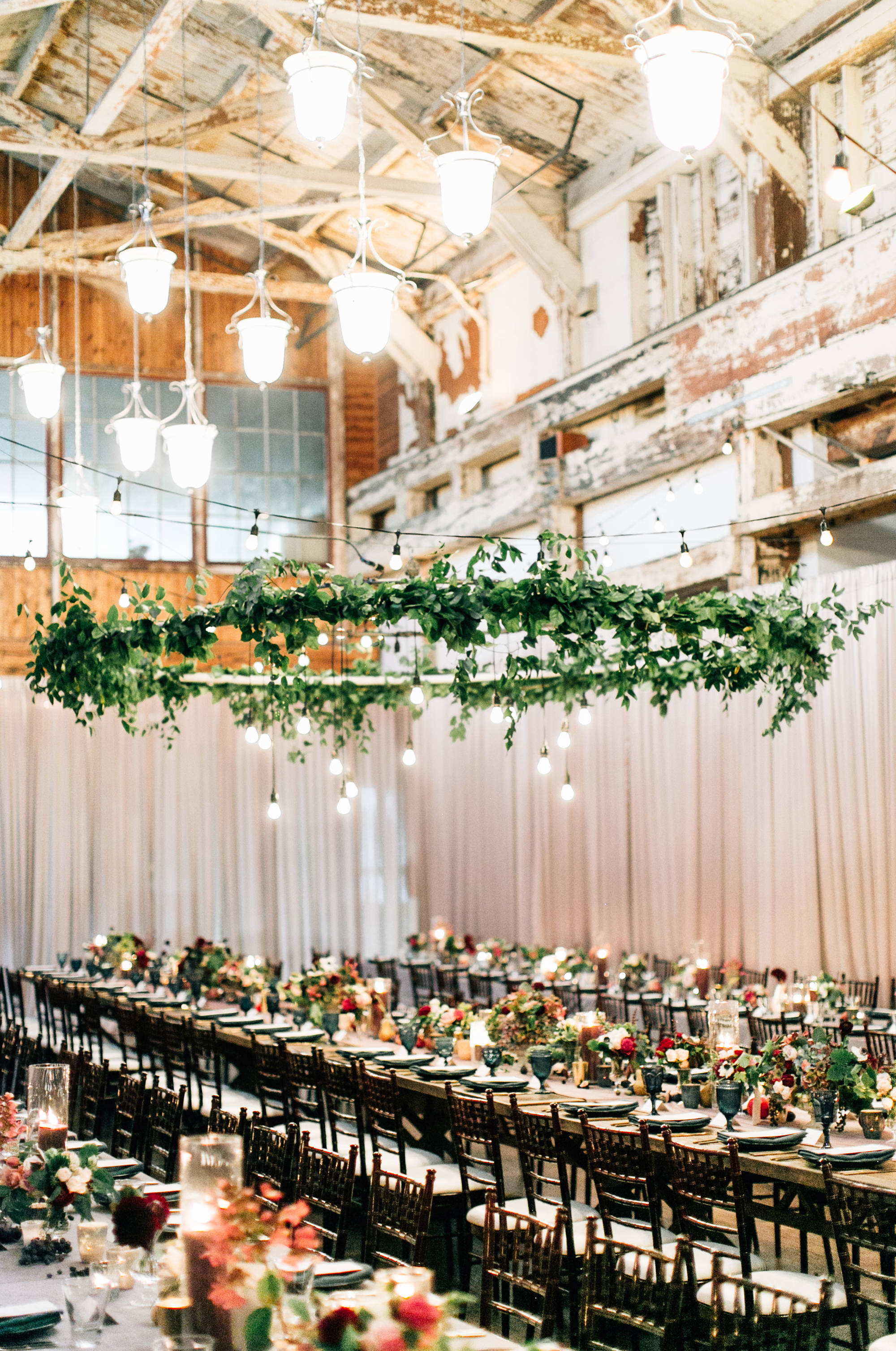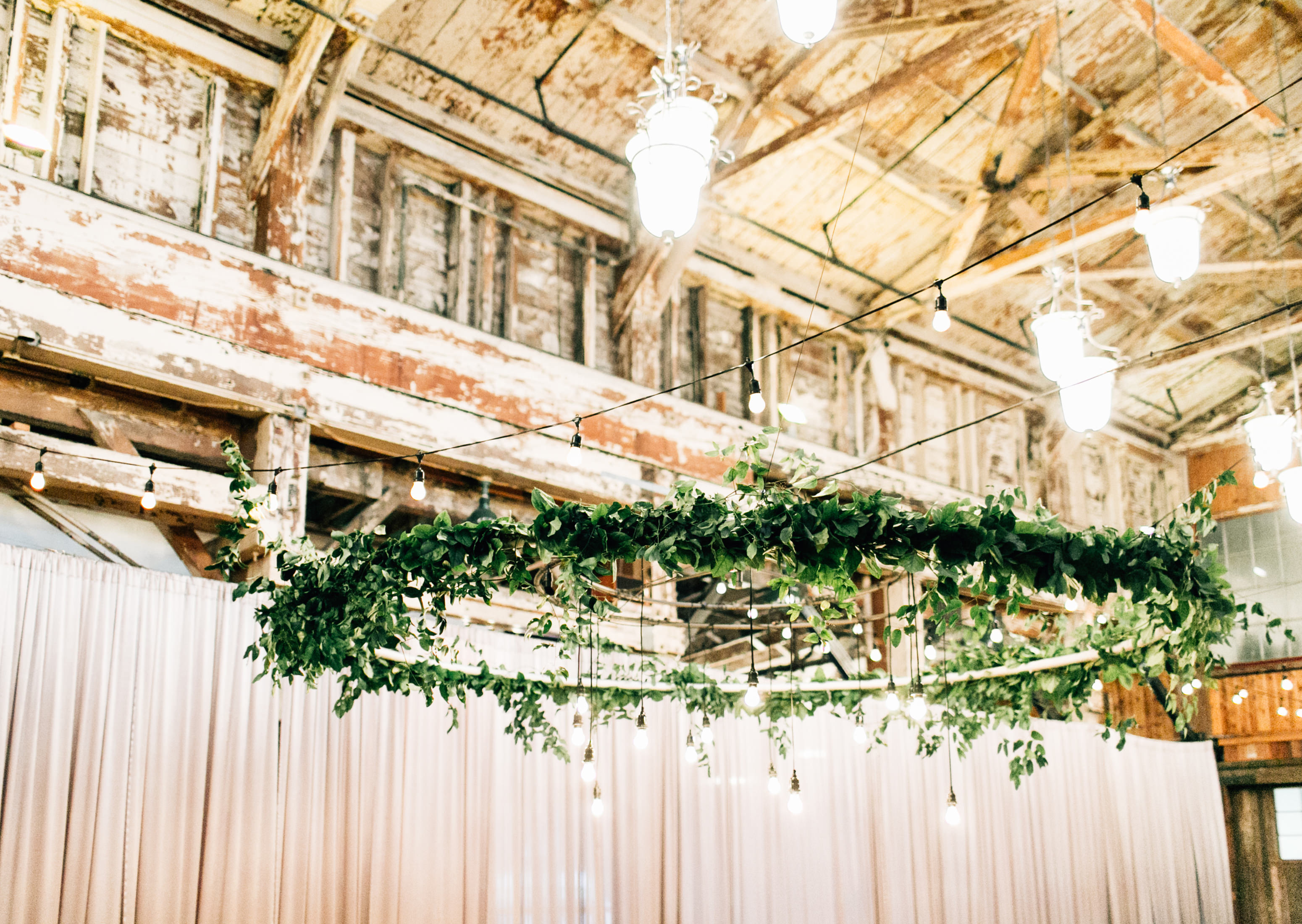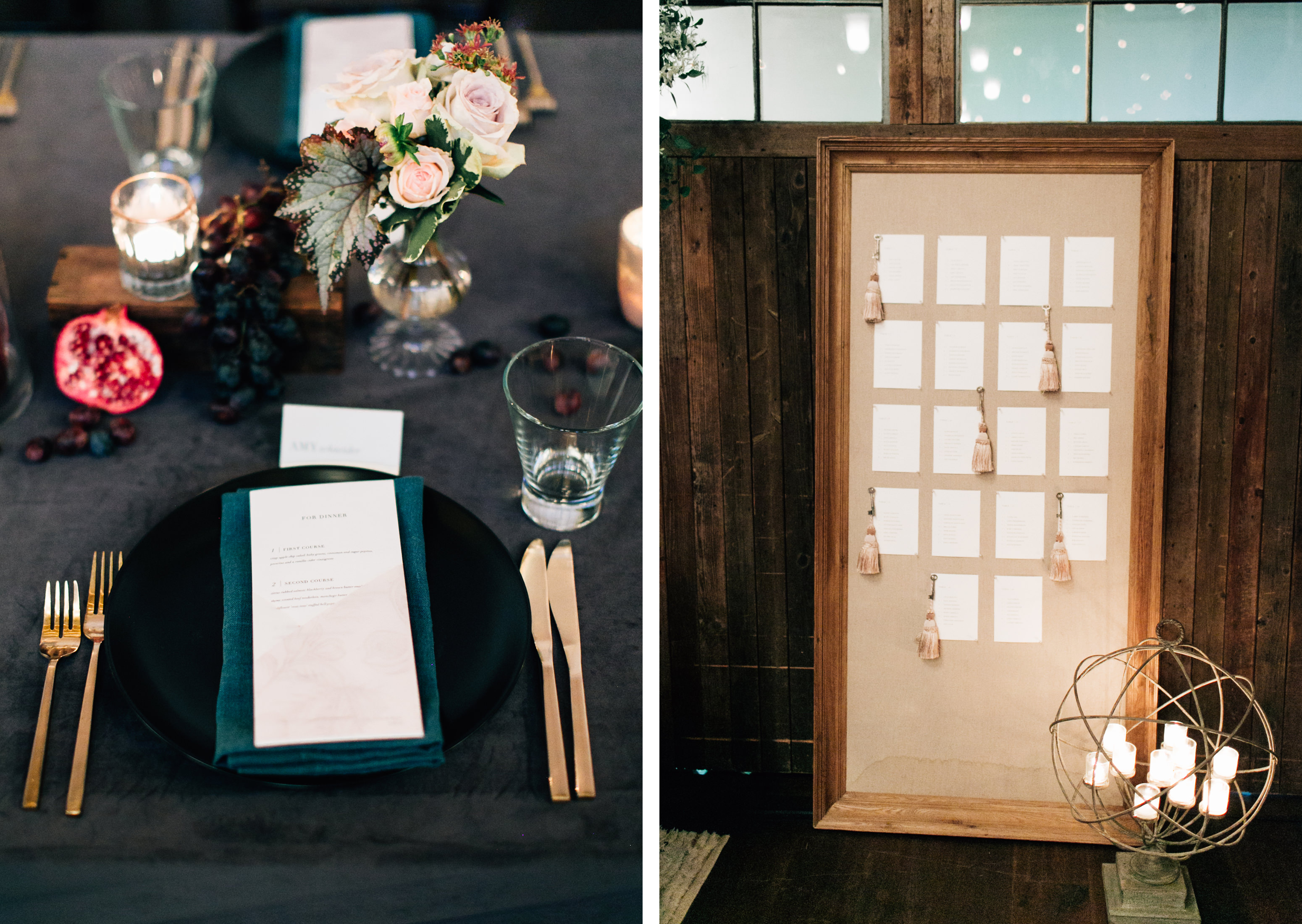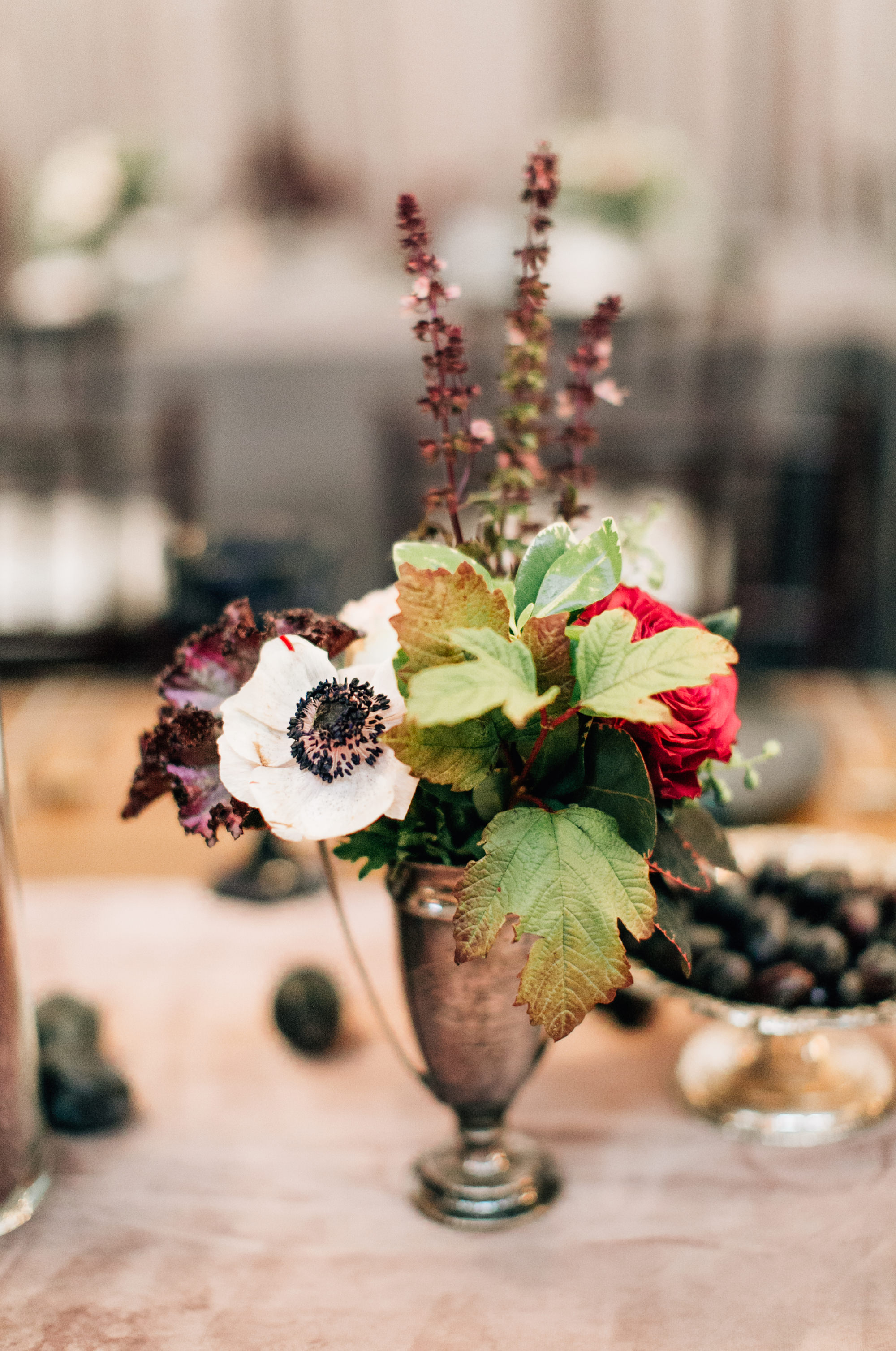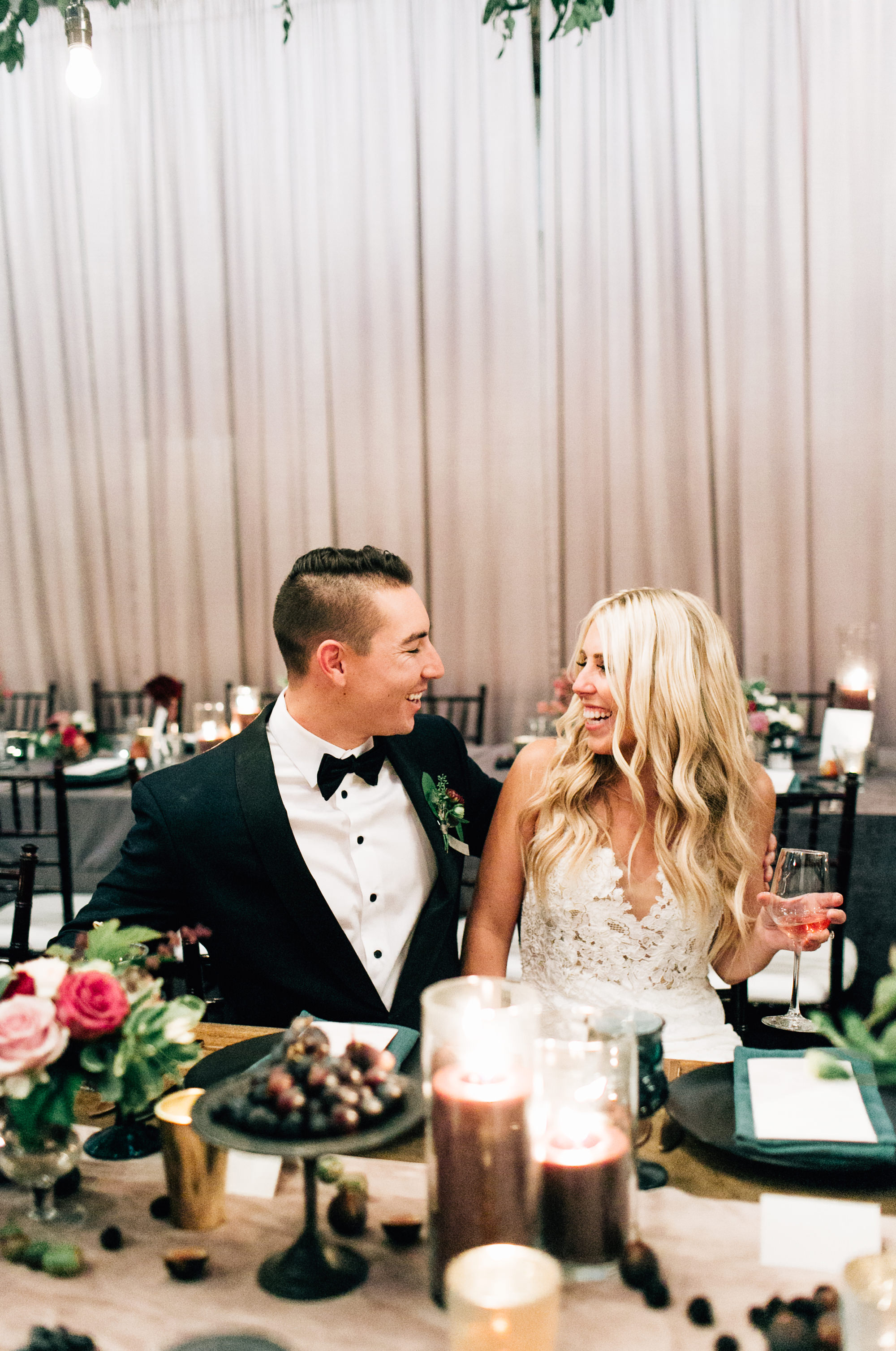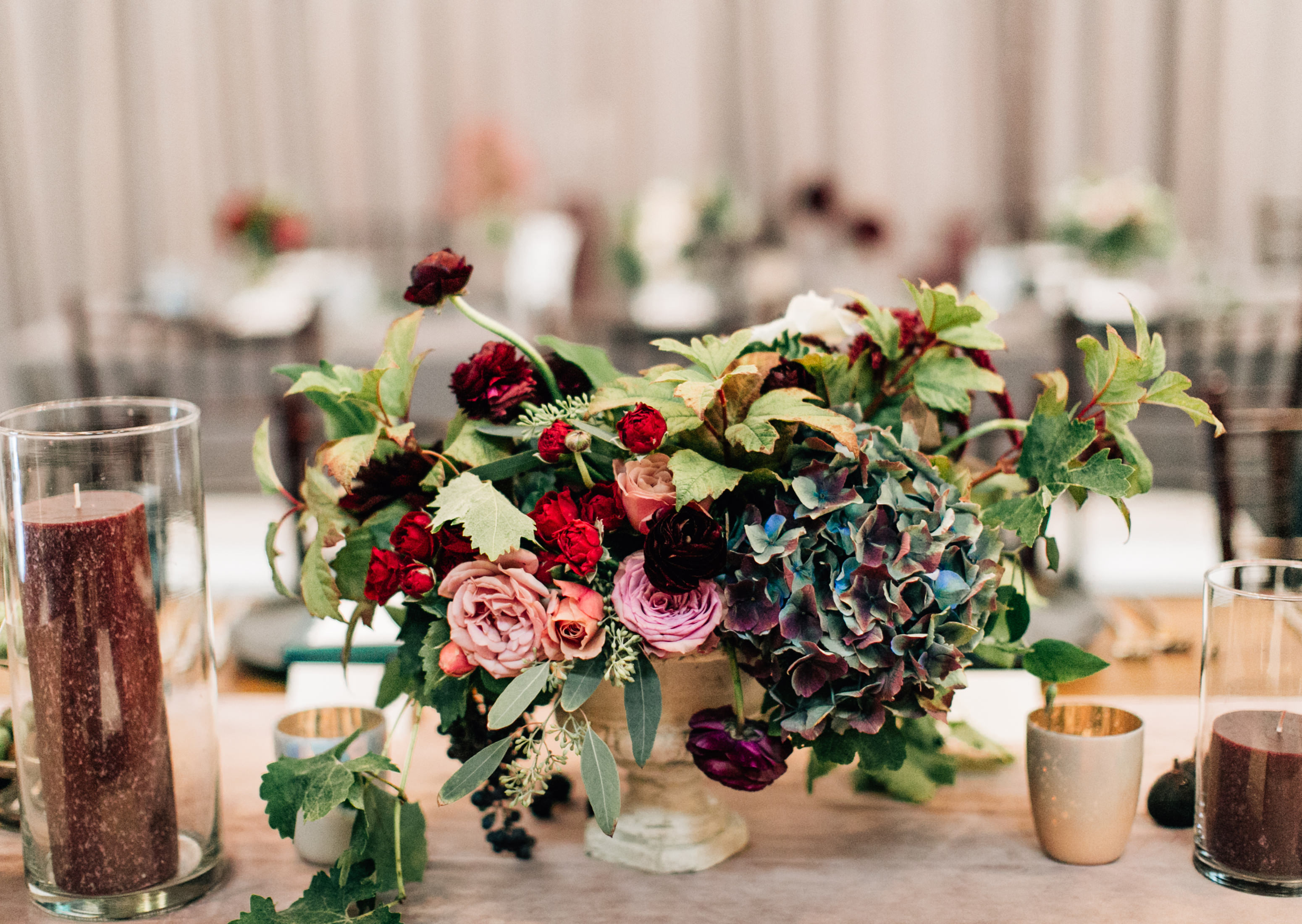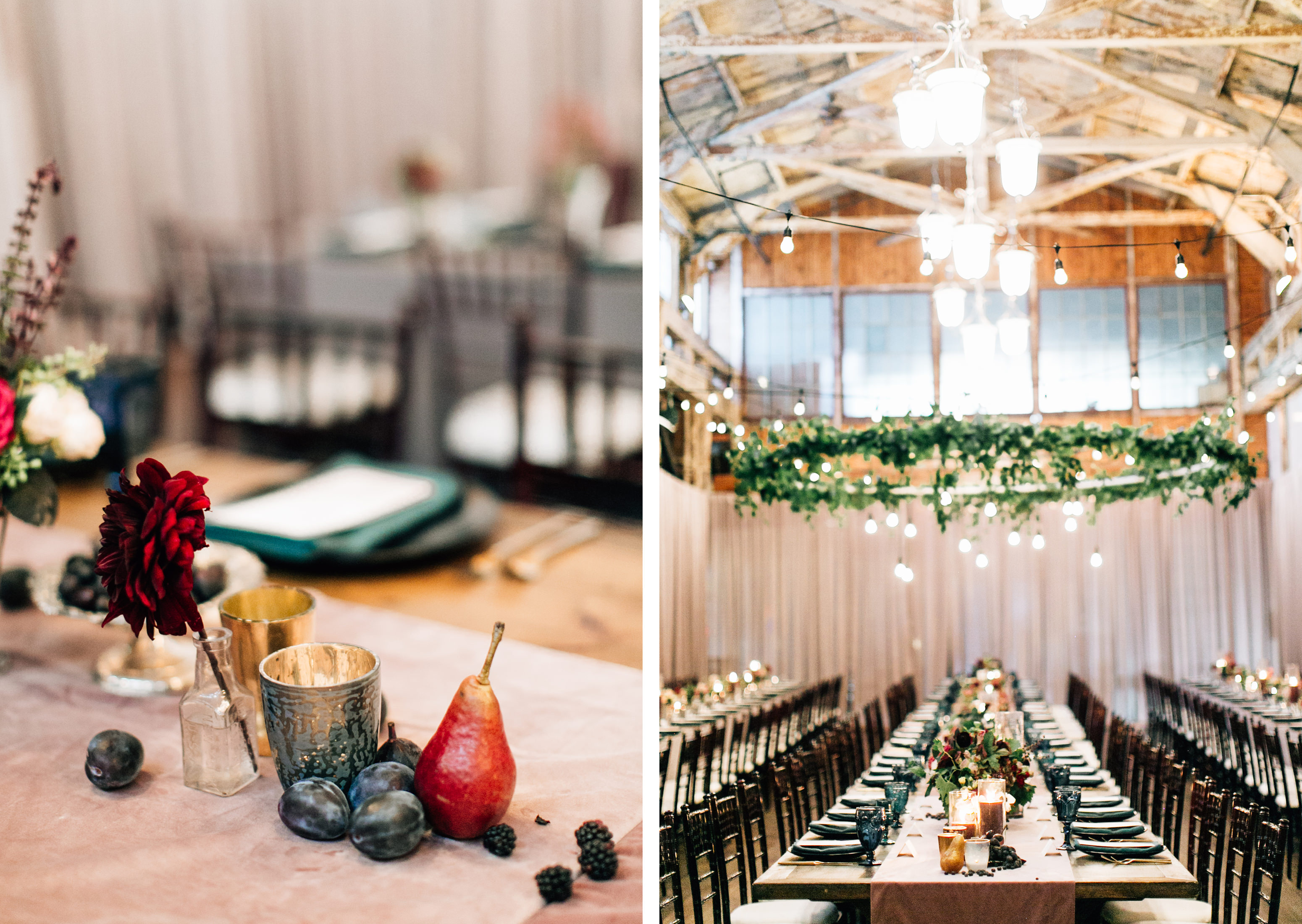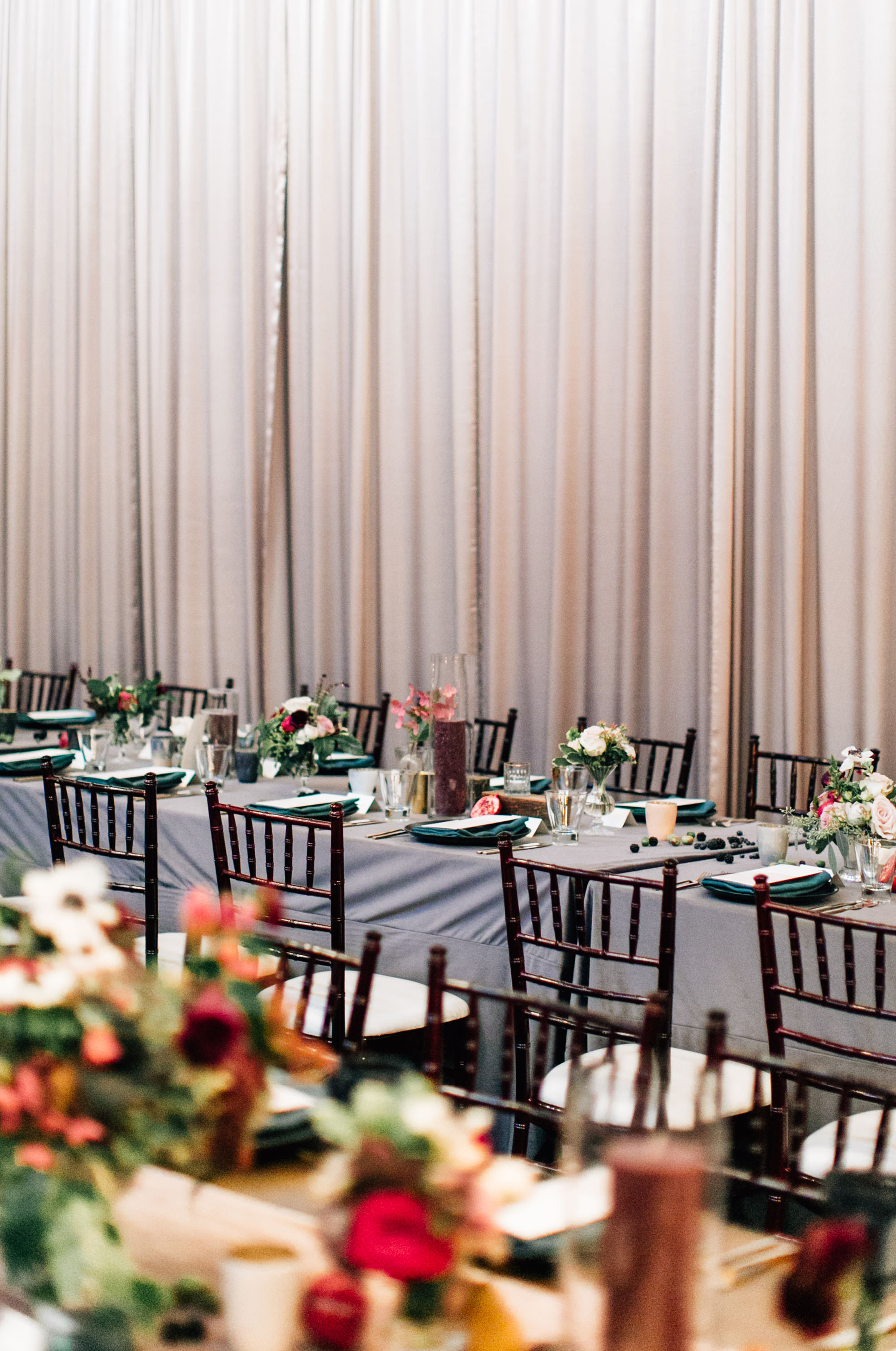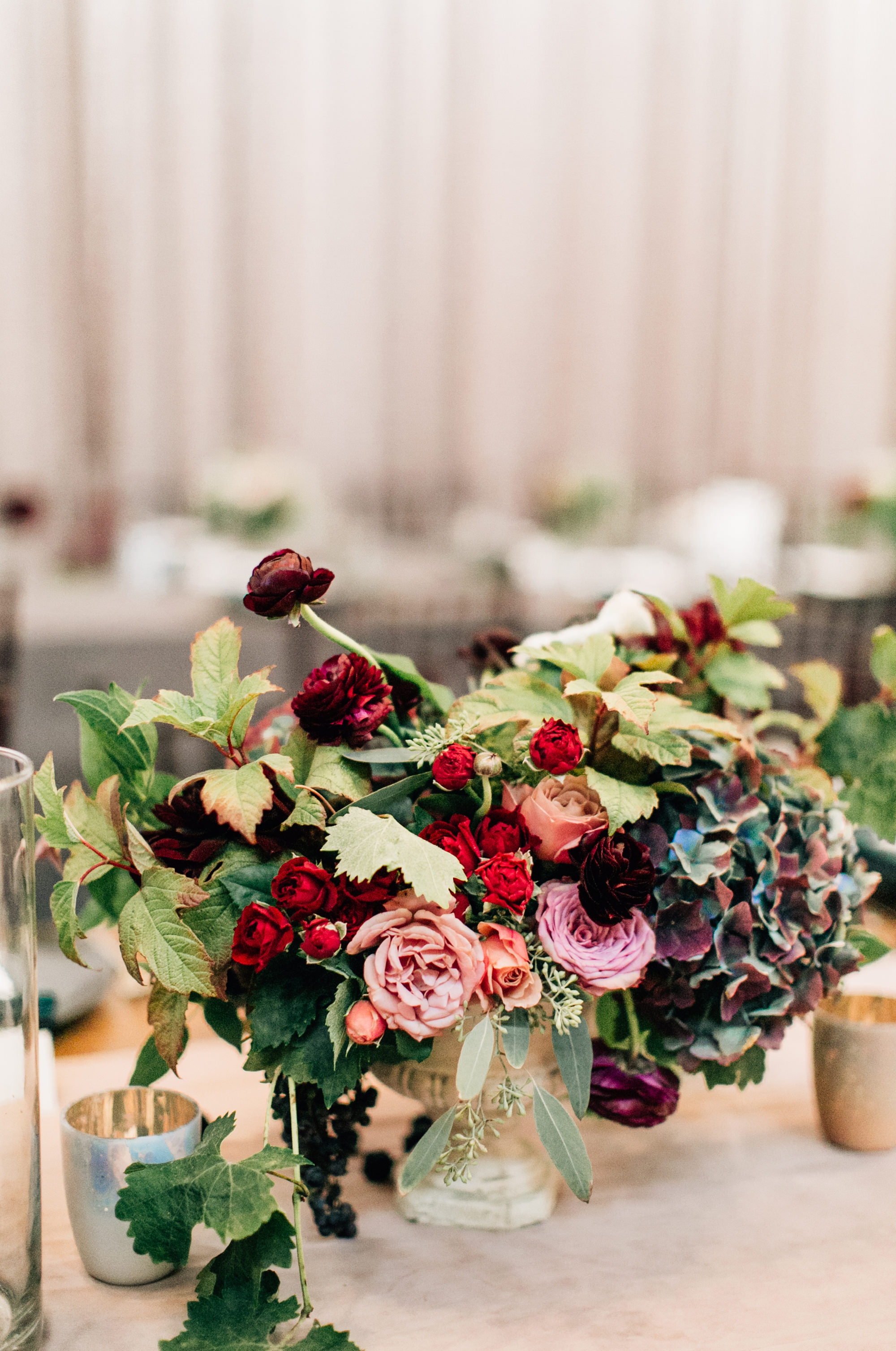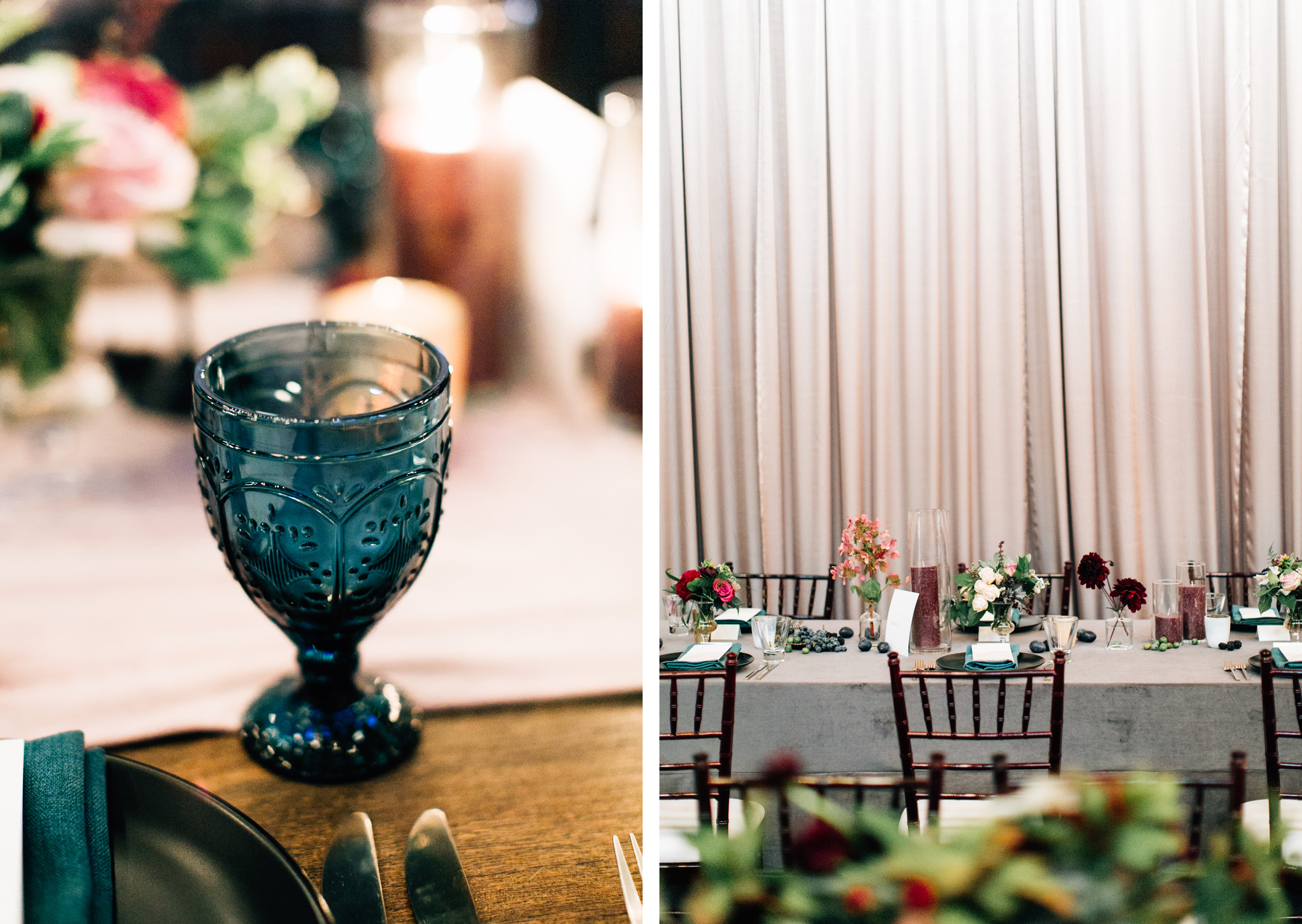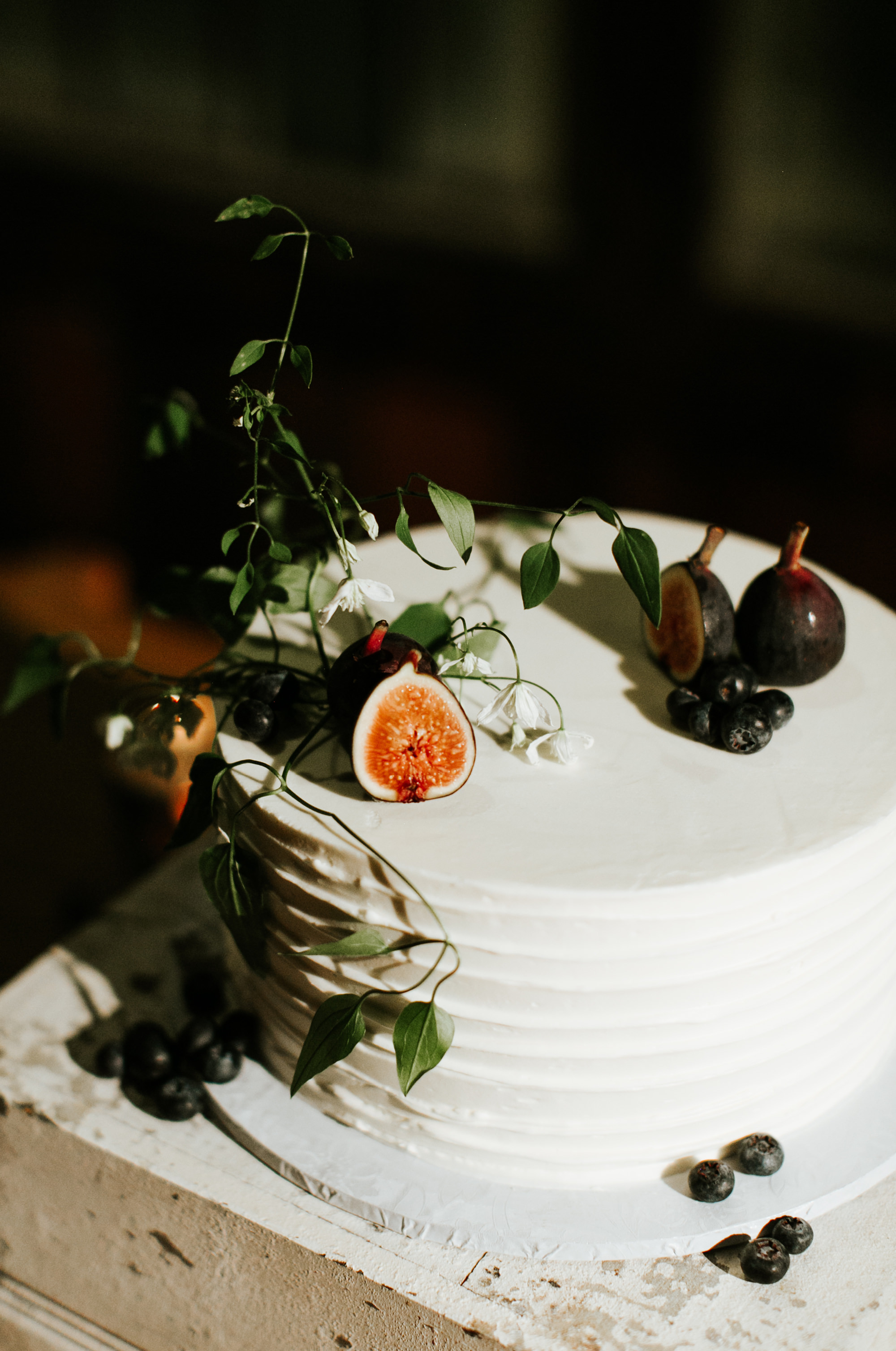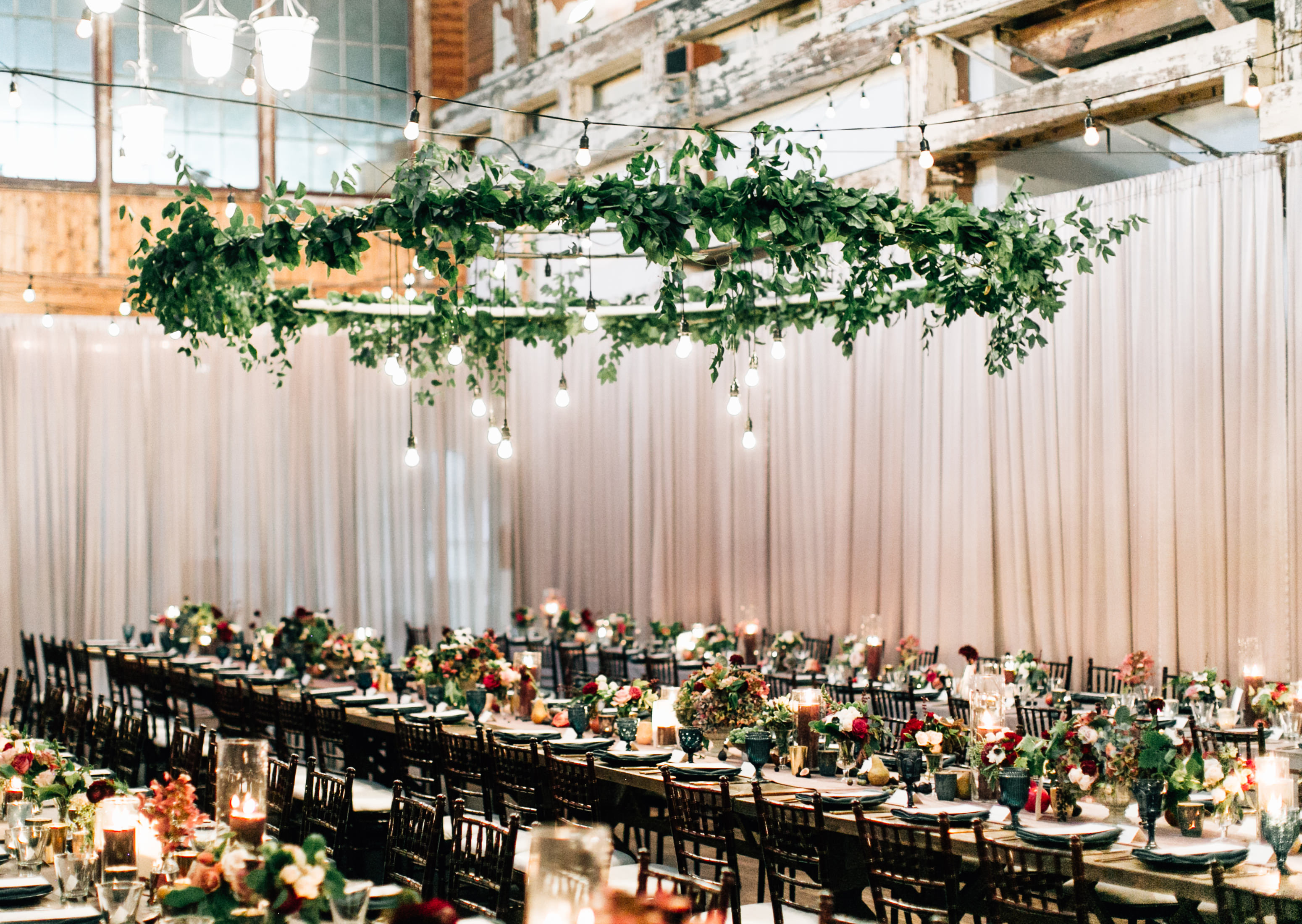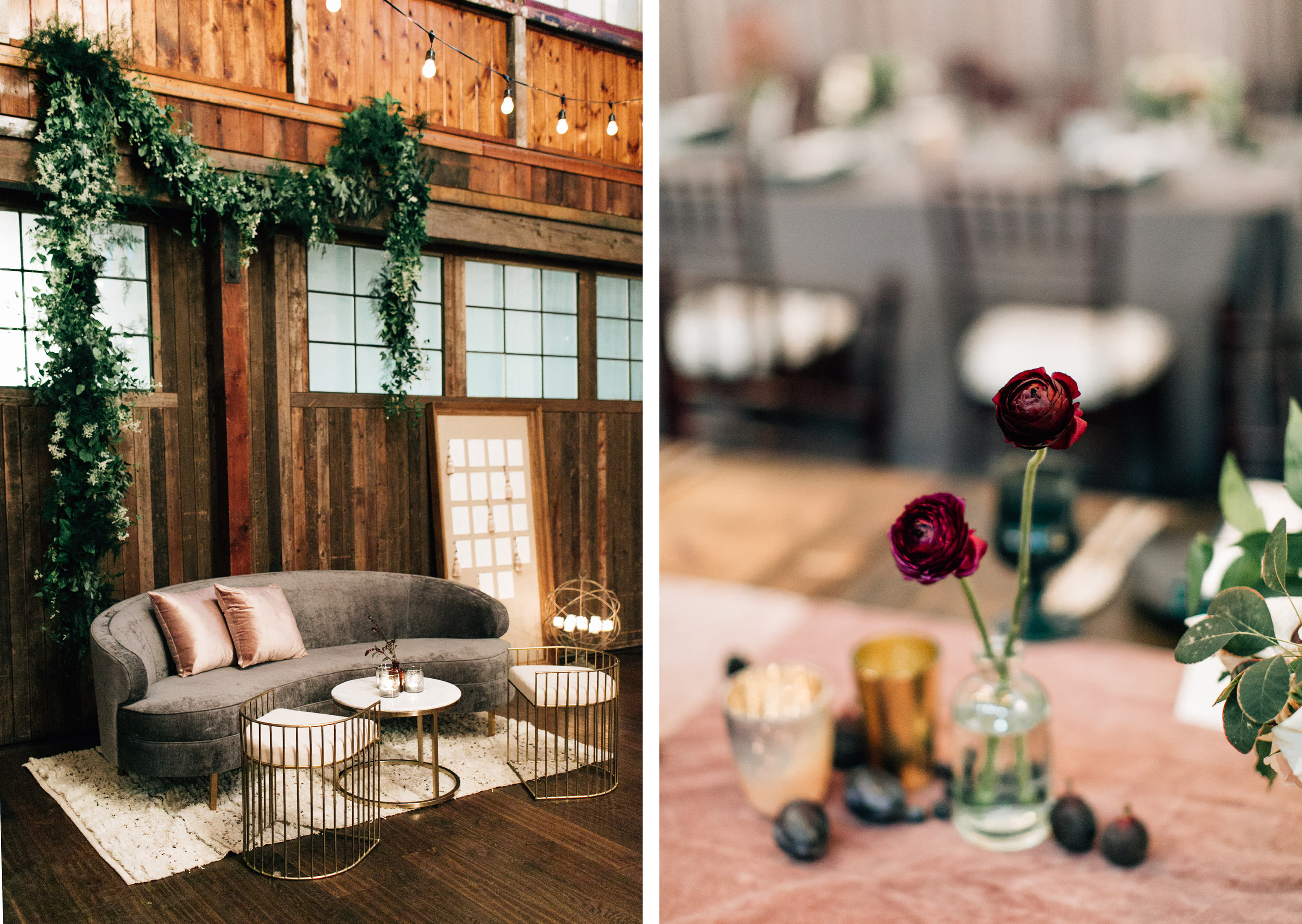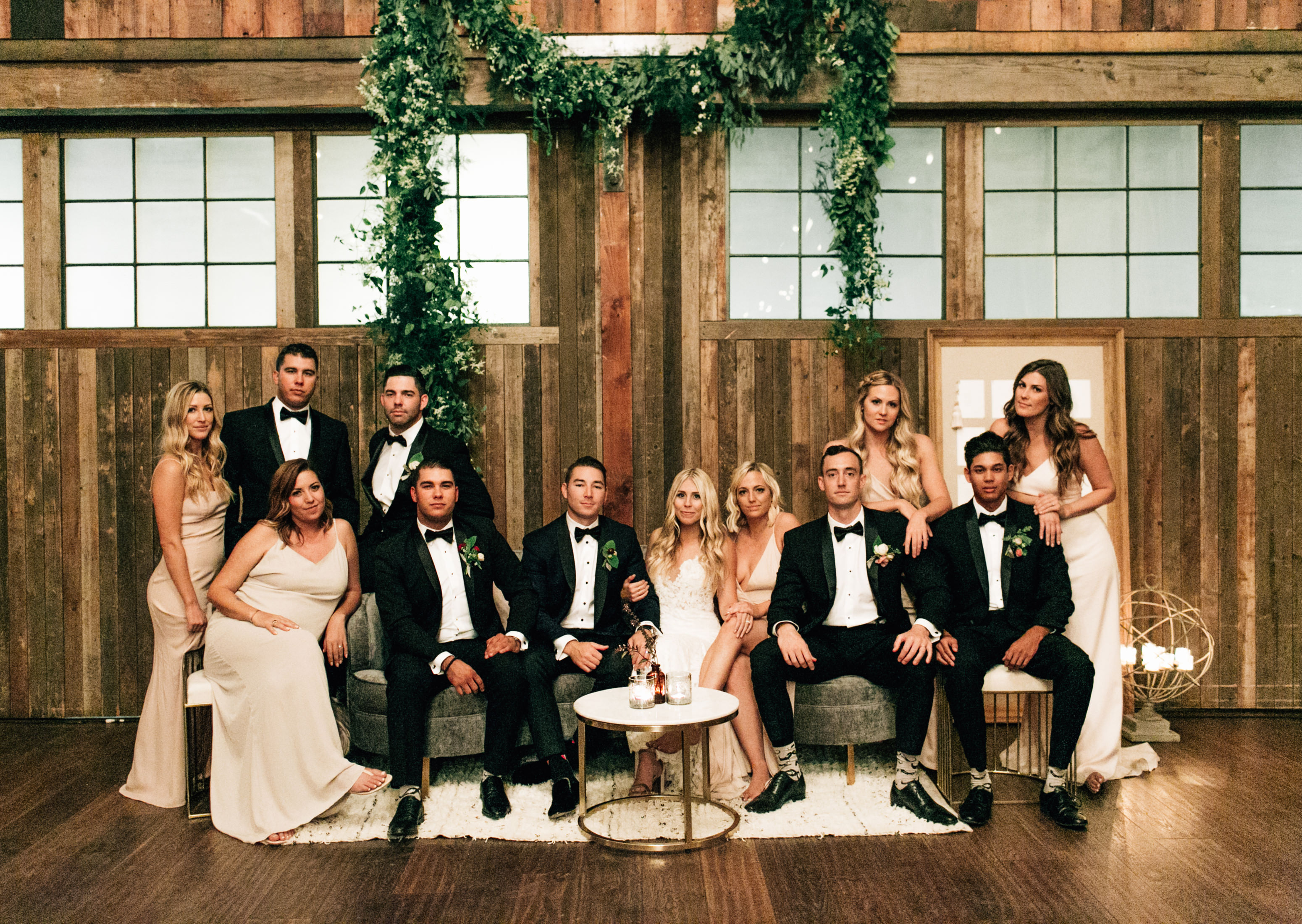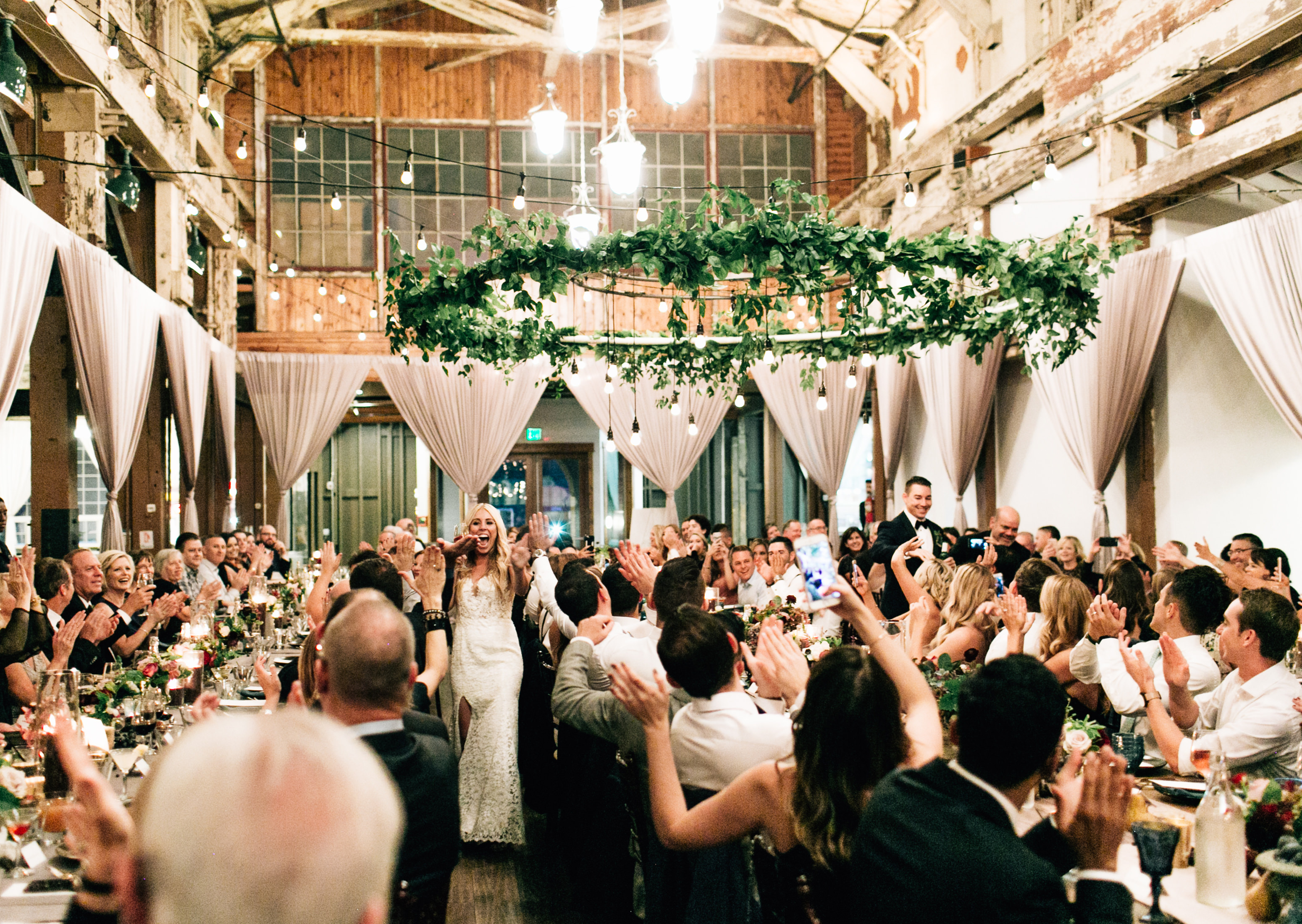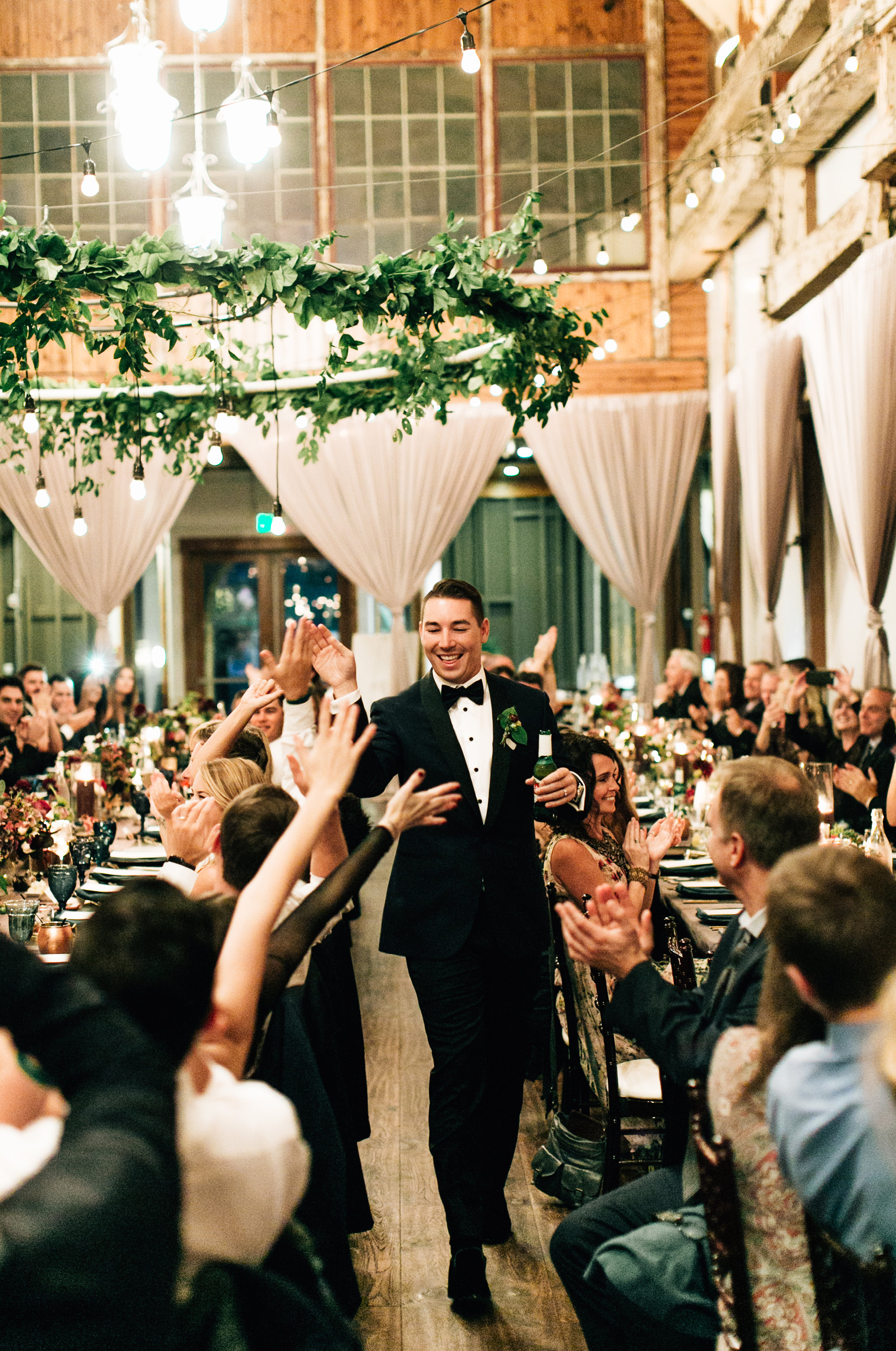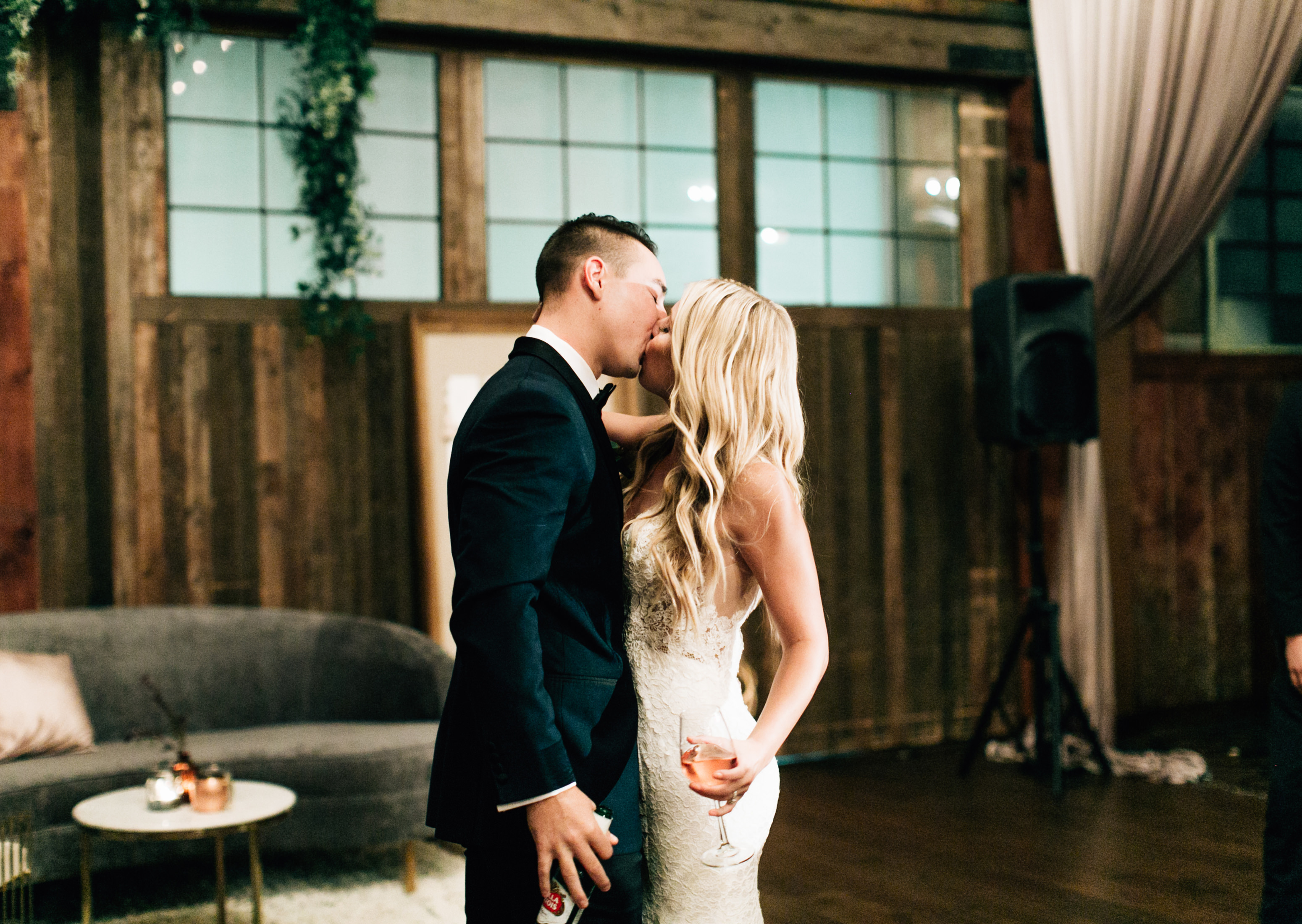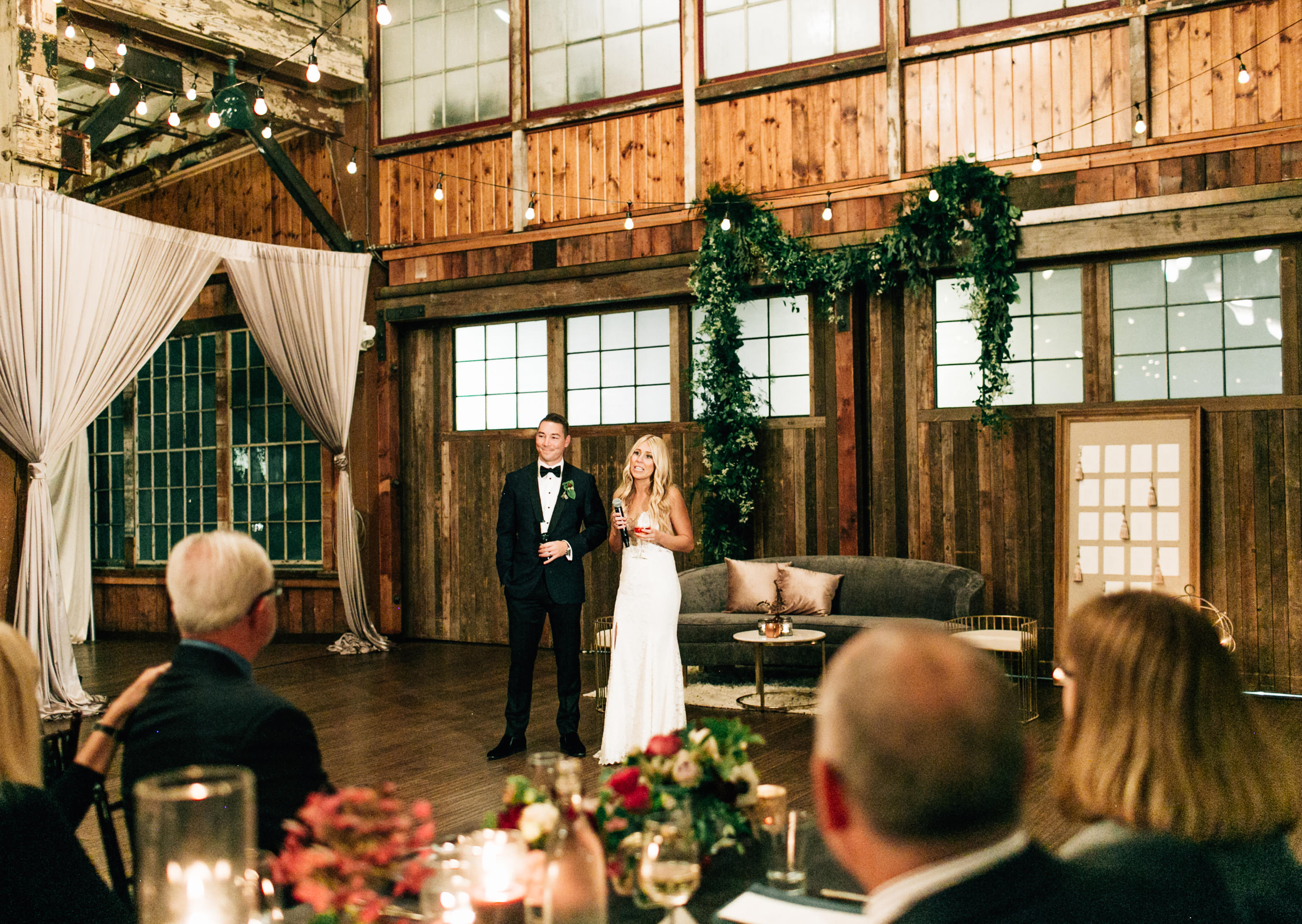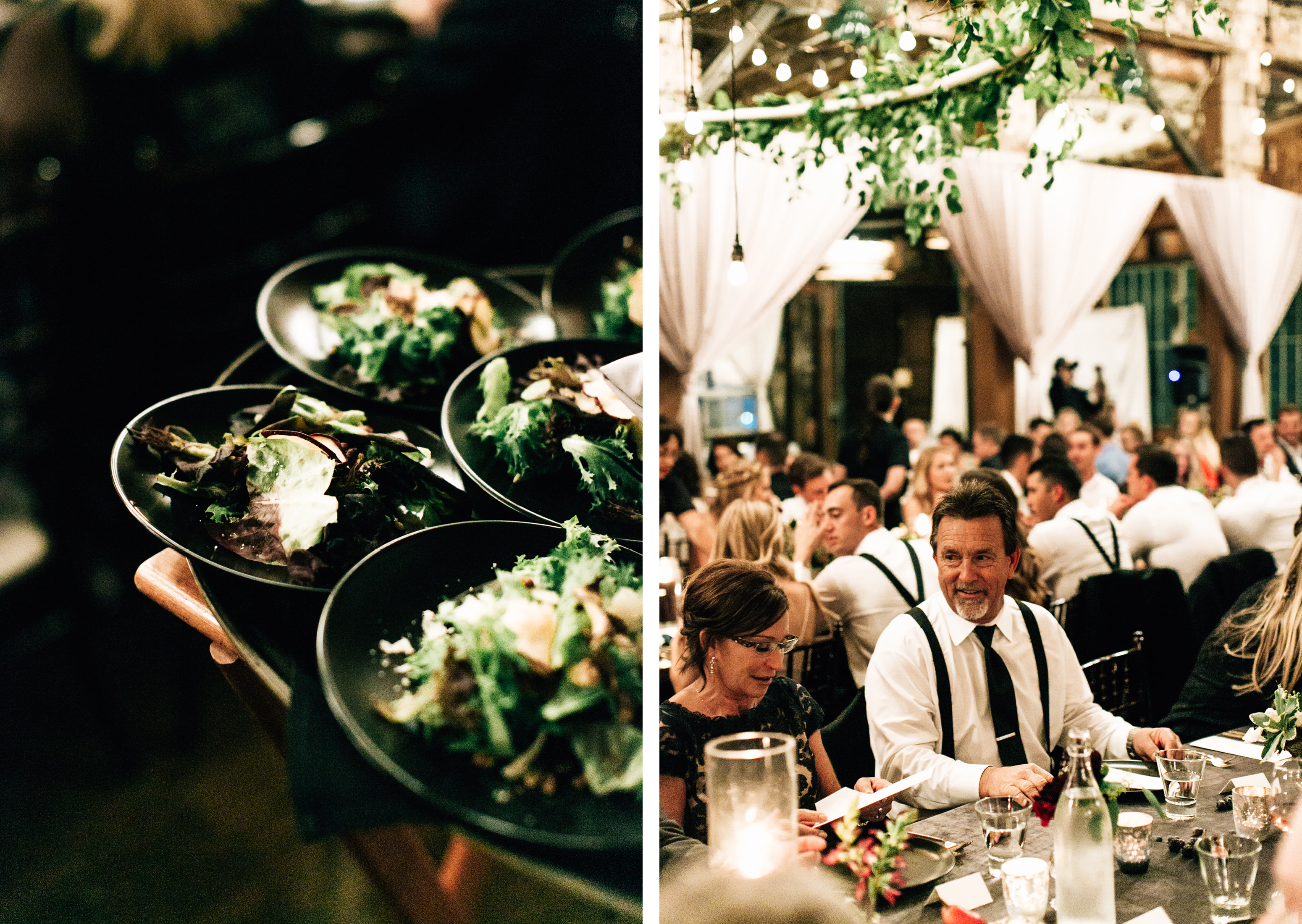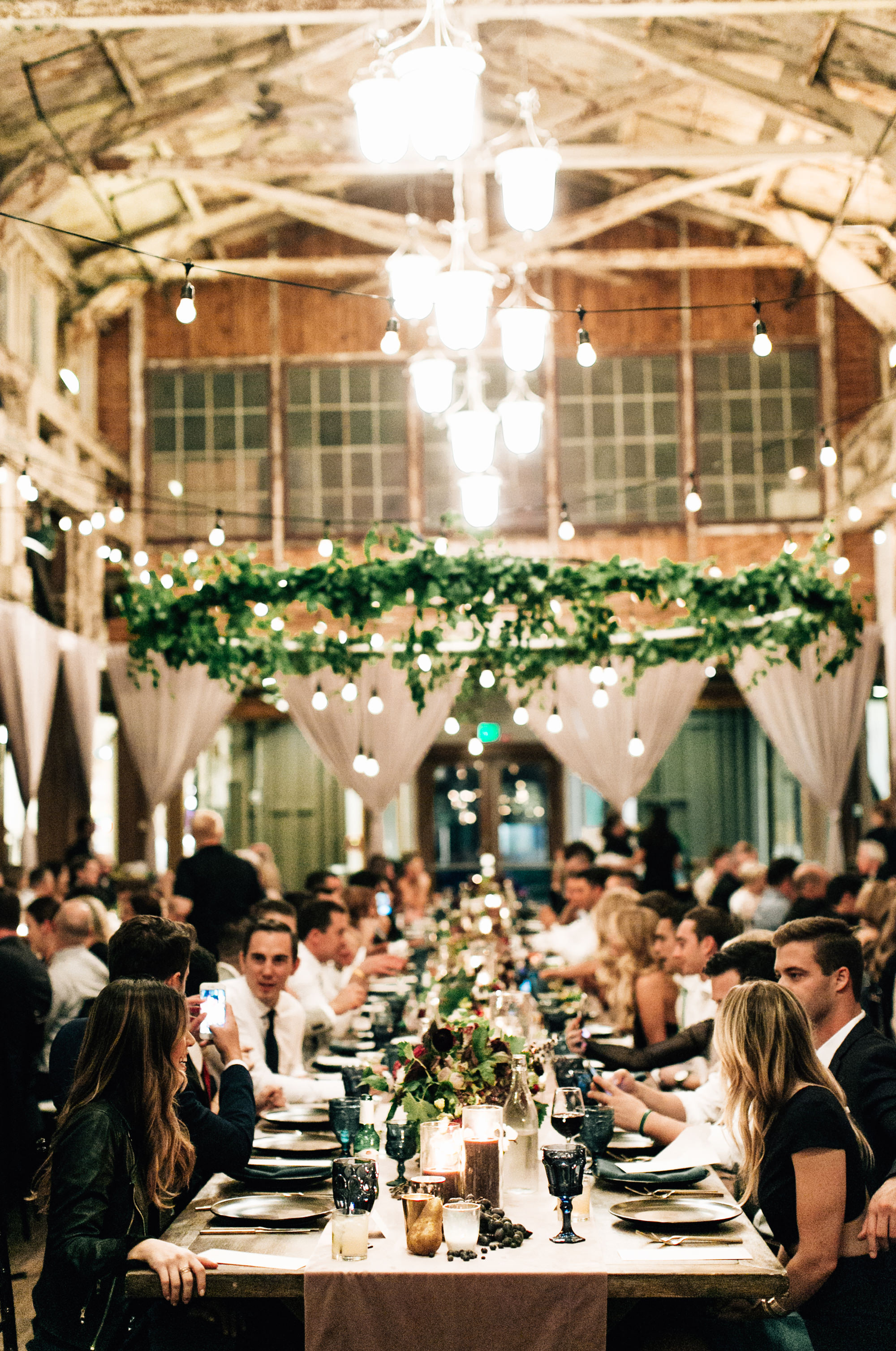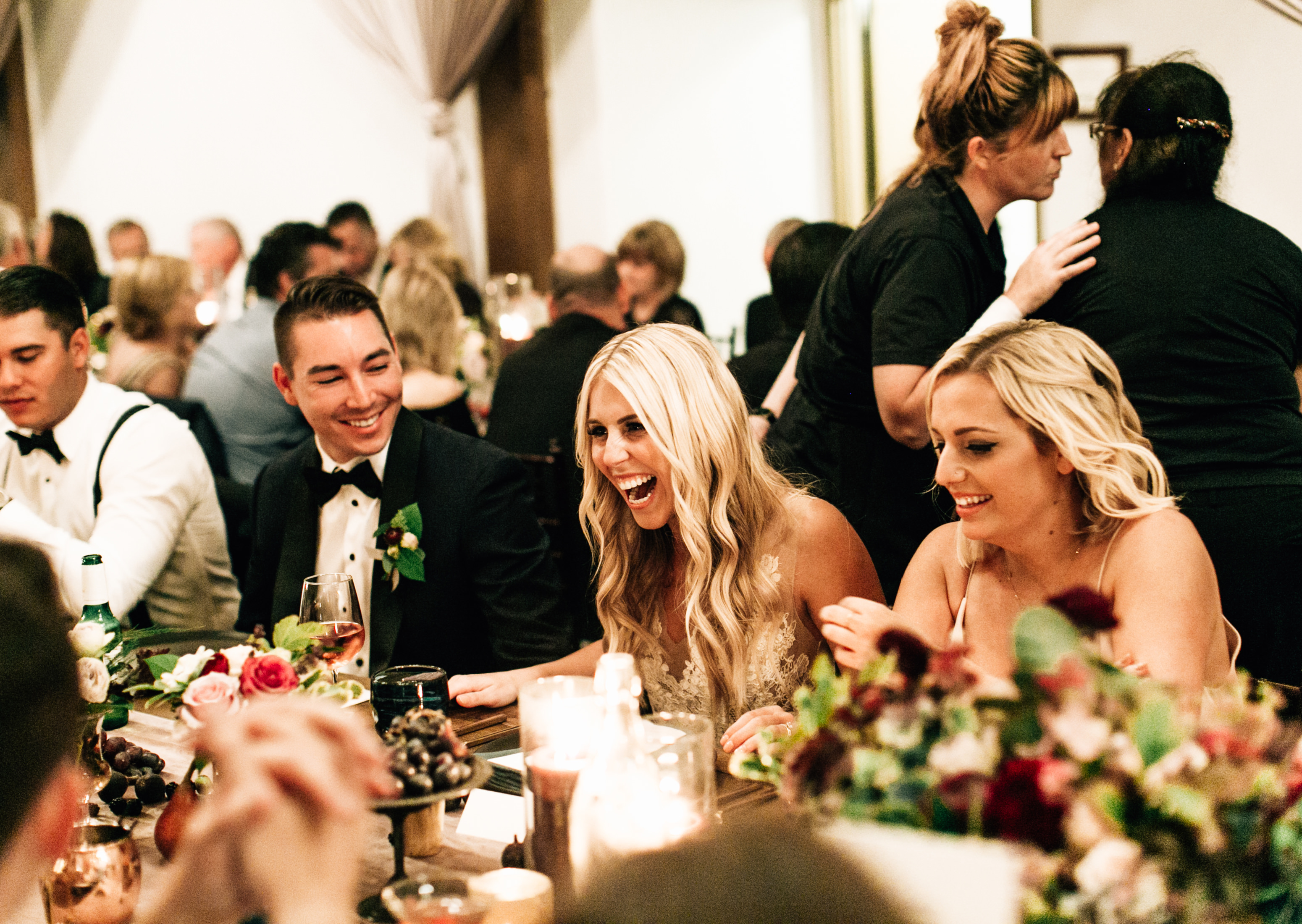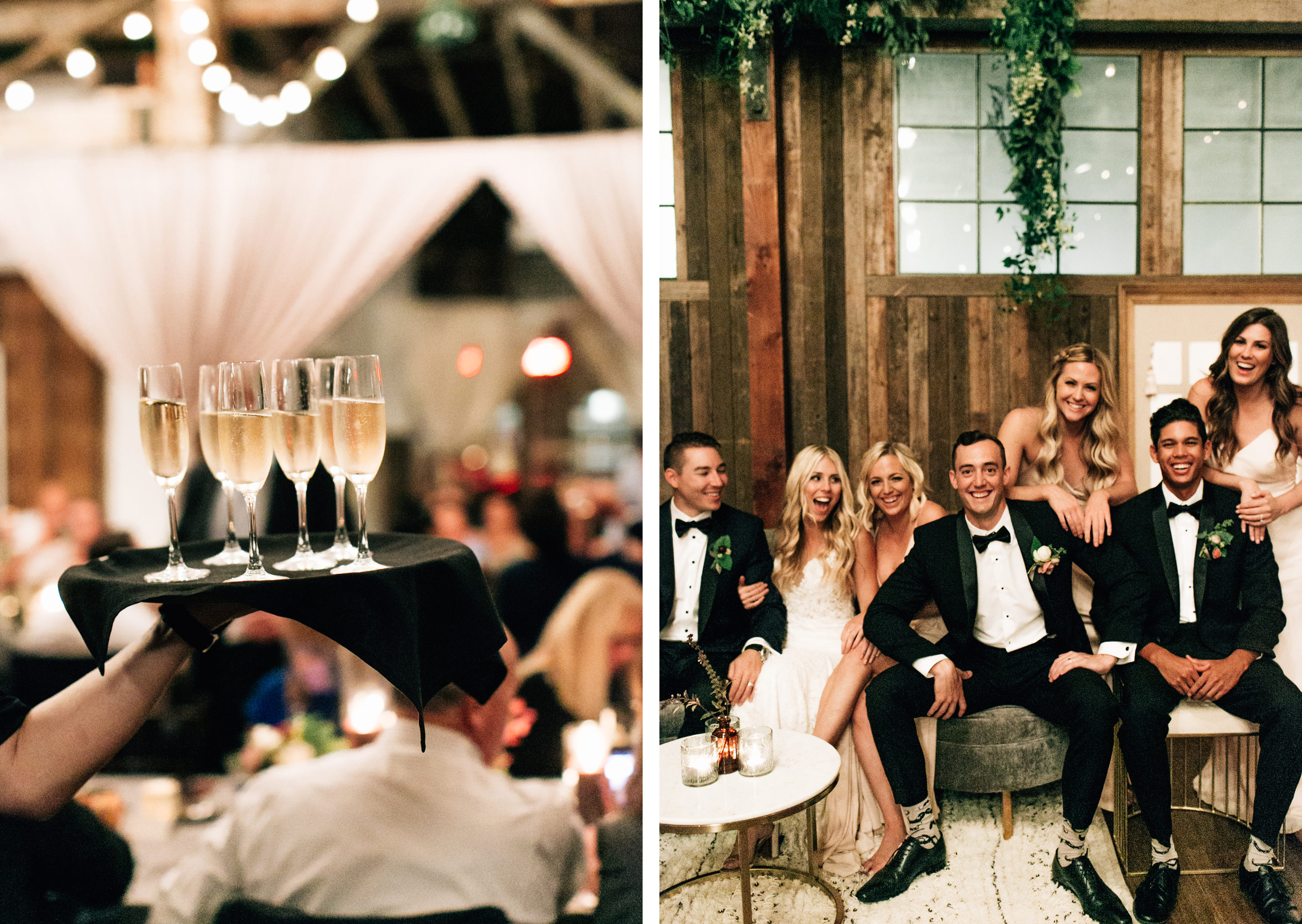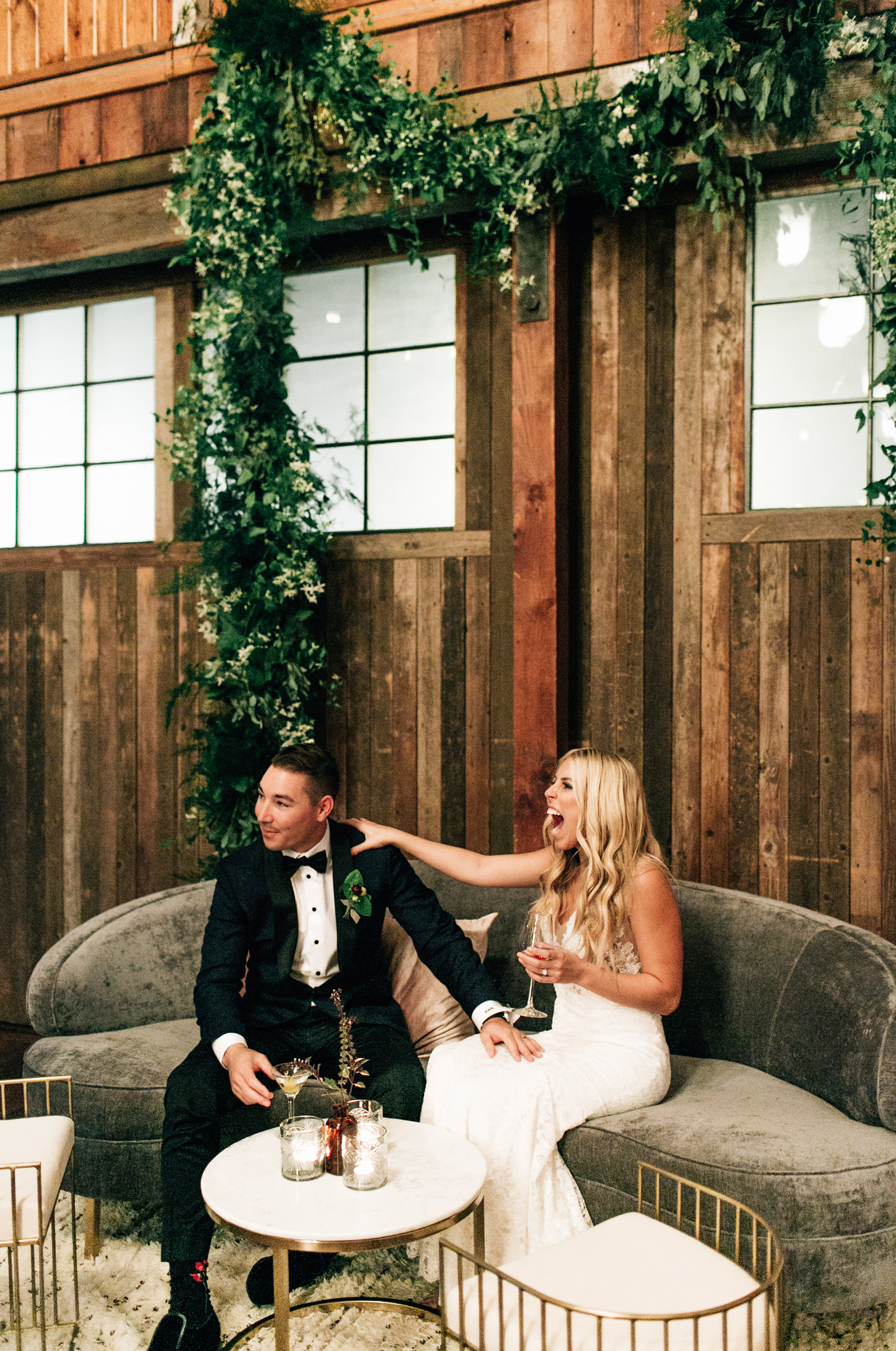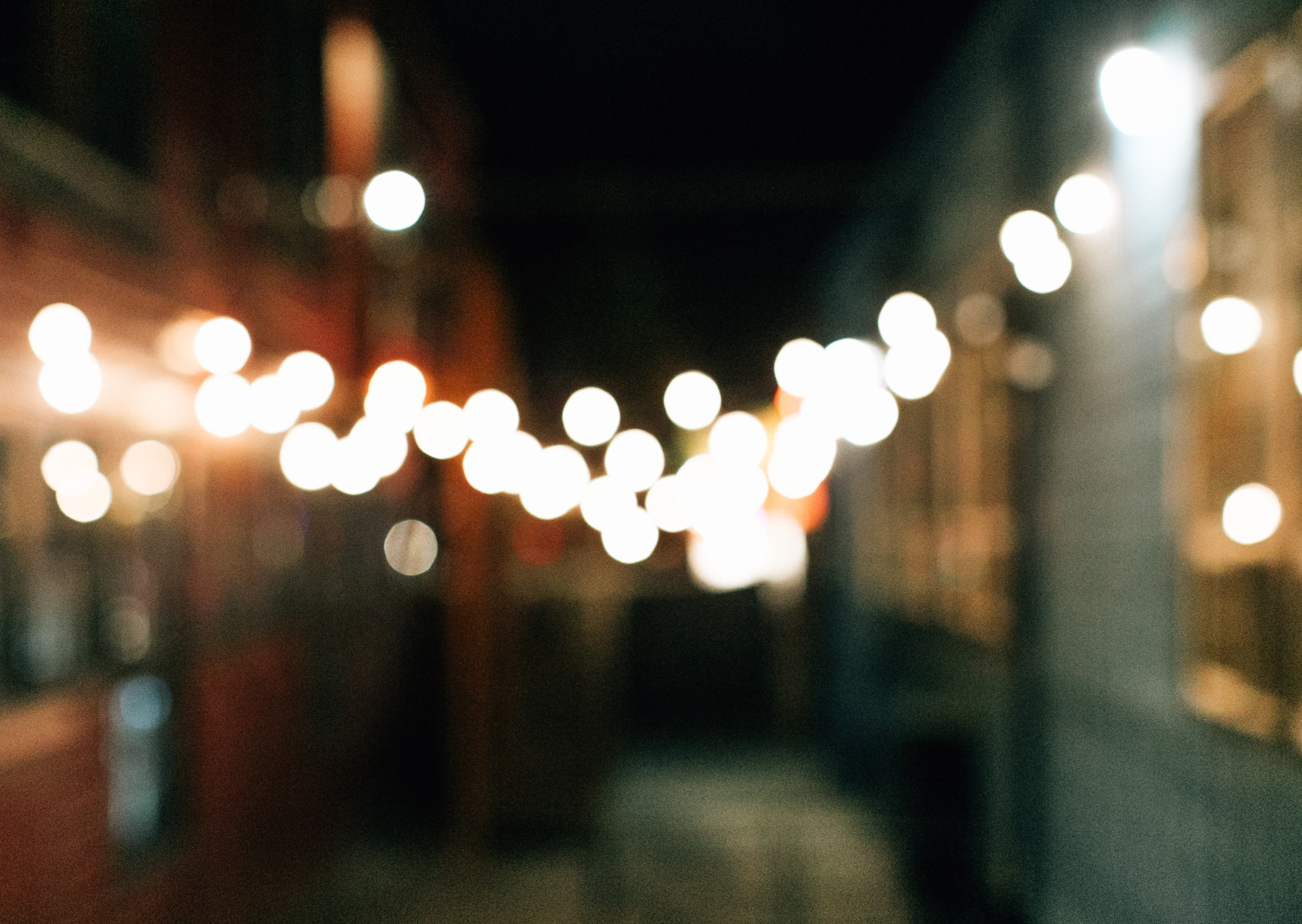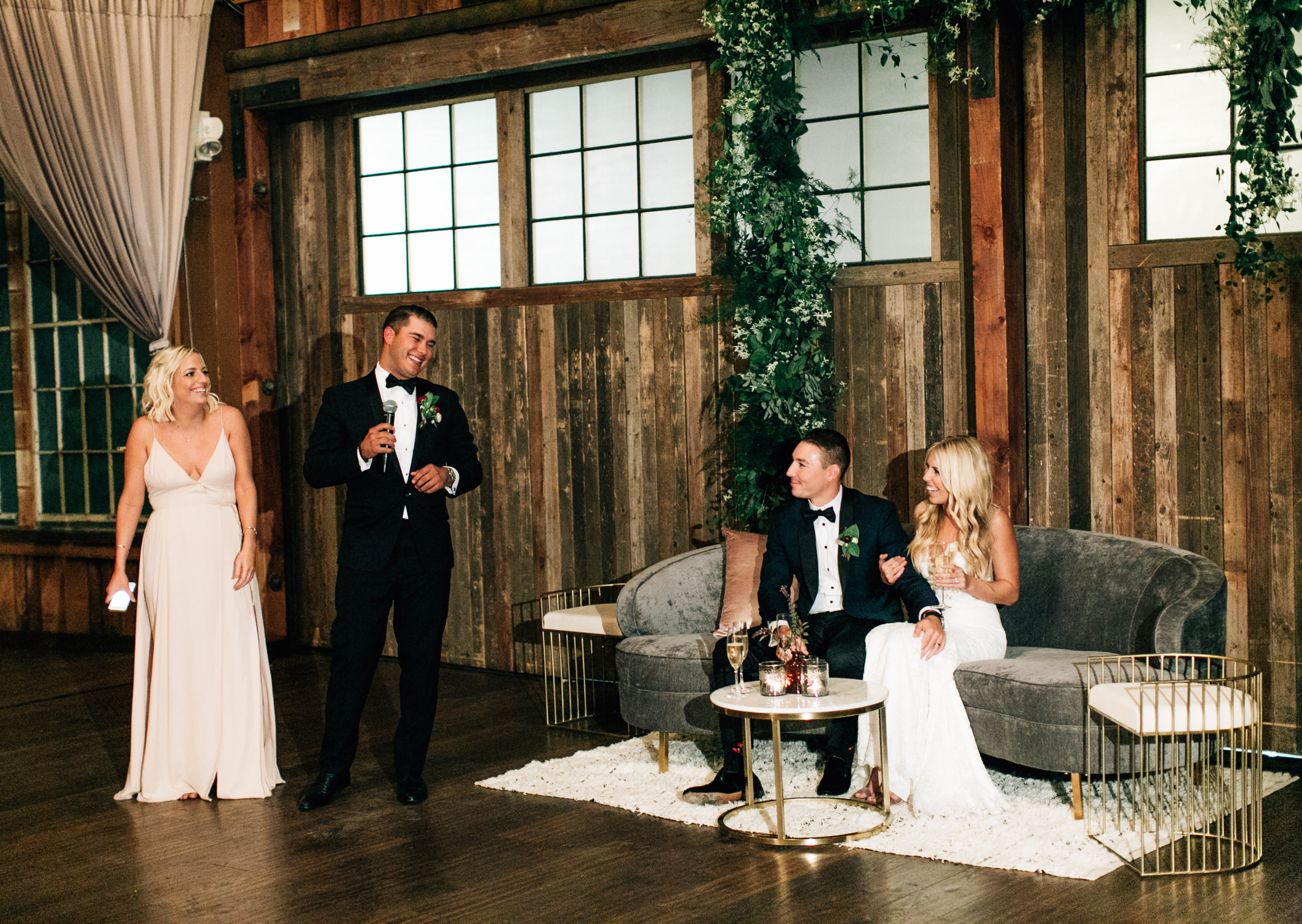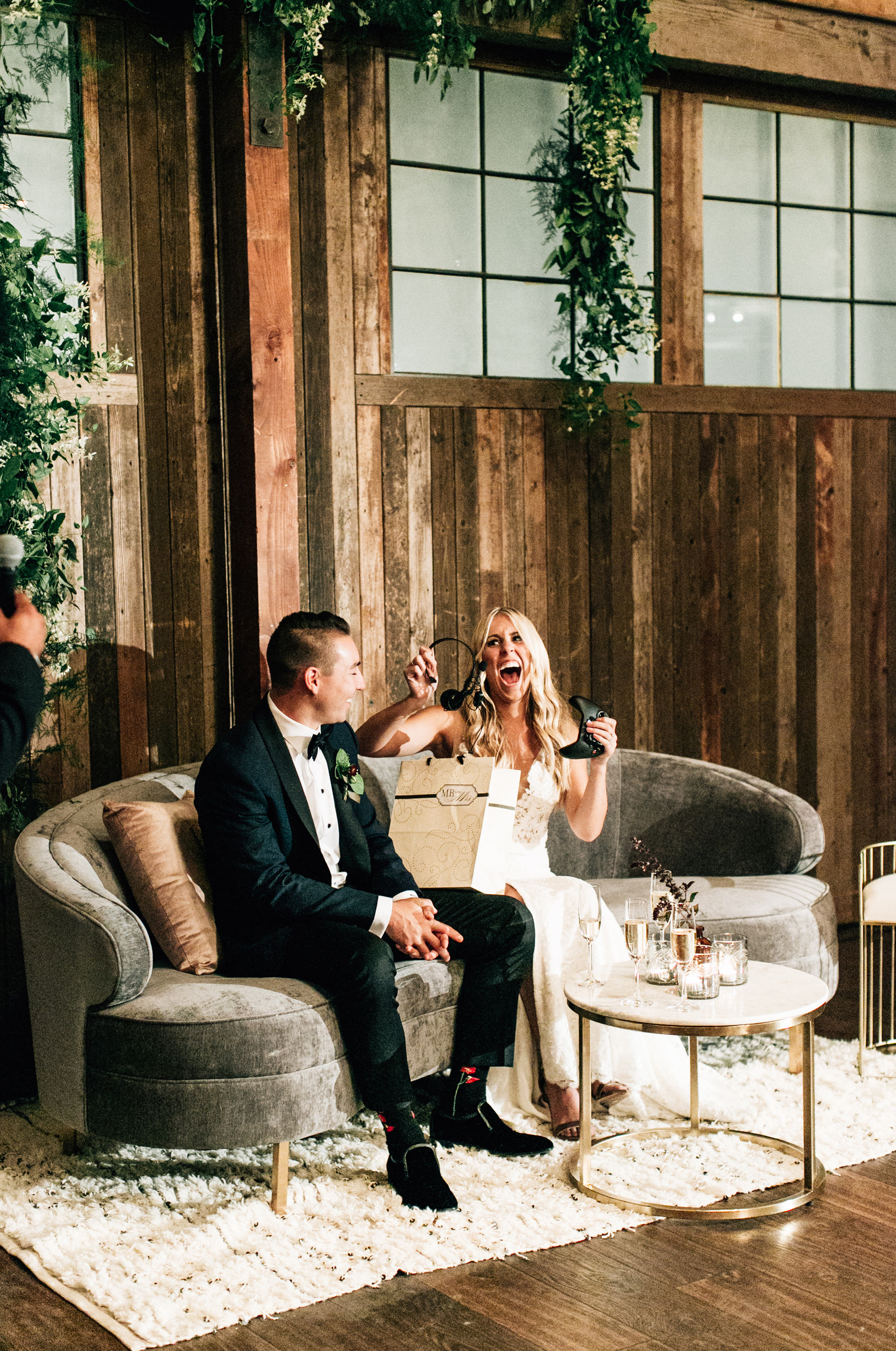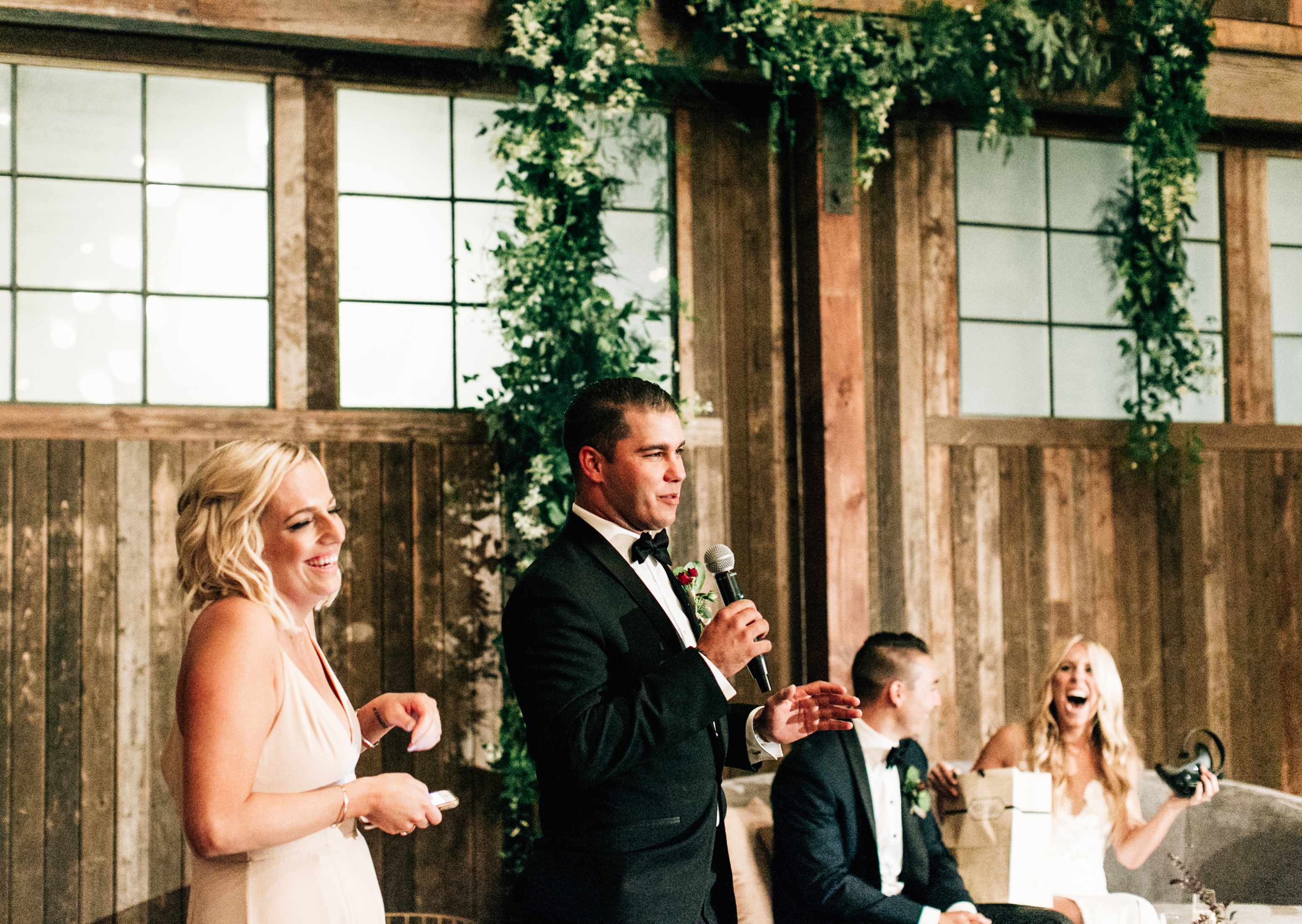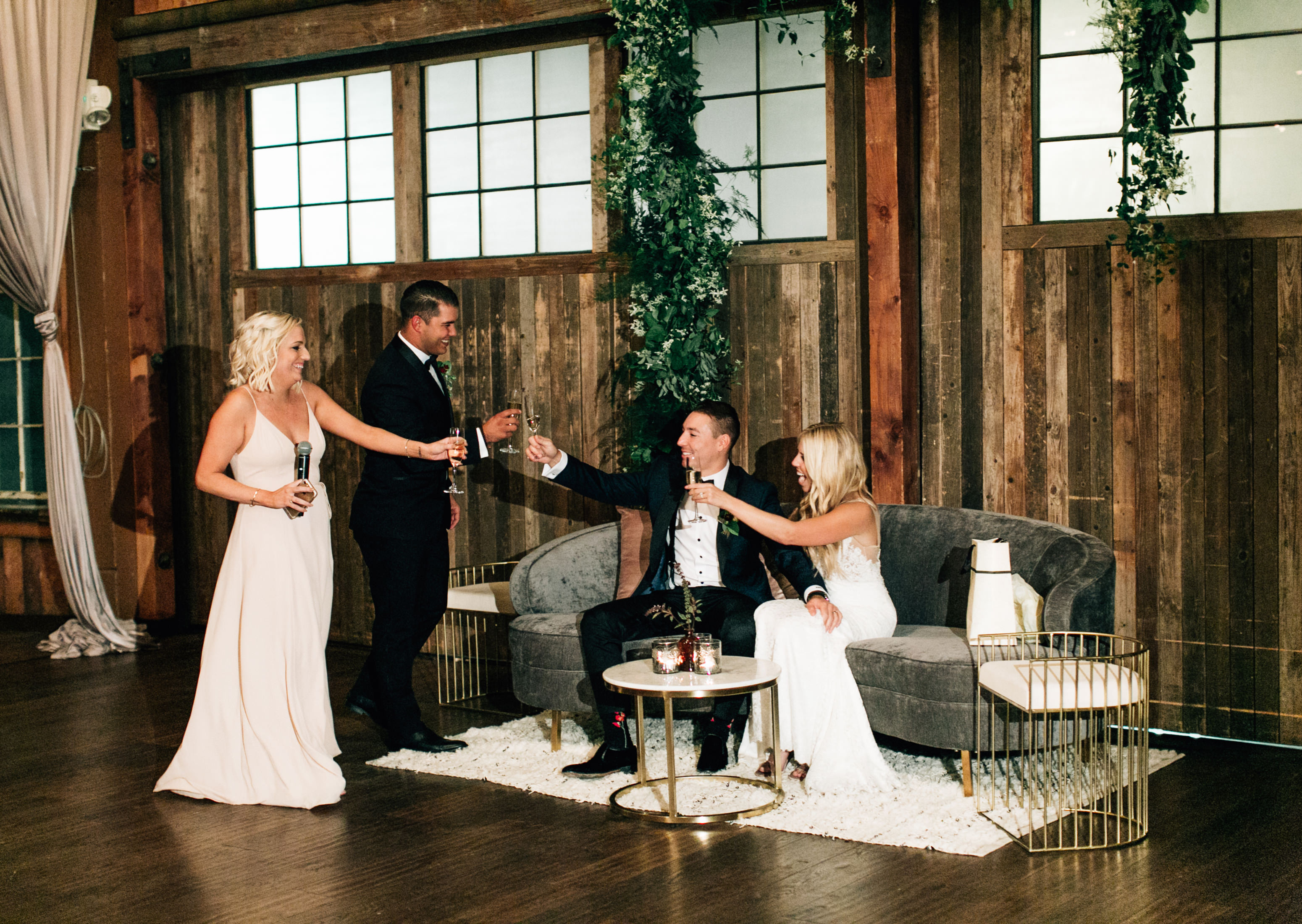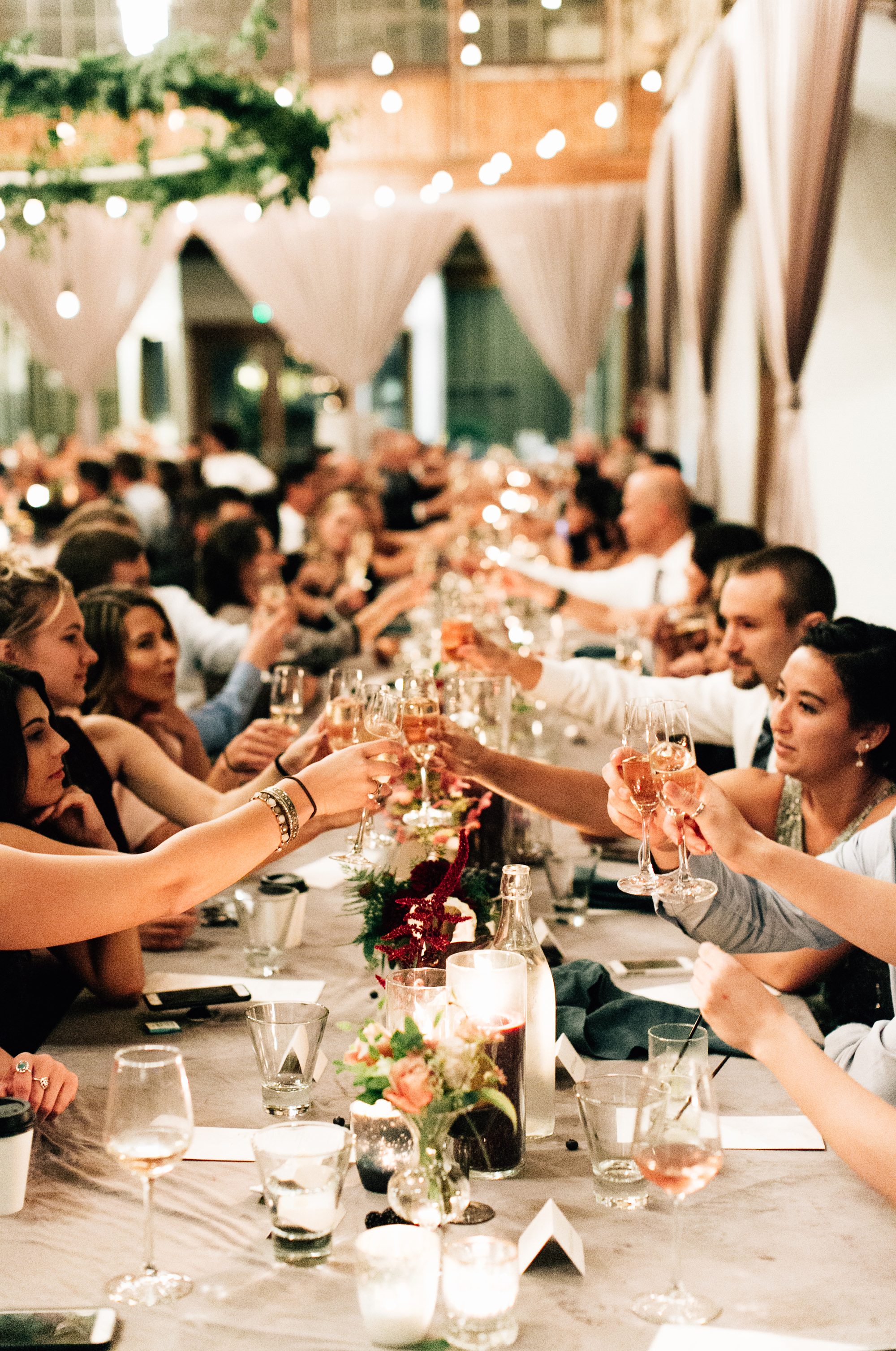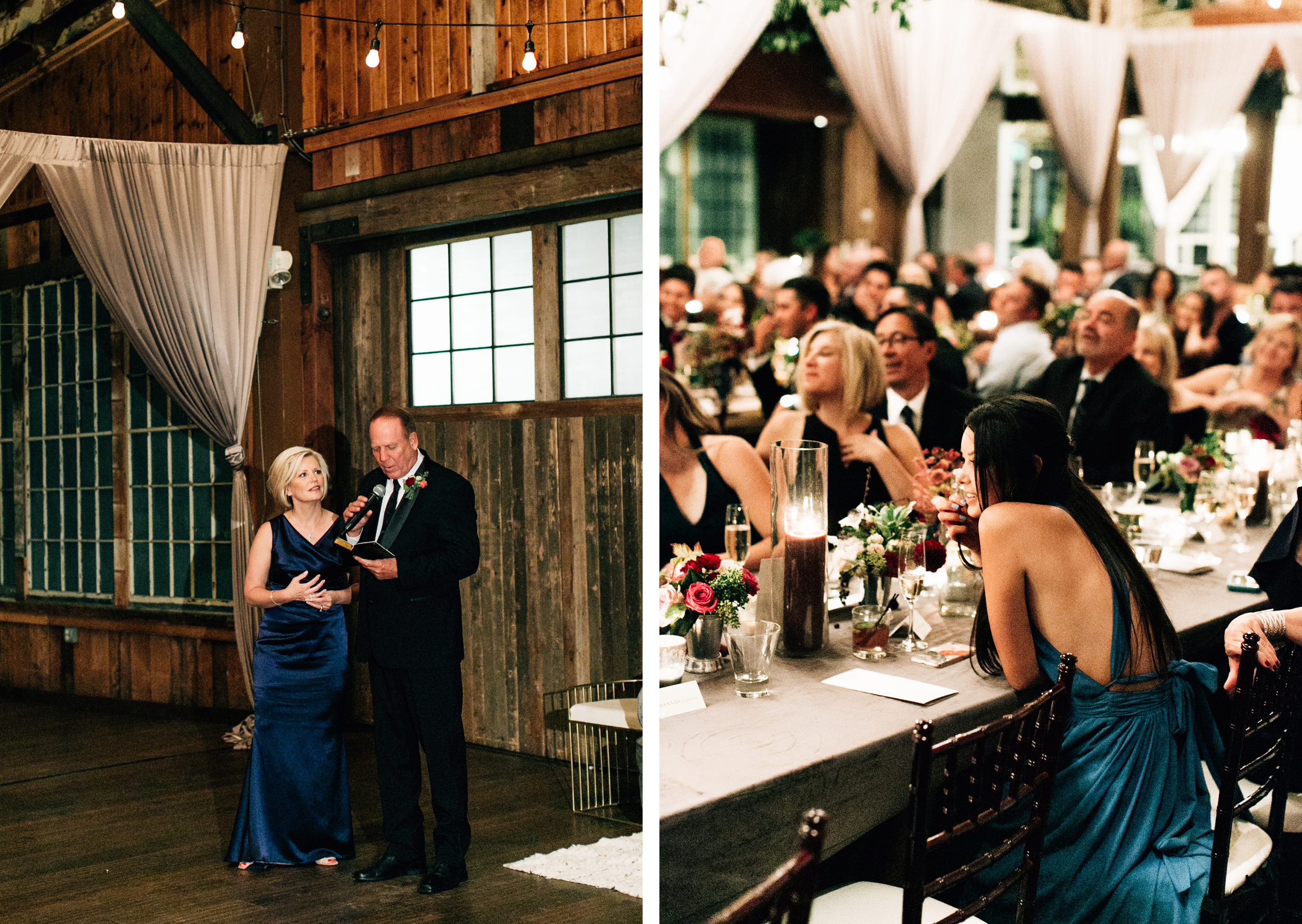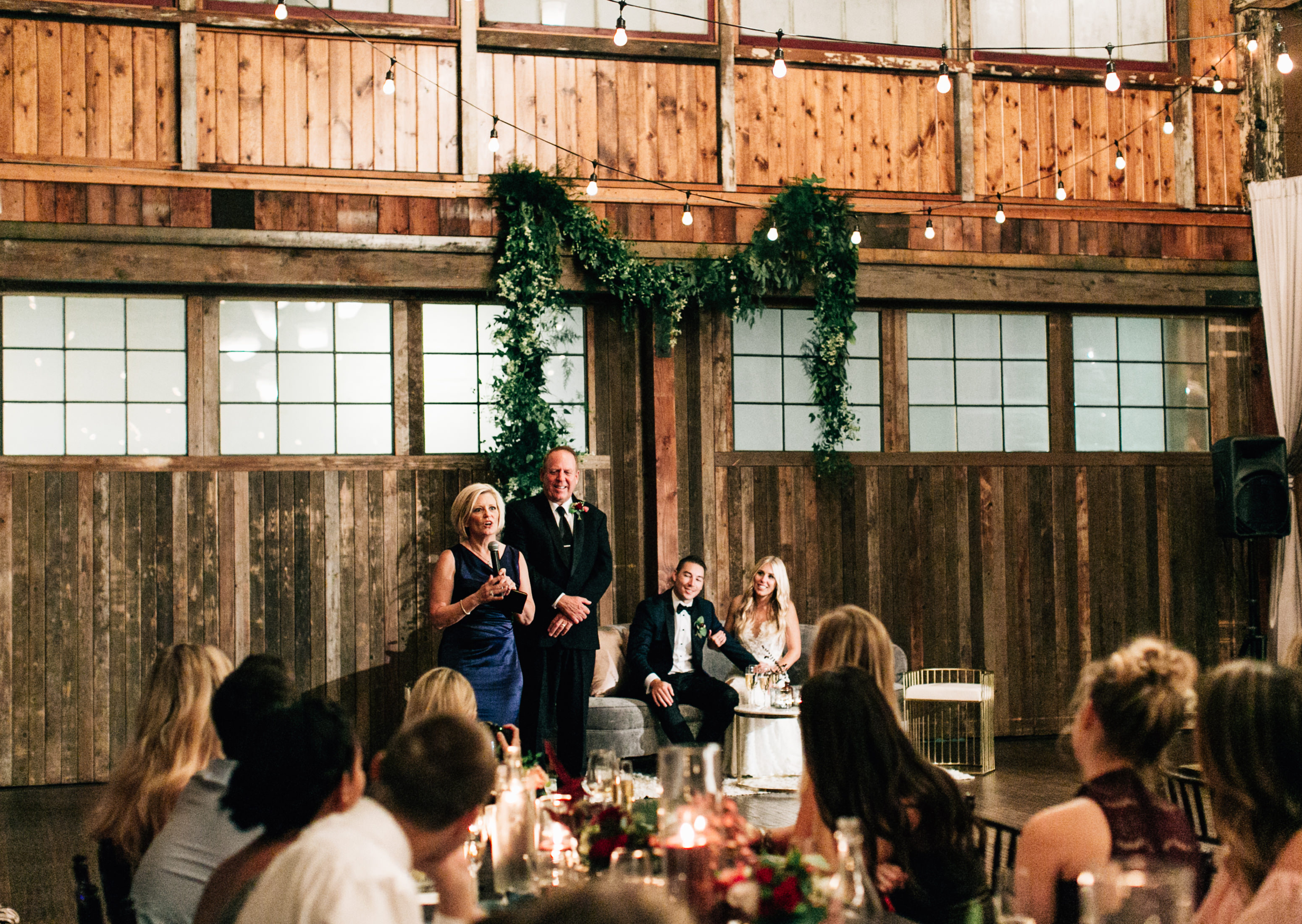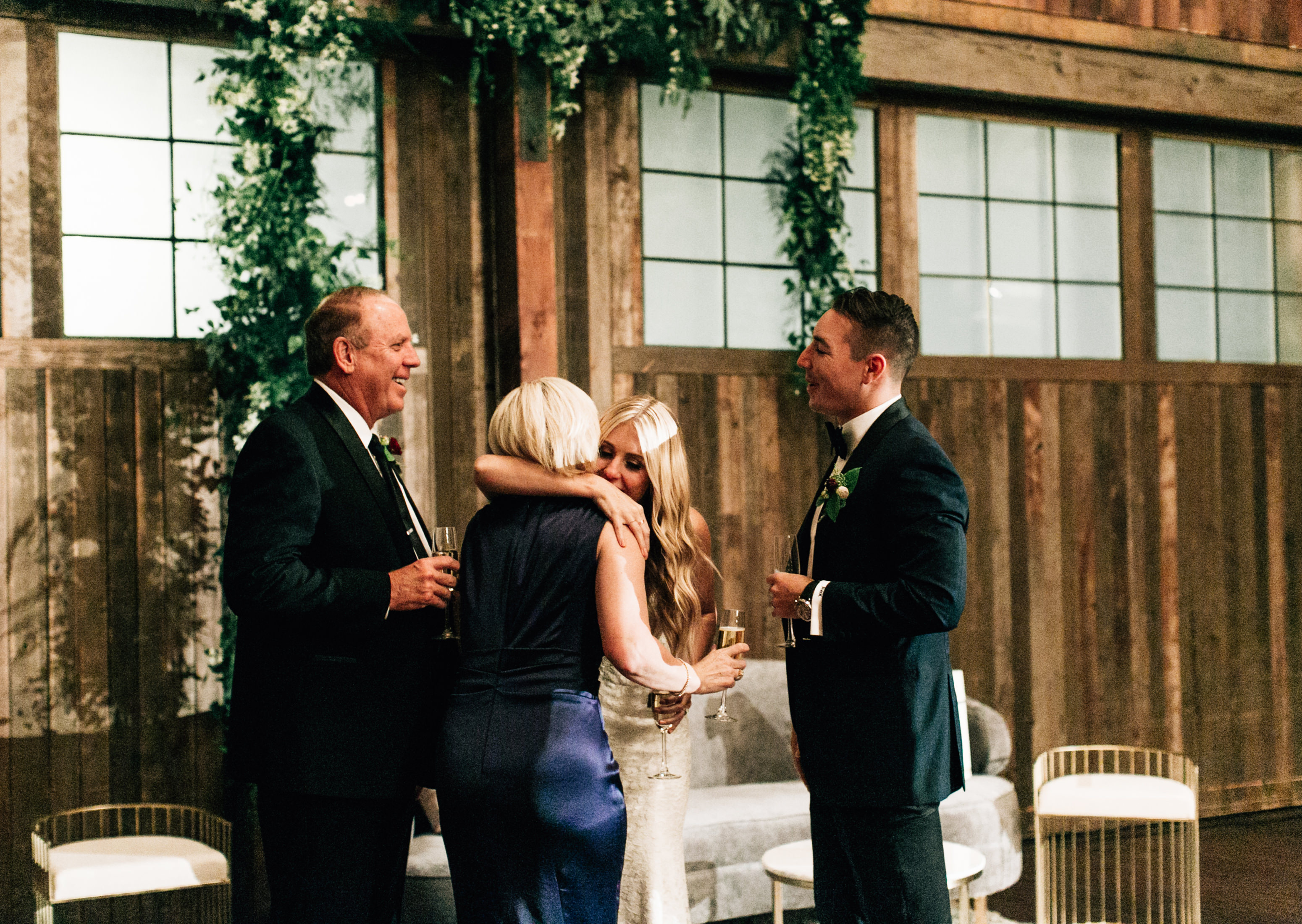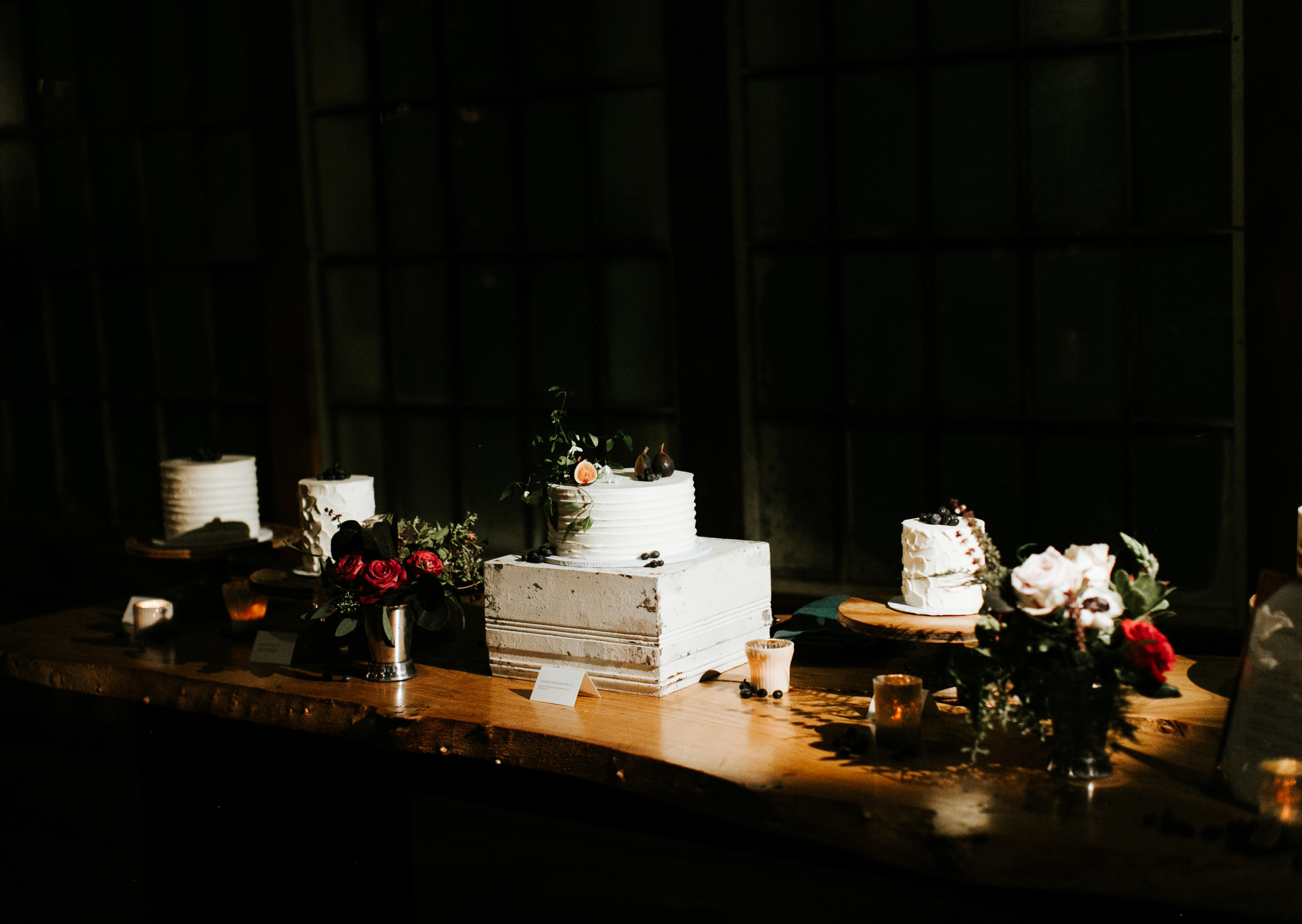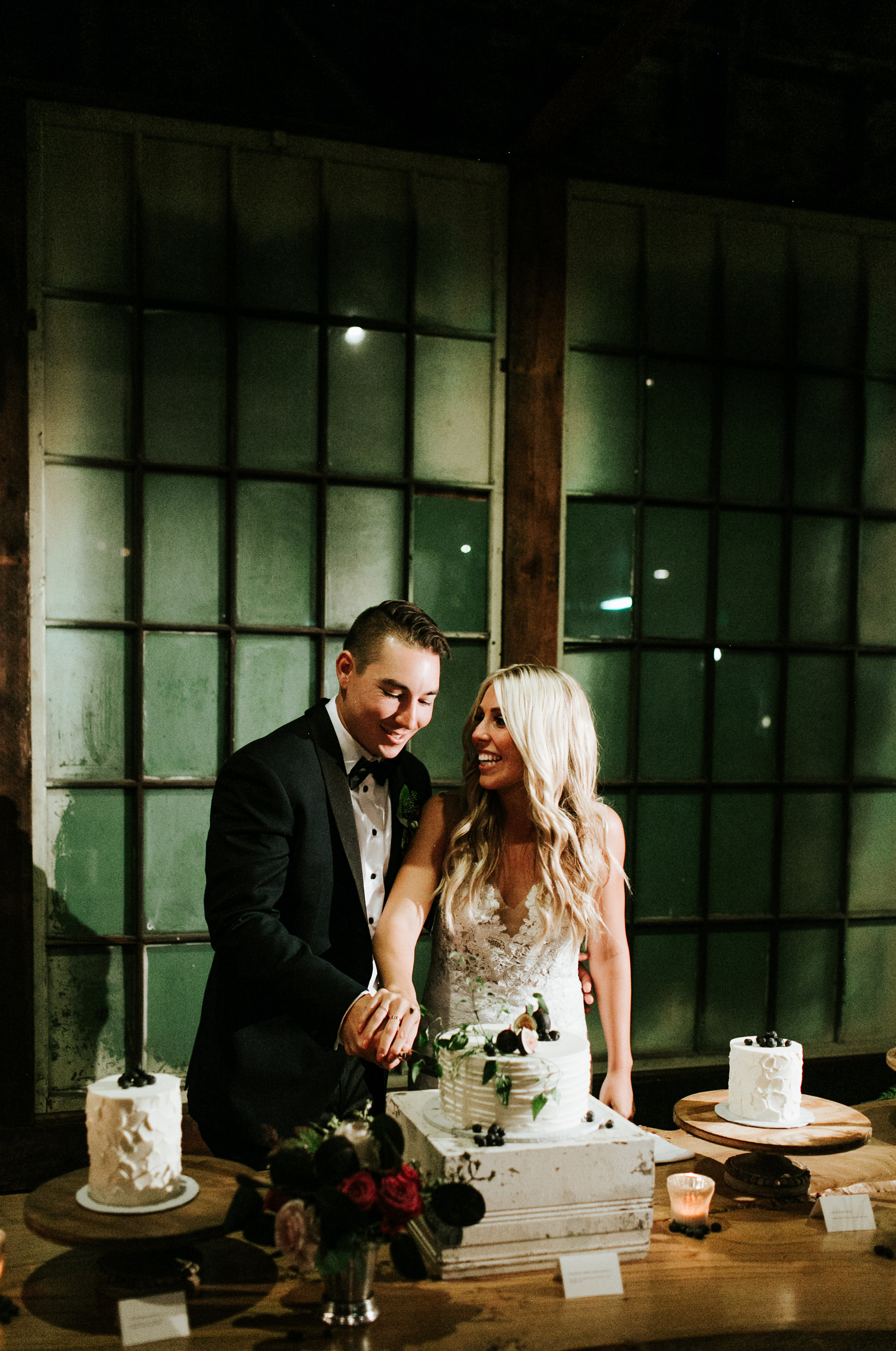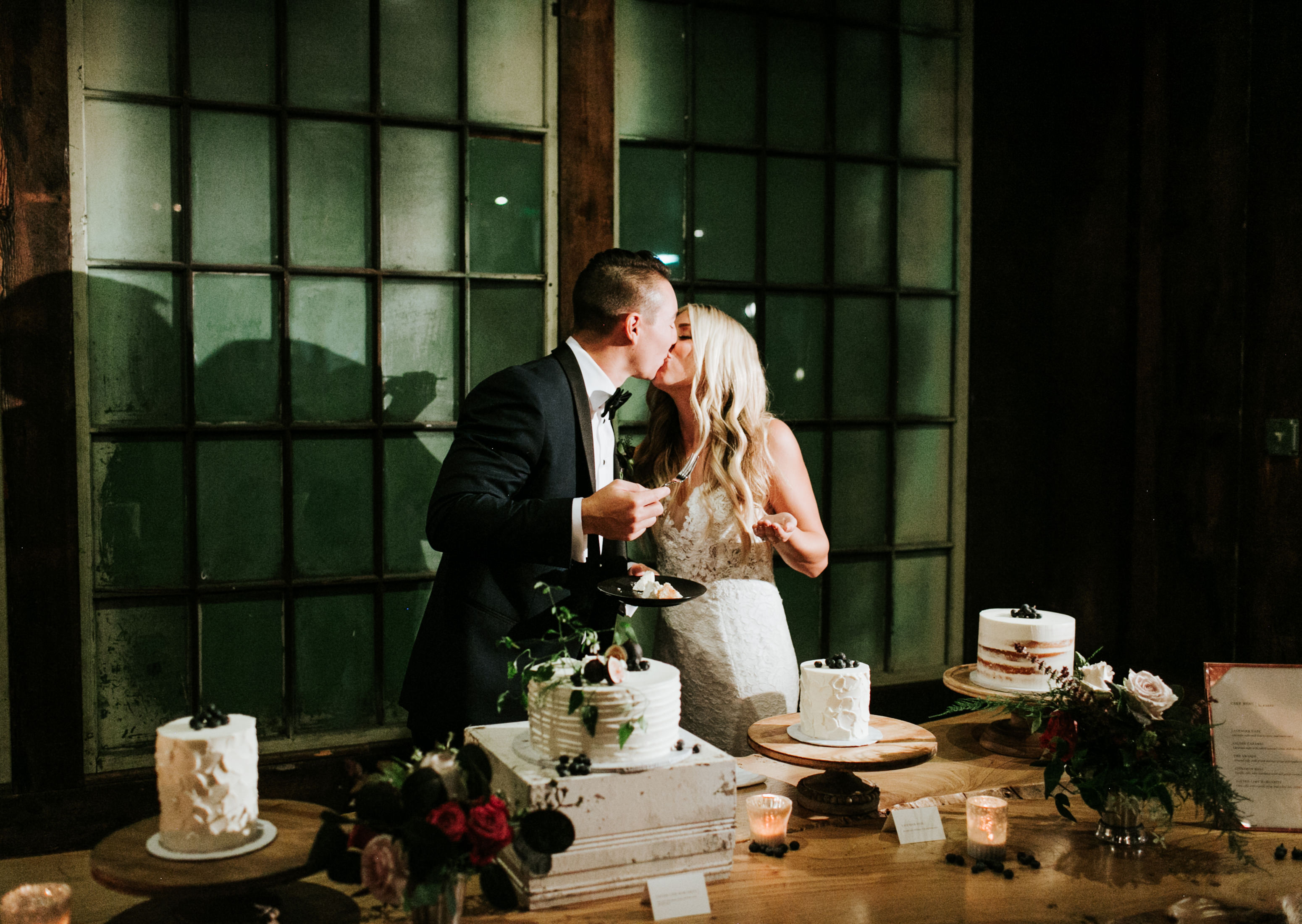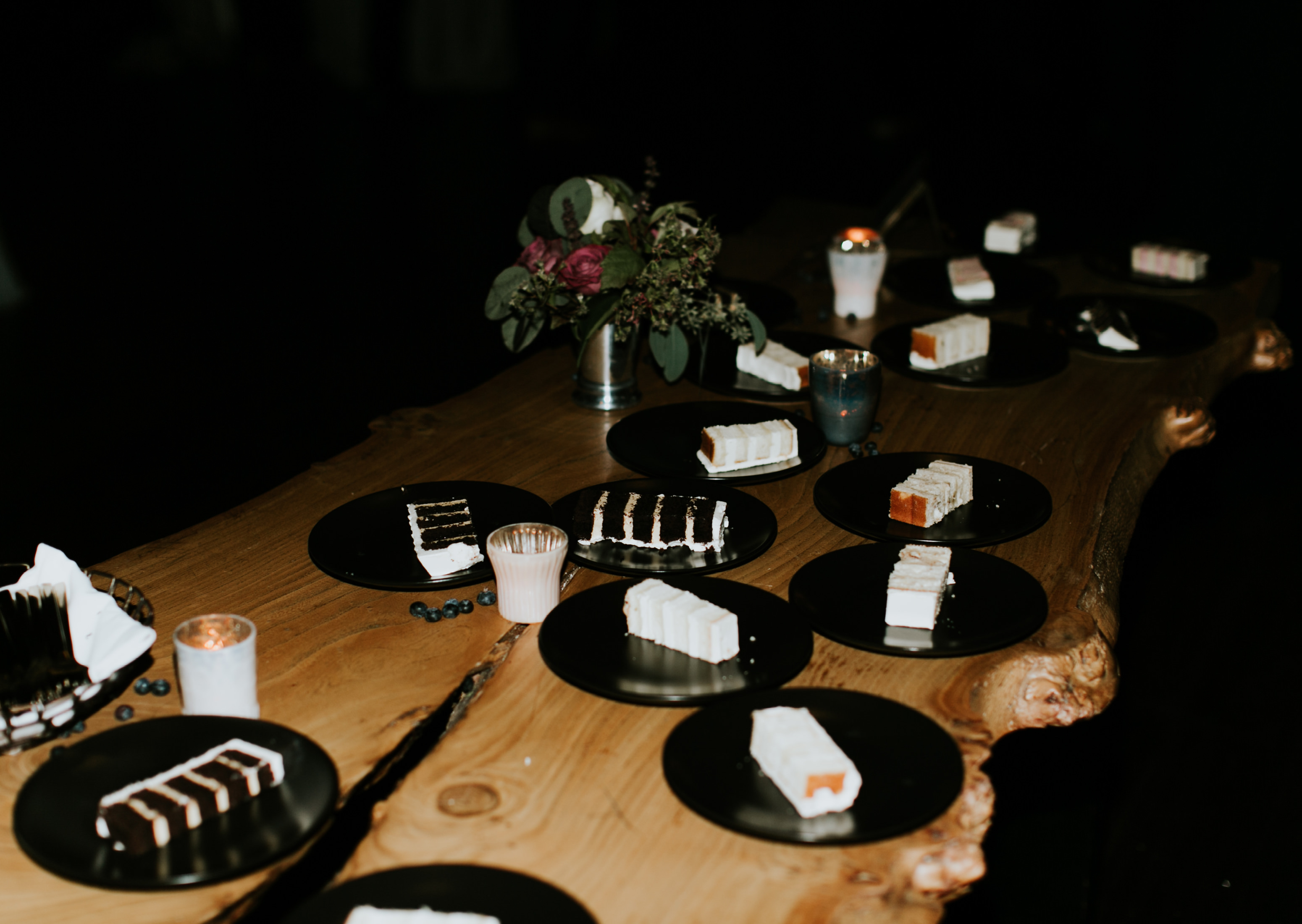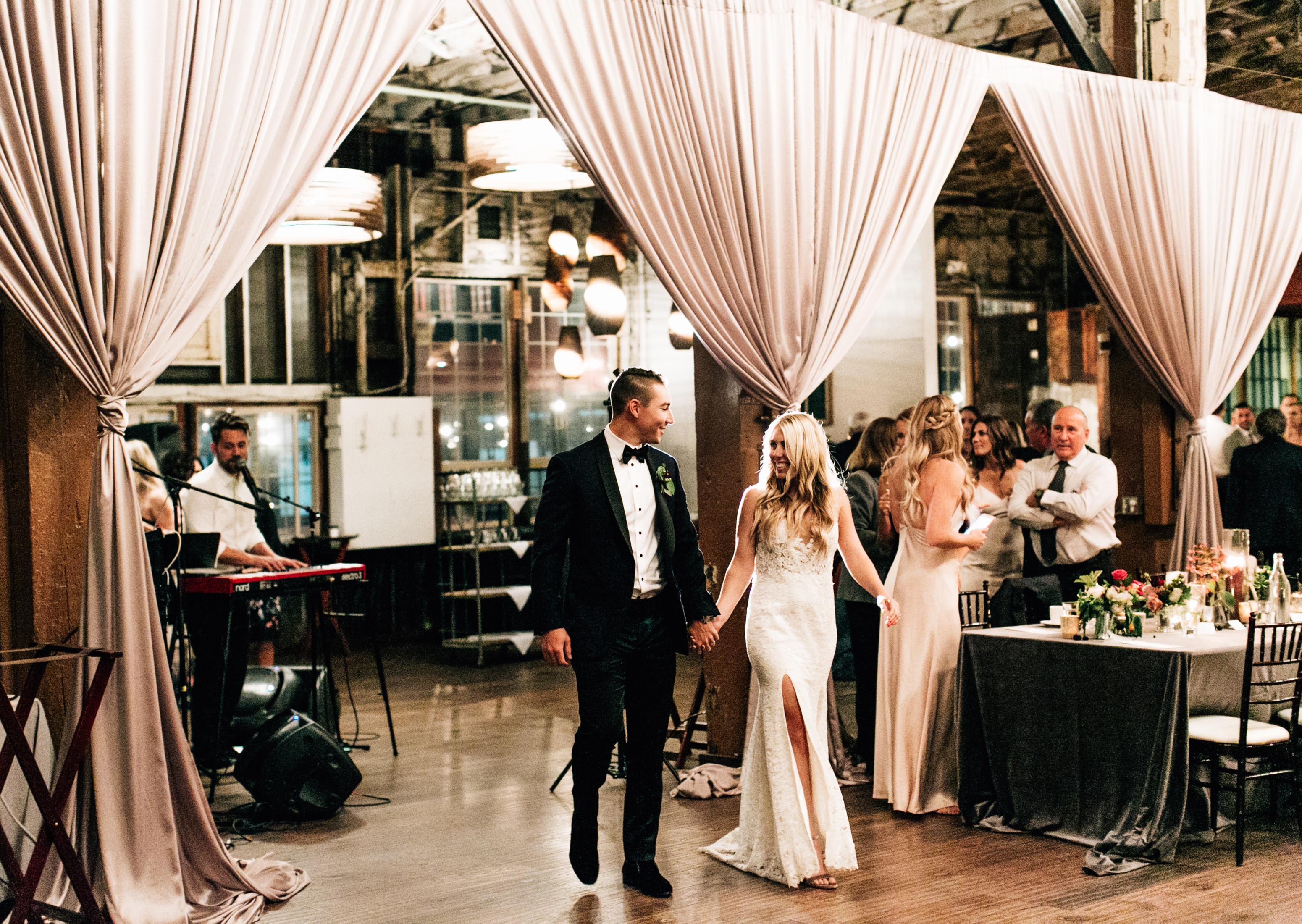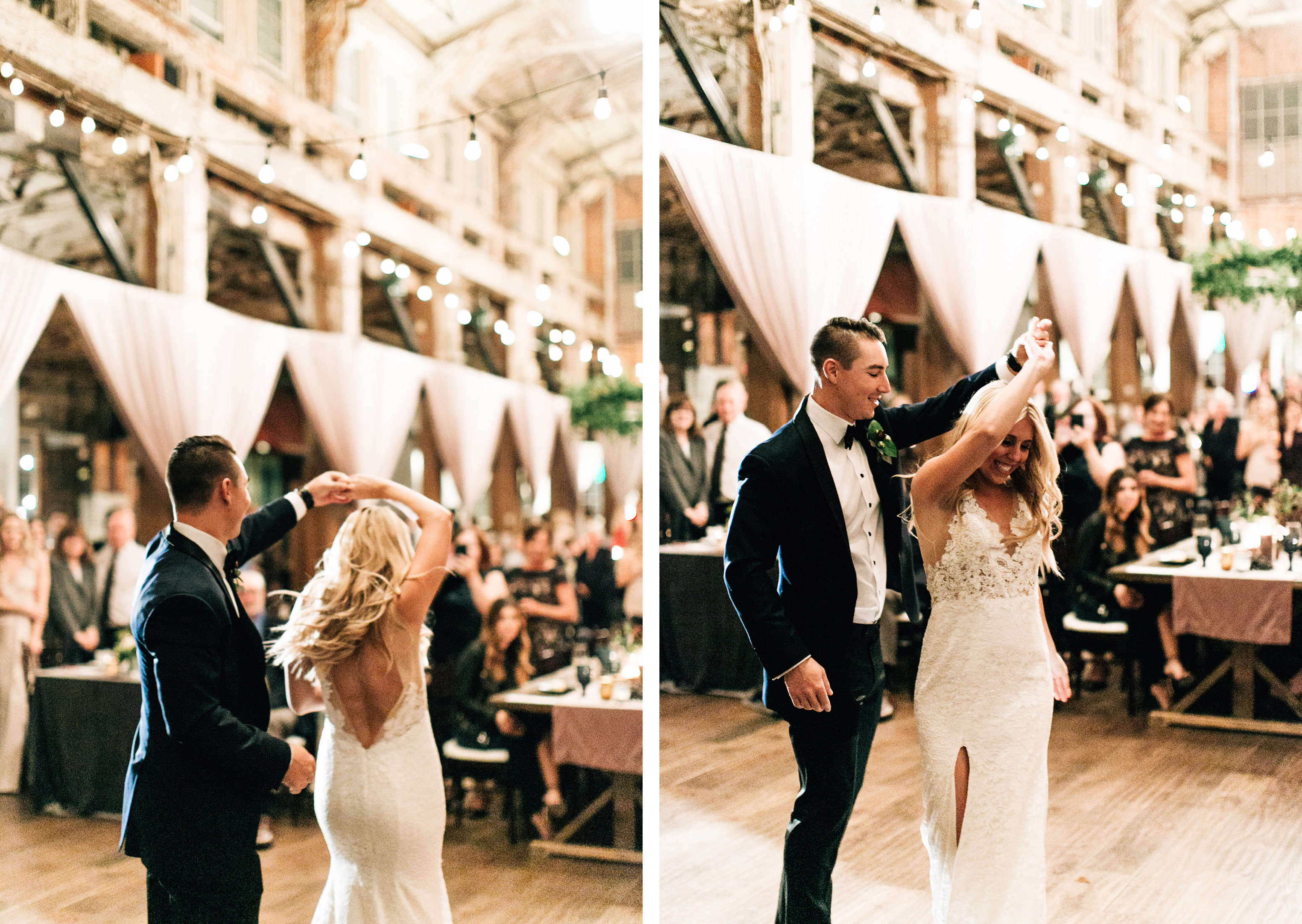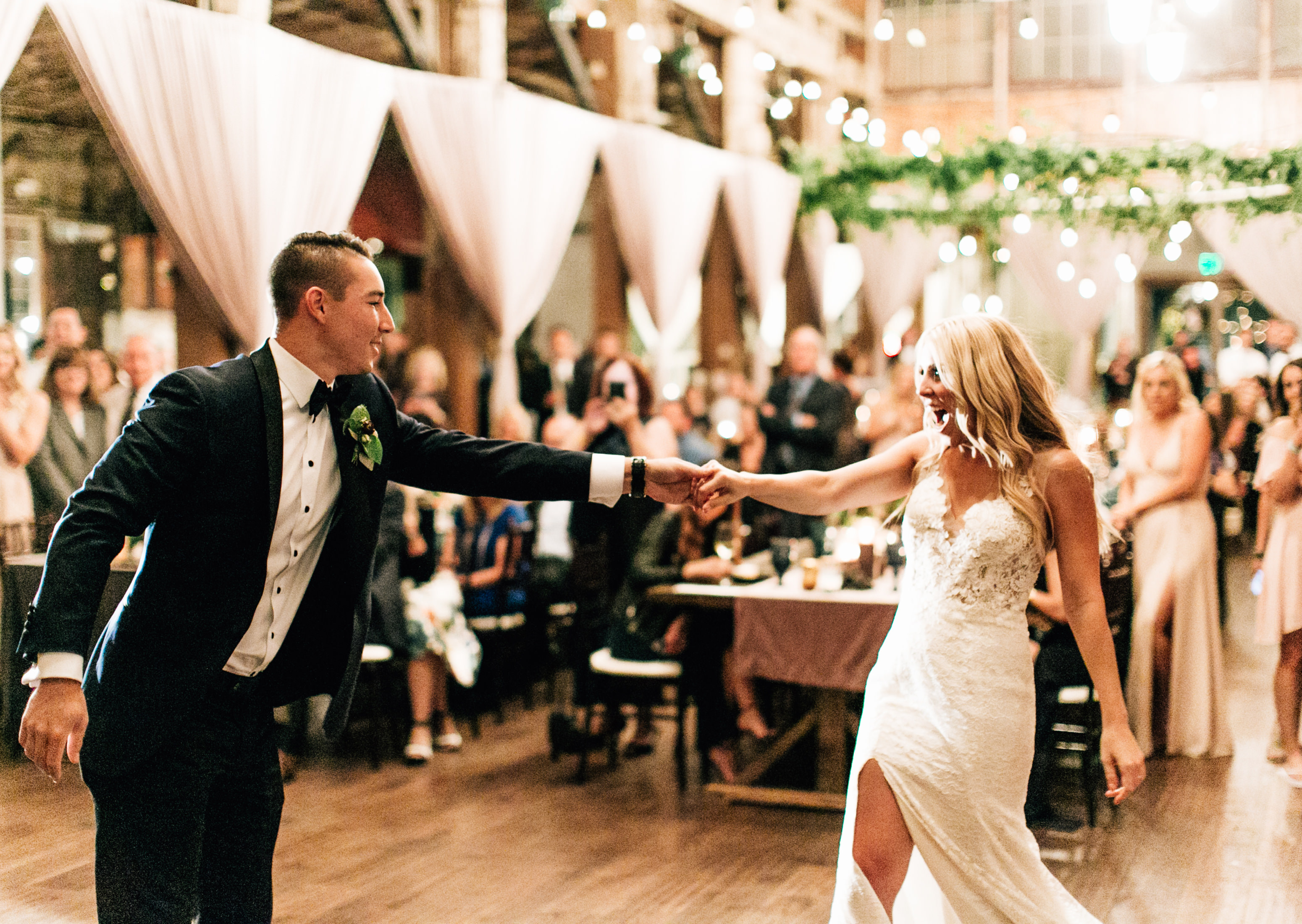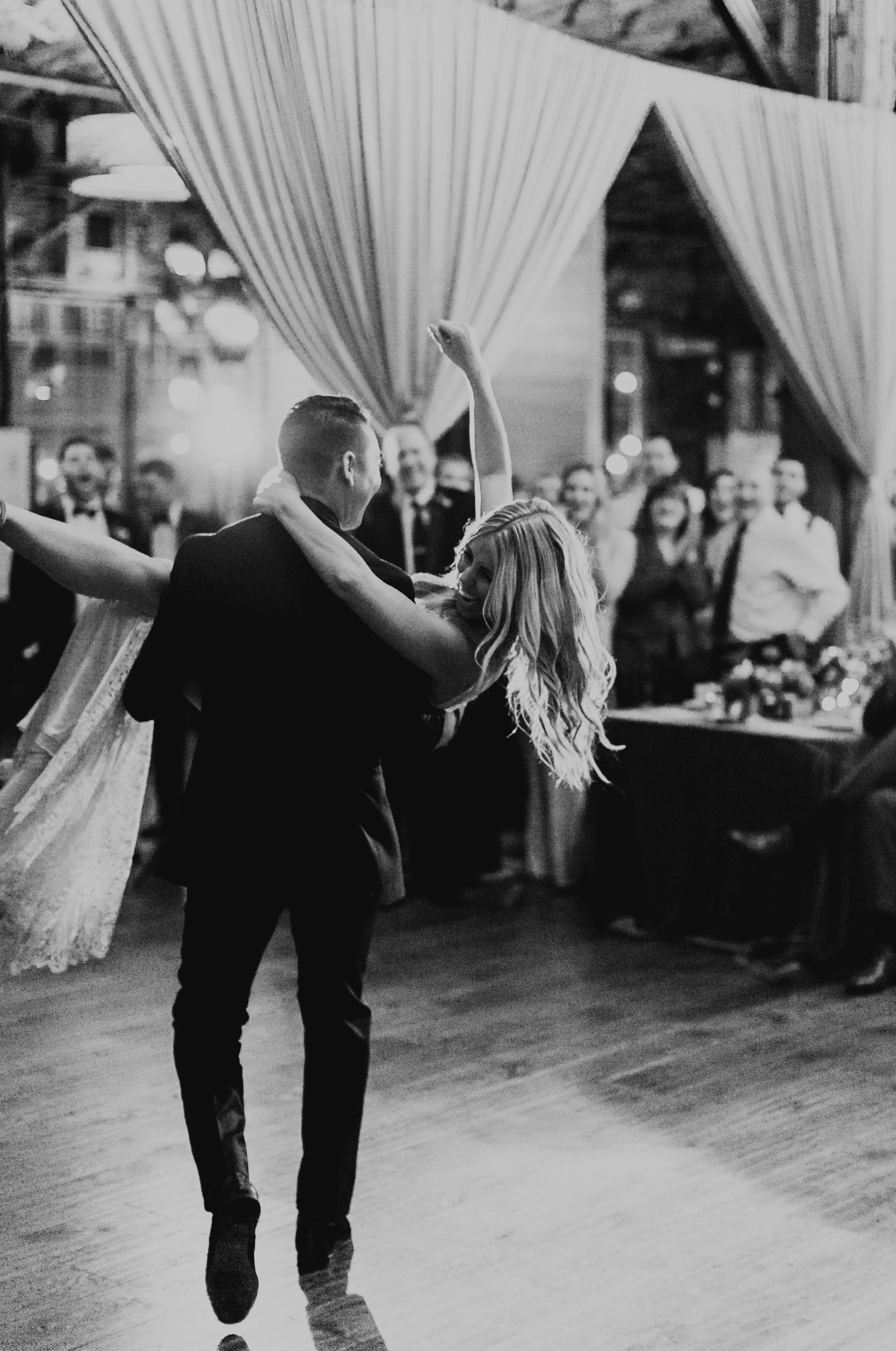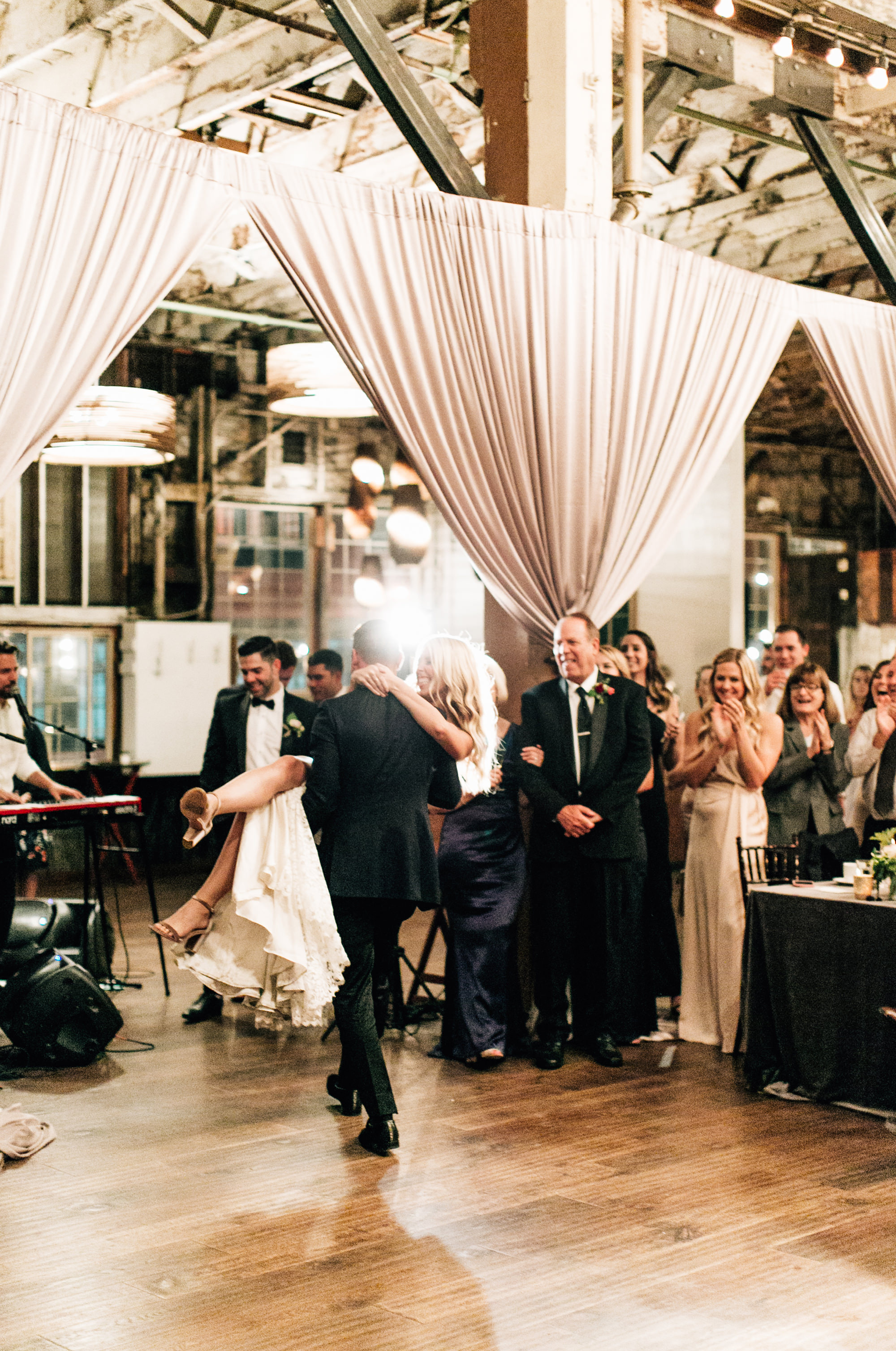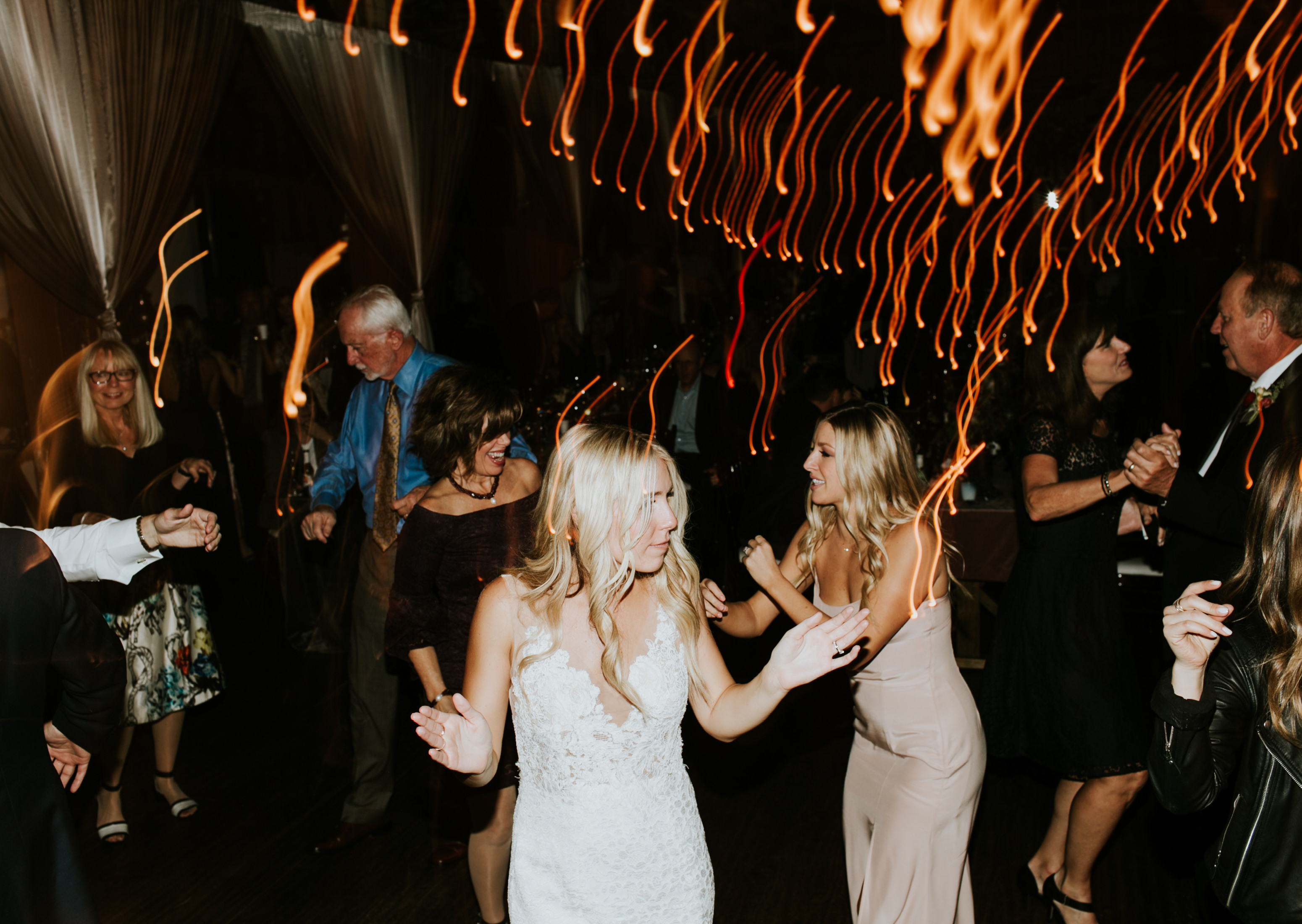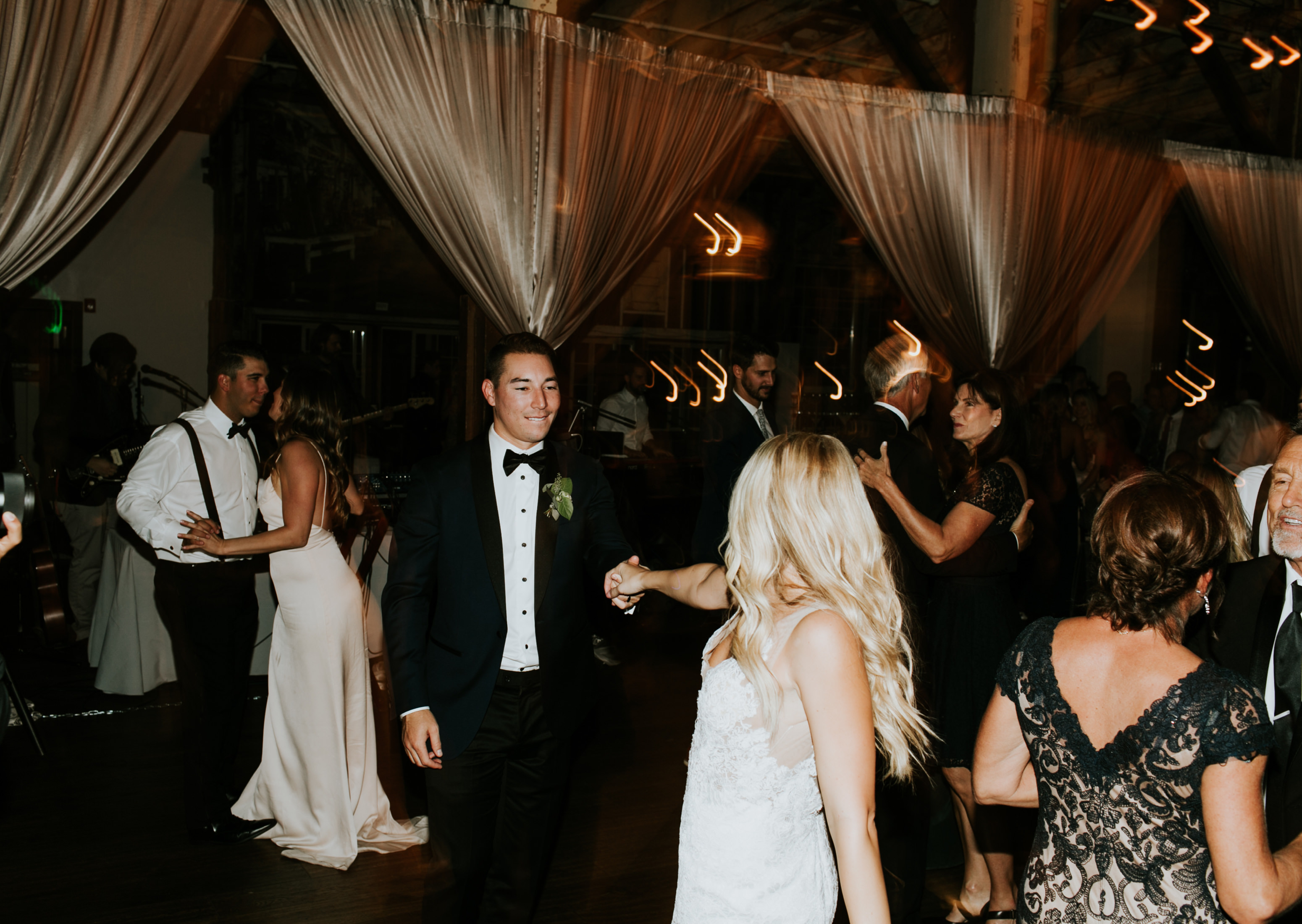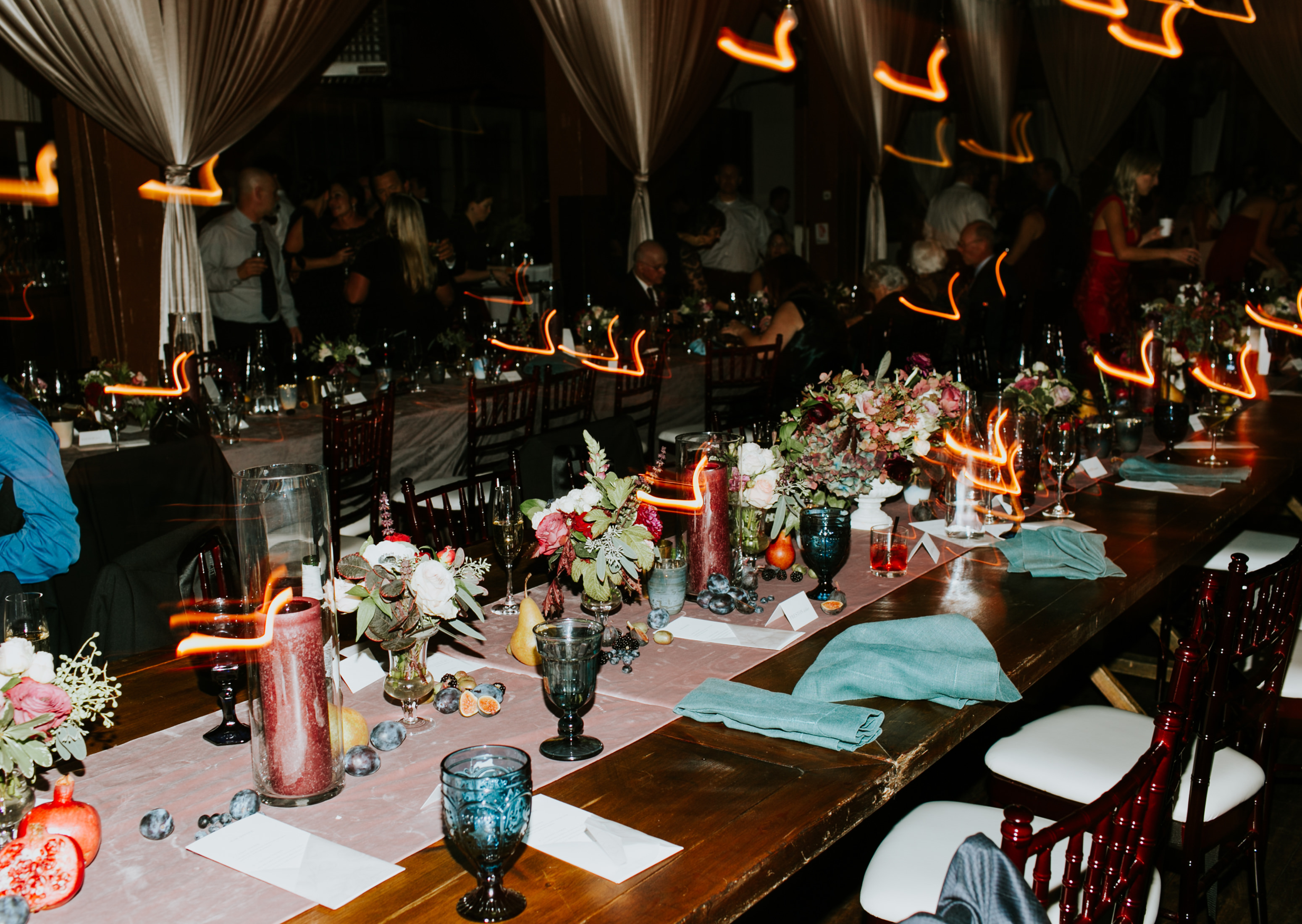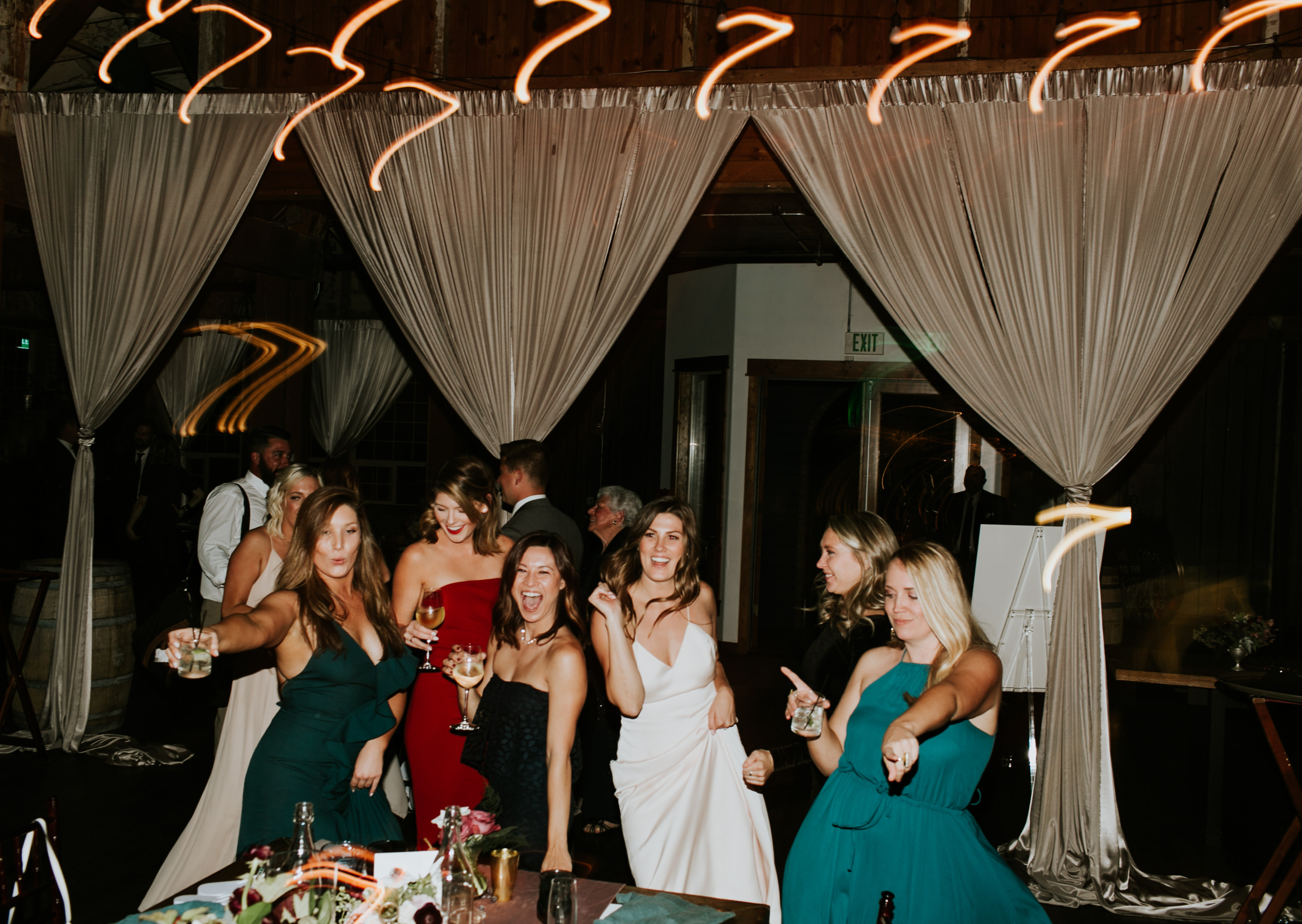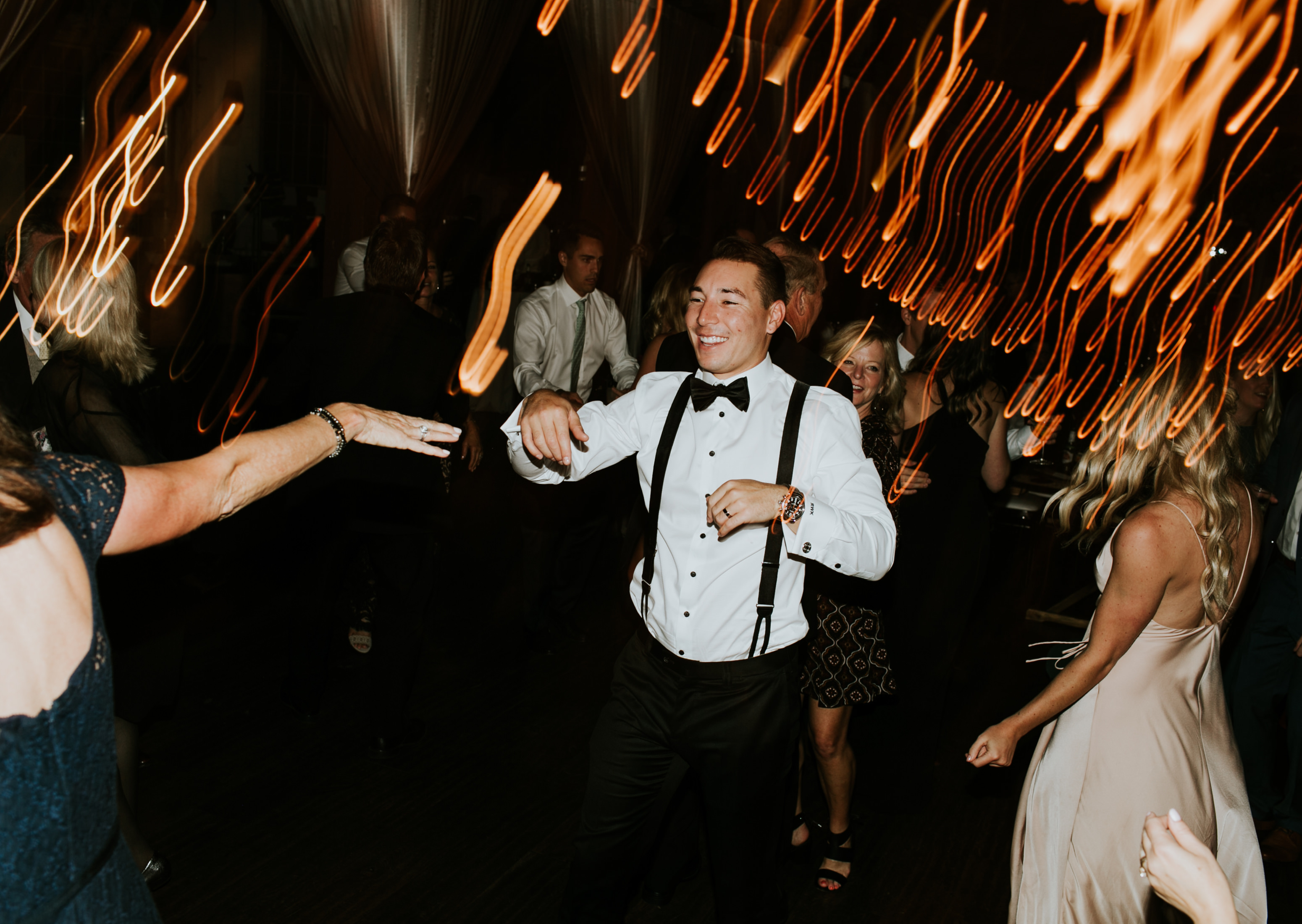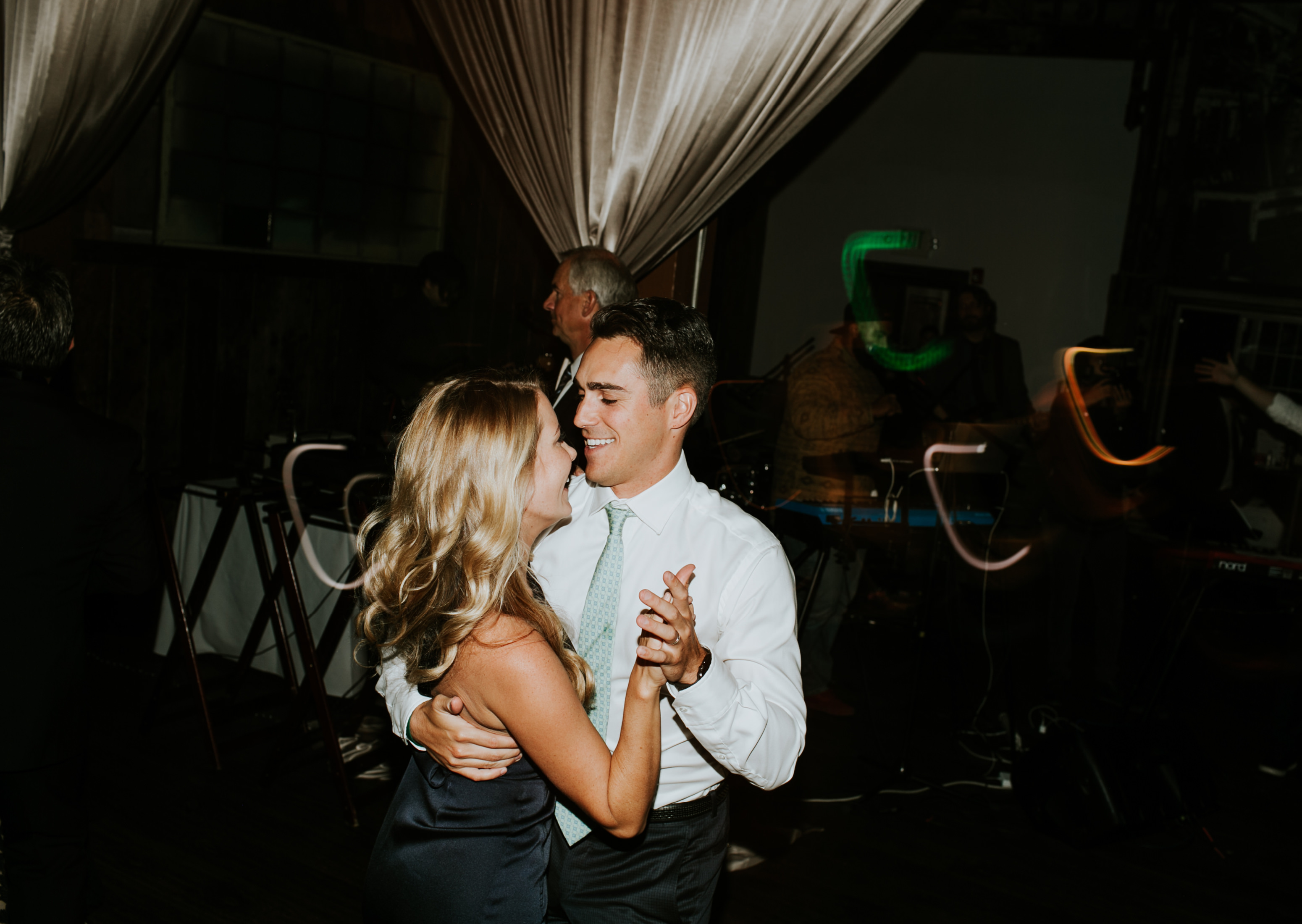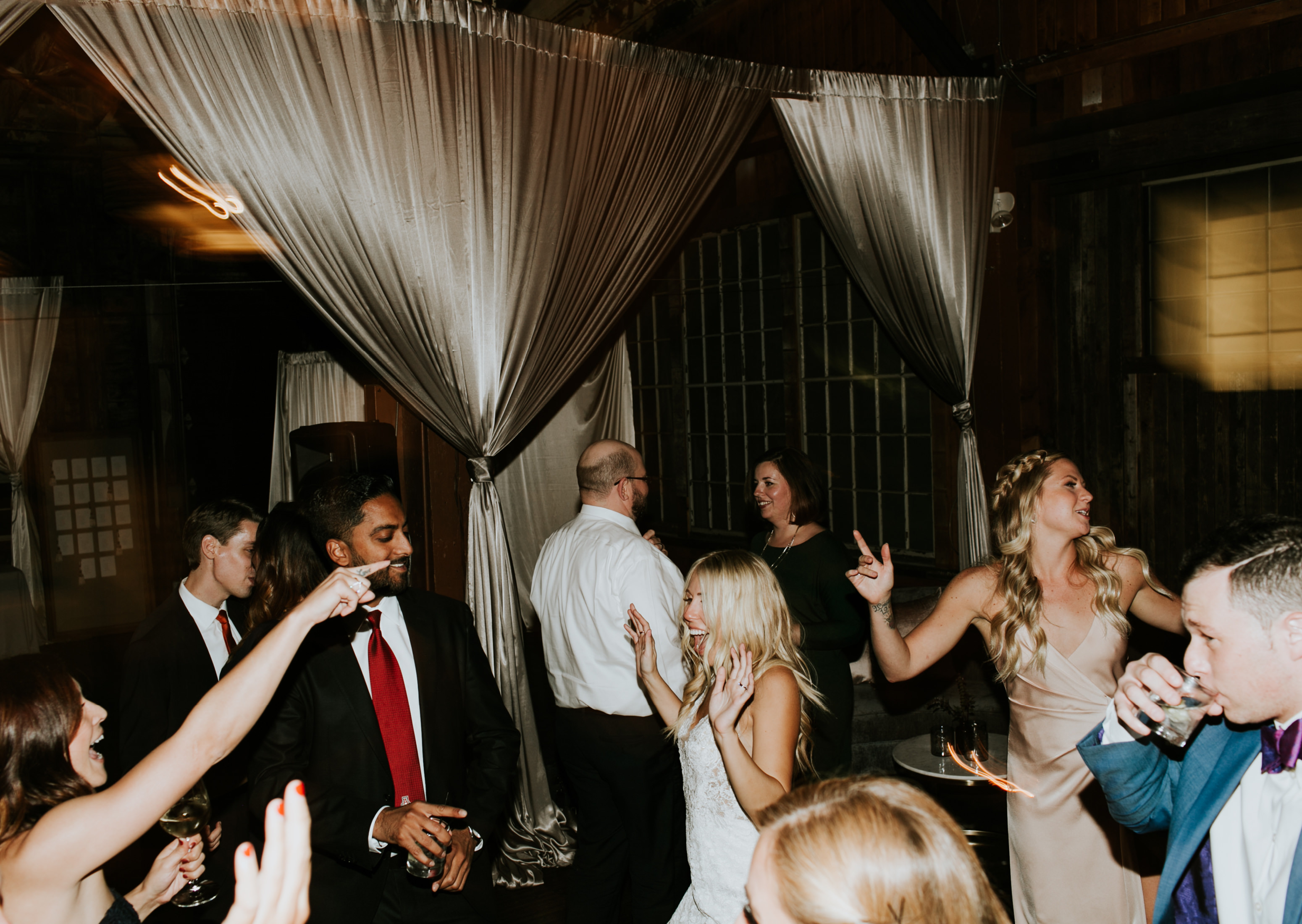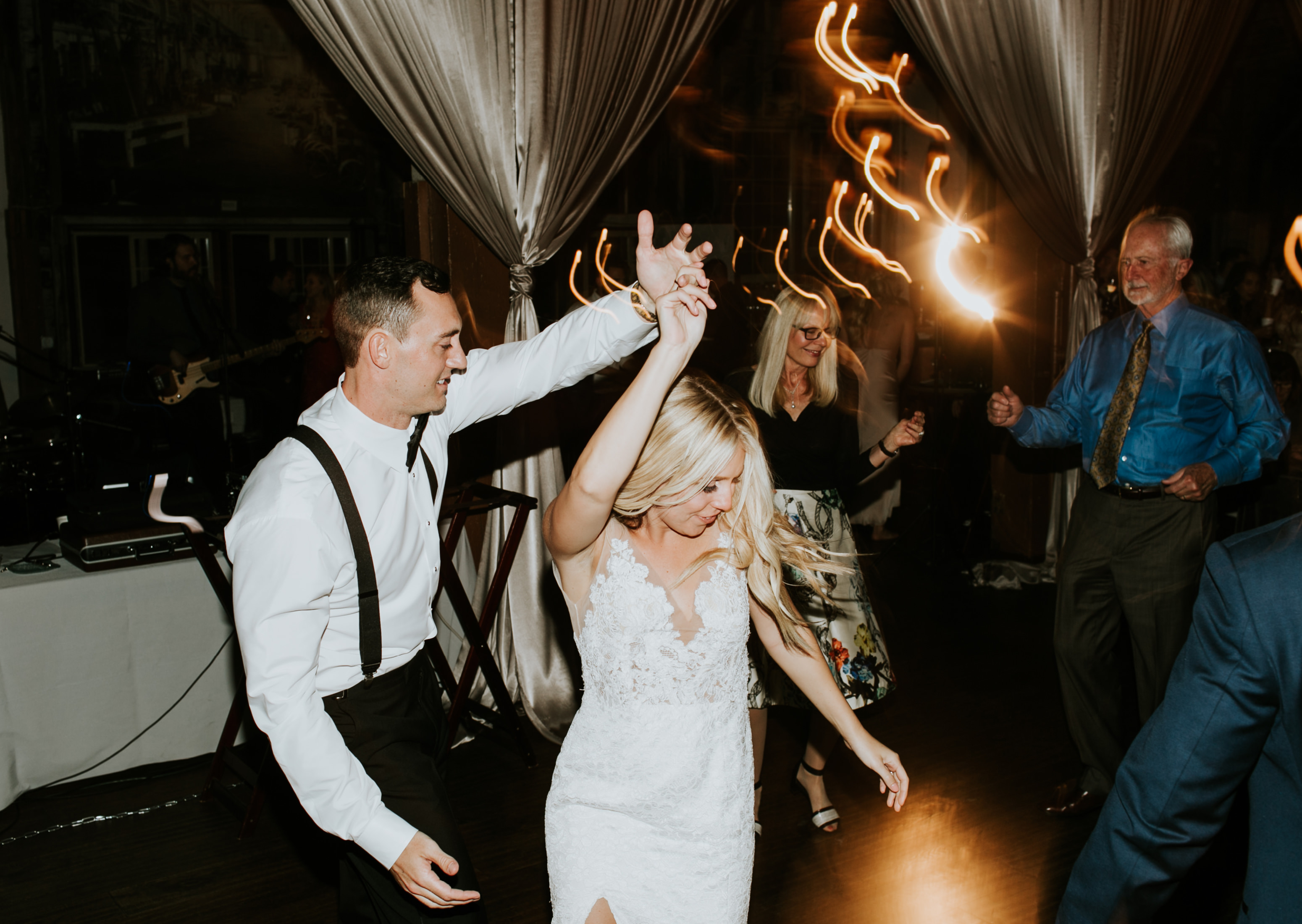 I had been waiting for Katie + Rayce's big day to finally roll around ever since I met them last winter at their engagement session! Not only was their wedding taking place at a venue I had been dreaming to shoot at (Sodo Park!) but these two have soooo much style, they're a blast to be around, and their venue was minutes away from my house. A great combination for an amazing day! Oh and did I mention Kaleb Norman James was the coordinator/designer/florist. Another major dream come true.
I think the most memorable and my favorite part of the entire day is how consistent everything looked and felt. Having an urban wedding can be challenging when you start the day at a hotel, need to find a spot for portraits, and then have to make it back to the venue in time for the ceremony! I totally get why this can be overly stressful for some, but when it's done right (like this one) it's really worth it. And okay, I know I say this in every blog post I do when it involves Seattle, but weather is a major thing here especially this time of year! So Katie and I bounced back and forth for weeks figuring out what to do about a portrait location big enough for their wedding party with a back up option for rain. And finally, the night before the wedding, the videographer booked this fantastic studio a few minutes away from Sodo Park for the first look and portraits. We ended up tackling wedding party outdoors in the wind before the storm hit that night, but if we can be outside for pictures then trust me we will! But back to my favorite part … I loved how industrial every location we shot at was and how each place blended well with the next. The colors, the vibes, the mood, everything felt cohesive and yet we shot in 4 or 5 different locations throughout the day!
And lastly, a few words on shooting a wedding at Sodo Park. I seriously love this venue for the funkiness, the industrial look mixed with a bit of rustic, and the location. It's fully indoors so you're protected from any threat of bad weather but it has lots of window light so it's not too dark. Although it's definitely a bit moody, which a lot of Seattle brides love! I'm sure Sodo Park is on every Seattle wedding photographer's buckle list! And if it's not, it should be.
So after all of that it's fair to say that narrowing down the images to share from this wedding was particularly hard. I have so many favorites but I hope this post does a good job at showcasing the highlights, beauty, and emotion from the day.
Thank you to an amazing team to who made this day possible and especially to the new Mr. + Mrs. Kopach! I loved spending your wedding day by your side and documenting all of your special moments. I wish we could go back and do it all again!!
VENDOR LOVE //
Photography: Jenna Bechtholt Photography
Coordination, Floral + Design: Kaleb Norman James
Venue: Sodo Park
Catering: Herban Feast
Hair + Makeup: The Bridal Beauty Agency (Meghann)
Stationery: Grey & Cake
Cakes: Baked.
Dress Designer: Gretchen Dawley
DJ/Music: Brandon Ghorley
Getting Ready Location: Palladian Hotel
Videography: Aziz Studios
Photo Booth: The Snap Bar
Save
Save
Save