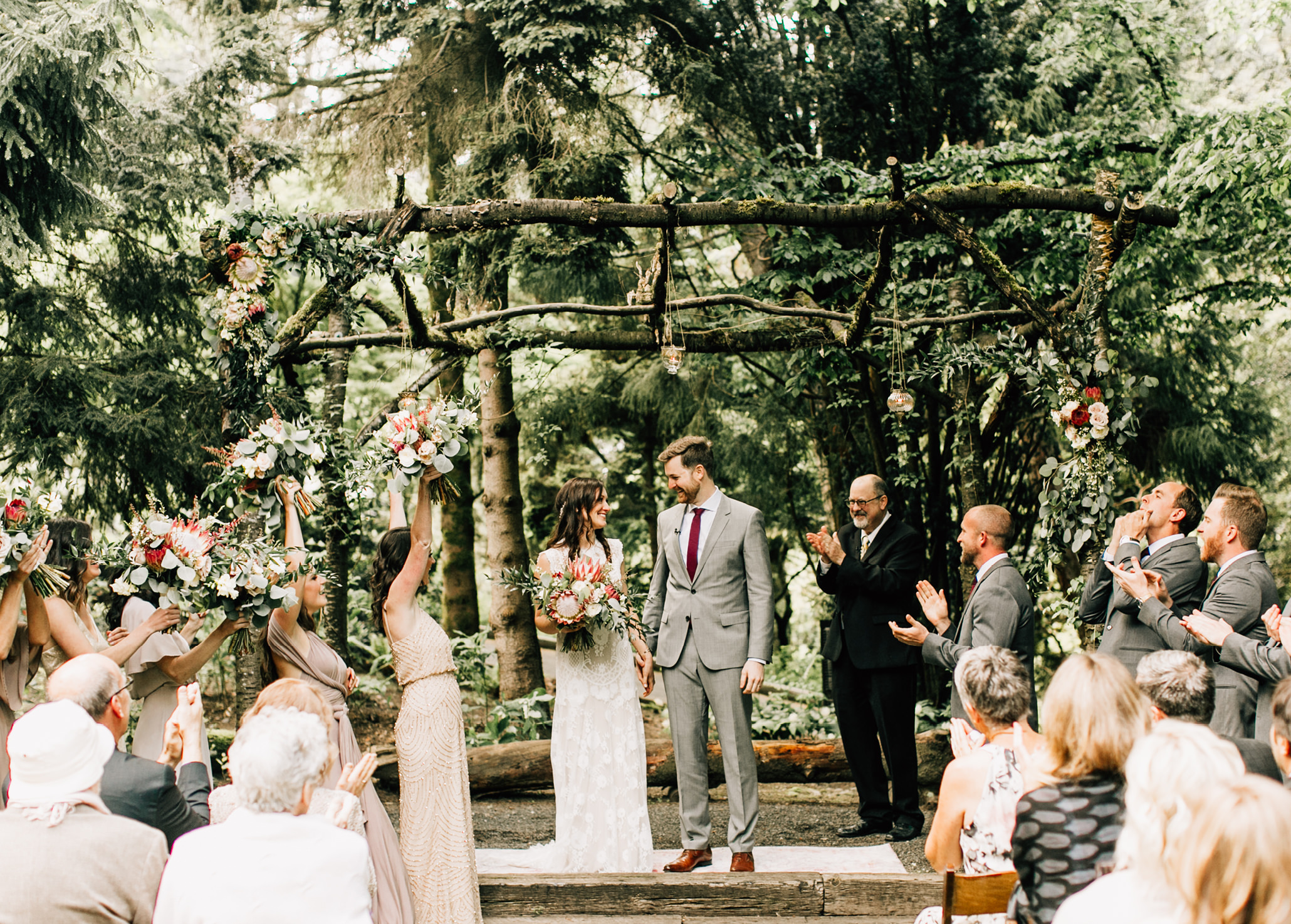 Jenna Bechtholt is a creative and talented Snohomish wedding photographer that specializes in natural light wedding photography. Her work is most often described as bright, airy and thoughtfully composed. Jenna aims to create images that are full of light, life and raw emotions. Many of her weddings and lifestyle work can be seen in various leading bridal blogs such as Style Me Pretty, Wedding Chicks, and Ruffled.
Contact Jenna to chat more about your upcoming Snohomish wedding today!
The spring and summer months are the most popular times of the year for couples to tie the knot in Western Washington. More and more brides and grooms are happily deciding to forgo the traditional hotel style wedding during the summer and head out to Snohomish and other rural areas just outside of Seattle for rustic farm settings and barn weddings. While the city of Snohomish and it's surrounding neighborhoods isn't a very large area, it's popularity has risen dramatically in the last few years and has caused the Snohomish wedding scene to skyrocket. There is even an annual Snohomish Wedding Tour that attracts Seattle brides to come out of the city to check out and meet over 100 different wedding industry vendors that specialize in country-style events. So from backyard weddings in private estates to romantic candle lit barnyard bashes, you simply can't beat a country wedding in Snohomish!

The wedding venues in Snohomish are ideal for more laid back couples and they attract people who enjoy a slower paced lifestyle, rustic elements, and getting out of the city. The most sought after Snohomish wedding venues are definitely the farms and lucky there is no lack of these gorgeous wedding sites! But let's get real, the biggest reason to get married in a rural environment is for the amazing photography opportunities that you can't get anywhere else! The open space, unique structures, rolling hills and killer gardens make for some truly magical Snohomish wedding photography that you just won't get in a cramped city venue. Woodland Meadow Farms, Lord Hill Farms, Carleton Farms, Craven Farm, Dairyland and Thomas Family Farm are only a few of Snohomish's most popular venues for farm-like atmospheres. Craven Farm is a popular destination for couples looking for a rustic barn as the forefront of their wedding décor. It is also complete with fields of crops, lots of space and a rusty truck for some country fun and an awesome photo prop! Another barn-like venue is The Loft at Russell's in Bothell. The Loft features cathedral high ceilings, wooden floors and amazing catering from chef Russell Lowell. While this space isn't a true farm, it does give a rustic aesthetic for a couple who isn't interested in hosting their special day on such rural grounds. But a favorite of many Snohomish wedding photographers is Dairyland. Dairyland has a beautiful white washed barn and a chic appeal that makes it stand out from the rest of the farm sites close by. This setting is perfect for a fashion forward couple who appreciate clean lines with a homely, kinfolk vibe mixed in.
While most people think of barn wedding when they think of Snohomish, there are also many other kinds of wedding venues to cater to all different kinds of brides and grooms. For instance, Belle Chapel is a historic Snohomish chapel that takes you back in time! This small church is a quaint and charming setting for a small religious ceremony. With all new renovations and large windows that allow lots of natural light to flood the space, this lovely chapel is a dream spot for a Snohomish wedding photographer to create simple yet elegant wedding day images. Another delightful setting for a religious ceremony is A Chapel on Swan's Trail. This is also a striking white washed house of worship that does host a handful of weddings each year. A Chapel of Swan's Trail also features a gazebo in the courtyard that couples are able to utilize as well as the actual chapel itself. With a trimmed lawn and lovely gardens there is sure to be many beautiful spots for family and formal wedding portraits! And lastly, for the unique couple looking for a private estate that has wooded forests, groomed gardens and lots of privacy there is French Creek Estates and Maroni Meadows. Both of these Snohomish wedding venues have a rural, country vibe to them but they are a bit more refined than the prominent farm style venue. But after it is all said and done, any setting a happy couple selects to get married at is sure to yield amazing and breathtaking Snohomish wedding photography!
To book your very own Snohomish wedding photographer contact Jenna Bechtholt Photography today!