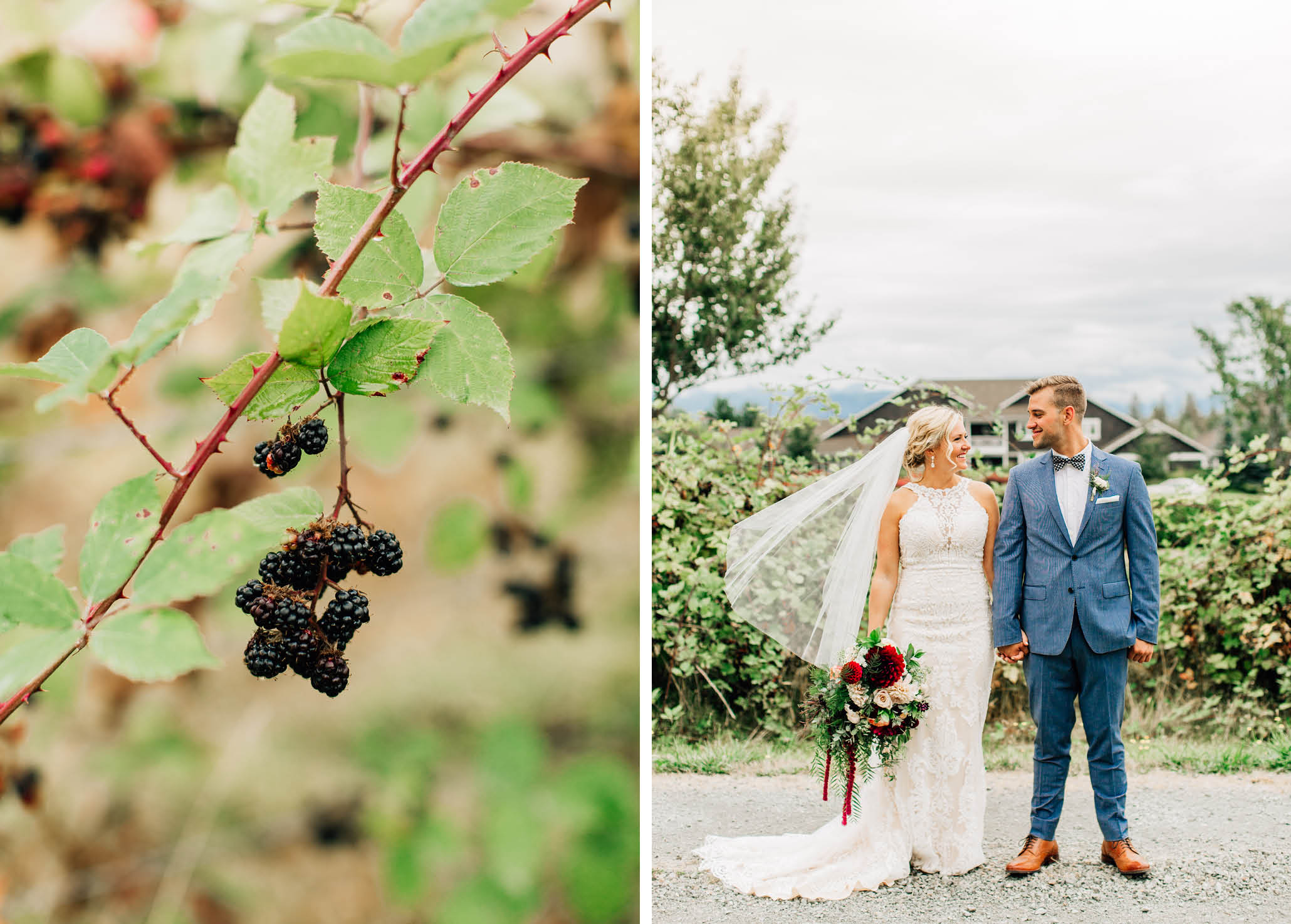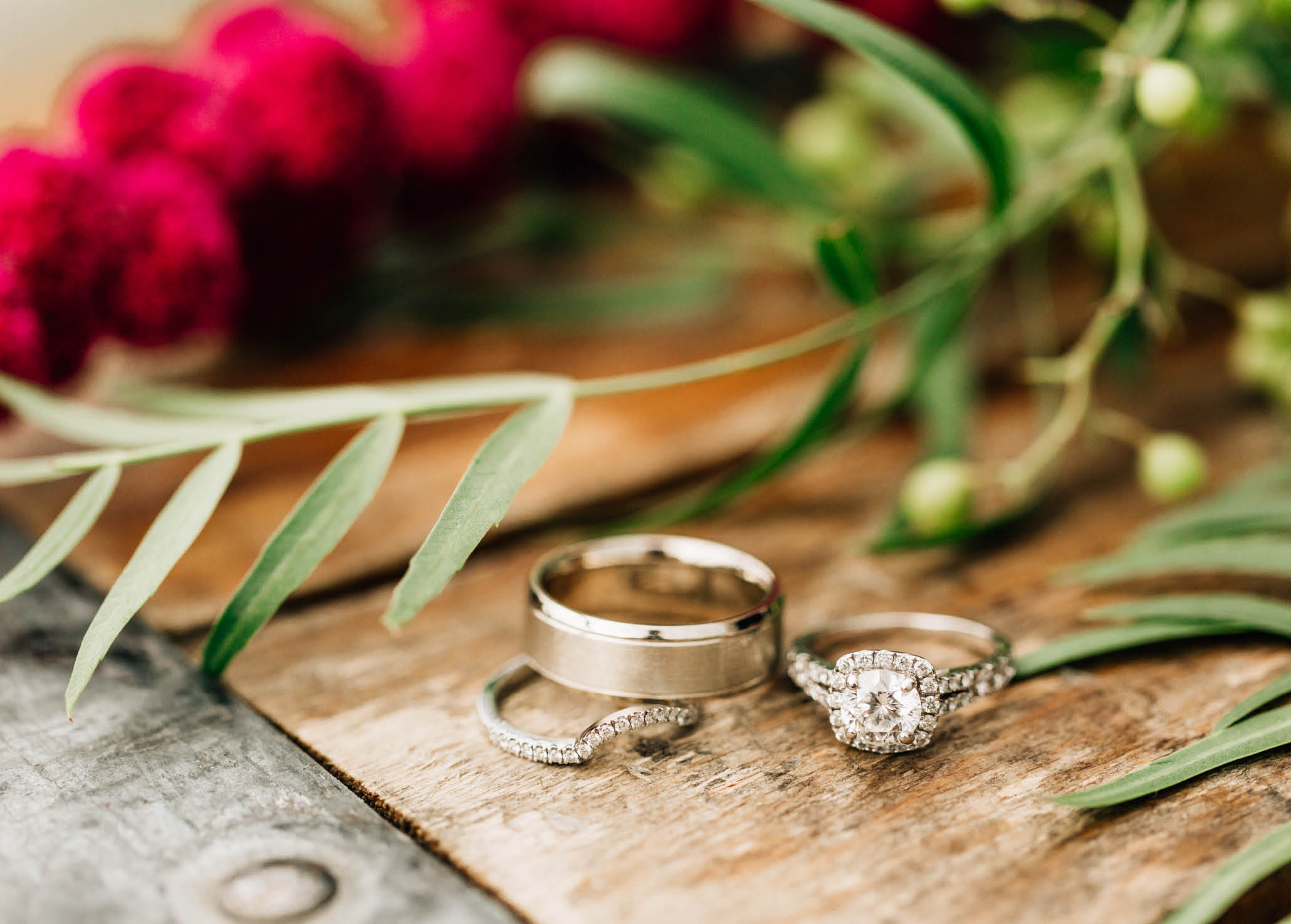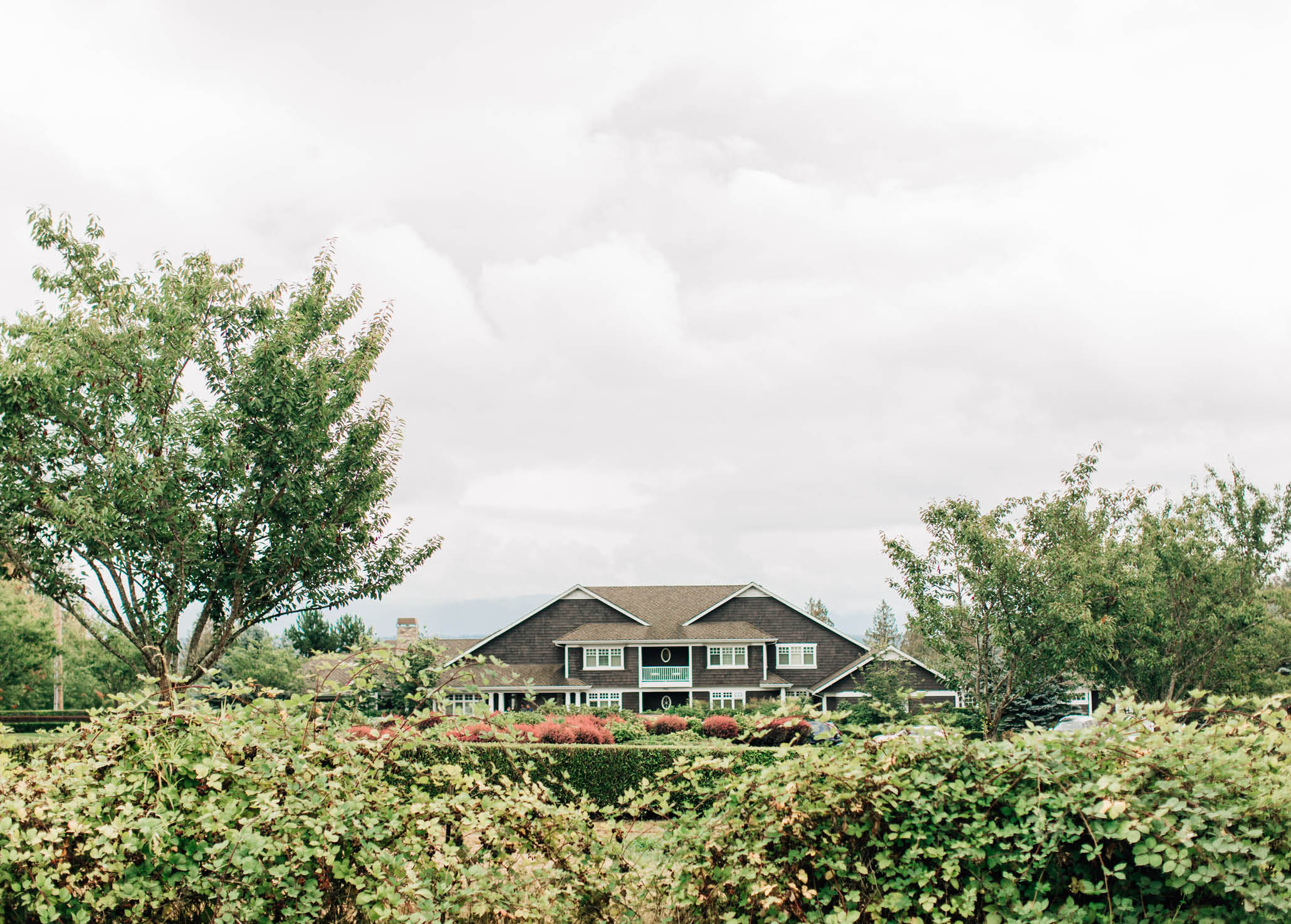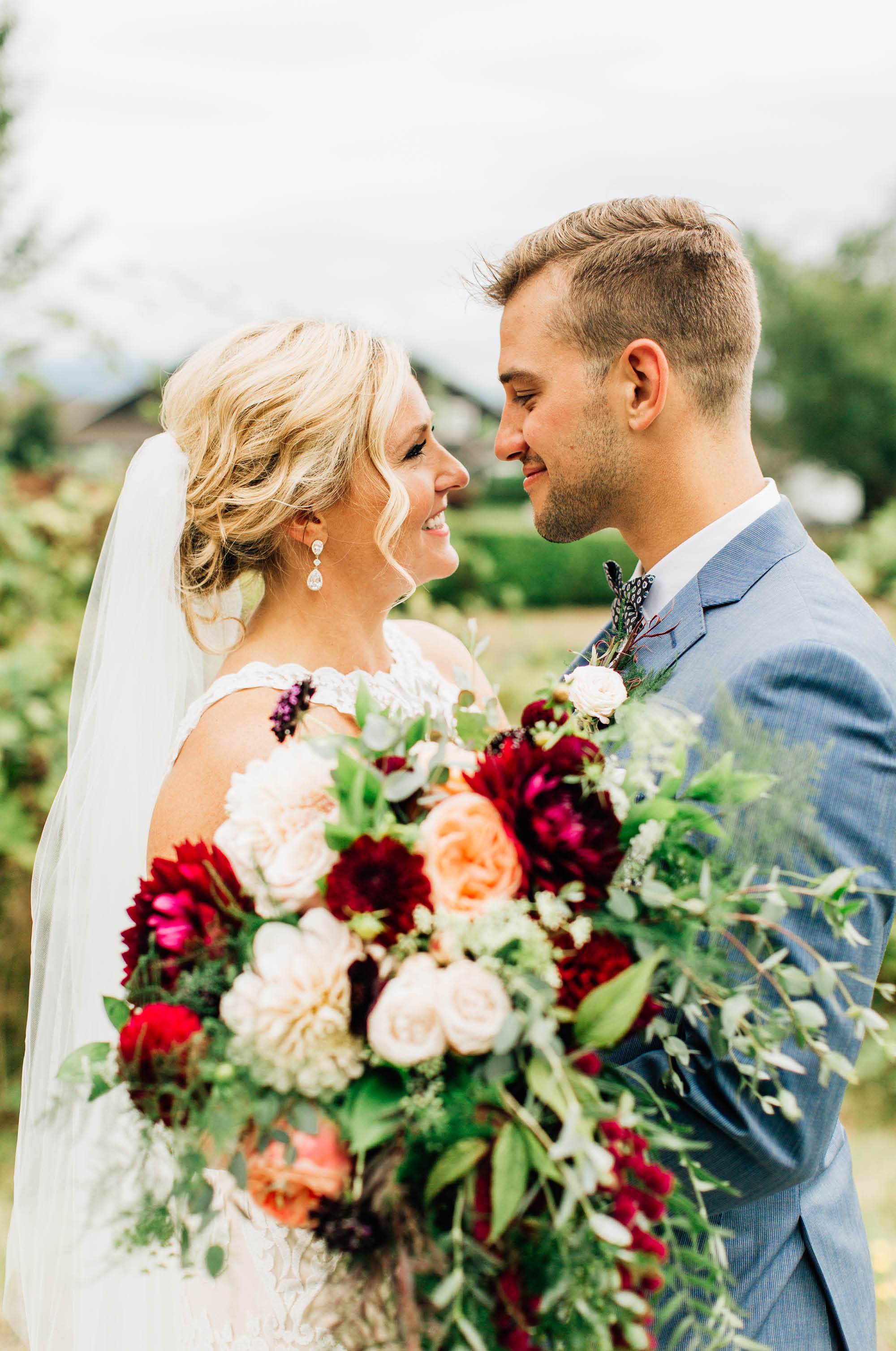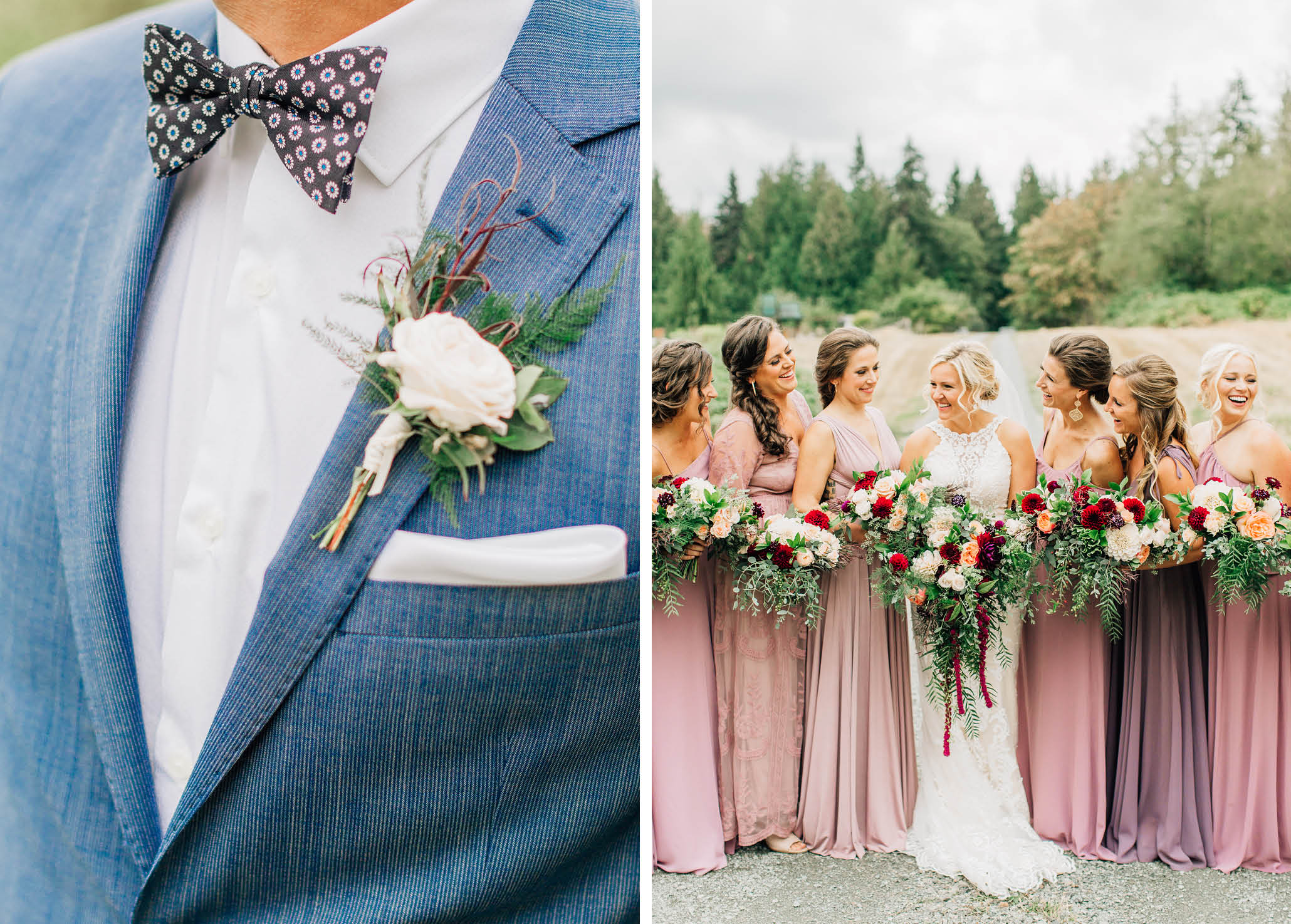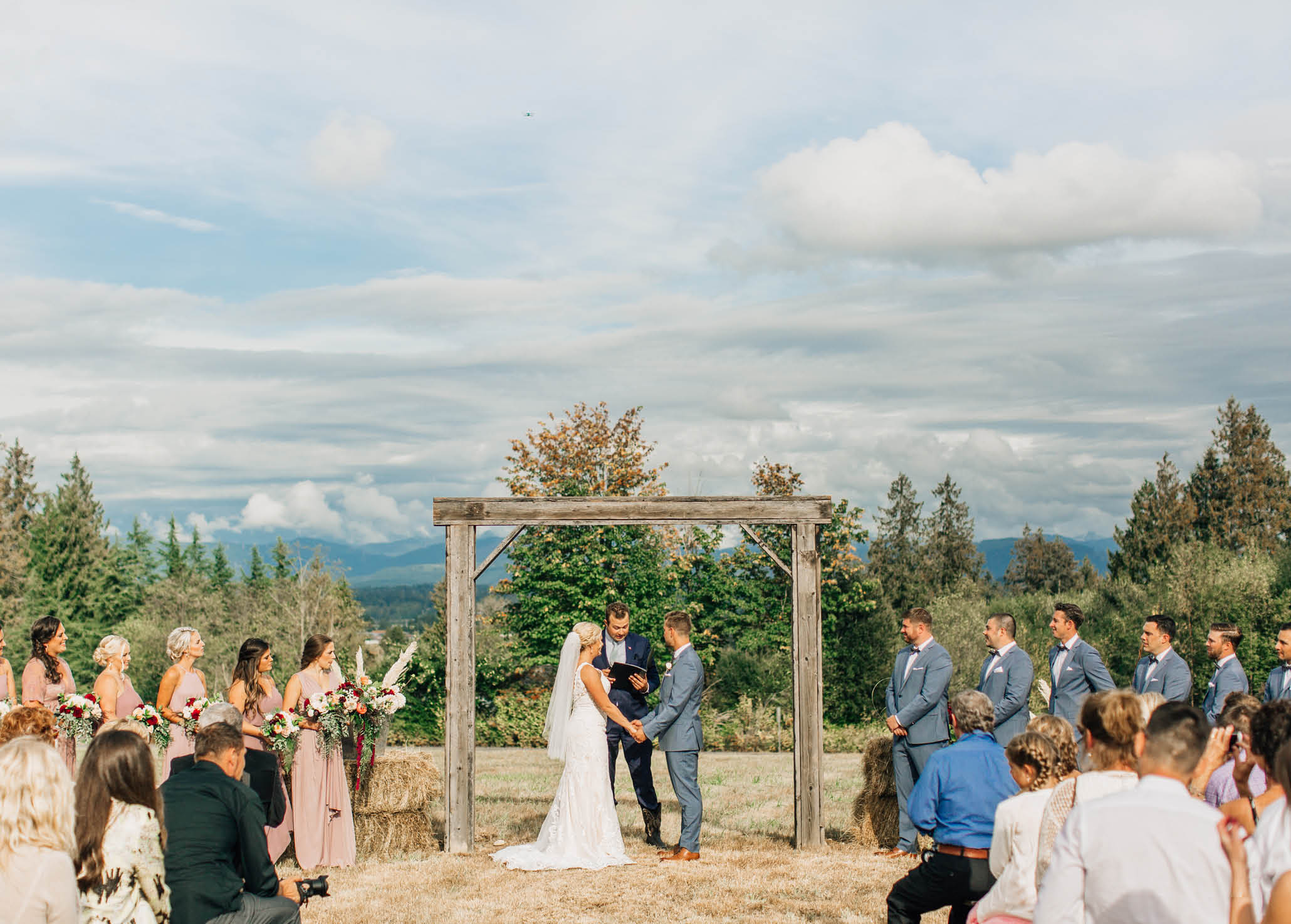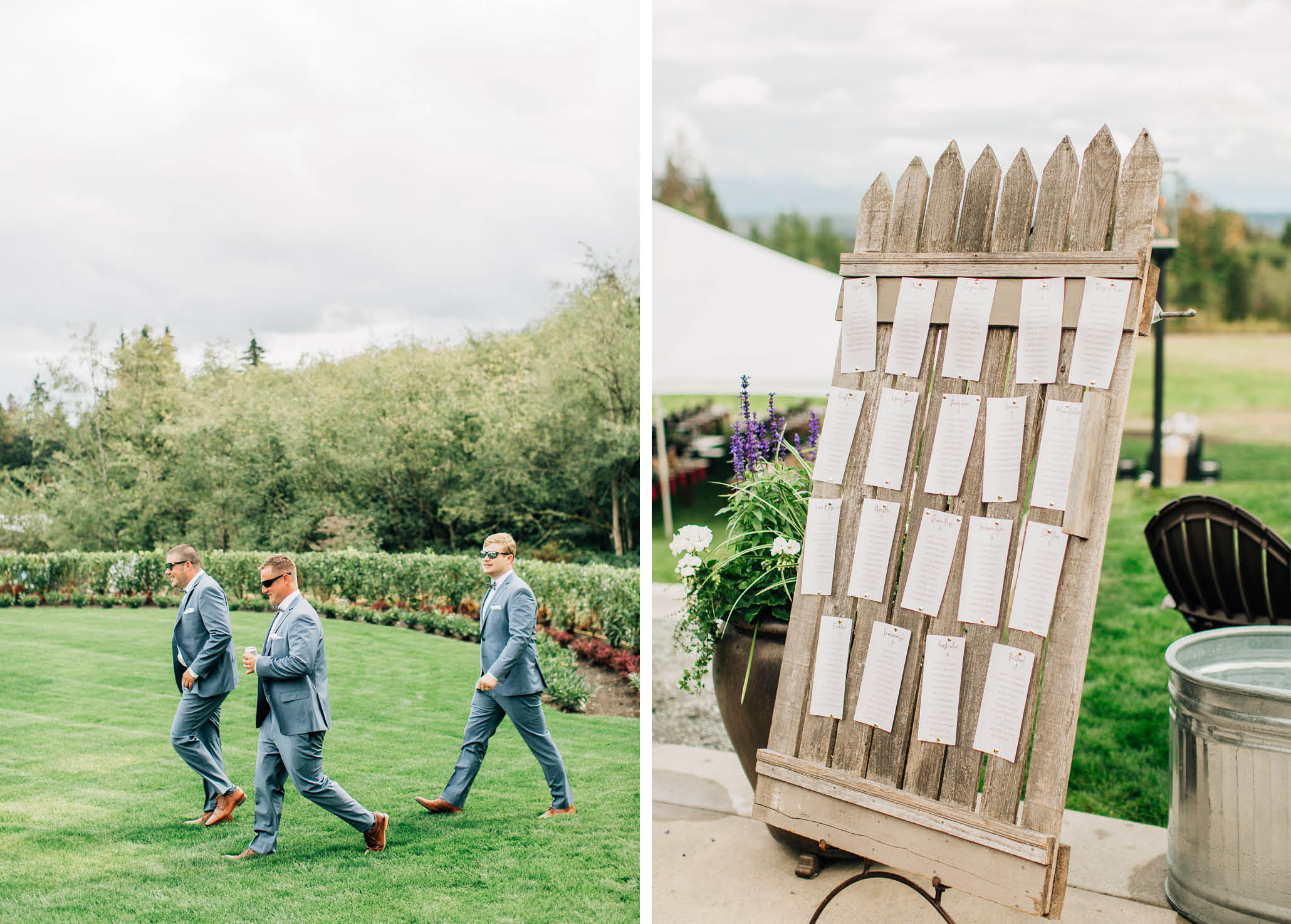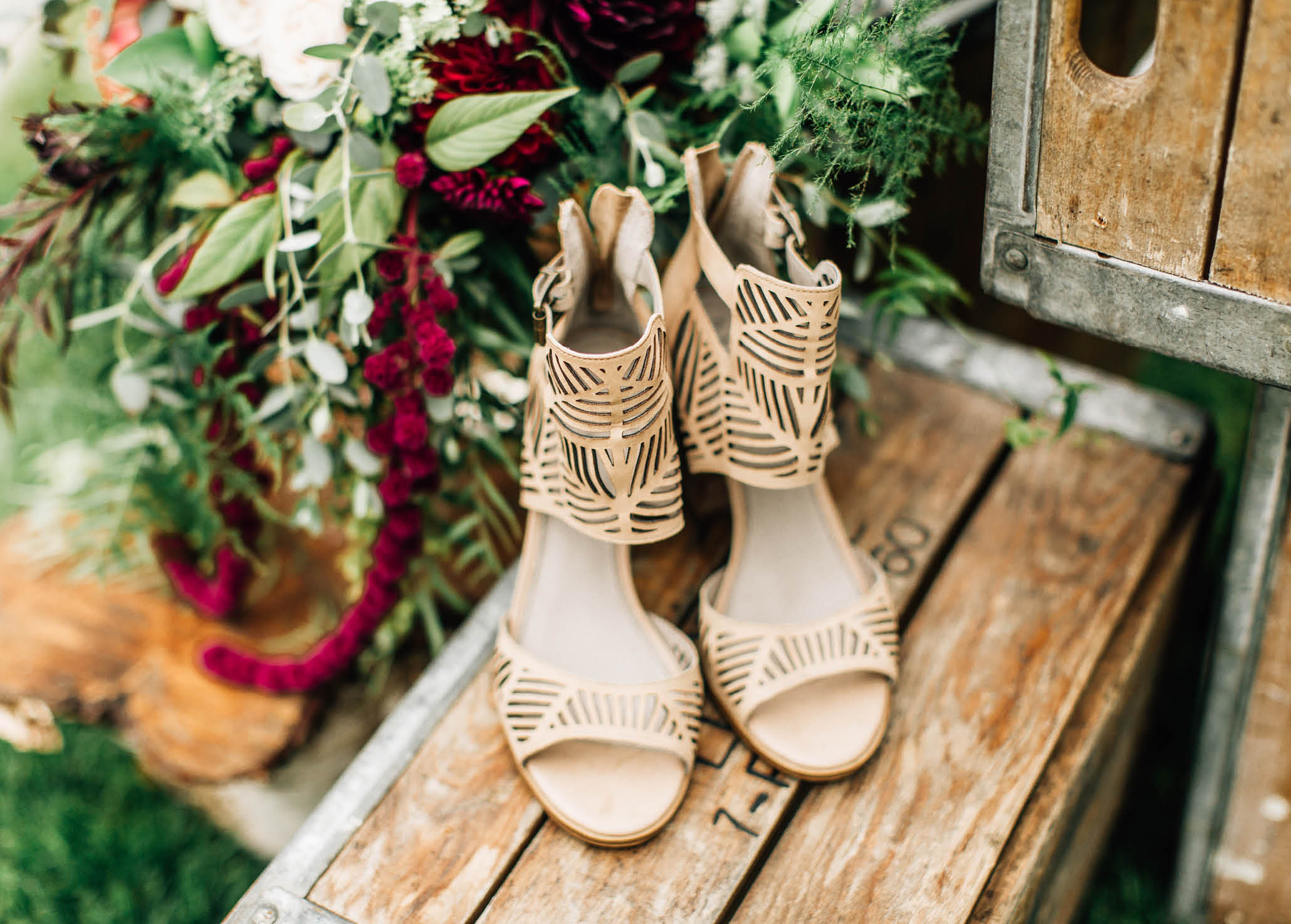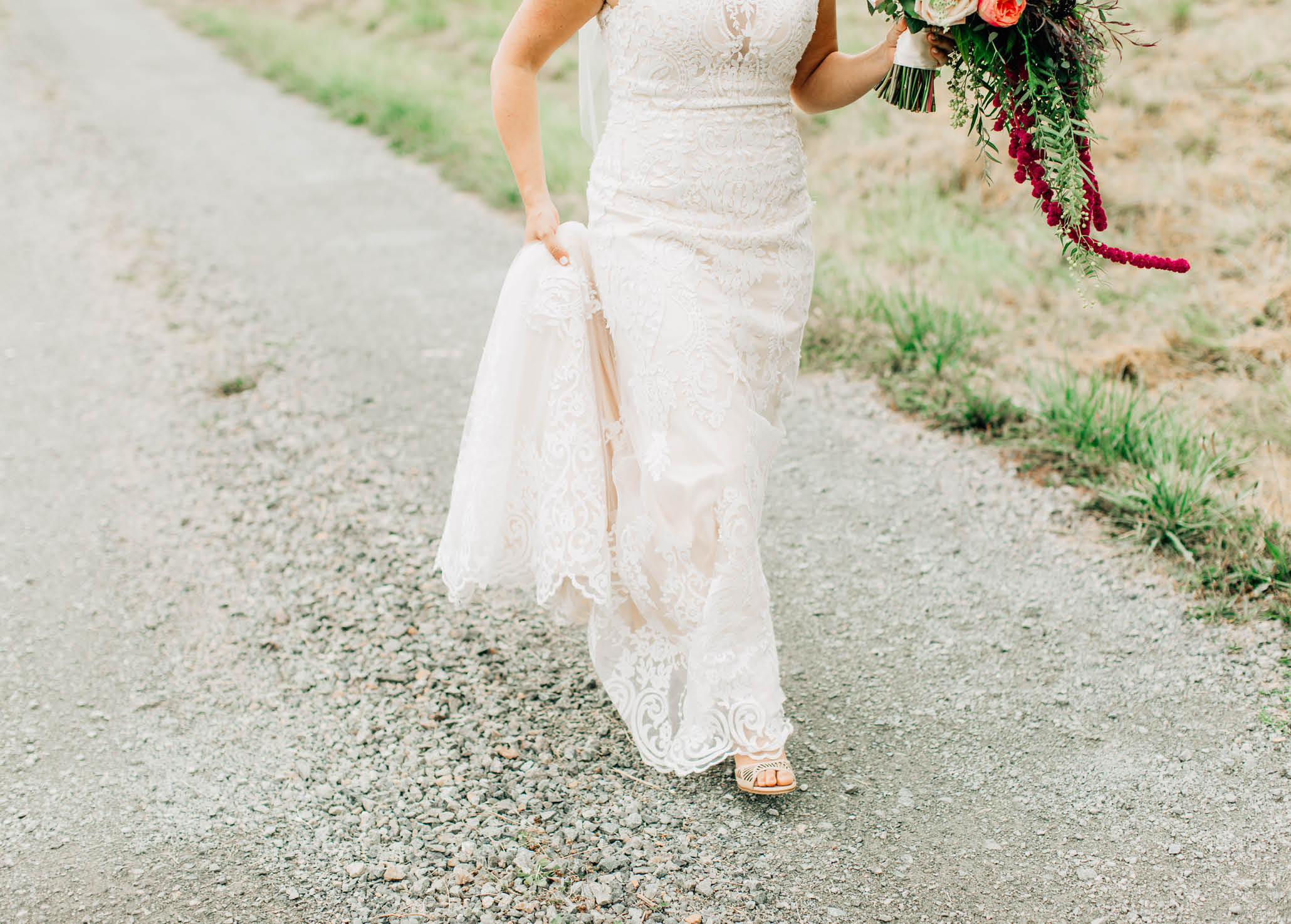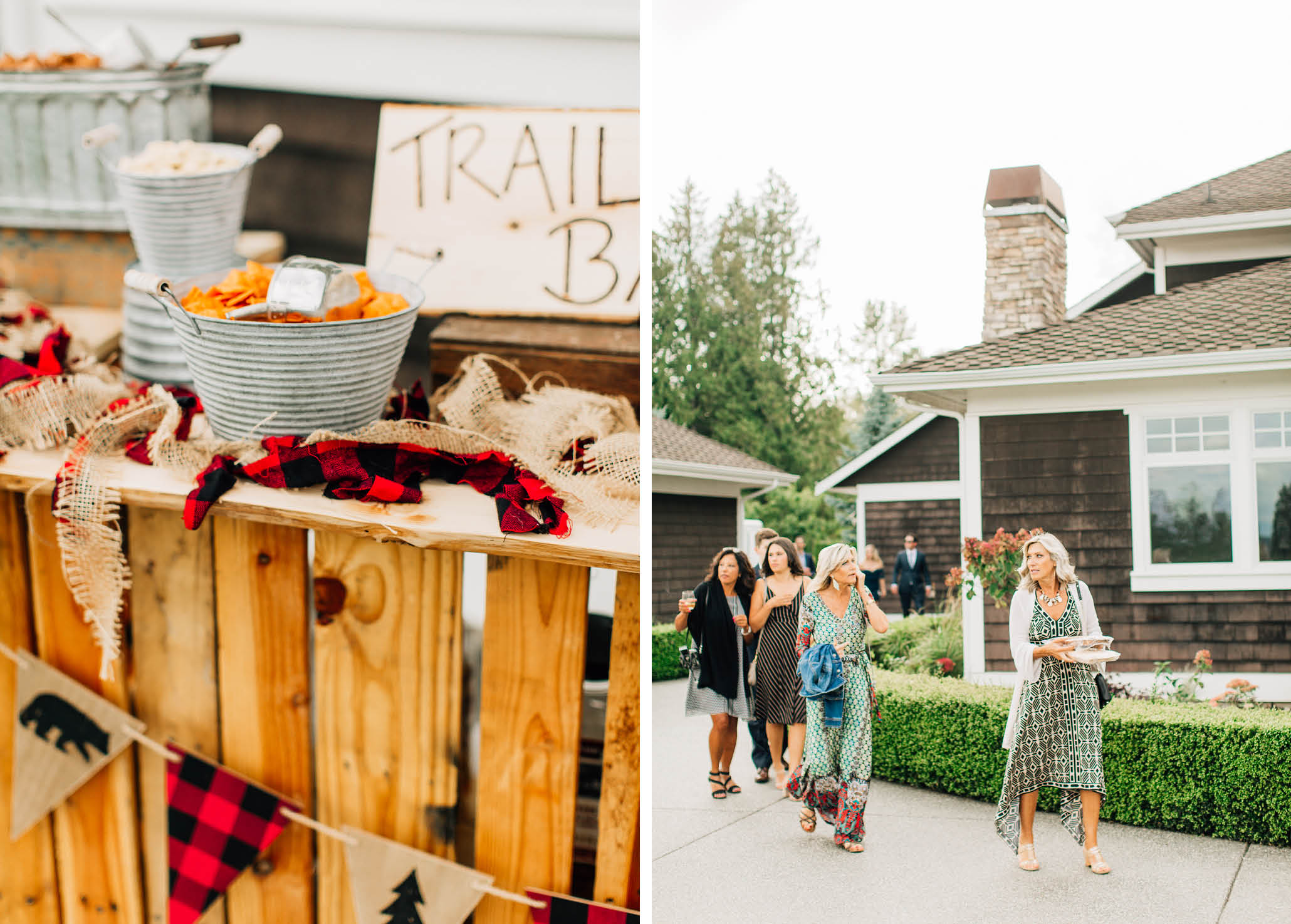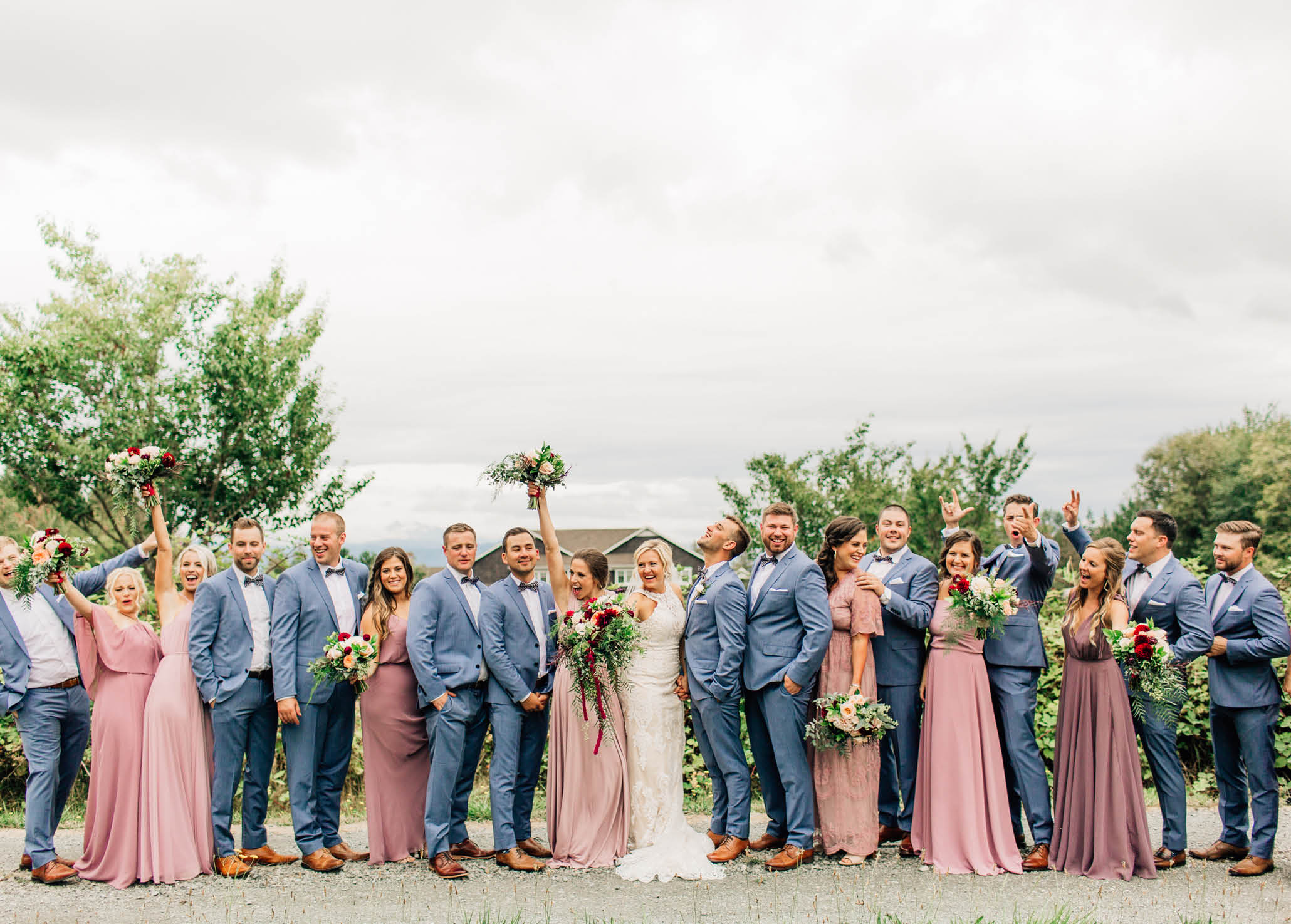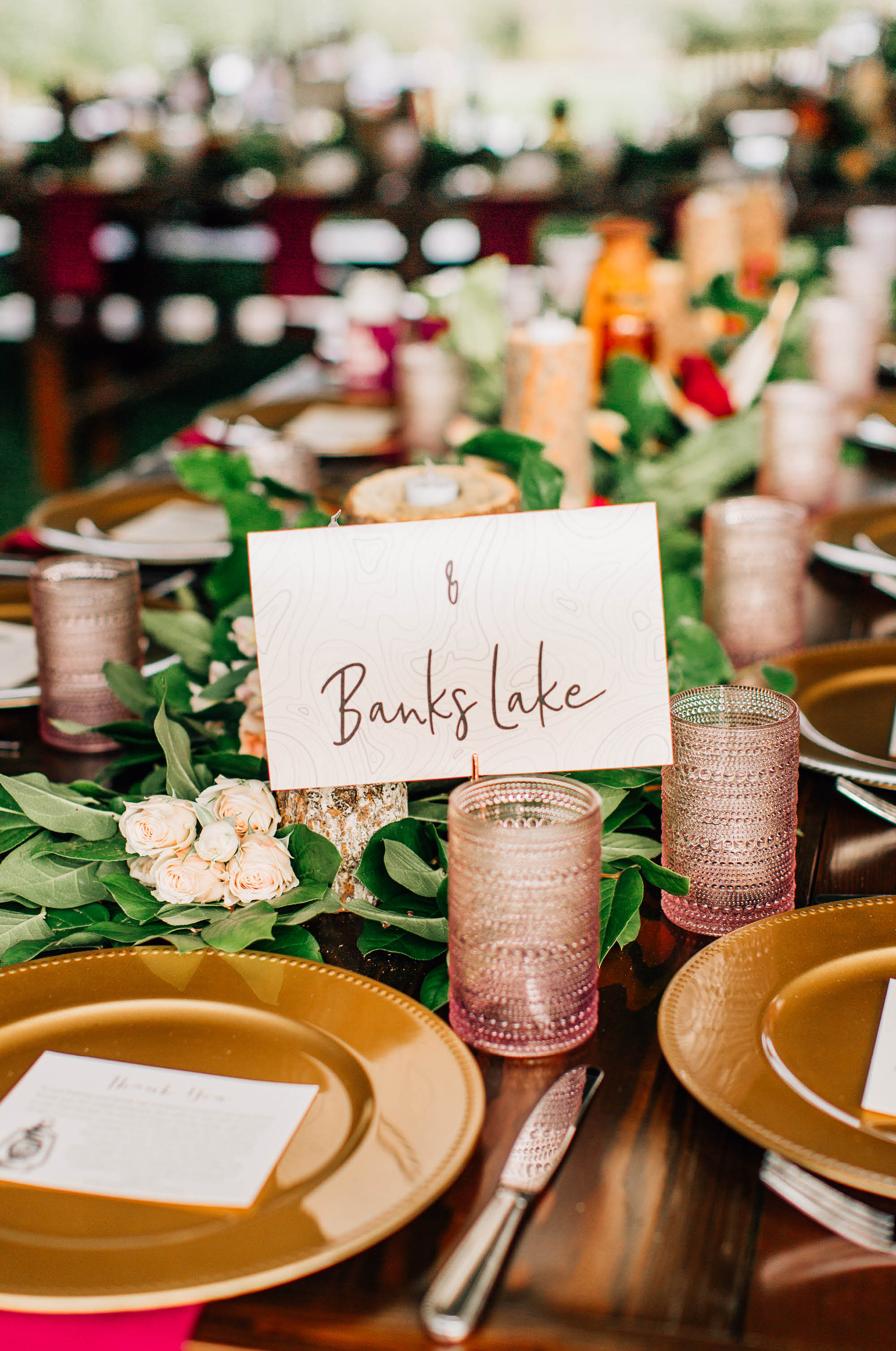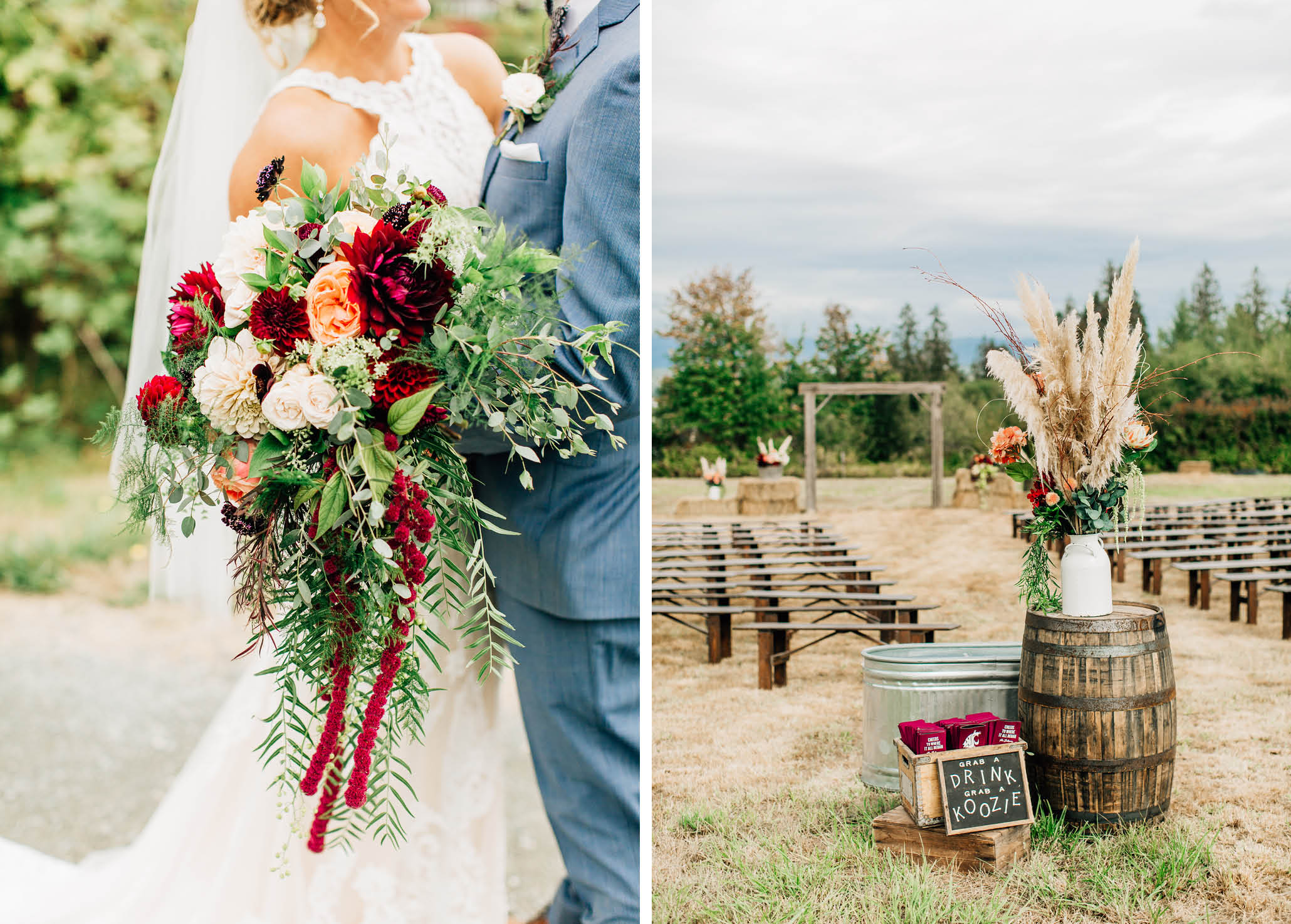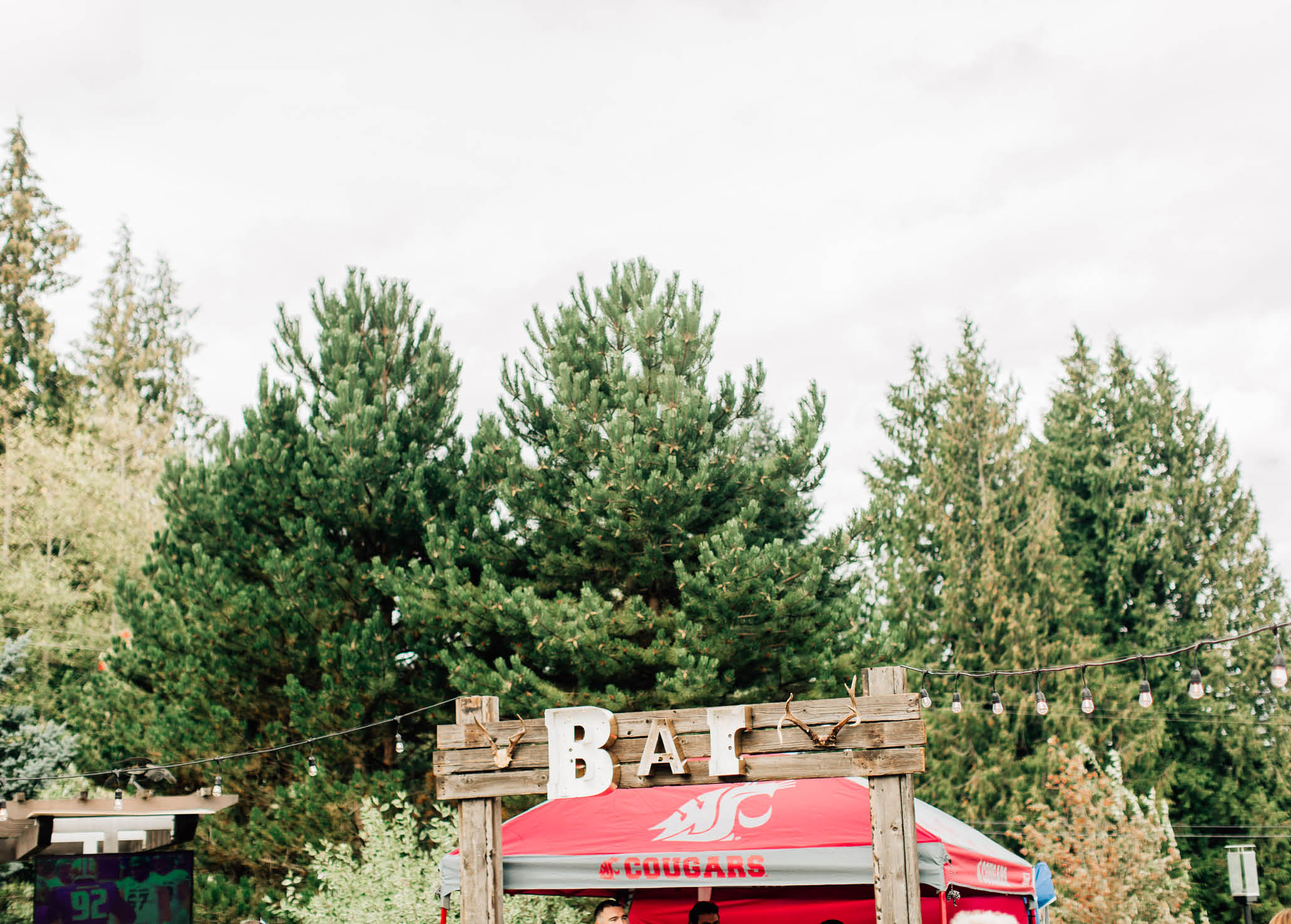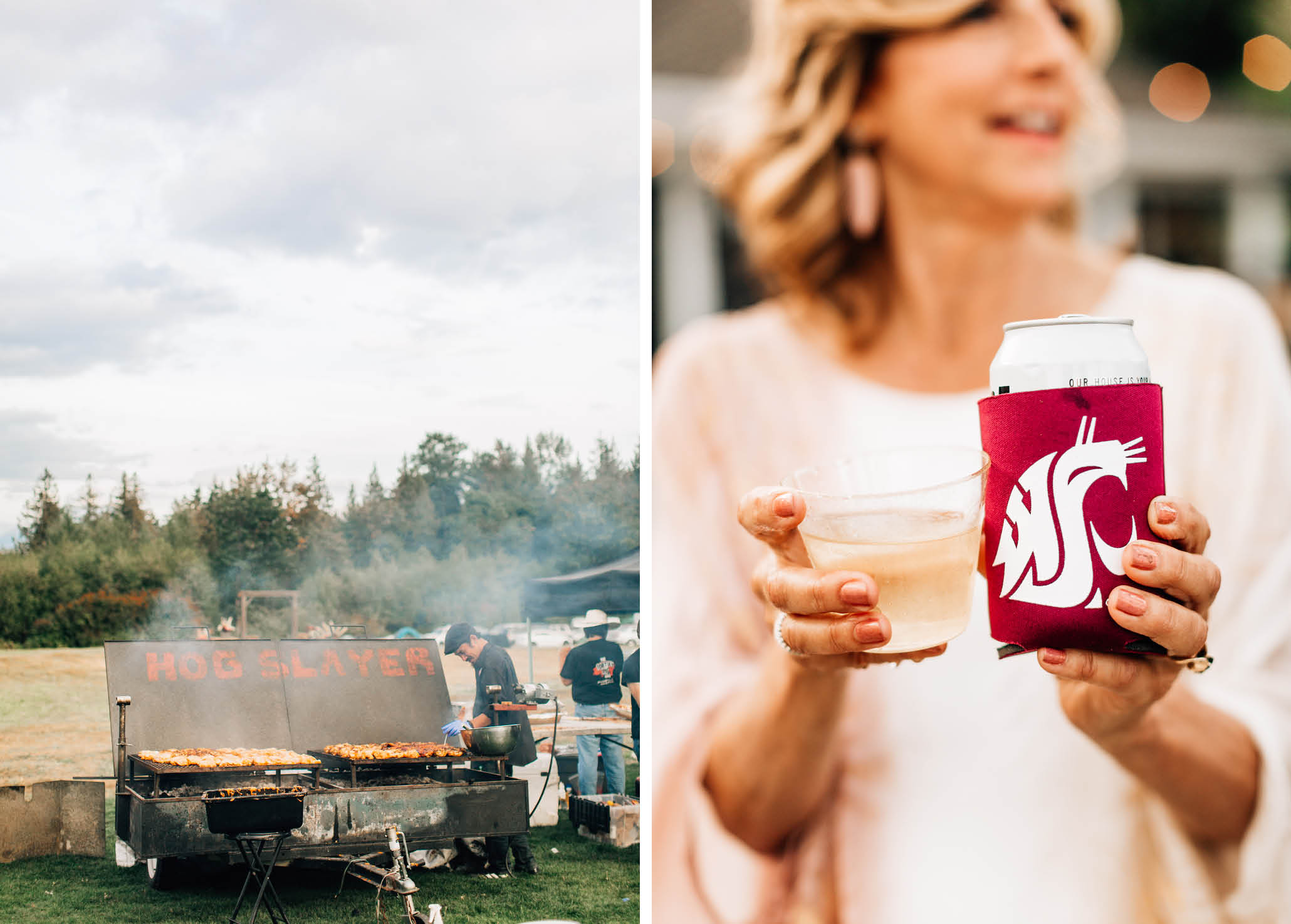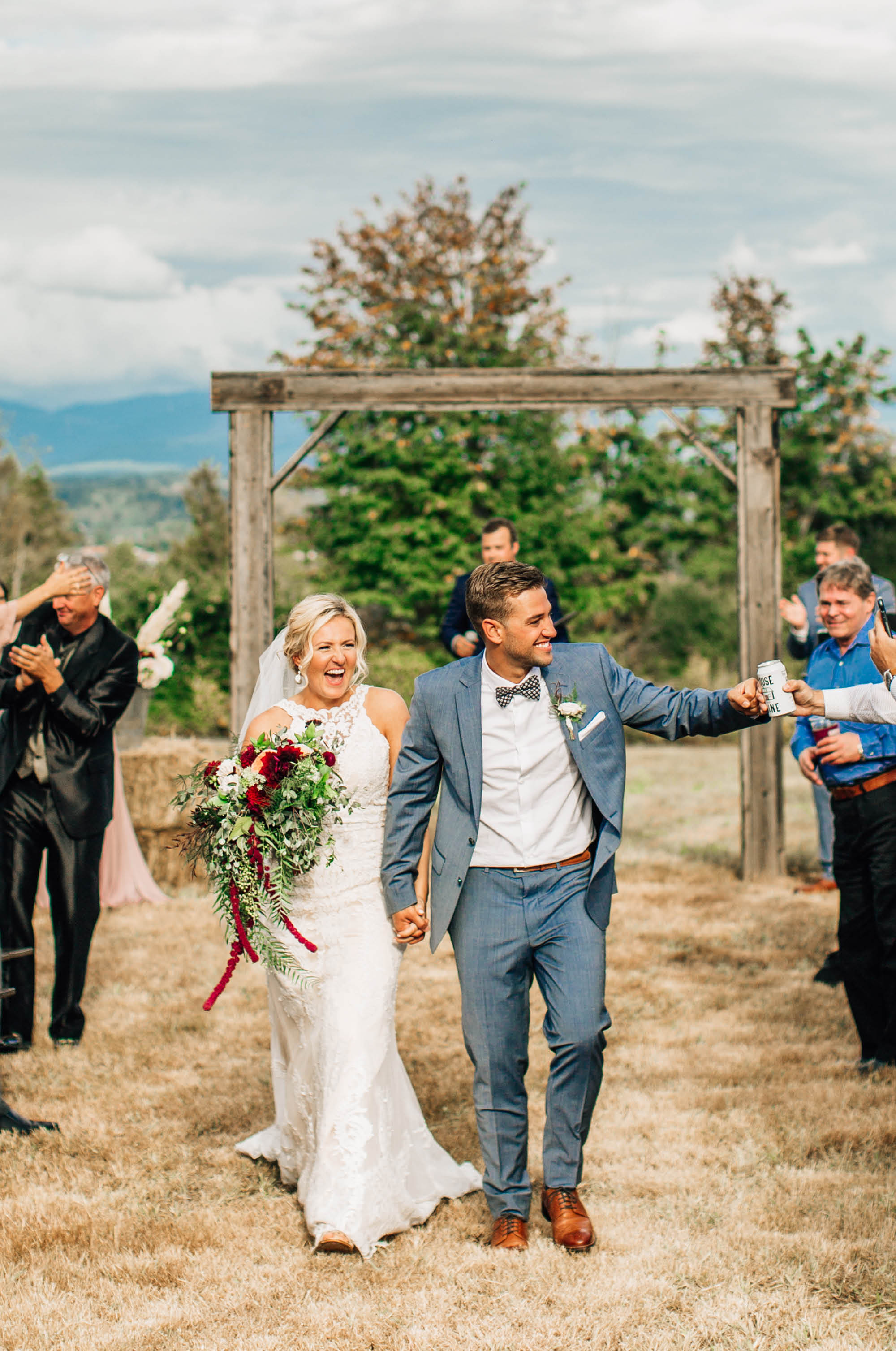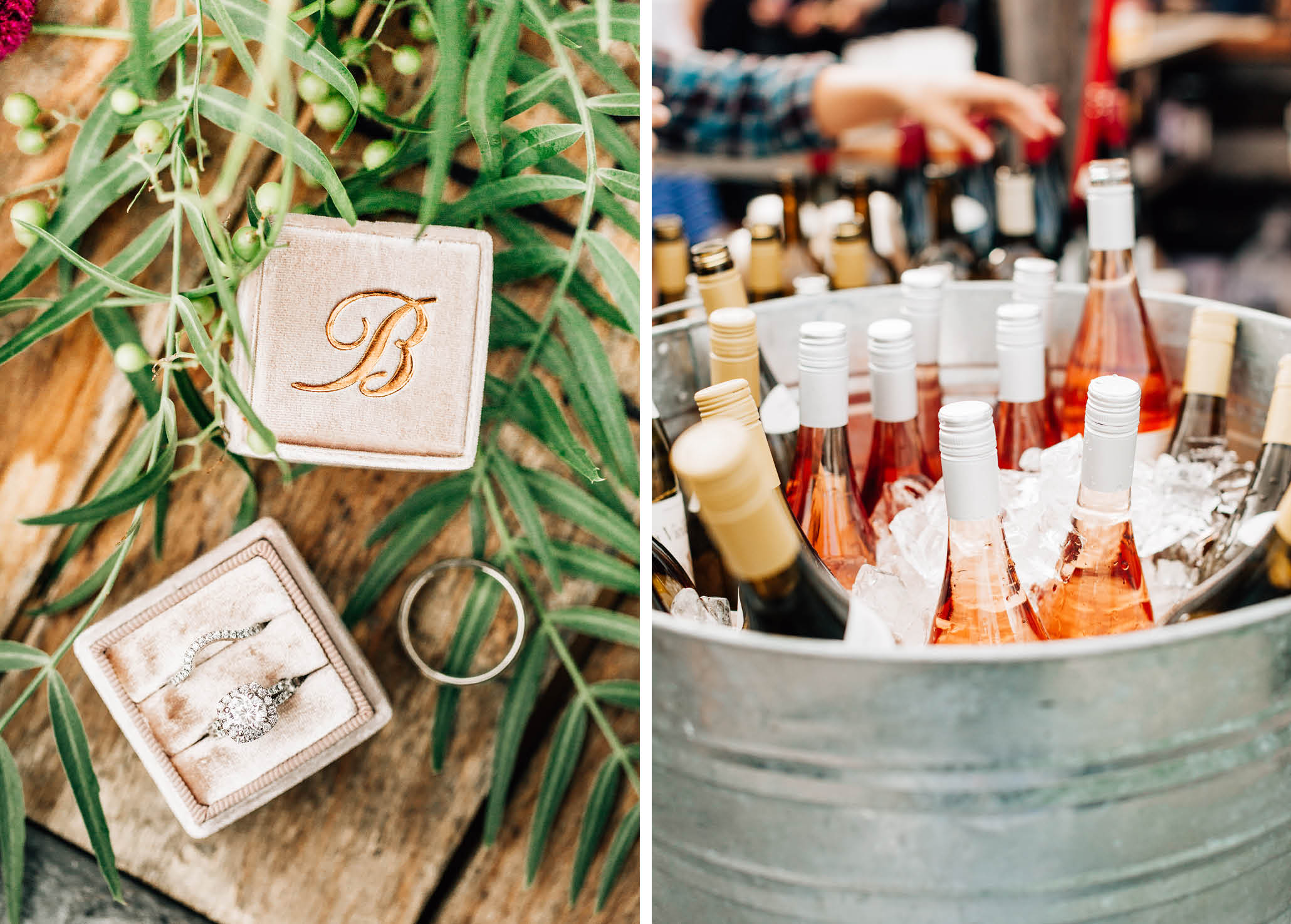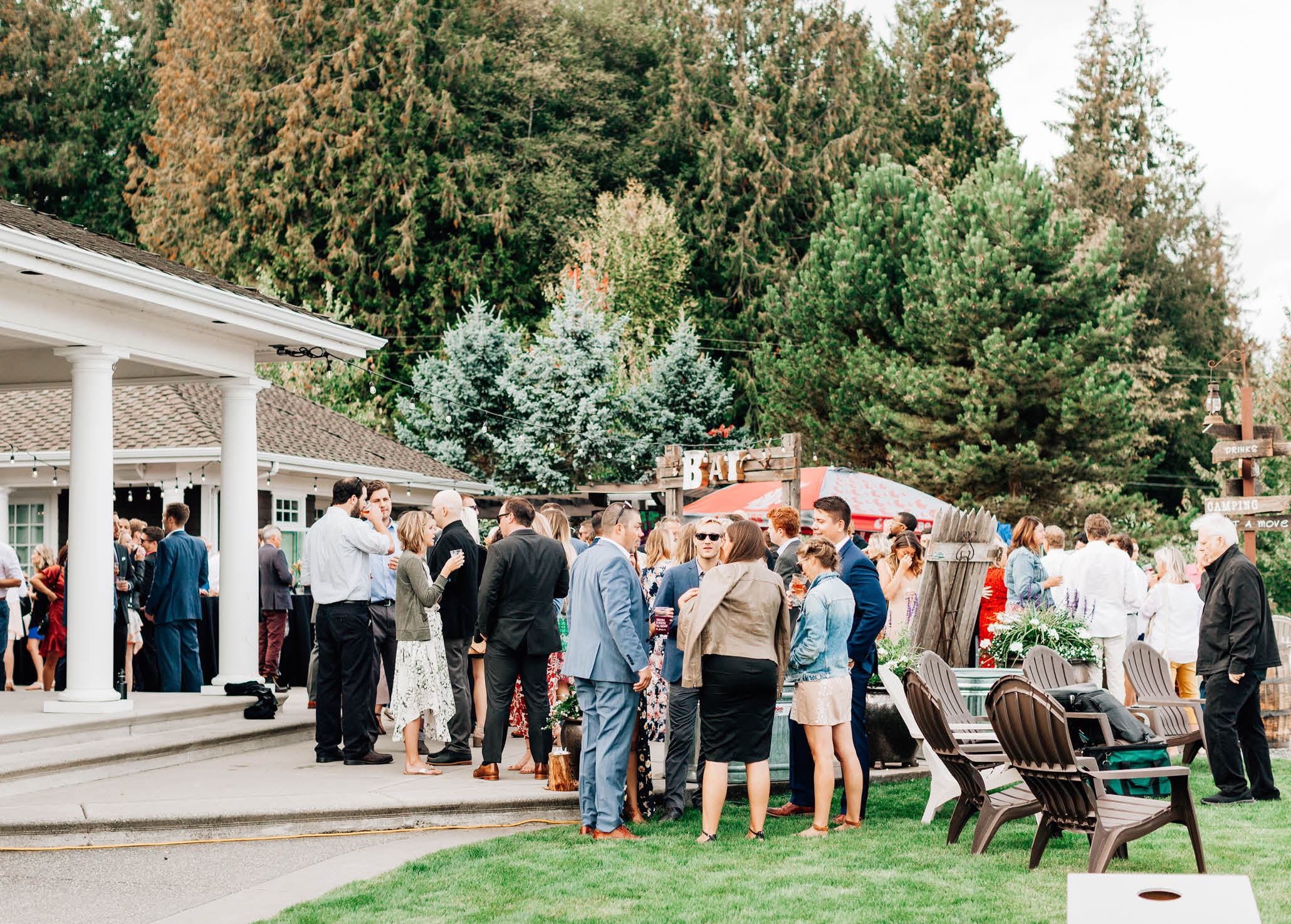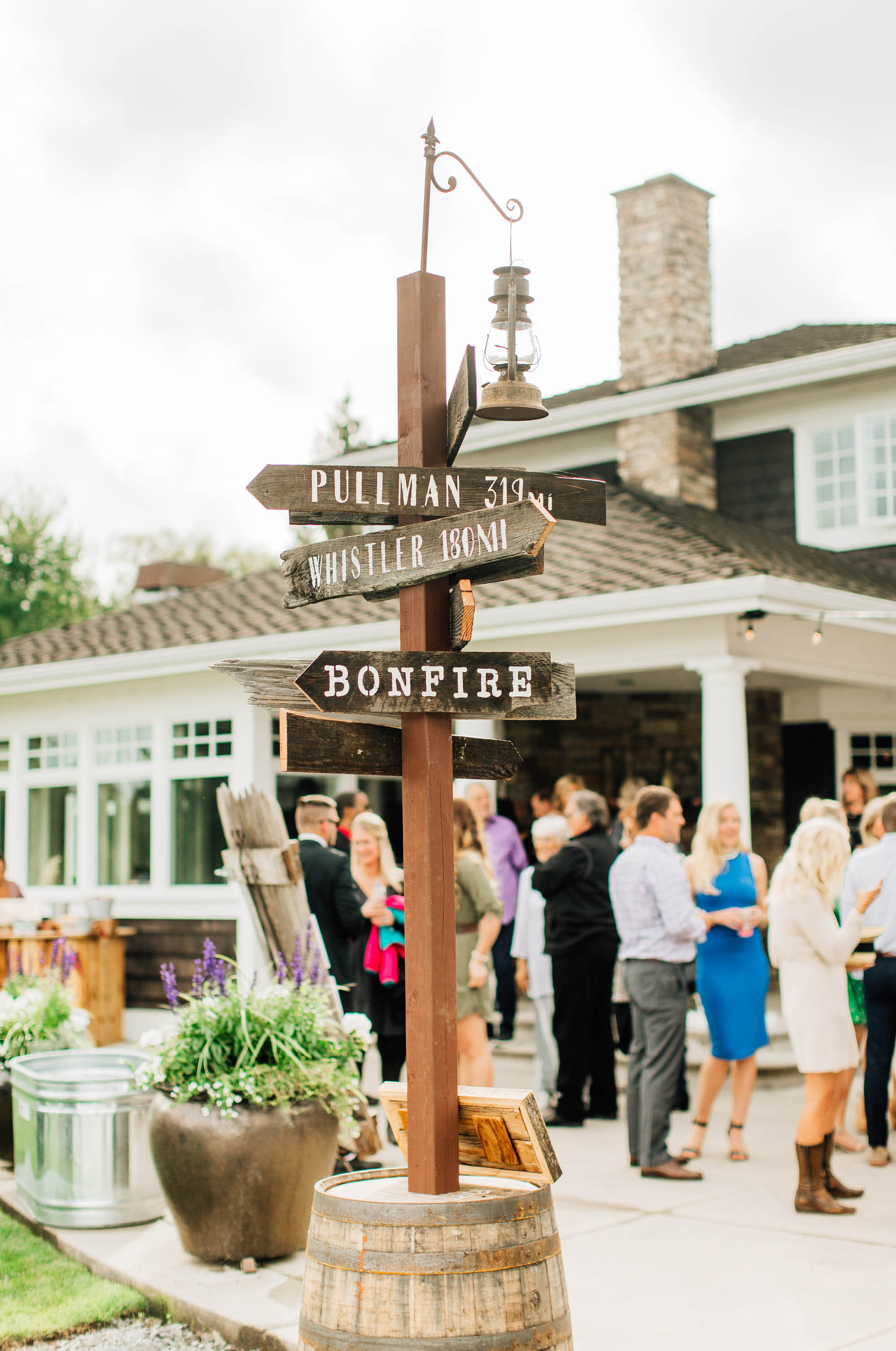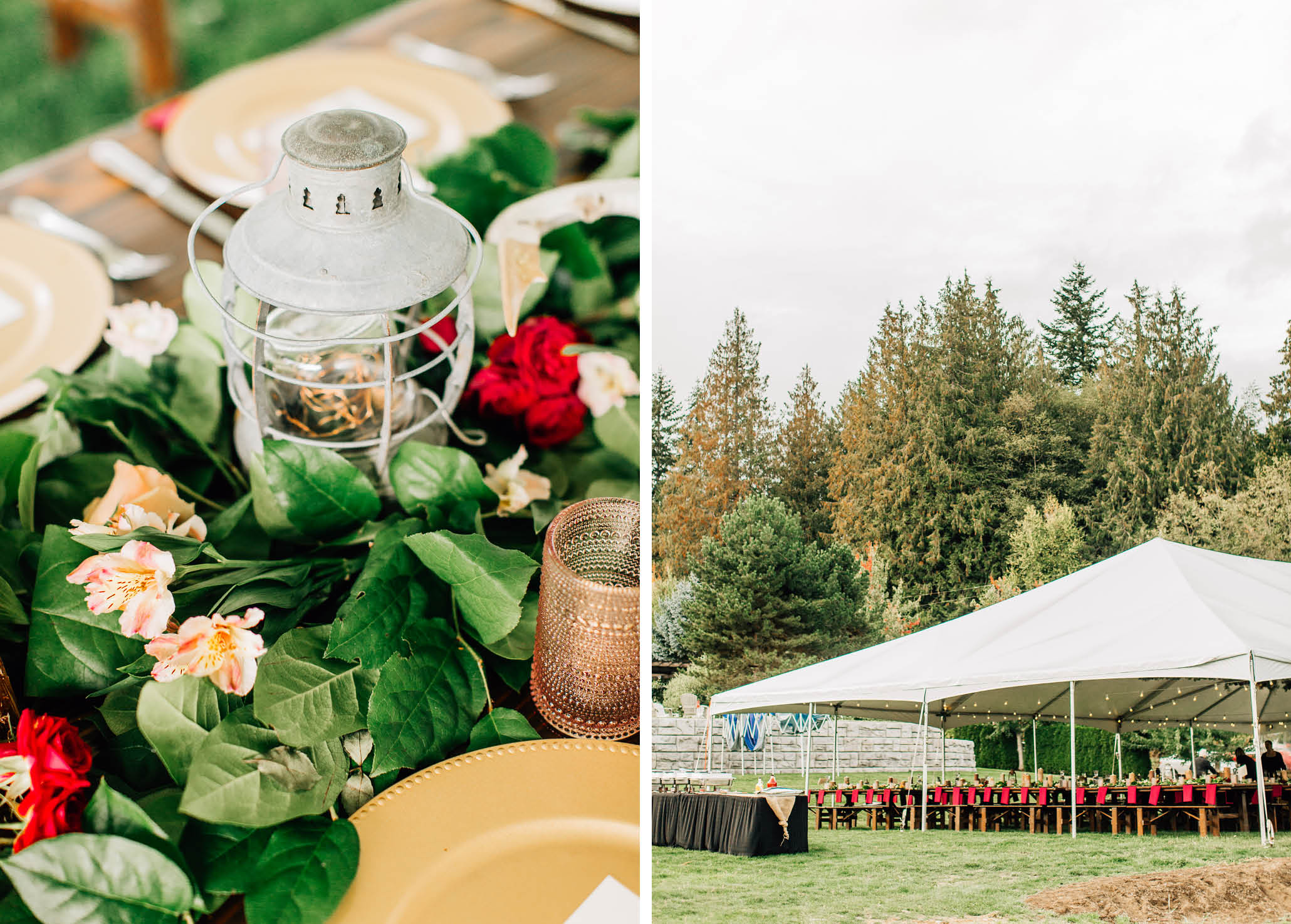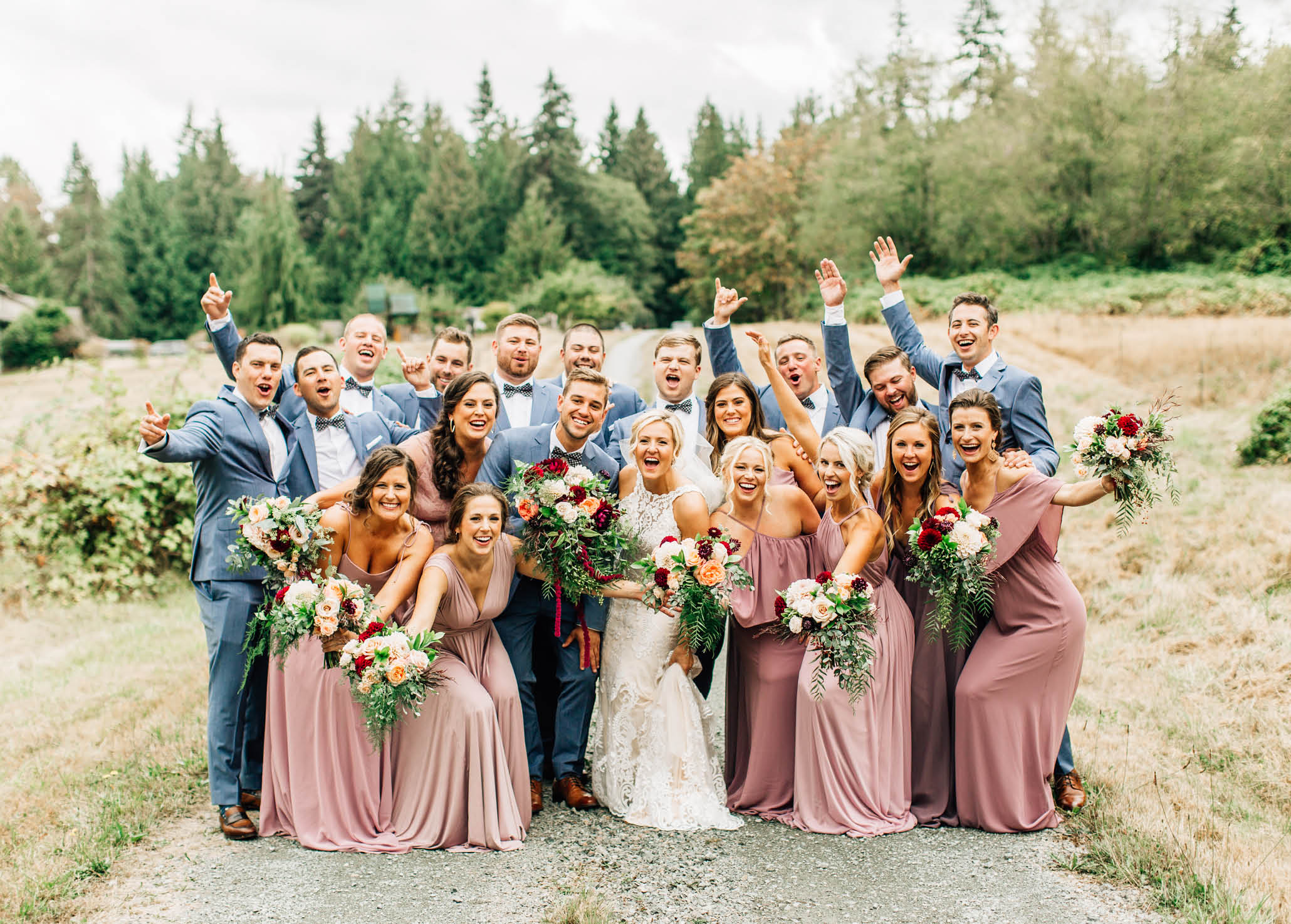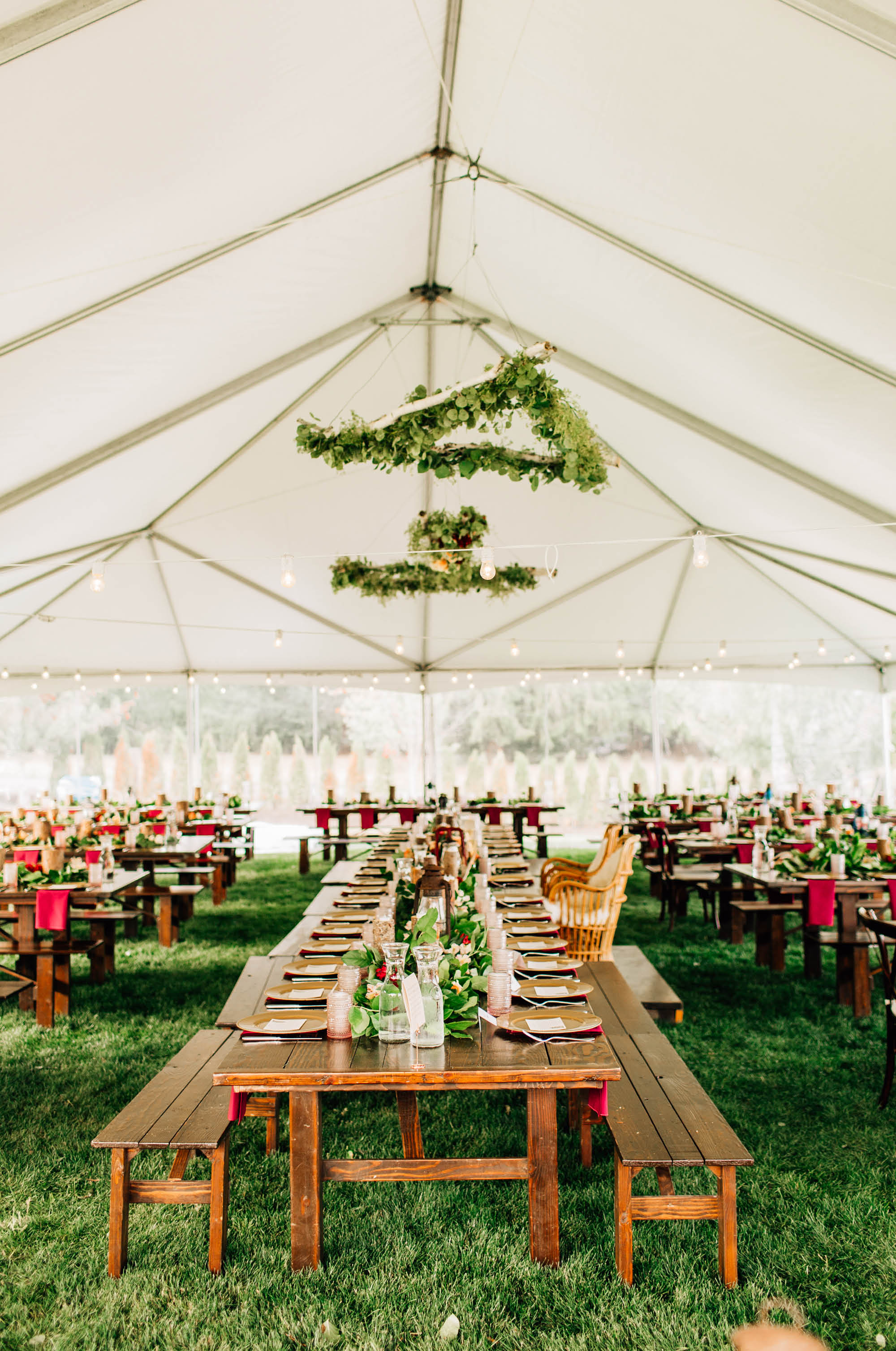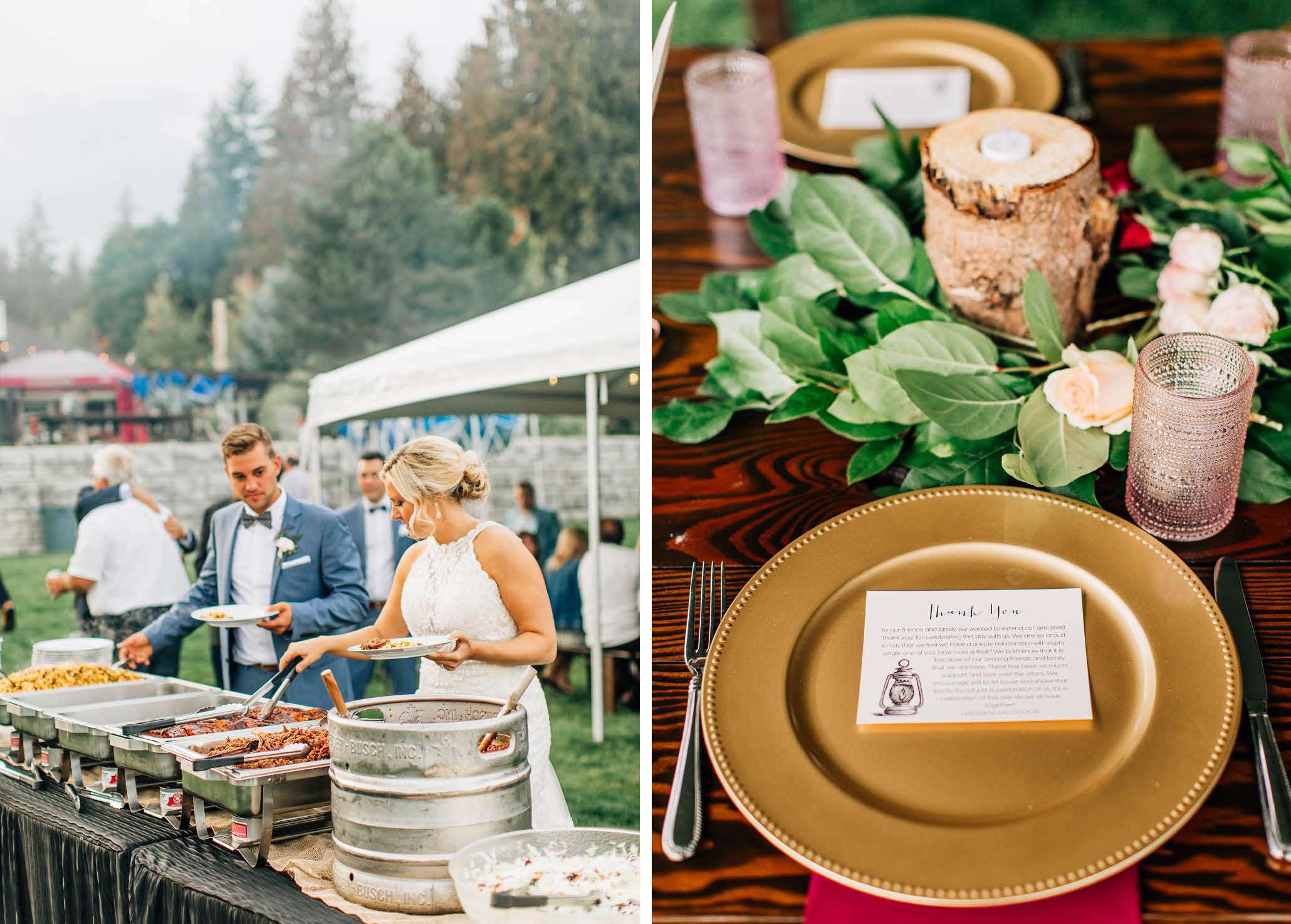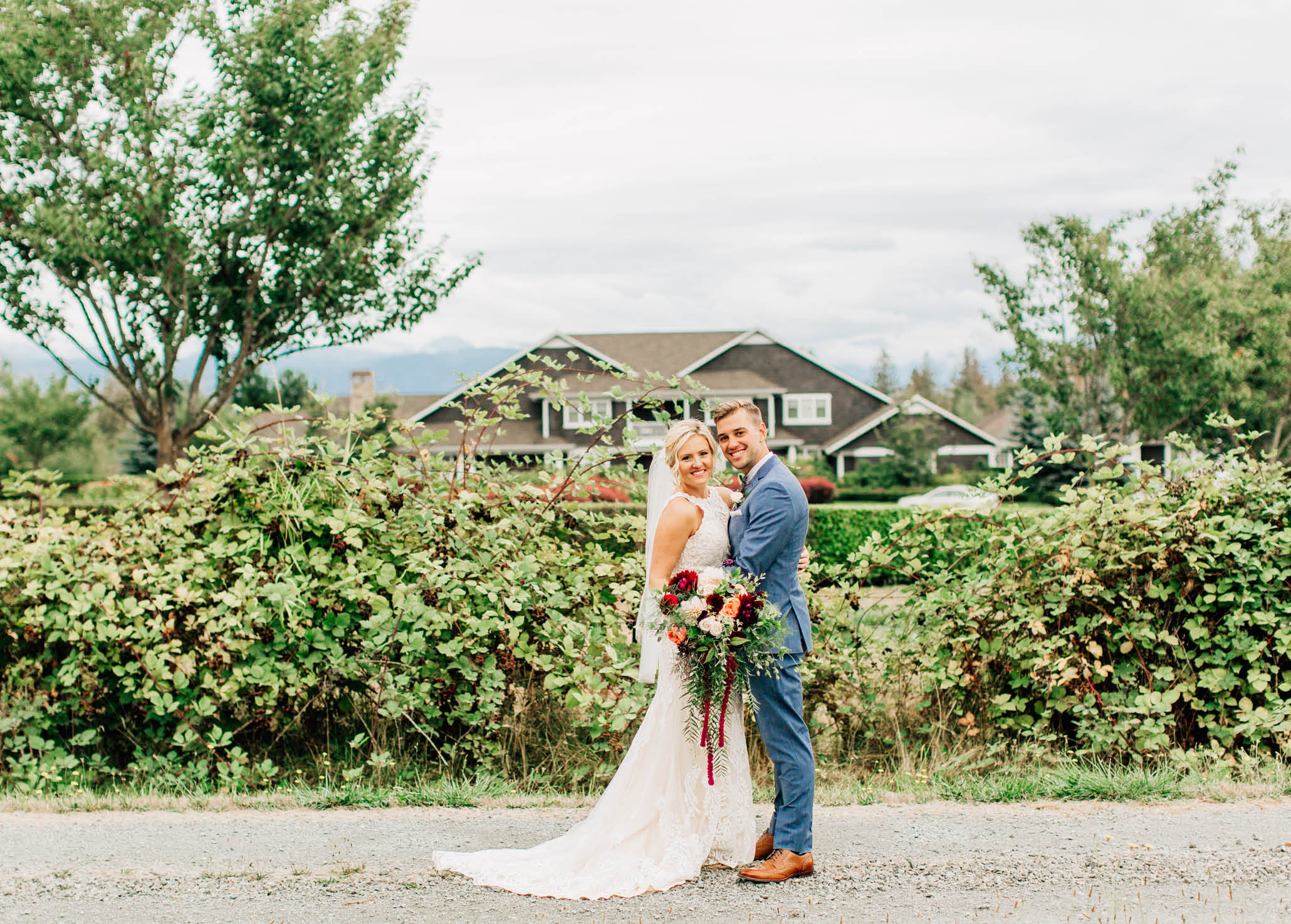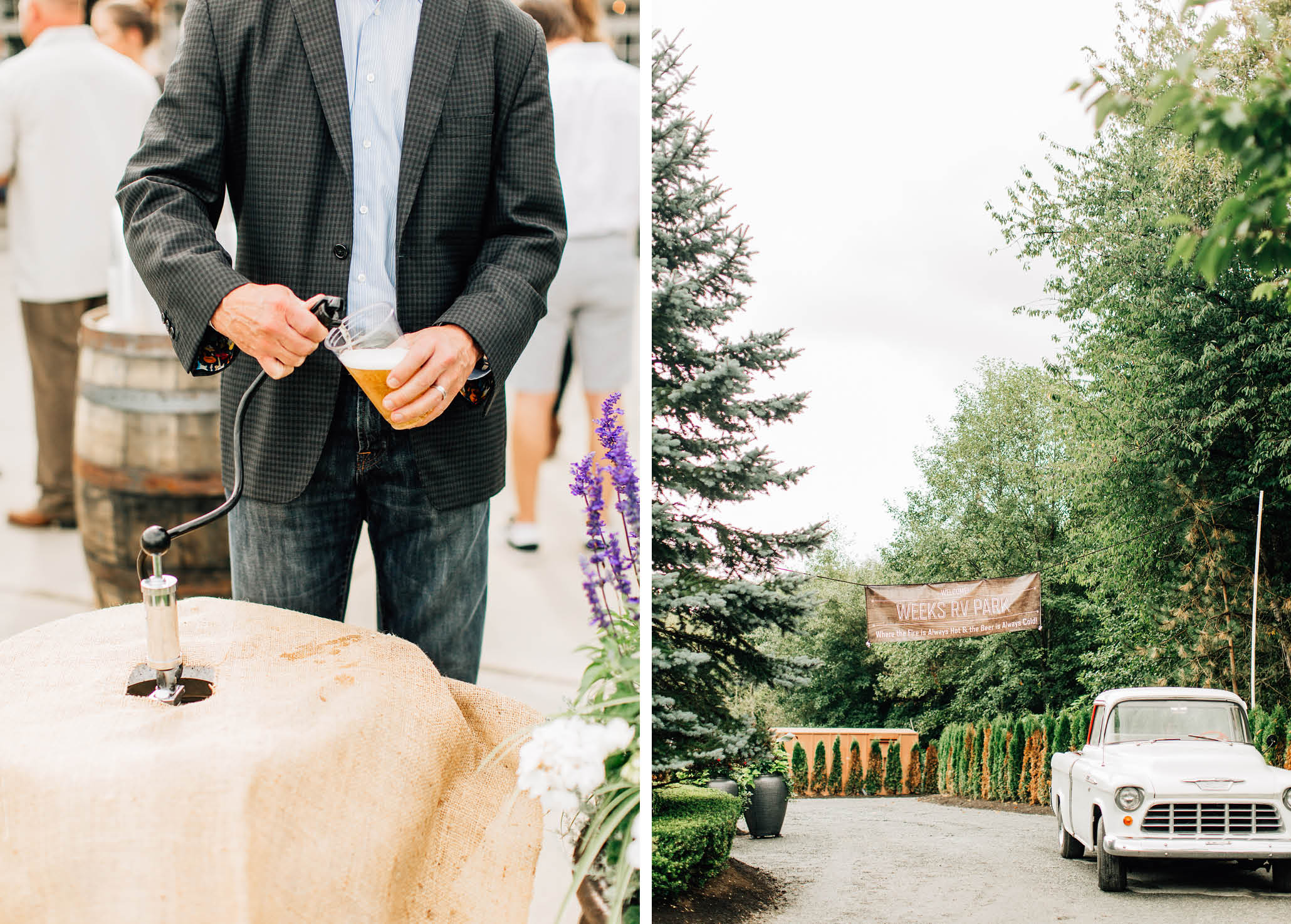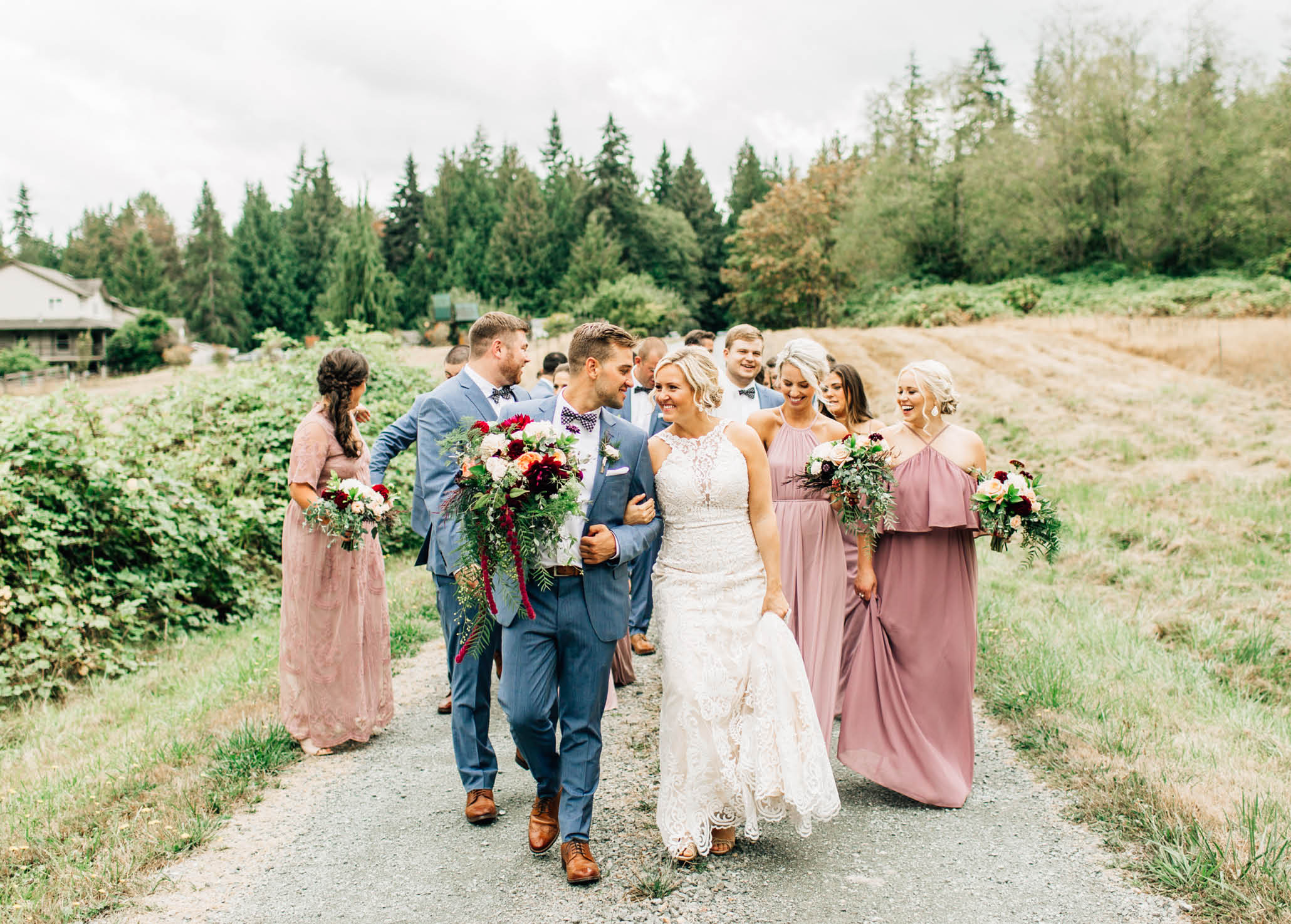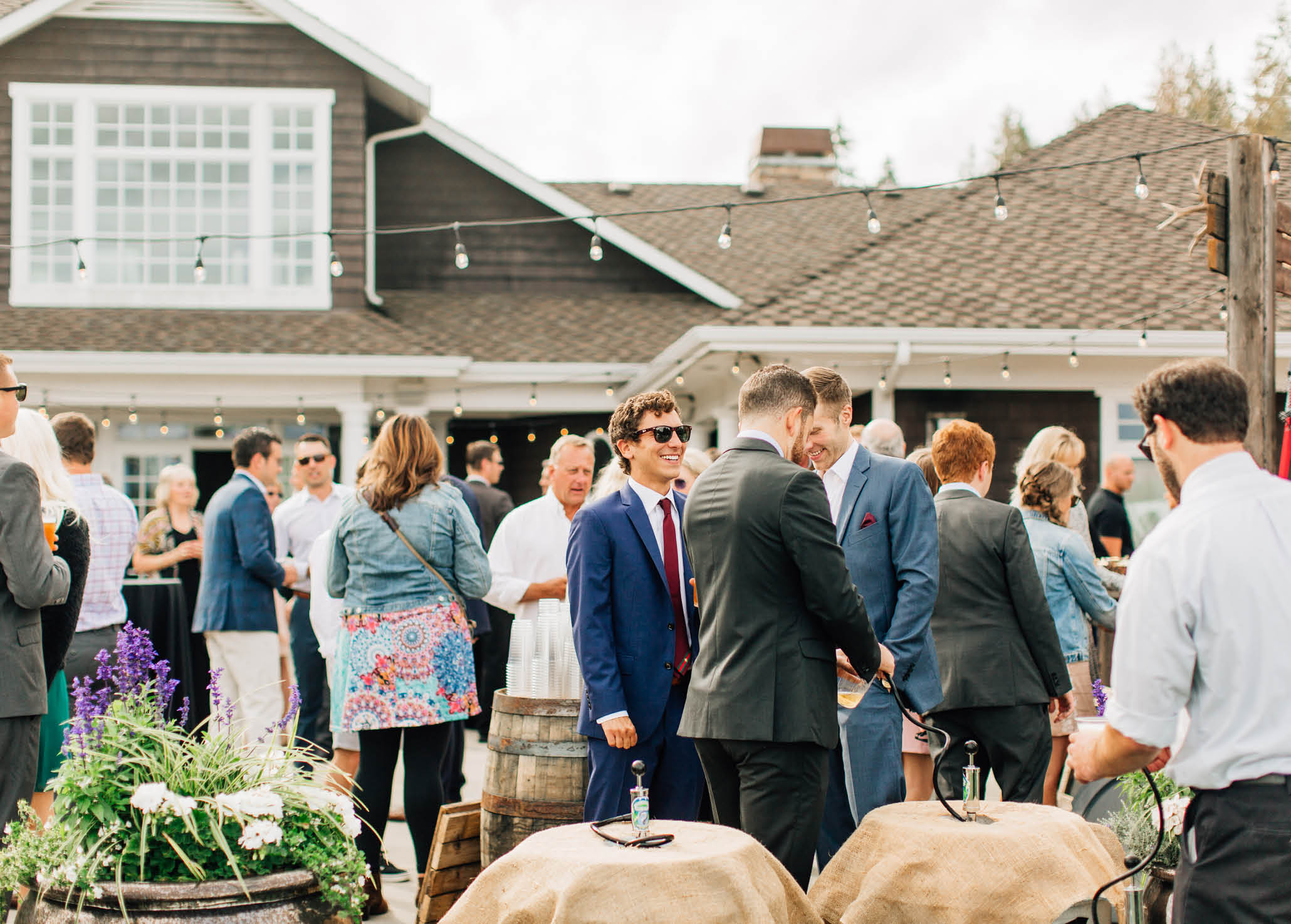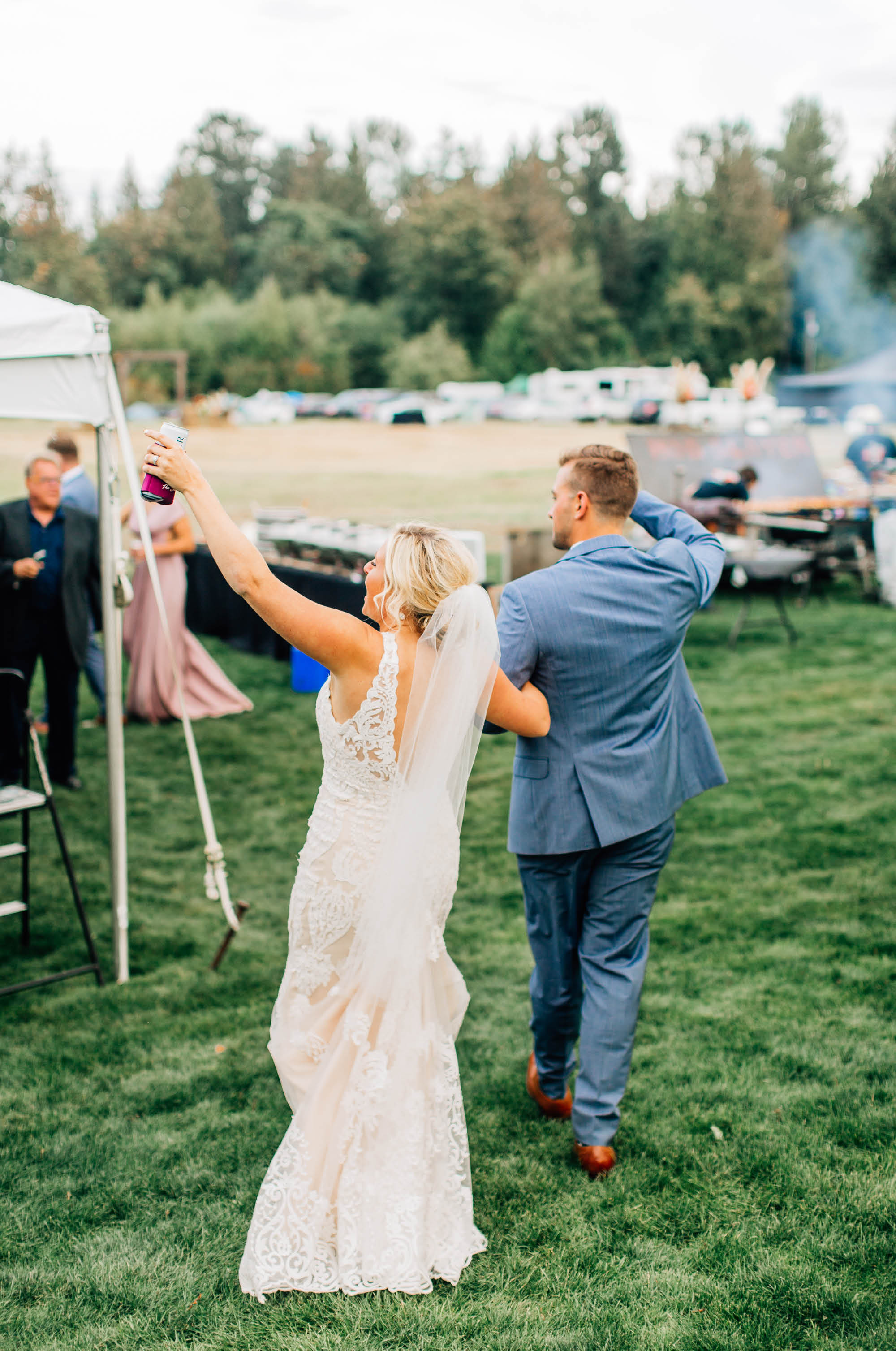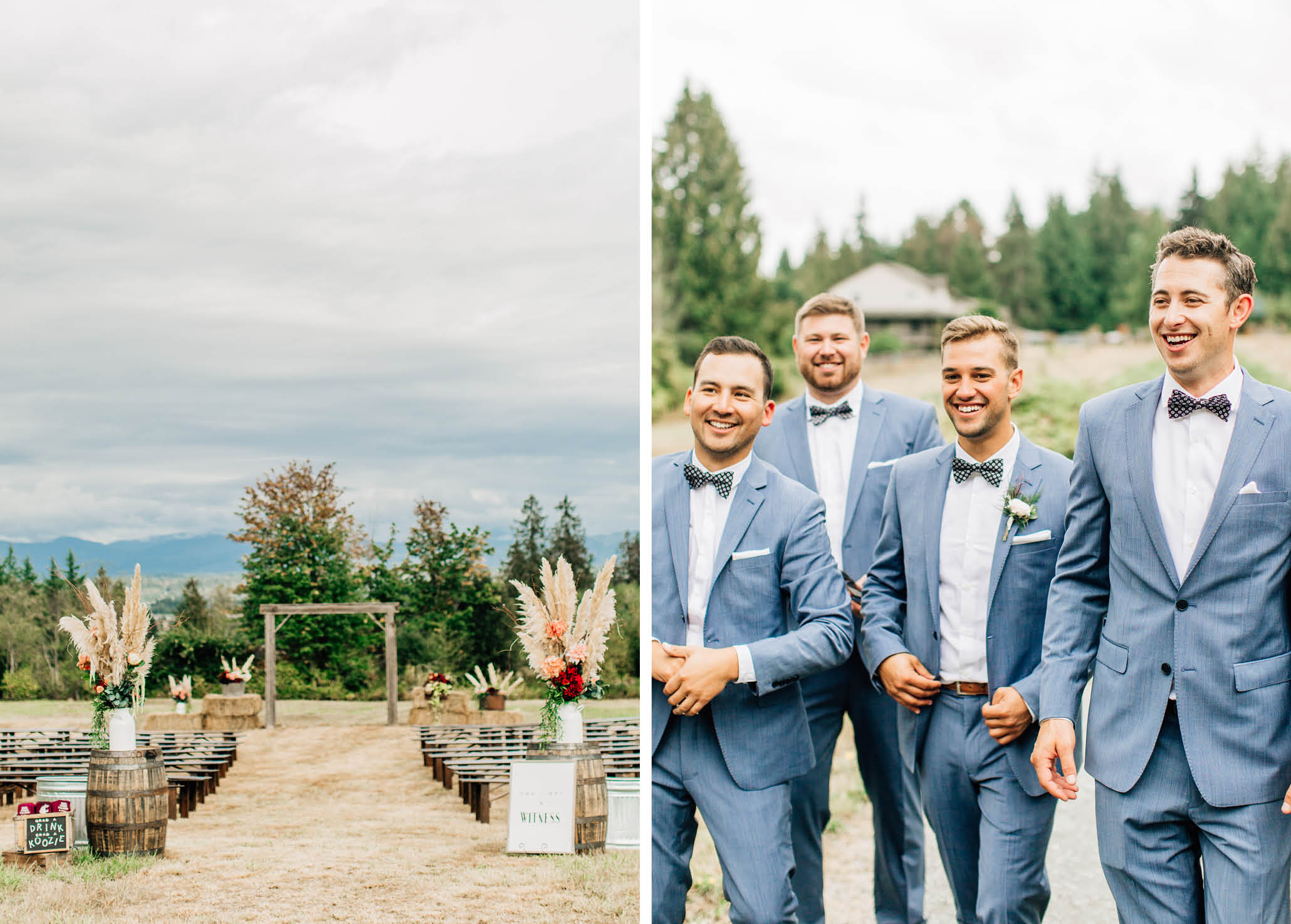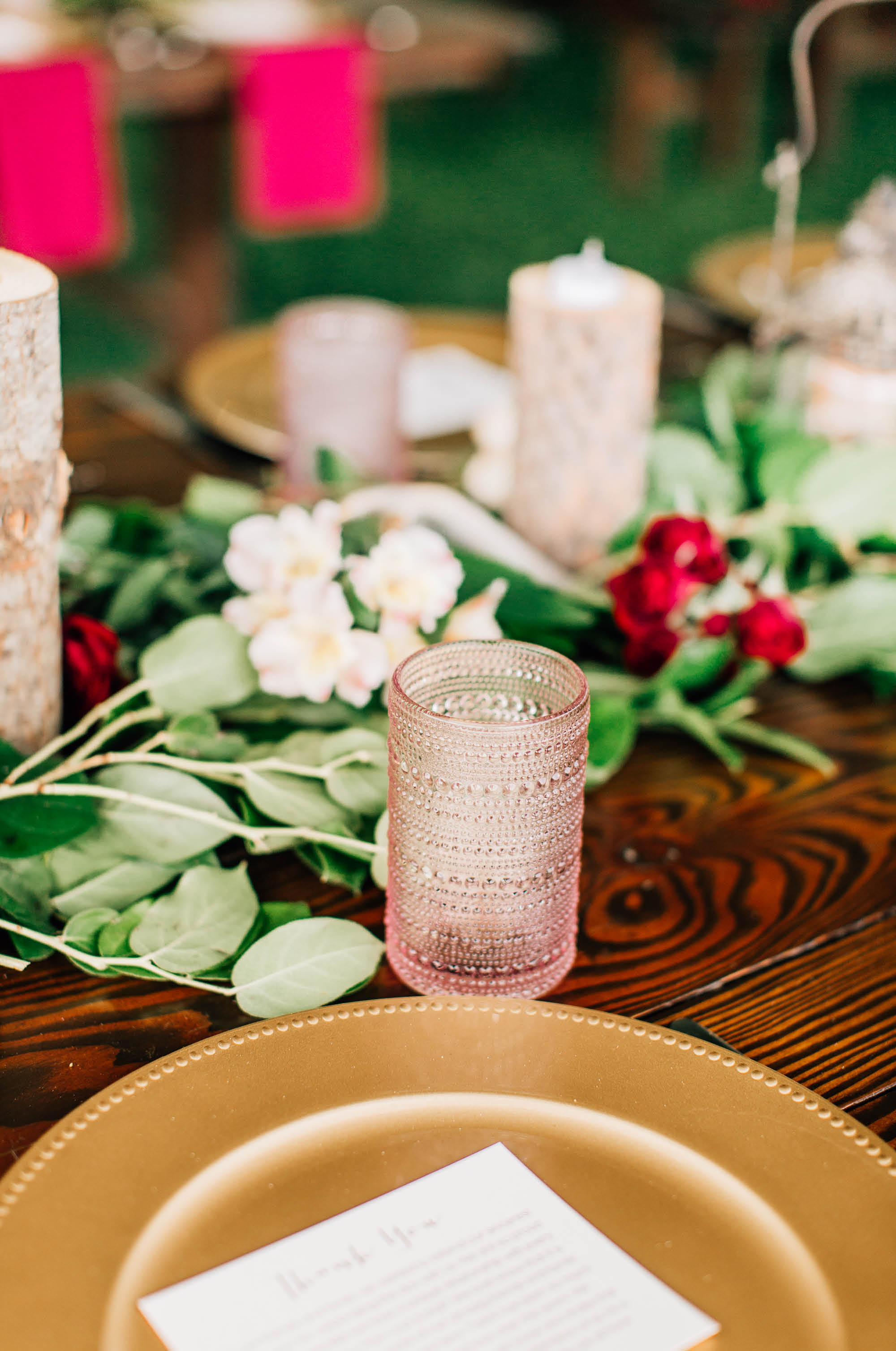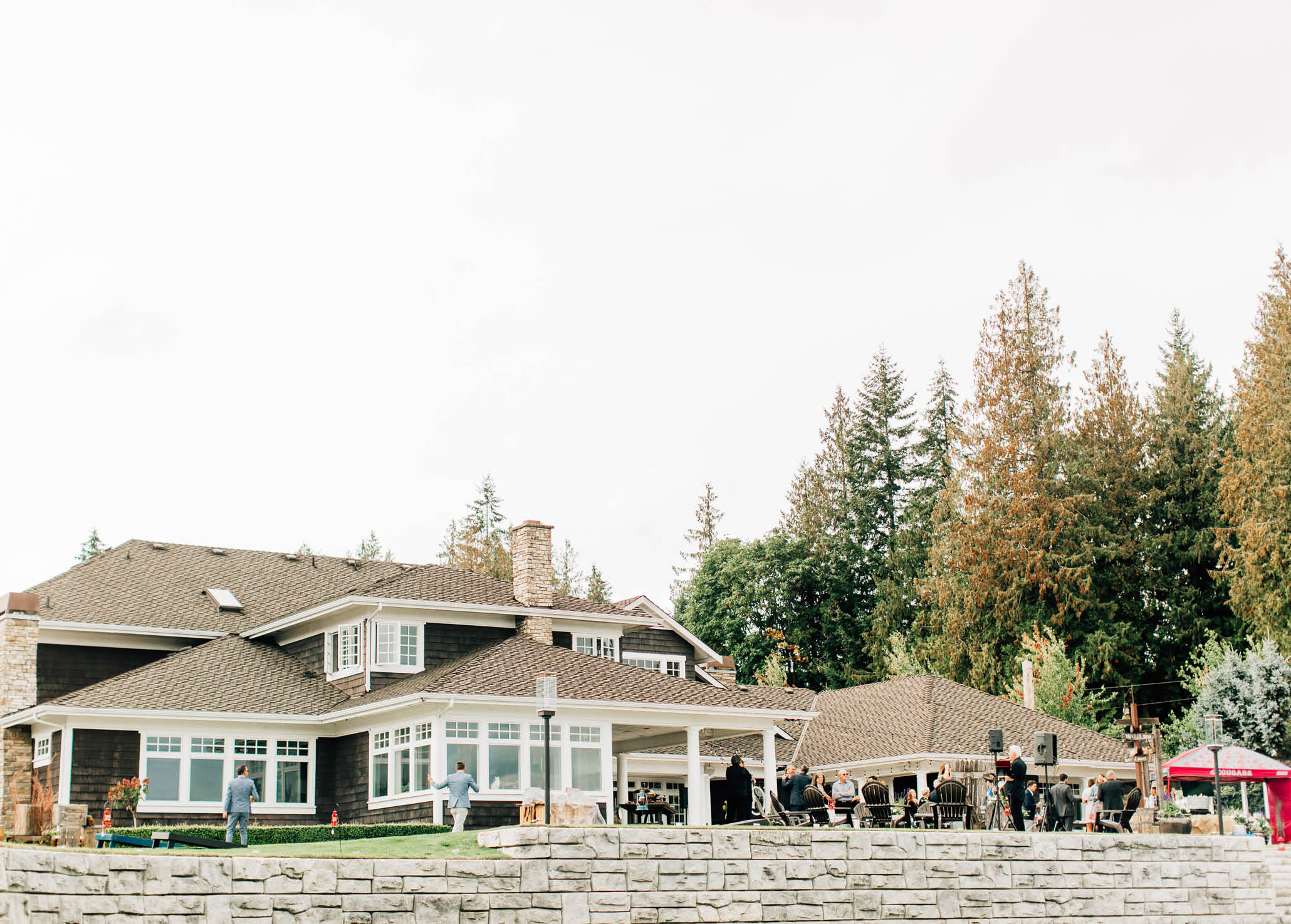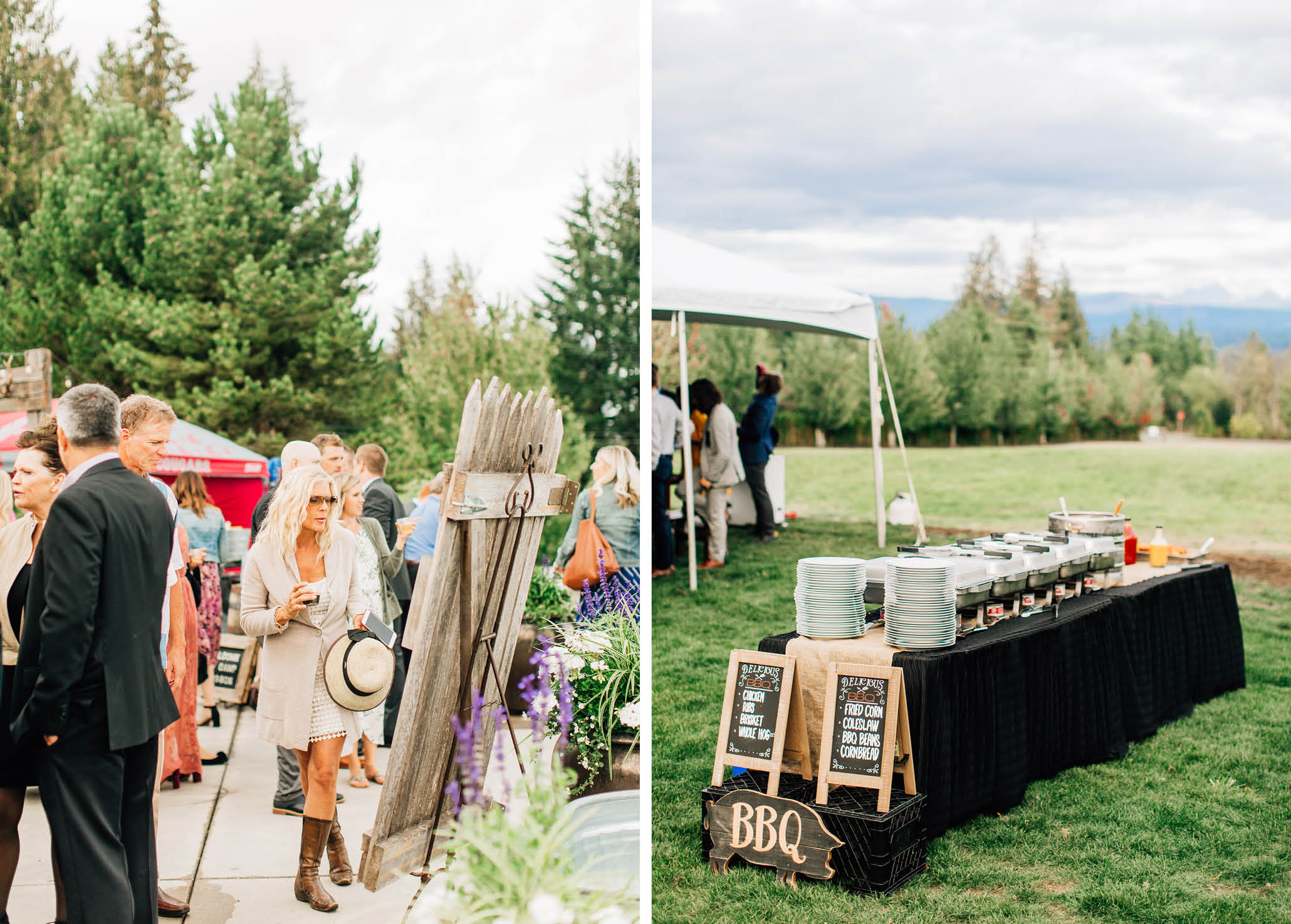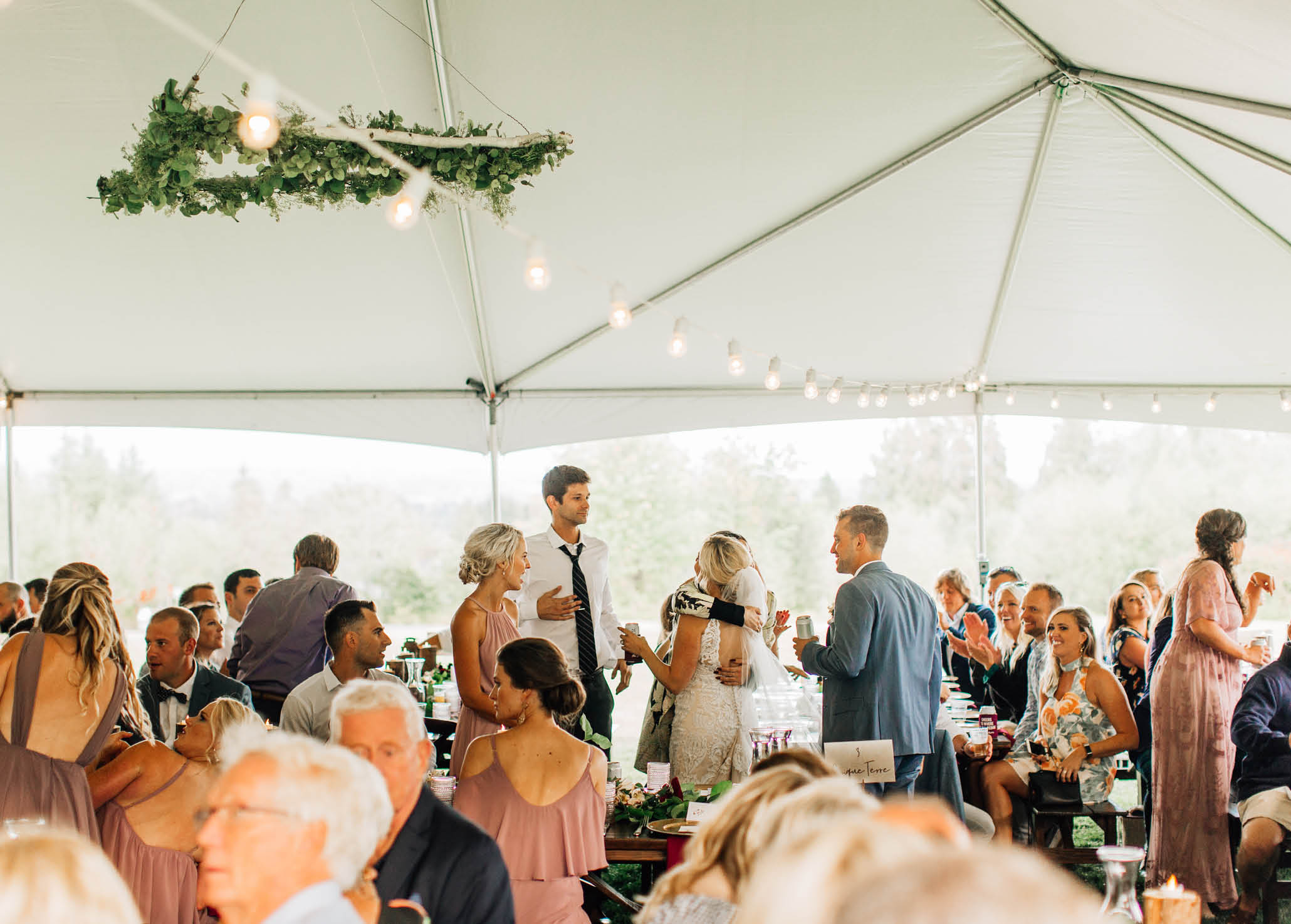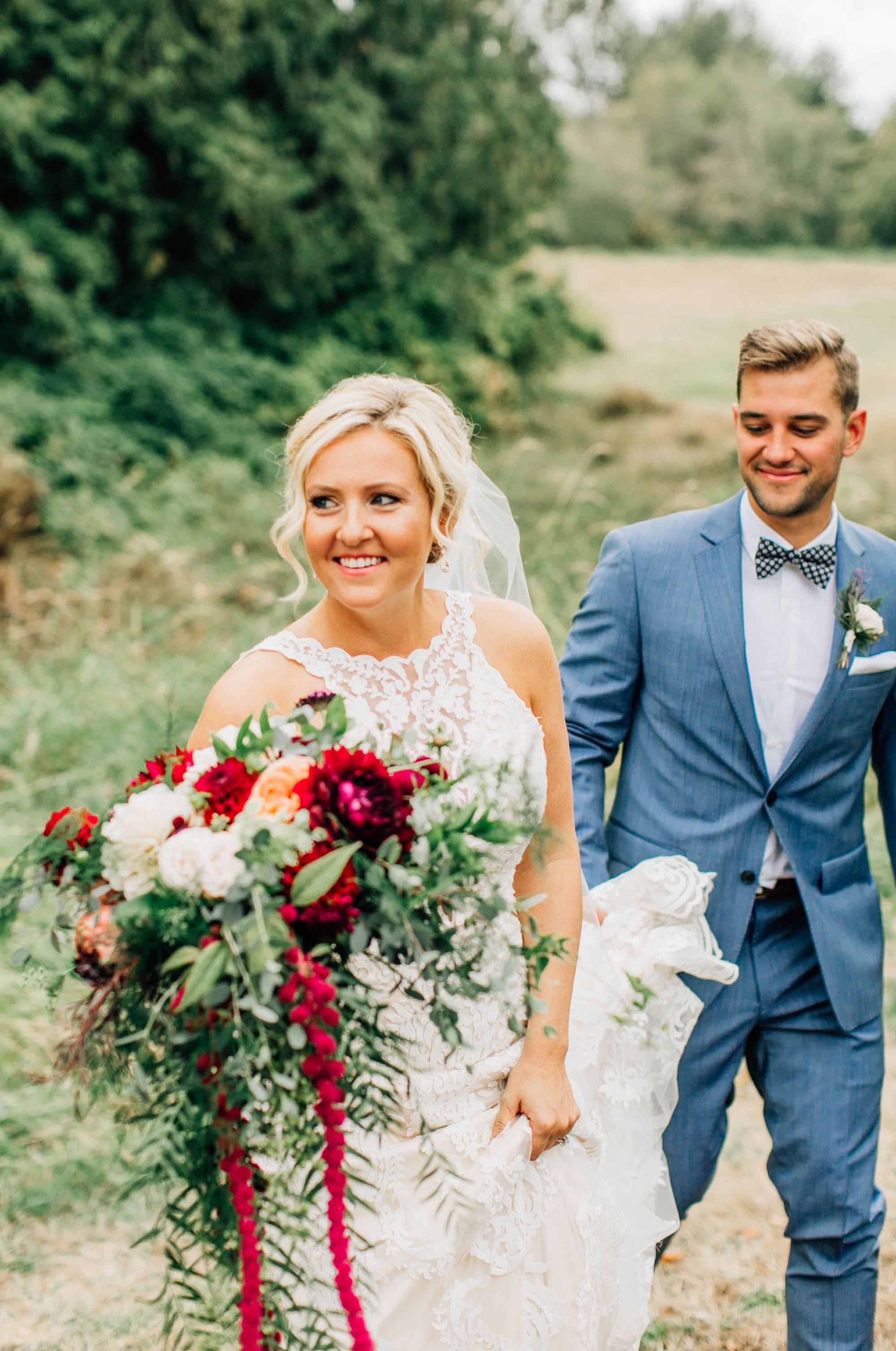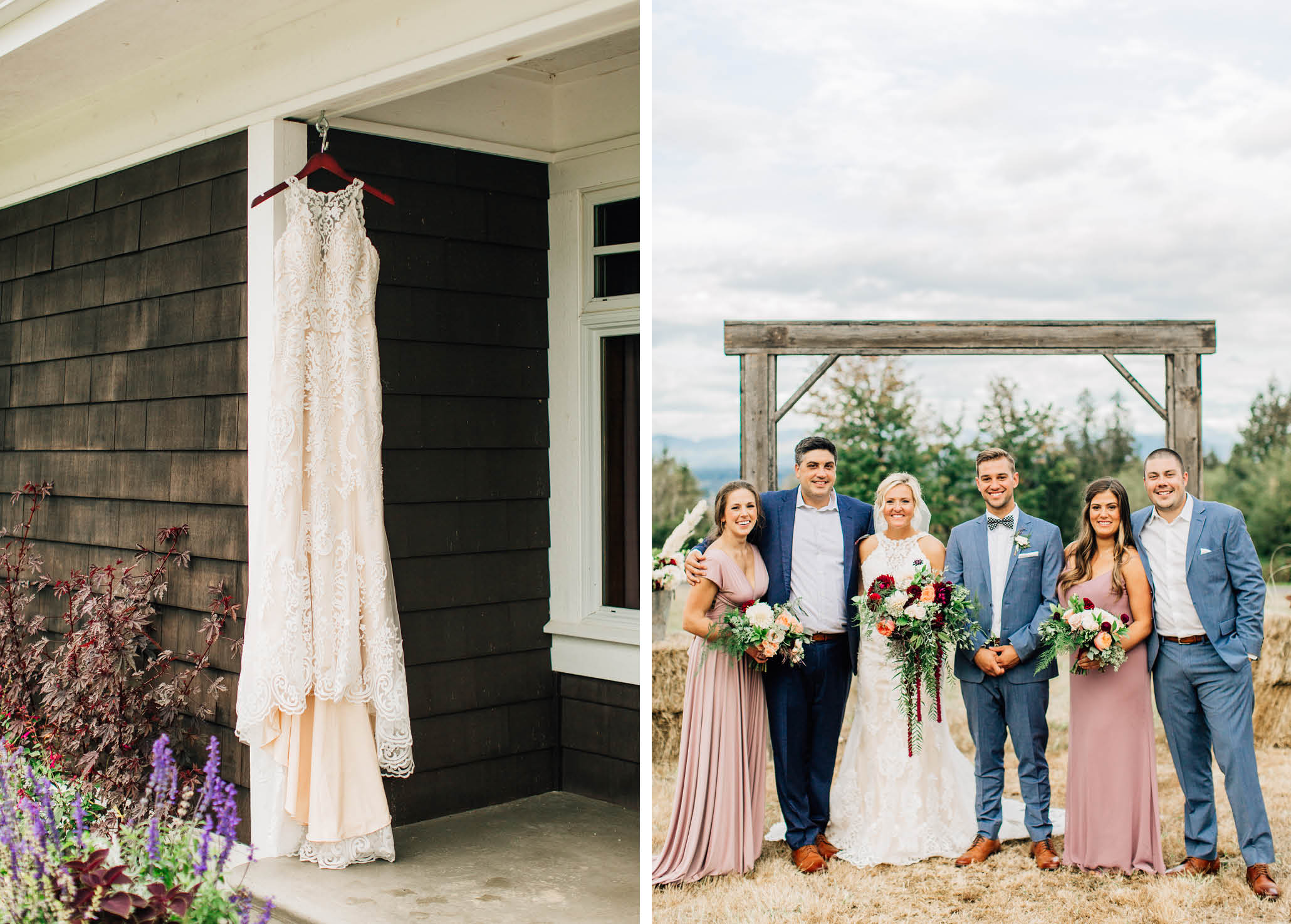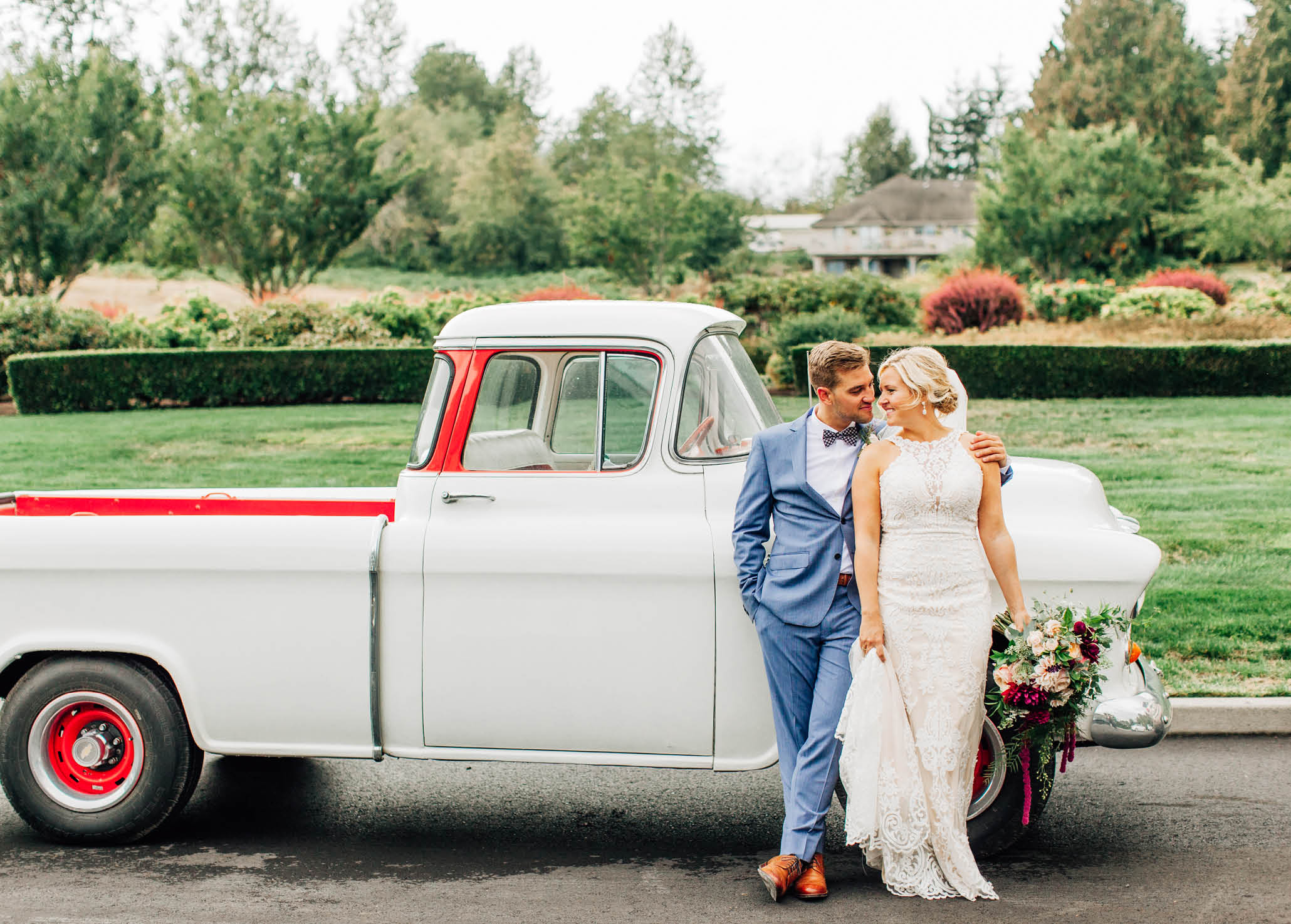 What I love so much about Leah and Justin is that their top priority is to always have a good time with the people they love, and their big, boozy, private estate wedding was a great example of just that!
These two were married in early September on their family's sprawling estate just north of Seattle. Their big day was the perfect transition of summer into fall with a mix of deep red florals, pale blue suits, and an all around cozy, country vibe. From the homemade trail mix bar and pot luck style dessert station to the WSU flags flying high and BBQ feast prepared on site, this wedding was put together with such an effort of love by so many friends and family members who wanted to help celebrate the bride and groom.
Oh and did I mention that this wedding was a sleep over???? Yes that's right. Many of Leah and Justin's guests brought camping gear with them and after the bonfire was over they all slept over! Major childhood dreams coming true right there!
There was so much to love about this day, but I think my favorite part was how unique the property was. Leah and Justin had well over 200 guests present at their wedding, but because there was so much open space and designated areas for everything, it never felt crowded or too busy. It also meant that I could take their 20 person wedding party anywhere I wanted to spread out and not feel crammed! And that's a large feat! And lastly, of course, it's impossible not to mention the beauty of the property. I can so obviously see why they chose to host their big day here – surrounded by all of the PNW beauty! As a Seattle wedding photographer, I always appreciate being able to showoff the beauty of this area in wedding photos.
I loved documenting this stunning Seattle private estate wedding and wish we could go back and enjoy the day all over again! Congratulations to this sweet couple!!