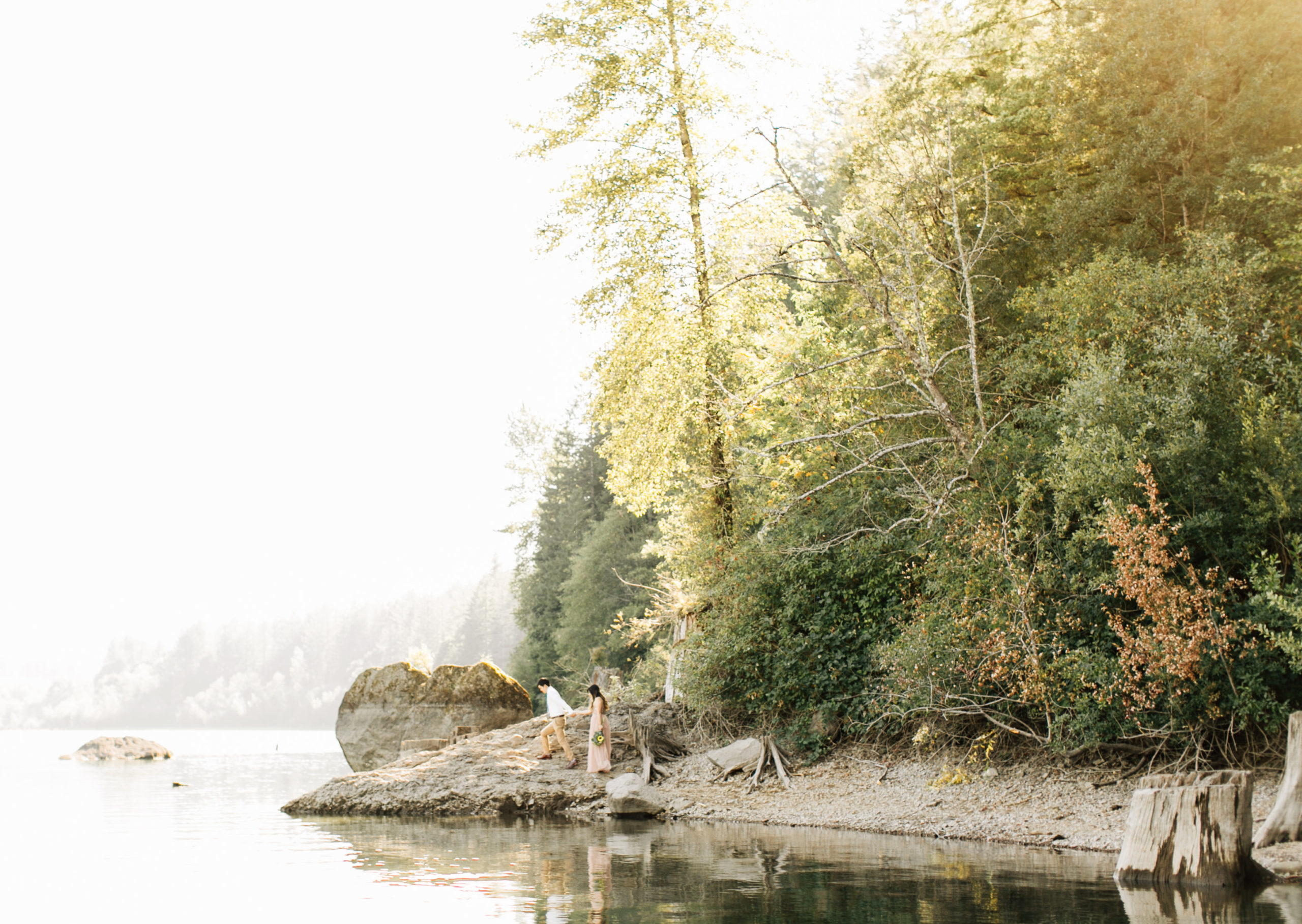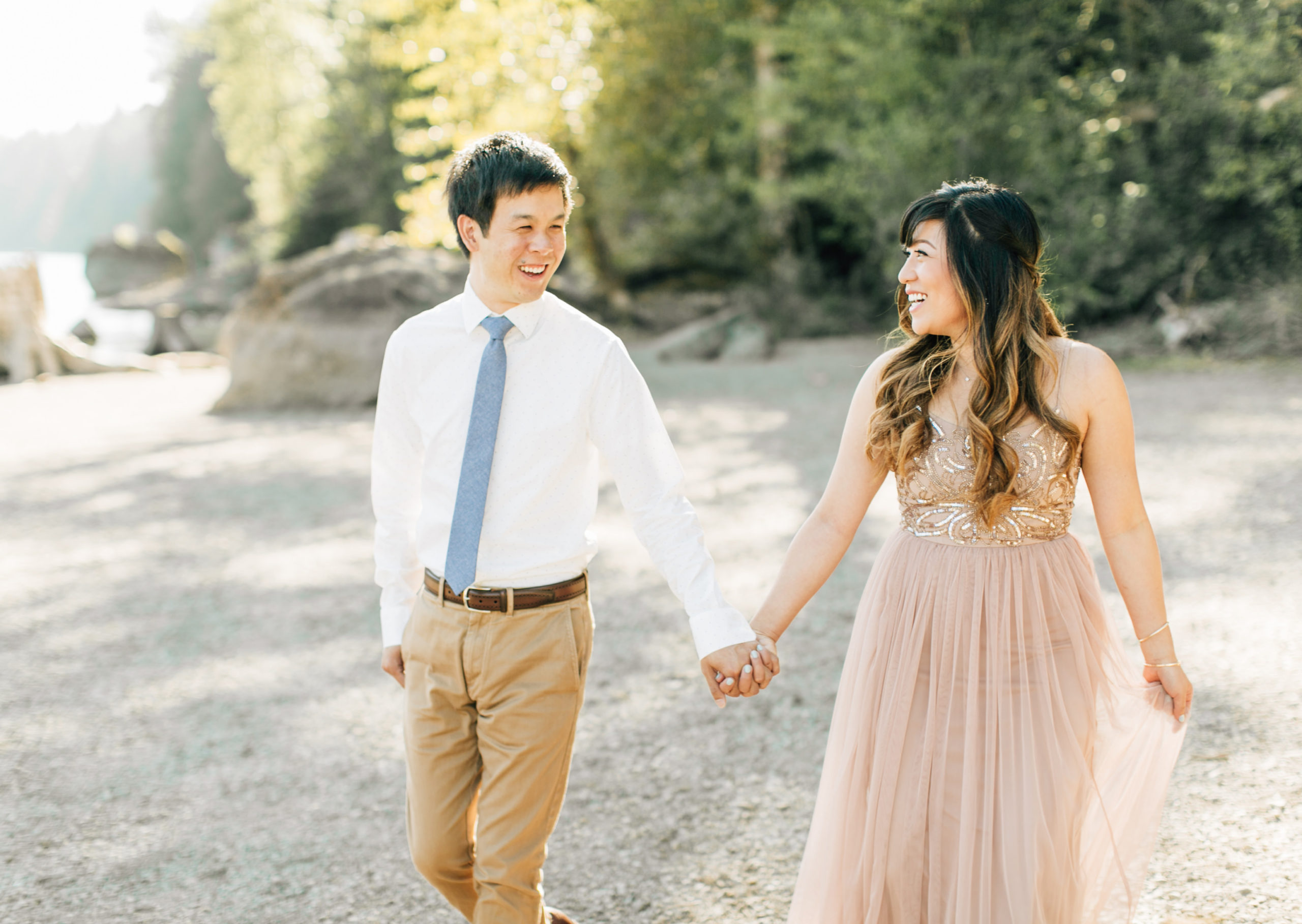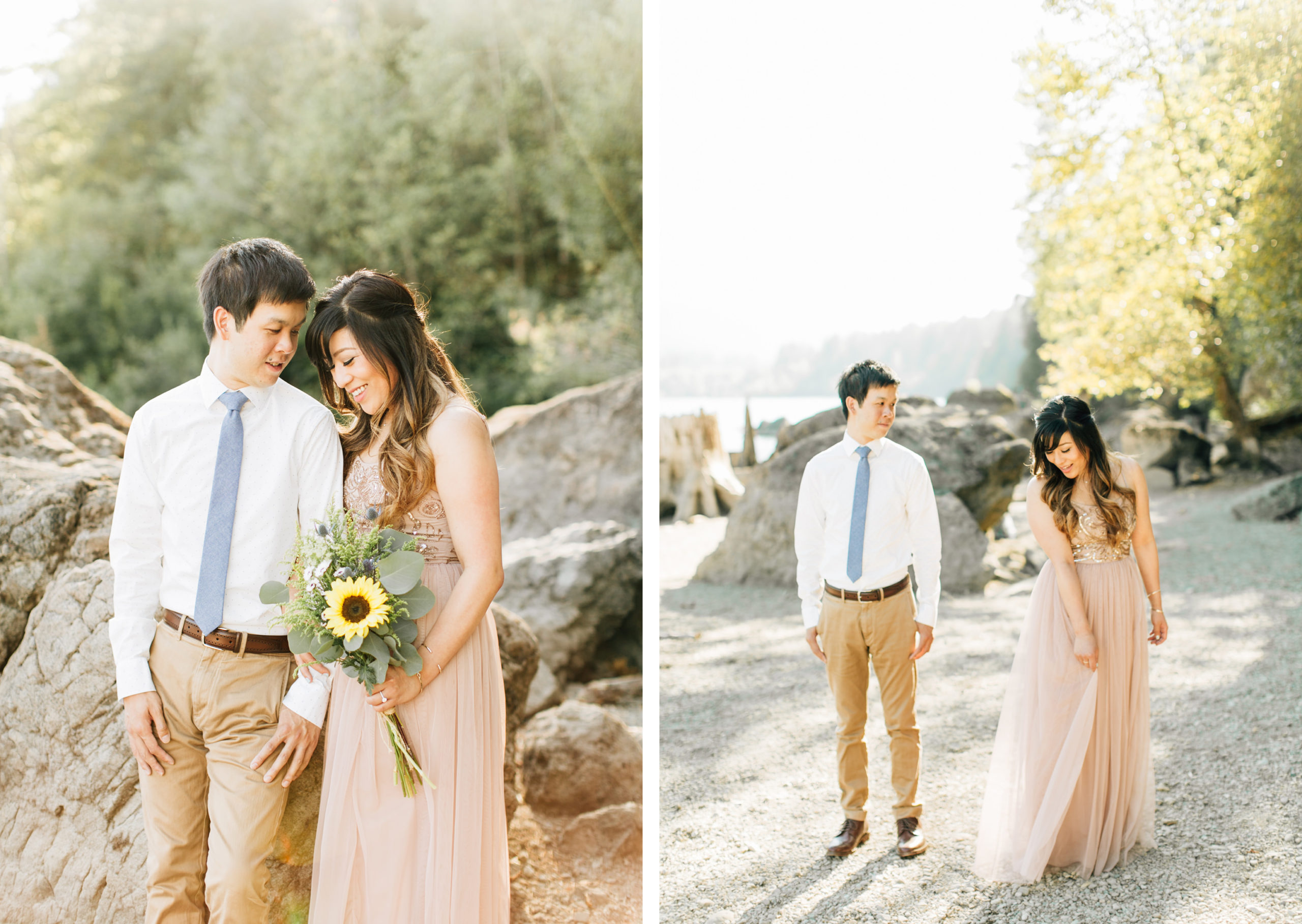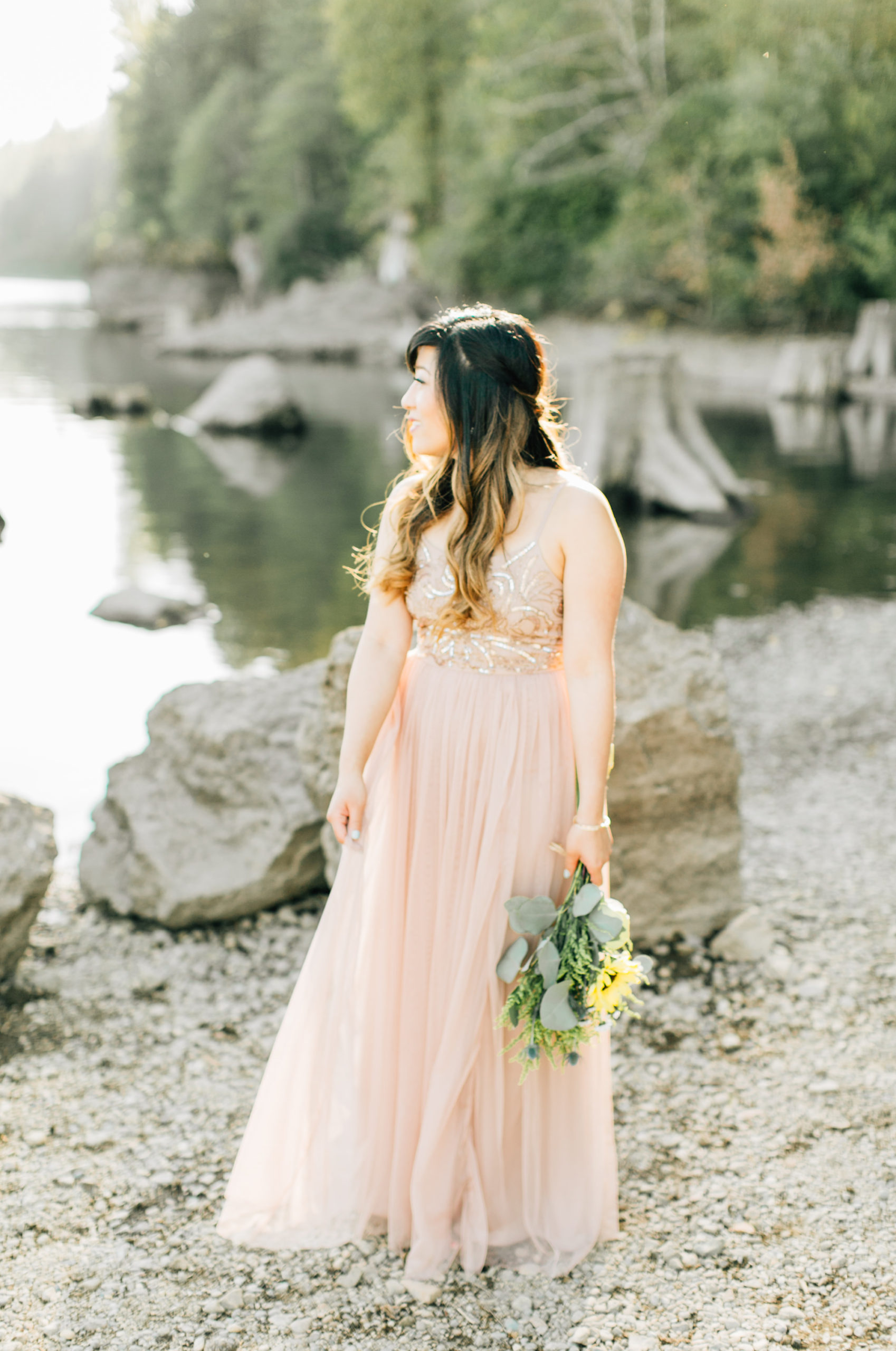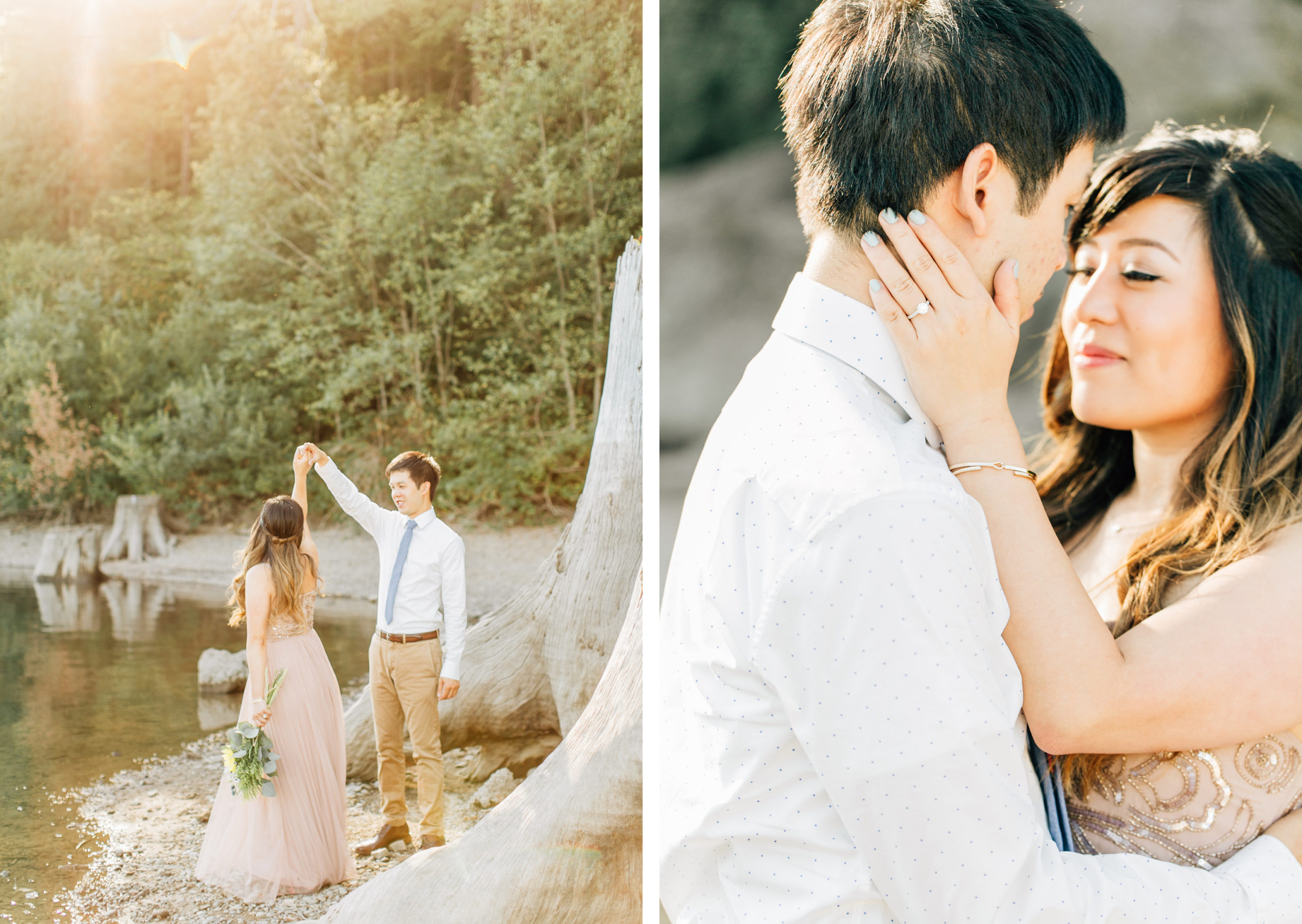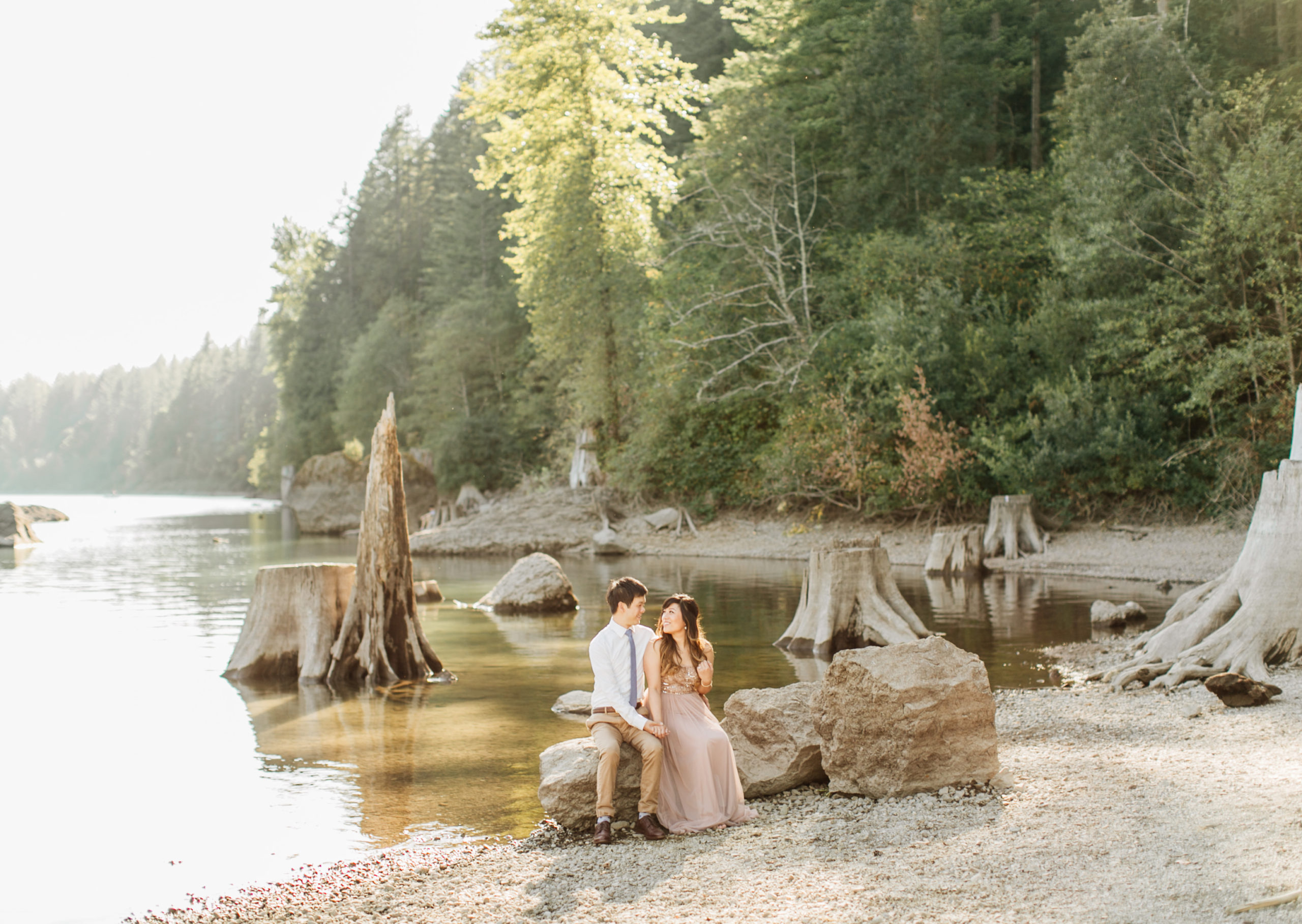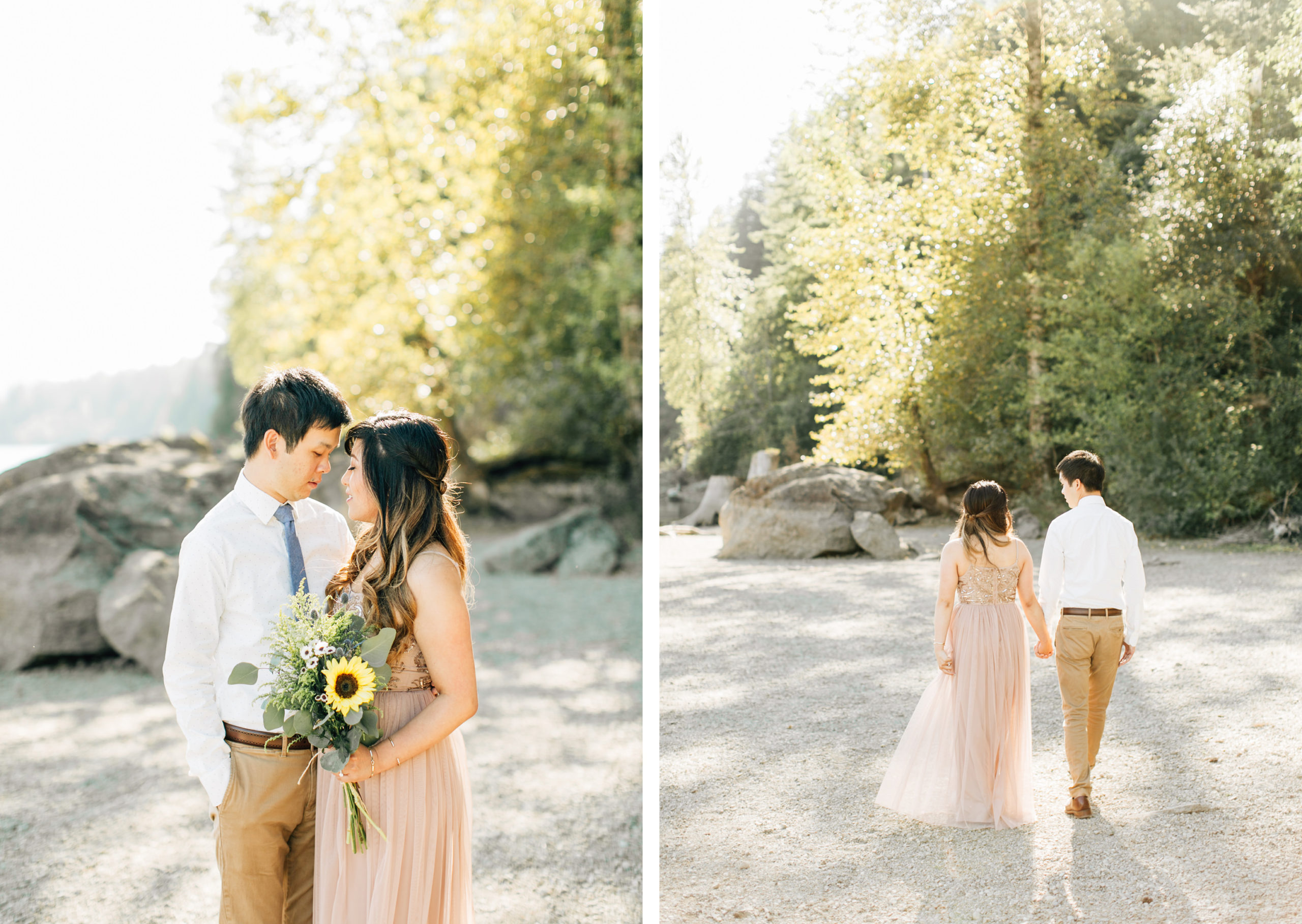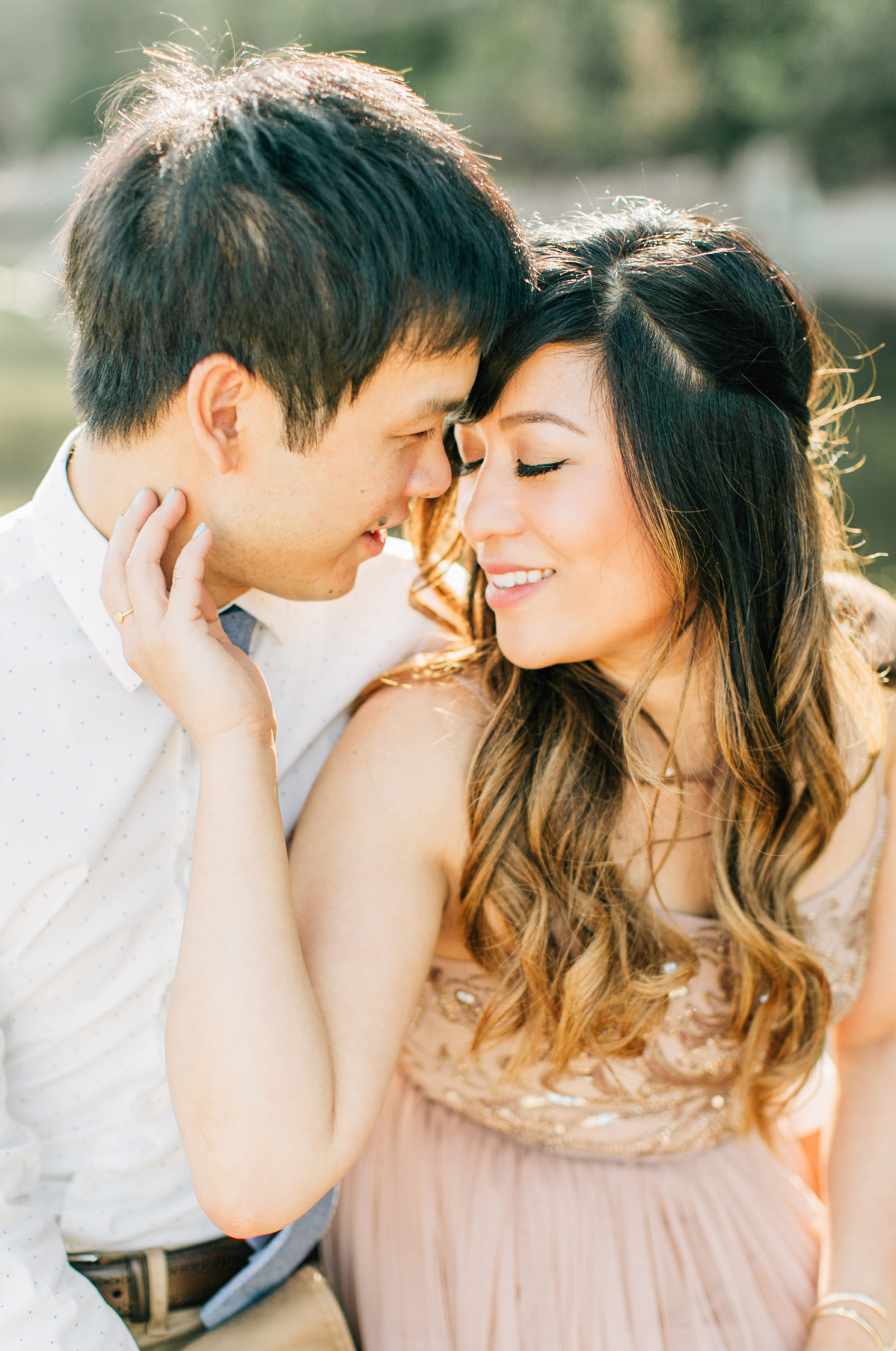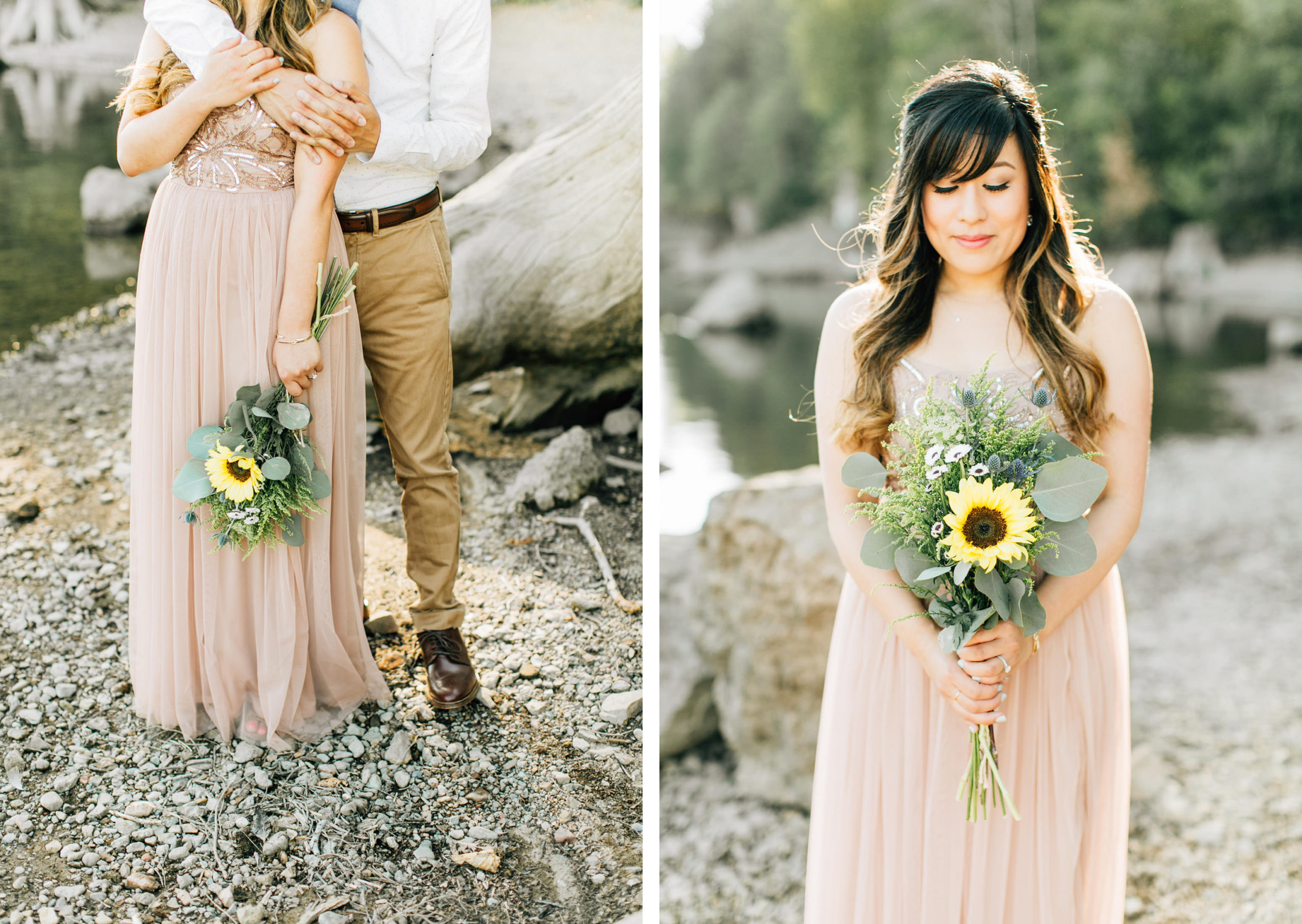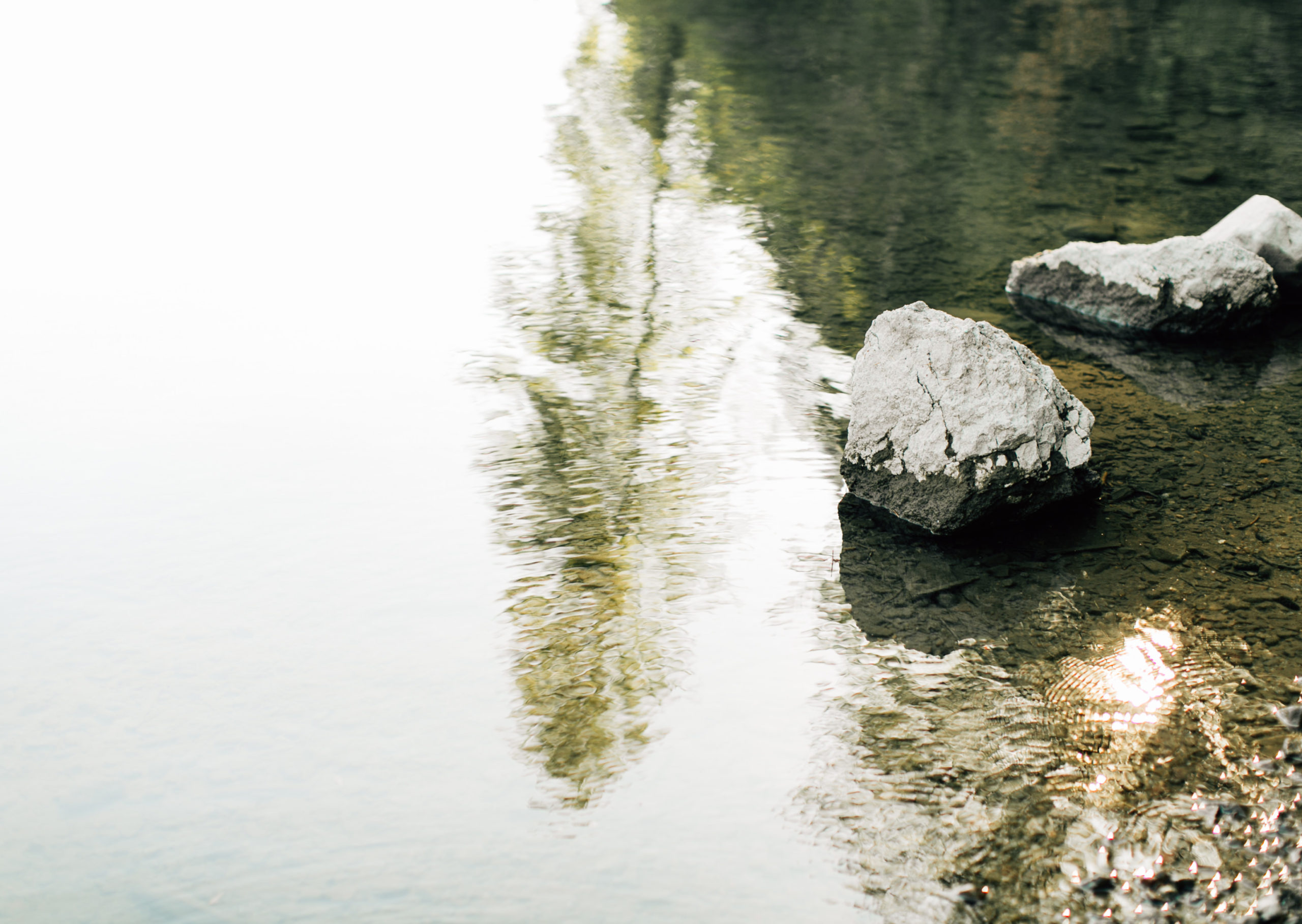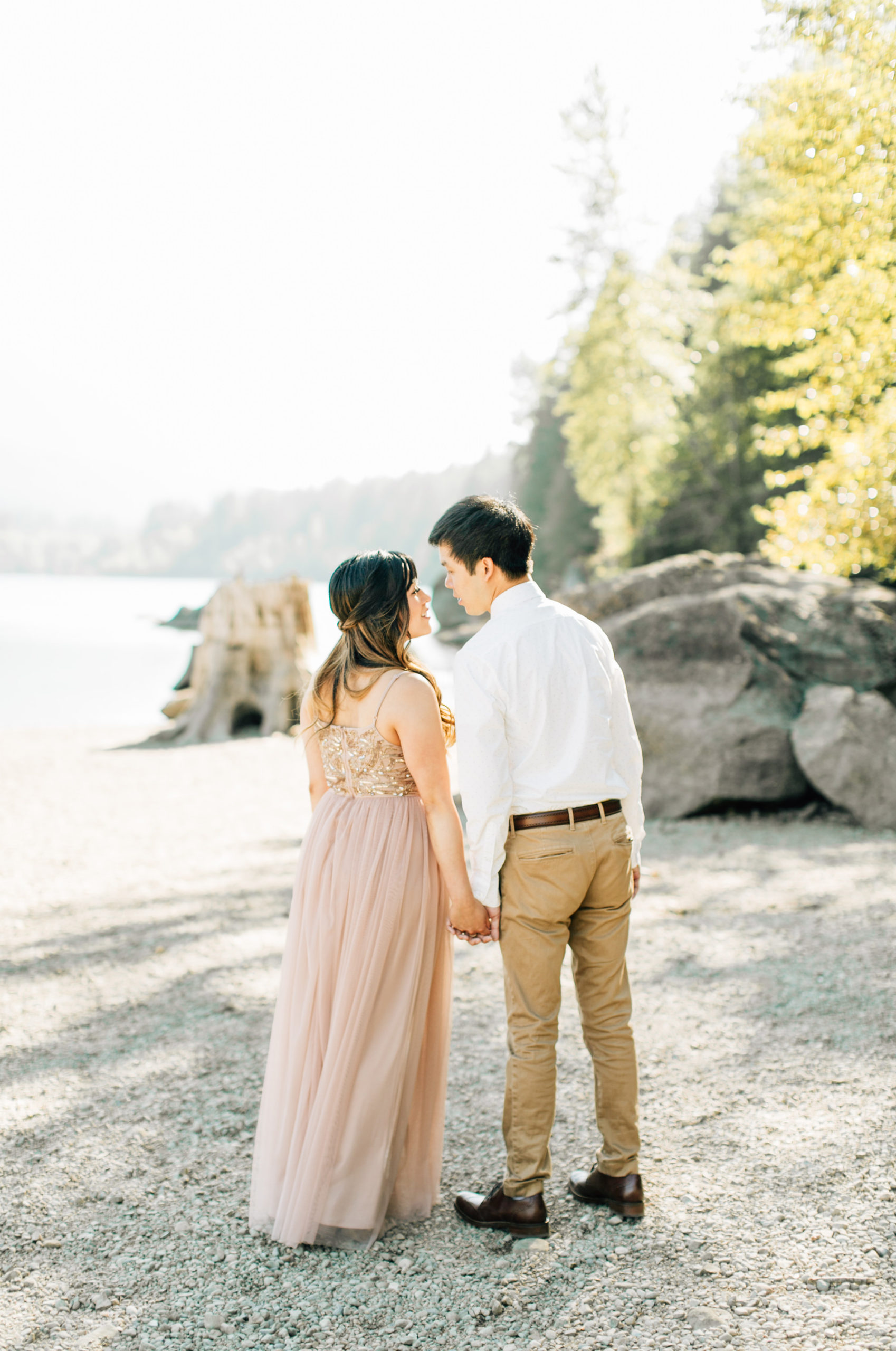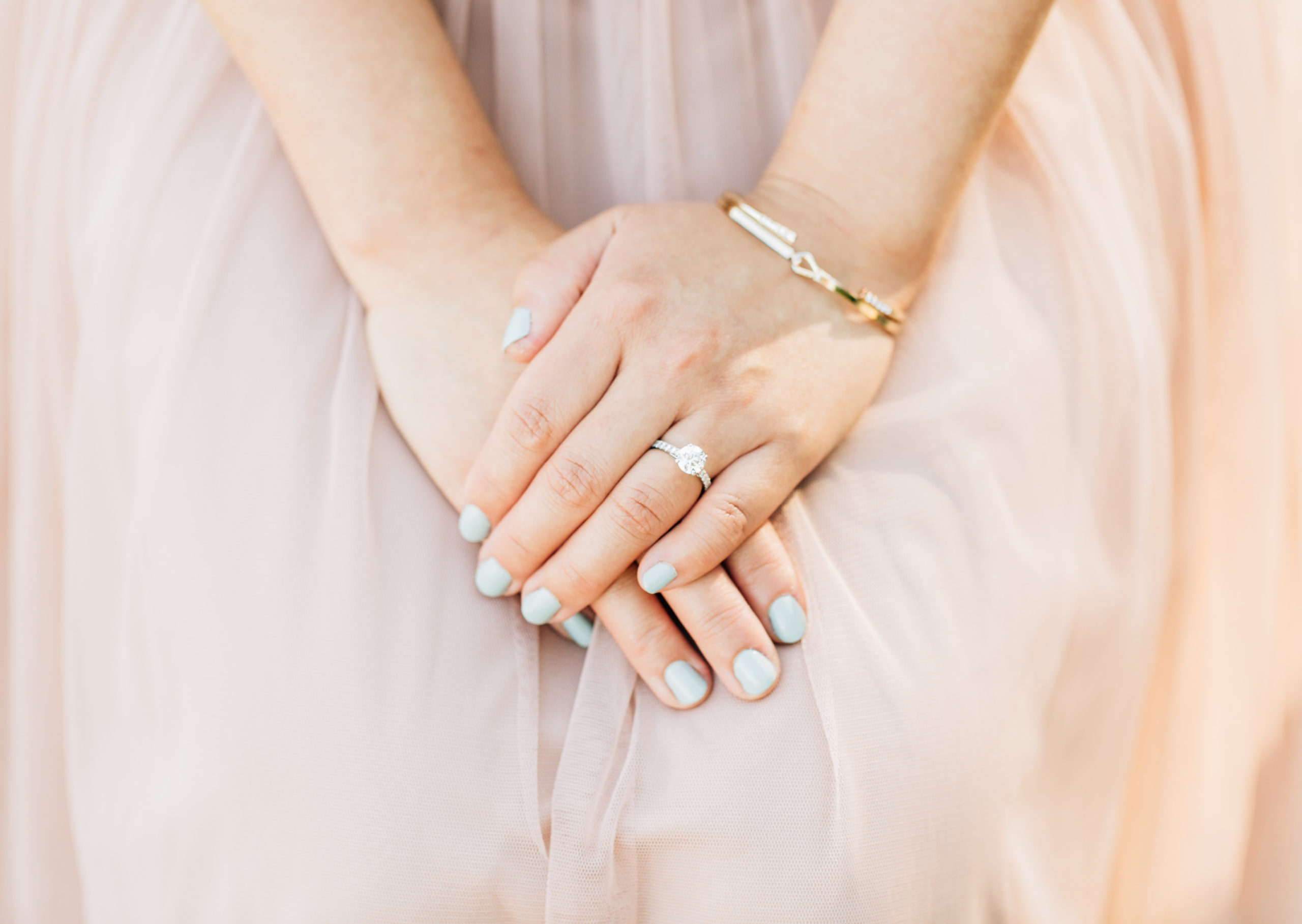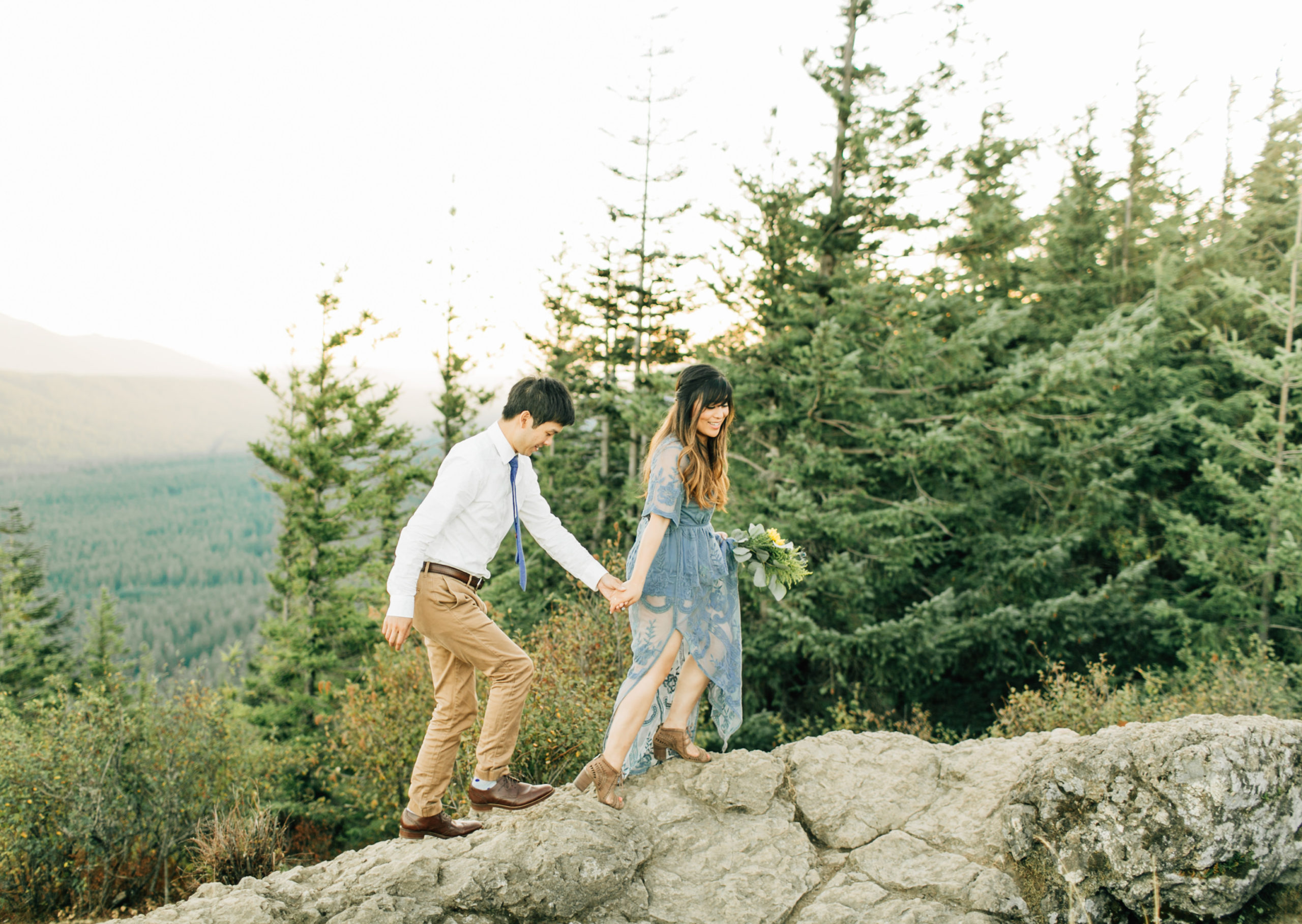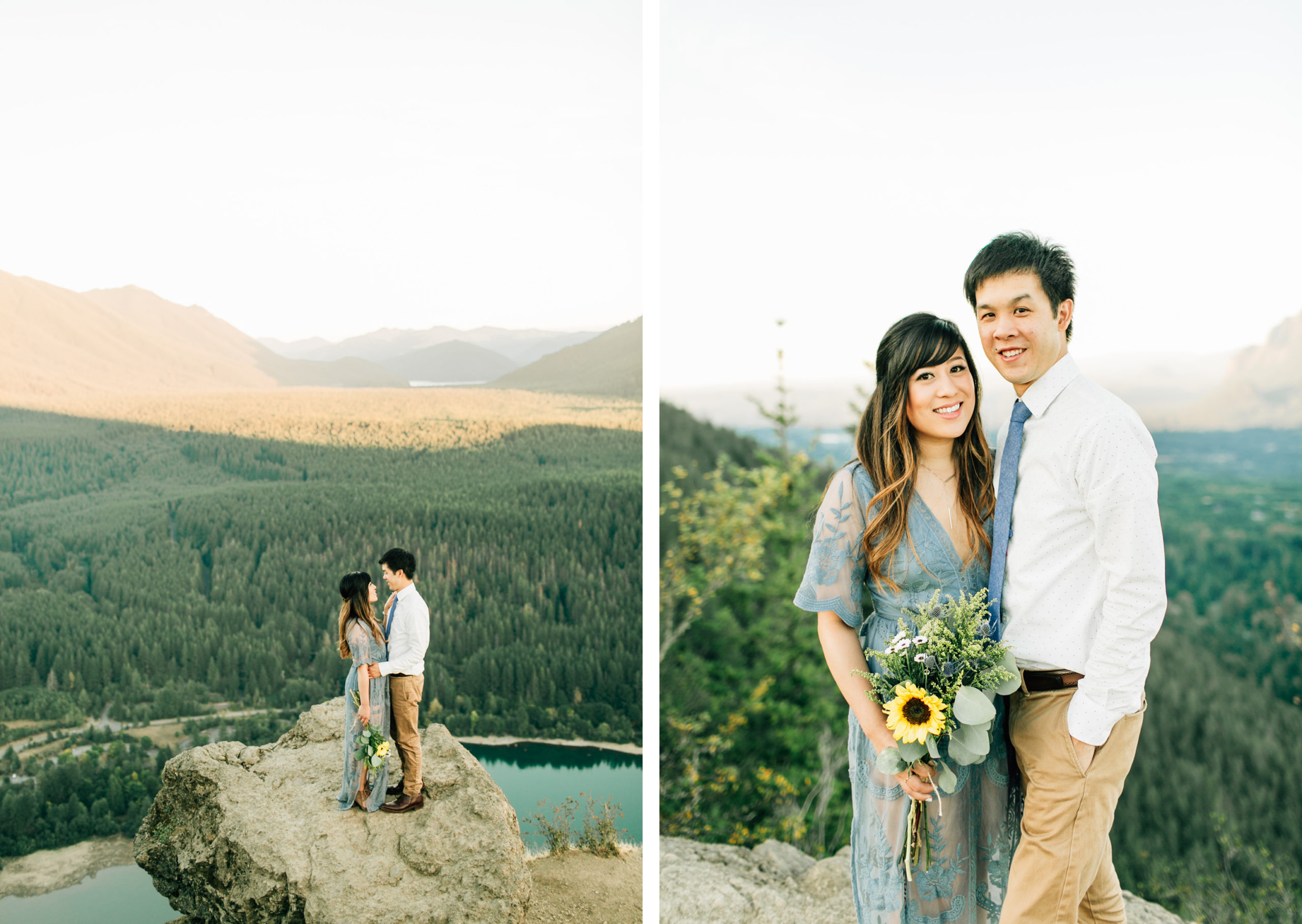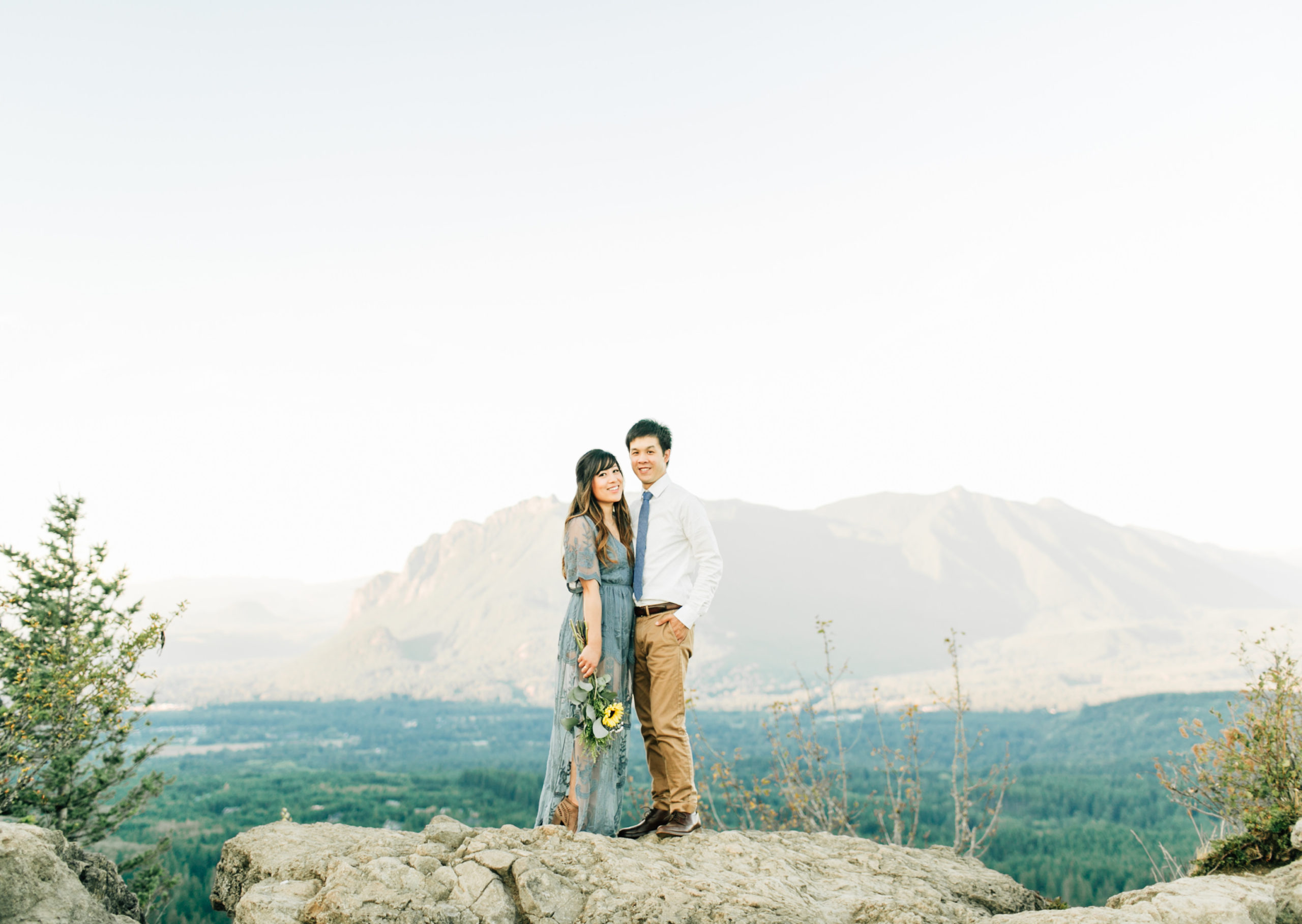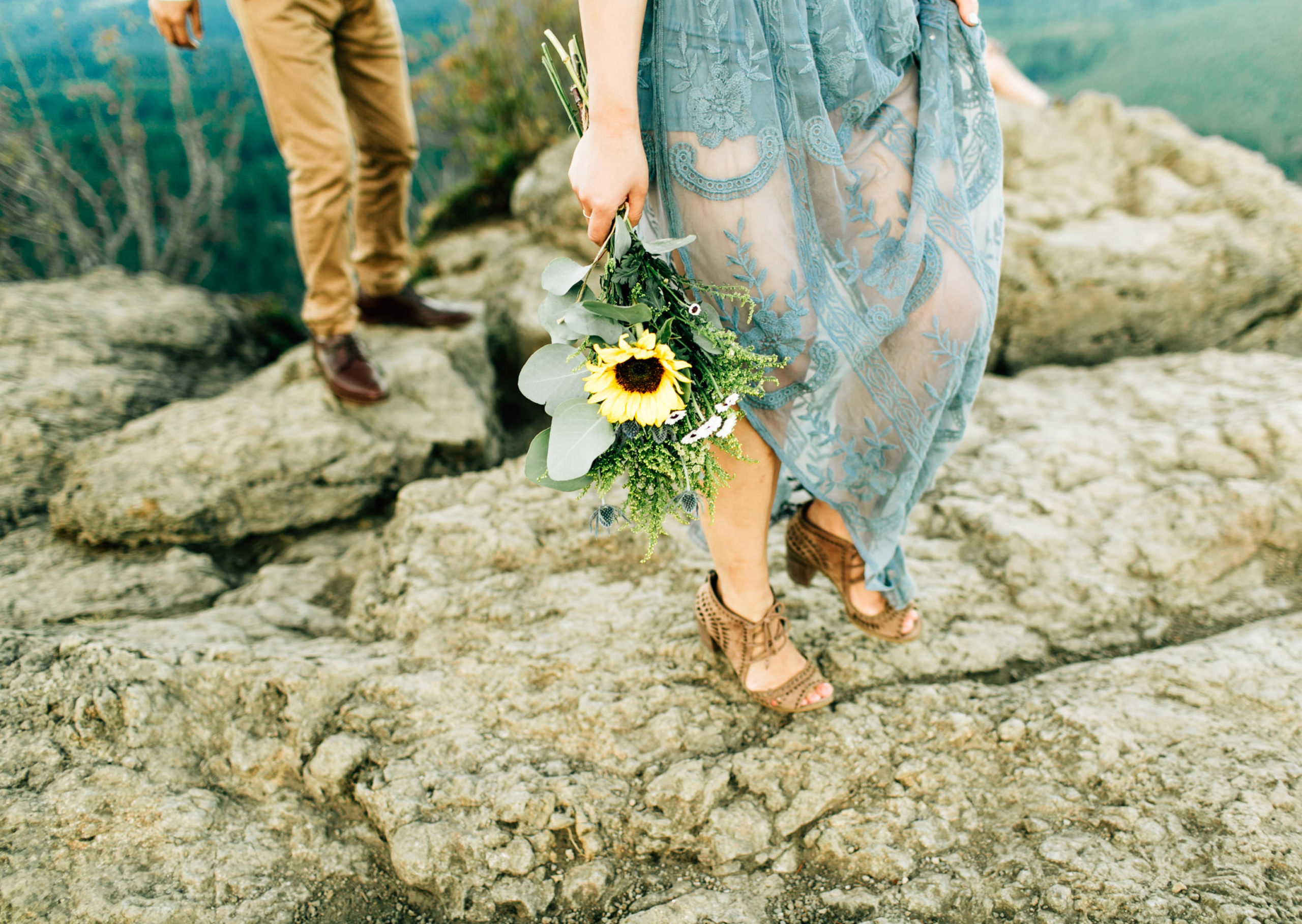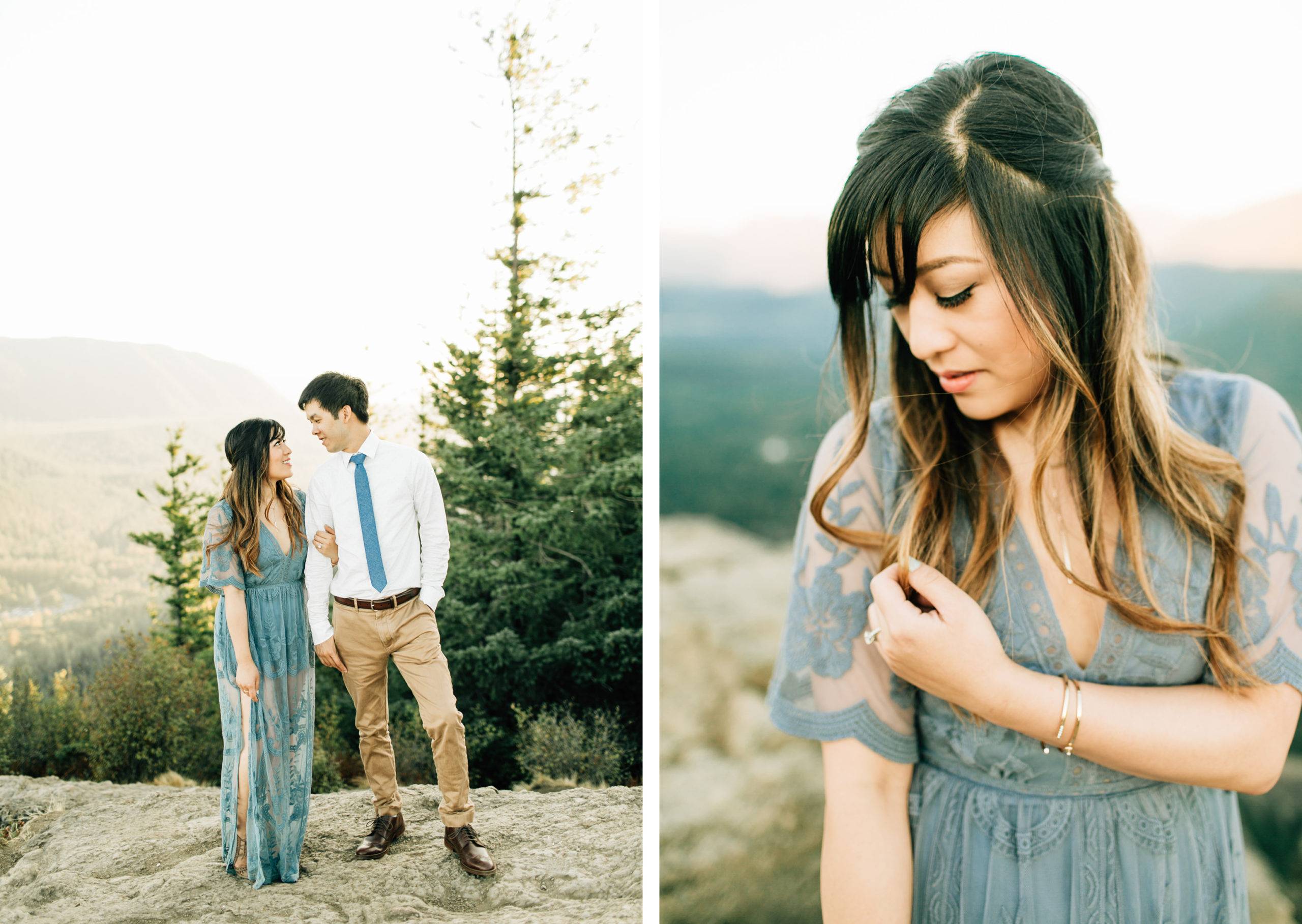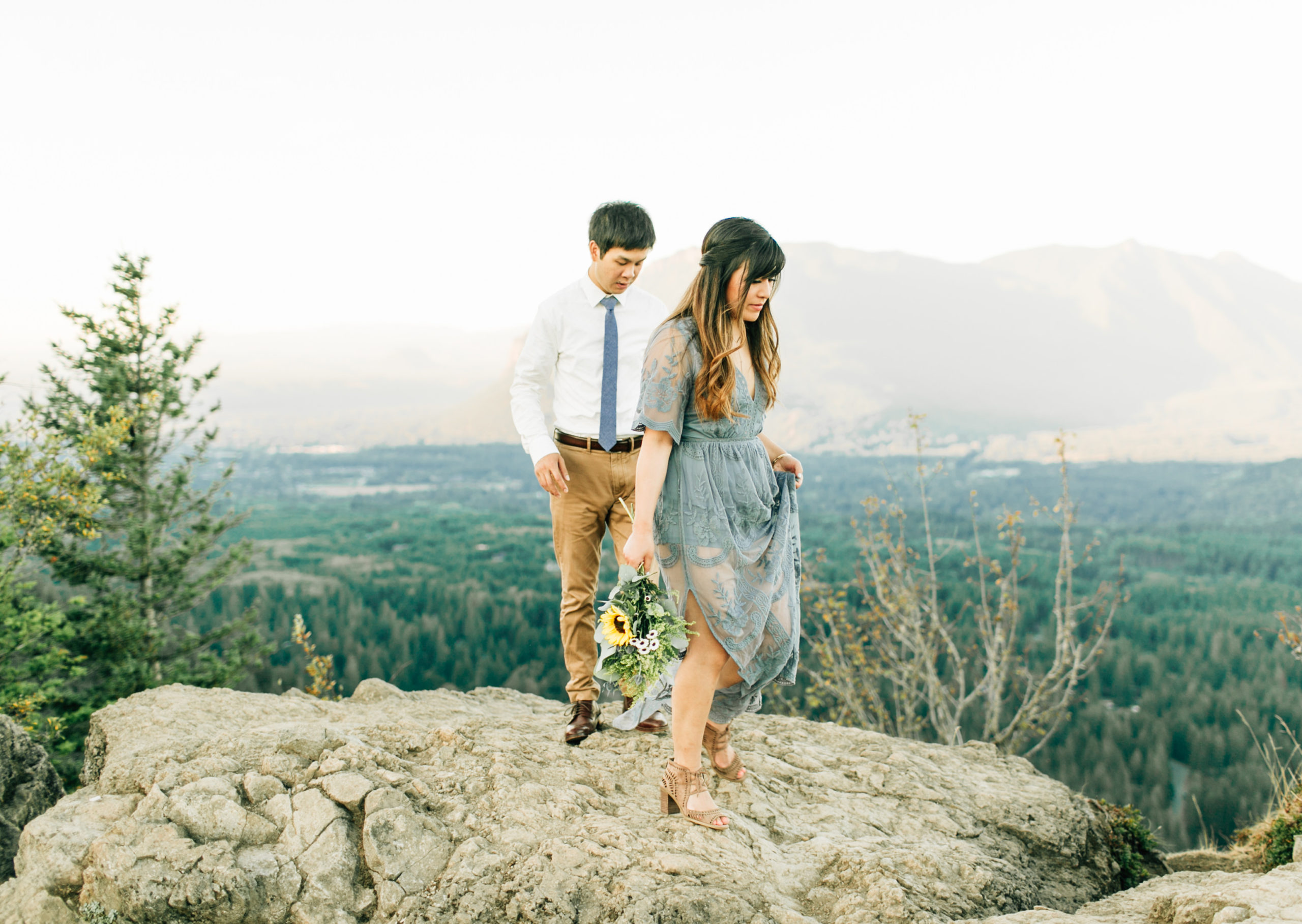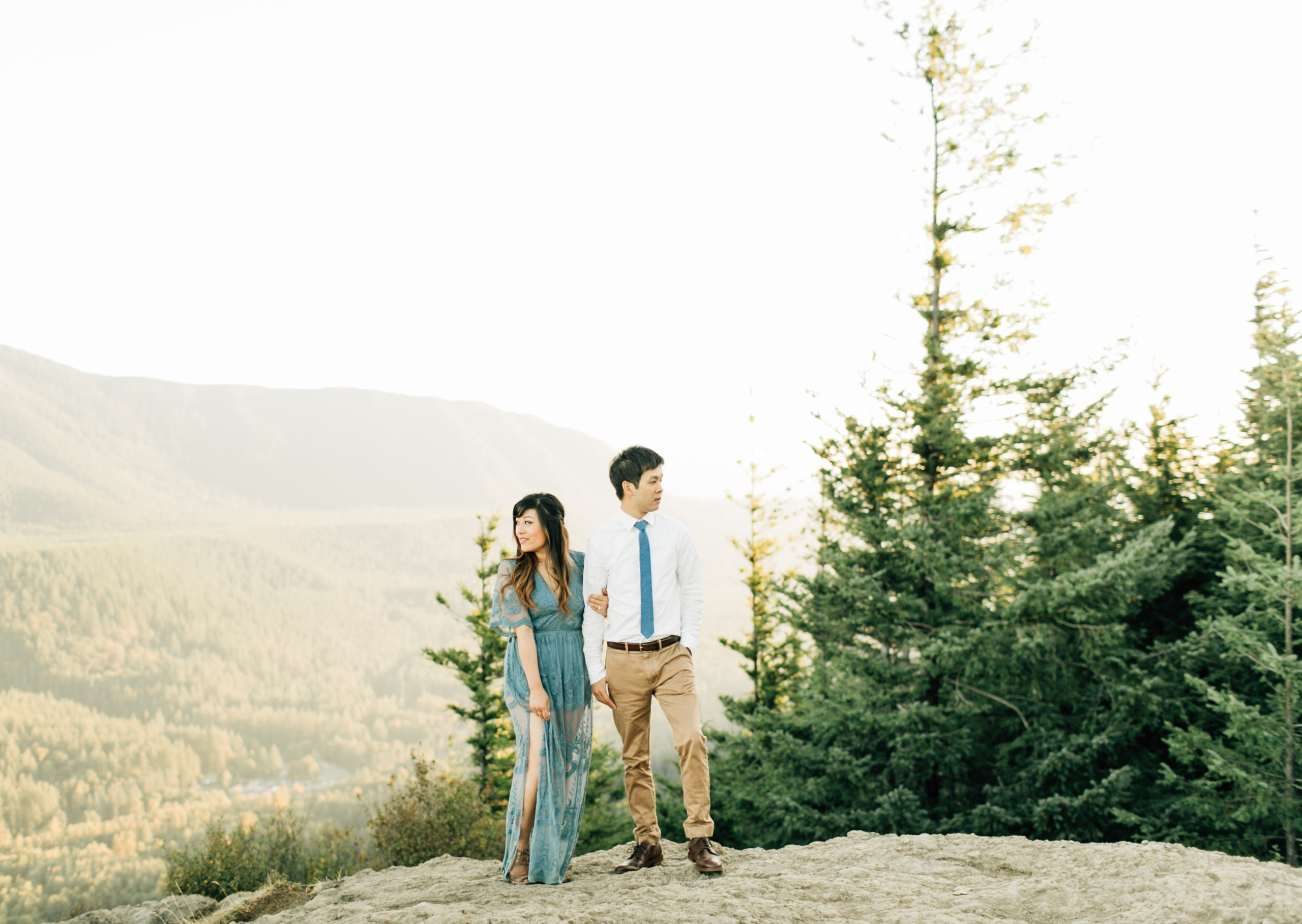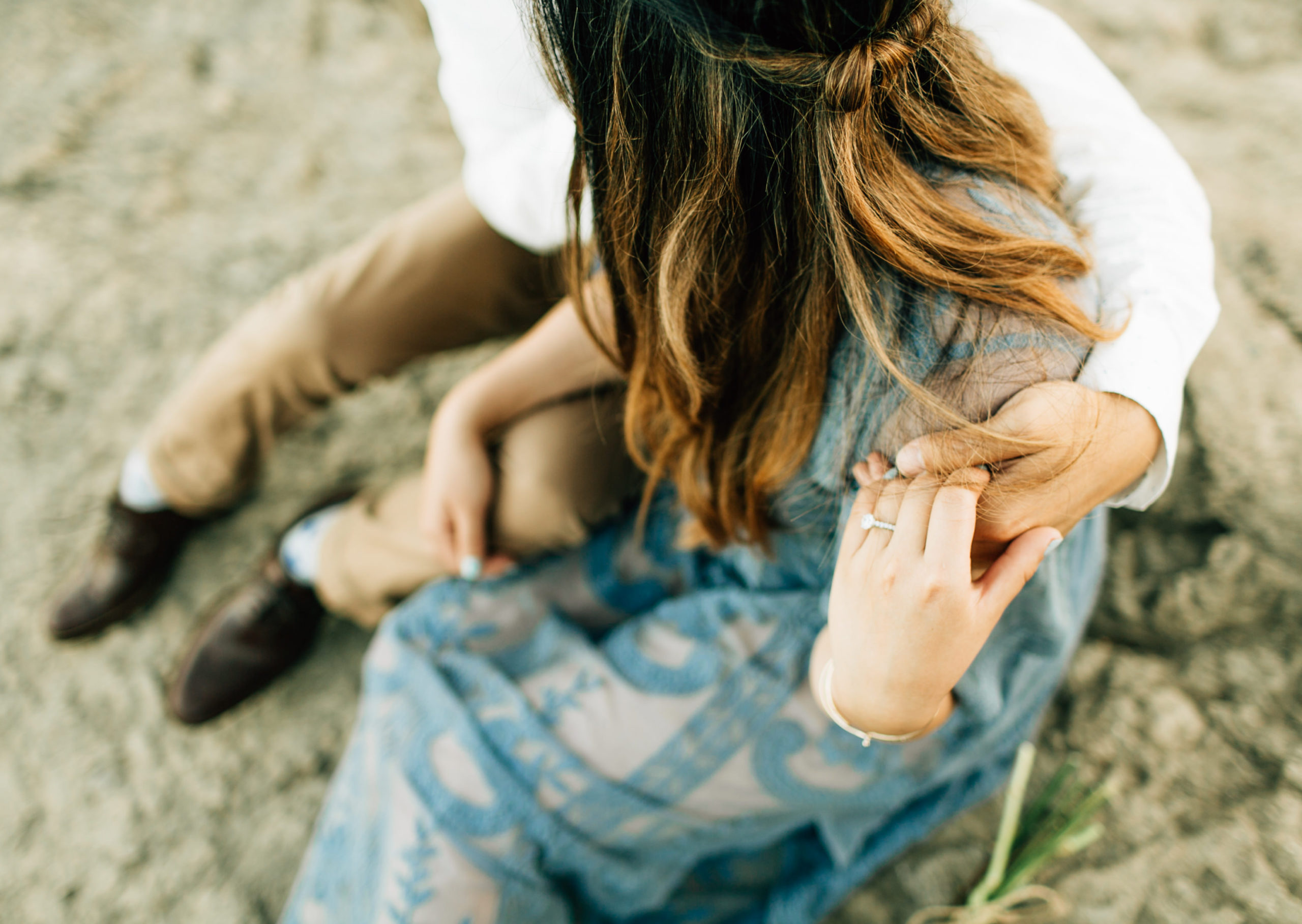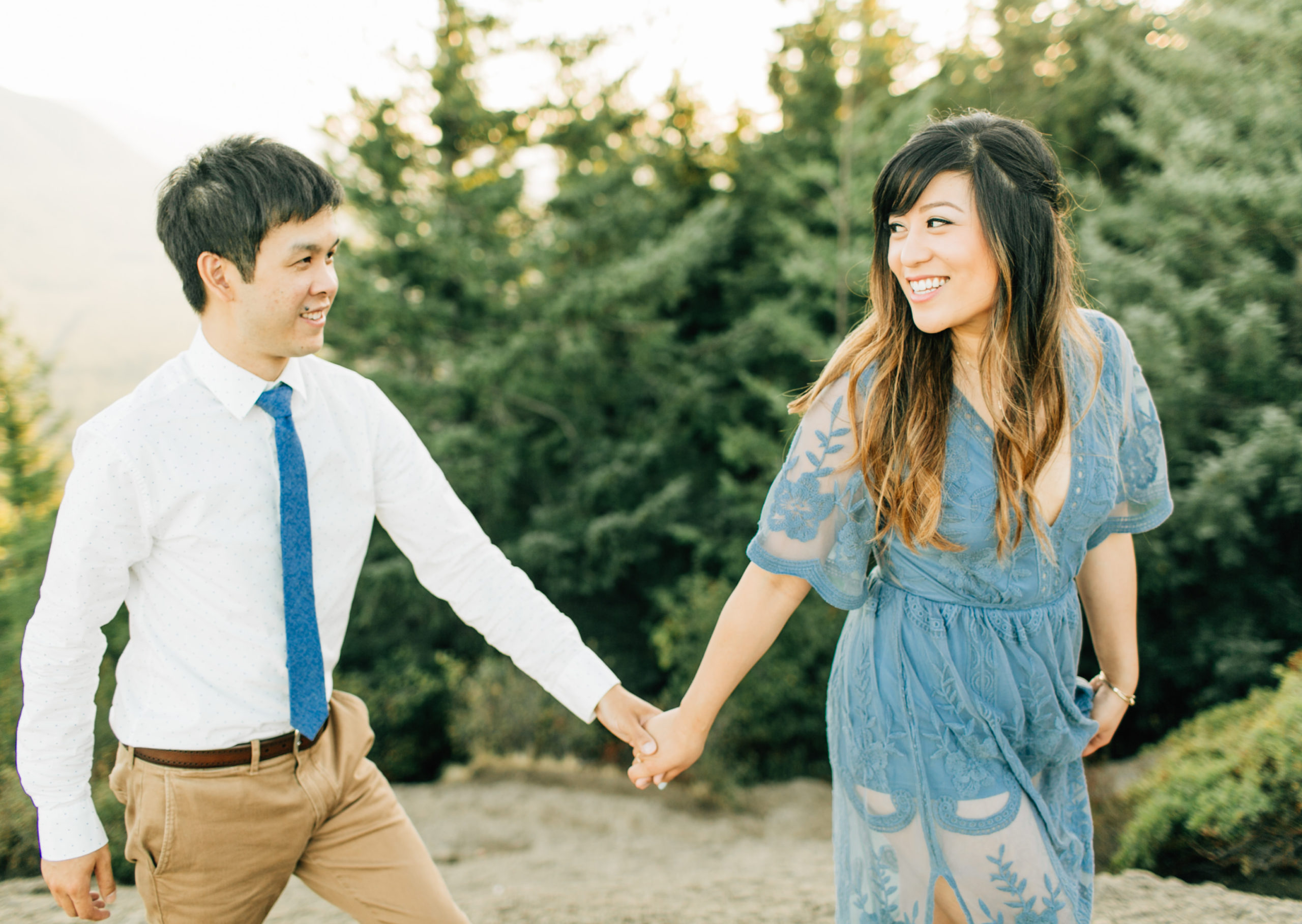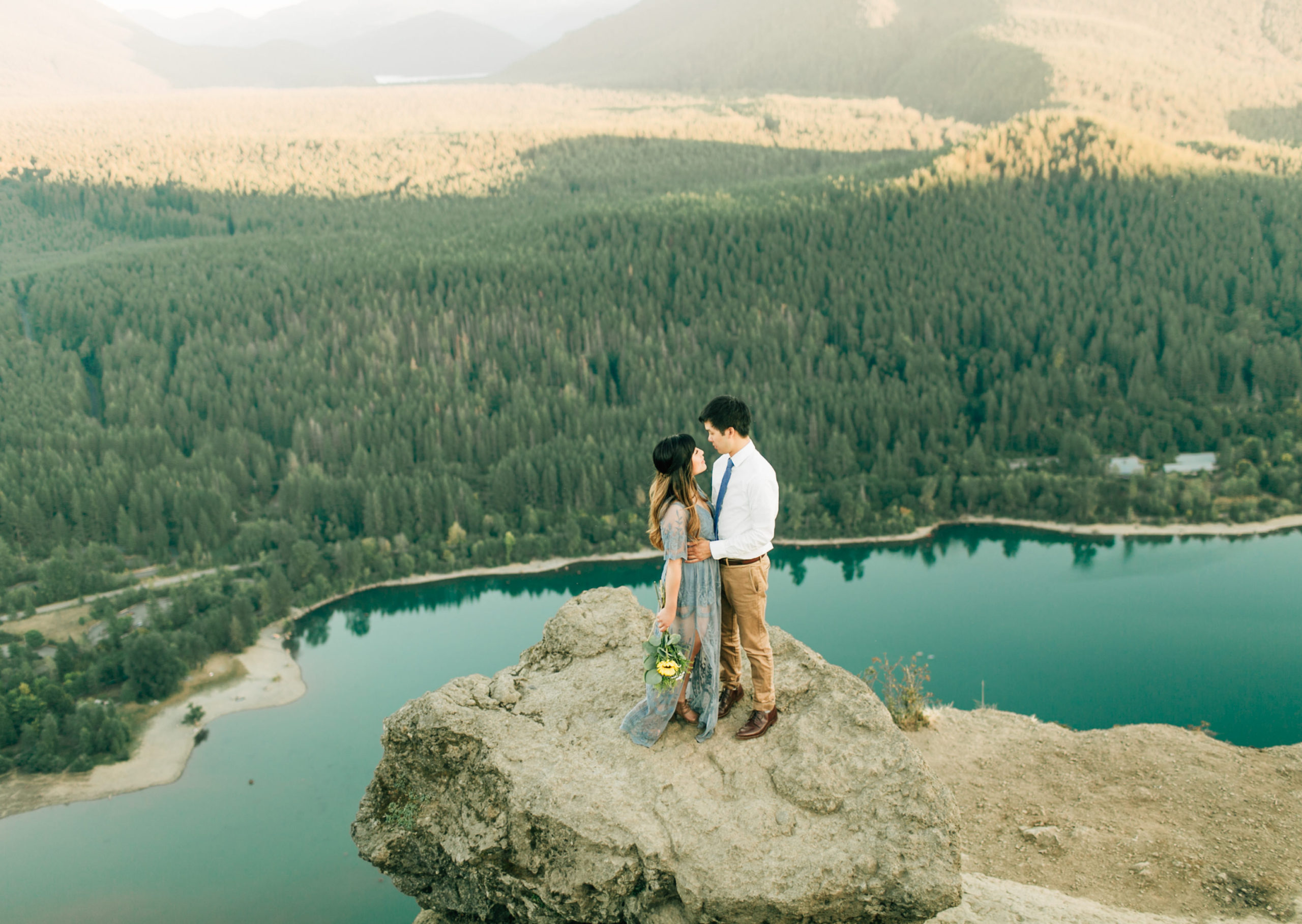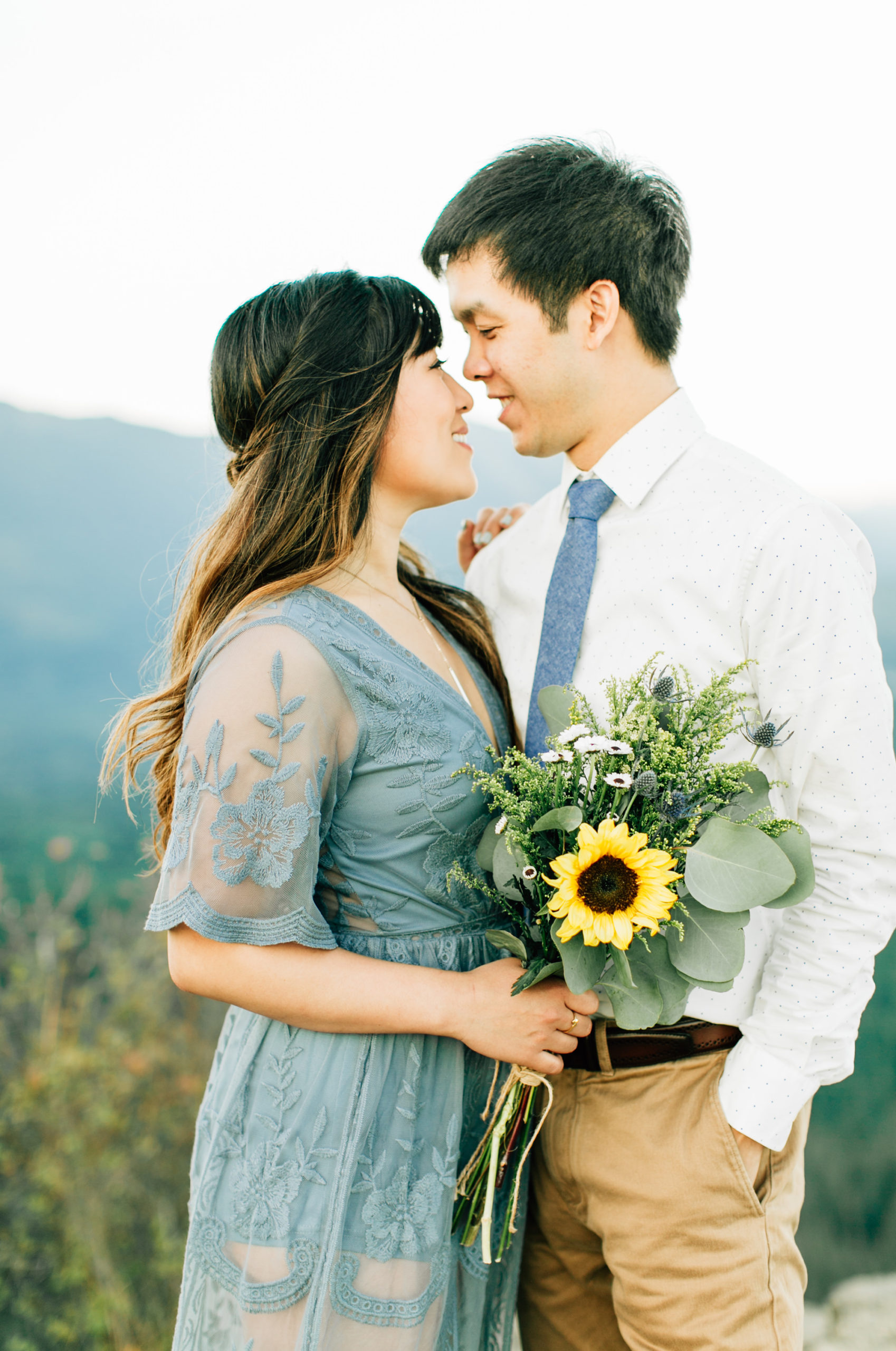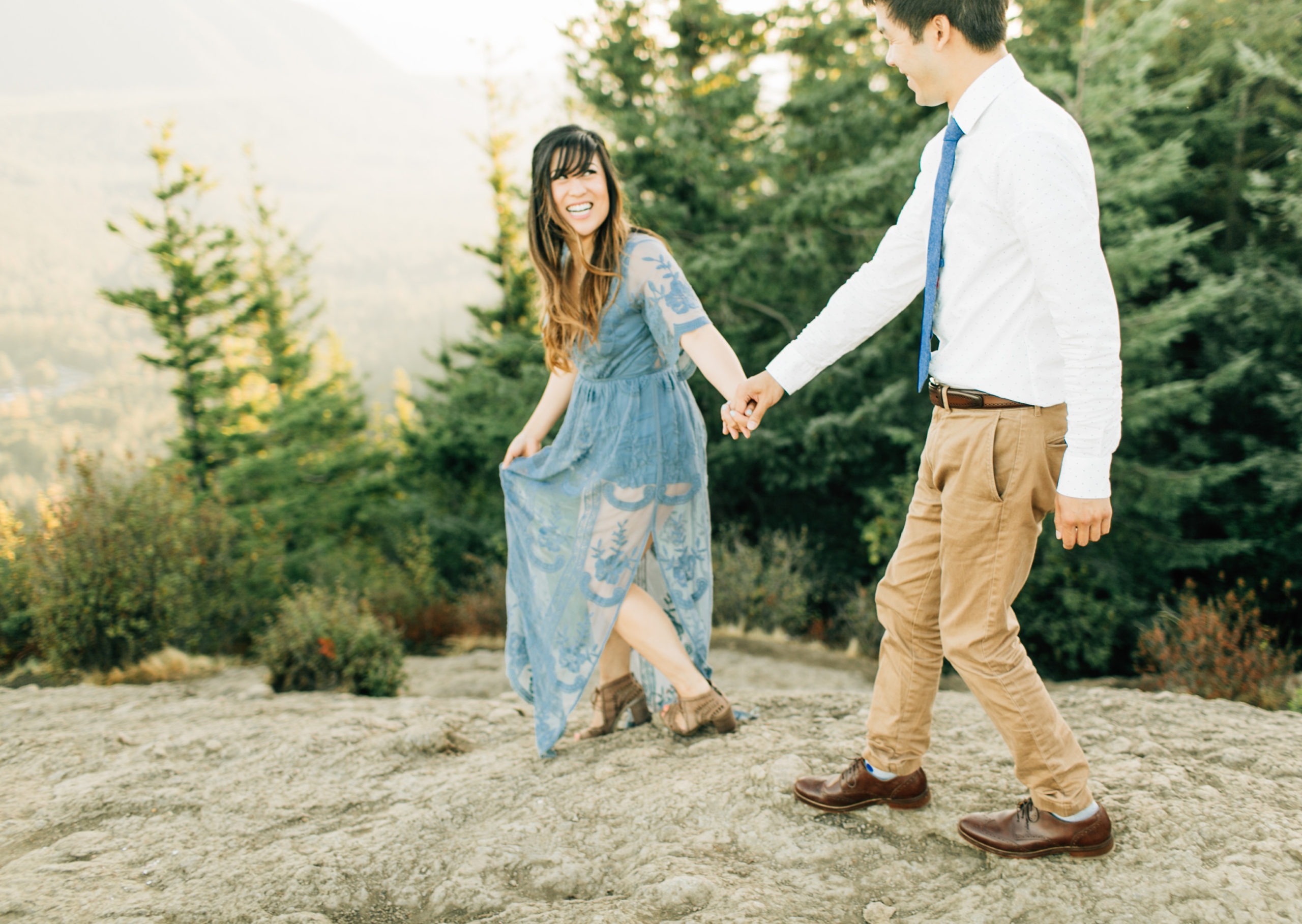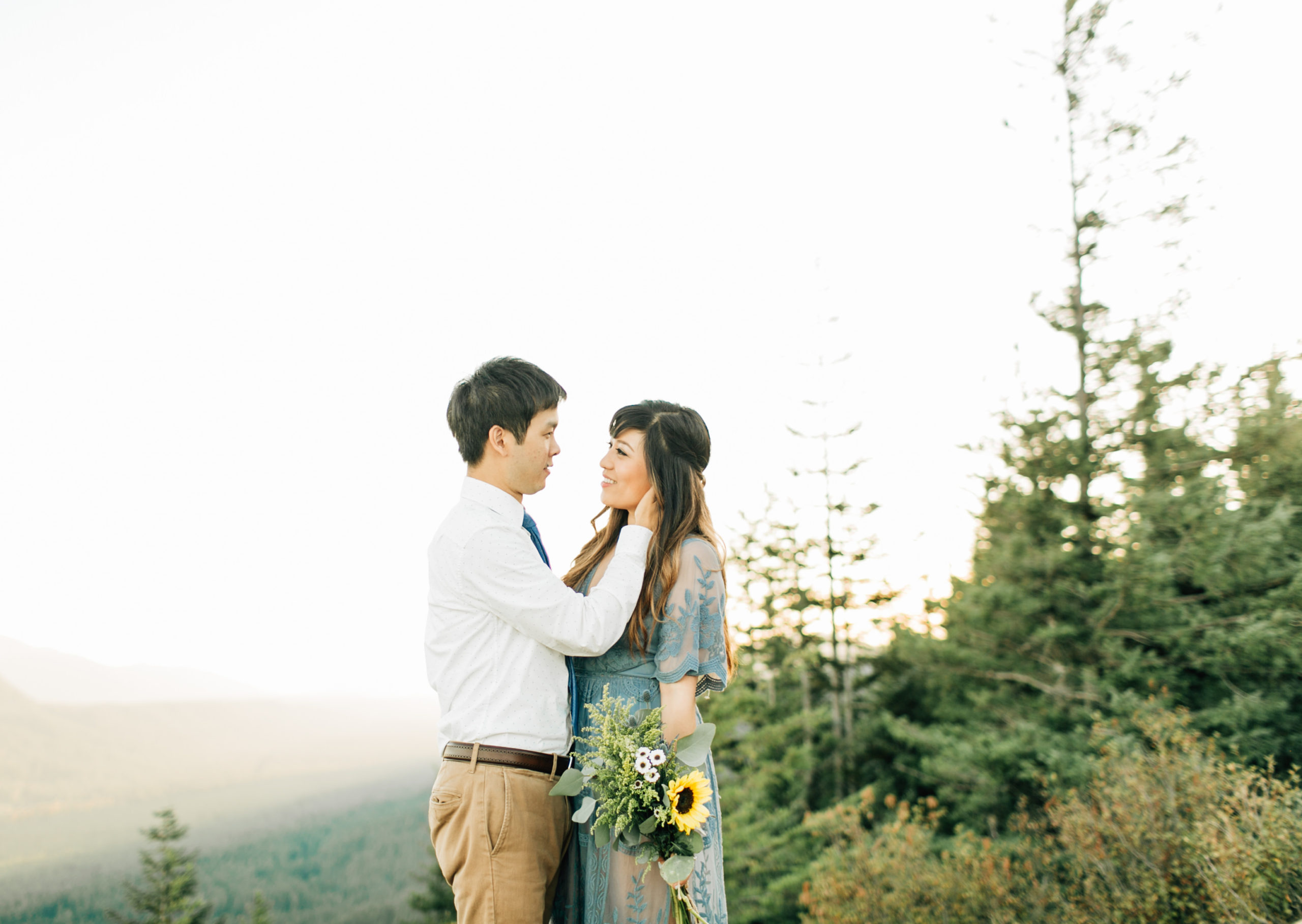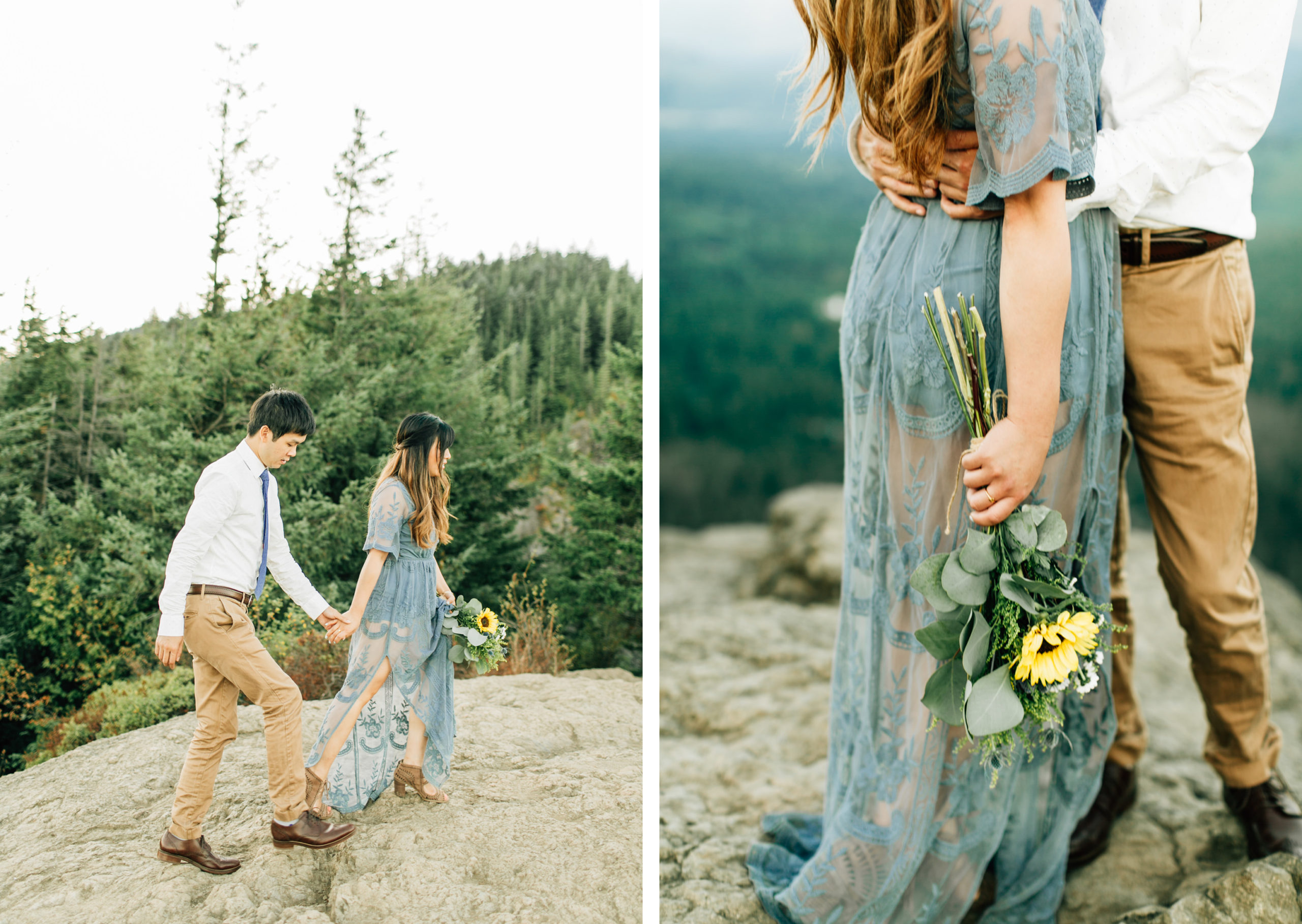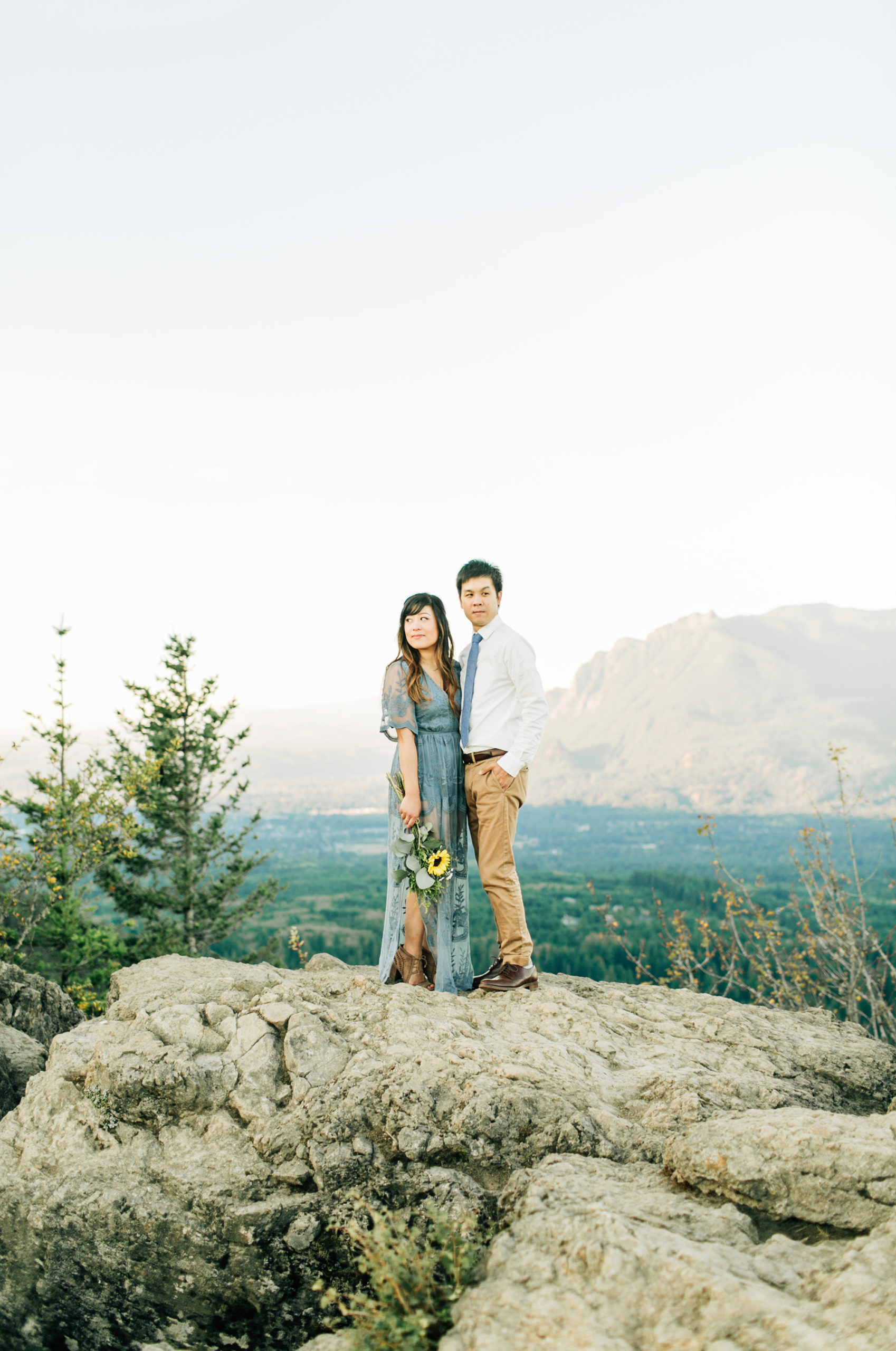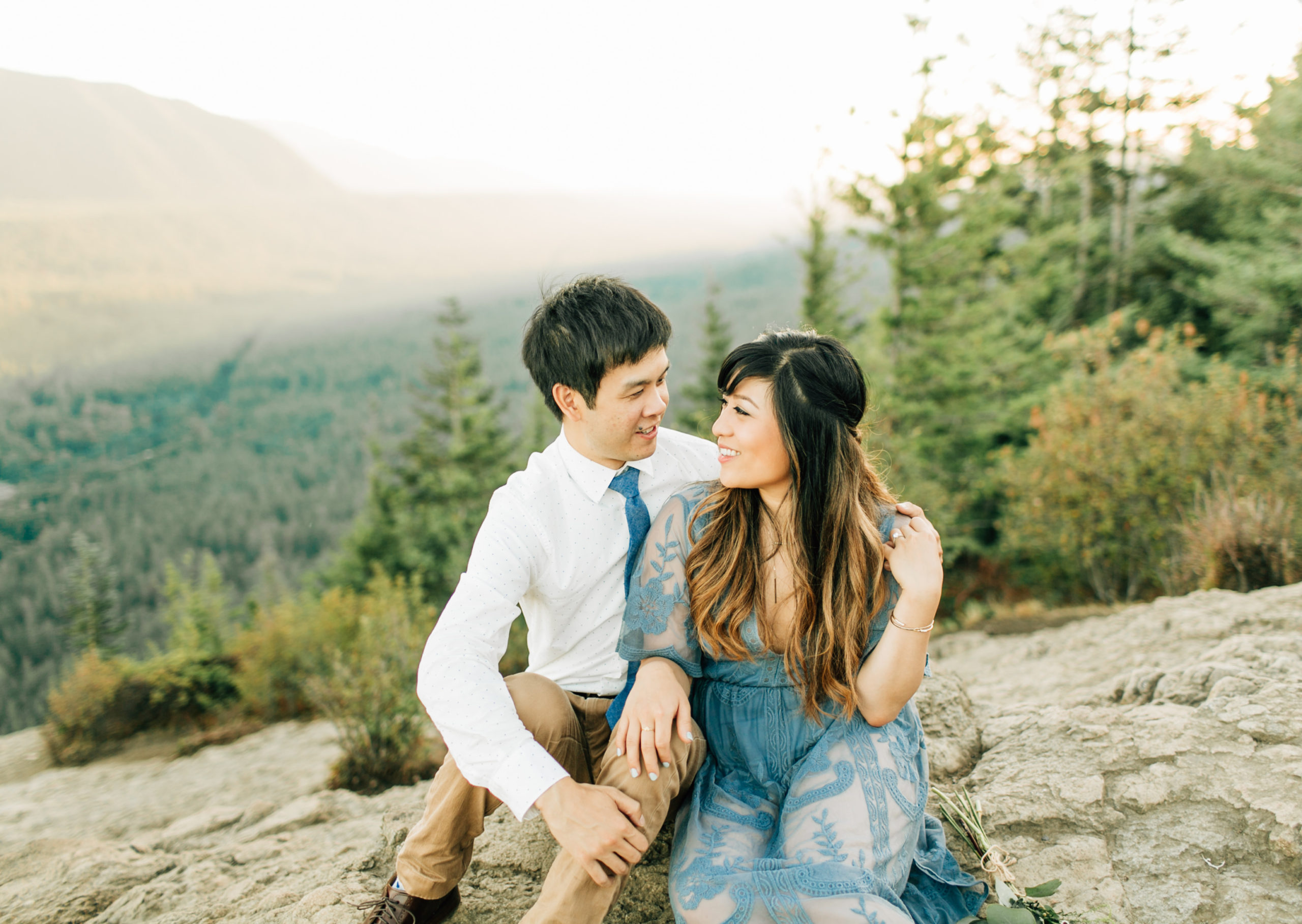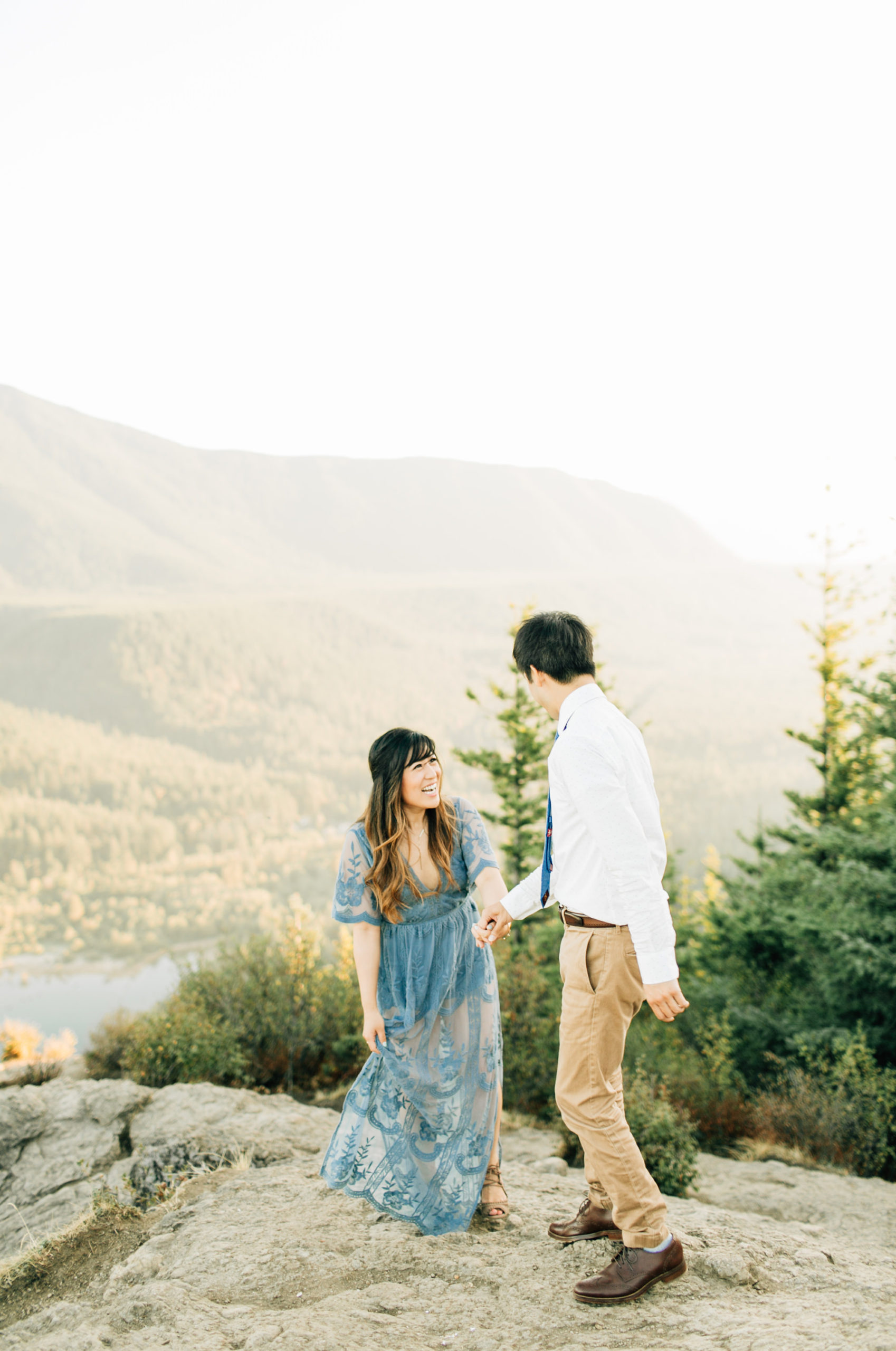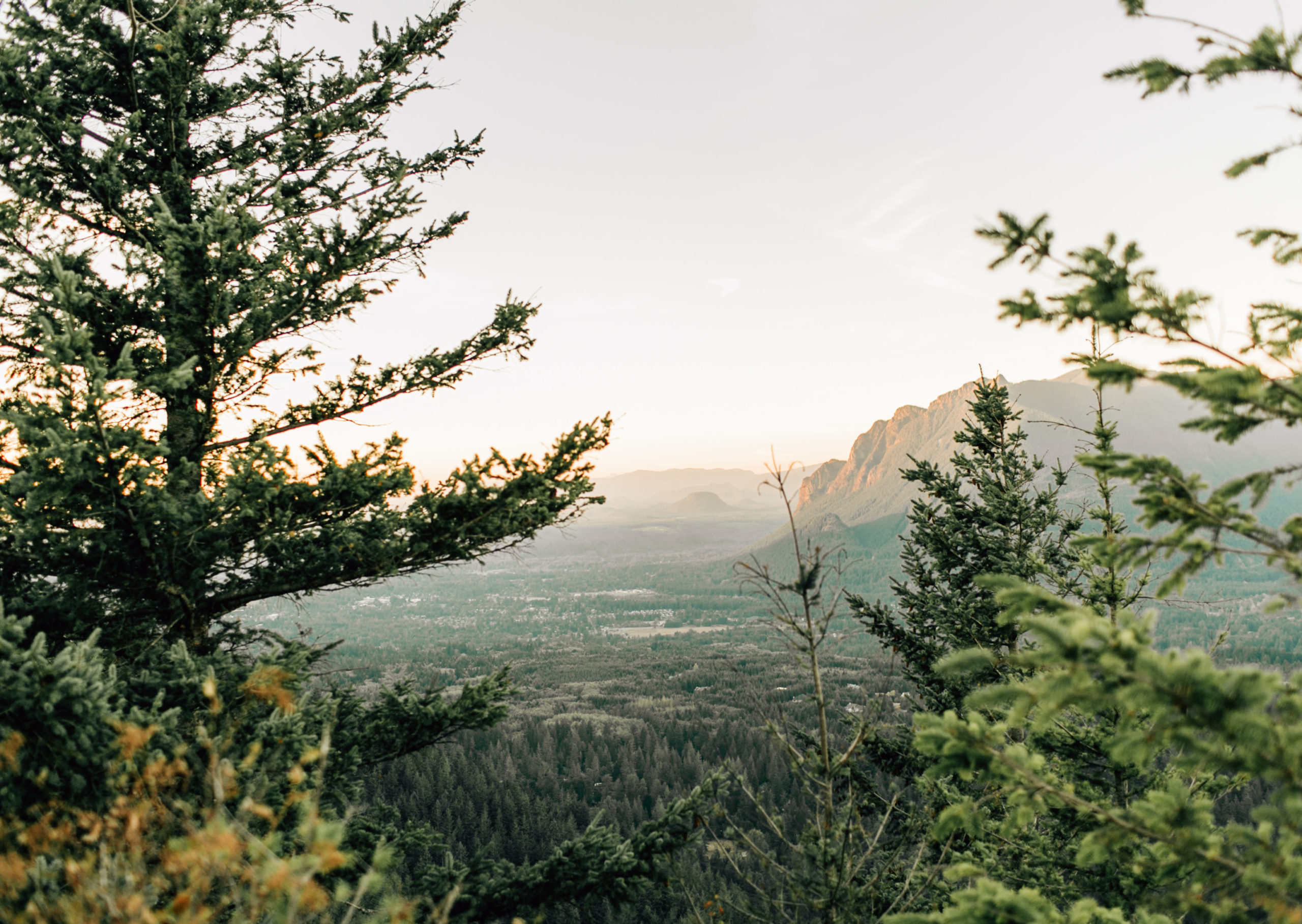 With wedding season coming to a close that can only mean one thing: engagement season is upon us! My favorite time of year. I love chatting with newly engaged couples that are so excited about planning their wedding day and then getting to really know them during their engagement session. There's definitely something to be said for creating a bond before a wedding and I've found that an engagement session is the perfect time to do just that. After an hour and a half together simply talking, snapping some photos, and laughing, my brides and grooms leave feeling so much more prepared for their big day and comfortable in front of the camera. Goal accomplished!
Last week I was able to finally meet up with and hang out with three of my 2018 couples, which made for a busy week but it was such a great time. I'm excited to share Jason + Emily's Rattlesnake Ridge engagement session with you all today! You may recognize this session's setting because it's one of my favorite places to shoot in Washington if a client wants a forest look or something that screams Seattle. It's less than an hour from the city and it's a great area for an adventurous PNW engagement session, which is just want Emily and Jason were after! We began our session by the lake and caught some amazing light before it peeked behind the mountain. Then we made our way into the forest and began the trek to the top of the ridge where we got to enjoy the view and continue our shoot. I love the openness and views from the ridge and it really does make that 2-mile hike worth it. We finished up right as the sun was going down and then made the walk back down in the dark, luckily we had our phones to light the path!
I can't wait to meet Emily and Jason for their big day in Northern California next year!
Save
Save