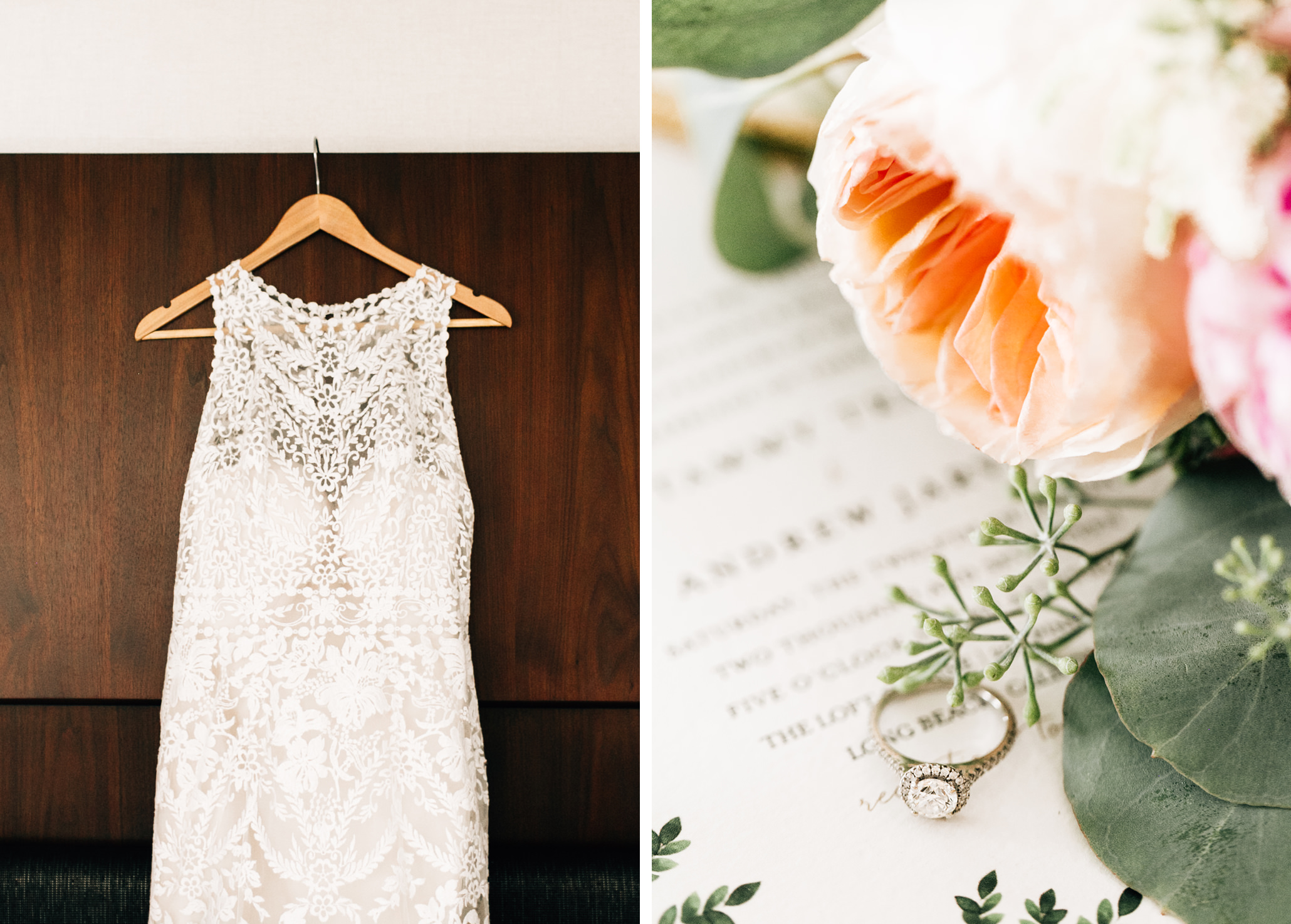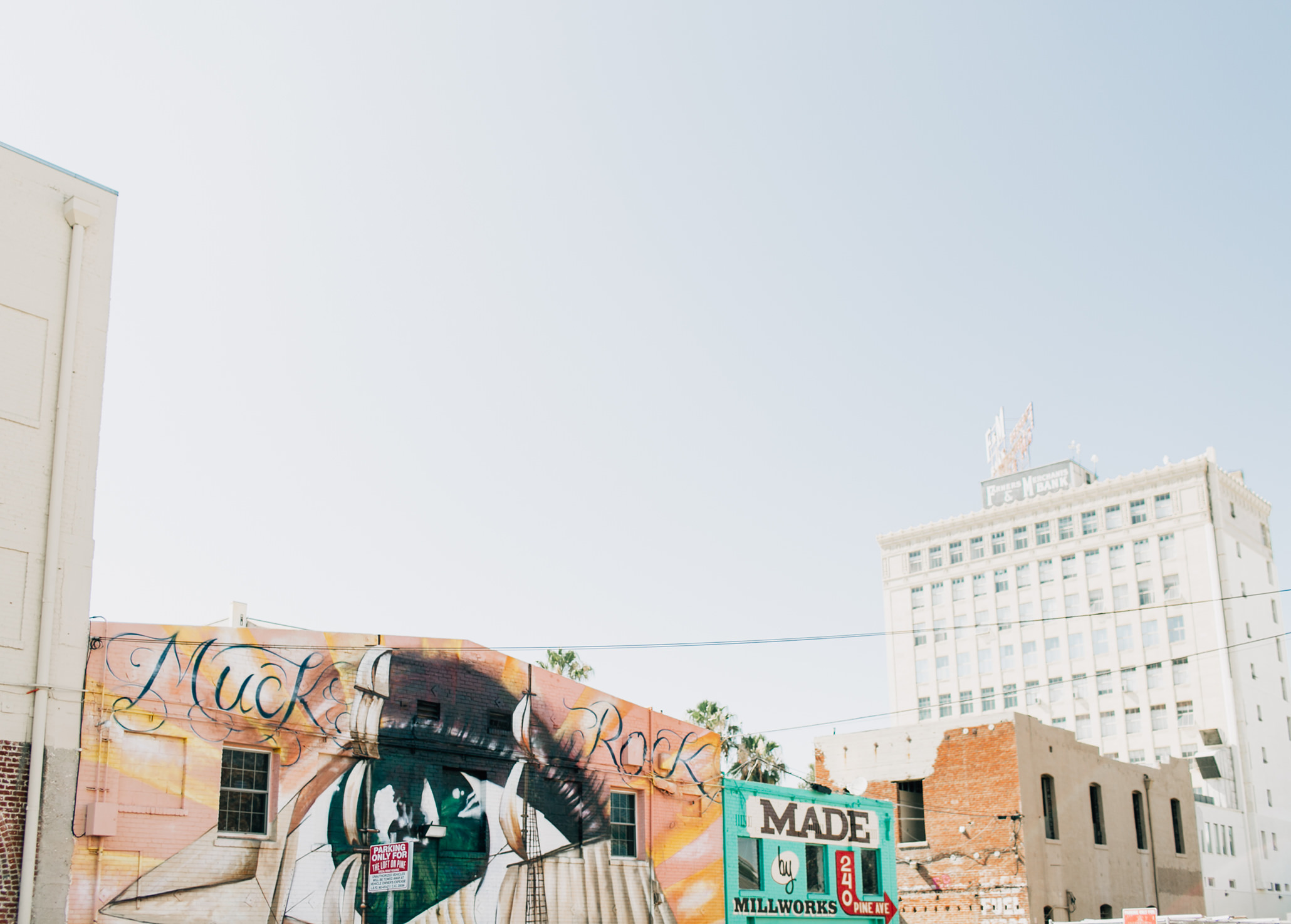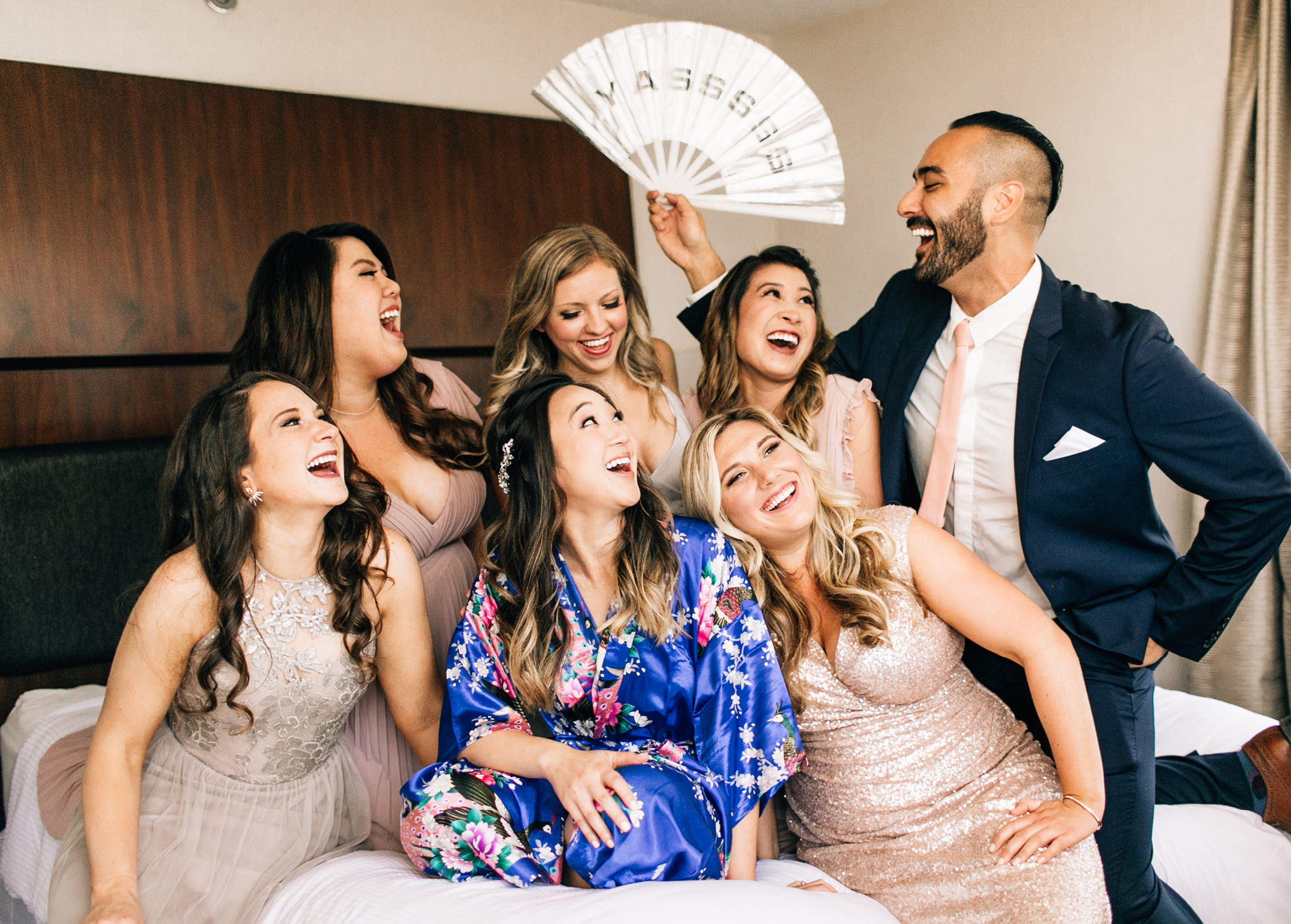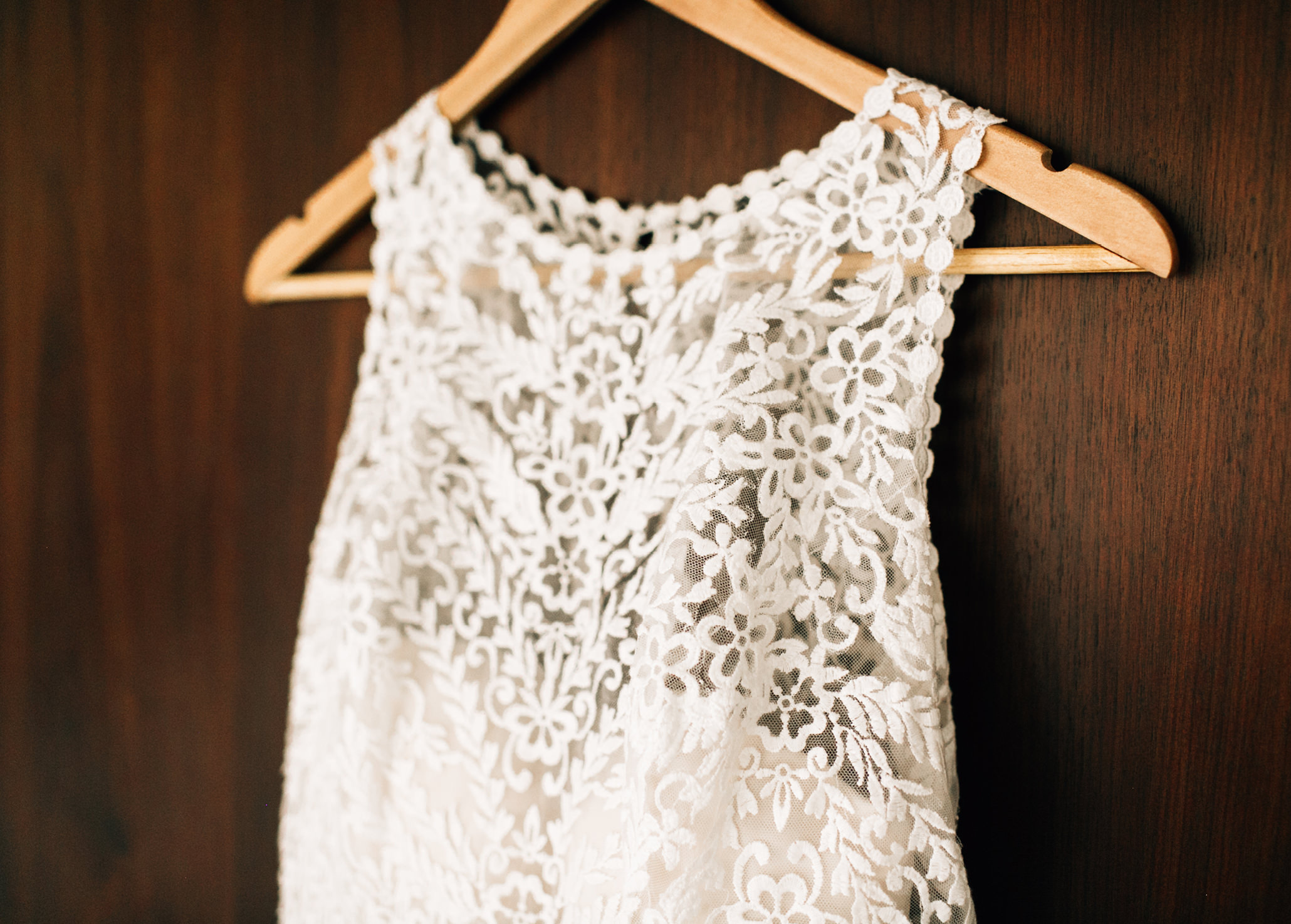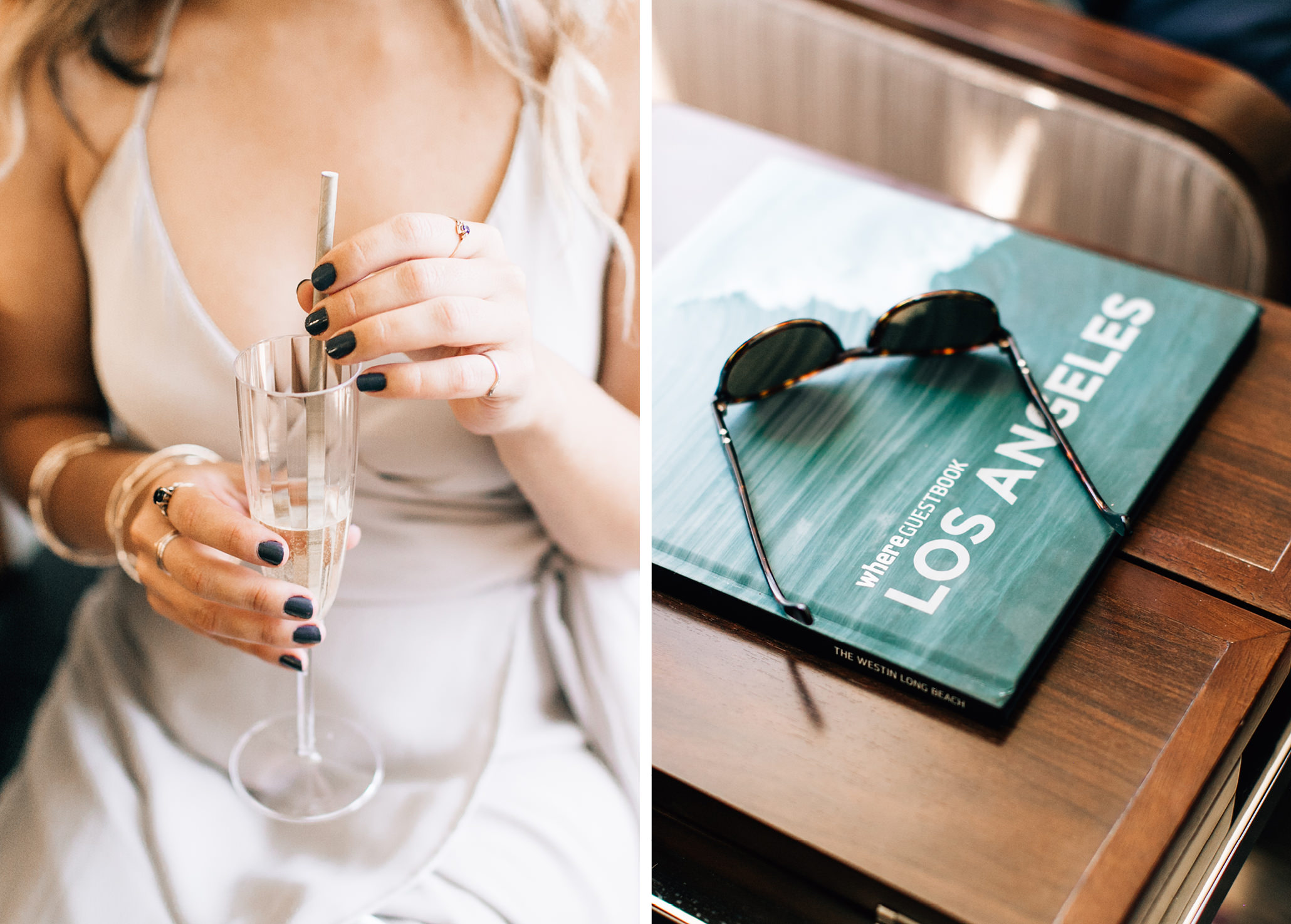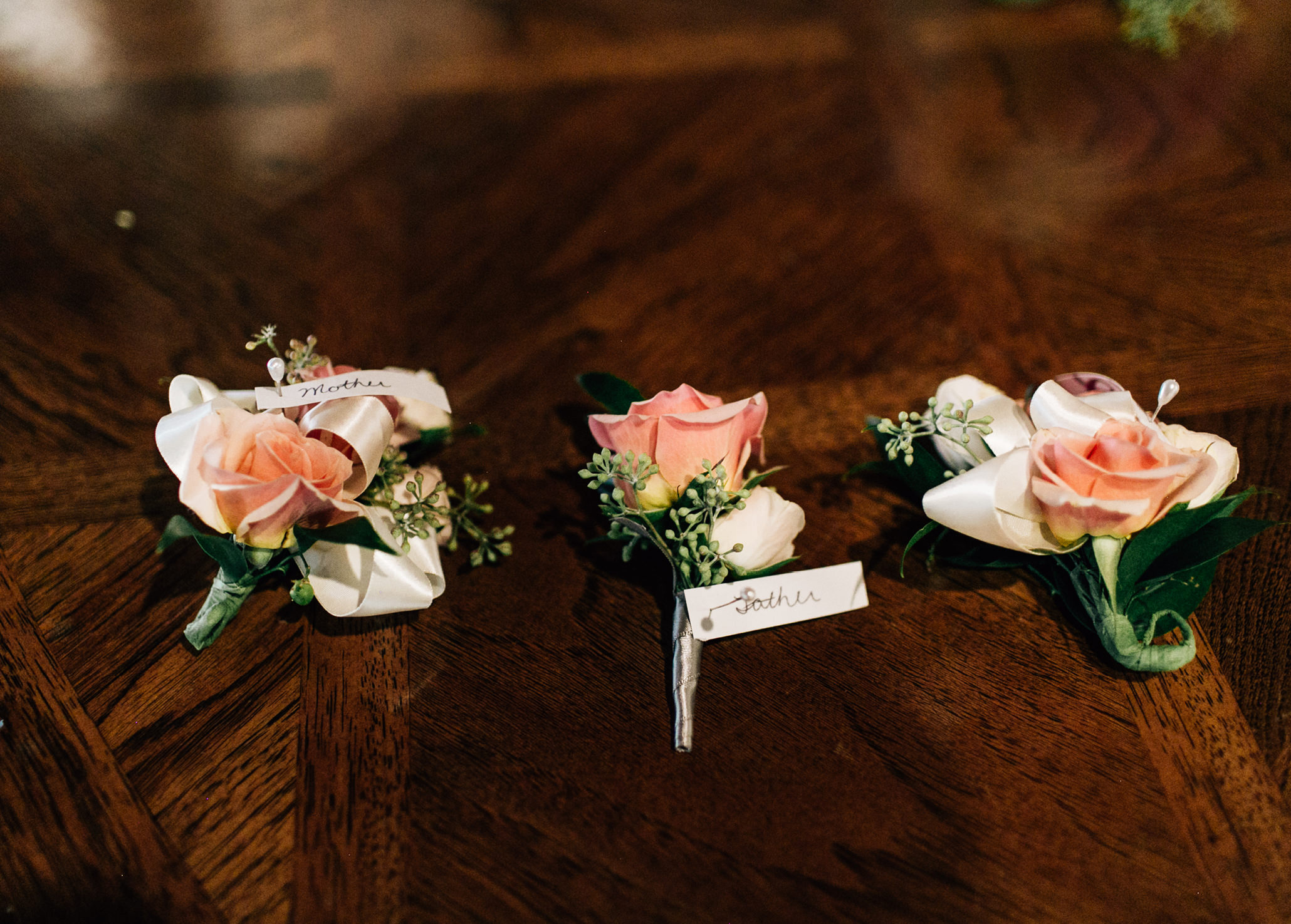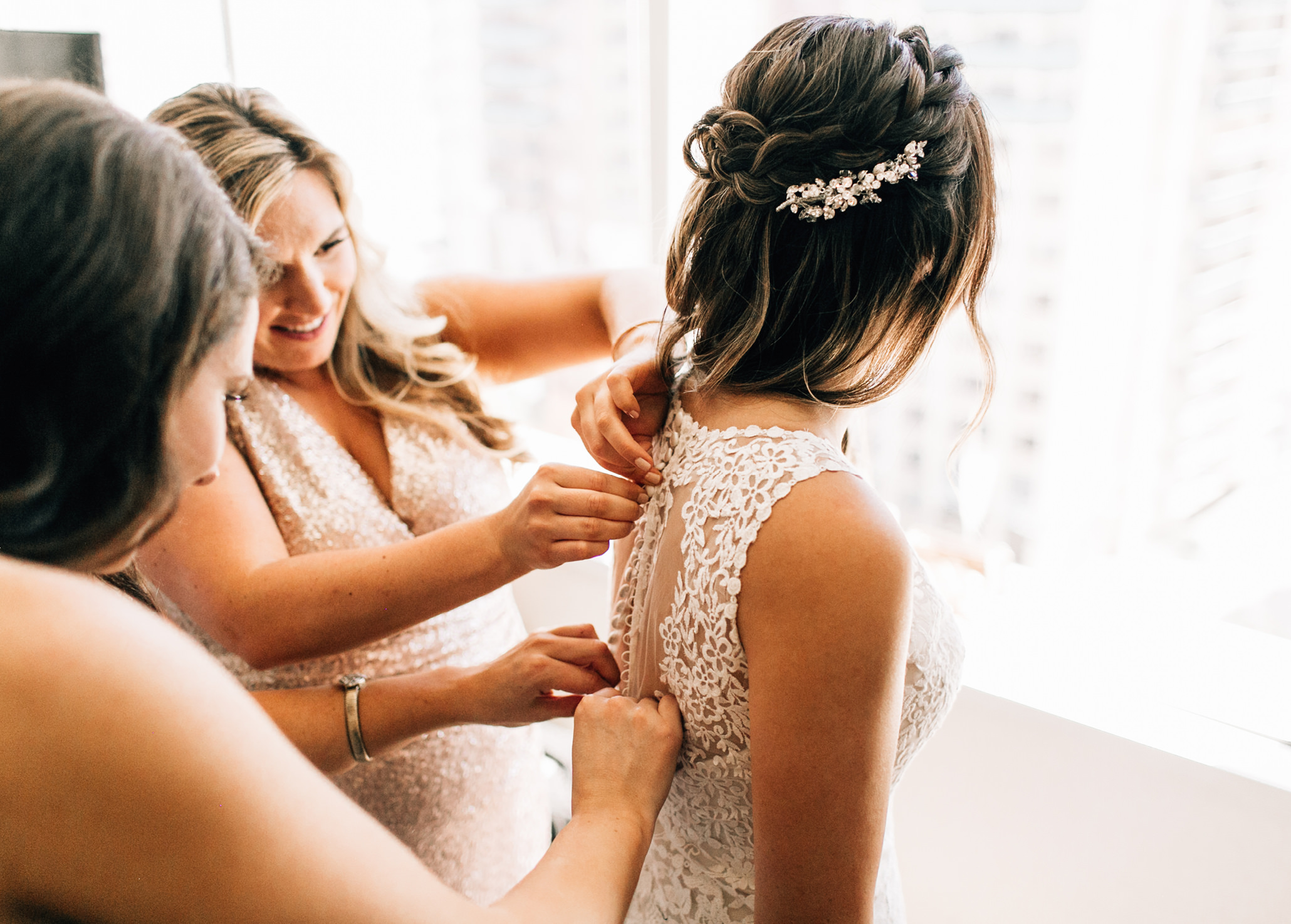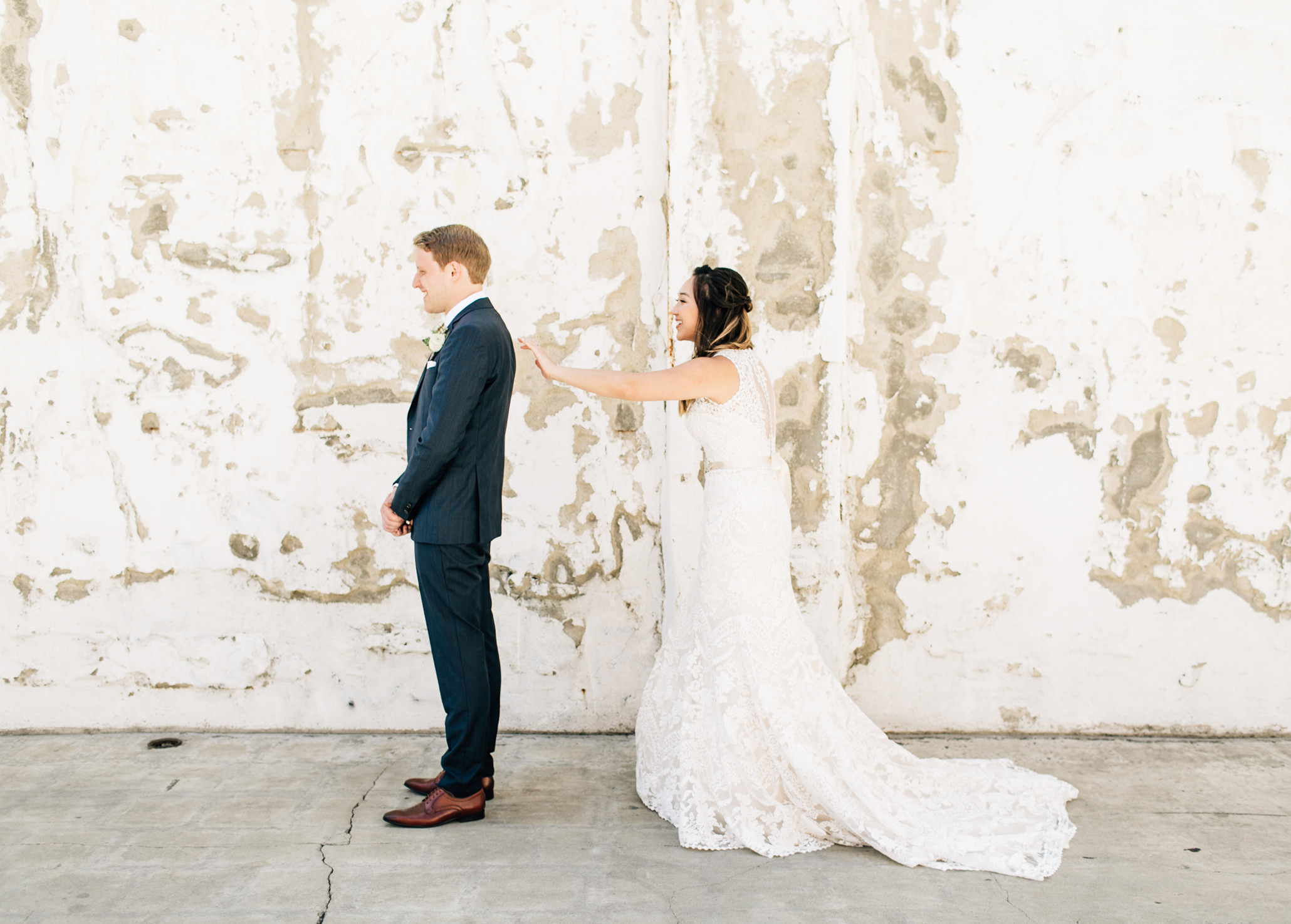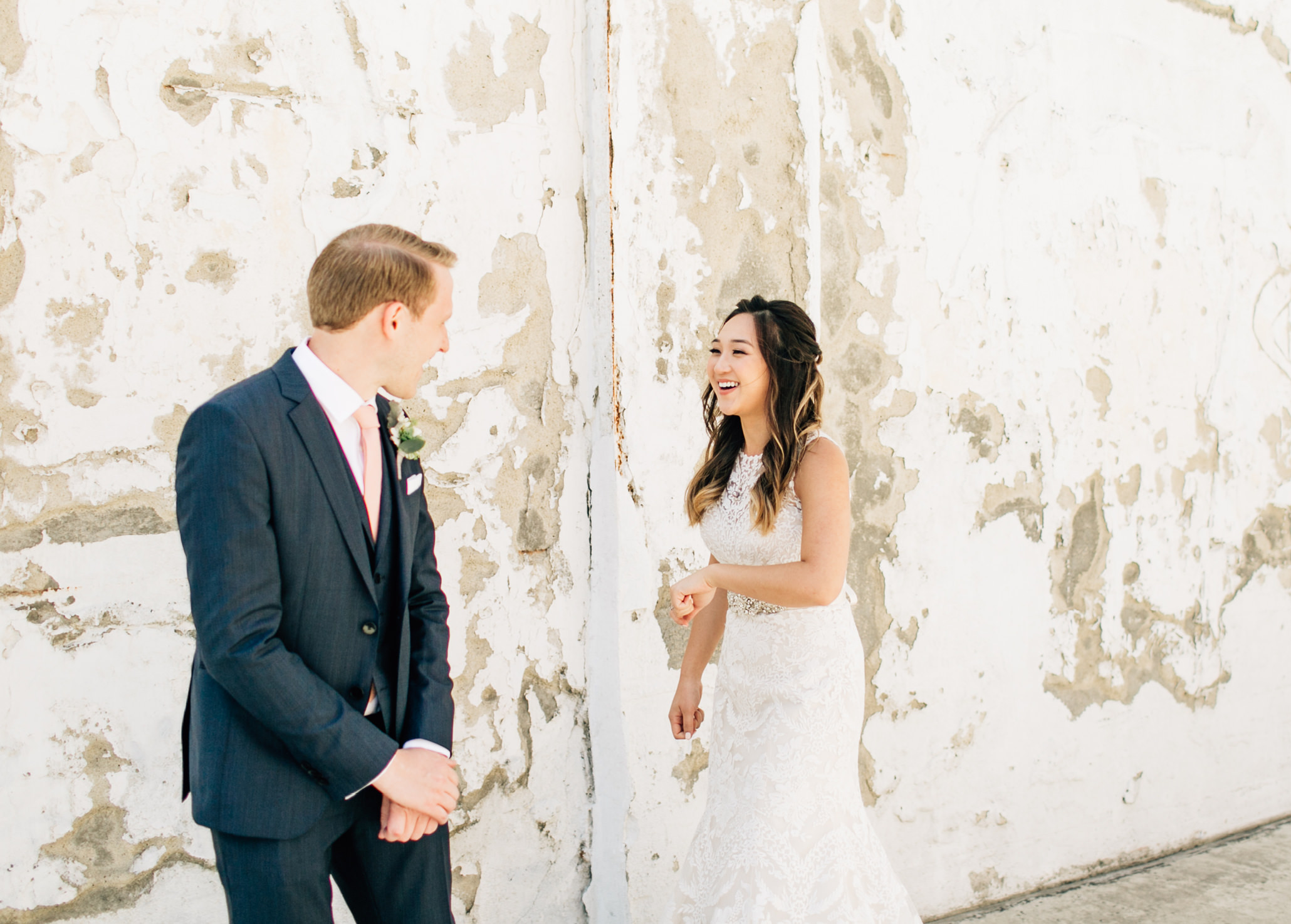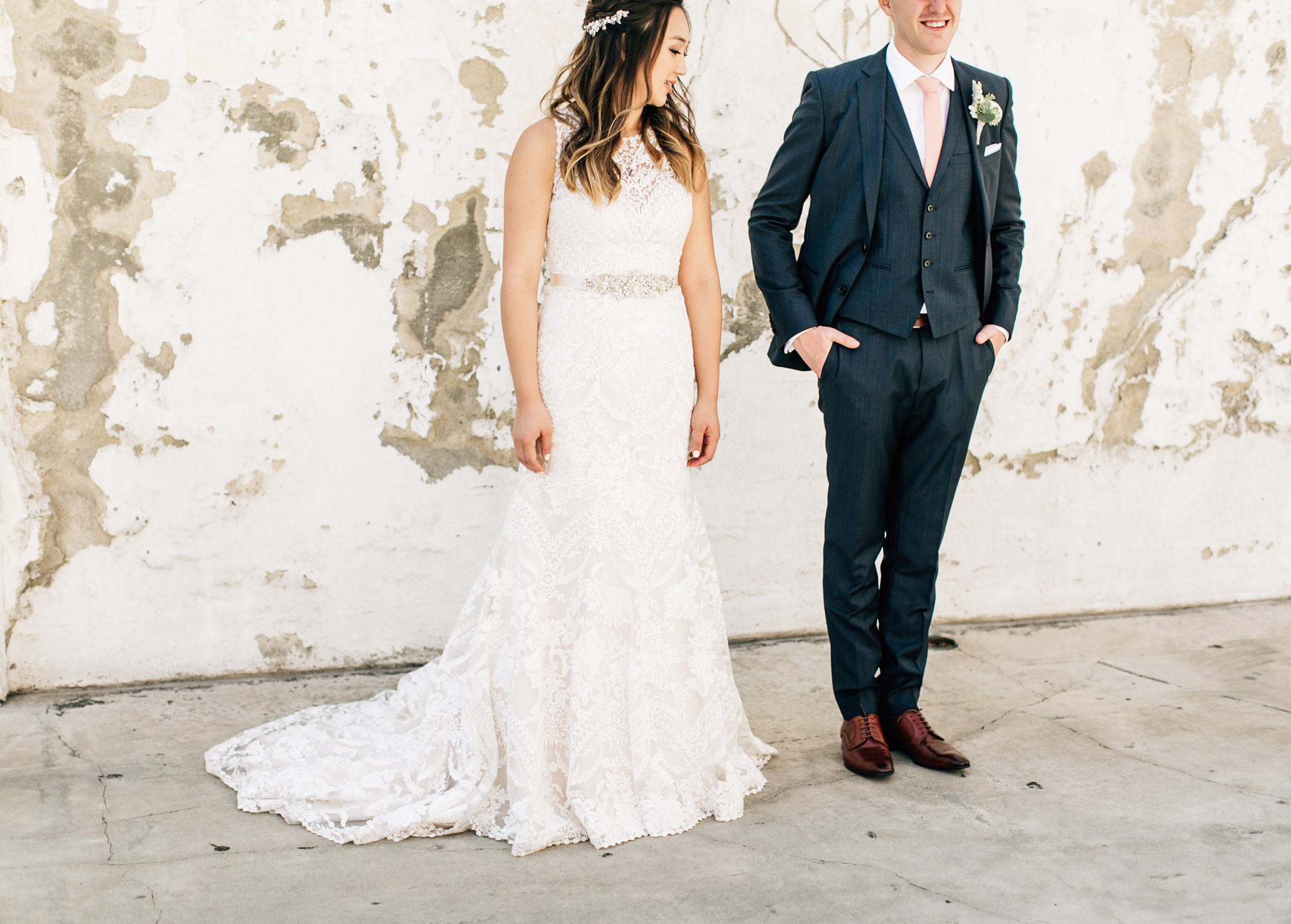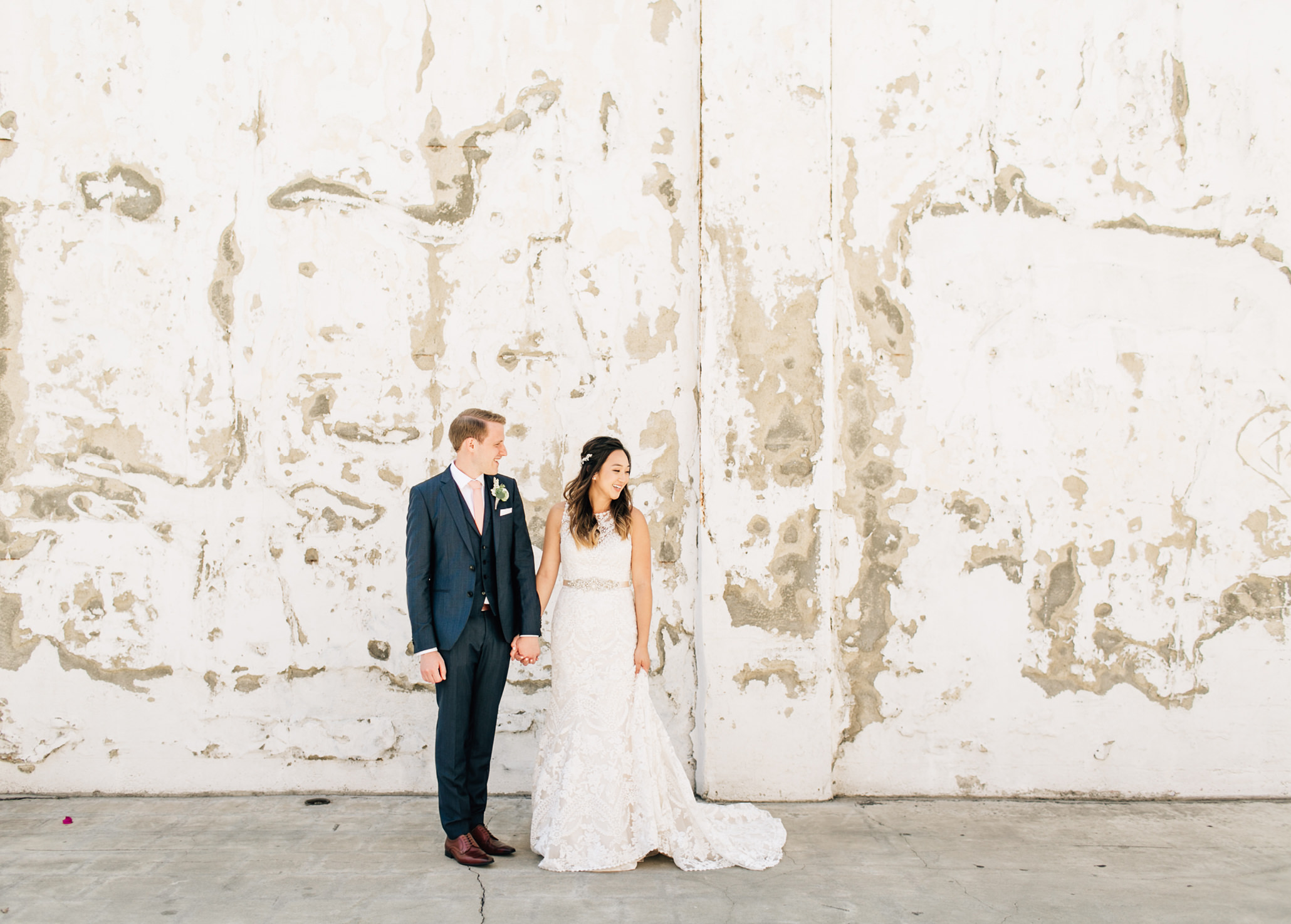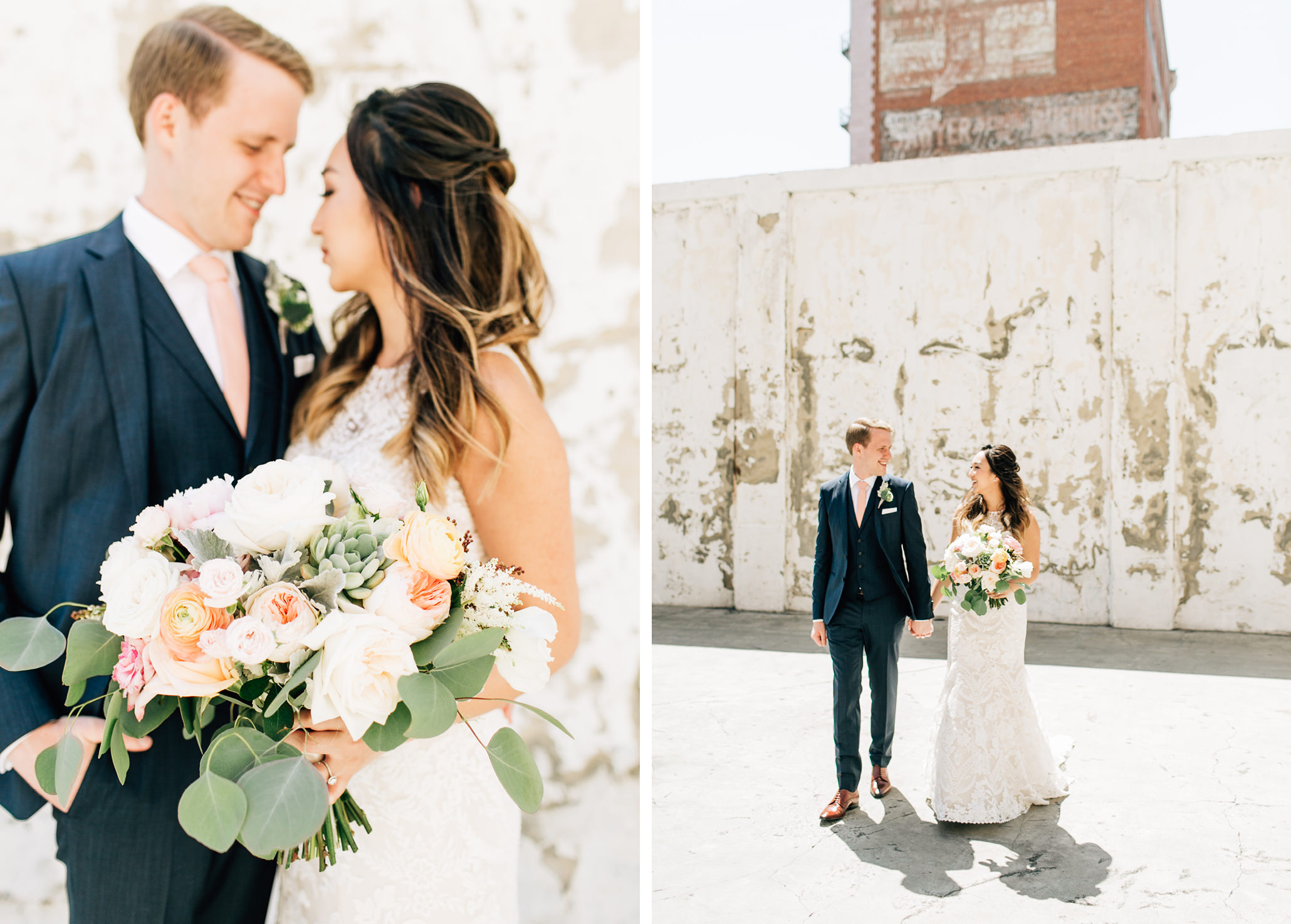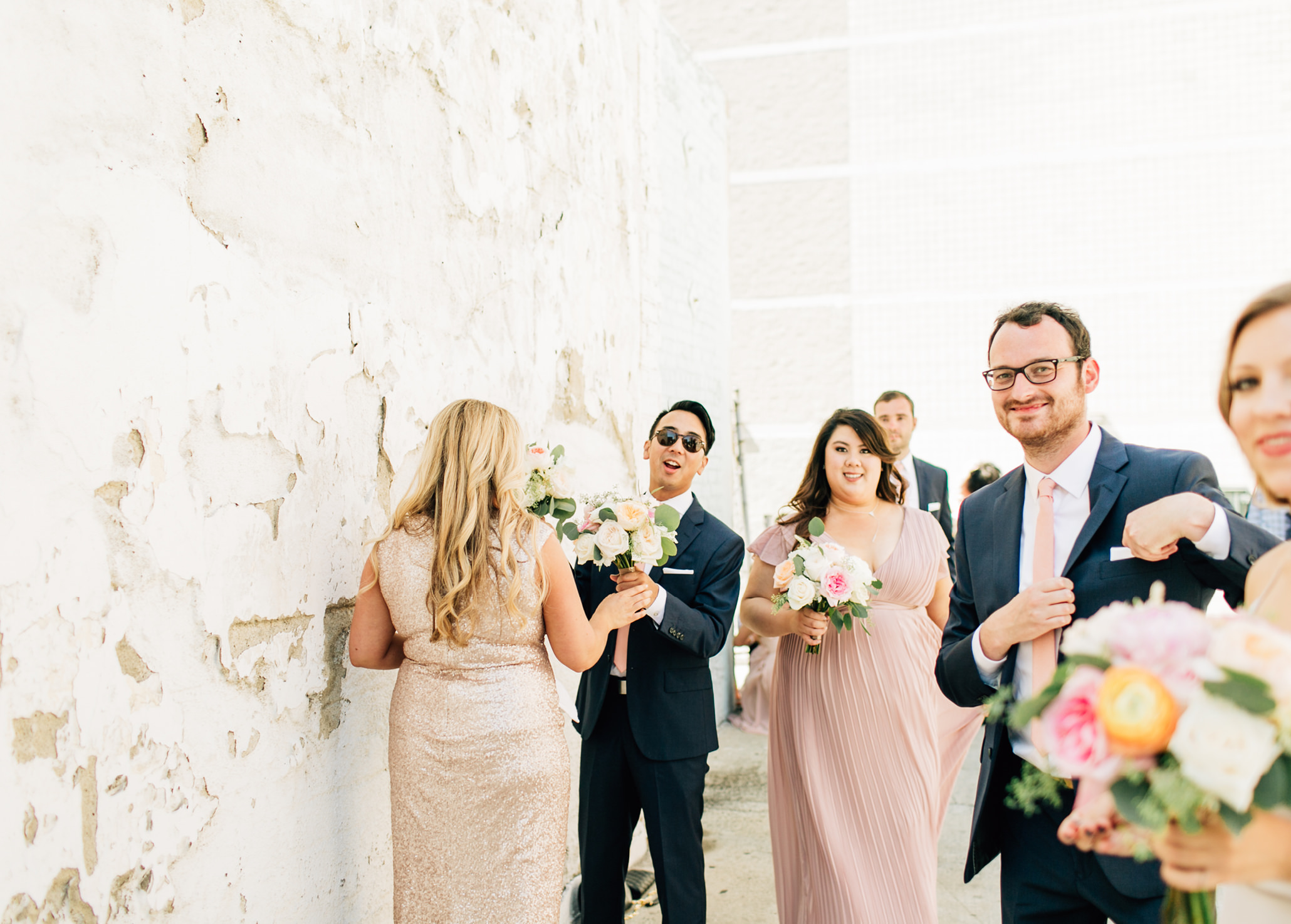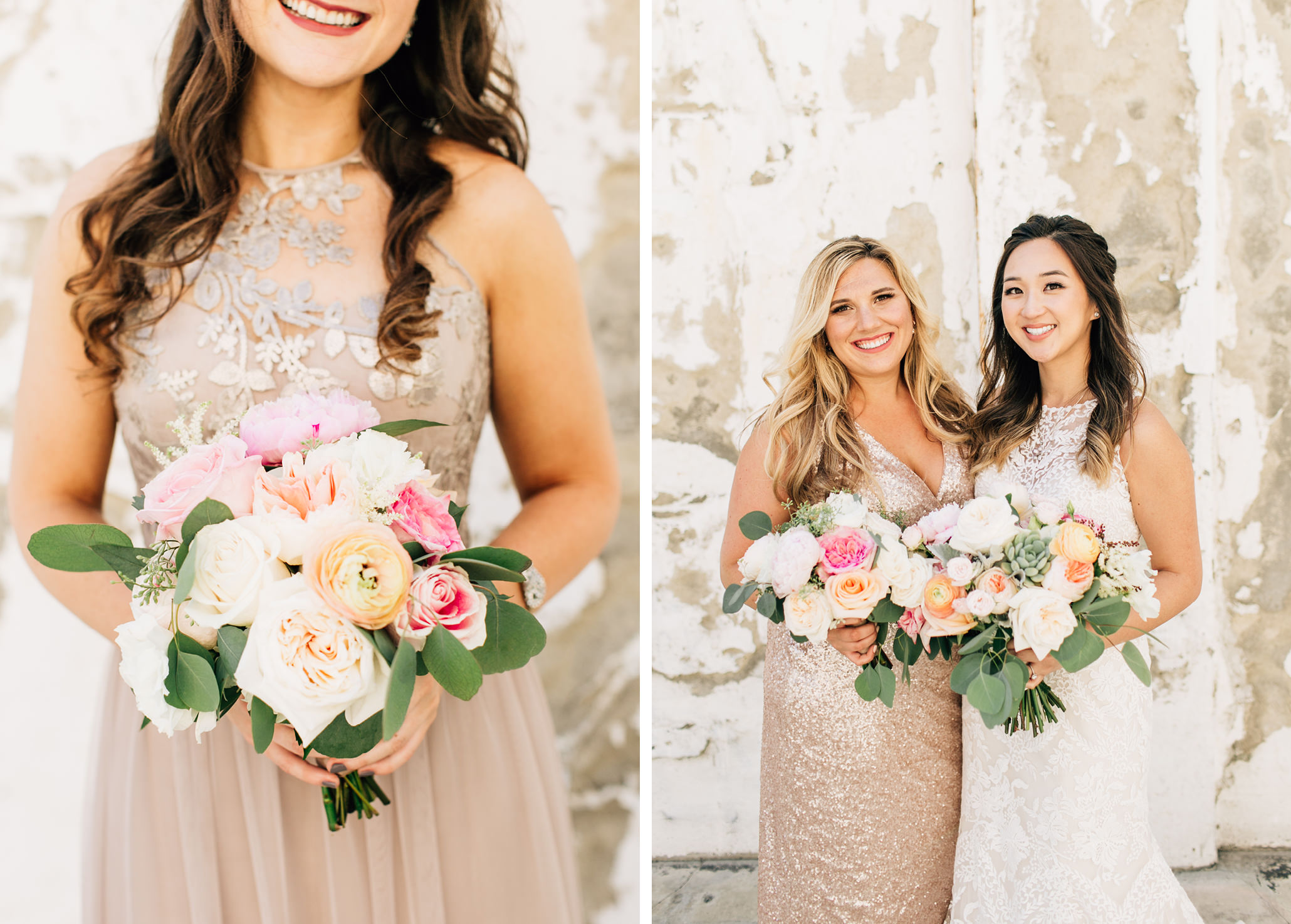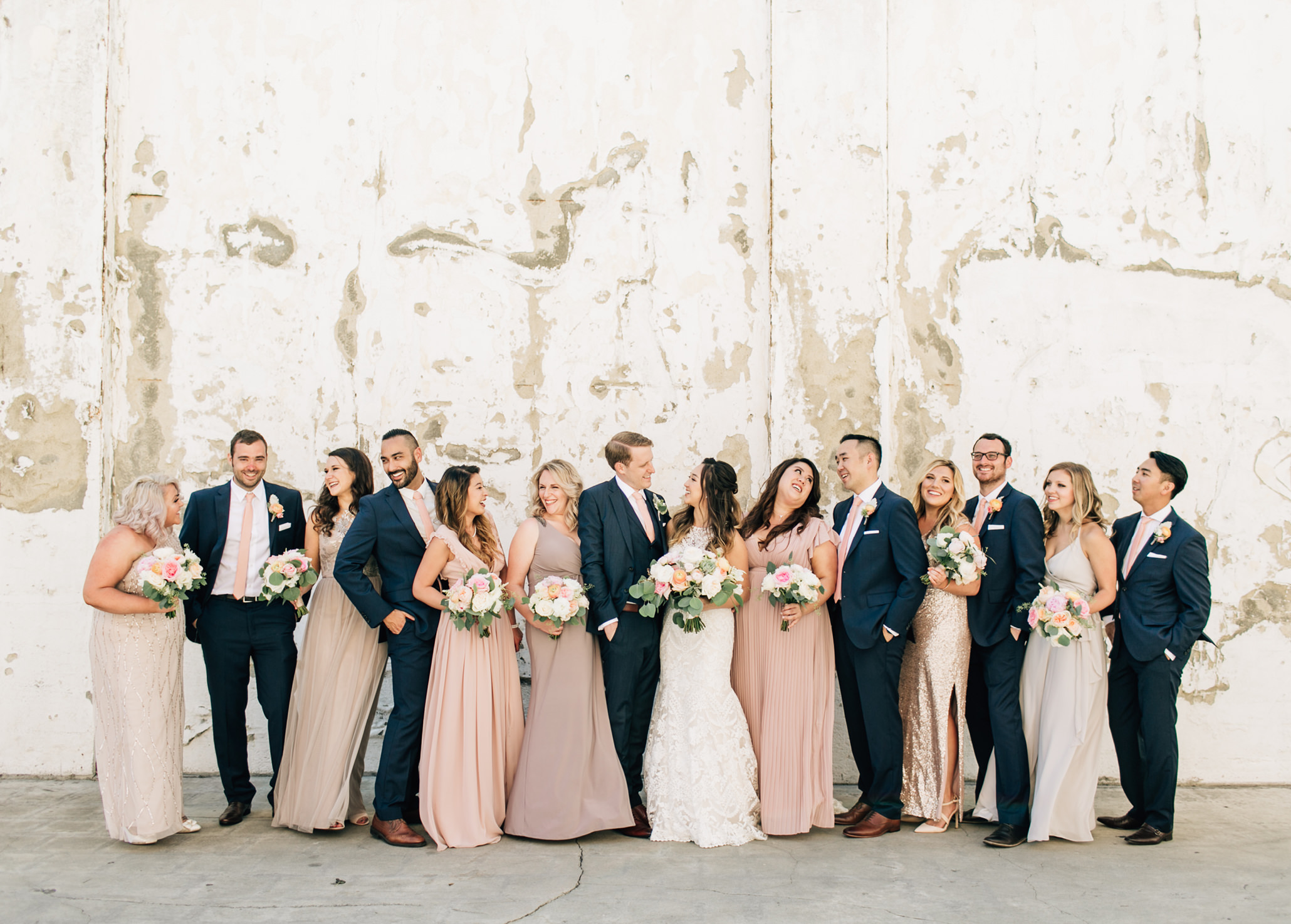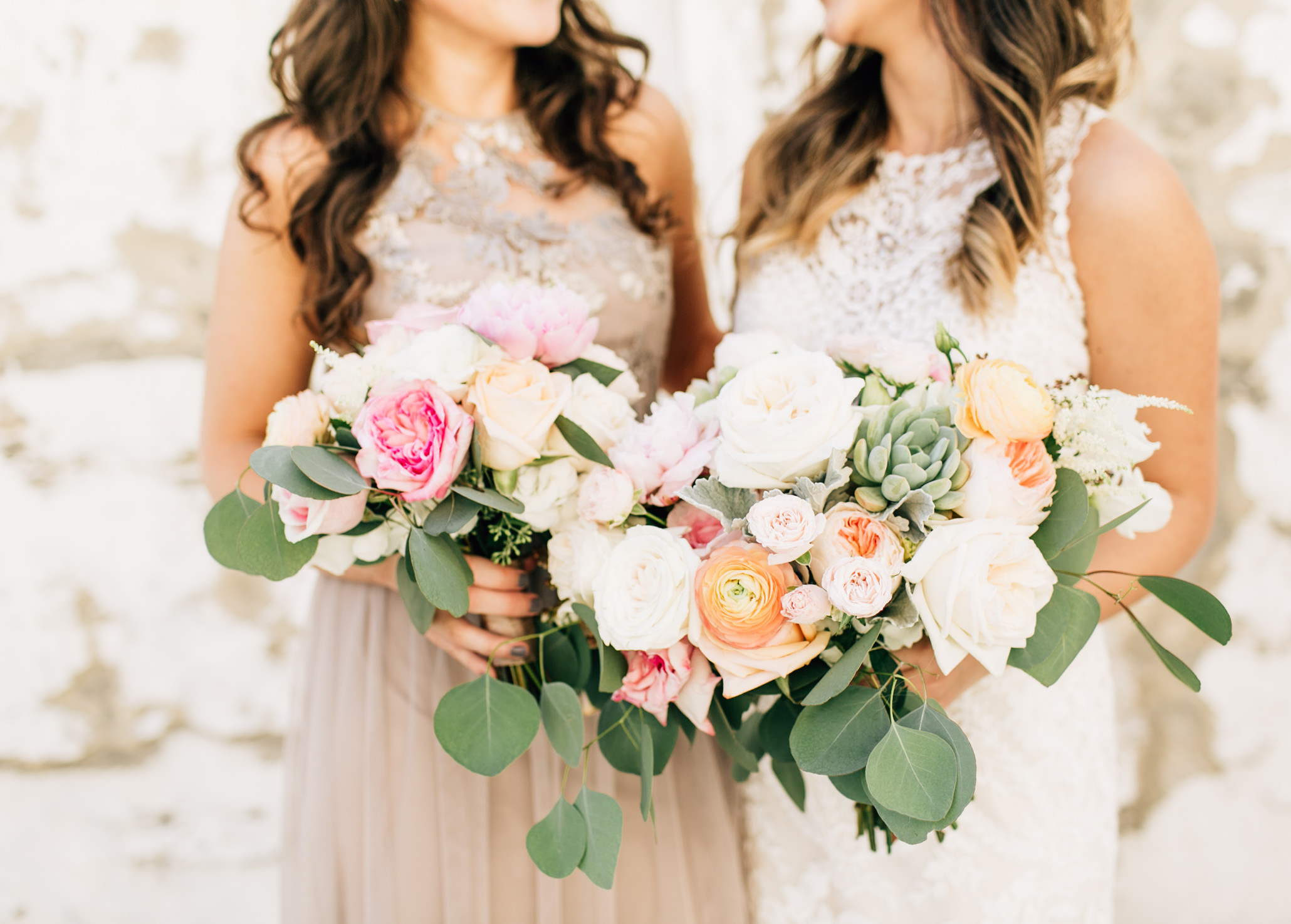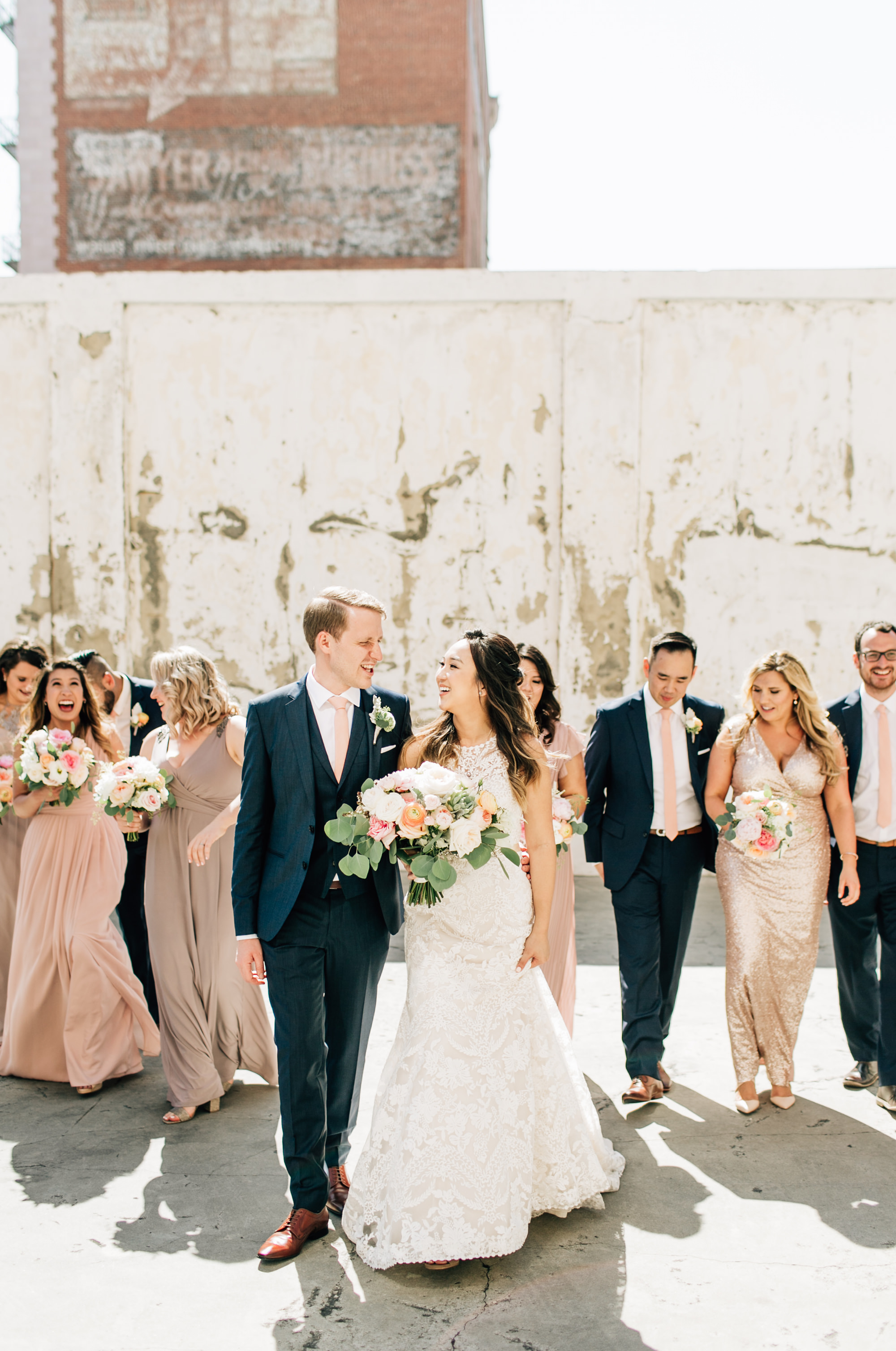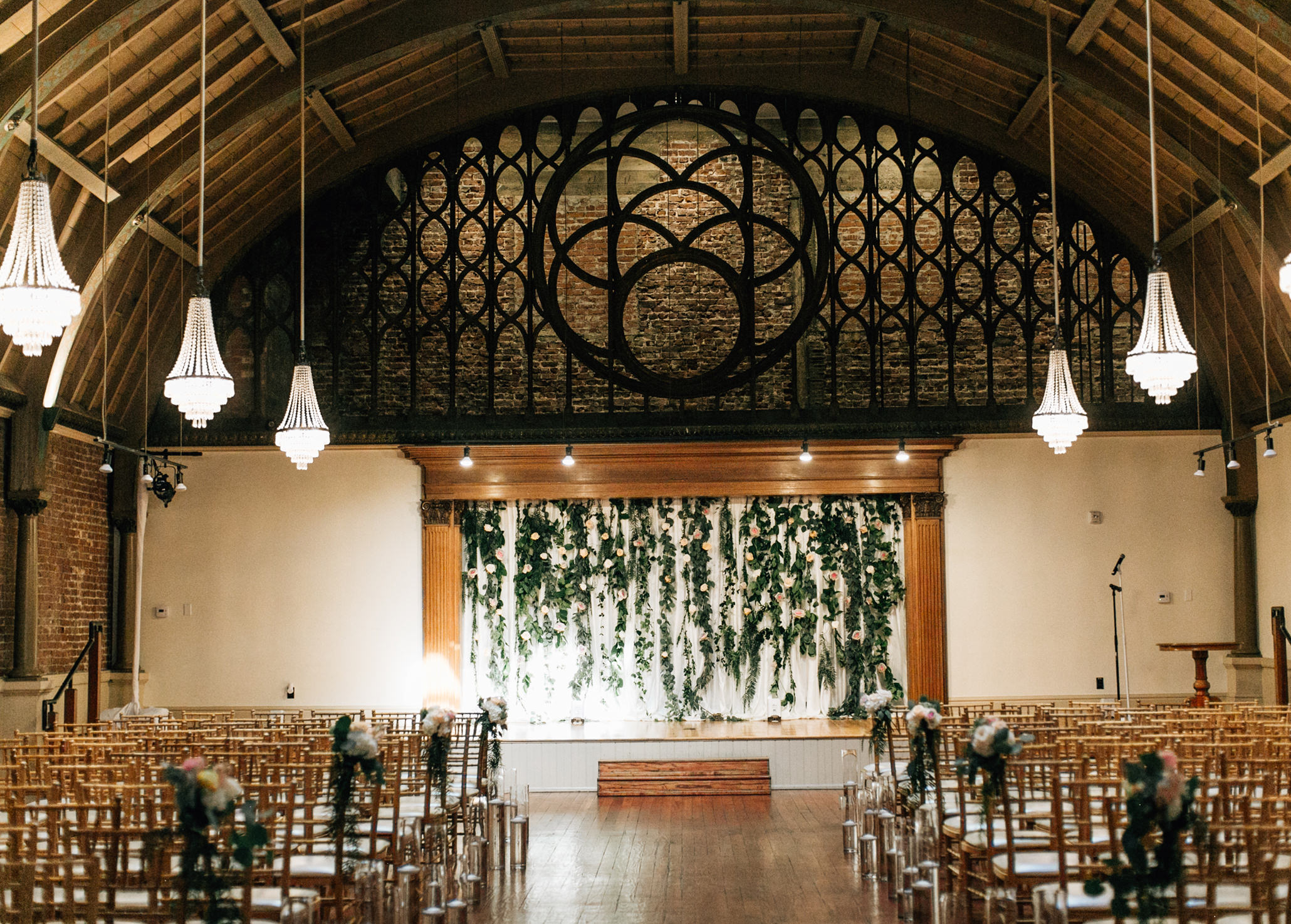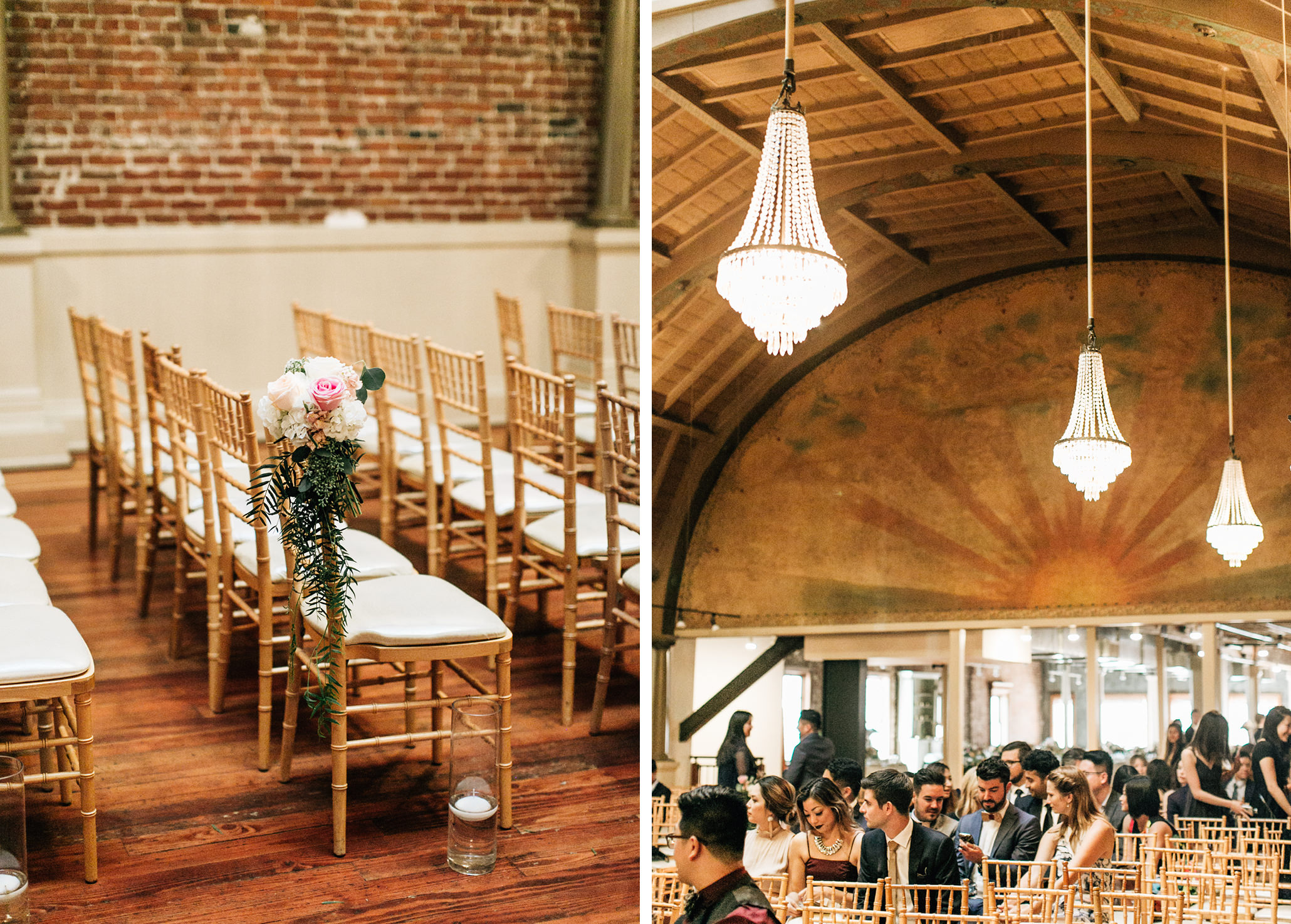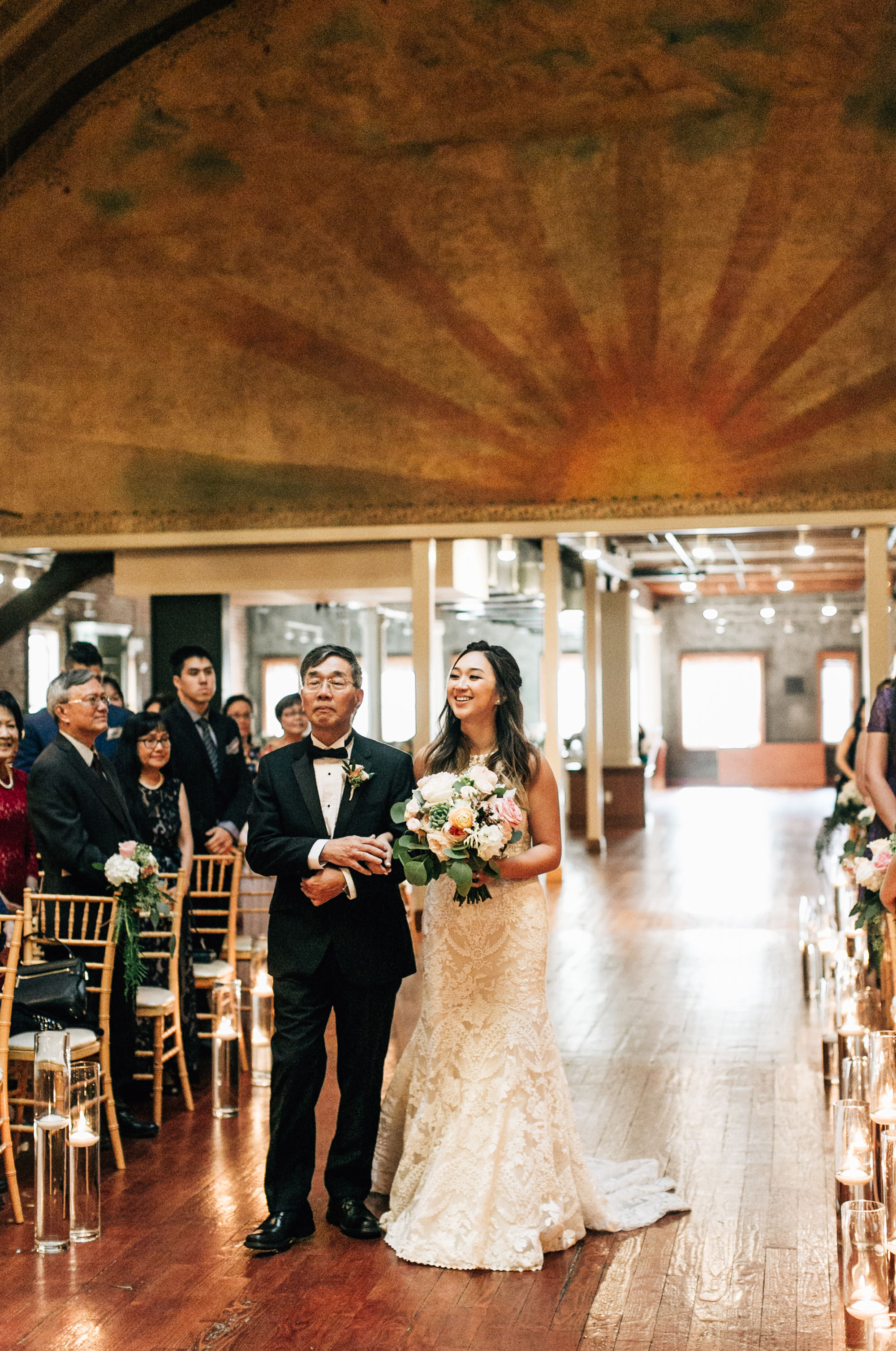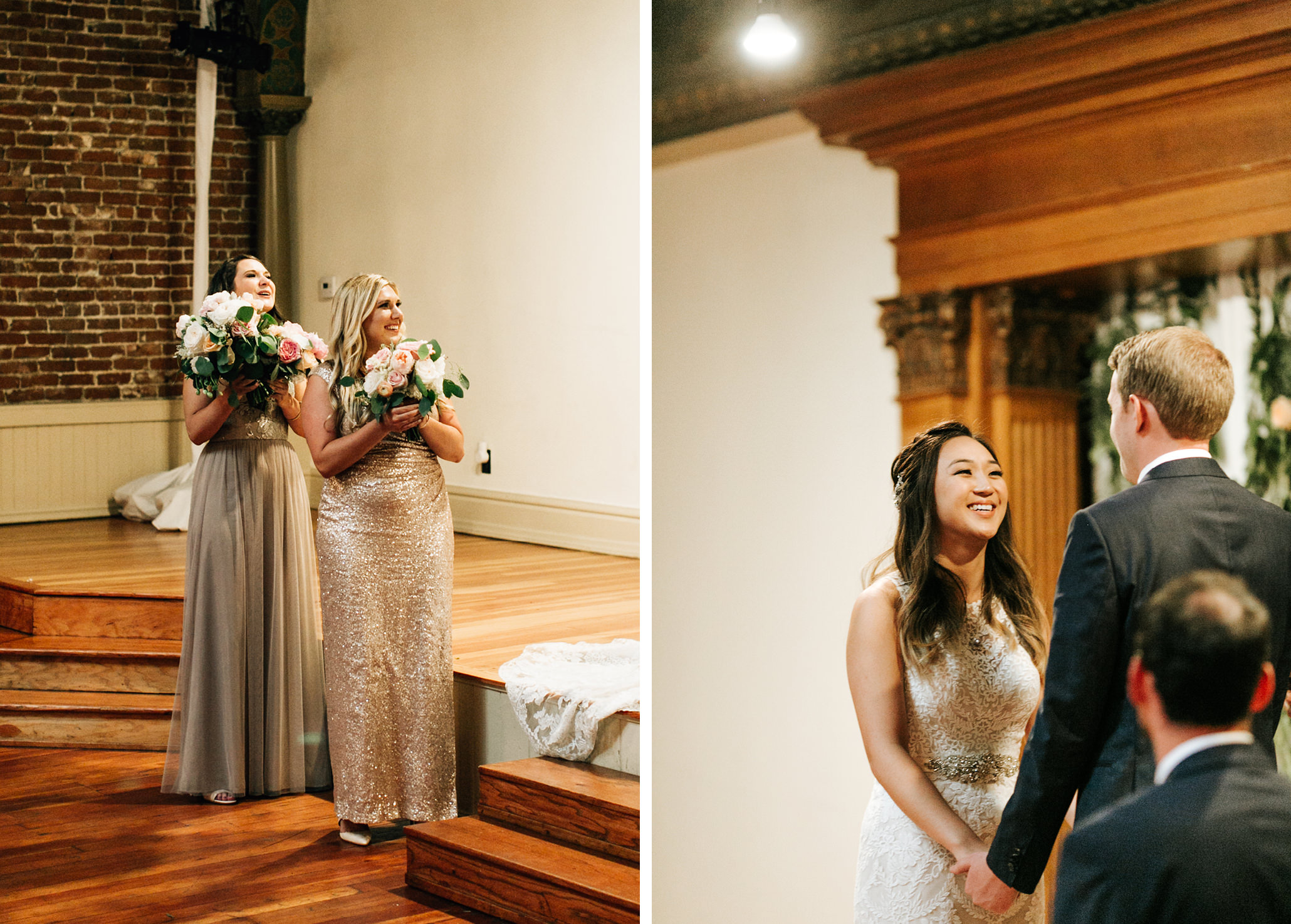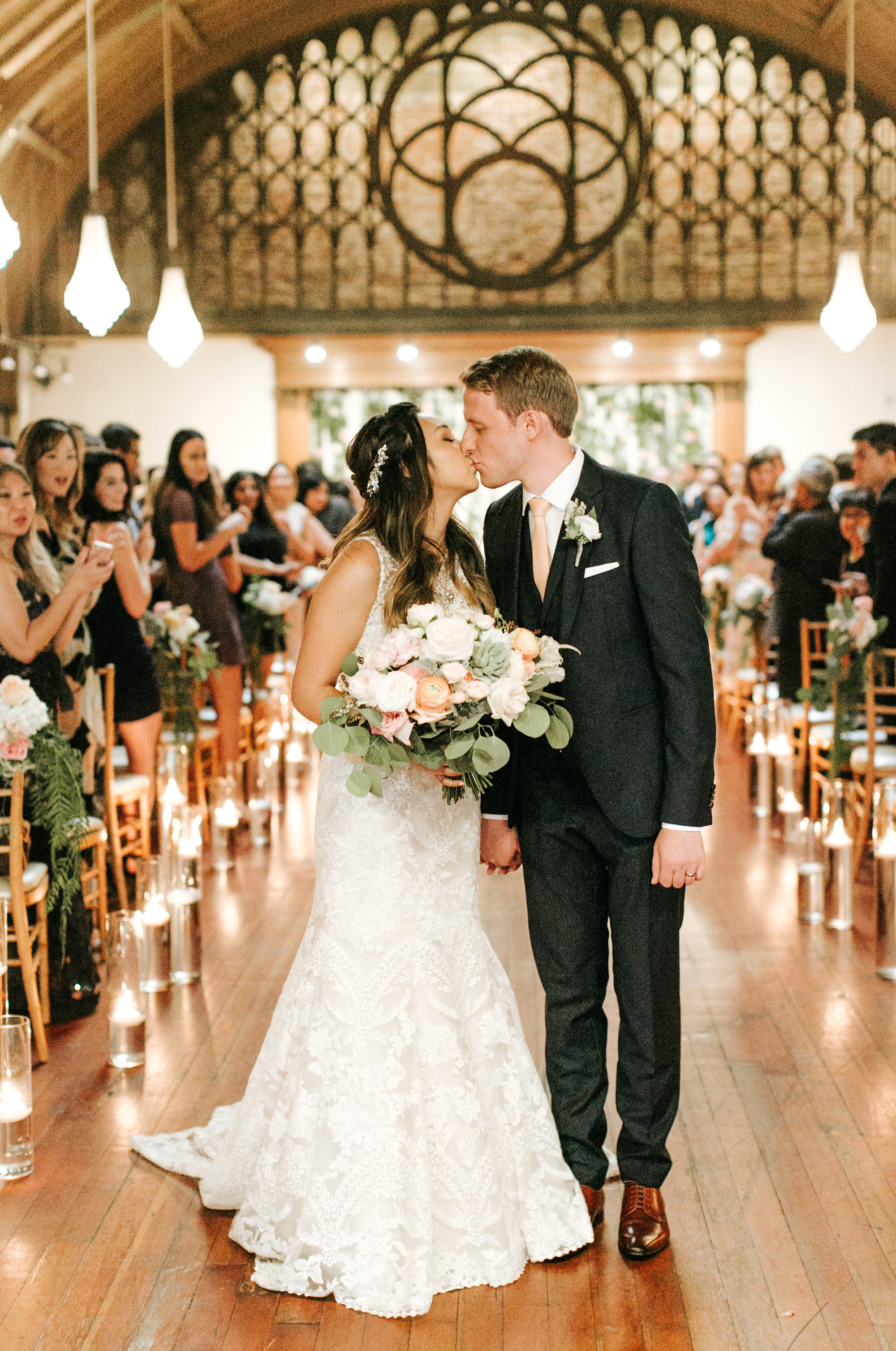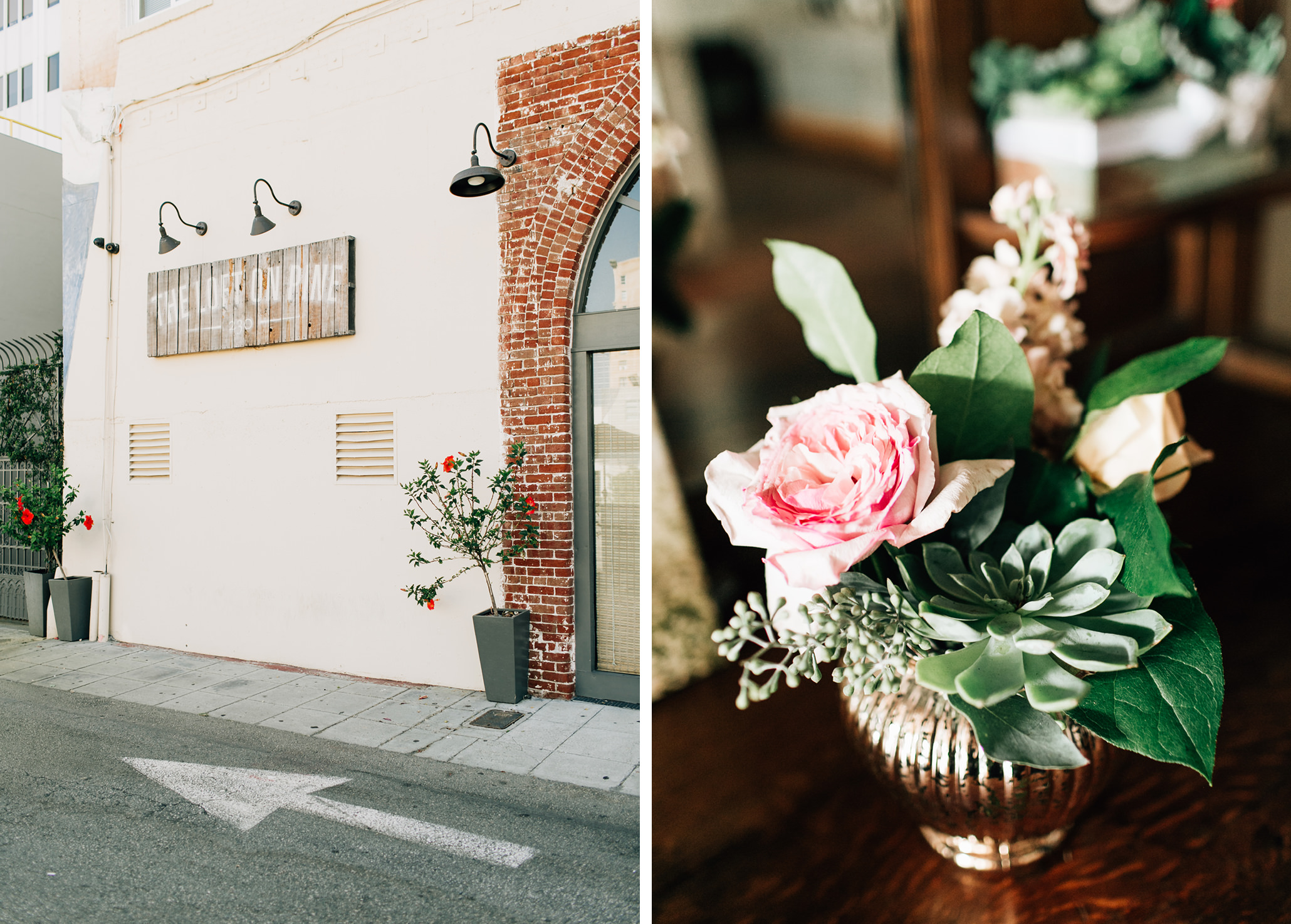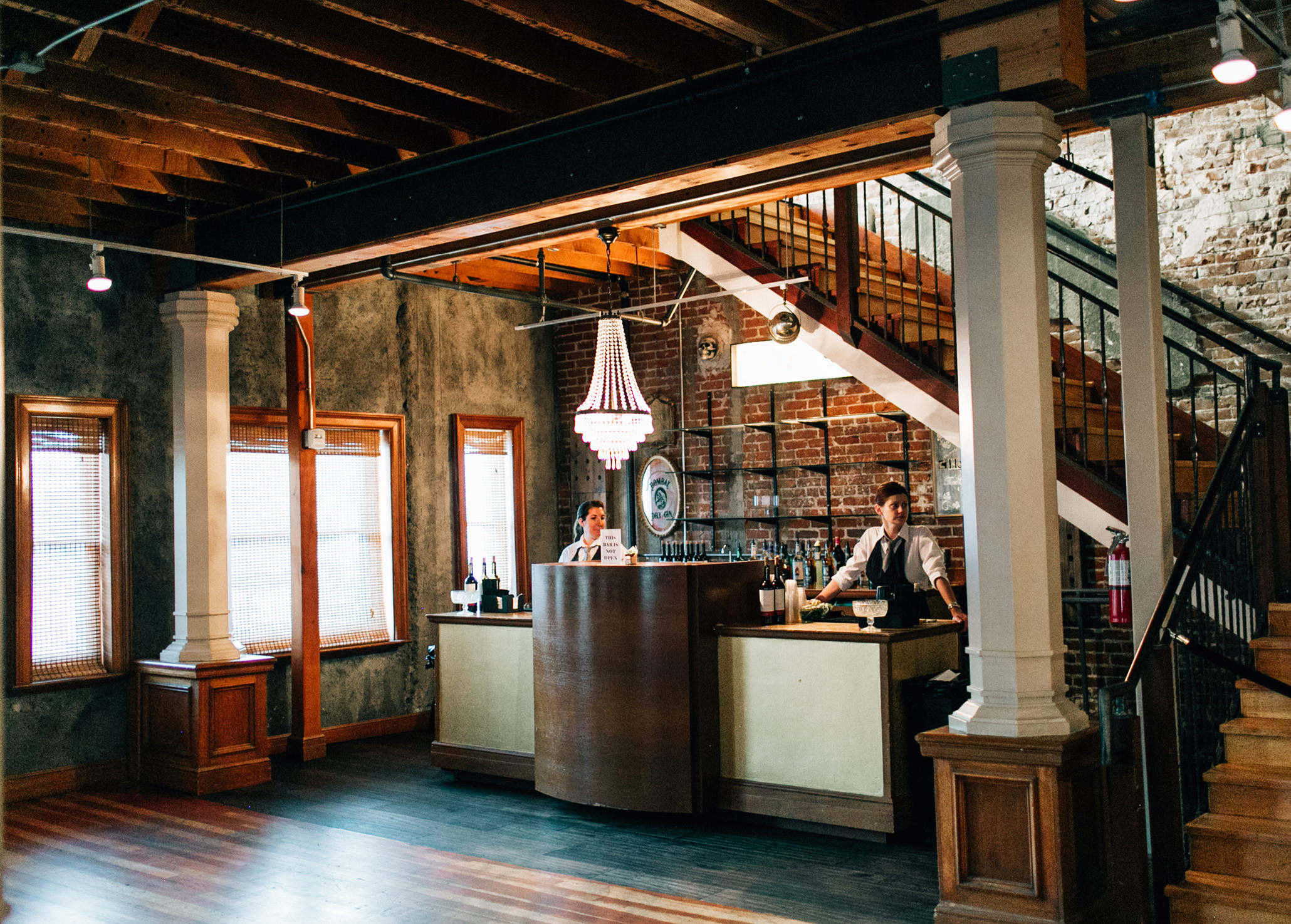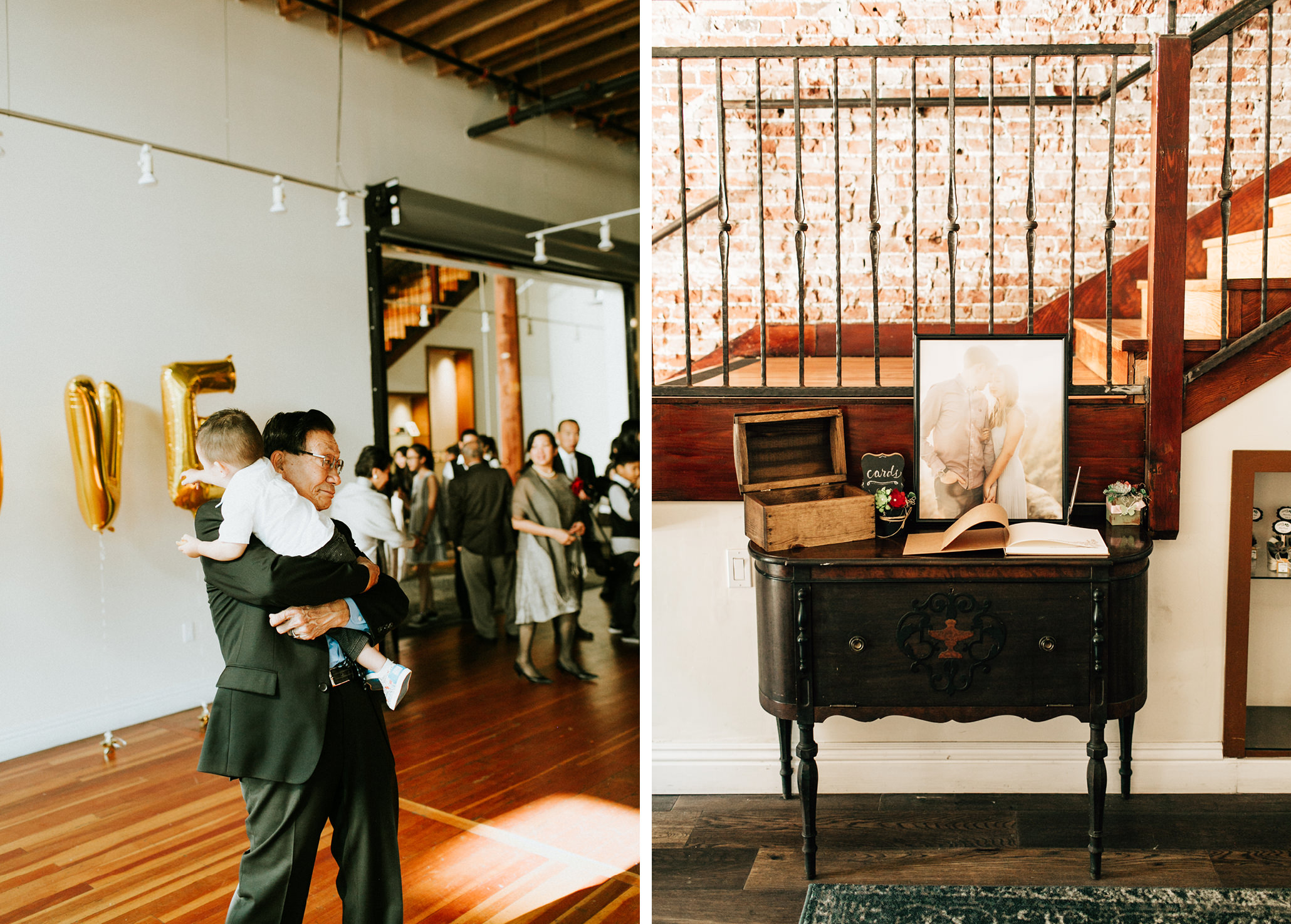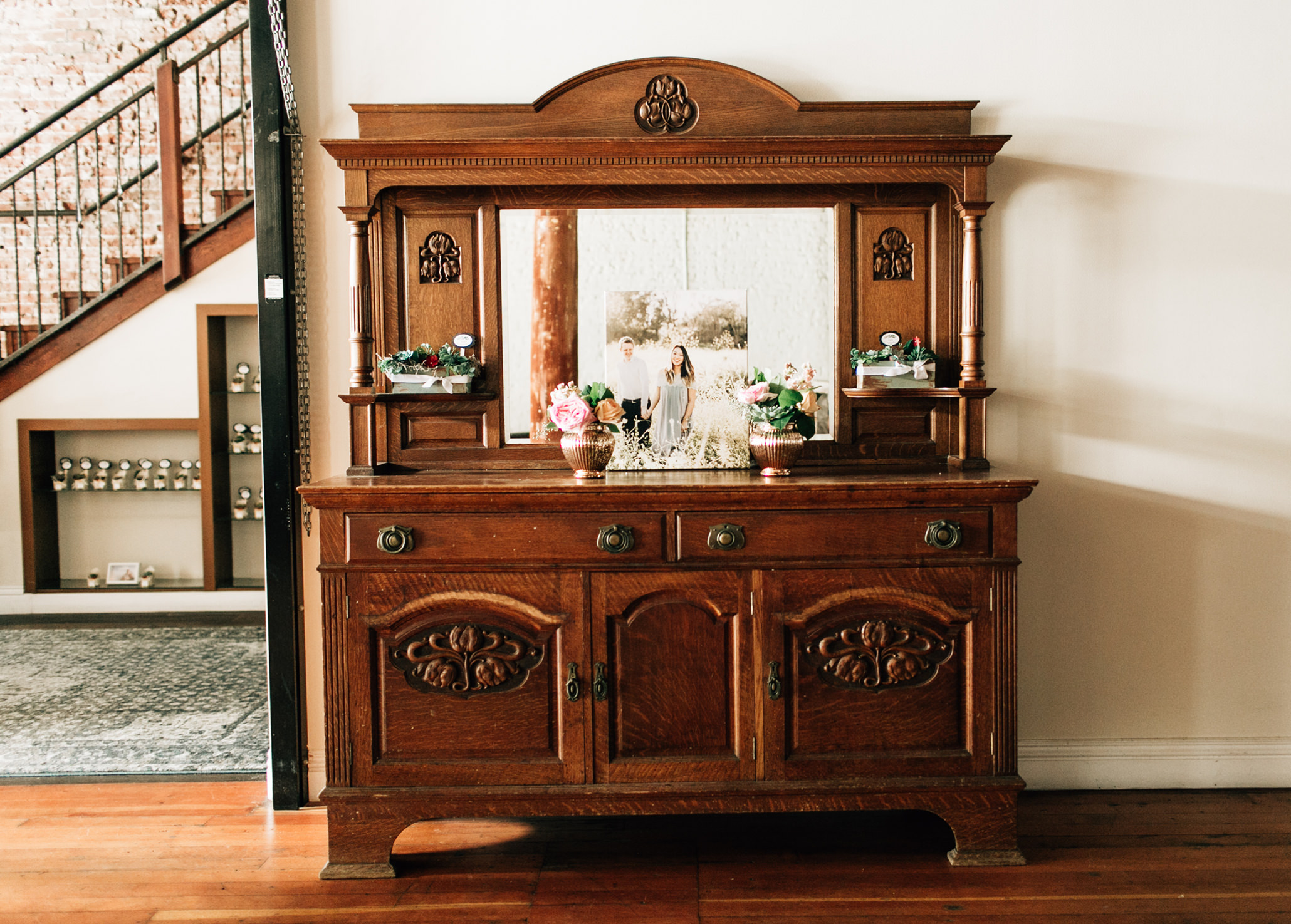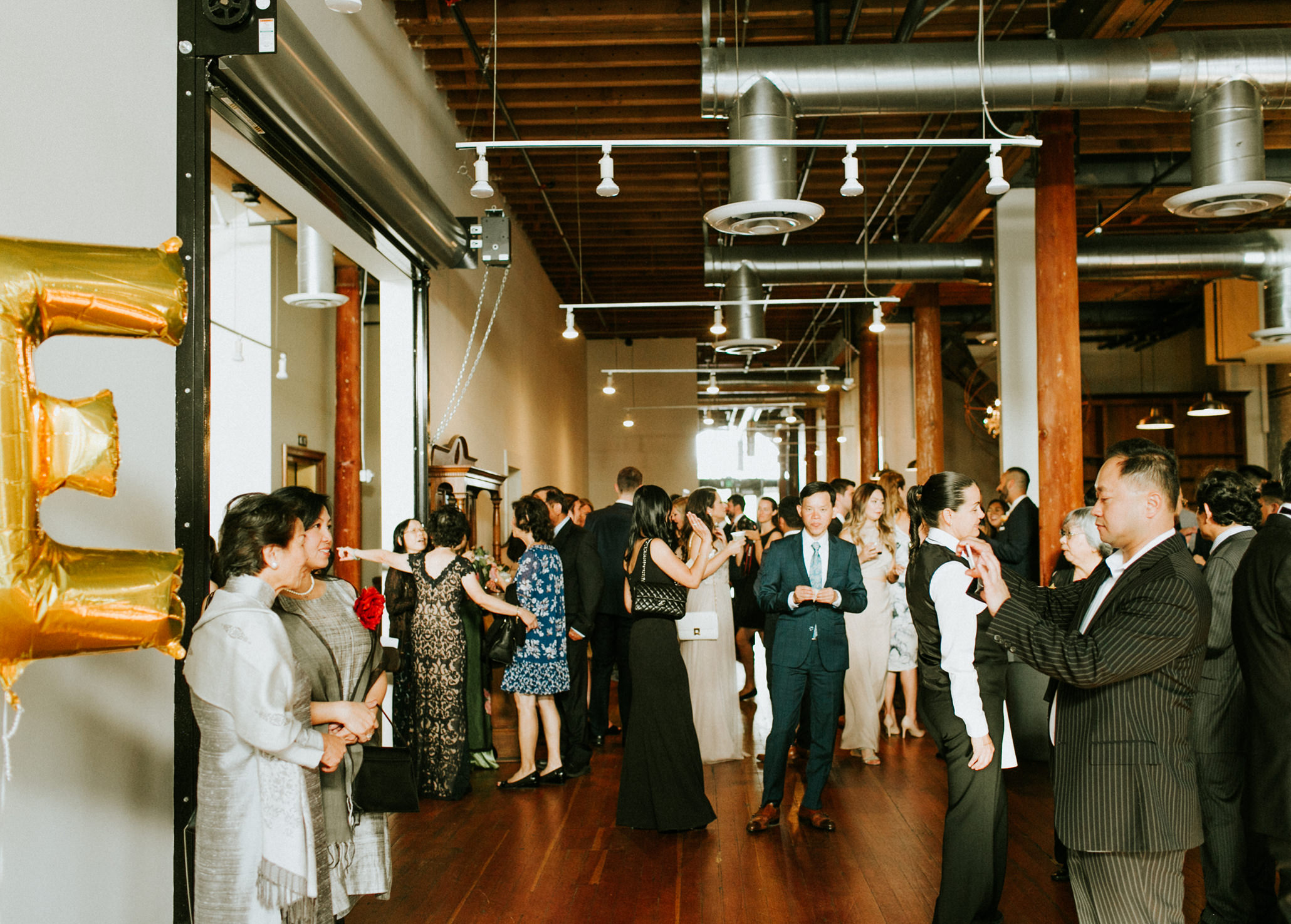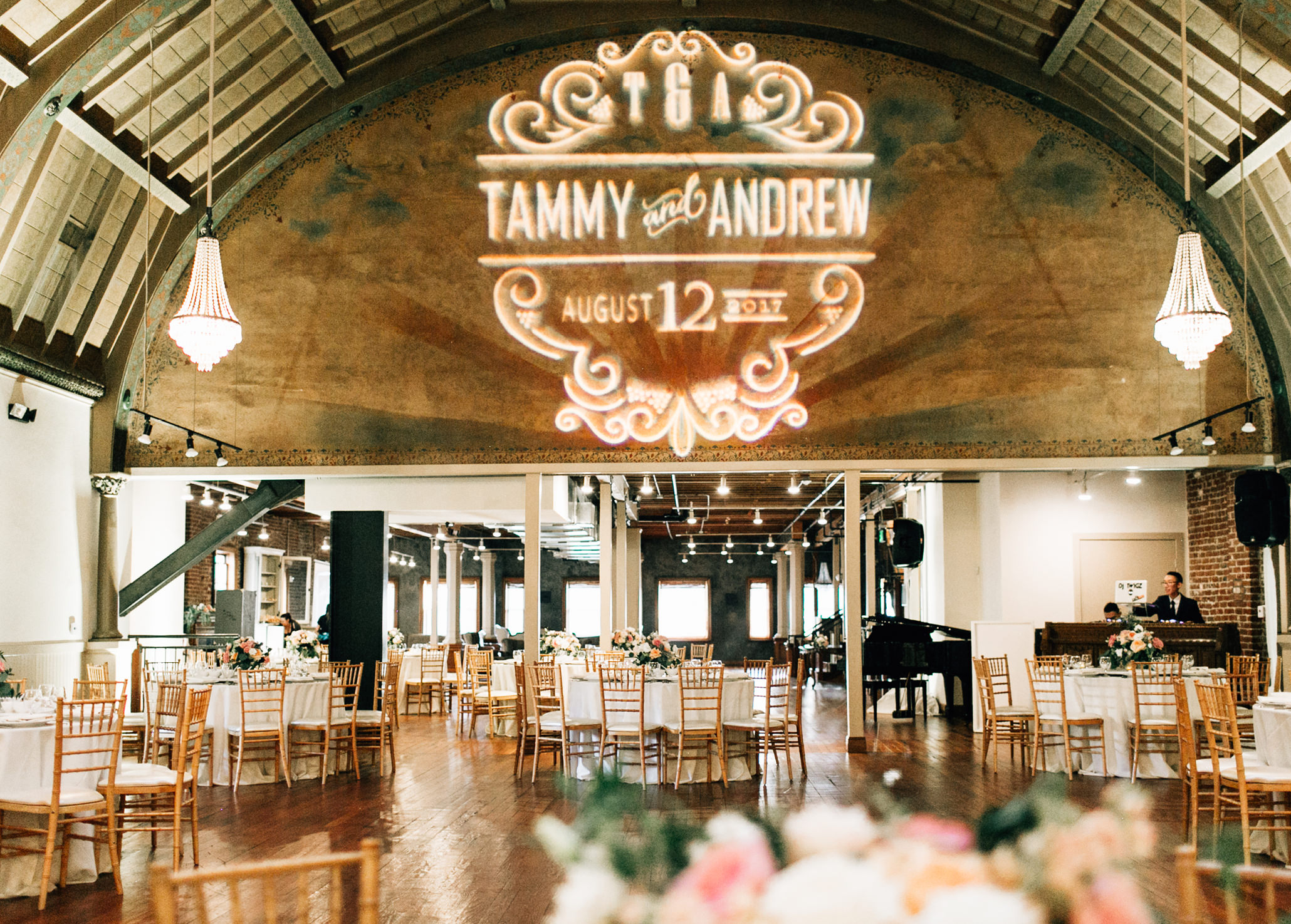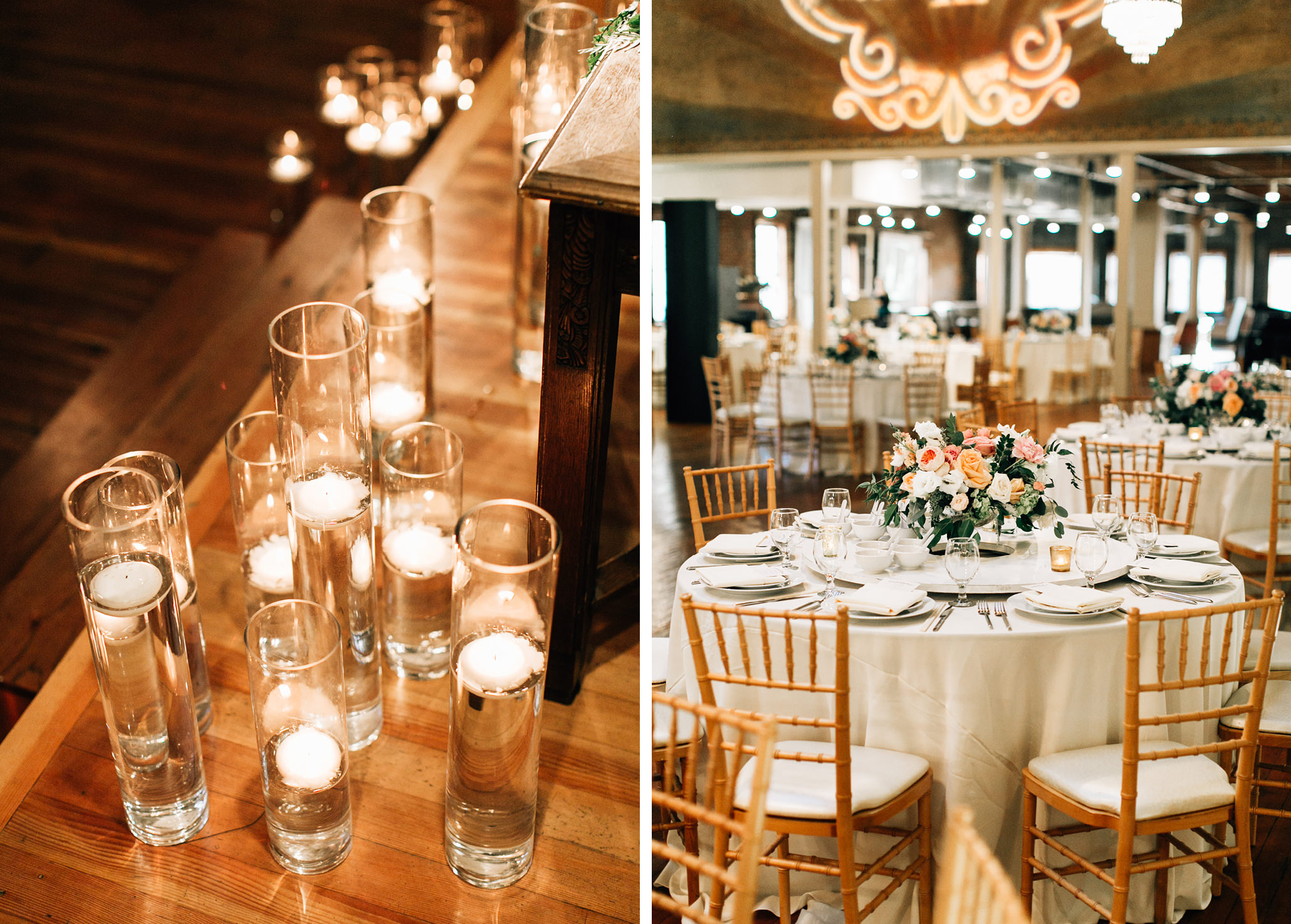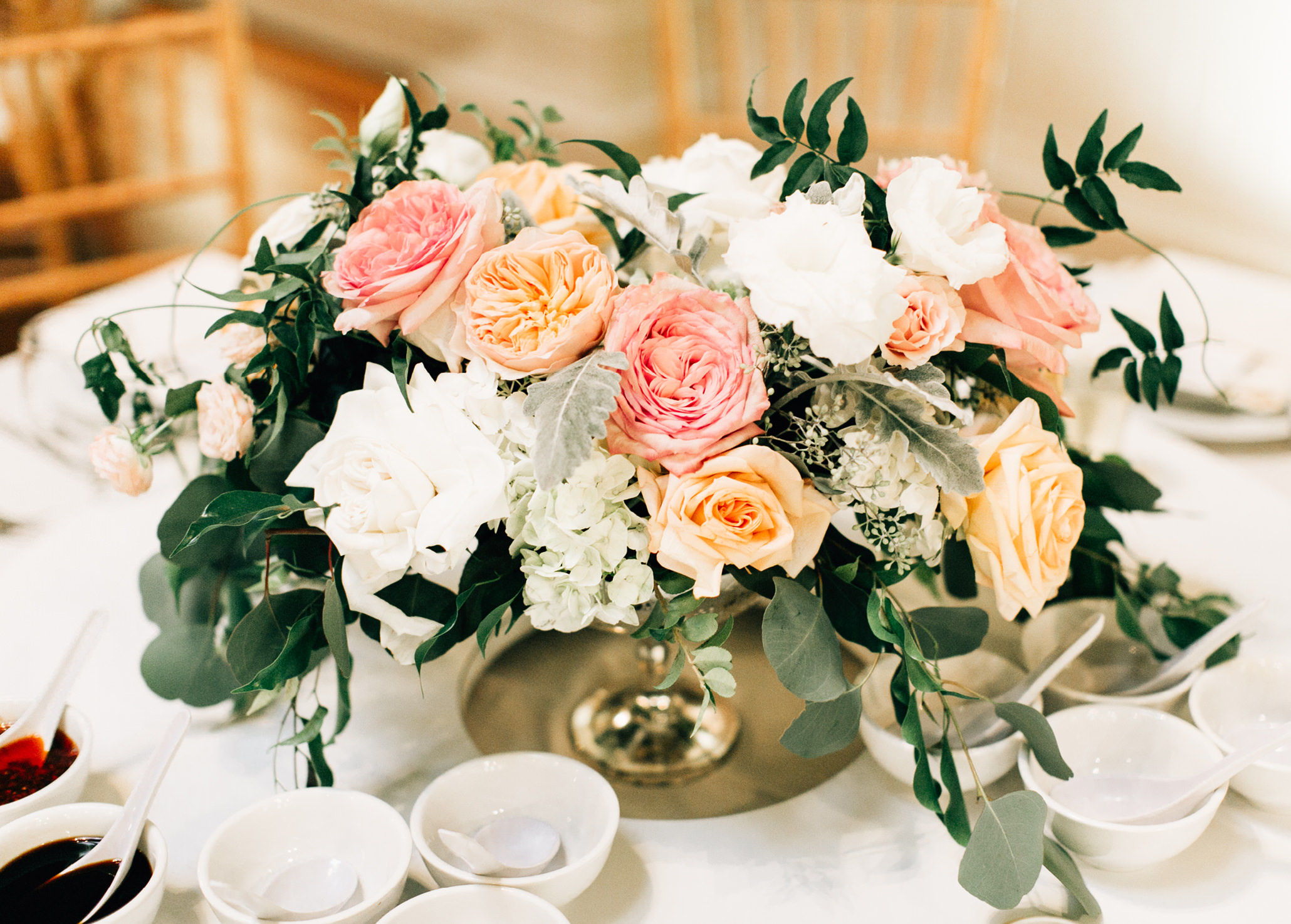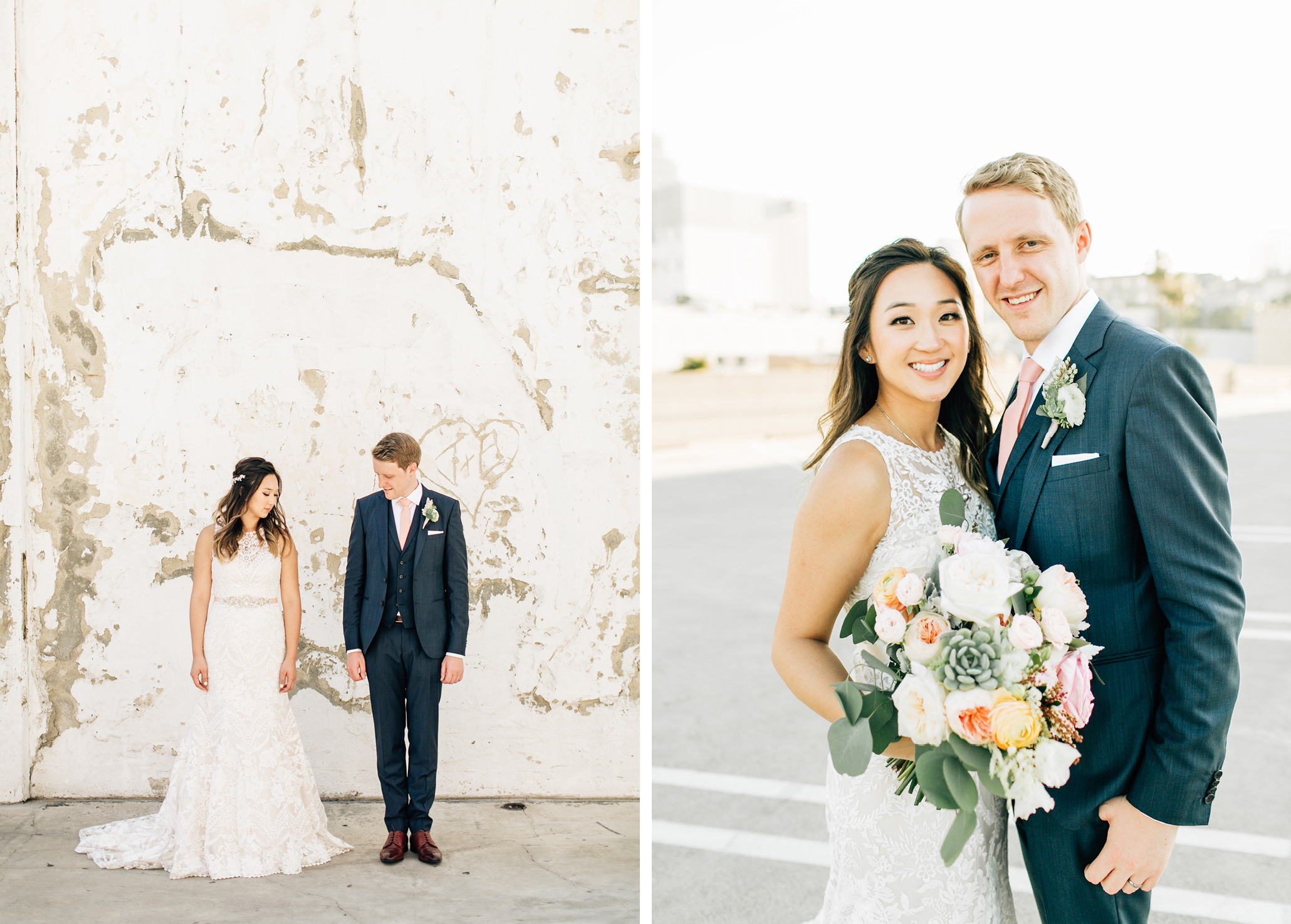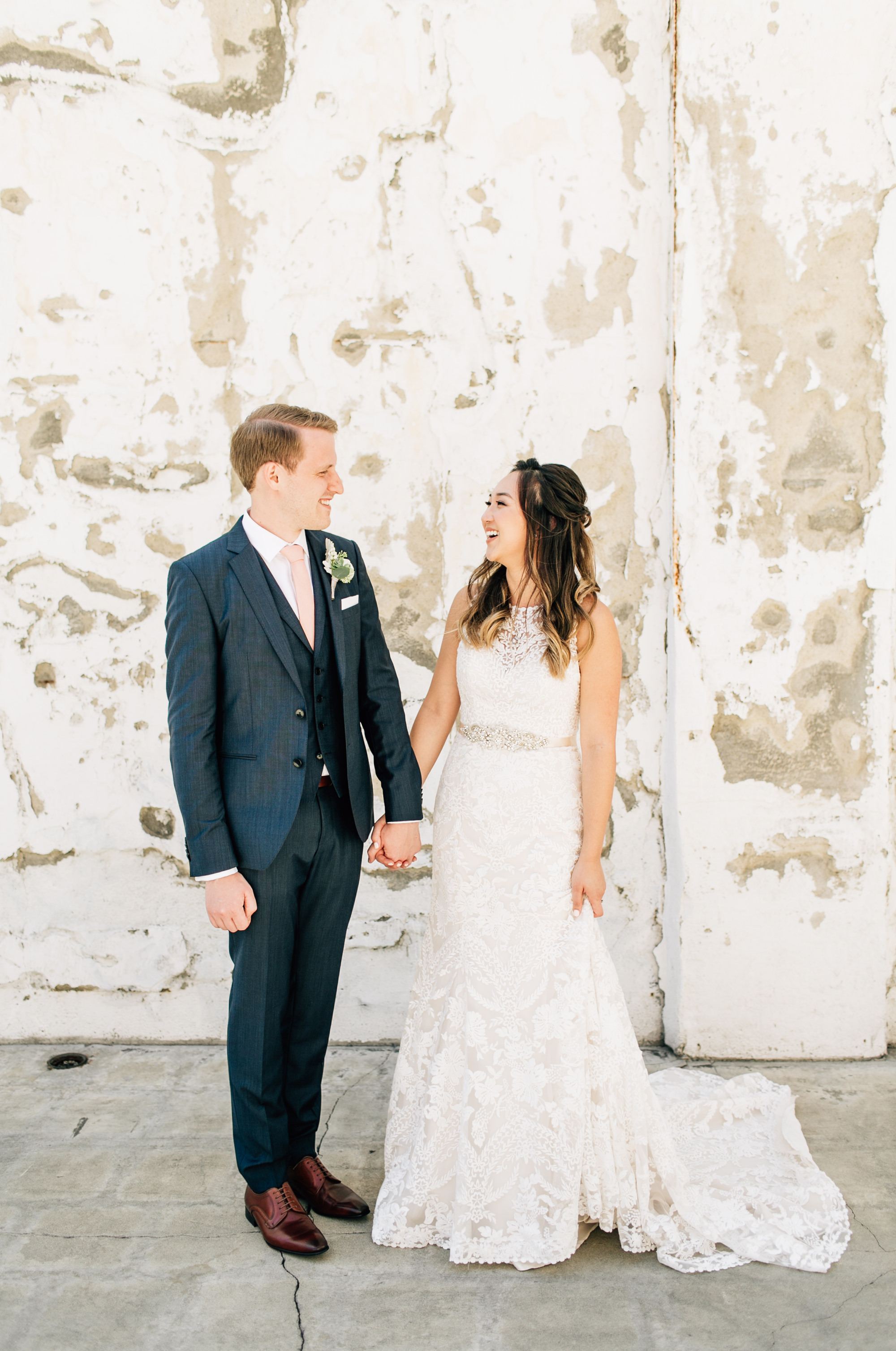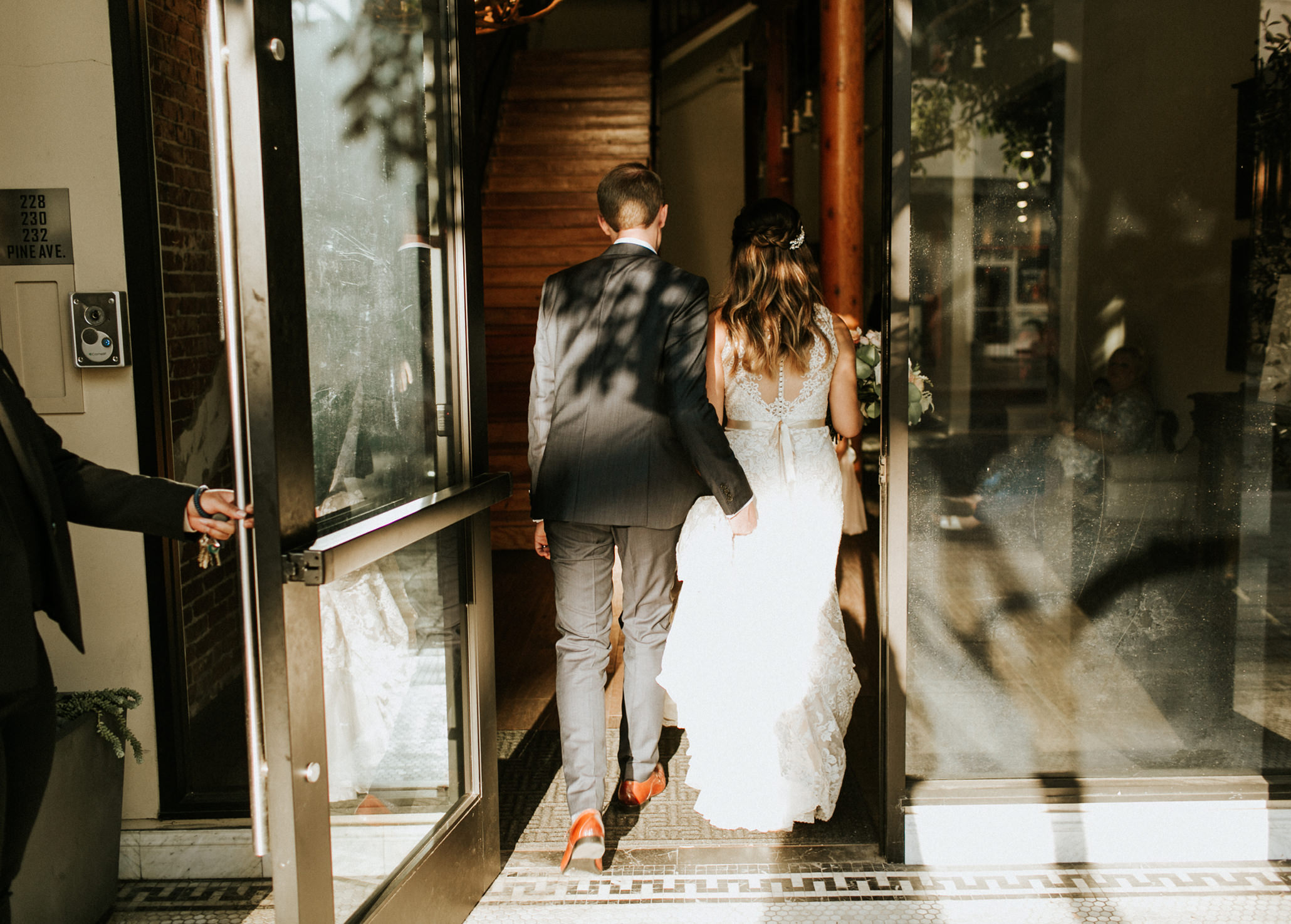 The Loft on Pine is rapidly turning into a classic Los Angeles wedding venue. As a completely indoor setting in the city of Long Beach, it's urban location and darker aesthetic makes for a winning combination and something out of the ordinary for the area. There's really no wonder why brides are flocking to The Loft on Pine to host their dream wedding!
My favorite element of this LA wedding venue is the combination of hardwood floors, brick walls, glass chandeliers, and high ceilings. Because indoor spaces can often feel crowded, especially when filled with hundreds of people, the high ceilings really lend a helpful hand in opening up the space without relying on square footage or outdoor access. Another great aspect is how the venue sets cocktail hour downstairs so they're able to control when they guests are invited to be seated for the ceremony as well as the reception. This may sound like a strange perk, but as a wedding photographer it is great to be able to photograph the details and decorative elements completely free of people and it's a great way to keep a timeline on track when you don't have missing guests. One wandering uncle in a classic wide shot of the ceremony site changes the mood of the image.
This was my first experience visiting The Loft on Pine and I can say I'll happily be back. You may remember Tammy and Andrew from their dreamy El Matador Beach engagement session, and these two did not disappoint with their wedding day set up. Planning a destination wedding is such a challenge, but they did an amazing job putting everything together all the way from London along with the help of wedding coordinator Mele Amore. Andrew and Tammy wanted the venue's natural beauty to shine through so they added florals, gold letter balloons, and candles to give it a personal touch, but not to overwhelm the space.
One worry I always have with urban weddings like this one is making sure we have enough options for portraits. I specialize in natural light wedding photography so if I can I do all of my formal portraits with family, wedding party, and the bride and groom outdoors then we do it – even in the middle of downtown! We lucked out and found a few great outdoor options that tied in perfectly to the look and feel of Andrew and Tammy's big day, and they were all within walking distance! The rest of the day went off without a hitch and the bride and groom enjoyed a traditional Vietnamese seven-course dinner, toasts from friends who travelled across the globe to be there, and lots of dancing!
As always, congratulations Tammy and Andrew! And thank you for allowing me to spend your special day by your side.
VENDOR LOVE //
Photography: Jenna Bechtholt Photography
Venue: The Loft on Pine
Hair + Makeup: Kelly Zhang
Coordinator: Mele Amore
Florist: Flower Allie
DJ: DJz Productions
Caterer: Top Catering
Bartender: Cocktail Concierge
Cake: Van's Bakery
Musician: Oceanside String Quartet
Photobooth: The Grey Box
Draping + Chairs: Harvested Goods