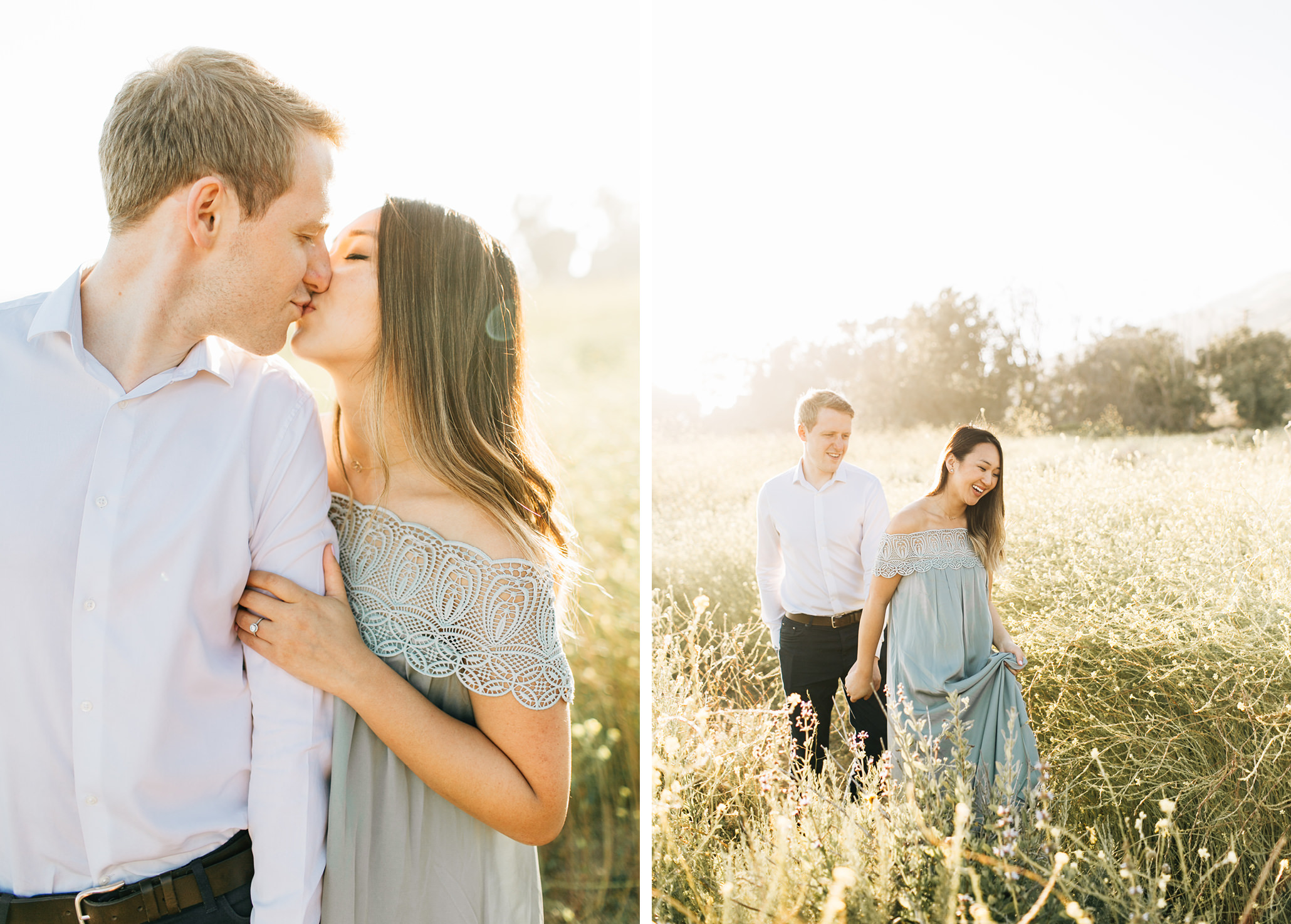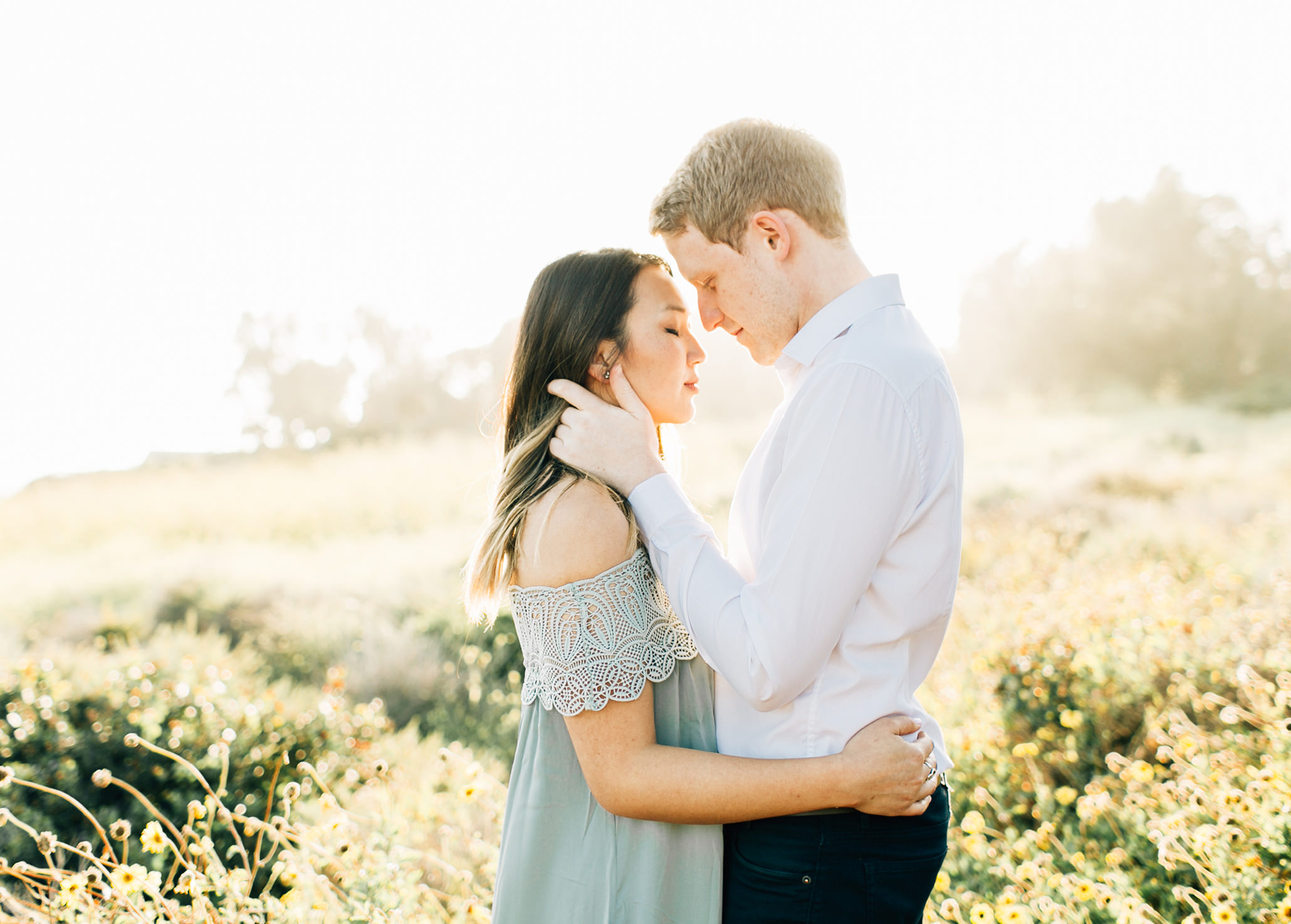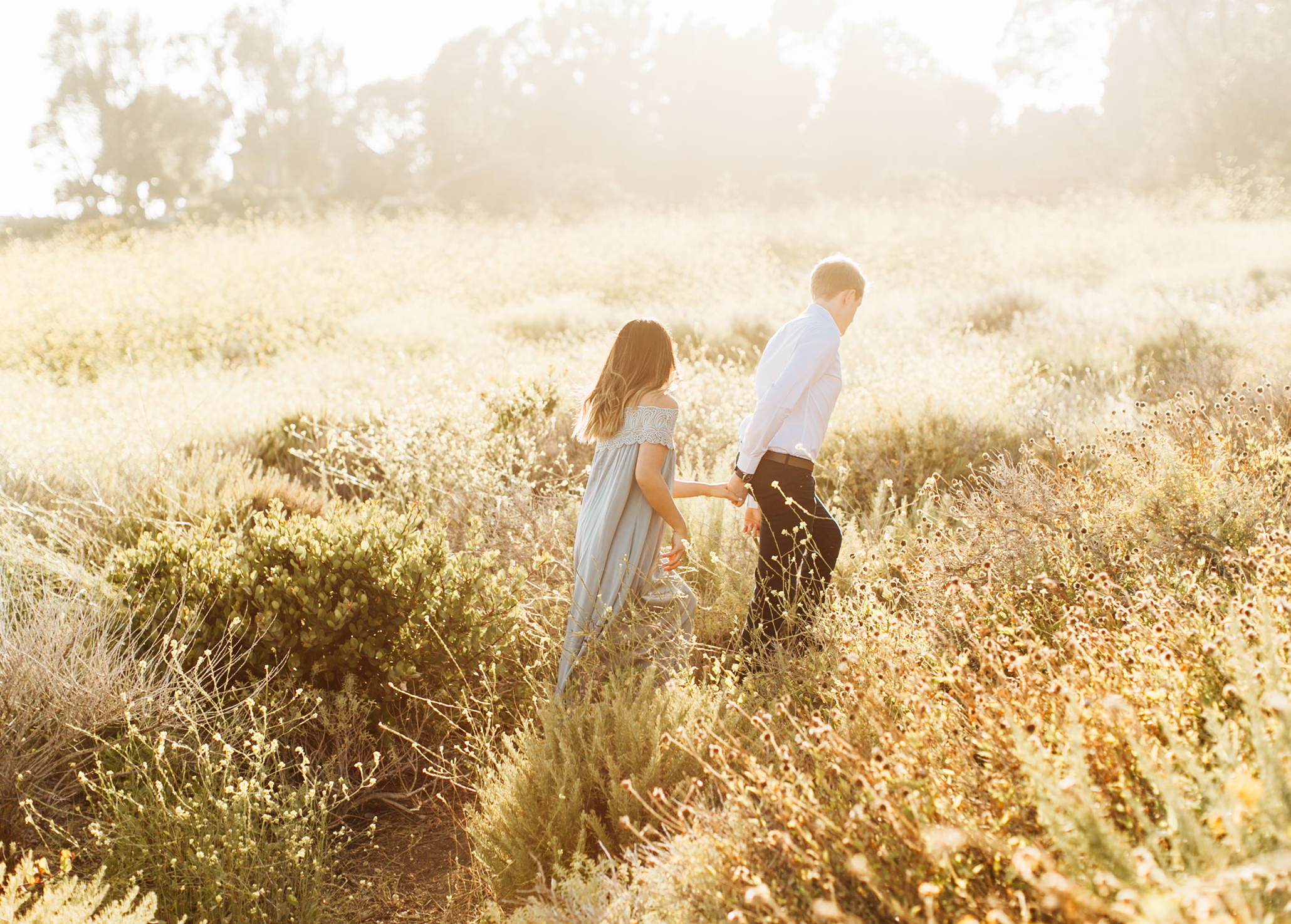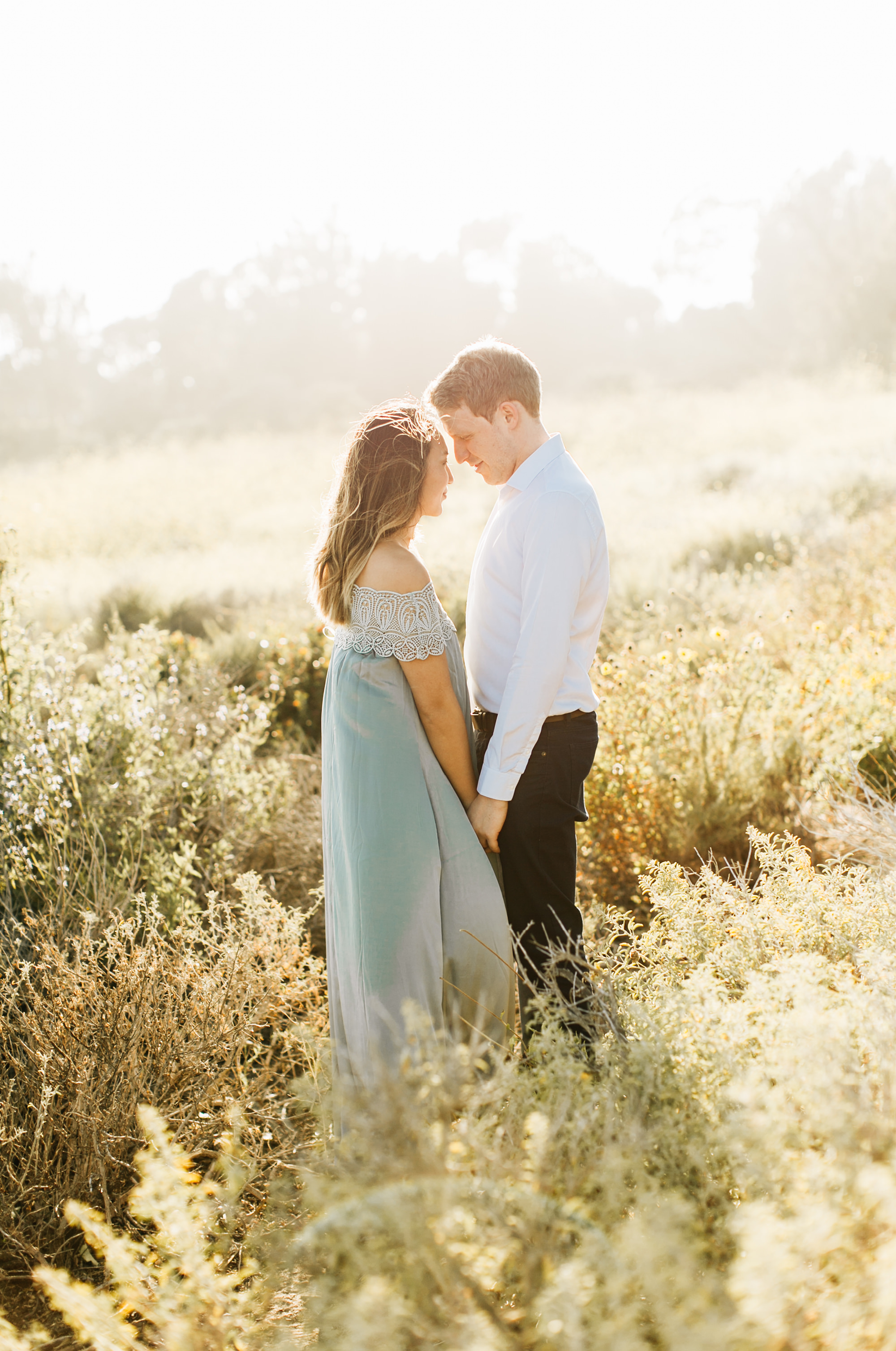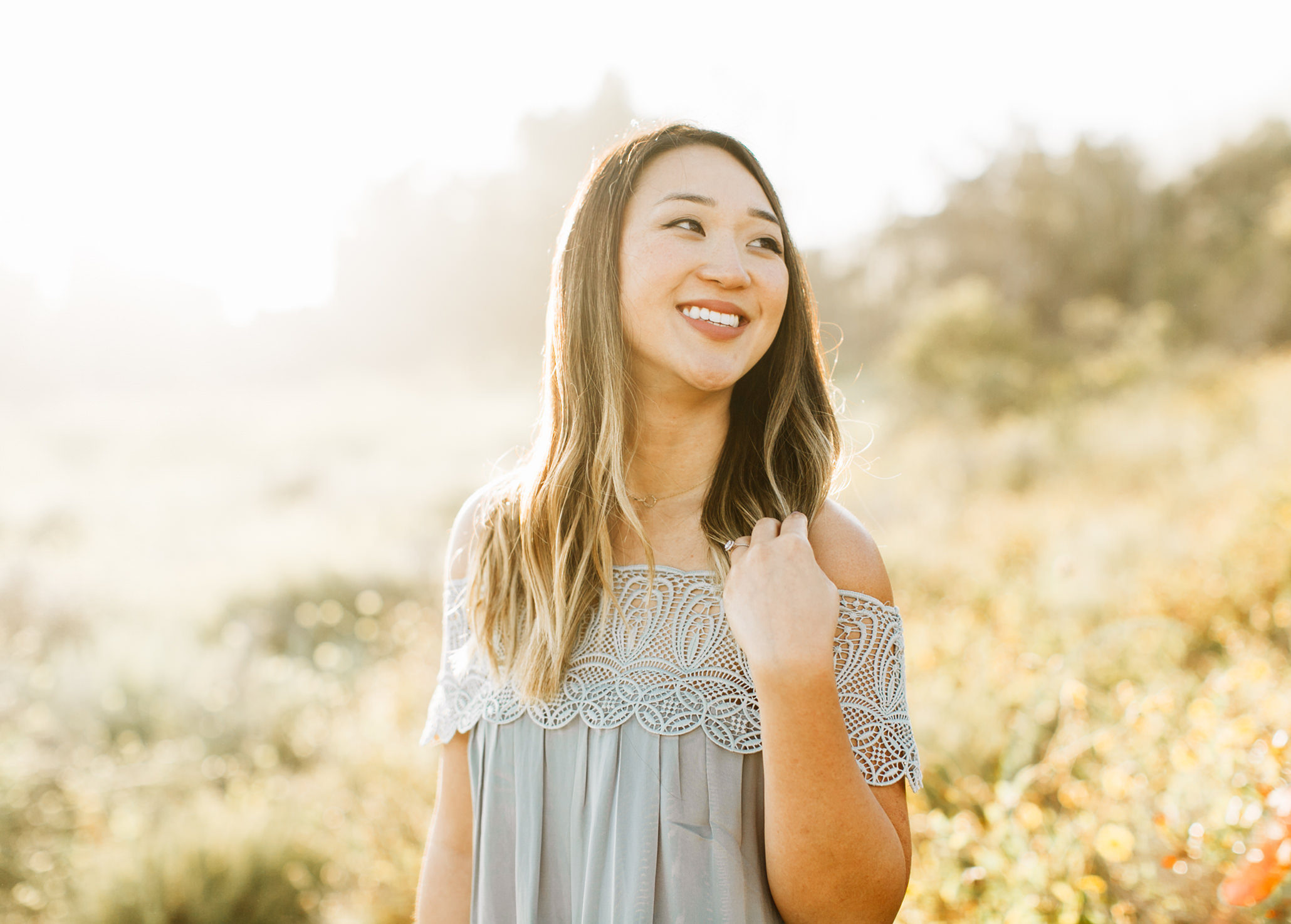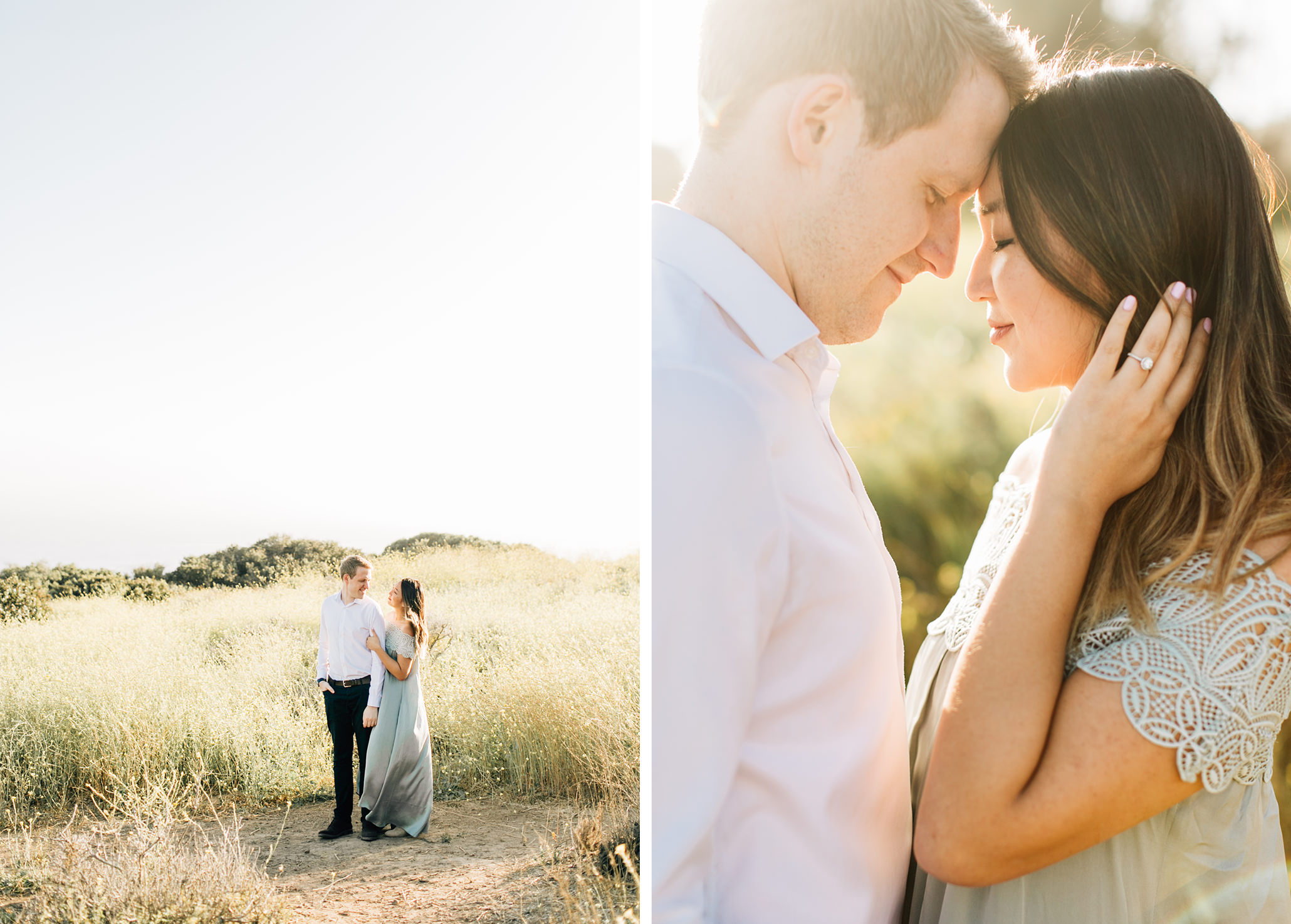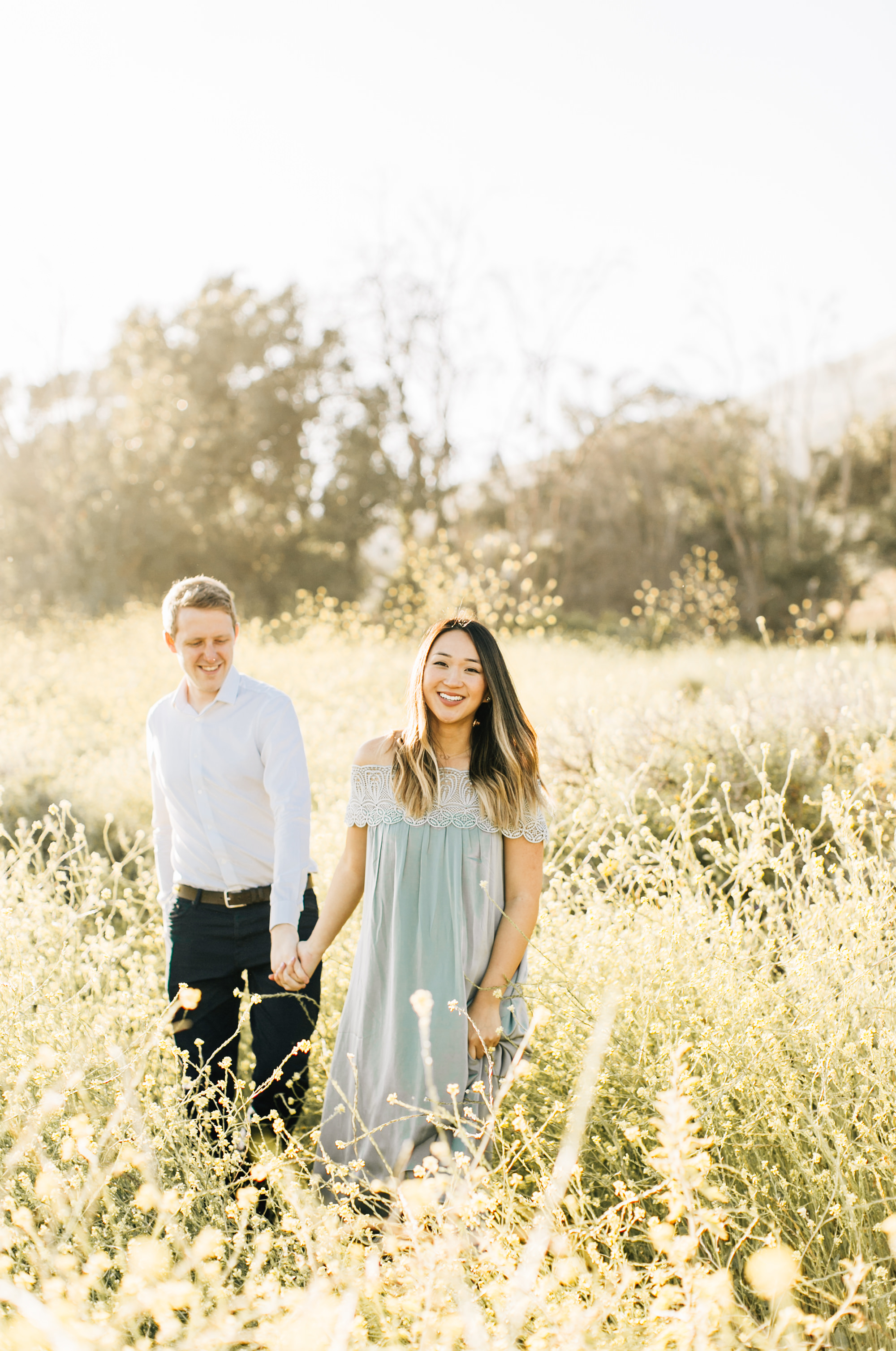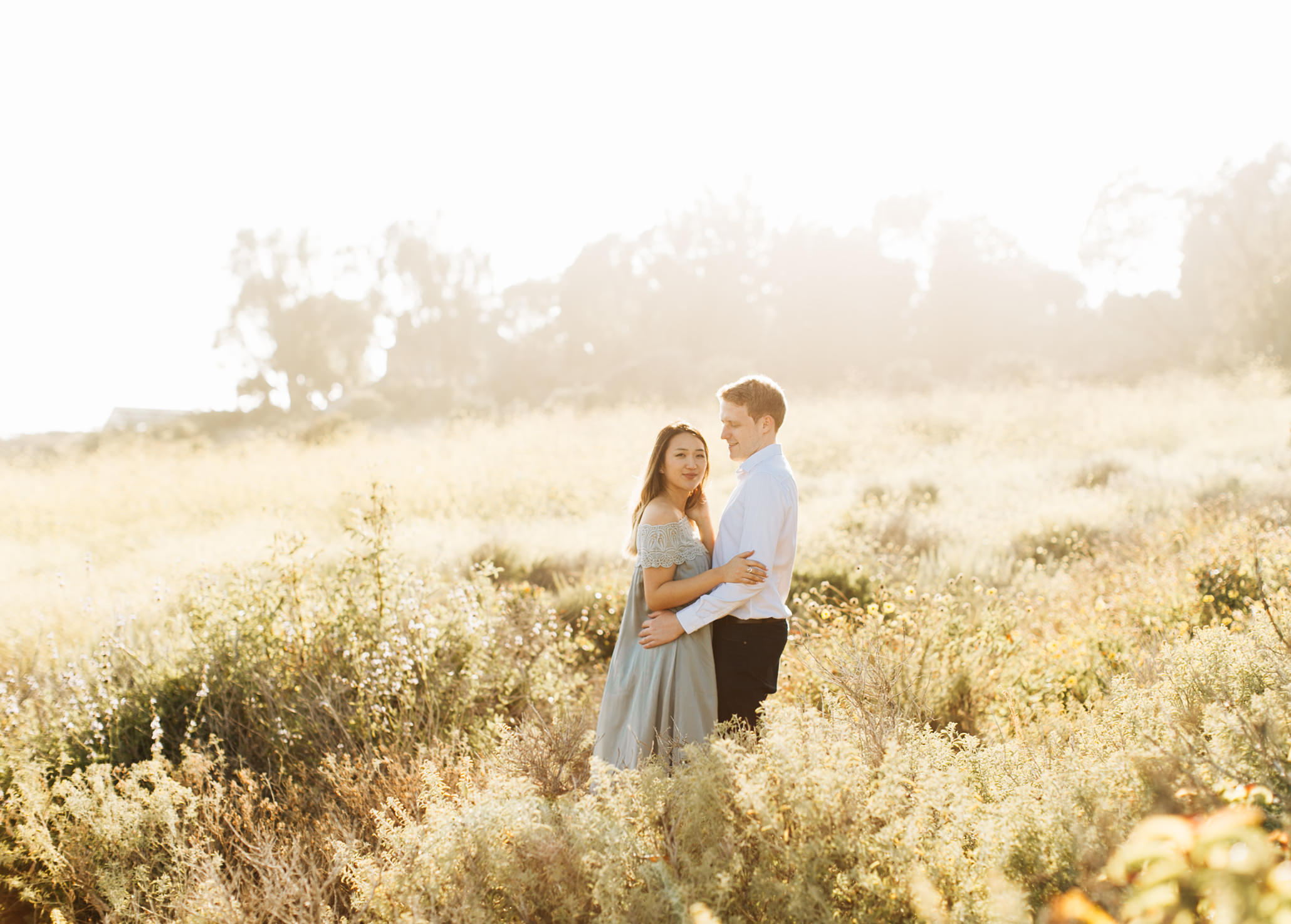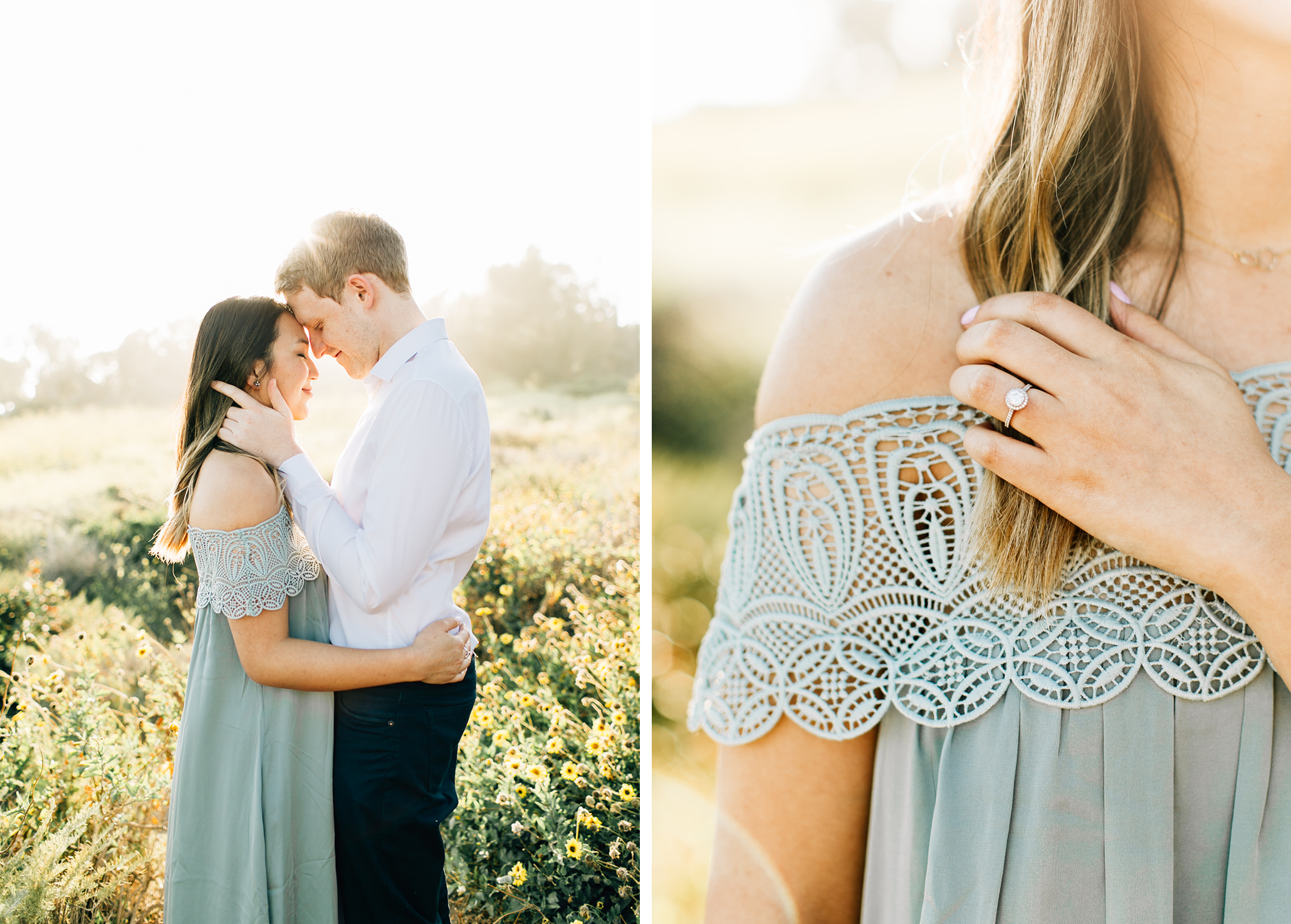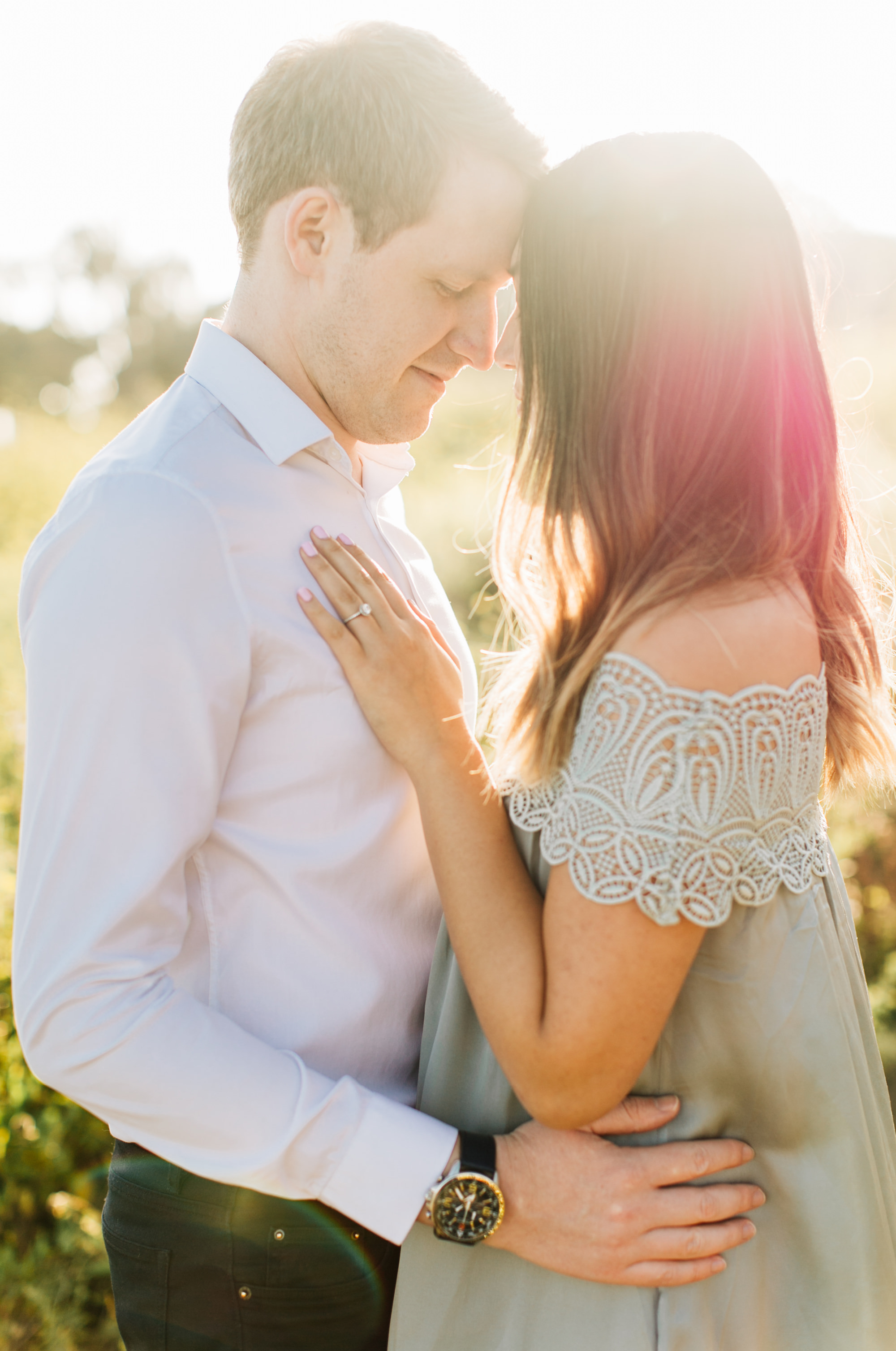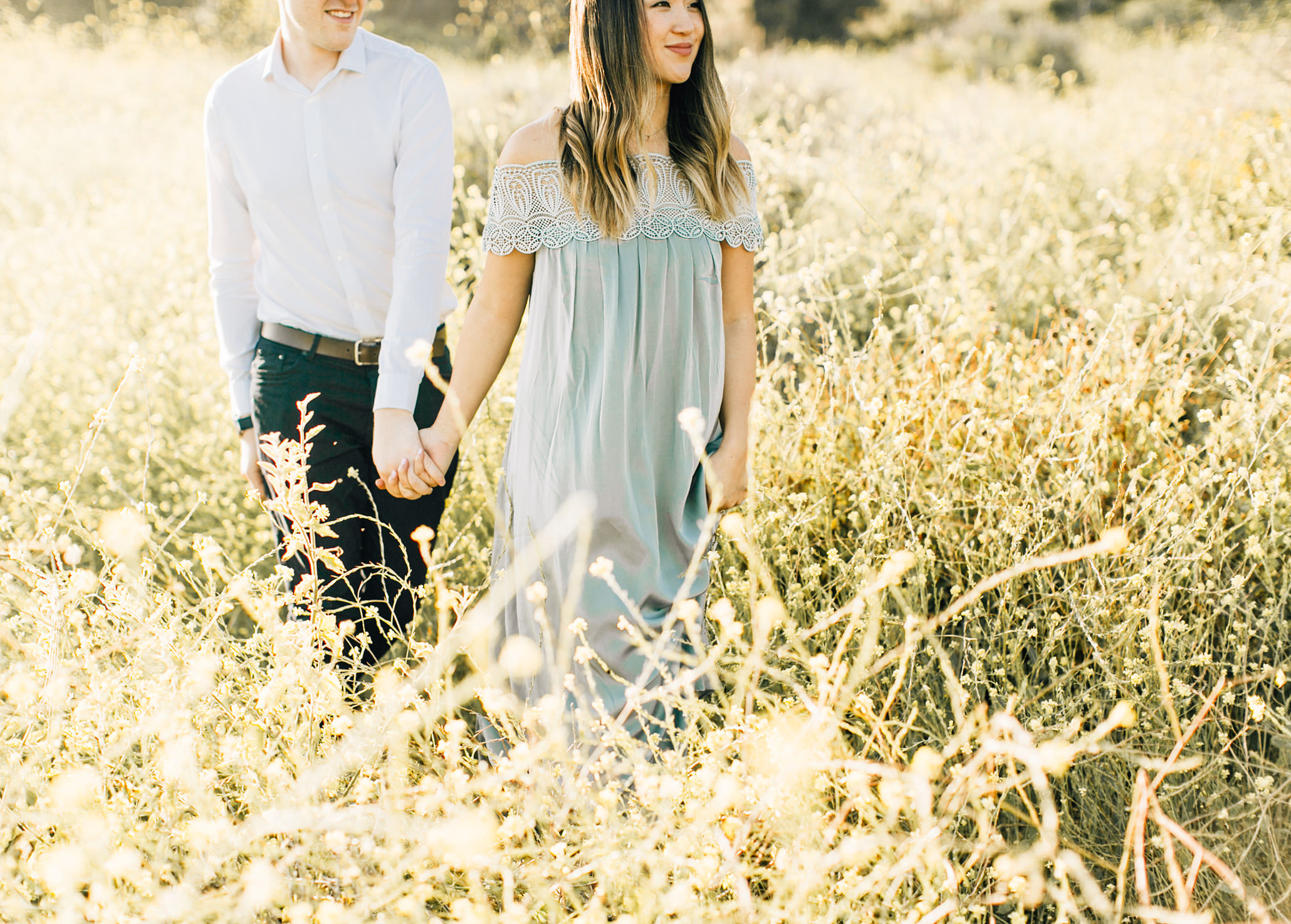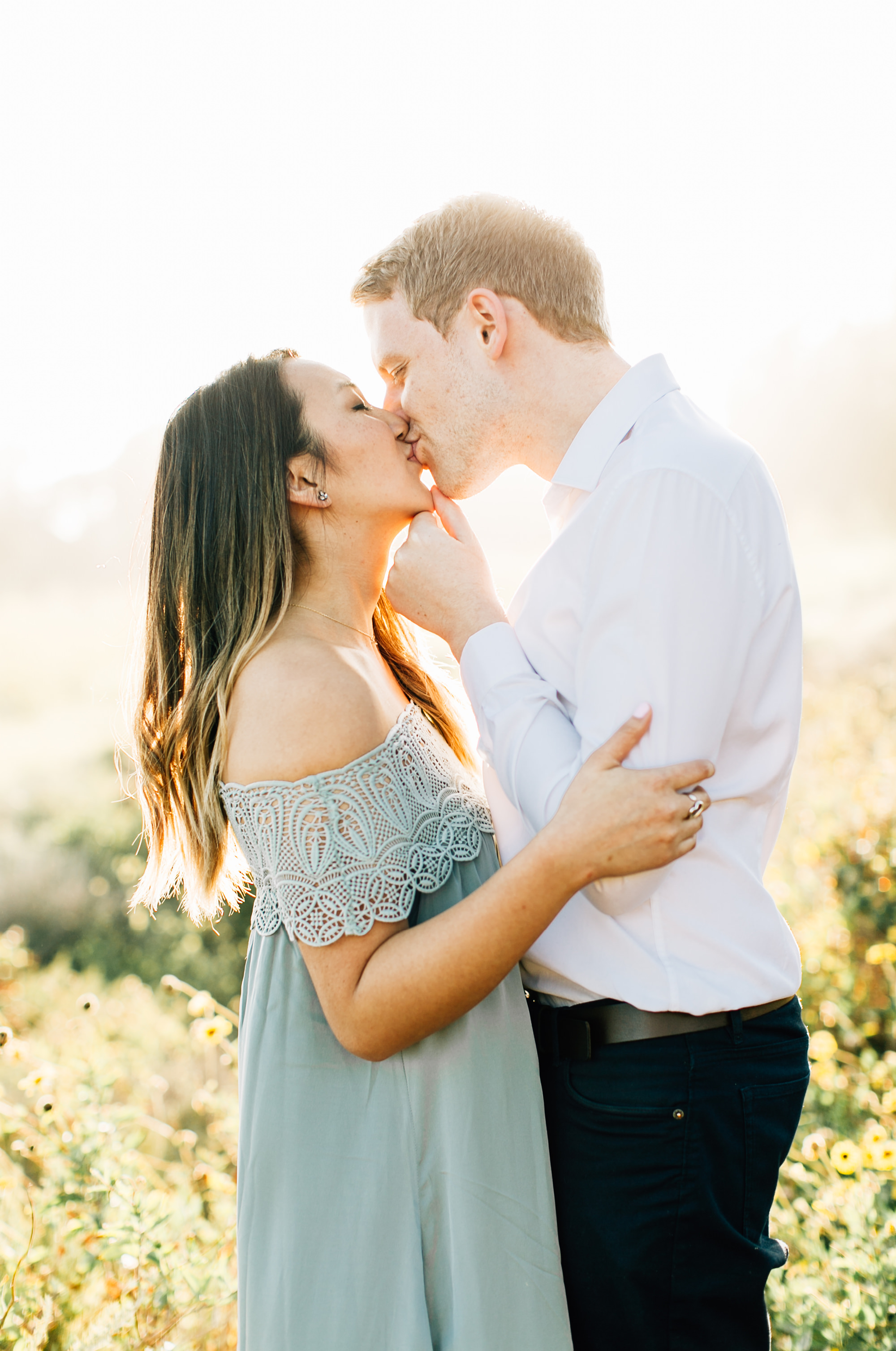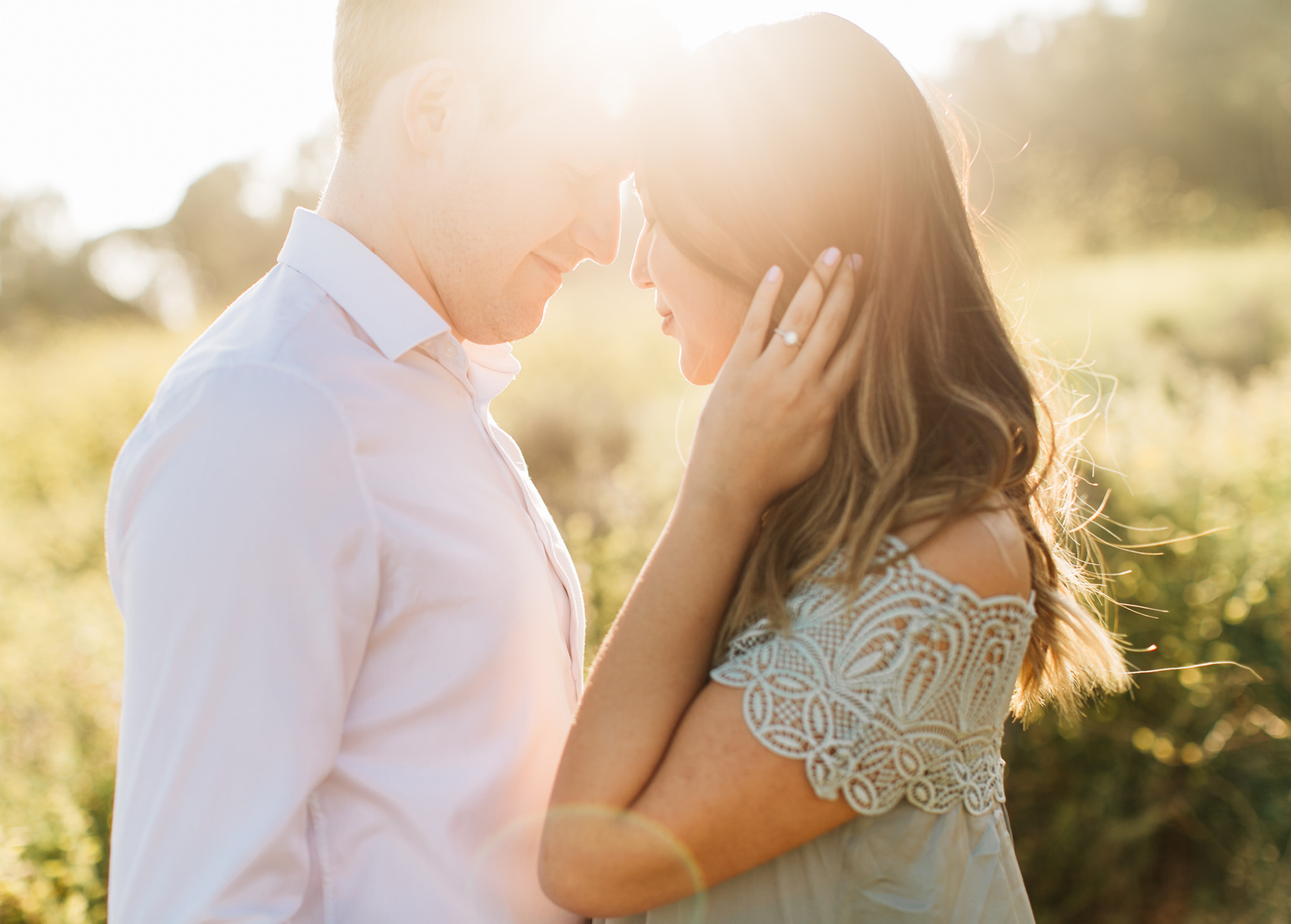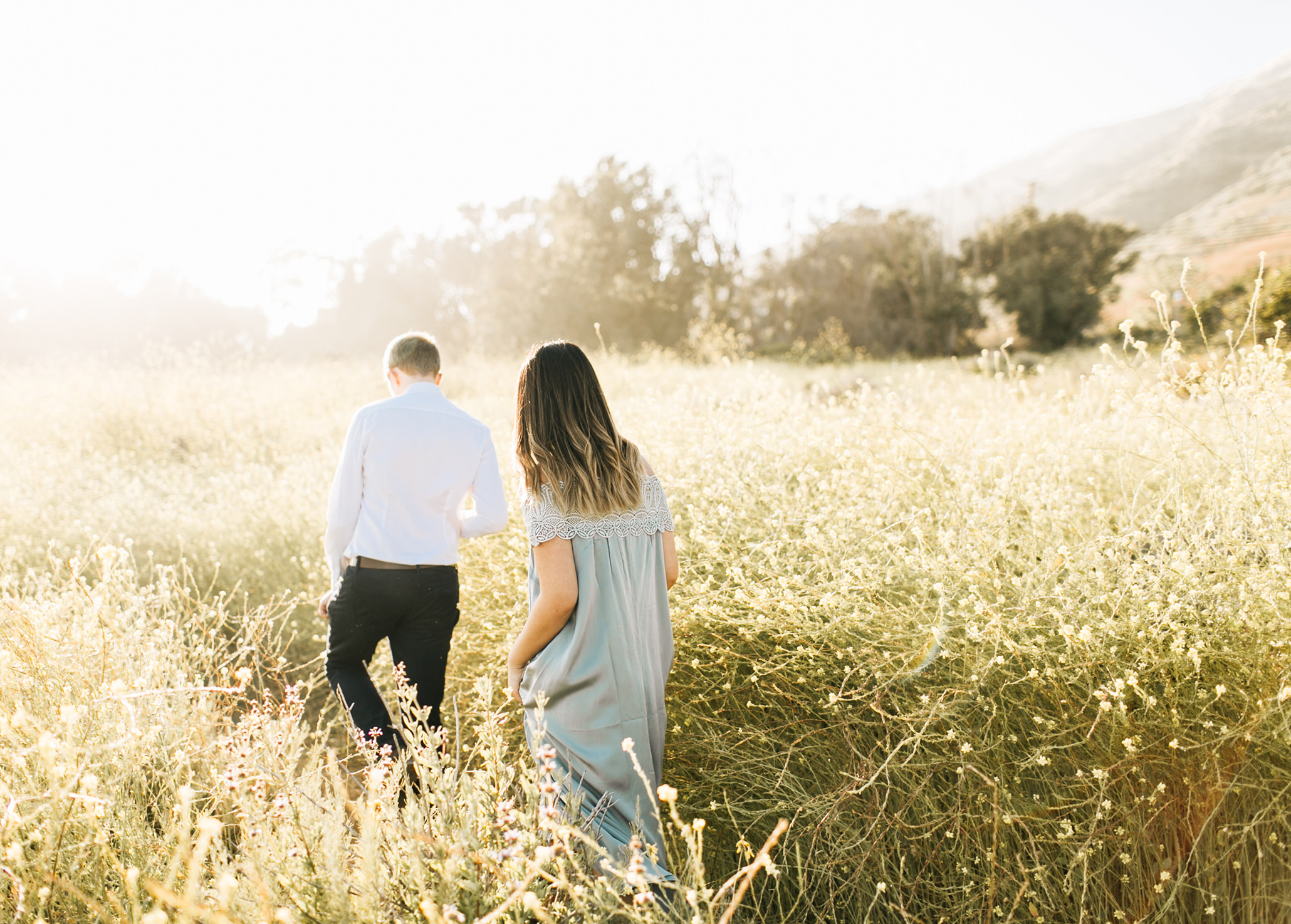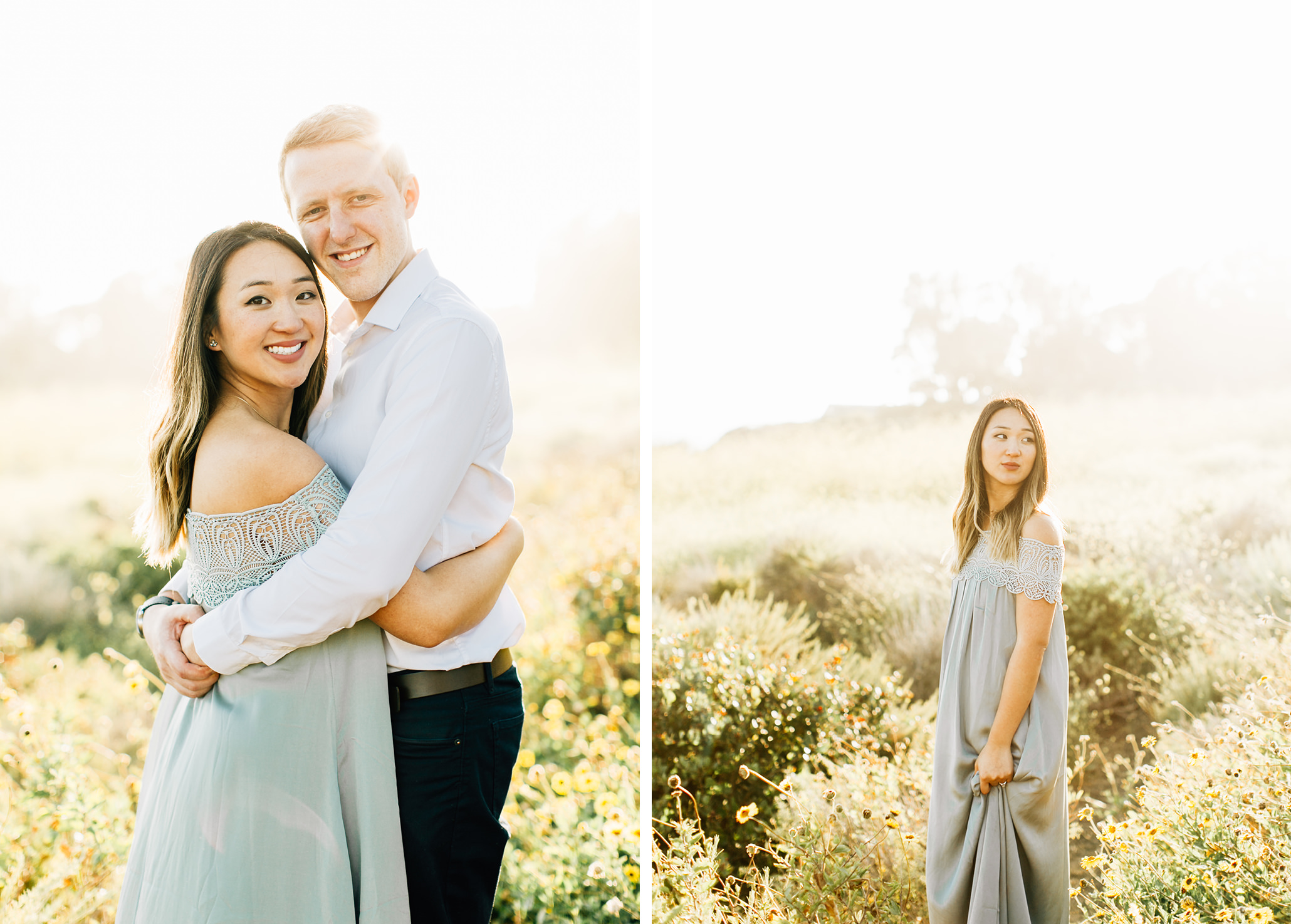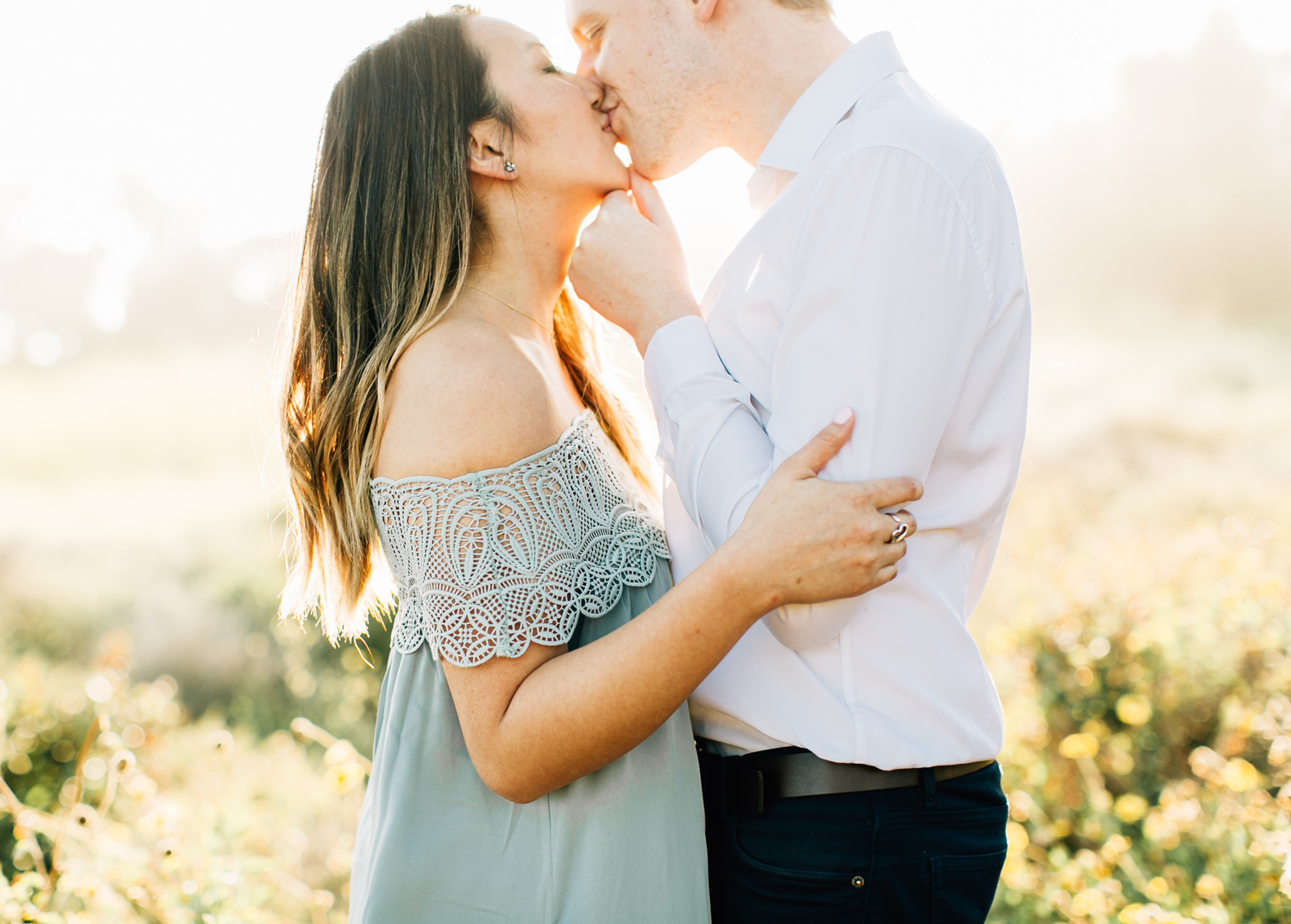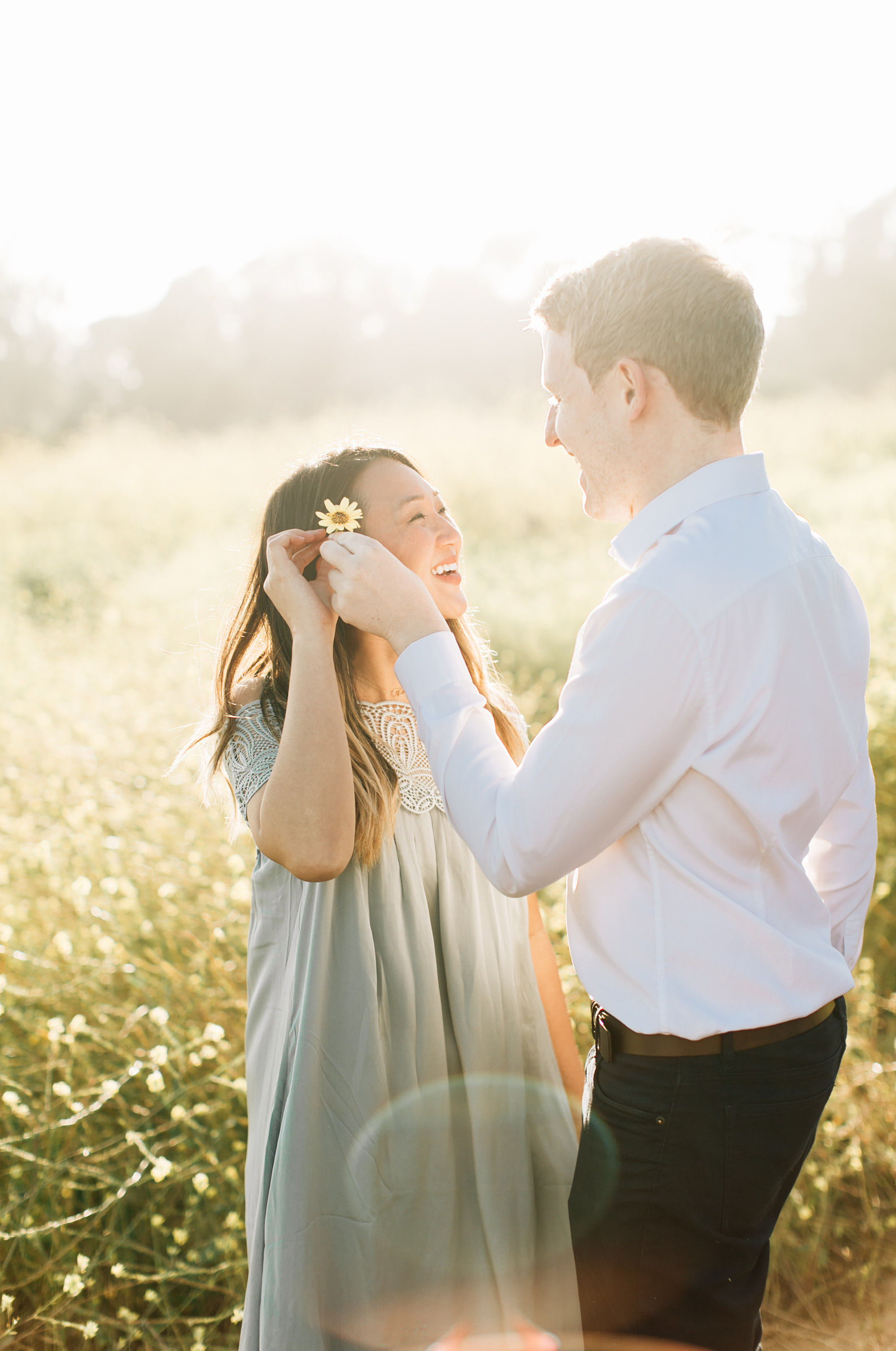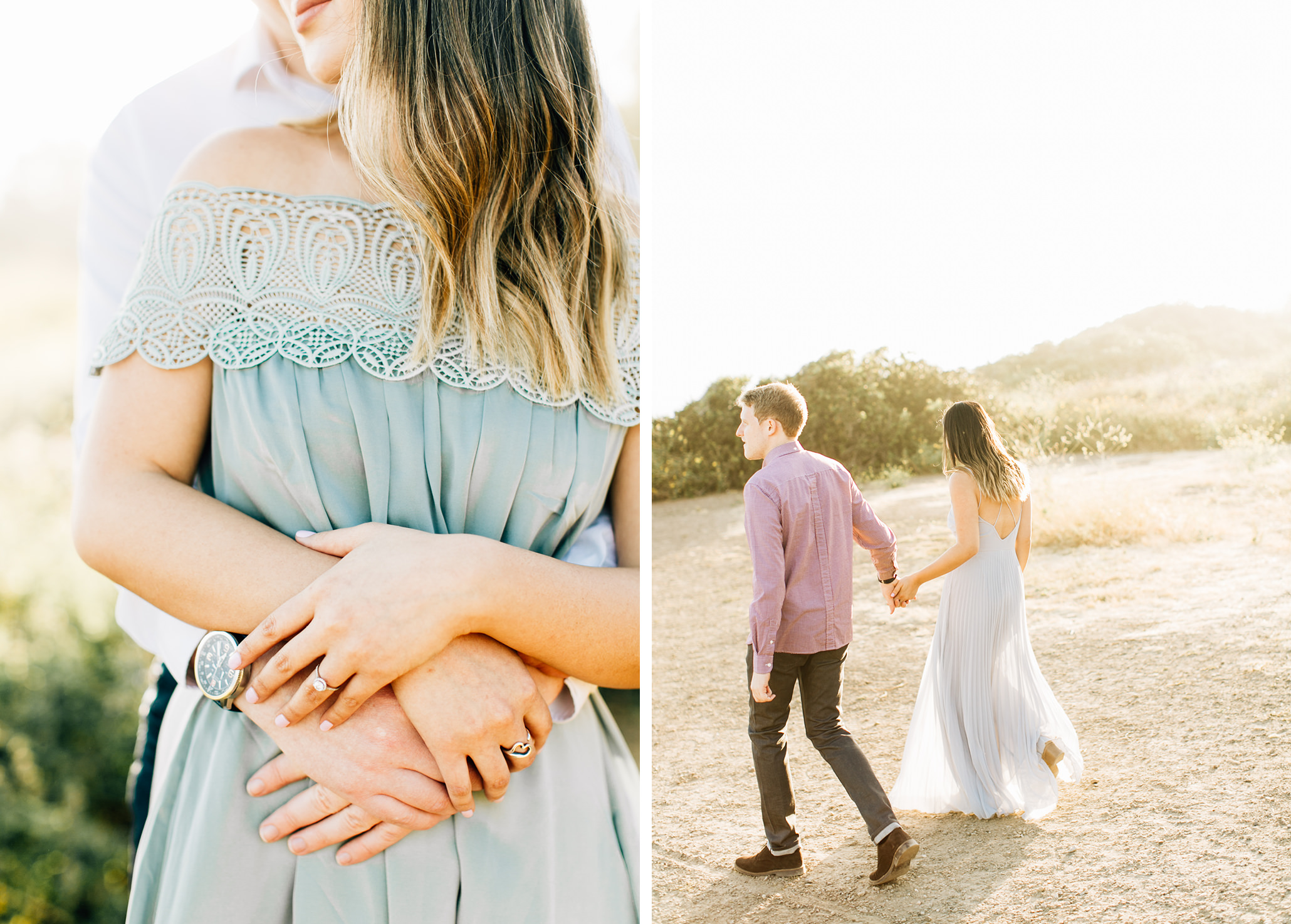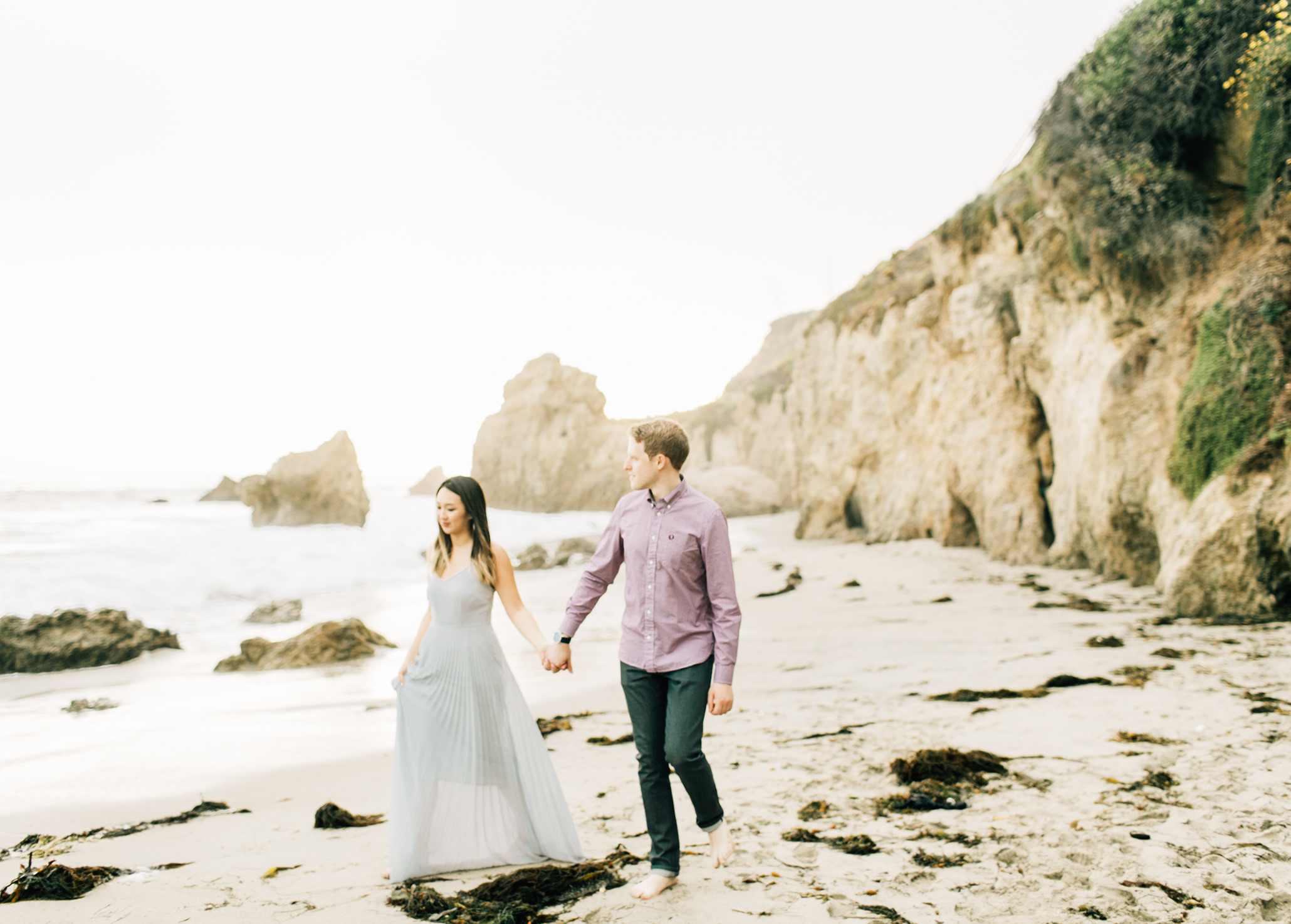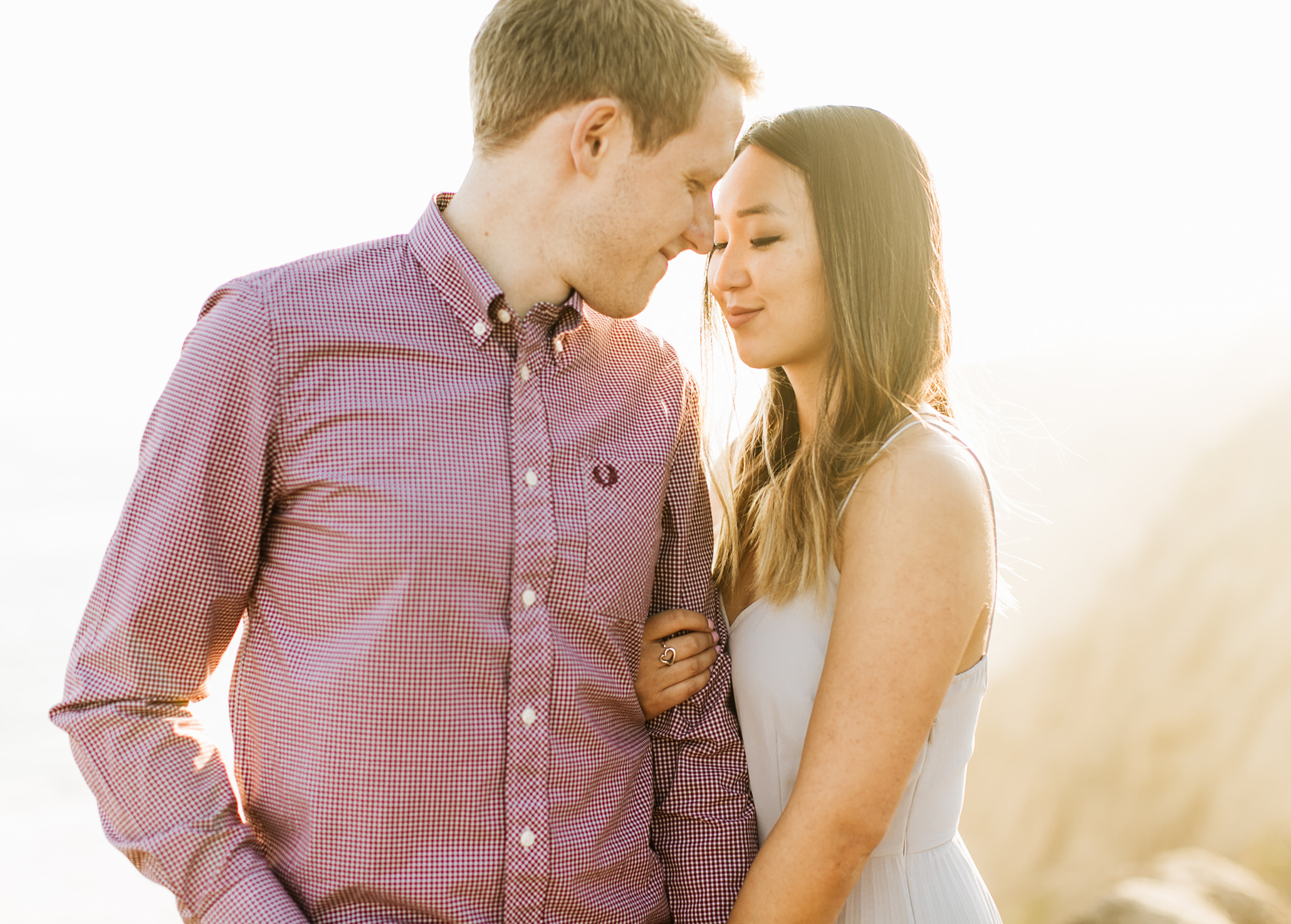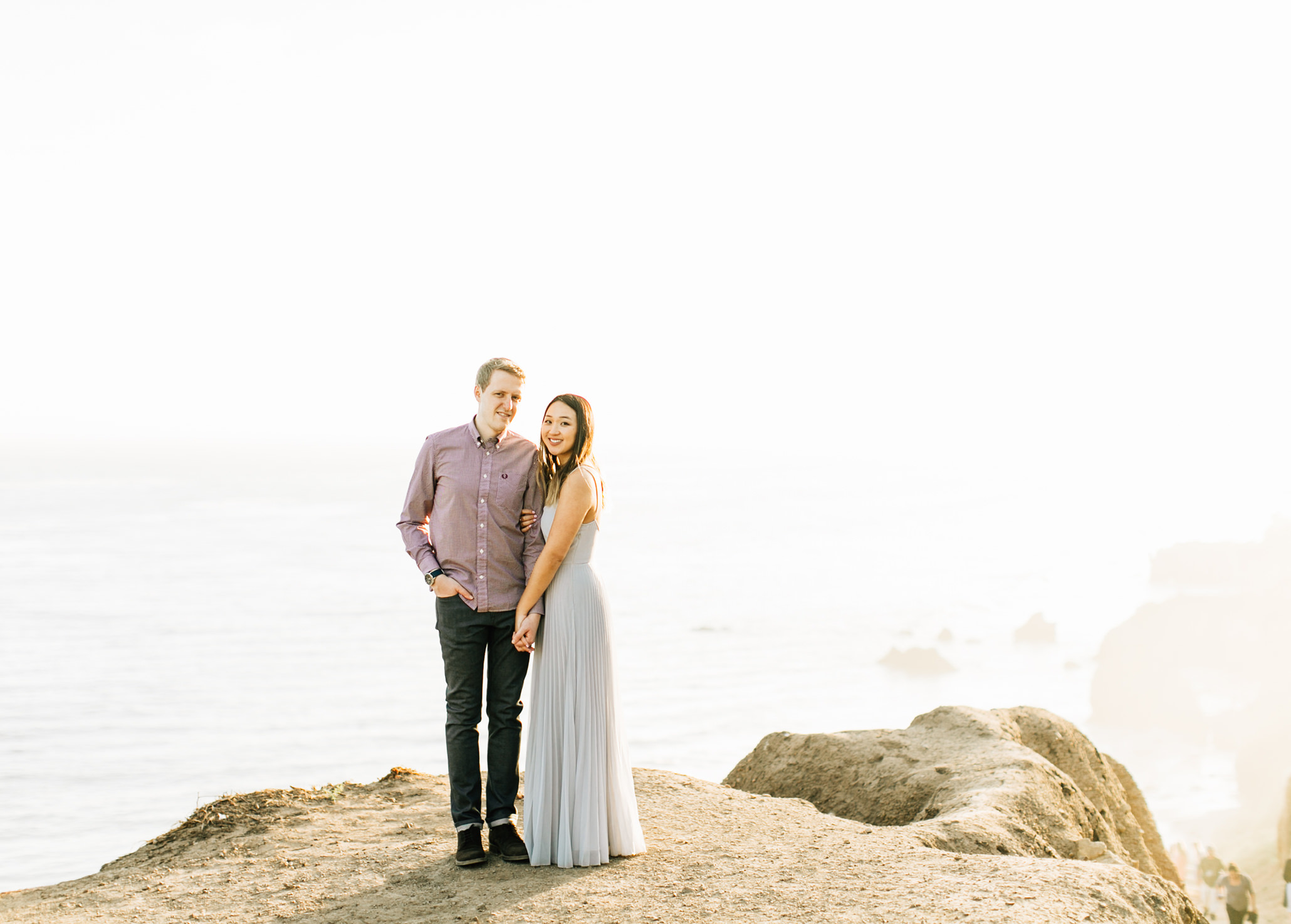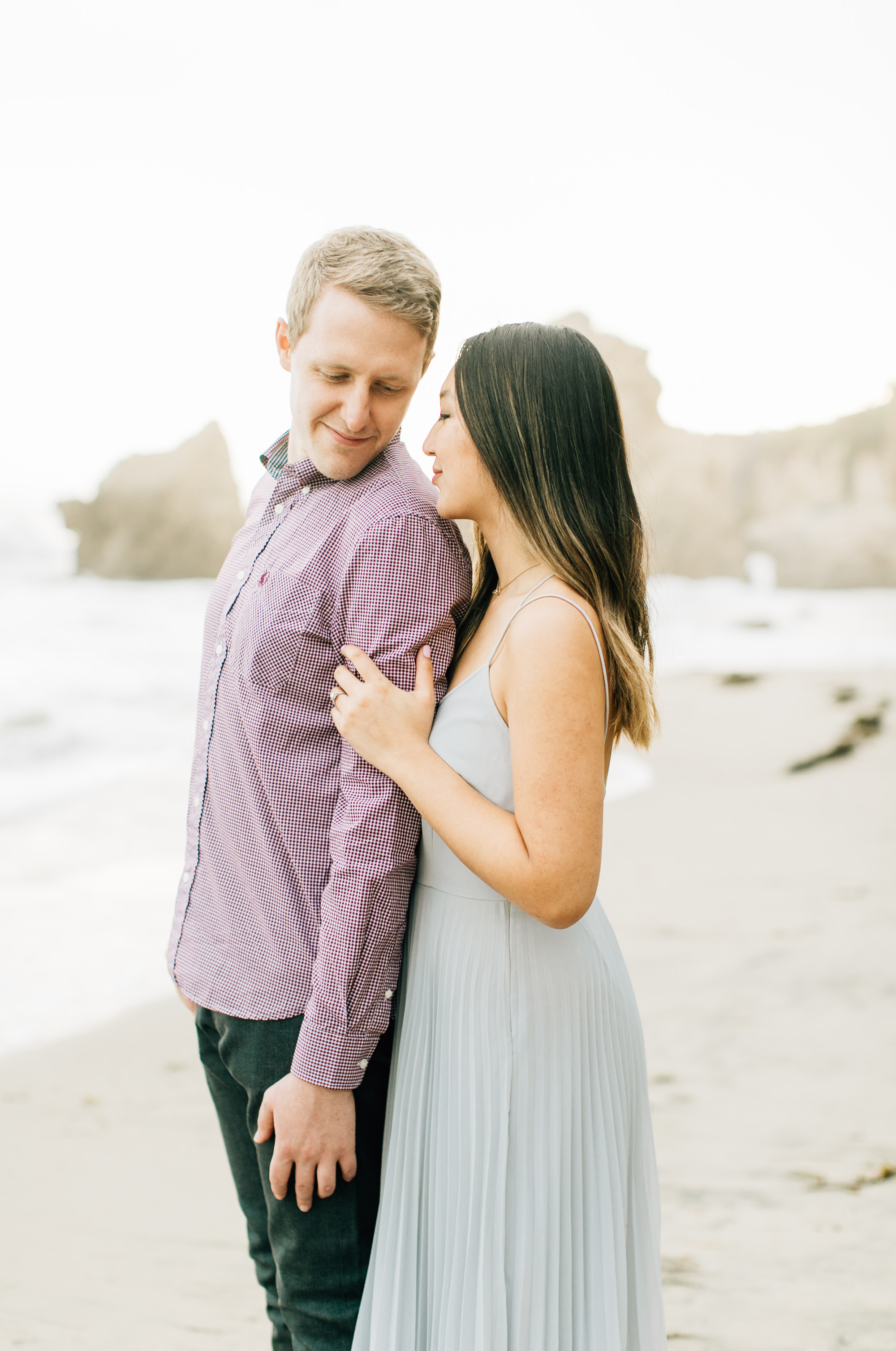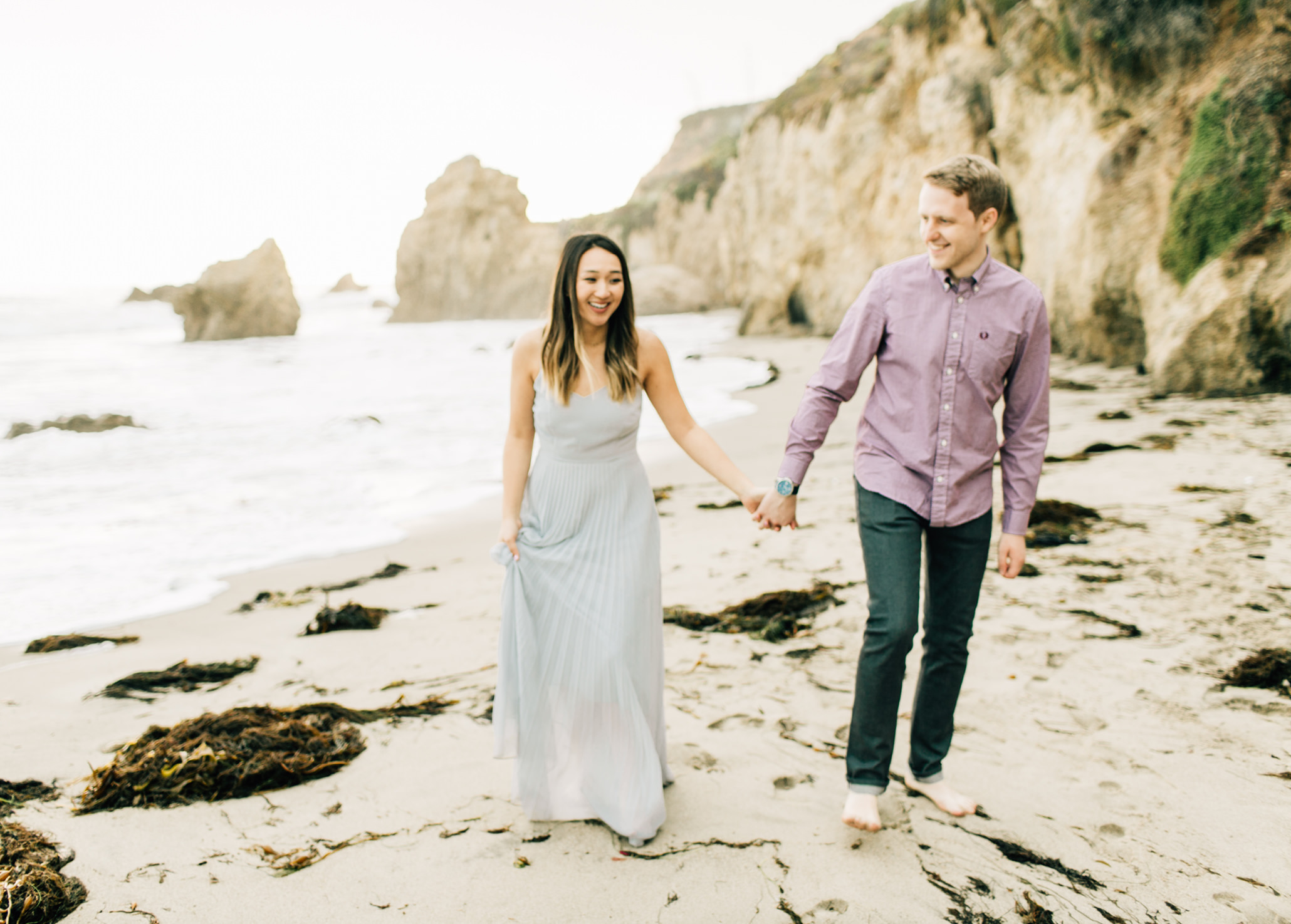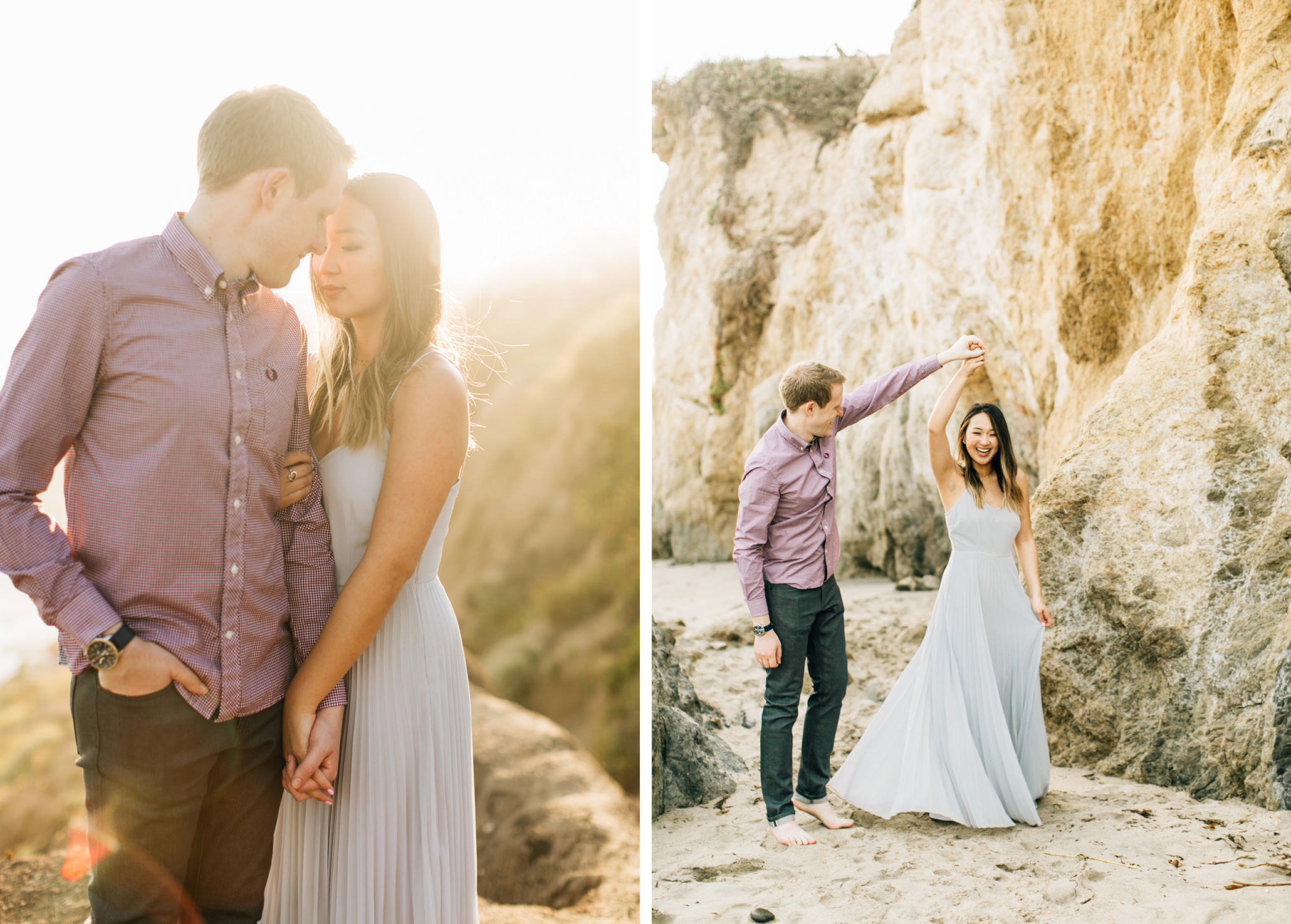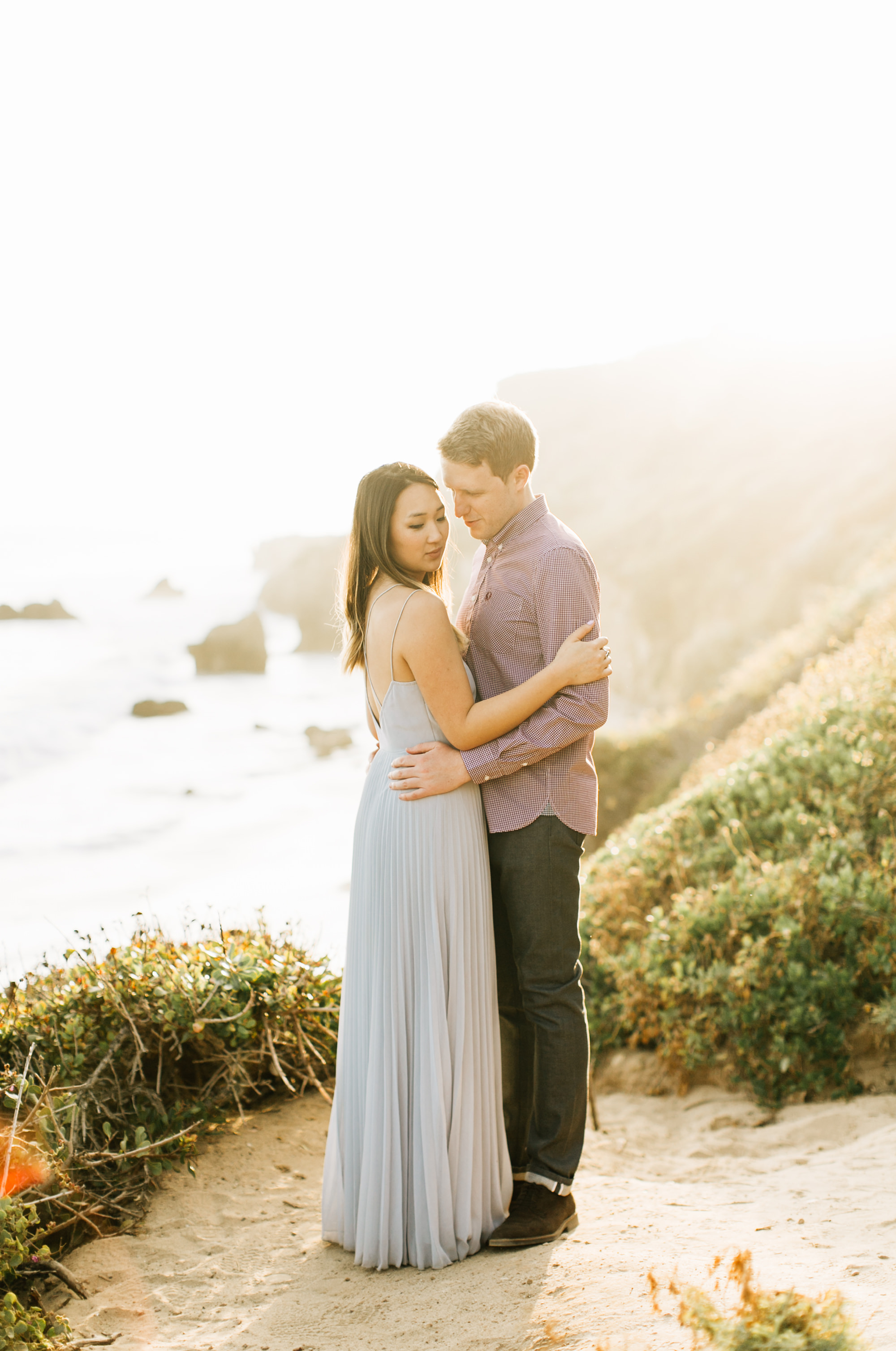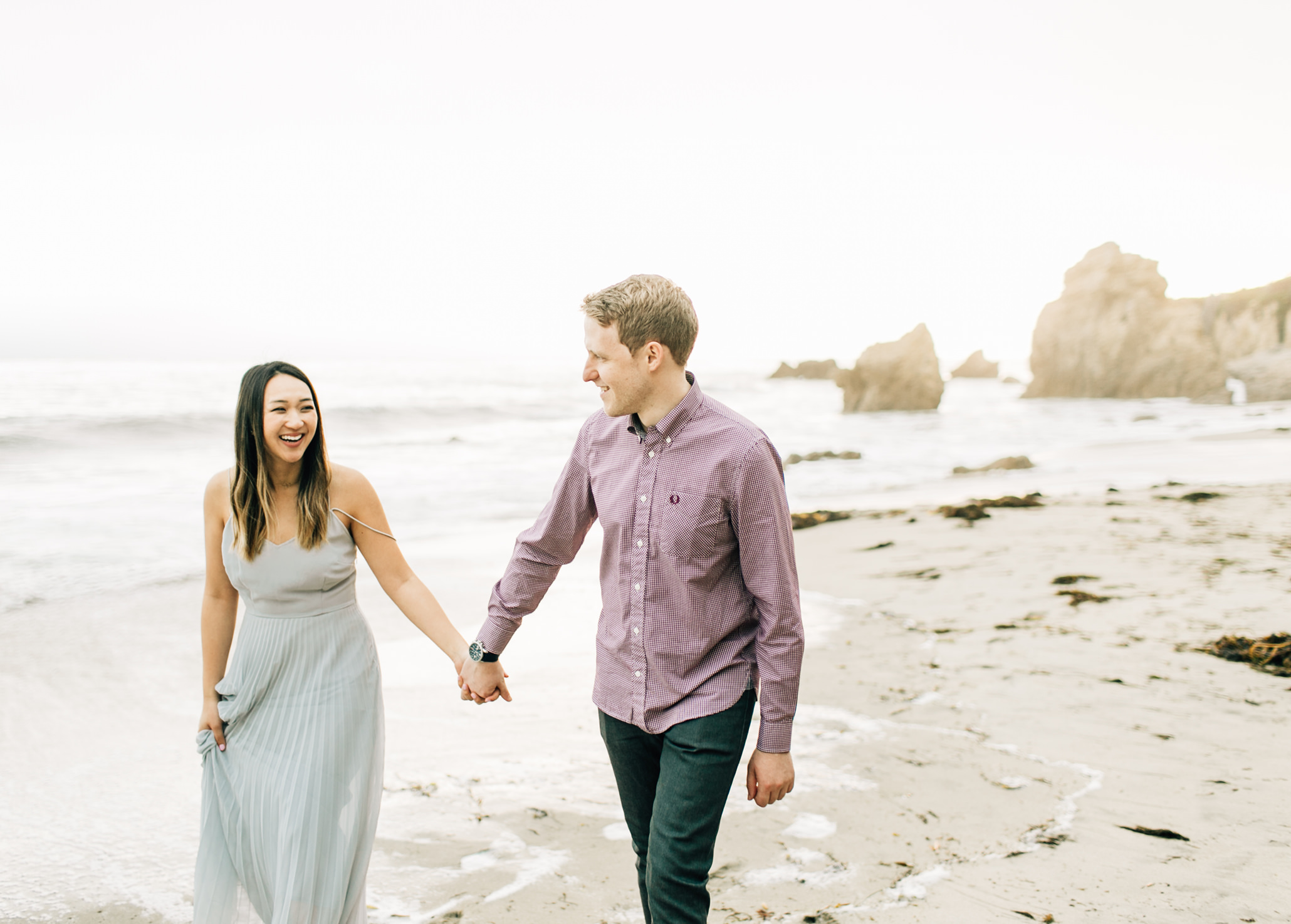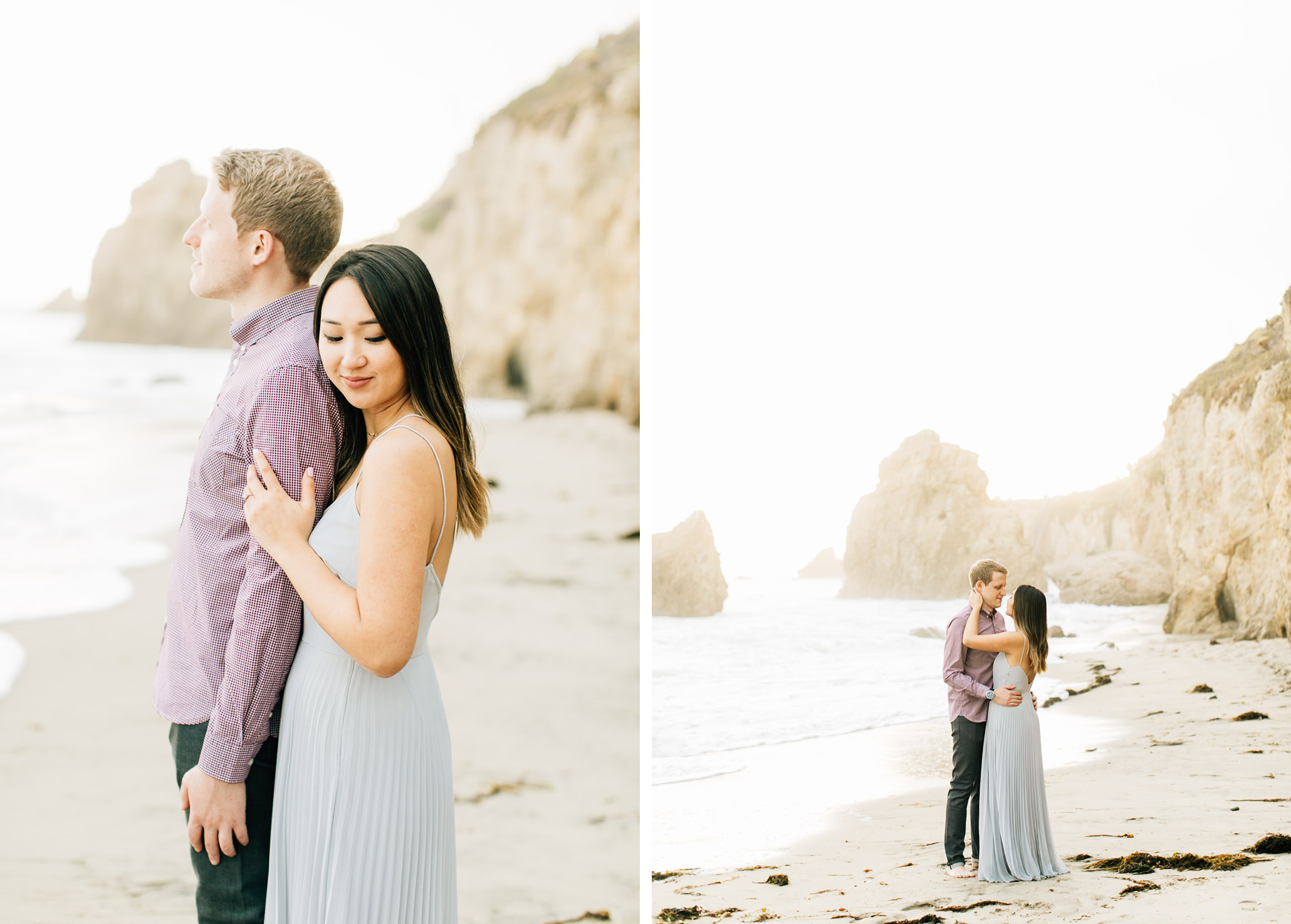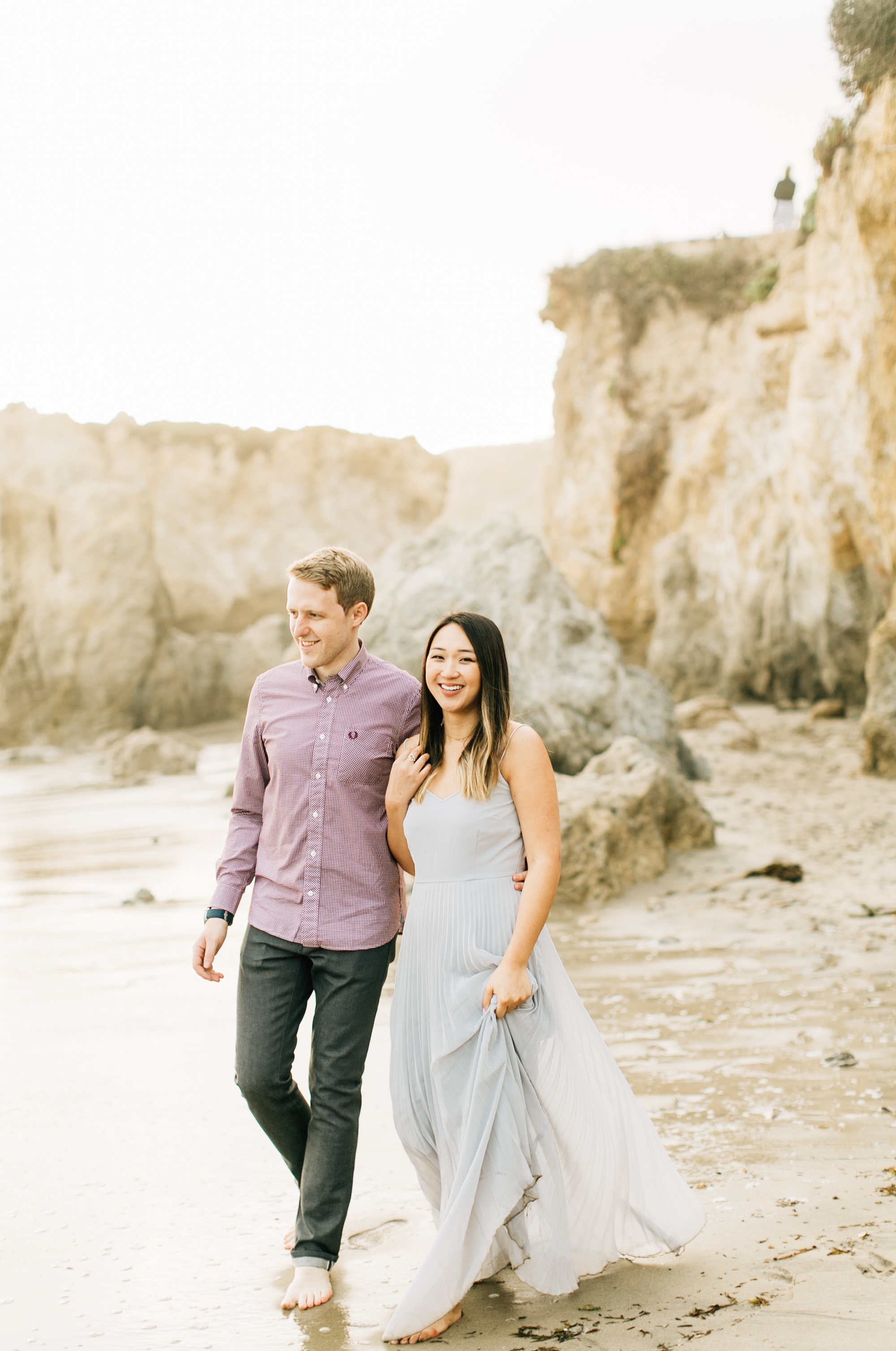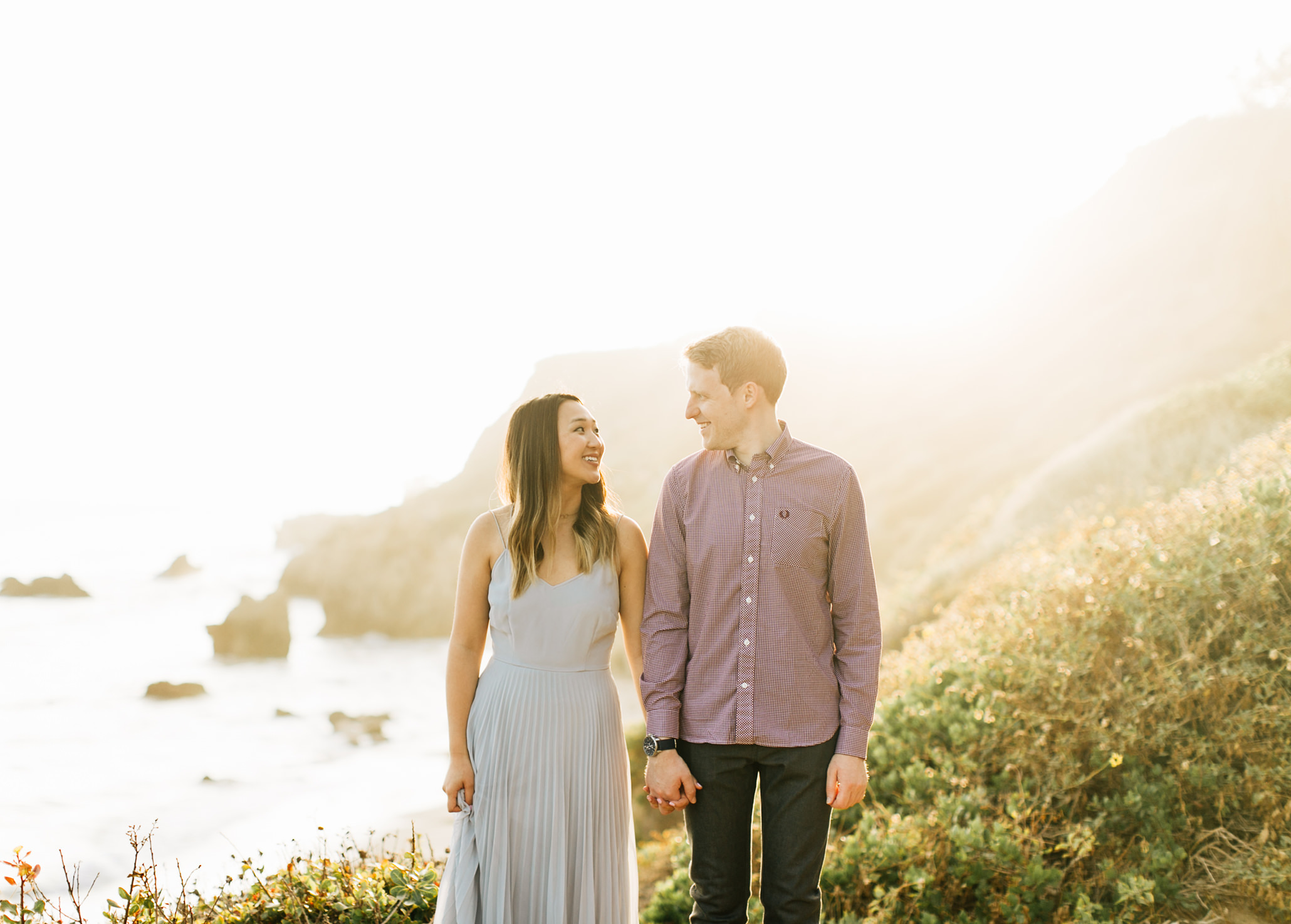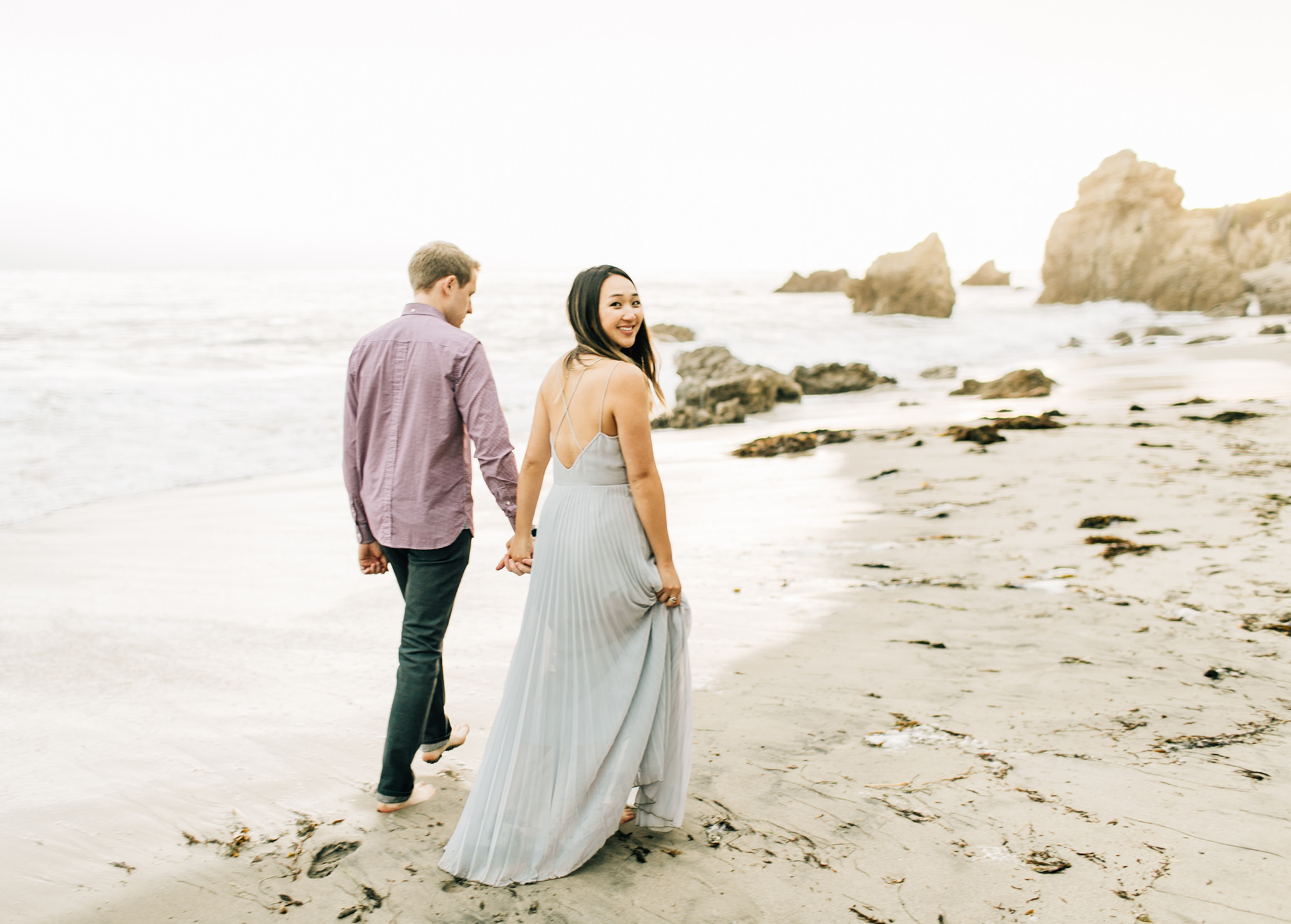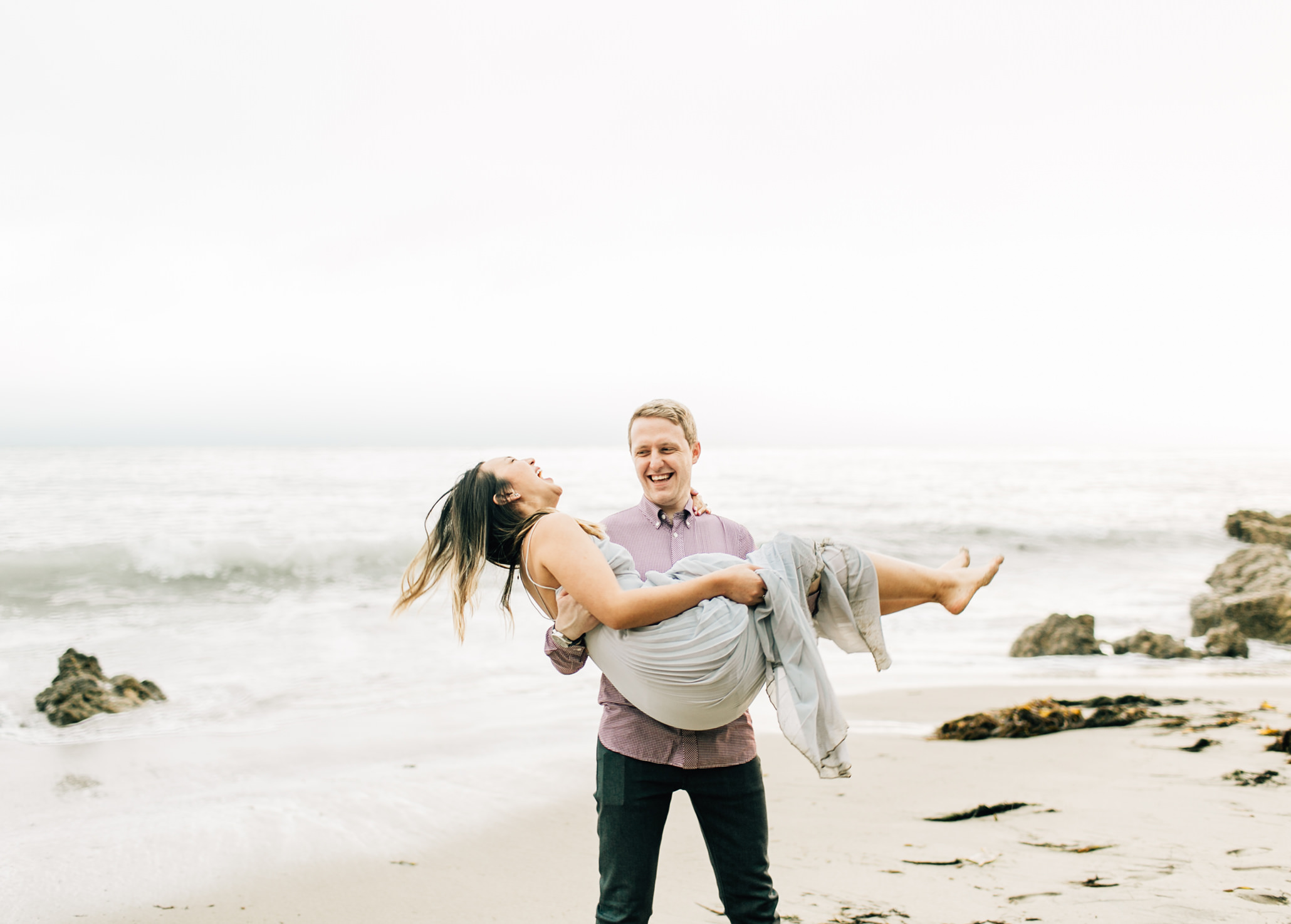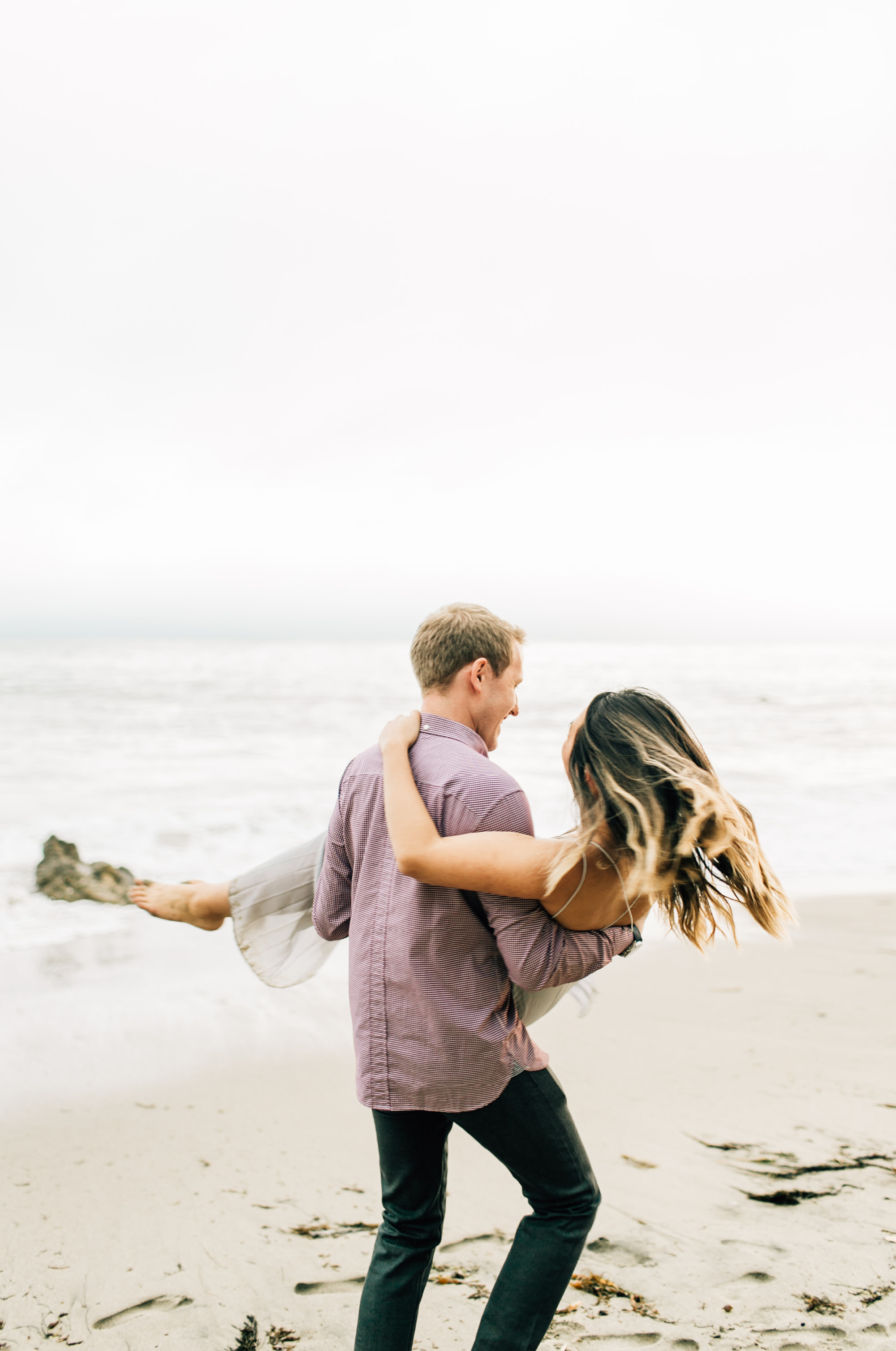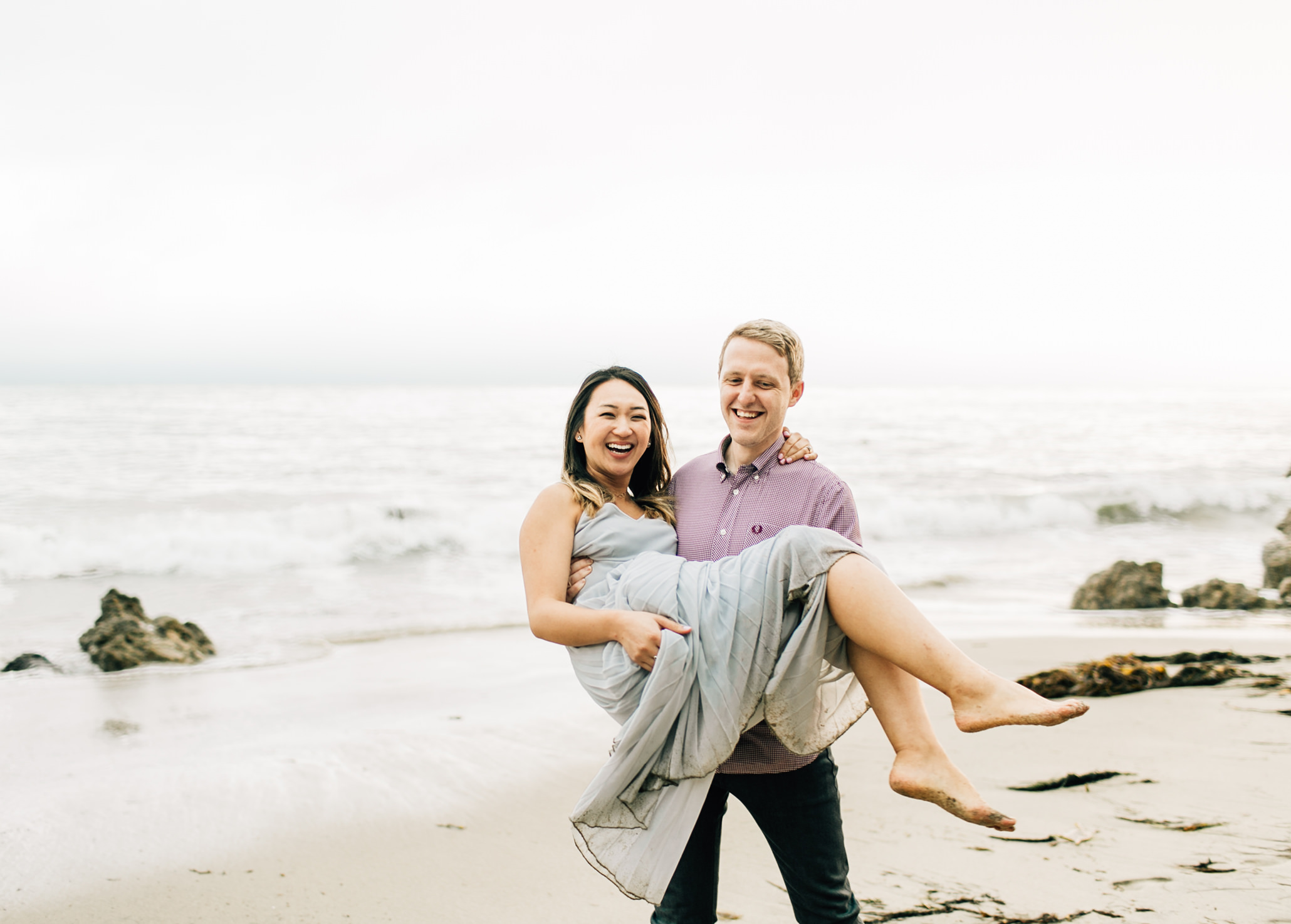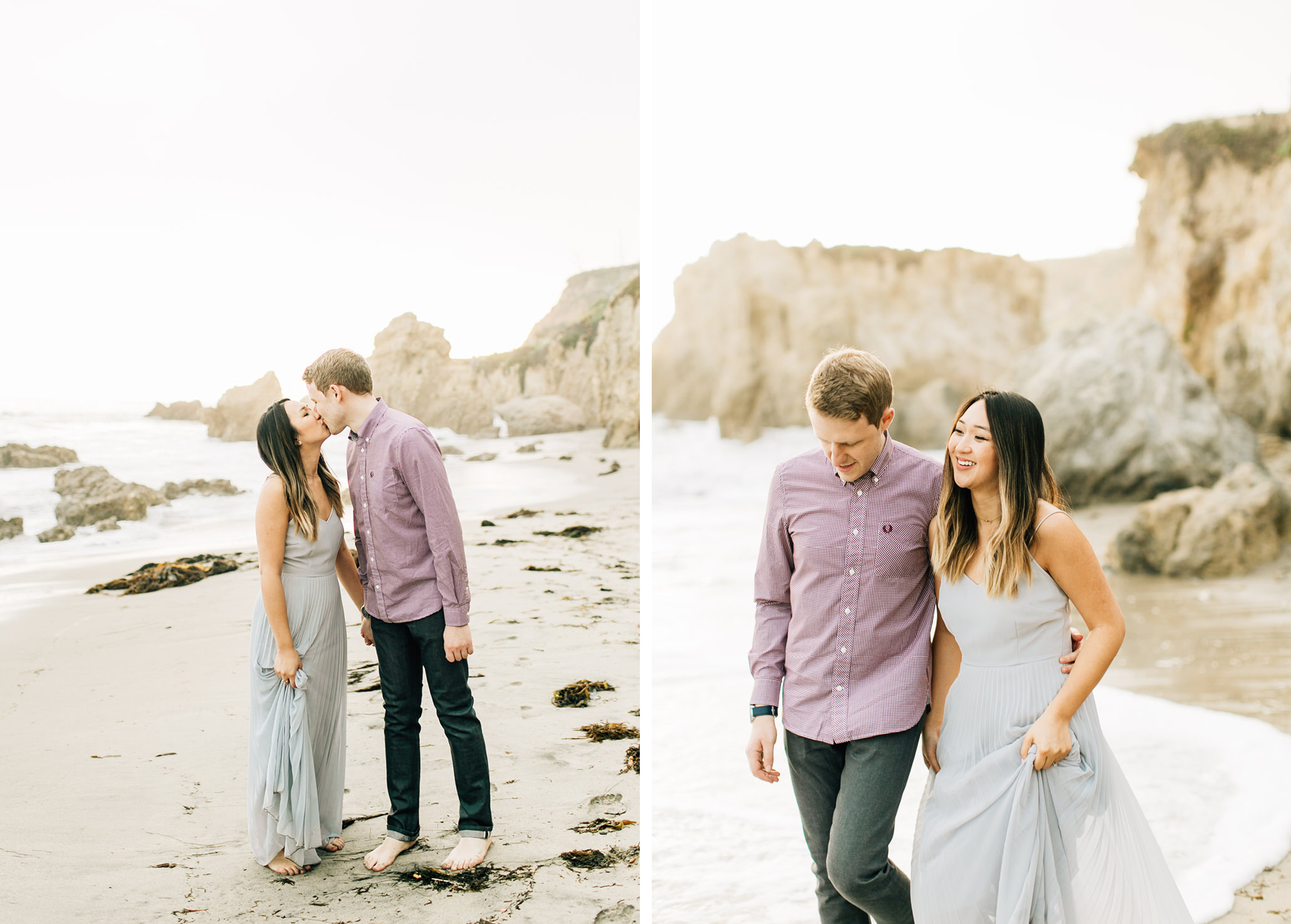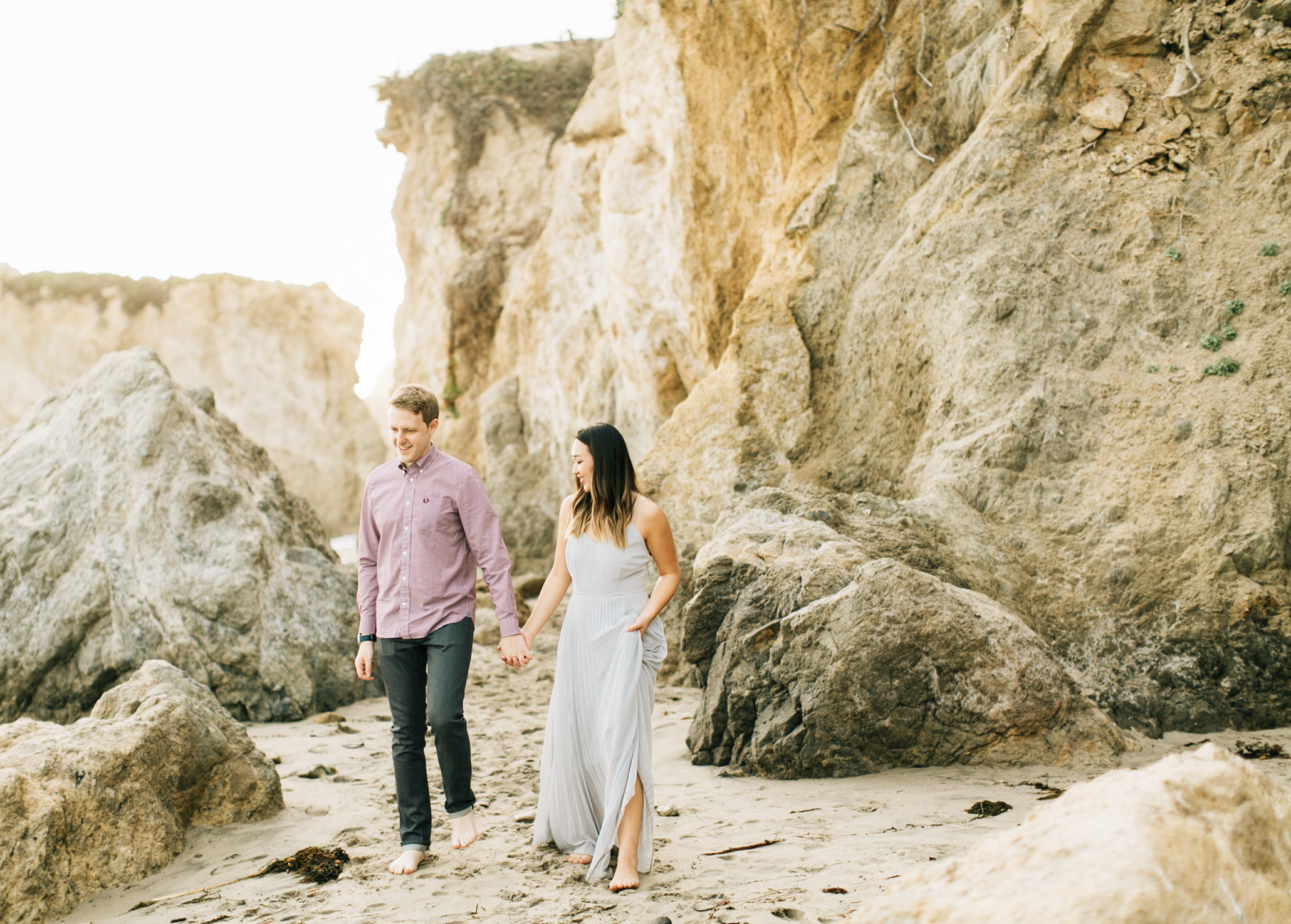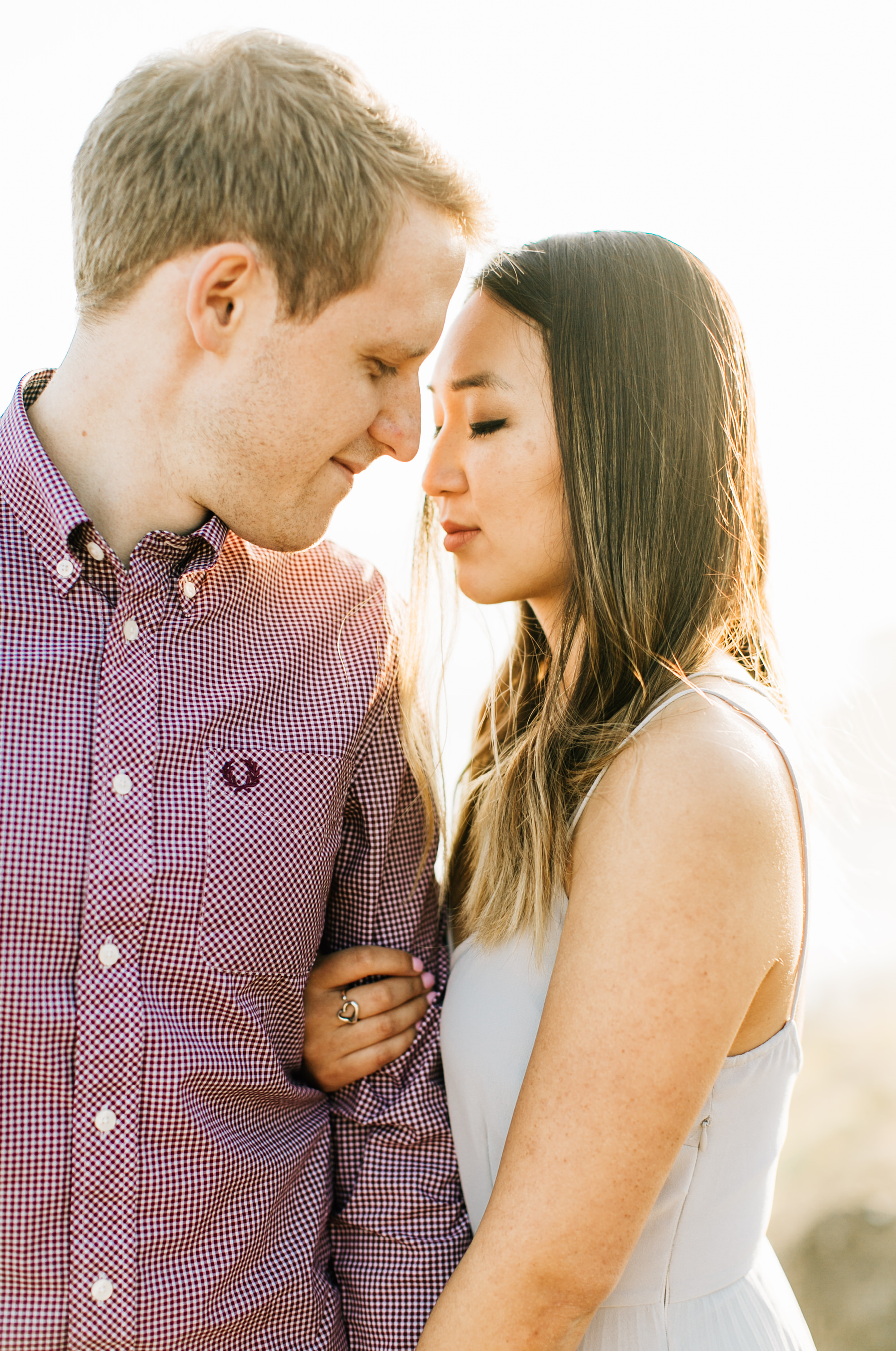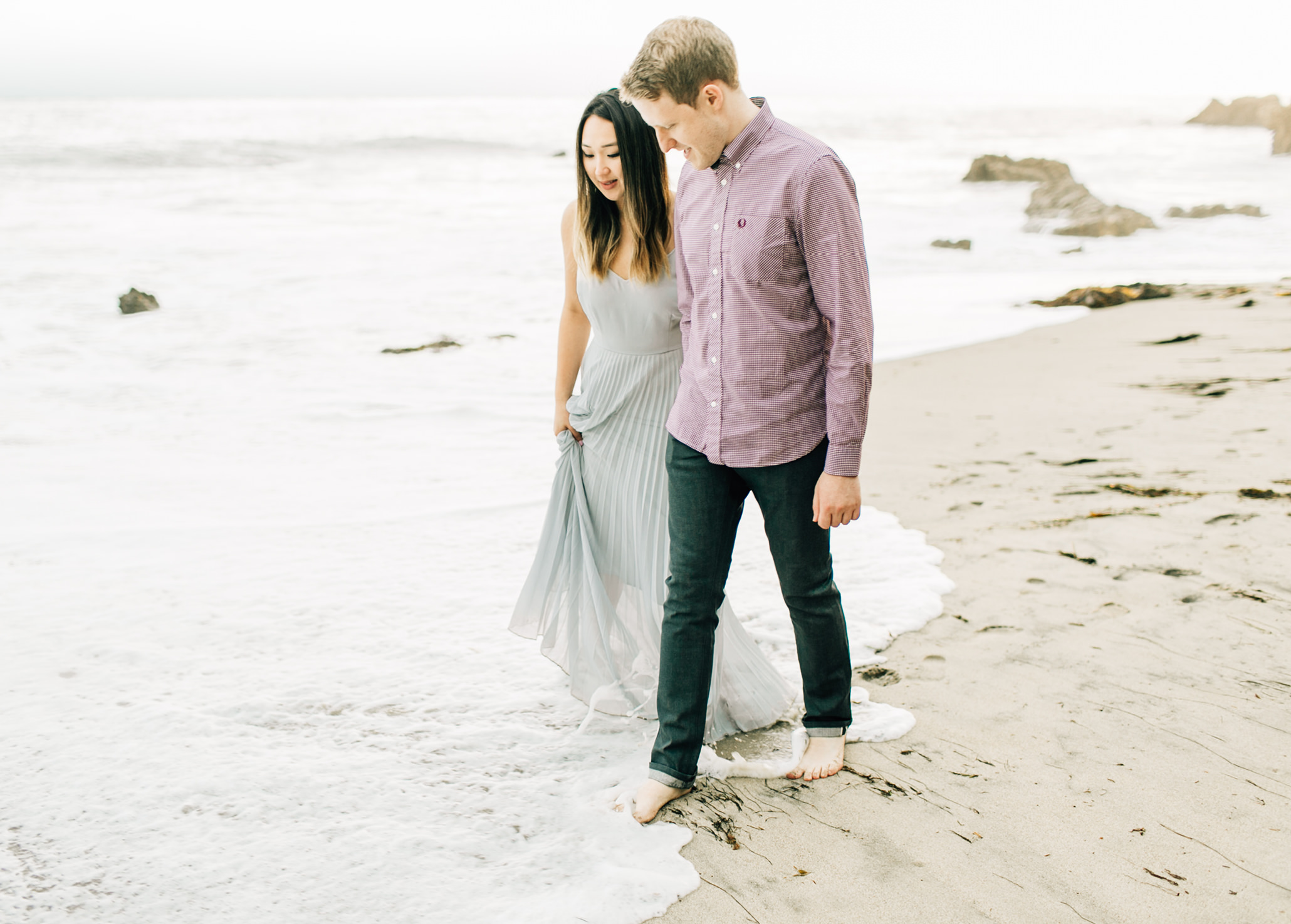 After a surprisingly wet winter in LA, which posed quite a few challenges for outdoor weddings and lifestyle sessions, I was pleased to be greeted by sunshine and warmer temperatures during my last visit to Southern California. One of my first projects while in town was finally meeting up with Andrew and Tammy. These two traveled all the way from London to tackle some wedding planning for their big bash later this year and for their engagement session with me! Planning a local wedding is hard enough so I'm always in awe of couples that plan a destination wedding and pull it off so effortlessly! I can't wait to celebrate with them at The Loft on Pine in August.
But let's get back to their Malibu engagement session! Tammy's vision was a sun soaked session with rolling hills, open fields, and a beautiful beach. So naturally my mind went to Malibu. And oh my goodness. All that rain LA got did some serious magic to the plant life around the city. When I arrived to the field, which is usually no higher than half a foot tall with grey and brown shrubs, I was met with a multitude of waist-high wild mustard plants in full bloom. I was absolutely blown away and so excited to have Andrew and Tammy there with me!
After we were done frolicking in the blooms we headed down towards the beach stopping along the way to appreciate the beautiful views of the rocky shoreline from above. And by the time we got down to the water we had the entire beach to ourselves to catch the last few minutes of golden hour.
Sessions like this remind me of why I can never stop working in LA. Living in Seattle is amazing and has so many perks, but I truly love being a Los Angeles wedding photographer and shooting in magical places like Malibu, Joshua Tree, and Downtown LA.
Save
Save