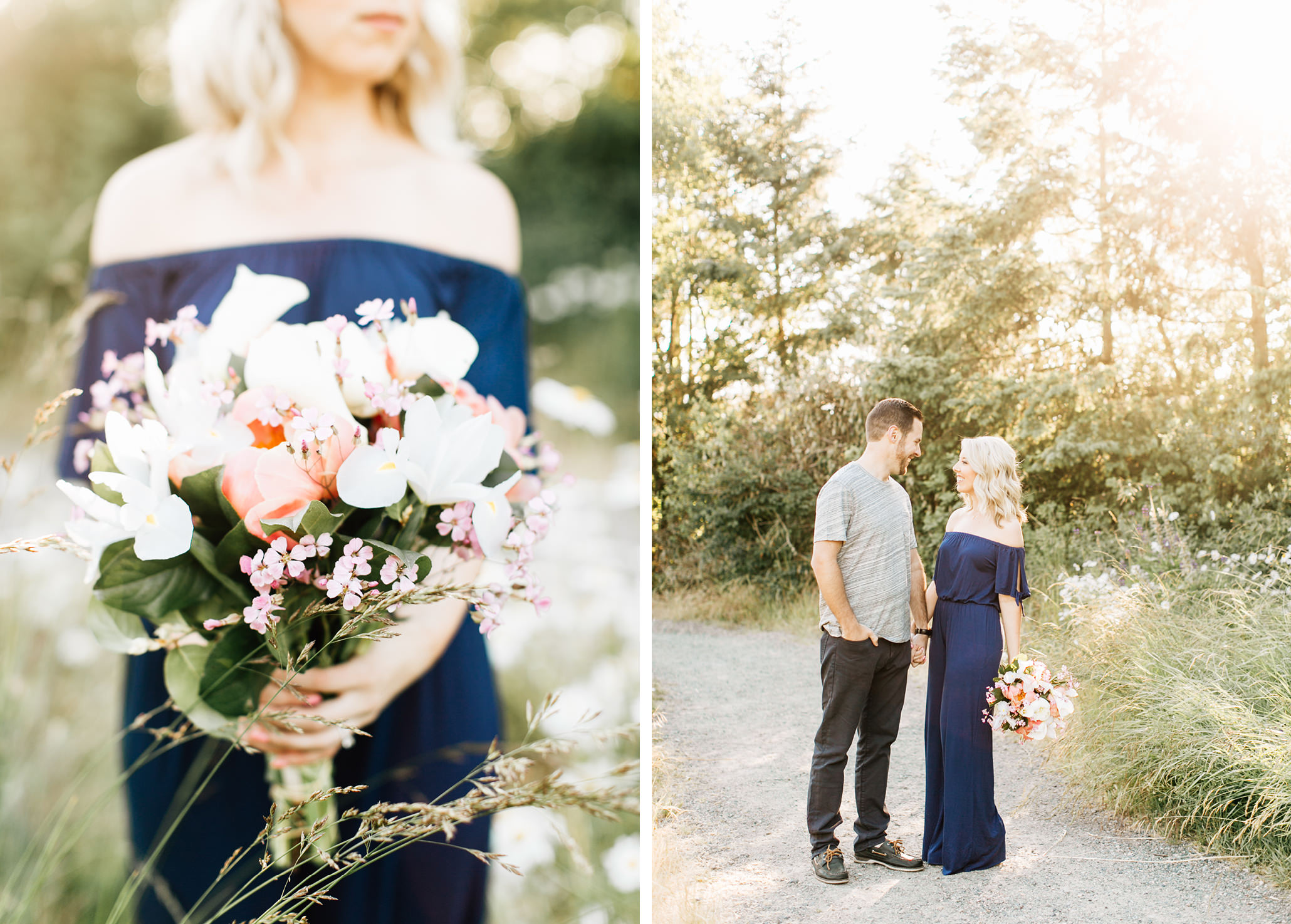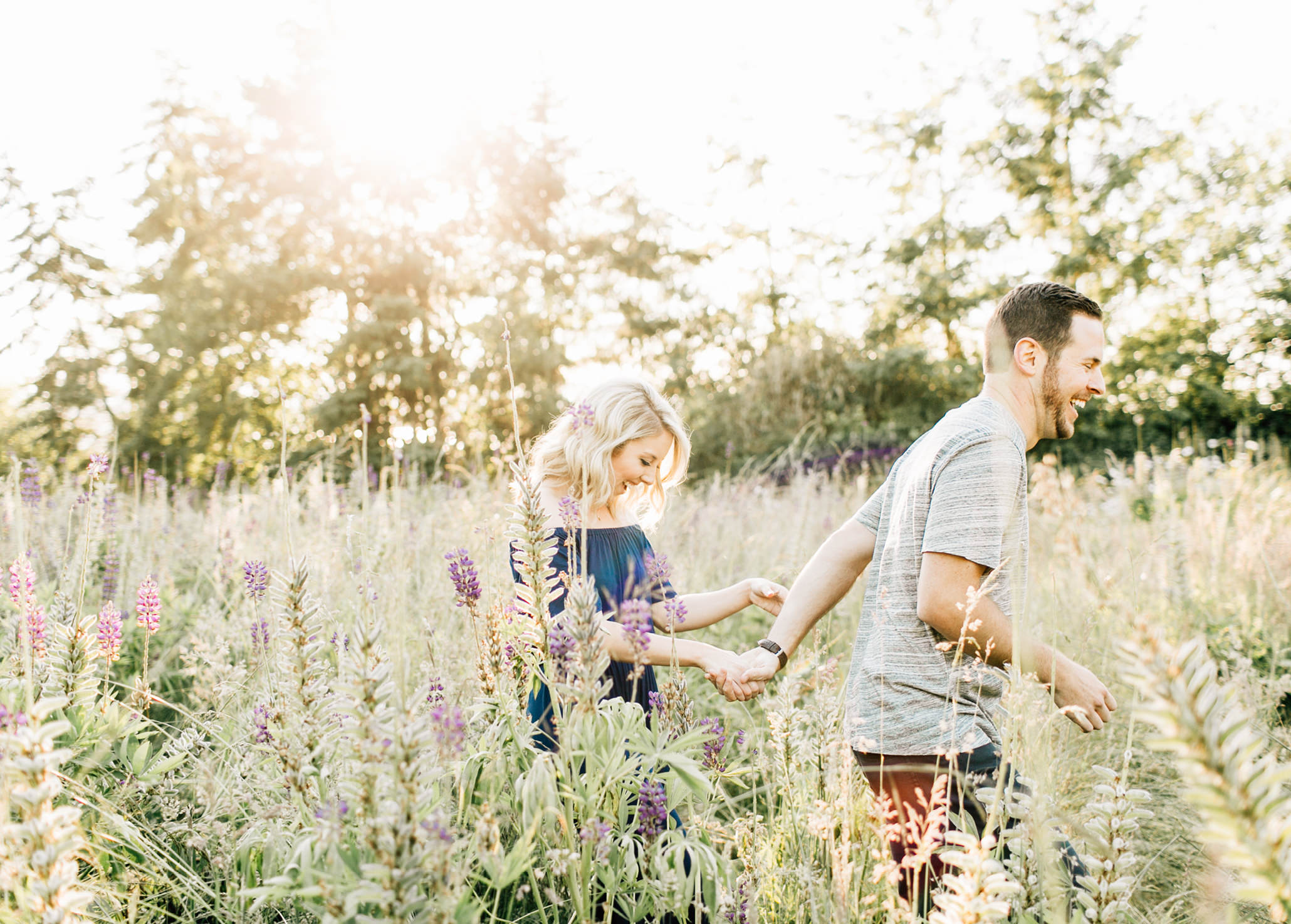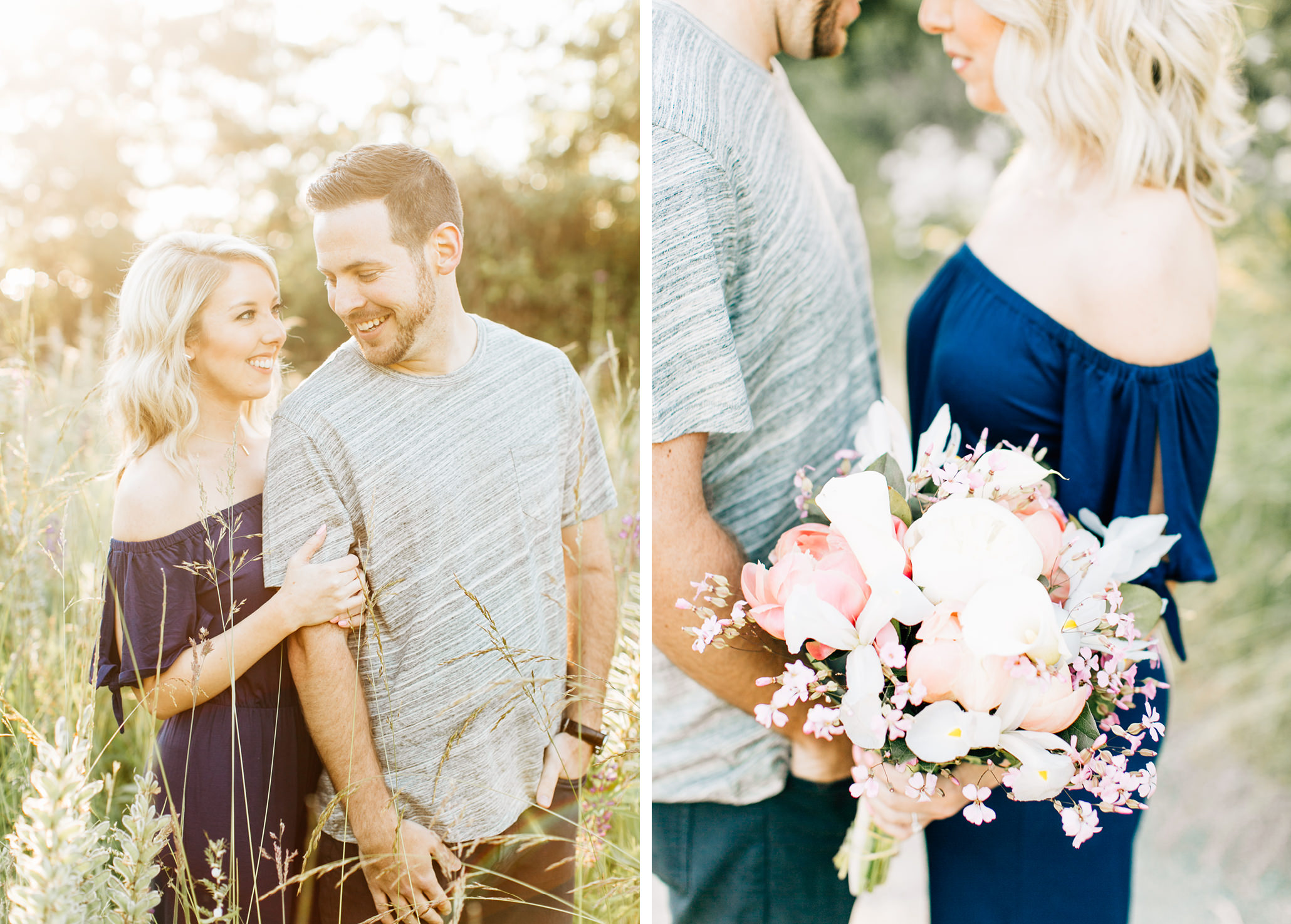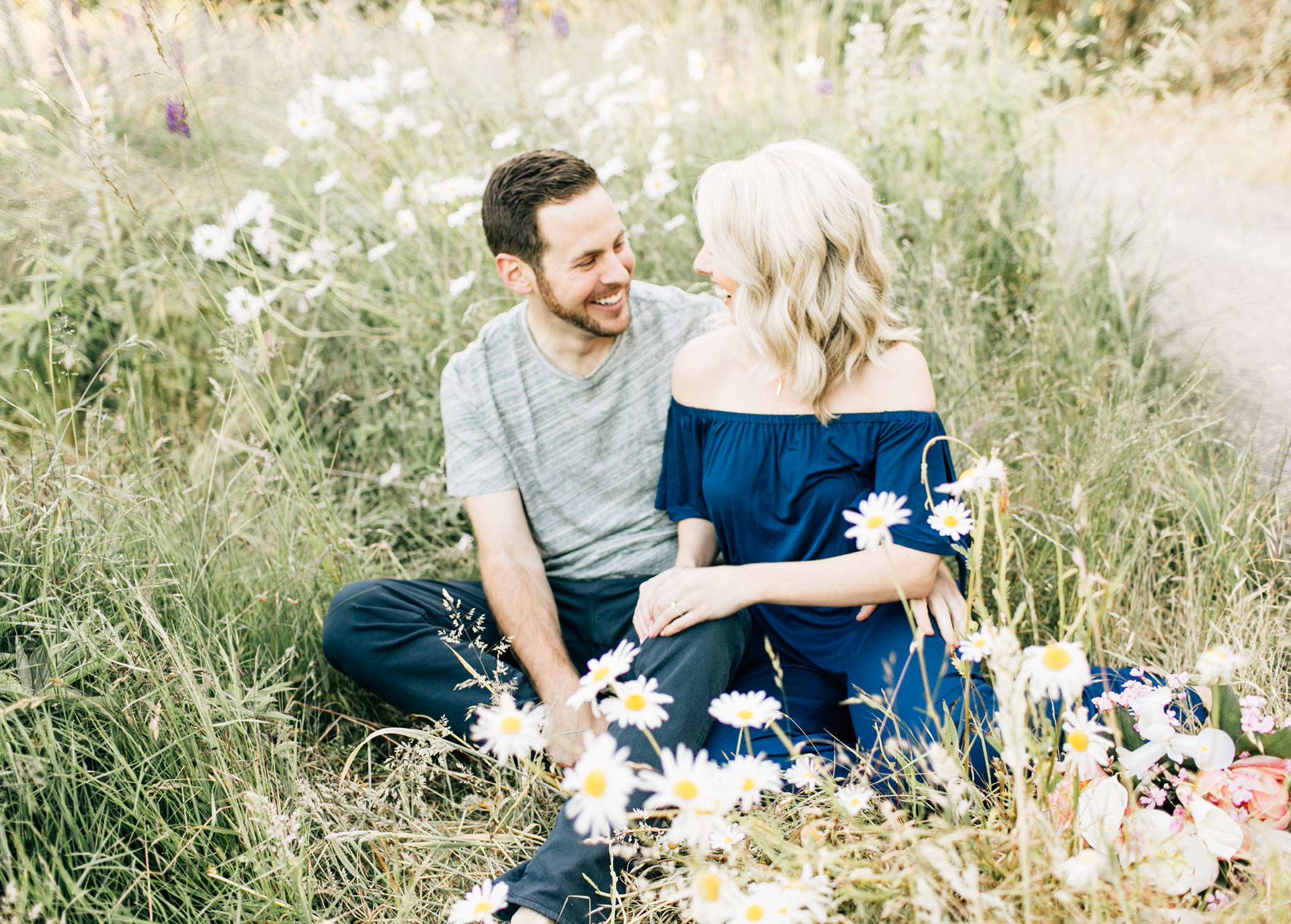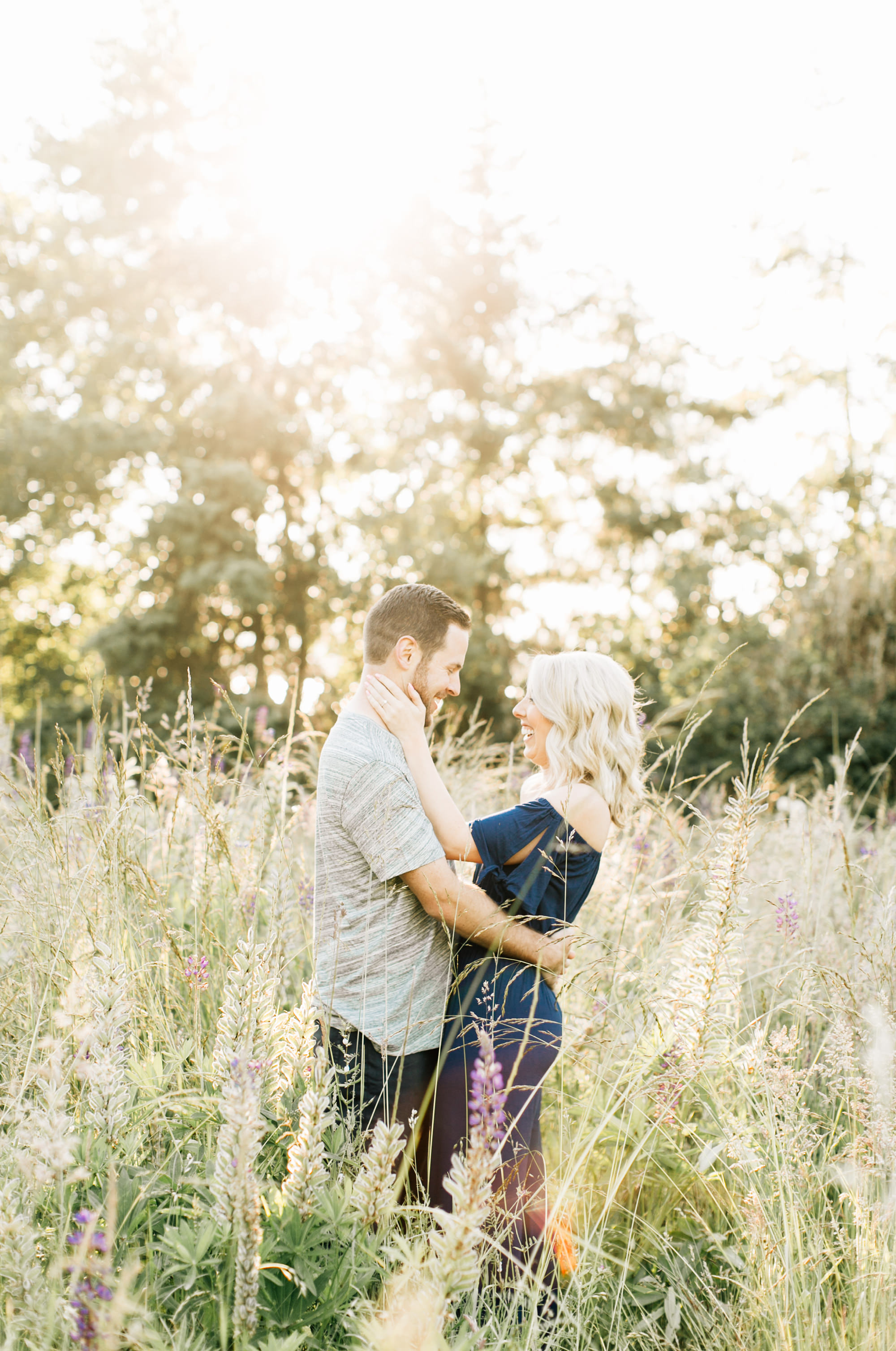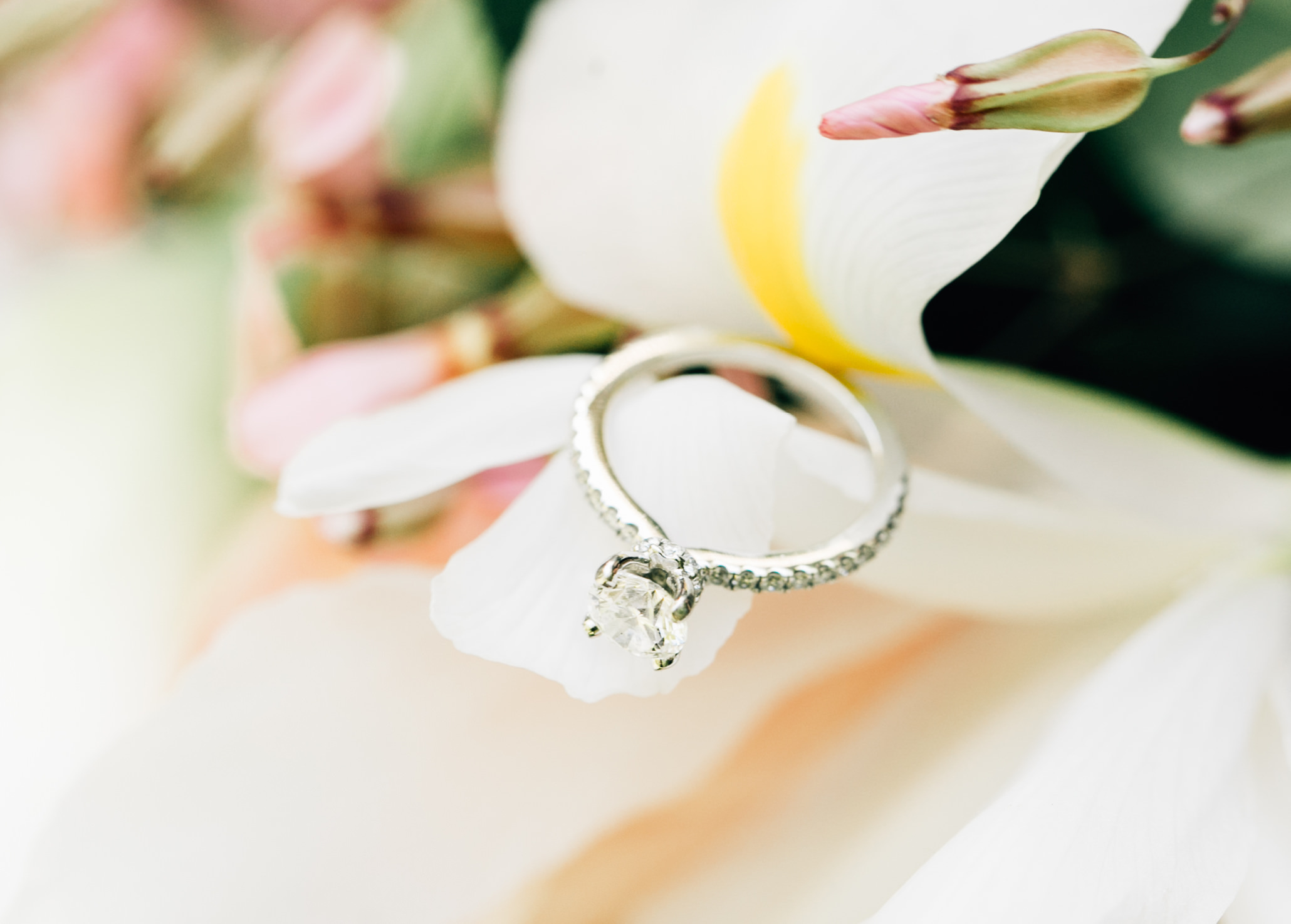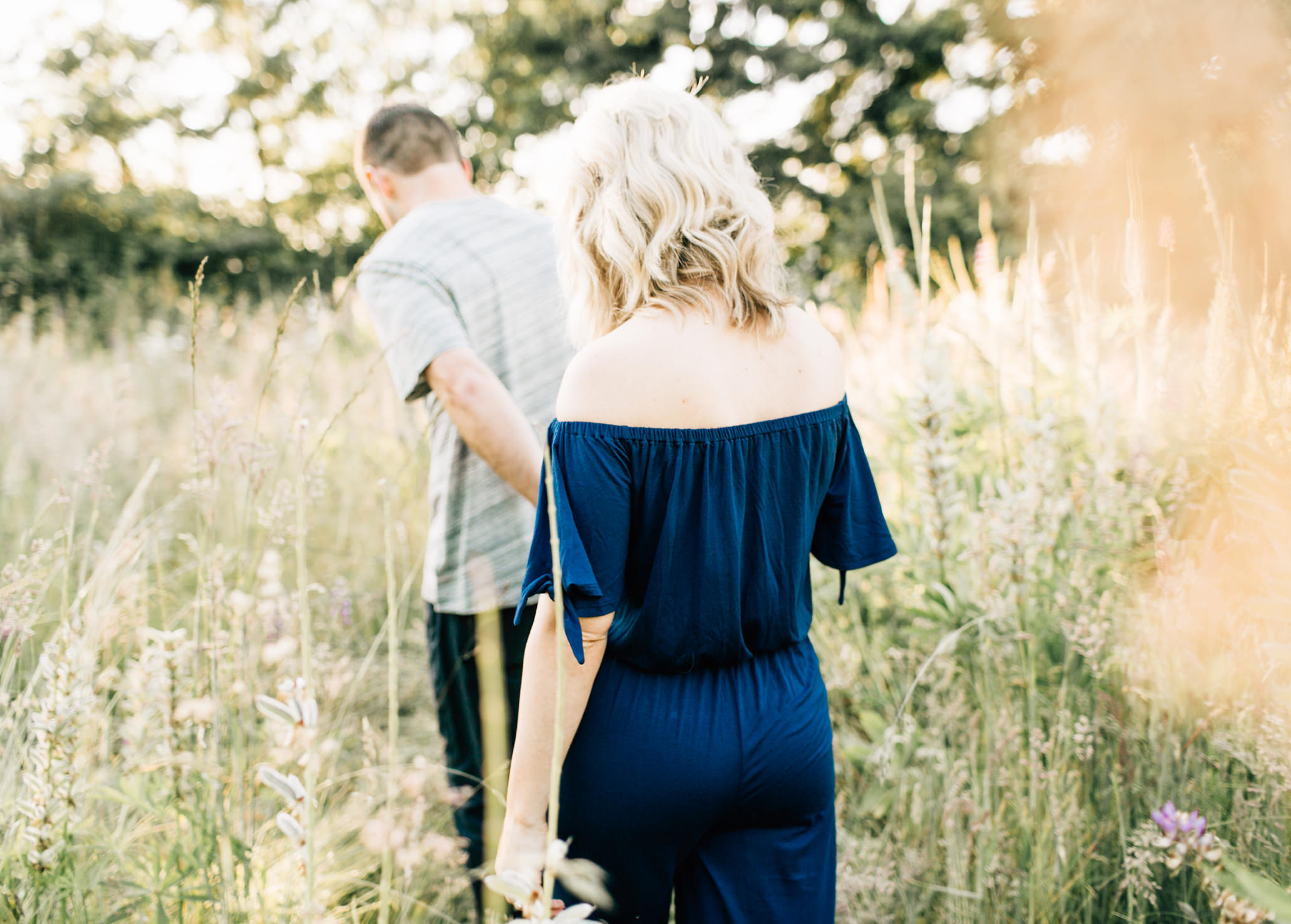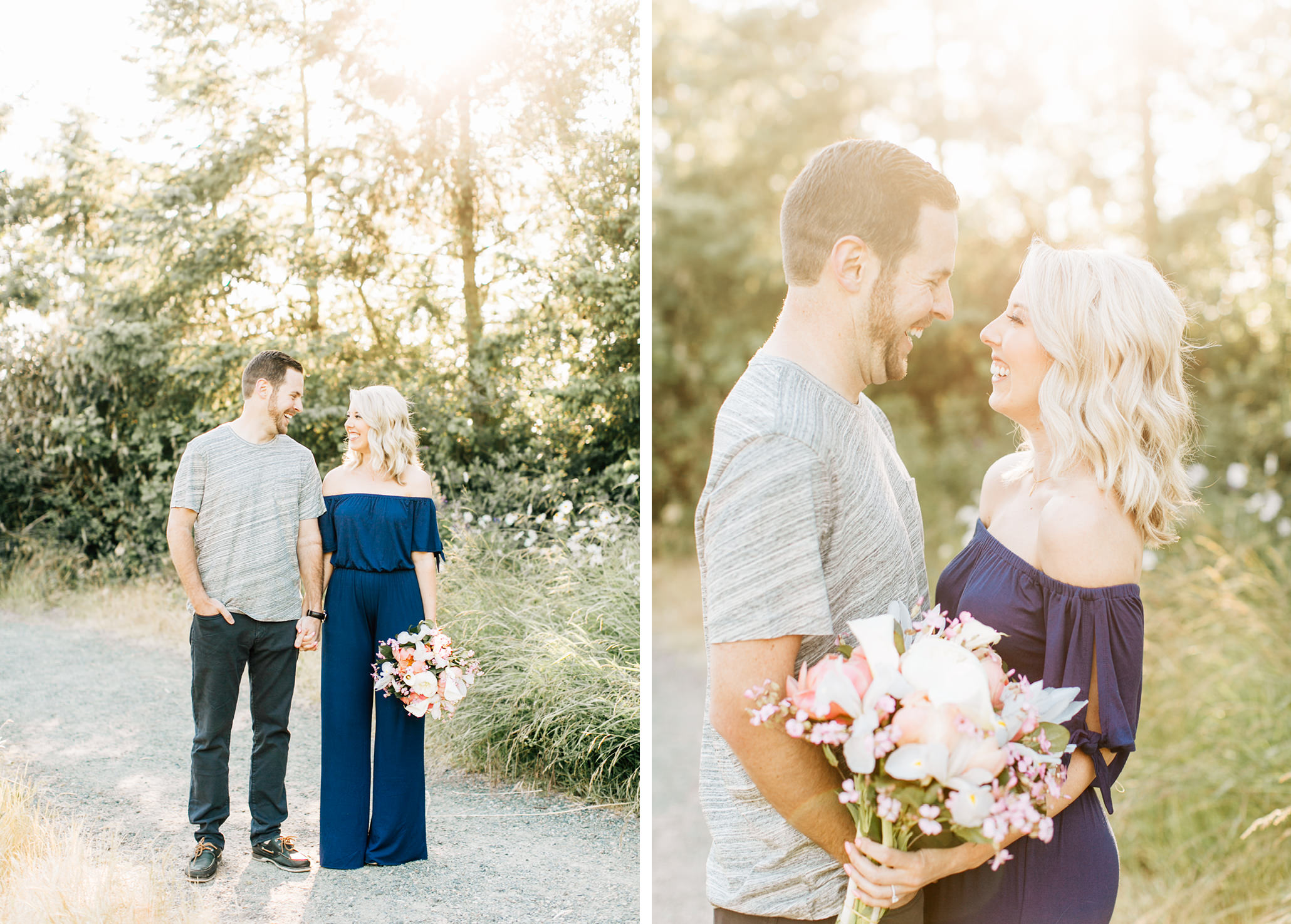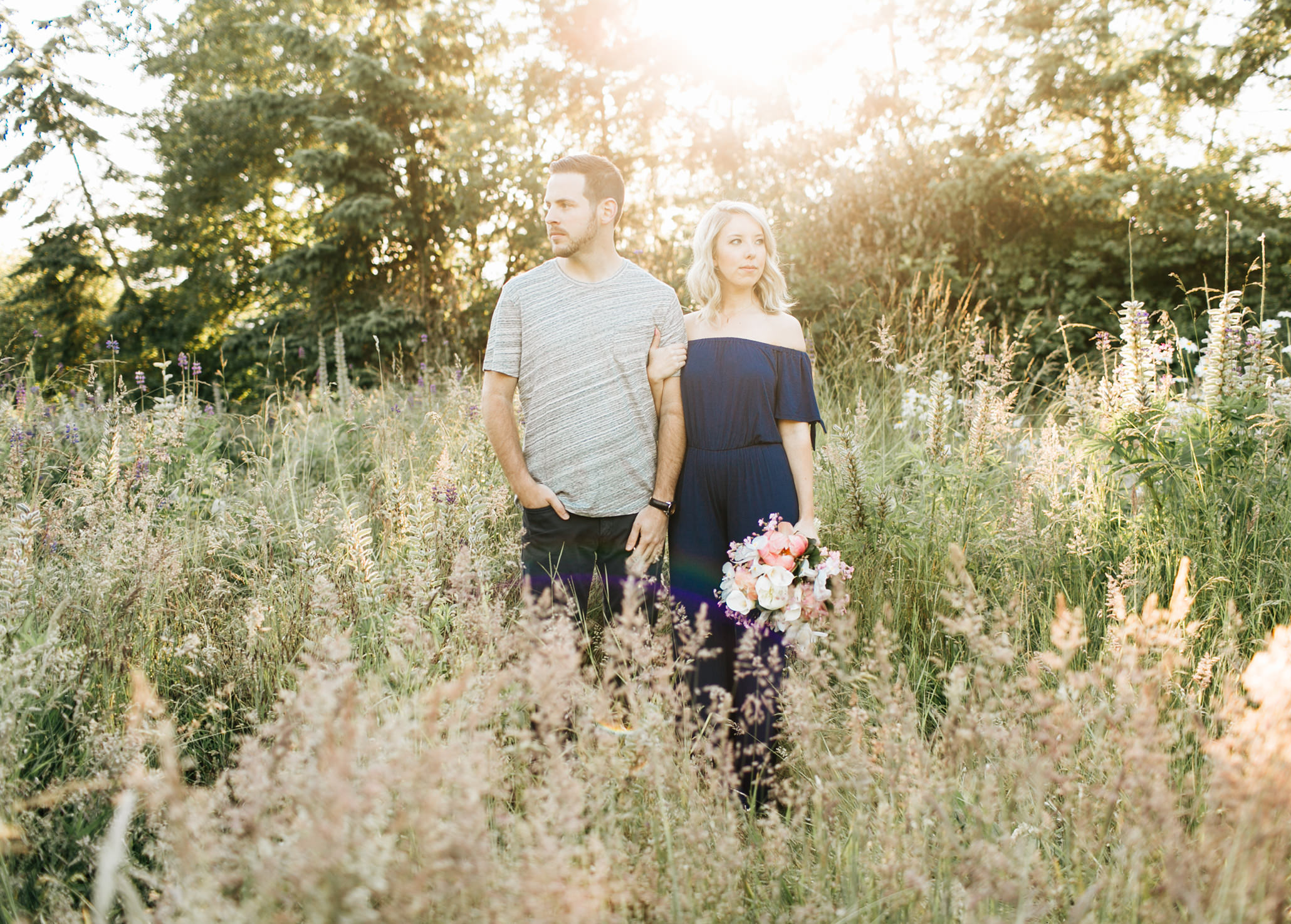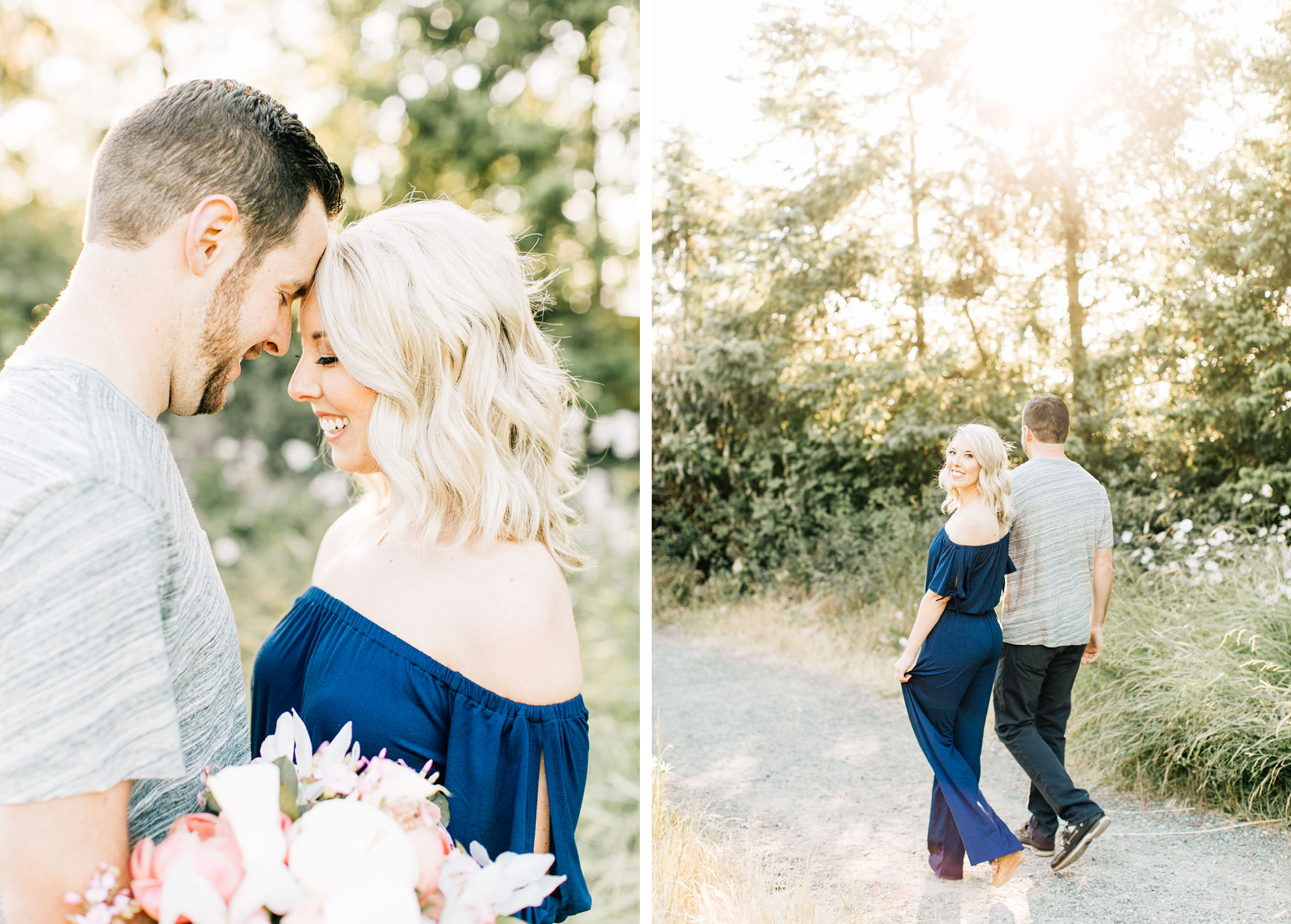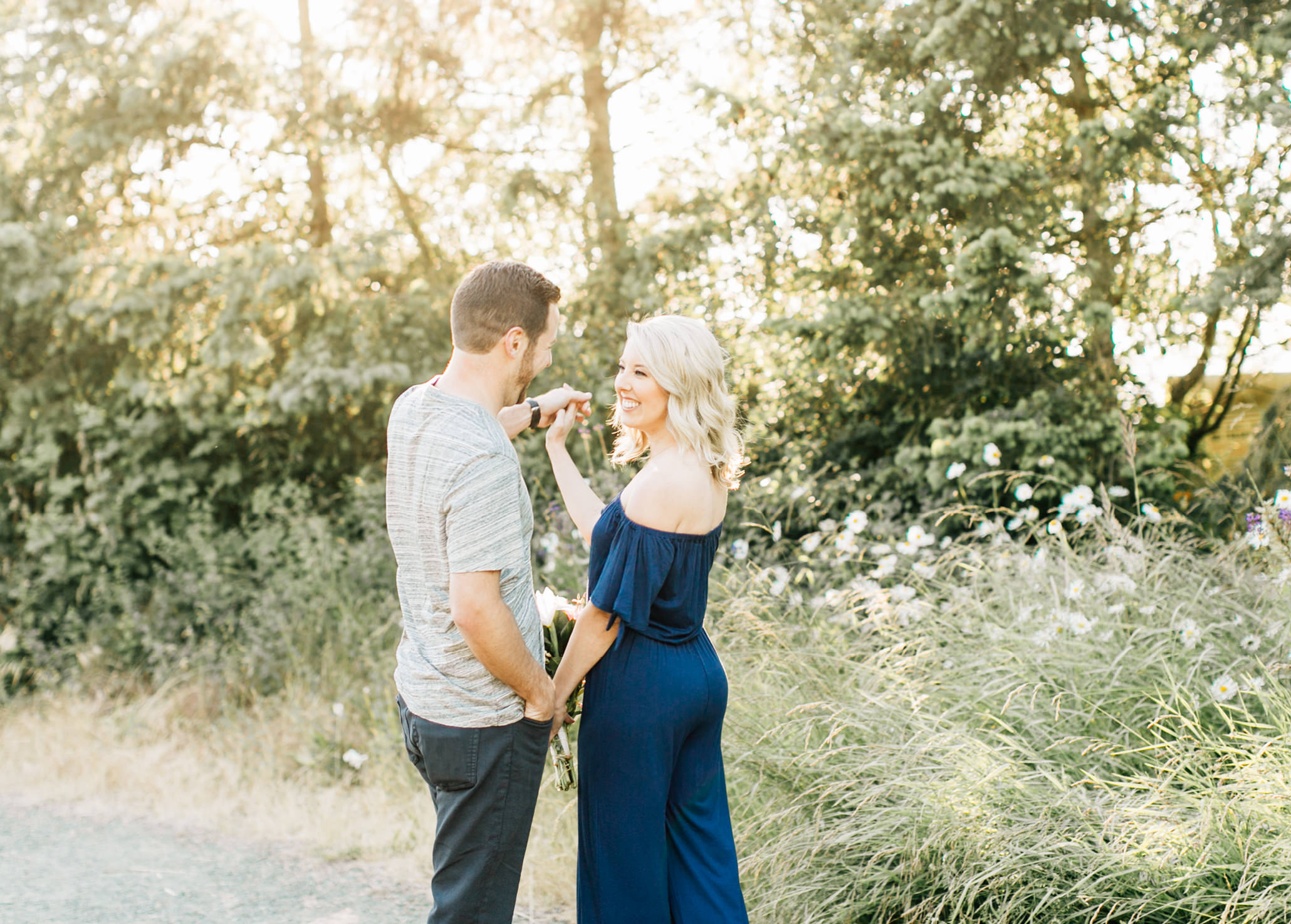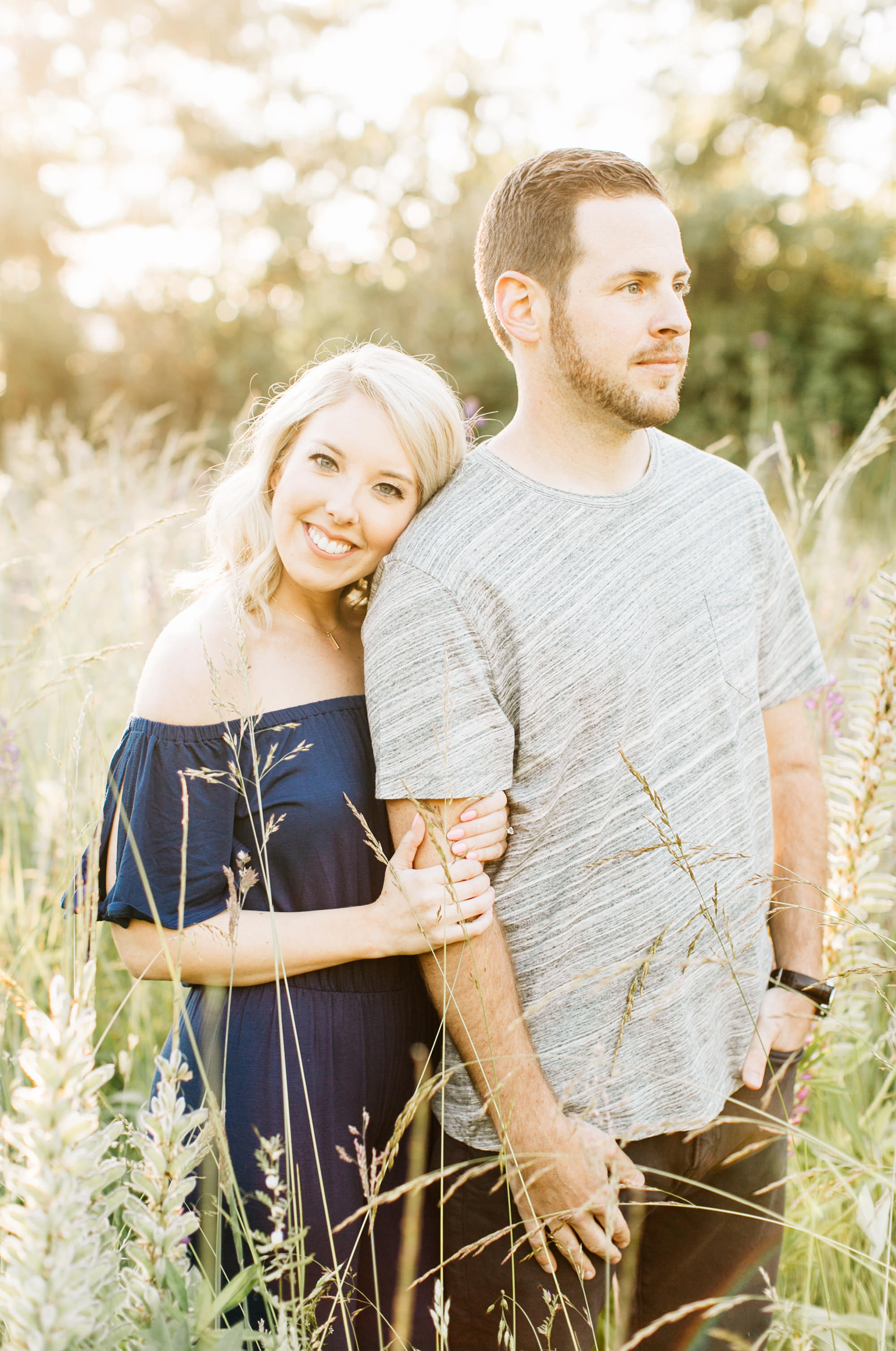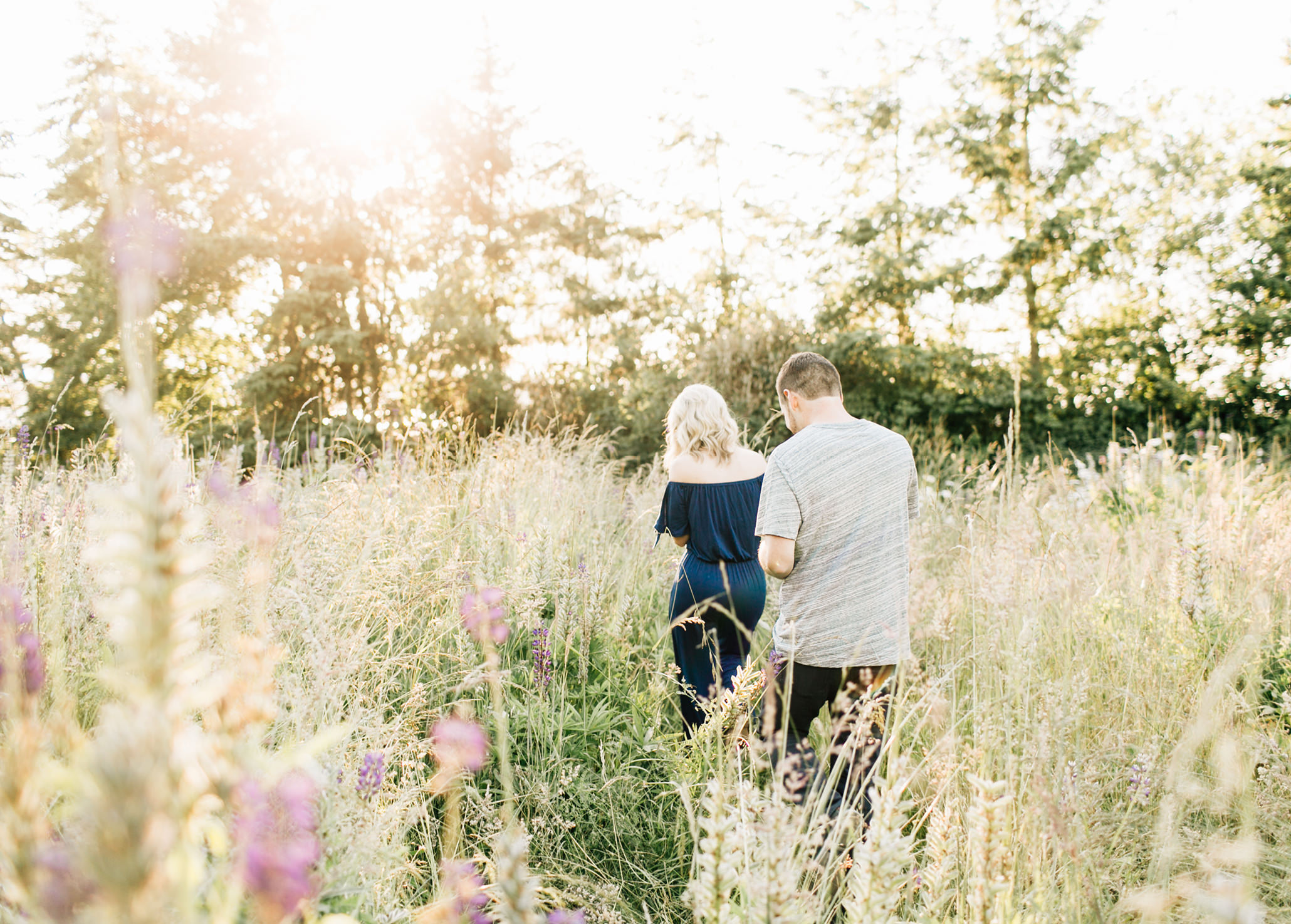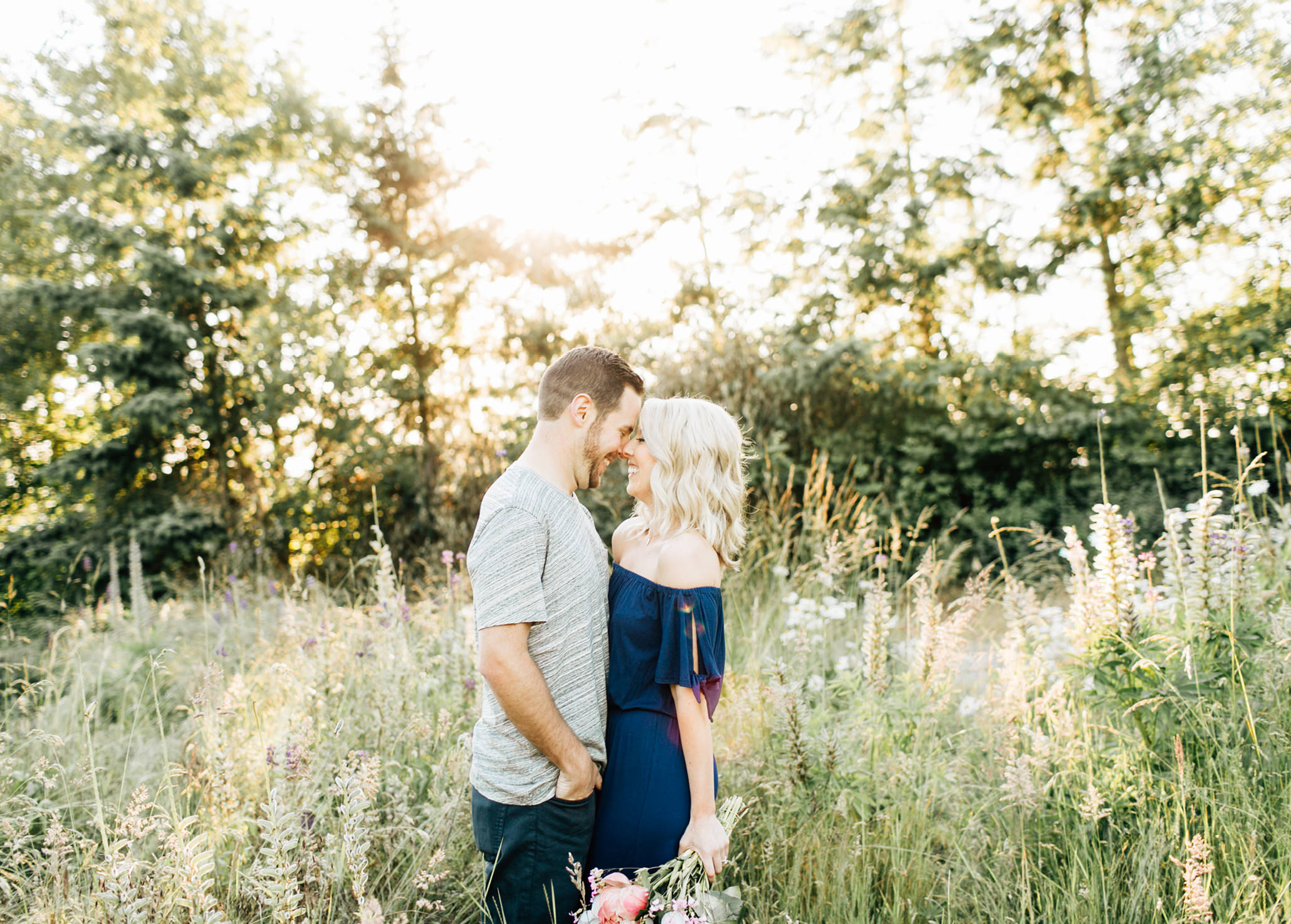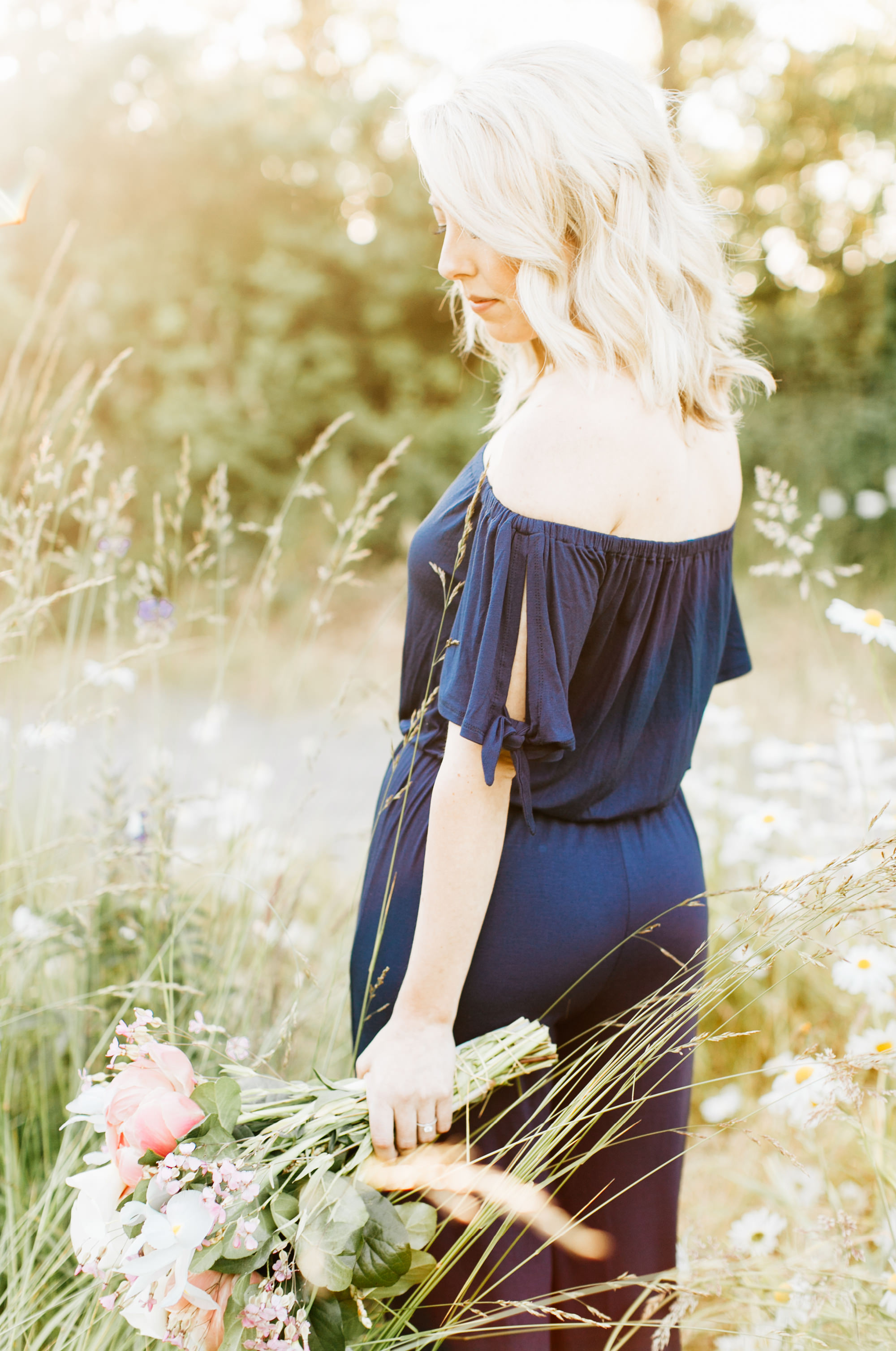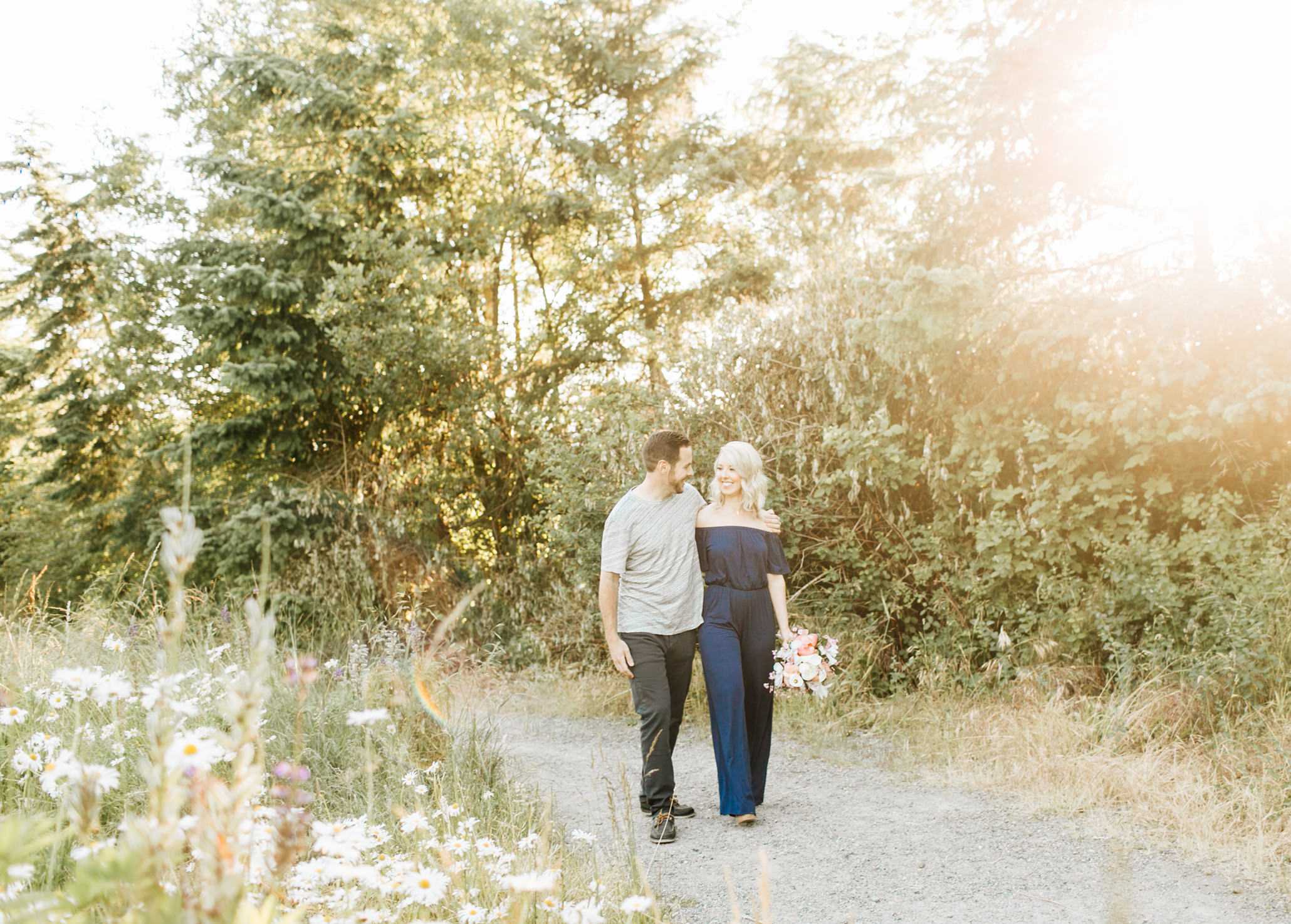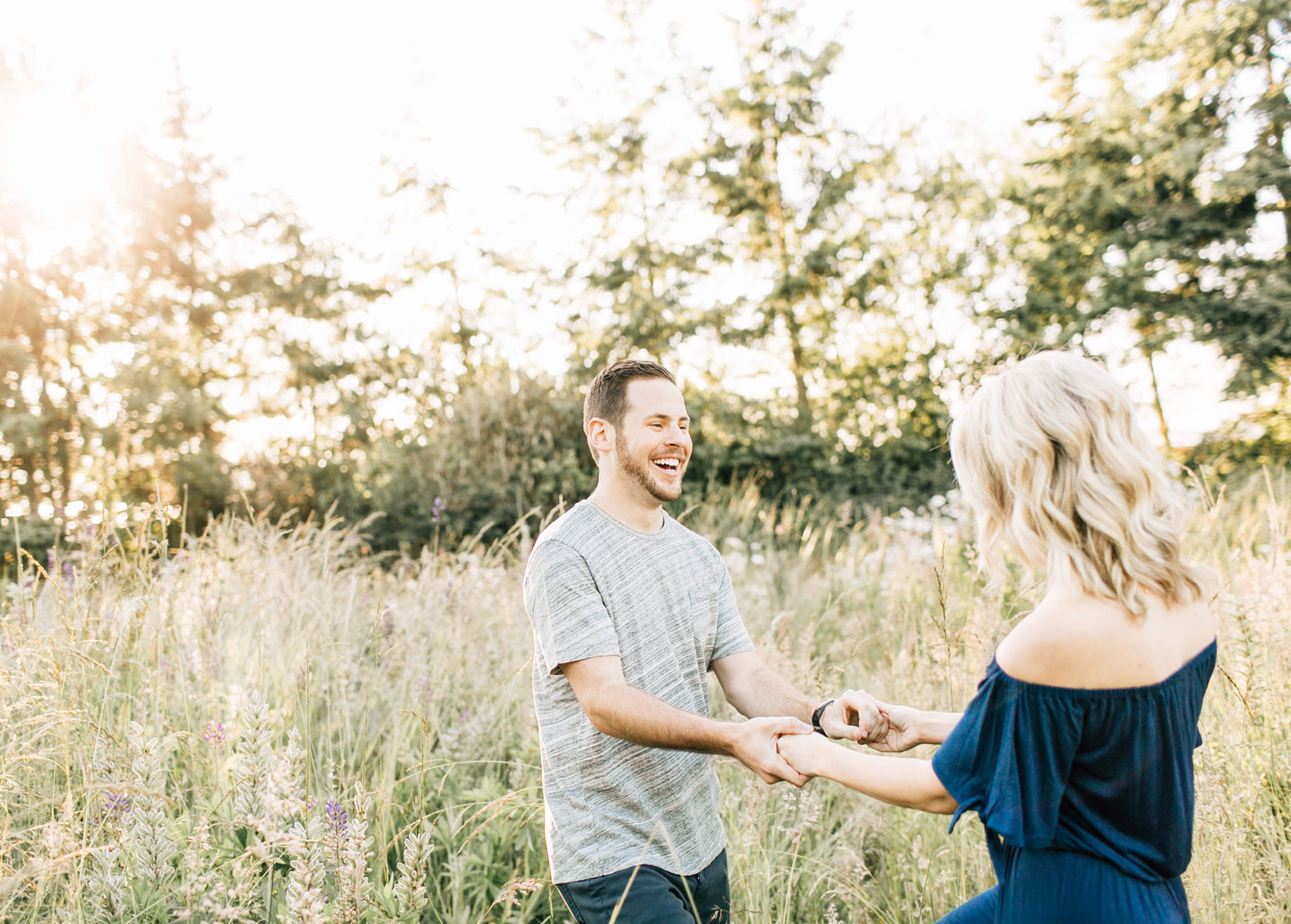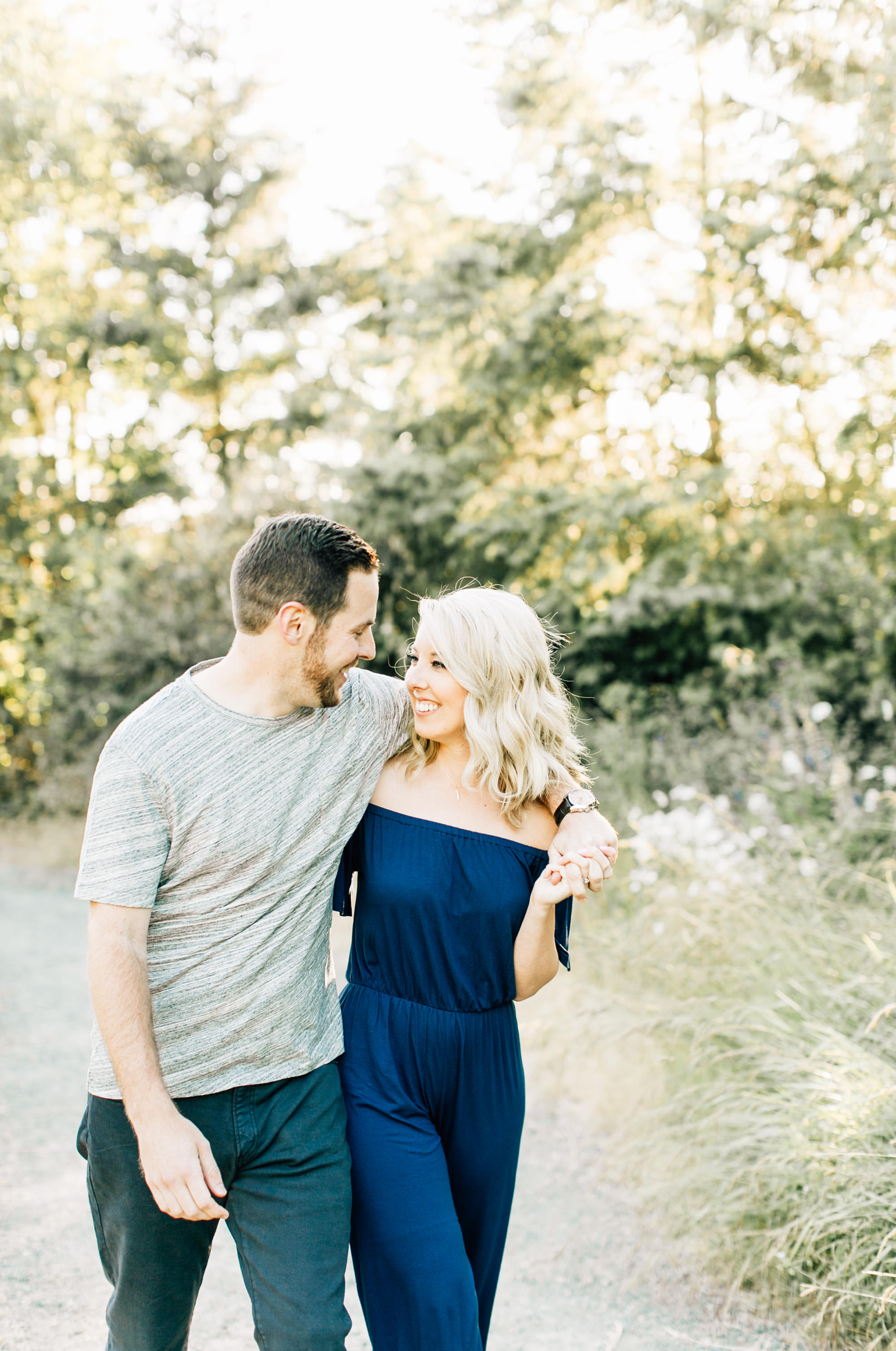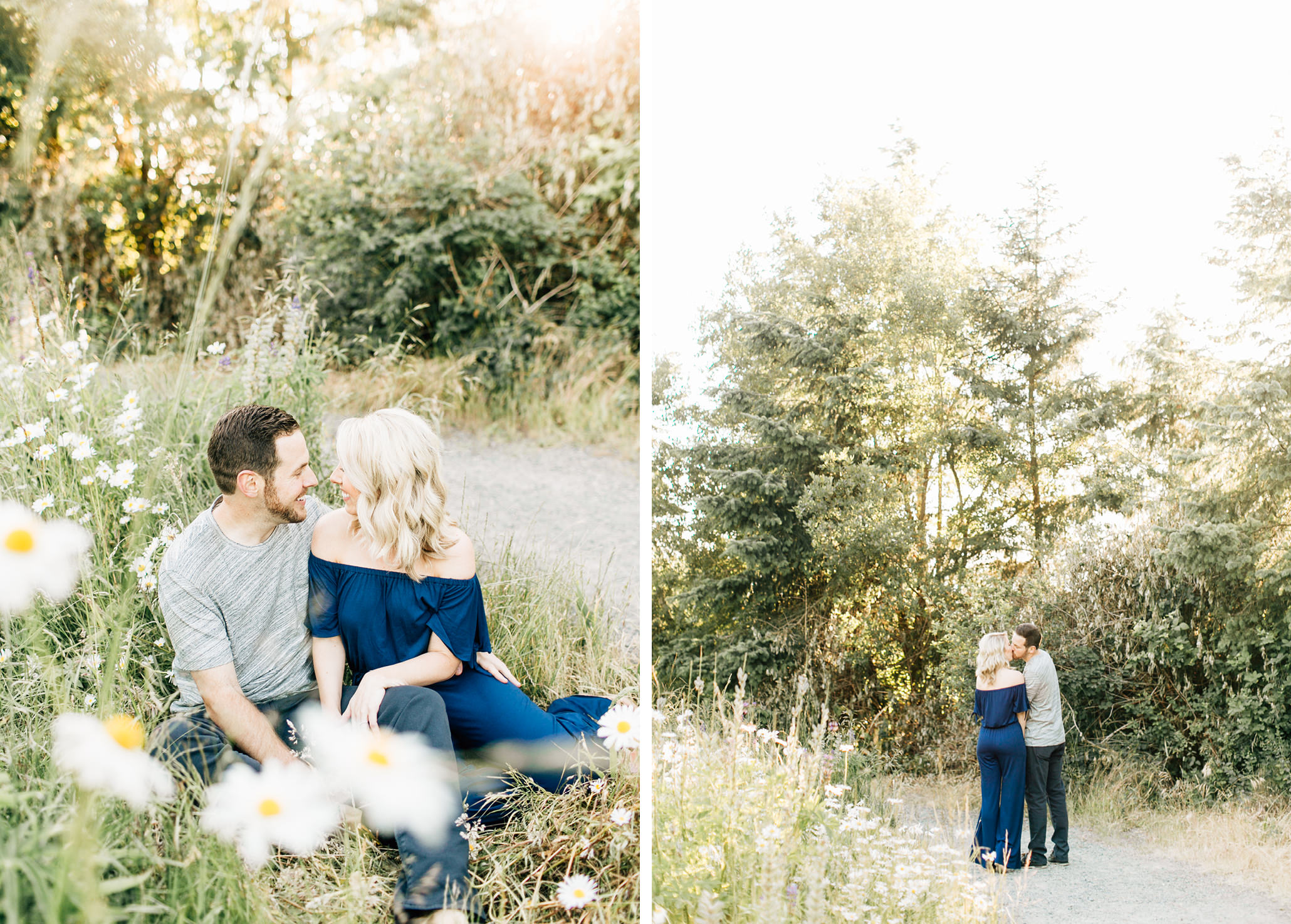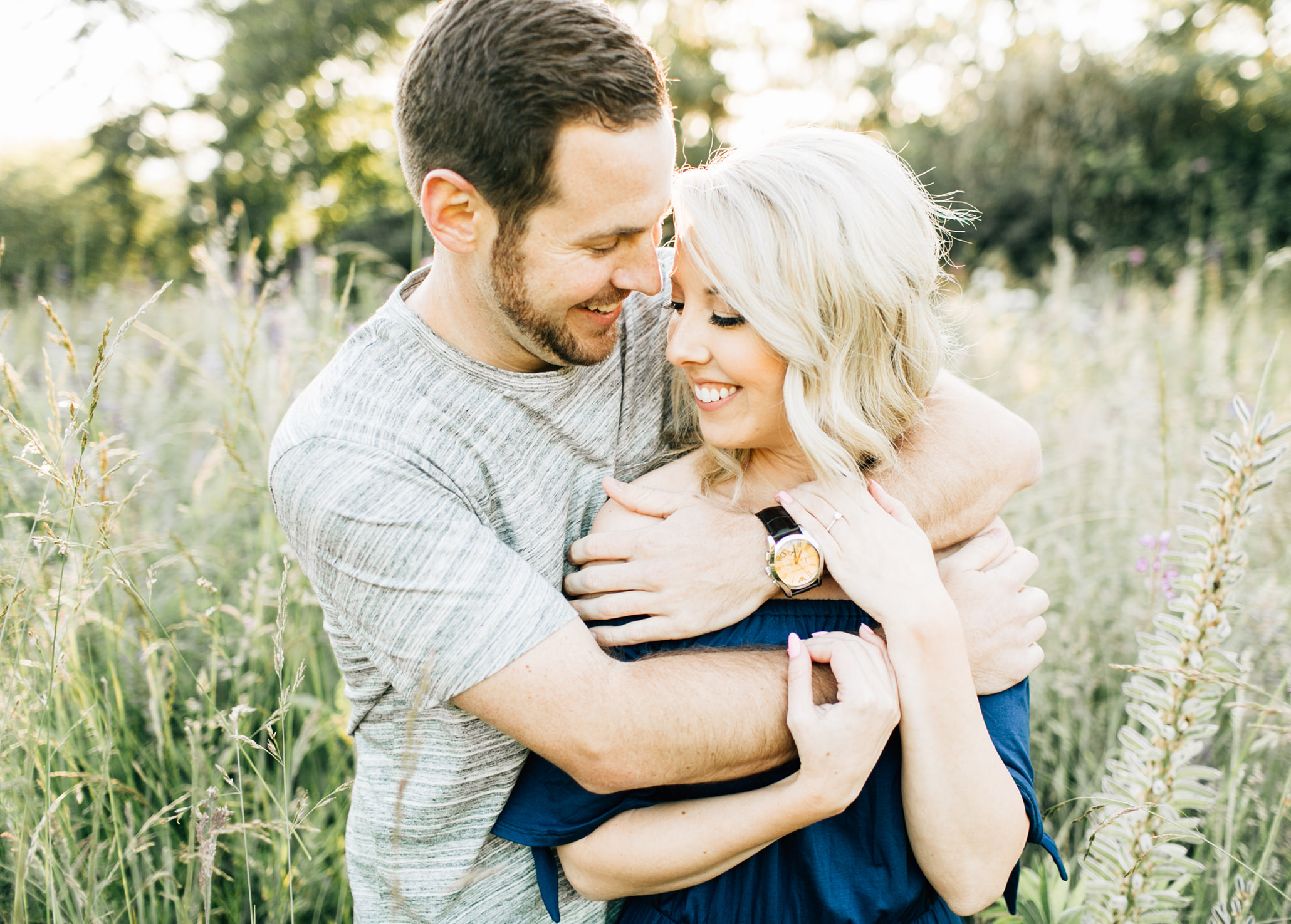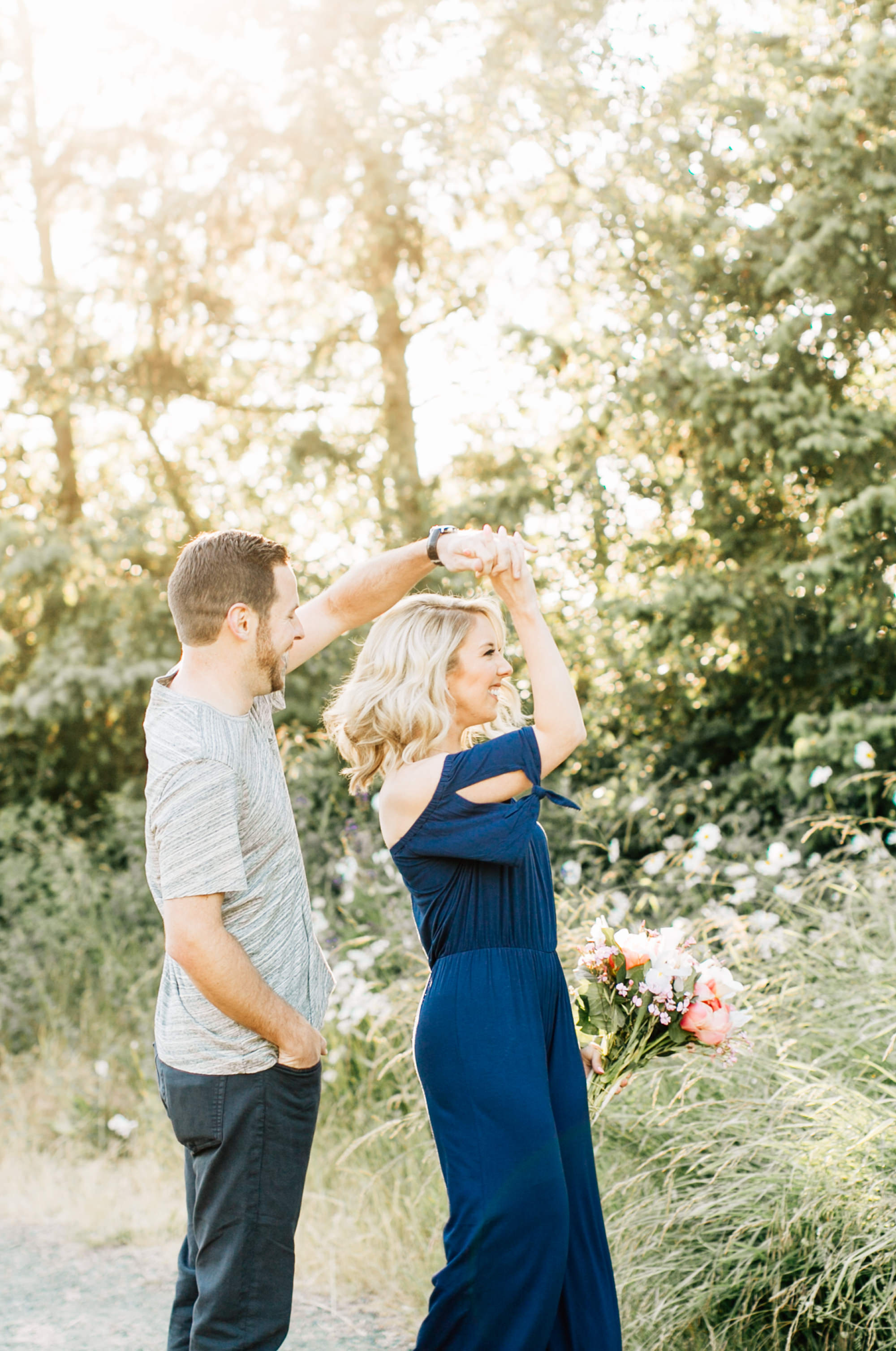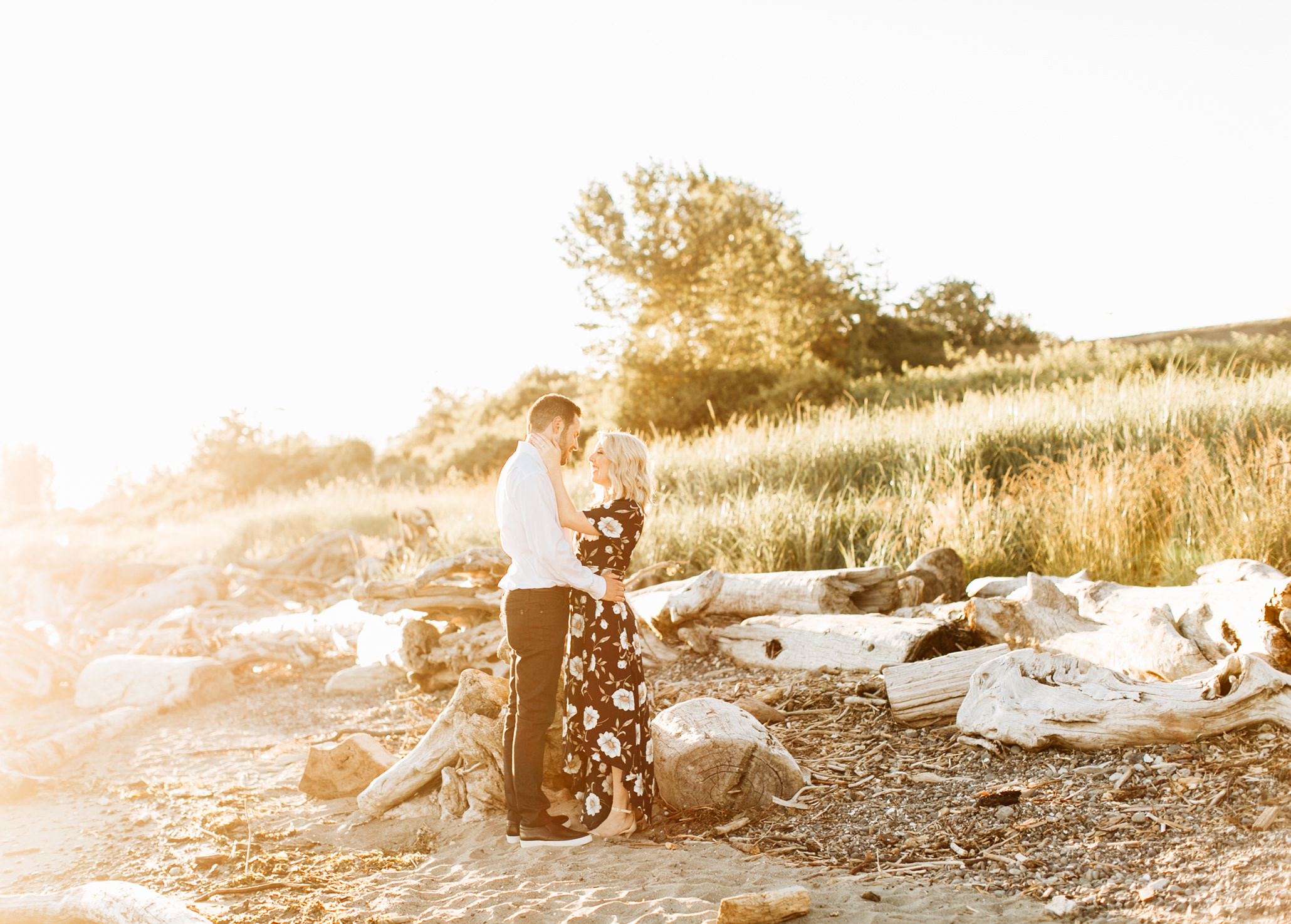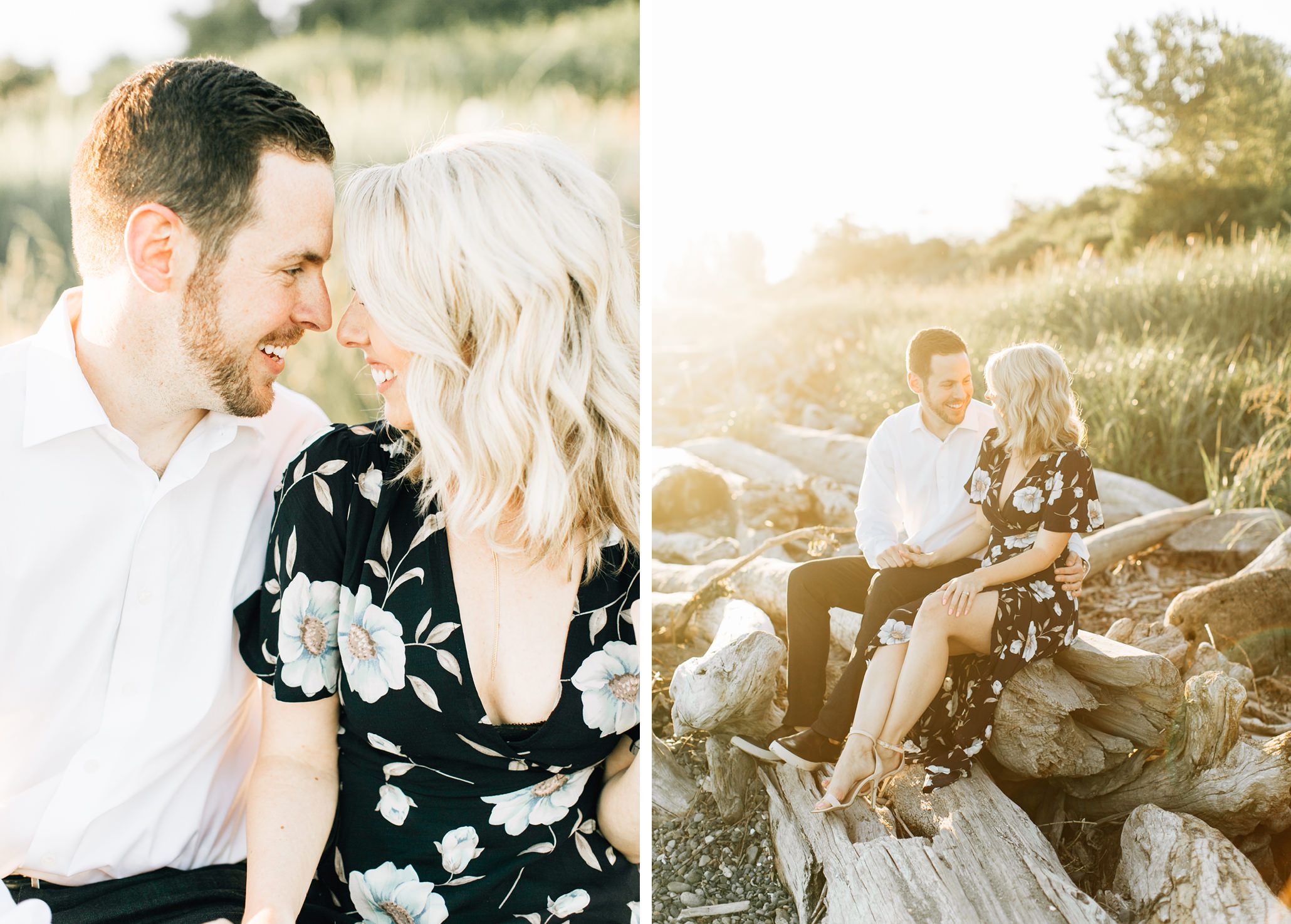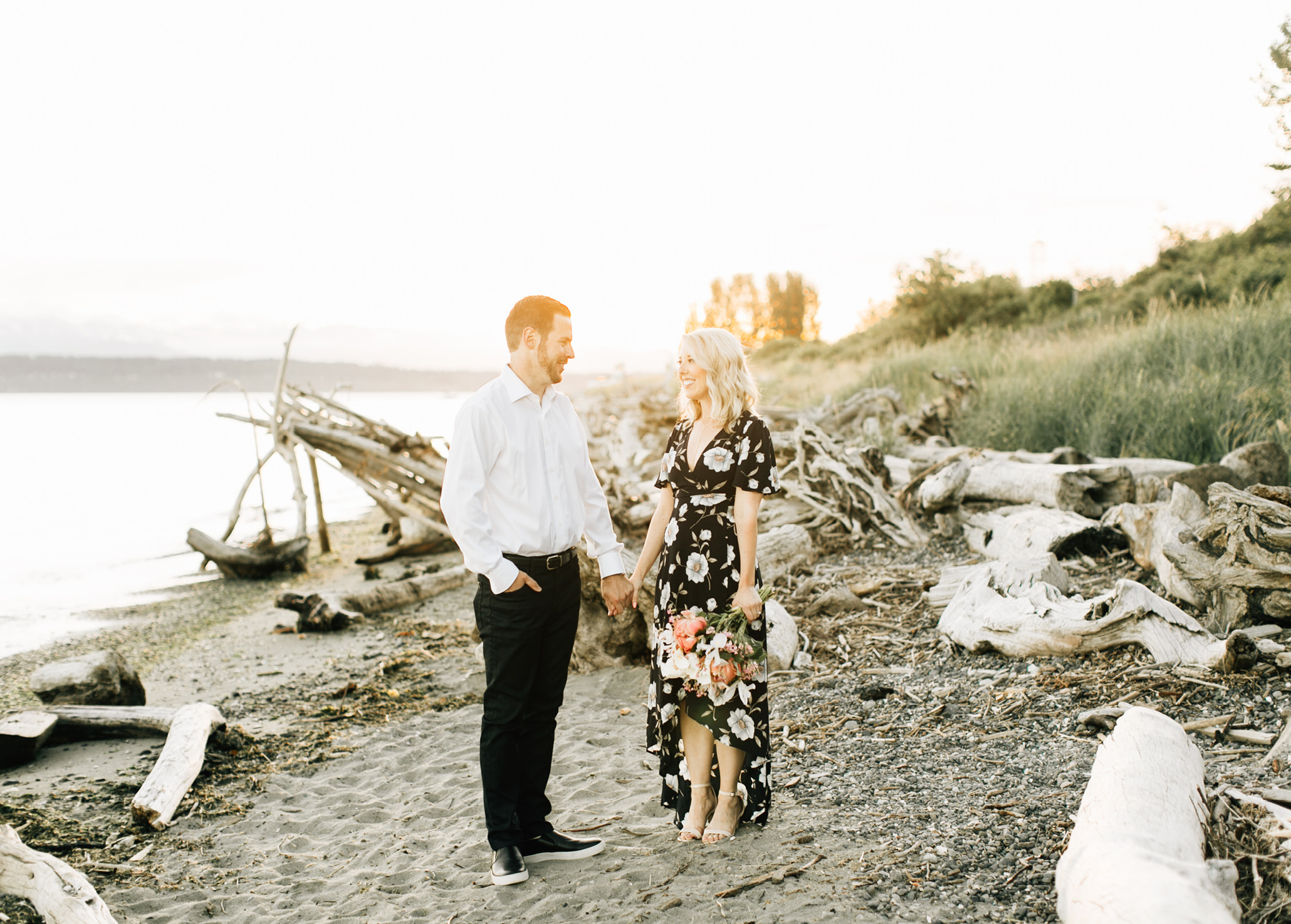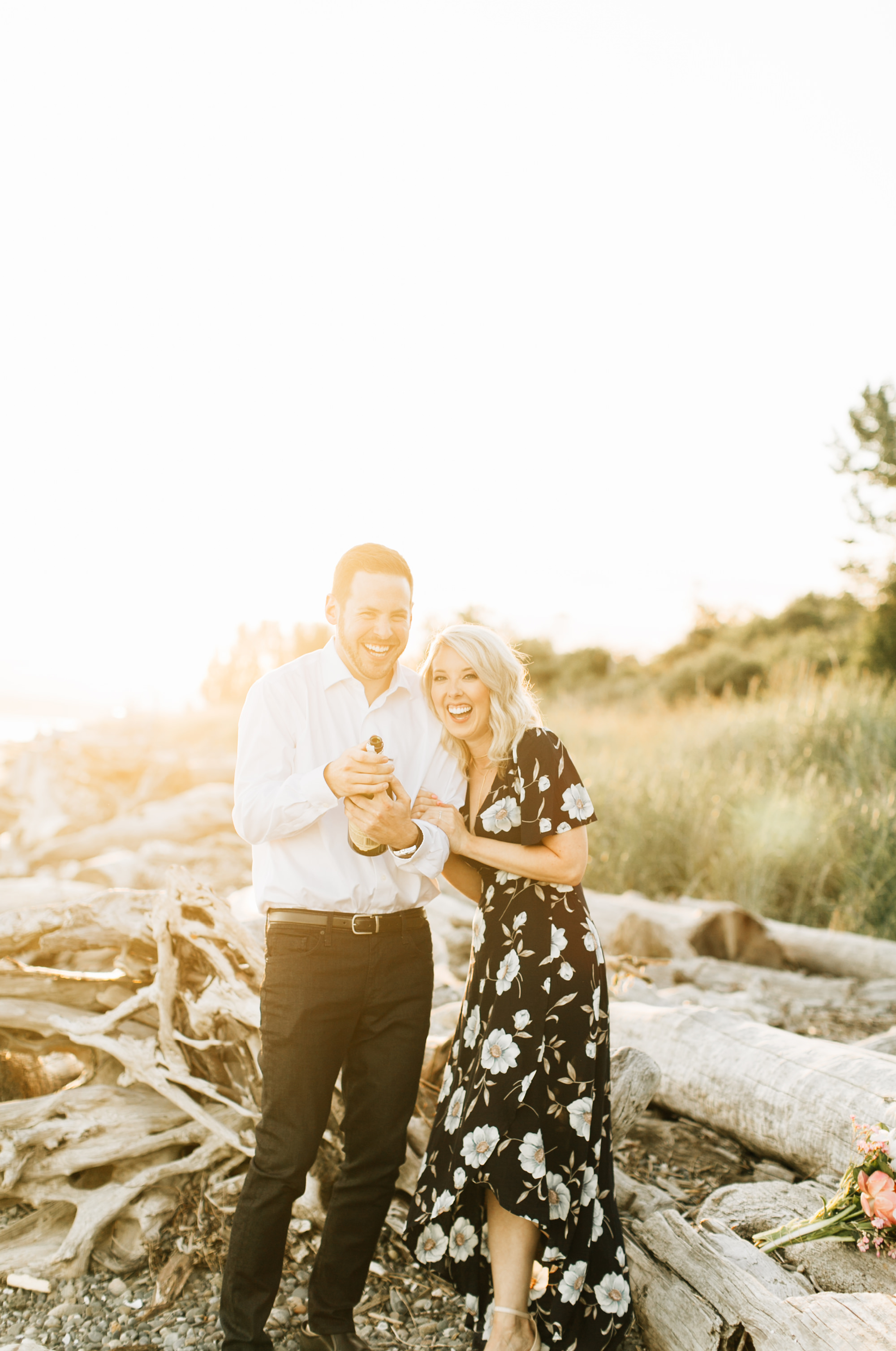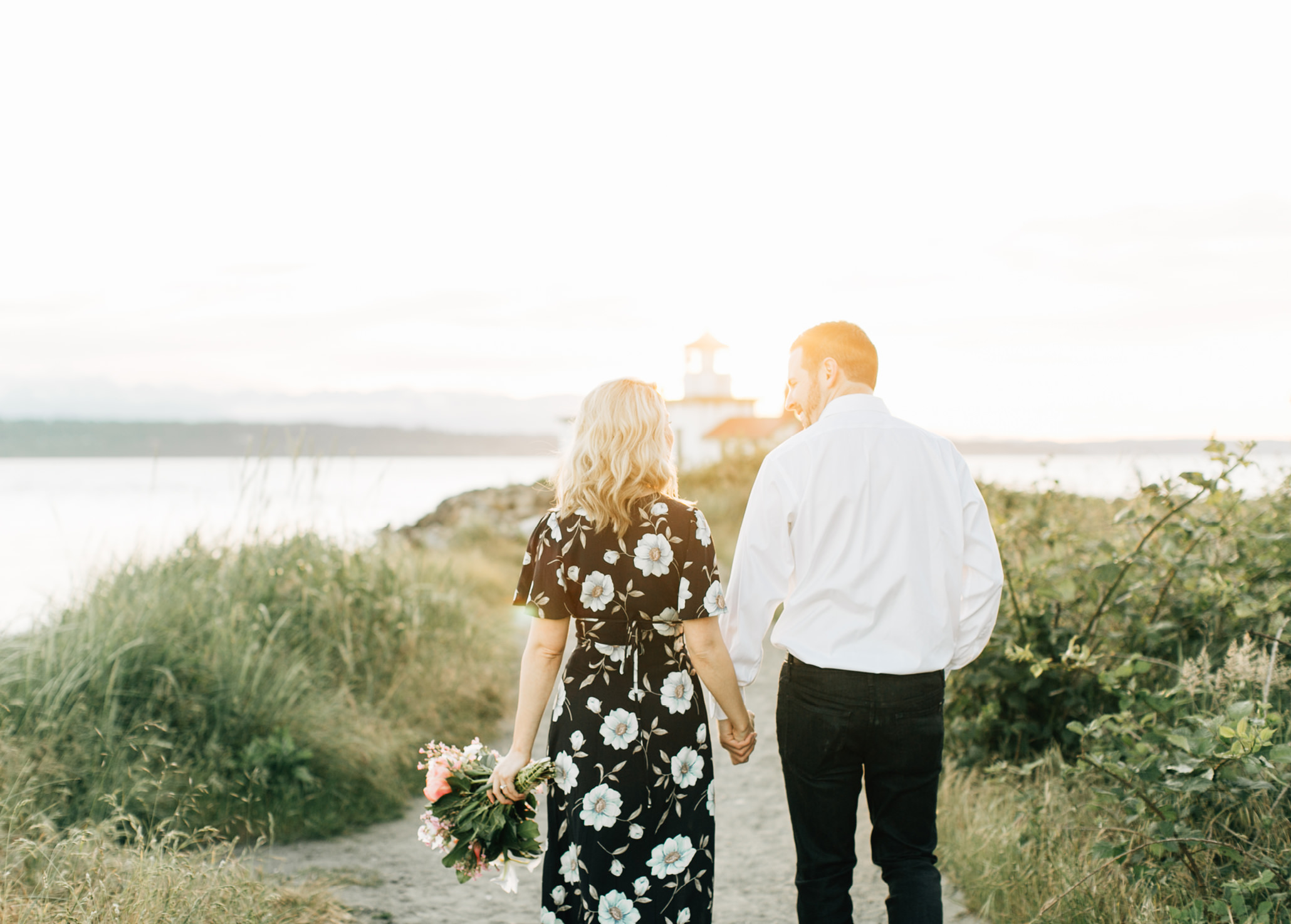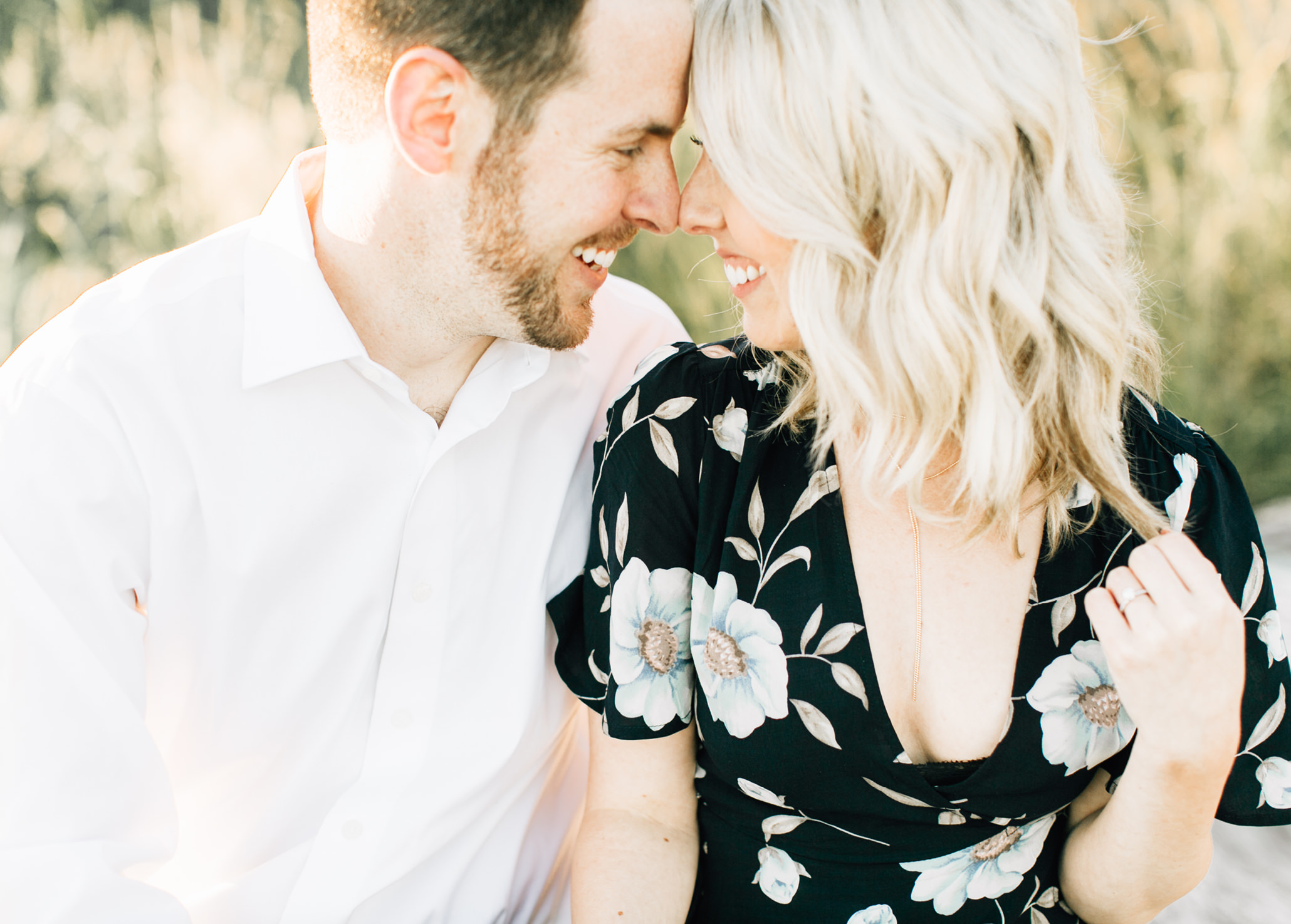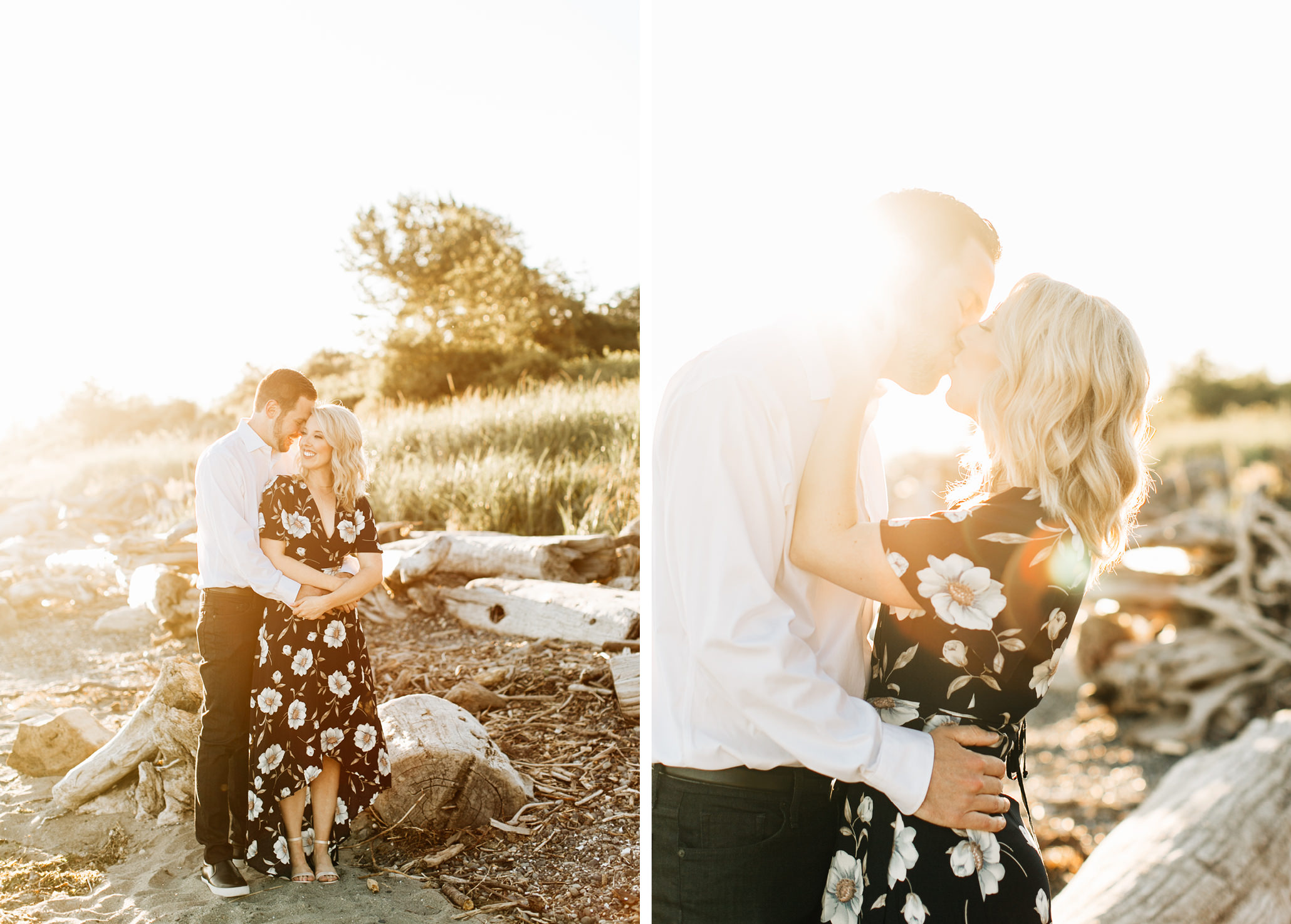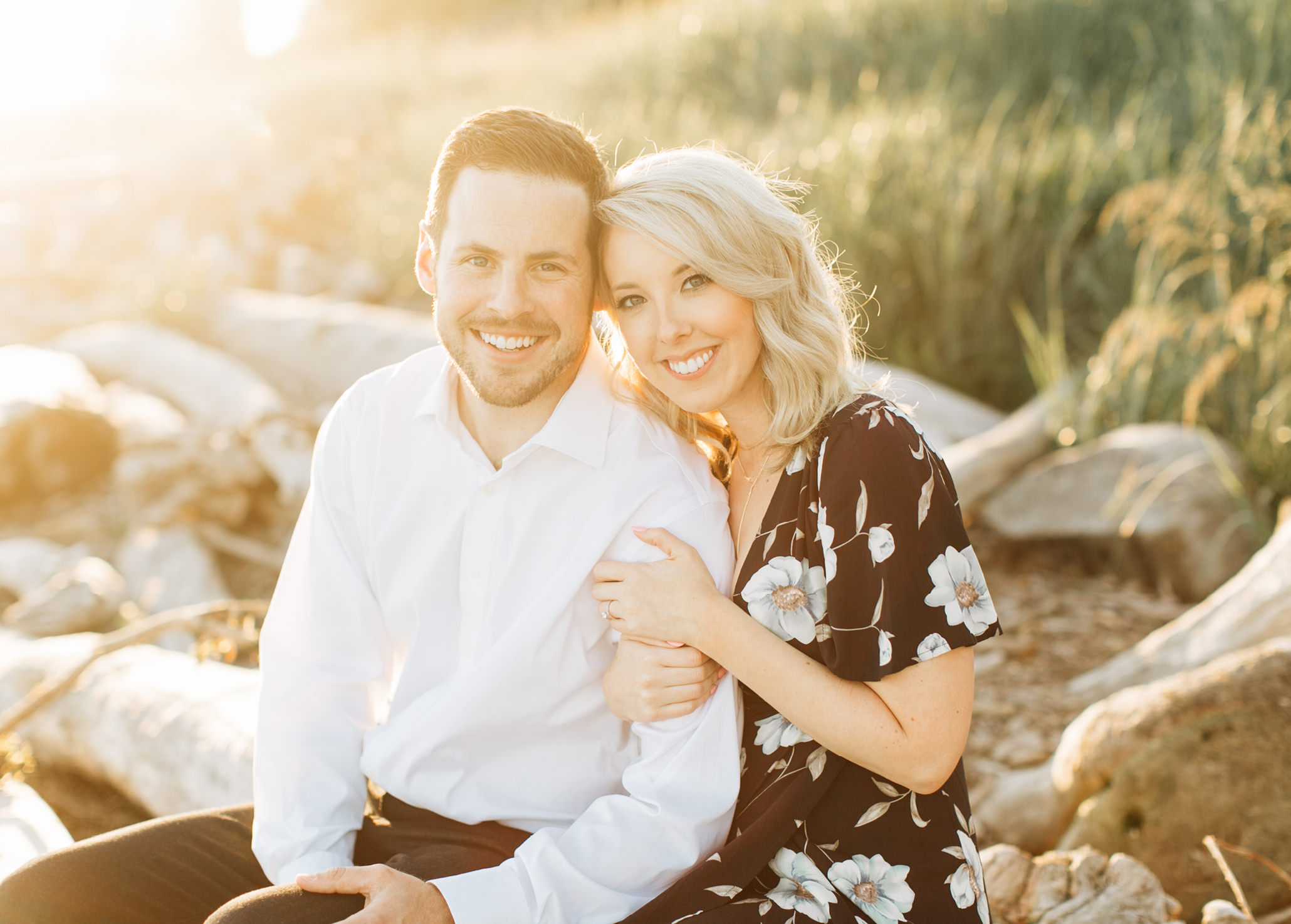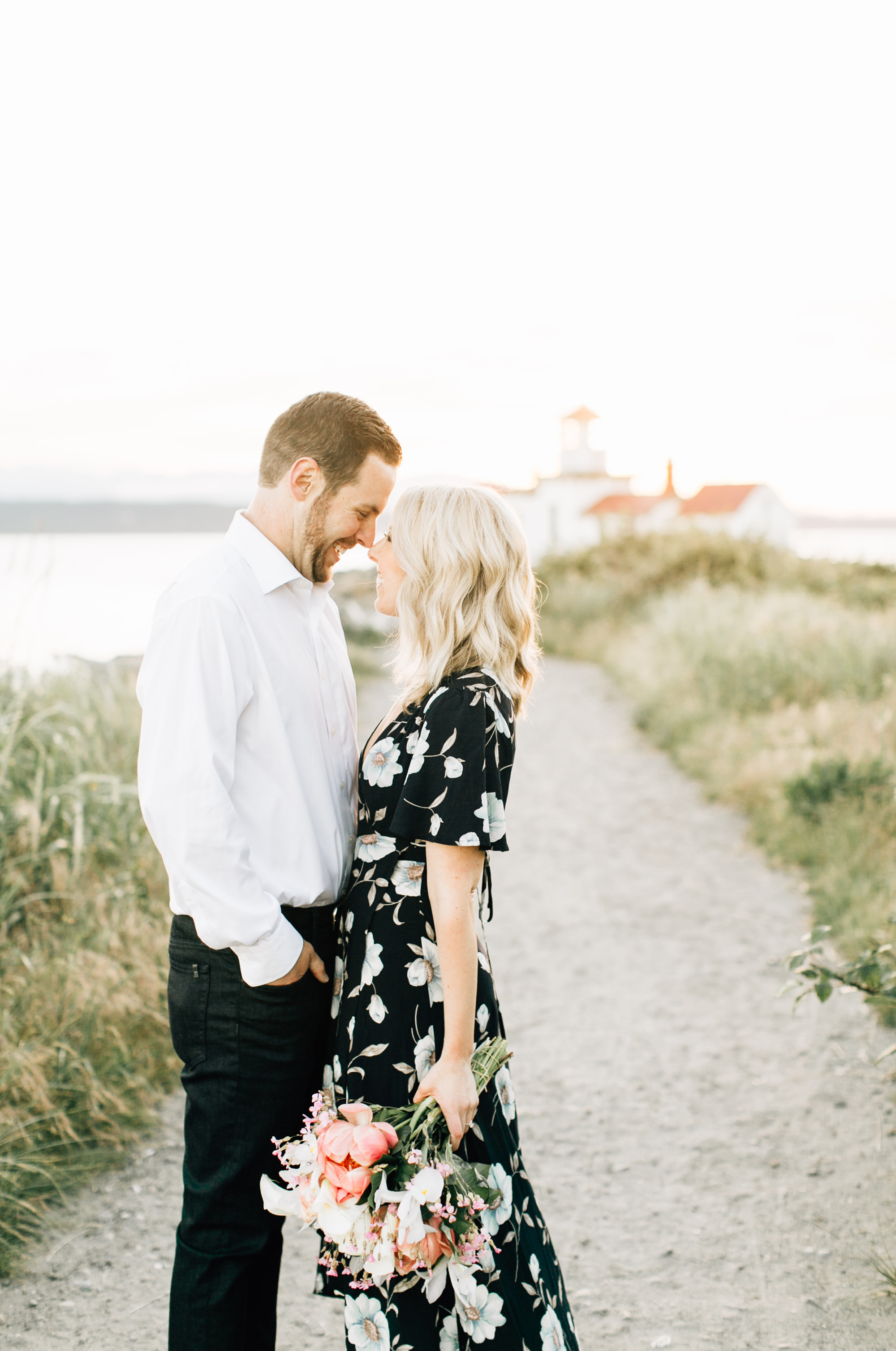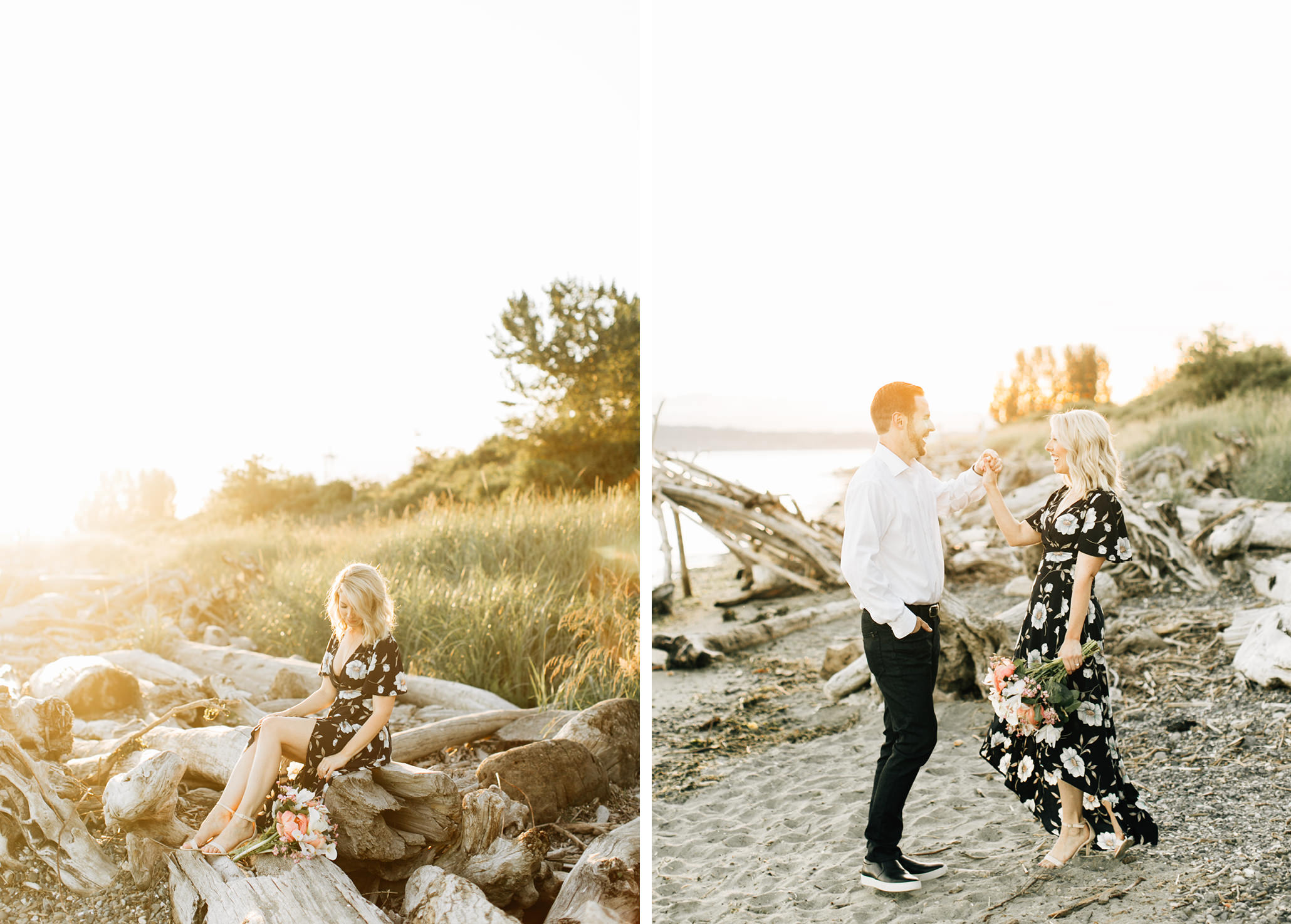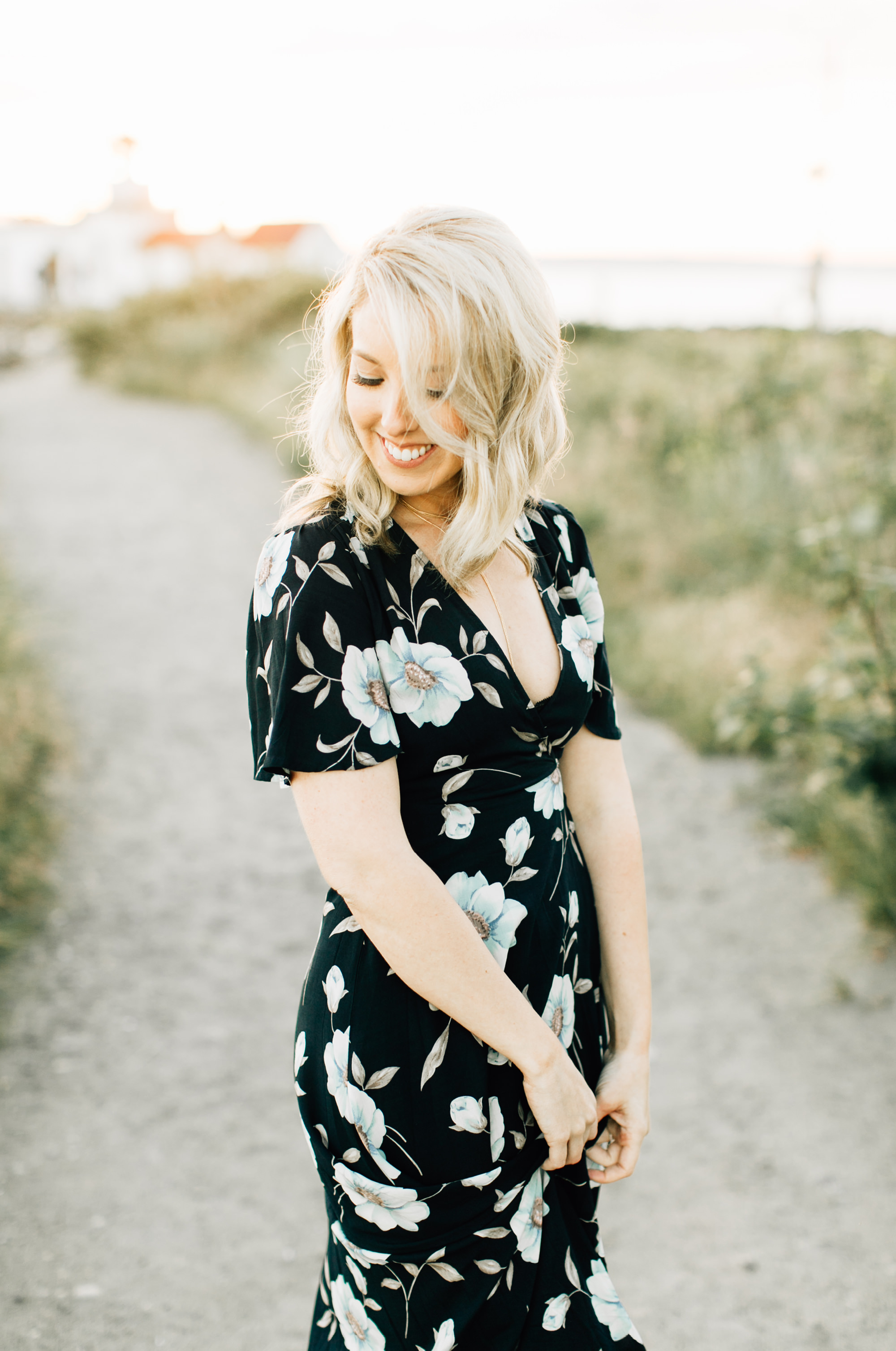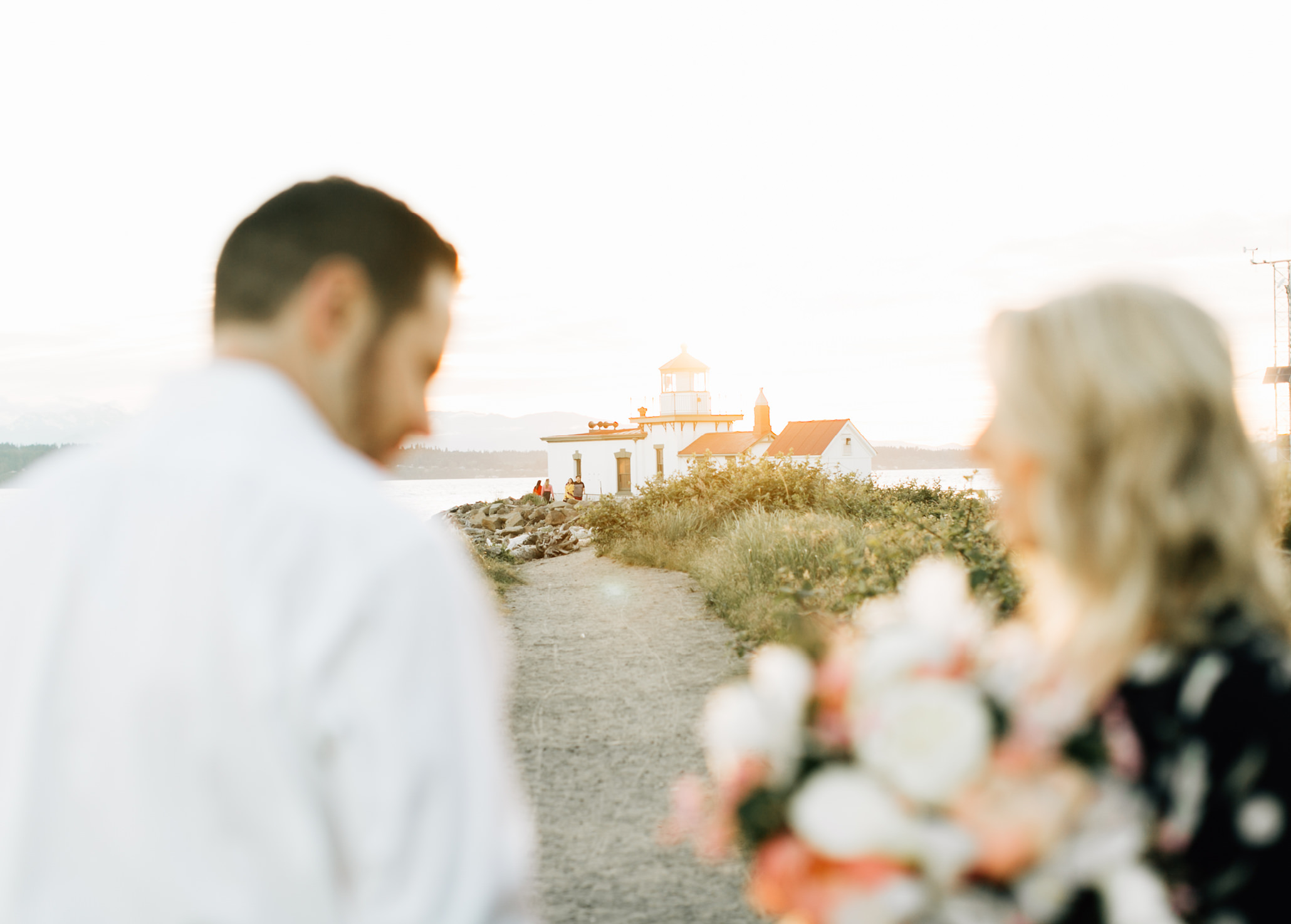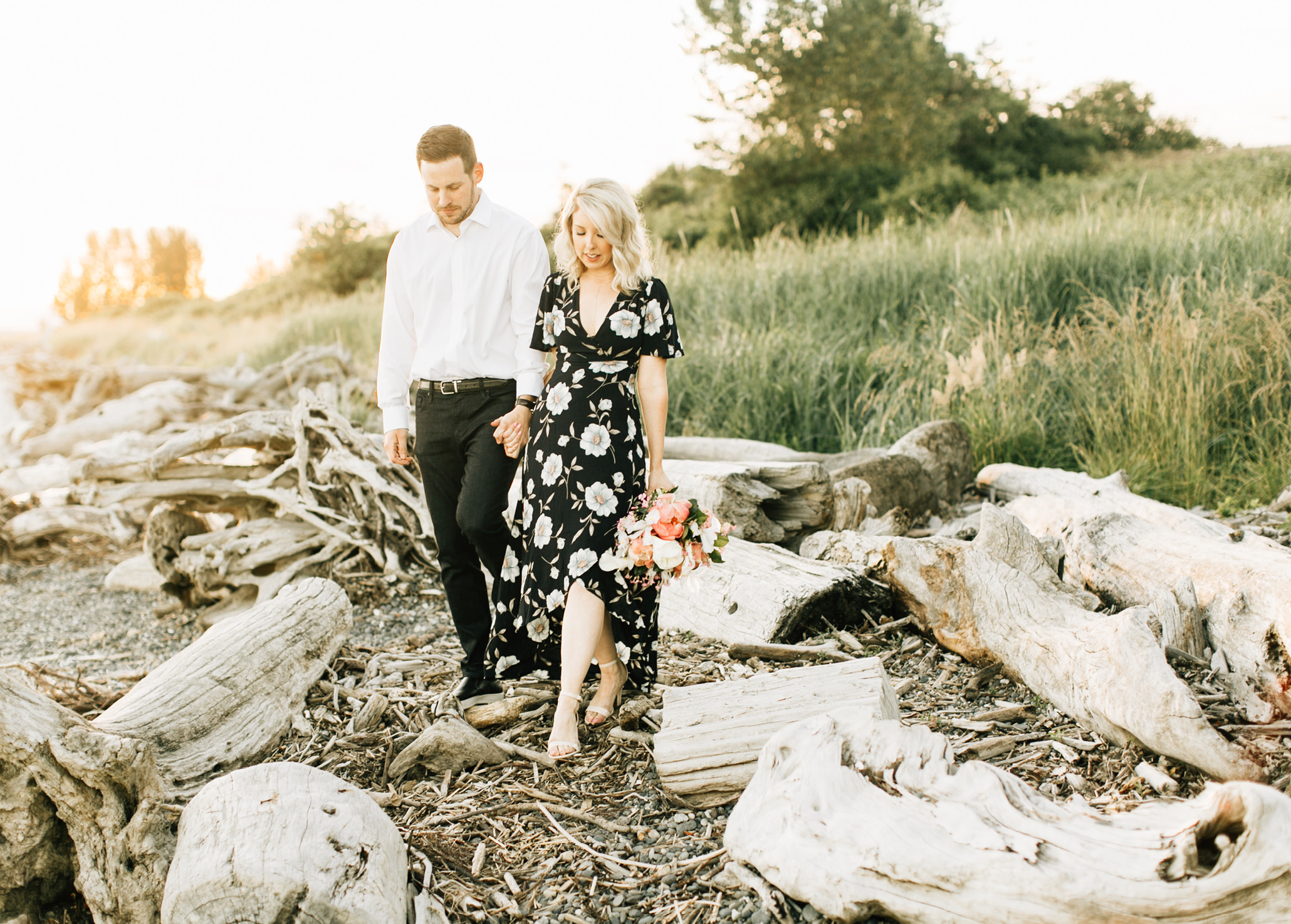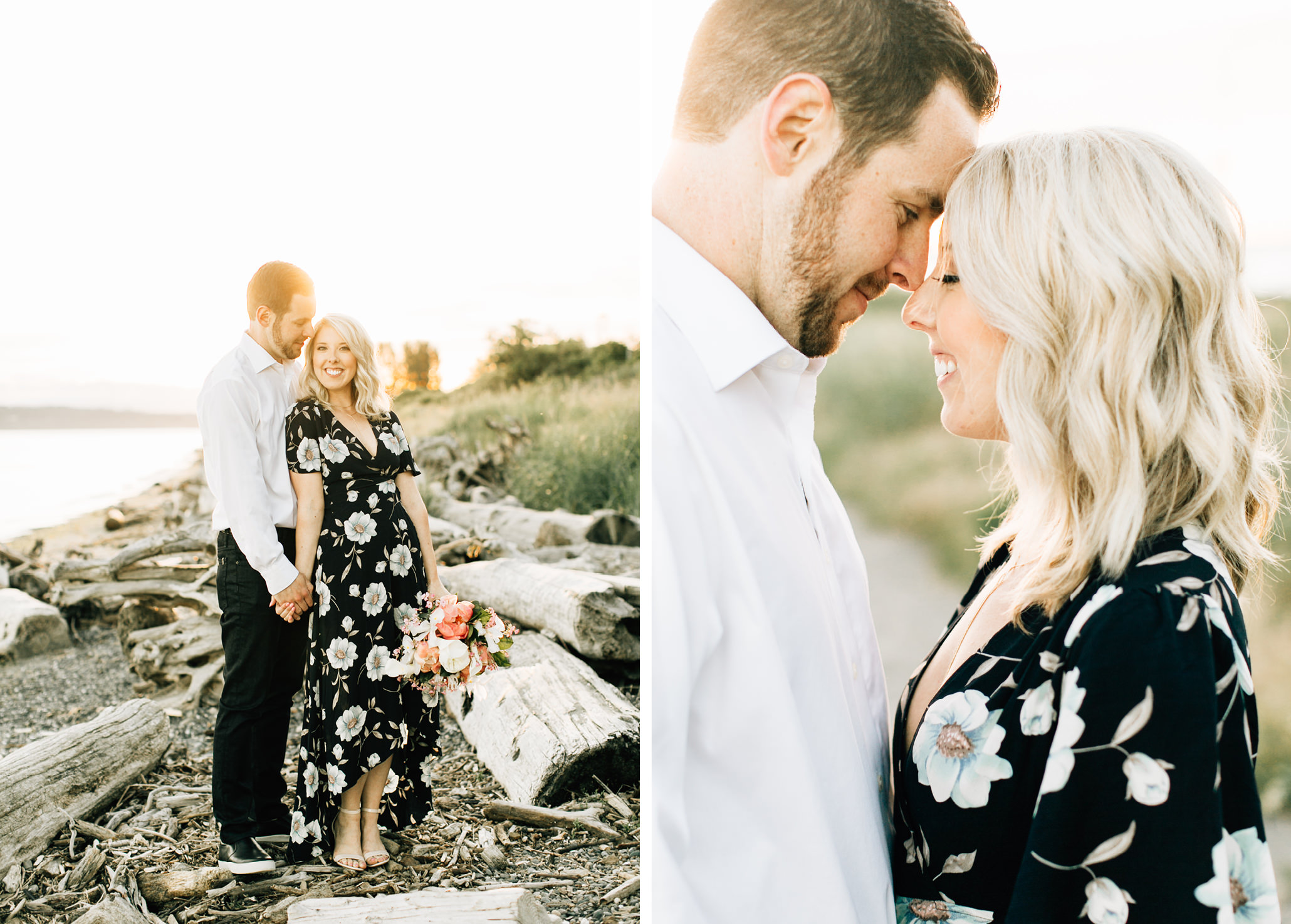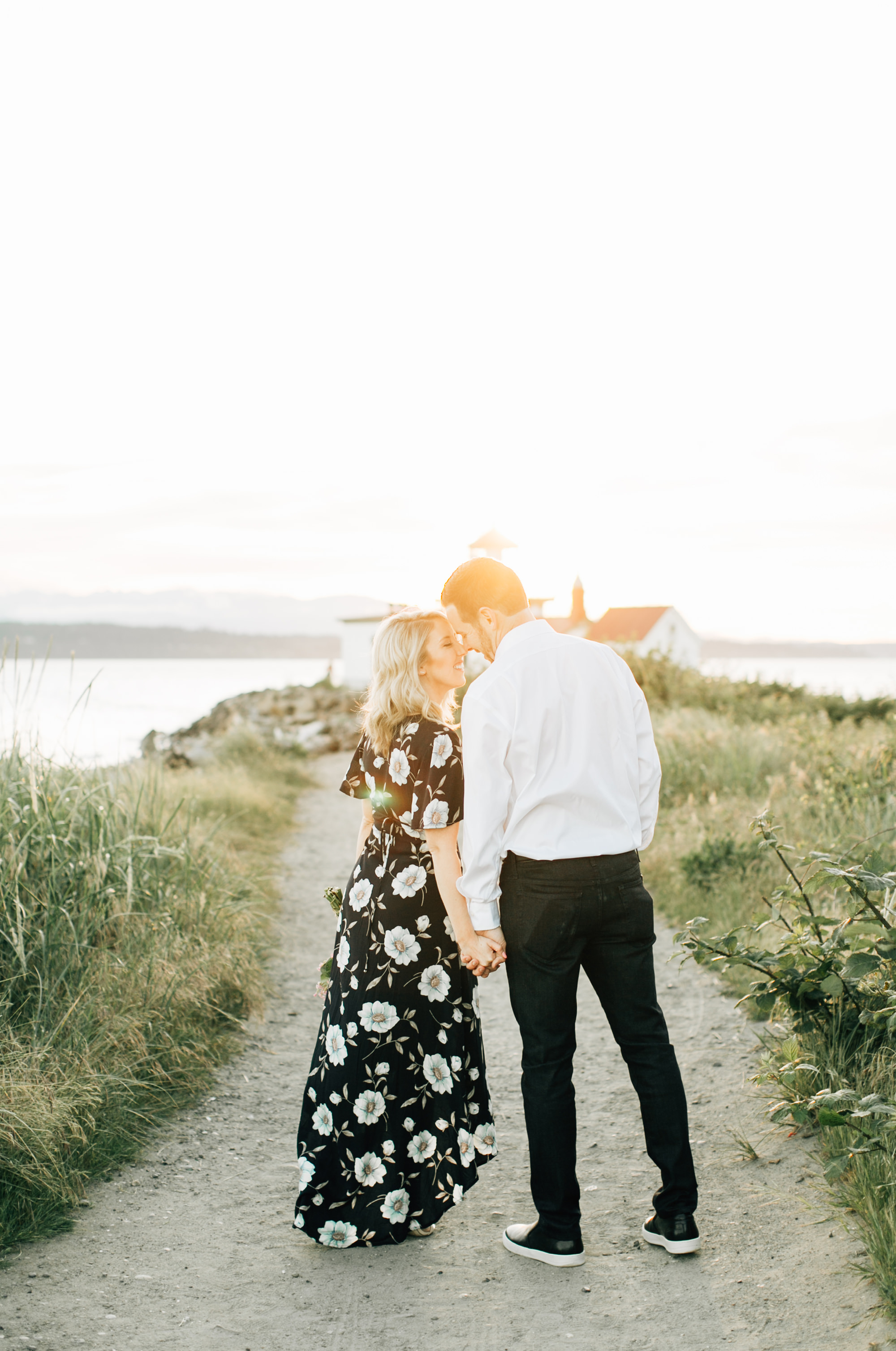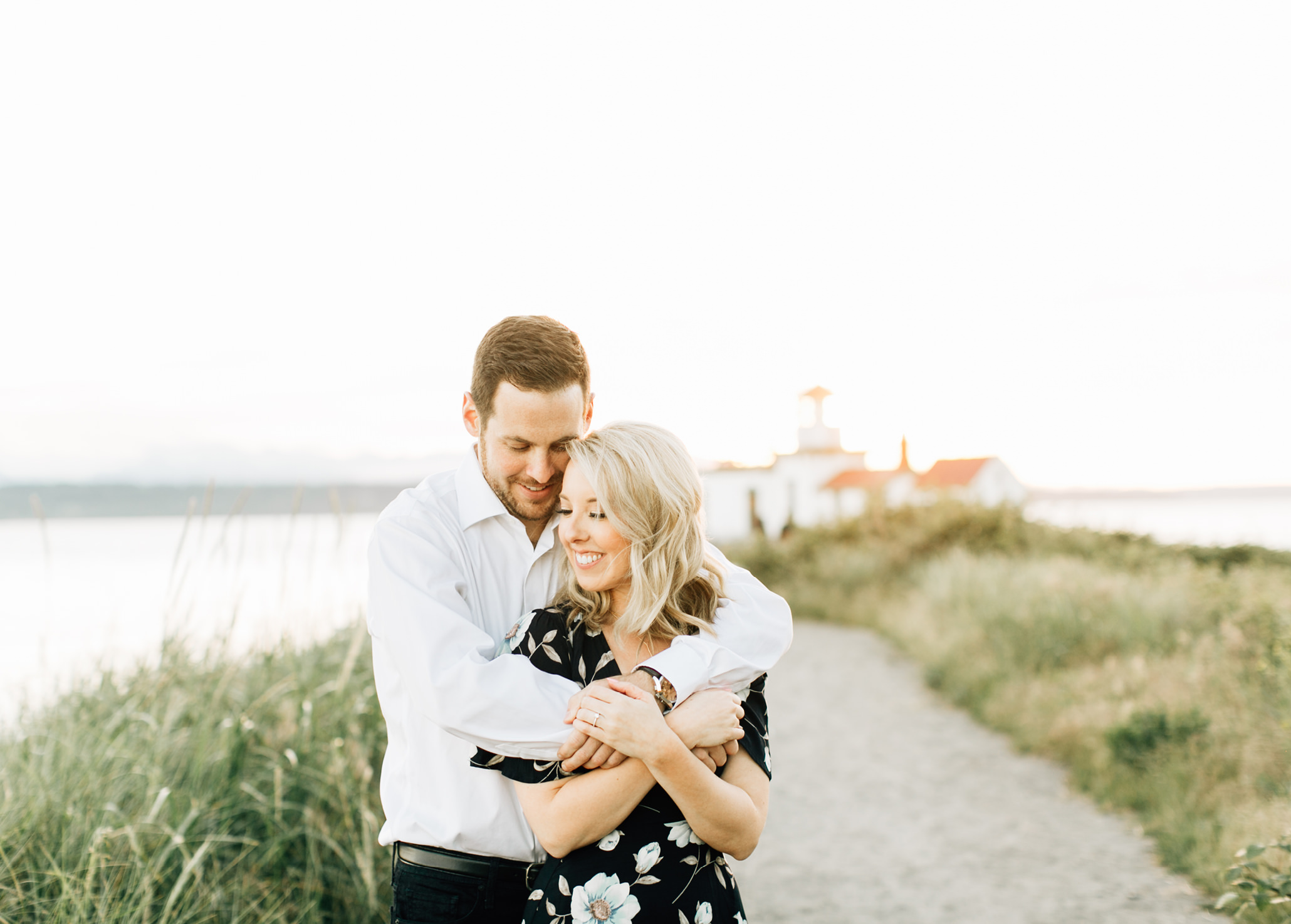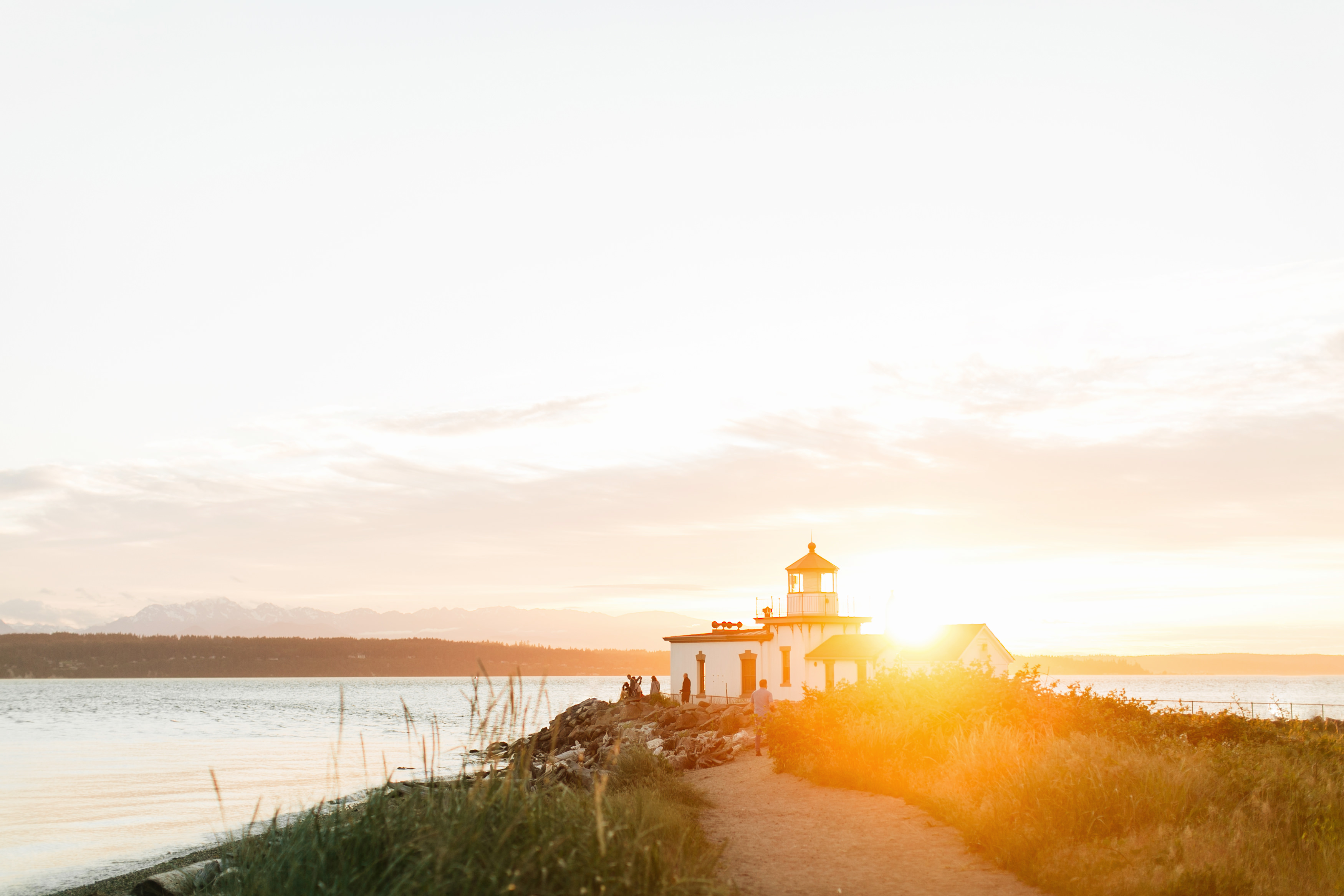 Seattle has been a little unpredictable in the weather department this year so when we get a sunny day for an engagement session I want it to last forever! Which was exactly the case for Morgan + Jason's Discovery Park engagement session last Saturday. The week leading up to their session announced a high chance of rain that weekend so we watched the weather in fear we would need to reschedule, which happens more than I'd like to admit around here due to bad weather! But Saturday rolled around and we woke up to blue skies and warm temperatures – the perfect day!
I had sent Morgan a PDF of my new welcome magazine for newly booked clients to help guide them in their preparation for the engagement session as well as their wedding day from a photographer's perspective, and I loved how they embraced my words and really applied them to every aspect of their session! Morgan even sent me a few outfit options to look through ahead of time, got her hair and makeup done, brought two bottles of champagne, AND included my favorite accessory – a fresh bouquet! I'm telling you, these are my kind of people!
Morgan really wanted to hit the beach at Discovery Park, but I knew I wanted to stop by a lush field first to get some variety in their photos and I think we were all glad we did. The field was up to our heads and full of lush green grass, purple flowers, and bright white daisies. With the sun peeking out from the trees behind them, I was most definitely in heaven! We eventually headed down to the water where we snagged some awesome sun-soaked shots before ending up next to the lighthouse where Morgan was really excited to finish the session. Just as we were finishing up we were met with the most spectacular golden hour moment where the sun looked like it was on fire and lit up the sky before dipping below the water. We stopped to watch (along with lots of other people) and sipped on some champagne together as we chit chatted about some wedding timeline details. What a day!
But I think even after all of the highlights from Morgan and Jason's session, my absolute favorite memory was their connection. From the first photo to the very last, these two had an electric connection and the smiles on their faces never faded. Later in the day they confessed they were nervous – hence the two bottles of champagne – which I was completely surprised by! I never would have guesses they were uneasy at all. They simply enjoyed their time together, listened to my suggestions, improvised on a few amazing natural moments, and let me do my thing. I'm so lucky to have wonderful clients who want and listen to my advice, truly love each other, and let me into their lives to document these special moments!
I'm so looking forward to keeping in touch with Jason and Morgan as their wedding planning continues and then seeing them again next year for an amazing celebration at Sodo Park in Seattle!
Save
Save