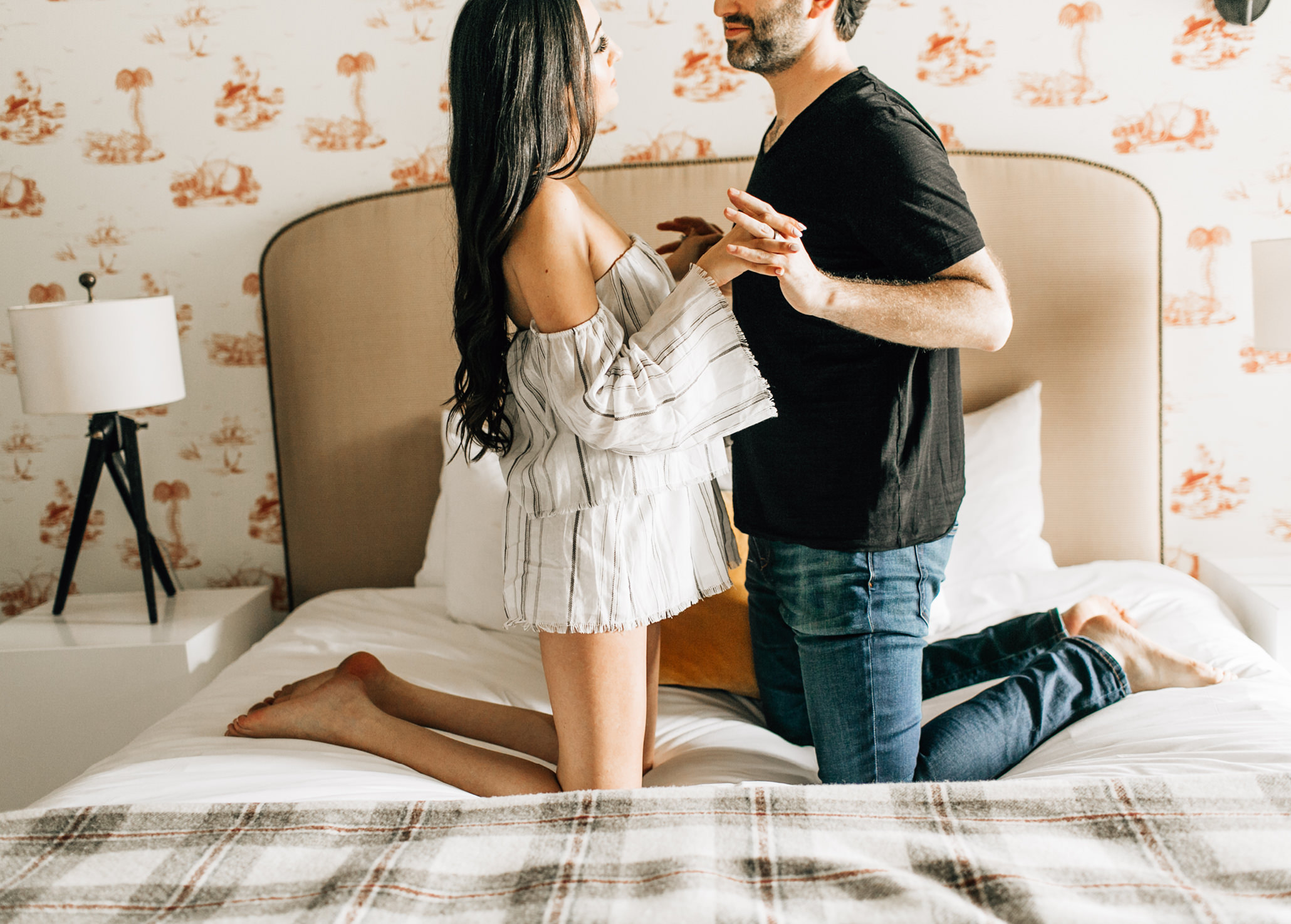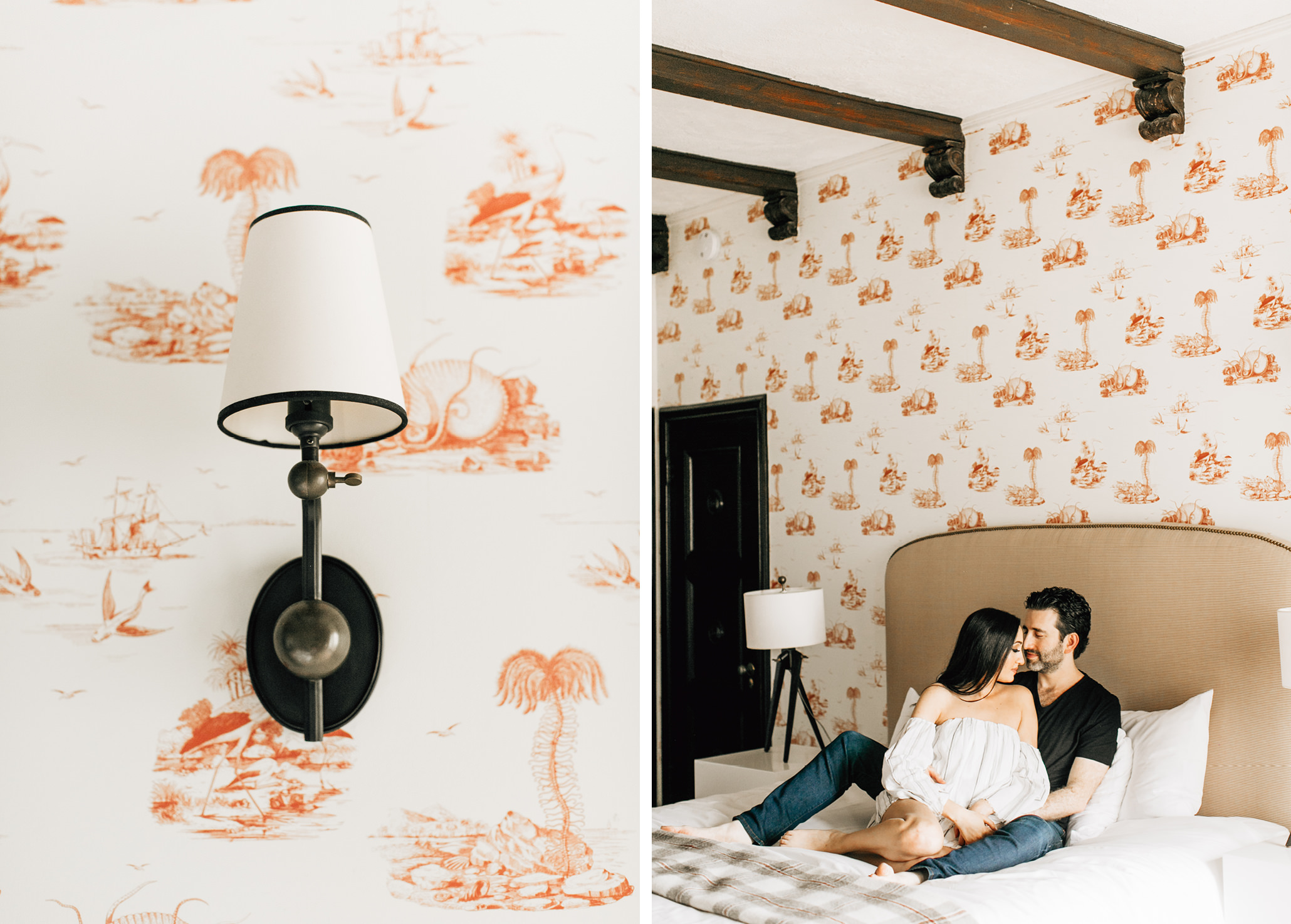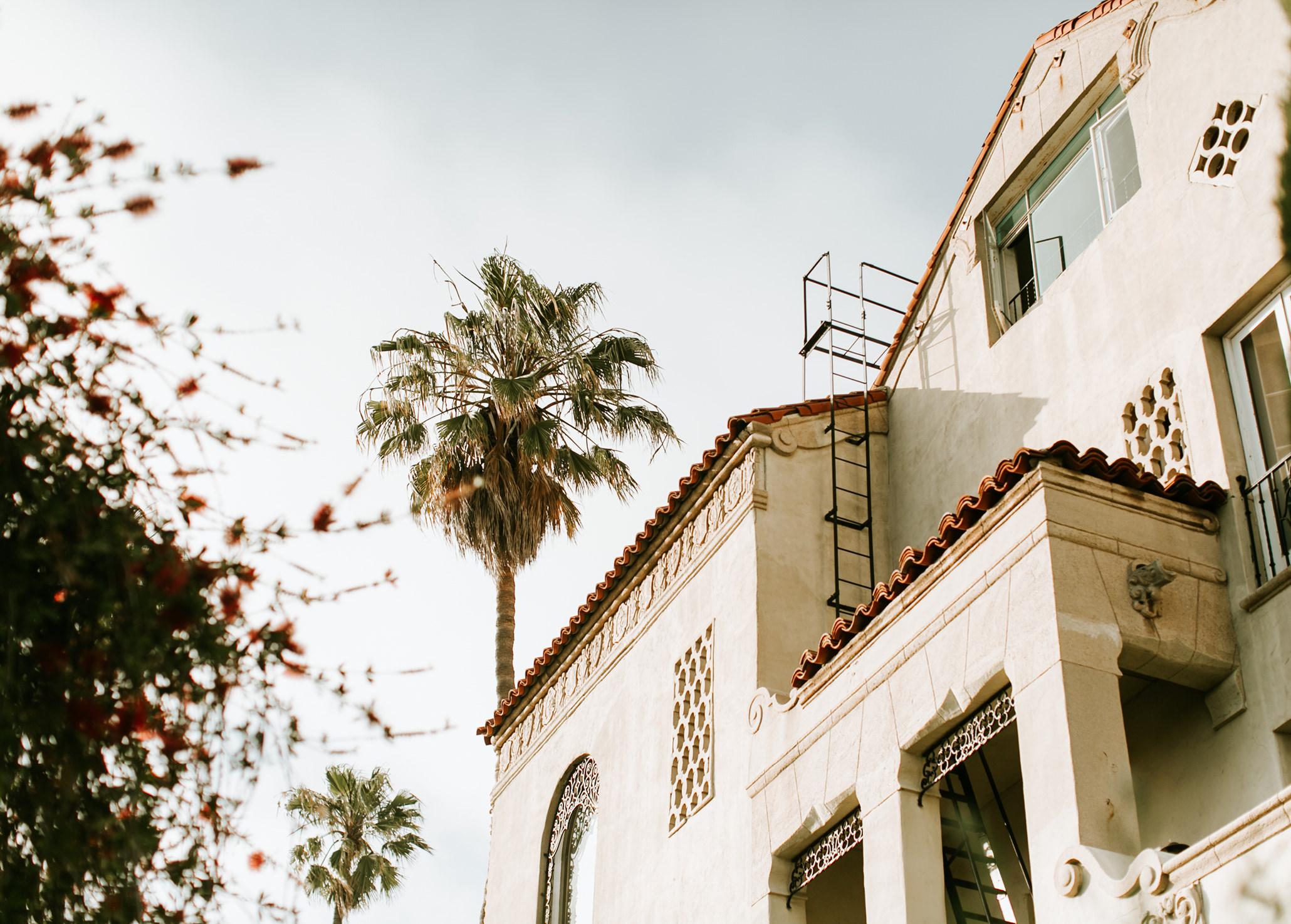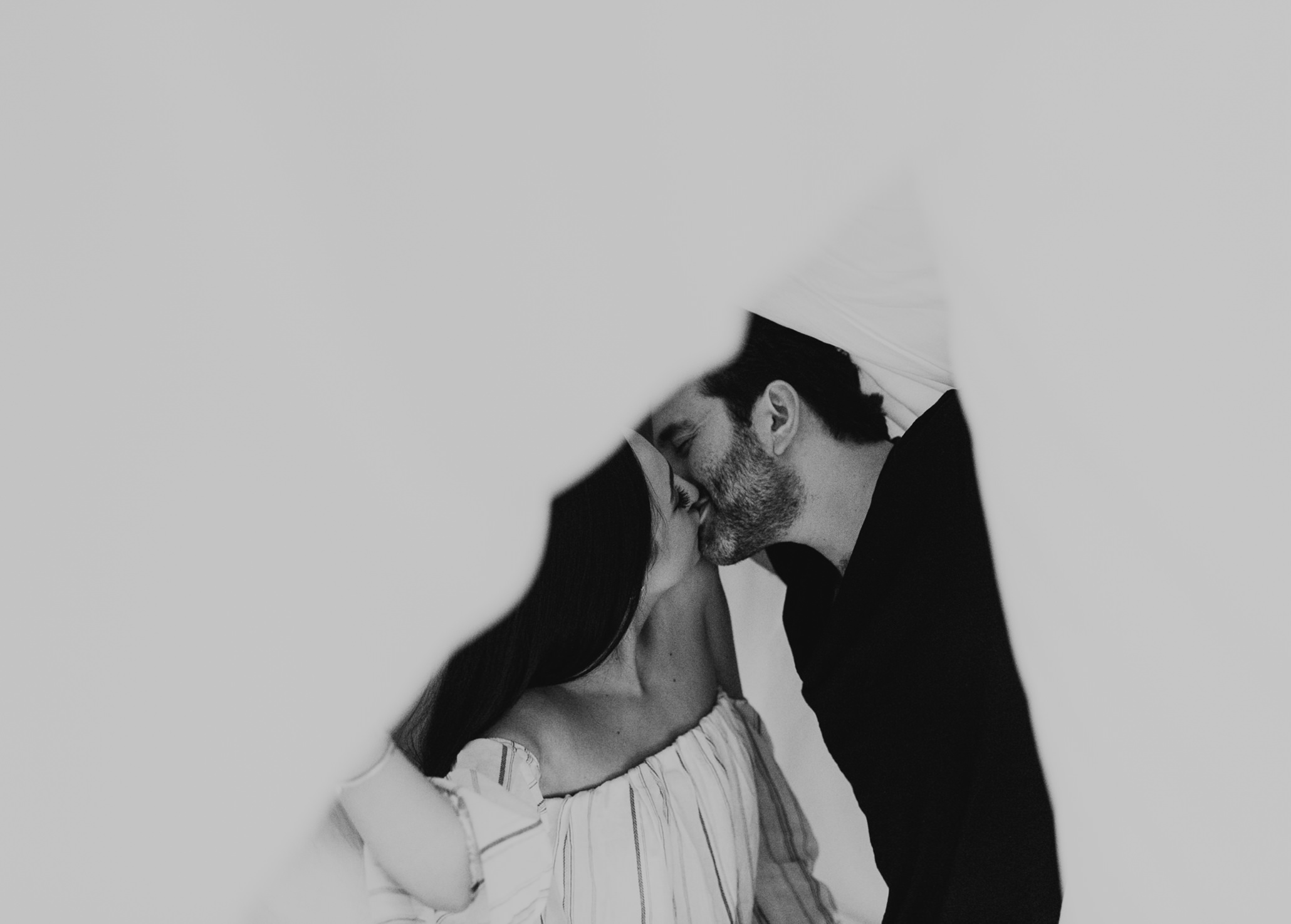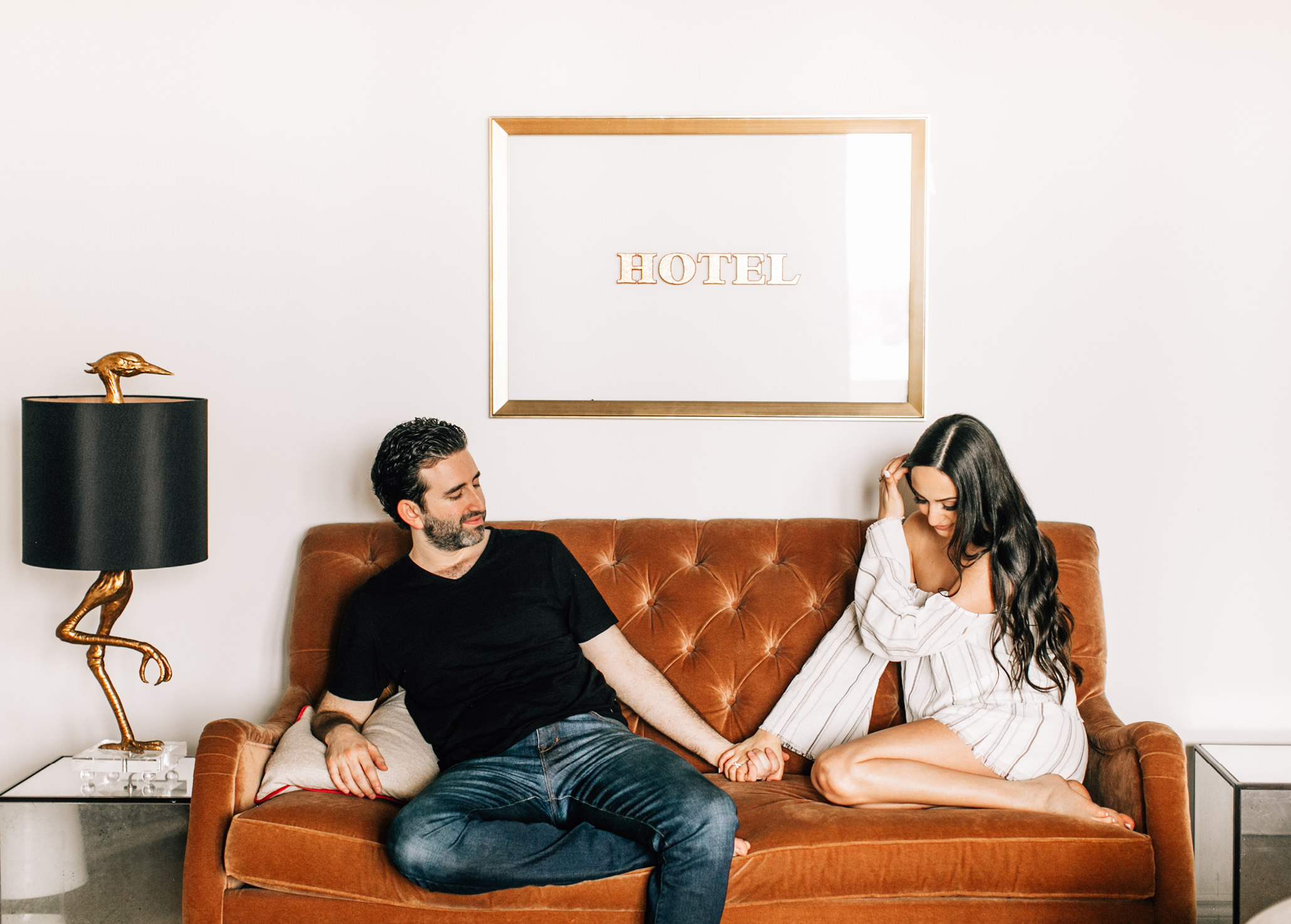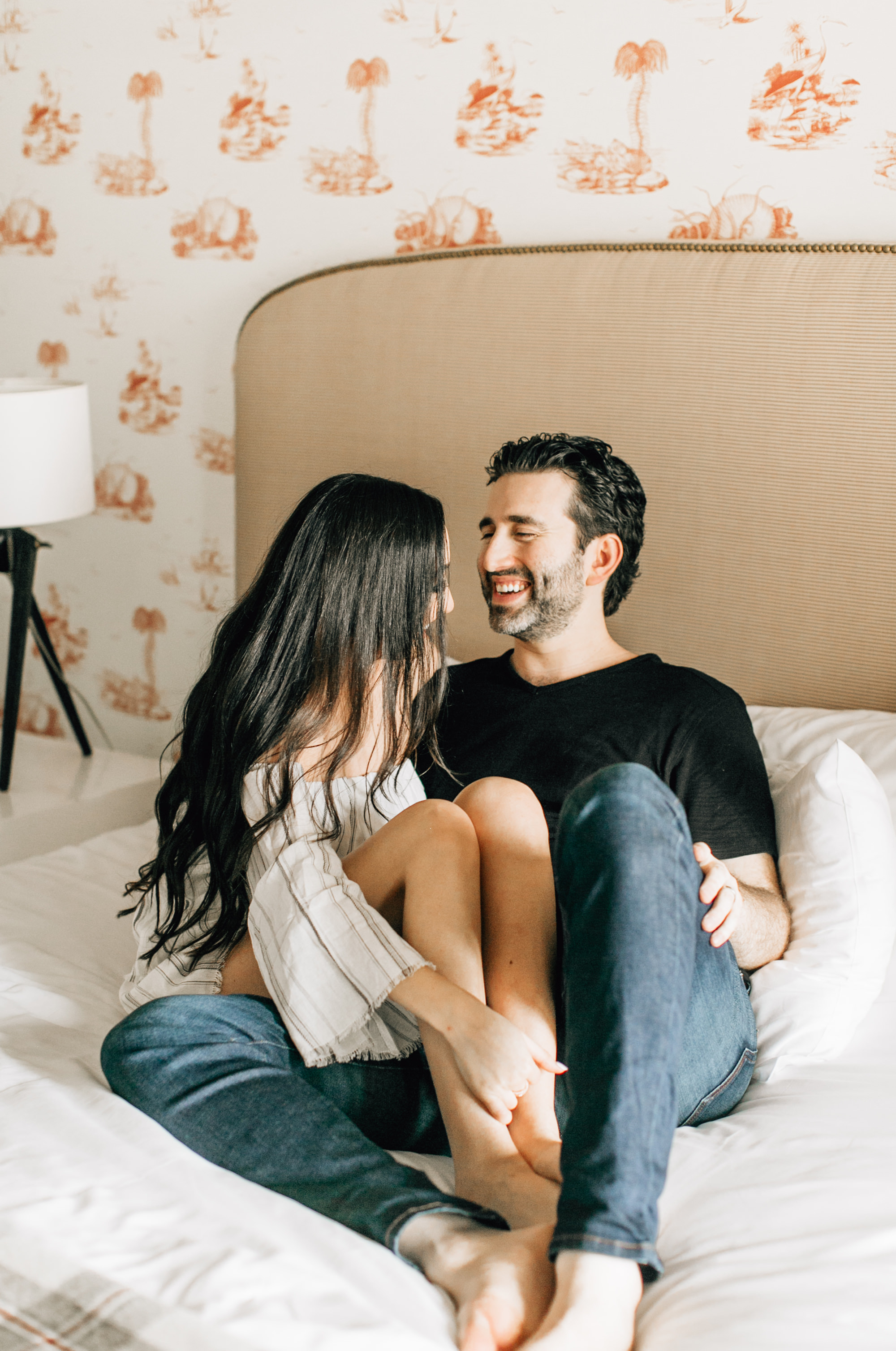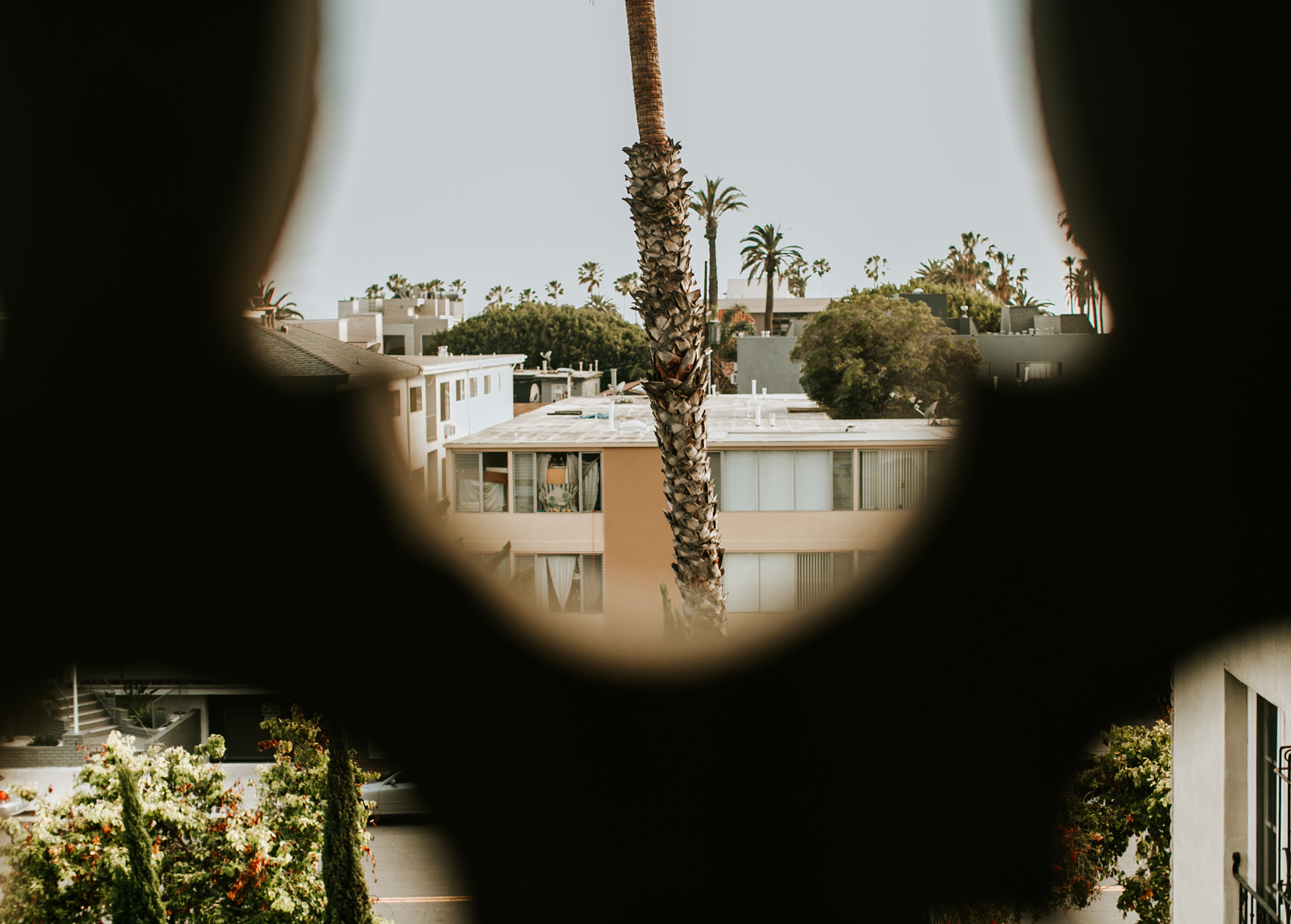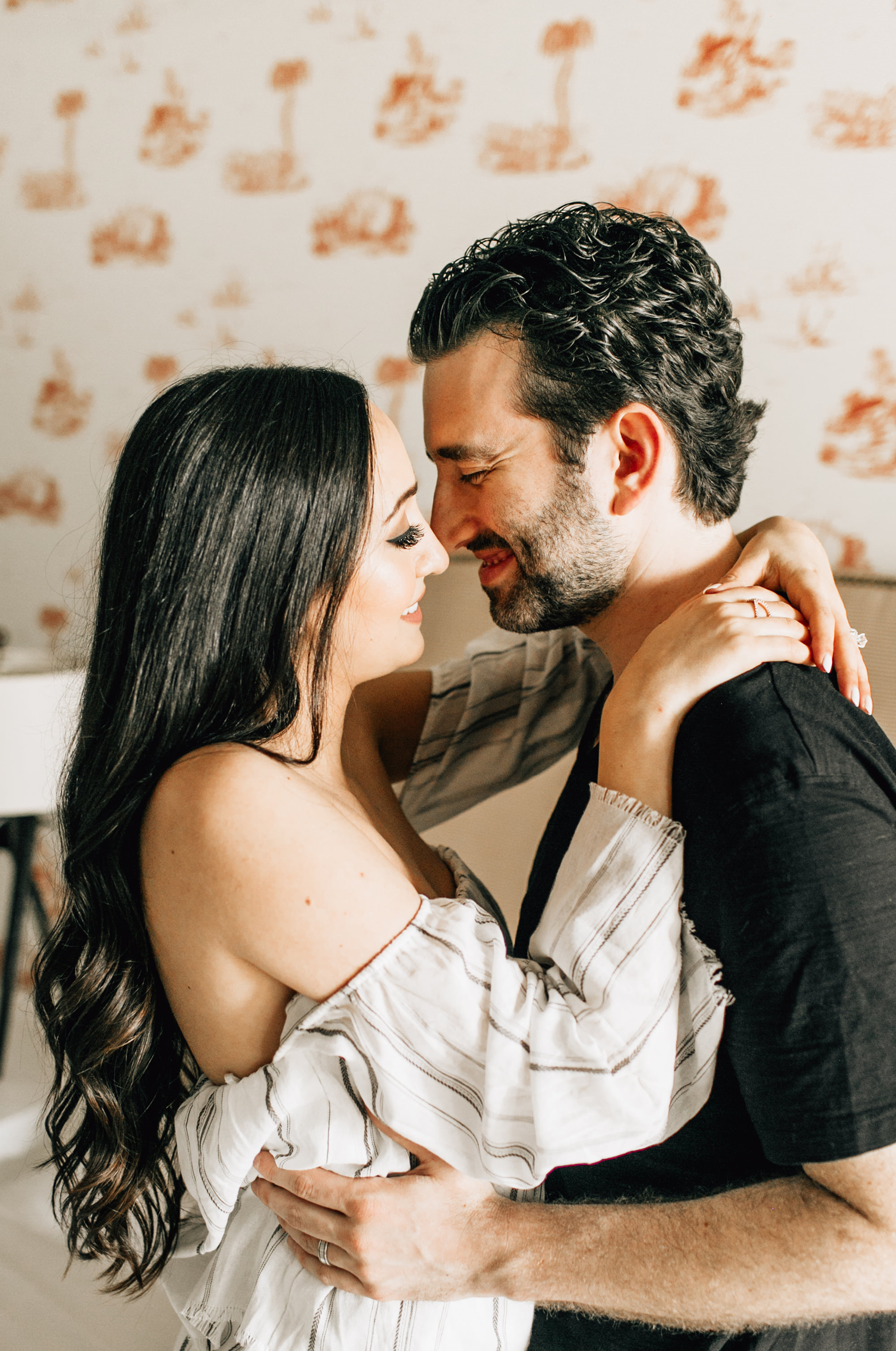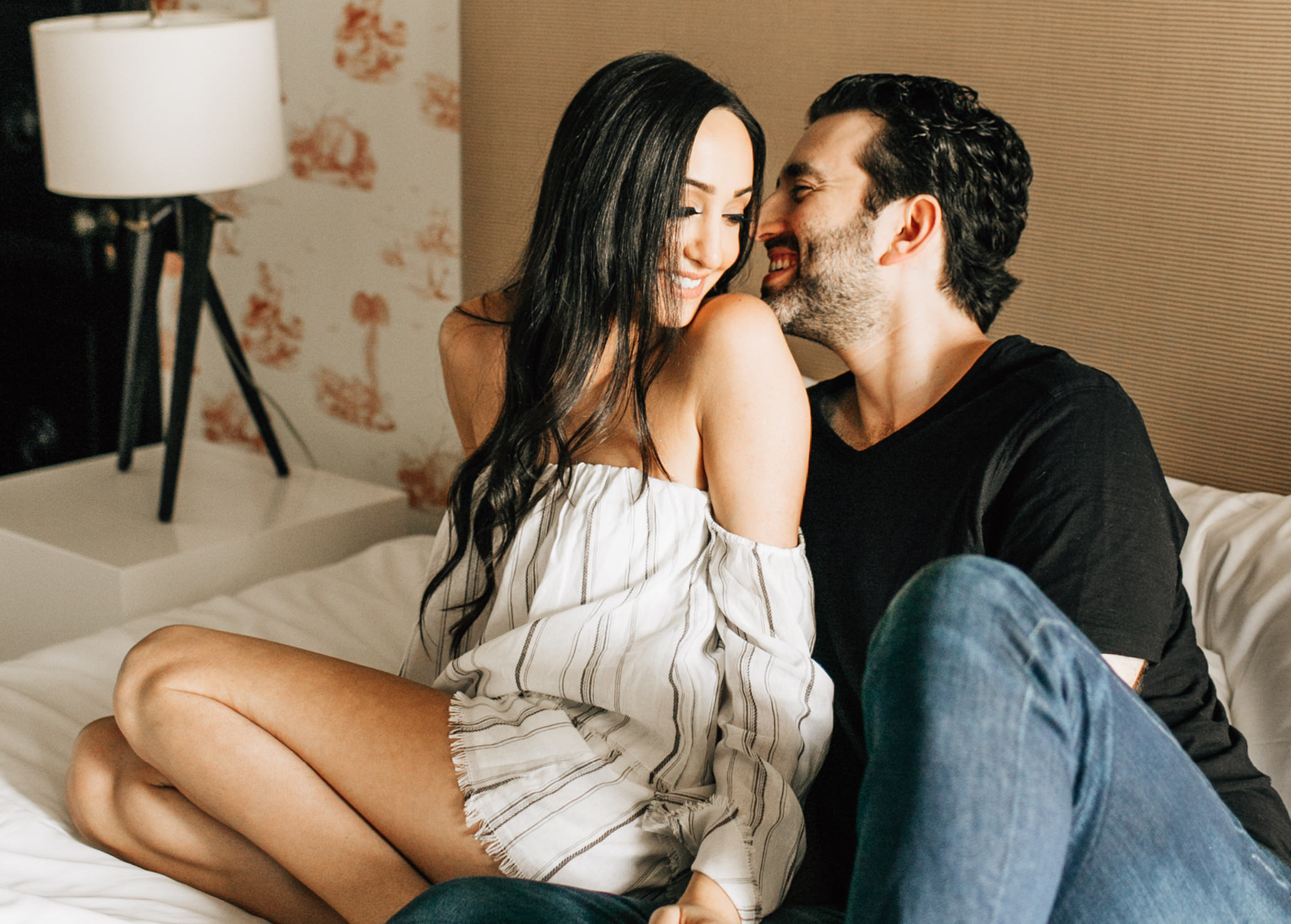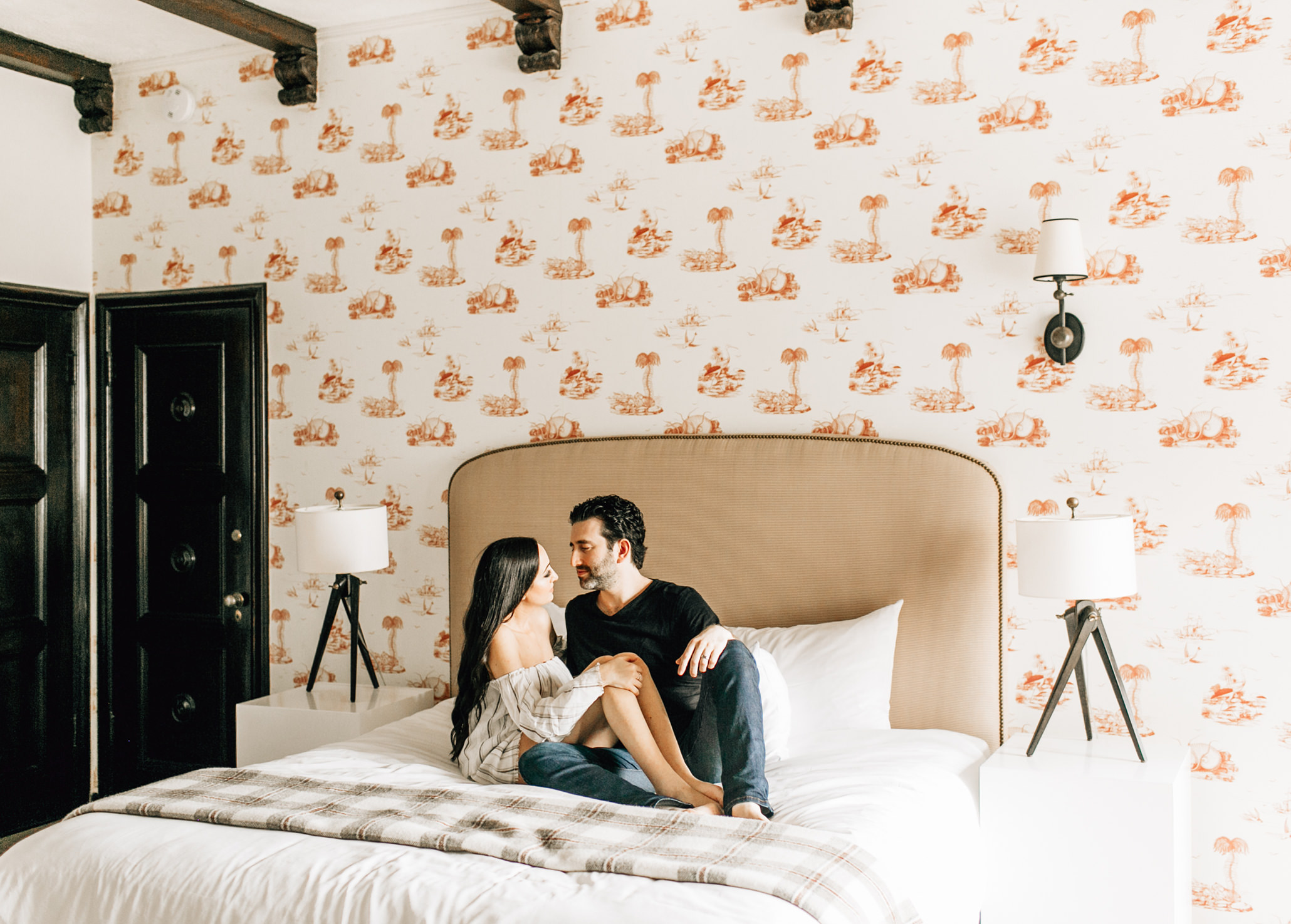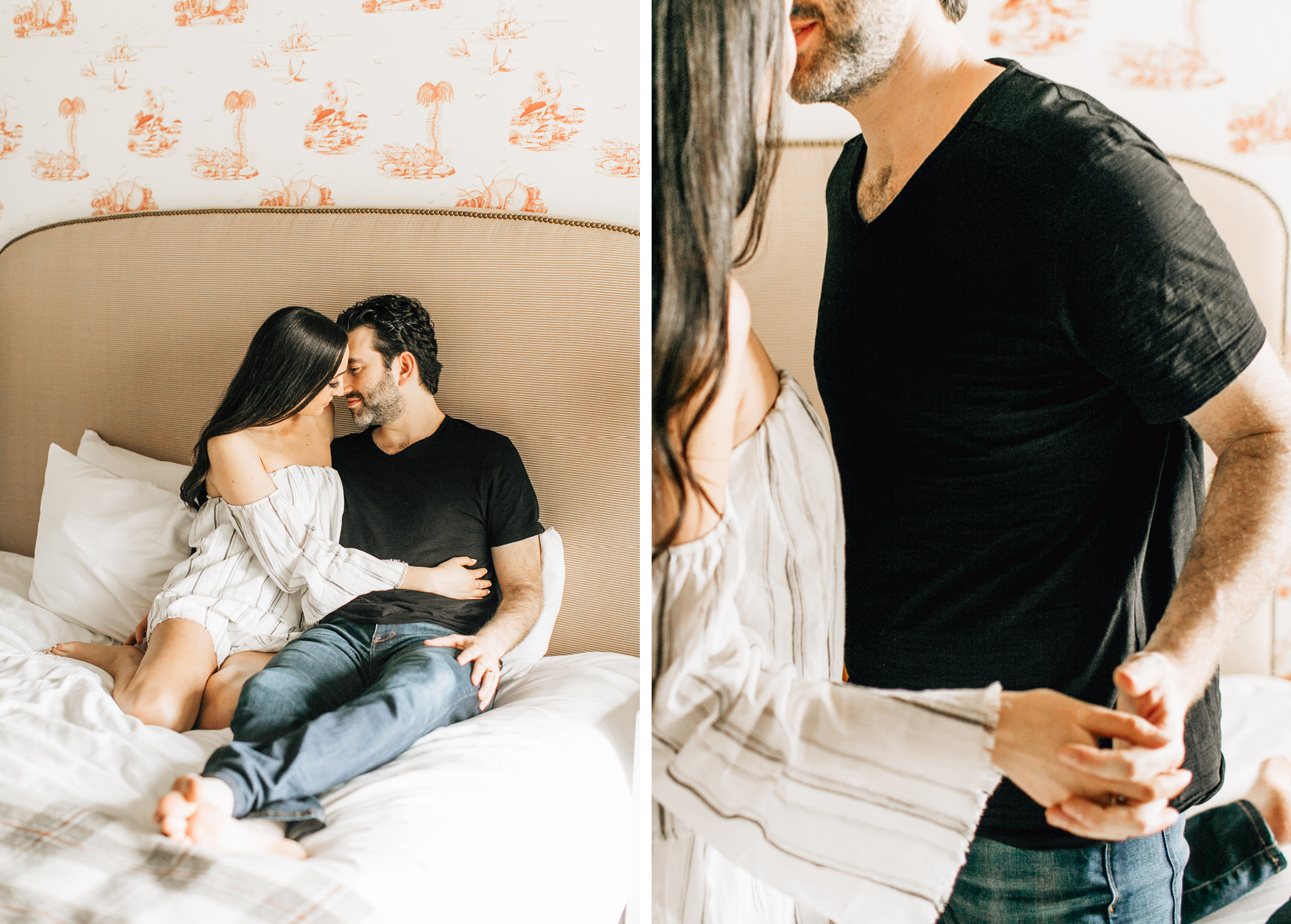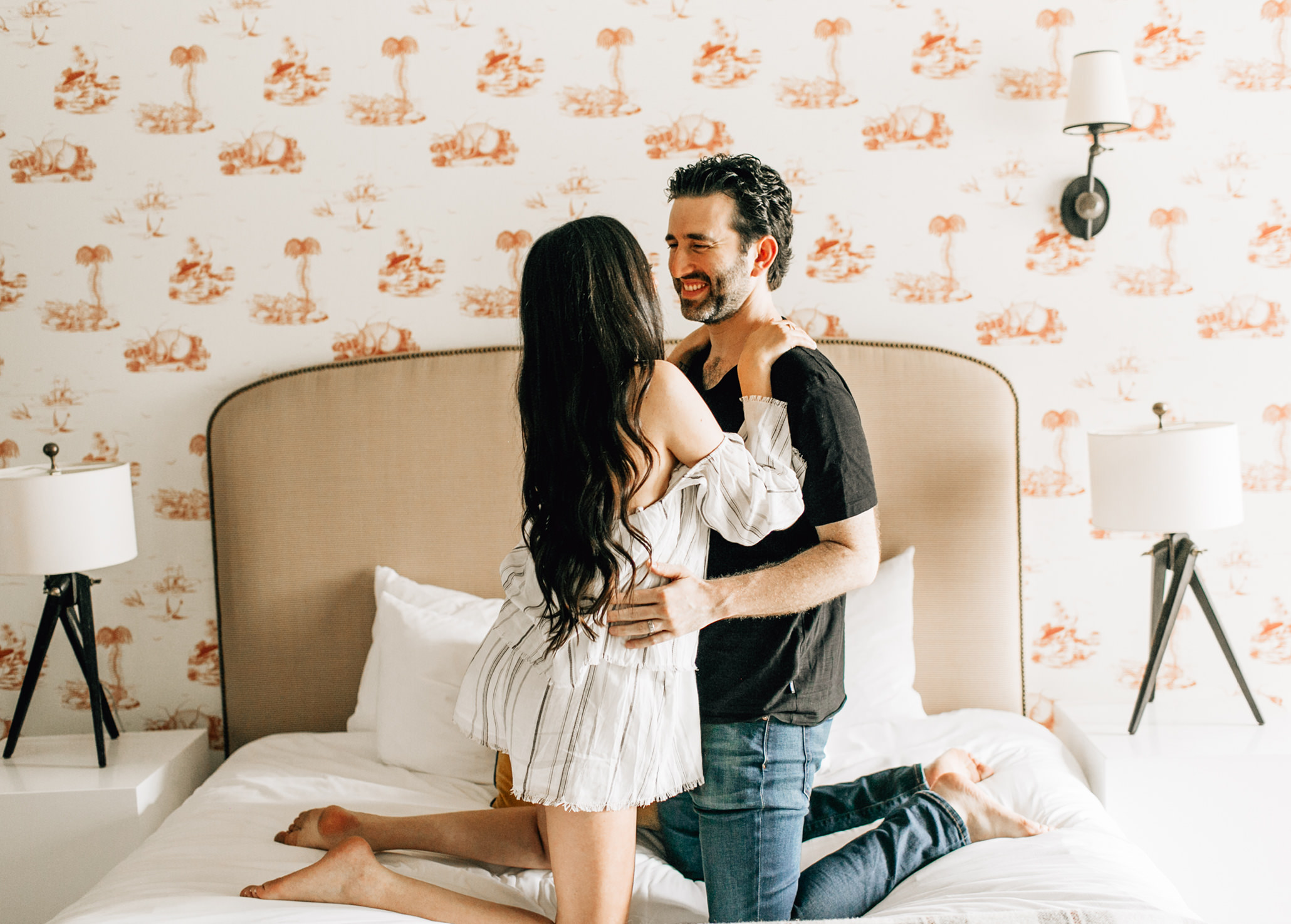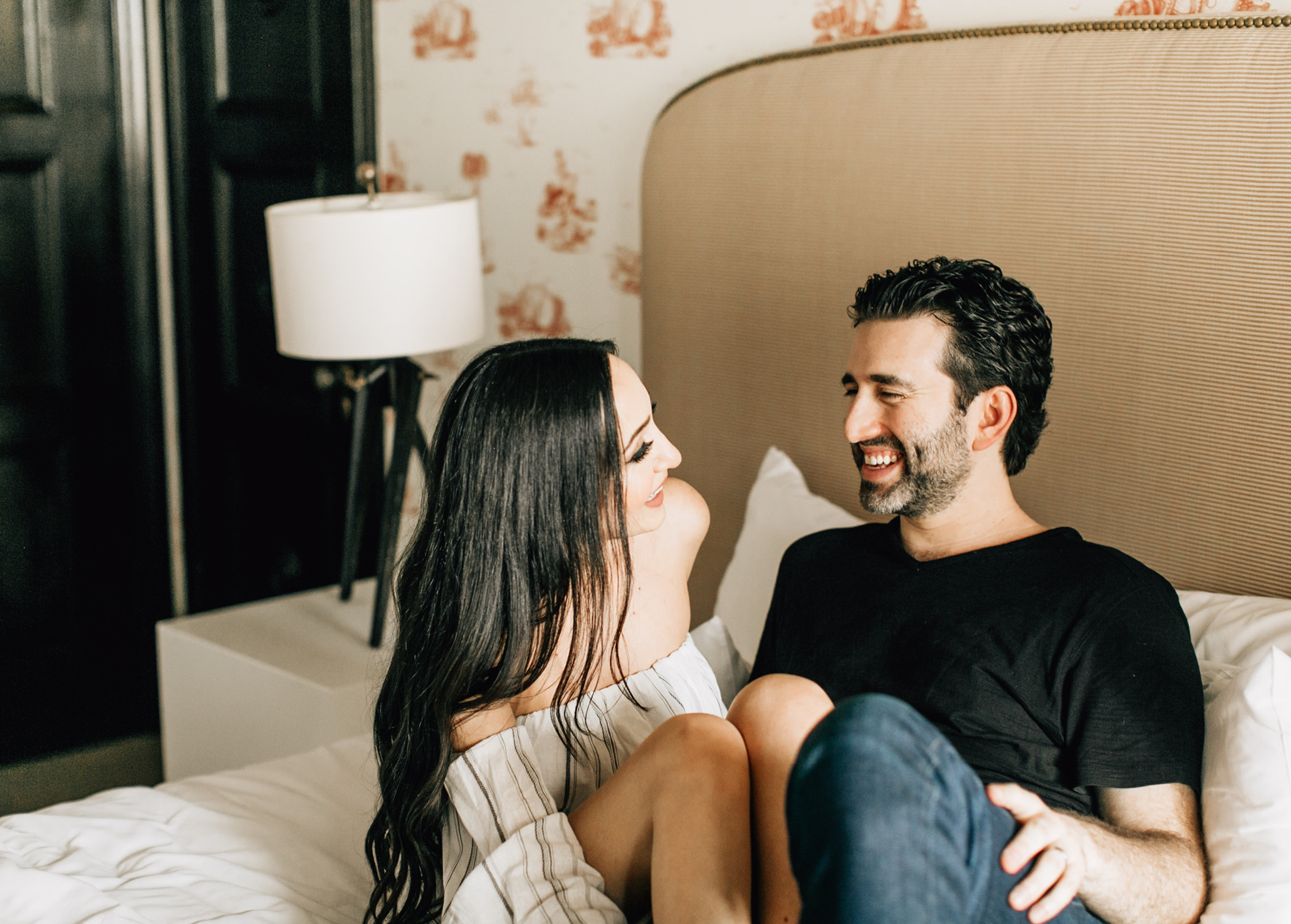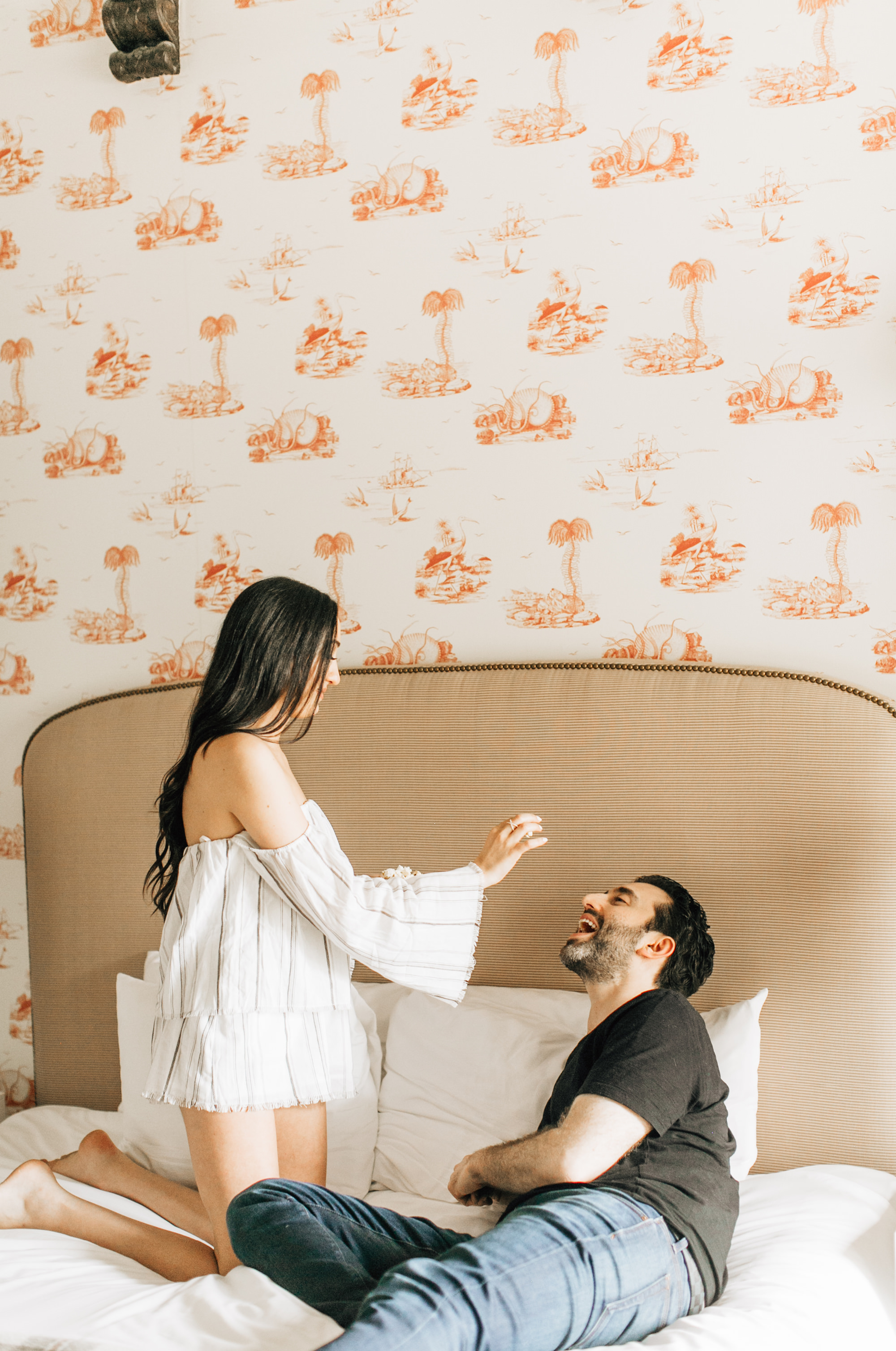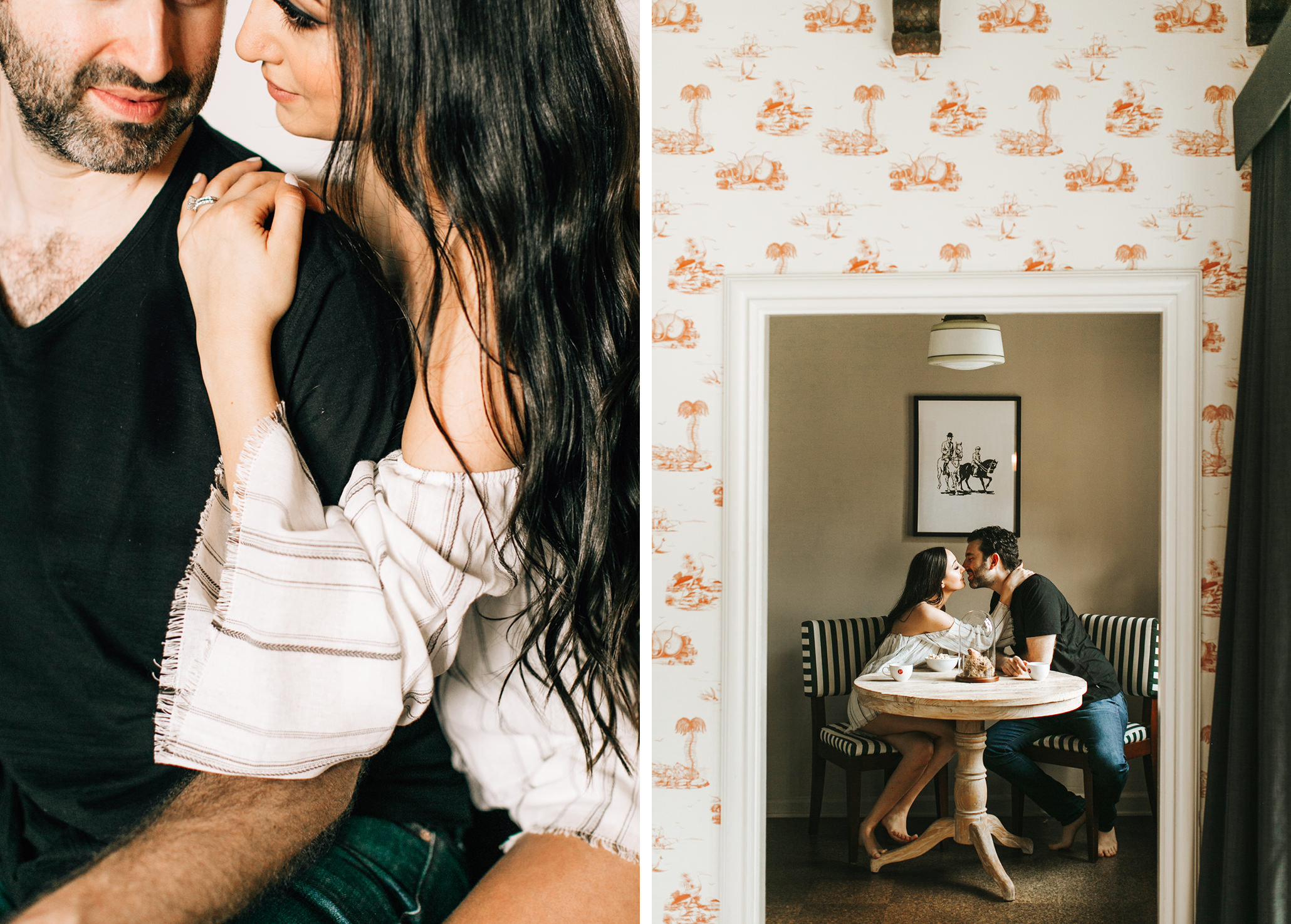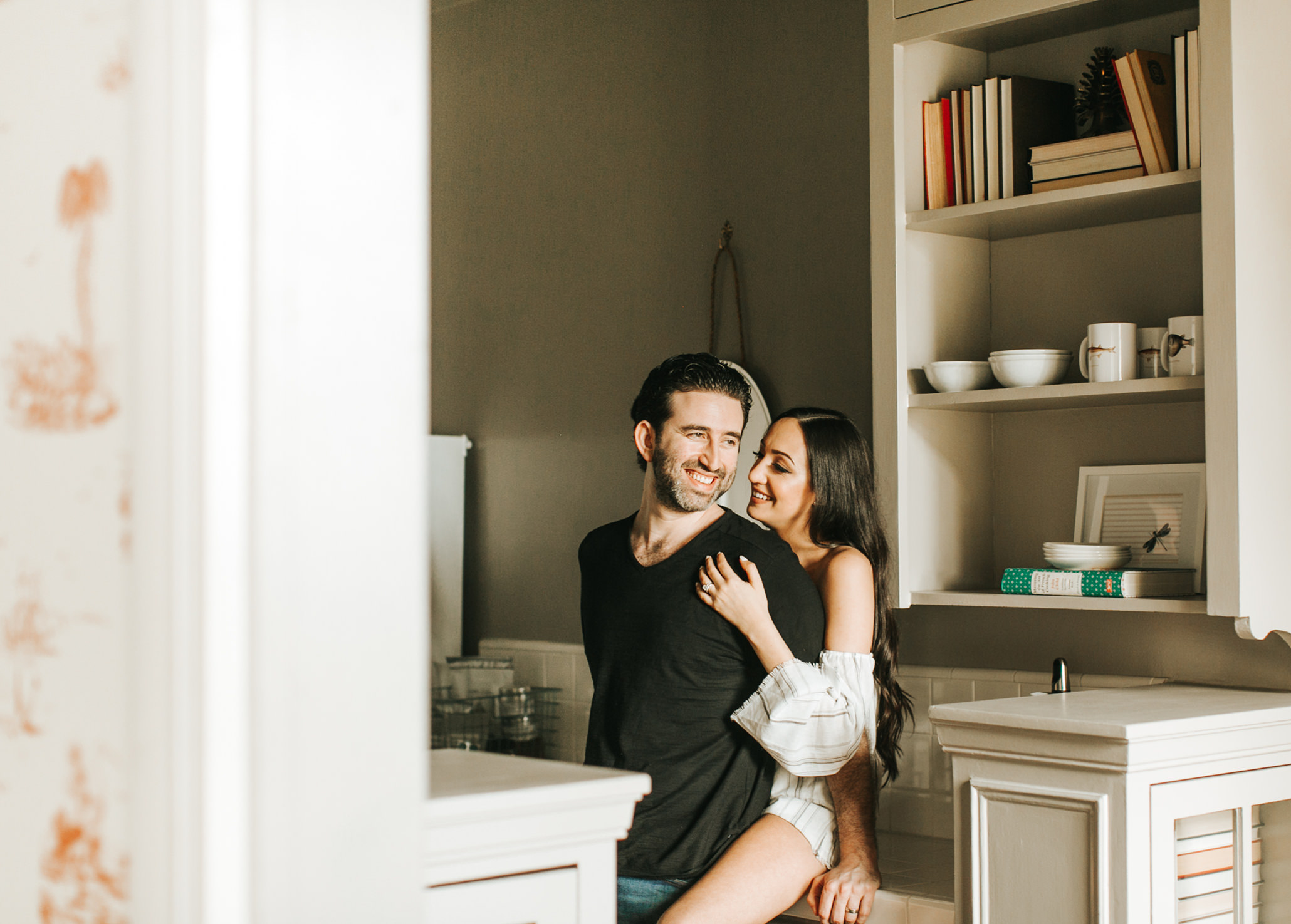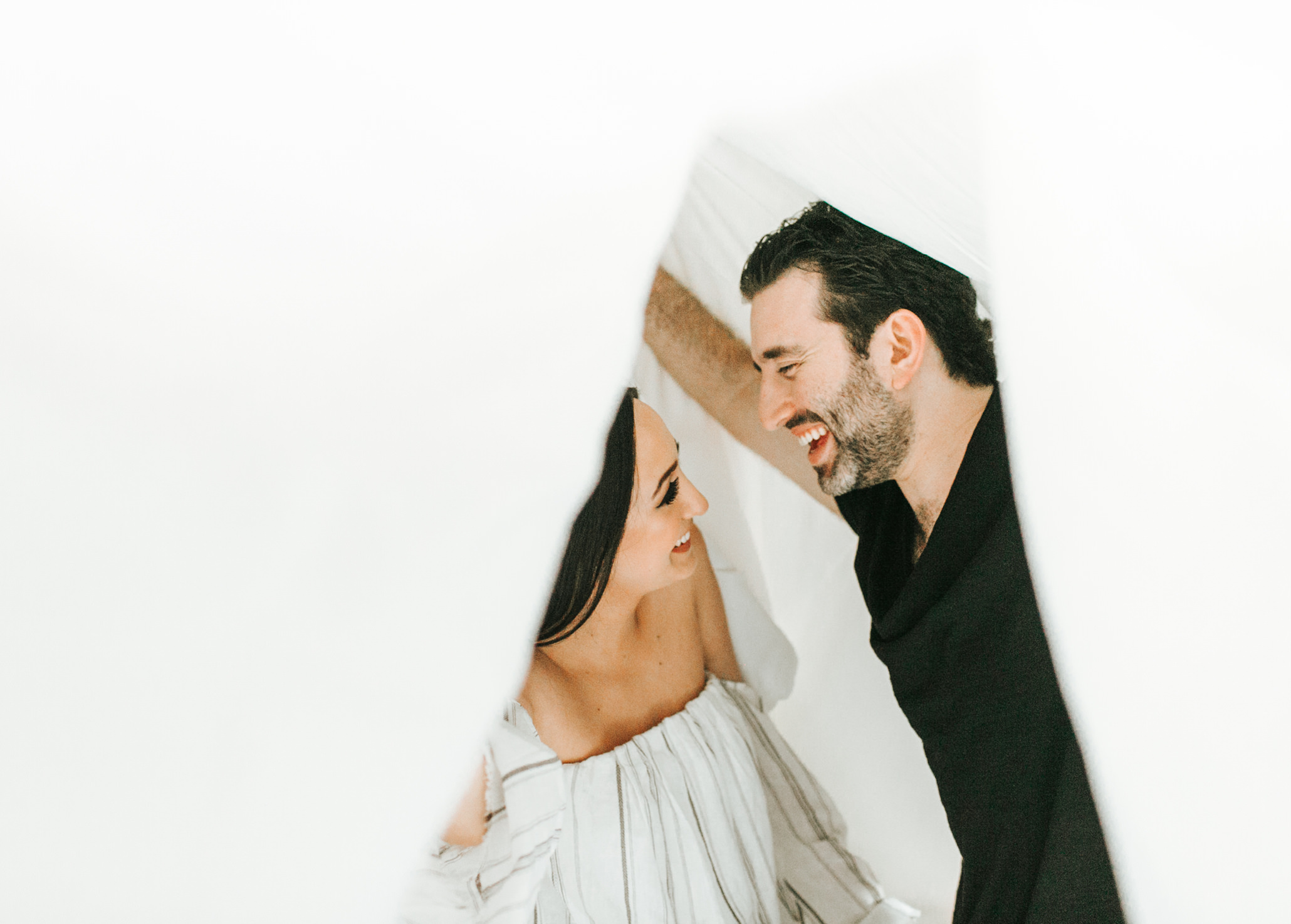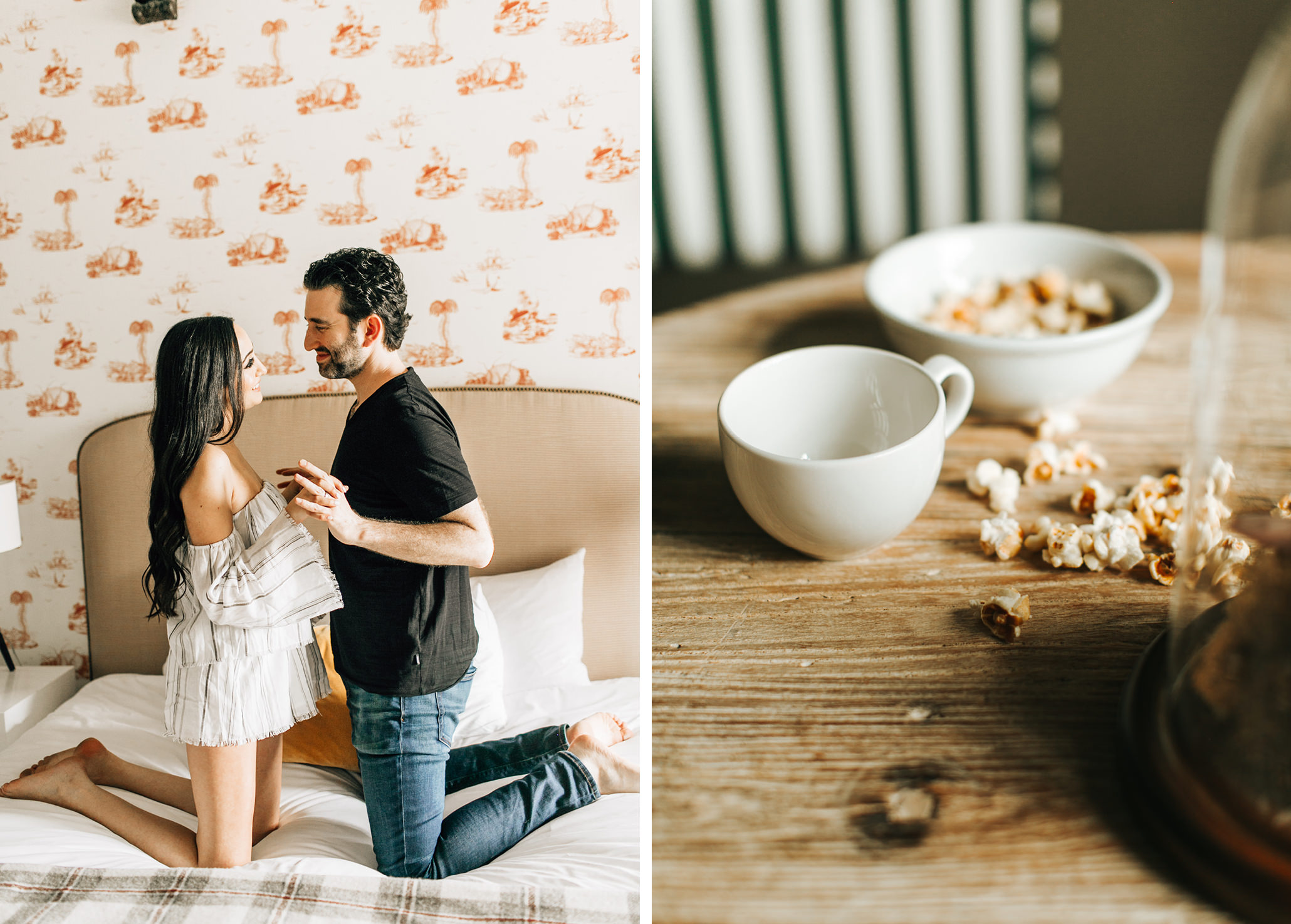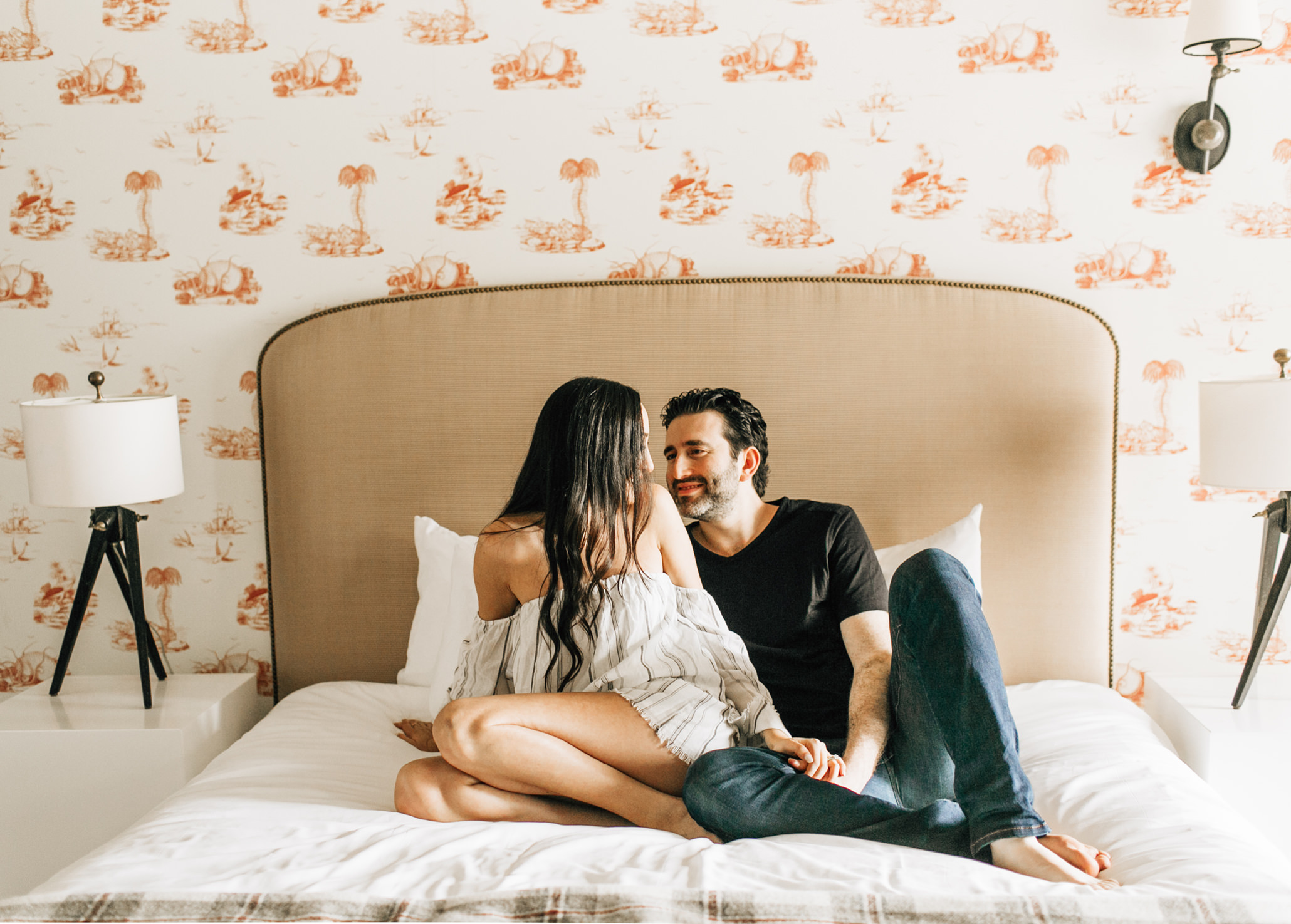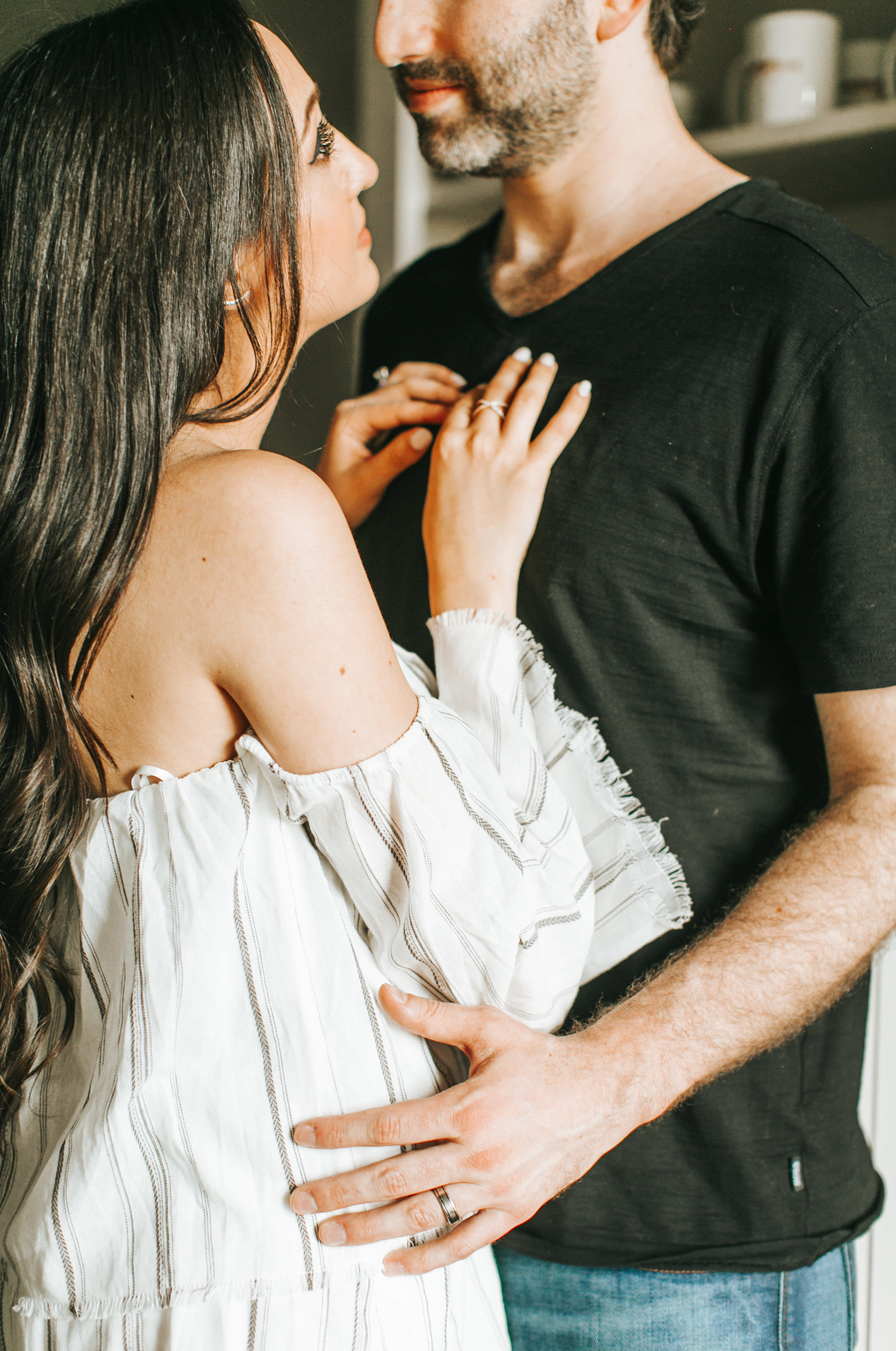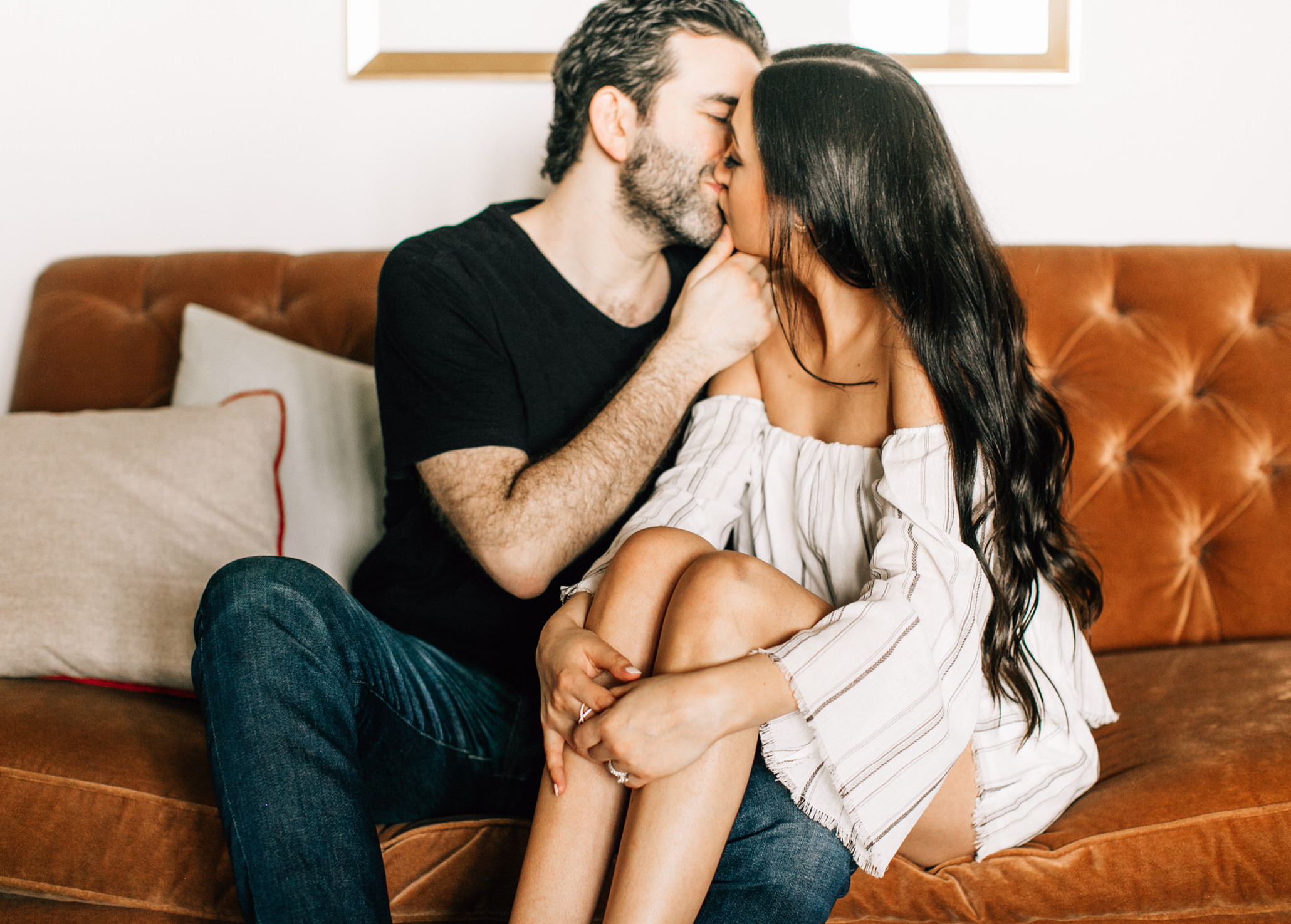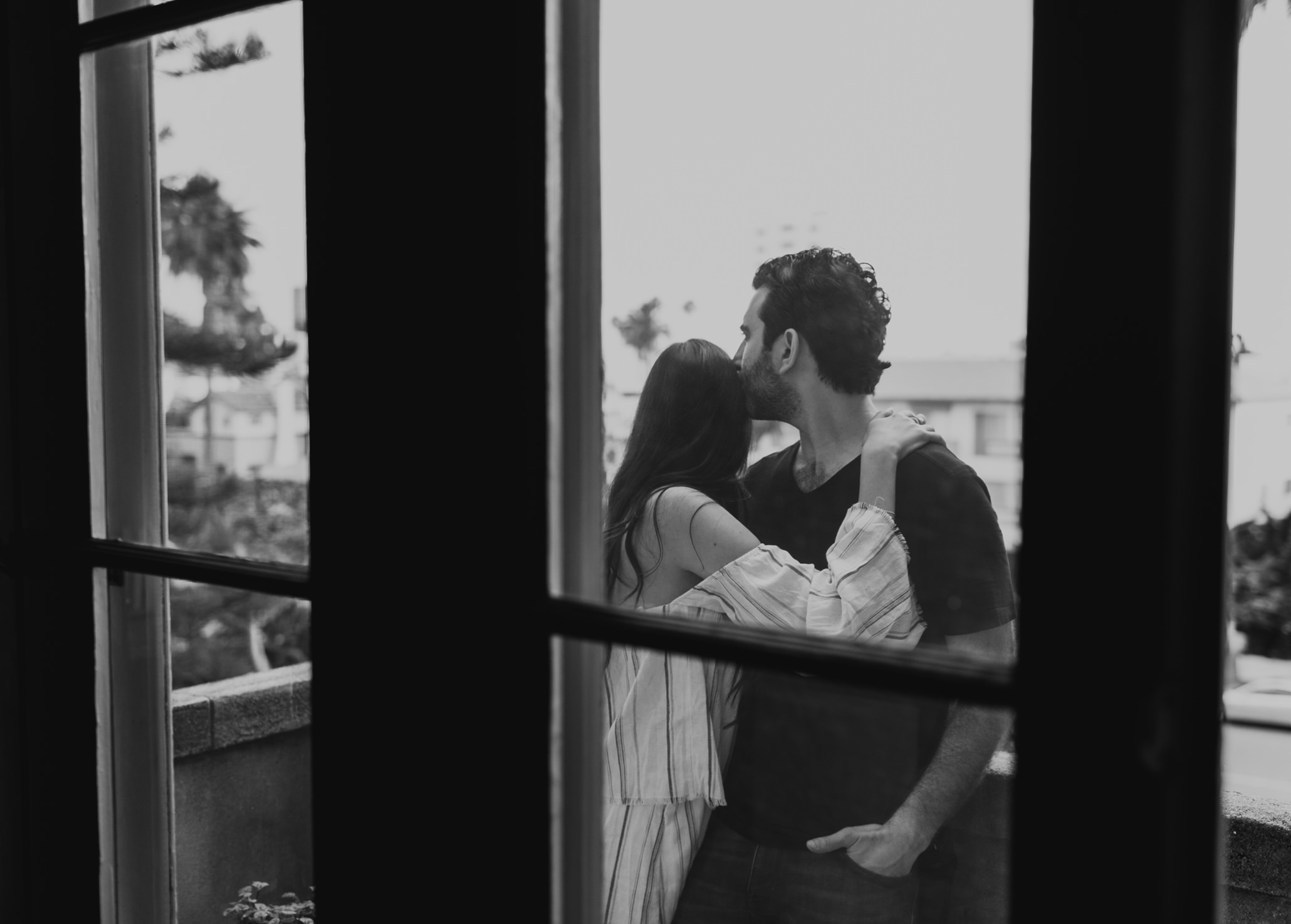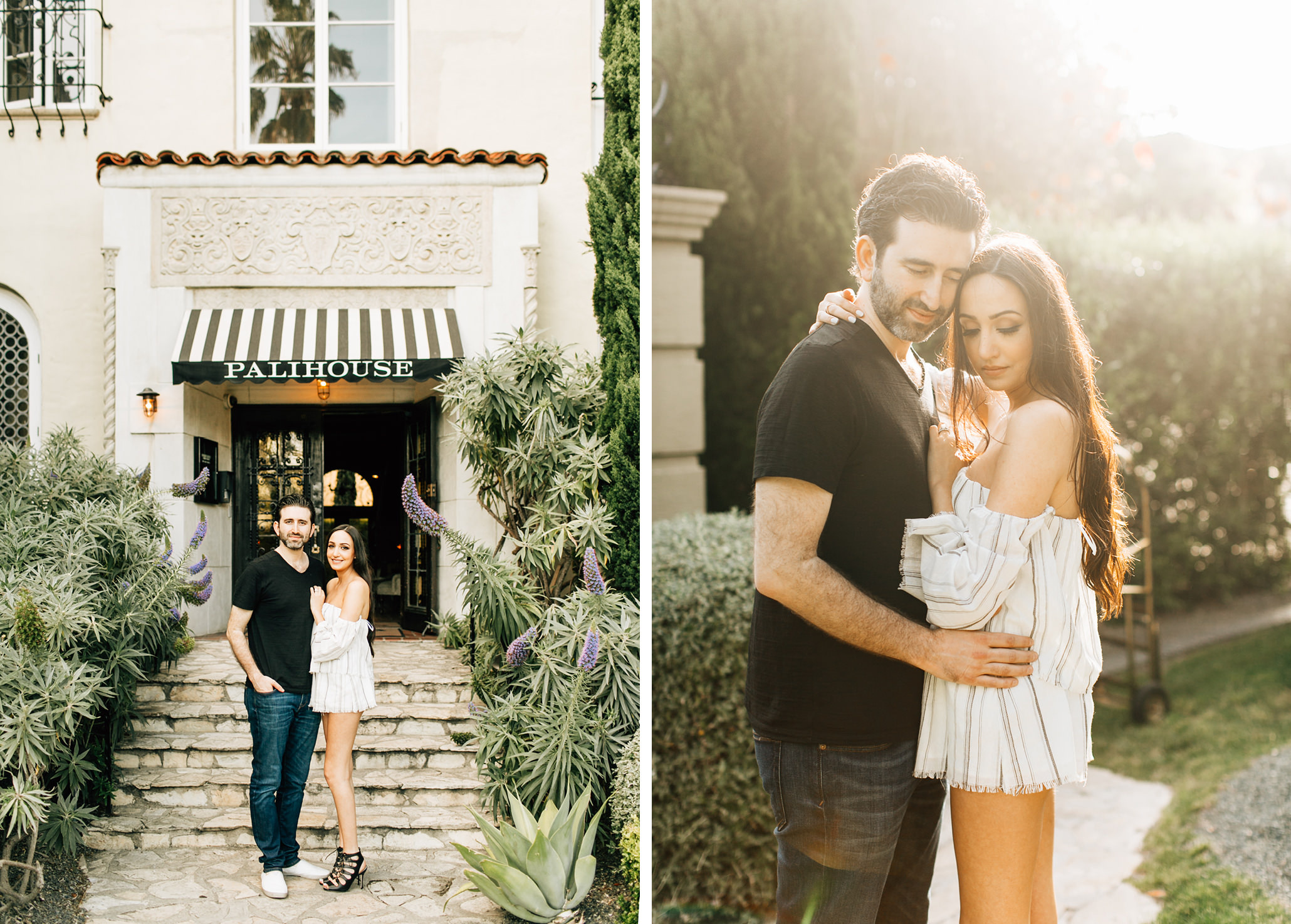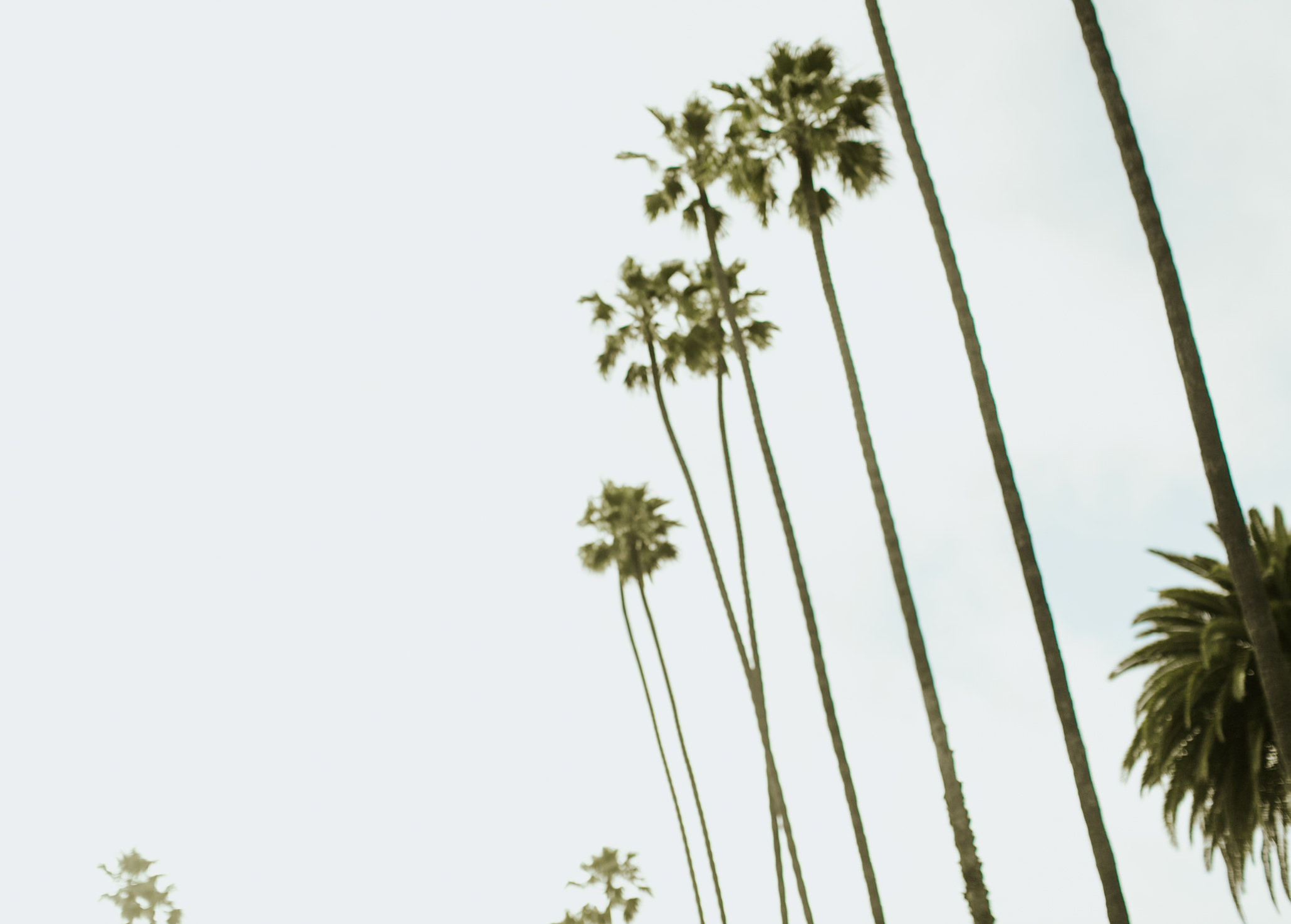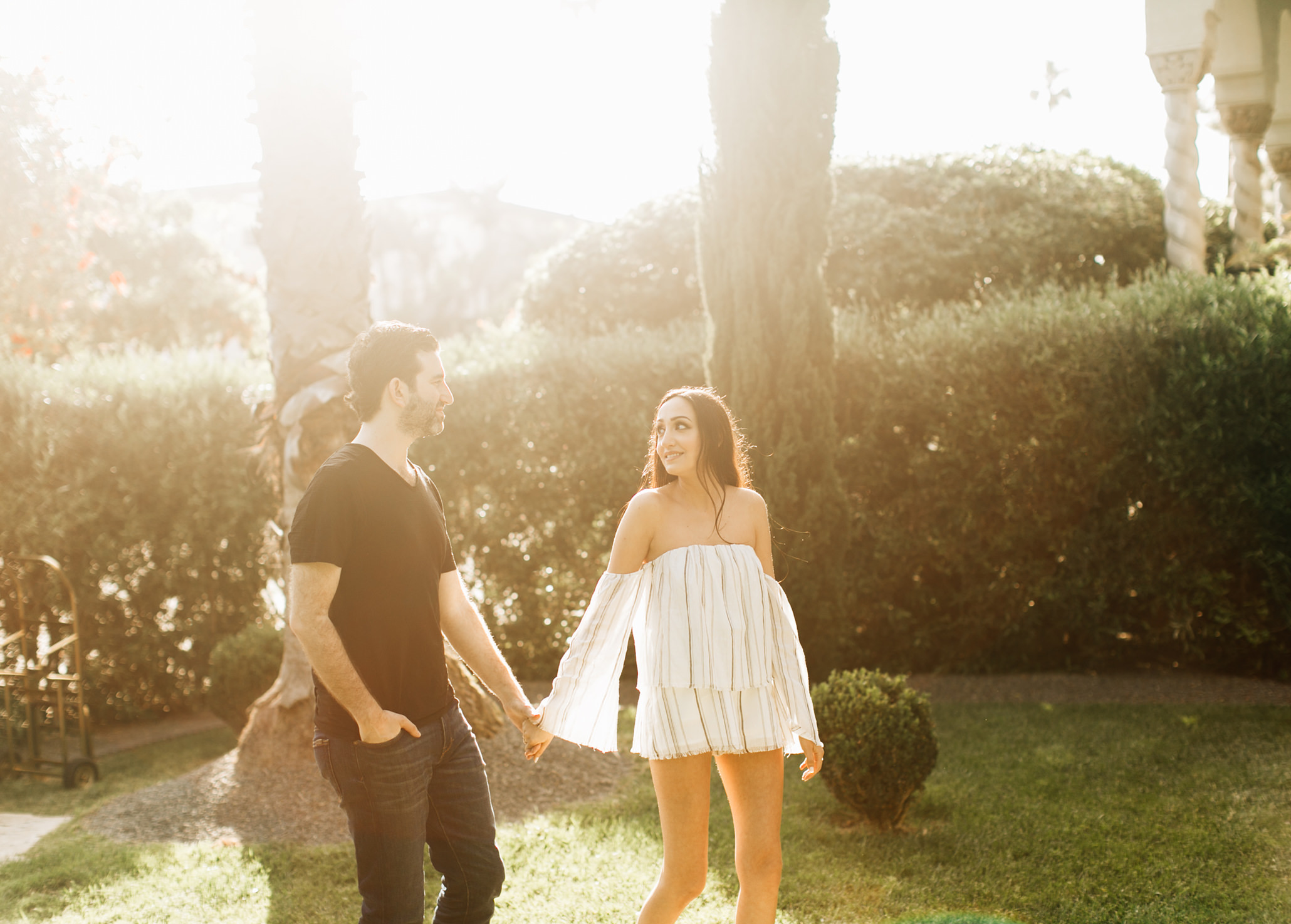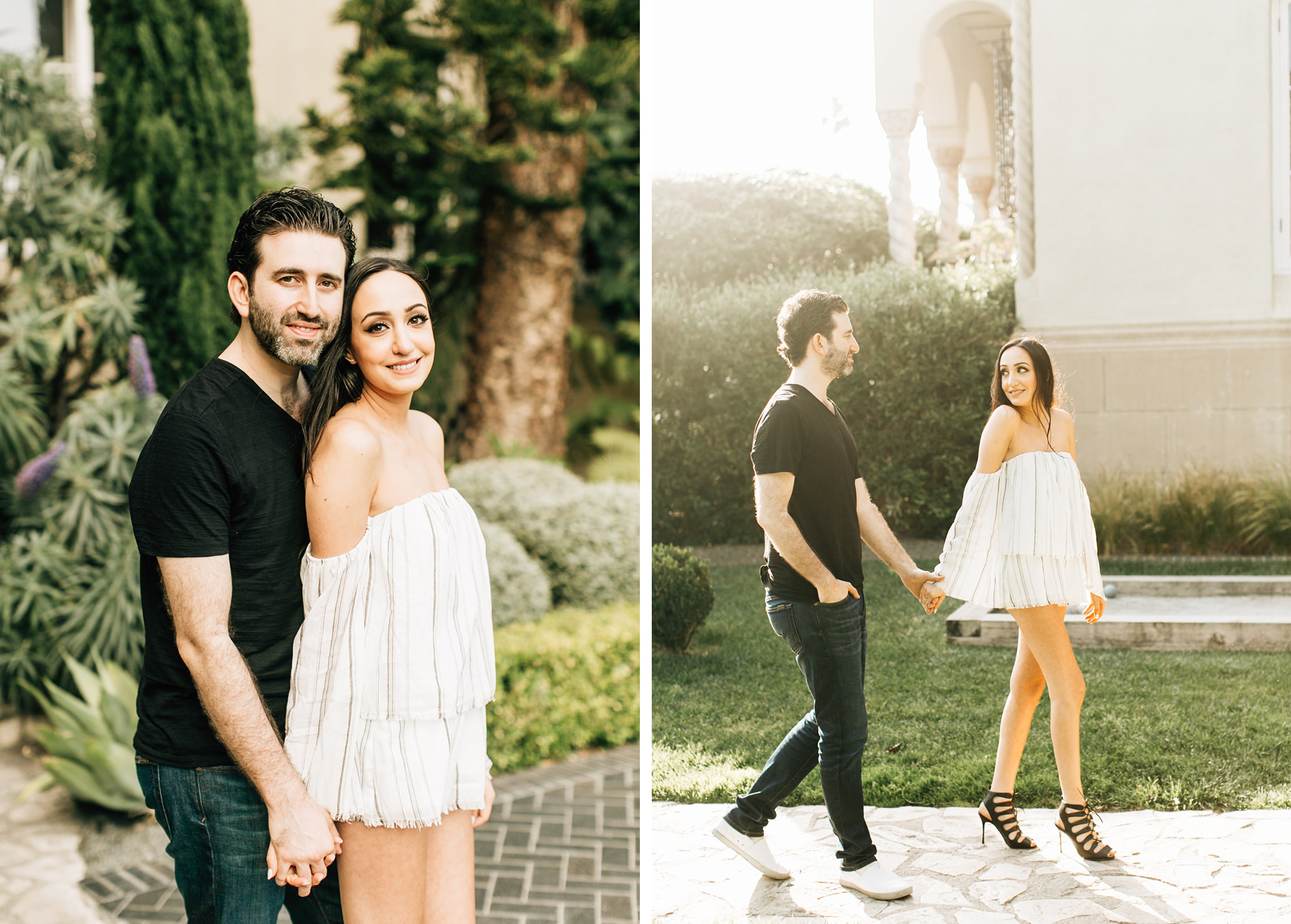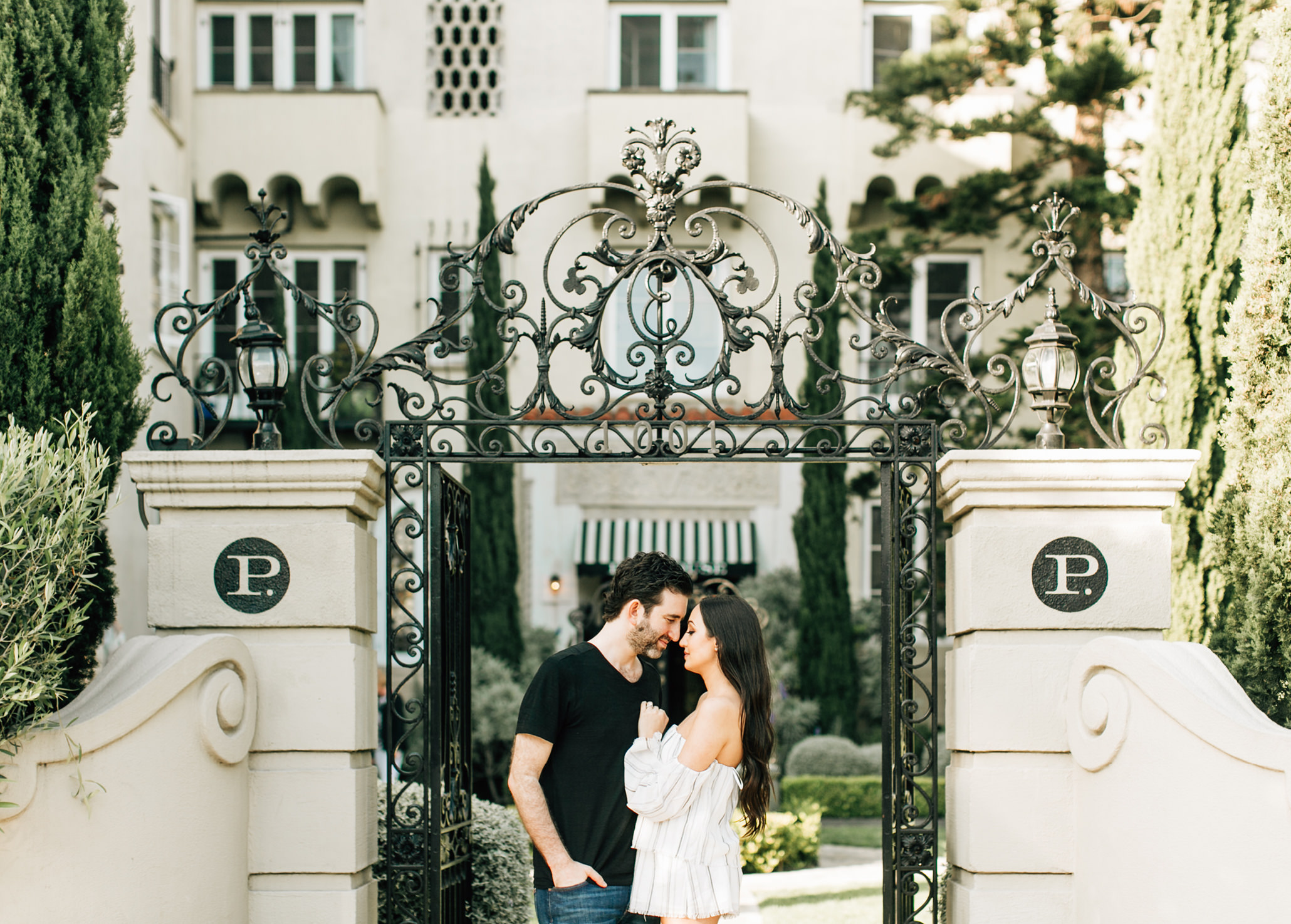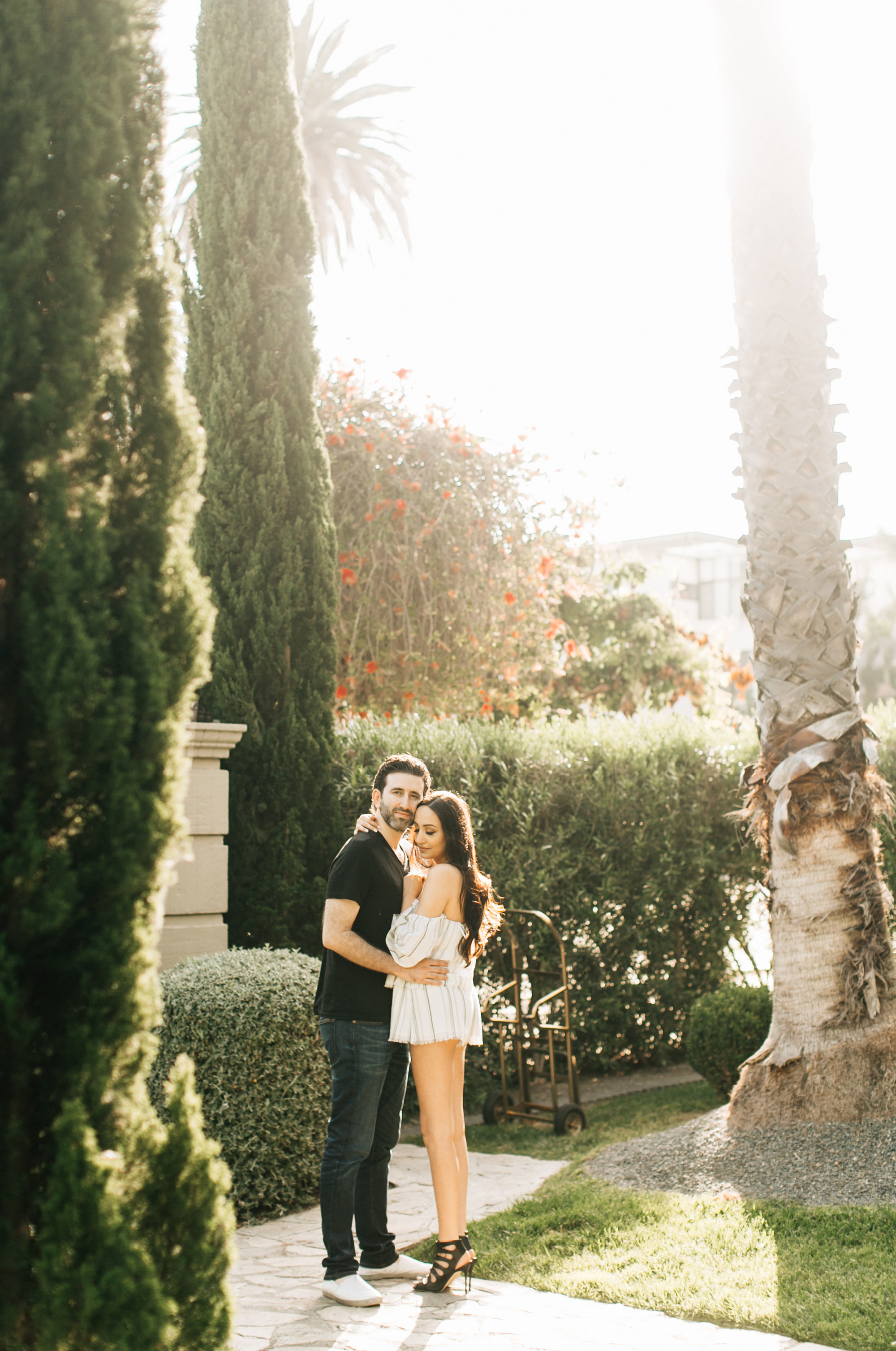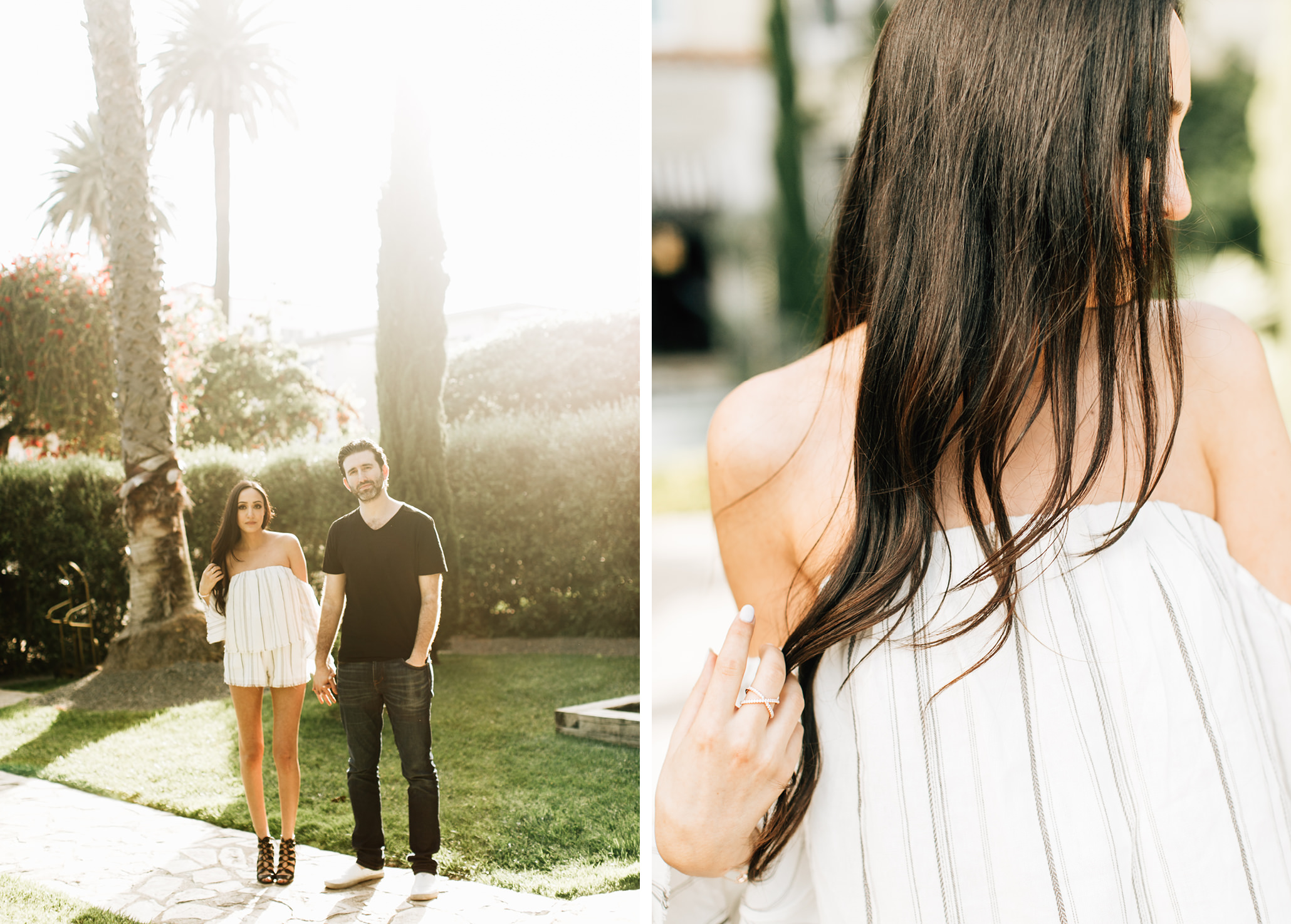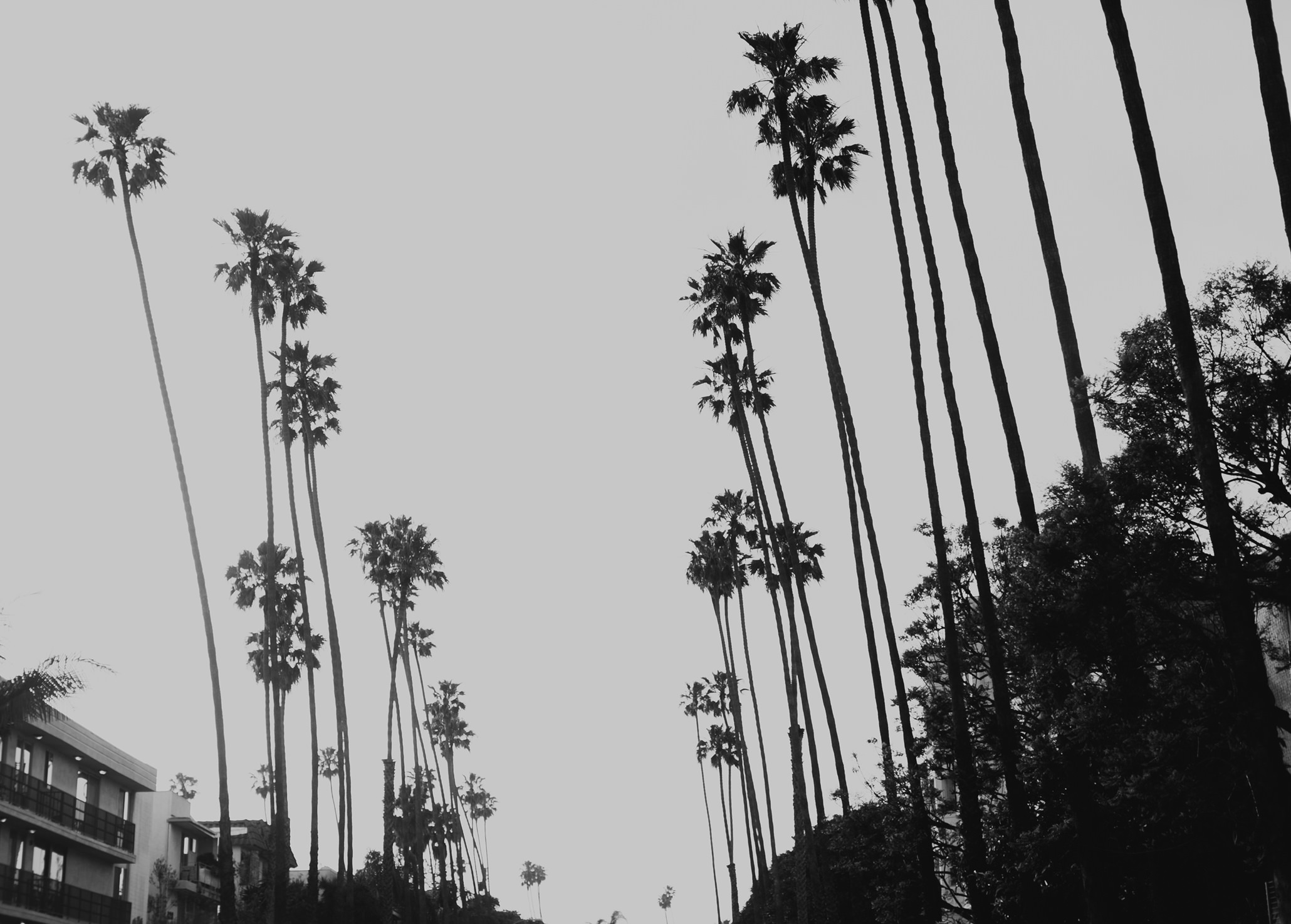 As a Los Angeles wedding photographer I am constantly meeting new couples who are on their way down the aisle, but once the wedding is done I rarely get the opportunity to see most of my amazing clients again! That's why meeting up with Matt and Aja every year around springtime for their annual anniversary session has become one of my favorite traditions.
Each year Aja and Matt pick a new setting around LA for their anniversary session. For their first year we did a beach in Malibu and year two was spent in downtown LA for a funky urban flare. For their third anniversary we were initially a little undecided as to where to venture to next. A desert vibe was thrown around, but we ultimately chose to head to Santa Monica for an in home session at Palihouse, a charming boutique hotel, and I'm so glad we went in this direction! Let me just say, Palihouse is not your typical hotel. It is full of the most unique décor and the craftsmanship is extraordinary. From their wallpaper and vintage furniture to the old school elevator and moody interiors, photographing Matt and Aja in this space was a dream come true. We wanted to highlight as much of the décor and details as we could, so we spent the bulk of our time inside and then finished up the session in the front courtyard of the hotel. I loved every minute of this session not only for the awesome location, but because it felt like I was spending time with friends and just catching up like we do once a year. Hooray for creating relationships and turning clients into friends!
Lastly, just as a quick side note, as most of you have likely seen, in home sessions are very popular right now, but I know some people hesitate doing a session at home because of the lack of space, décor, or bad lighting. So to those of you wanting to do a session indoors but feel as if you don't have the home to pull it off in, don't worry! A great solution is renting a stylish air bnb or finding a fun boutique hotel, like Palihouse, to shoot in. It's a great excuse for a getaway for a night or the weekend and will give us a great space to work in!
Check out some other indoor sessions … Save