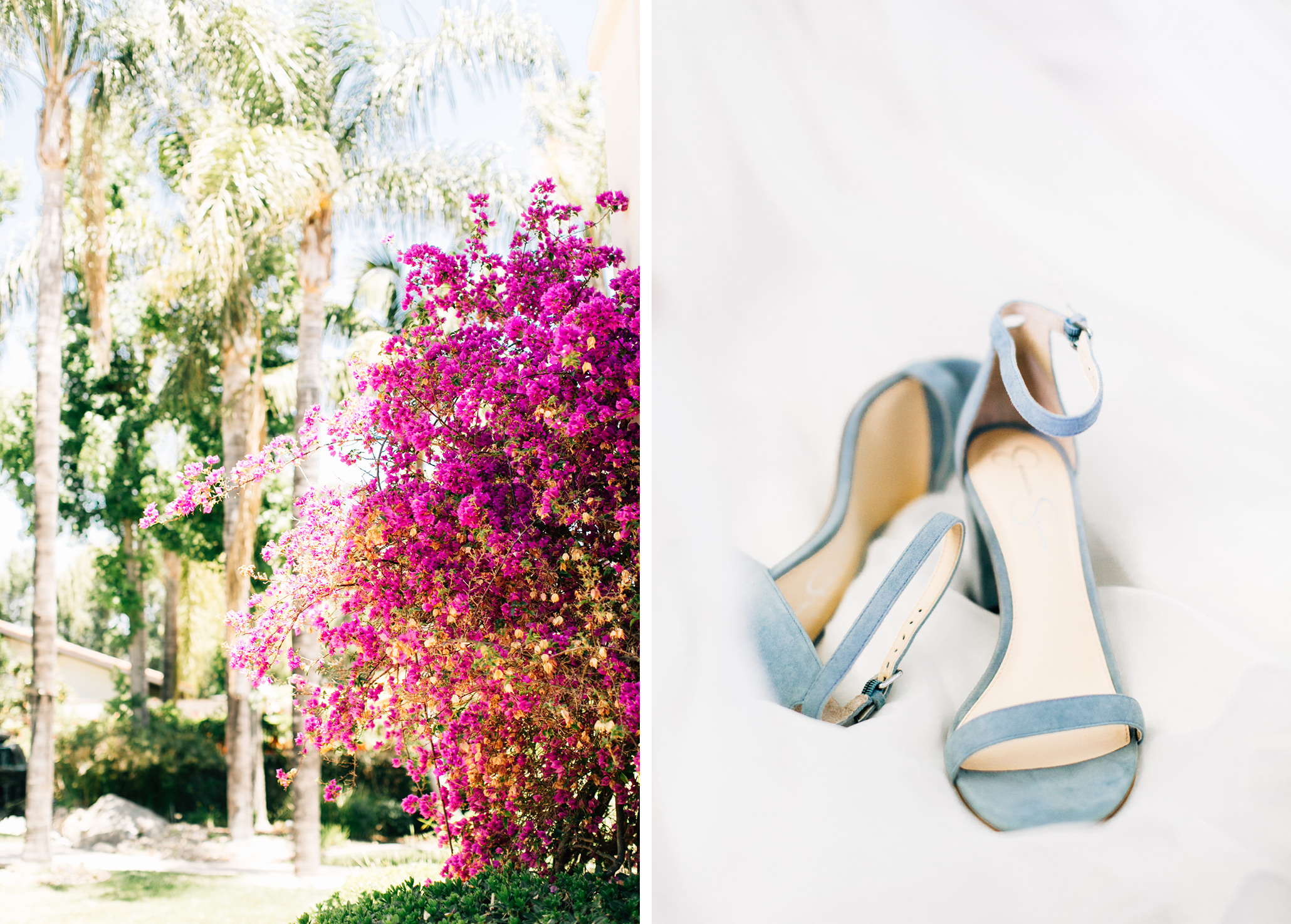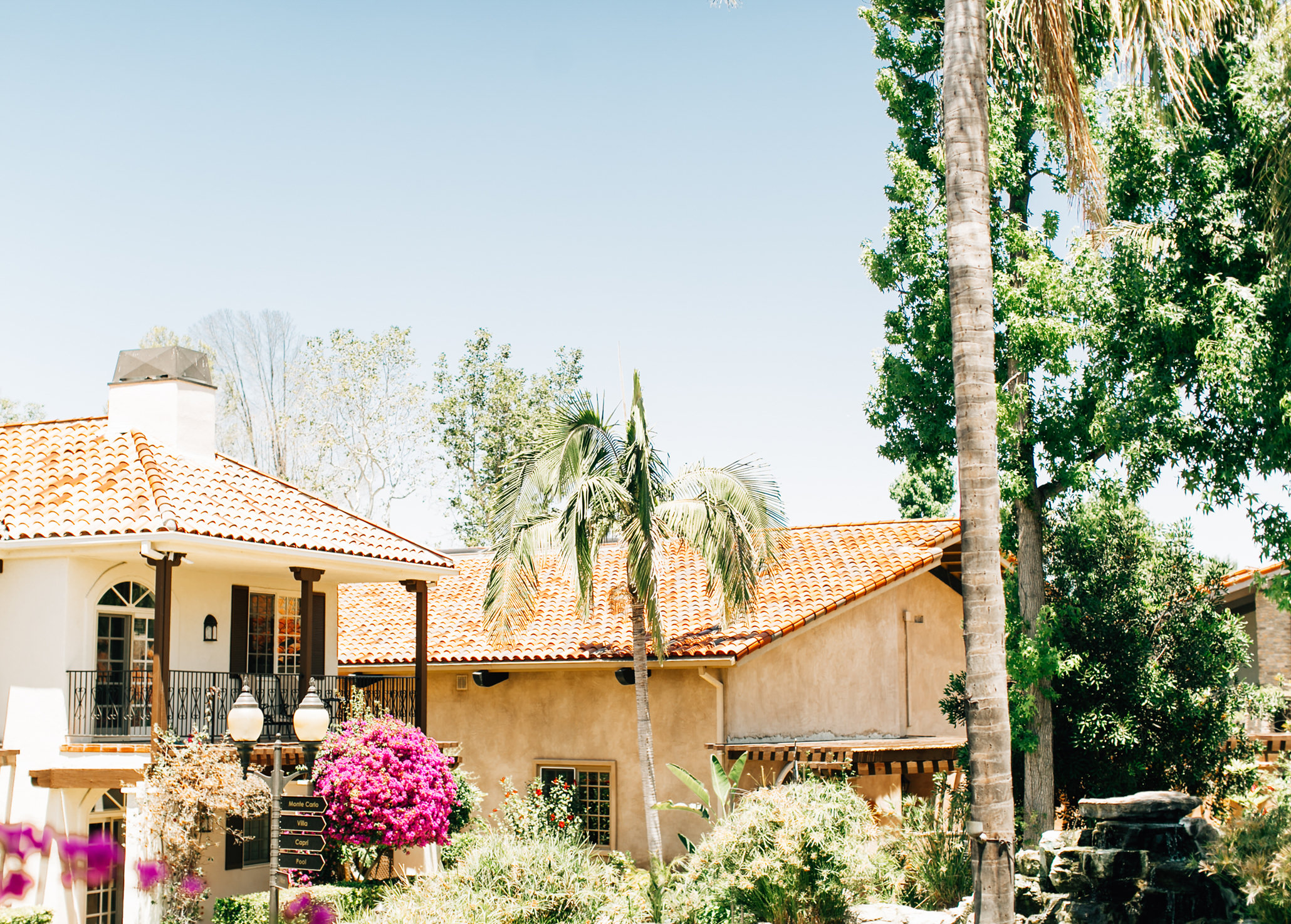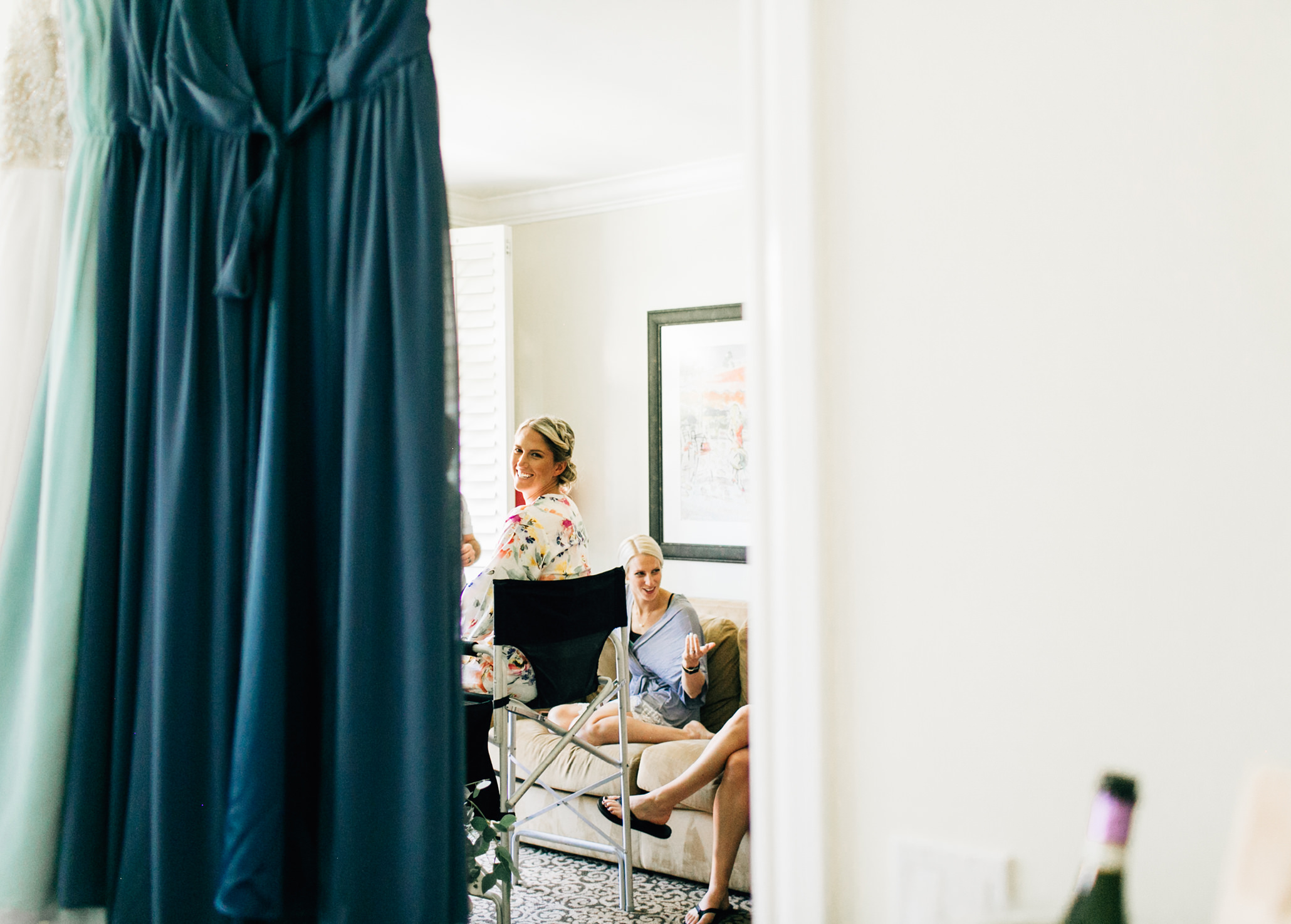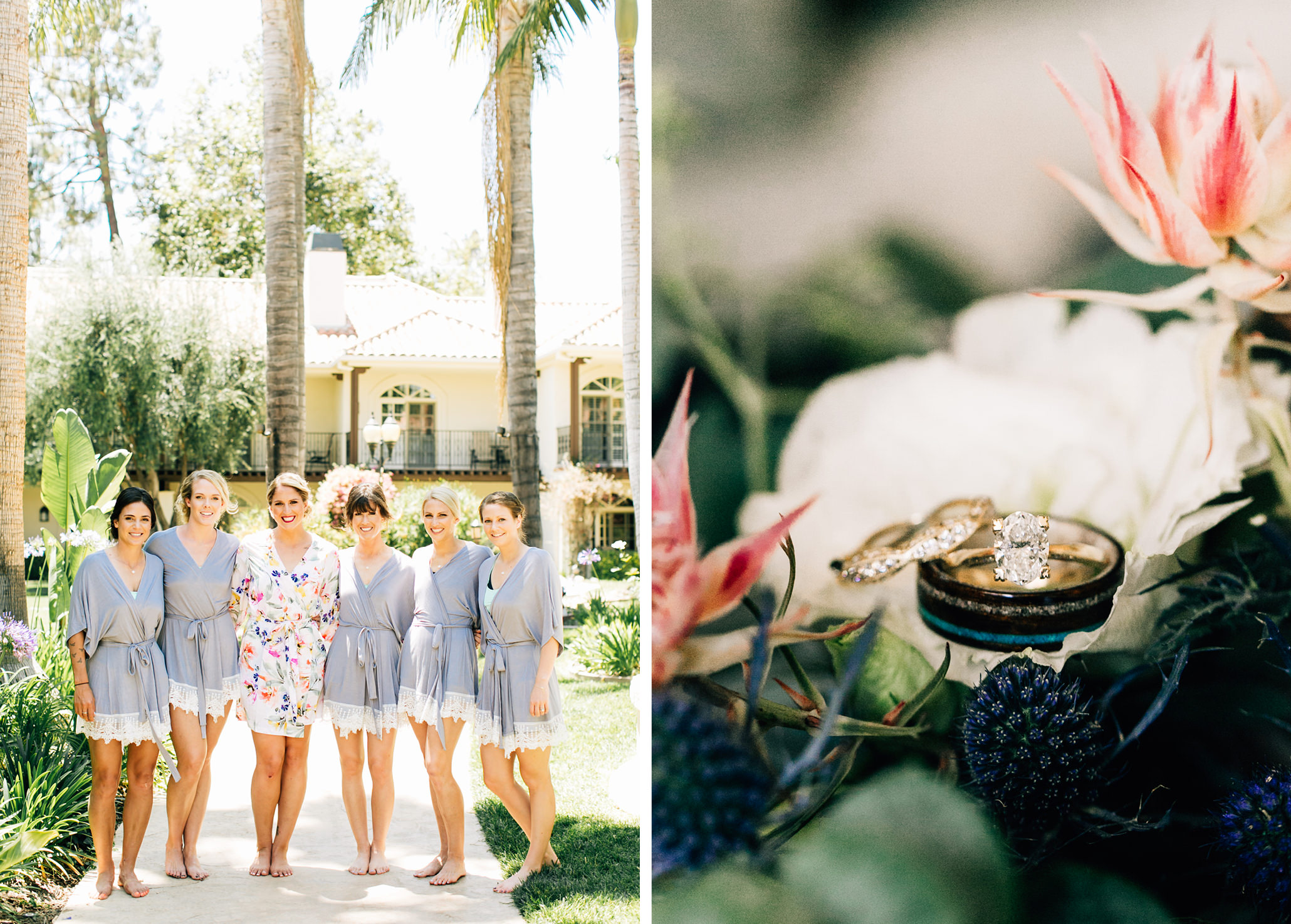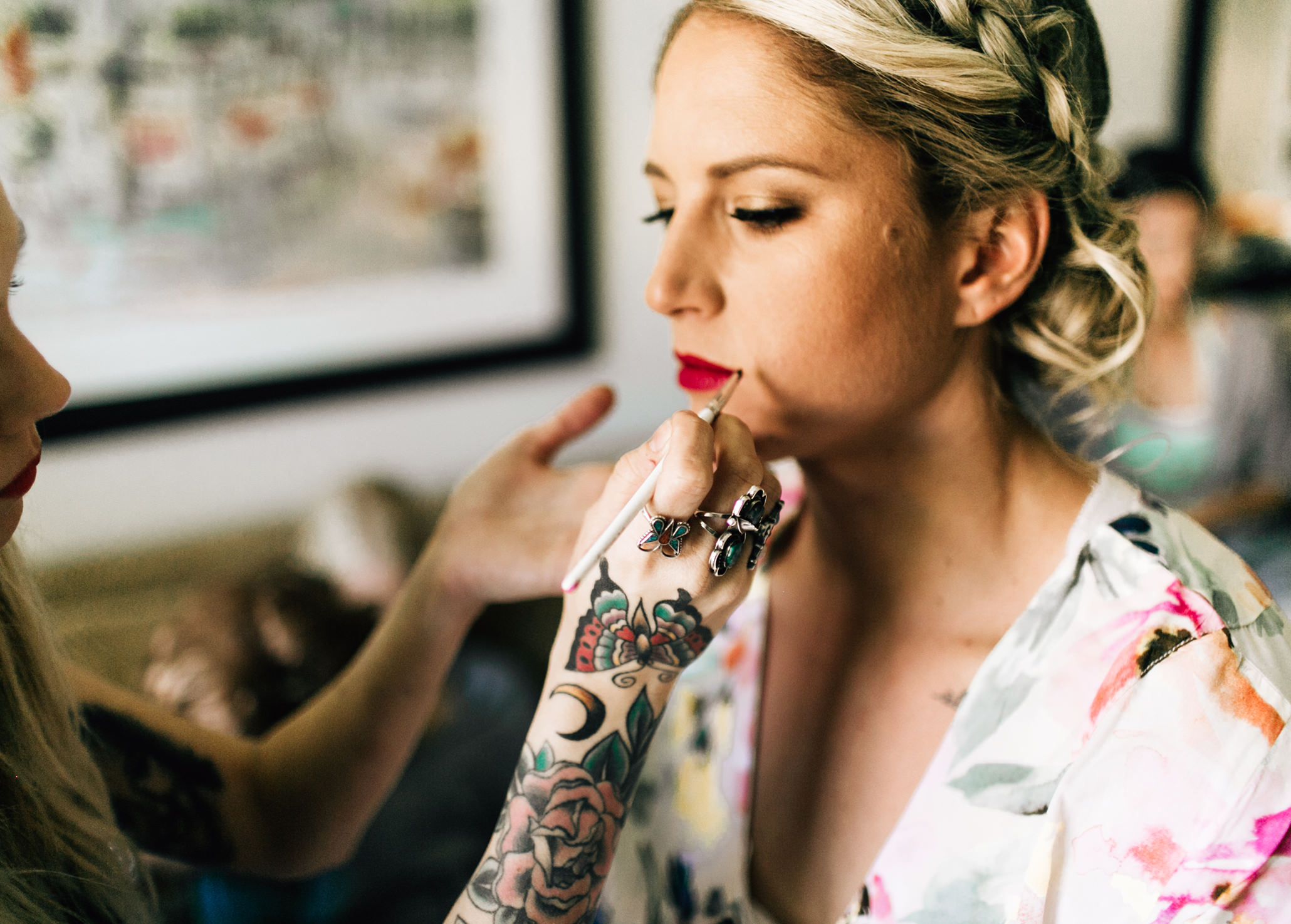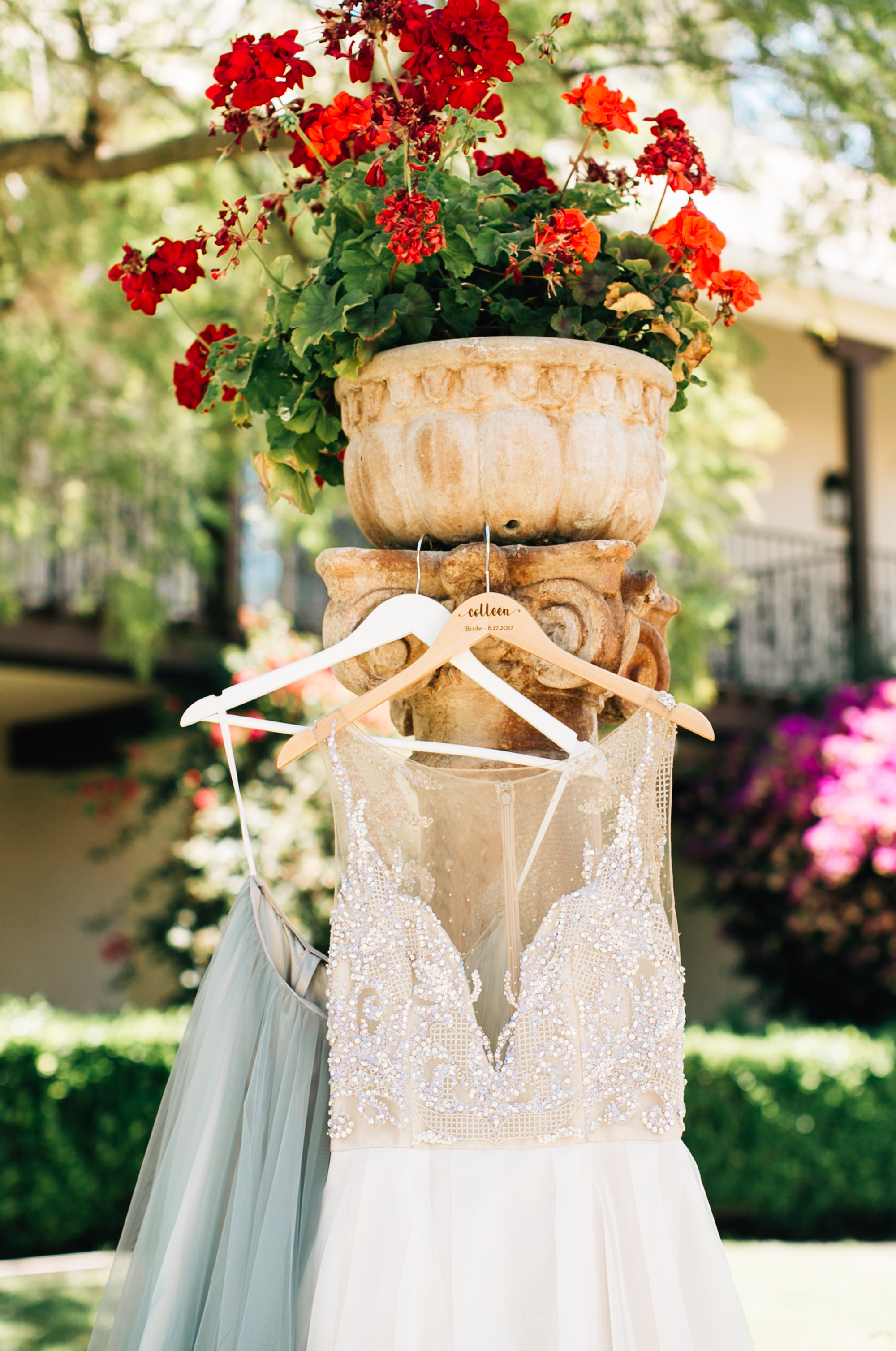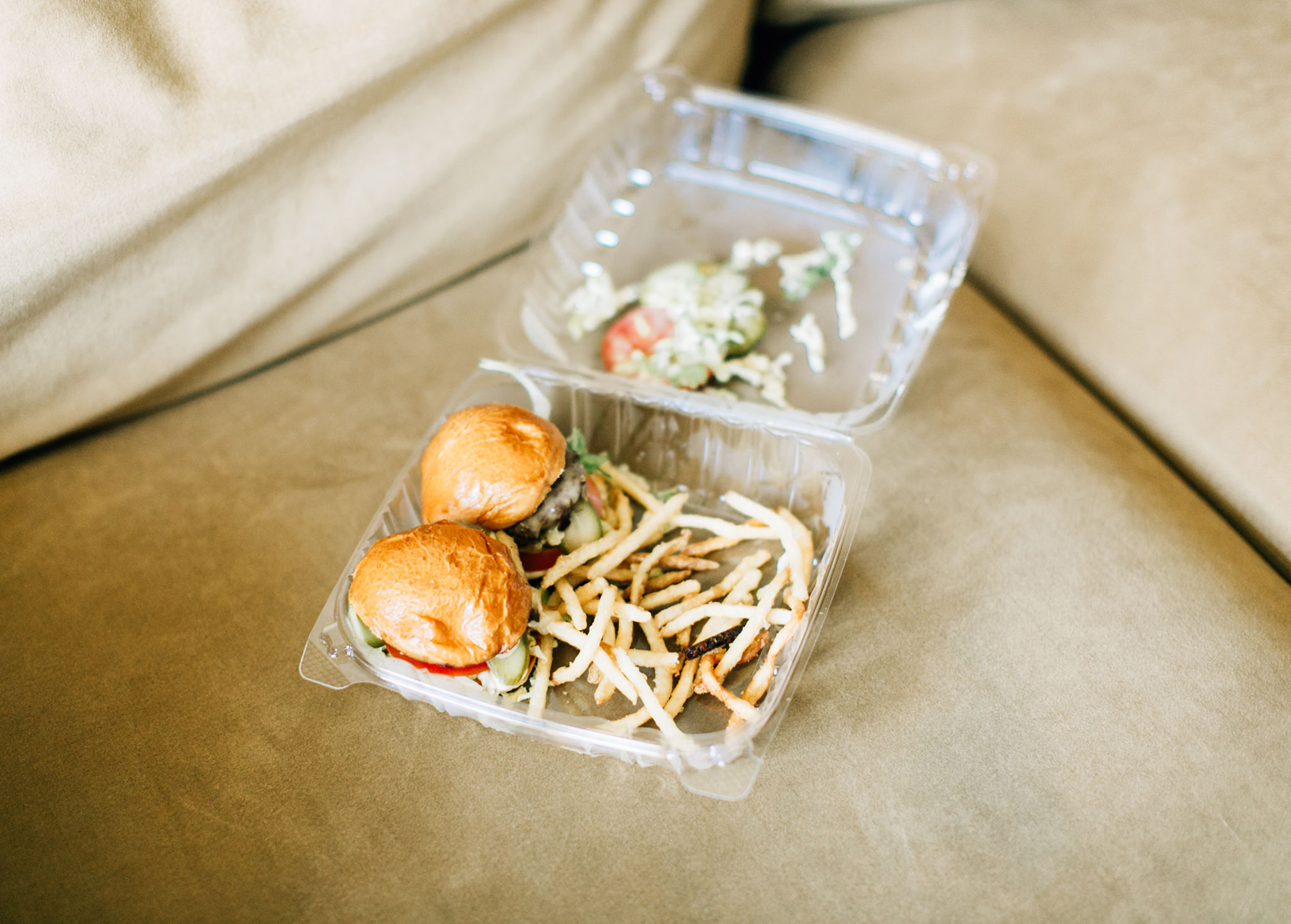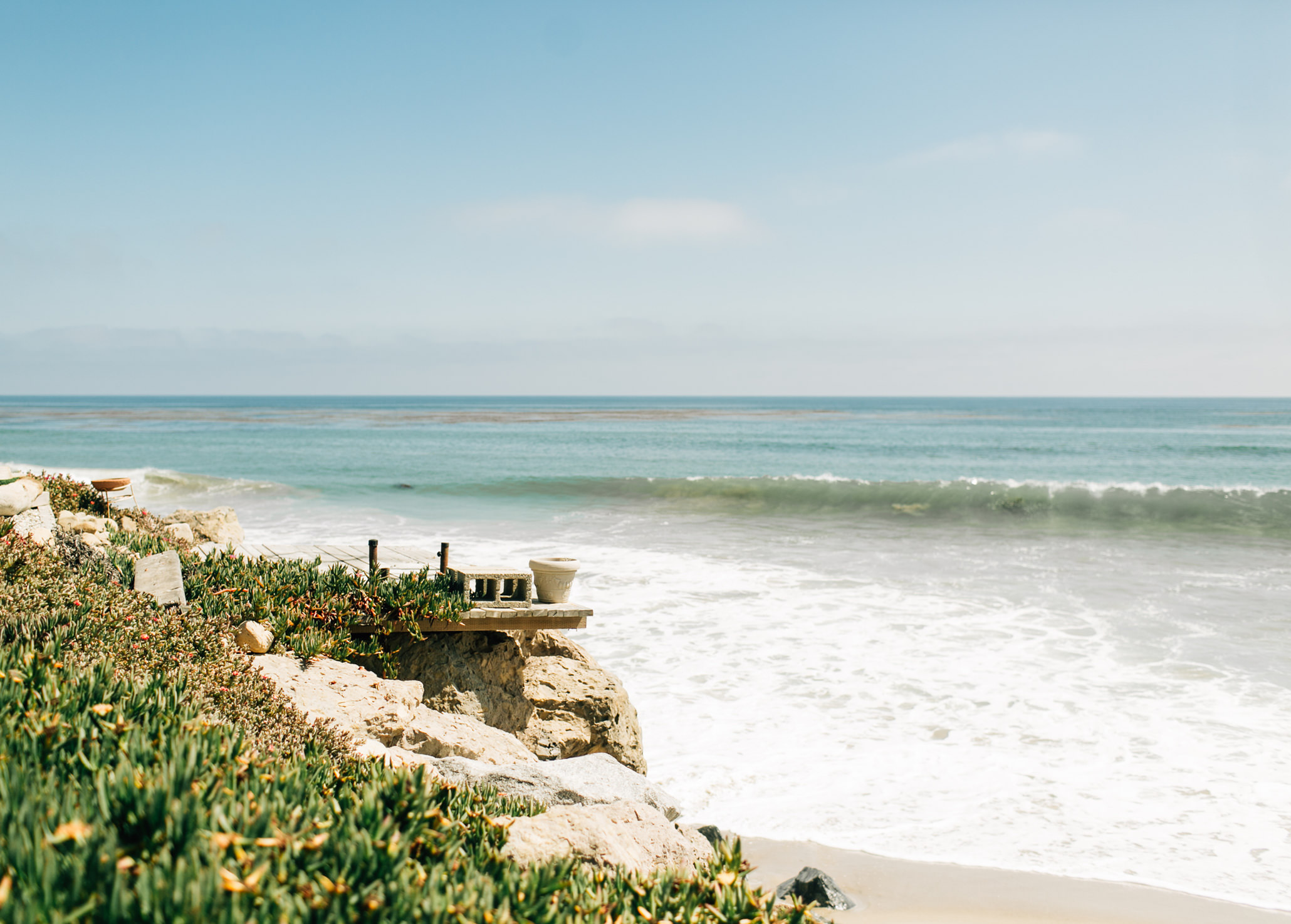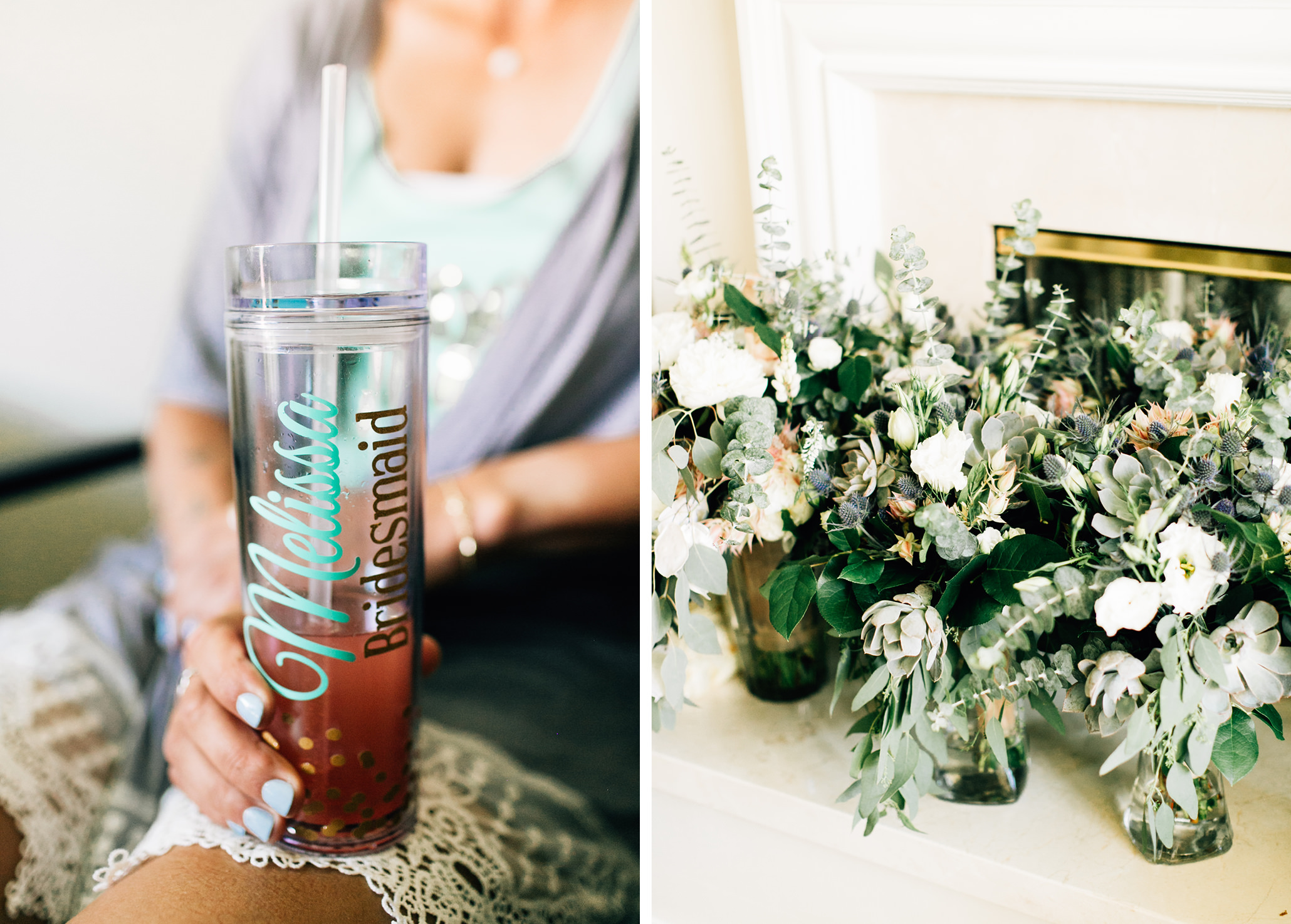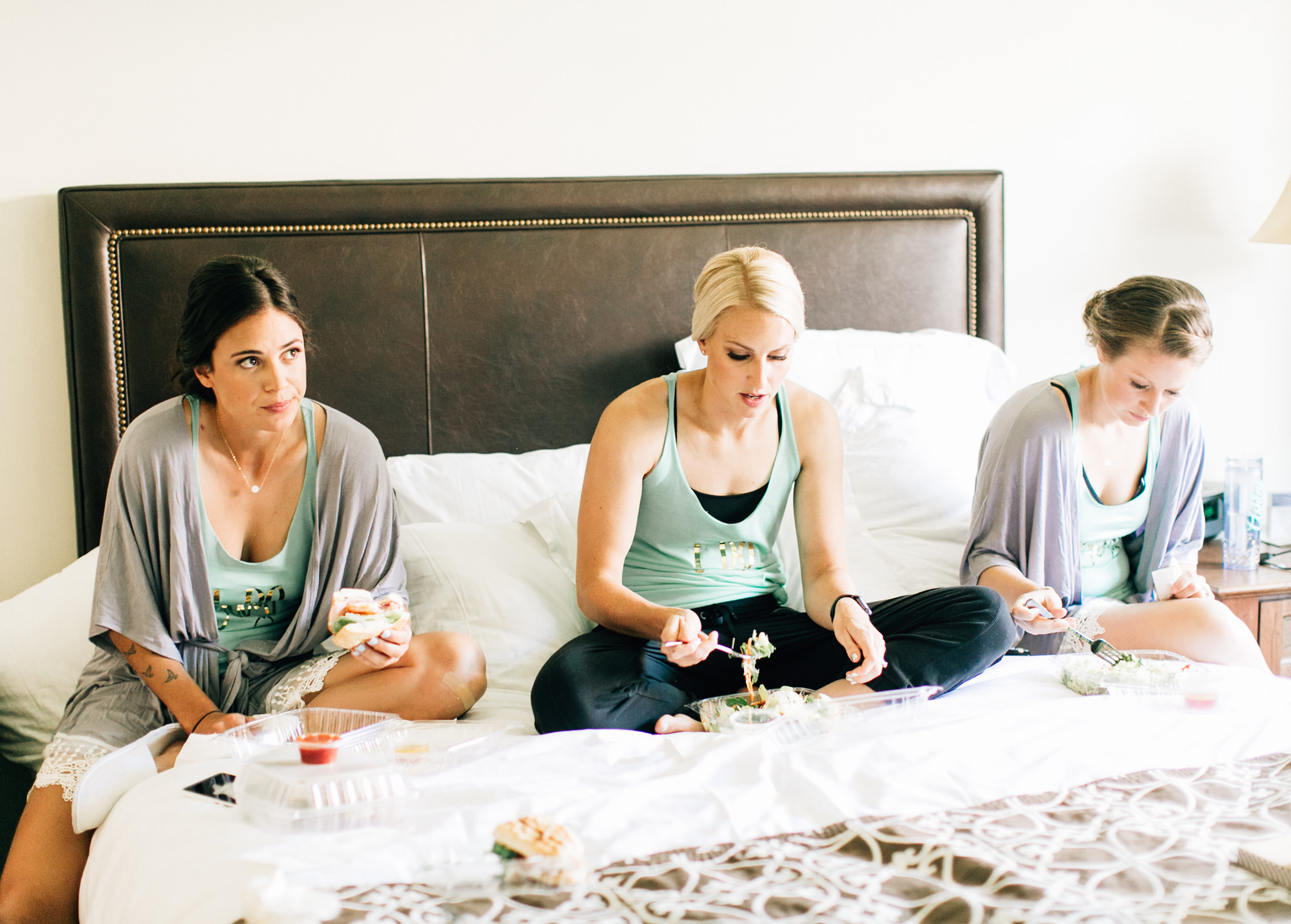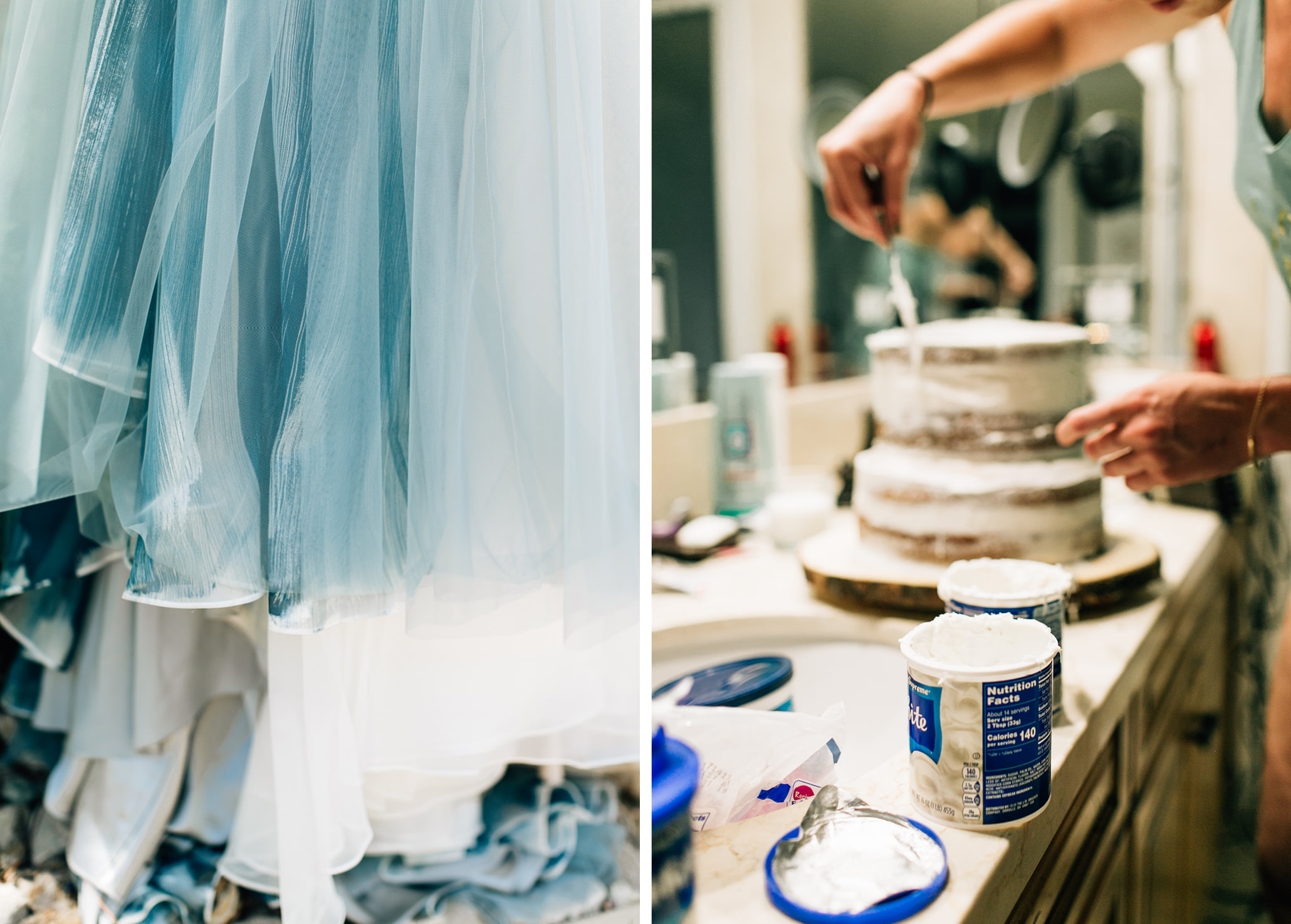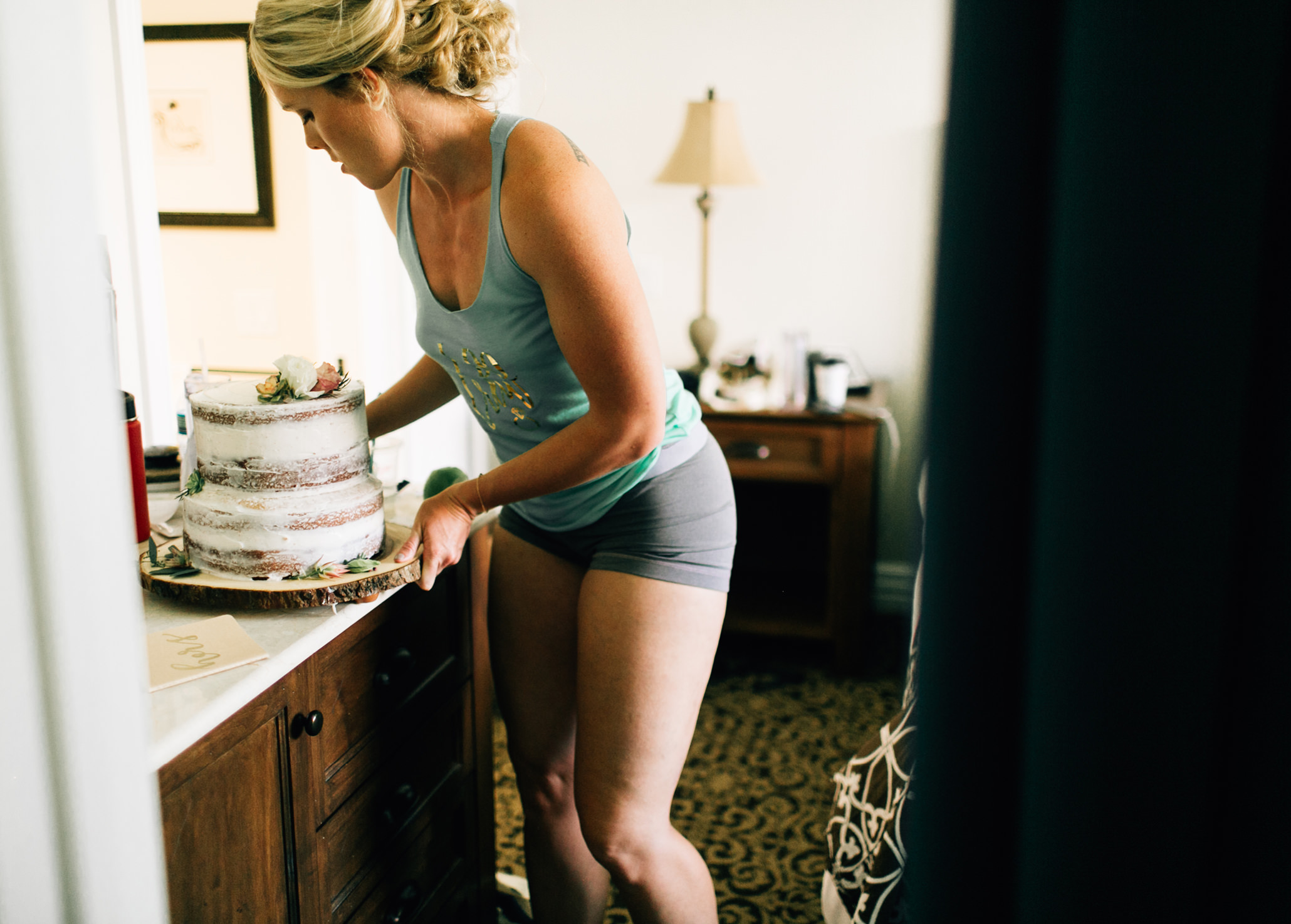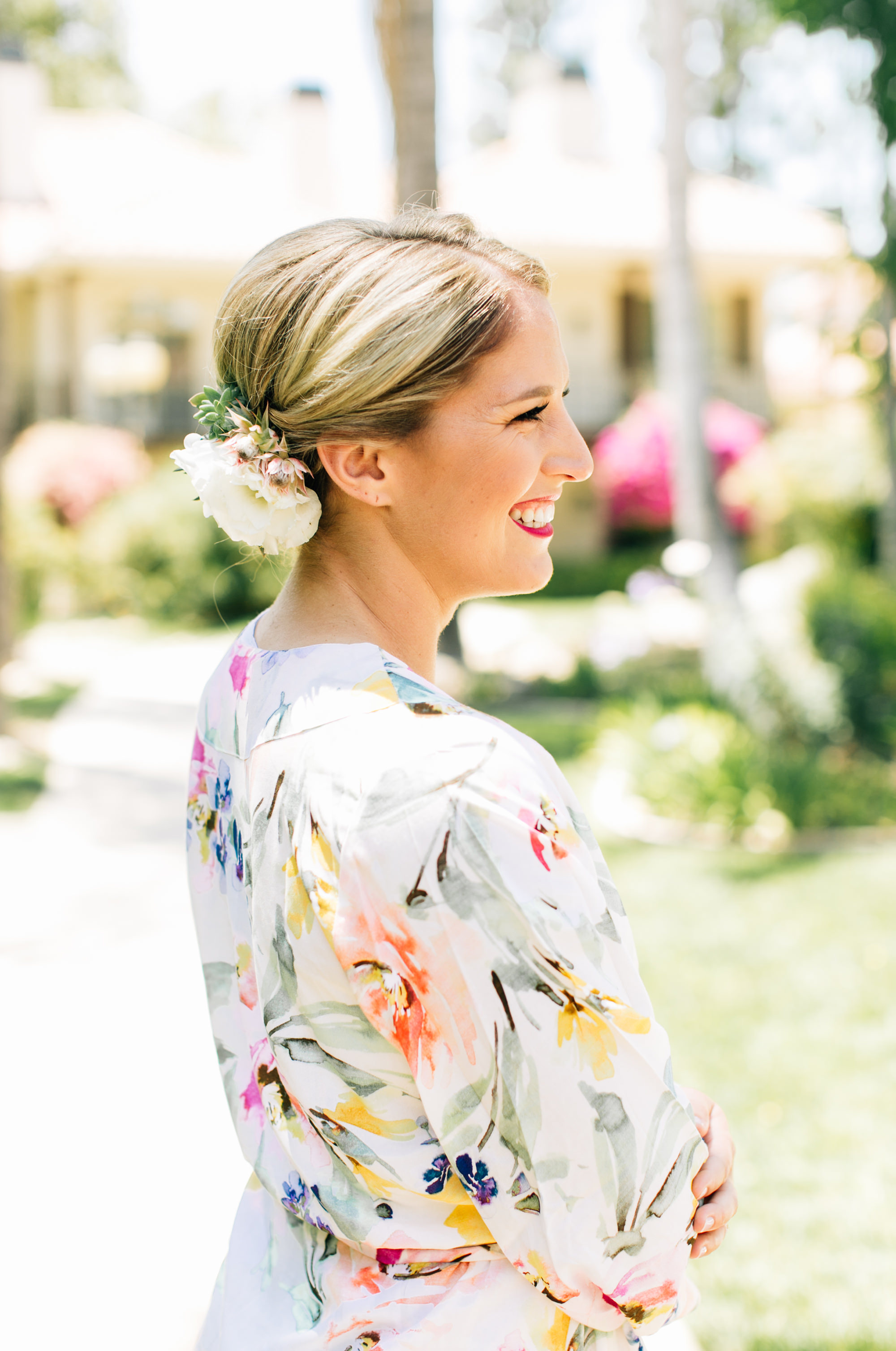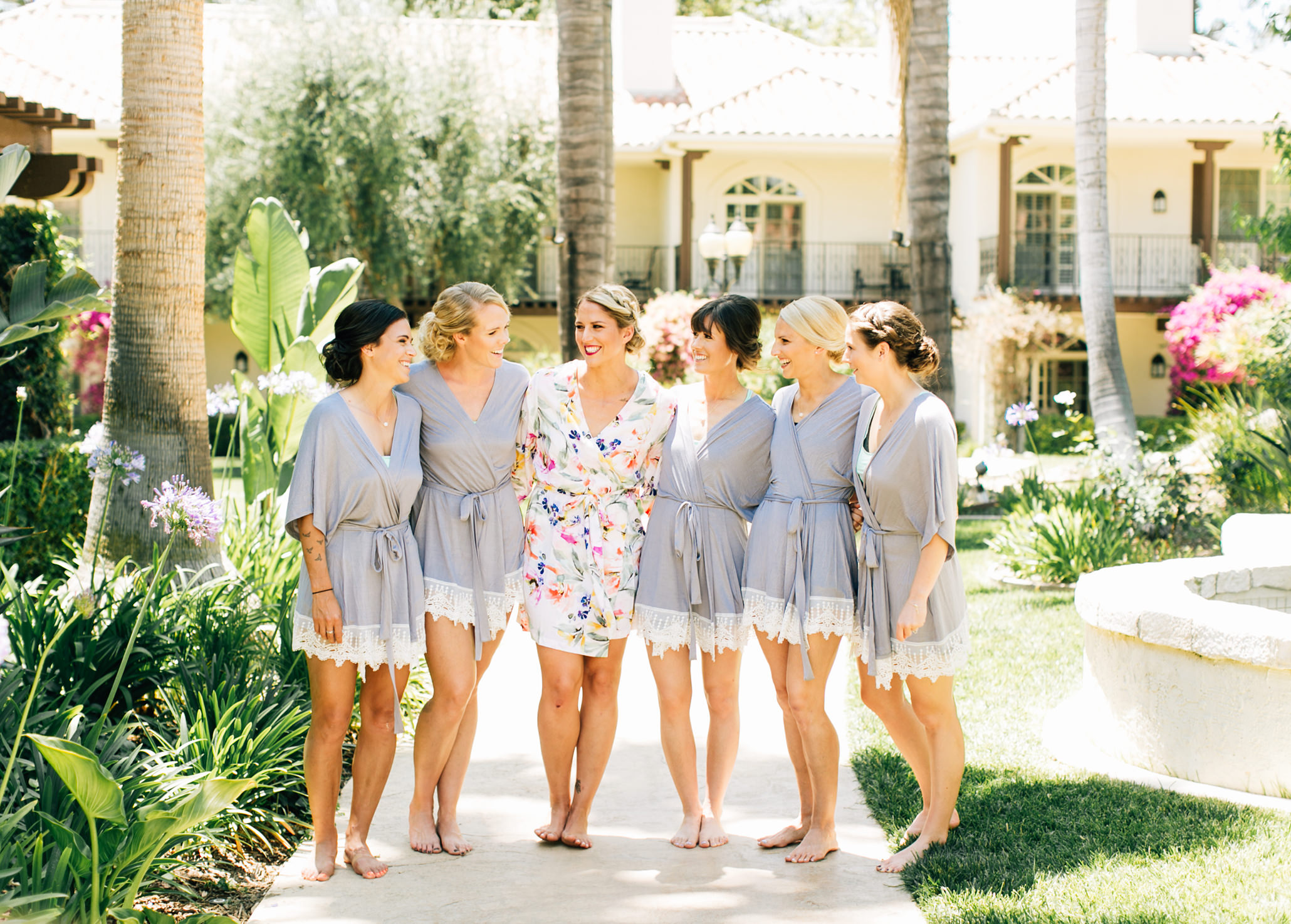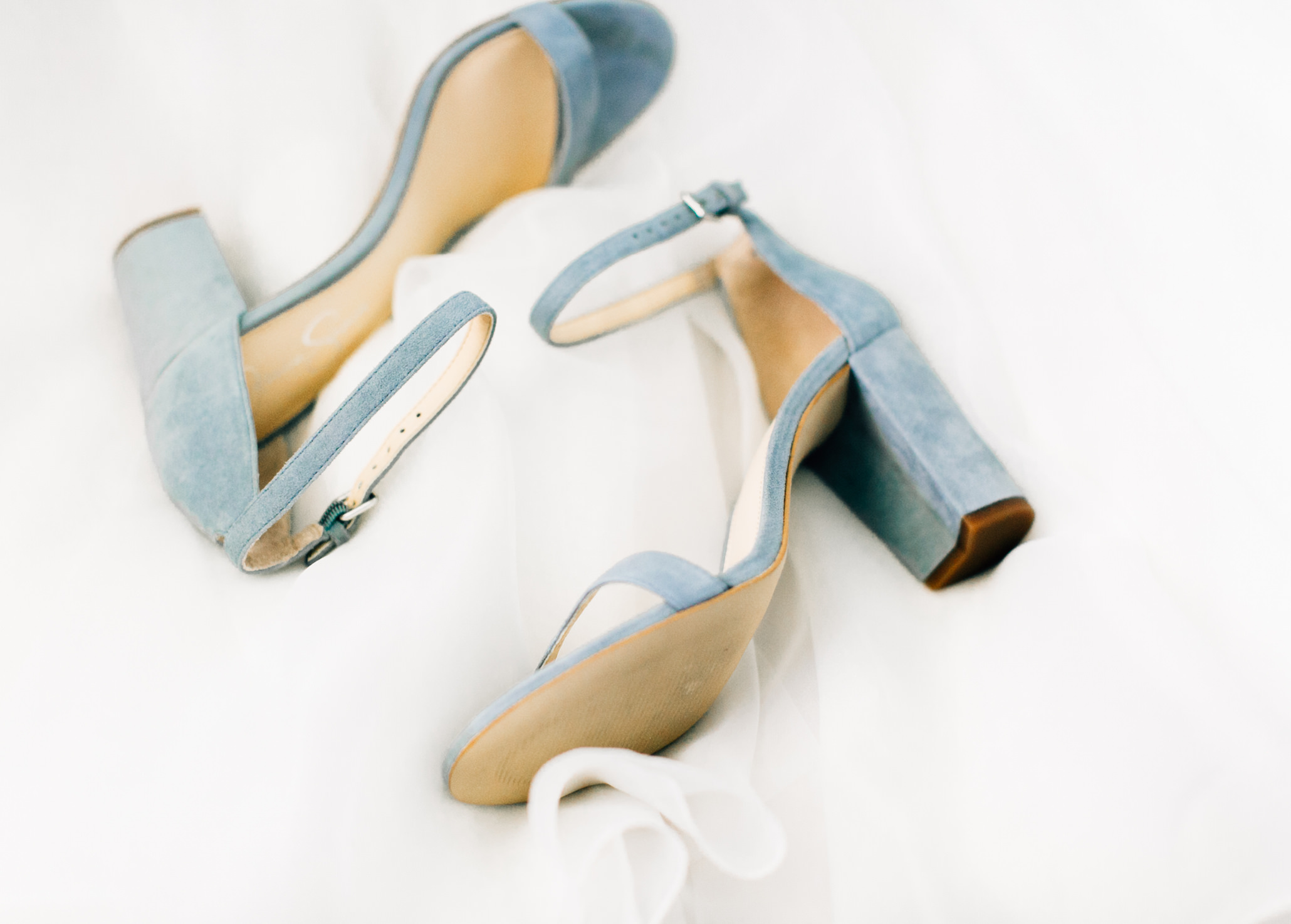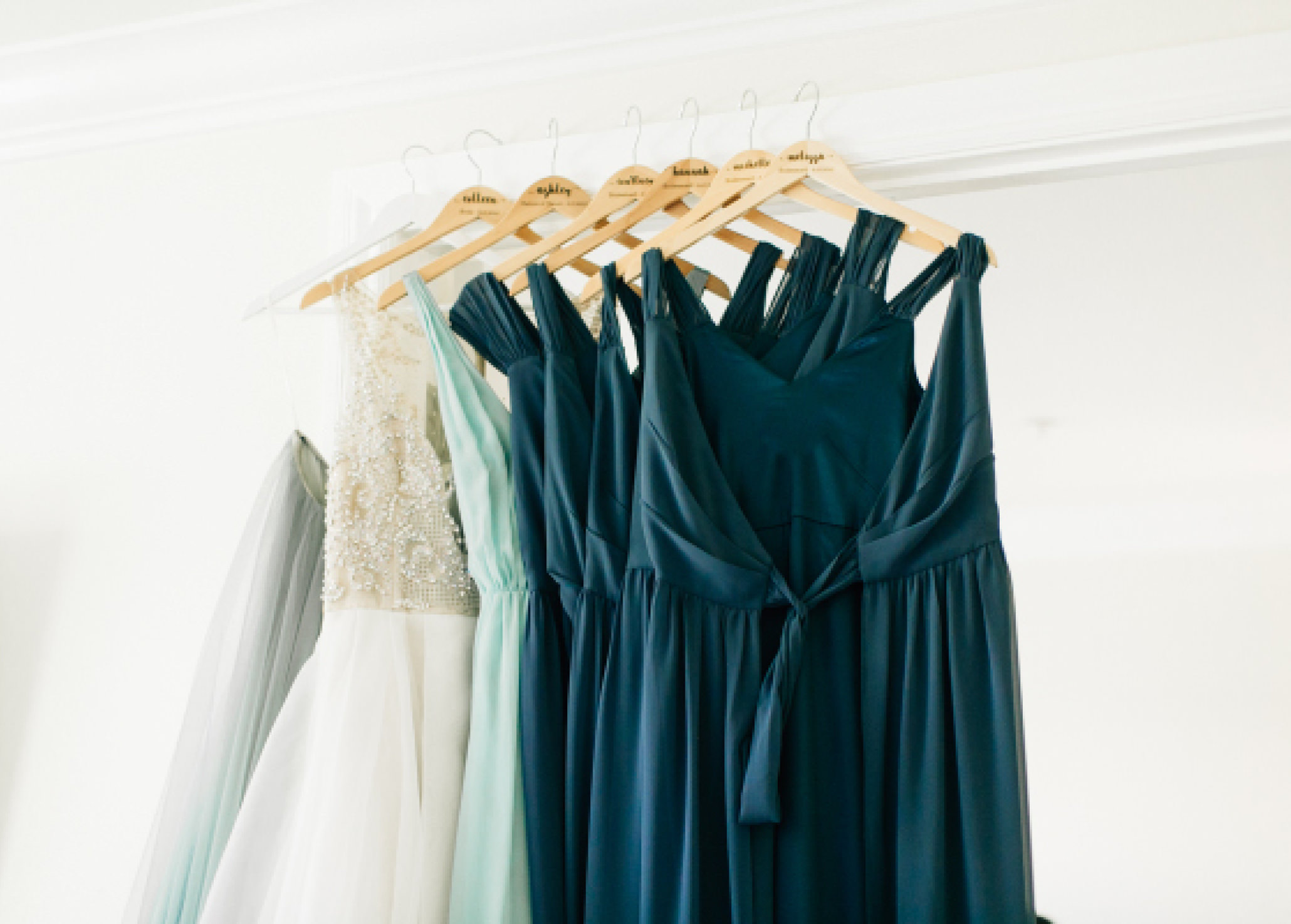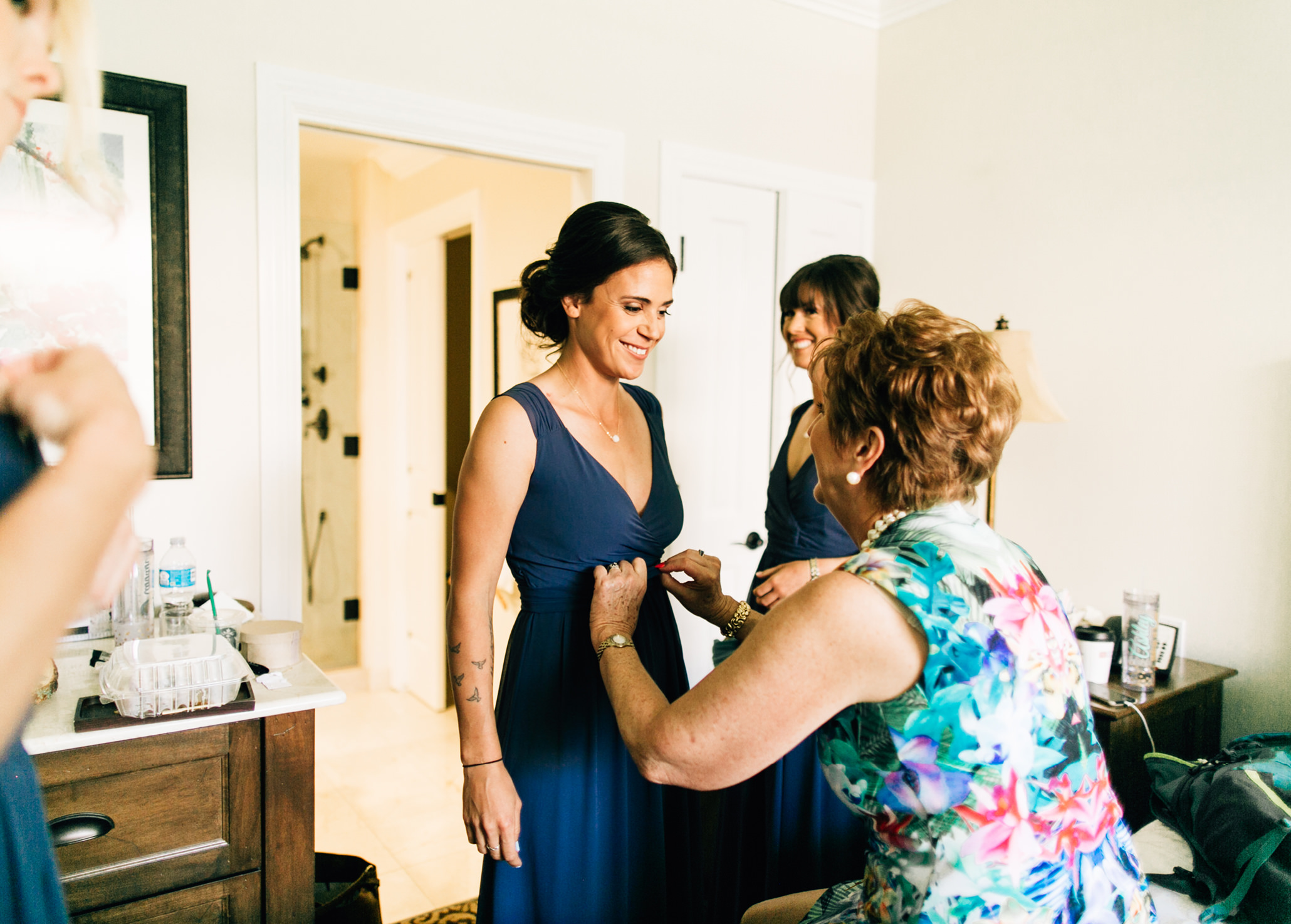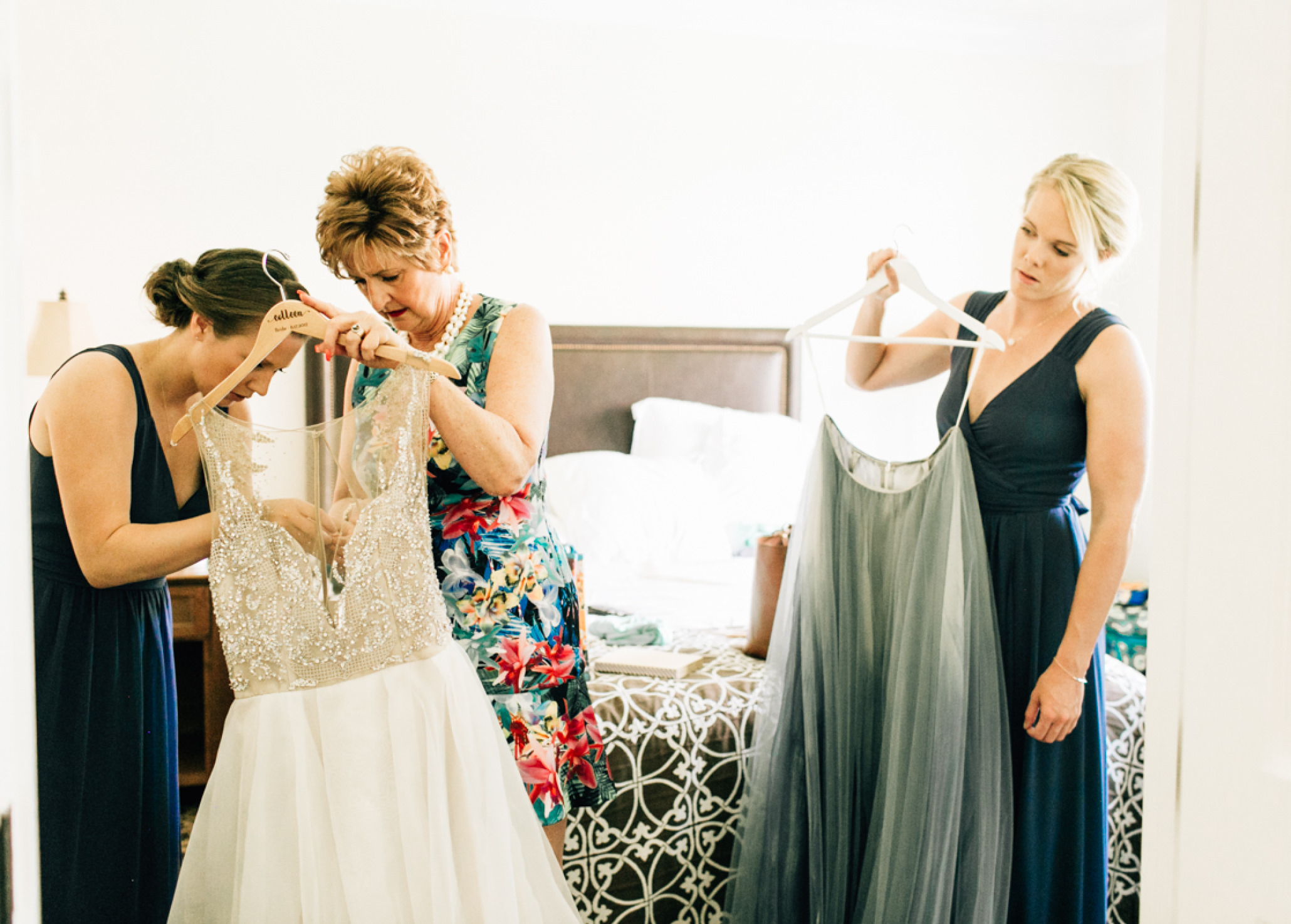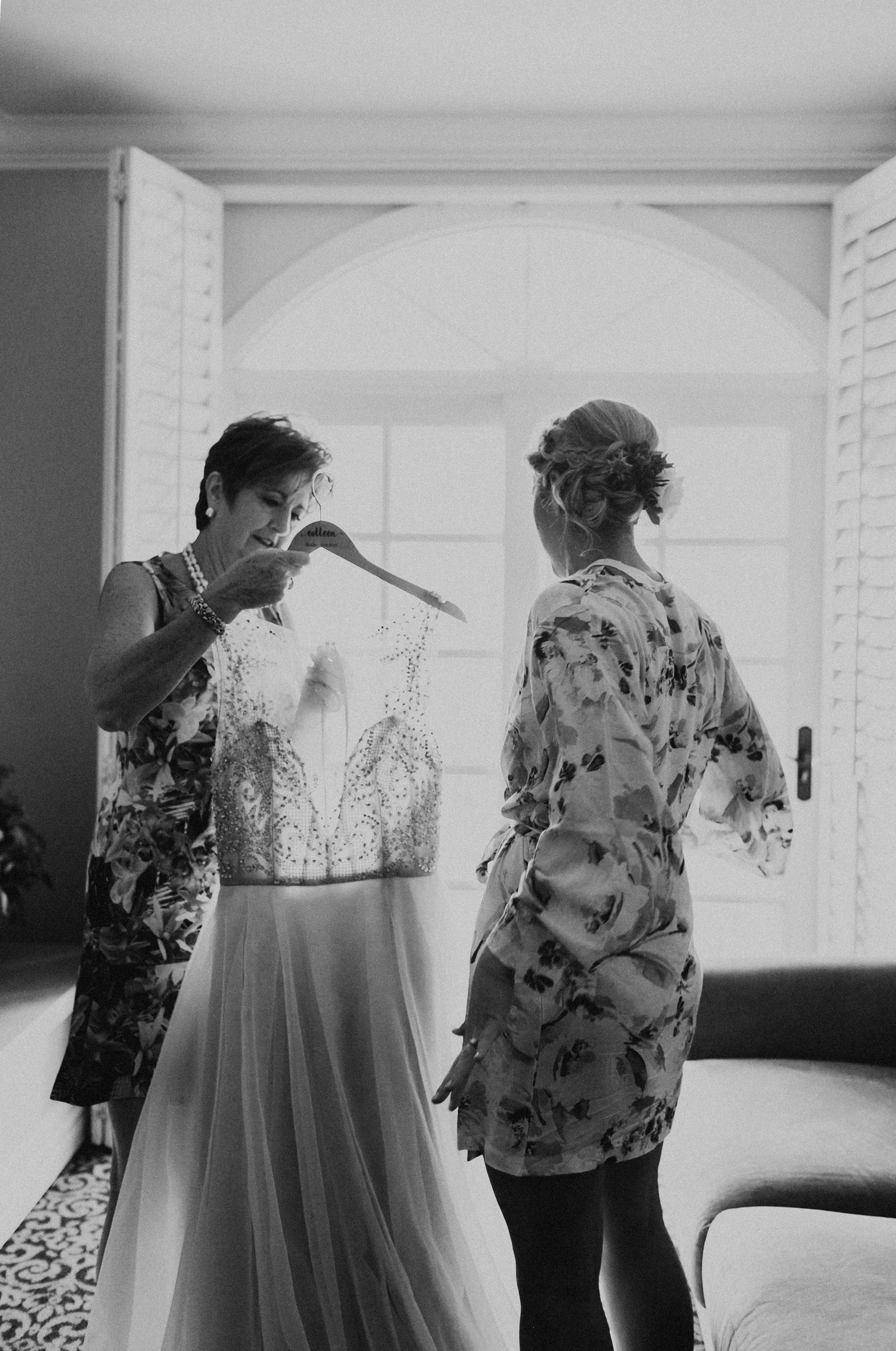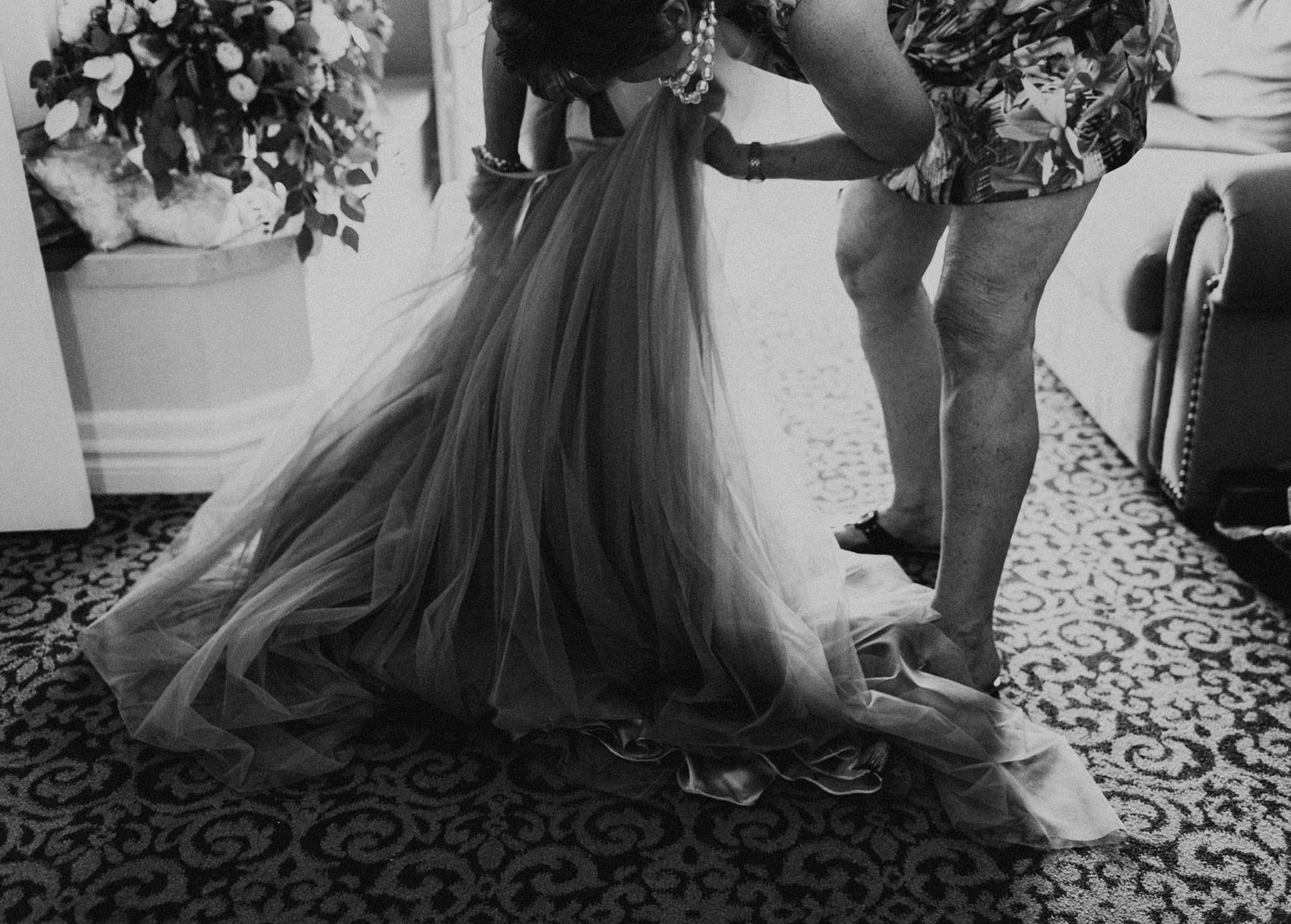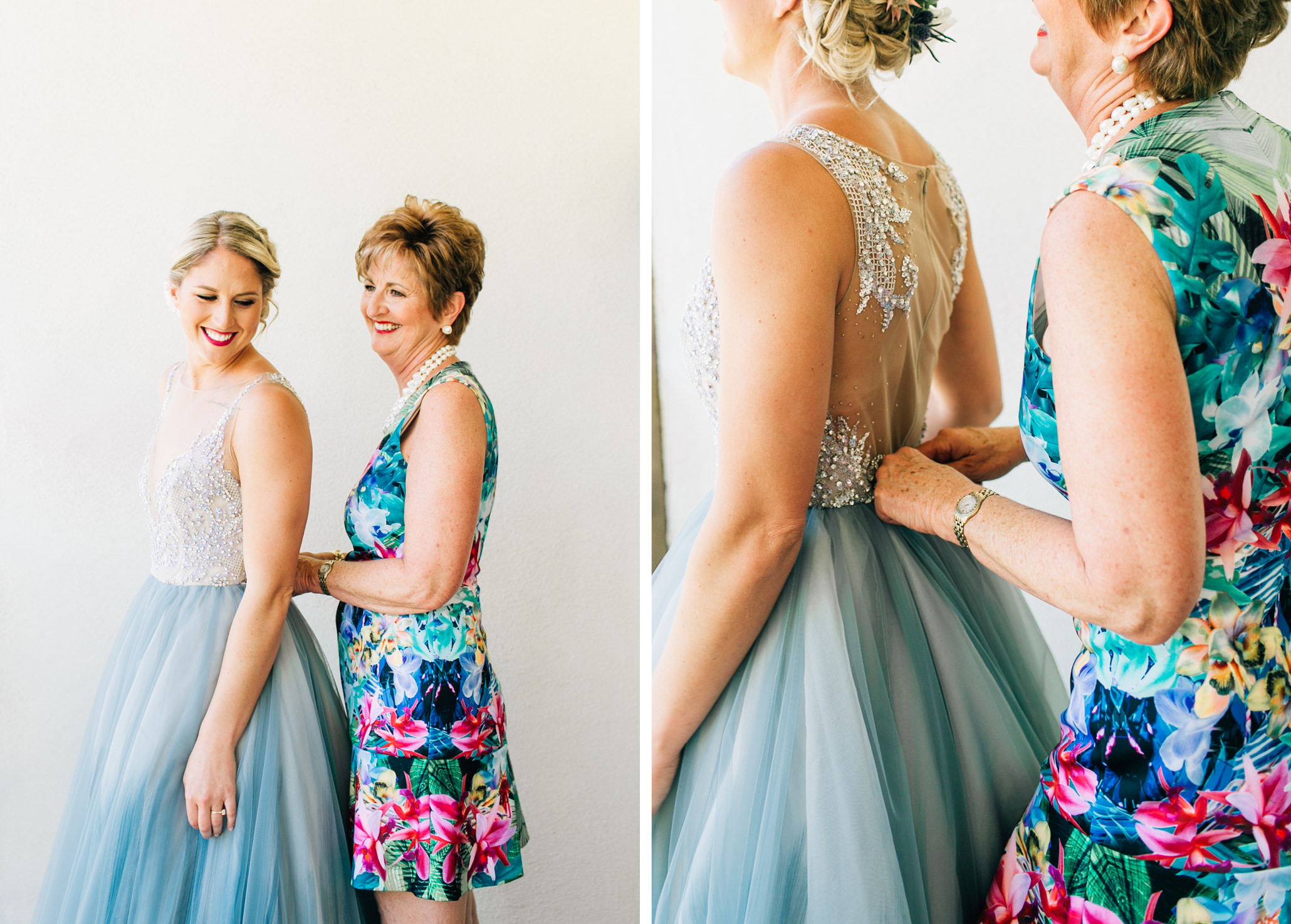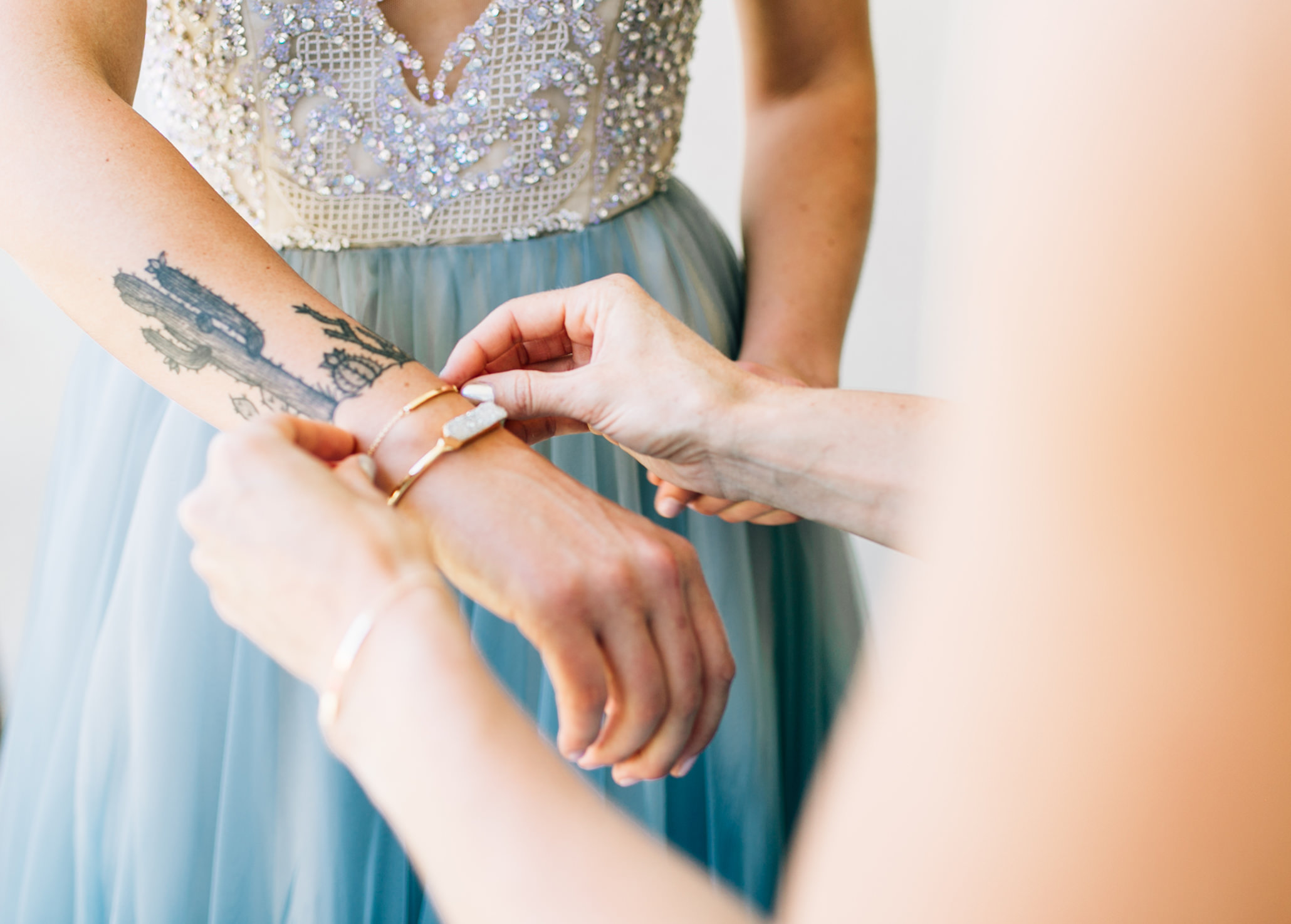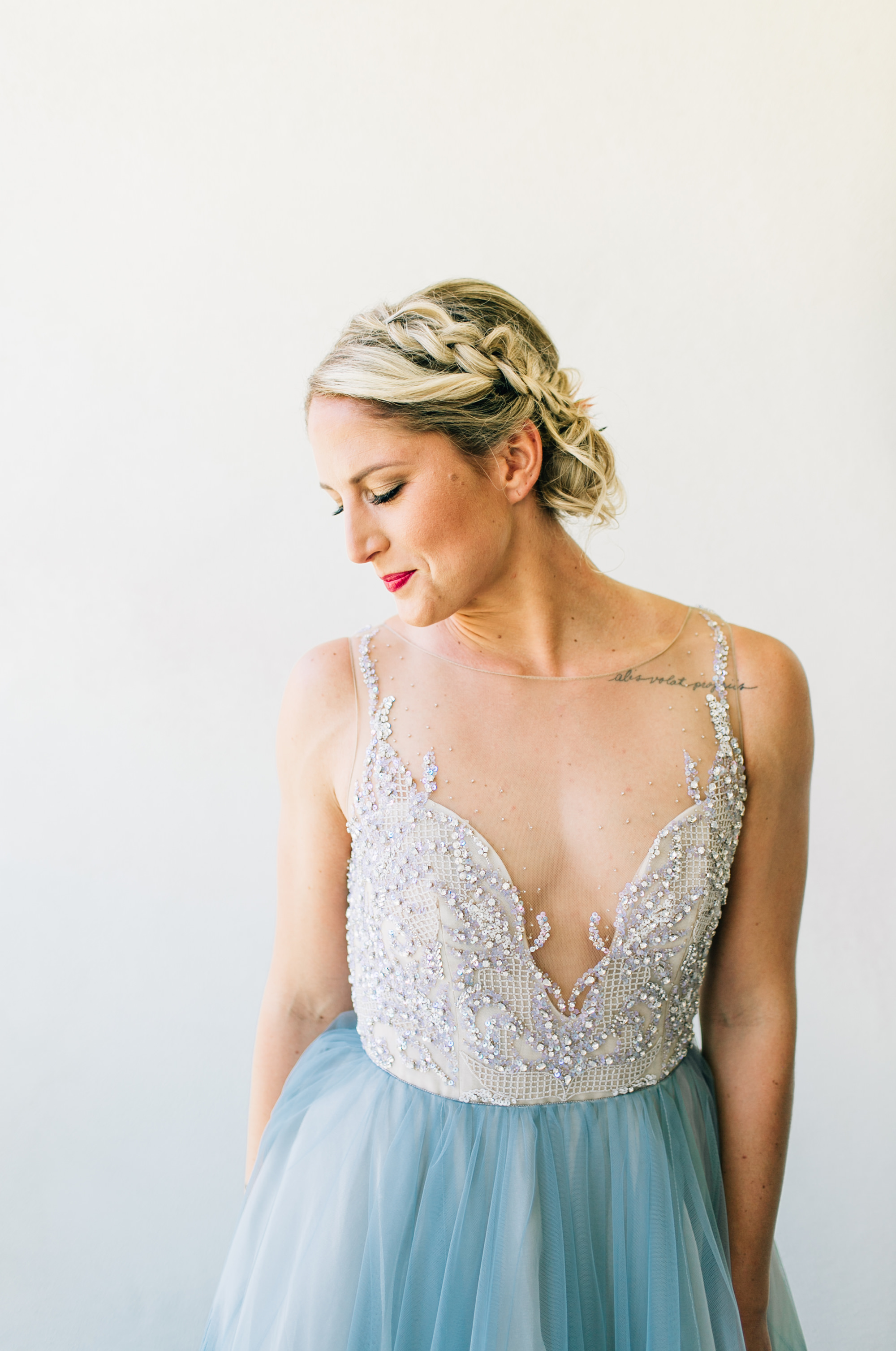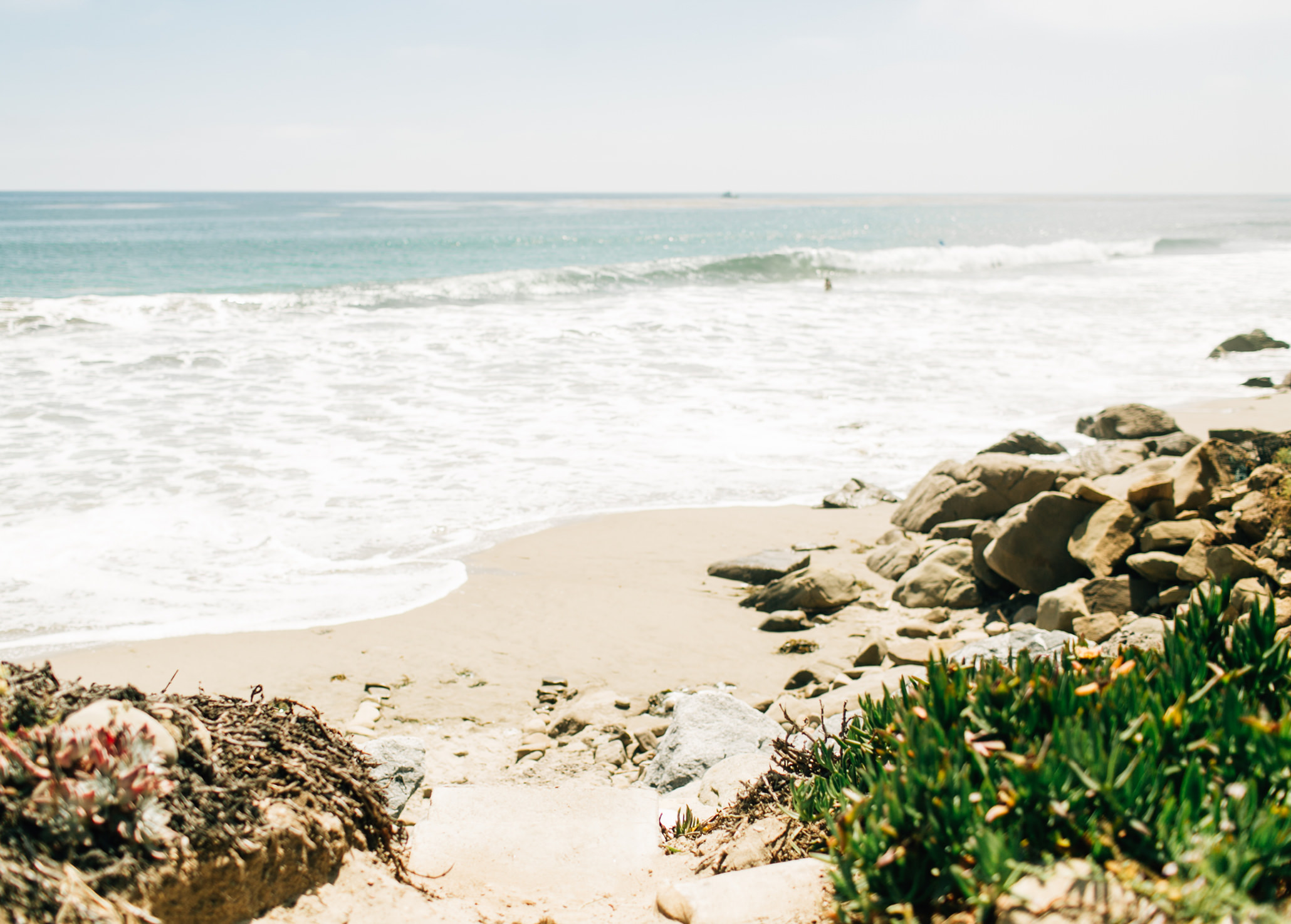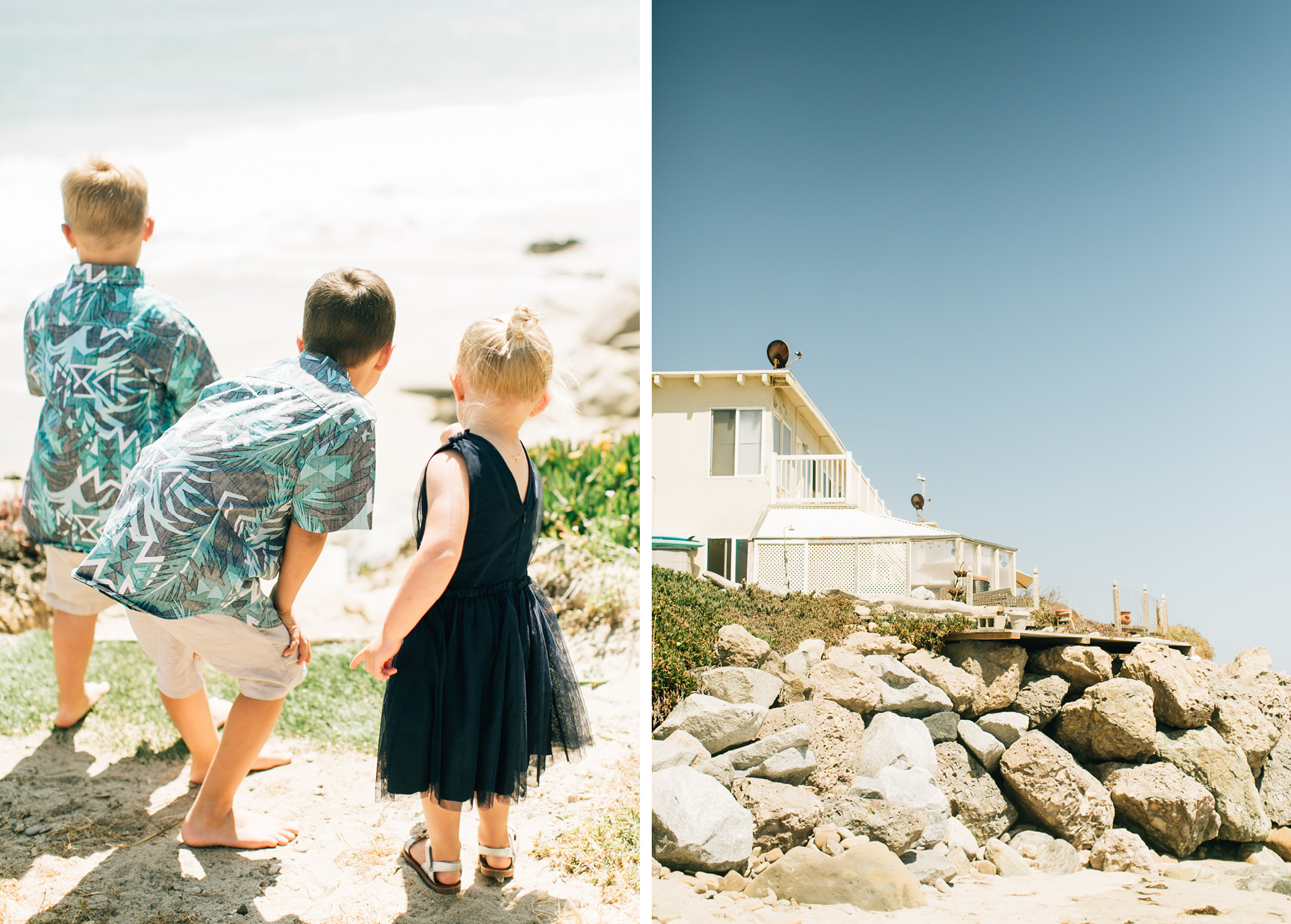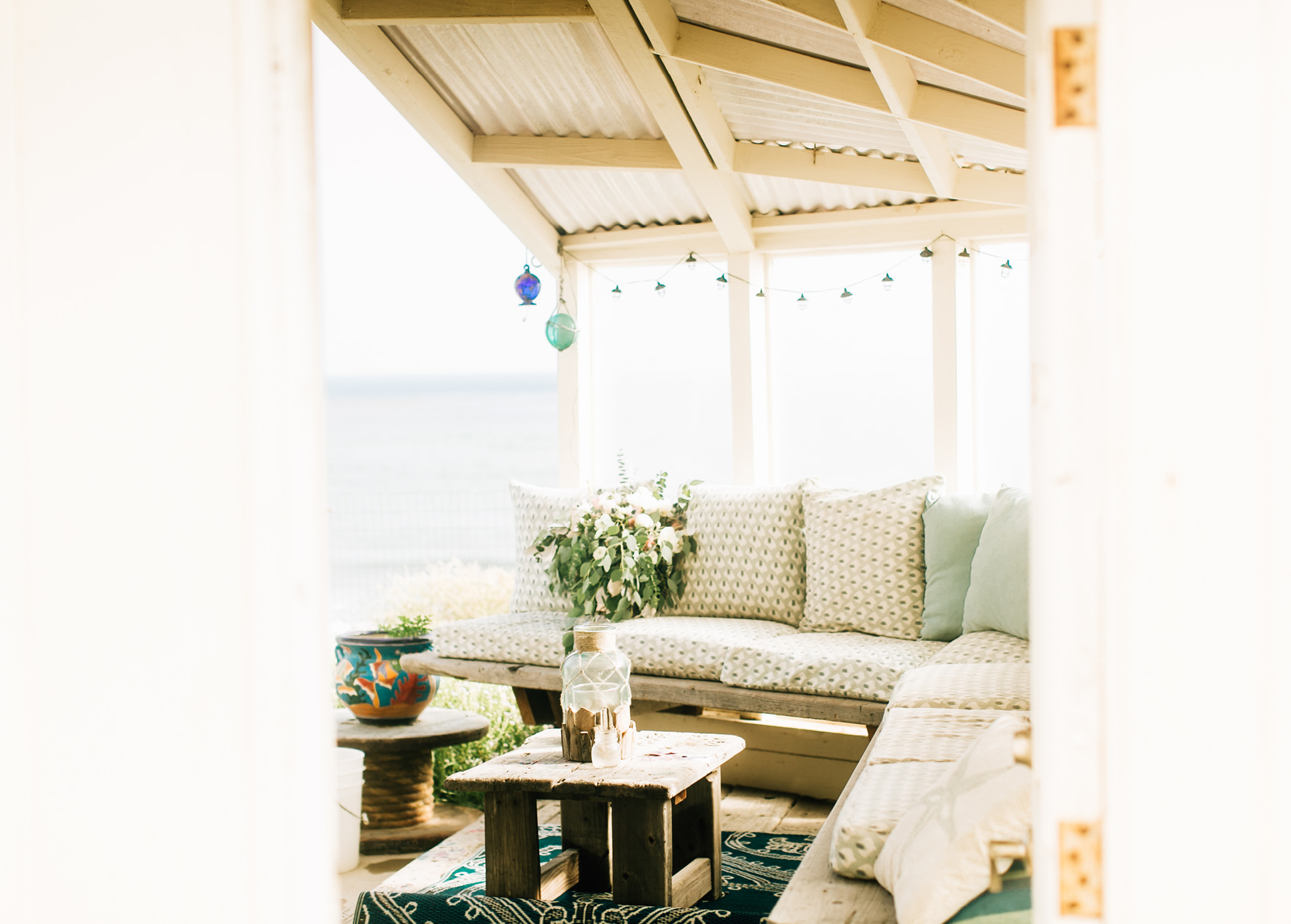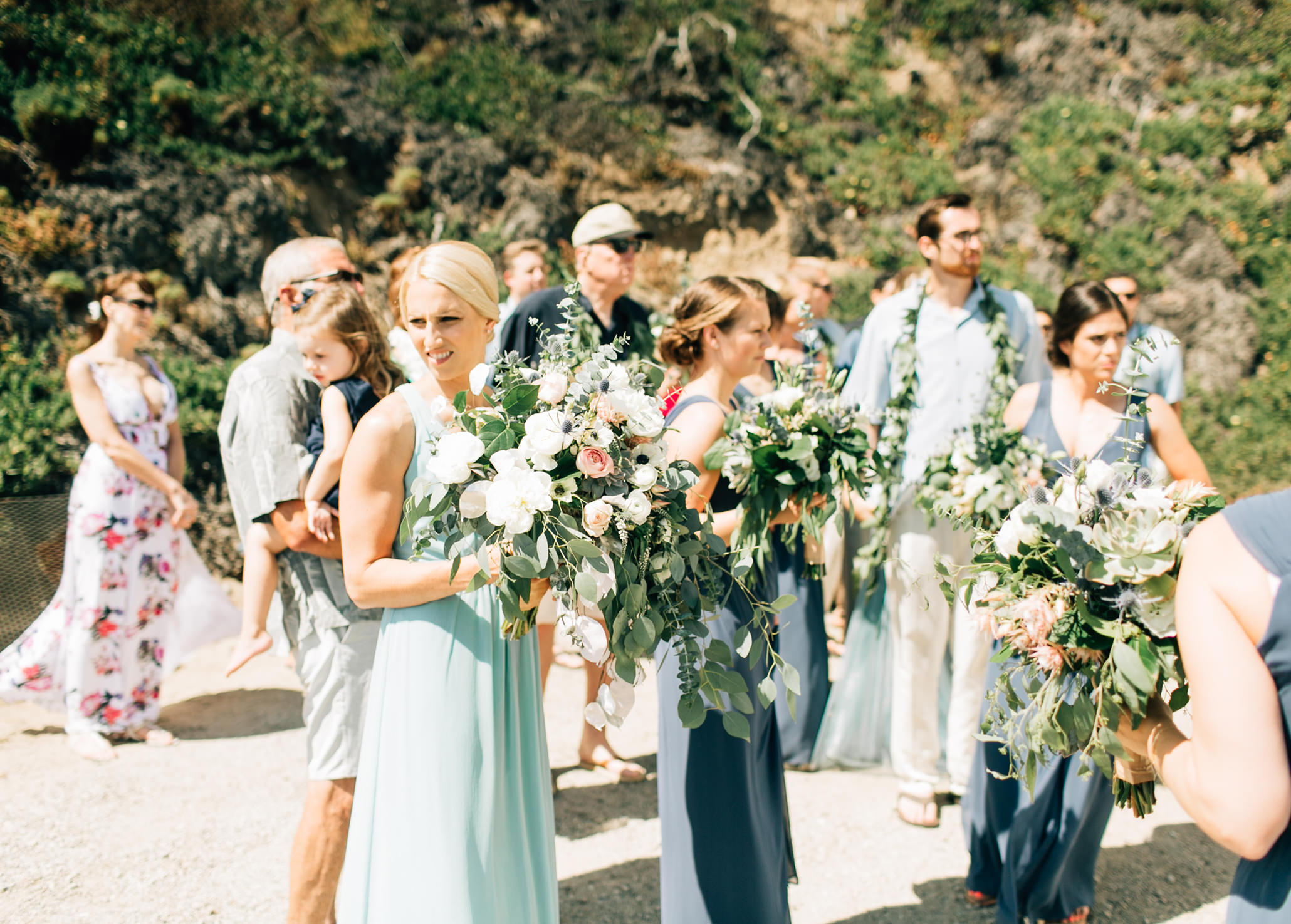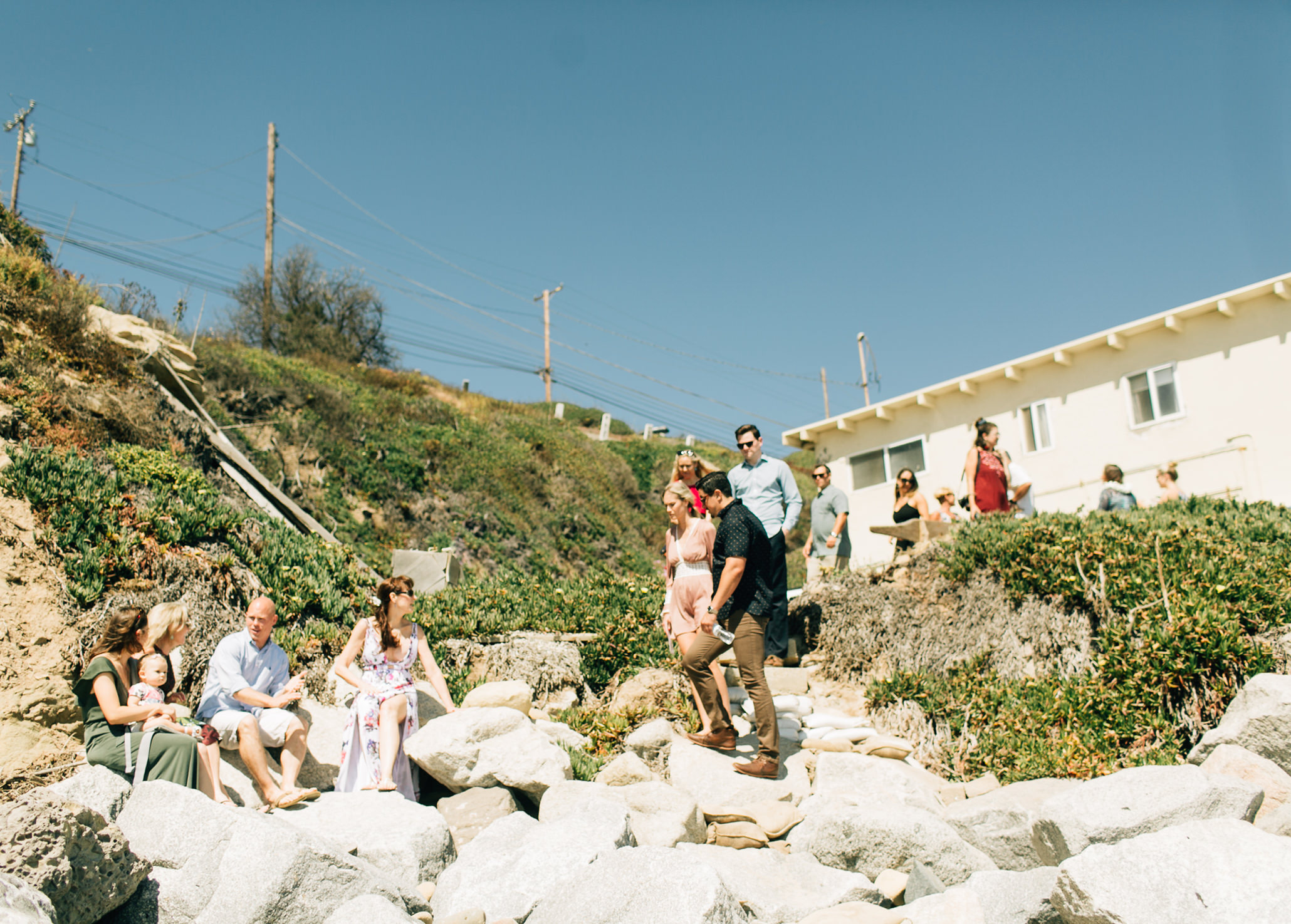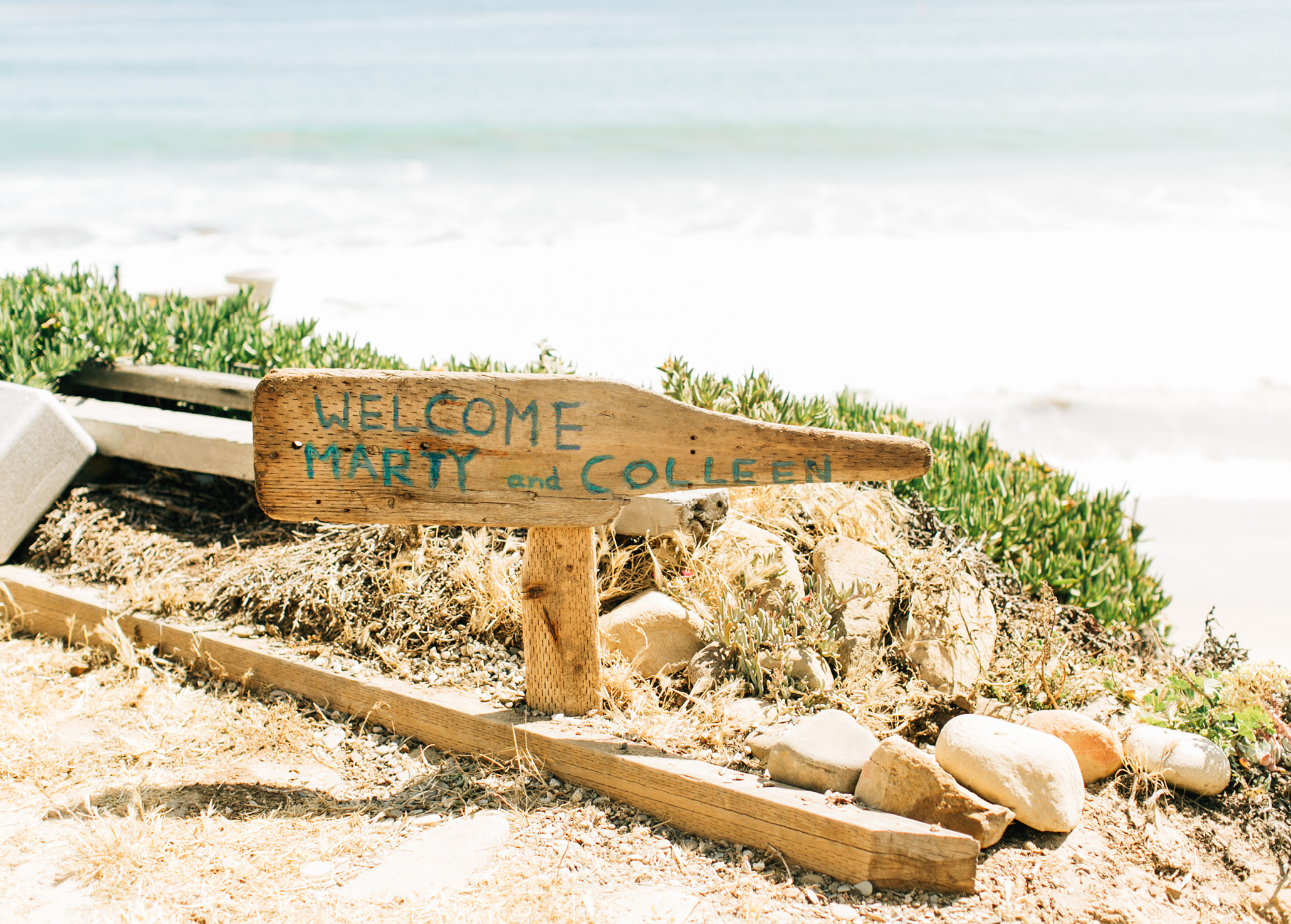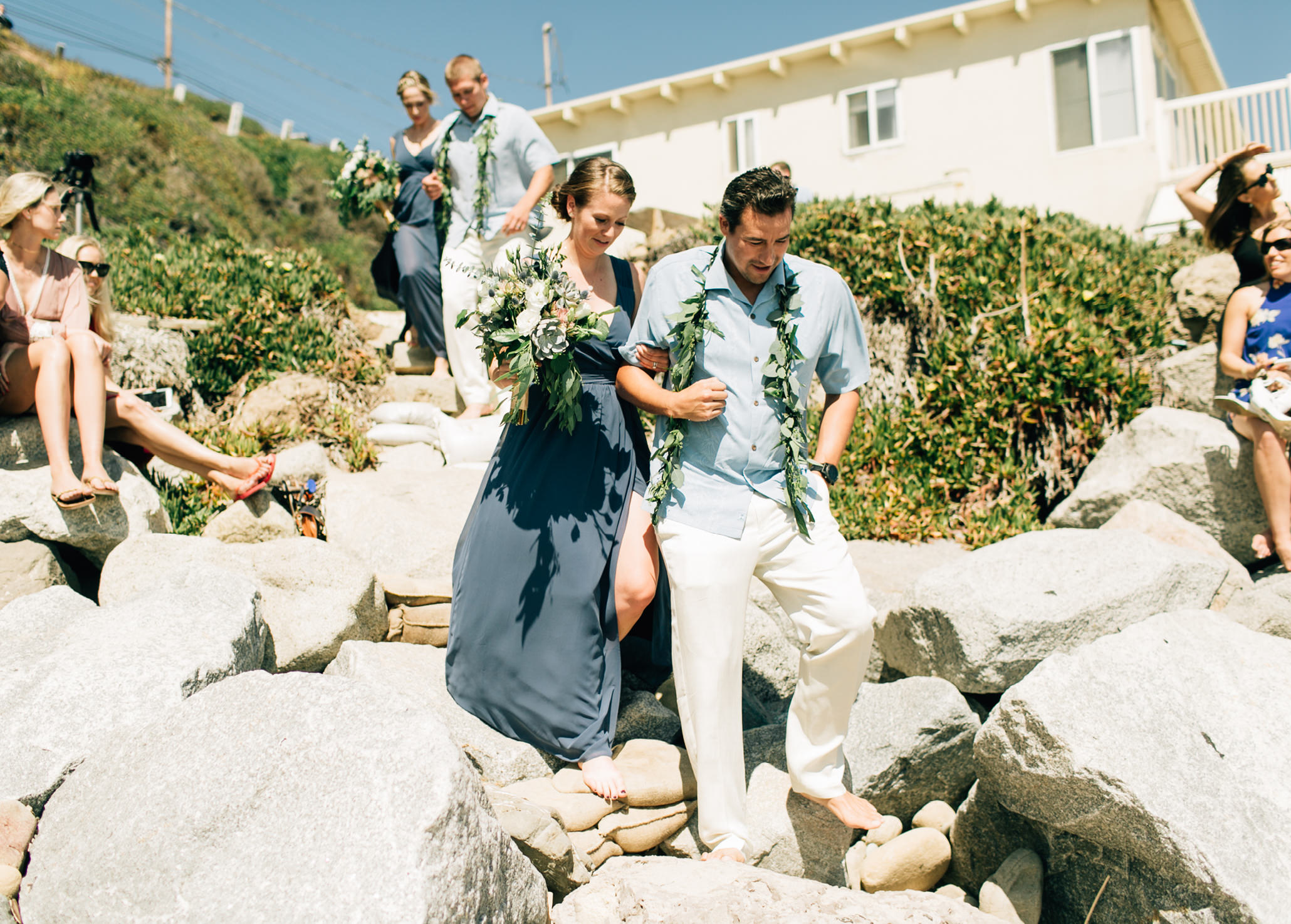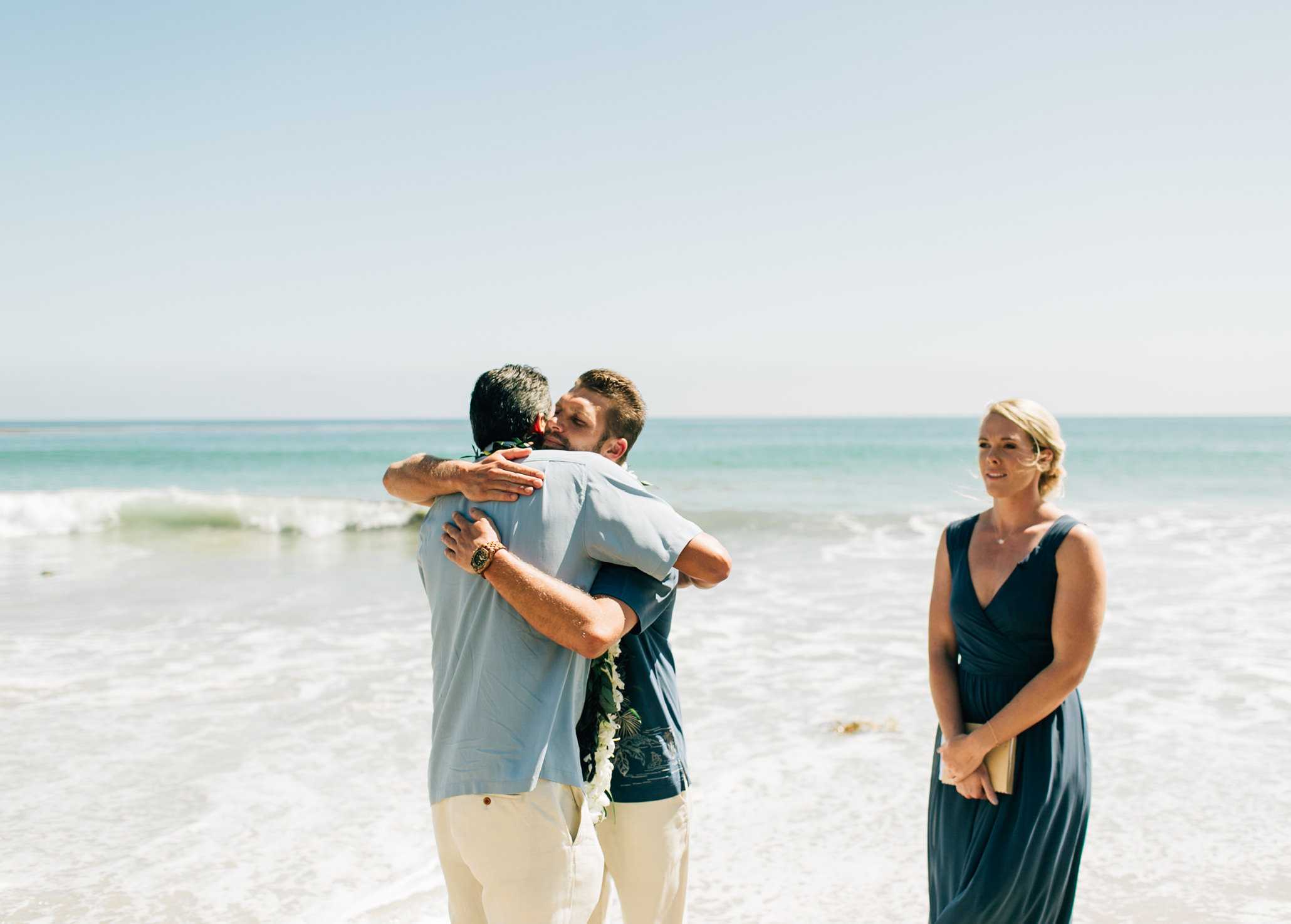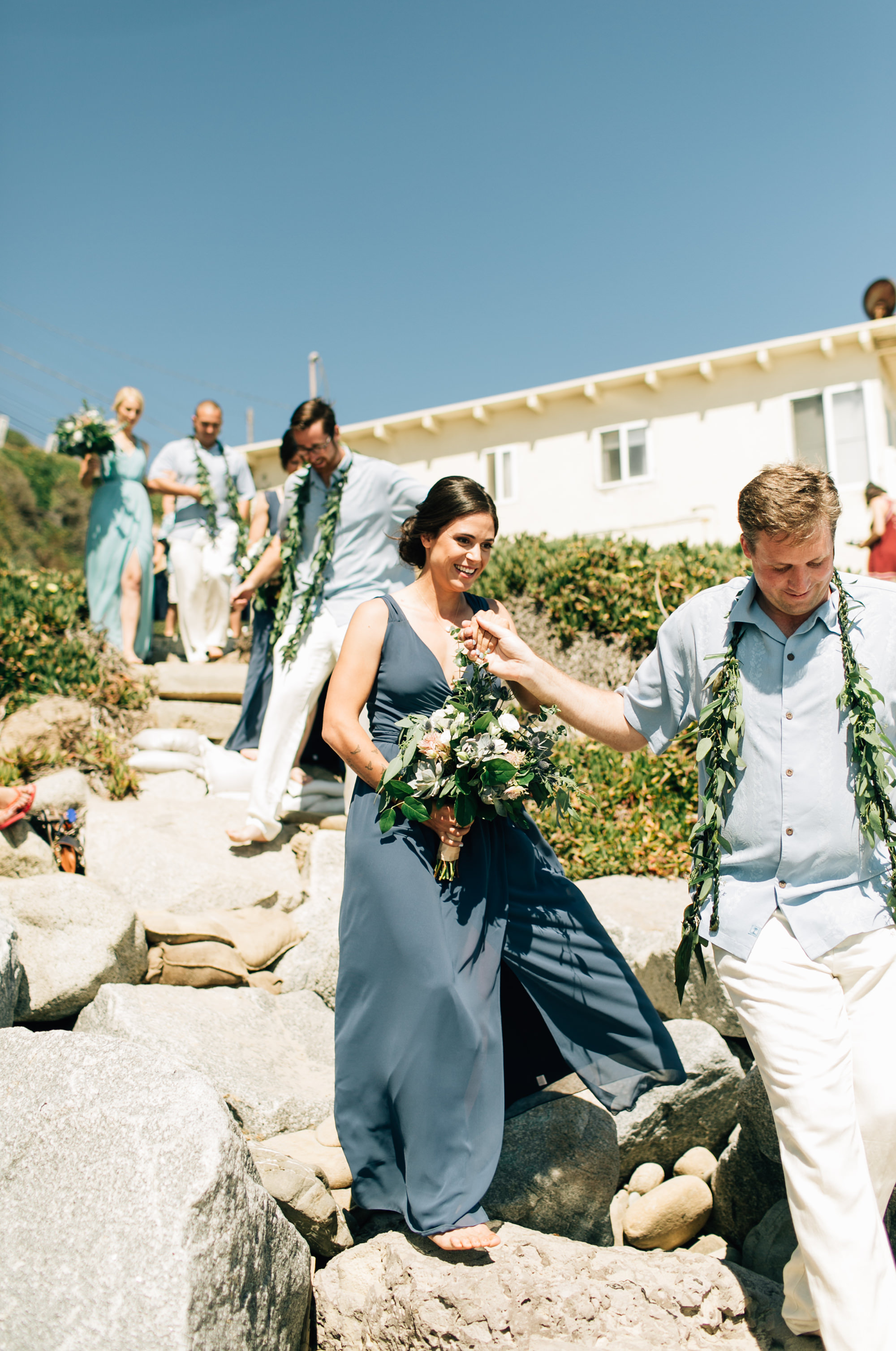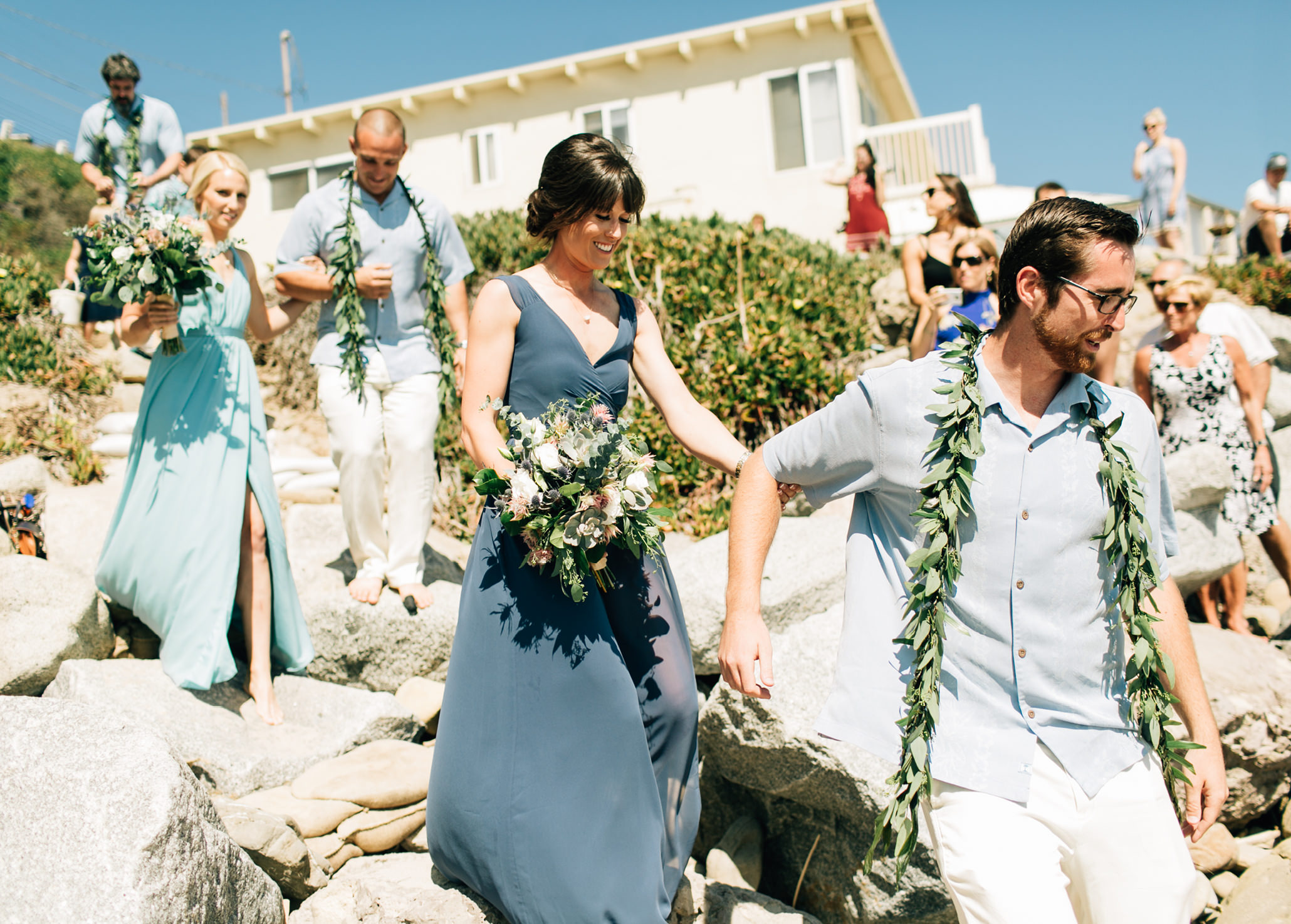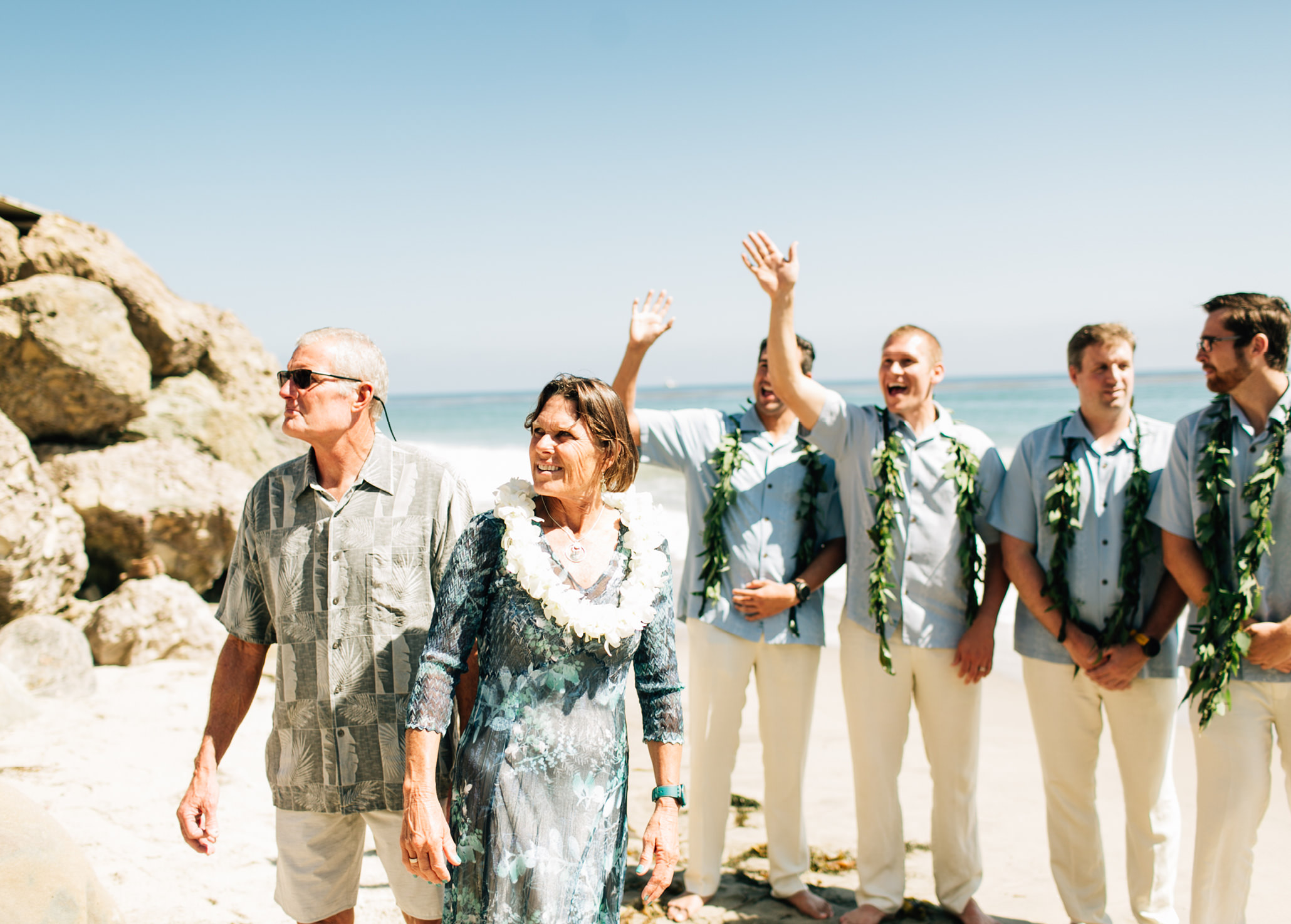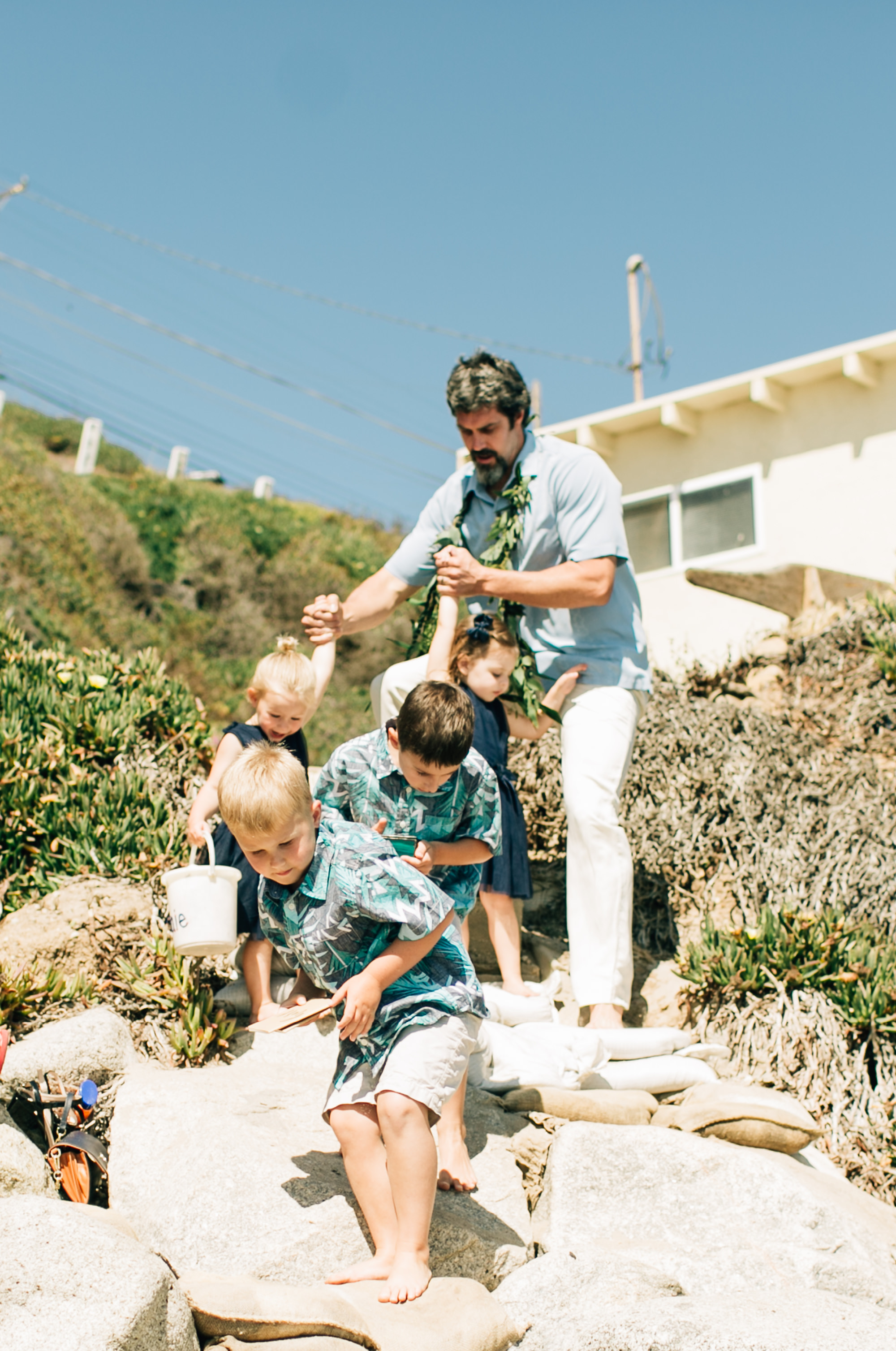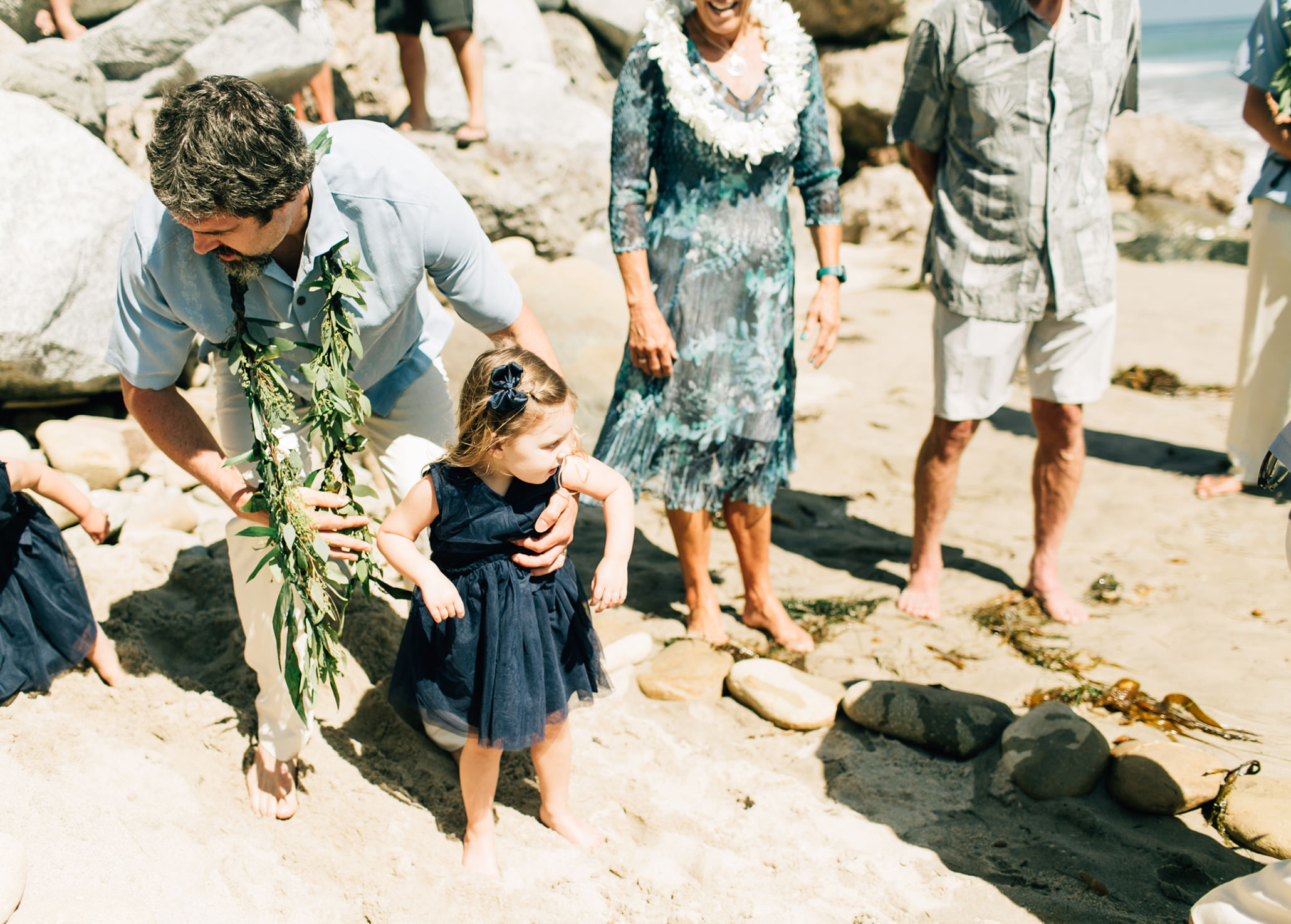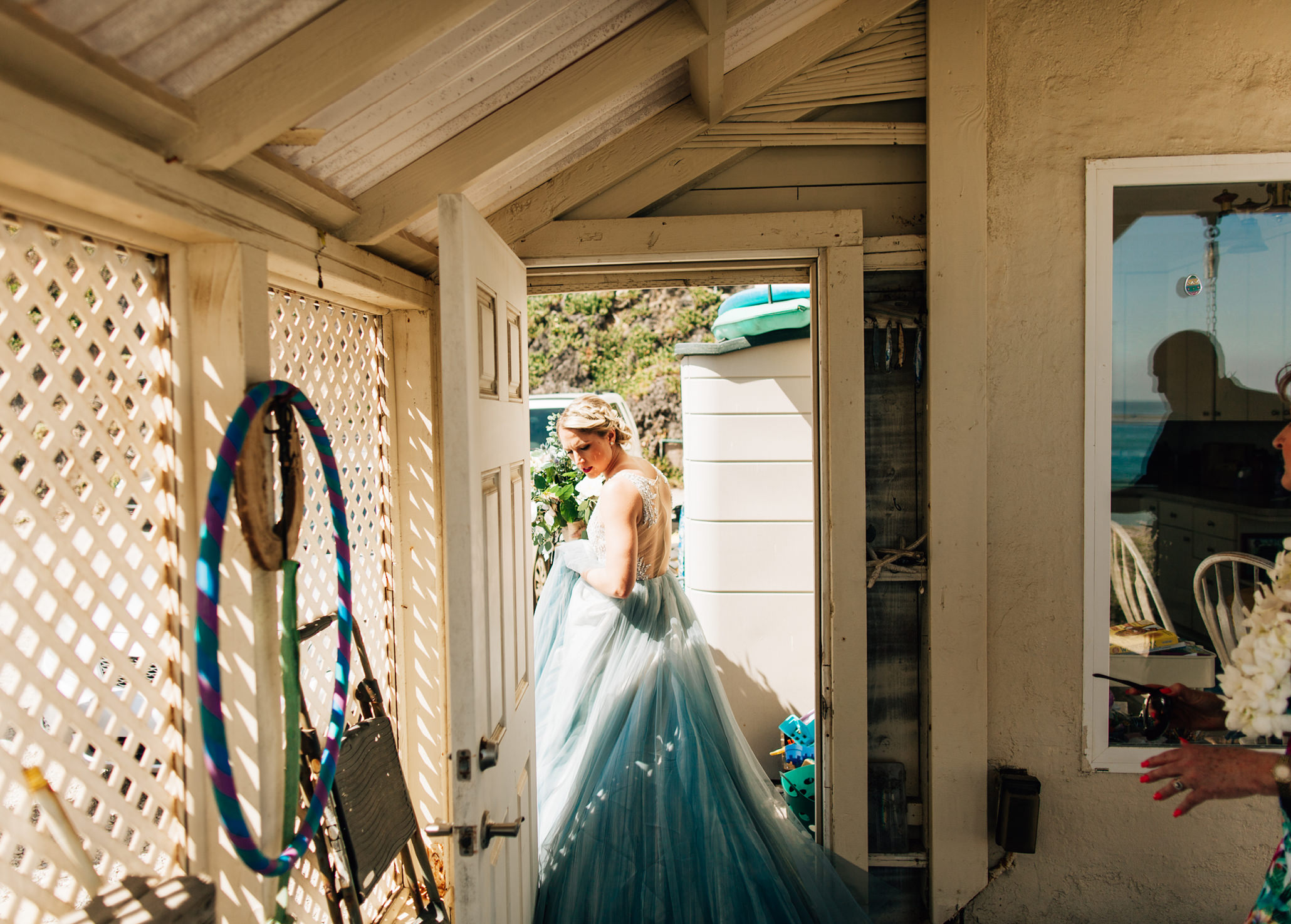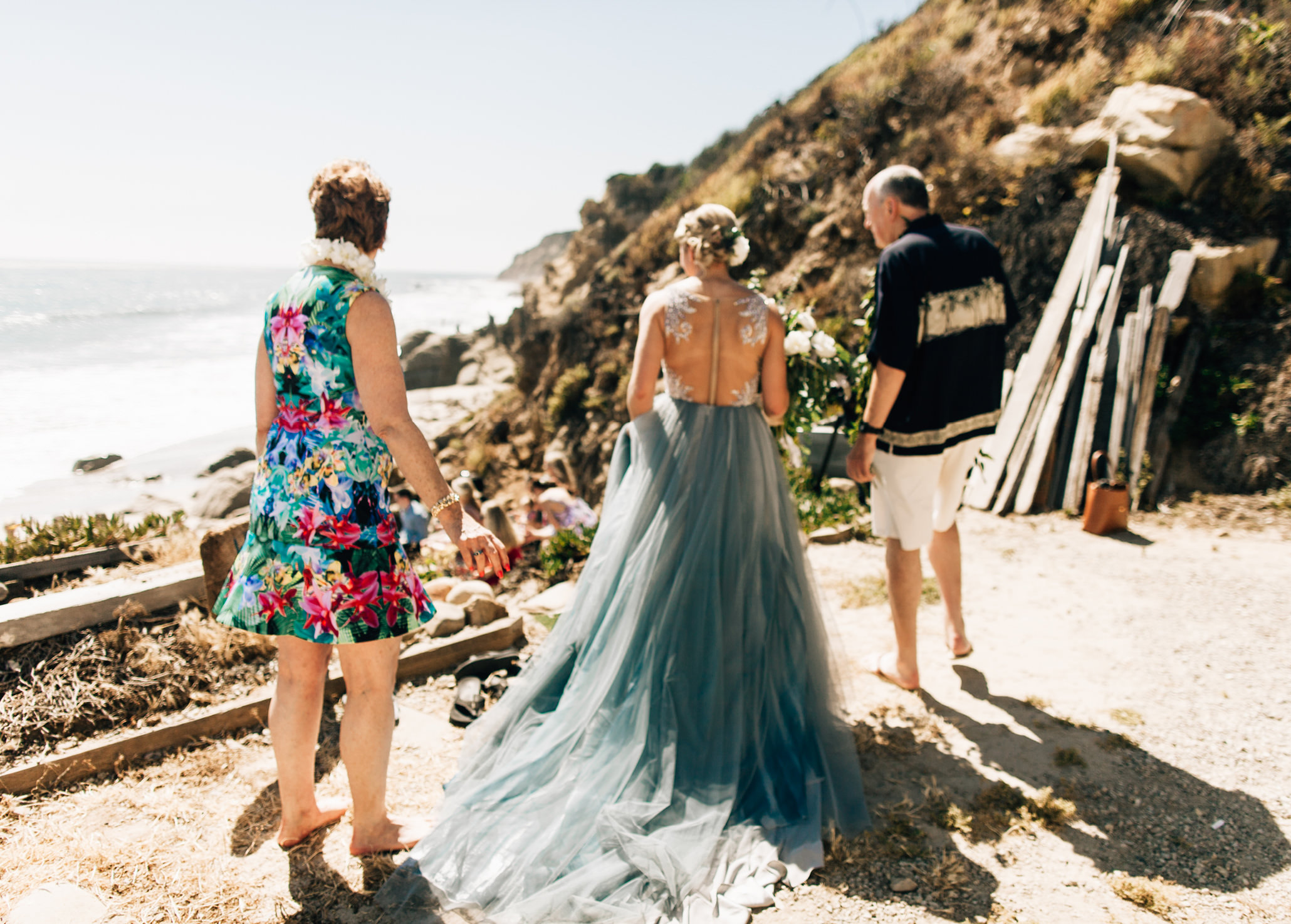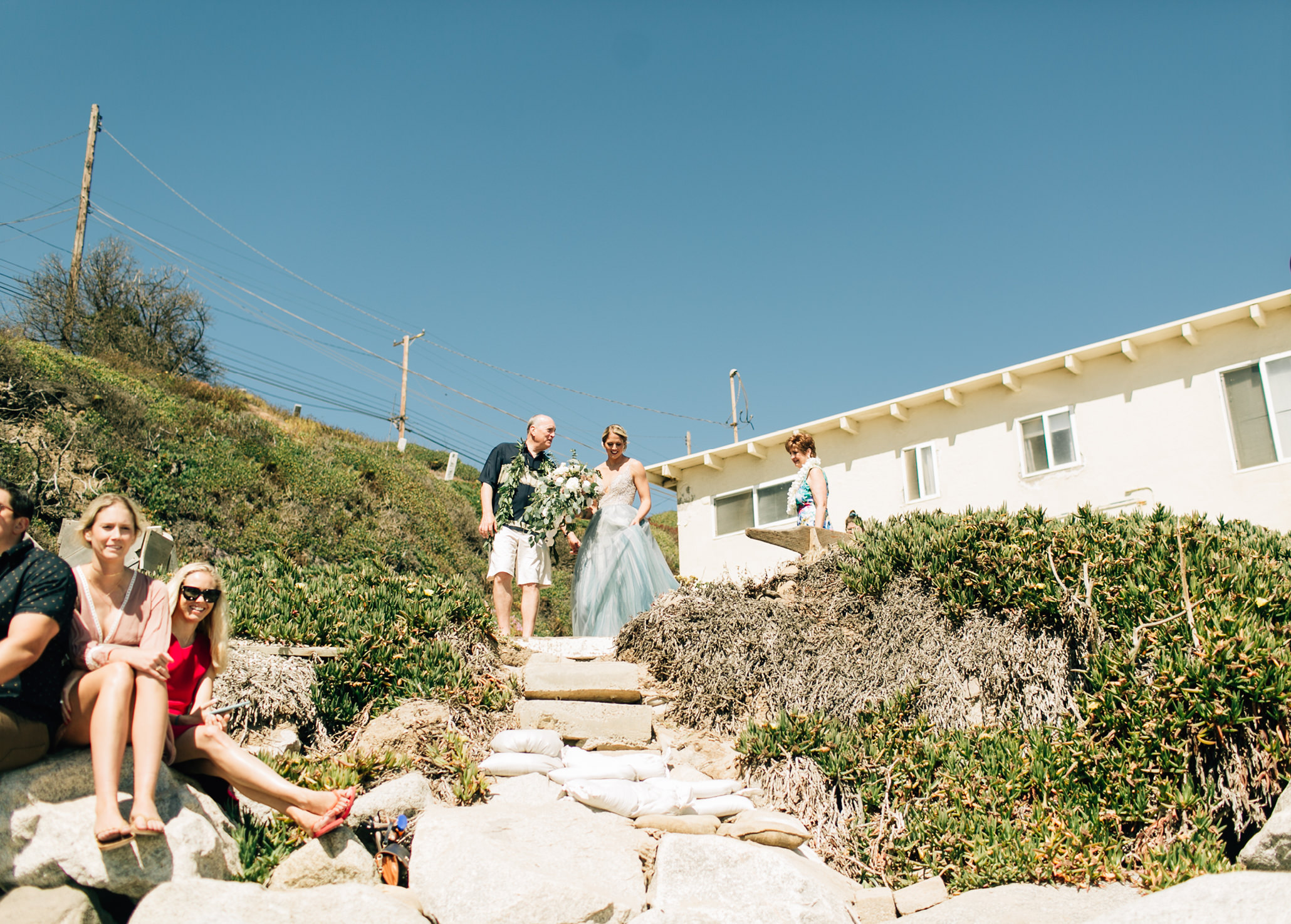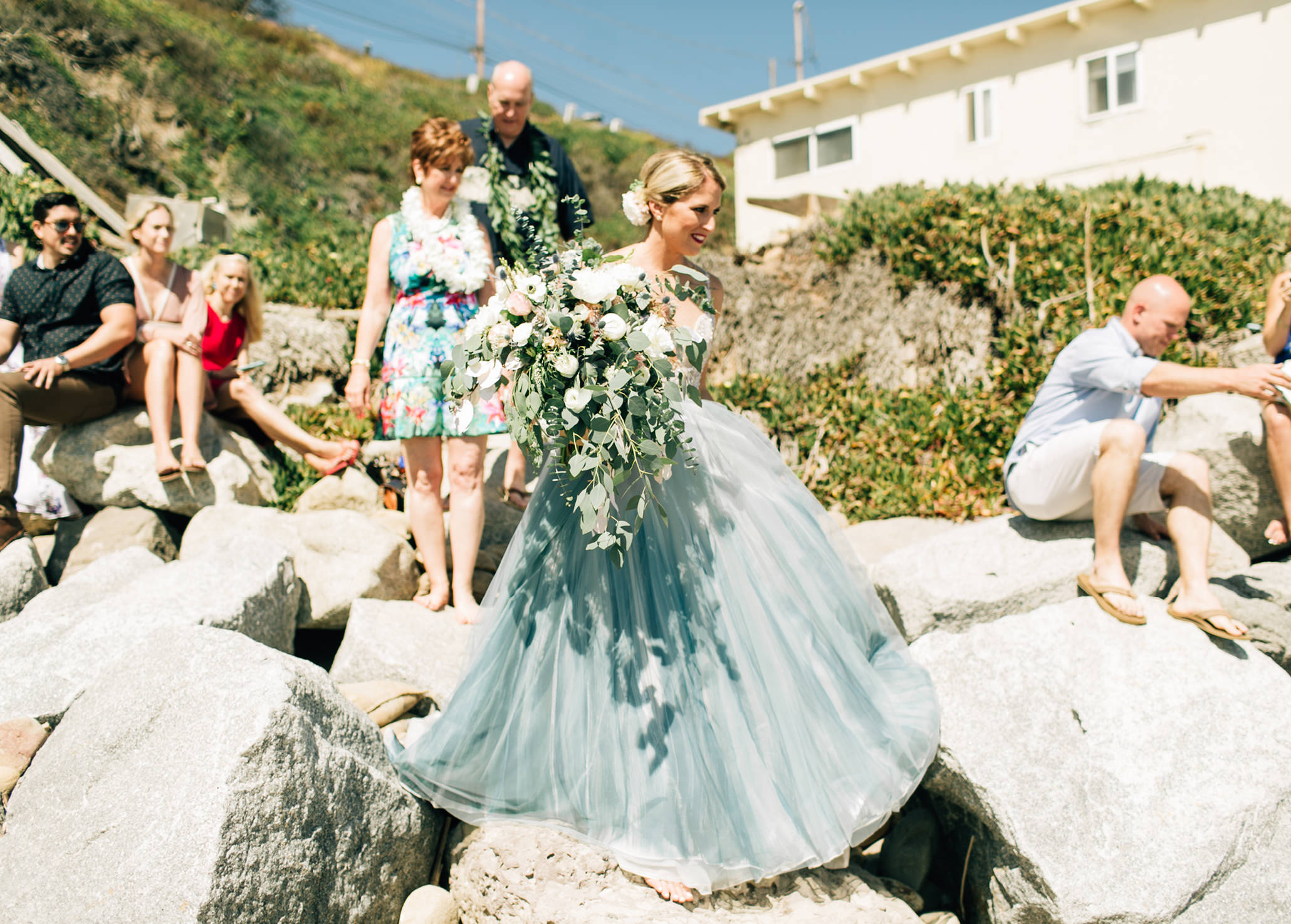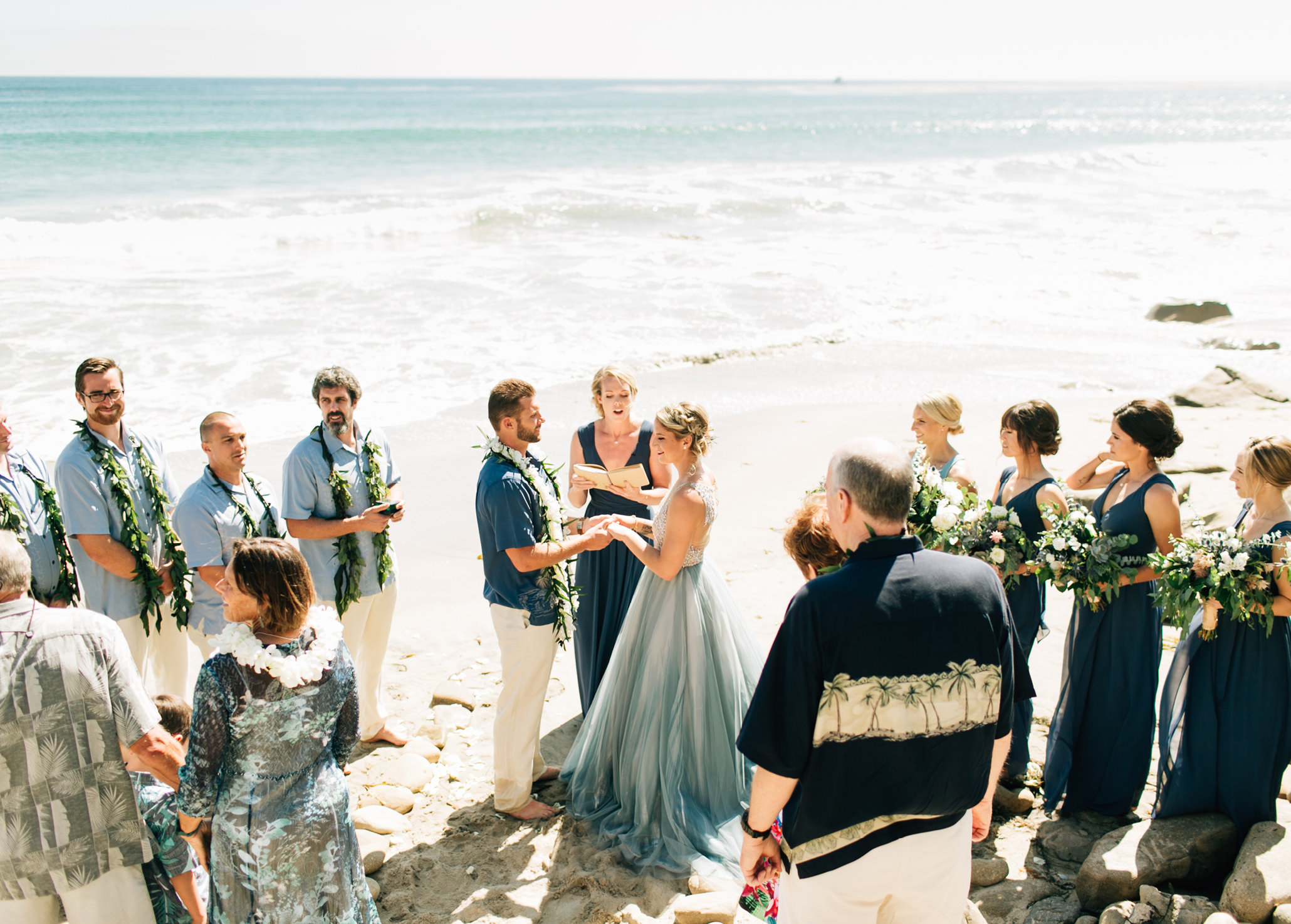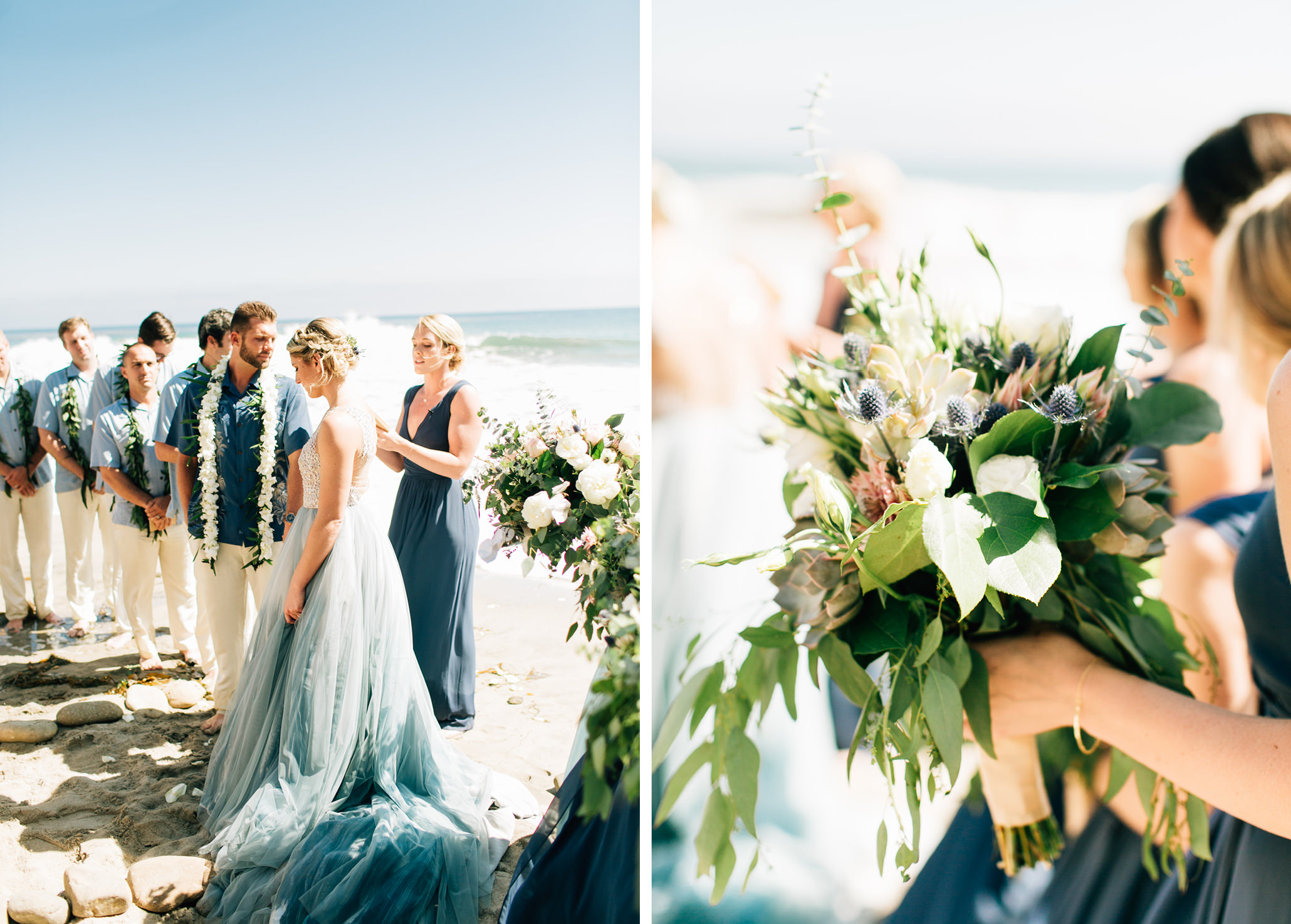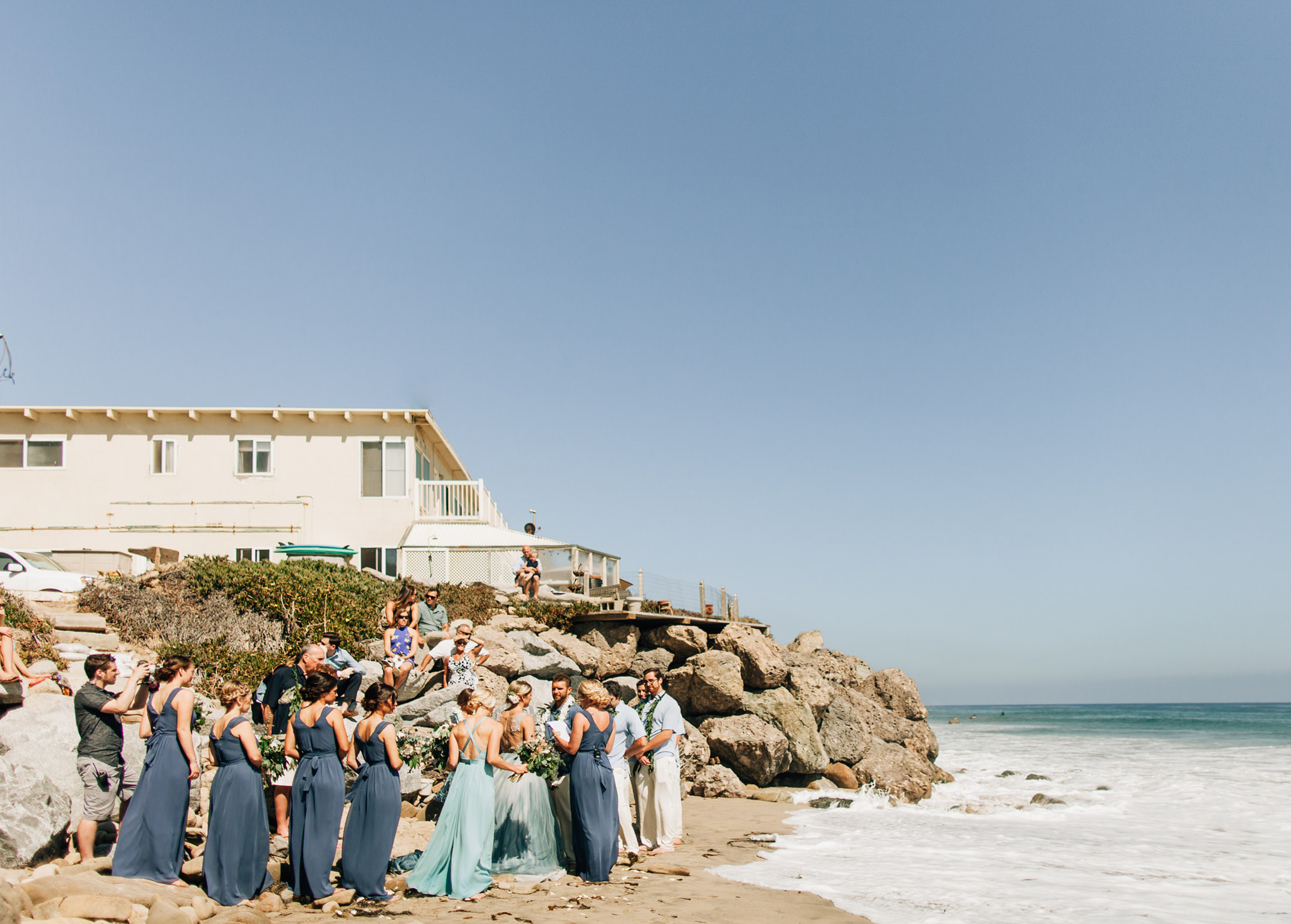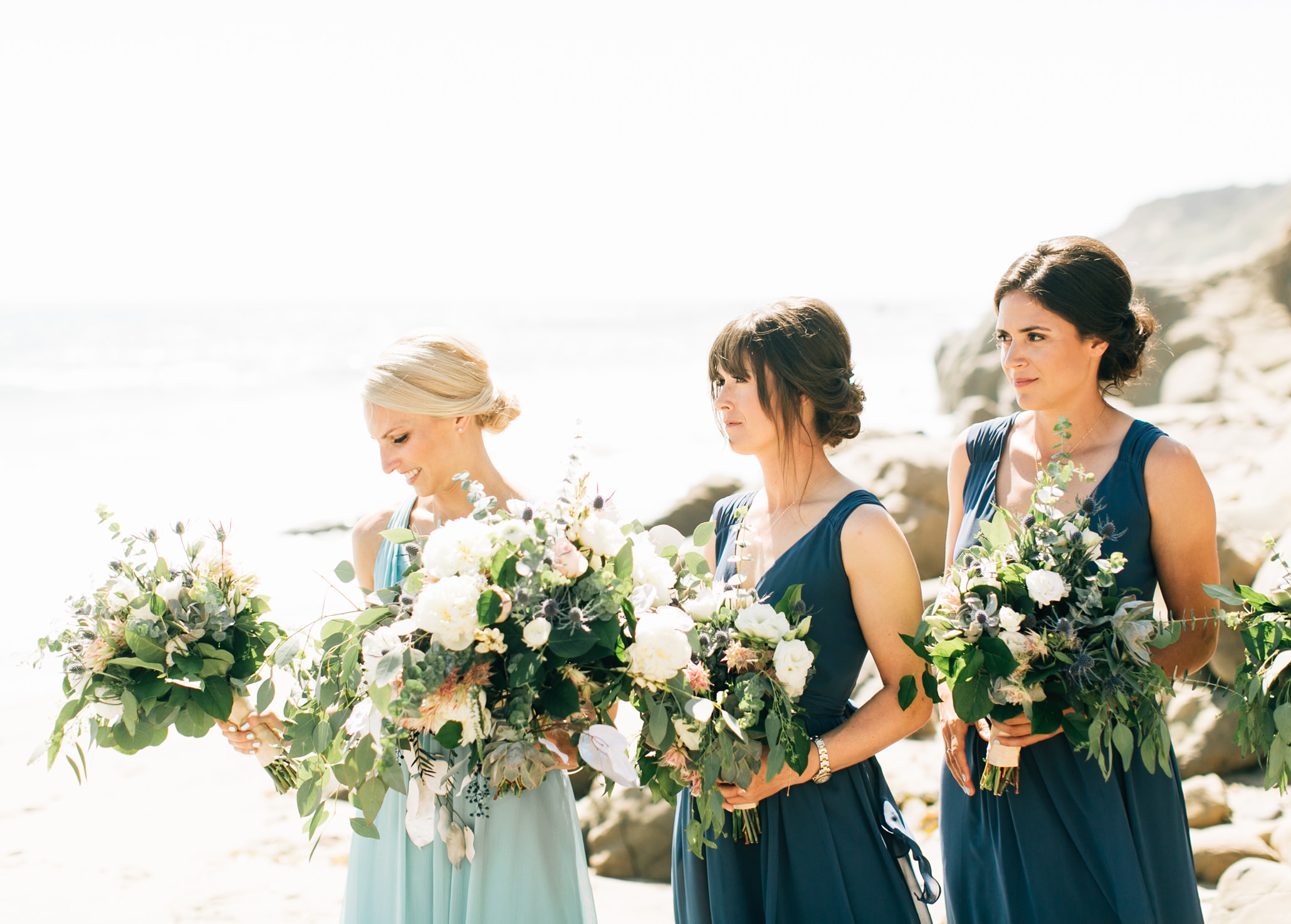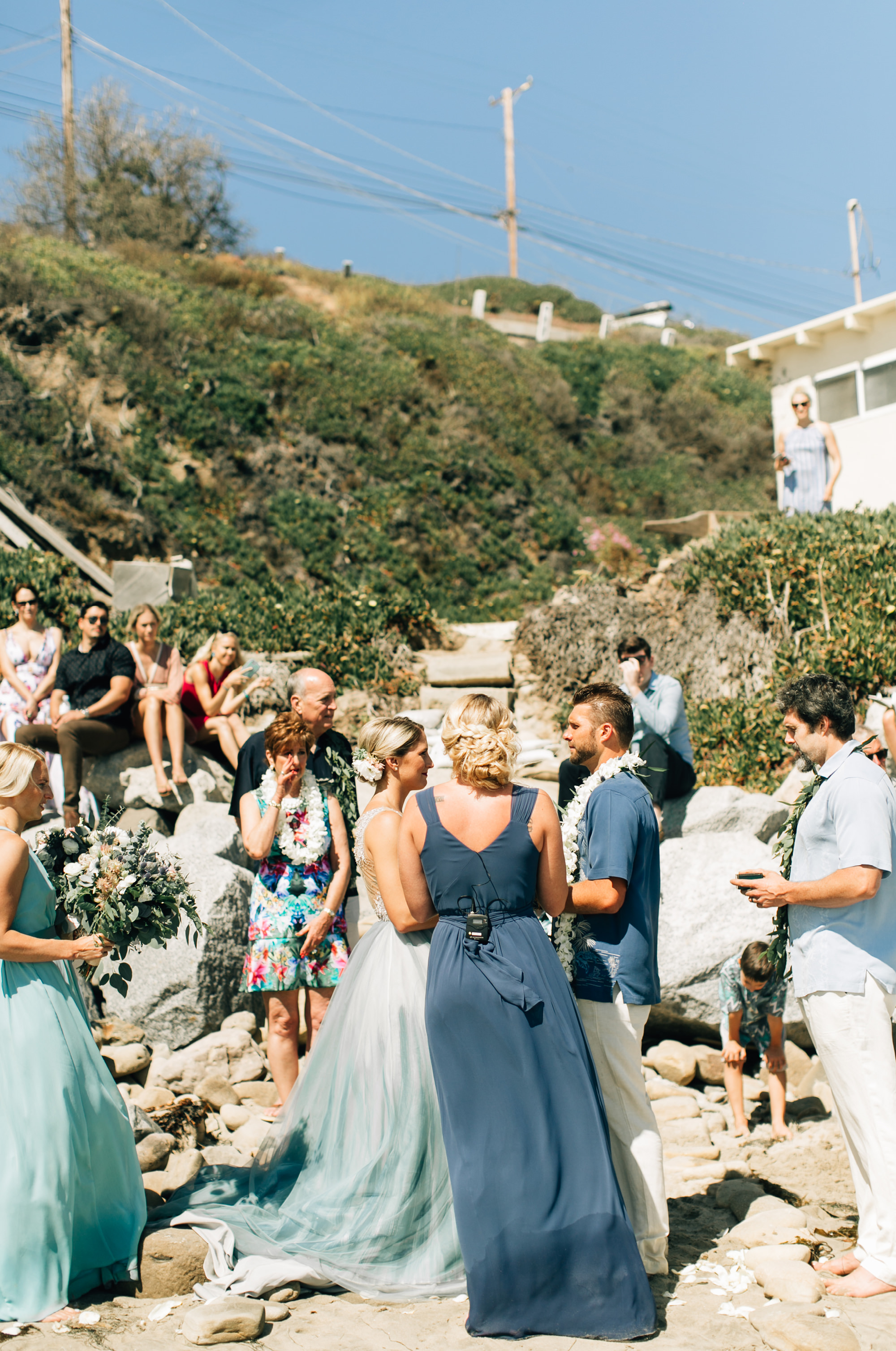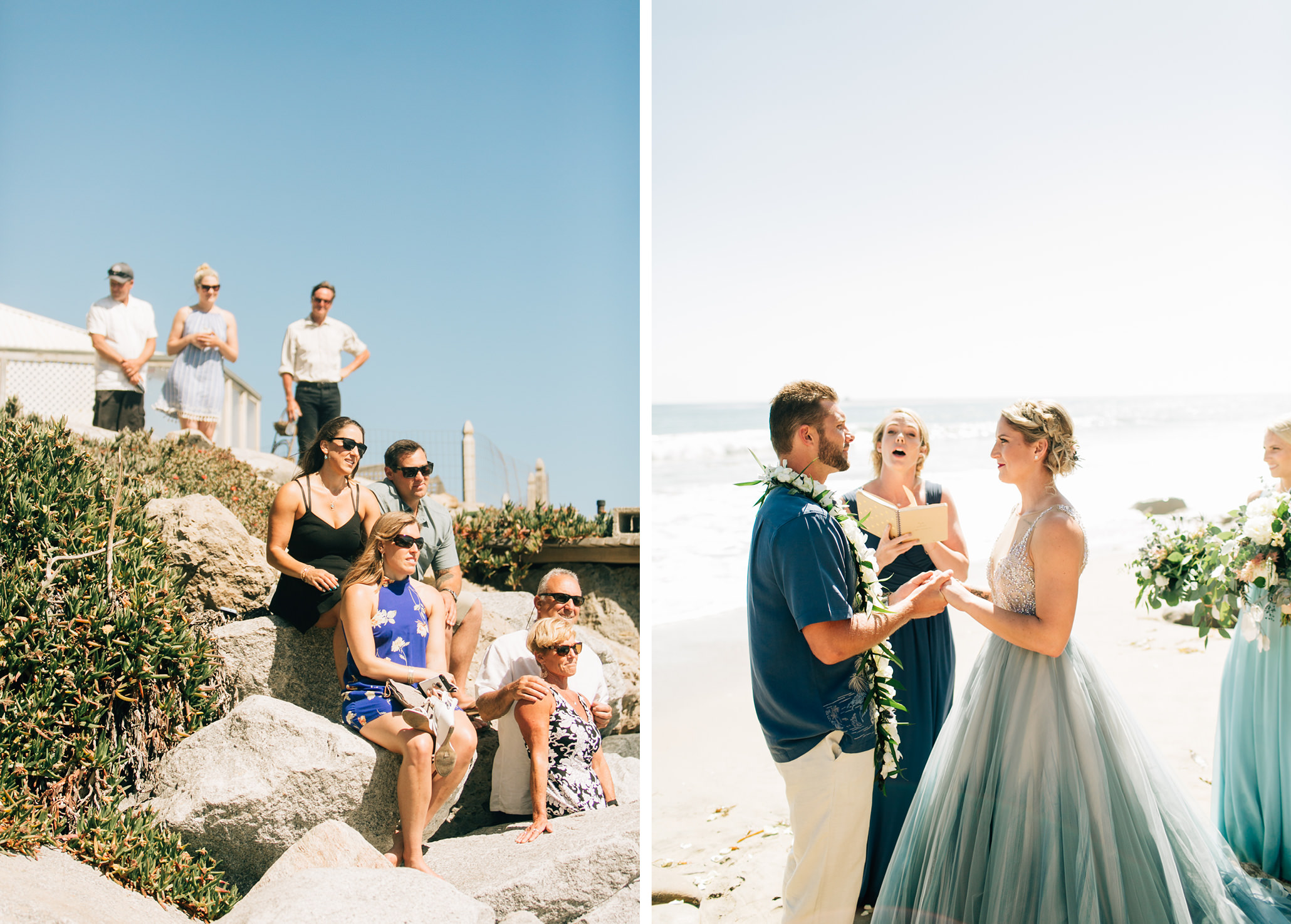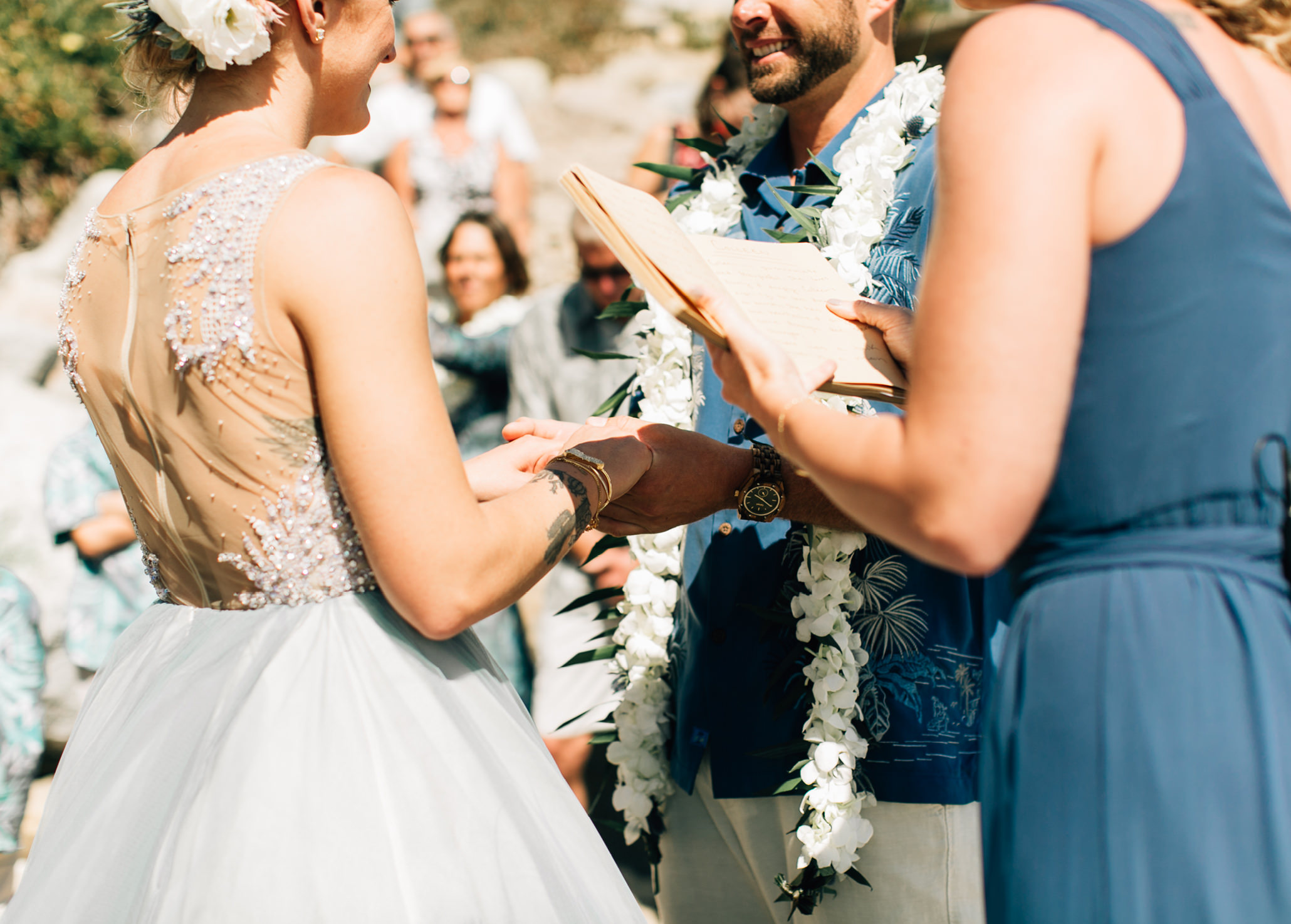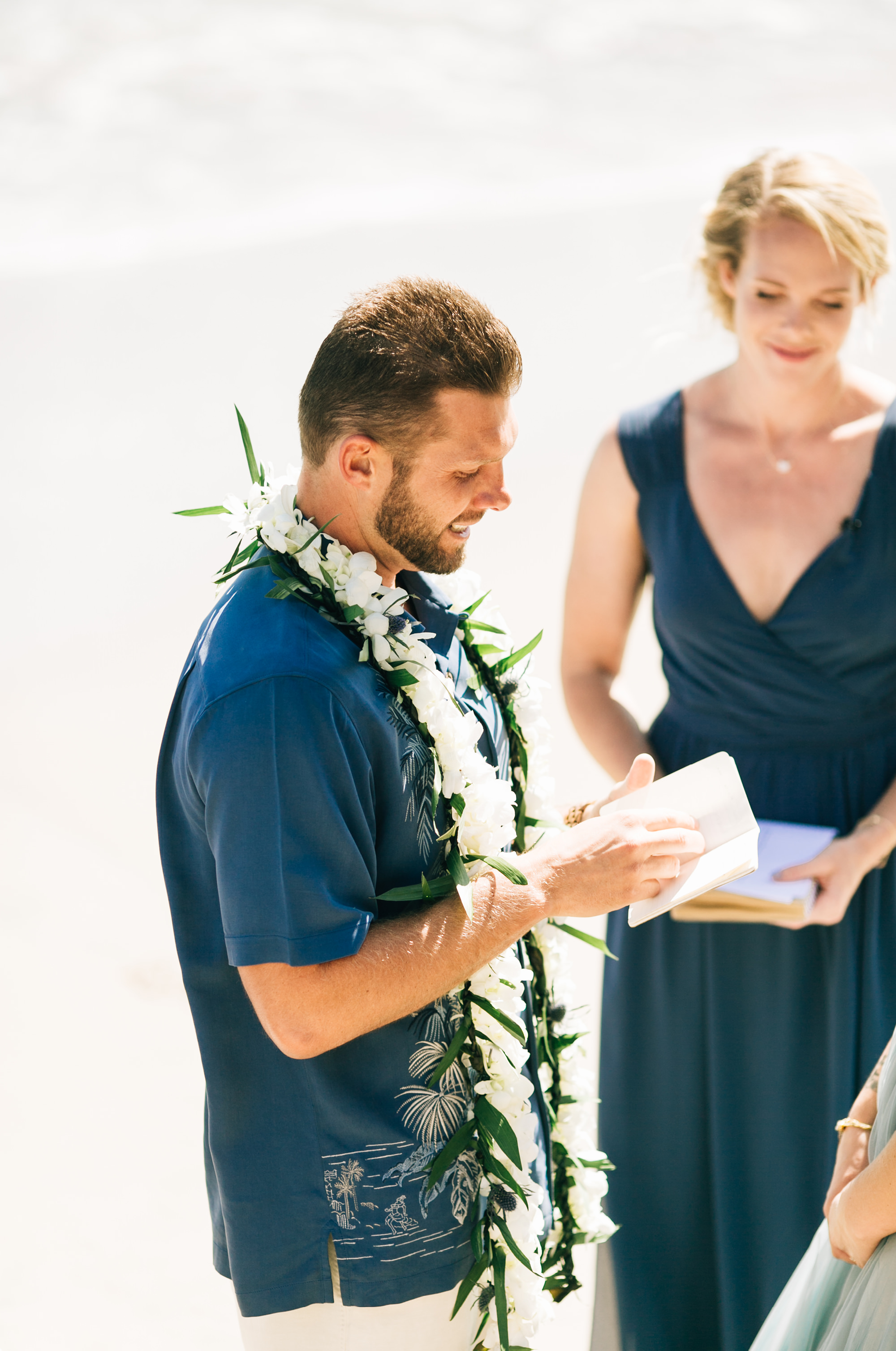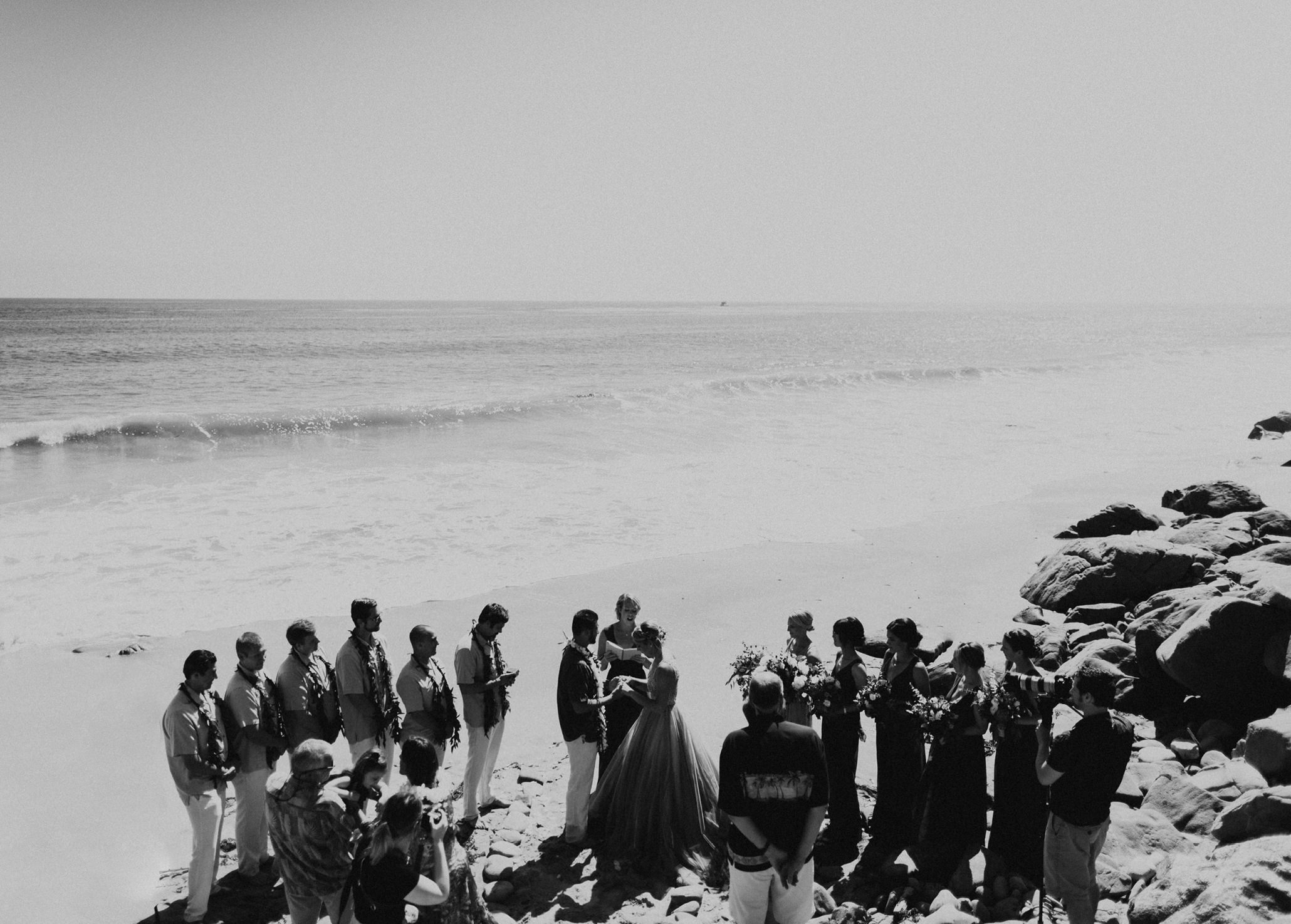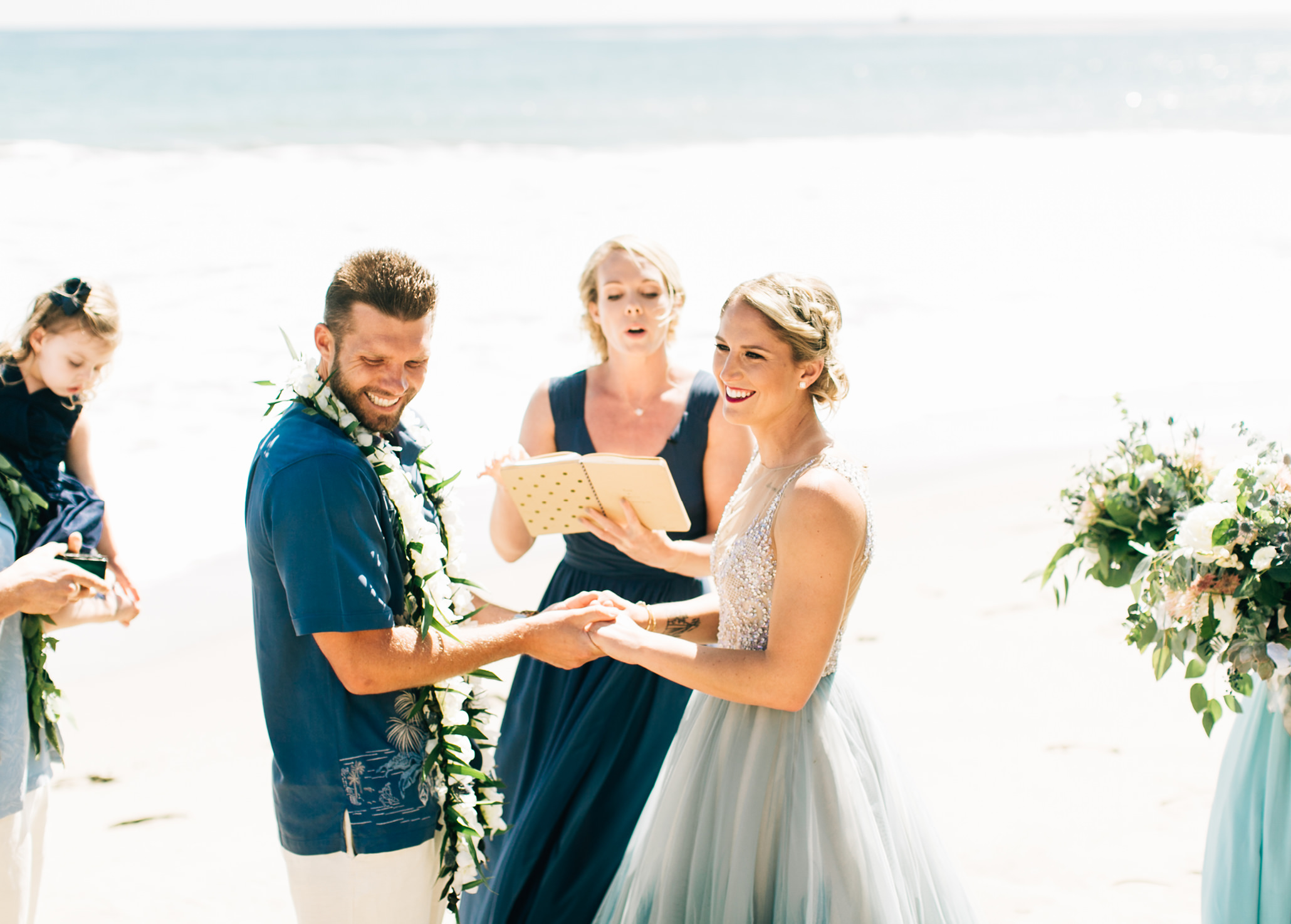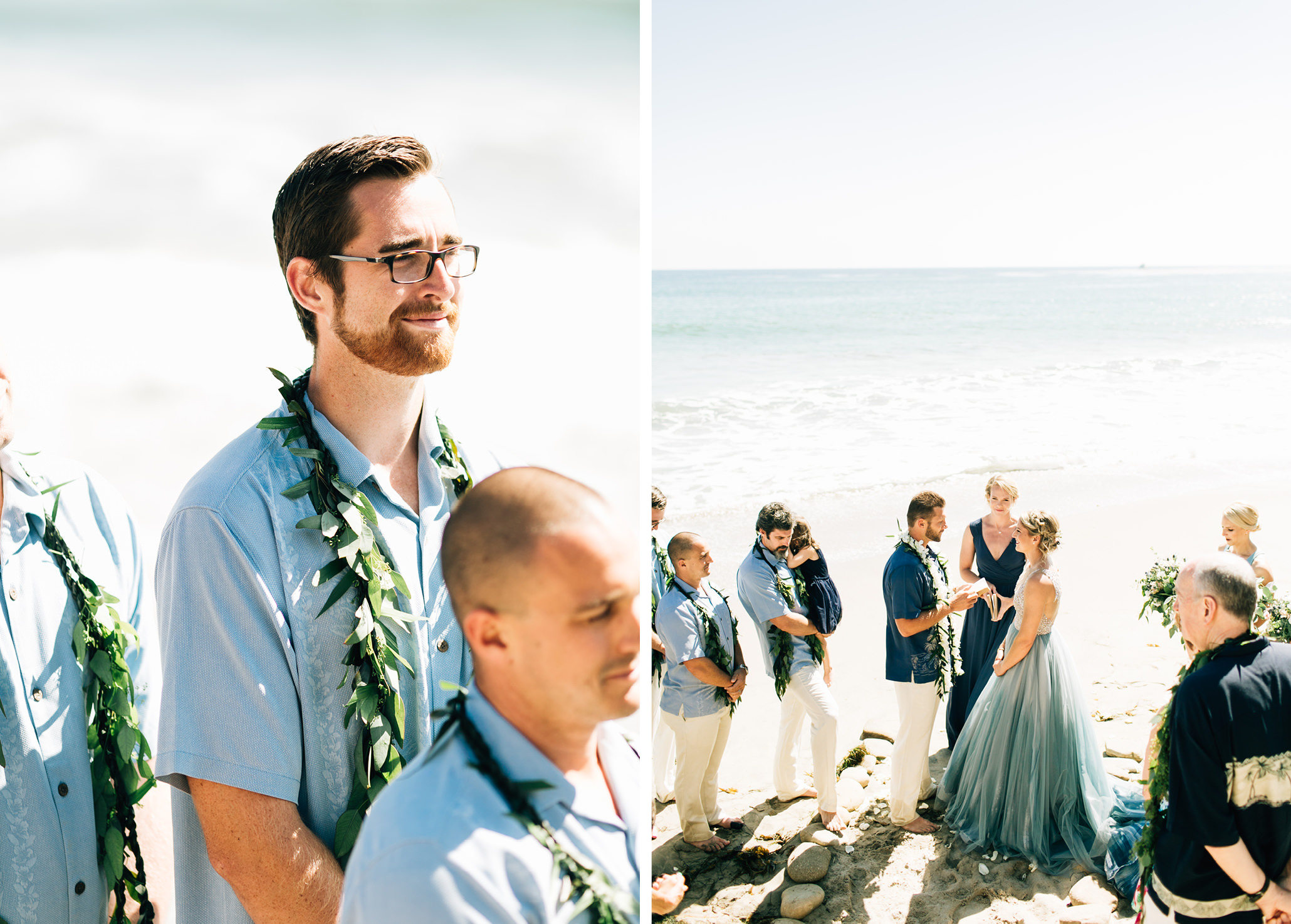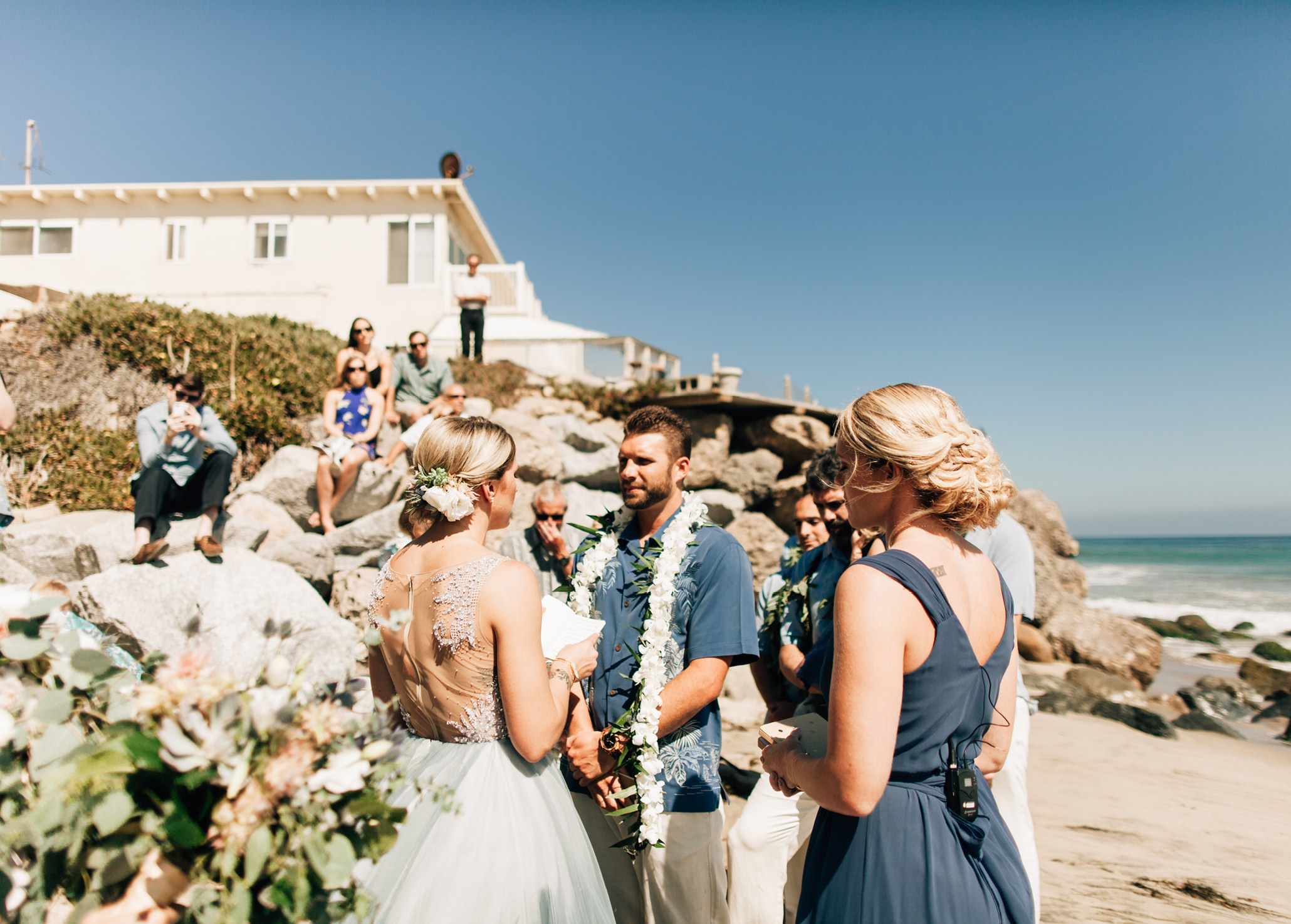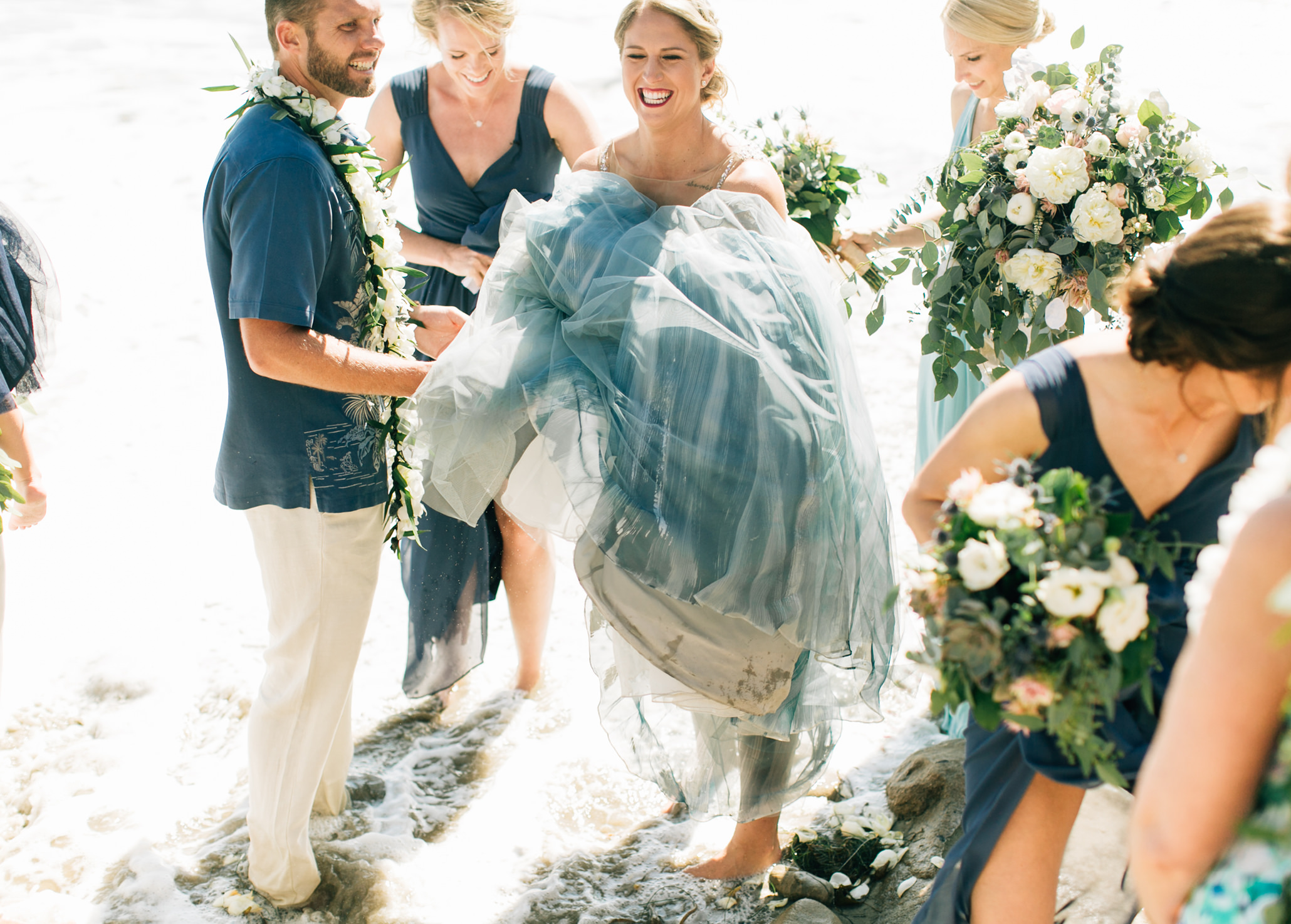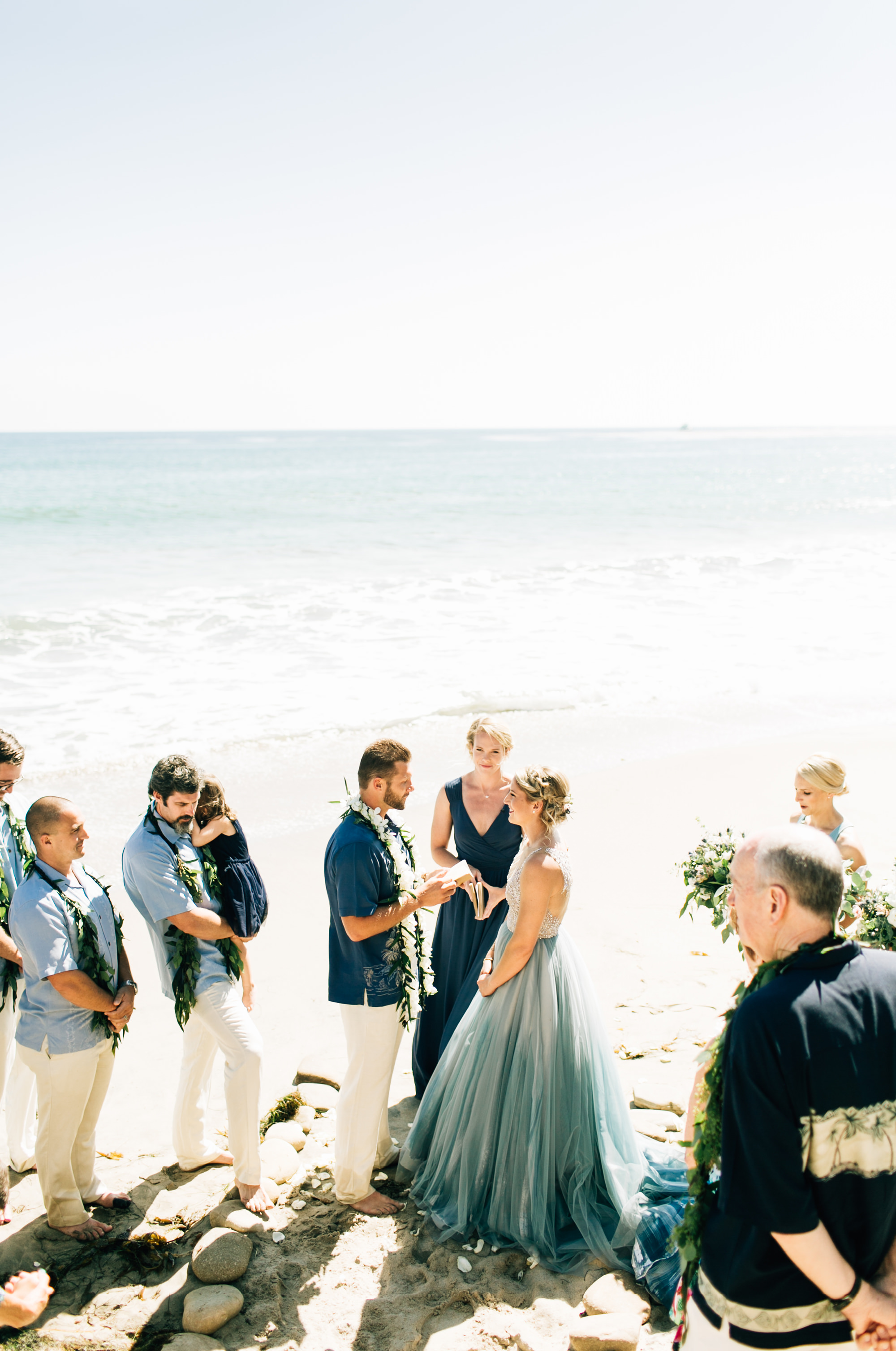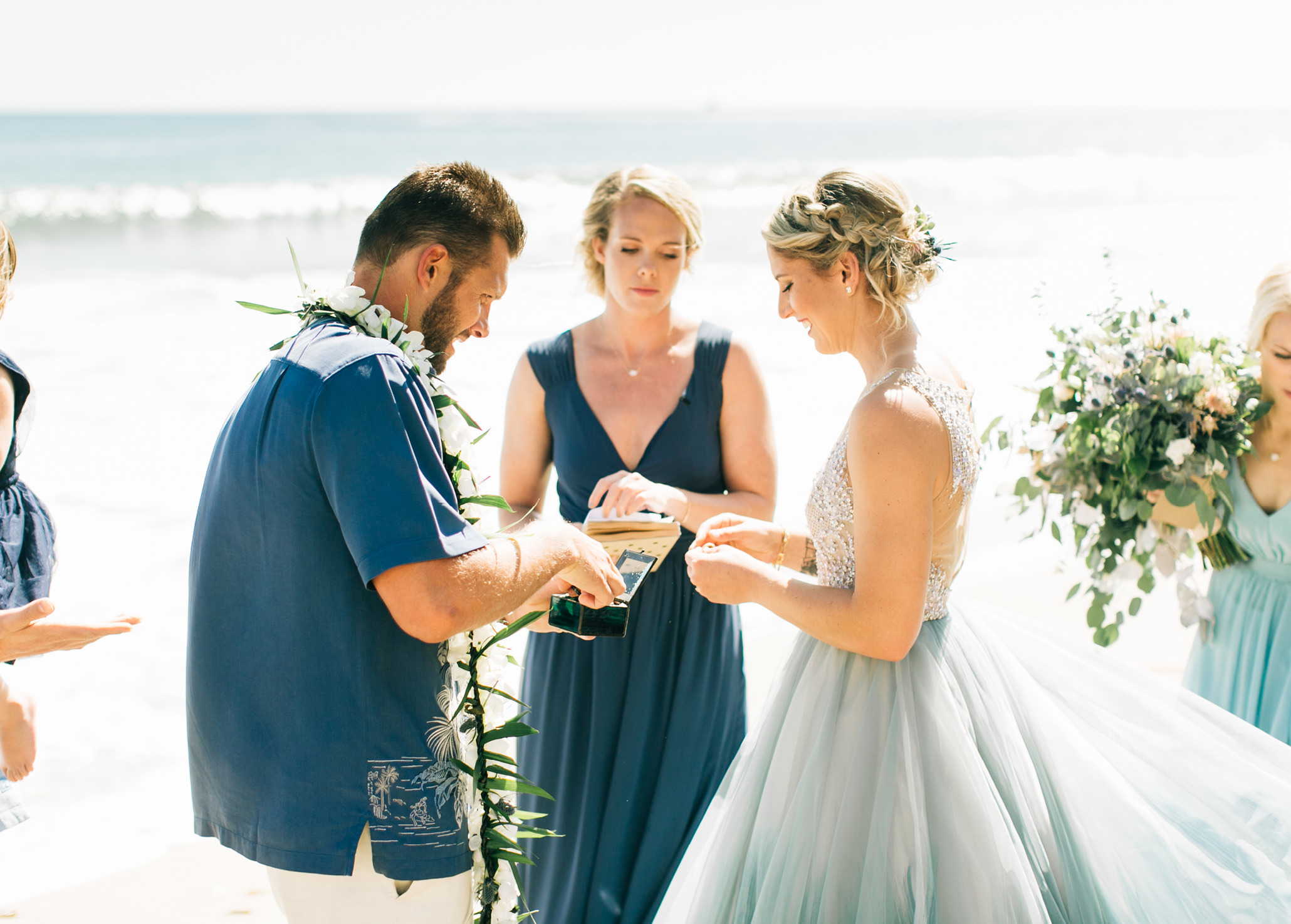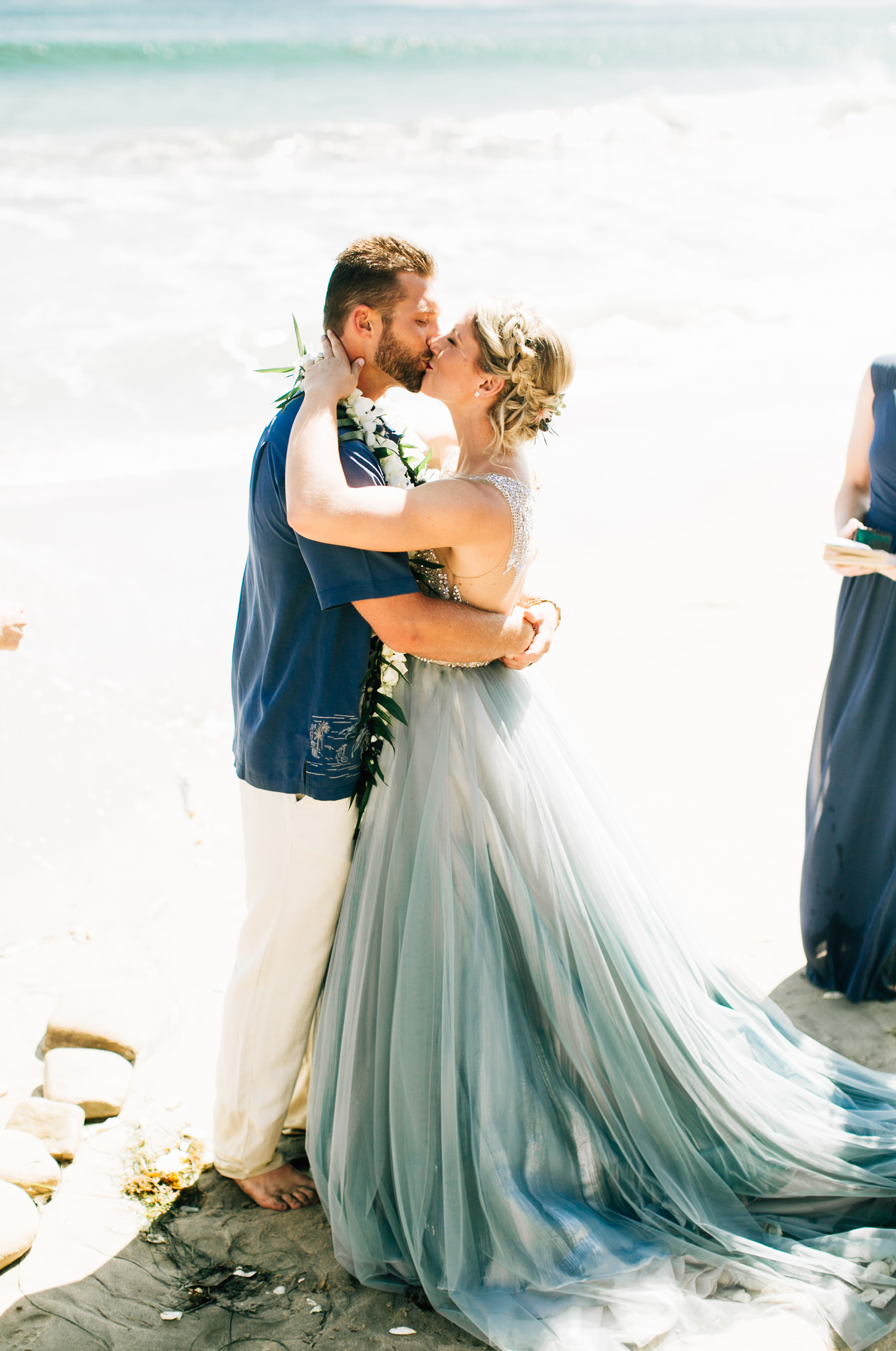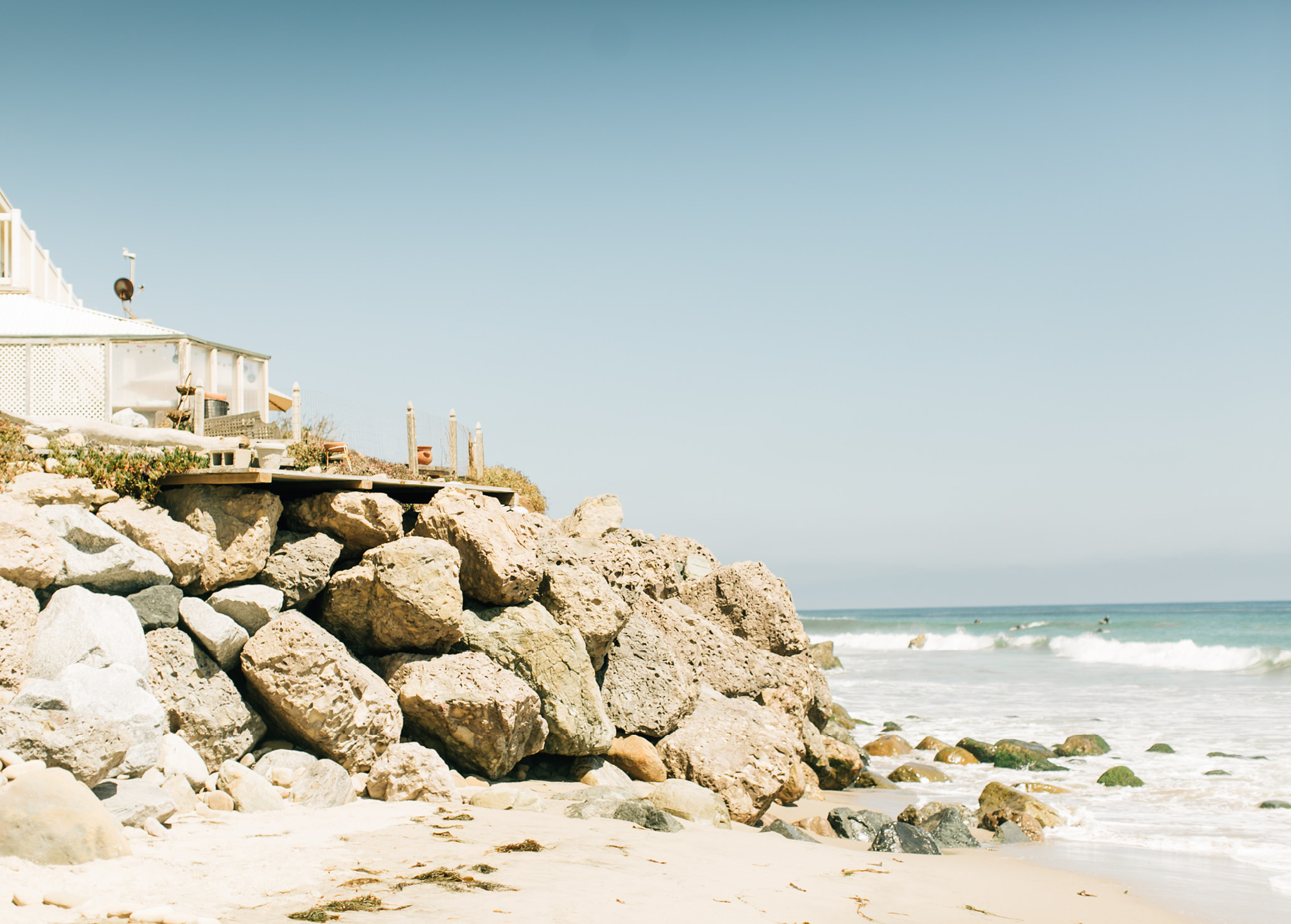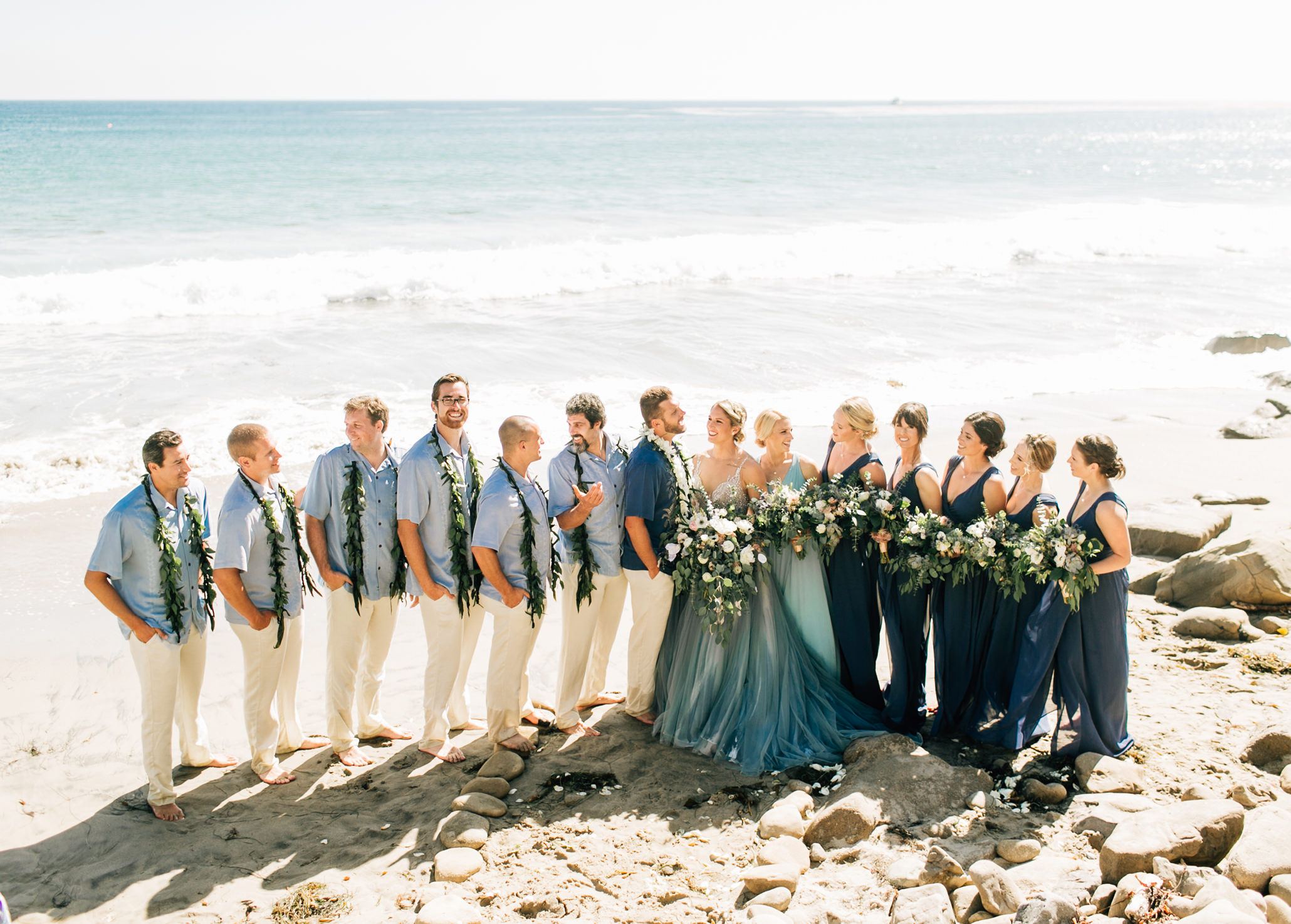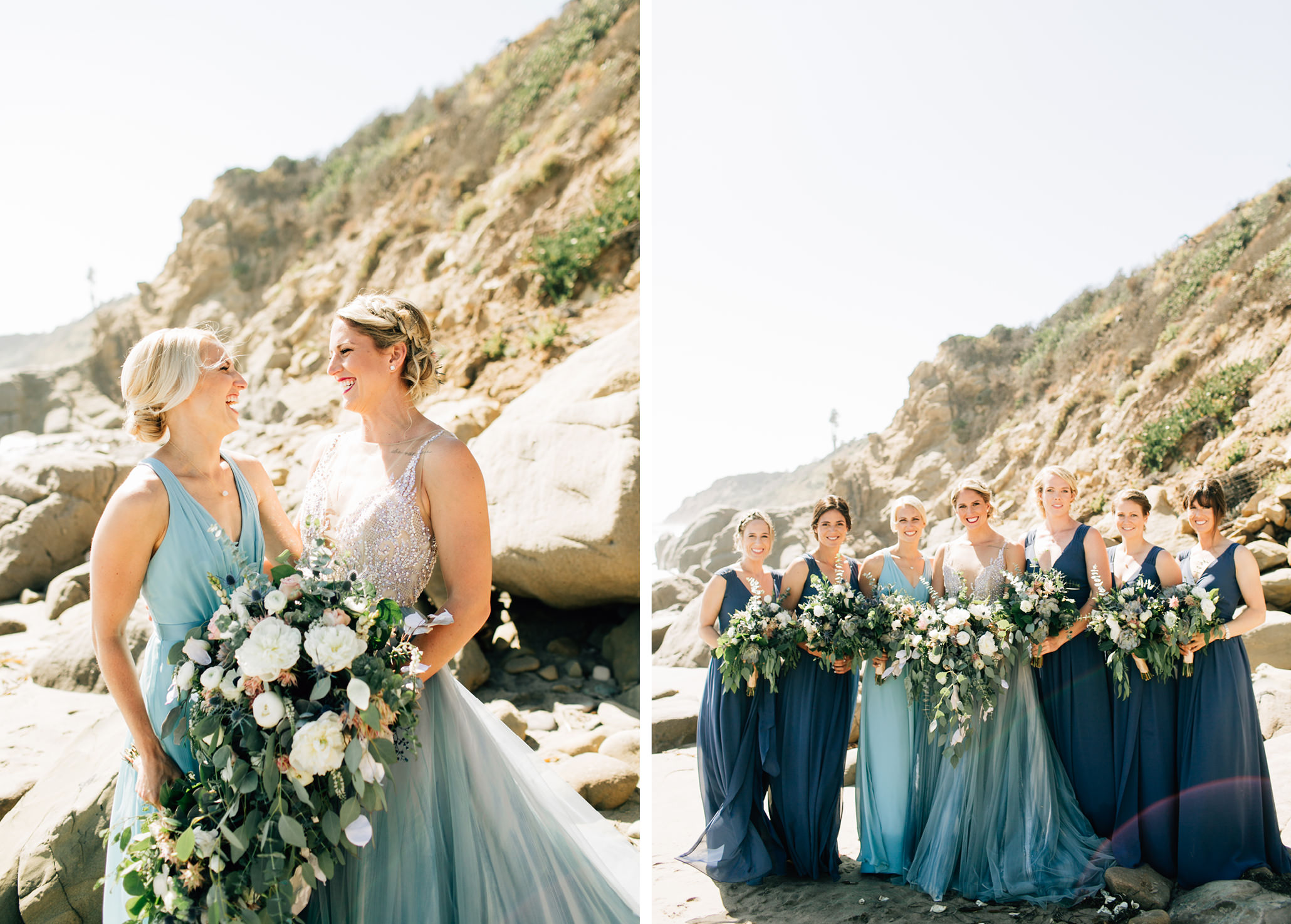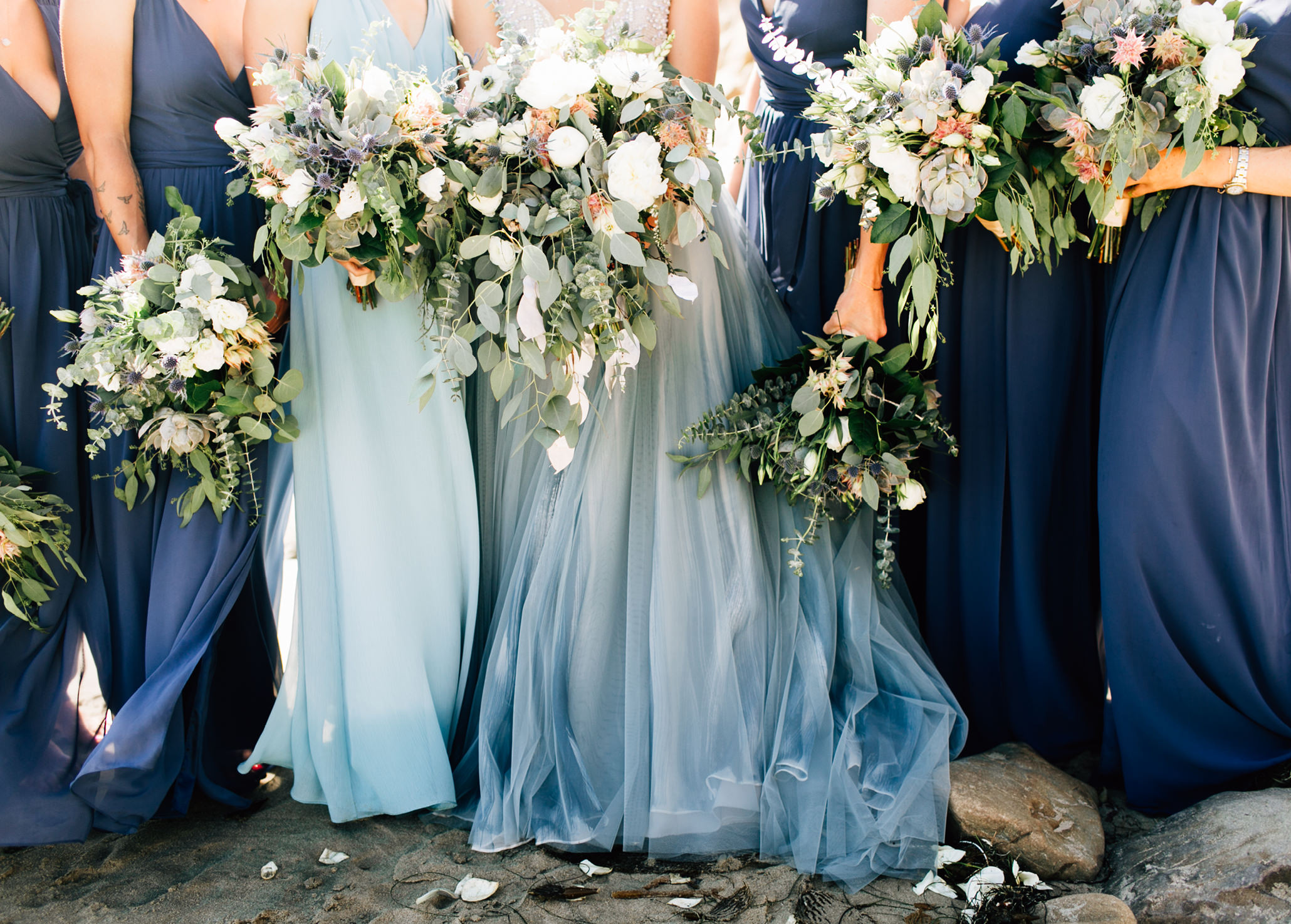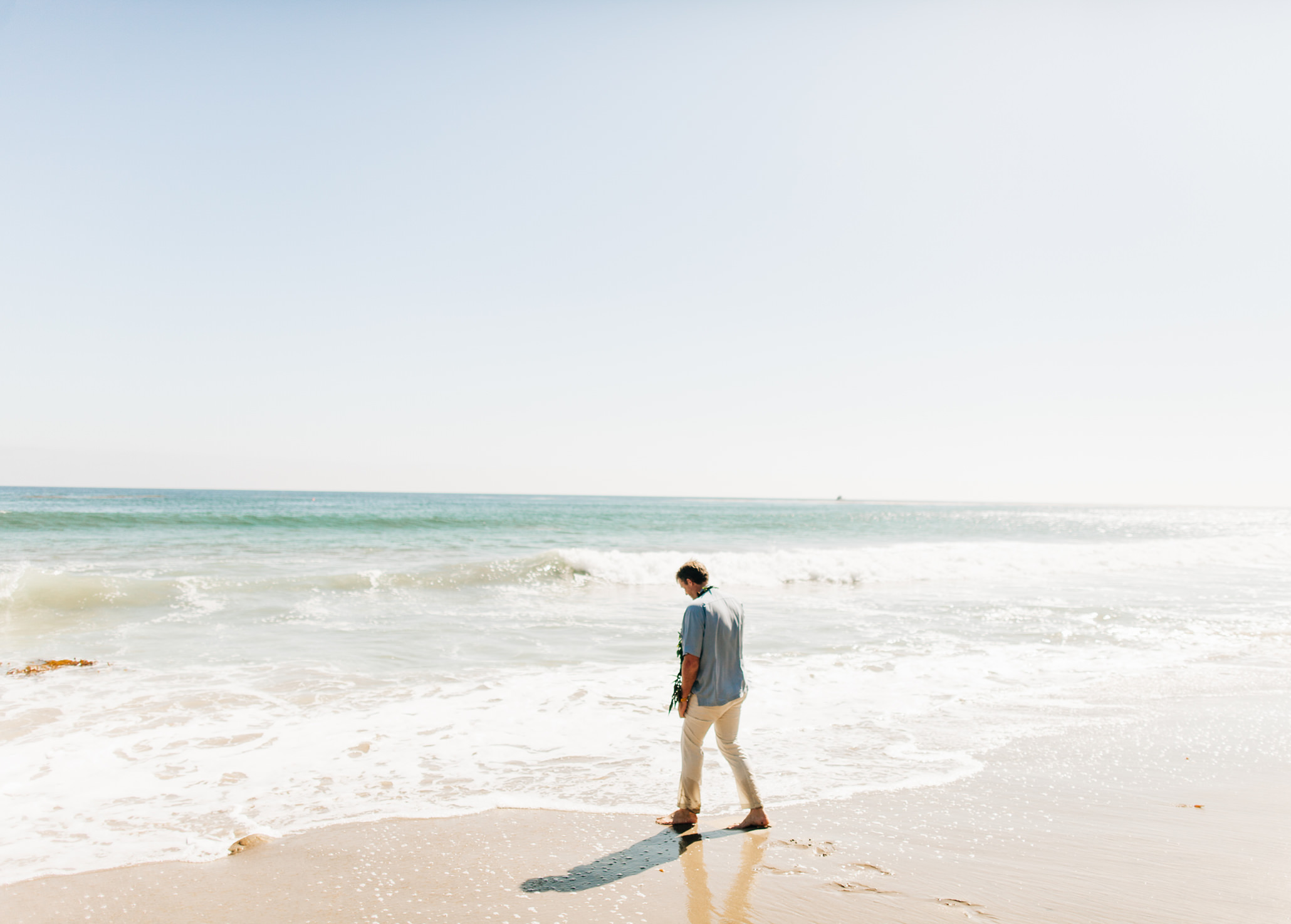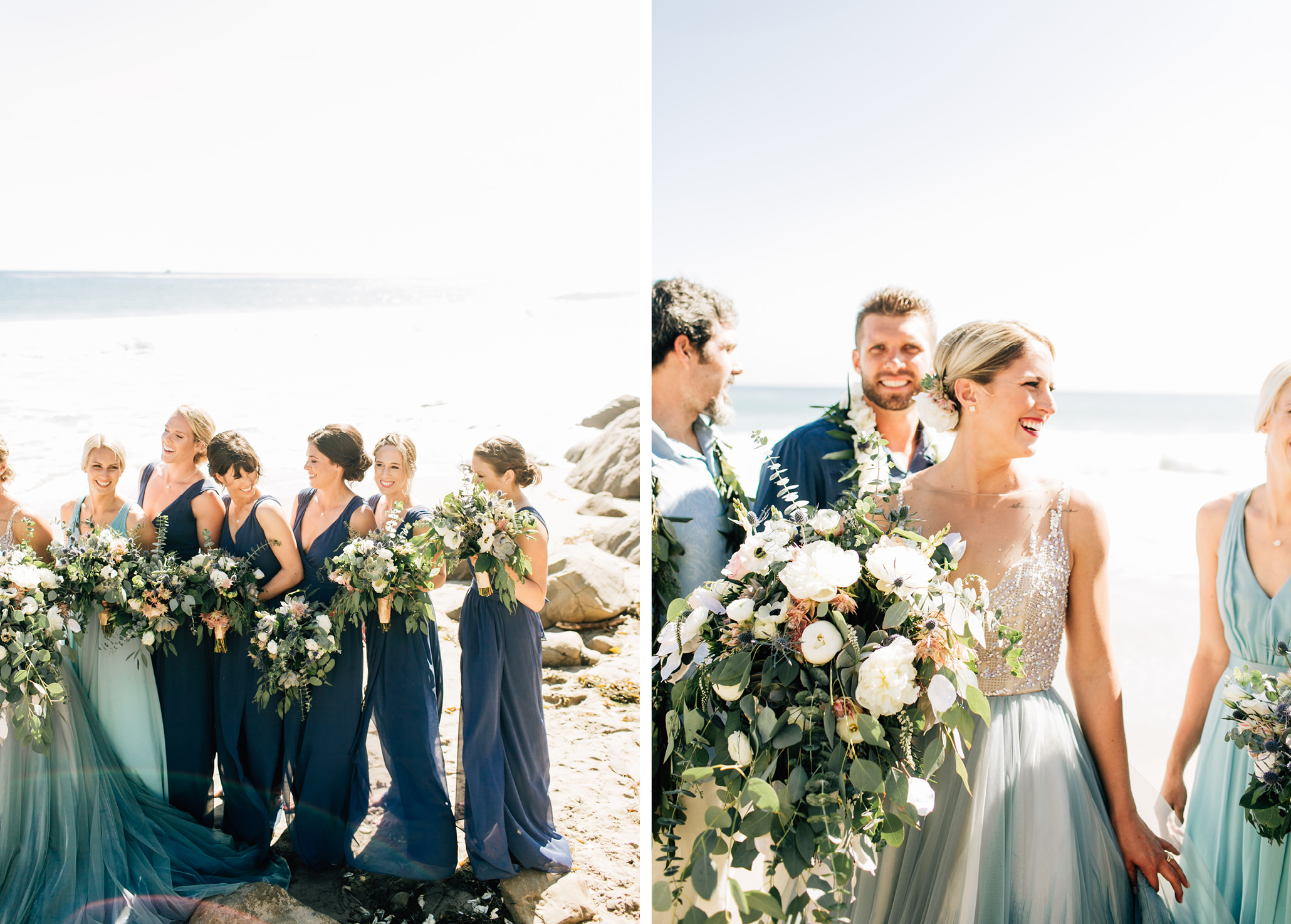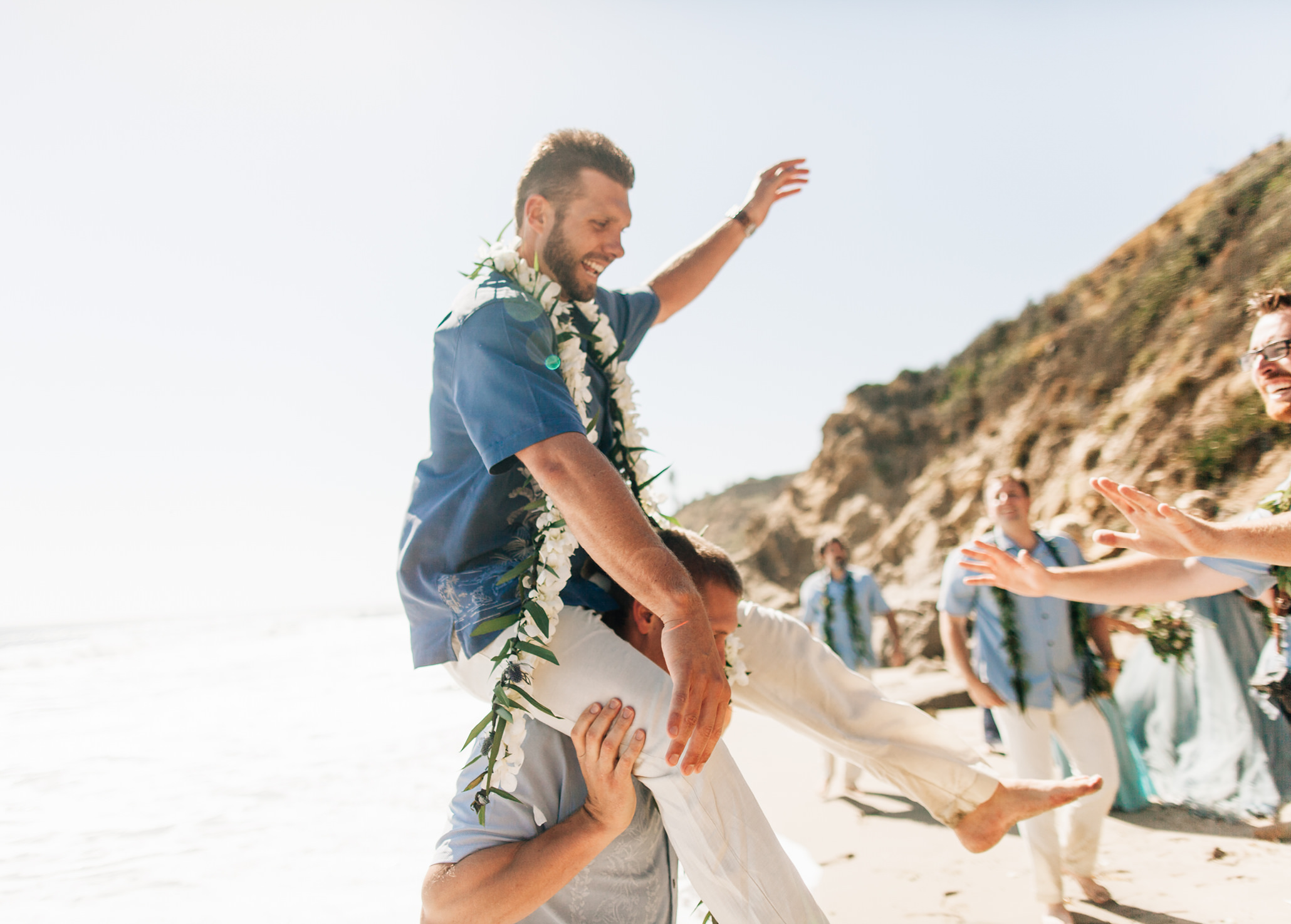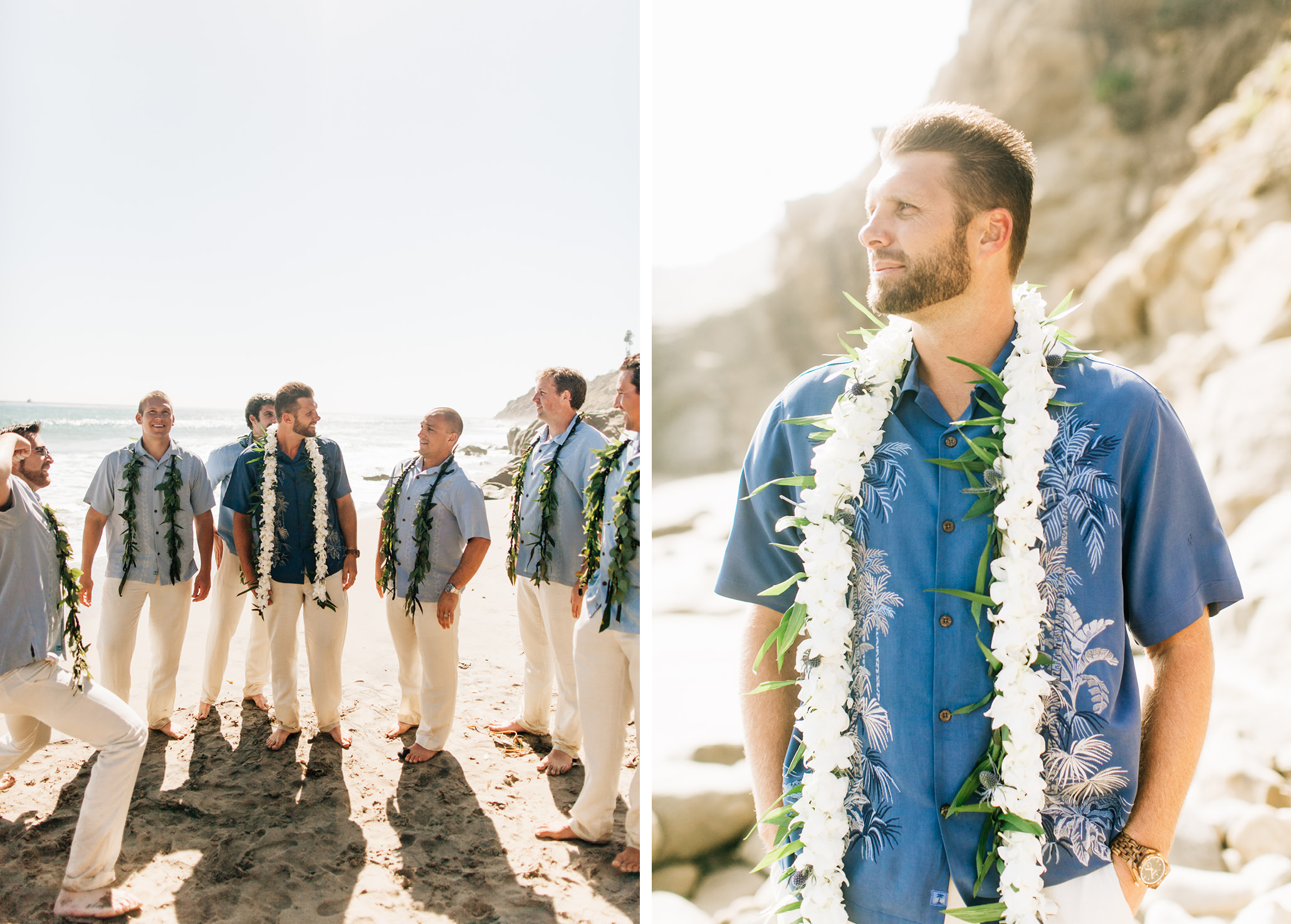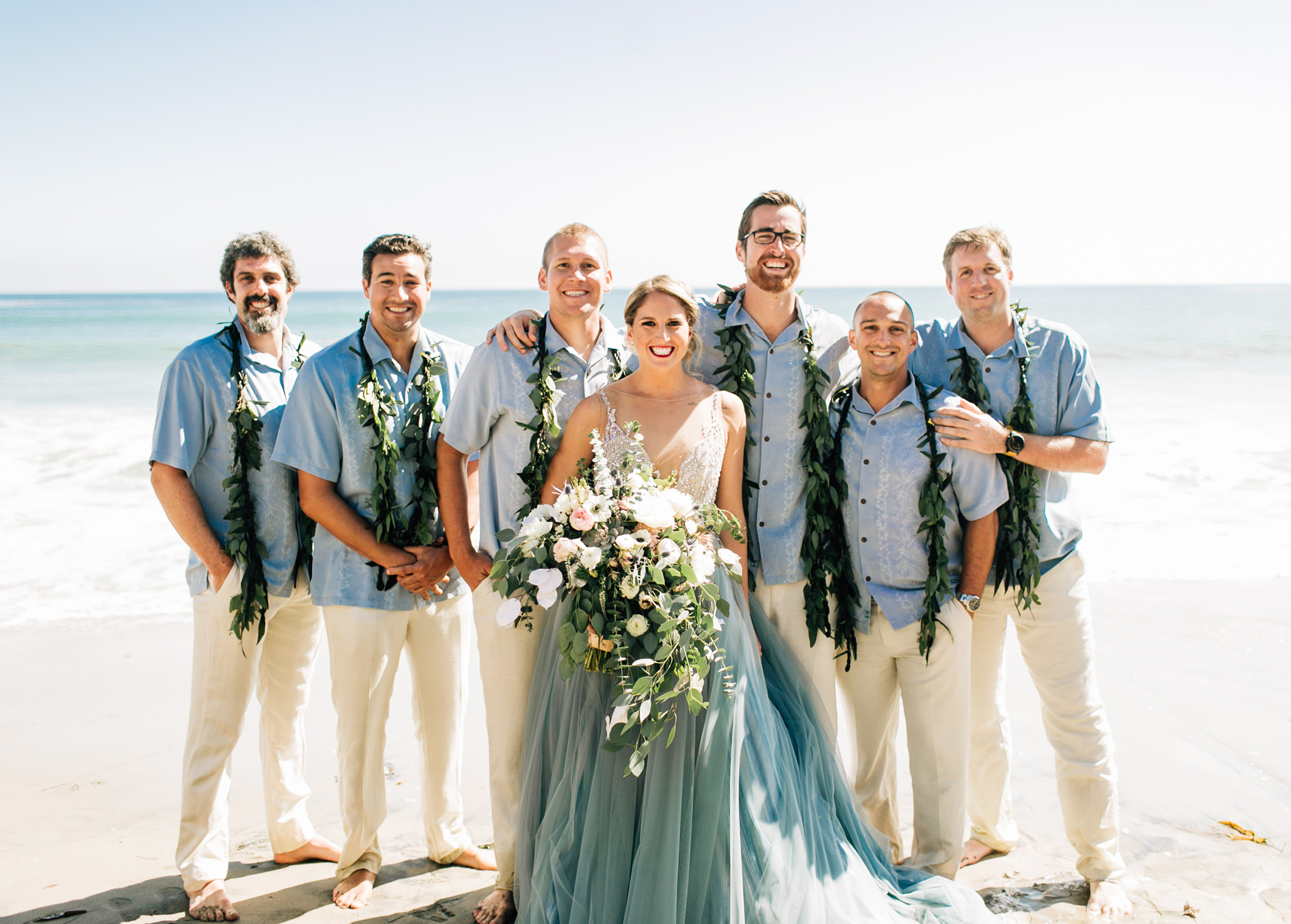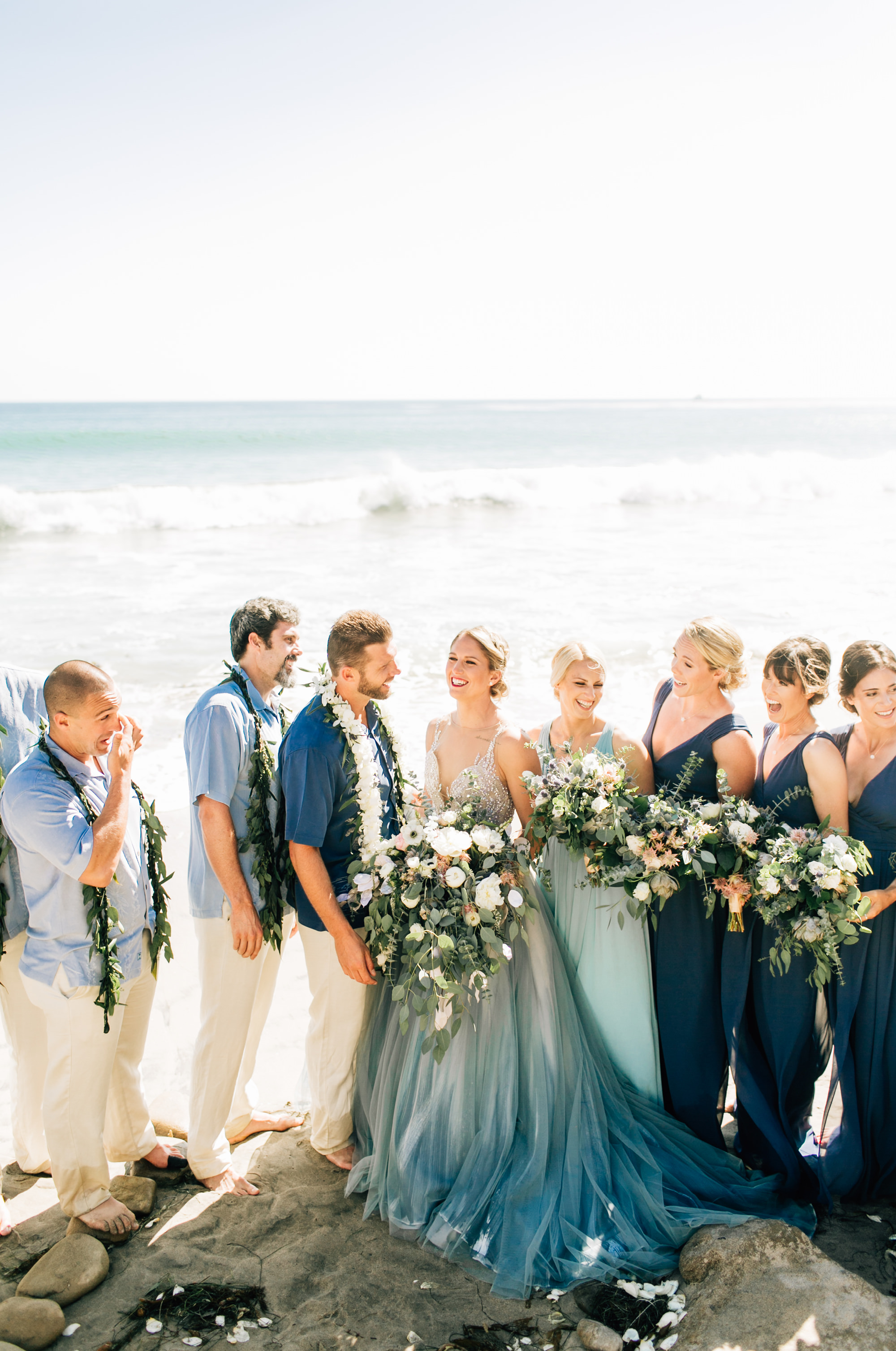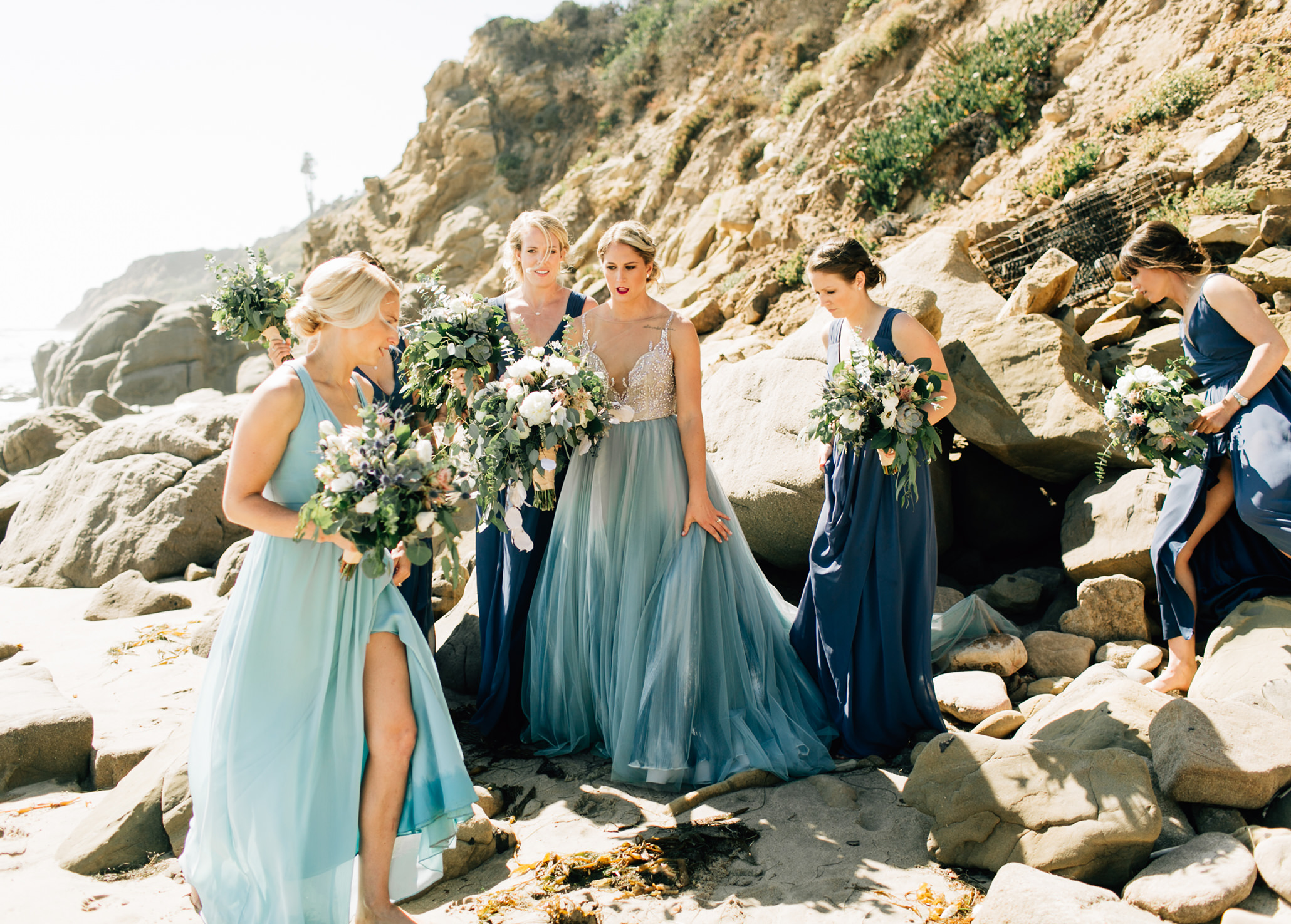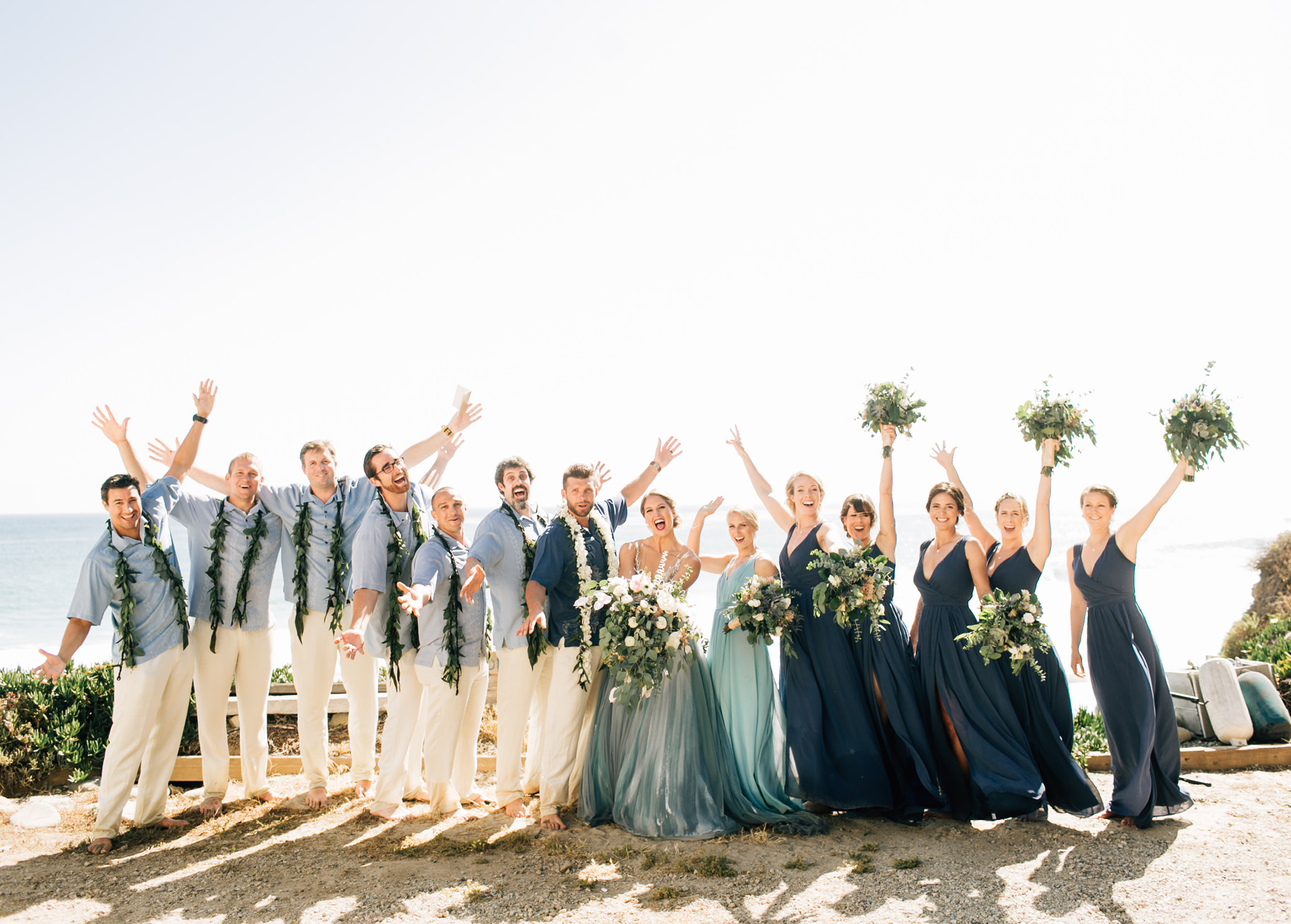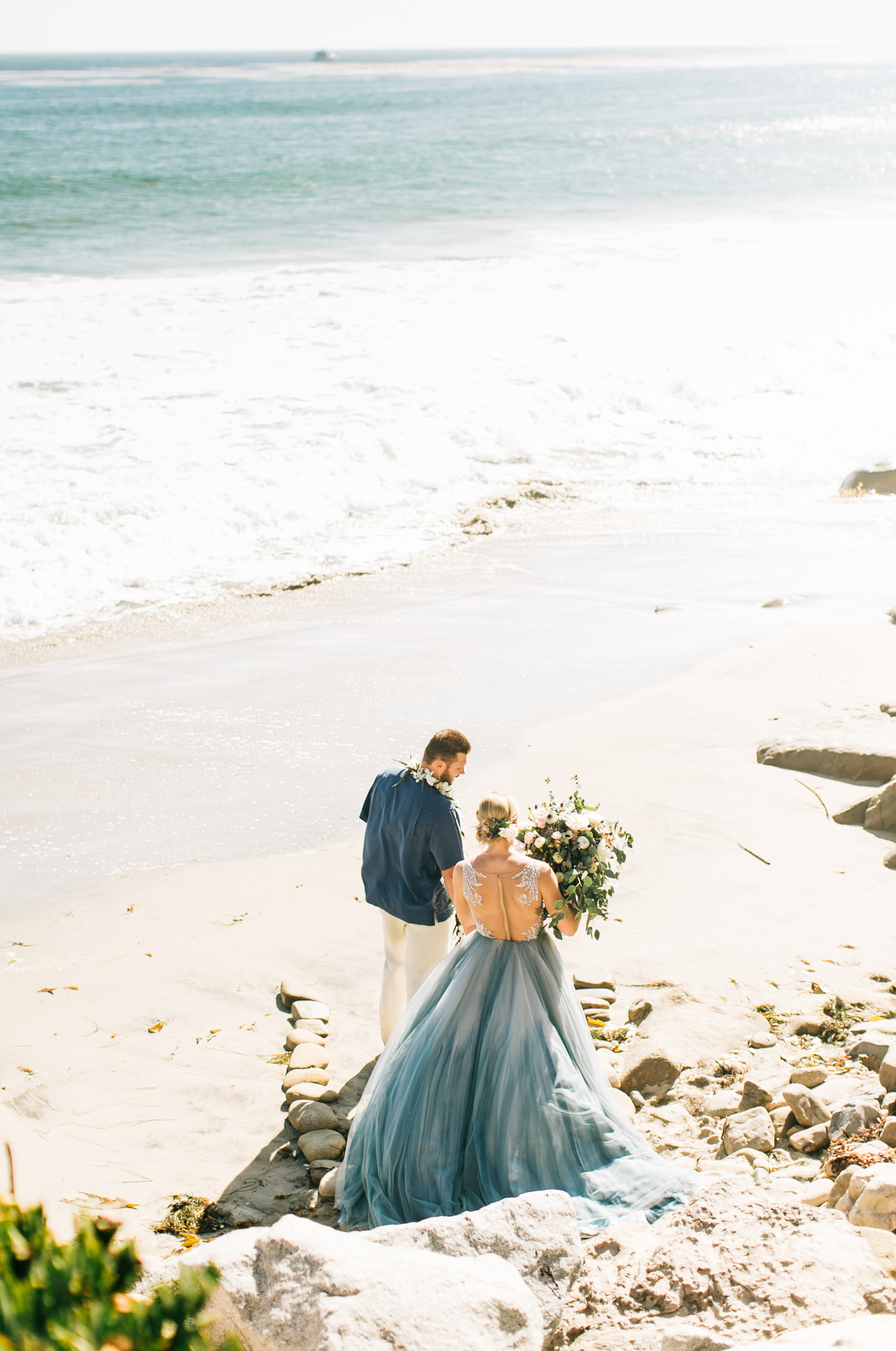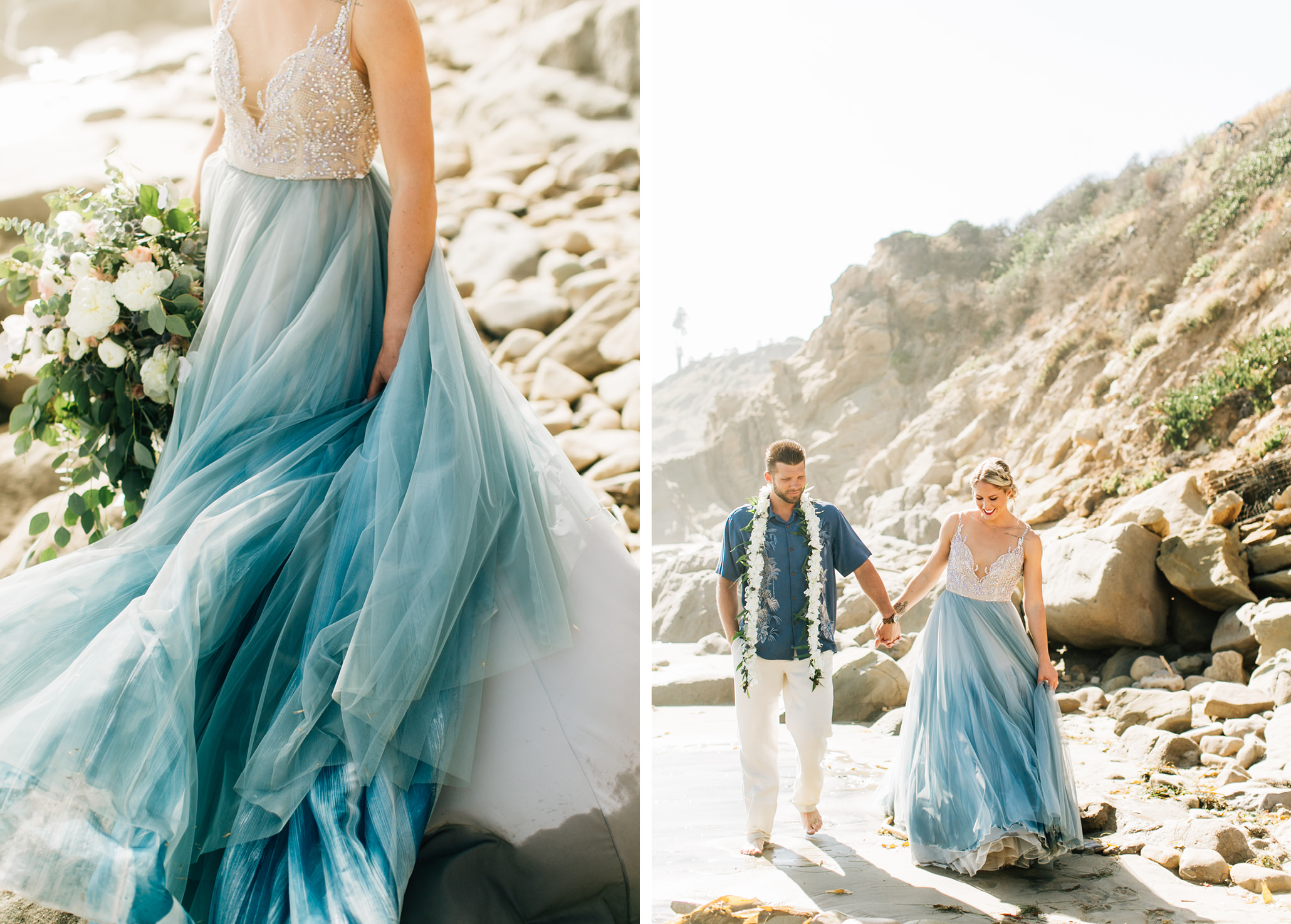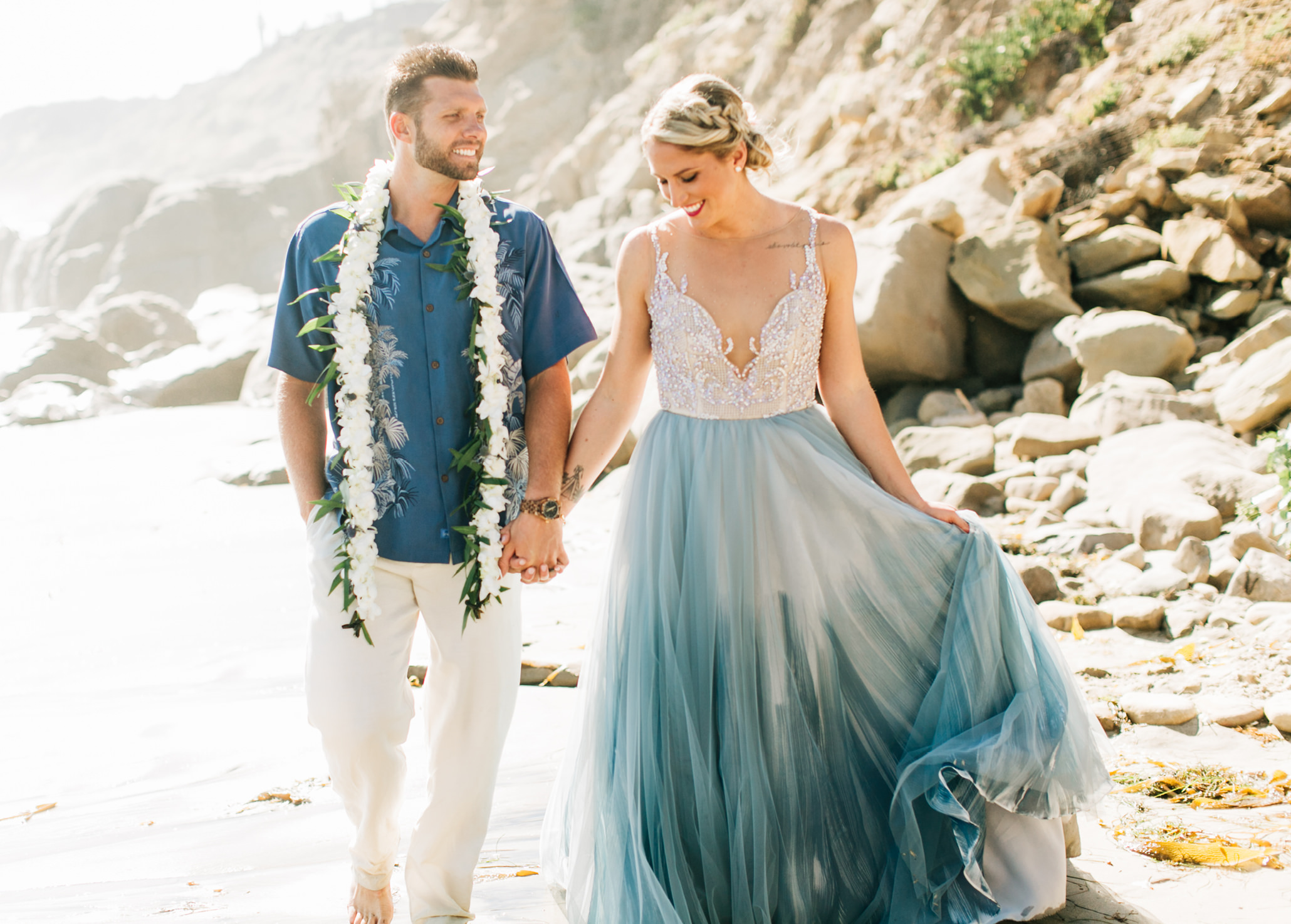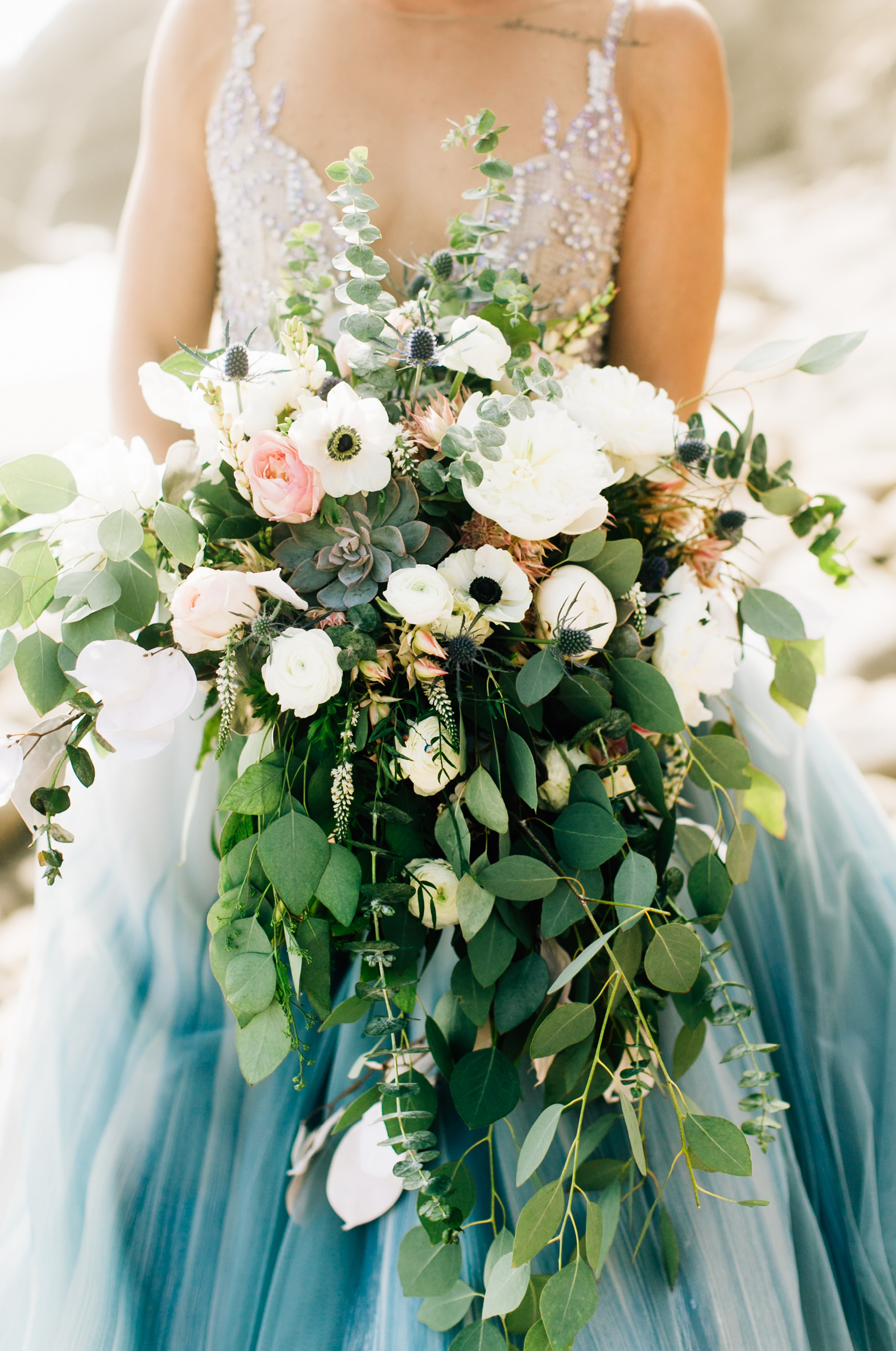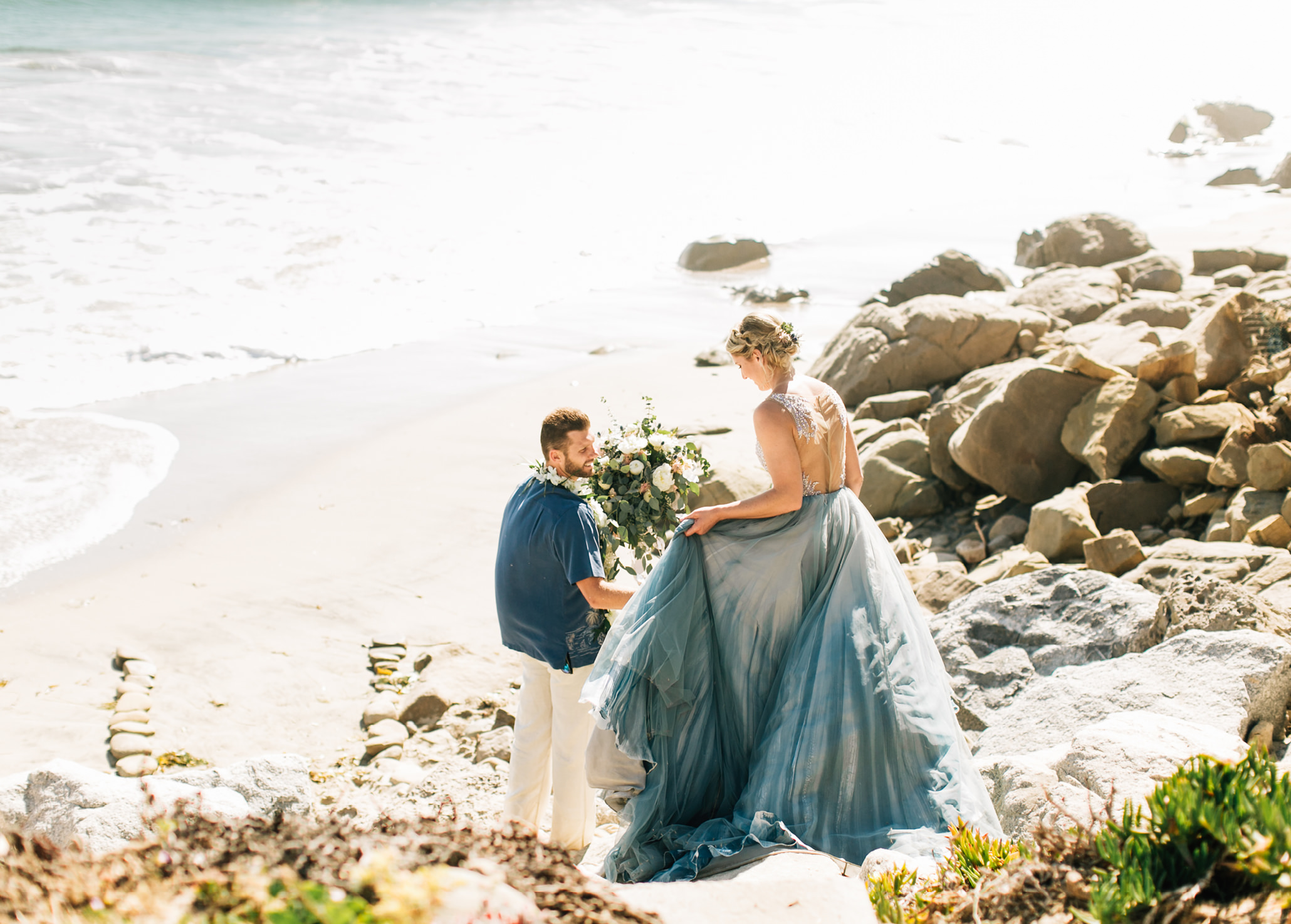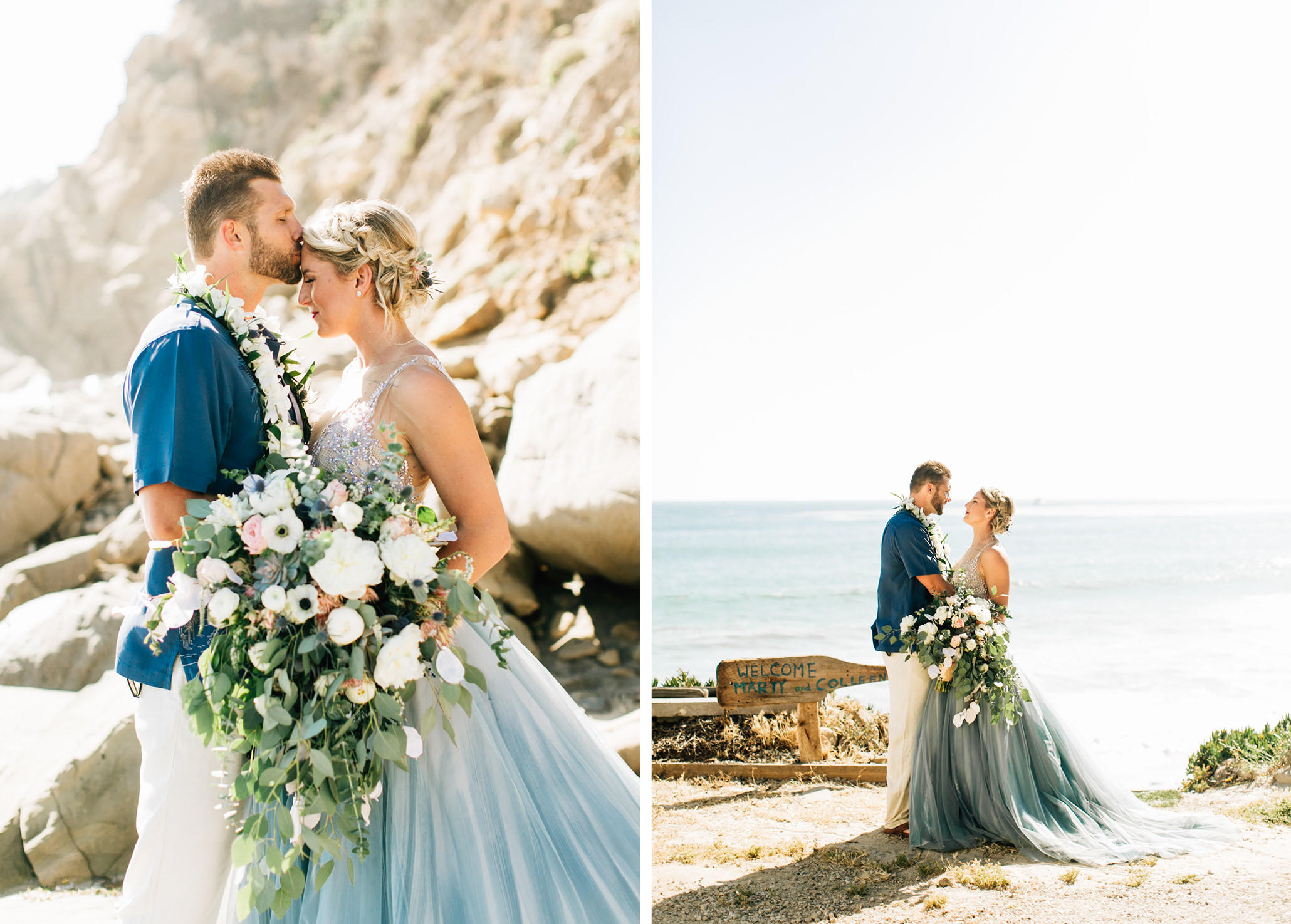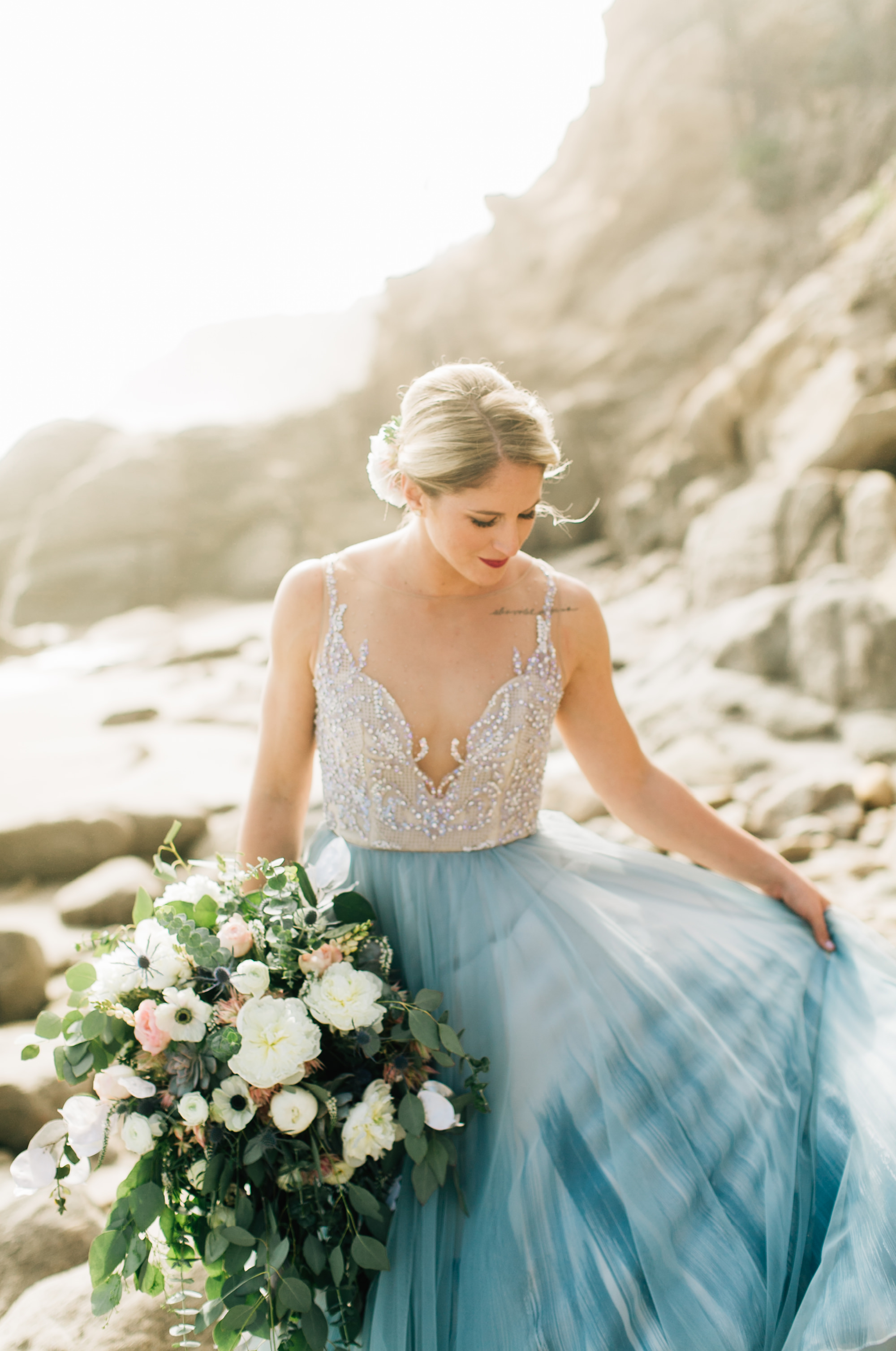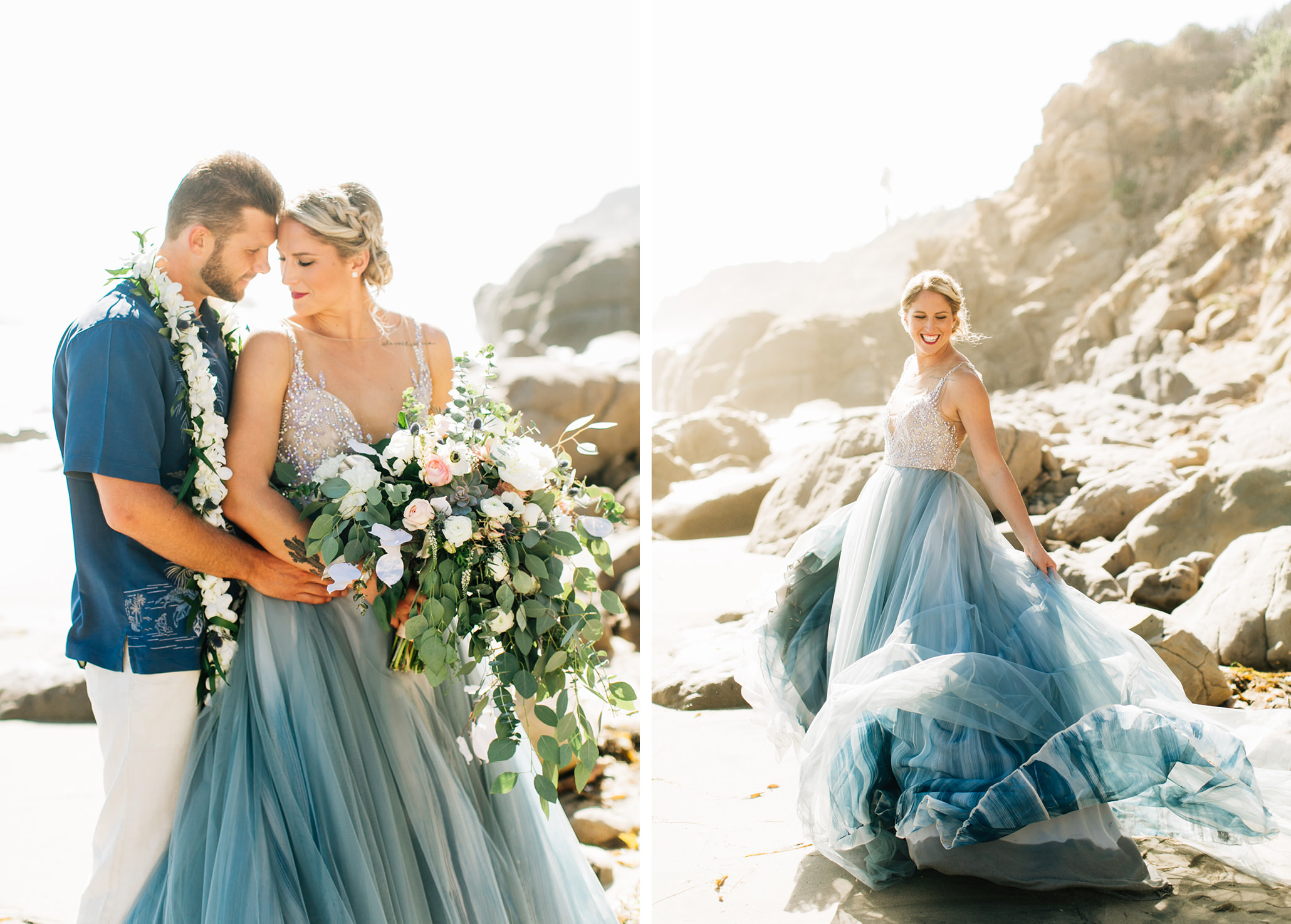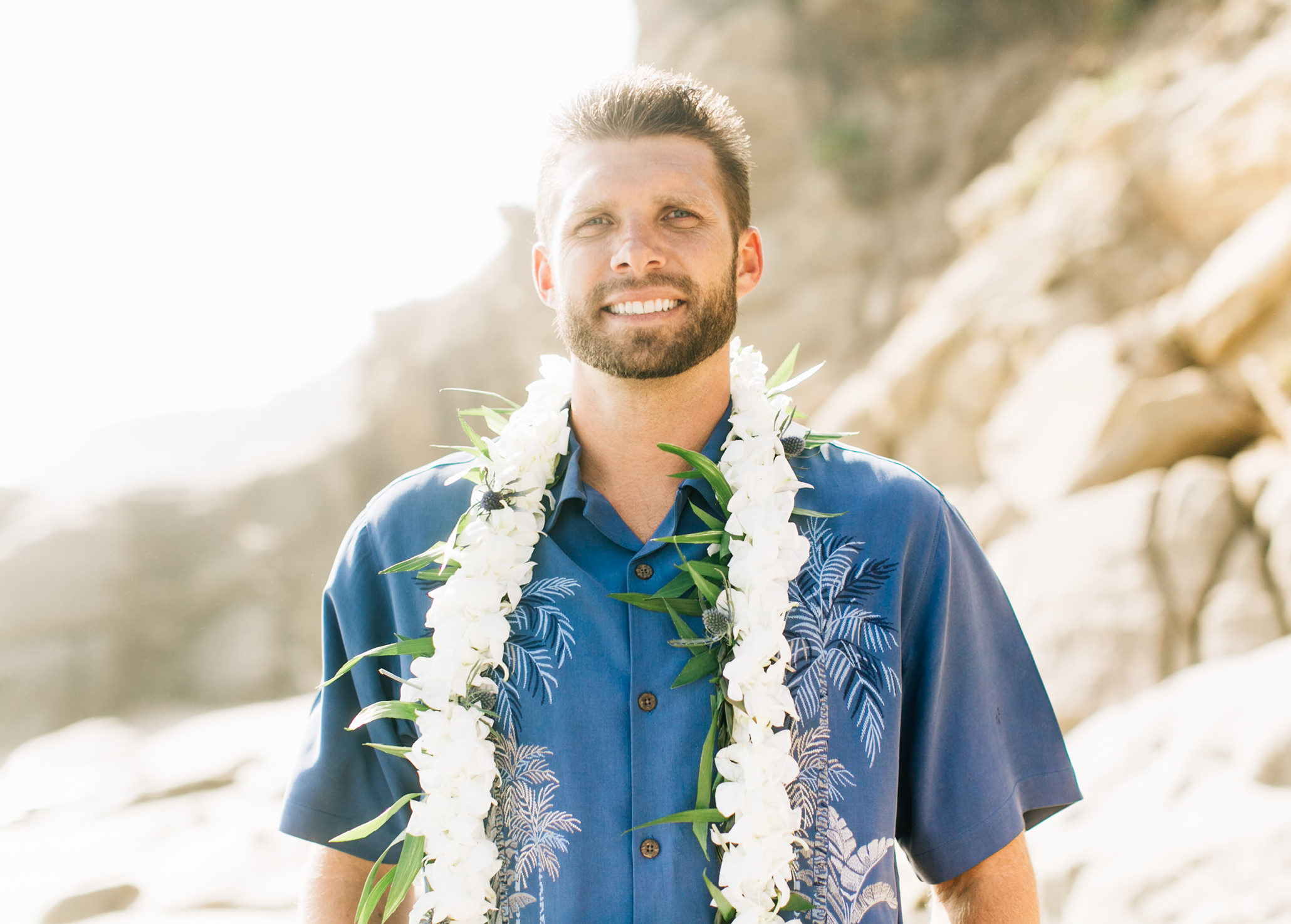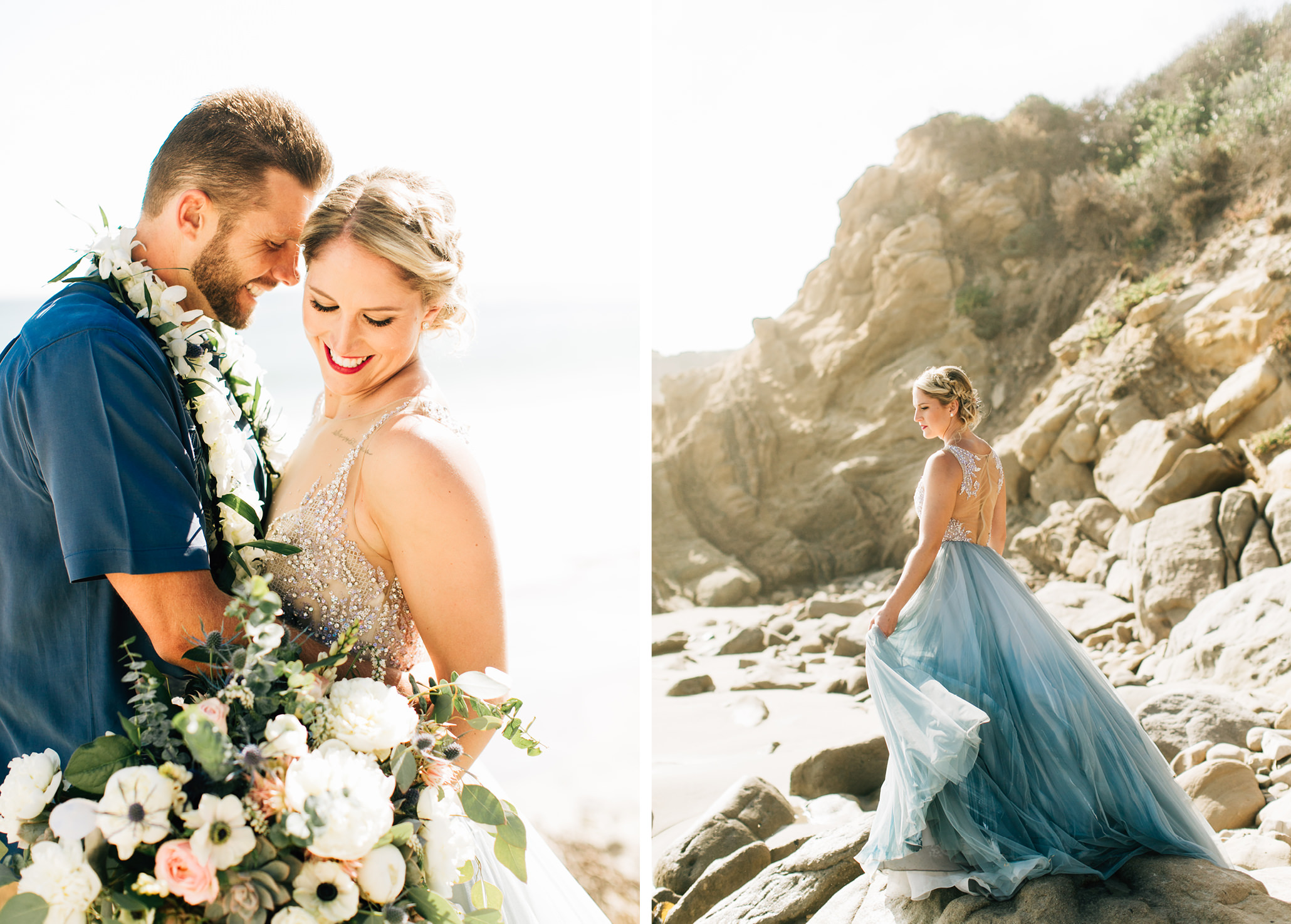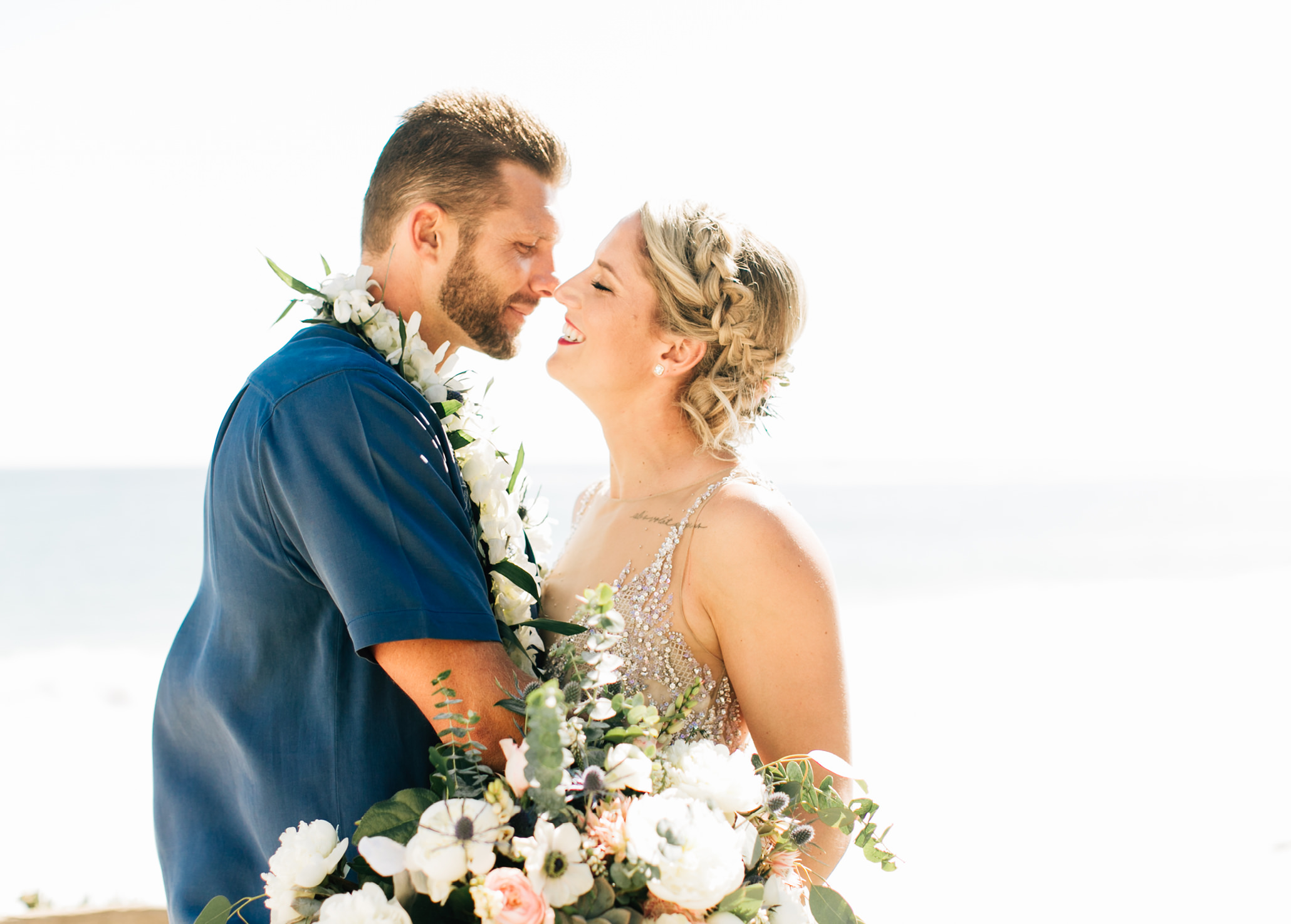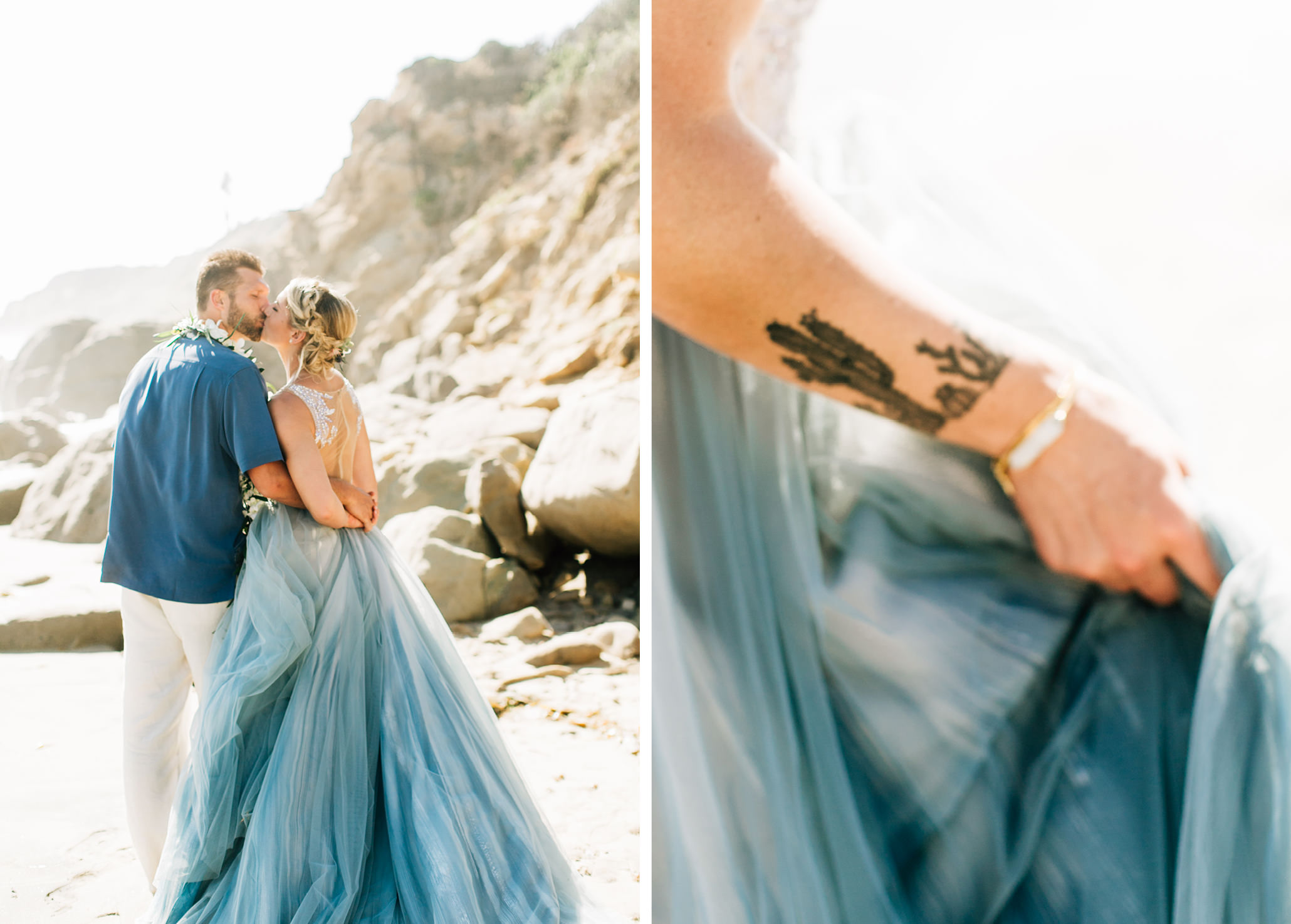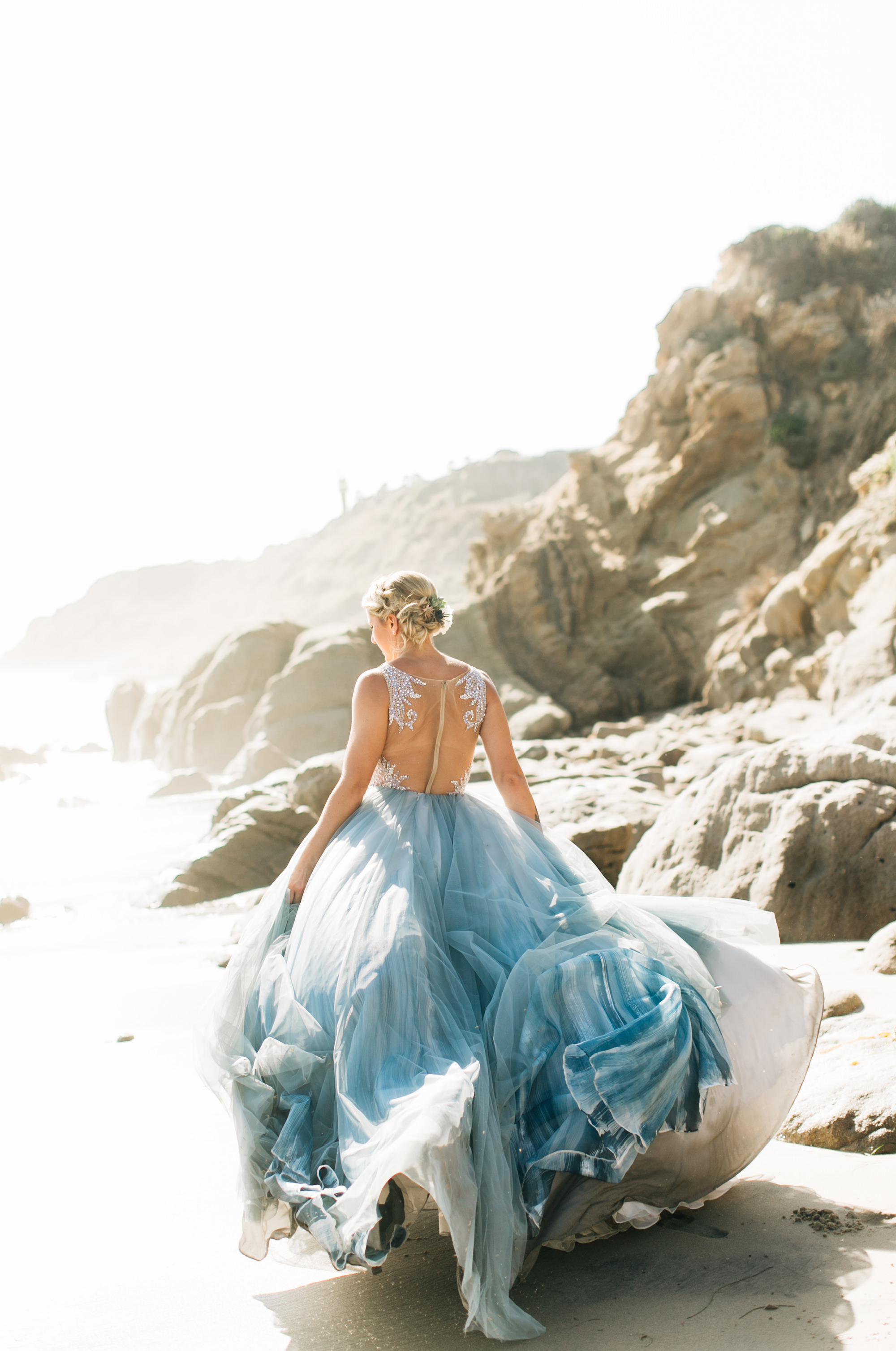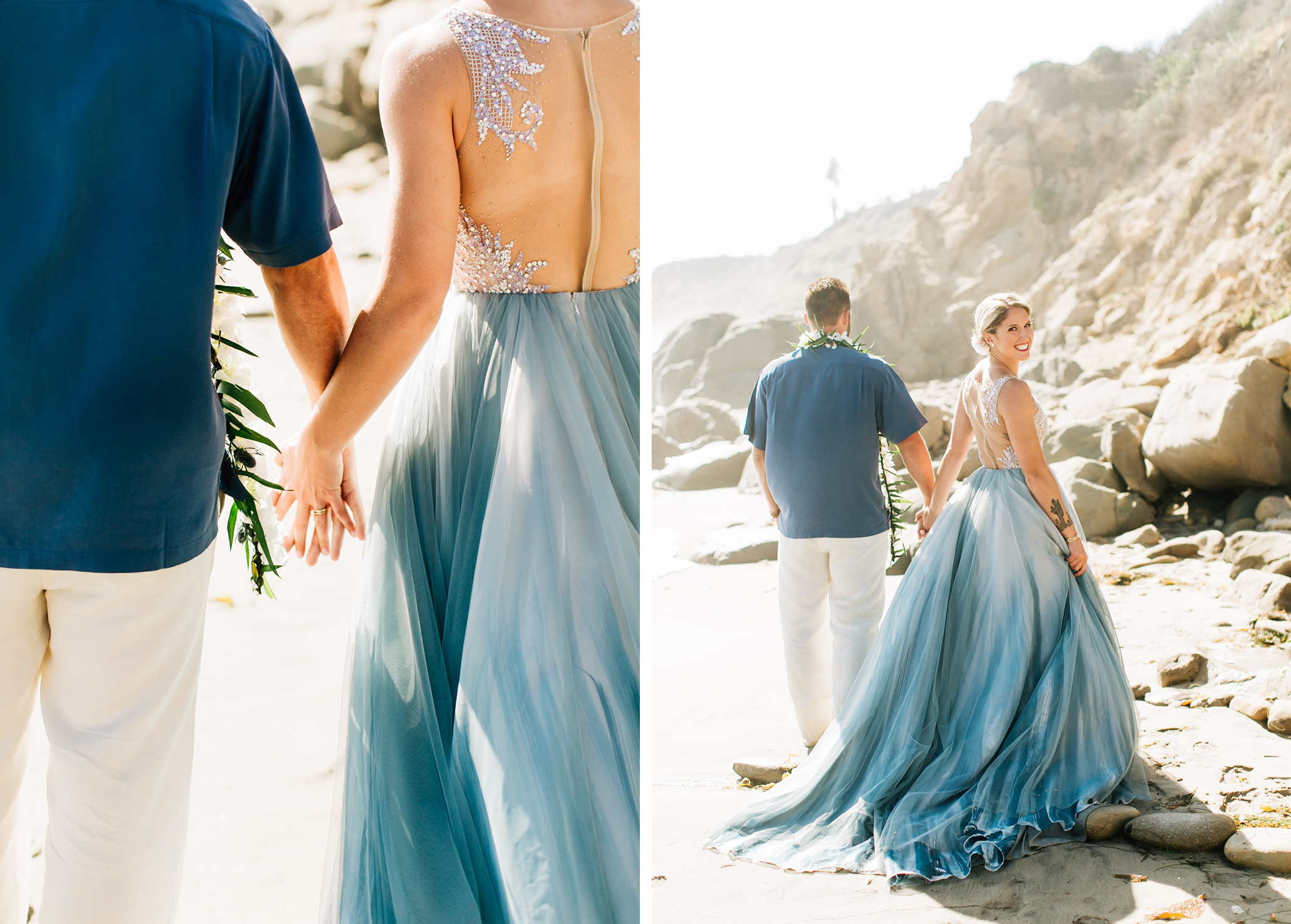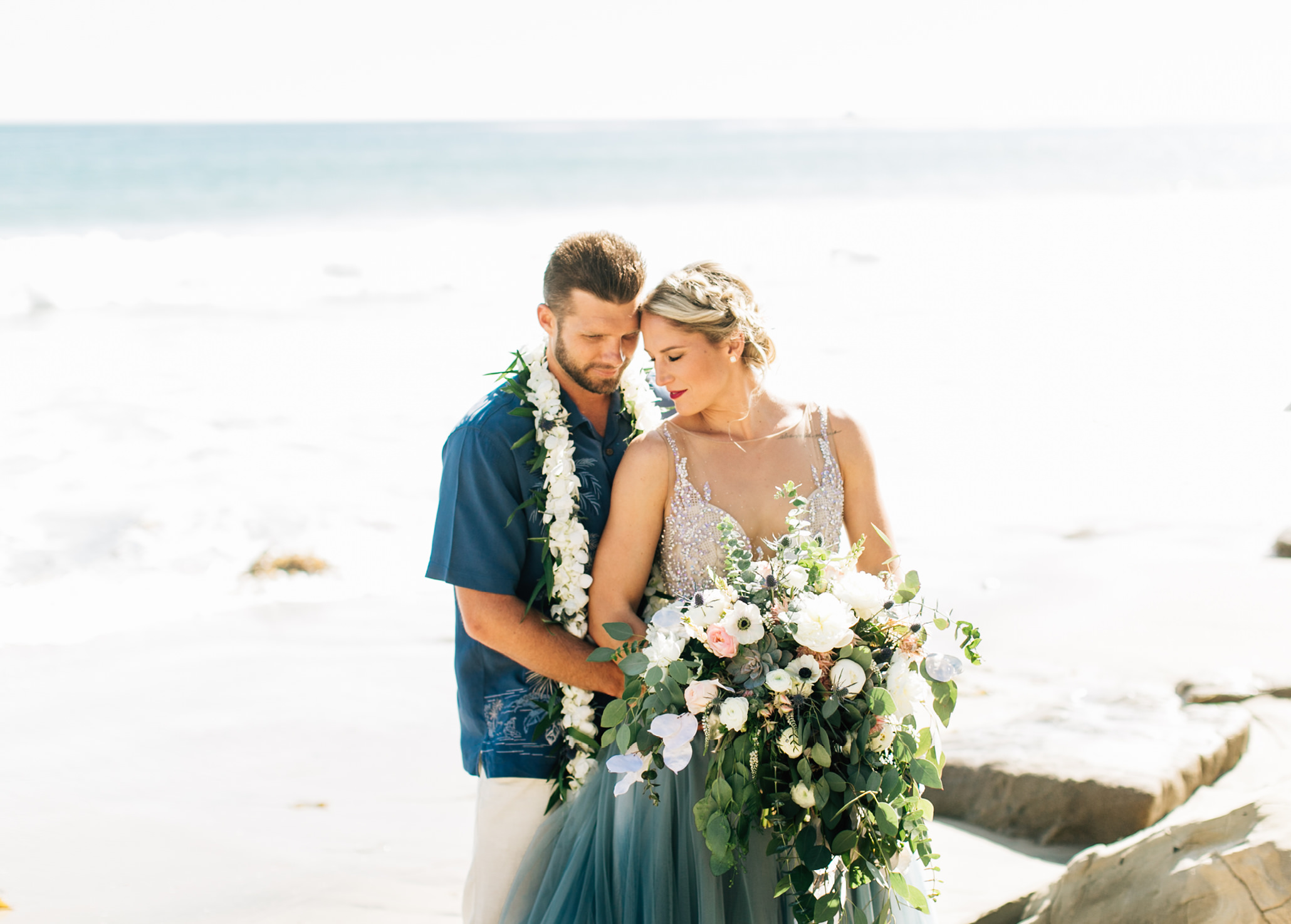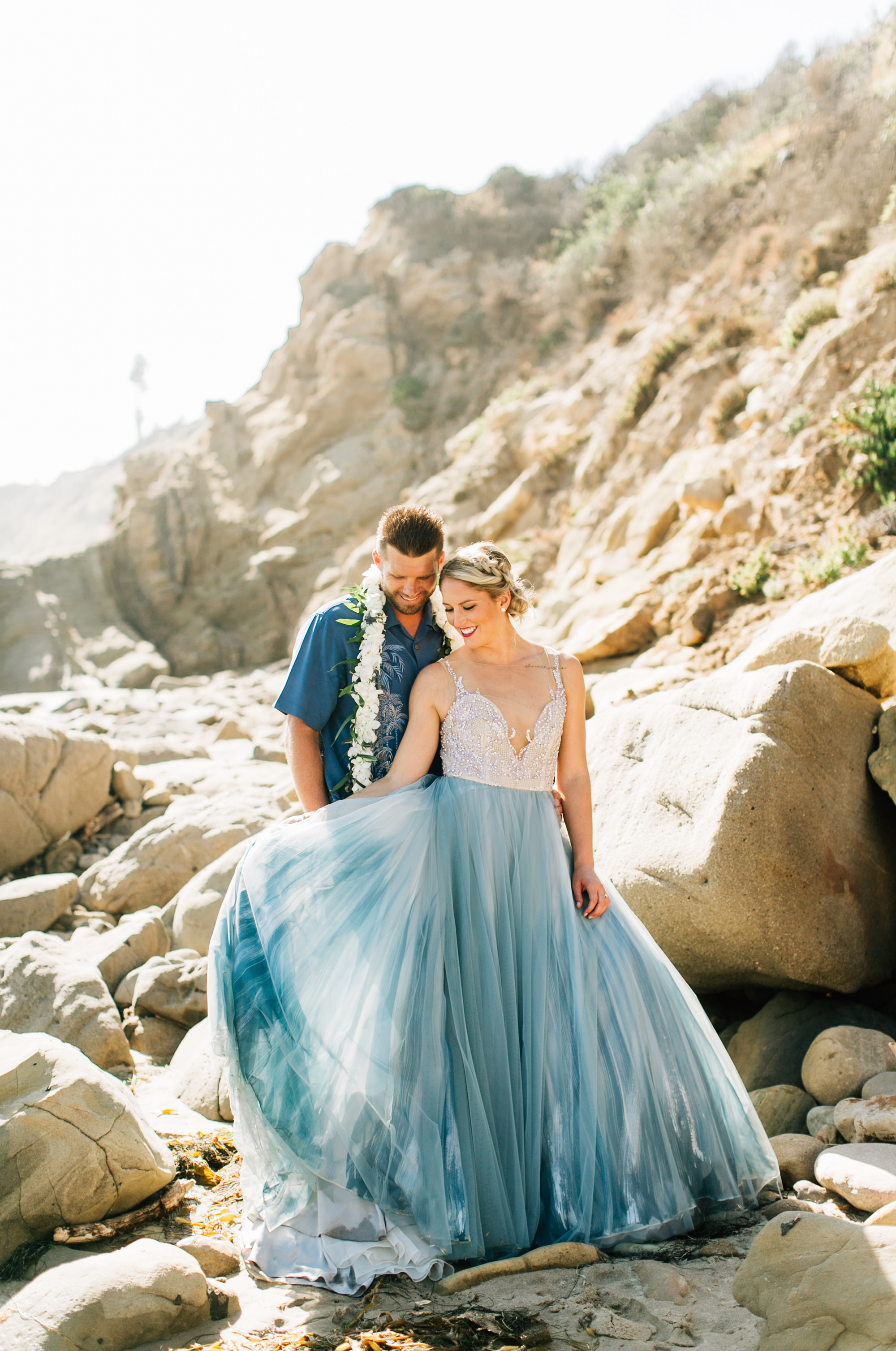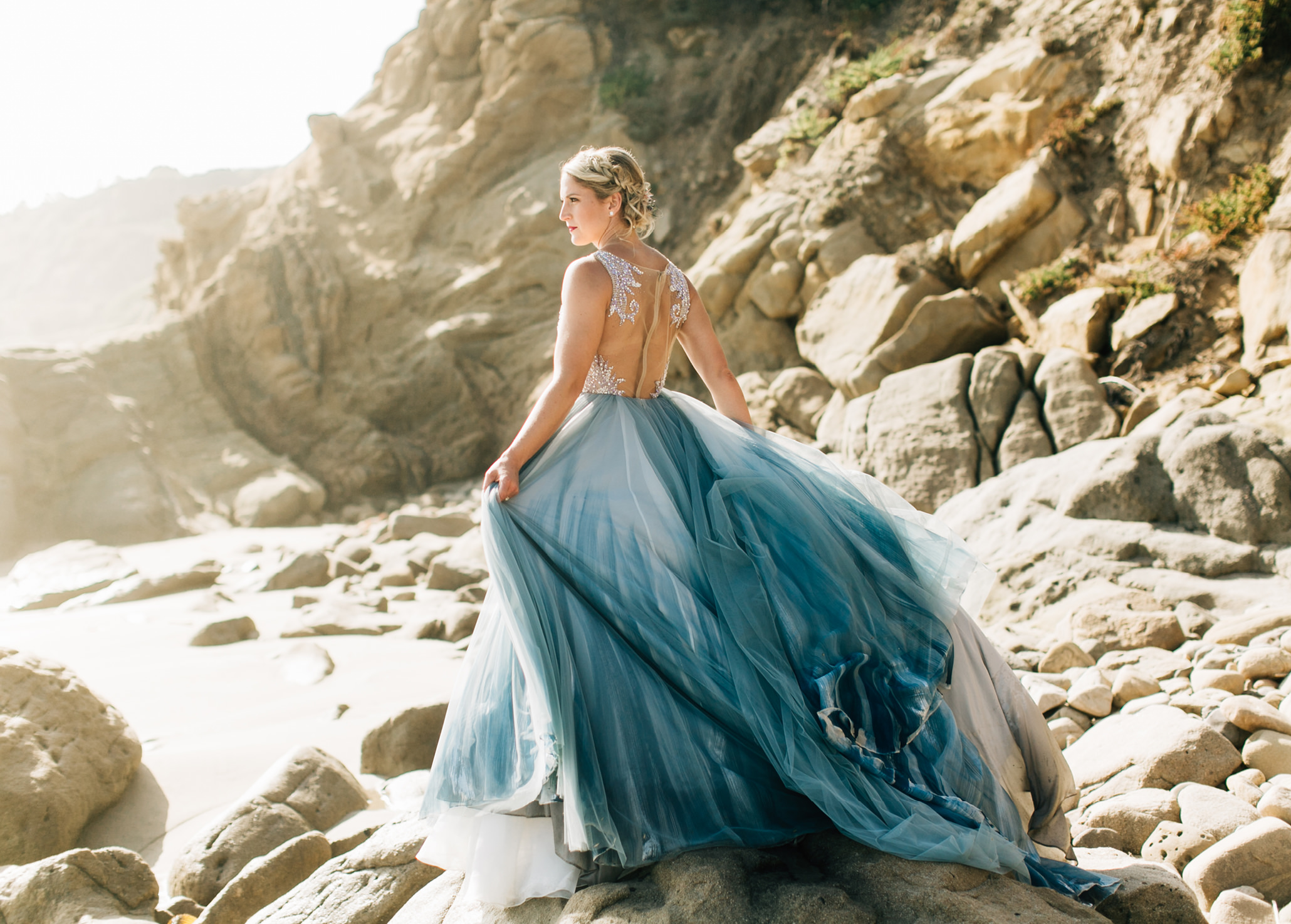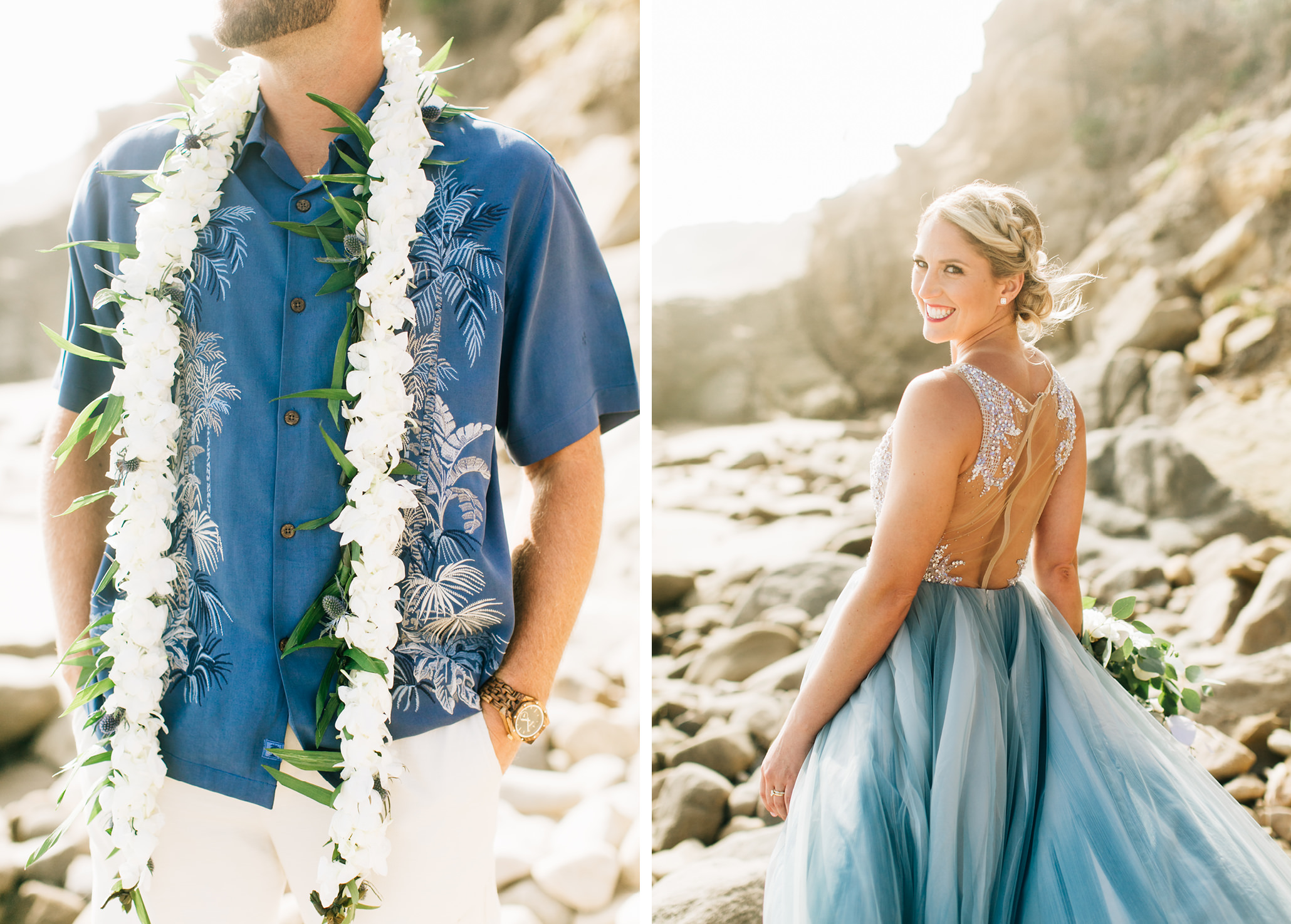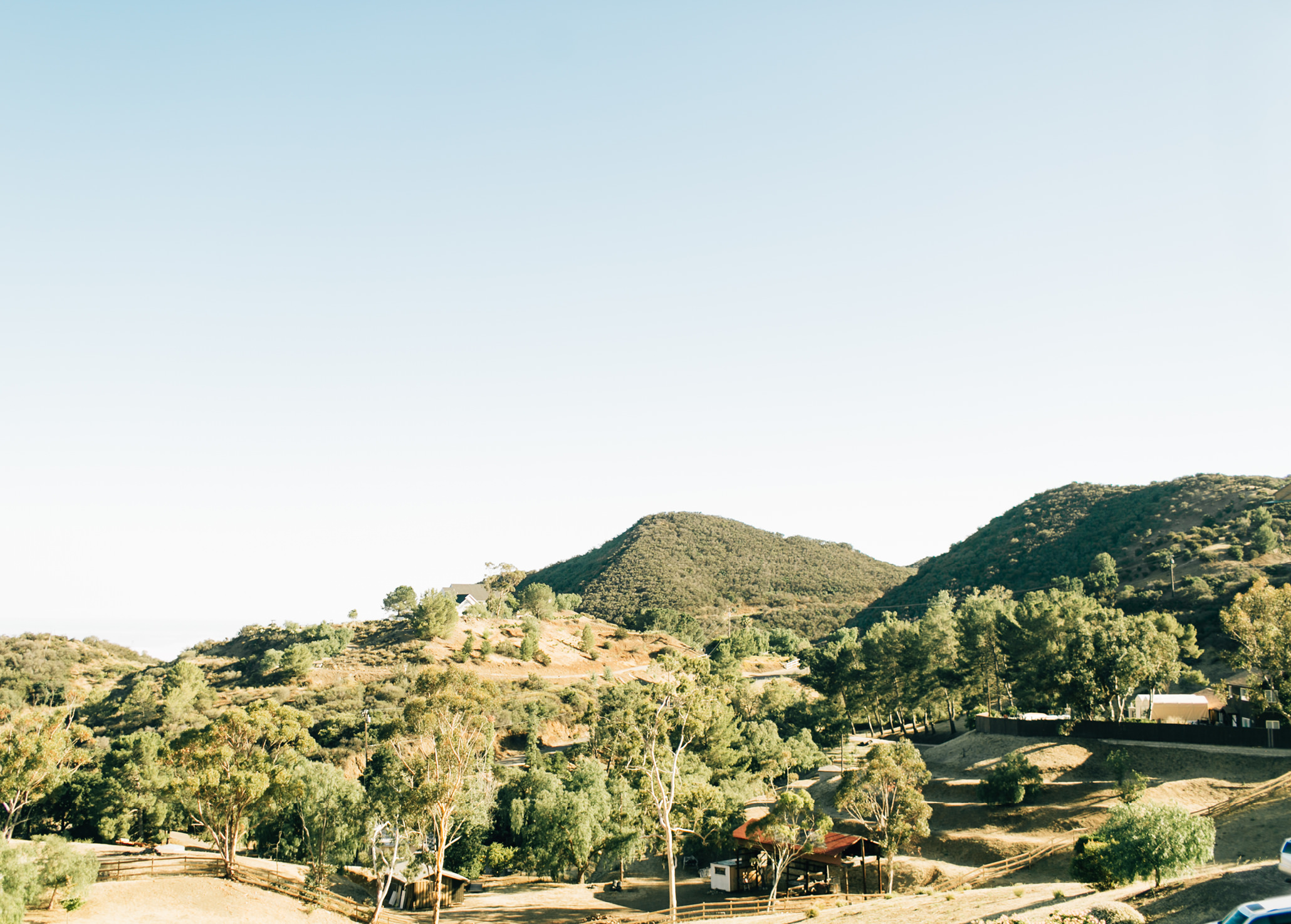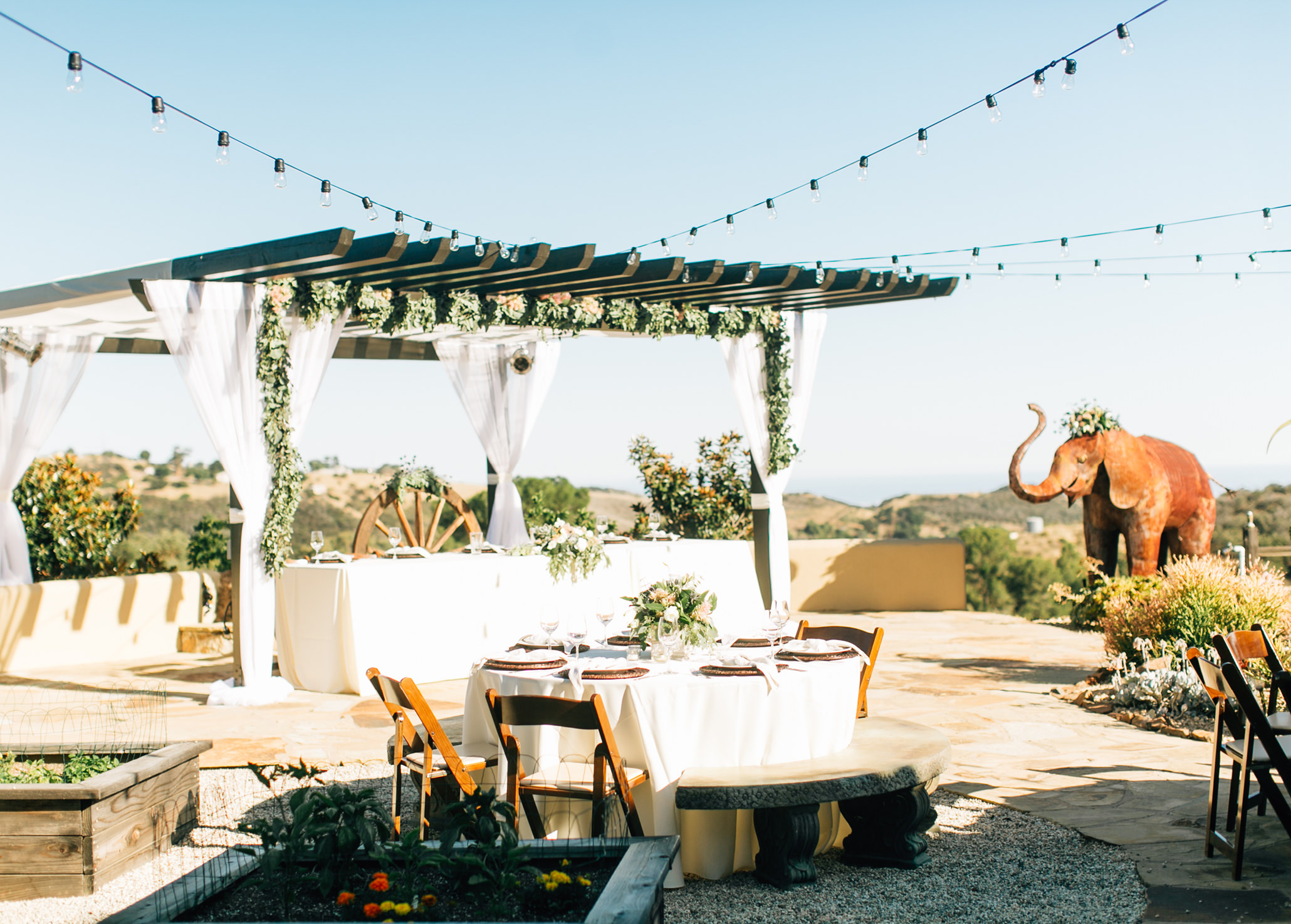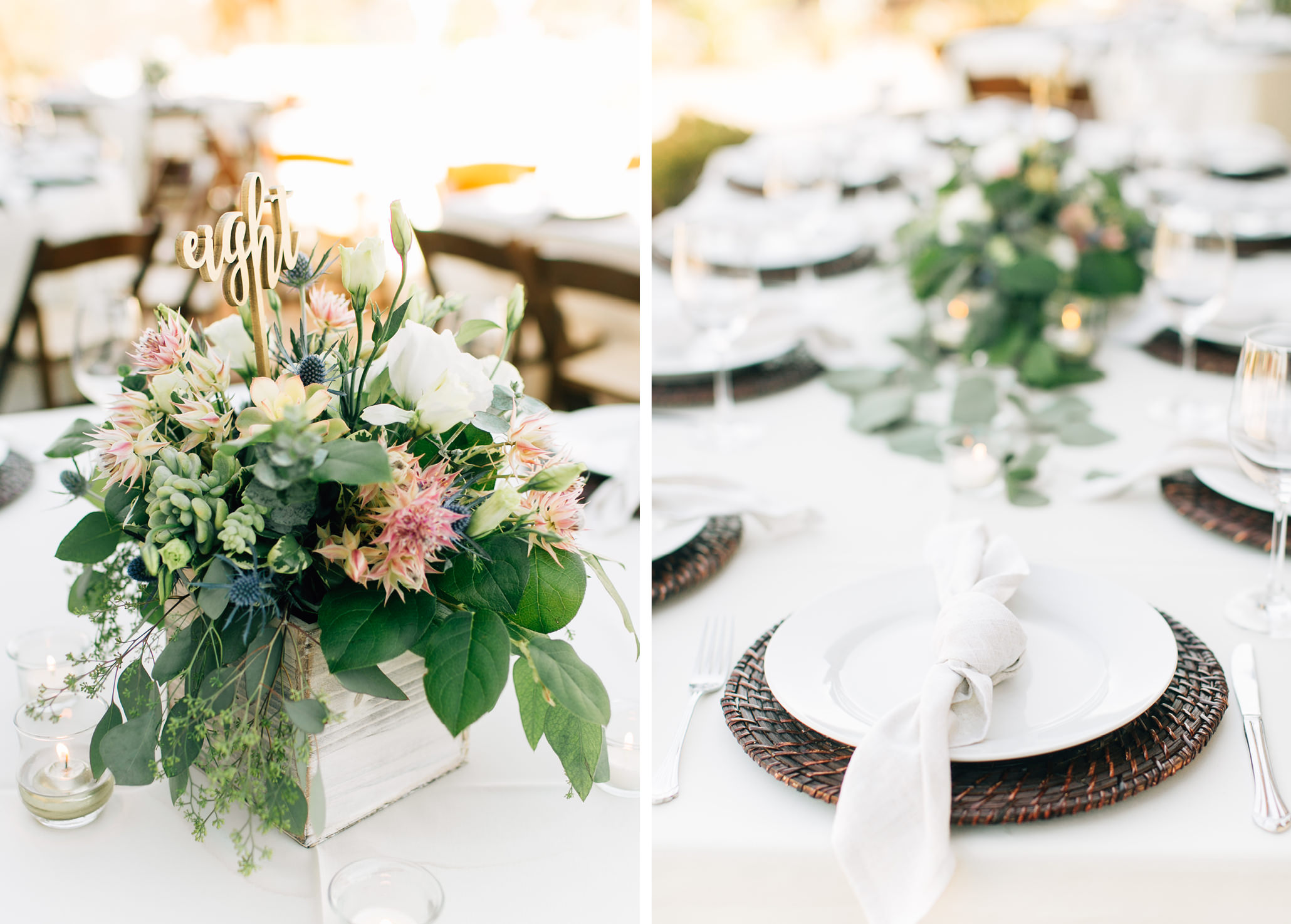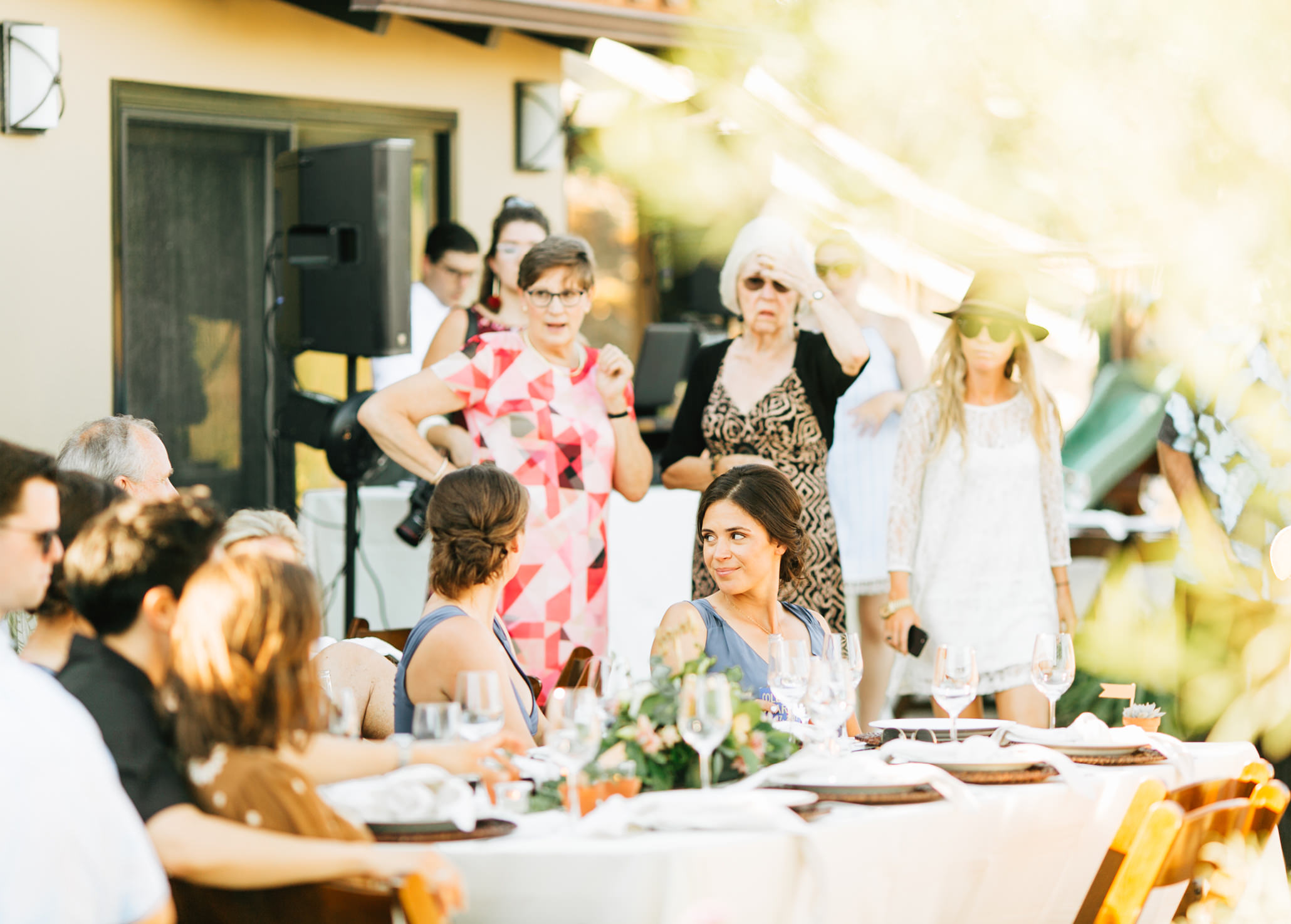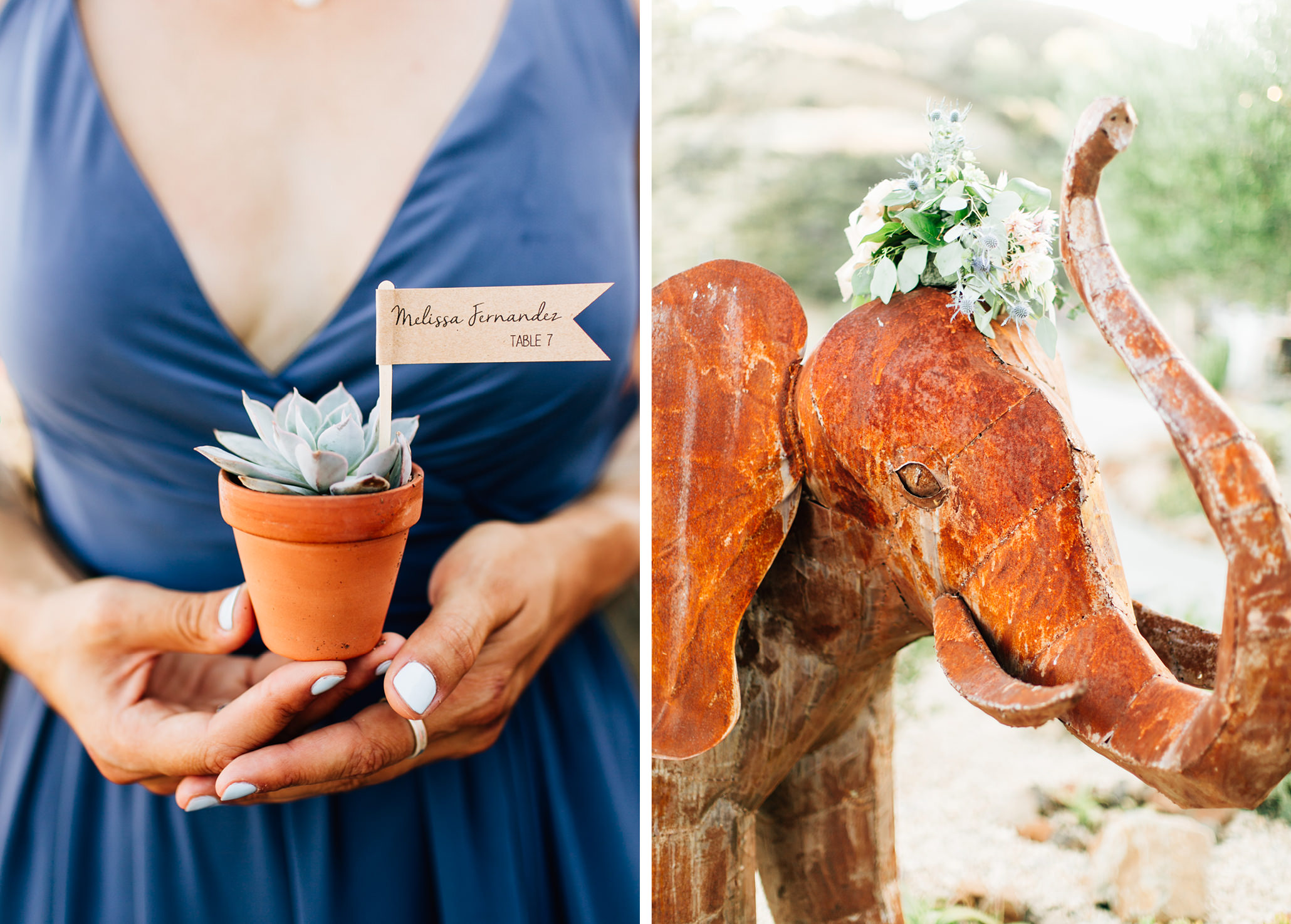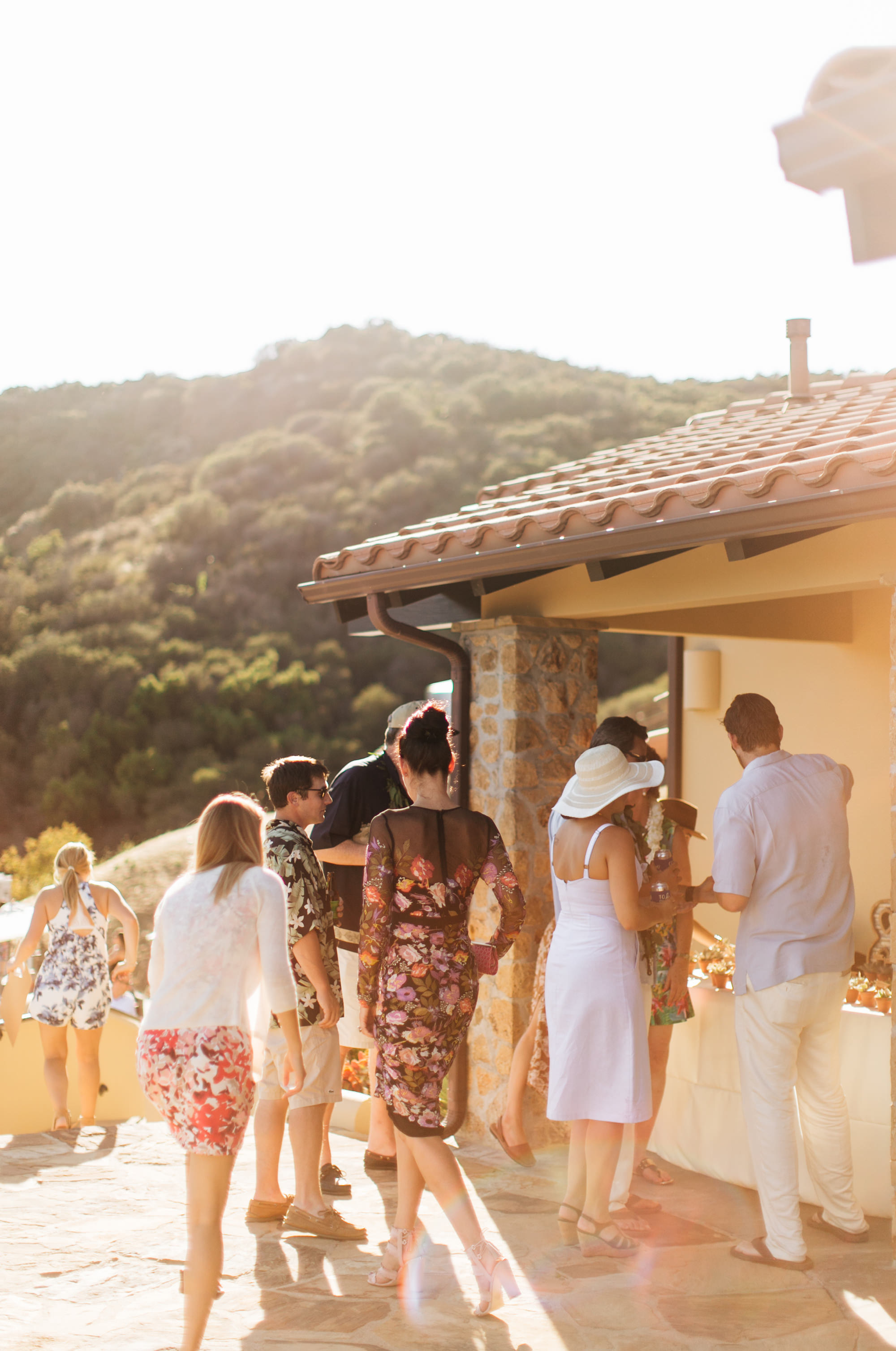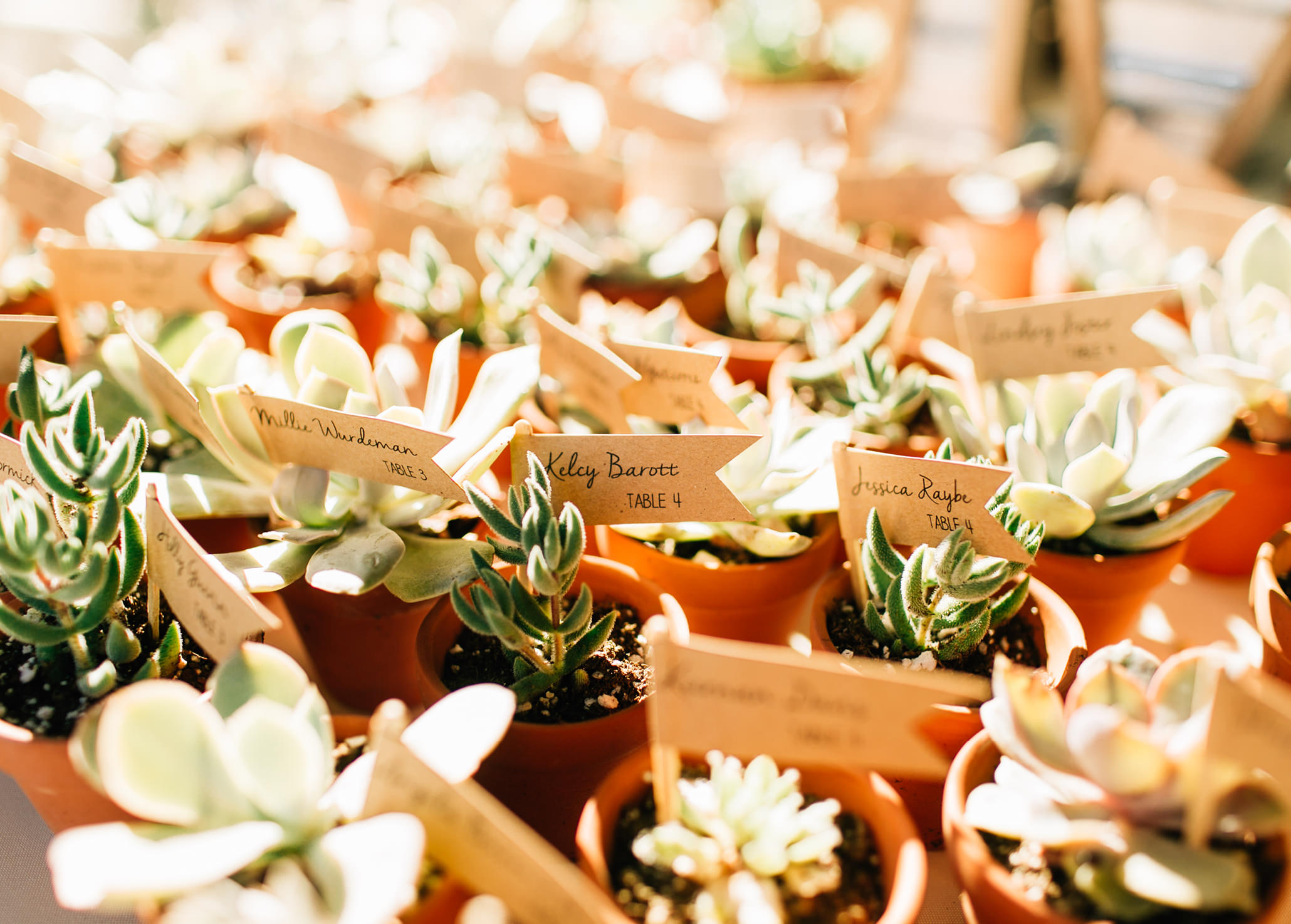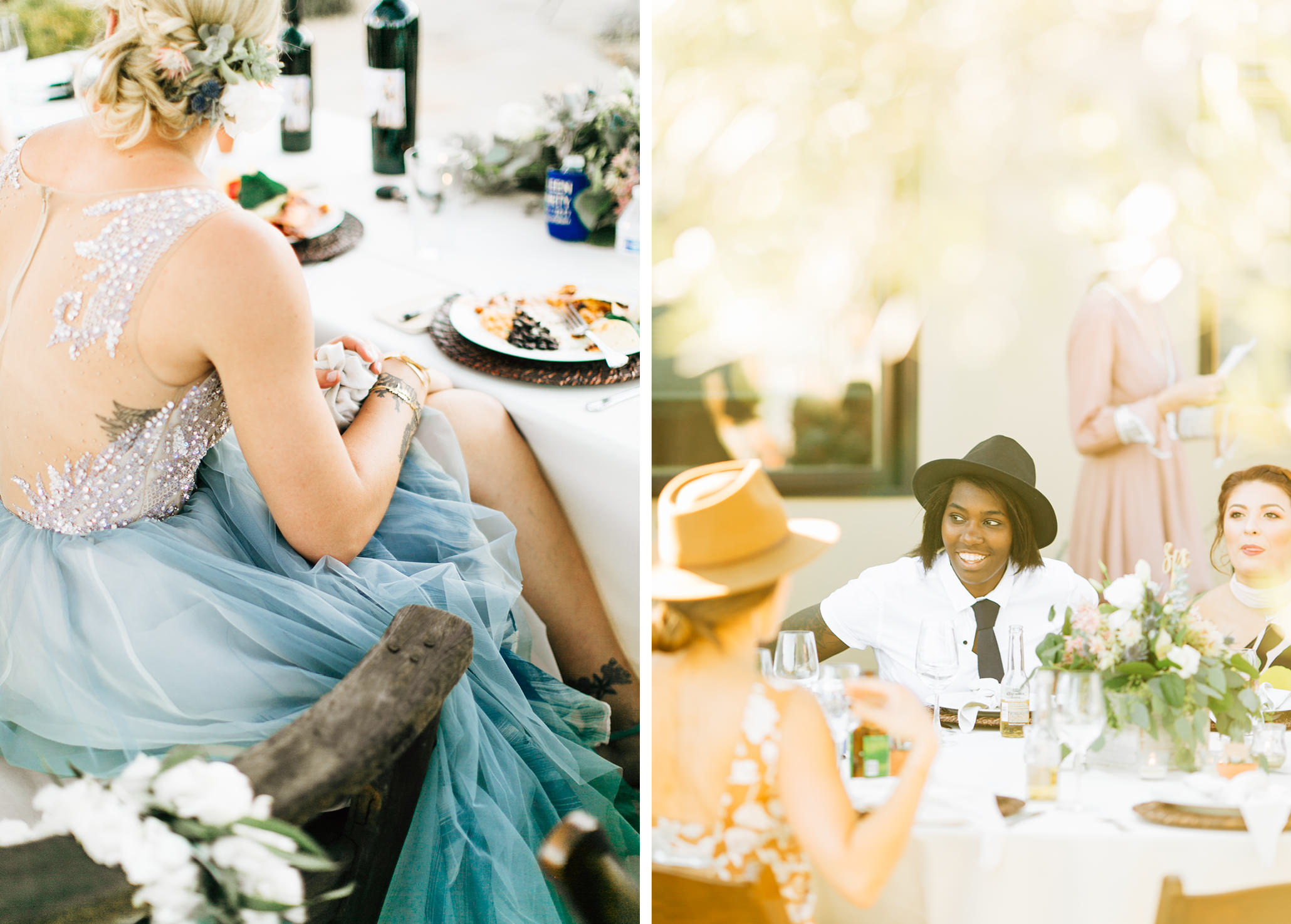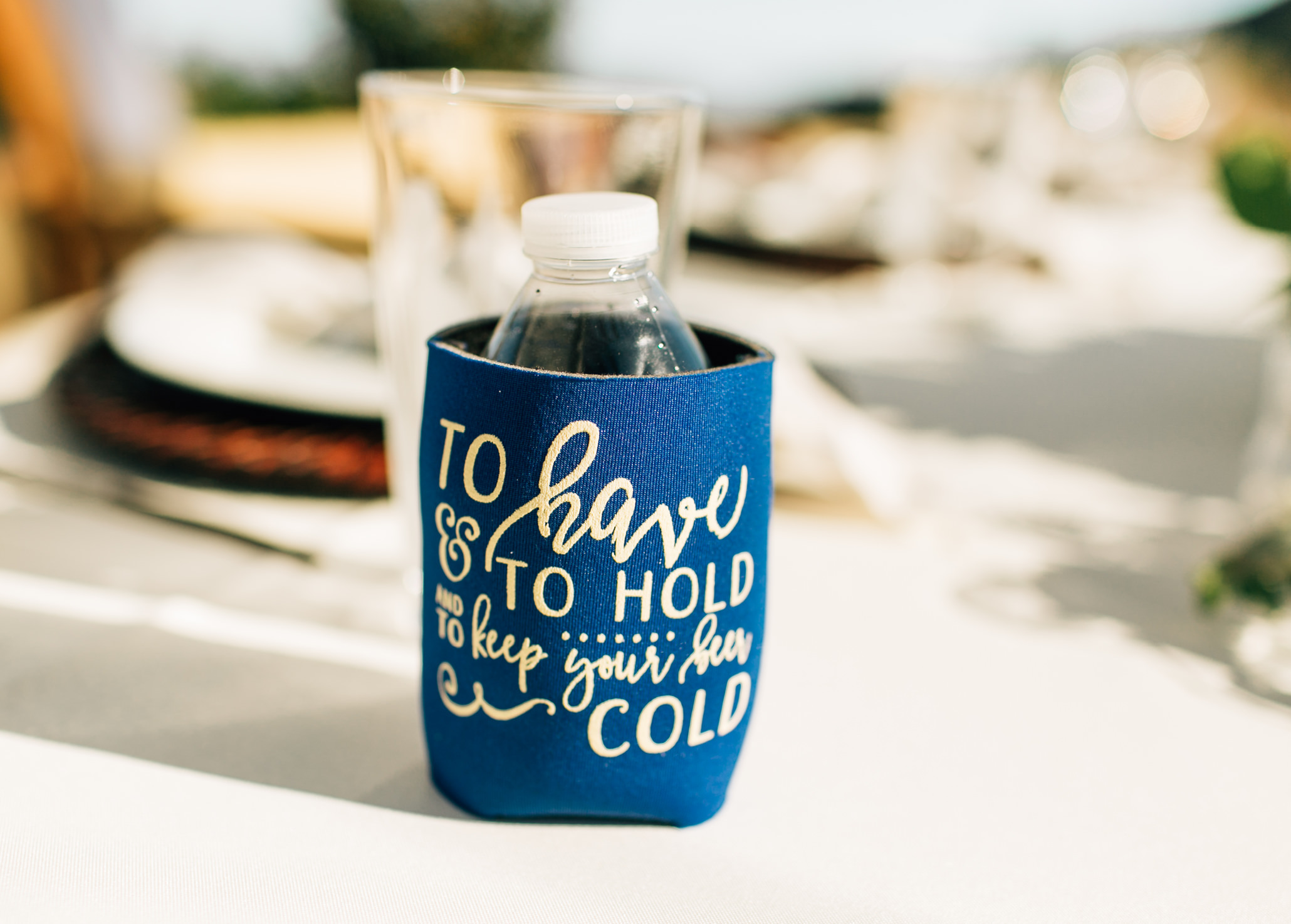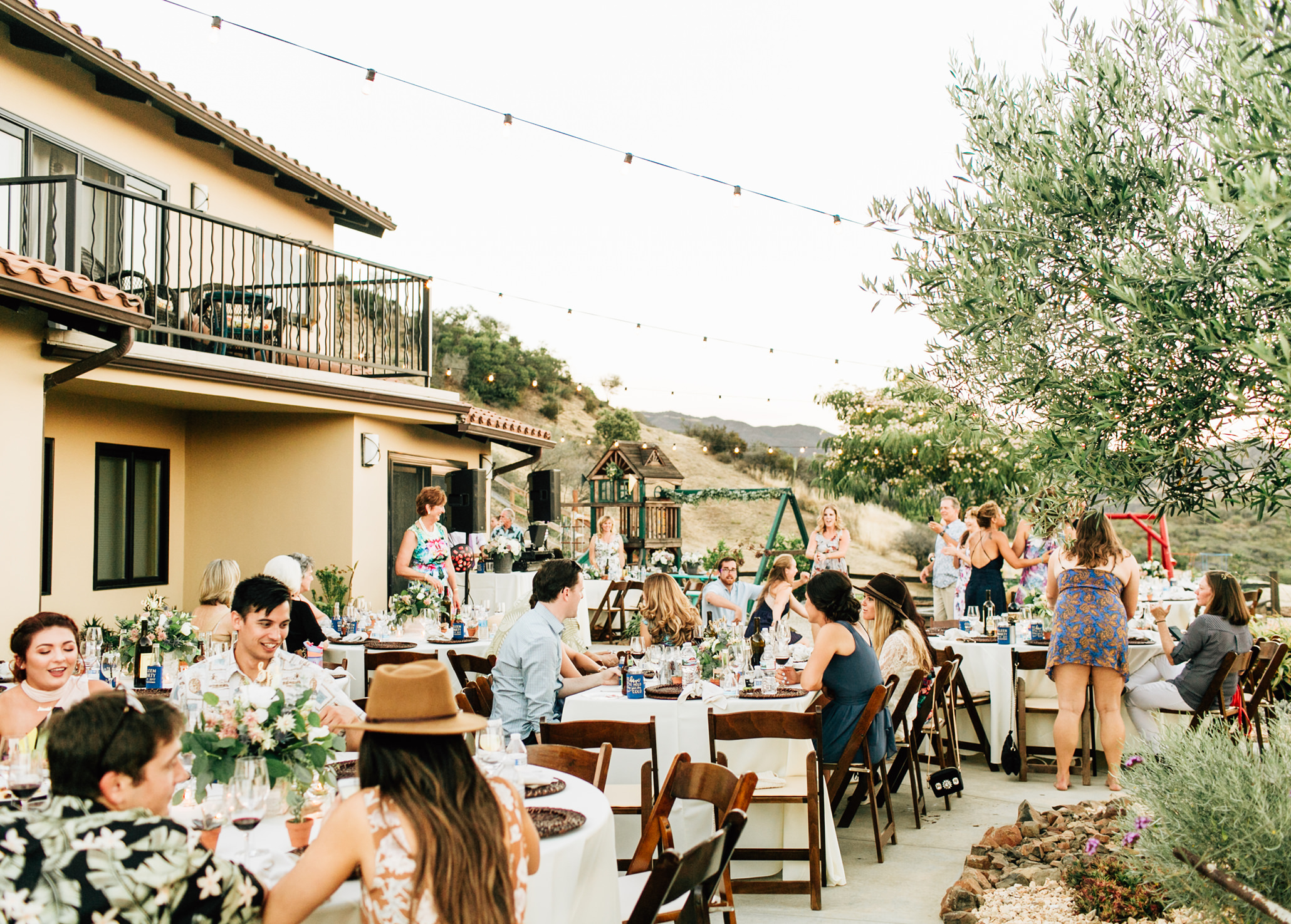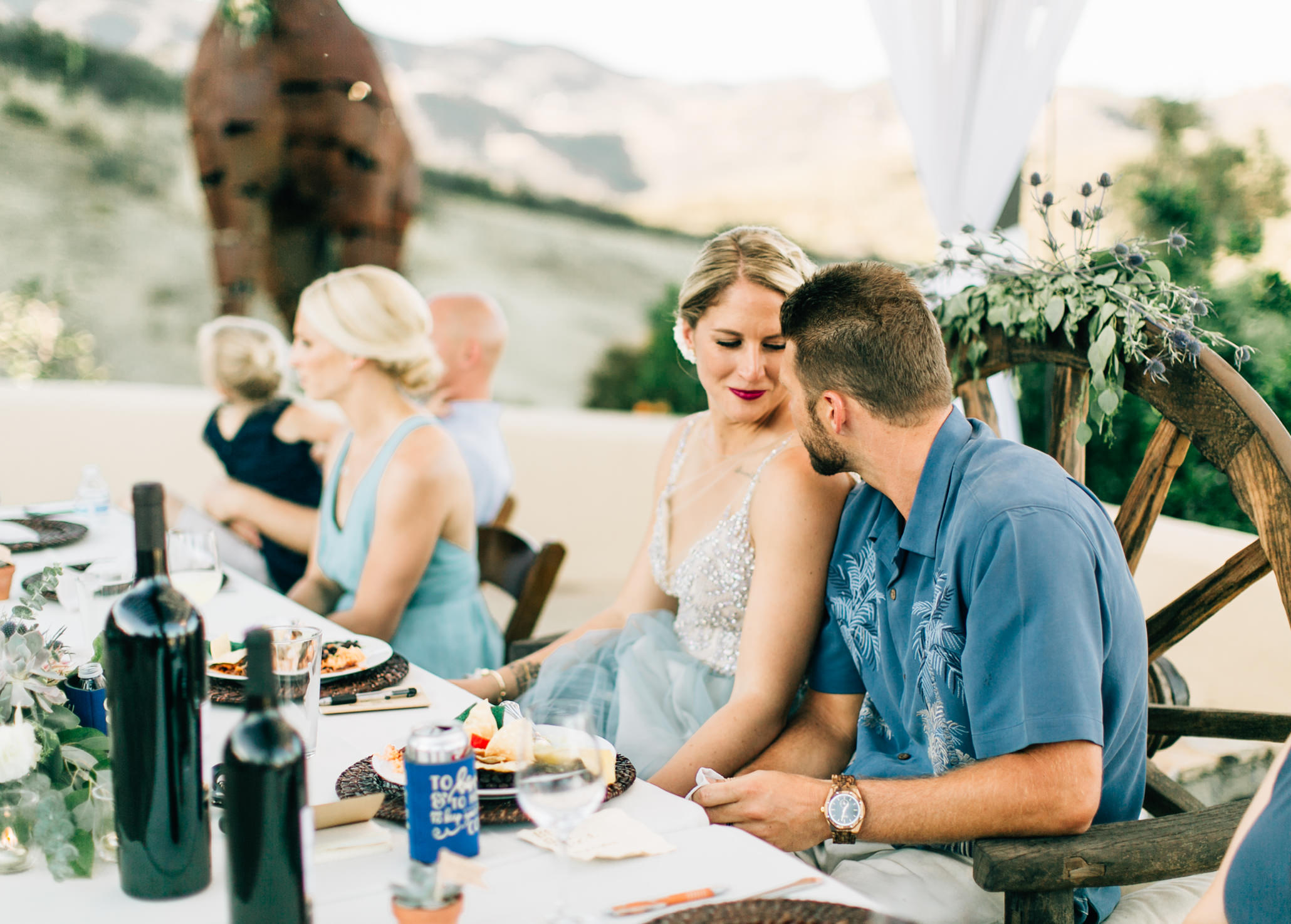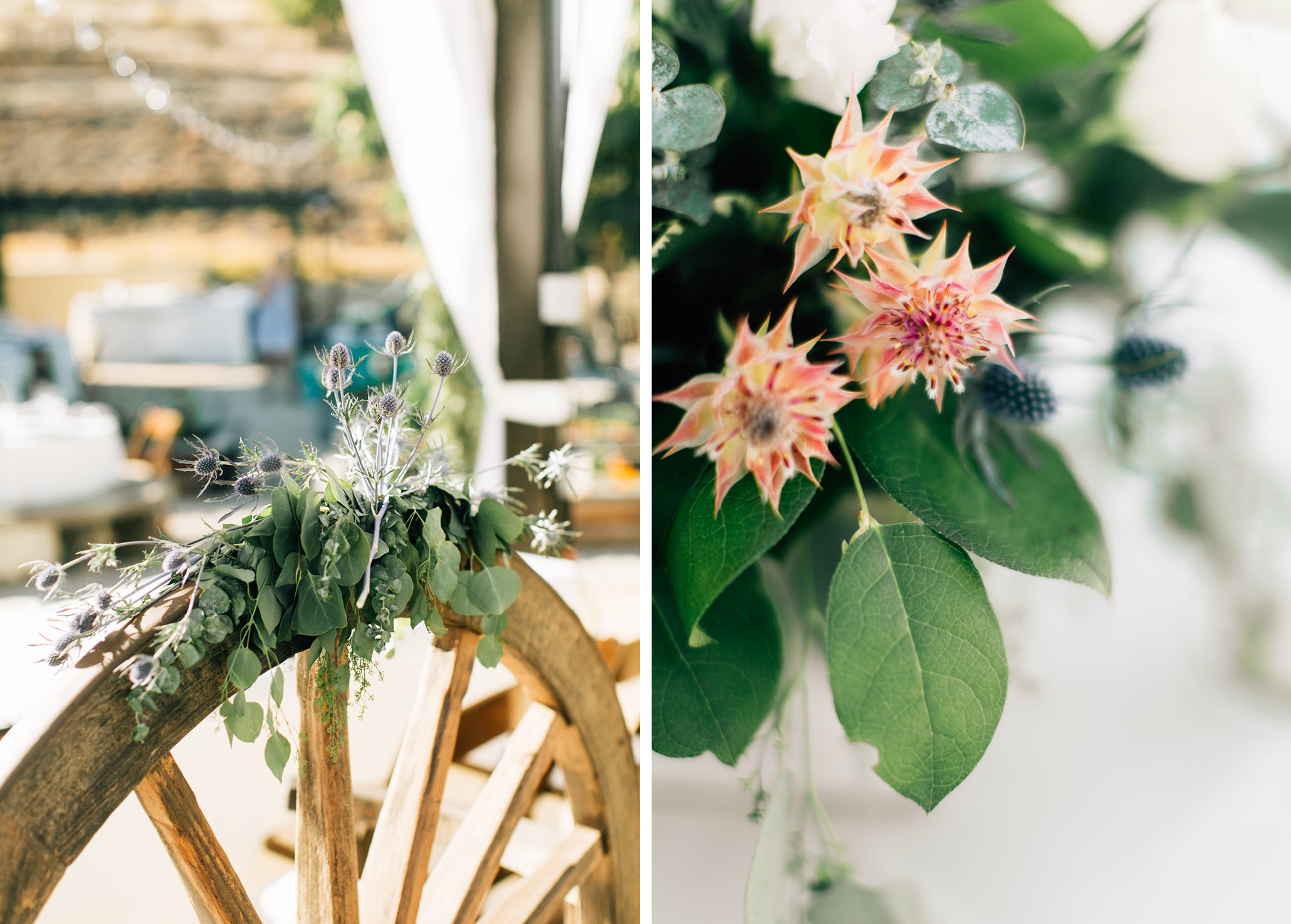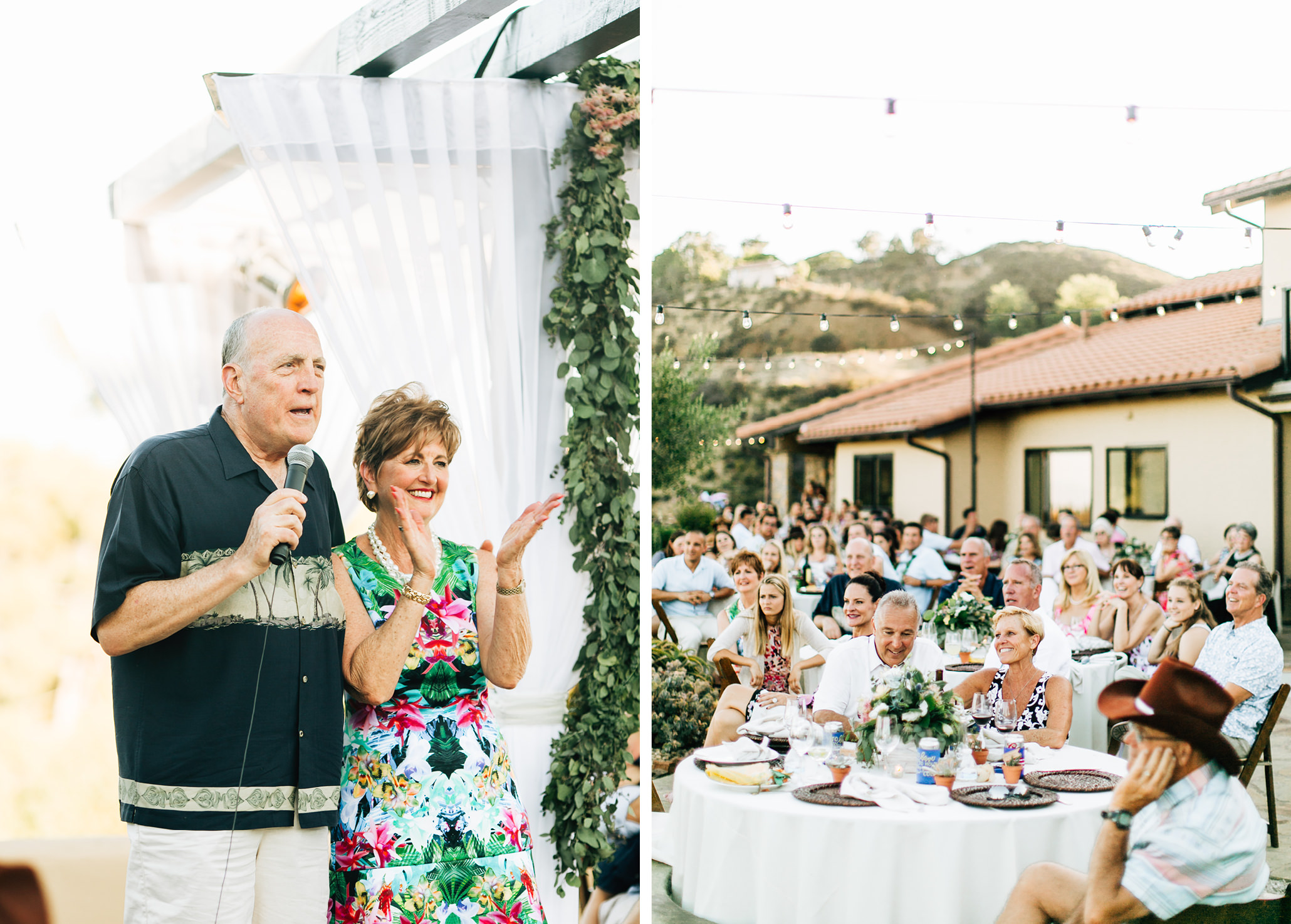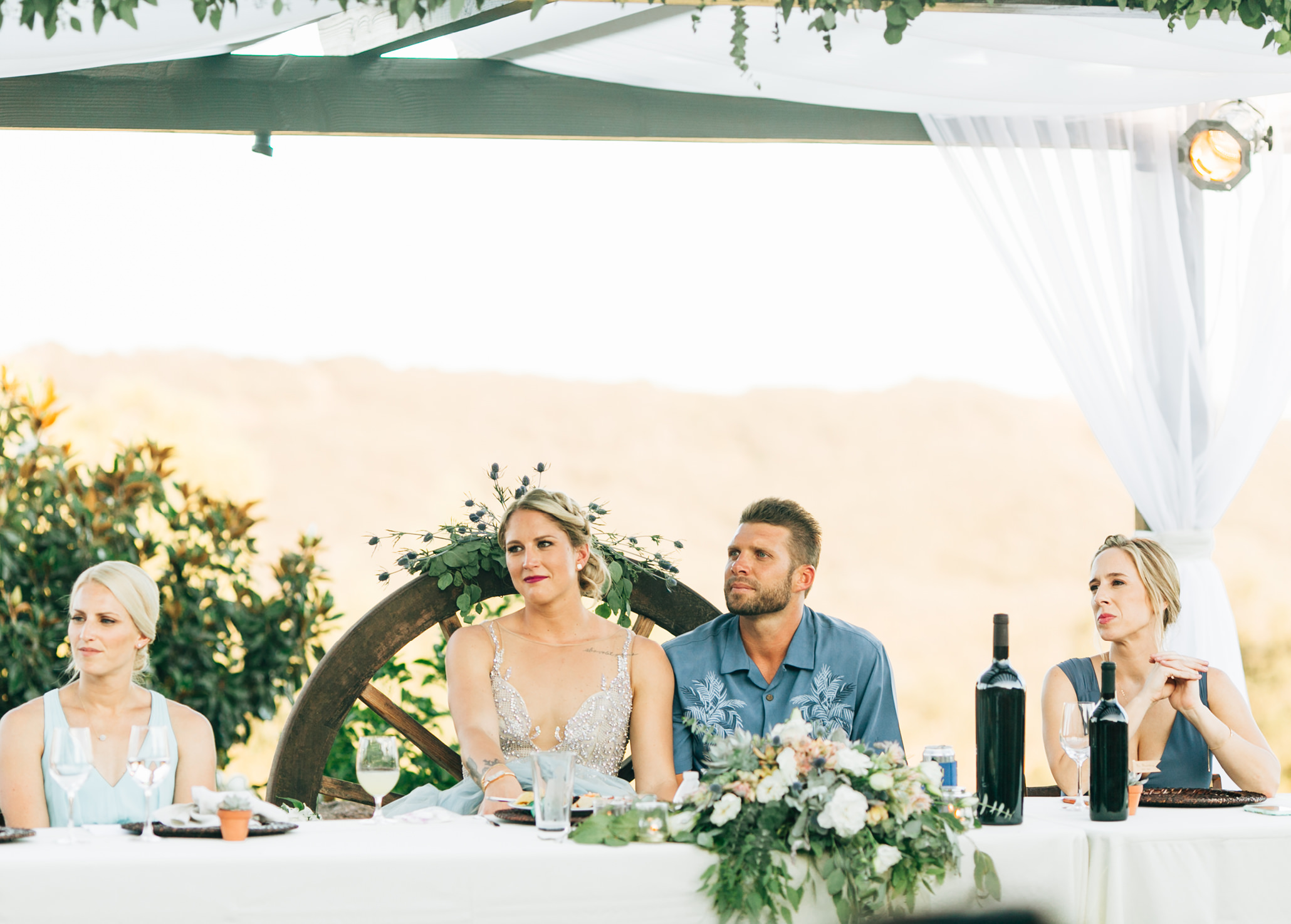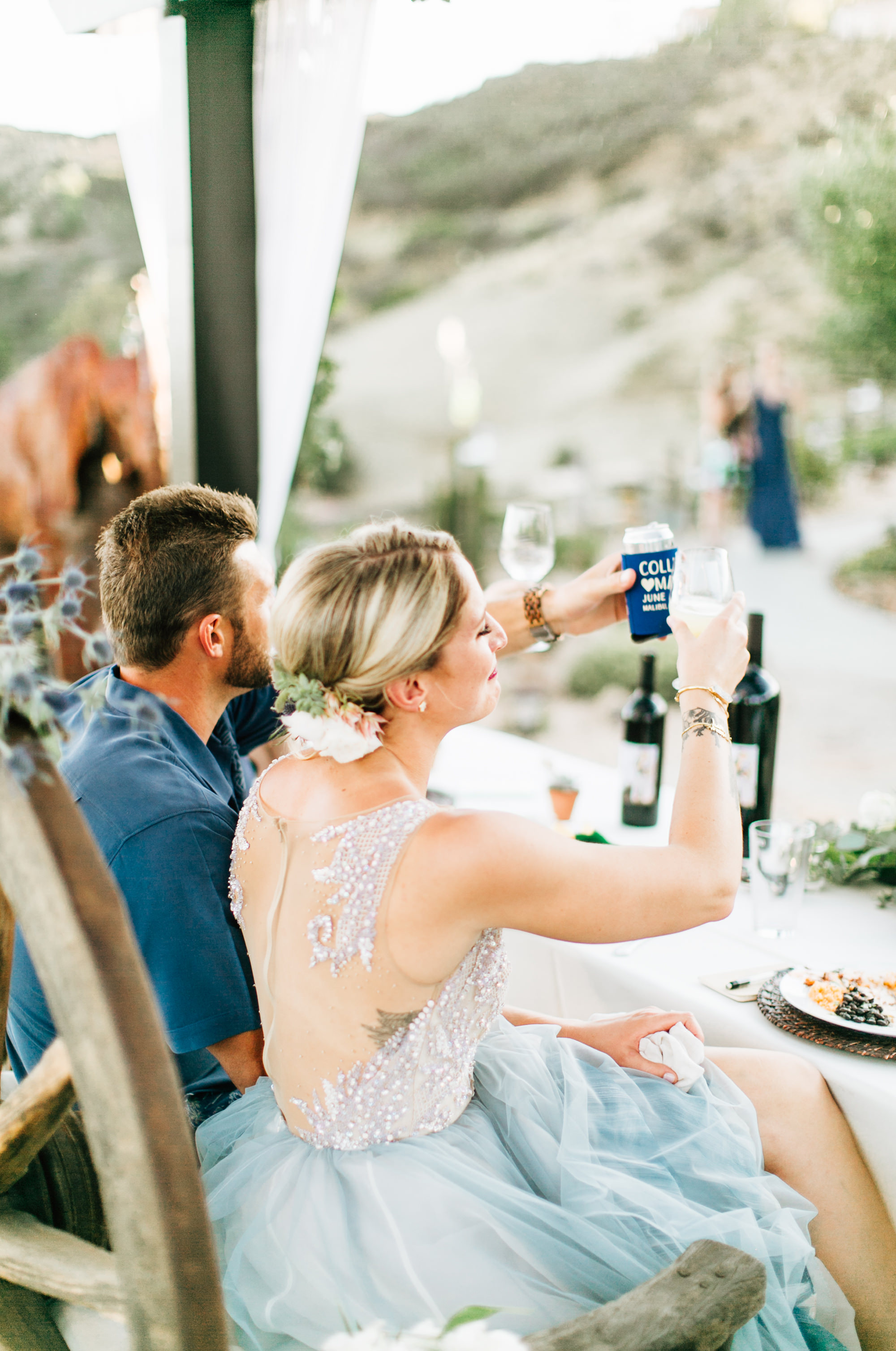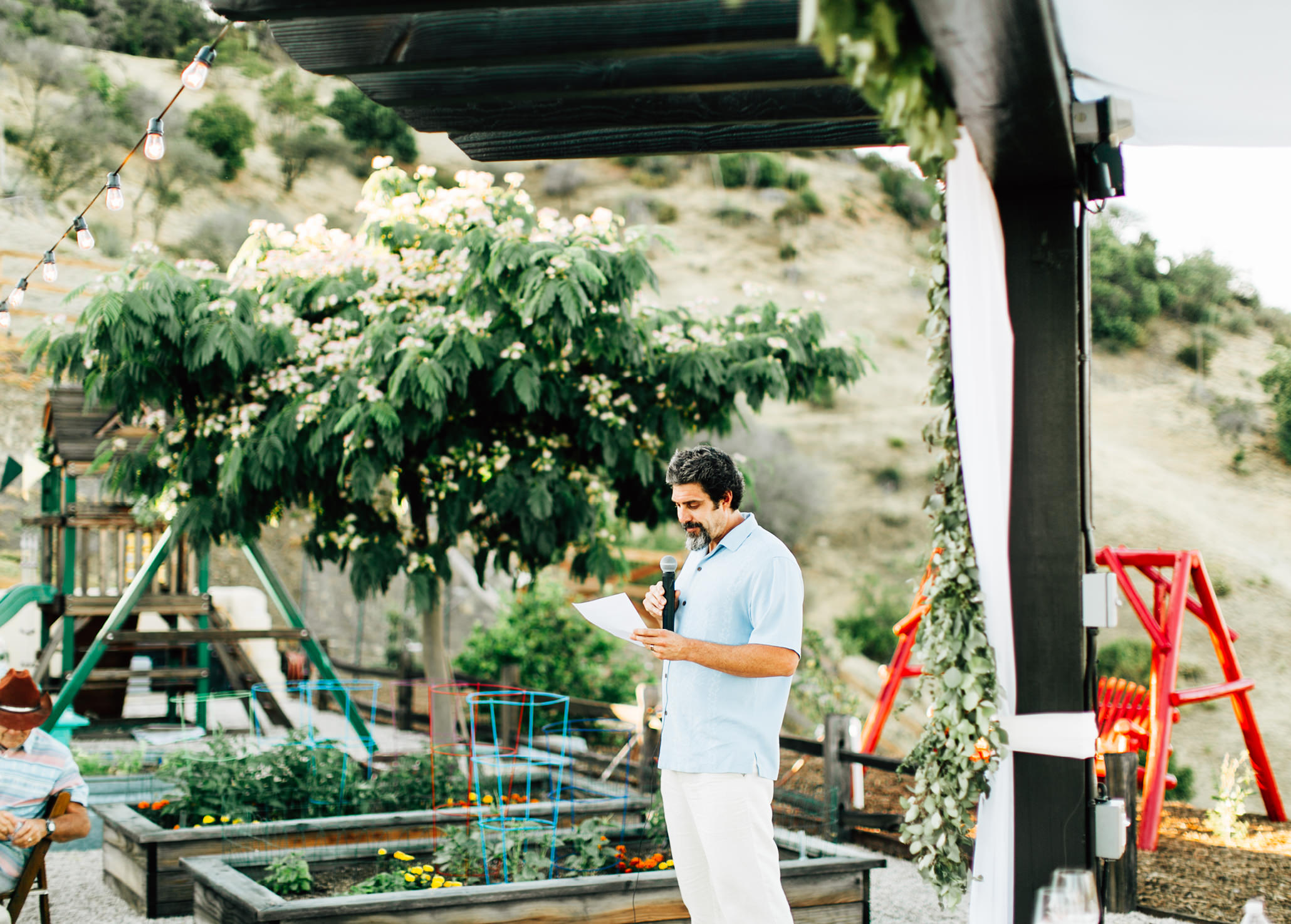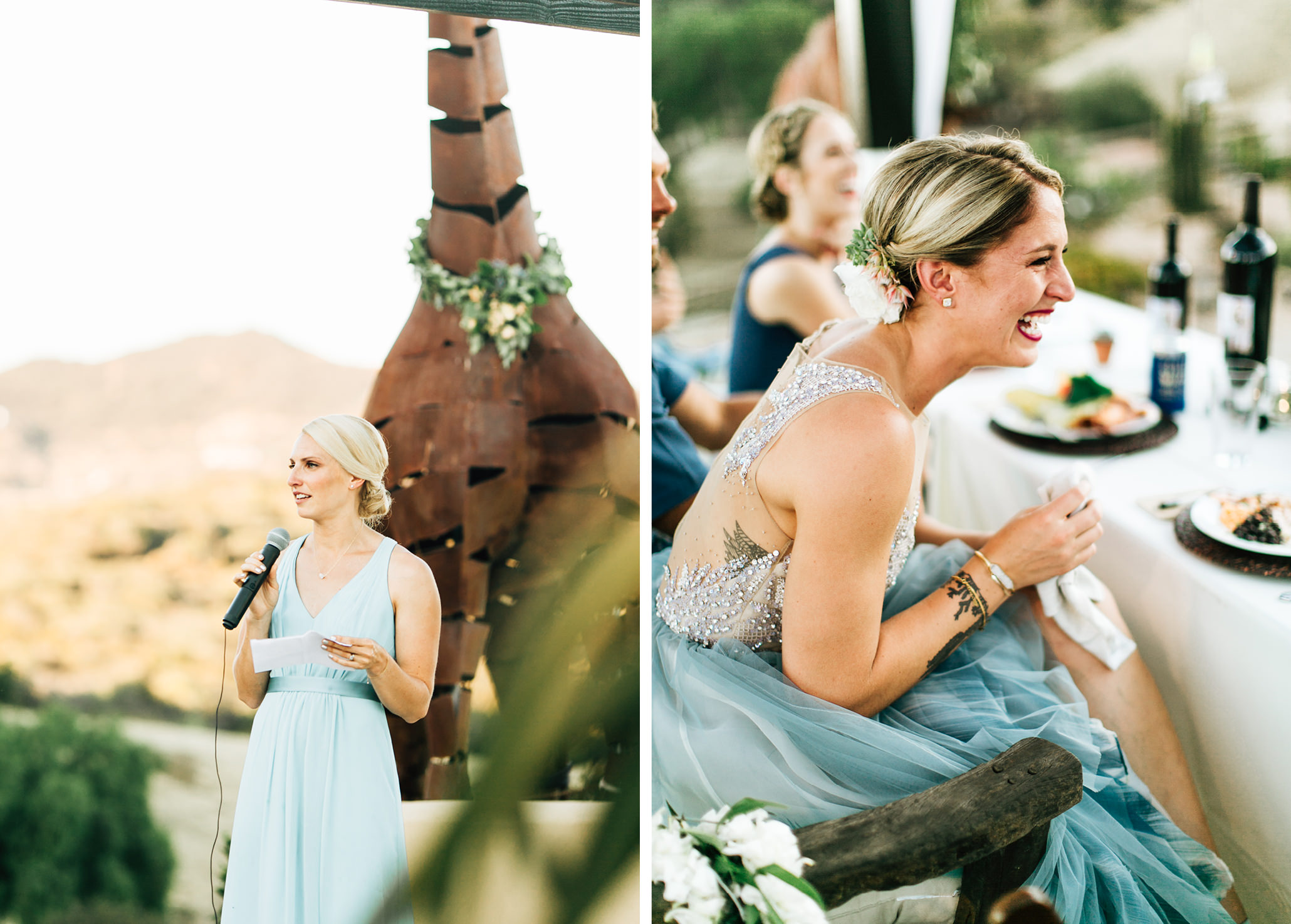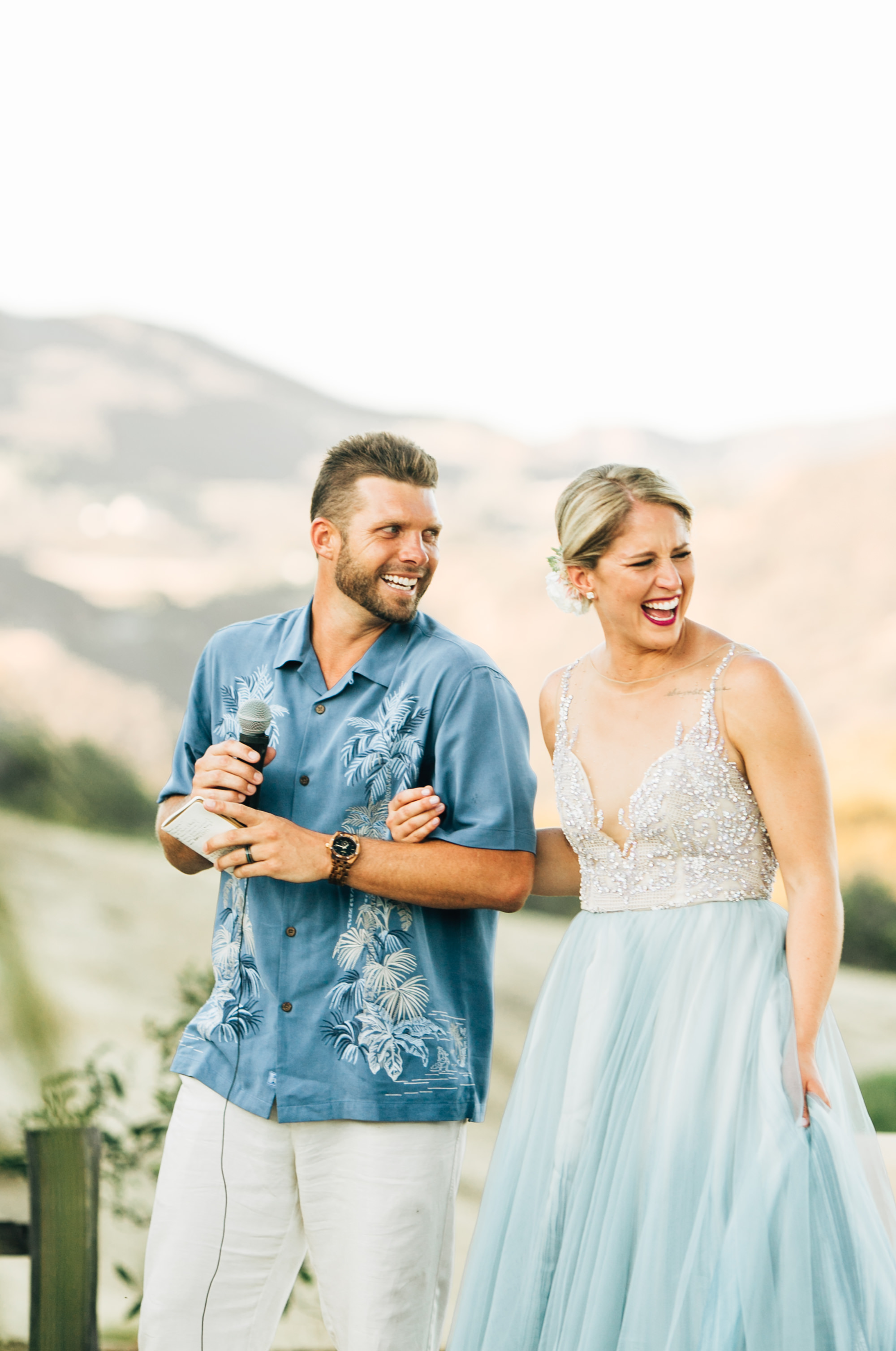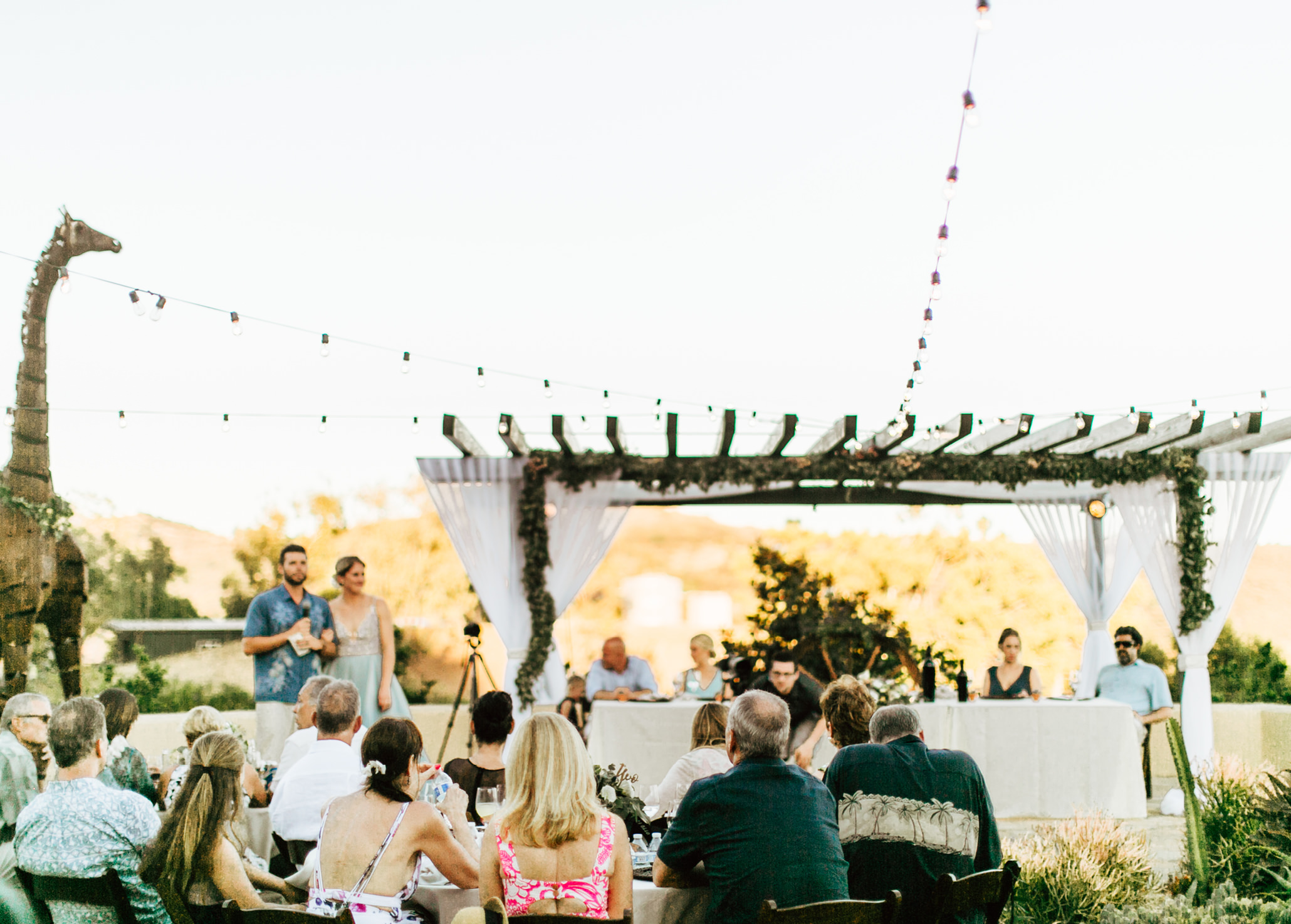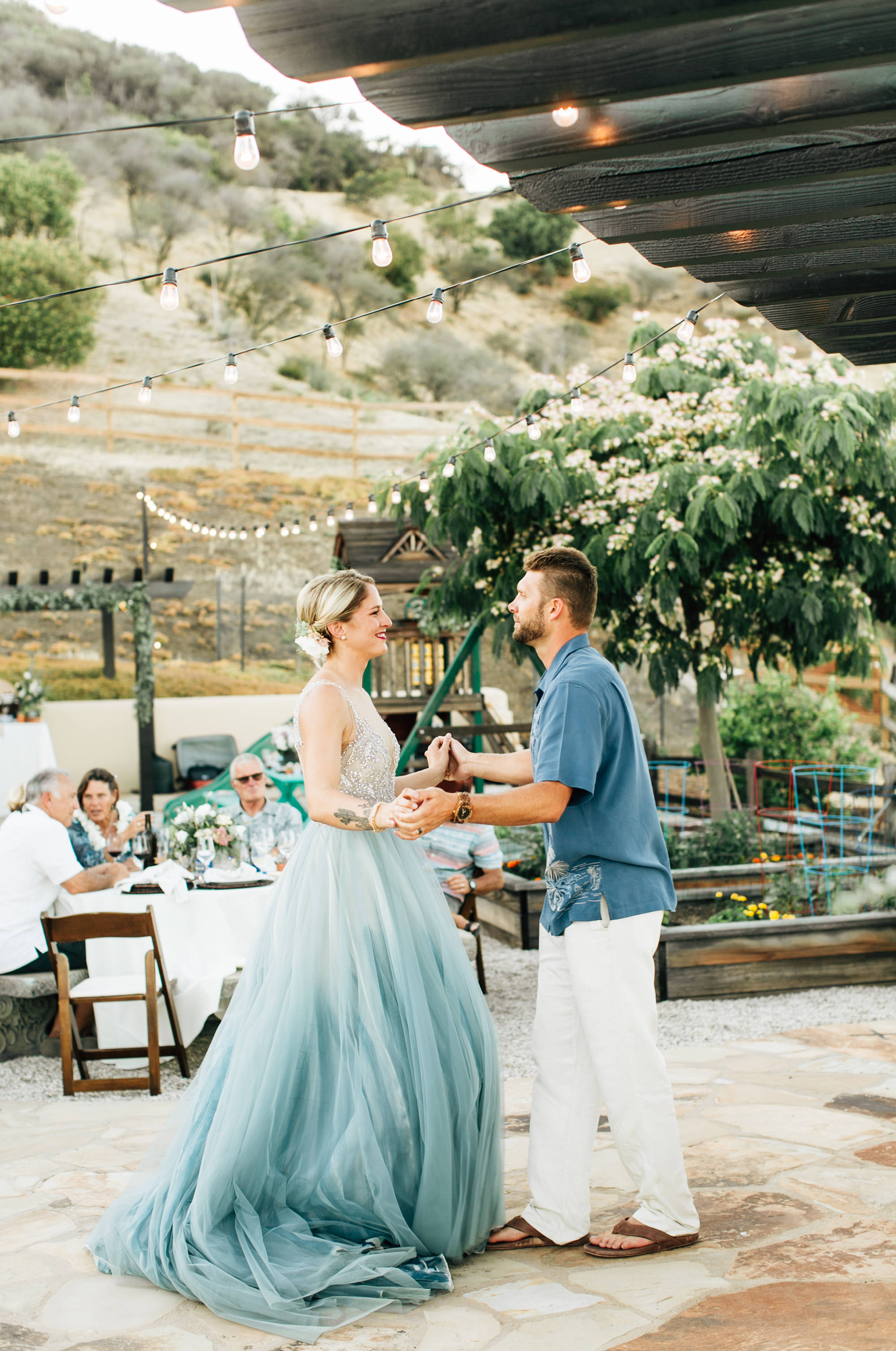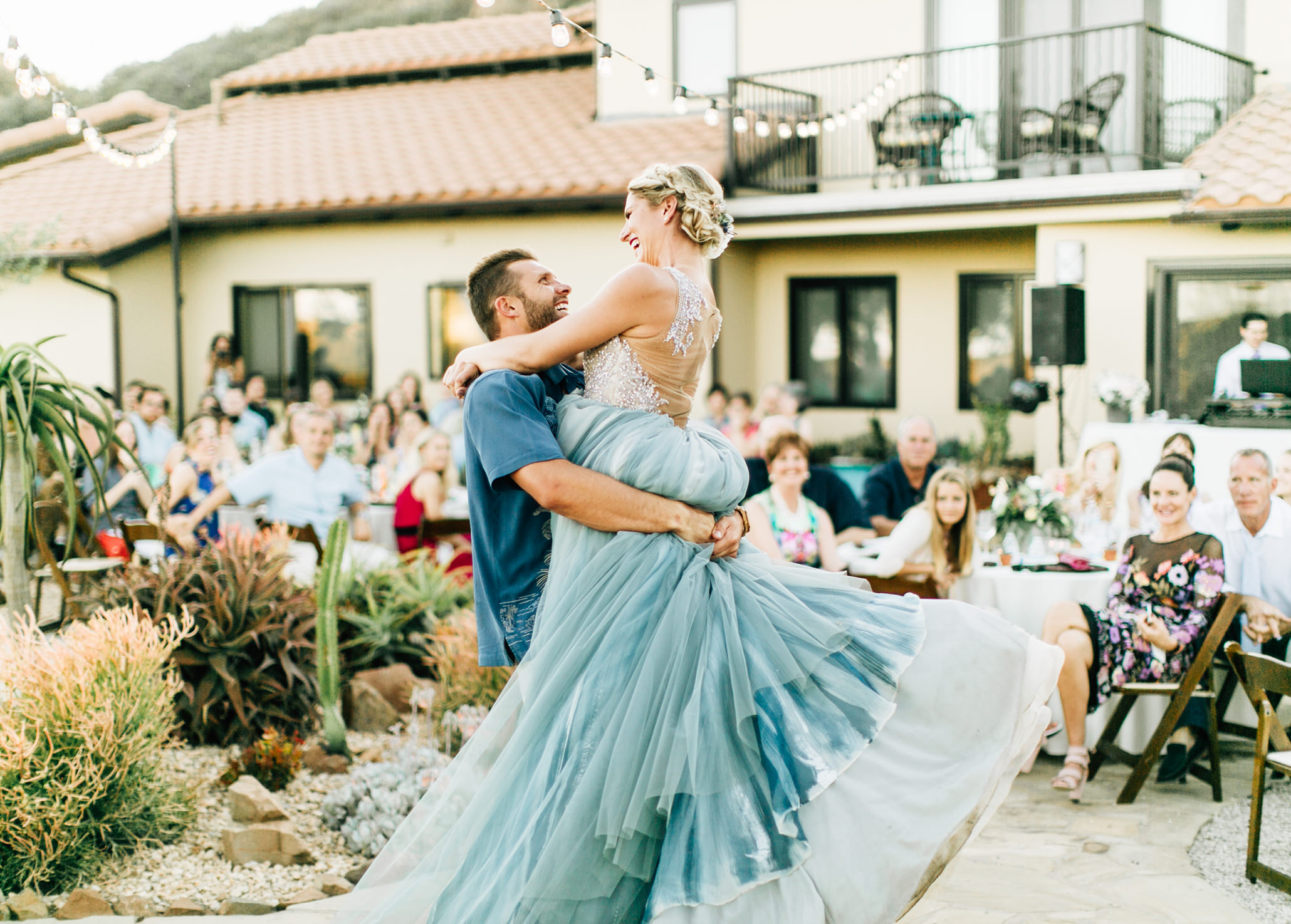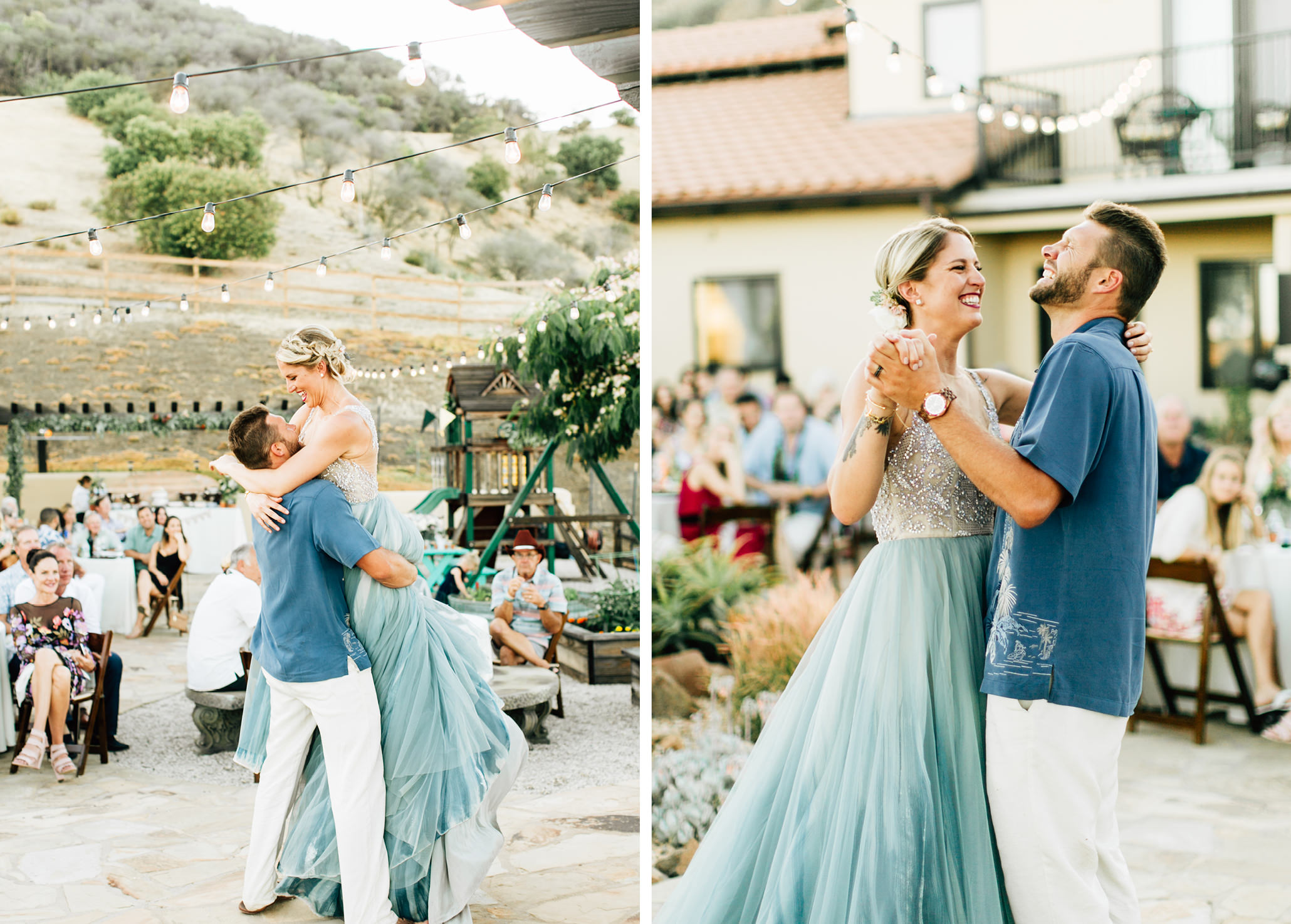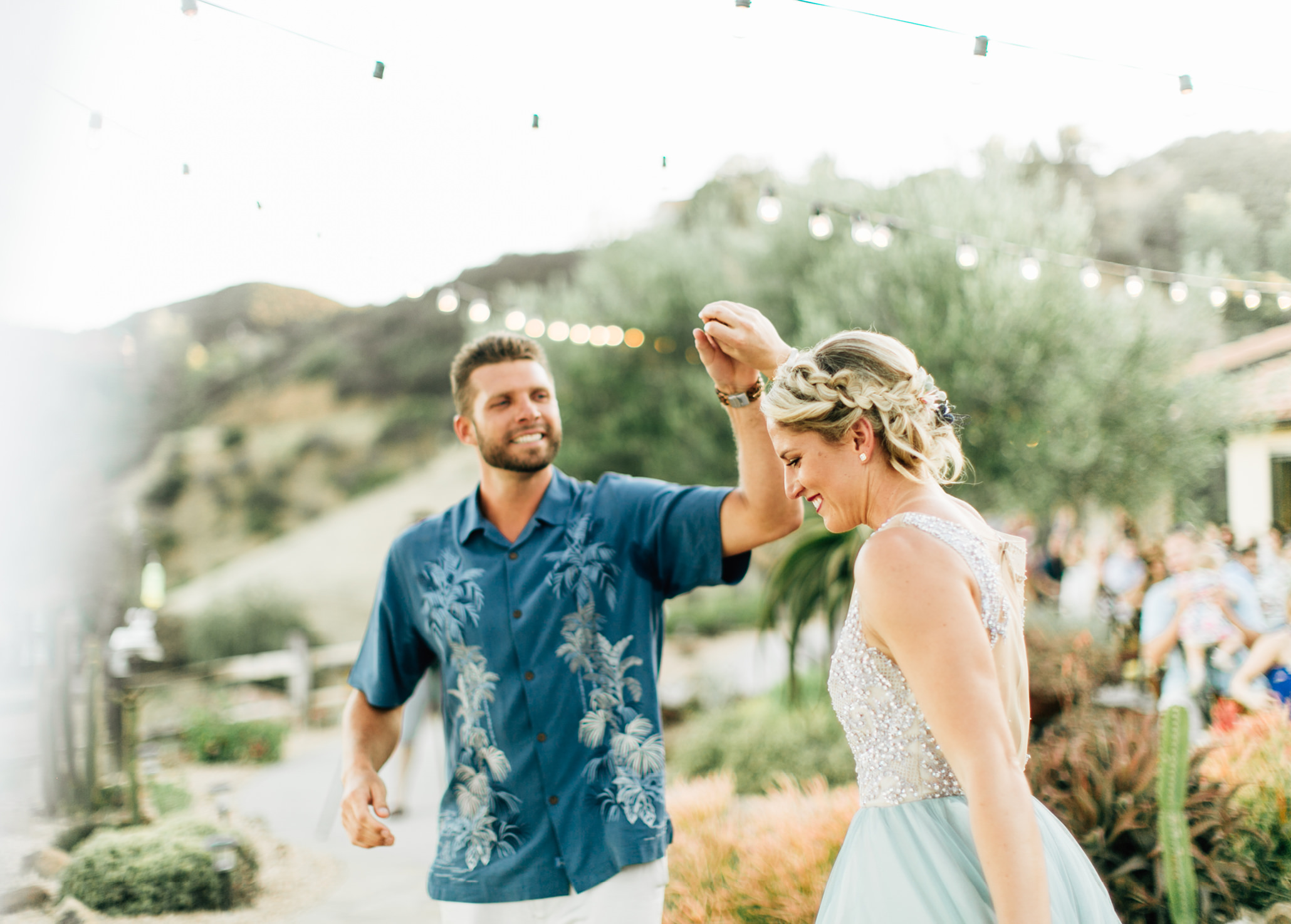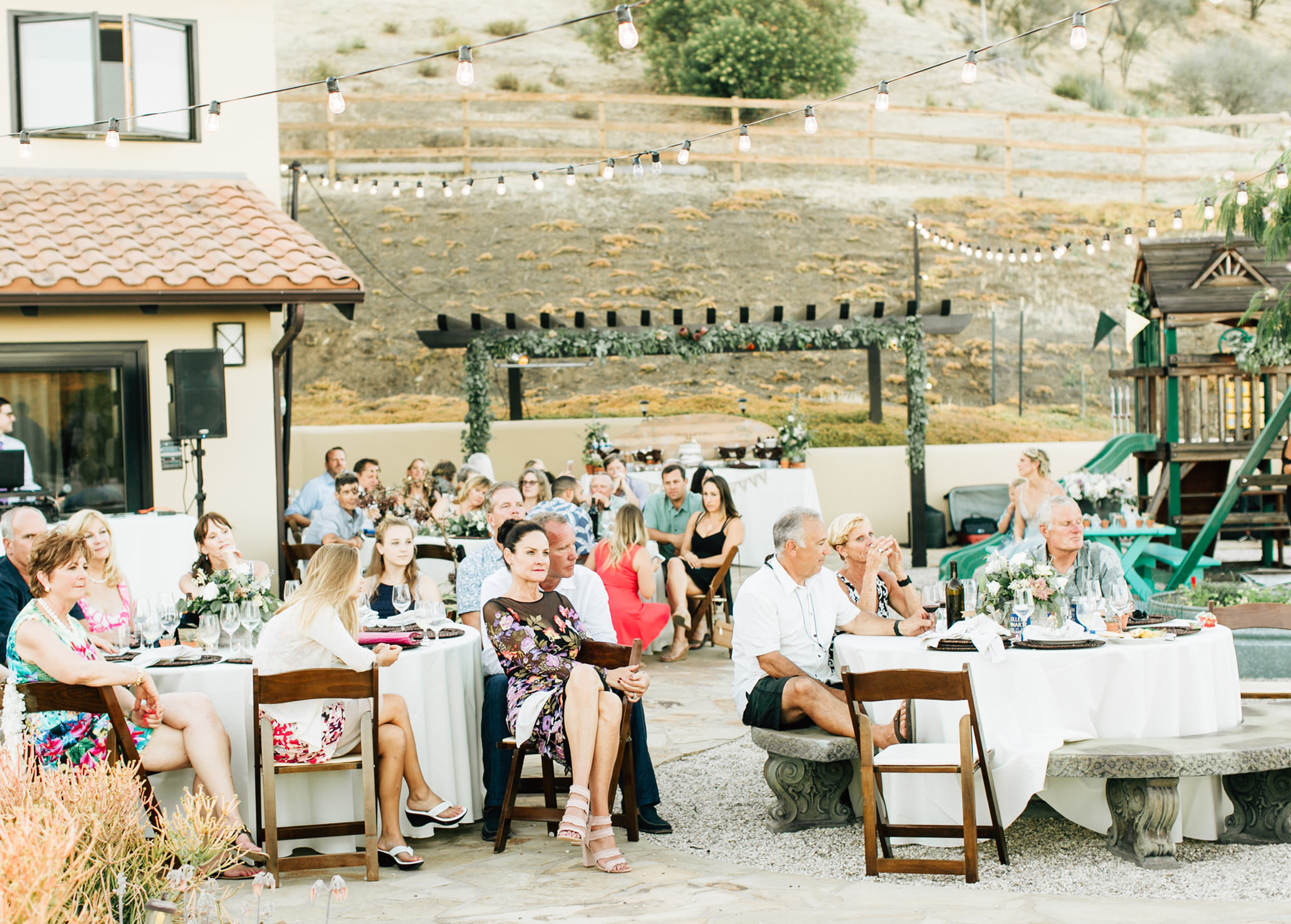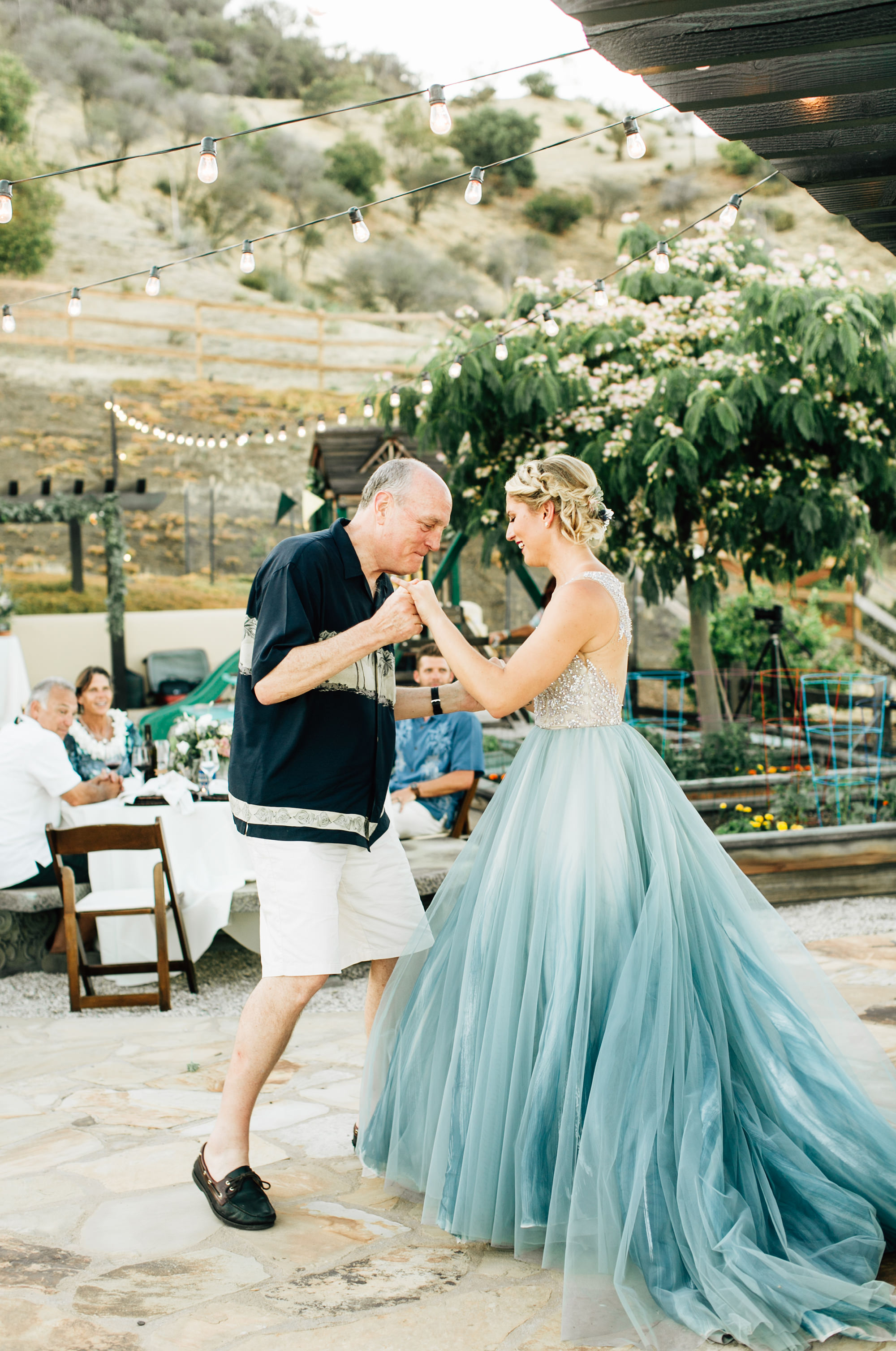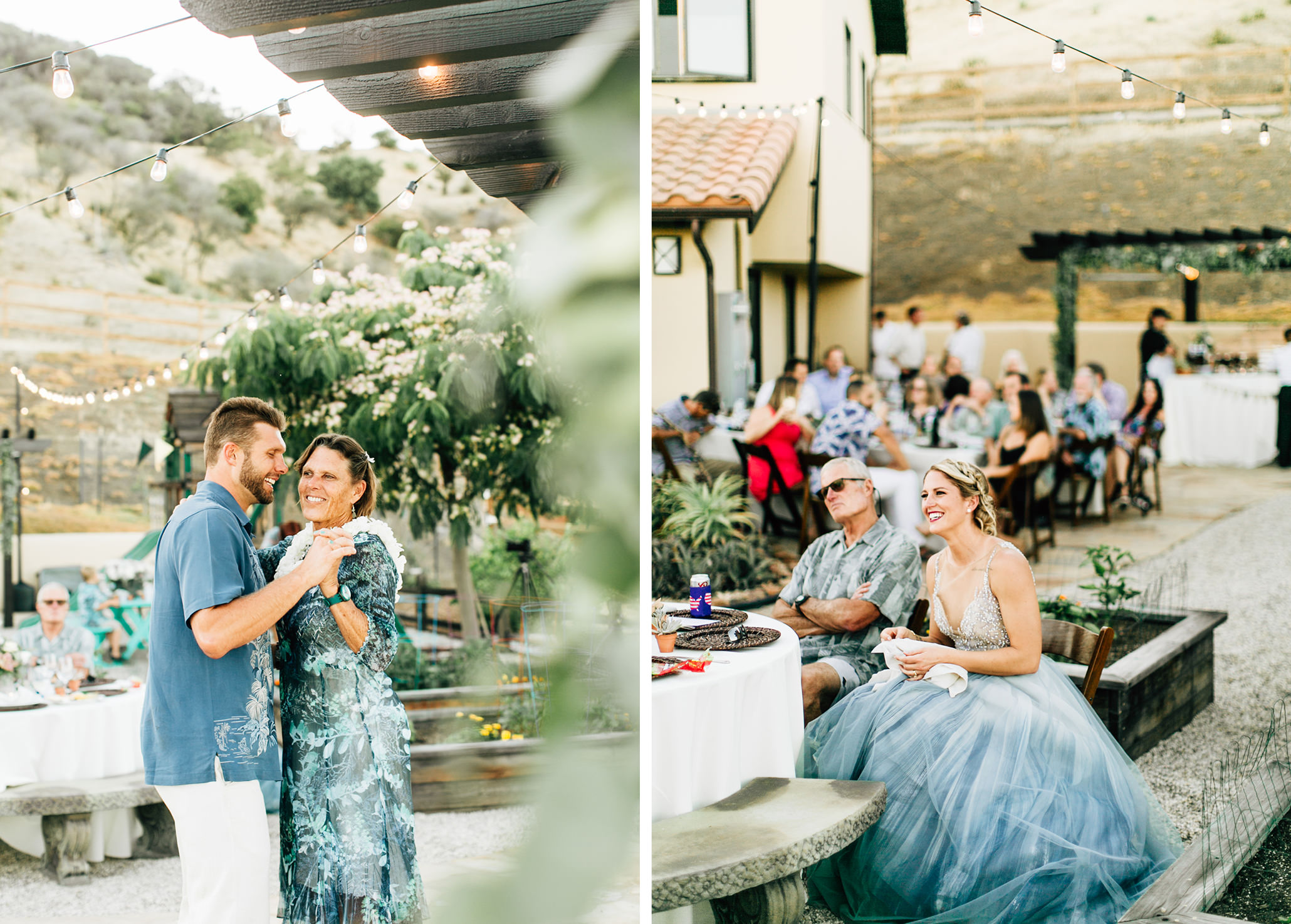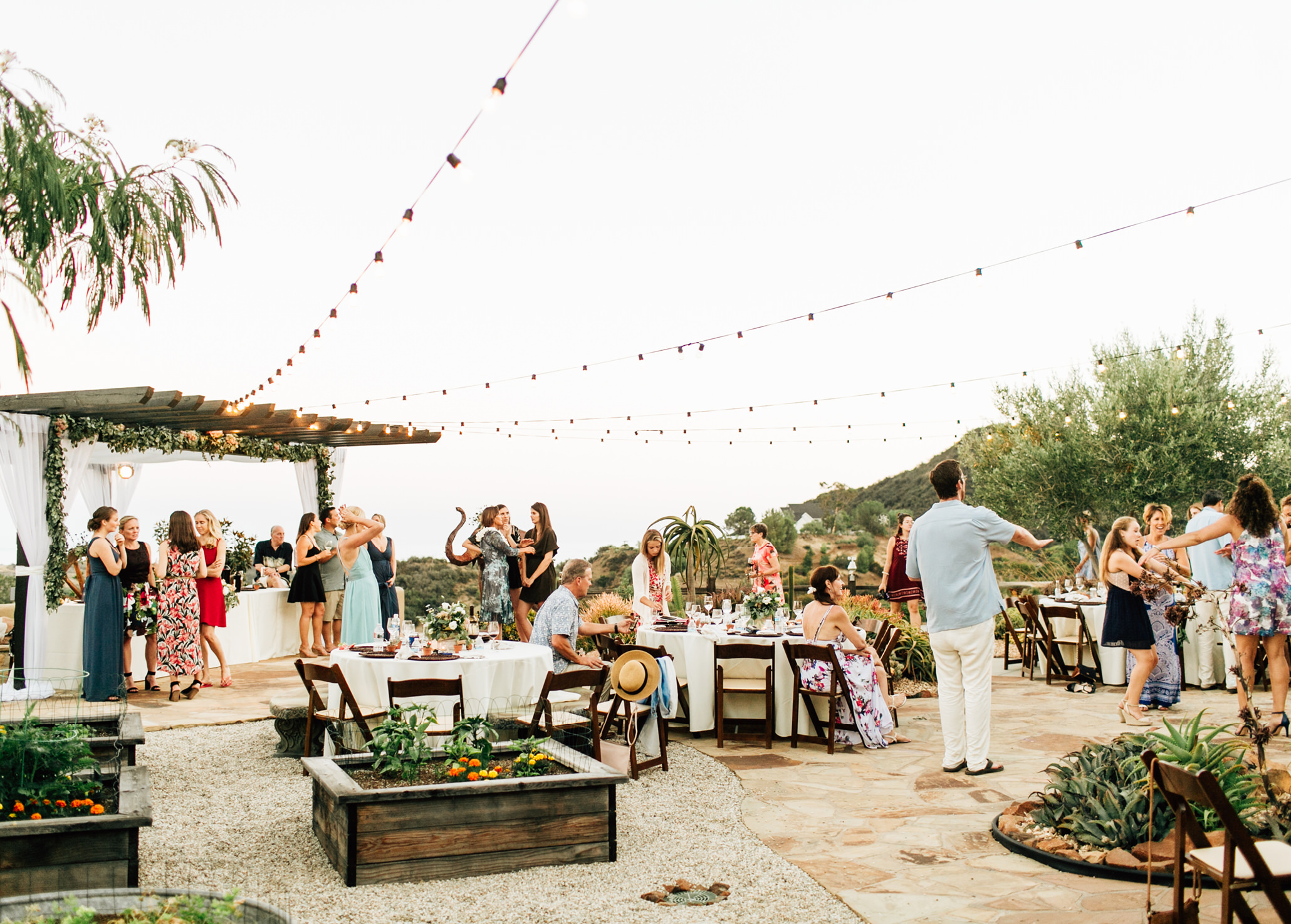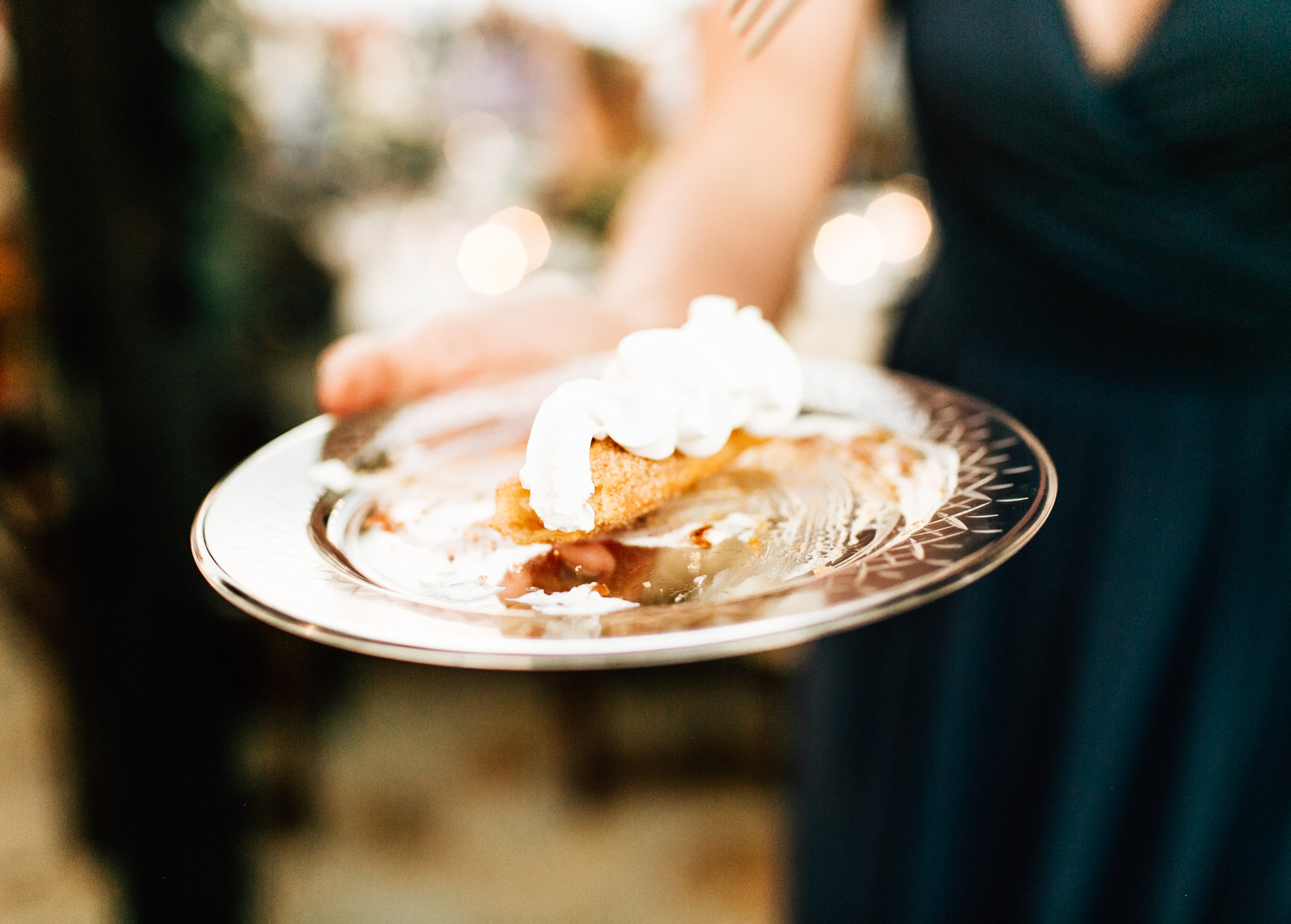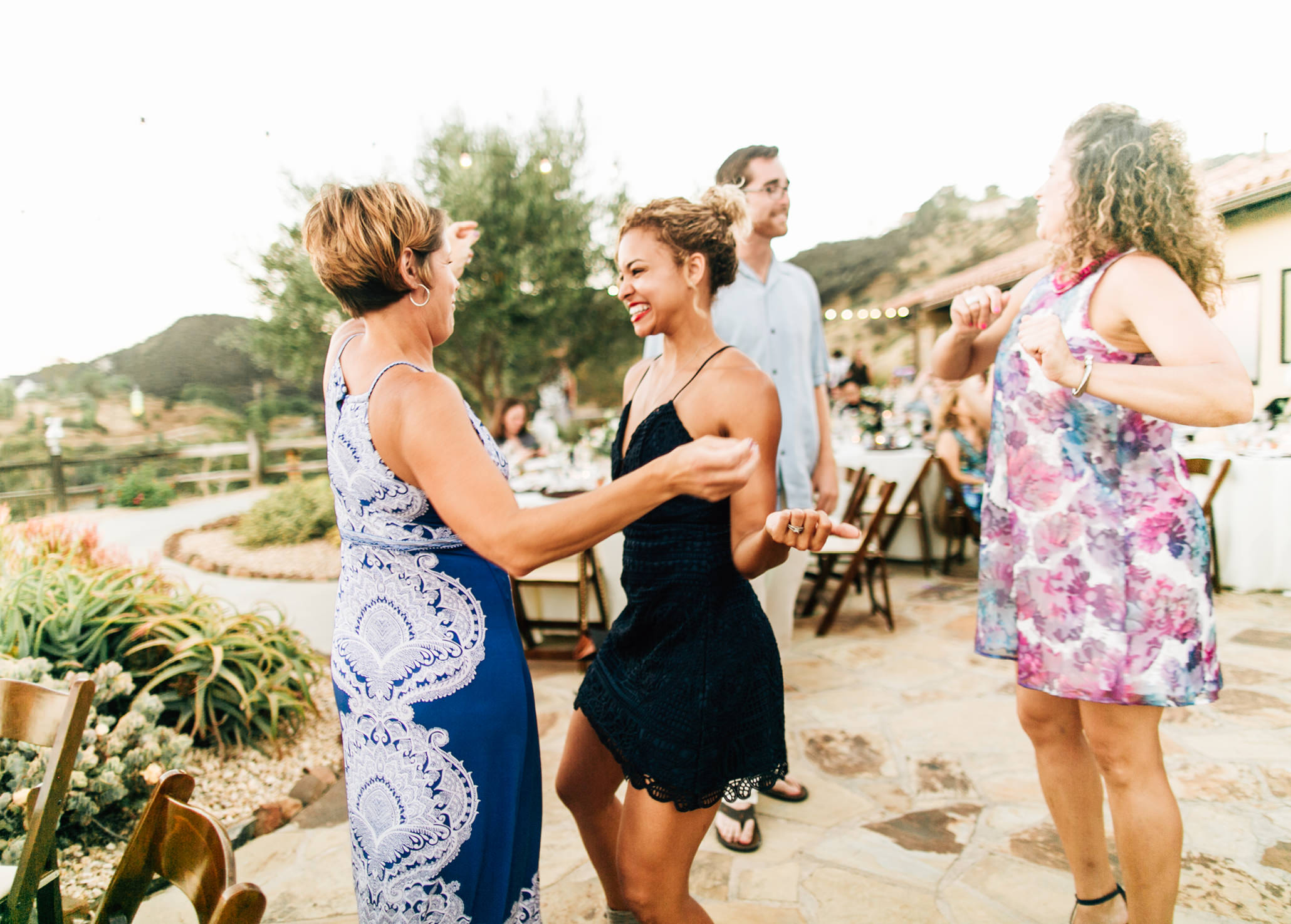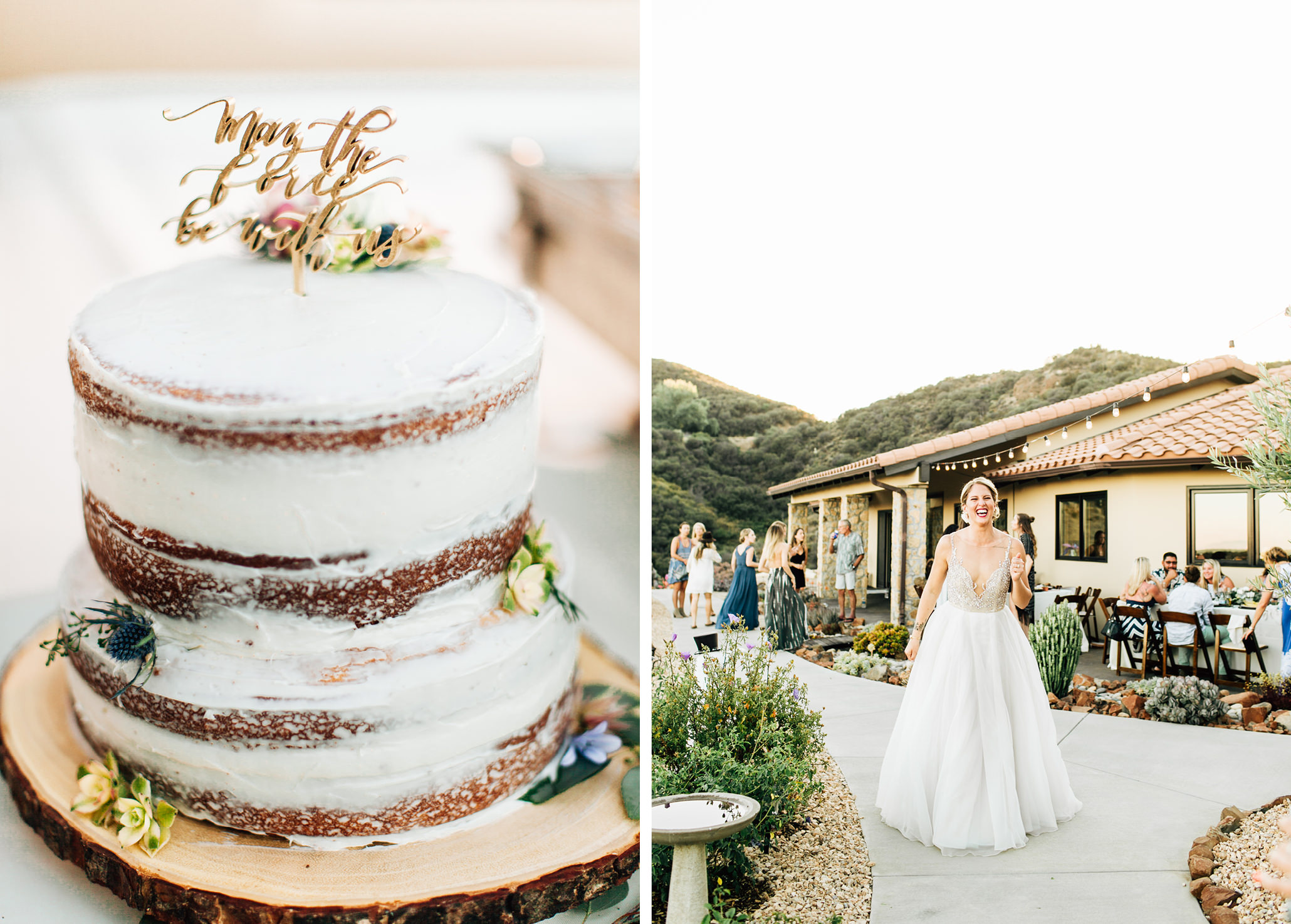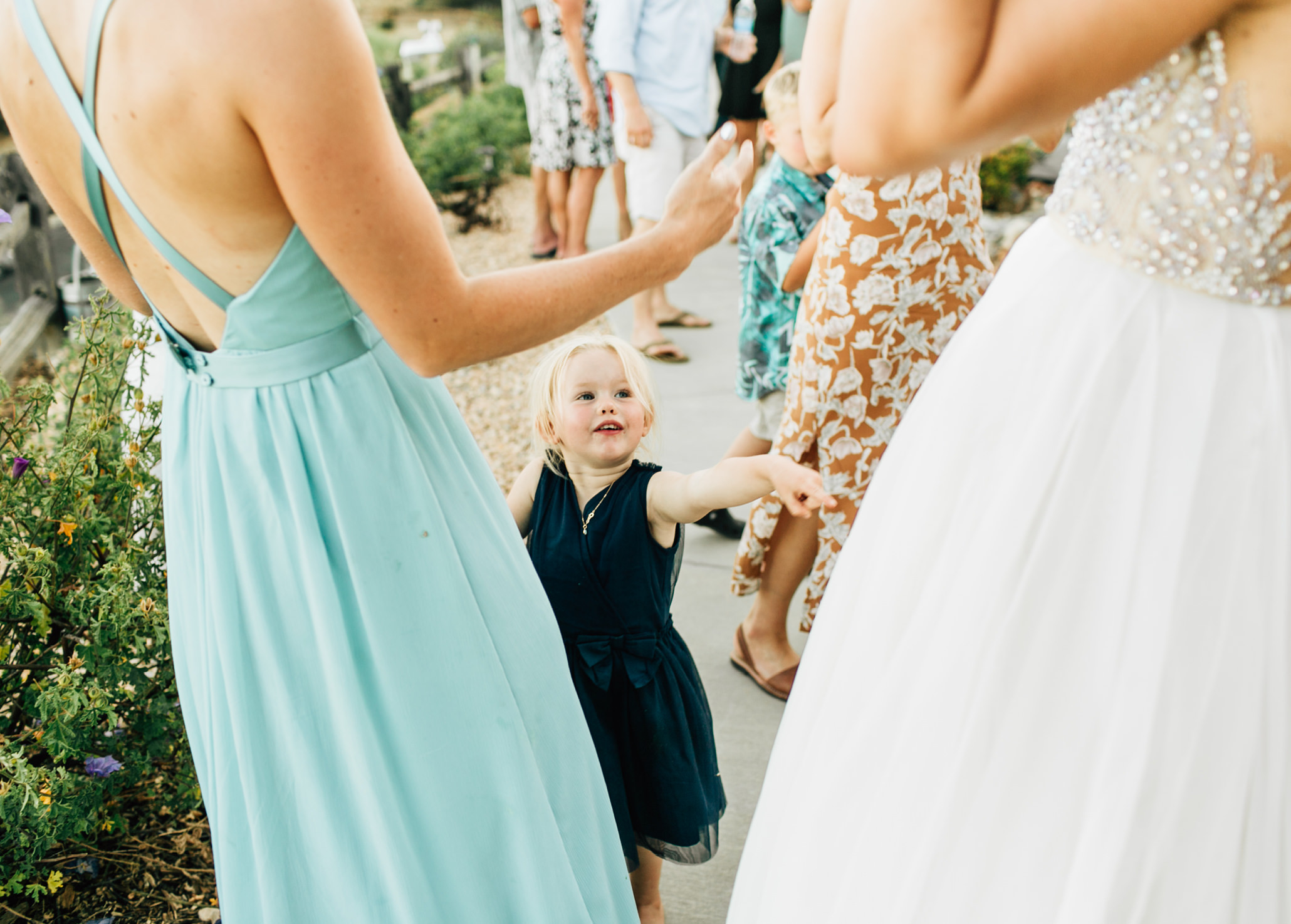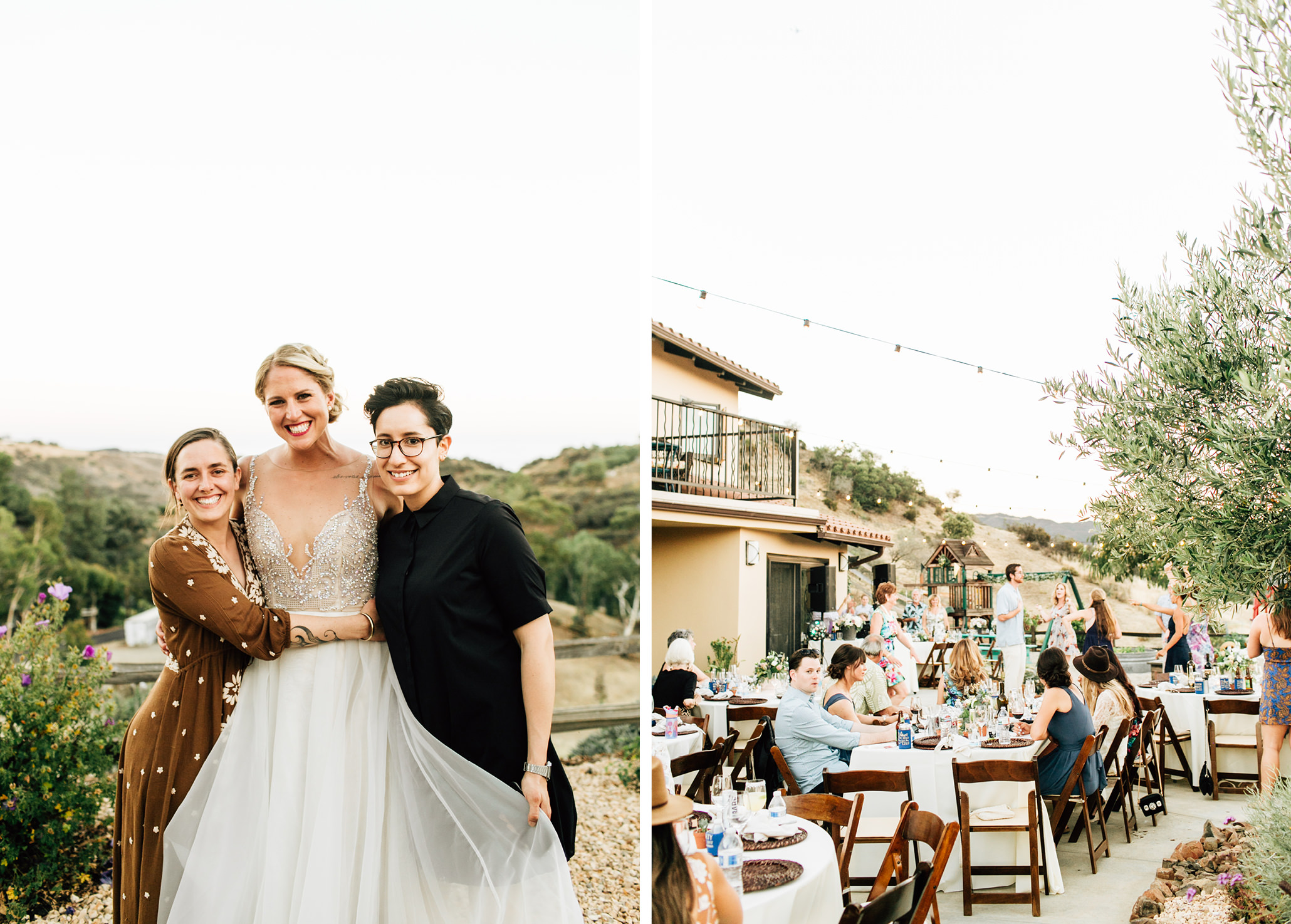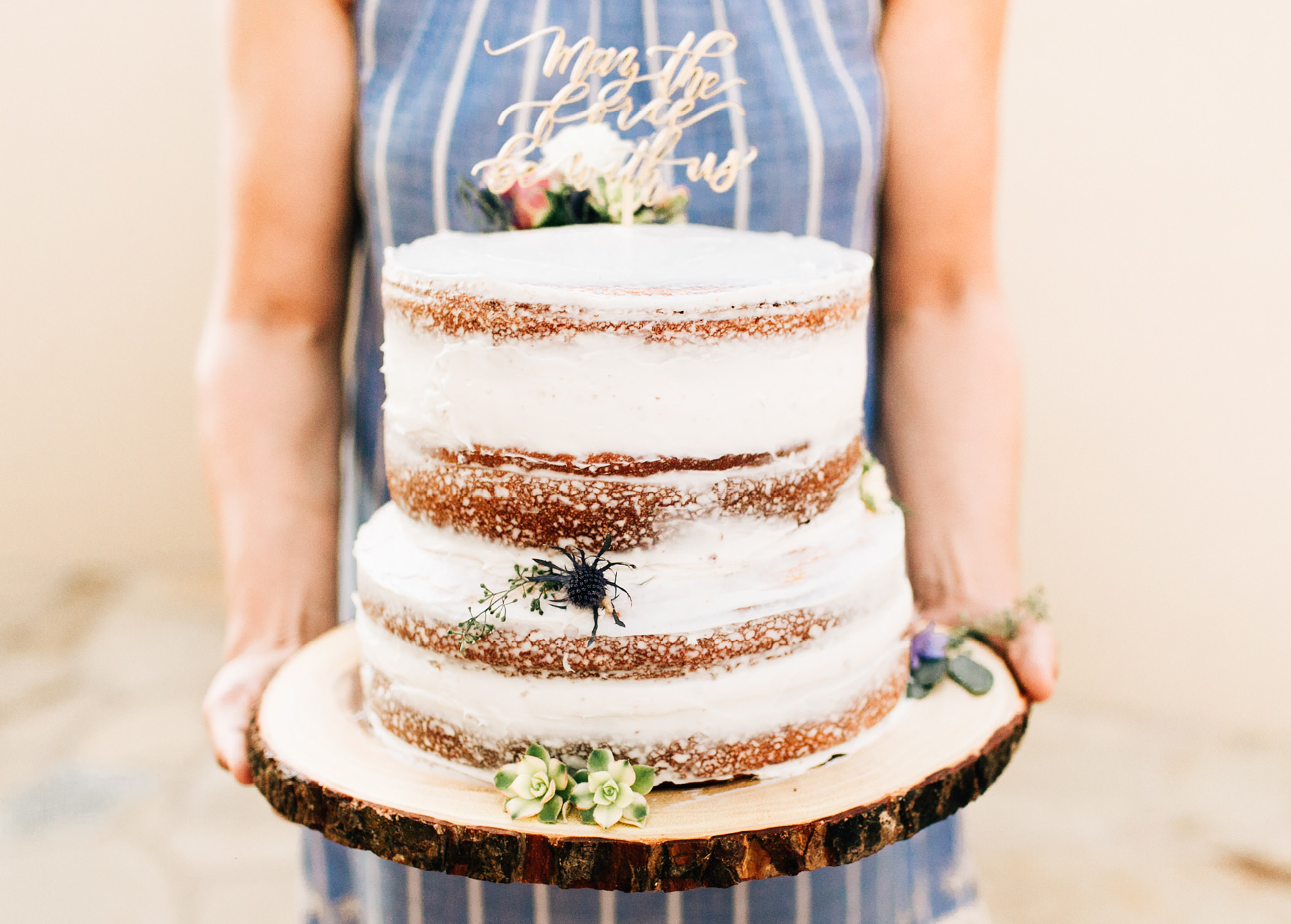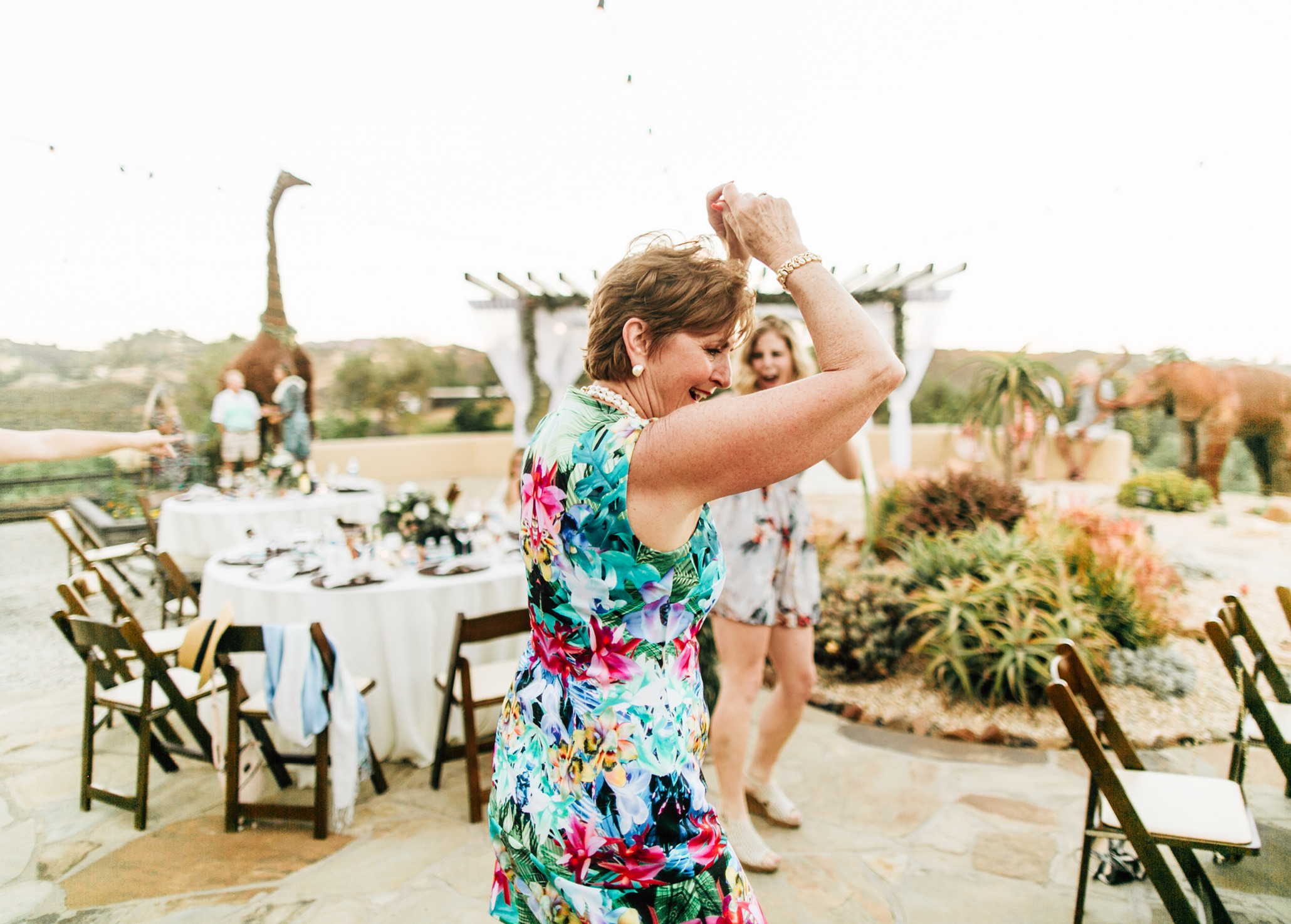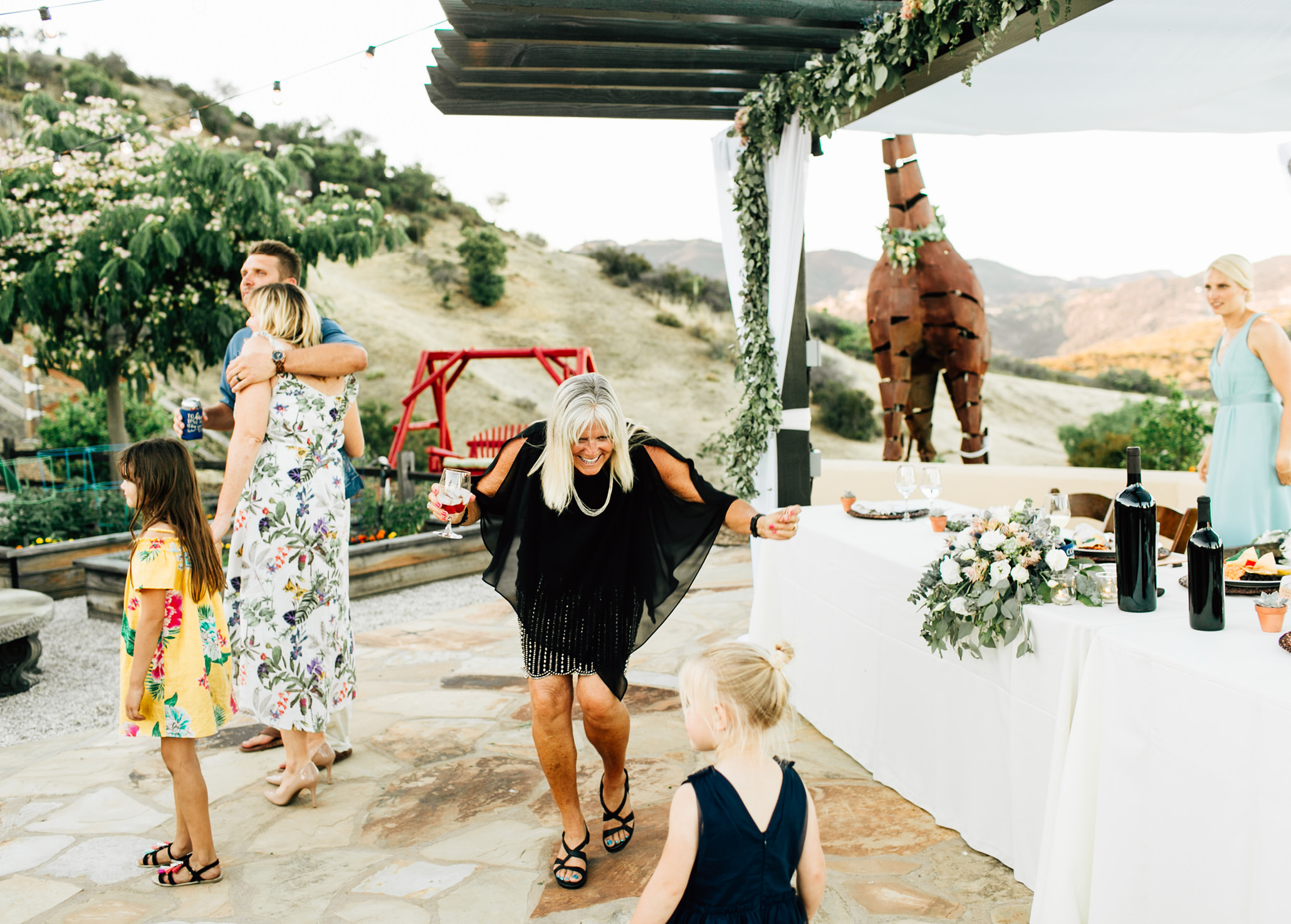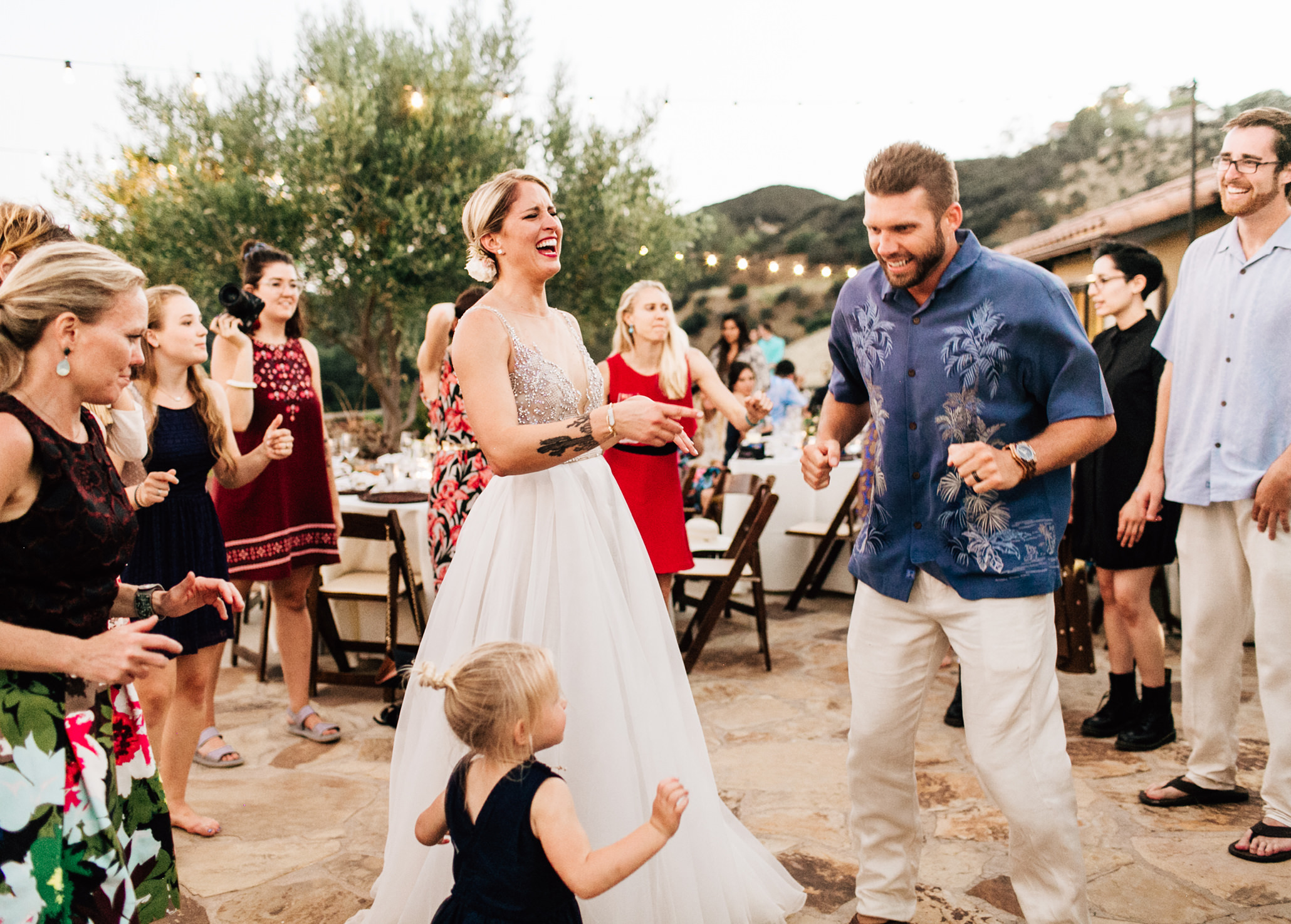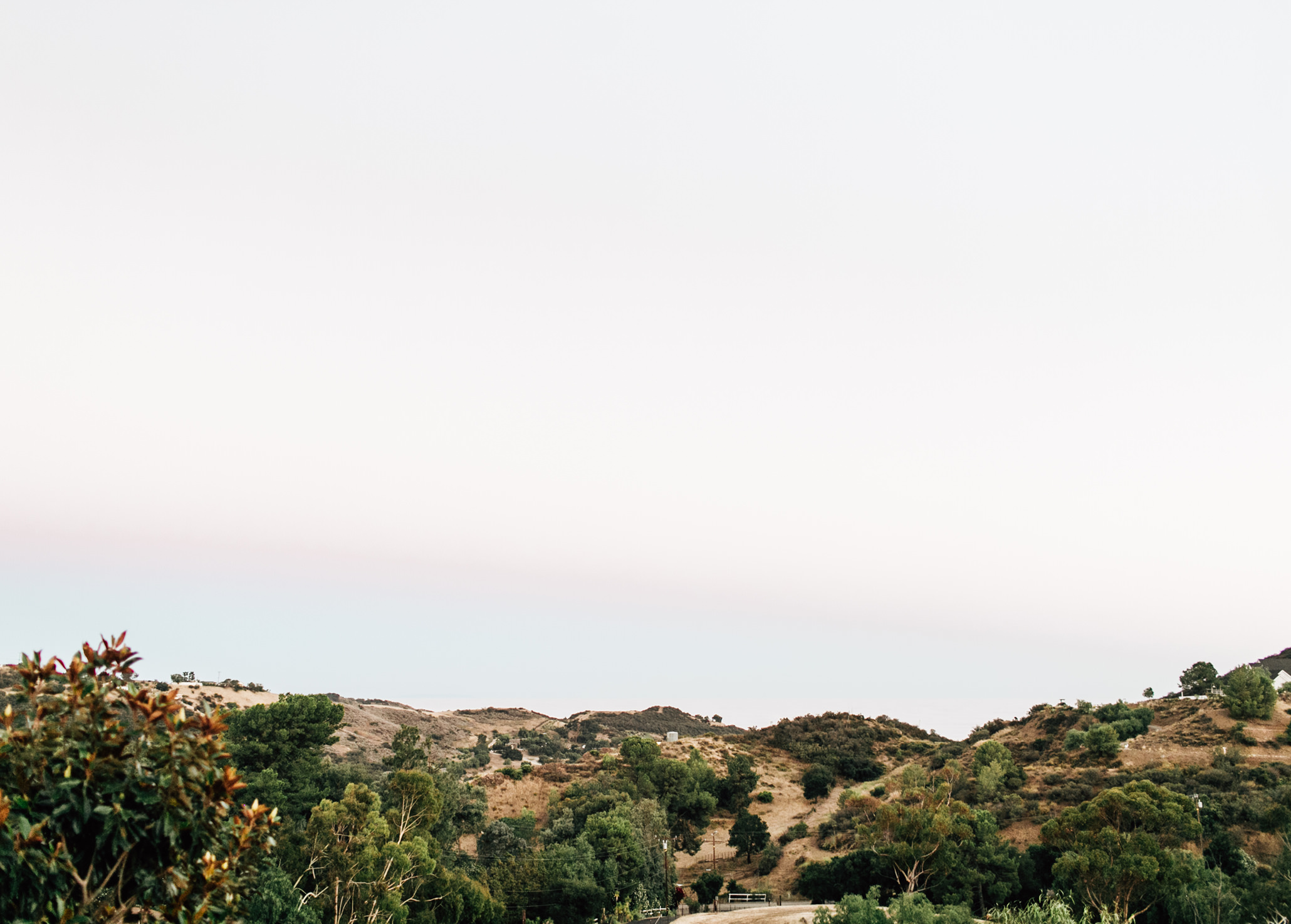 There's something really special about documenting a childhood friend's wedding day. Not only is it a huge compliment to even be asked, but to be honest, when the day comes it's also a little nerve-racking. But Marty and Colleen's Malibu wedding by the beach couldn't have been more perfect and laid back! It was a dream wedding and I feel so lucky to have been invited to document it.
I think this wedding feels so special to me not only because I've known Colleen for so many years, but because her dress and their ceremony was a bit unconventional and therefore so, so memorable! It's amazing how much thought Colleen and Marty put into every element of their day and how things flowed to effortlessly. So when I say things were unconventional what I'm referring to is Colleen's blue wedding dress and their elopement-style beach ceremony. I mean, a blue wedding dress? Magical! And so fitting for a coastal wedding. And because beachside weddings can be a little tricky to pull off in LA, they decided to have a handful of their closest friends and family attend their ceremony on a private beach and then meet up with the rest of their guests at their reception in the Malibu hills. Everything felt so intimate and intentional and that's how every wedding day should feel!
There are just so many amazing memories from Colleen and Marty's wedding that I want to list a few more: those beautiful blue Joanna August bridesmaid dresses, the groomsmen + groom wearing leis, how the color blue was incorporated into everything, the high tide which ended up sneaking up on the ceremony a few times to create some fun memories, a reception held at Marty's childhood home, the Mexican spread for appetizers and dinner, succulent + cacti thank you gifts, and the amazing team of vendors. Thank you to everyone for making this day great!
And as a Los Angeles wedding photographer who specializes in natural light photography, I have to point out how amazing summer weddings are because of that amazing light! Later sunsets in the spring and summer simply mean more natural light throughout the day and into the reception. Pair a late sunset with some warm weather and I don't think you could make me any happier!
Congratulations again Colleen and Marty!!
VENDOR LOVE //
Photography: Jenna Bechtholt Photography
Venue: Private Residences in Malibu, CA
Hair + Makeup: Chelsea Nicole Makeup & Hair
Florals: Shelley Depry
Coordinator: J29 Events
Bridesmaid Dresses: Joanna August
Bride's Gown: Hailey Paige
Bride's Blue Skirt: Chantel Lauren Designs
Videography: Moving Pictures
Save
Save