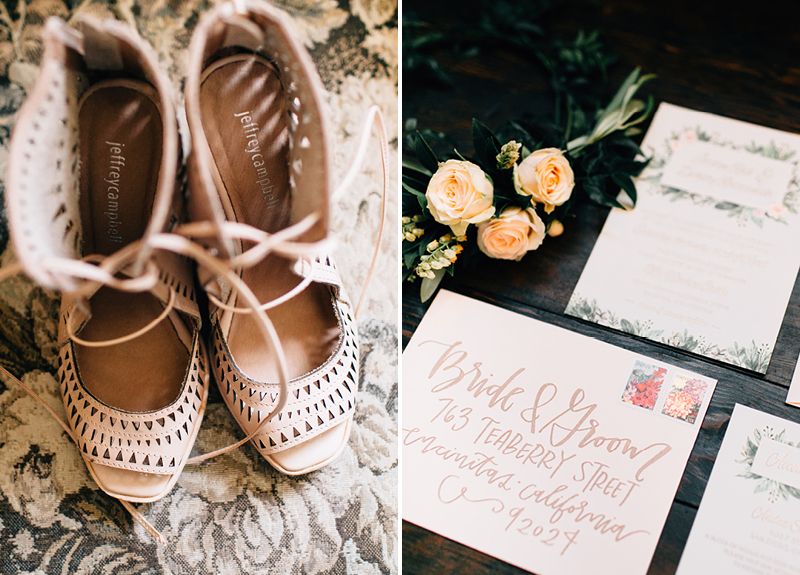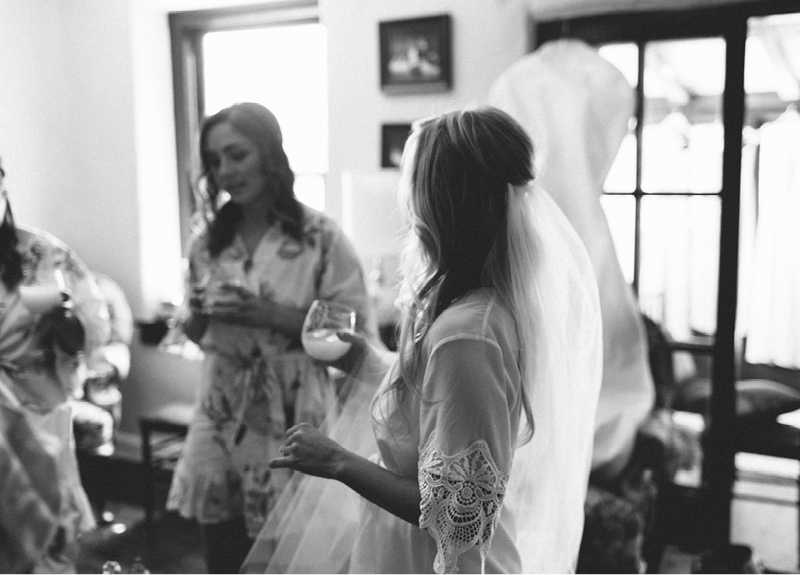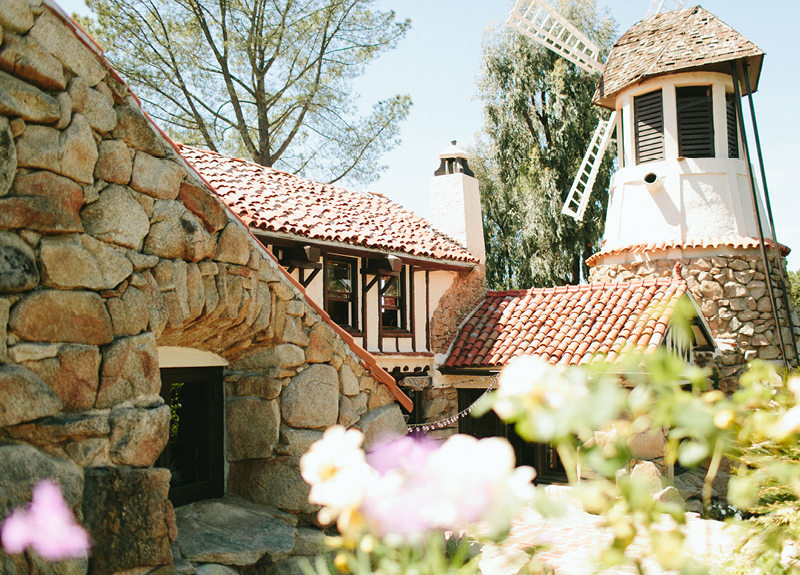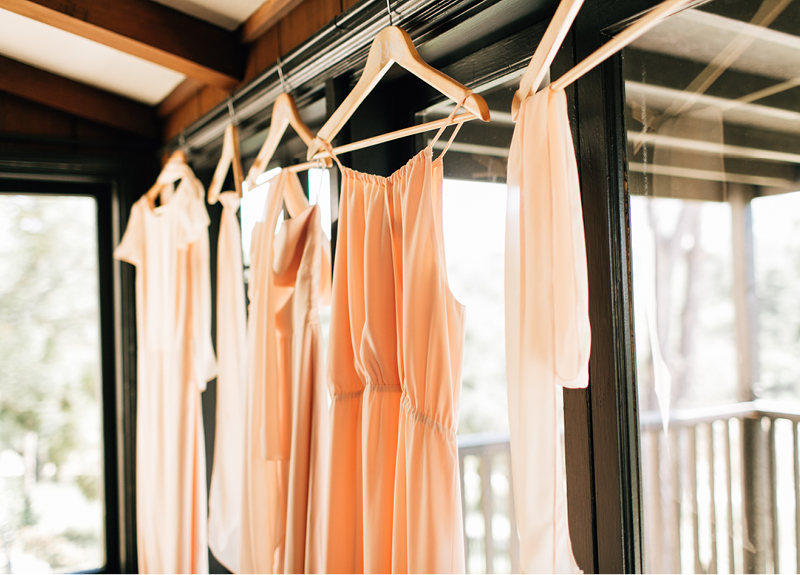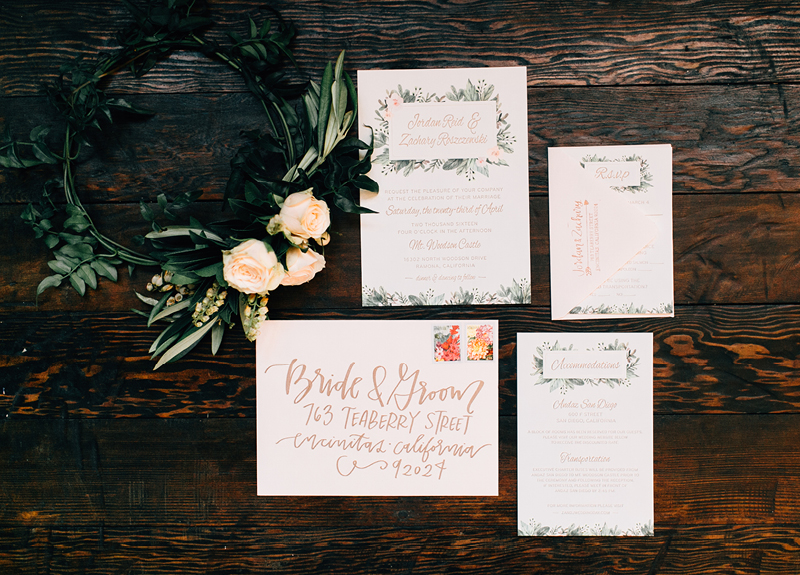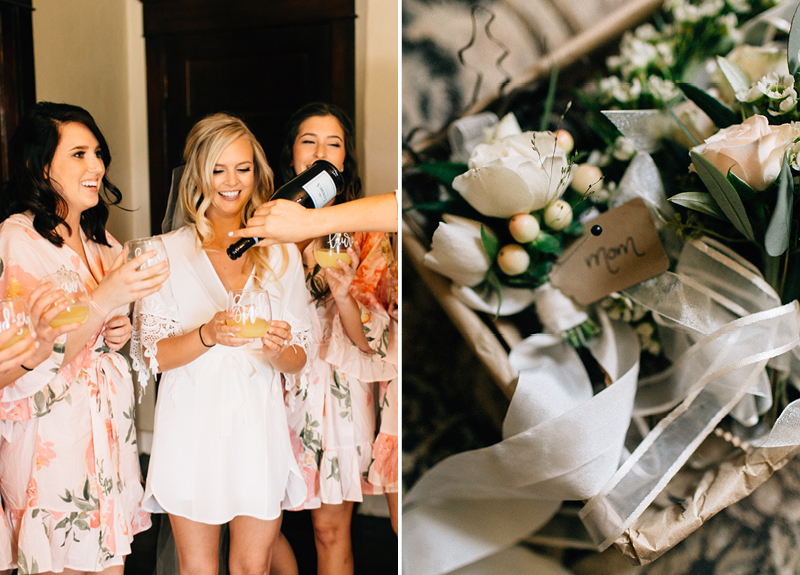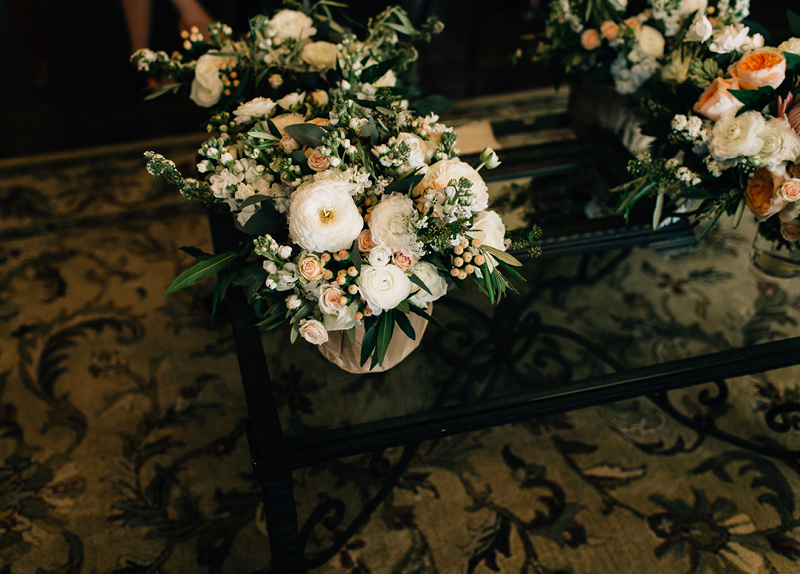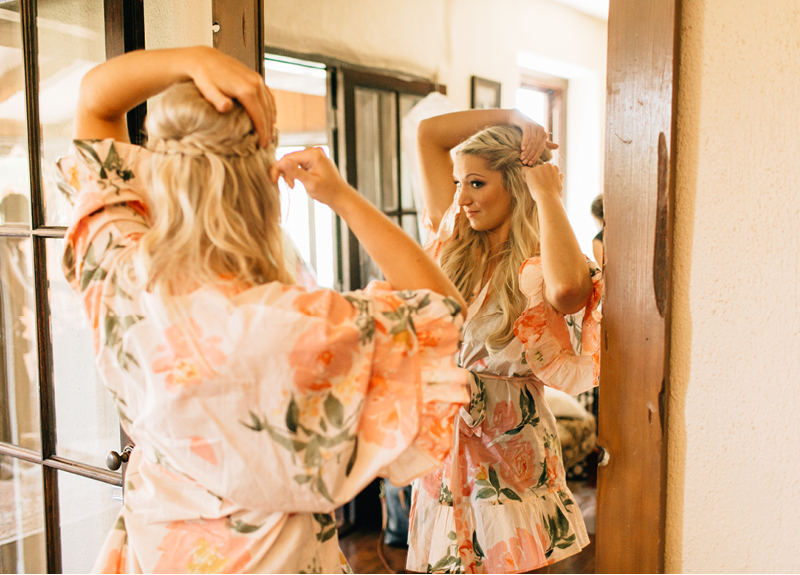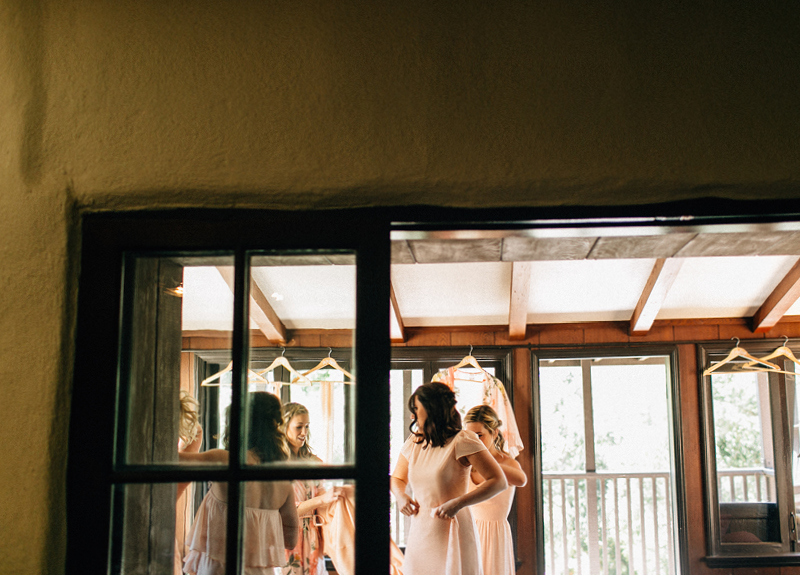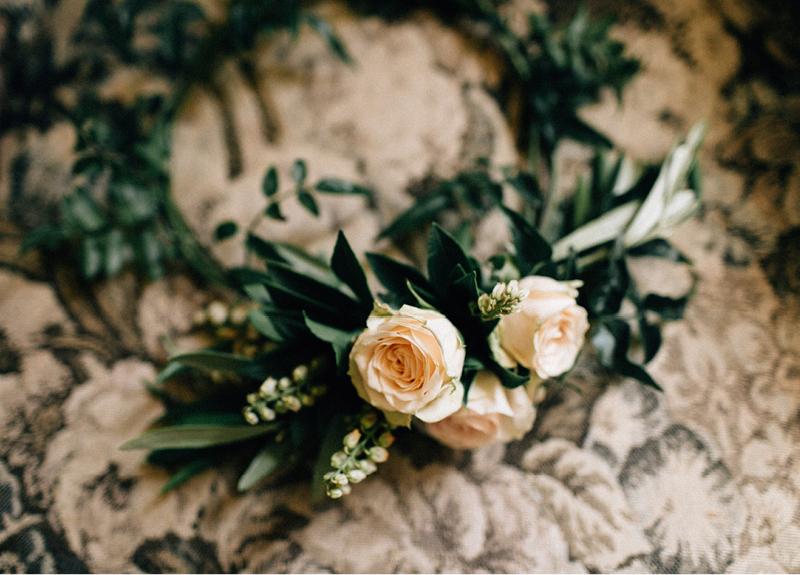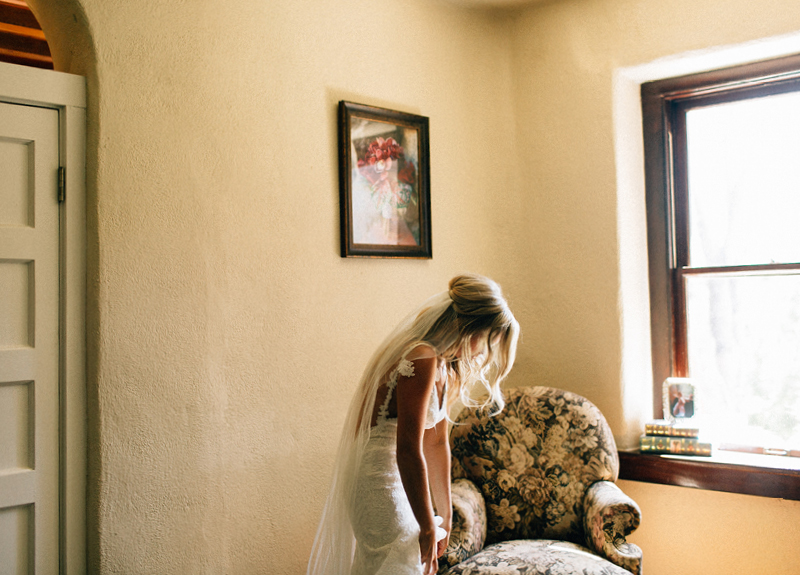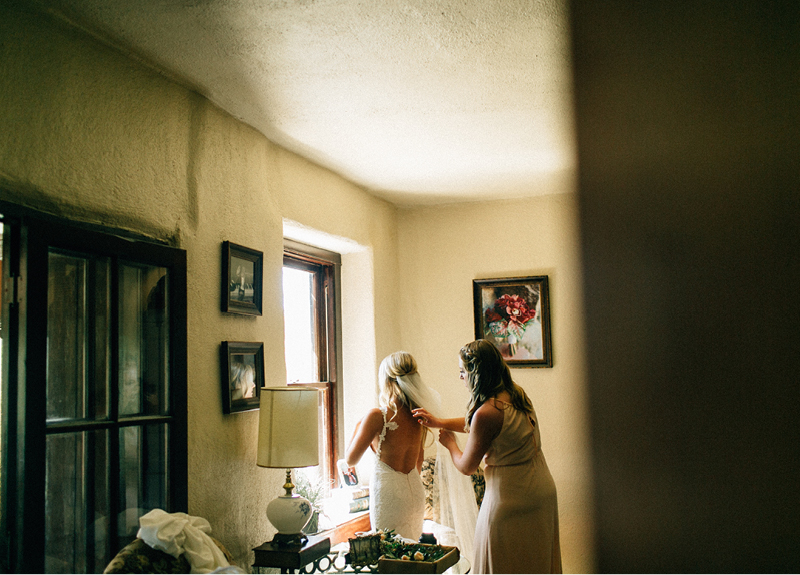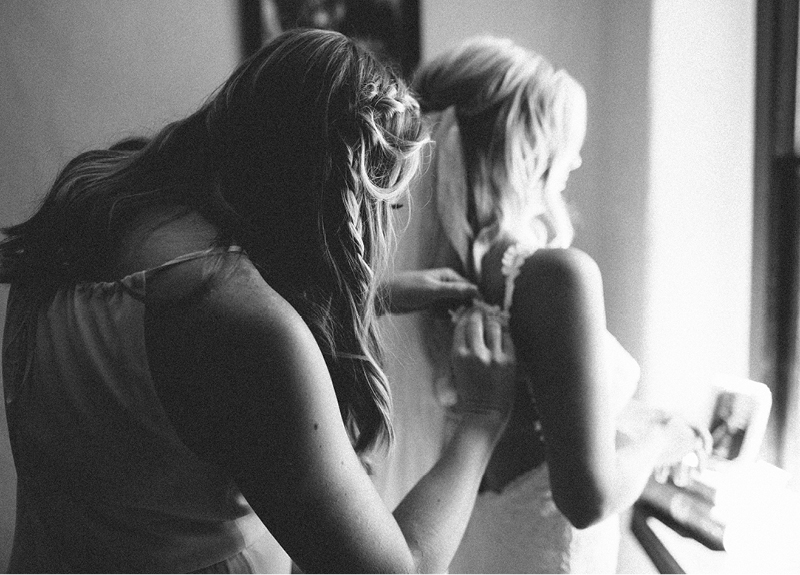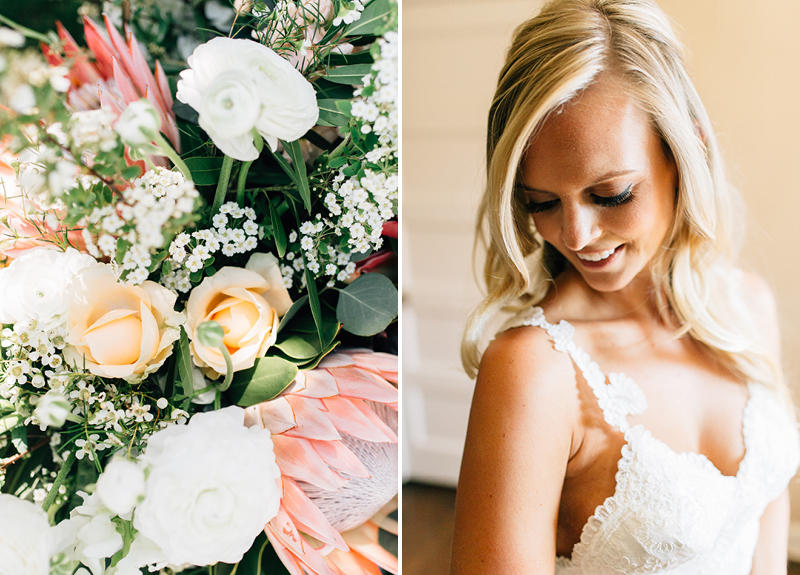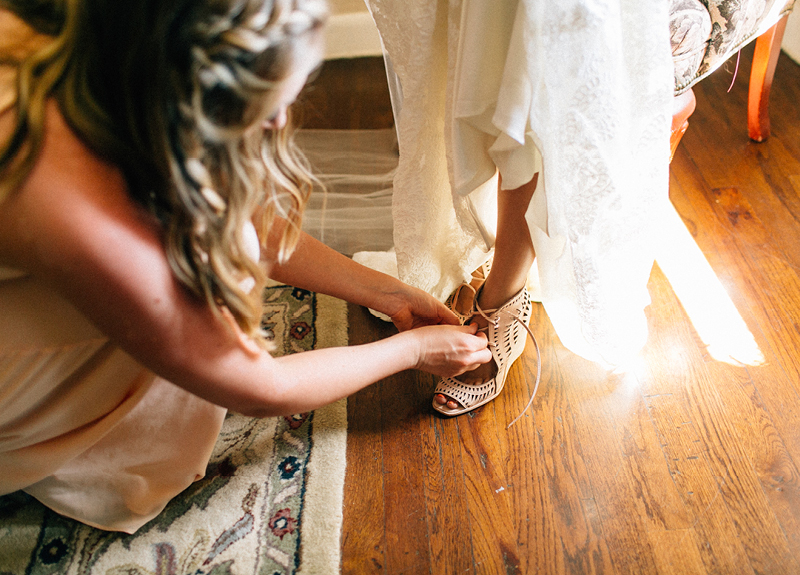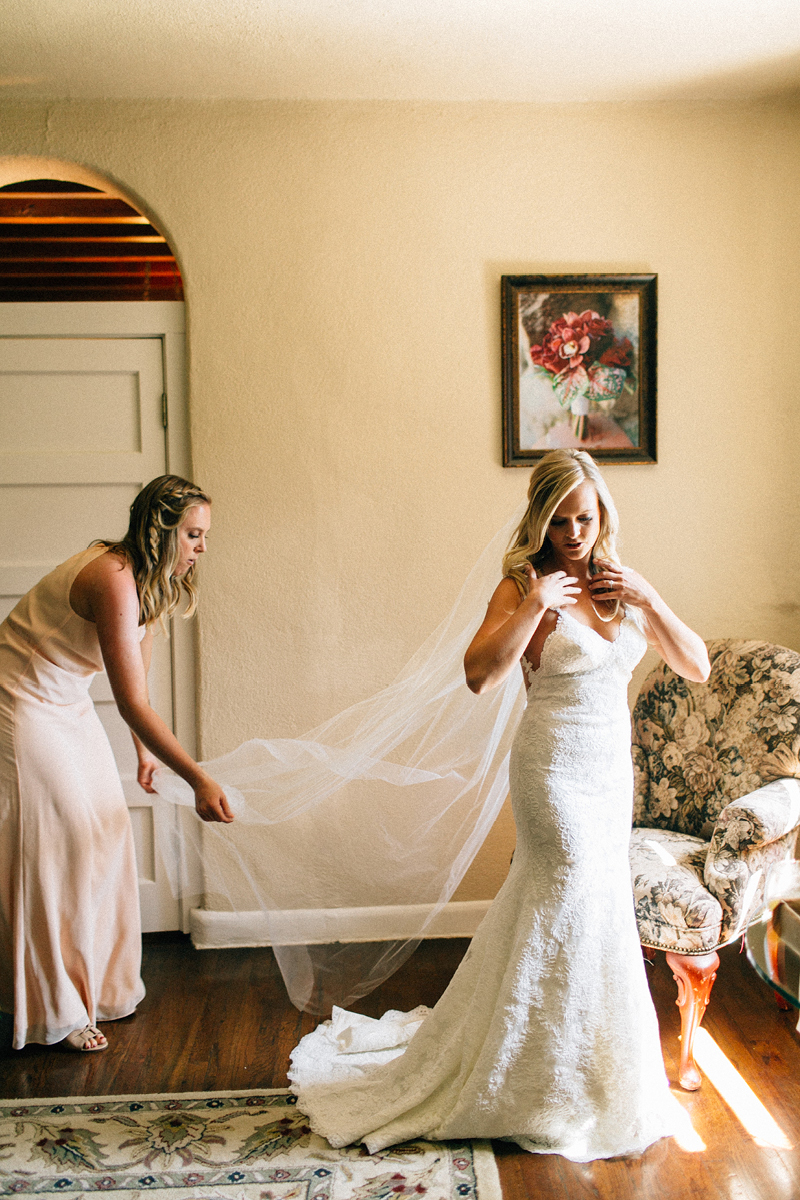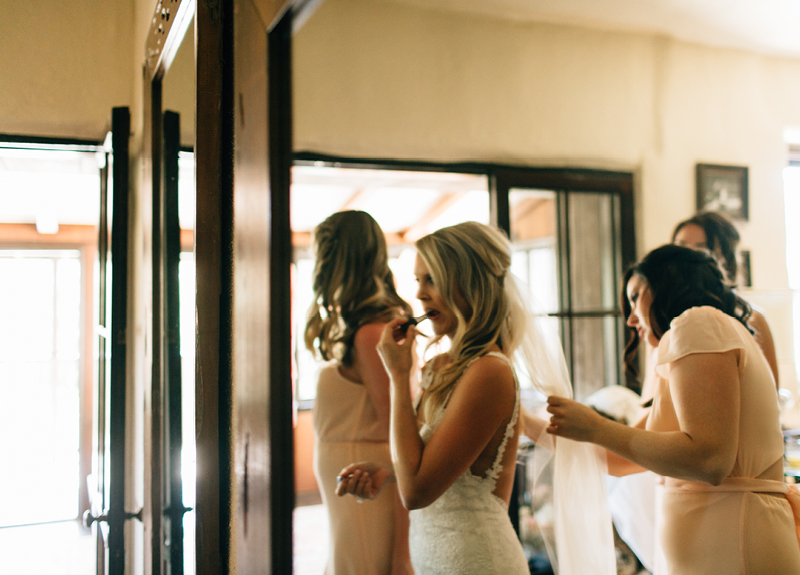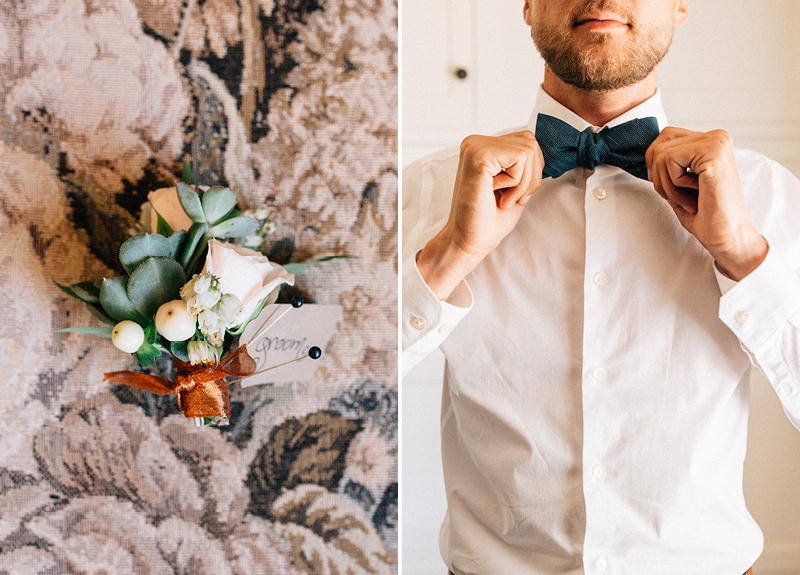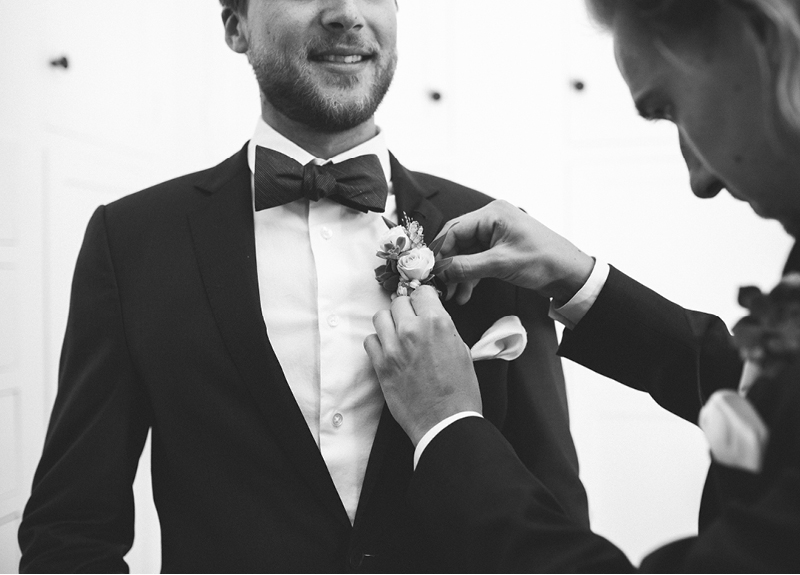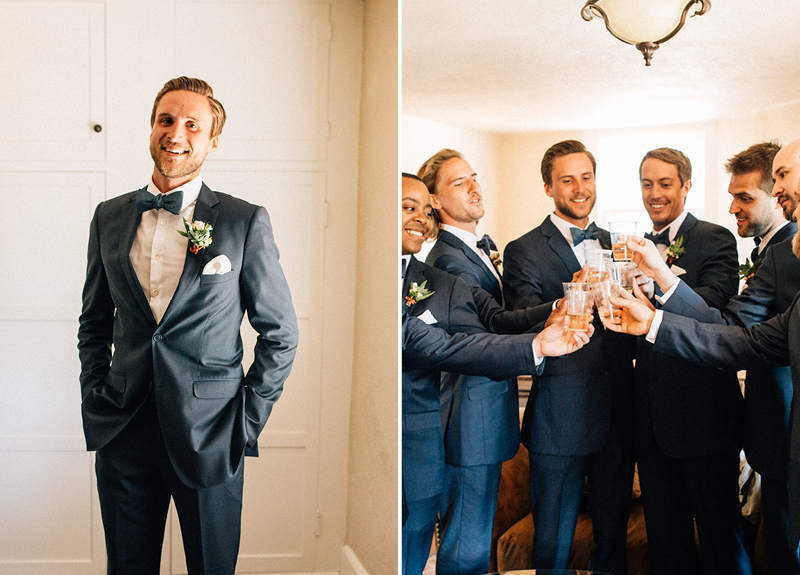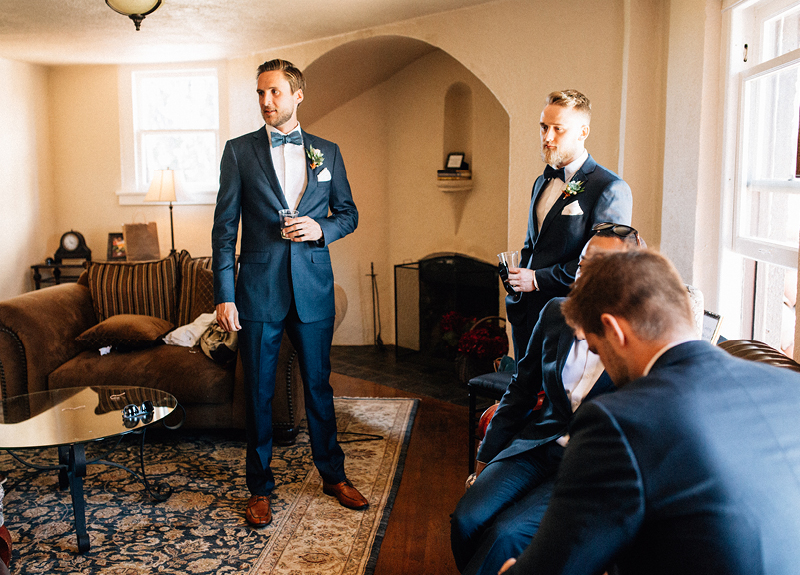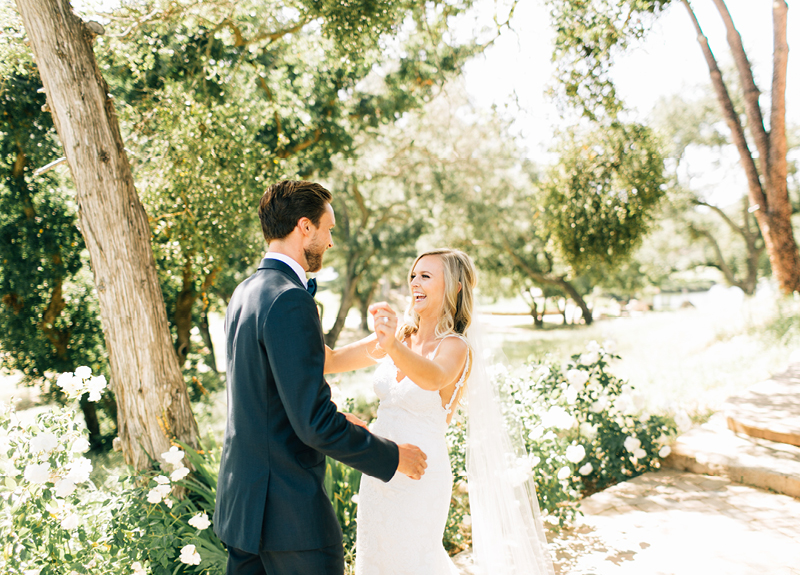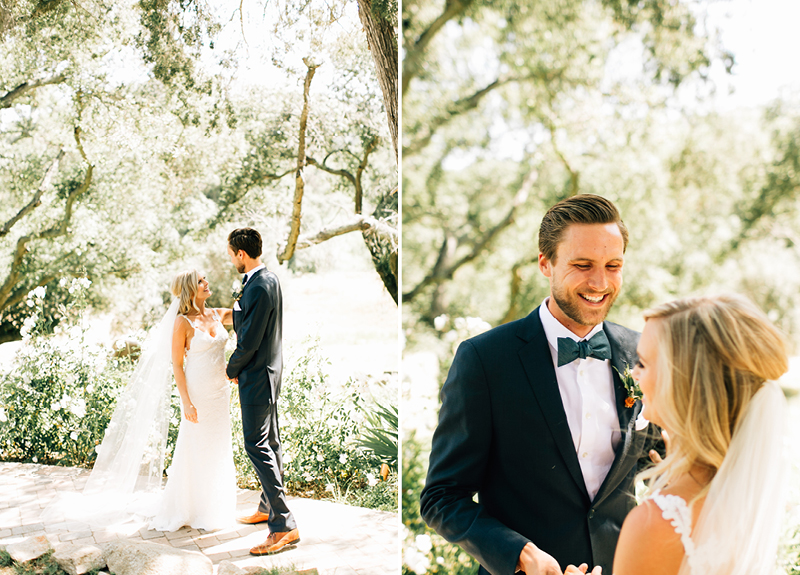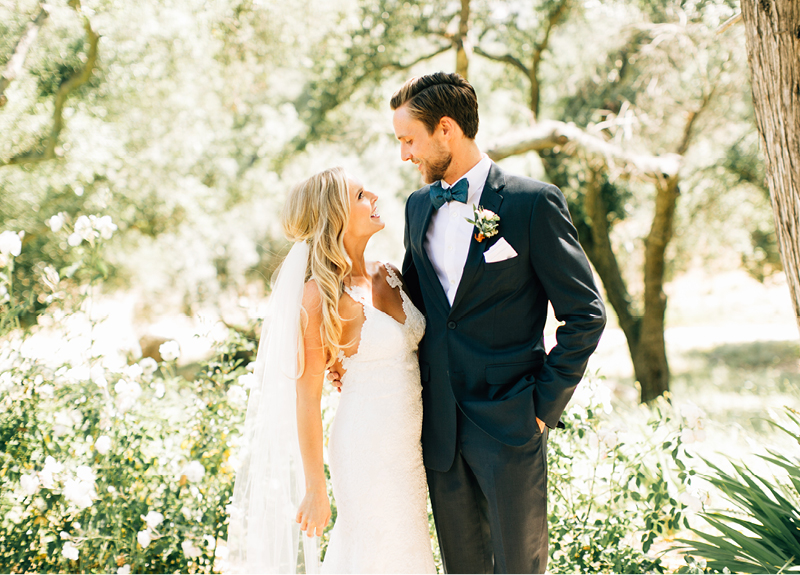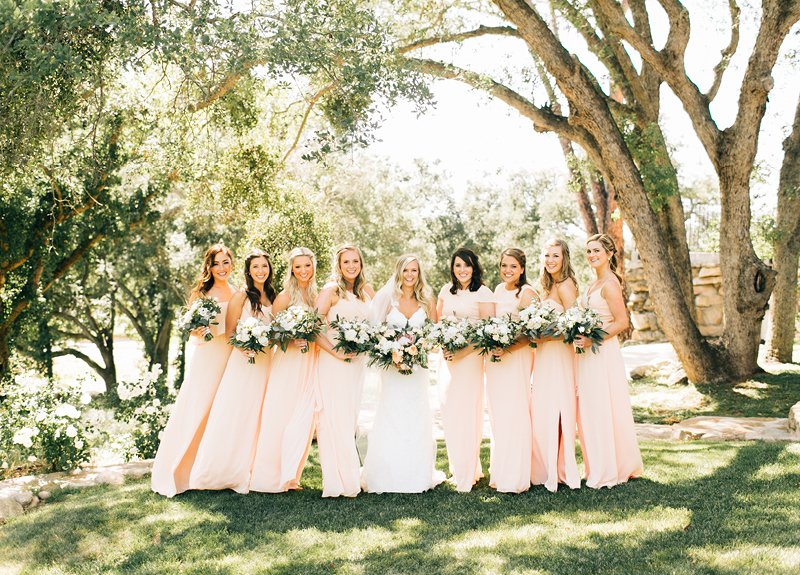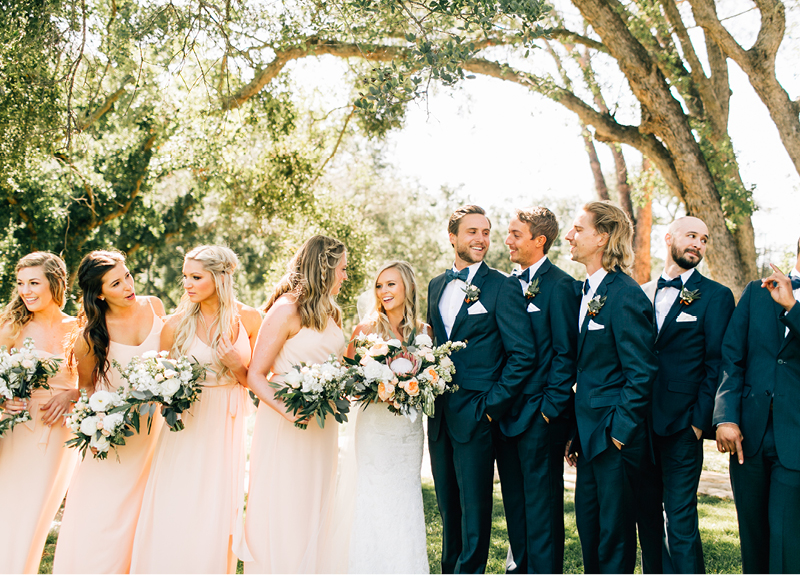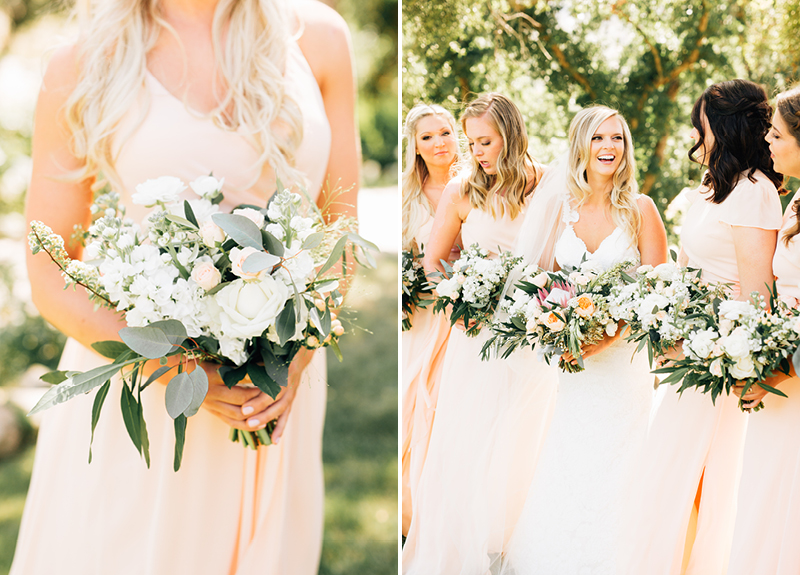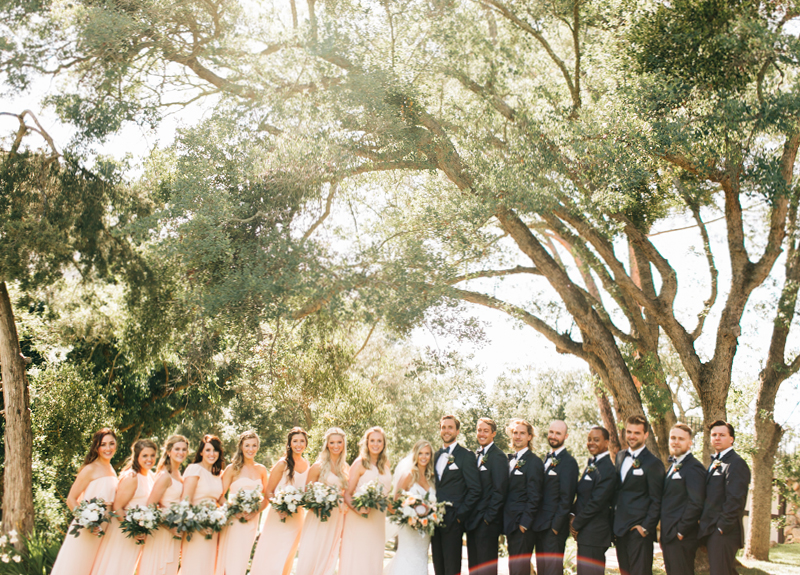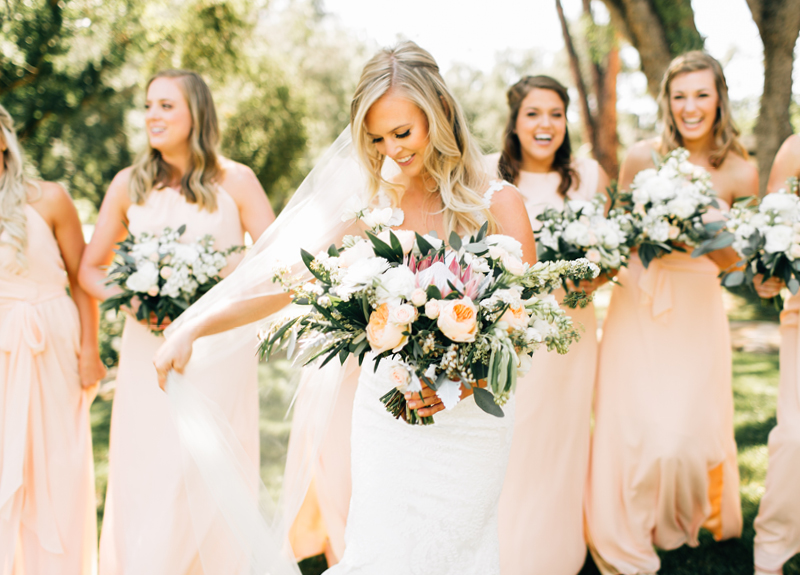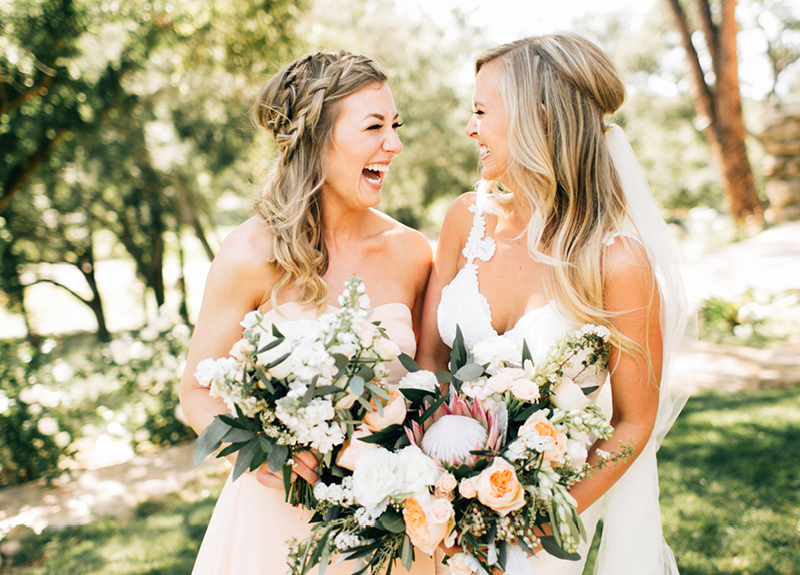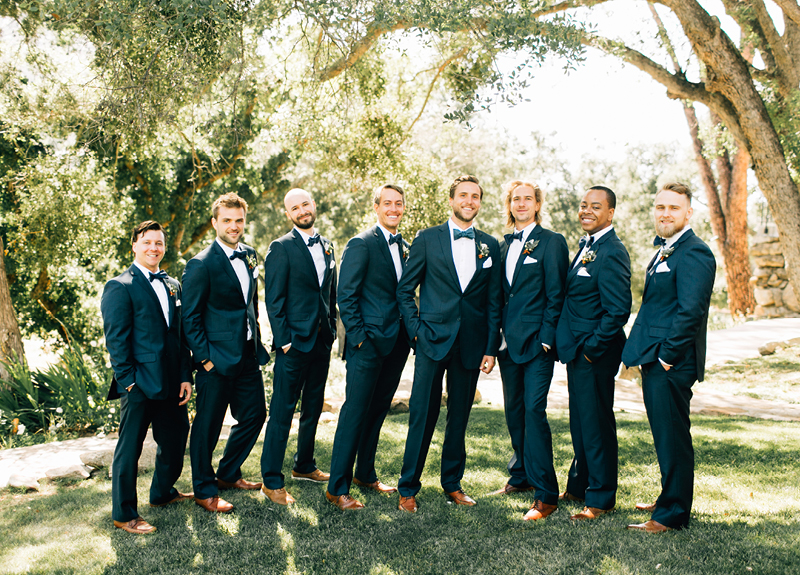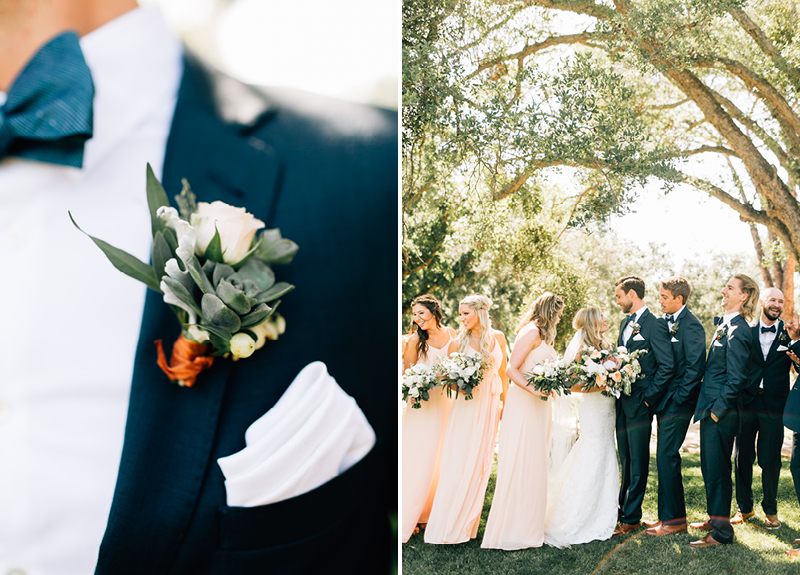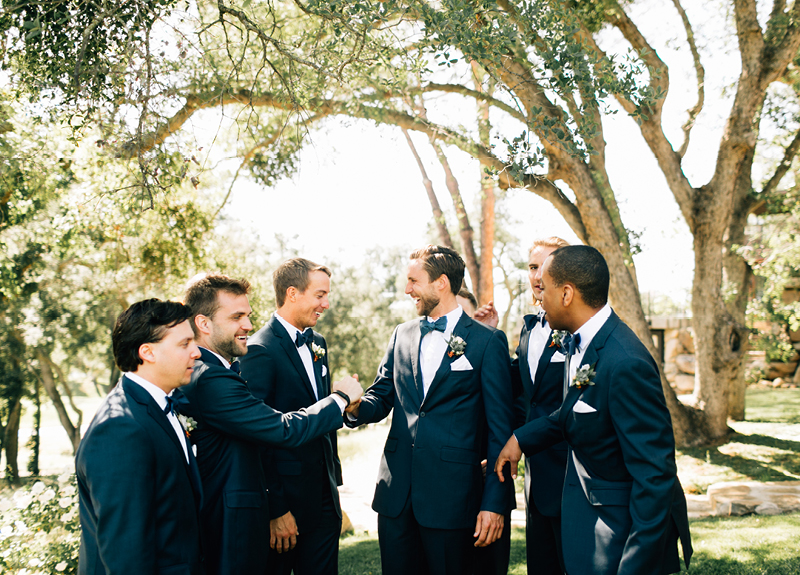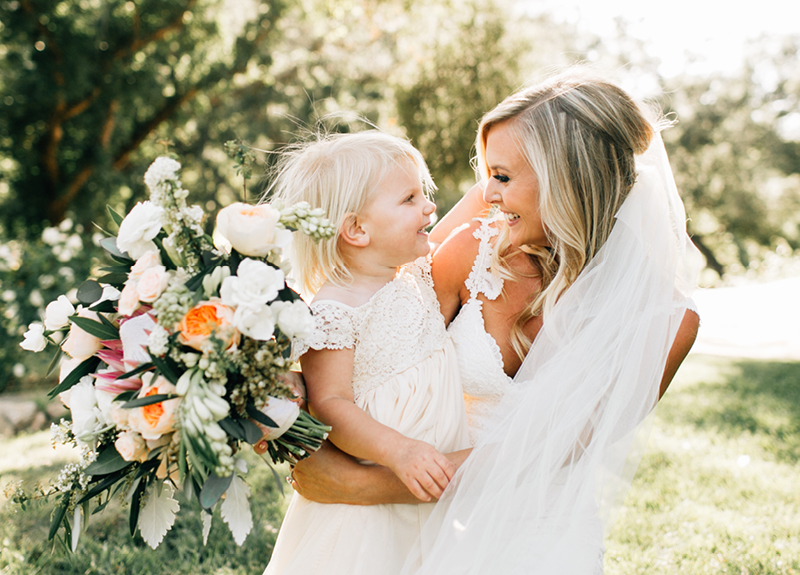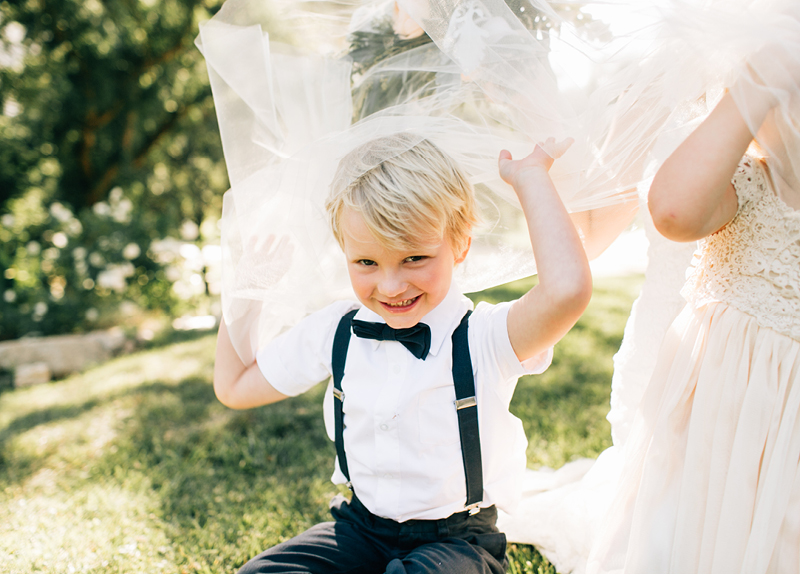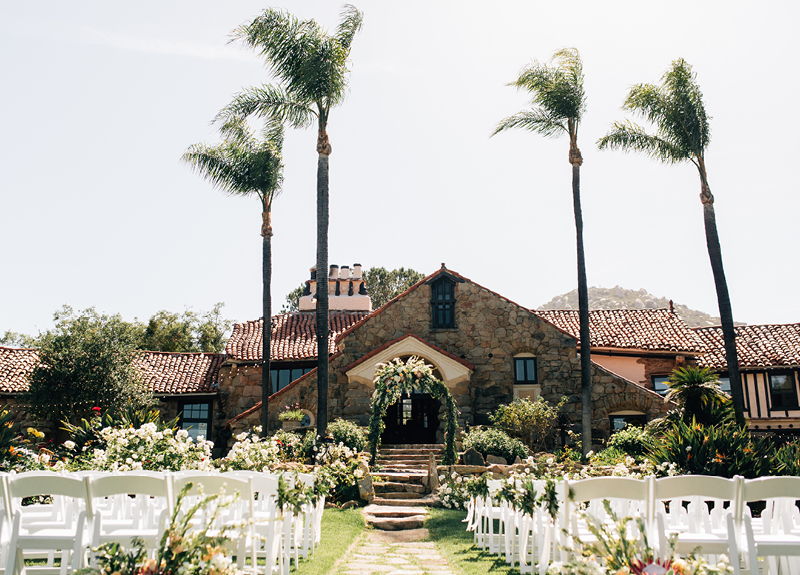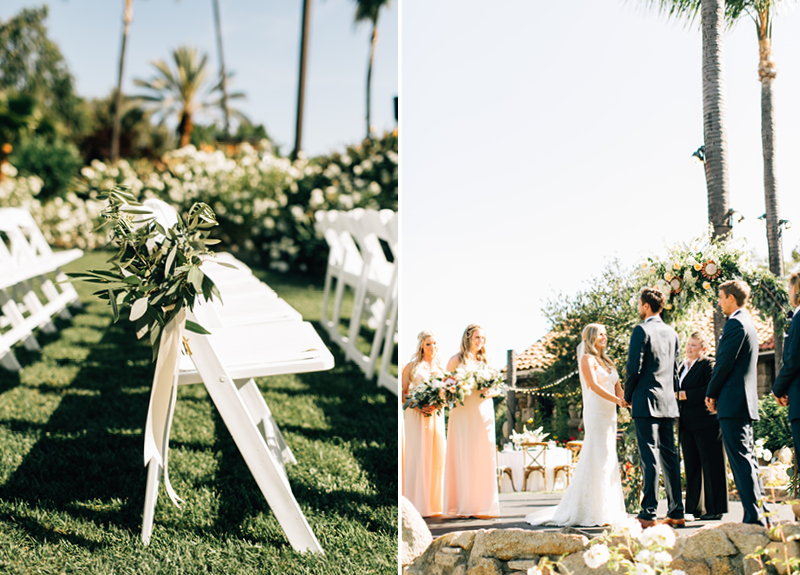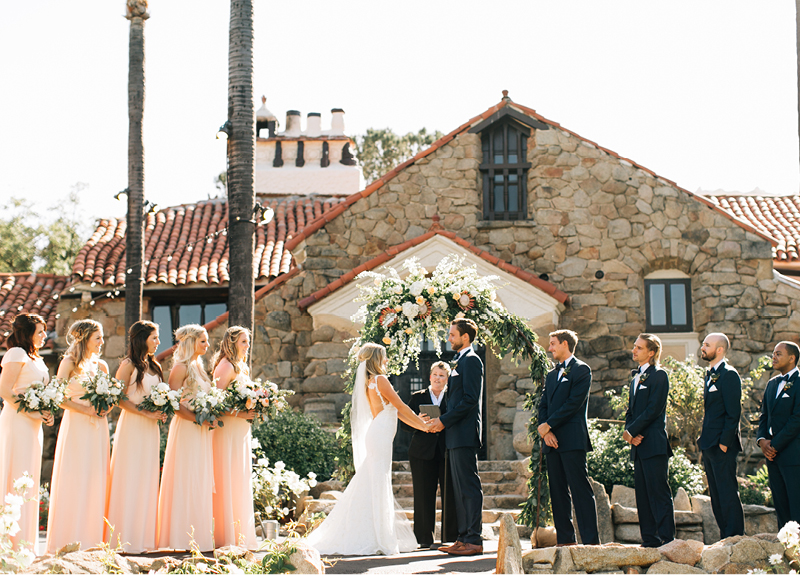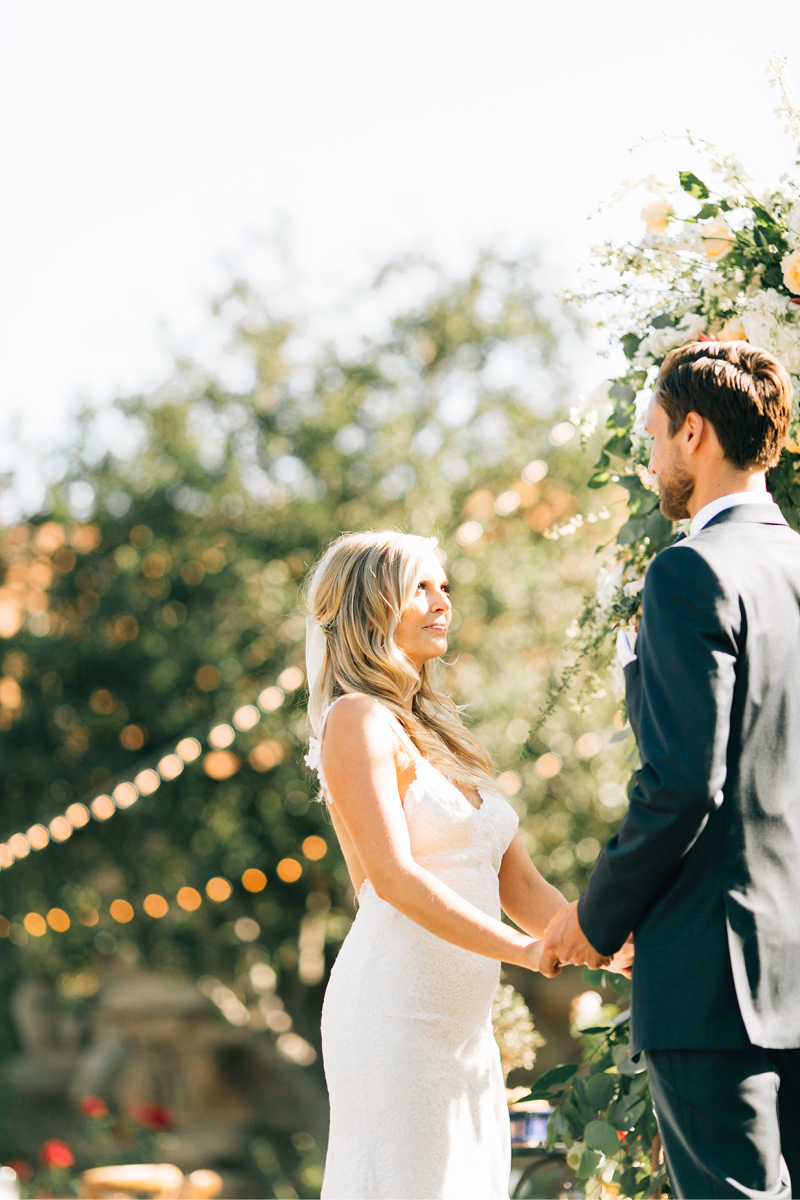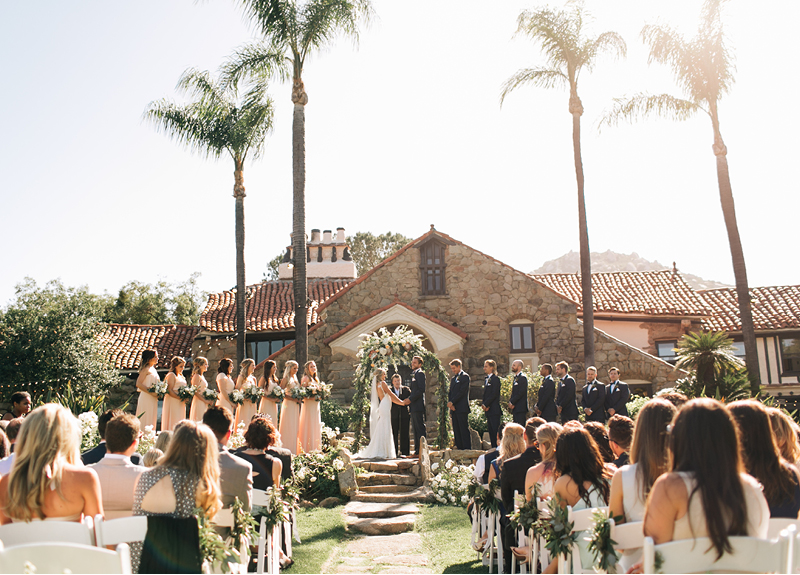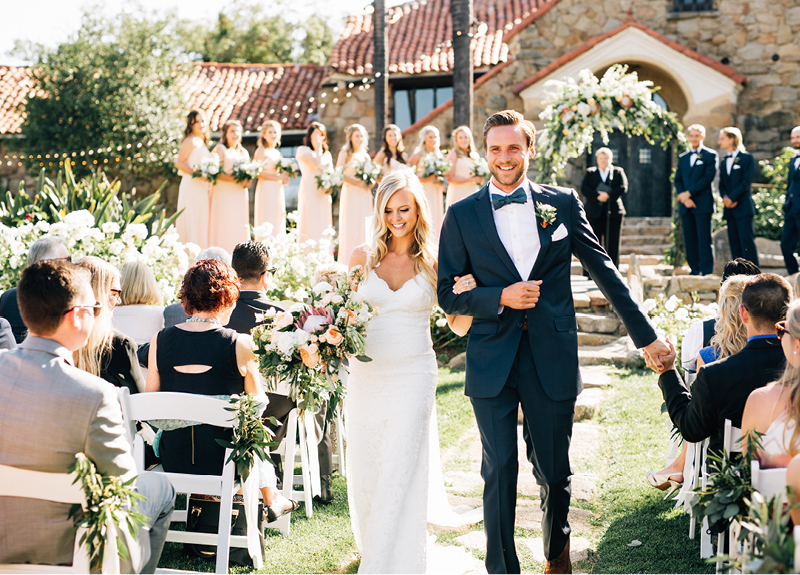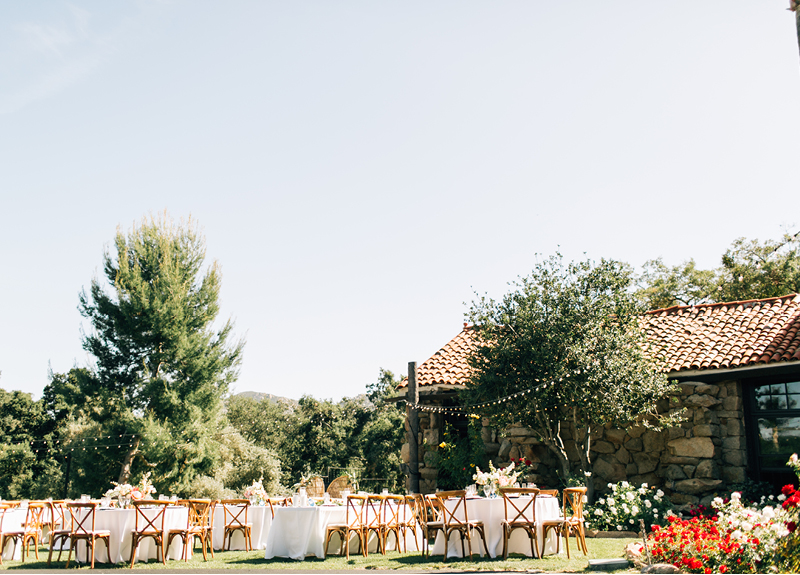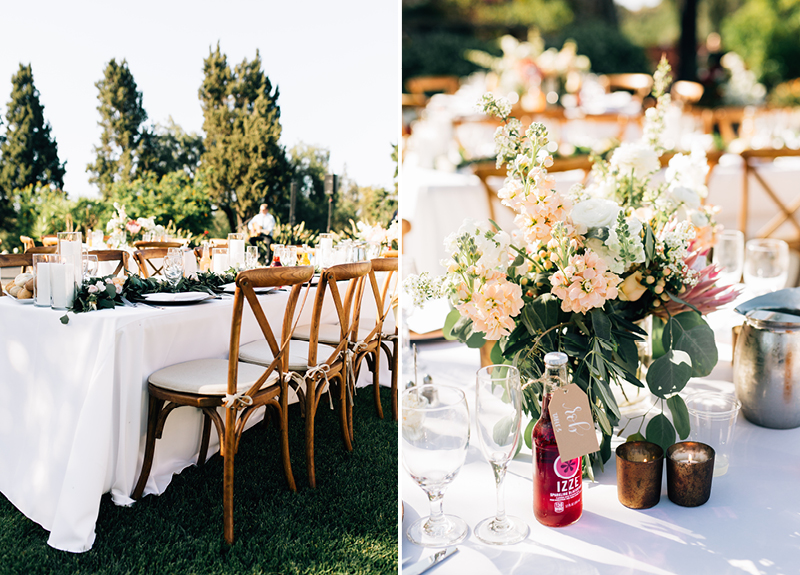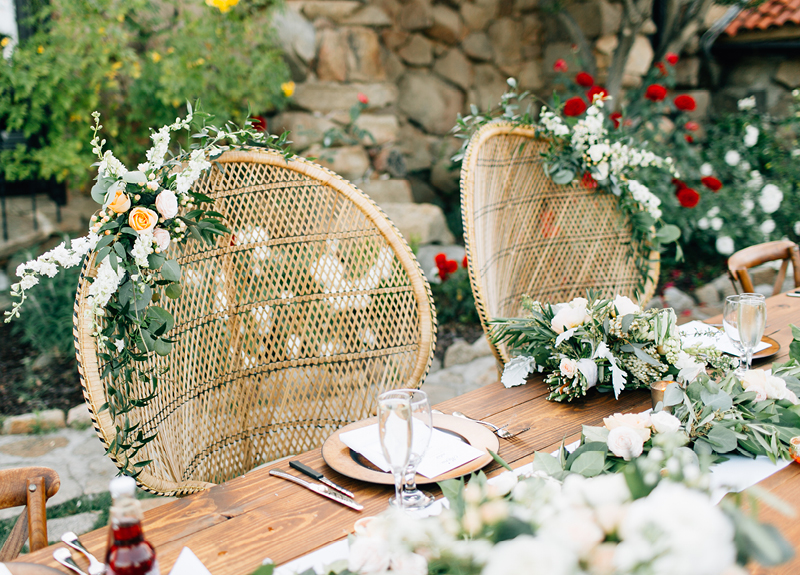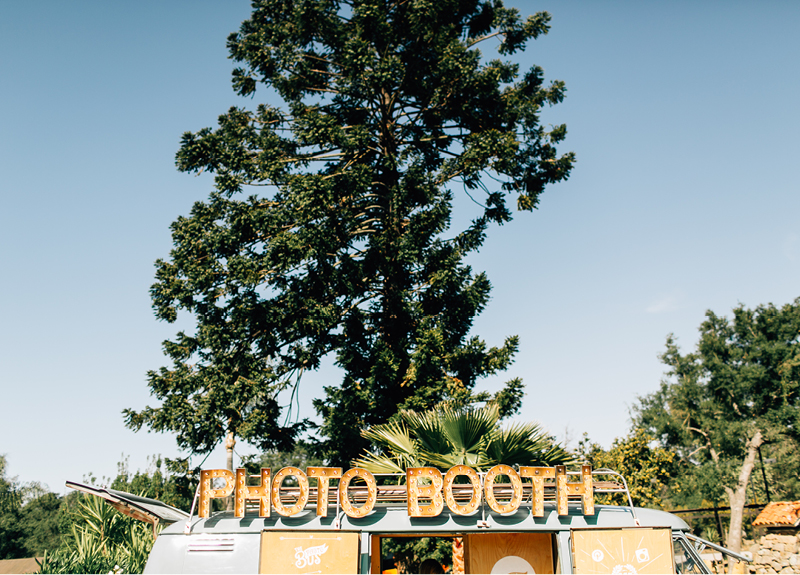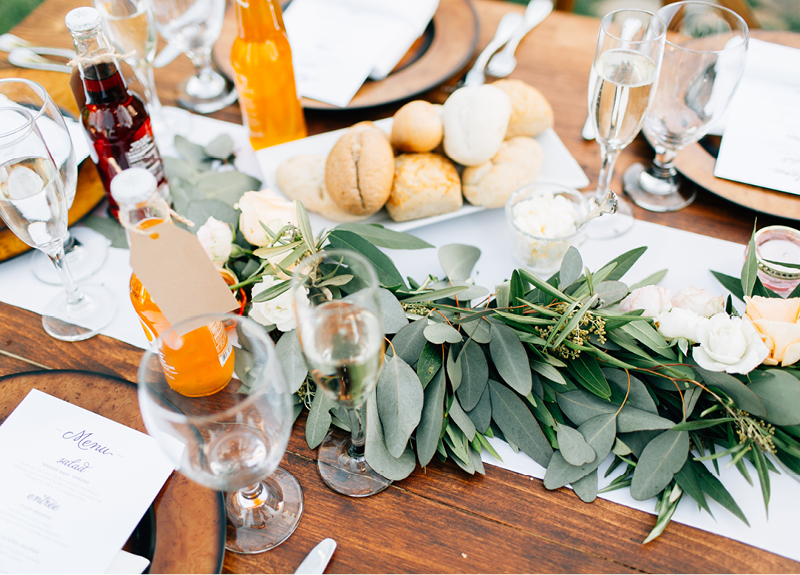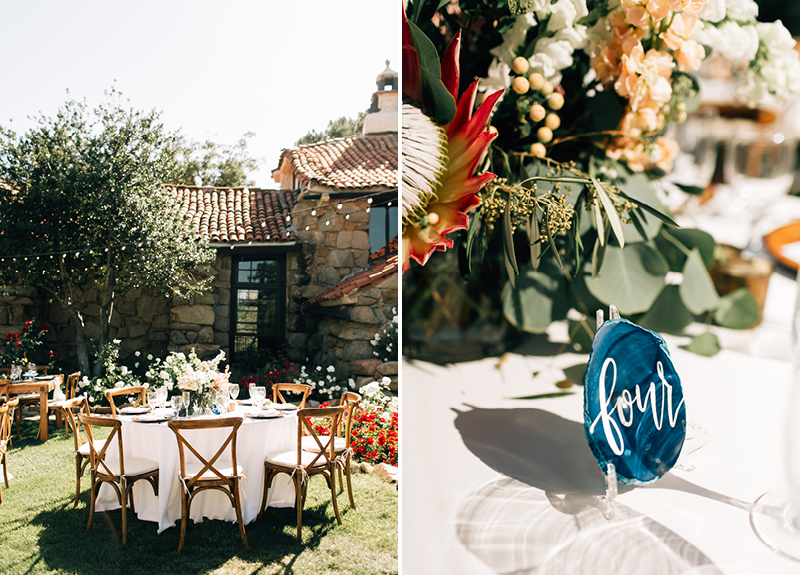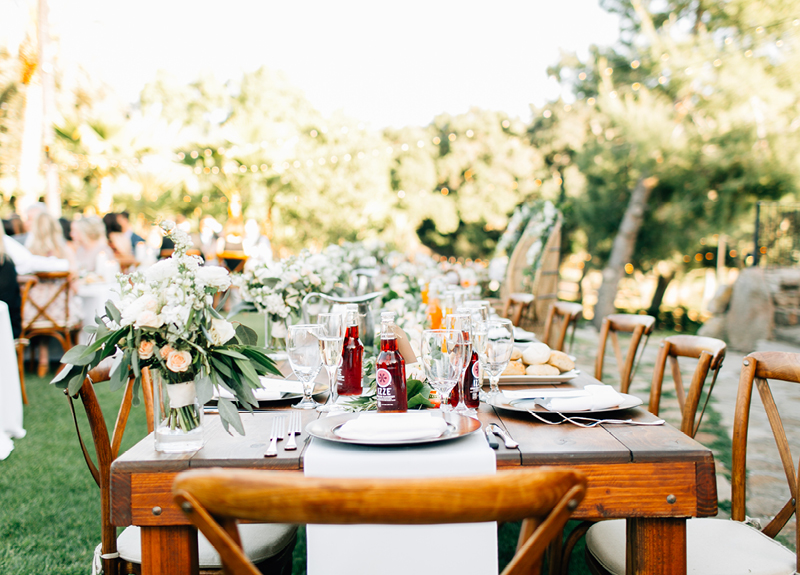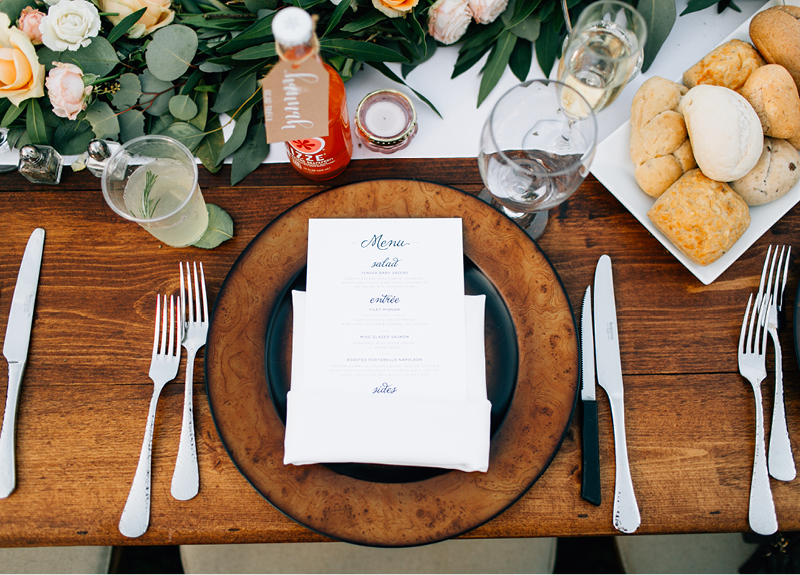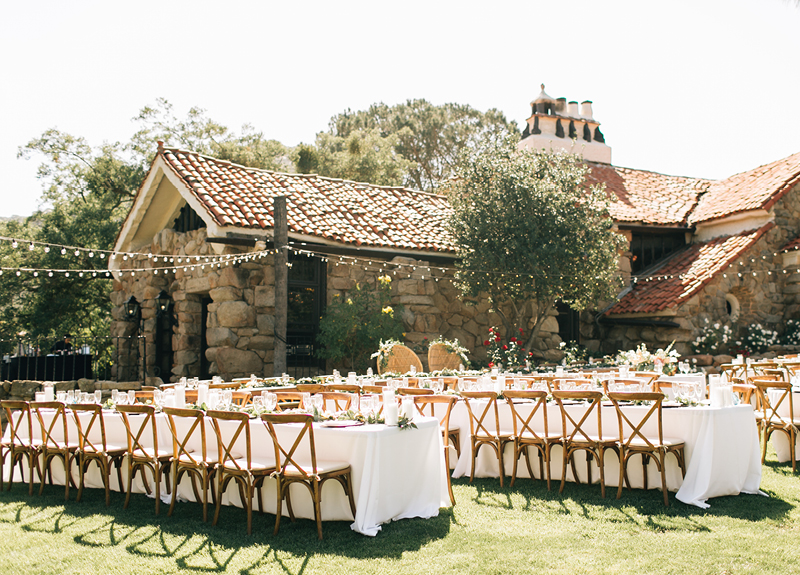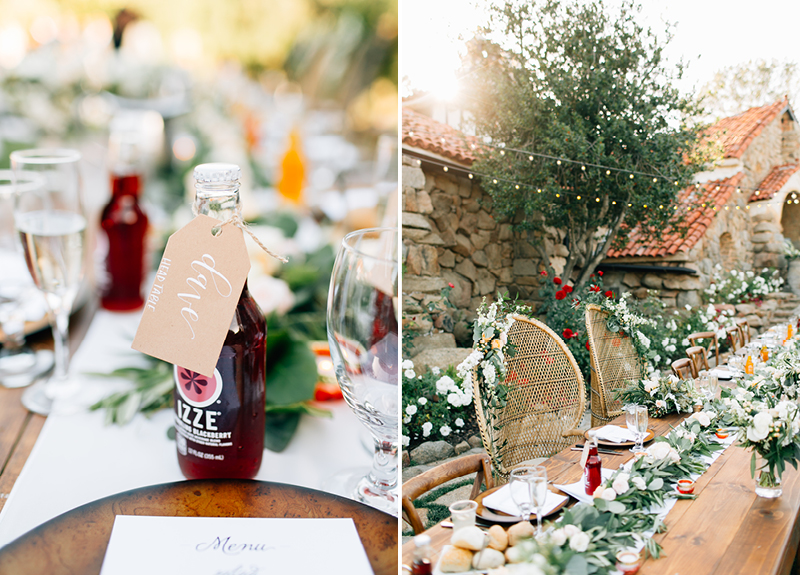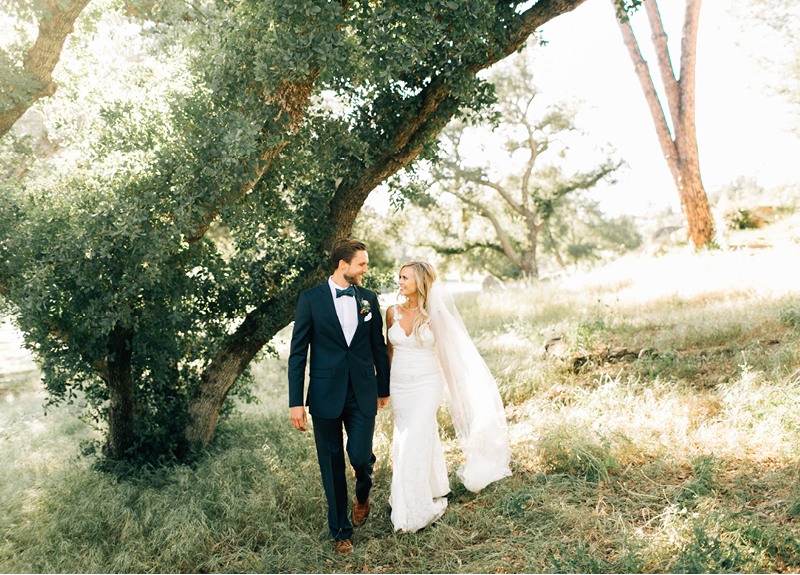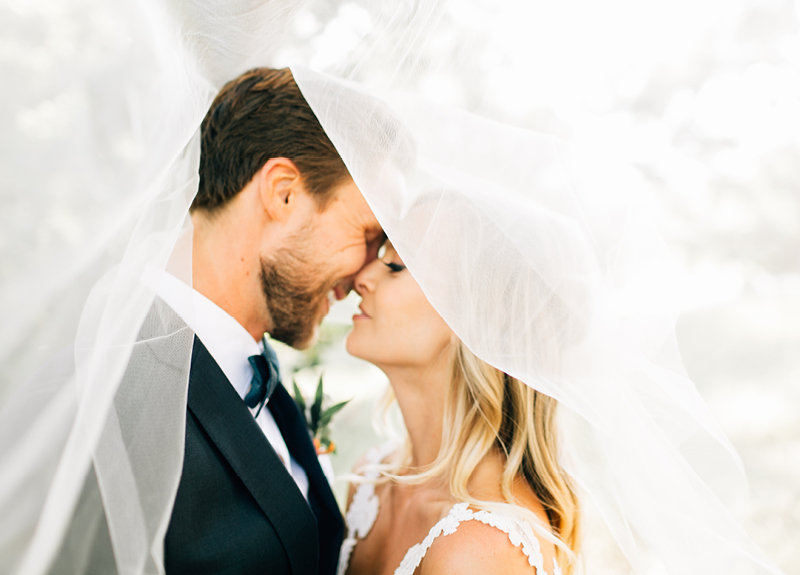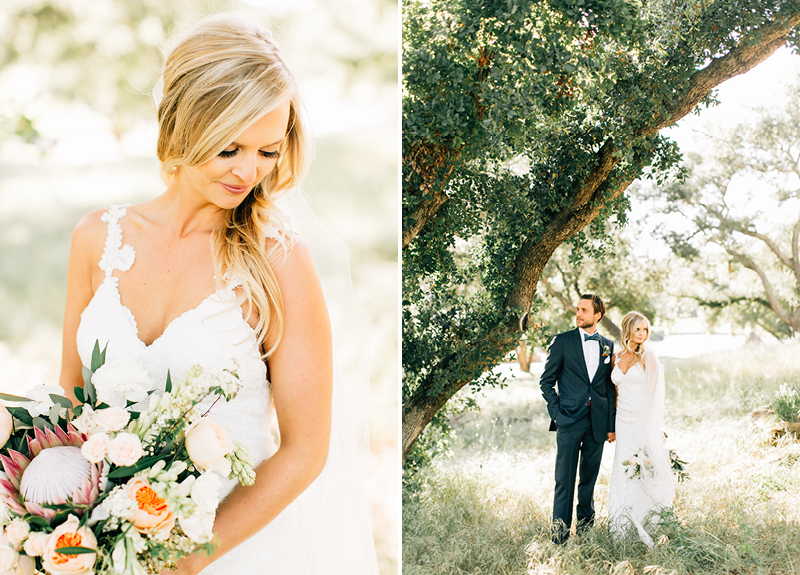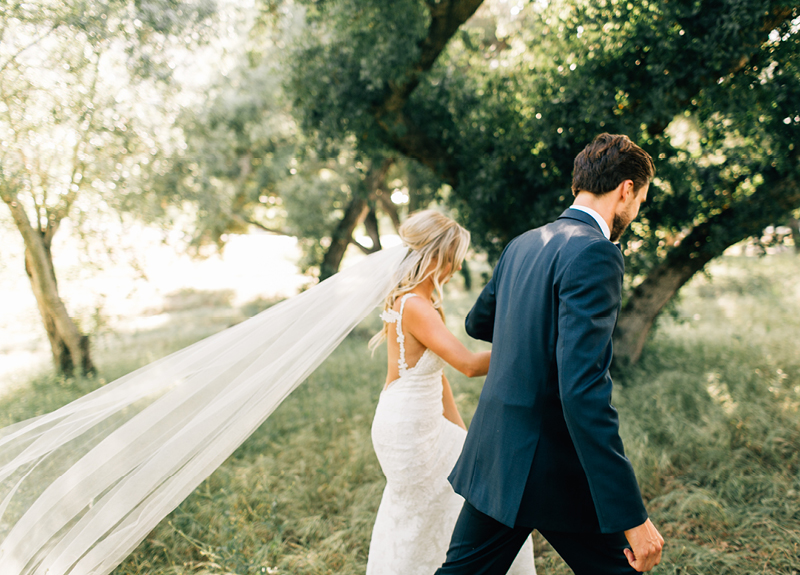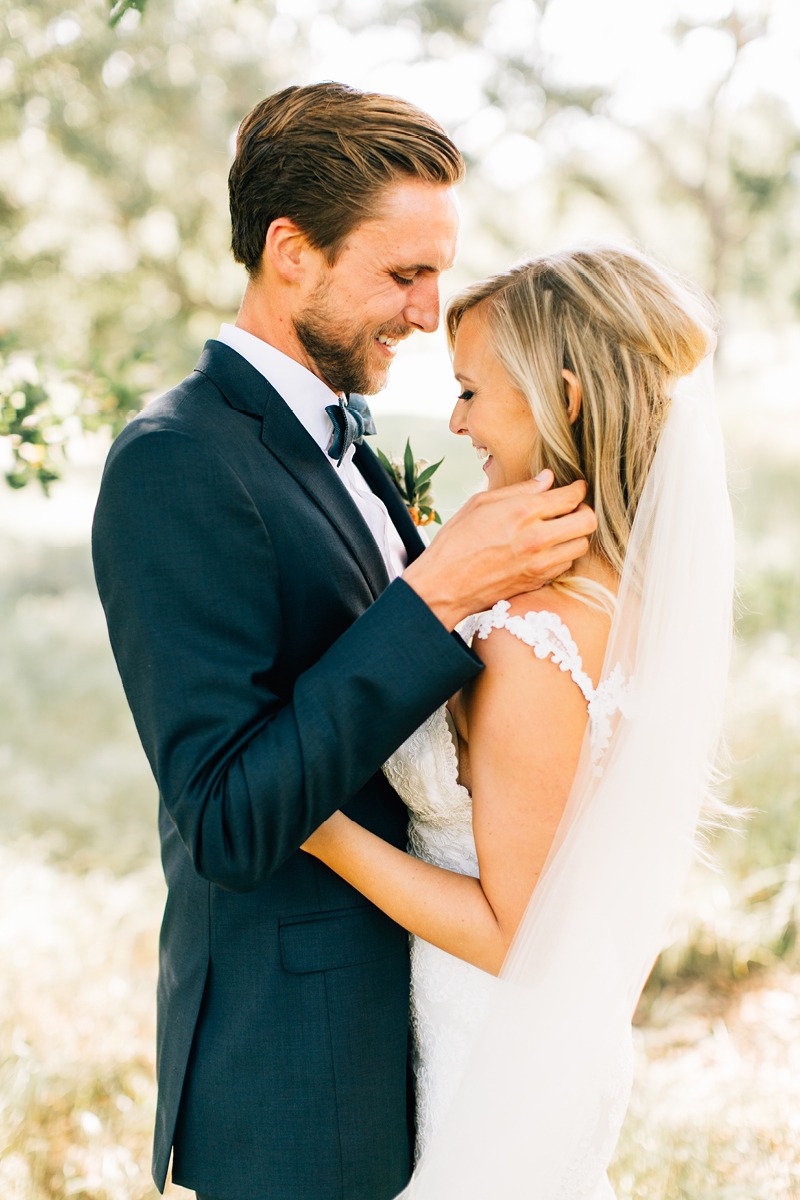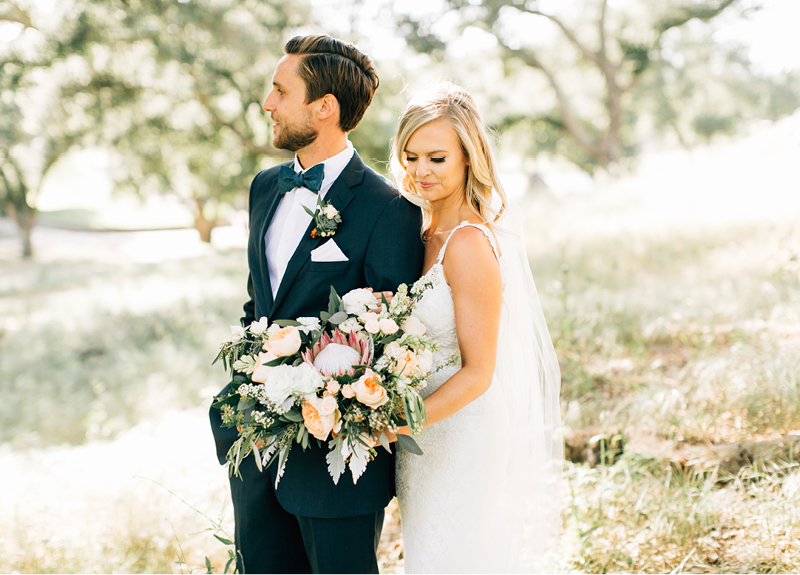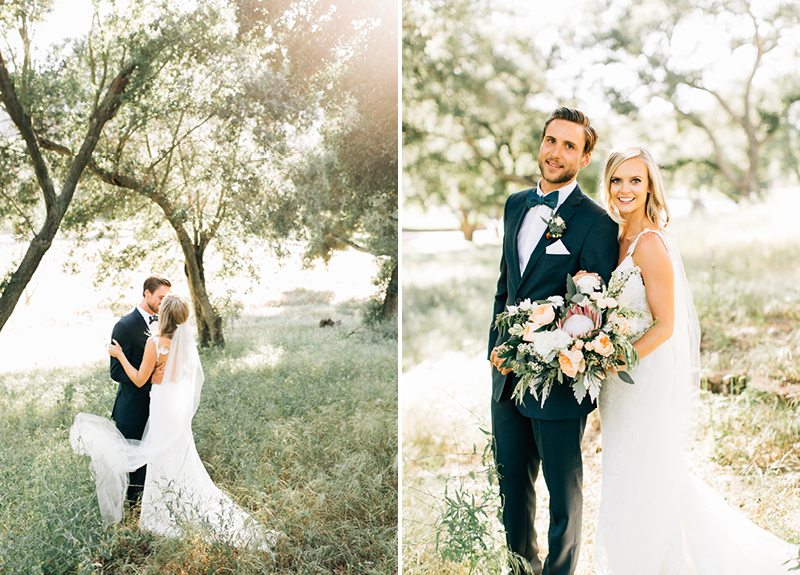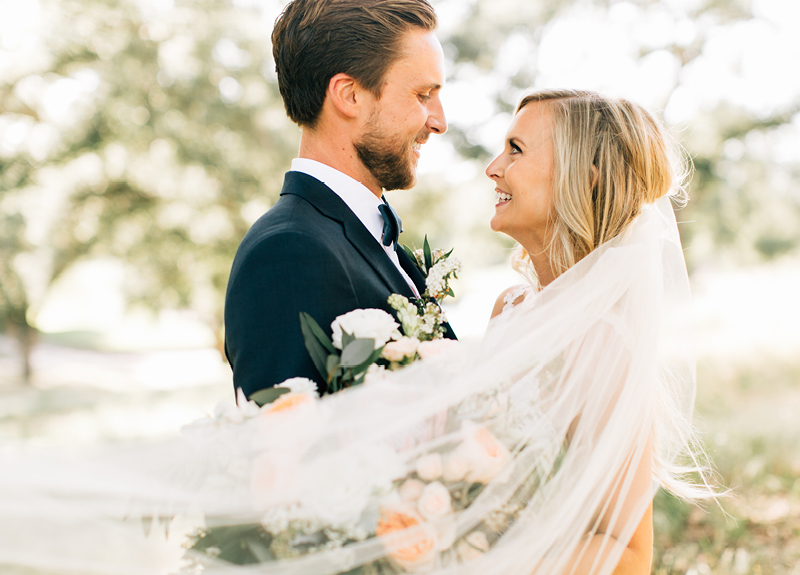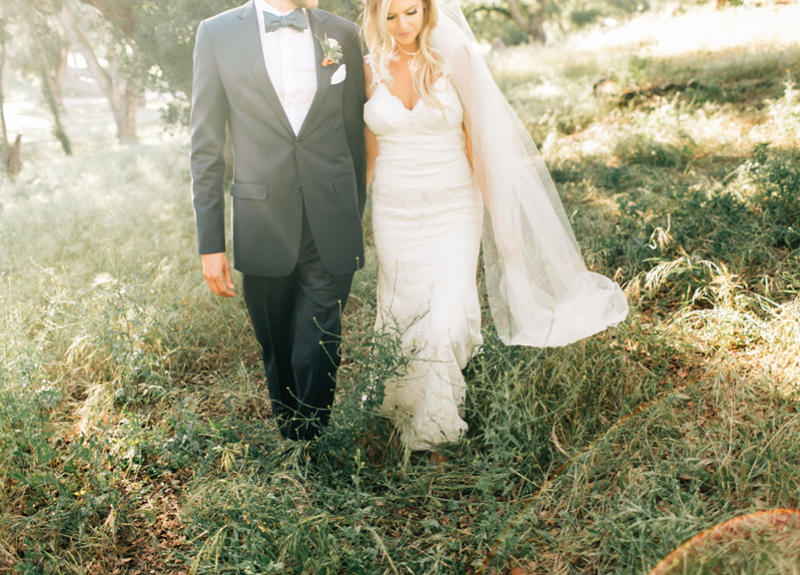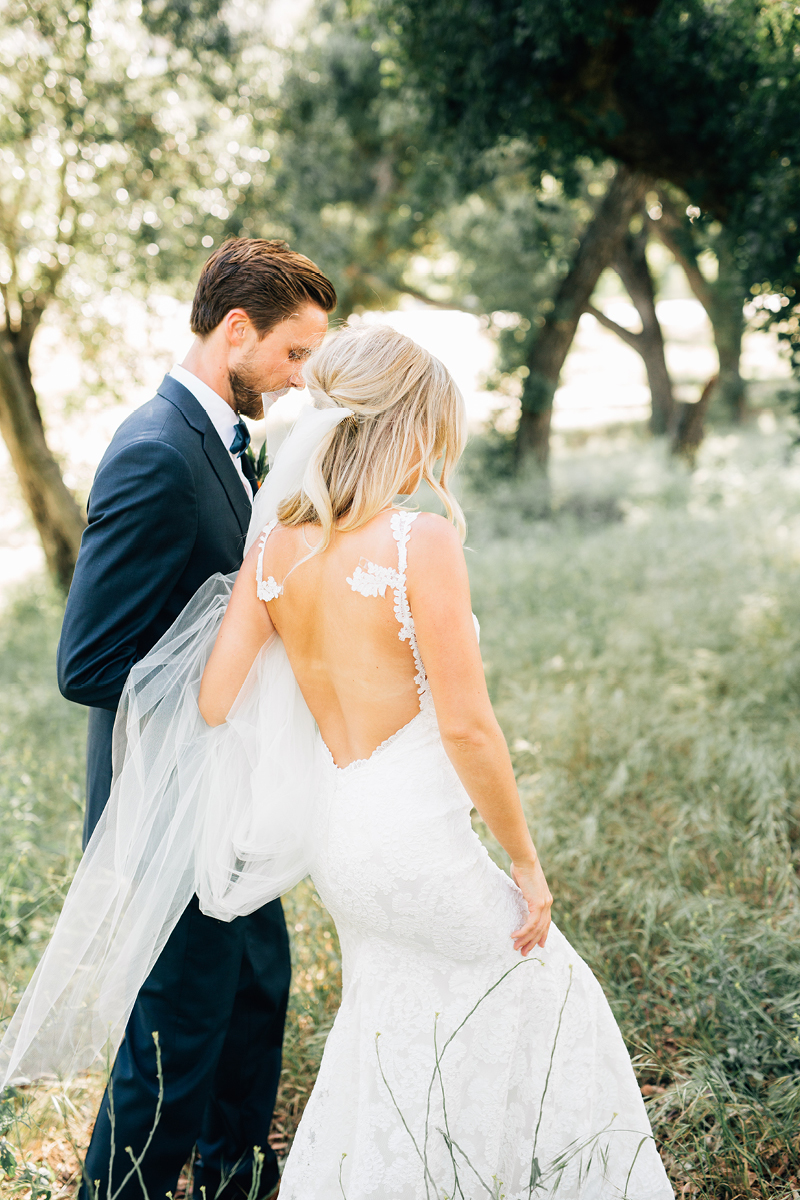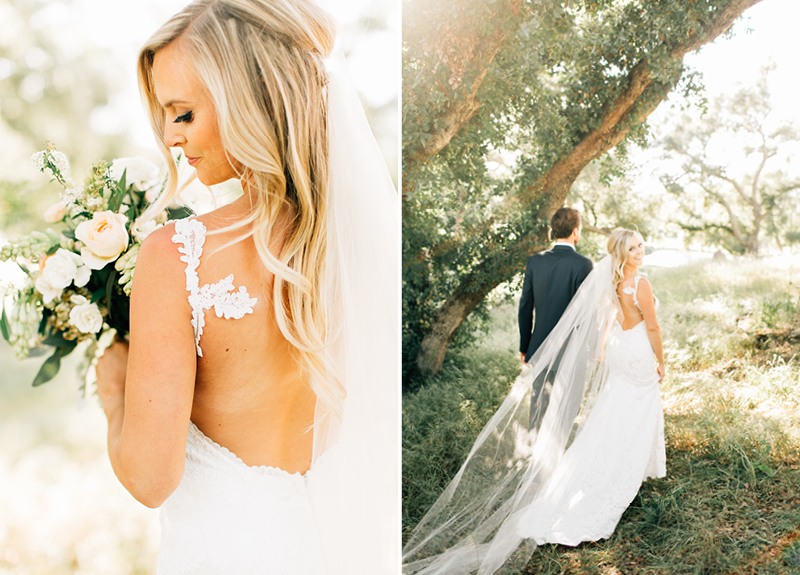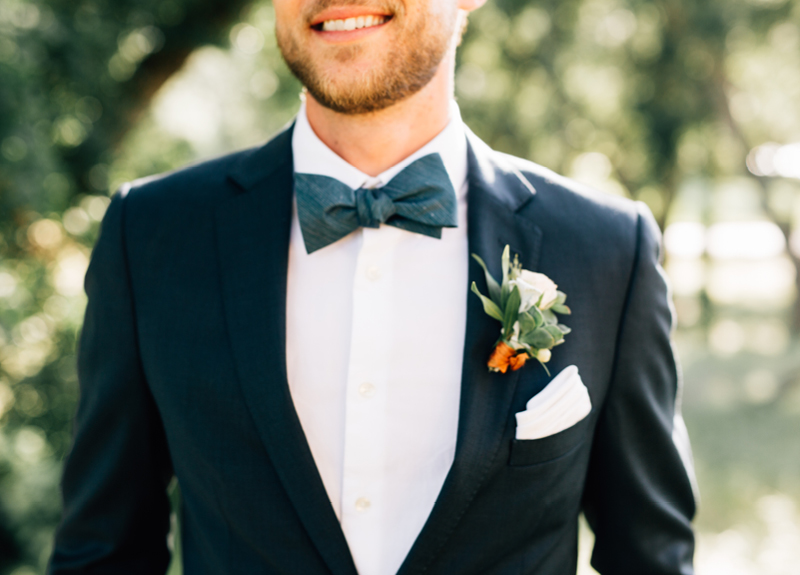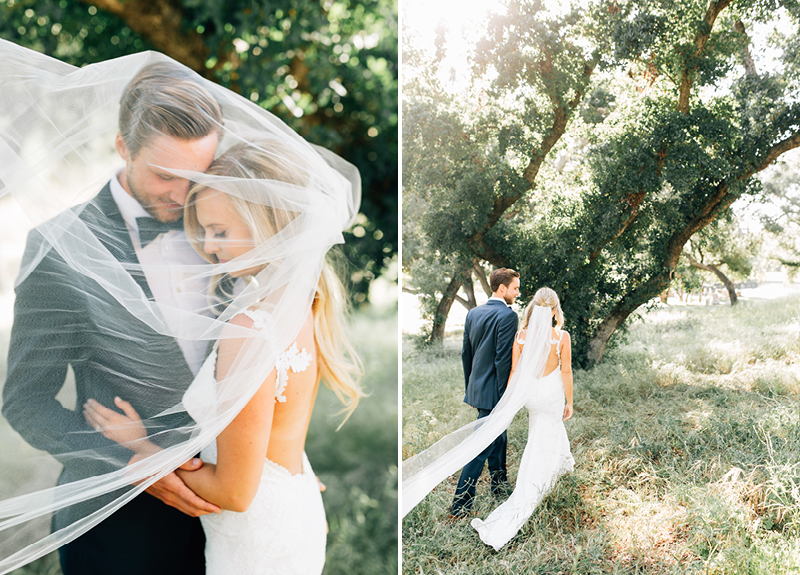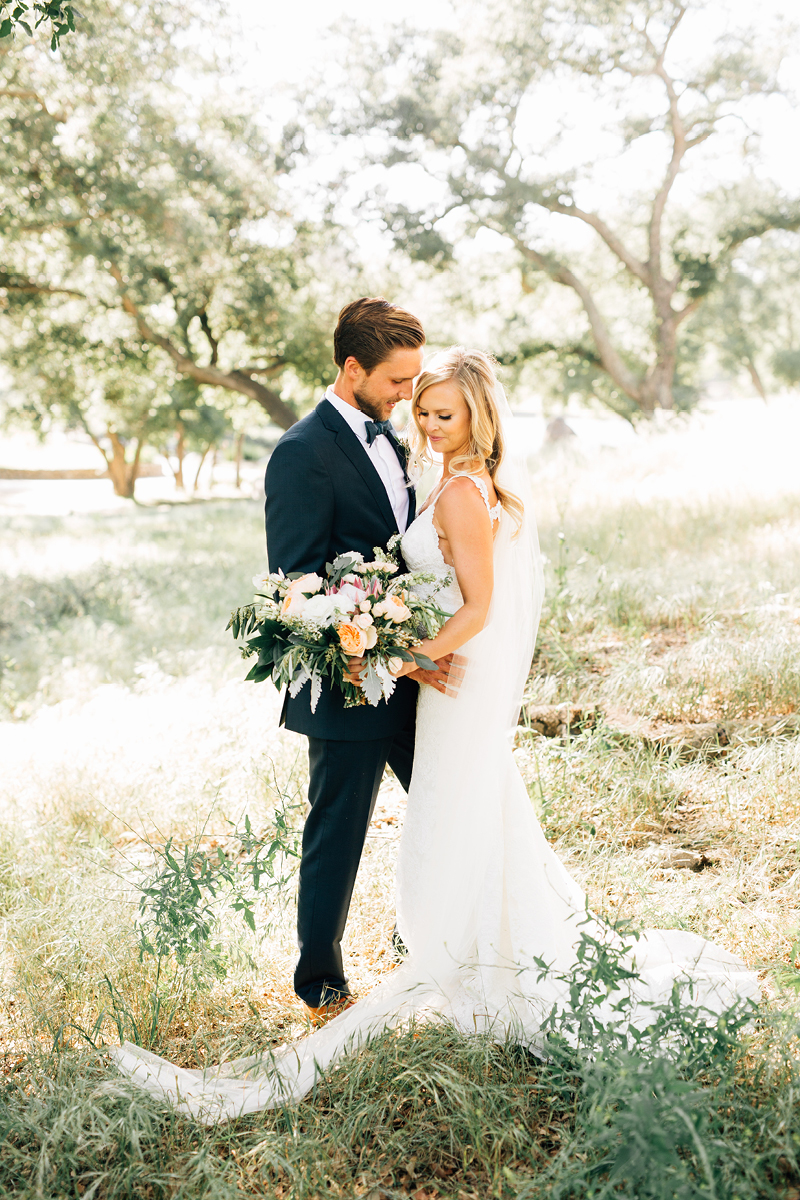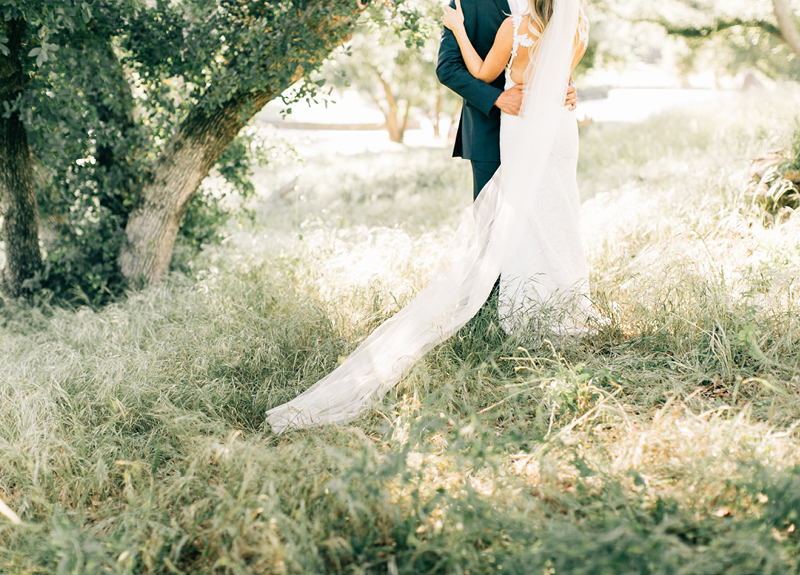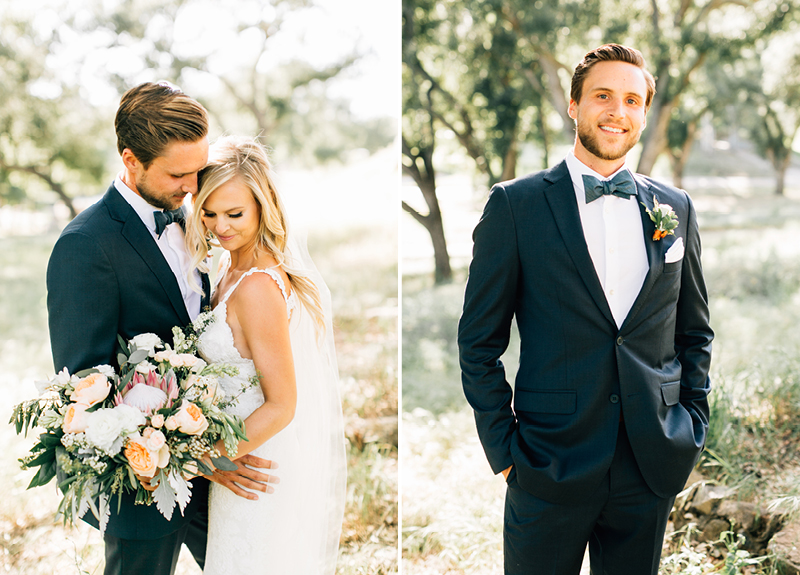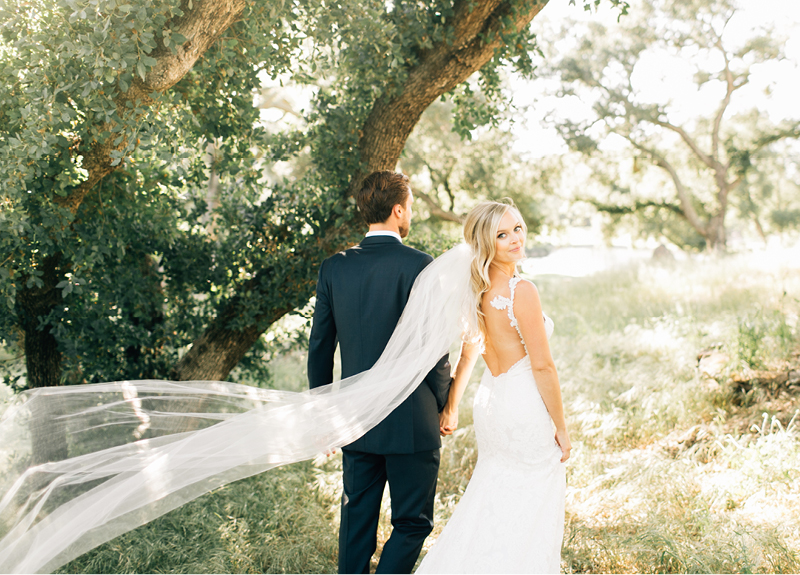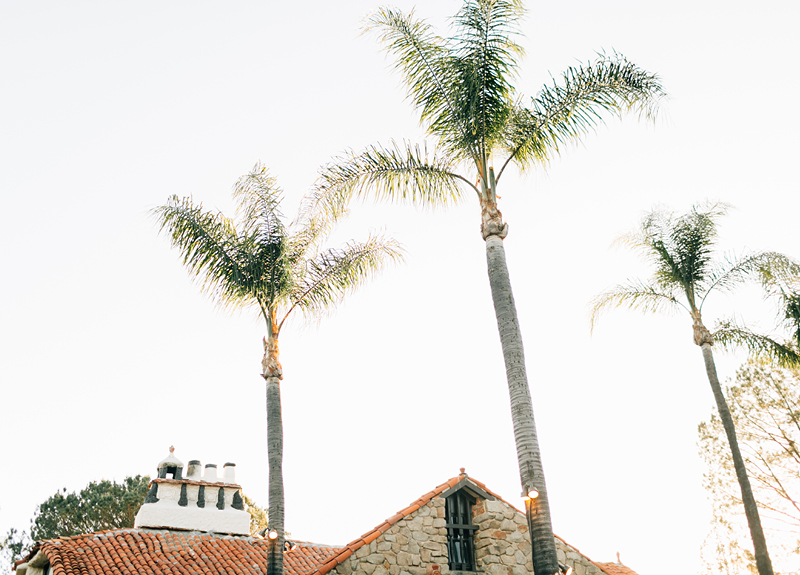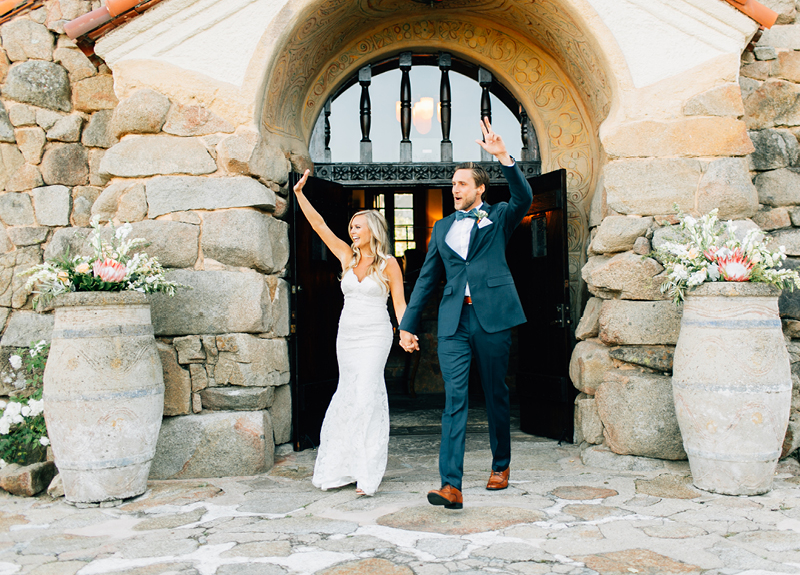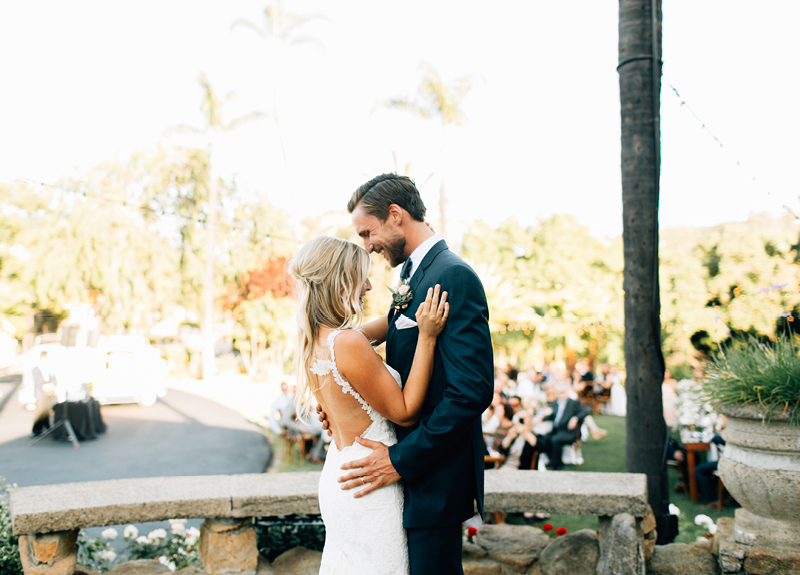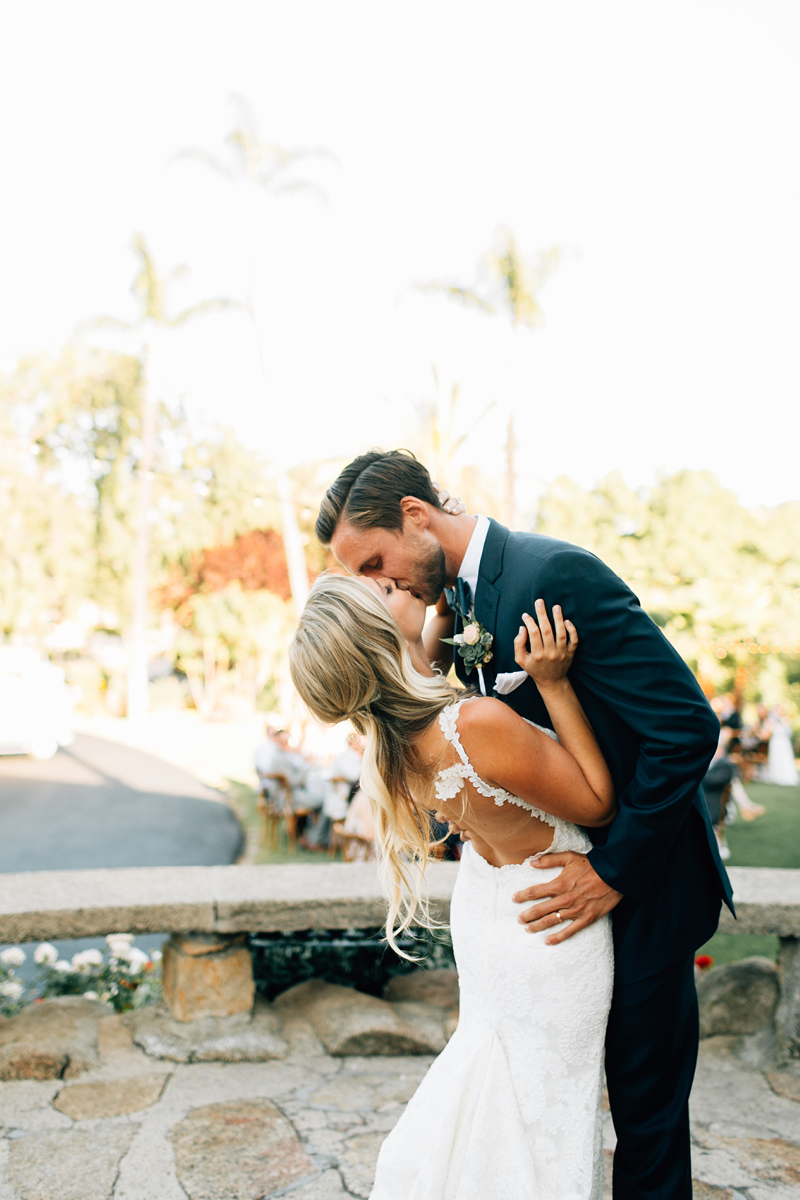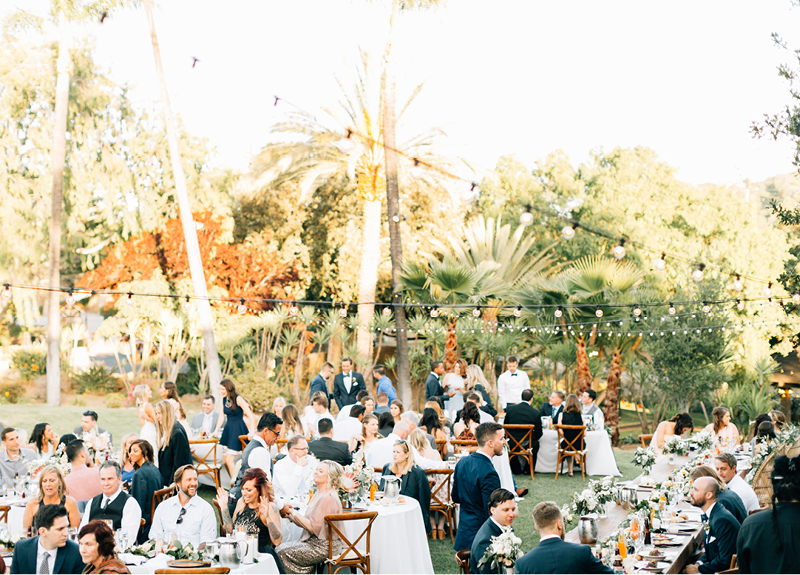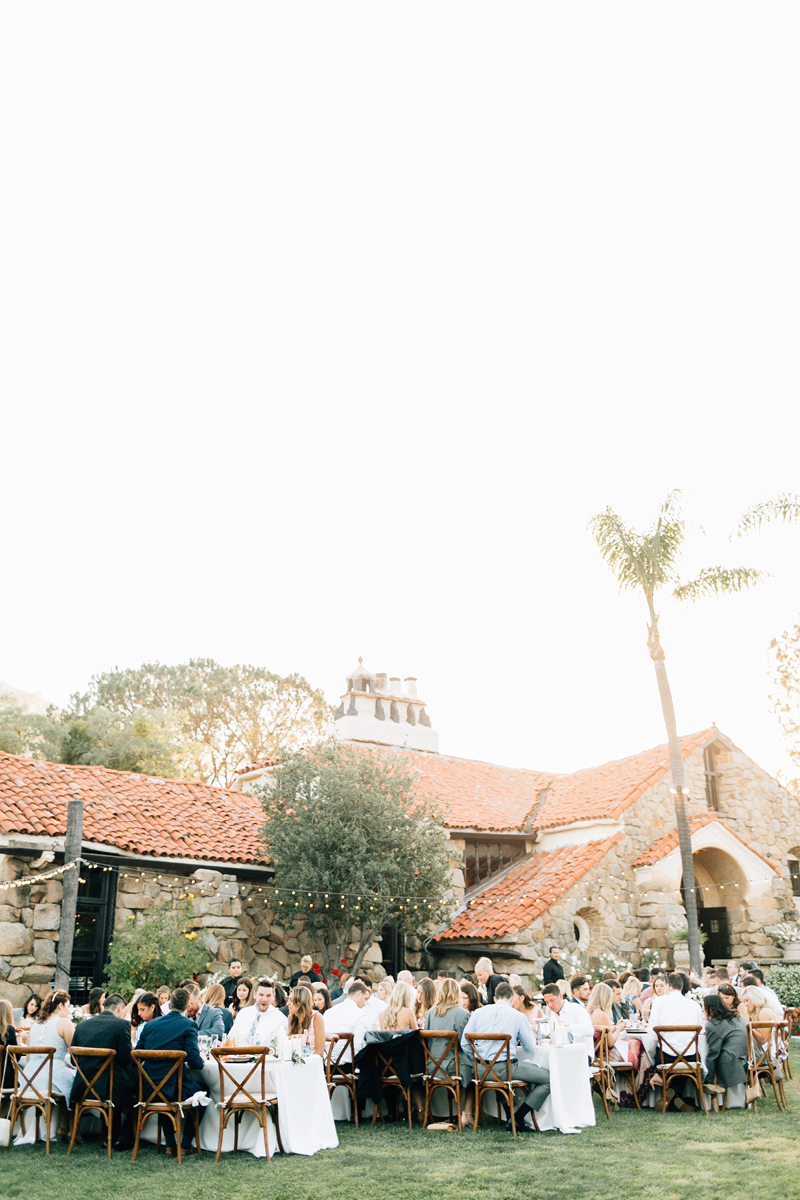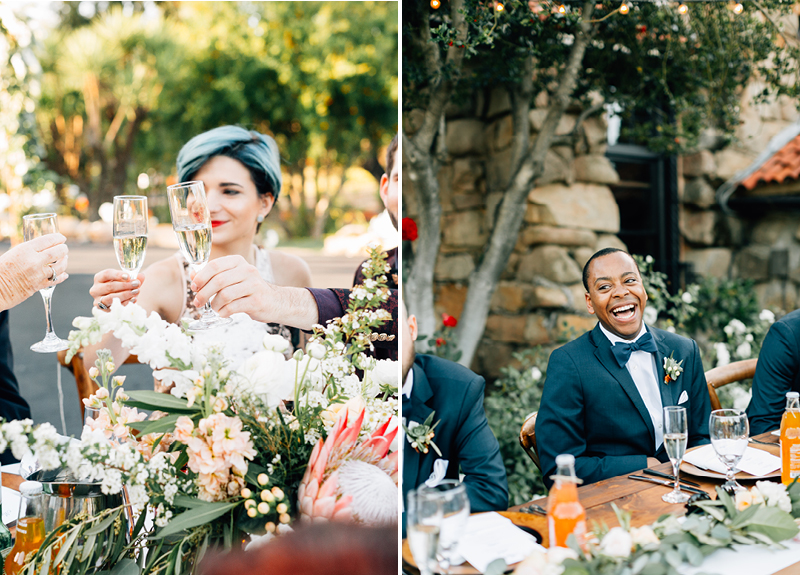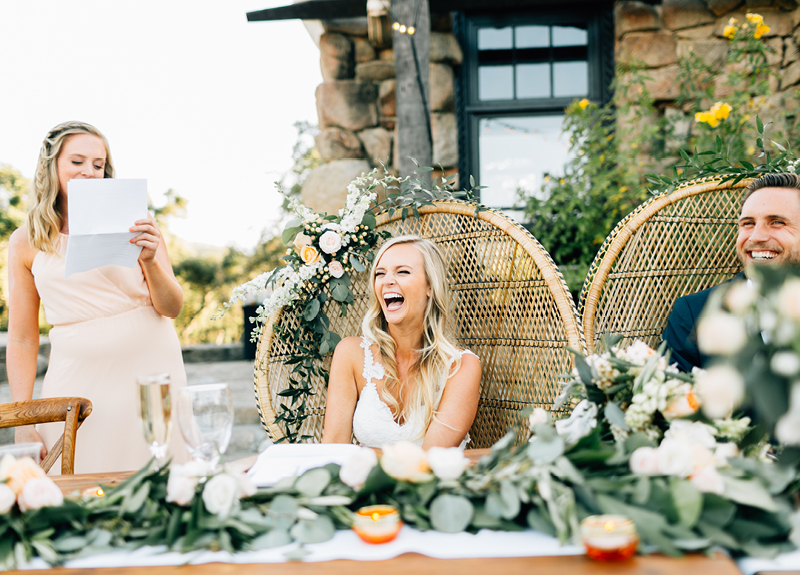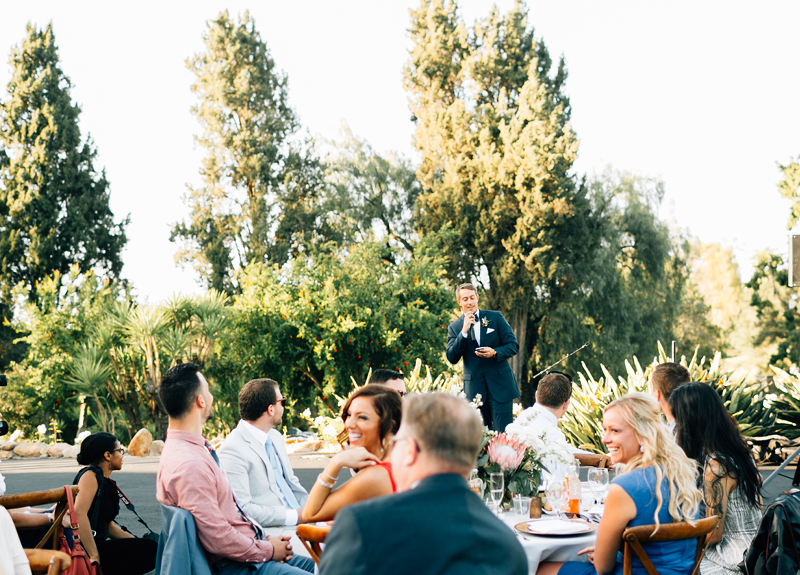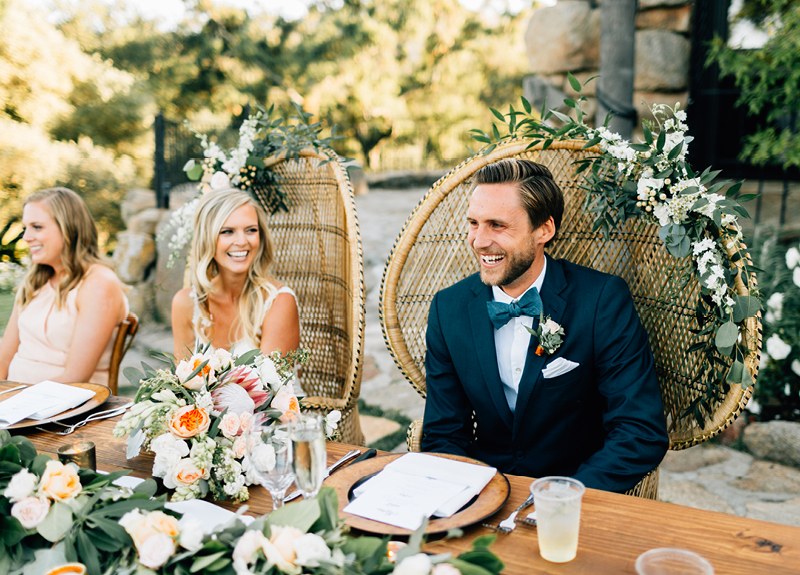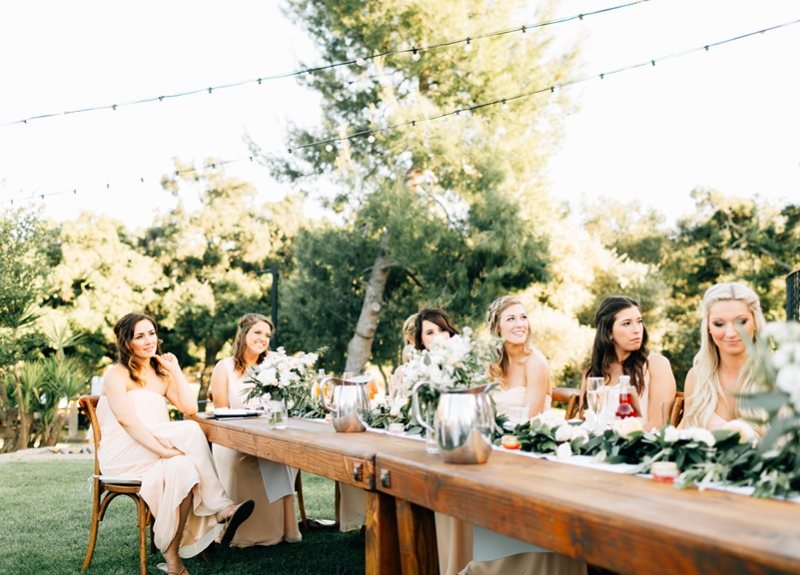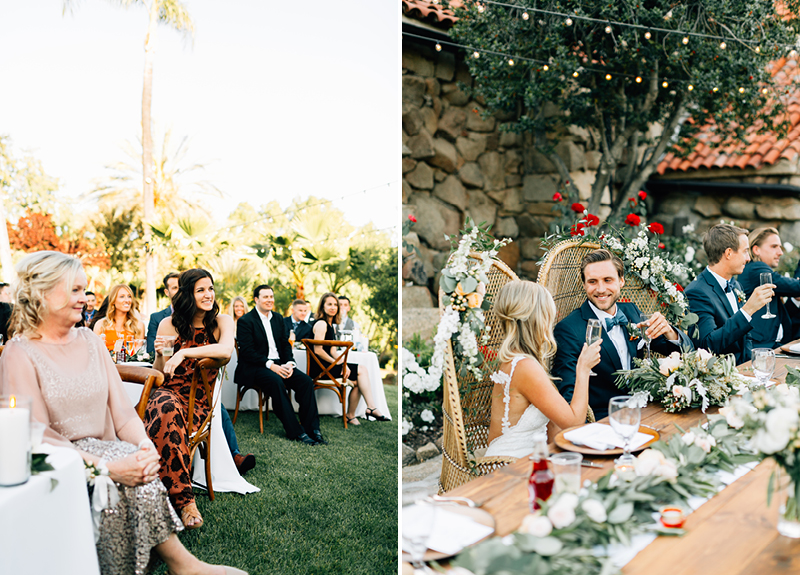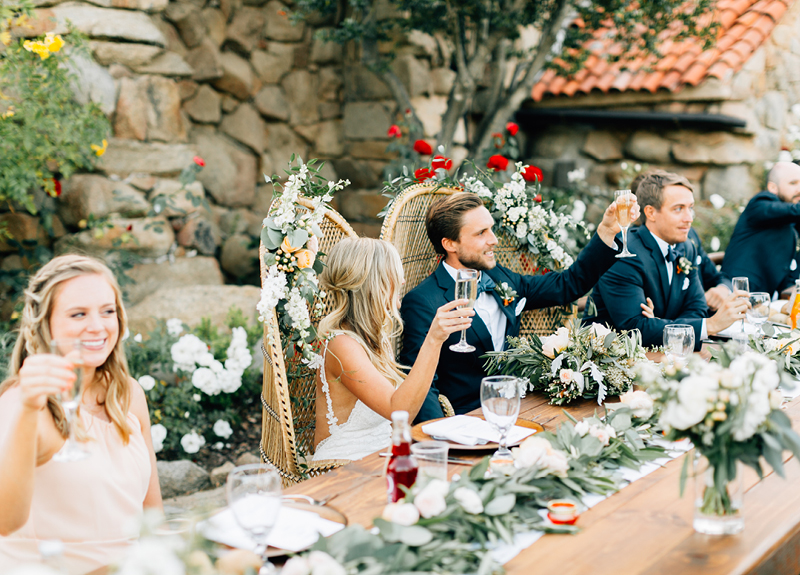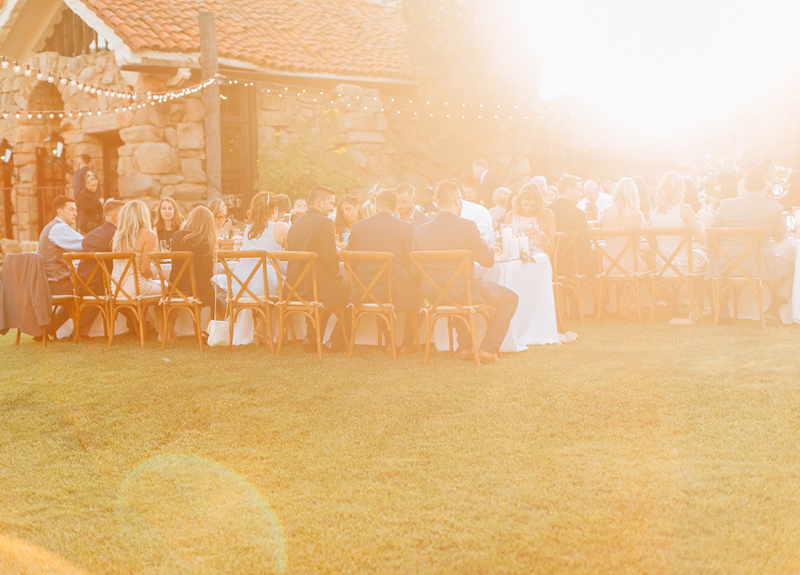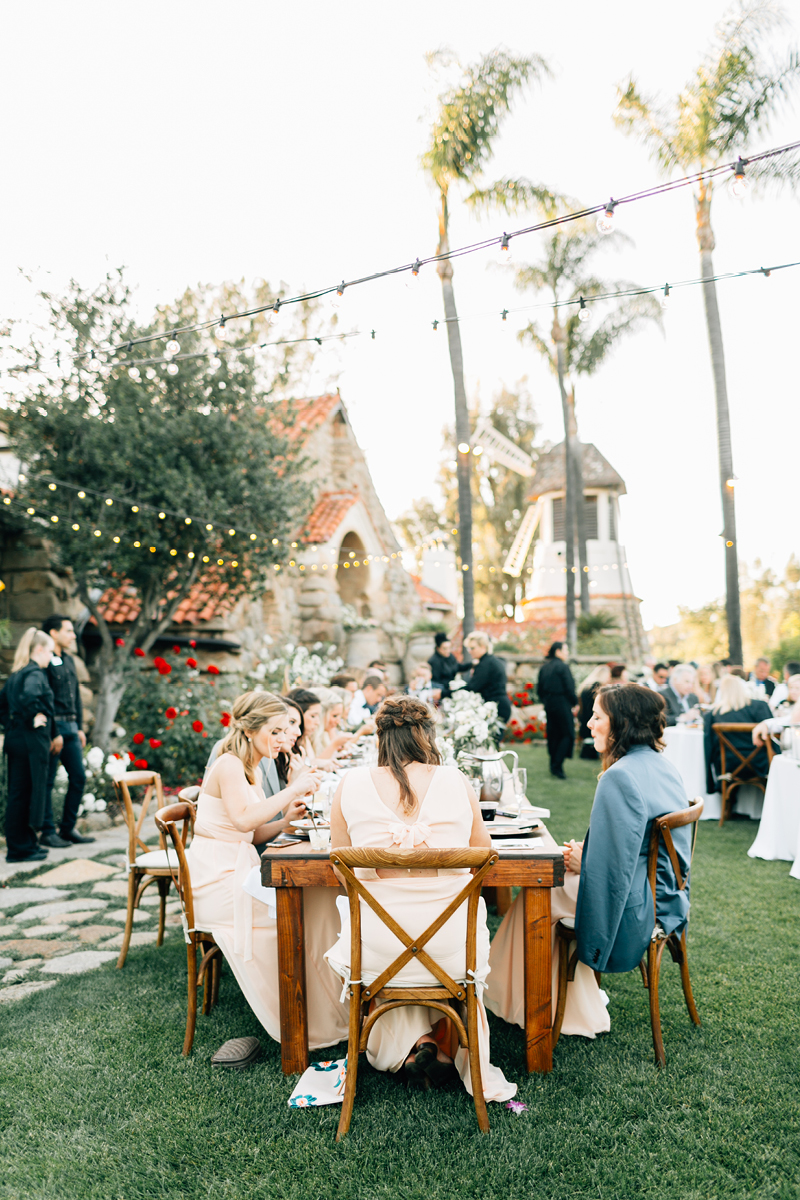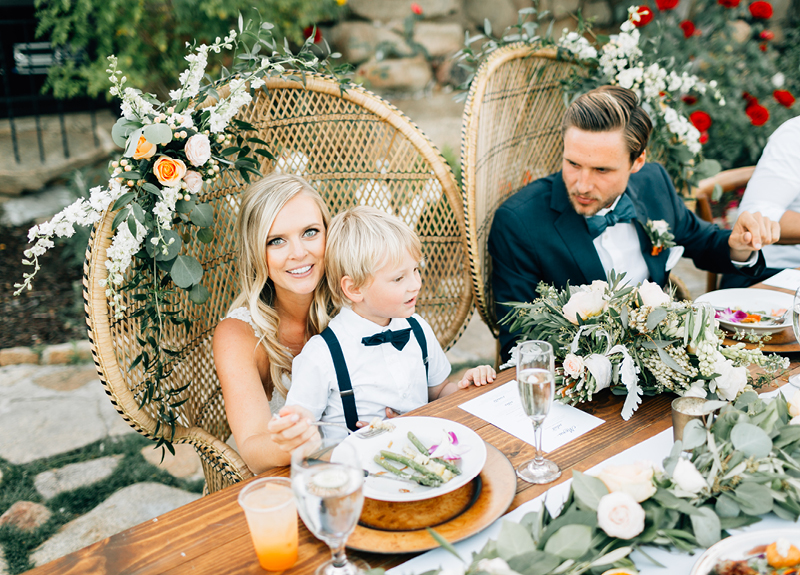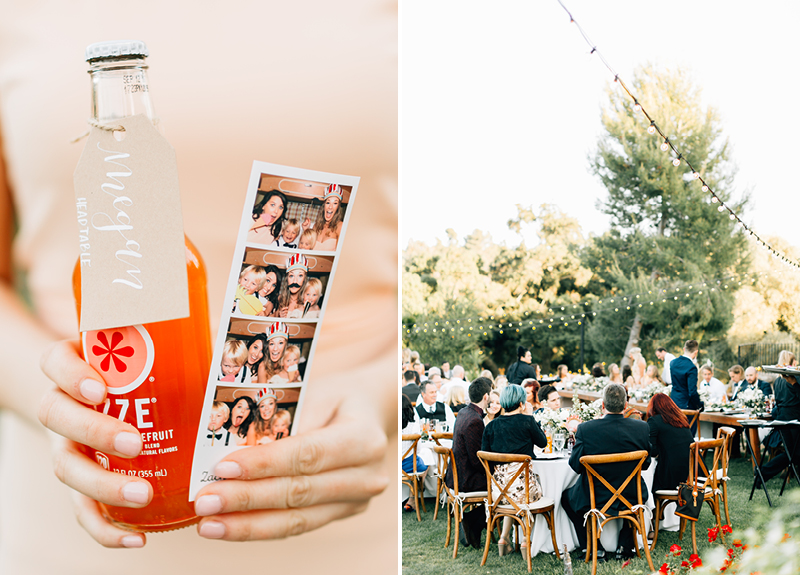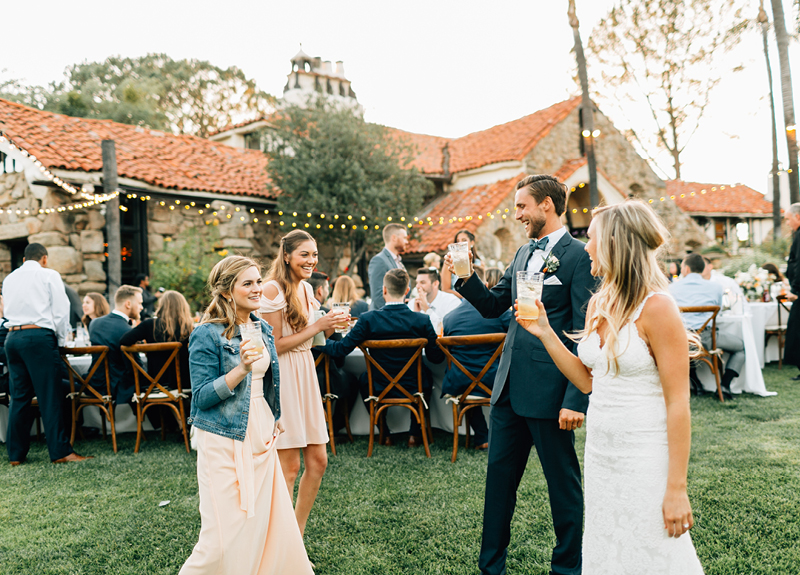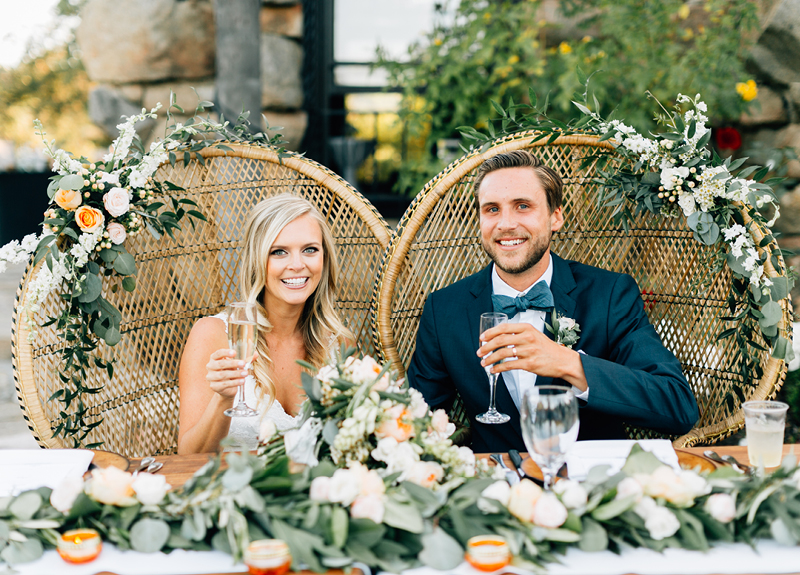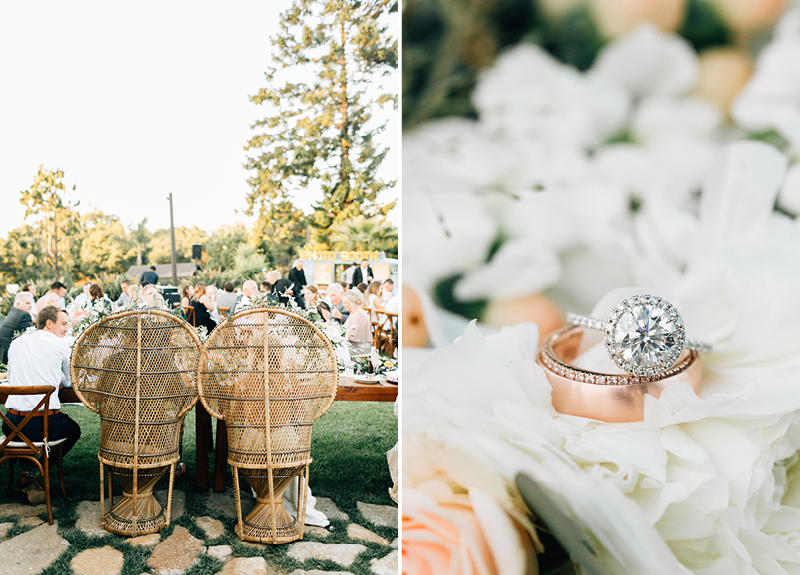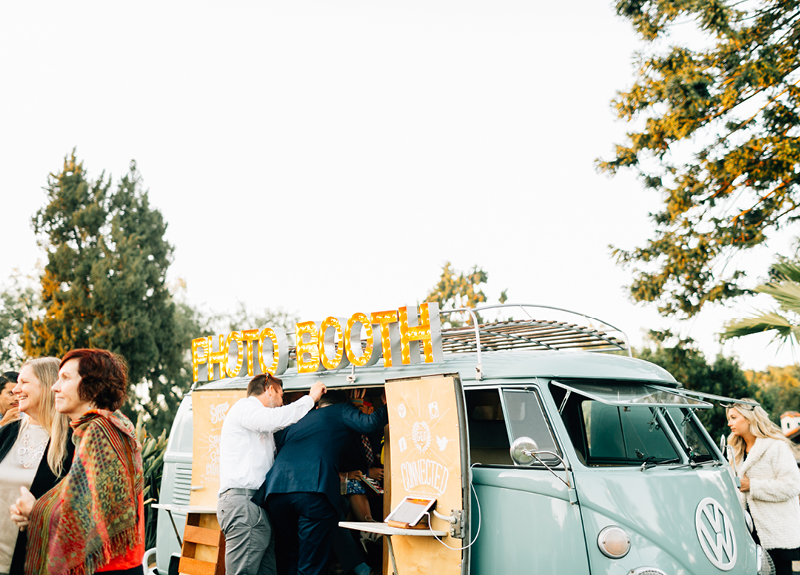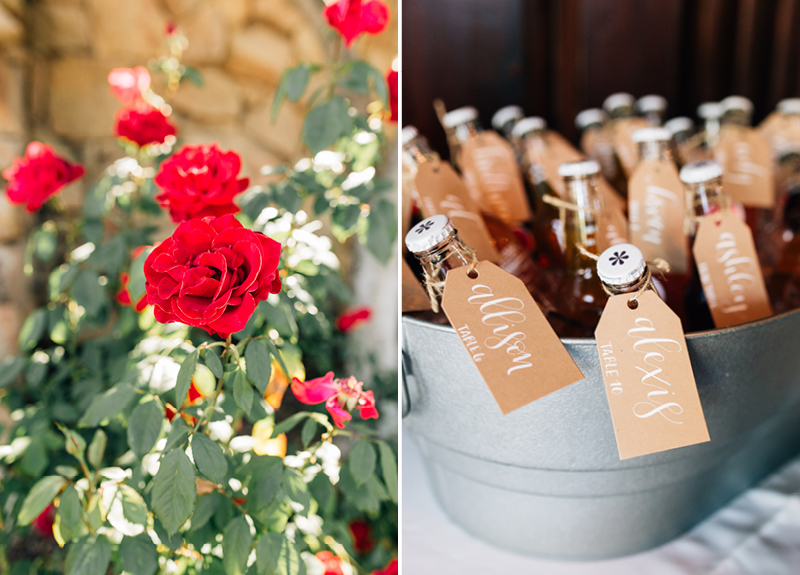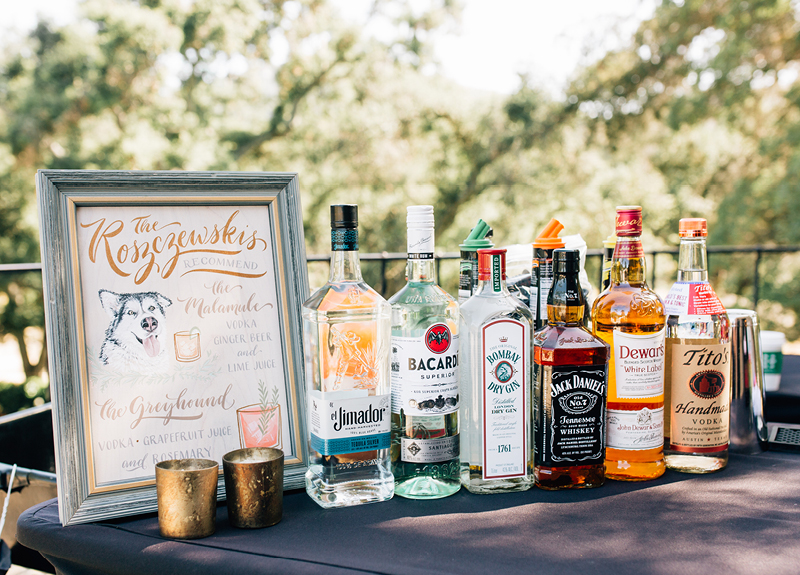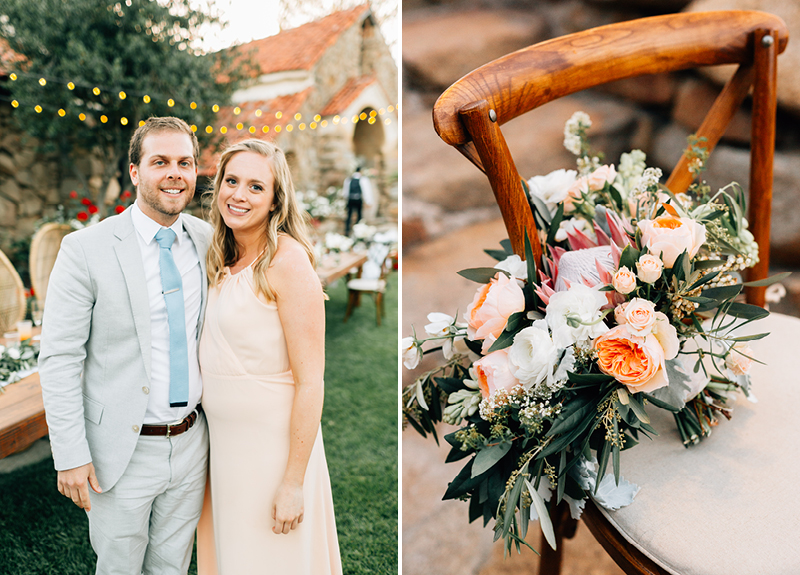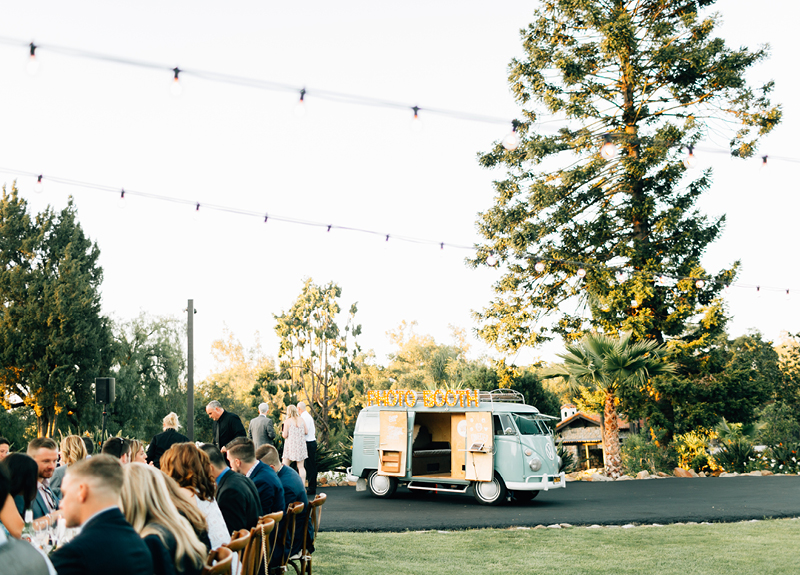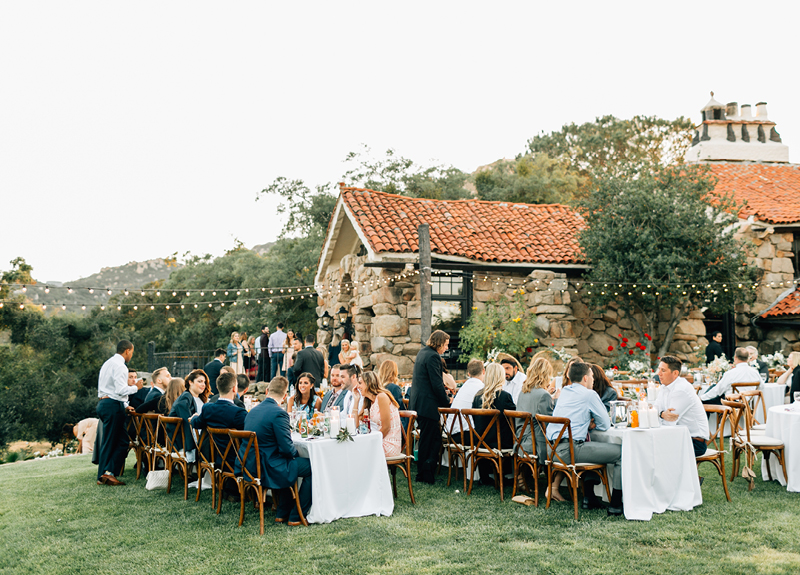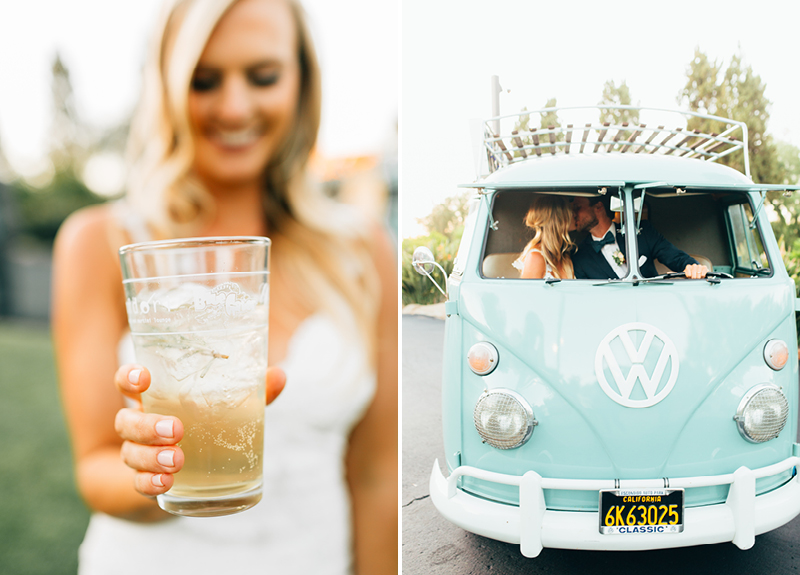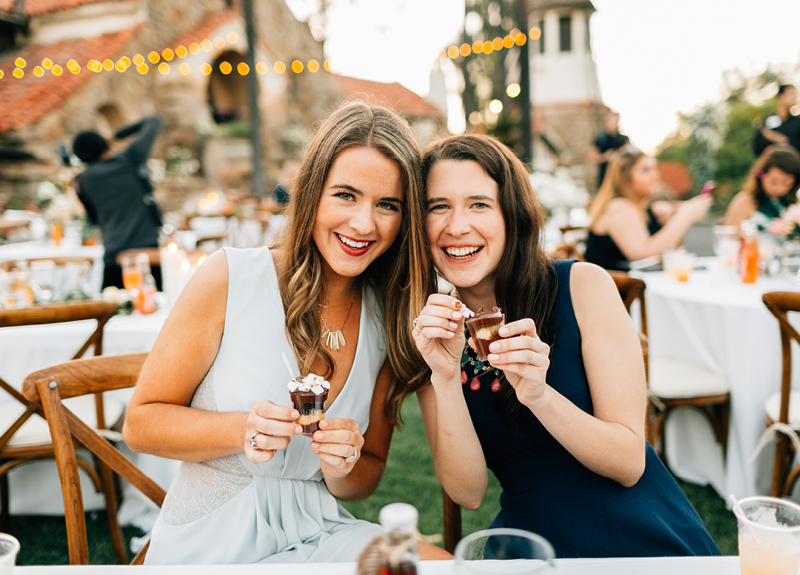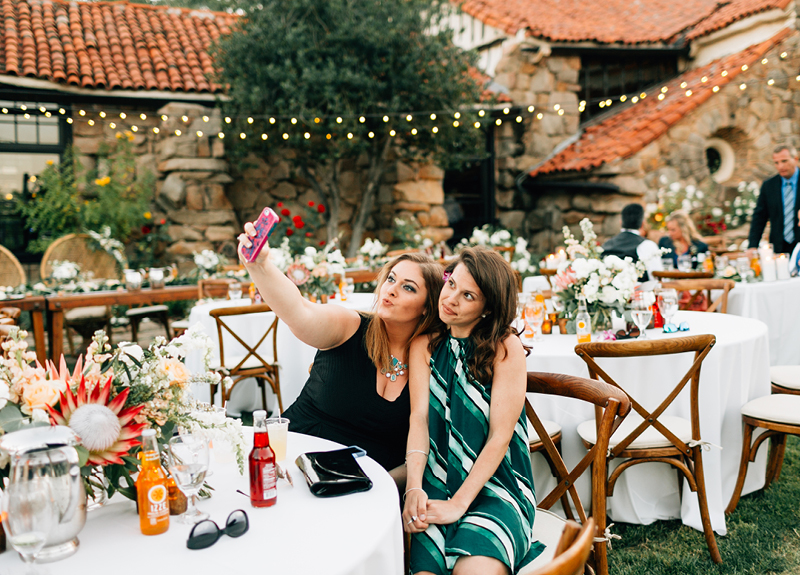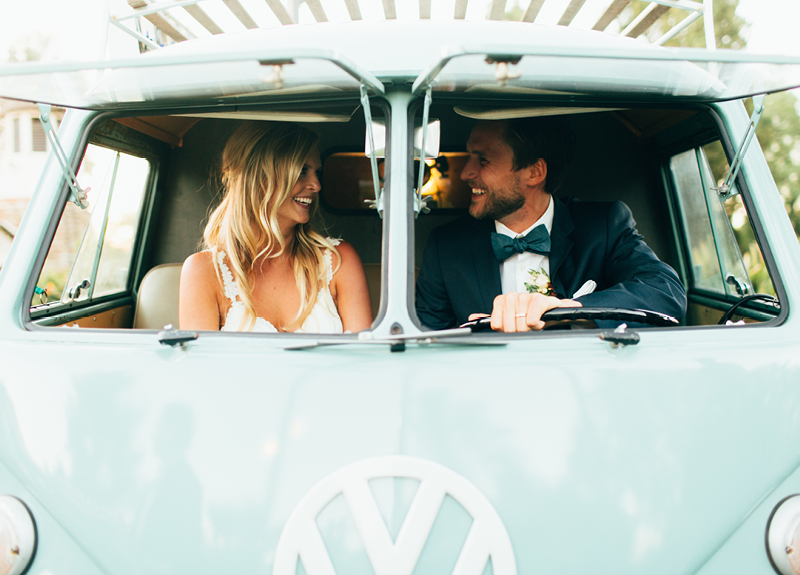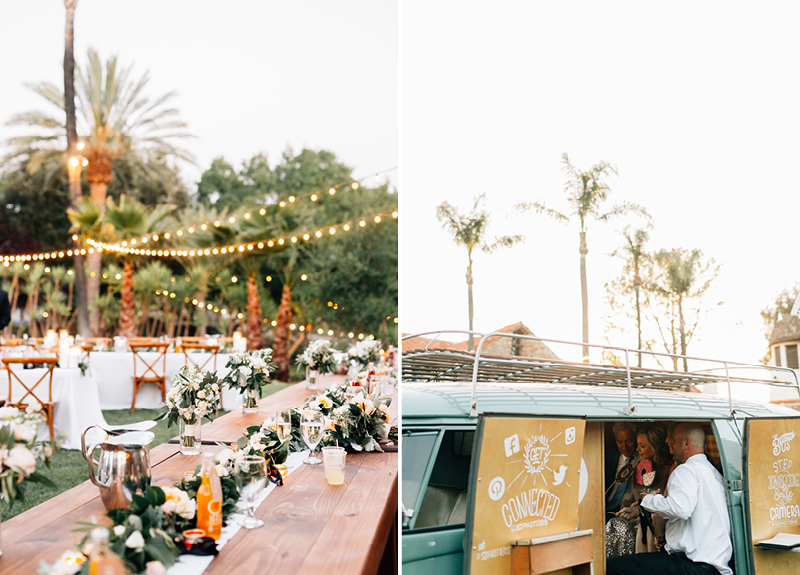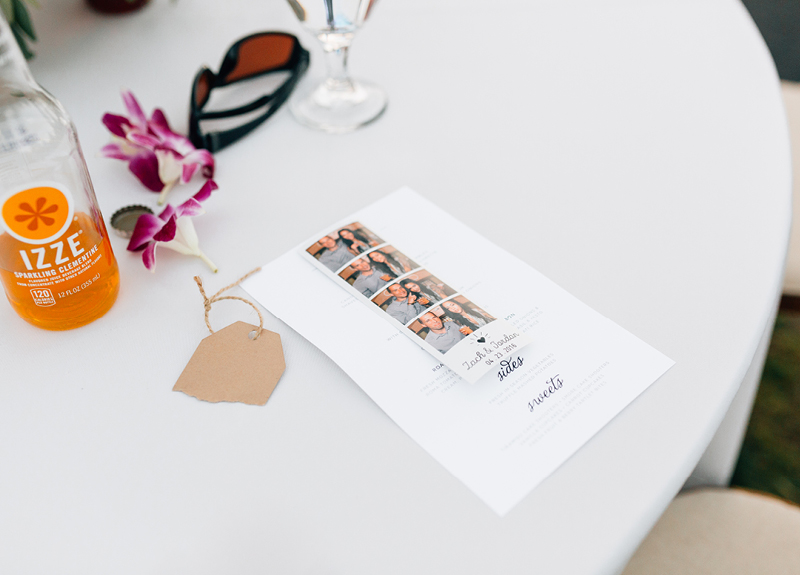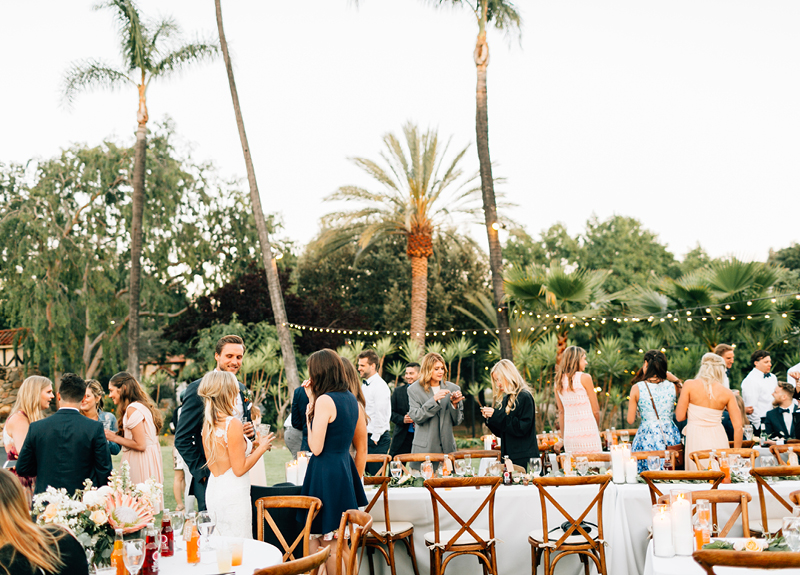 Sun, palm trees, warm weather and beautiful people — it doesn't get more California than that! And it was the perfect combination for Zach and Jordan's unforgettable San Diego wedding. These two are actually Michigan natives but decided to move out to sunny San Diego together and haven't looked back. They love the sun, the mellow vibes of the west coast and all things surfing and, let's be honest, with the blonde hair and perfect tans they totally look the part. But back to the wedding, in lieu of heading back home to Michigan for their wedding, Jordan and Zach decided to have their friends and family from back home come out to join them in a wonderful San Diego wedding celebration held at Mt Woodson Castle. And wow, was it an amazing day!
The entire bridal party started off the morning getting ready at the Andaz hotel in downtown San Diego. Or maybe I should say the ladies did. The boys, on the other hand, woke up early to hit the beach and catch a few waves in preparation for the big day! When everyone finally arrived to the venue the girls jumped into their dresses and the bride and groom shared a sweet first look moment together.
The ceremony was held on the front steps of the castle entrance, which was quite a backdrop, complete with swaying palms, the stone structure and a beautiful floral arch. But my favorite part of the entire day was after the first dance when the speeches began. Zach and Jordan were dating for many years before they tied the knot so their families and friends already knew each other and had endless stories to share. The genuine laughs, sincere smiles and gracious words were so memorable to me and I was SO happy to have caught a few of those moments on film.
The evening continued with some great food, drinks, dancing and the most amazing photo booth. If you are in Southern California and need a photo booth for you wedding make sure to check out The Photo Bus. Their booth is unique in that it's an old school VW bus turned into a photo booth. They have funky colors, a marquee sign that lights up and you get rad photos of all of your guests. It was so great that I needed to get the bride and groom in the bus for a few snaps during the reception. The night concluded with dessert, dancing and spending time with guests before everyone jumped back into the charter buses and went back to downtown San Diego where the party continued!
Thank you to Jordan and Zach for being such sweet souls and throwing an amazing bash. I loved every minute of working with you, including your epic Joshua Tree engagement session!! I wish you many, many happy years together! And thanks to a wonderful vendor team who put in so much hard work — everything was beautiful!
VENDOR LOVE //
Venue: Mt Woodson Castle
Florist: Third Bloom
Agate Table Numbers: Fox + Sparrow Design
Catering: Personal Touch Dining
Photo booth: The Photo Bus
Dress Designer: Katie May
Bridal Veil: Olivia Nelson
Hair: Thorne Artistry
Makeup: Elizabeth Root
Desserts: Sweet Cheeks Baking
DJ: Behind the DJ Booth
Video: Arroyo Films
Officiant: Ceremonies by Bethel
Live Musician: Thomas Giglio Events