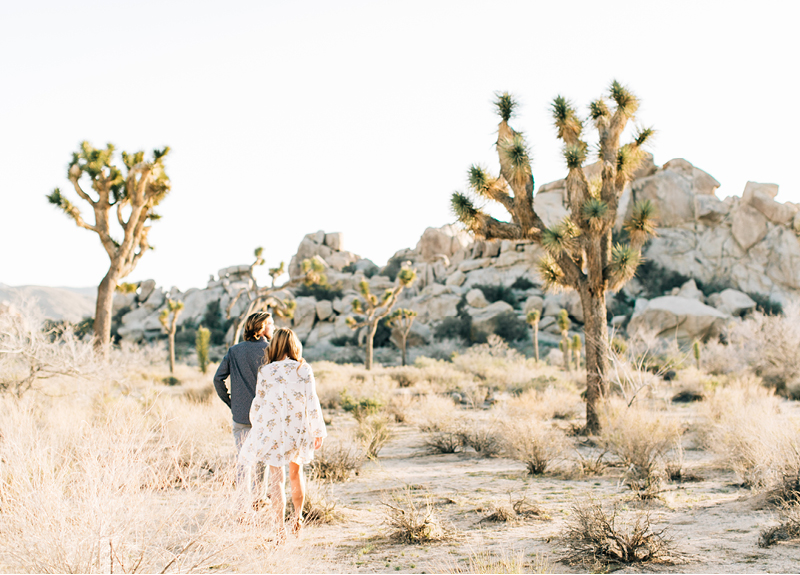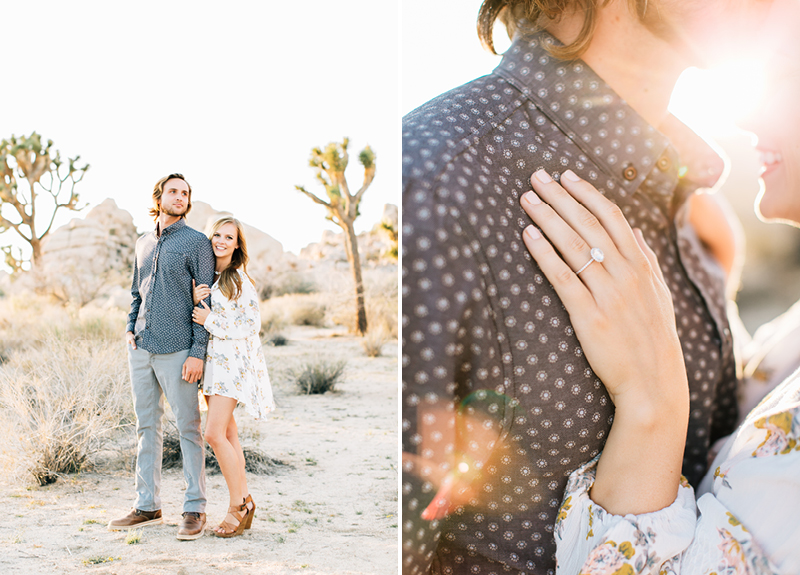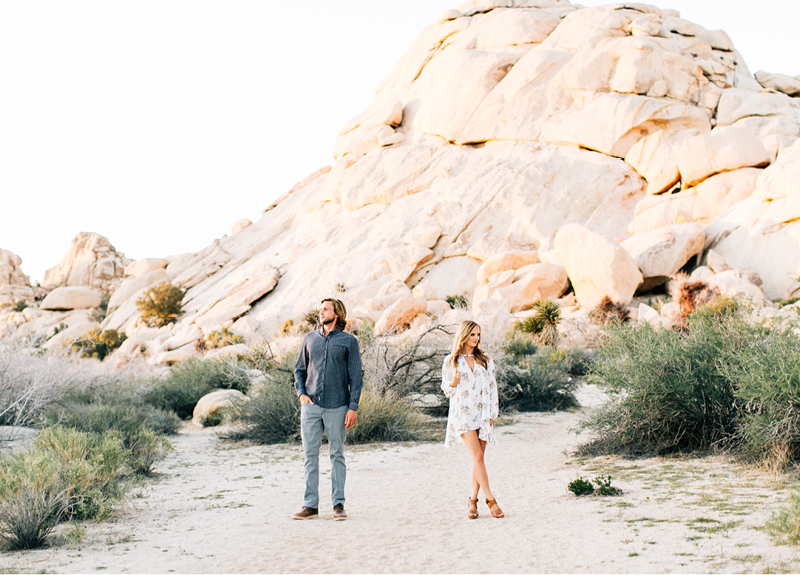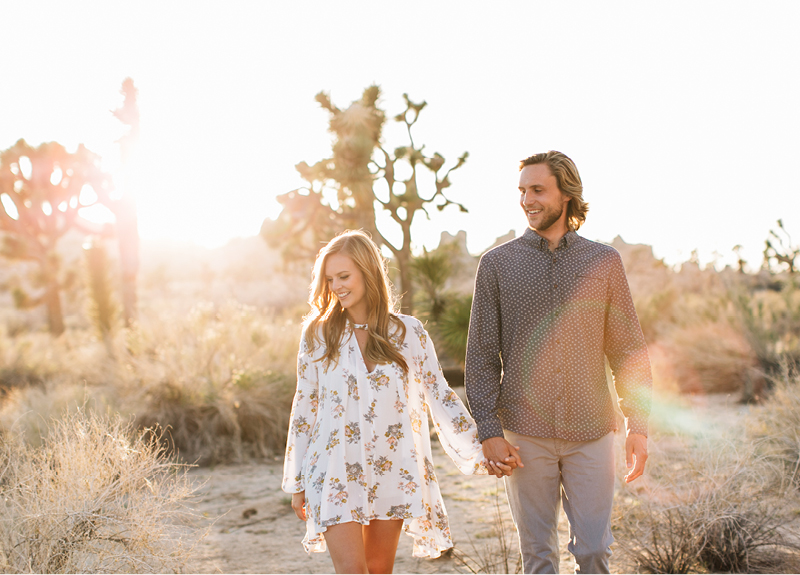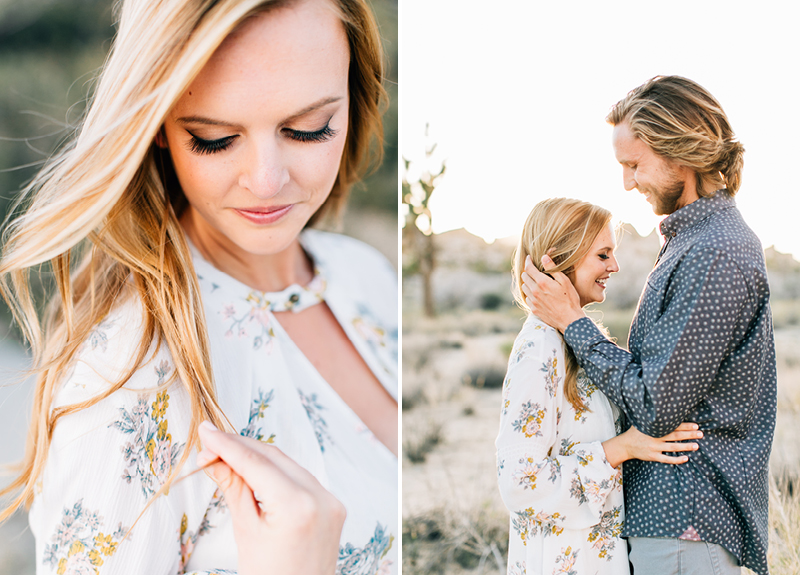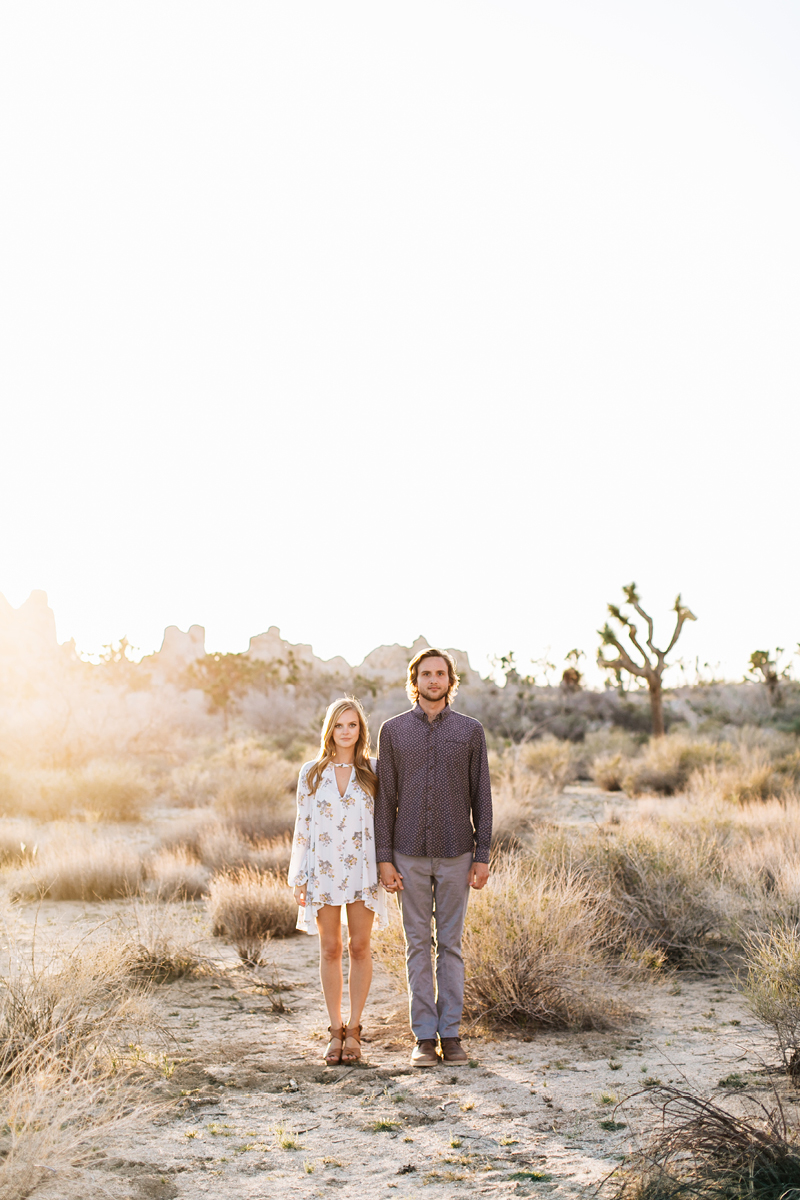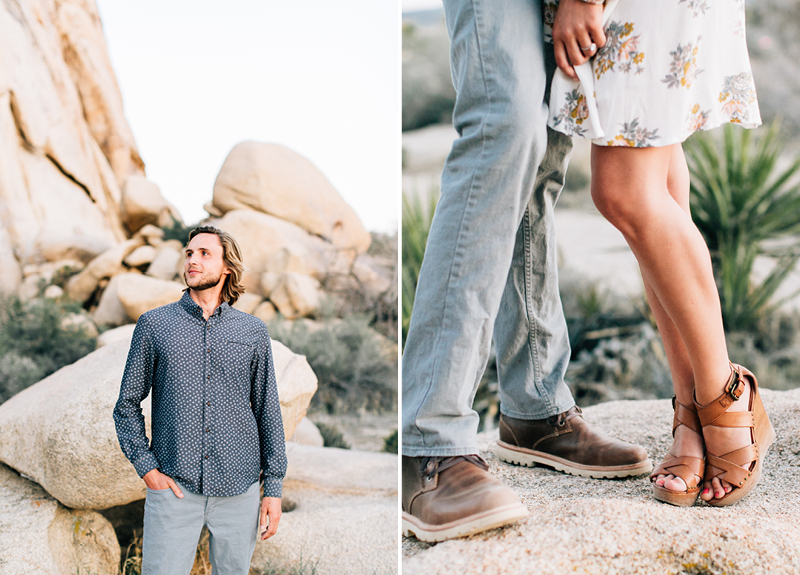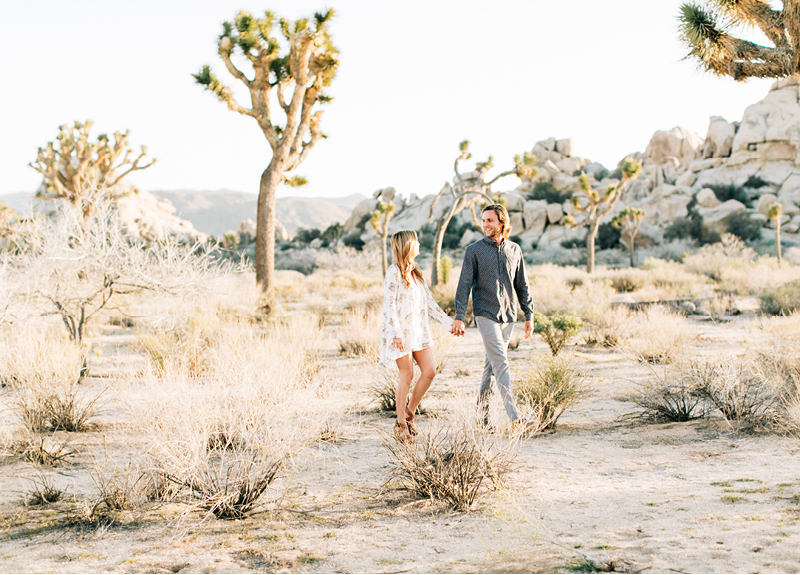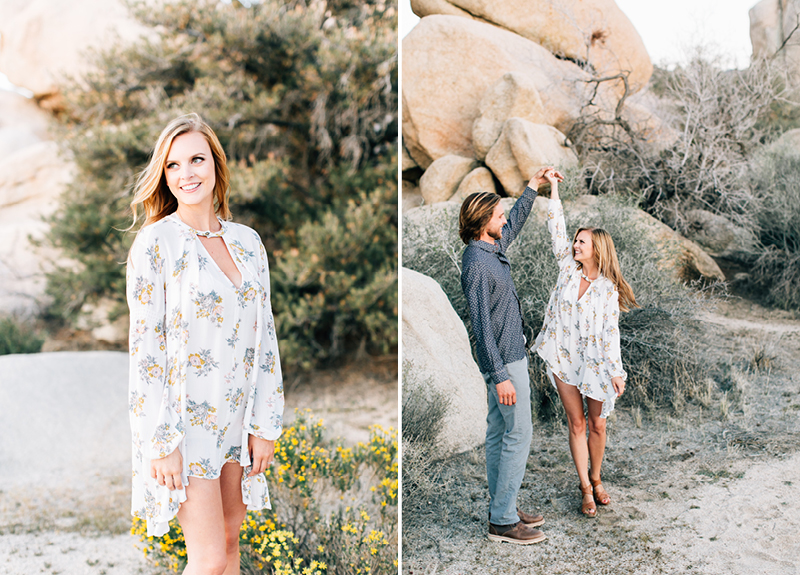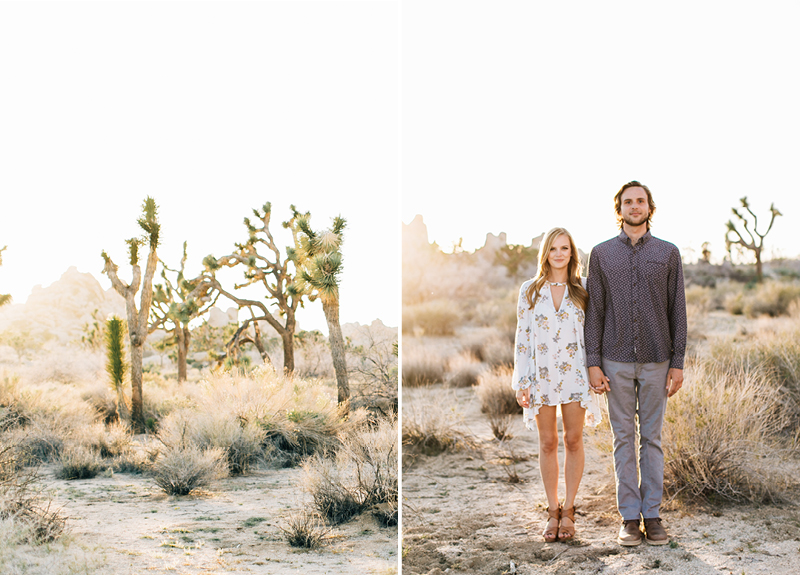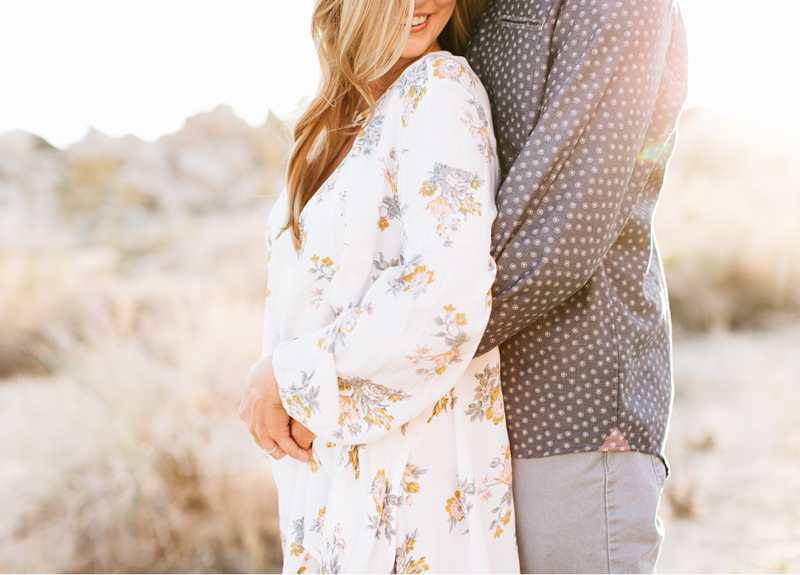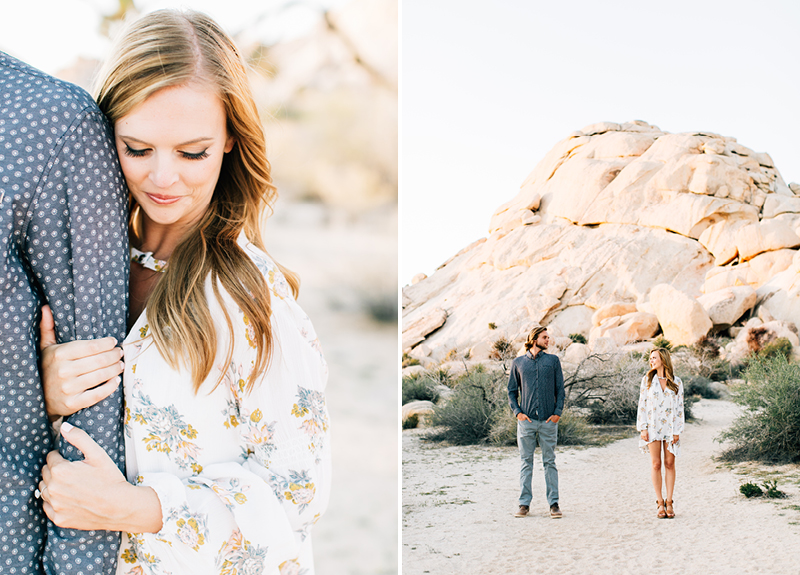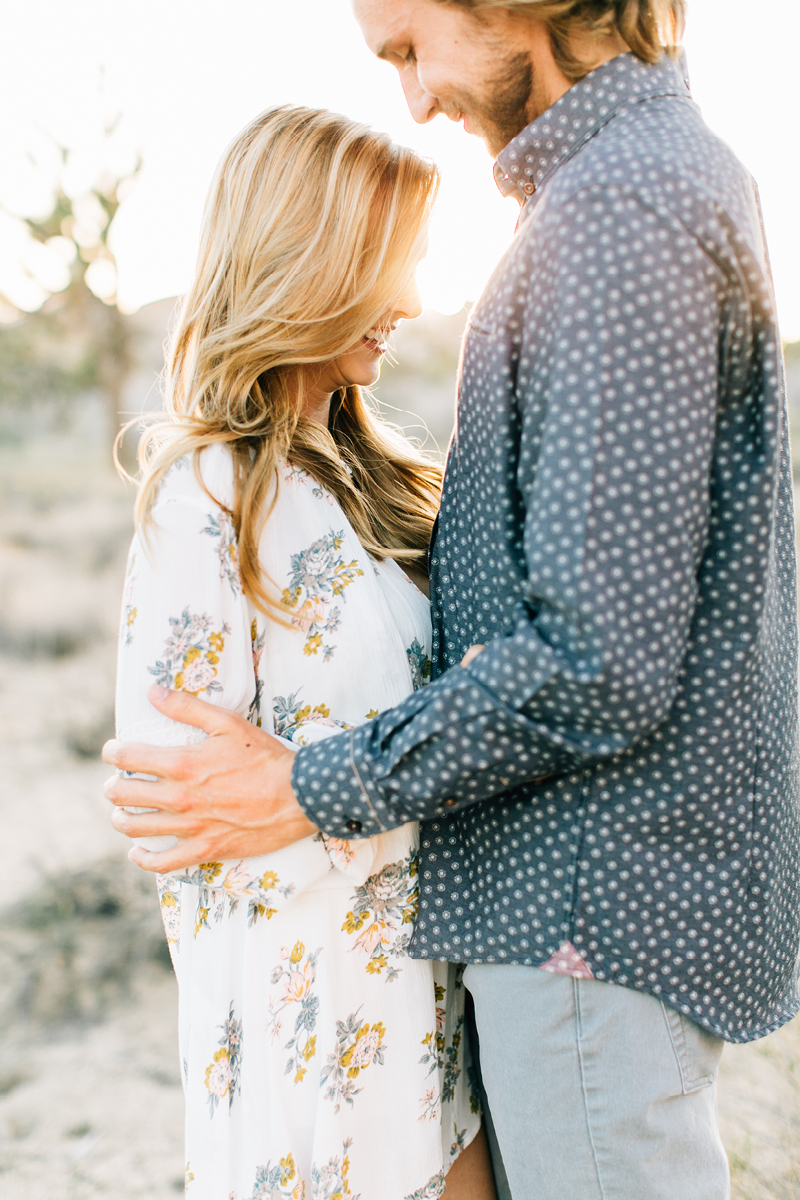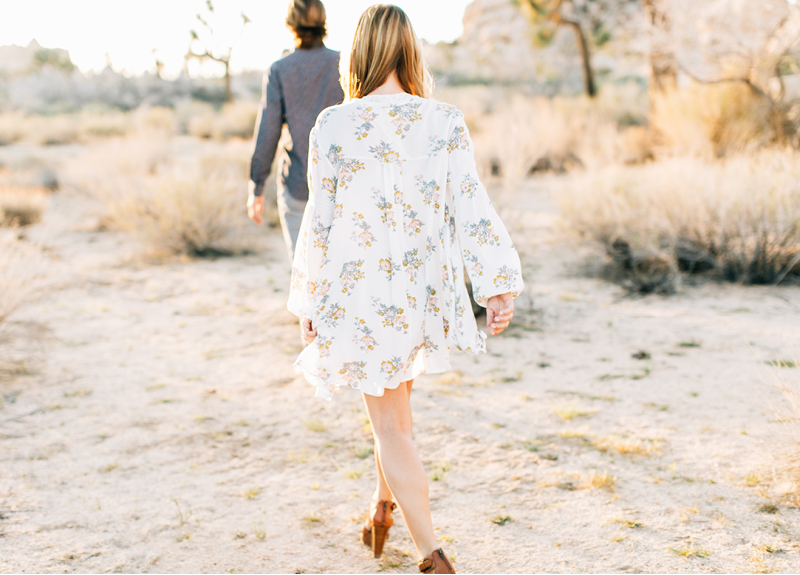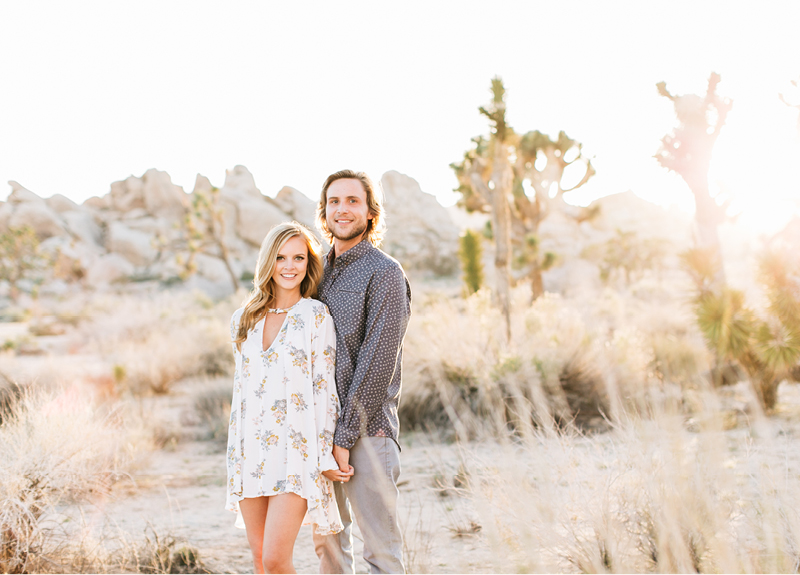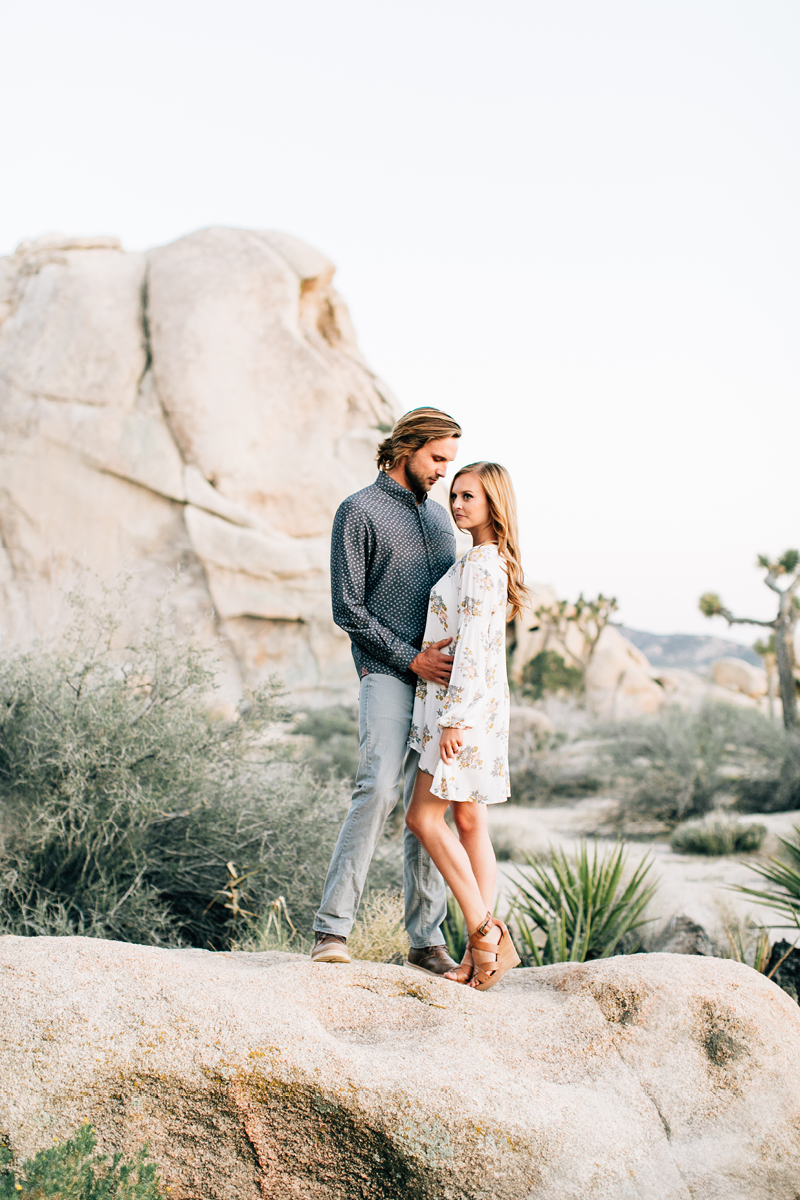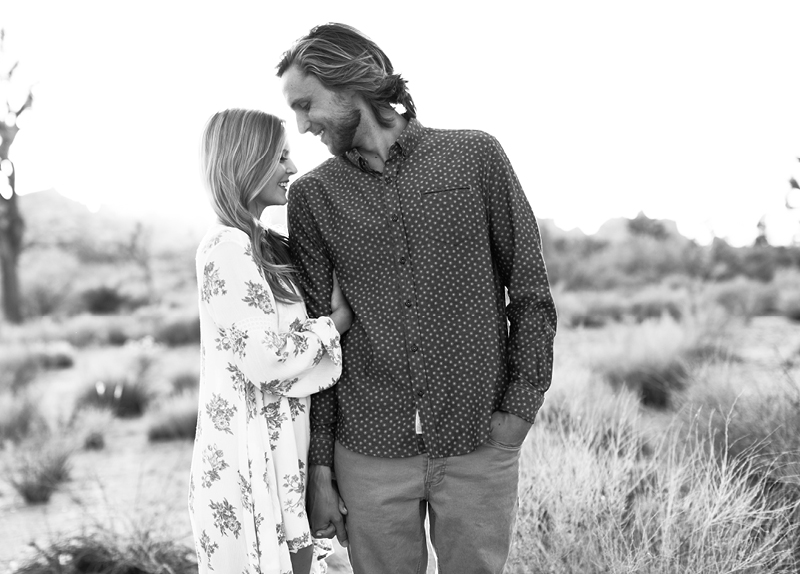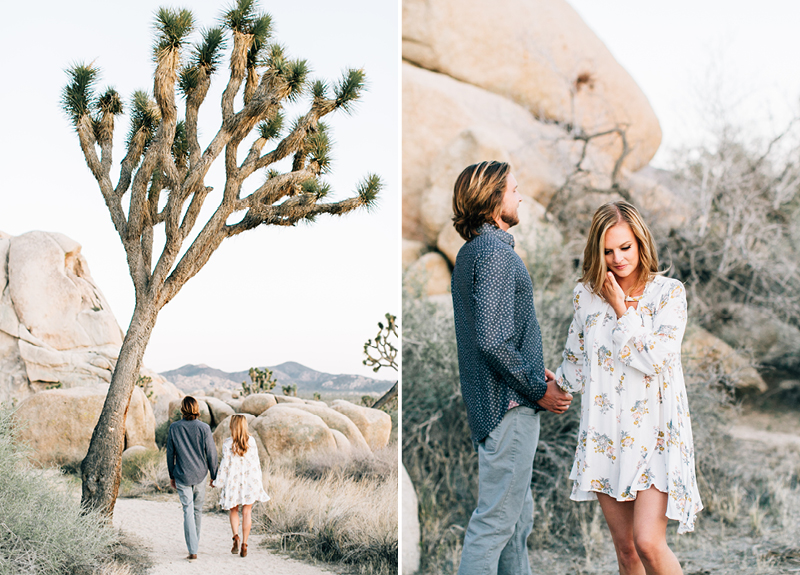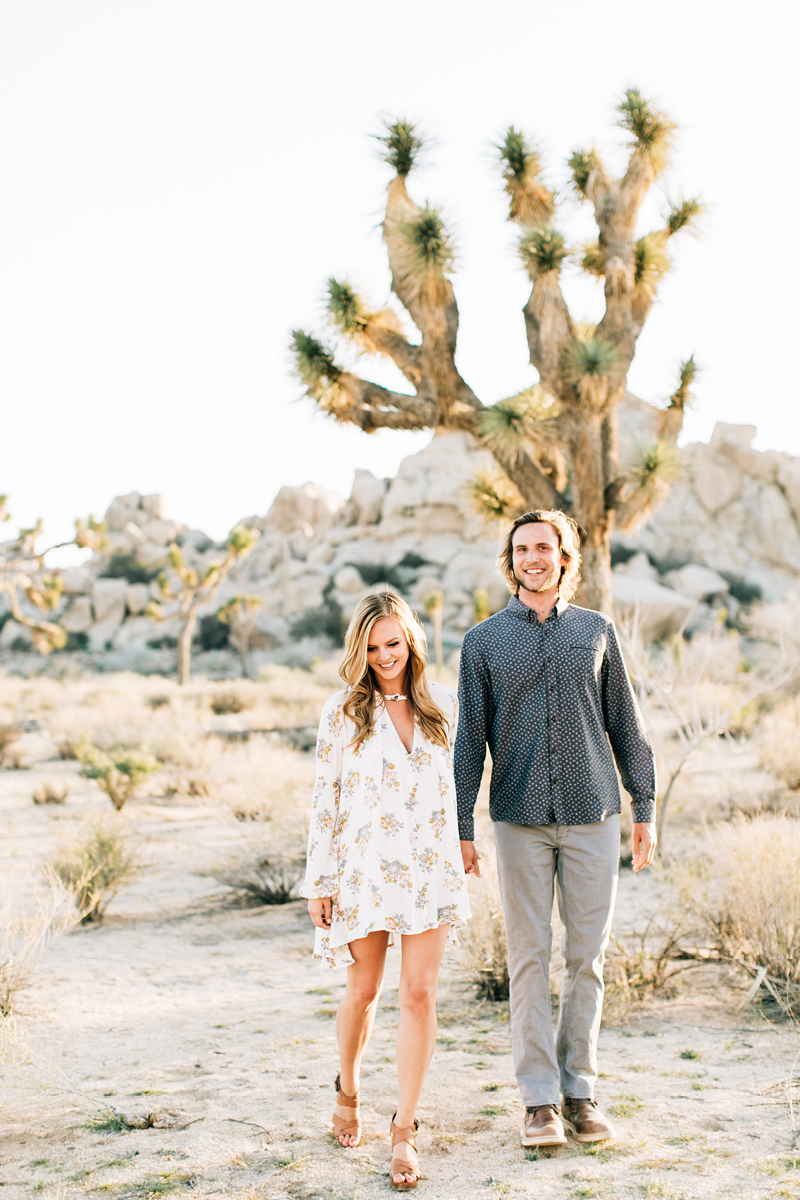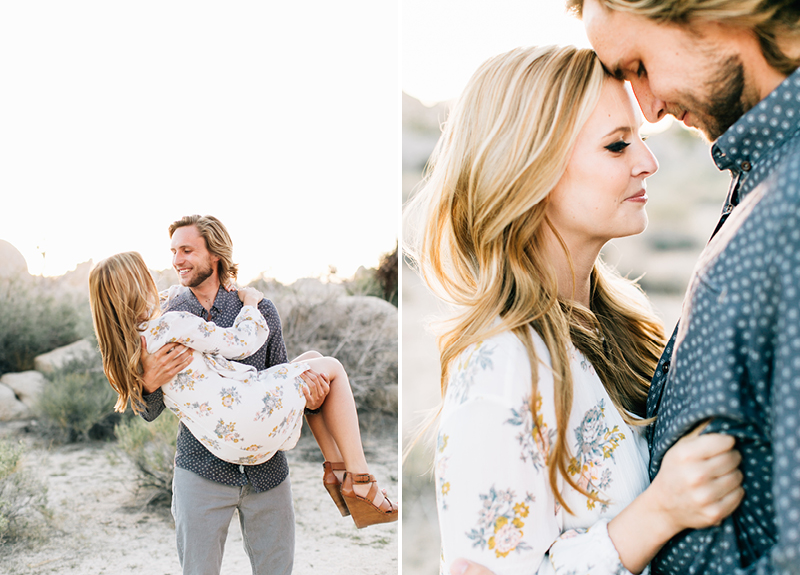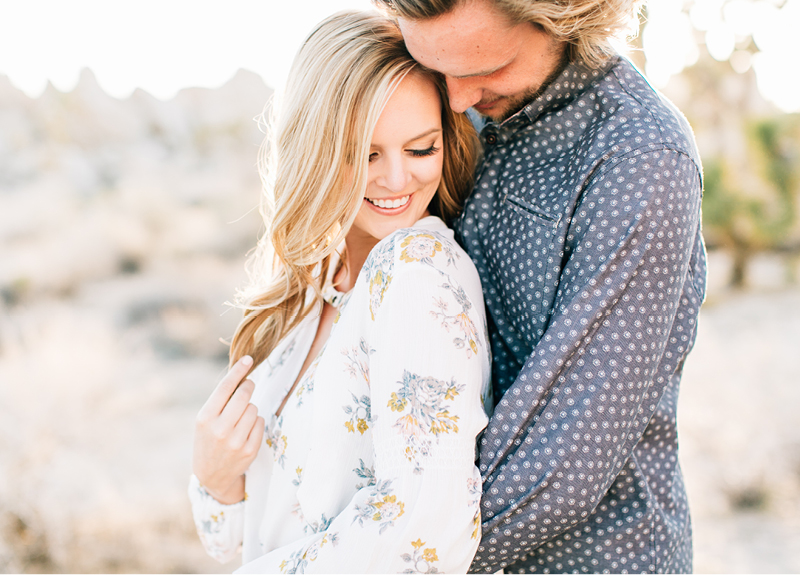 Oh boy. I hardly have words to describe my love and excitement about this sun drenched desert engagement session. An abundance of open space, wild sun flares and an amazing couple…what's not to like!
So a couple weeks ago, while I was in Los Angeles, I drove out to Joshua Tree National Park to meet up with Jordan and Zach to do their engagement pictures! These two will be tying the knot next year at a castle in San Diego, yes a castle, and I seriously cannot wait. Now I feel like I have to mention that this sweet couple is truly beautiful inside and out. Not only do they look like Free People models, but the love and respect that they have for each other was so obvious — witnessing special relationships like theirs are really why I love my job so much. Anyway, I had such a great time exploring the desert and documenting this special time for Jordan and Zach!
Although I am a Los Angeles native, the unique beauty of Southern California still continuously surprises me; it really is the best place for a wedding. And of course I am overly obsessed with the desert now and would LOVE to photograph more engagement or bridal sessions! So if you are looking for a Los Angeles wedding photographer and would like to meet me in Joshua Tree for your engagement session click HERE and let's start chatting!