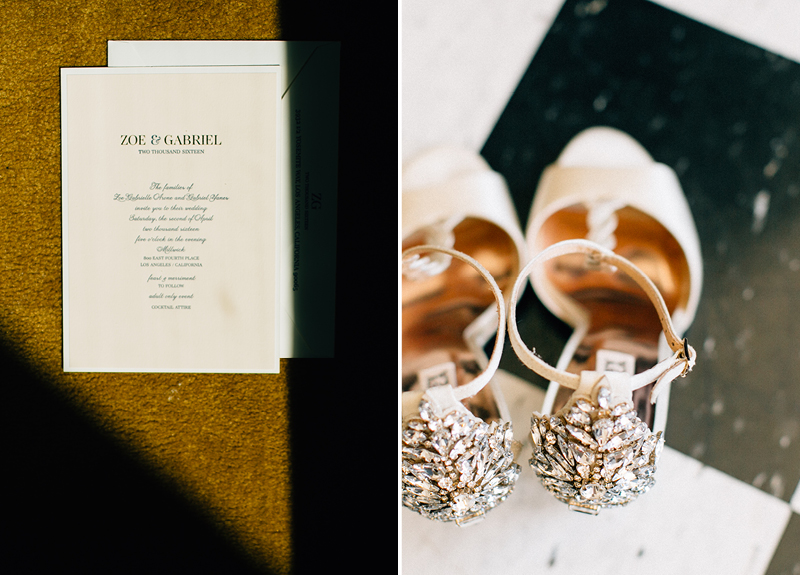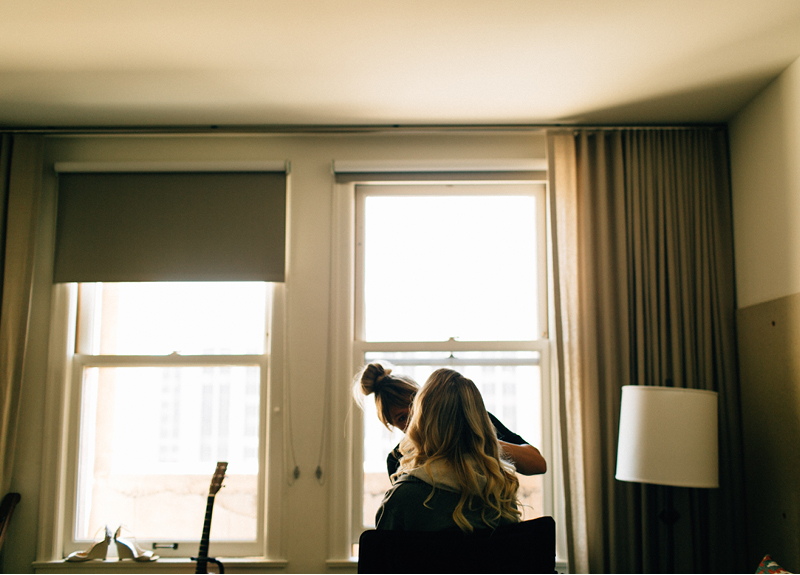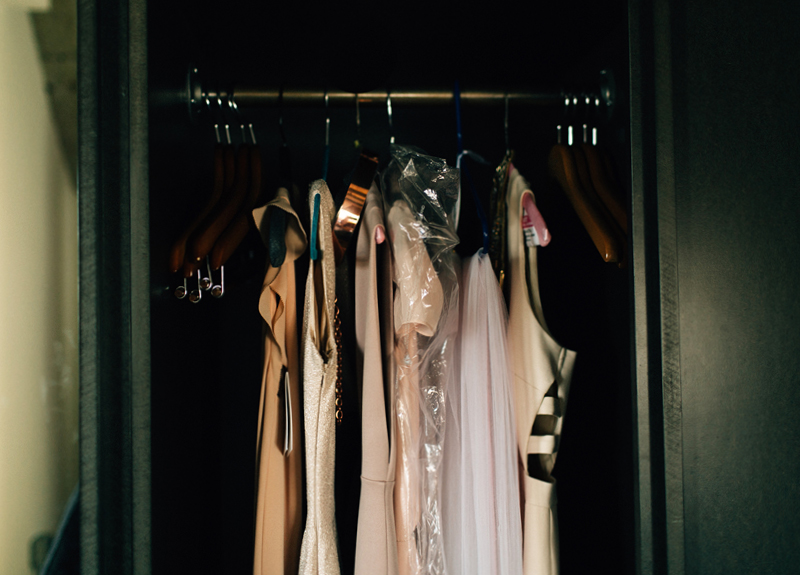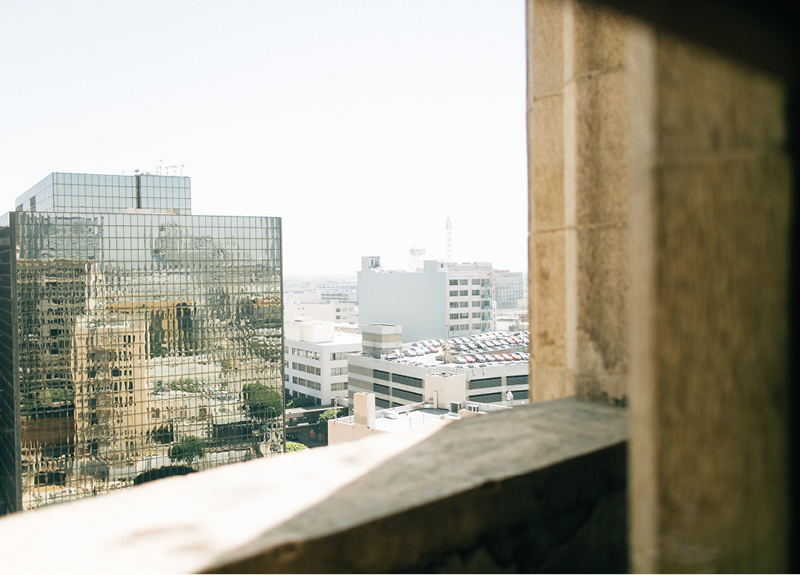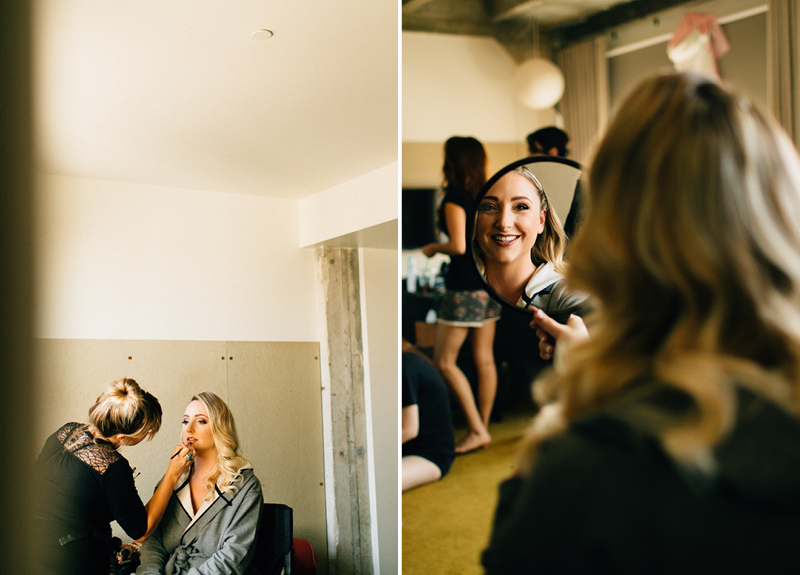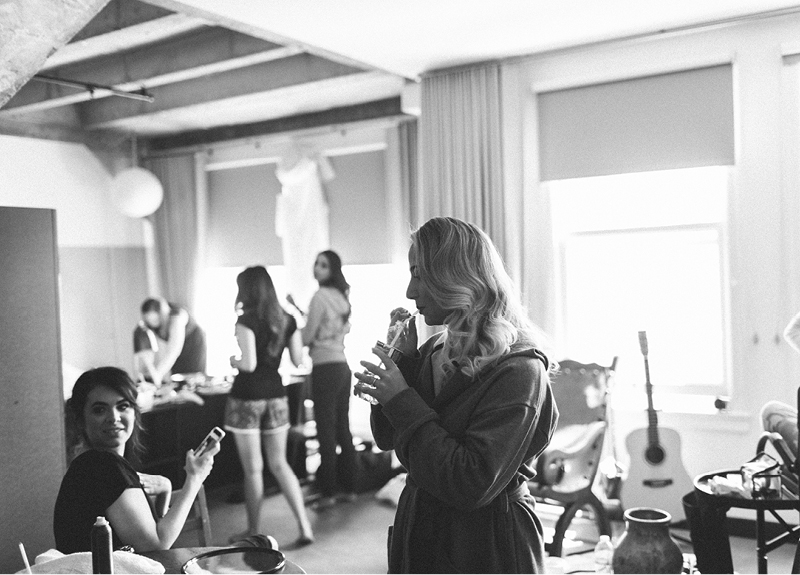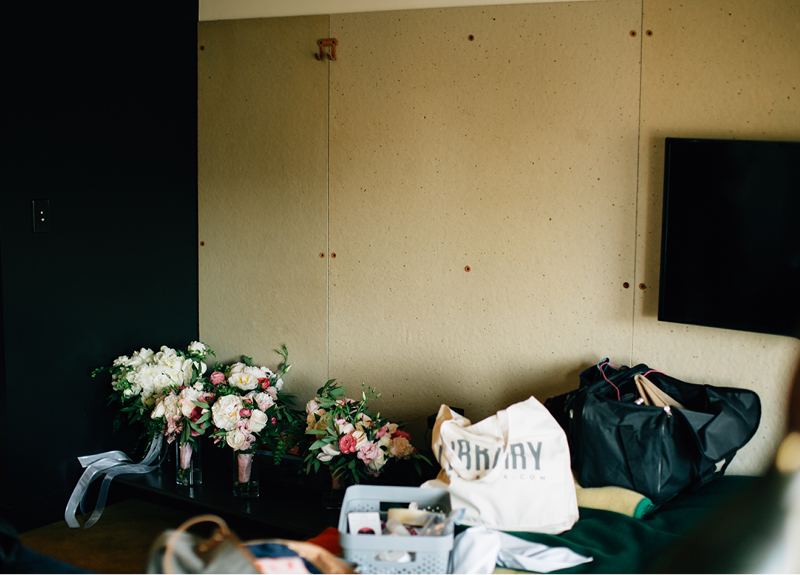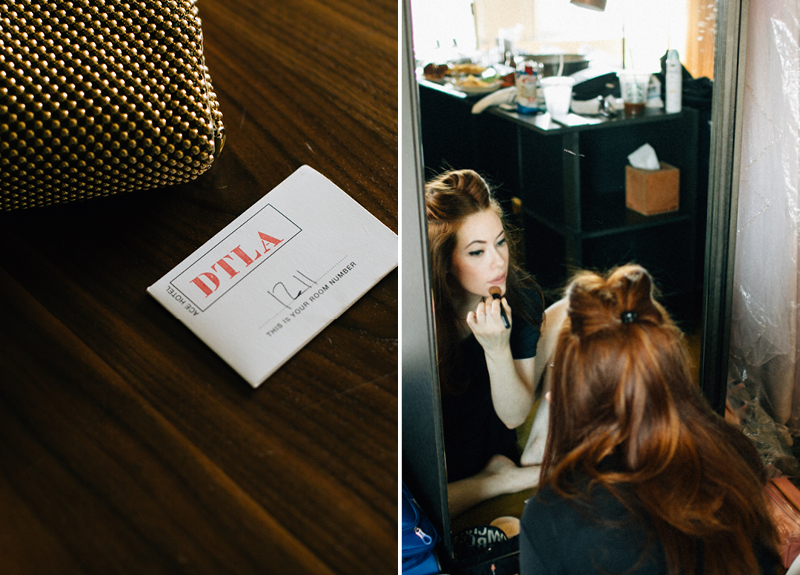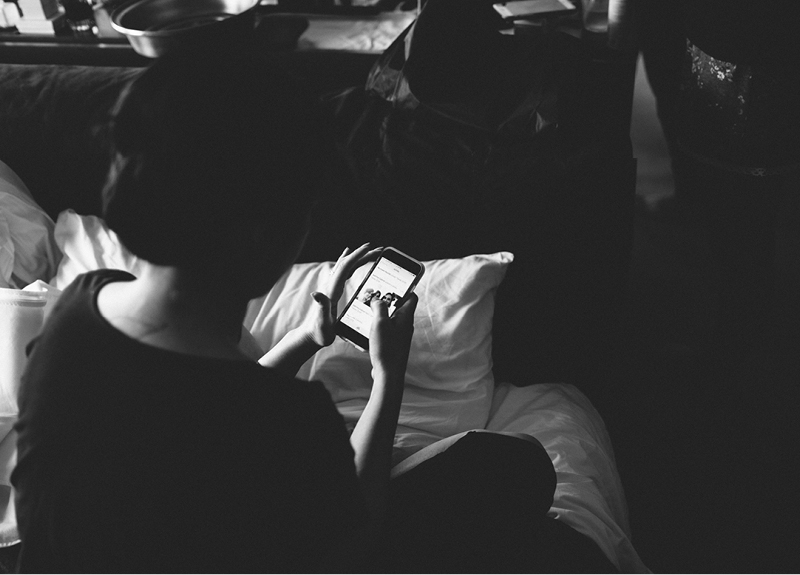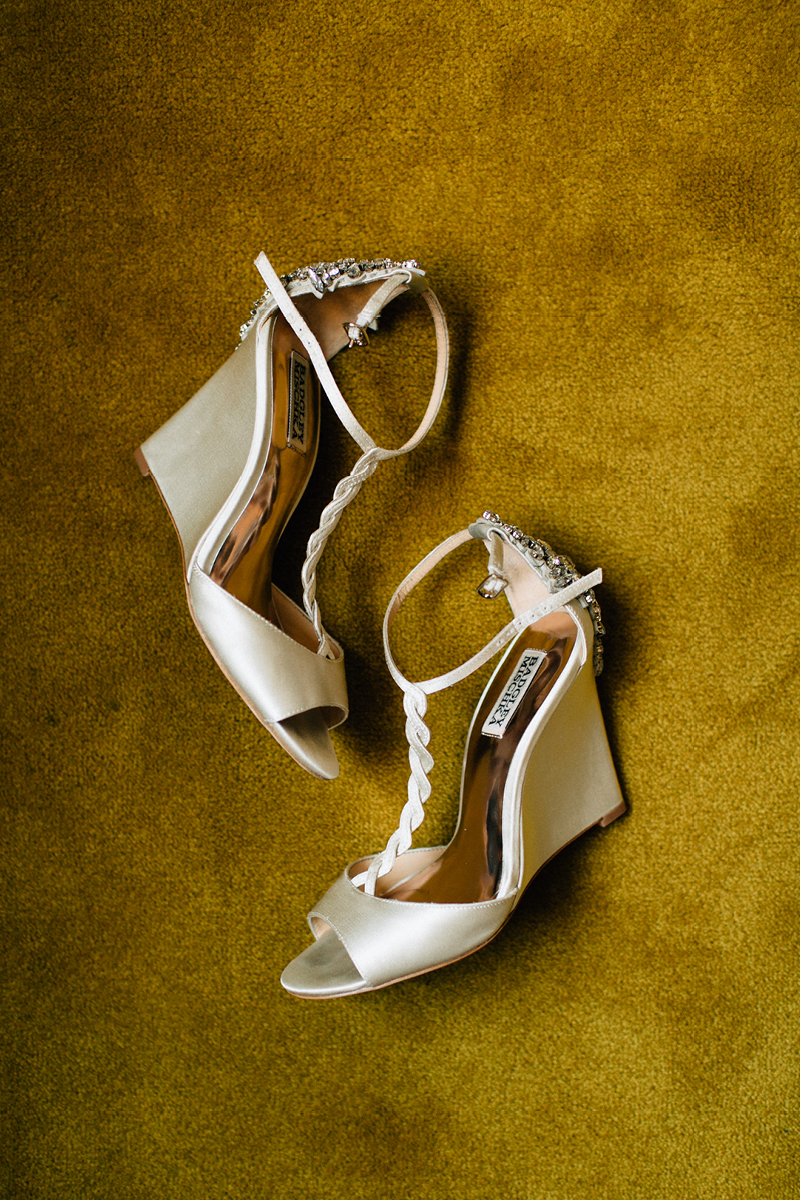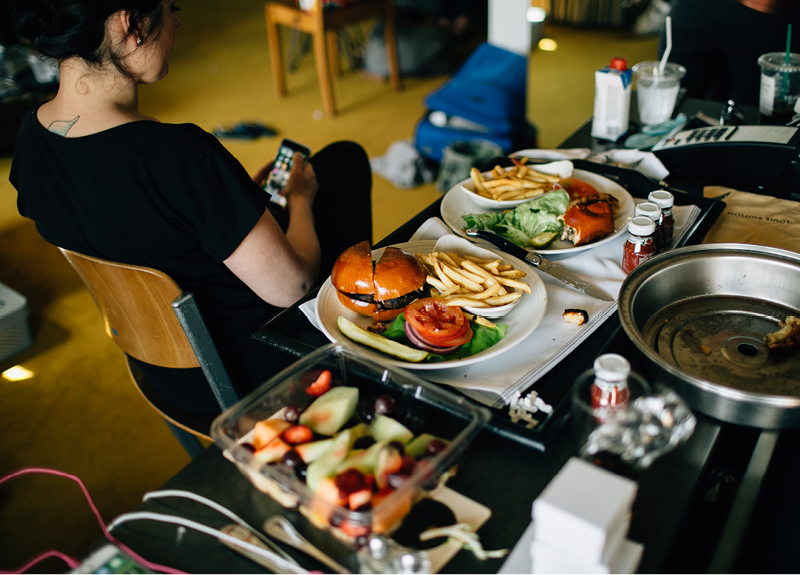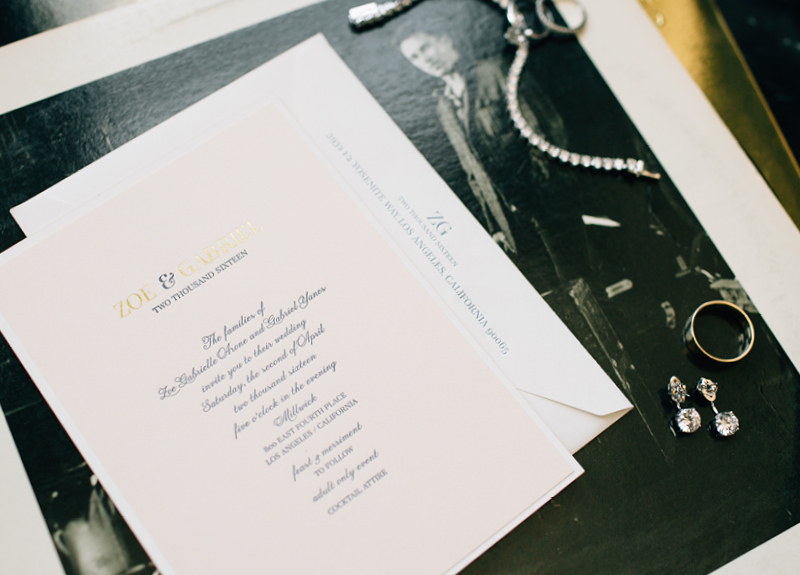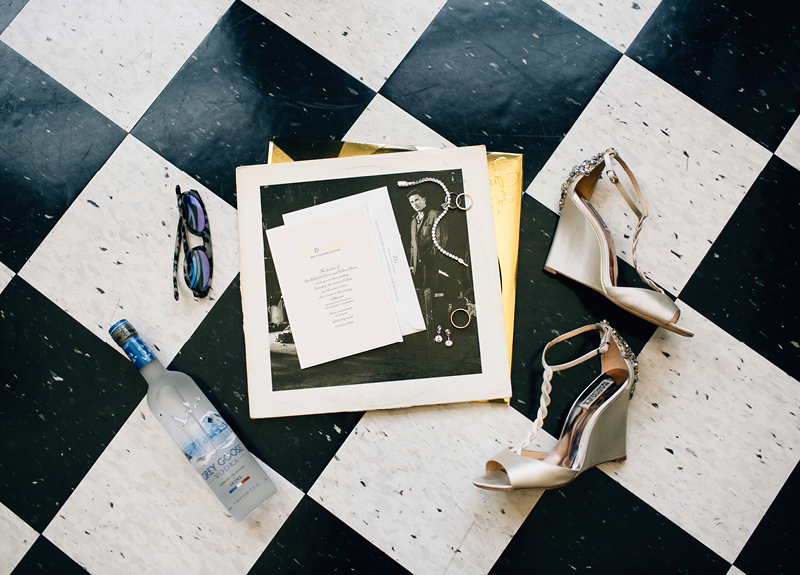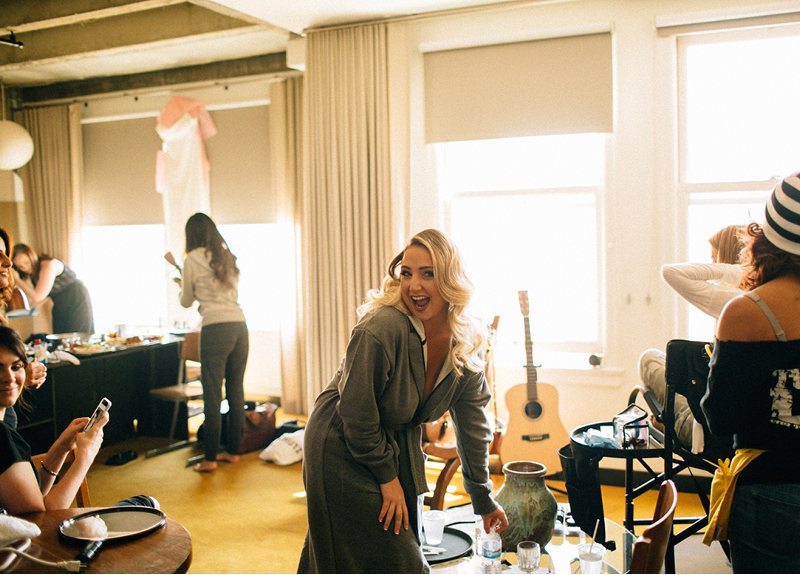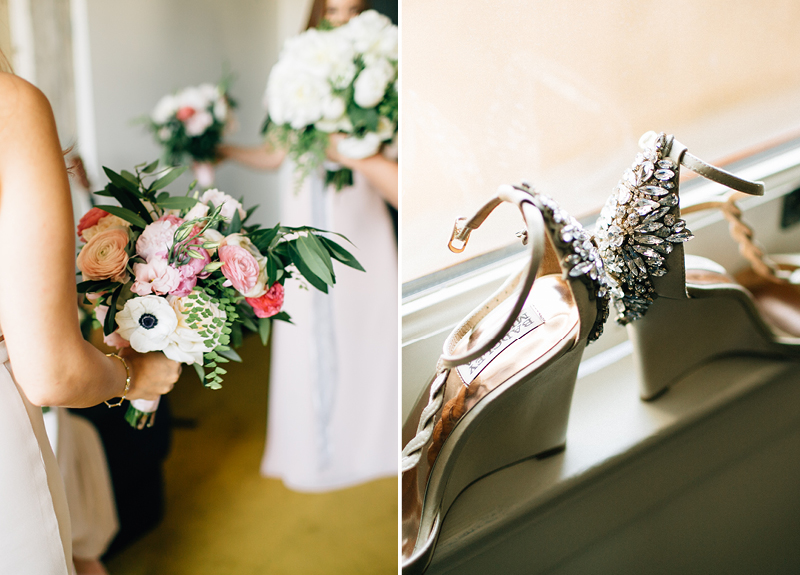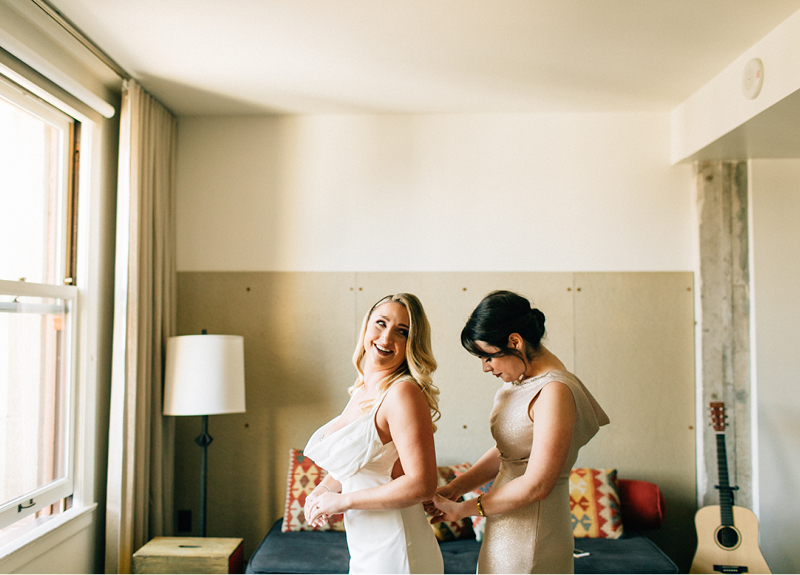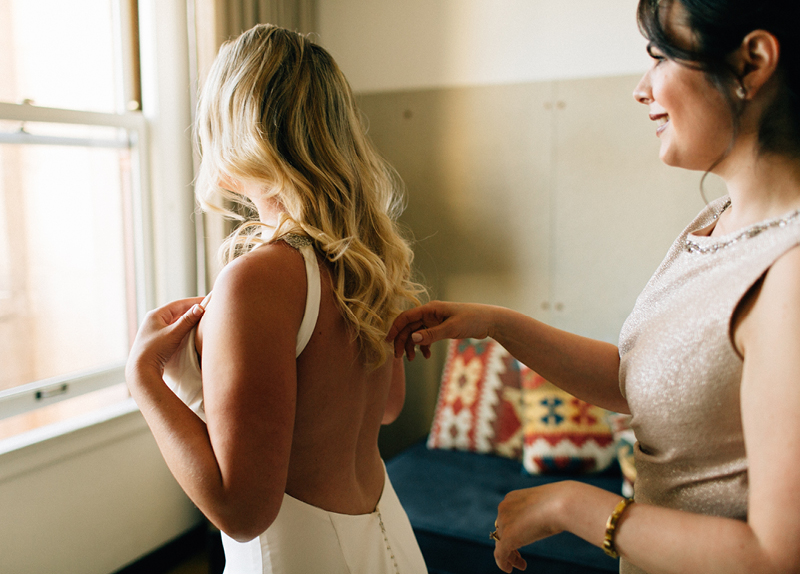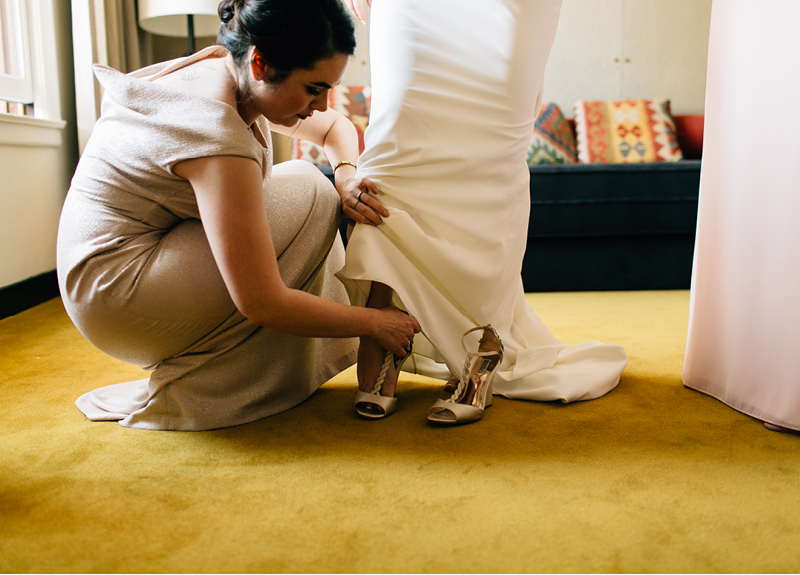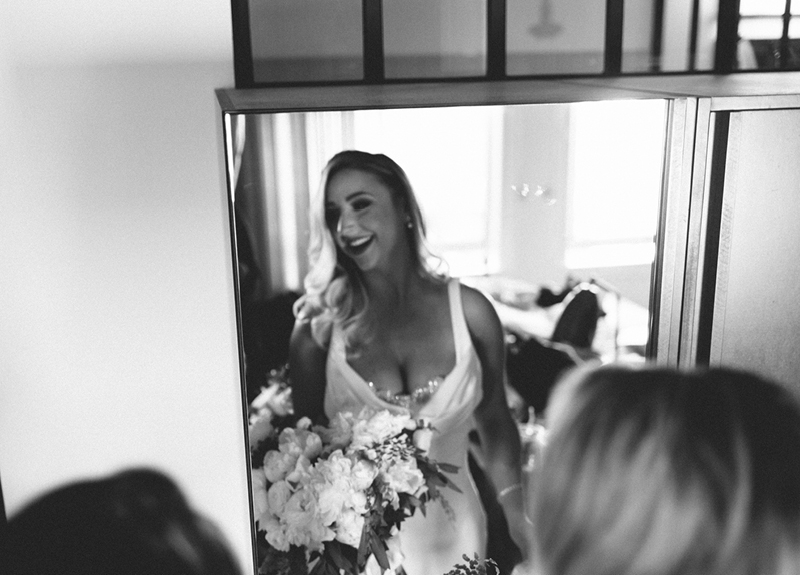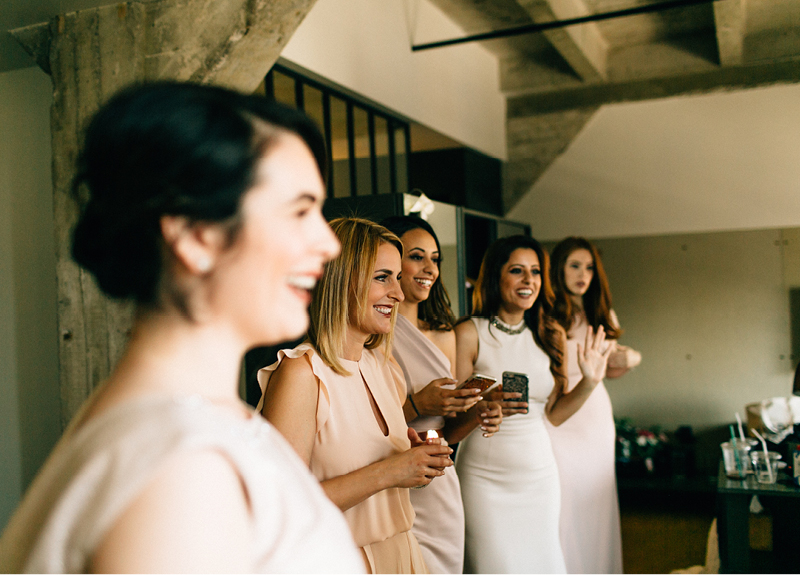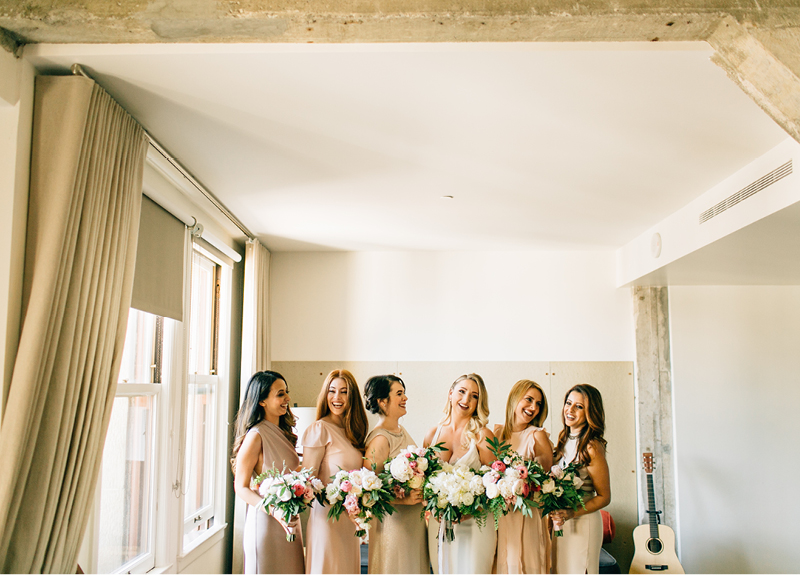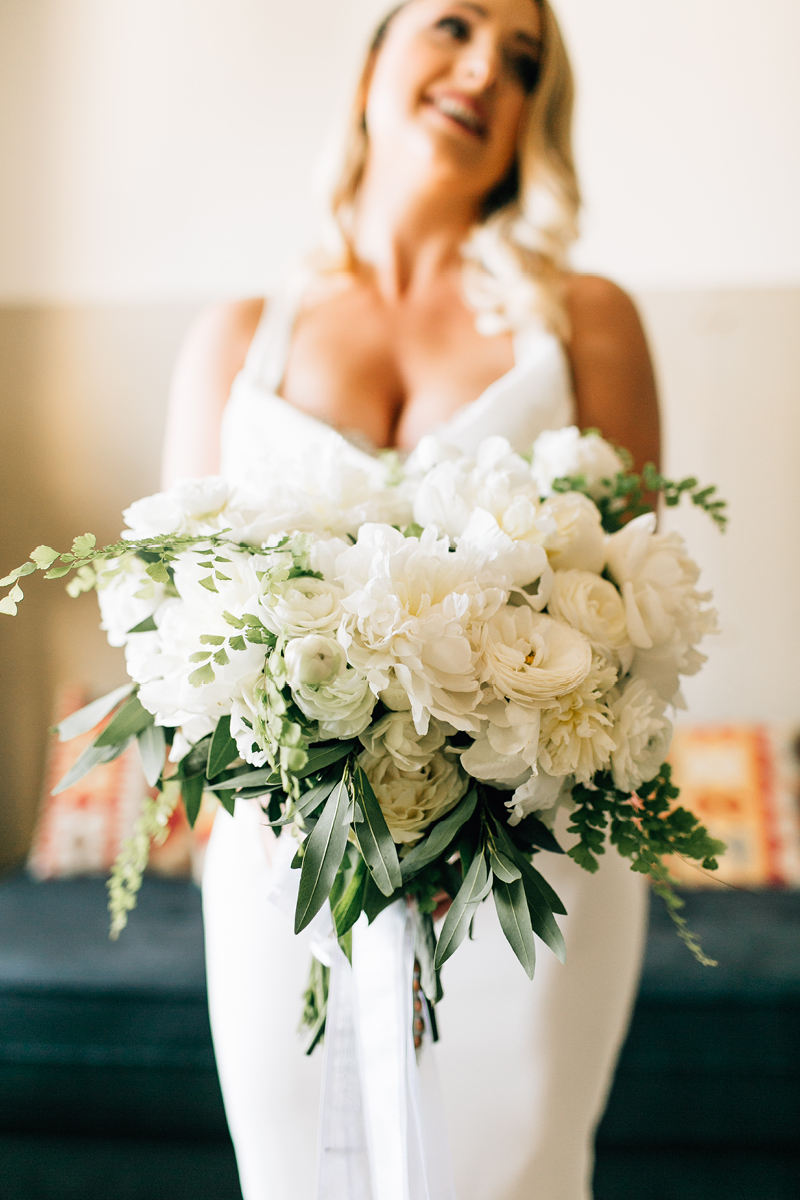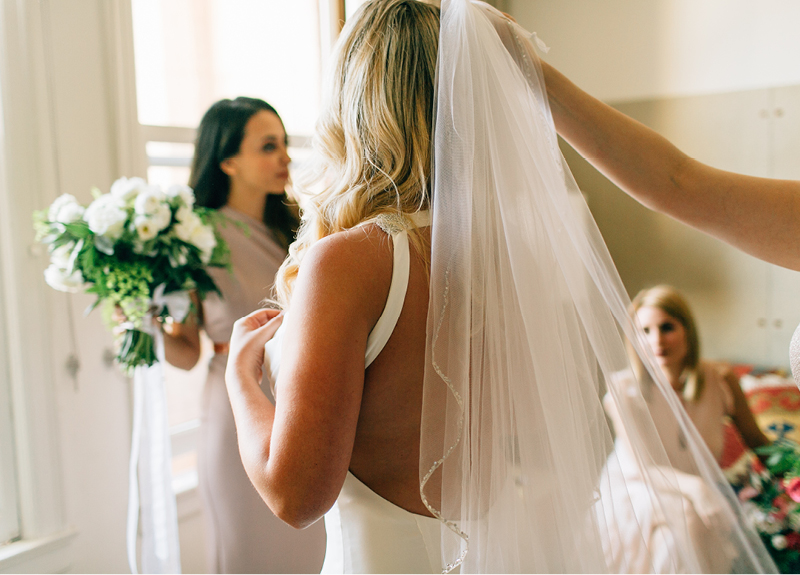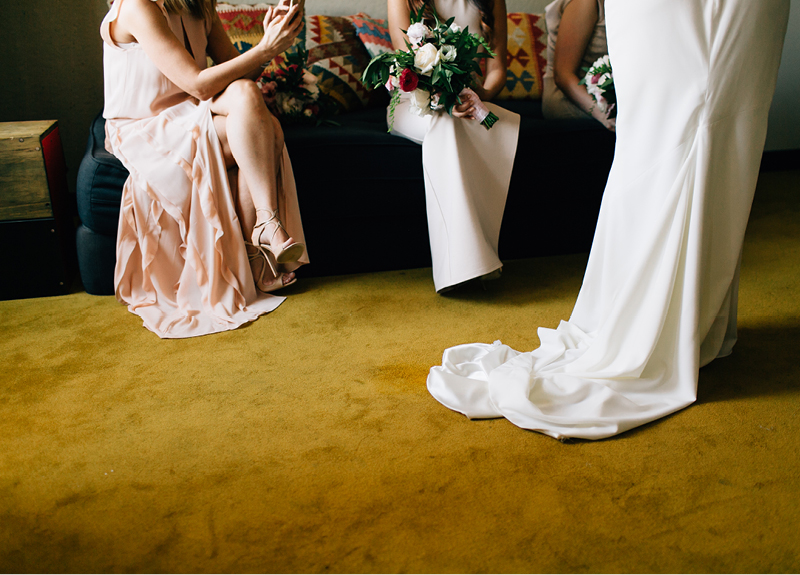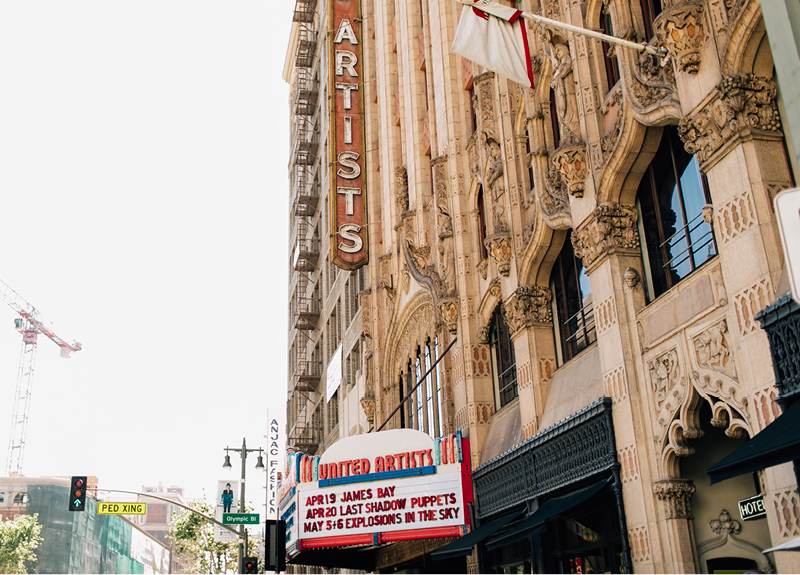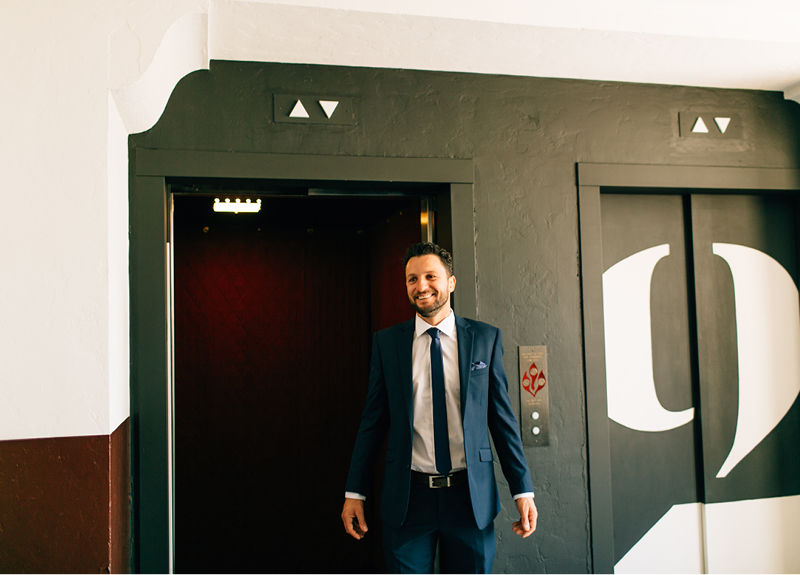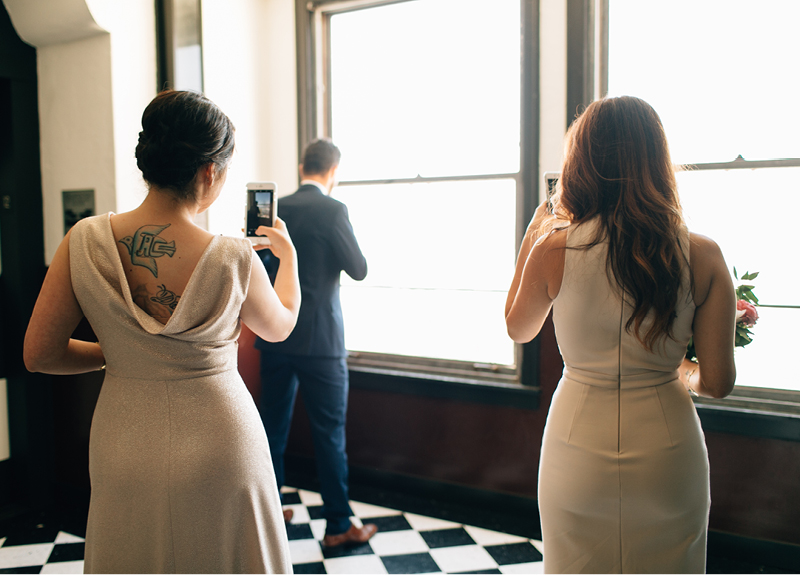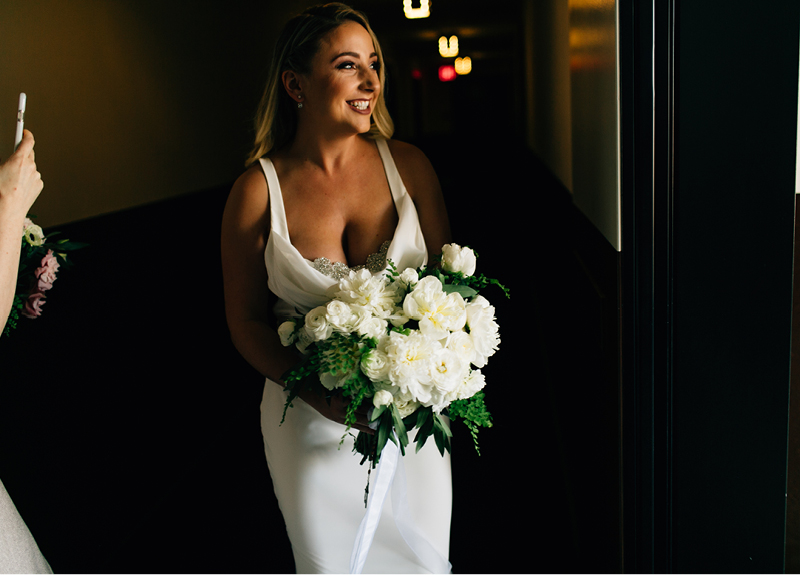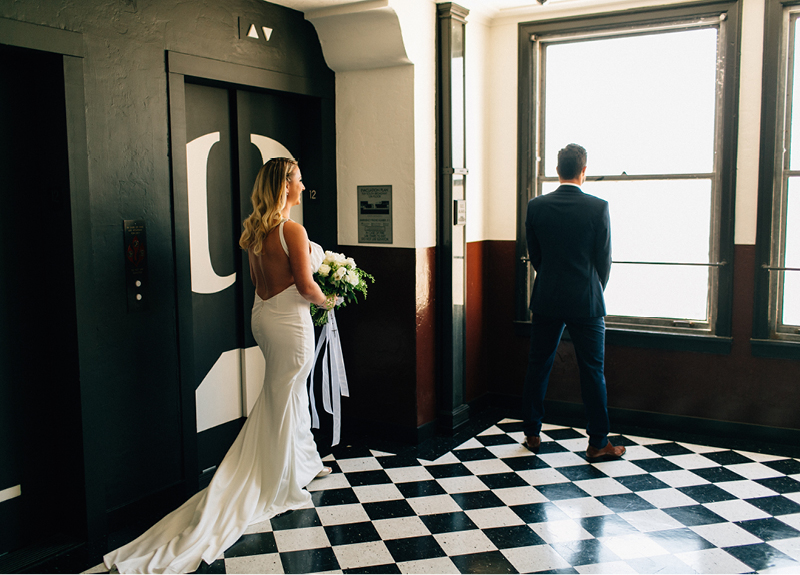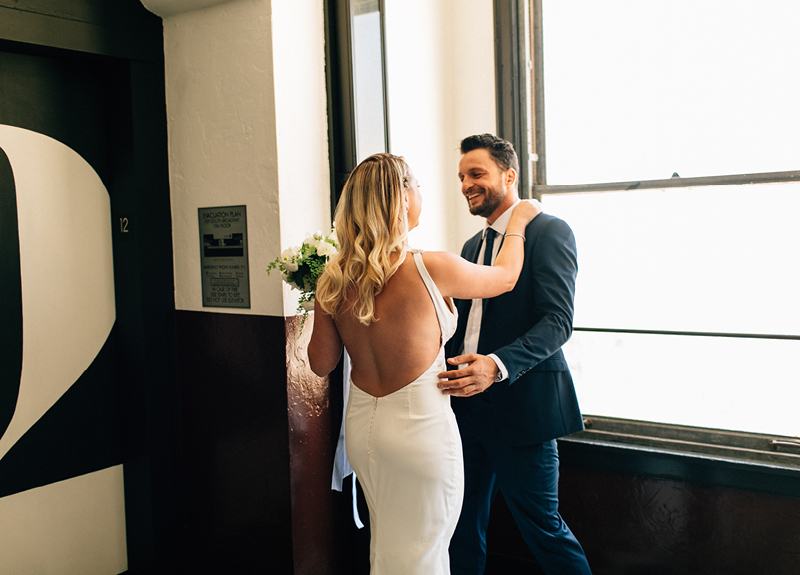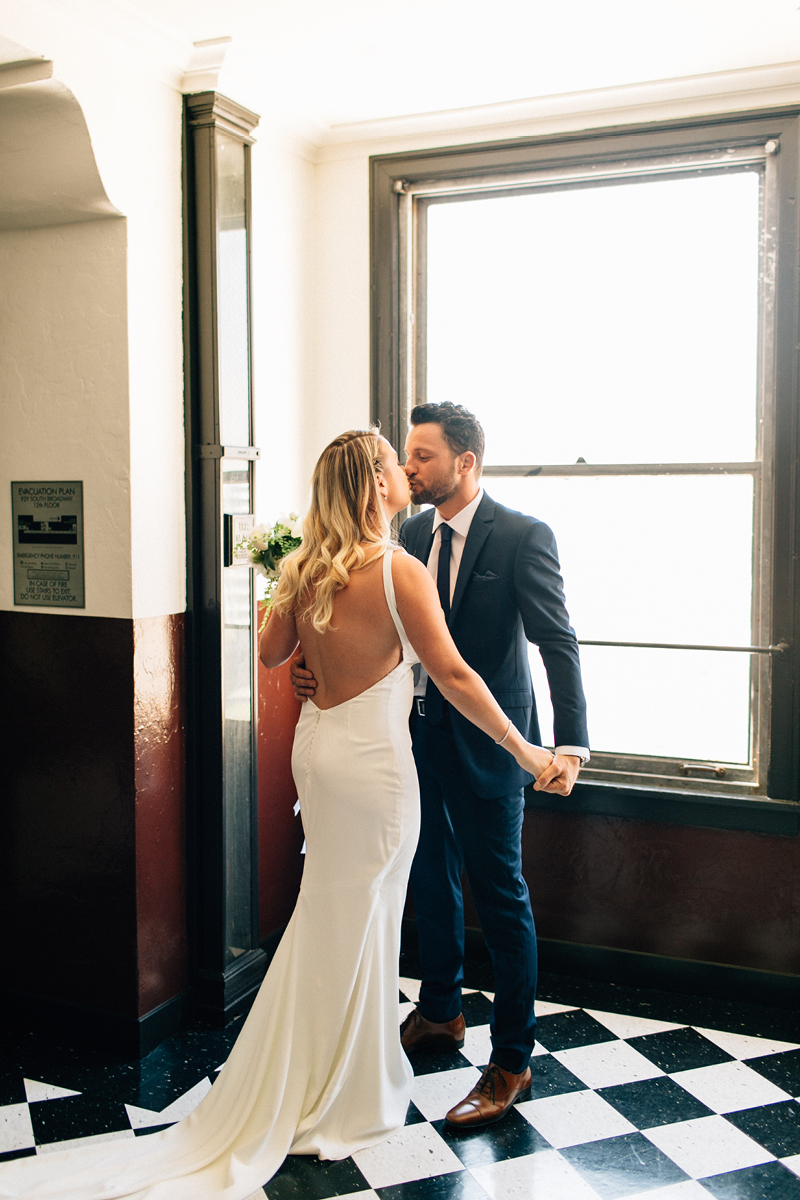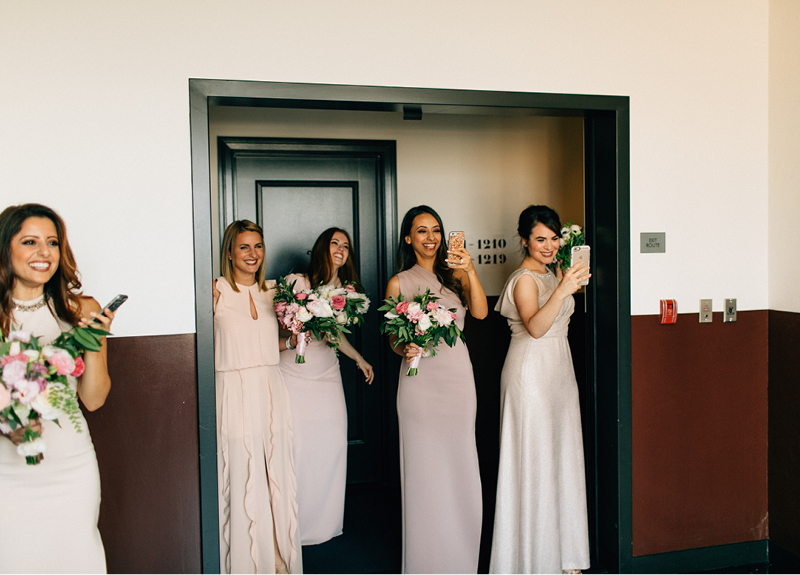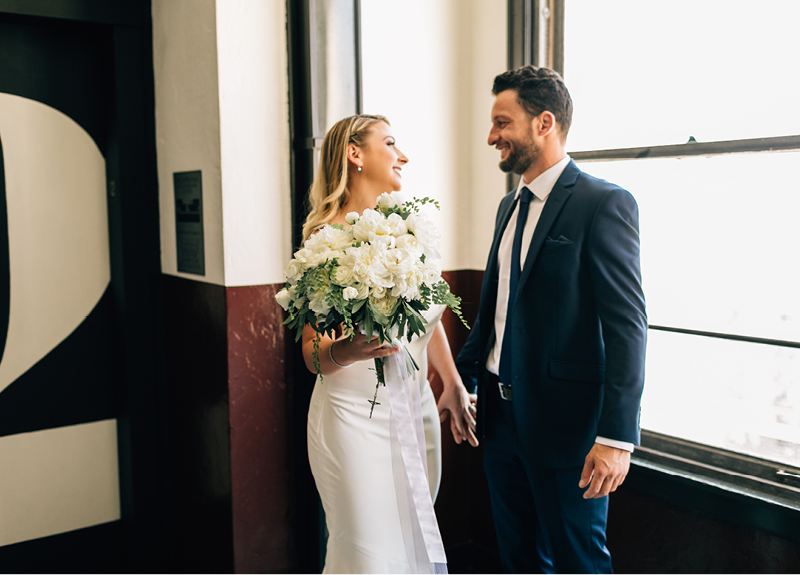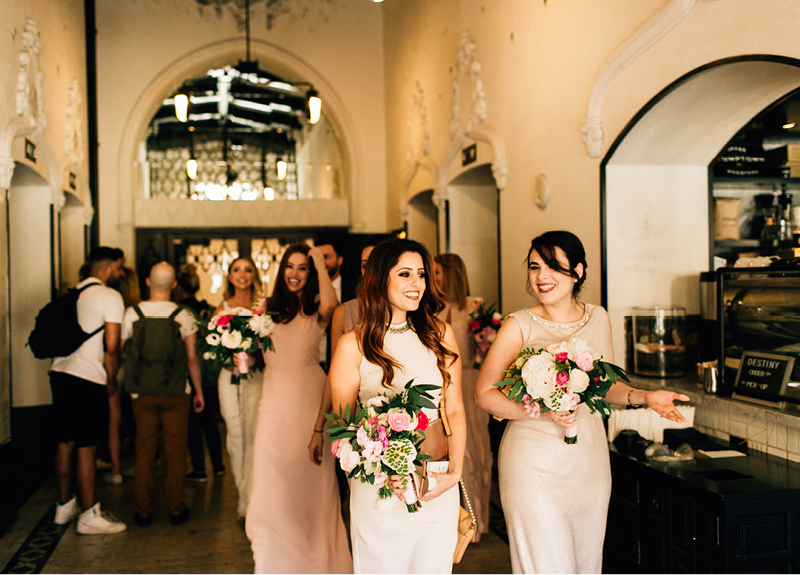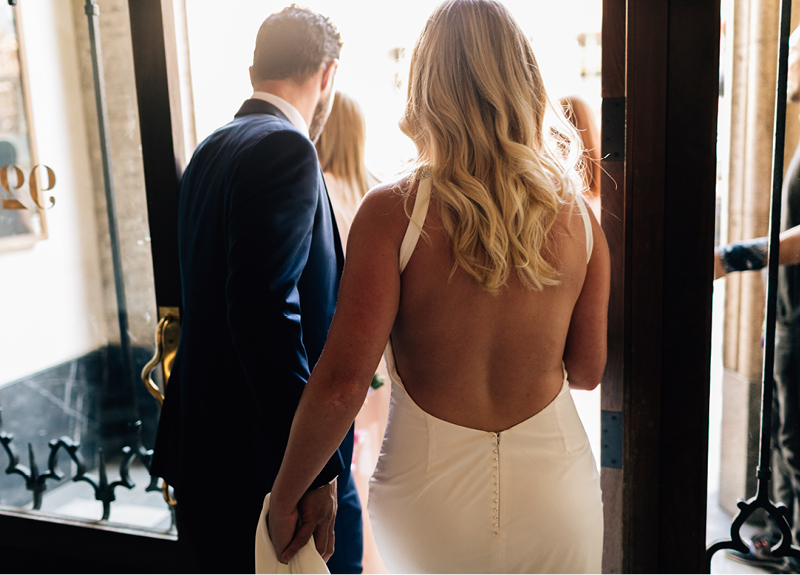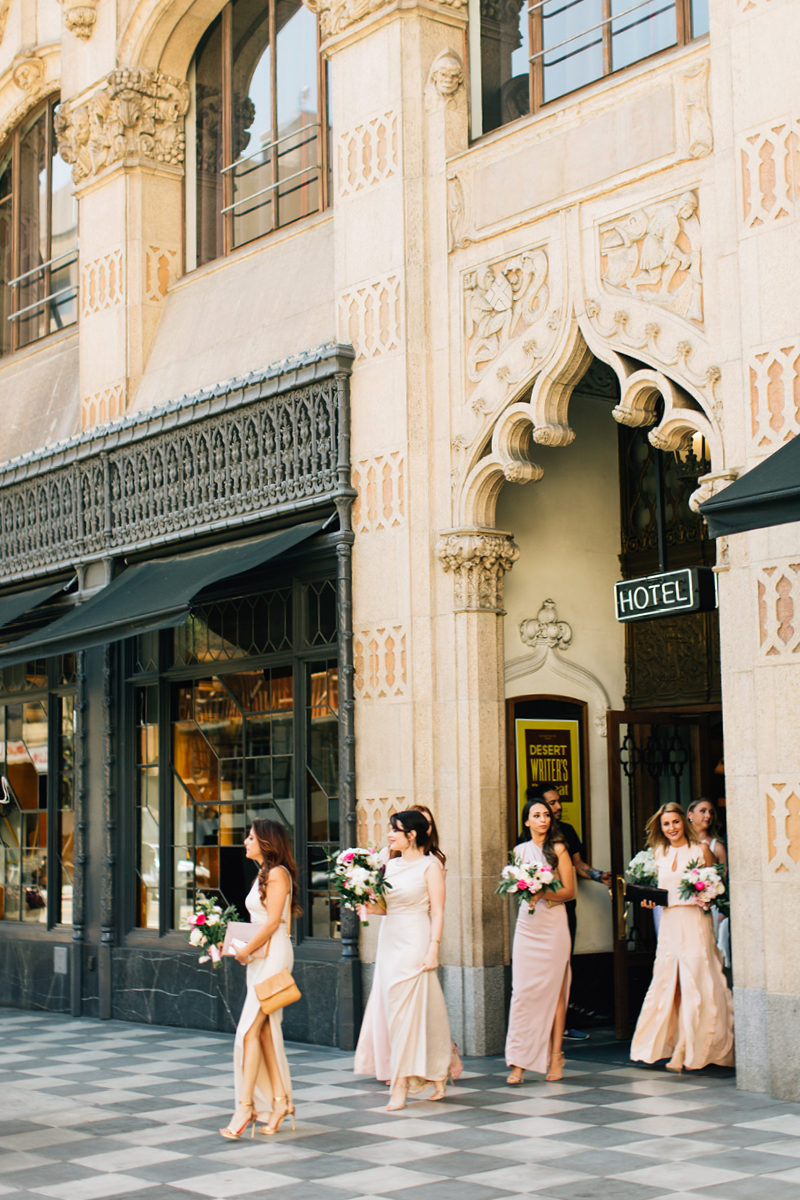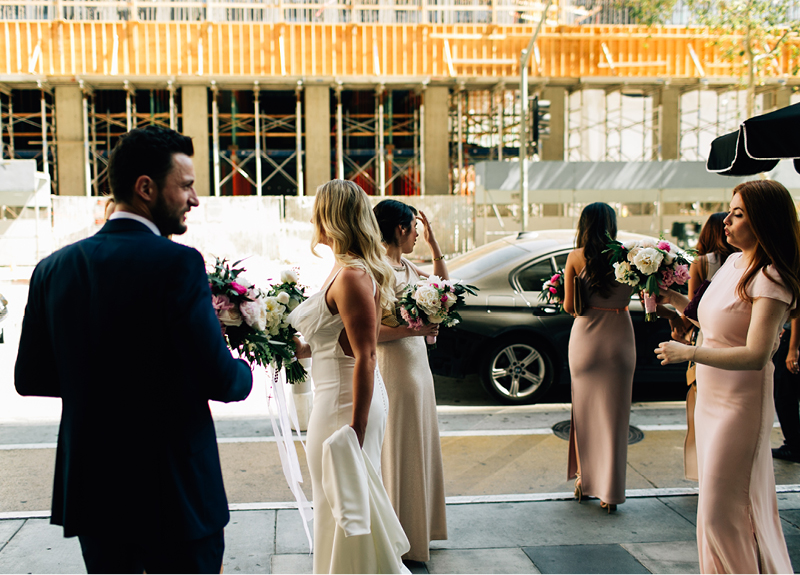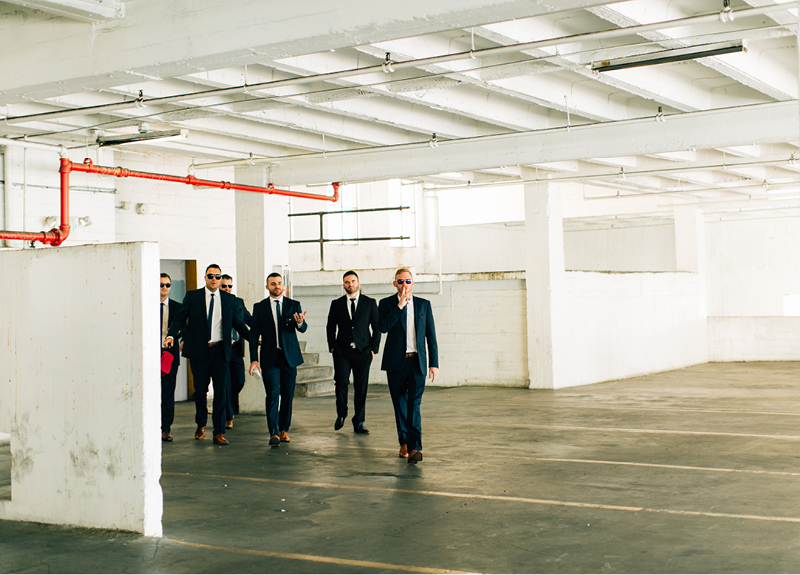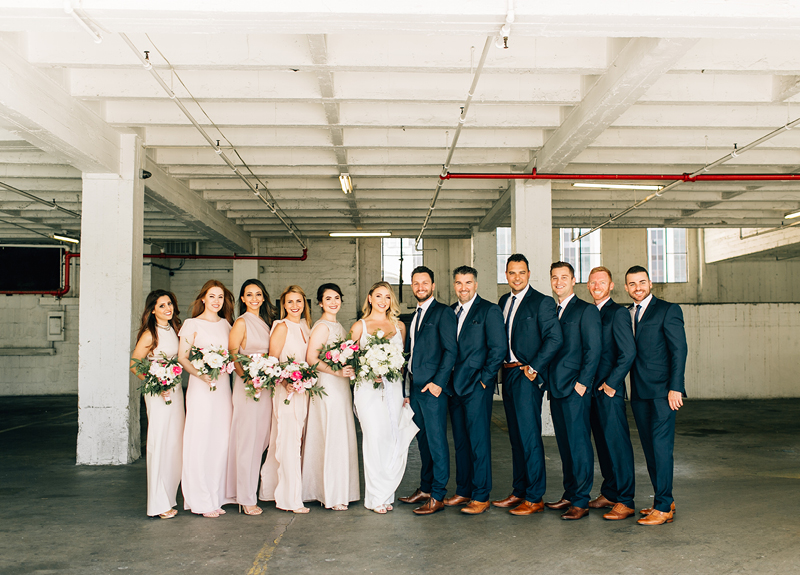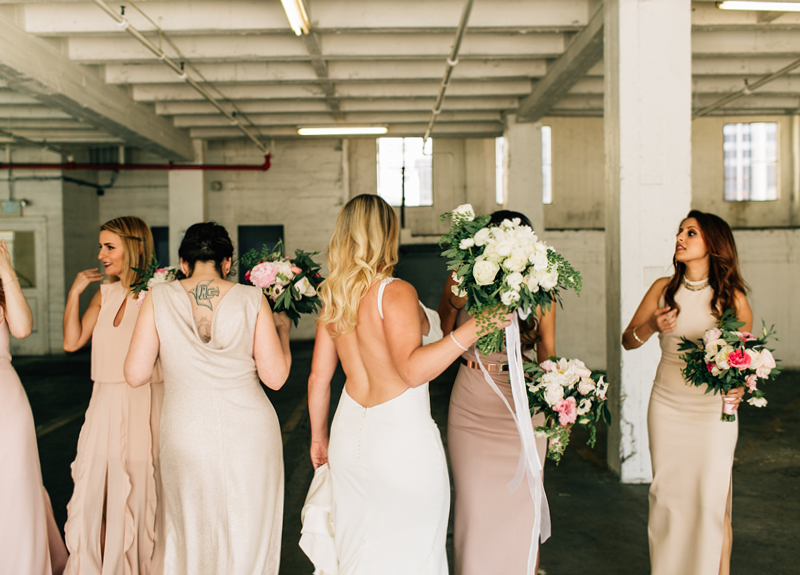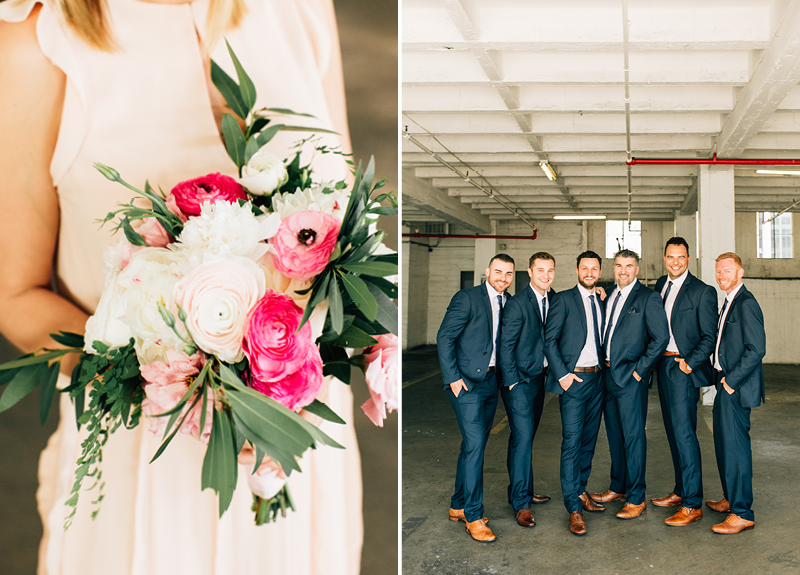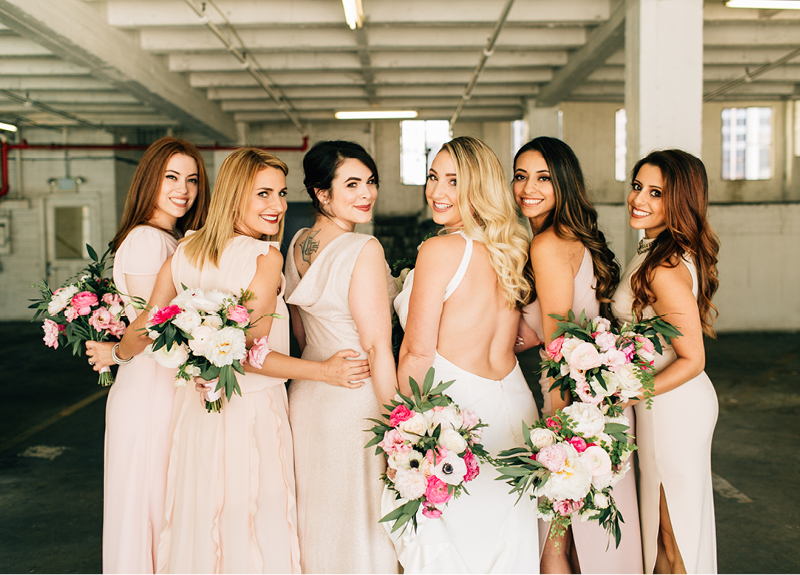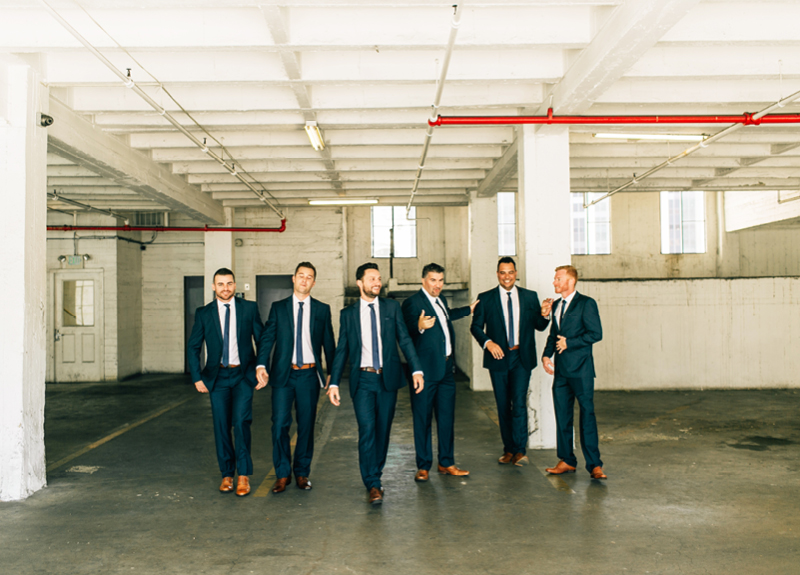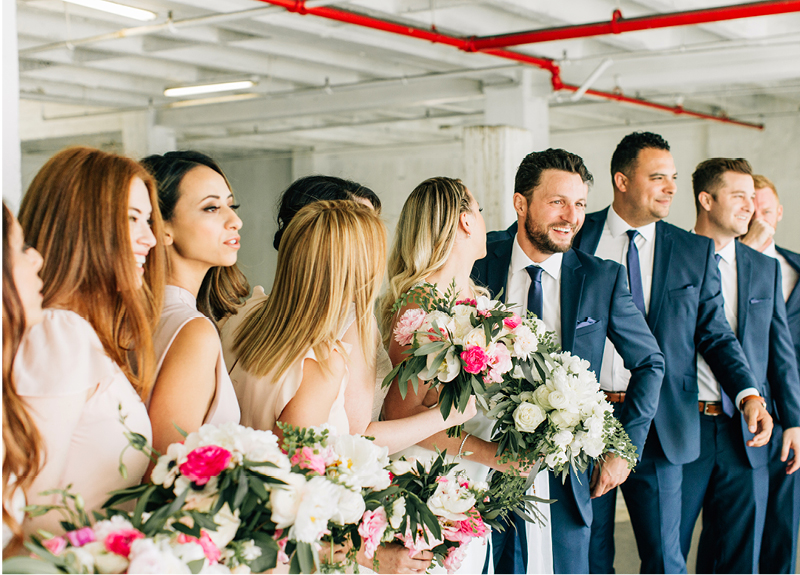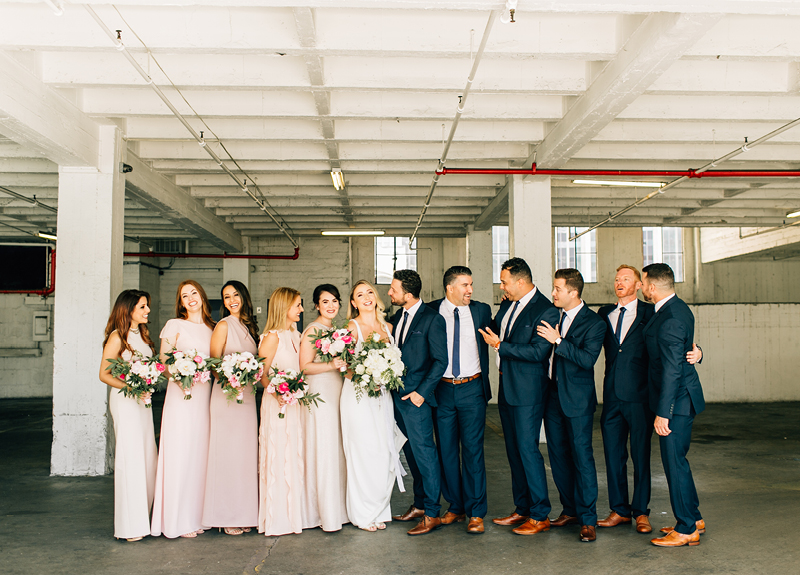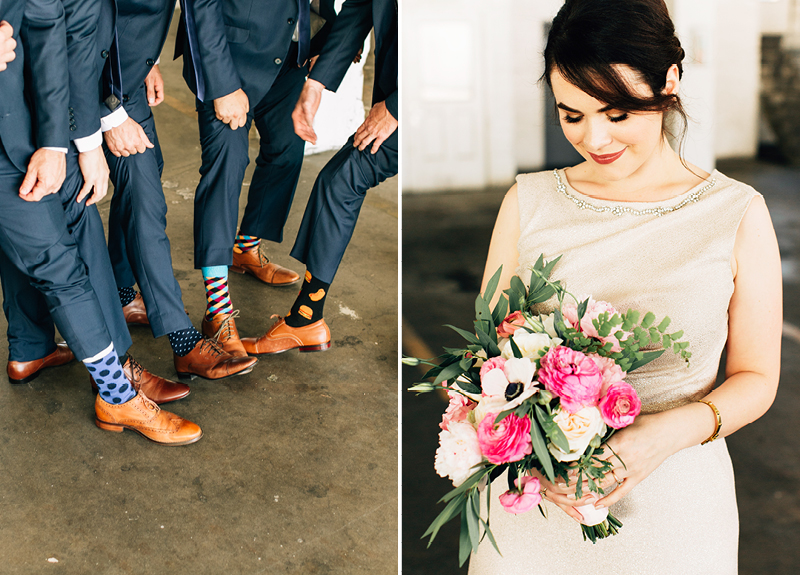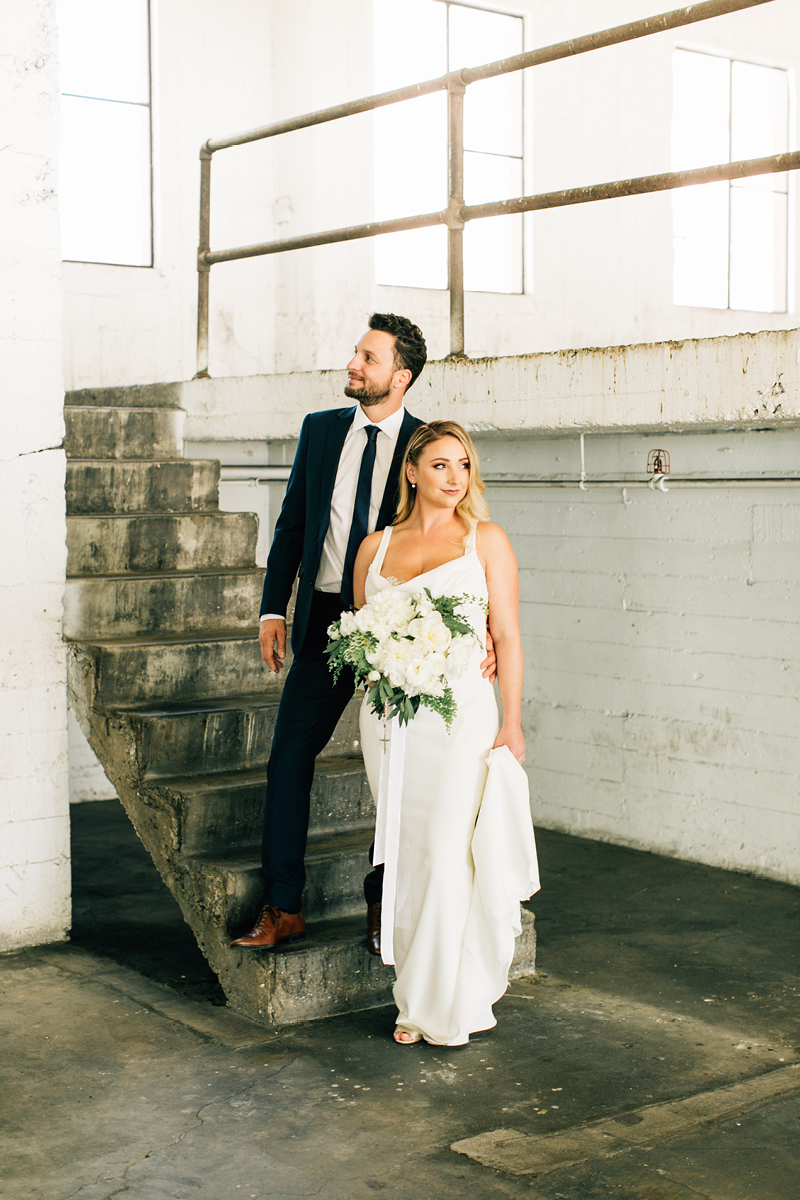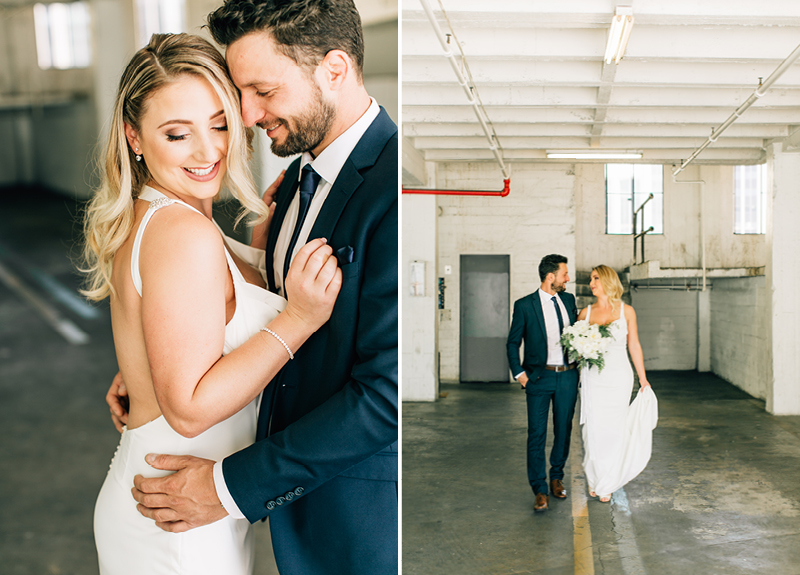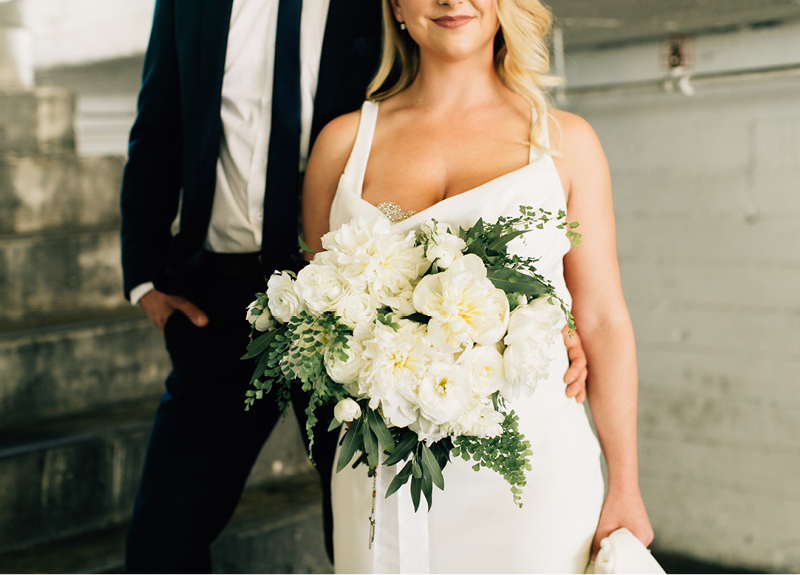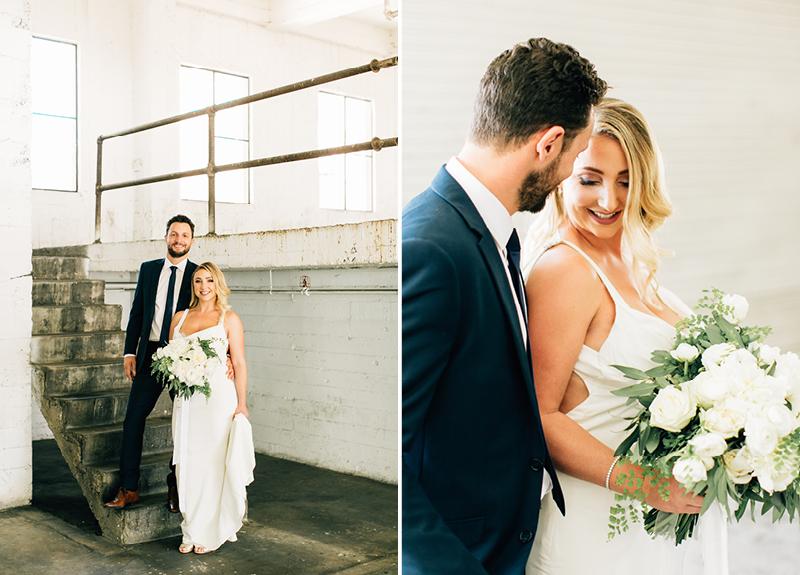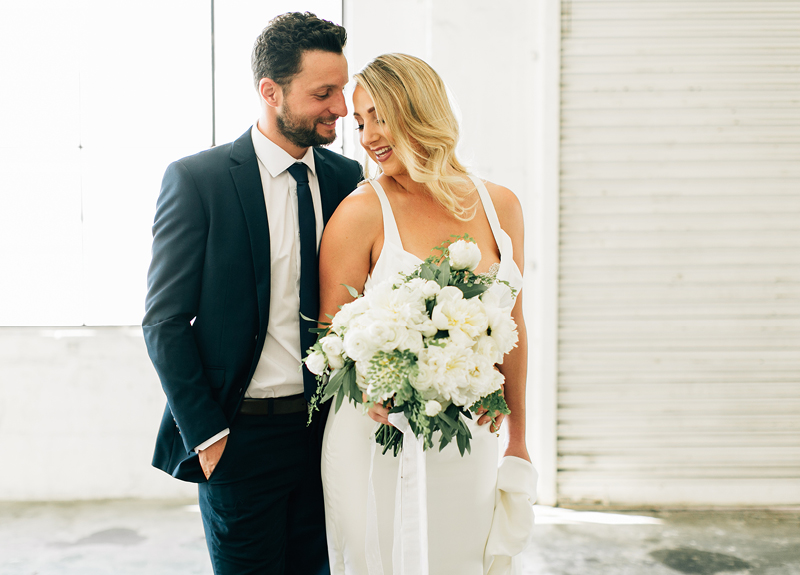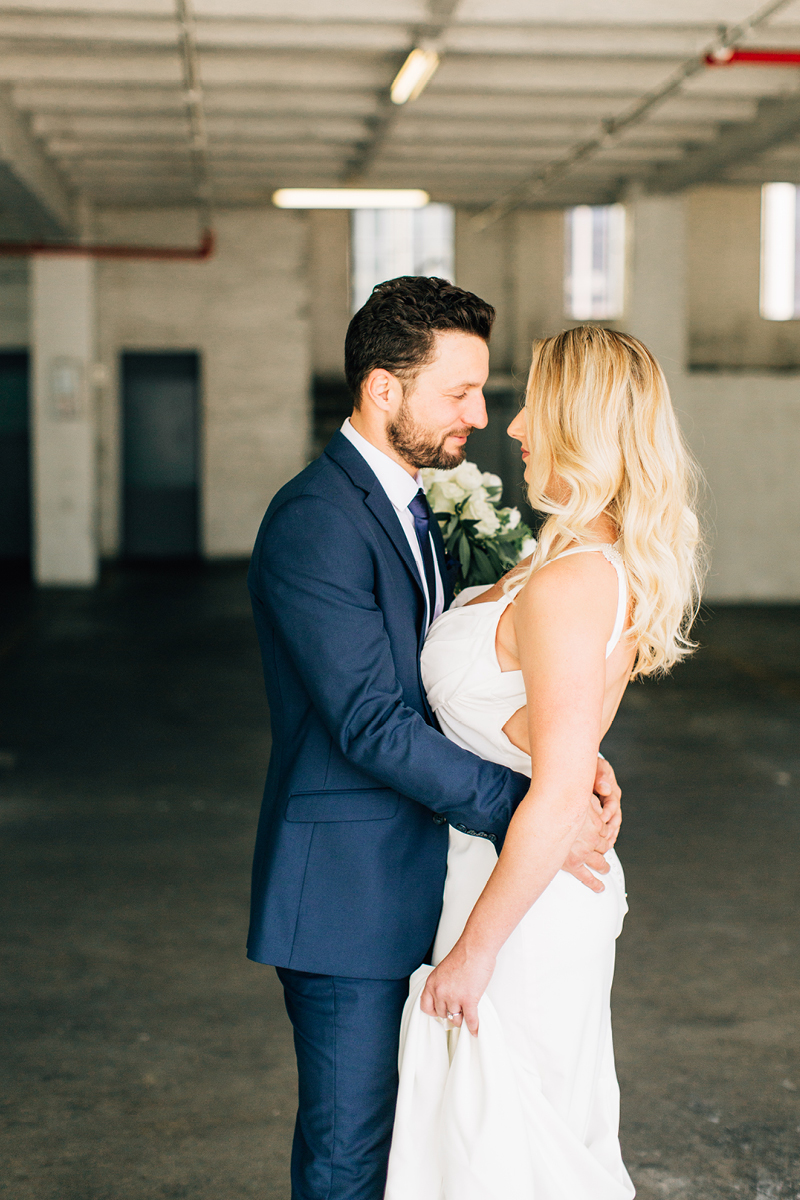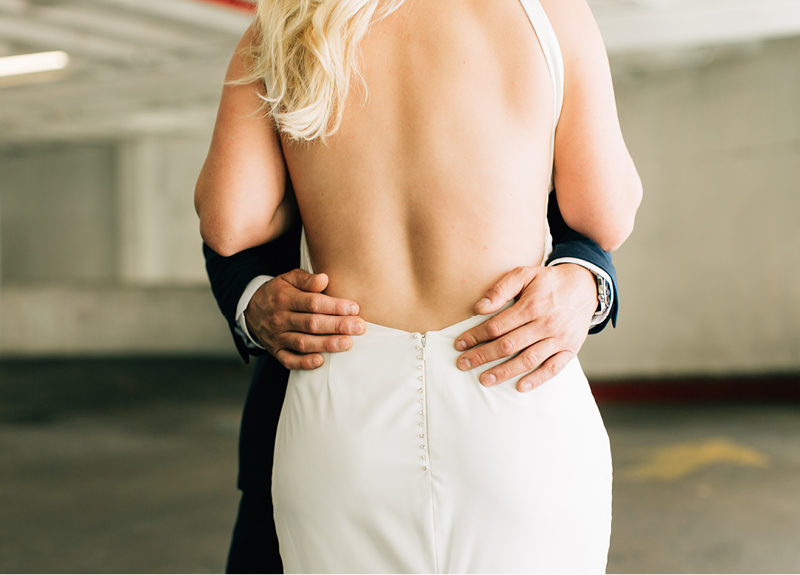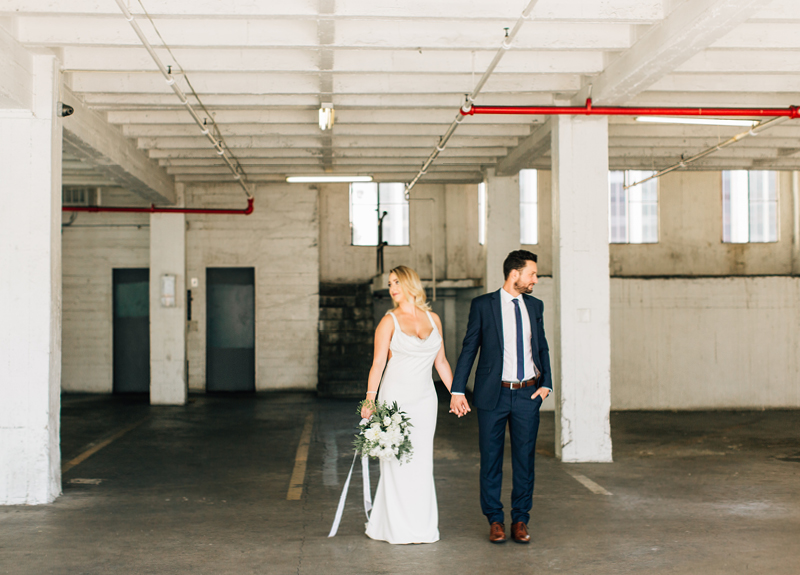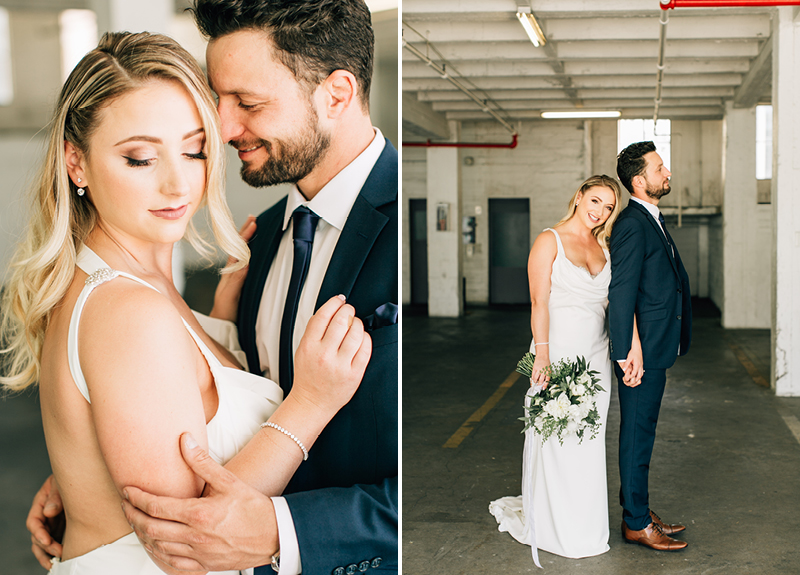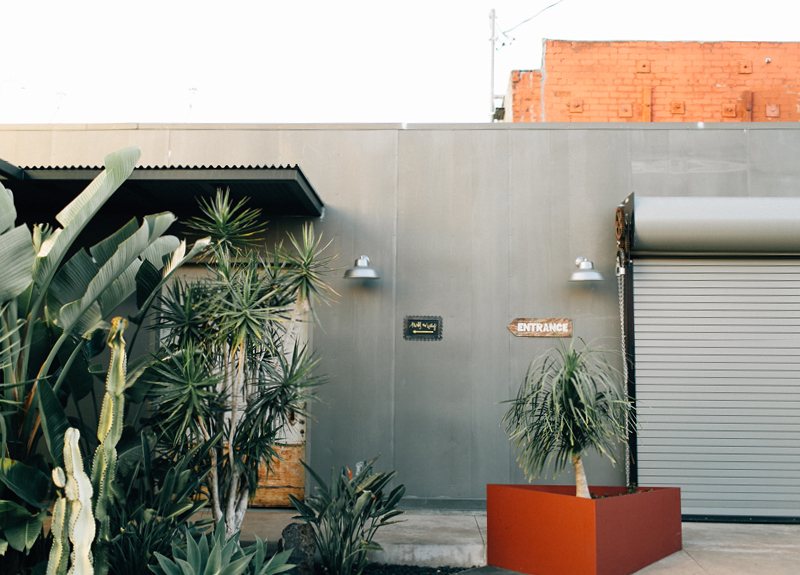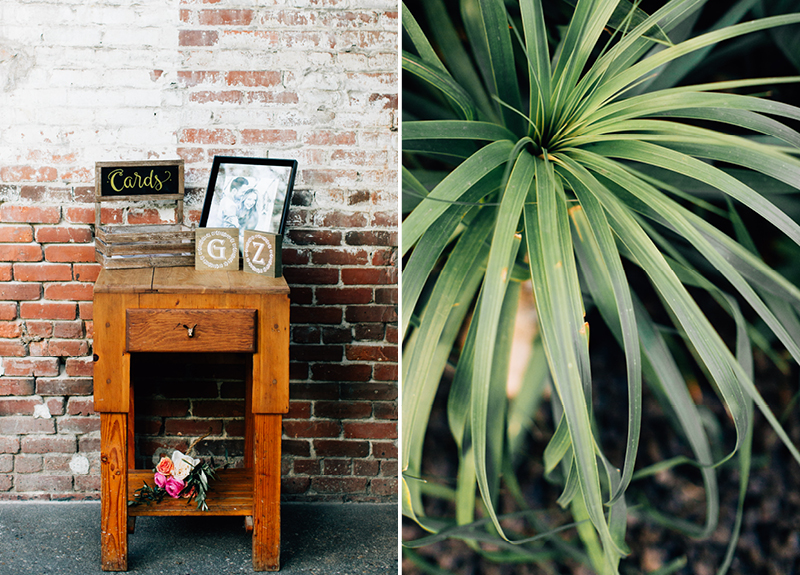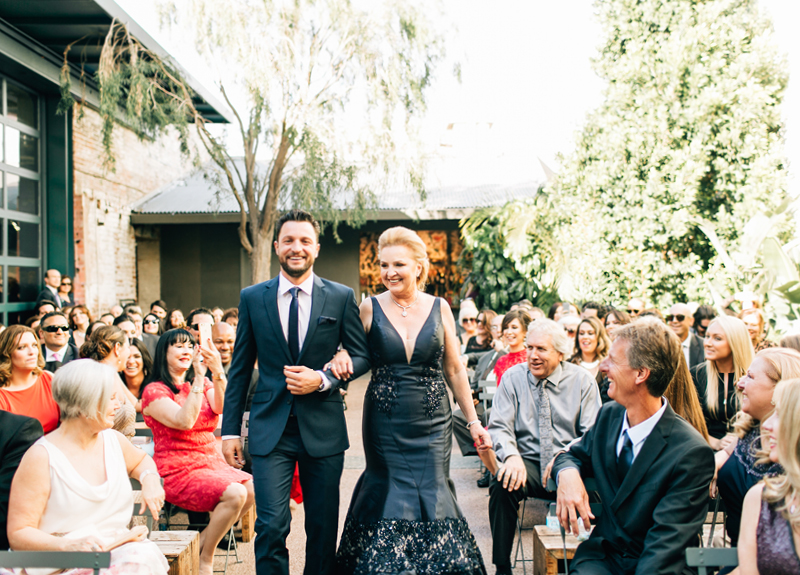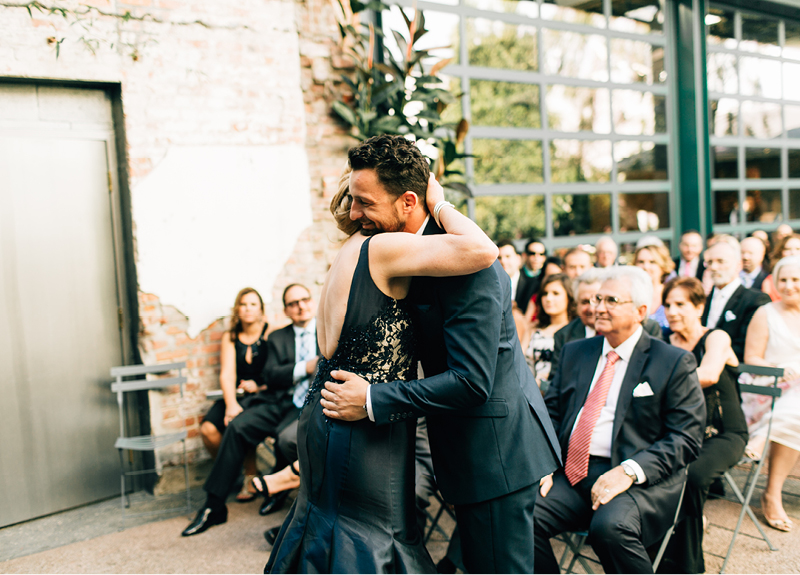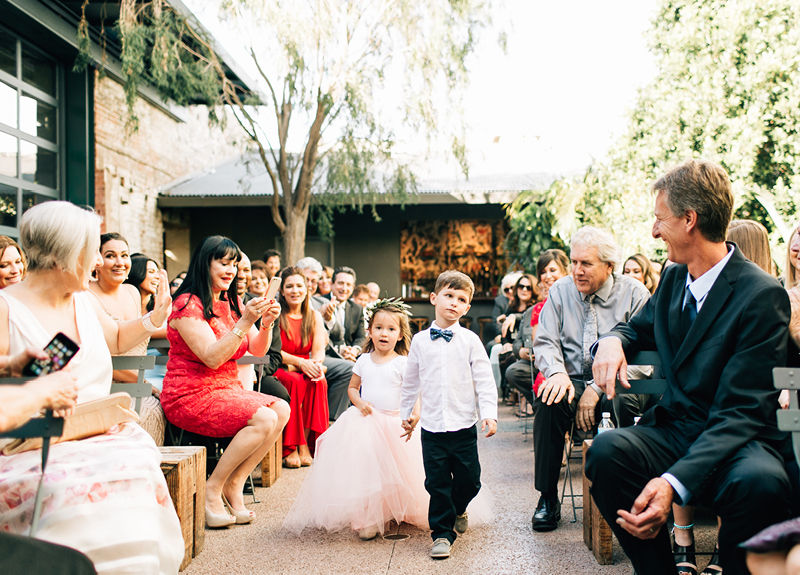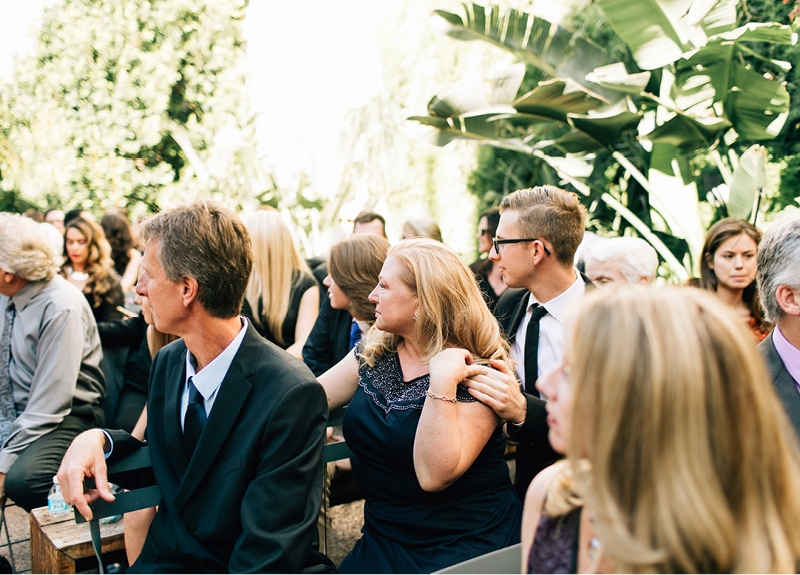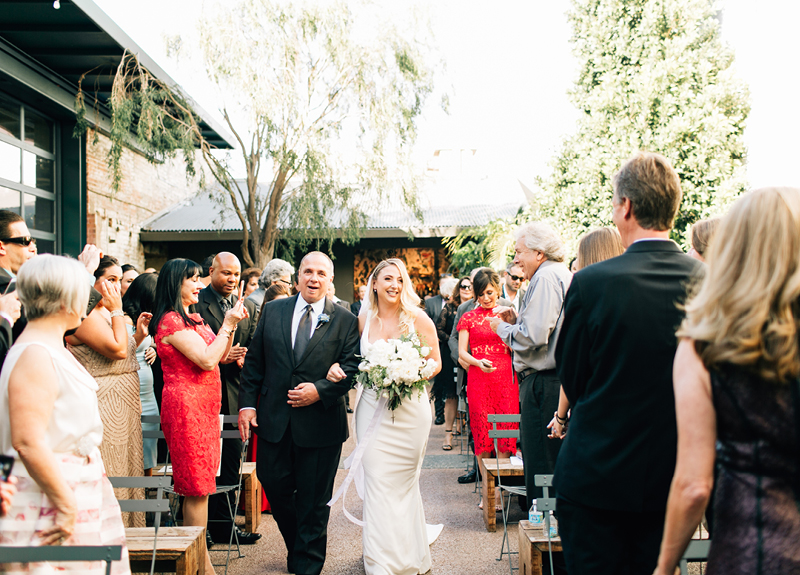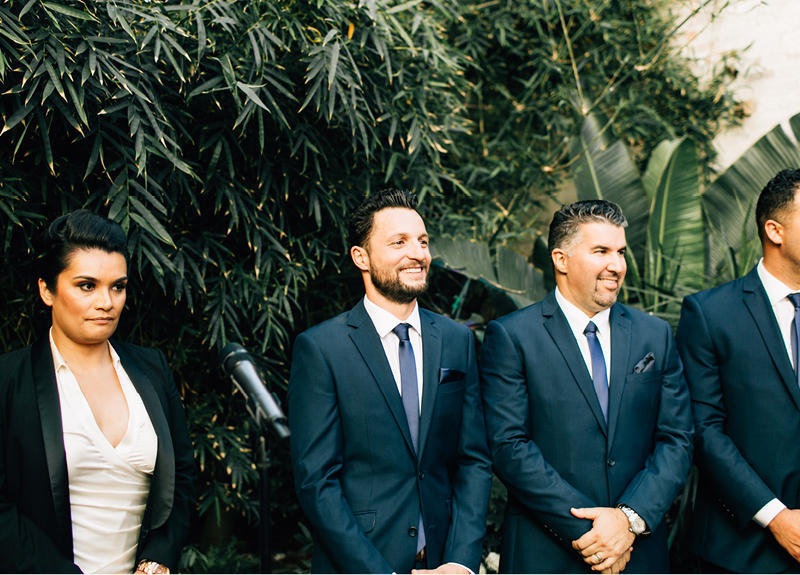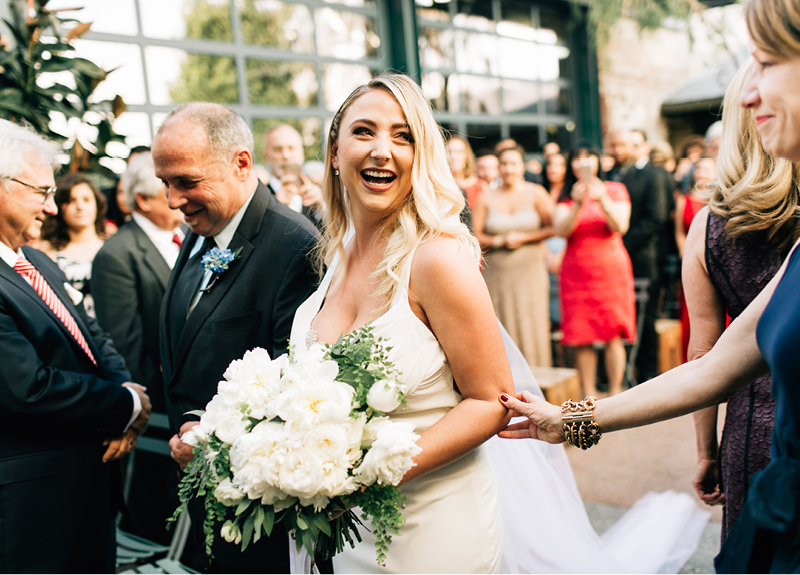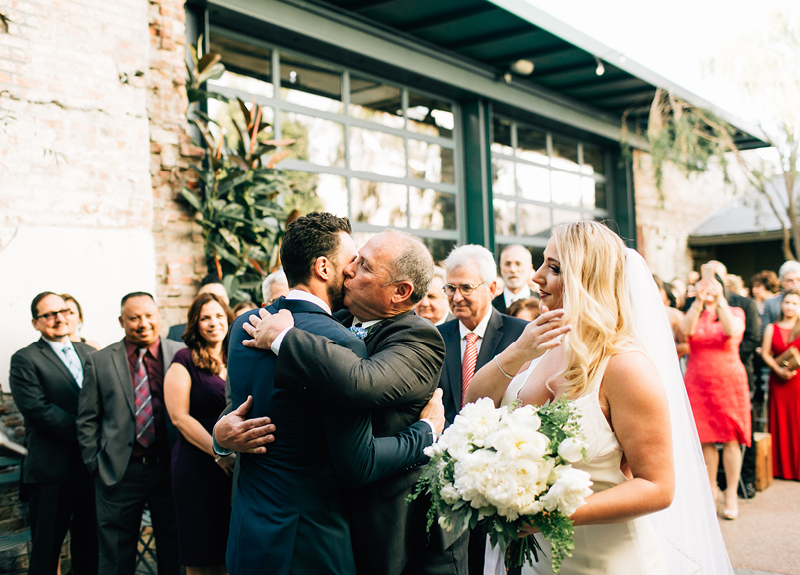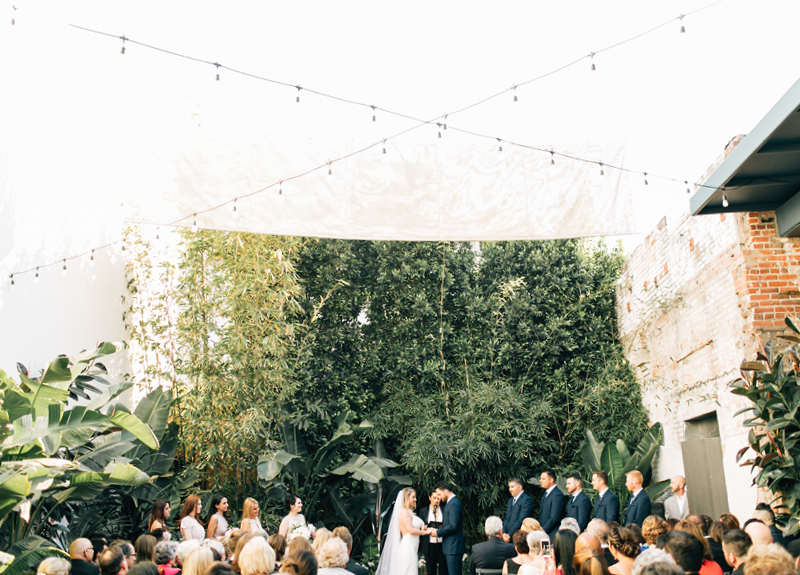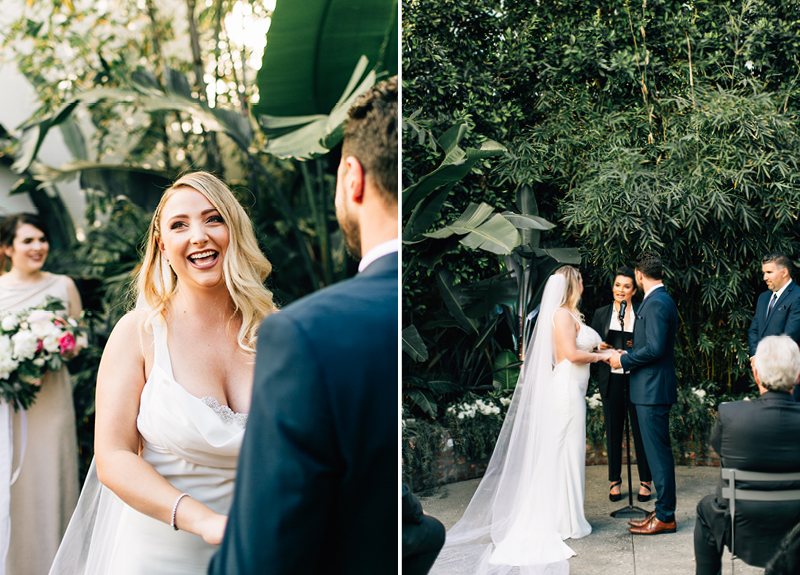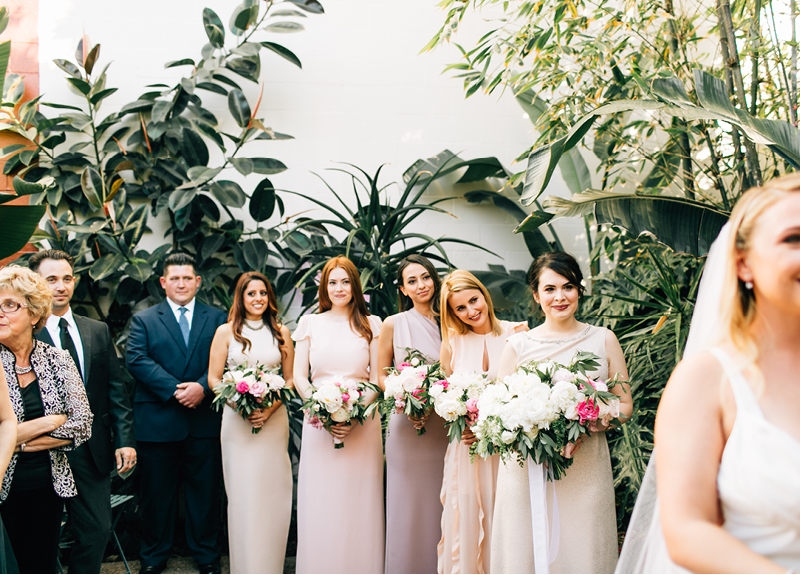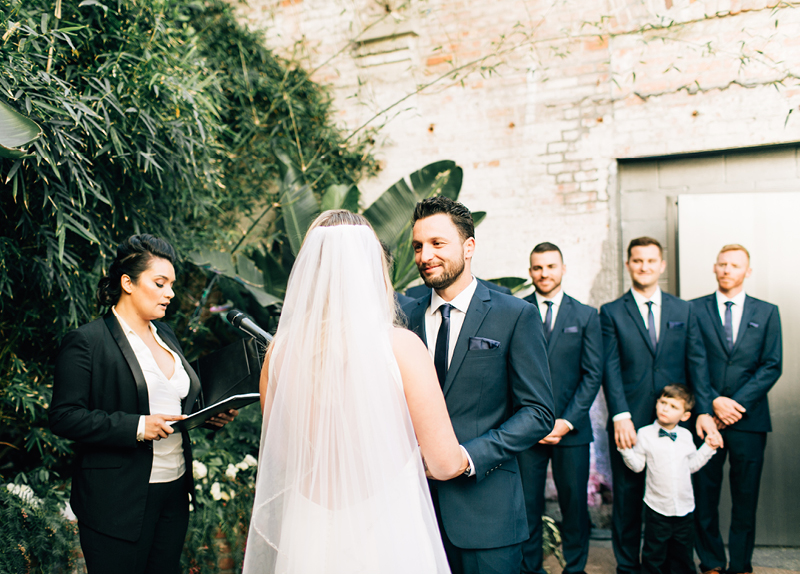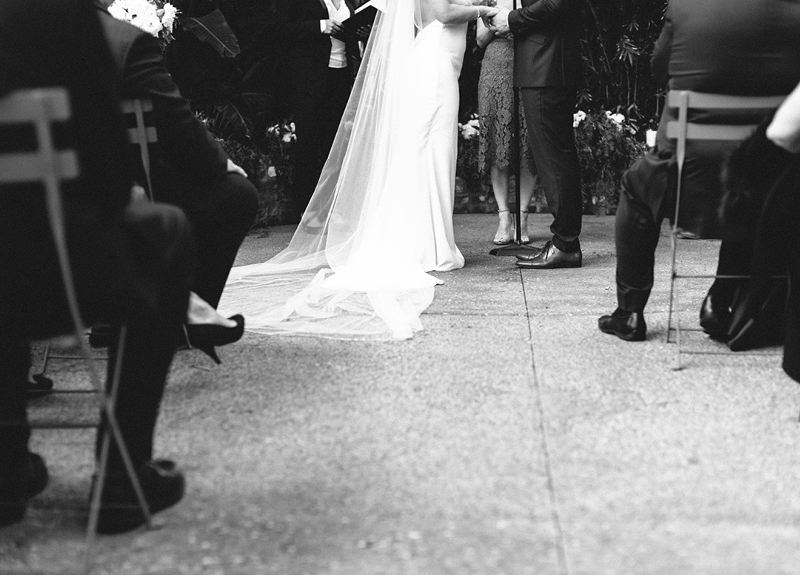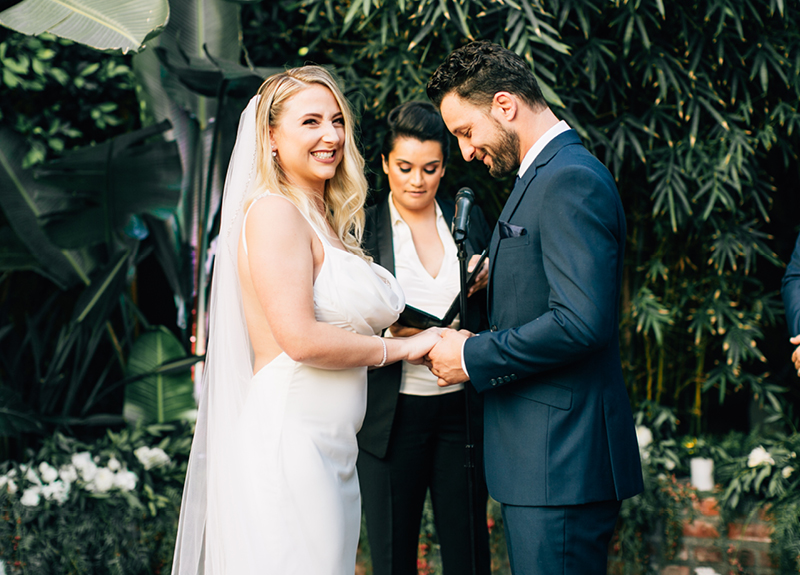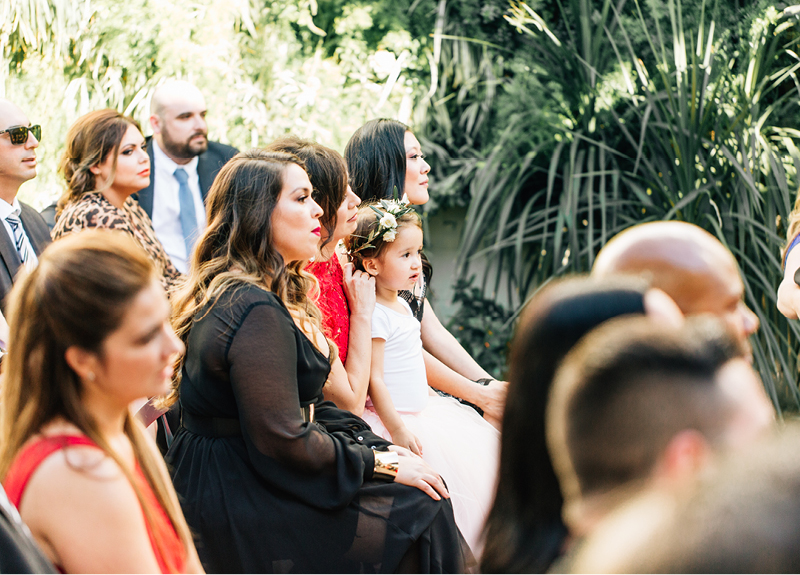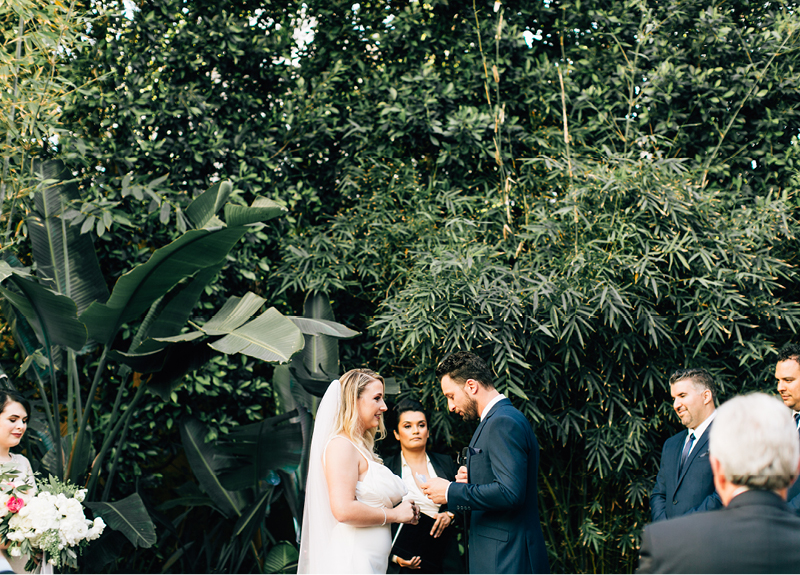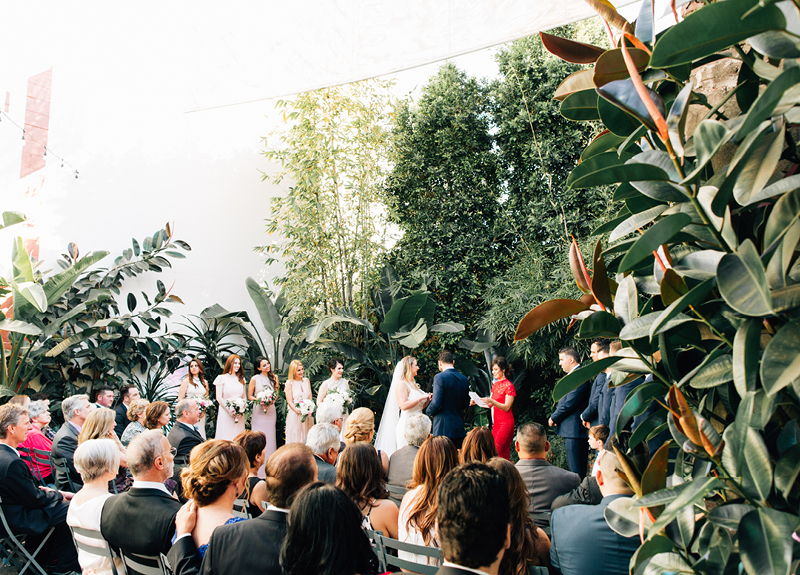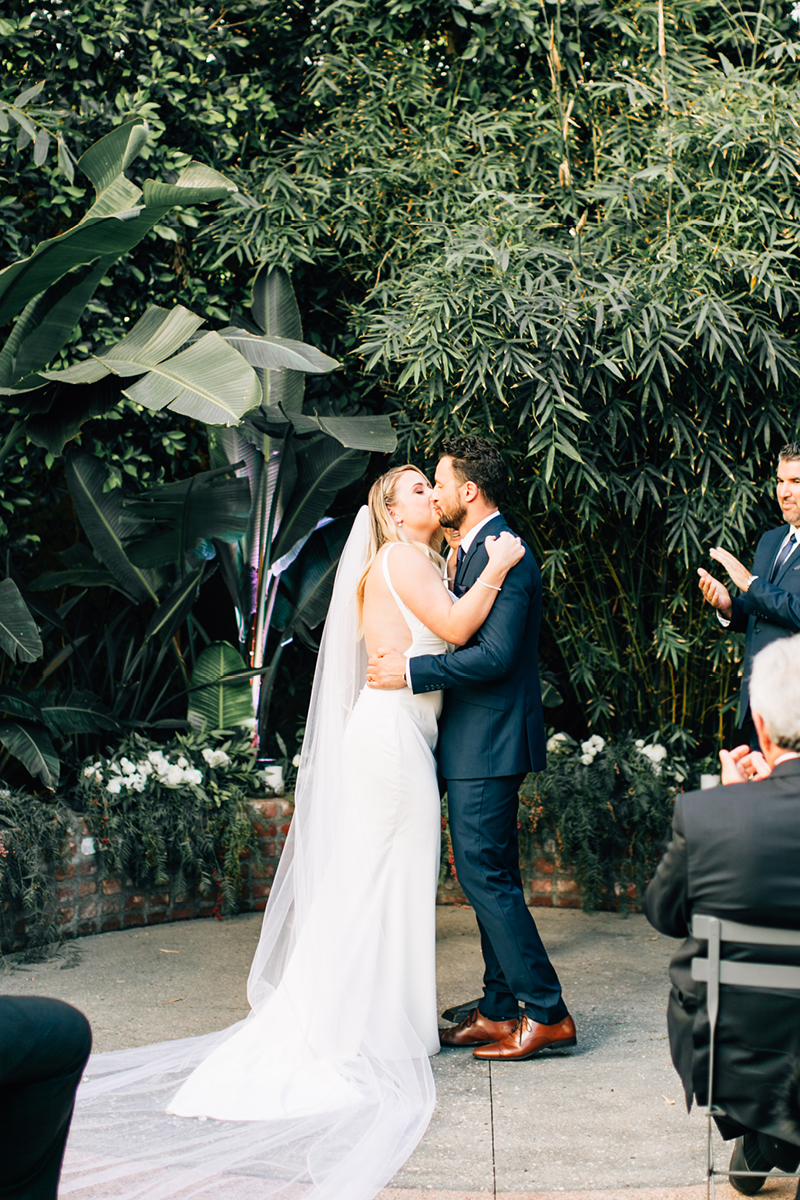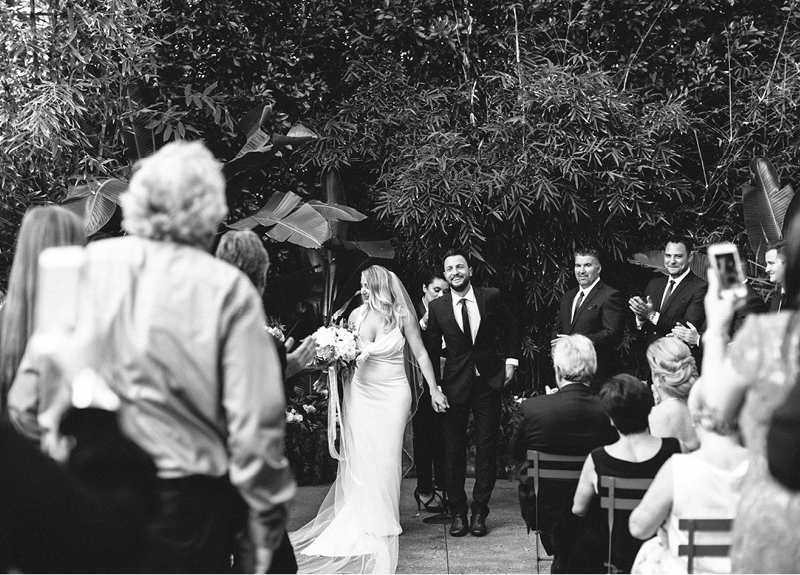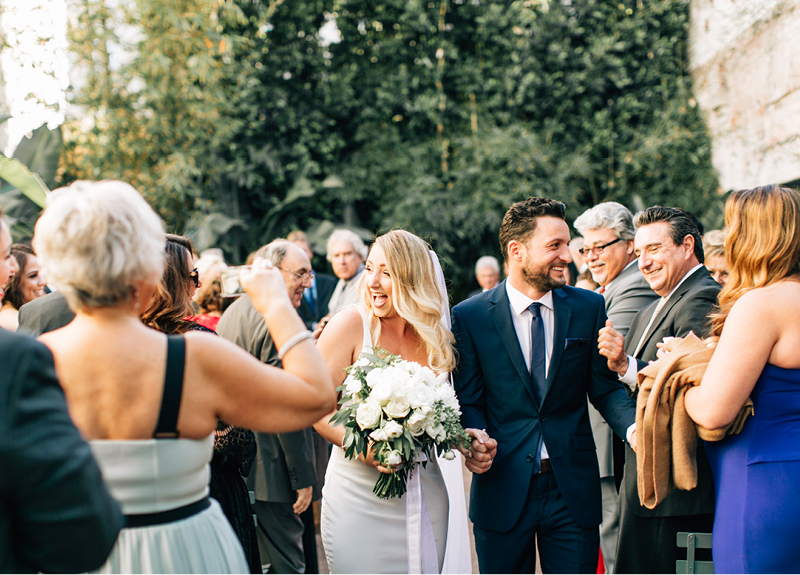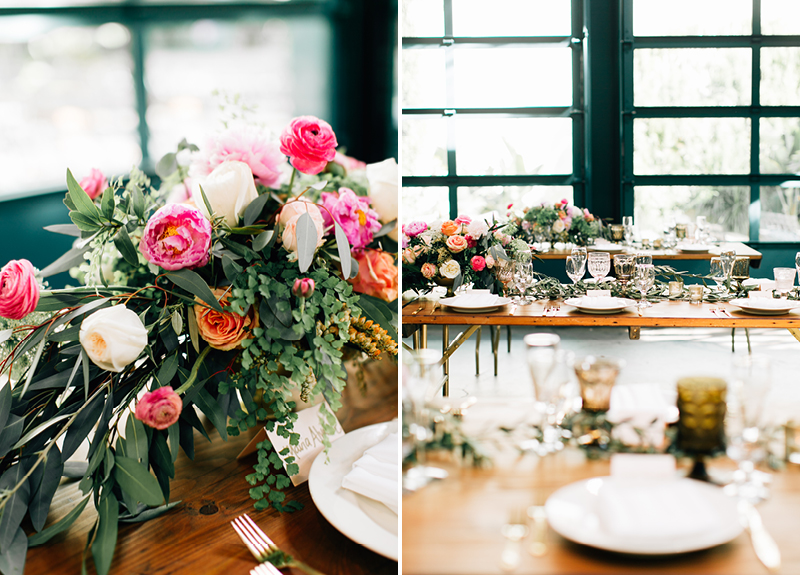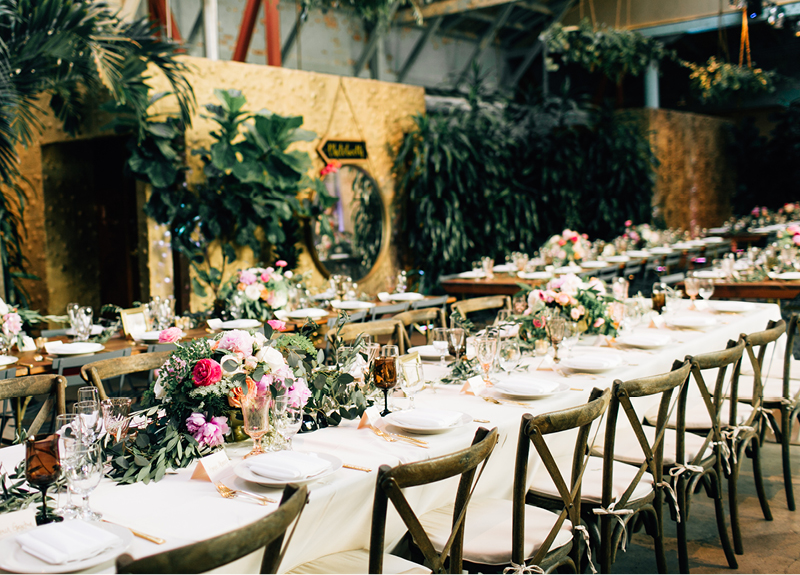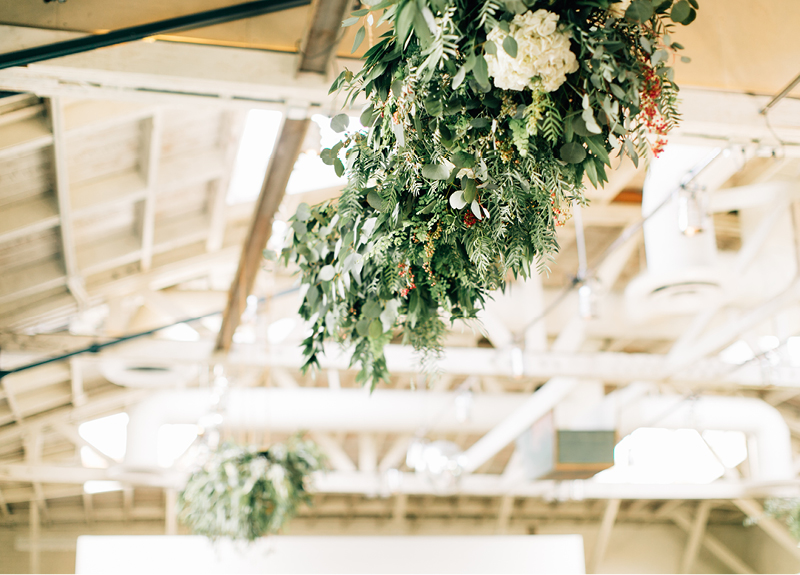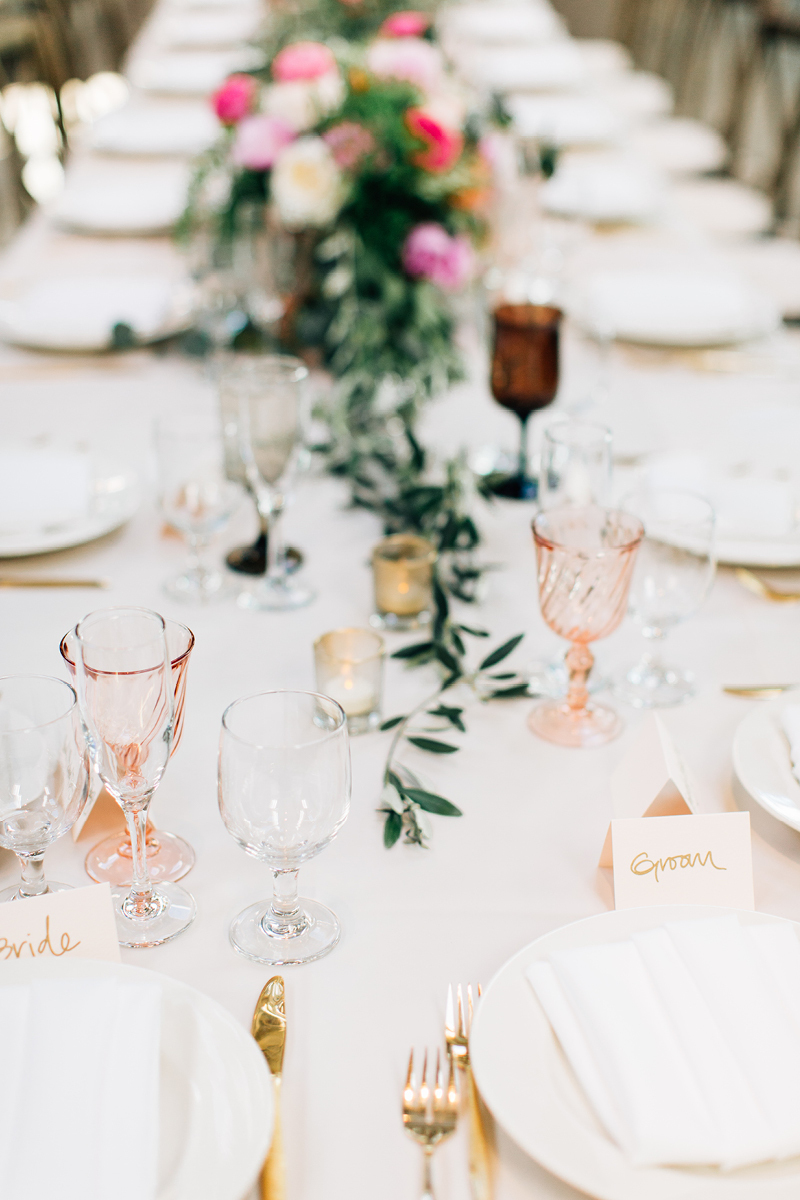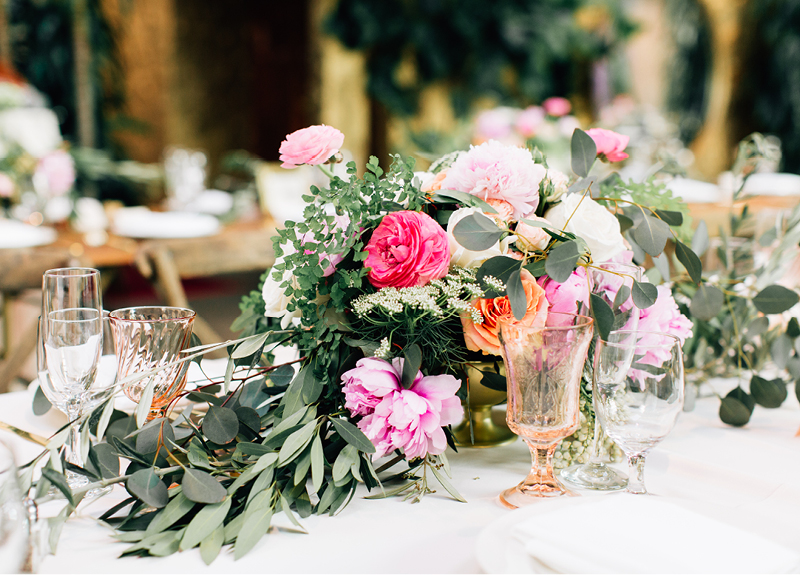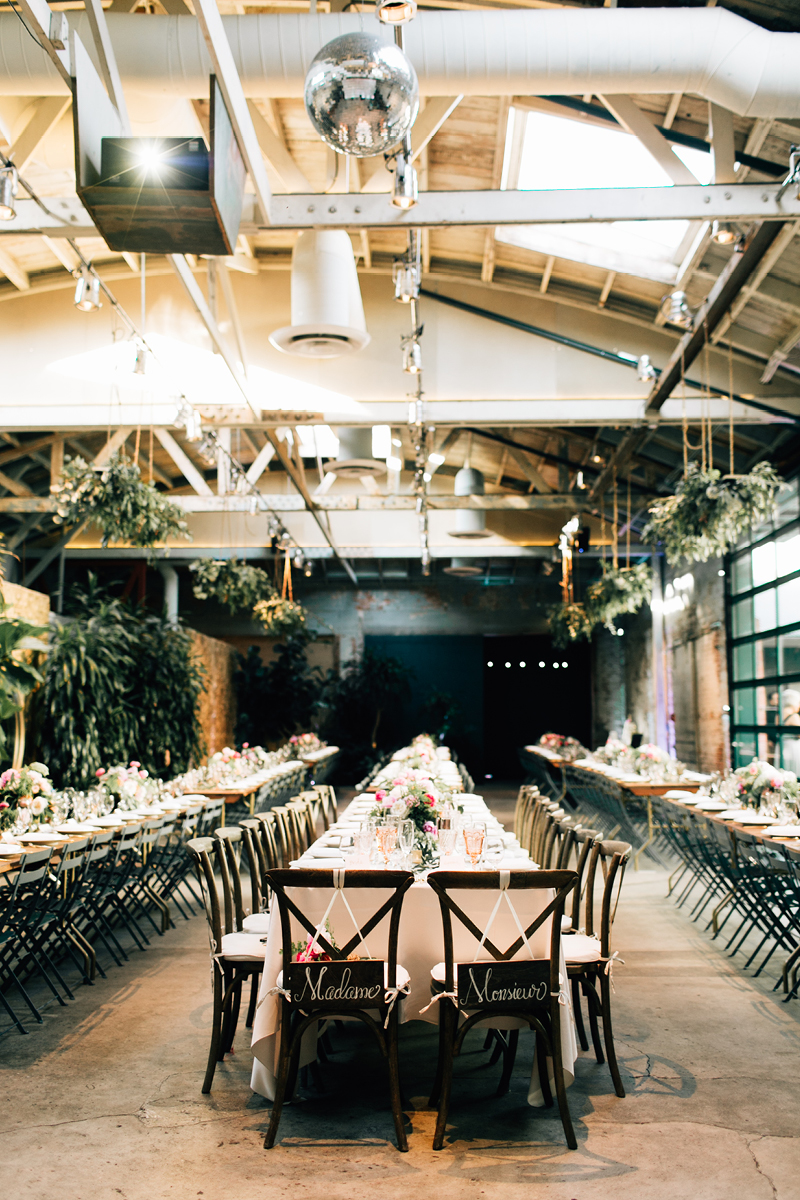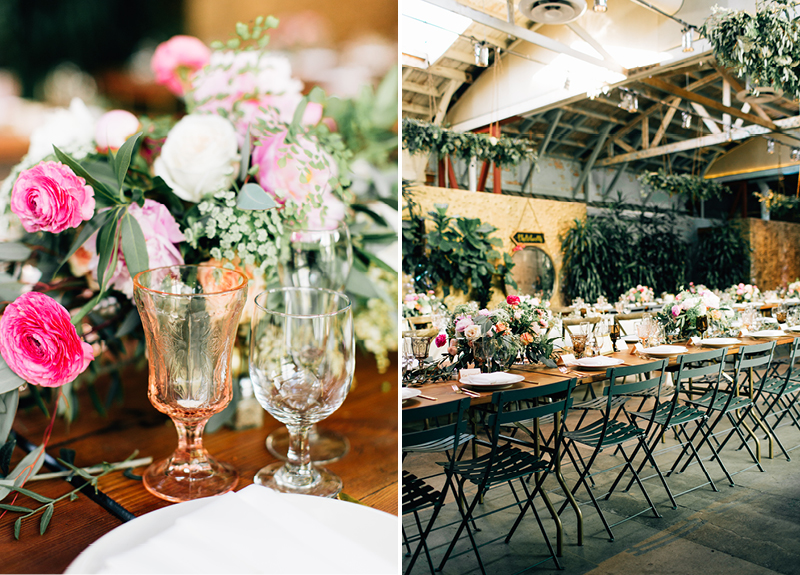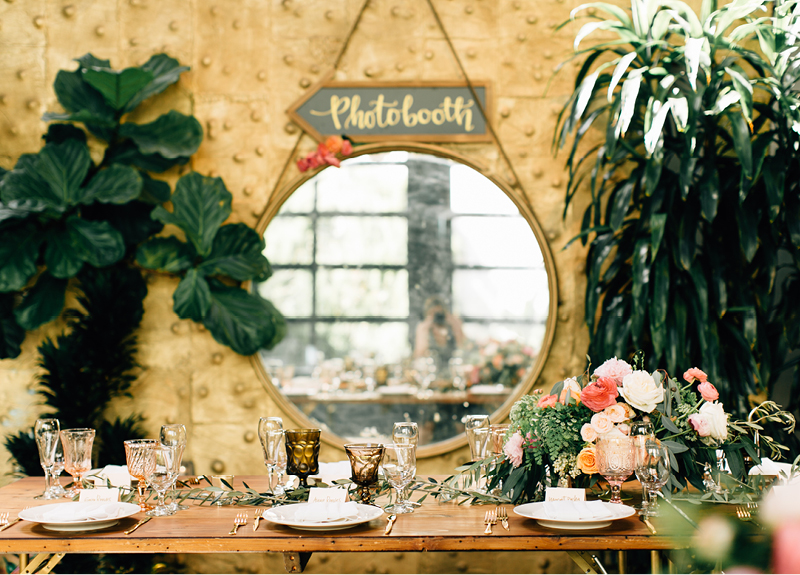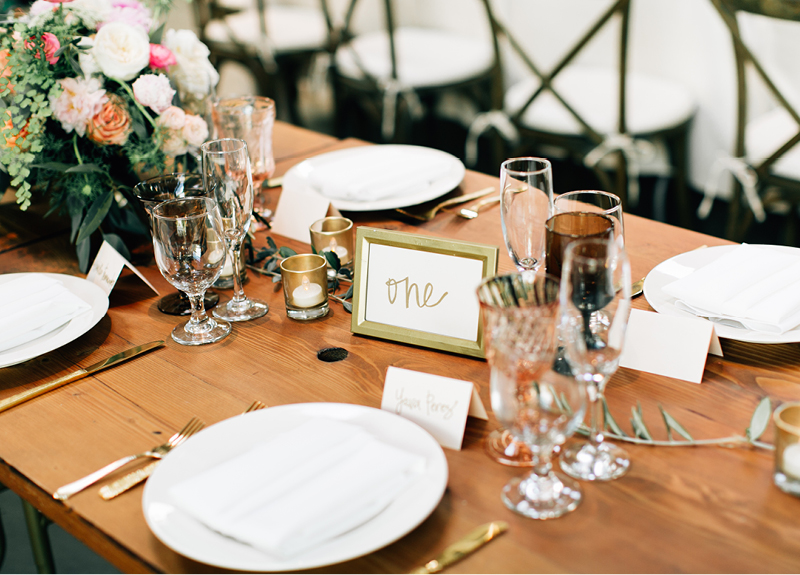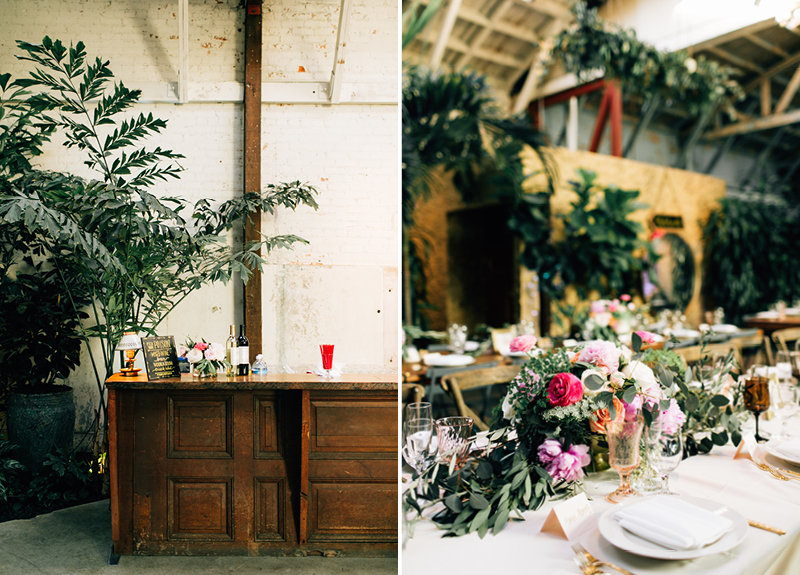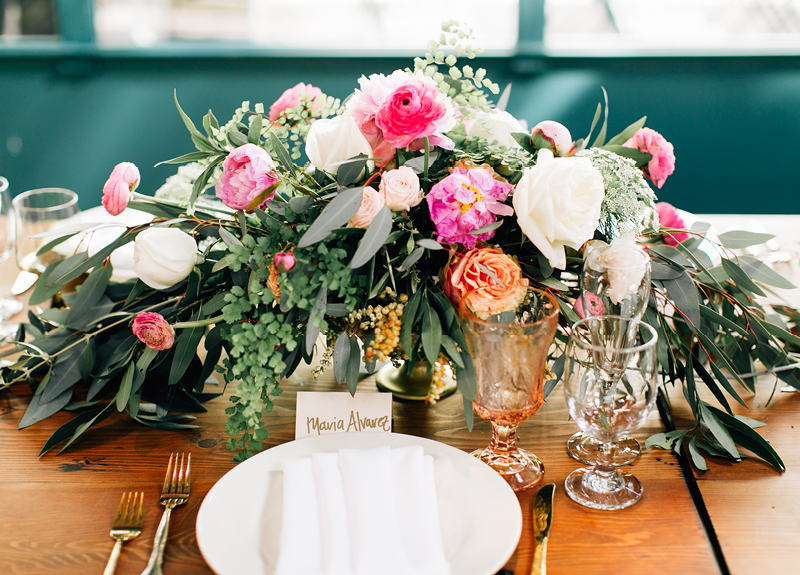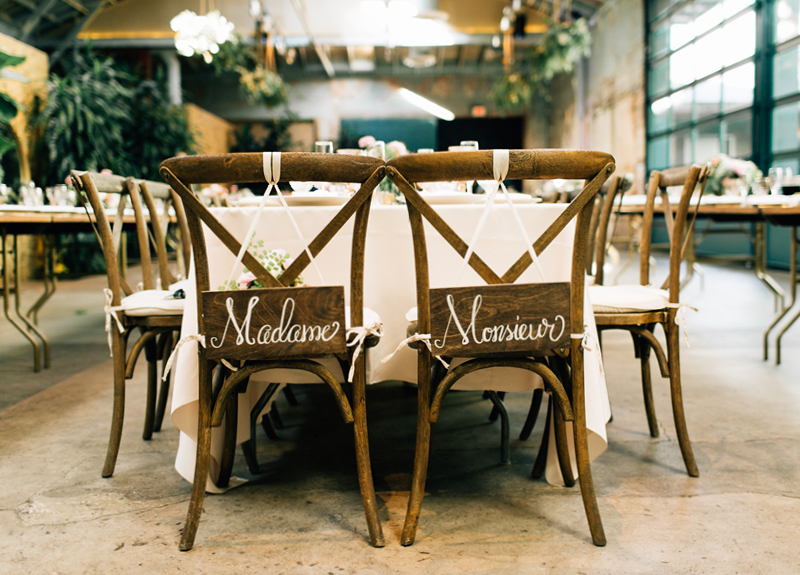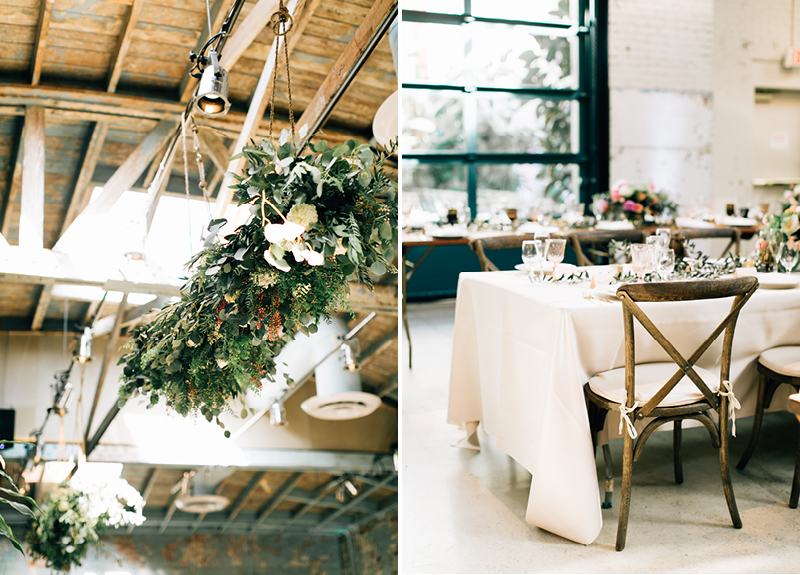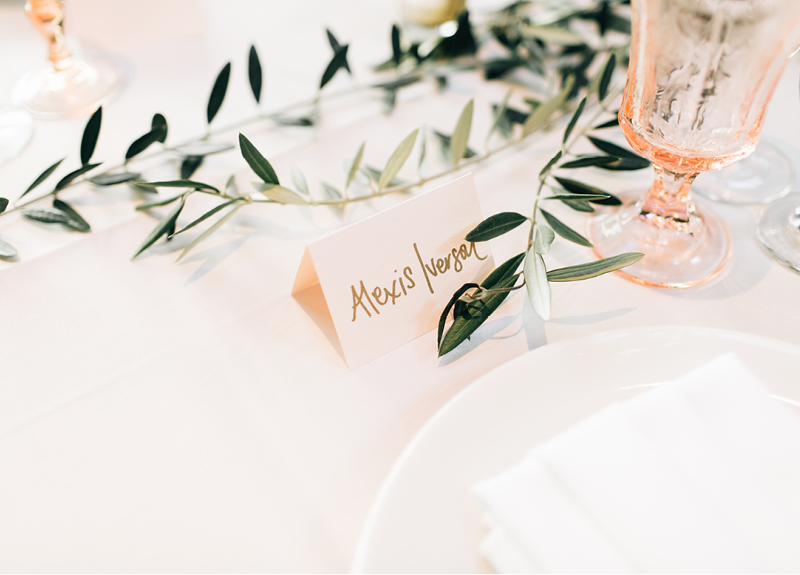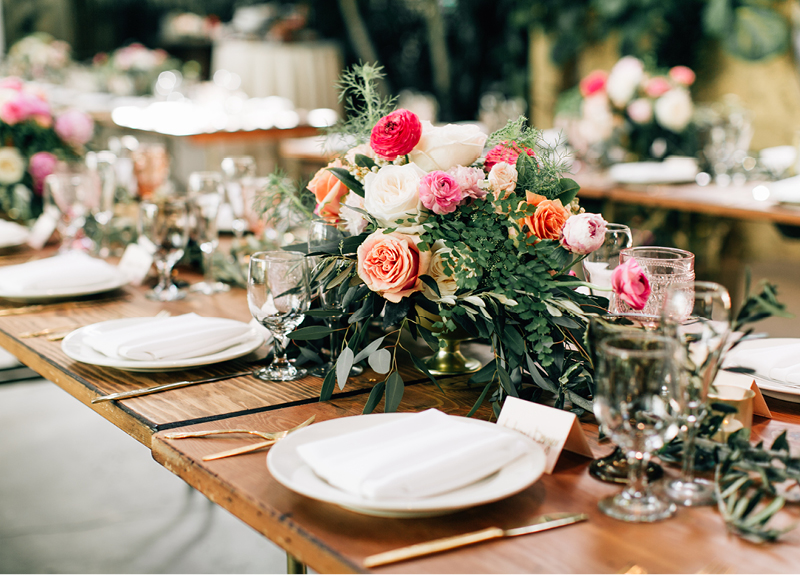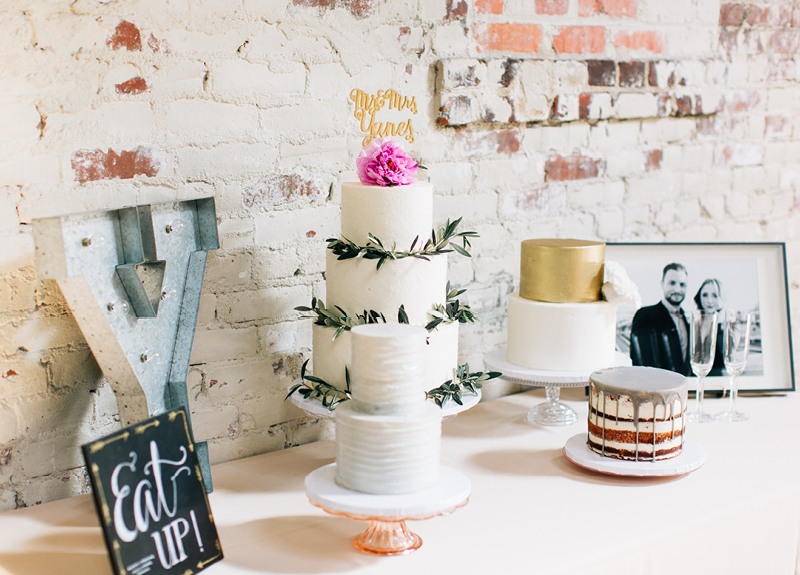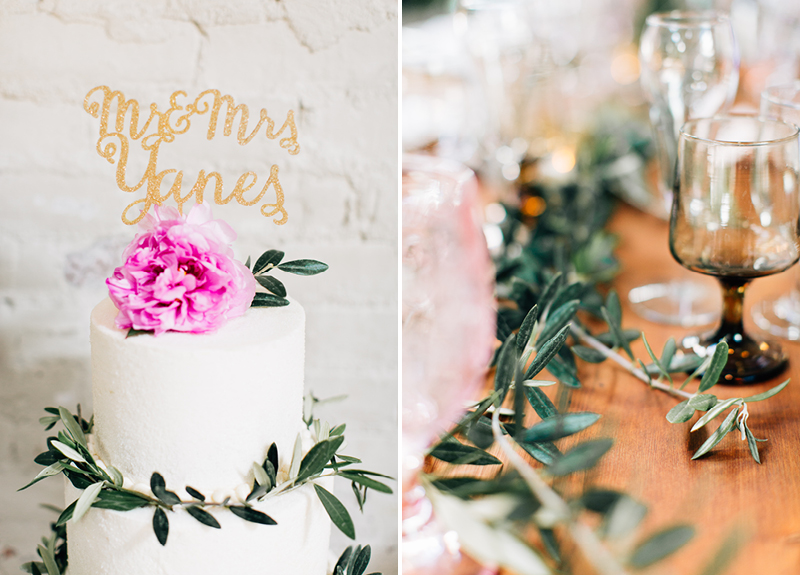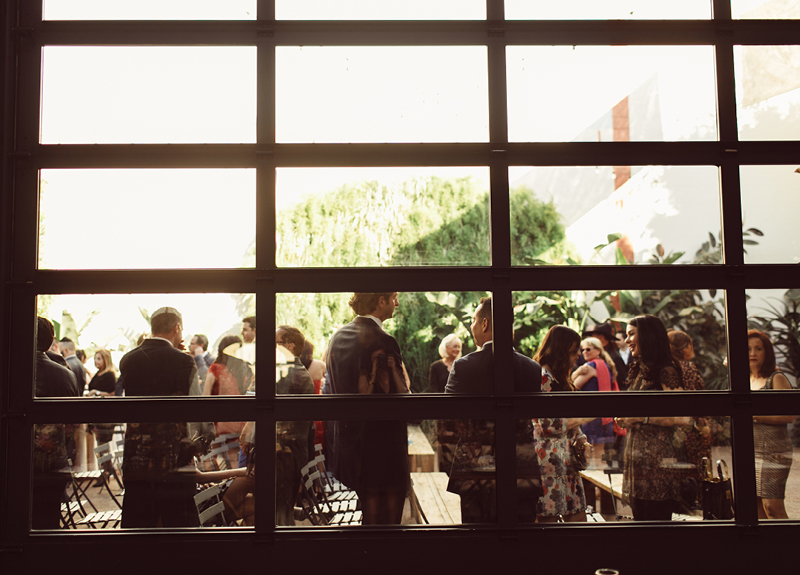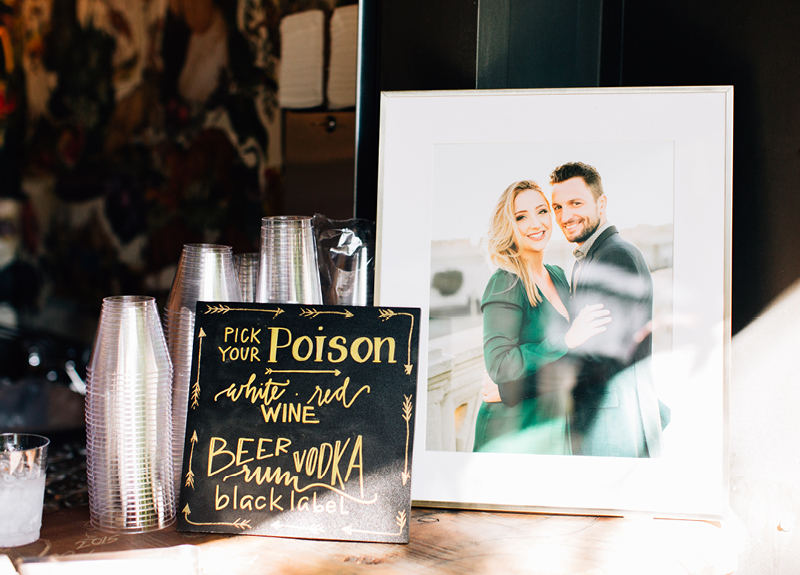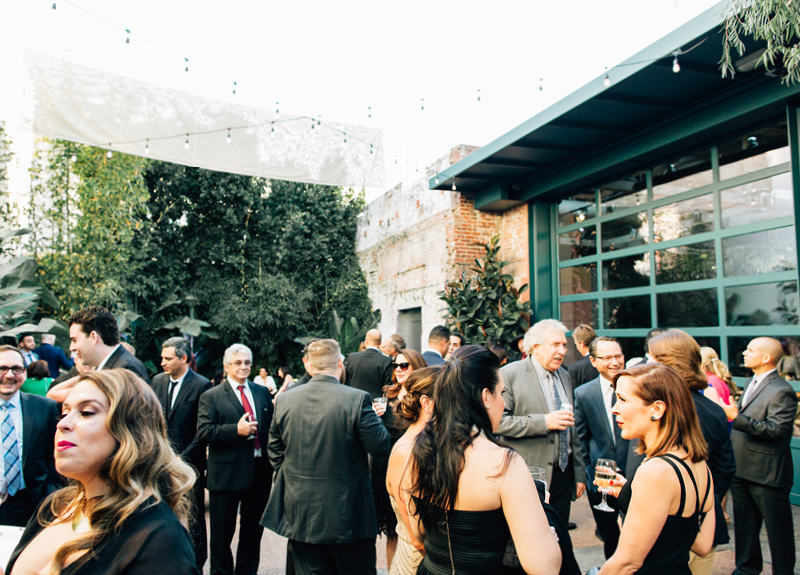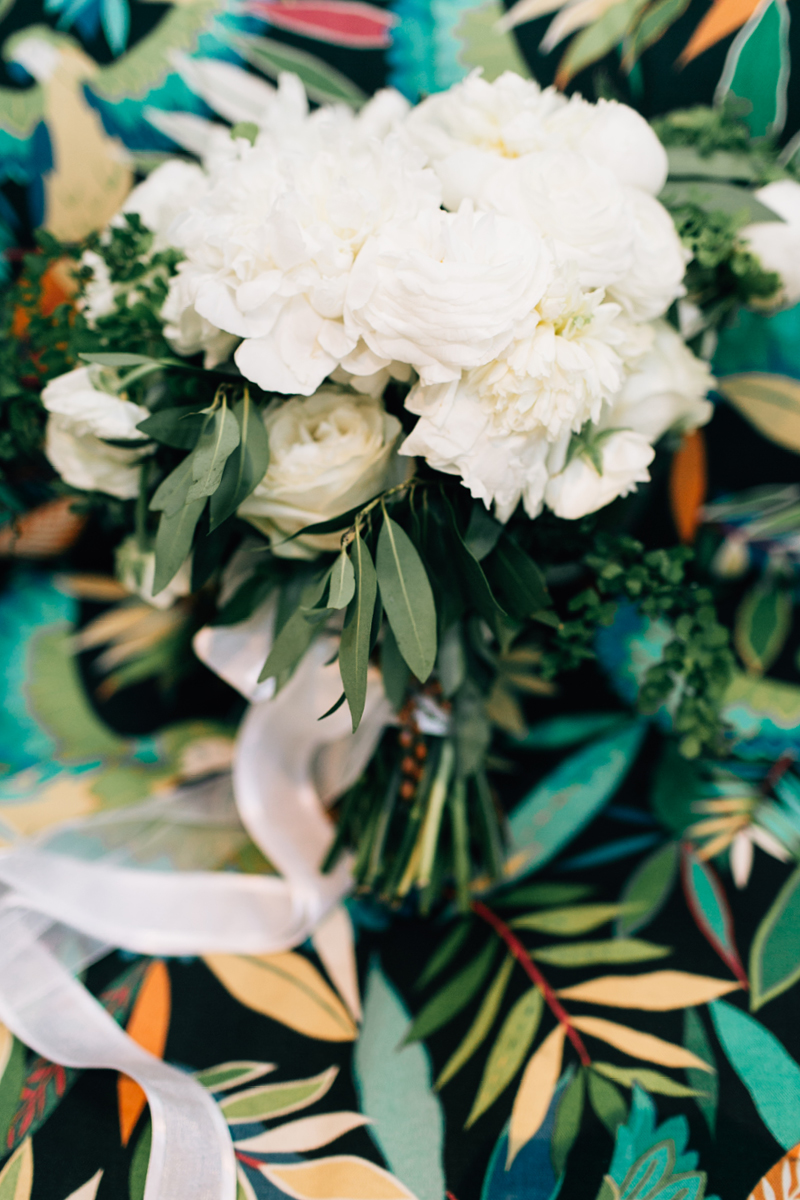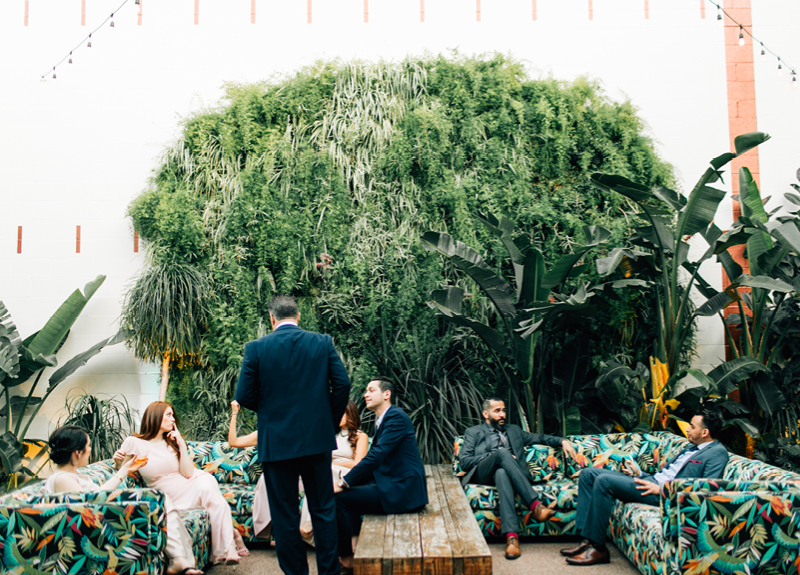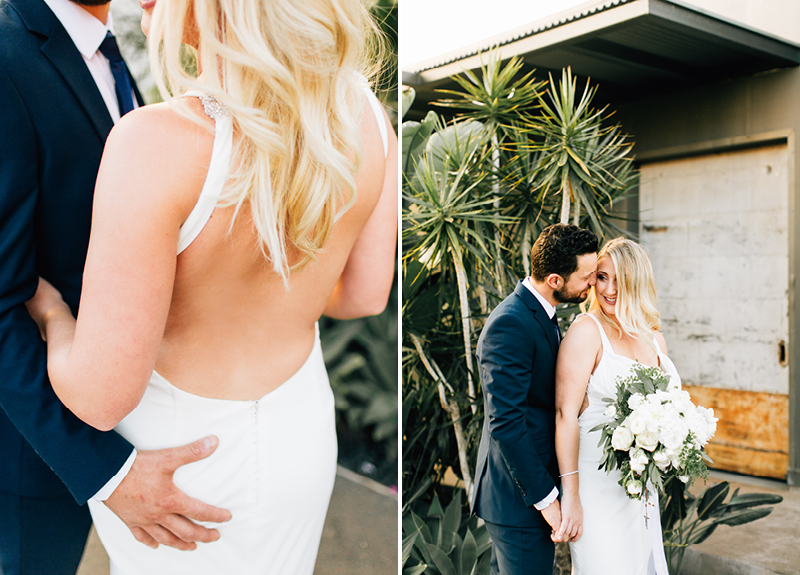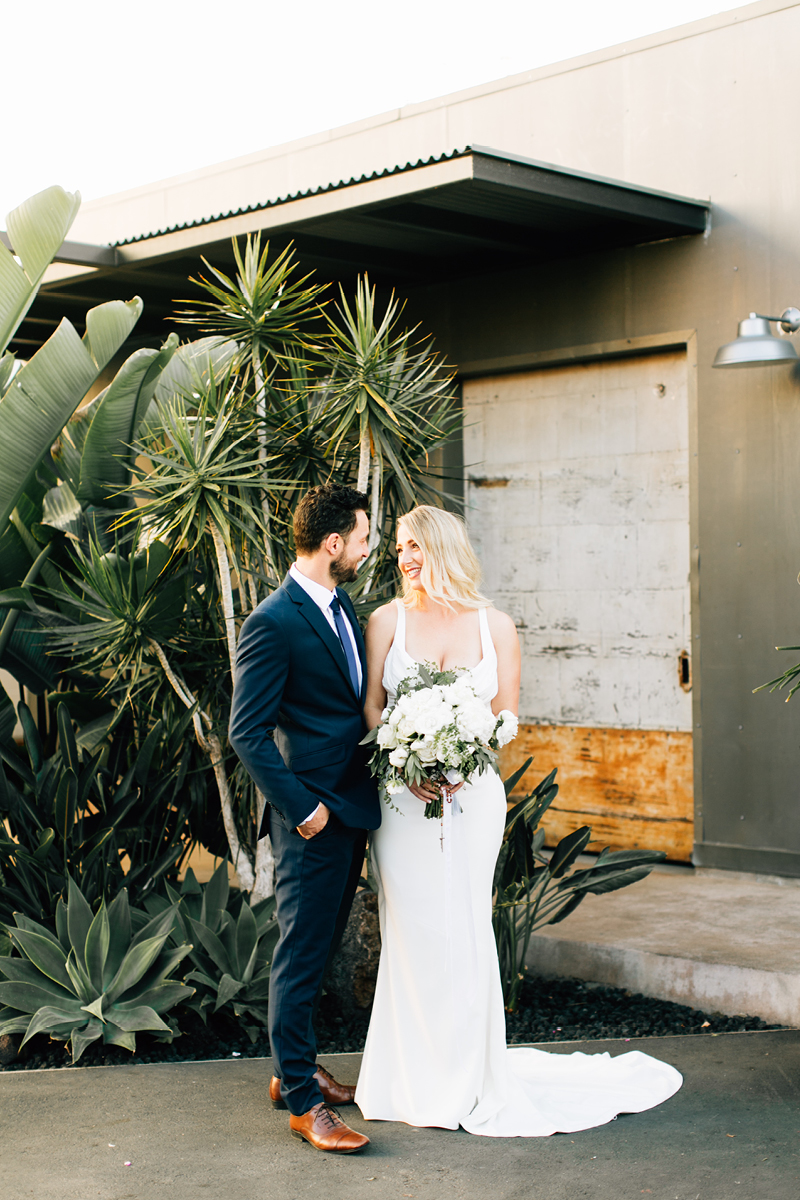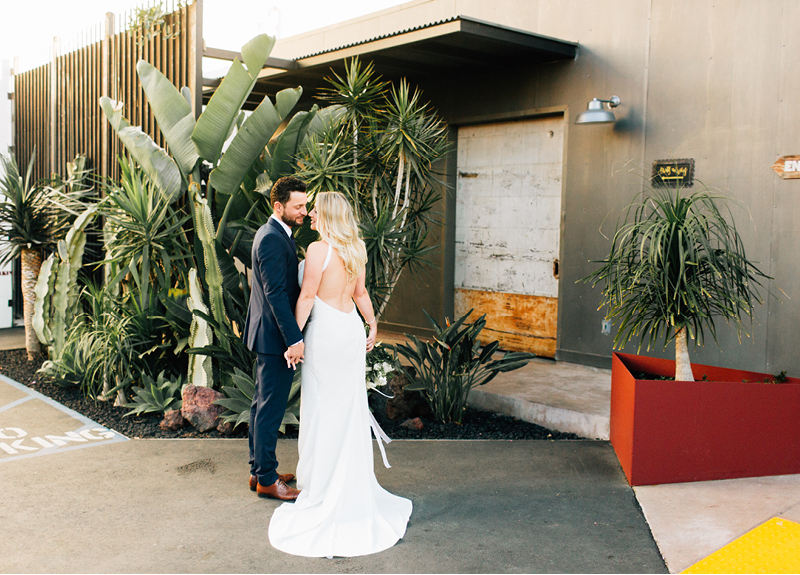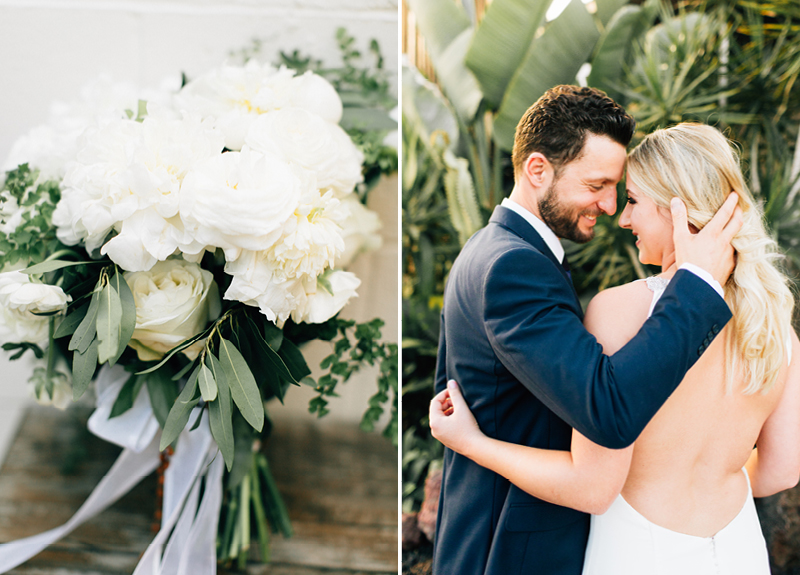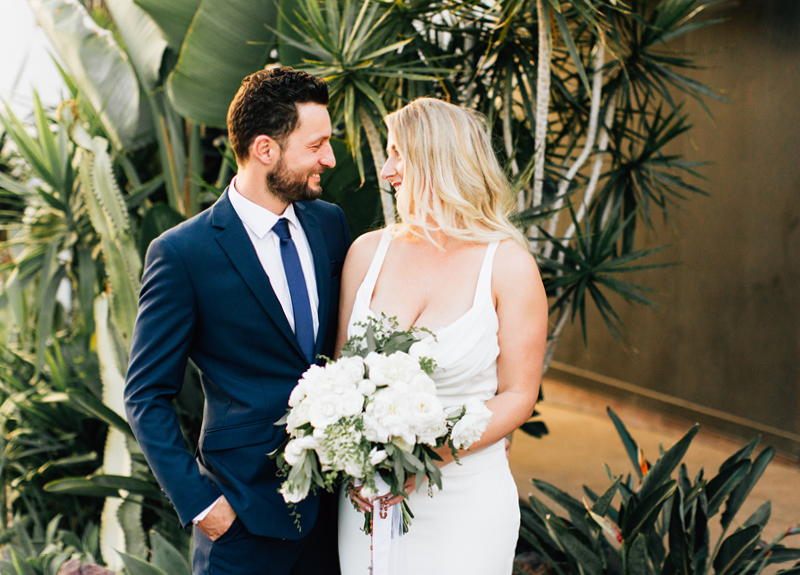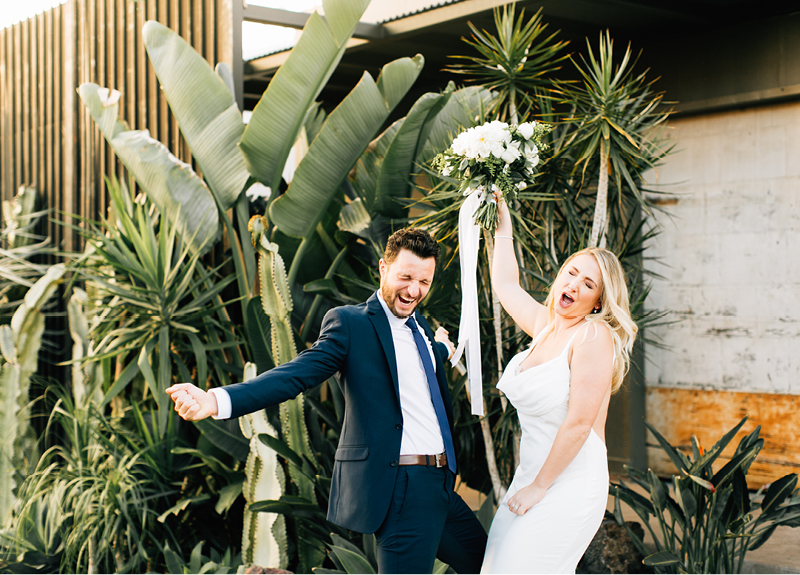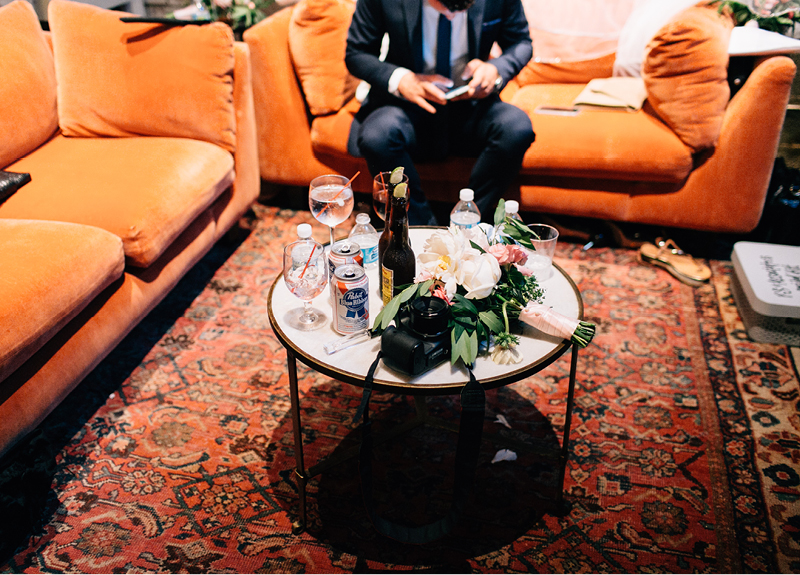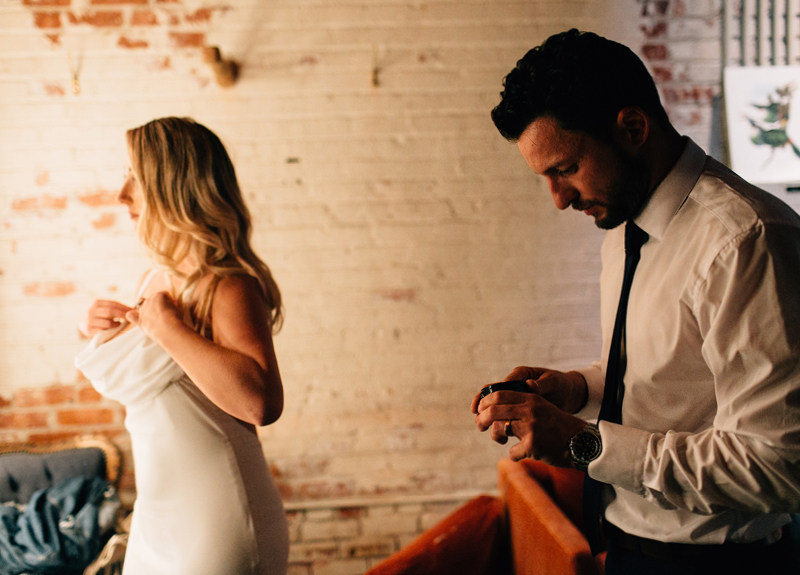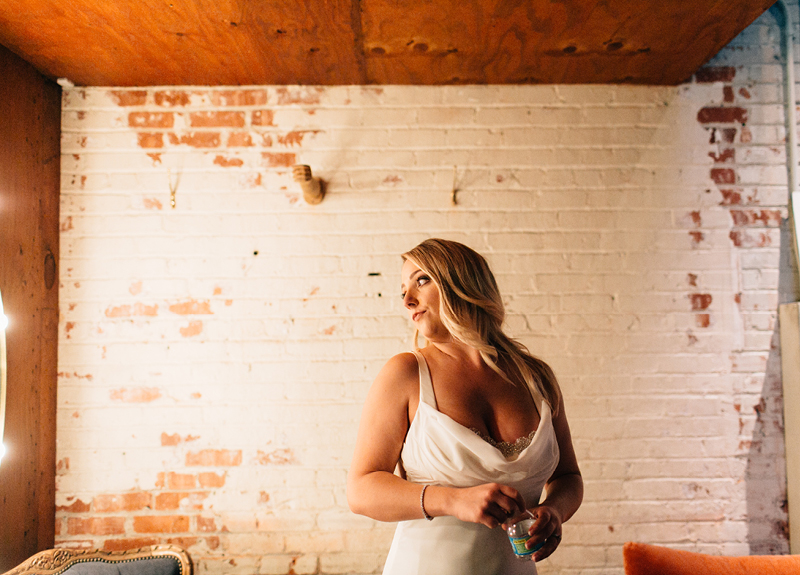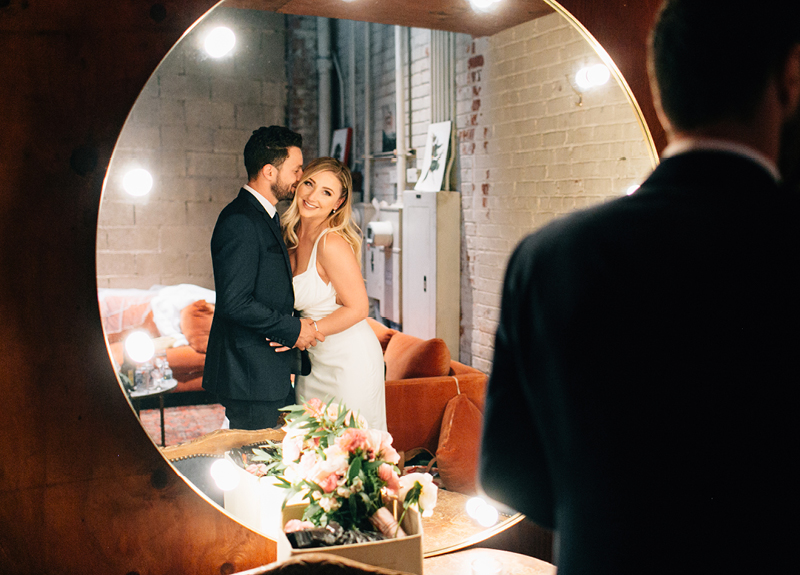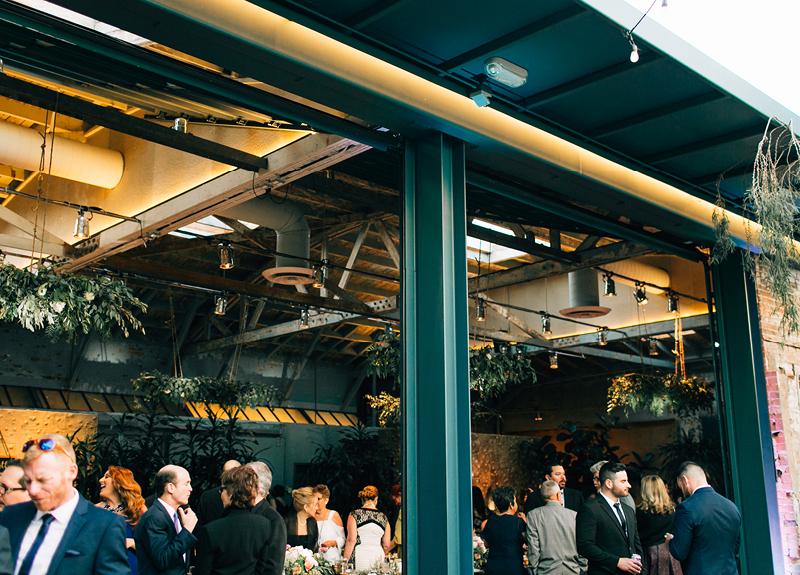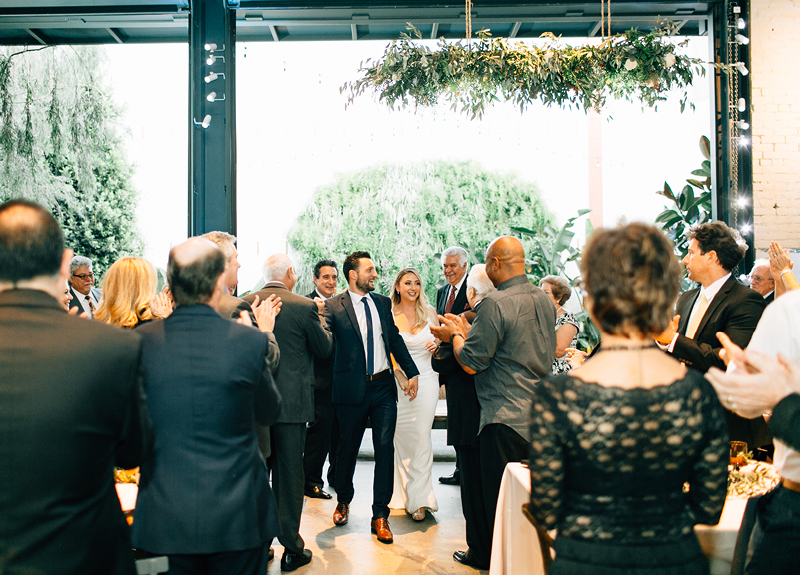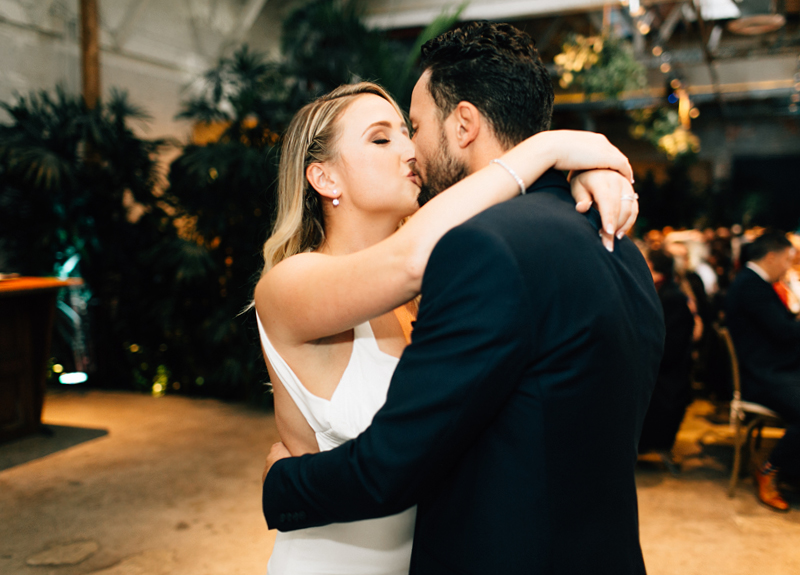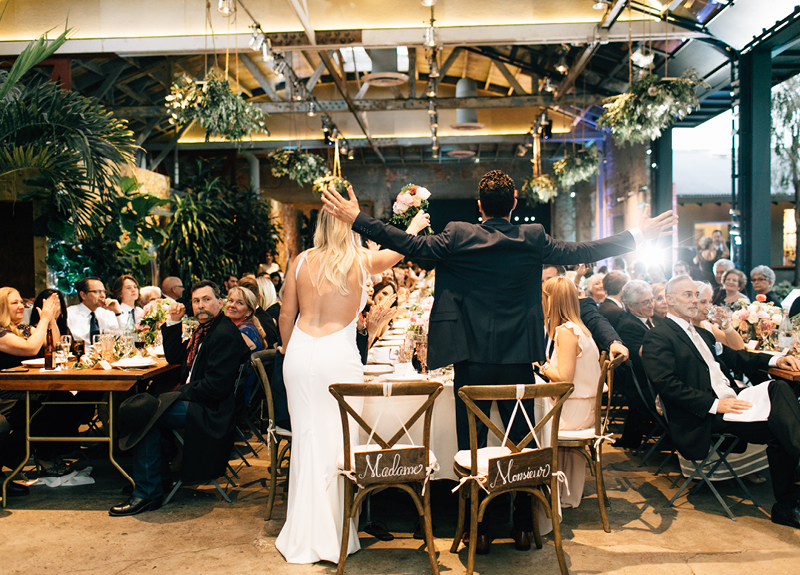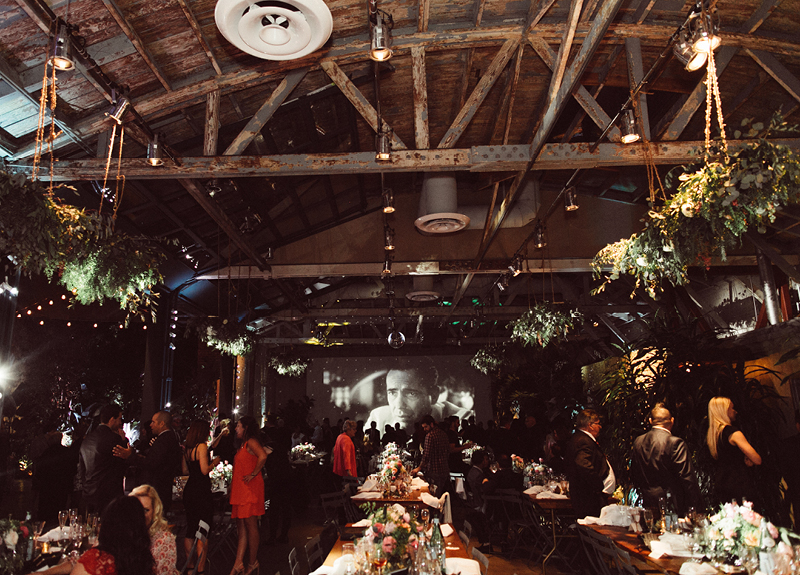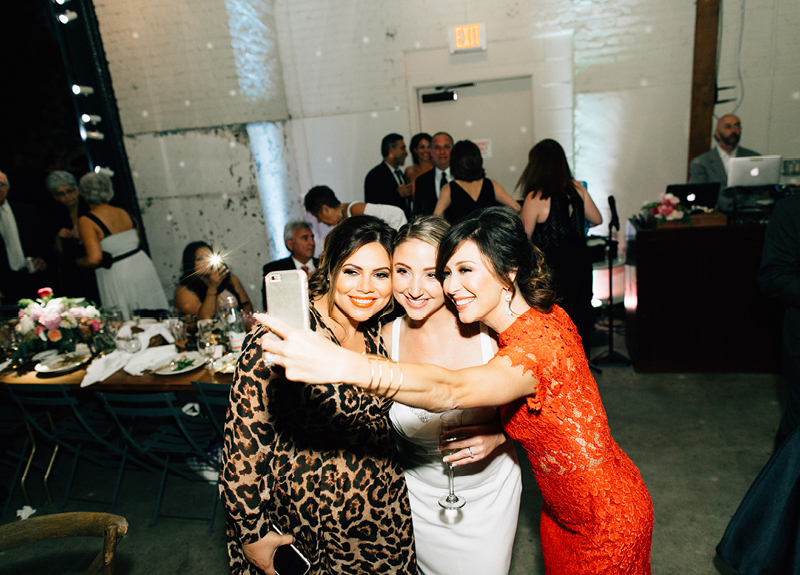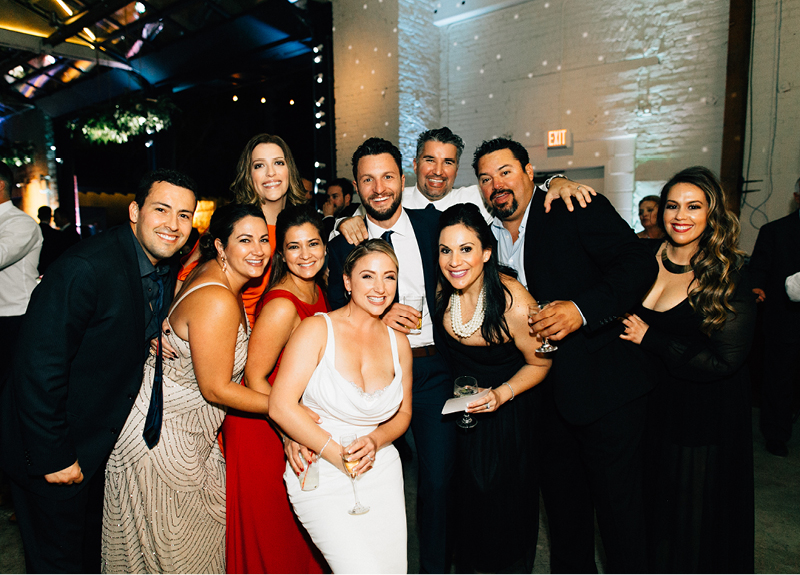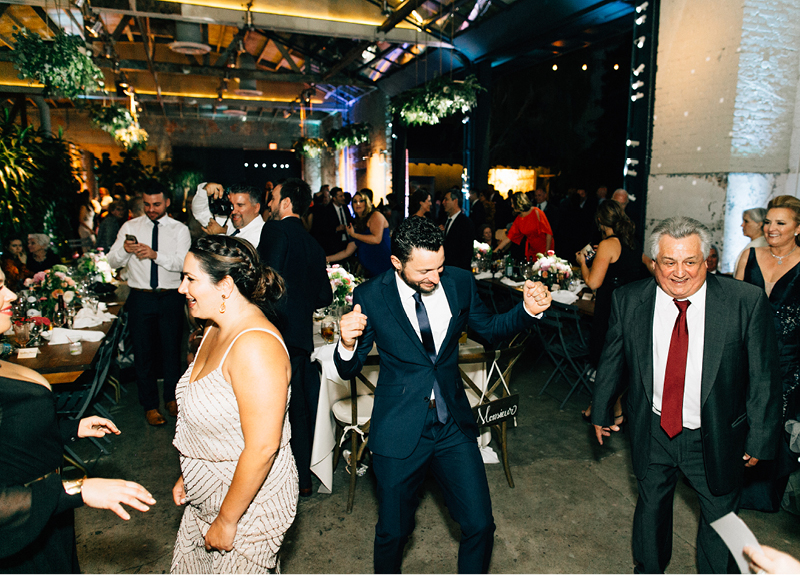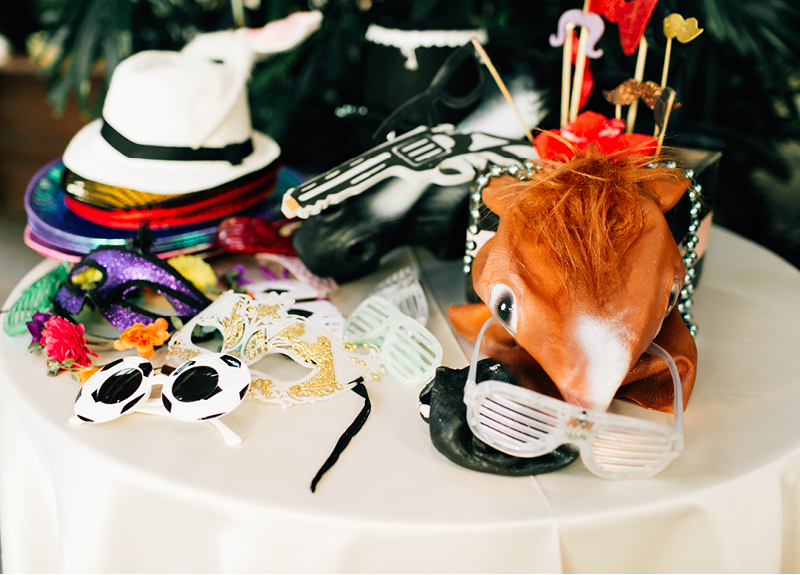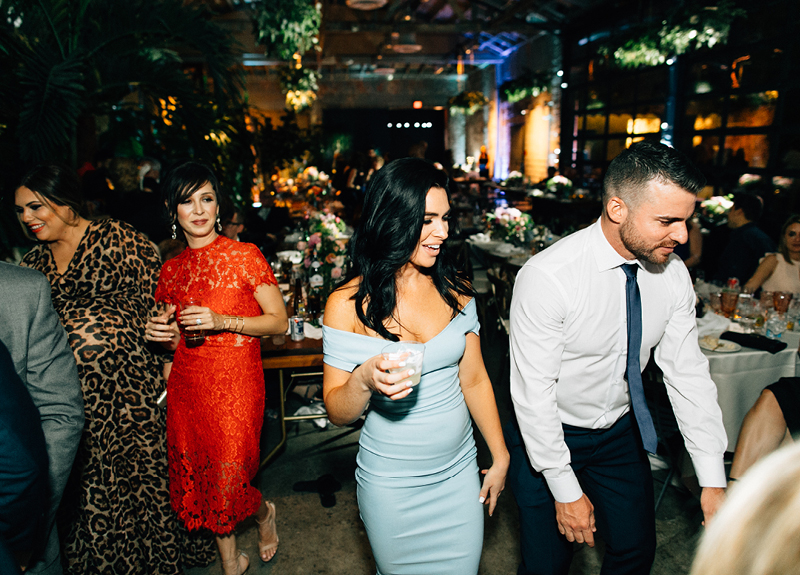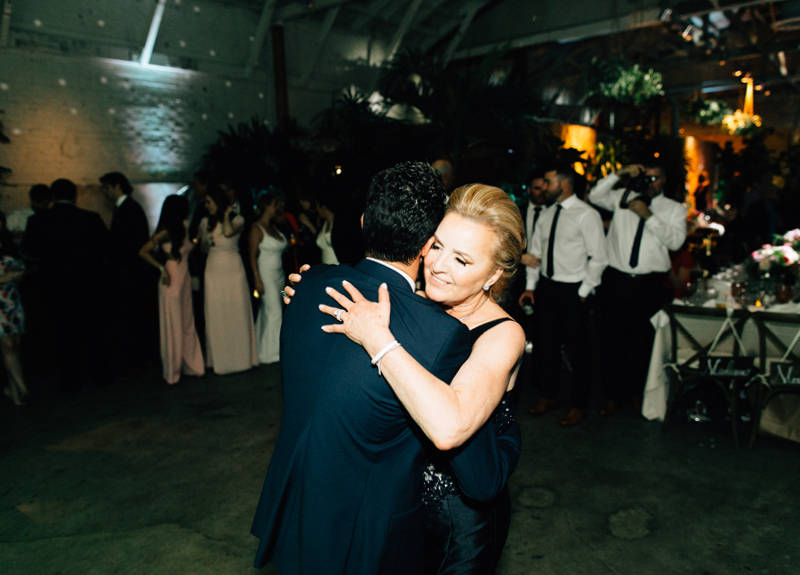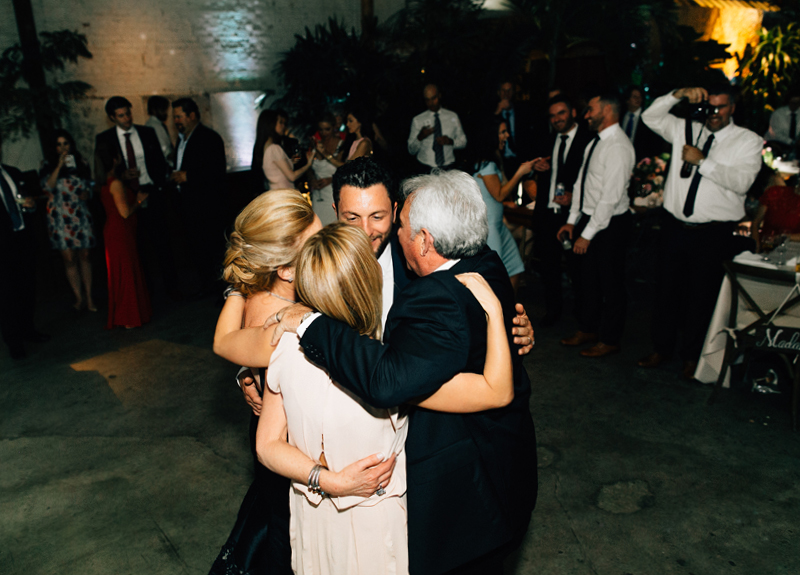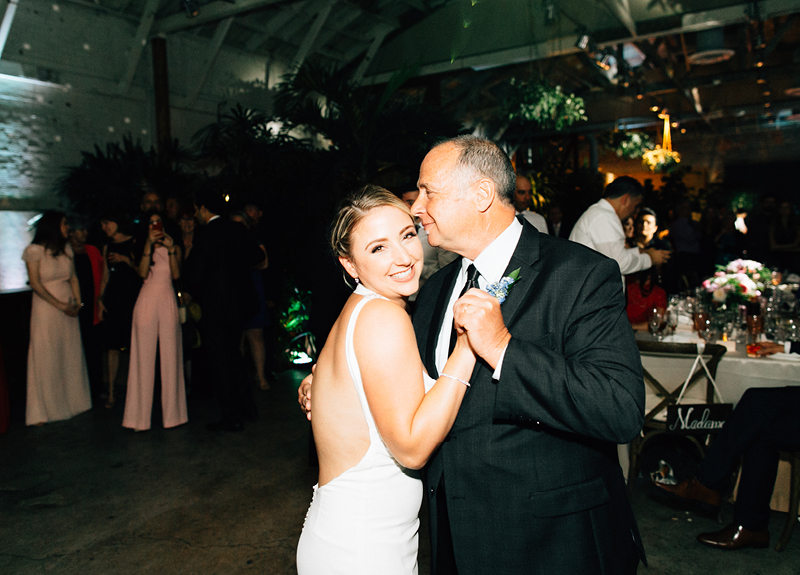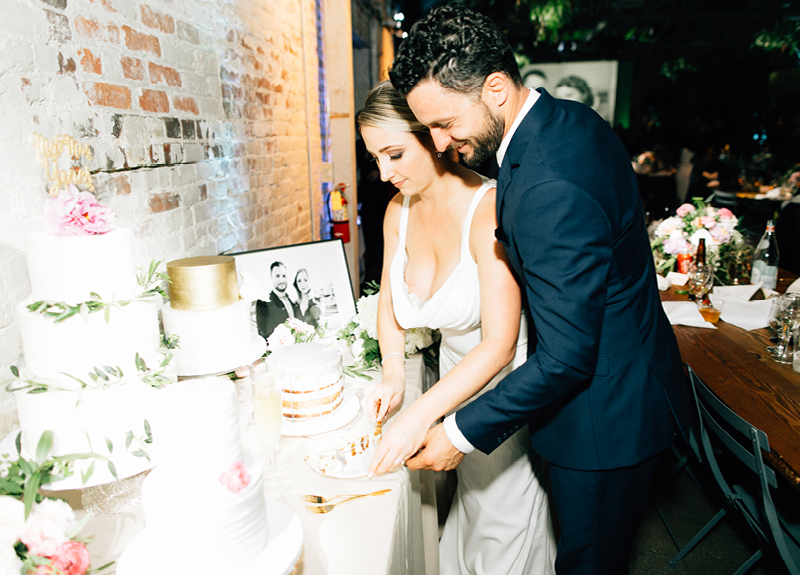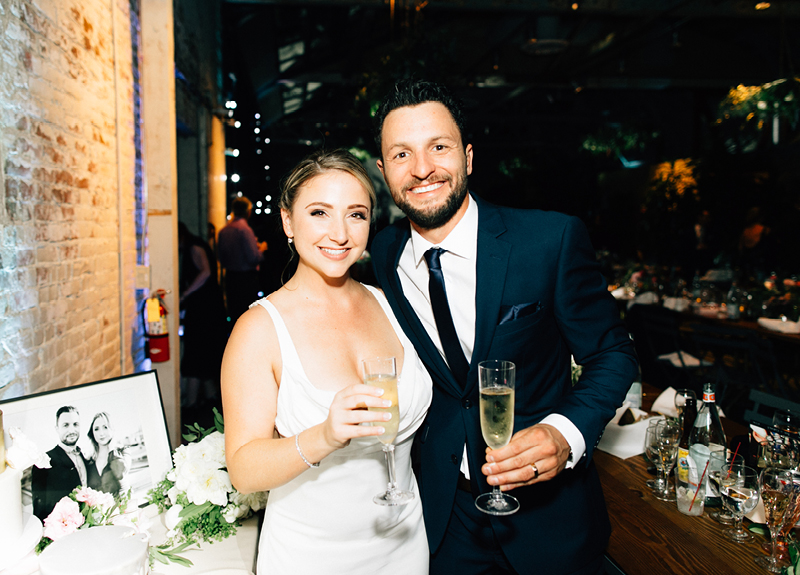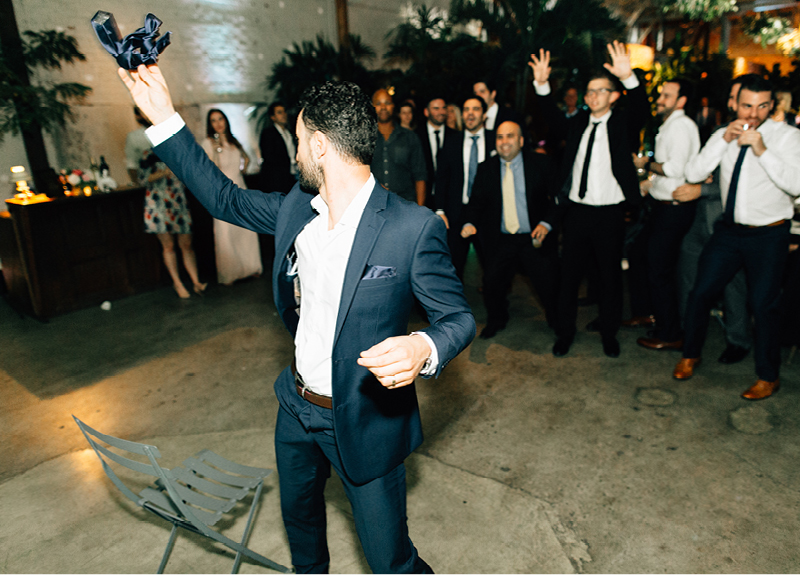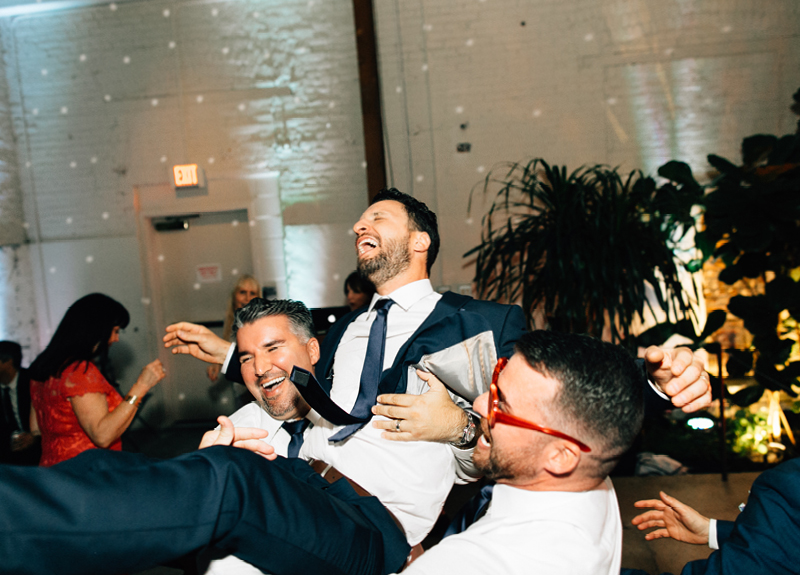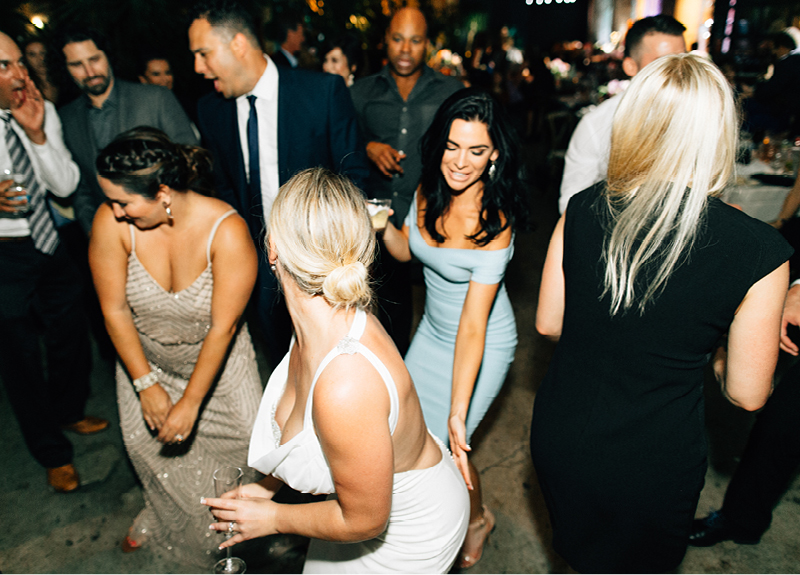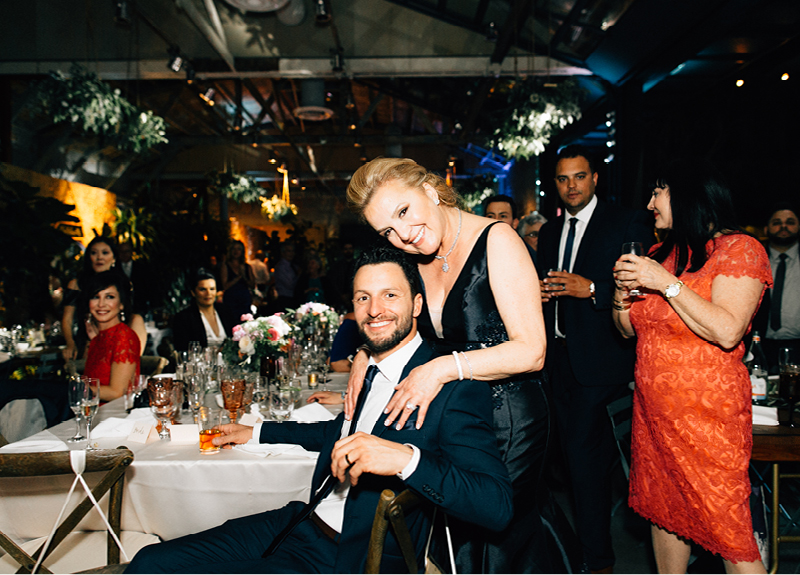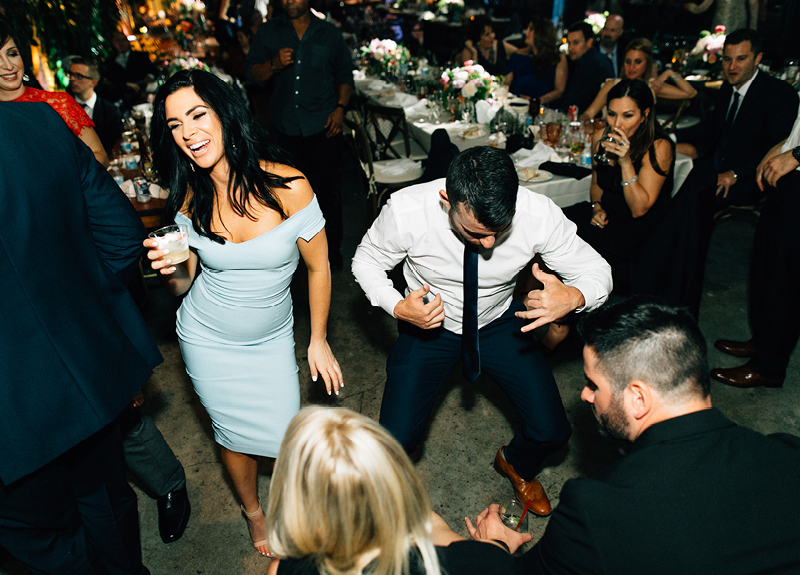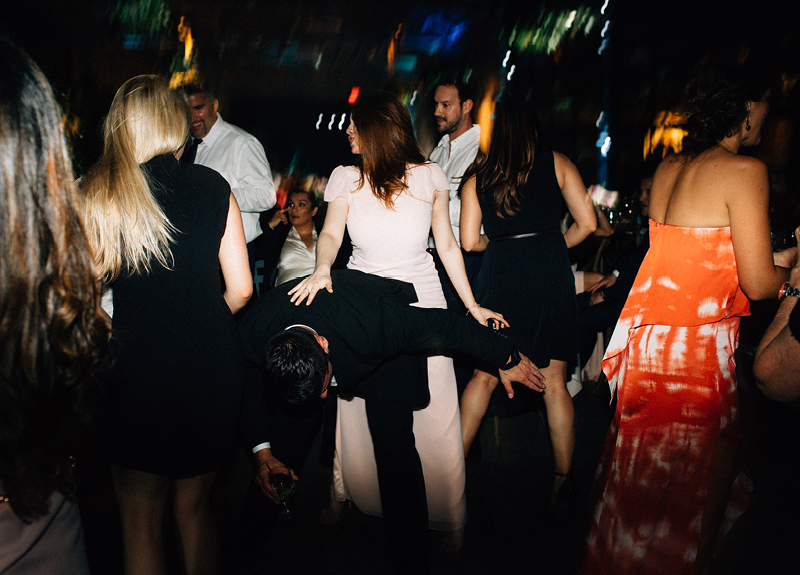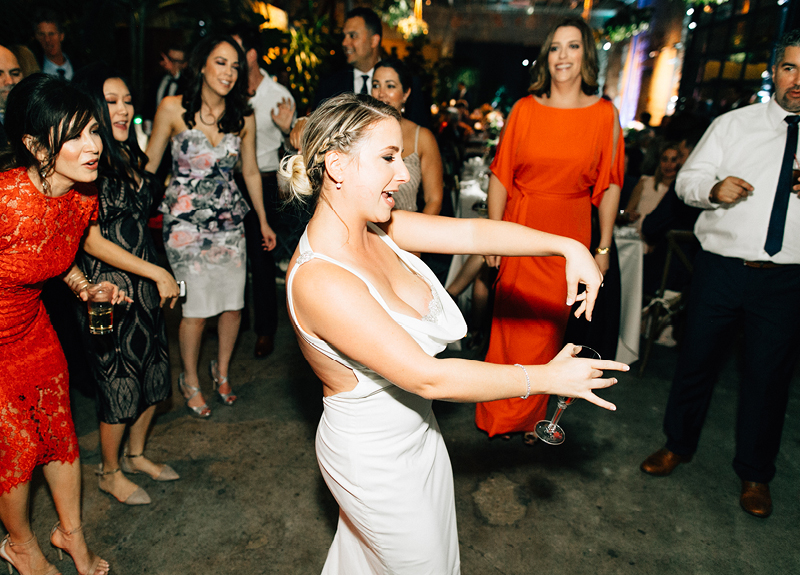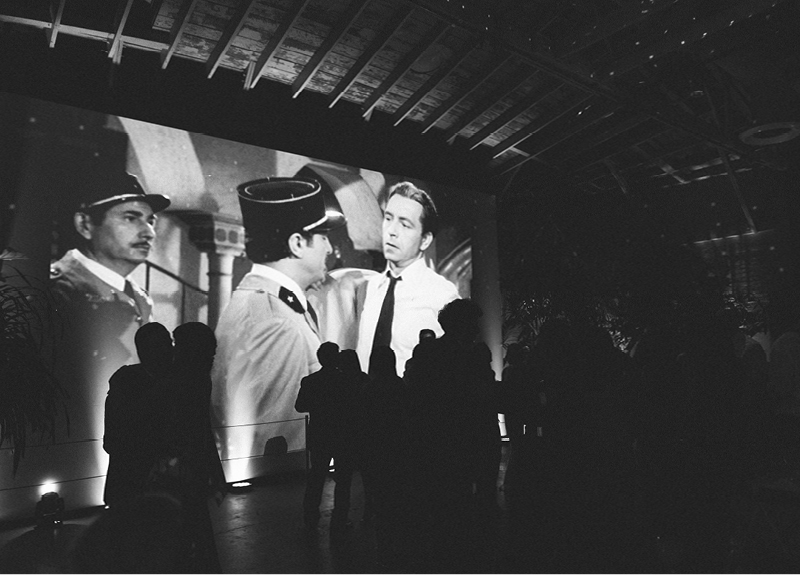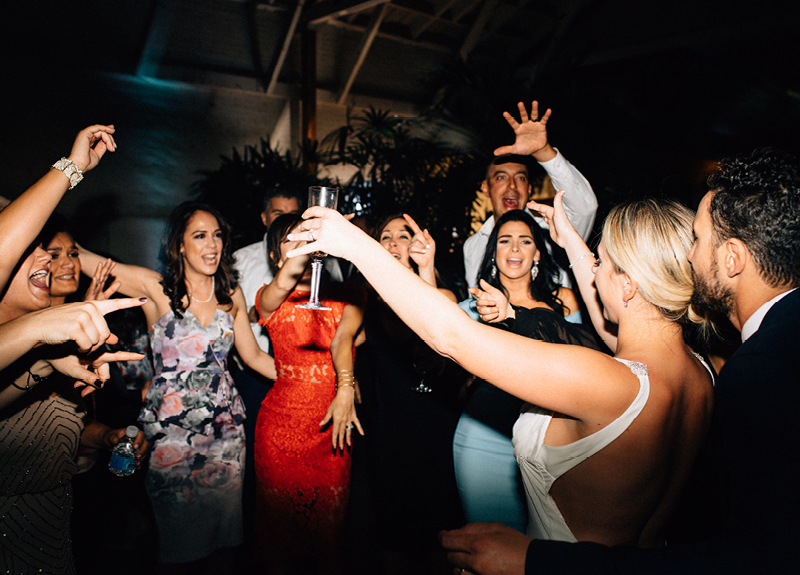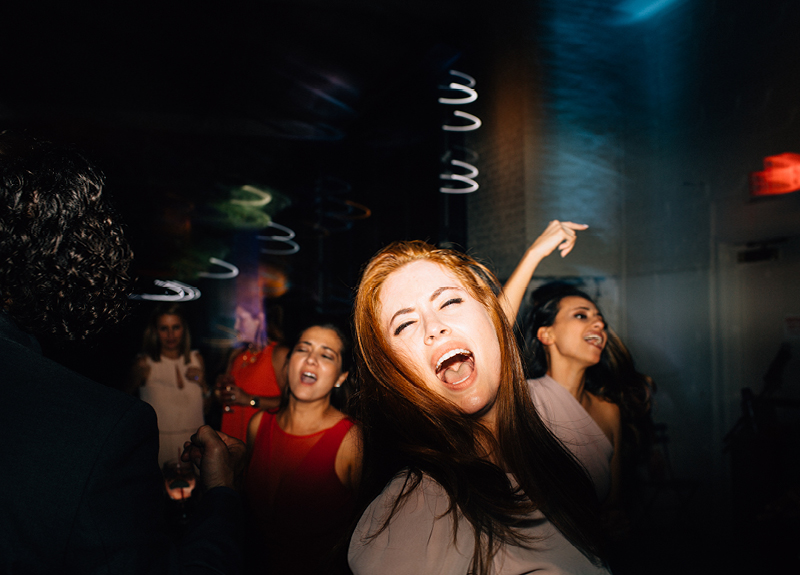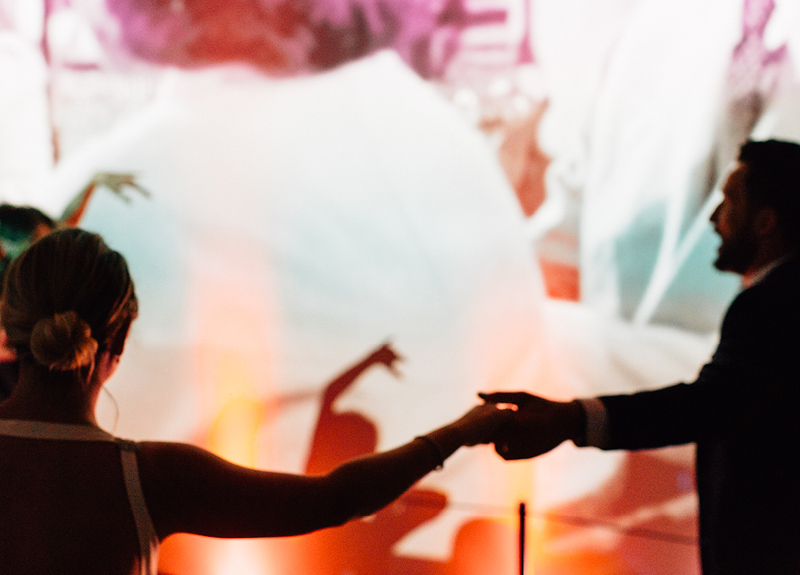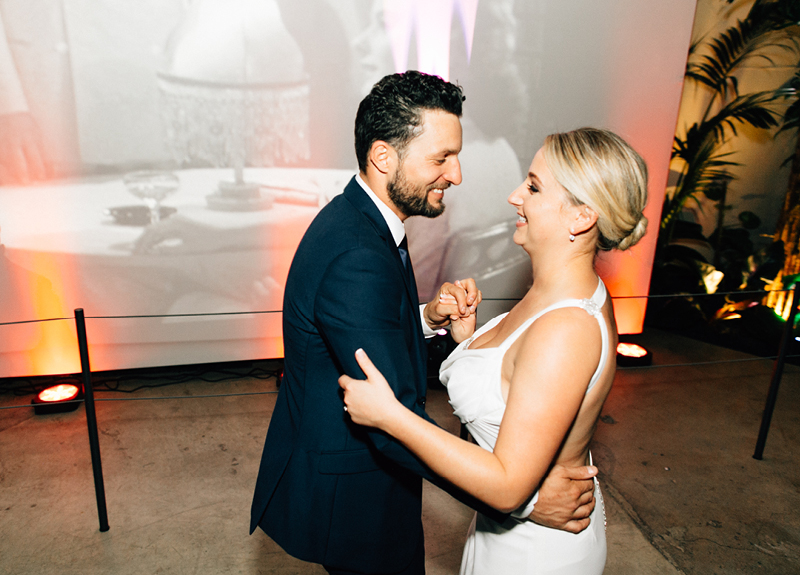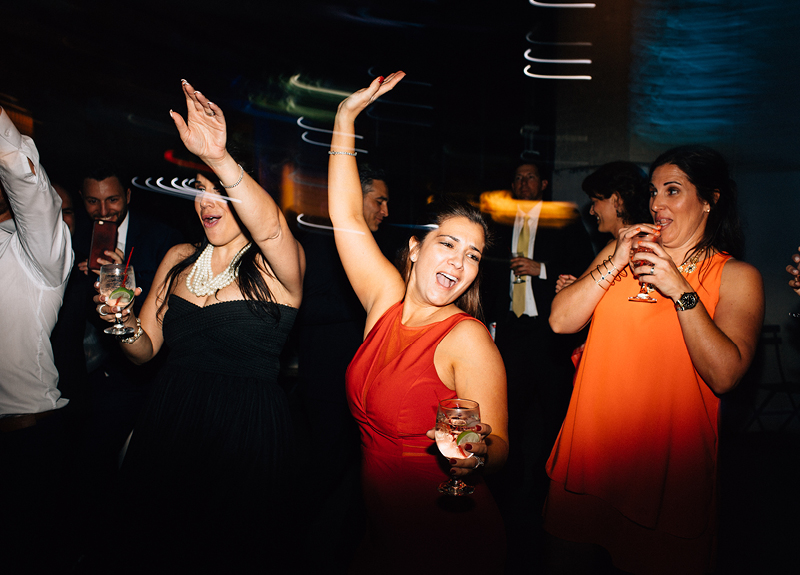 As a natural light wedding photographer I have photographed and attended many weddings all of which are beautiful, full of emotion and so carefully thought out. But there is something to be said when a wedding so clearly reflects your own personal style and aesthetic — and this wedding was that for me.
When I first met Zoe and Gabe I knew right away their wedding would be a blast to photograph. I knew this based on their venue choice, description of décor and mostly because of their personalities. Everything about their wedding day was mellow, fun and beautiful. We started the day at the Ace Hotel in Los Angeles where all of the ladies spent the morning getting ready. As soon as the boys were suited up Gabe met us at the Ace for a sweet first look moment. Typically first looks are done in private as to give the bride and groom a special intimate moment together, but Zoe wanted her bridesmaids to be there to watch and I loved seeing all the ladies' genuine reactions when Gabe turned to see Zoe for the first time. From there we headed out for some completely urban bridal party portraits (it doesn't get more city than a parking garage) and then made our way over to the venue.
You may remember Gabe and Zoe from their Downtown Los Angeles engagement session where we hung out on a bridge and caught some amazing golden hour light. Well, their wedding was held only a few blocks down the road at Millwick. Millwick is the sister venue to the ever popular Smogshoppe, also located near DTLA. These funky, urban venues are becoming more and more popular because of their unique charm and city flare. And I can't stress how excited that makes me as an LA wedding photographer! If I could photograph weddings in DTLA every week I totally would. But let's get back on topic …
Millwick is has an outdoor and indoor component to their site. The courtyard is where most ceremonies and cocktail hours are held and features tropical plants and wall gardens that bring some much needed greenery and life to the urban space. And if you are a parrot lover or simply into rad things then you'll love their unique outdoor bar with parrot wallpaper as well as their huge custom parrot-patterned couch — both of which add a sense of fun and color! And to quickly name a few of my favorite indoor elements: the bridal suite, ability to play old movies in the background, abundance of greenery and the need for long tables instead of round ones. Clearly I cannot say enough fabulous things about this amazing DTLA wedding venue and I hope to be back soon!
Zoe and Gabe's vision for their venue was amazing. They included beautiful long tables with simple place settings by Dish Wish, table florals and hanging arrangements by Rosebud Floral Designs, and a darling spread of cakes from The French Confection Co. The night was full of thoughtful toasts/roasts in honor of the bride and groom, Cuban dancing and a late night taco bar. It doesn't get any better than that!
Thank you Gabe and Zoe for picking me to photograph your magical day!
And a special thank you to P.S. & Associates Event Planning for doing a wonderful job of putting everything together and coordinating the day.
VENDOR LOVE //
Planning + Coordination: P.S. & Associates Event Planning
Flowers: Rosebud Floral Designs
Dishes: Dish Wish Events
Venue: Millwick
Getting Ready Site: The Ace Hotel DTLA
Catering: Simply Elegance Catering
Deserts: The French Confection Co.
DJ + Photo Booth: MES Entertainment
Calligraphy: Hue Creative
Invitations: Woo Paperie and Press
Wedding Dress: Katie May
Hair: Dry Bar
Makeup: Casey Robinson Makeup