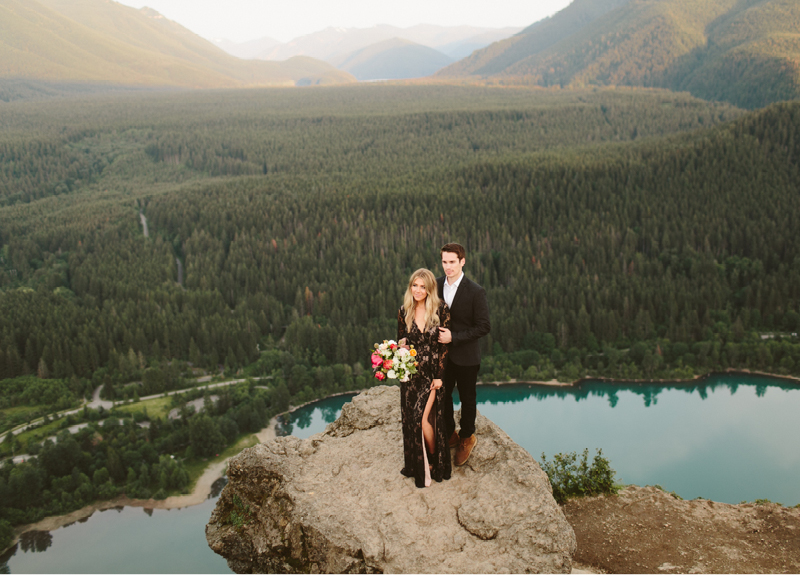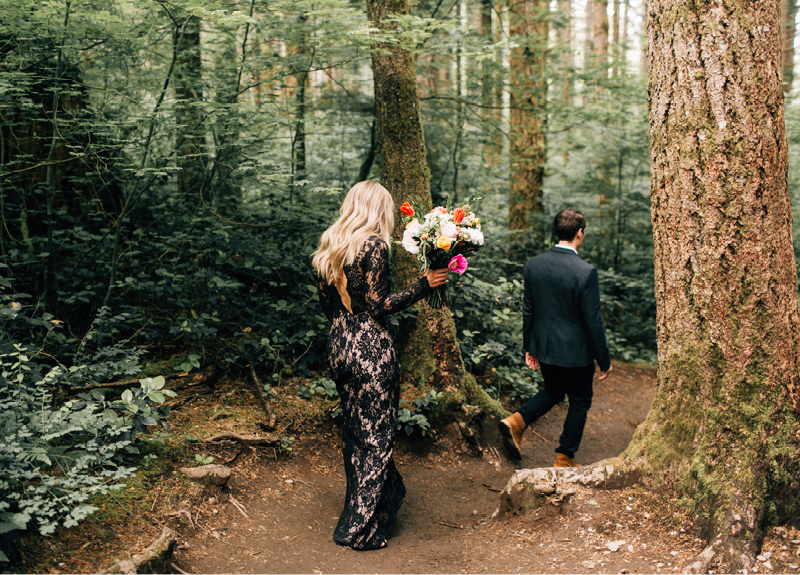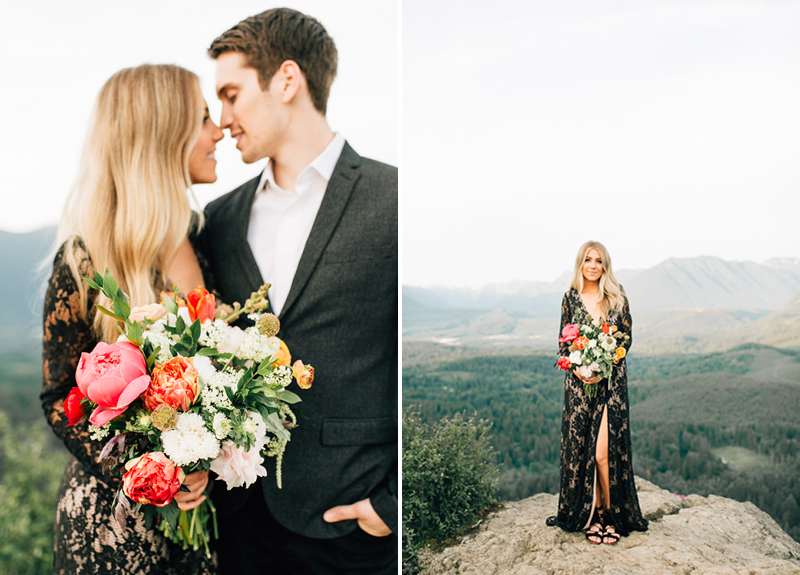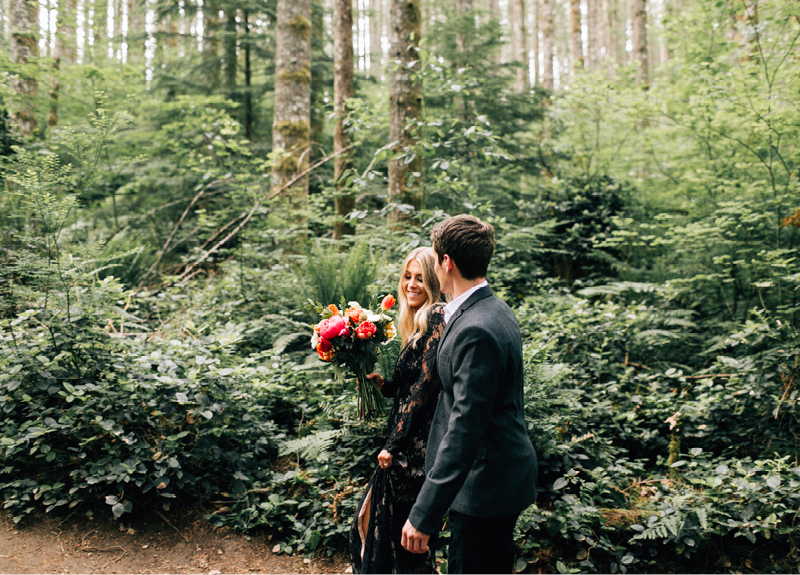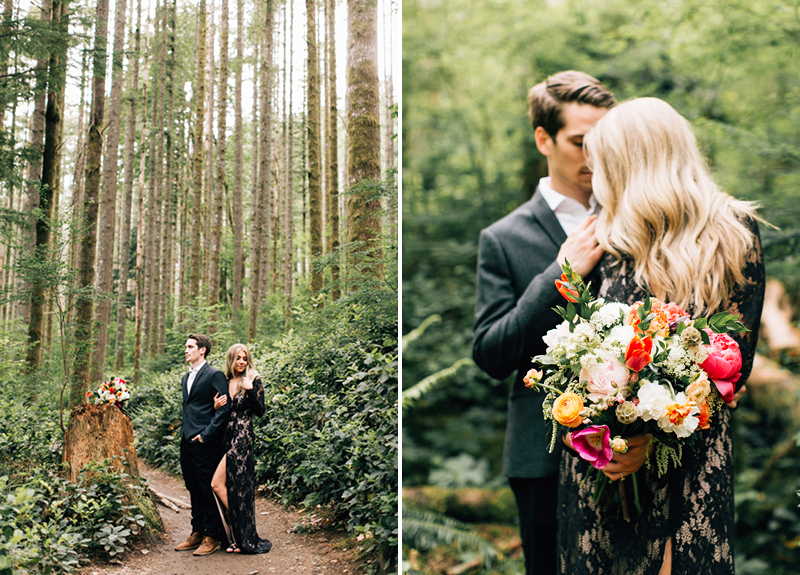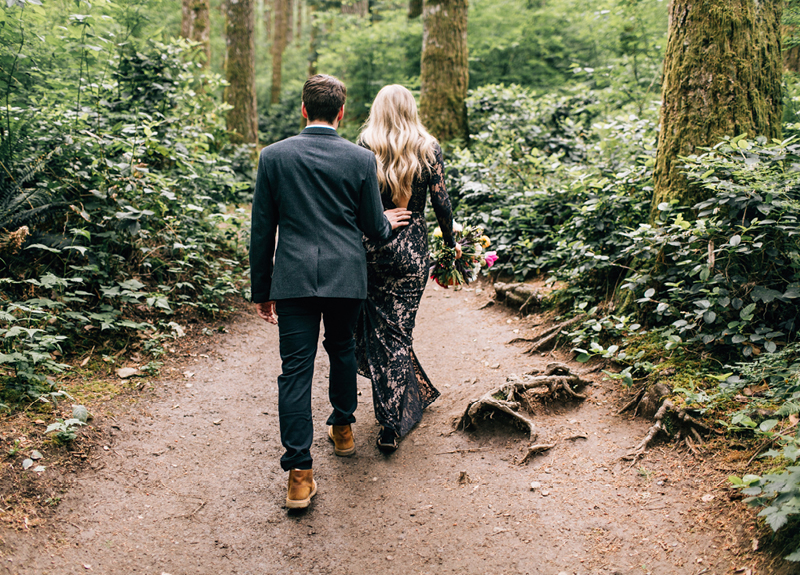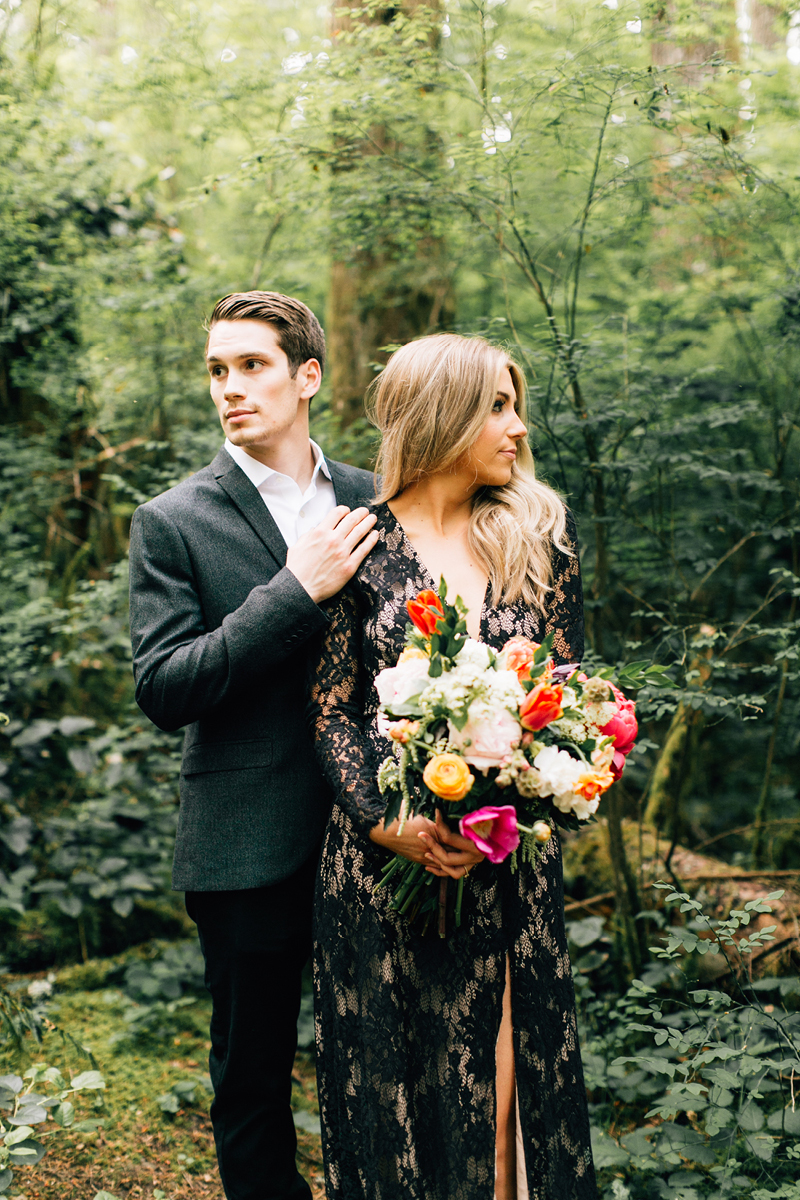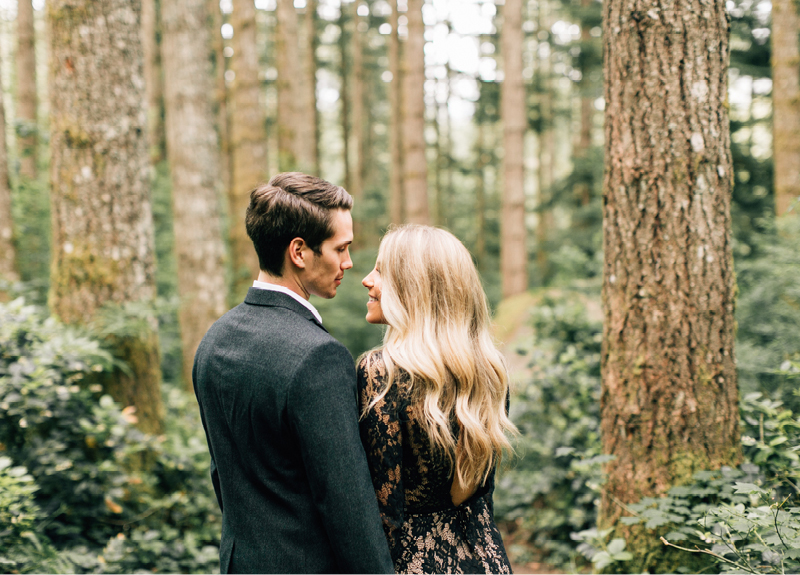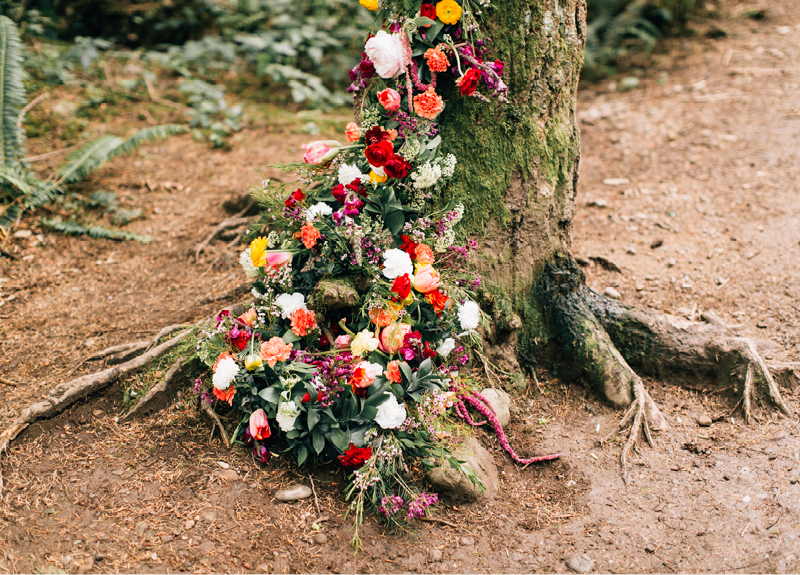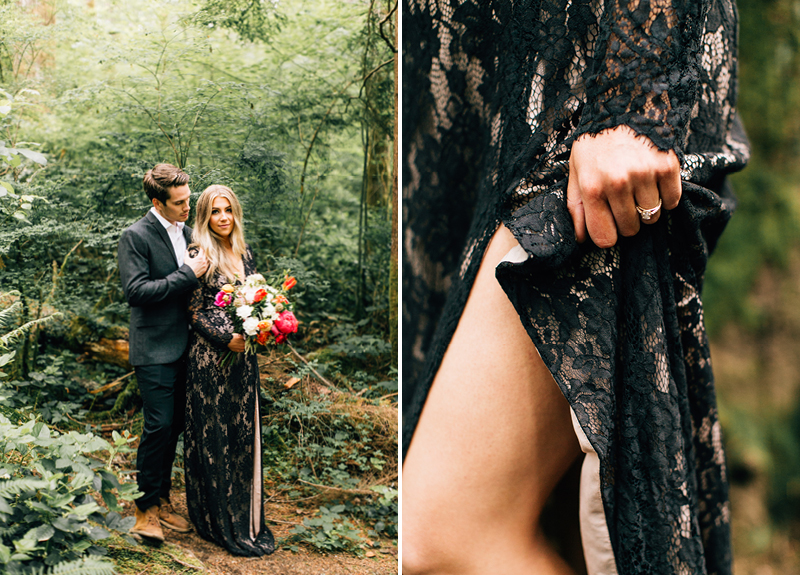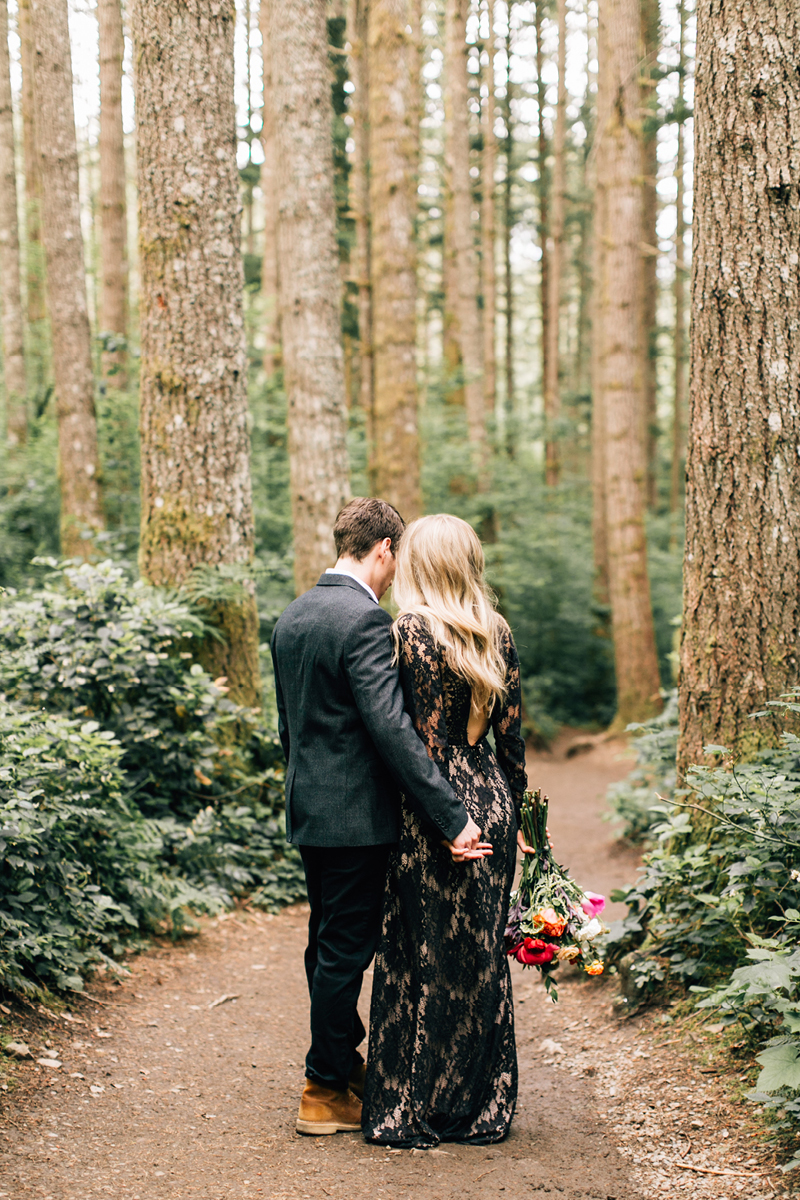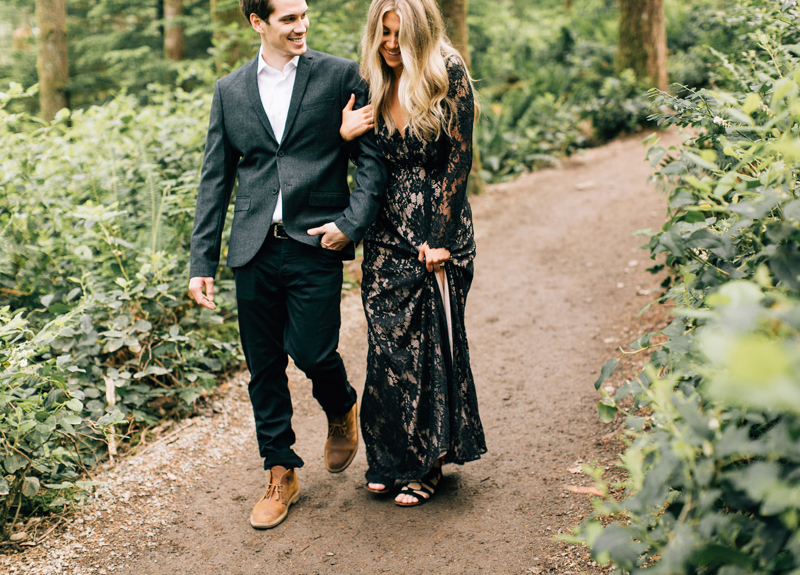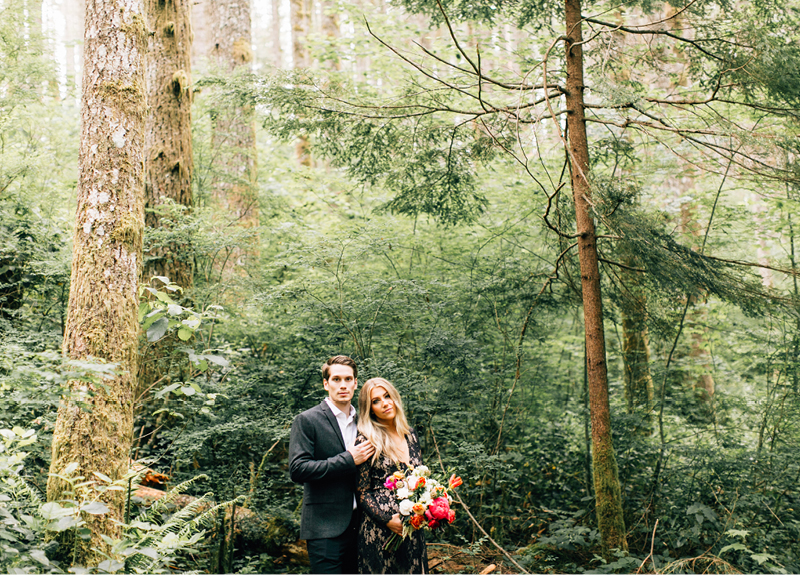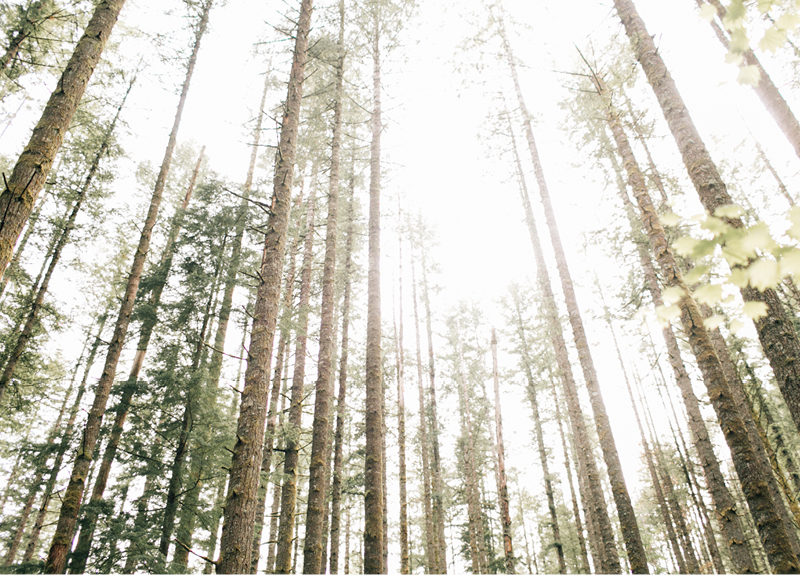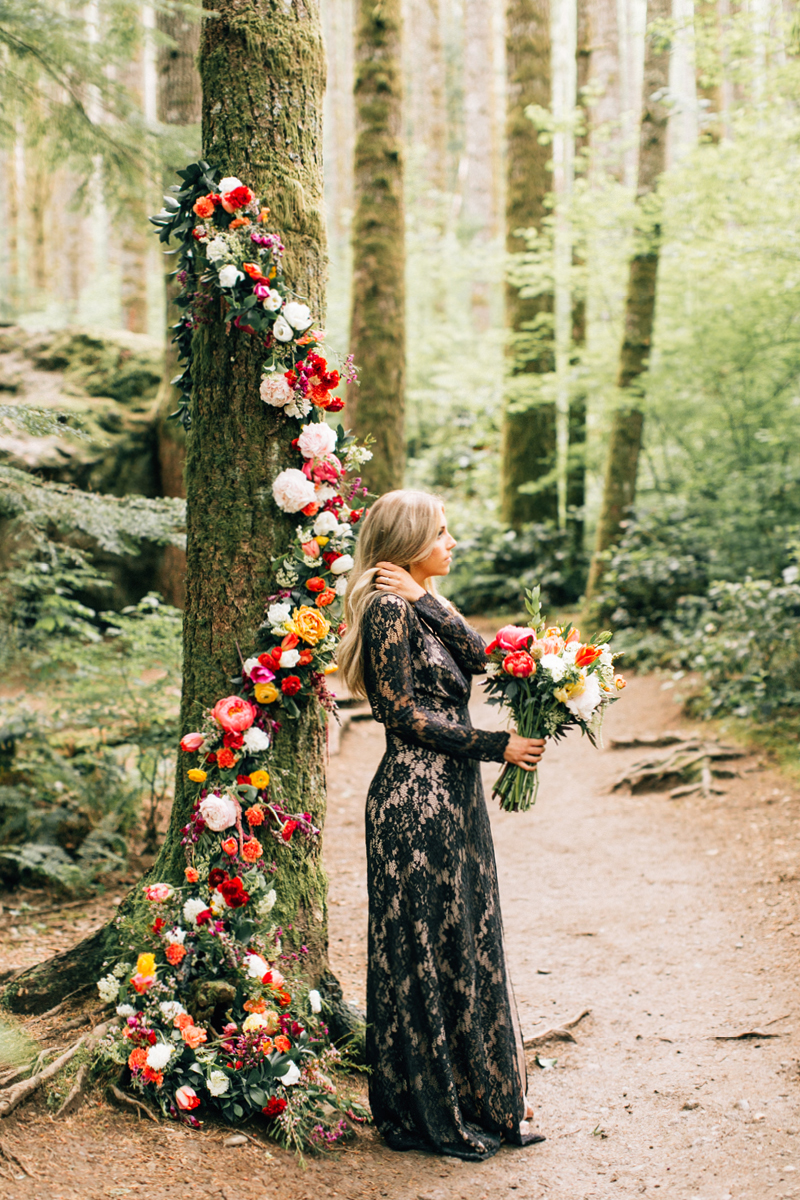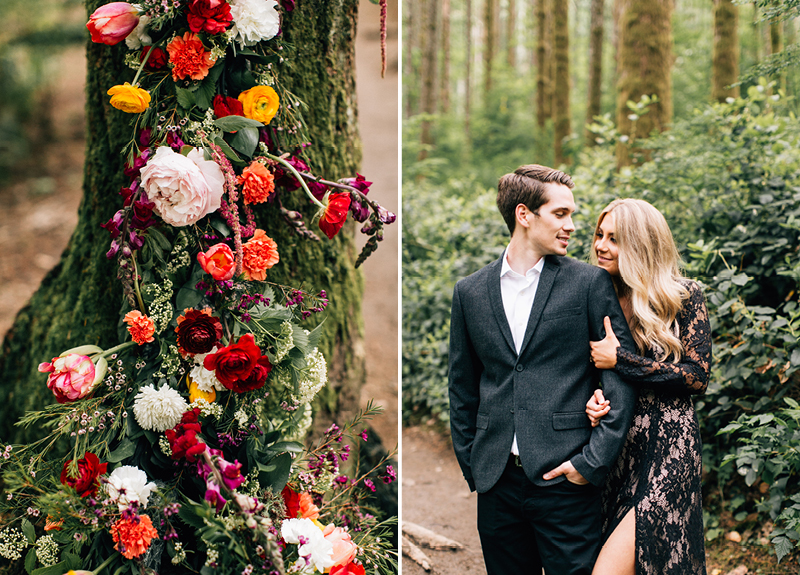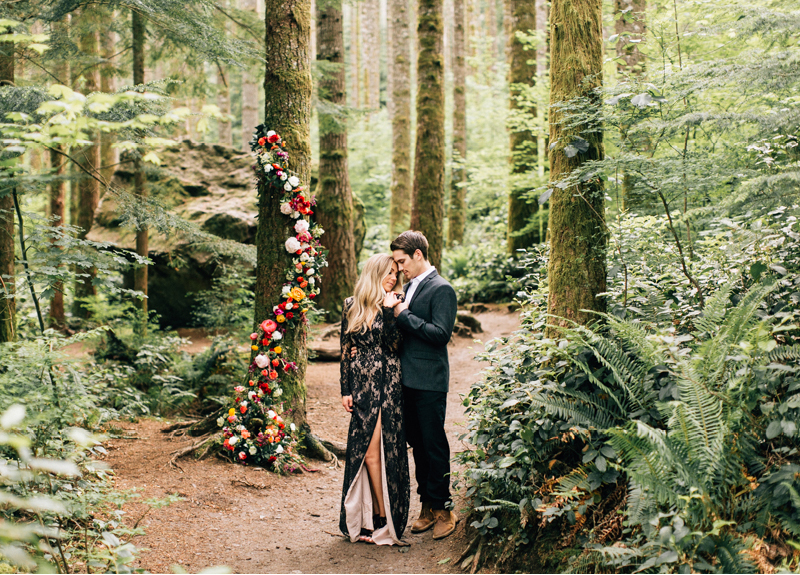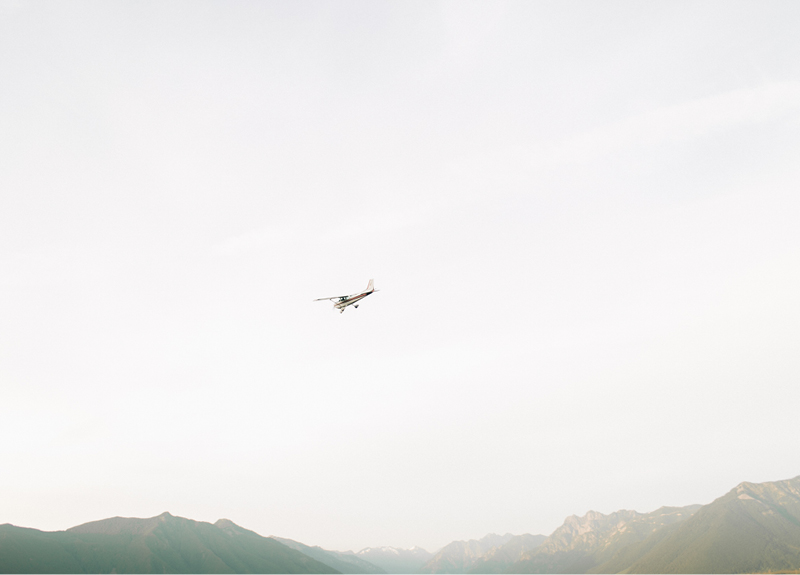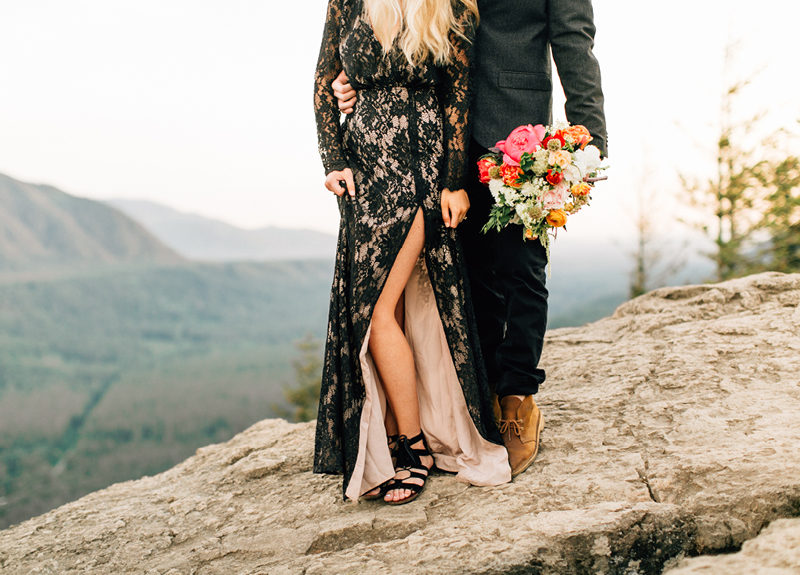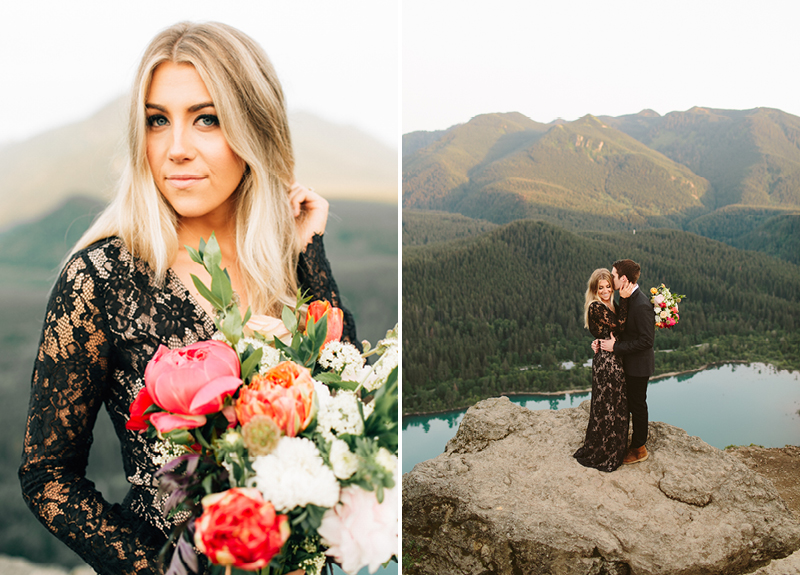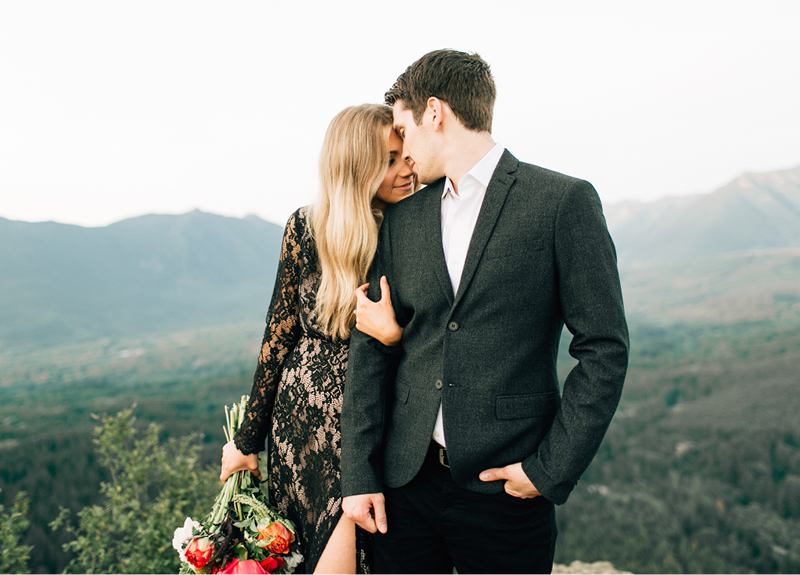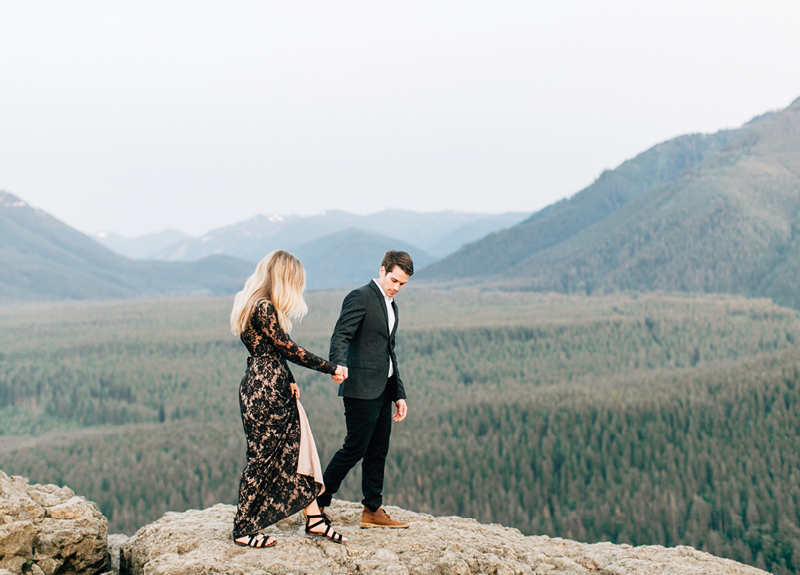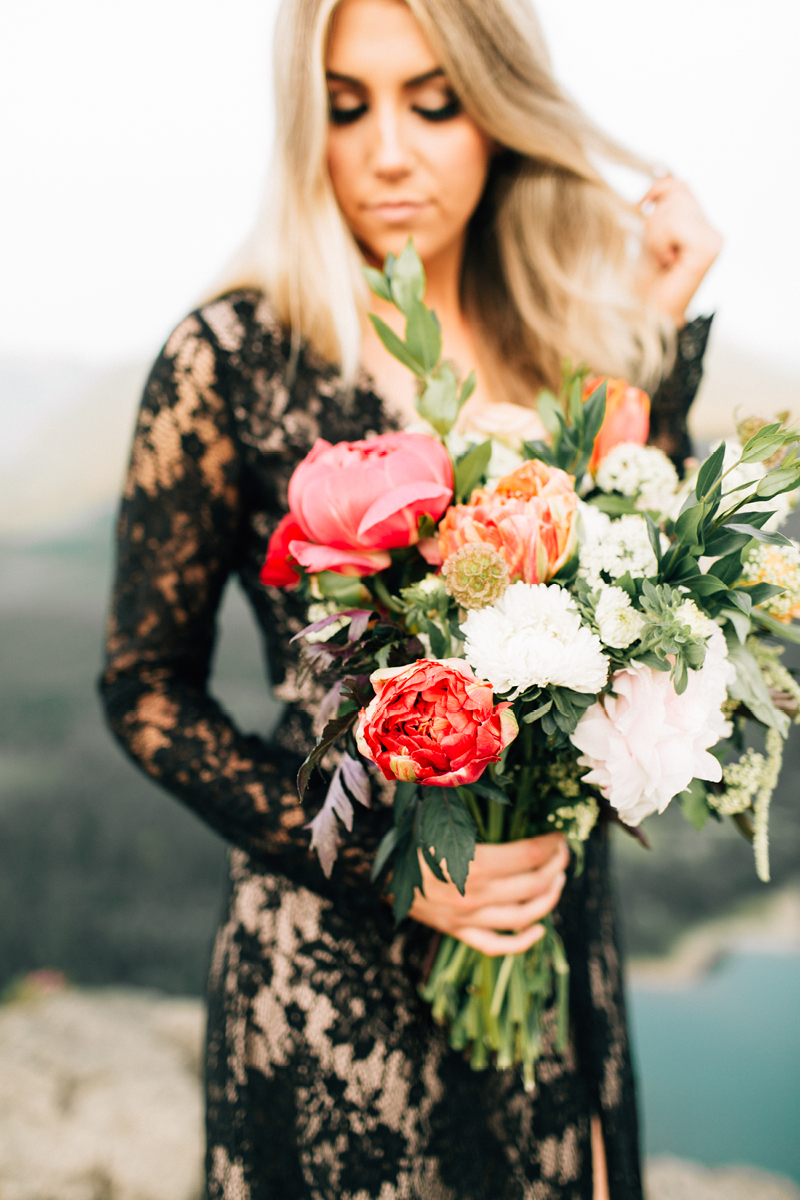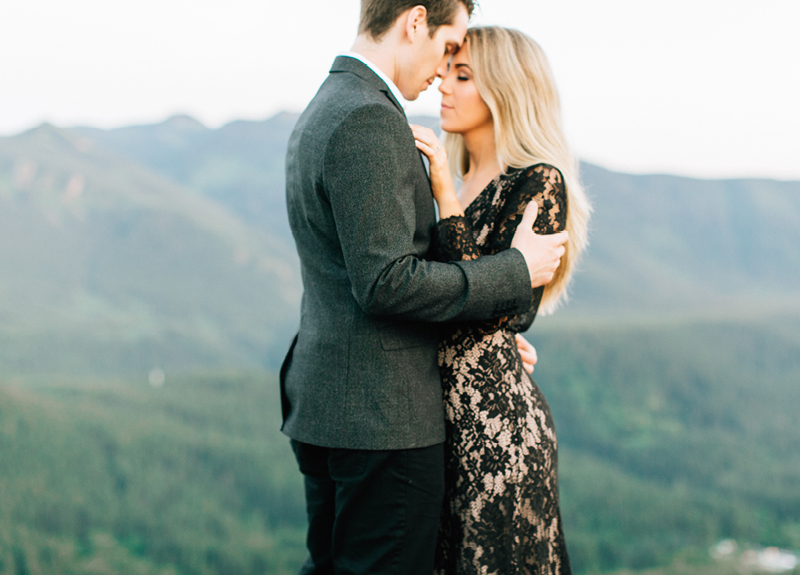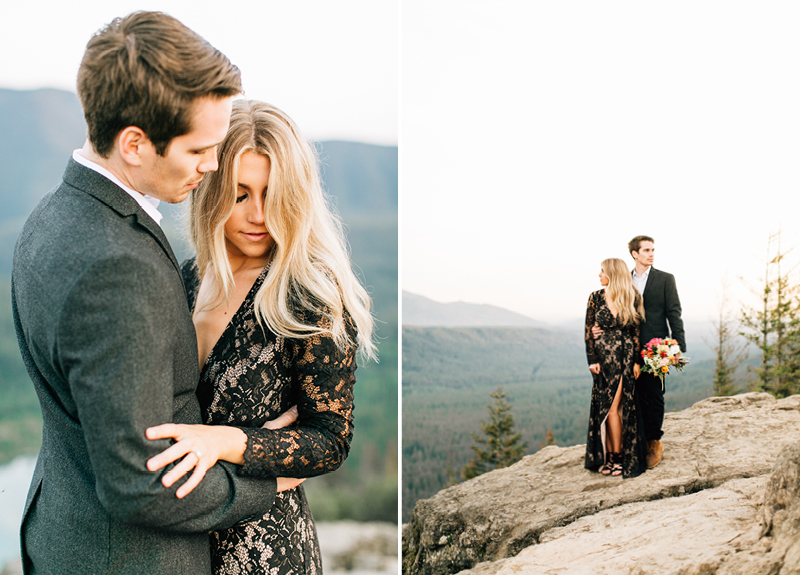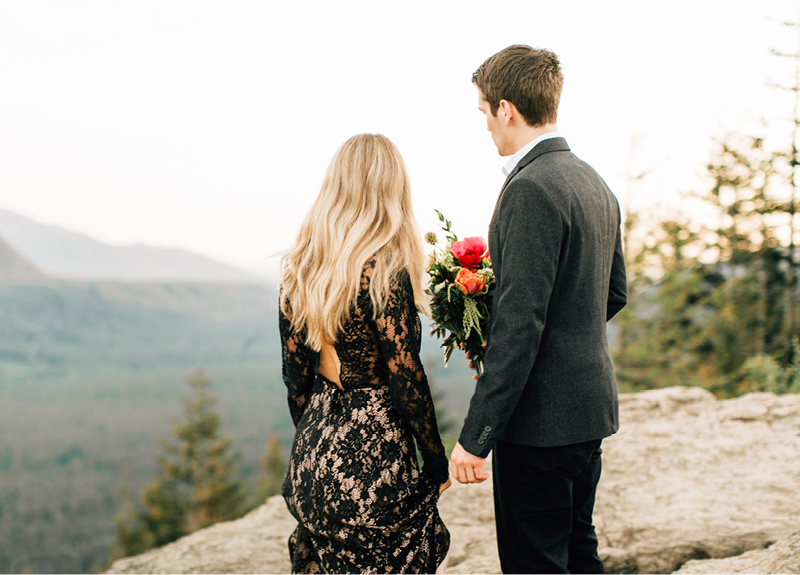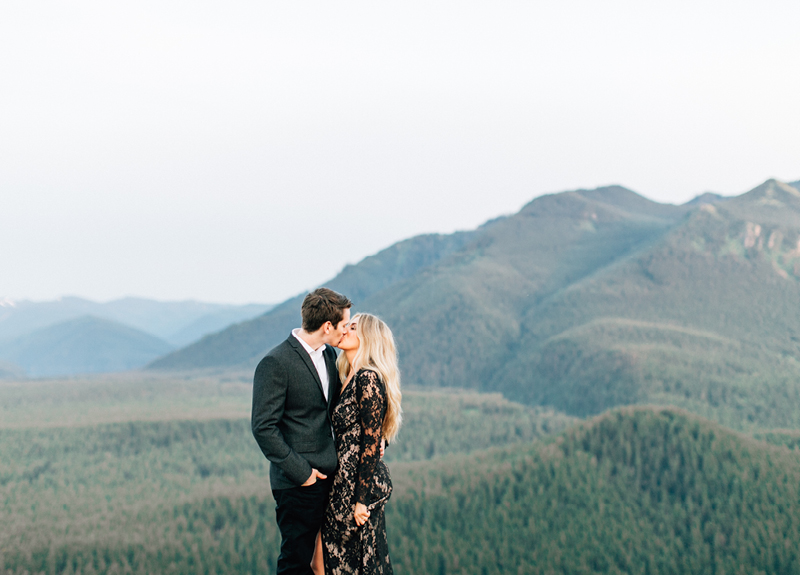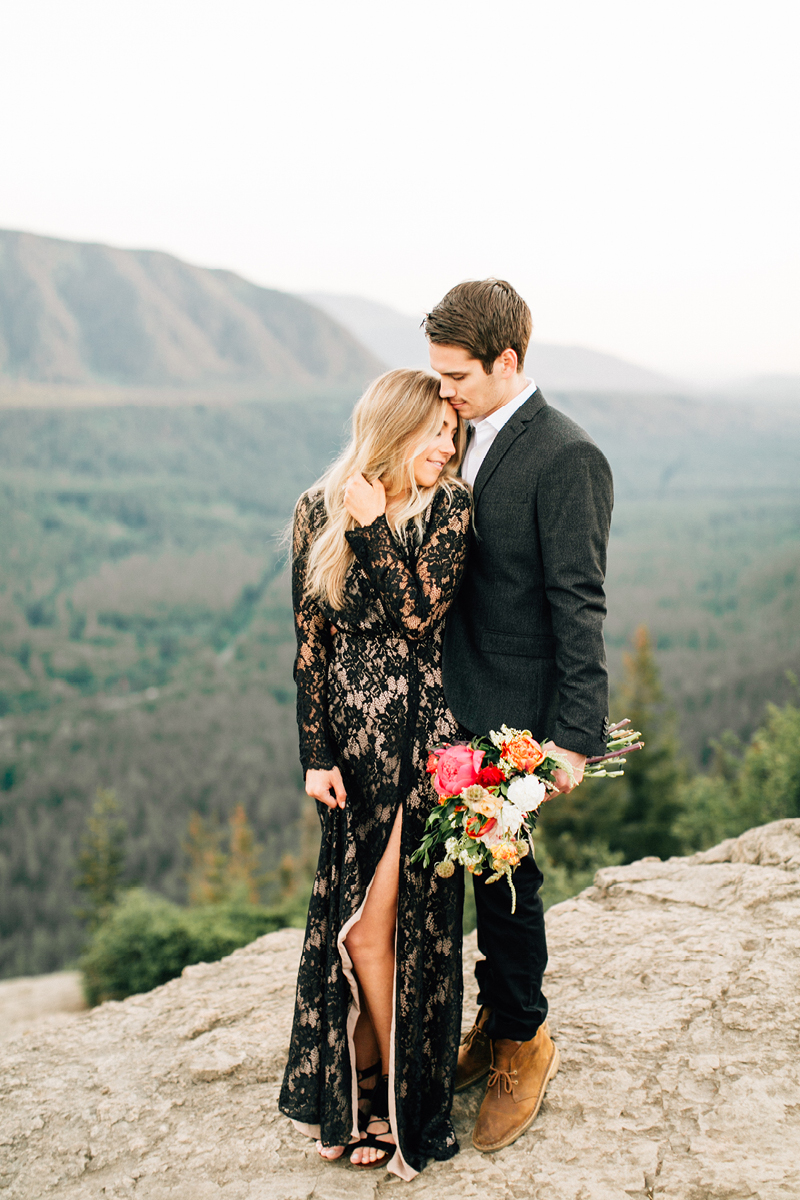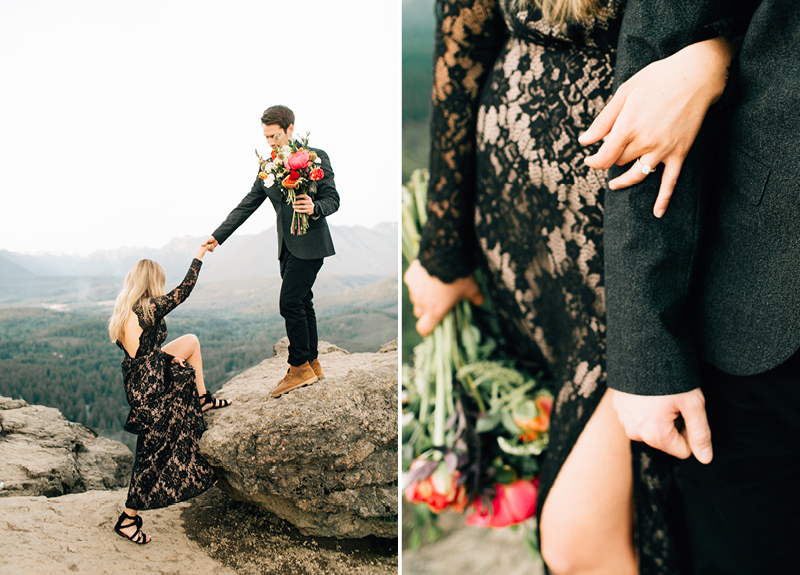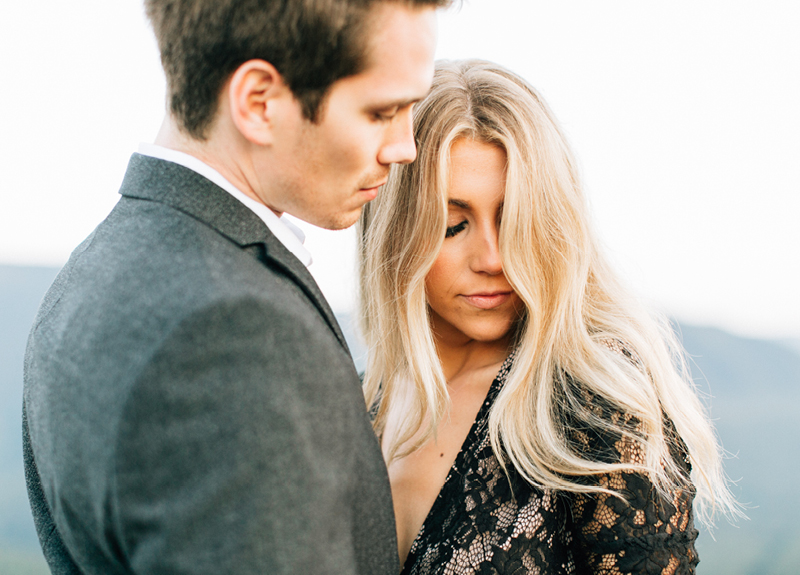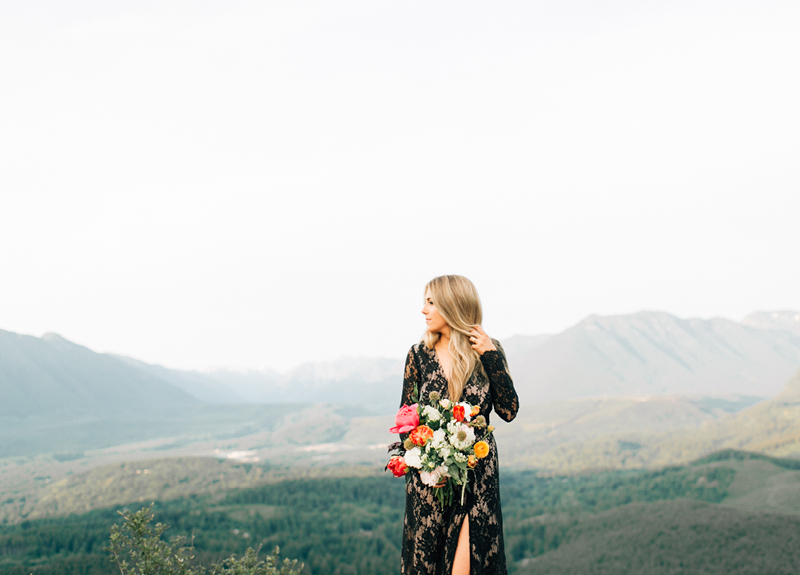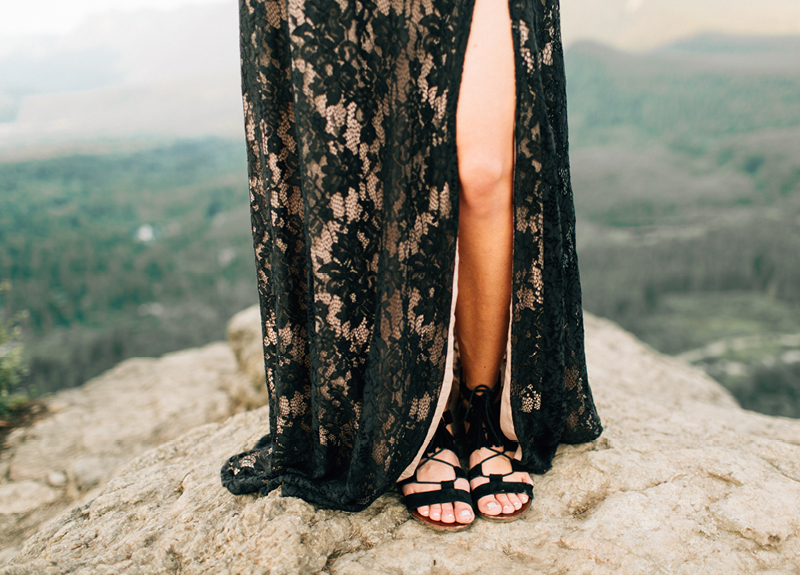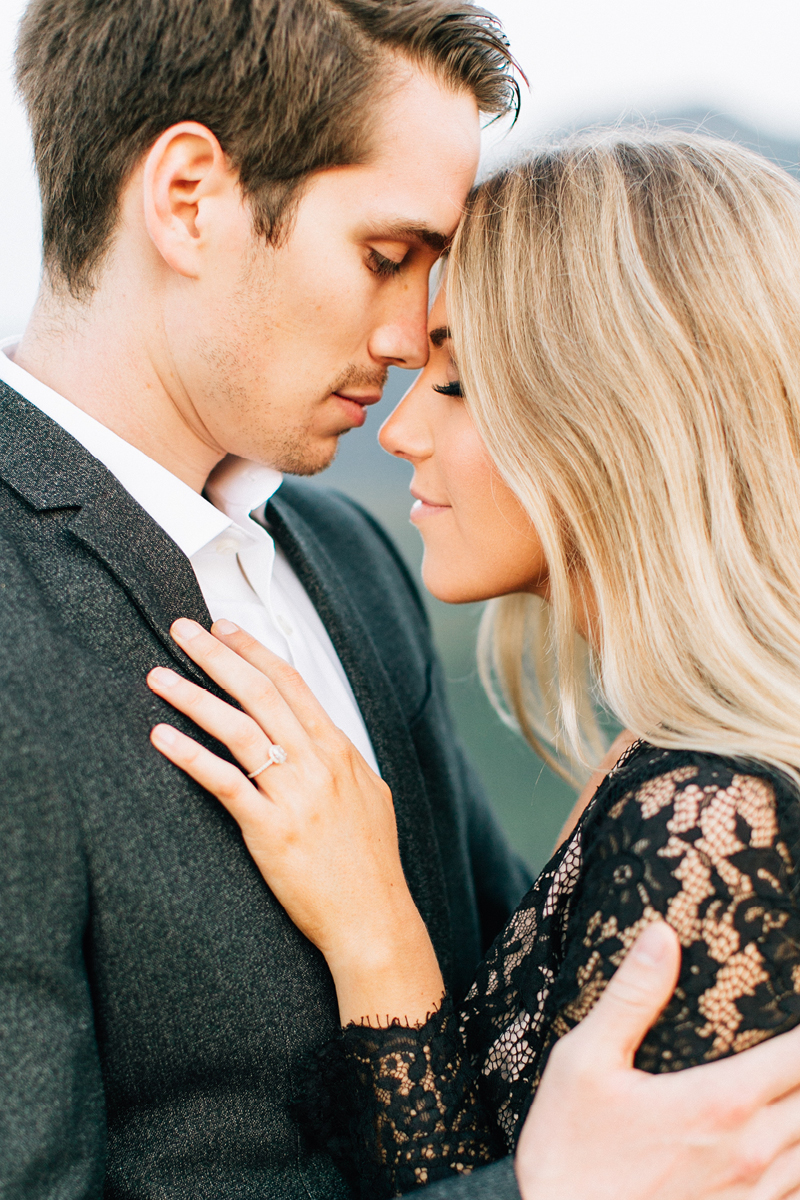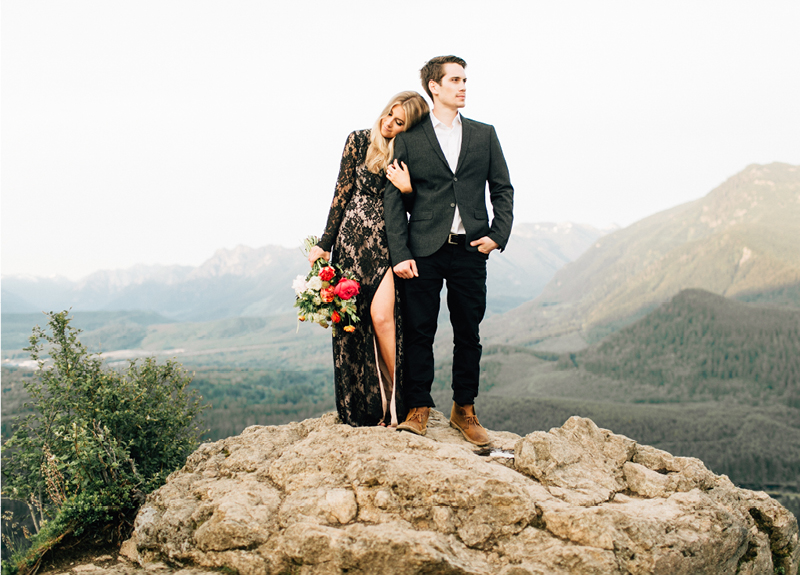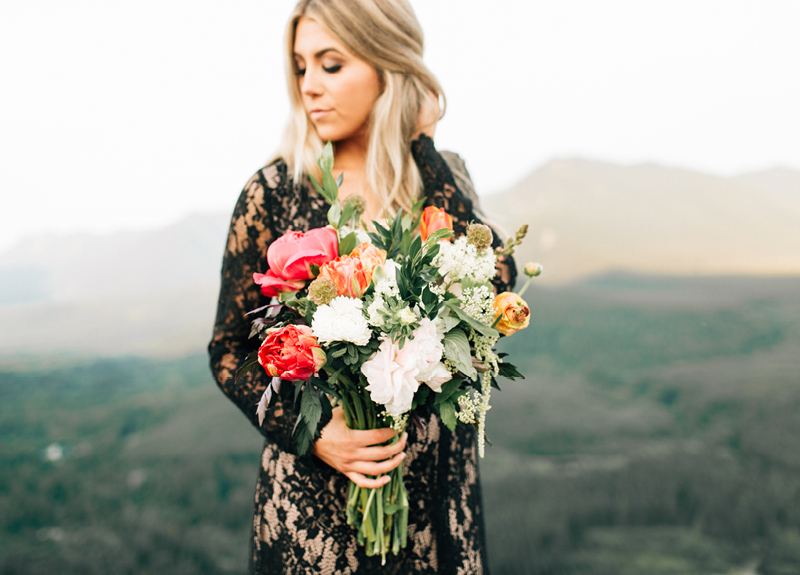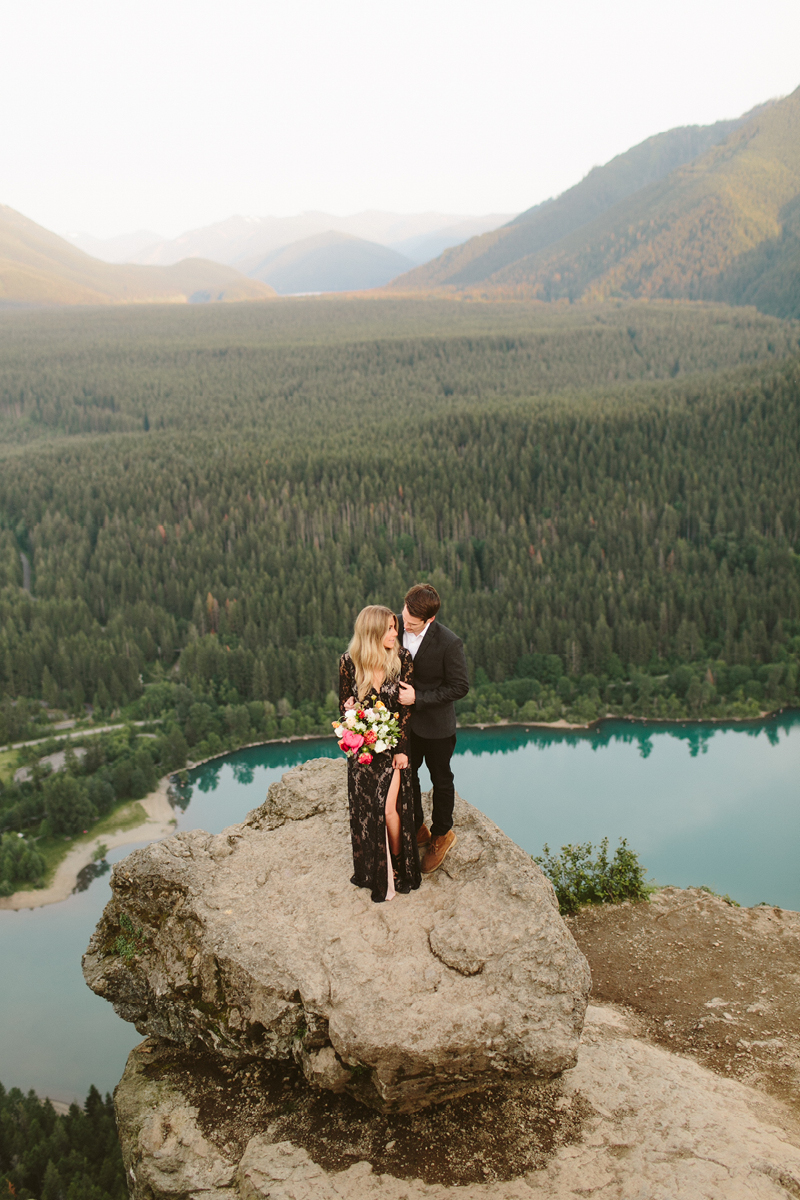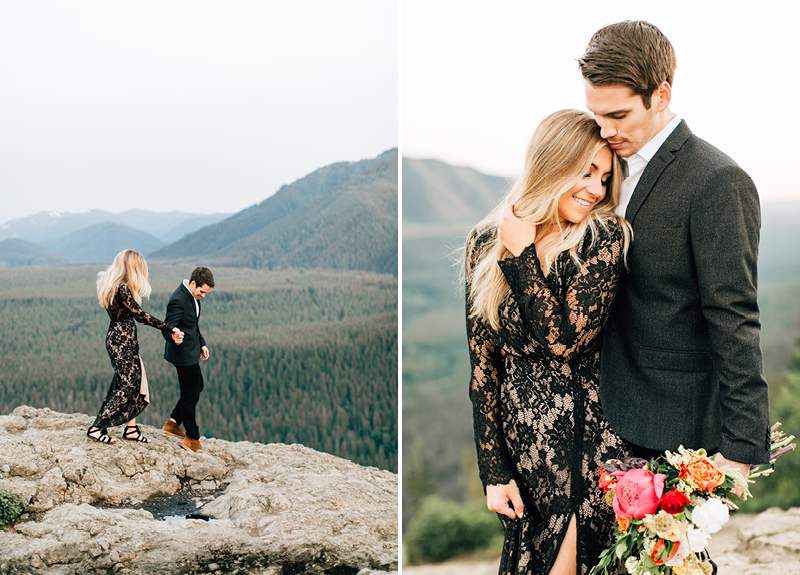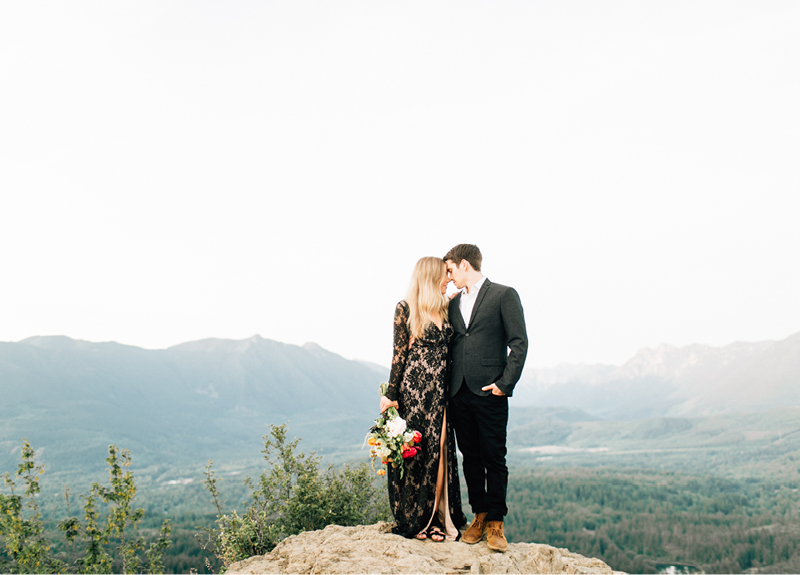 Rattlesnake Ridge is one of those classic Seattle engagement locations that couples and wedding vendors alike can't help but swoon over. The lush green forest, dirt hiking trails and, of course, the most epic view from the top. And as a Seattle wedding photographer I knew I had to make it out there at some point for a session and the stars finally aligned when Sabrina from The Petal Theory reached out to me about putting together a classic Pacific Northwest styled engagement session.
Sabrina is a florist from Arizona who creates the most amazing floral arrangements and installments. Her vision for this shoot was centered on a massive floral garland that would be draped on a tree in the forest for a unique backdrop and focal point. Our models for the day were Jessica and Brendan, an actual engaged couple who just so happened to get engaged at Rattlesnake Ridge only a few weeks earlier! Jess wore a floor length, black laced gown with a plunging neckline and dramatic side slit. Normally I'm a light and bright kind of gal but I was a huge fan of her entire look. The dark dress made for a really fun and edgy vibe that worked so well in the forest.
Sabrina and I weren't totally sure how the lighting that day would play out but as the clouds began to break in the afternoon we made a last minute decision to make the 2 mile hike and we all ran up to the top of the mountain to catch the last bit of light of the day. We ended up making it just in time and it was definitely the right decision! Our hike back down was pretty much pitch black and we were all a little loopy but we ended the night with some burgers, fries and laughing about the highs and lows of the whole day.
Thank you to social media for yet again connecting me with some pretty amazing and talented people! And of course a special thank you to Sabrina's husband who did SO much to help pull this thing off from beginning to end.
Vendor Love //
Florals: The Petal Theory
Hair: Meghann Oliberos
Makeup: Stace Cho