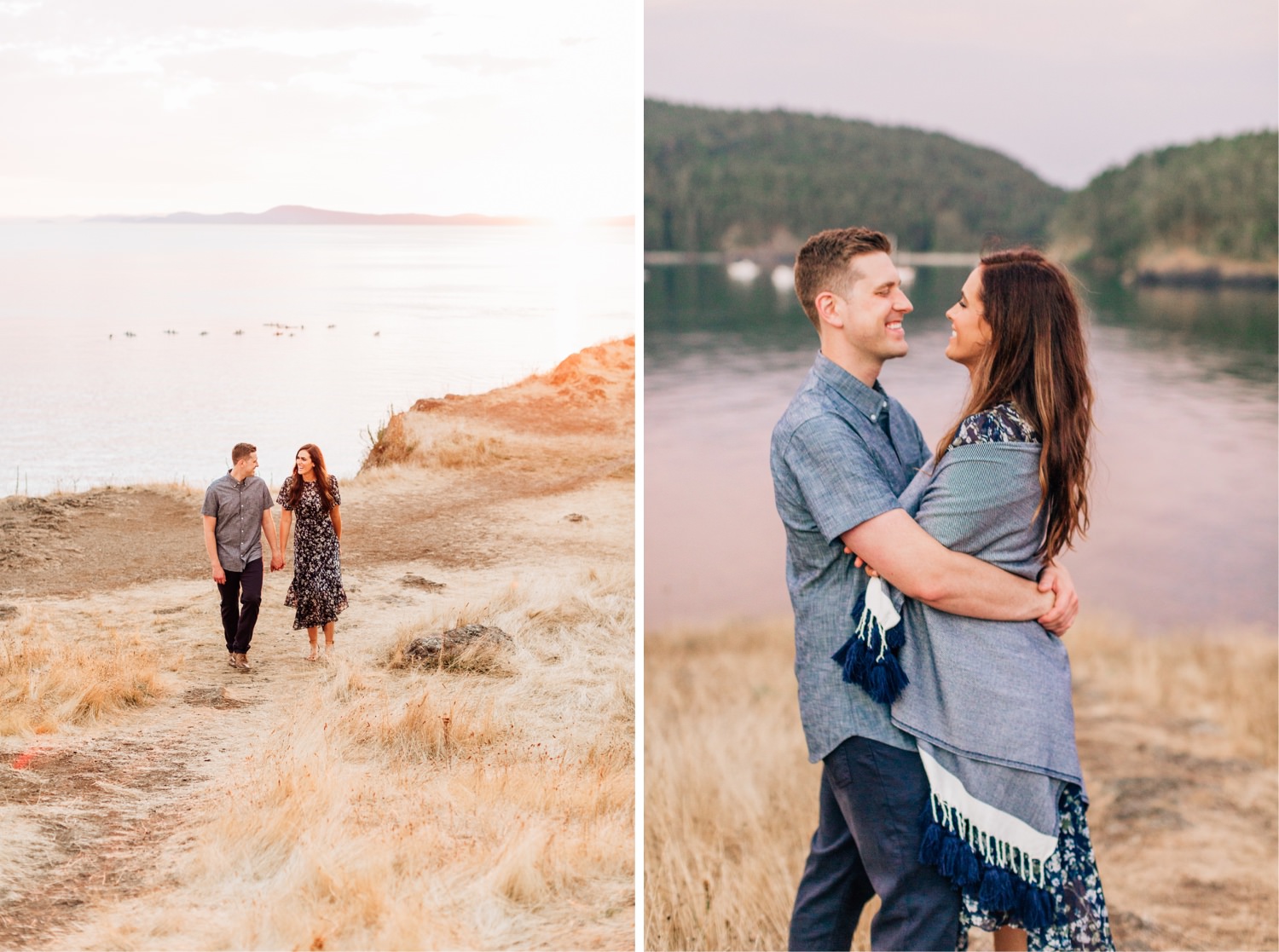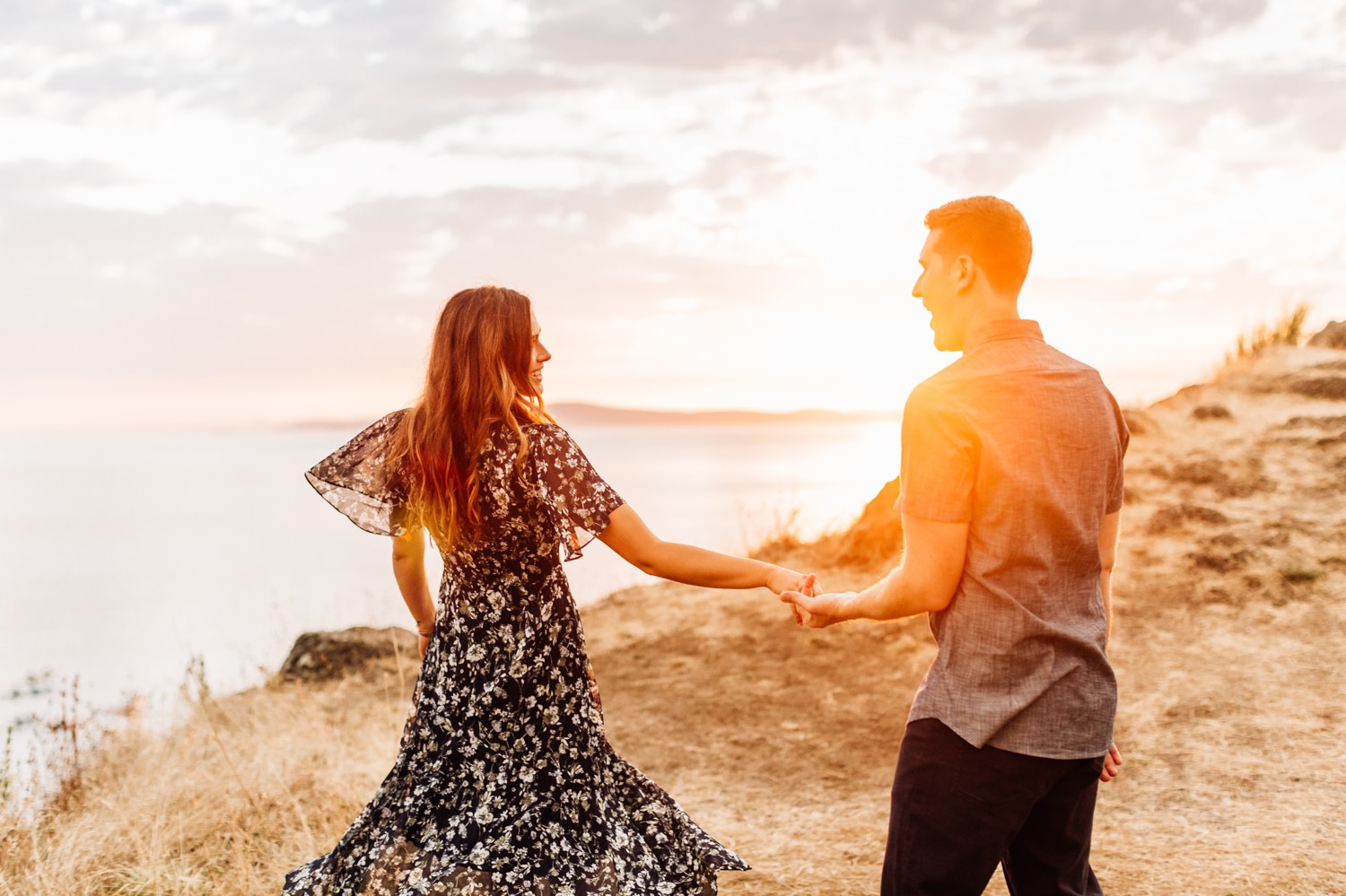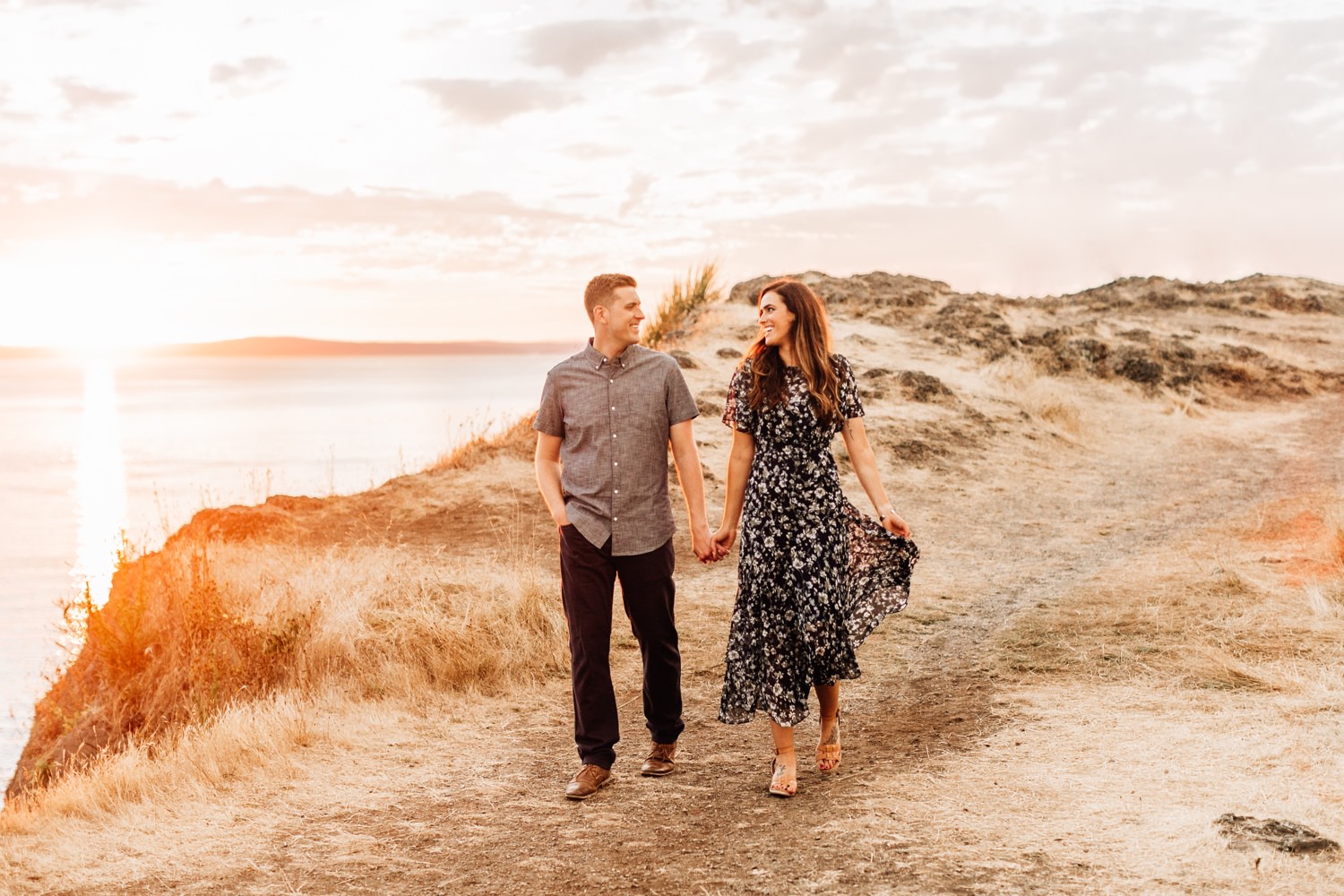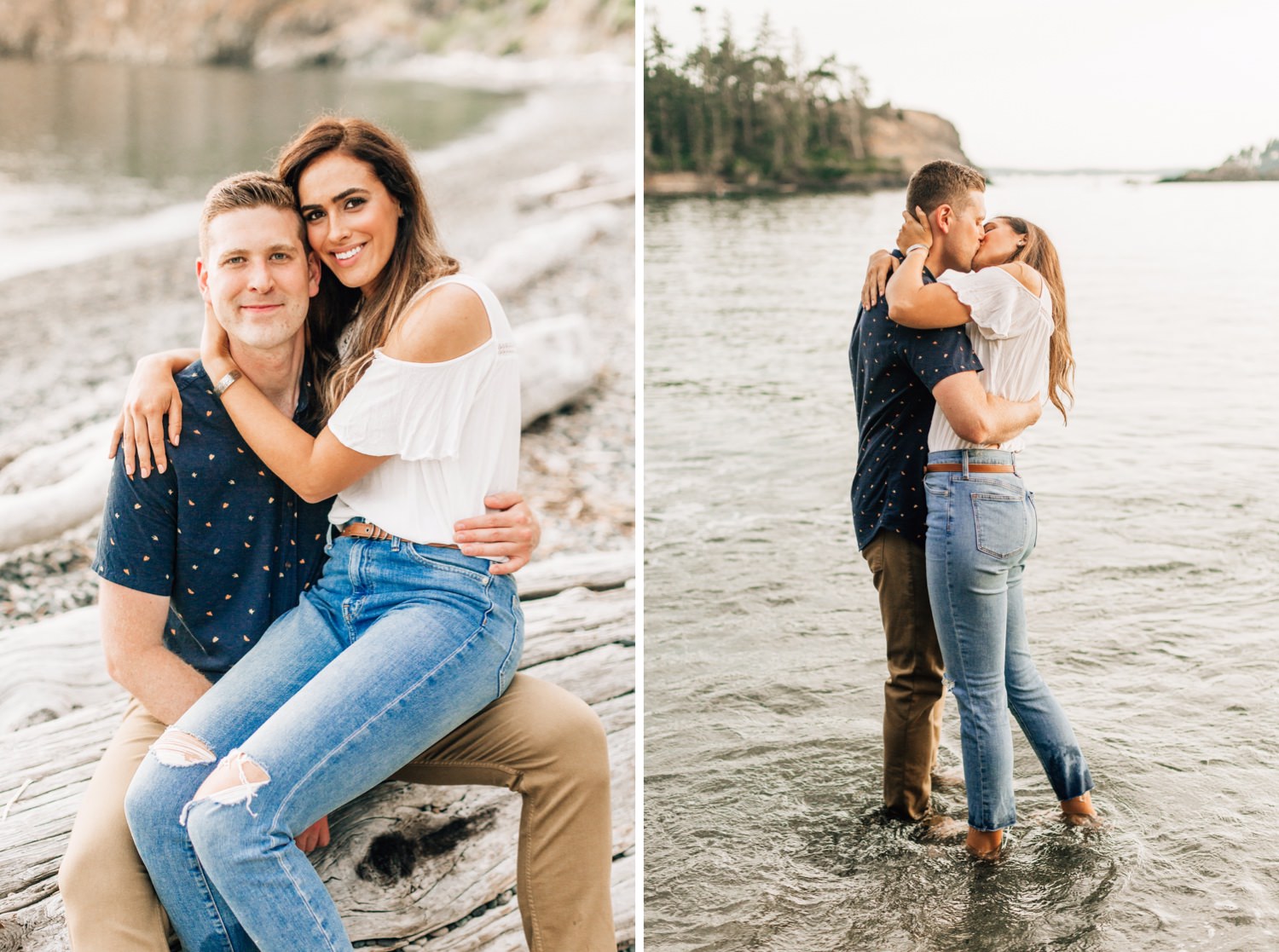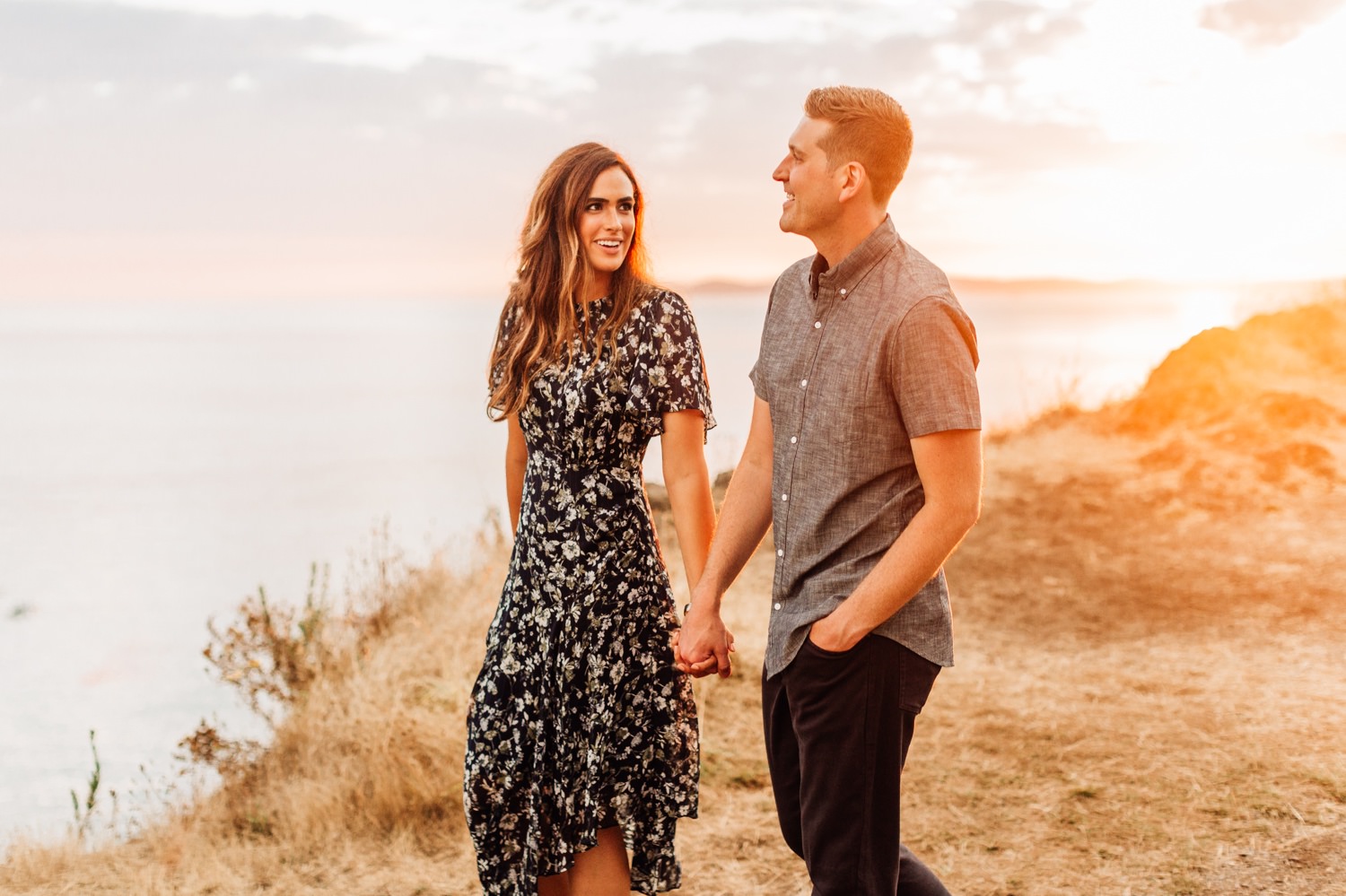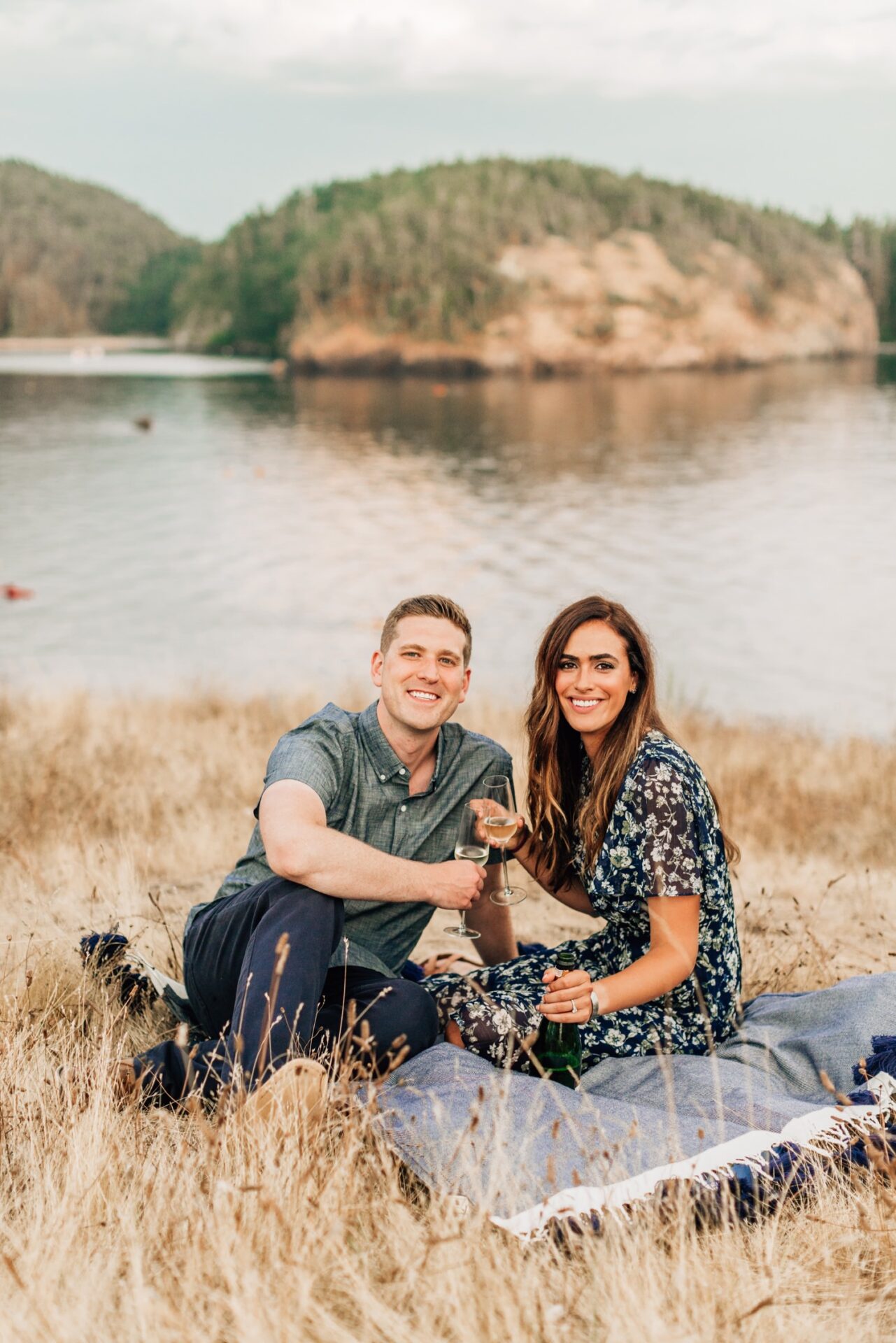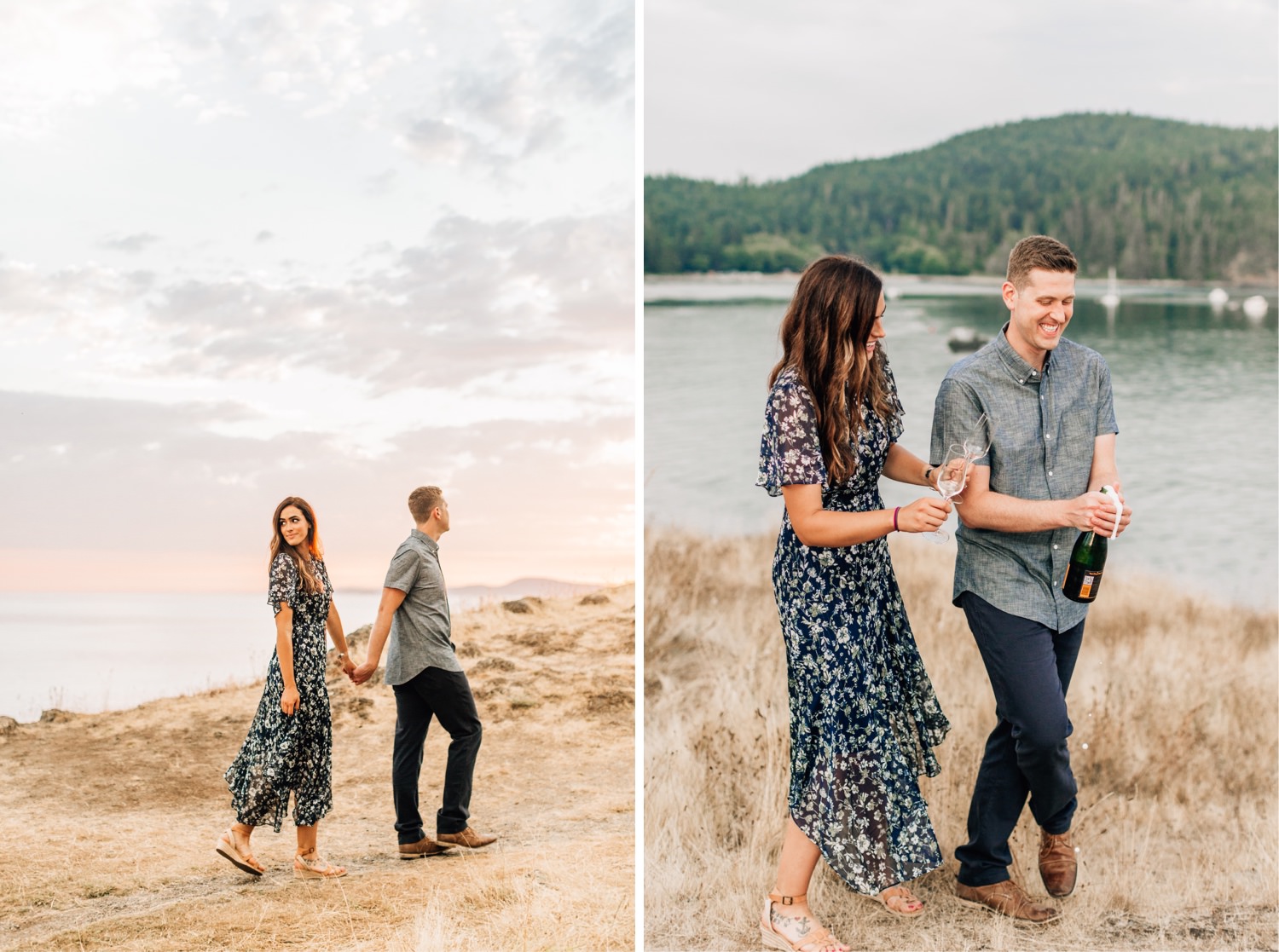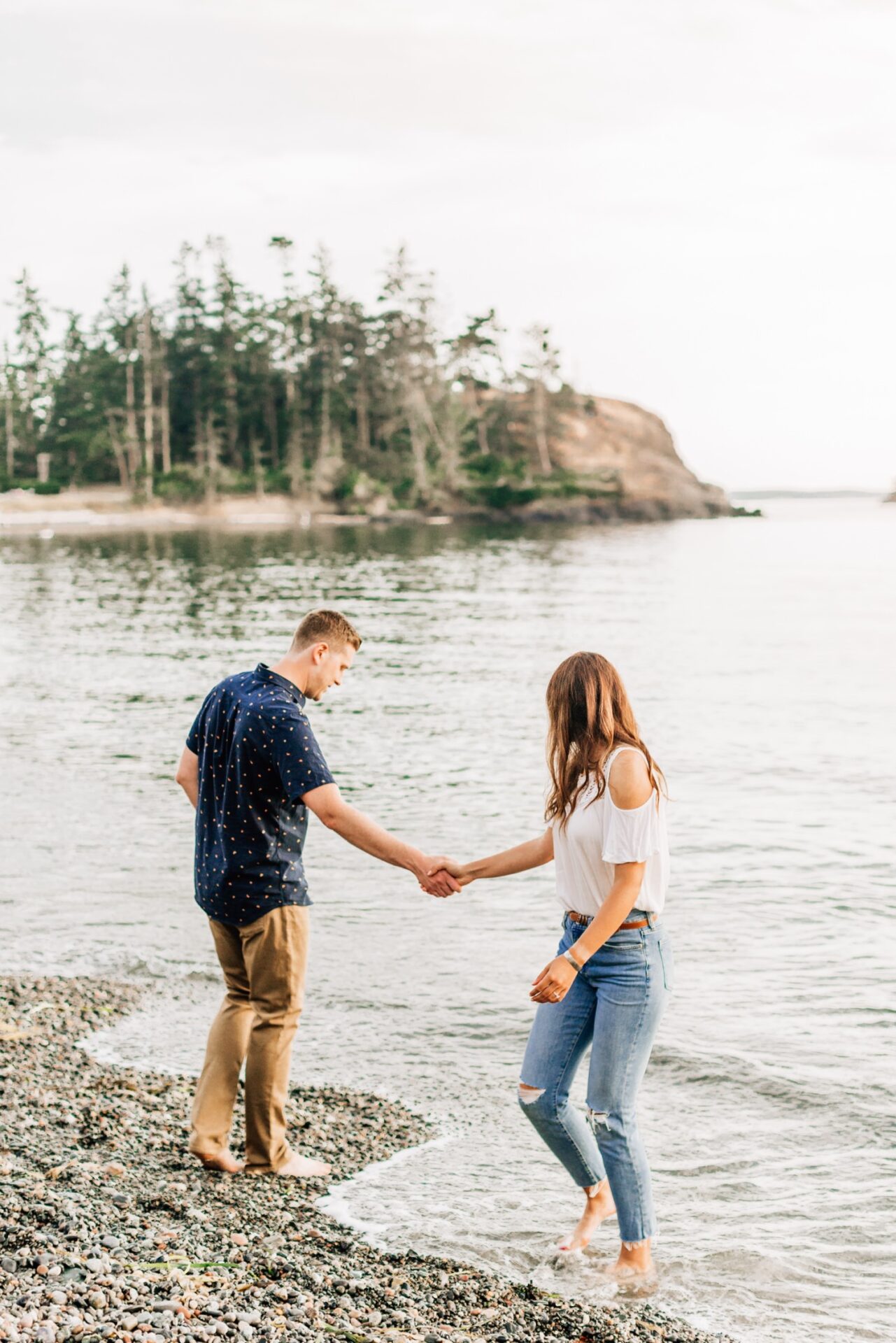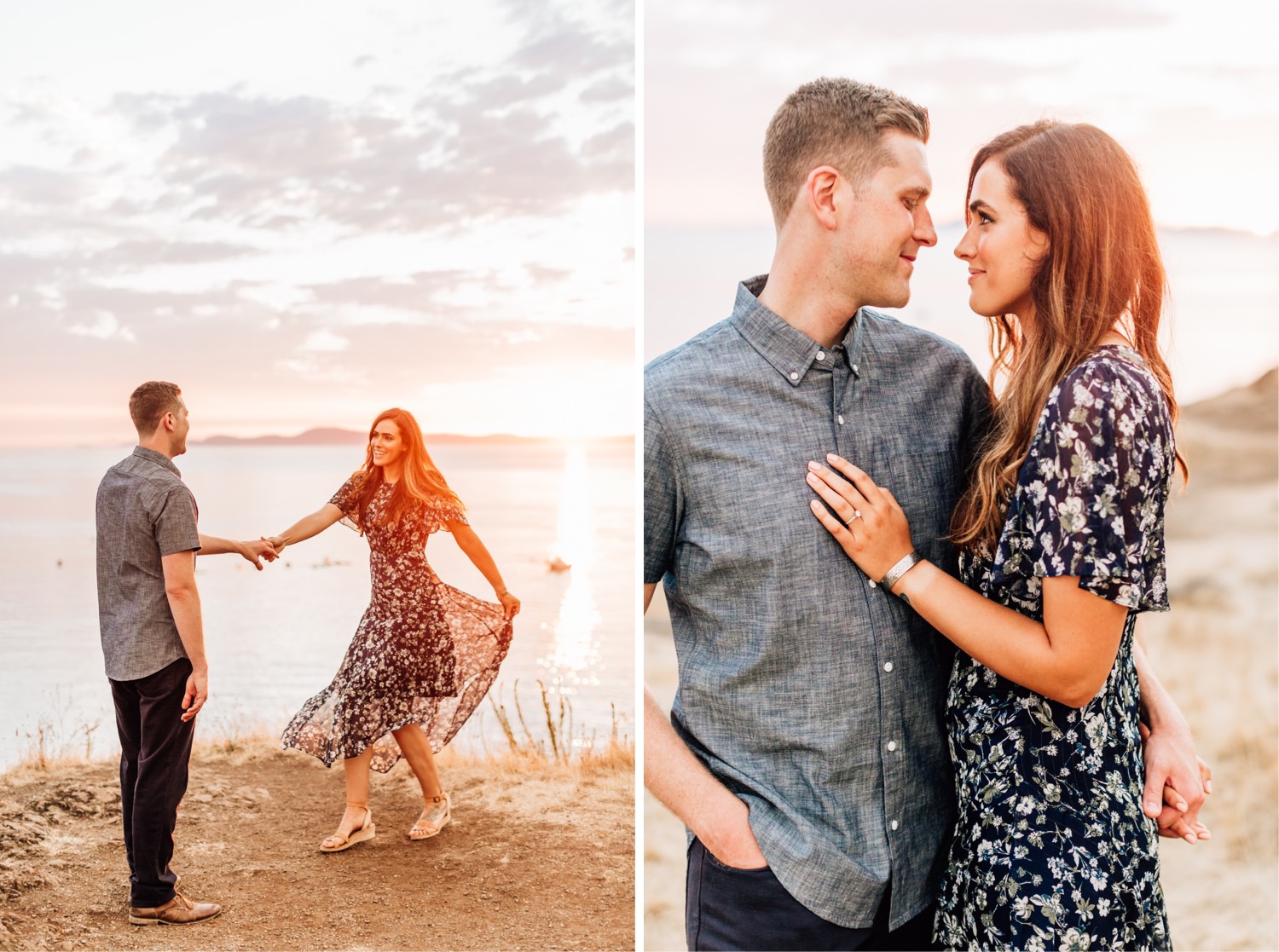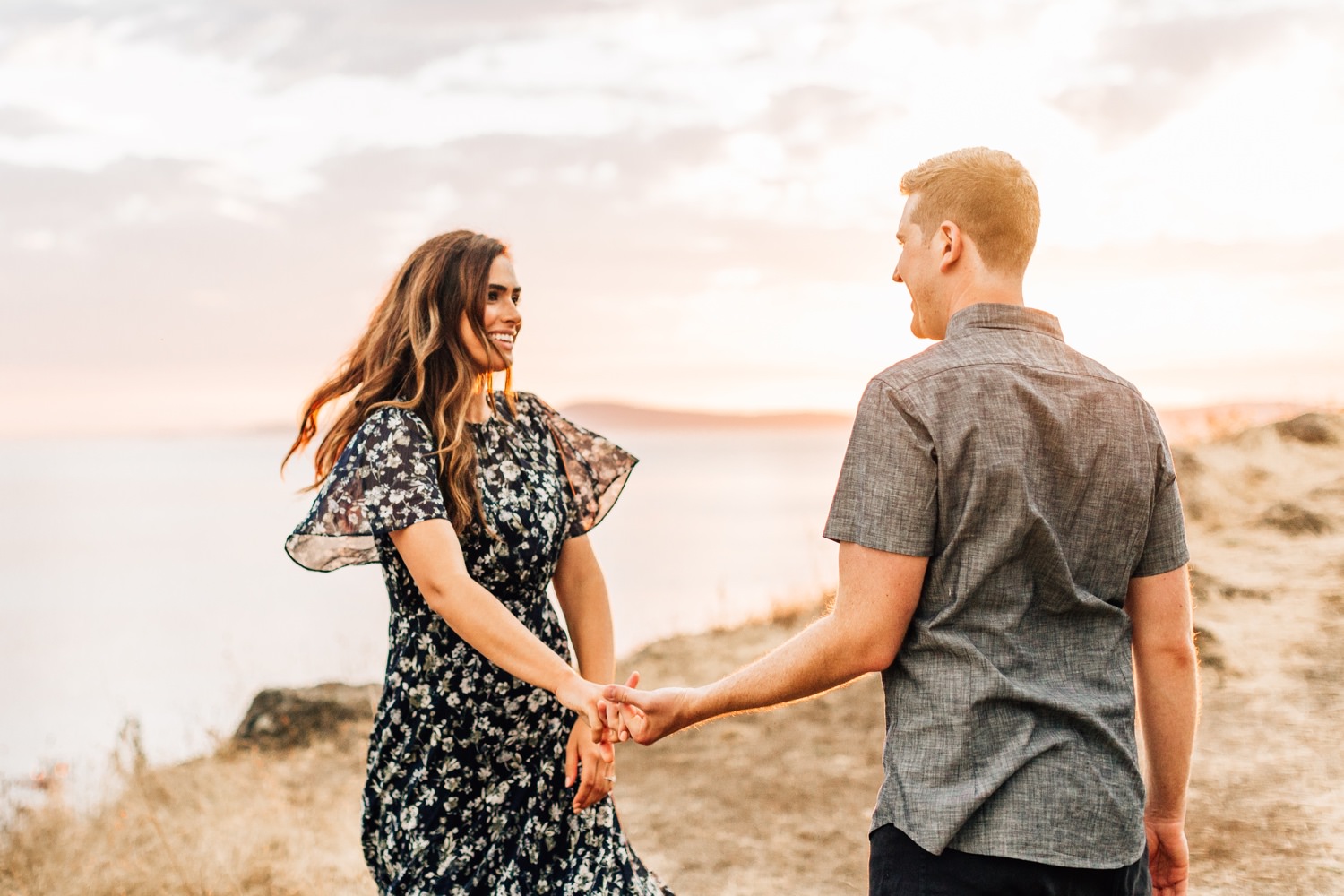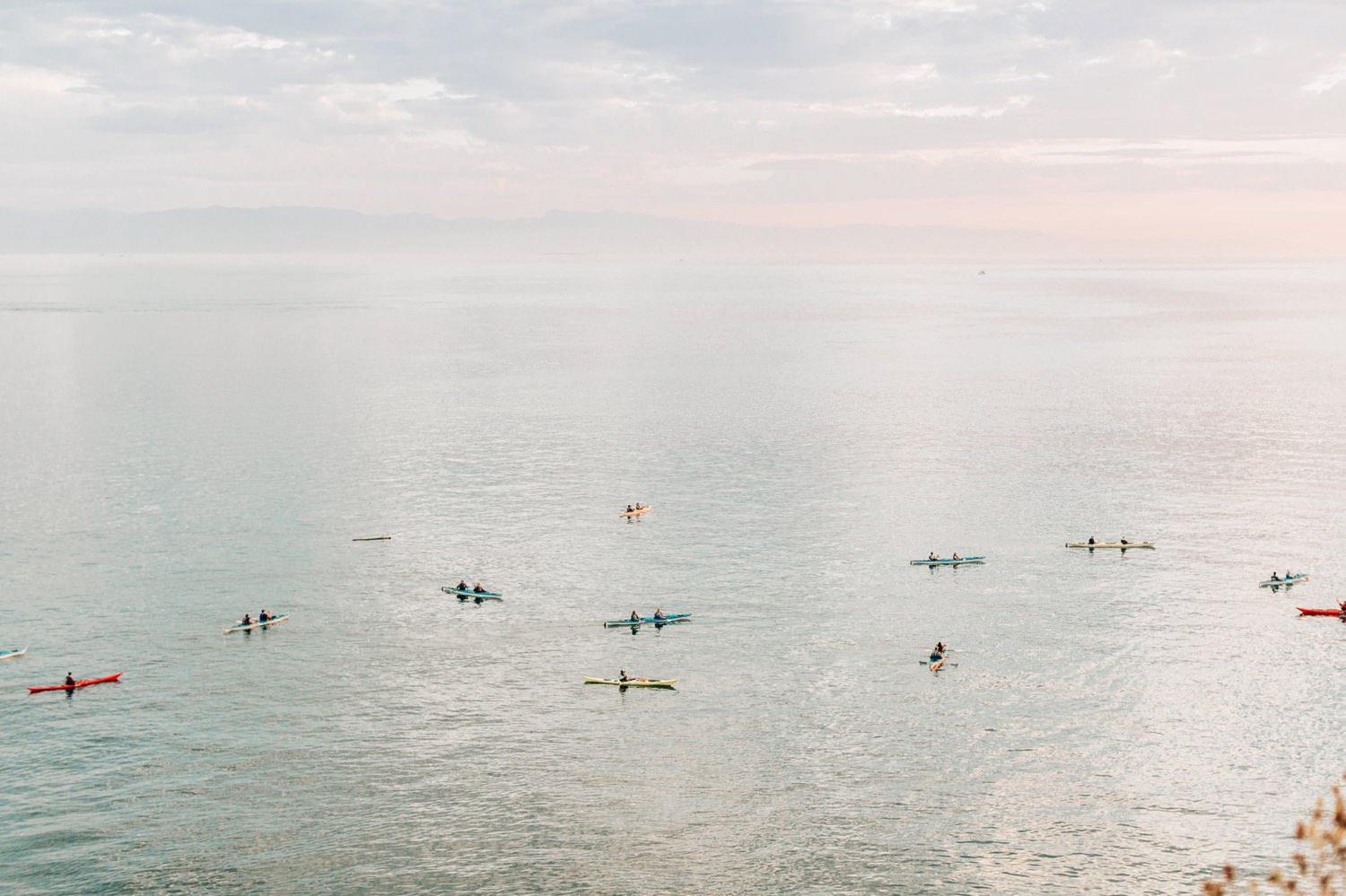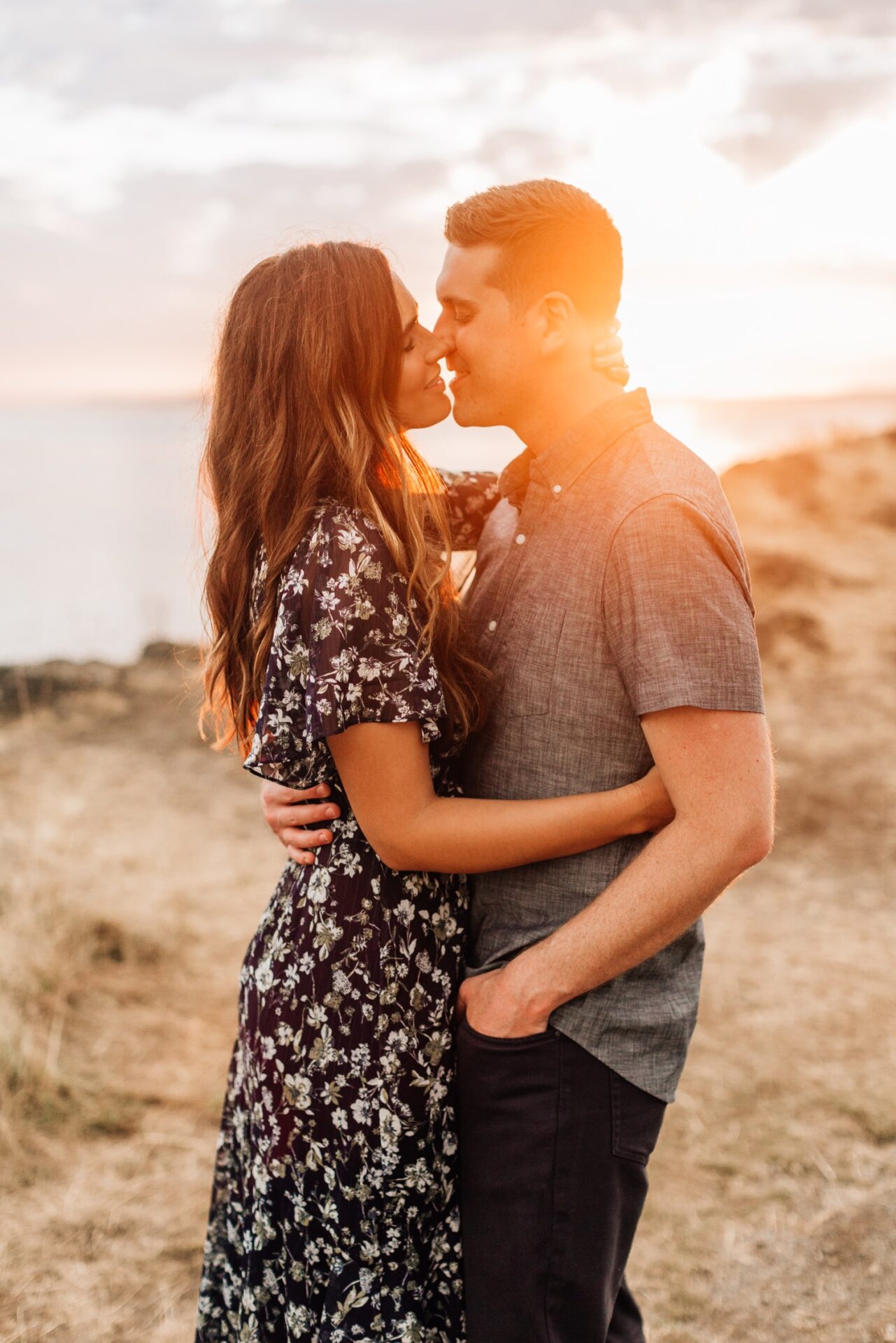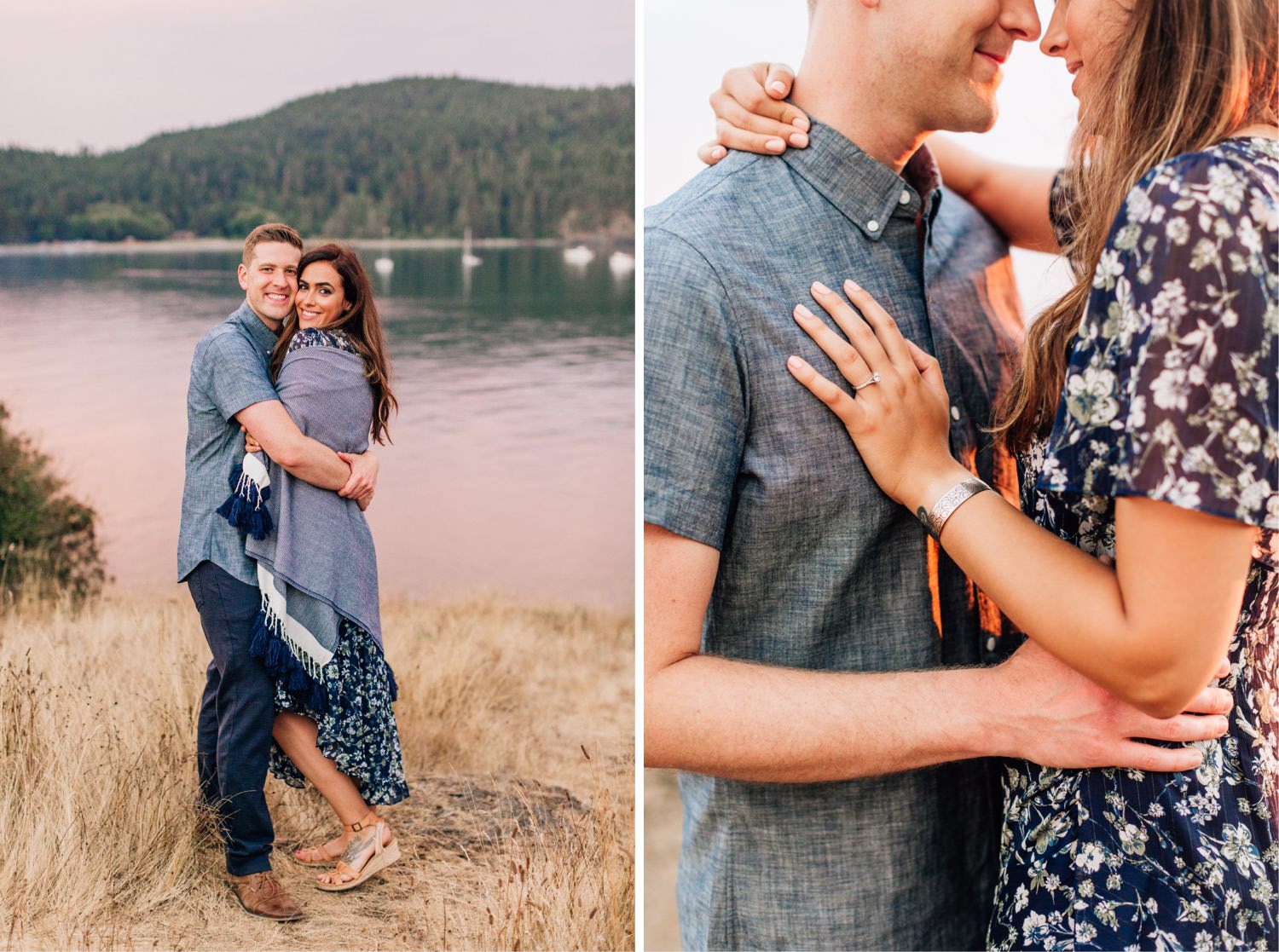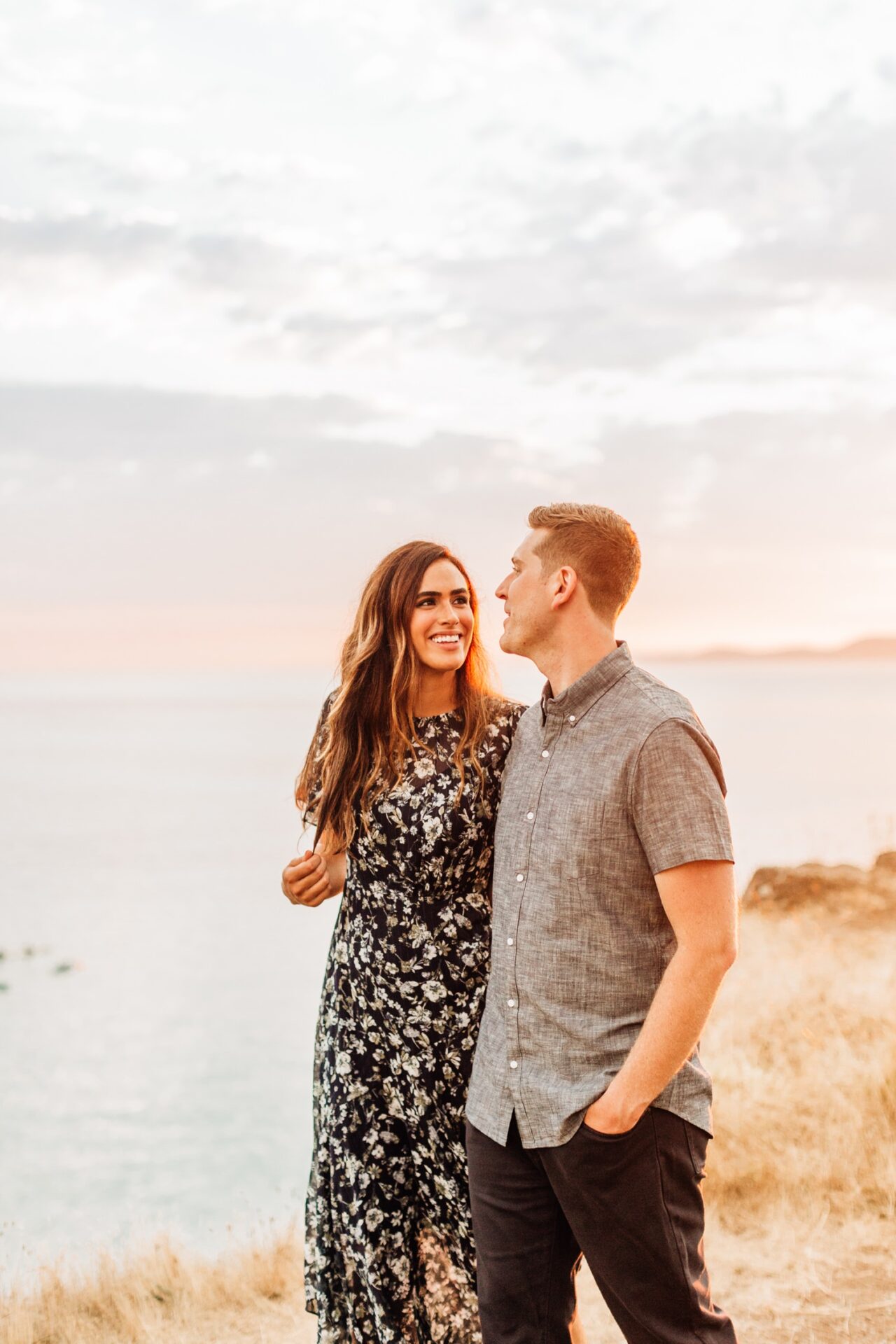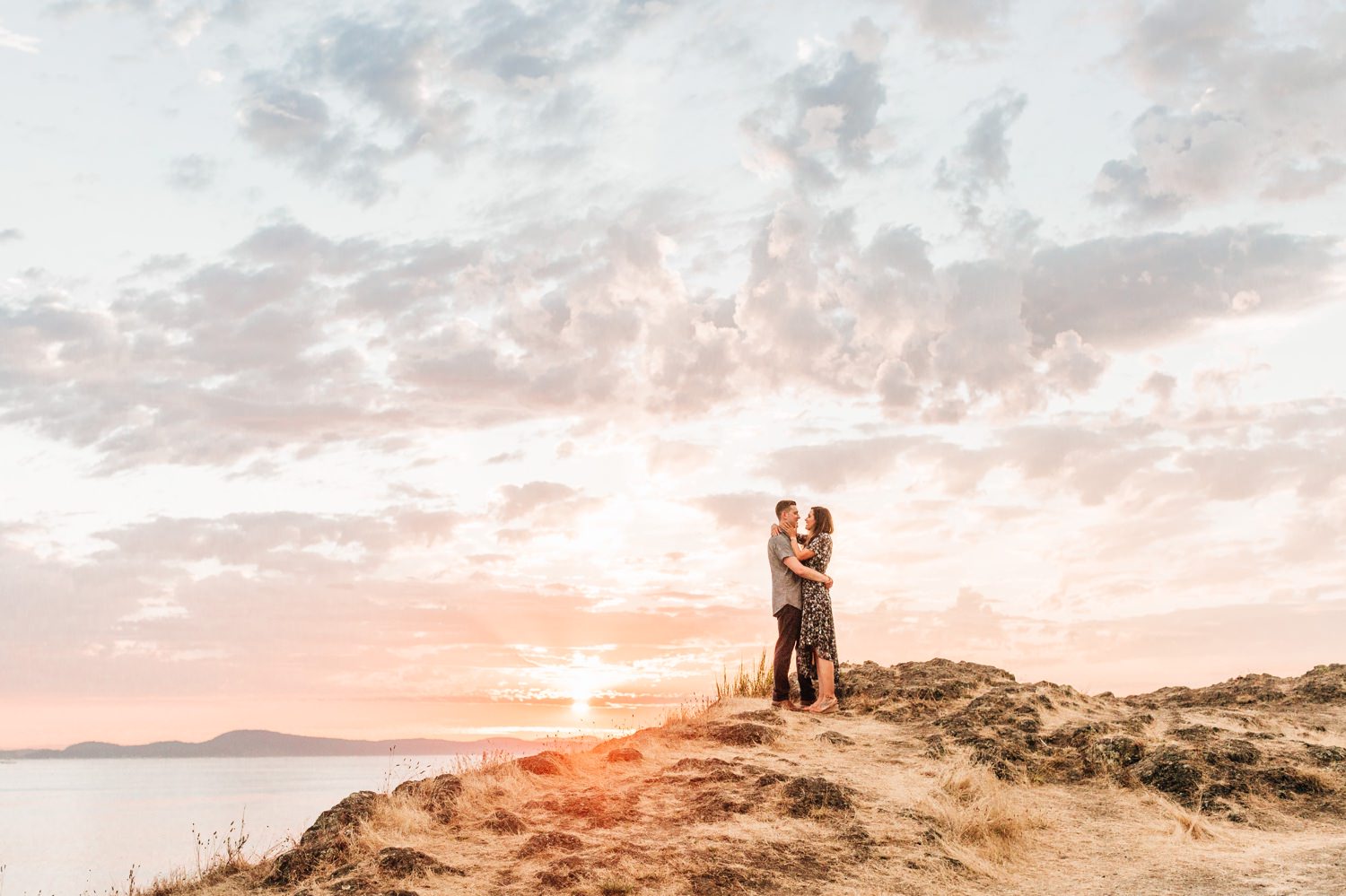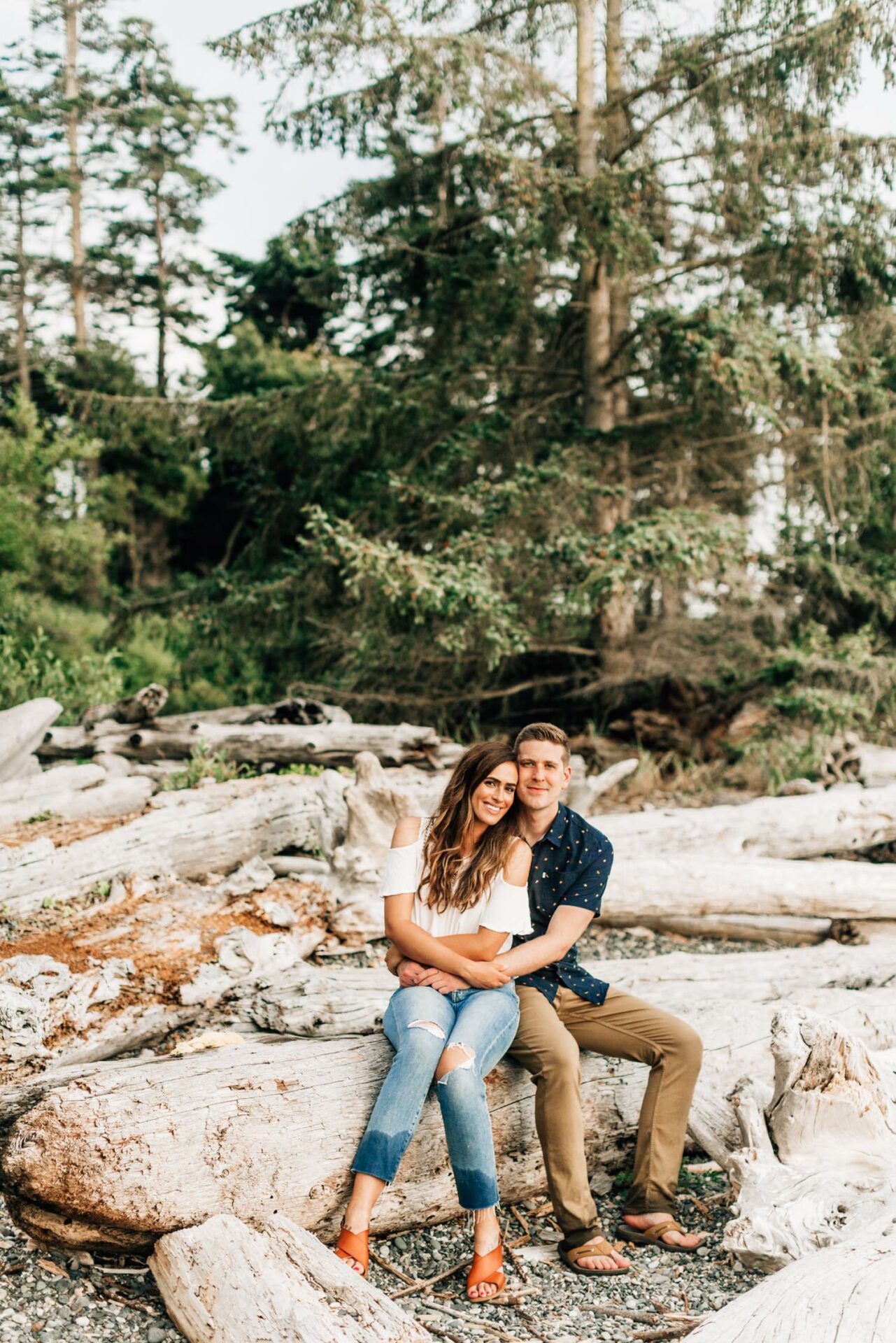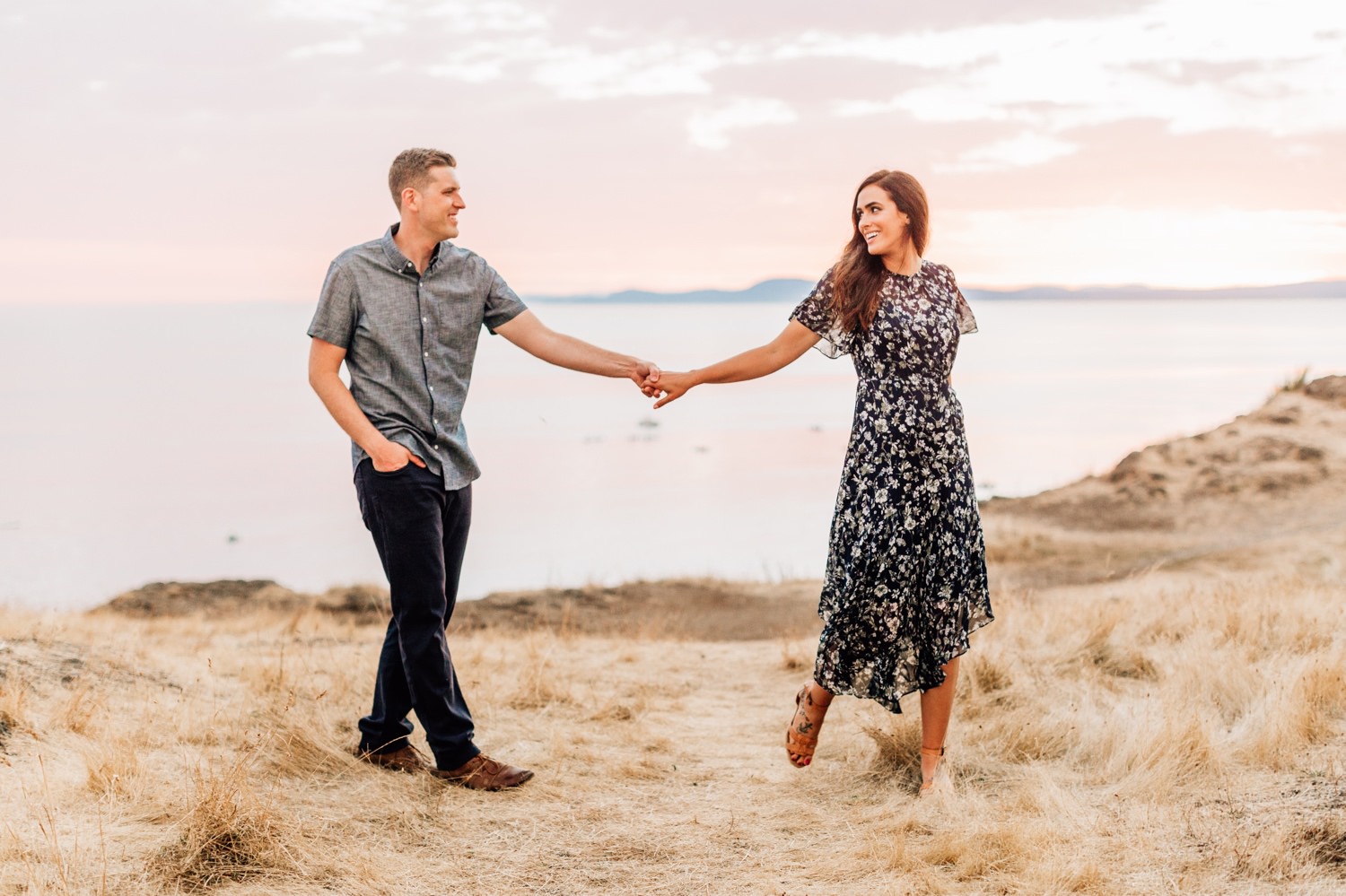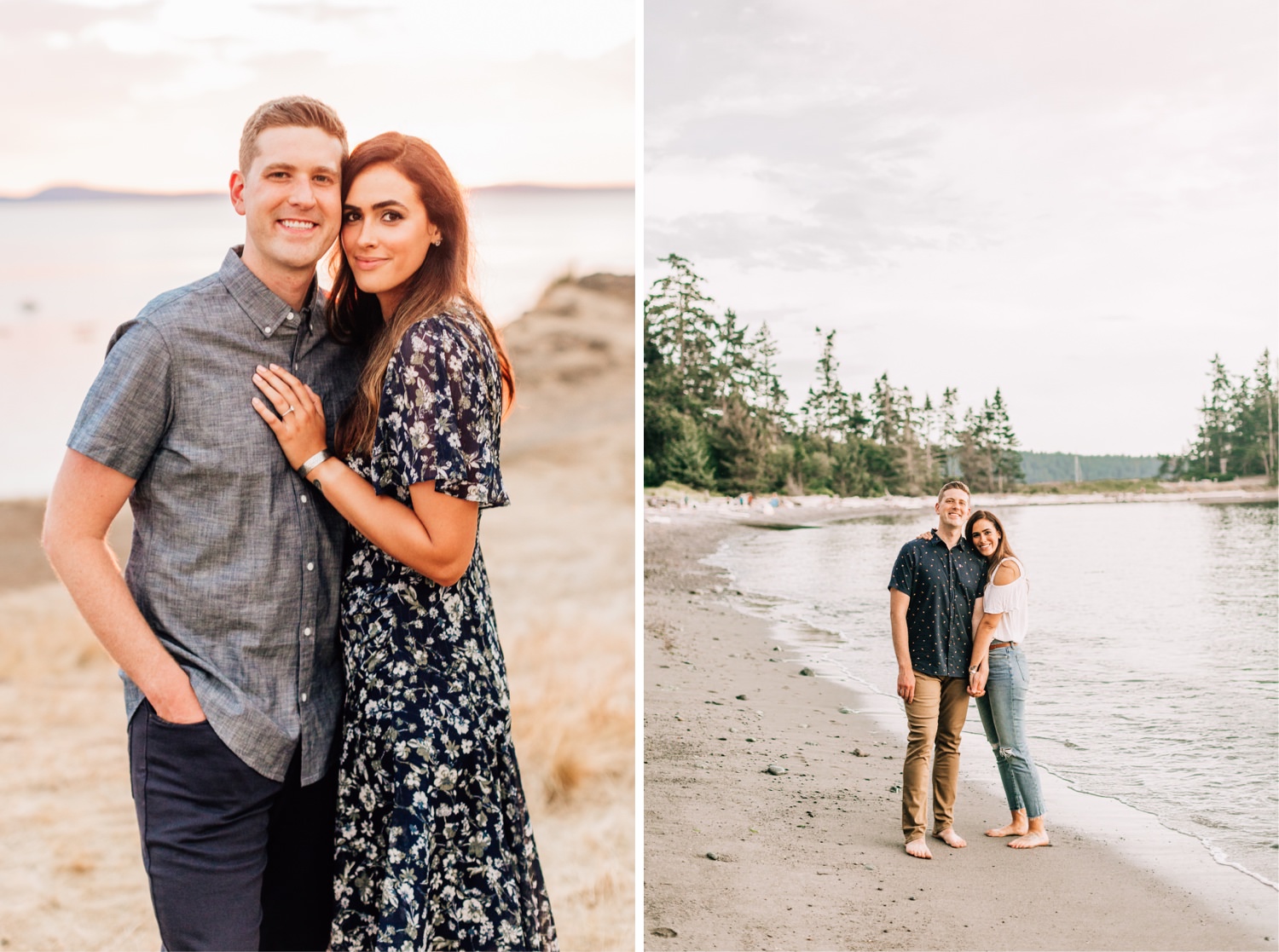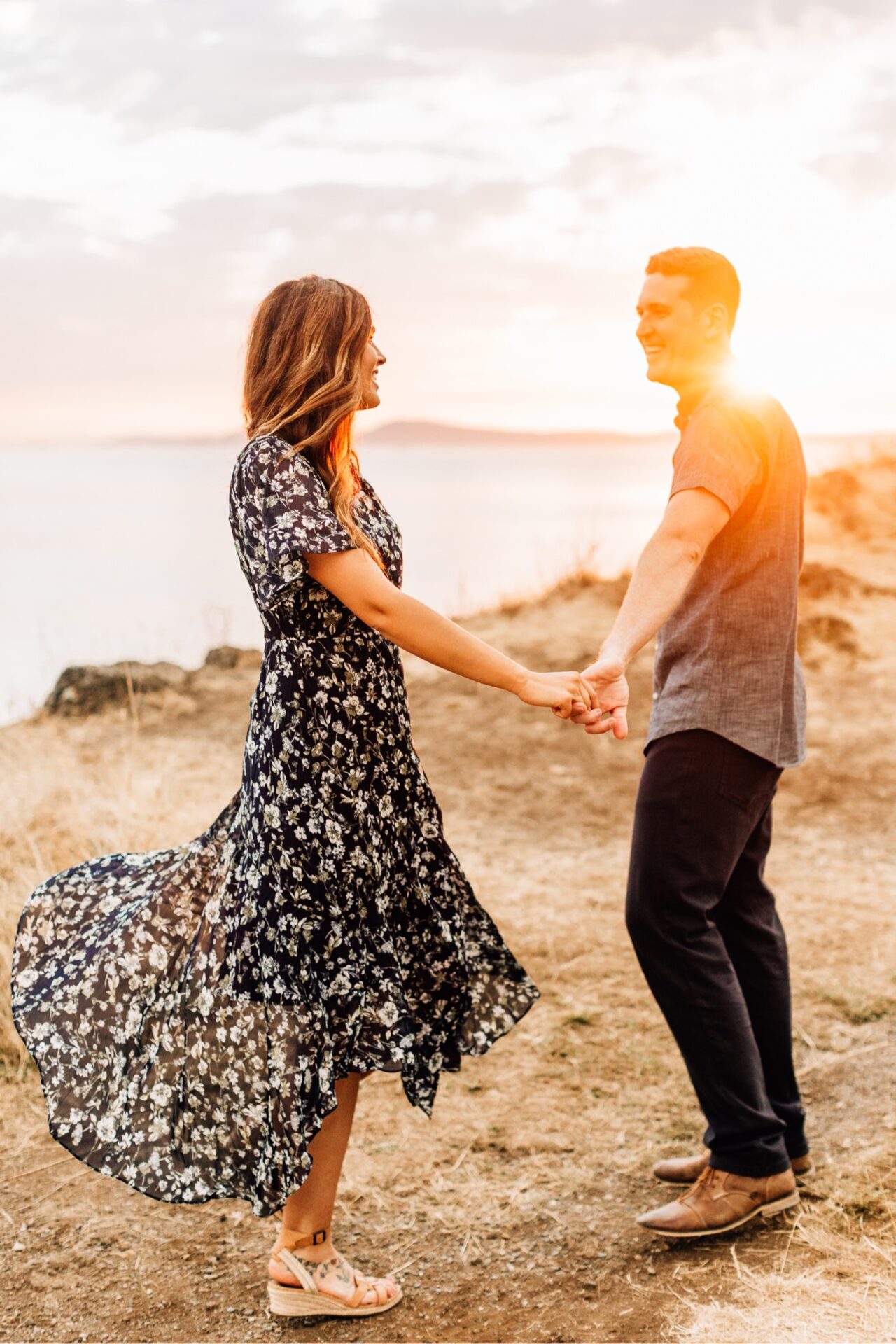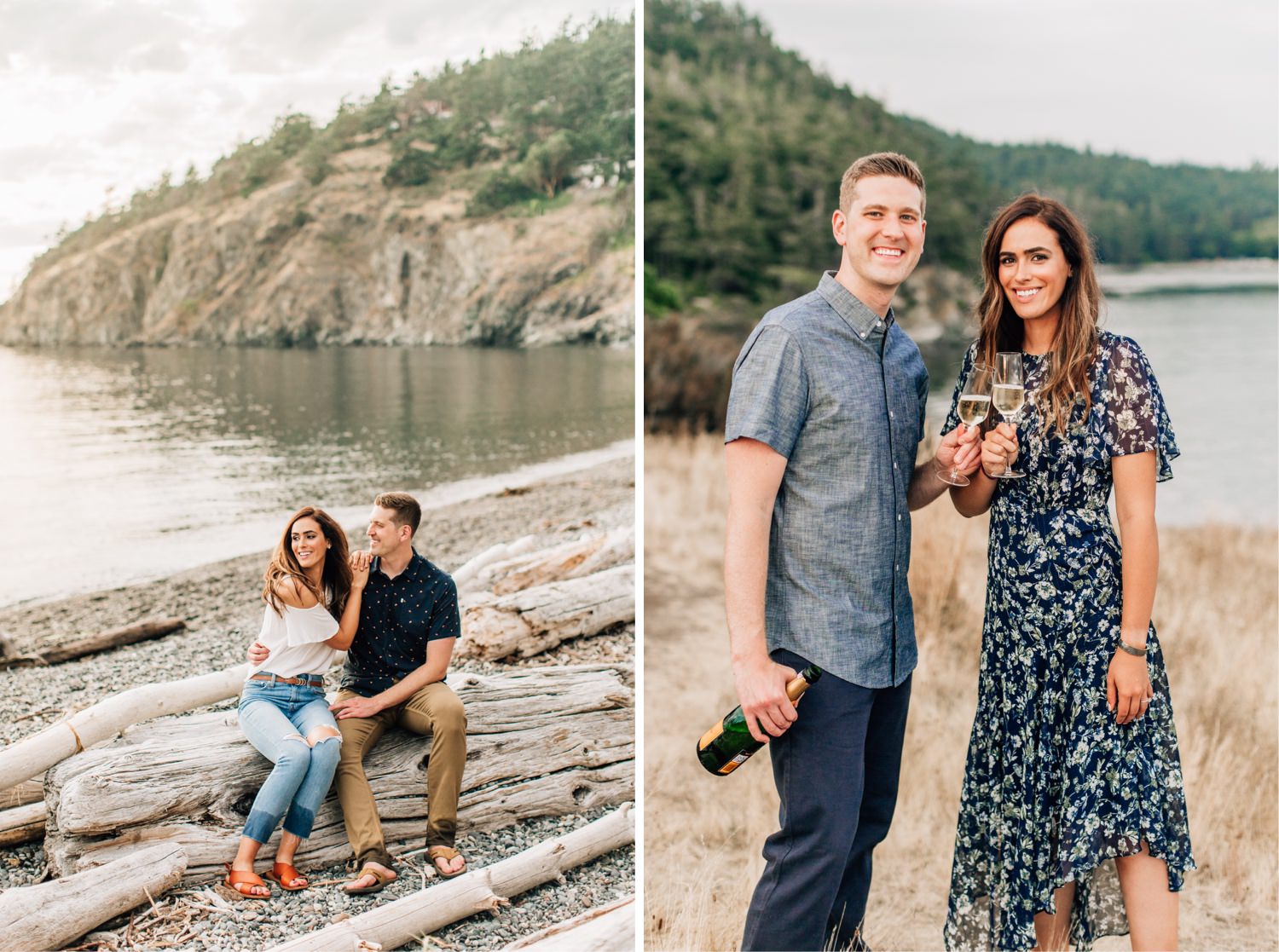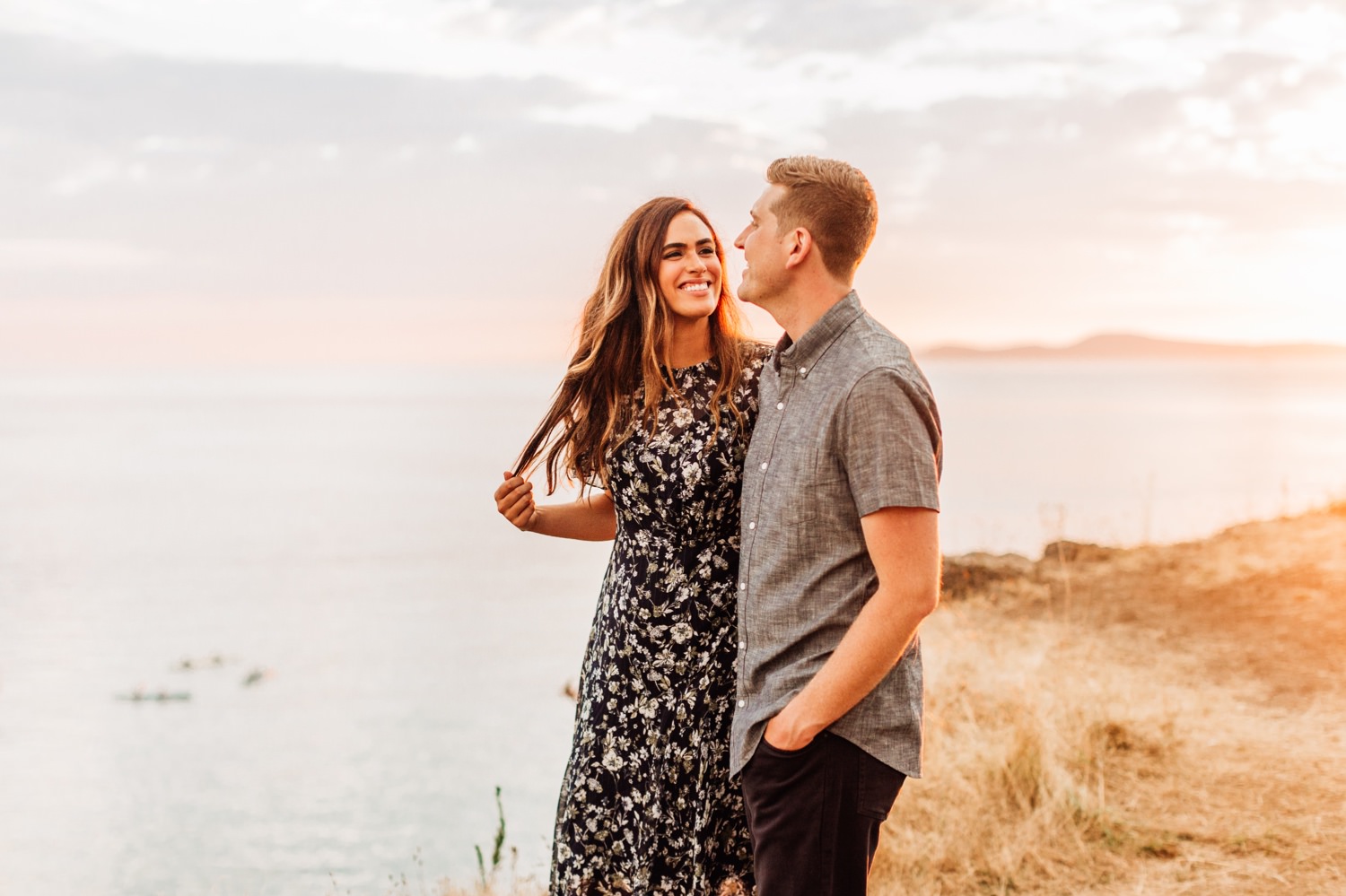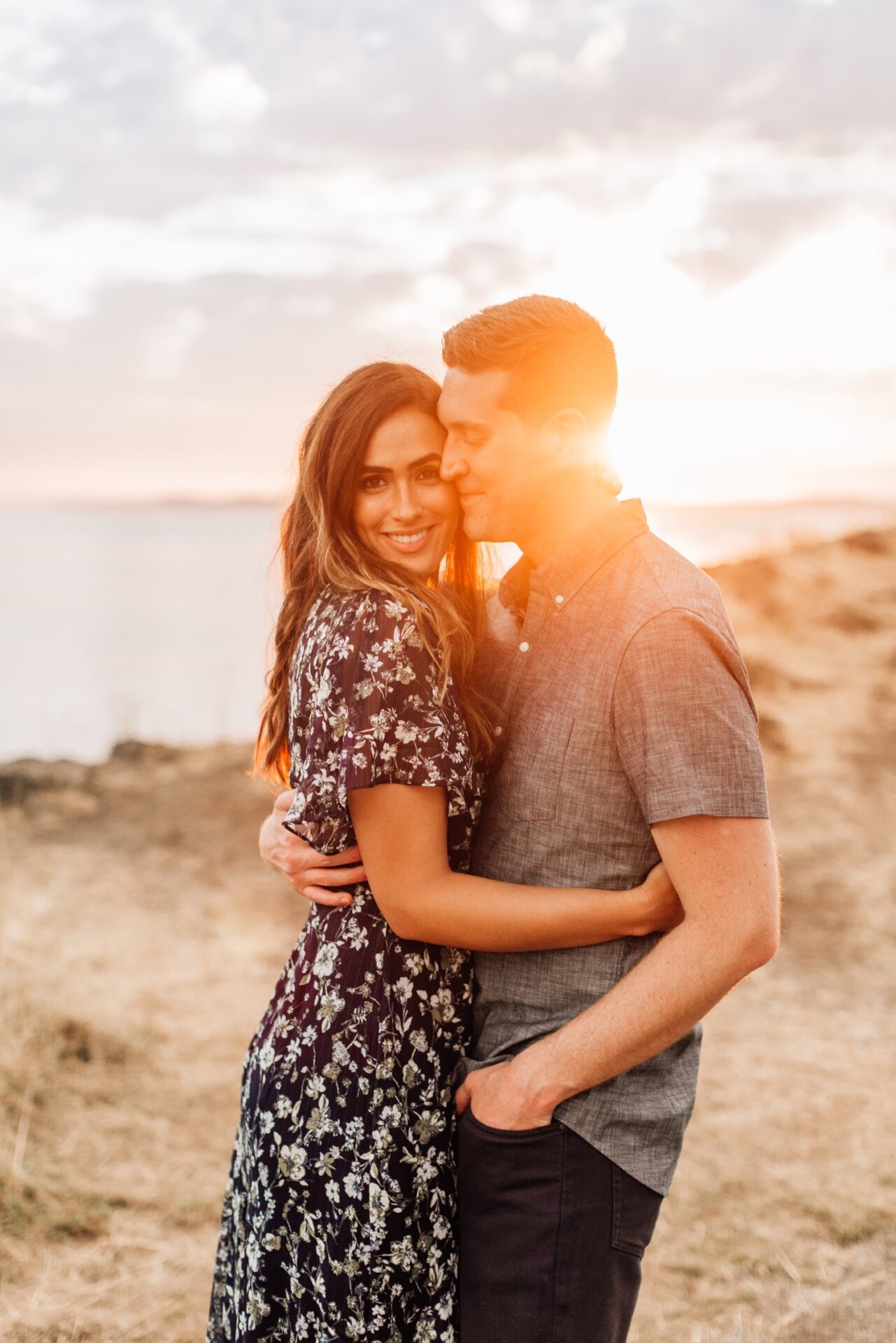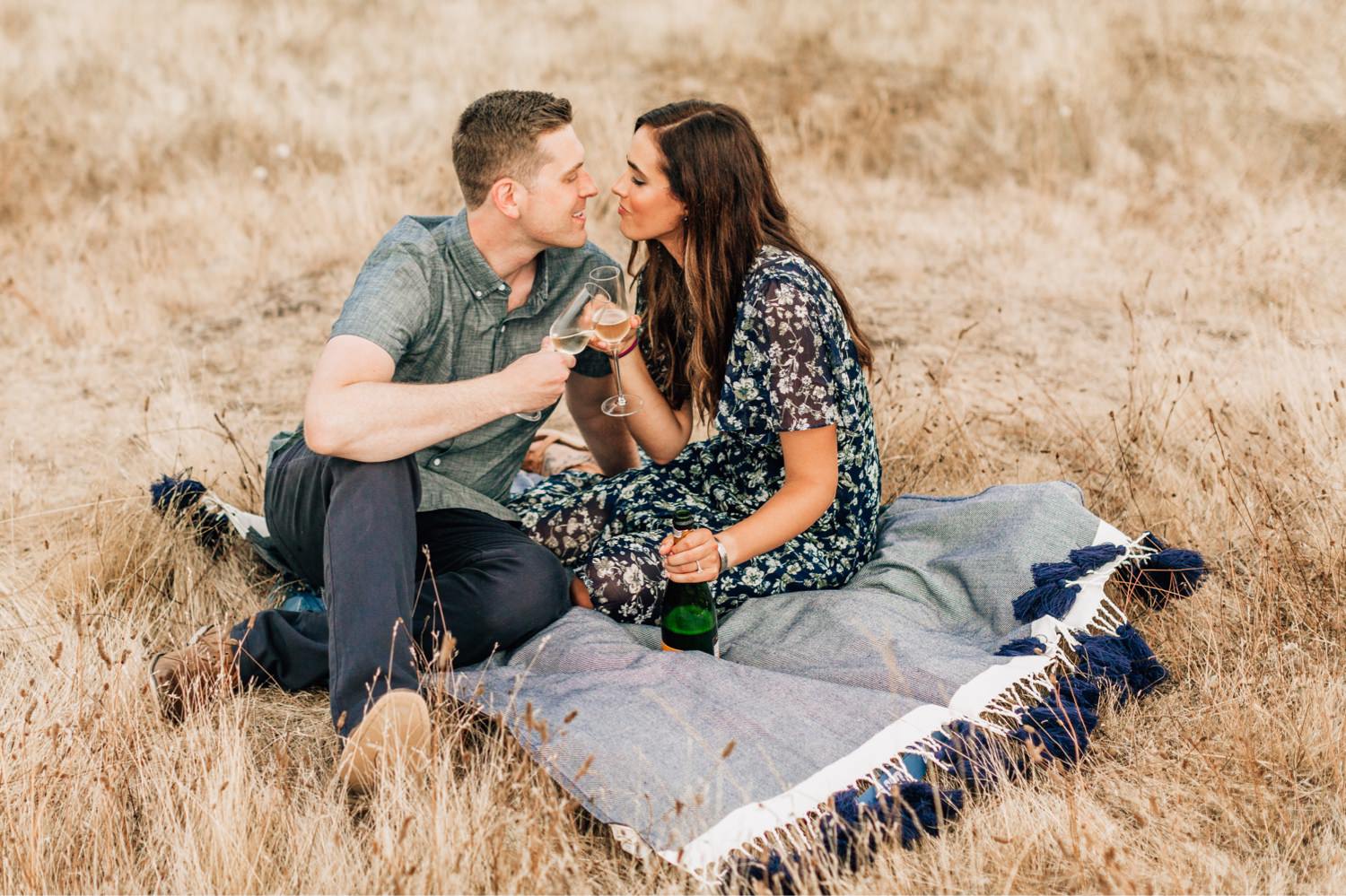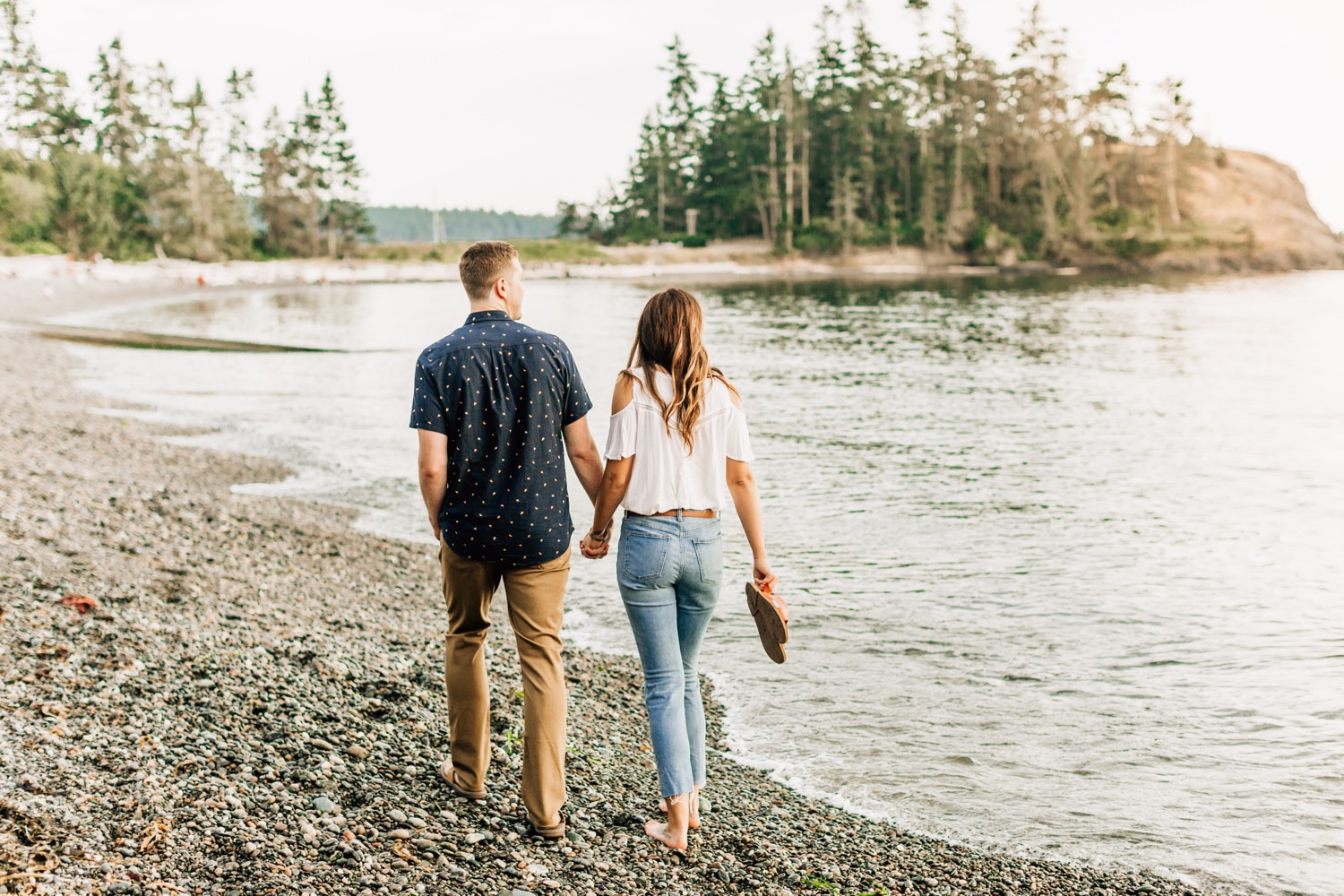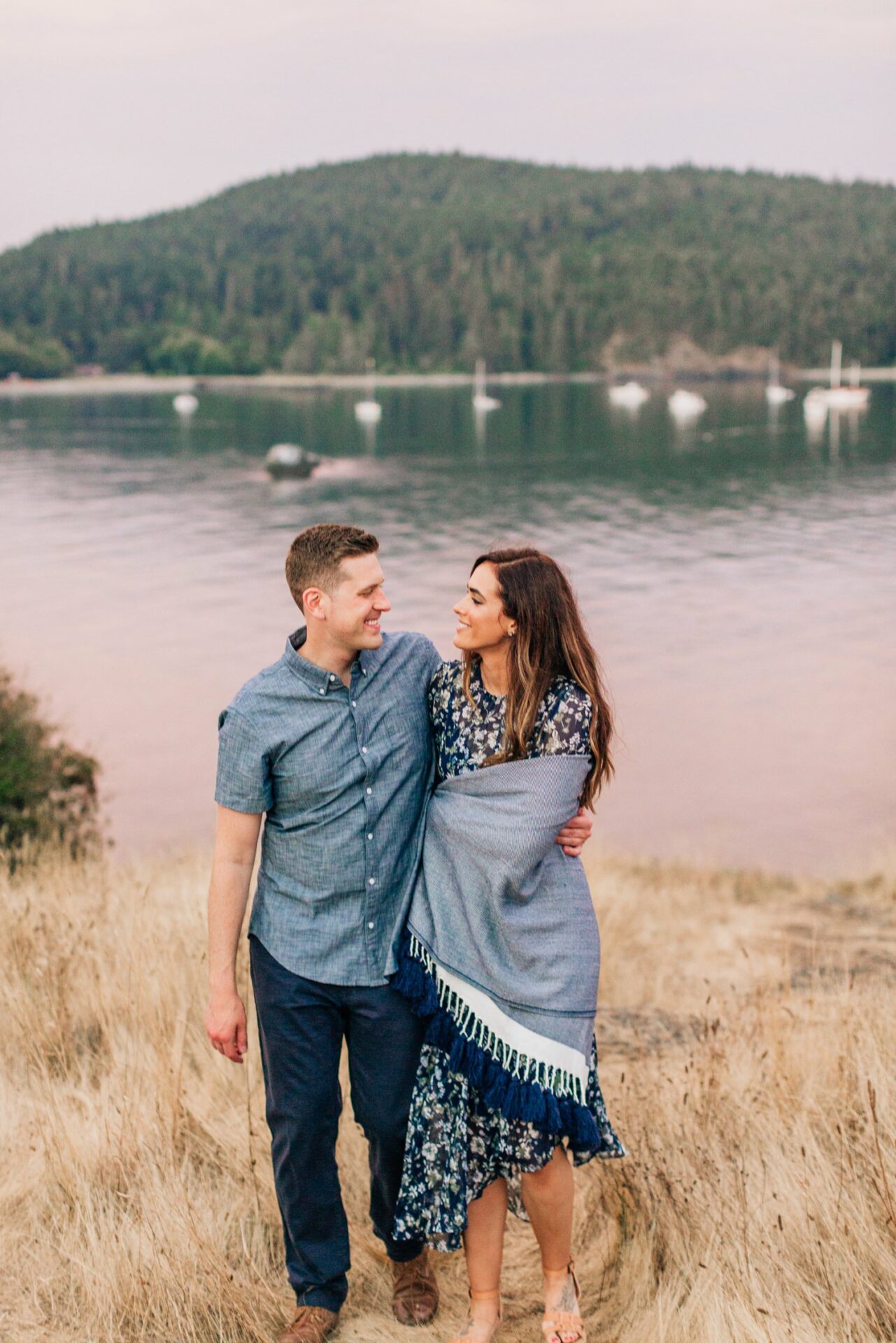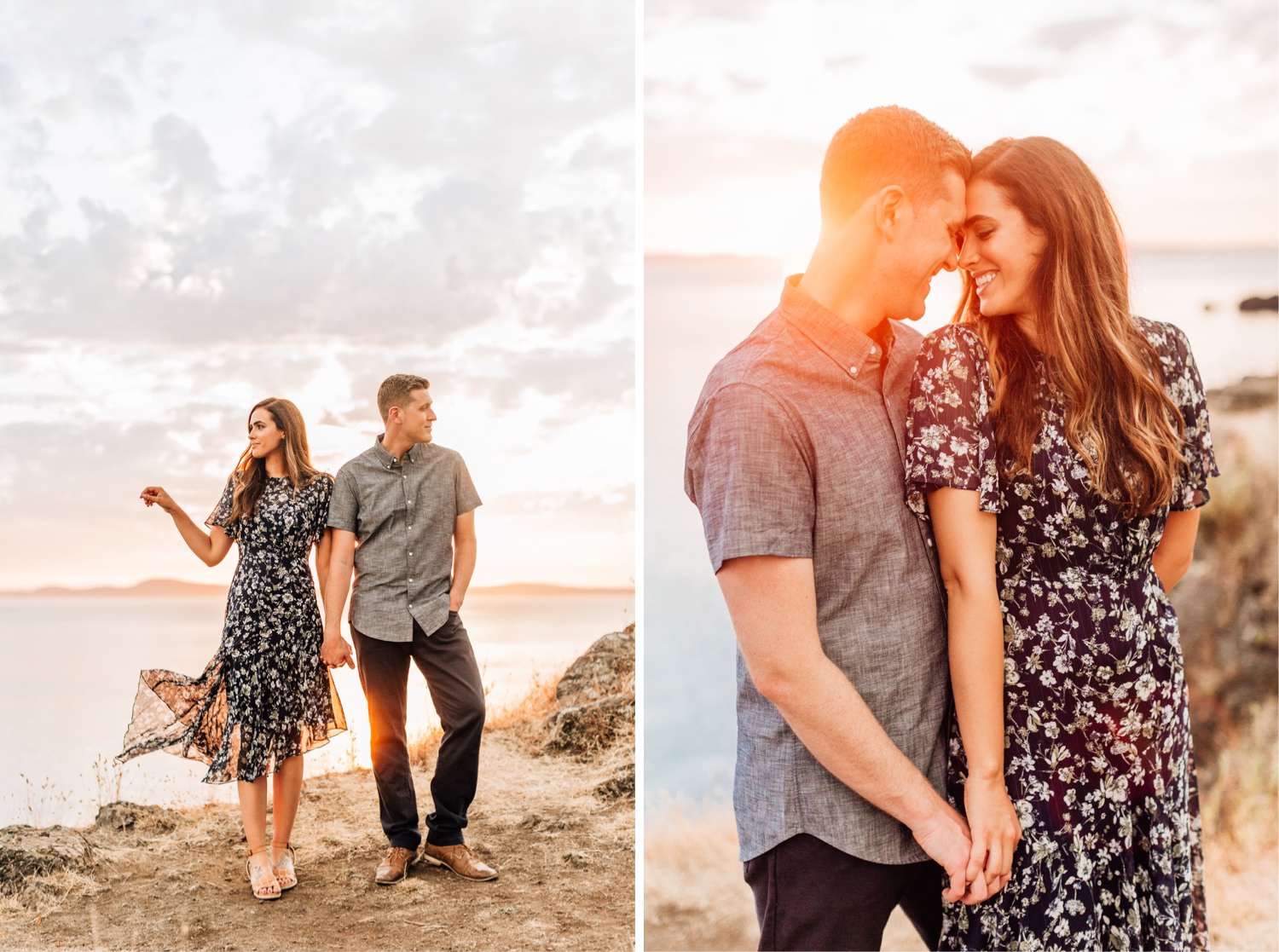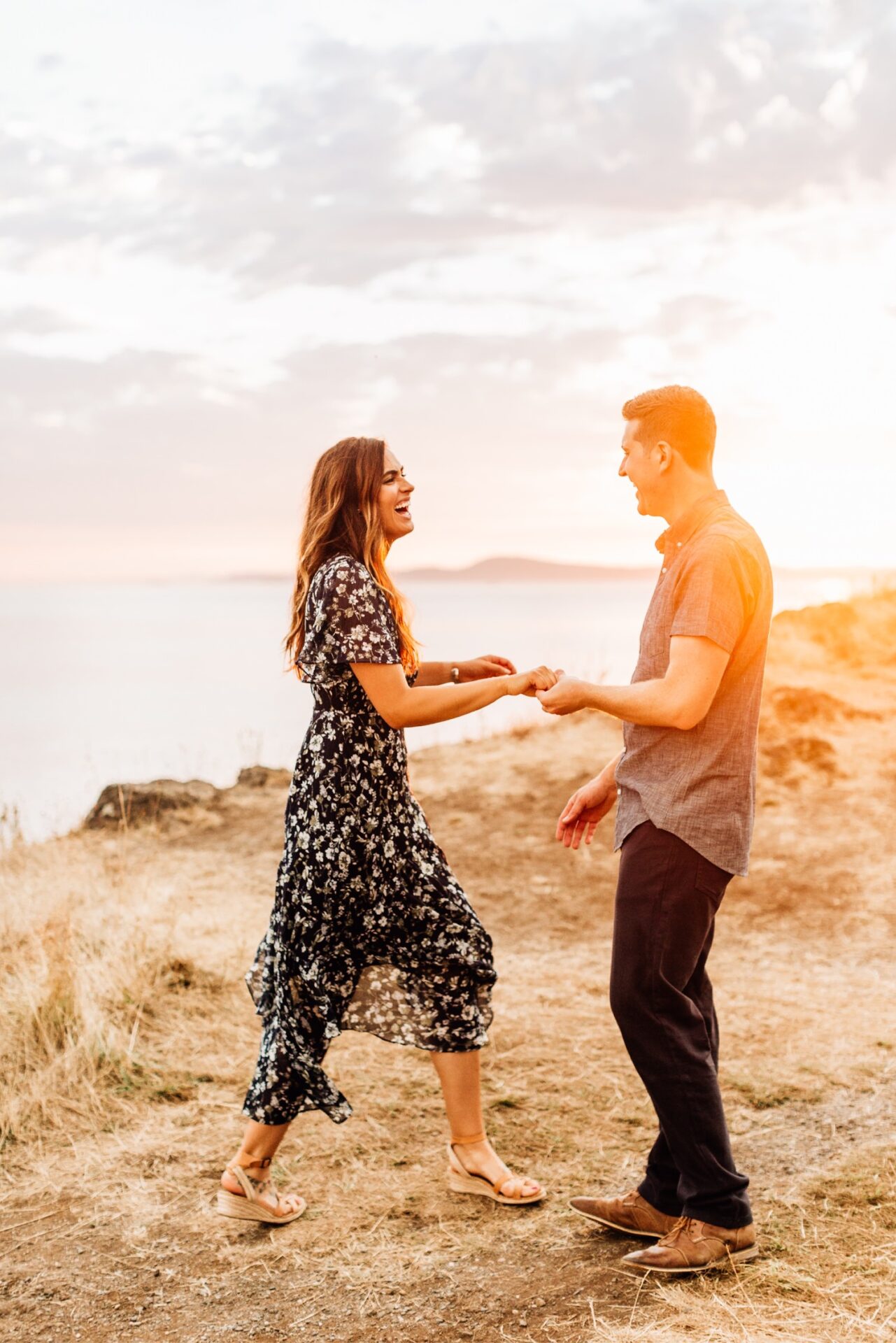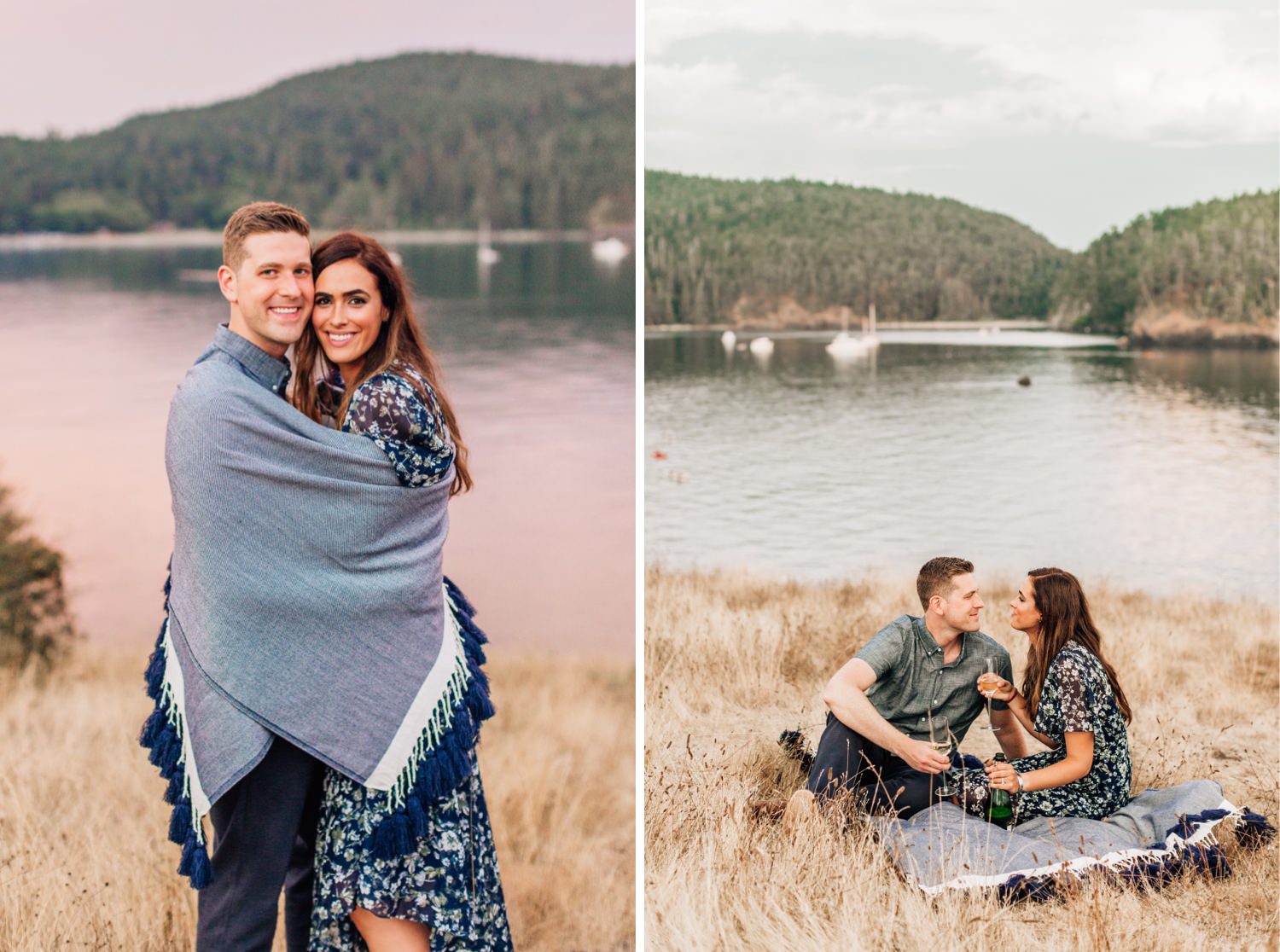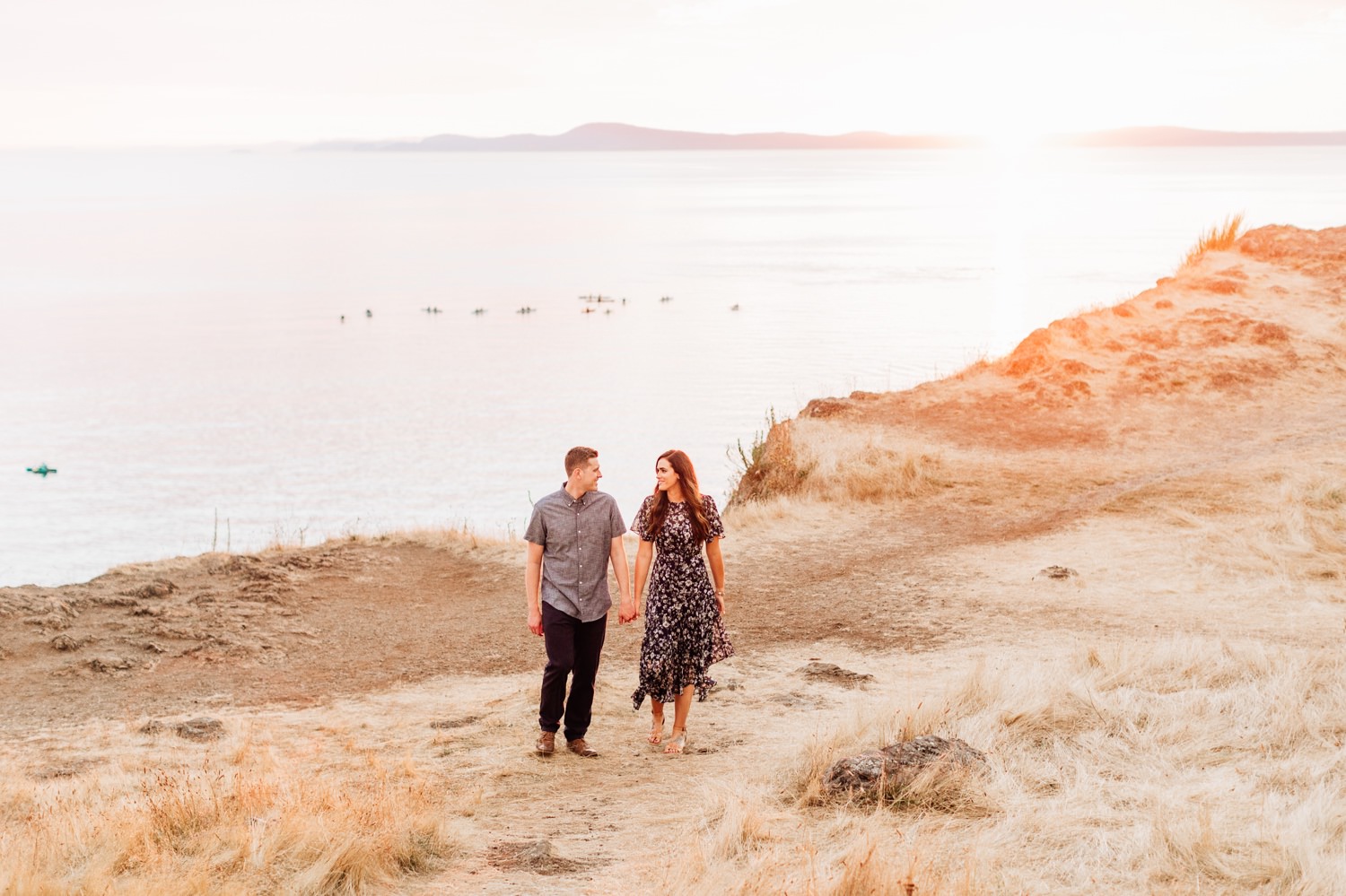 Well, considering I recently delivered Alex + Alex's wedding gallery from Roche Harbor in the San Juan Islands I thought it might finally be time to blog their engagement session!! Major fail on my part, but I still wanted to share this beautiful Deception Pass engagement session mostly because I love these two, but also the sunset and water views are what my Seattle wedding photographer heart lives for. We don't get these types of sunsets every day out here so when we do and I happen to be taking photos that day it's such a special moment!
It's so fun to explore new places for Seattle engagement sessions with soon to be brides and grooms. And it's even better when they bring Prosecco for us all to share! Alex and Alex were so easy to photograph and the setting was just a bonus.
This is a great example of two very different looks resulting in a great variety of photos all within one session. The first outfit they wore was much more casual and a great choice for walking barefoot by the water. It felt true to who they were so they were comfortable and at ease. Their second look was a bit more dressed up and the best choice for those golden hour moments that have a bit more drama! I will most likely recommend my couples start off in their most casual look and finish the shoot in their dressier option for that very reason! I also want my clients to wear their favorite look last because by the time they change they are fully warmed up and I always think the best shots of a couple is closer to the end of the session when they can forget I'm there and feel a little more playful with one another!
I hope to share more from their Roche Harbor wedding soon, but lot's more blogging catching up to do in the meantime!