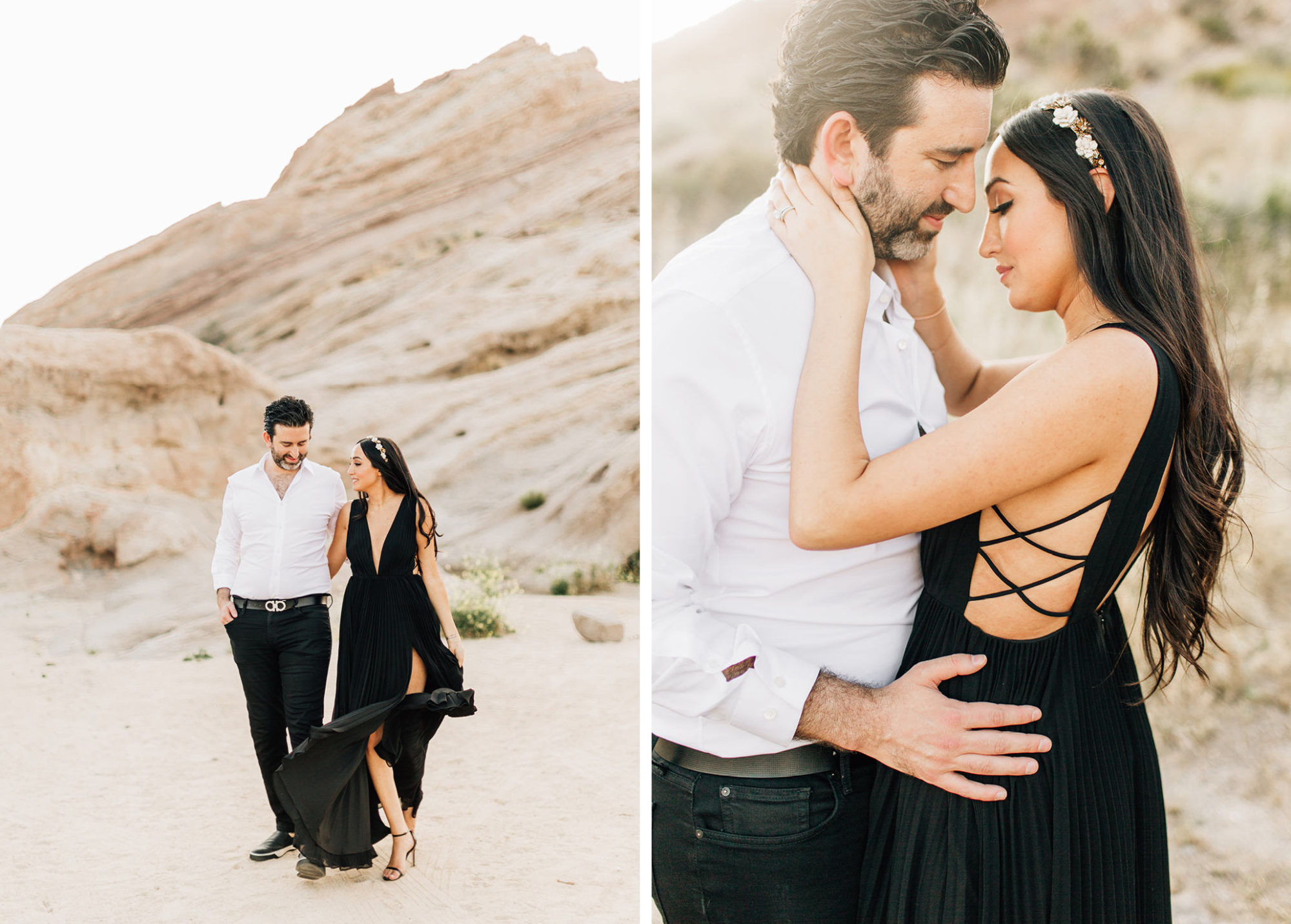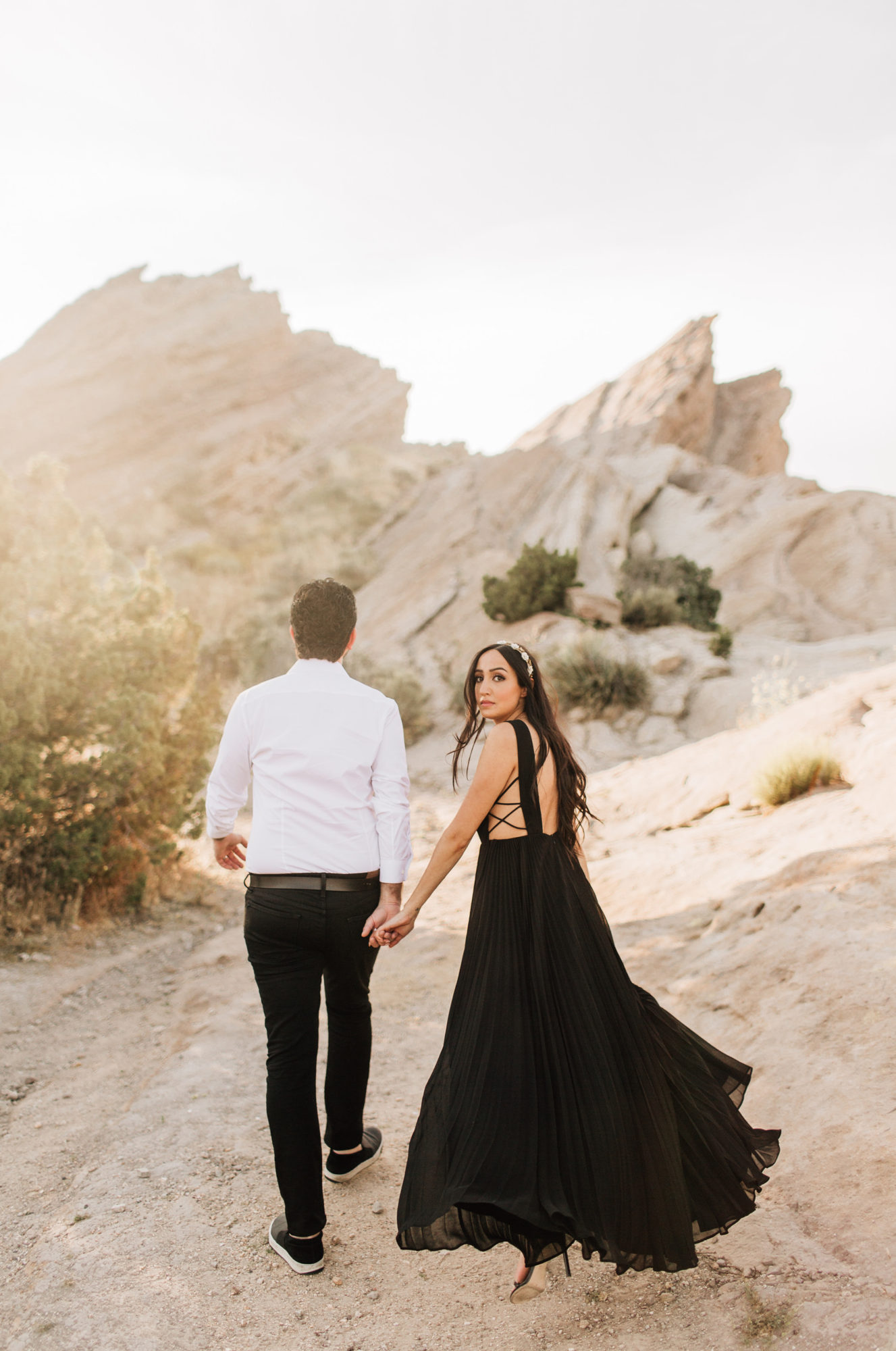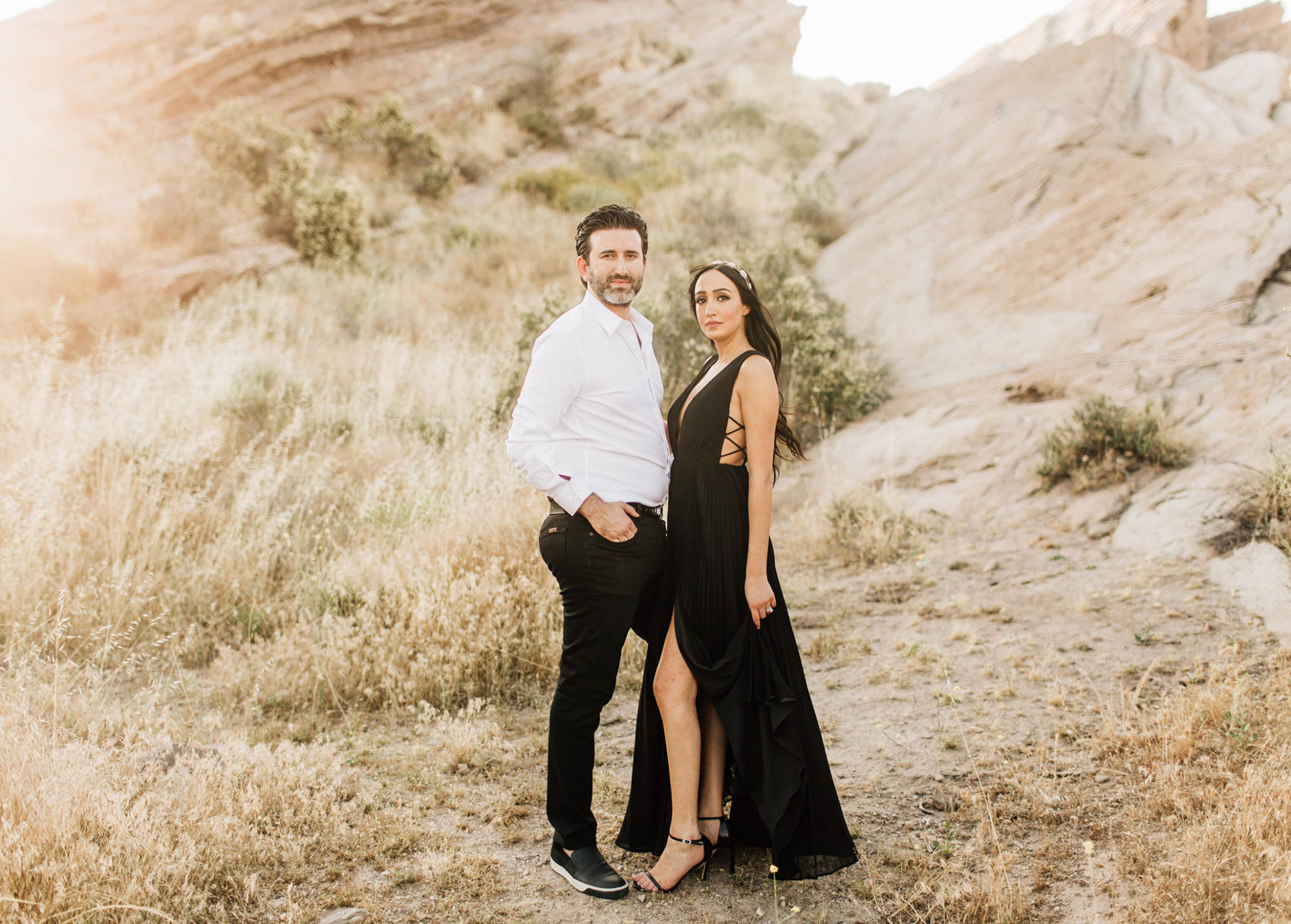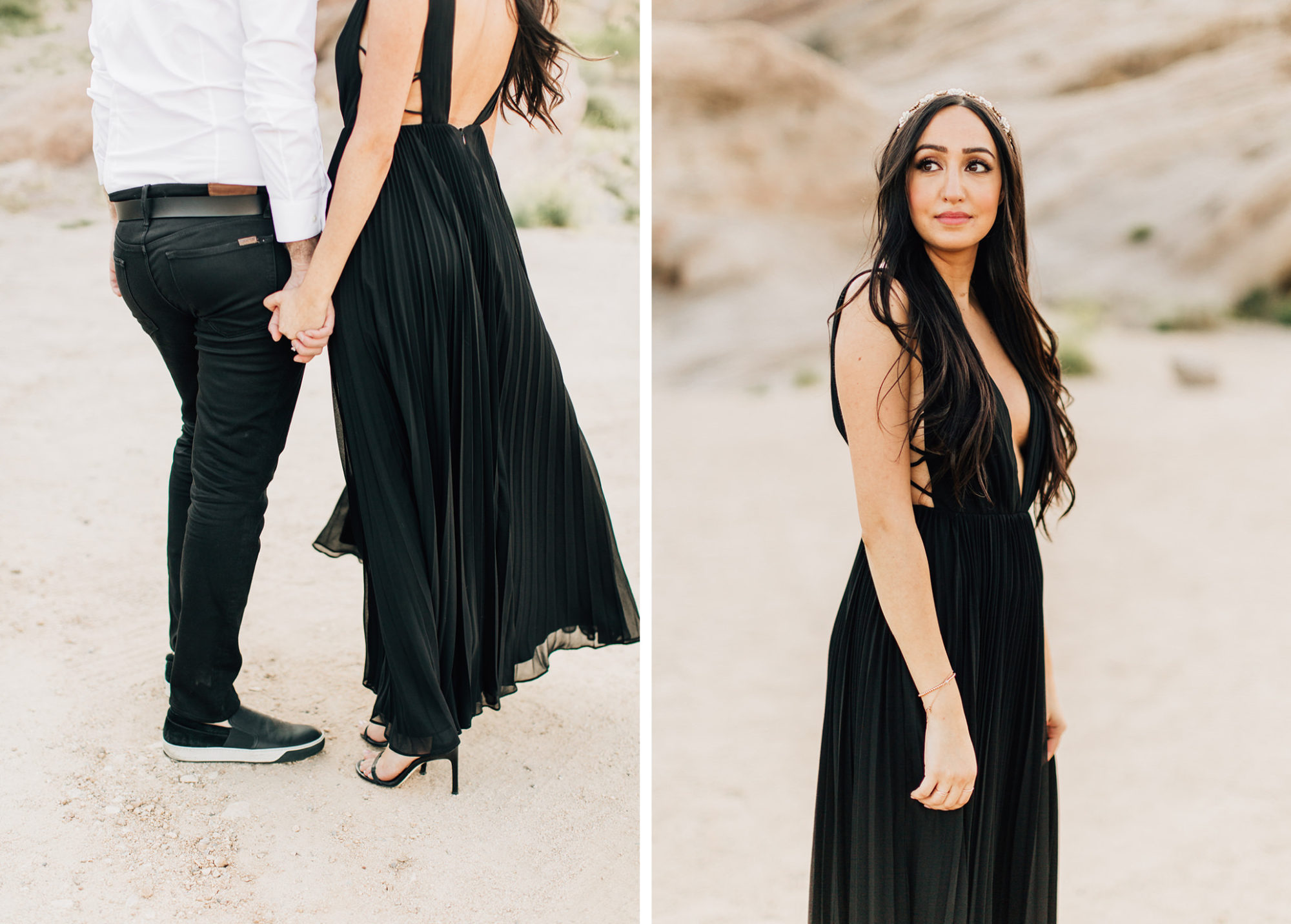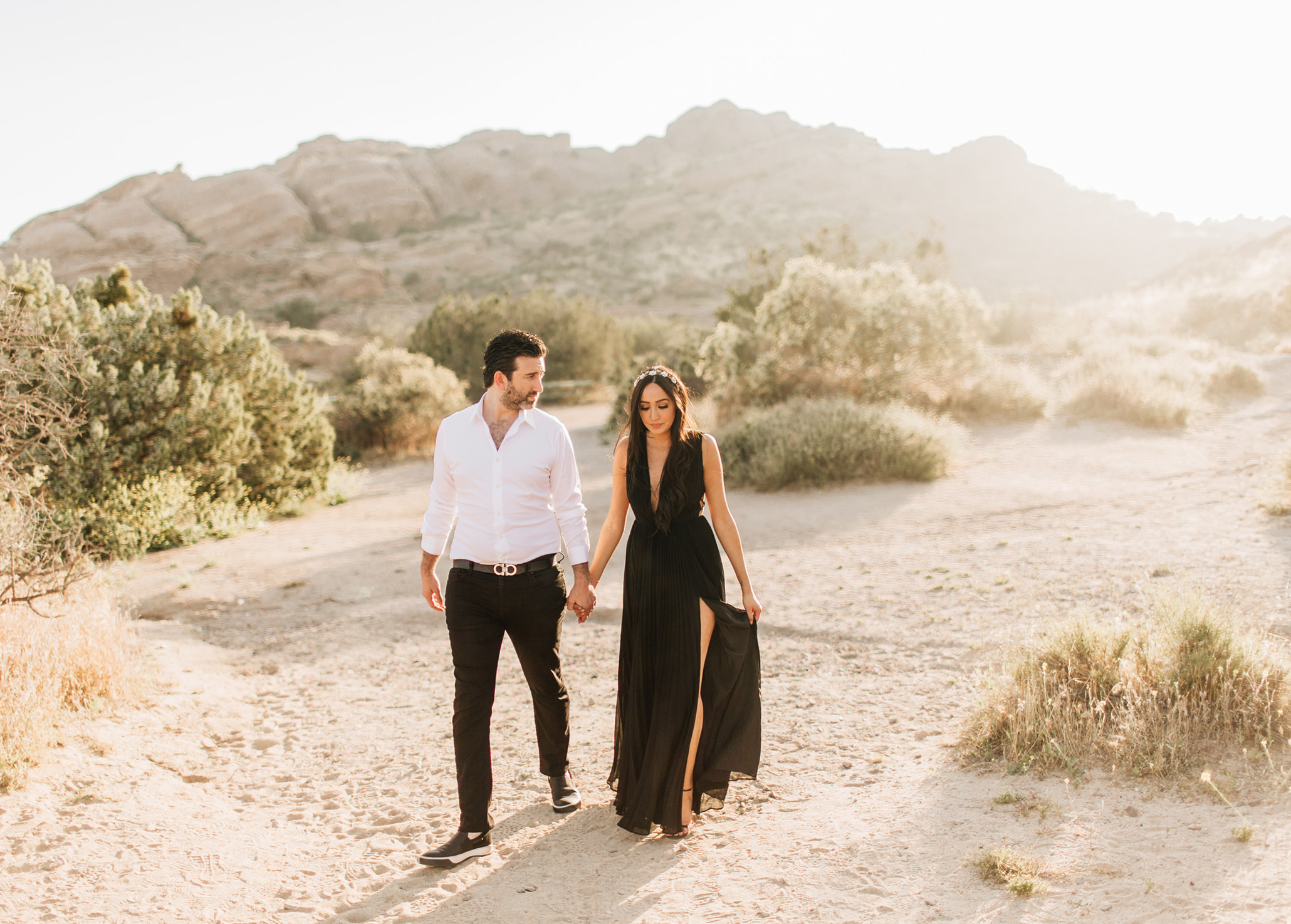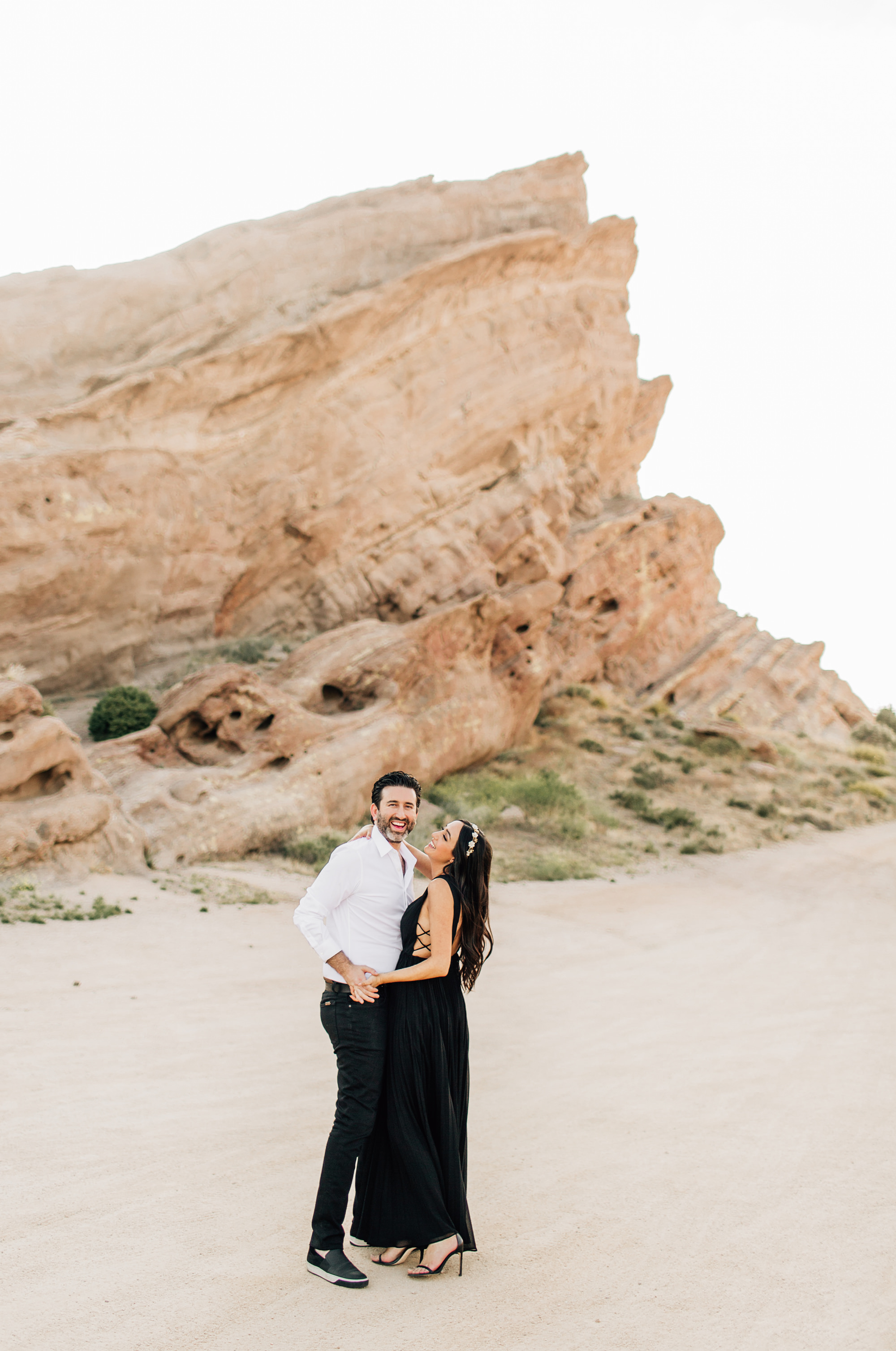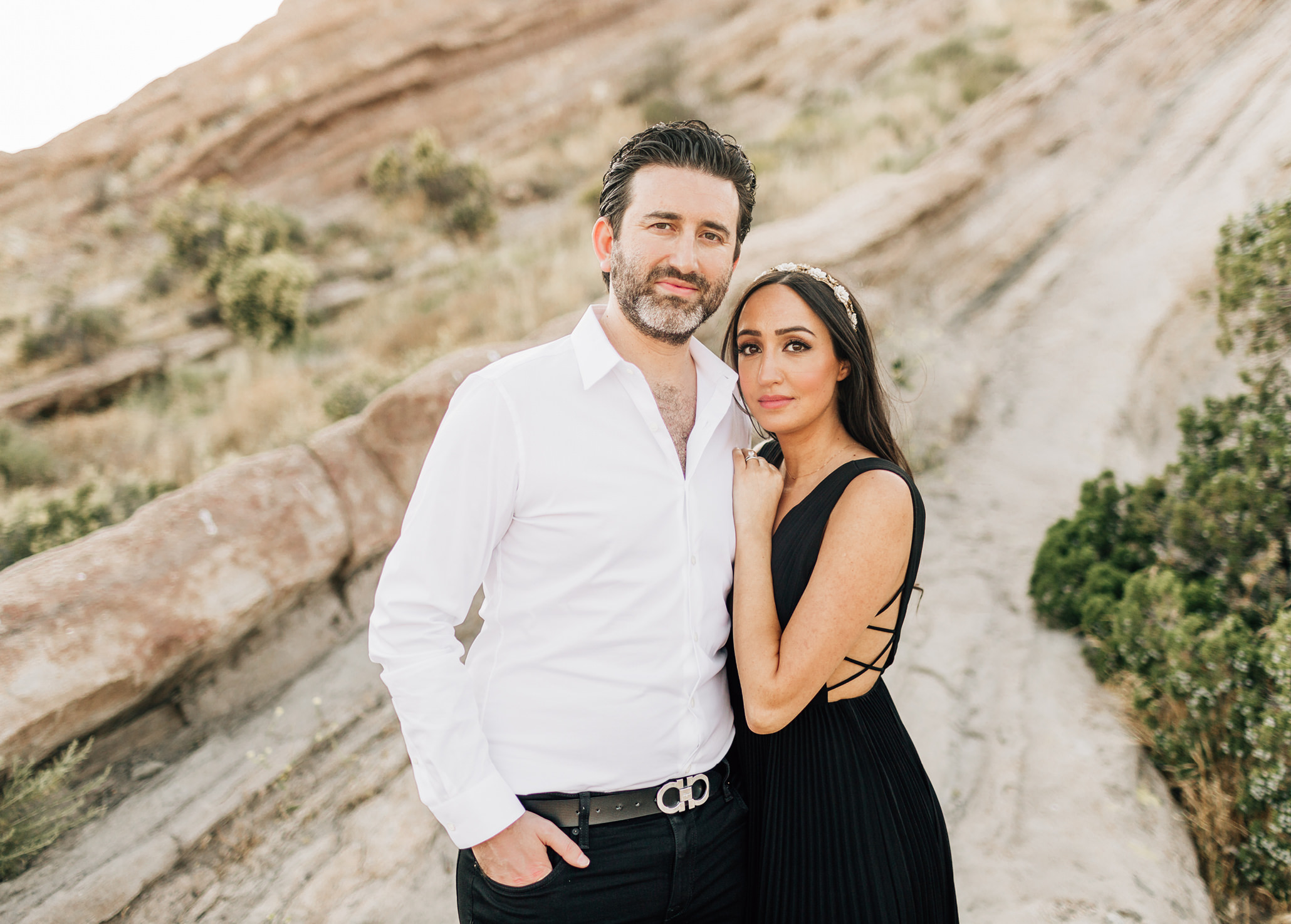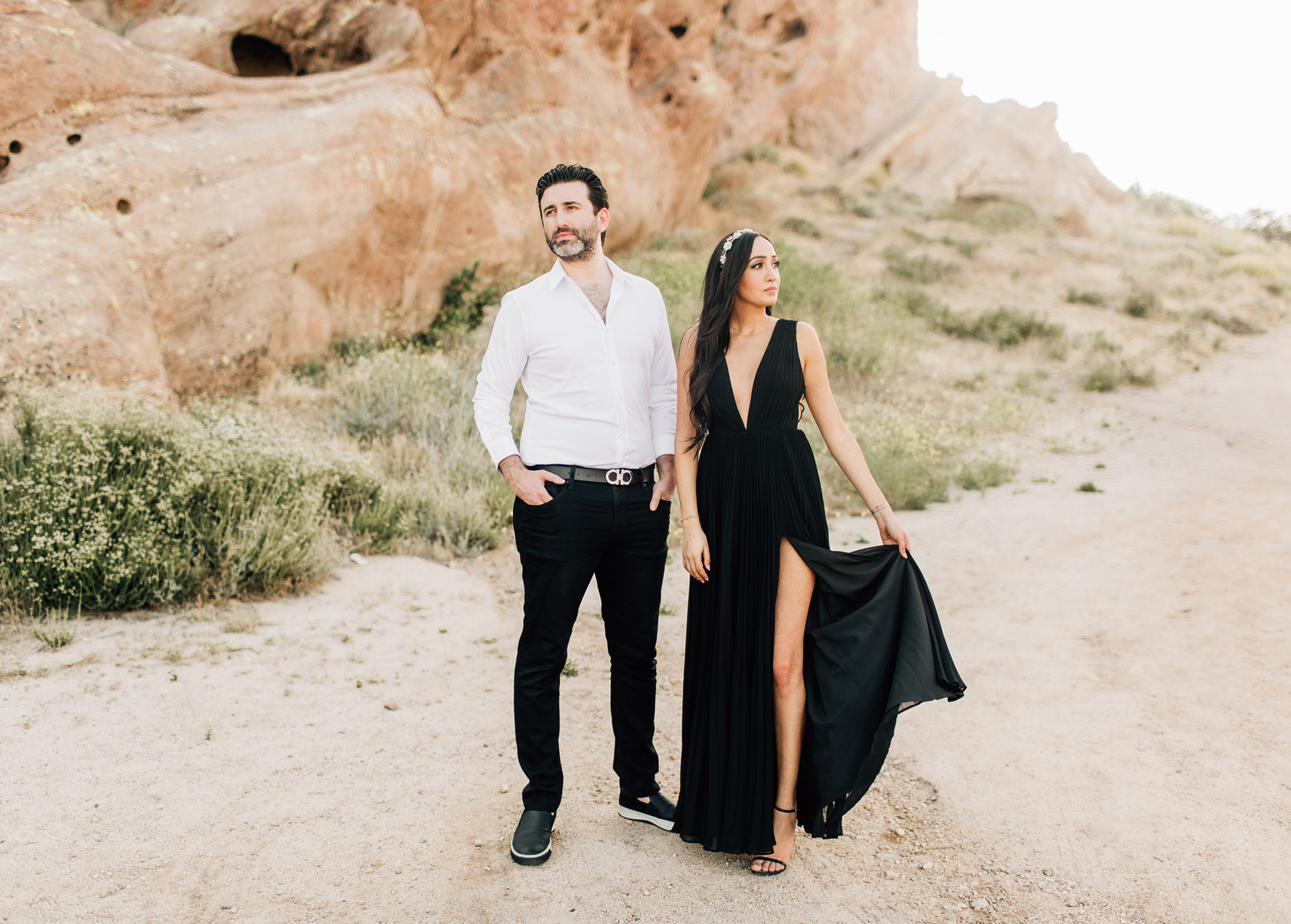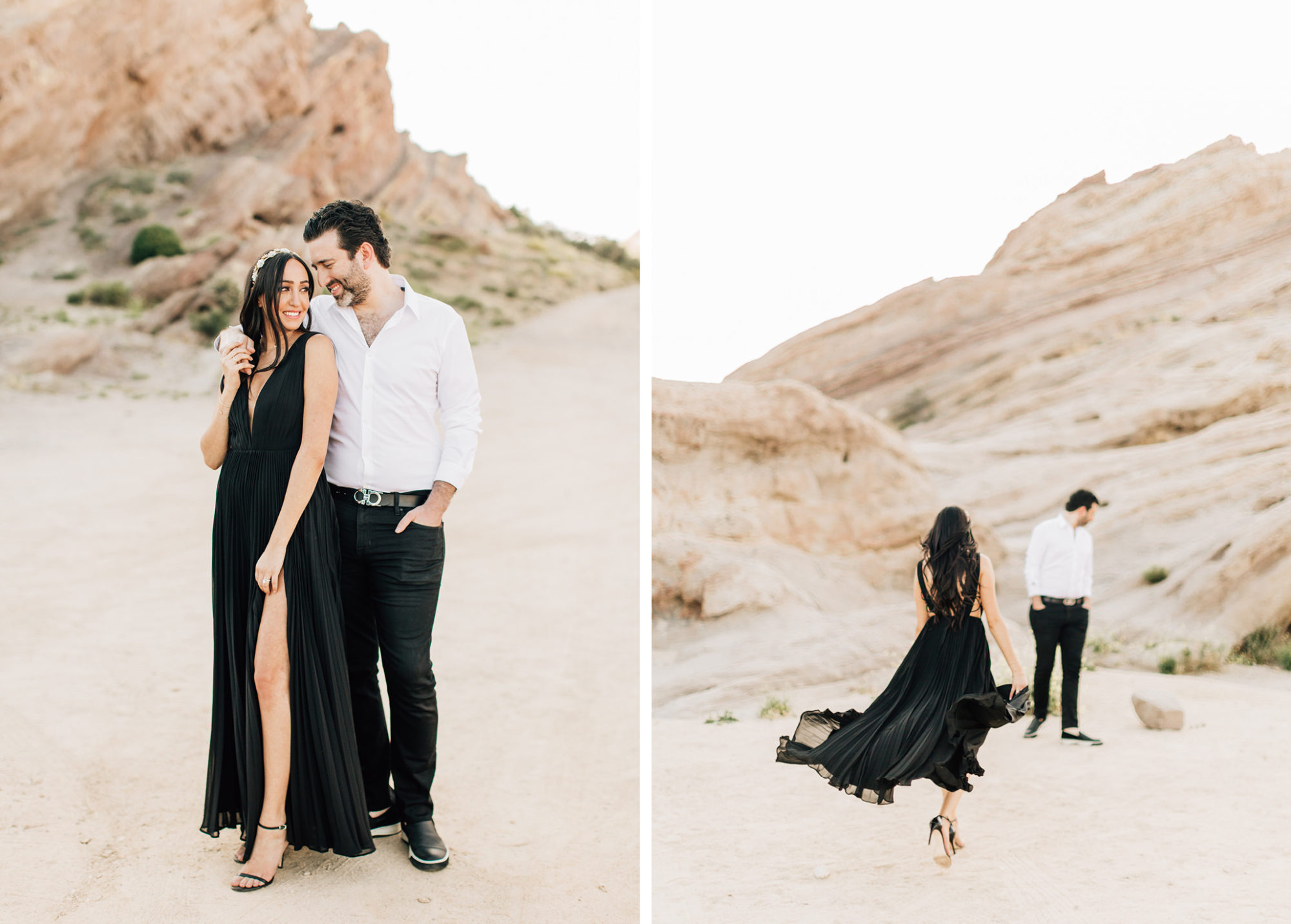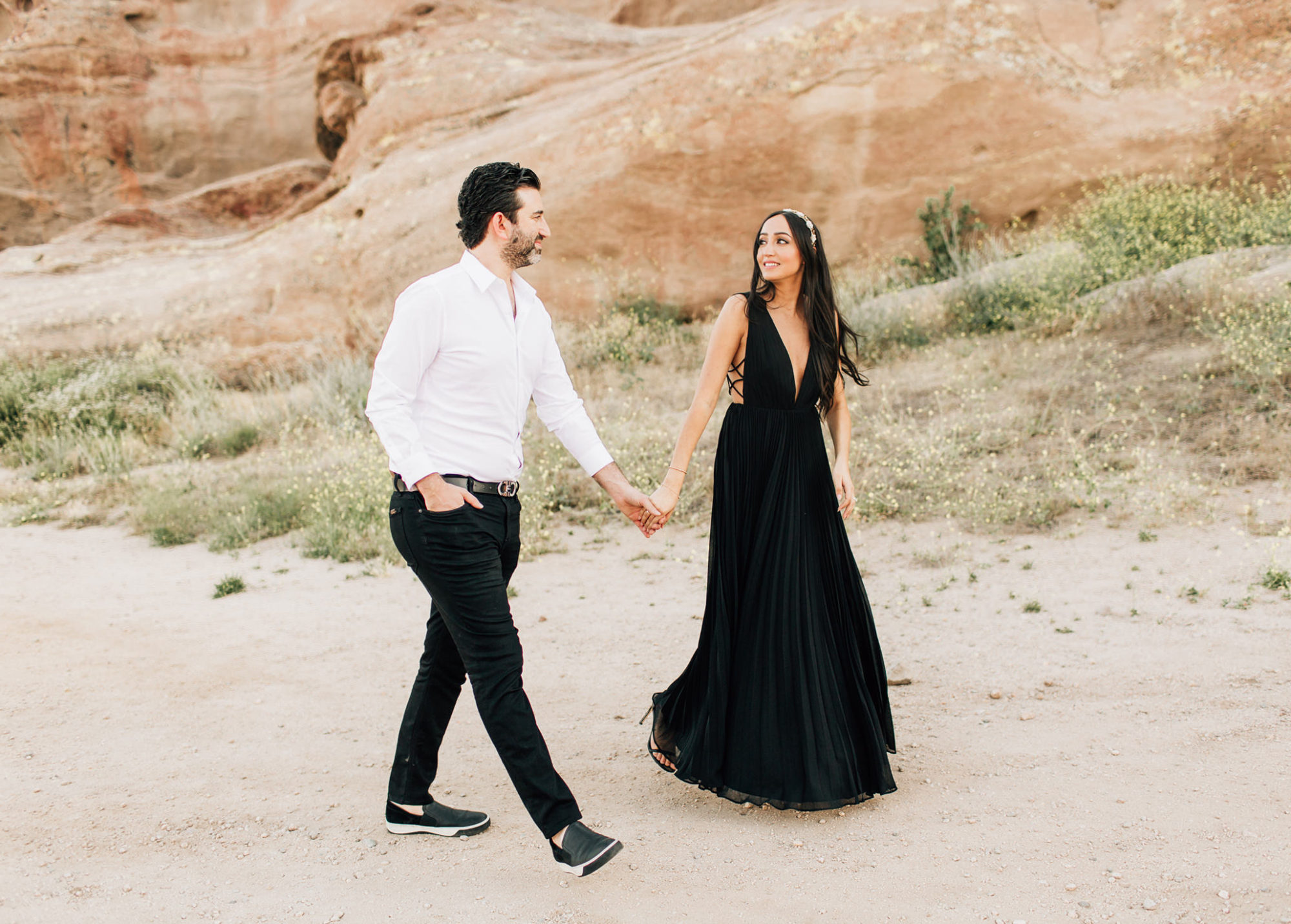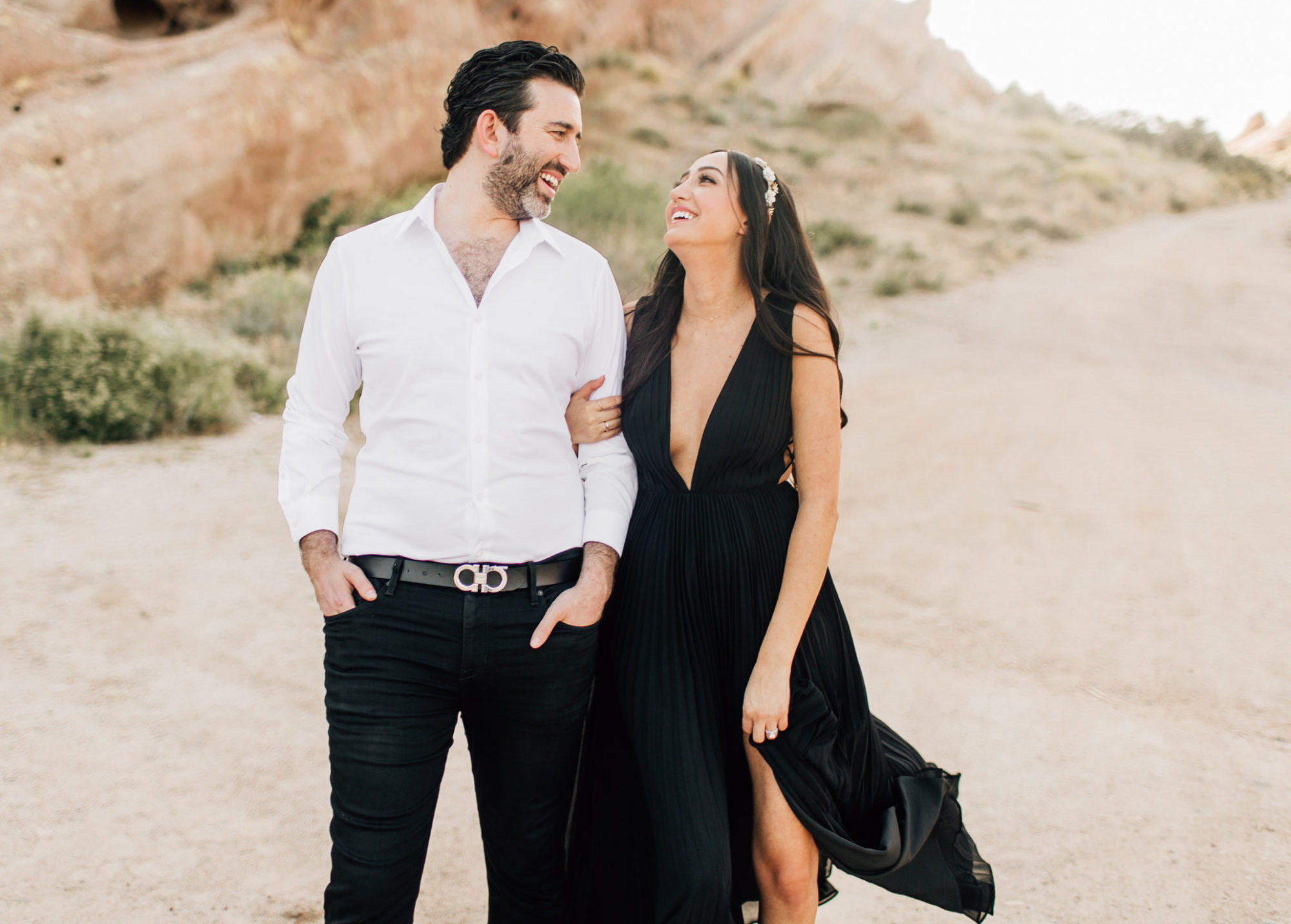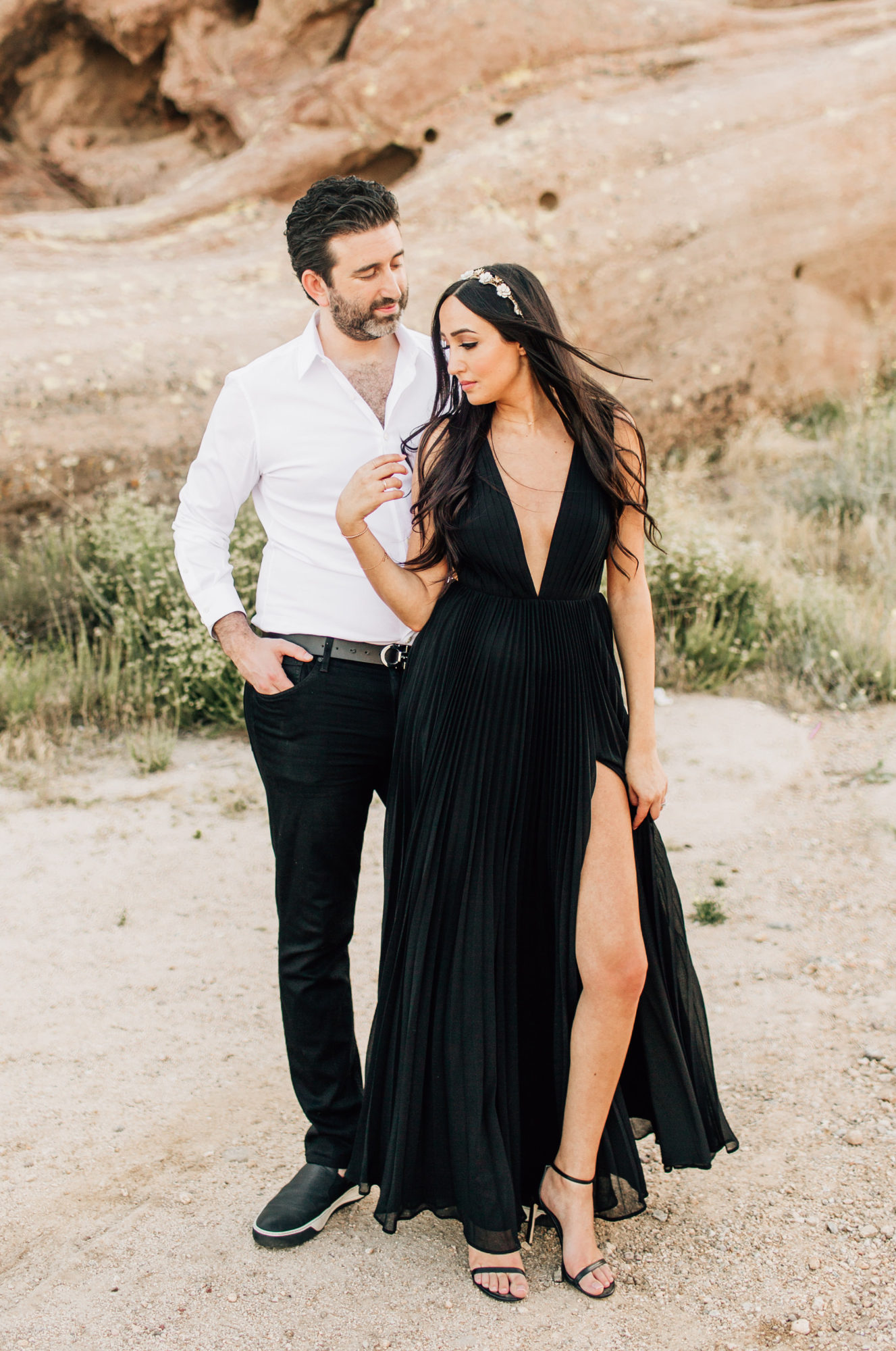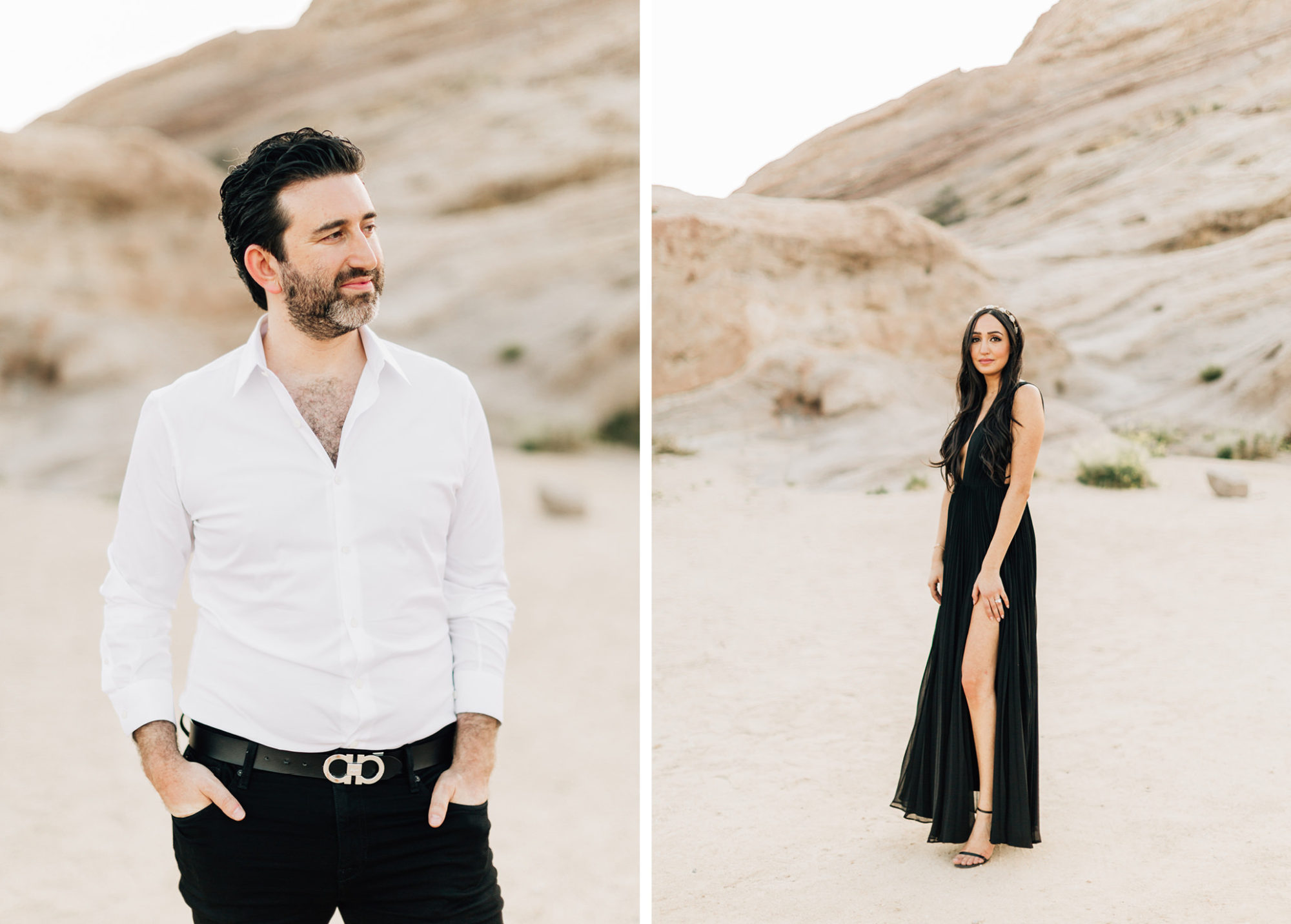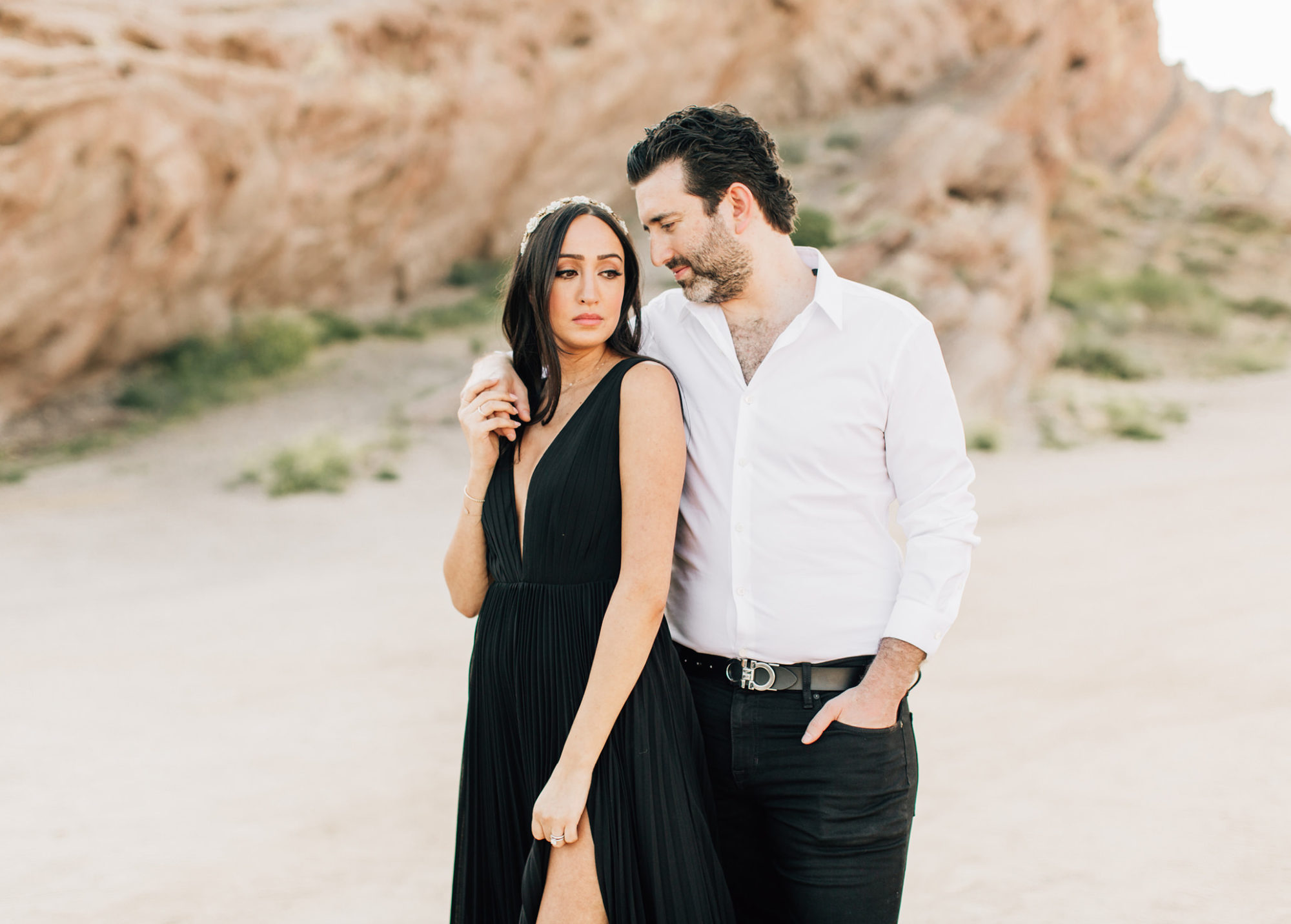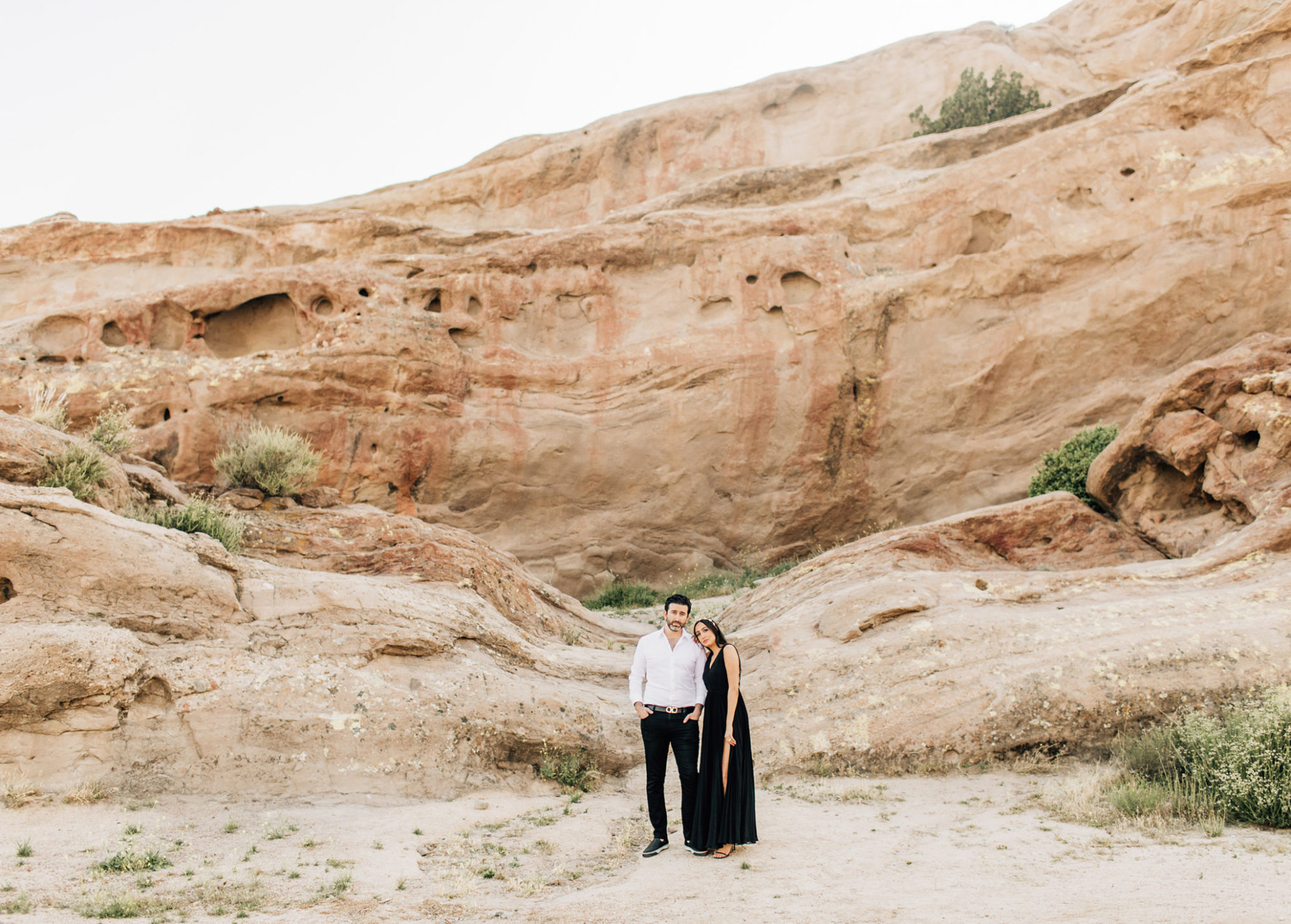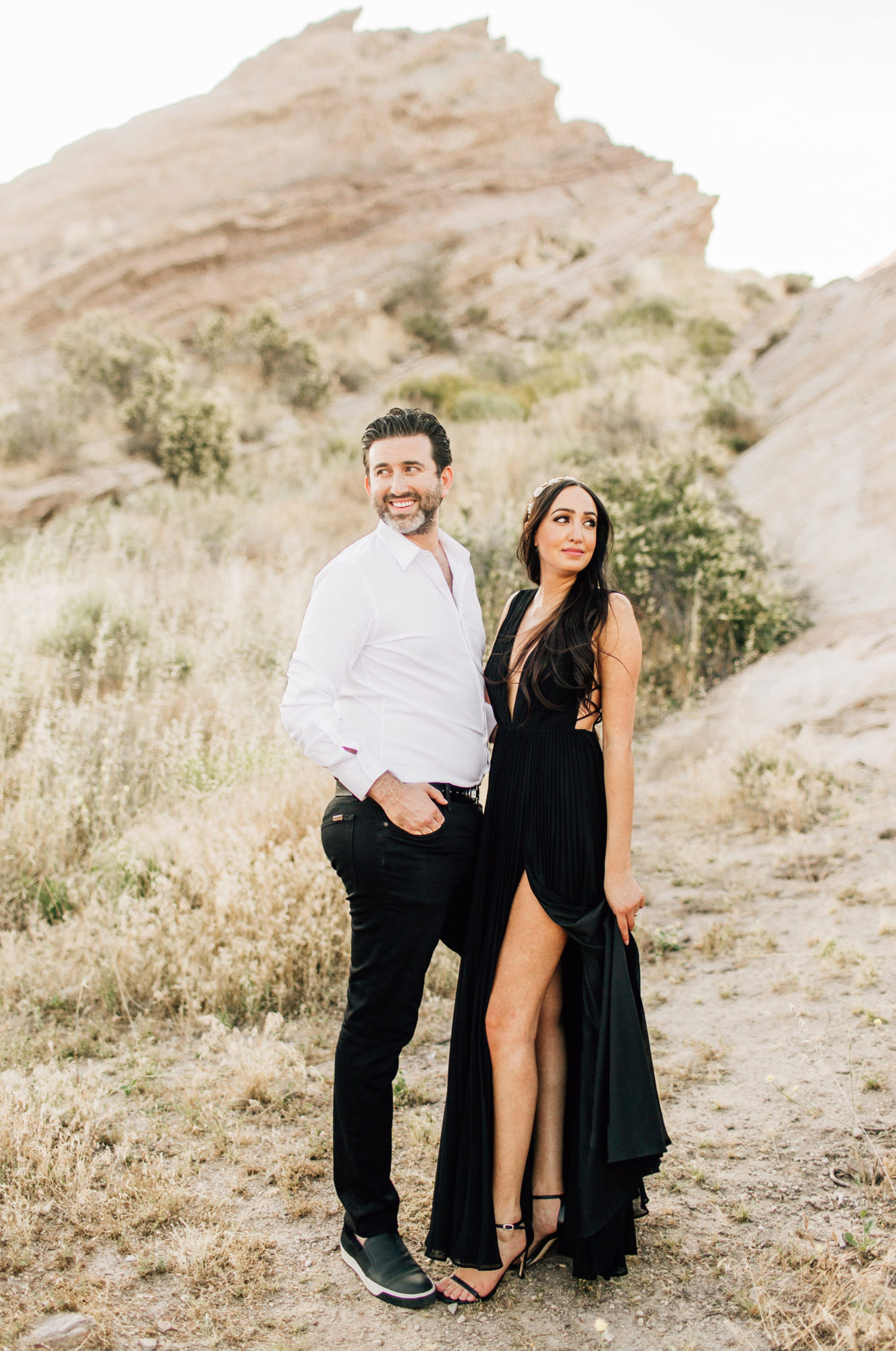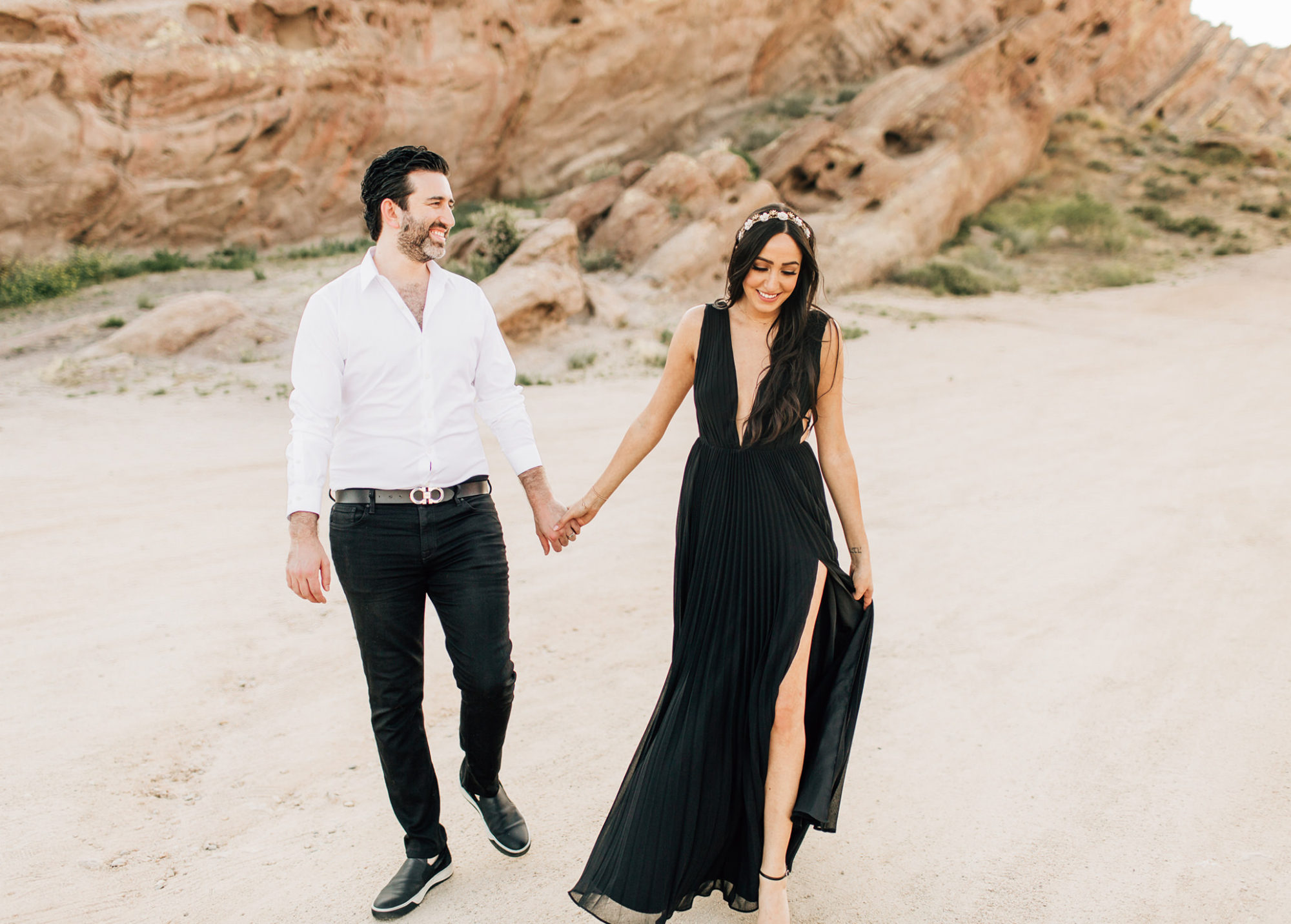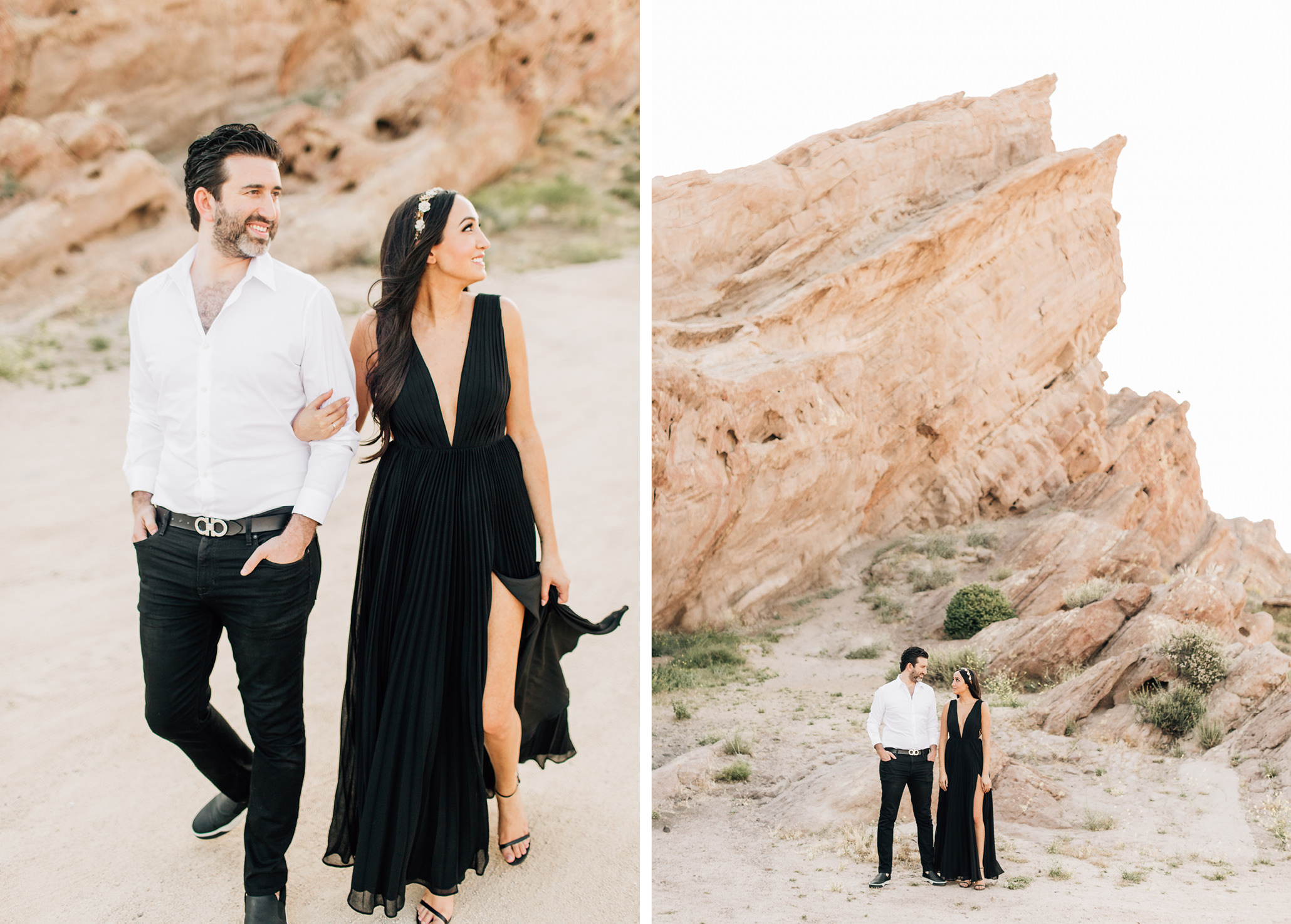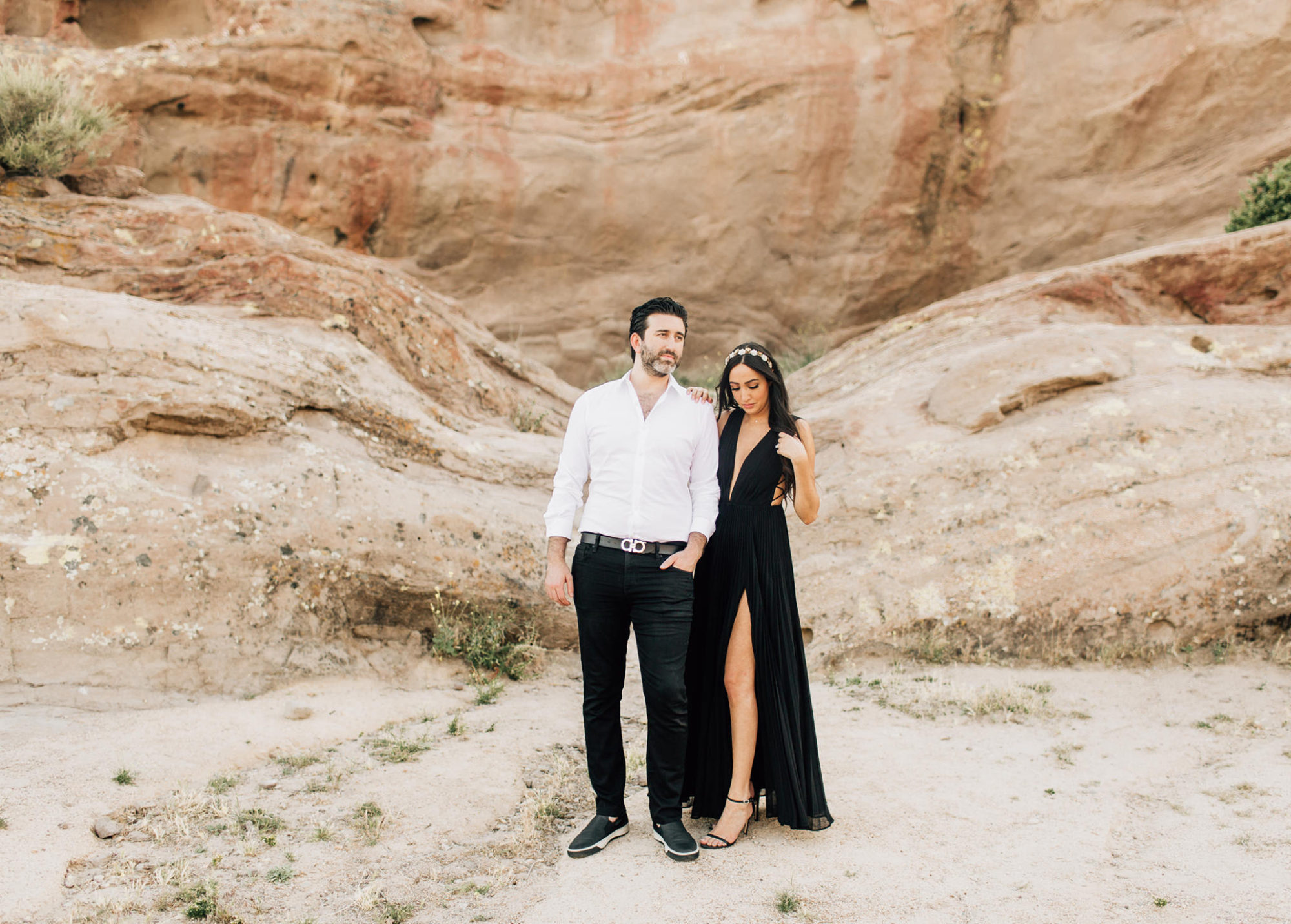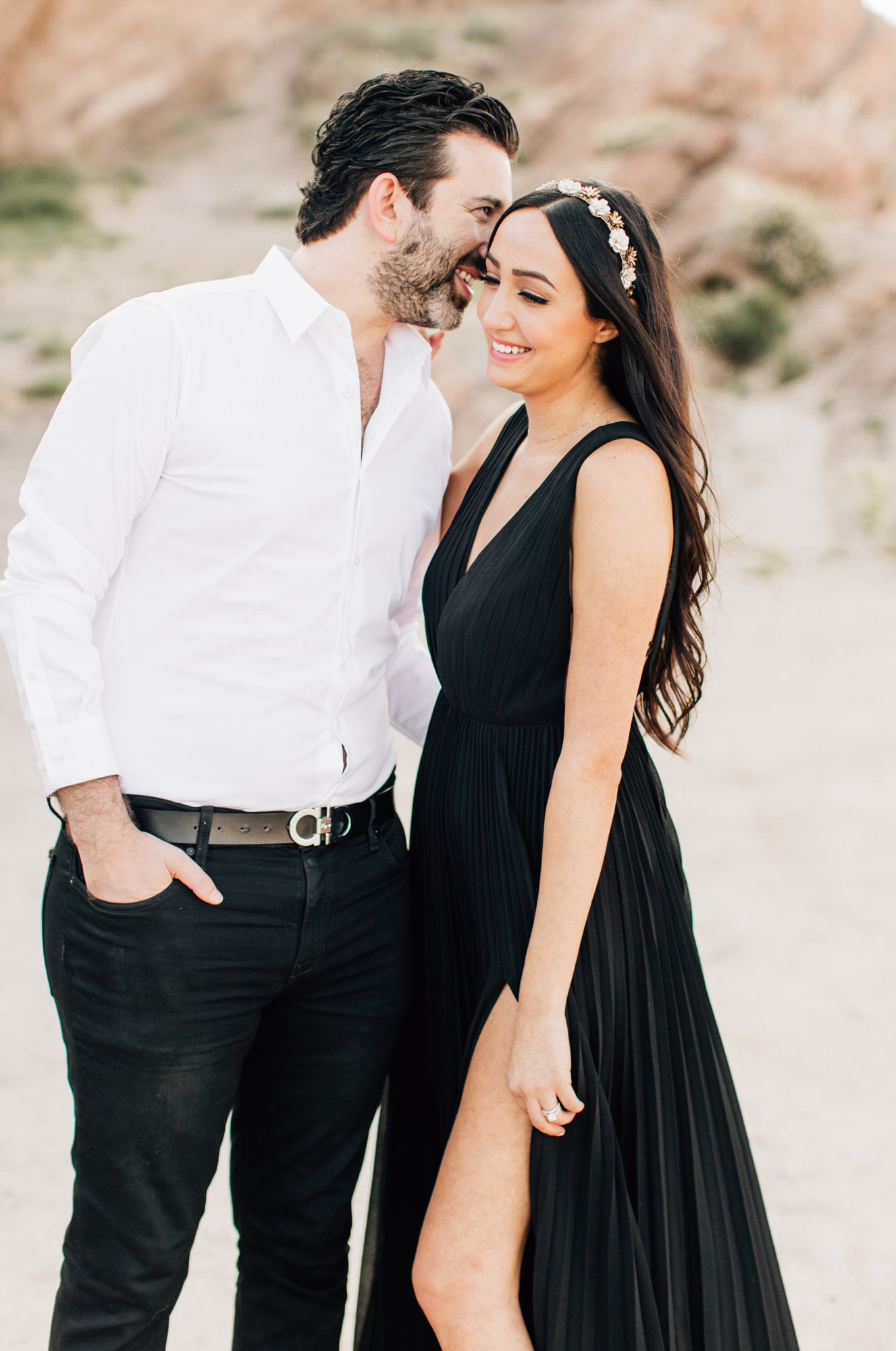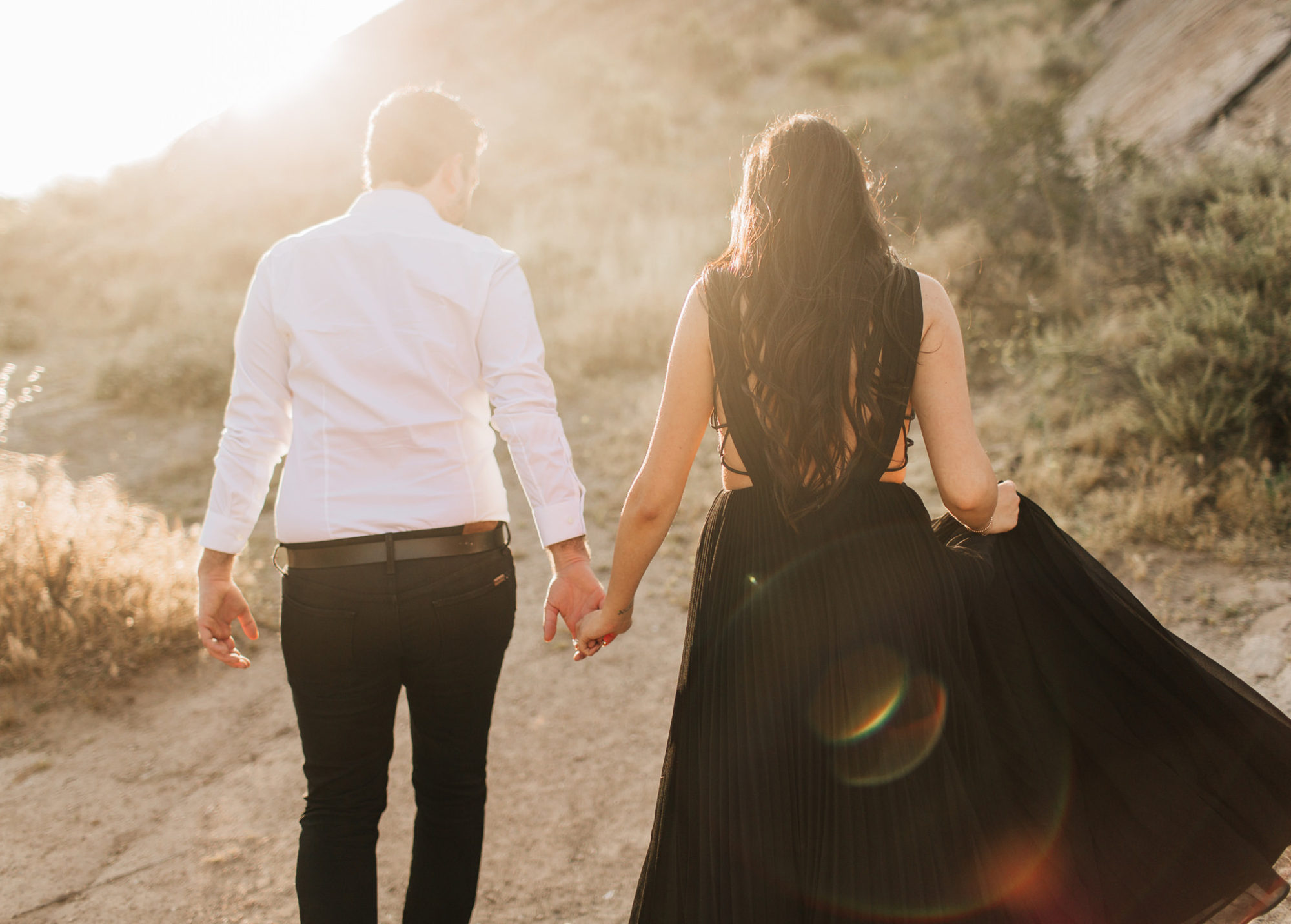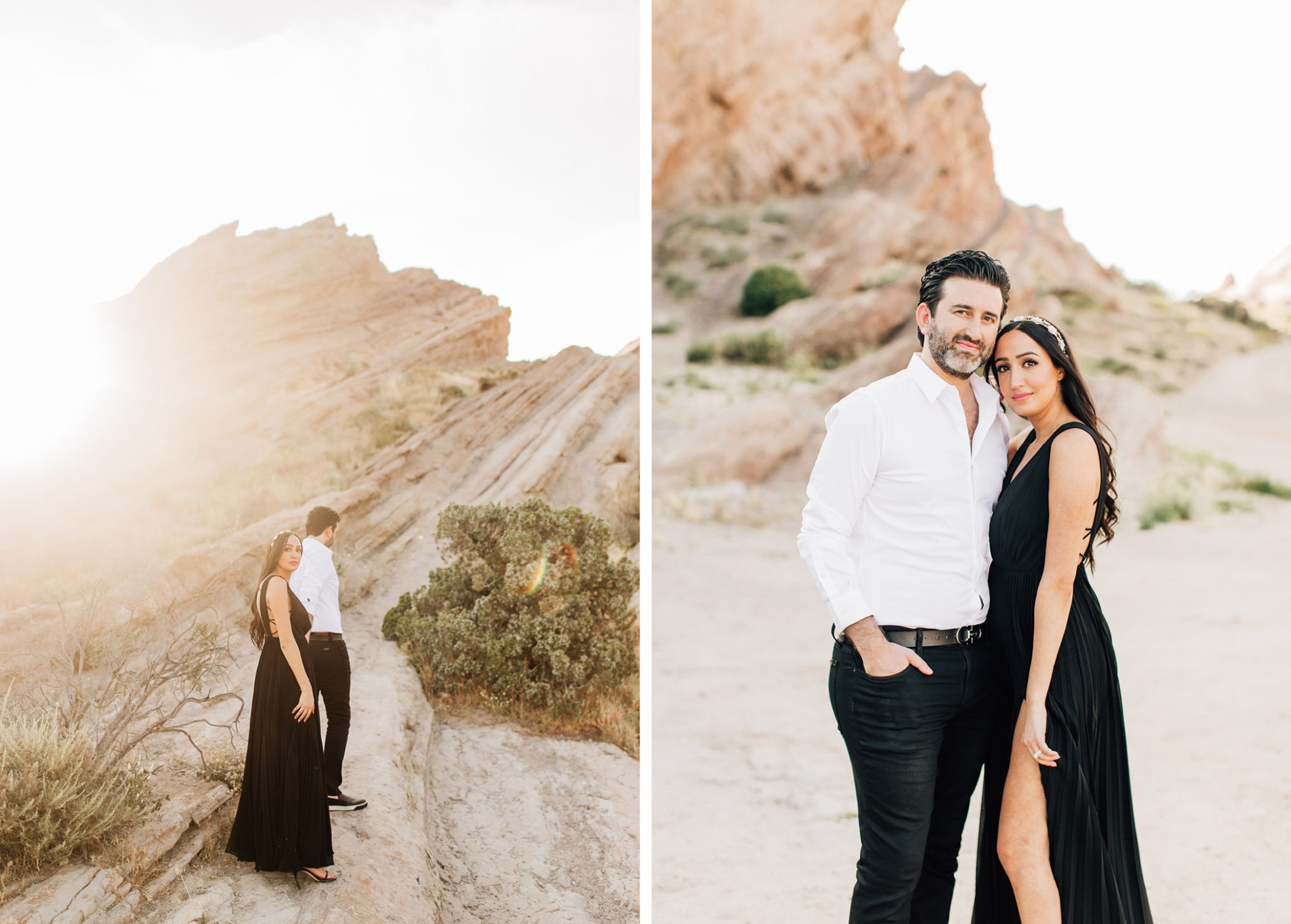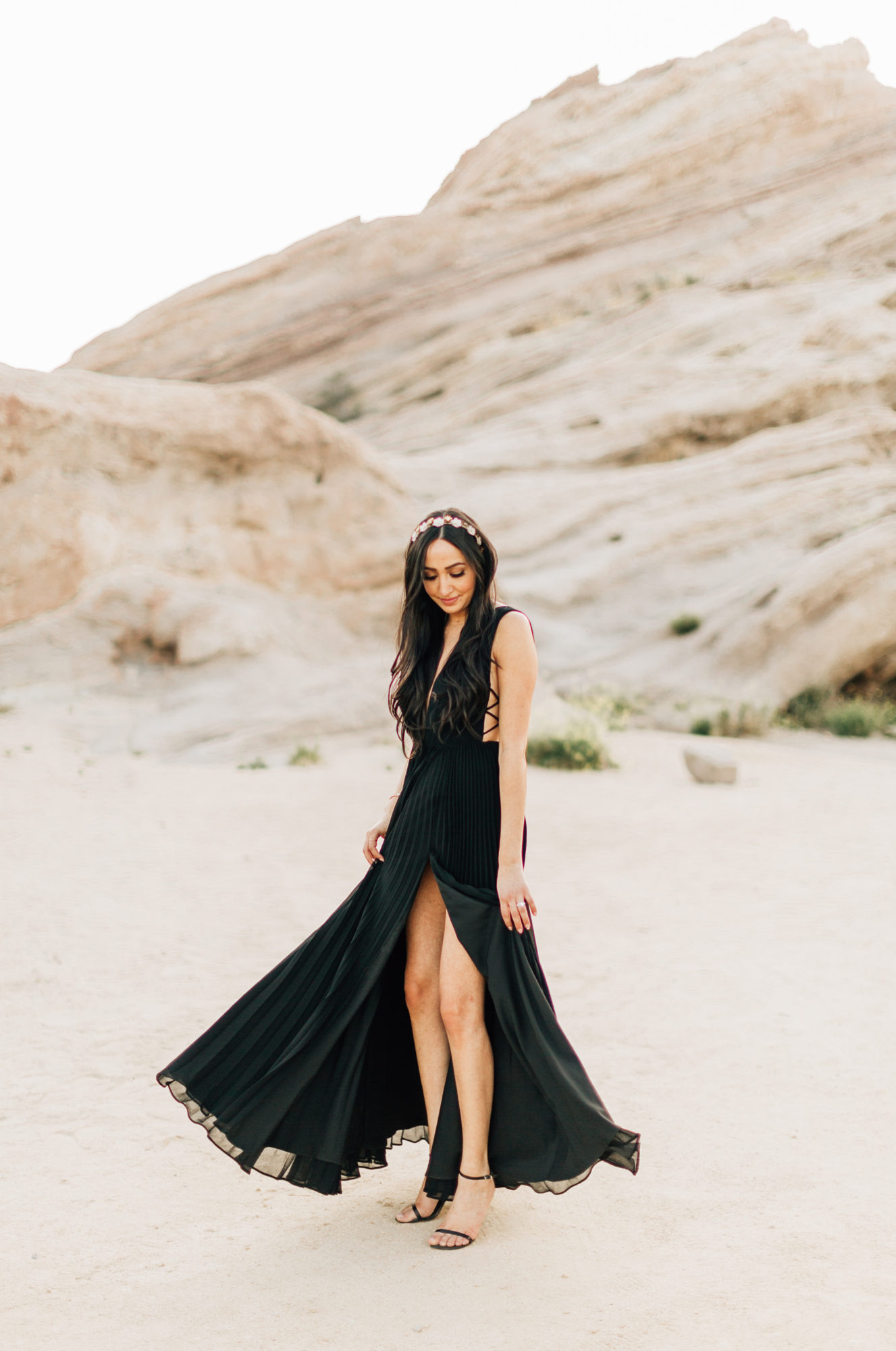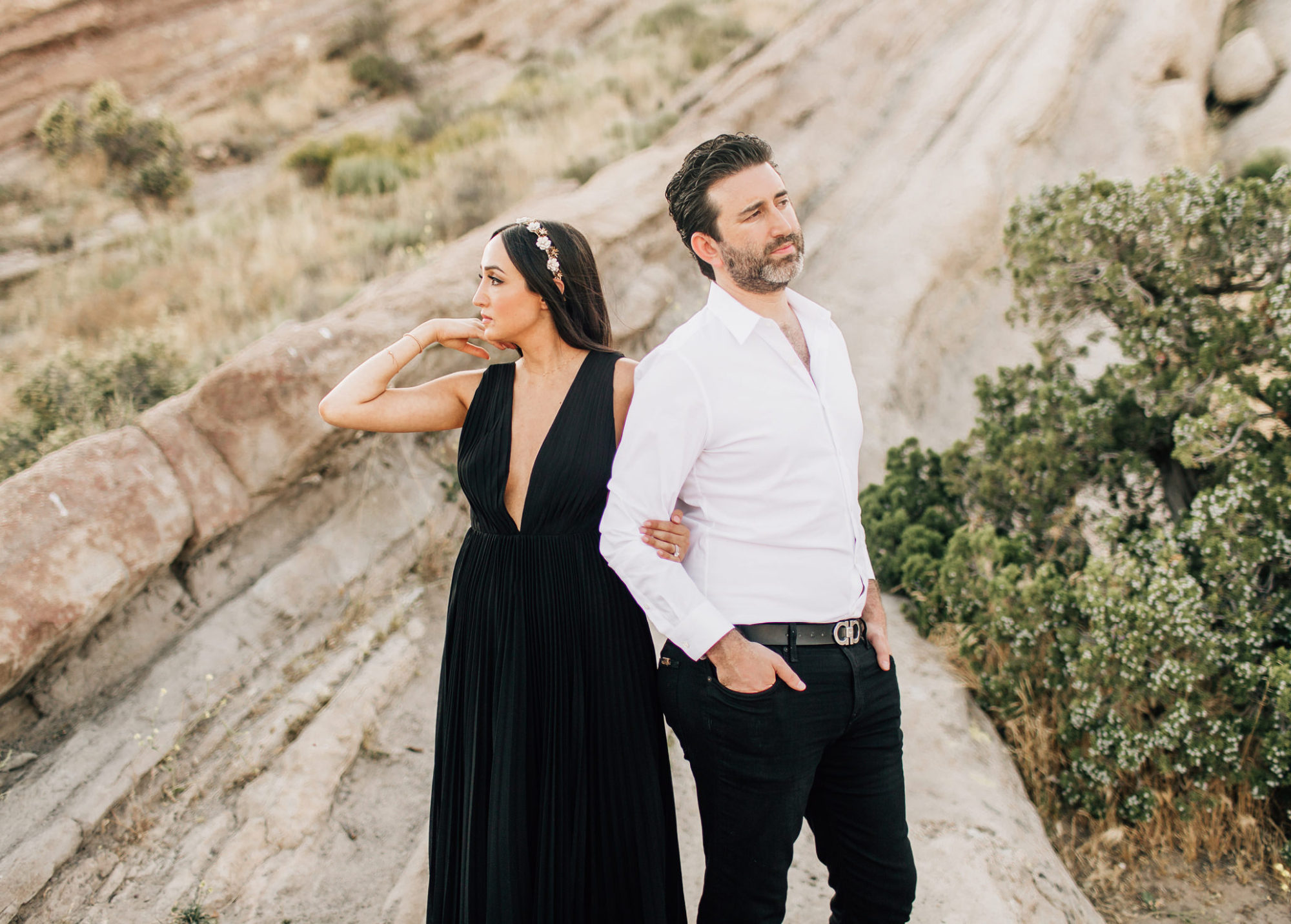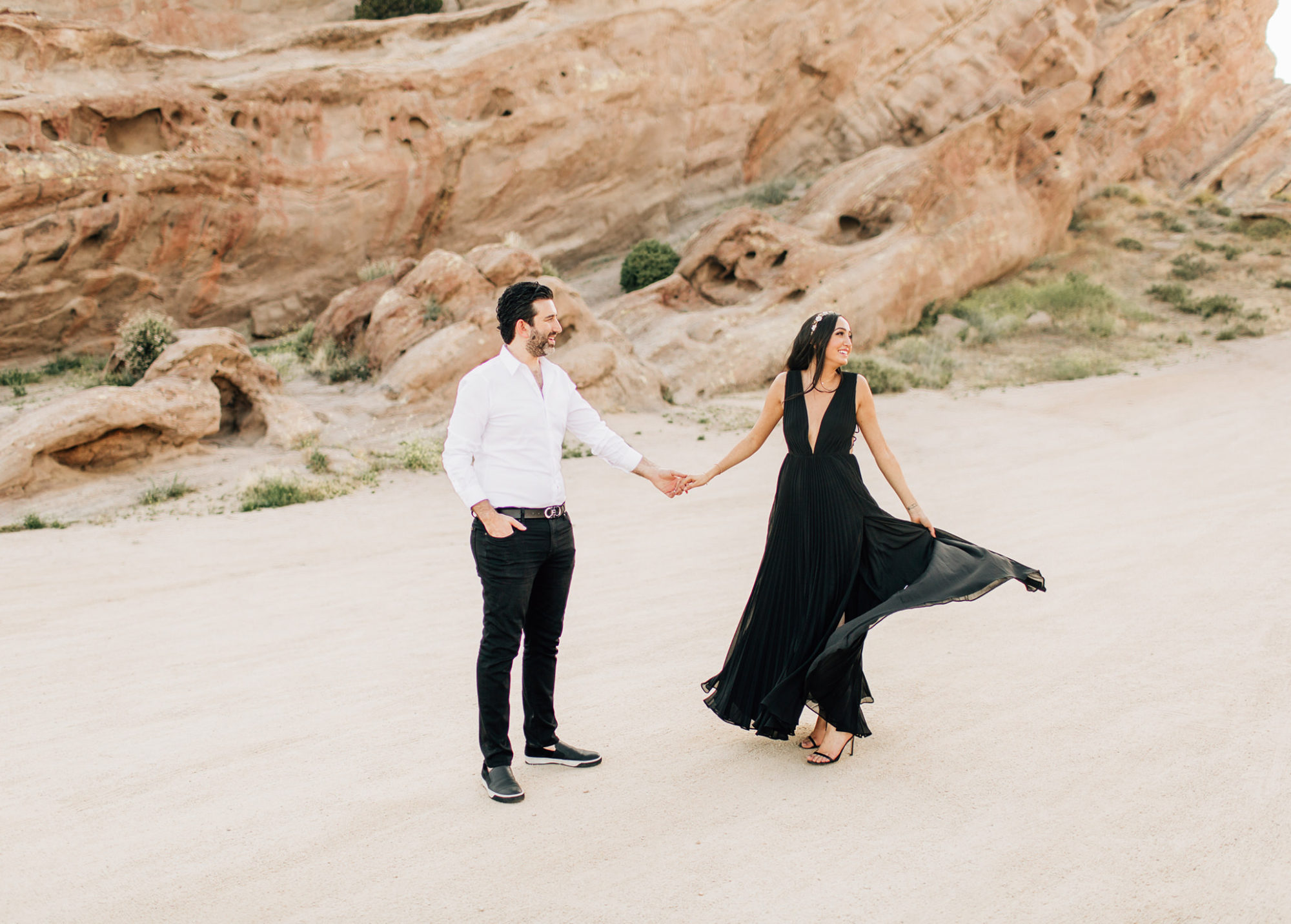 It's been a whole year, but I'm back again to show off another killer anniversary session with Matt + Aja!
If these two look familiar, you're not crazy. Aja and Matt have been coming to see me every year to mark and celebrate their wedding anniversary with a fun photo shoot … and obviously I blog them all because they're always so great. We pick new and very different locations every year to keep it fresh, and this time we finally made our way out to the desert for some serious drama!
While you al know that I love Joshua Tree and Palm Springs for the desert, Vasquez Rocks has an amazing desert vibe and it's much closer to LA. Originally Aja was thinking of wearing a white gown to create a bridal look, but that concept fell through so she ended up bringing a floor length black gown with the most dramatic front slit ever. And honestly, the white dress would have been pretty, but nothing like the black!! With such a neutral toned back drop both Aja and Matt's outfits seriously pop and create this glamorous and bold look. As soon as I started shooting I was obsessed and couldn't stop.
Vasquez Rocks has really unique rock formations so it was important to Aja and Matt that we capture that. So instead of my typical up close, intimate shots, I focused on more full body framing to include more of the setting. And to be honest, I love the outcome. I was able to get their cute smiles and killer poses while still including the boldness of the rocks and desert. Most of this session was shot on my 35 mm lens instead of my 50 mm to give me a wider angle while still keeping my typical distance from my clients.
I can't wait to see where year six will take us!