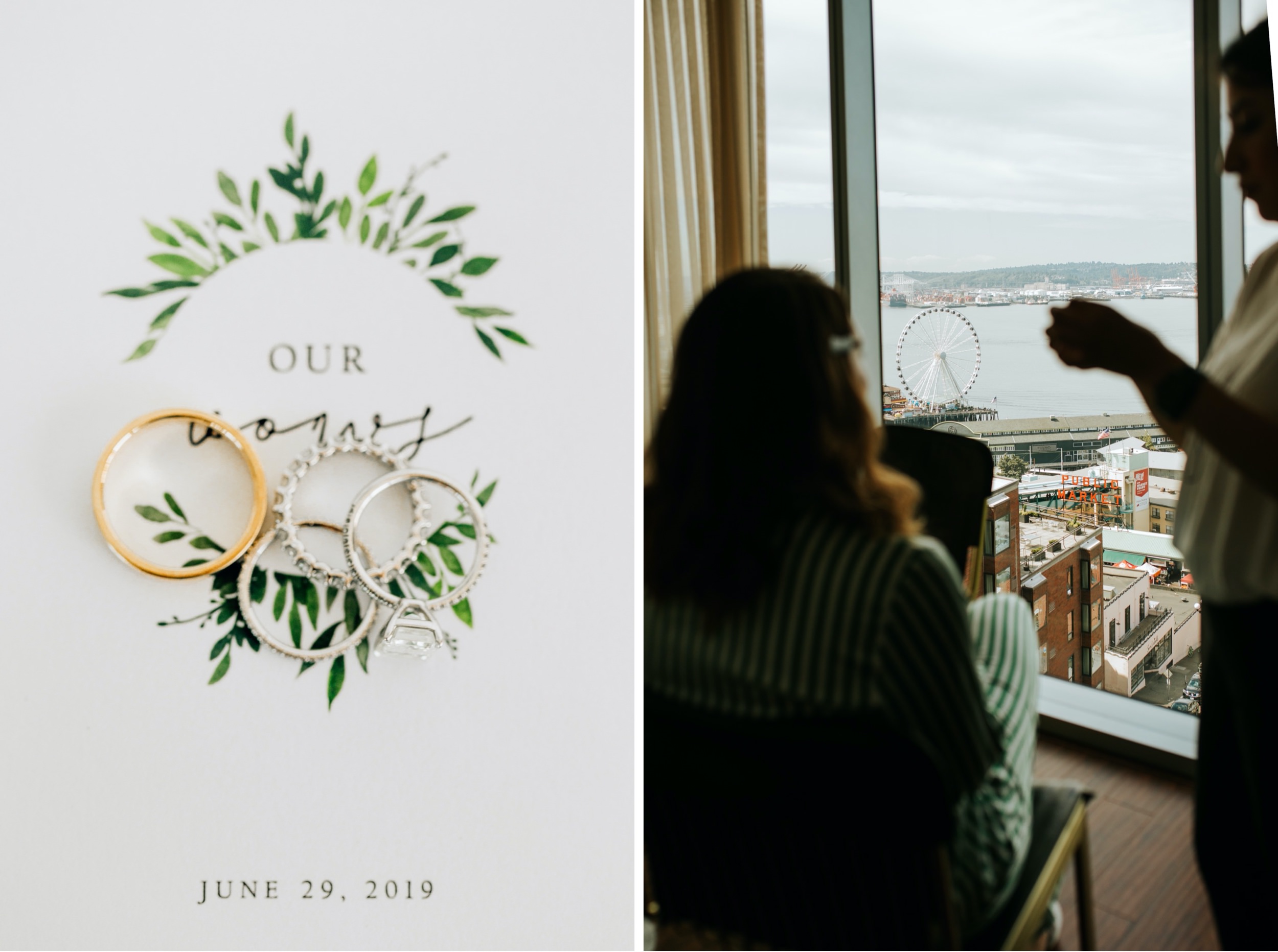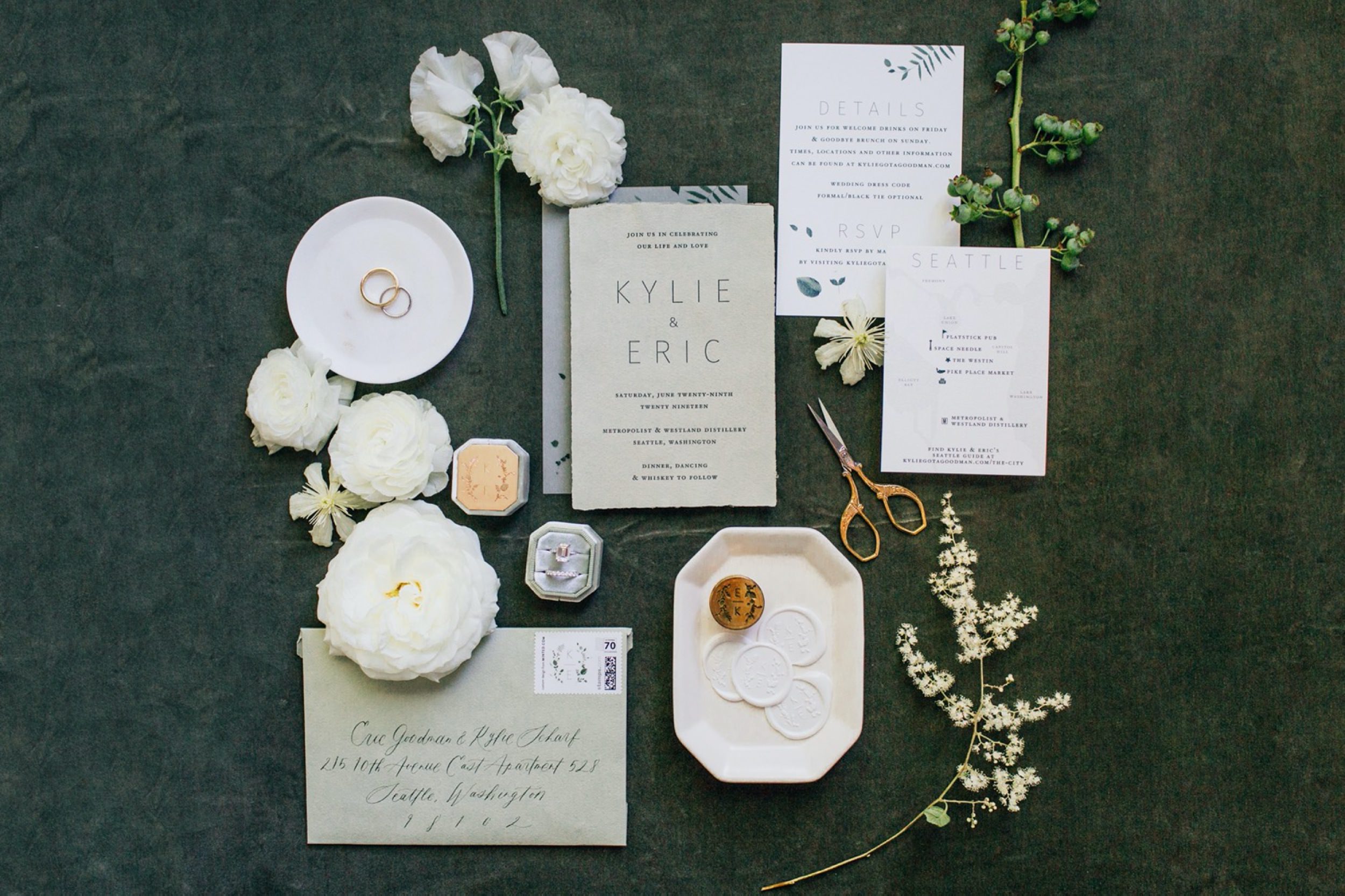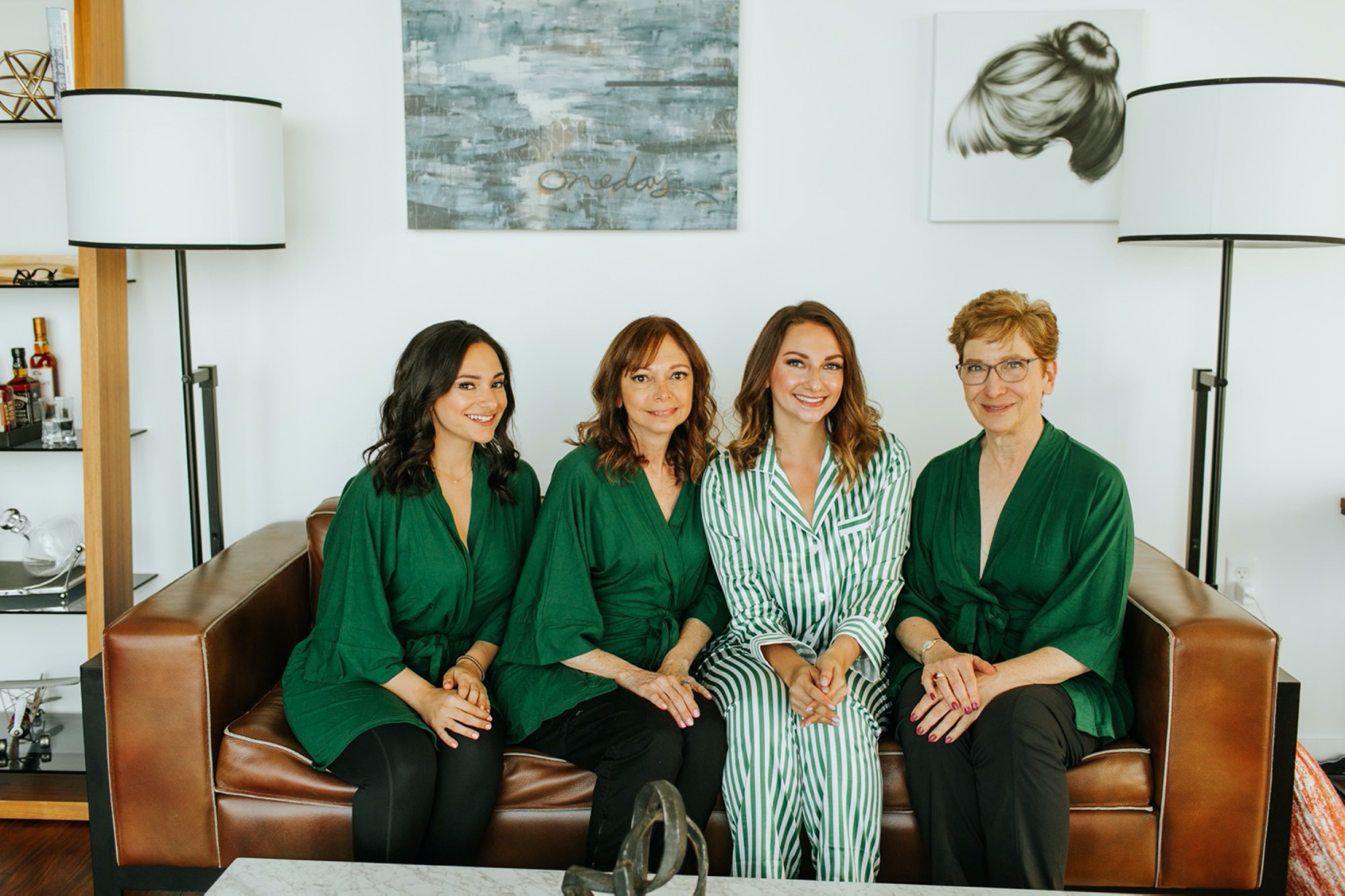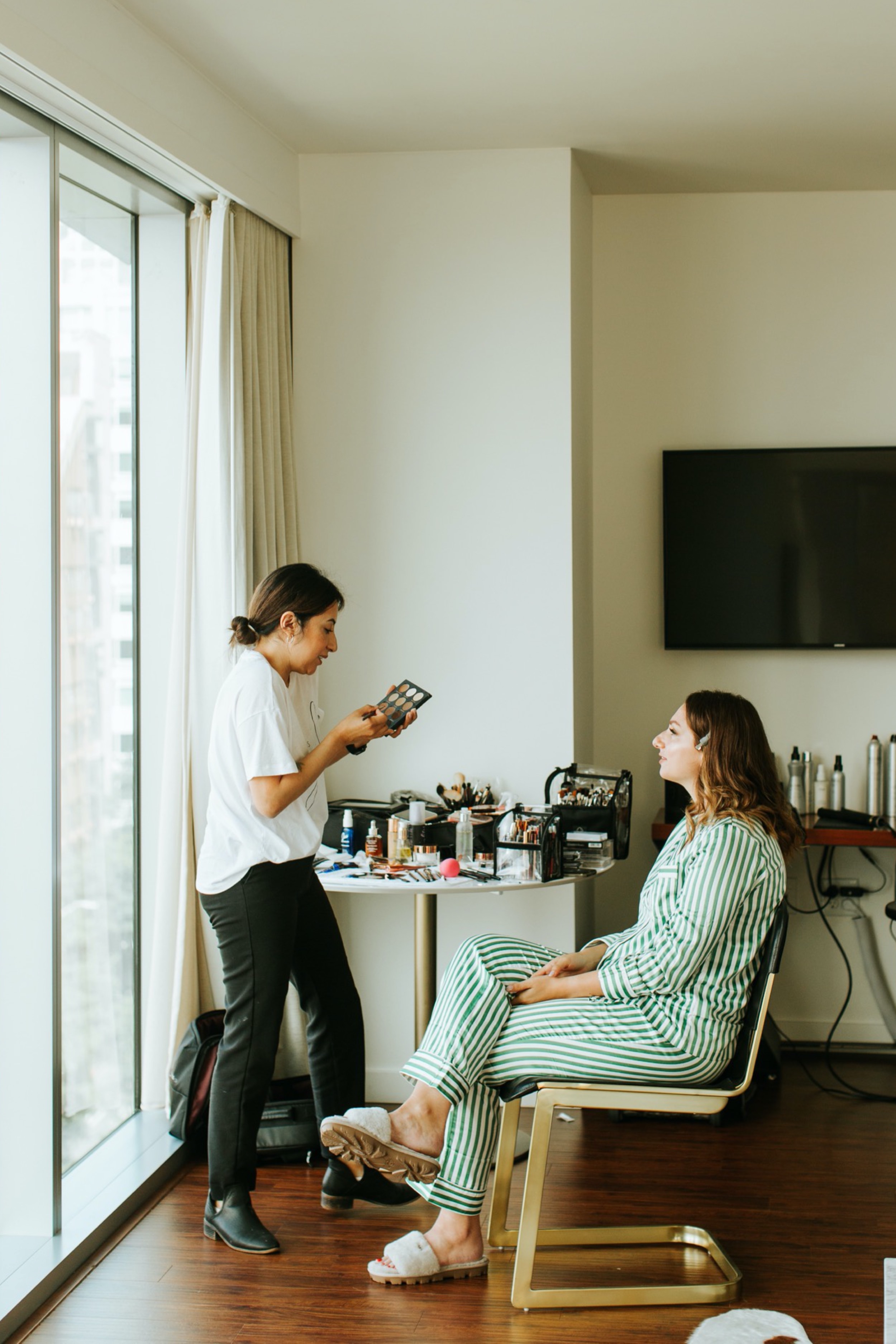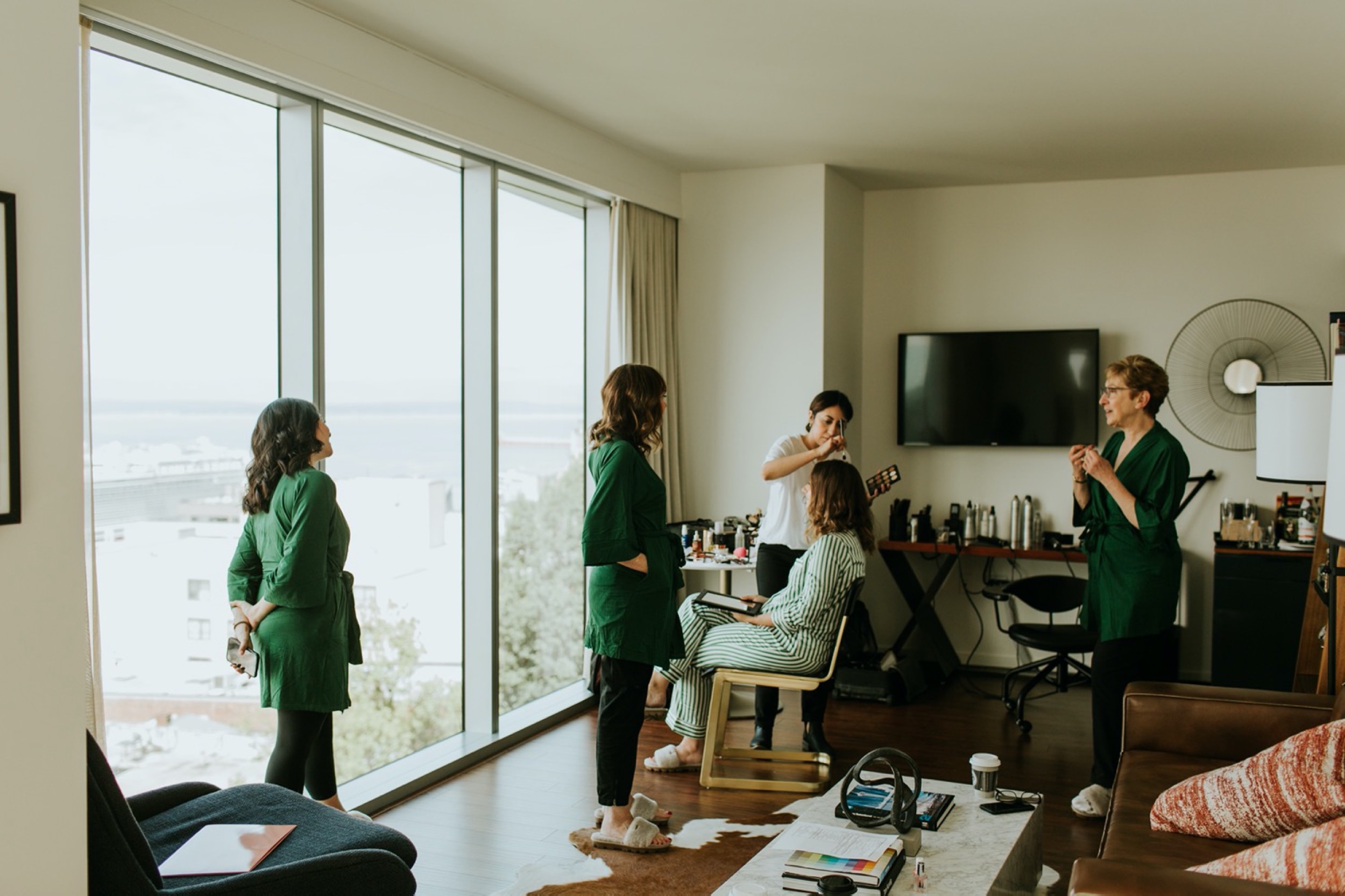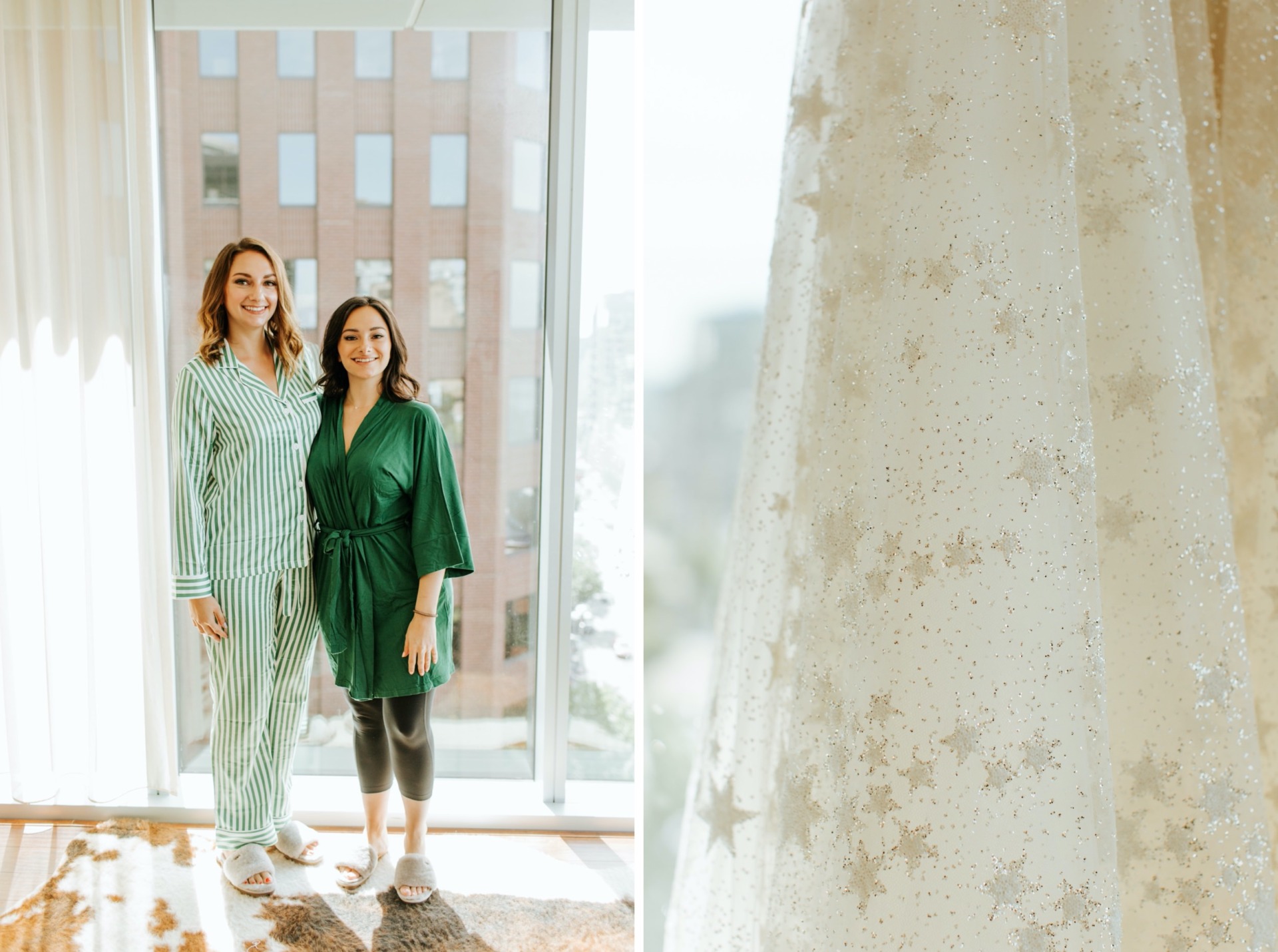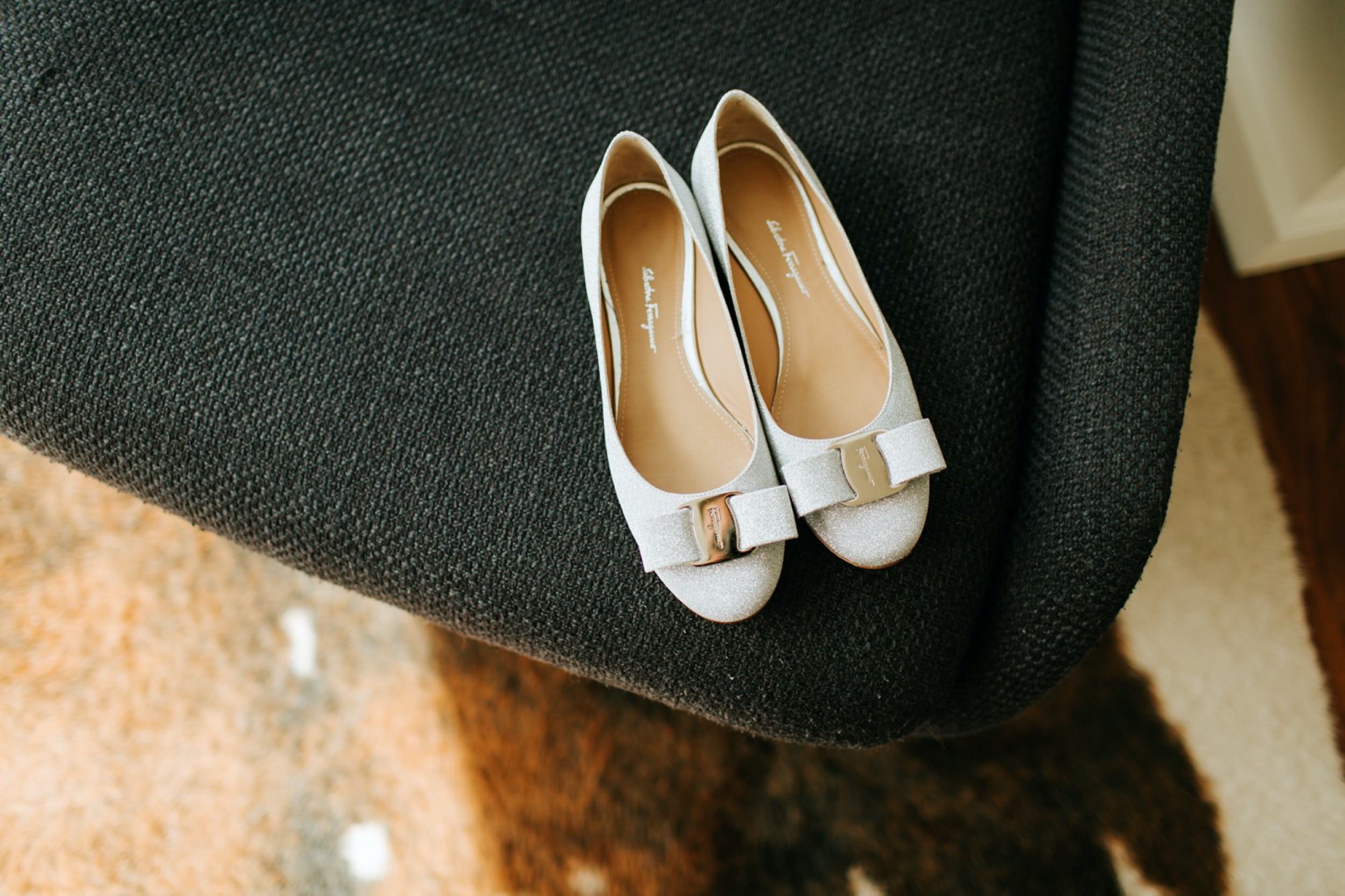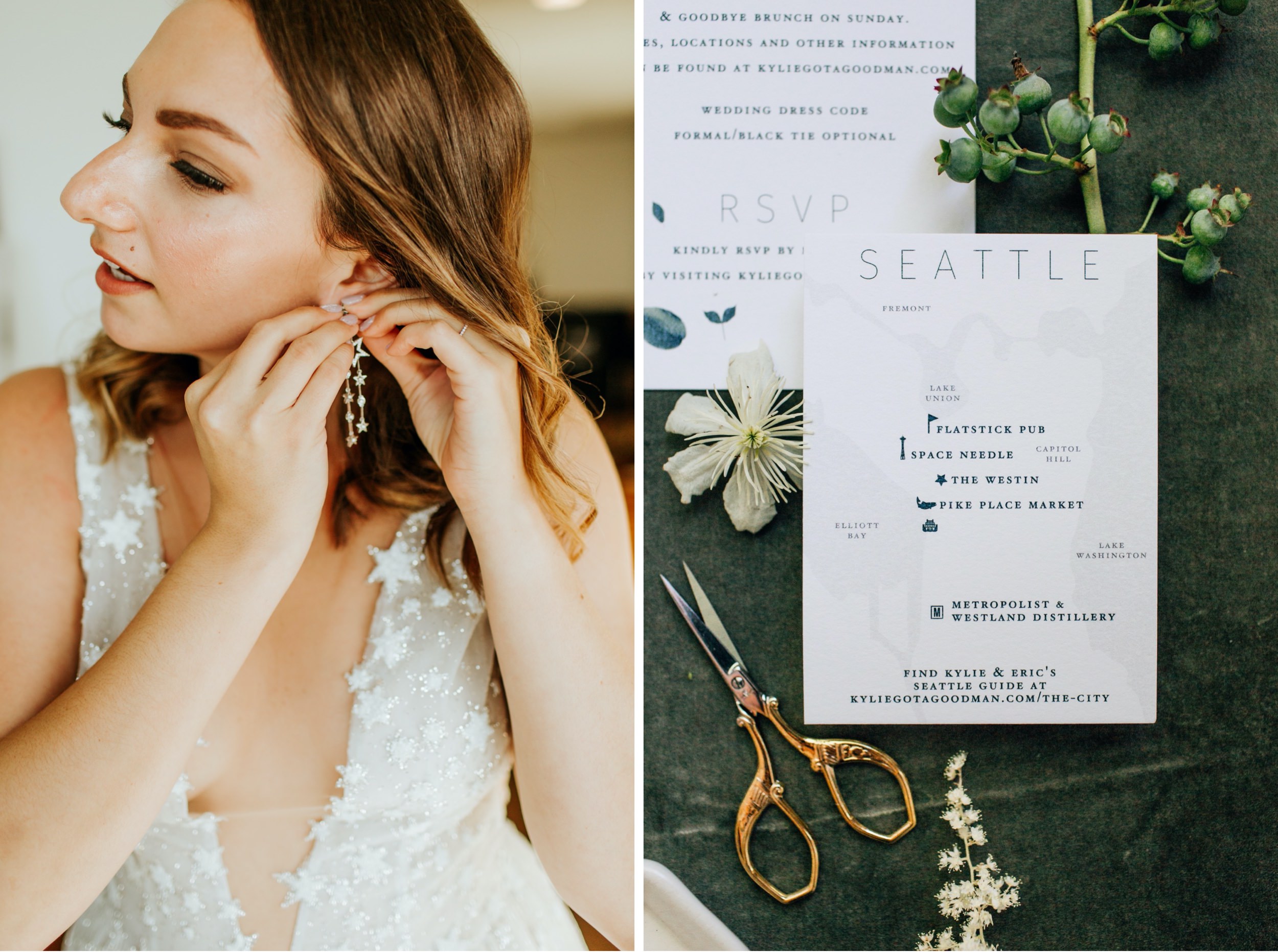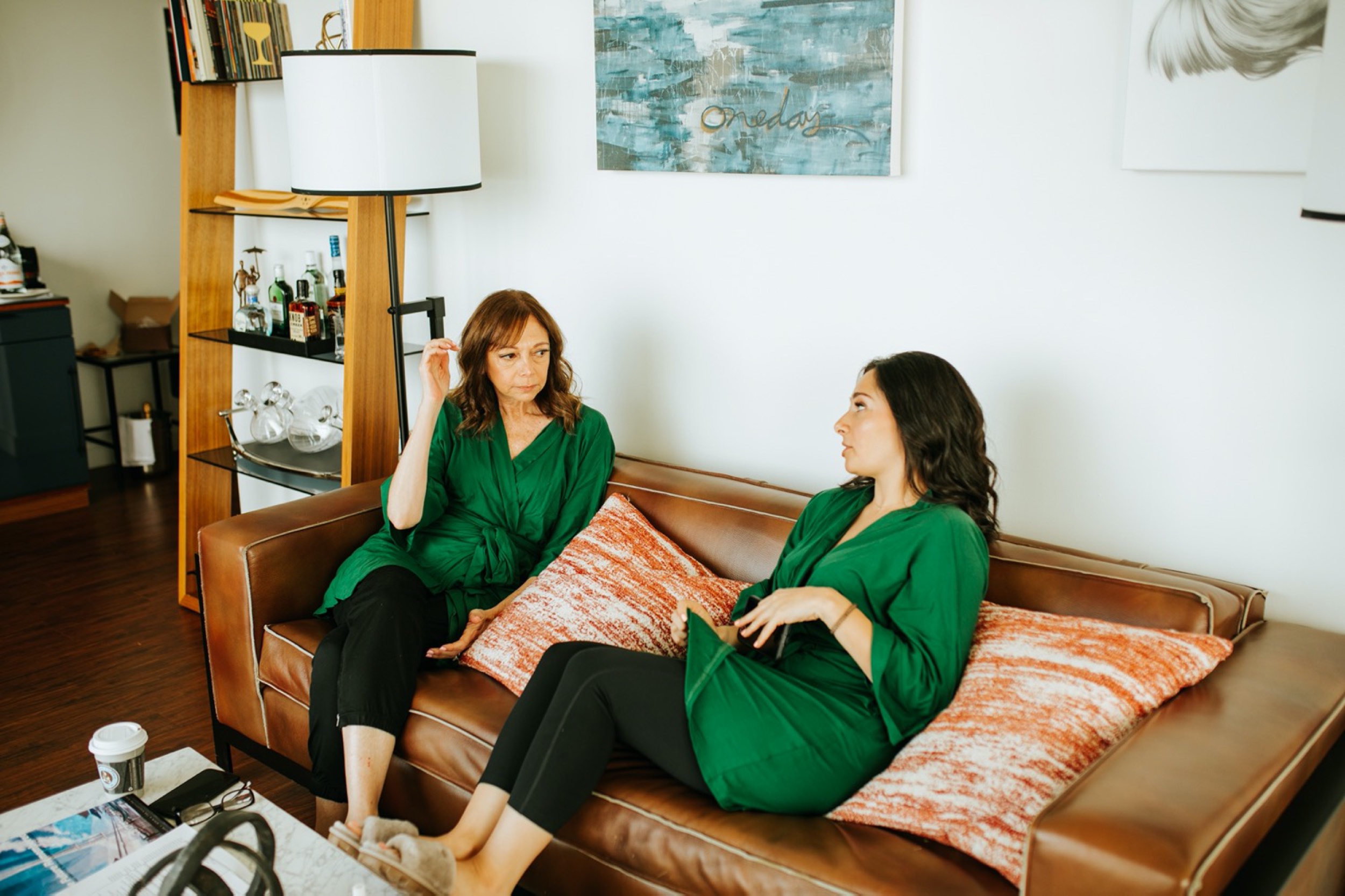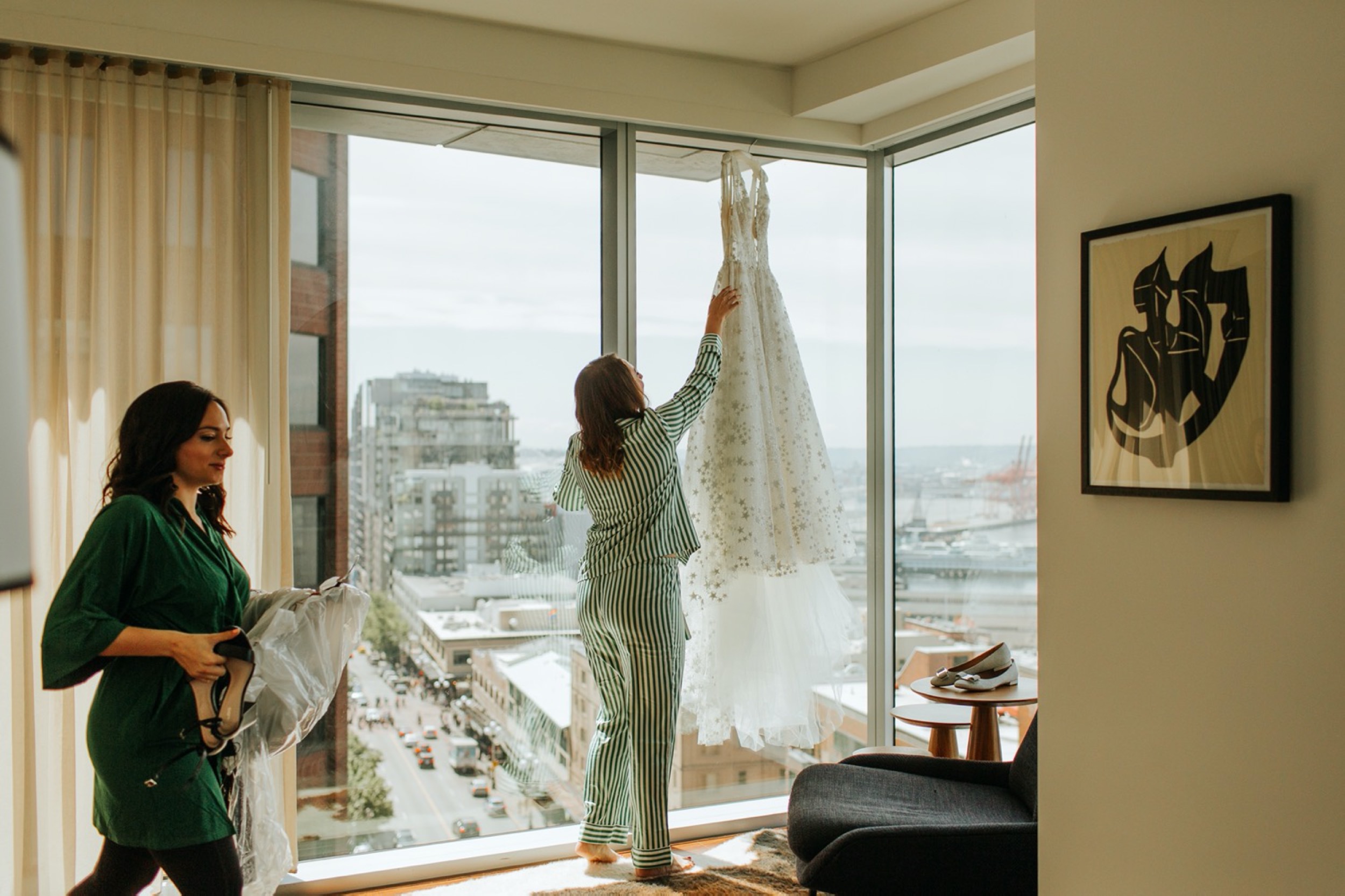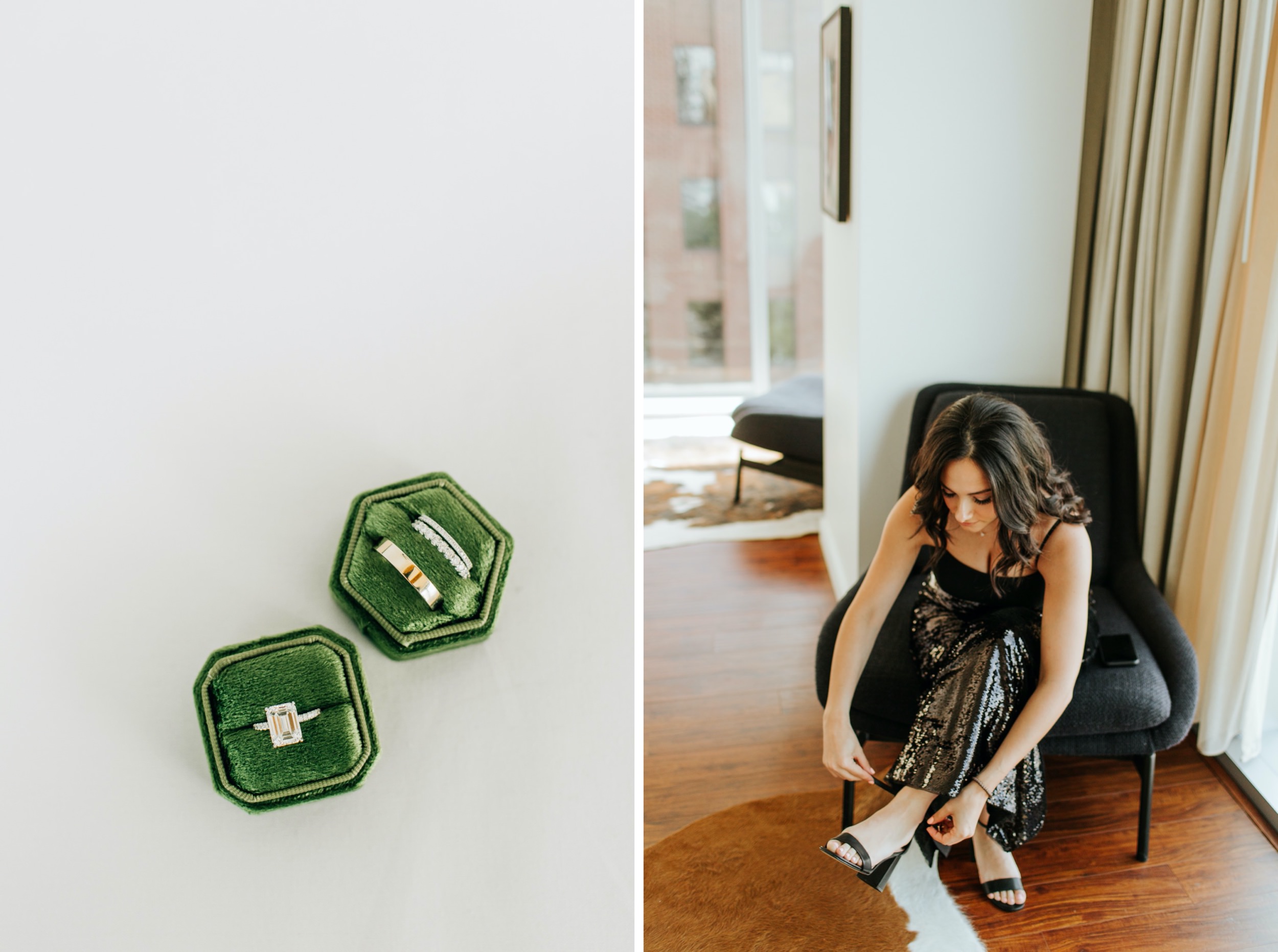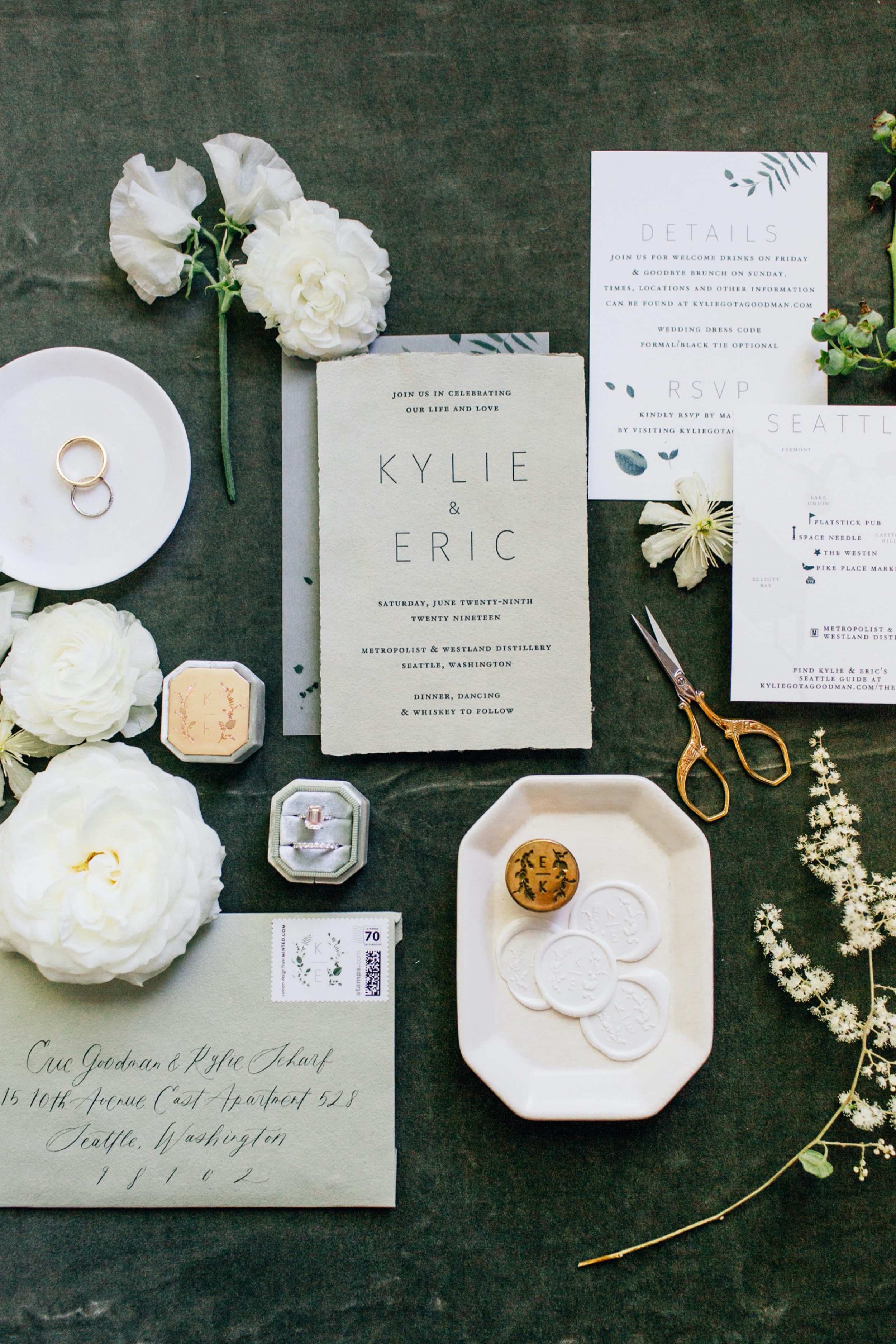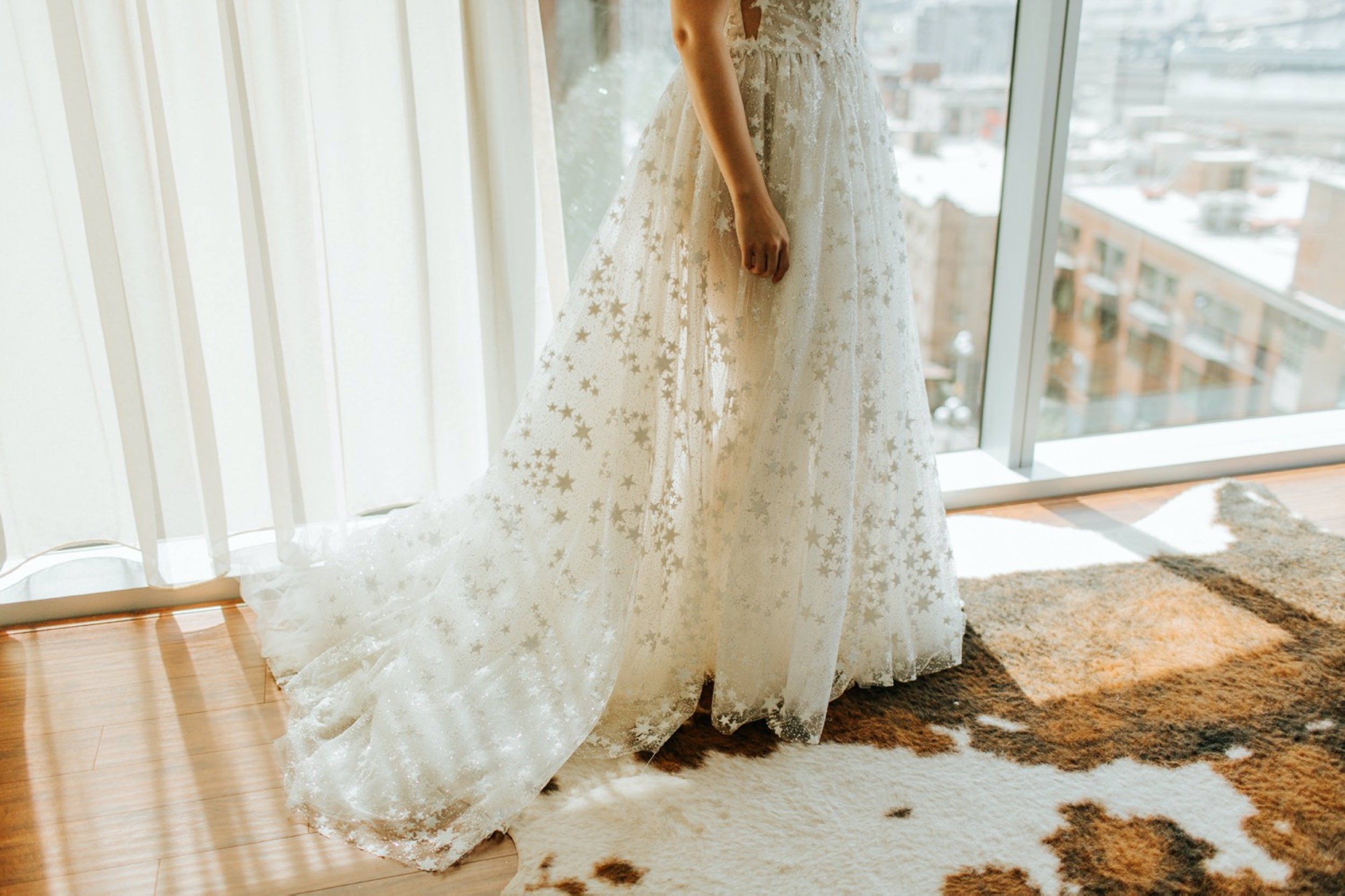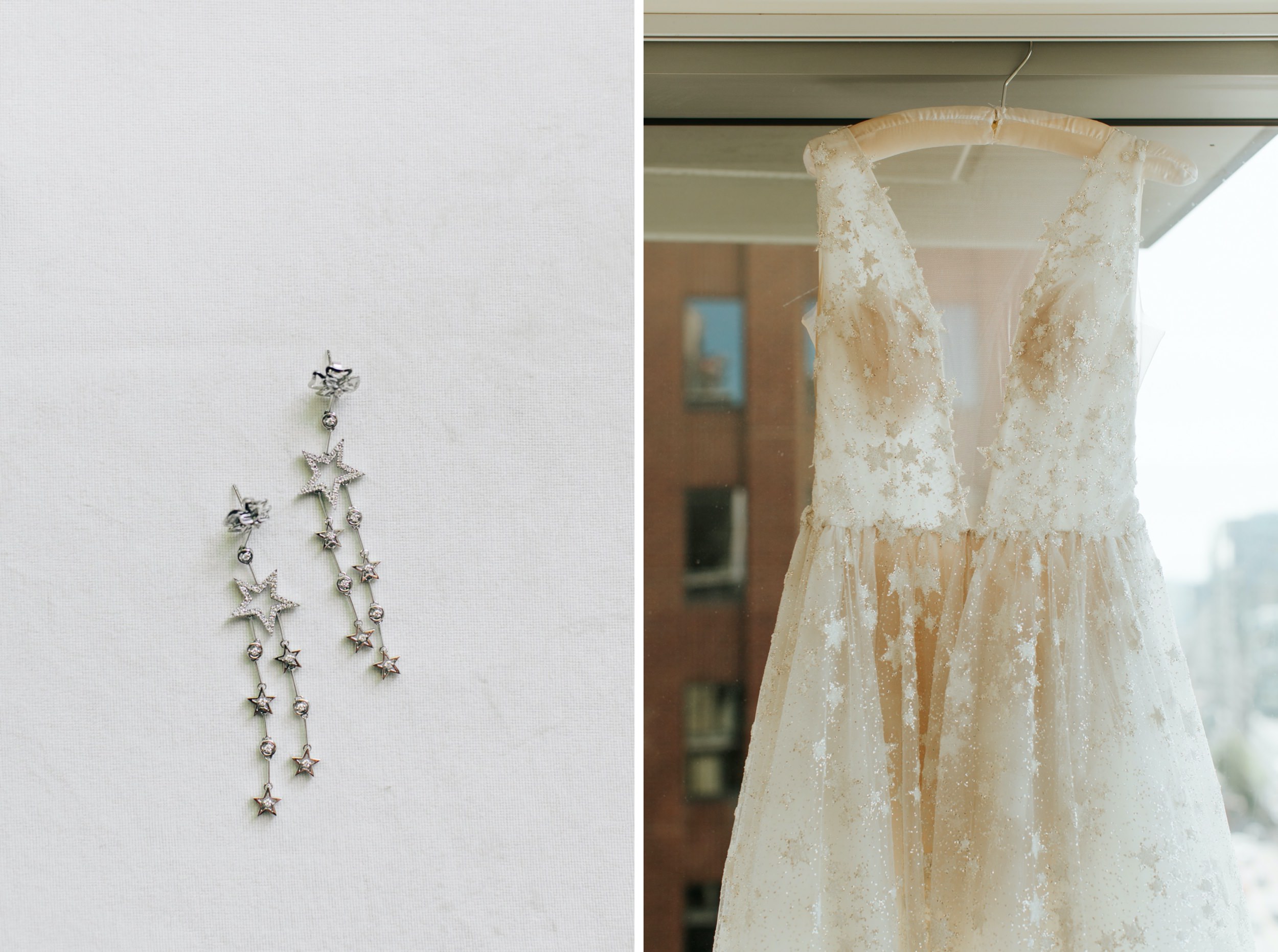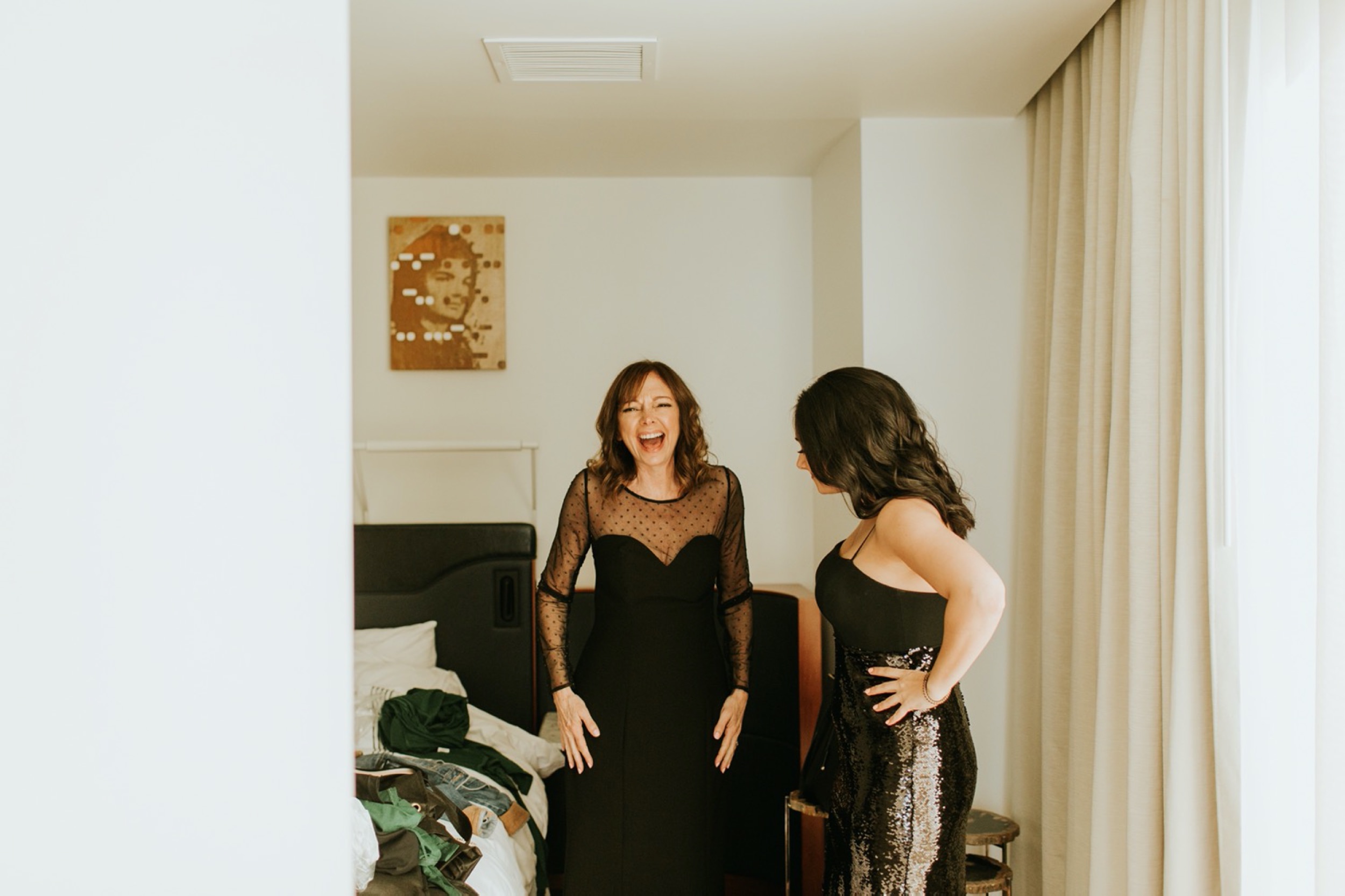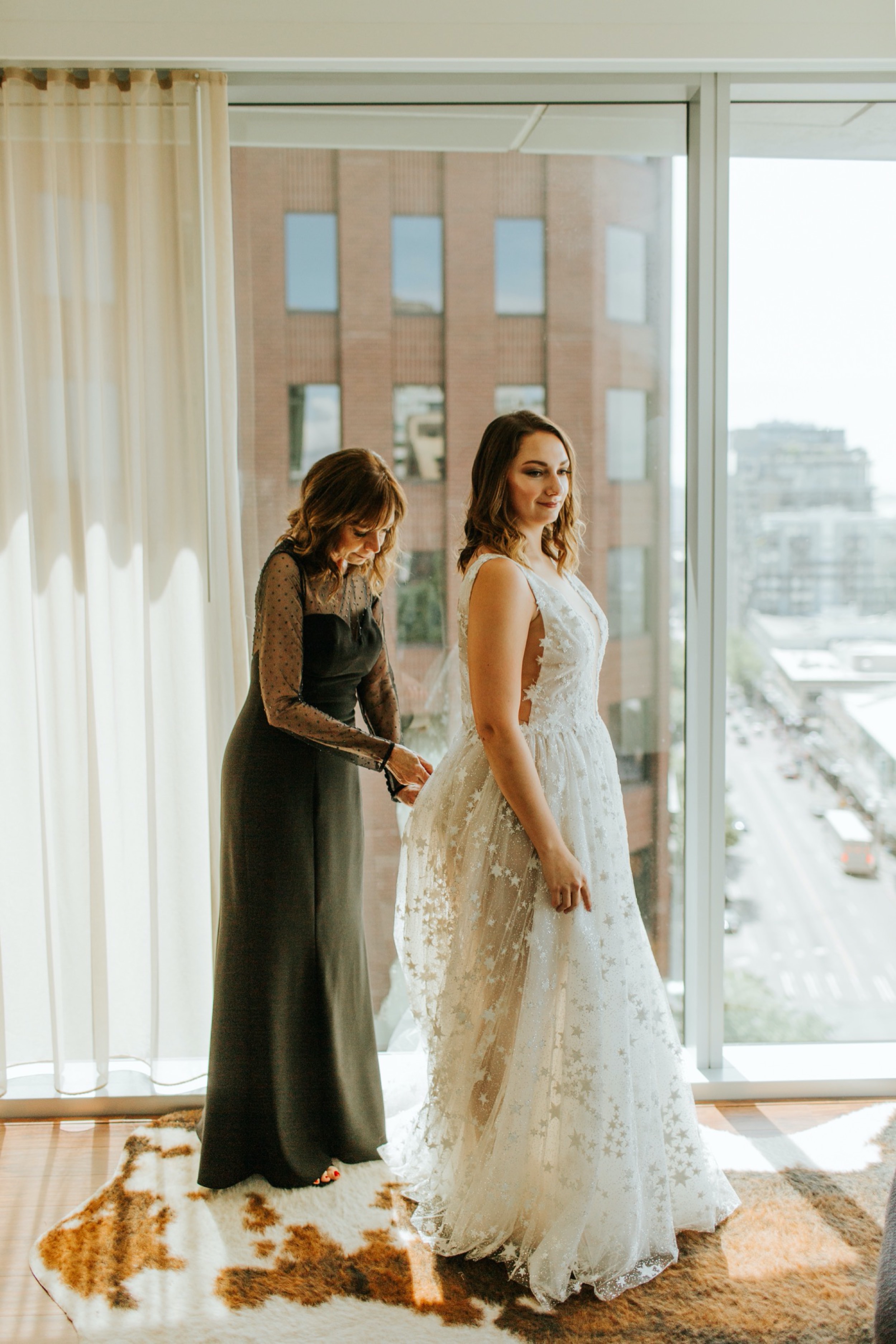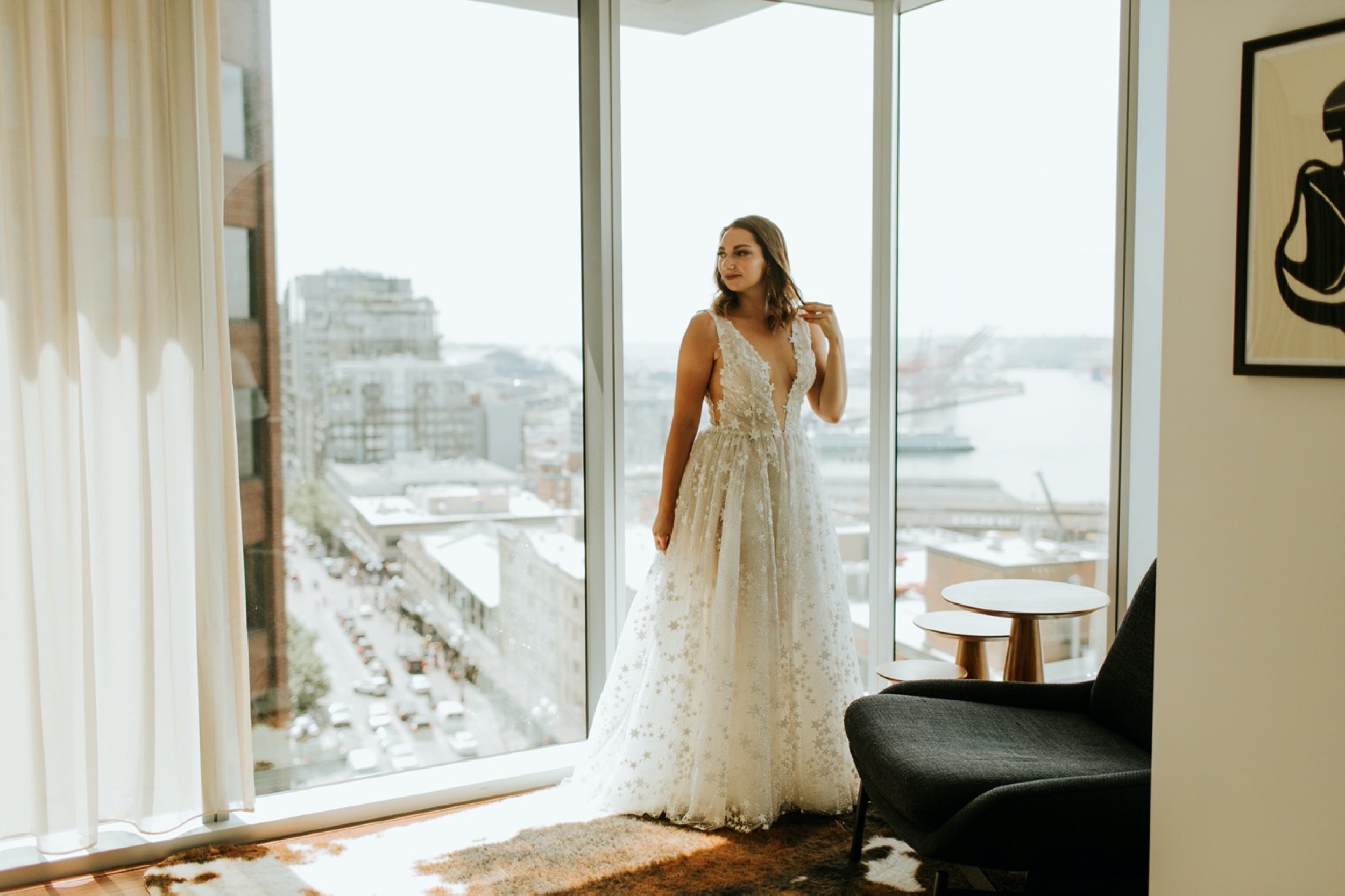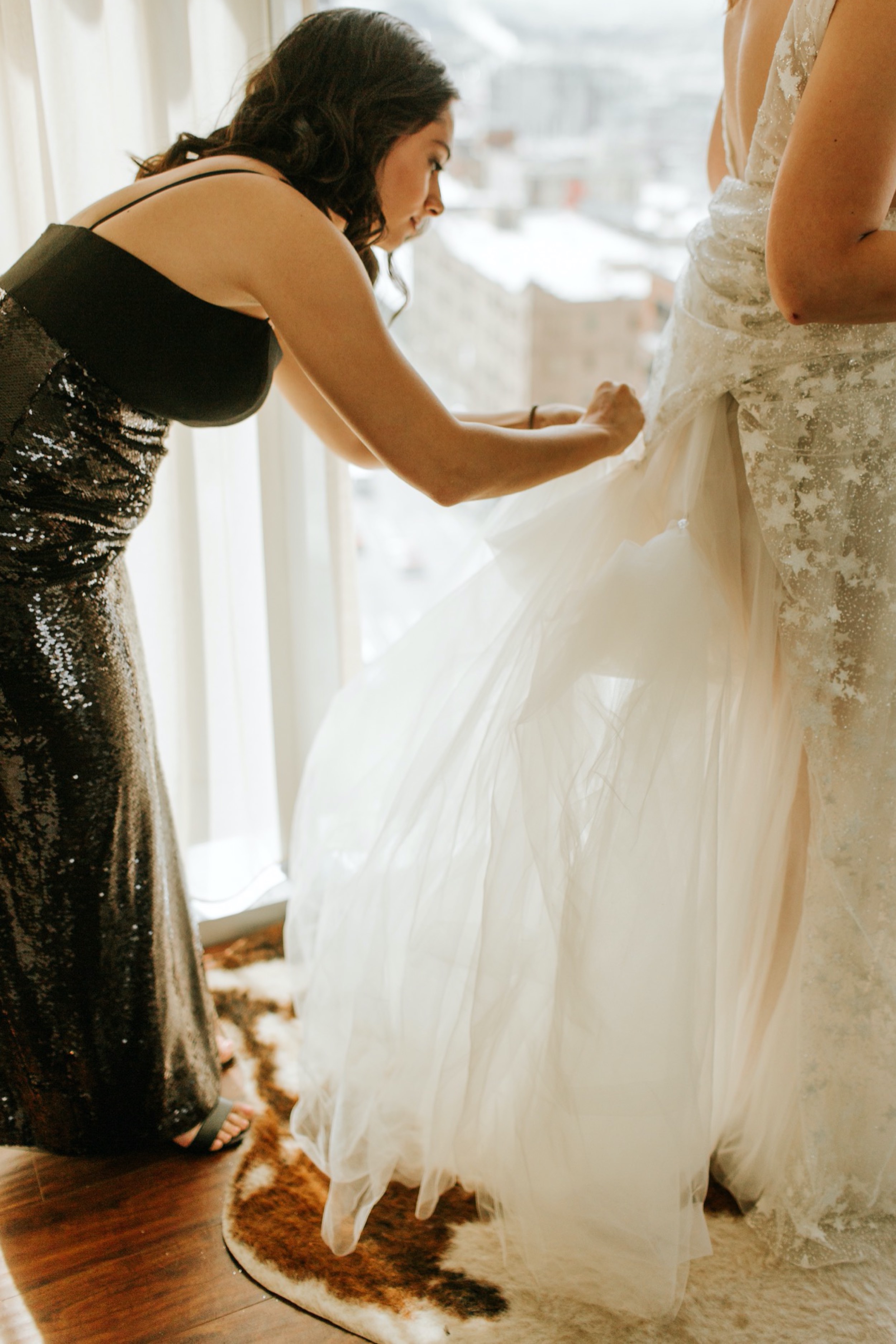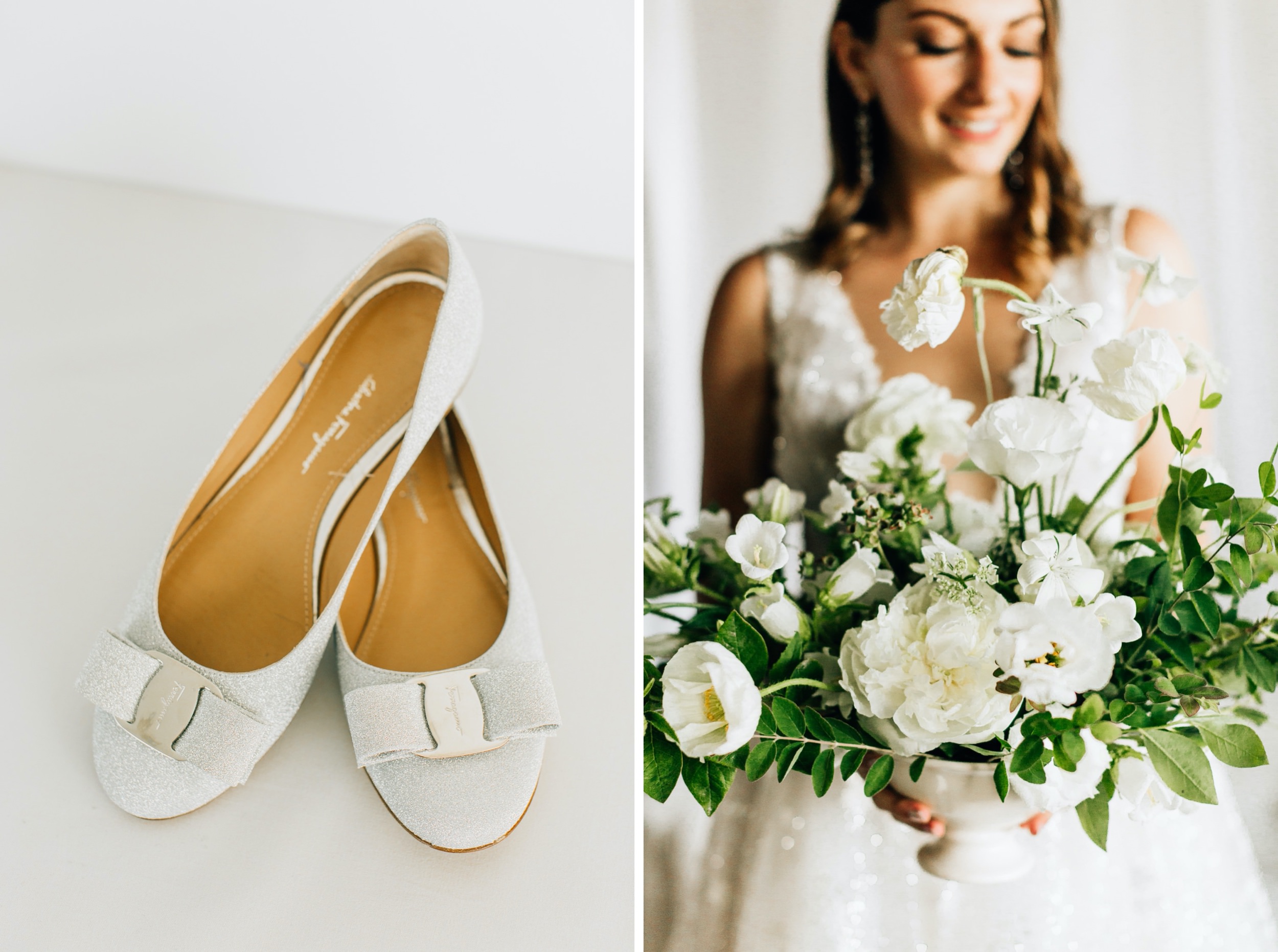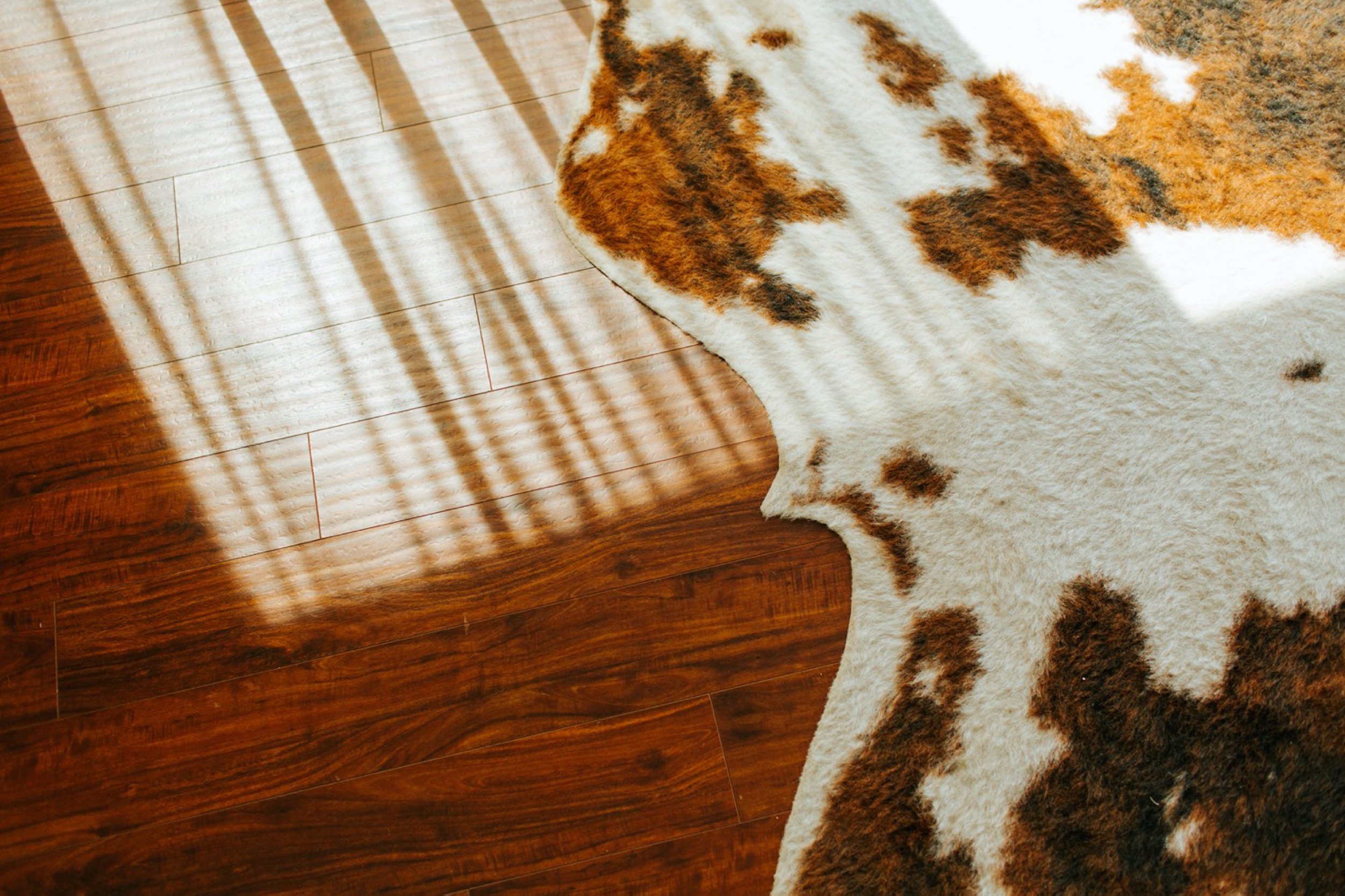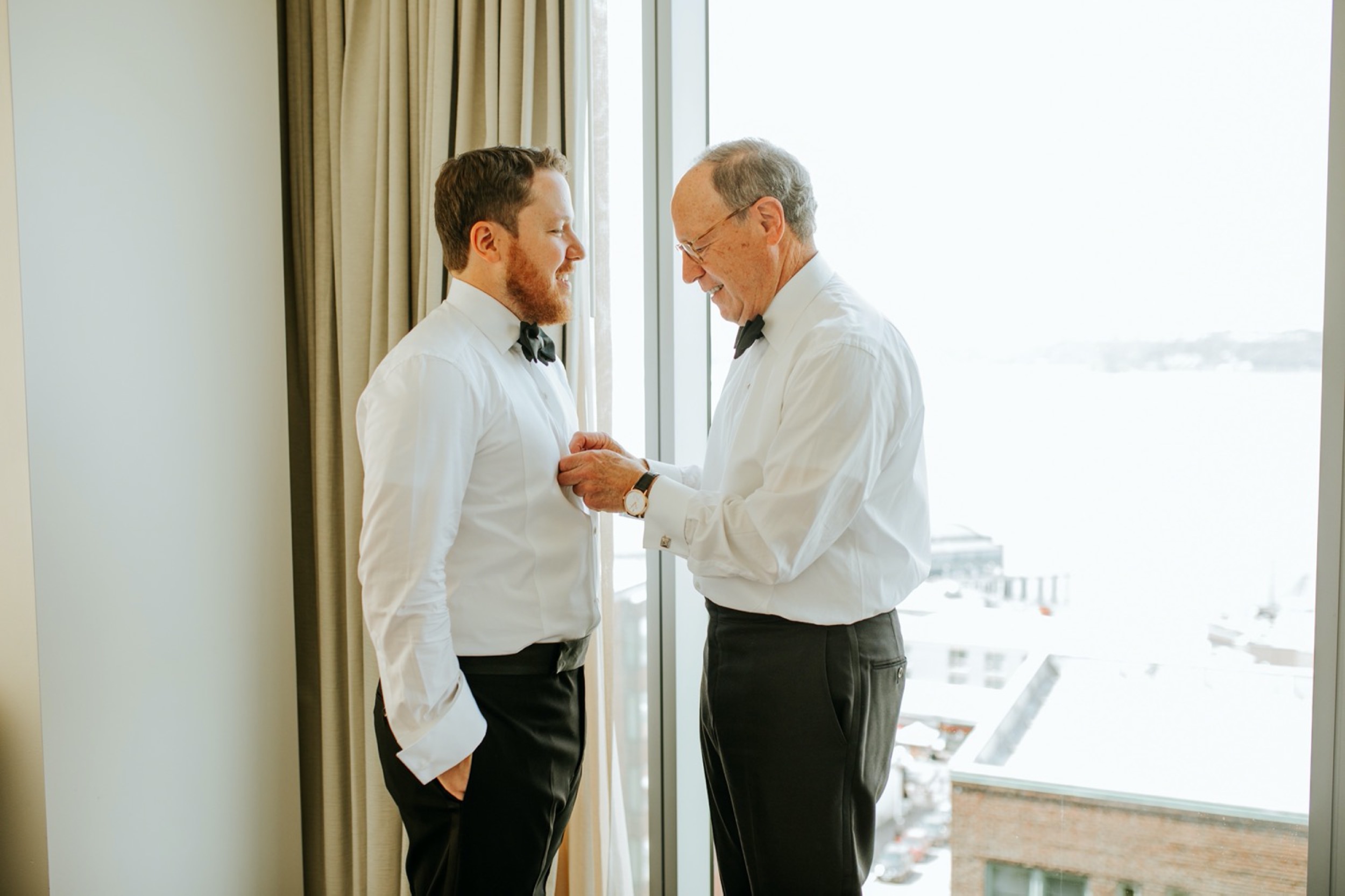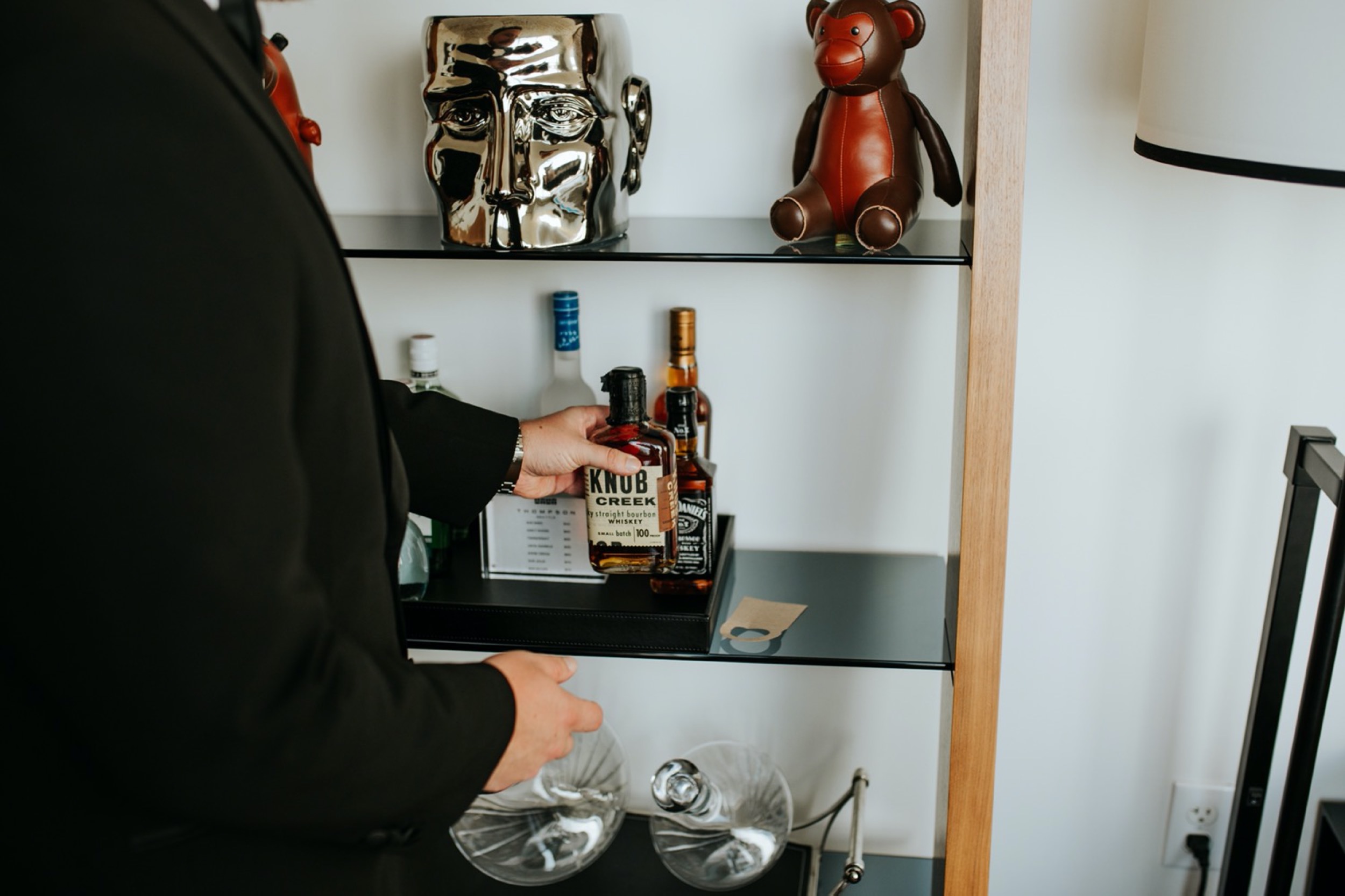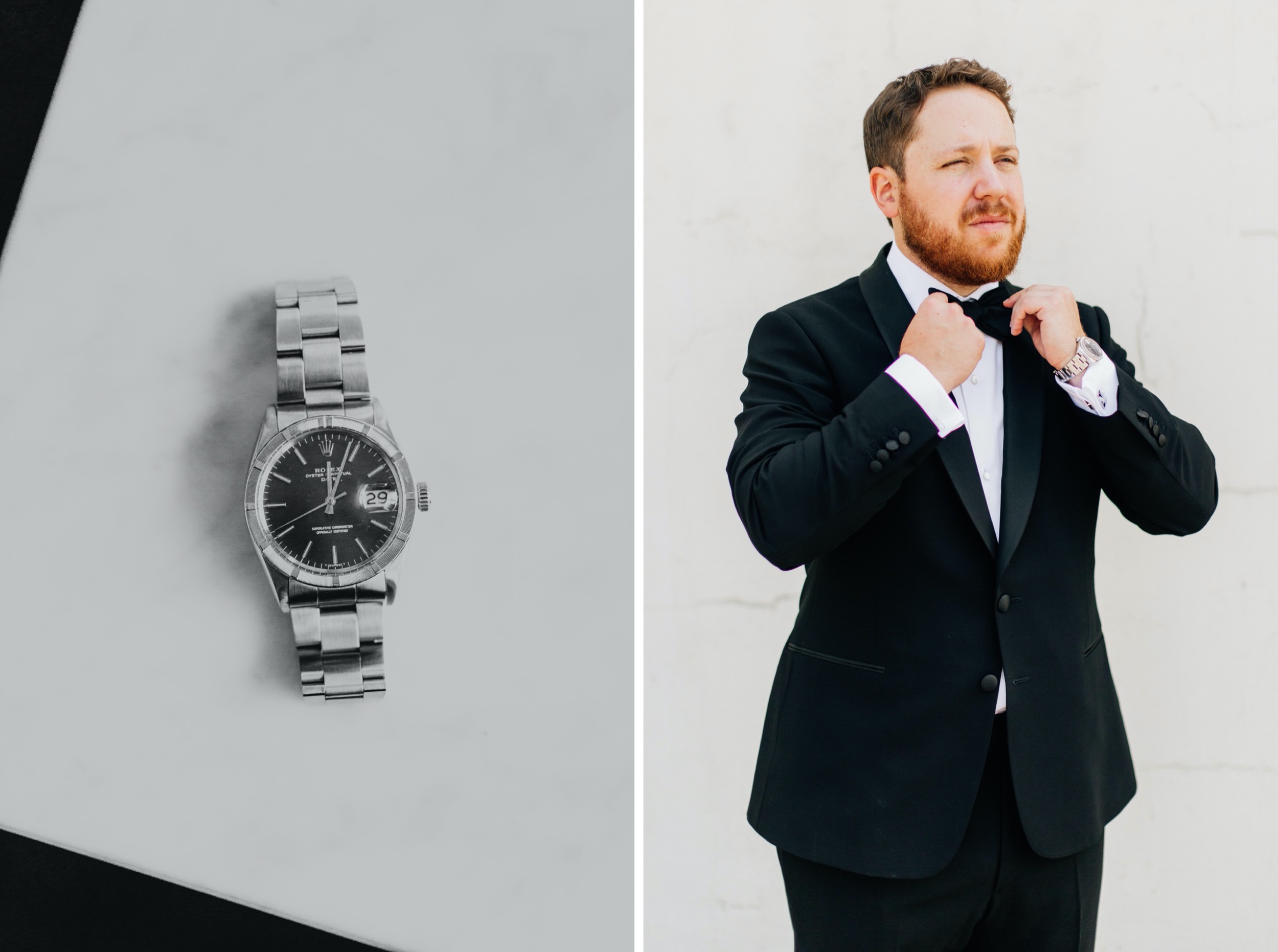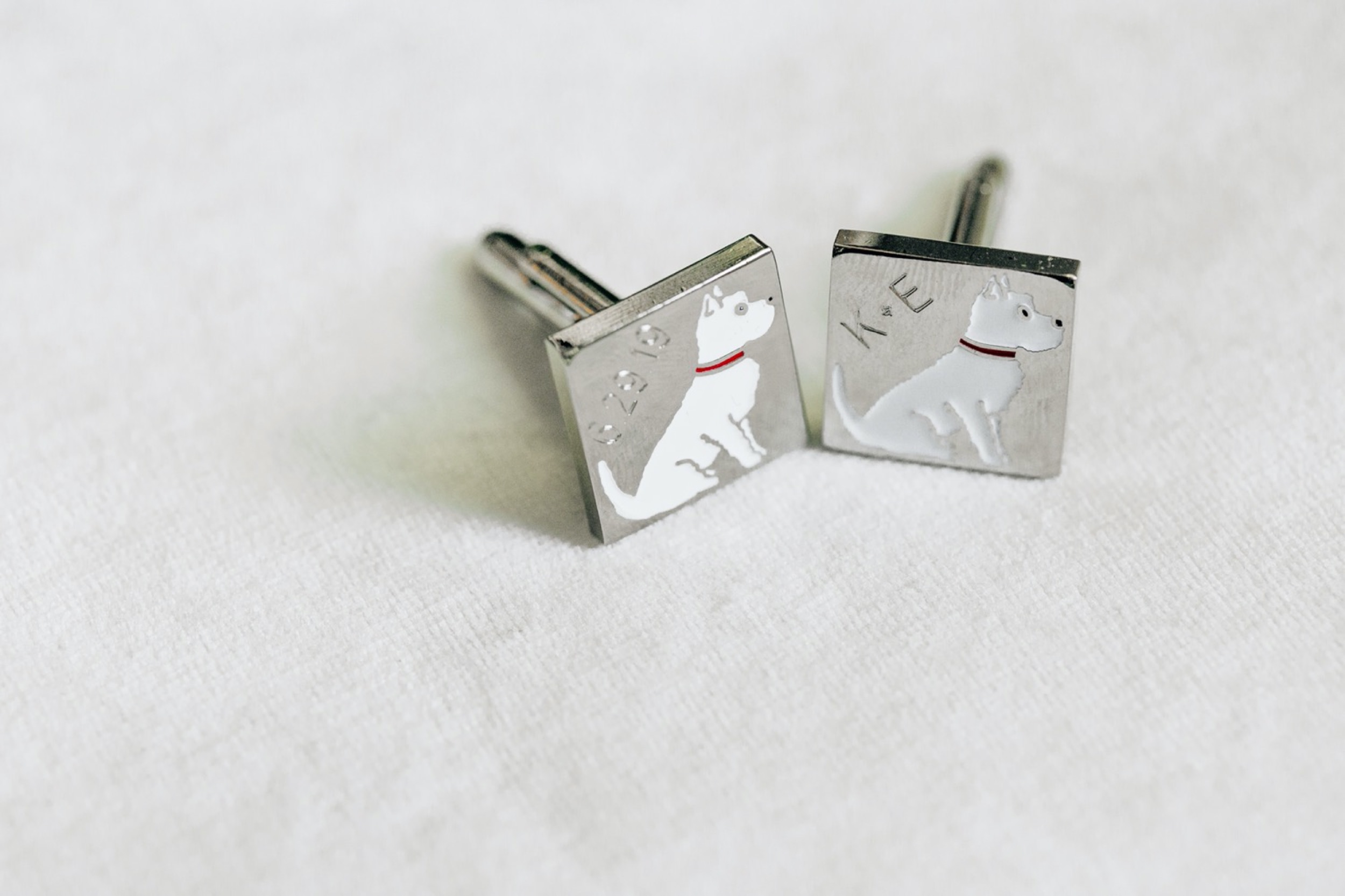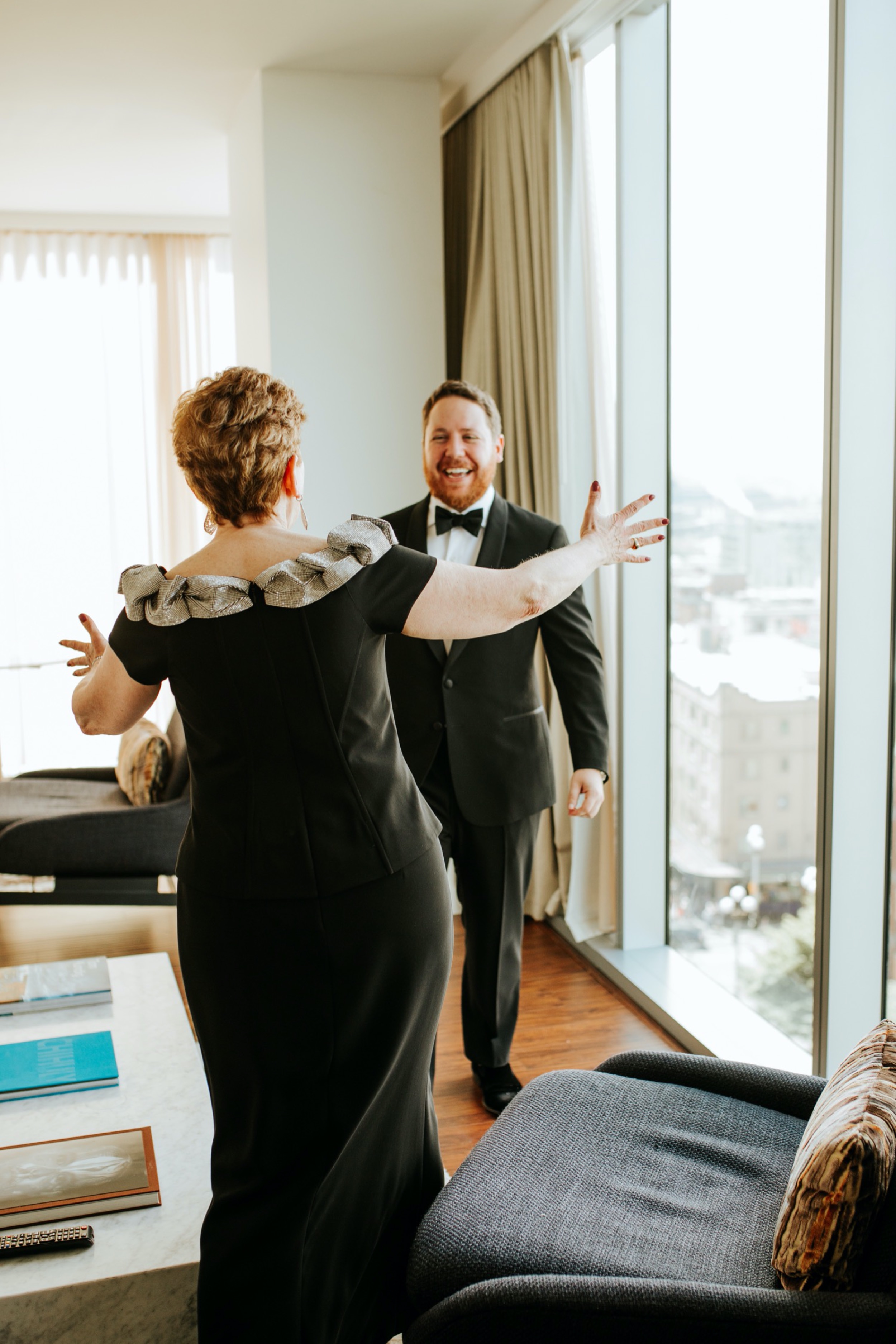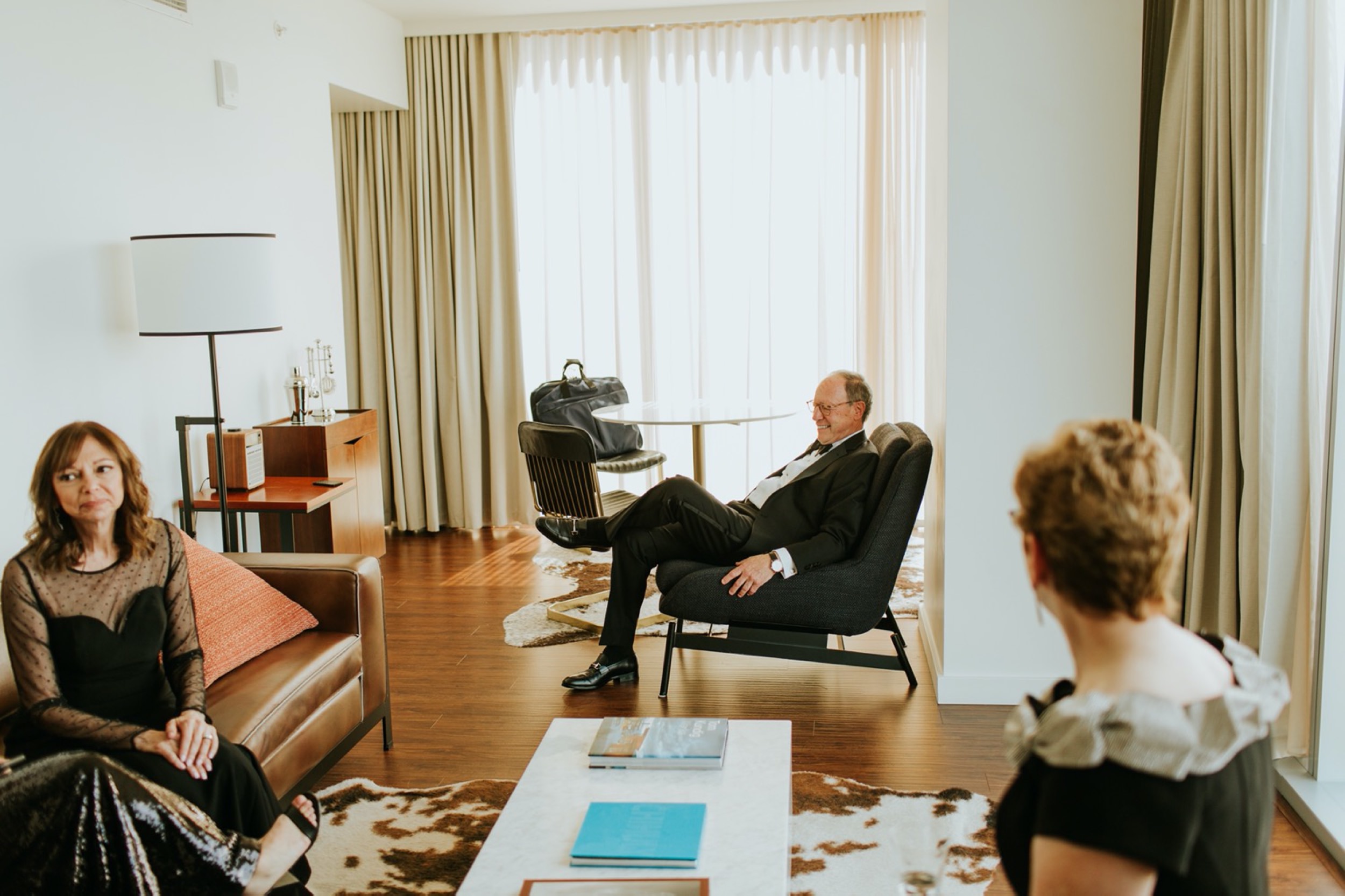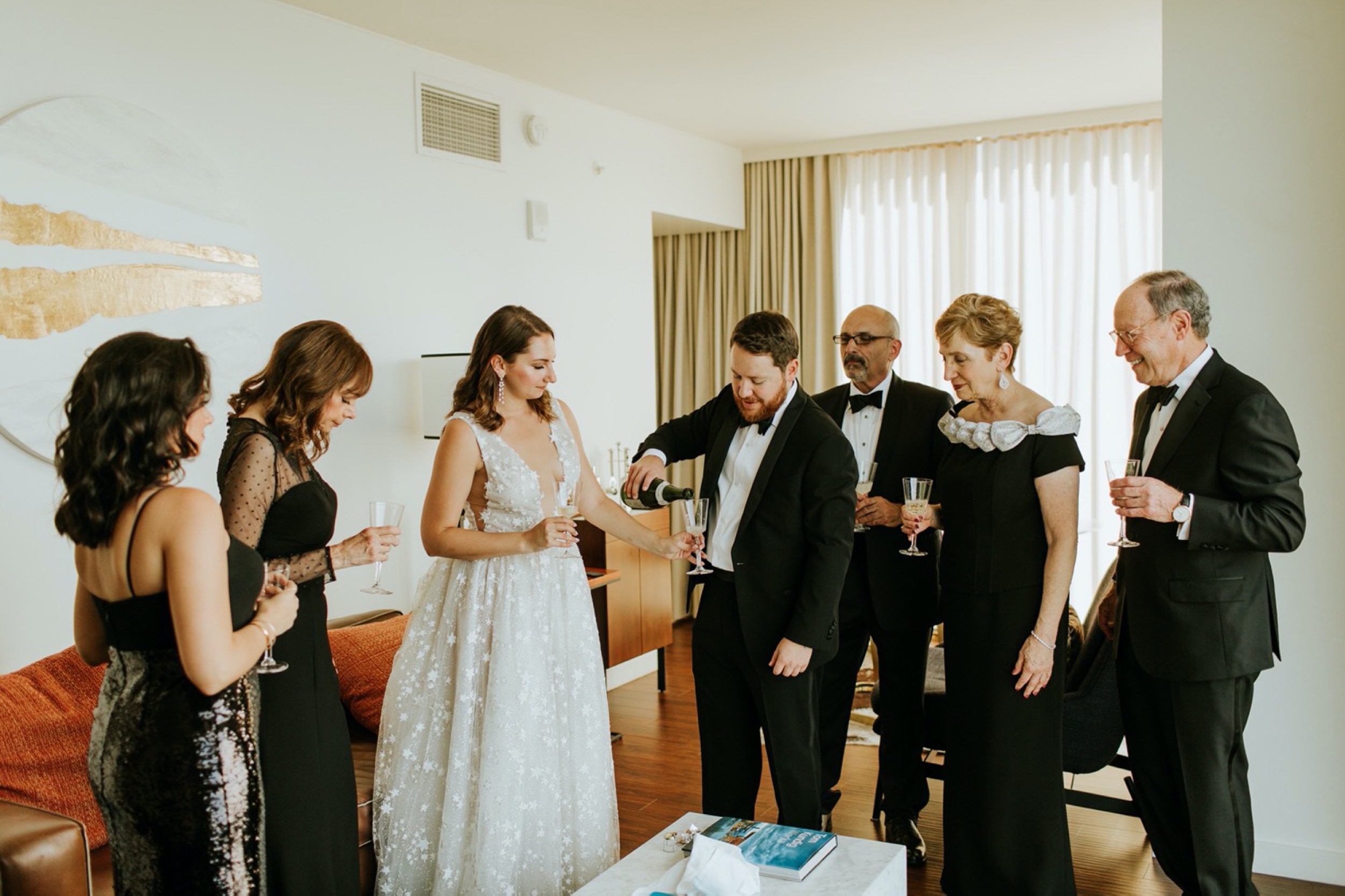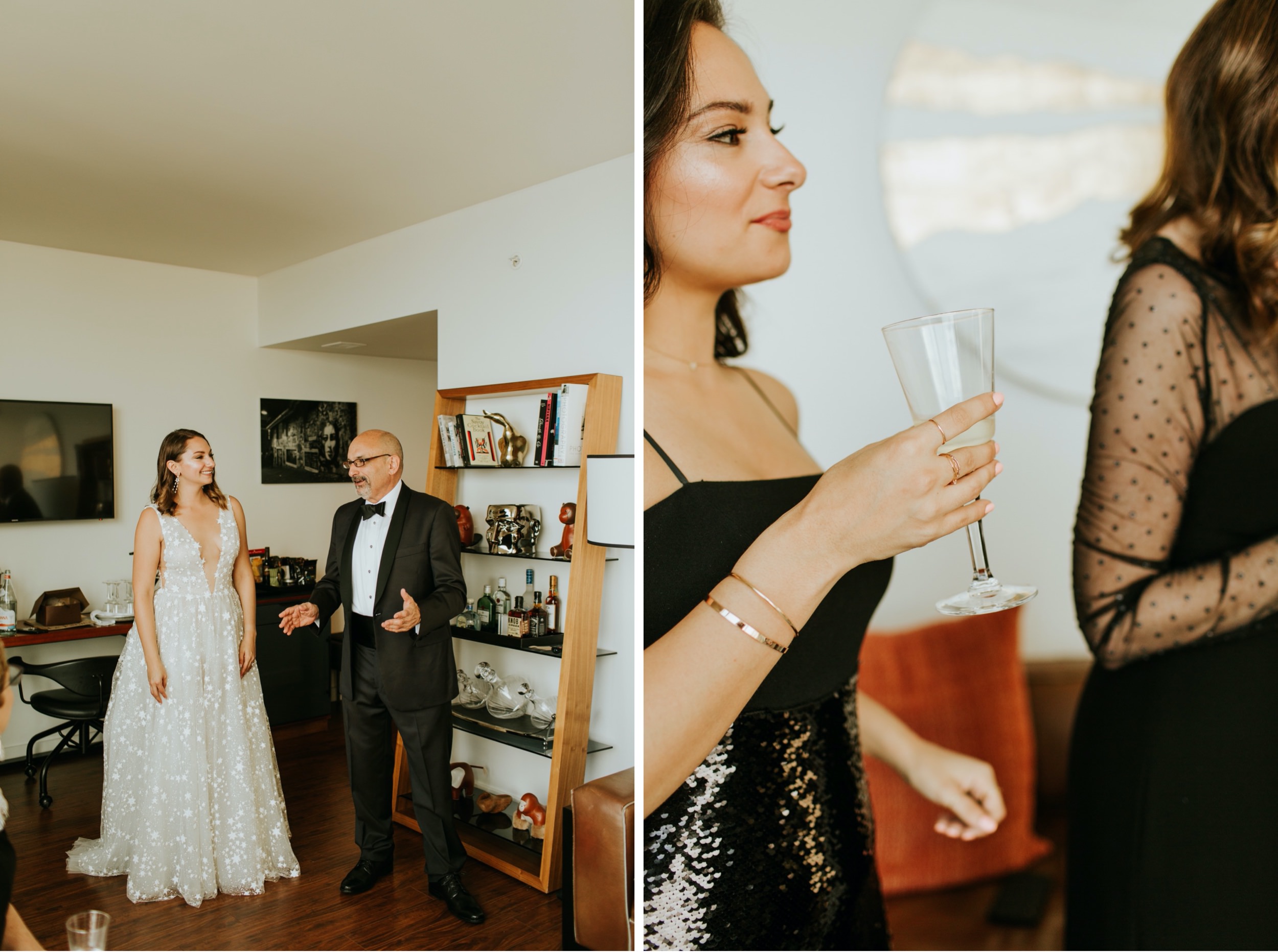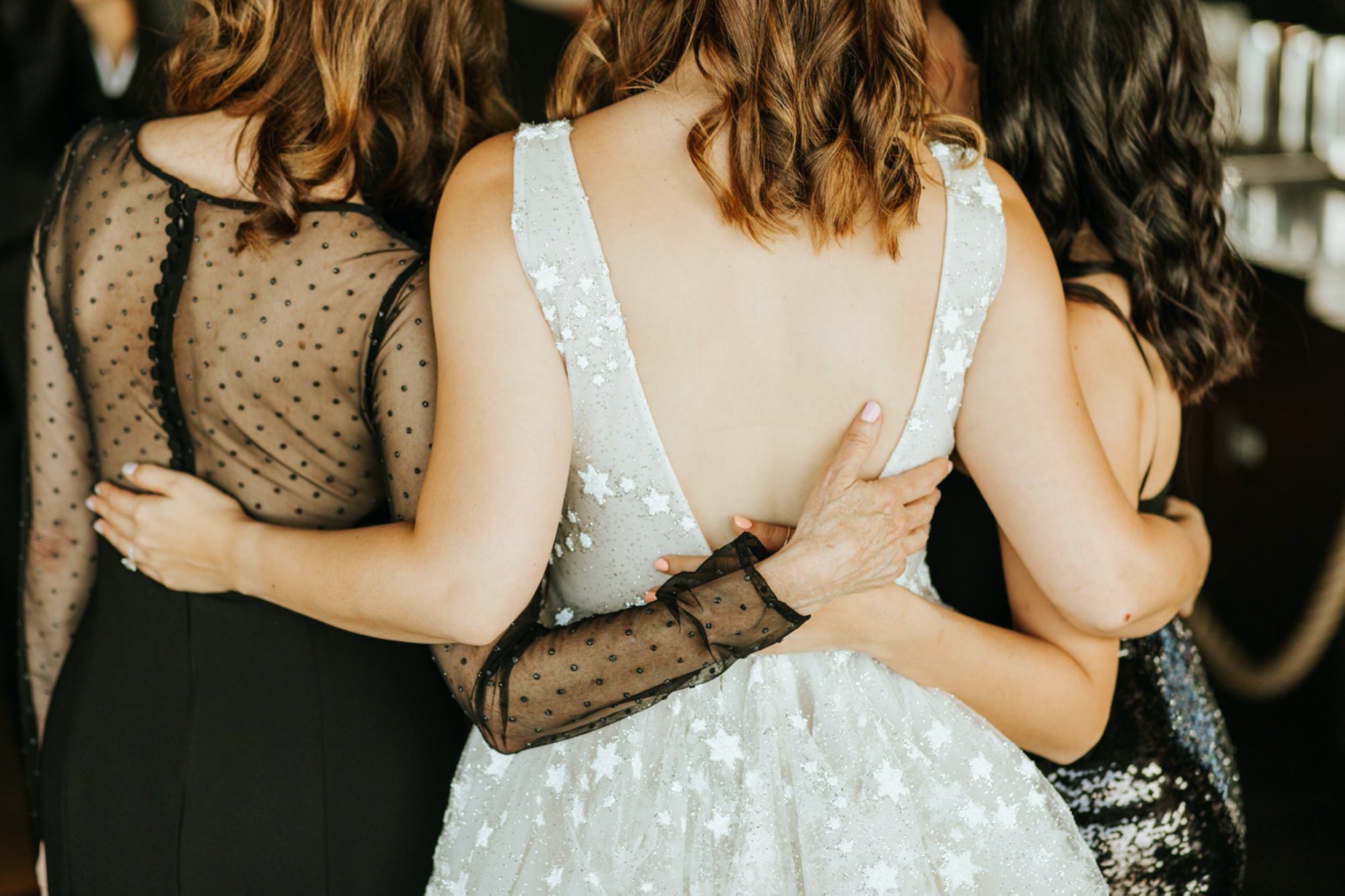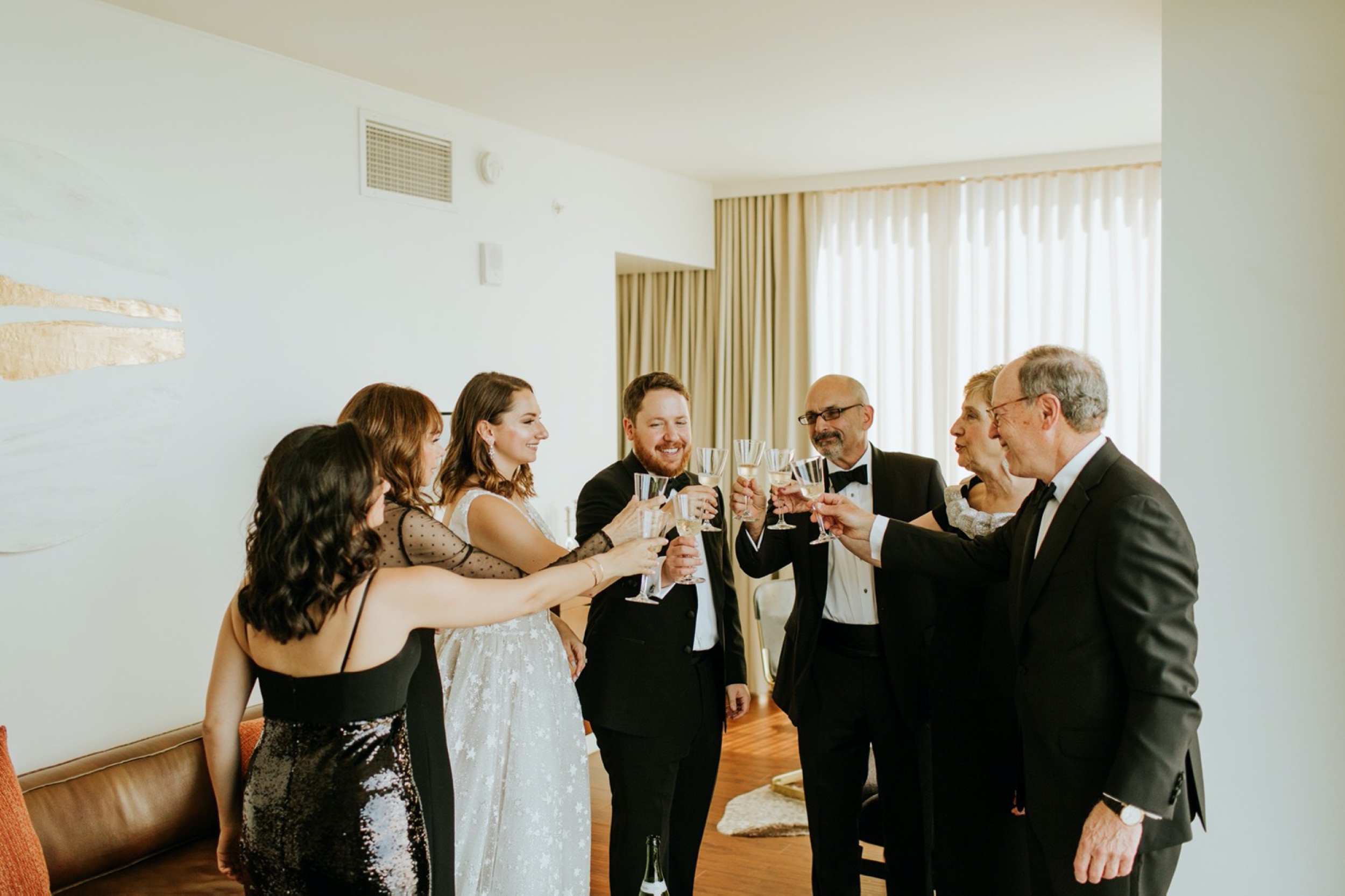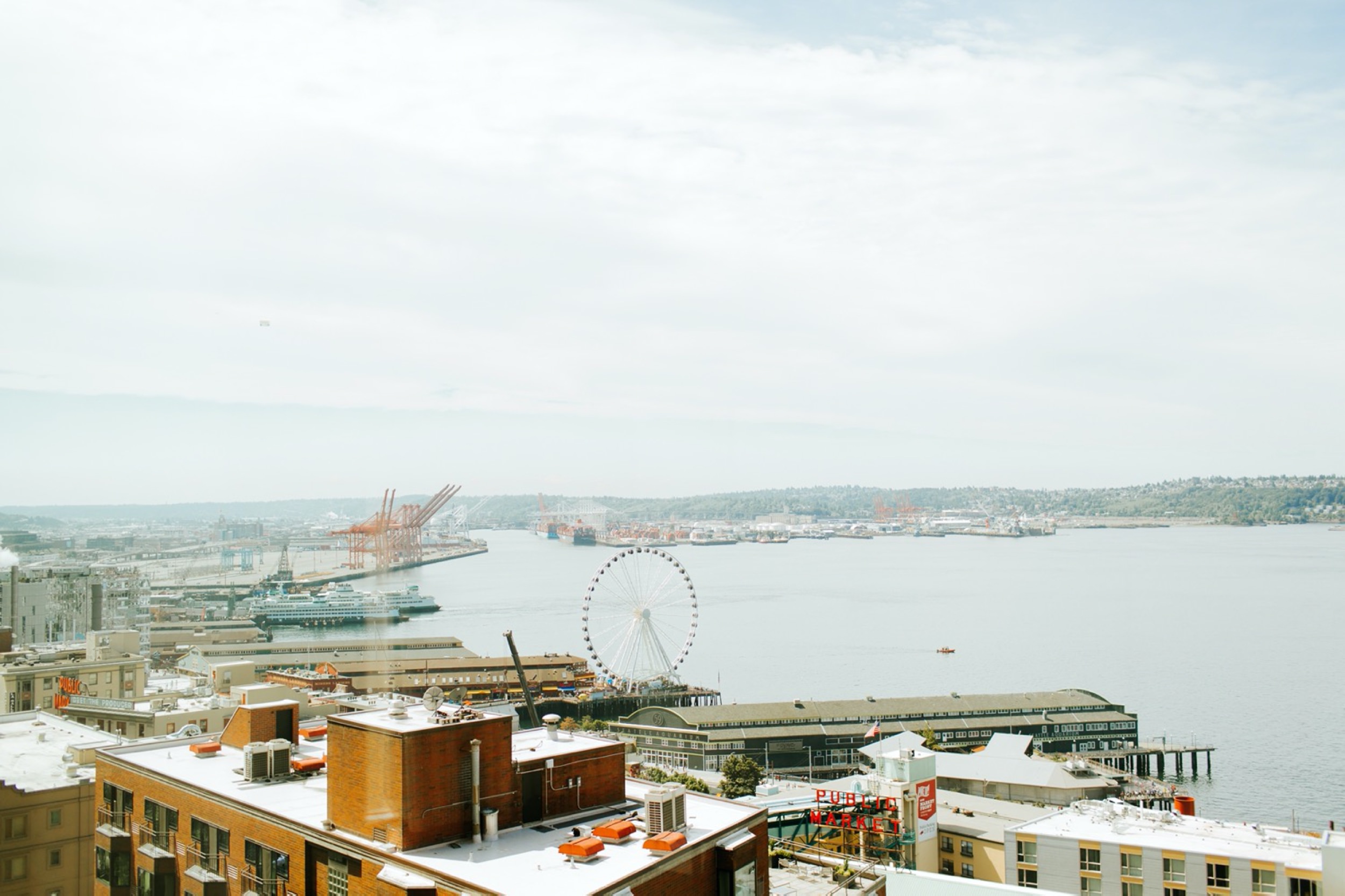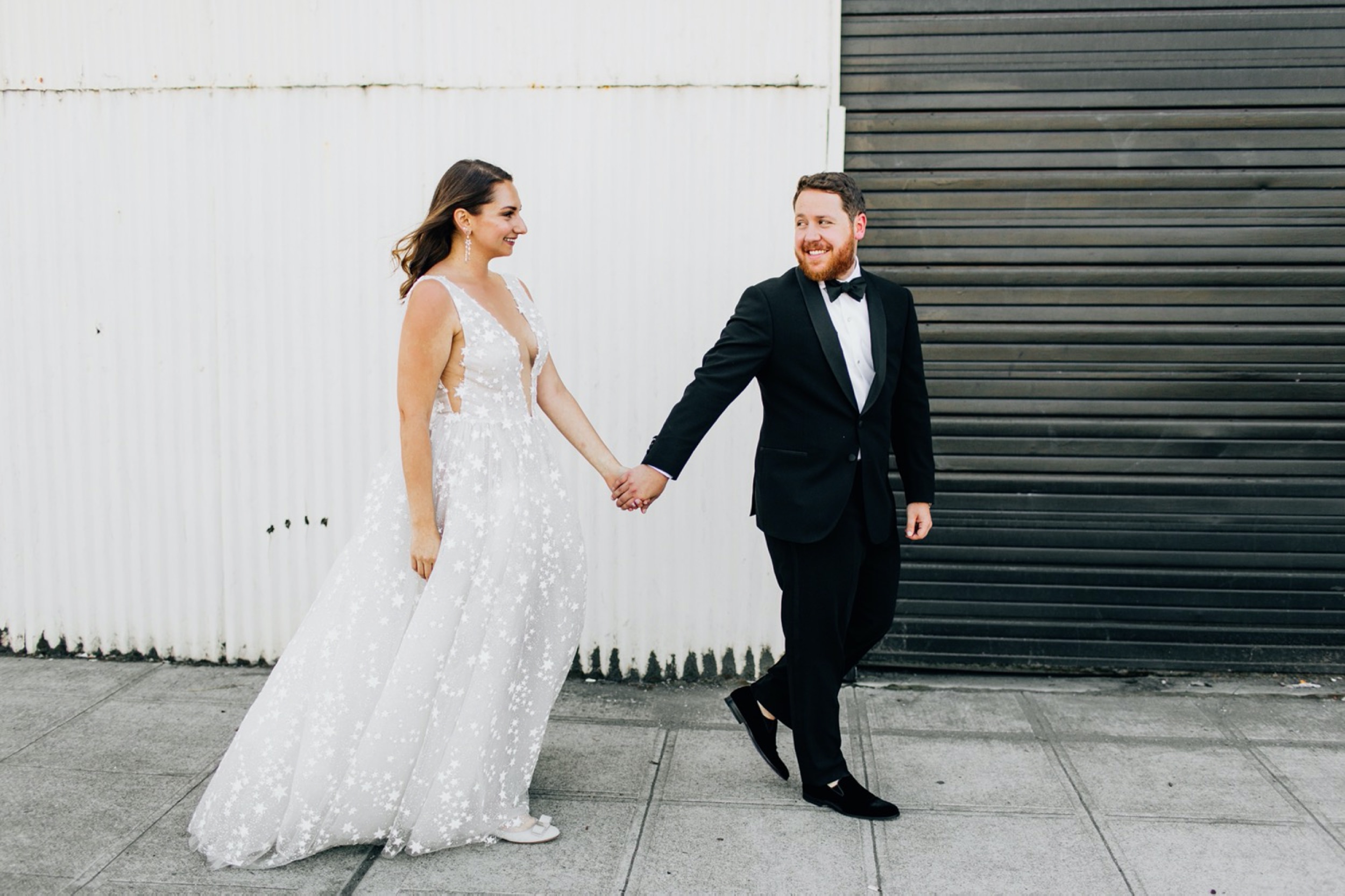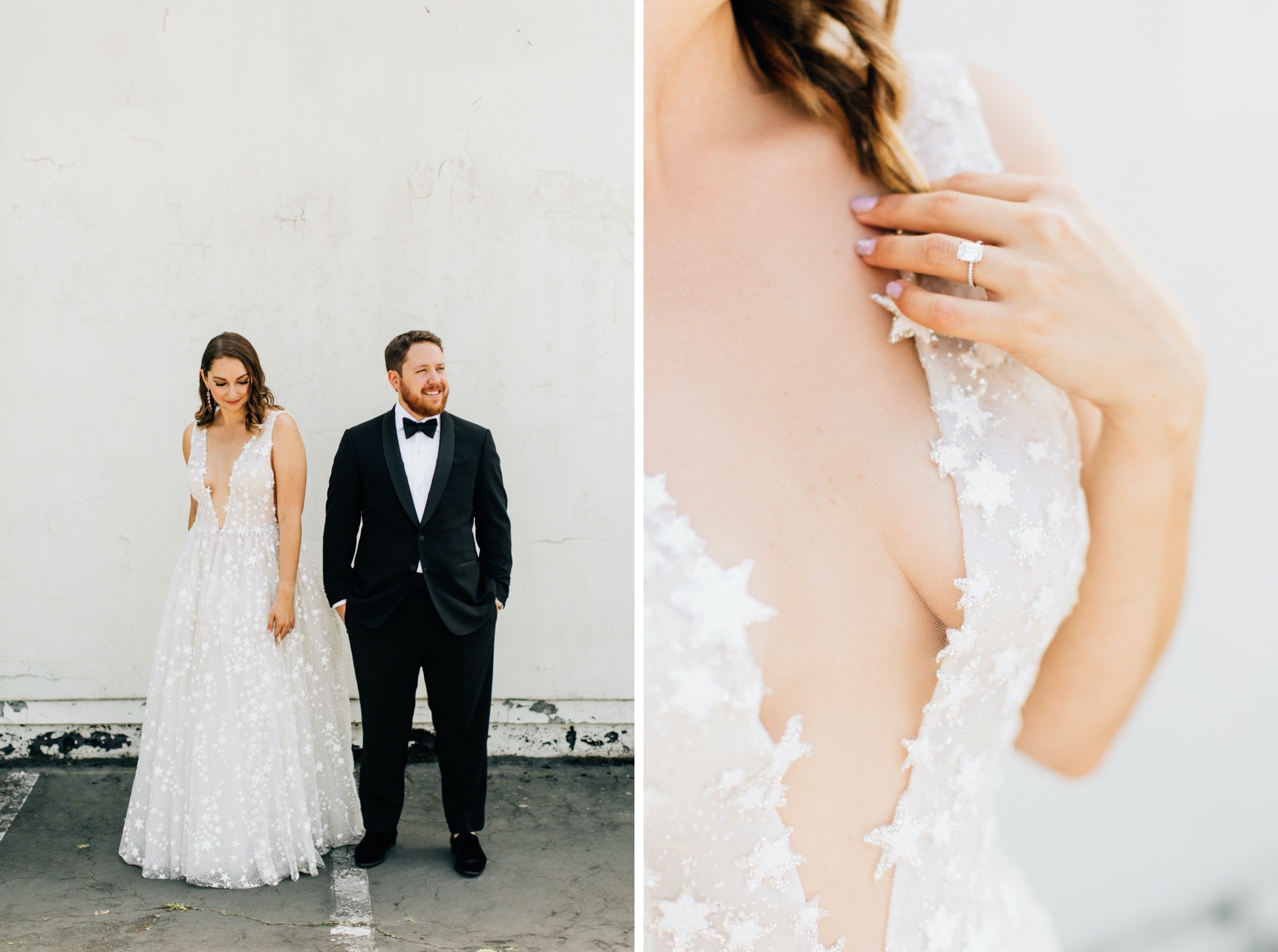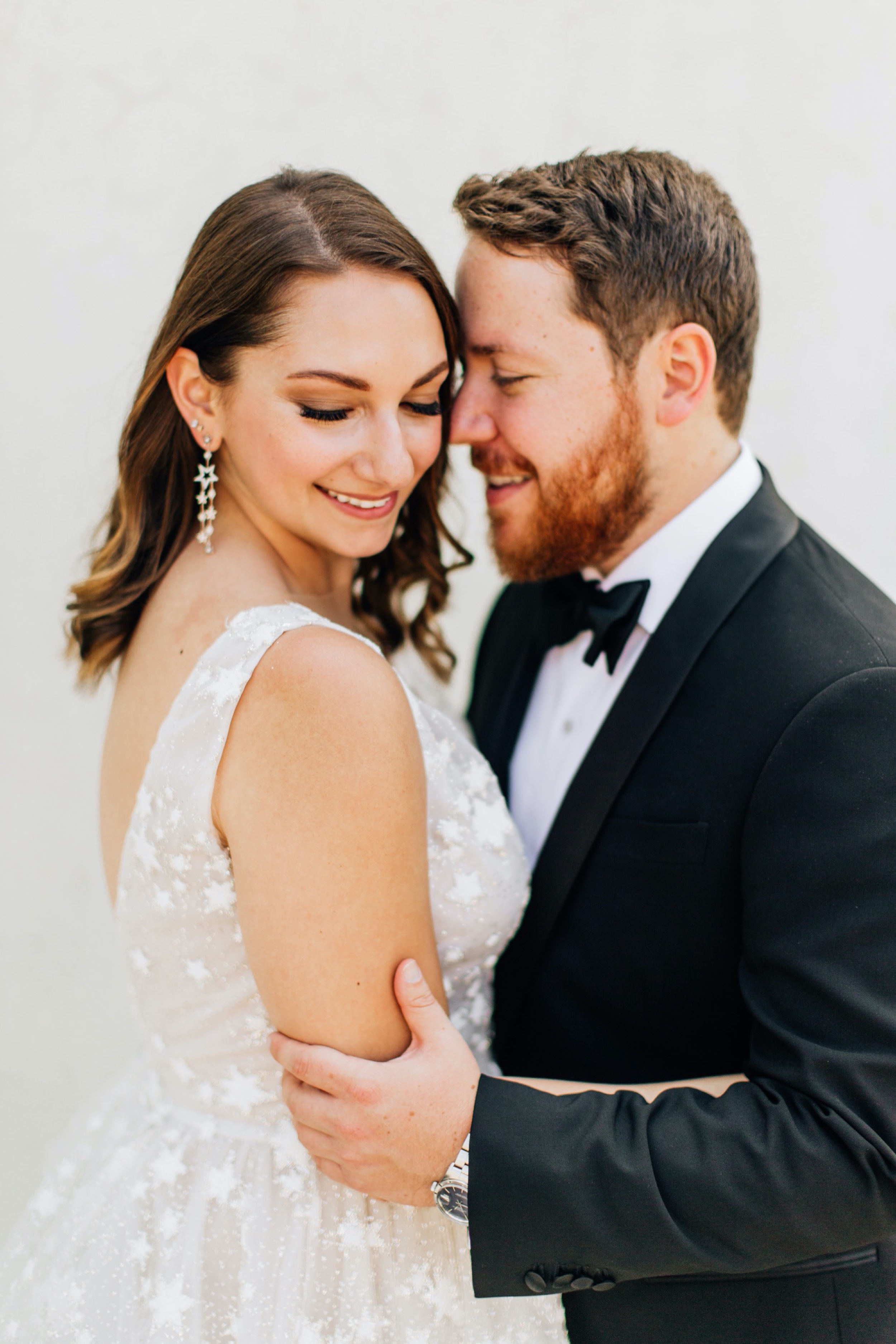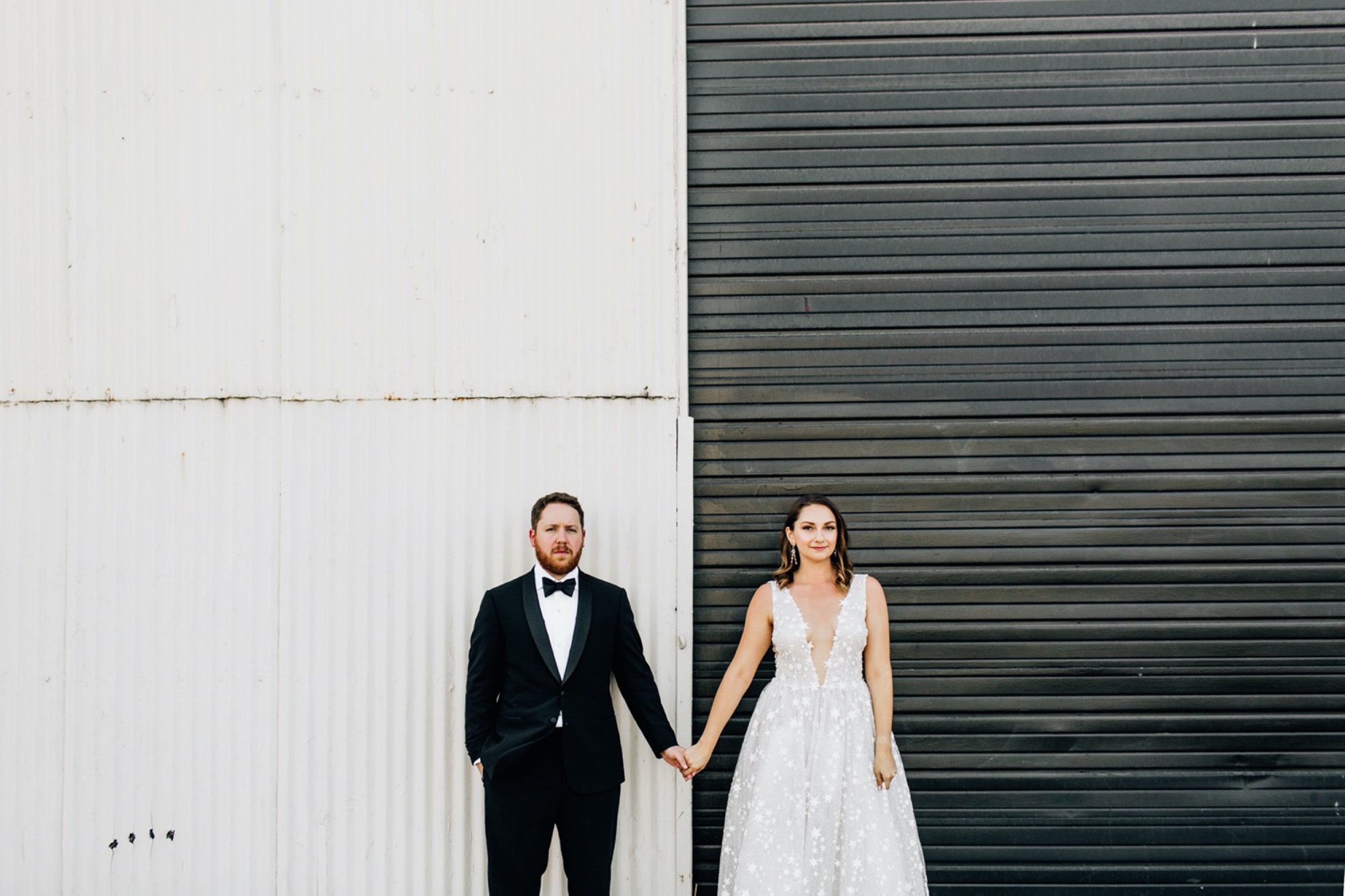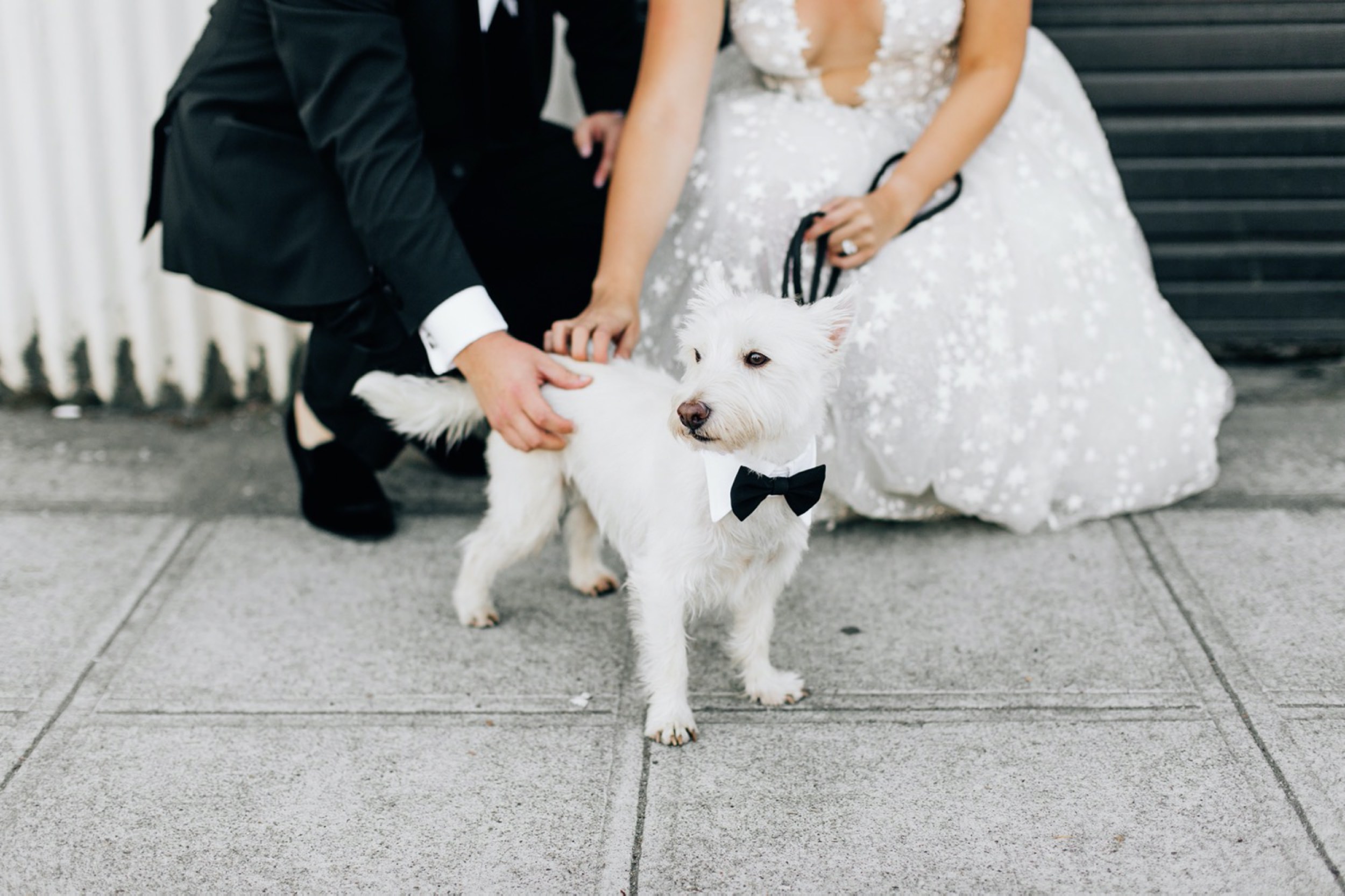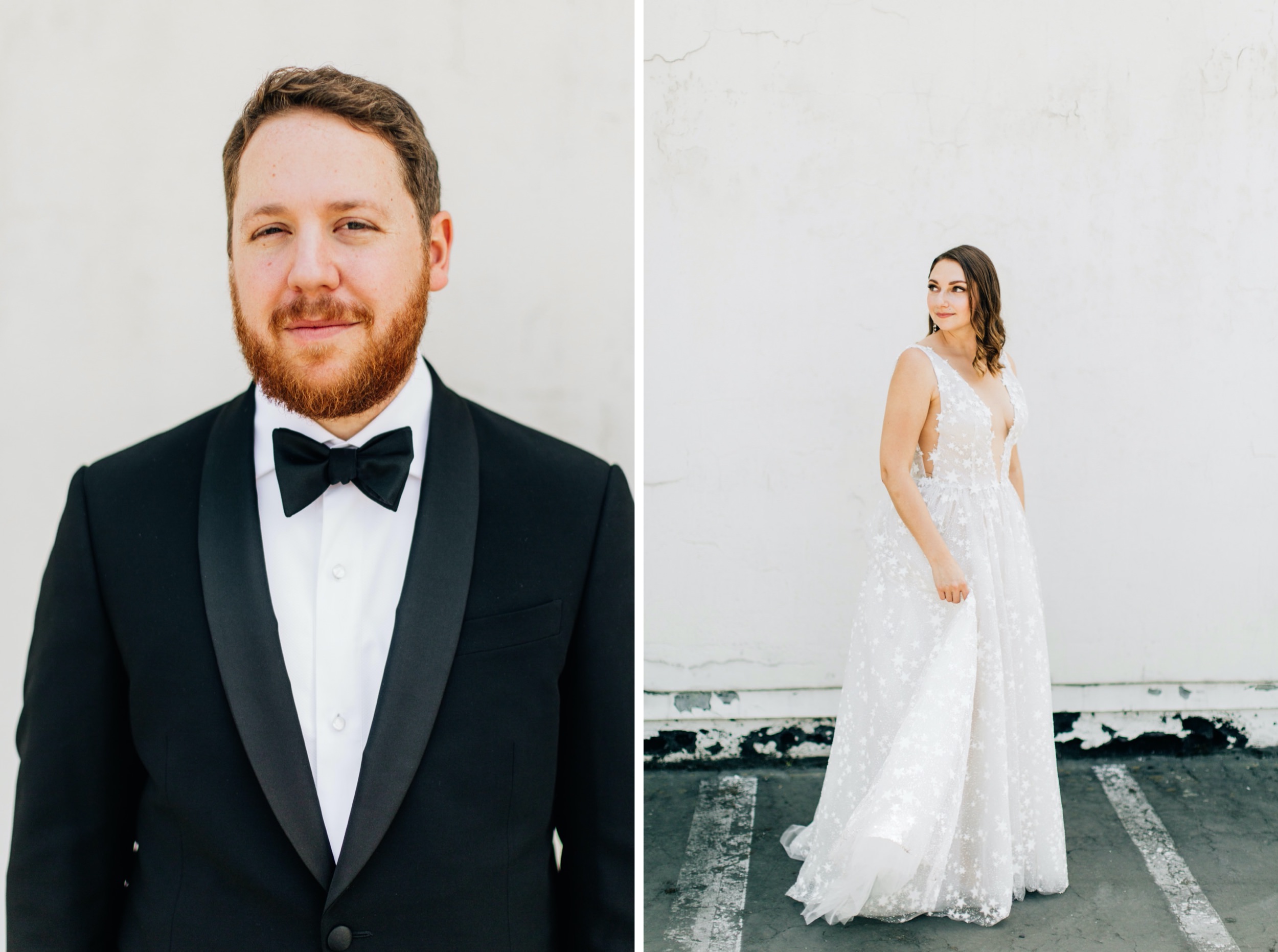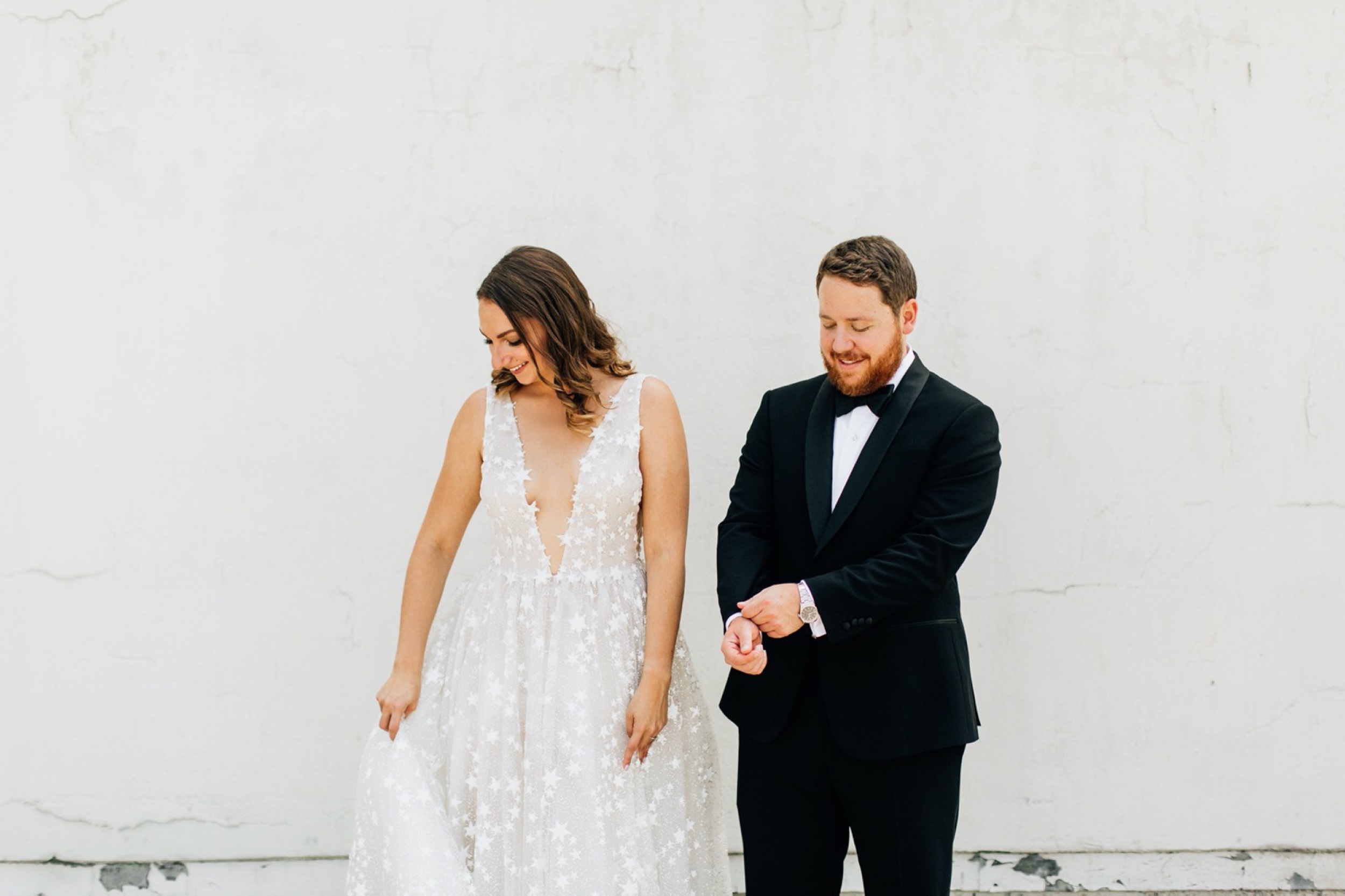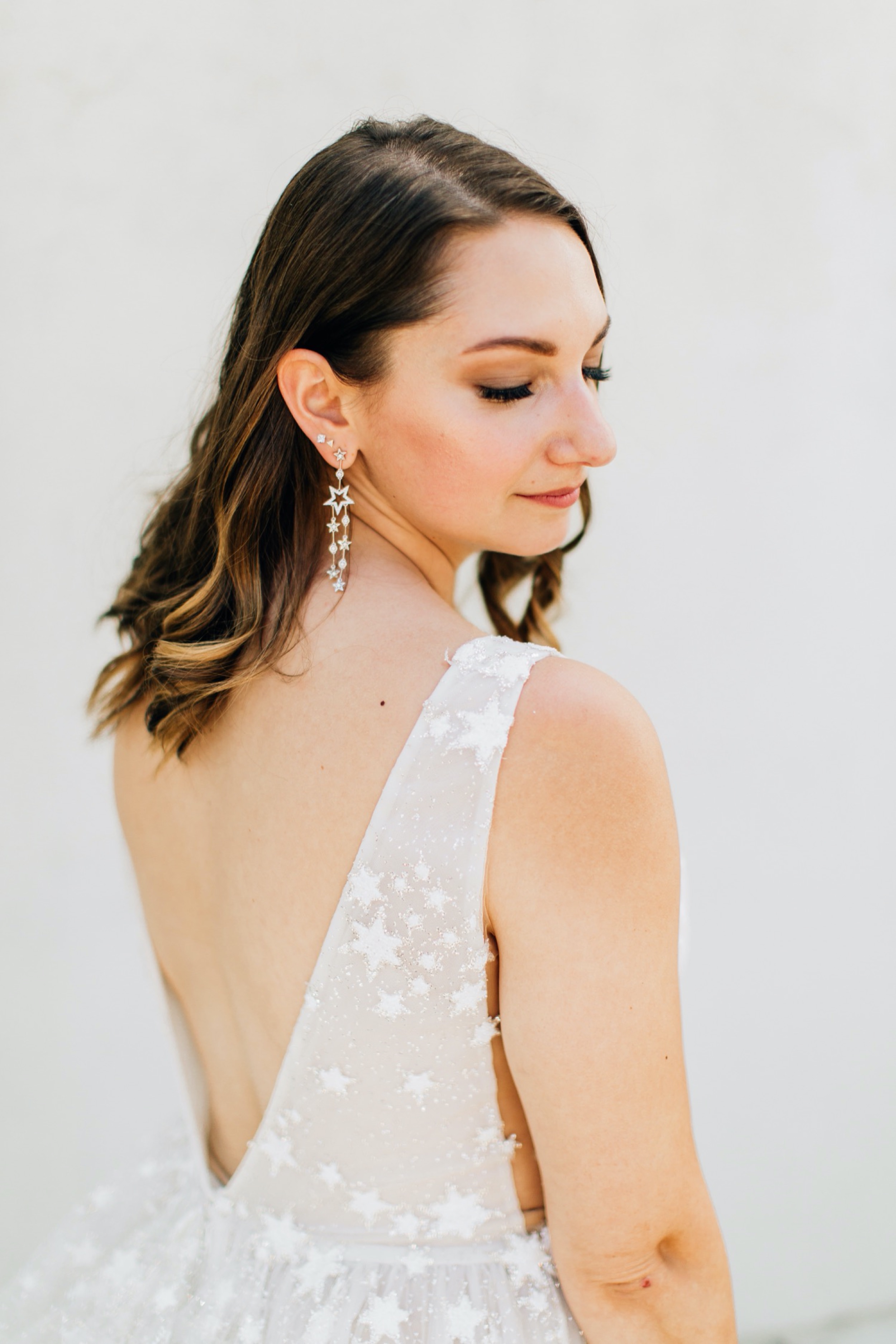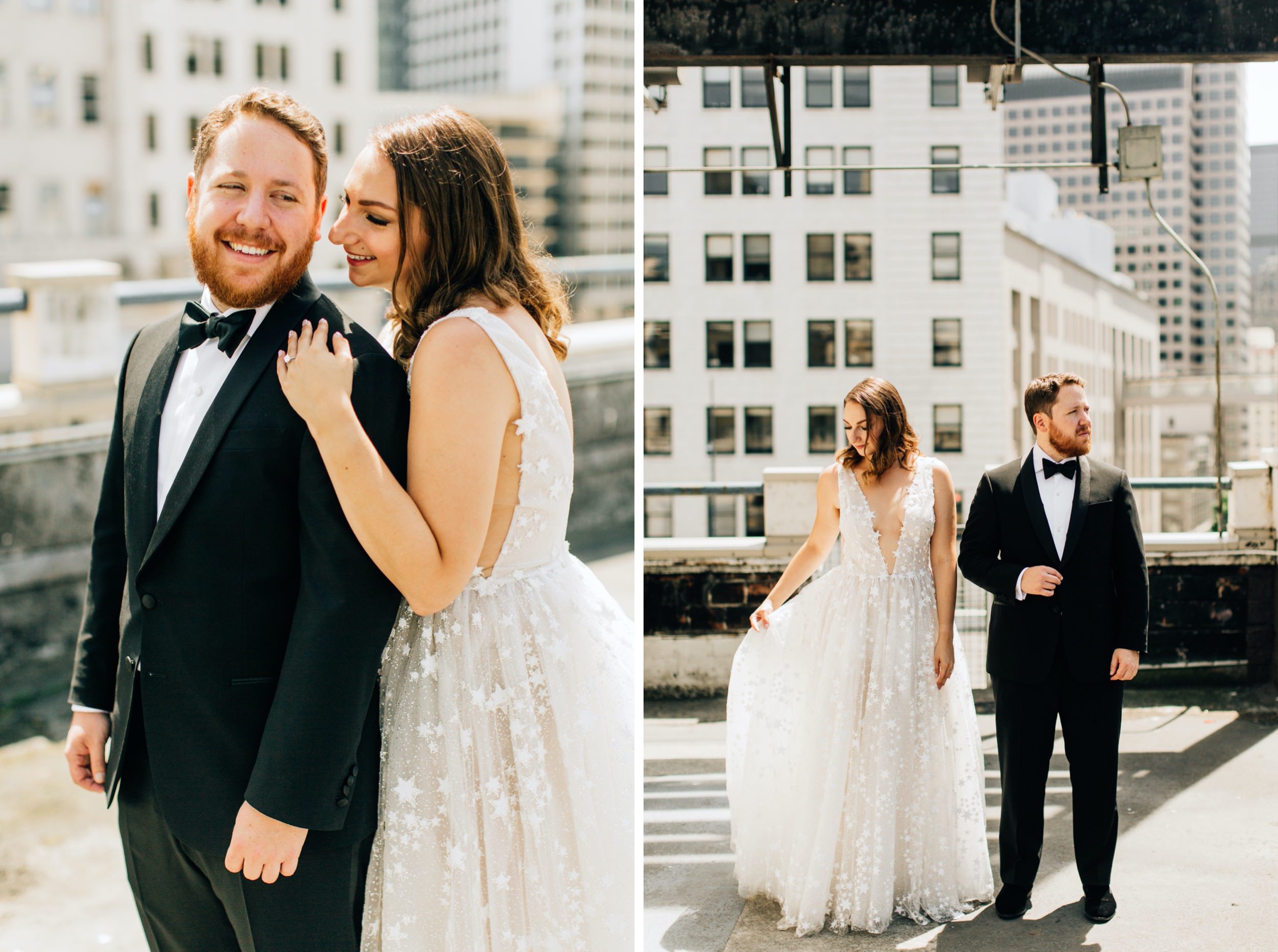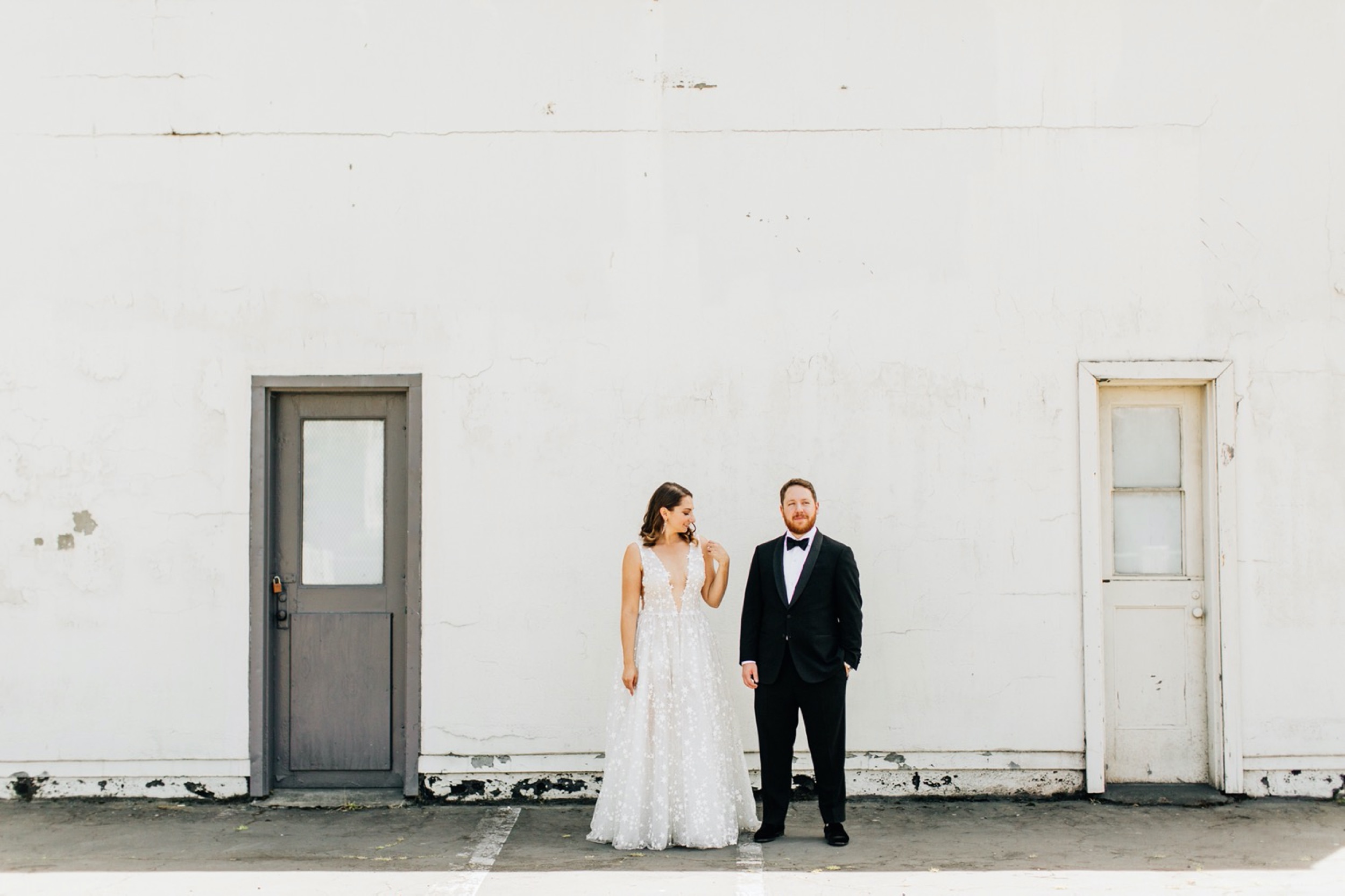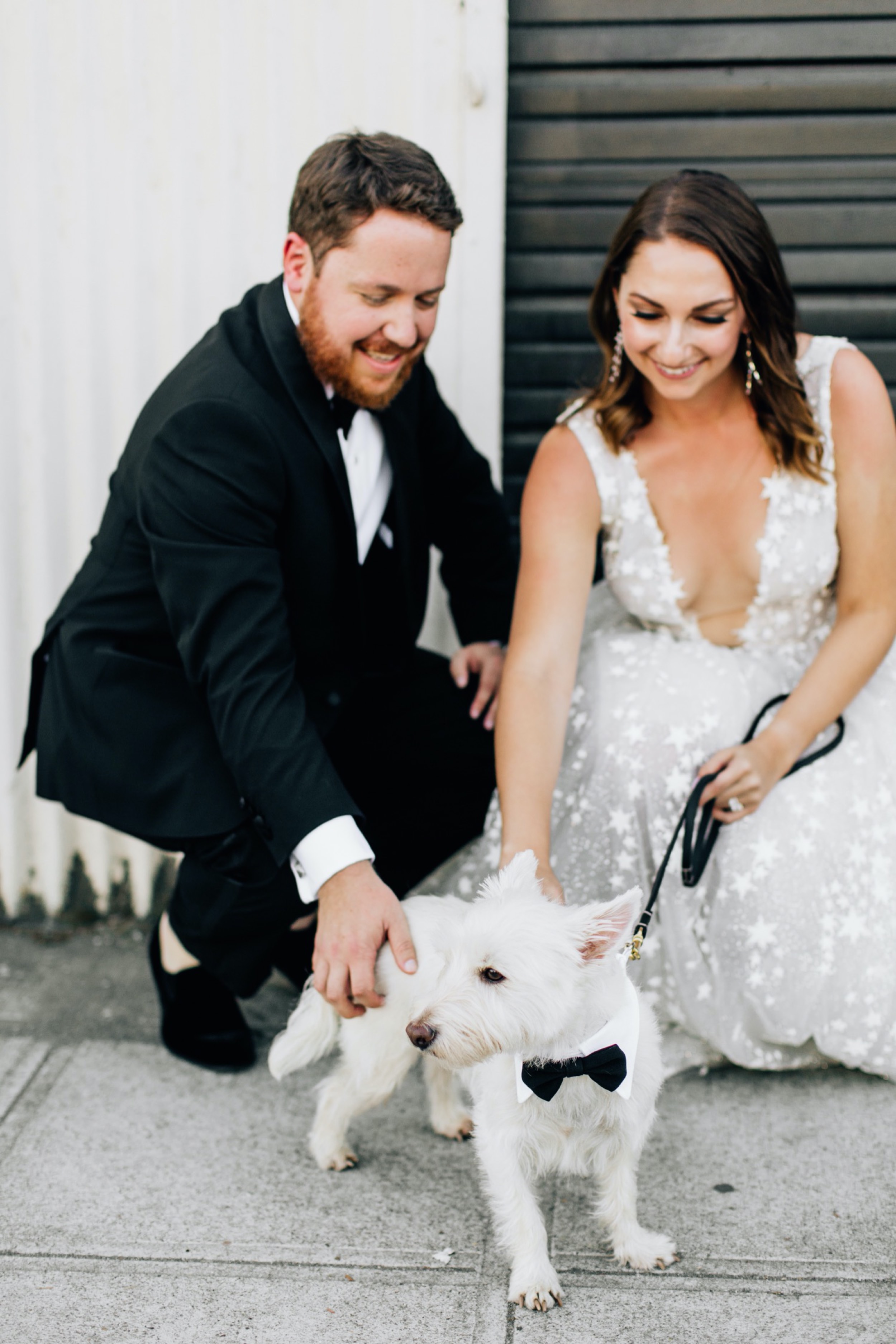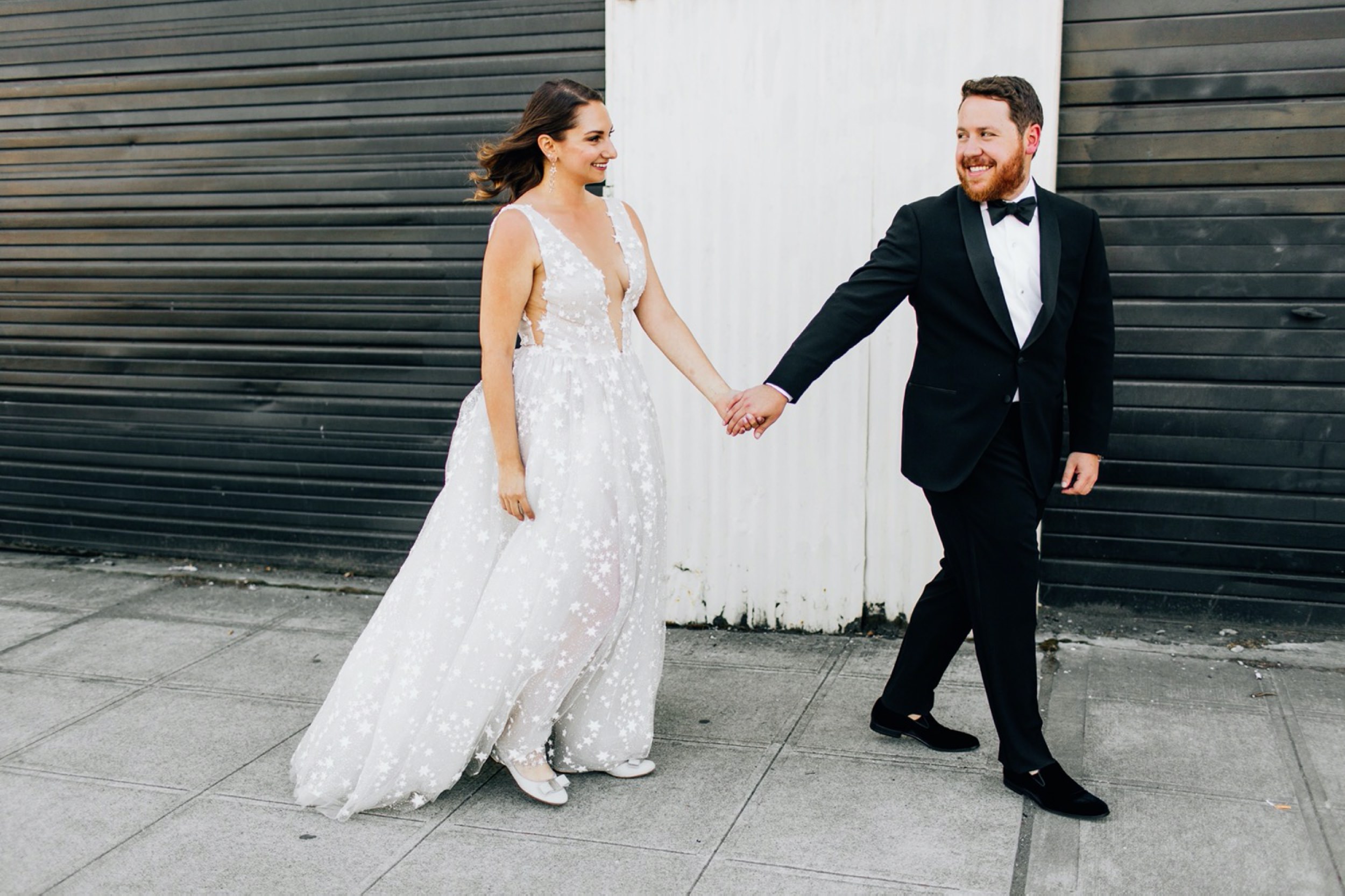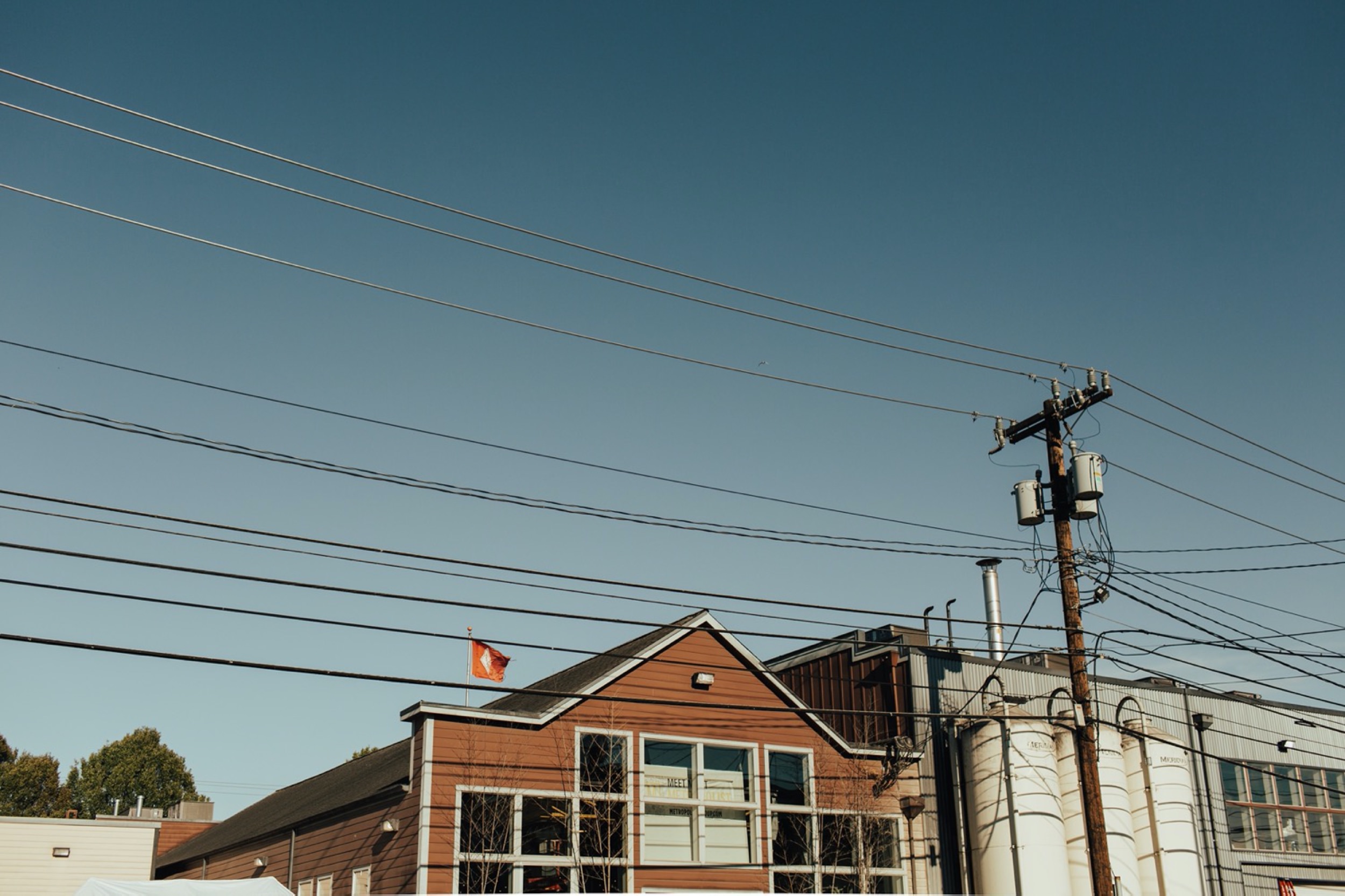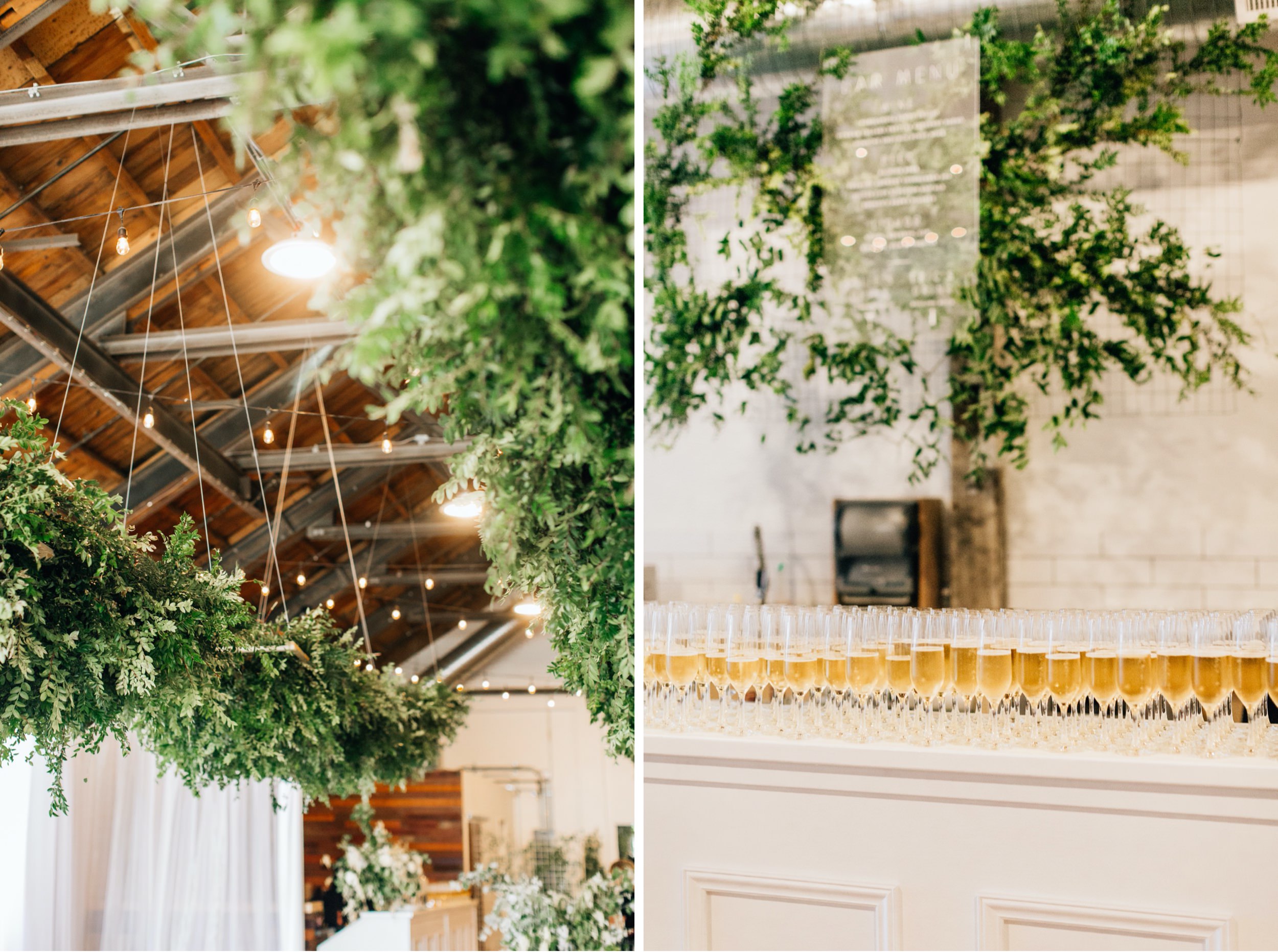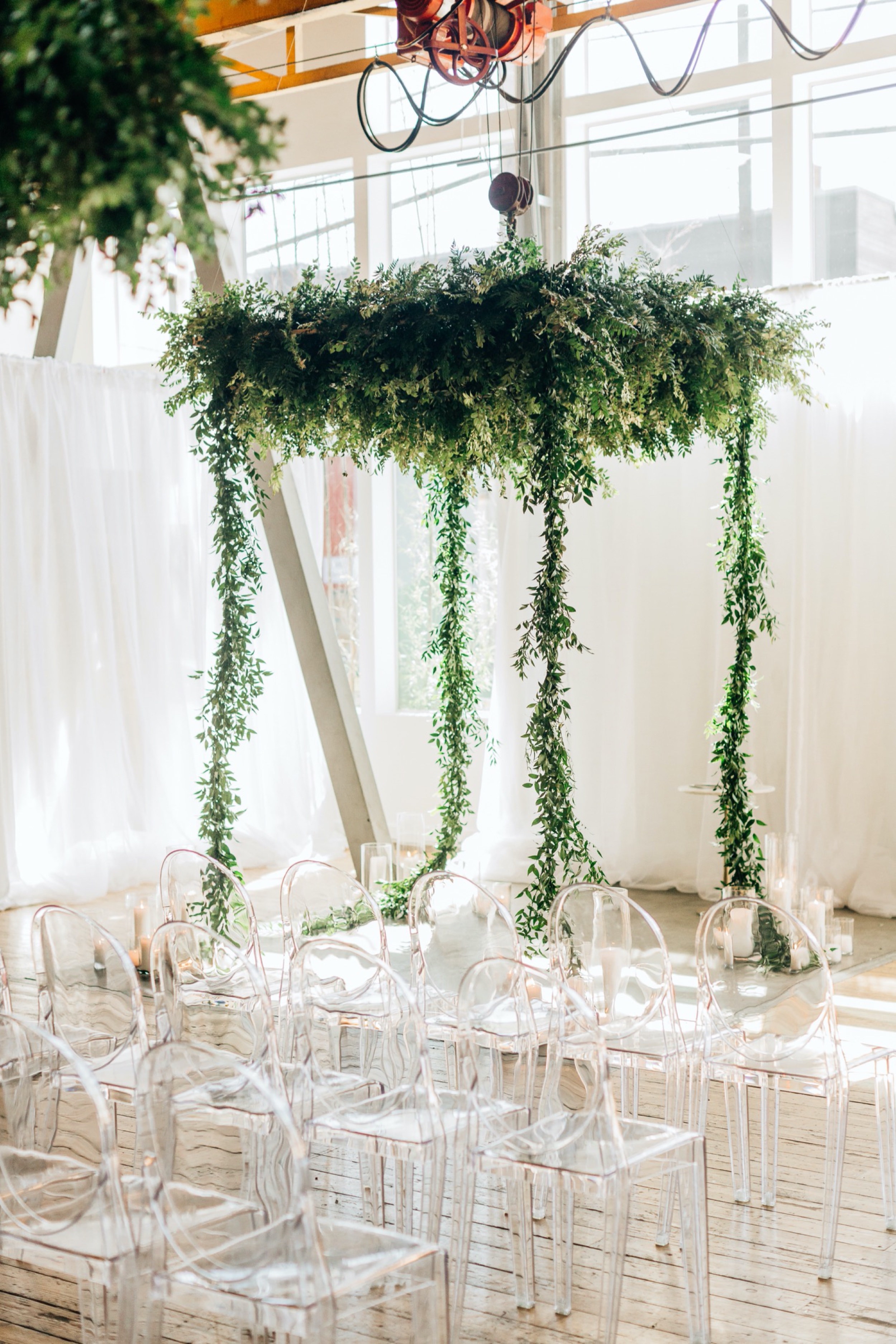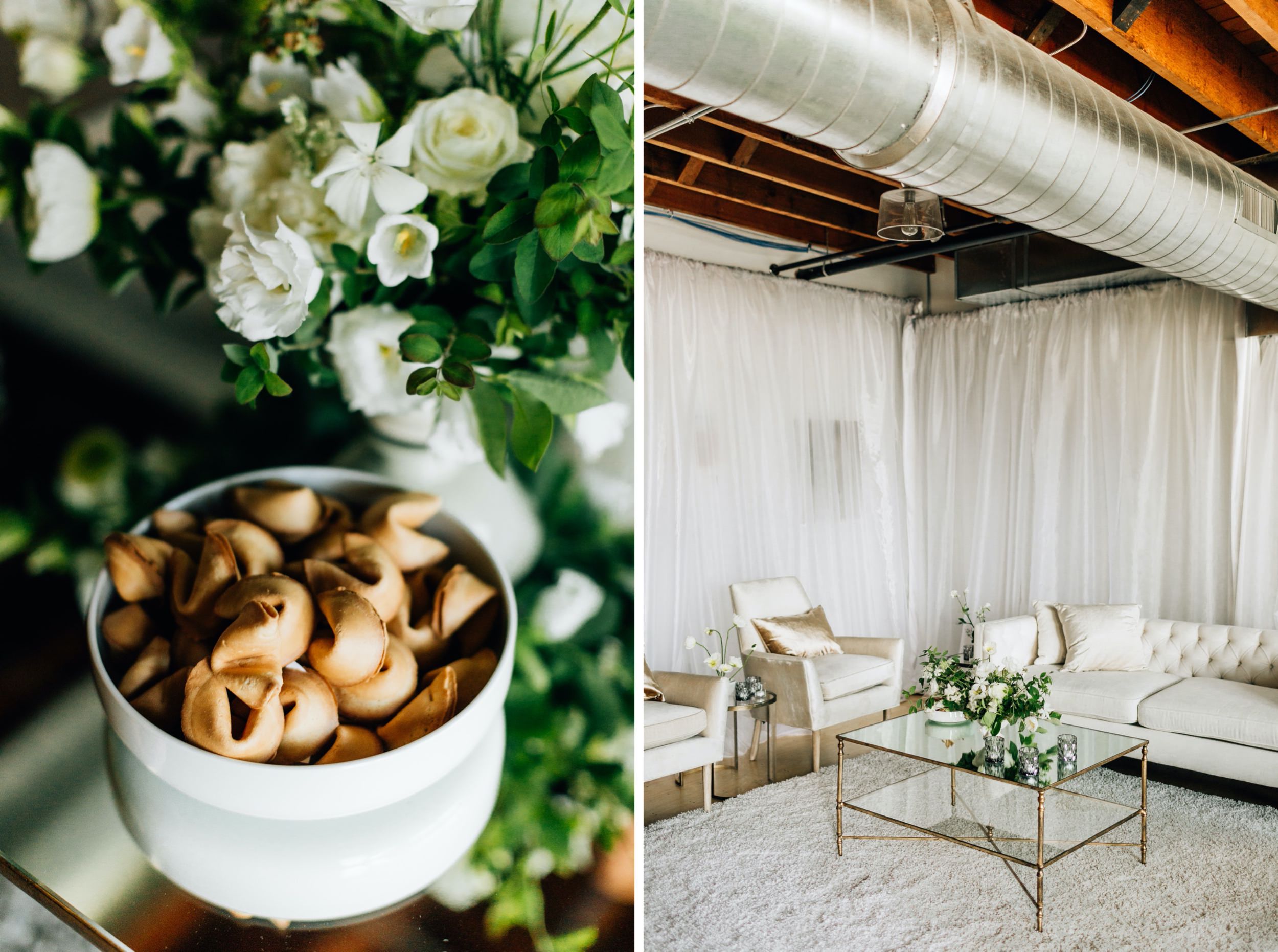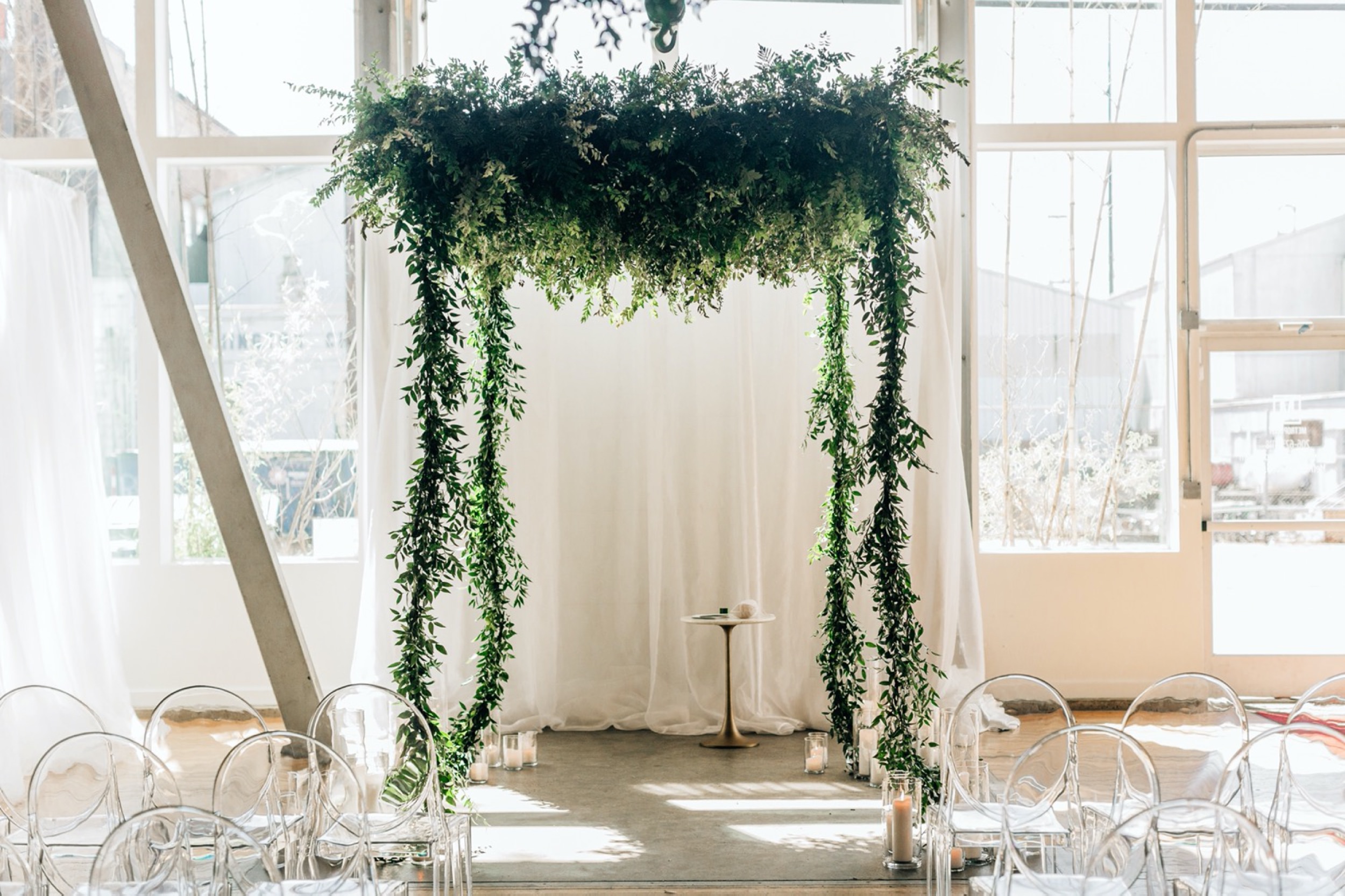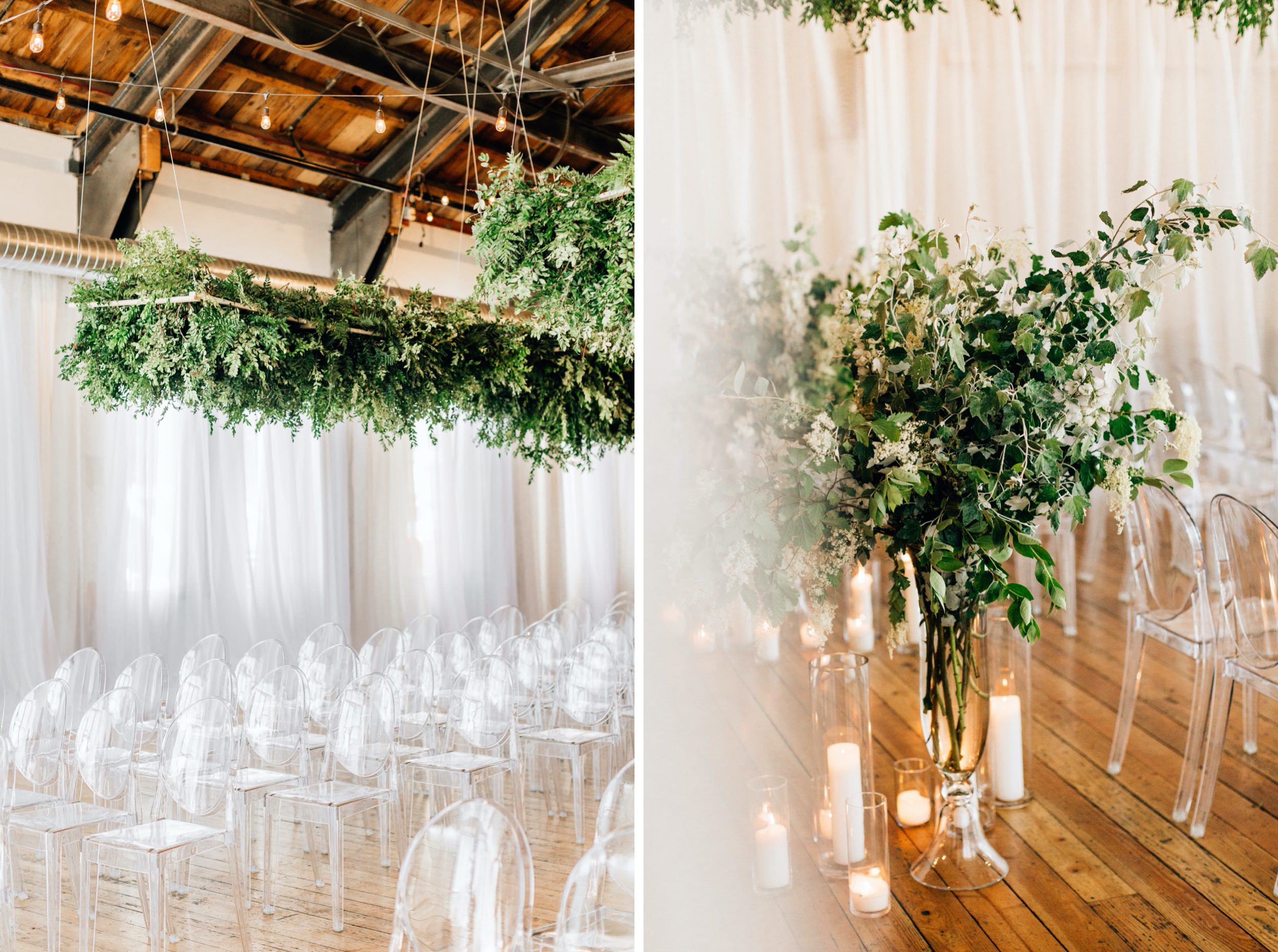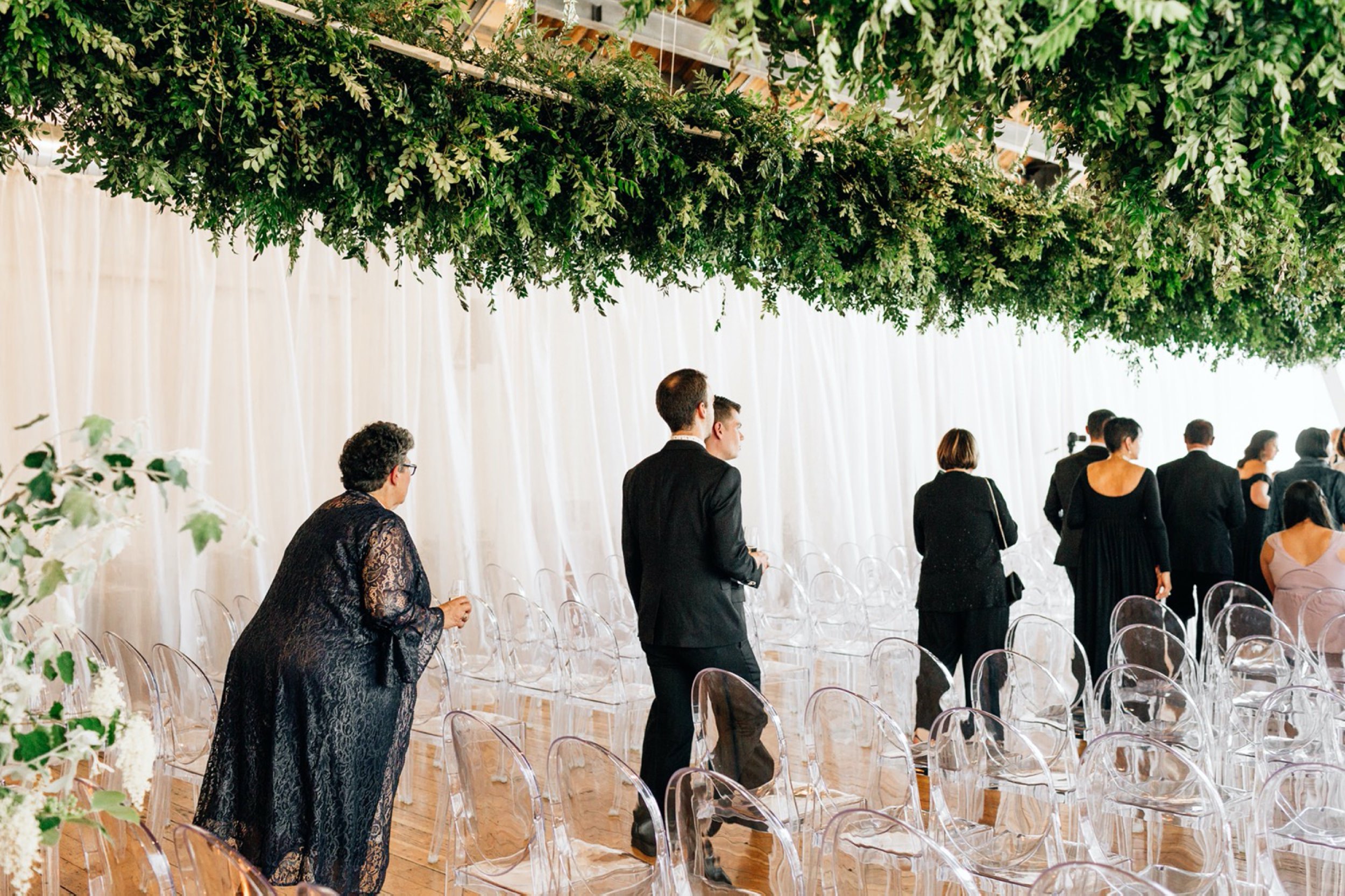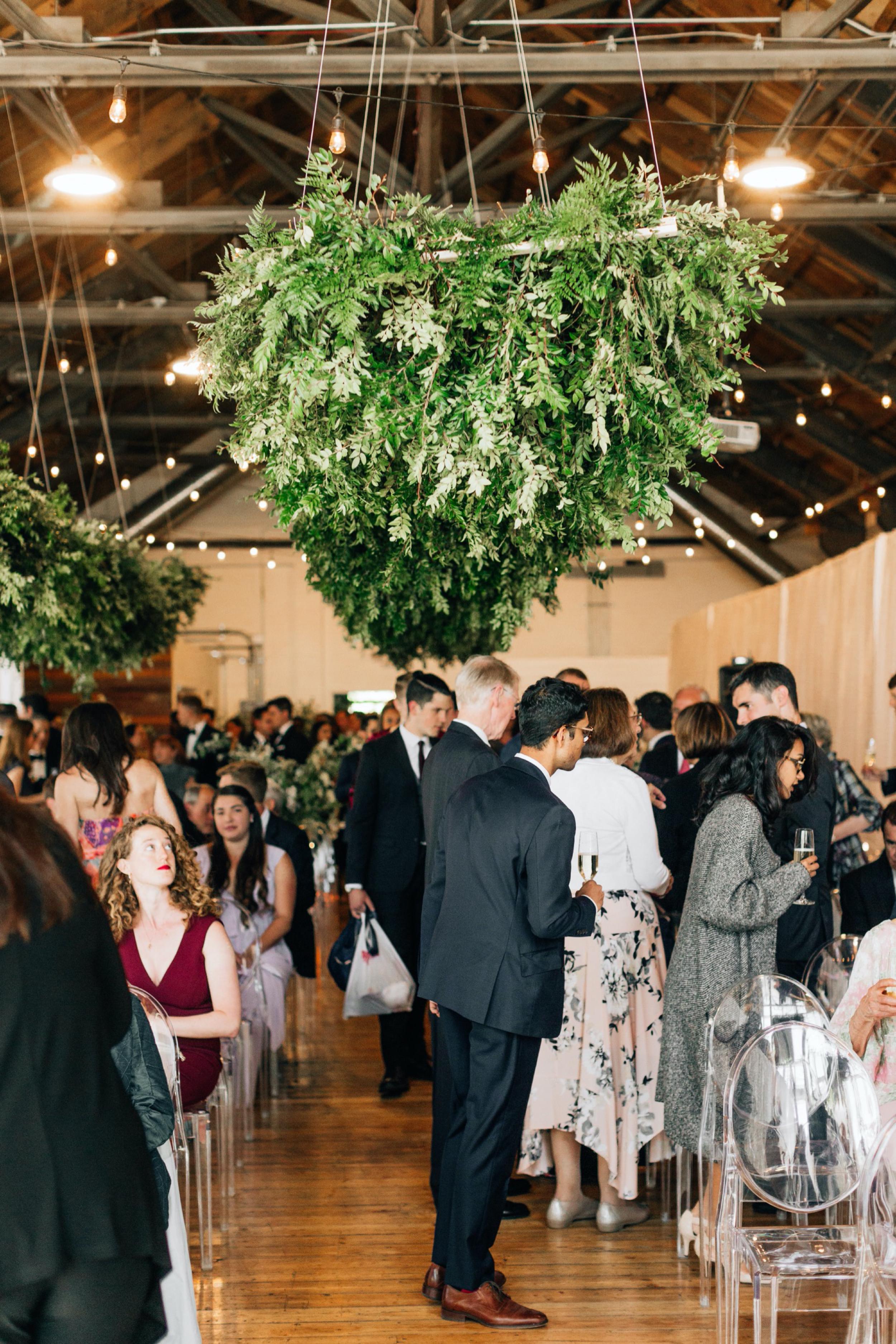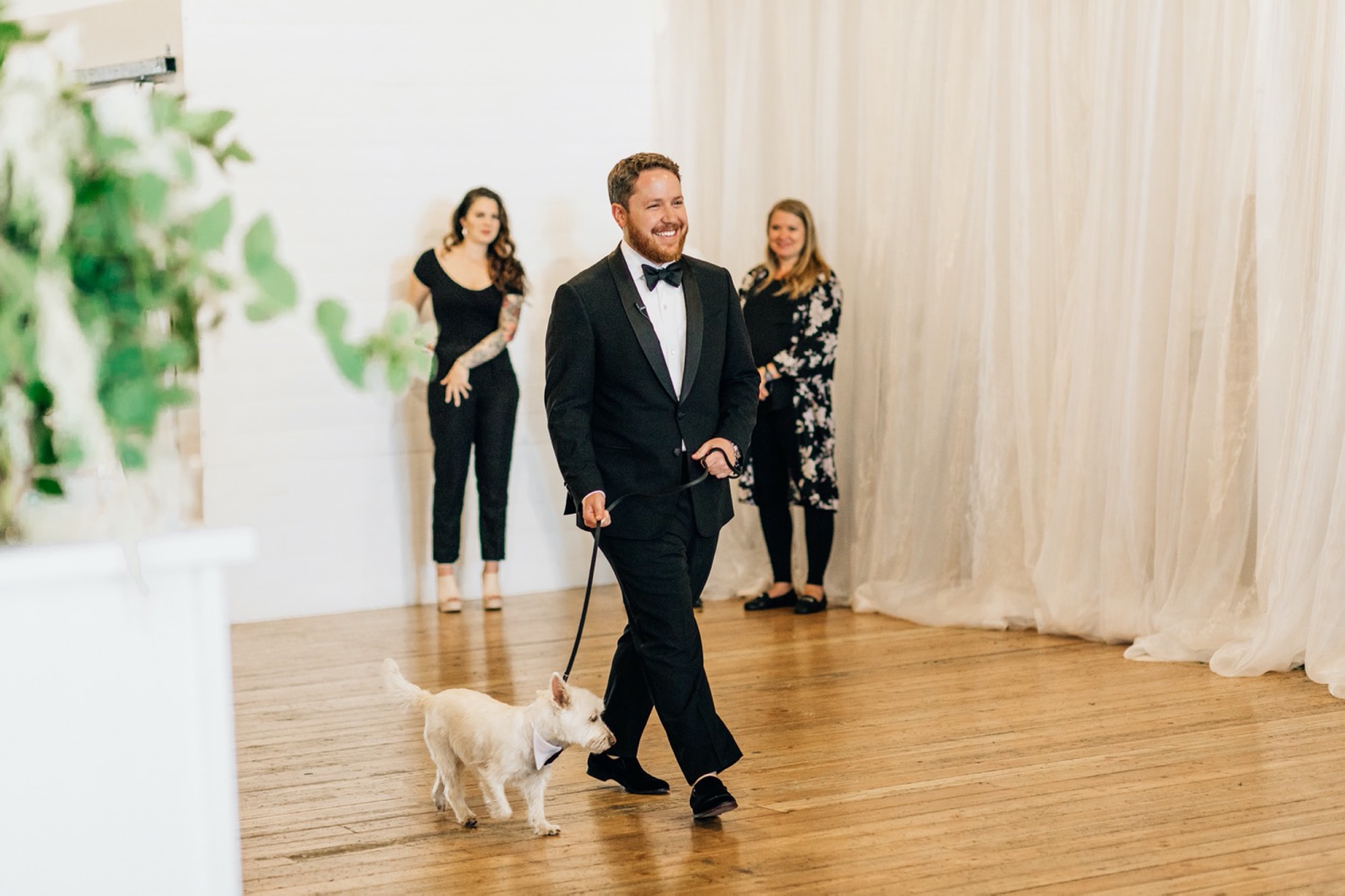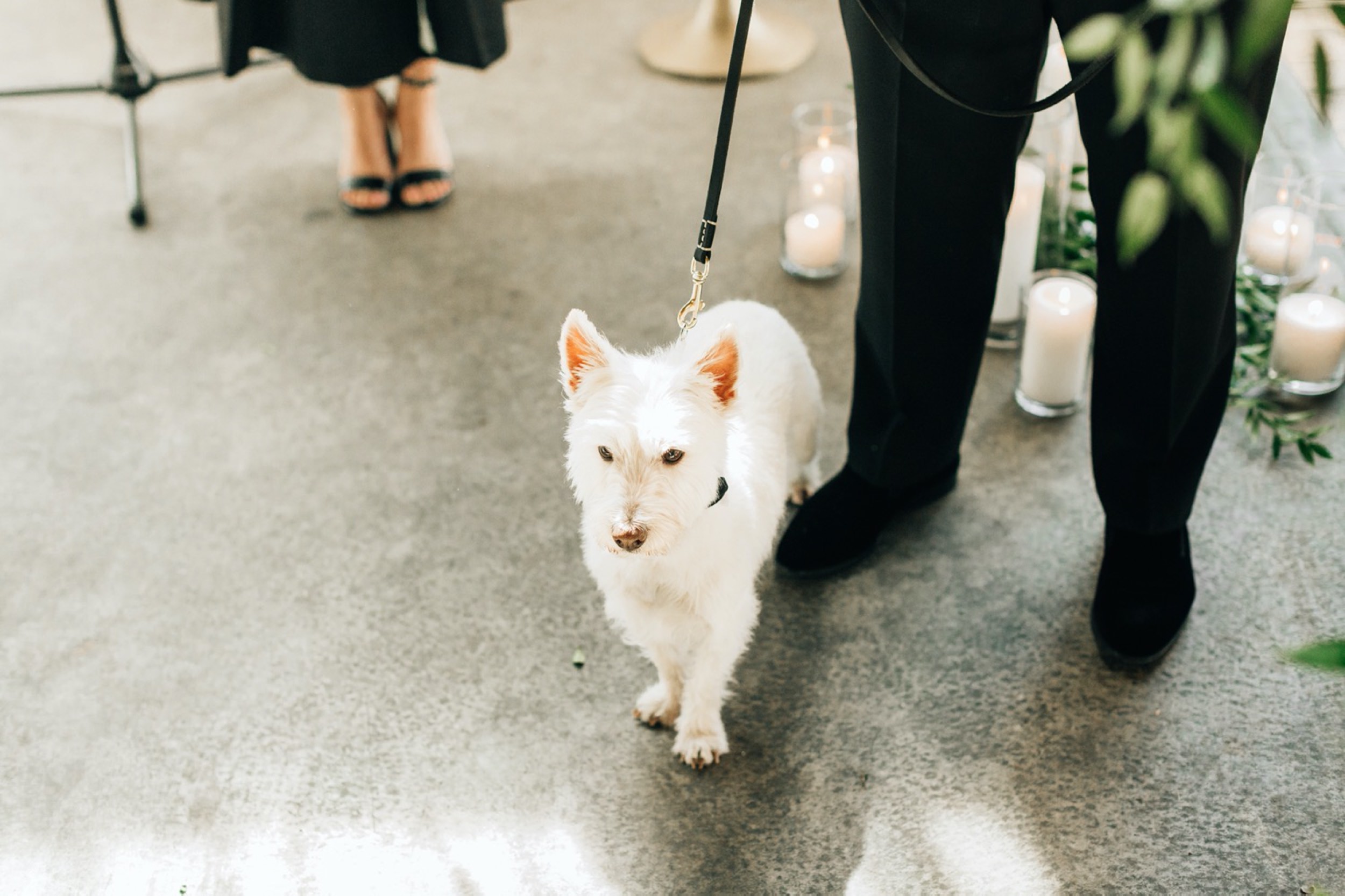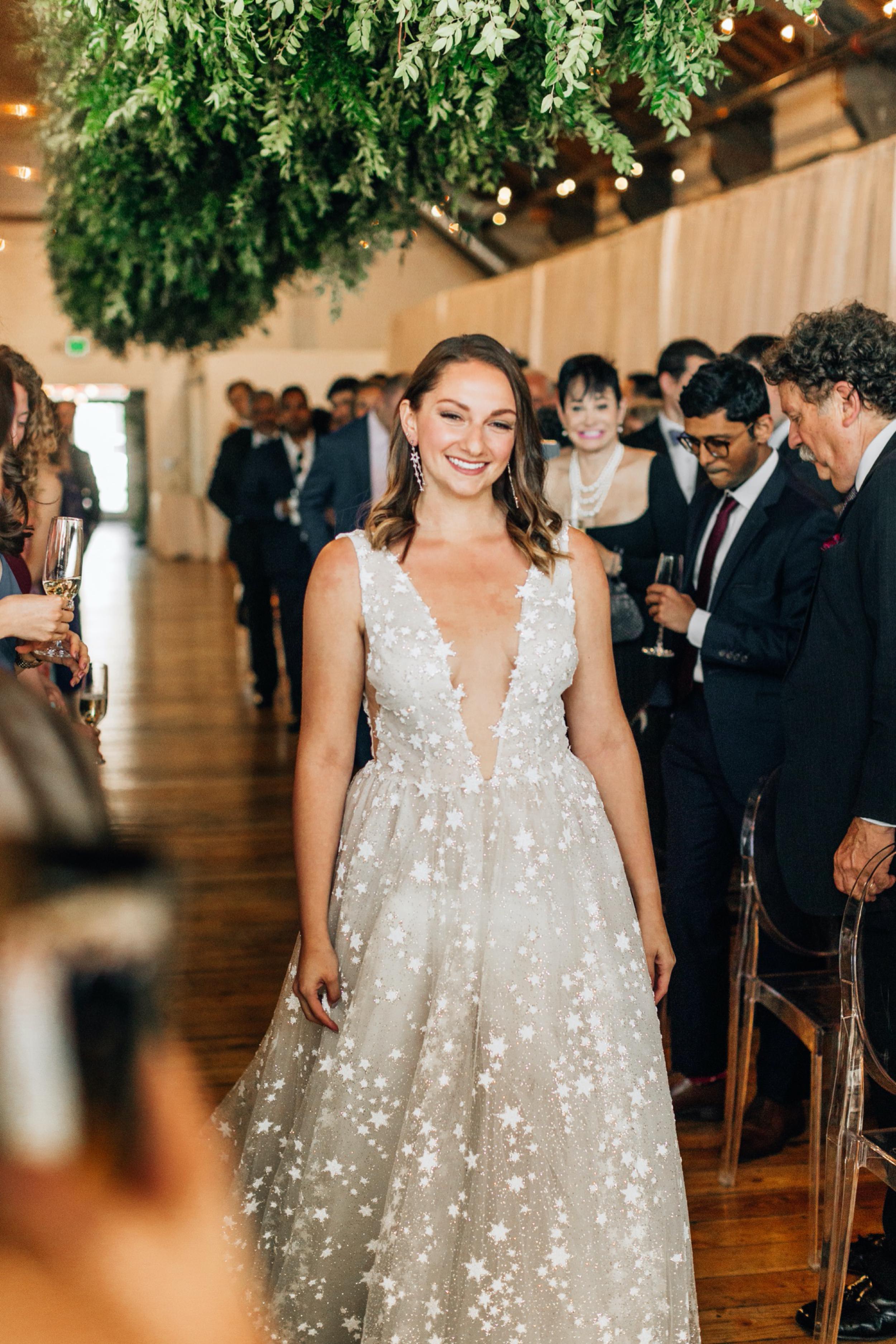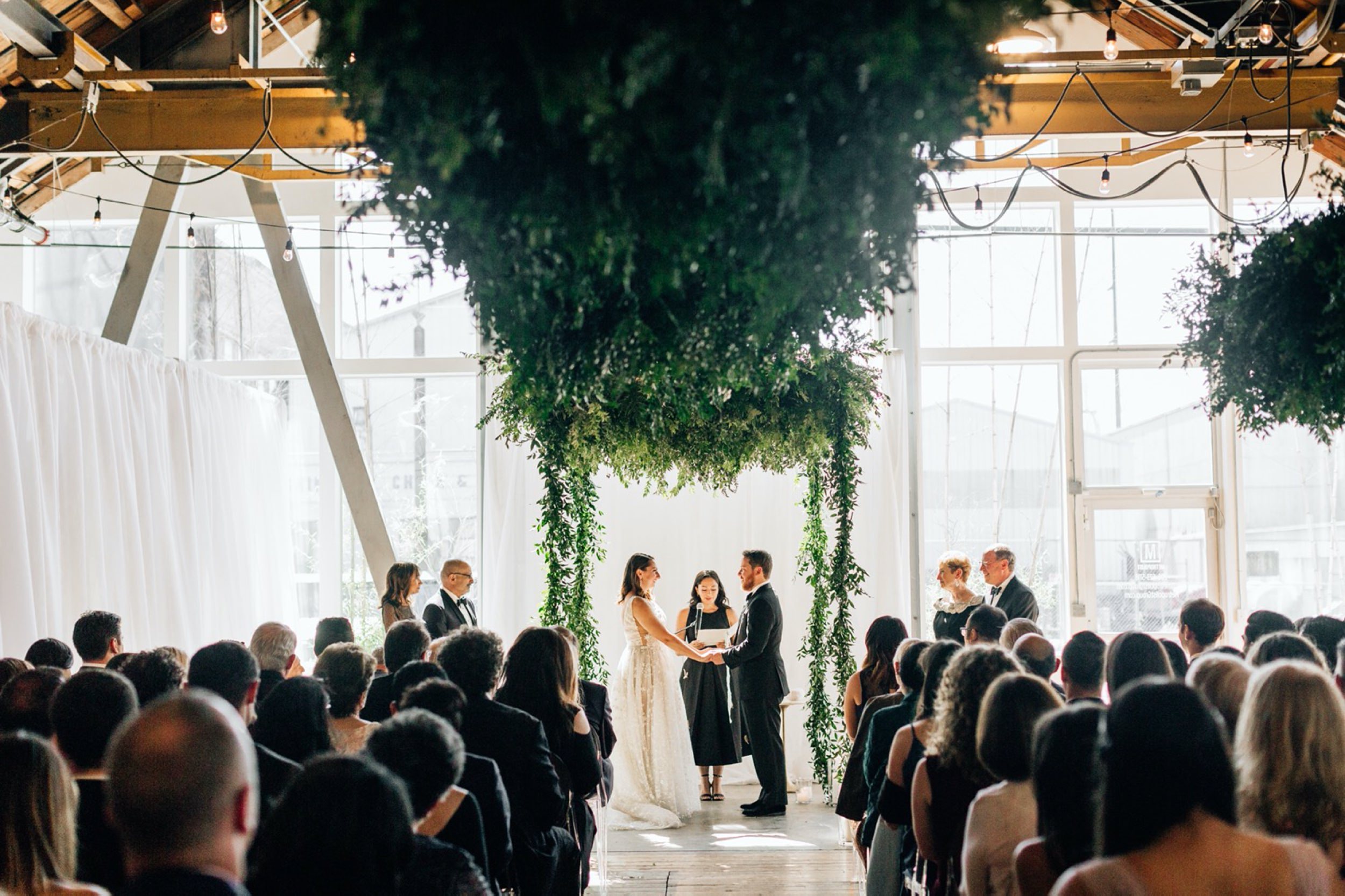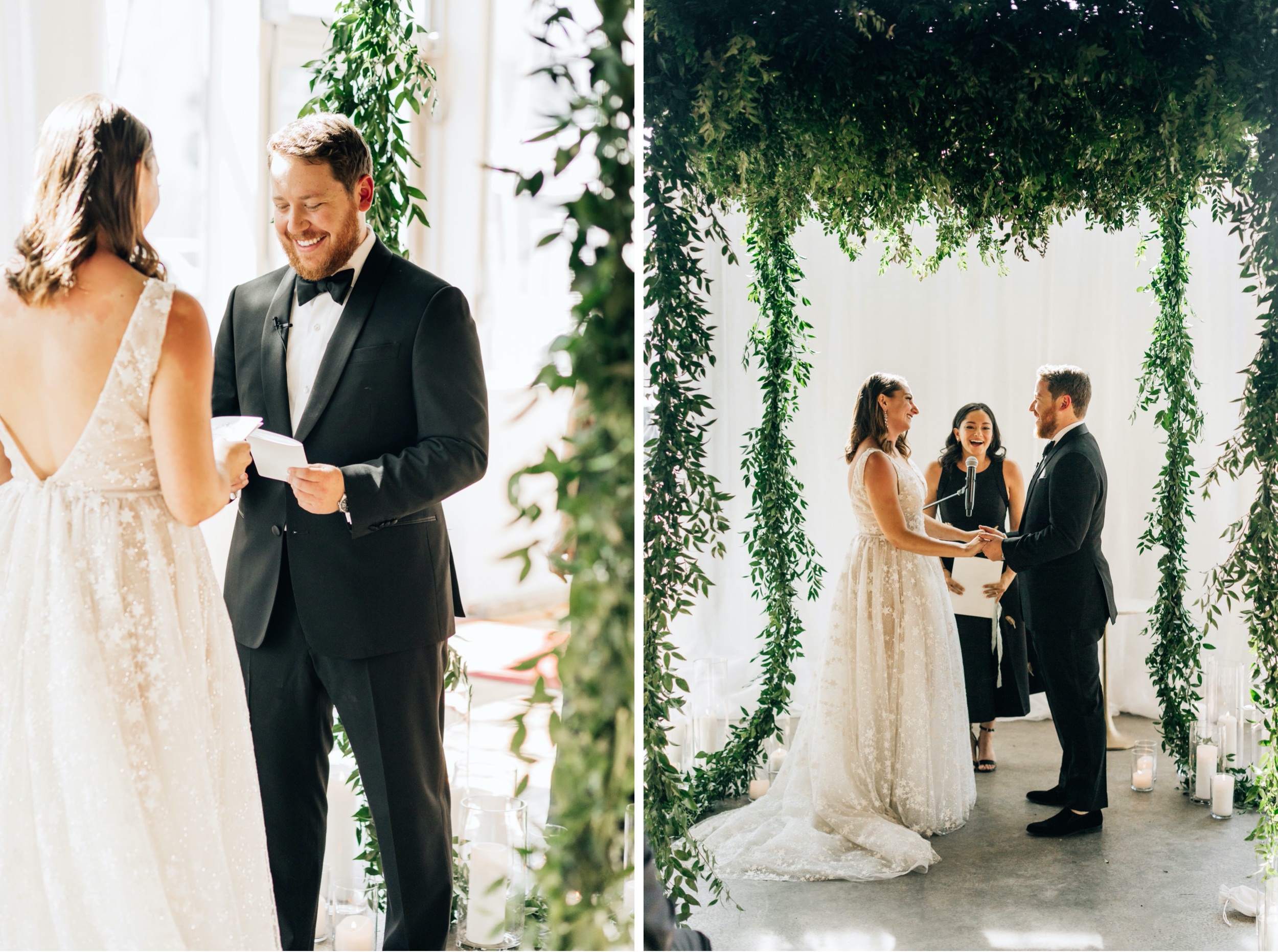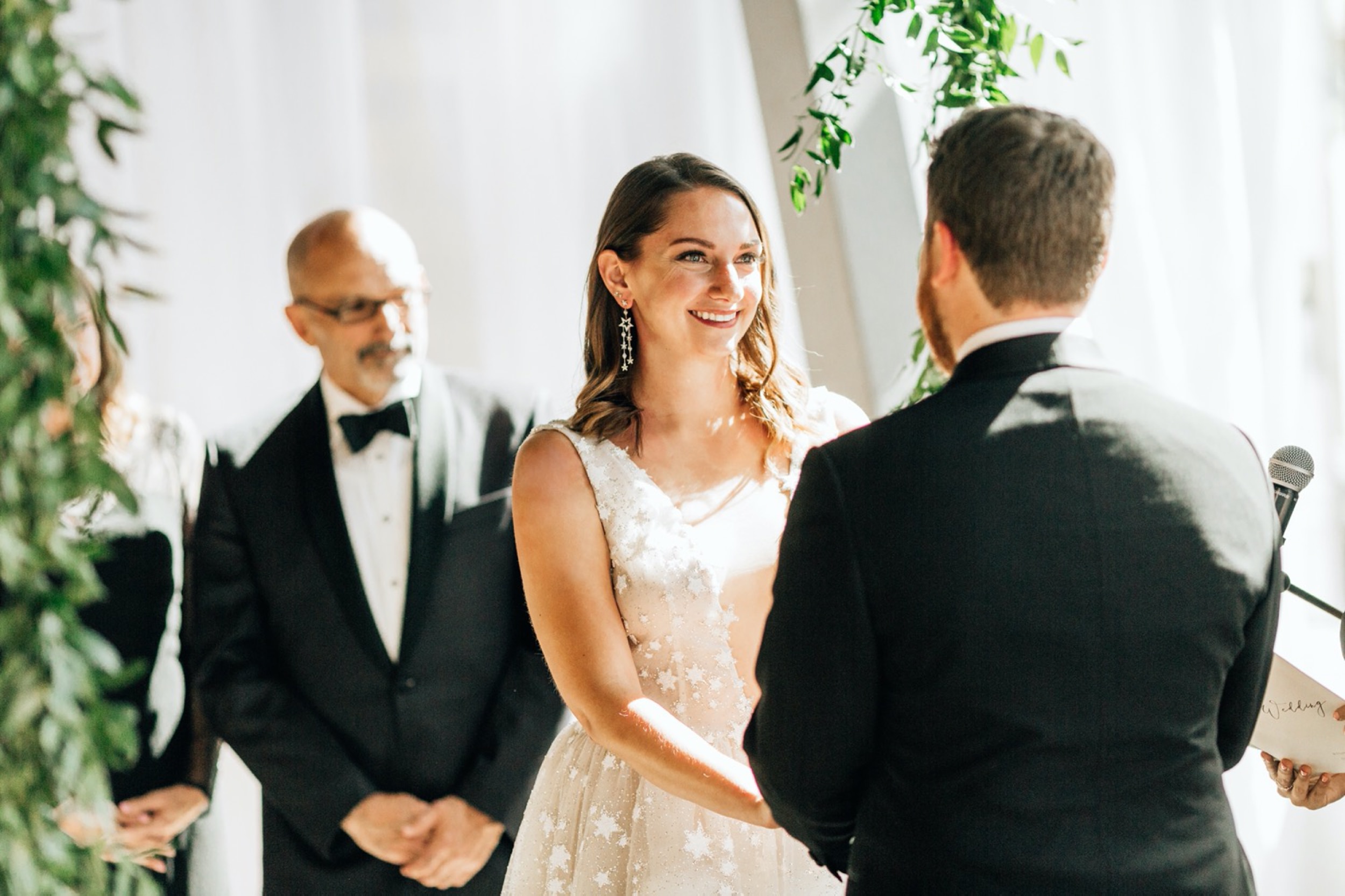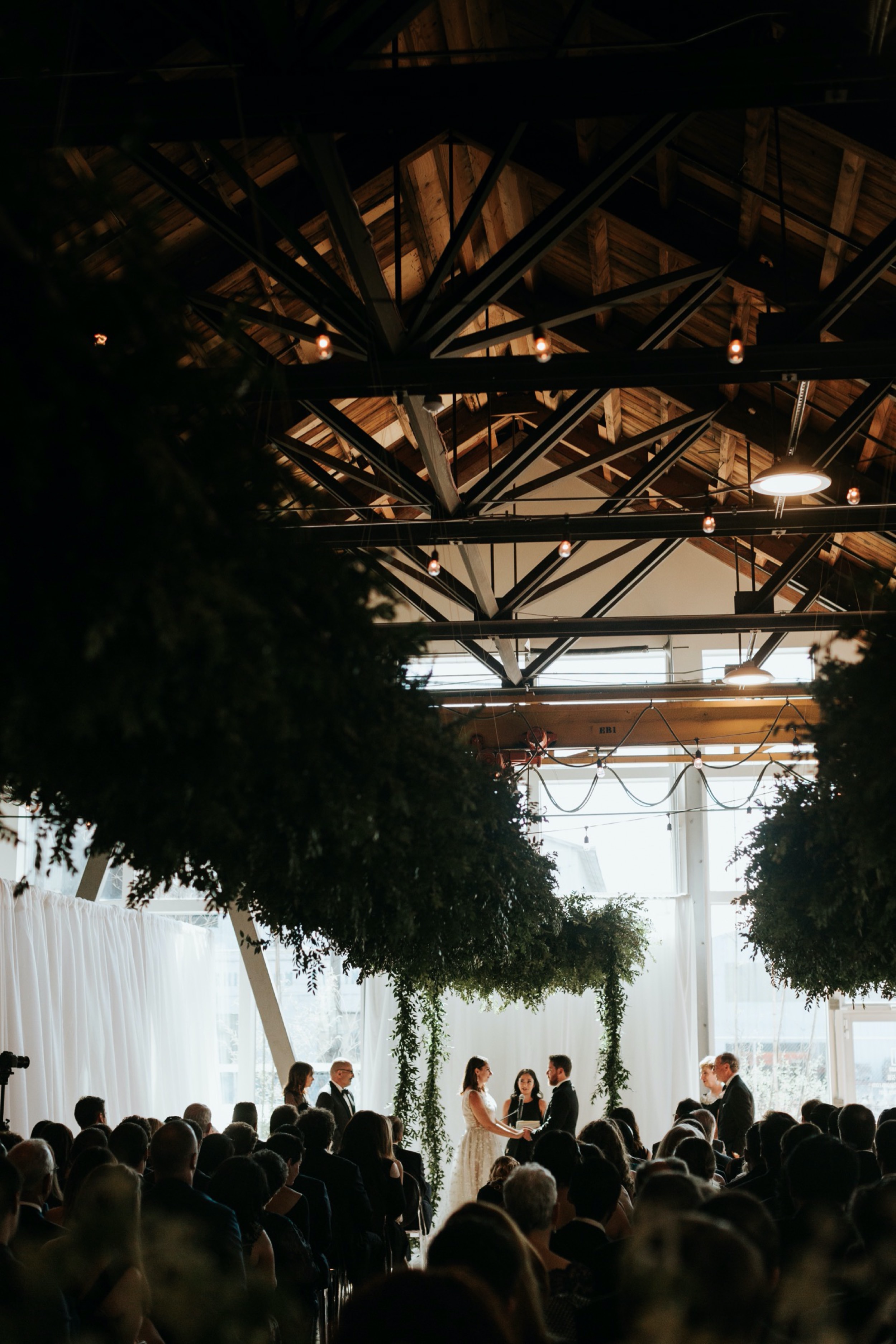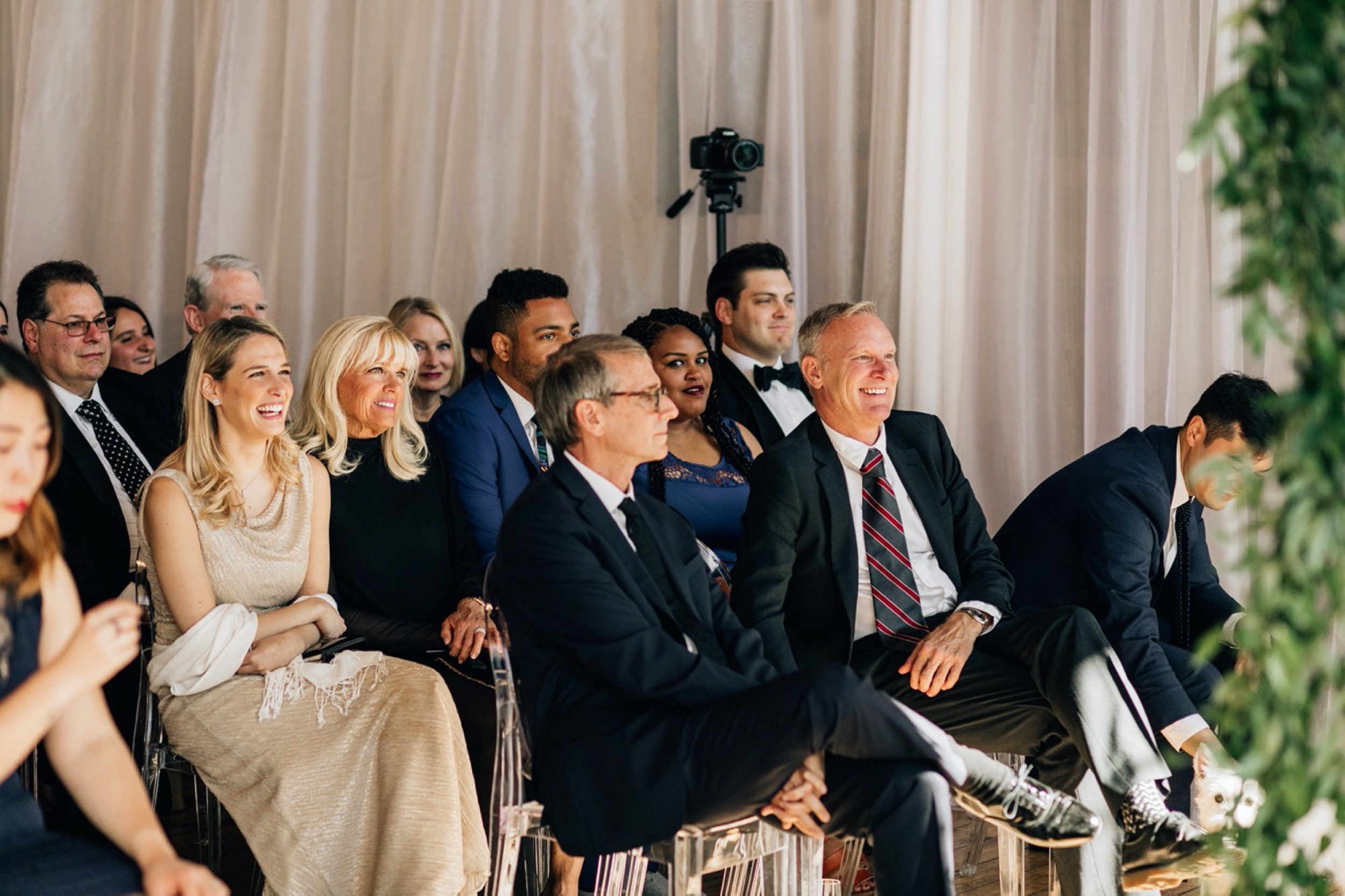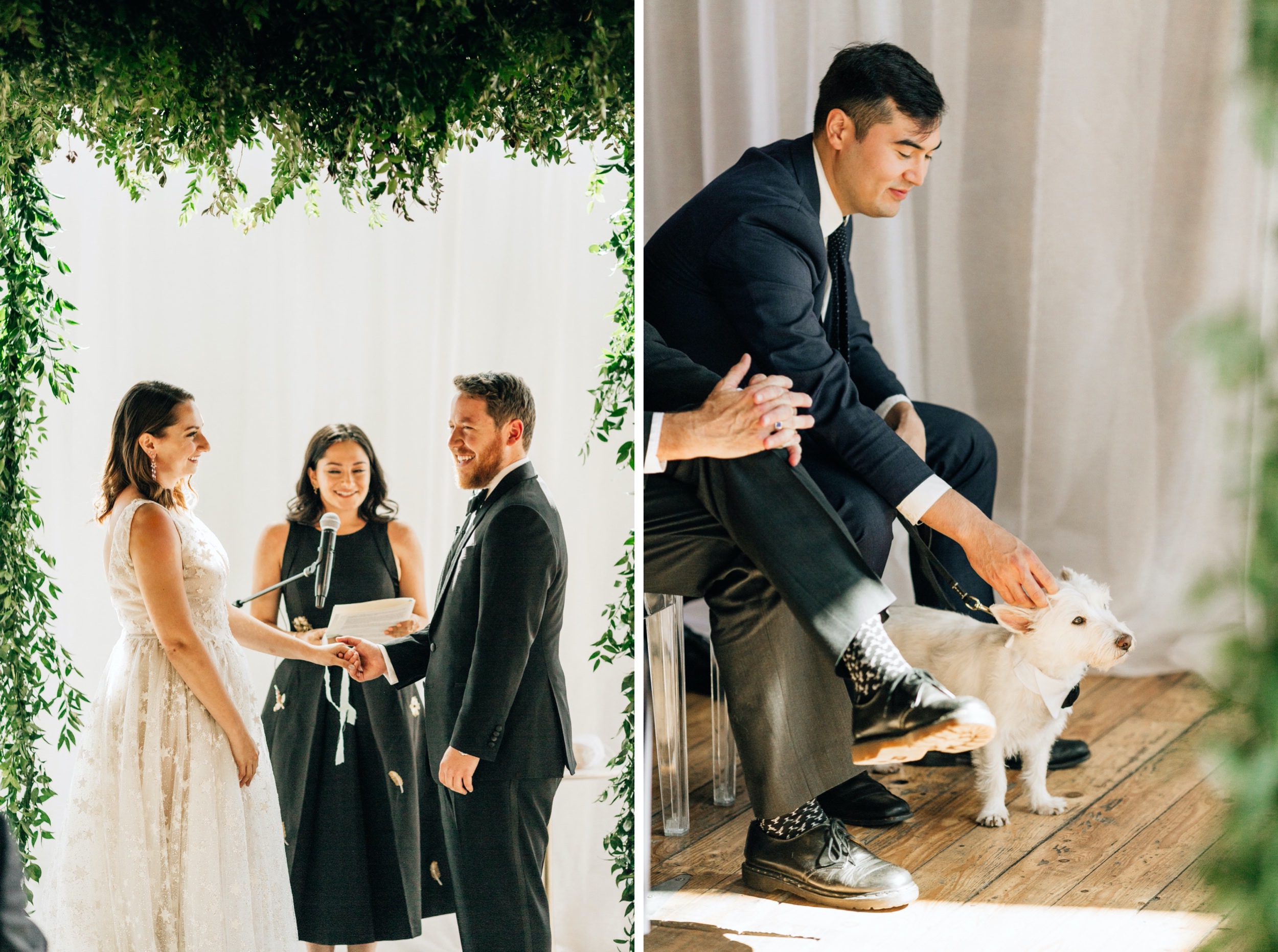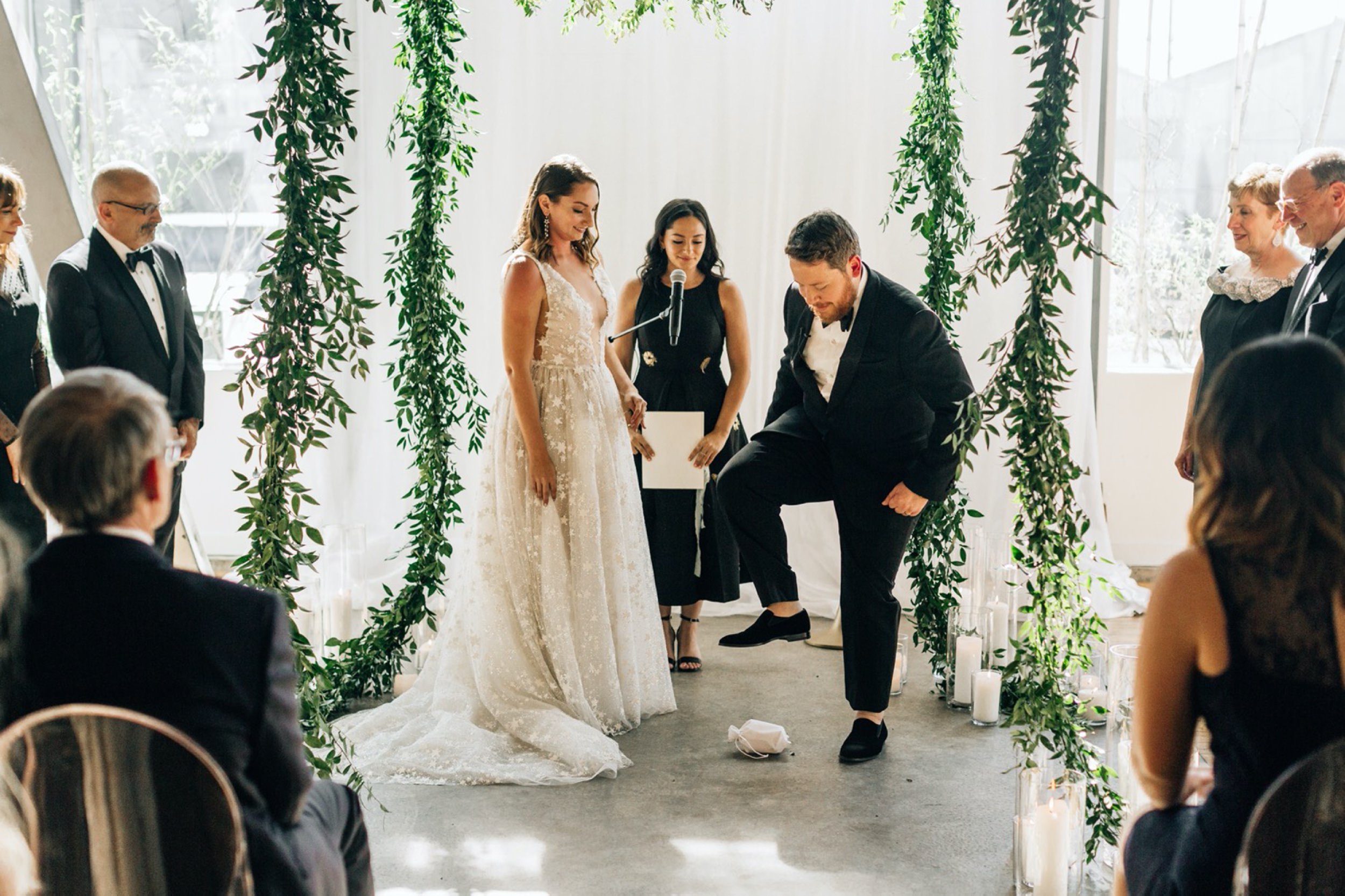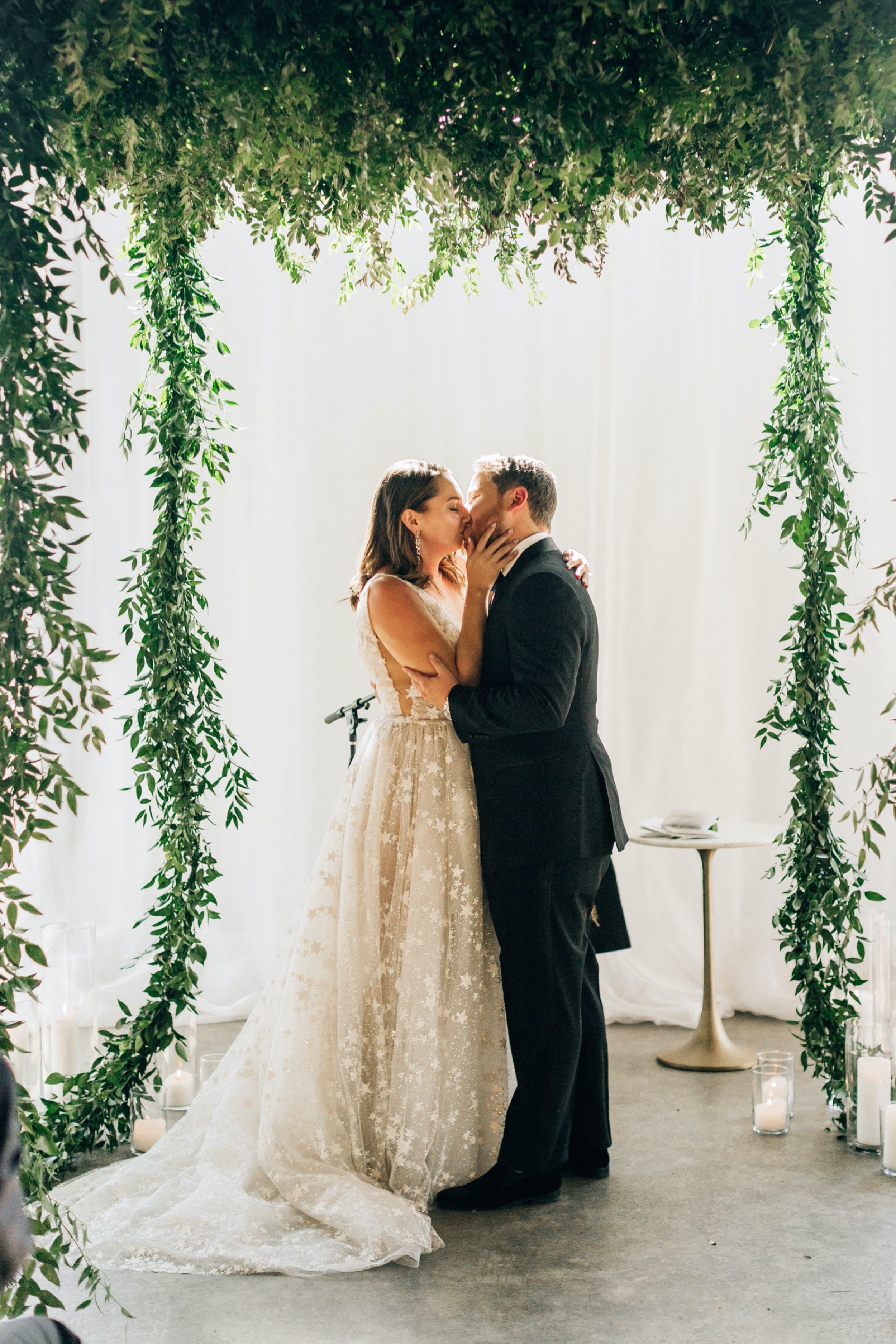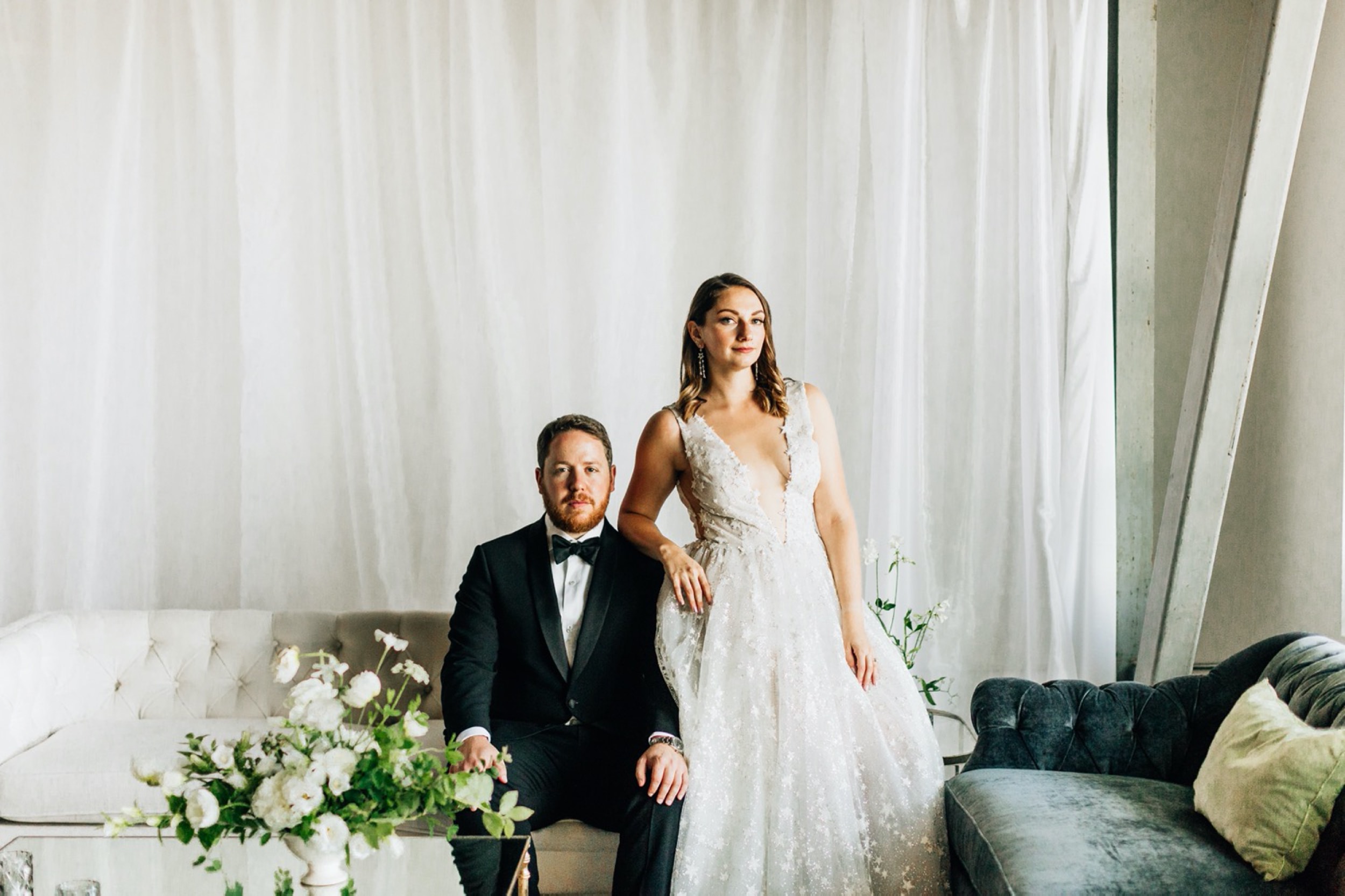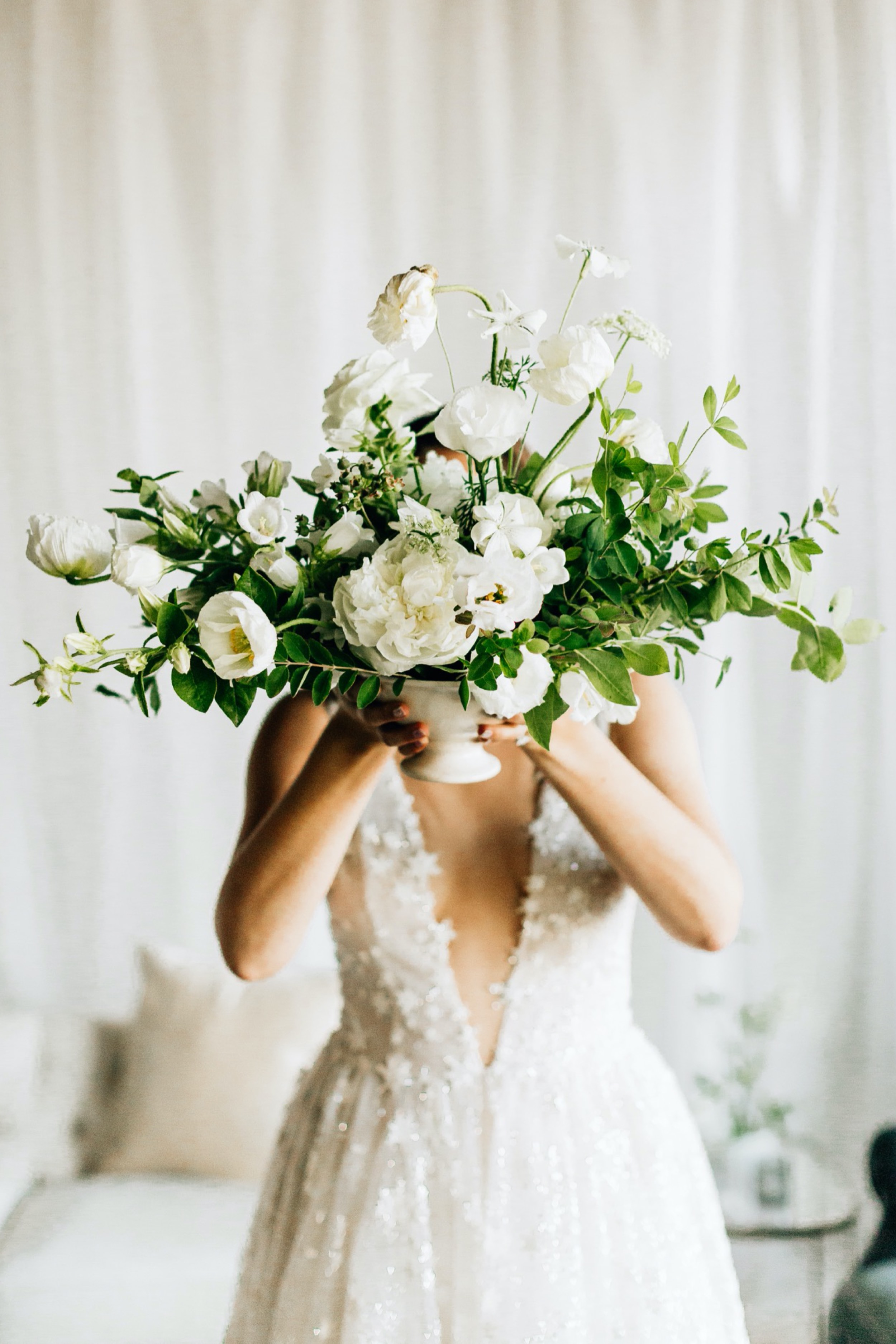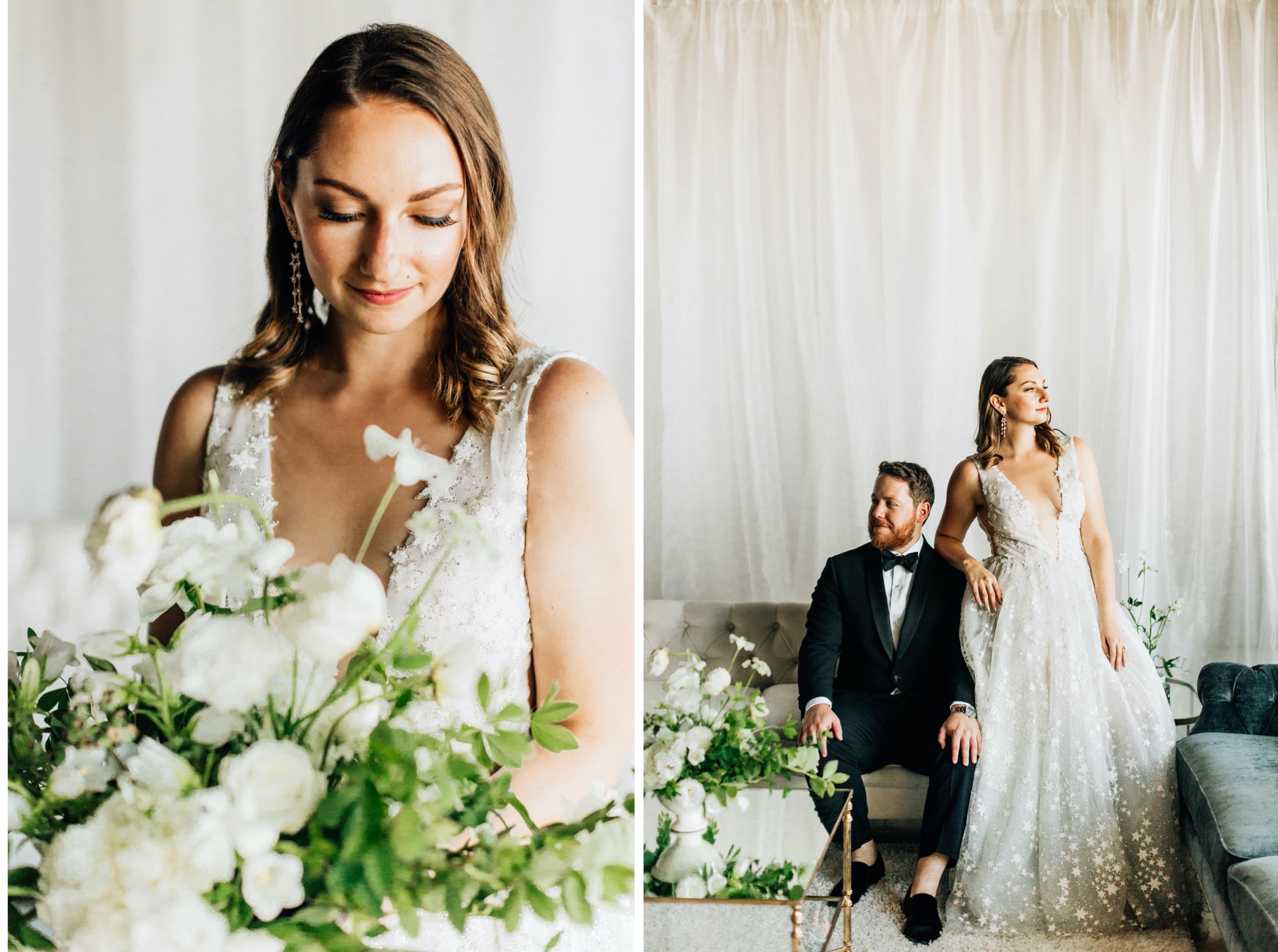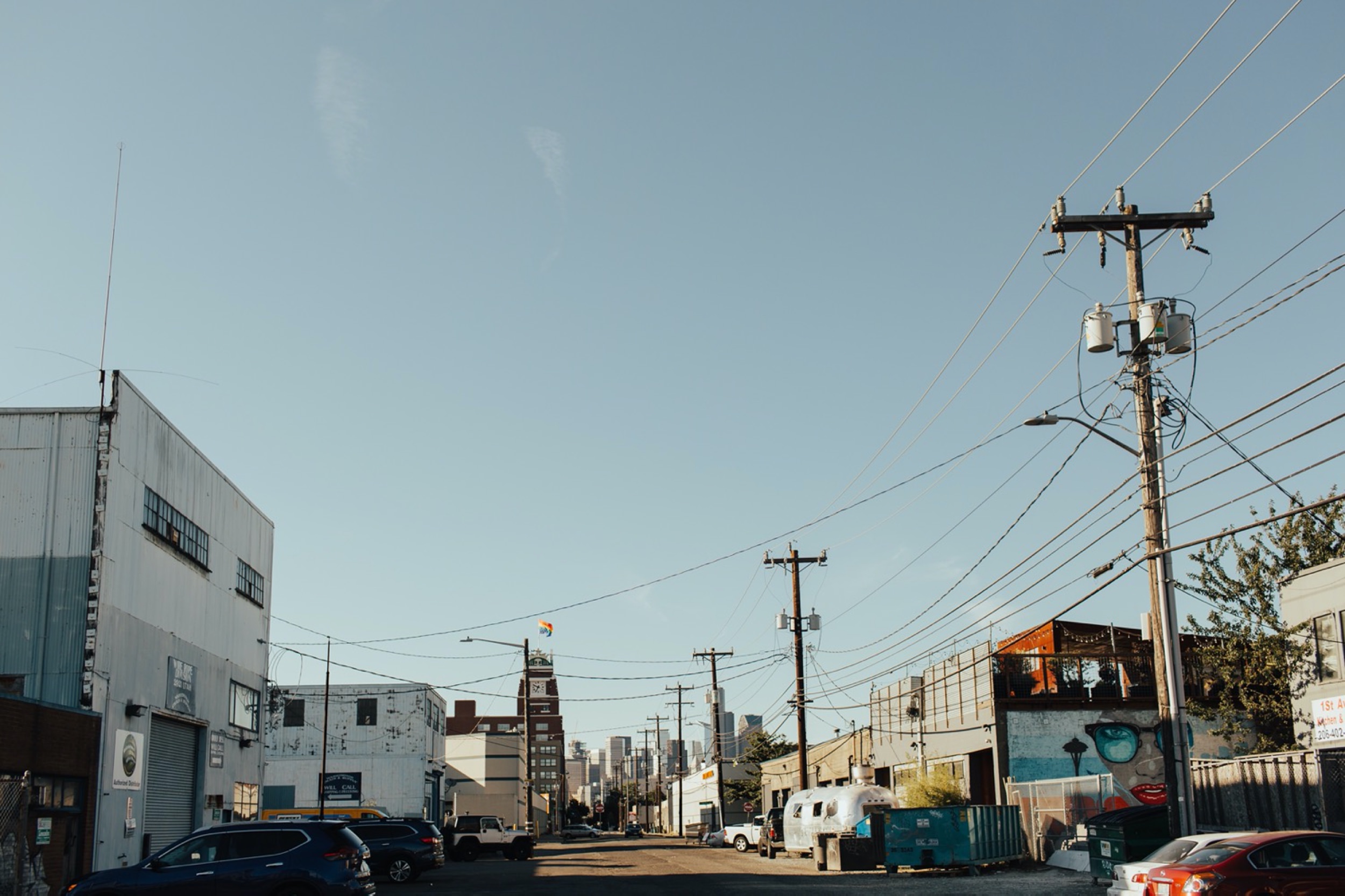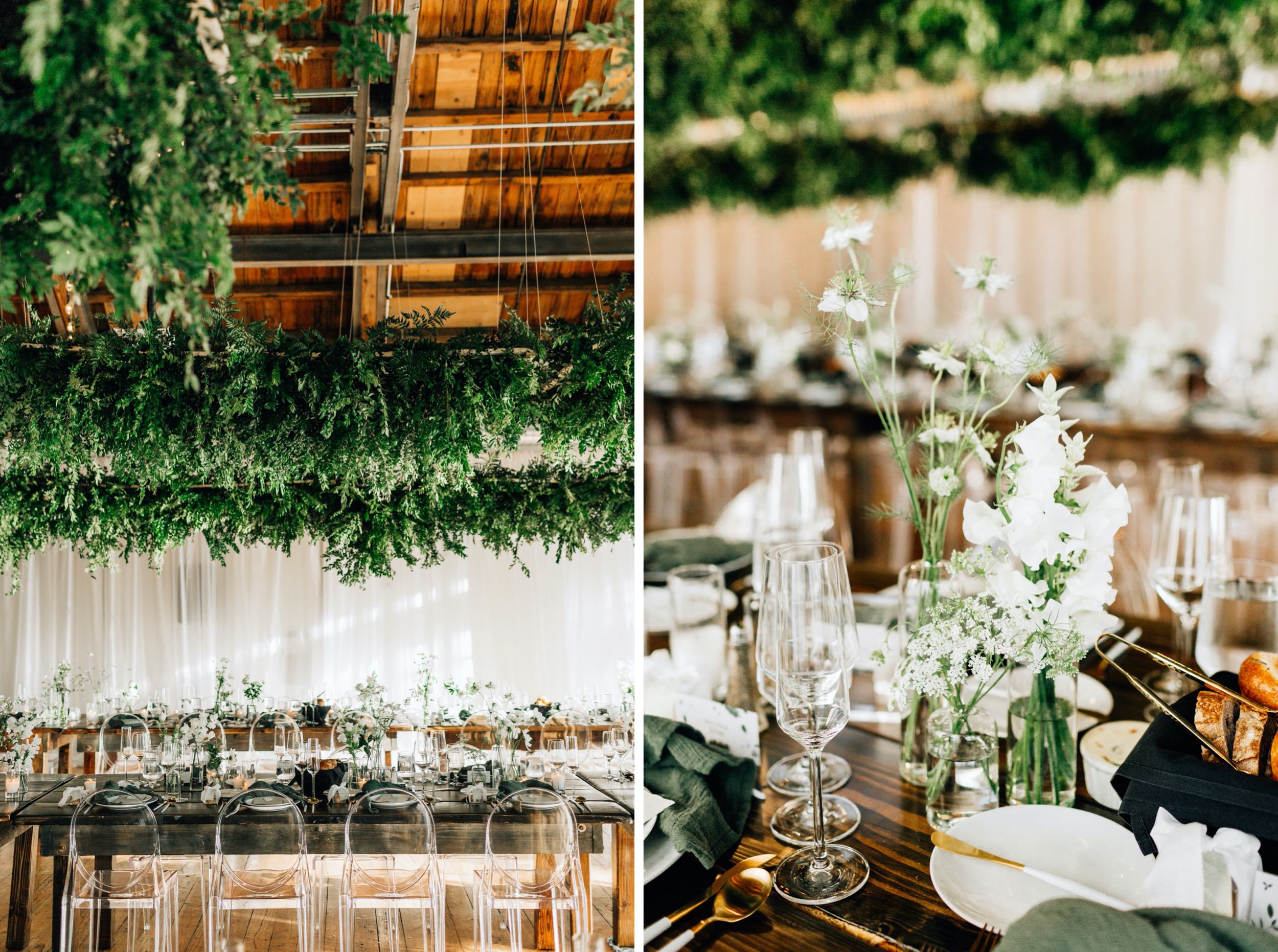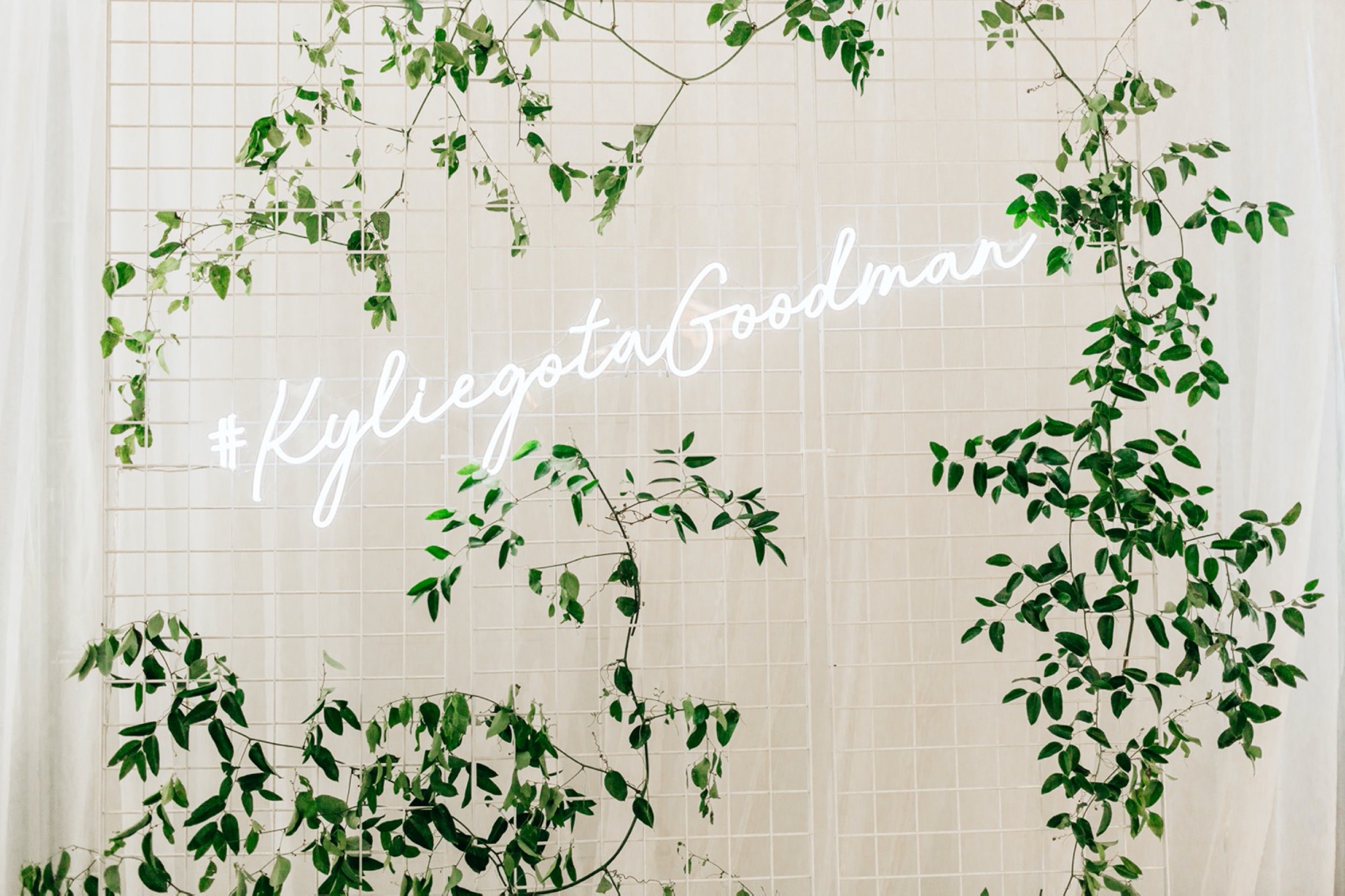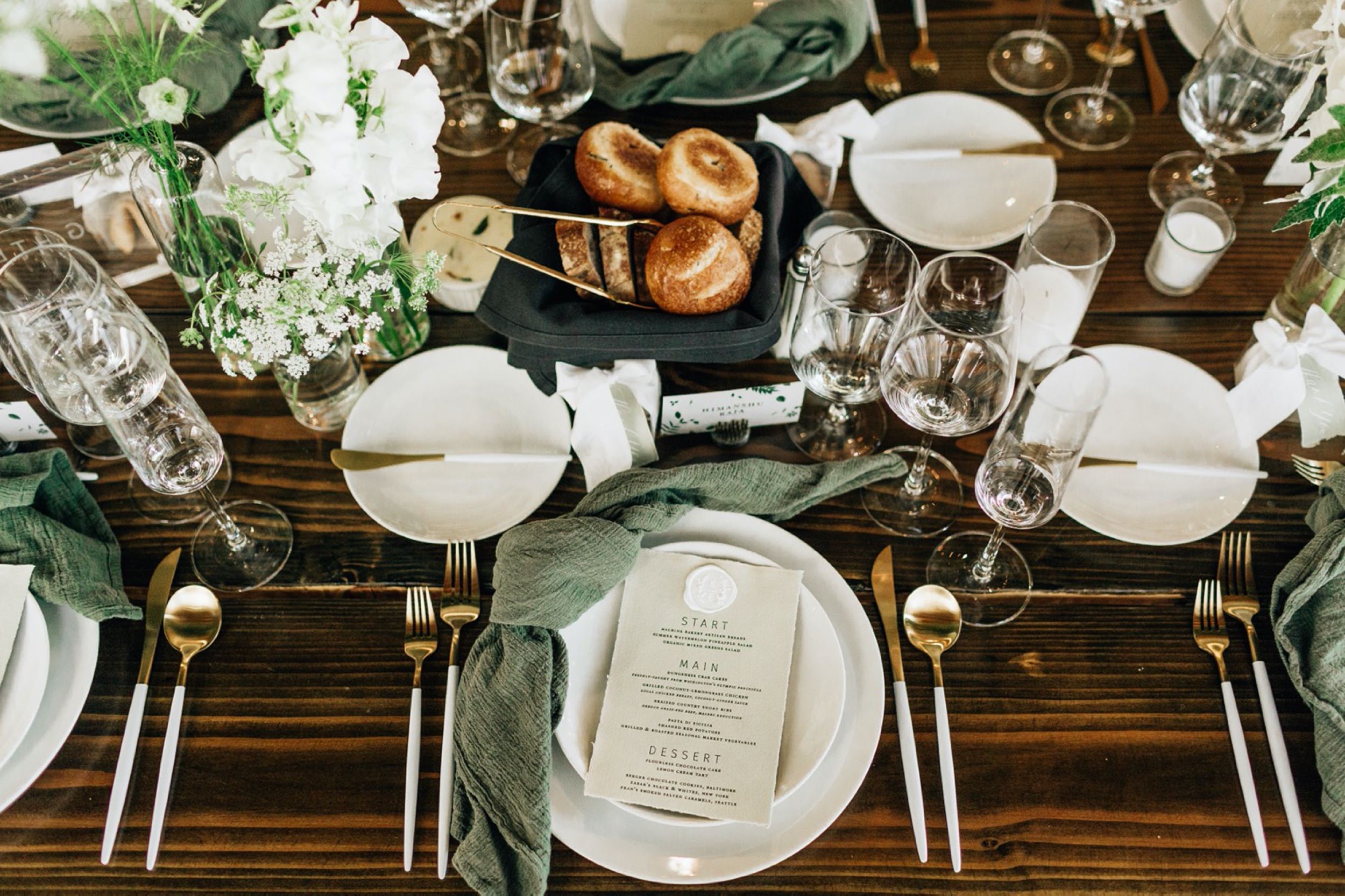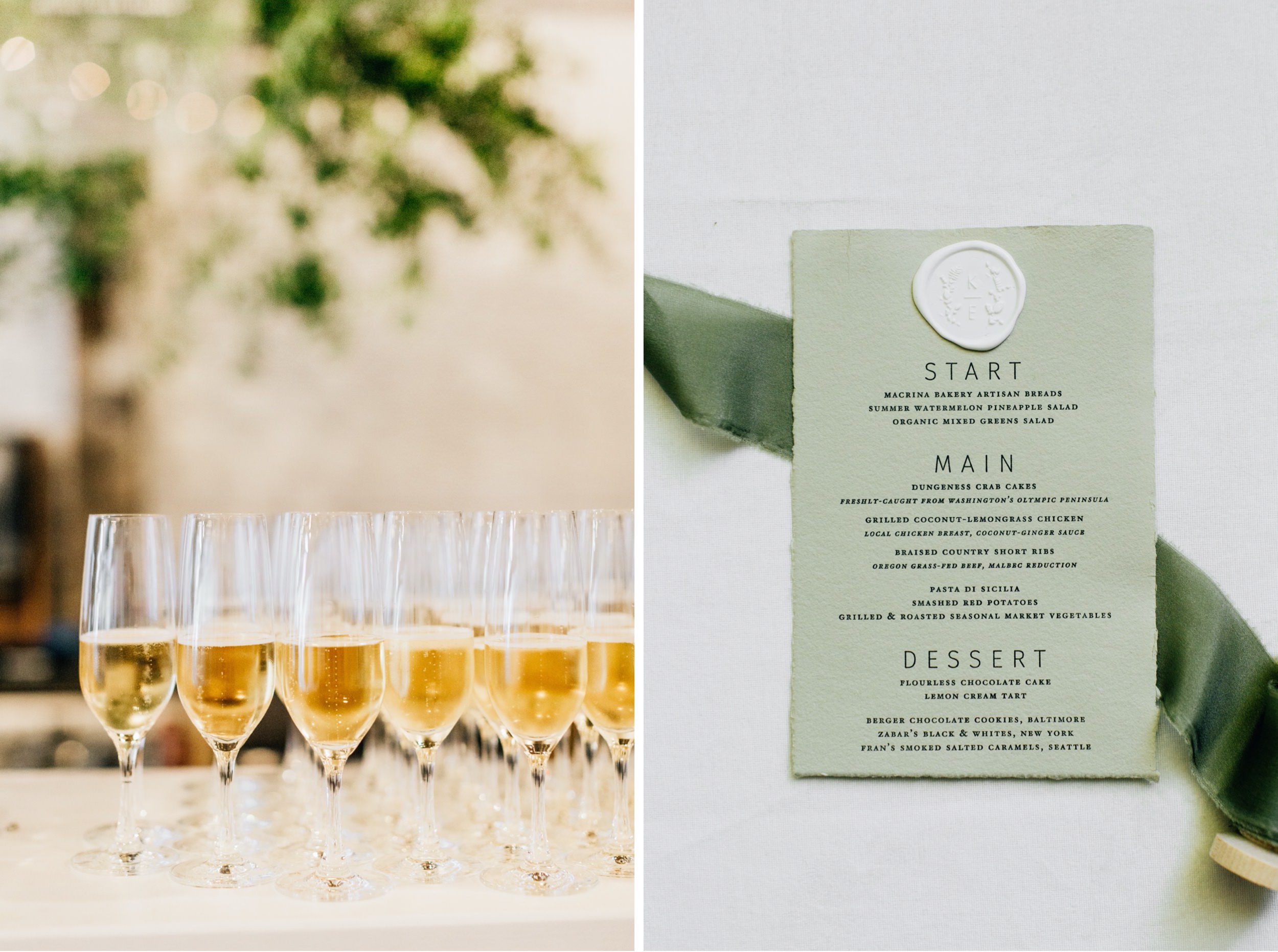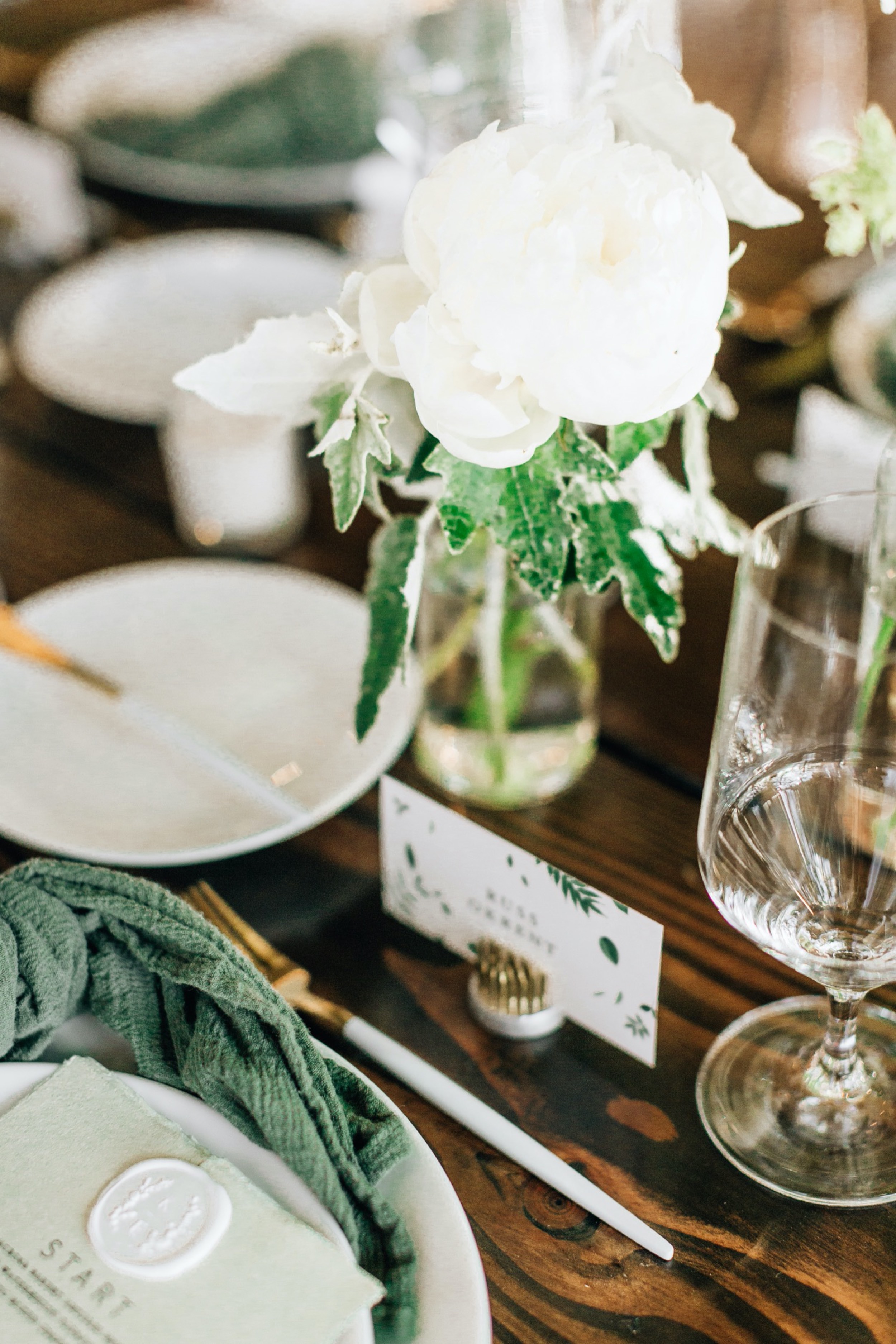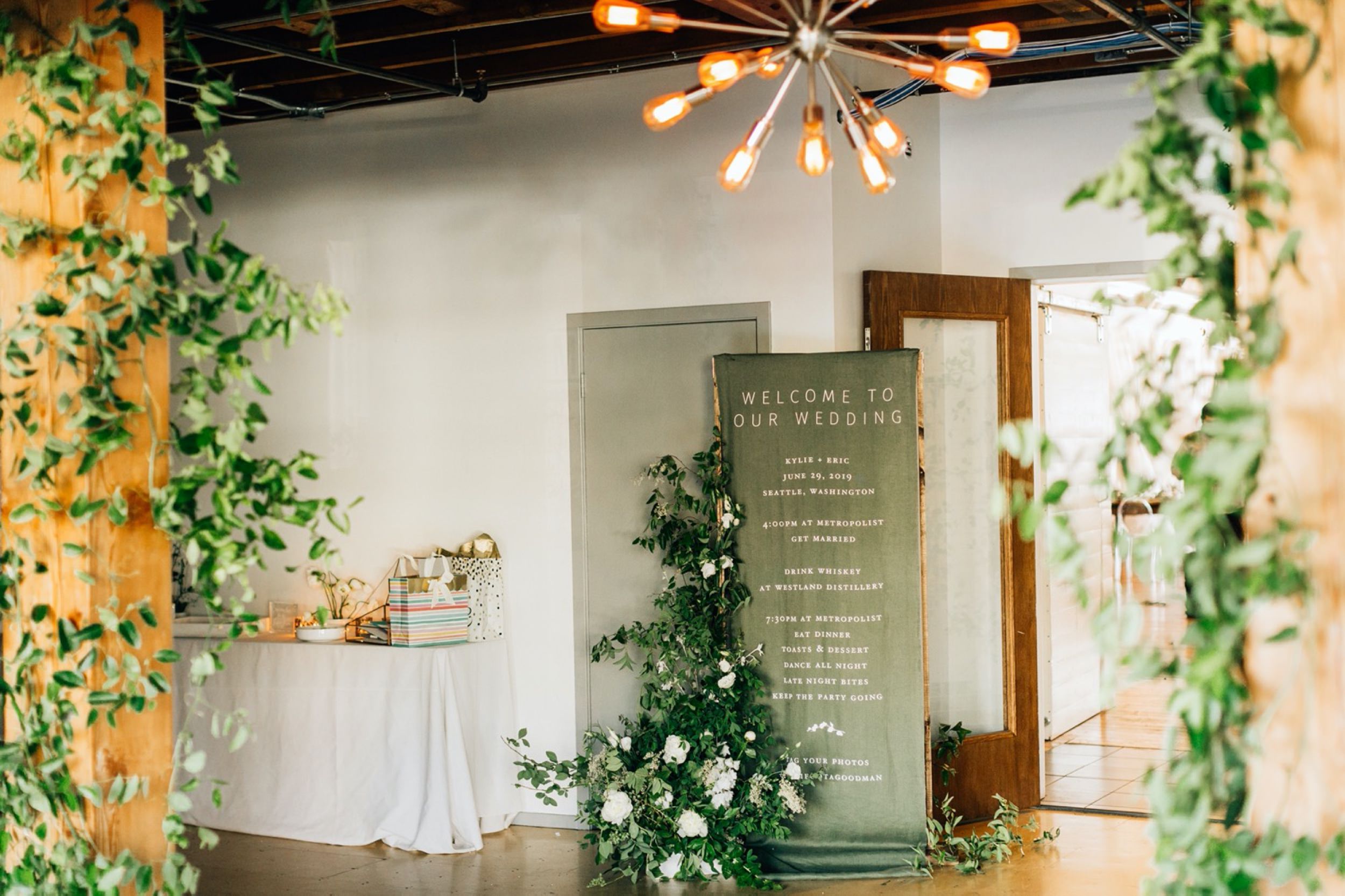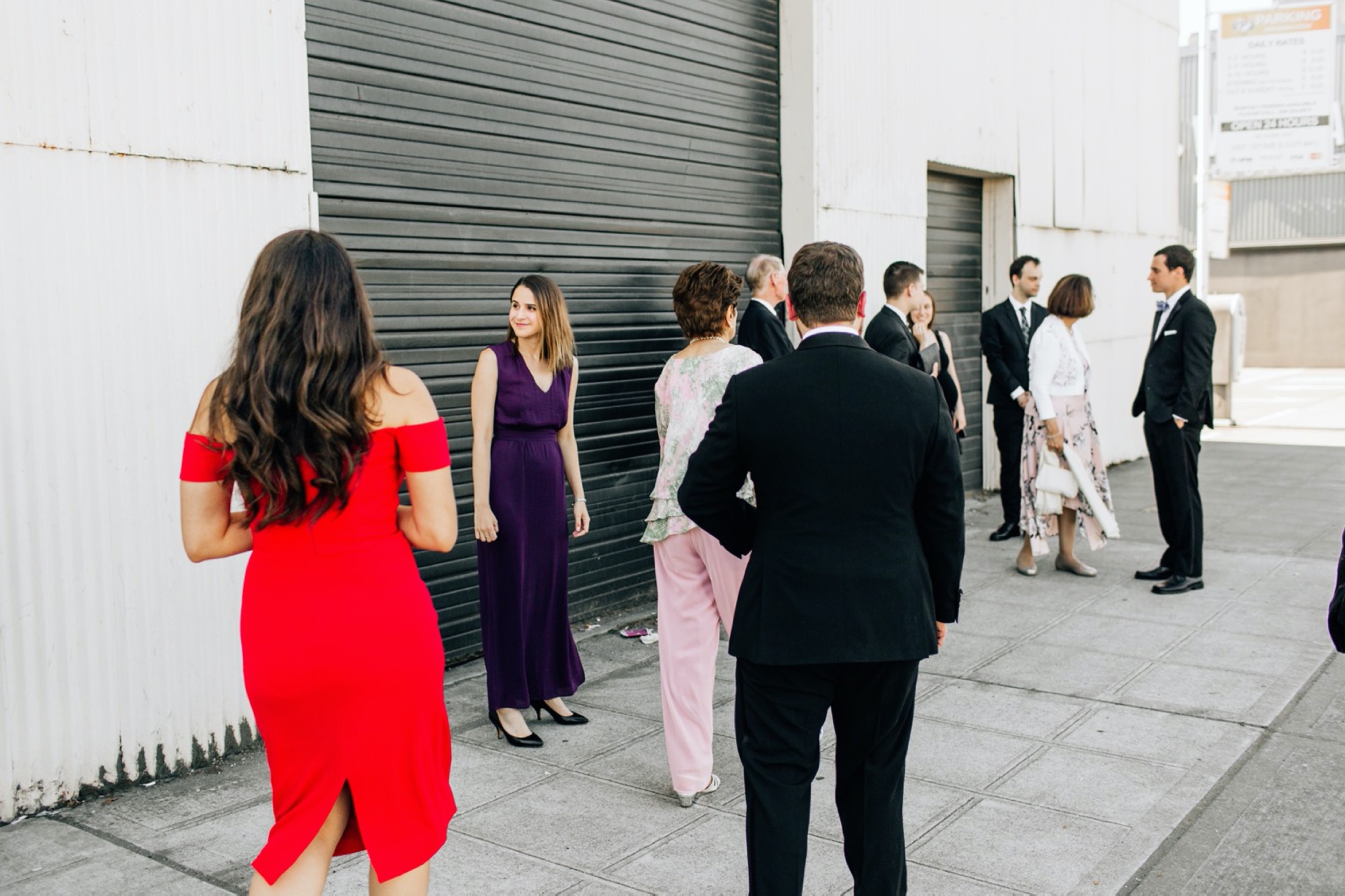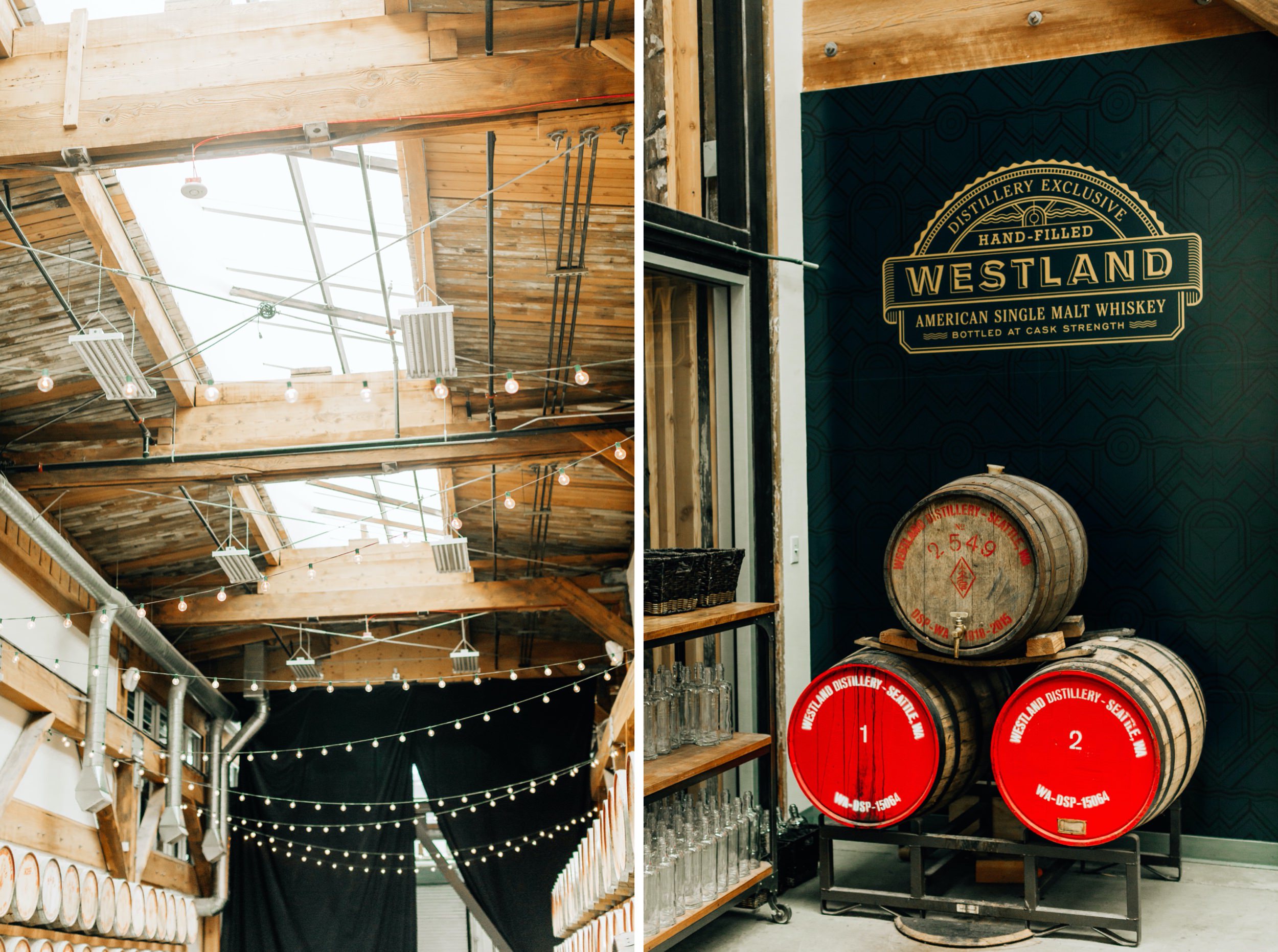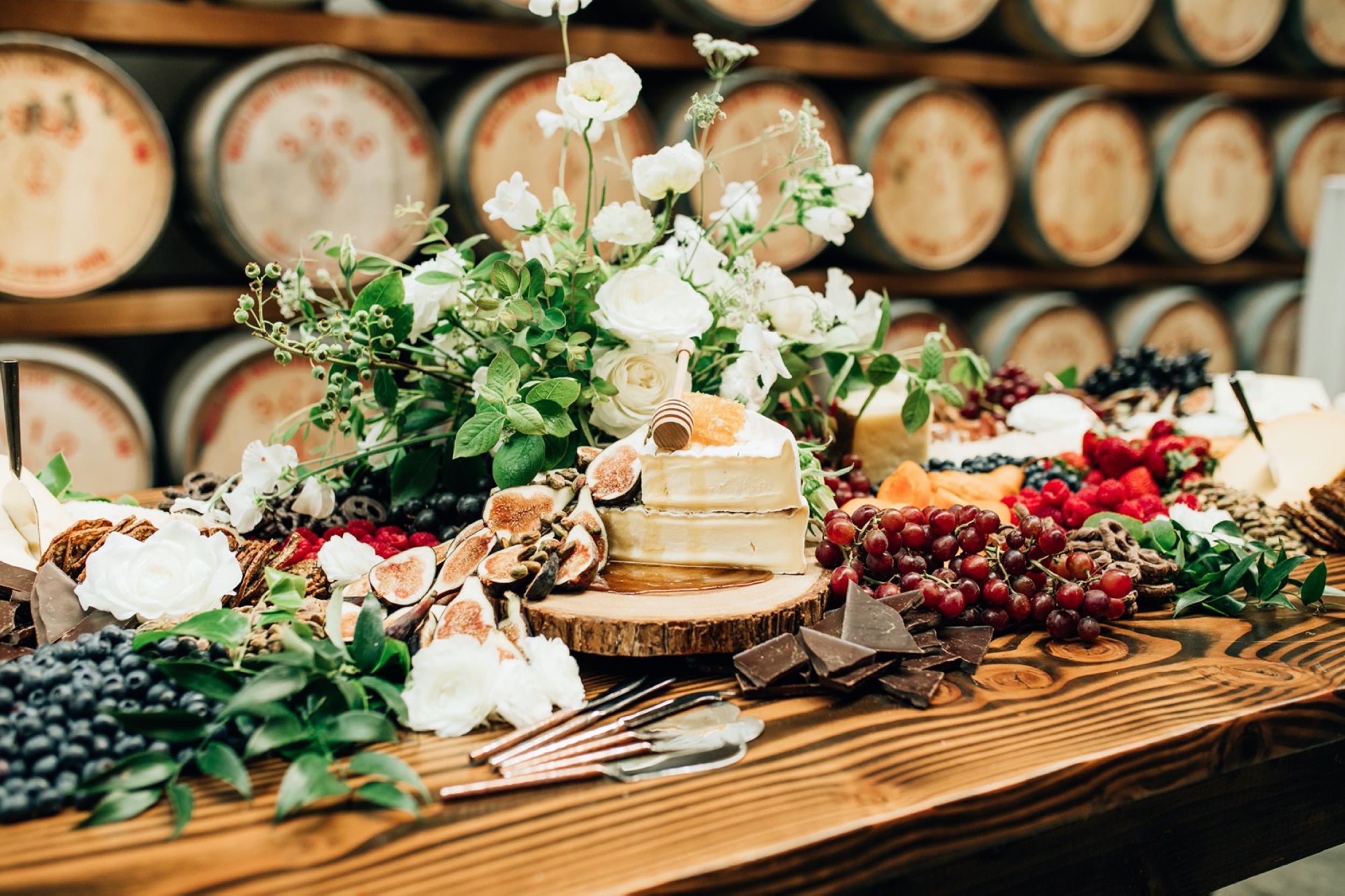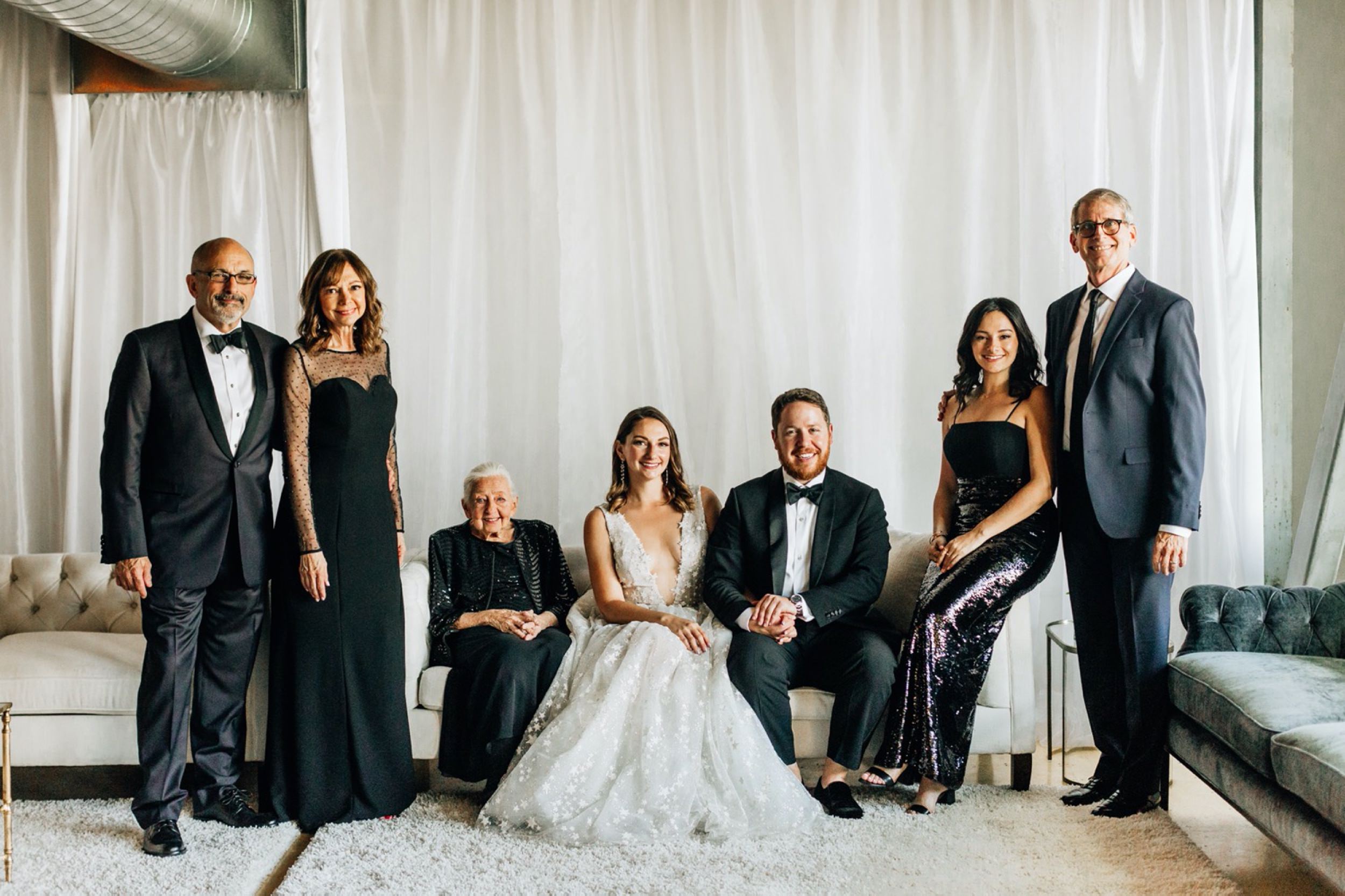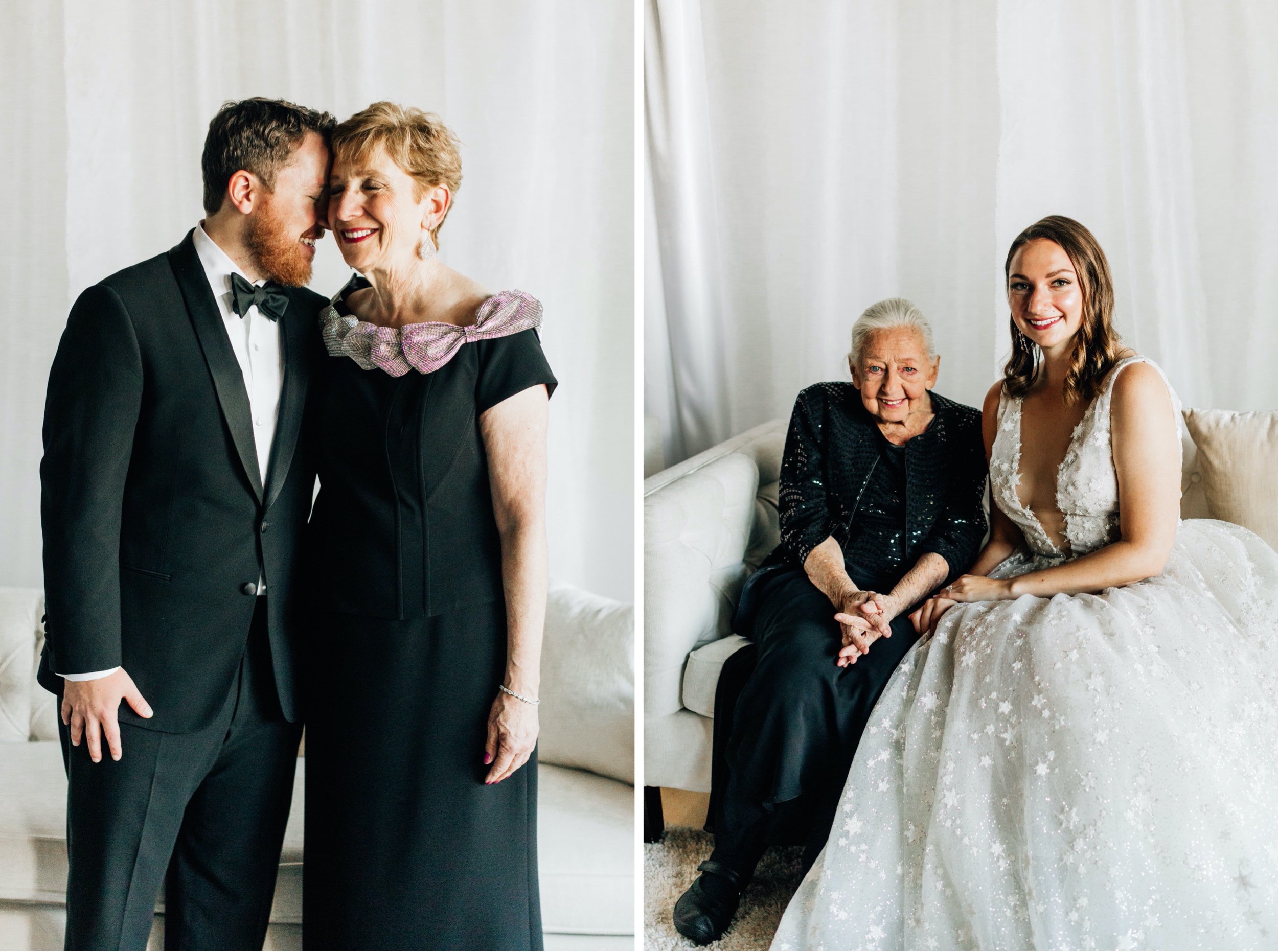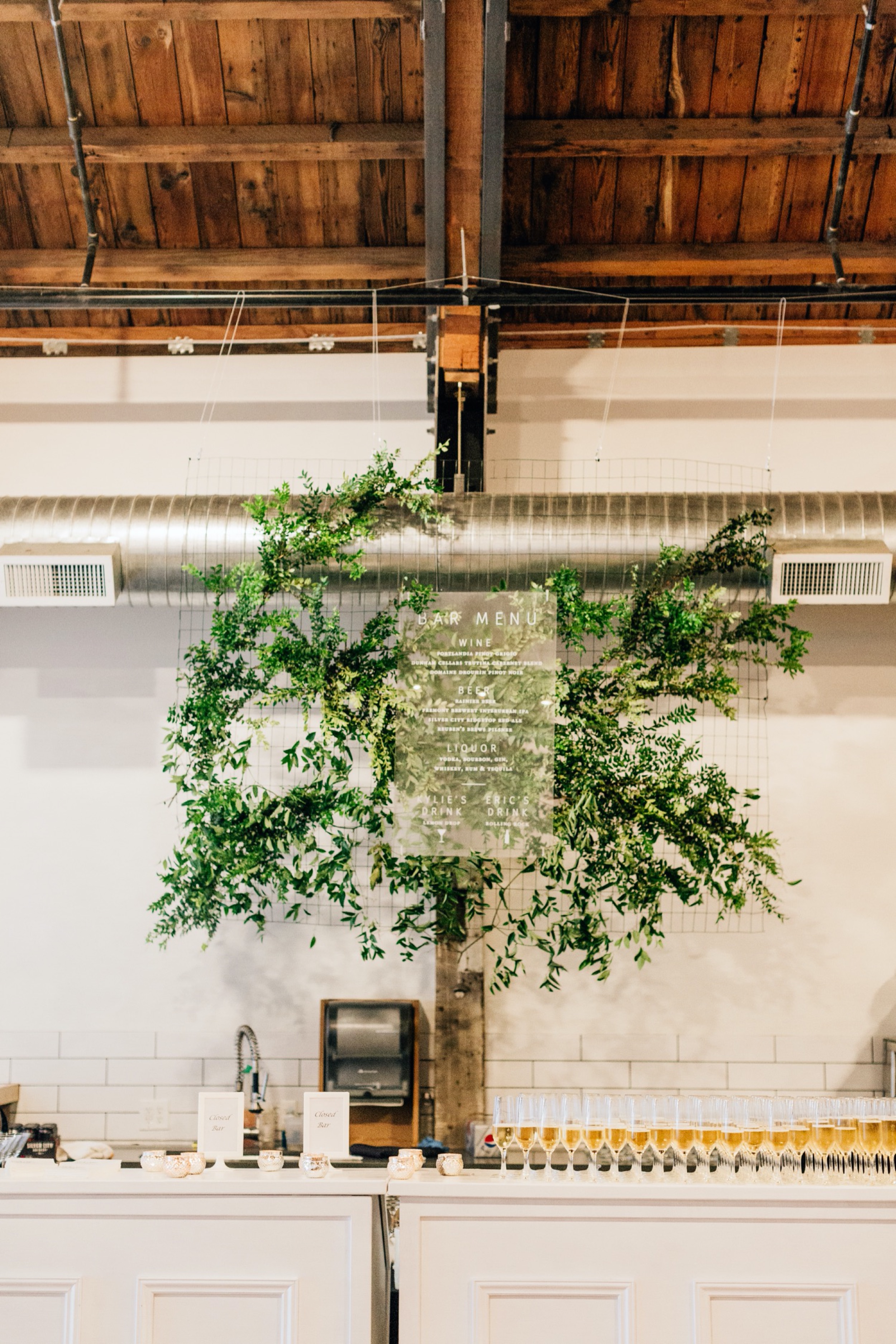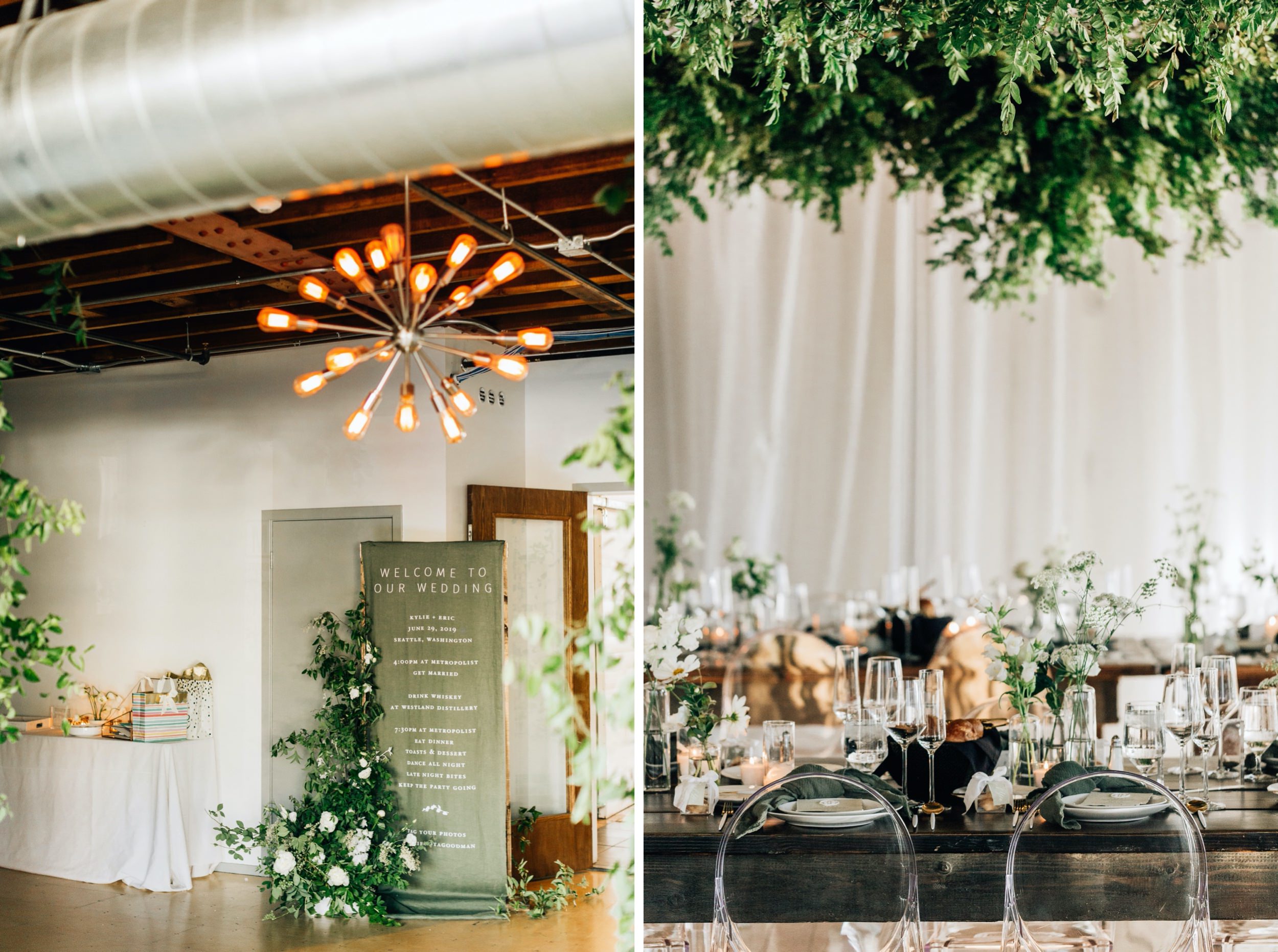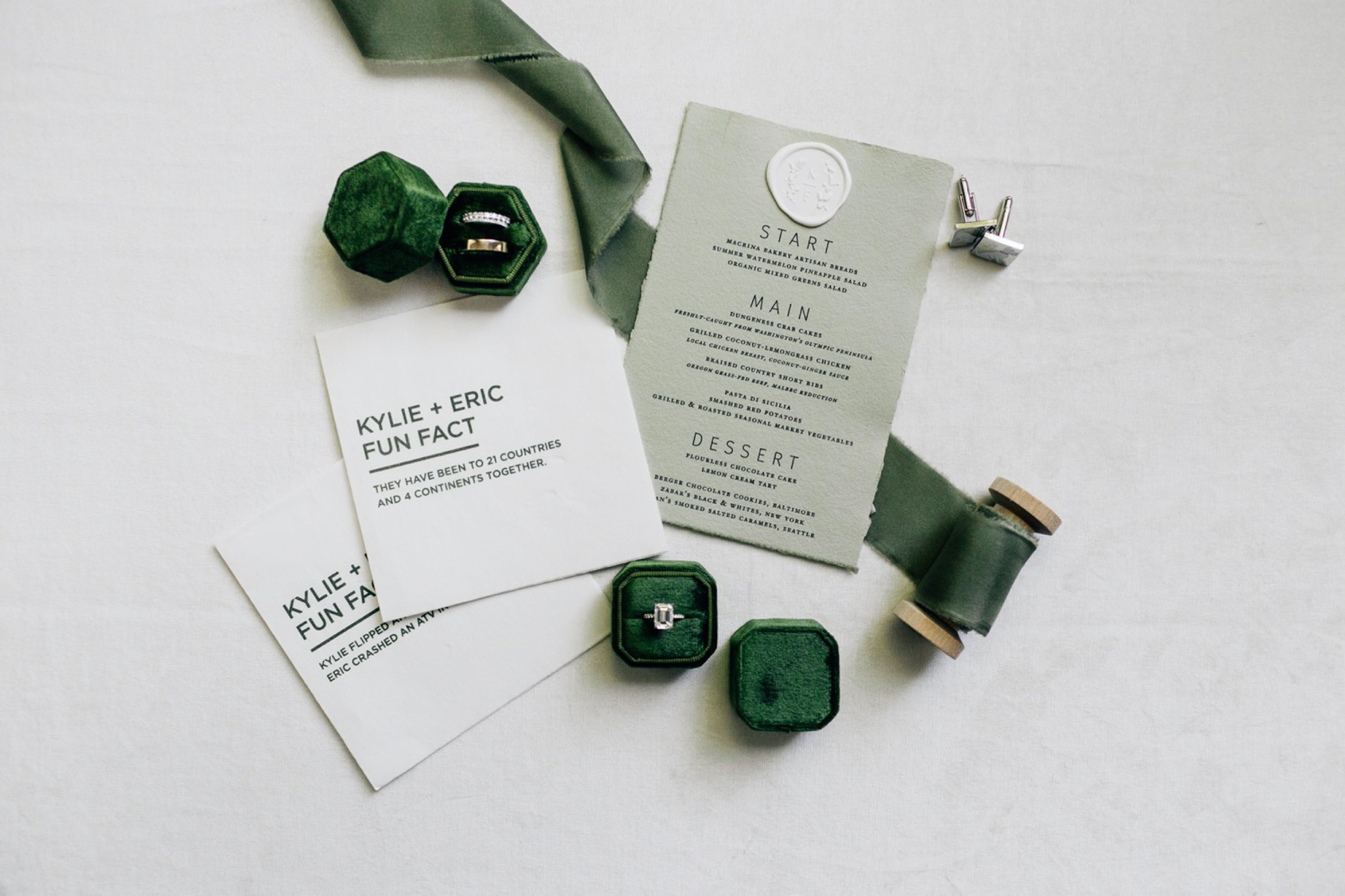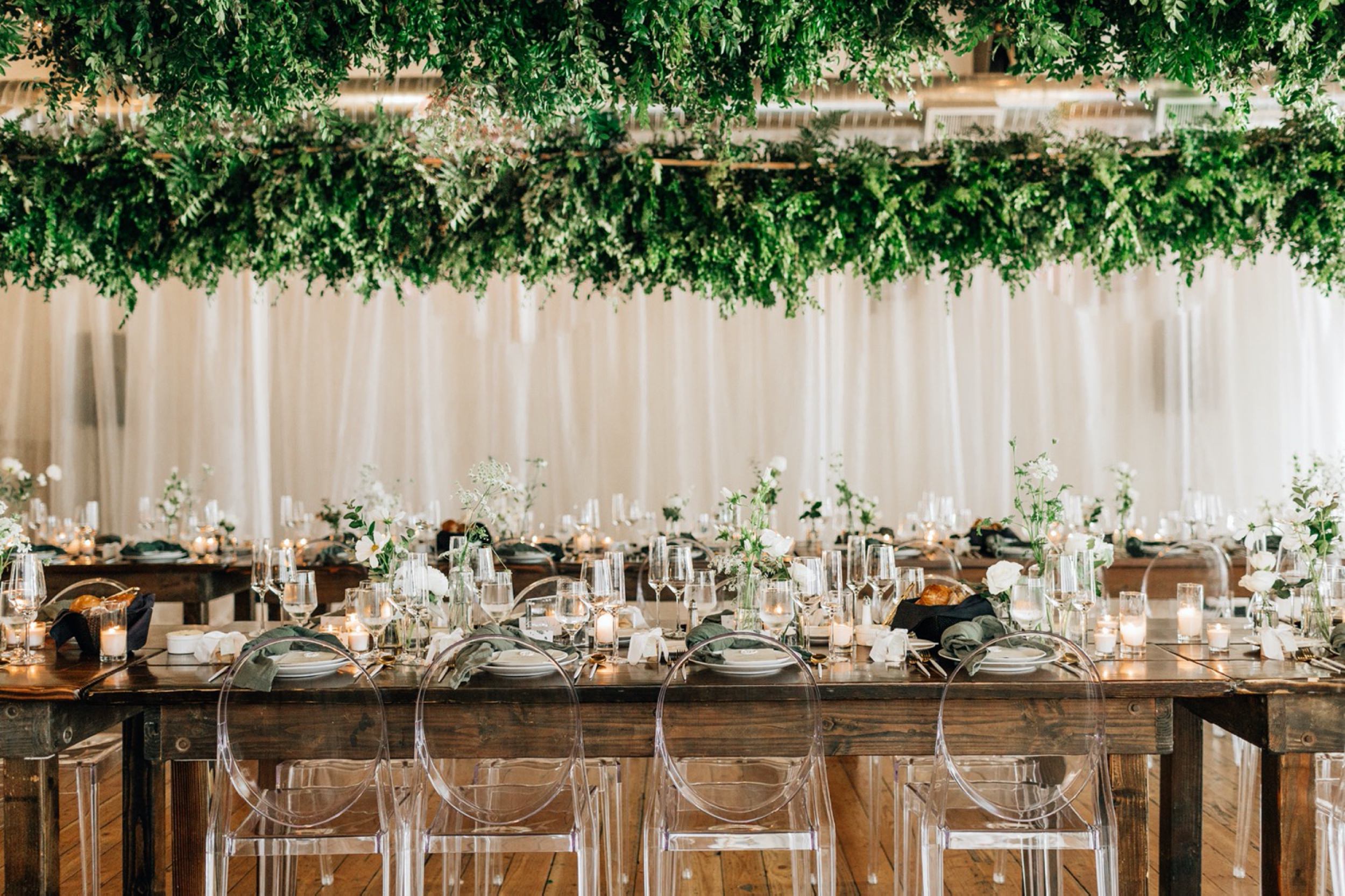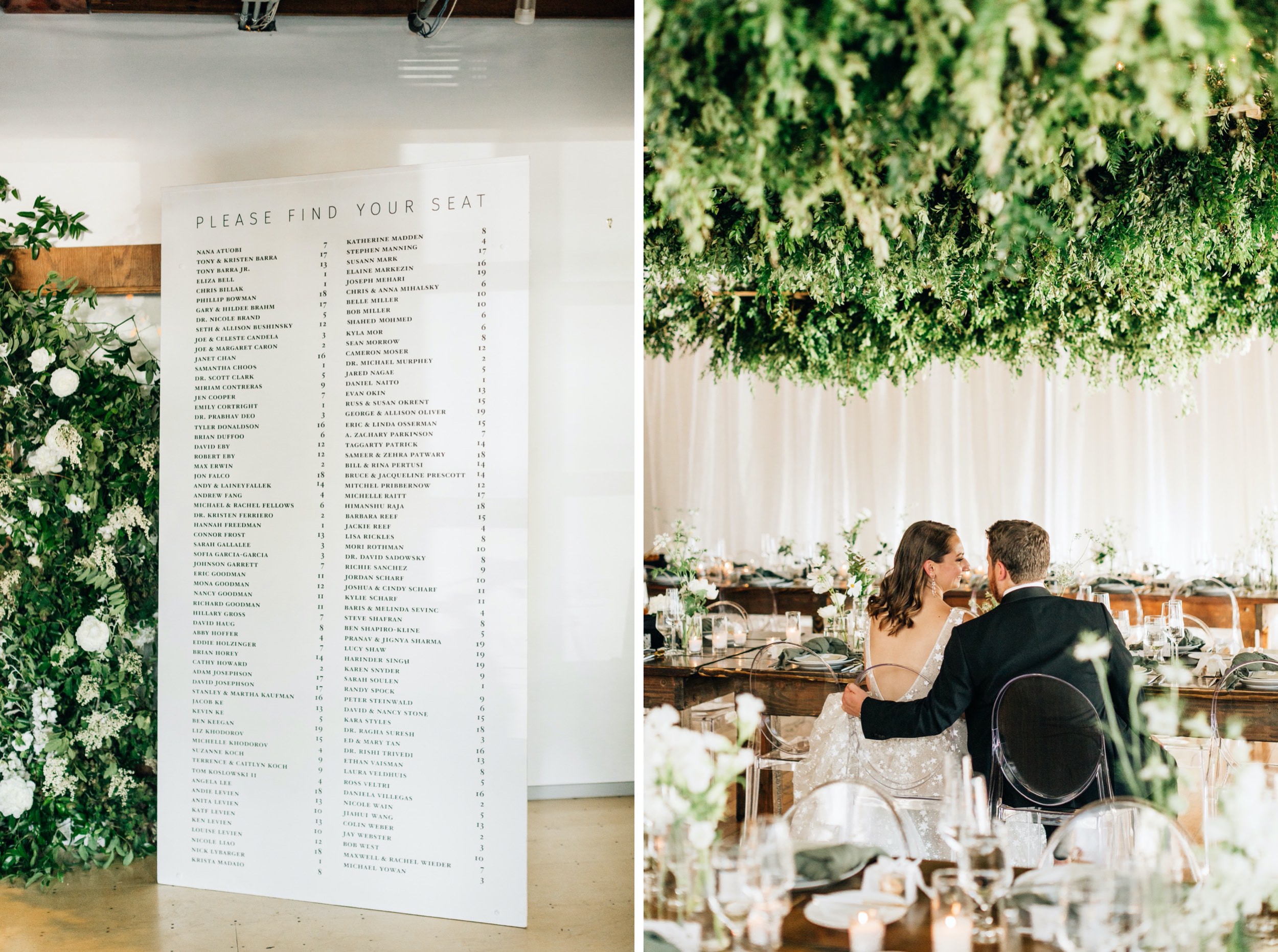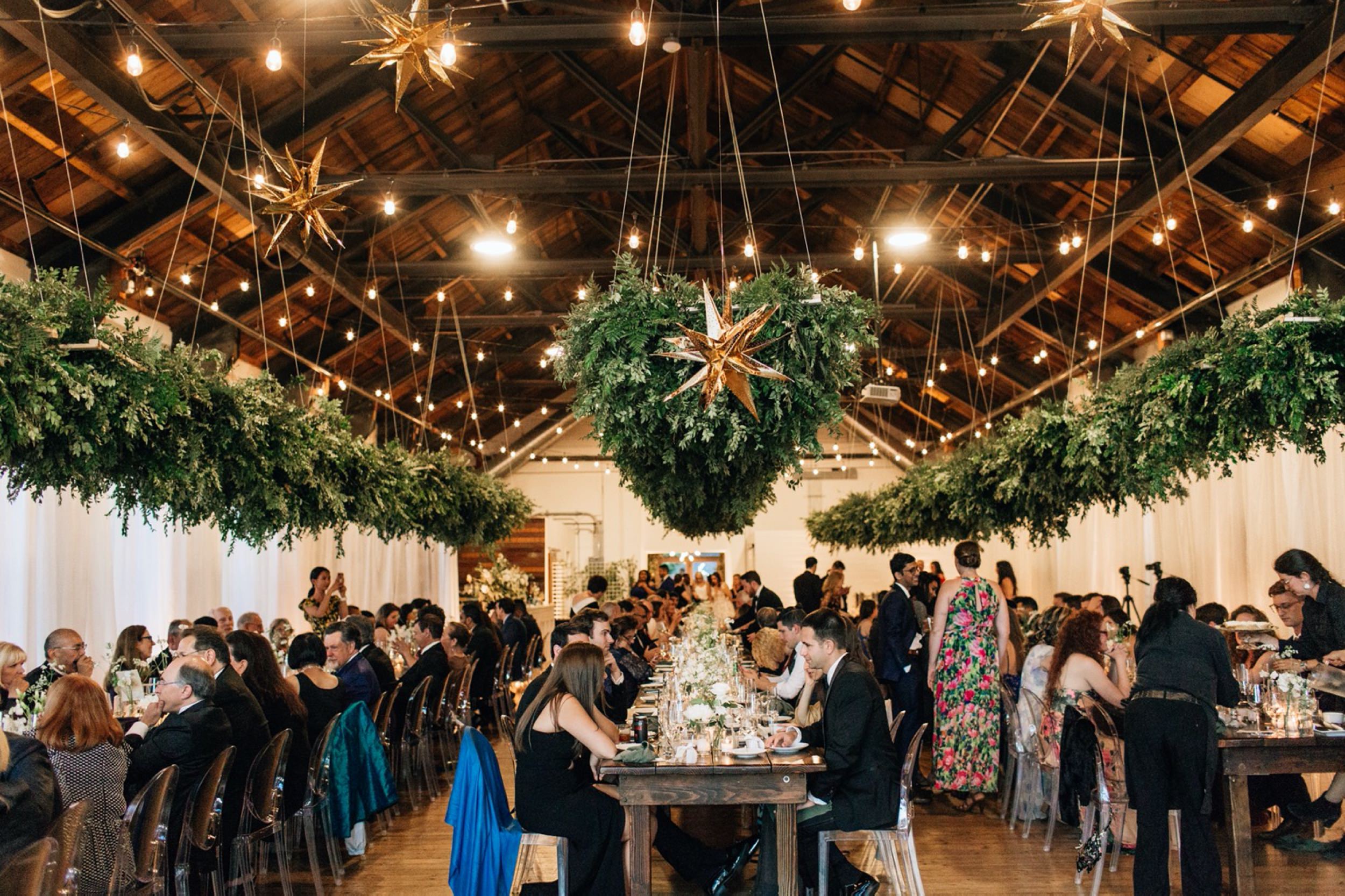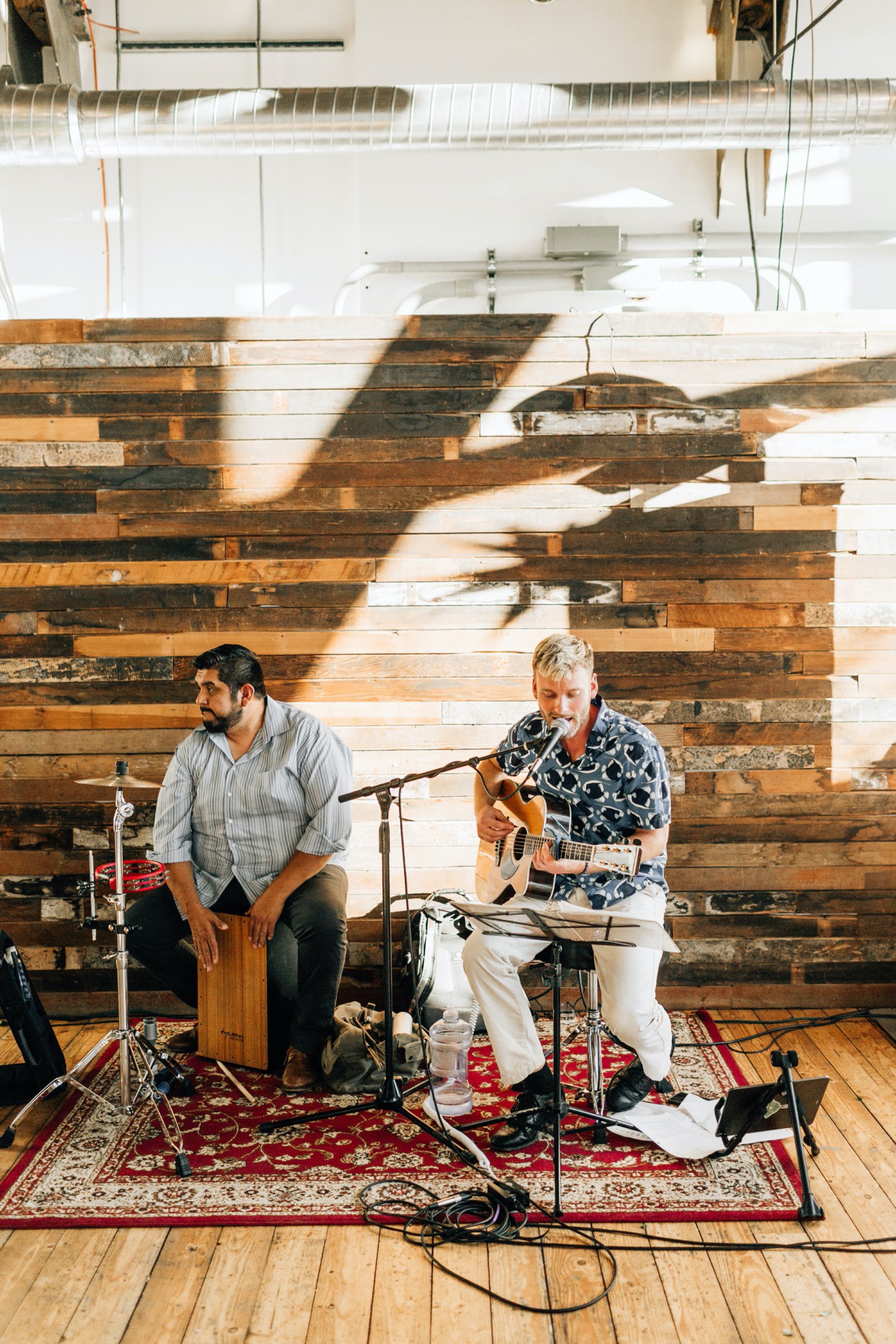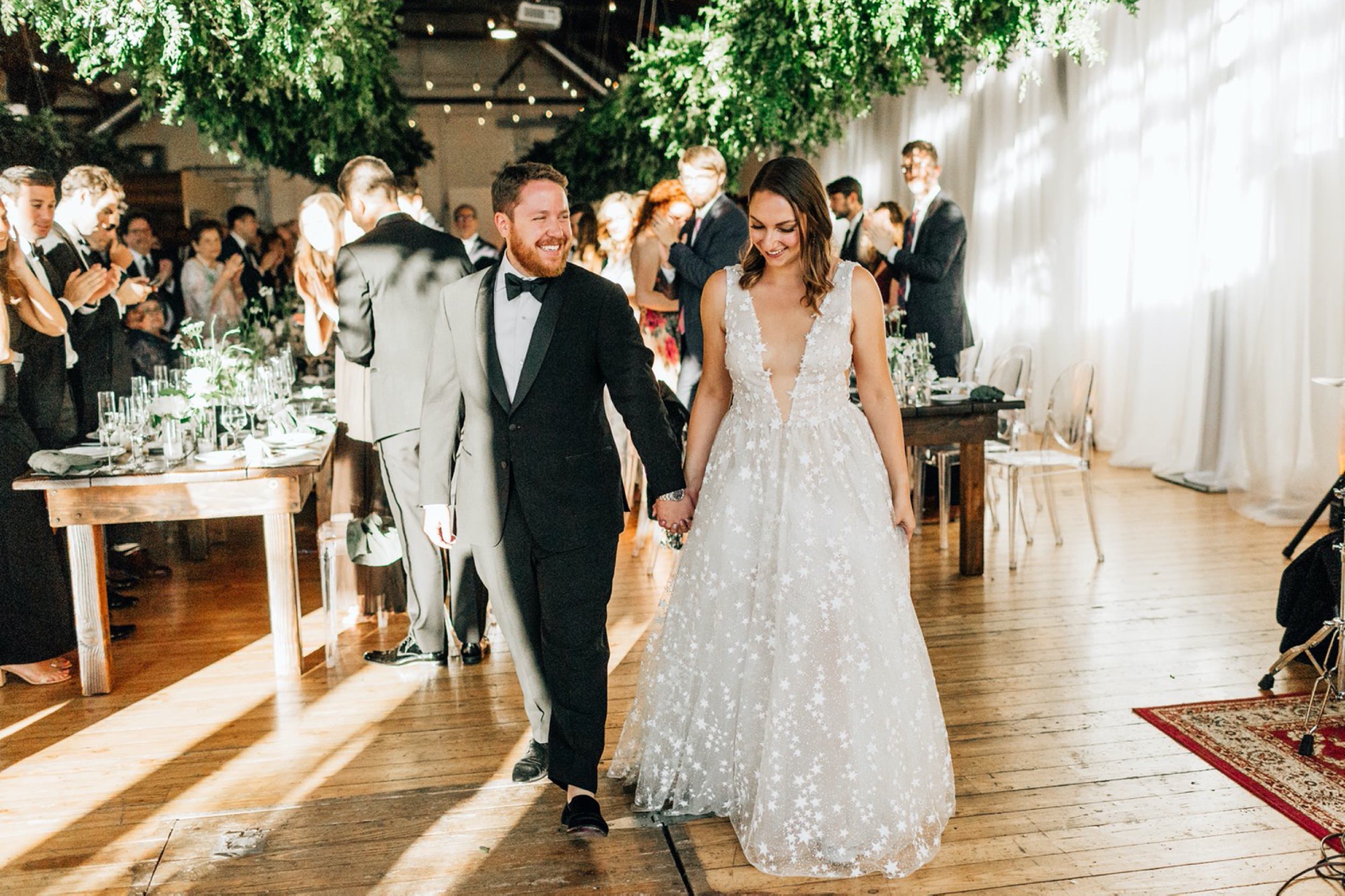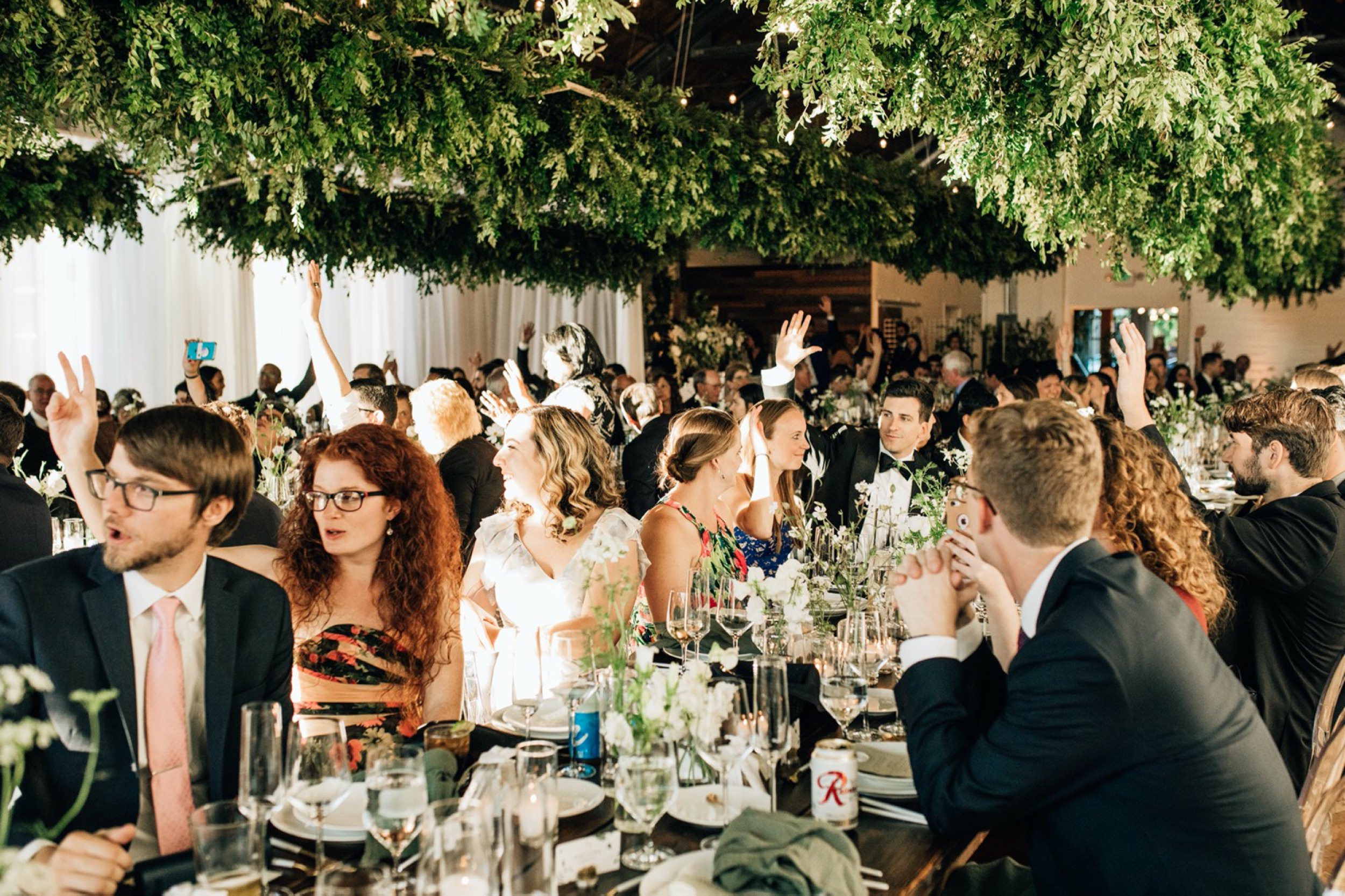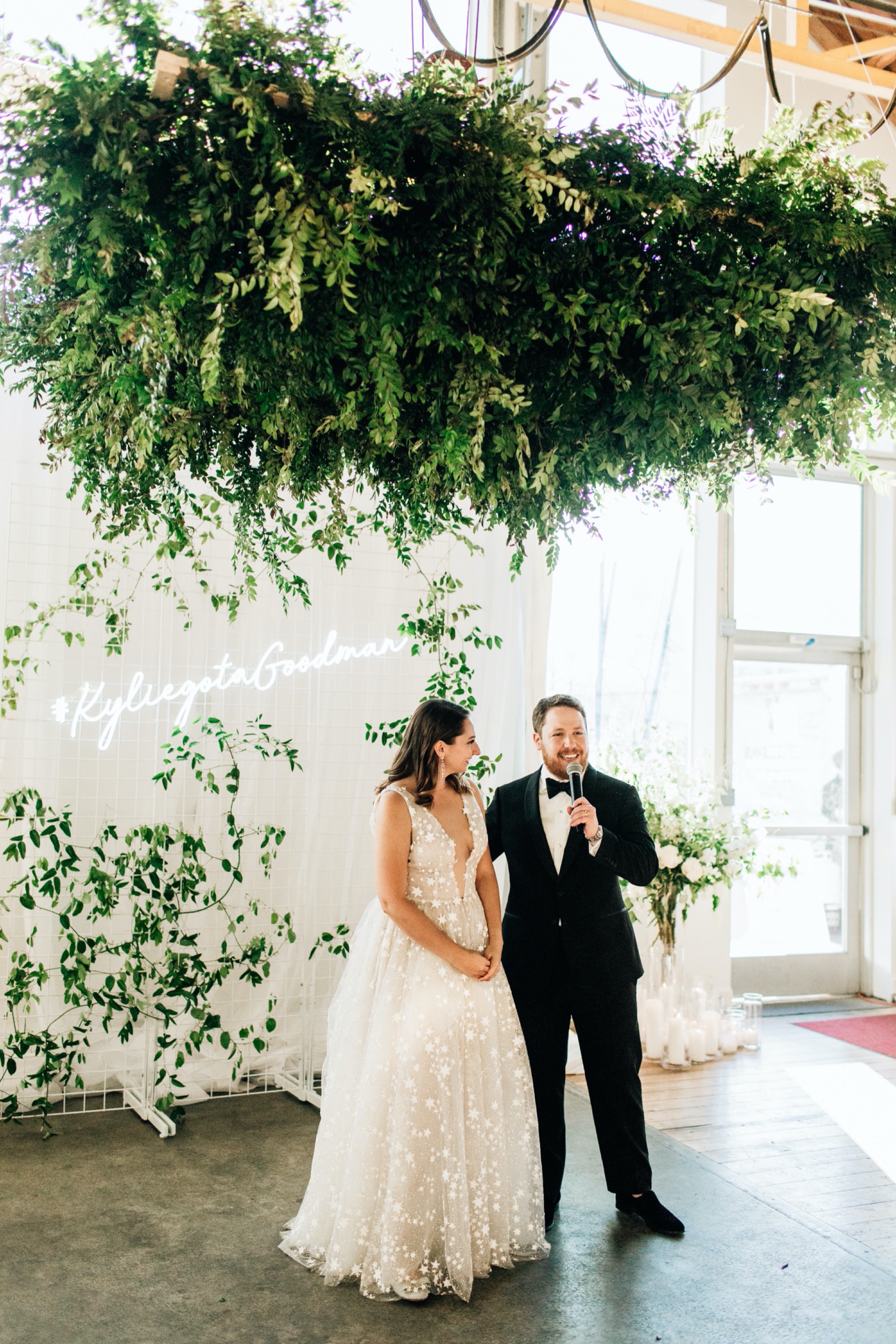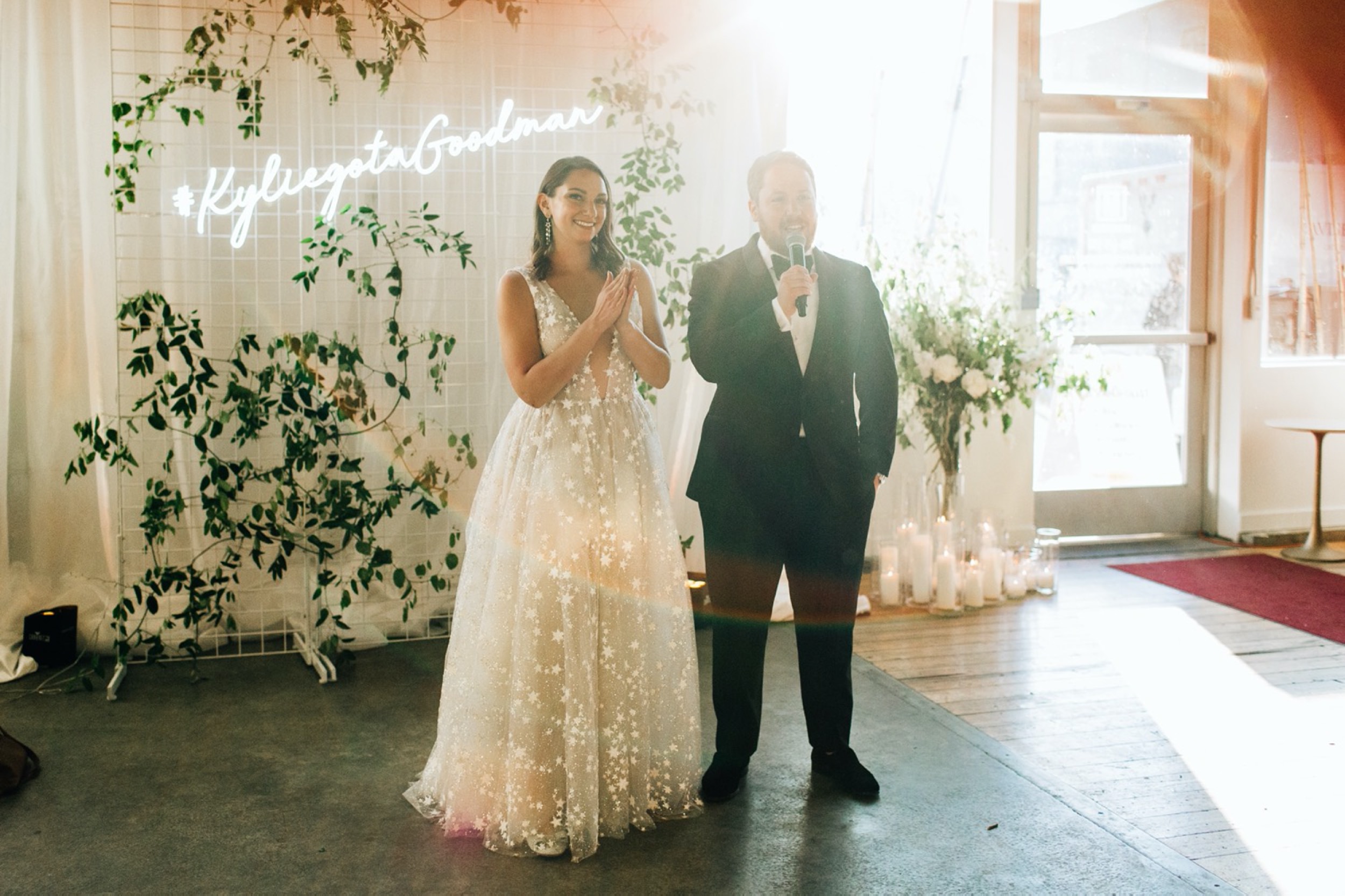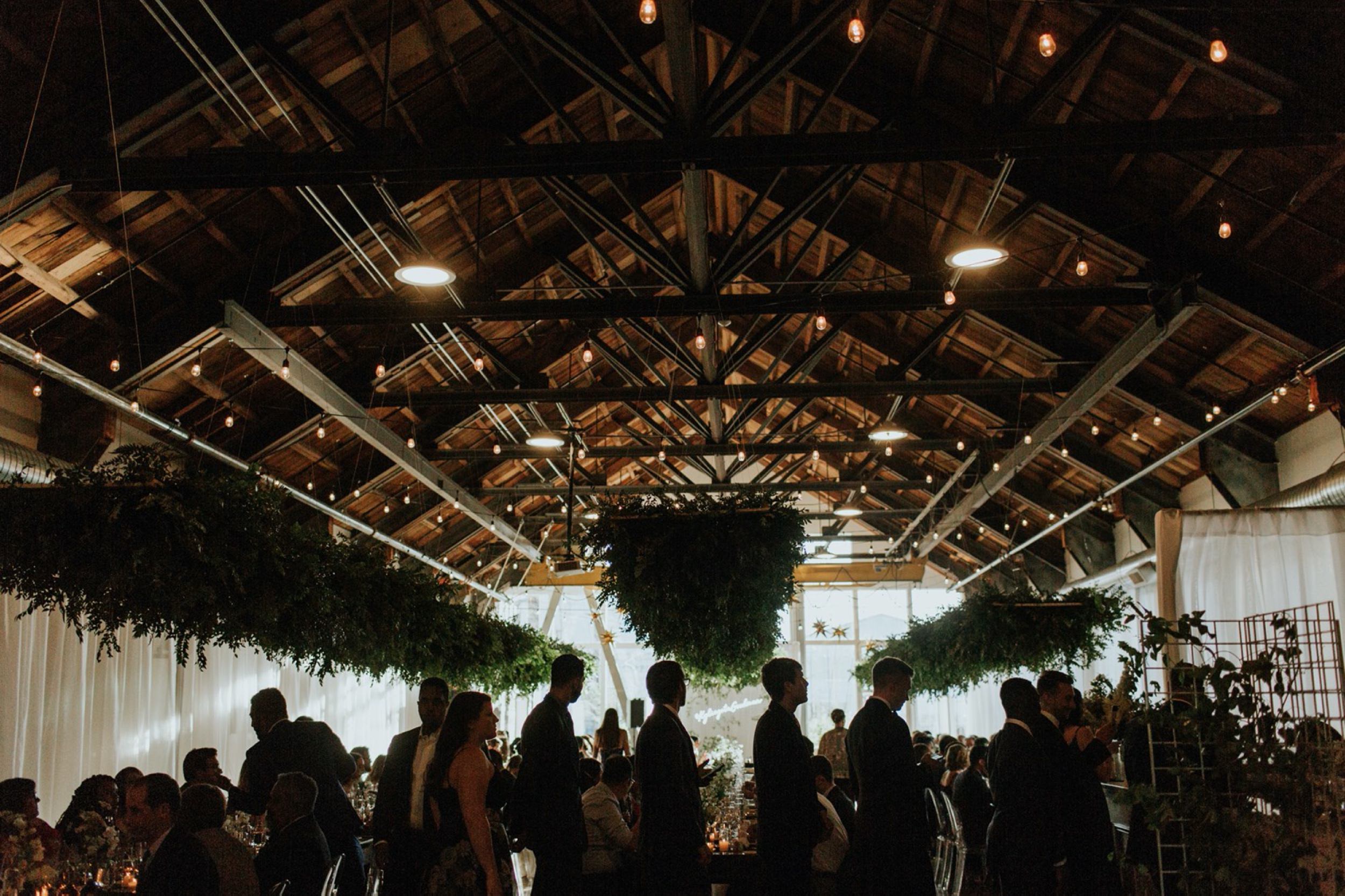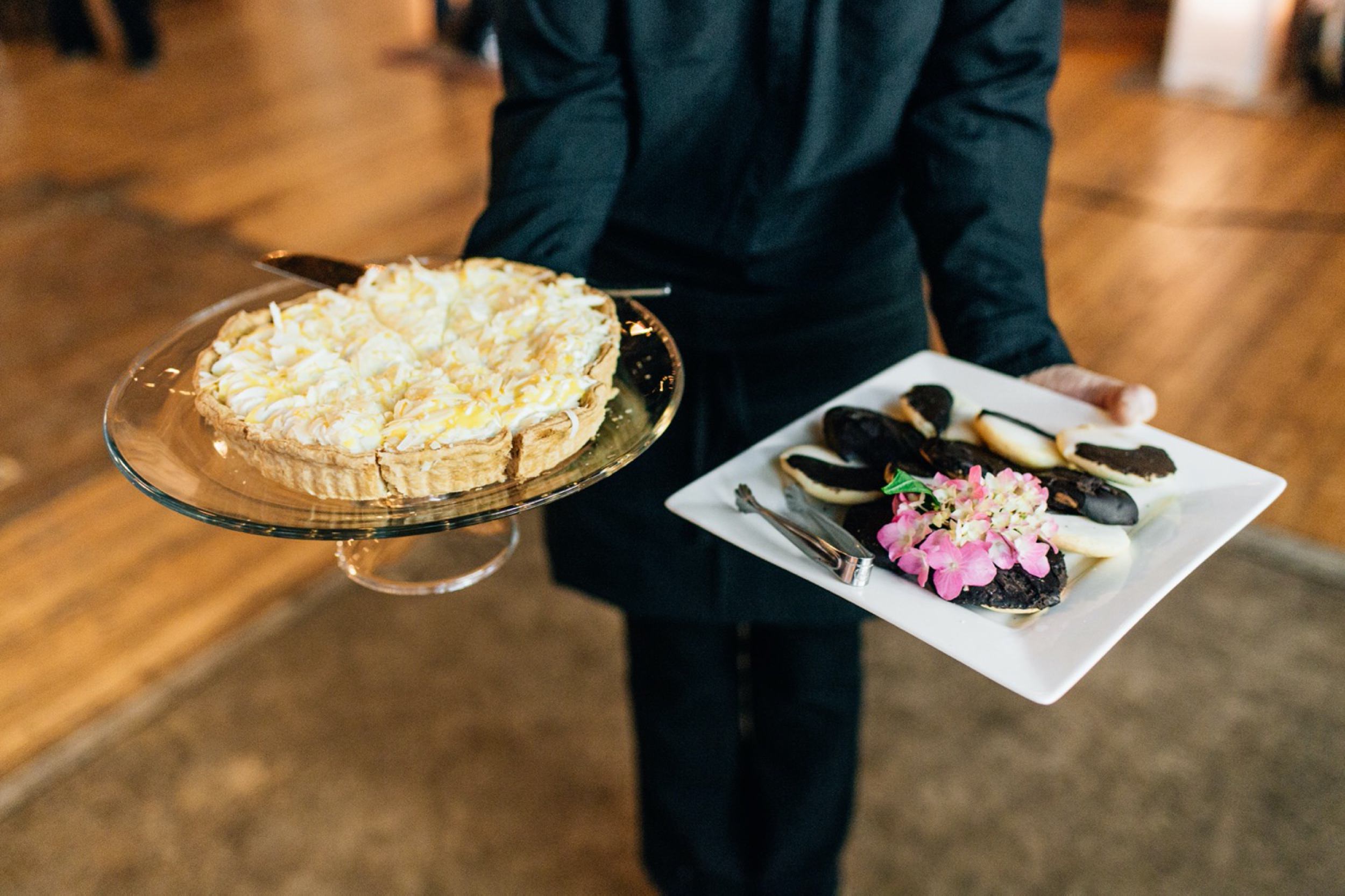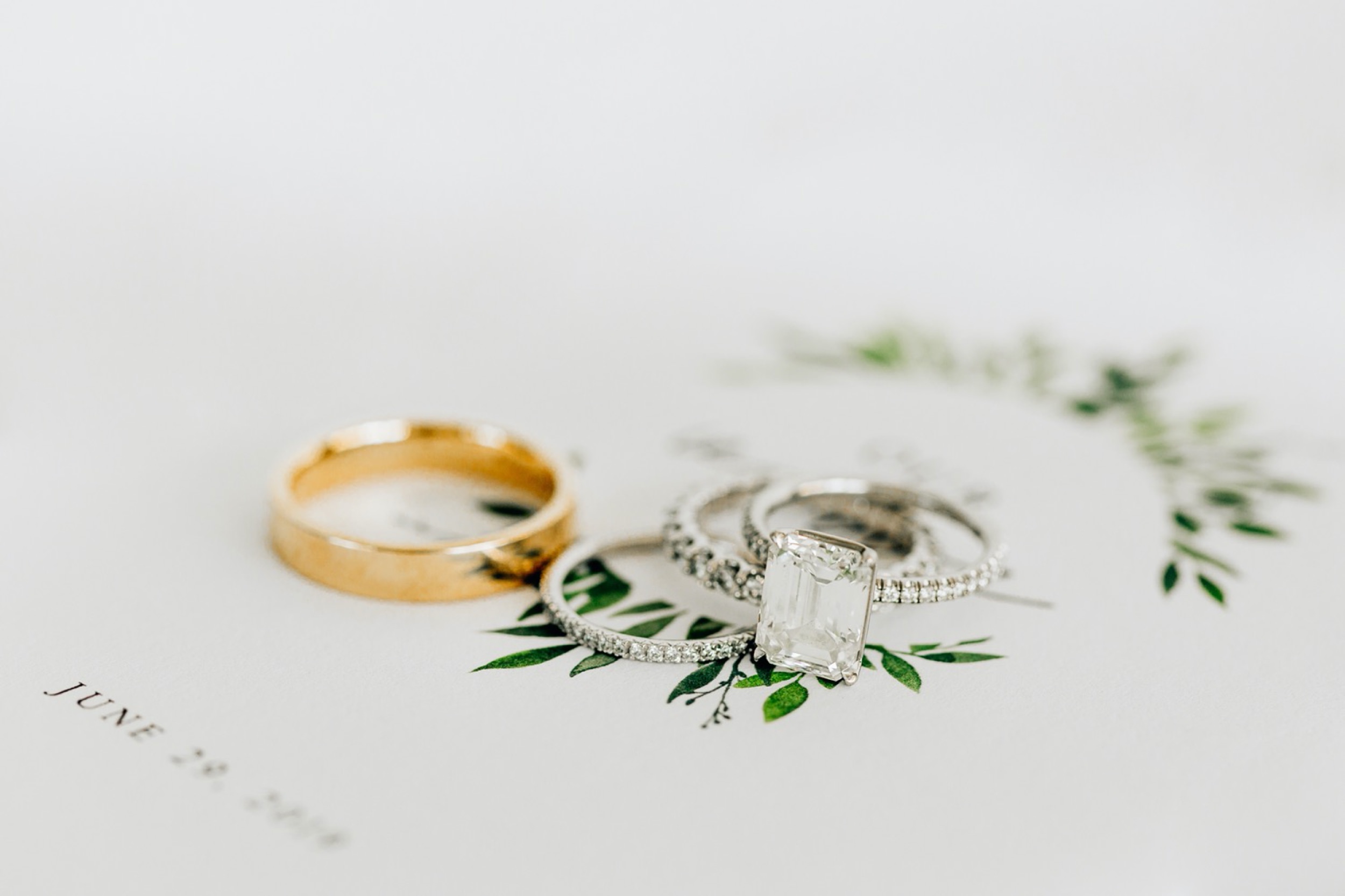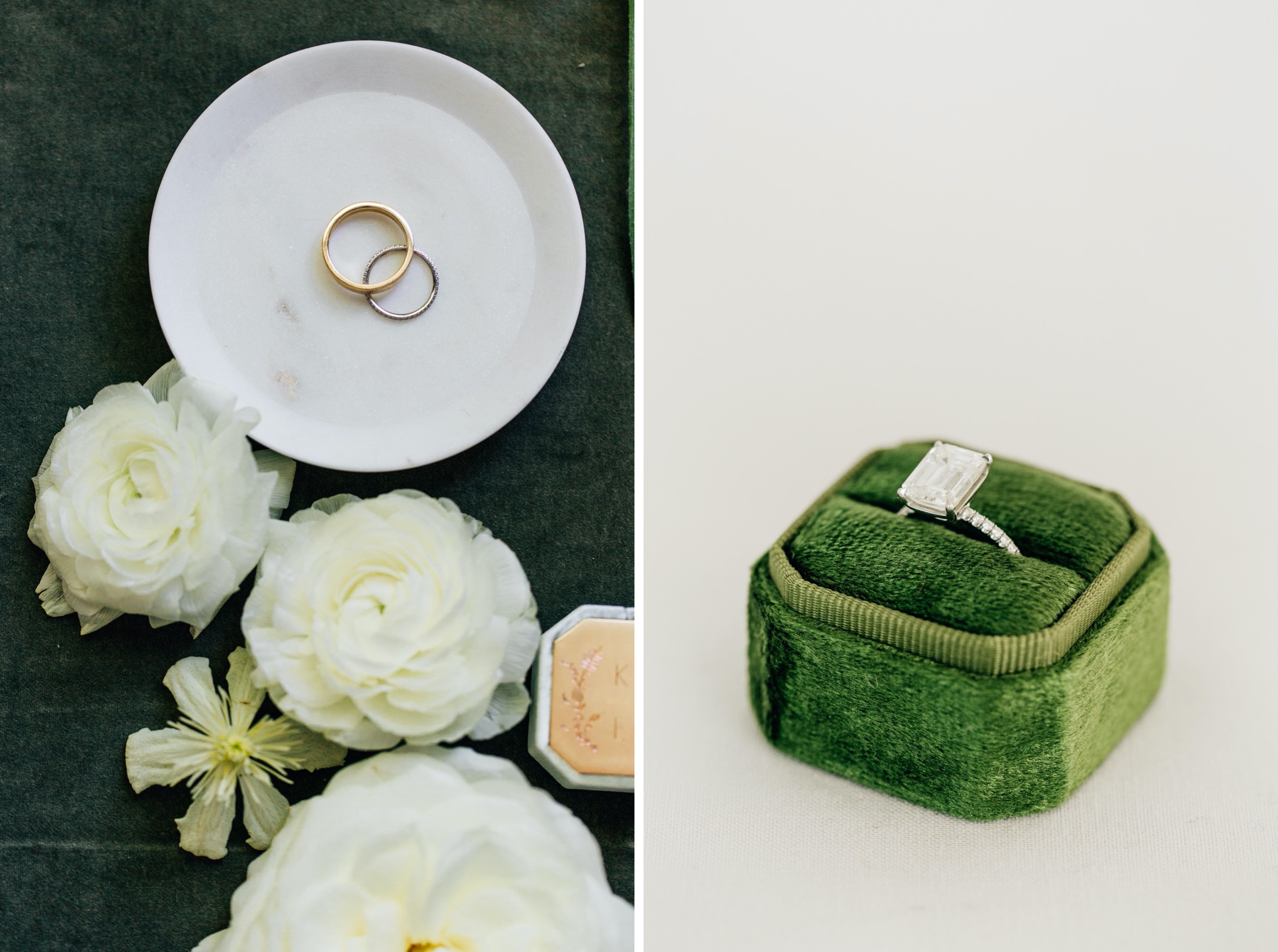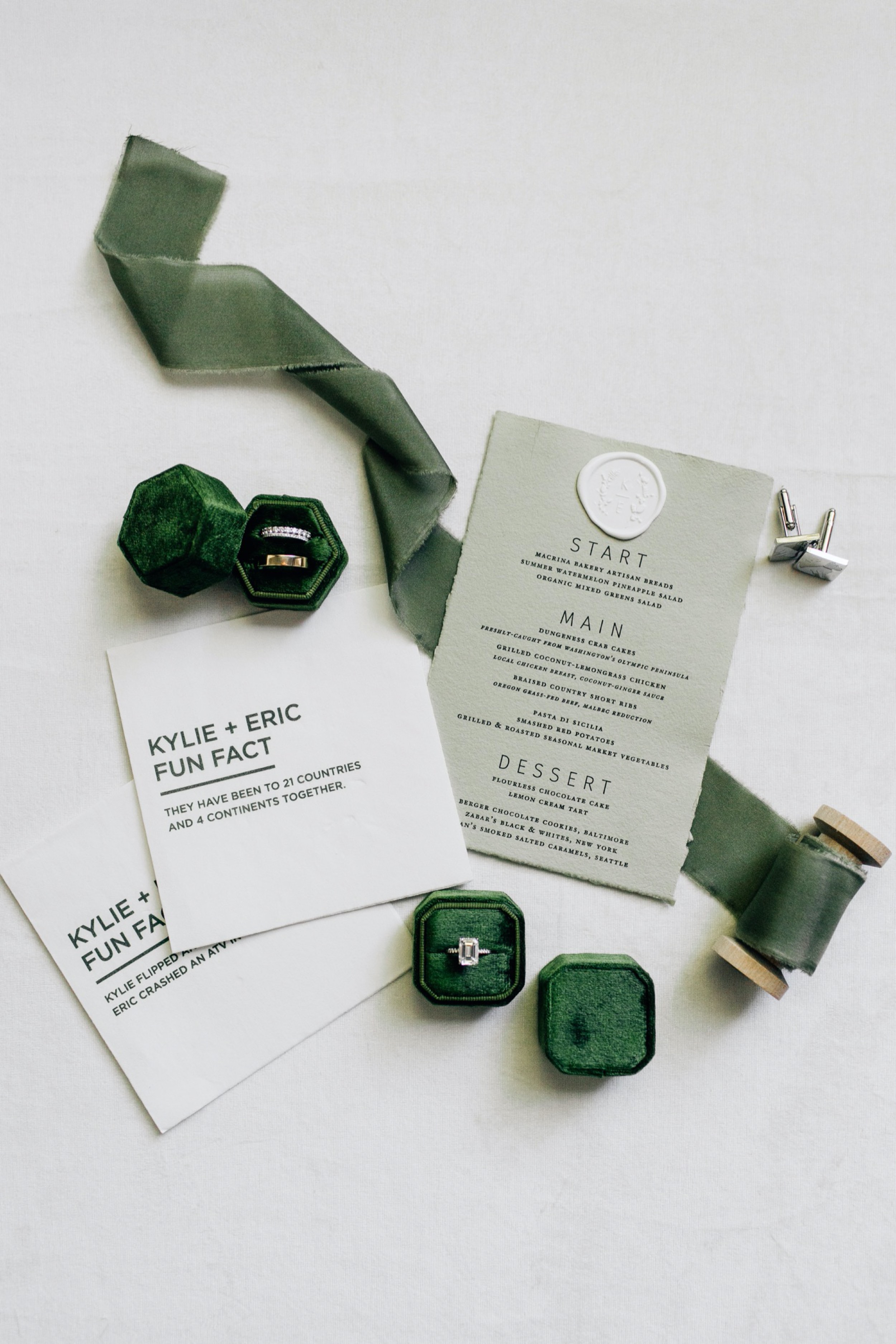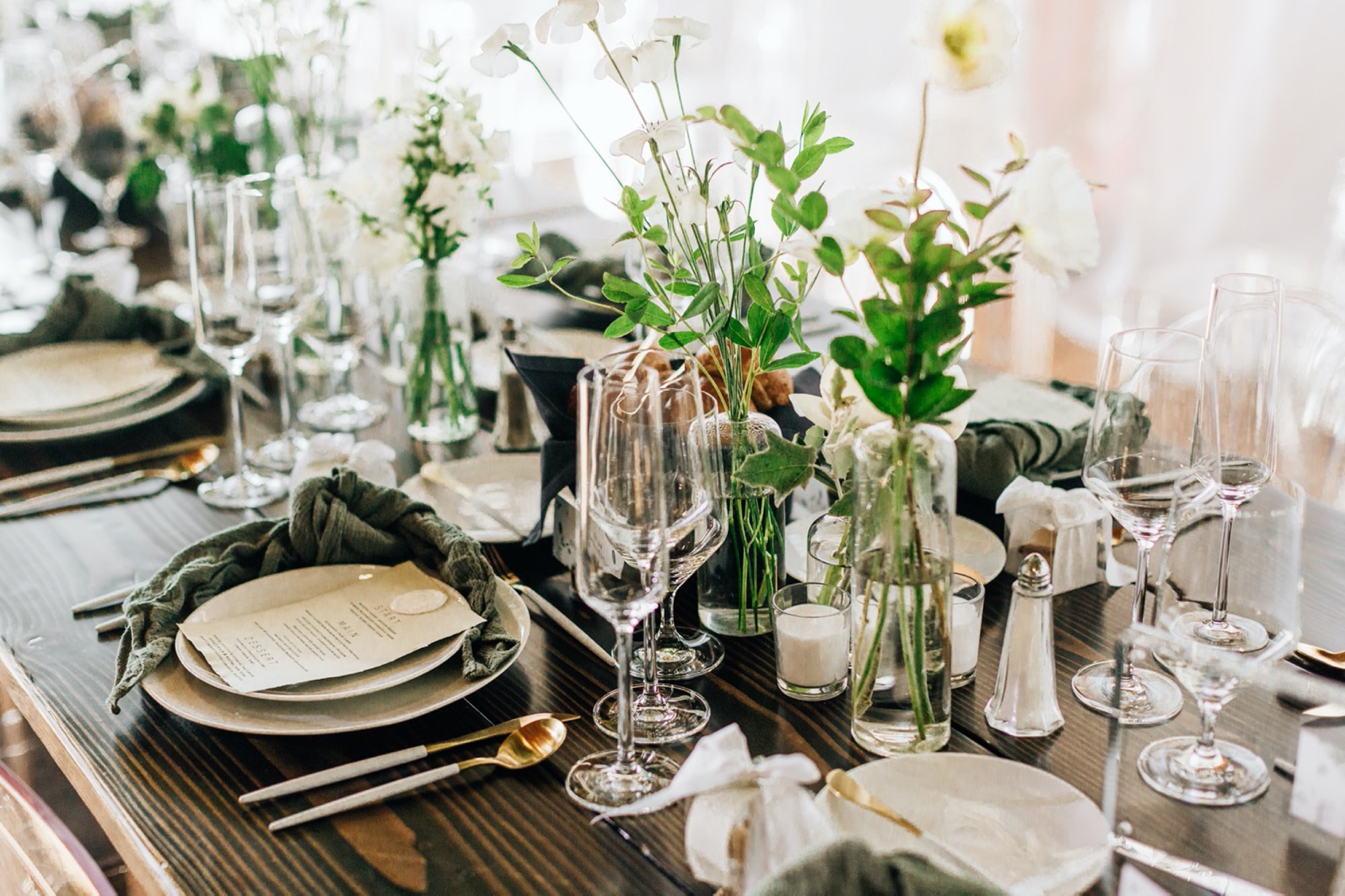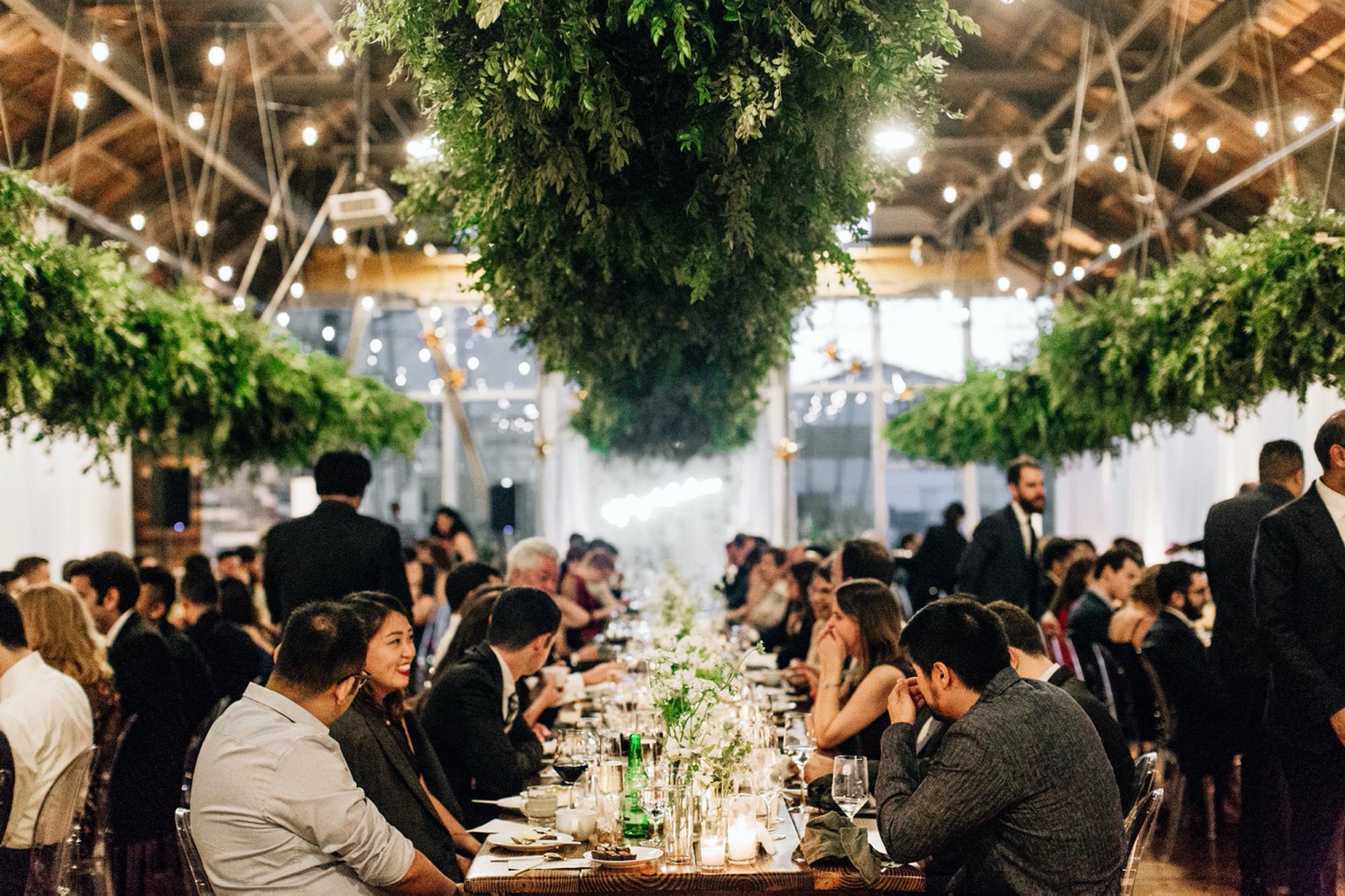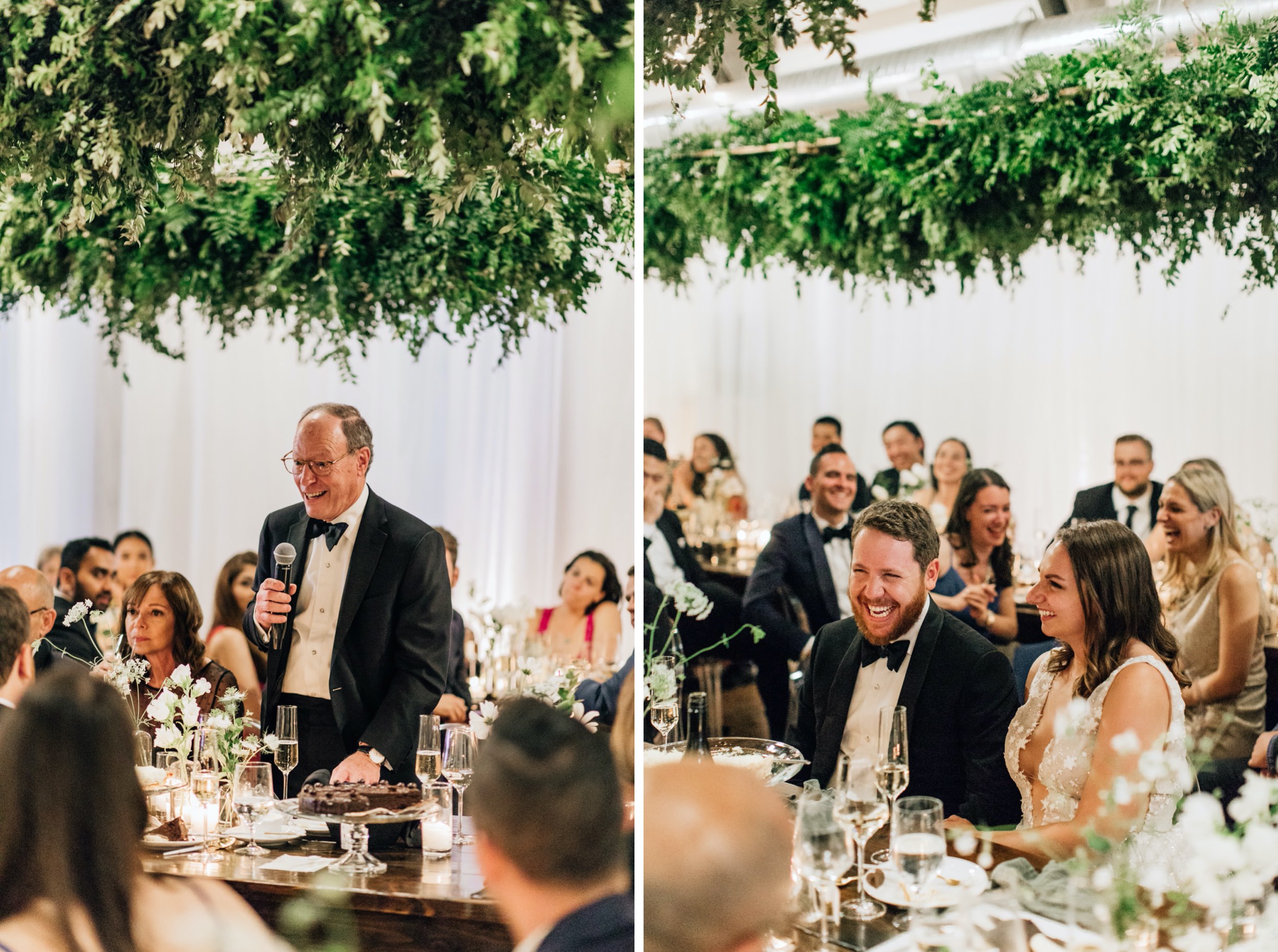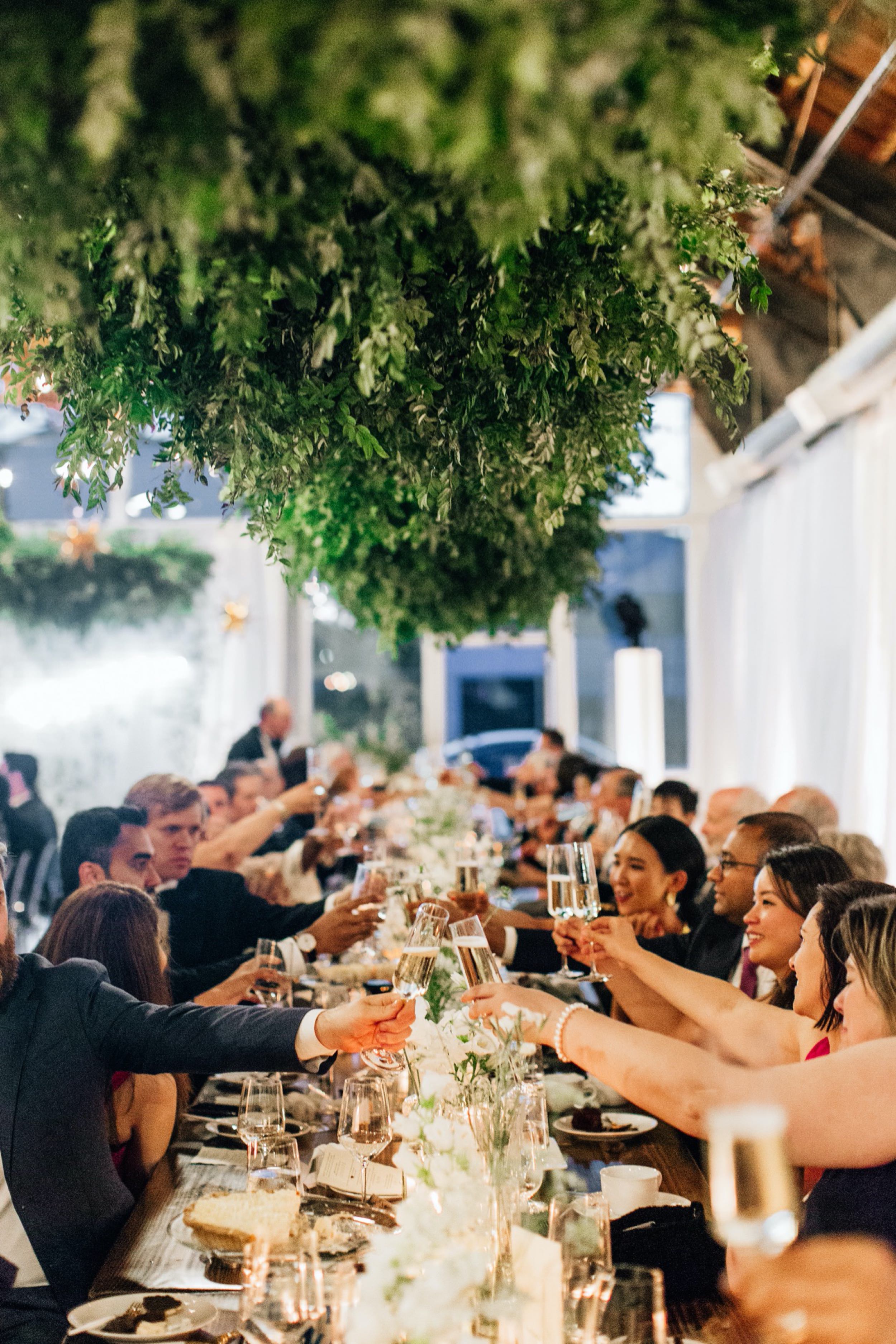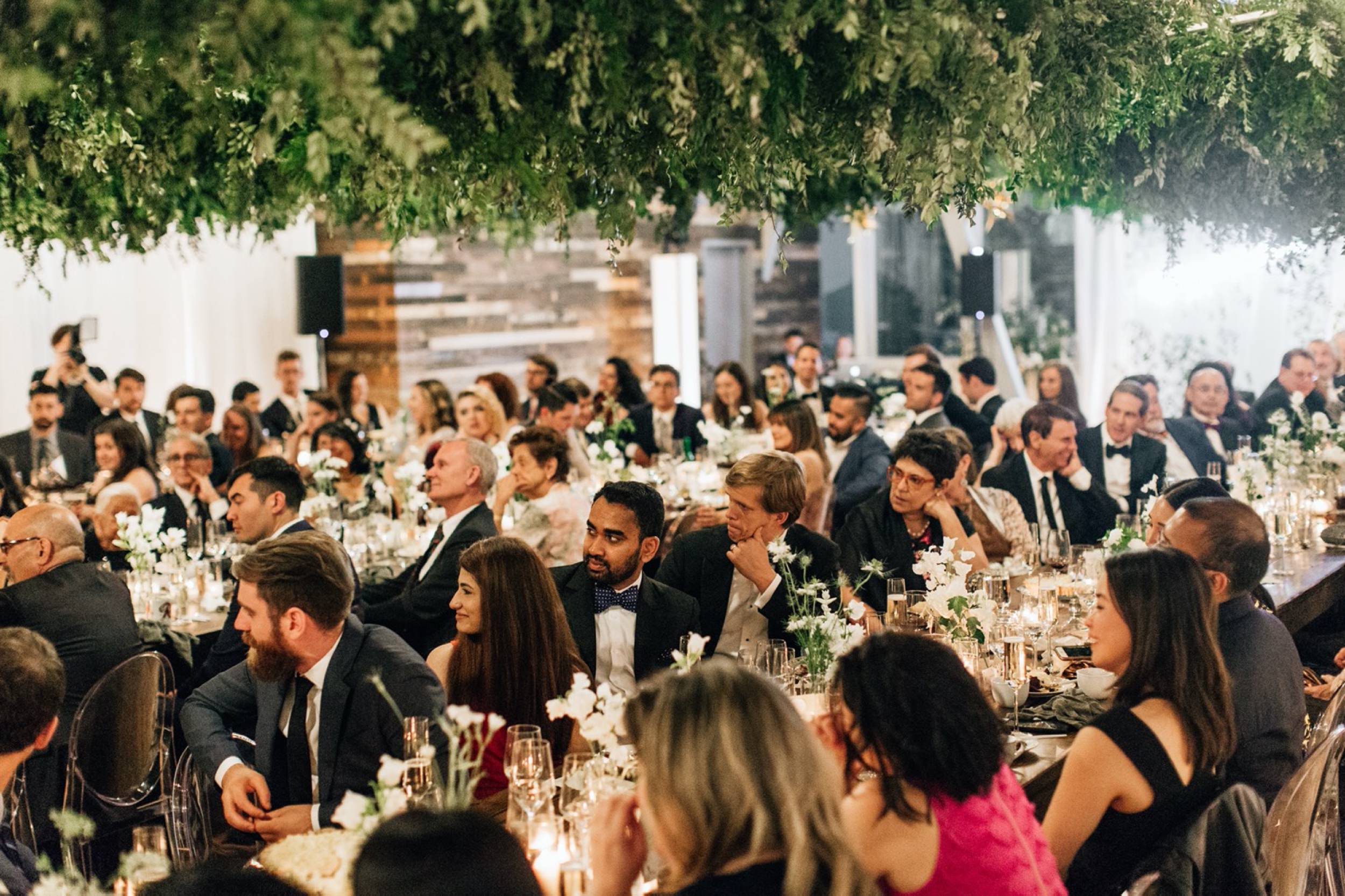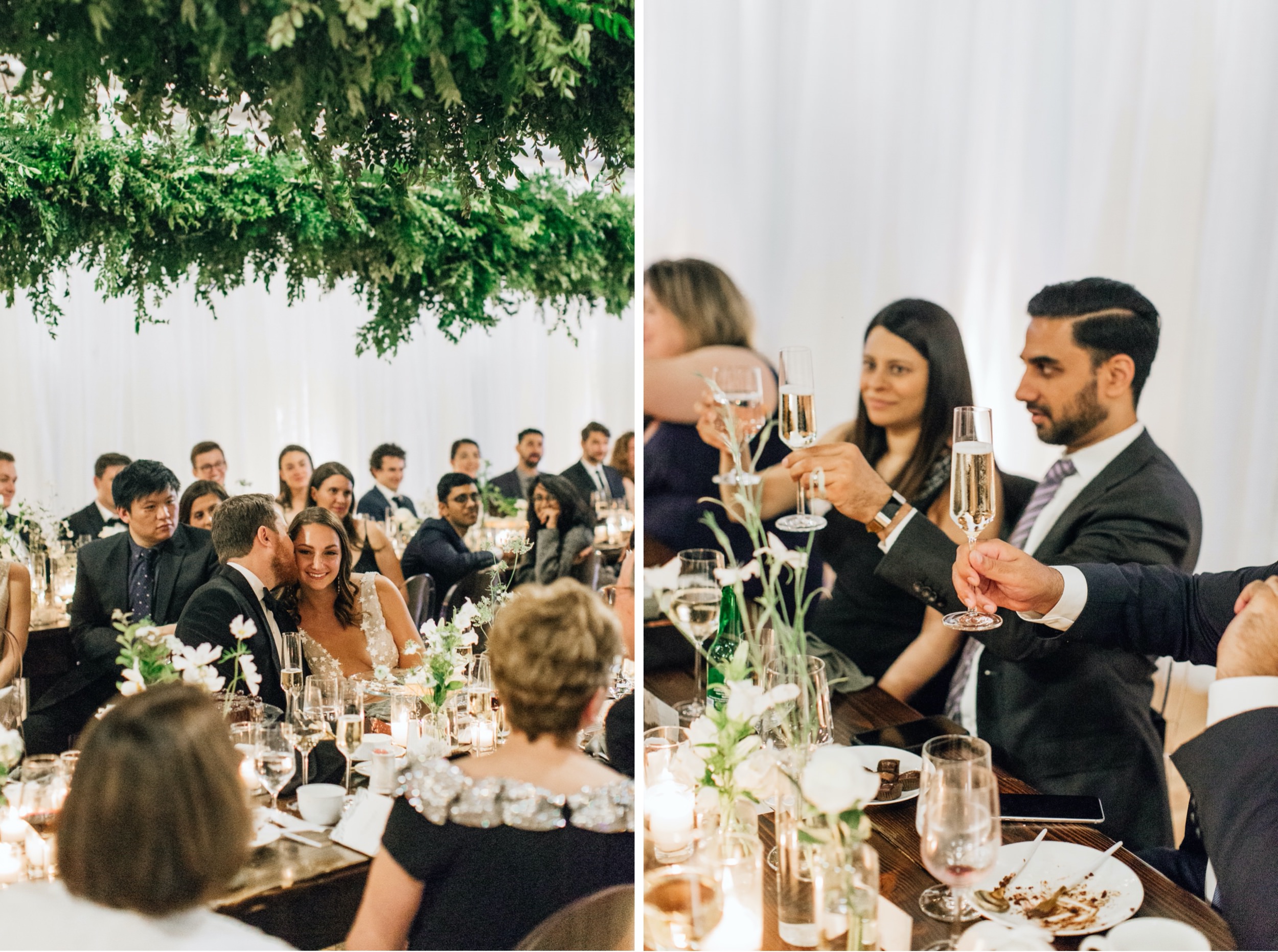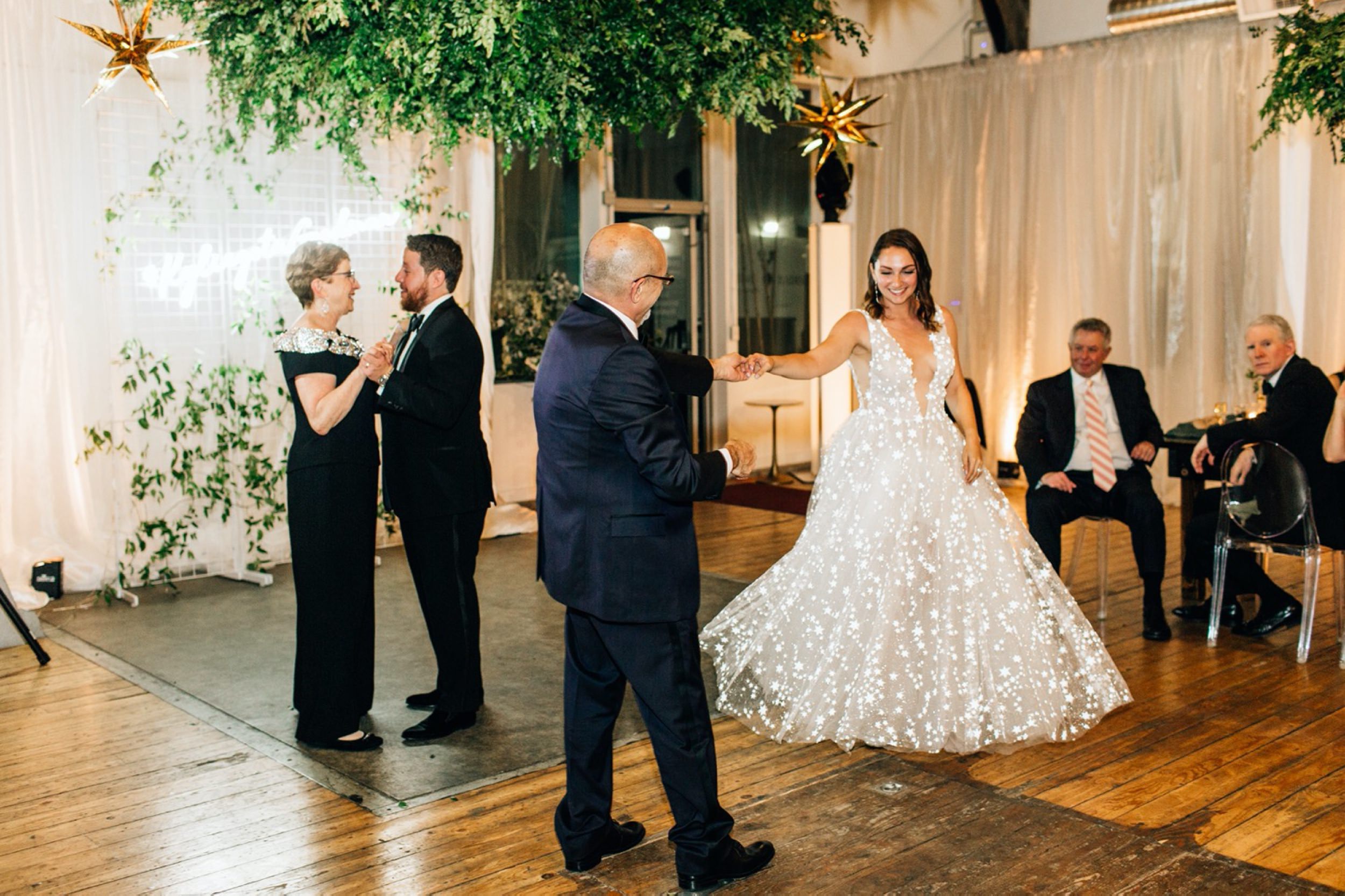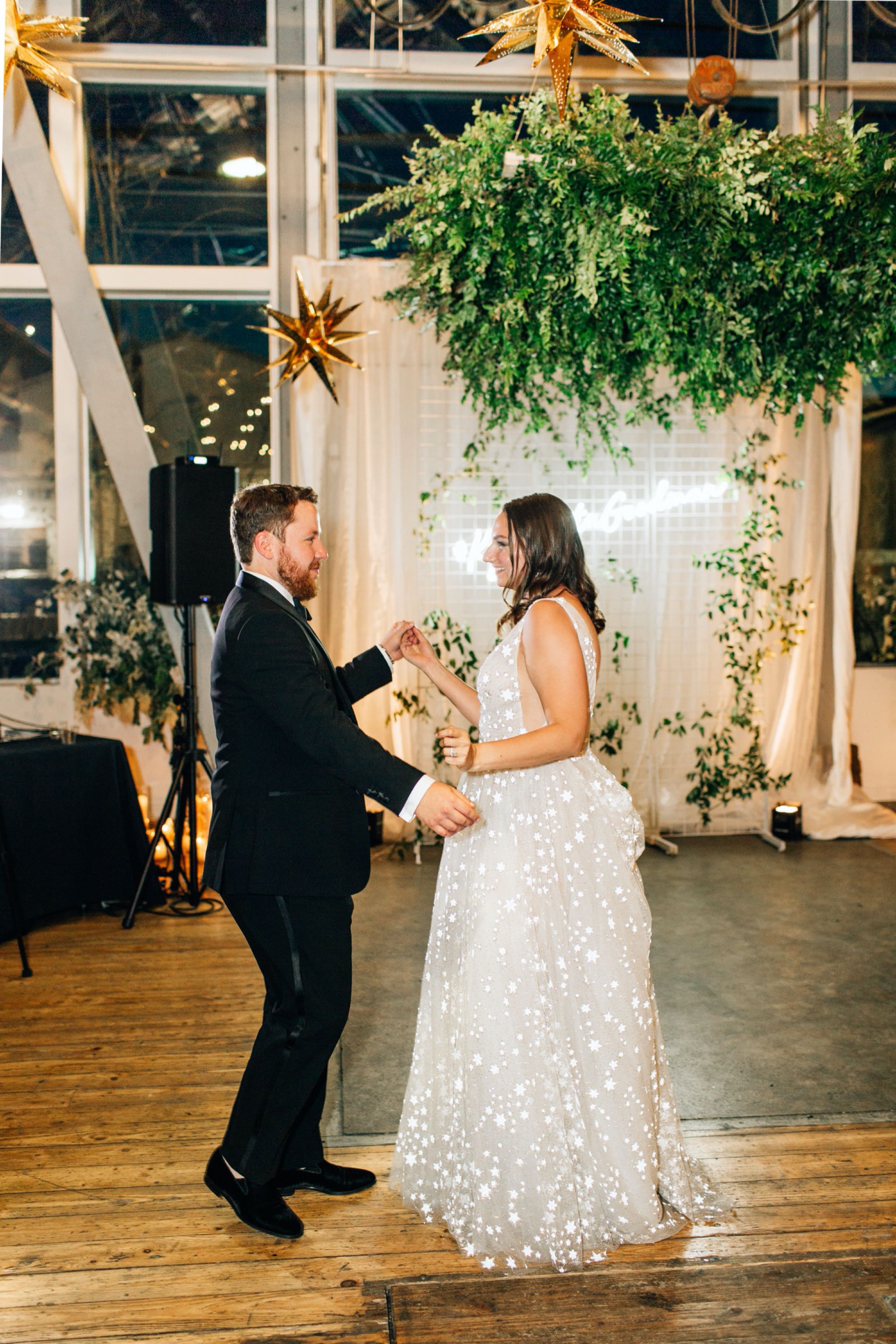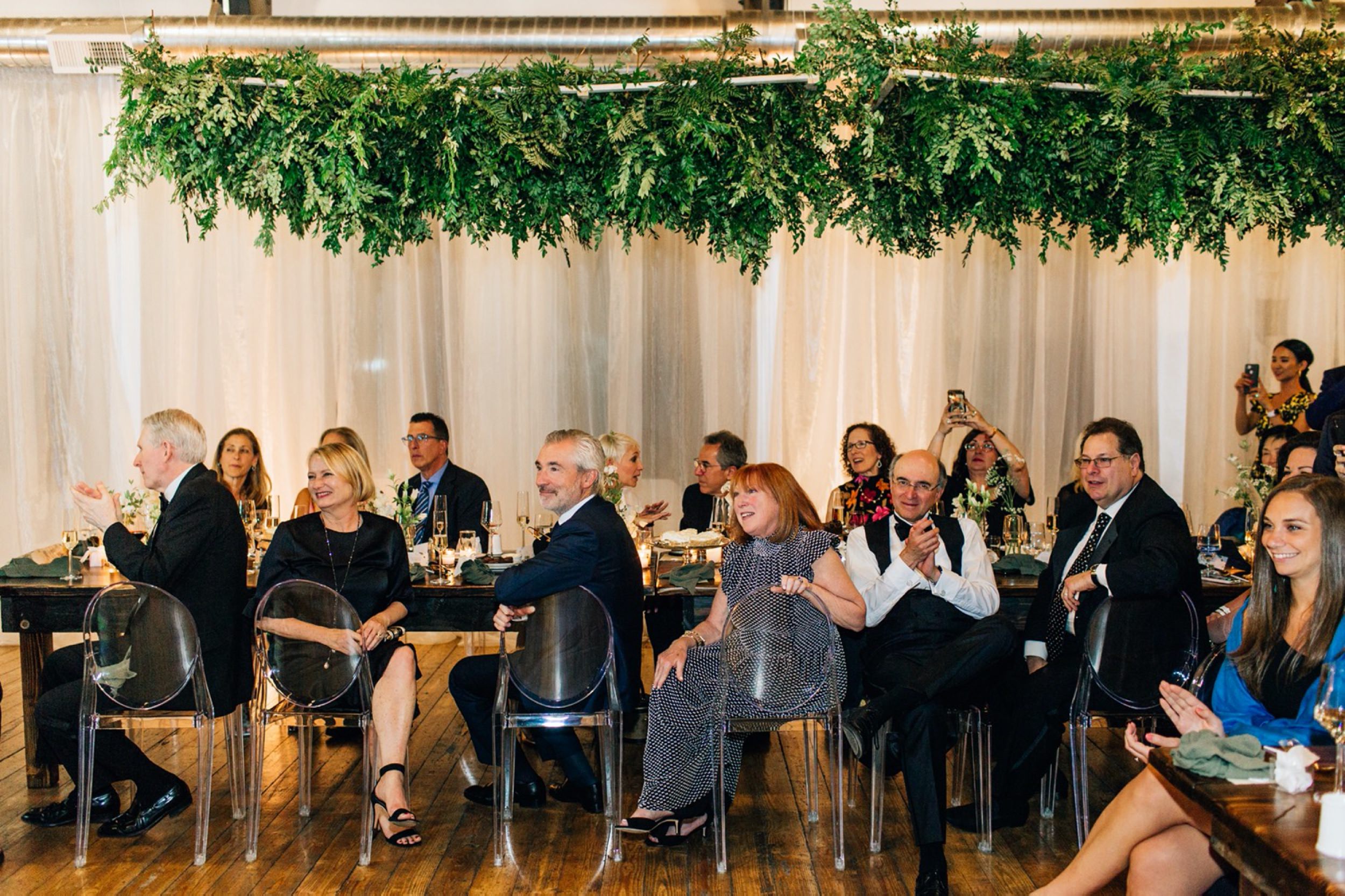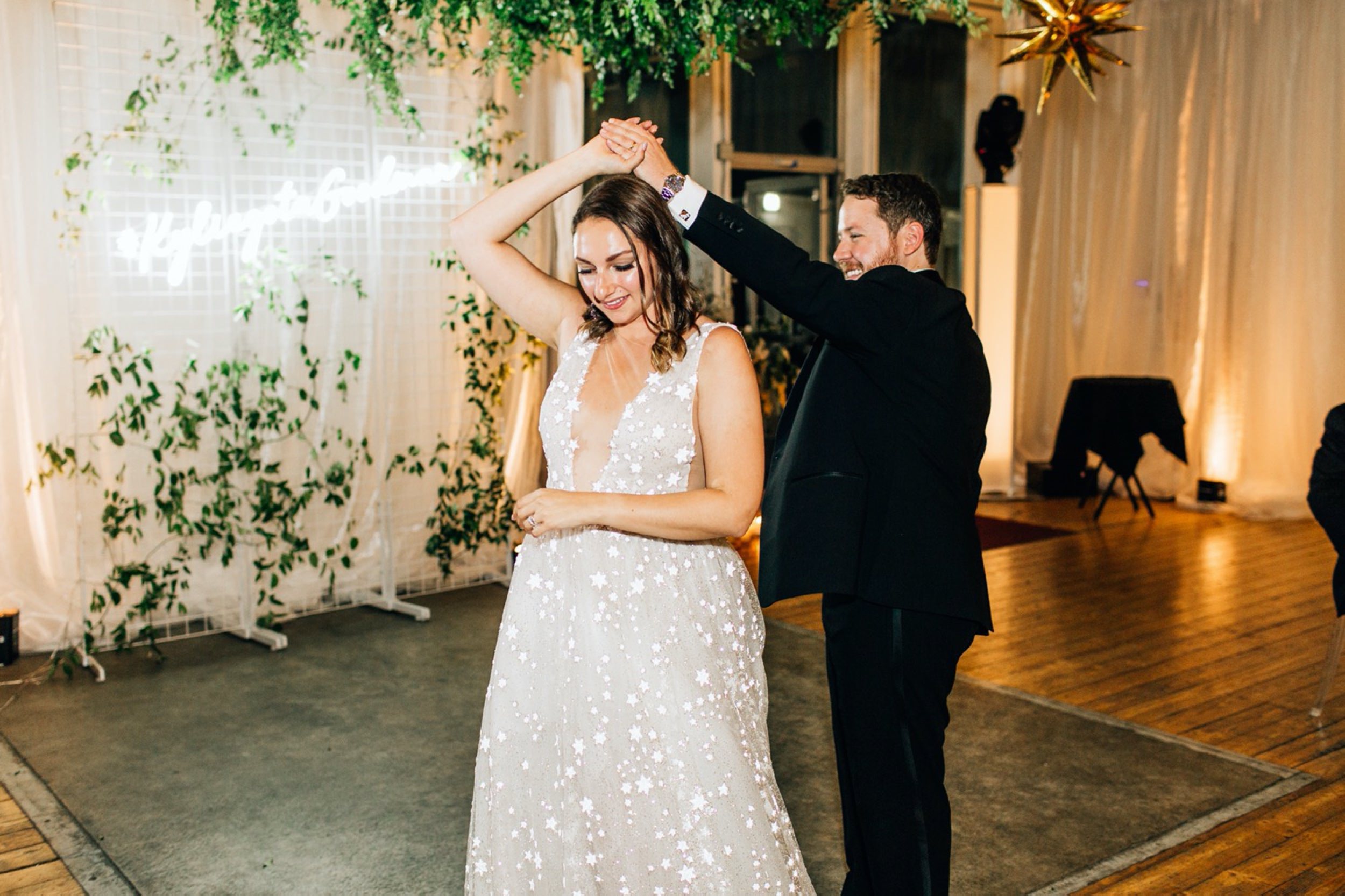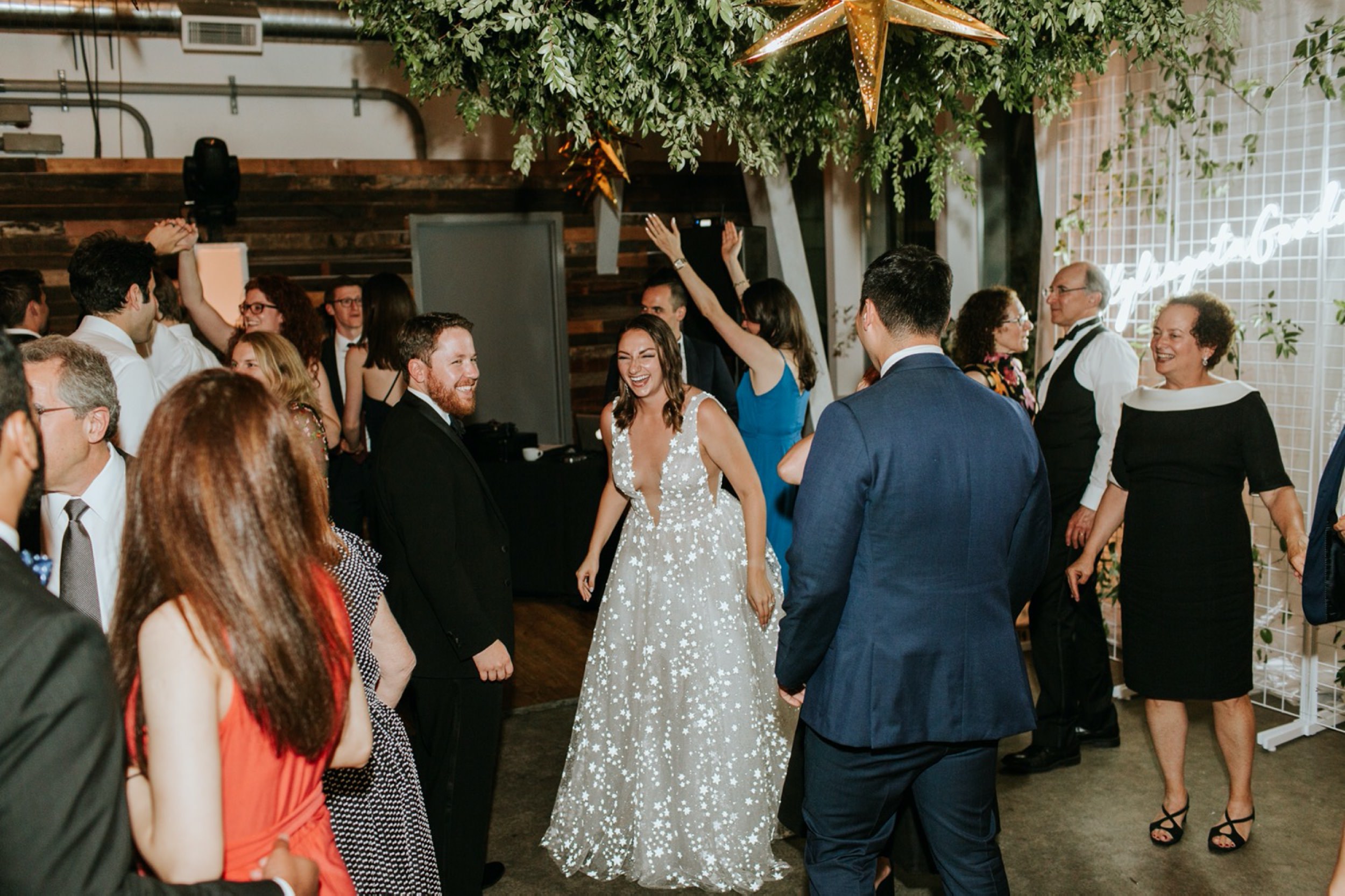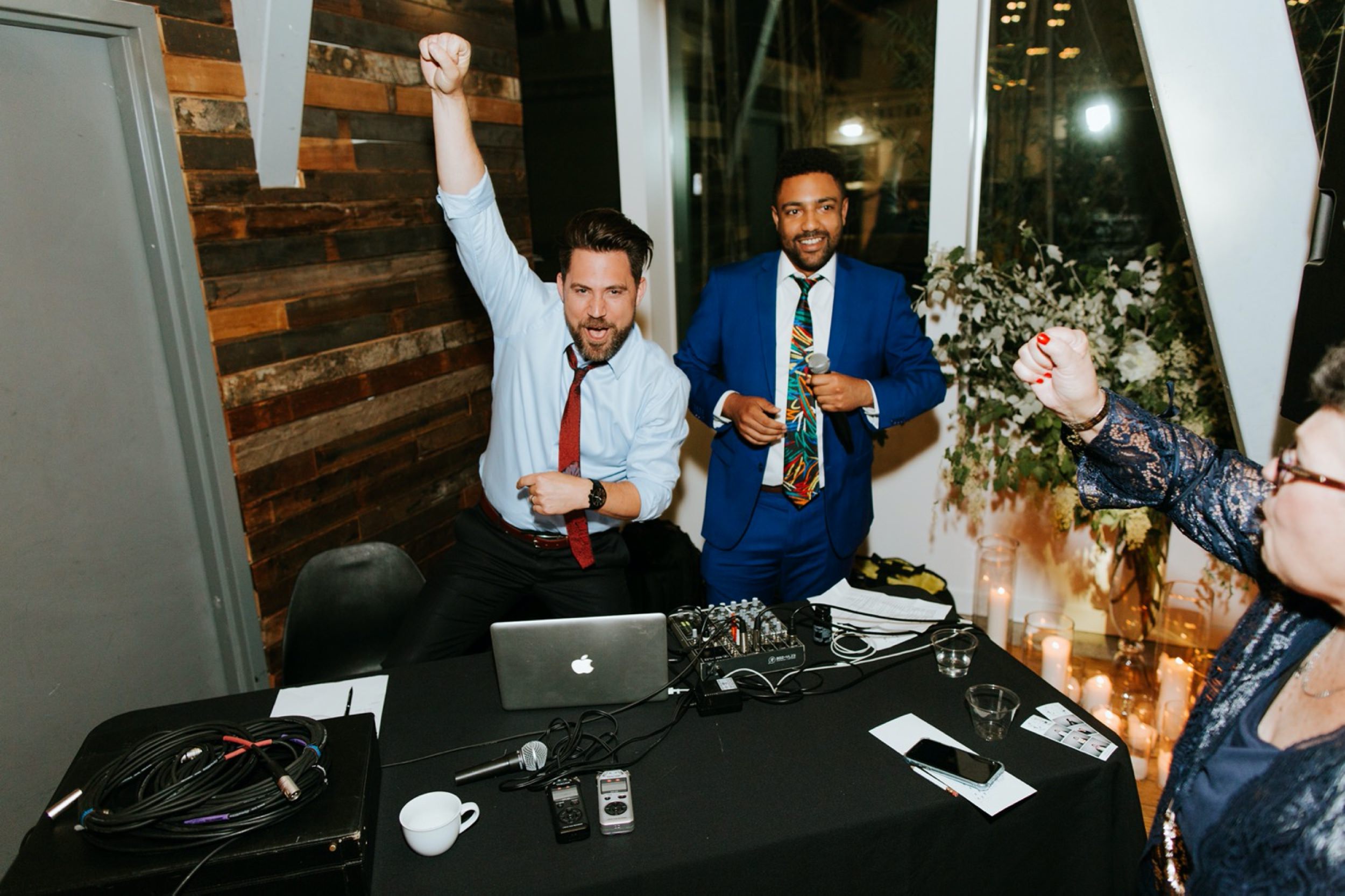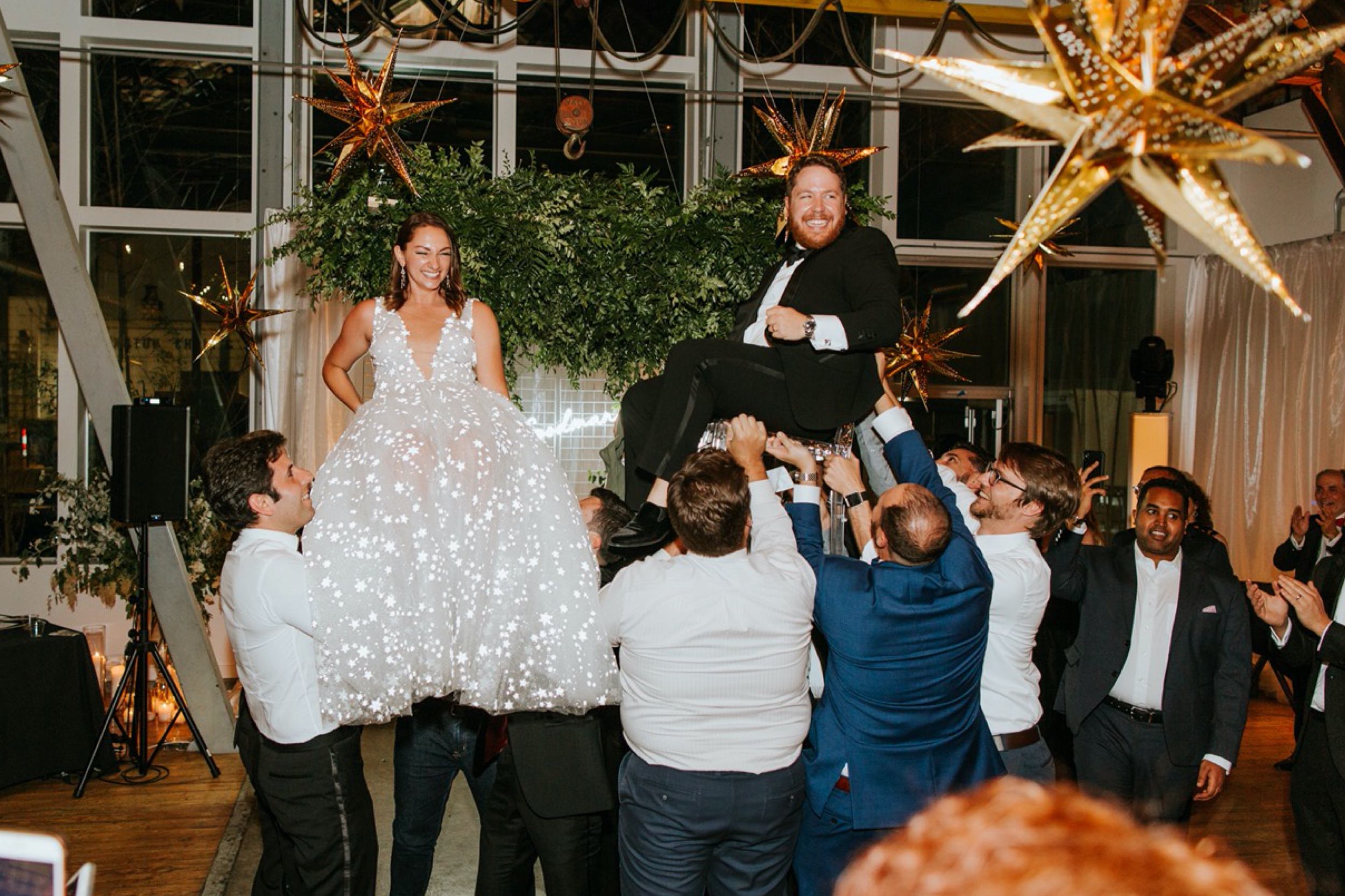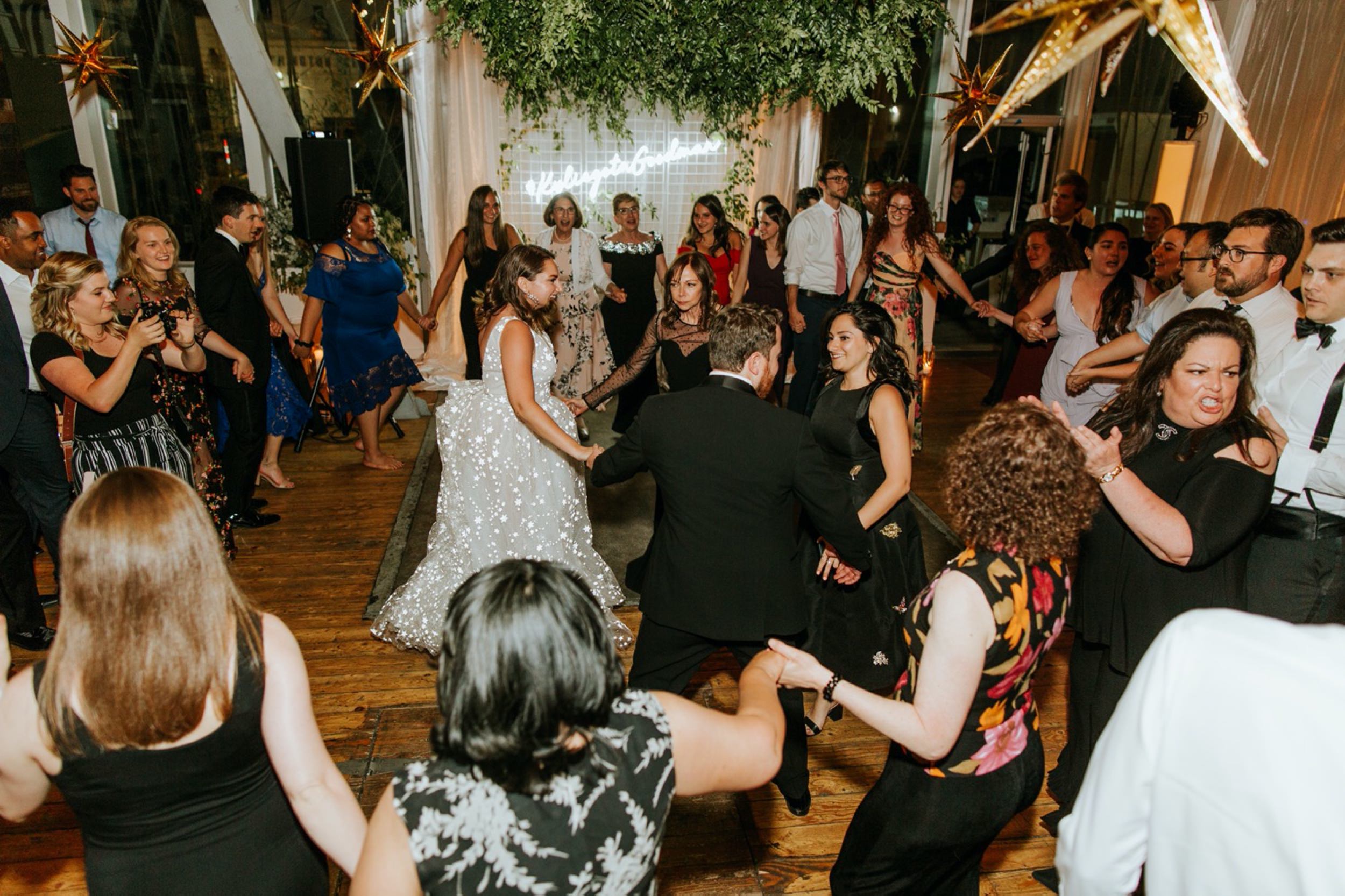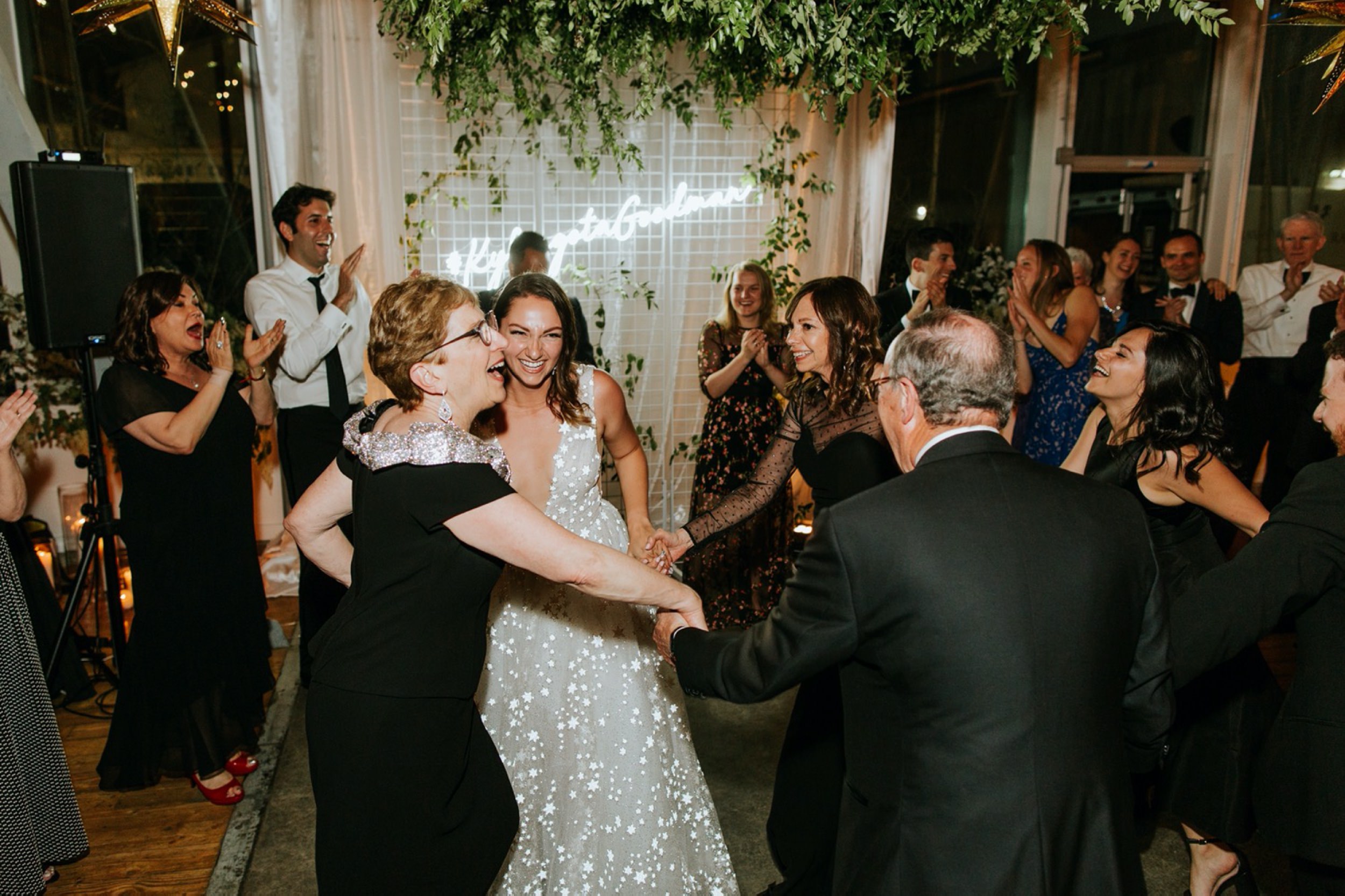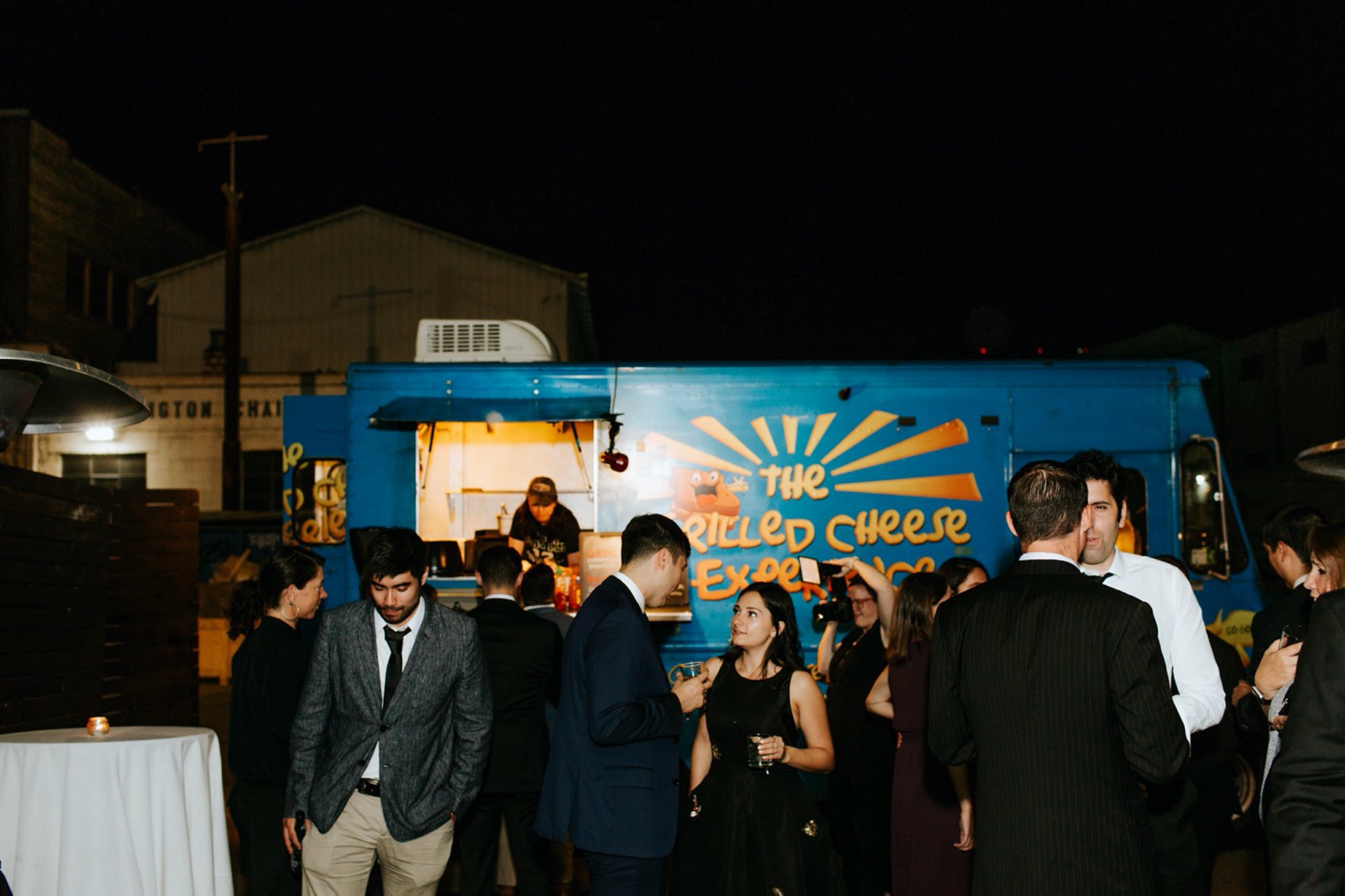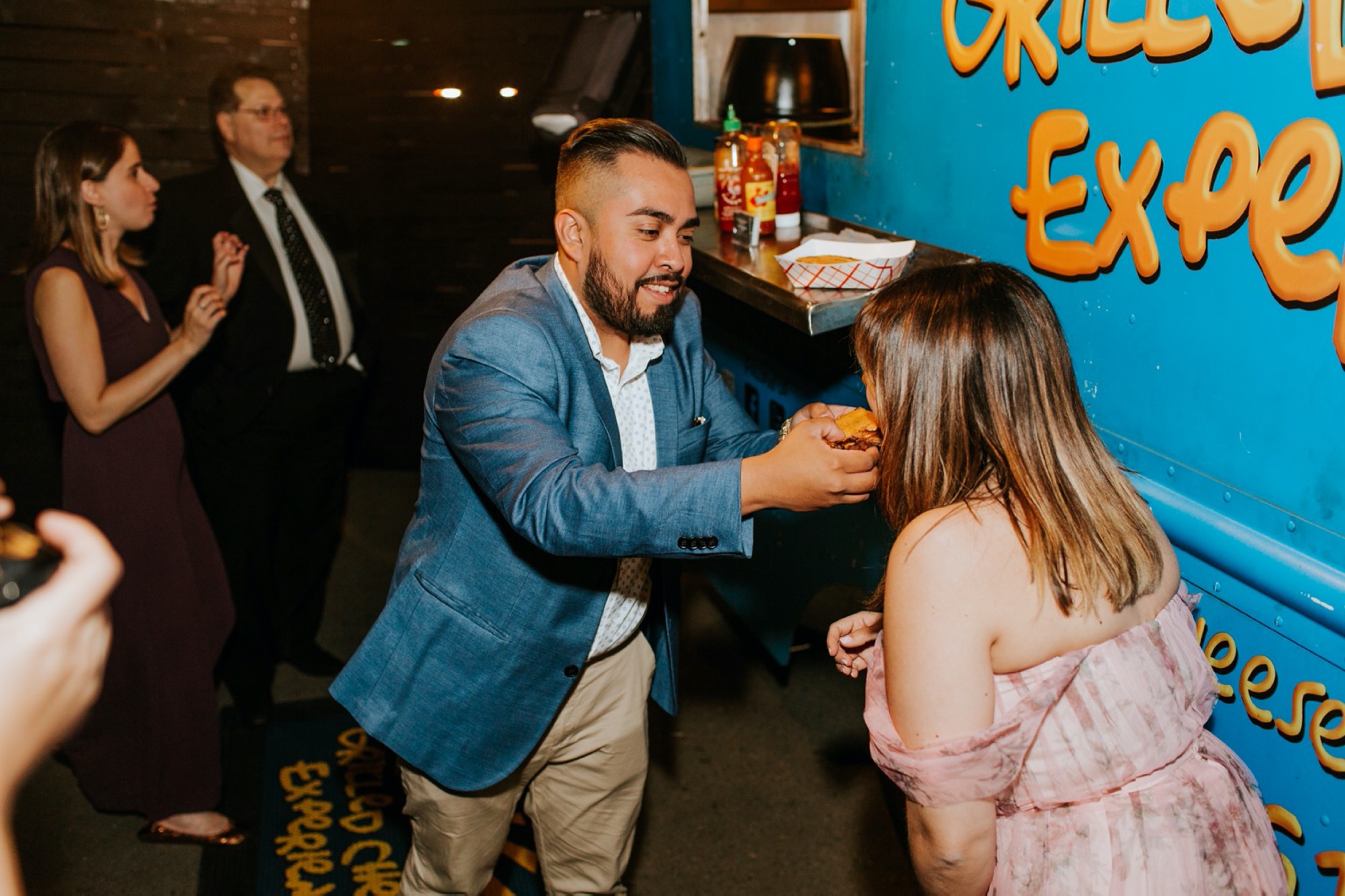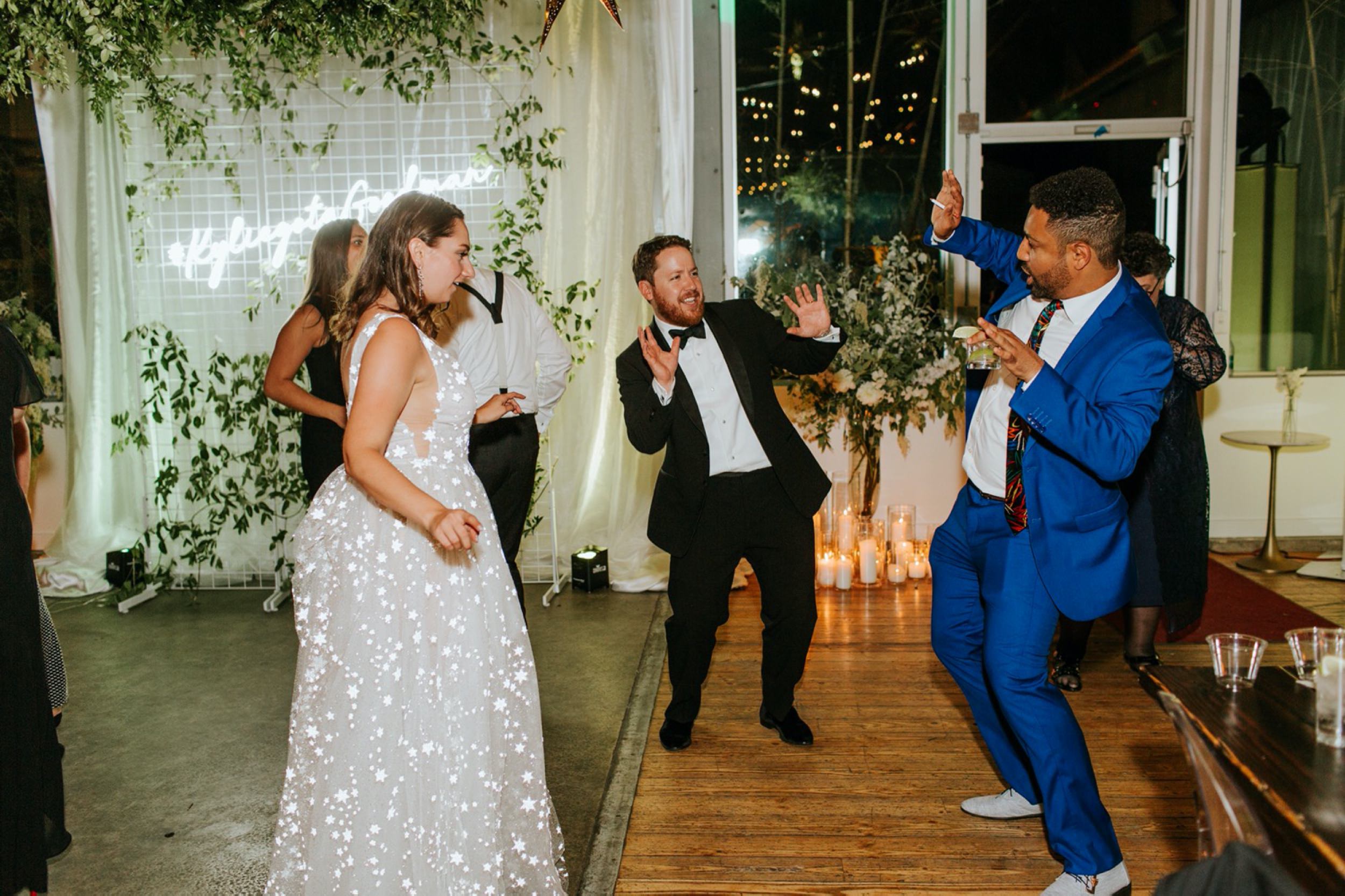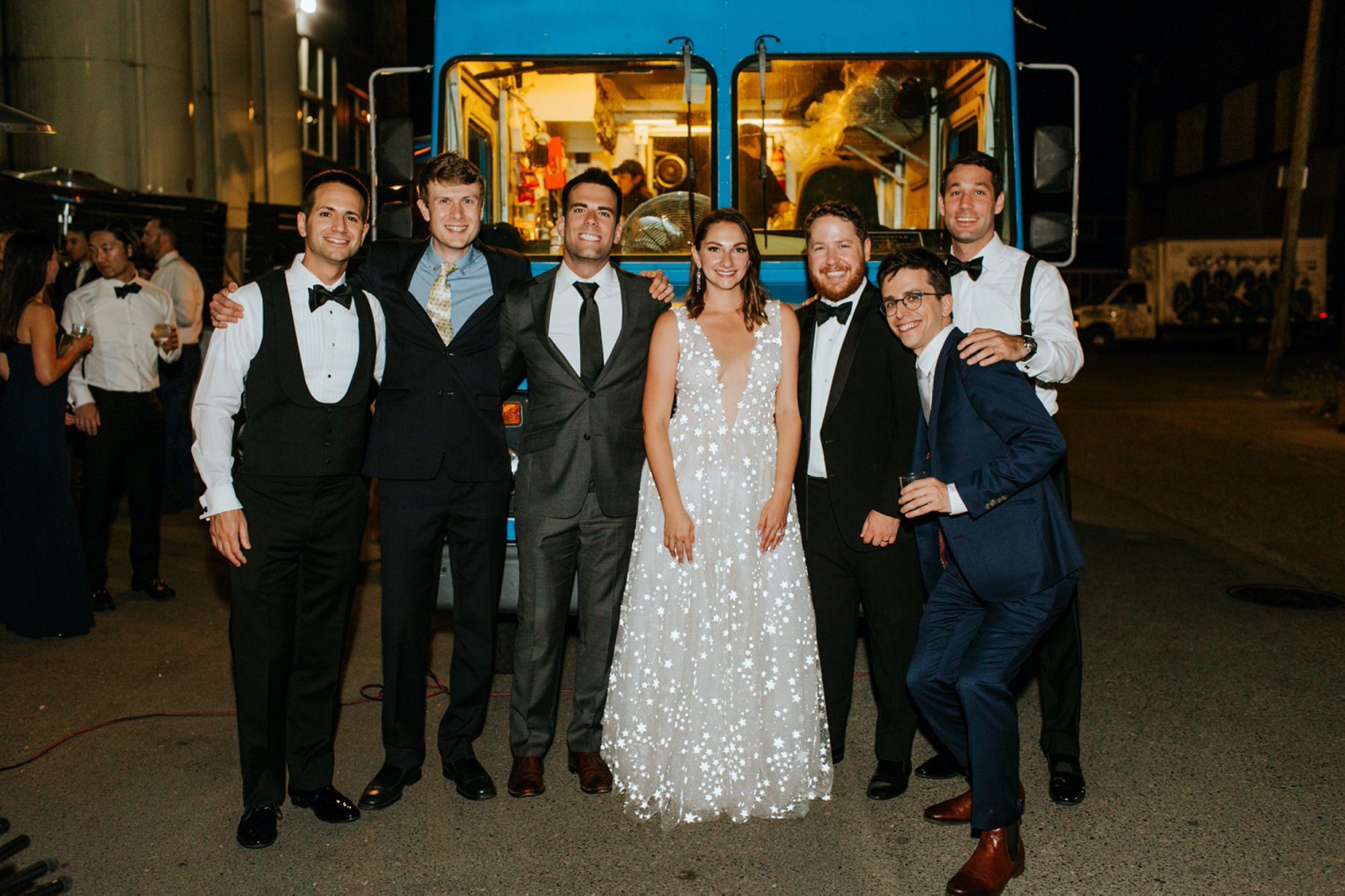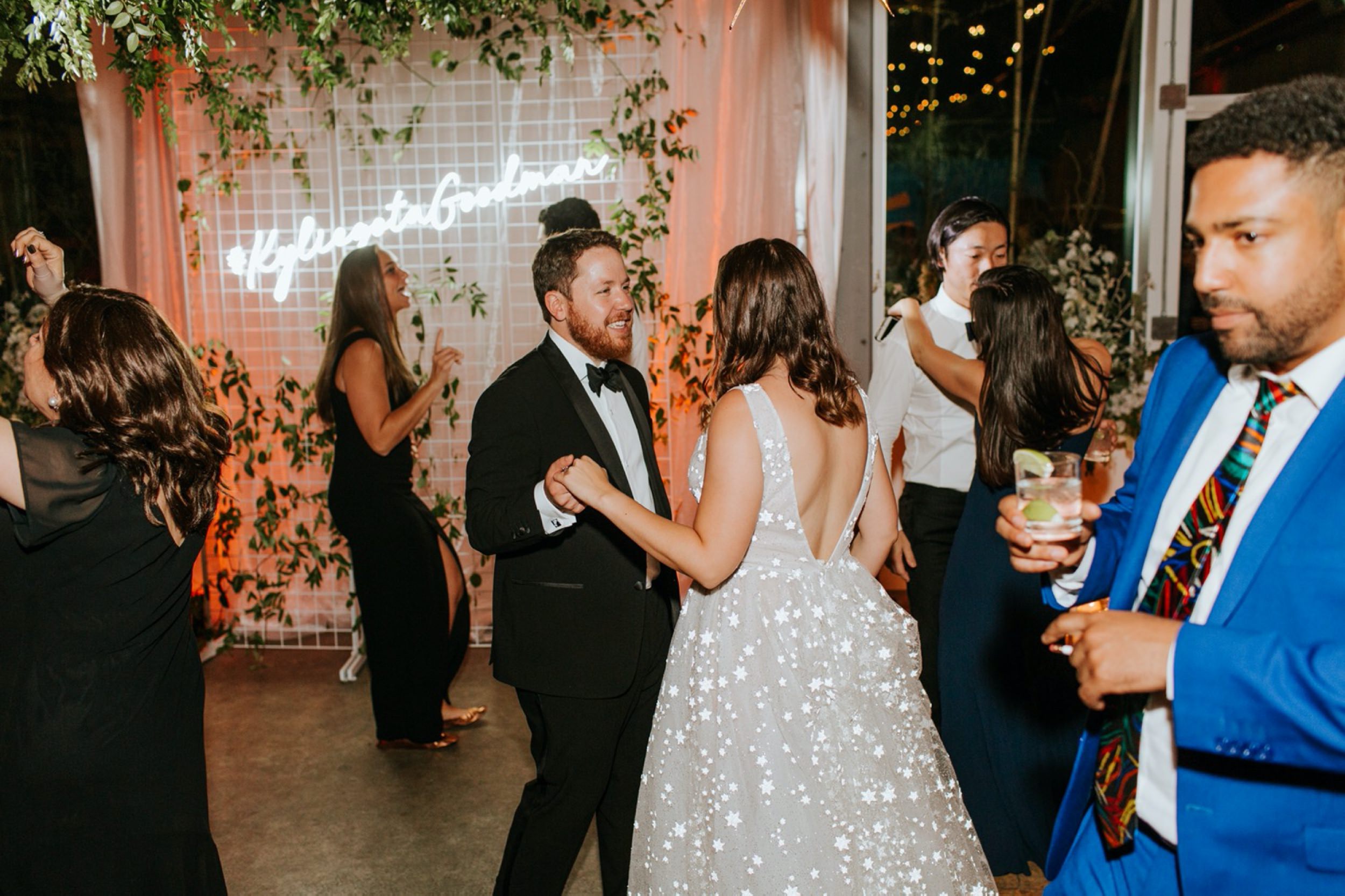 I'm back on the blogging train and so ready to share of my wedding highlights from 2019 before this year's wedding season begins! I have so many favorites from so many of last year's celebrations that I'm finding it hard to decide what to share first. But Eric and Kylie's urban Seattle wedding was one of my top picks because of the impeccable design, the attention to detail across the board, the industrial venue, and the beautiful sunshine that we don't always get in Seattle! So here we go!
Kylie and Eric are both Seattle transplants, so most of their 300+ guests and family members came from out of town, which made their big day a destination wedding for almost all of the attendees! So with that in mind, they really wanted to show off the beauty of Seattle and opted for a modern meets industrial vibe in the city. Alyssa of Elle and James Co spent over a year helping them to design the entire day, collect an awesome team of vendors, and then completely set everything up the day of and keep things running smoothly. Alyssa is a major rock star event coordinator. Another huge element of Kylie and Eric's wedding were the florals. Gather Design Company created some incredible installs that hung from the ceiling as well as soooooo many other centerpieces, a huppah, and much more. These two teams really nailed the vision of the day and it was so much fun getting to photograph their hard work.
One element that I really want to mention is how well Kylie and Eric incorporated their color palette throughout the day. If you couldn't tell, their colors were a forest green and whites with cream accents. I mean, even Kylie's pajama set and ring box were on theme!! These sorts of attention to detail help to tell a truly artist and cohesive story of the day from start to finish. I was really inspired from the moment I walked into their hotel to the very end of the evening because I felt like I was able to tell a beautiful story of their wedding day in a really pretty way.
There were so many things about Eric and Kylie's Sodo wedding at Metropolist that were unique, but one big one was that they didn't have a wedding party! While I love wedding parties and all of the fun outfits and bouquets, big parties can be hard to transport and even more challenging to wrangle in an urban environment. So because we didn't have a wedding party we had ample time to spend exploring the city streets for bride and groom formal photos that was so classically Seattle. Not to mention, their cute pup Bo joined for a few snaps as well!
All in all, this wedding was a true dream event for any Seattle wedding photographer! I simply can't get over all of the decorative elements and how wonderful of a day it was.
VENDOR LOVE //
Photography: Jenna Bechtholt Photography
Planning, Design & Coordination: Elle and James Co.
Florals: Gather Design Company
Venue: Metropolist
Cocktail Hour Venue: Westland Distillery
Getting Ready Hotel: The Thompson Hotel
Videography: Green Attic Films
Photo Booth: 321 Foto
Catering/Bartending: Ravishing Radish
Appetizers: Boheme Platters
Late Night Bites: The Grilled Cheese Experience
Security: Brainfitted Media
Paper Goods & Signage: Libby Tipton
DJ/Emcee: Brandon Ghorley
Lighting: Dan Humphrey
Live Music: Mat Bekker
Hair and Makeup: Yessie Libby
Rentals: CORT Party Rentals
Specialty Rentals: Classic Vintage Rentals, Happy Hour Bar Rentals, Prop Gallery