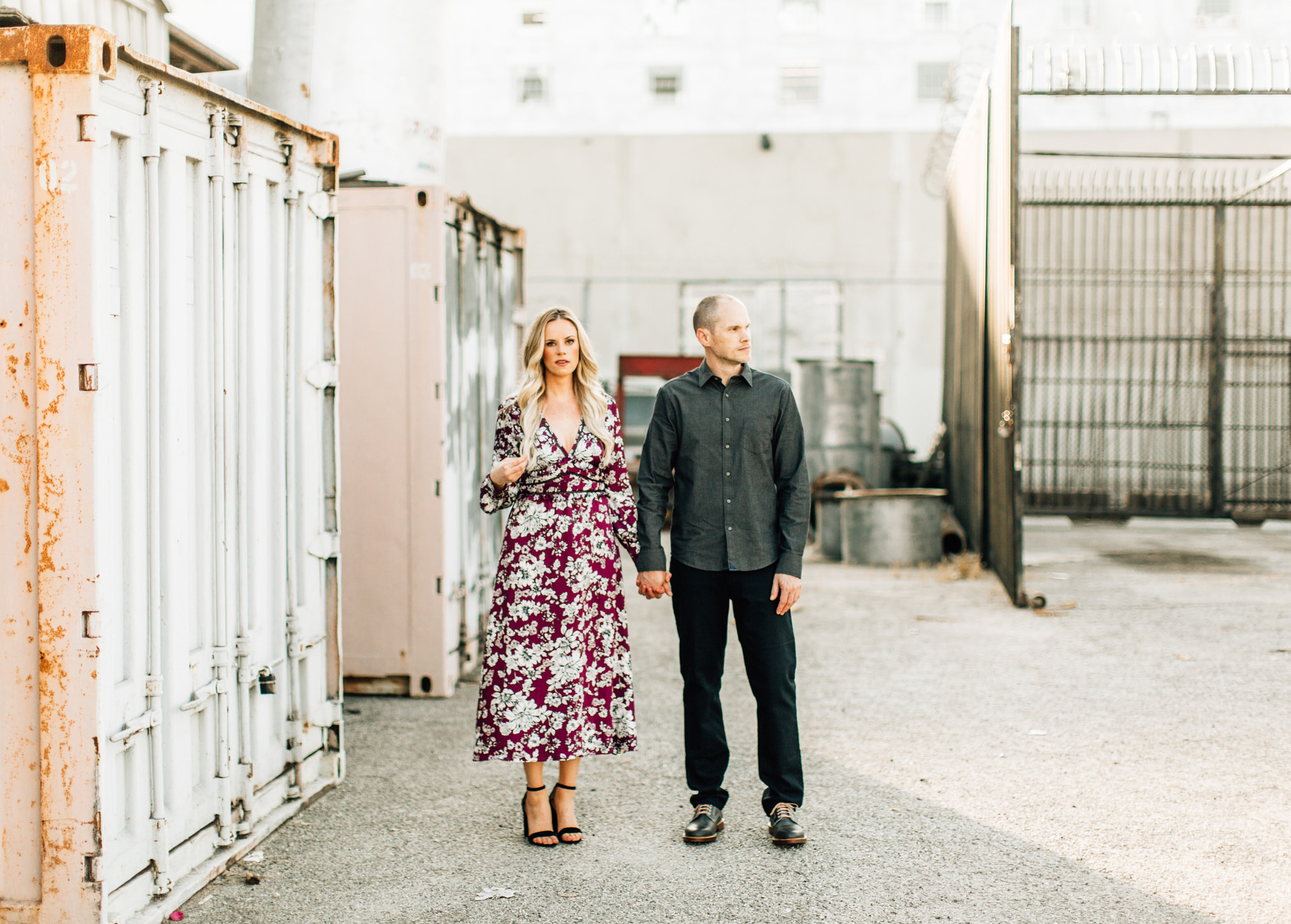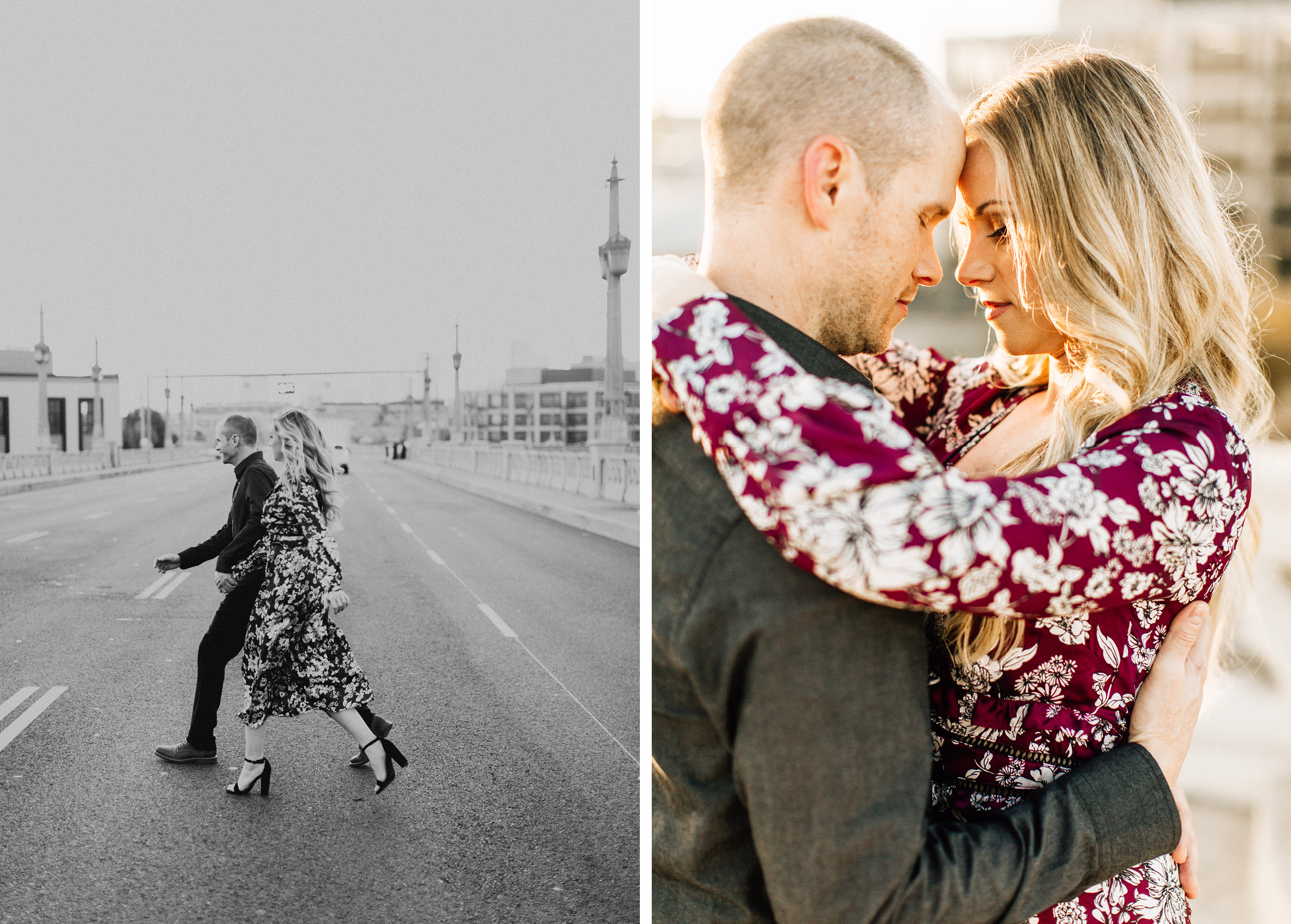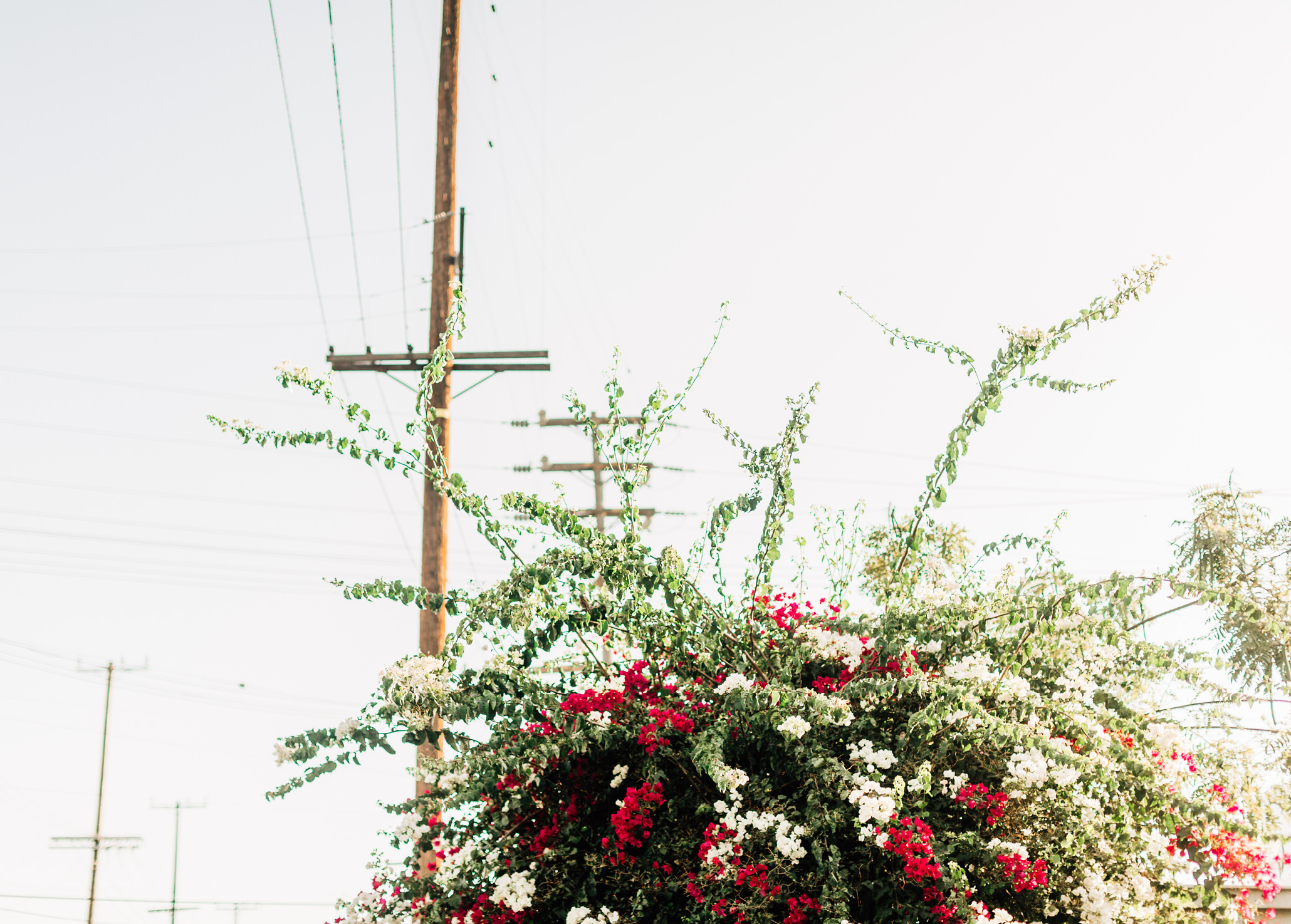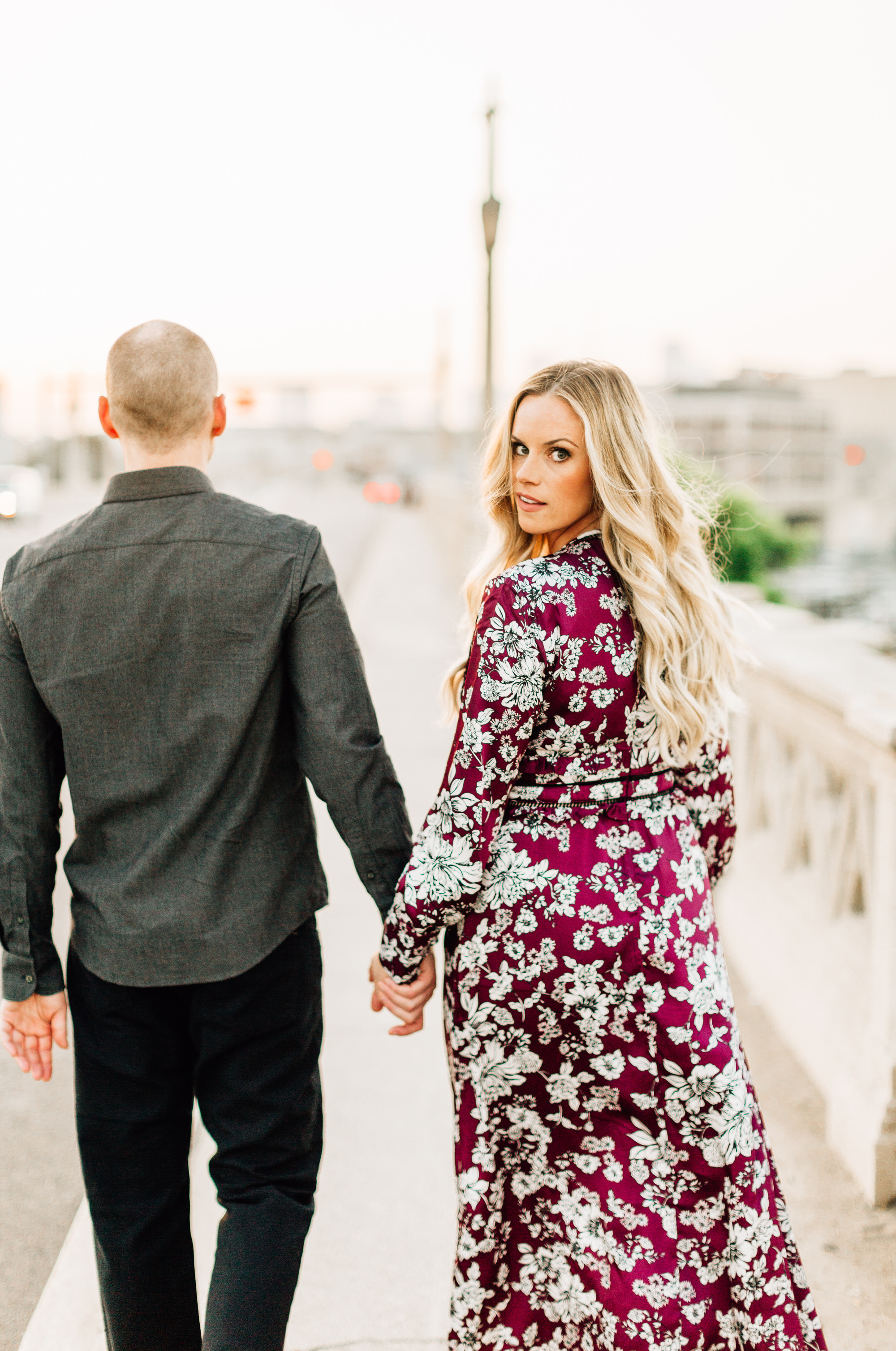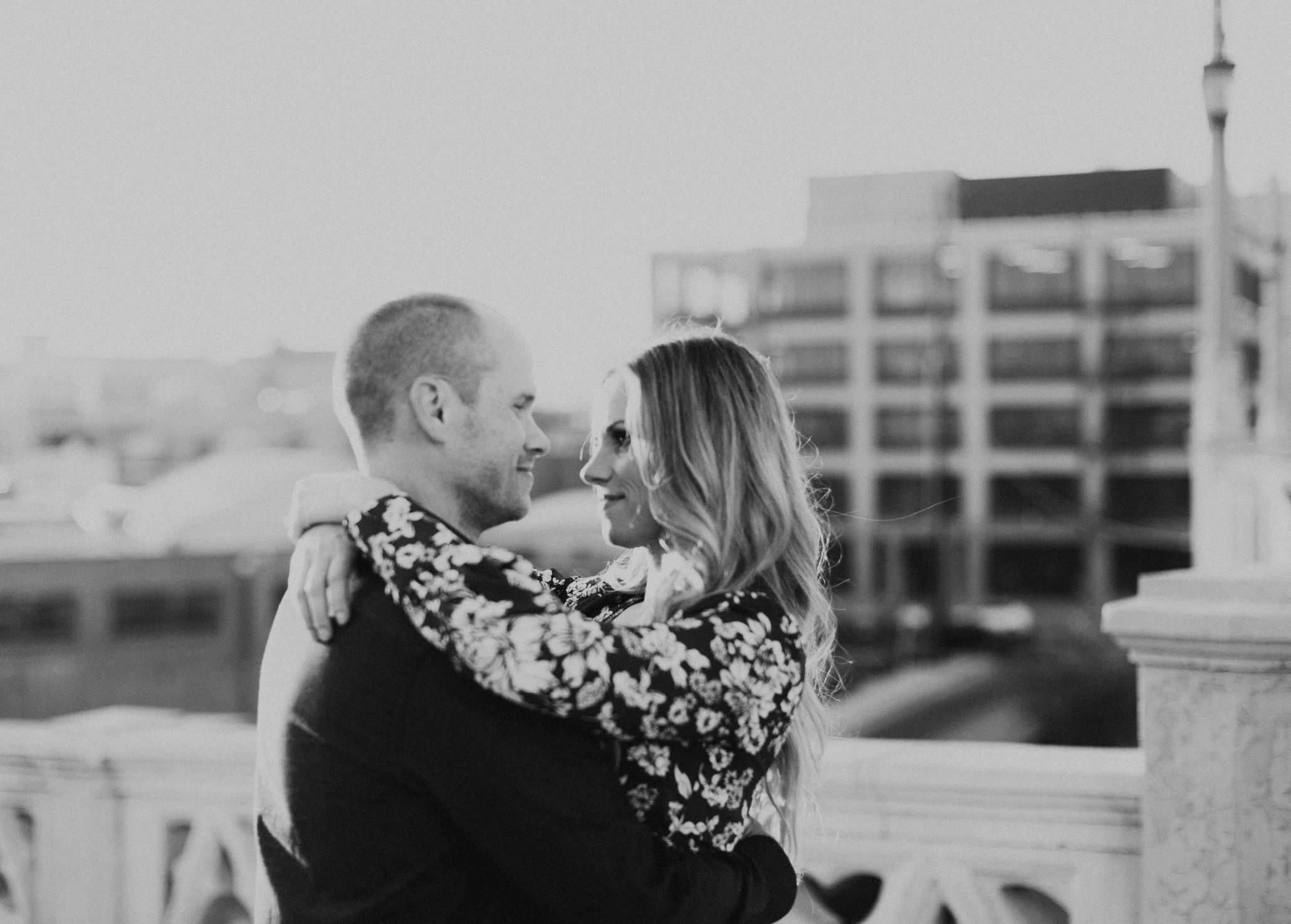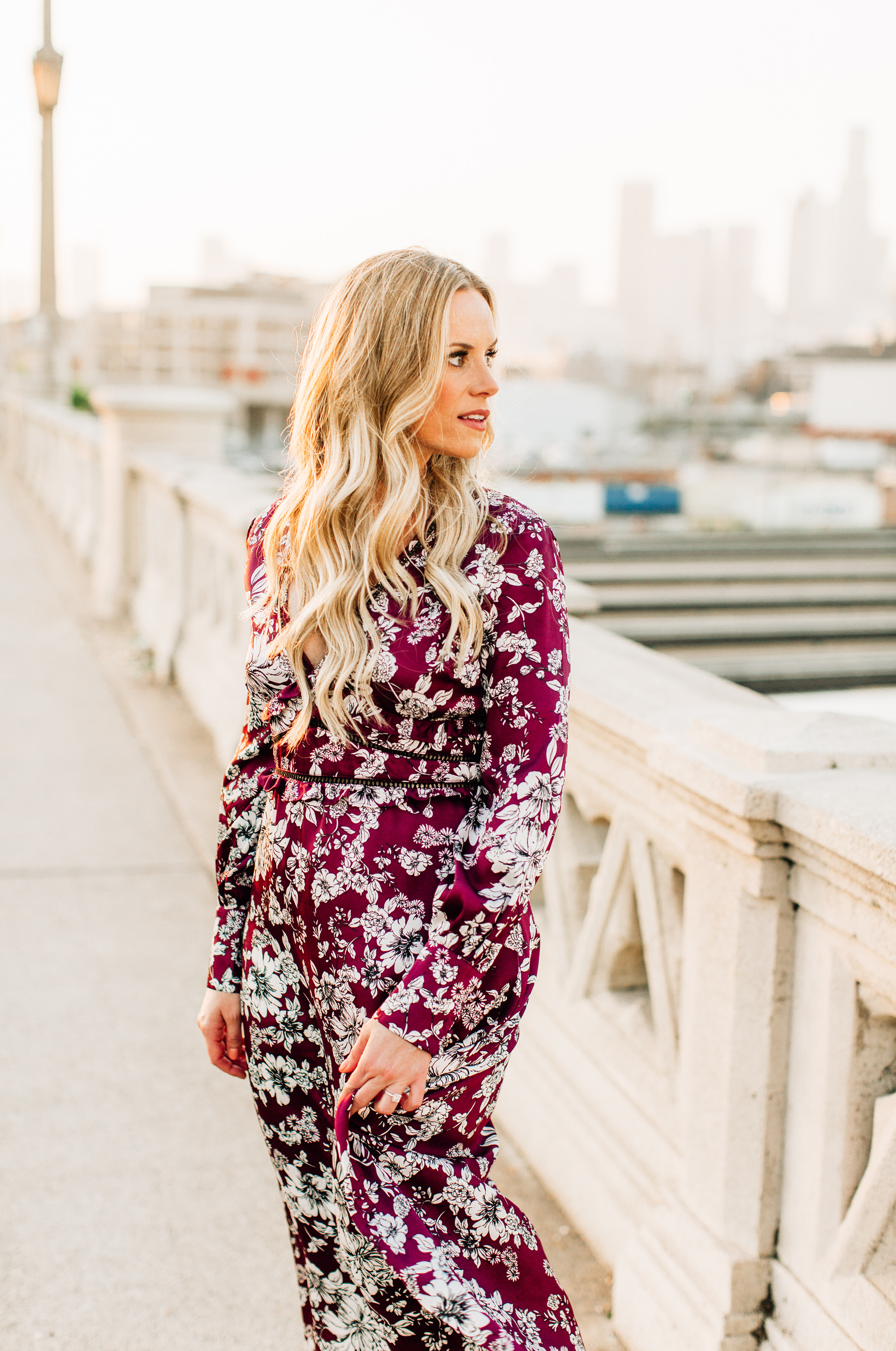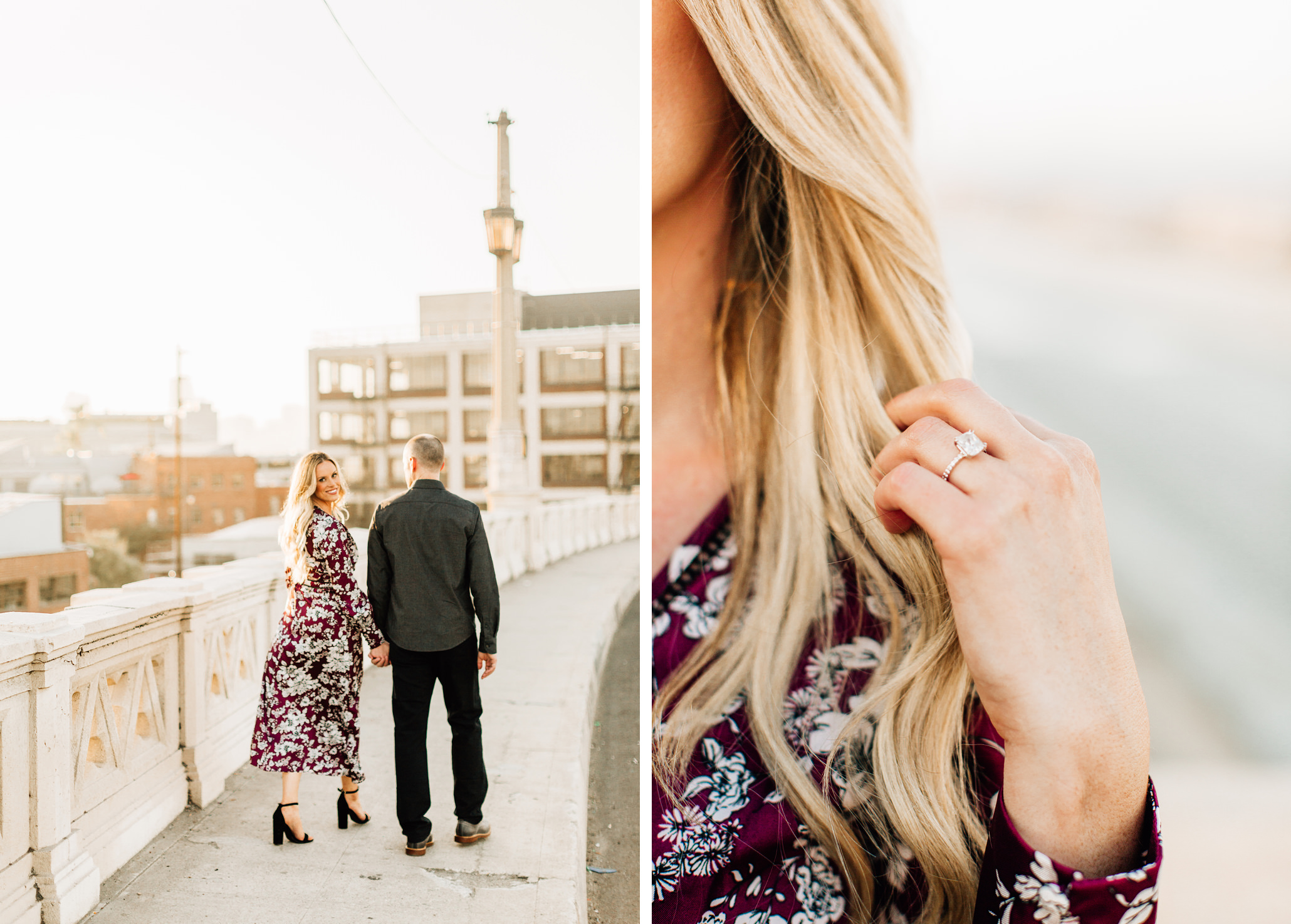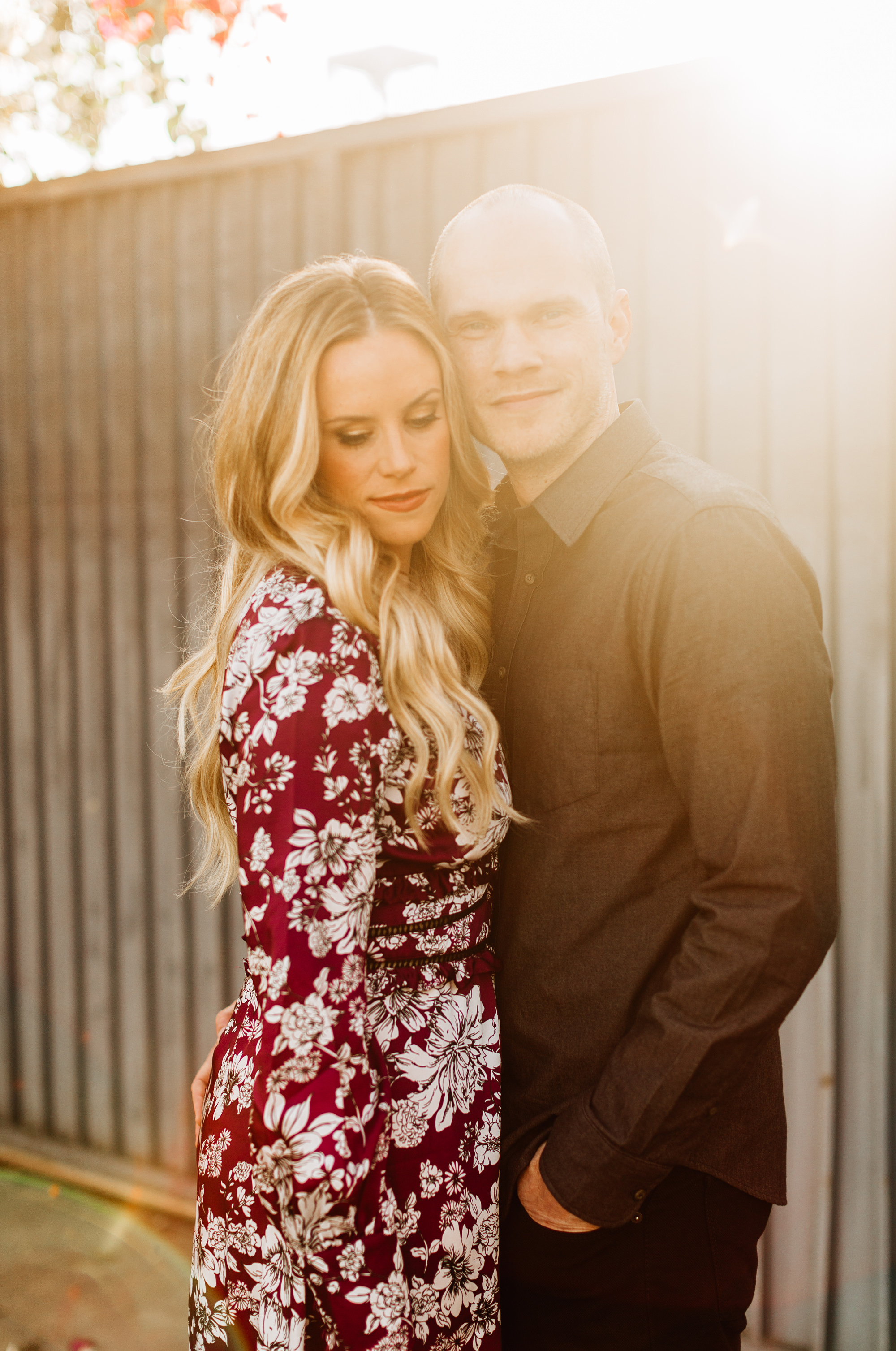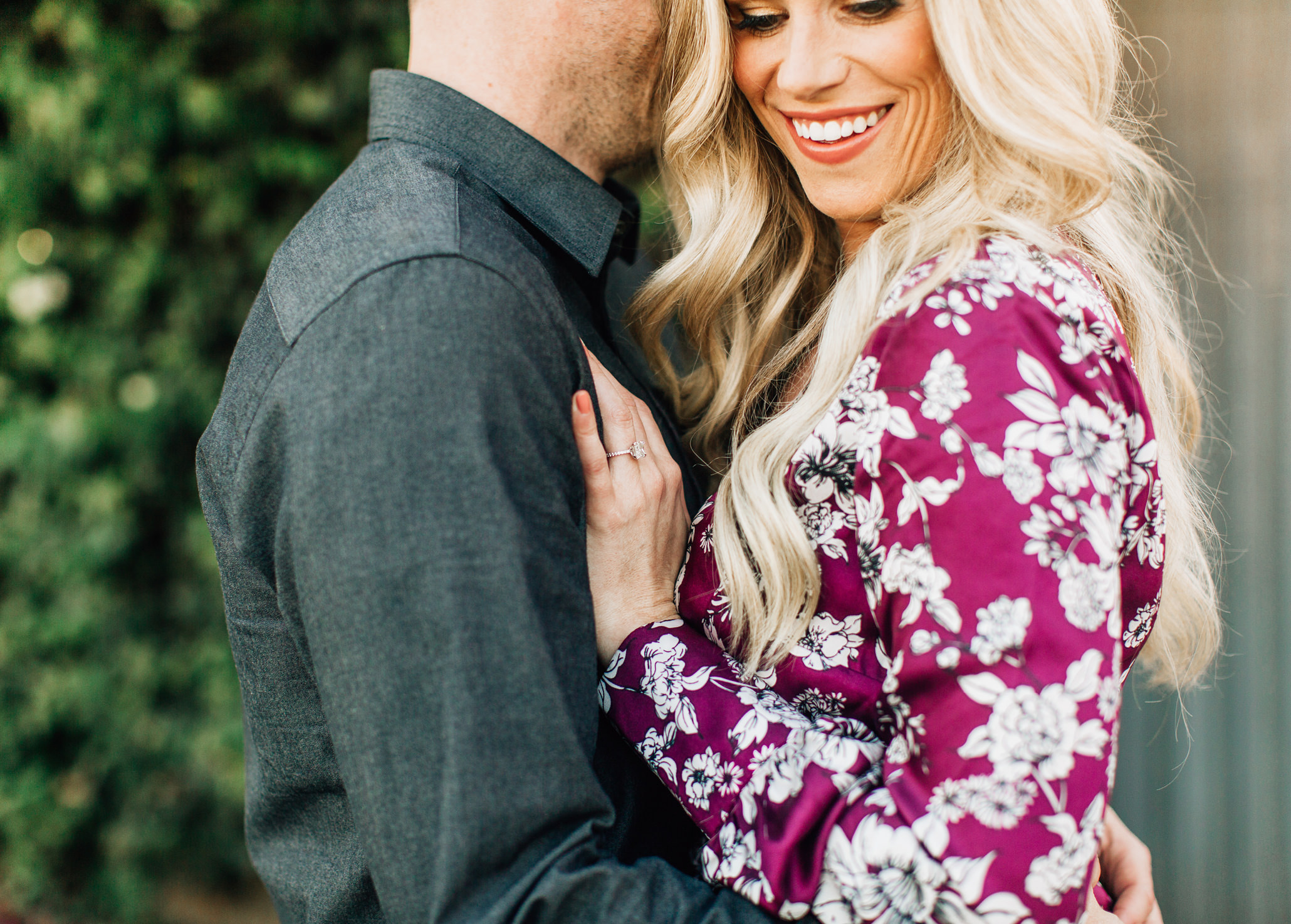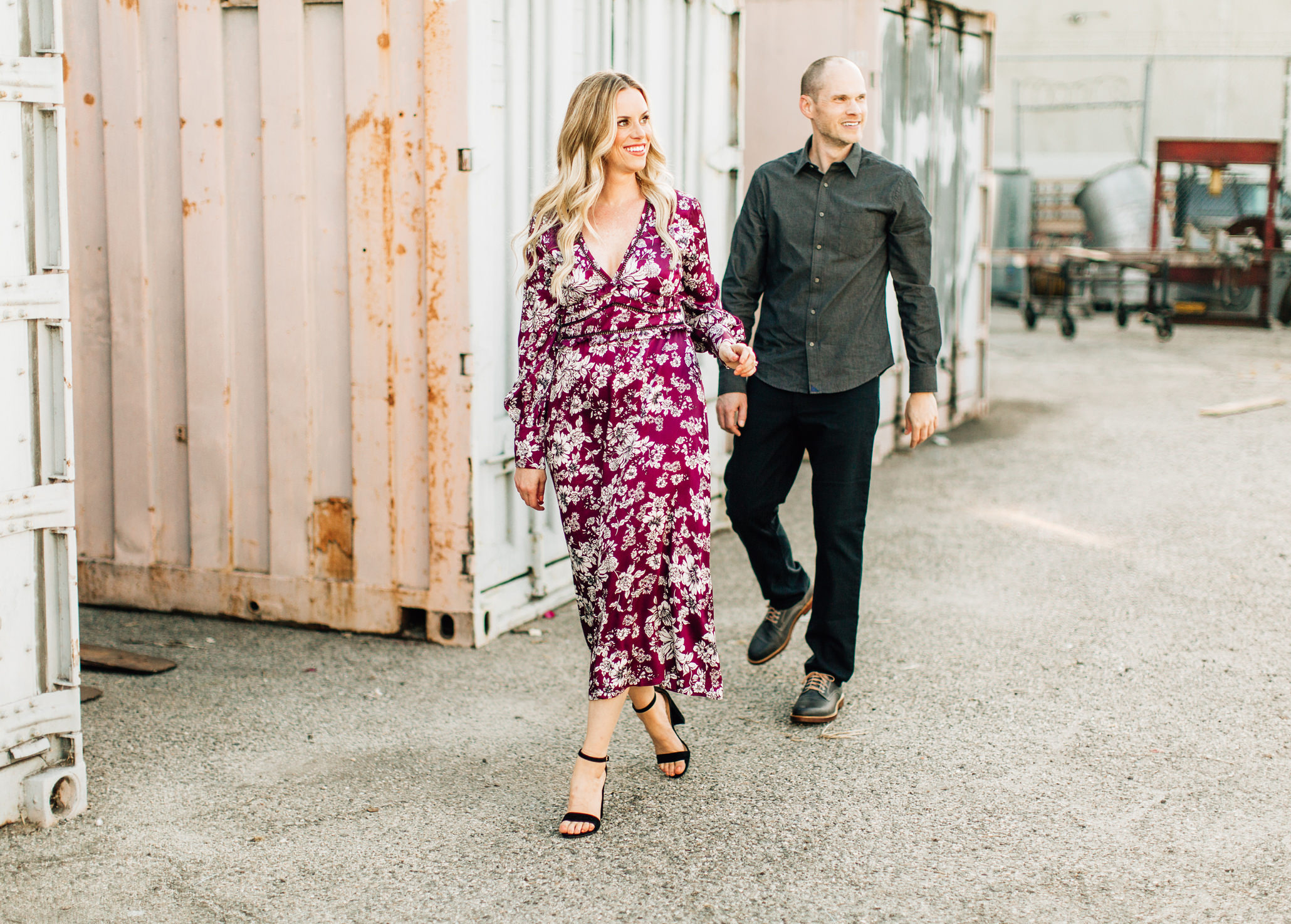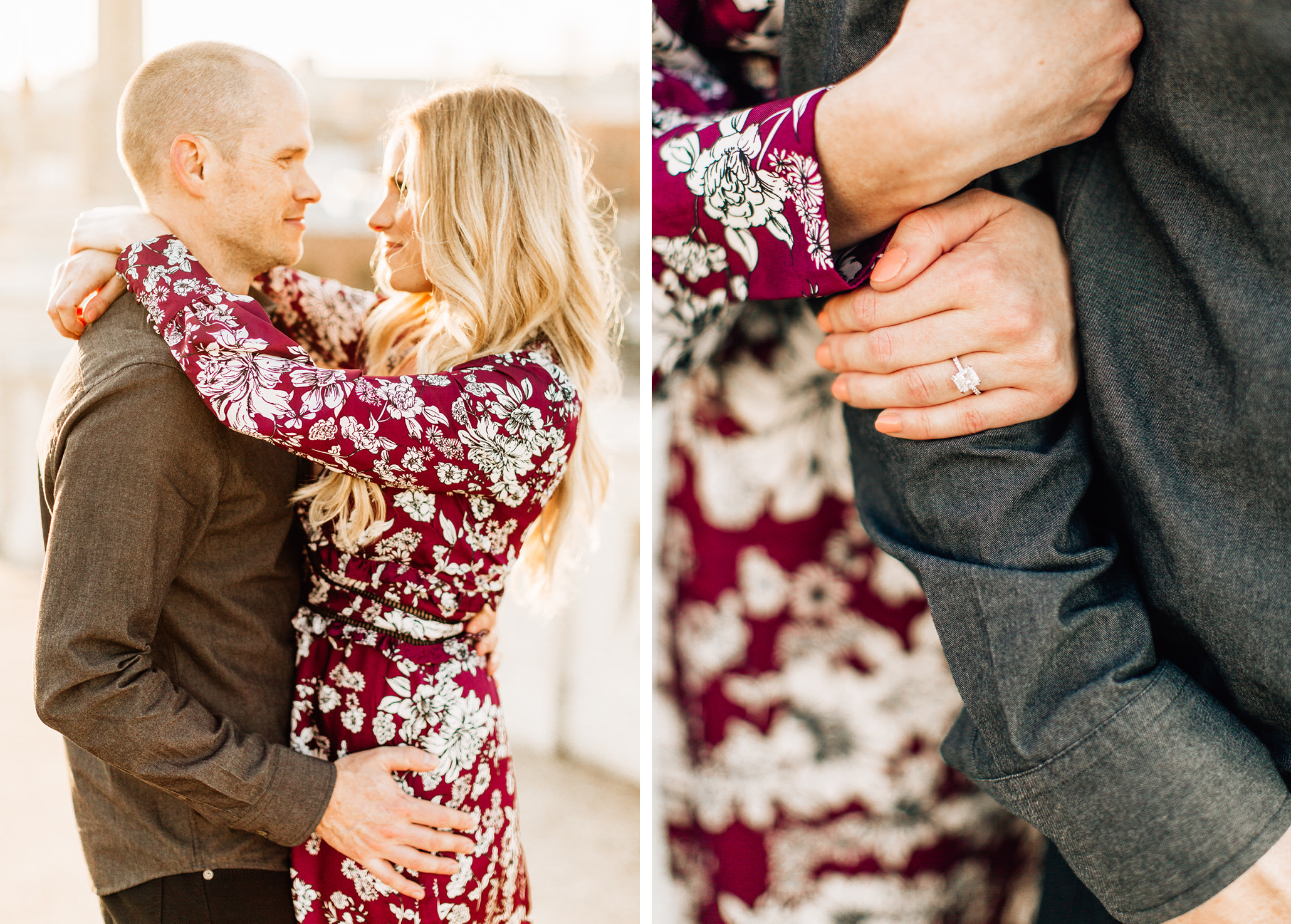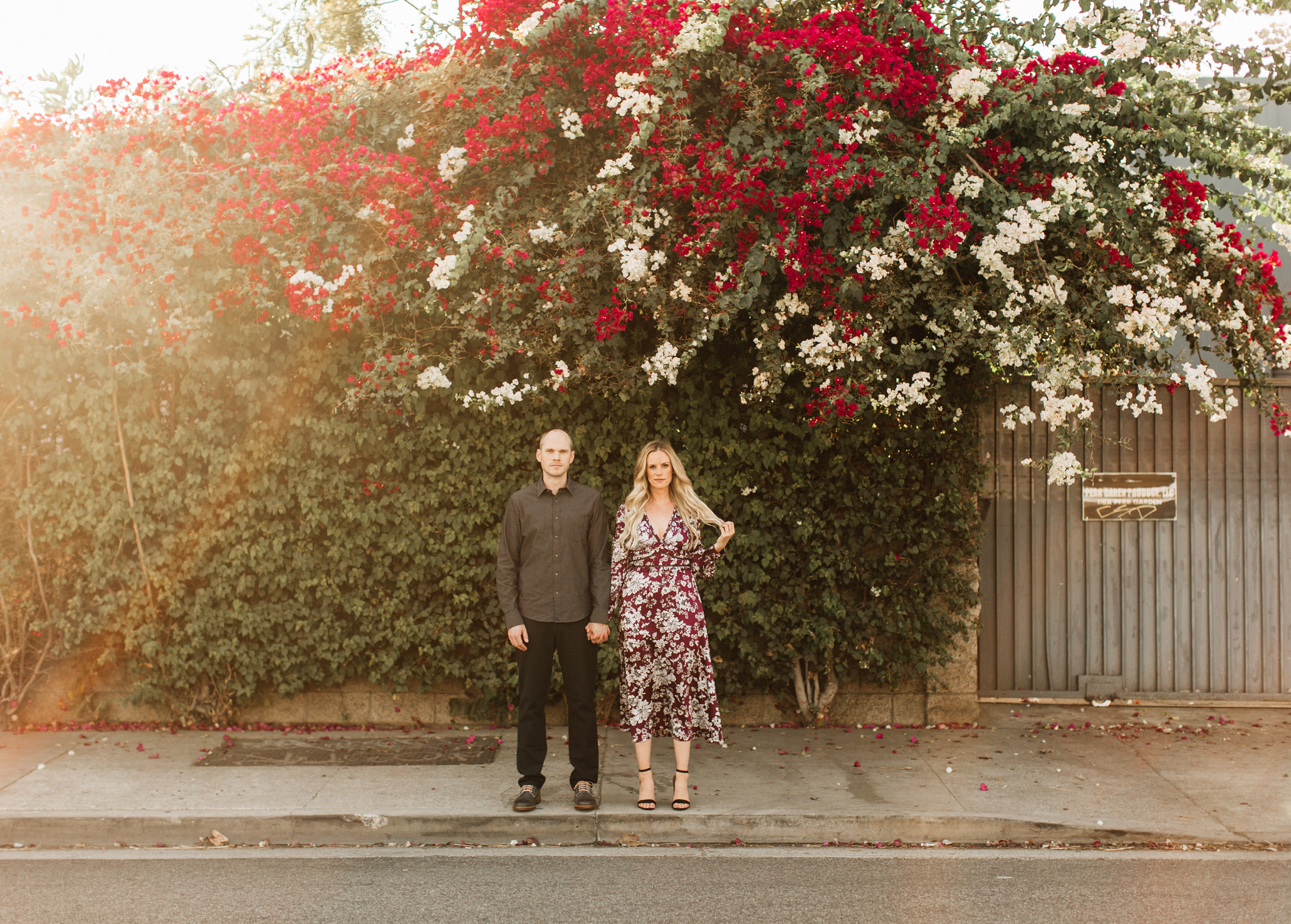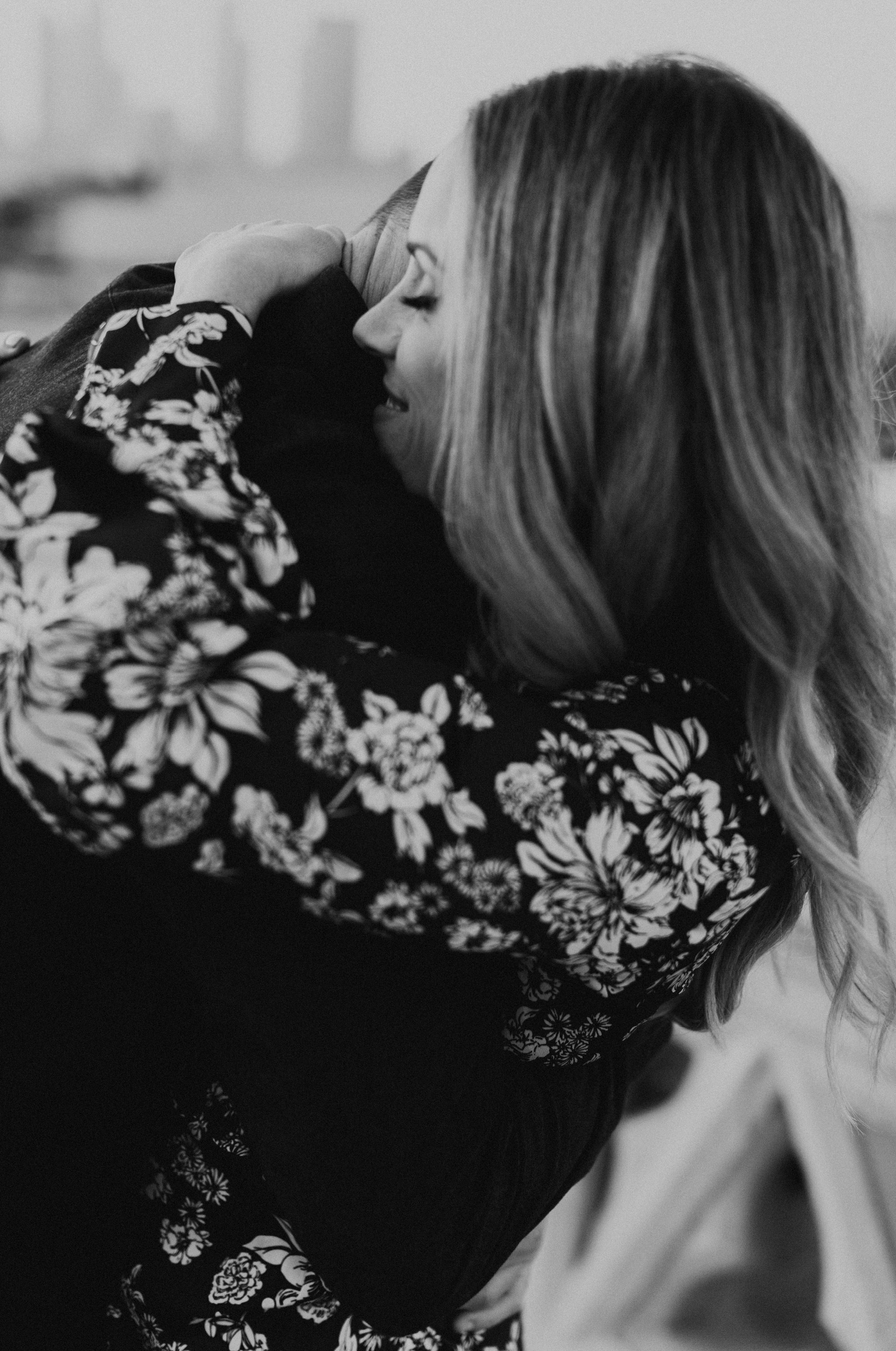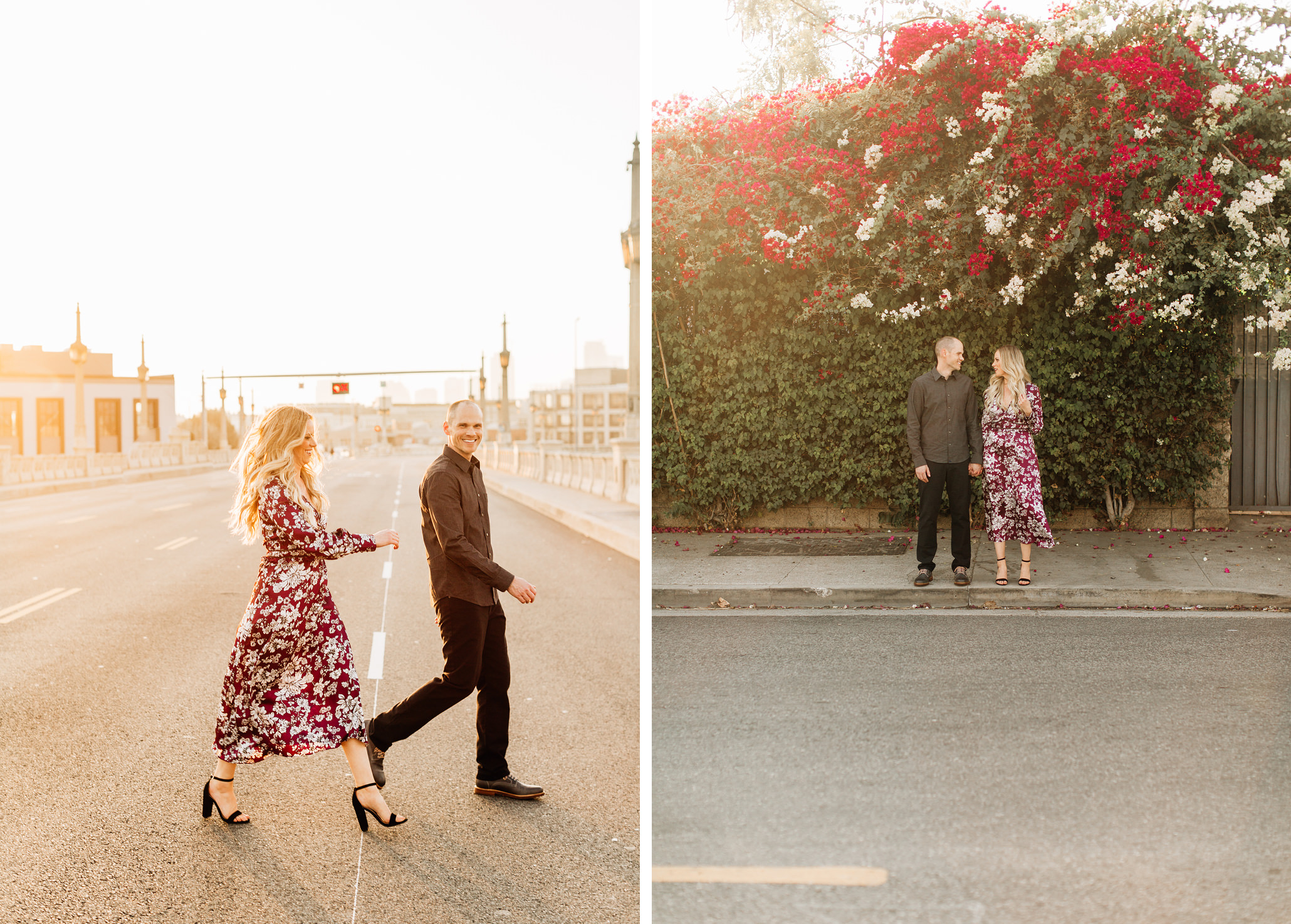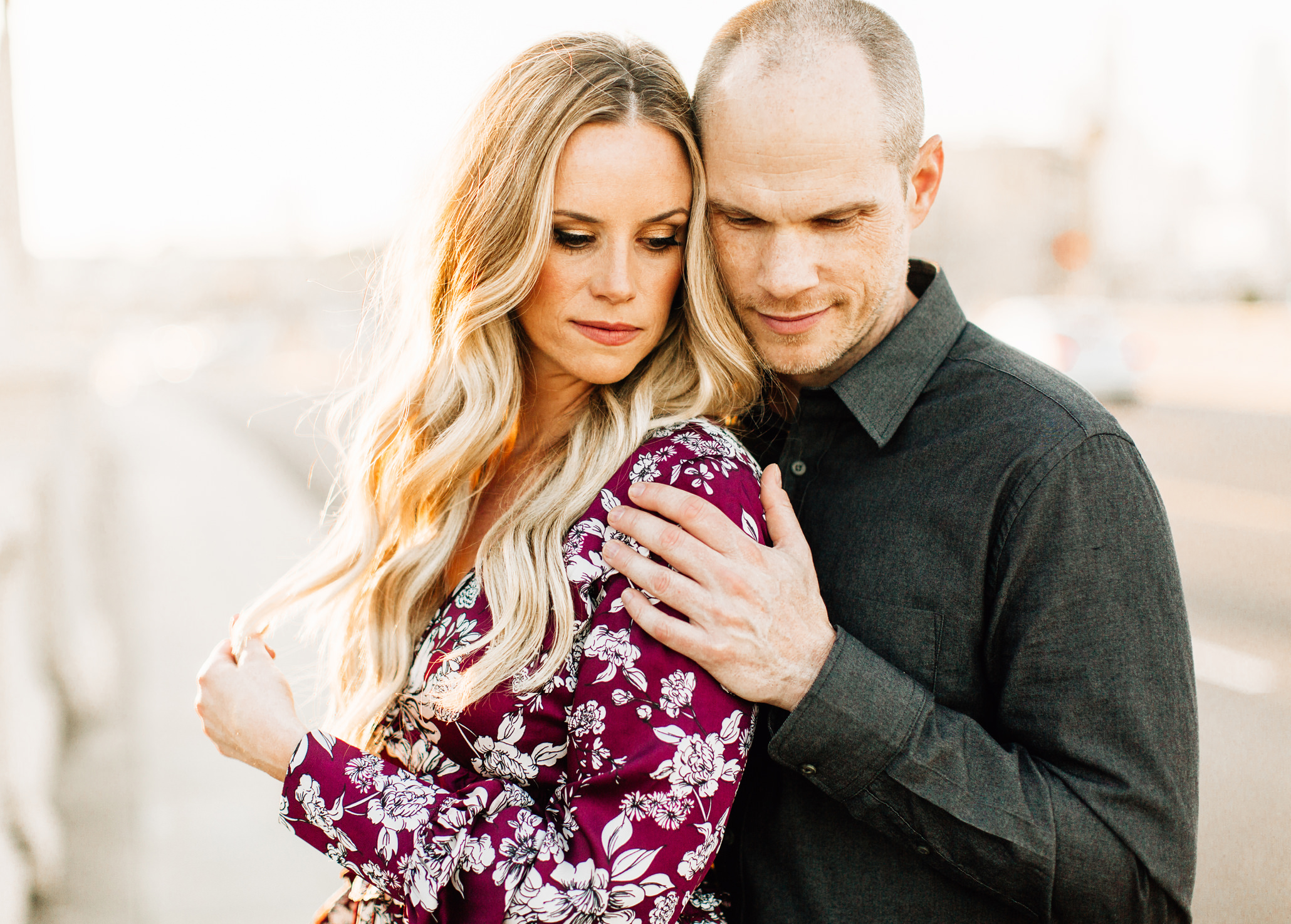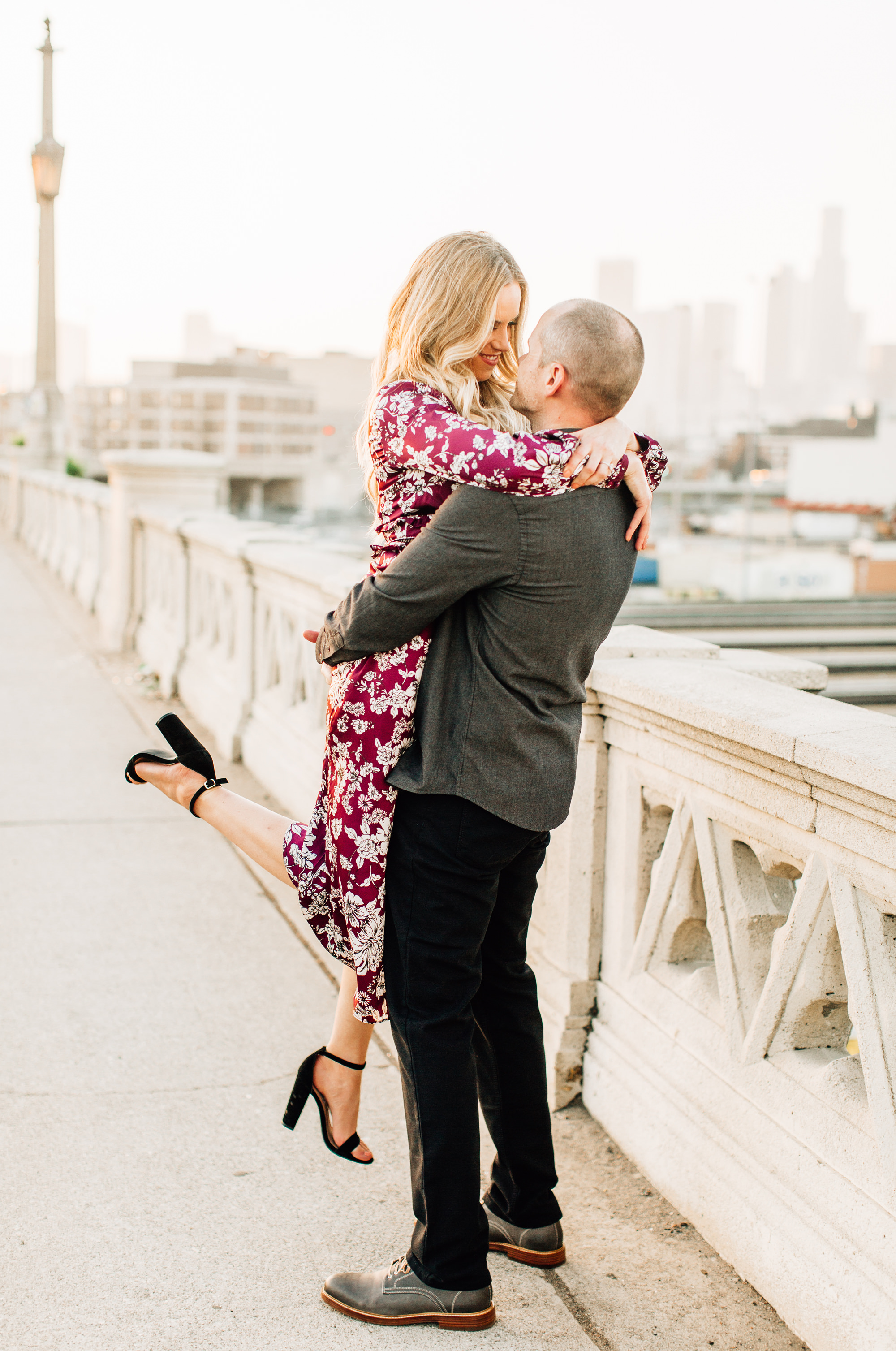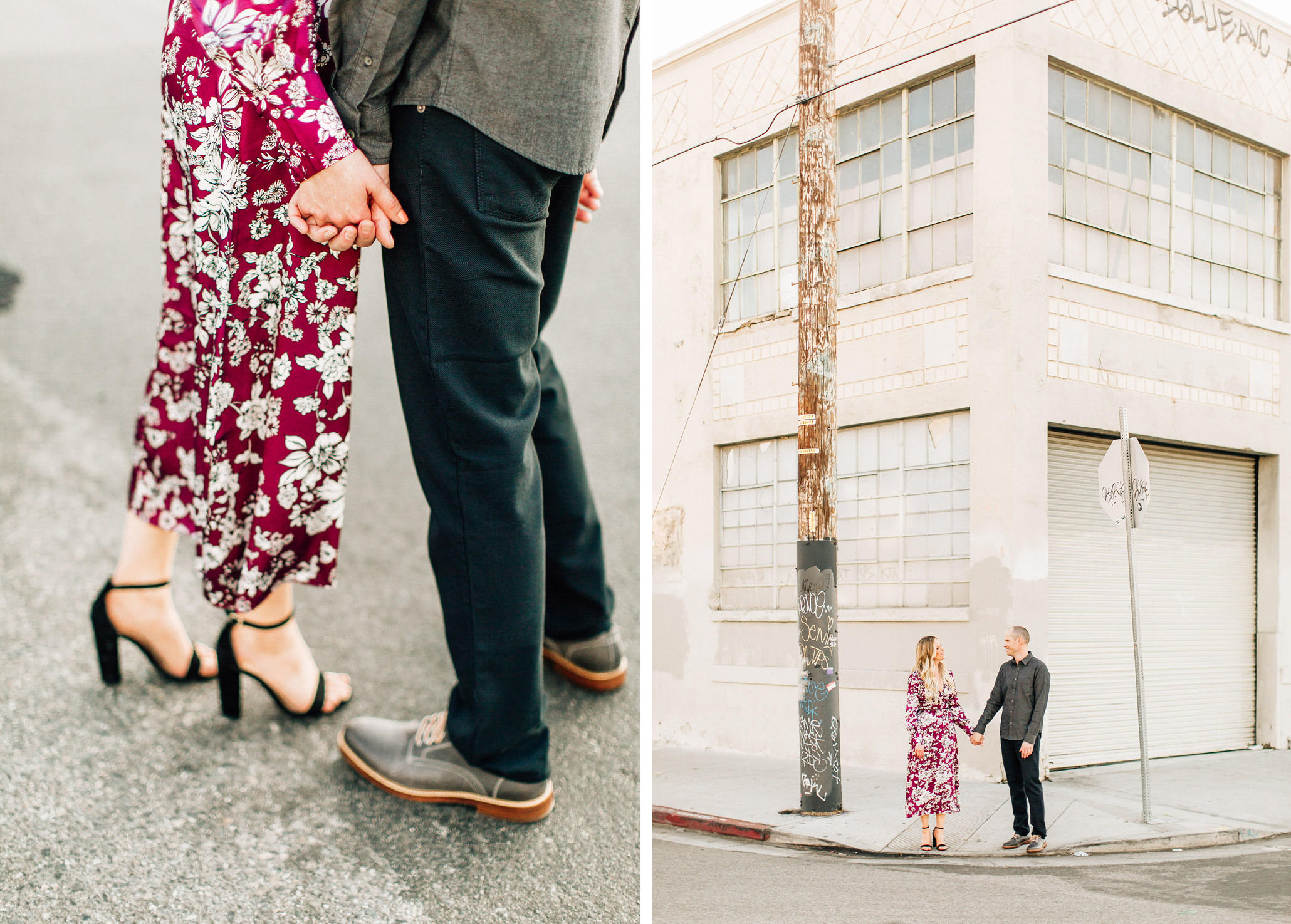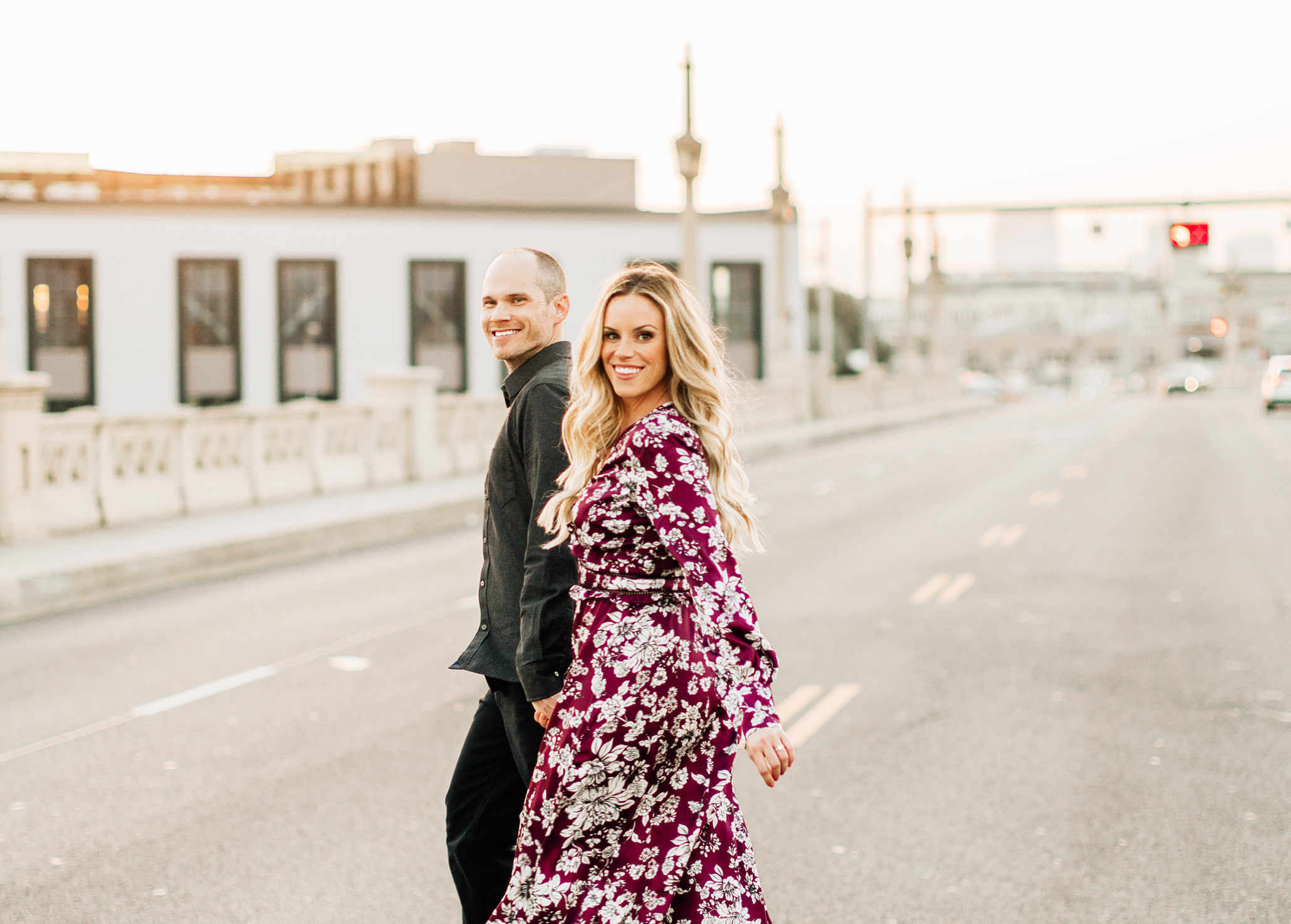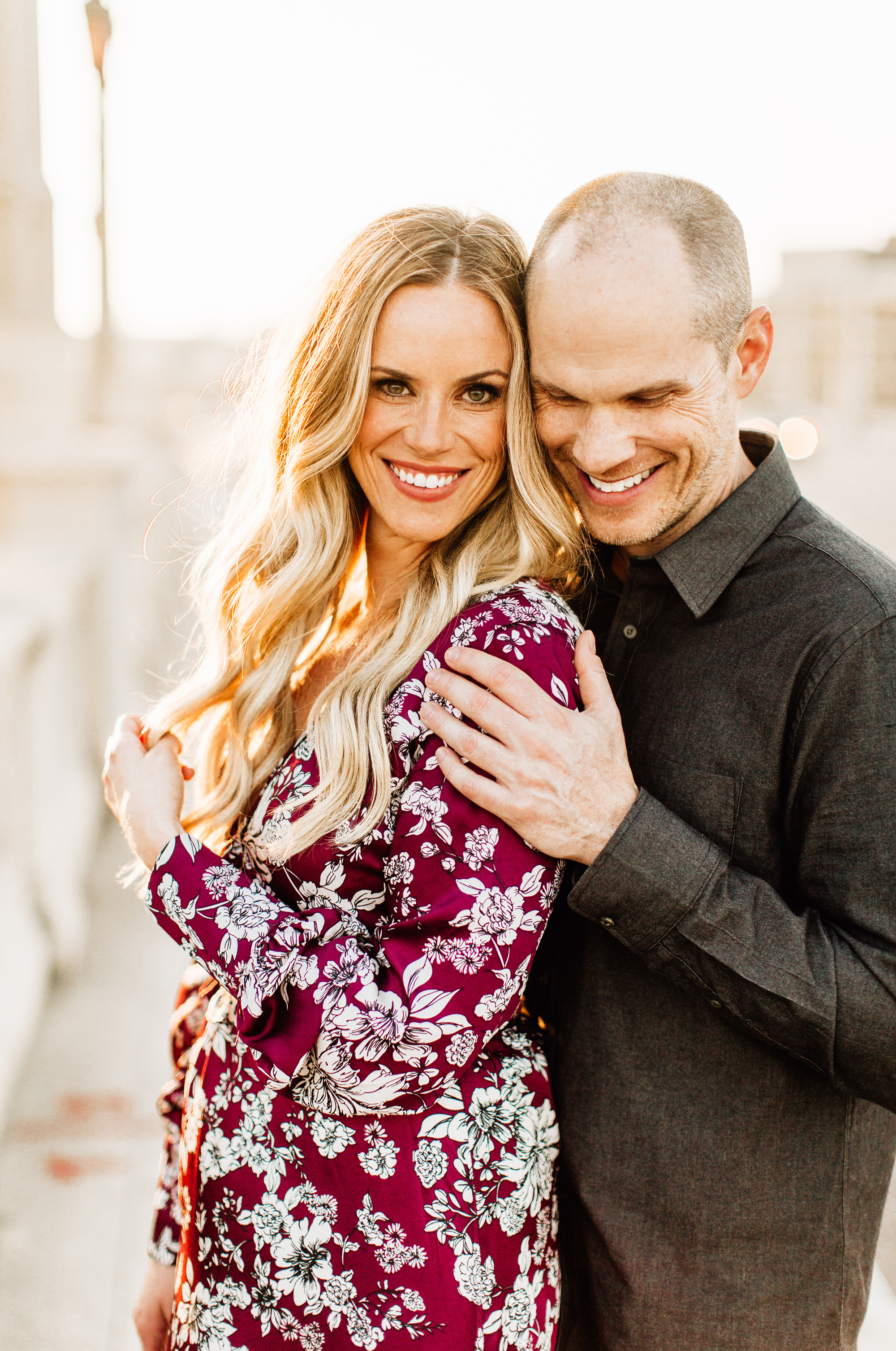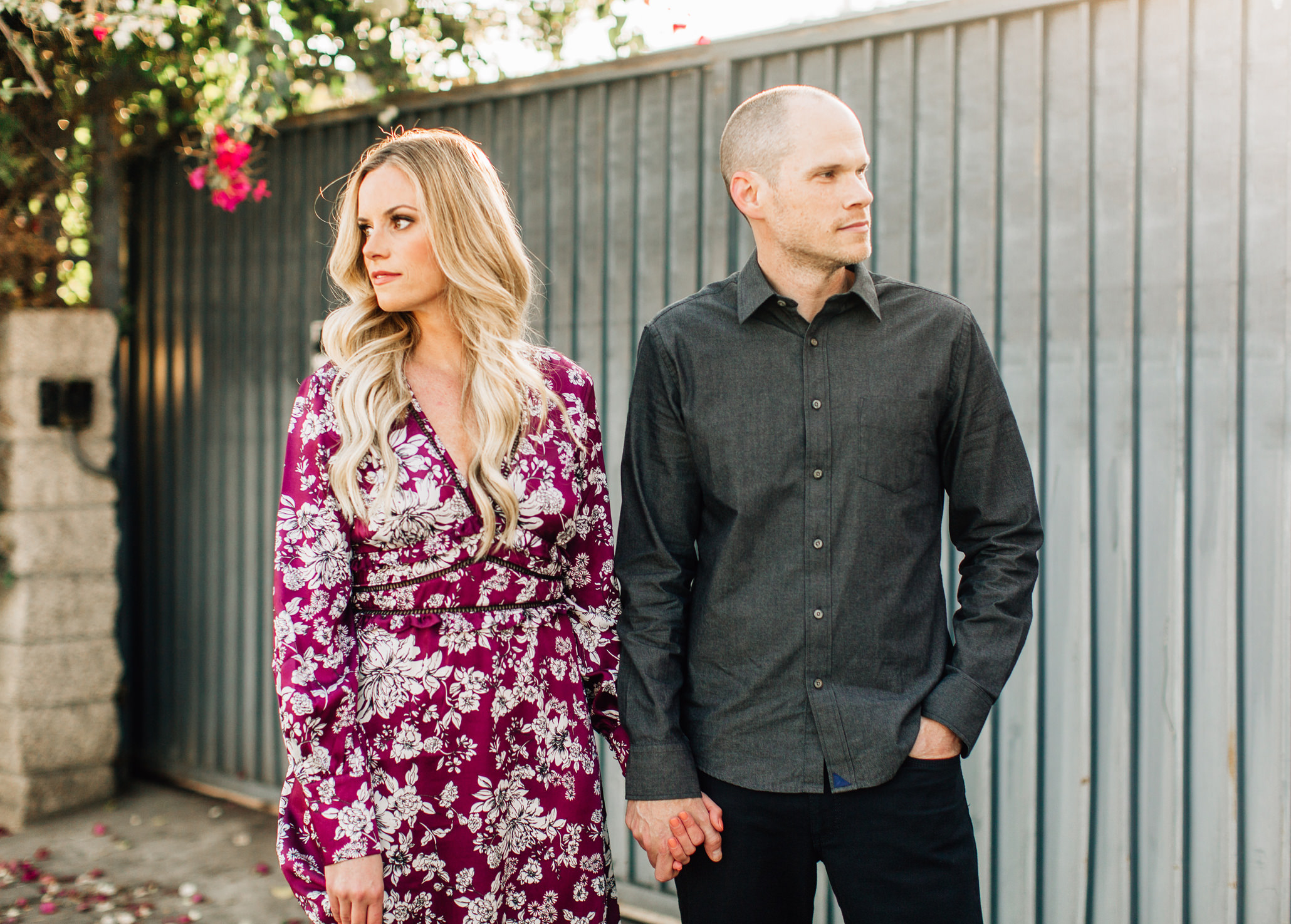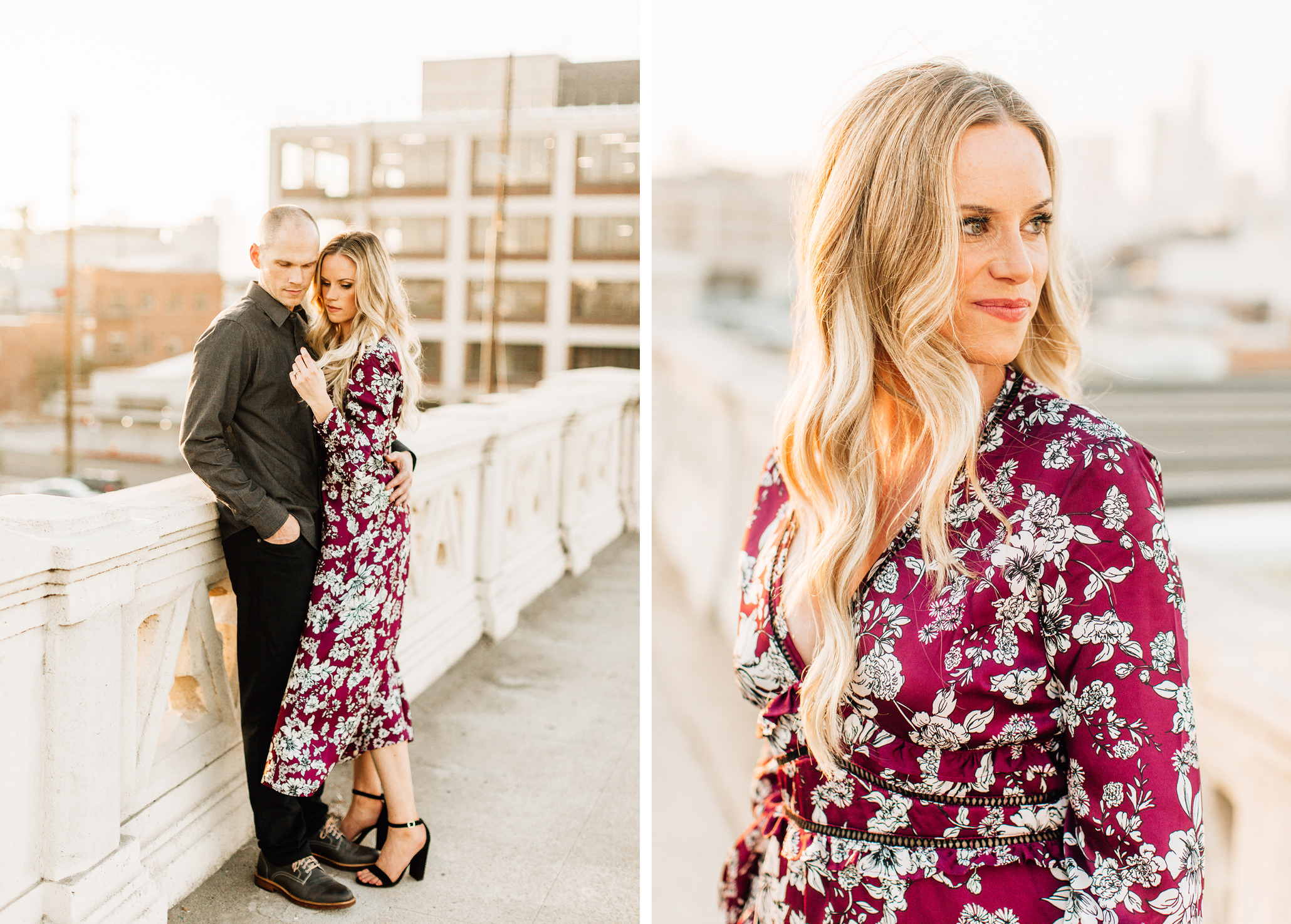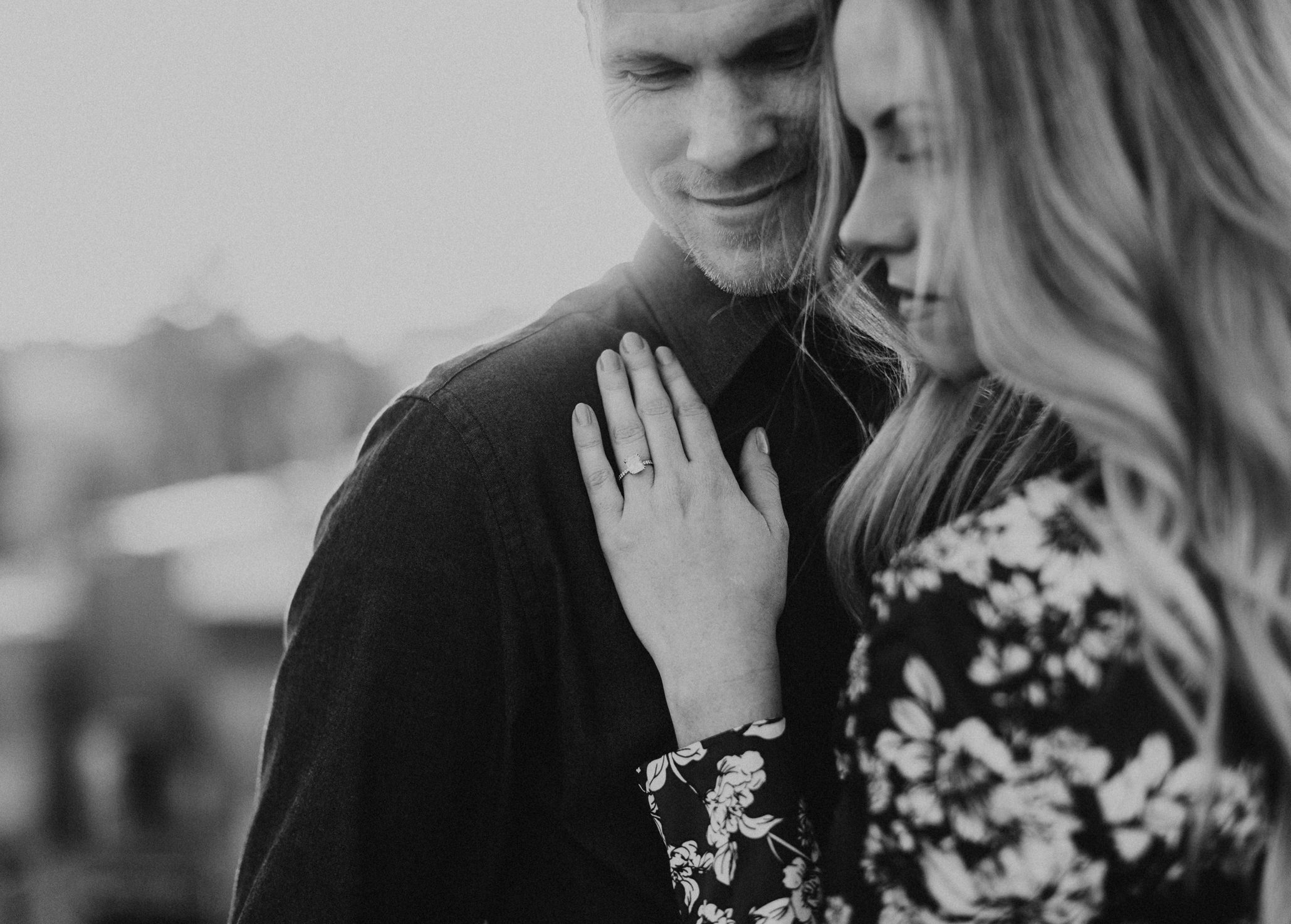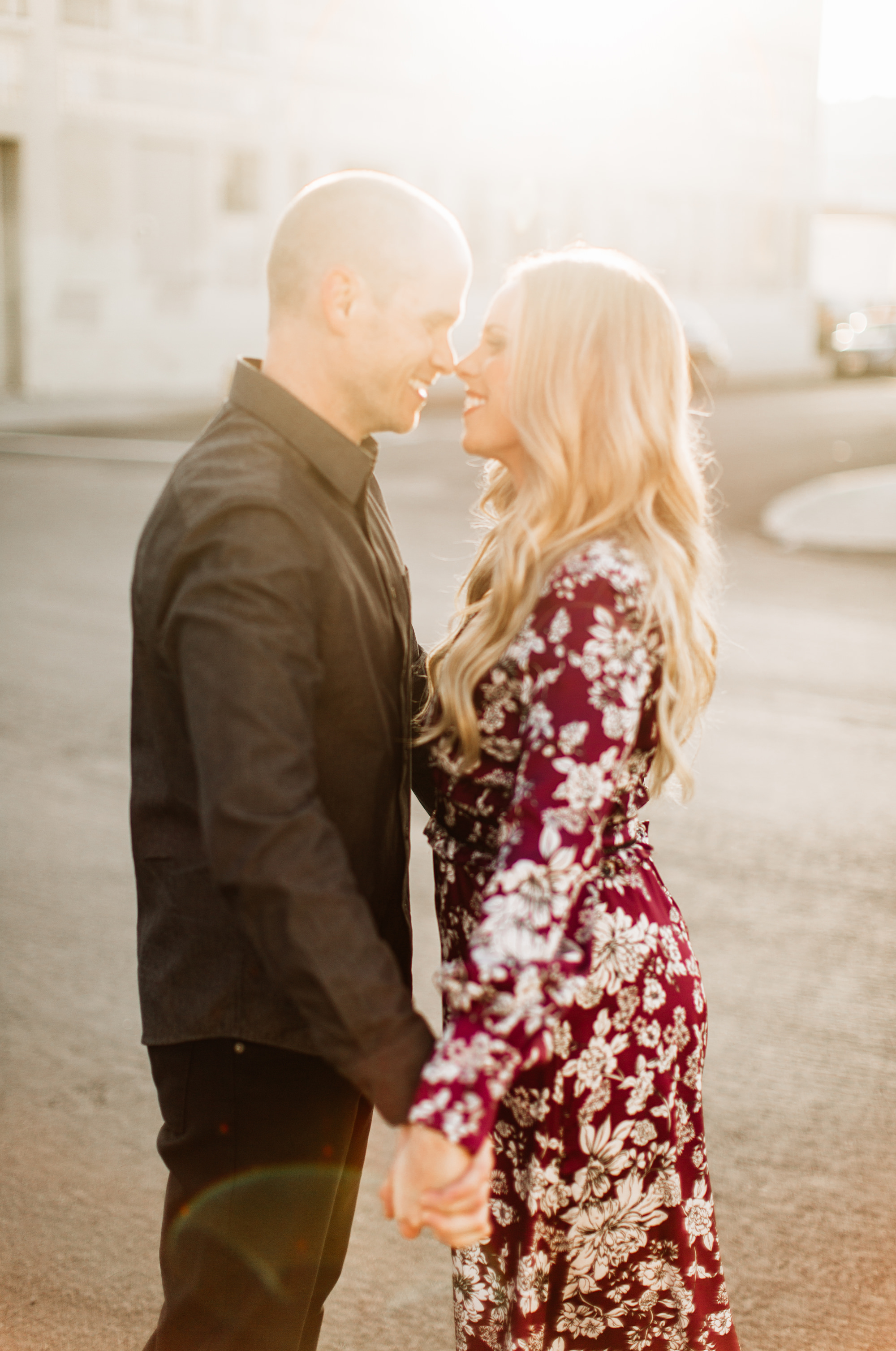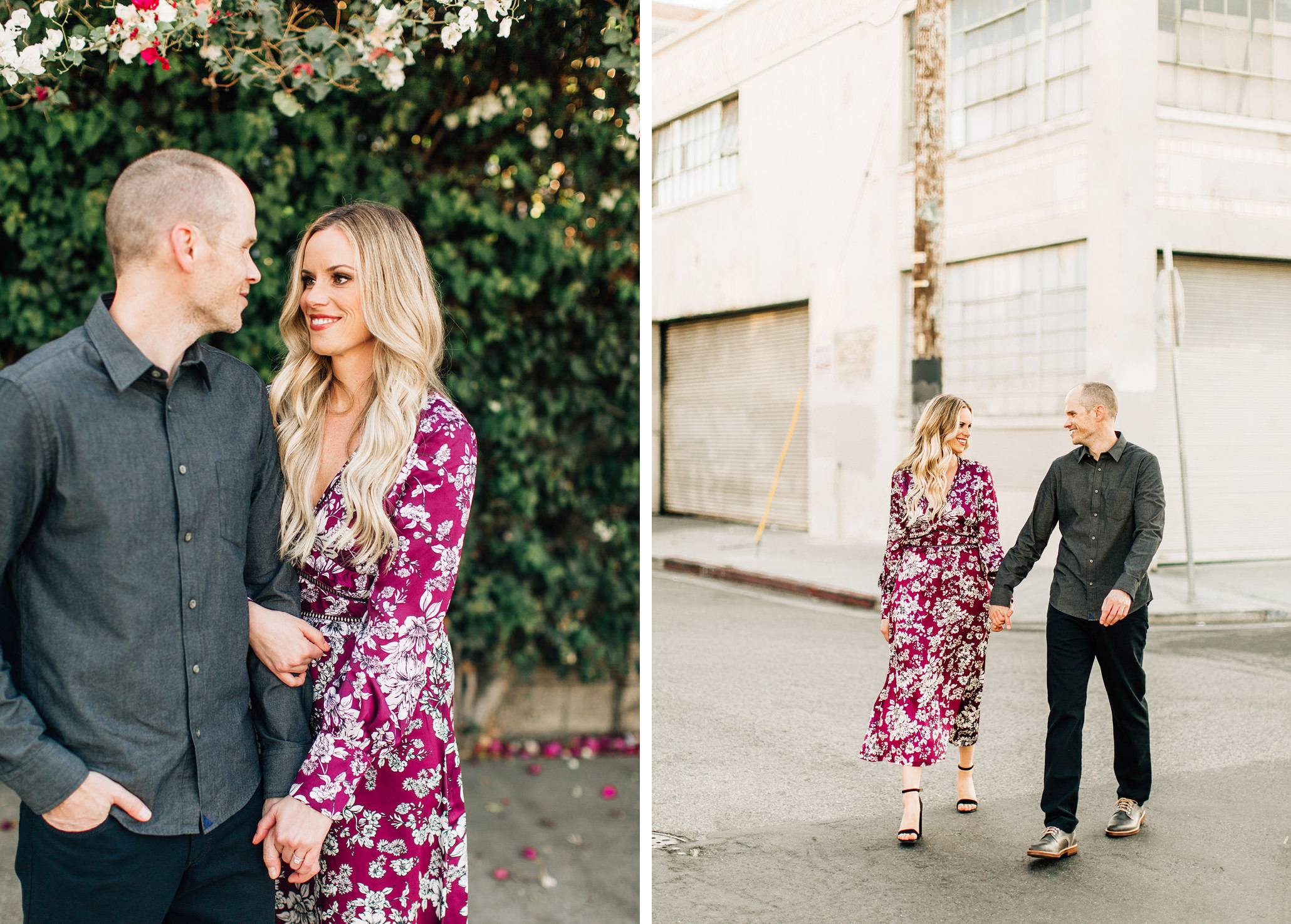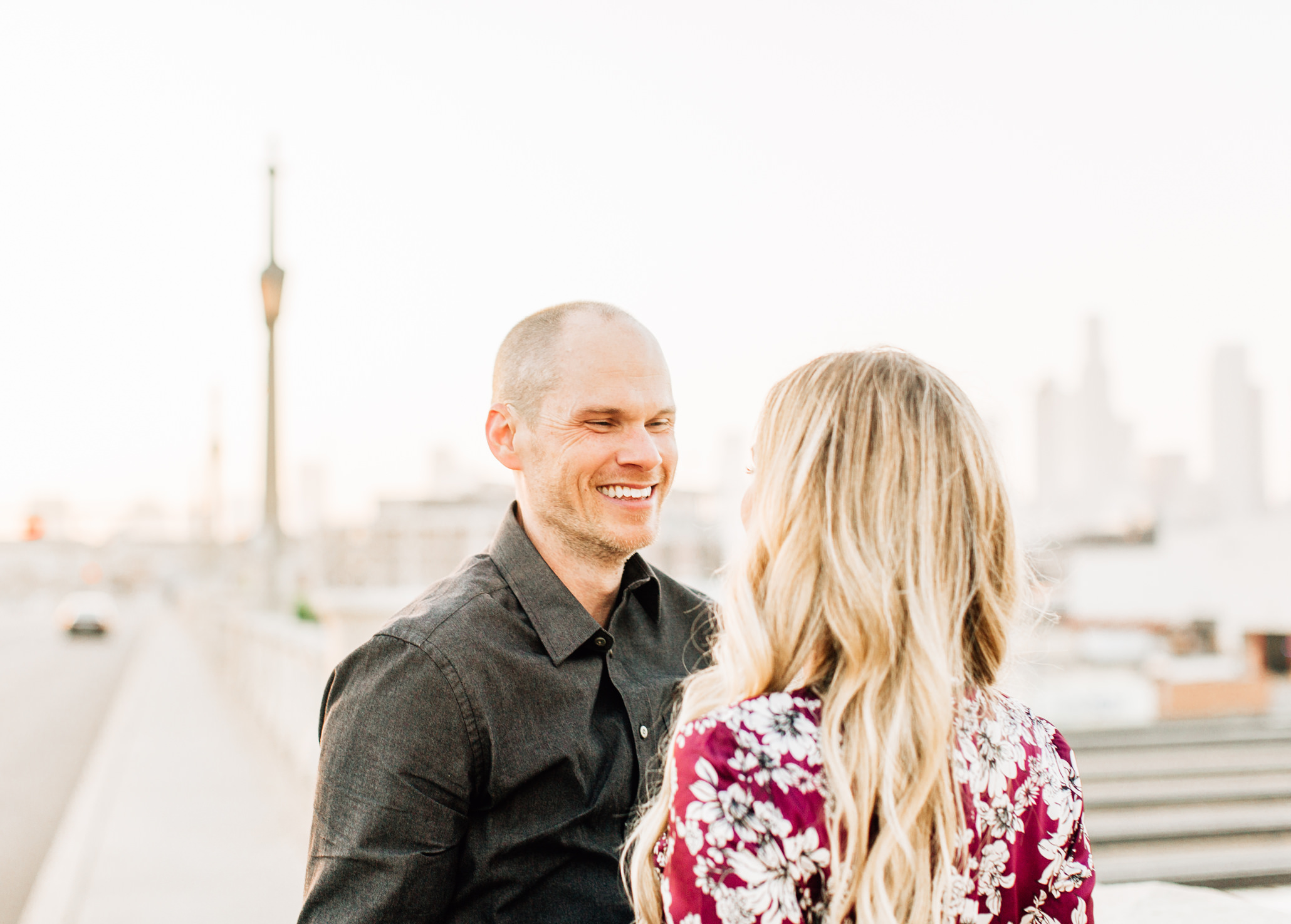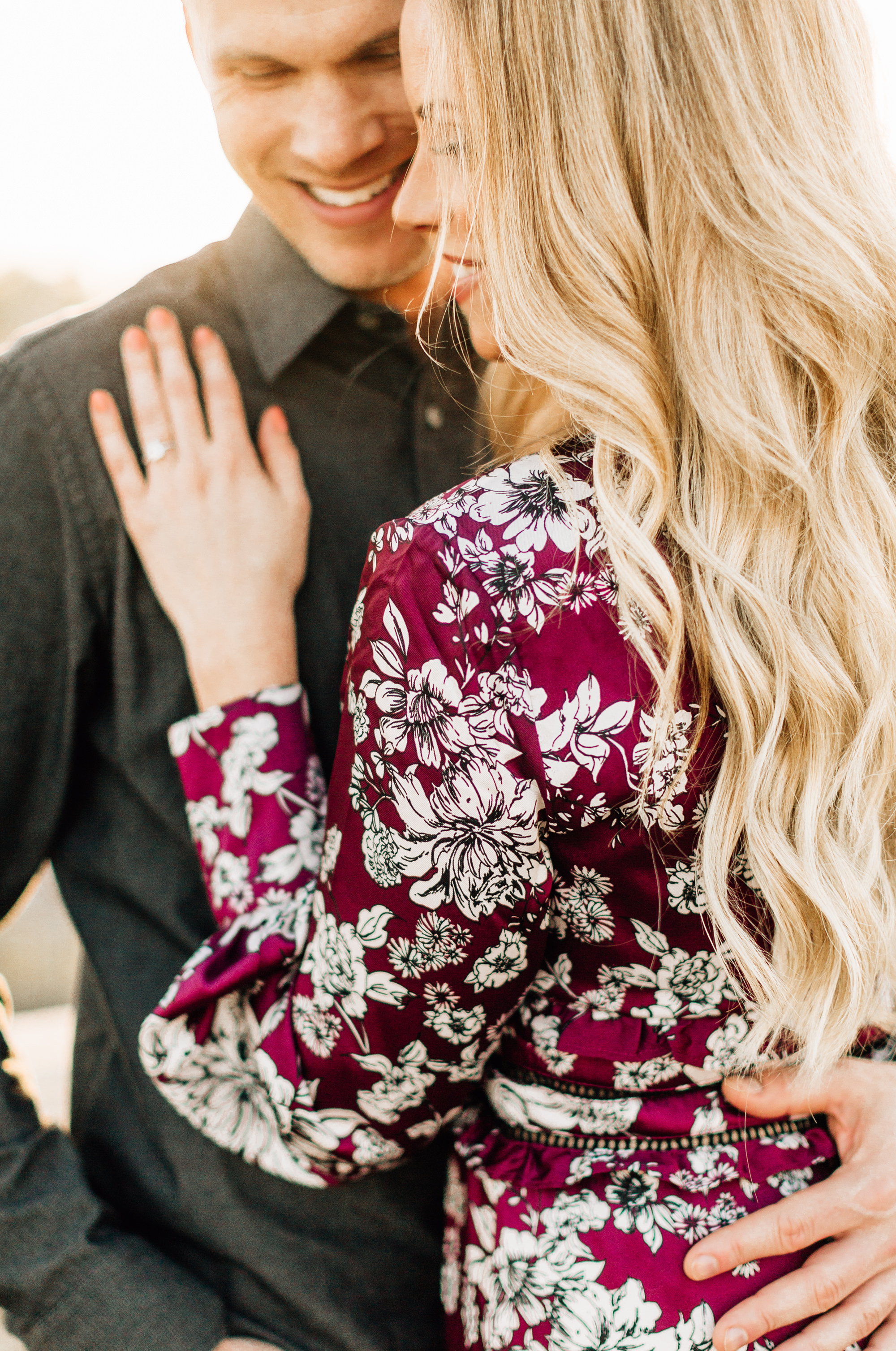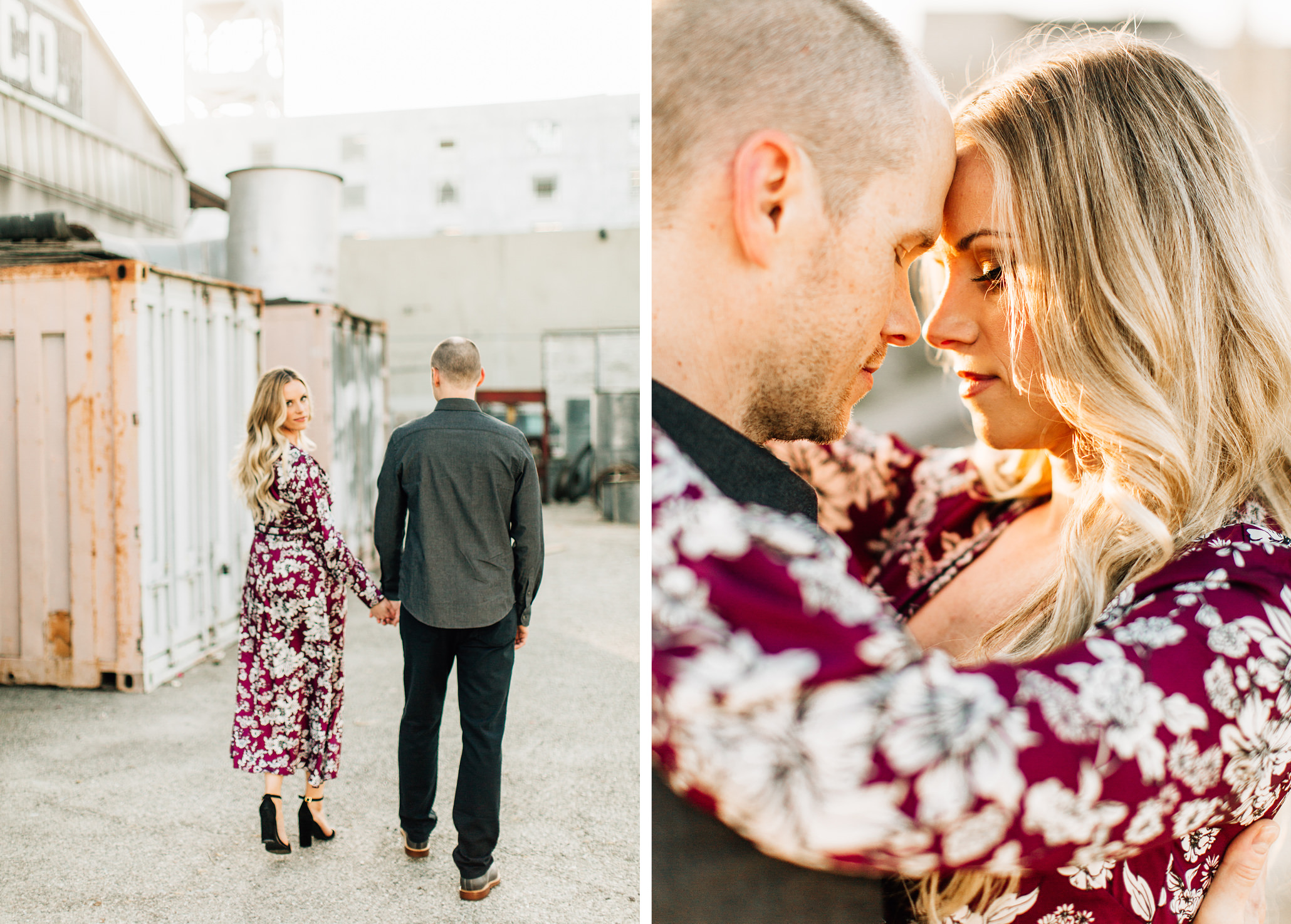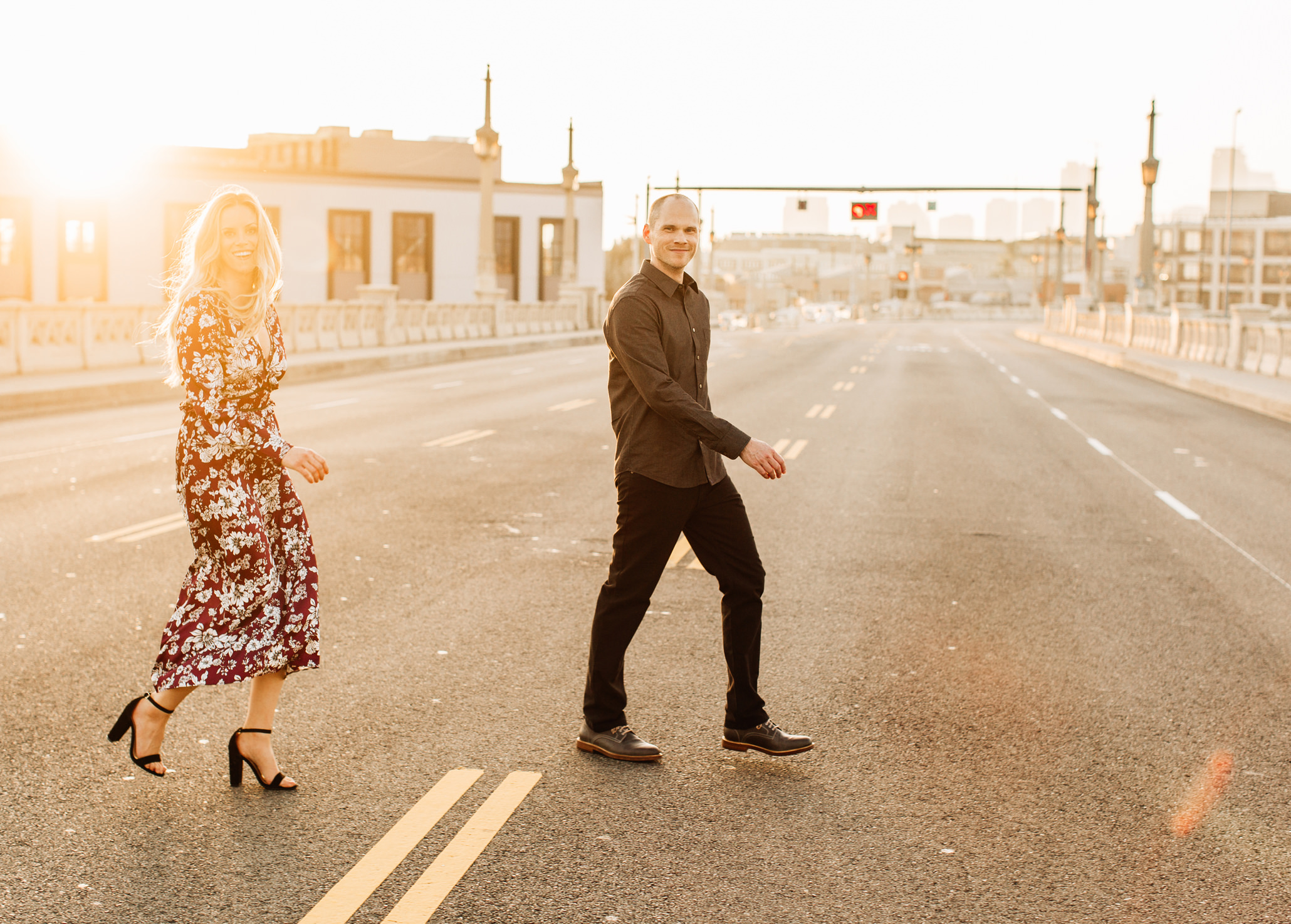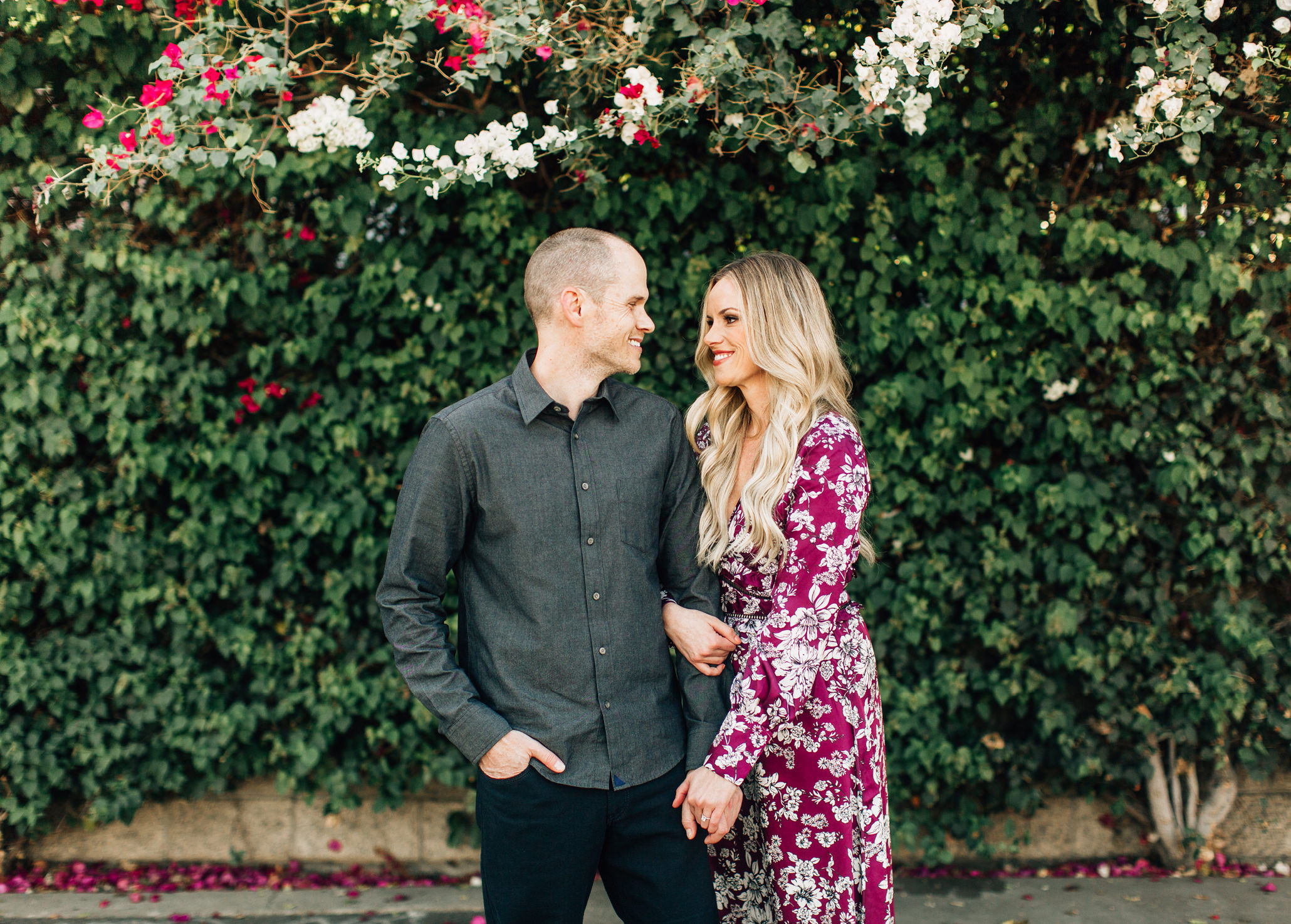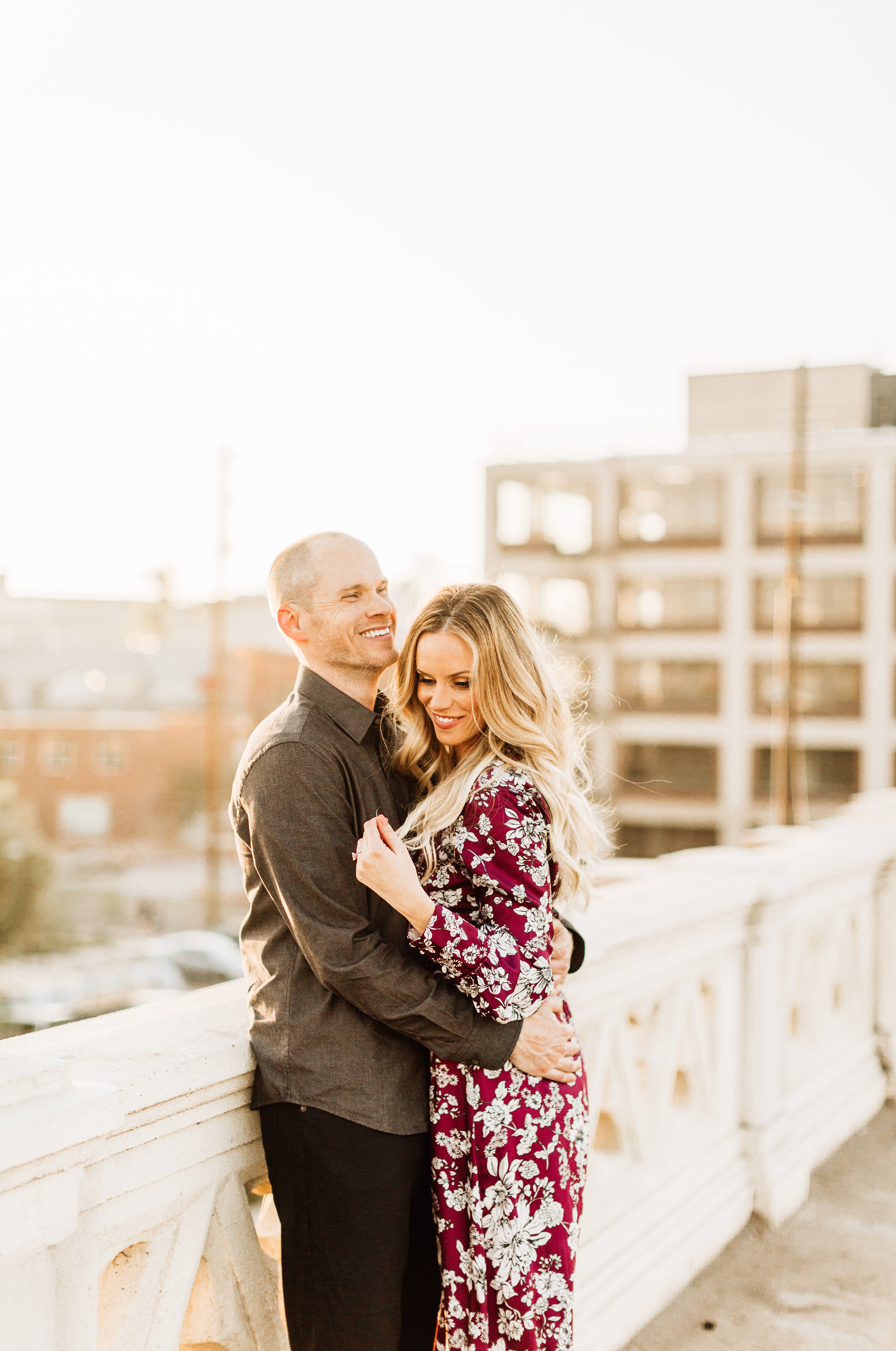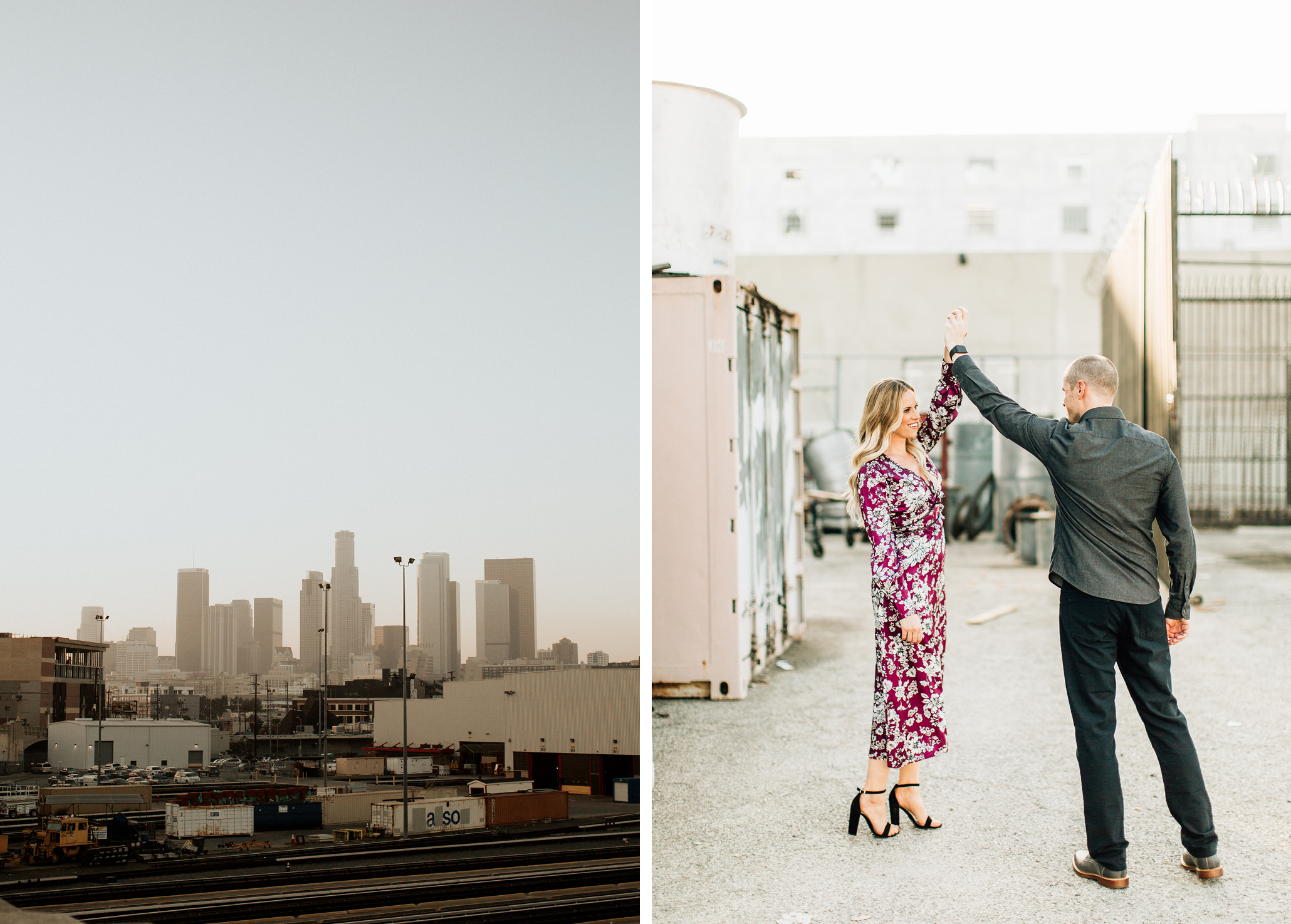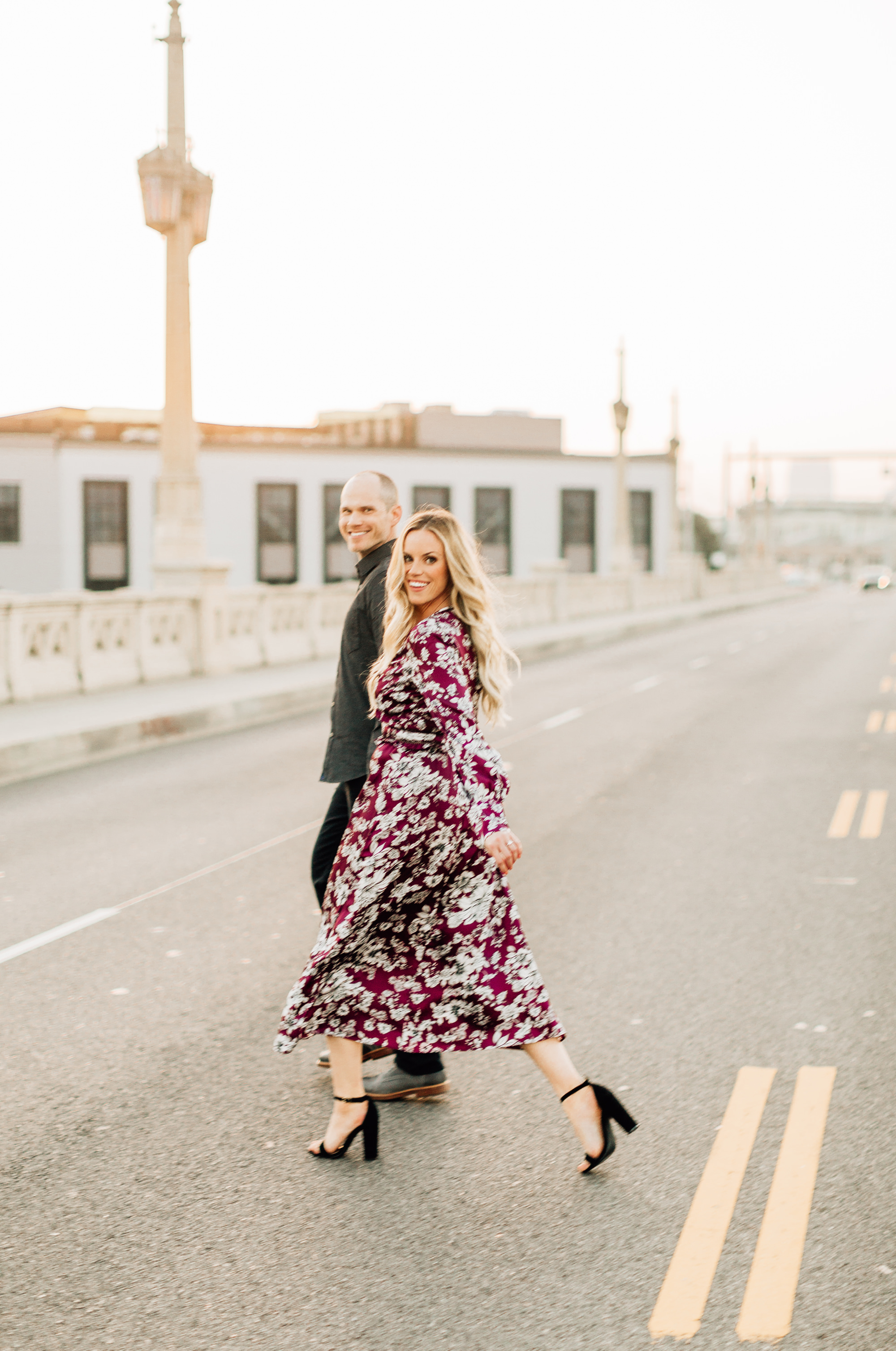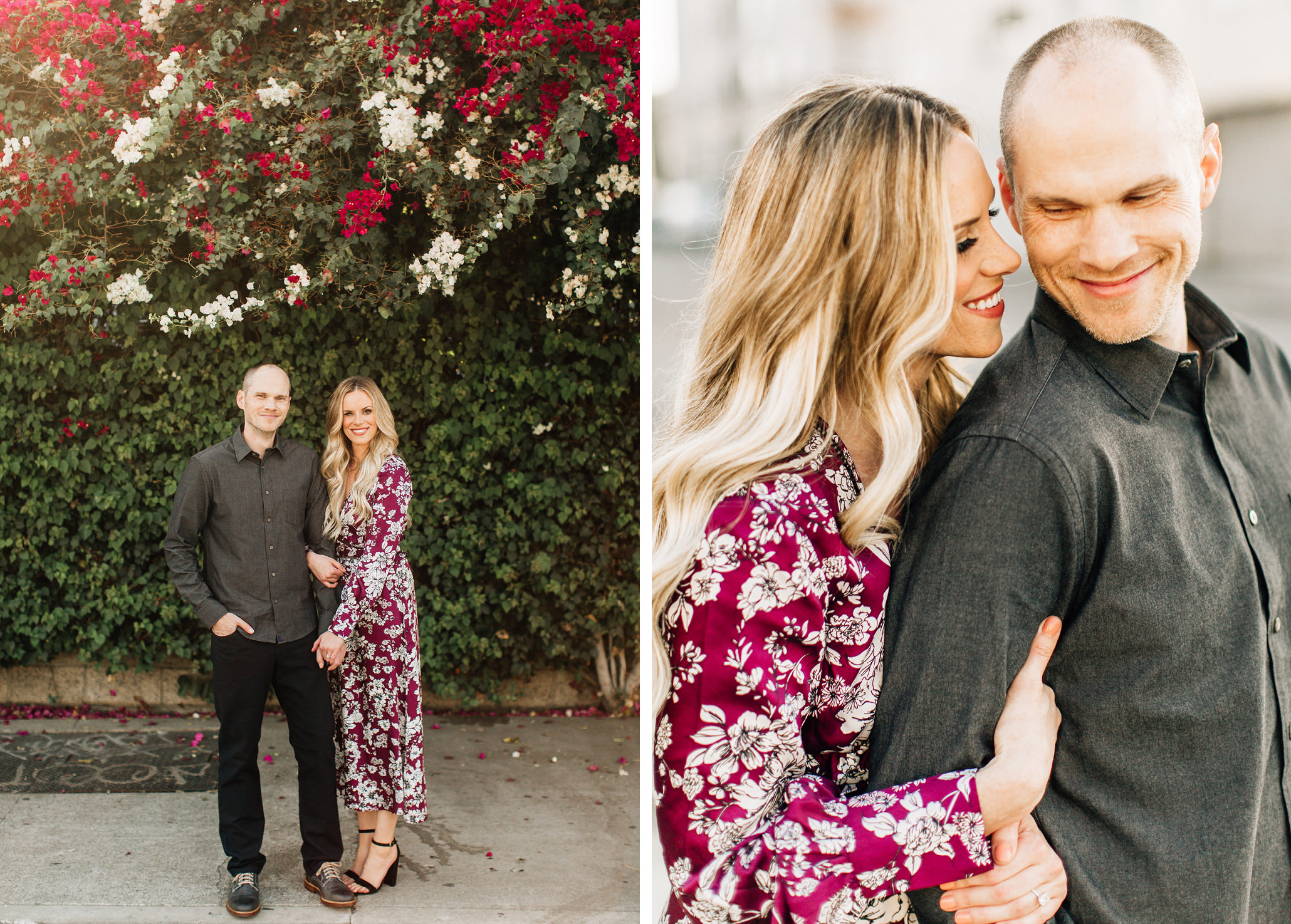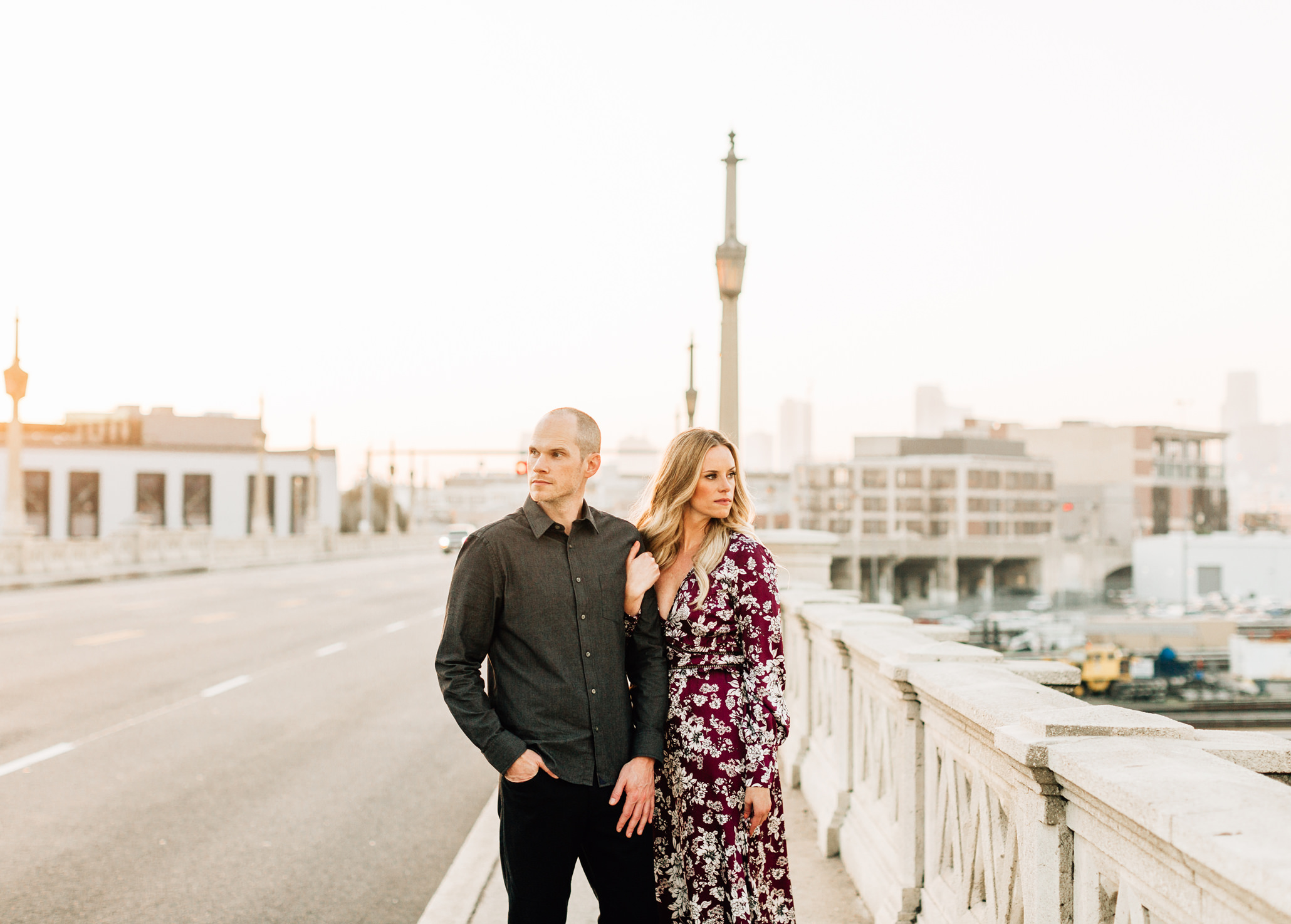 If I were to concisely describe my ideal setting for portraits it would be this:
A neutral colored backdrop with some form of various textures
A mix between direct sunlight for excitement + that warm golden feel, and even shade for capturing those soft + pretty moments without any distractions
Enough space to capture movement + walking
Add in a pop of color in the outfits, maybe a bouquet for some floral fun, and a couple of smiling faces and you've got a perfect lifestyle session in the making! And that was exactly my experience with Brittany and Jay!
Brittany mentioned how much she loved urban settings and with their wedding coming up at Madera Kitchen in Hollywood, both her and Jay thought it would be fun to keep with their industrial theme and have a playful session in the arts district of DTLA. From the beginning they knew they wanted to have a few shots on the bridge but other than that they were open to my suggestions and trusted me to tell them the best locations based on the lighting, which I always appreciate as a natural light wedding photographer!! We spent an hour or so wandering the streets getting to know each other and stopping for a few shots here and there. I loved that Brittany wore a pop of color mixed with some texture. Both her and Jay's looks really popped in every backdrop!
As I was editing this DTLA engagement session, I really wanted to share it as an example of an ideal session that wasn't overly complicated, but still a total stunner. Jay and Brittany wore one outfit the whole time, we walked to a few different locations, we timed the session for ideal lighting for their location, they were nervous at the beginning but trusted me to guide them and look at the magic we created! I know that most couples prepping for an engagement session haven't ever done formal portraits before and it can feel intimidating. You want to get the best shots of you and your fiancé in a dreamy setting with your professional hair/makeup and amazing outfits, but sometimes all of that just becomes too much. I want all of my couples to know keeping it simple is more than okay and often preferred!! Let me help you — let's chat about a location that means something to you, discuss color palettes for your outfits based on your setting, and leave the rest to me. An engagement session with me is meant to be fun and easy, not stressful and scary!