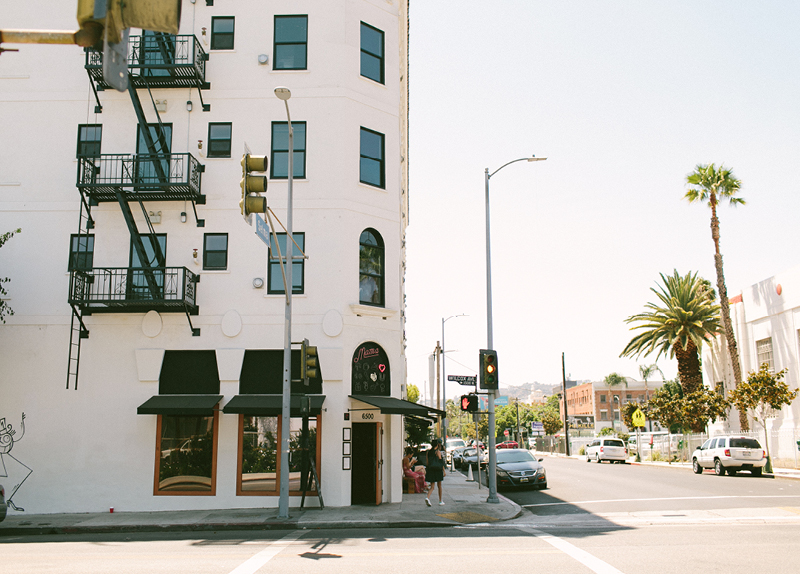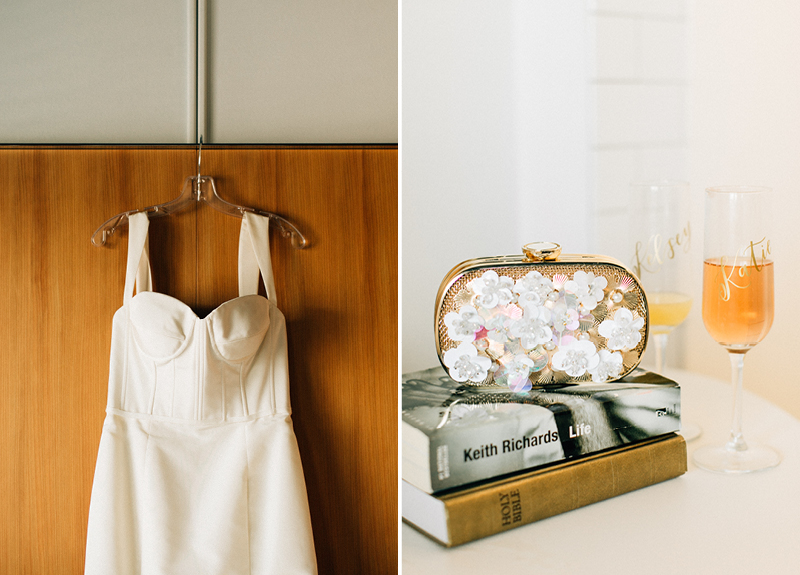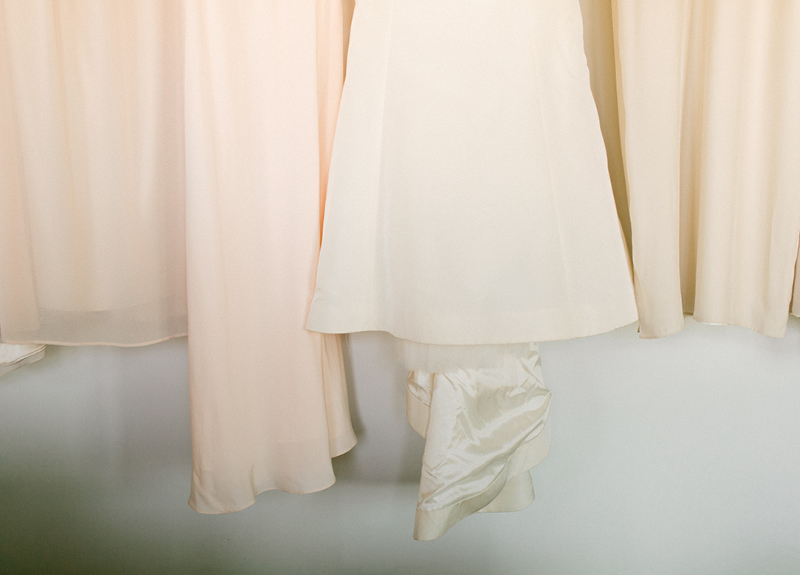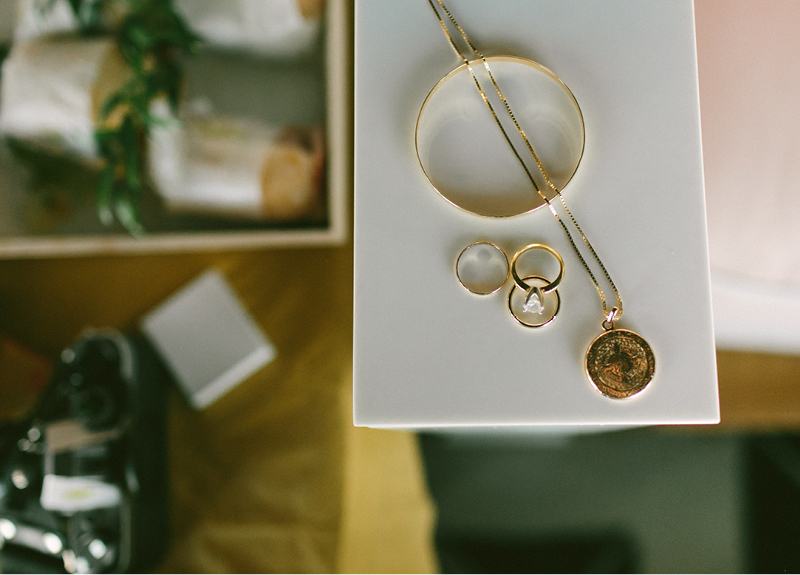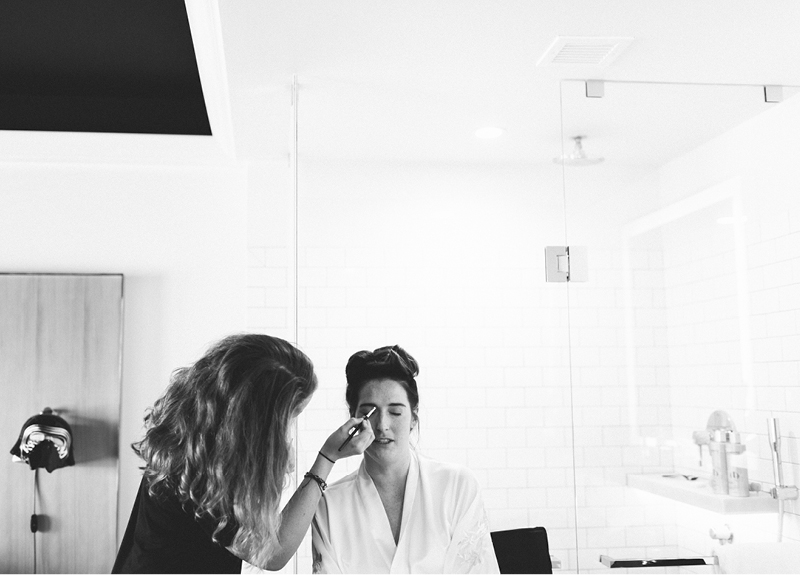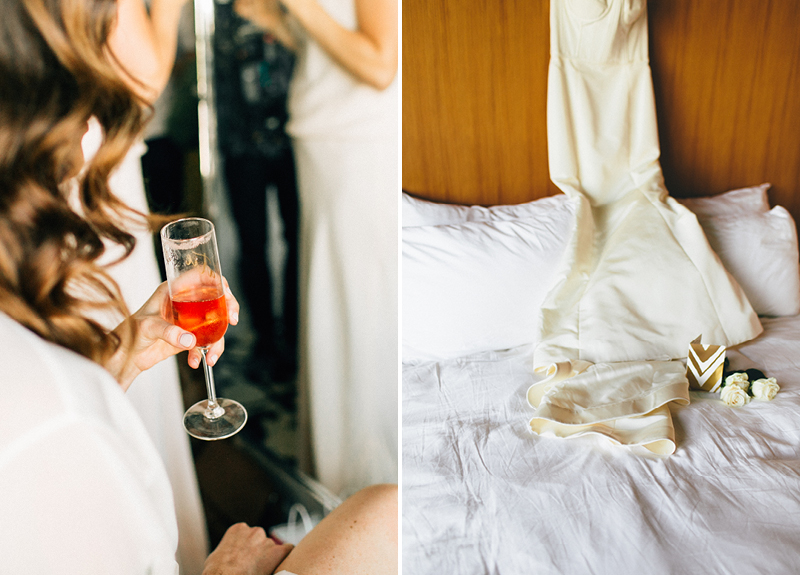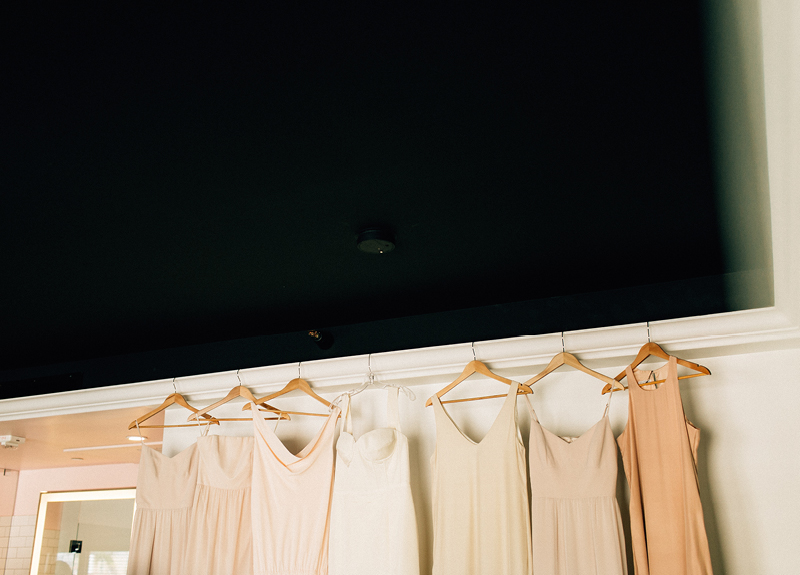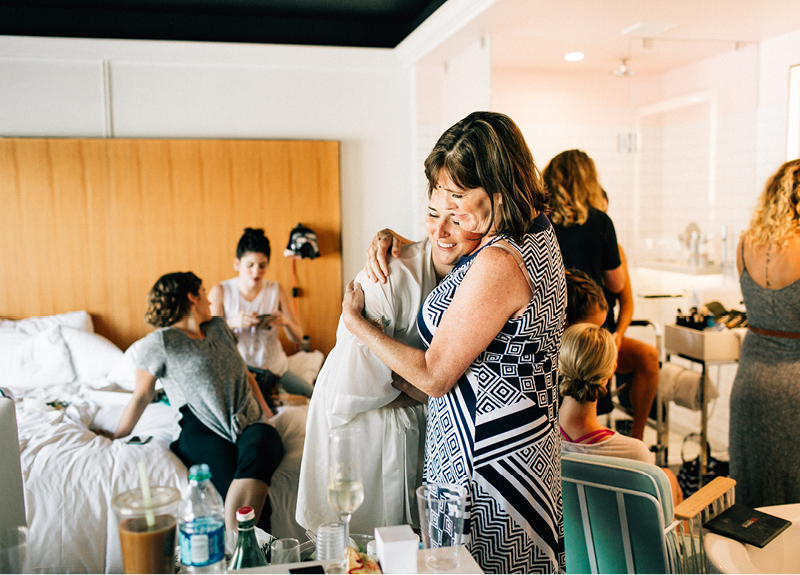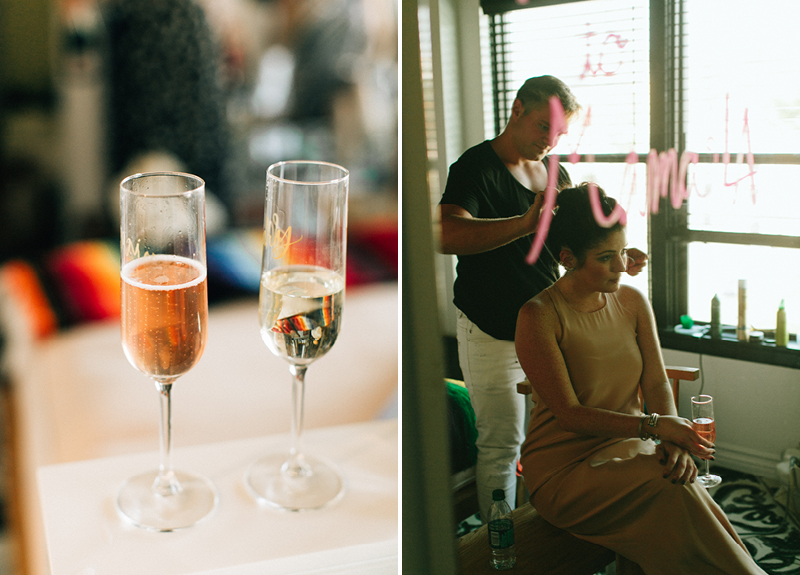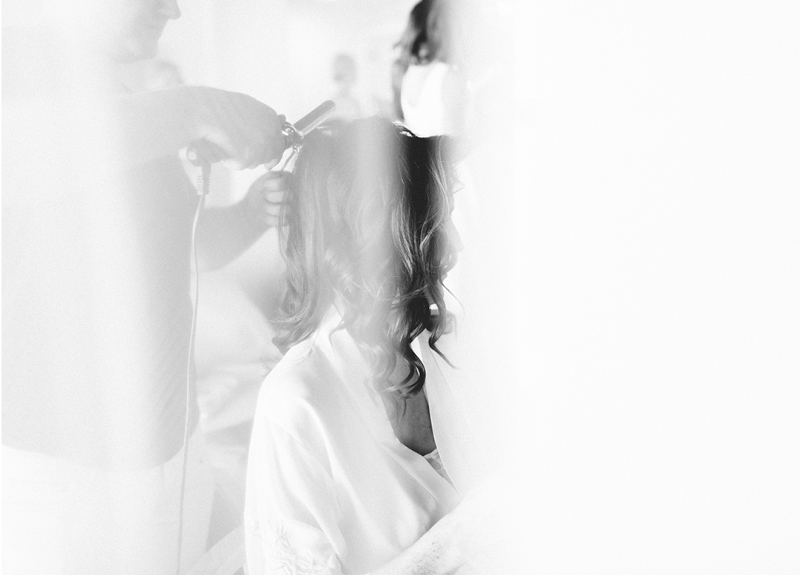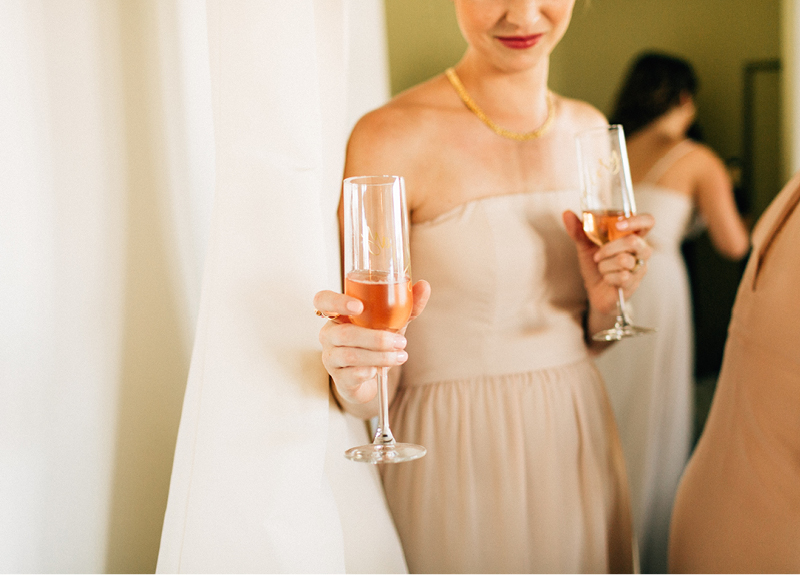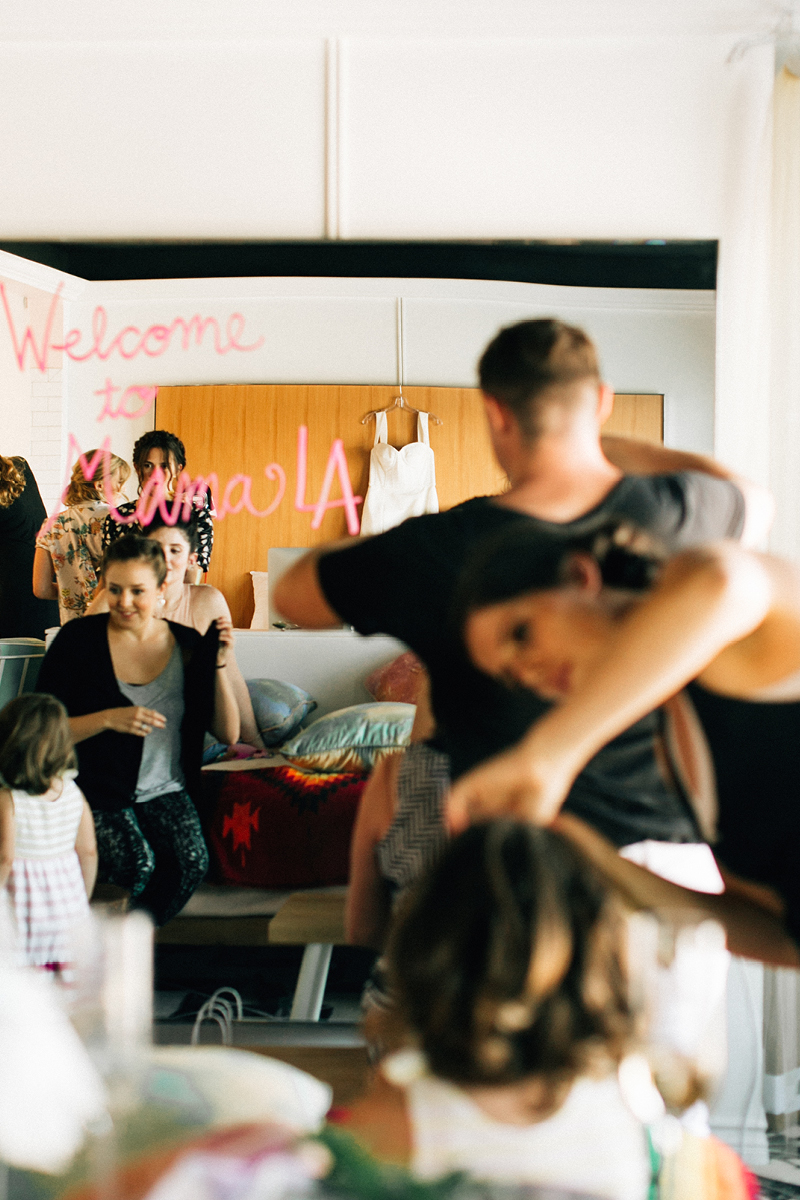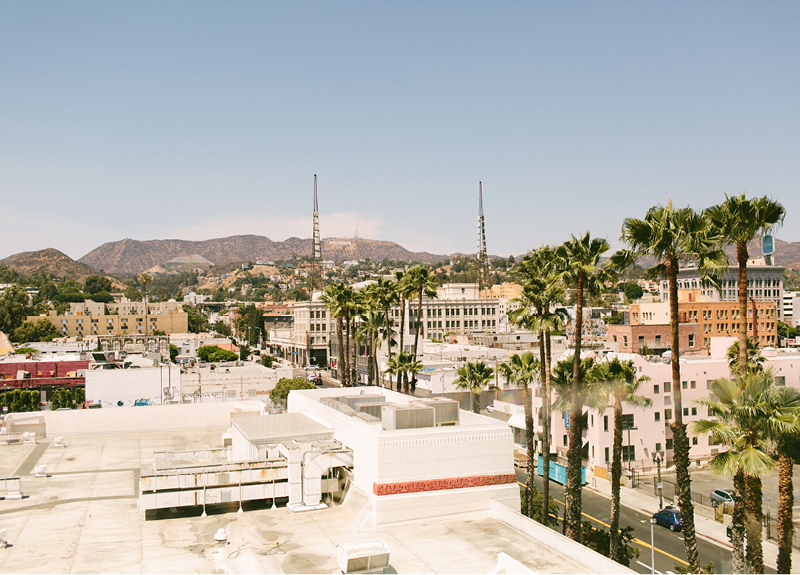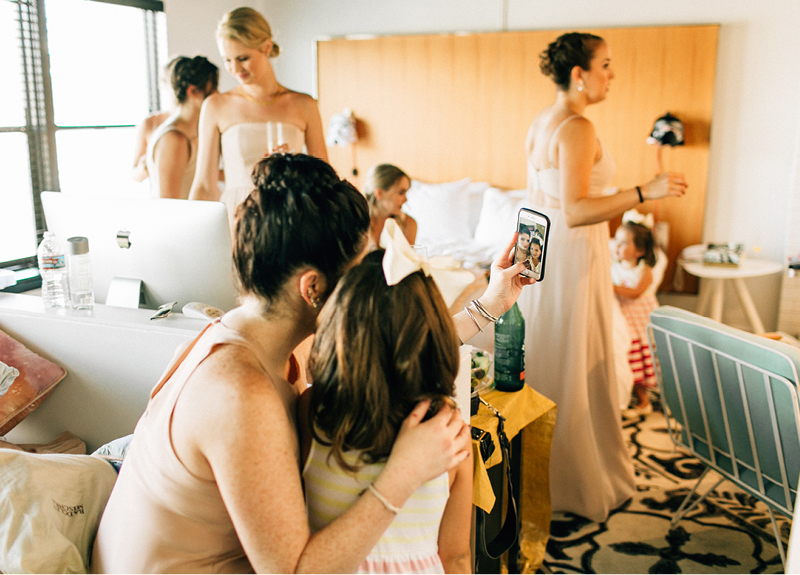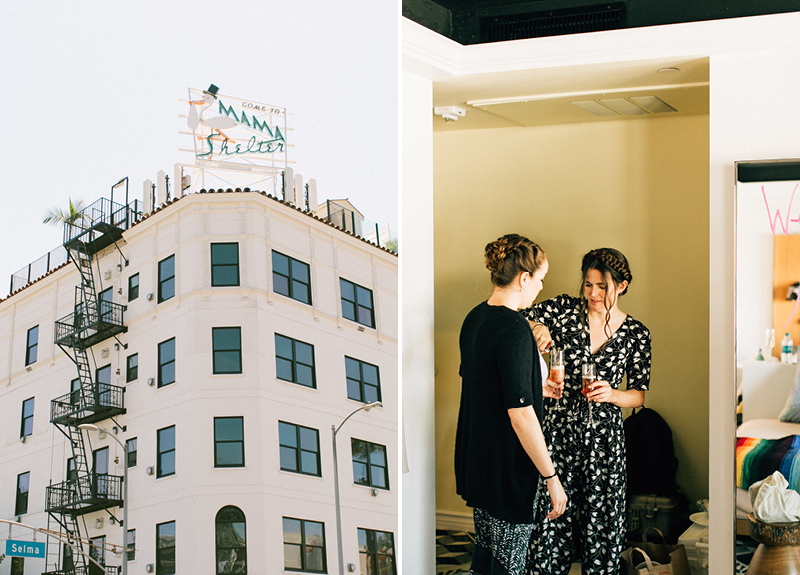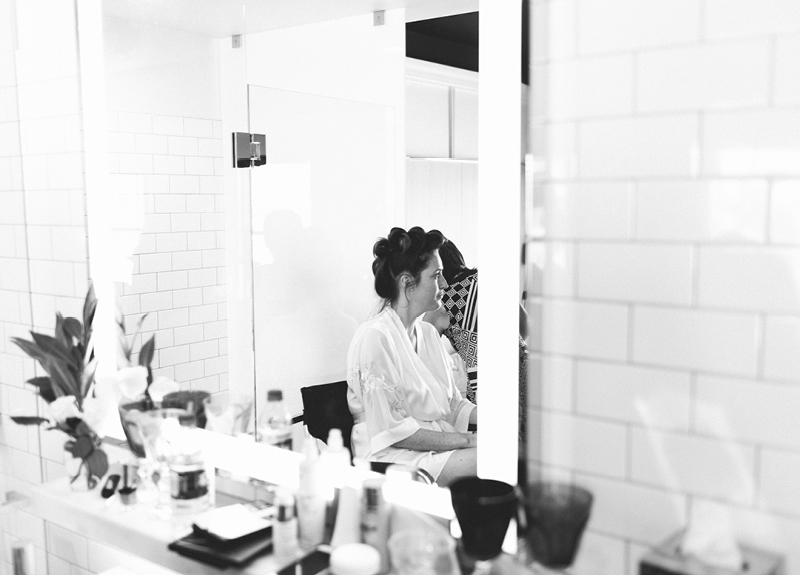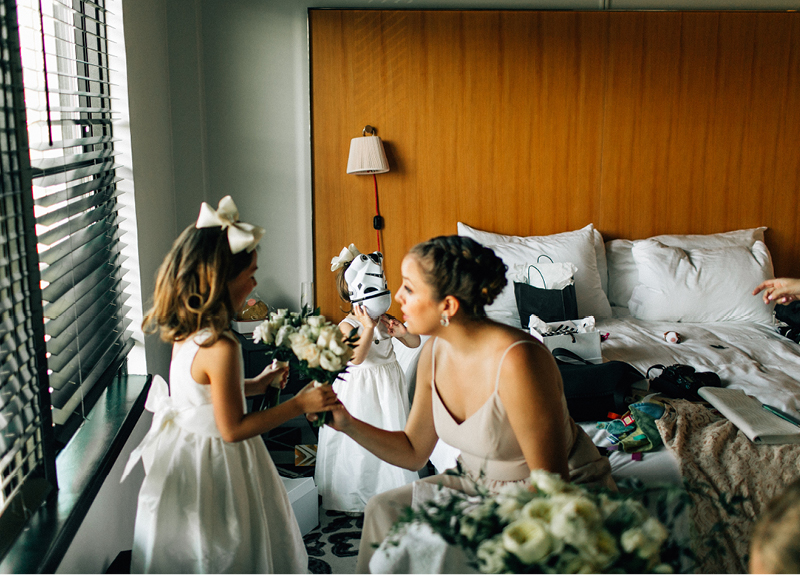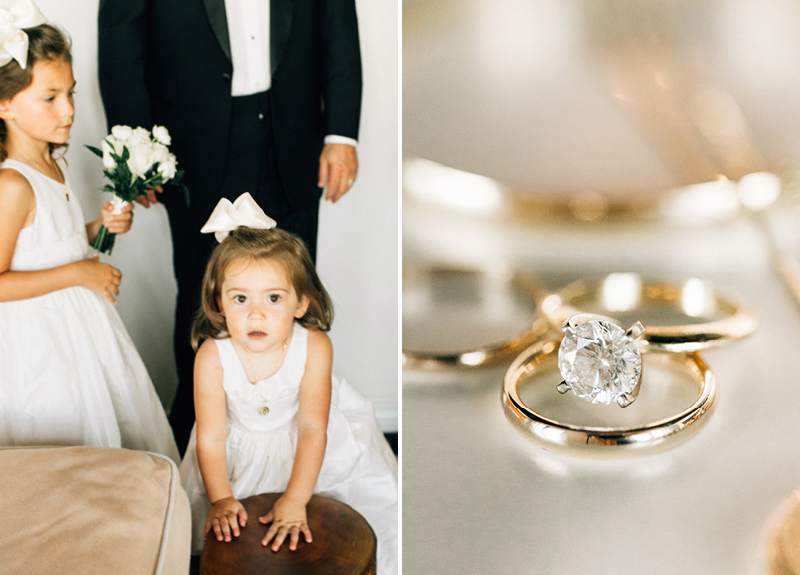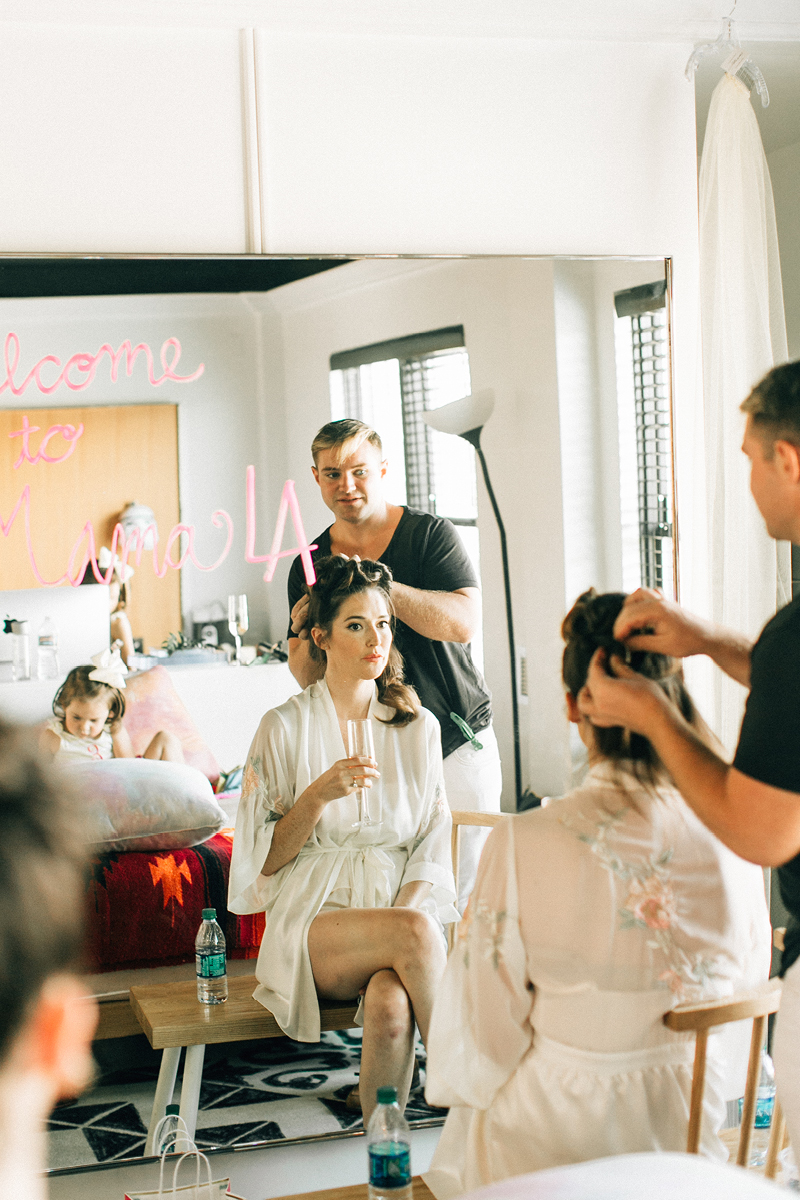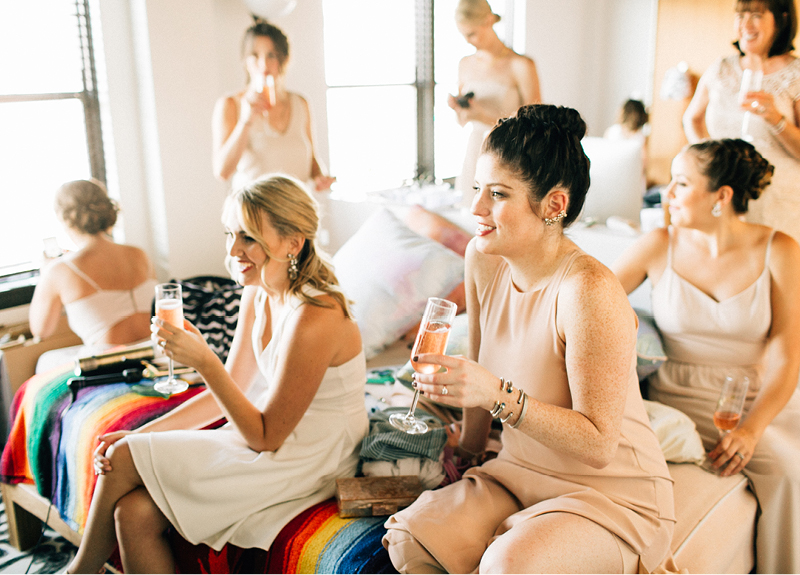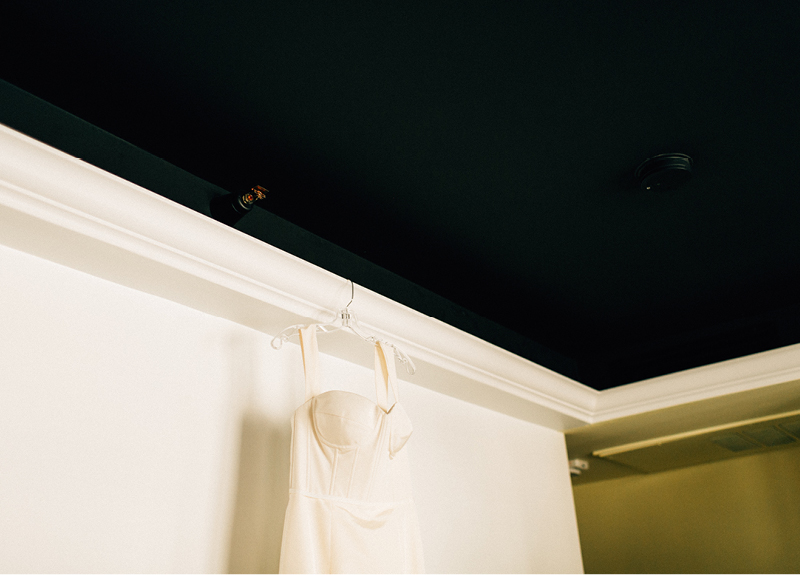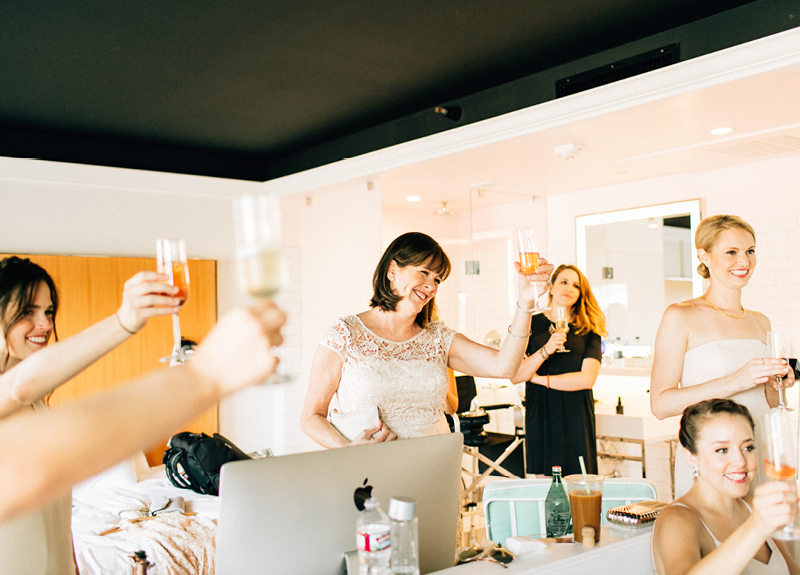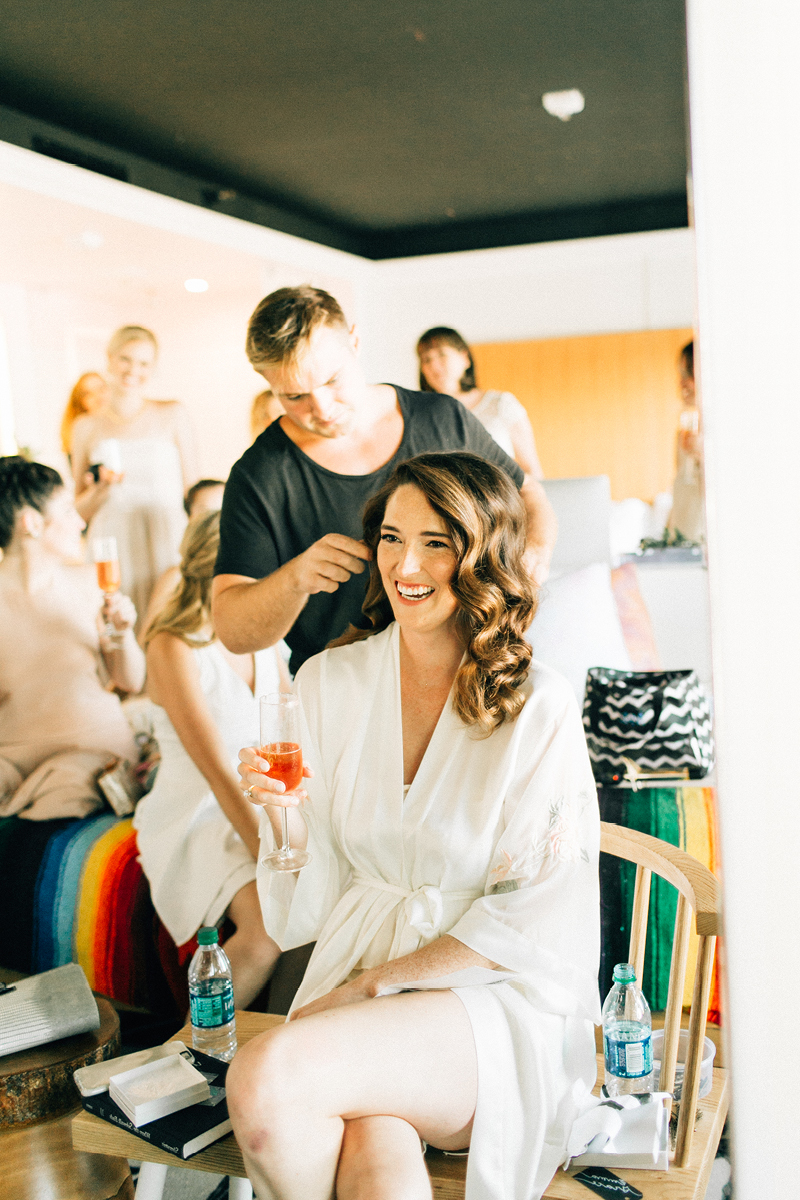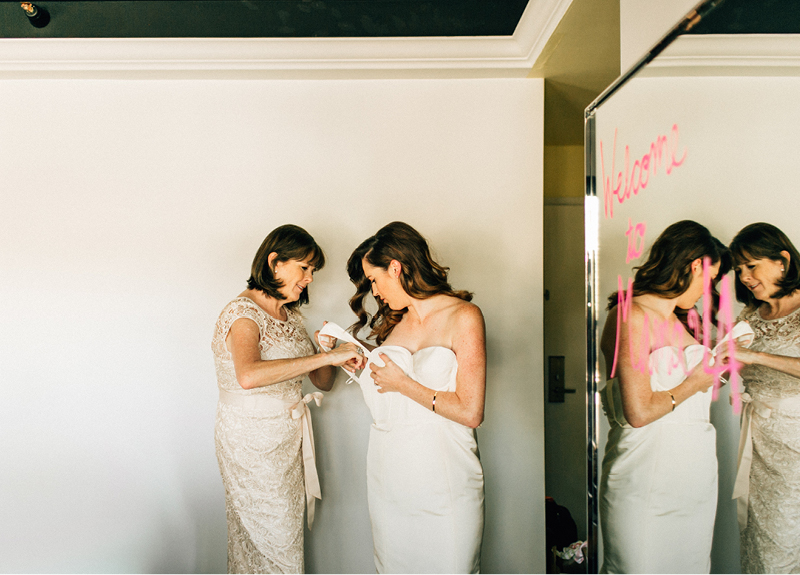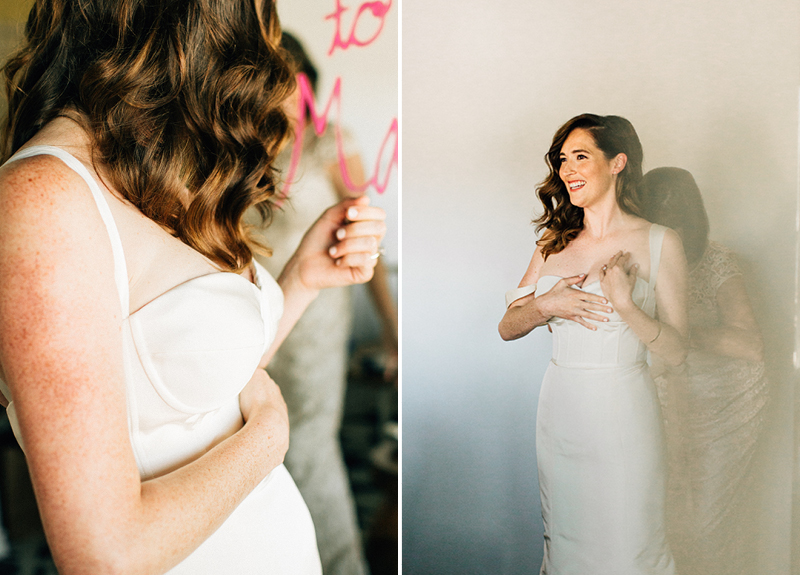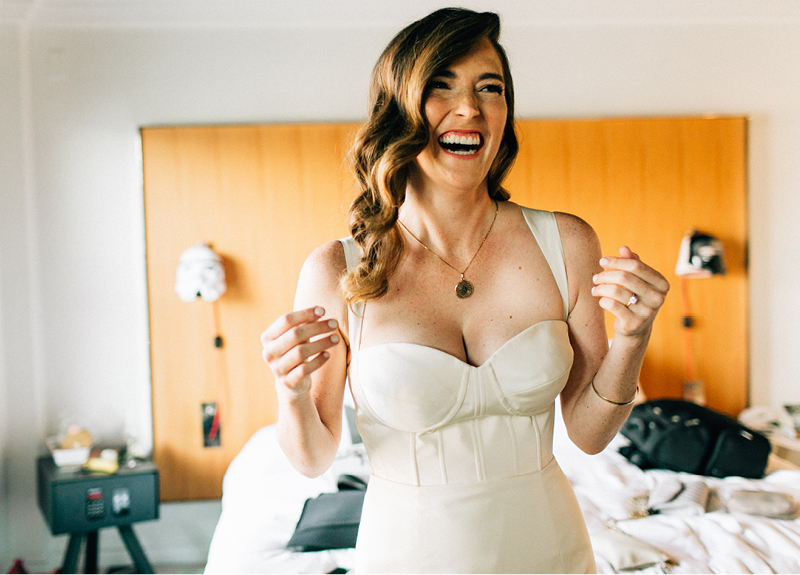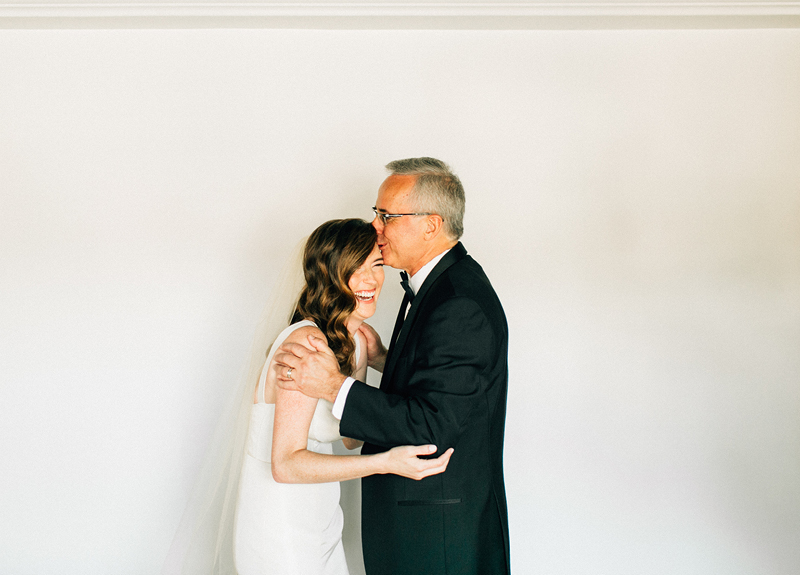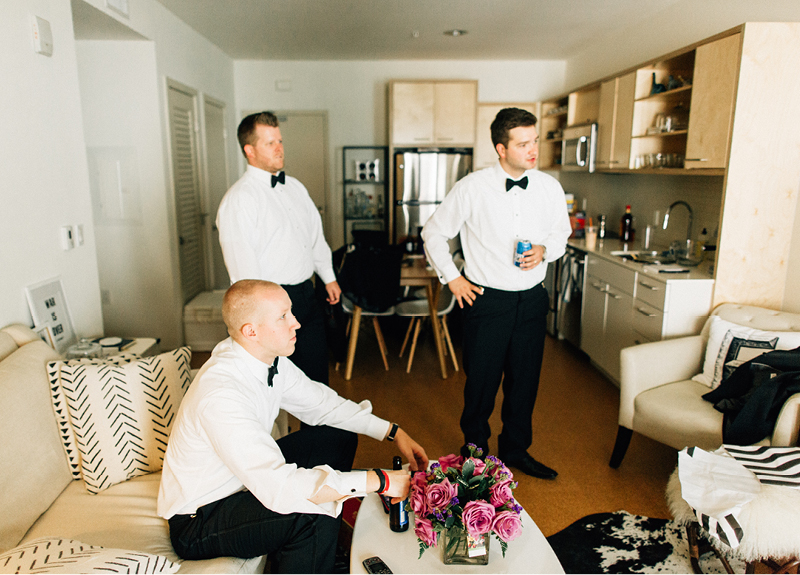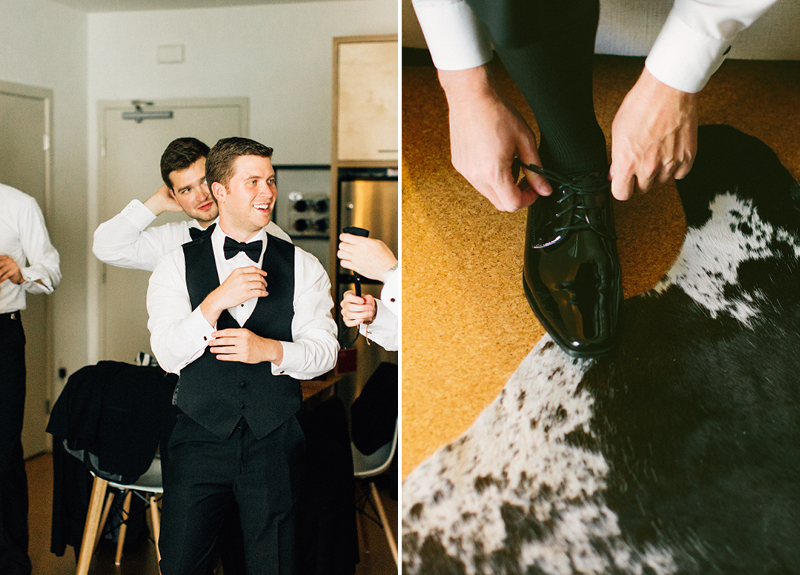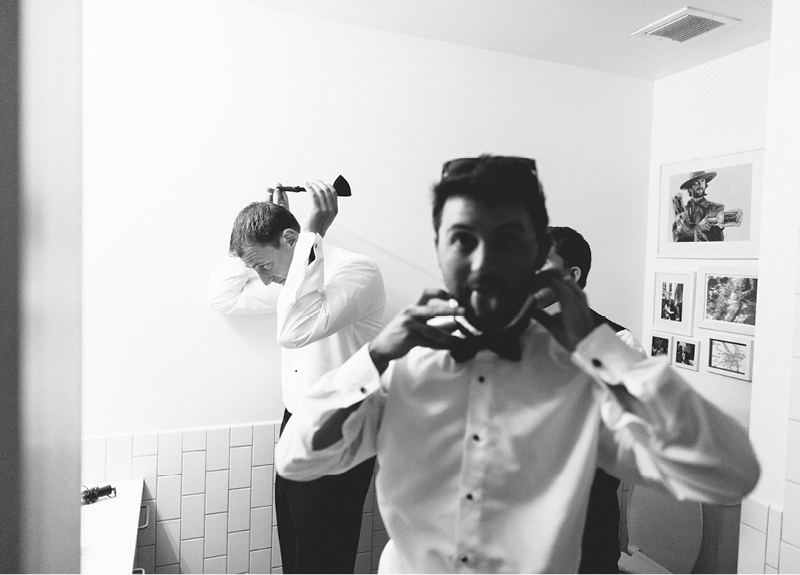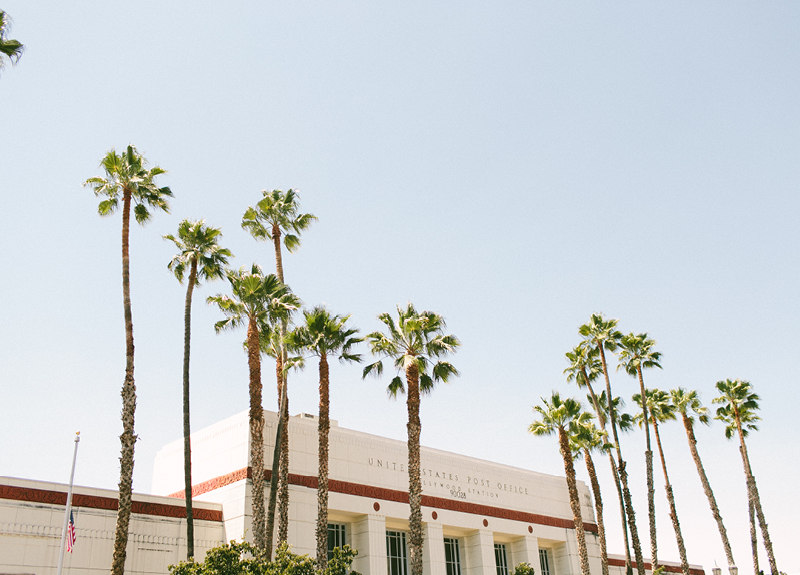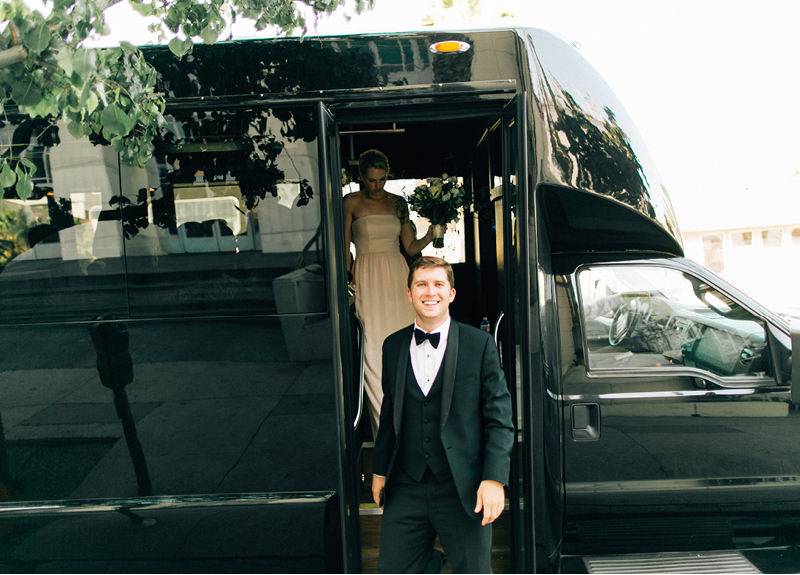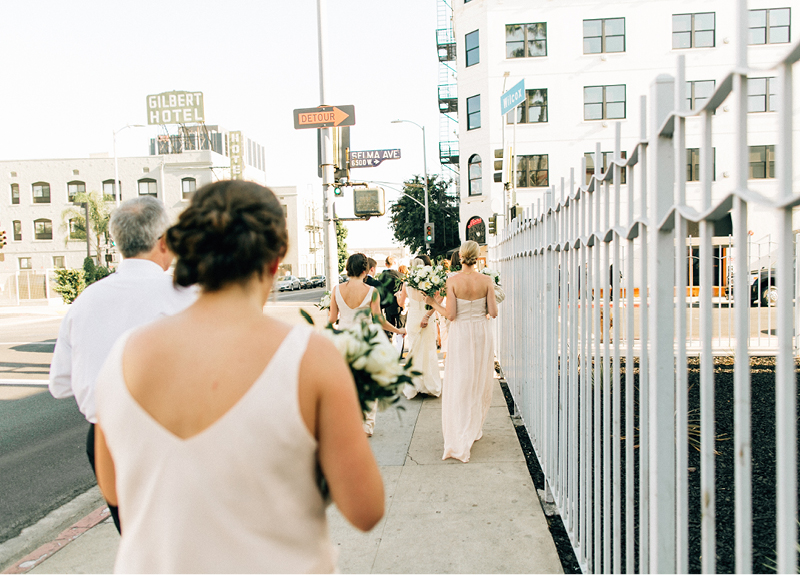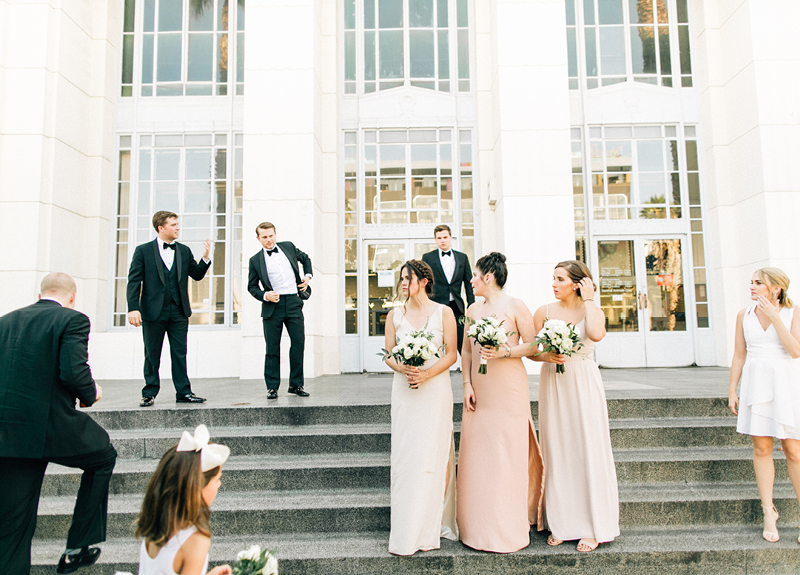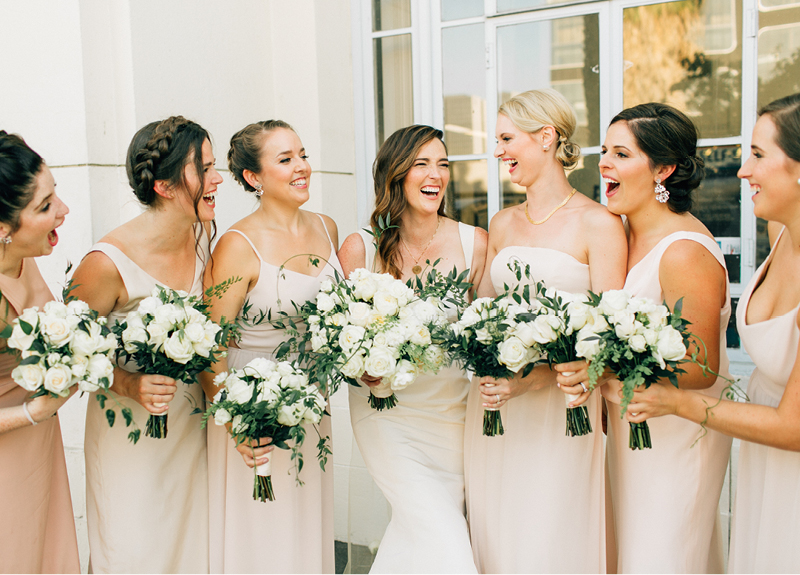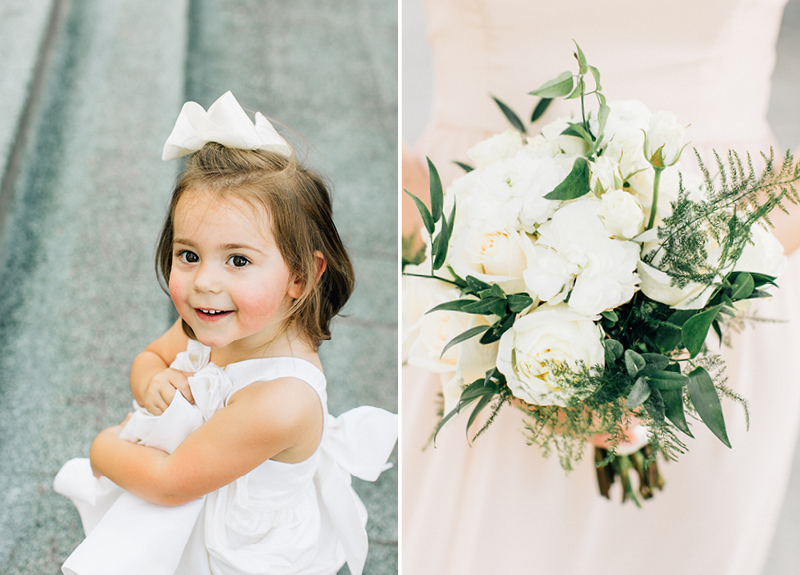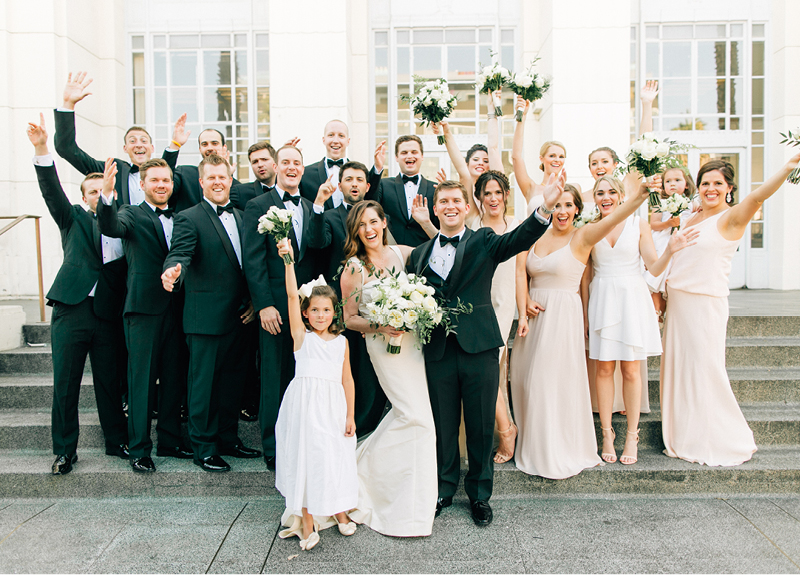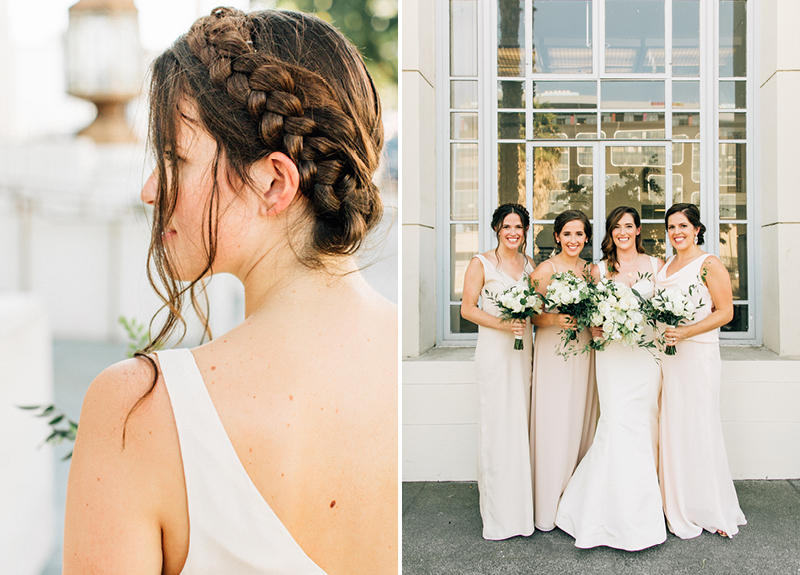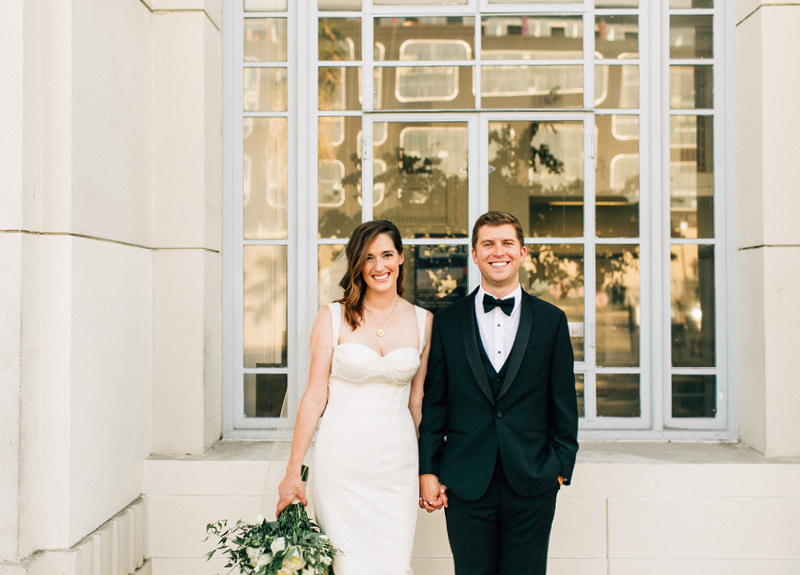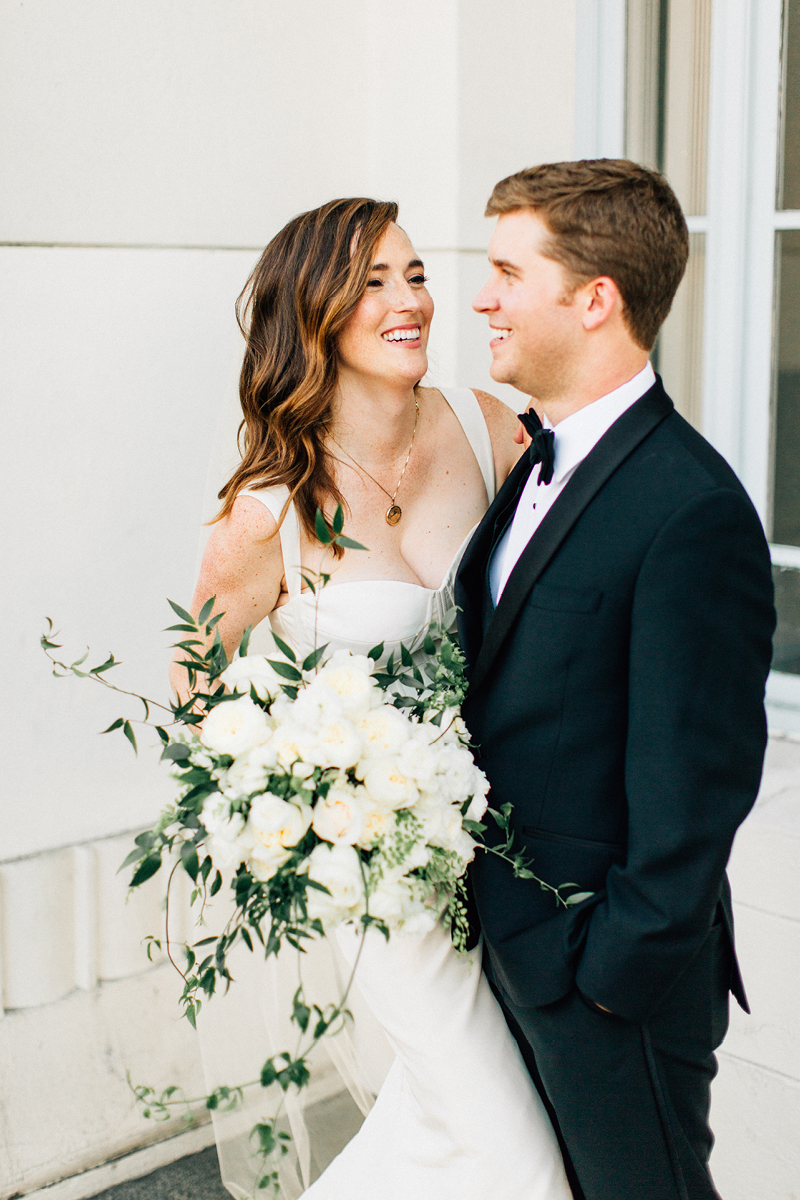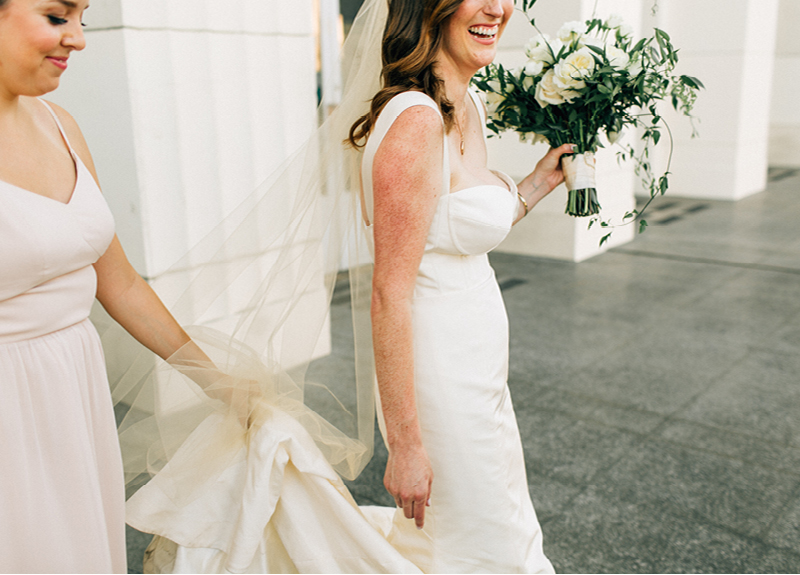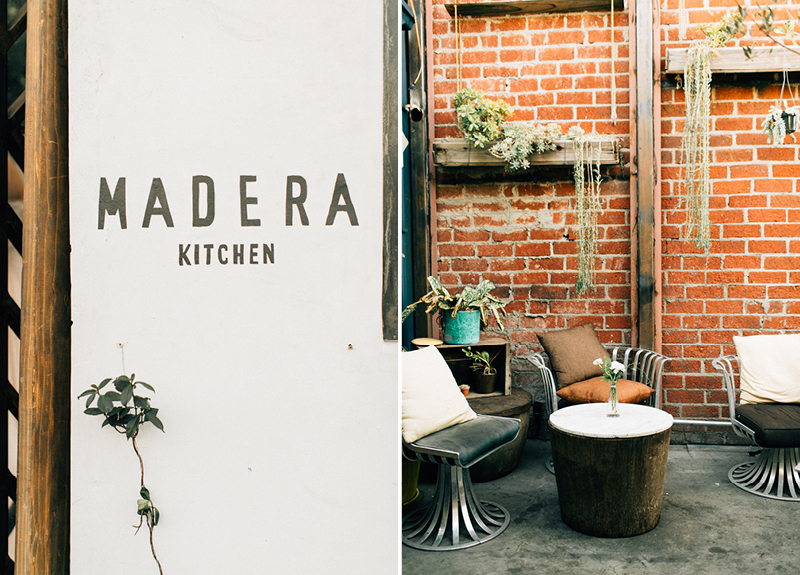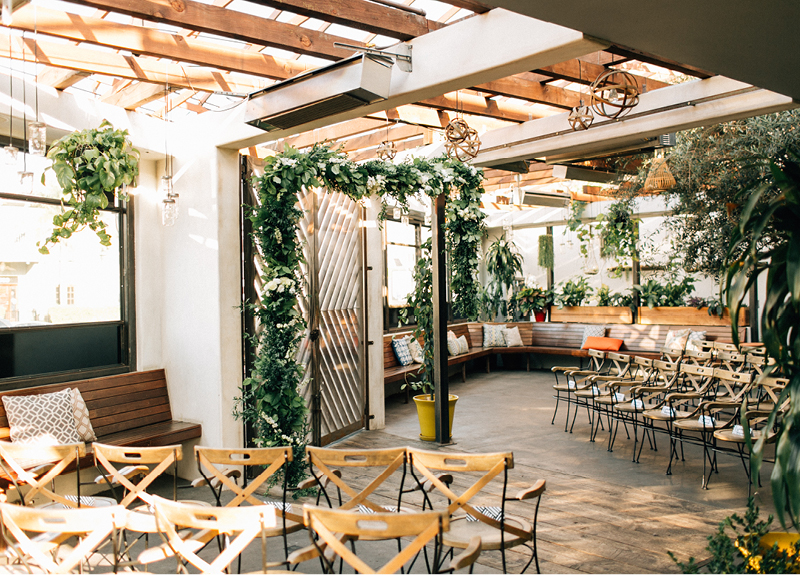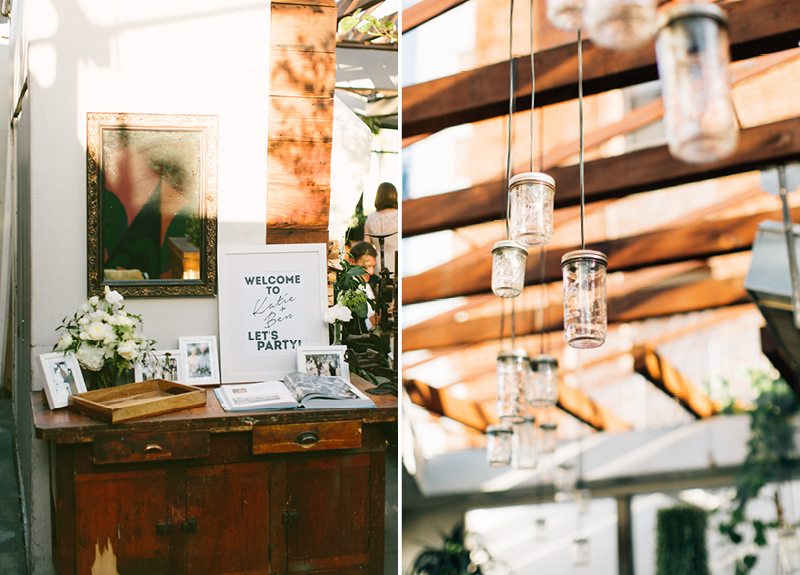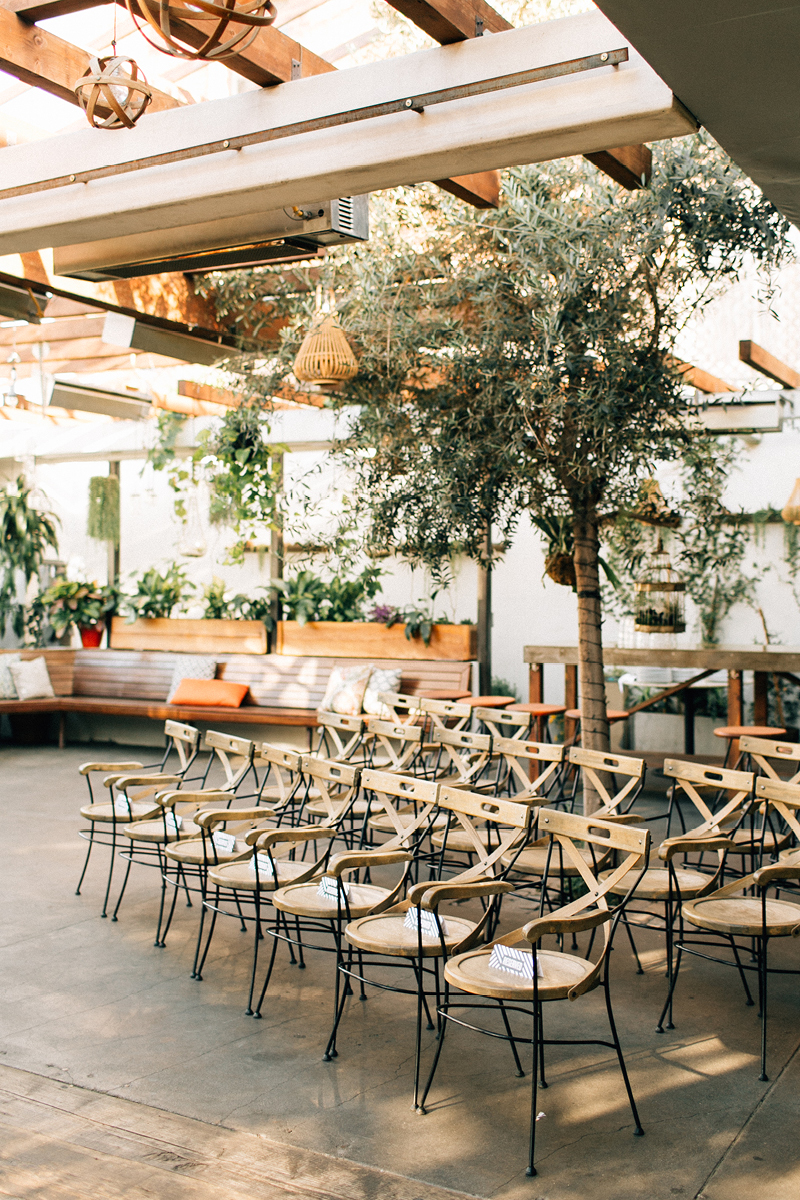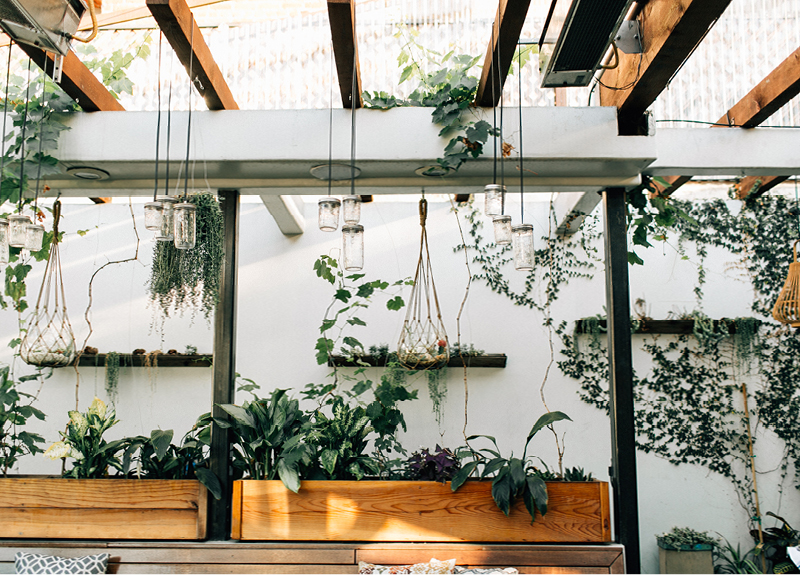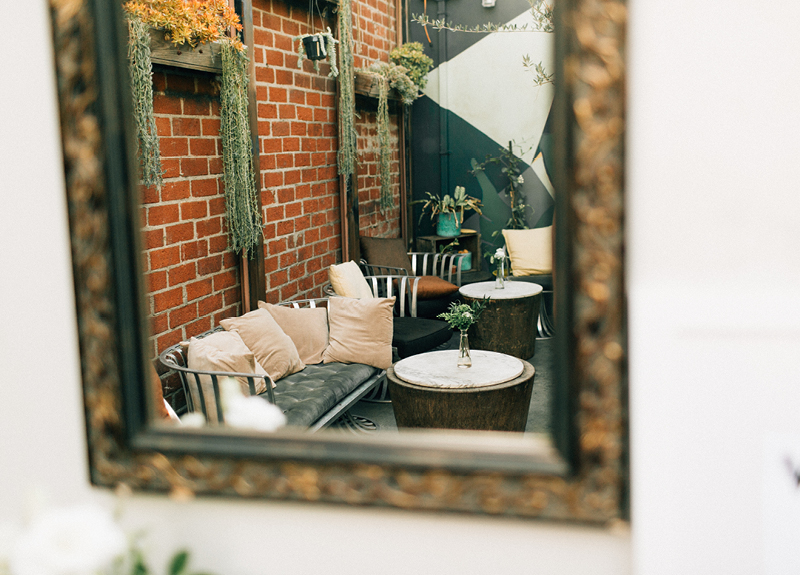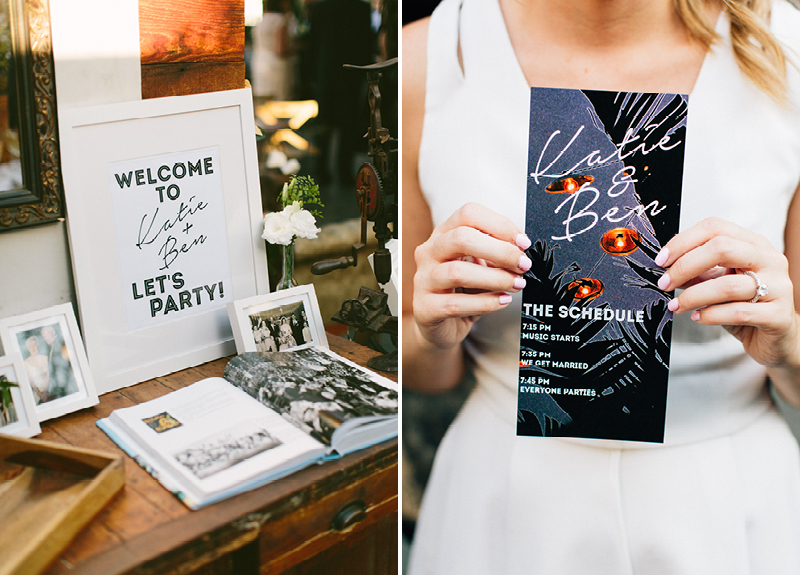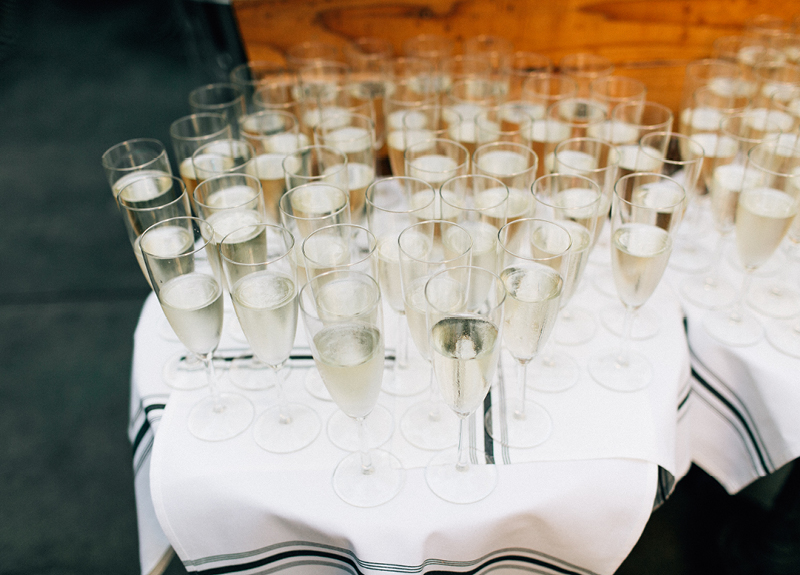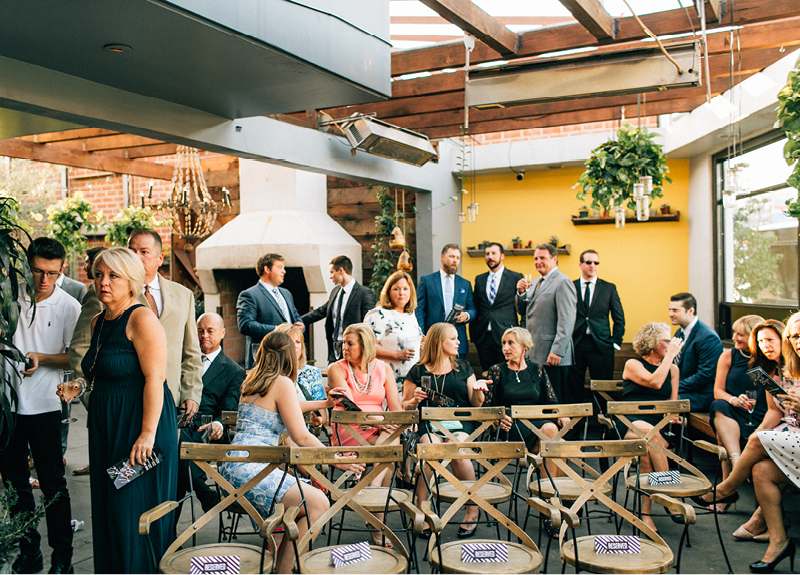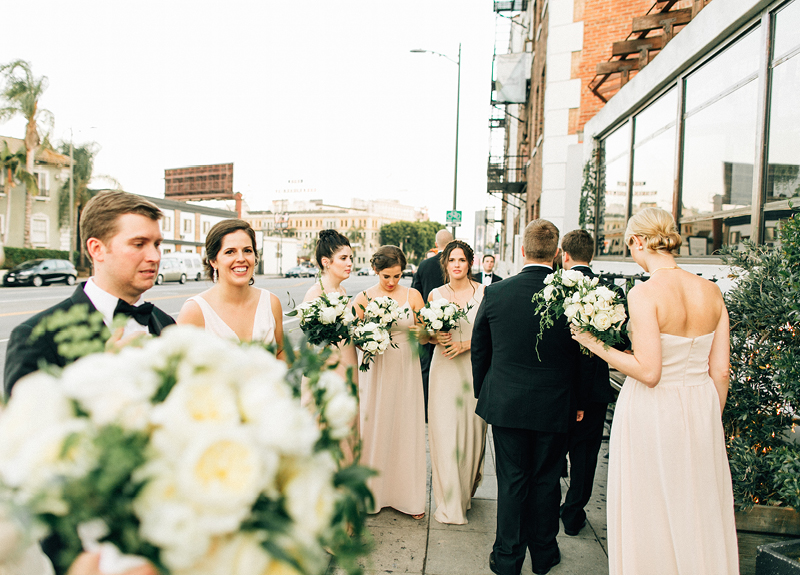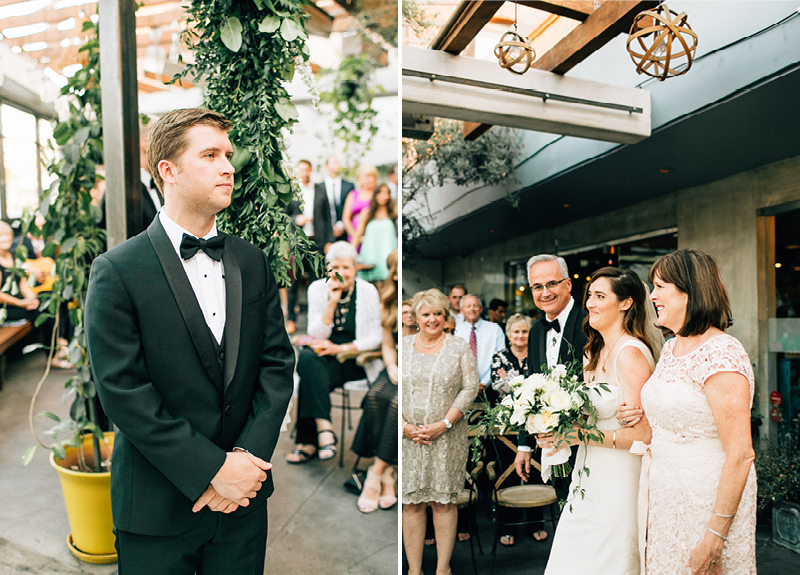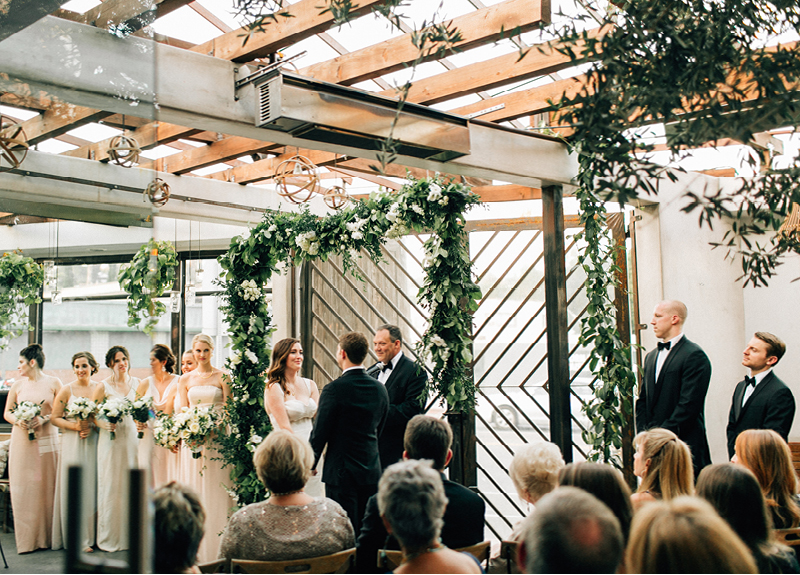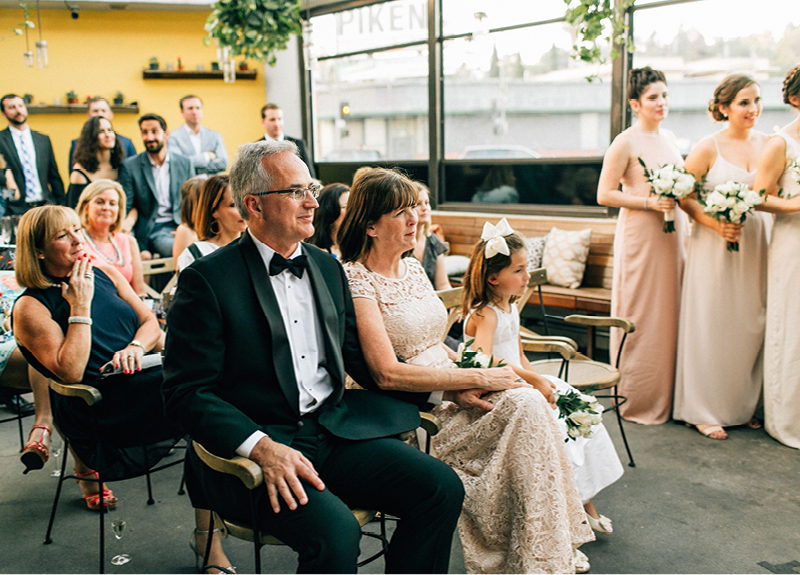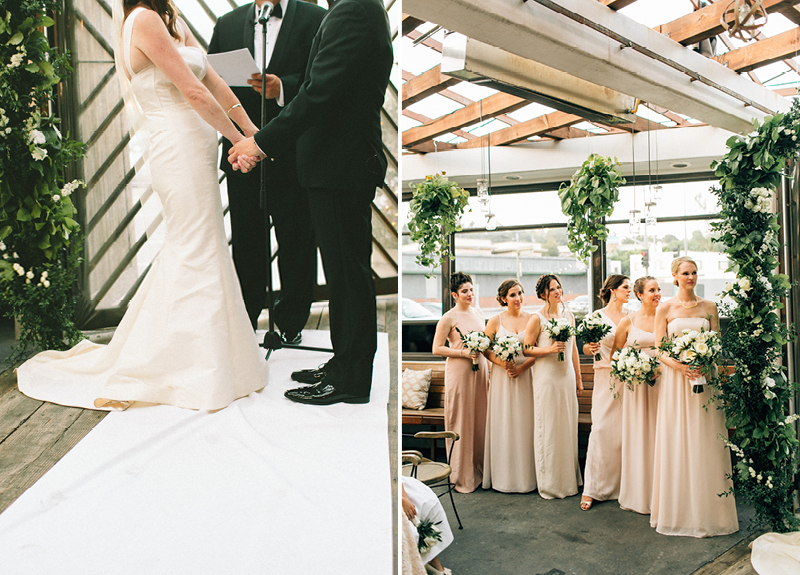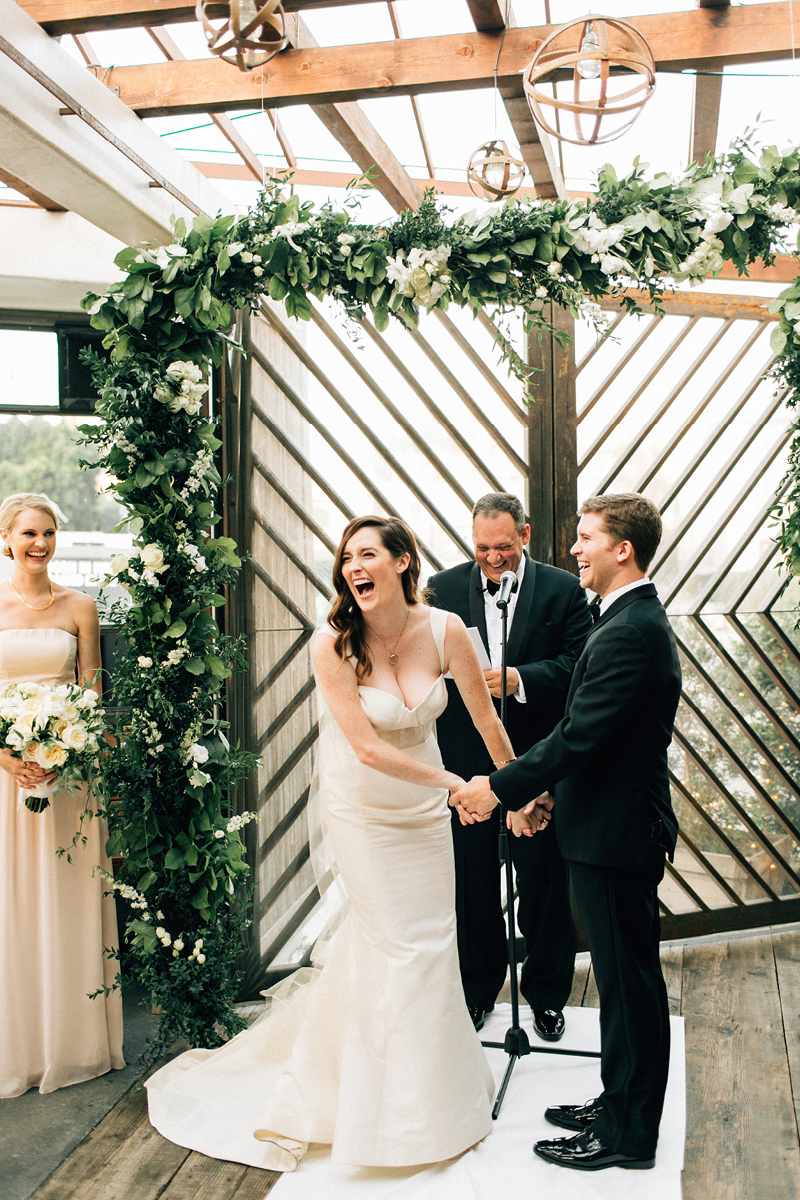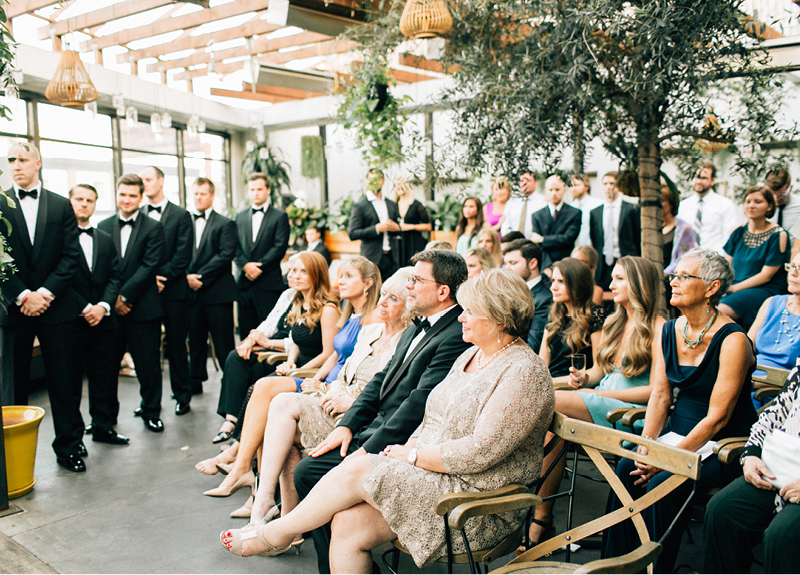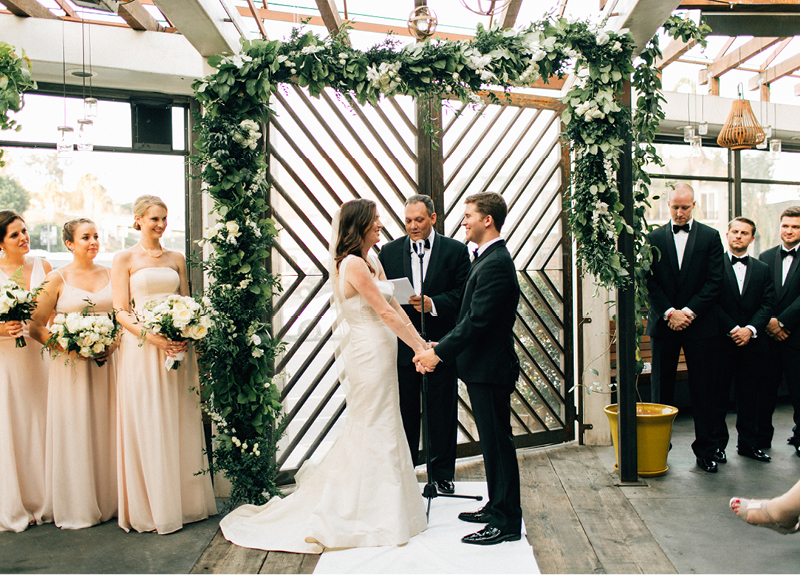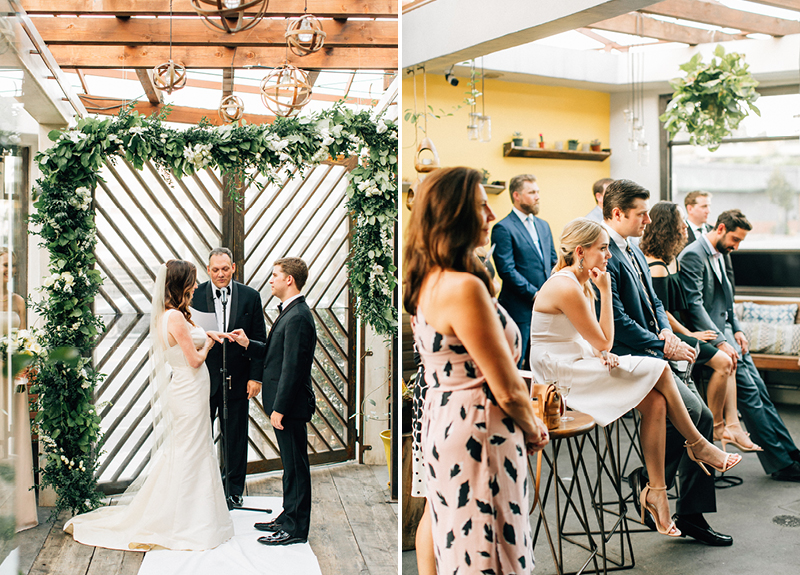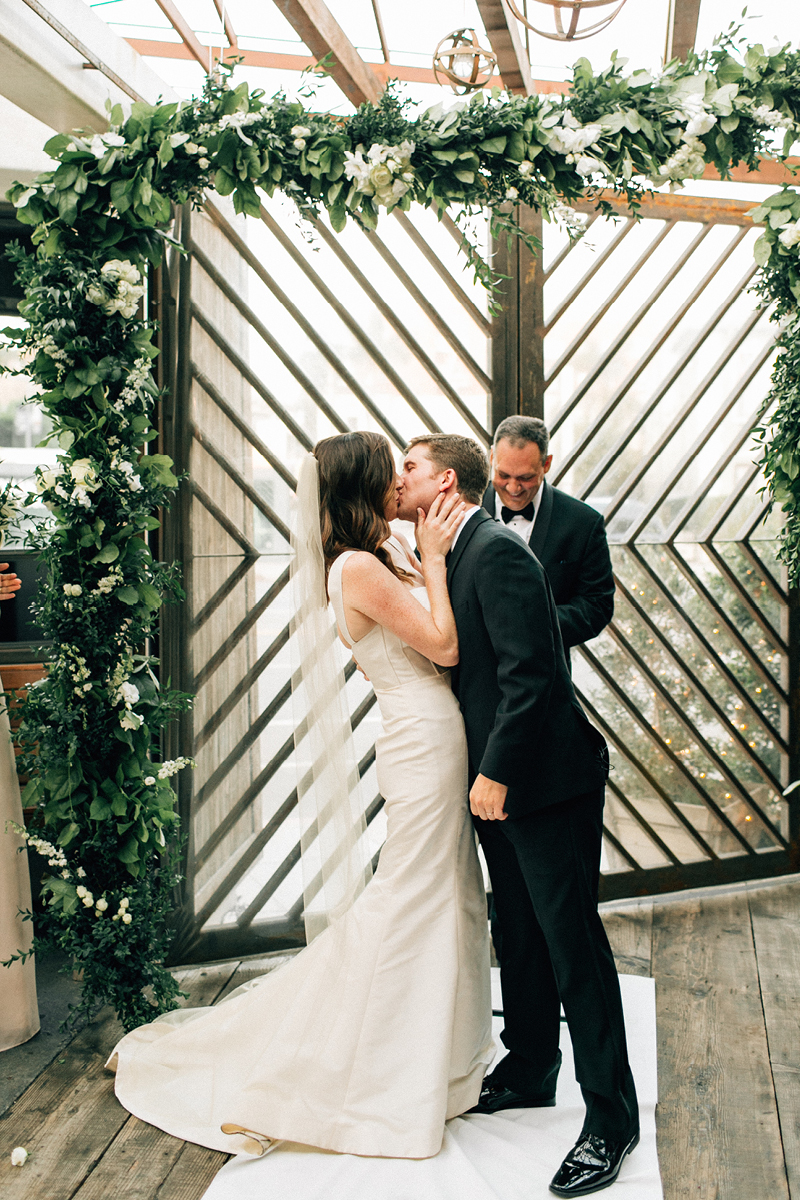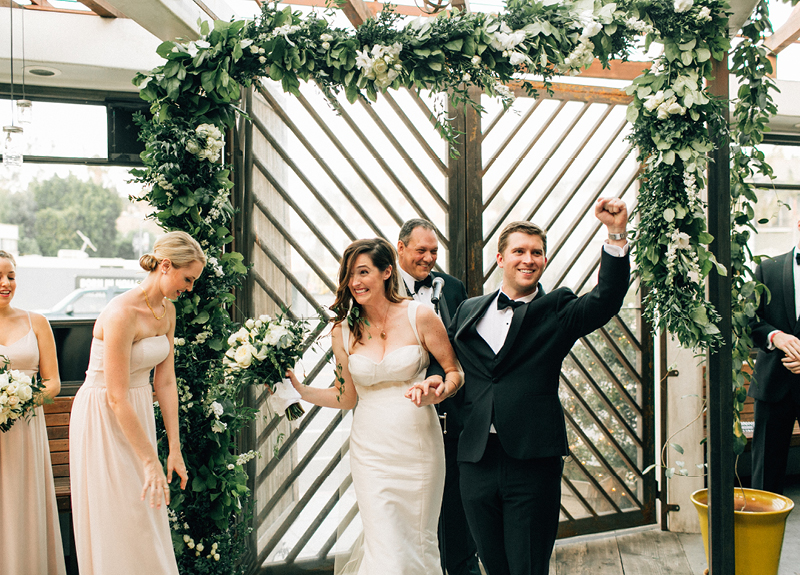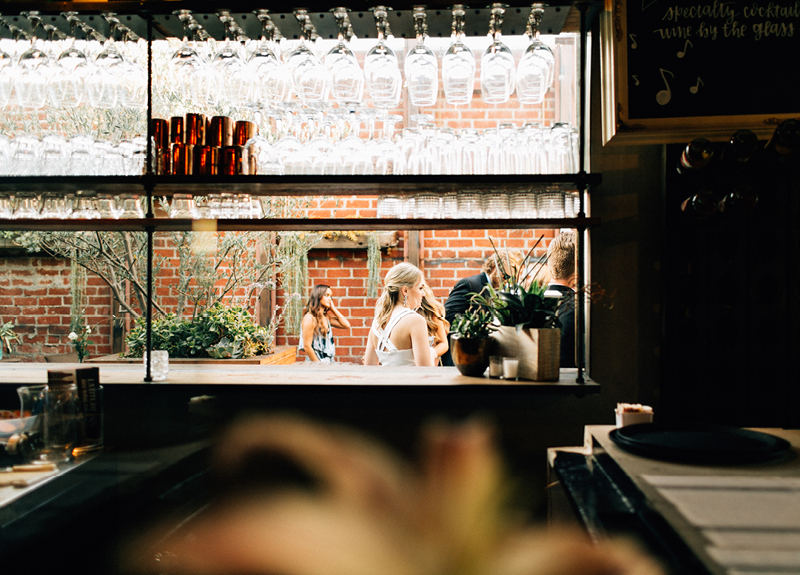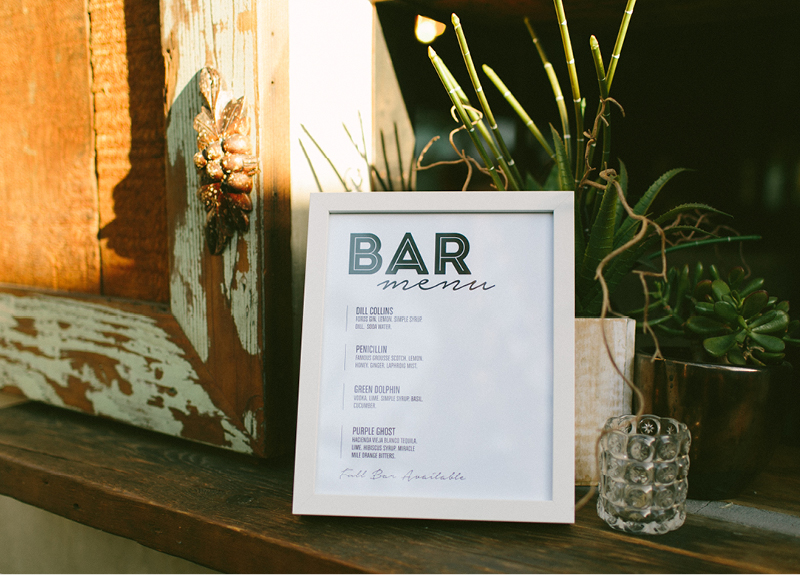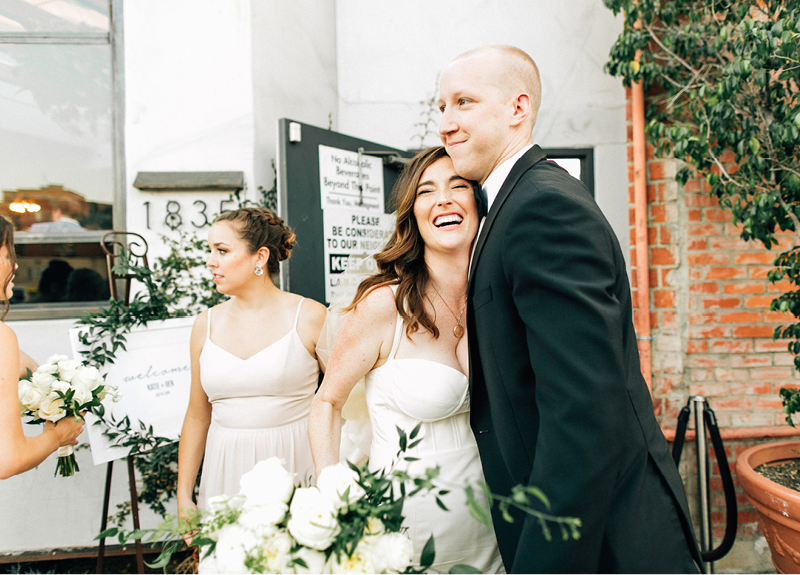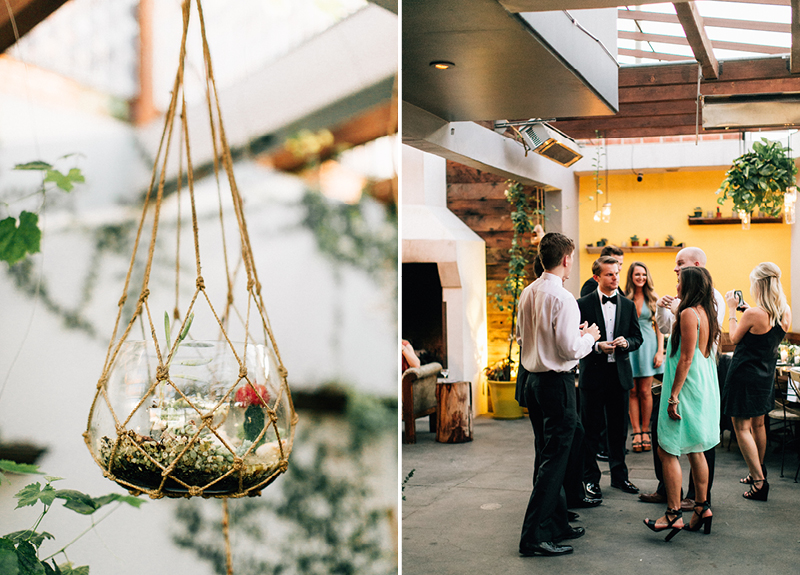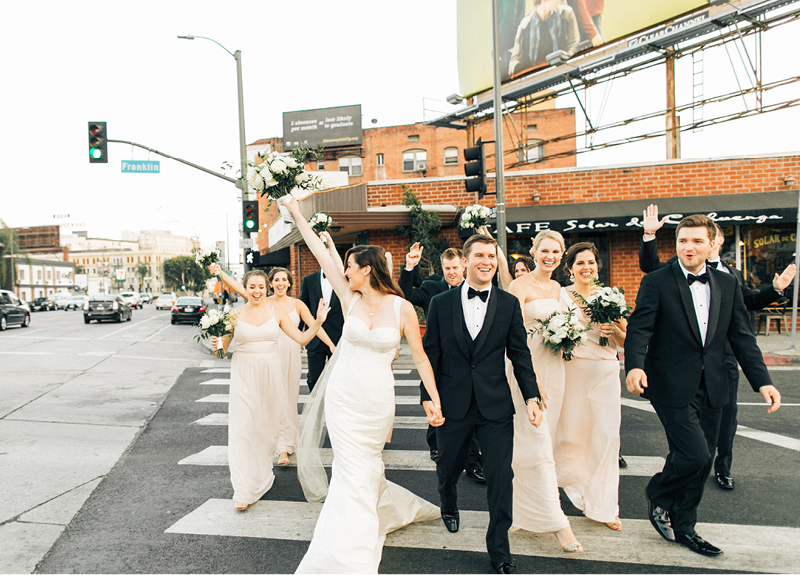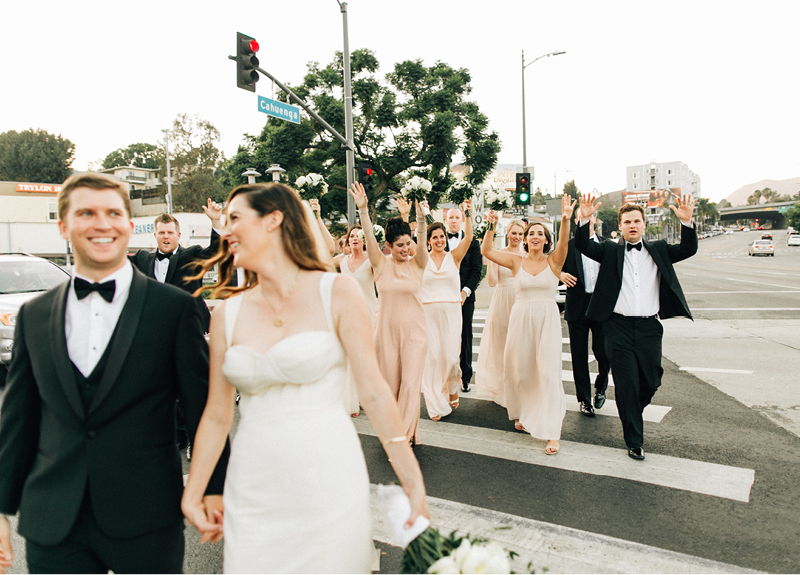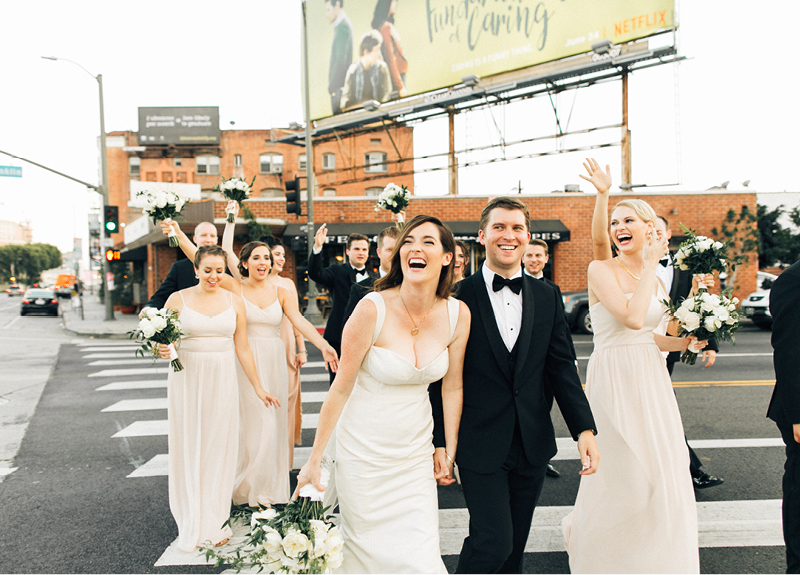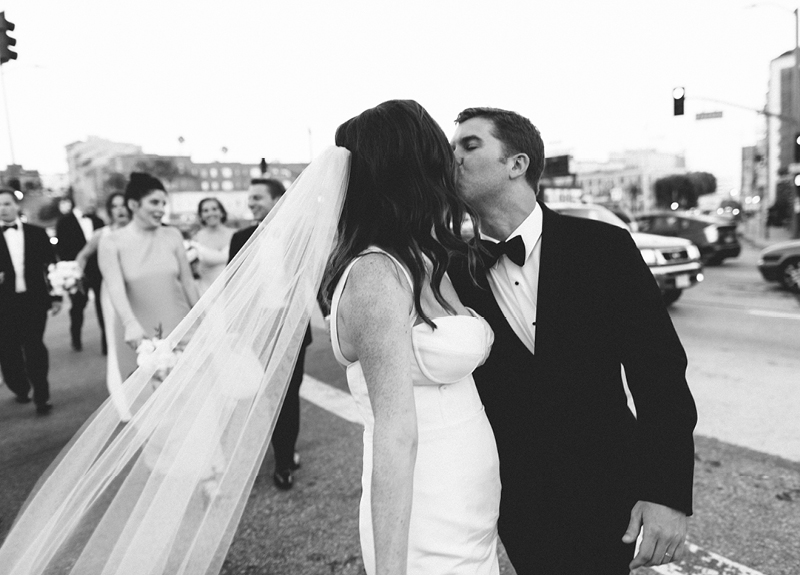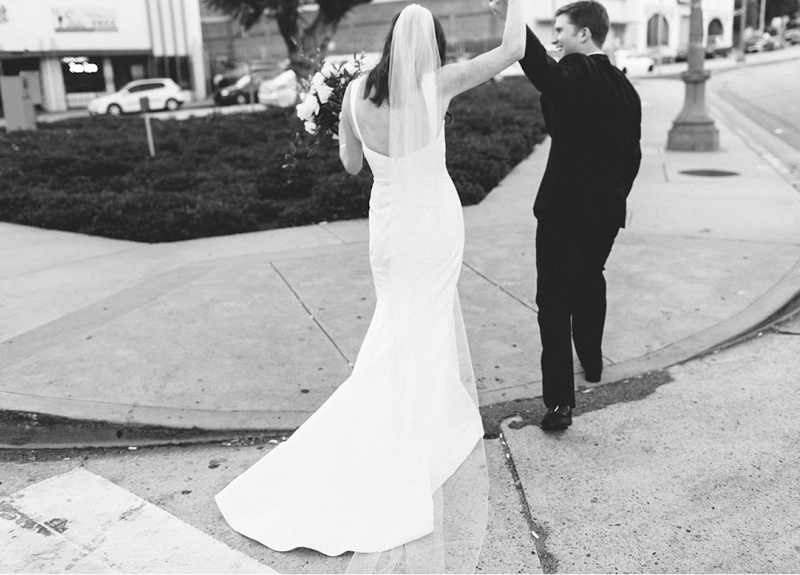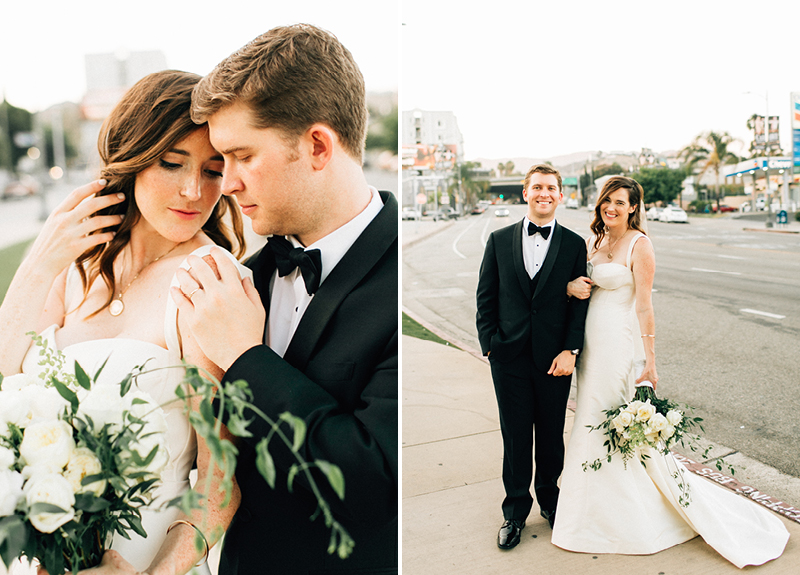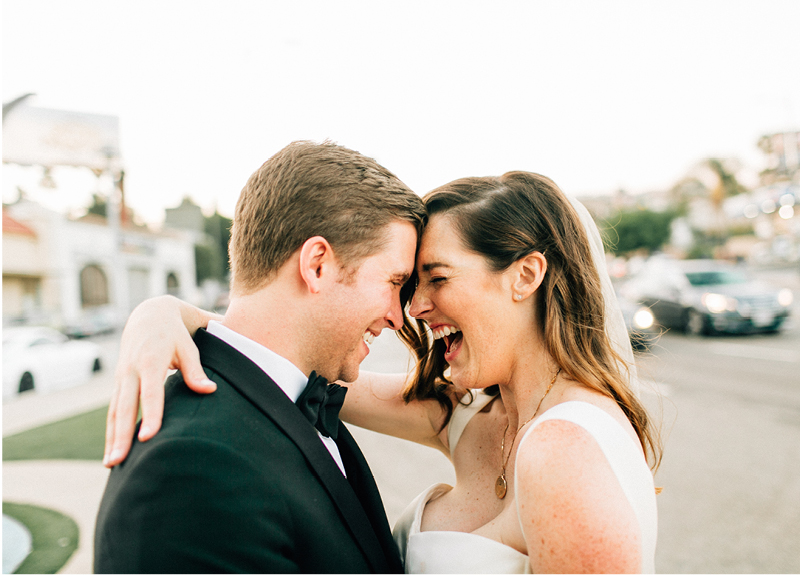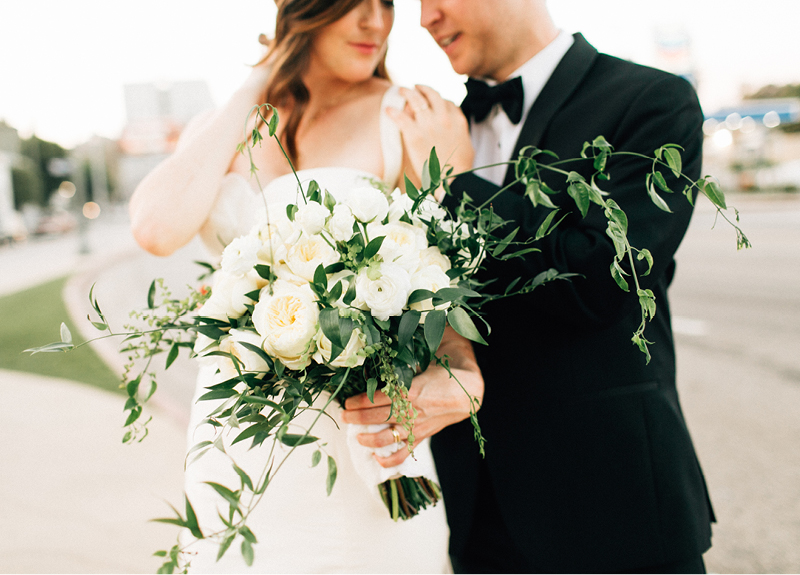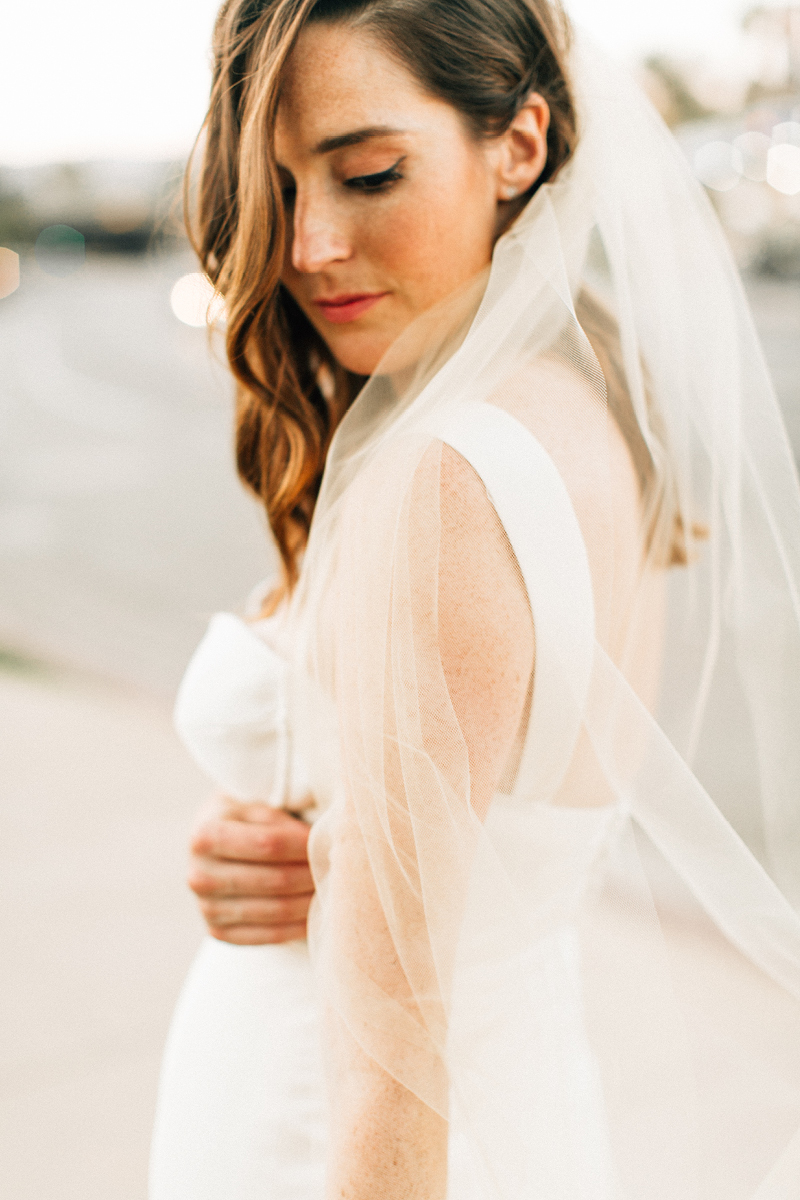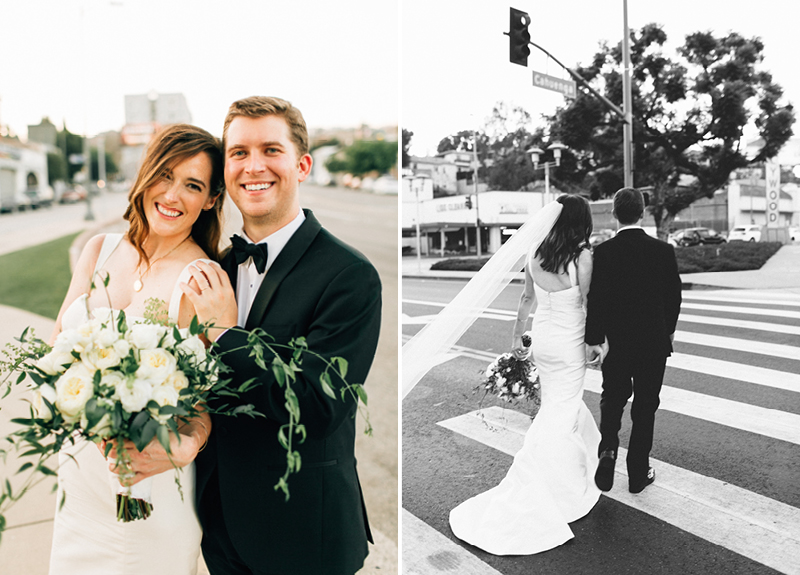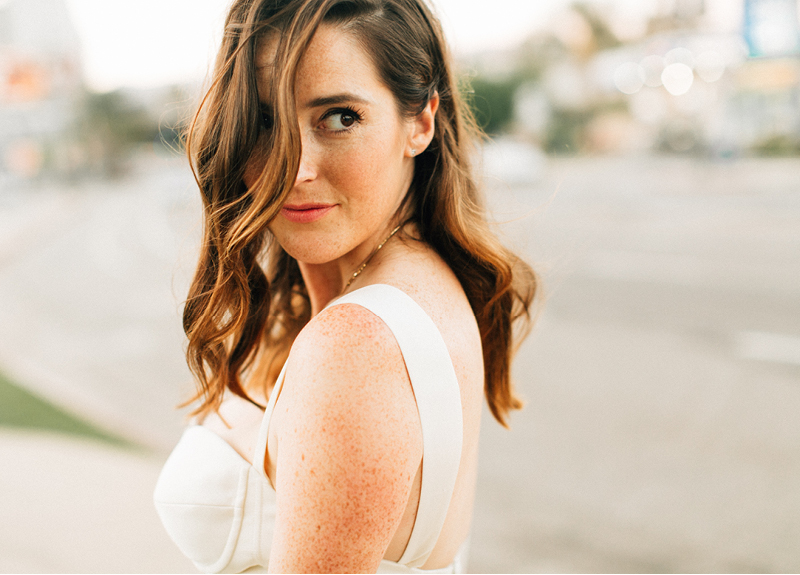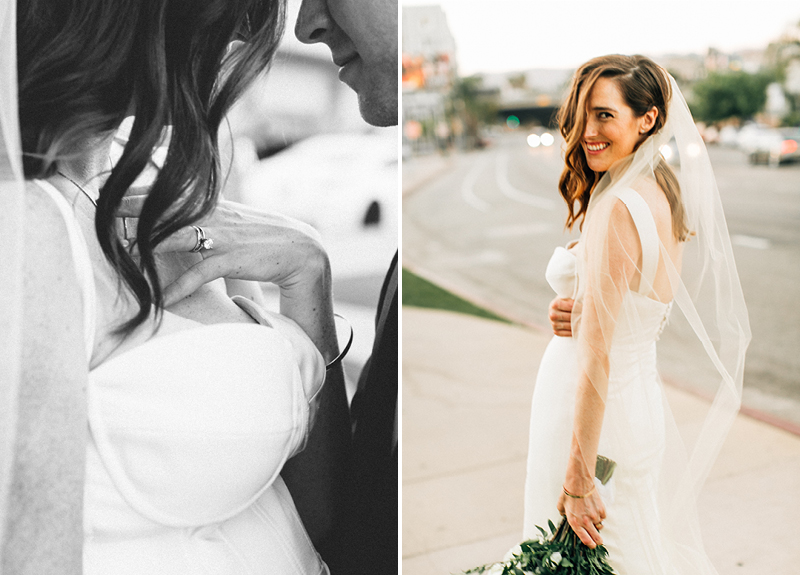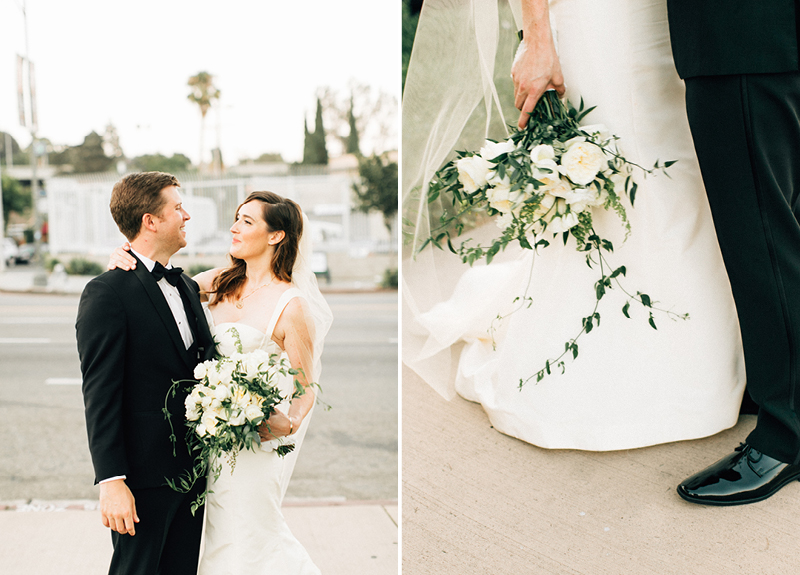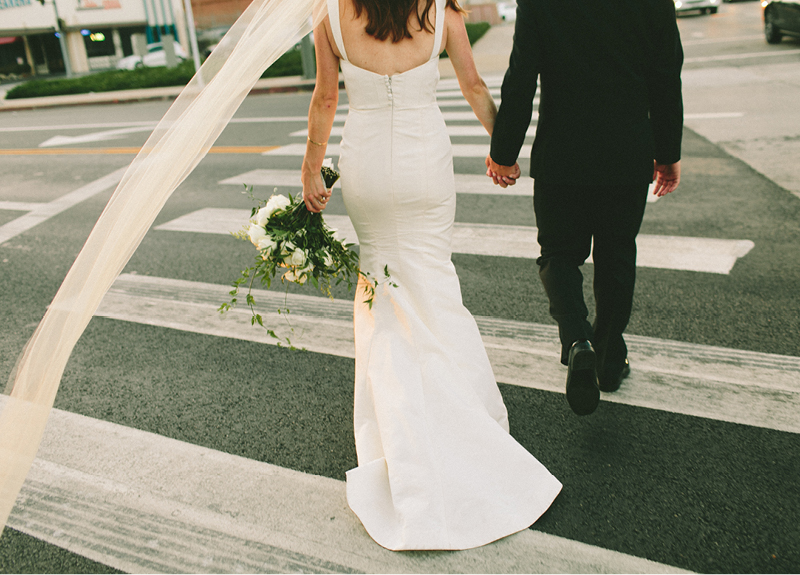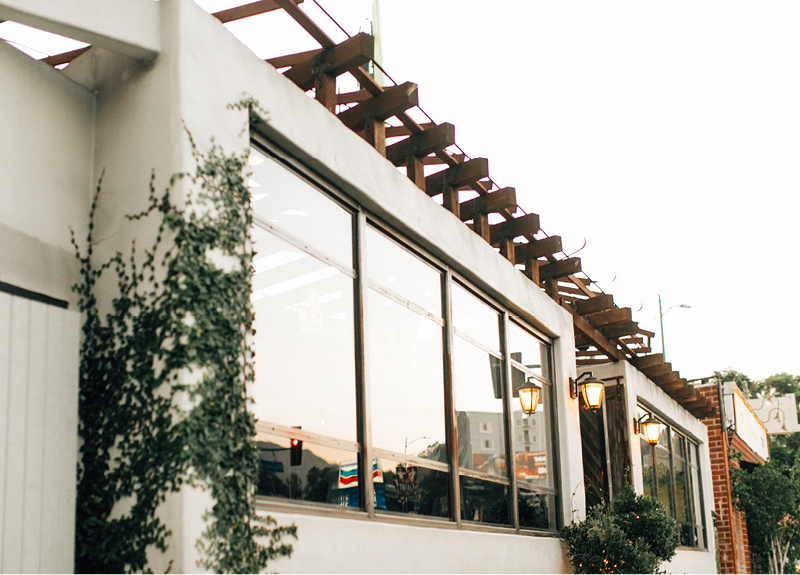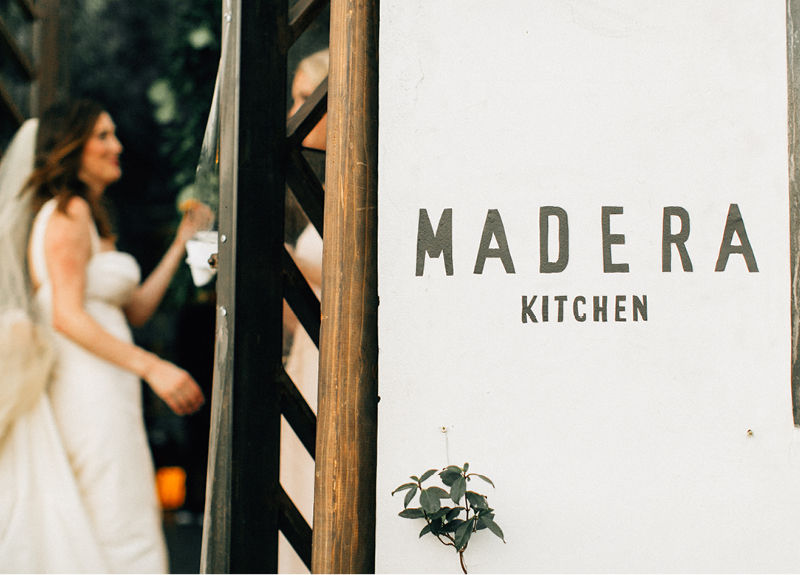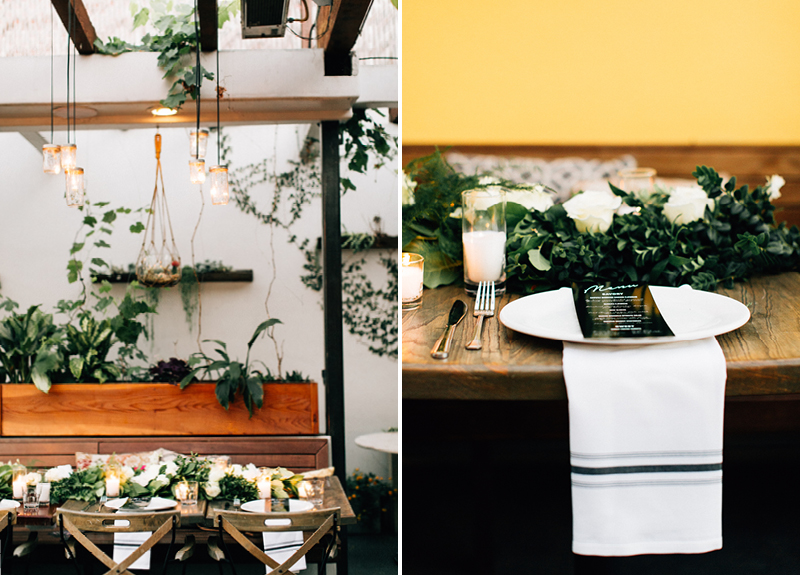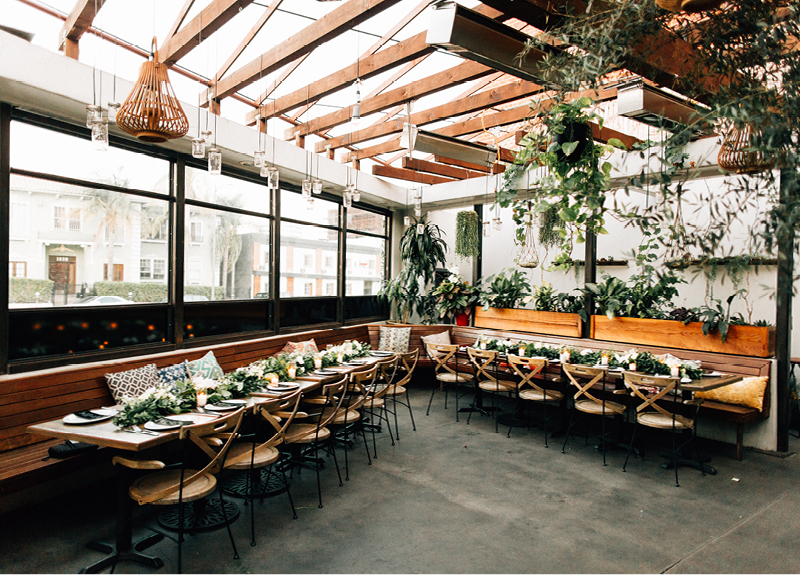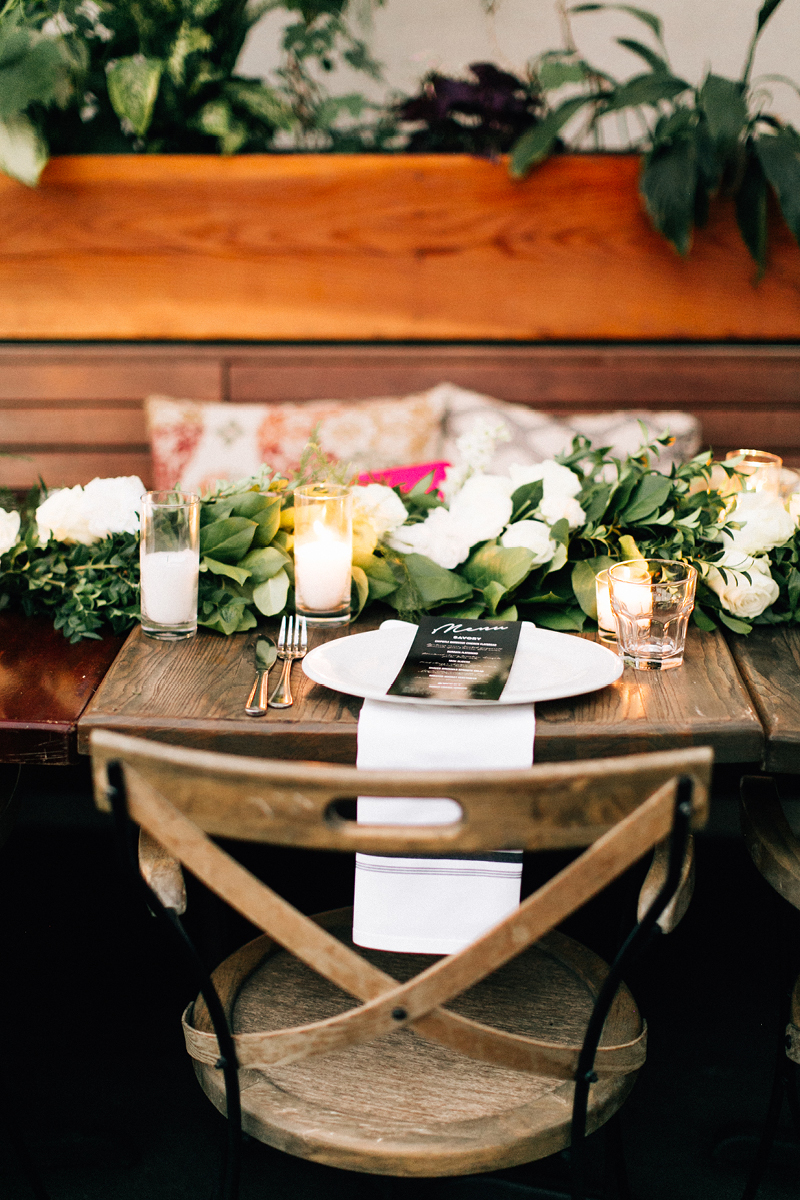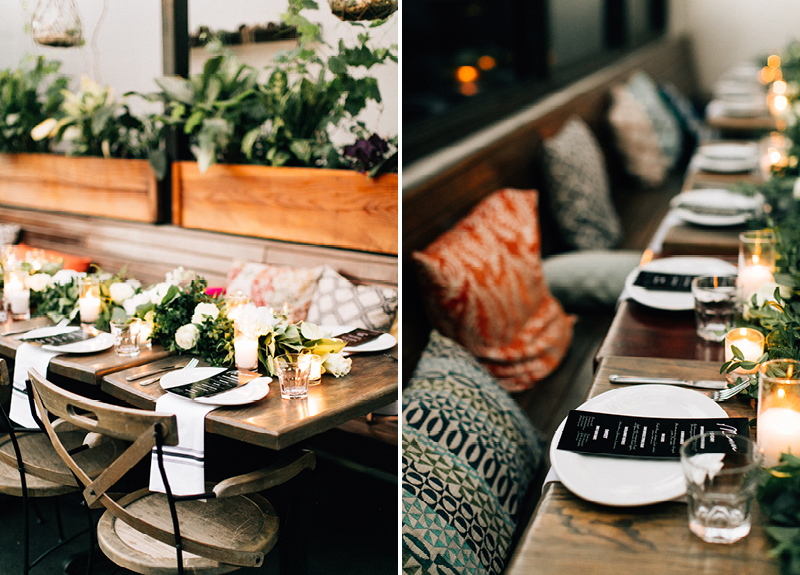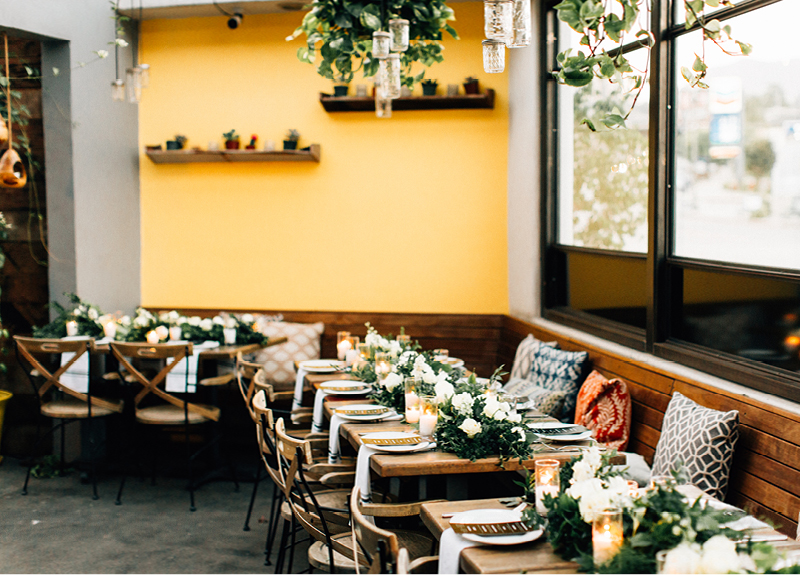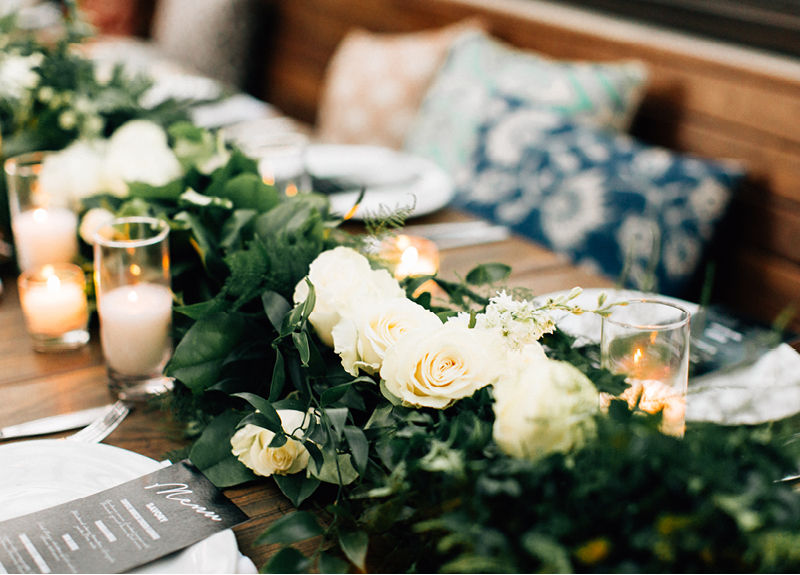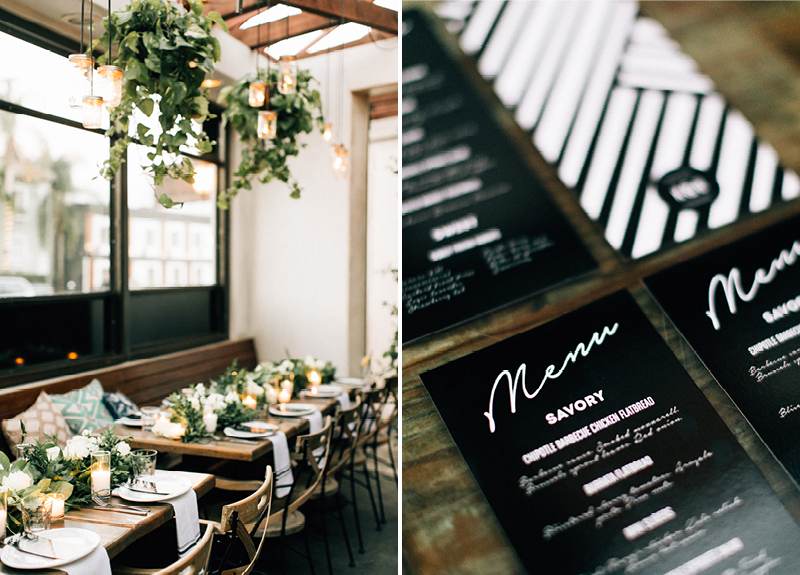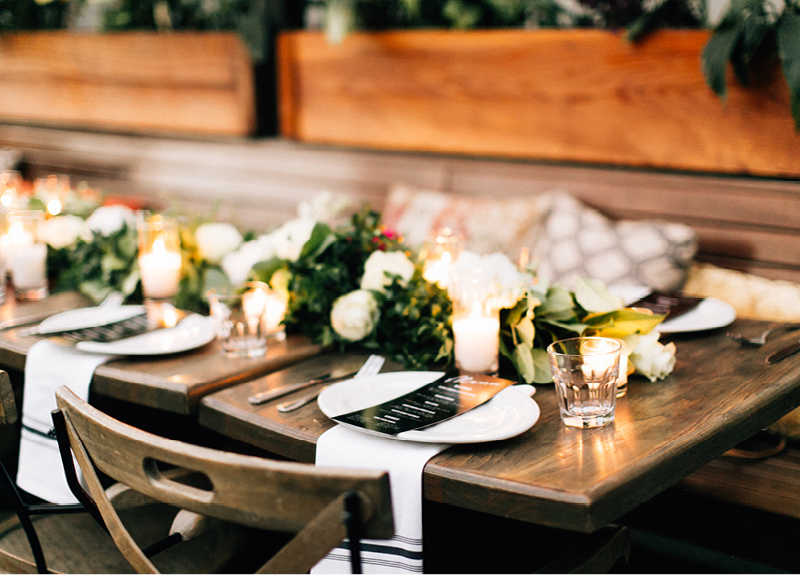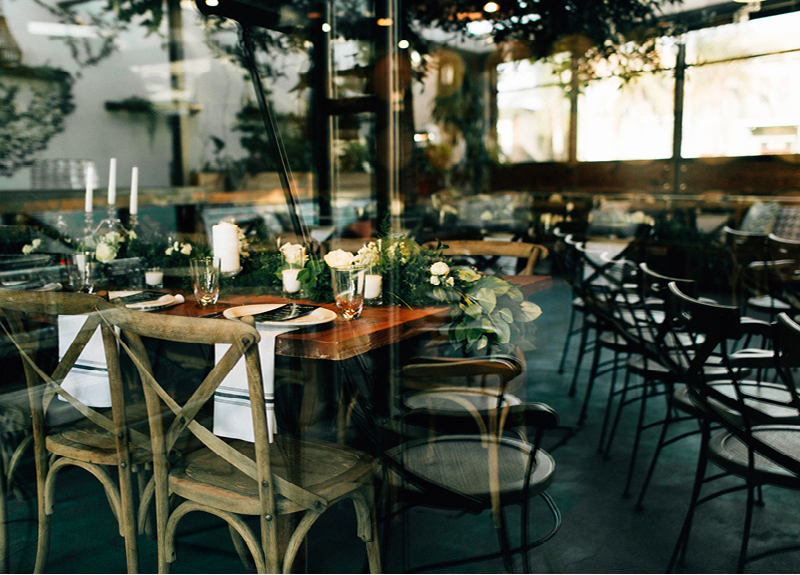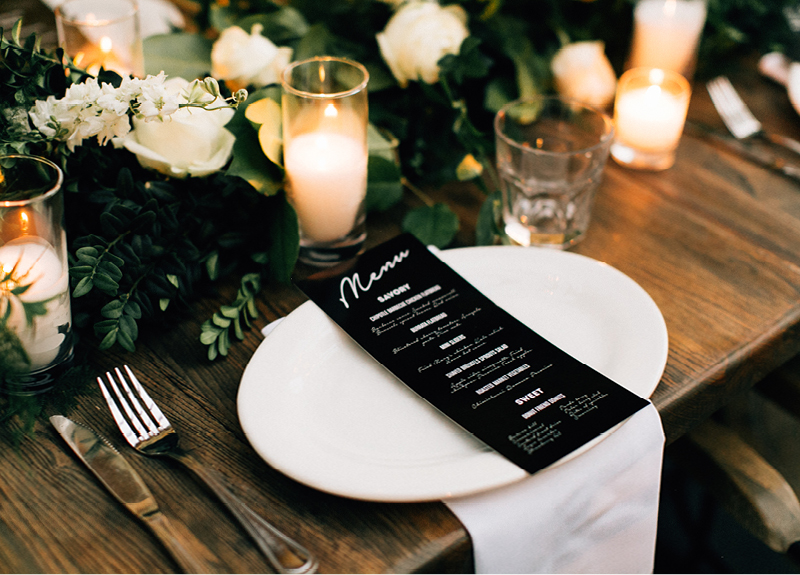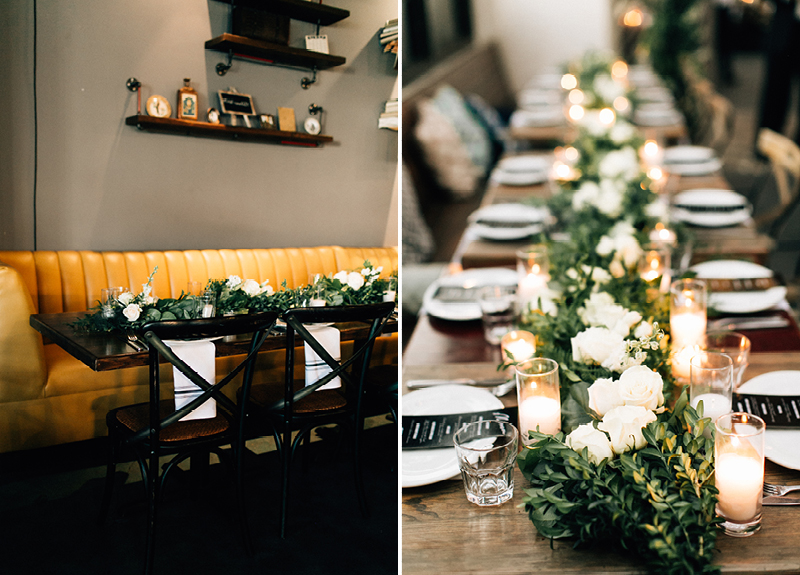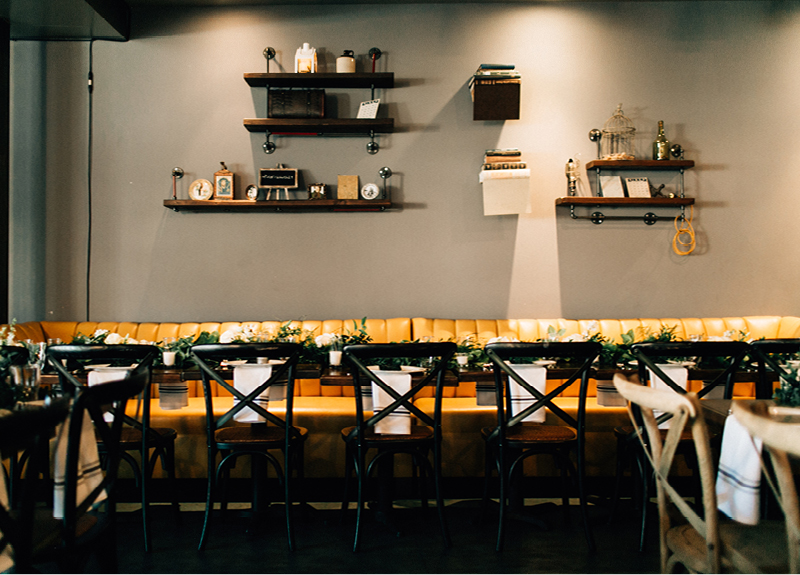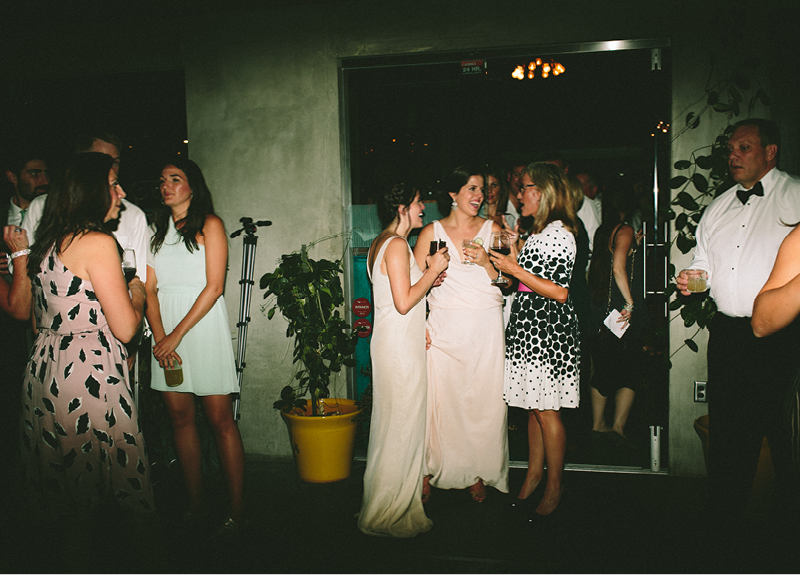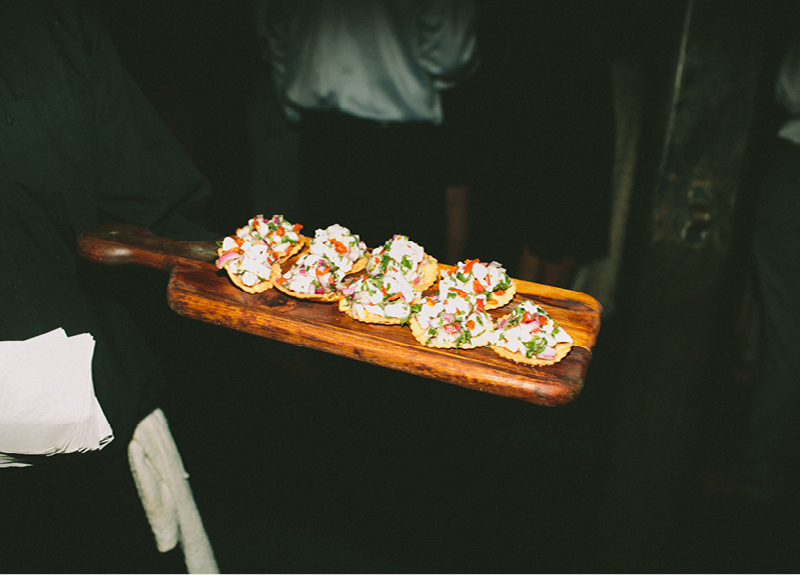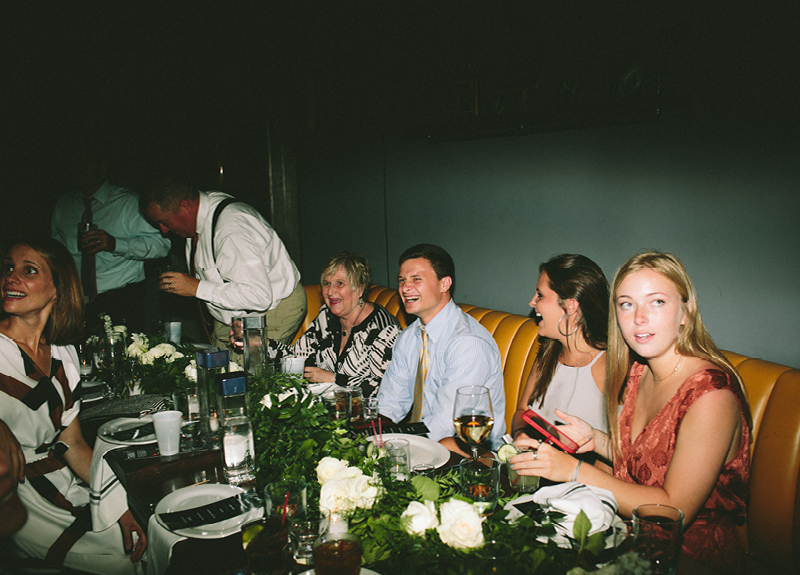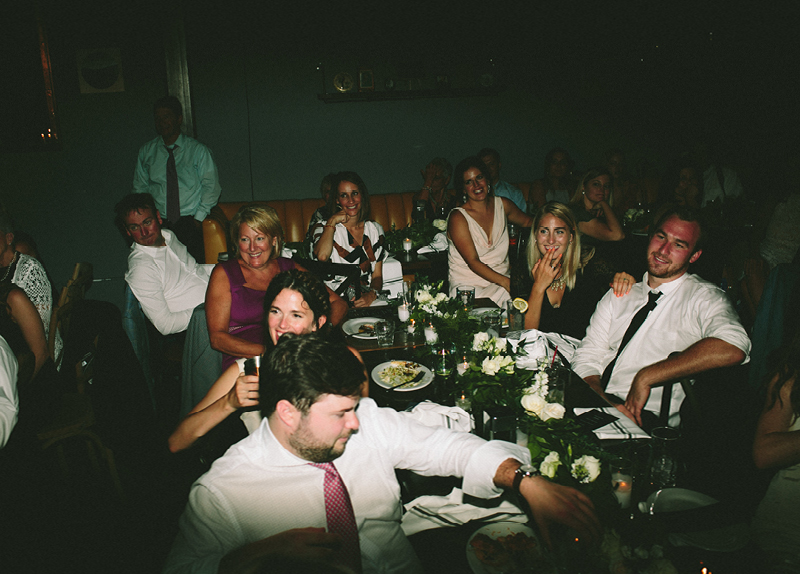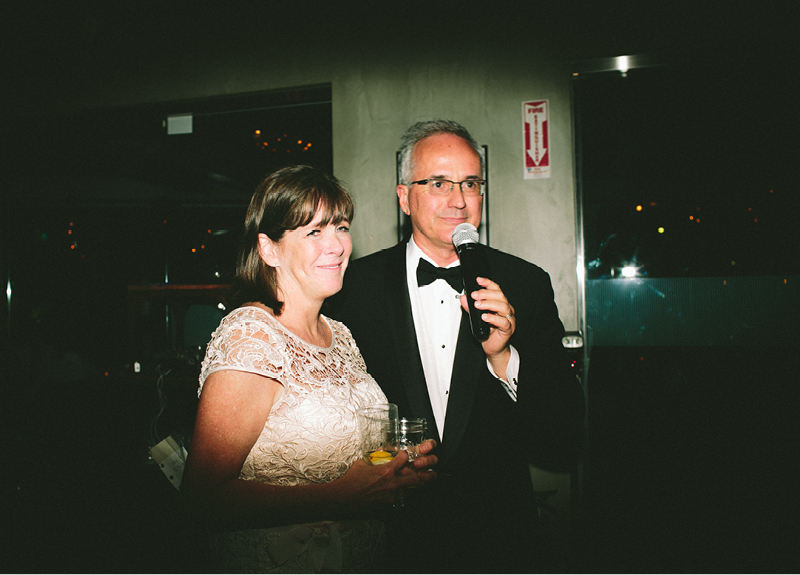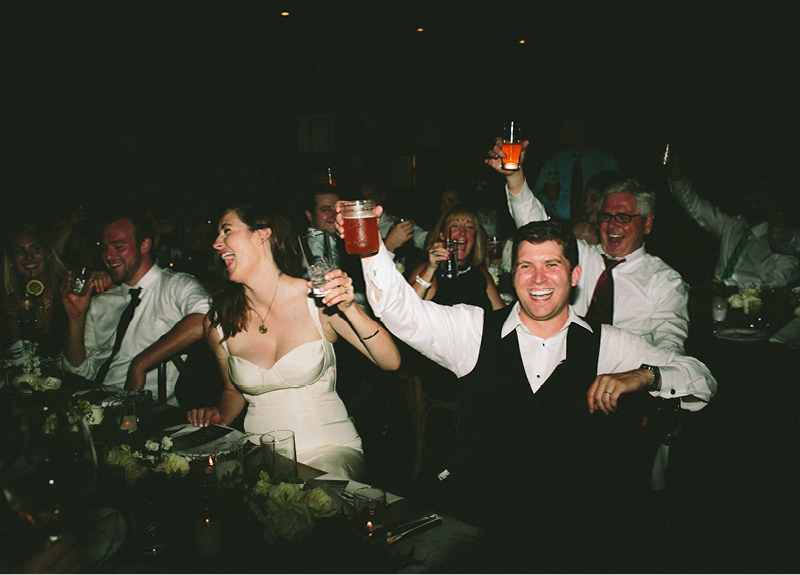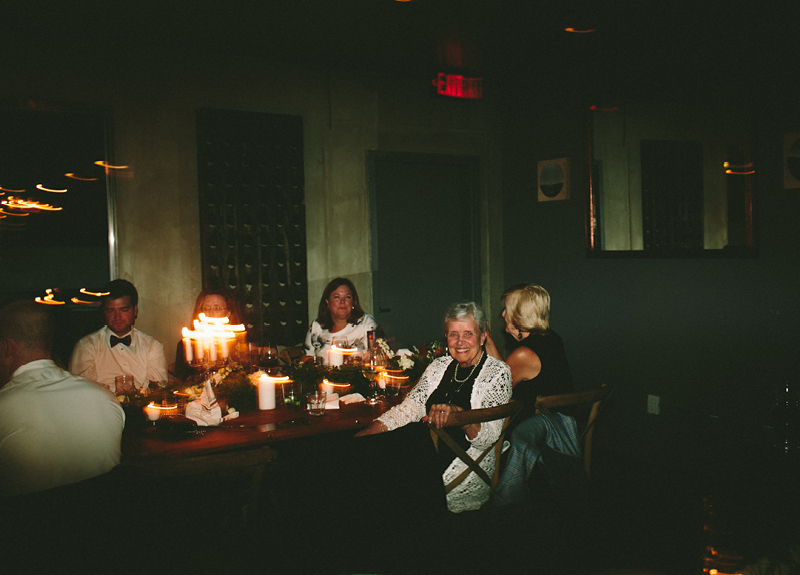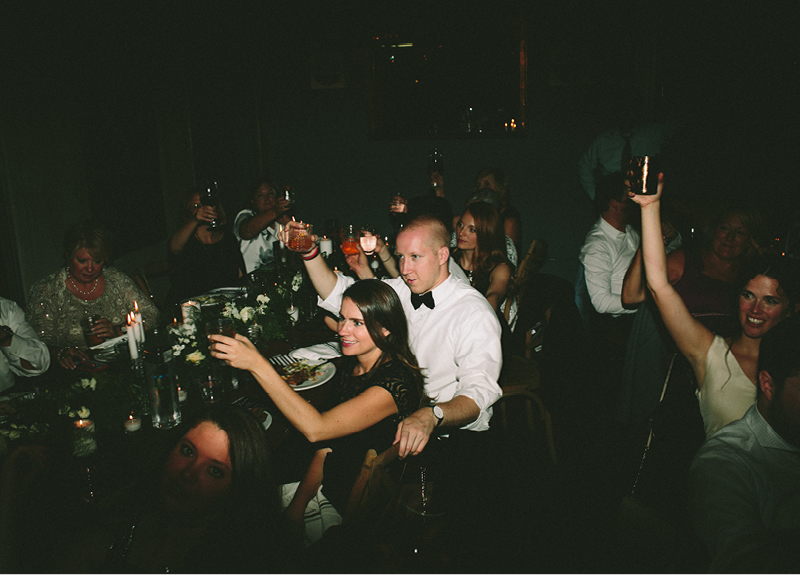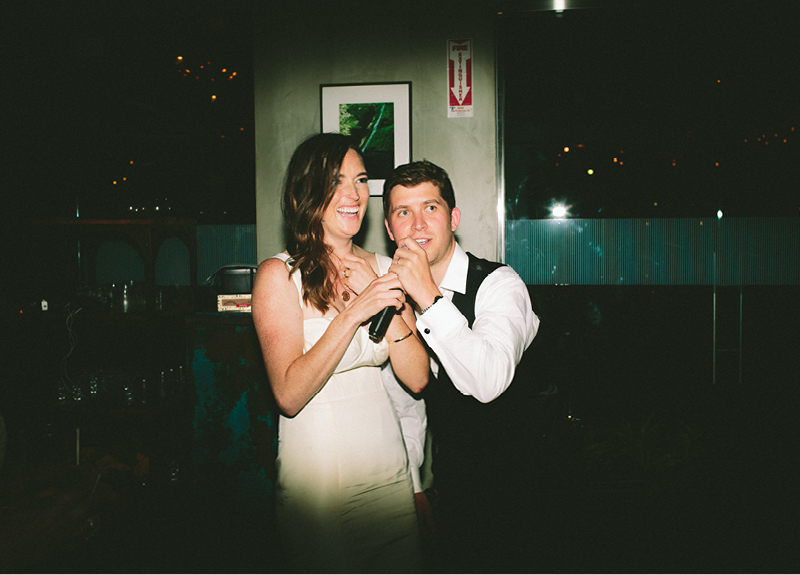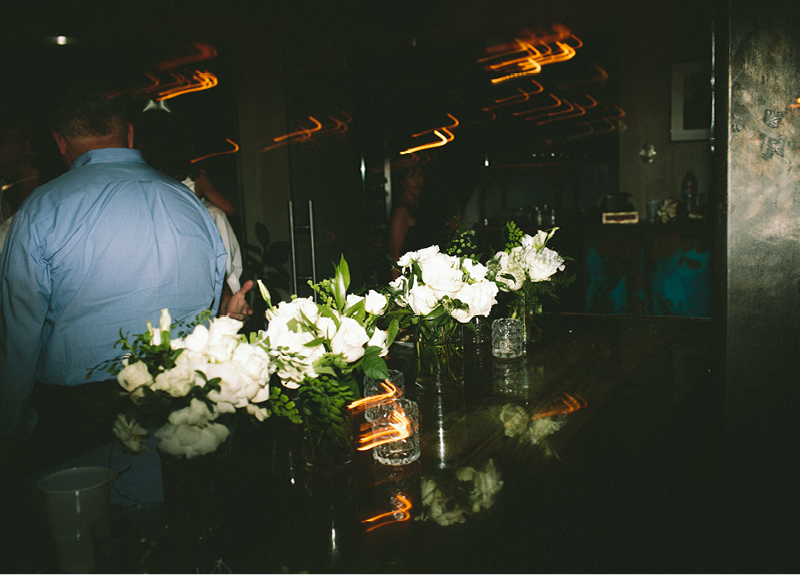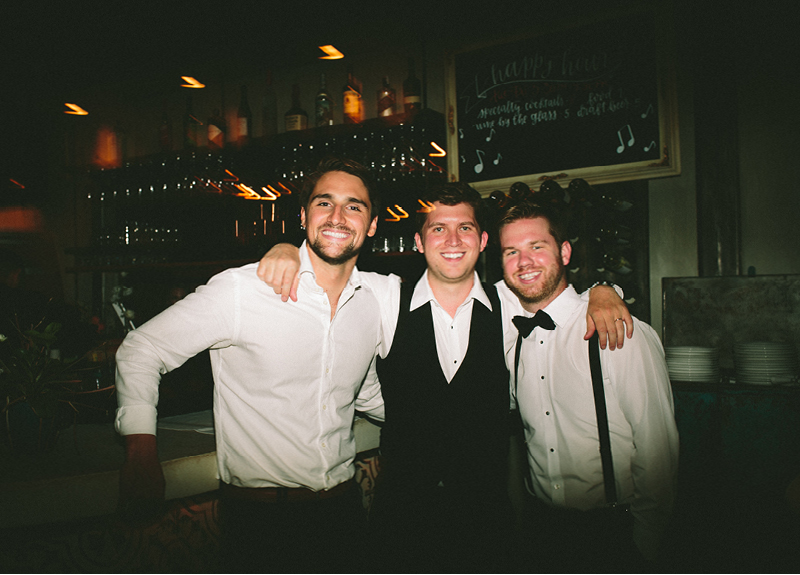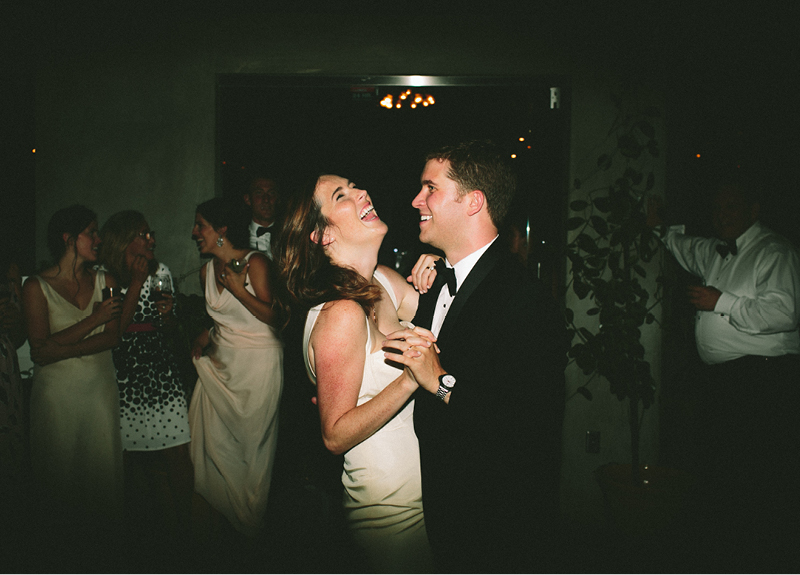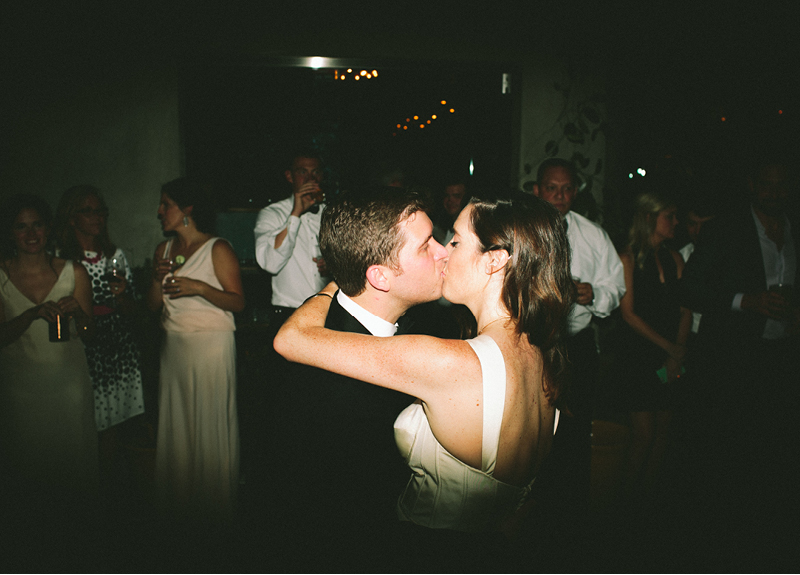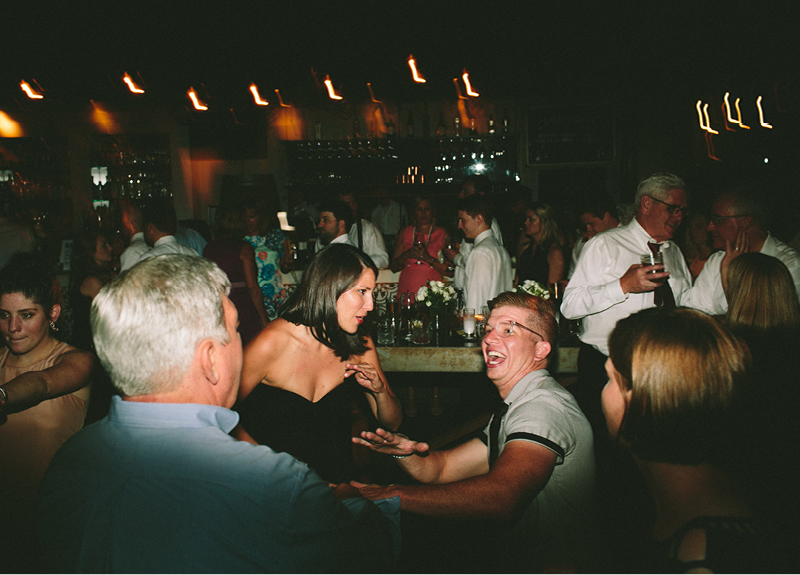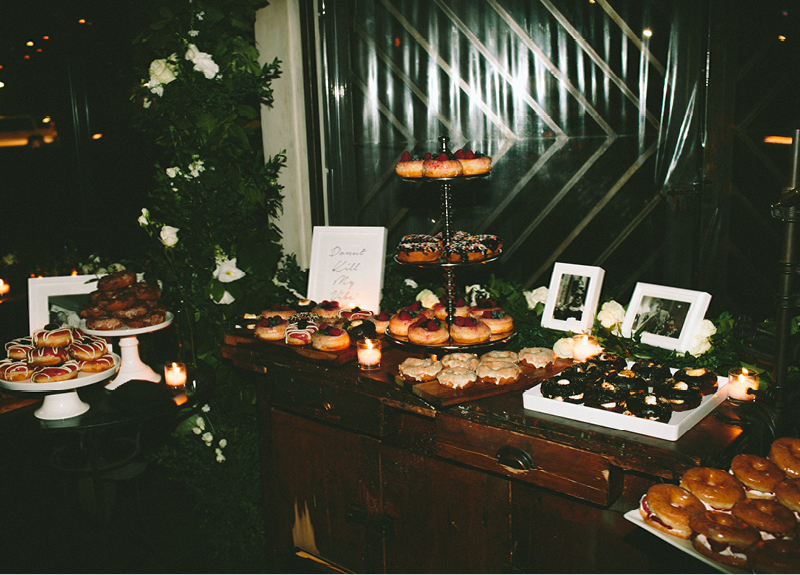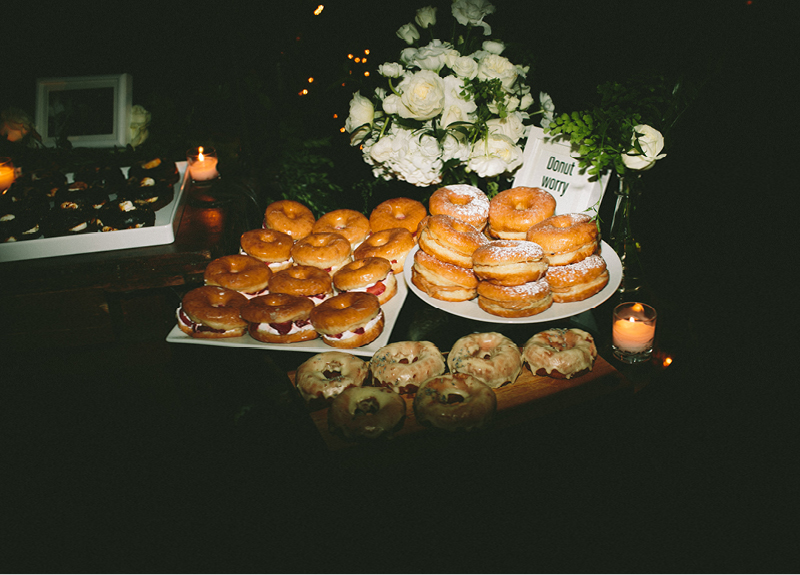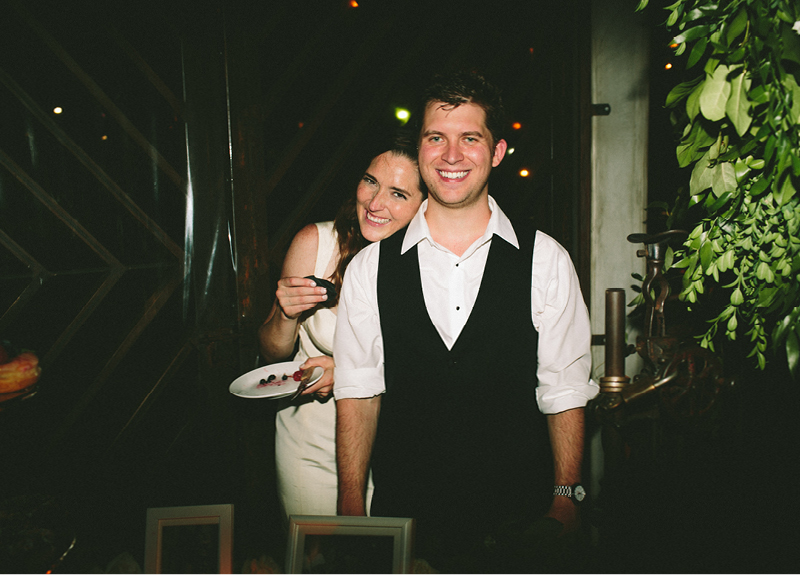 I seem to always forget how hot it gets in LA in the middle of summer. We may not have the humidity of the east coast or southern states but holy moly was it HOT on Ben and Katie's wedding day in California. It might have felt even warmer than normal because we were in the heart of Hollywood in the middle of the day in July surrounded by asphalt, cars and people. But even with the high temperatures their wedding day was absolutely perfect.
Our entire day was spent in about a 3-block radius, which was really fun. Ben and the guys got ready at his apartment while the ladies were over at Mama Shelter. If you haven't heard of Mama Shelter or stopped by for a visit you should make plans to do so right away. It's a darling boutique hotel with funky style, a restaurant in the lobby, a bar and lounge as well as a newly renovated rooftop bar with 360 degree views of Los Angeles. I'm fairly certain that I've rambled on about this before, but if getting ready photos are important to you then think long and hard about the room you will be getting photographed in because that room will have a look and feel that will be very obvious in the images. Does it have ample window light? Are the walls light and bright or are they a muddy orange or brown color? Is there a fun aesthetic that matches your vibe or is it stuffy and out dated? Is there enough room for everyone and their stuff without looking overly crowded? I know there are so many things to think about when it comes to a wedding and your hotel room seems like the bottom of the list but all I'm saying is that if that part of the day is something you want documented in a beautiful way then put some thought into your getting ready location! A few of my favorite LA spots for getting ready before a wedding are the Ace Hotel in DTLA, Mama Shelter Los Angeles or picking a home on Airbnb.
But back to Katie and Ben's celebration! For their venue they selected Madera Kitchen, a casual eatery in Hollywood with retro décor and an open patio space. Madera is amazing for a smaller wedding because they already have so much décor that all you really need to add are florals and signage. The alter was at the front gates and all of guests gathered around, some sat and others casually stood in the back while sipping their welcome champagne. After the sweet ceremony the wedding party and I took a few laps around the neighborhood so we could get some action shots. I love being with a bride and groom in public when they are in their formal attire. The positive attention and genuinely happy honks, whistles and shouts that they receive always makes my wedding-photographer-heart melt a little bit. And Hollywood sure was excited to see this newly married couple! The rest of the evening was spent laughing, drinking, eating, dancing and celebrating Ben and Katie.
Congratulations you guys! It was an honor spending your big day with you both.
VENDOR LOVE //
Photography: Jenna Bechtholt Photography
Getting Ready Location: Mama Shelter LA
Venue/Catering: Madera Kitchen
Wedding Coordinator: Weddings by JL
Videography: James Pettigrew
Hair: Kyle Hennessey
Makeup: Katie Lenord
Florist: Wisteria Lane
DJ: Moses Truzman
Donuts: Donut Friend
Save