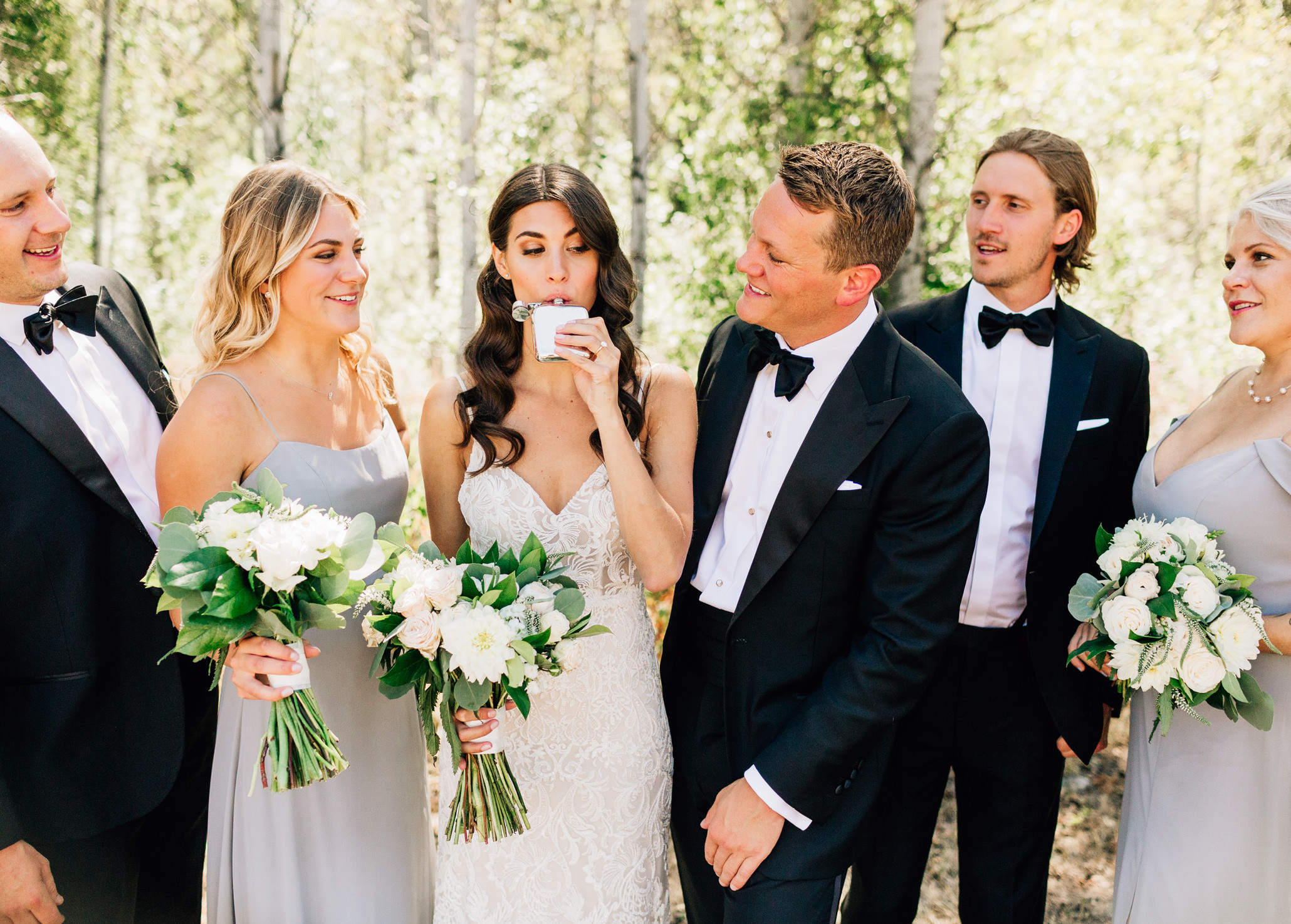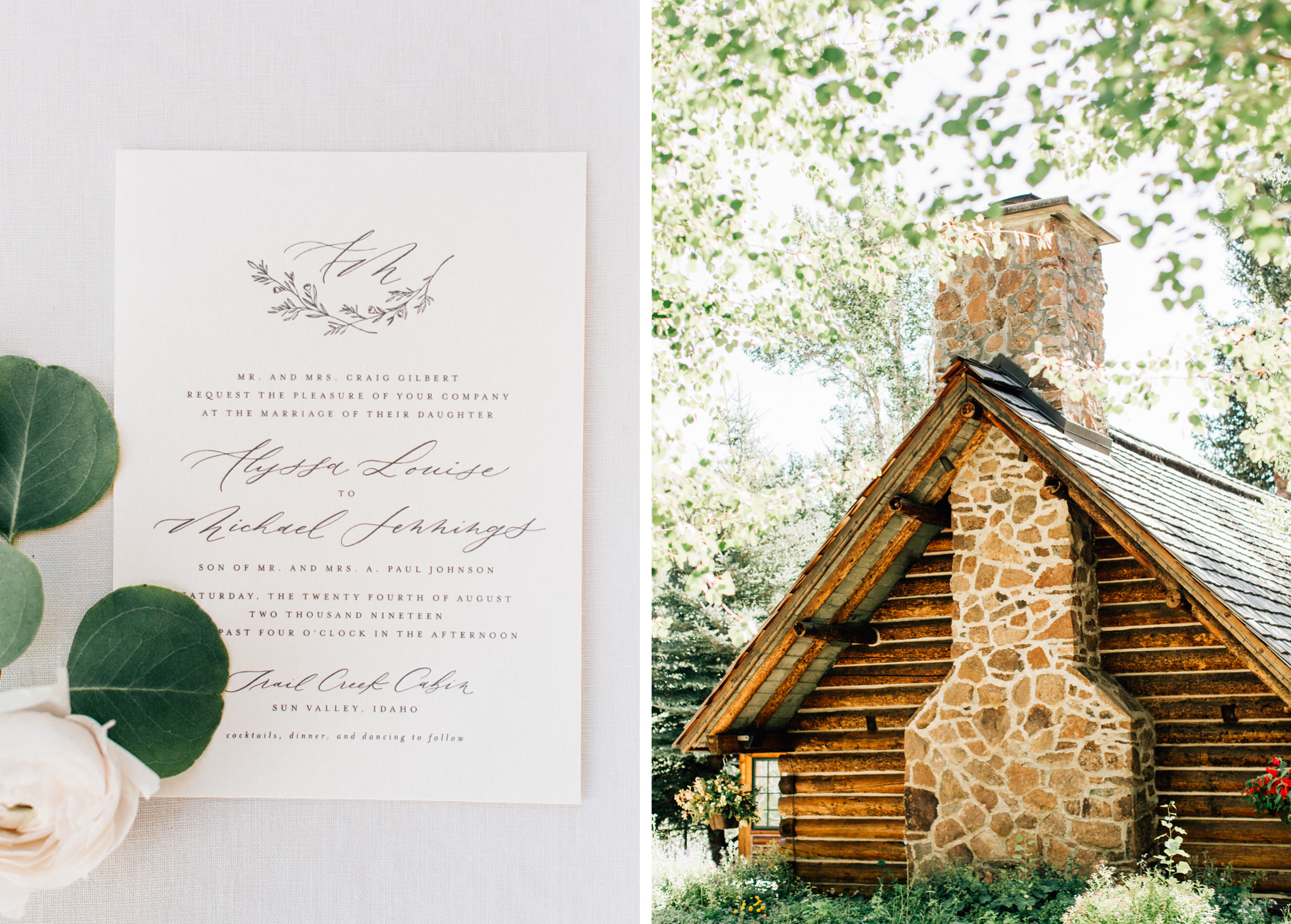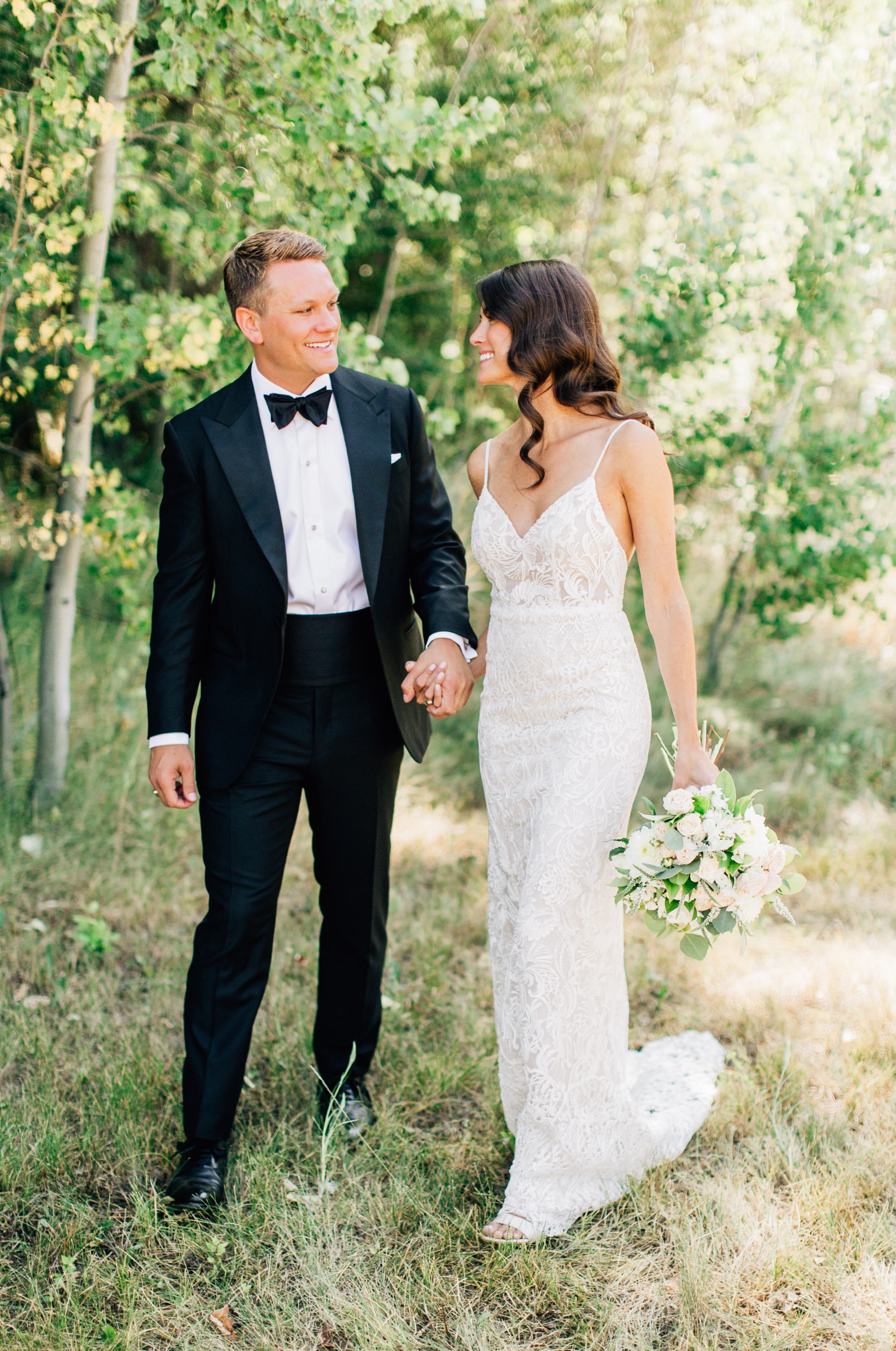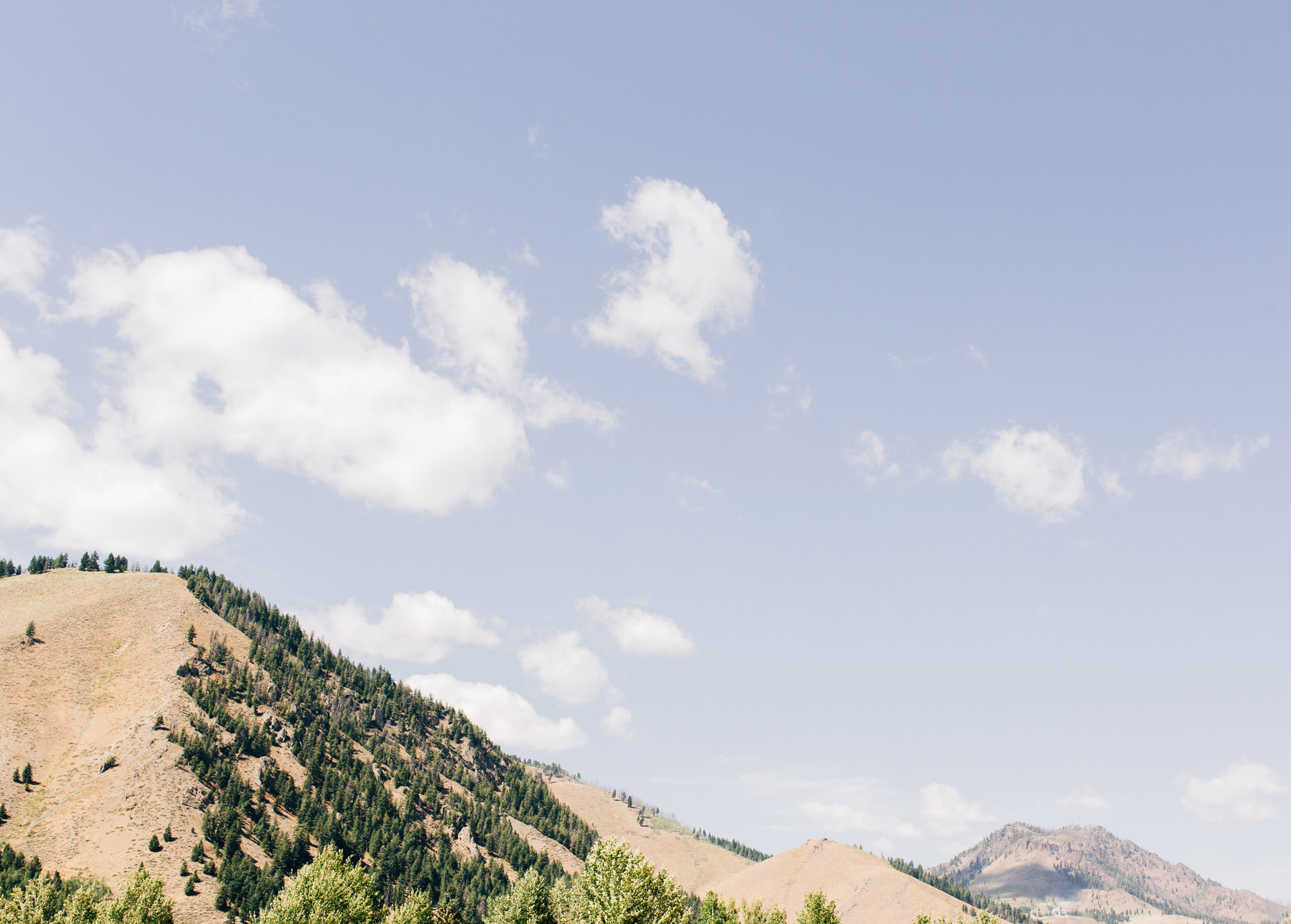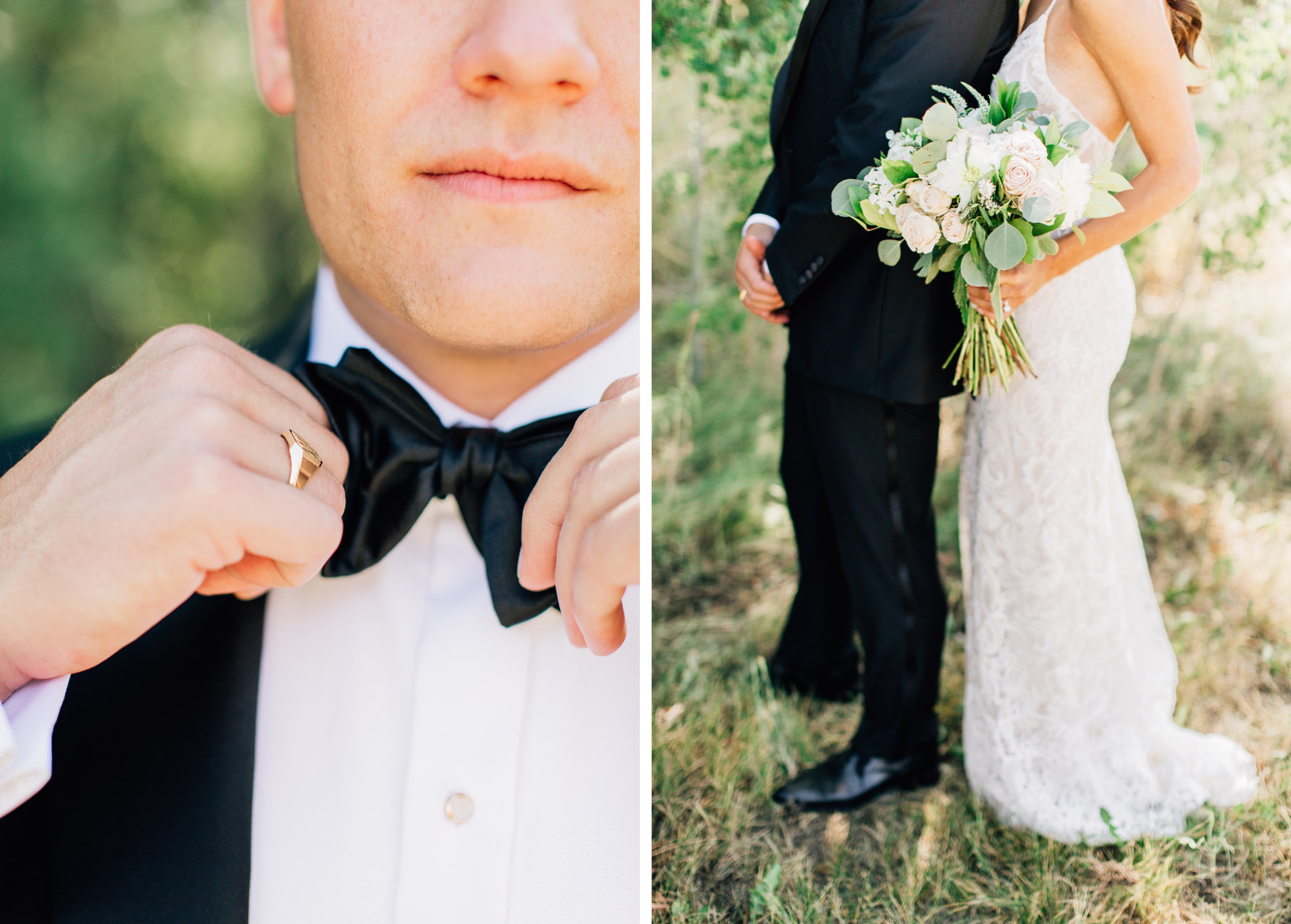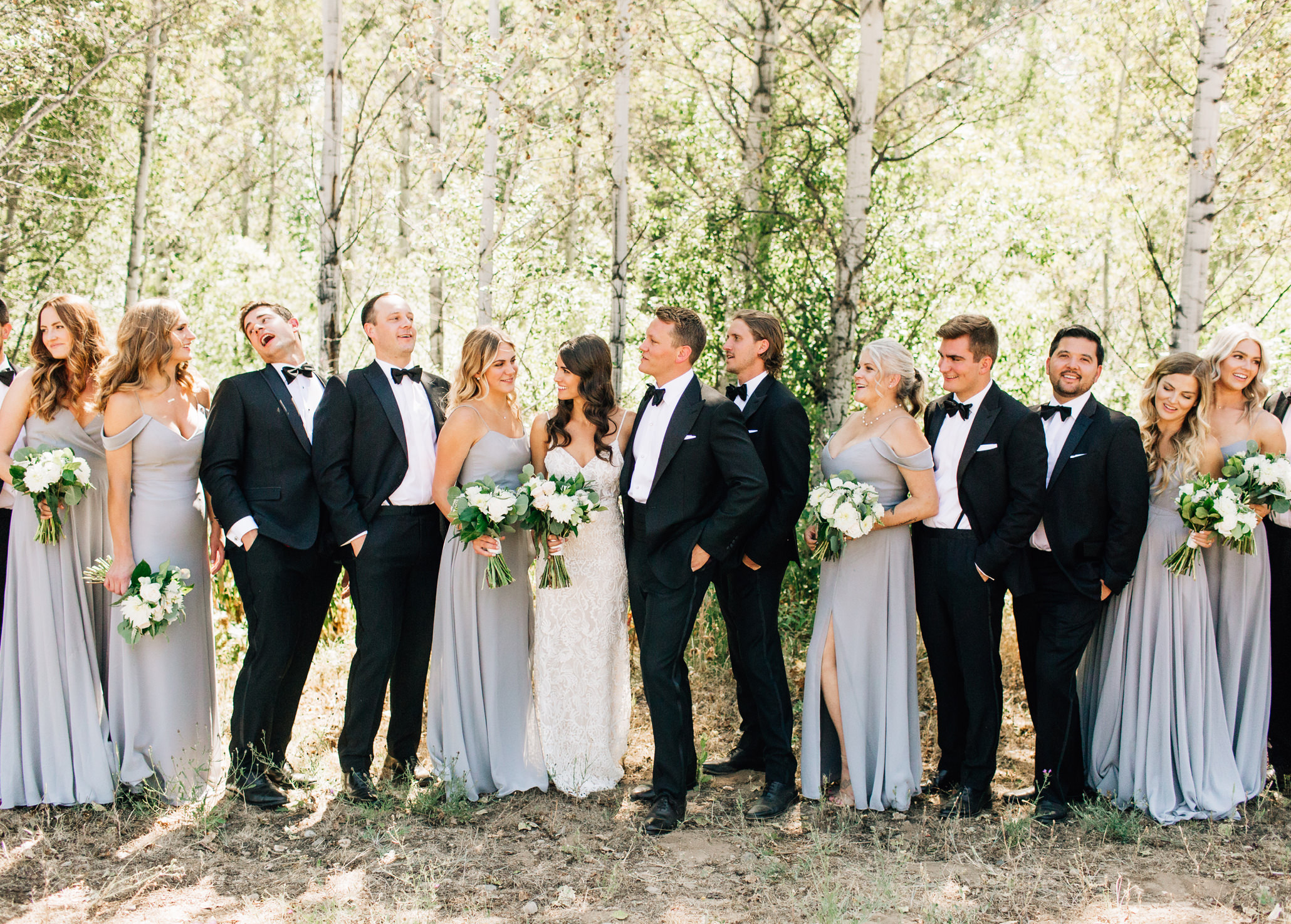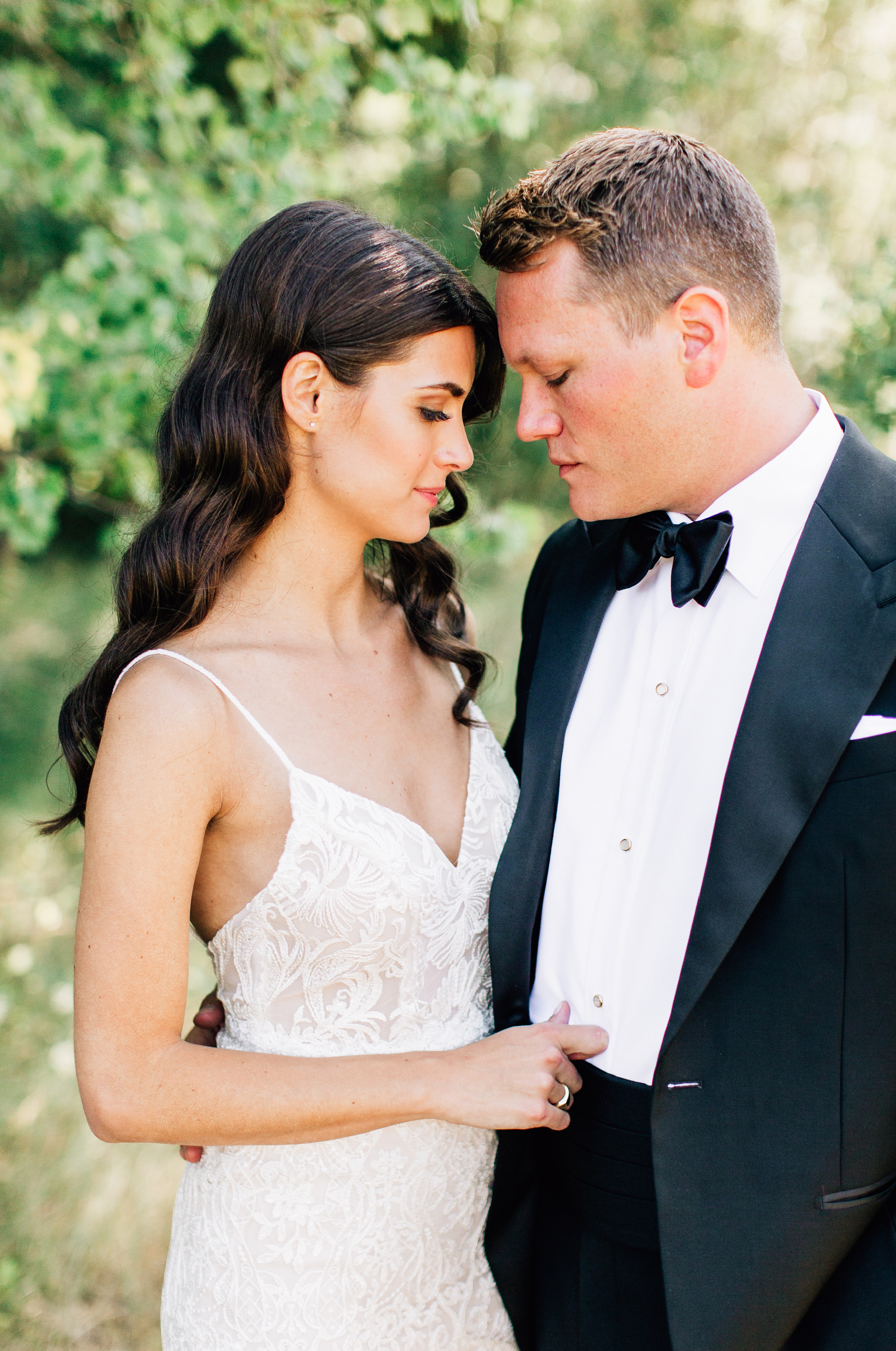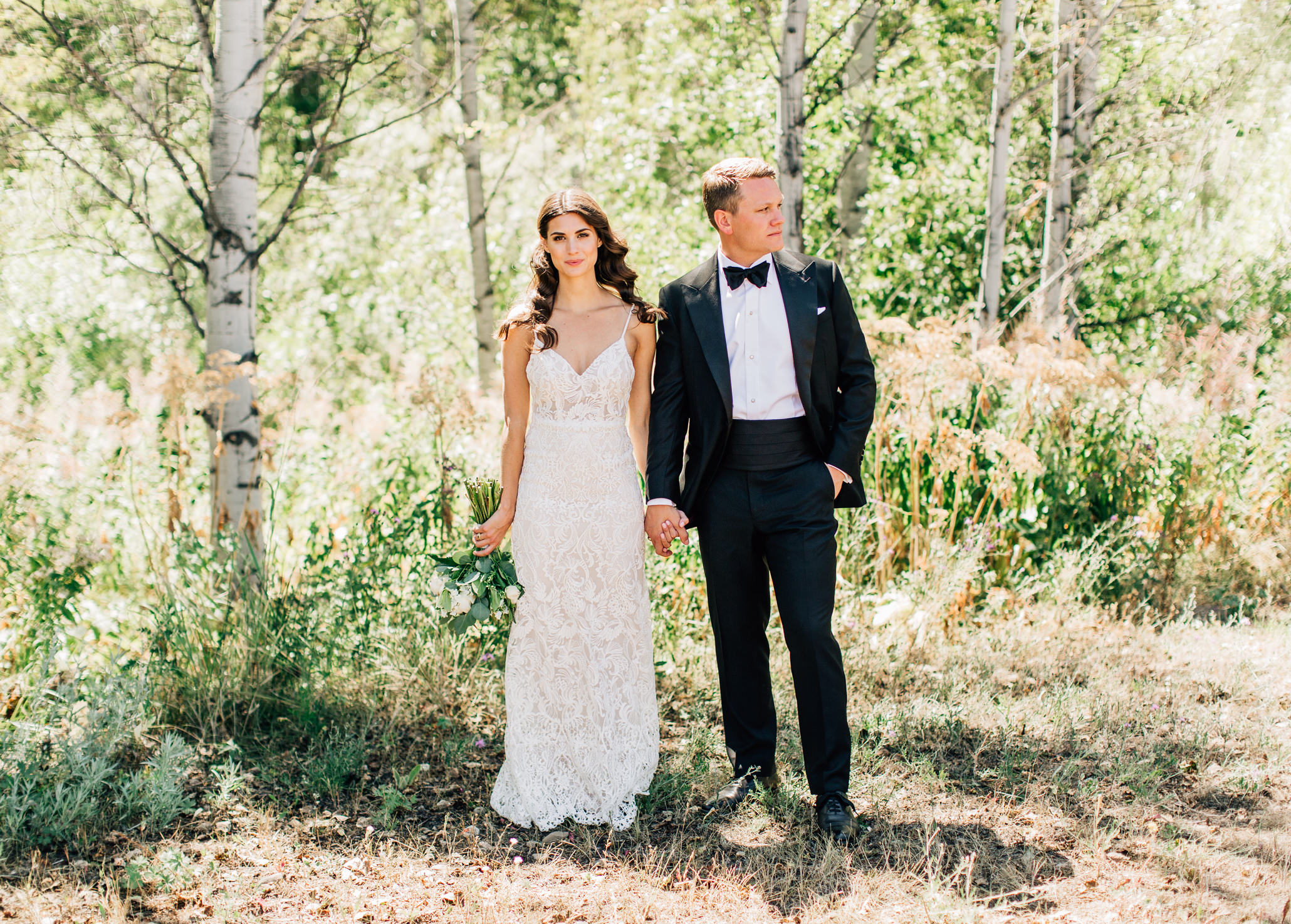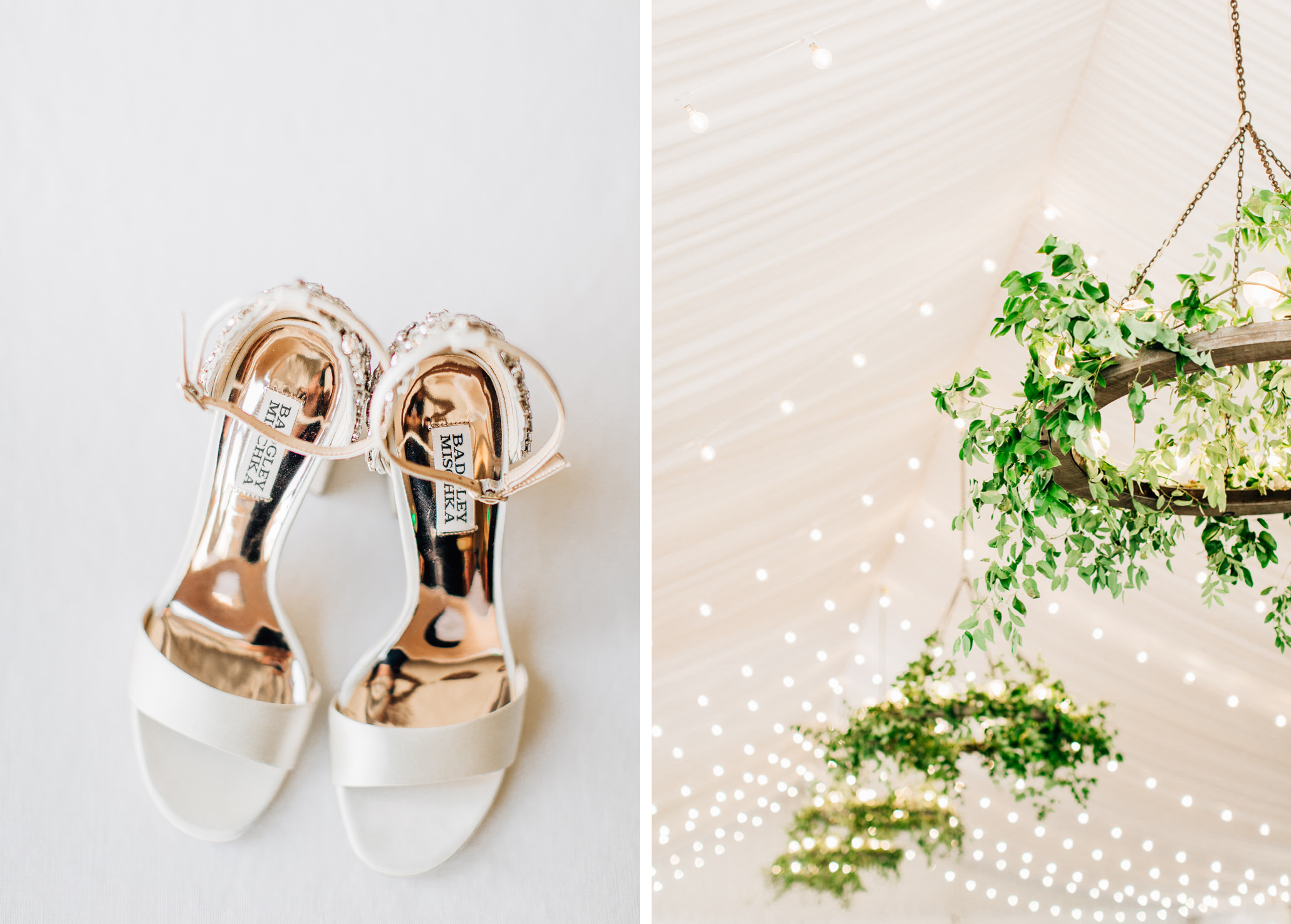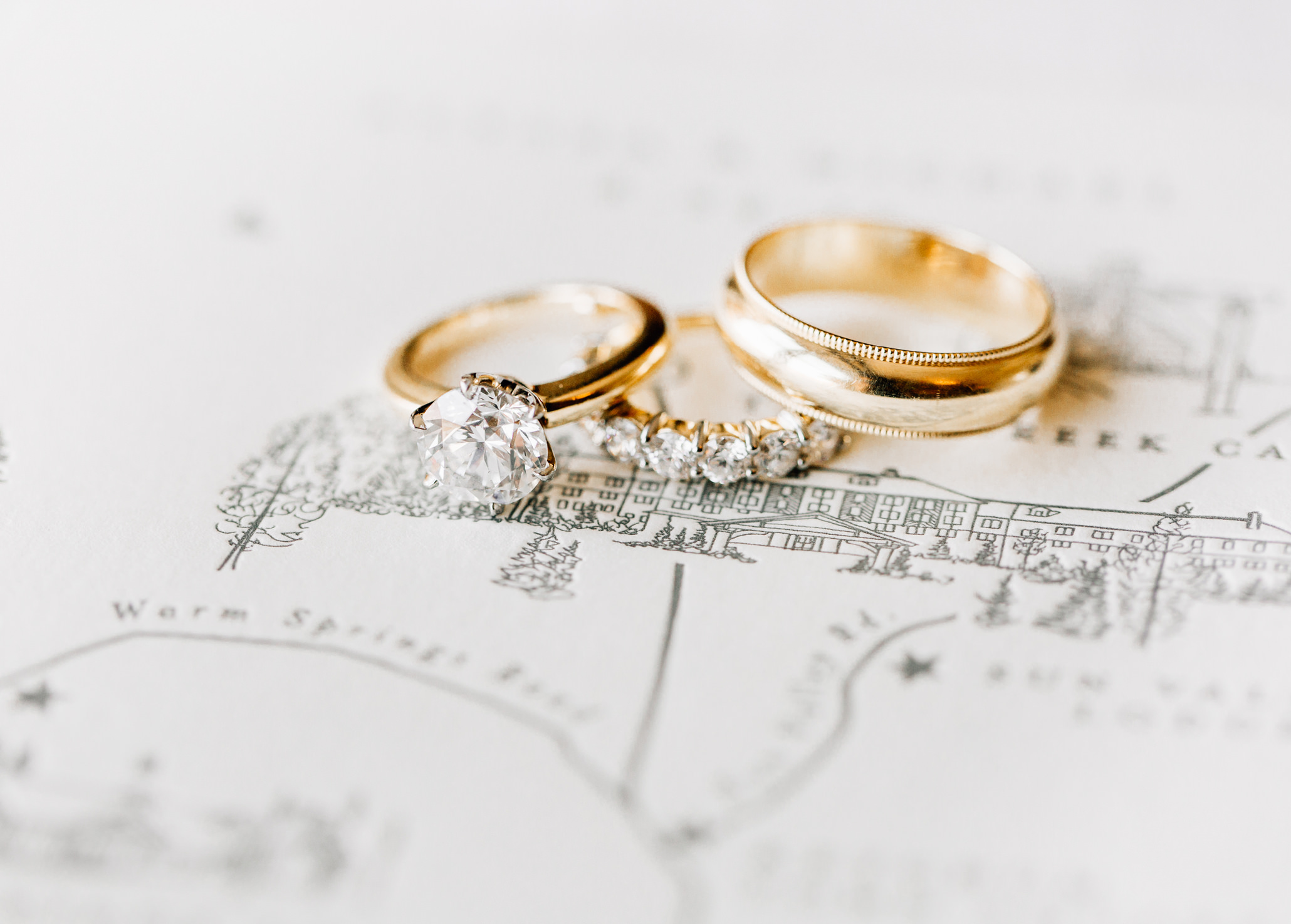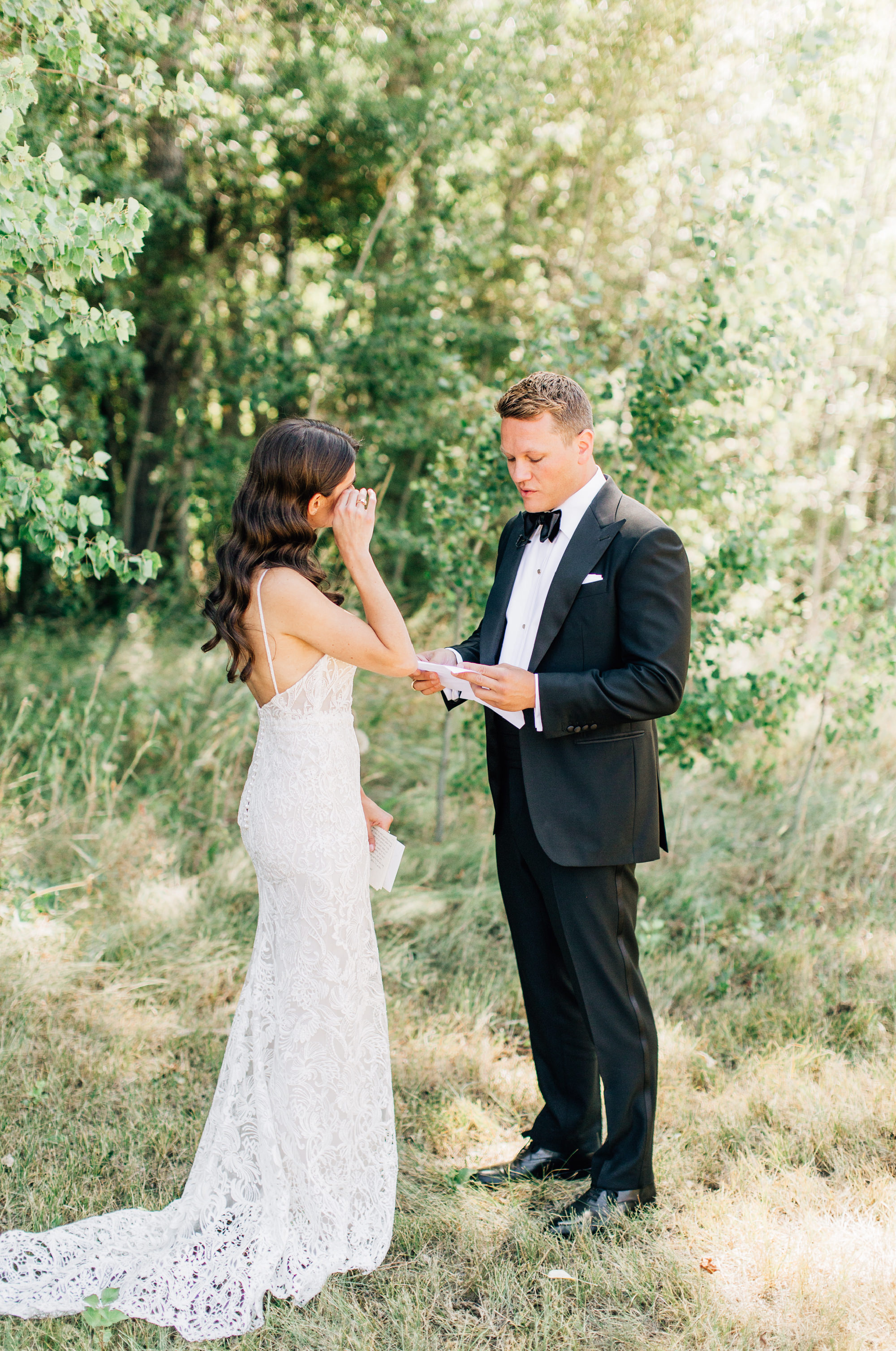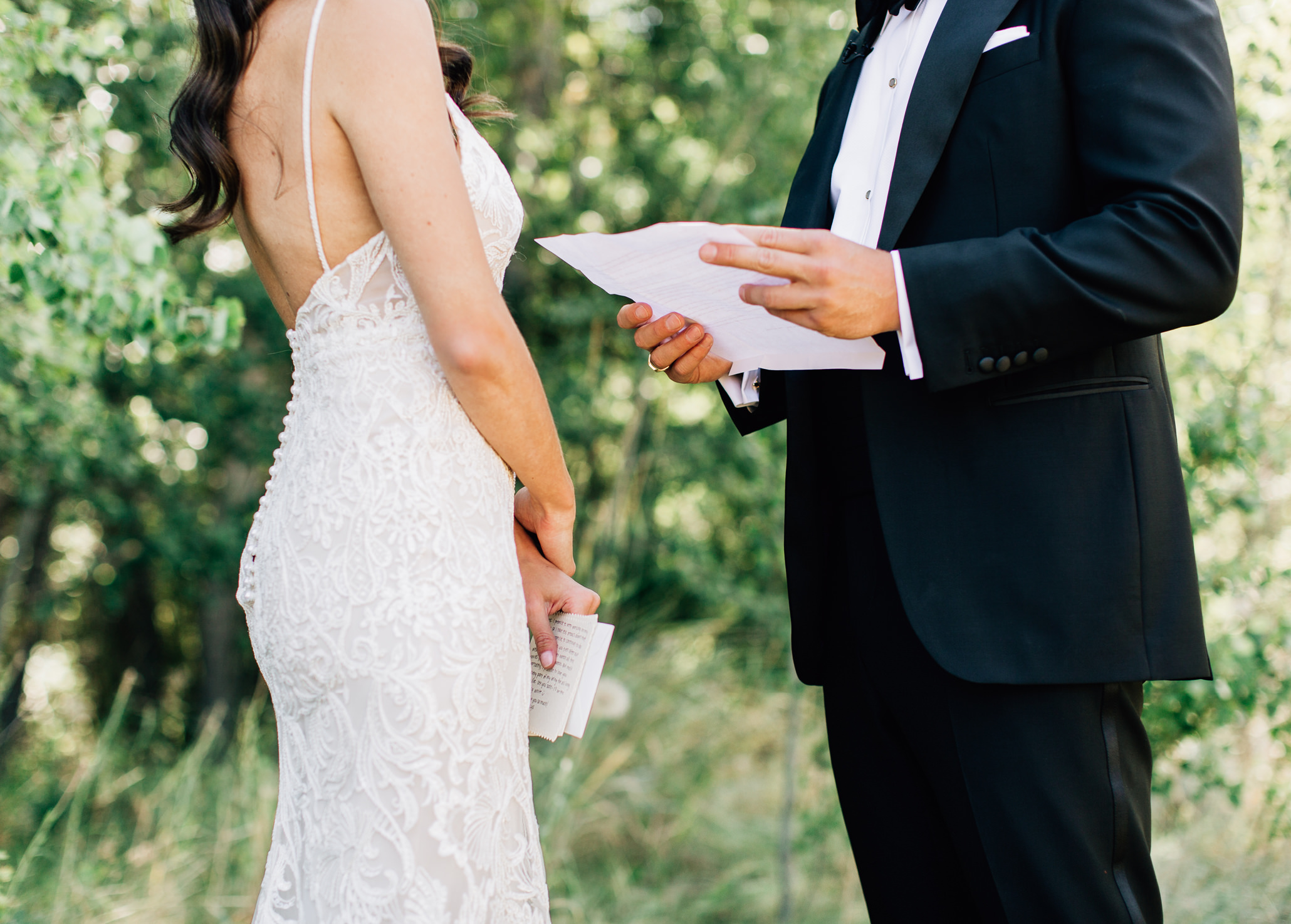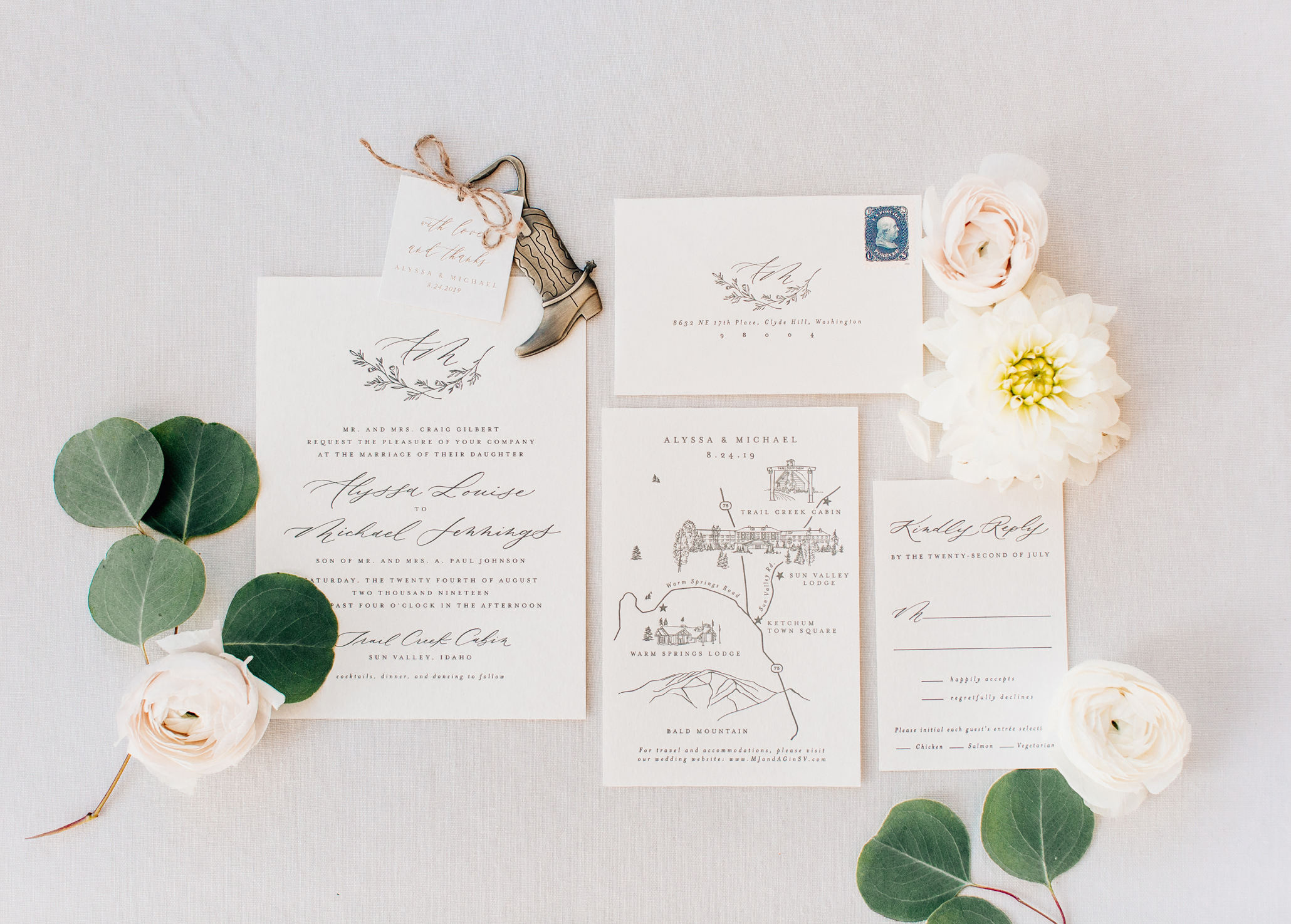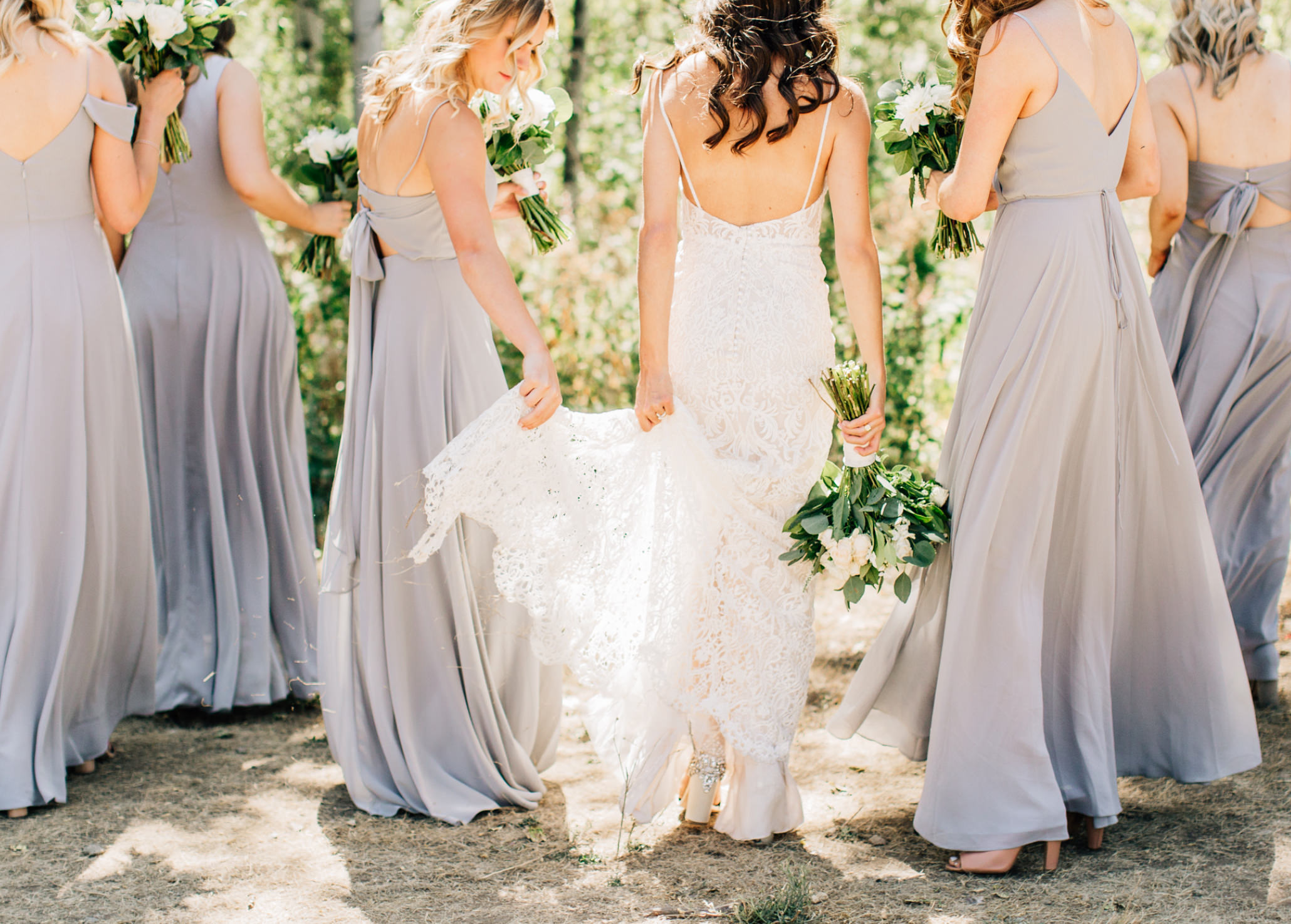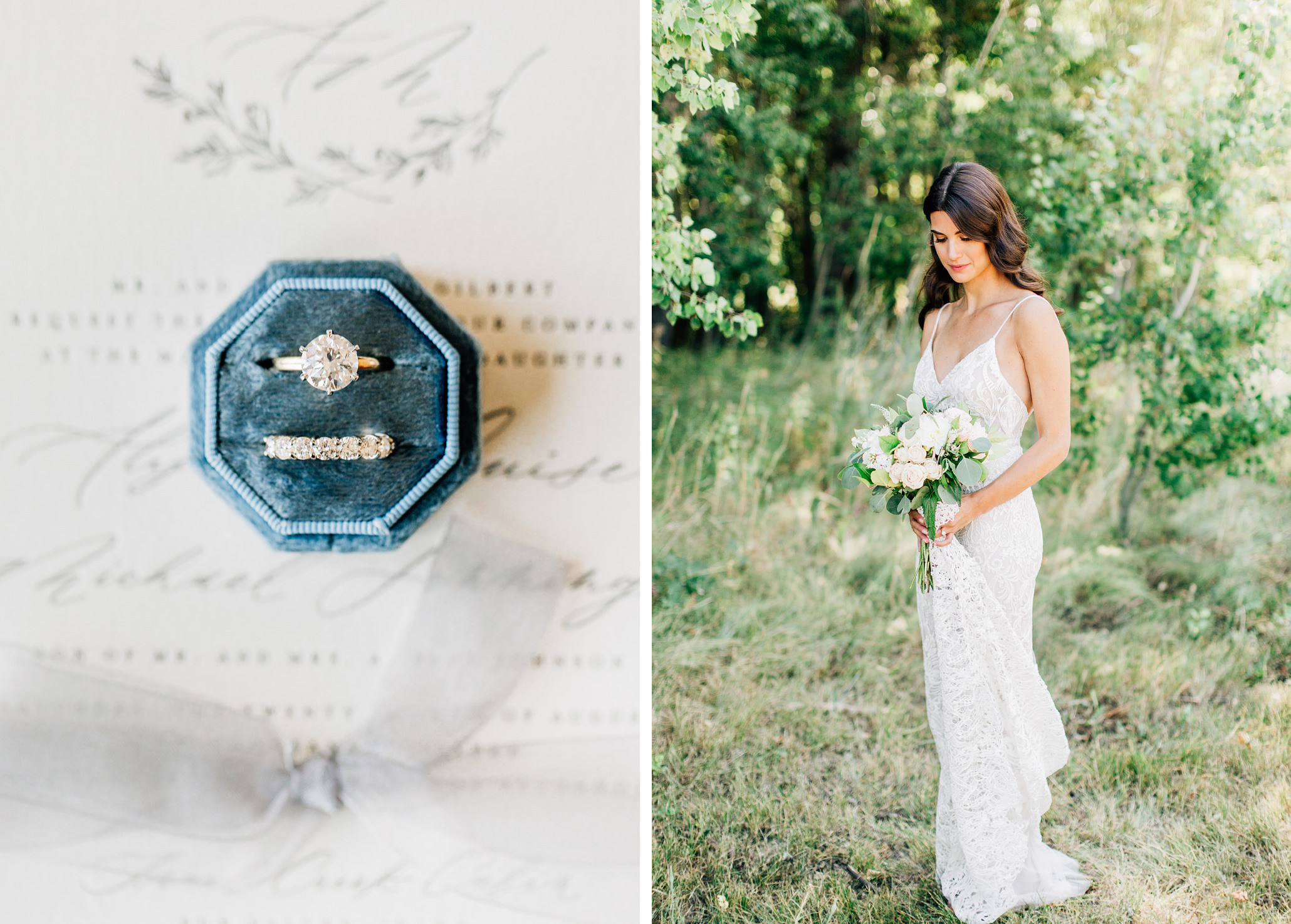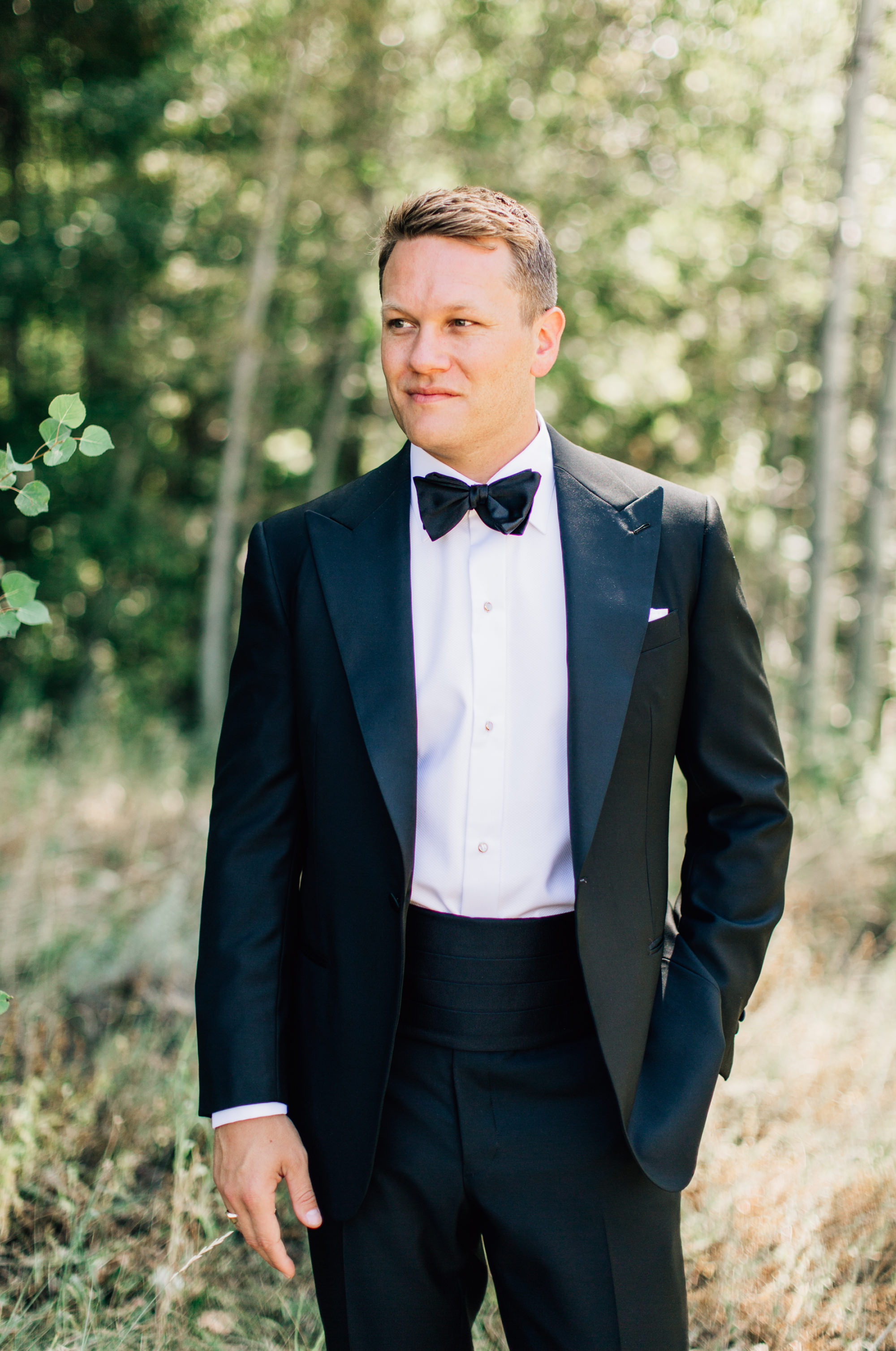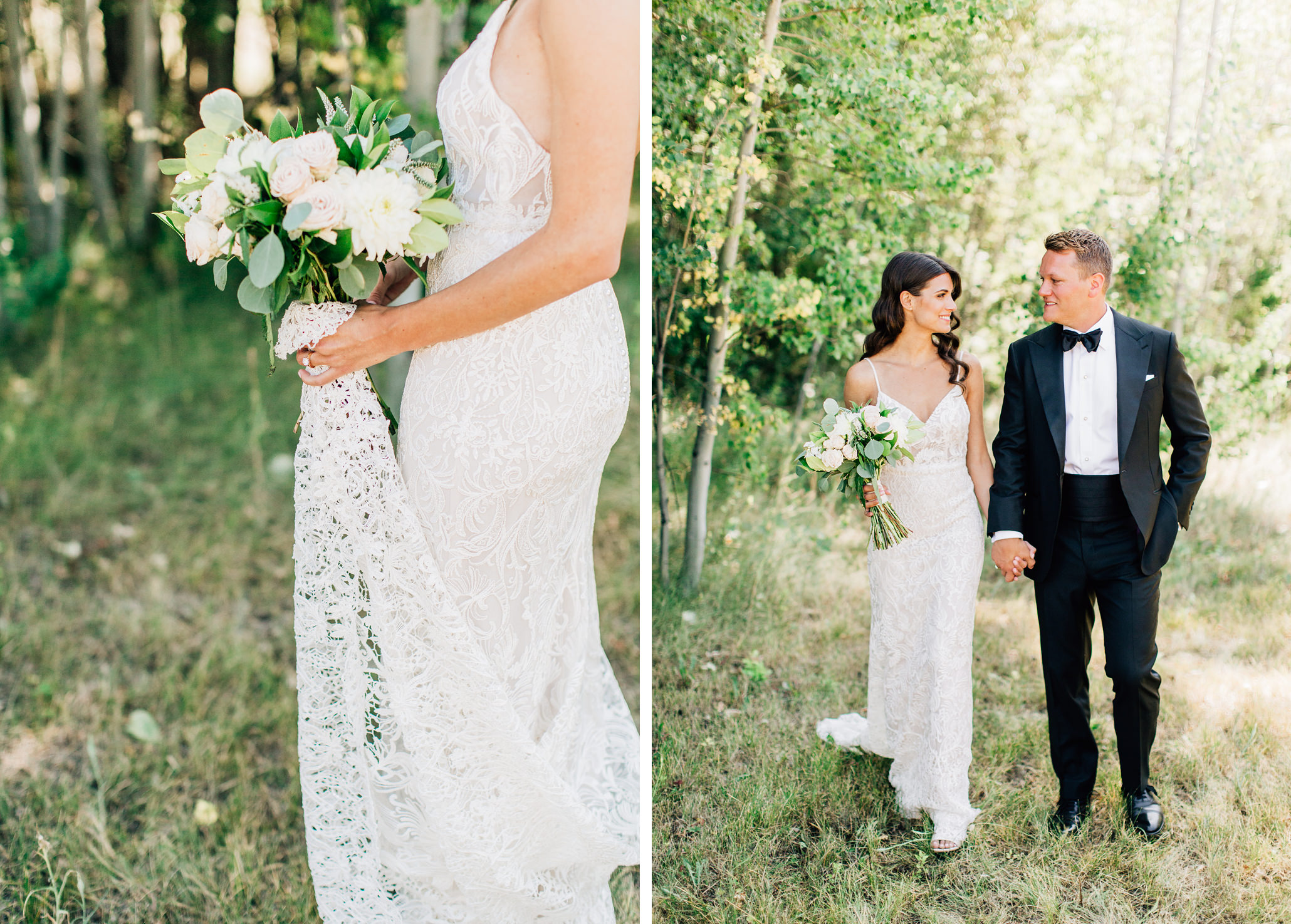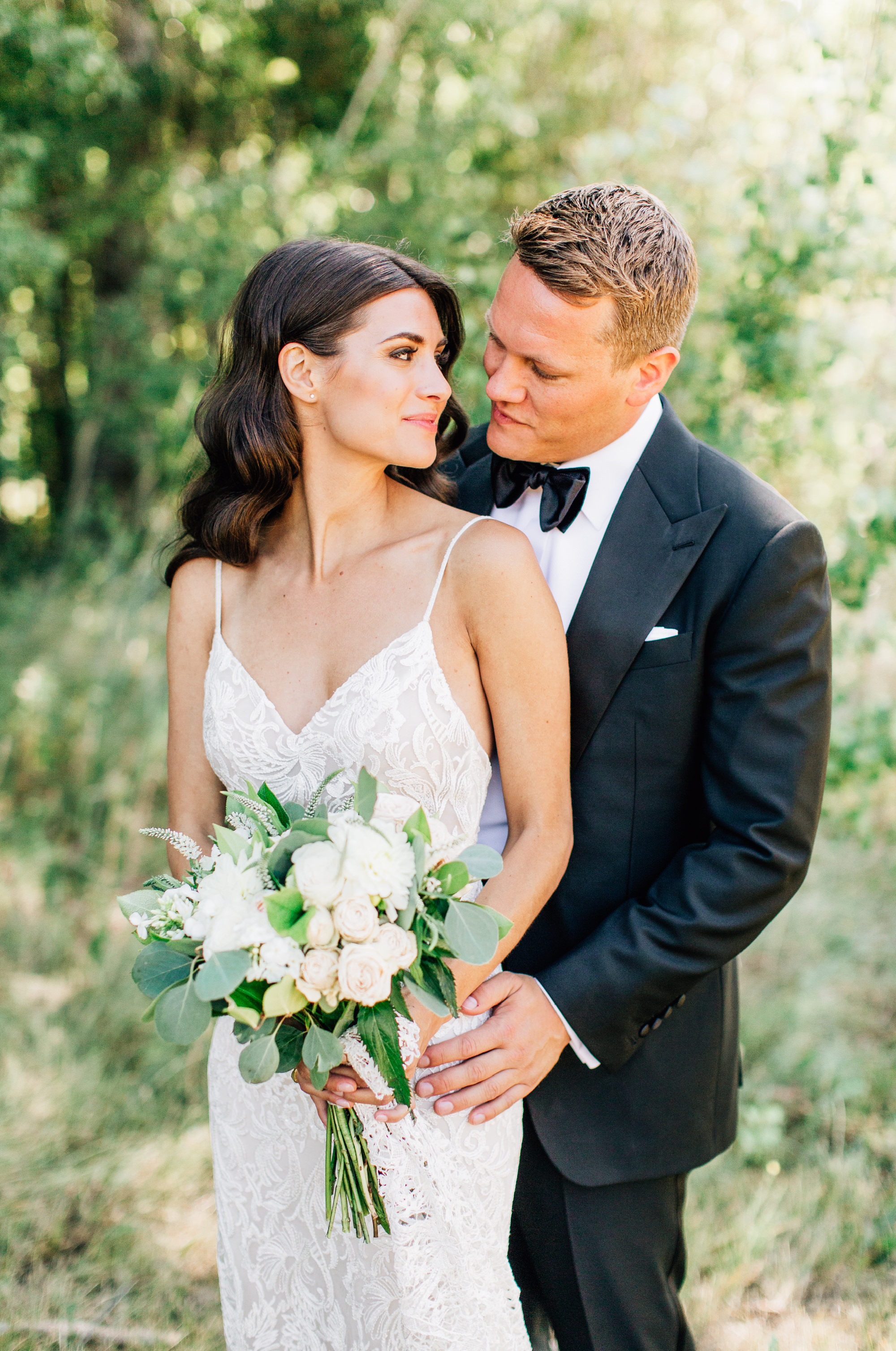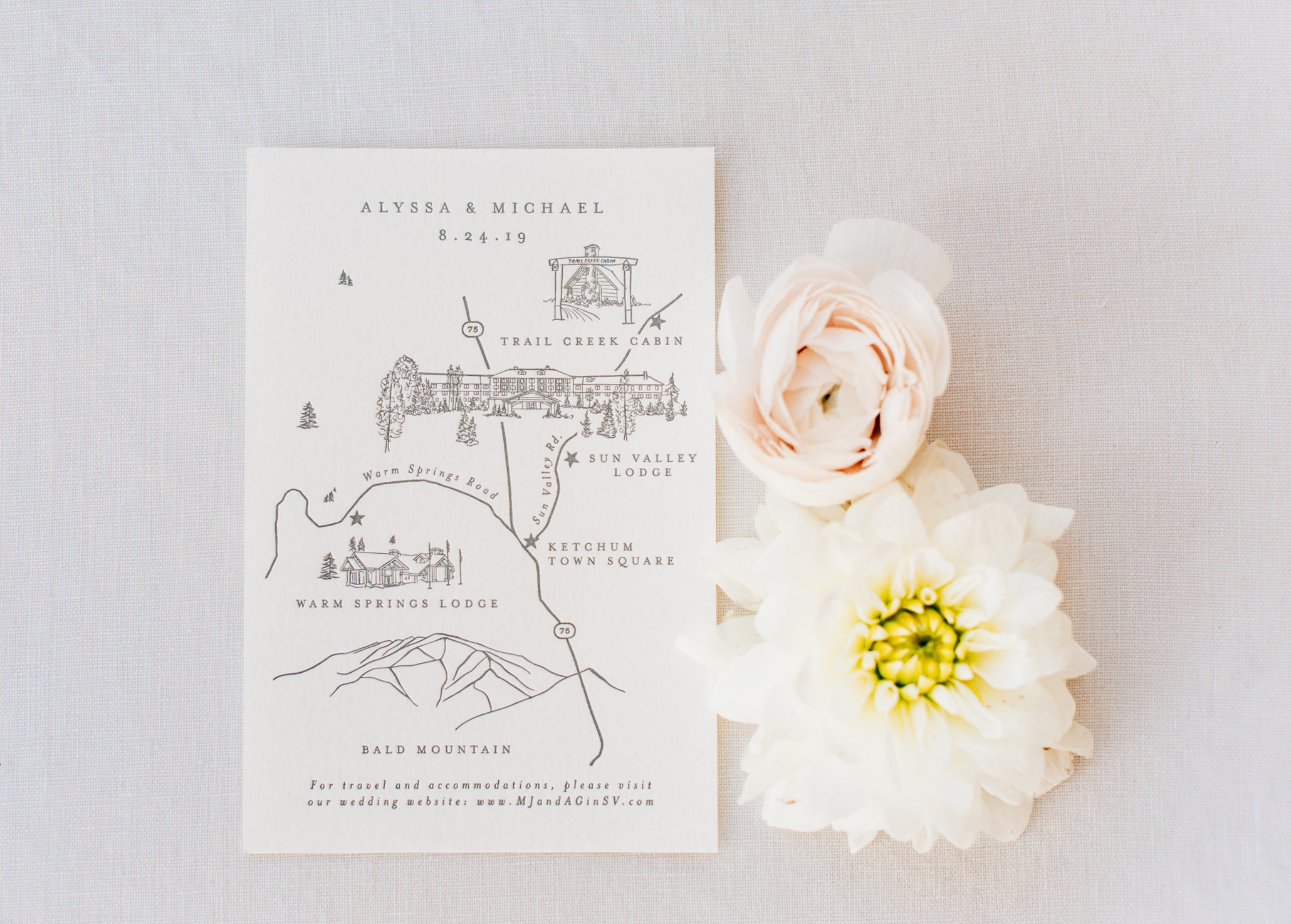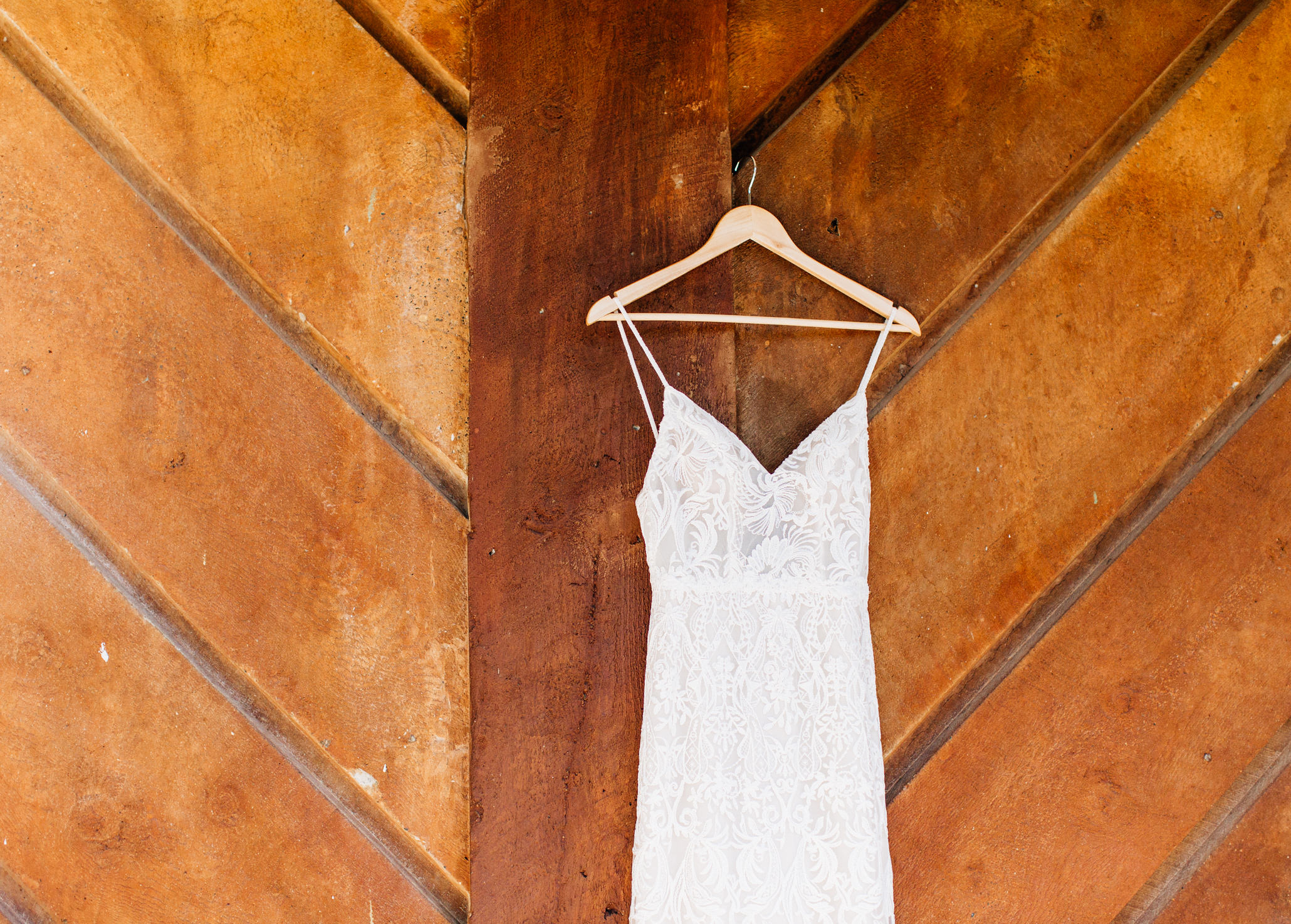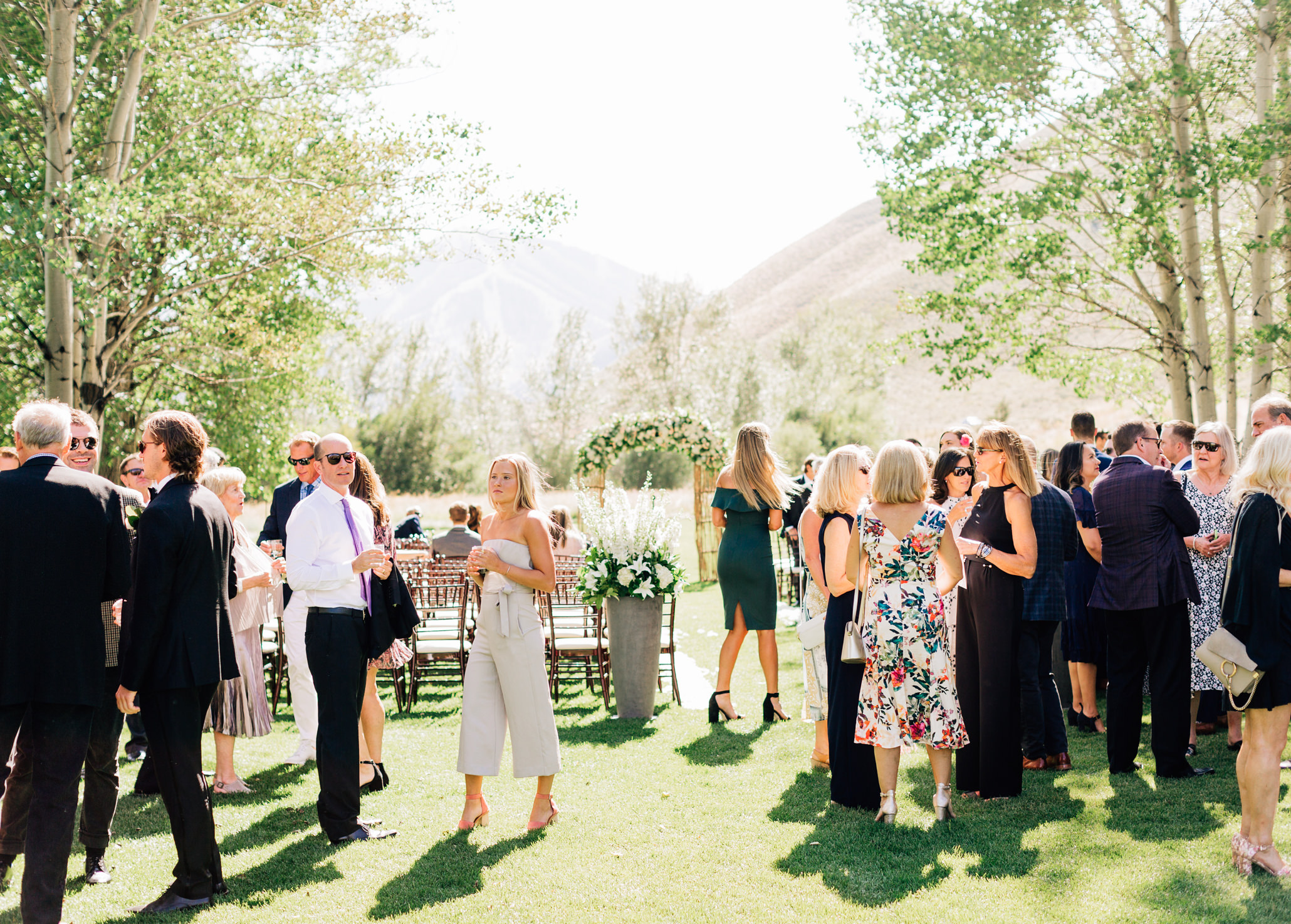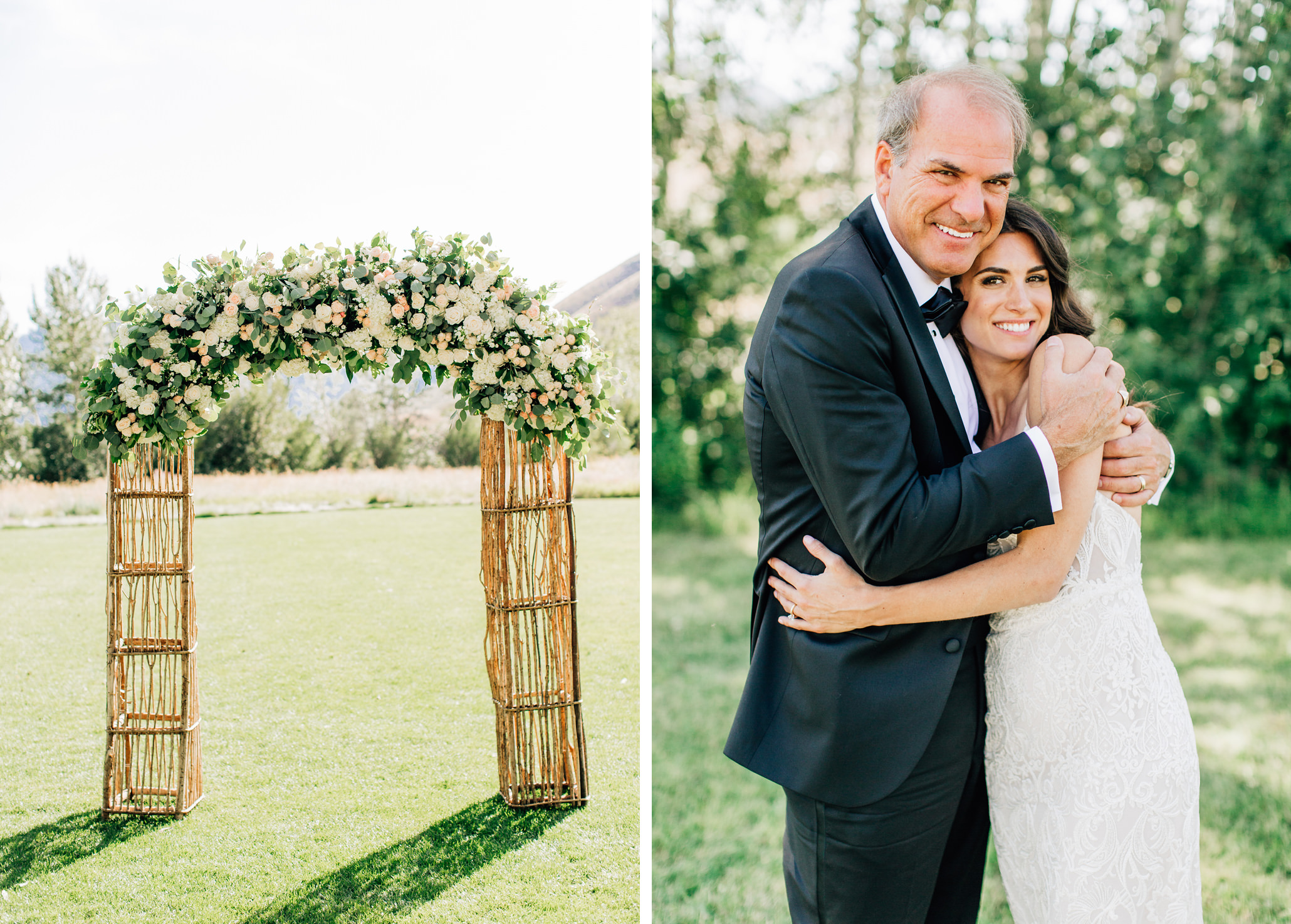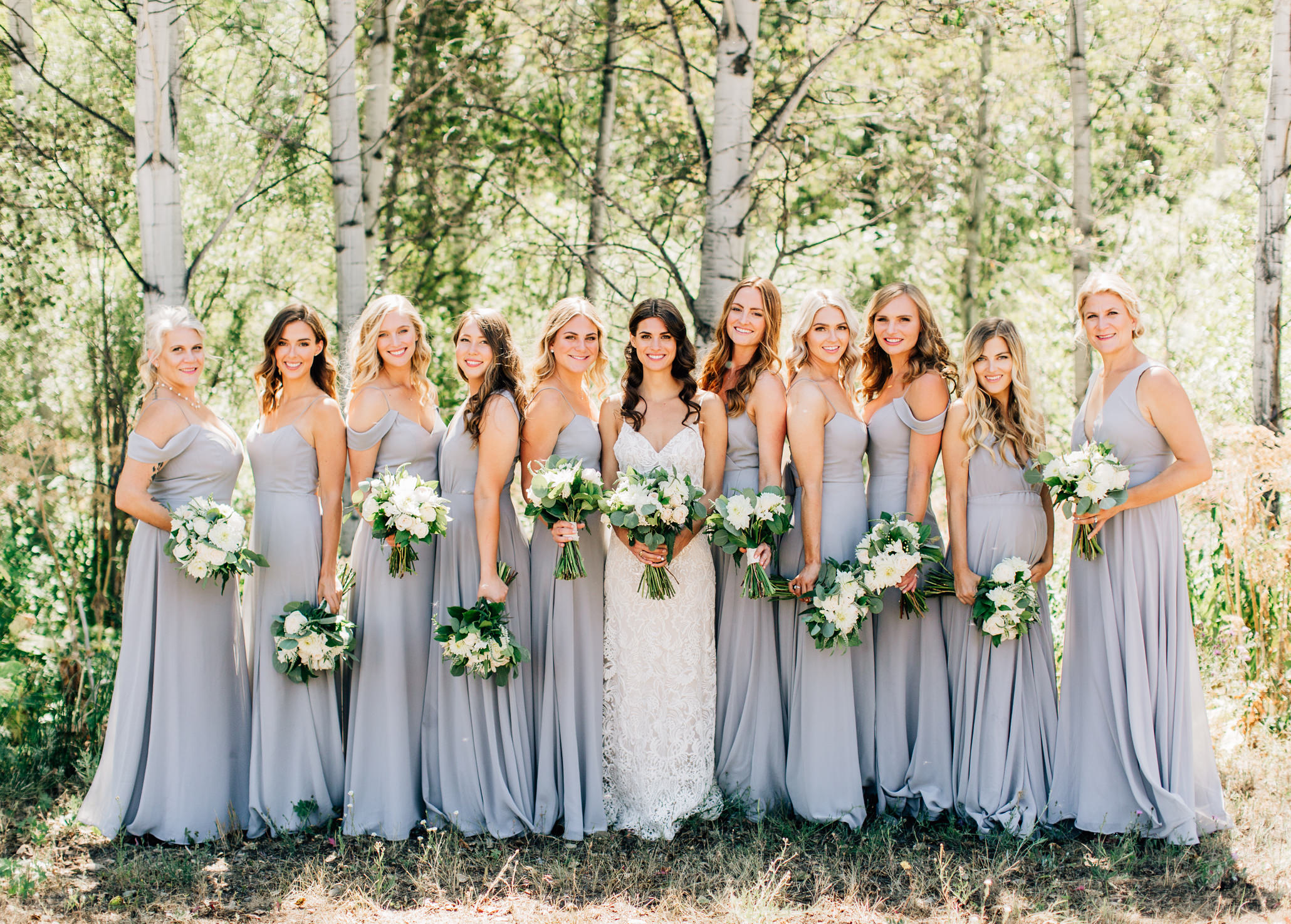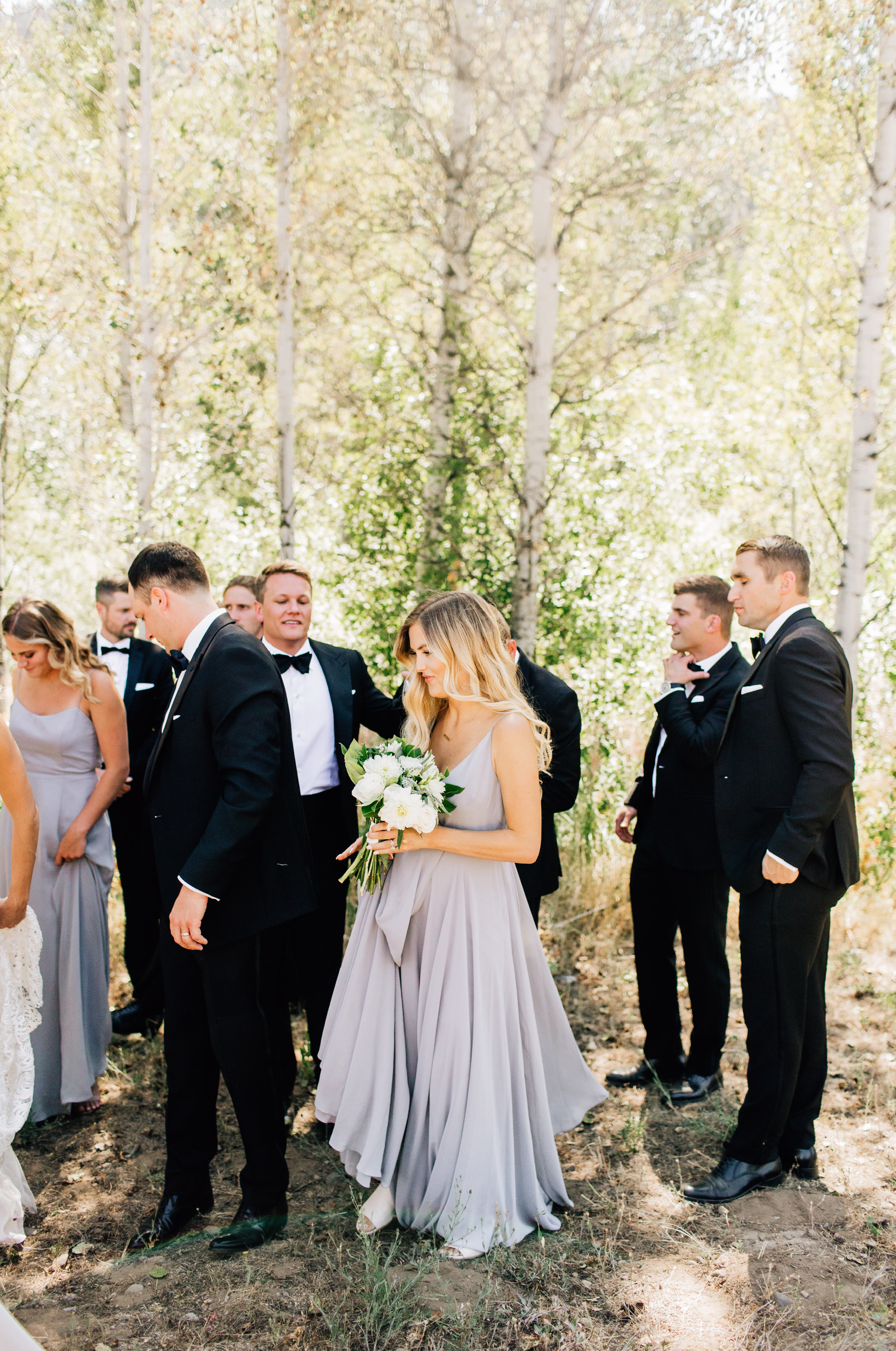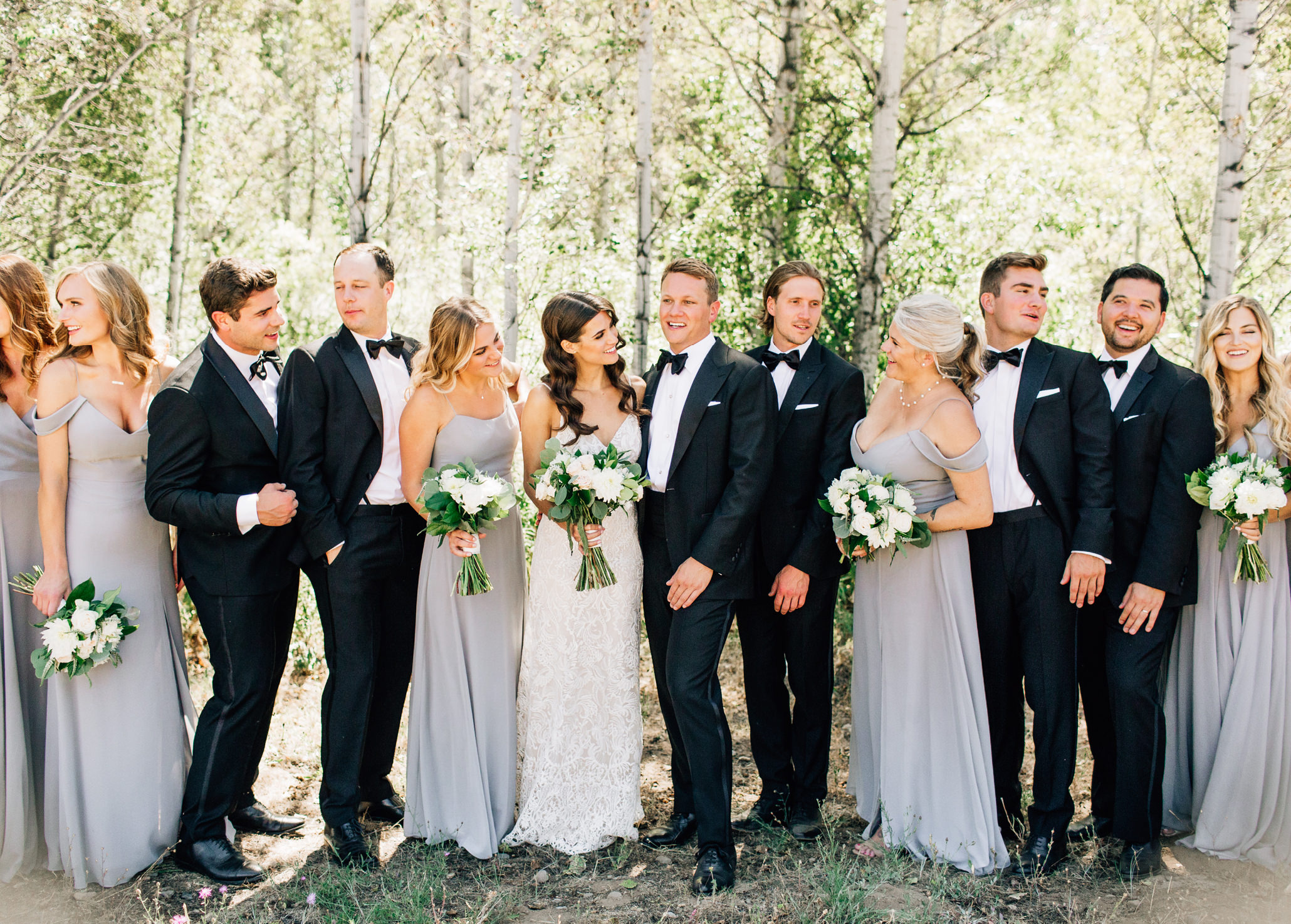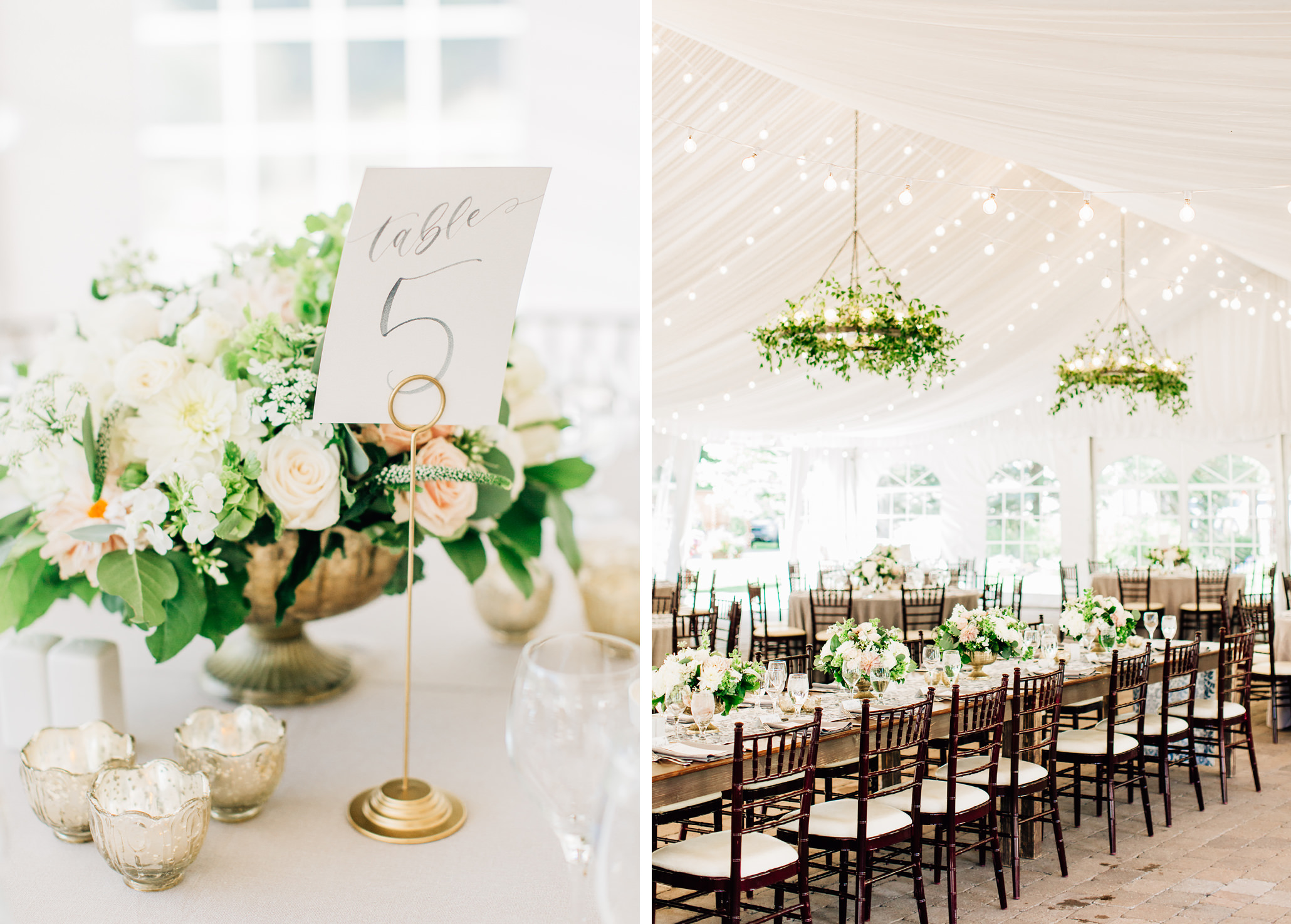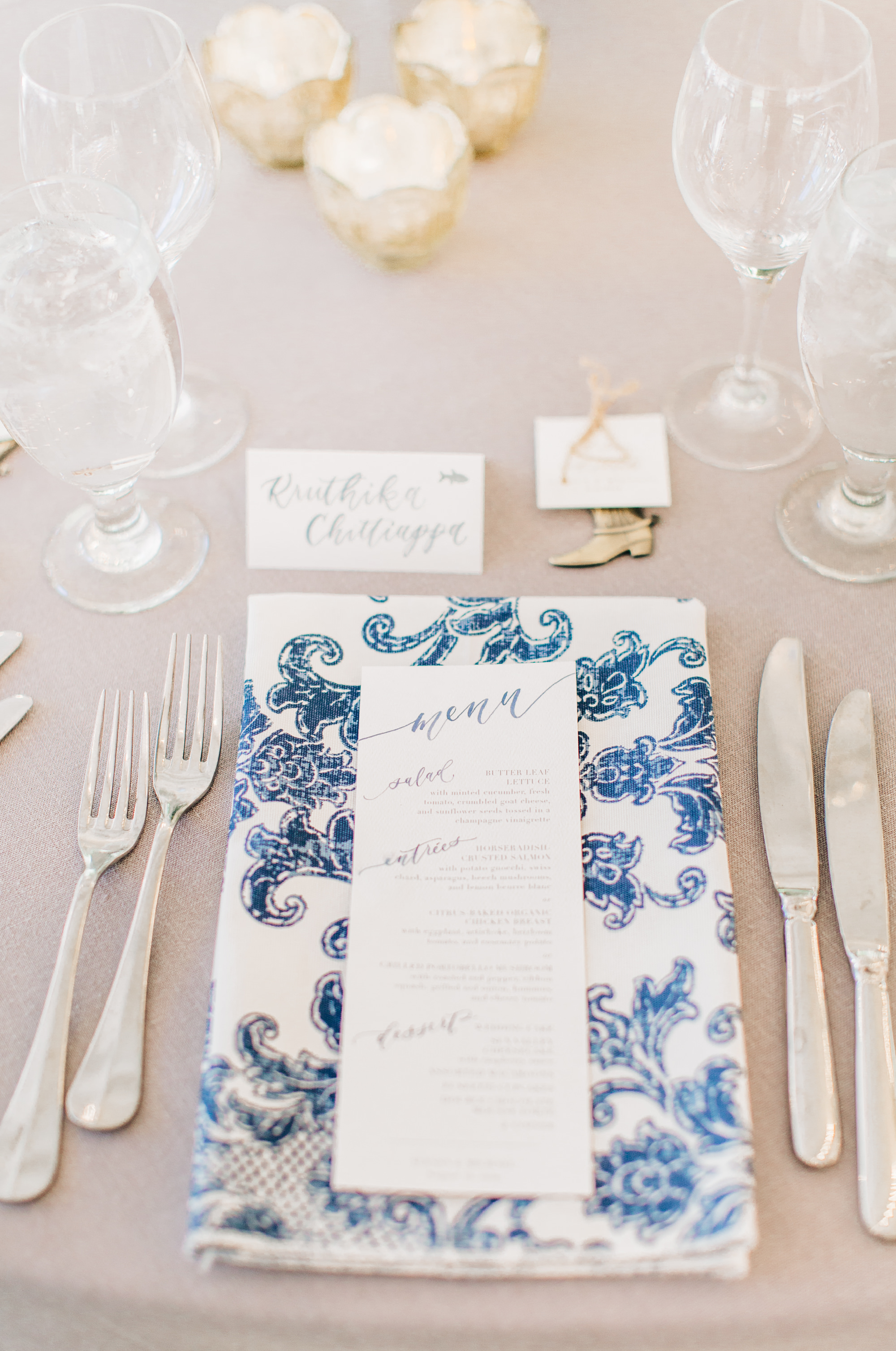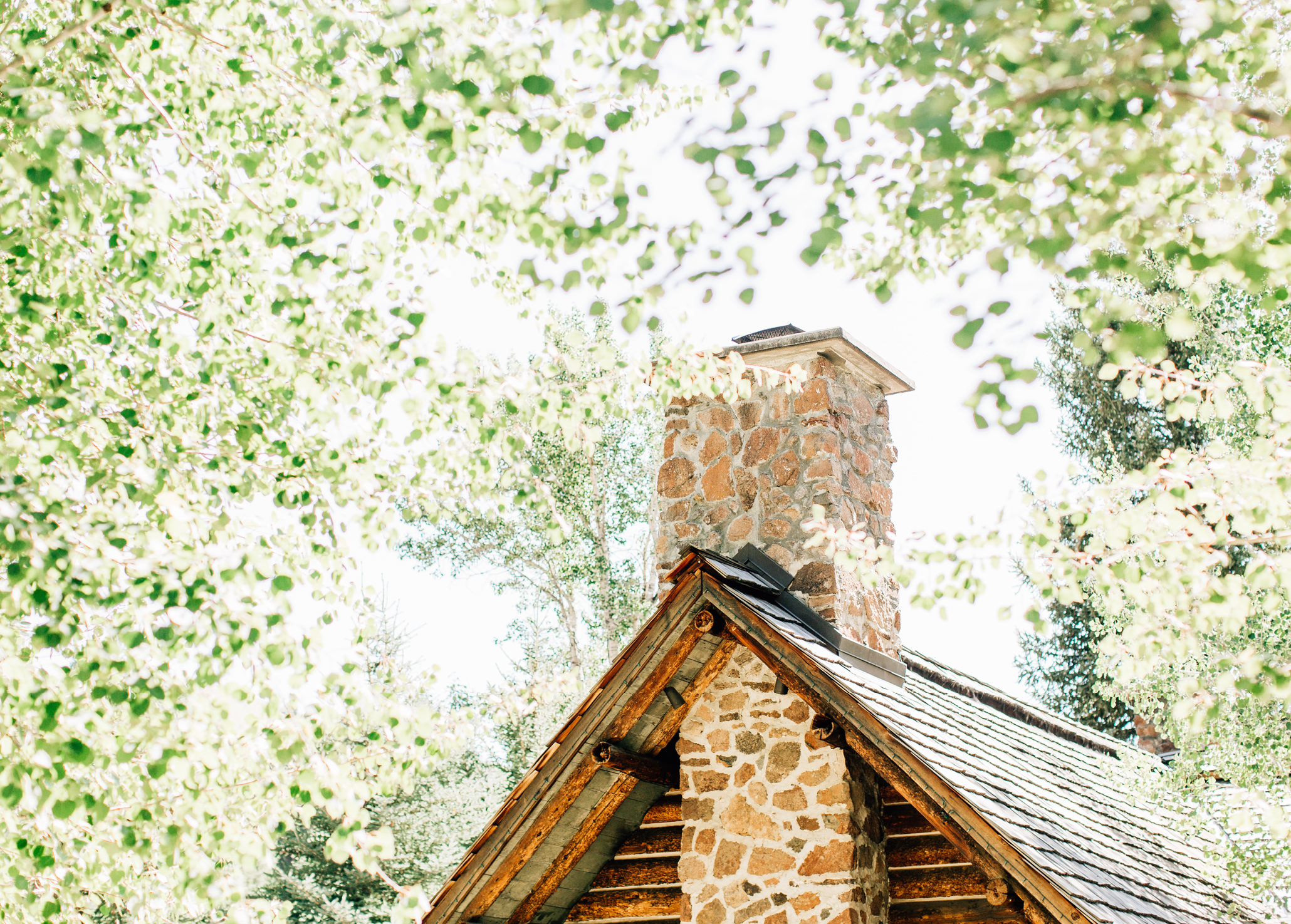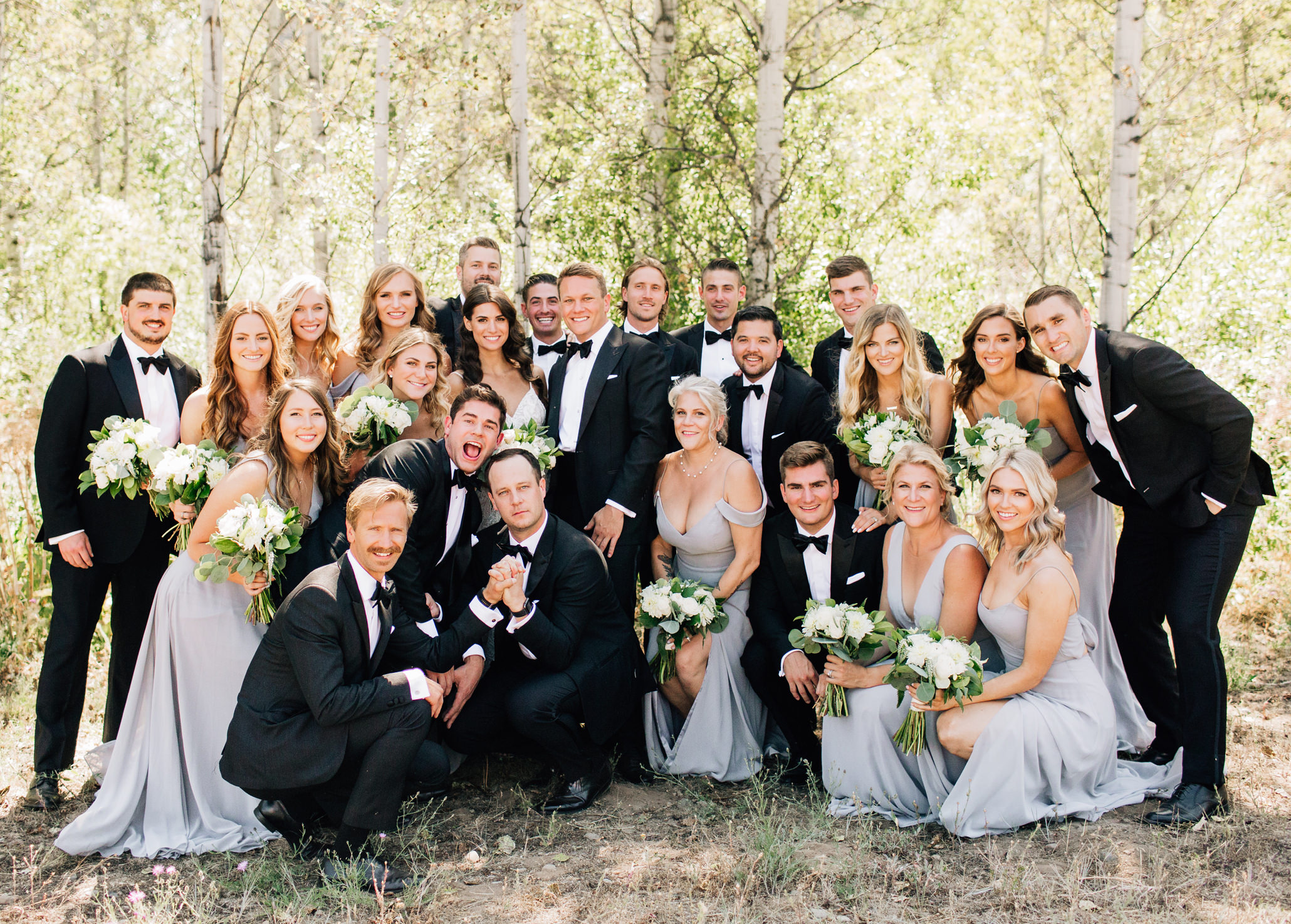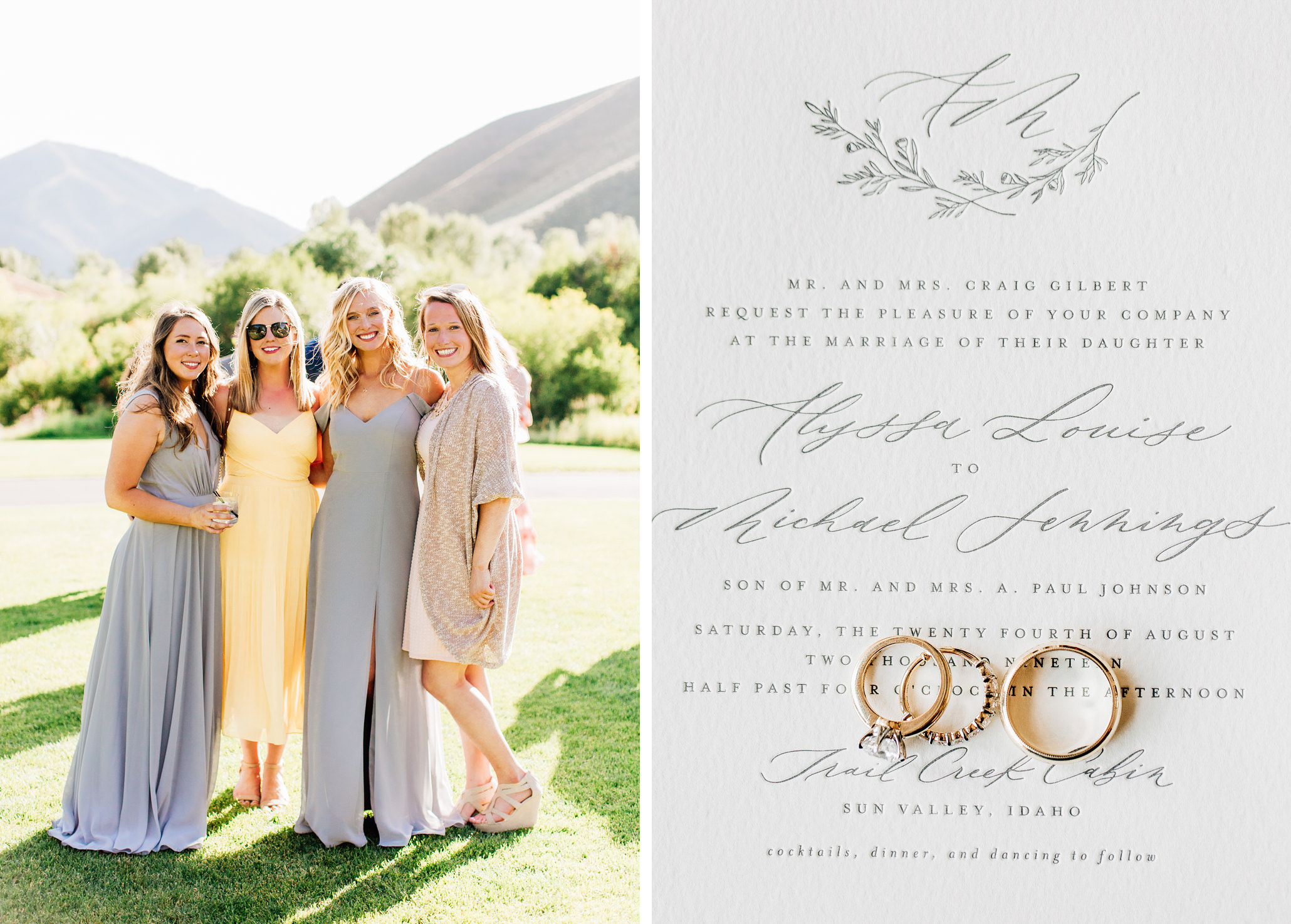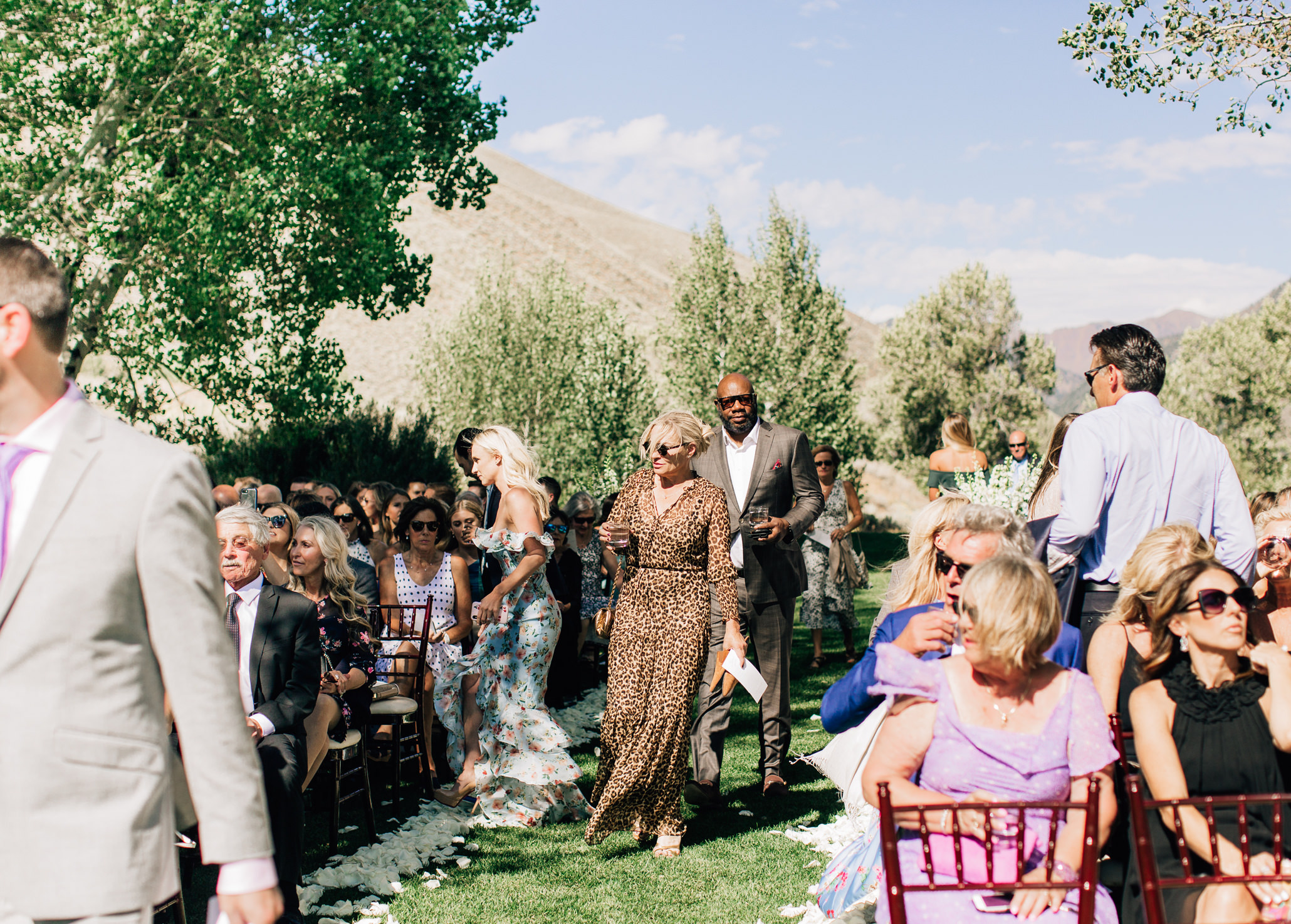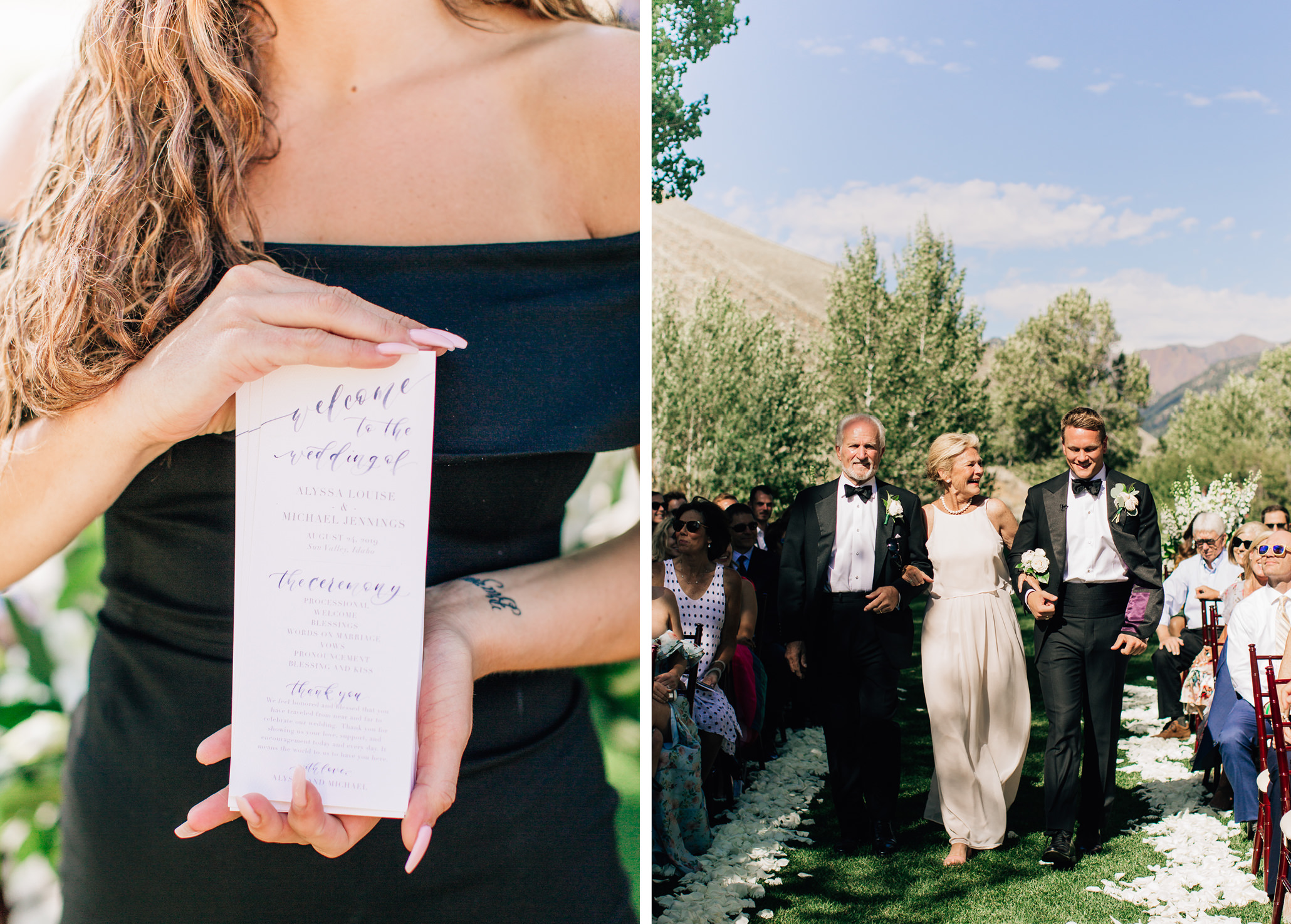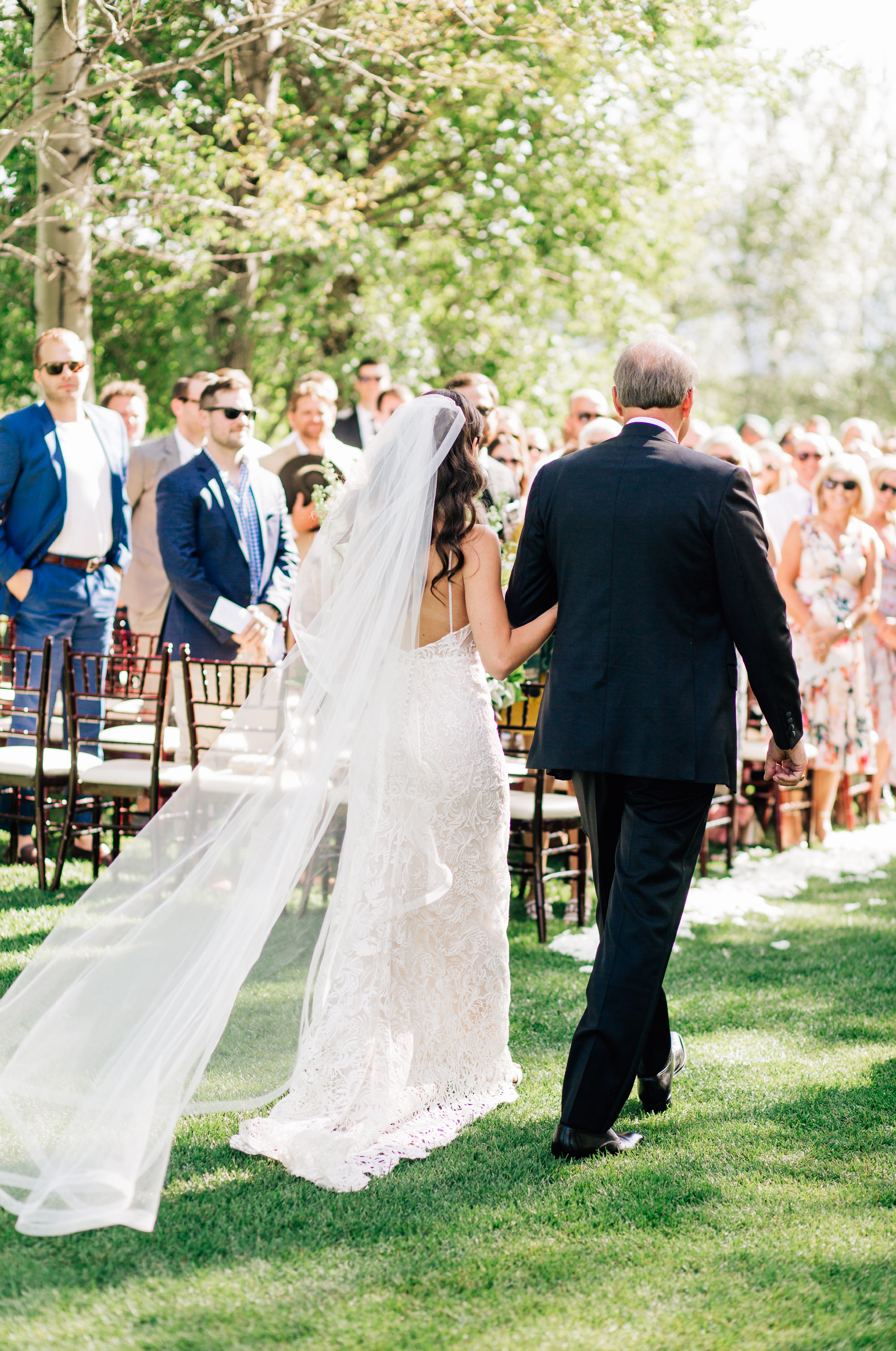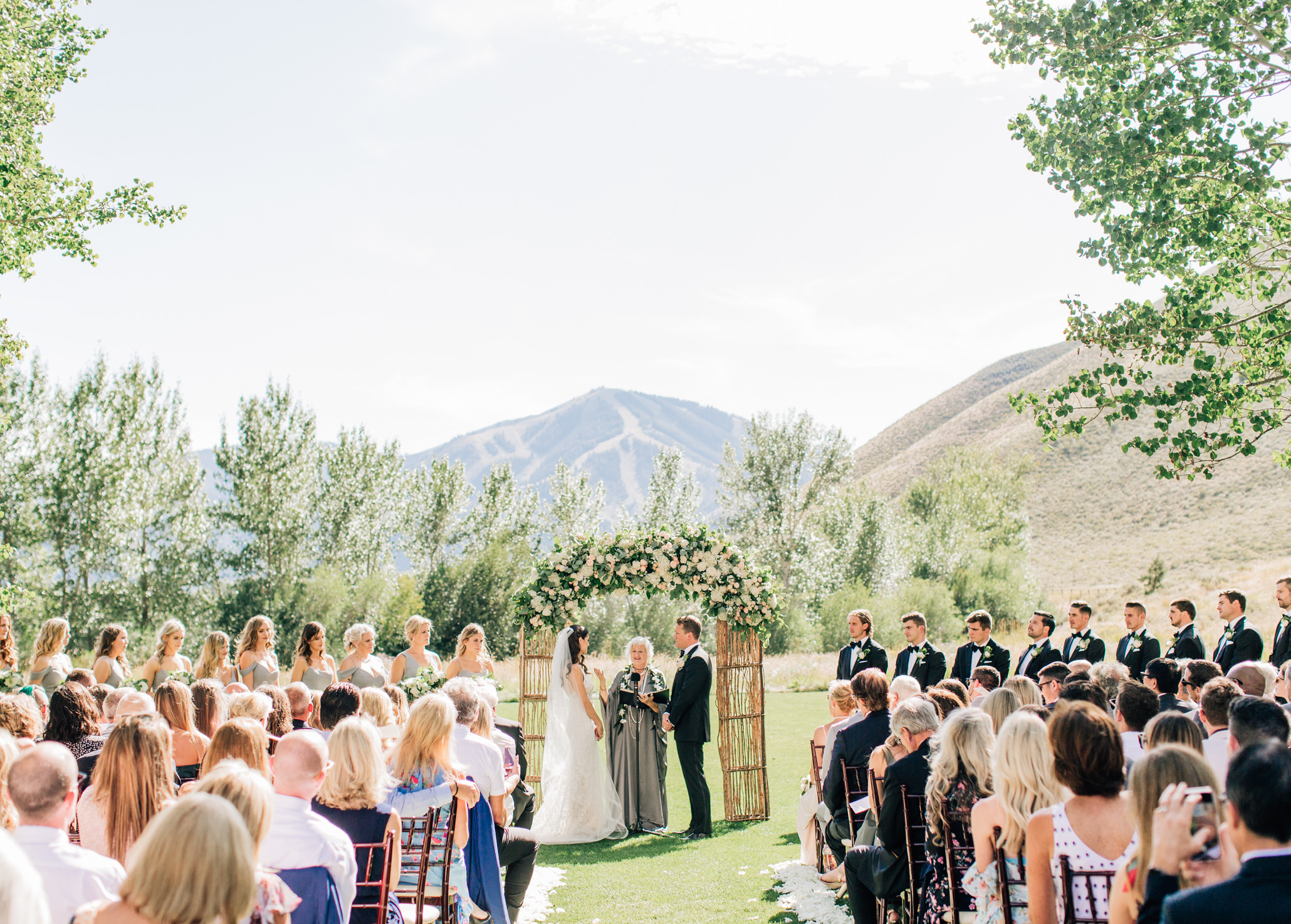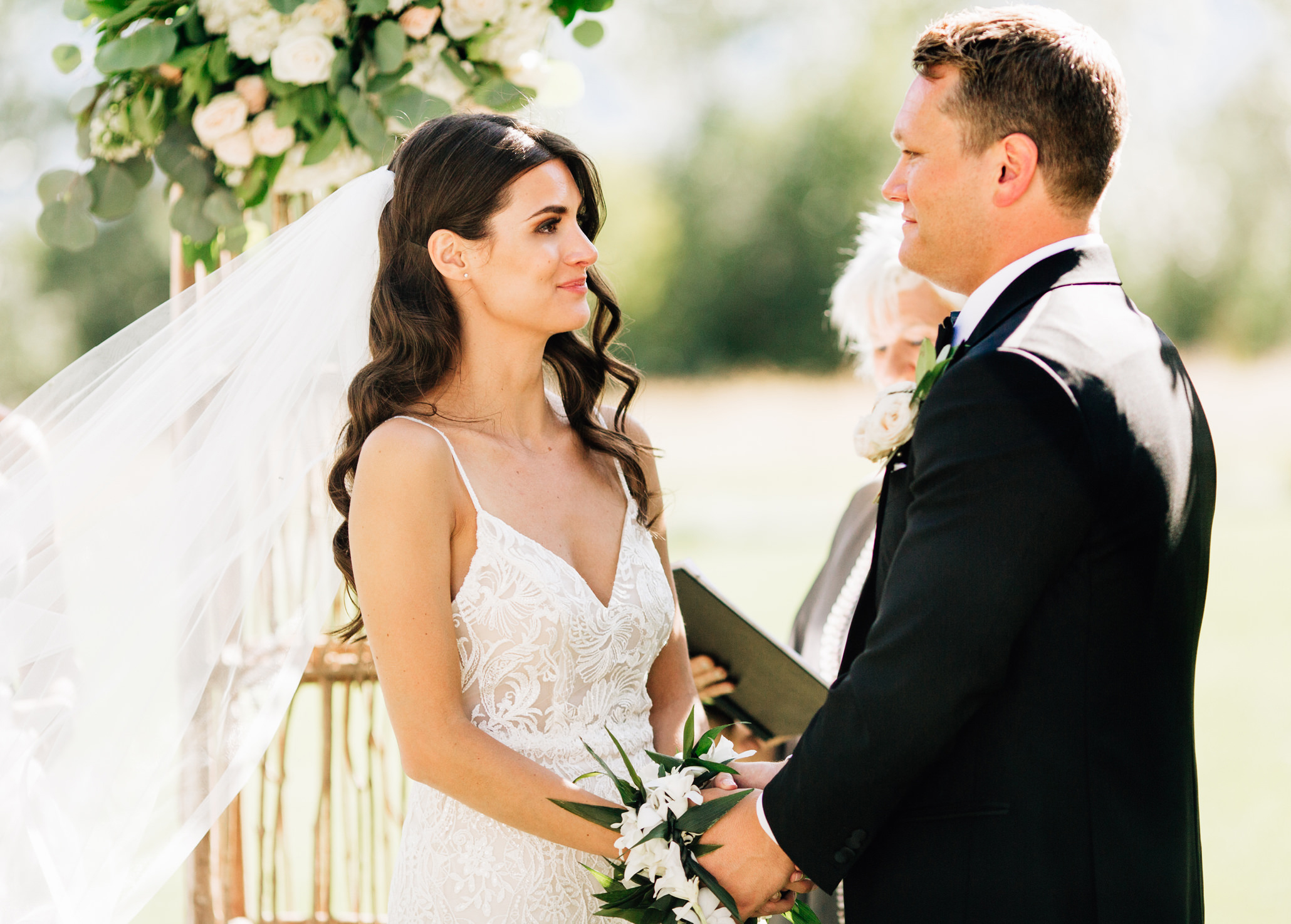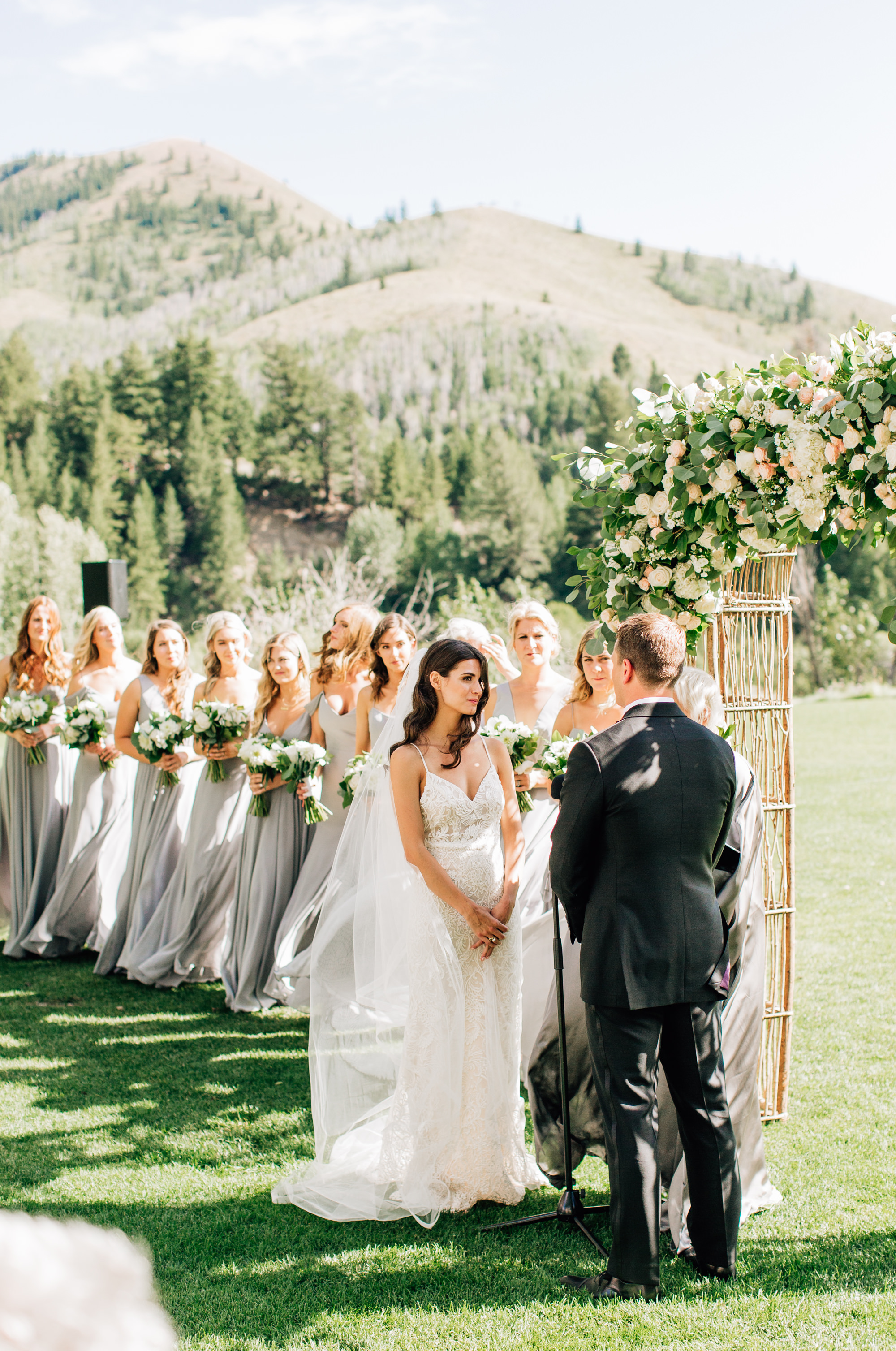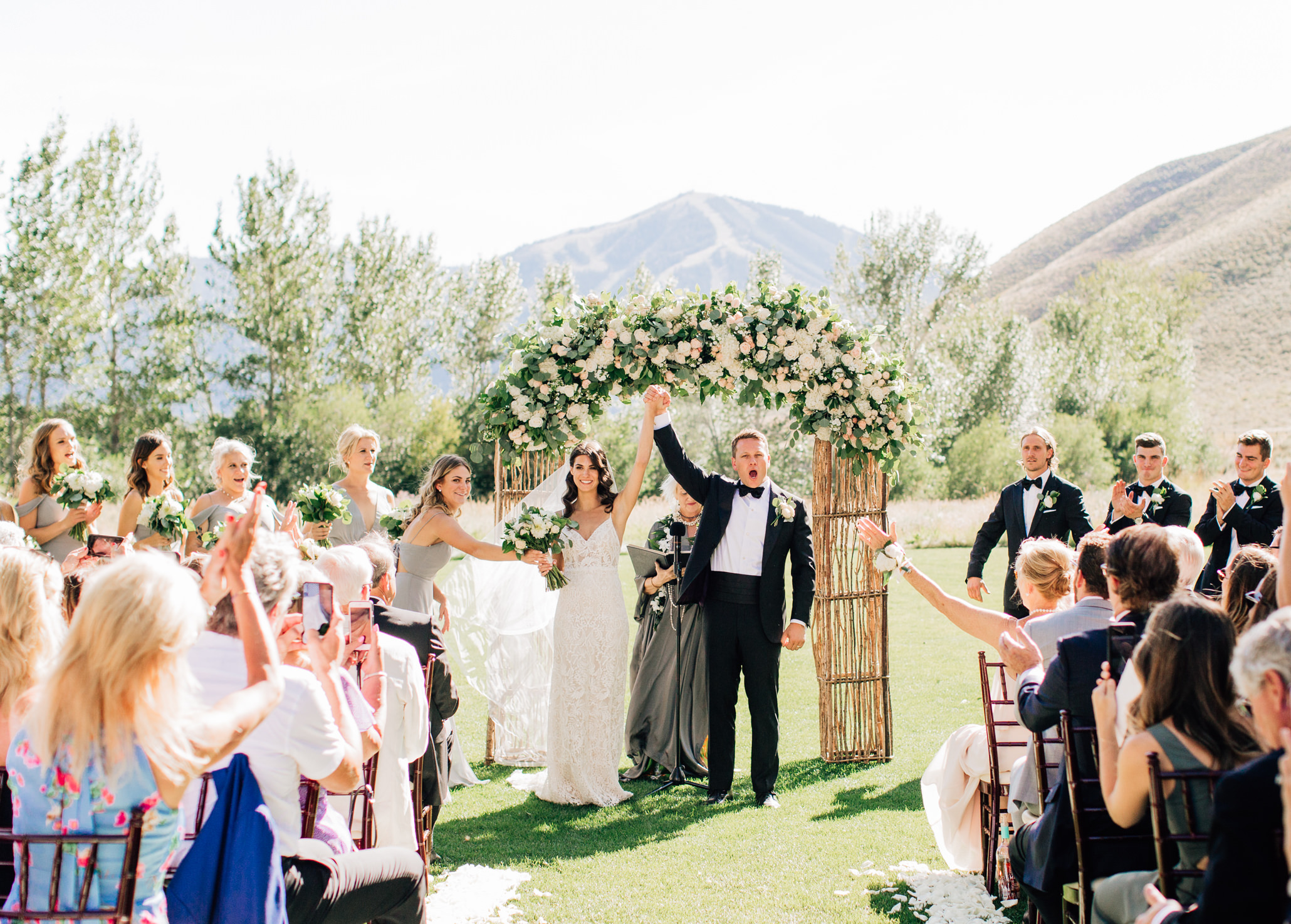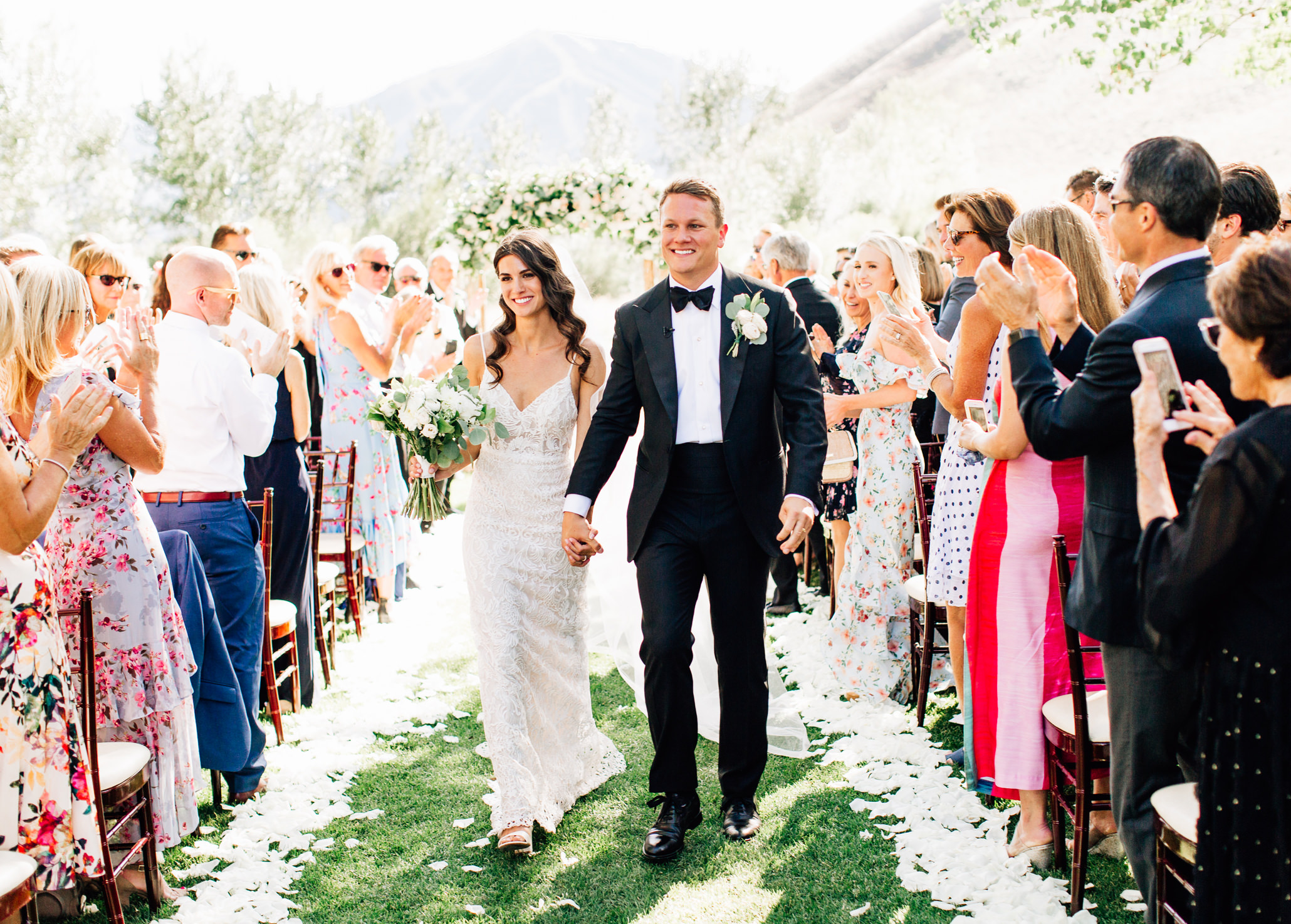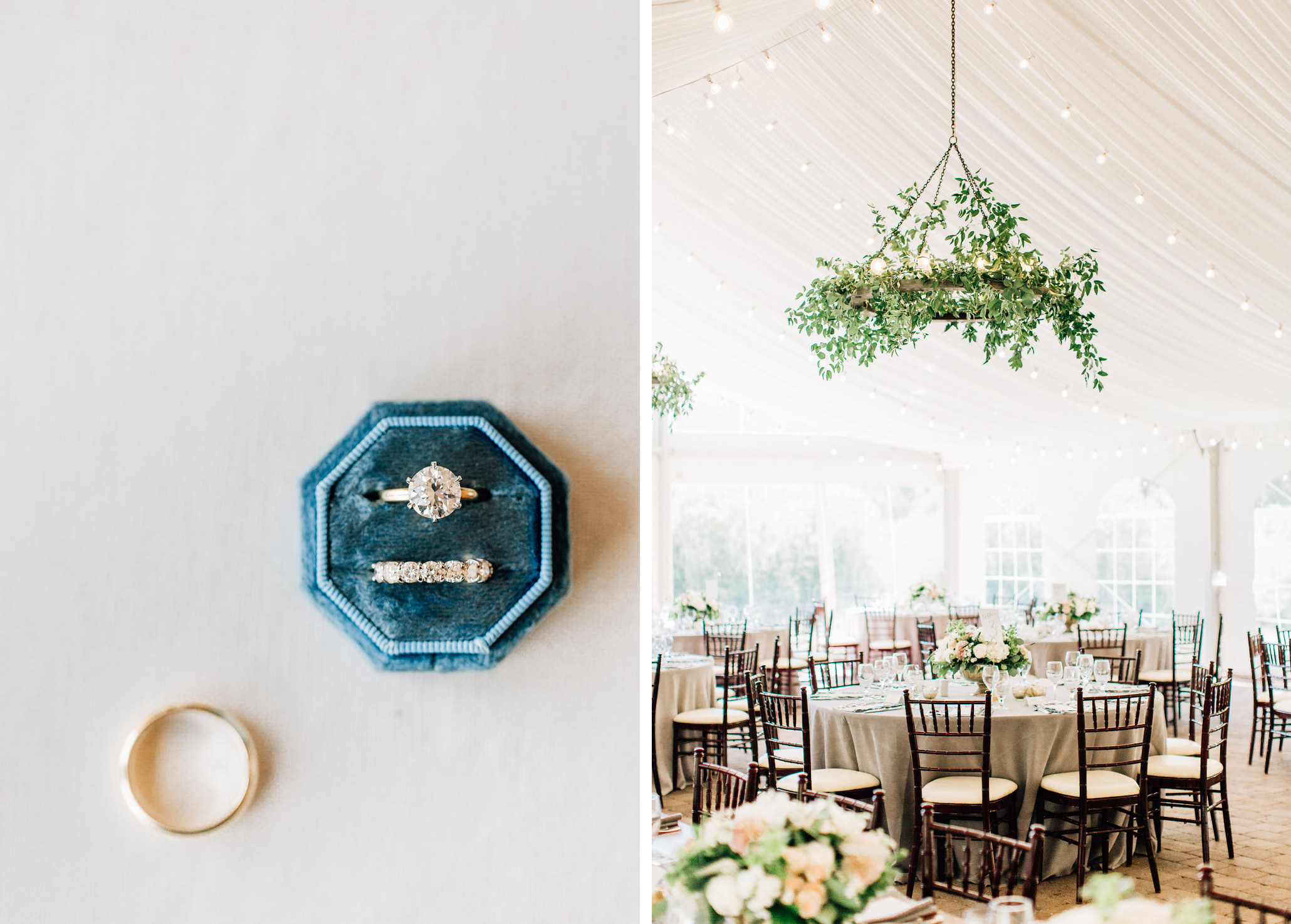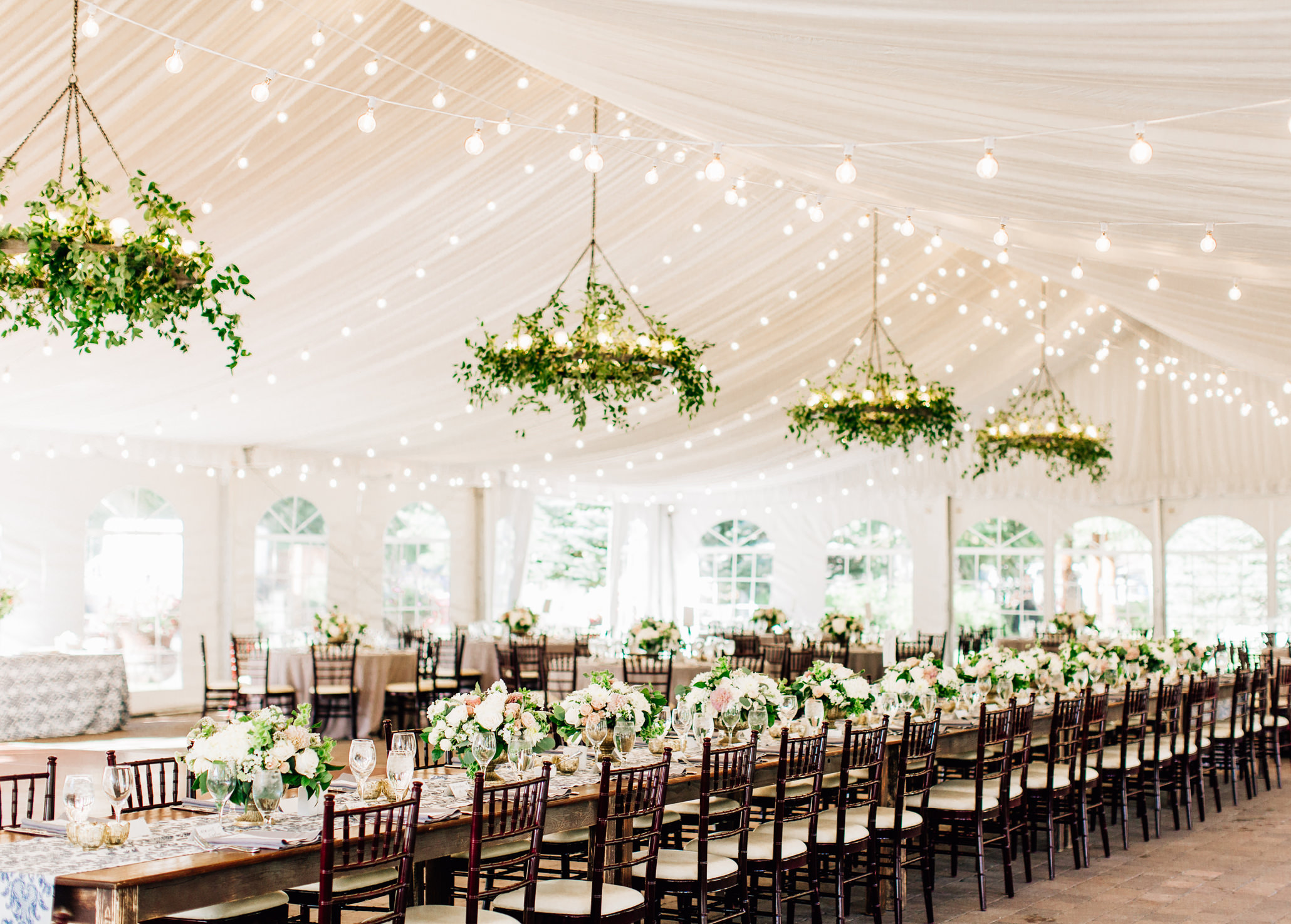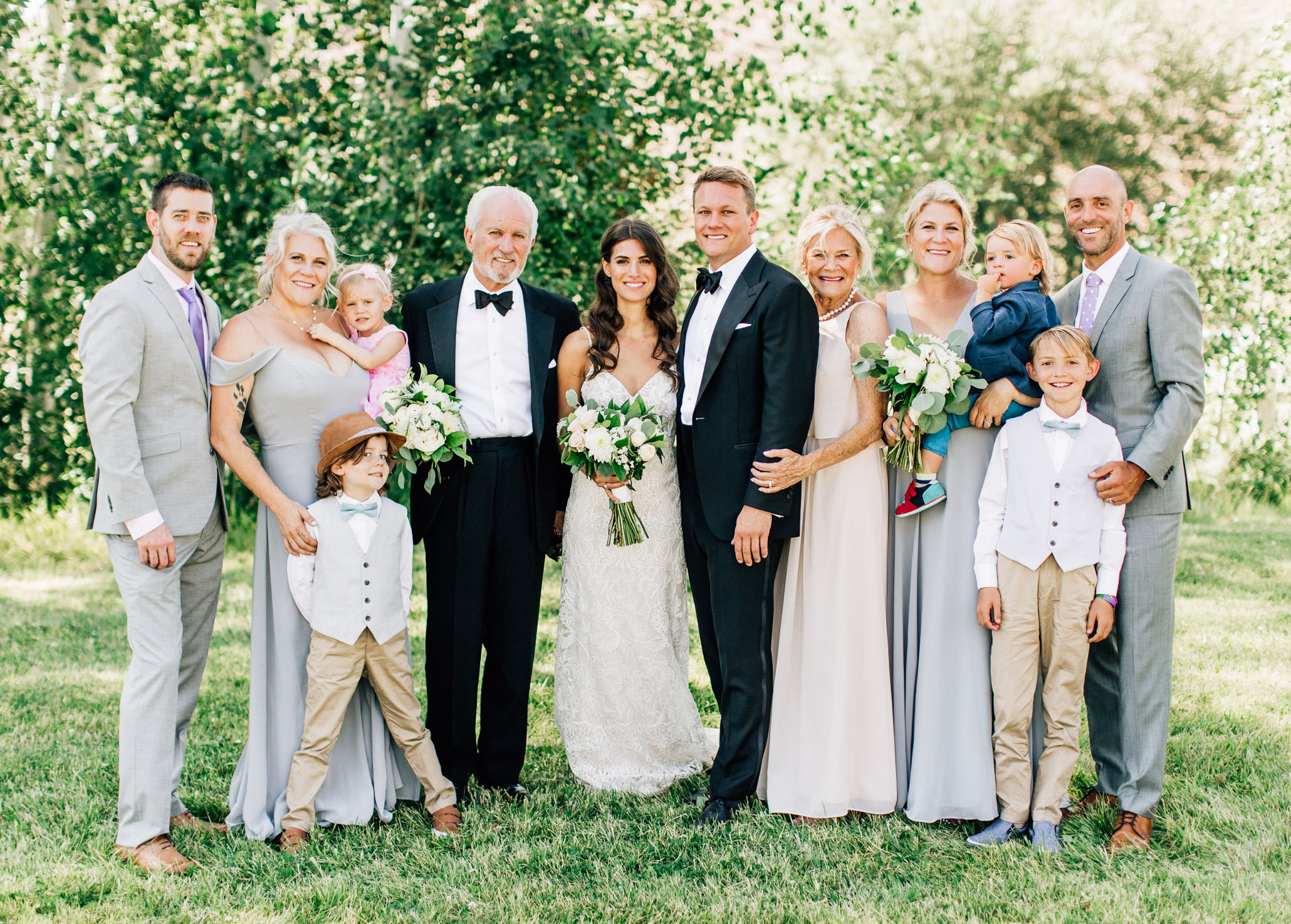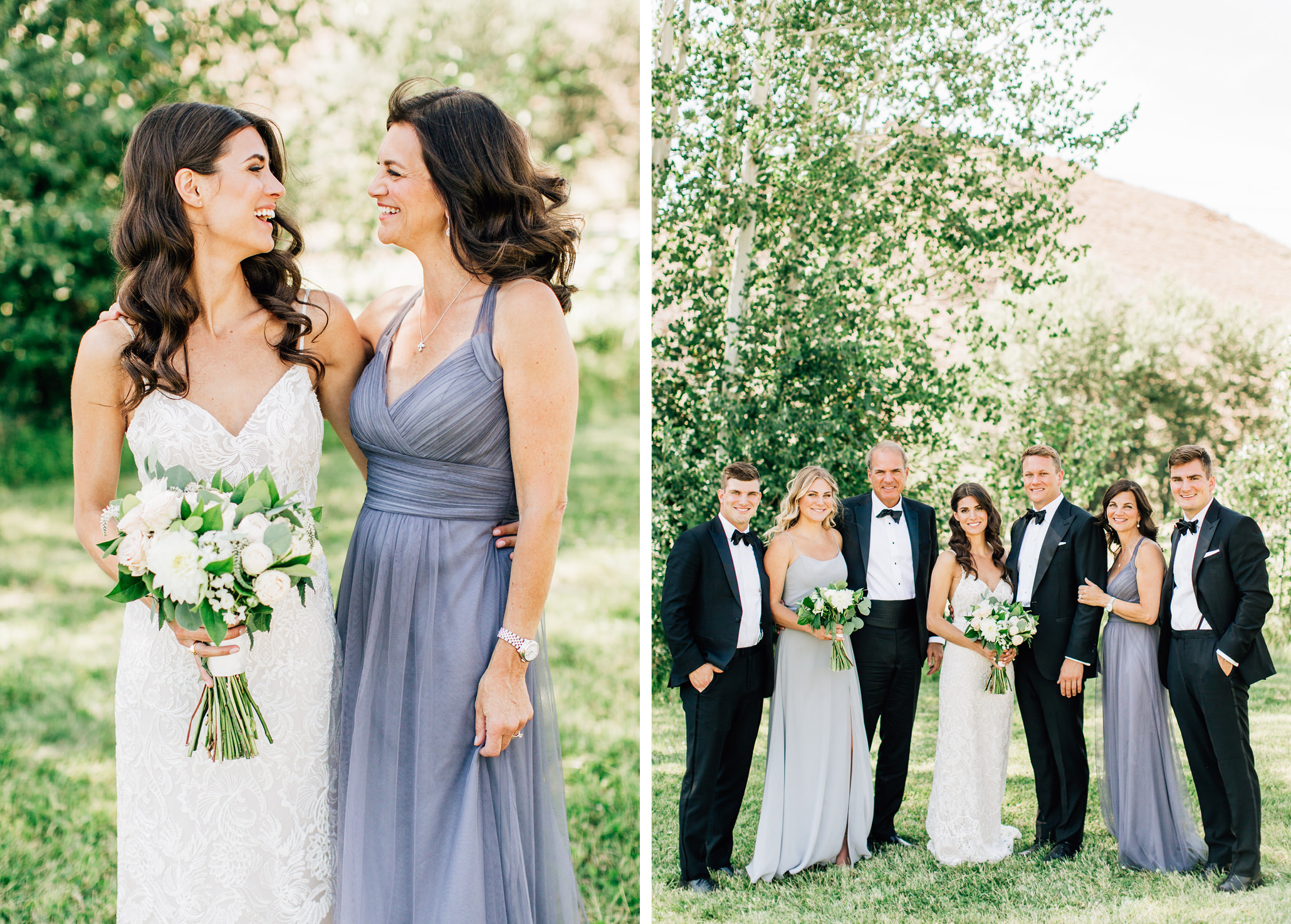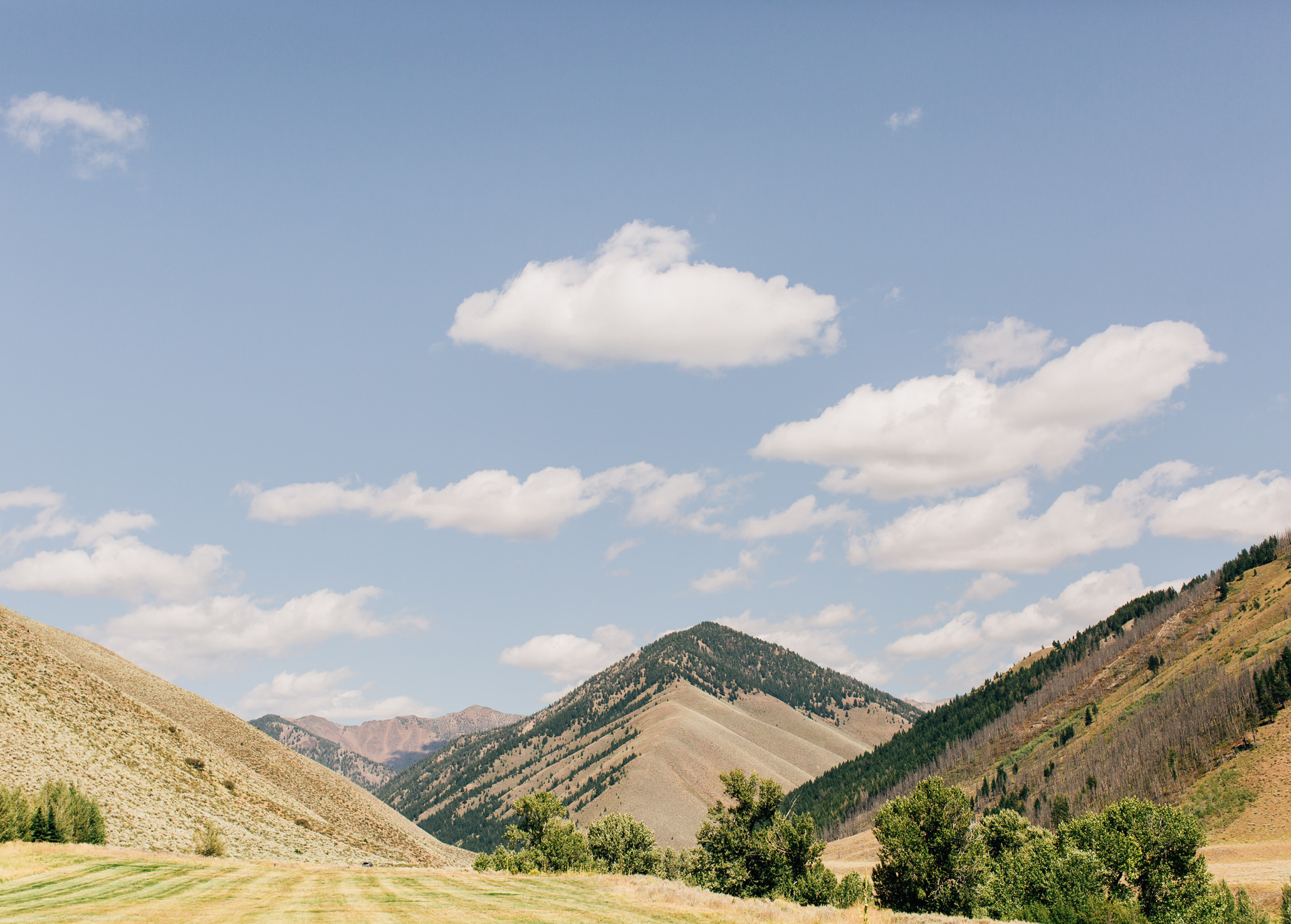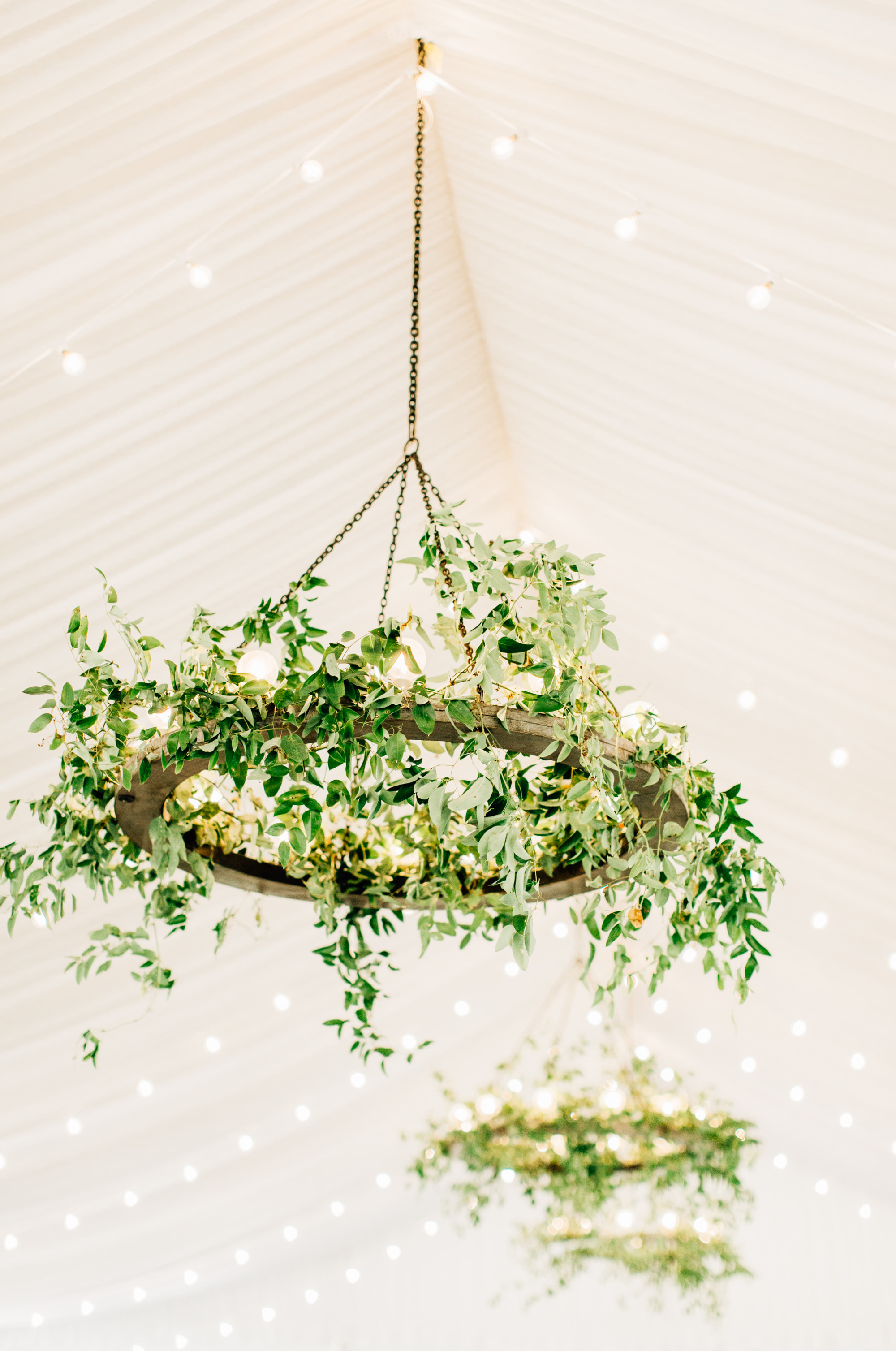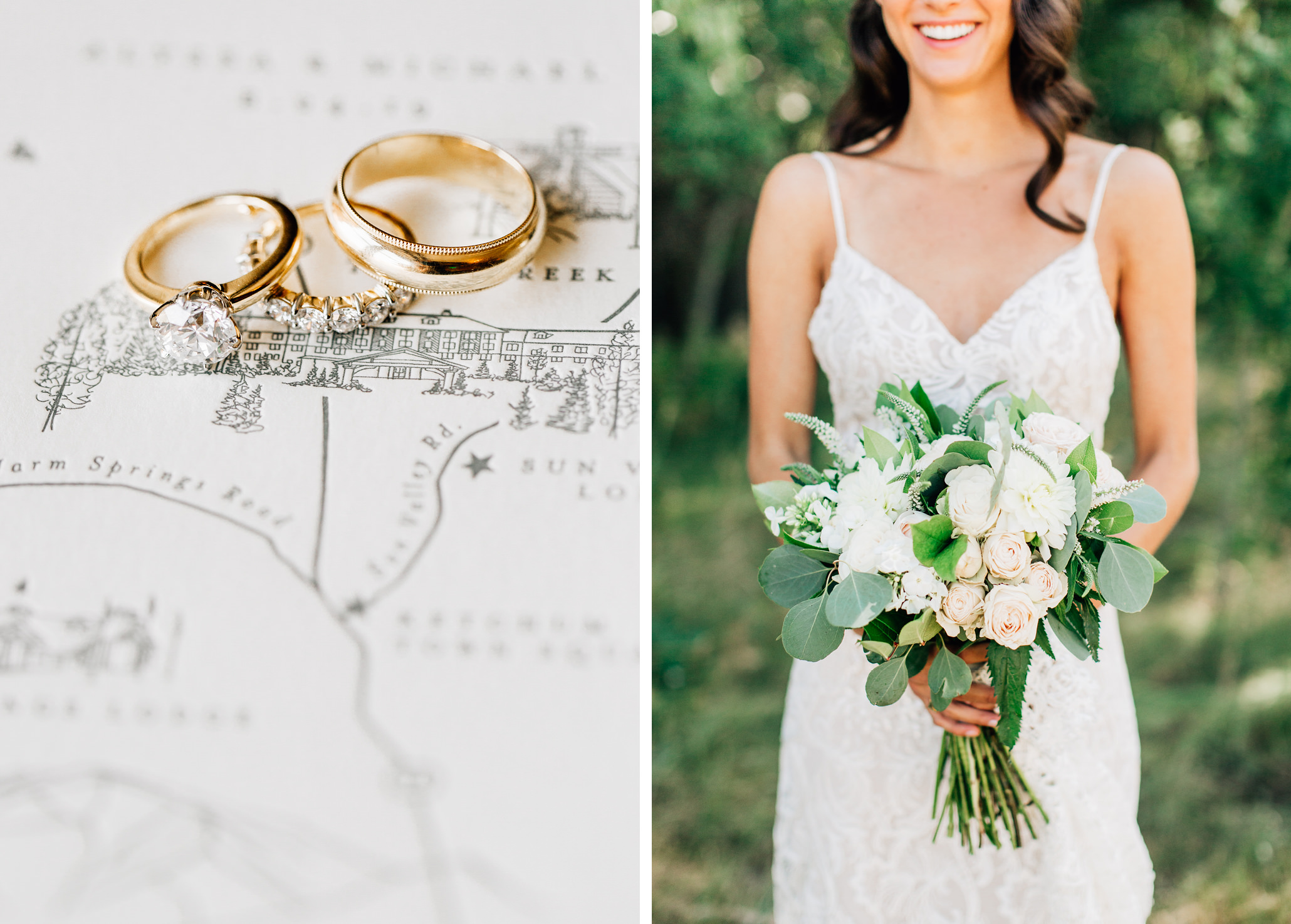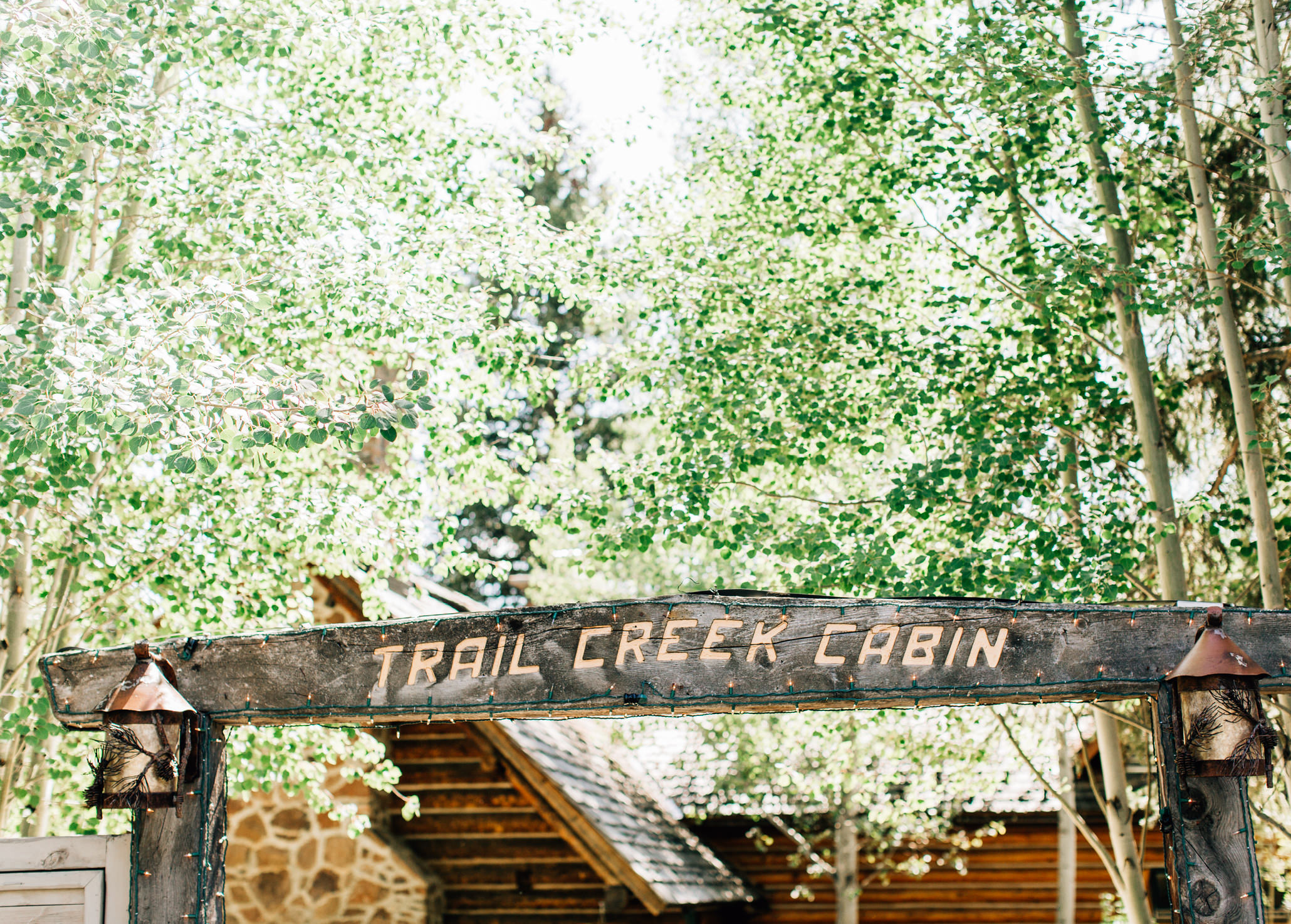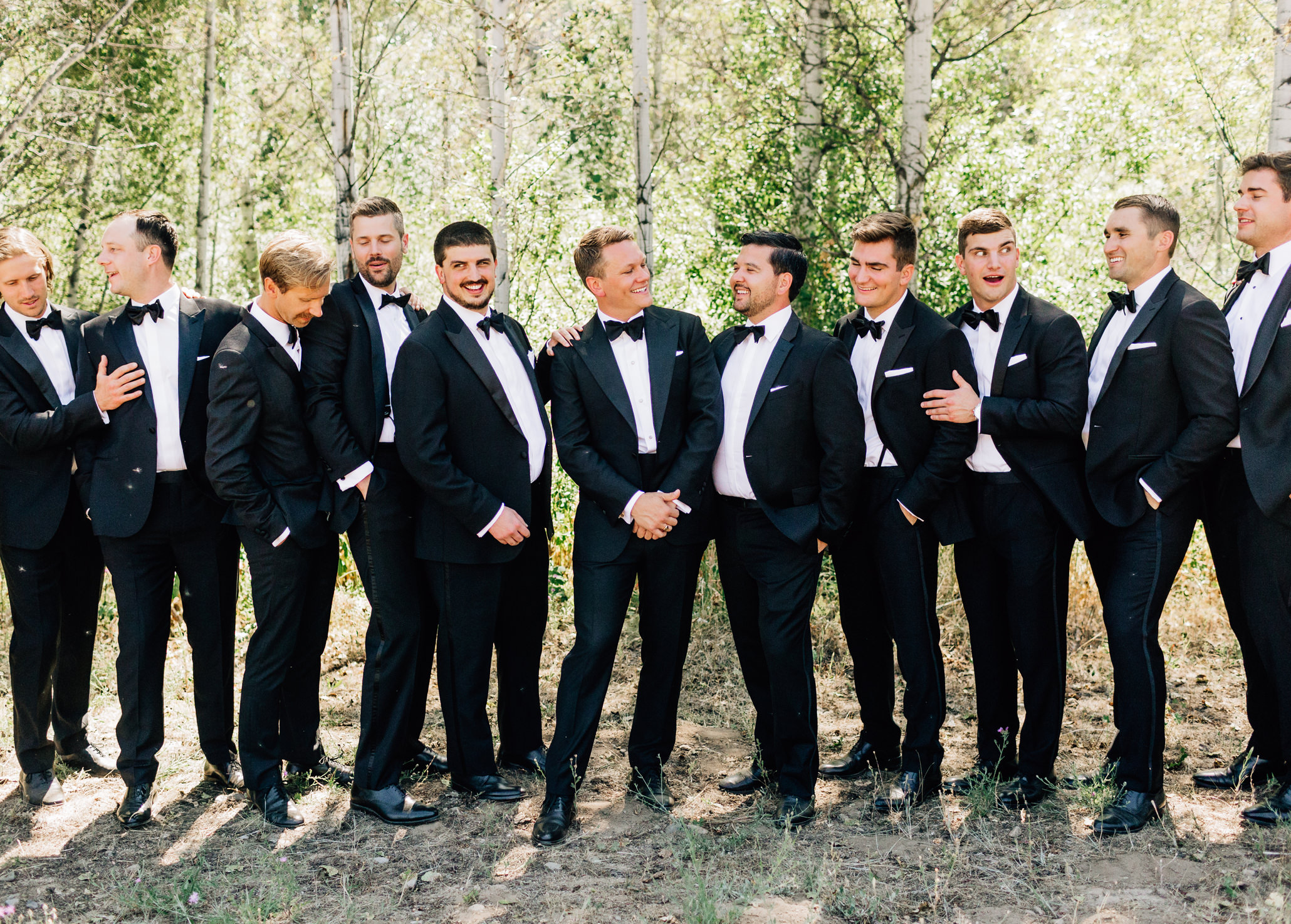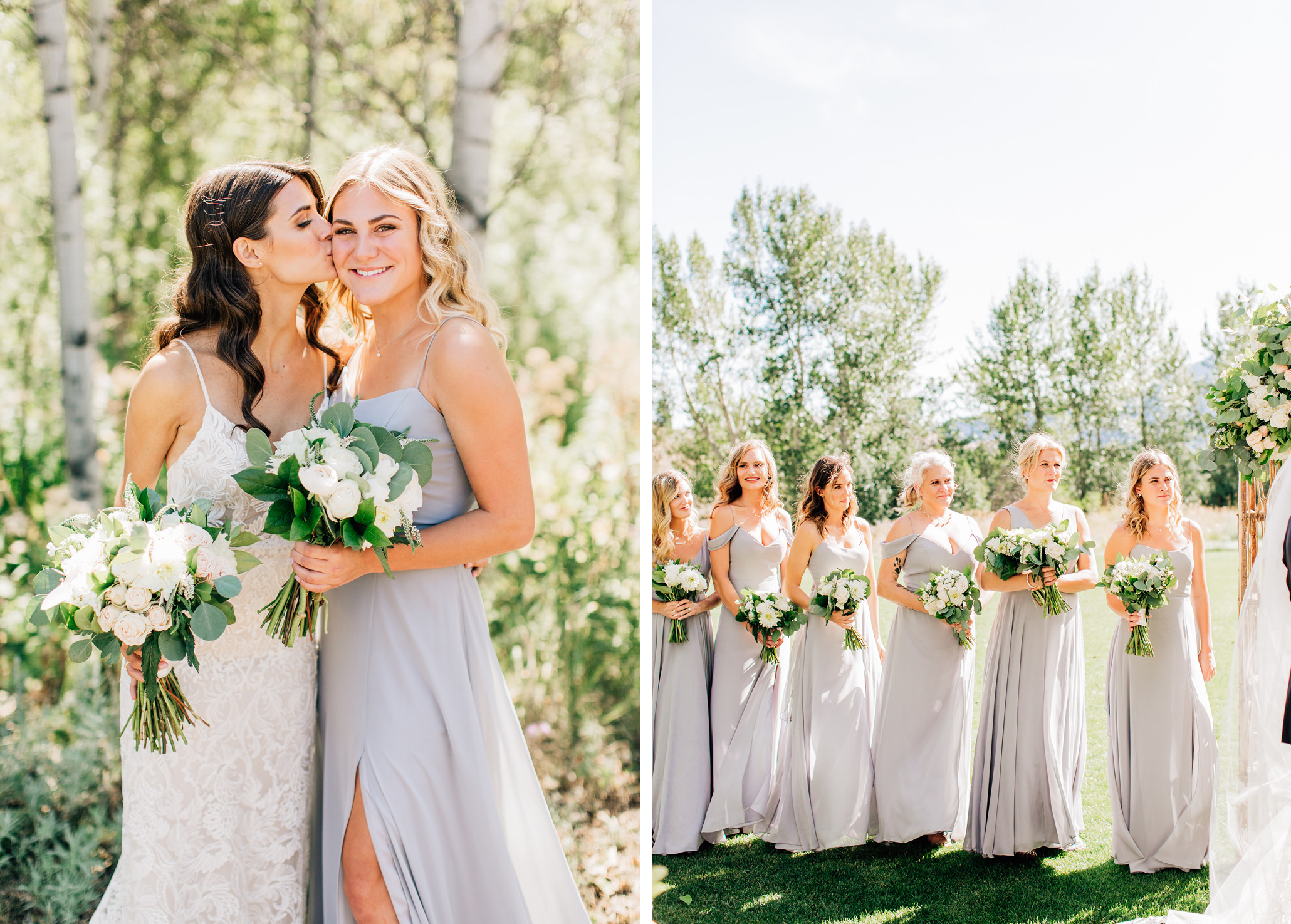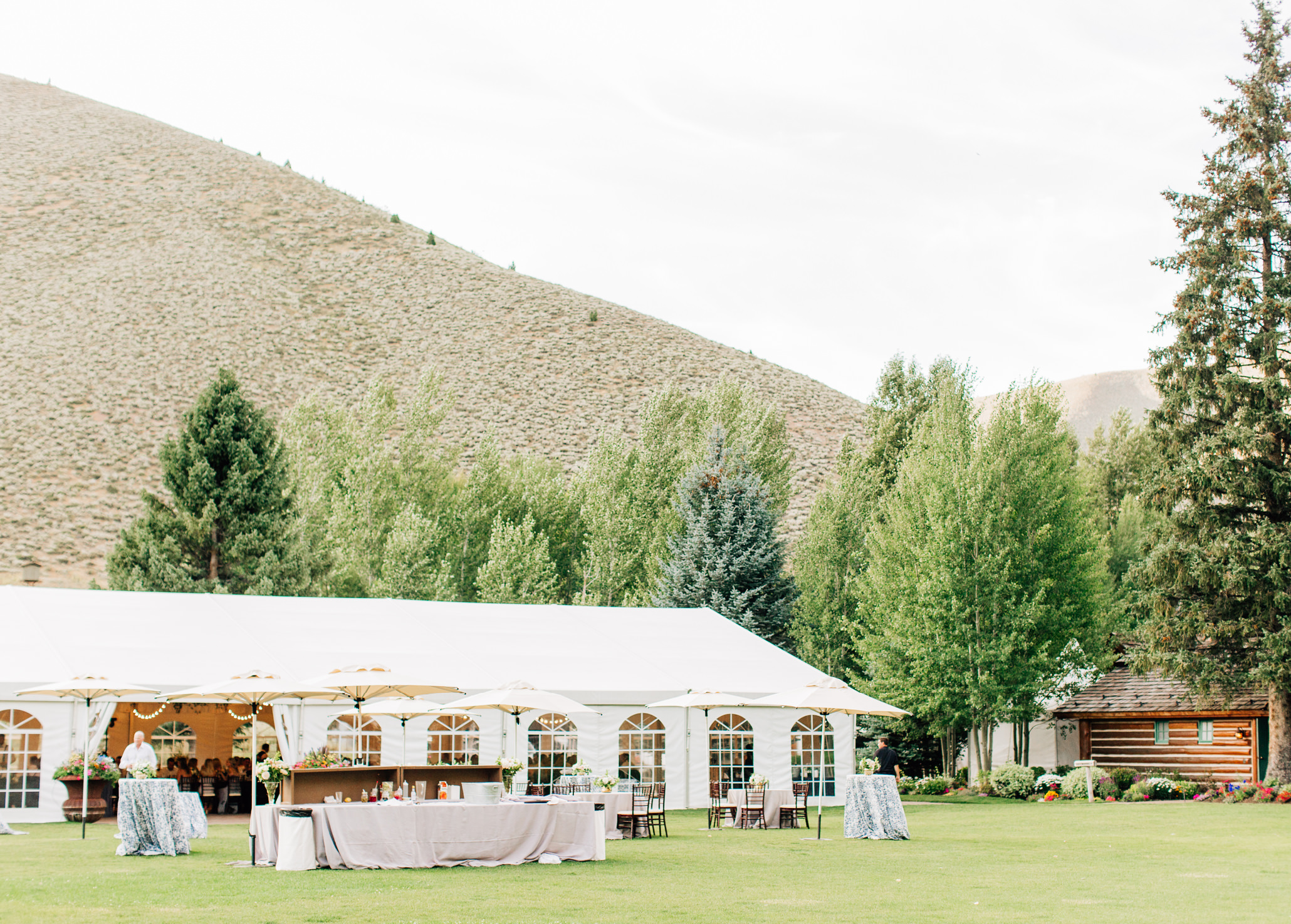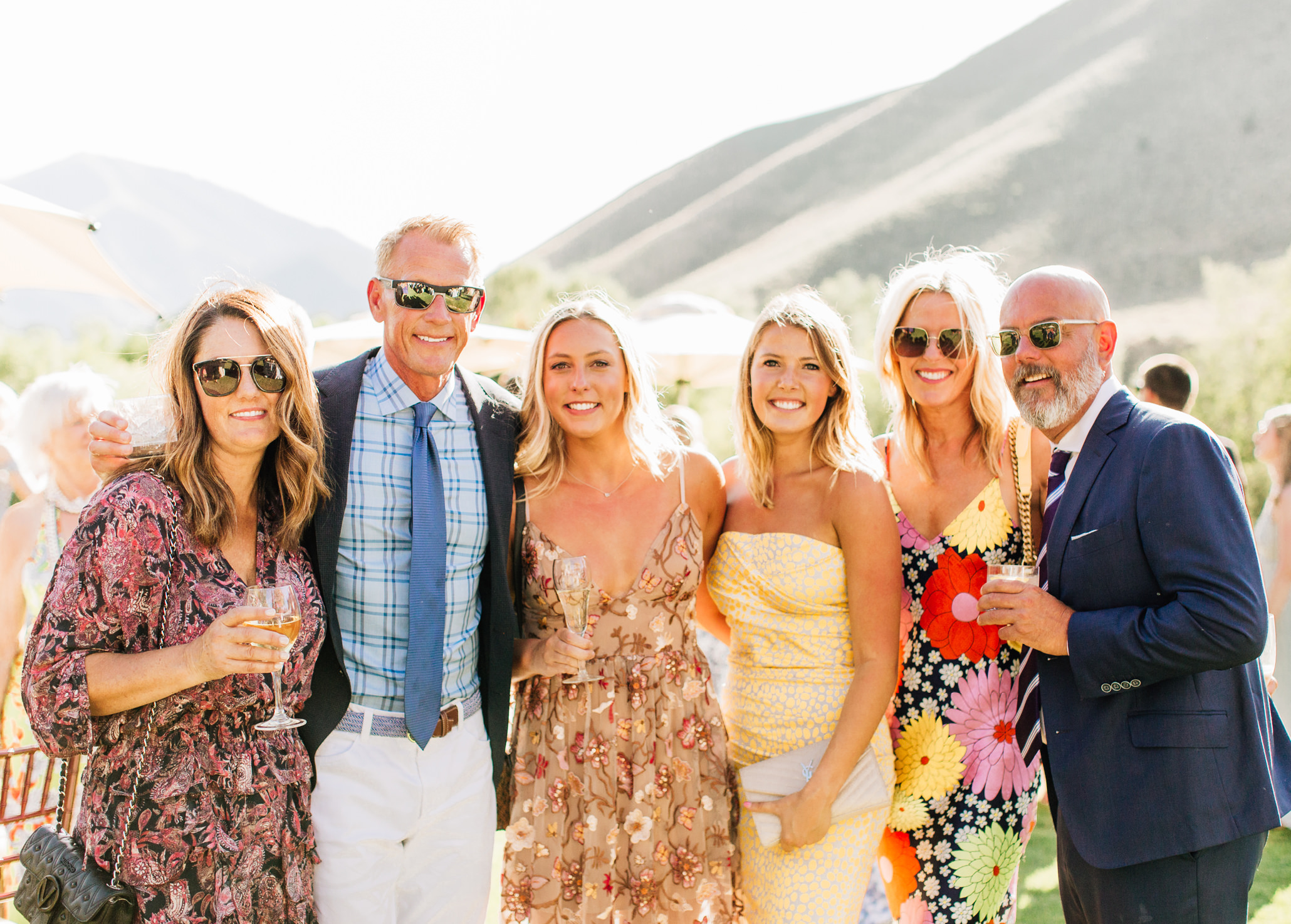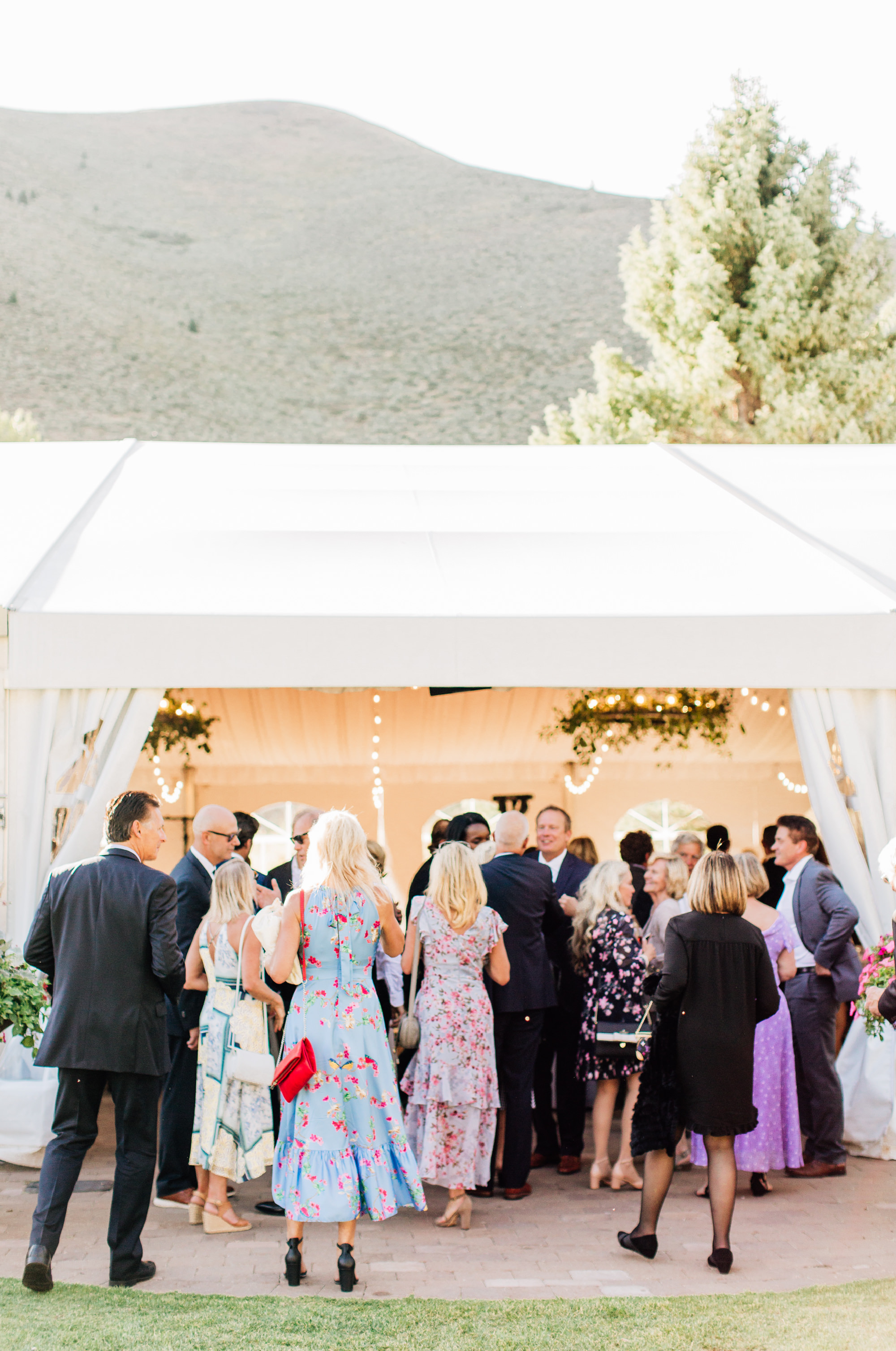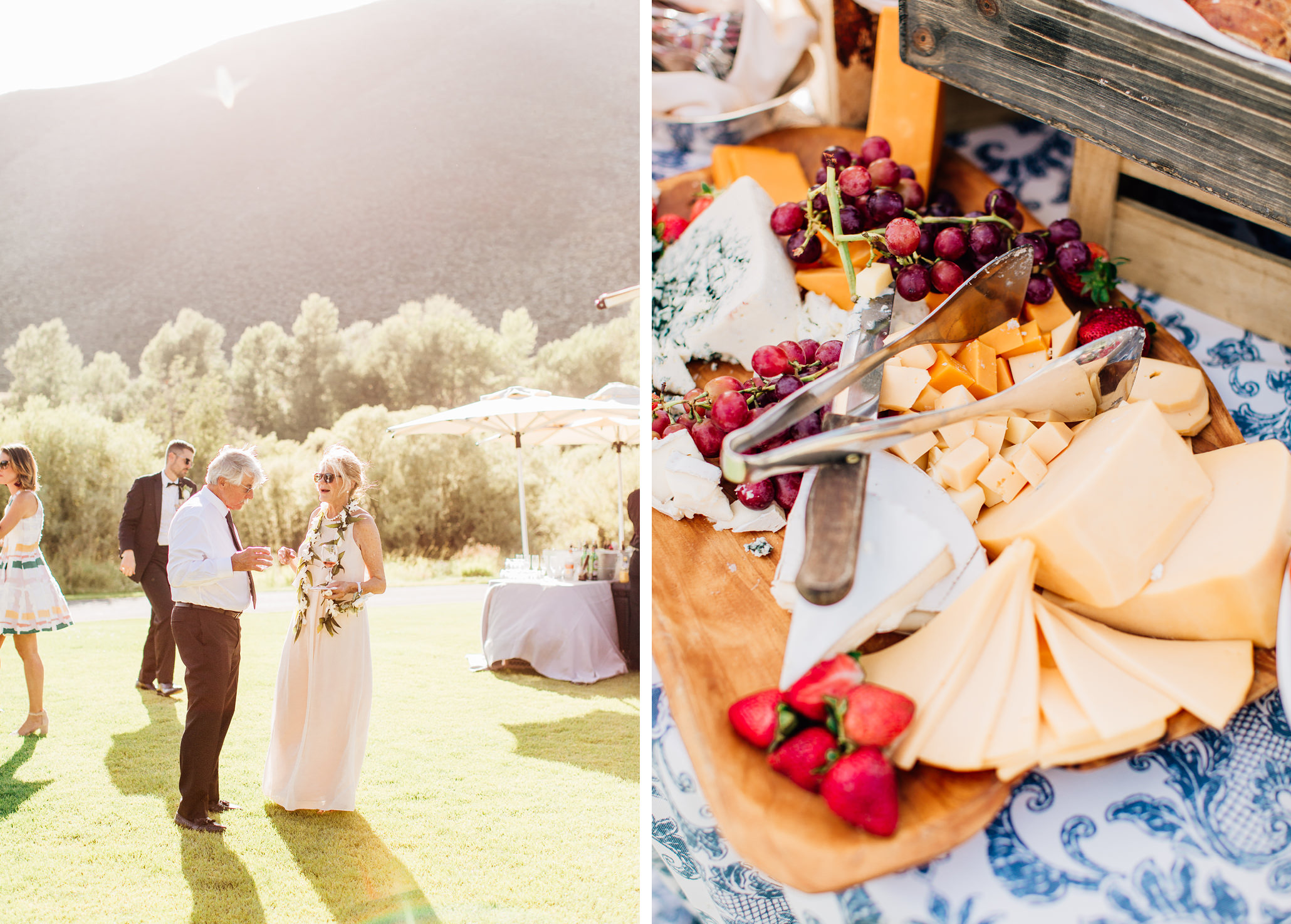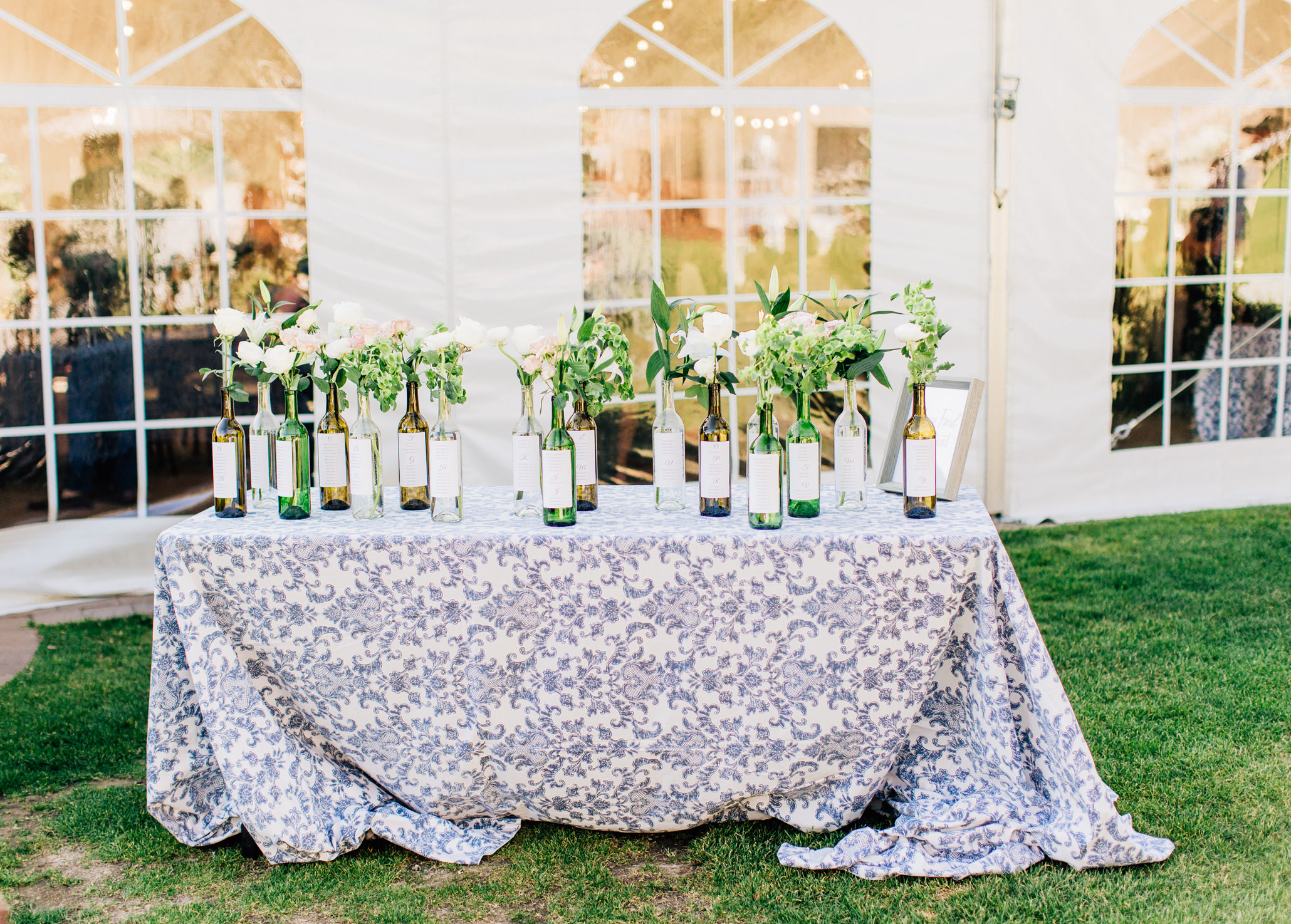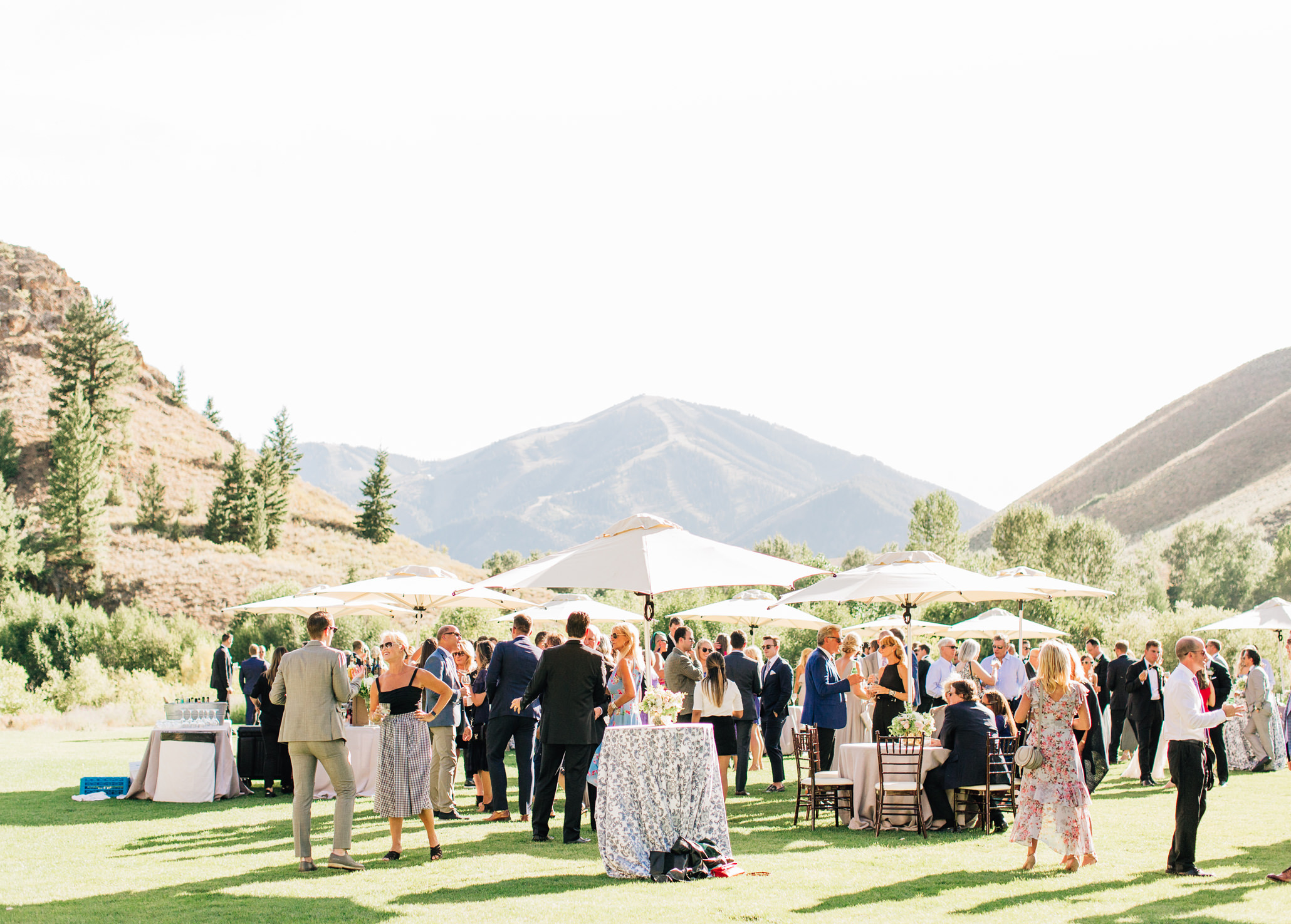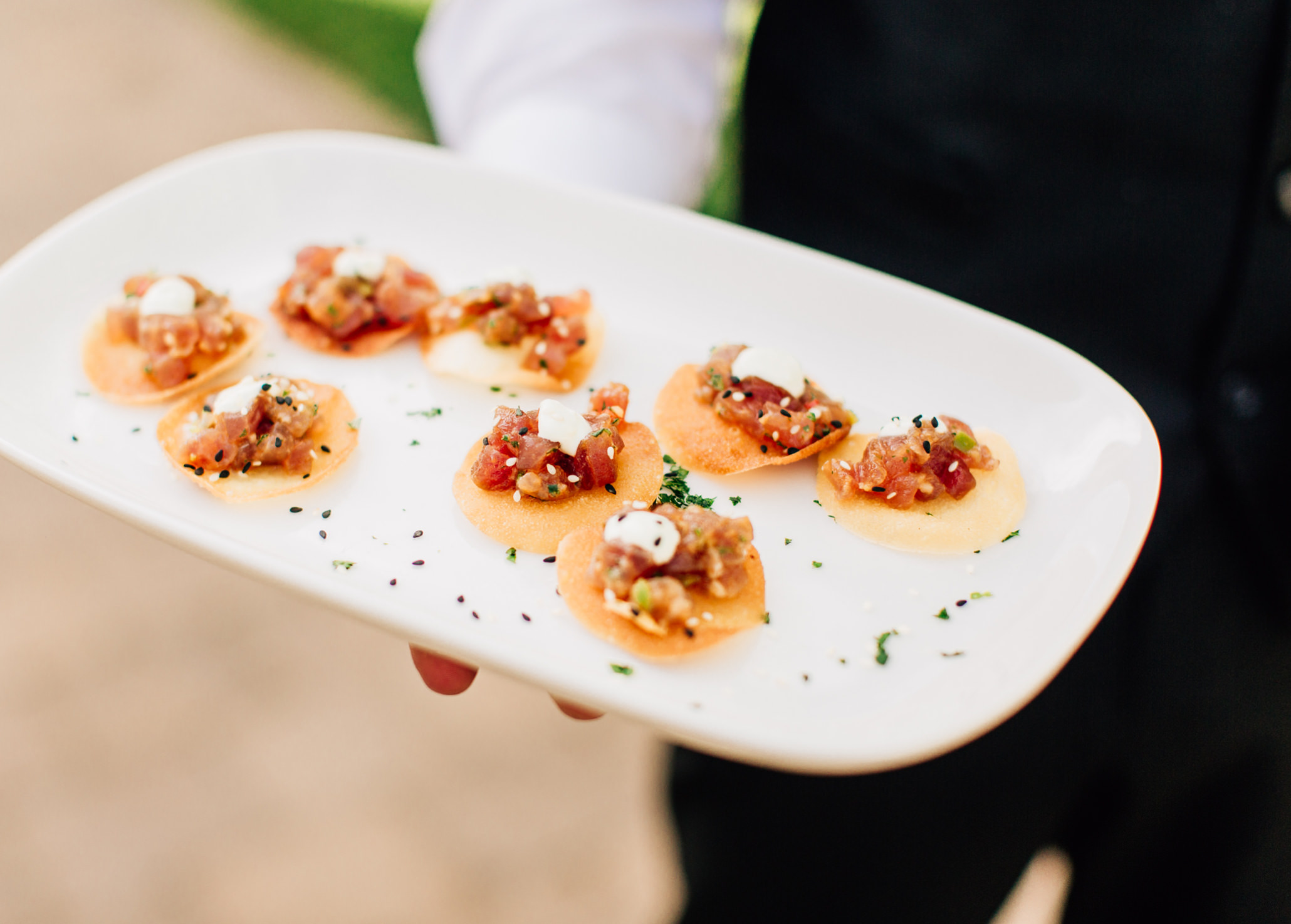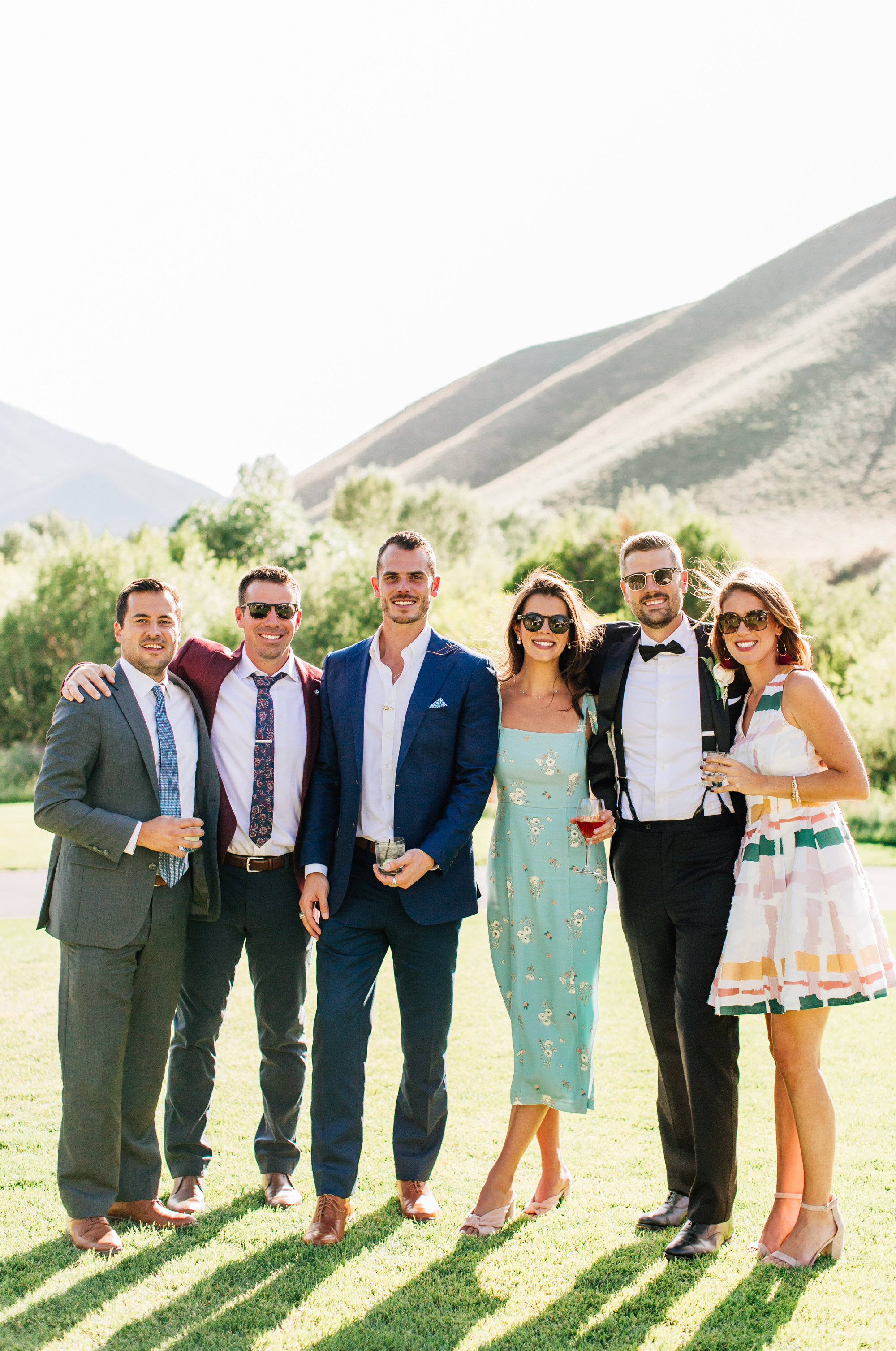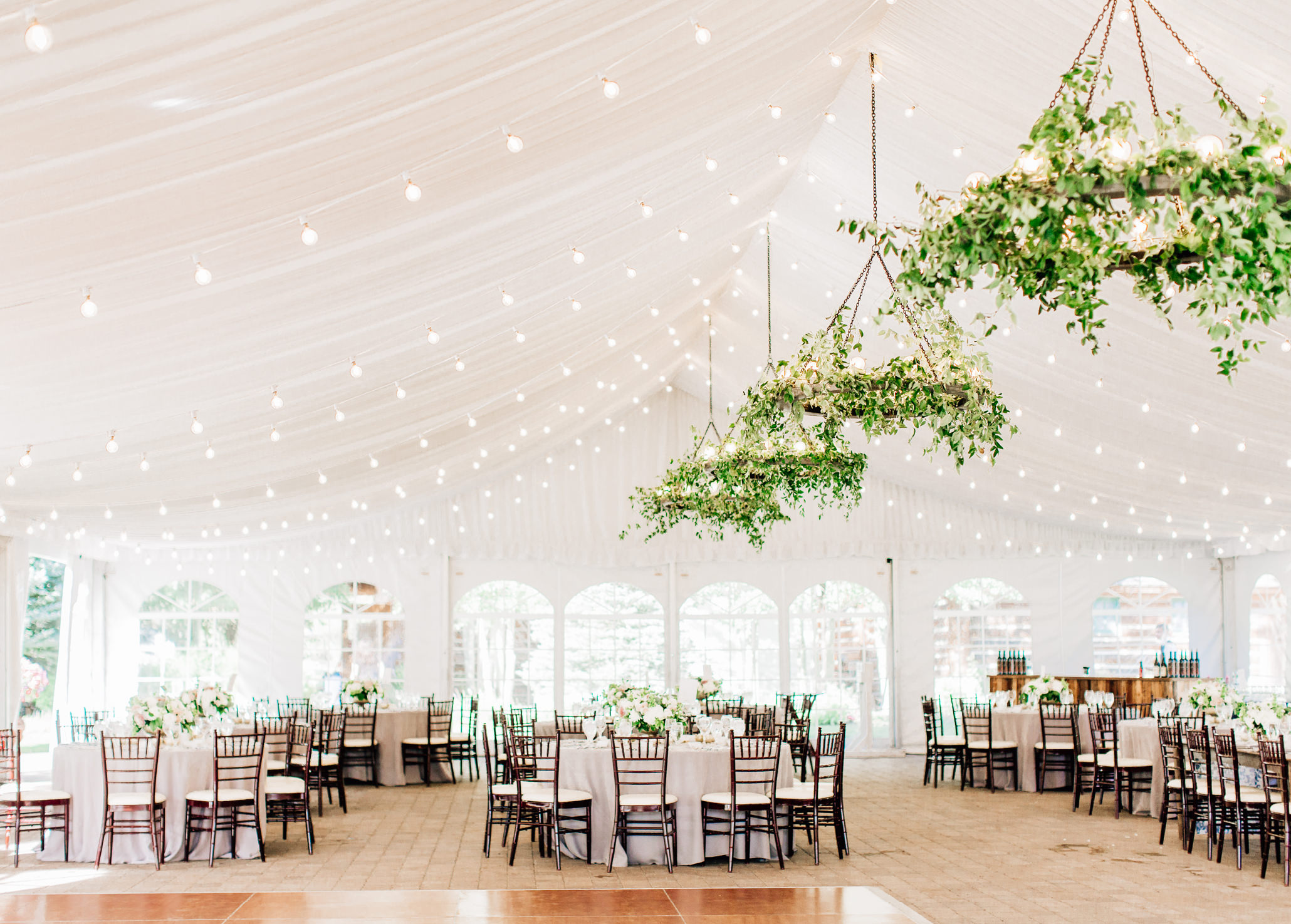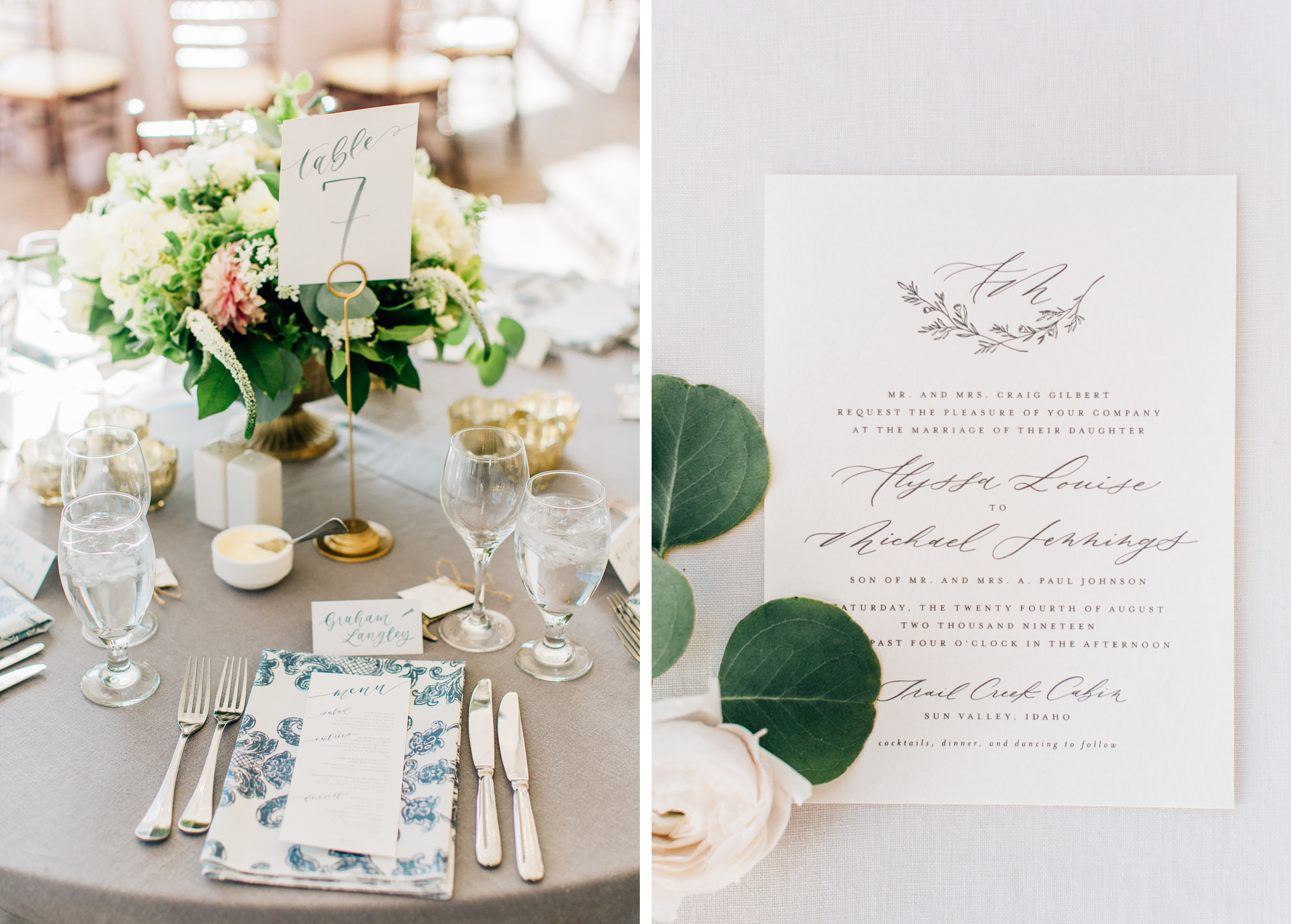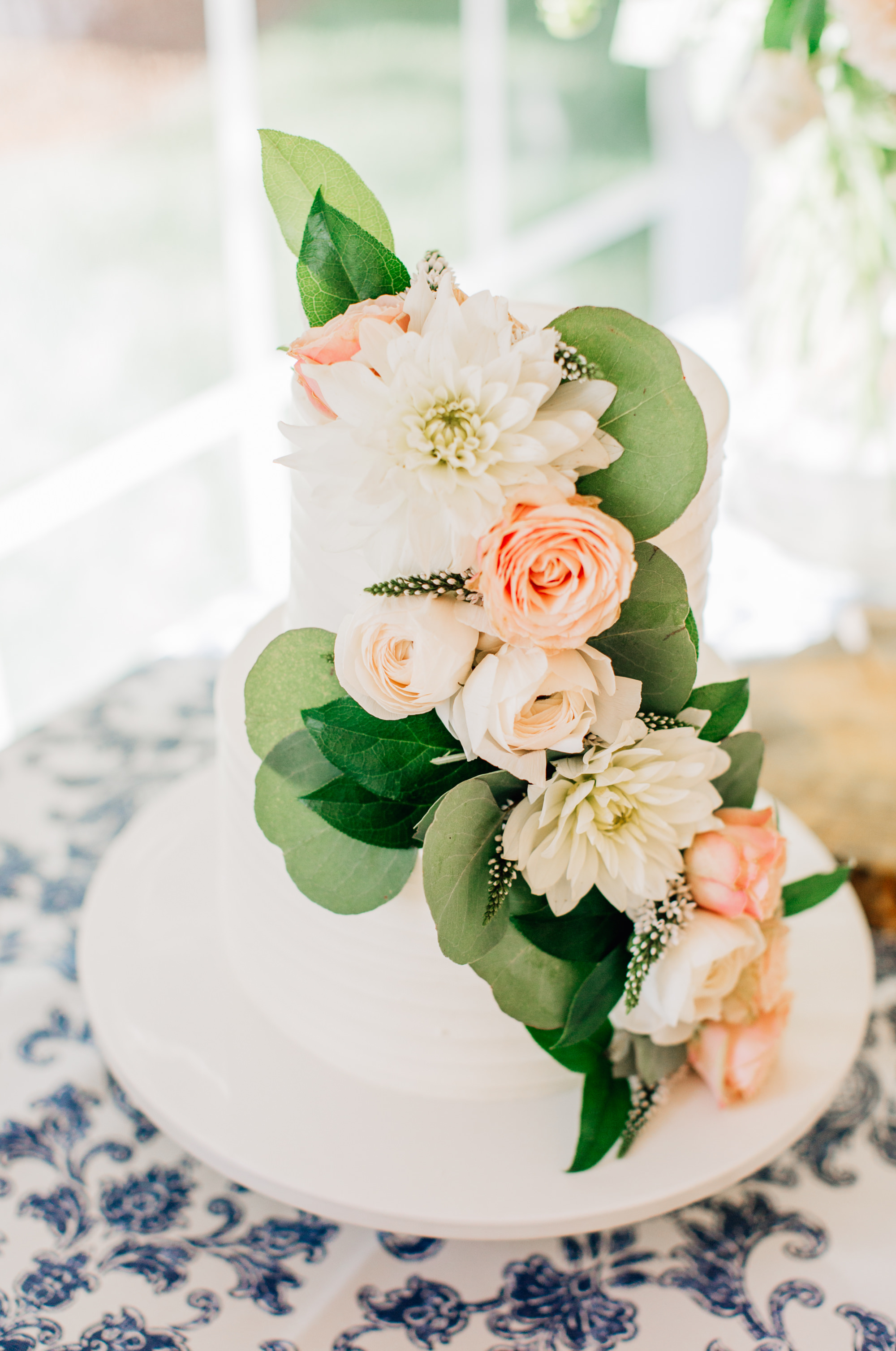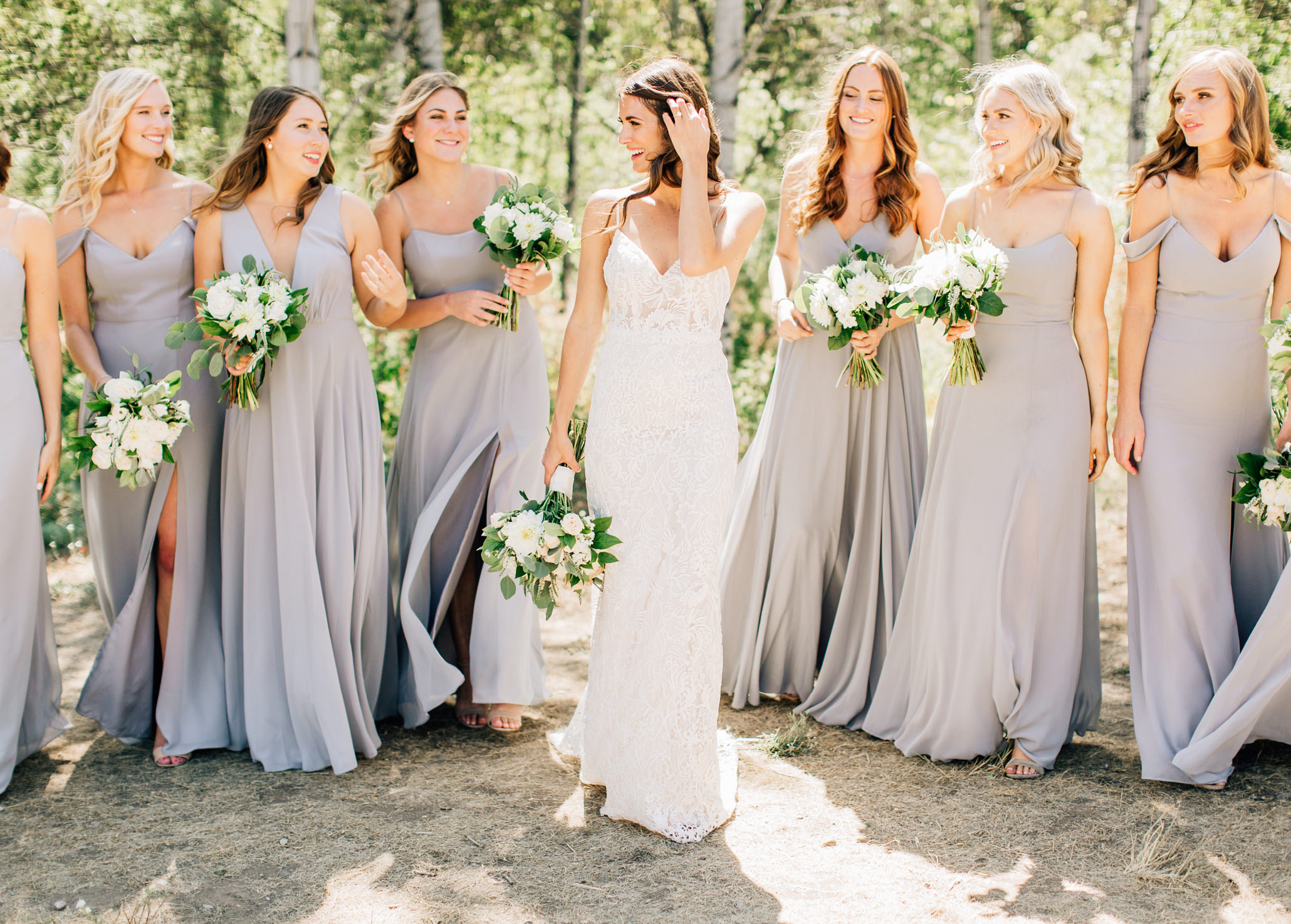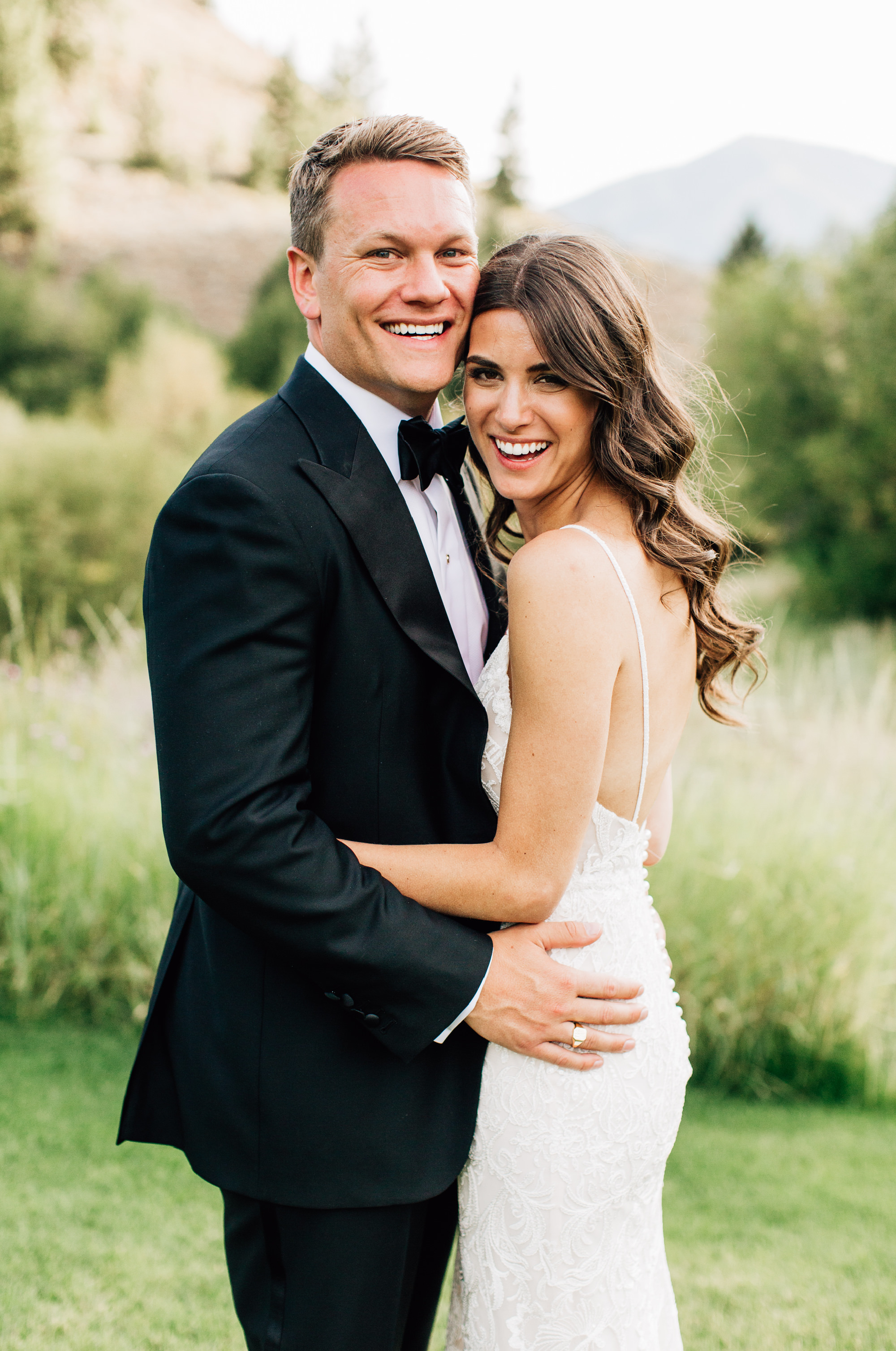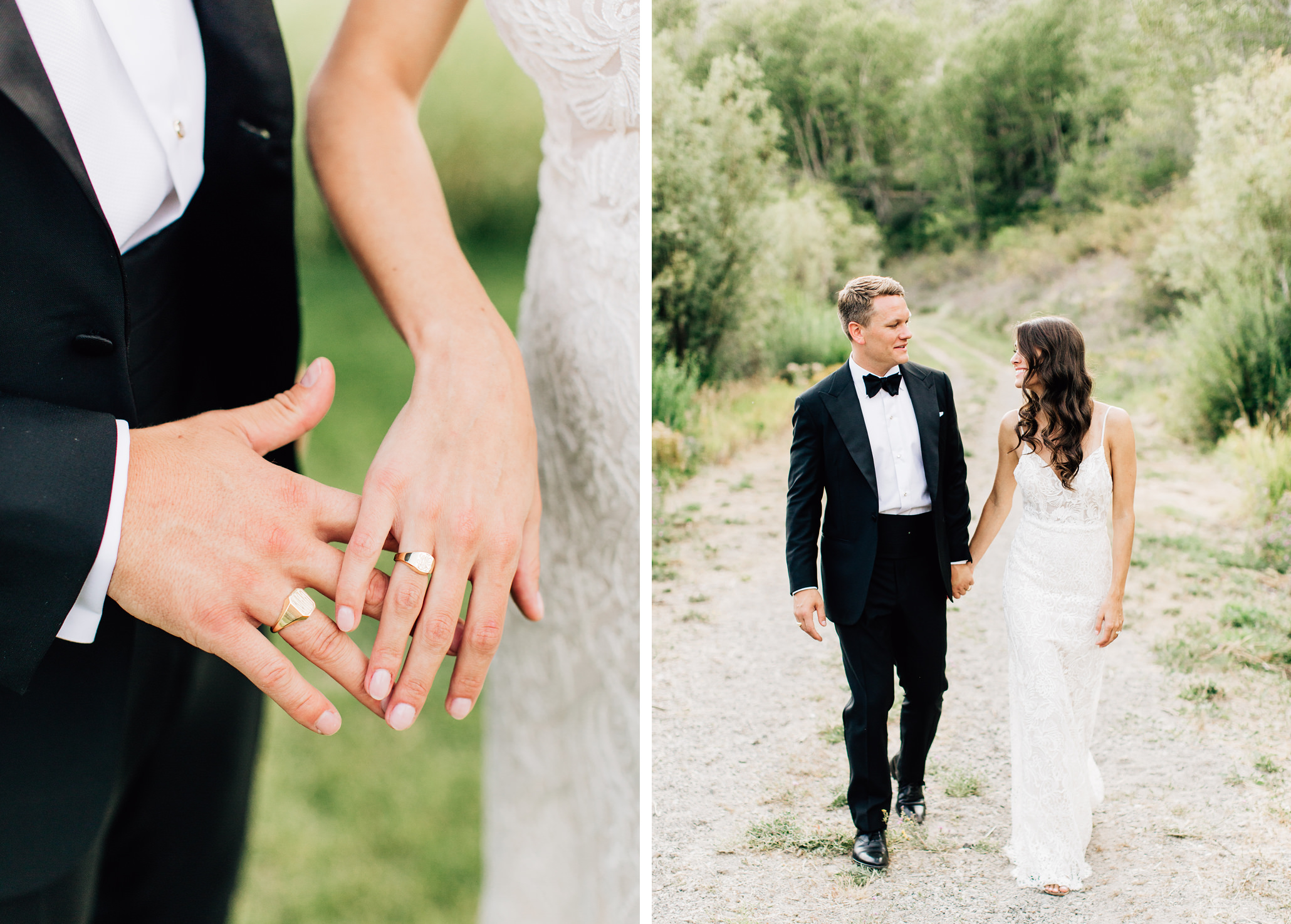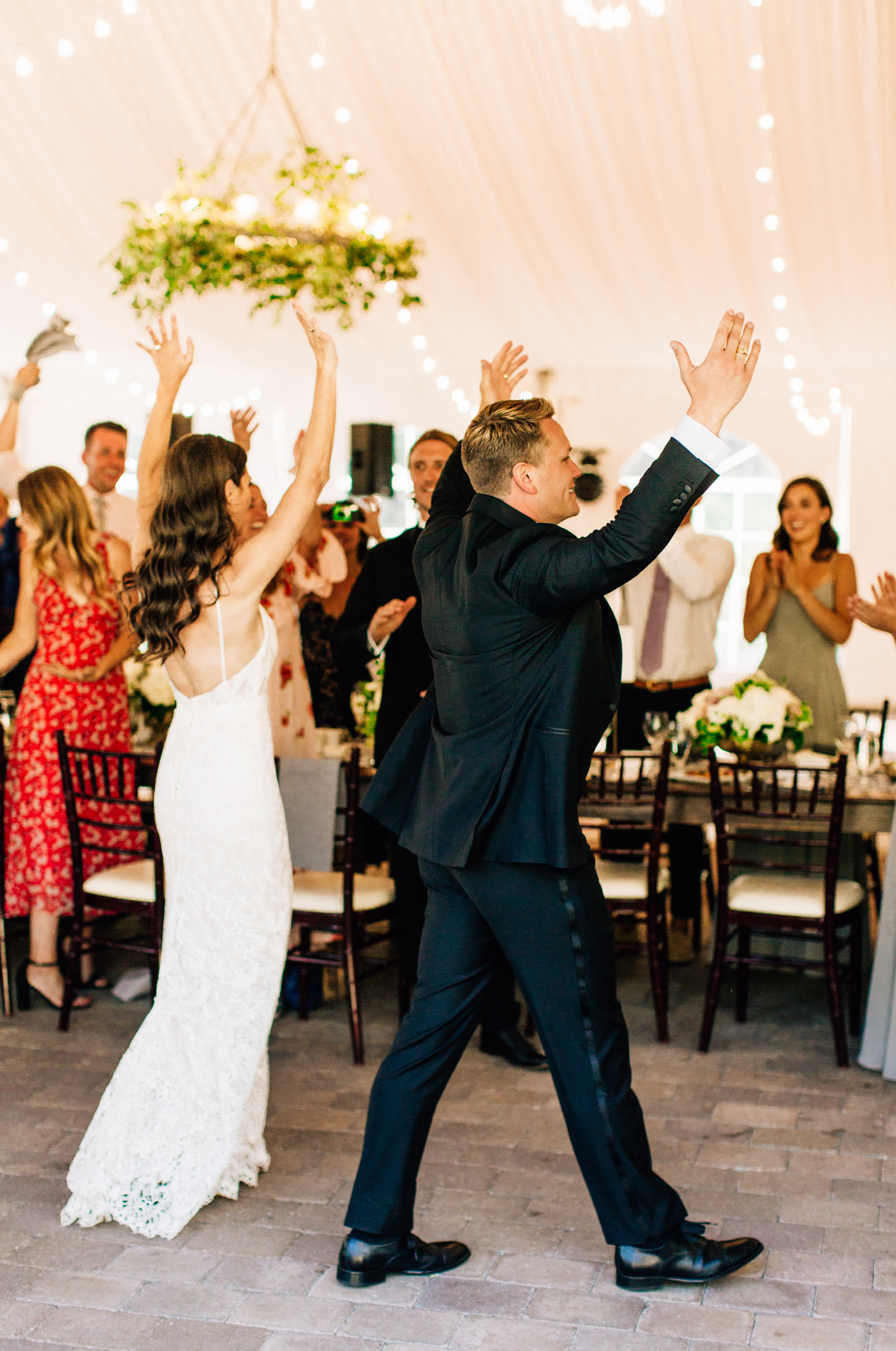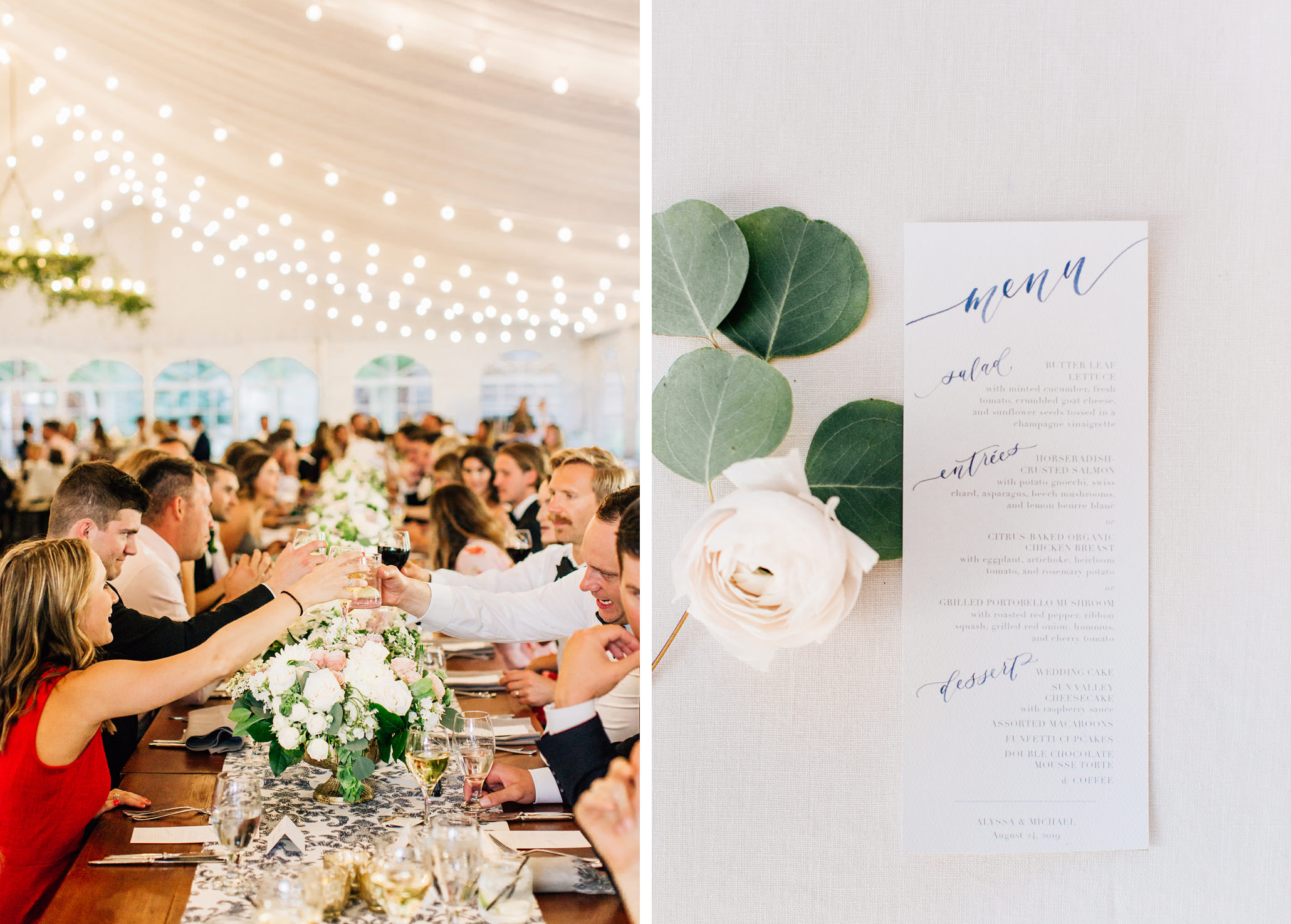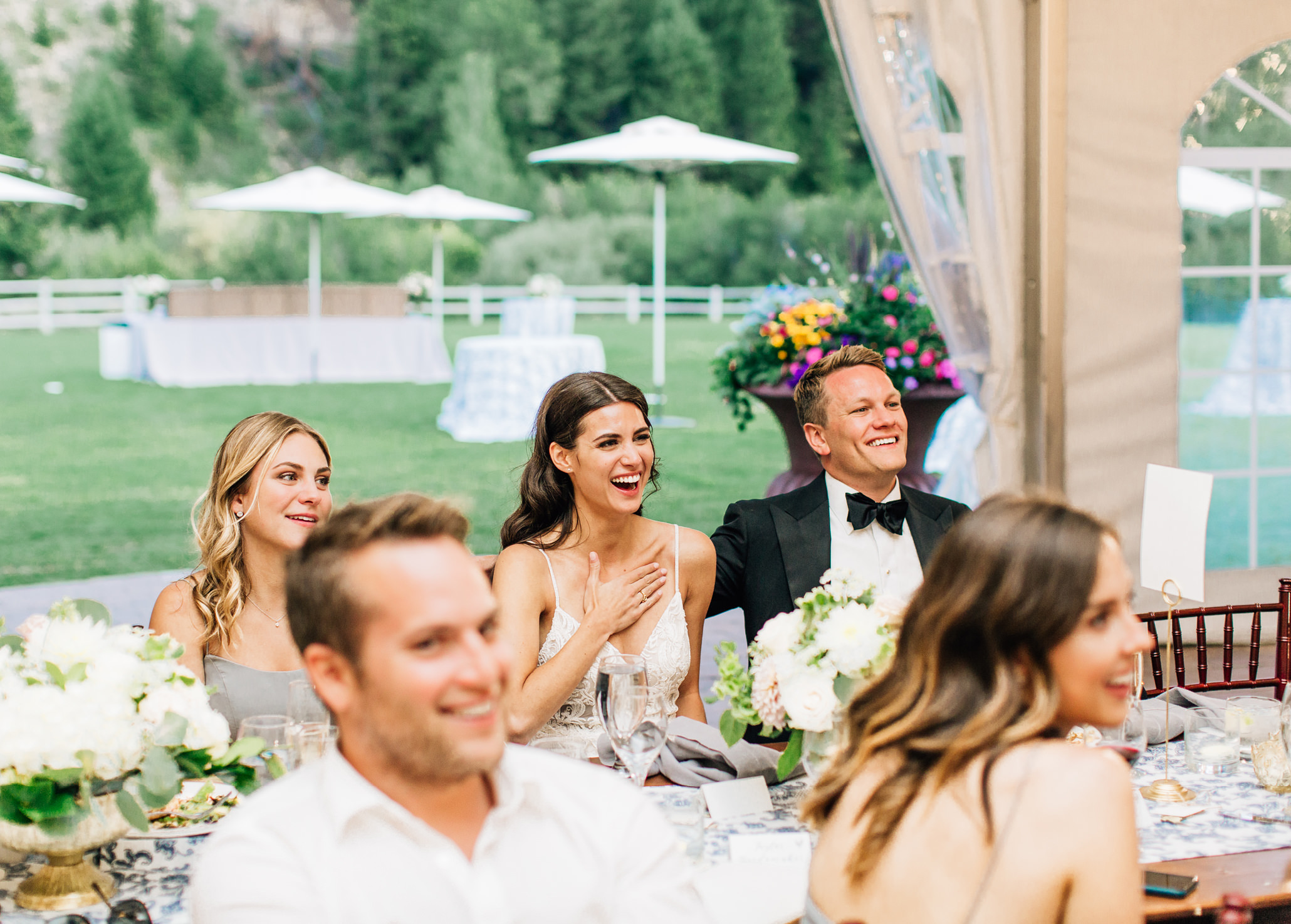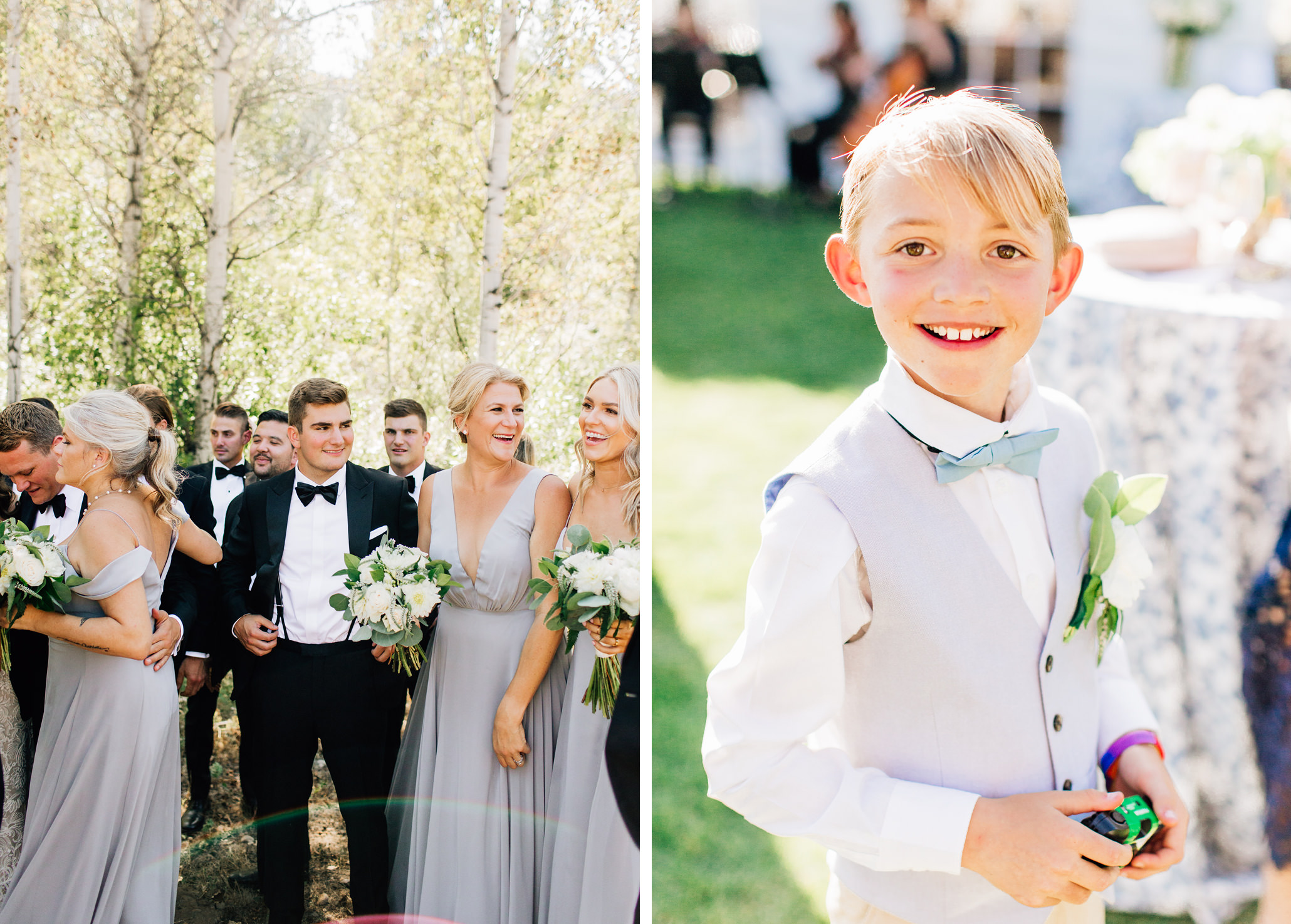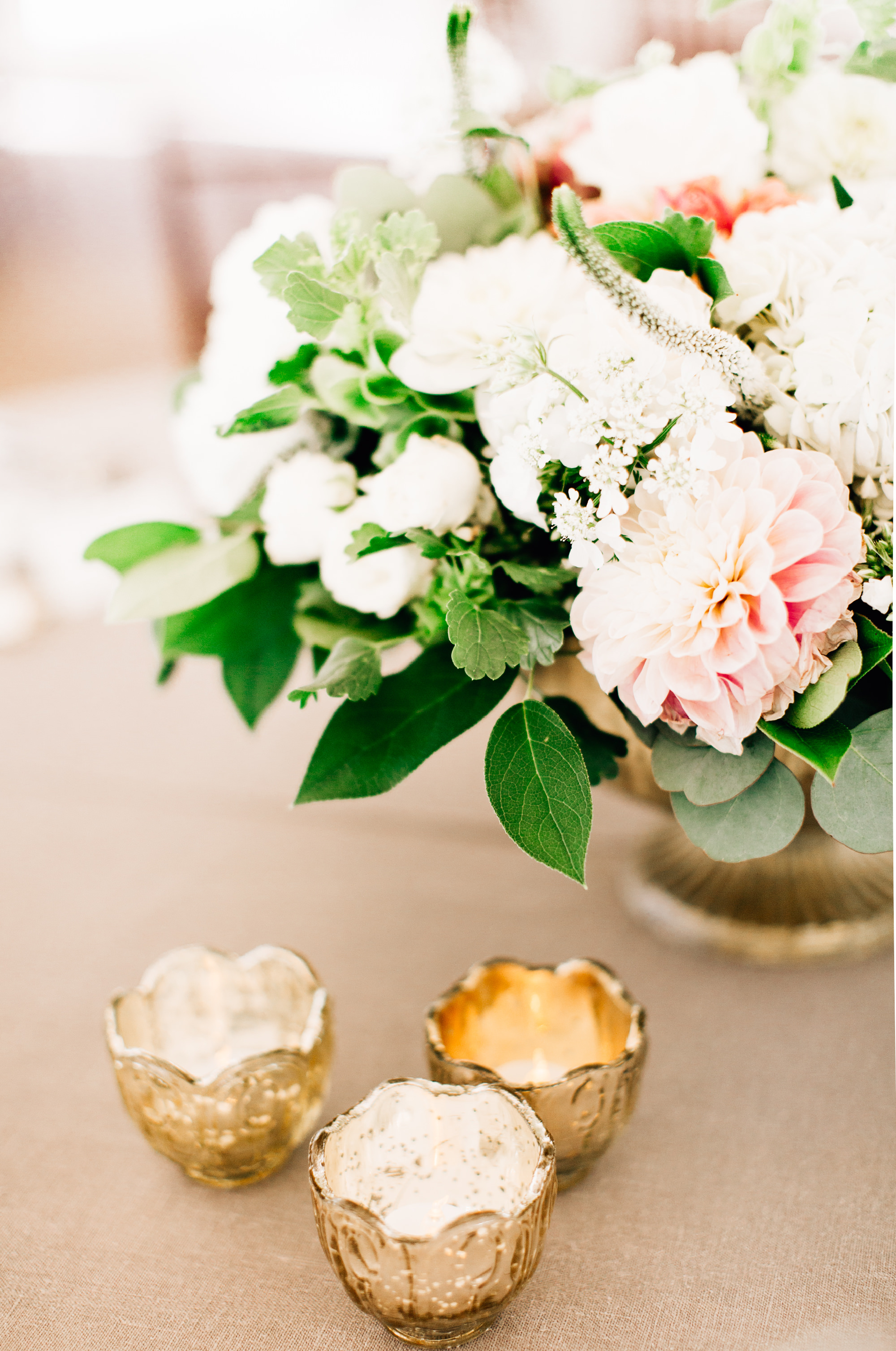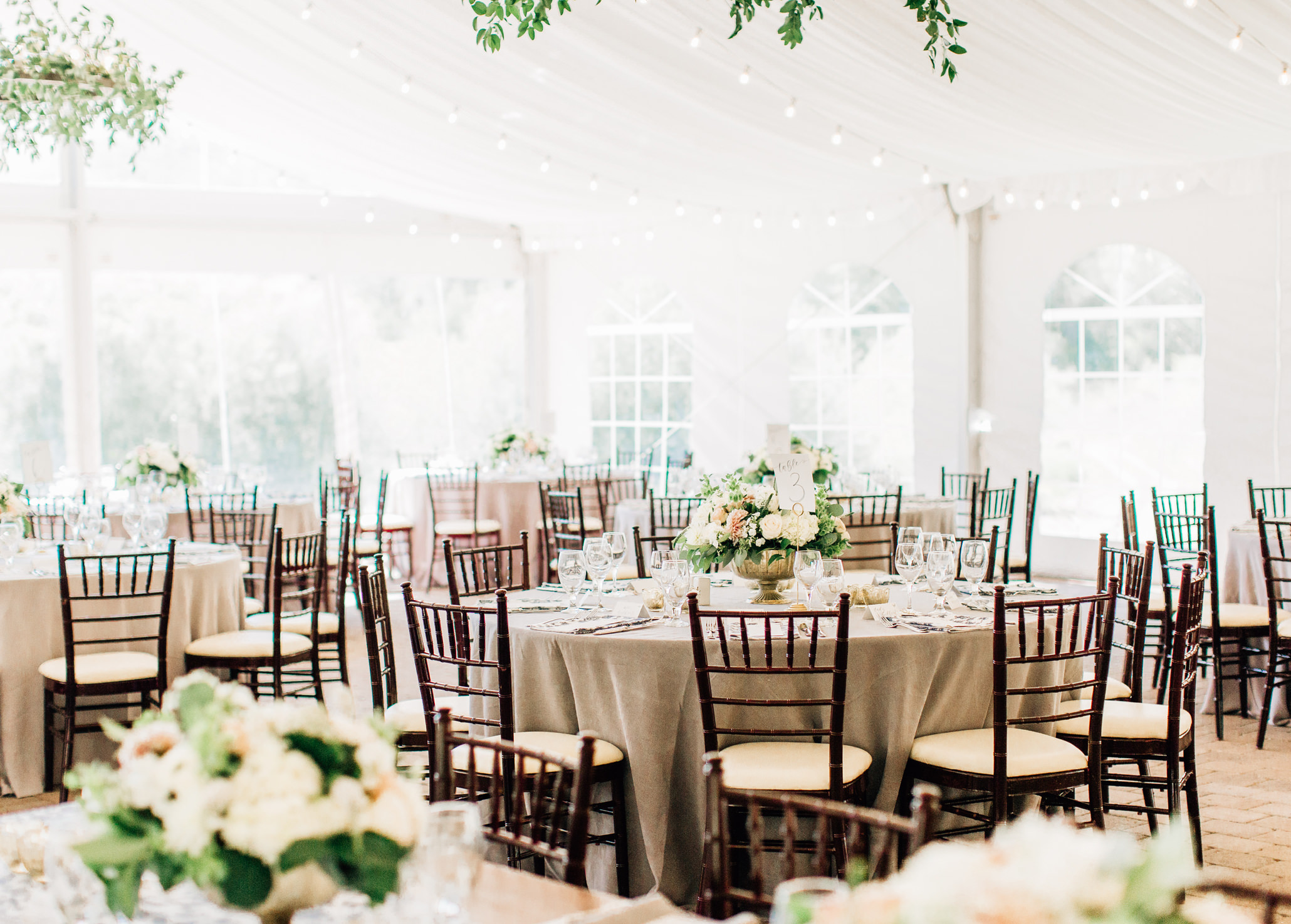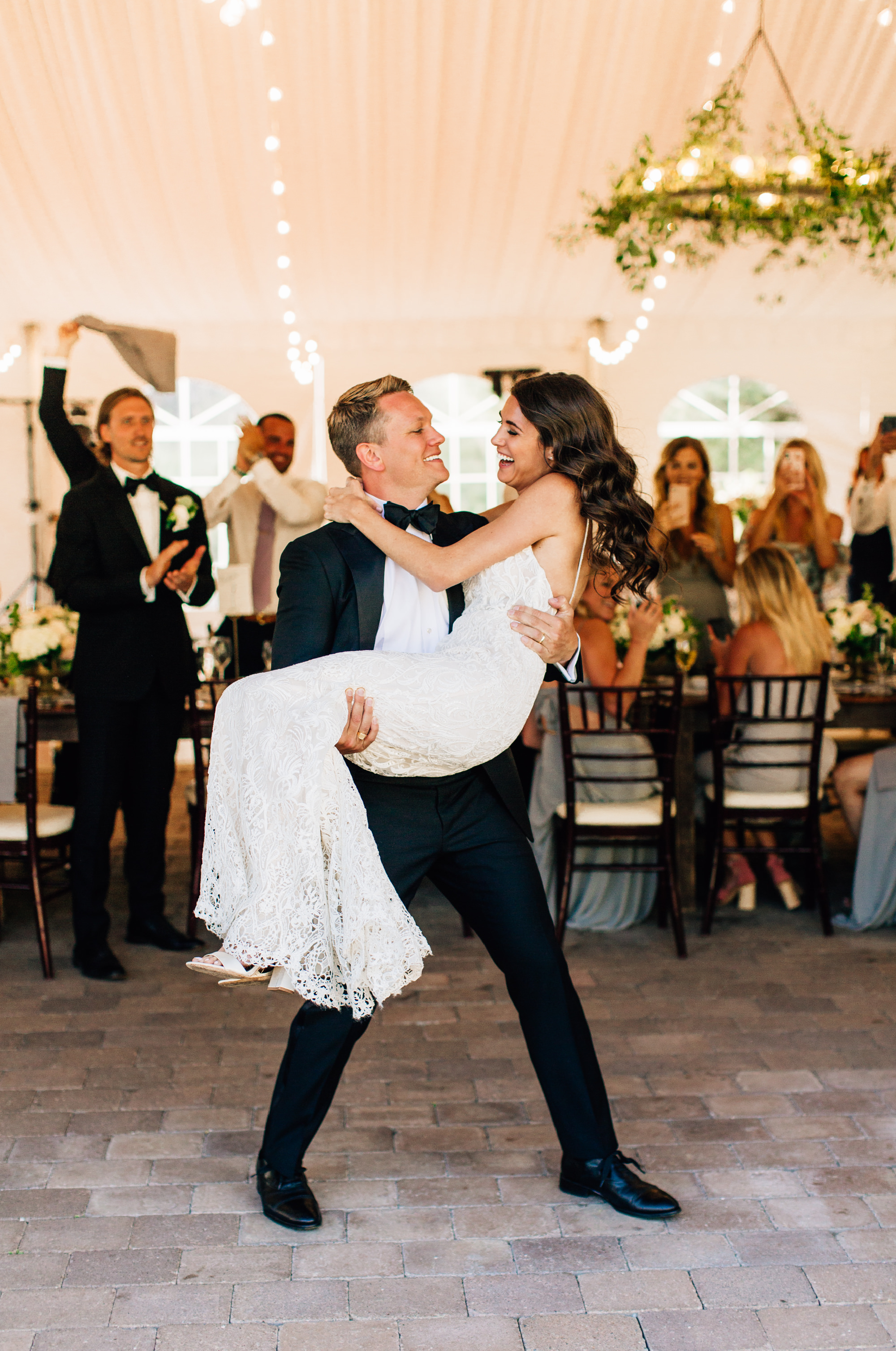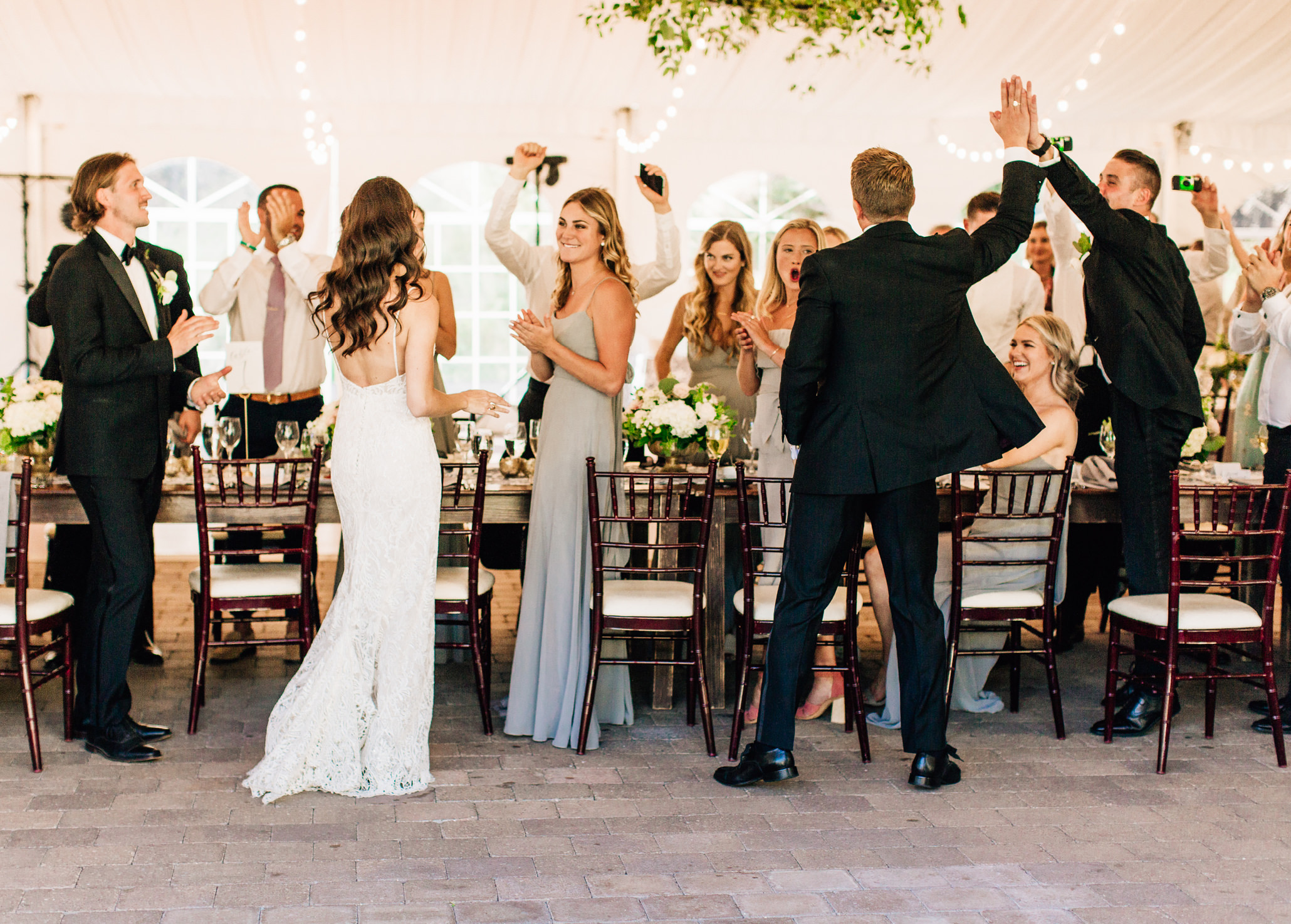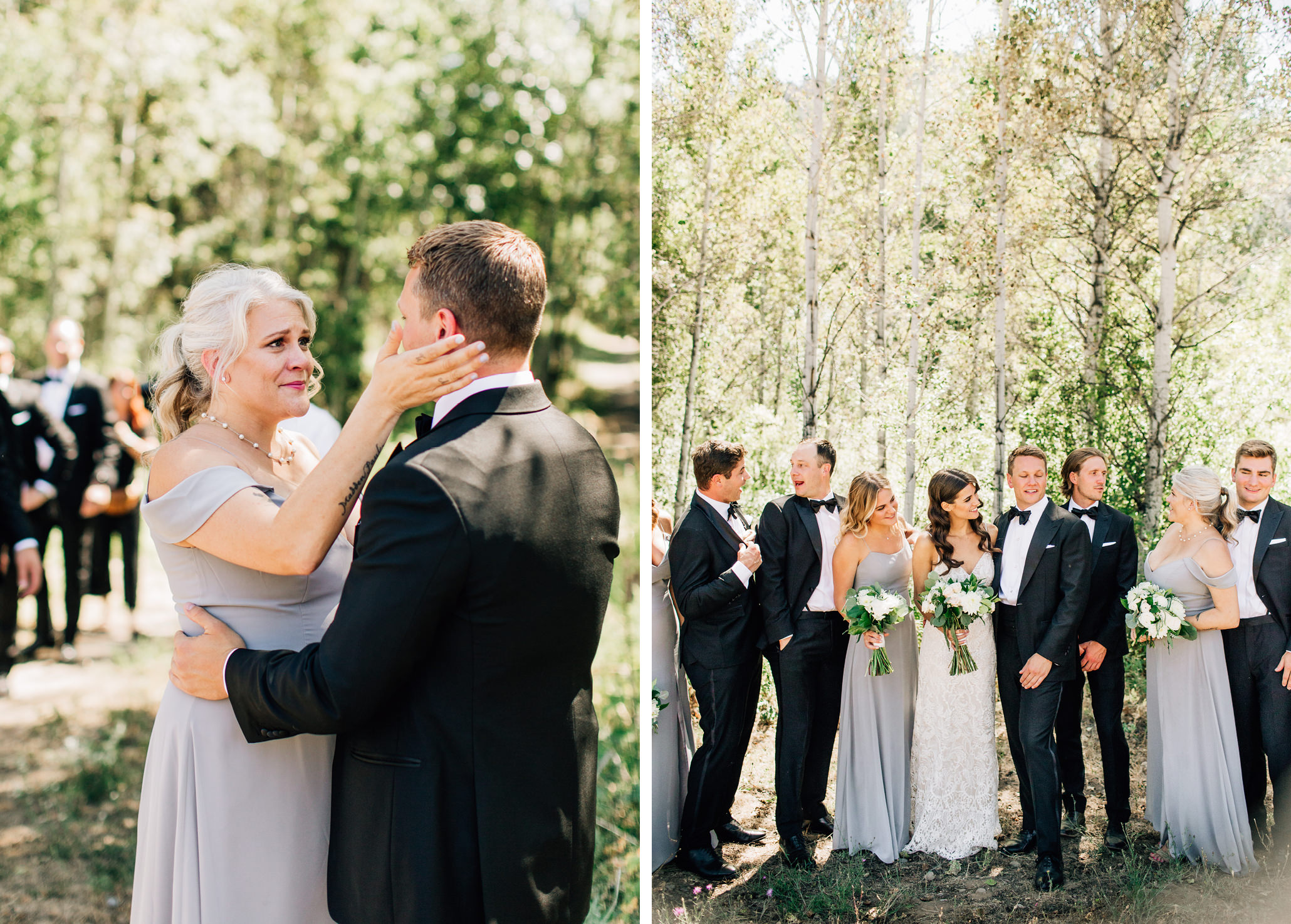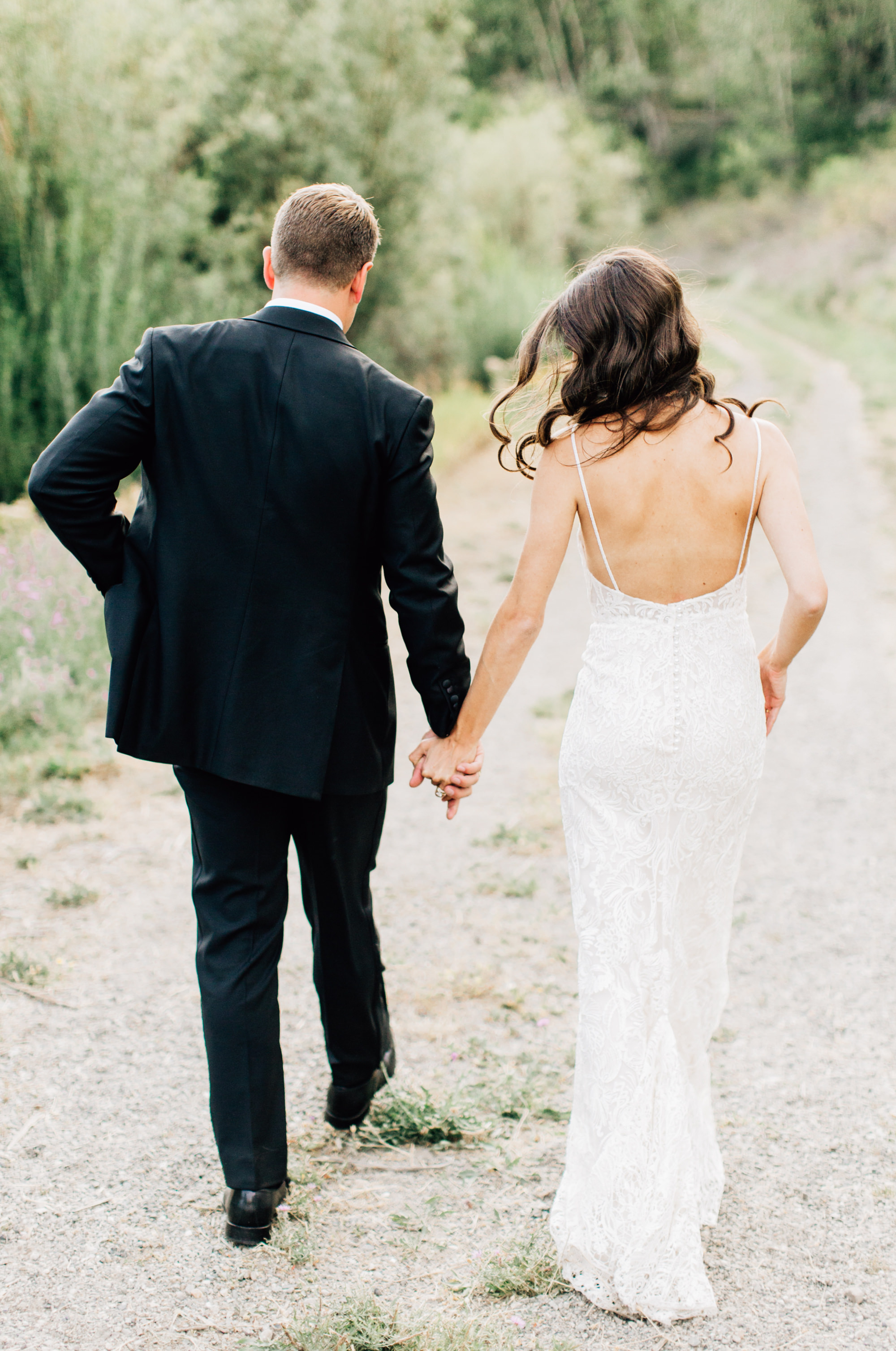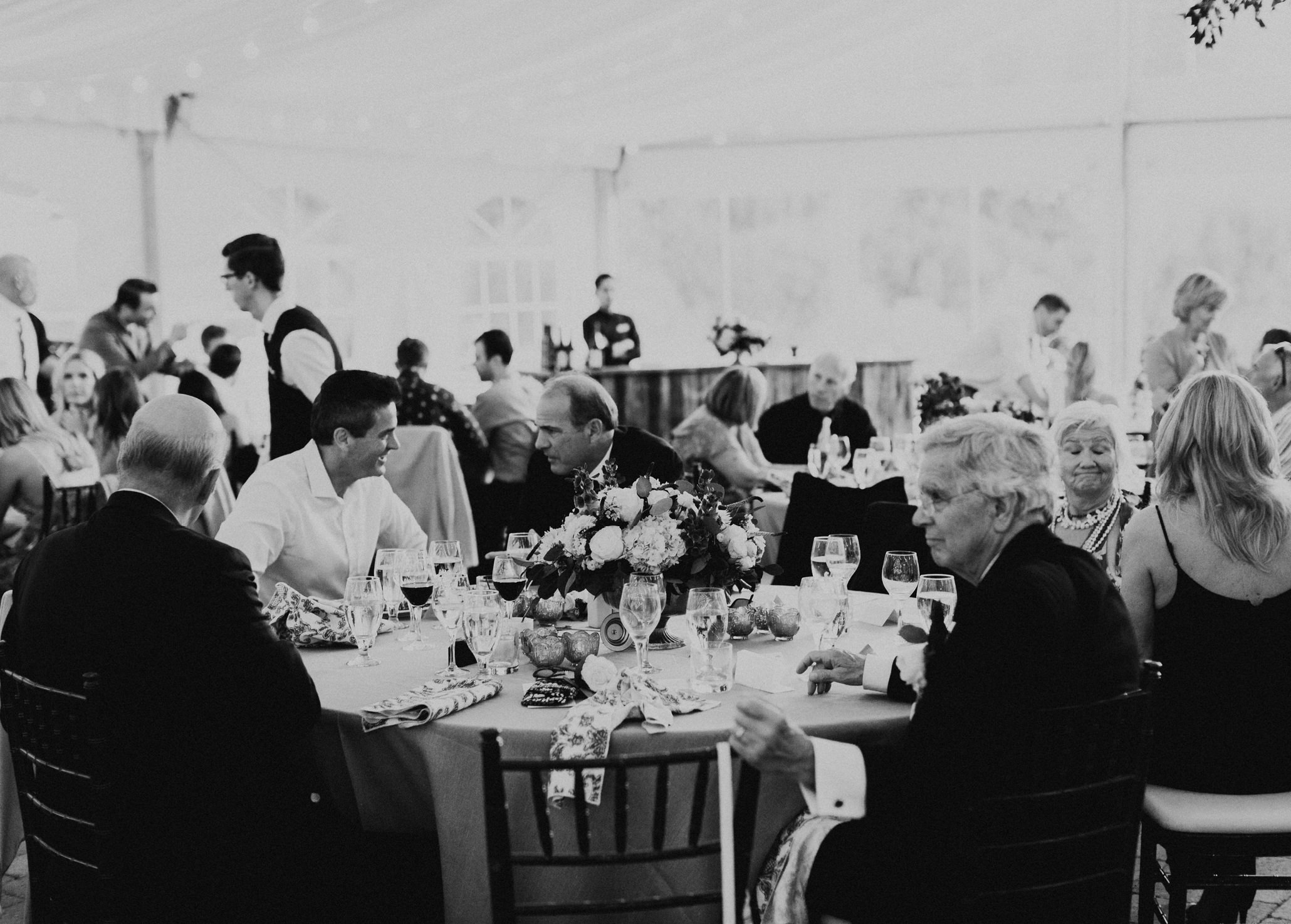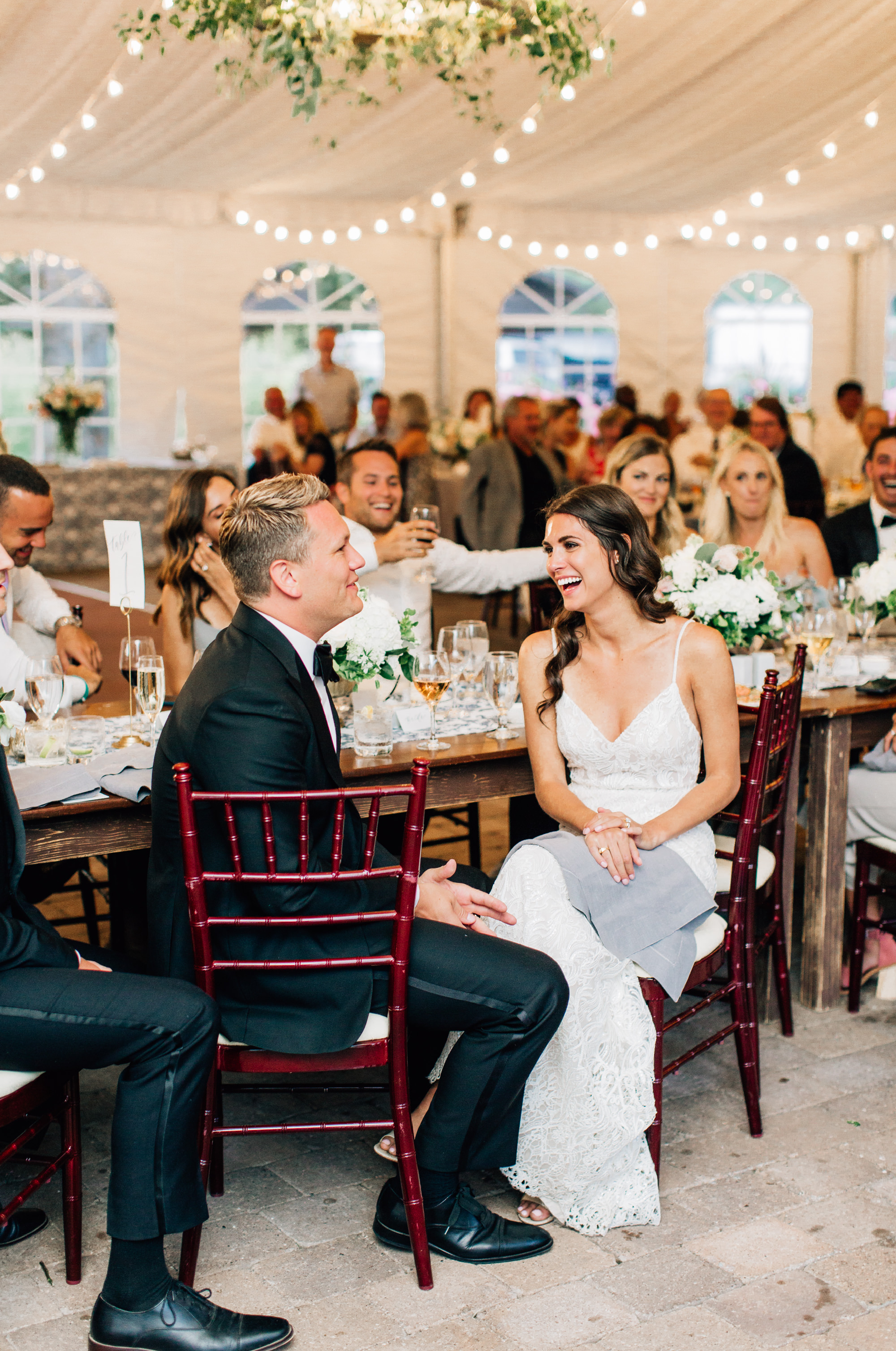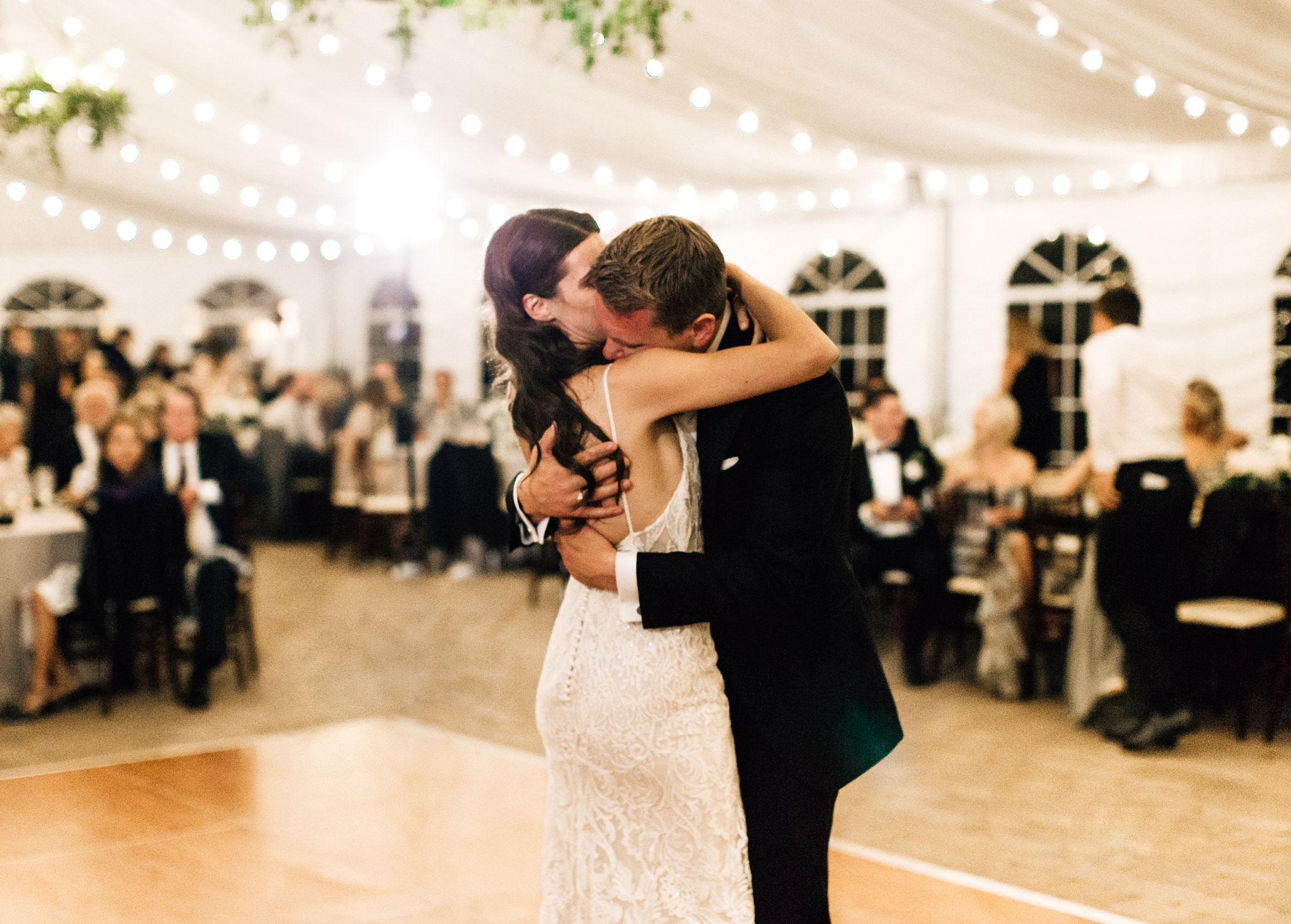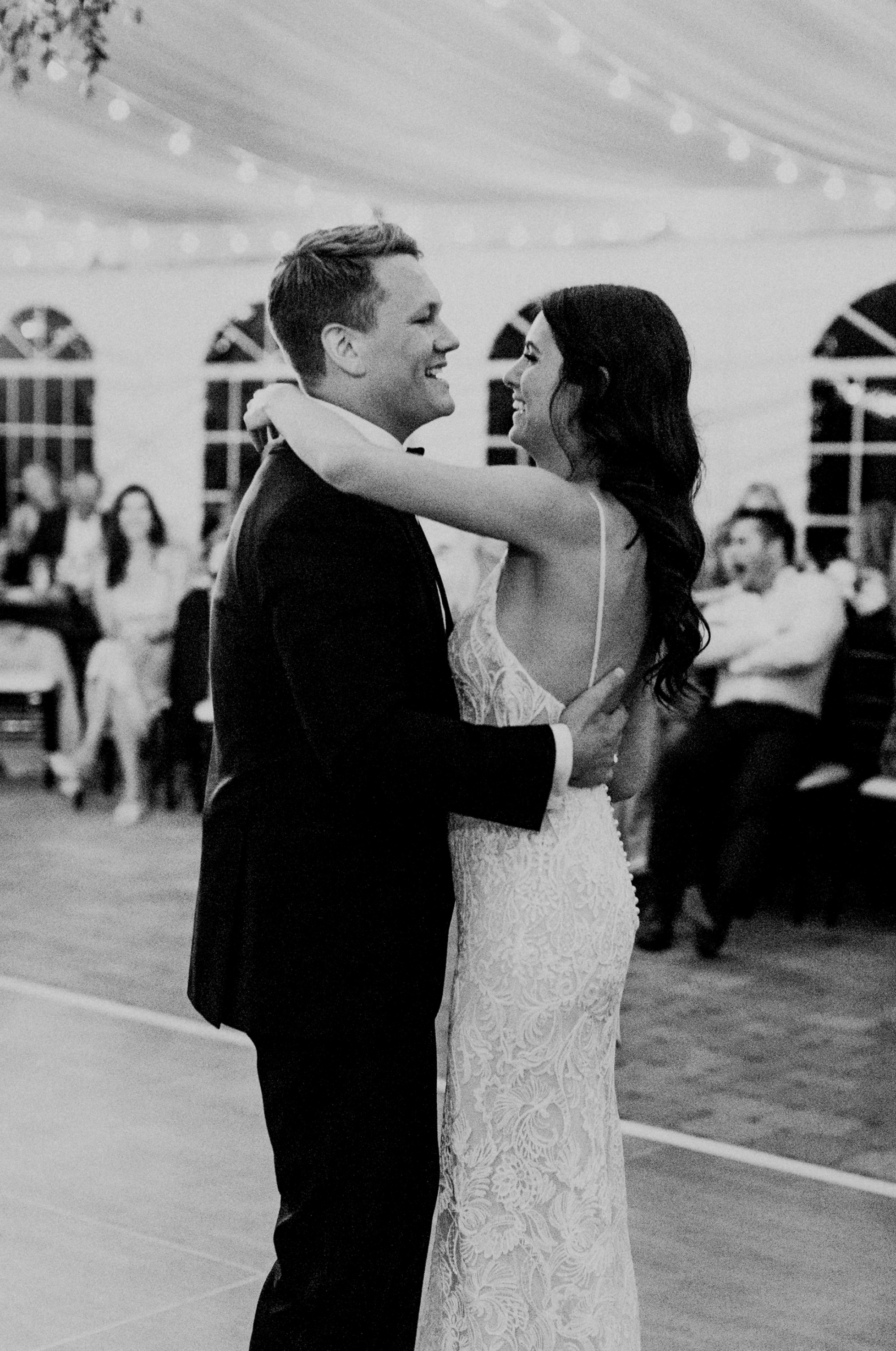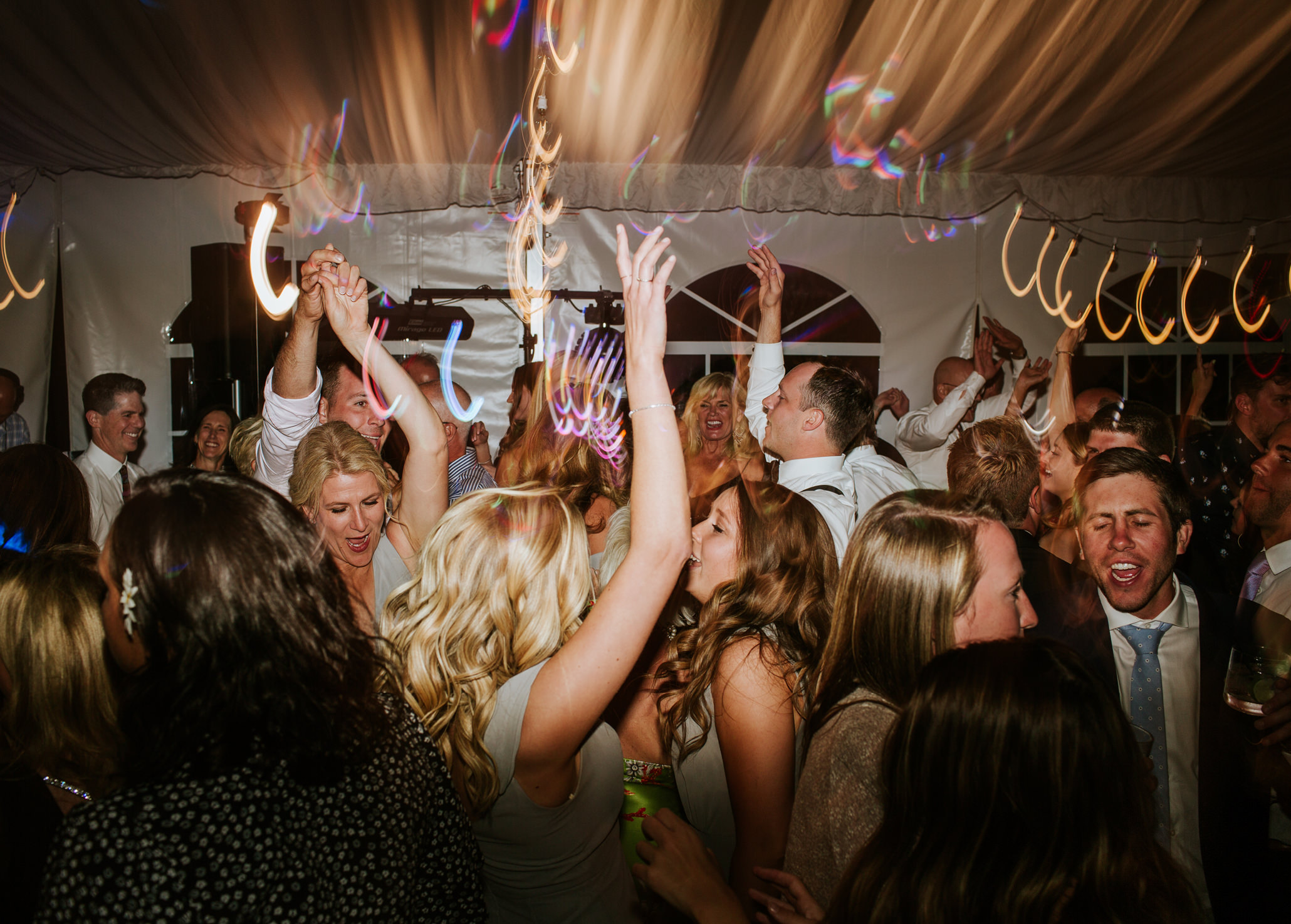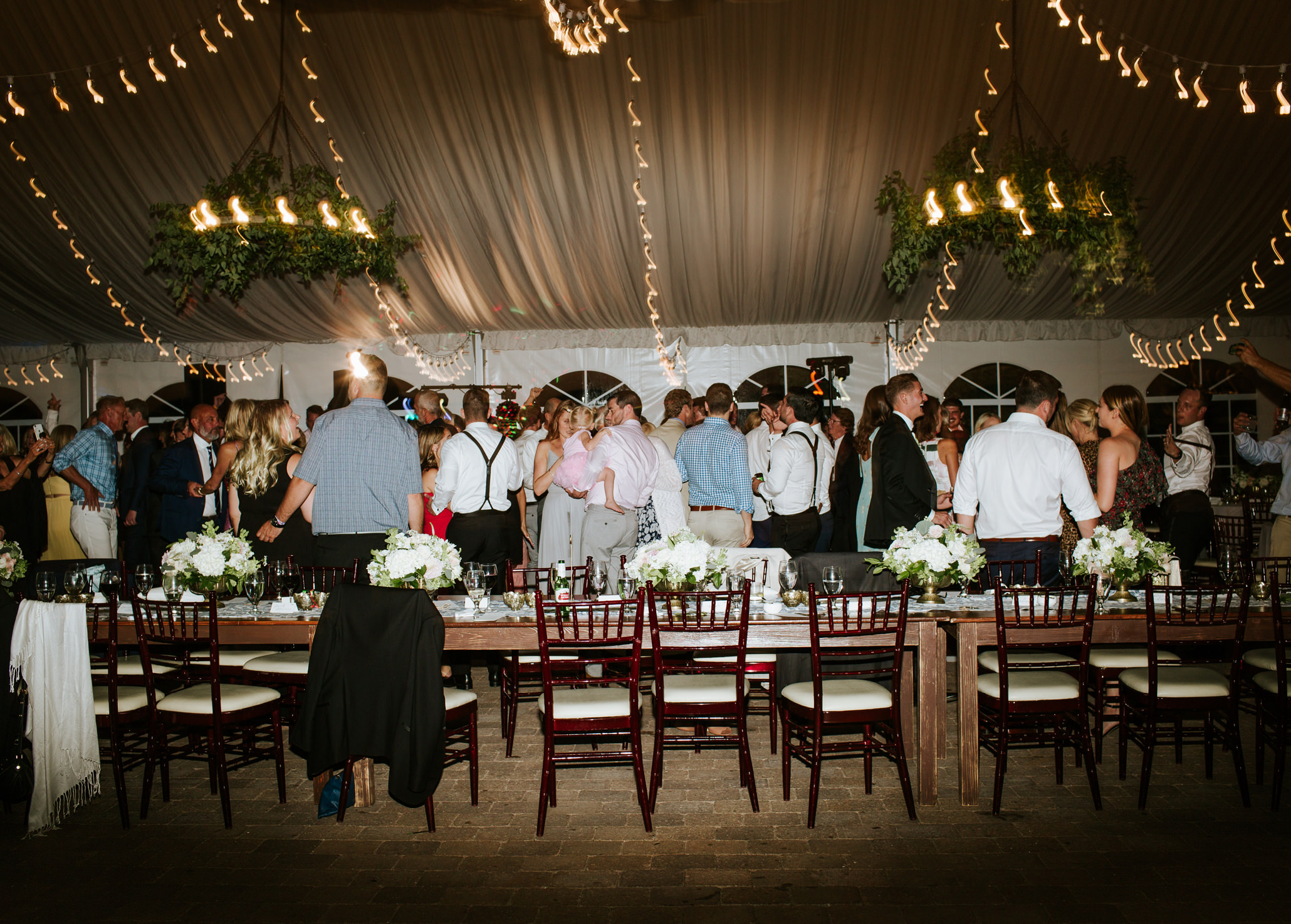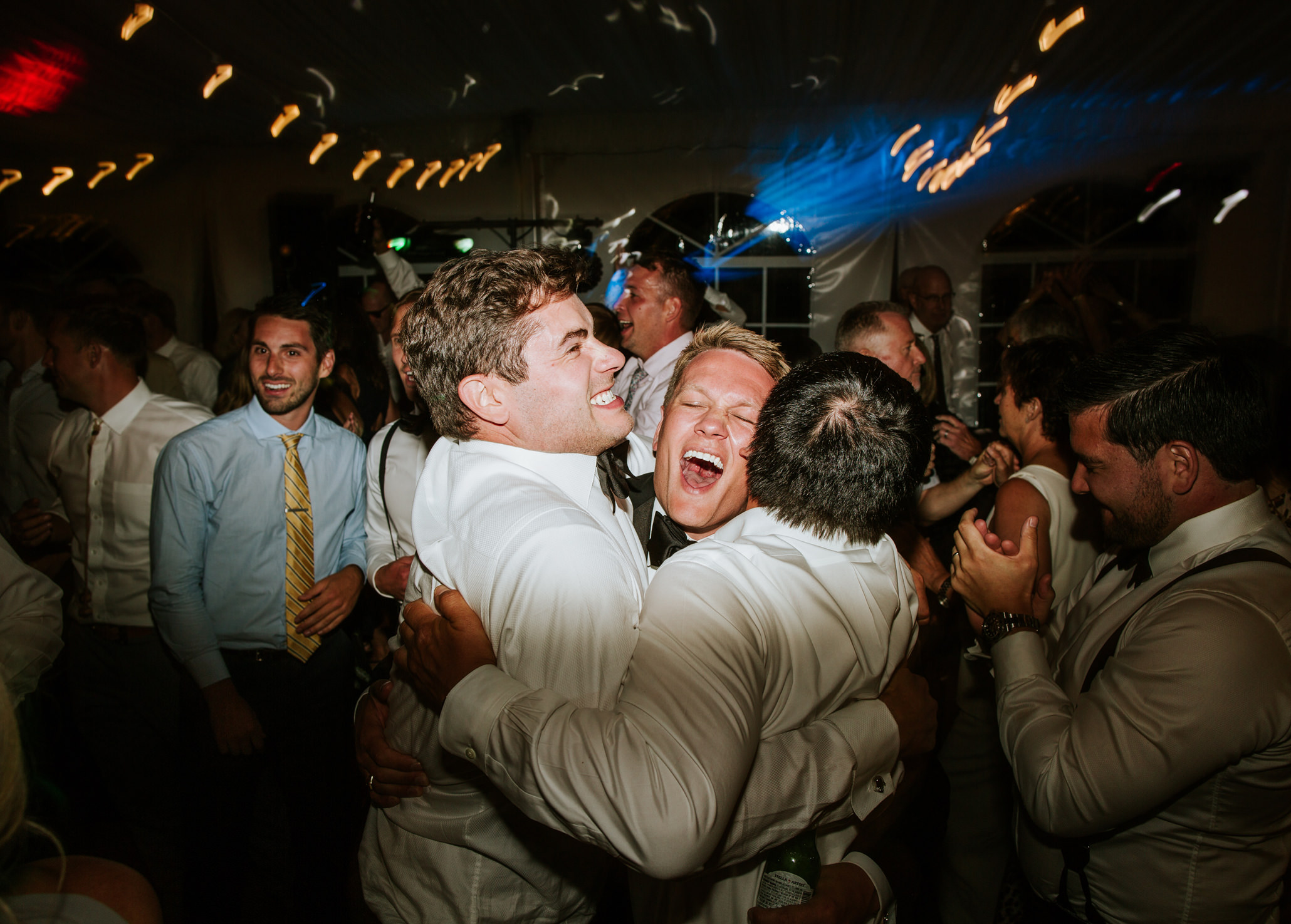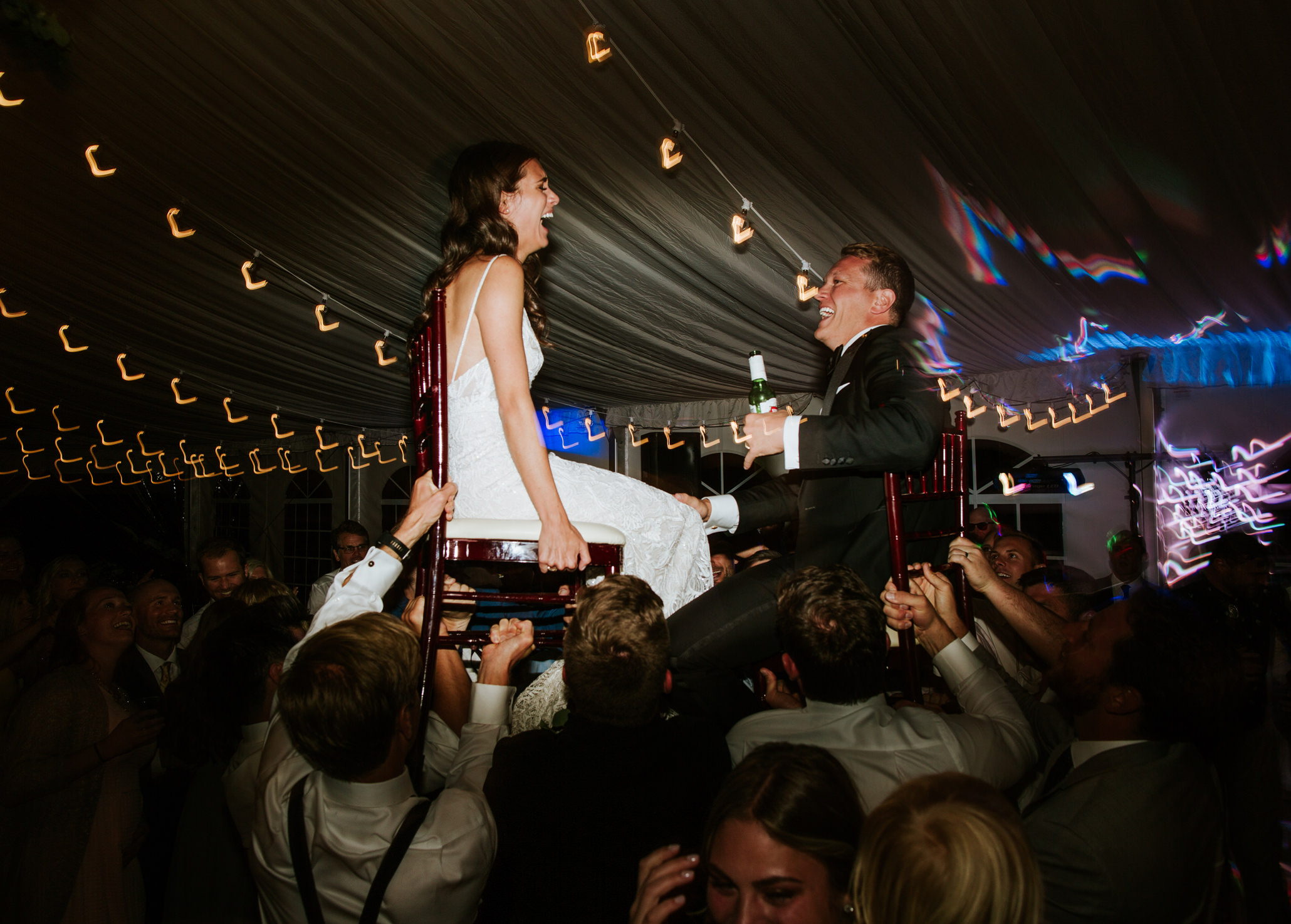 Hey, friends! It has been a busy summer and I've been majorly slacking on the blogging front. But with wedding season officially done I am ready to get back to sharing some of the beauty from this past year with you all! And to start, a stunning summer mountain wedding in Idaho!
To be honest, I'm still a bit speechless when thinking back to MJ and Alyssa's Trail Creek Cabin wedding in Sun Valley. There were a lot of moving parts as a destination wedding, a really large bridal party, shuttling that bridal party and family off site for formal photos, and some hot summer weather. But ultimately the day was flawless from start to finish, and I'm beyond thrilled with how the day turned out in real life and in the photos! From the classy and timeless décor to the mountain views surrounding the venue, this wedding was one I'll remember and cherish for a long, long time. I've spent summers in Sun Valley with my family for years so I already had a love for the setting and community, so getting to photograph a wedding there was a major highlight of my year!
And while the location was killer and the style of the event was off the charts, I have to say that the bride, groom, and all of their family and friends really made this event that much more special and fun to document. Alyssa and MJ are some of the kindest people I've come across while working in the wedding industry as a Seattle wedding photographer. Not only do they completely trust my advice when it comes to locations, lighting, and posing direction, but they are just happy to be together and happy to have me photographing their special wedding journey. When I first met these two at their Discovery Park engagement session in Seattle last Fall I couldn't wait to see how everything turned out for their destination wedding at Trail Creek Cabin. If you think wedding planning is a challenge, destination weddings are a whole different level! But with the help of their families and Taylor'd Events, Alyssa and MJ's wedding day was calm, relaxed, and a perfect celebration of them!
And to top off this incredible event, my family met me in Sun Valley and we got to take a mini mid wedding season vacation in the mountains for a week. What more could I ask for? I can't wait to get back to Sun Valley for more beautiful weddings!
VENDOR LOVE //
Photography: Jenna Bechtholt Photography
Venue: Trail Creek Cabin in Sun Valley, Idaho
Hair: Britt Davis Beauty
Makeup: Danielle Anspach
Planning + Florals: Taylor'd Events
Stationary: Sam Allen Creates
DJ: DJ N8 Entertainment