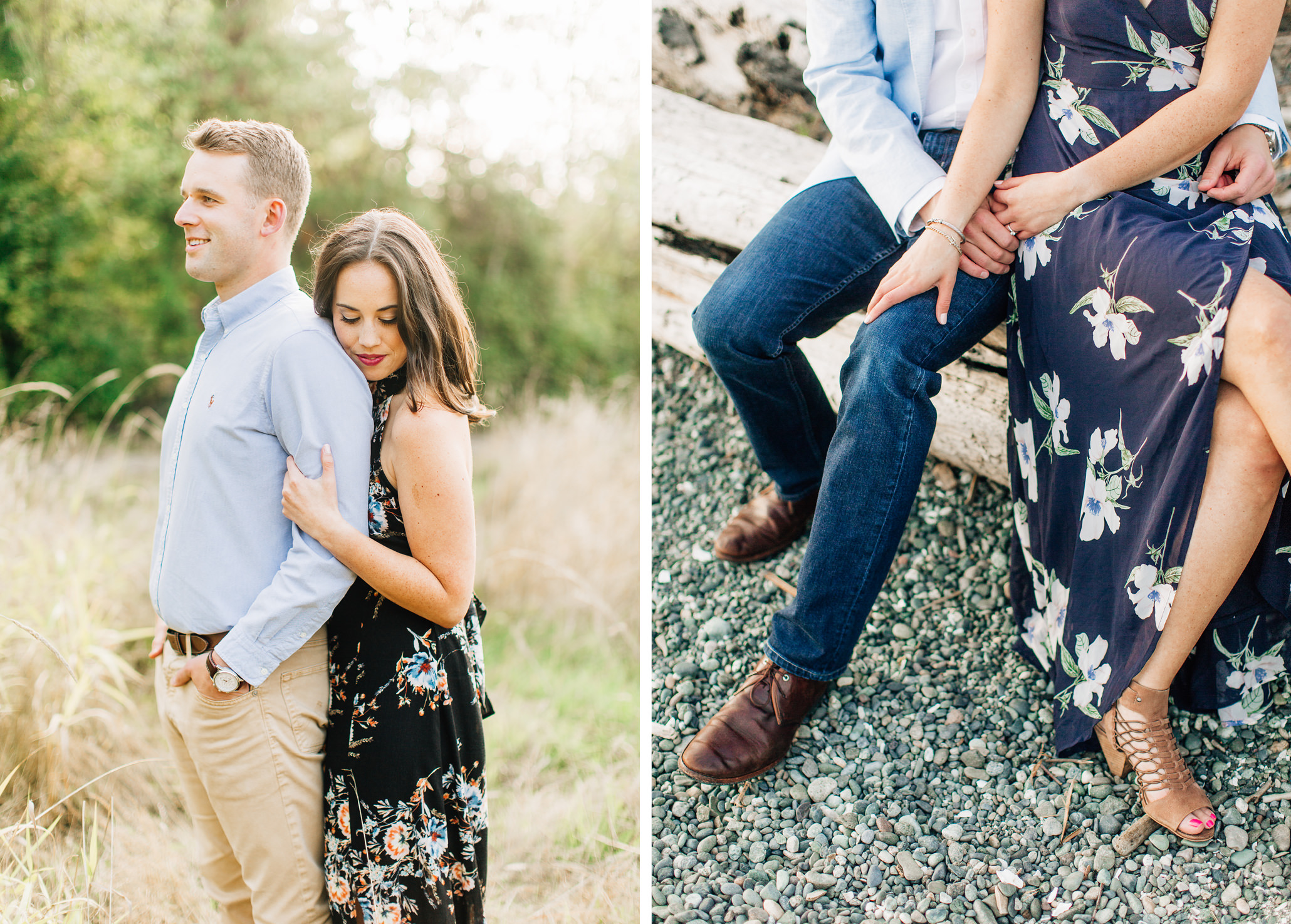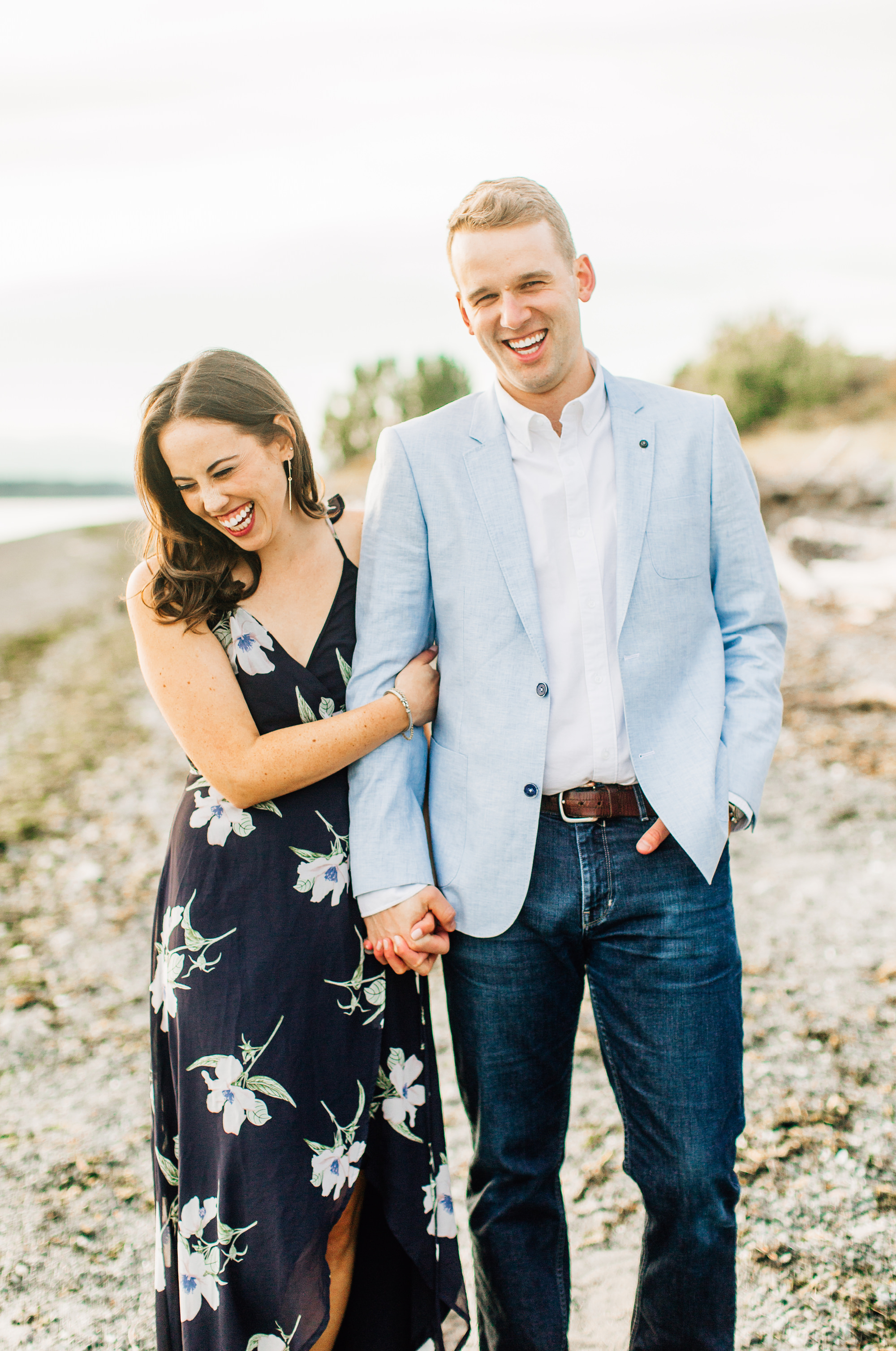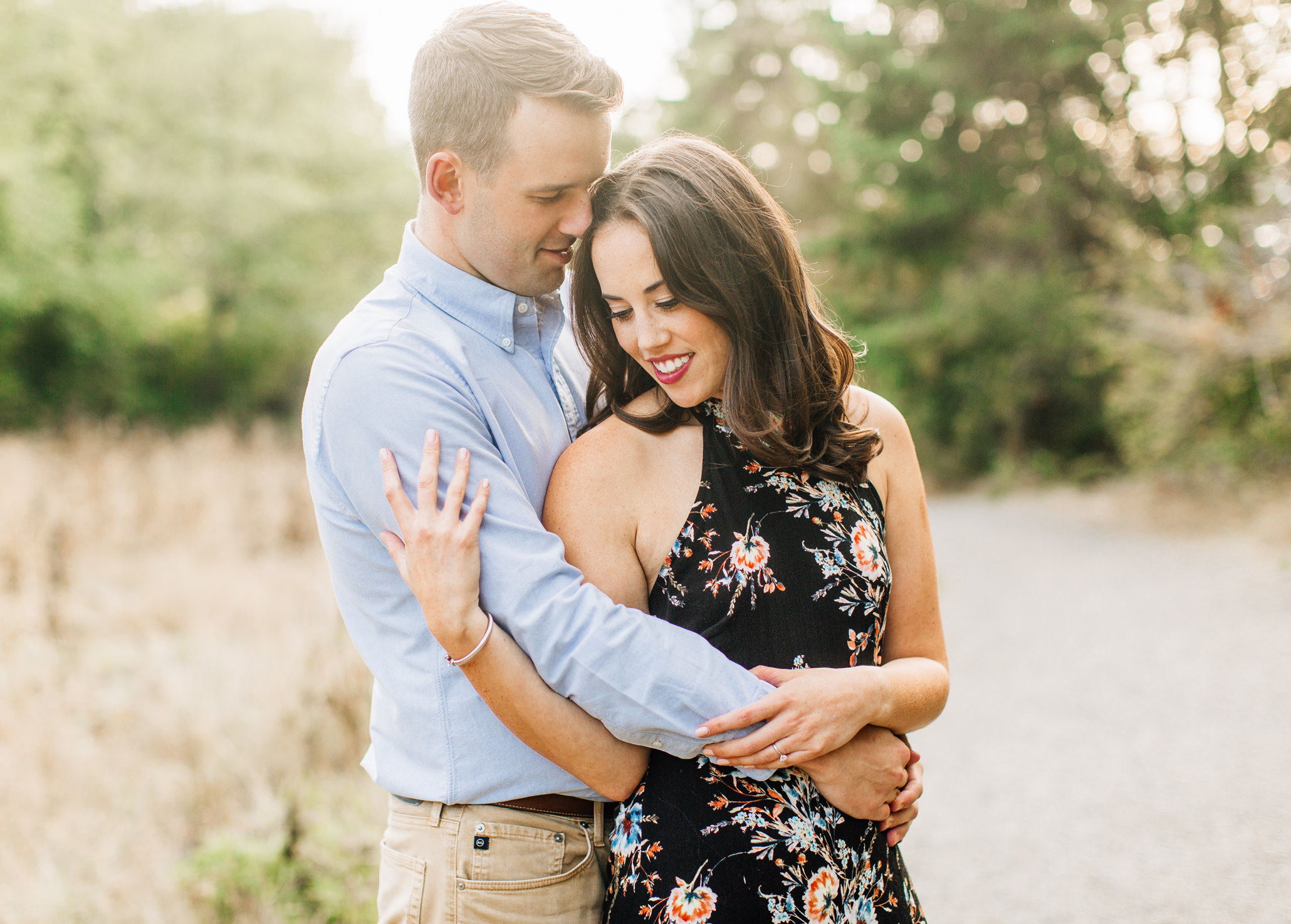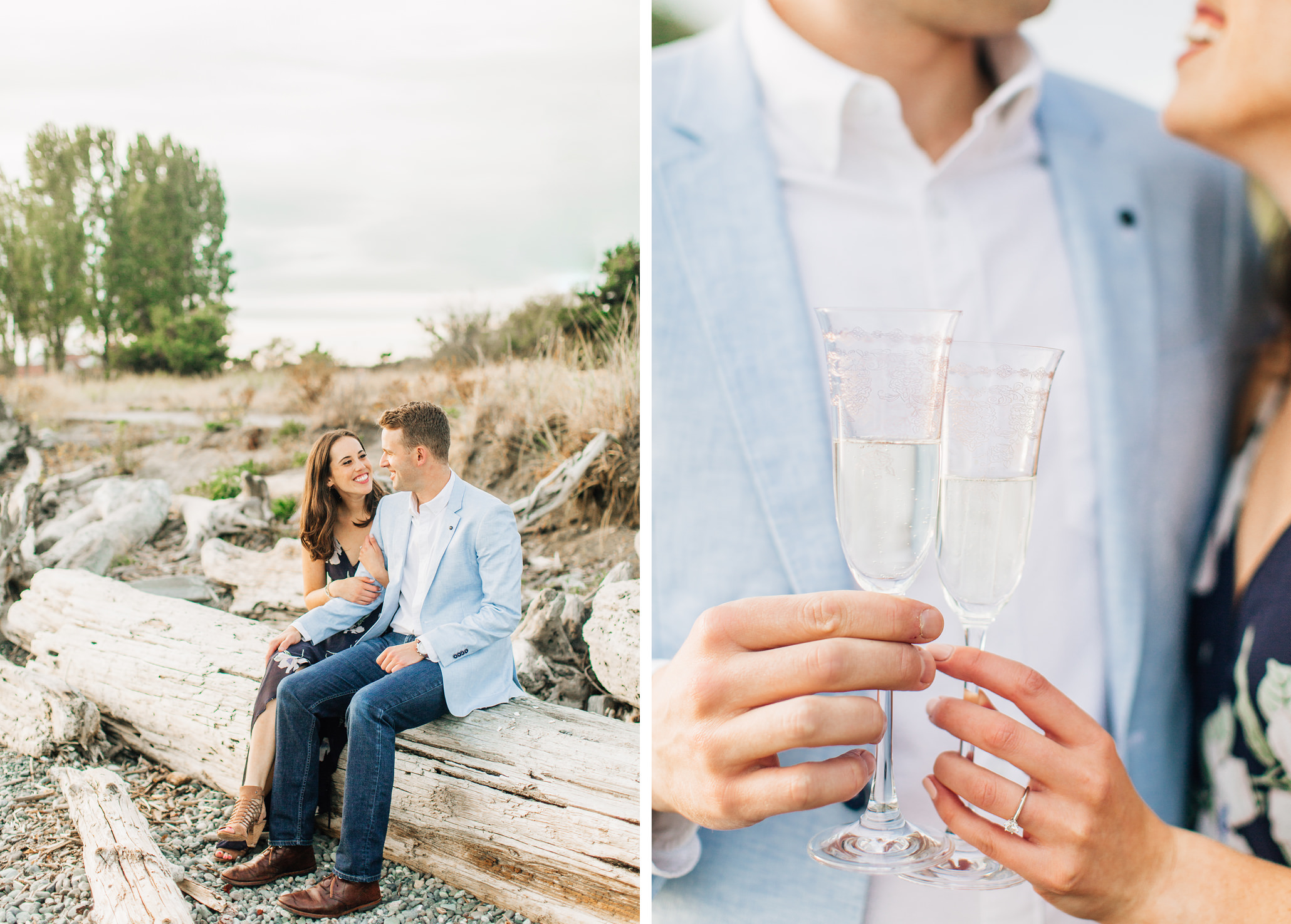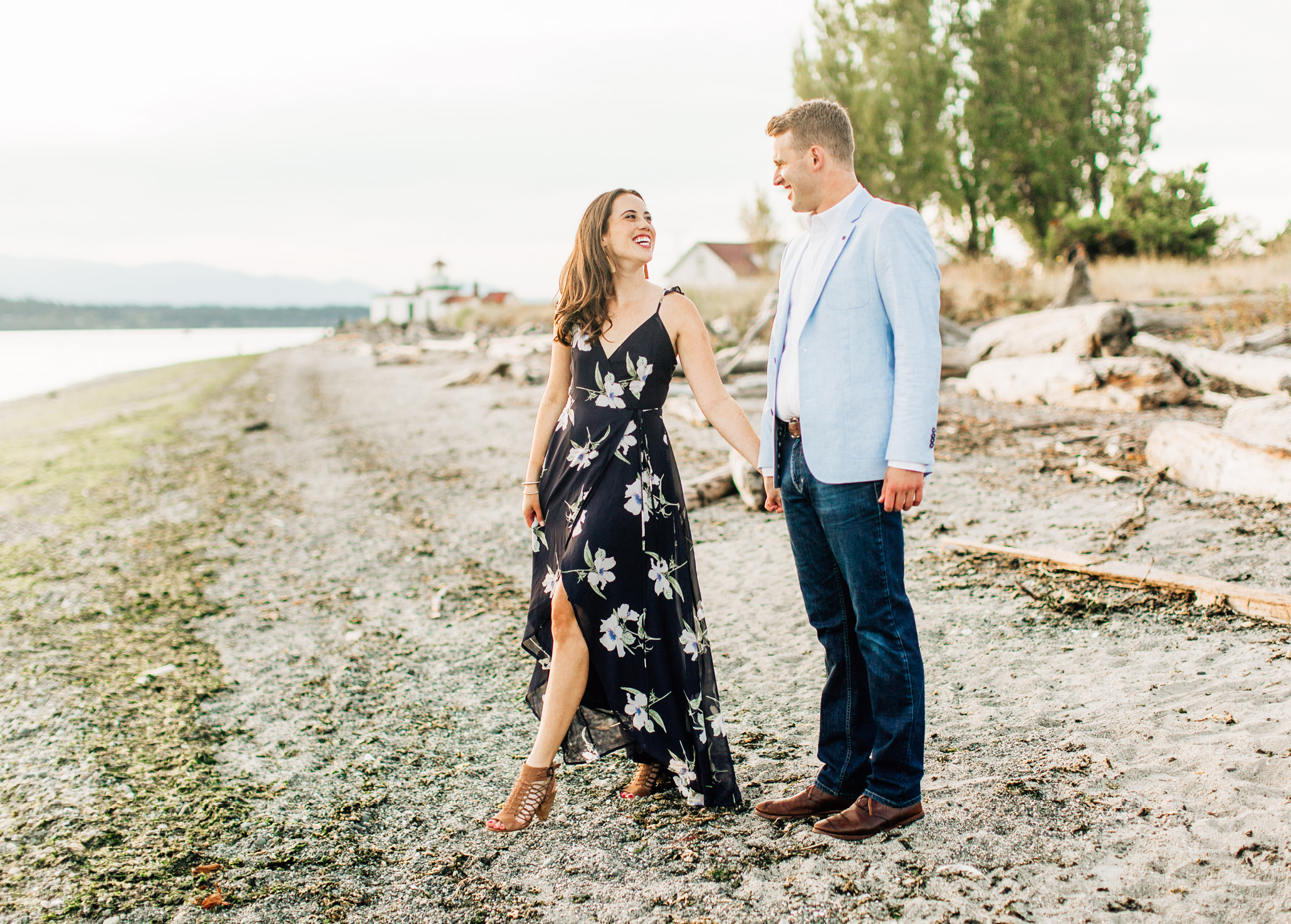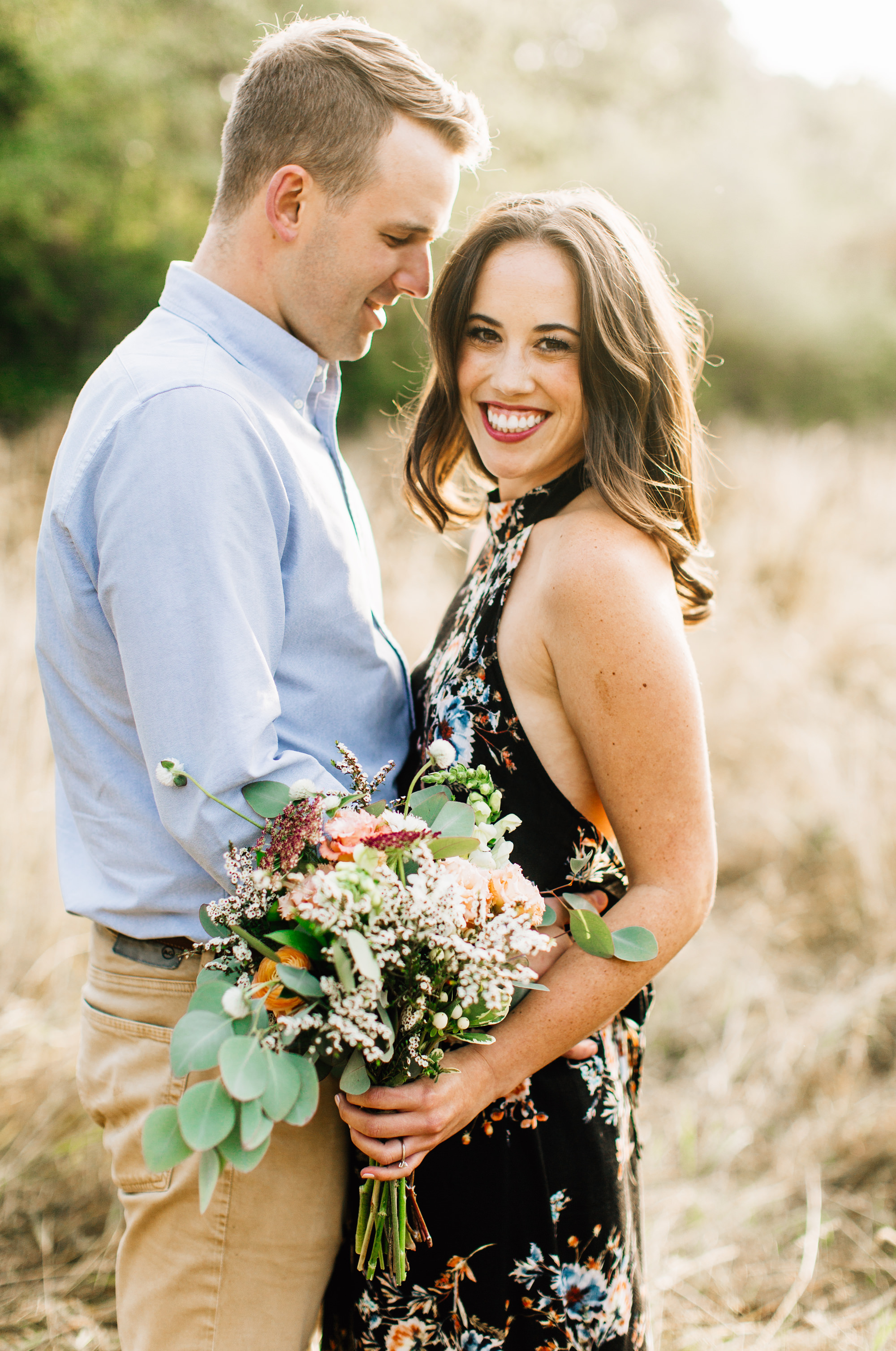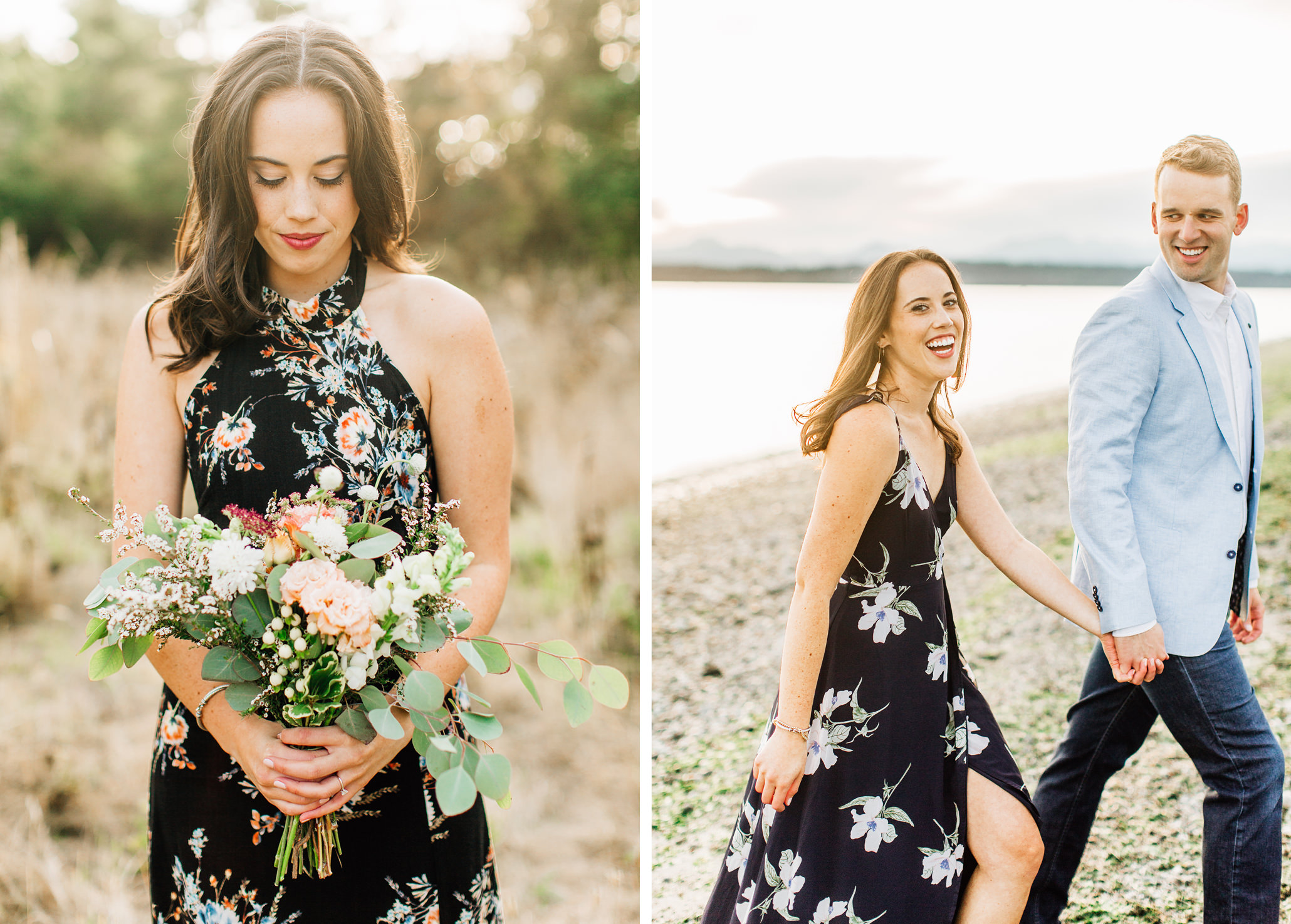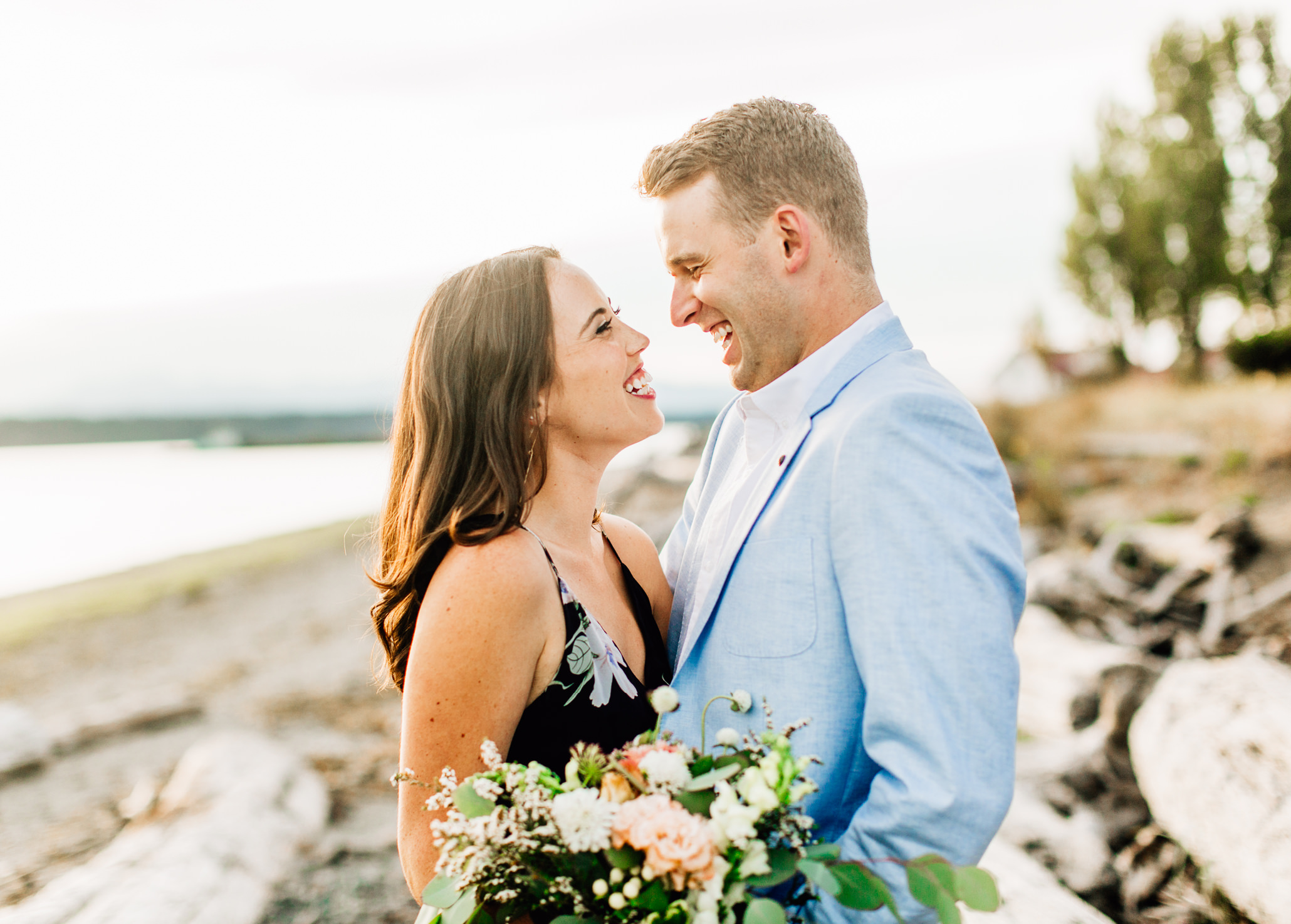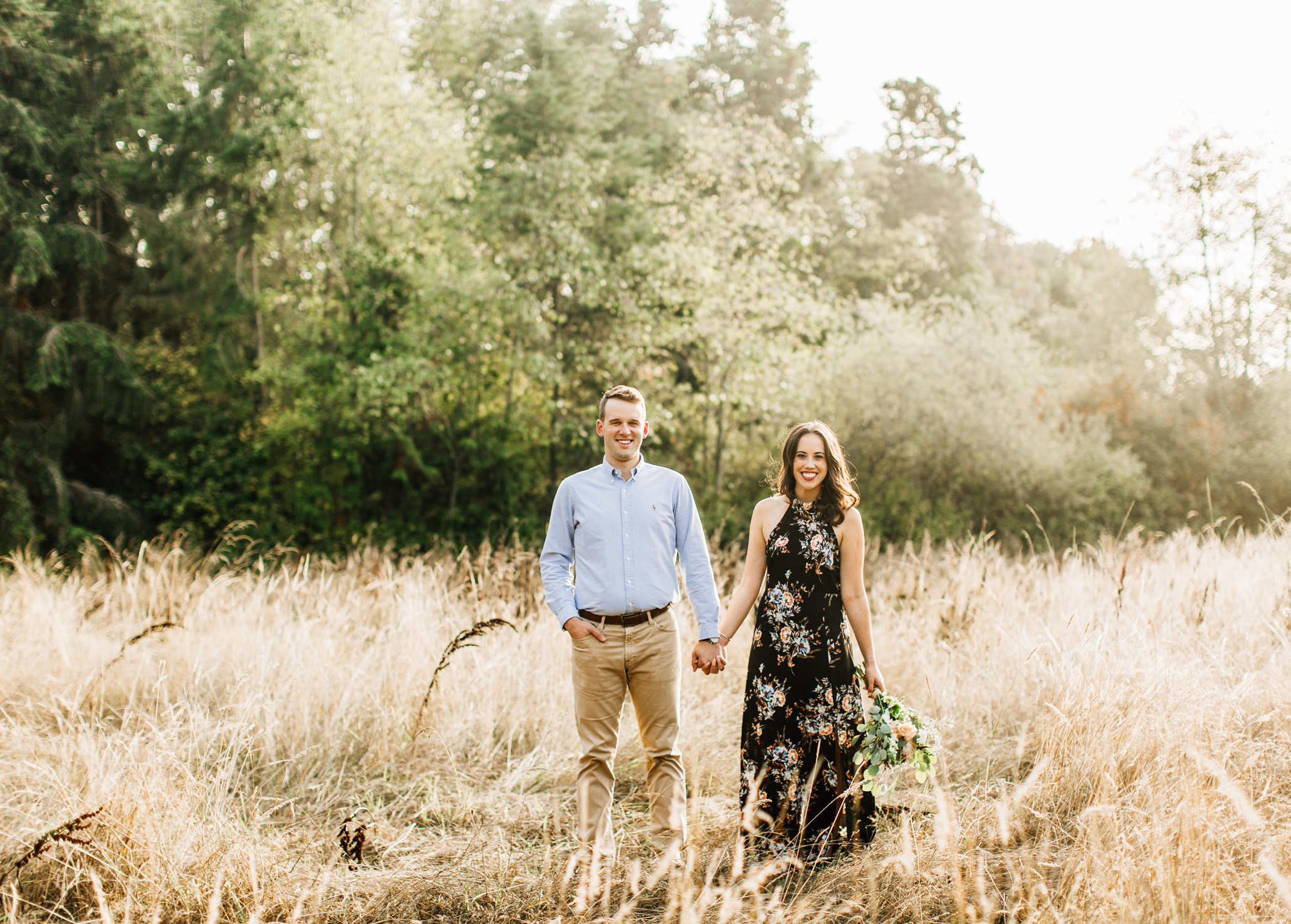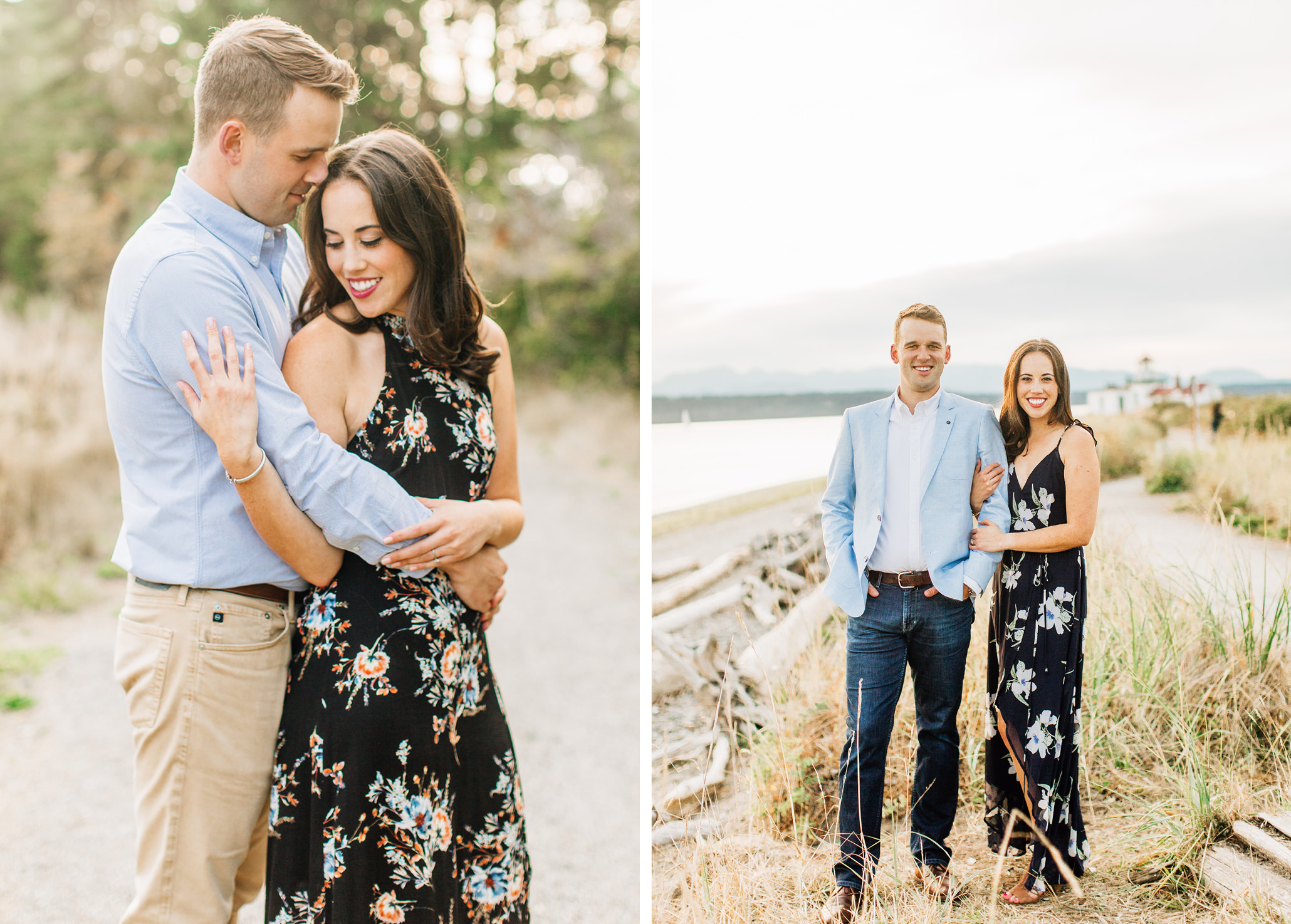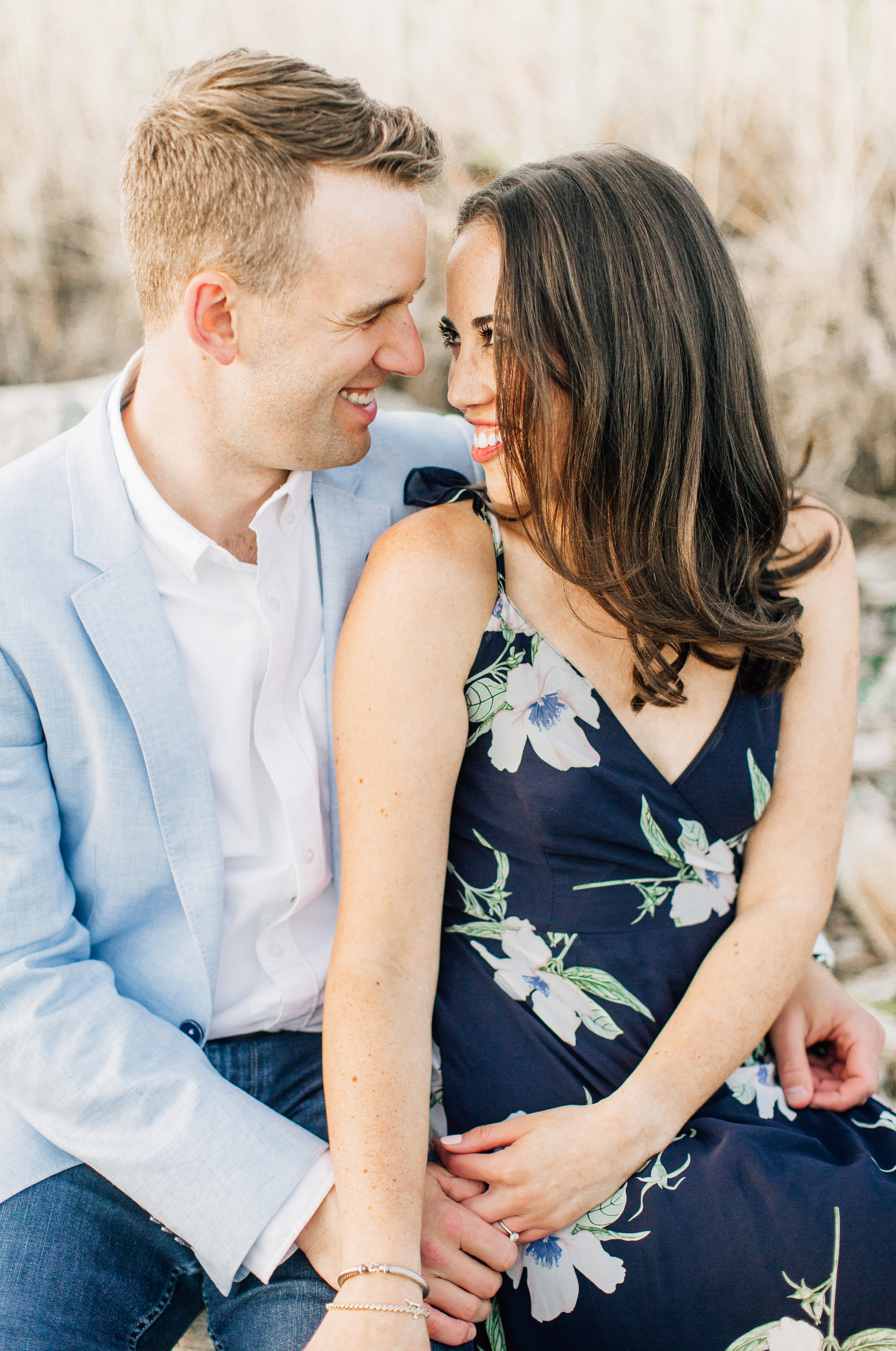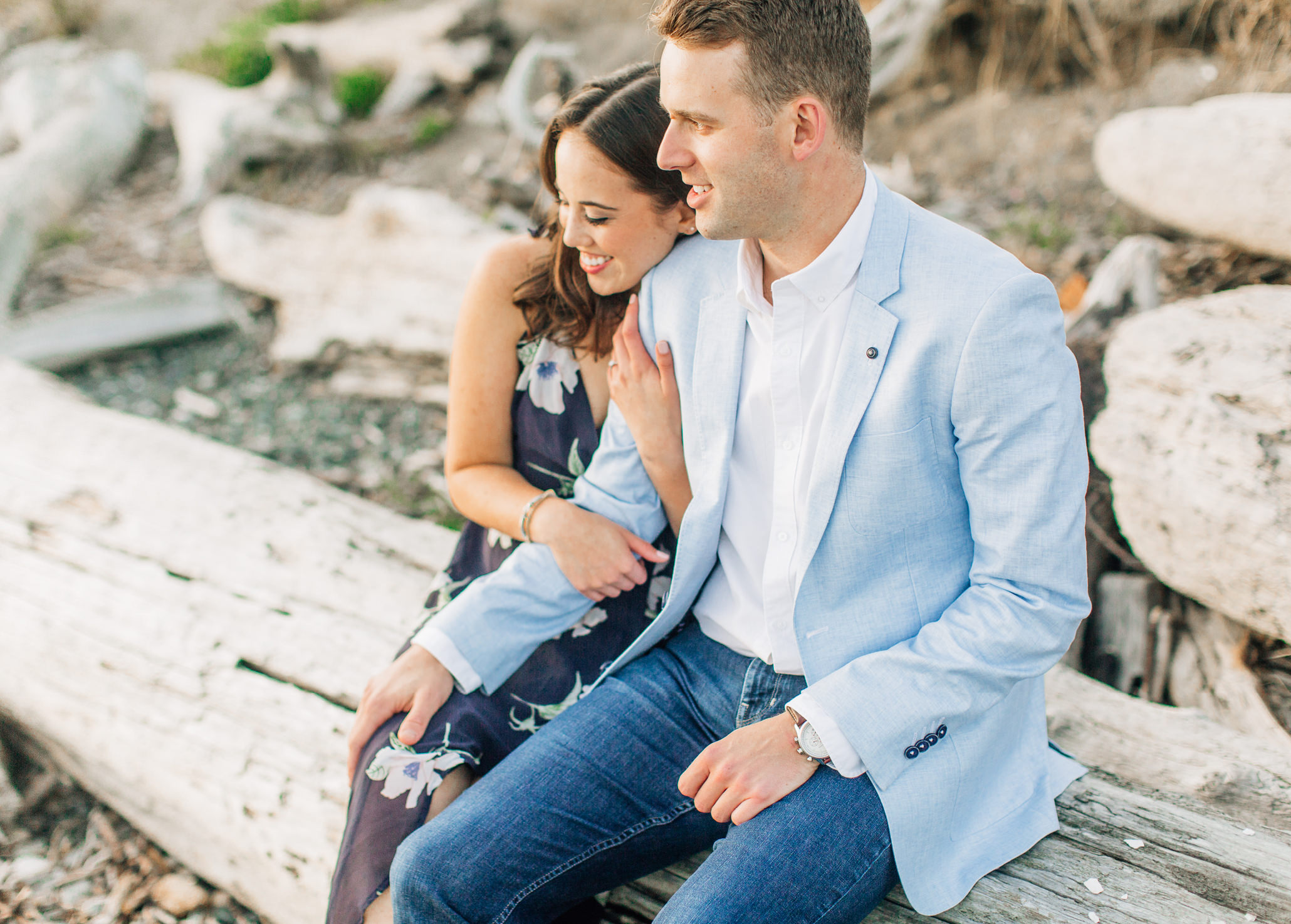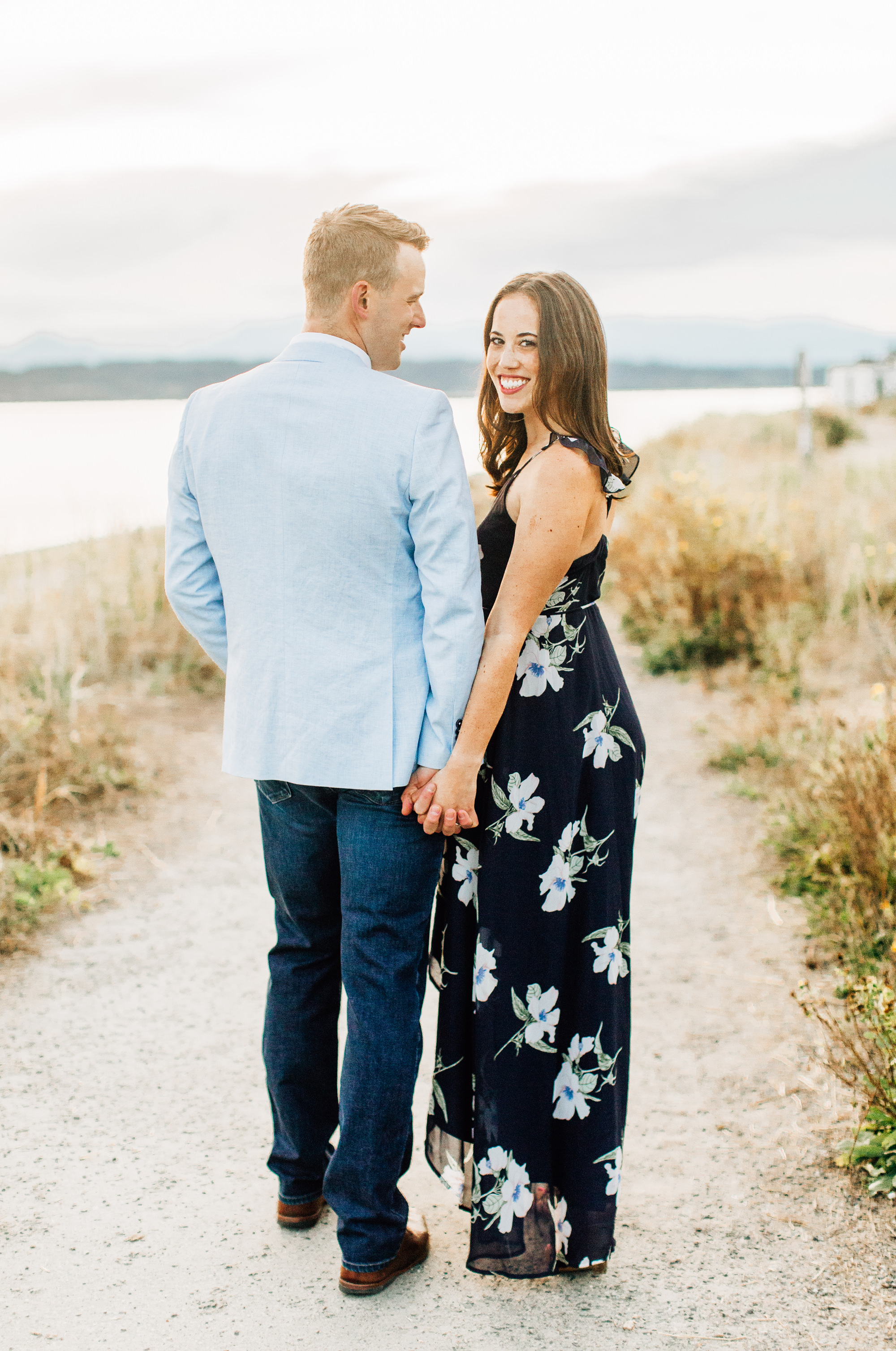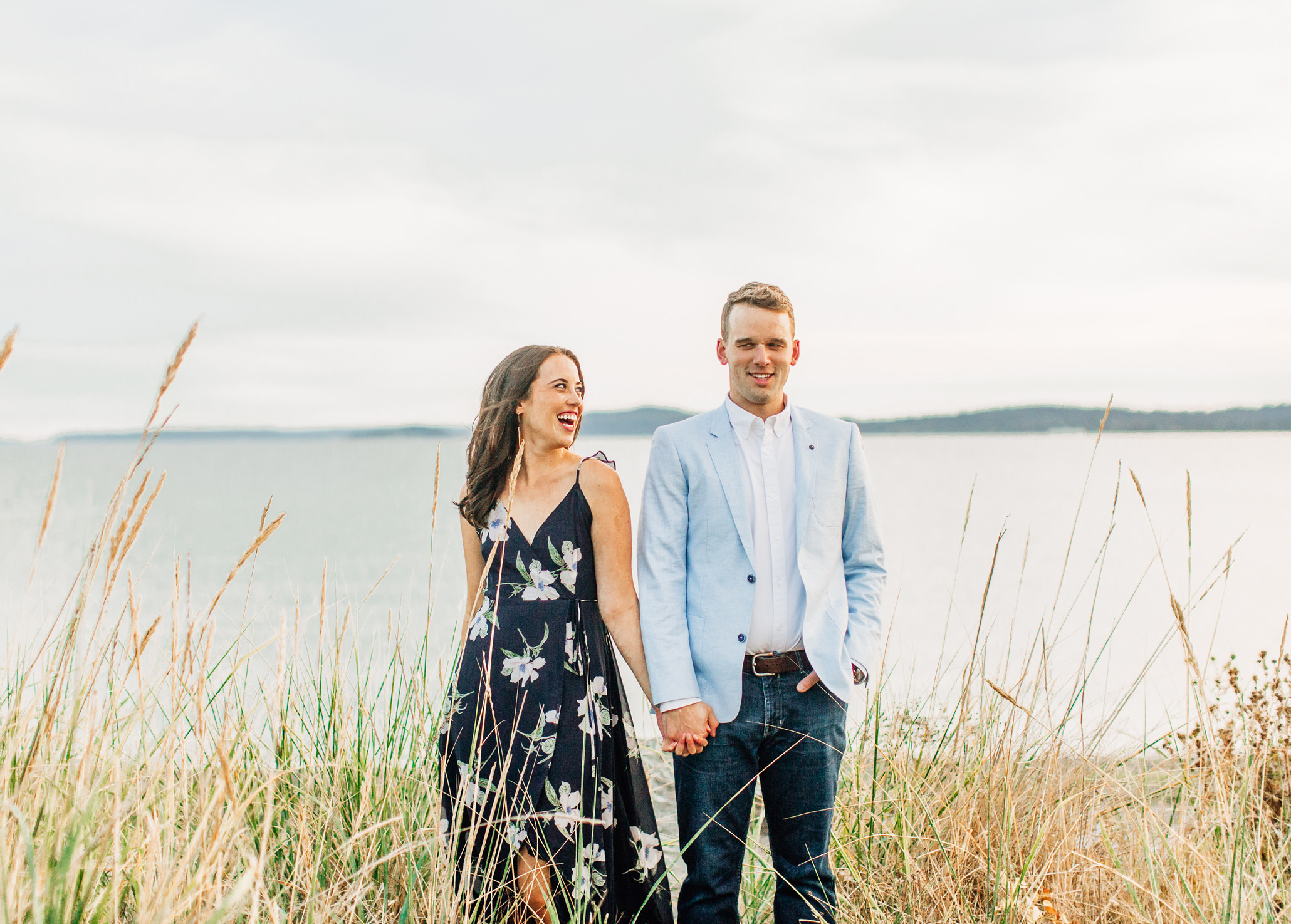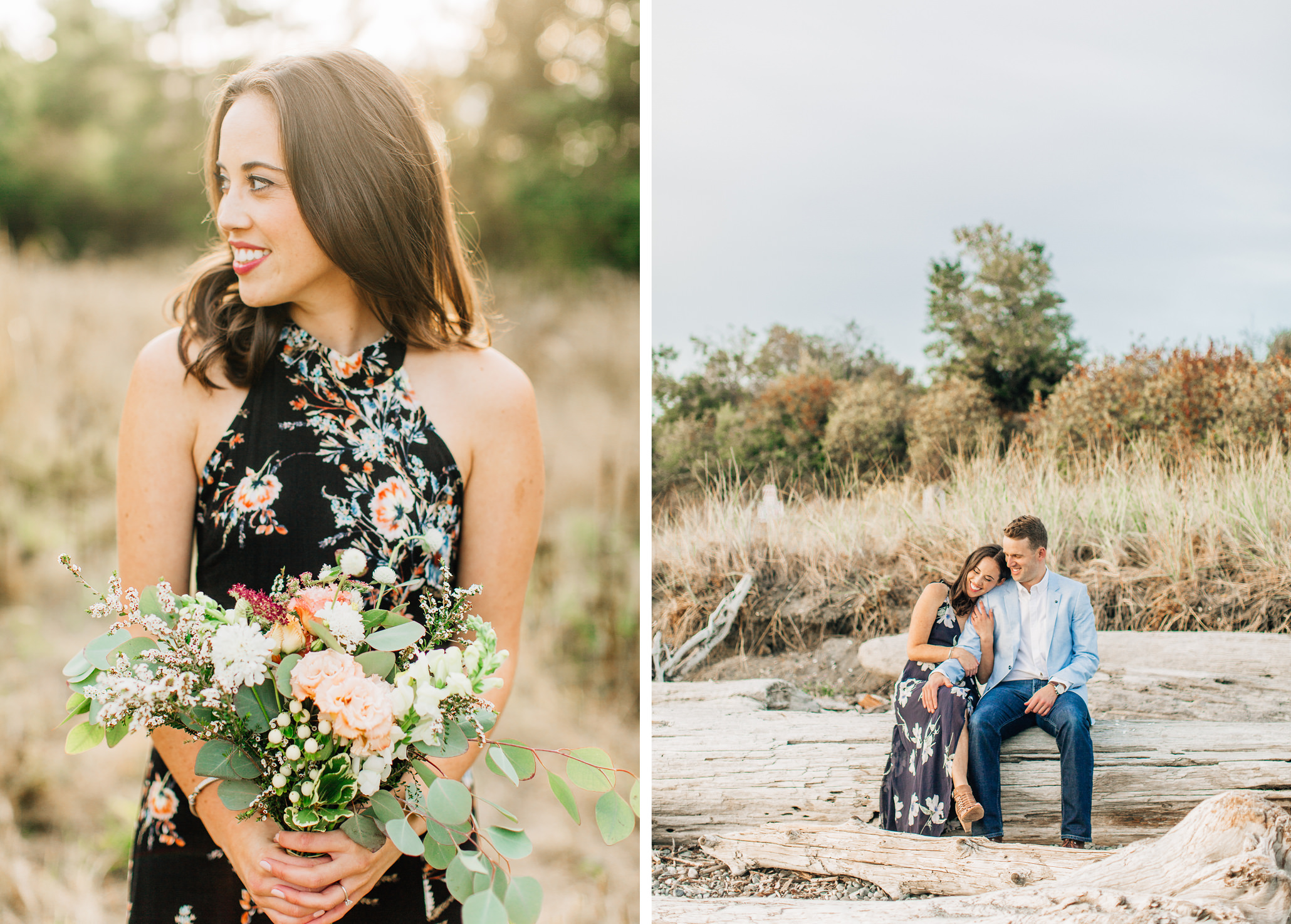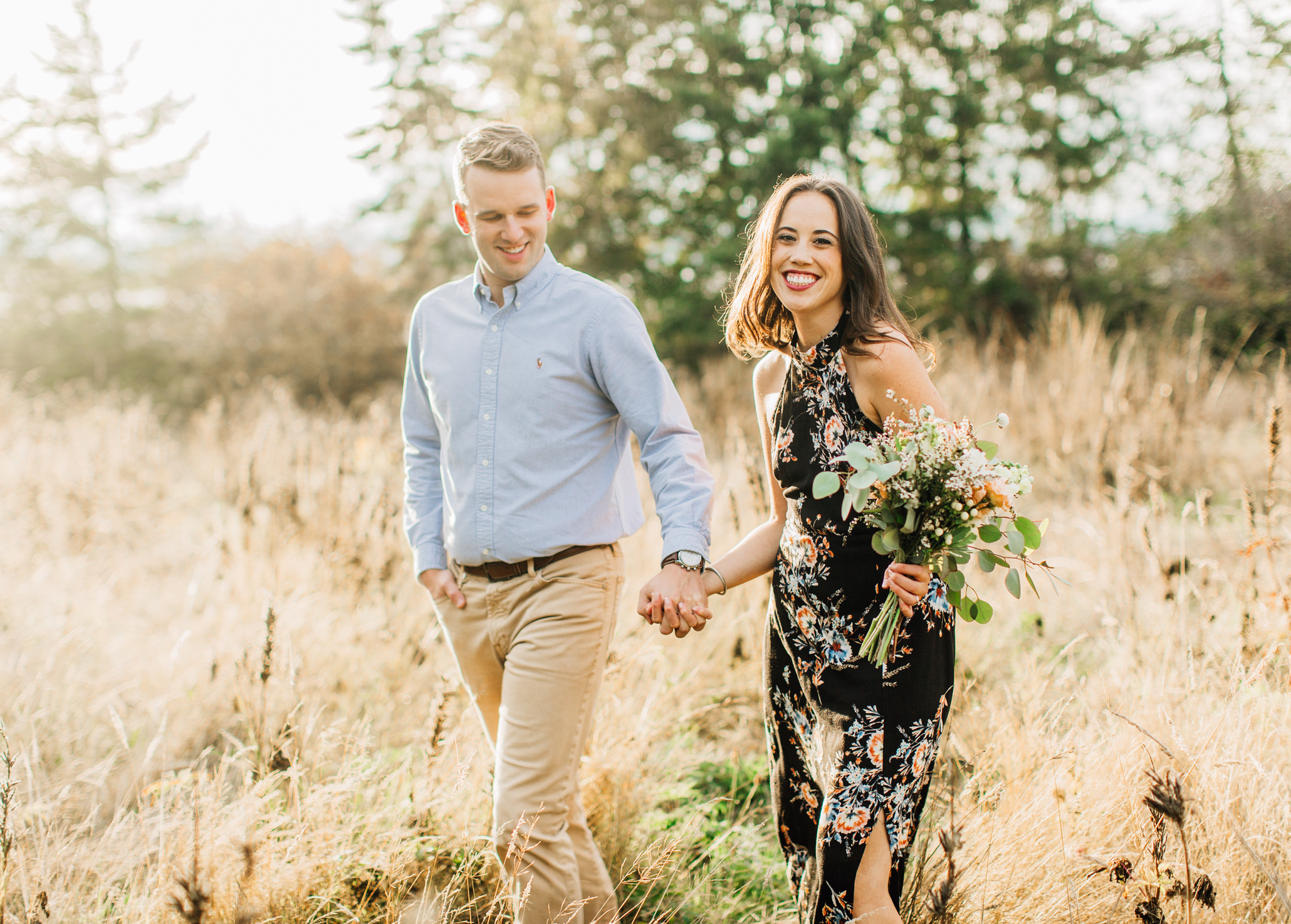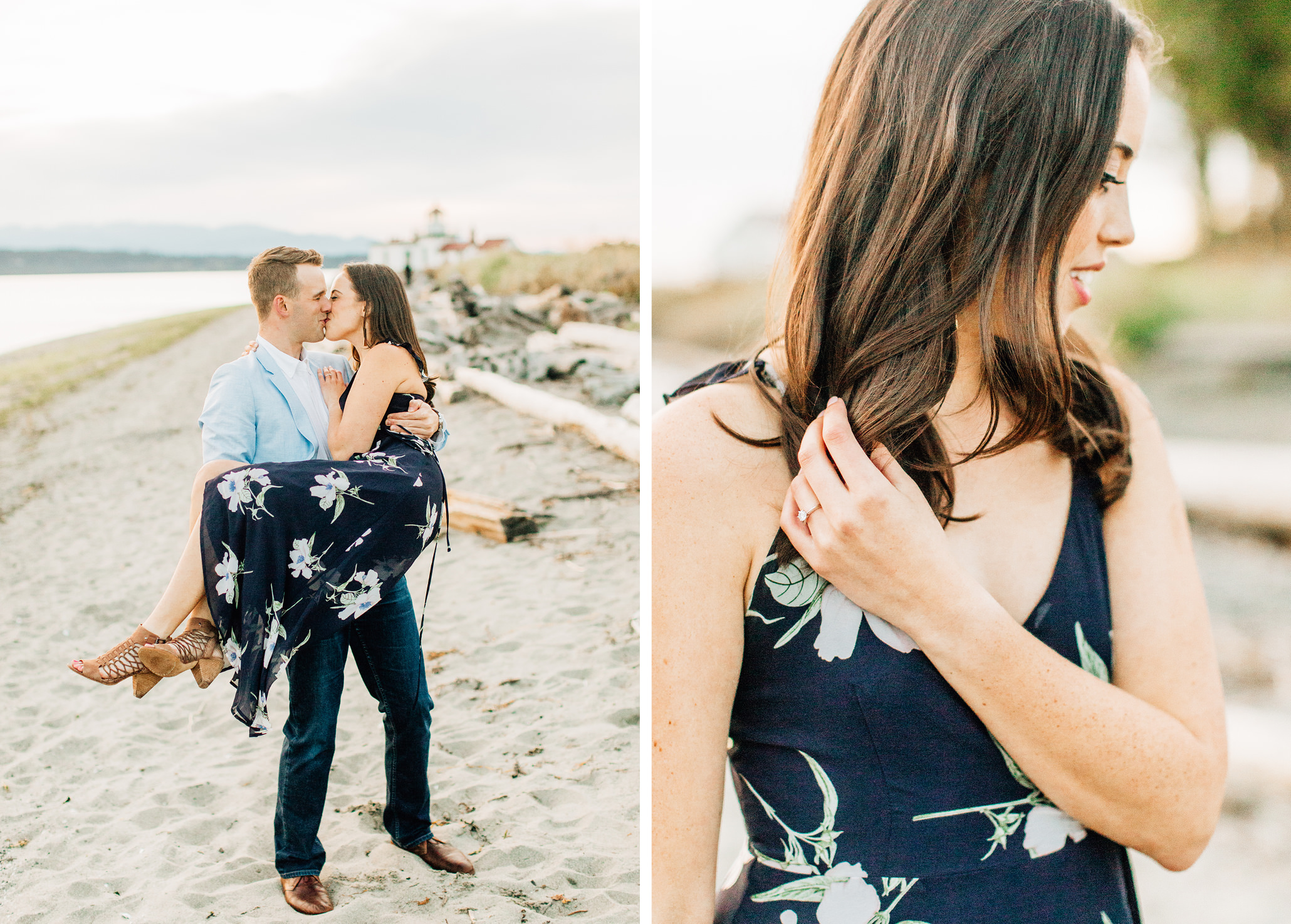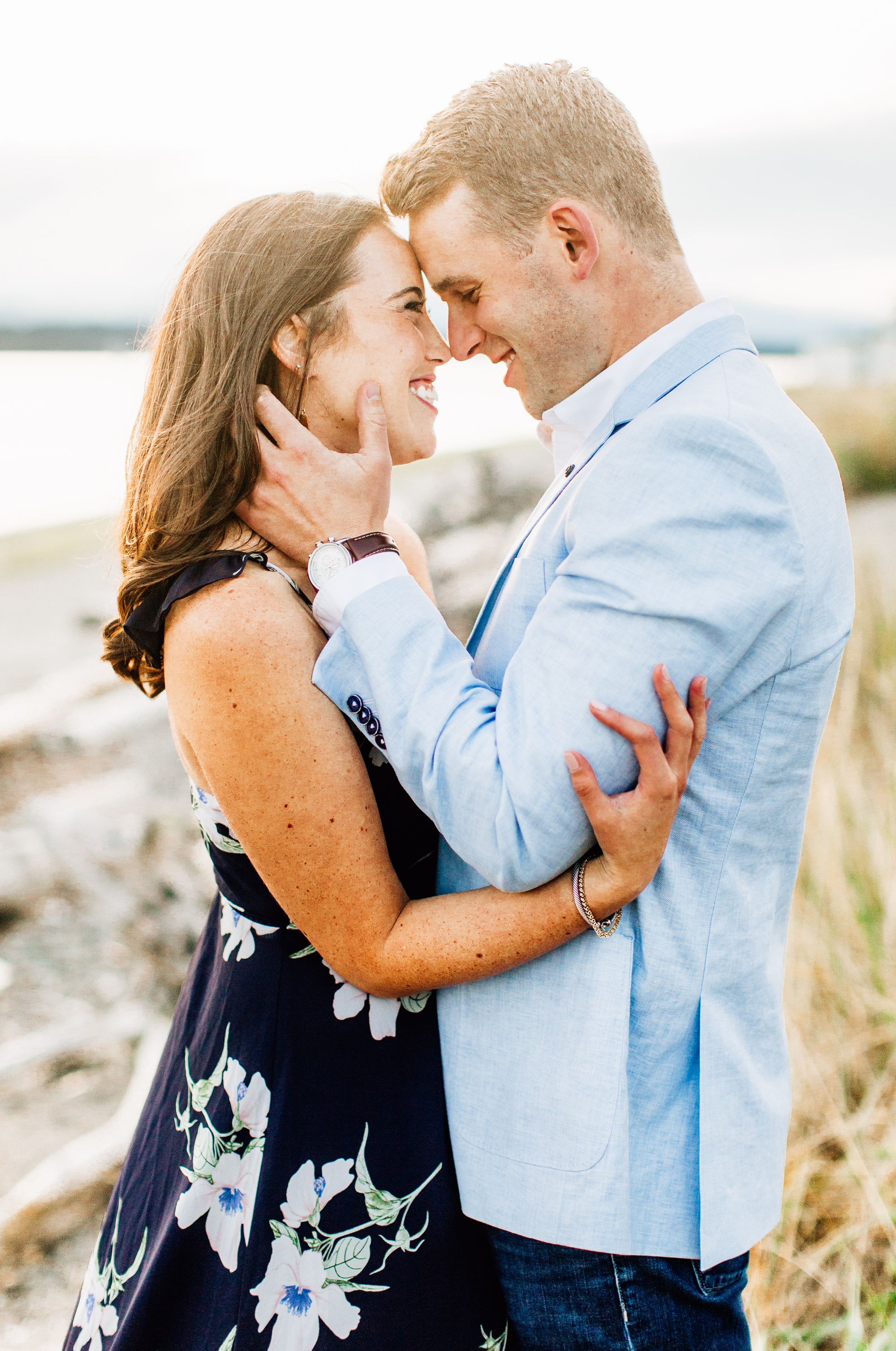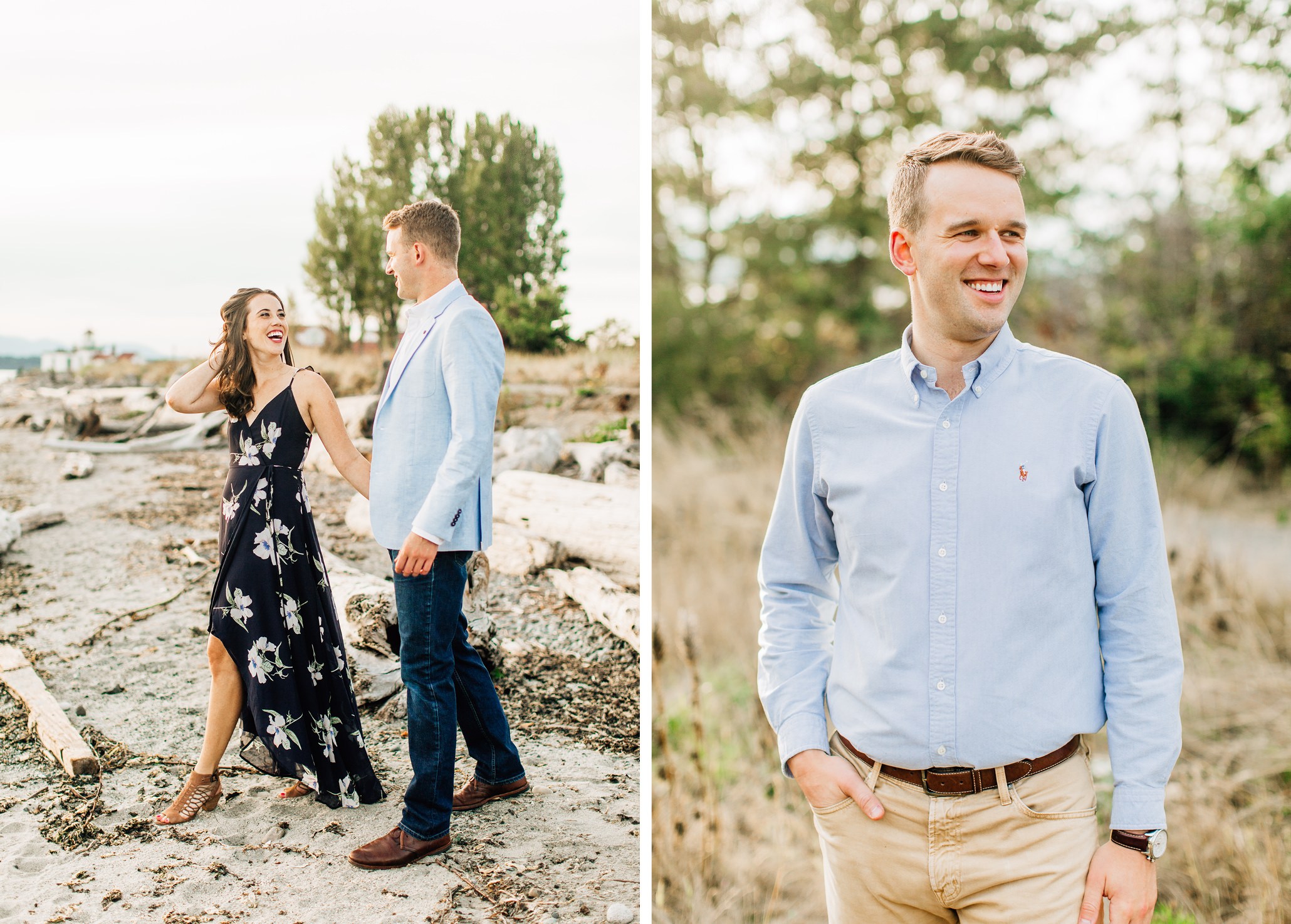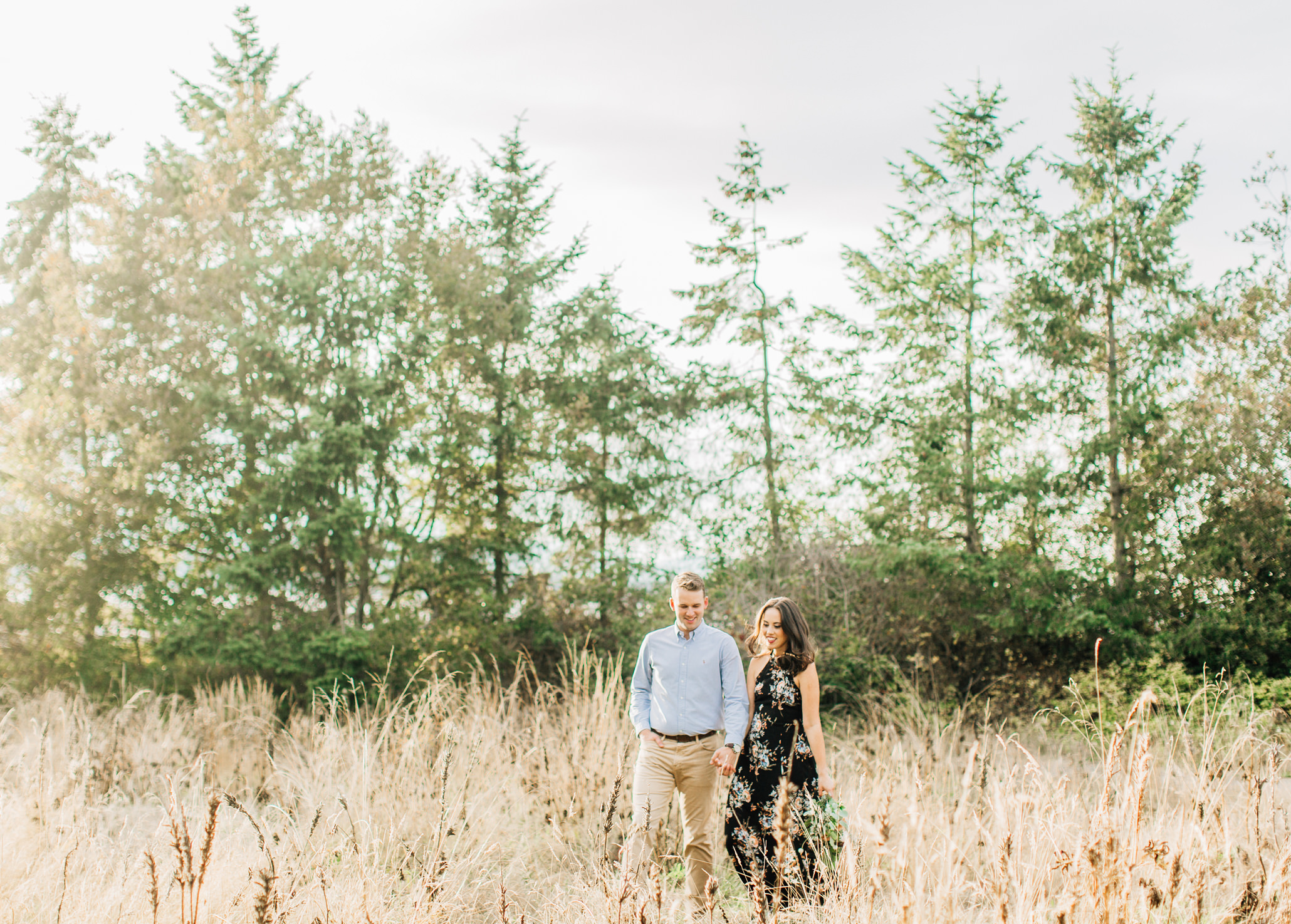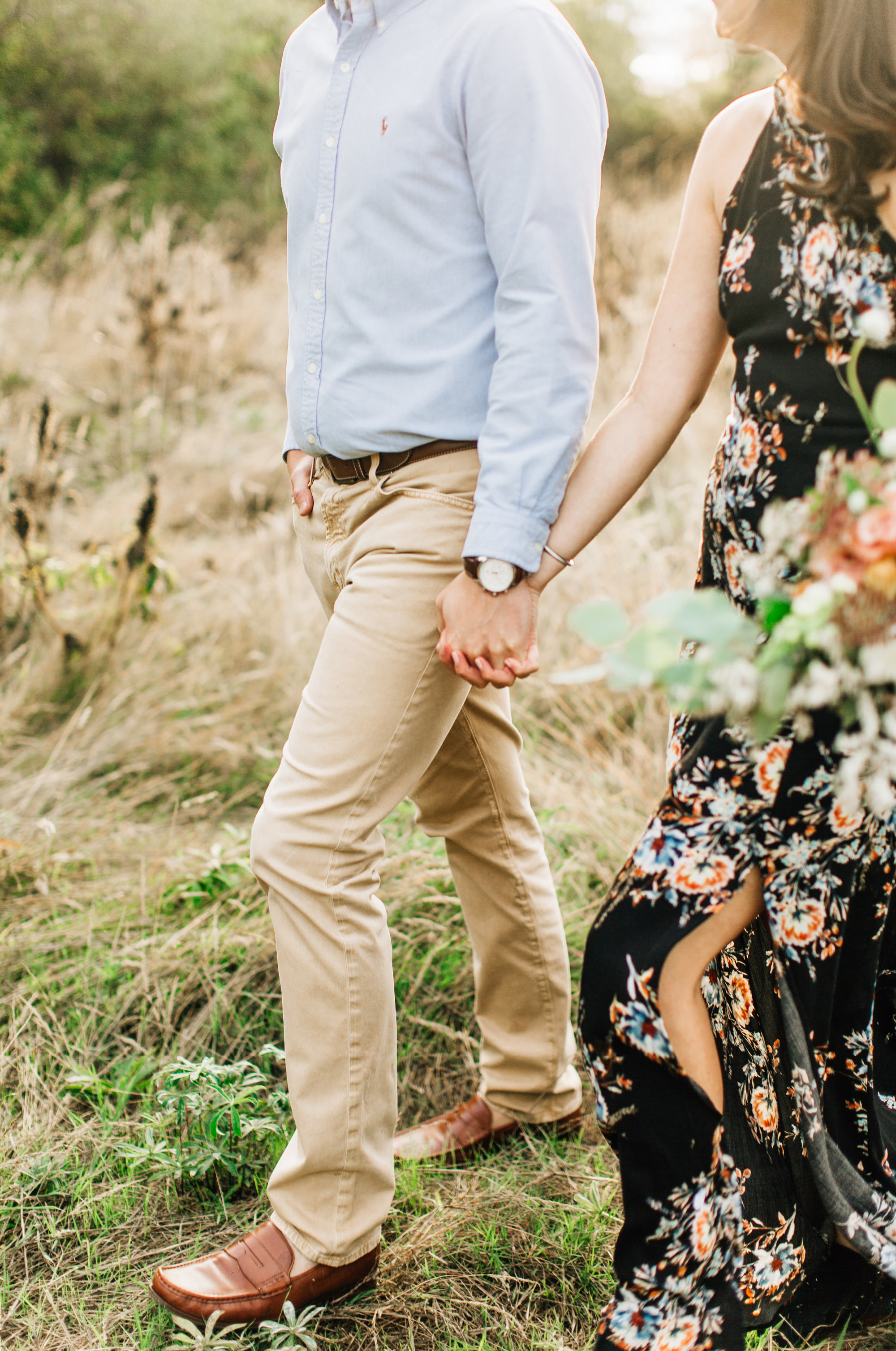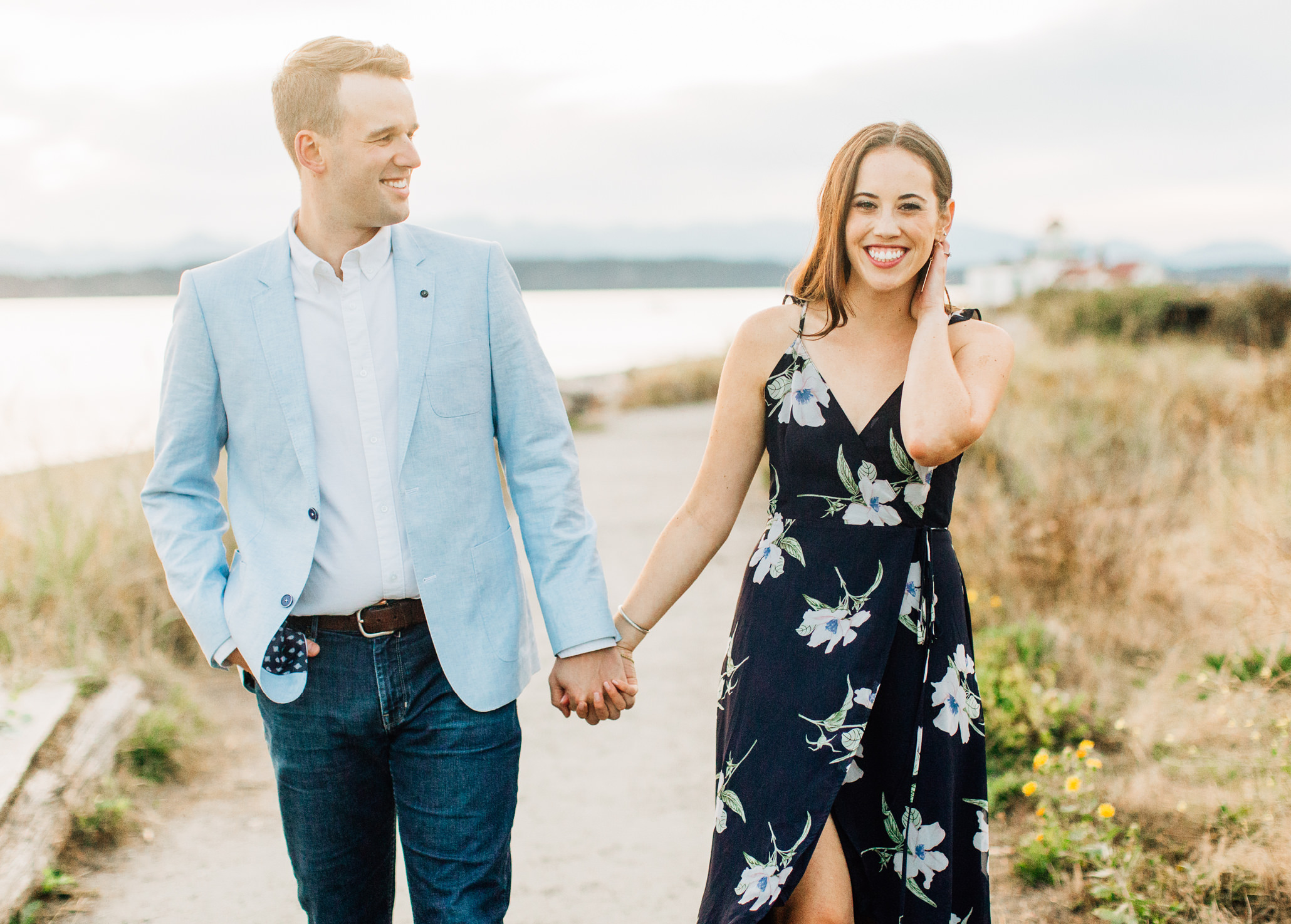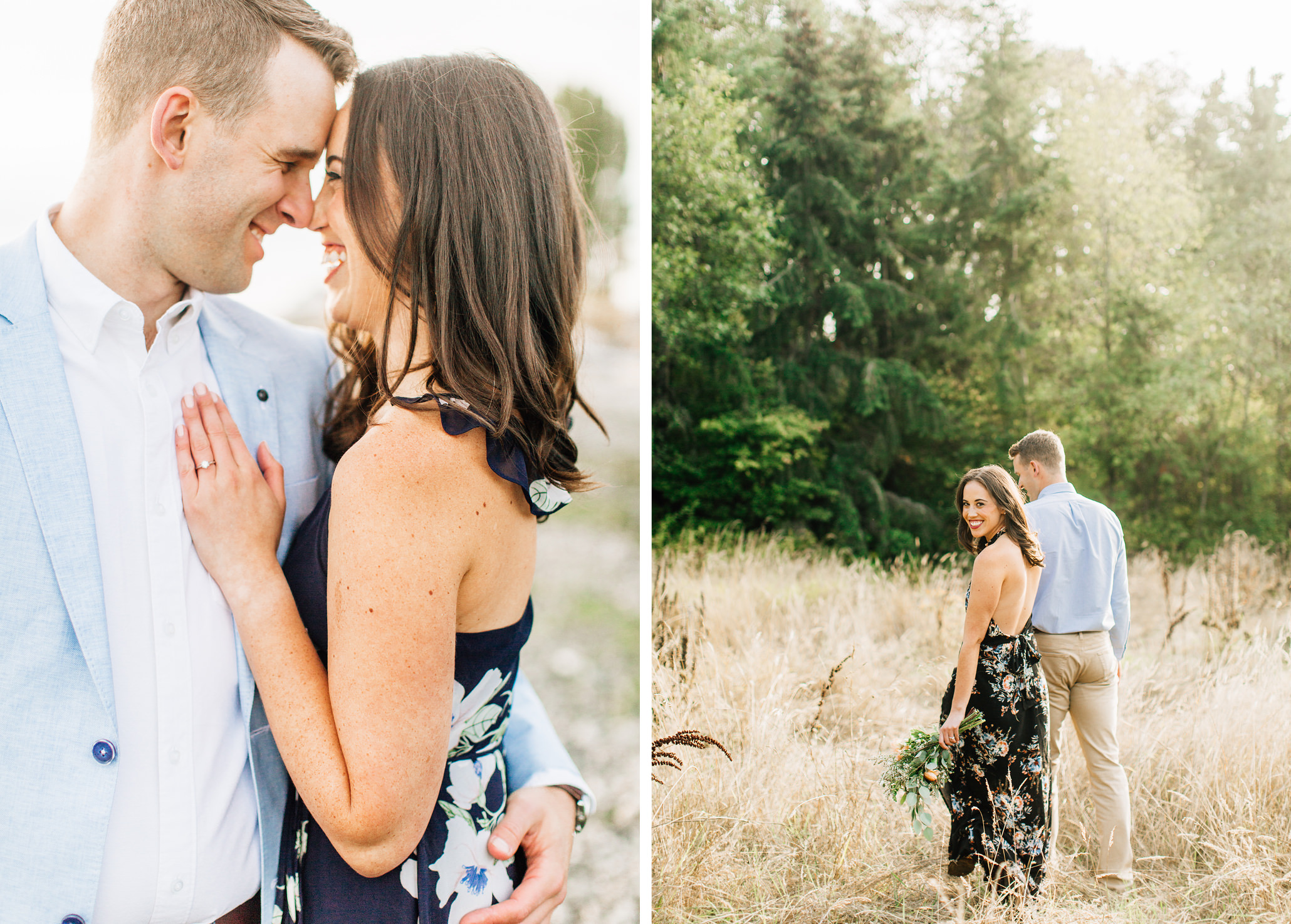 Christy and JP are getting married next week!! We met up at the end of last year for their engagement session at Discovery Park in Seattle and I'm finally getting around to blogging their session just before I pack up to head down to Portland for their wedding celebration!
I met JP and Christy through a mutual friend and I knew from the minute we grabbed drinks in the sunshine that they were my ideal kind of client. They are fun, full of life, head over heels for each other, and they're just as excited about the small wedding décor/details as I am. And because we met through friends, we've spent the last year bonding over trivia outings, girls' nights watching The Bachelor, and more. It definitely feels like I get to photograph the wedding of two friends now – which I couldn't be more excited about!
We chose to stay local to Seattle and do Christy and JP's engagement session at Discovery Park because, while their wedding will be held in Portland, Seattle is a special place for them and they wanted to make sure to have some portraits in the city where they fell in love! We ended up with a beautiful evening where we explored some fields and finally made our way to the beach. I can't get over how stunning these babes looked! I loved that JP stuck with baby blues in both of his looks while Christy went a bit bolder with darker floor length dresses that had florals to lighten it up. Let's just say taking their portraits was a breeze and we had a blast!
But let me share a little bit more about their big day. Christy grew up in Portland so they decided to tie the knot at Waverley Country Club right on the river. So lucky me, I get to be a Portland wedding photographer for a day!! And let me just say, this country club isn't any old ordinary country club. It's the most beautiful white, colonial style building sitting on acres of green grass with a river running beside it. I couldn't be more stoked to spend next weekend celebrating these two at this stunning venue! Obviously stay tuned for some major sneak peeks over on Instagram (@jennabechtholt), and a long blog post of their big day to follow, I'm sure.