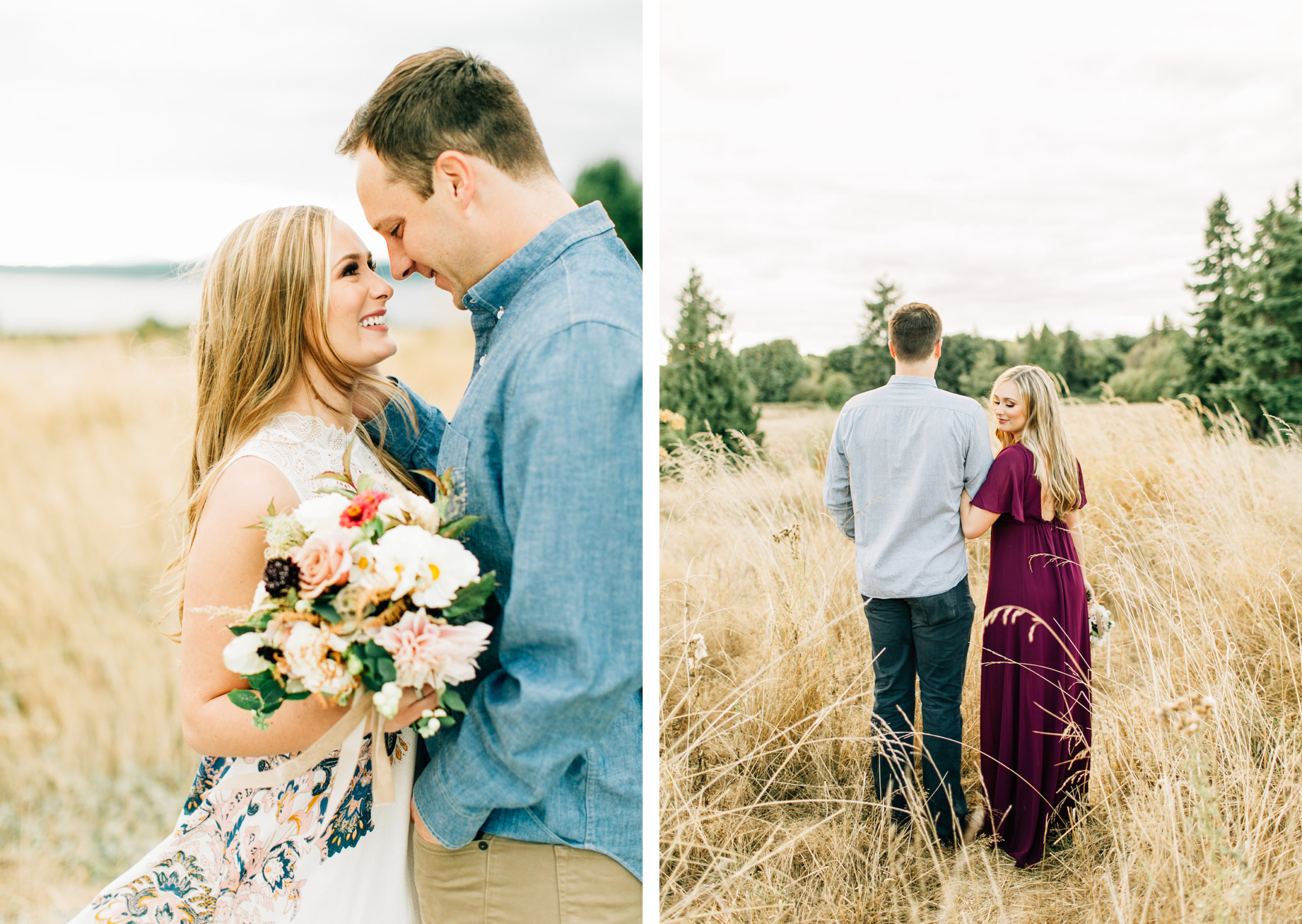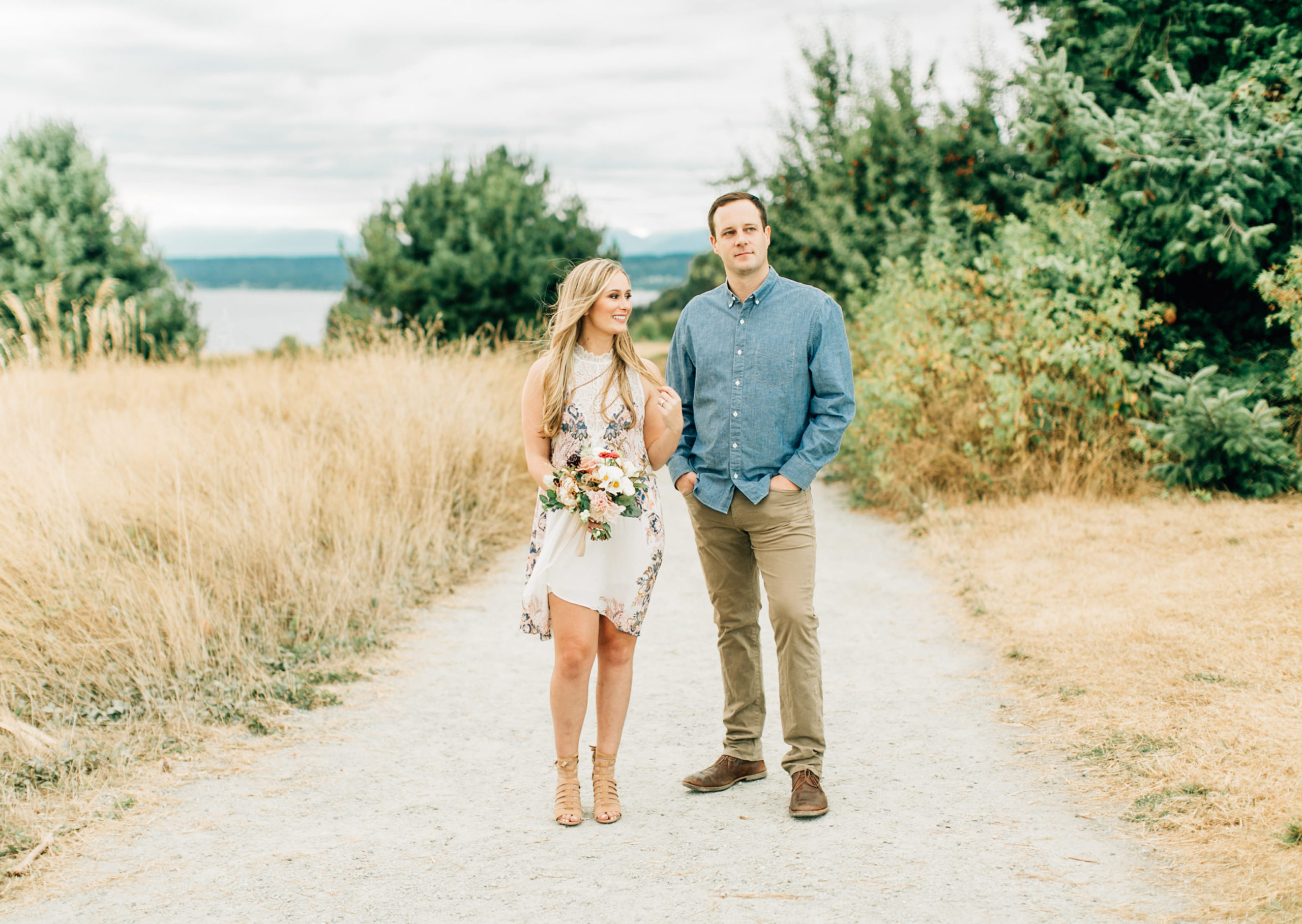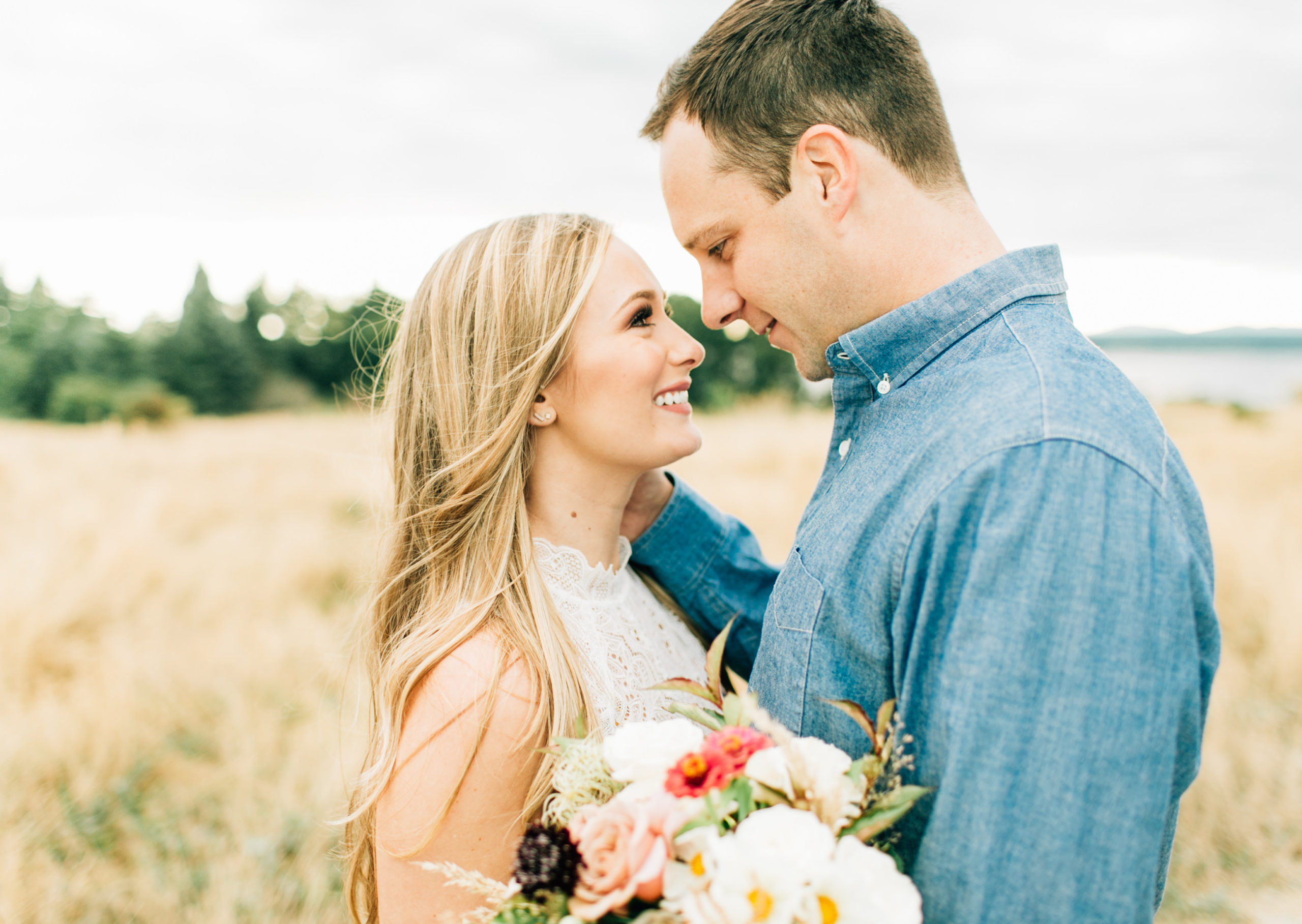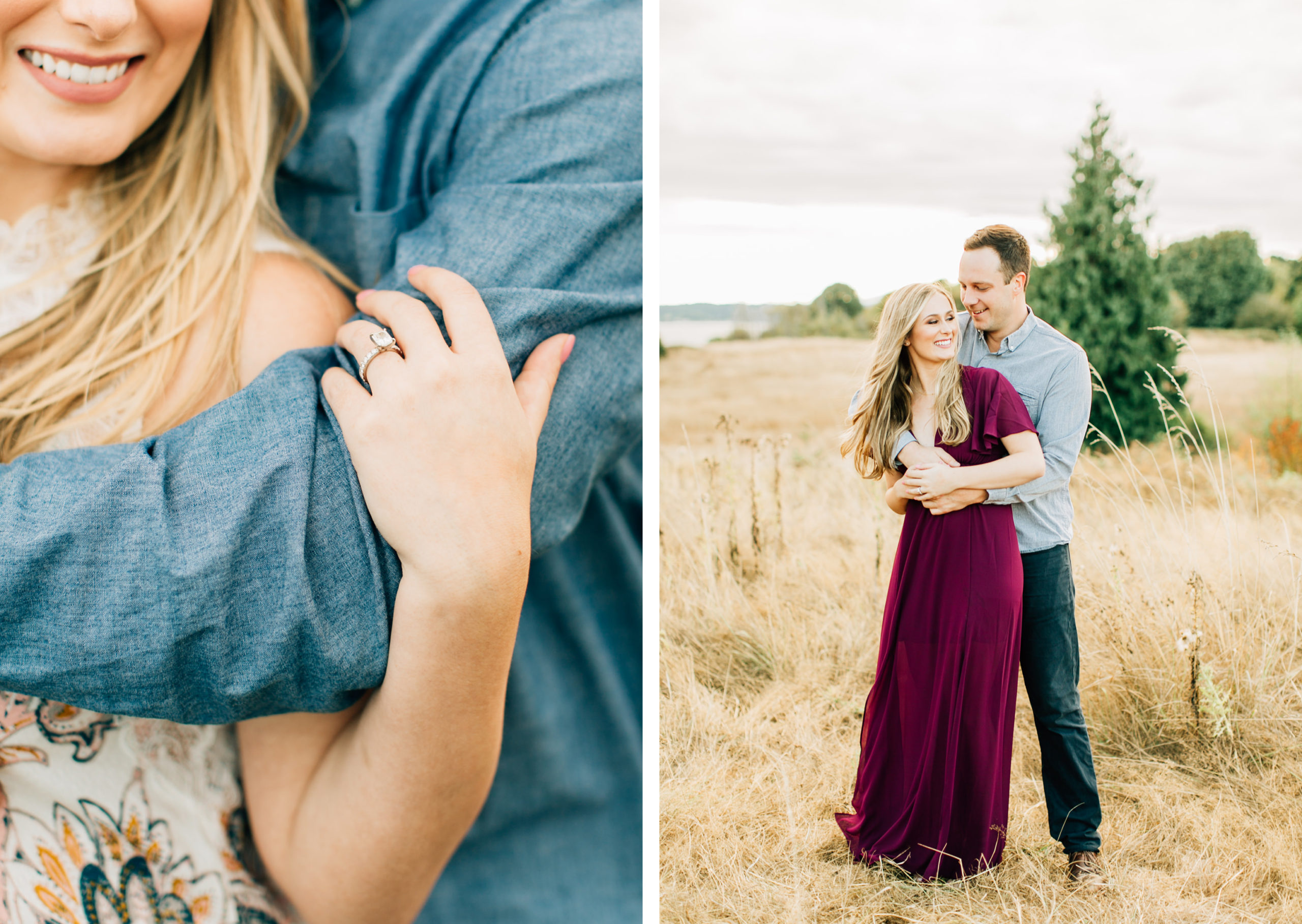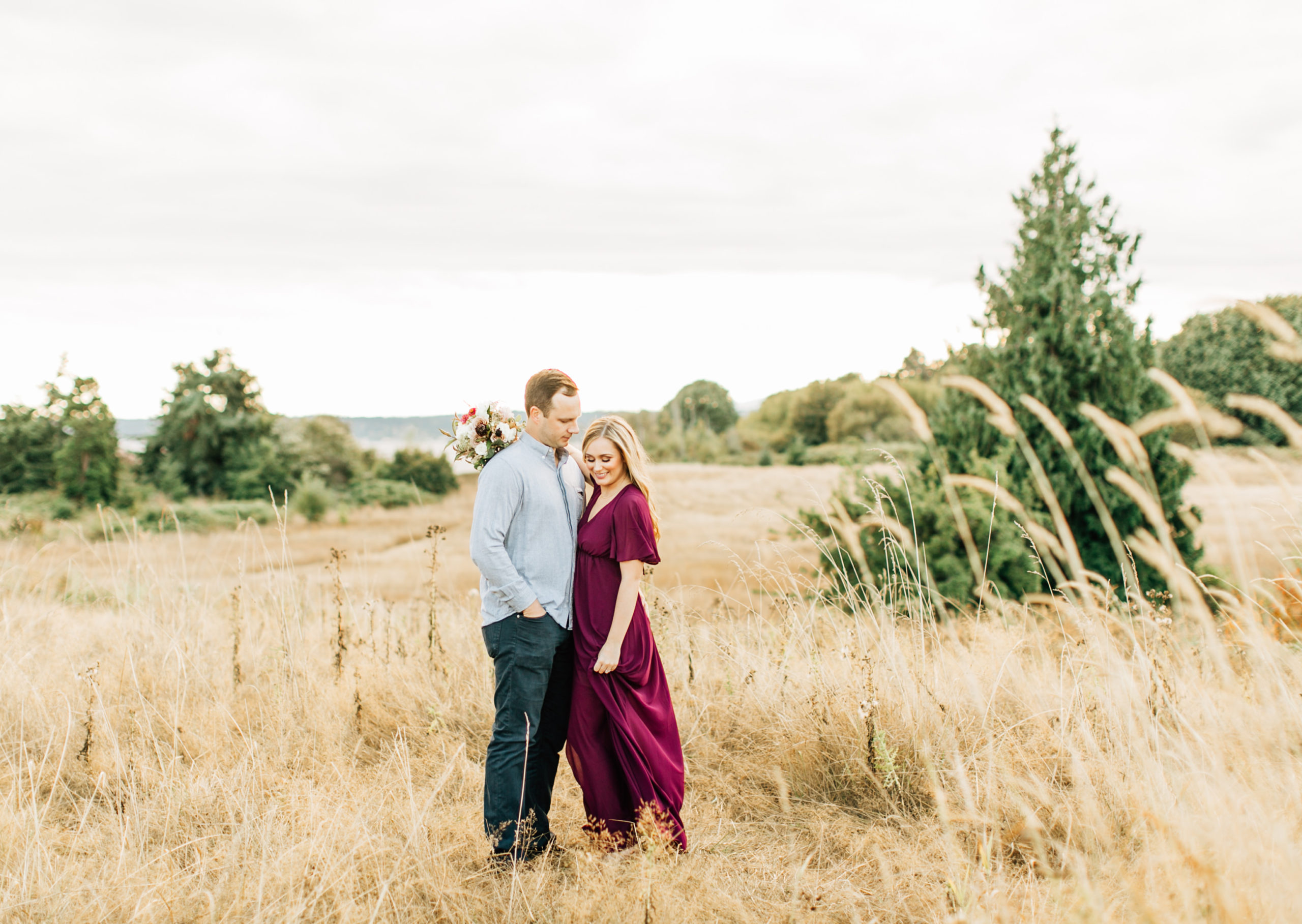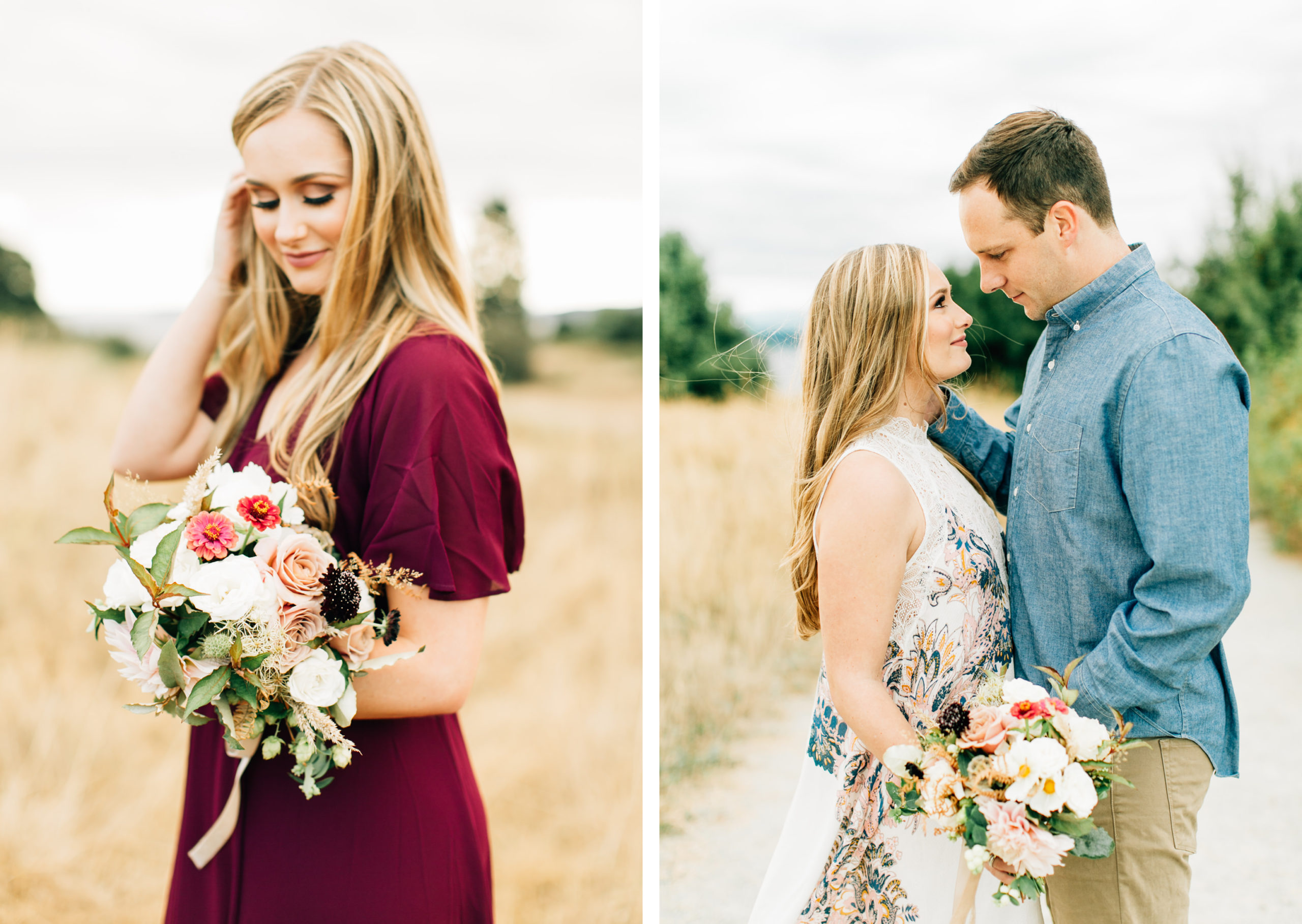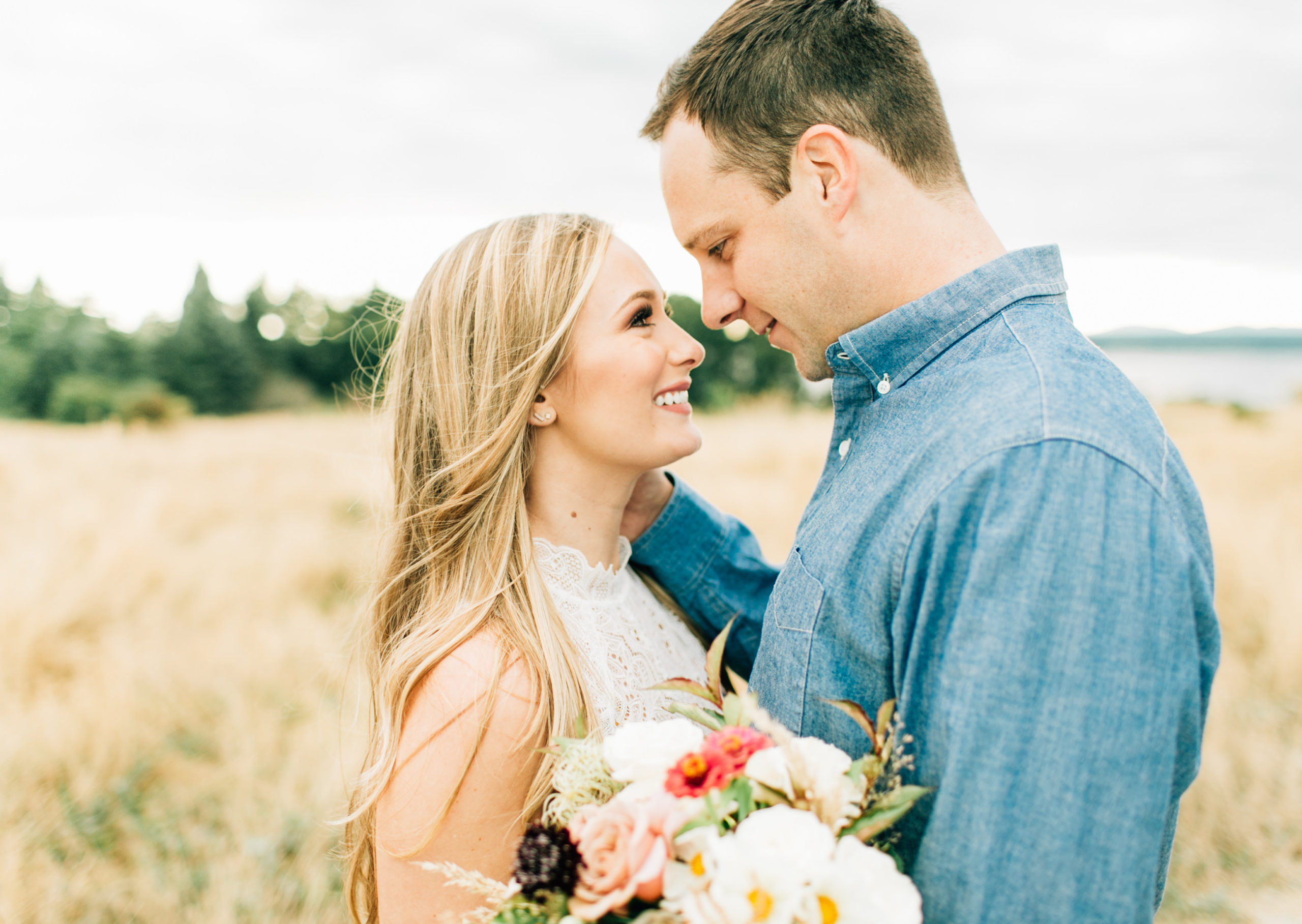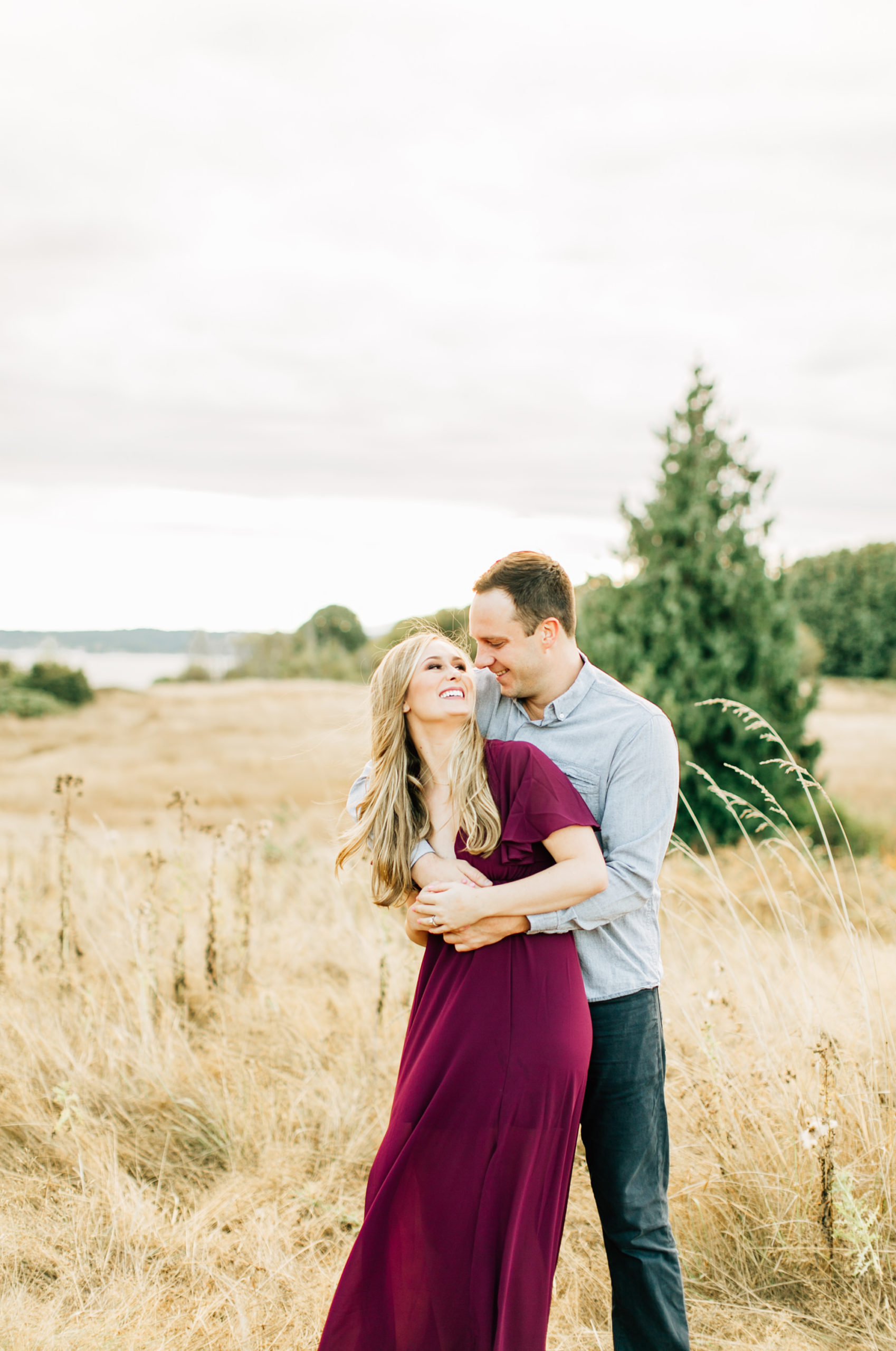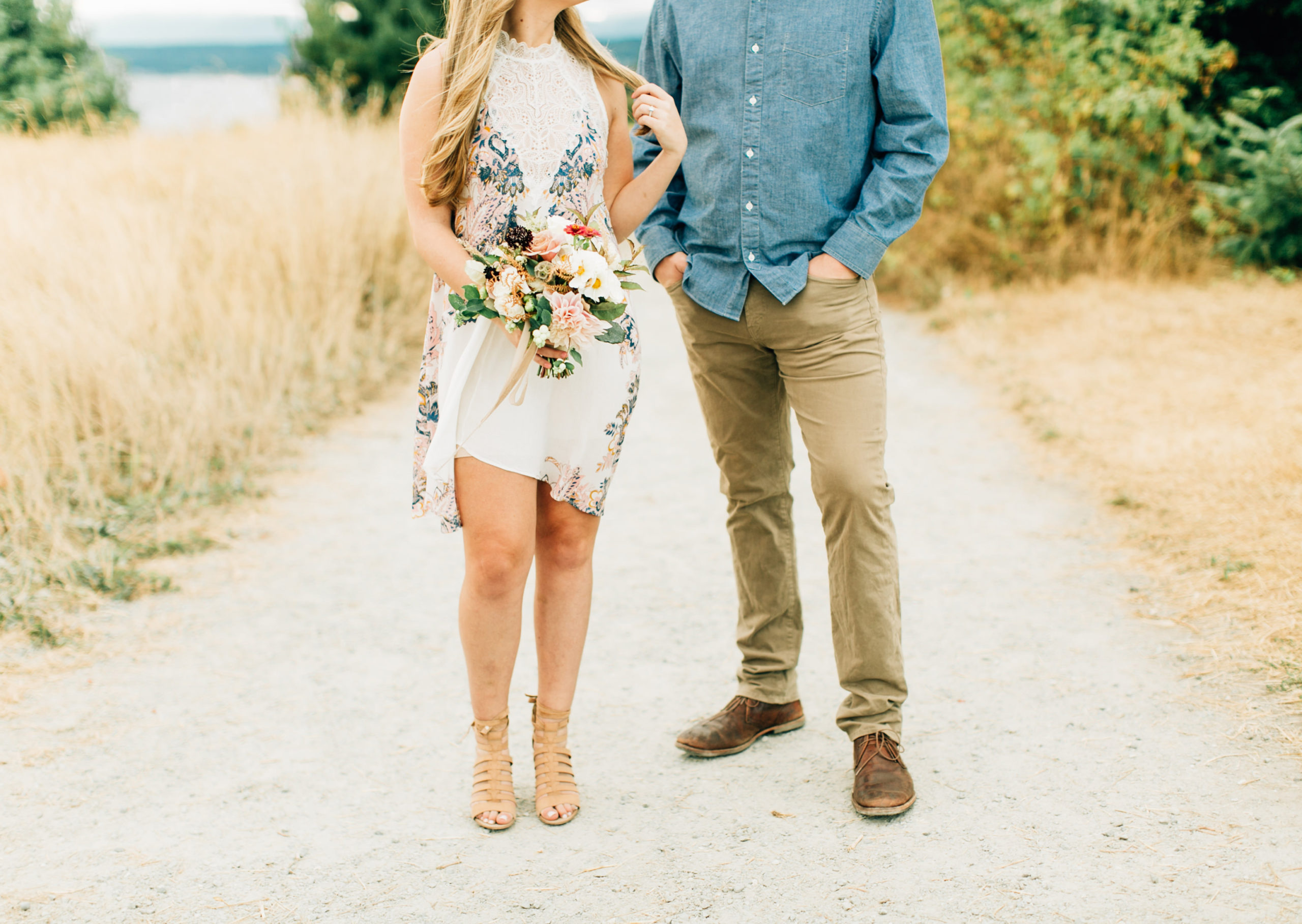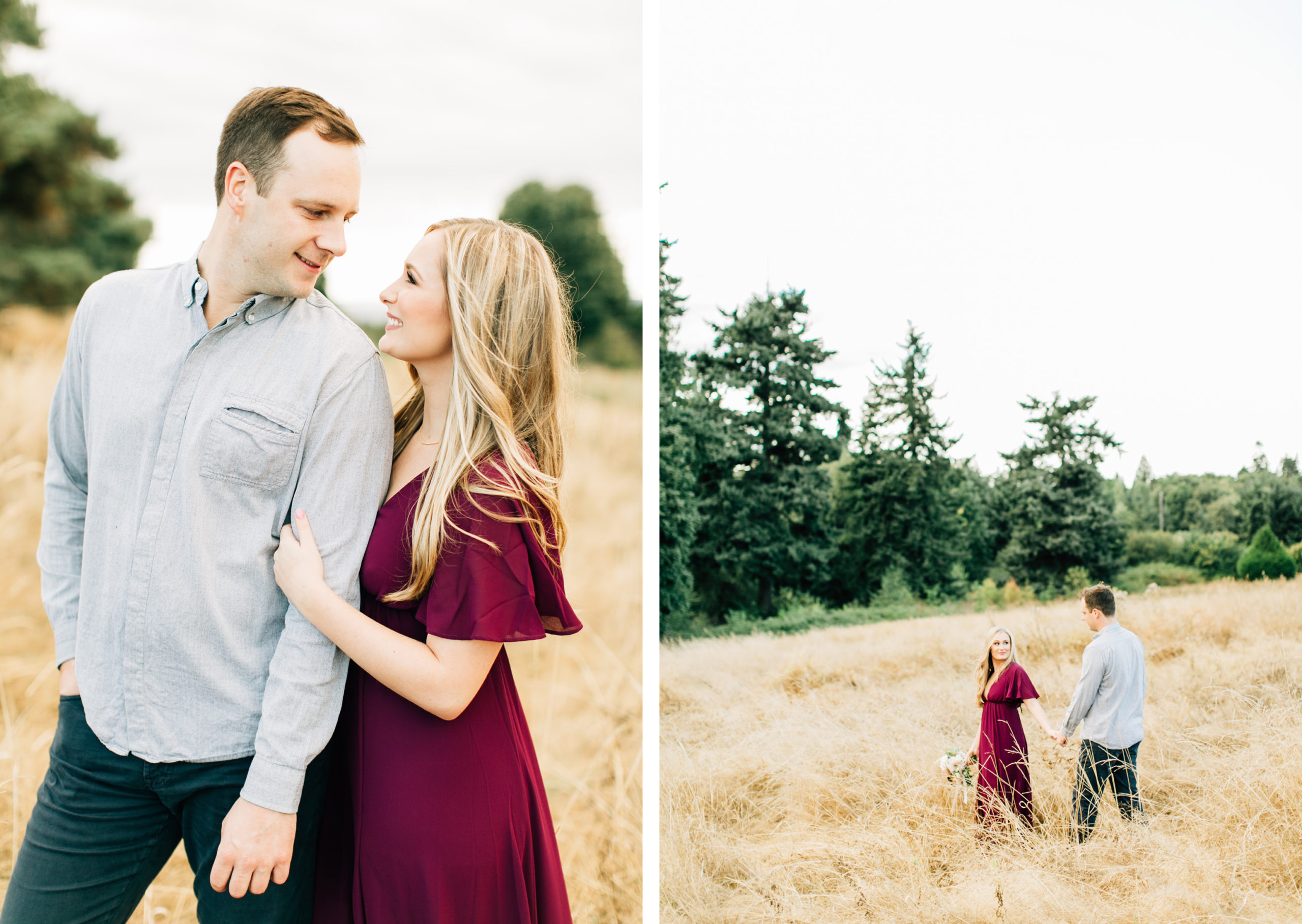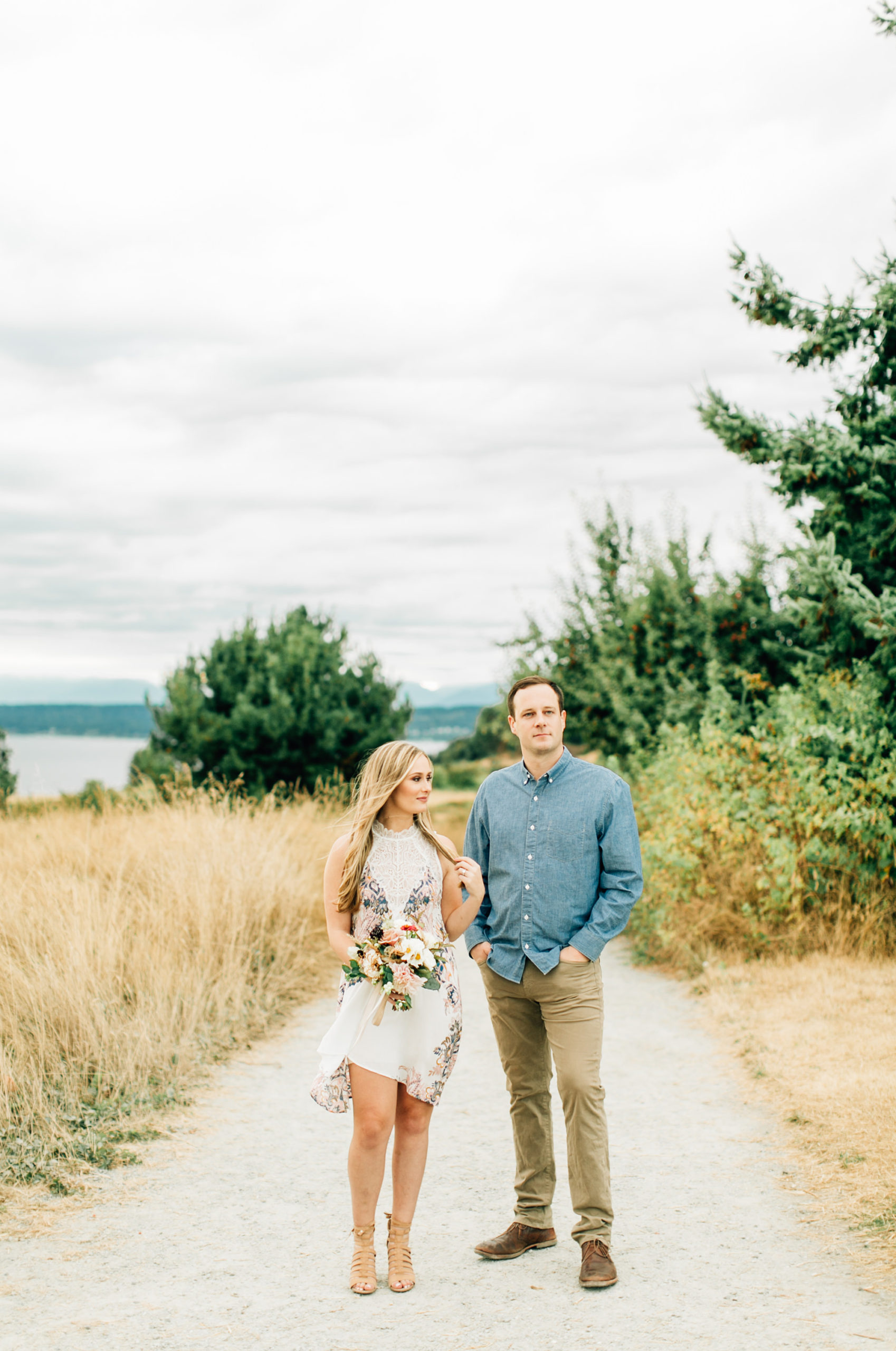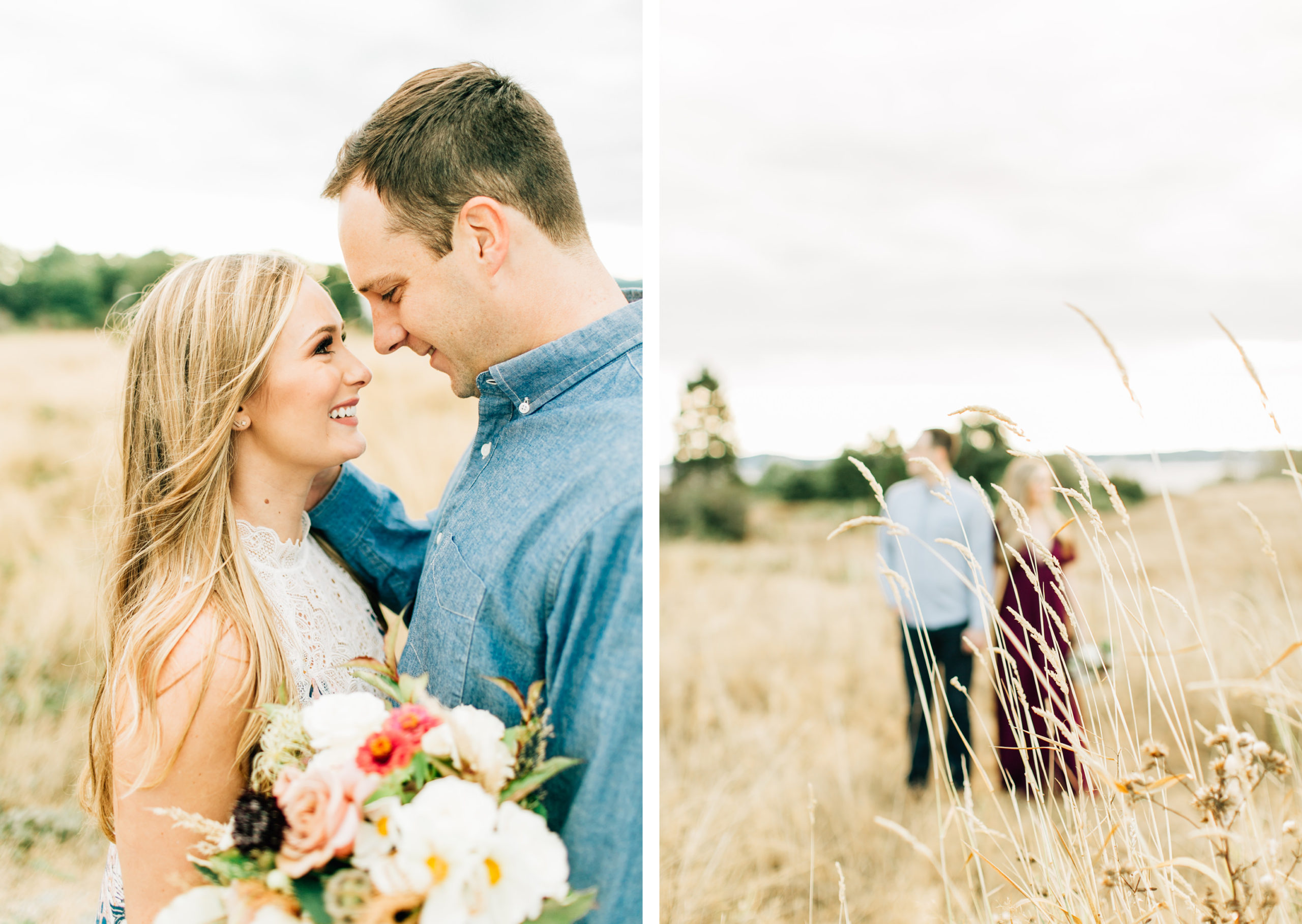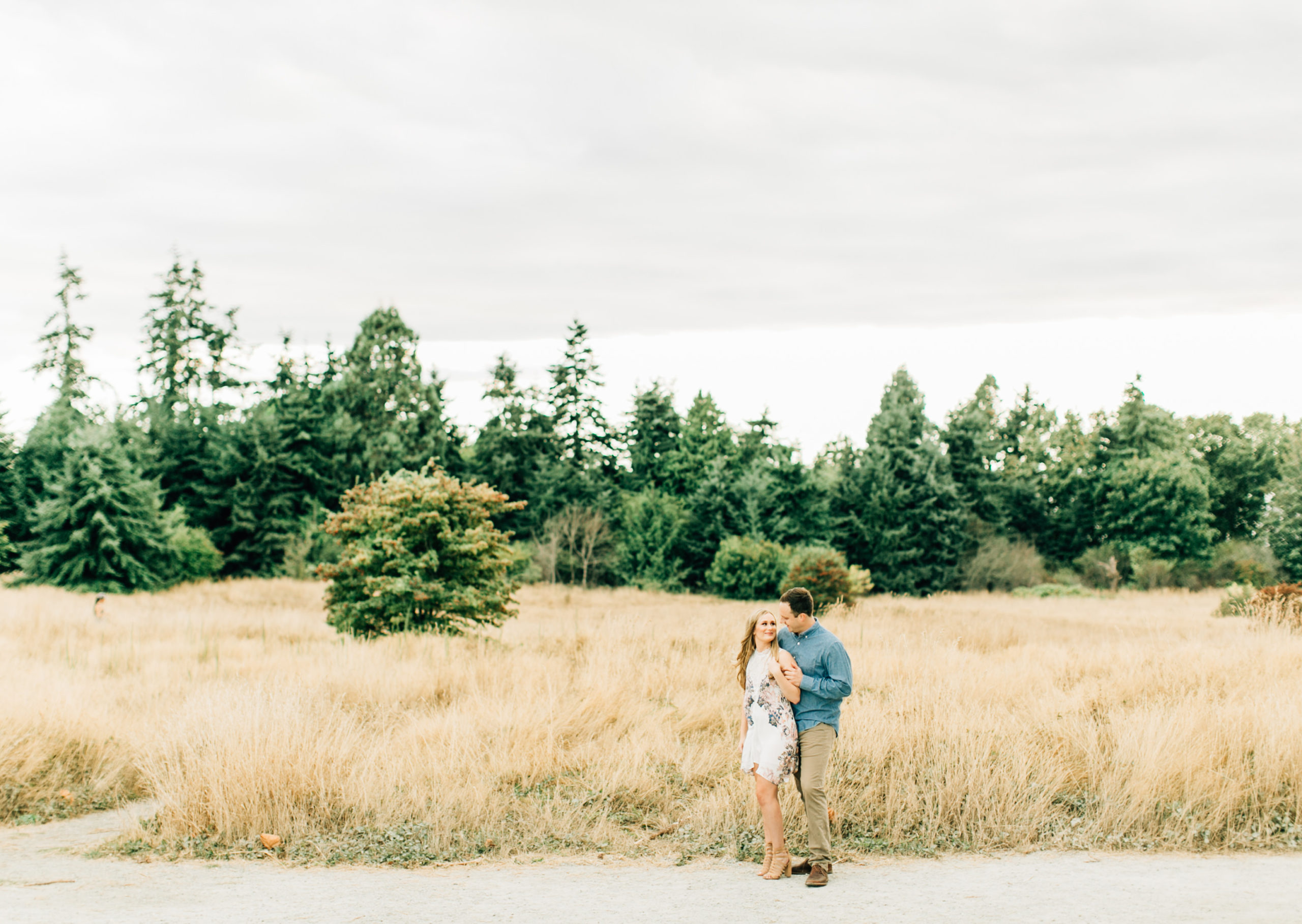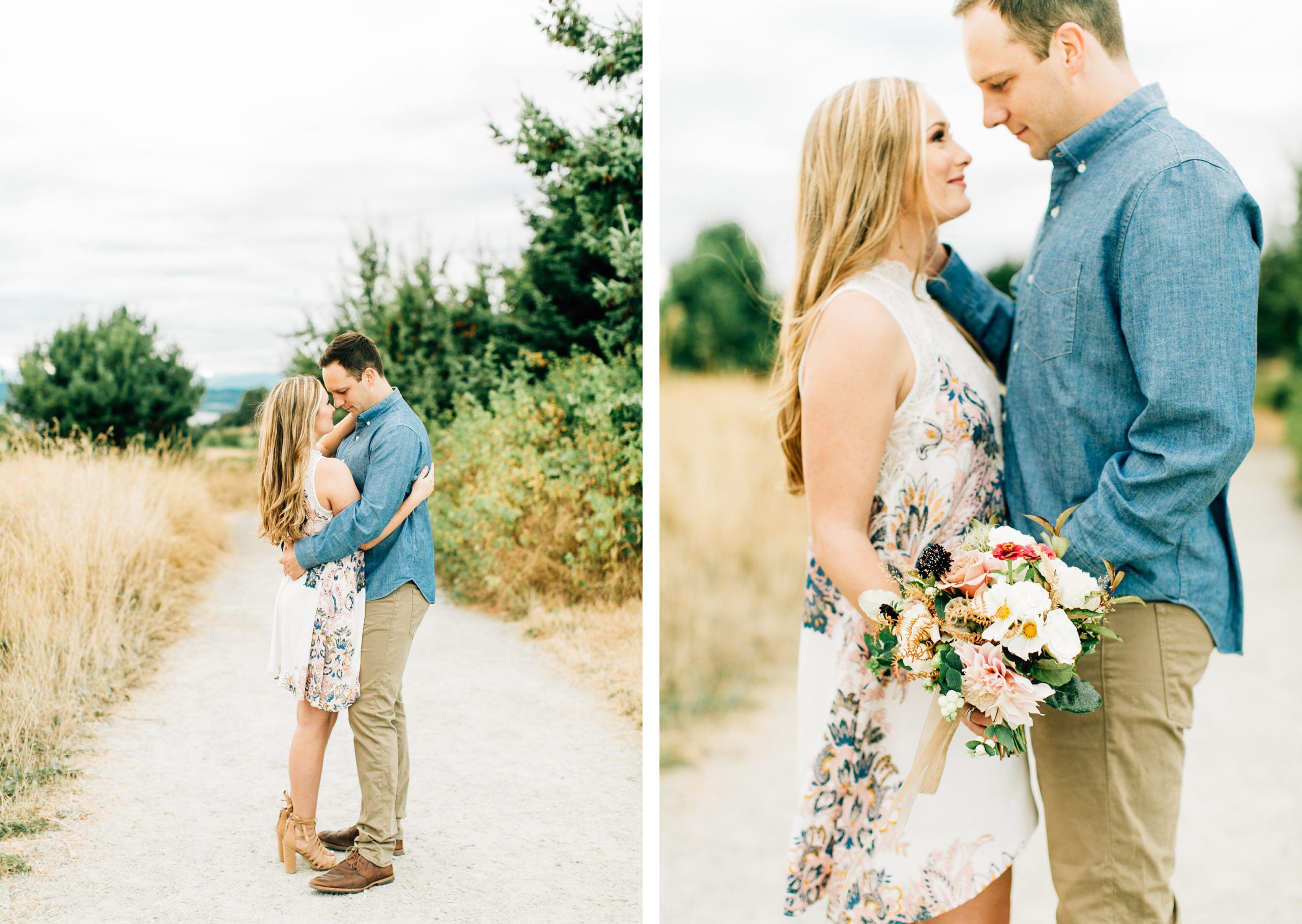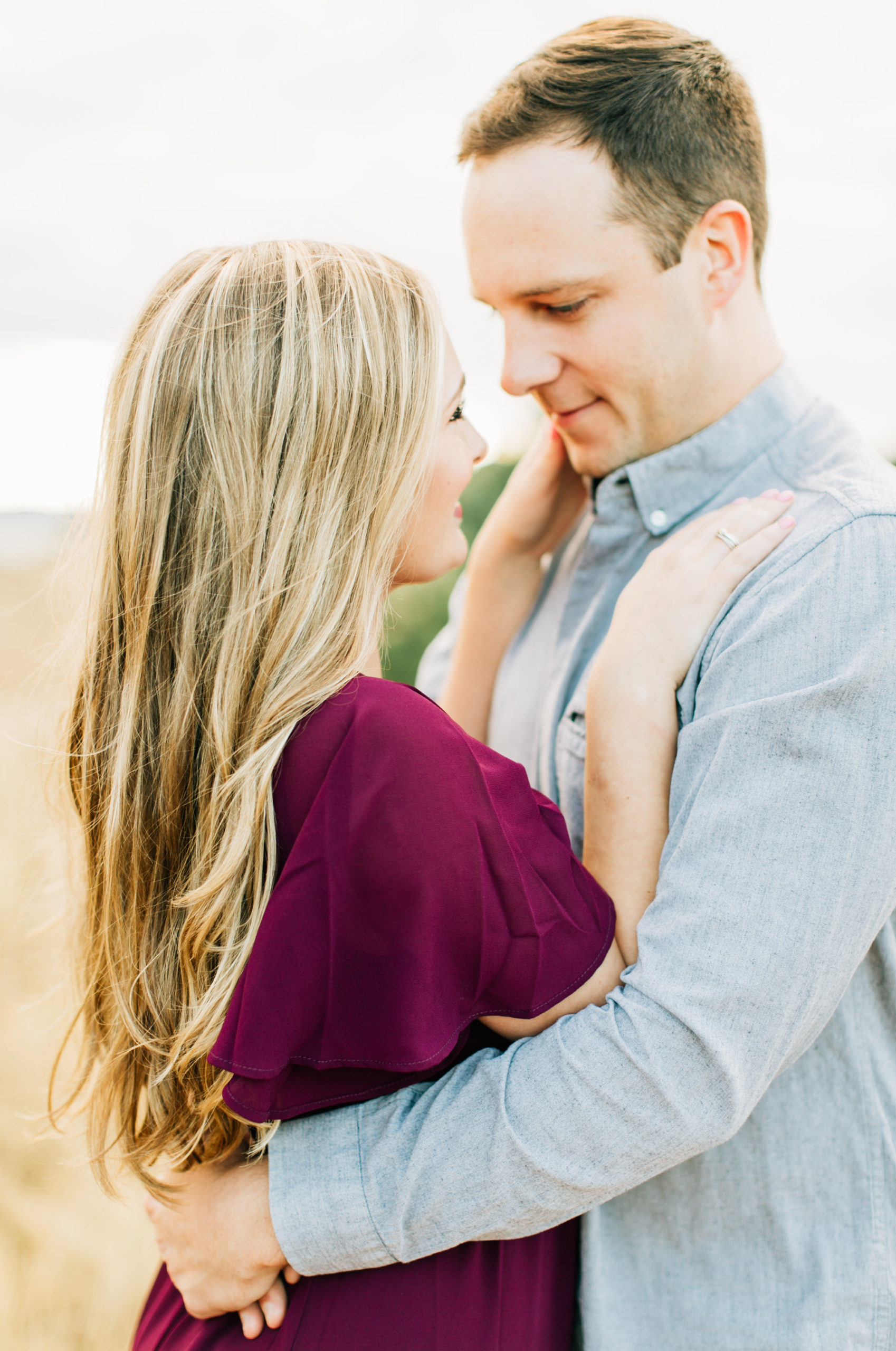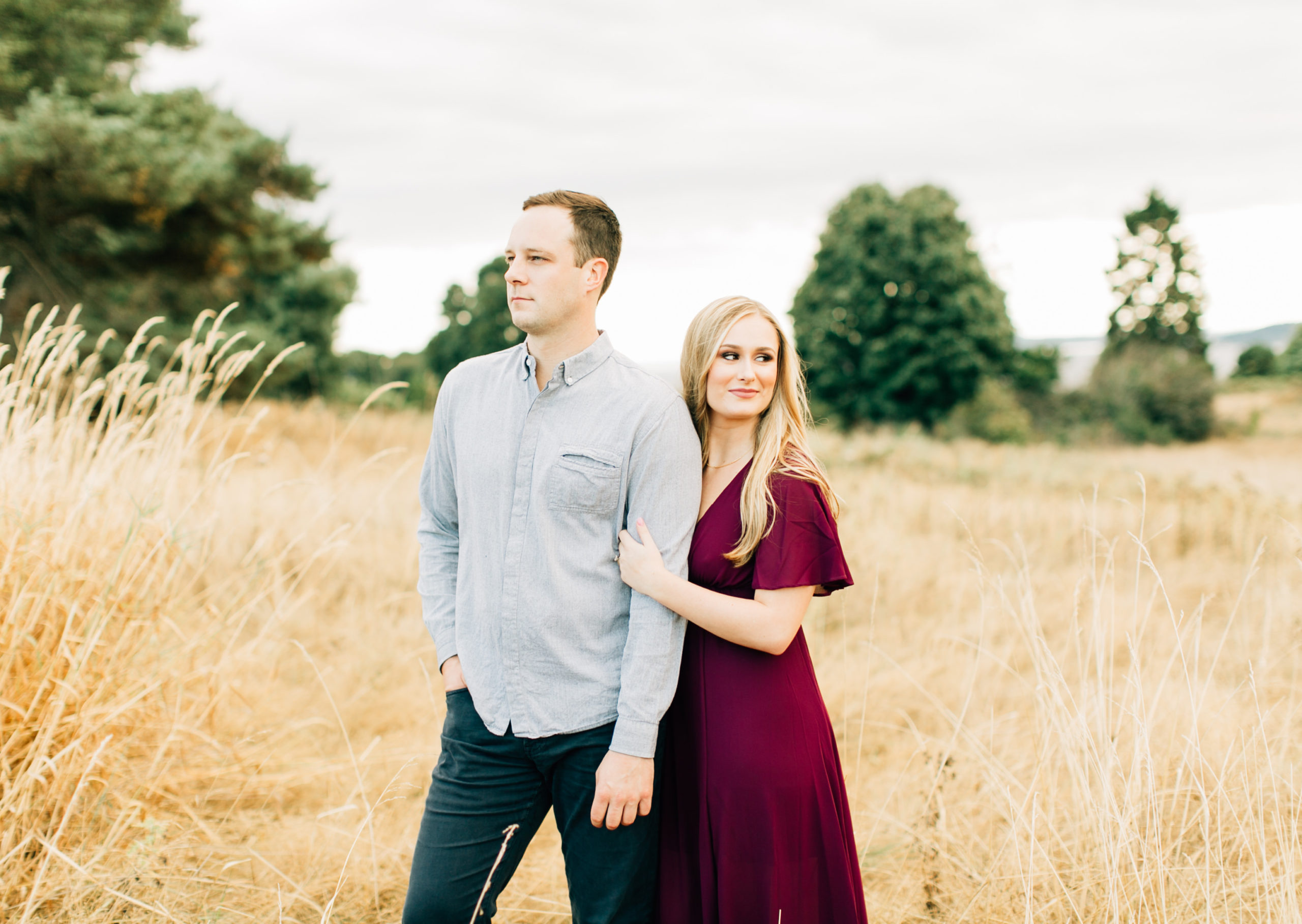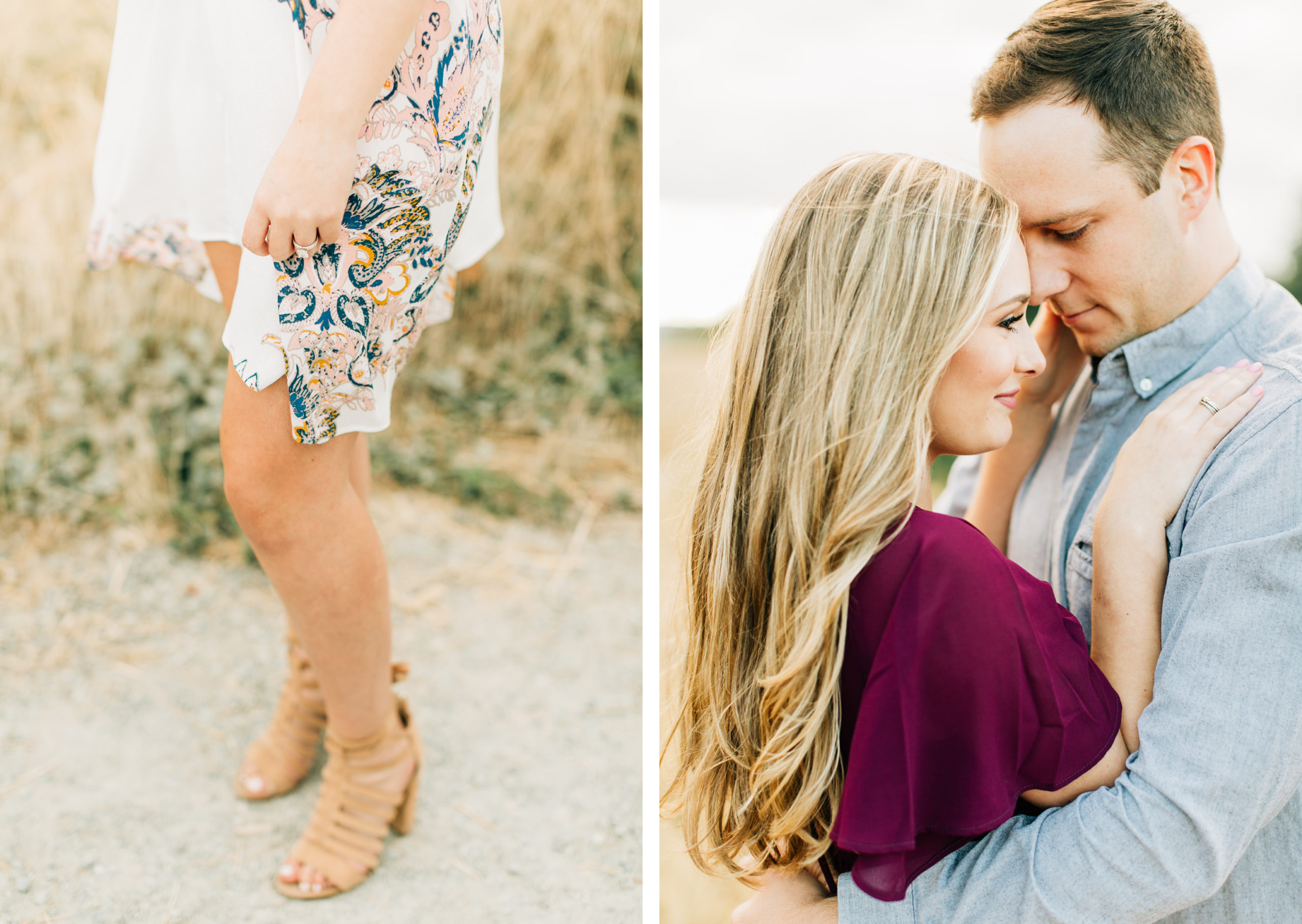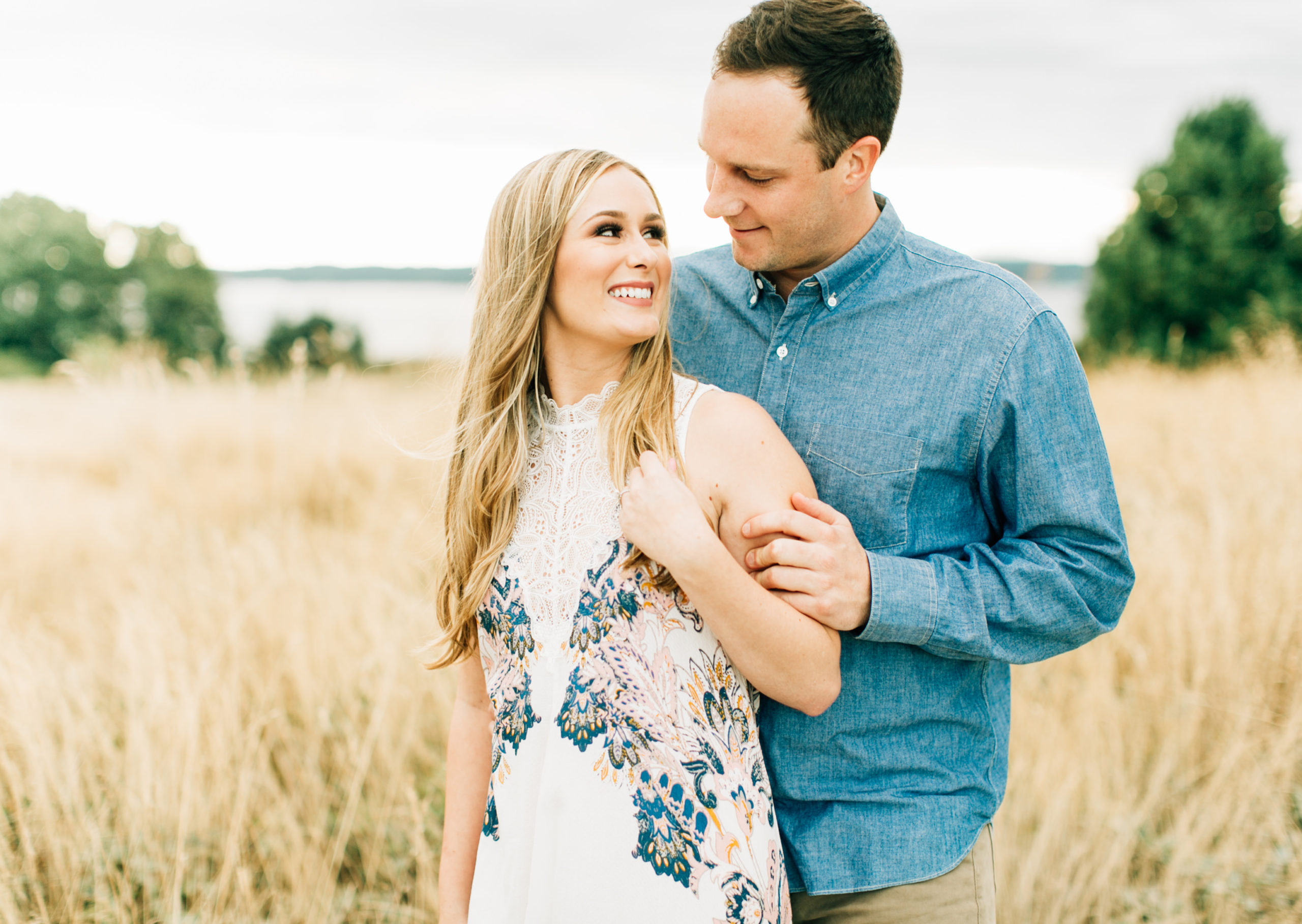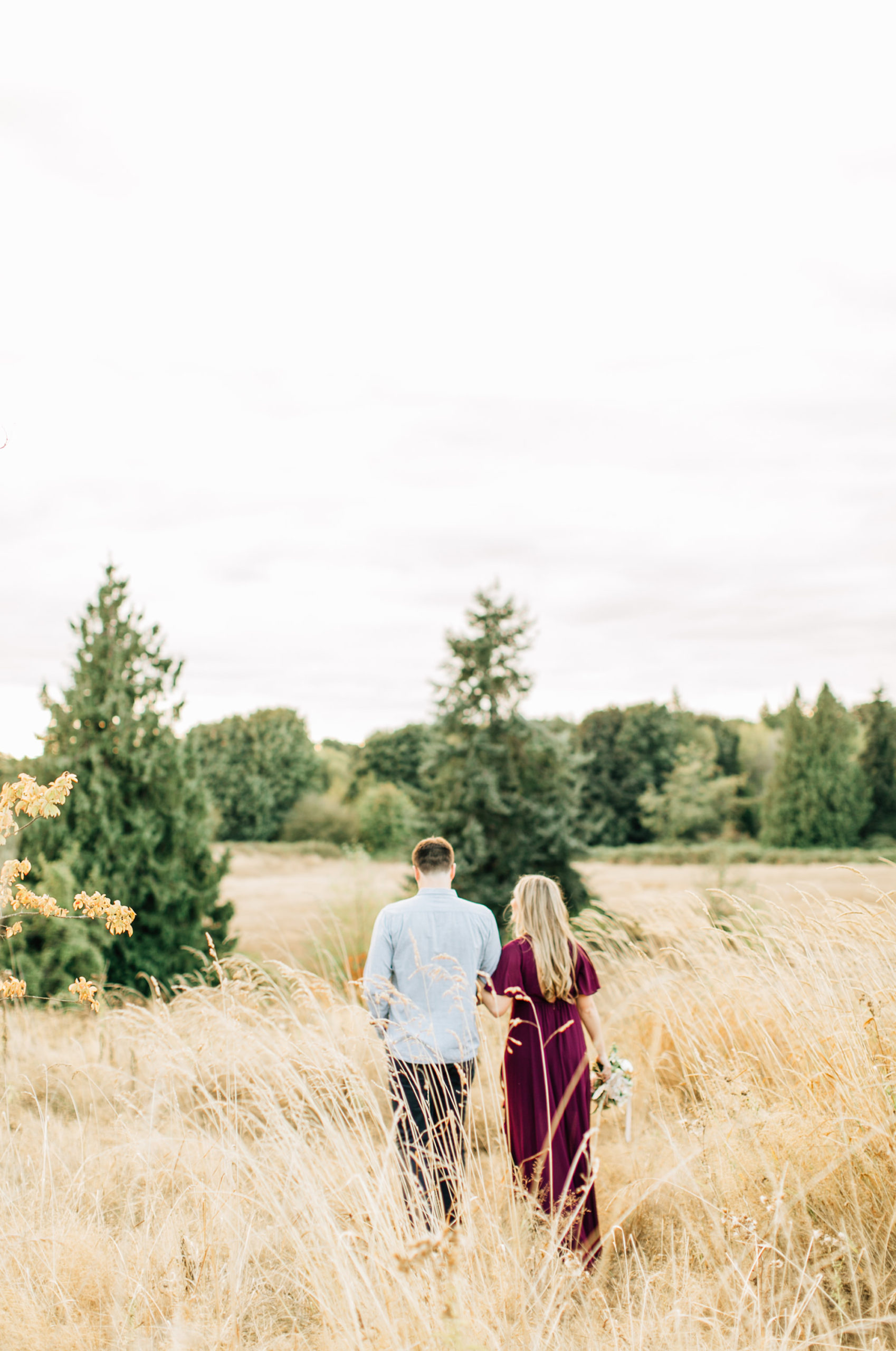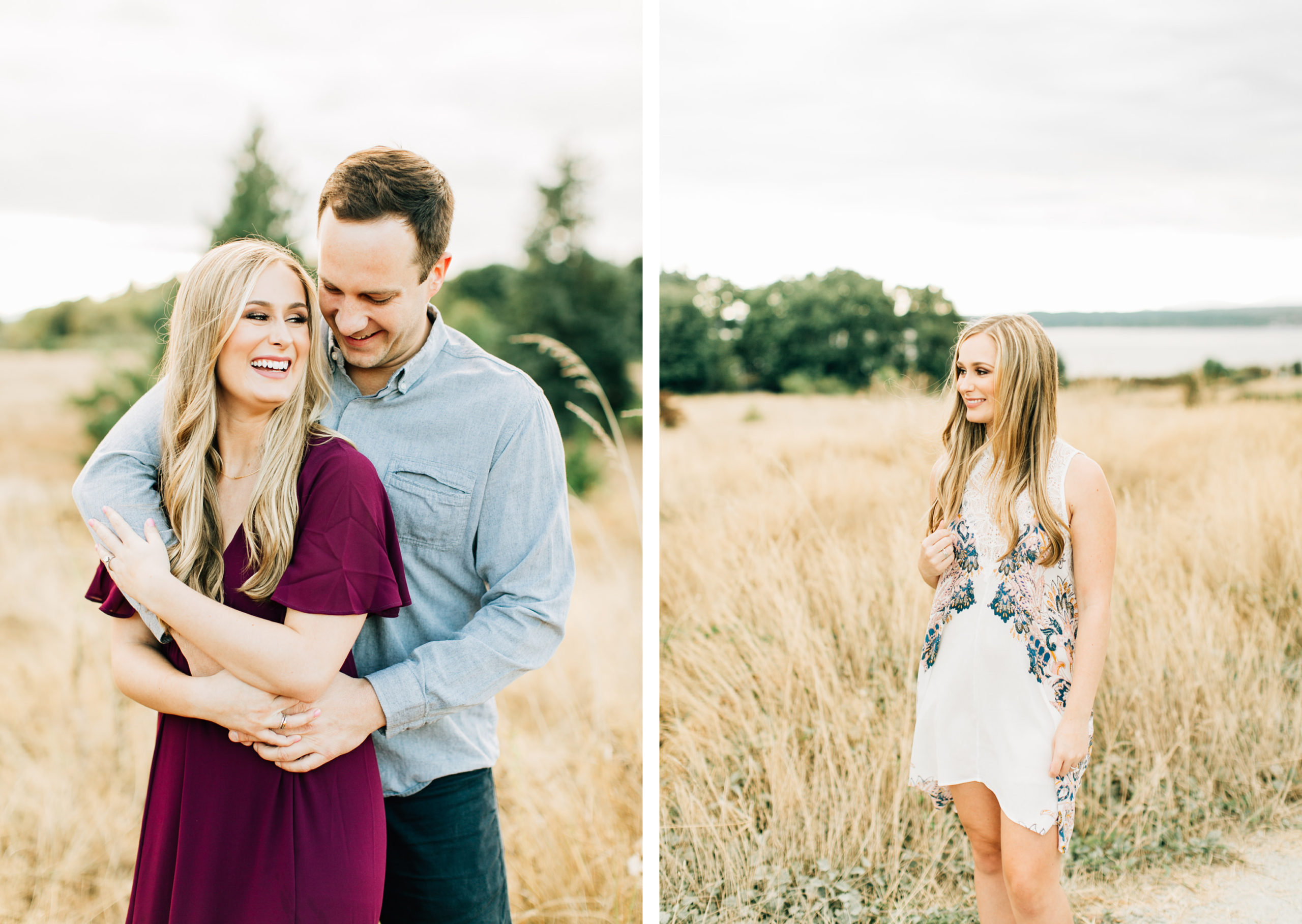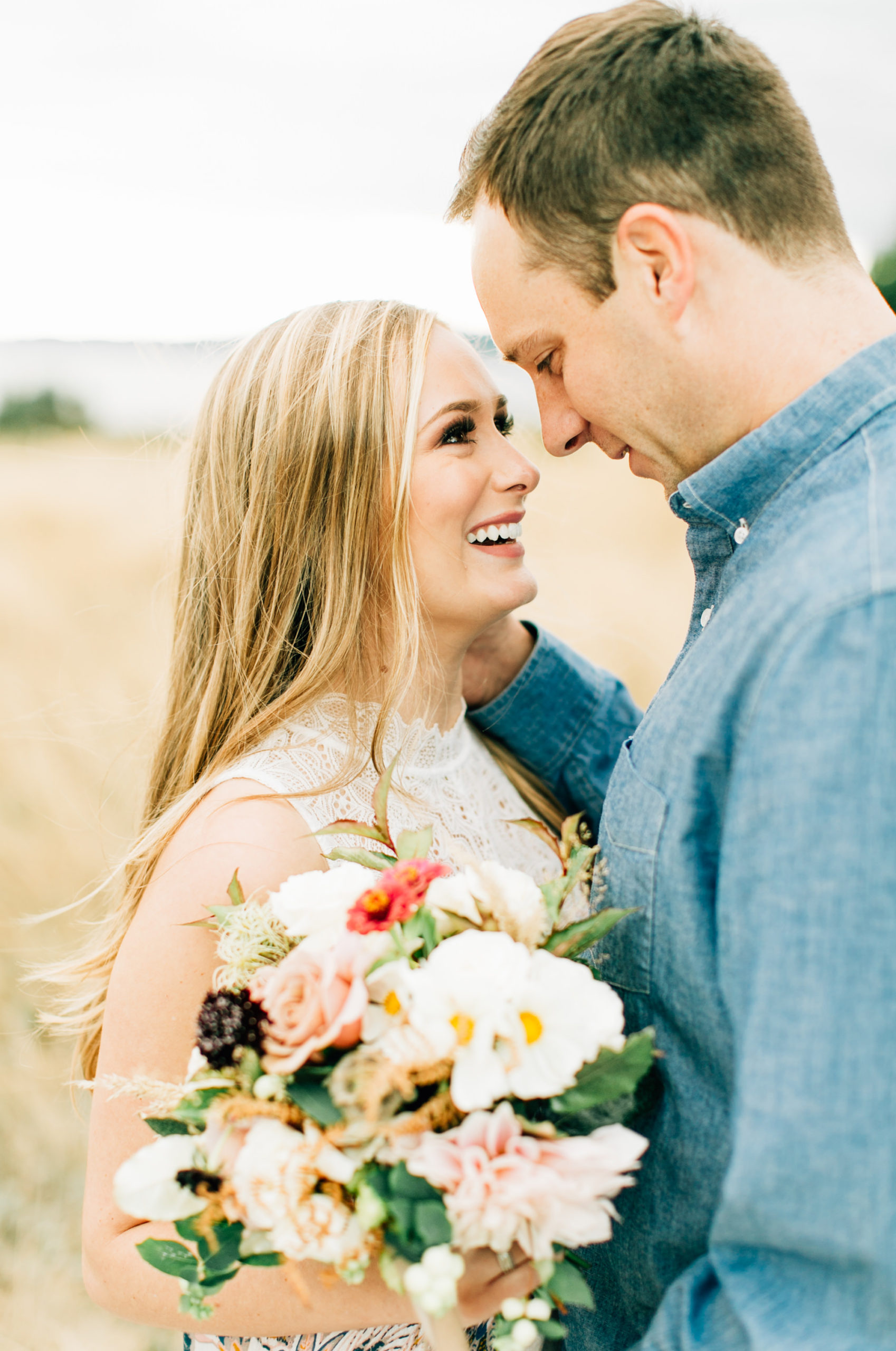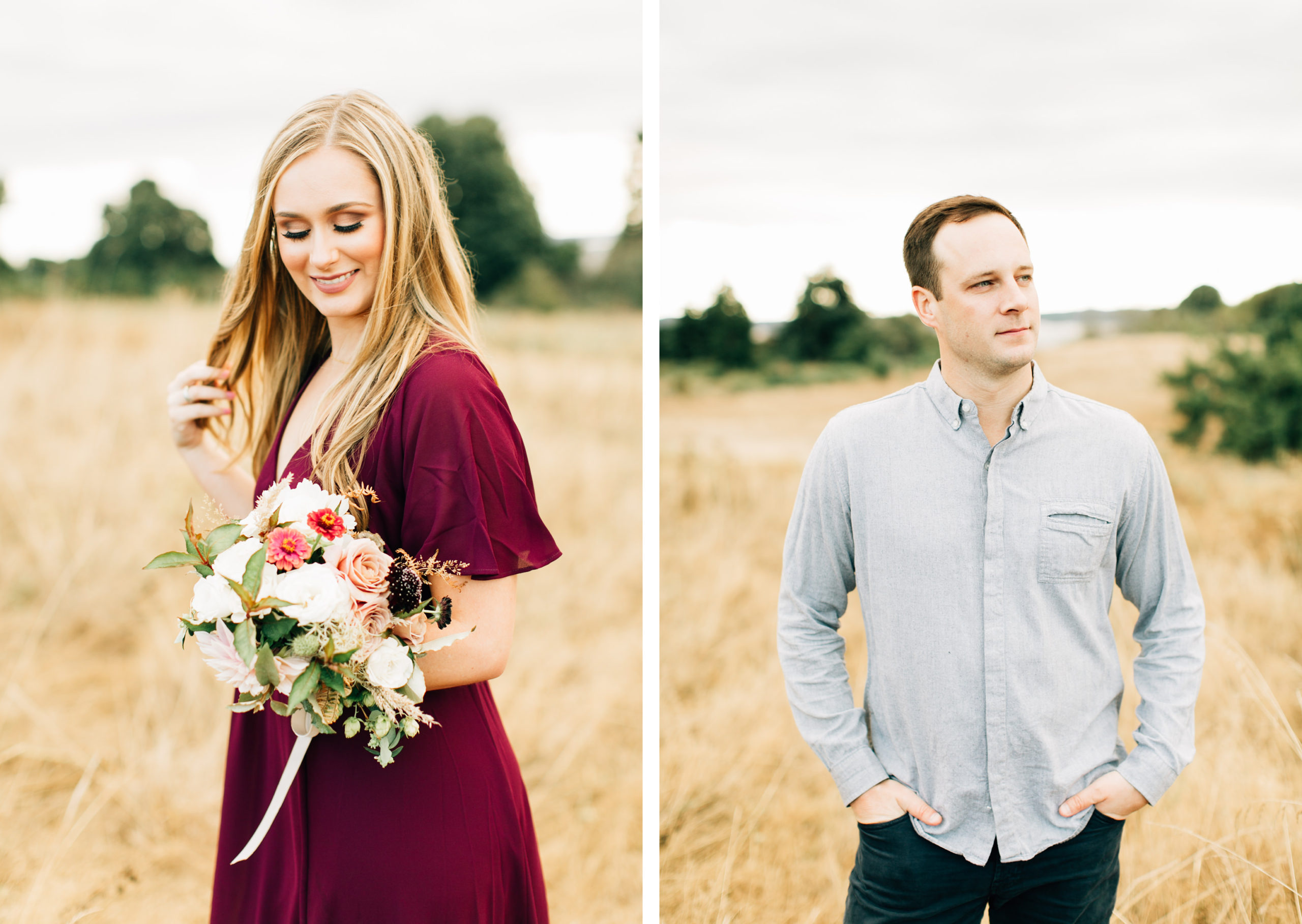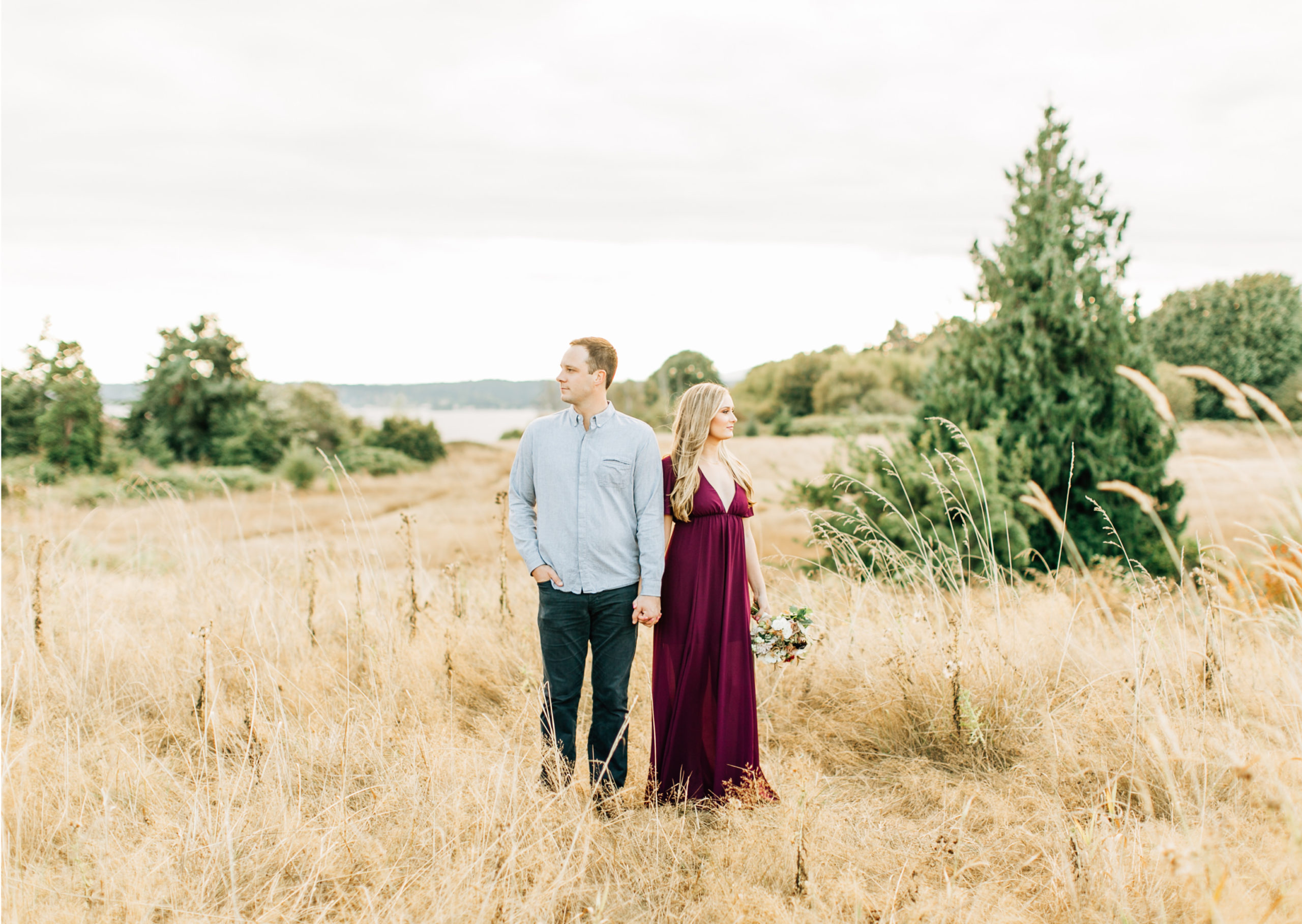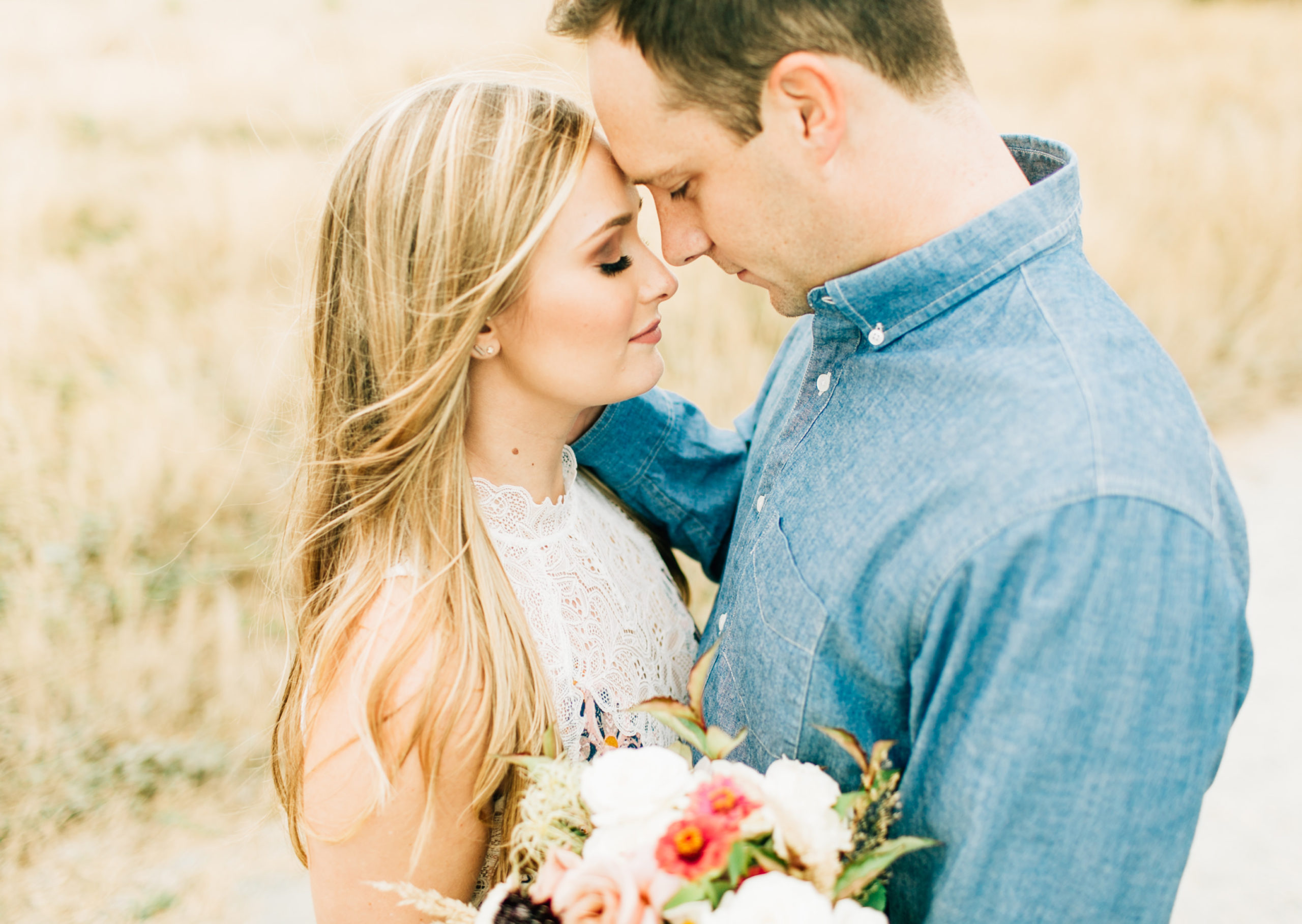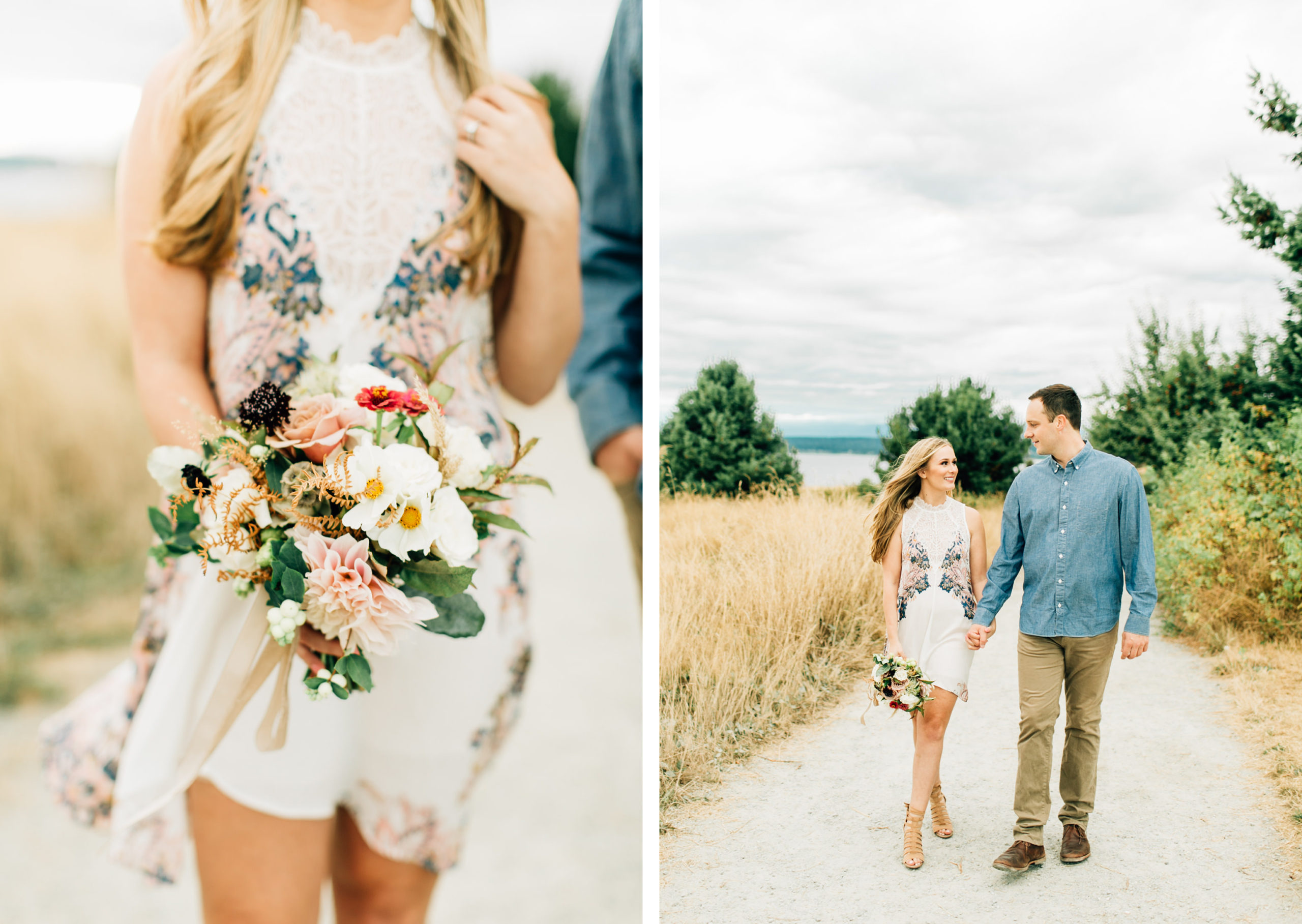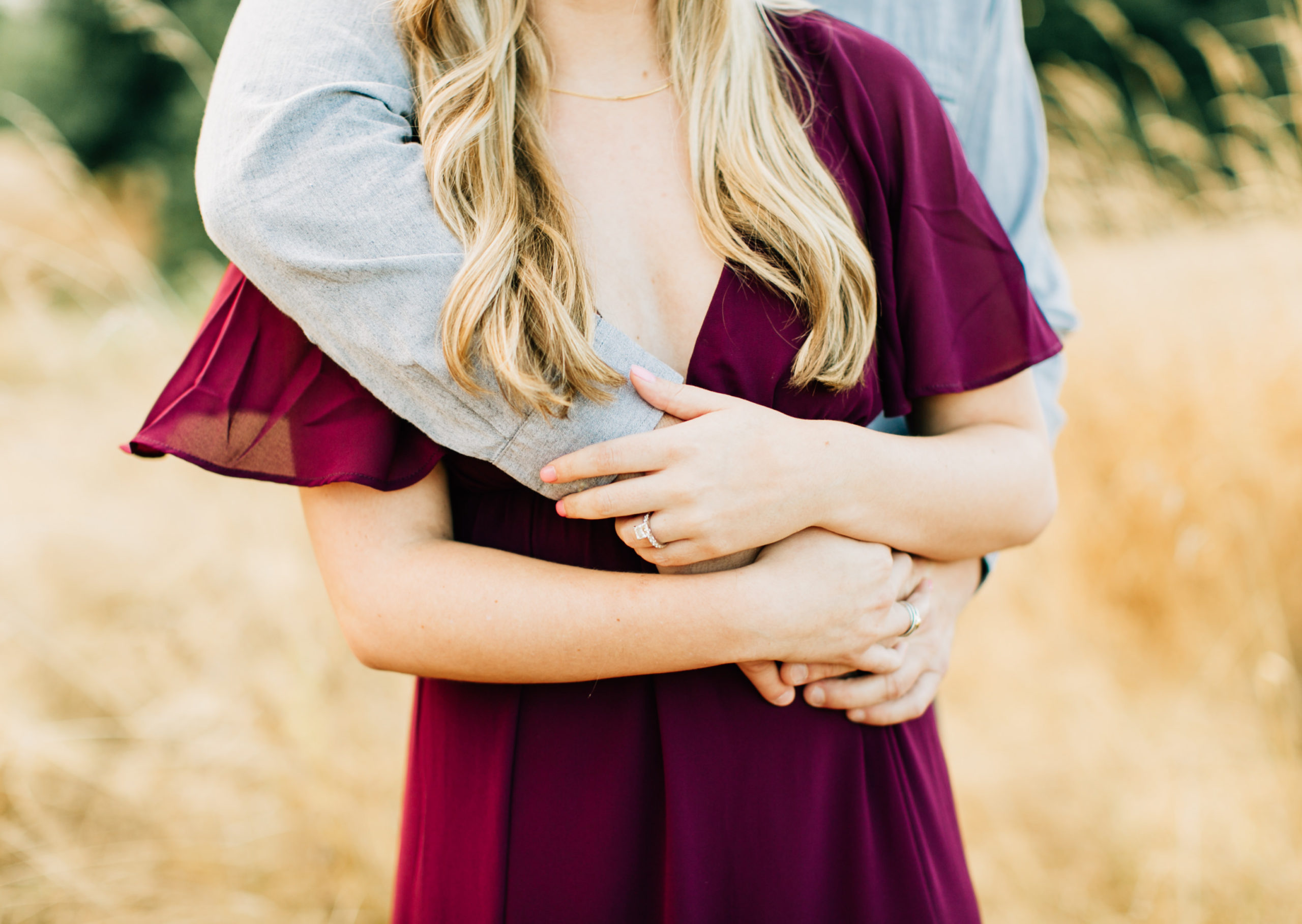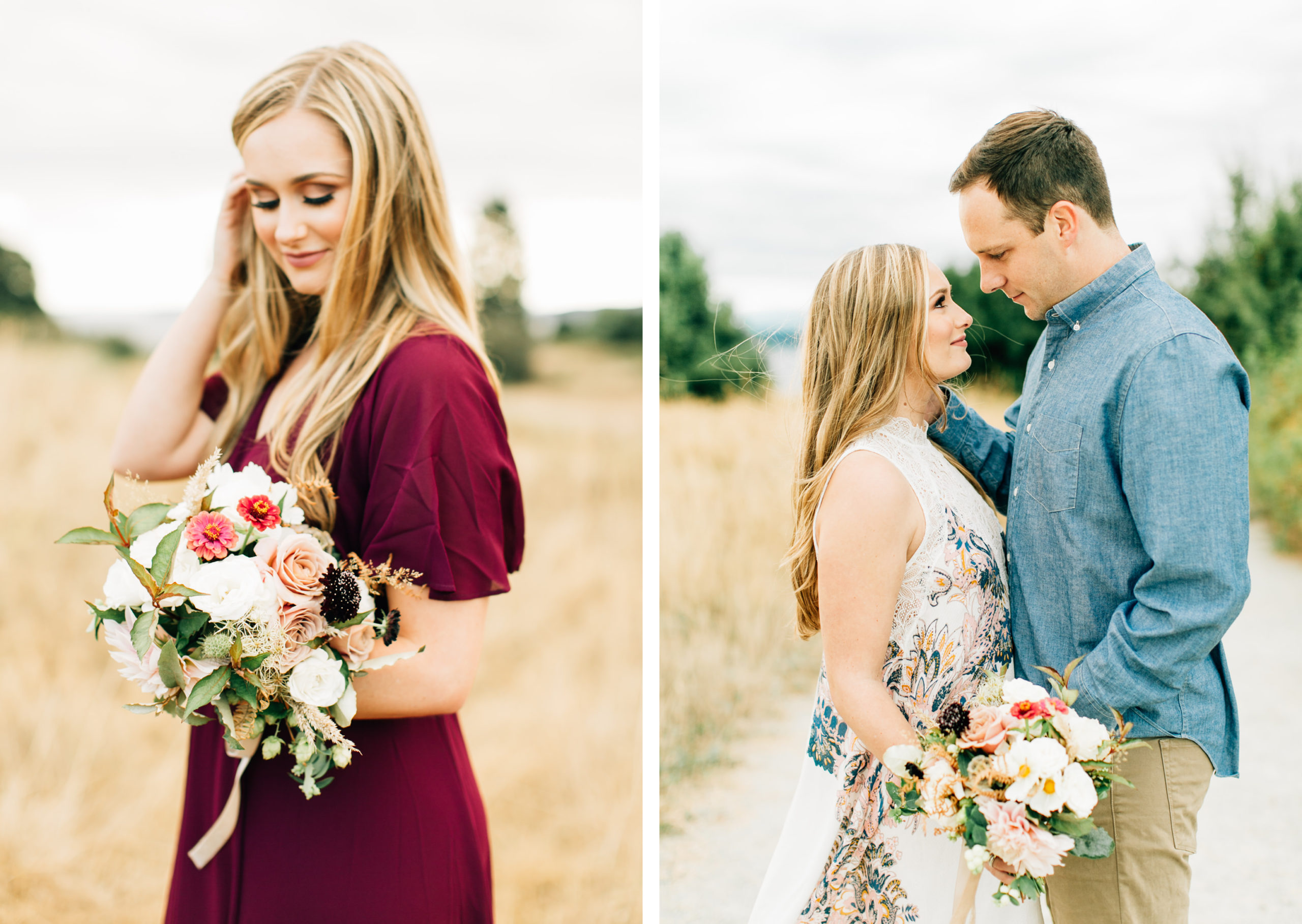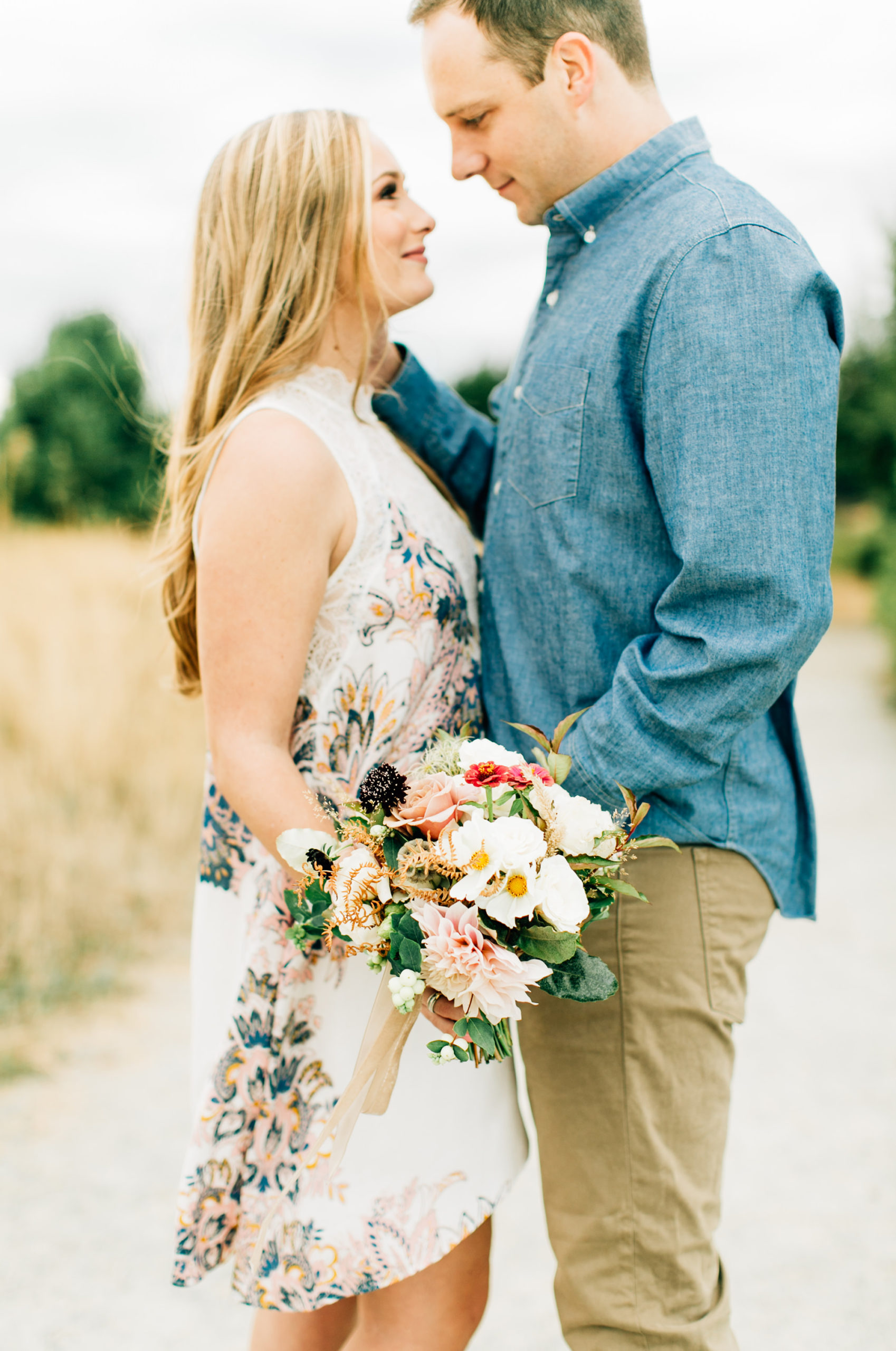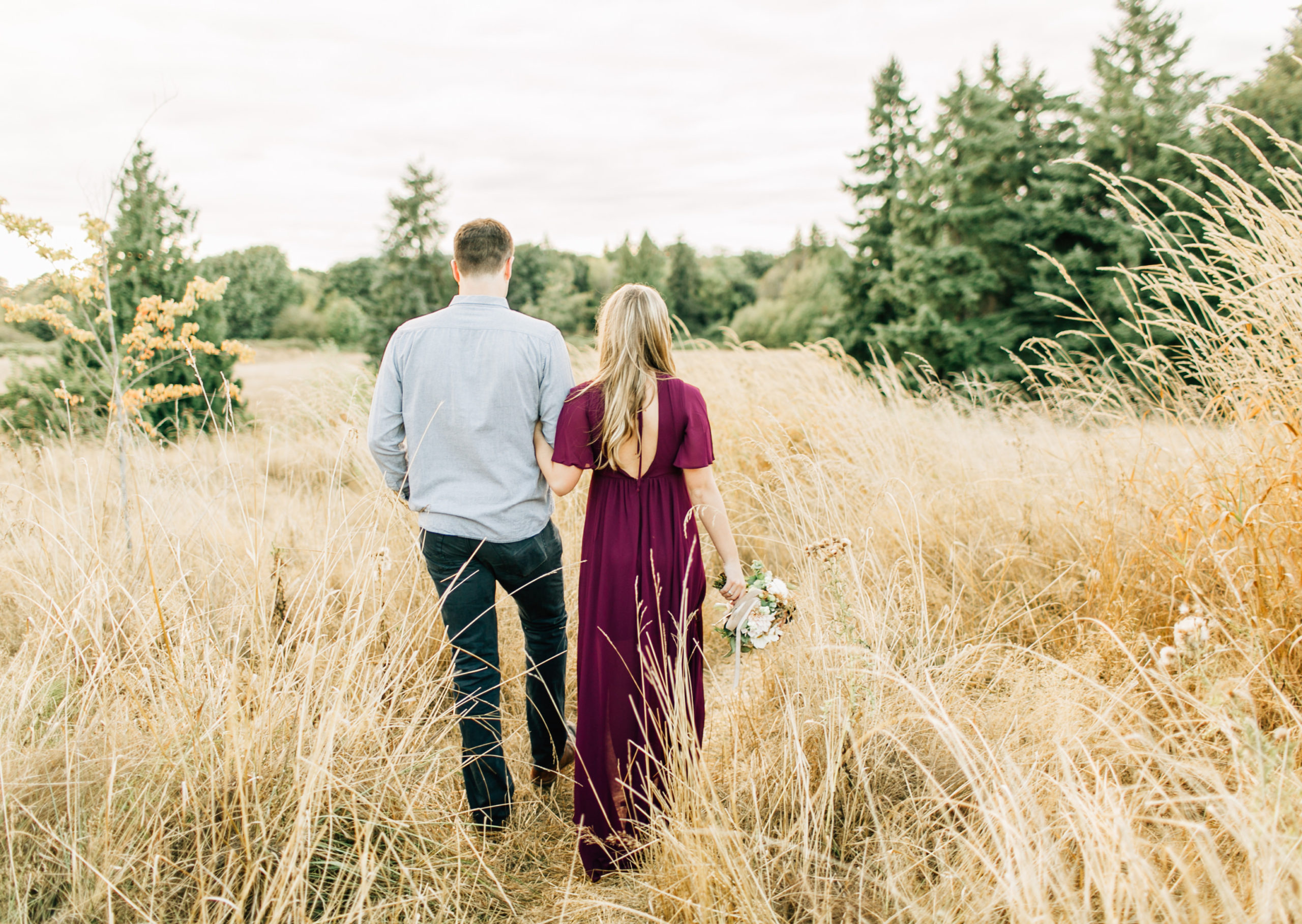 This month has been so busy over here, but I couldn't wait to pick out a few of my favorites from this recent autumn engagement session in Seattle to share on my blog! The weather has started to turn here in Seattle and you can definitely feel that summer is gone and fall is upon us. But after such a hot summer I'm welcoming this cooler weather with arms wide open. However, with cooler weather in the PNW comes clouds and the threat of rain, which was the case during Scott and Katherine's session. The sun peaked behind the clouds just as we began shooting but it turned out perfectly and actually has a great autumn feel in the photos!
Scott and Katherine are two local Seattleites who met through friends and will be tying the knot next summer at one of my favorite Seattle wedding venues, The Admiral's House. I recently blogged my first wedding there, so check it out if you haven't already! Katherine and Scott have killer style so I can only imagine what their big day will bring. They're teaming up with Michelle from Married With Michelle and Melanie Benson Floral so I already know it will be a great day!
Engagement sessions are really fun and usually the first time I'm getting to interact with my clients, which is why I always encourage all of my couples to do one before their wedding day! And my favorite memory of working with these two lovebirds was how easily they could just start laughing and enjoying the moment together even with a camera in their face. It takes most people quite a while to warm up to feeling comfortable in front of a camera but these two just let their guard down and had fun with it! Not to mention they looked amazing and Katherine brought the most beautiful bouquet made by Melanie Benson Floral, which is actually my #1 recommendation for an engagement session. Flowers make everything prettier and a great decorative element for an engagement session!
I'm so looking forward to the start of a new season with the holidays right around the corner and the final push of my wedding season!! Happy Tuesday!
Save