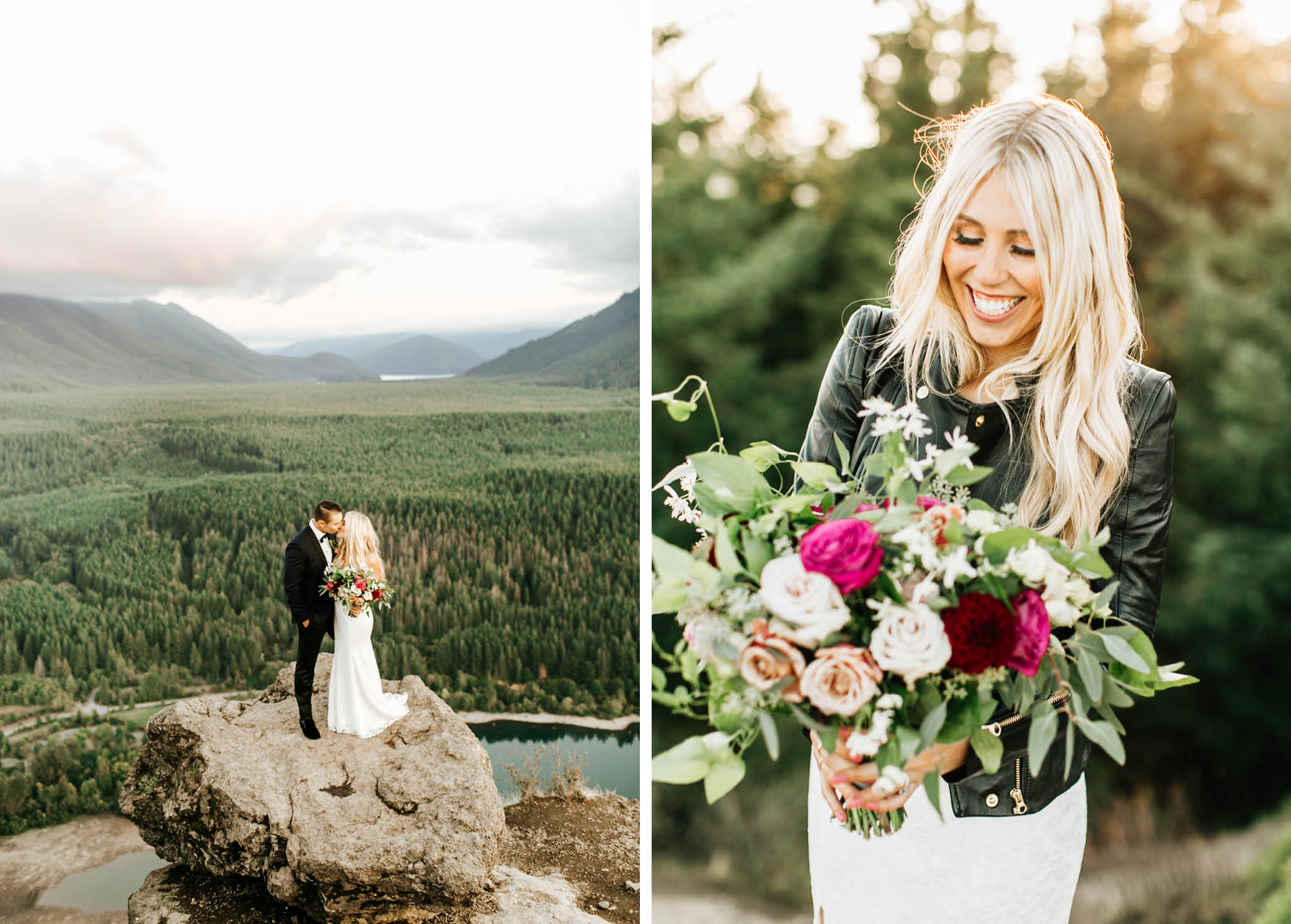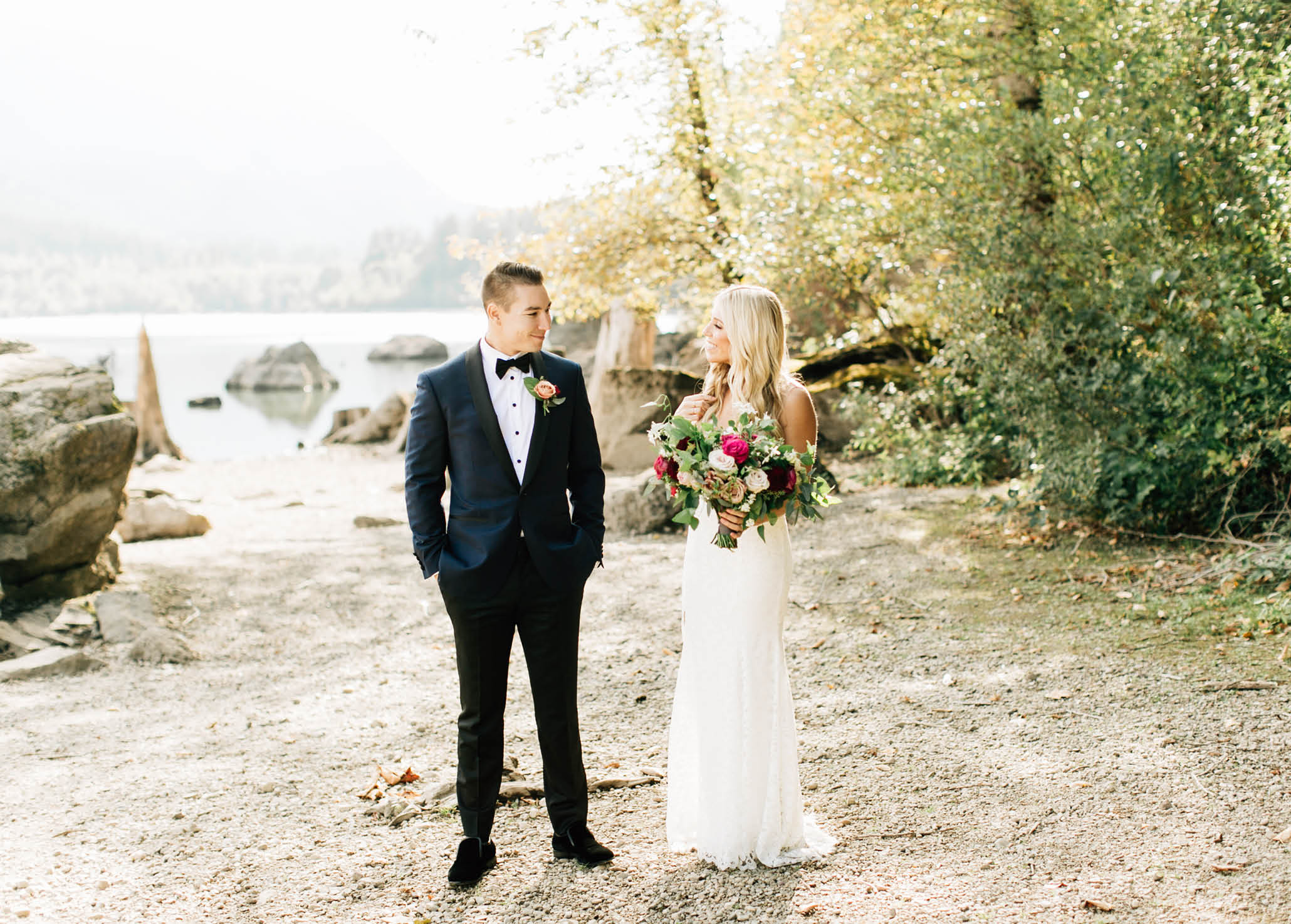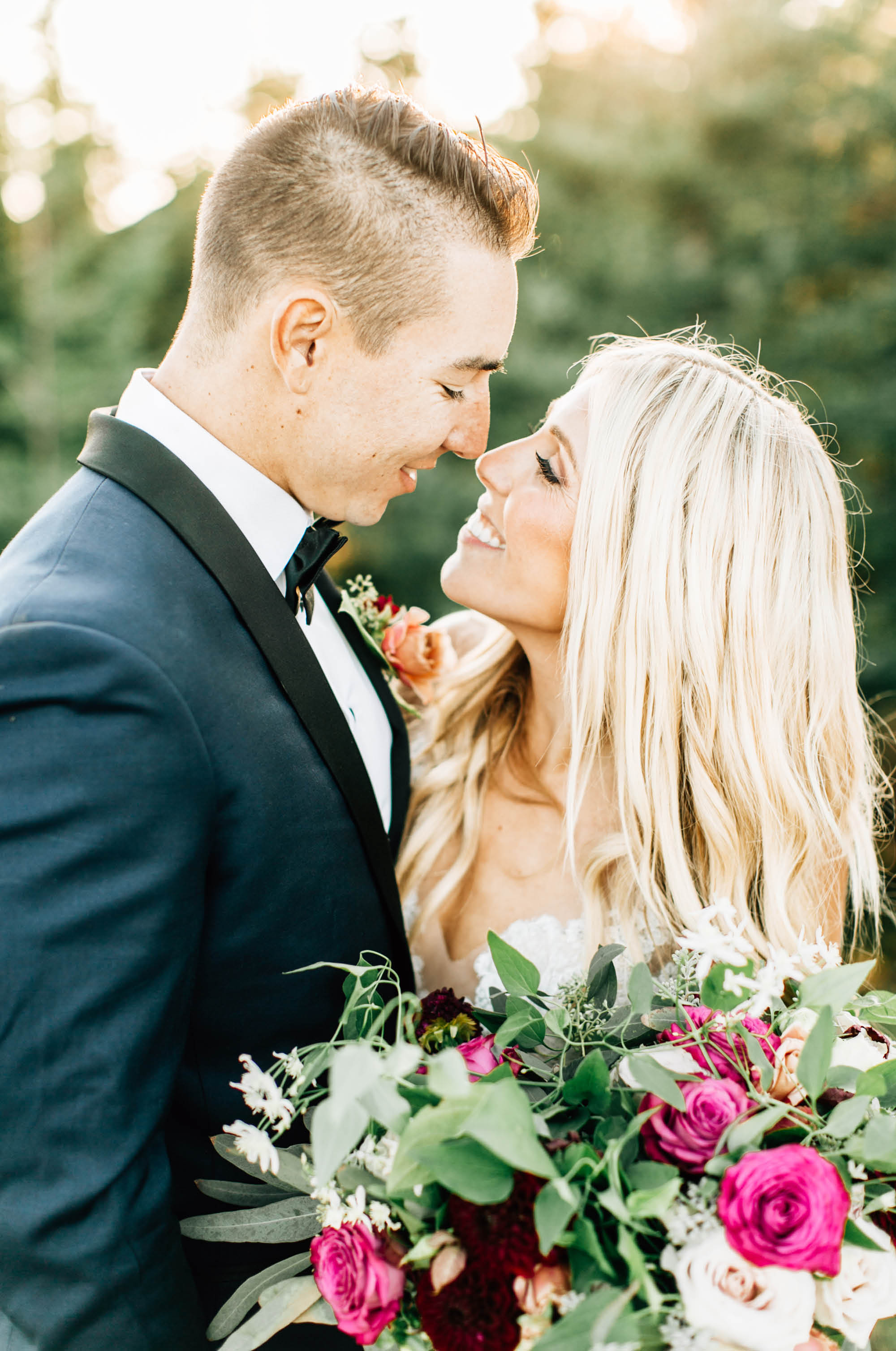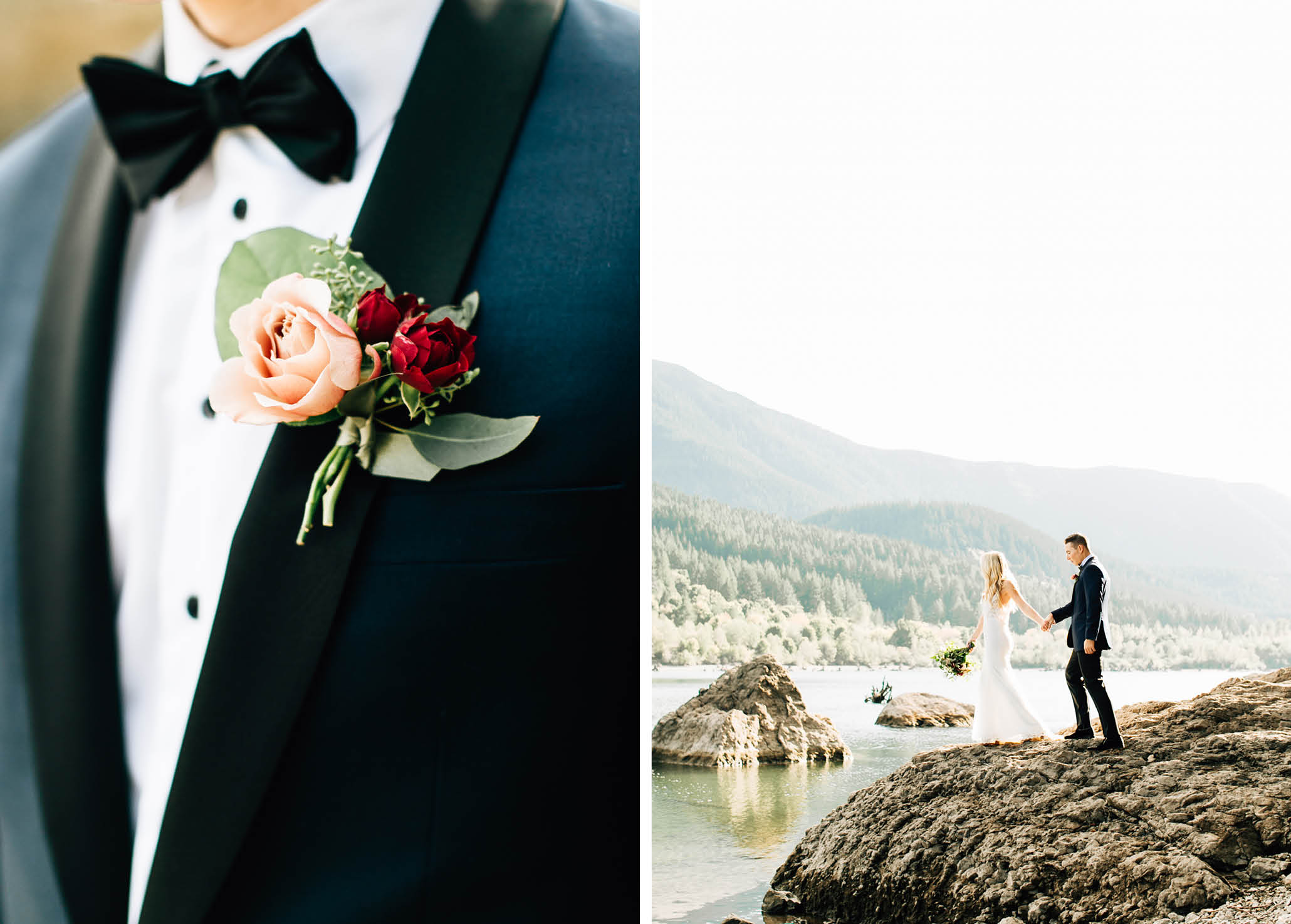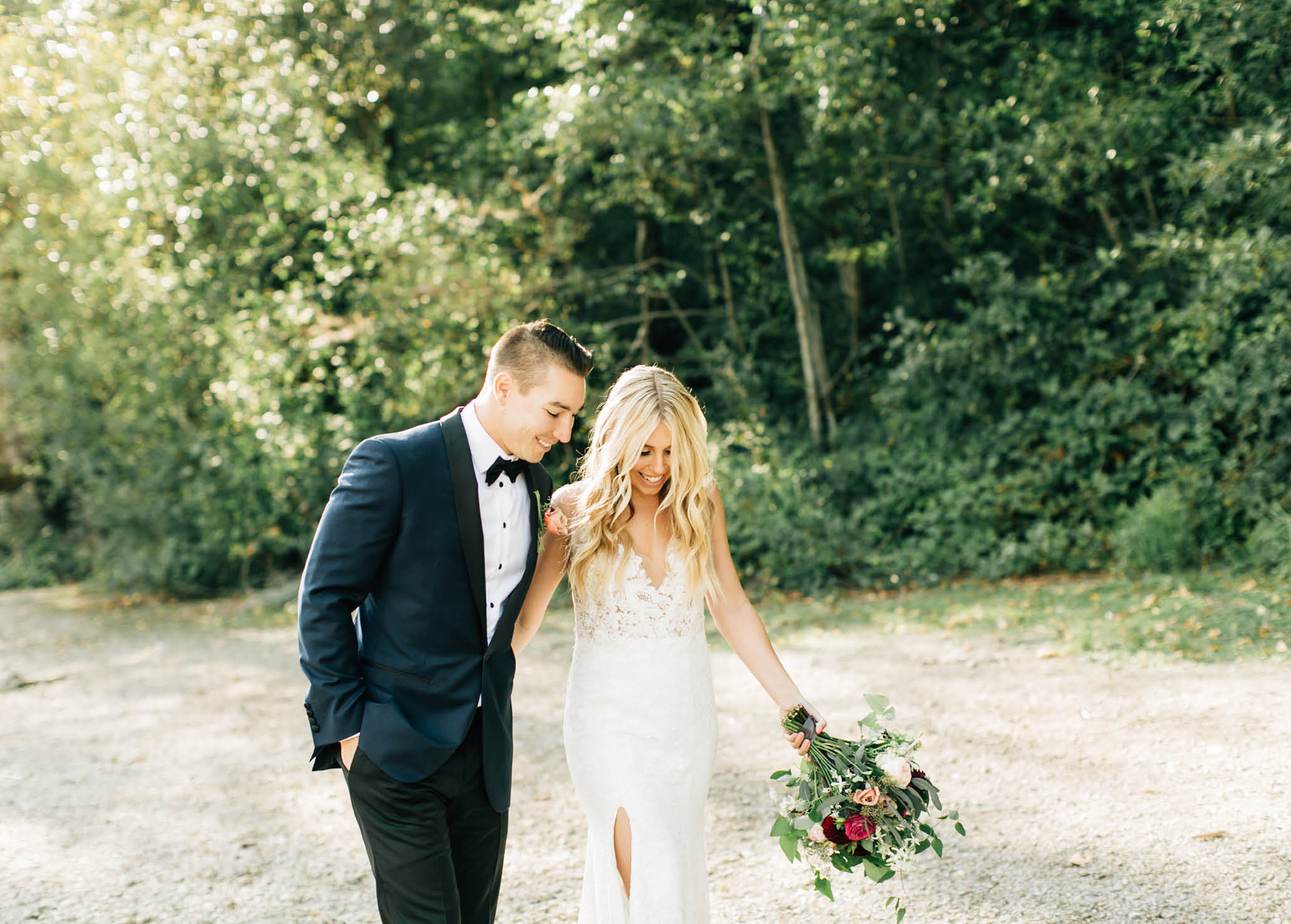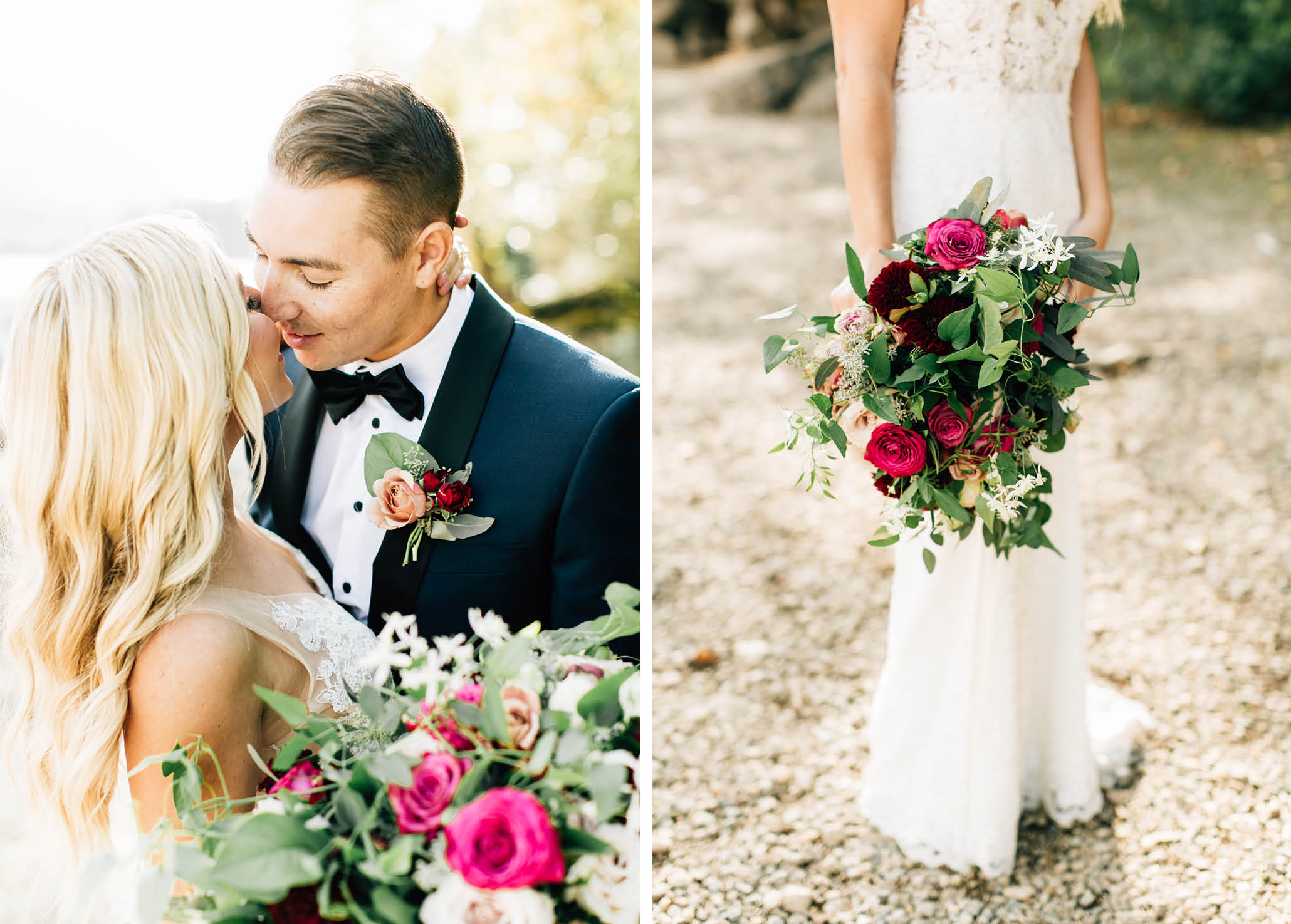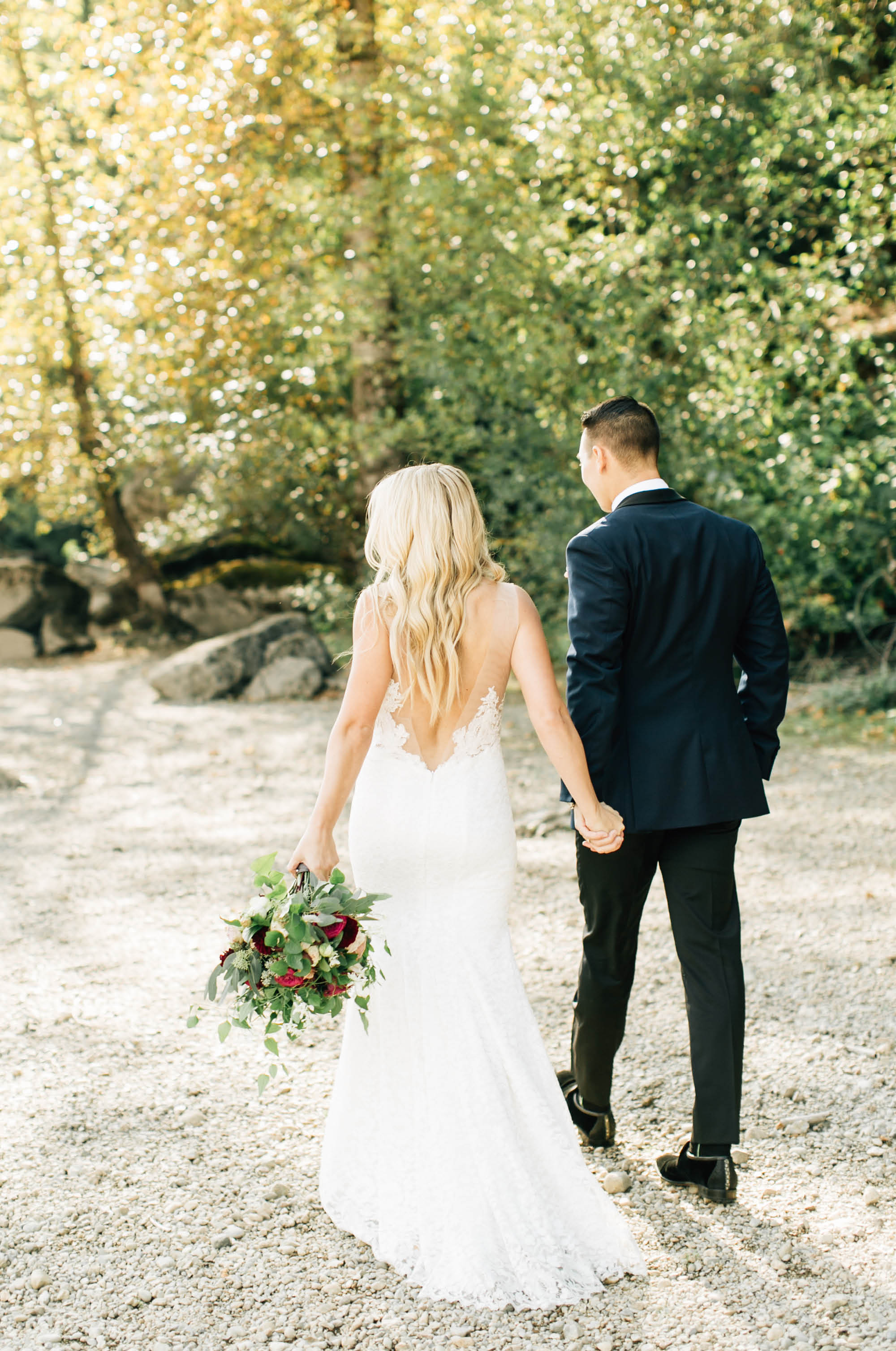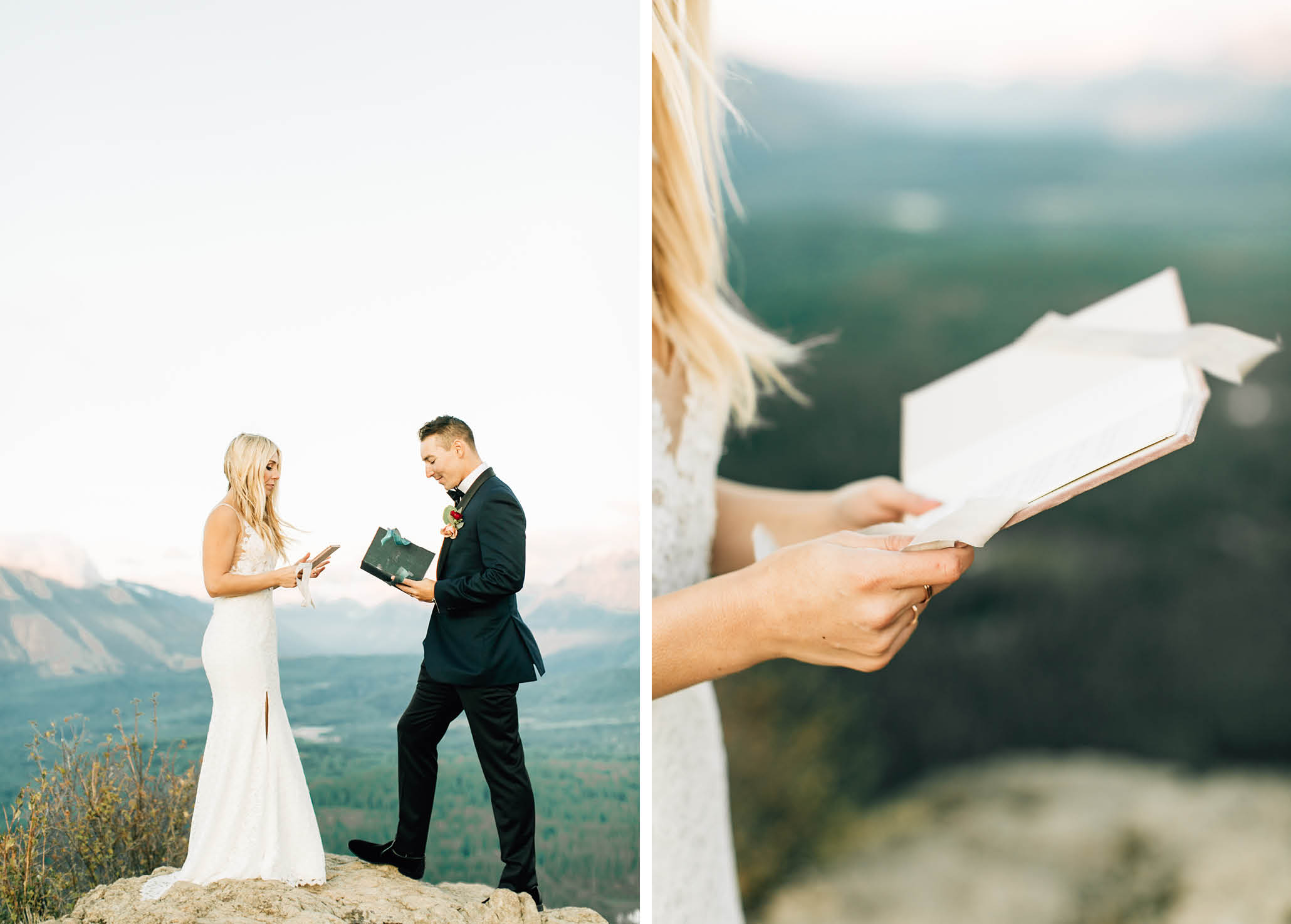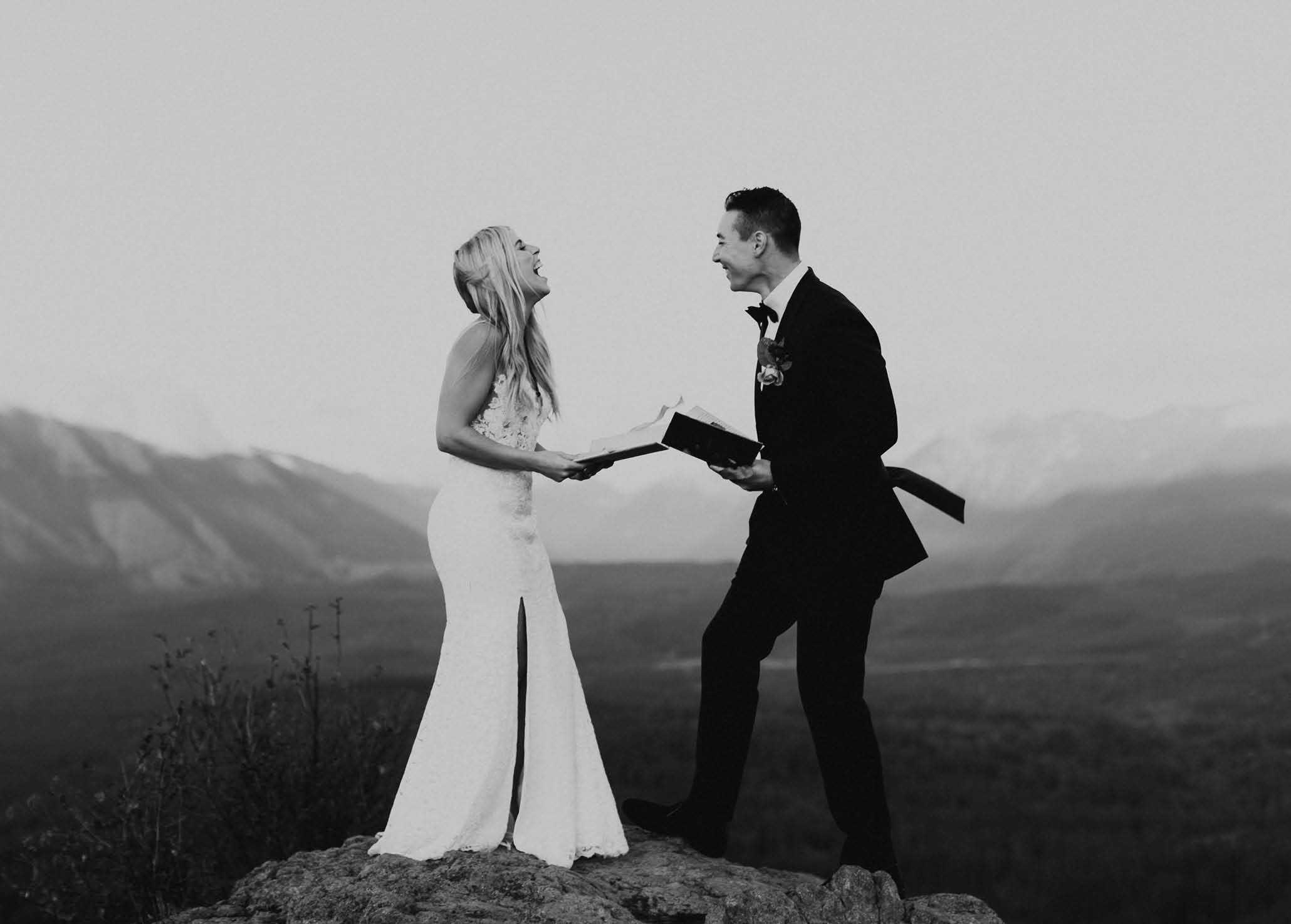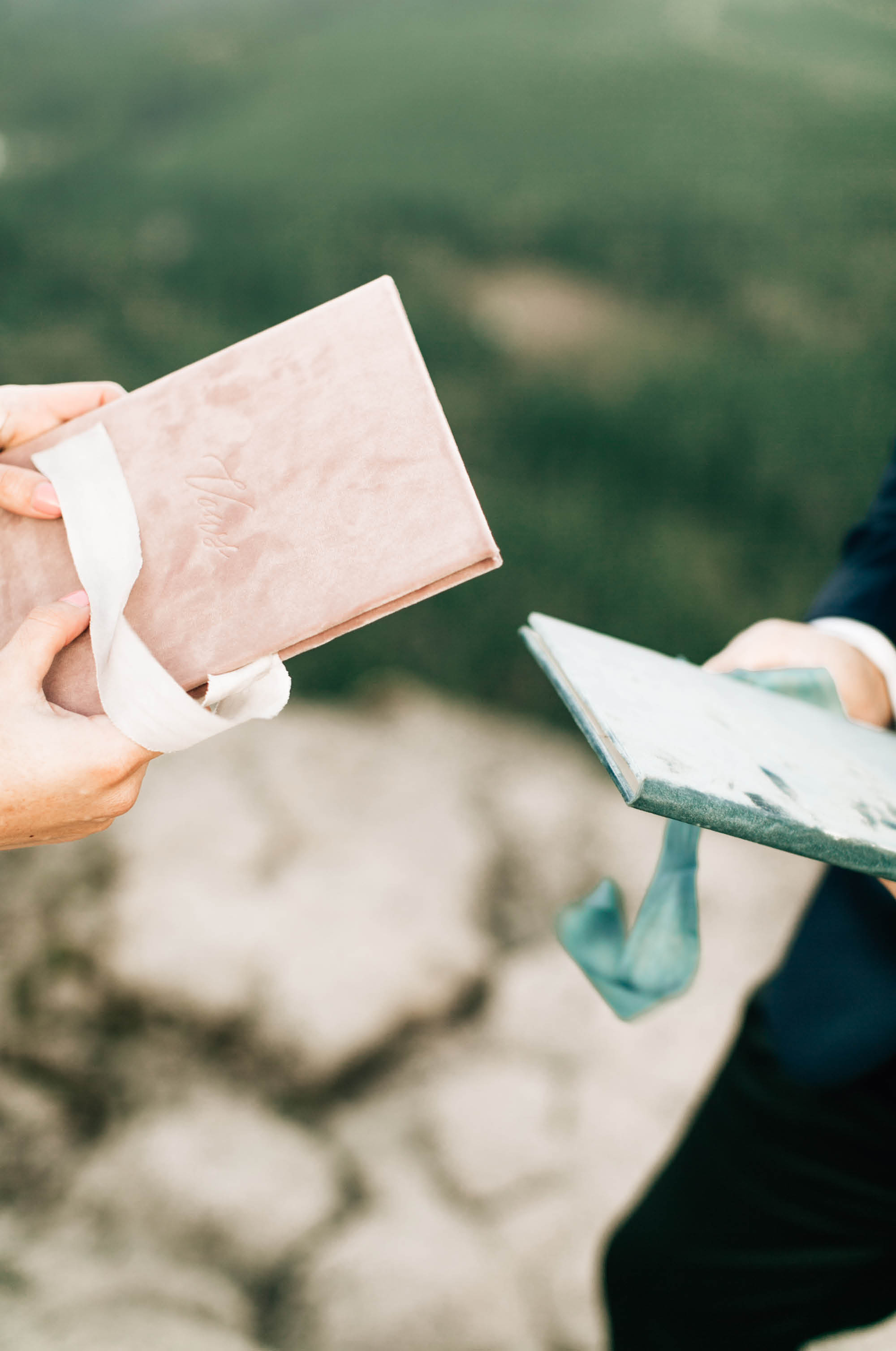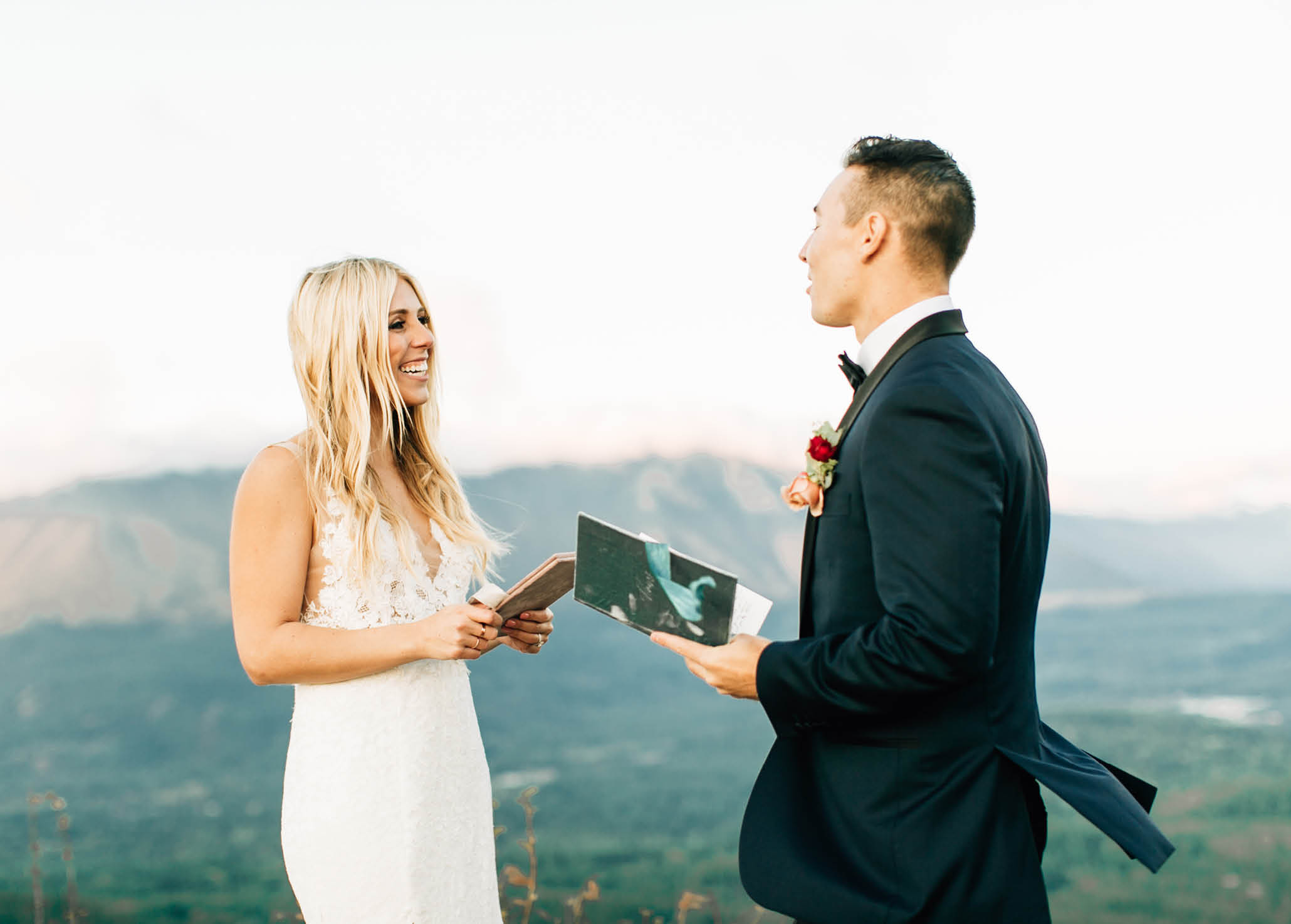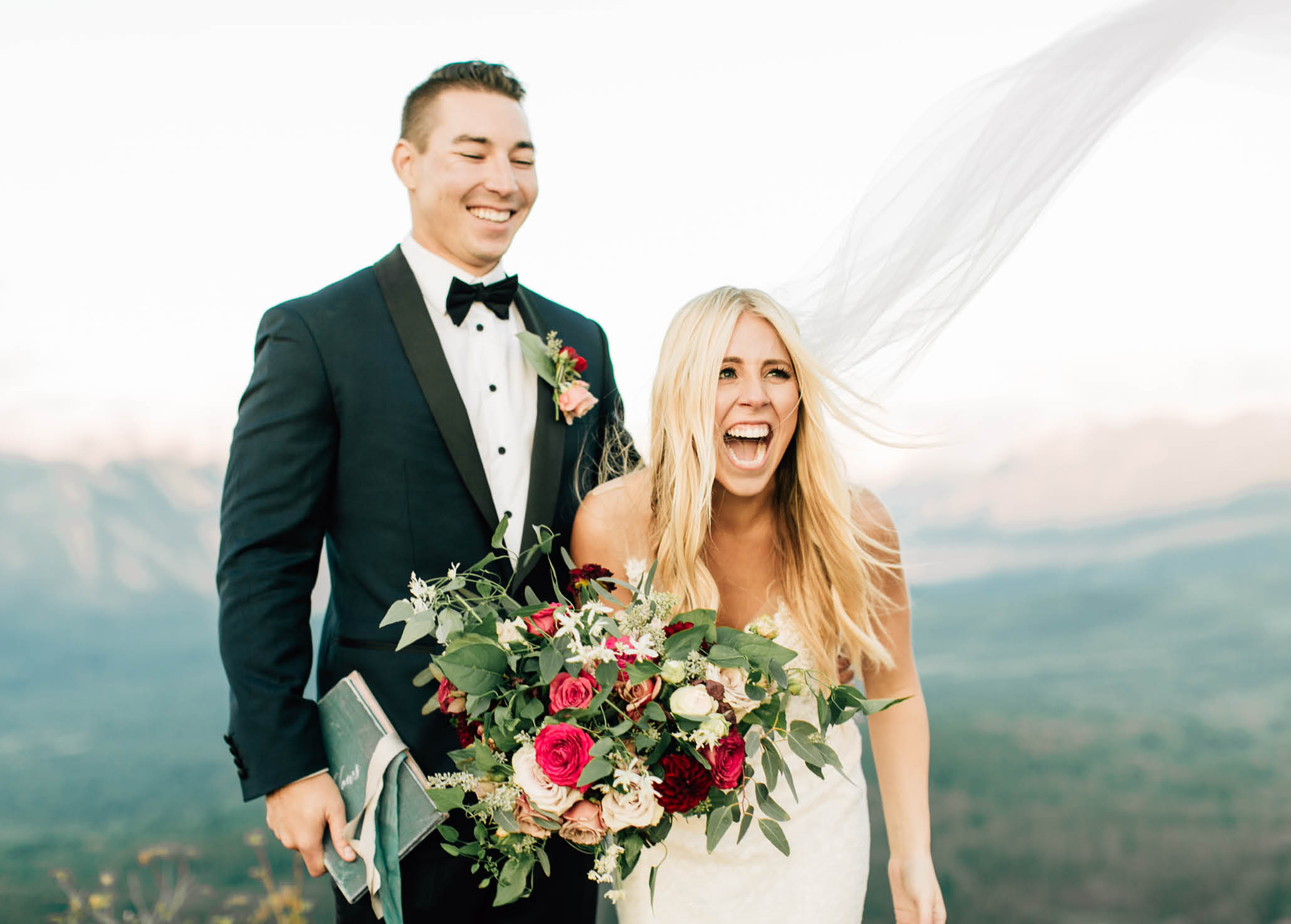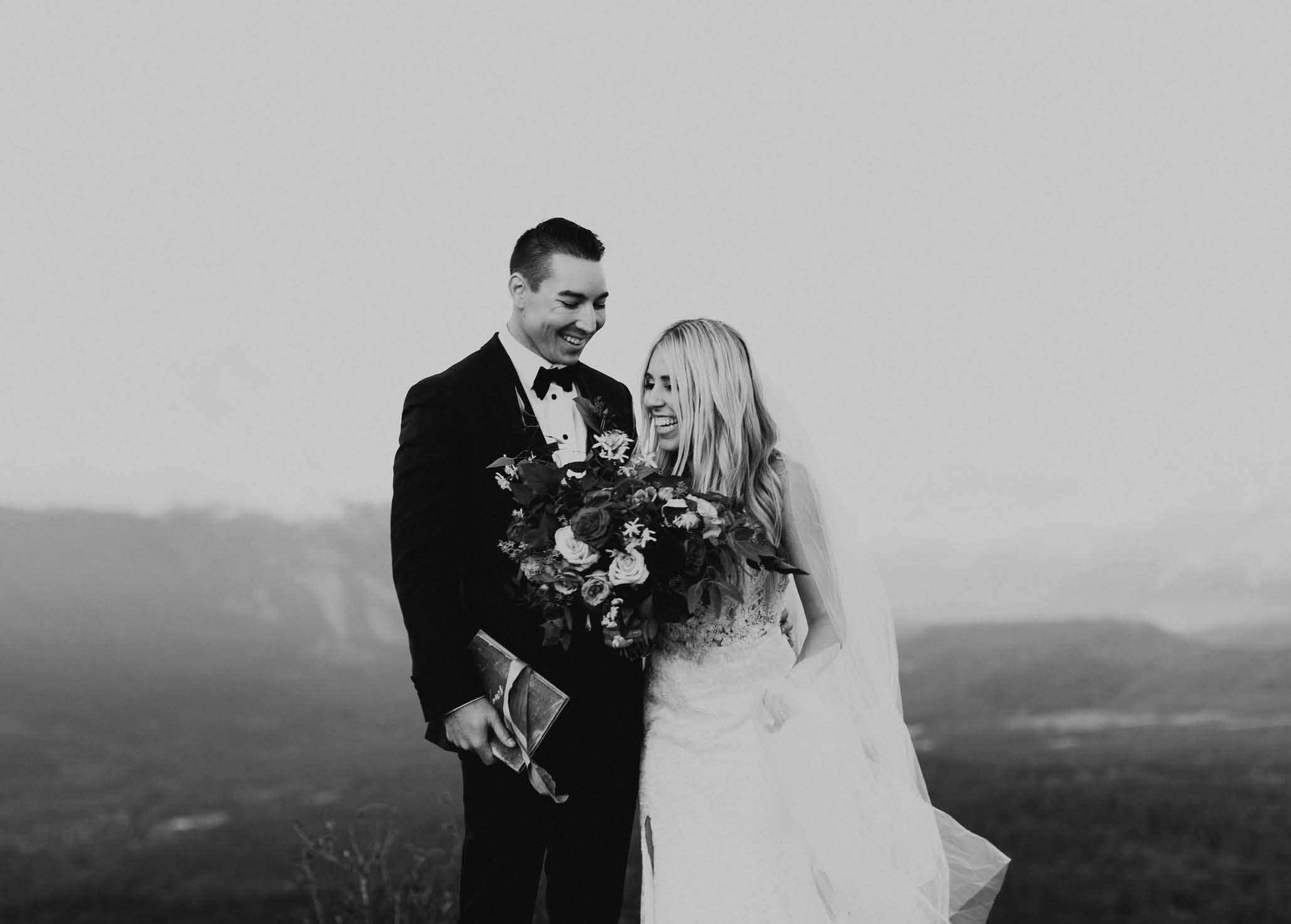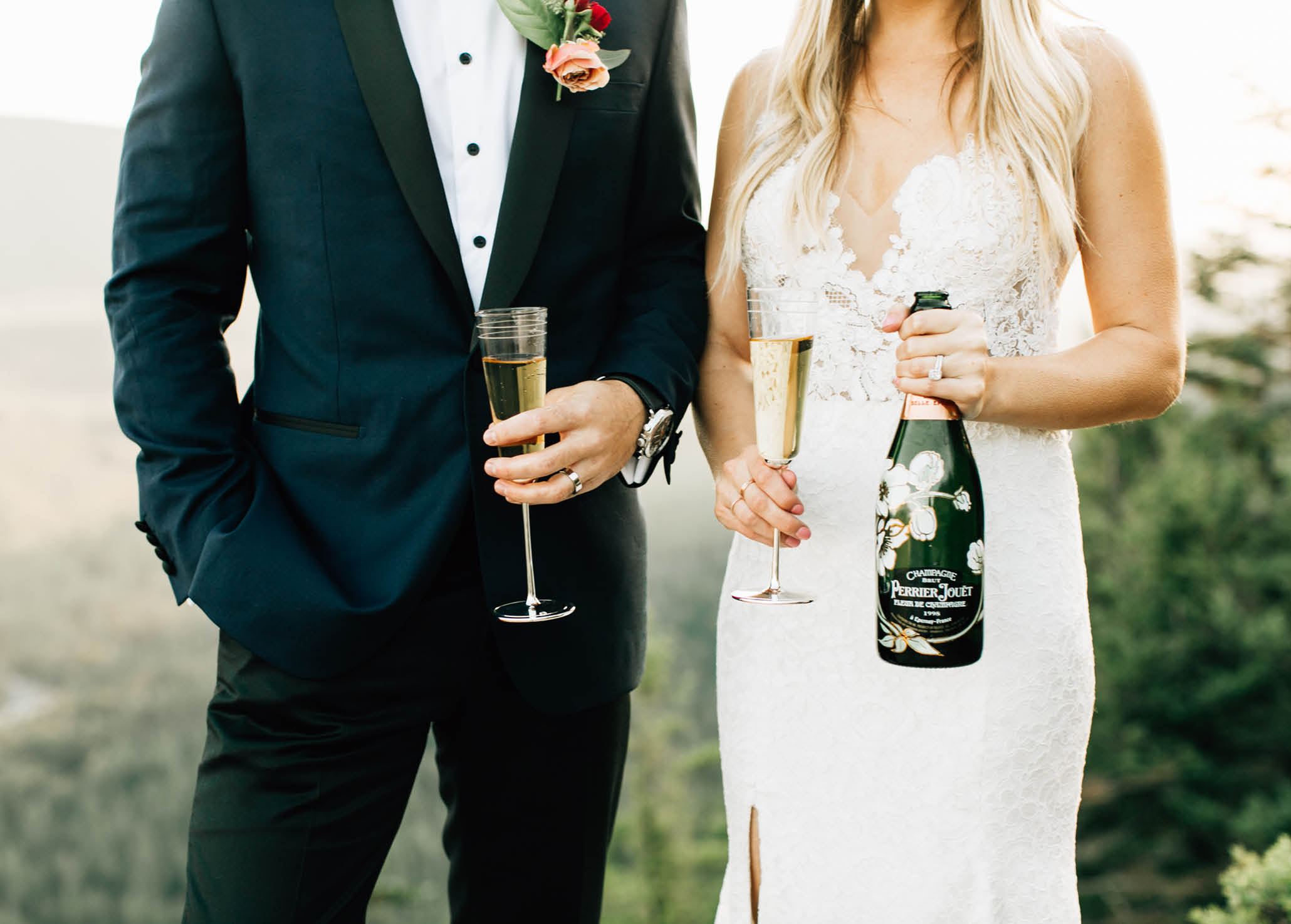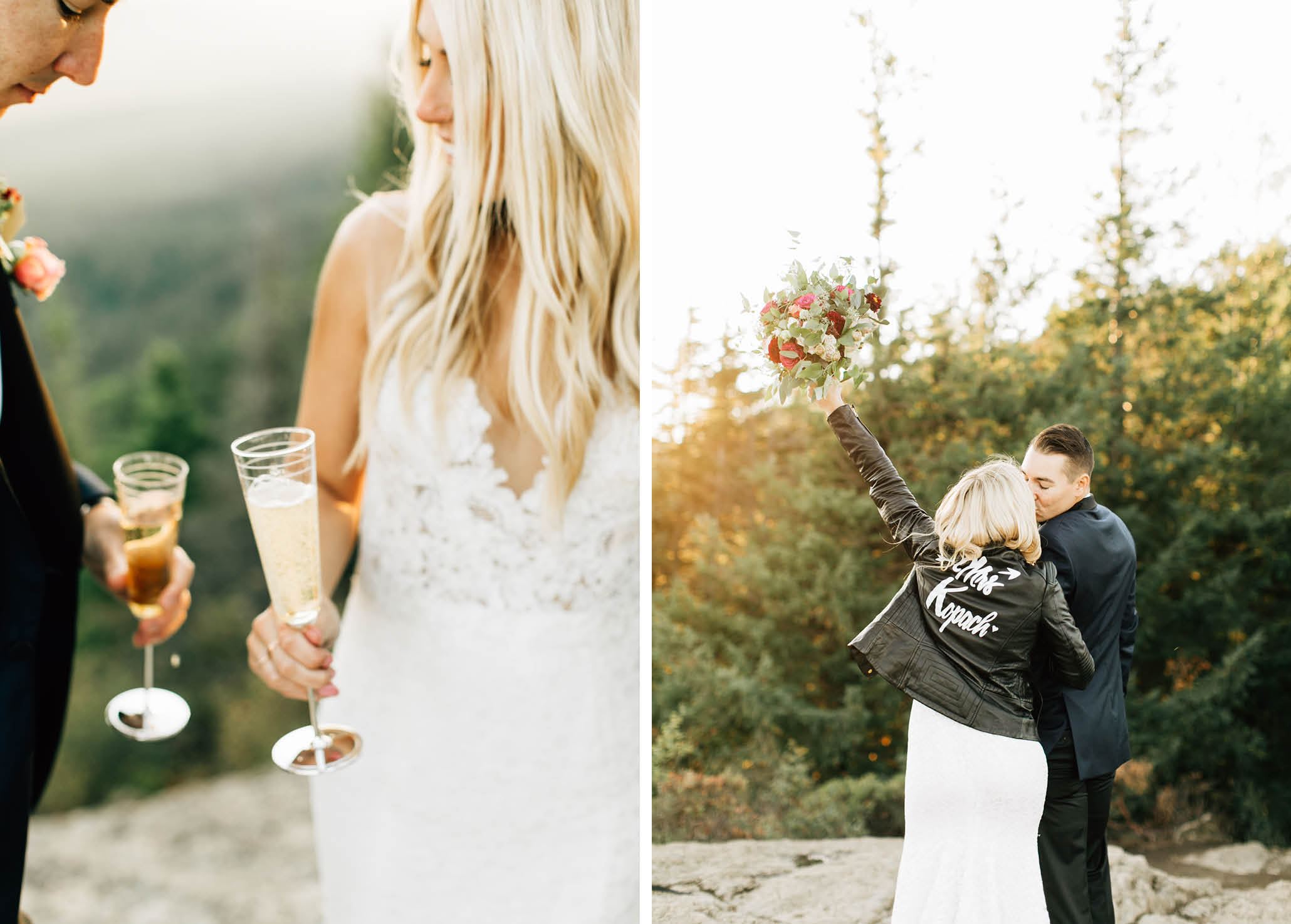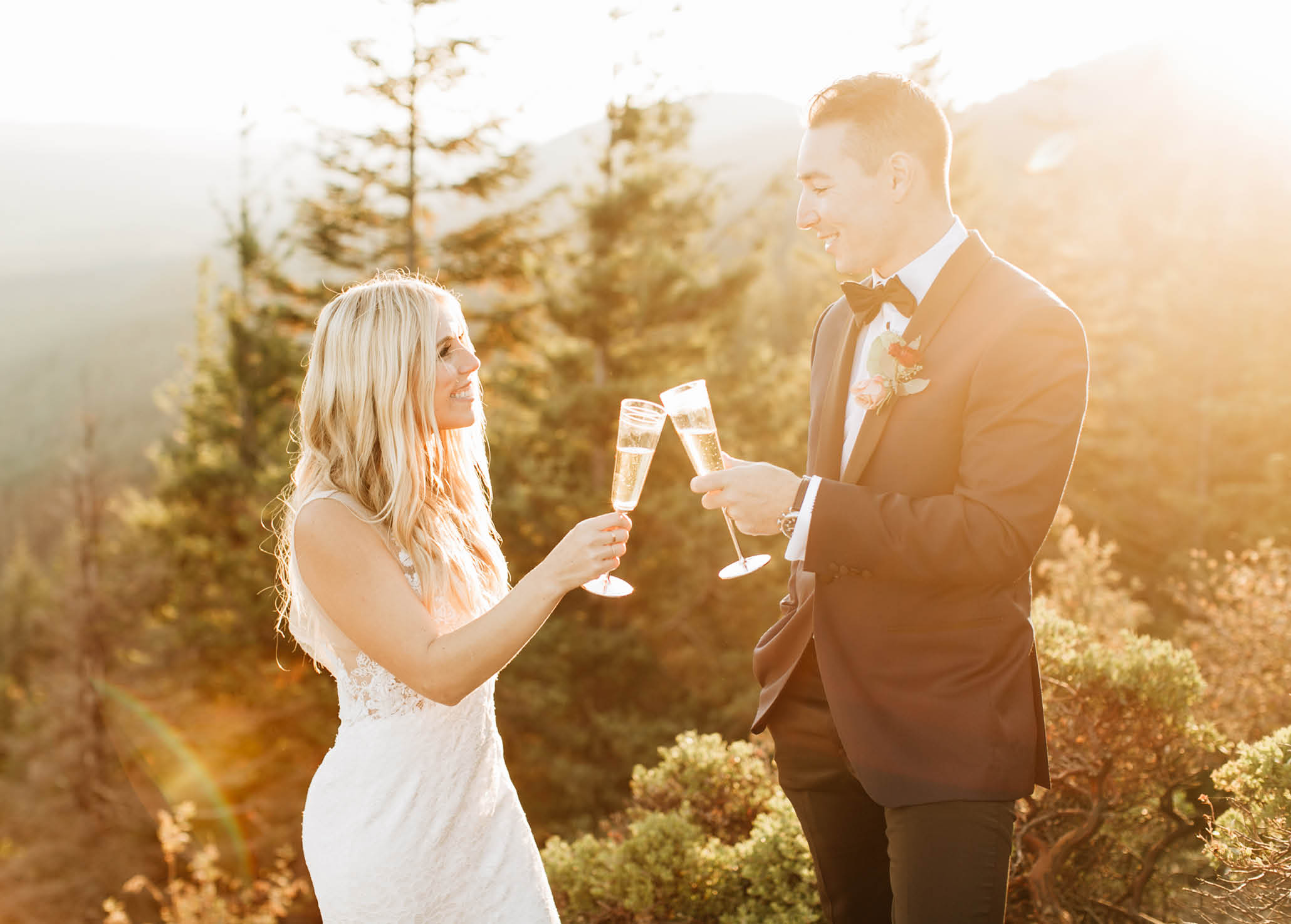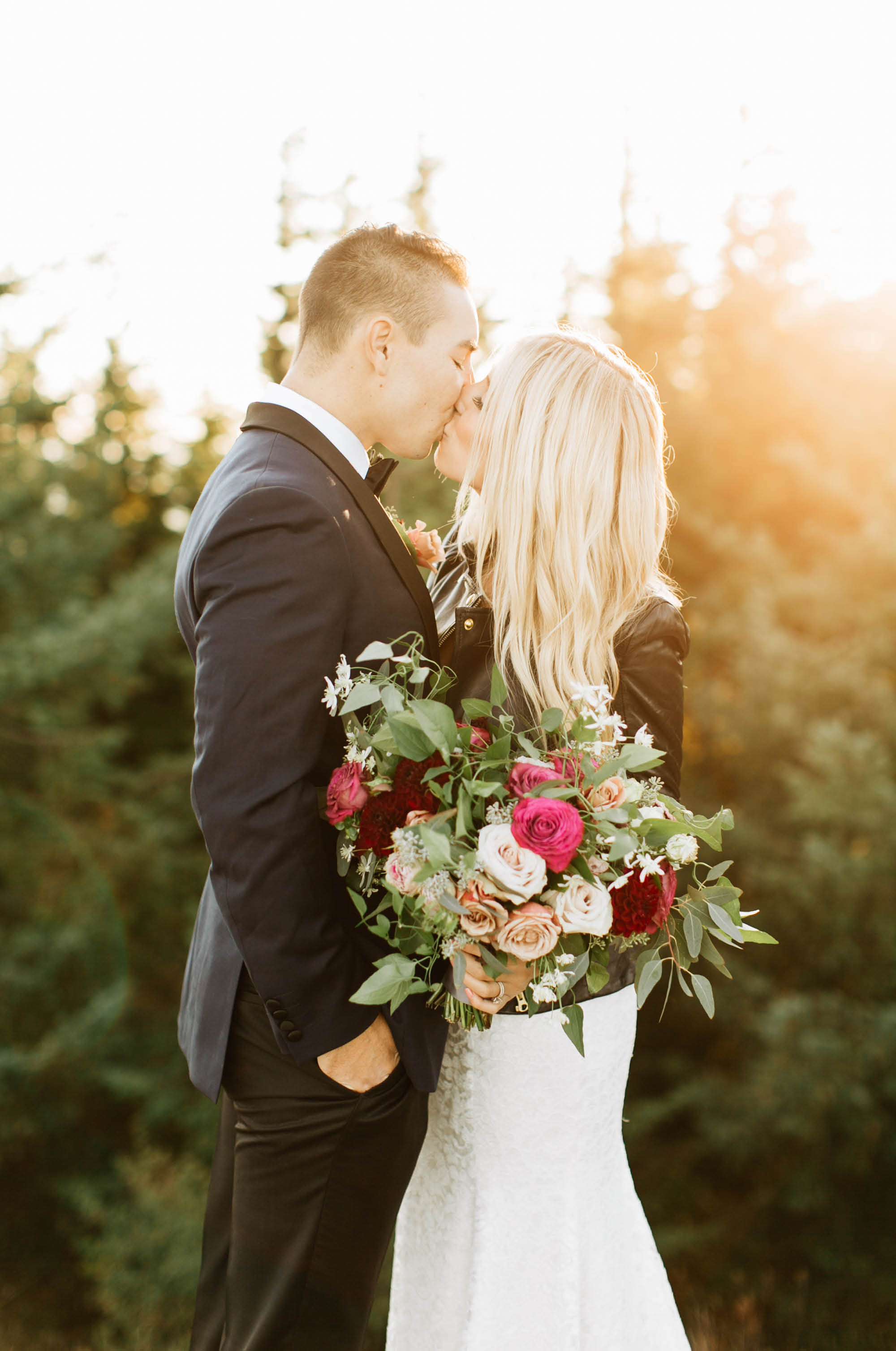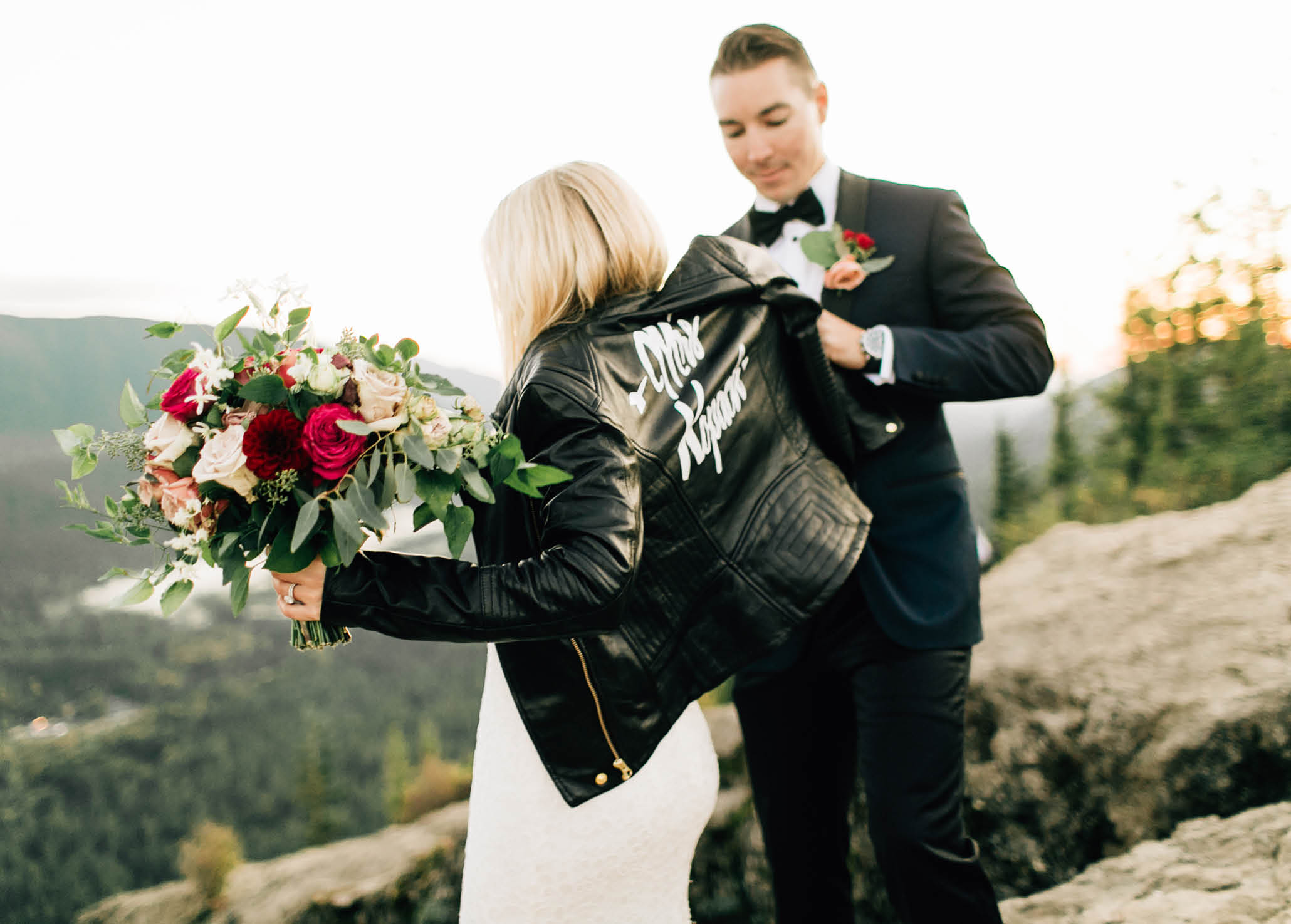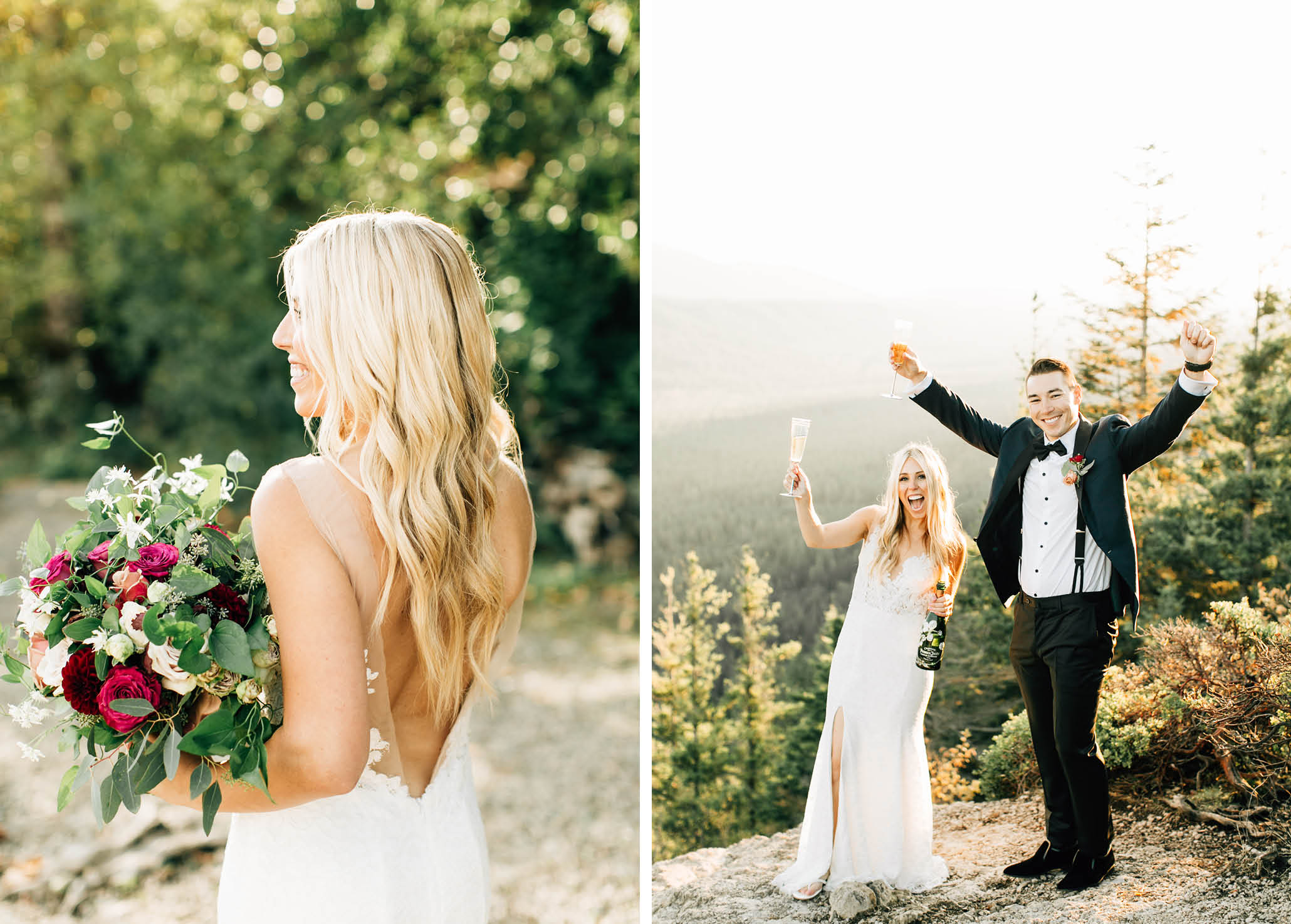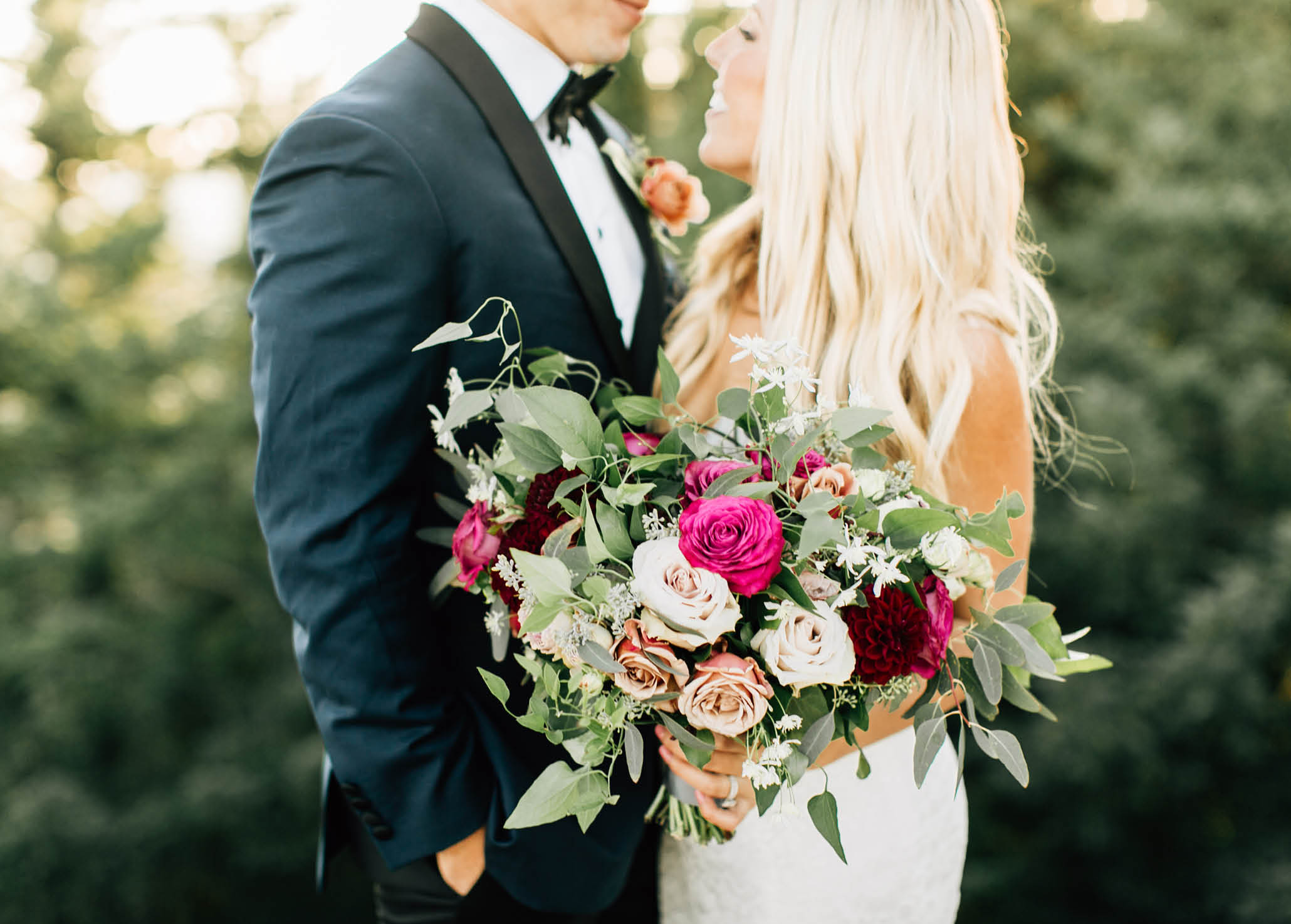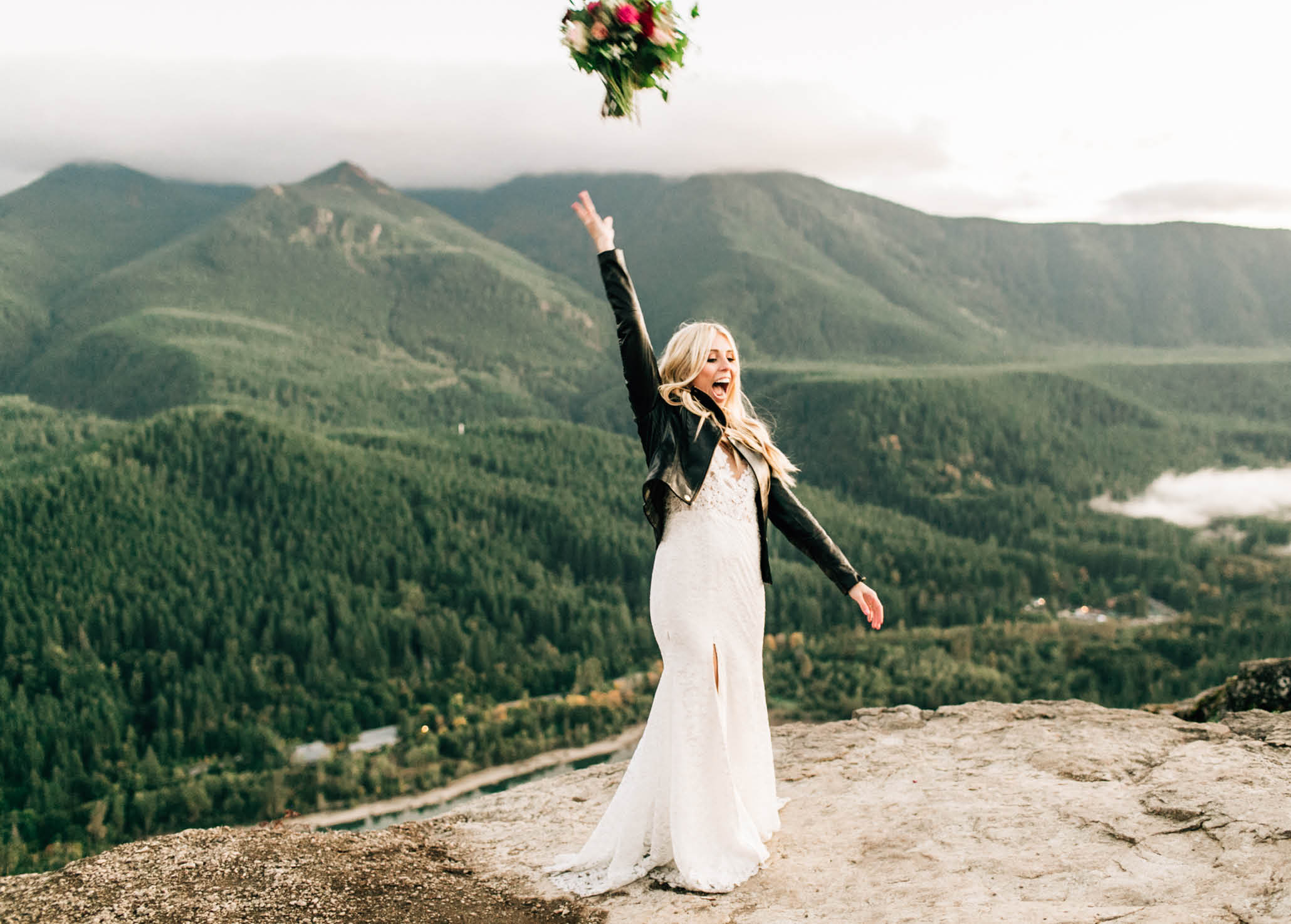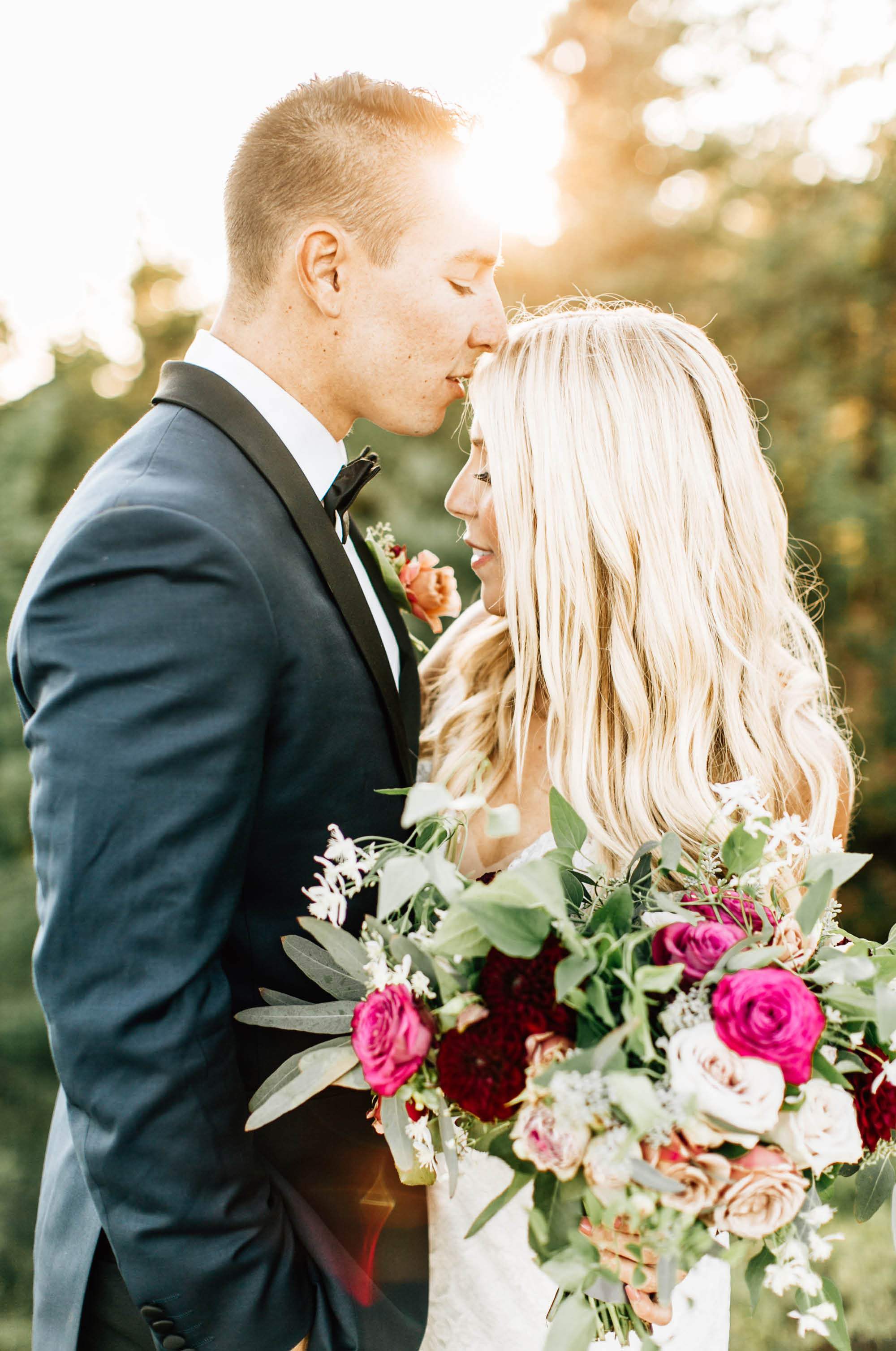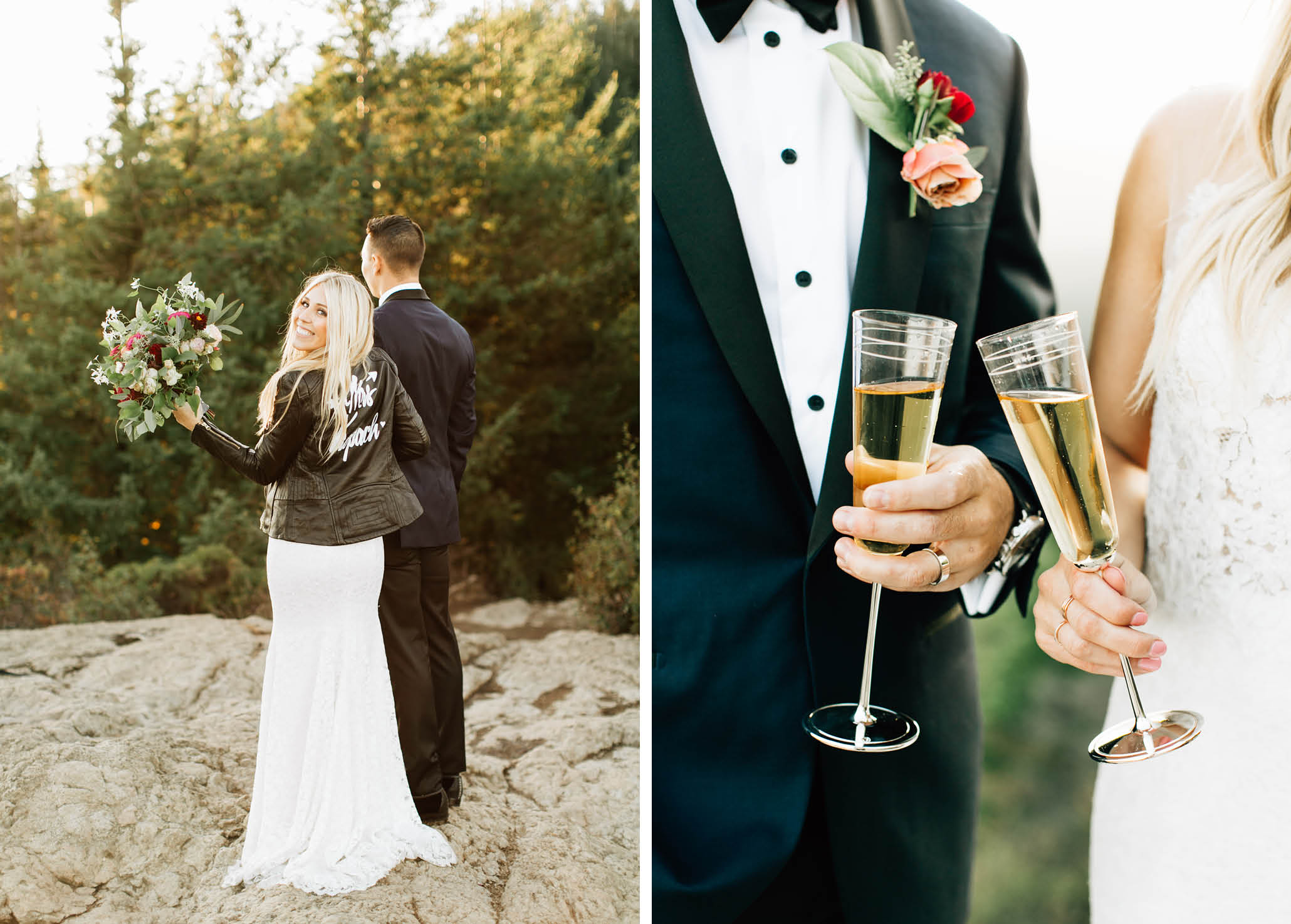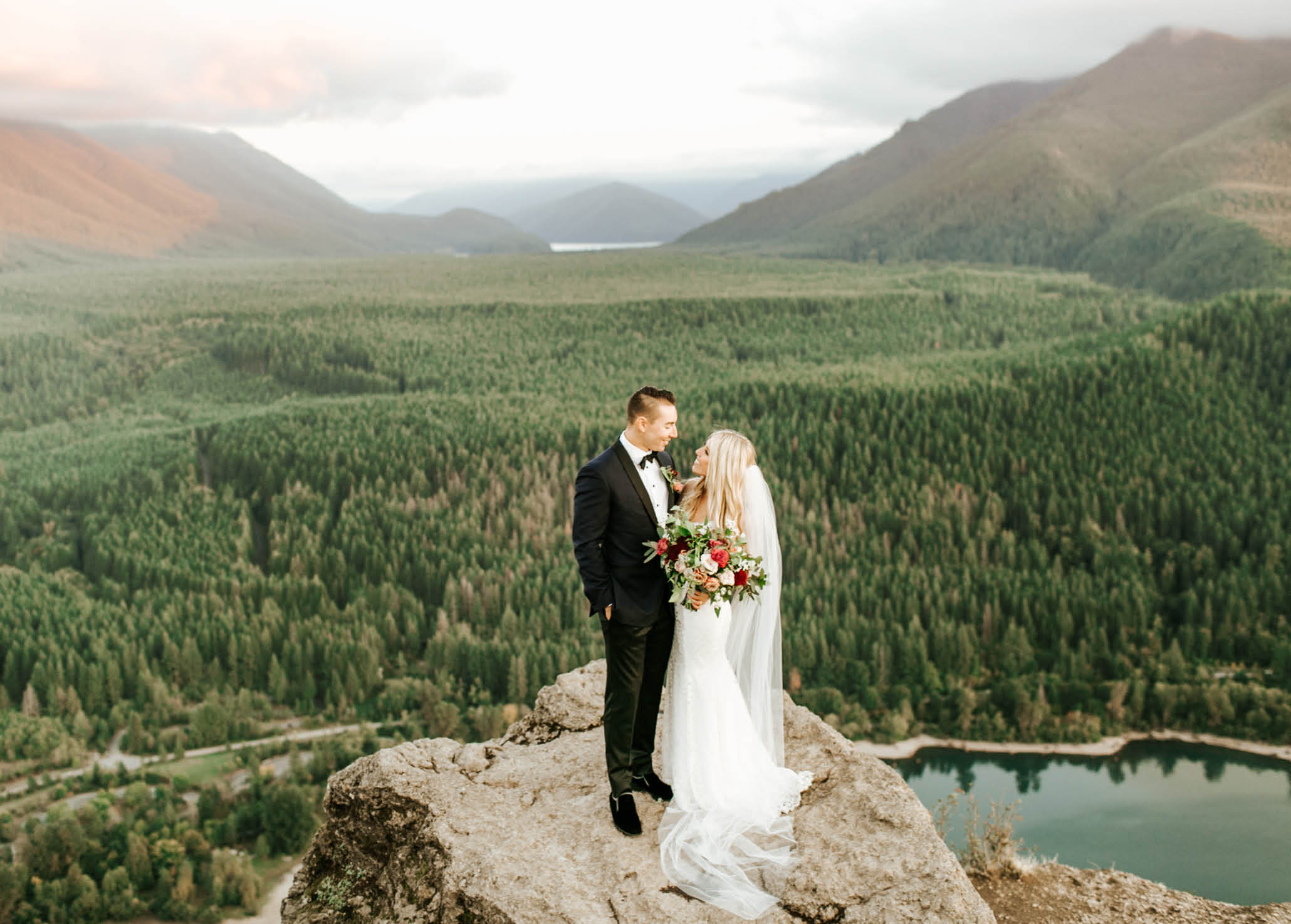 I don't think there is anything more picturesque or romantic than a Pacific Northwest mountaintop elopement. With unlimited privacy, stunning views, and the most intimate moment for exchanging vows, it's so clear to me why elopements in the PNW are so popular these days!
Don't get me wrong, I adore large weddings with beautiful décor and tons of friends and family around, but I also understand that those kinds of weddings can cost a lot of money. So for those wanting to tie the knot, but would rather cut costs or avoid planning a big event, eloping on a mountaintop or at a beach or on top of a downtown building is just as magical and memorable! And at the end of the day a wedding is about love and marriage, the party is simply a bonus!
For those who are familiar with my past blog posts you may recognize Katie and Rayce! These two did not actually elope, they hosted a huge party at Sodo Park, but wanted to do a "day after session" in the wilderness wearing their wedding attire. So we trekked out to Rattlesnake Lake and did the two-mile hike to Rattlesnake Ridge for some epic wedding portraits. While we were there Rayce and Katie took a few minutes to recite their vows to one another again and celebrate with champagne. Can we take a minute to swoon over their darling velvet vow booklets?? Wow!
I loved that both Katie and Rayce looked like they stepped out of their wedding day and into a forest for a few photos. Obviously the day wasn't that effortless — hiking with camera gear, flowers, and a wedding dress up hill is not an easy feat! But to get those views you have to put in some work. After the session was over I realized that it felt so much like an intimate elopement that I knew I wanted to share it as inspiration for a real couples looking to elopement in Seattle.