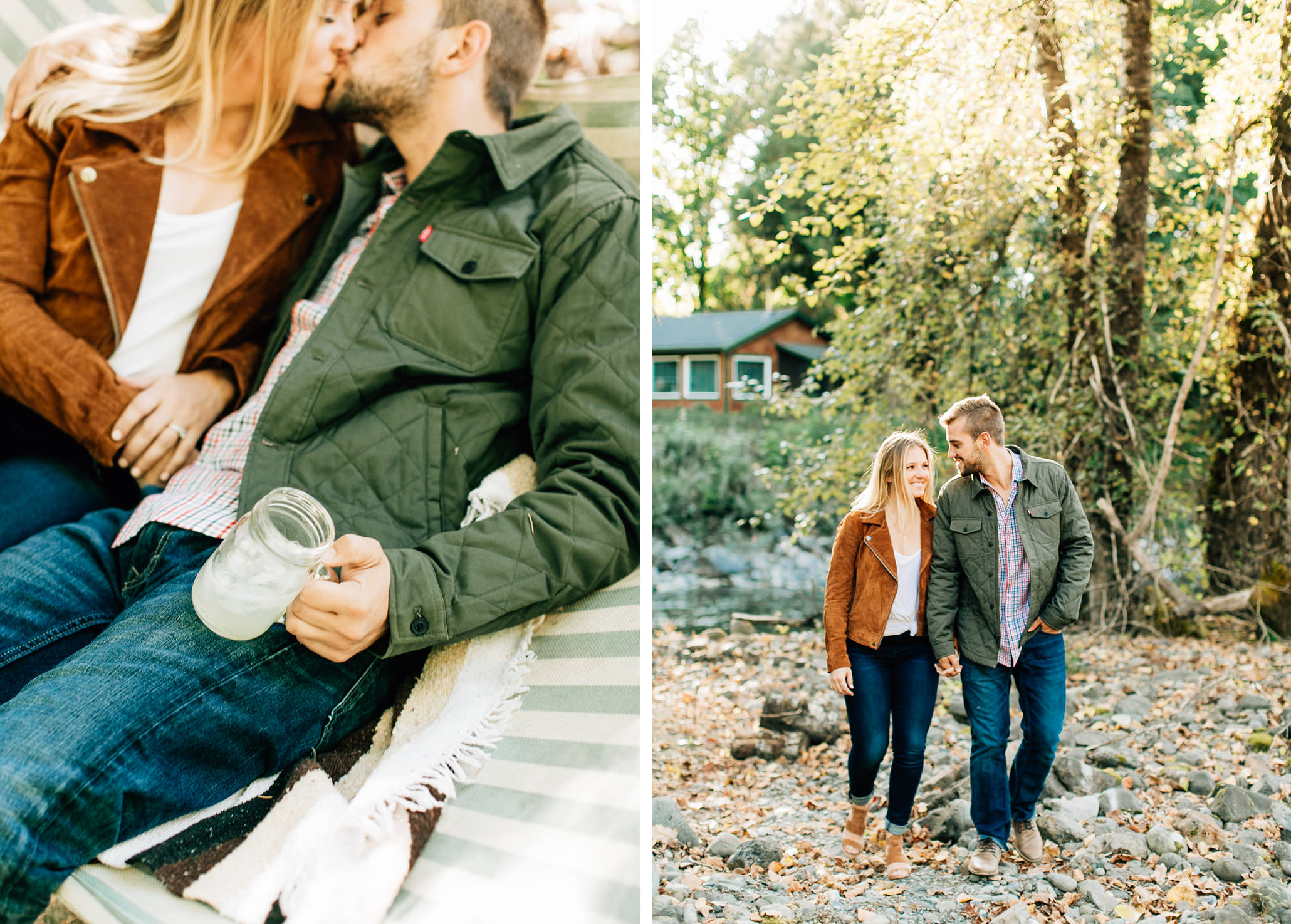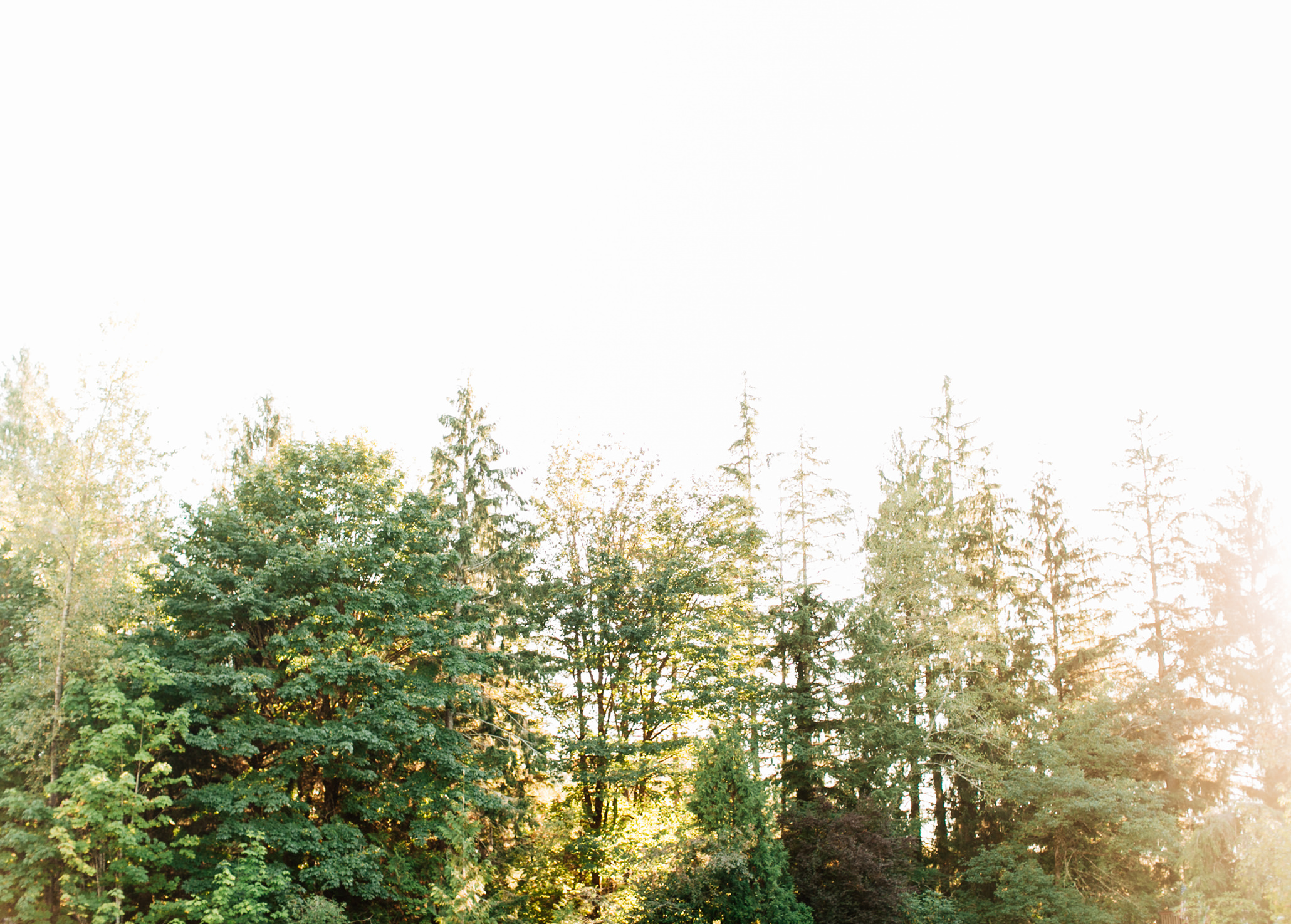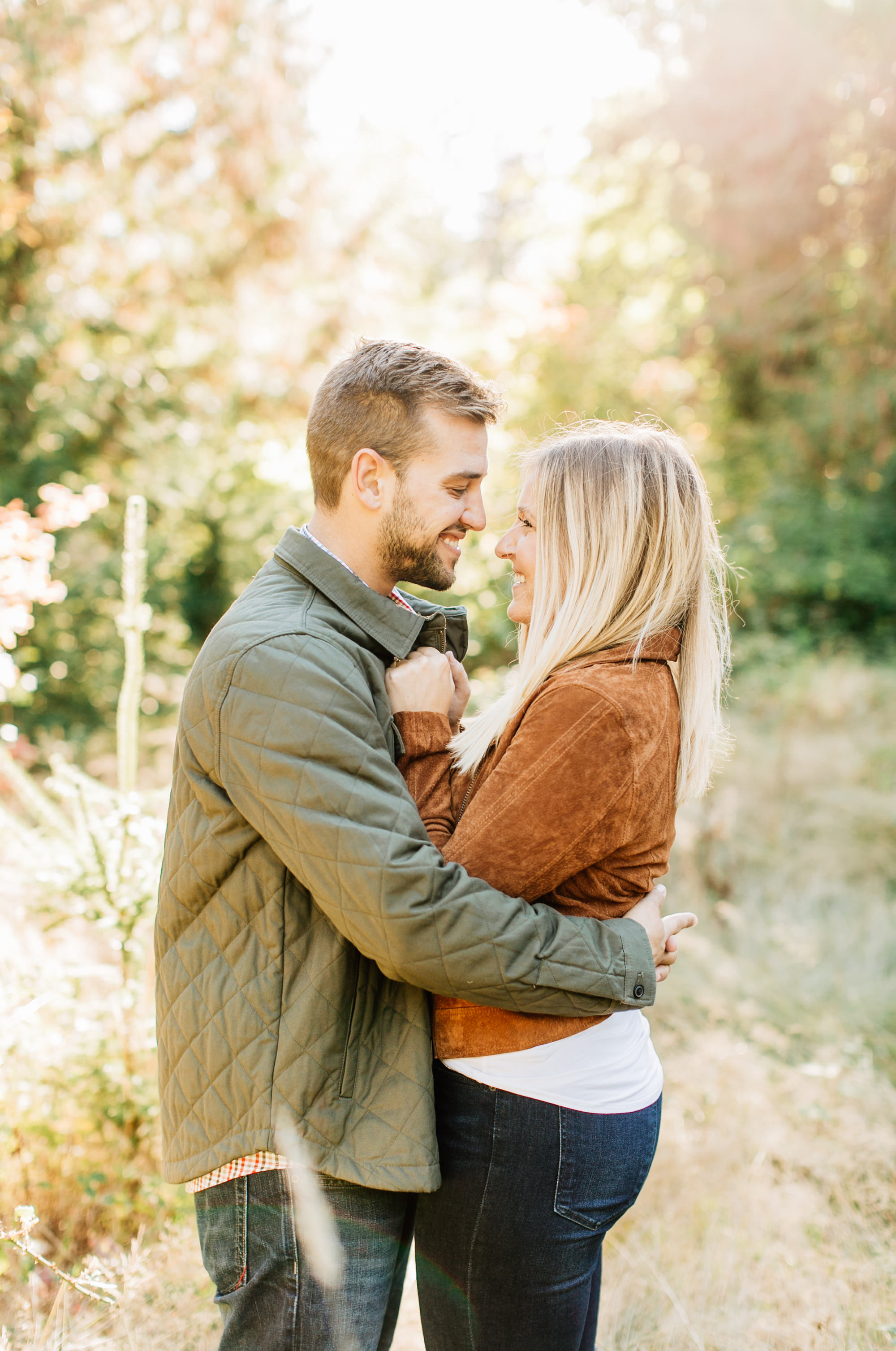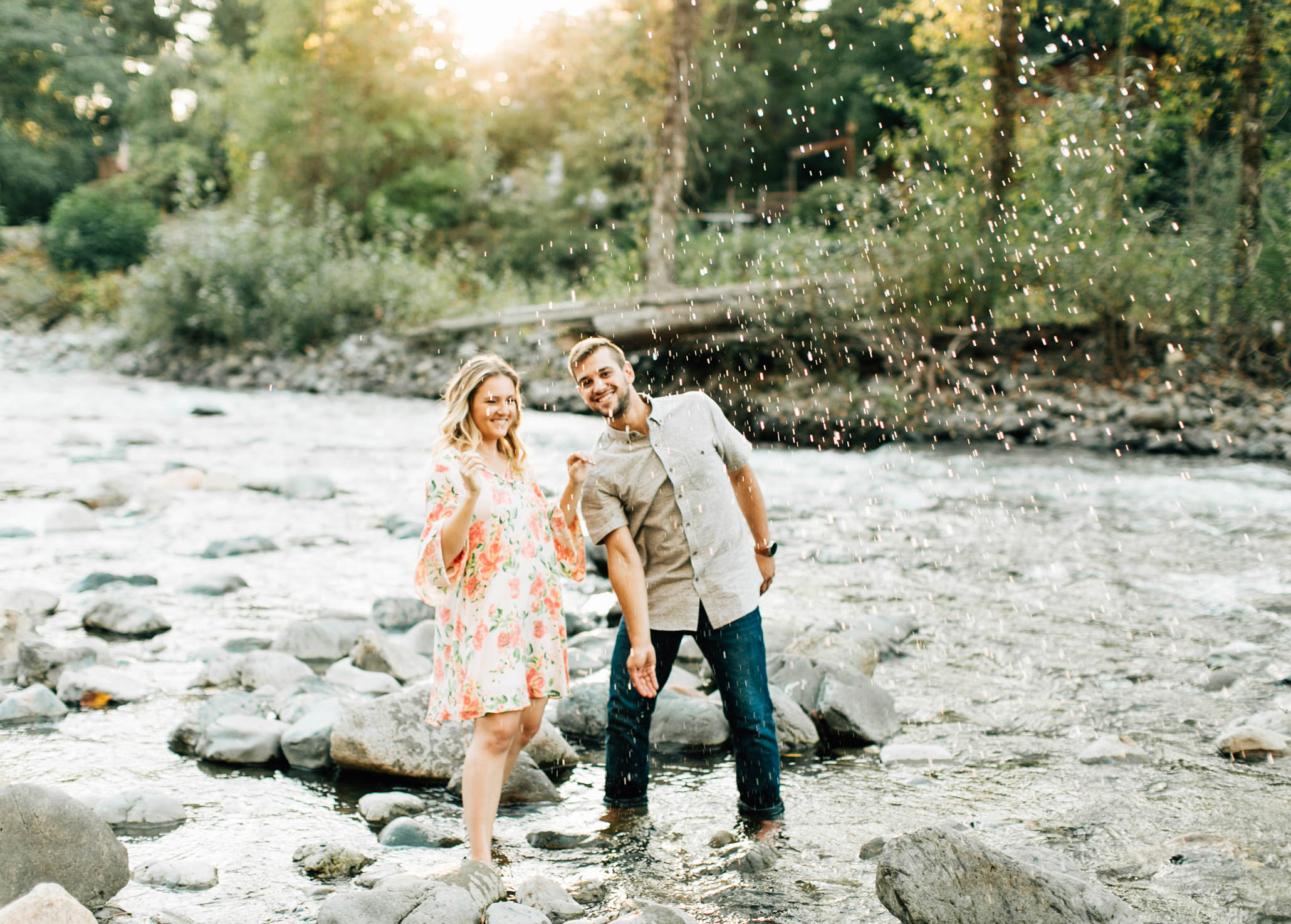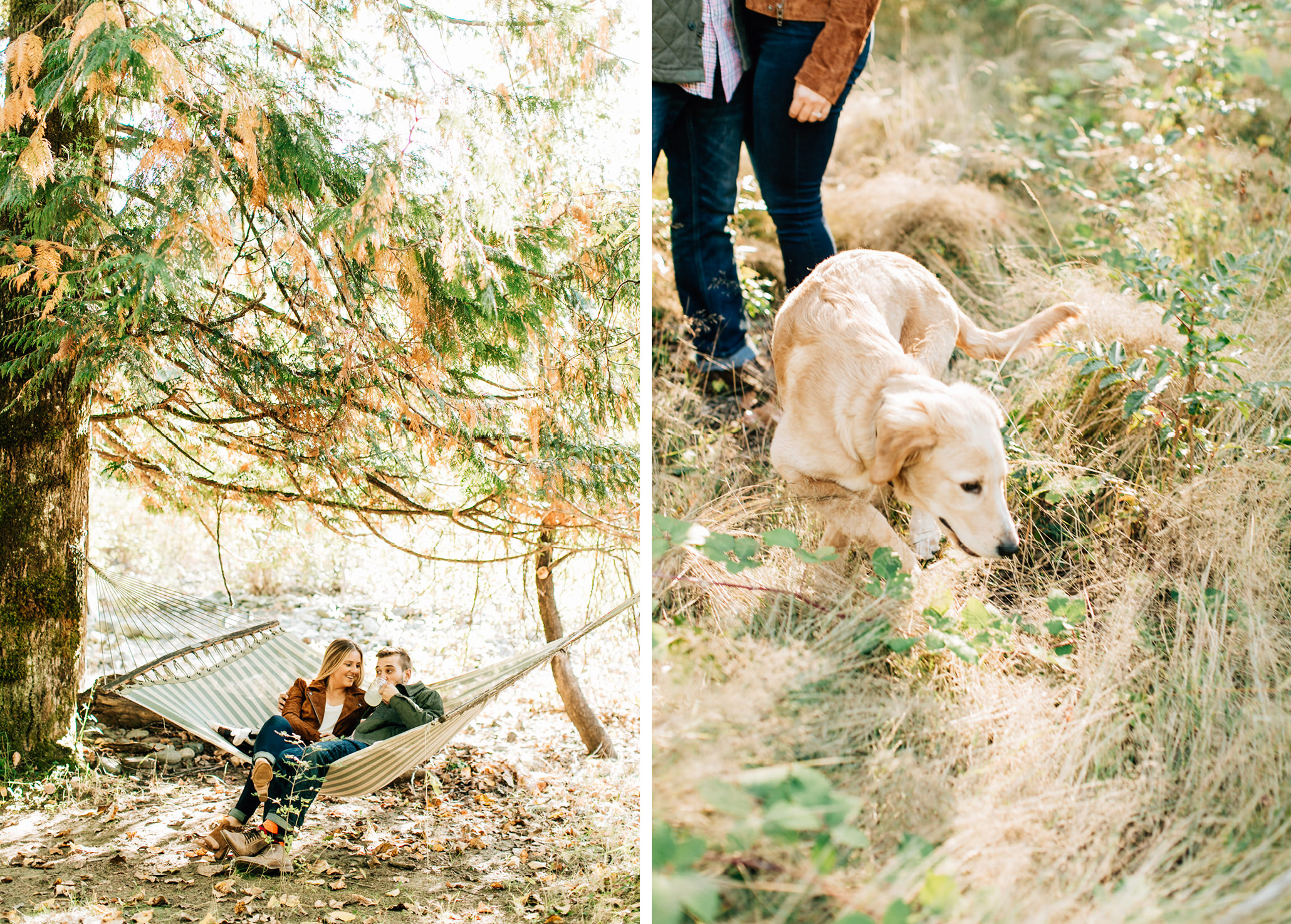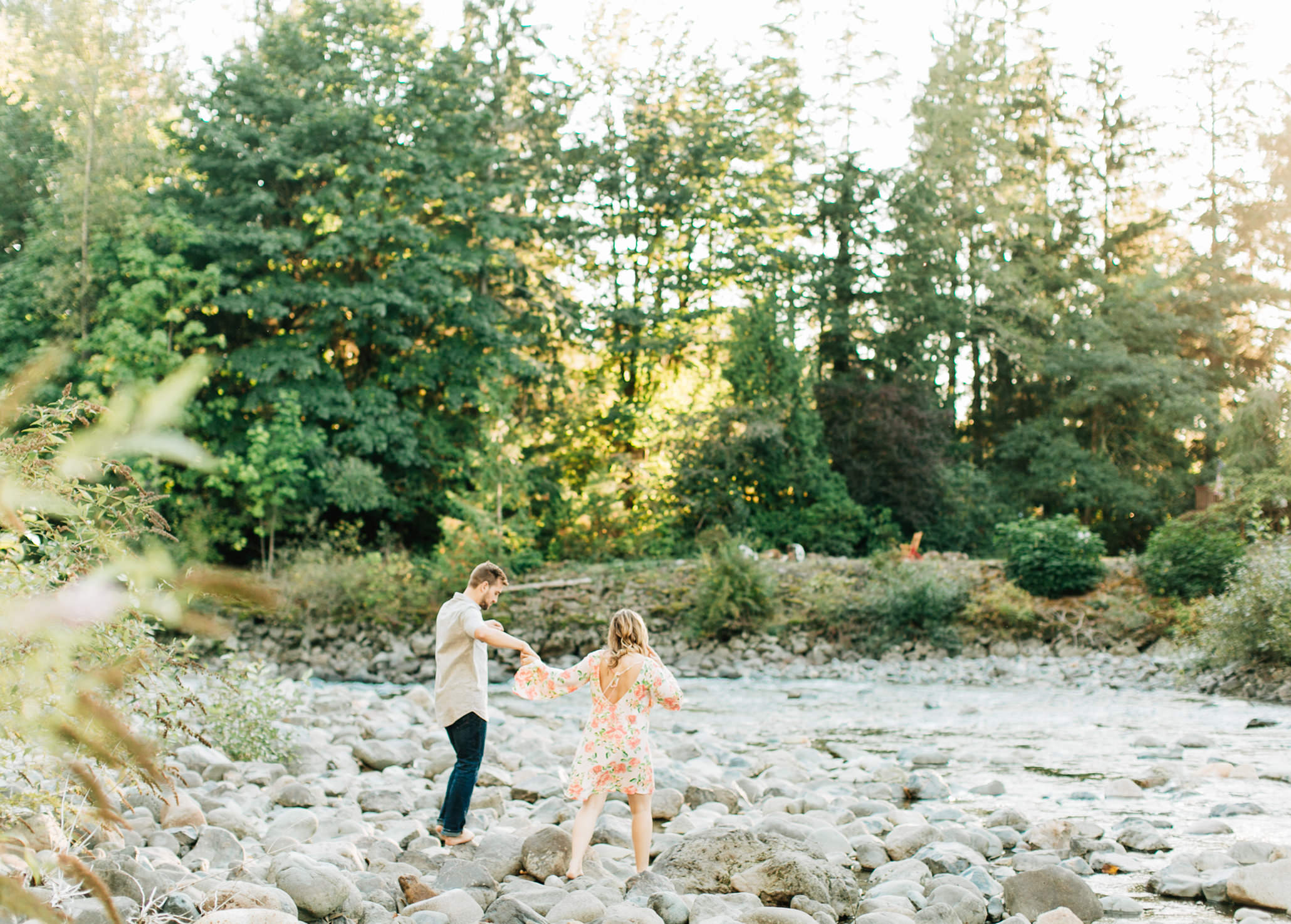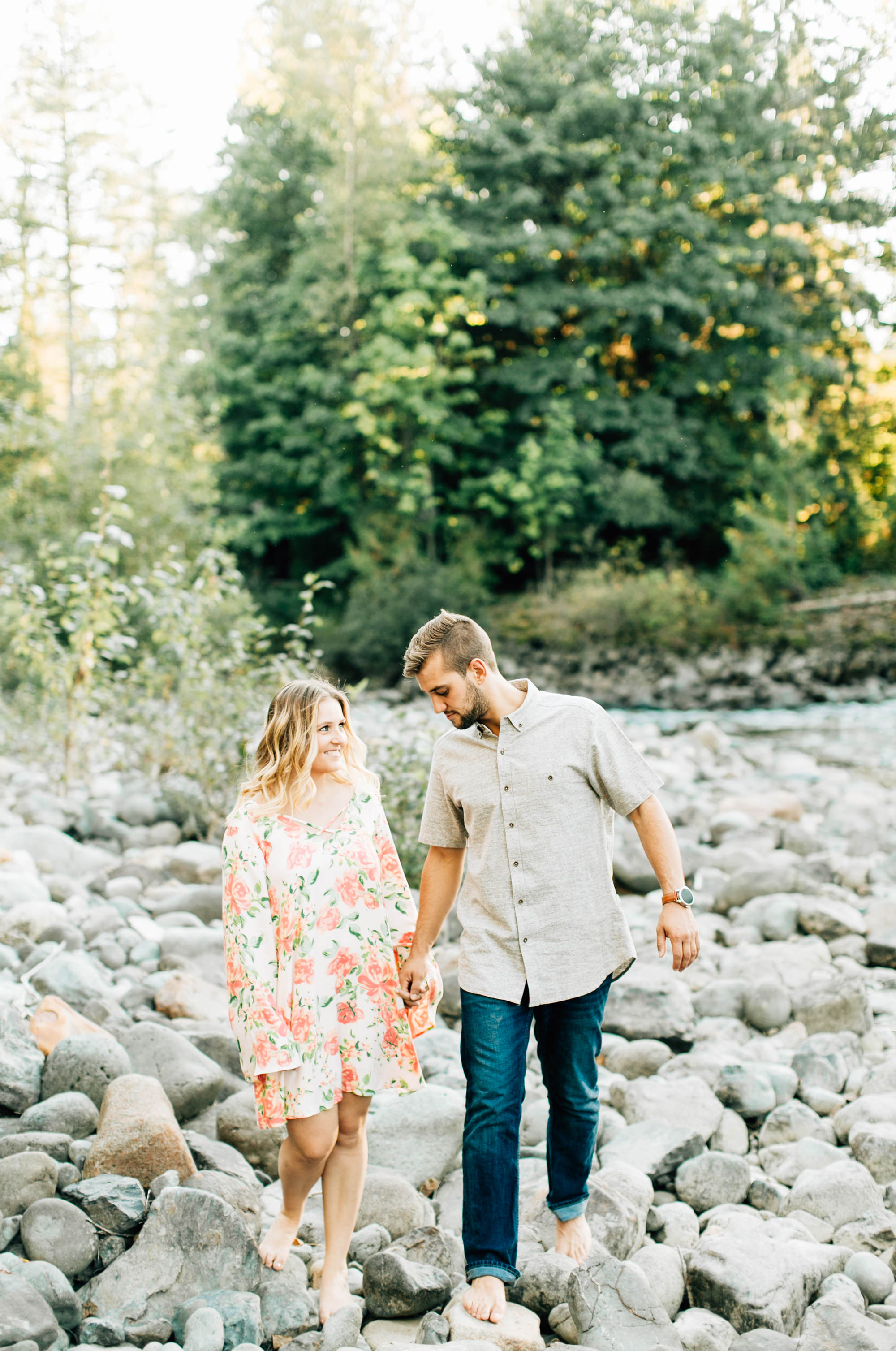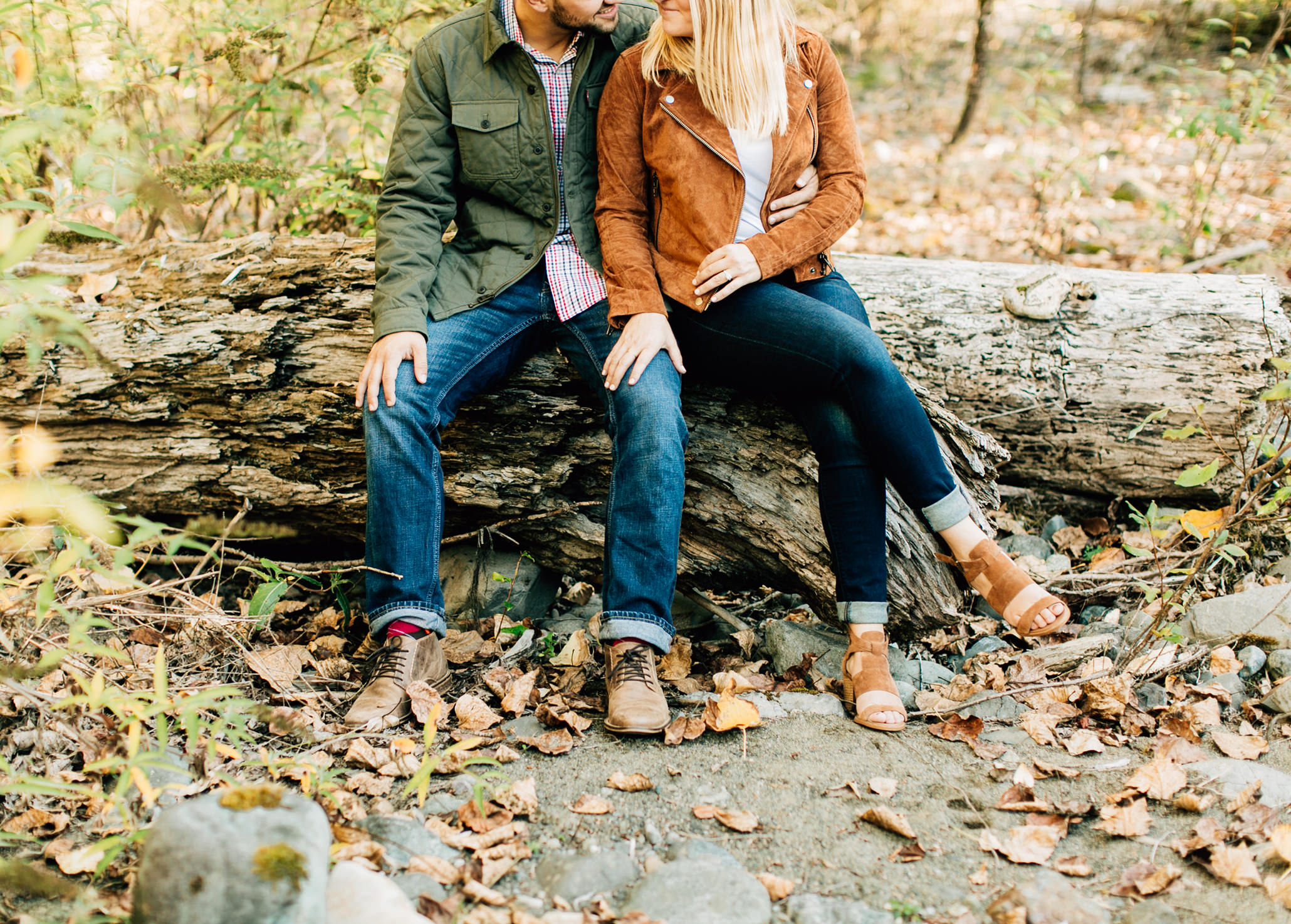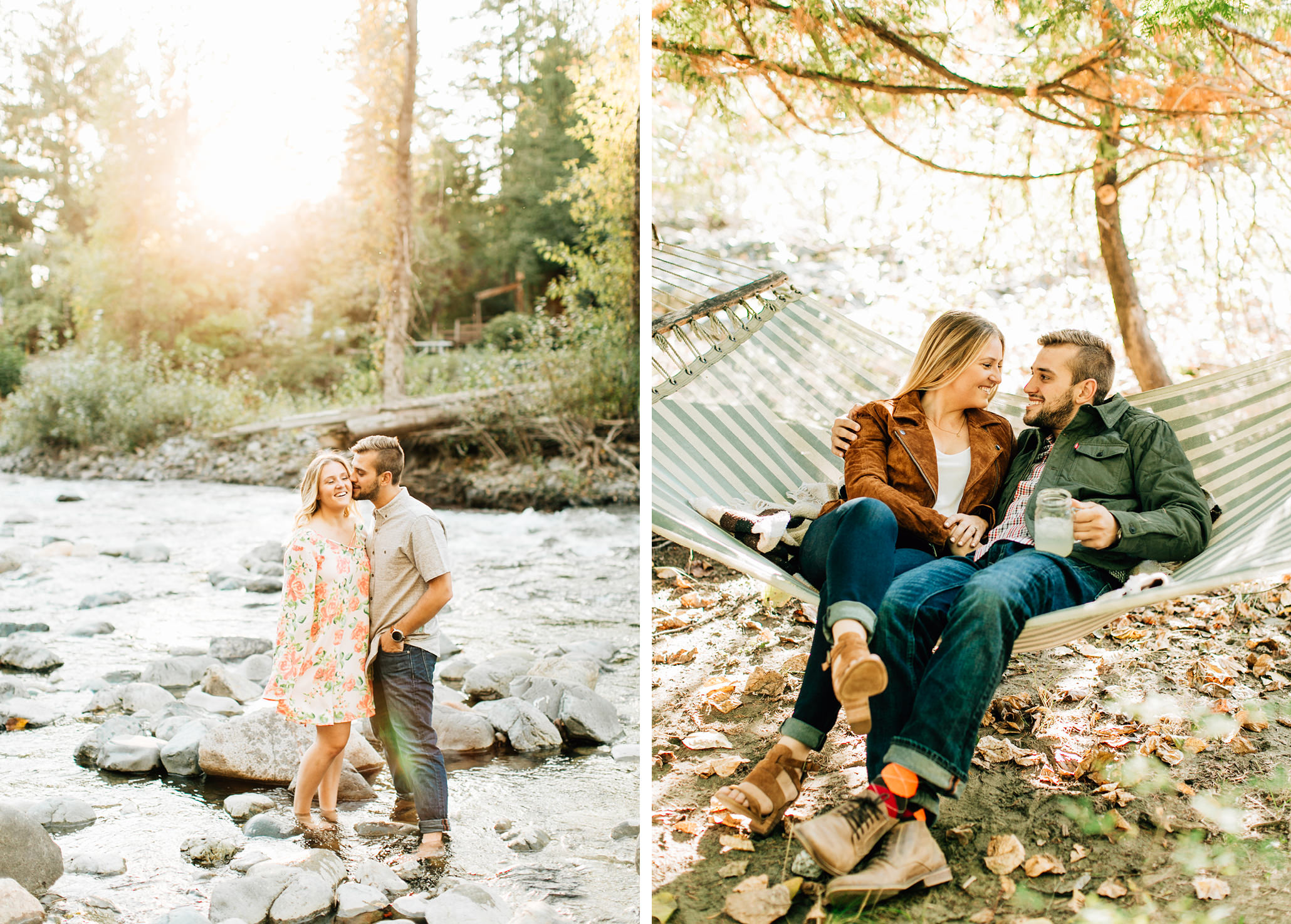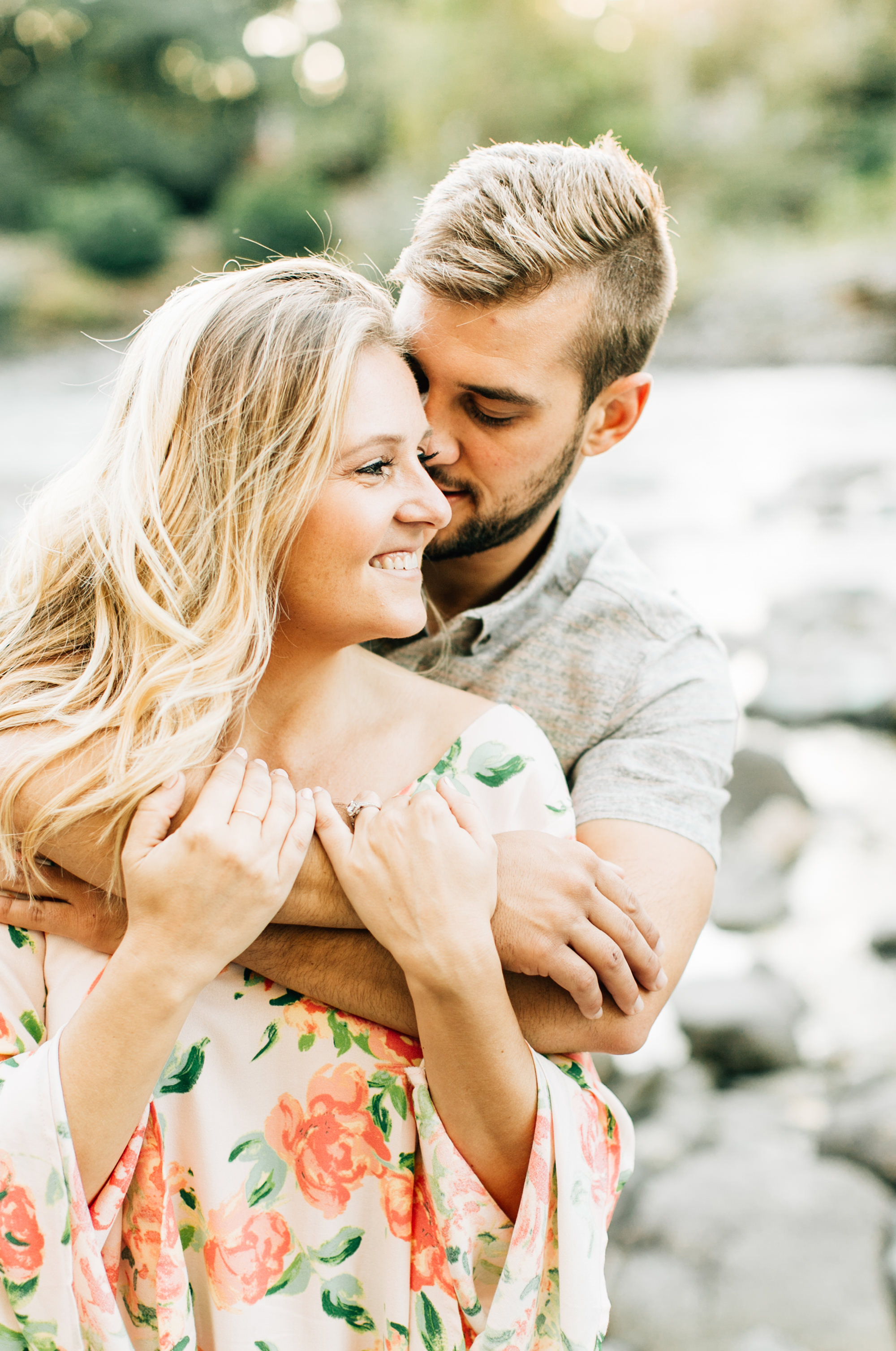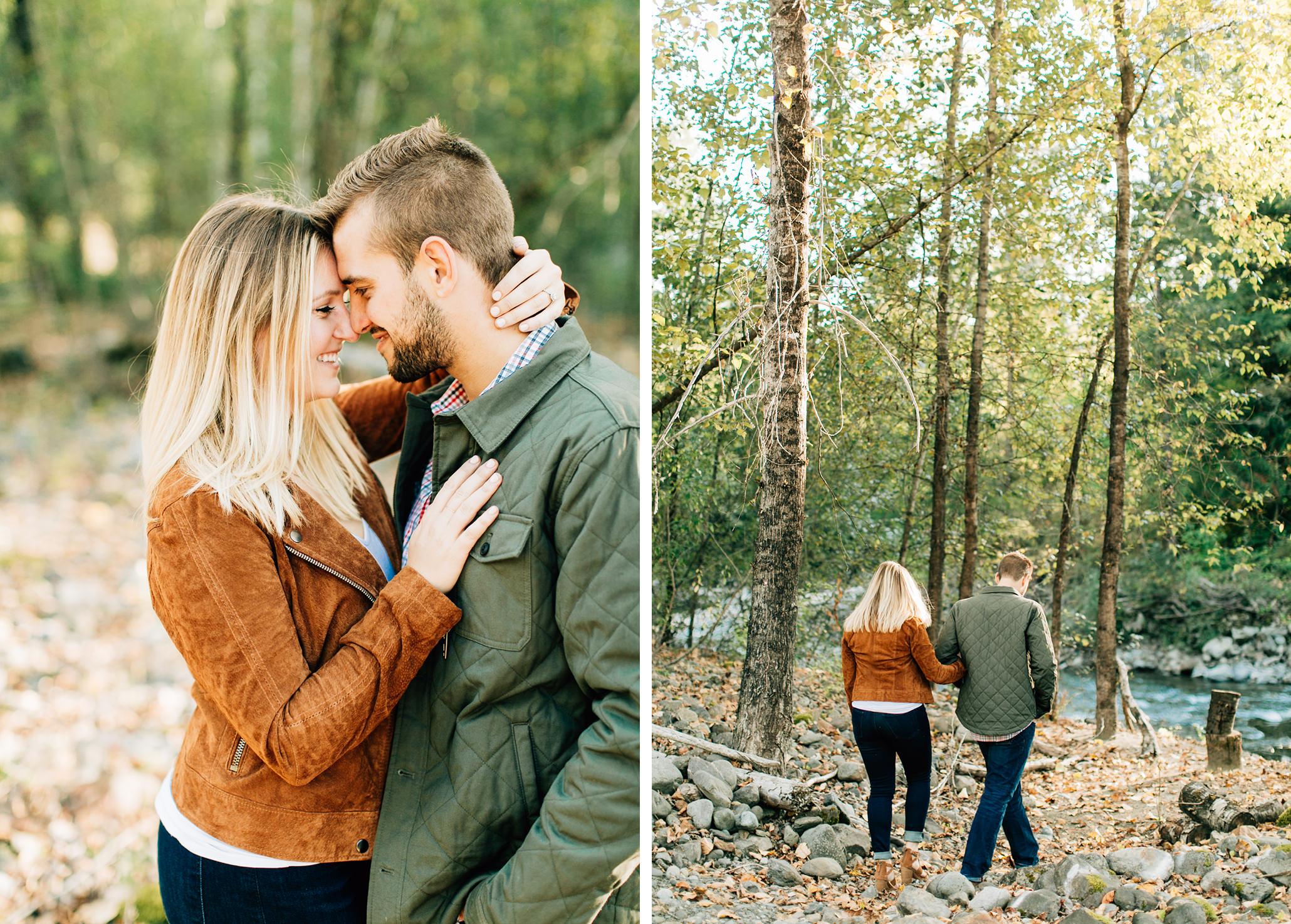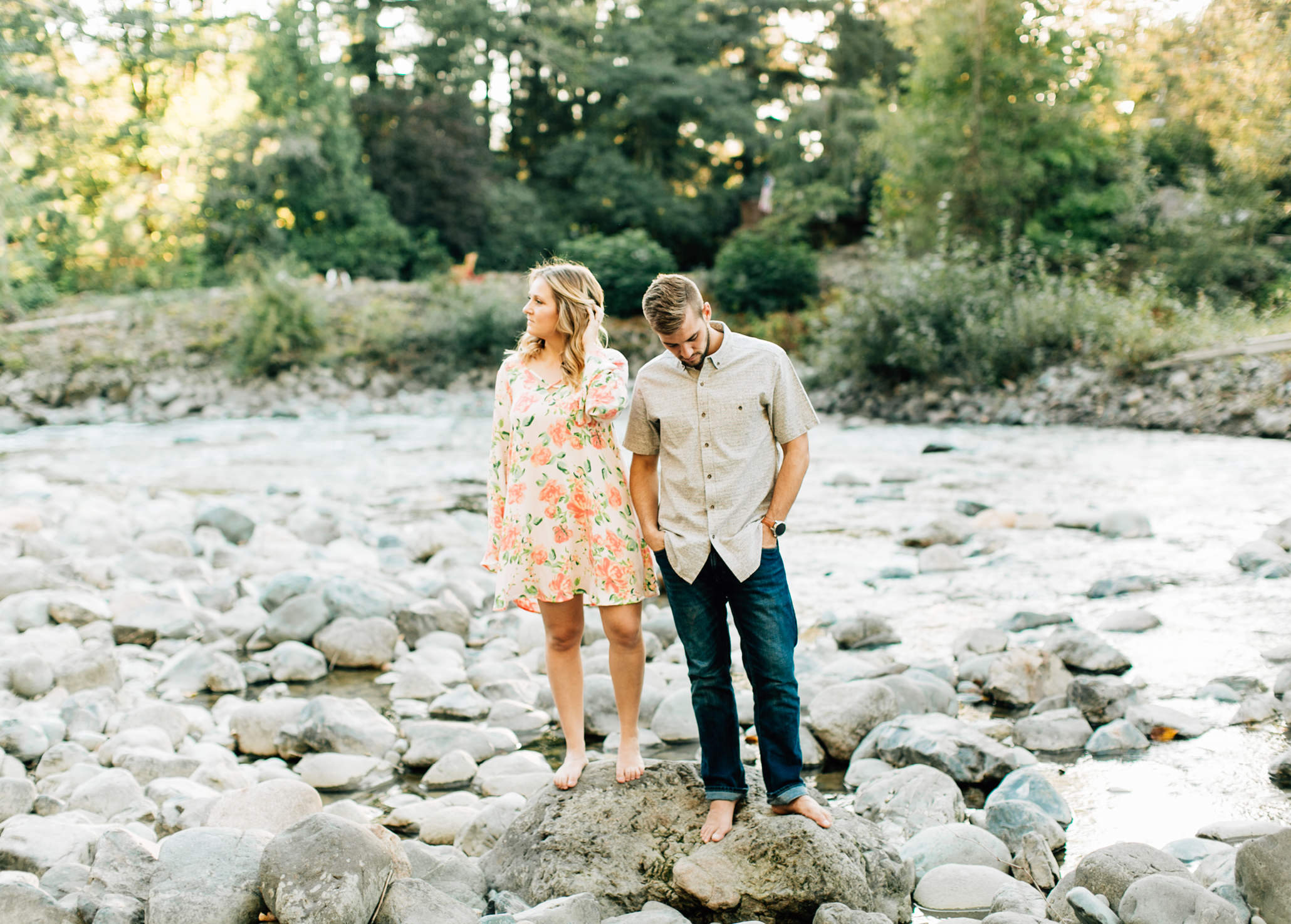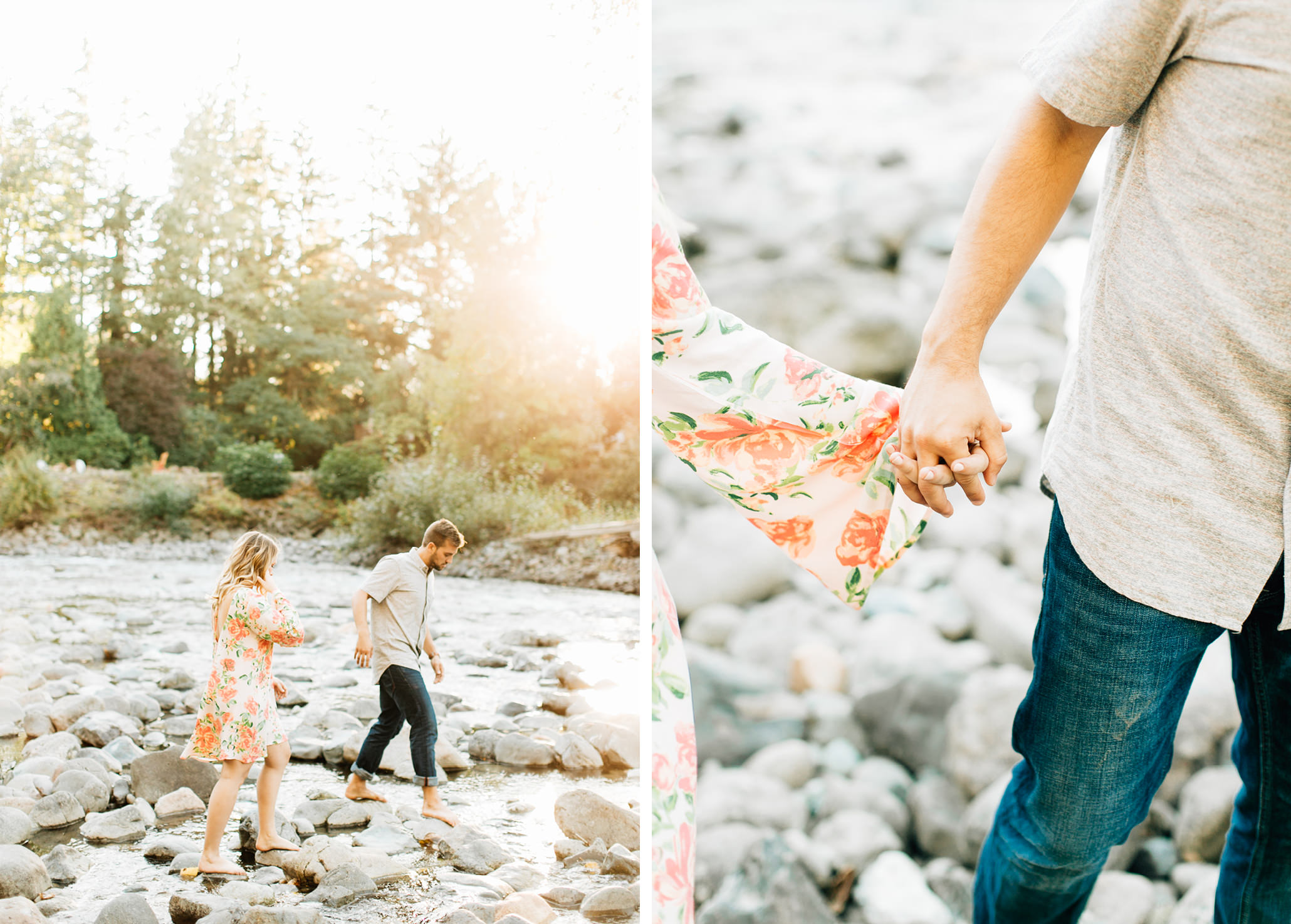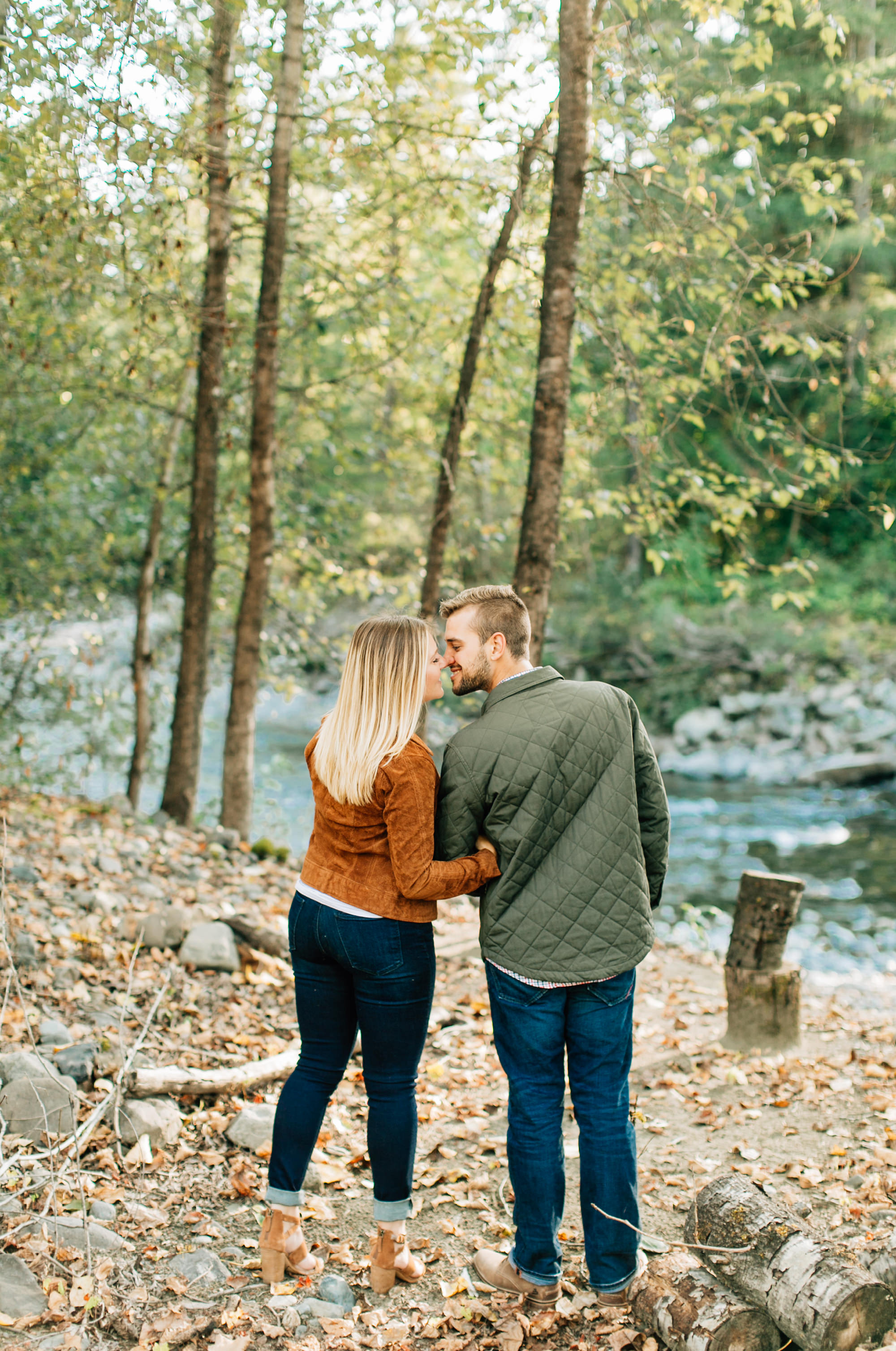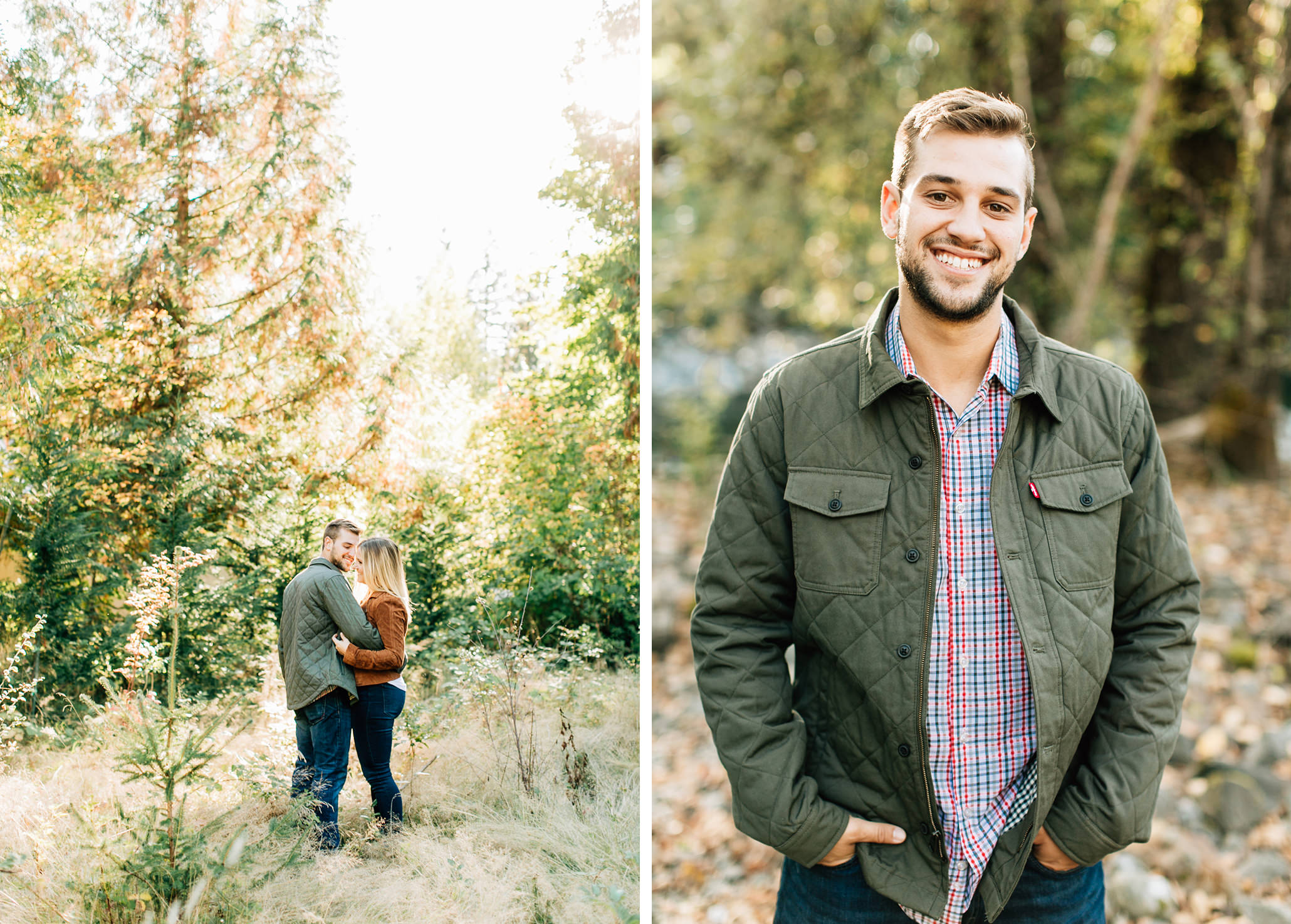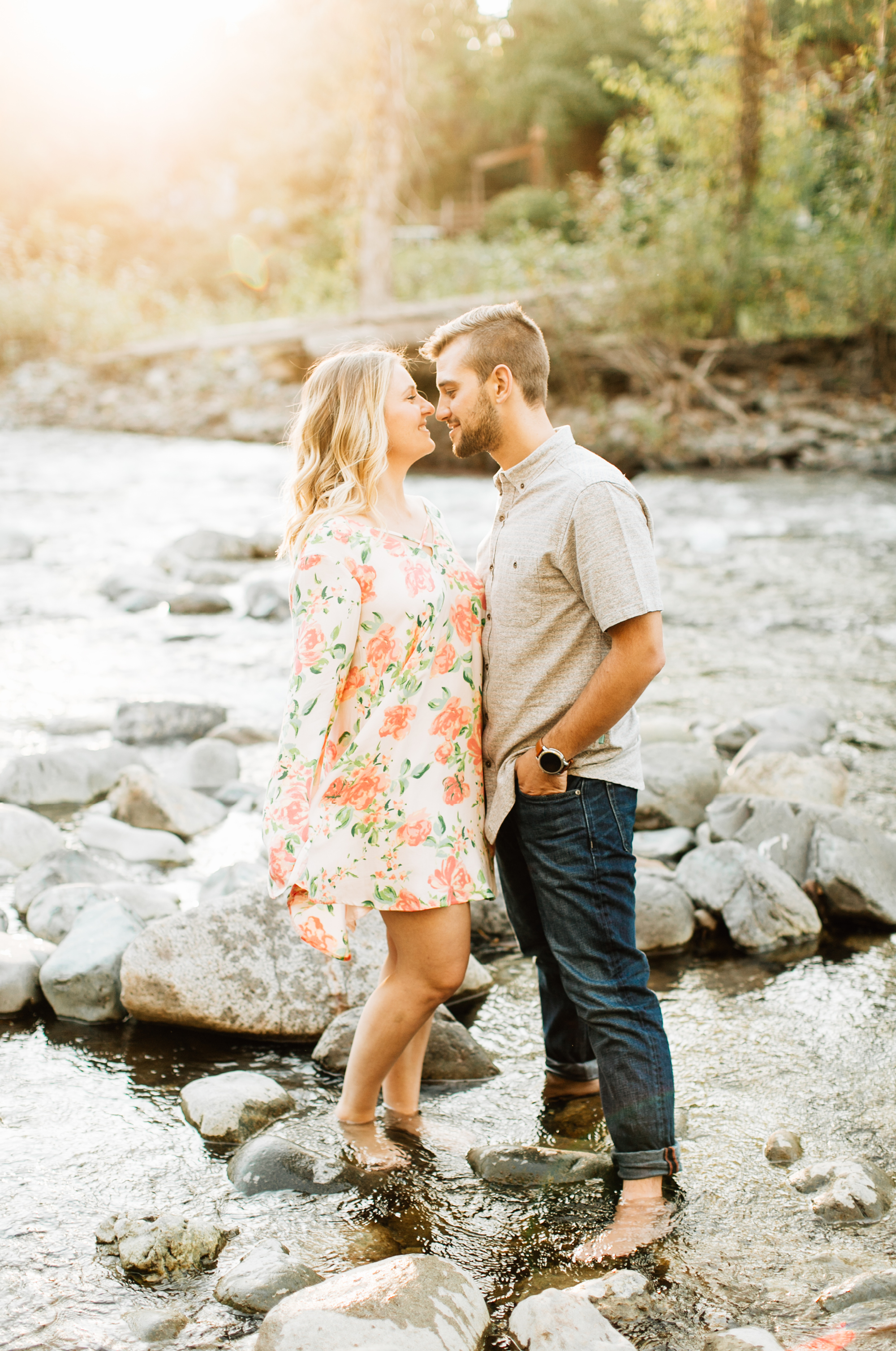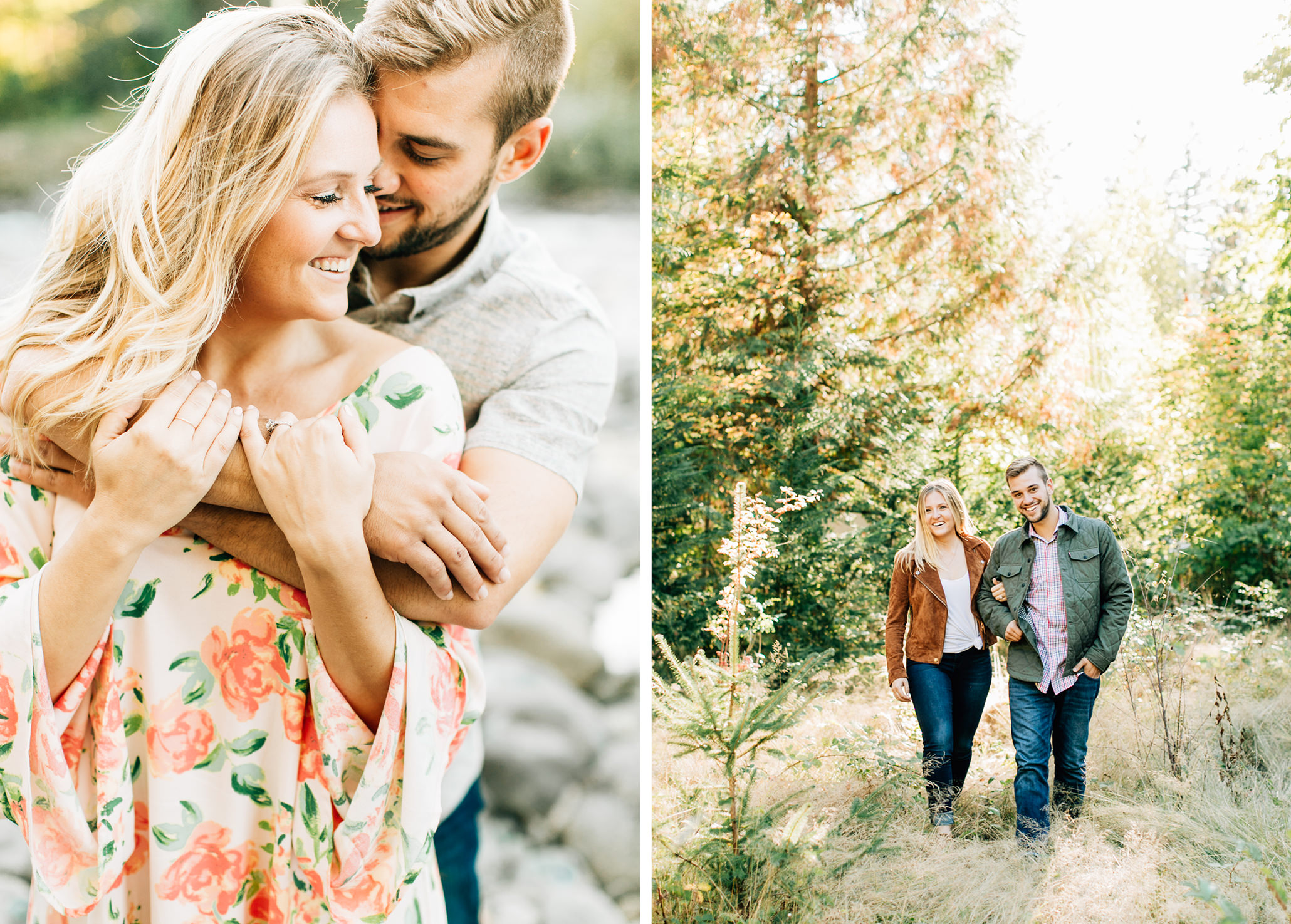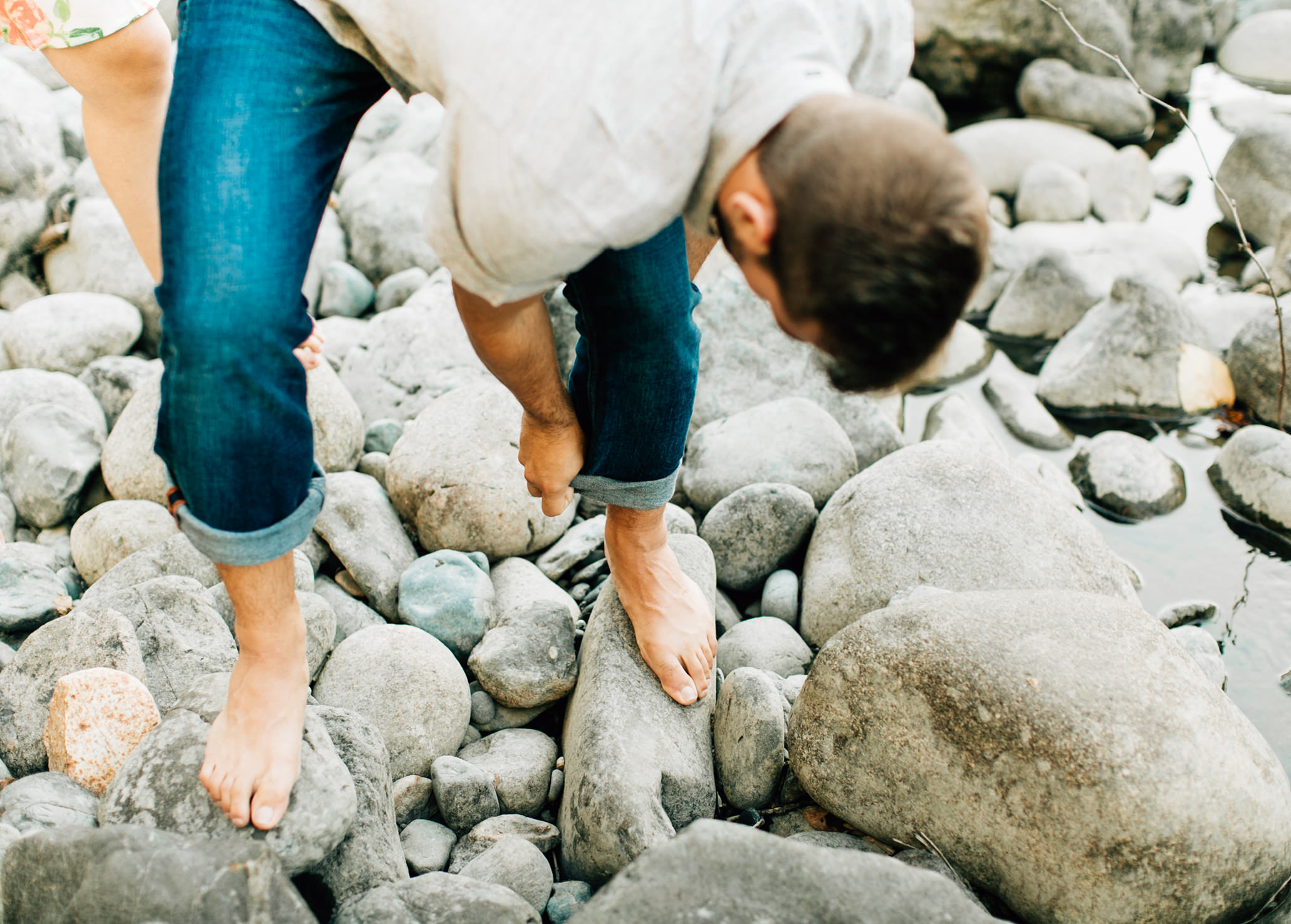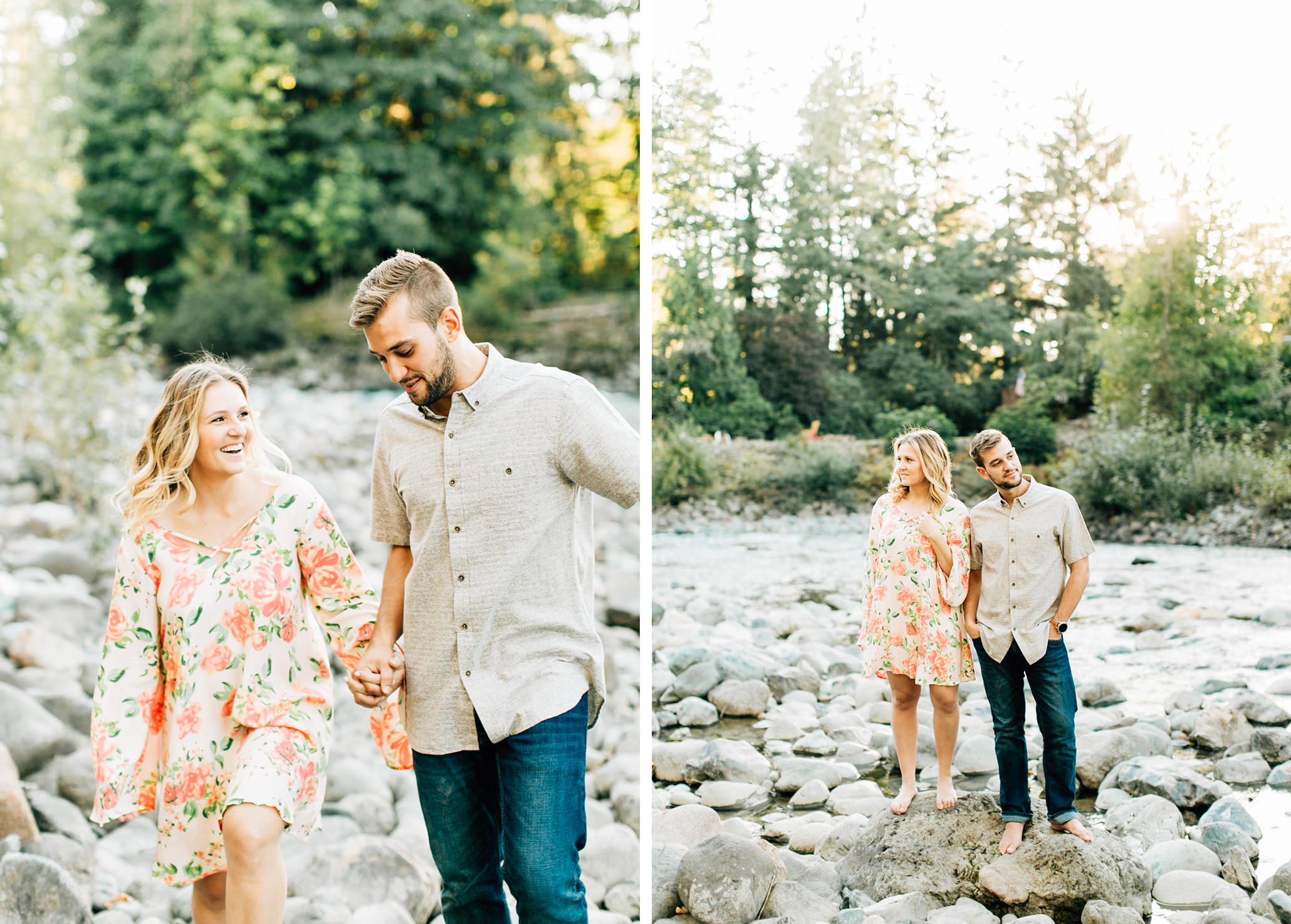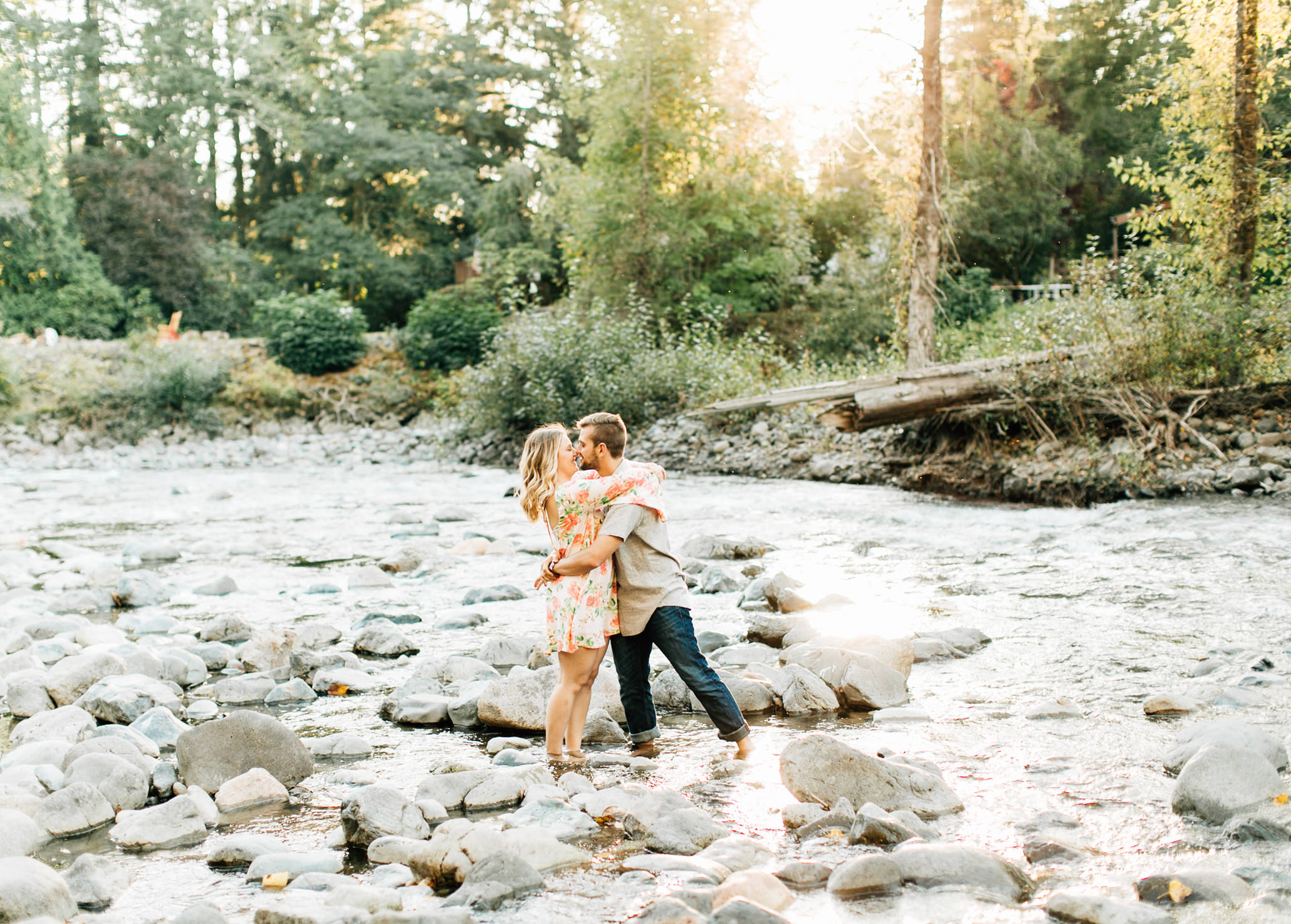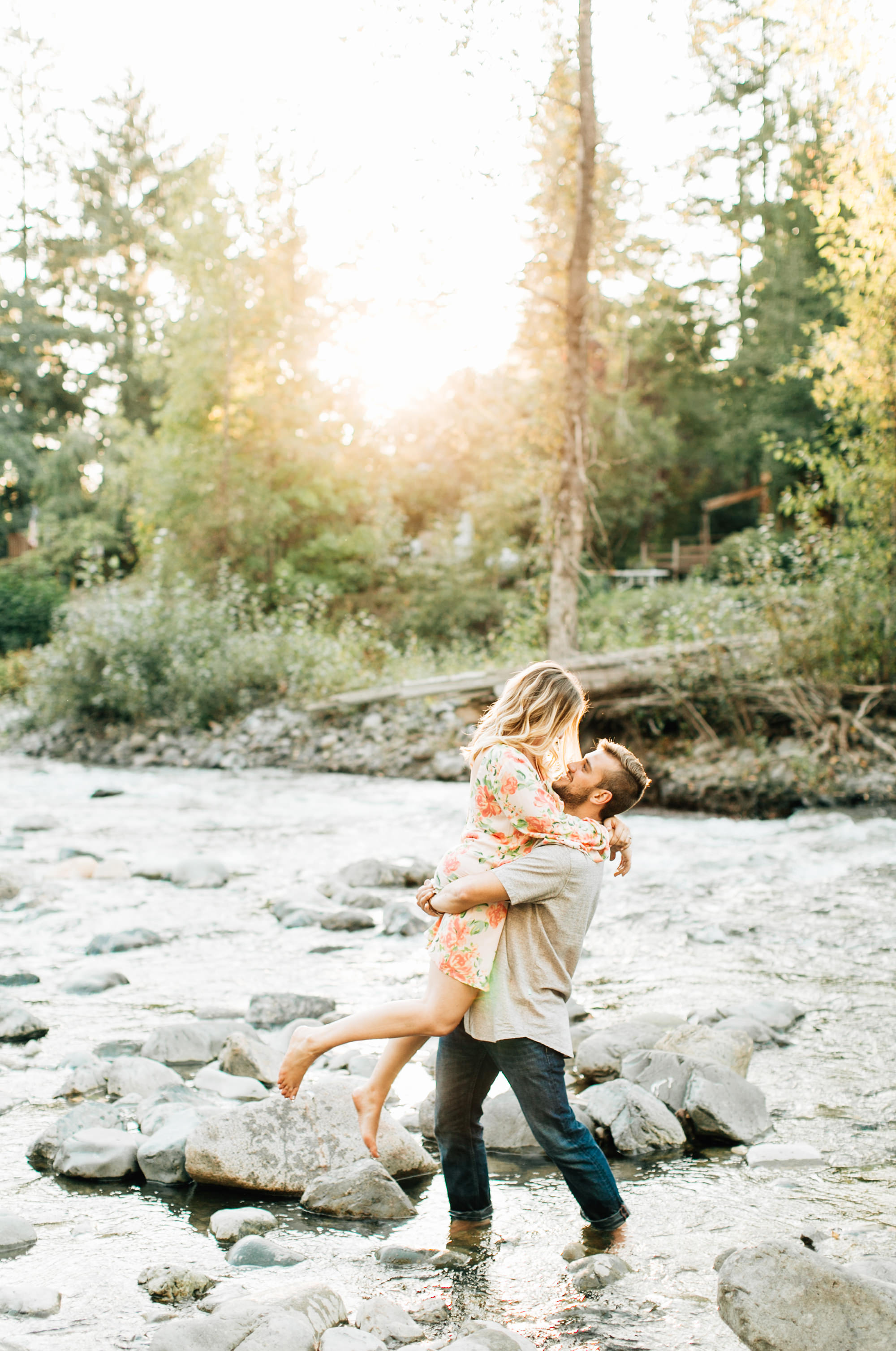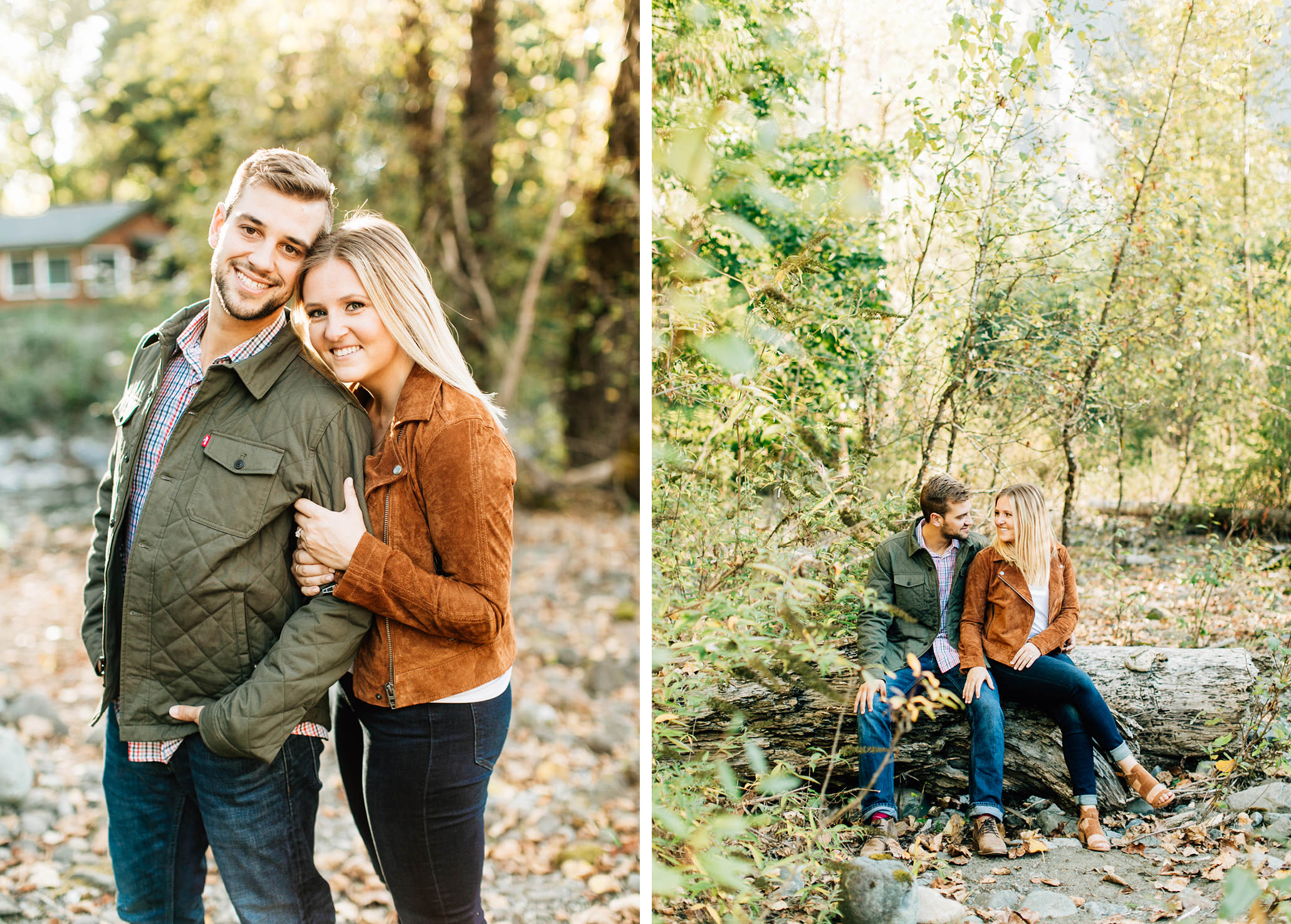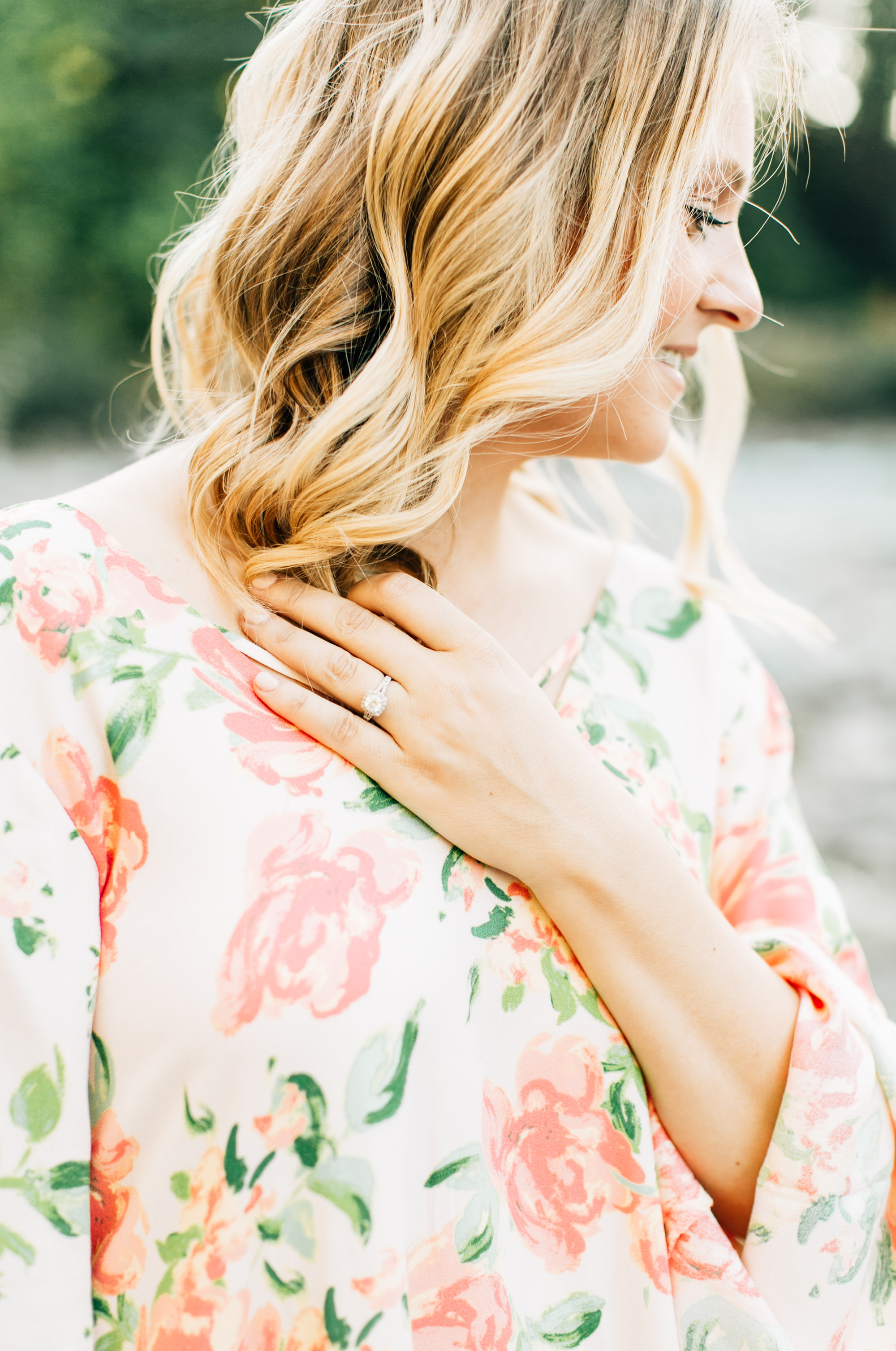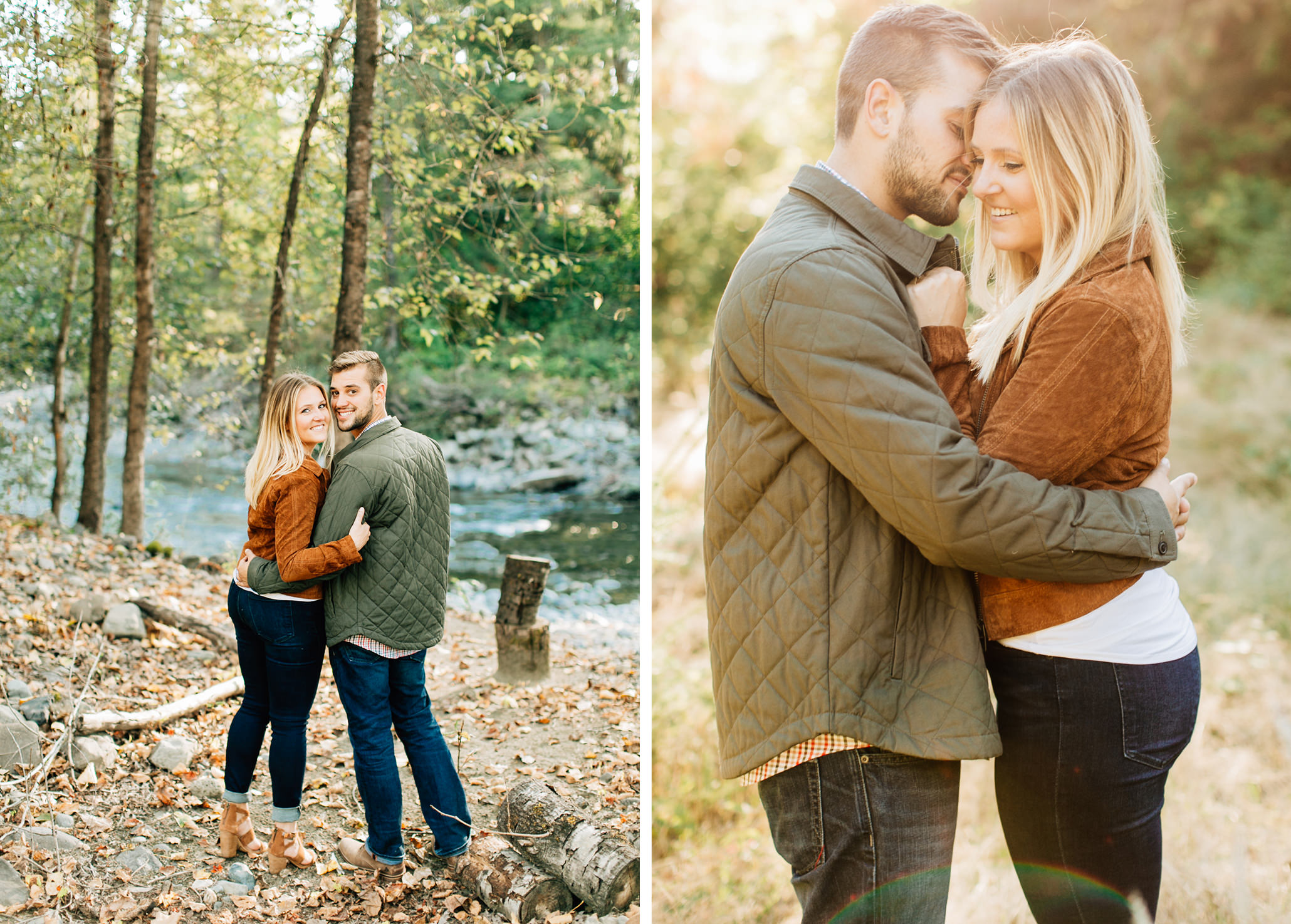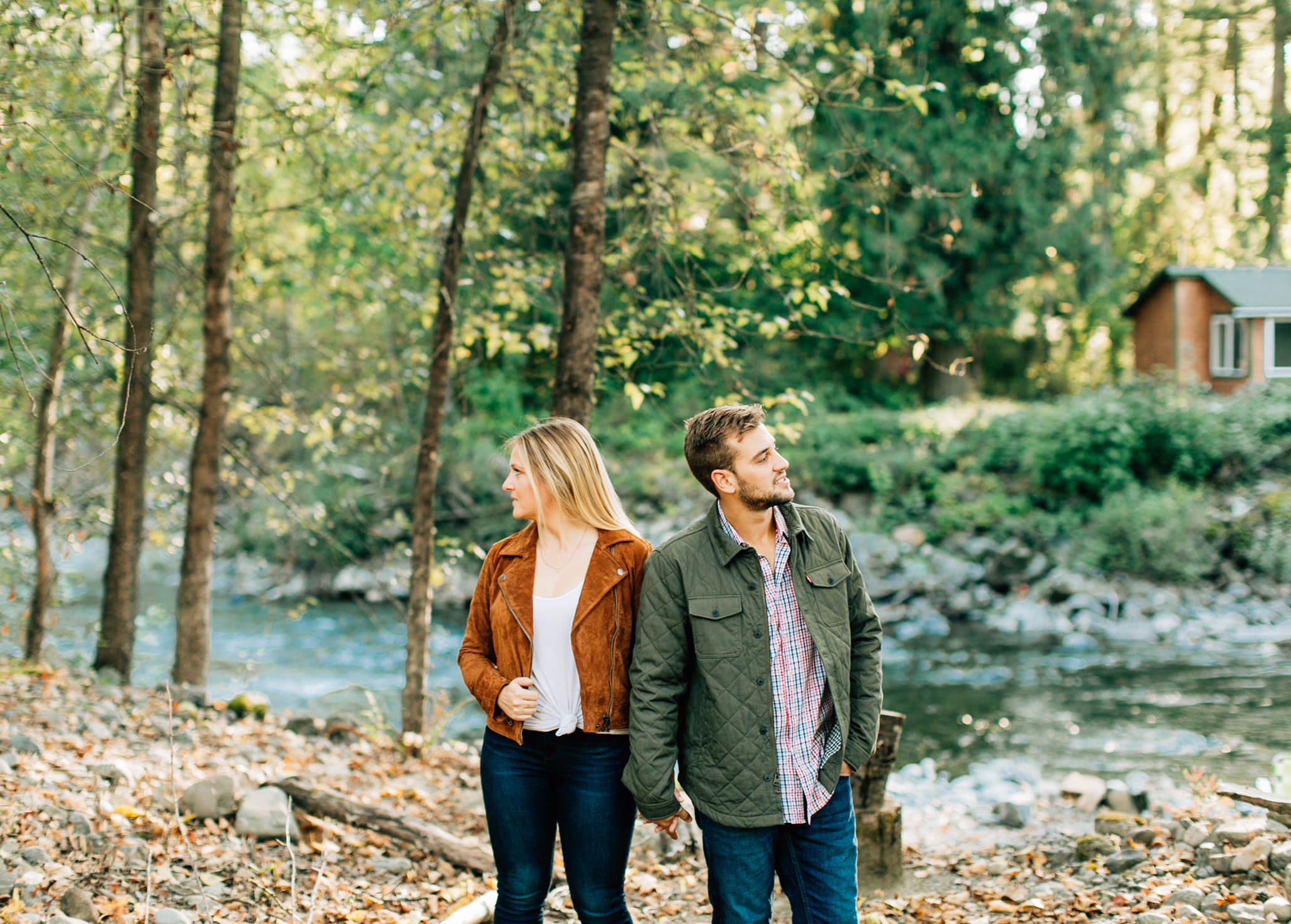 One of my favorite times of the year is the transition from late summer into early fall when the leaves start changing colors, the nights get a bit cooler, and best of all, the holidays are right around the corner. Growing up in LA that transition was fairly subtle, but now living in Washington and working as a Seattle wedding photographer the change in weather is much more noticeable and I absolutely love it. And to me, Justin and Leah's Snoqualmie engagement session embodies that short time of year just perfectly!
For their engagement session Leah and Justin decided to head just outside of Seattle to Justin's family's cabin in Snoqualmie. The cabin sits on a huge property right along a river with lots of trees, tall grass, and access to the water. It was the dreamiest location for an early fall session. From splashing in a rocky riverbed and hanging on a hammock sipping margaritas to walking through a forest with leaves on the ground and beautiful golden light, I don't think I could have dreamt up a more perfect setting for these two lovebirds to celebrate their engagement.
One of my favorite memories from this day was that both Leah and Justin's families were present for their session, as it took place at their home. We snuck away for some private time but by the end of the day everyone was out watching Justin and Leah having fun in the river. We ended the session by a campfire with everyone enjoying a cocktail and chatting about wedding plans. It felt like these two families were already one.
And don't even get me started on their wedding day! Just imagine a fall wedding with a PNW camping vibe at a private estate just north of Seattle. Can you say dream come true?!