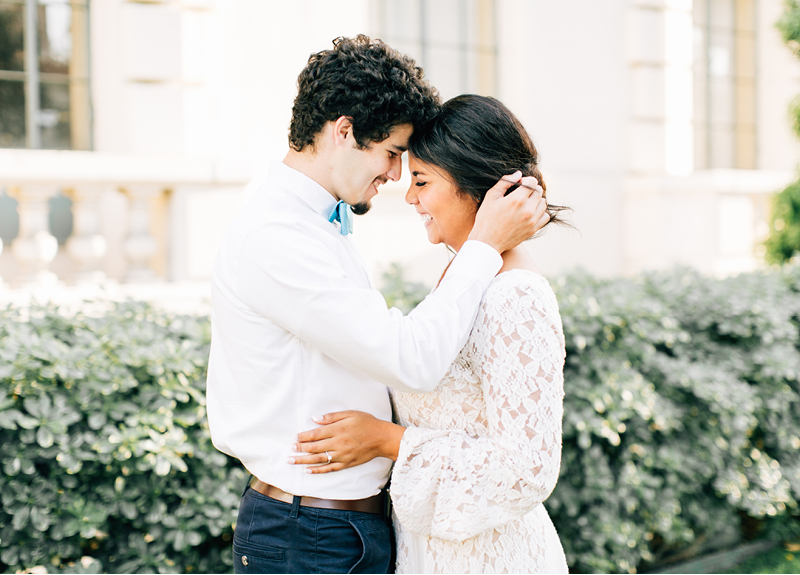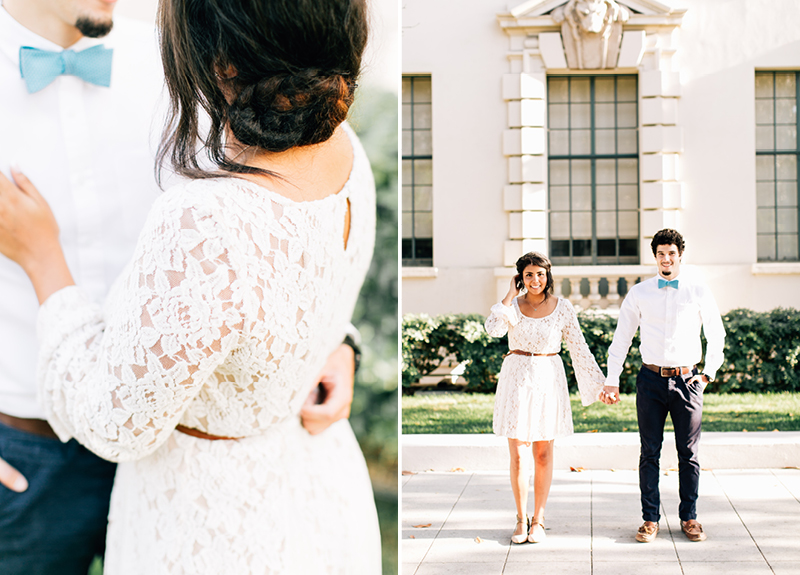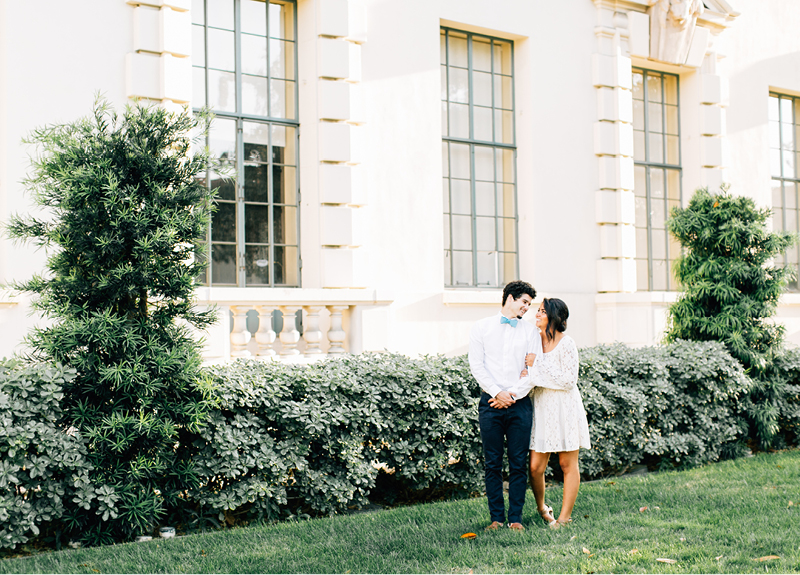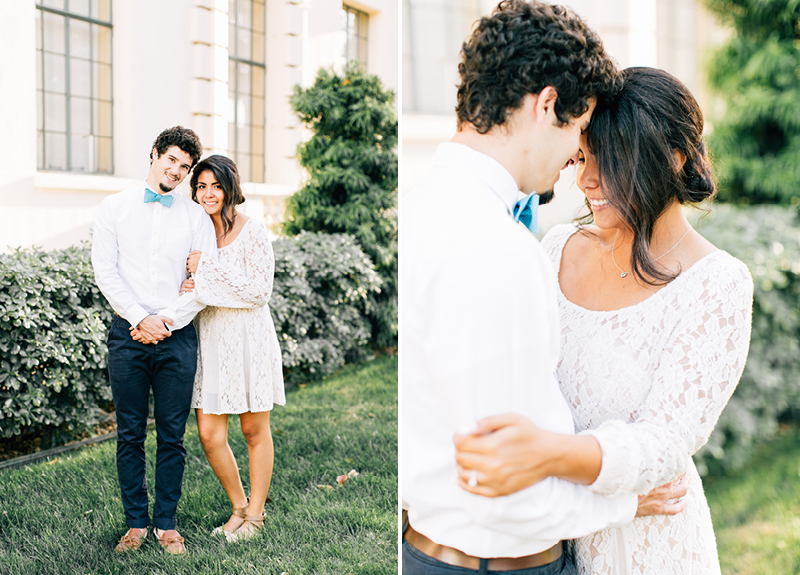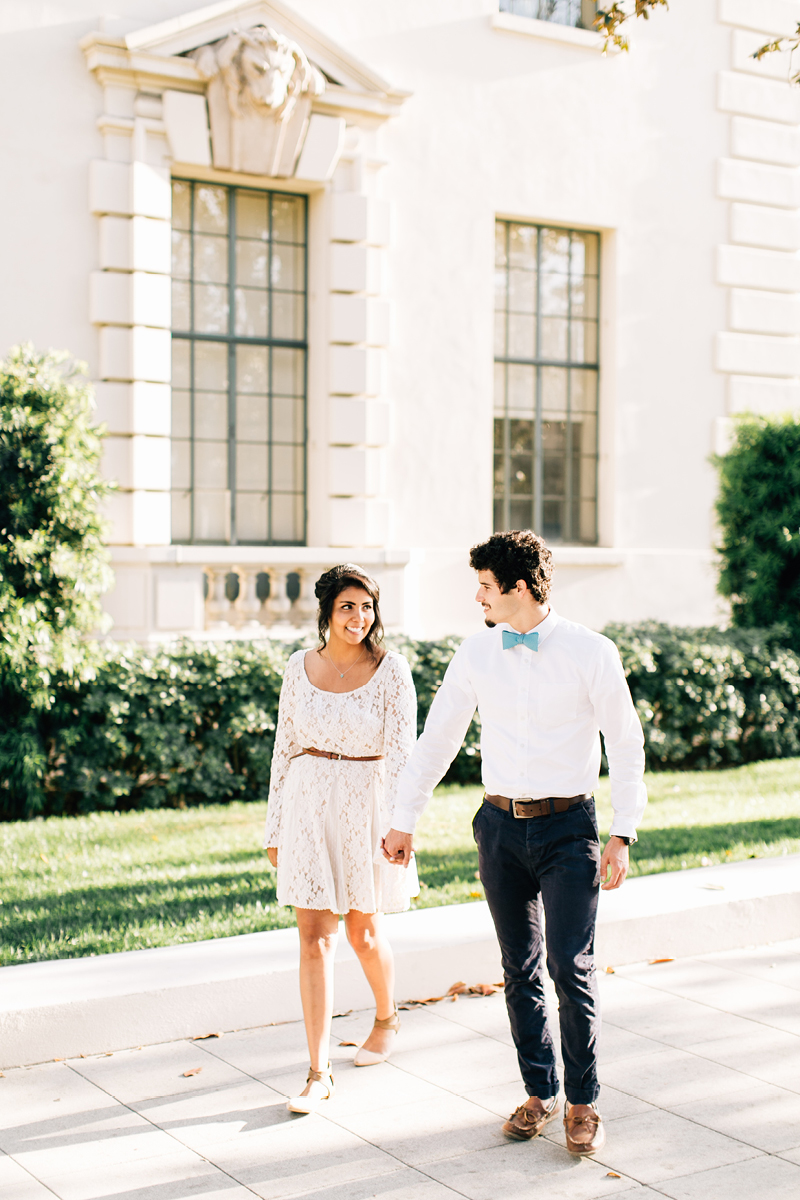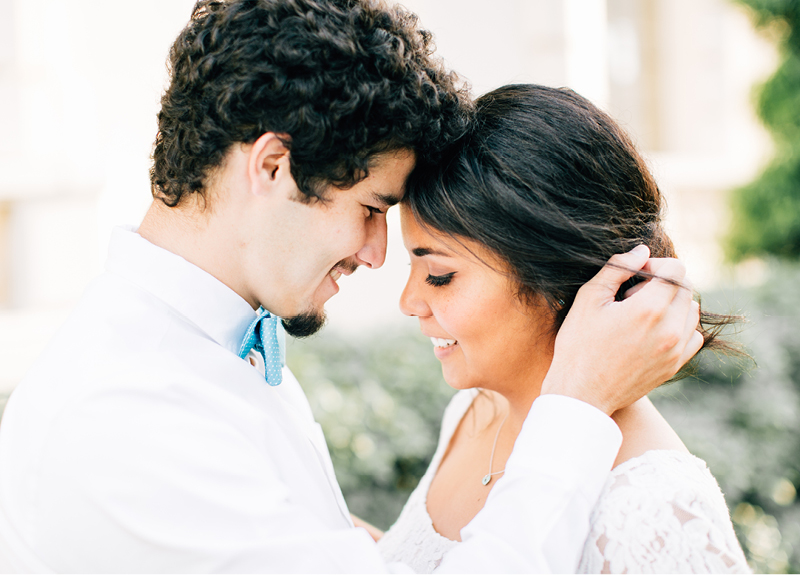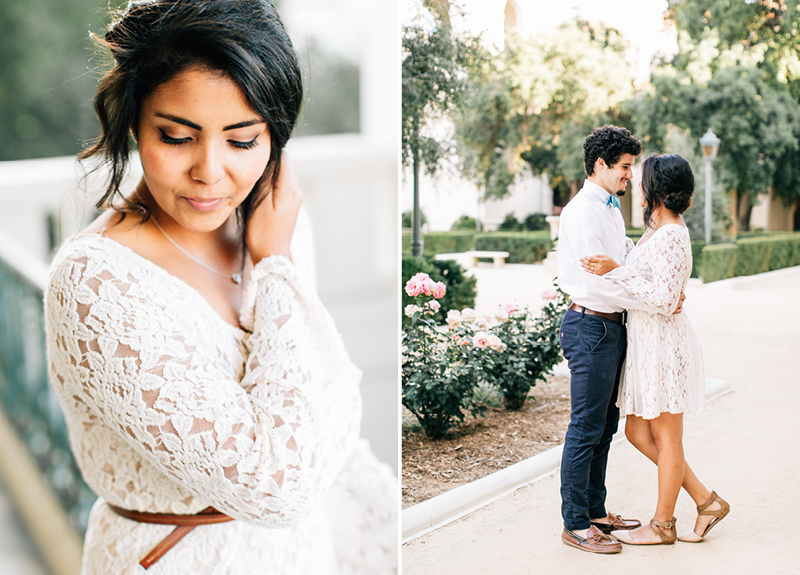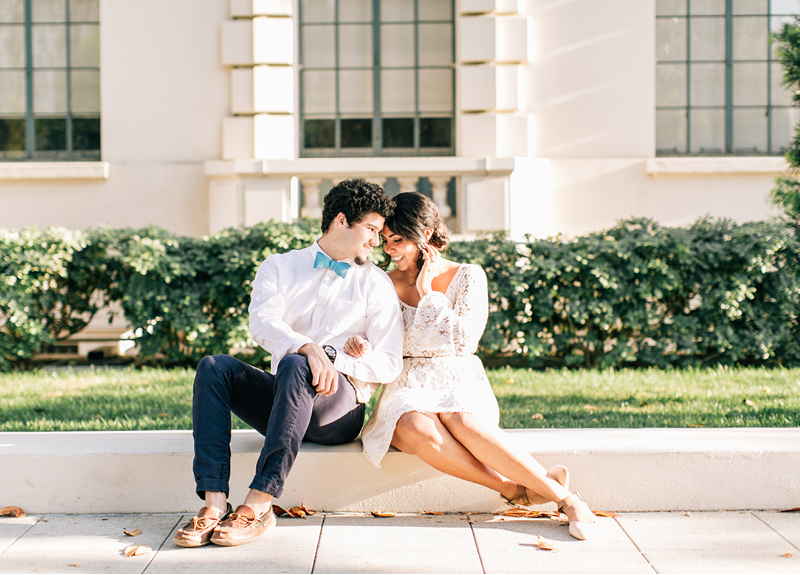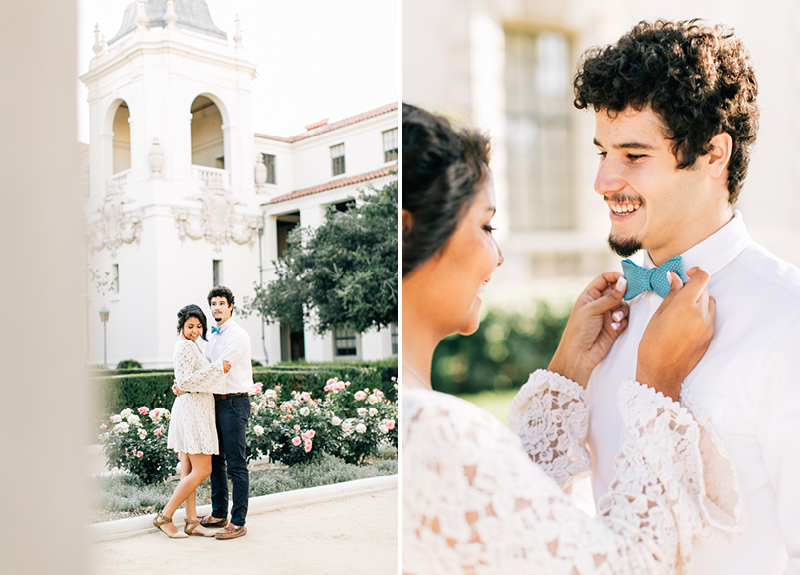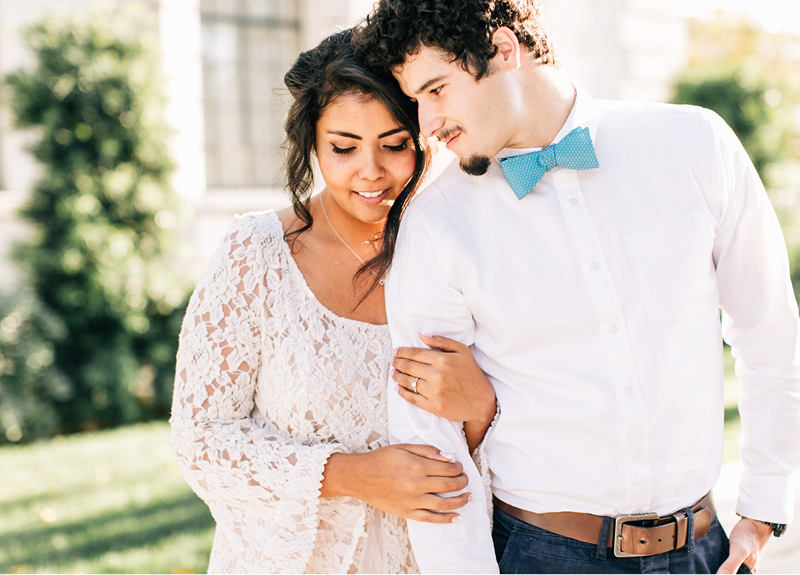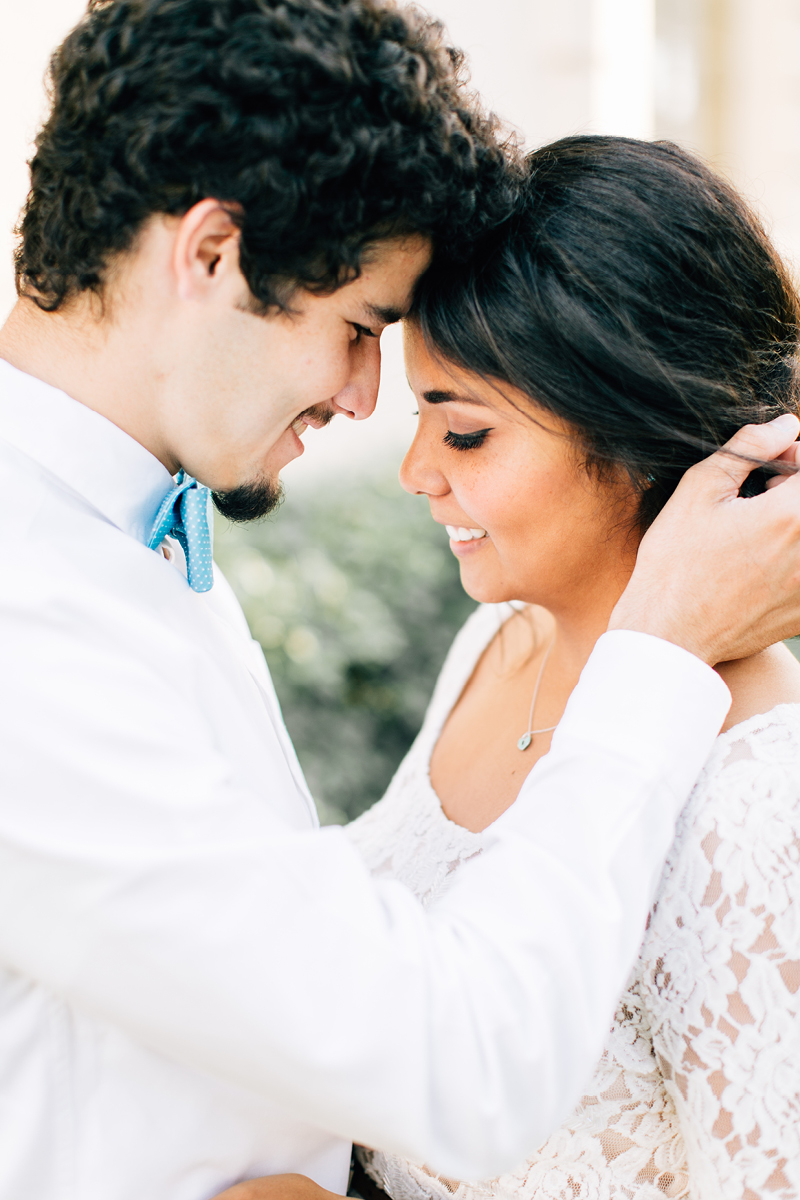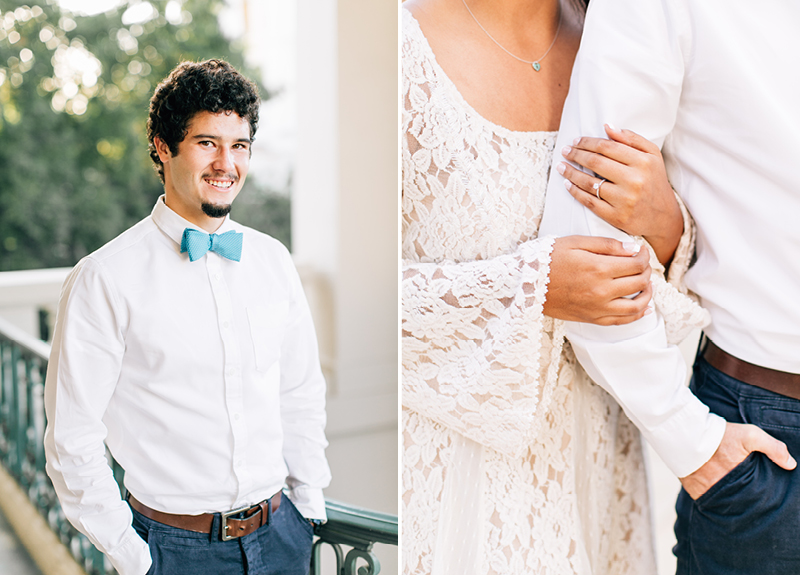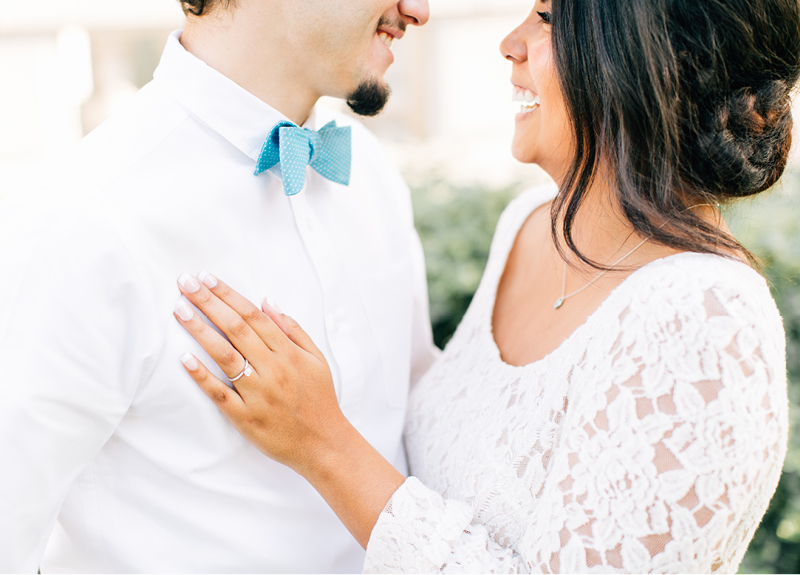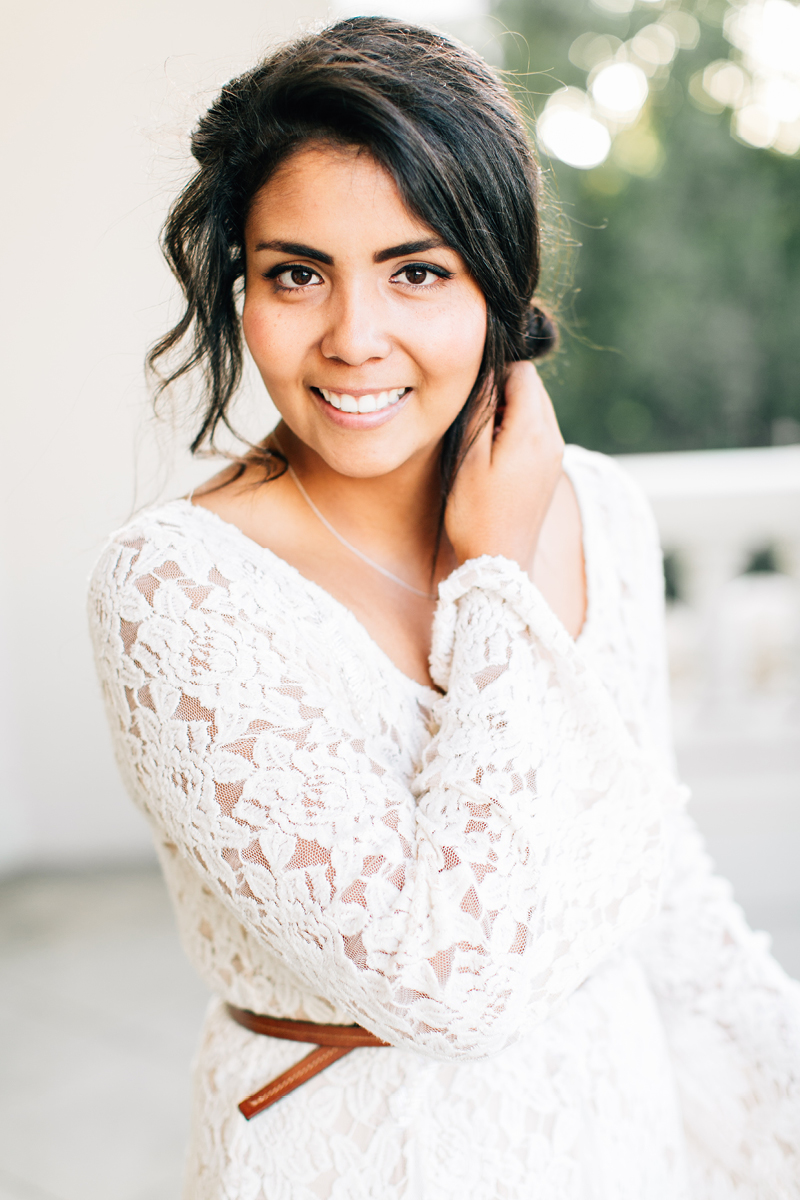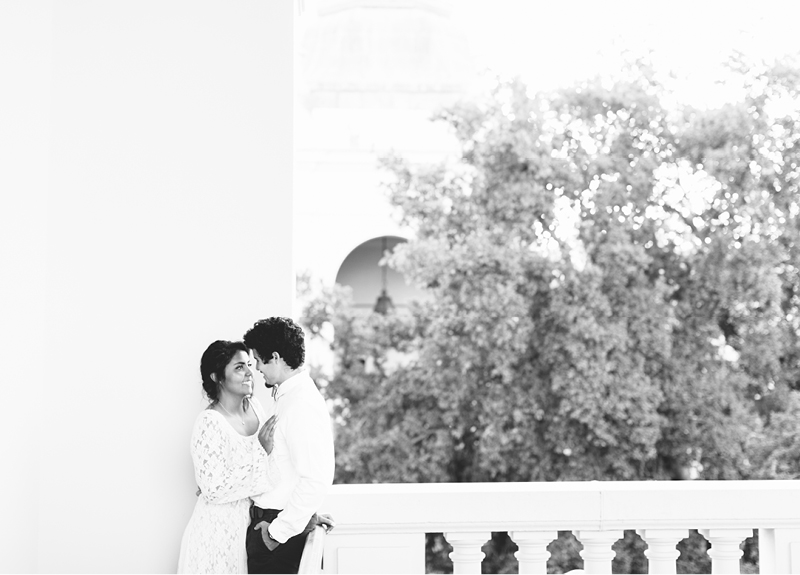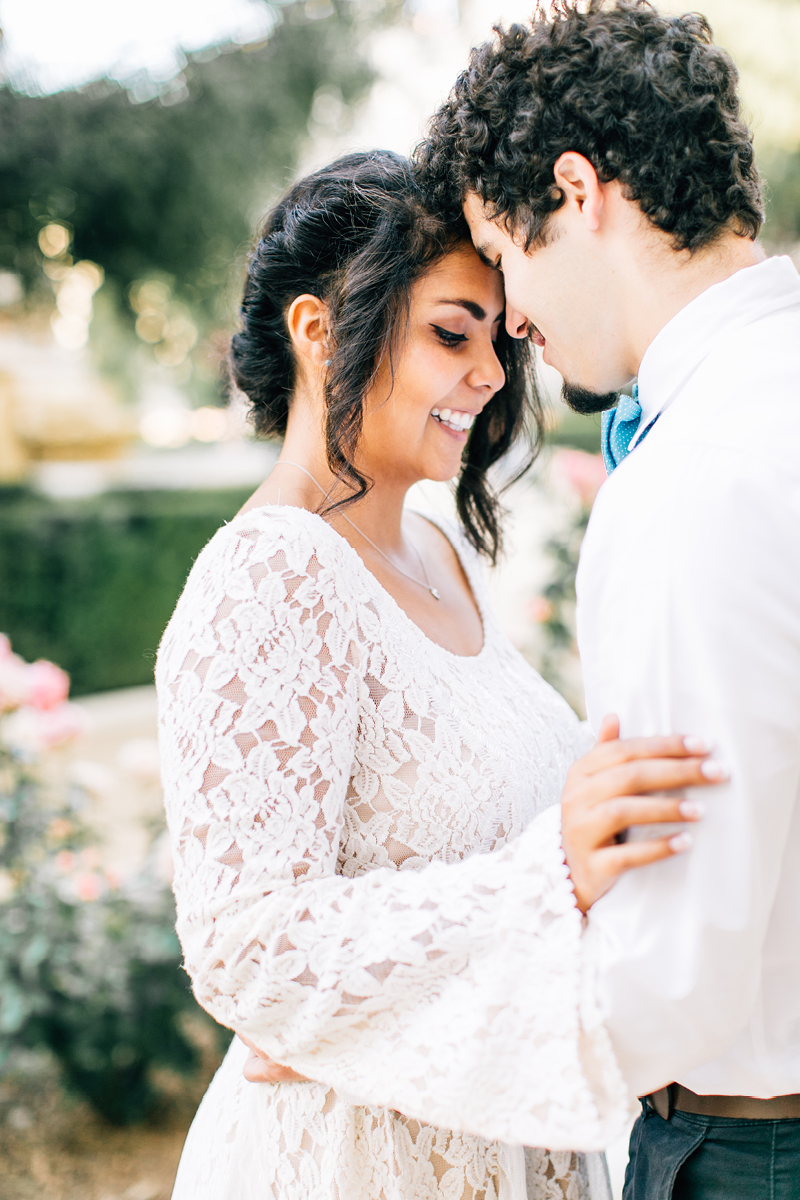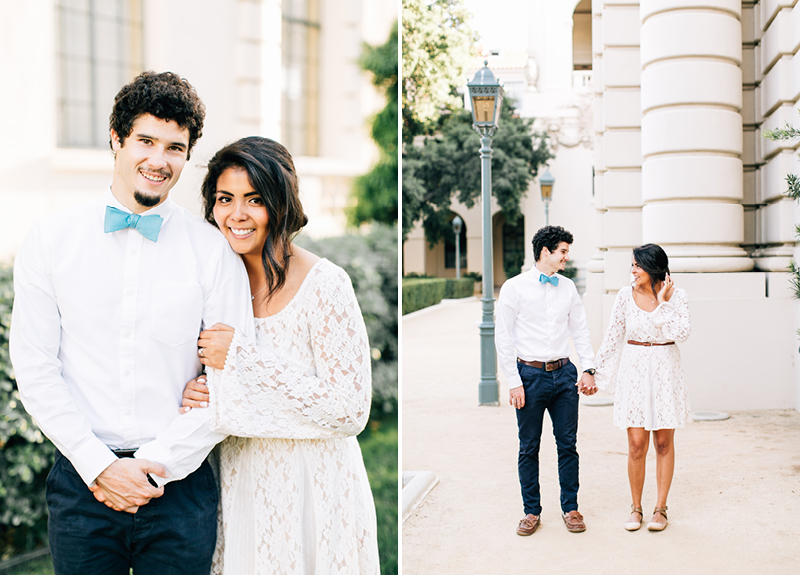 The Pasadena City Hall is such a picturesque setting for romantic engagement portraits and definitely a go-to spot for many Los Angeles wedding photographers. The clean off-white walls, beautiful landscaping and Spanish architecture lend to a very classic feel that translates beautifully into pictures. I especially loved that Andrew and Ariel both incorporated white into their wardrobes! White, or other pastel/light colors, really helps to create a bright and airy image while also allowing the focus of the image to remain on the couple and not their outfit, which I just love.  But it is also important to include small details into an engagement outfit to add a pop of color and personality and both Andrew and Ariel did just that! He added a blue bow tie with navy slacks and she went with a thin, brown belt and strappy sandals!
These two are such a cute couple with a long history! I love when the couples that I work with open up and share their love stories with me. Ariel and Andrew will be getting married in a few short months at Orcutt Ranch in Los Angeles and I can't wait!
Don't forget to follow along for more behind the scenes details and other sneak peeks on Instagram!