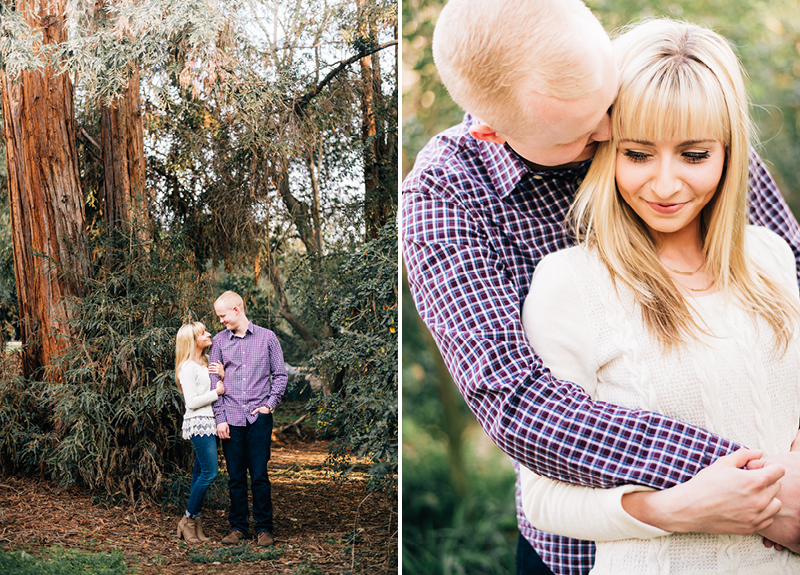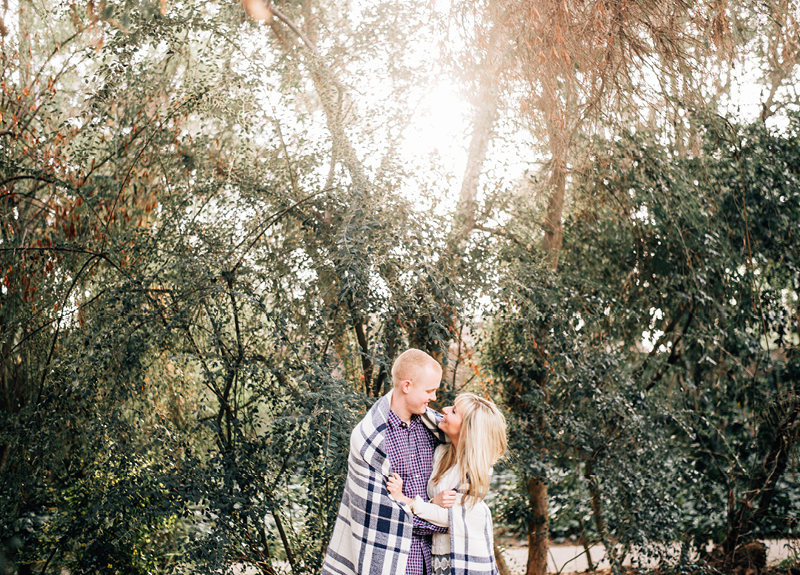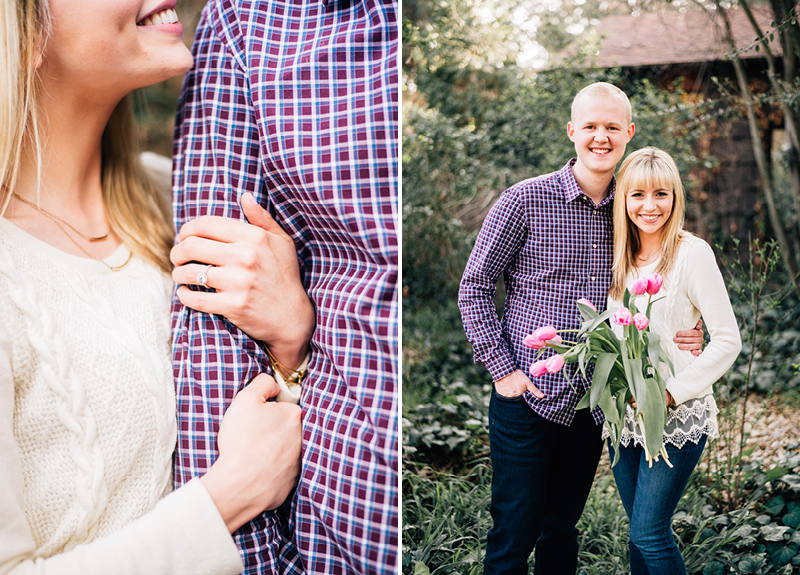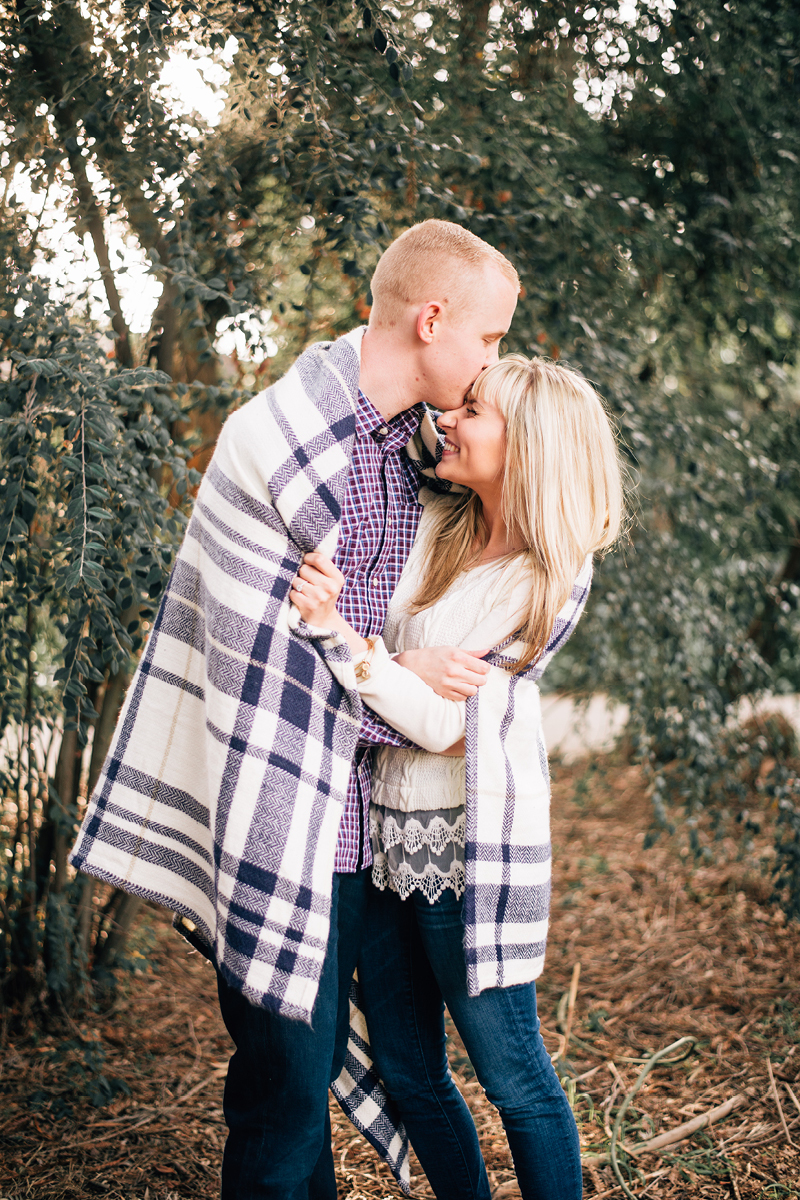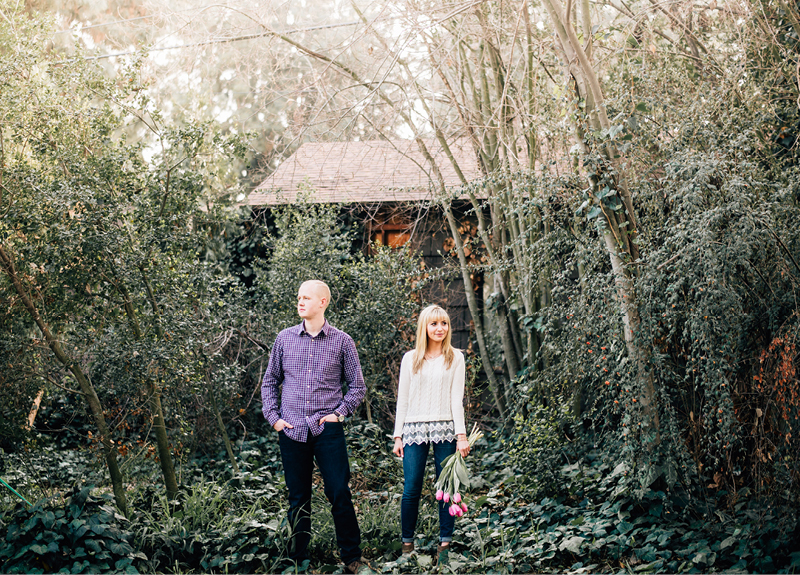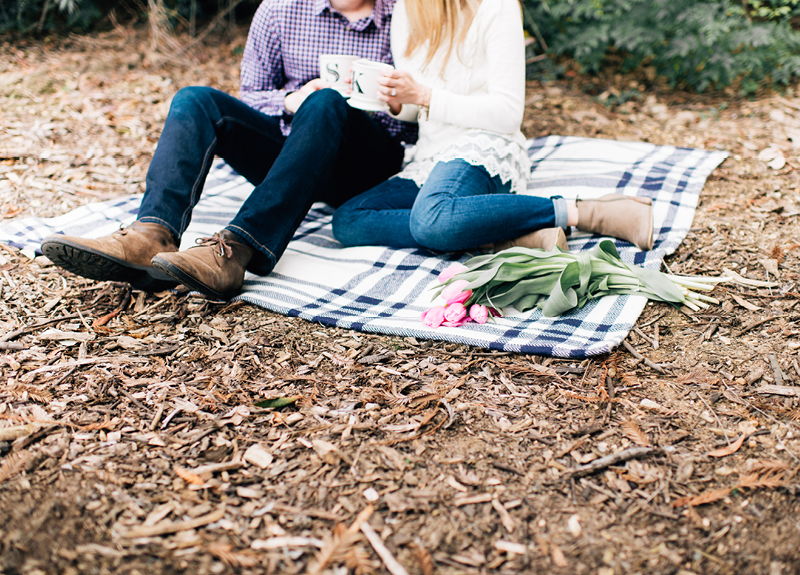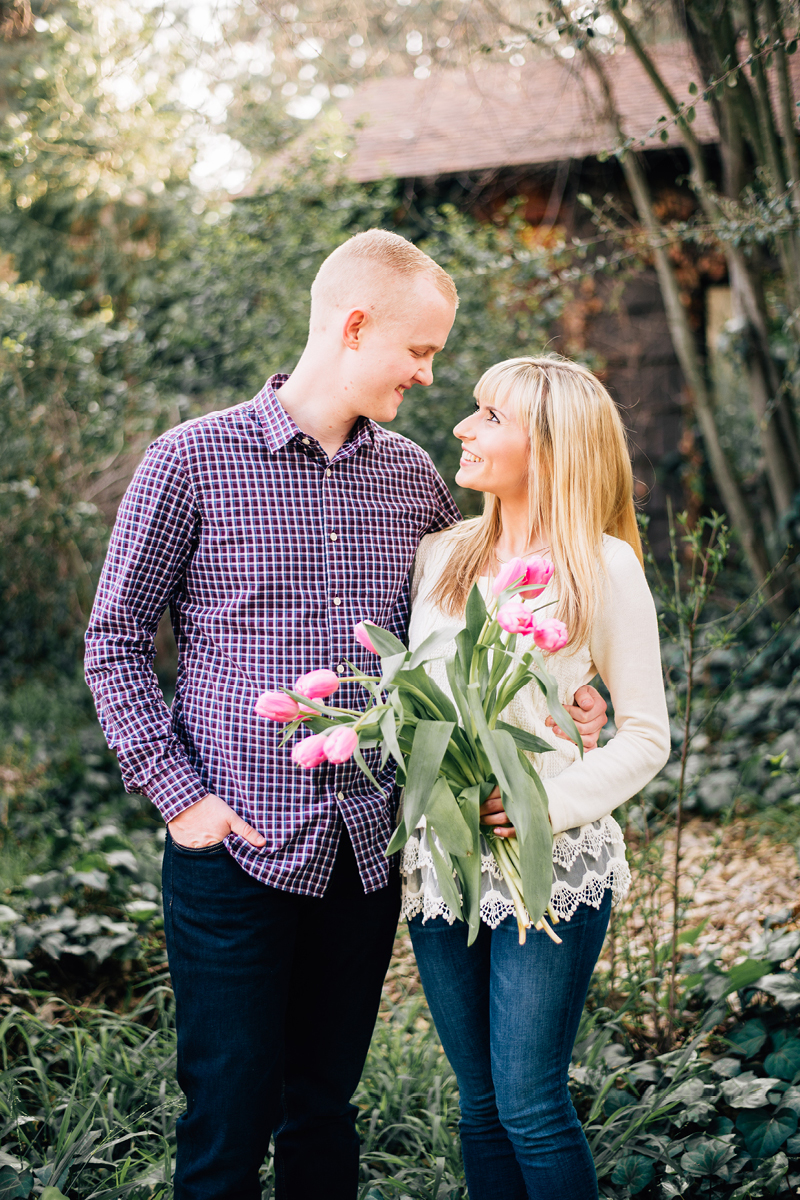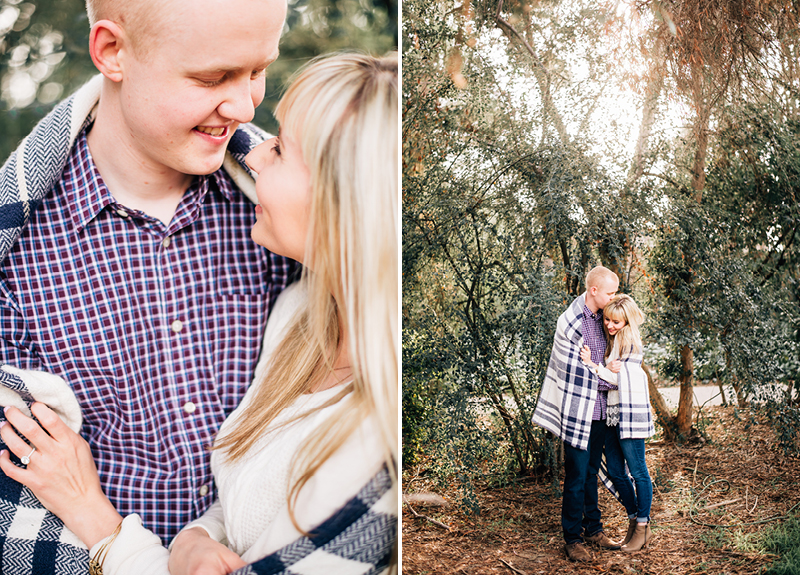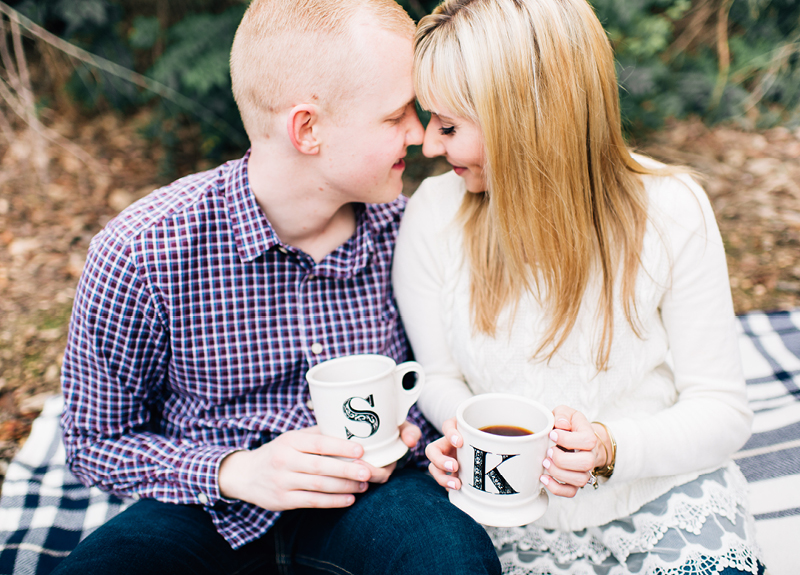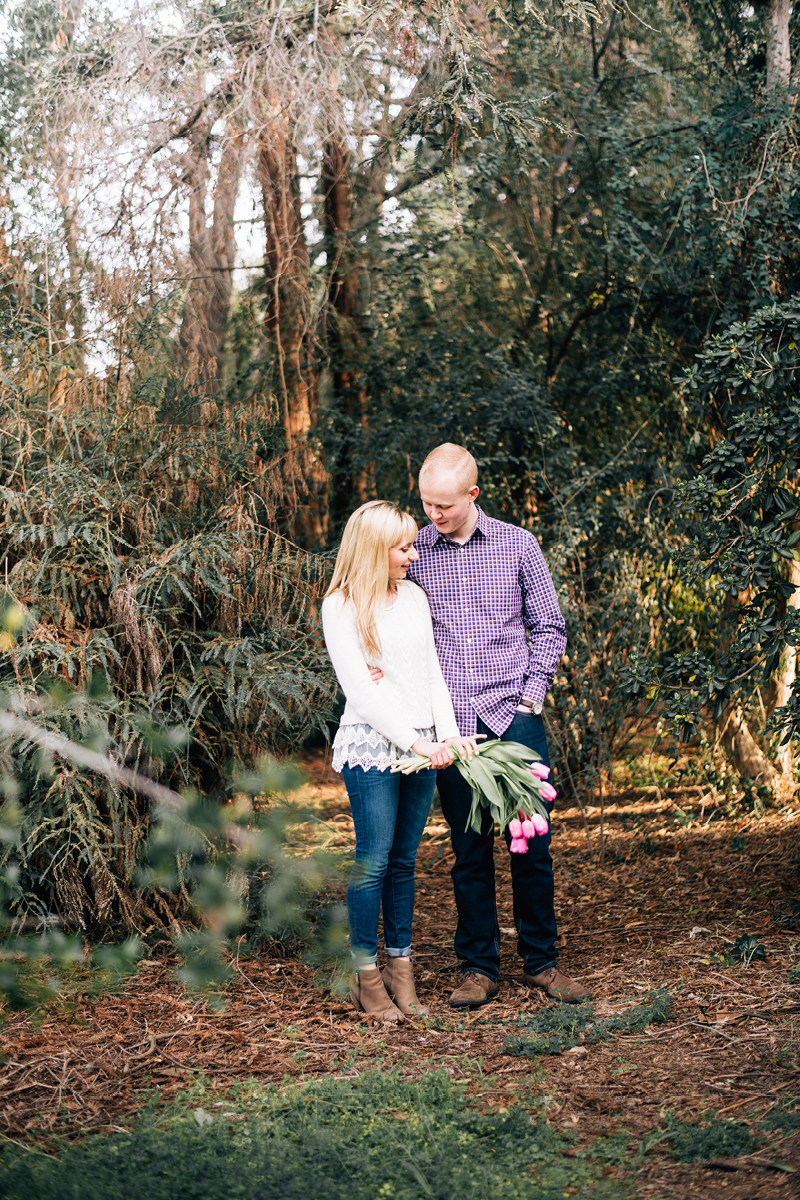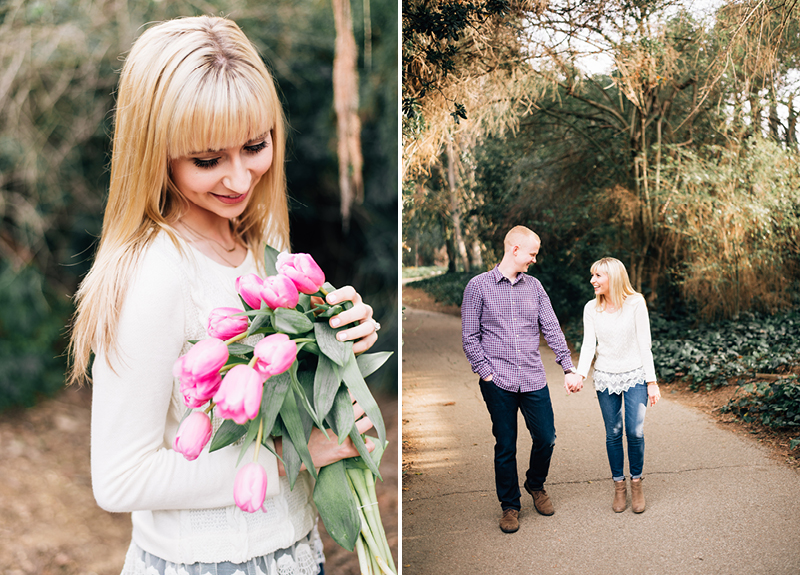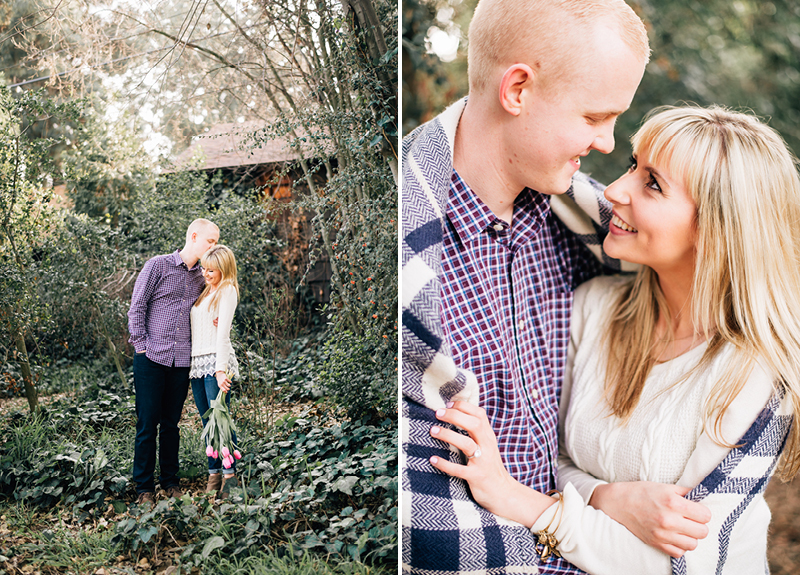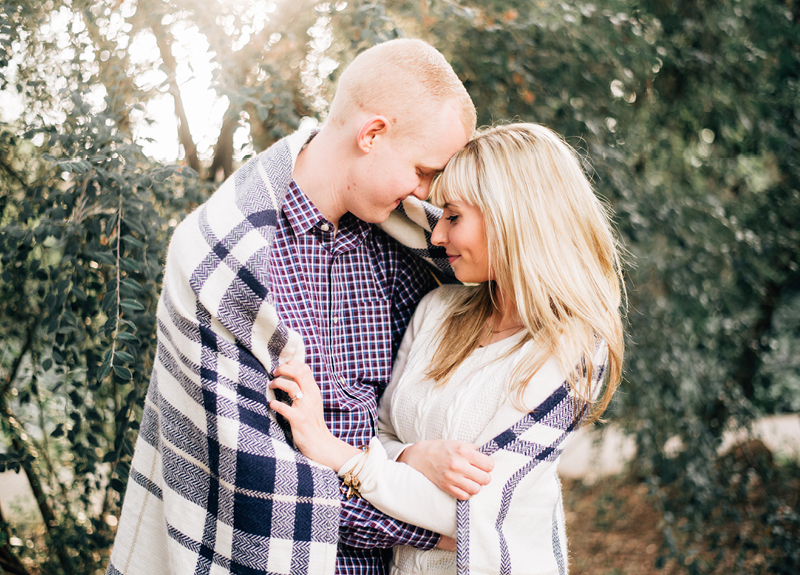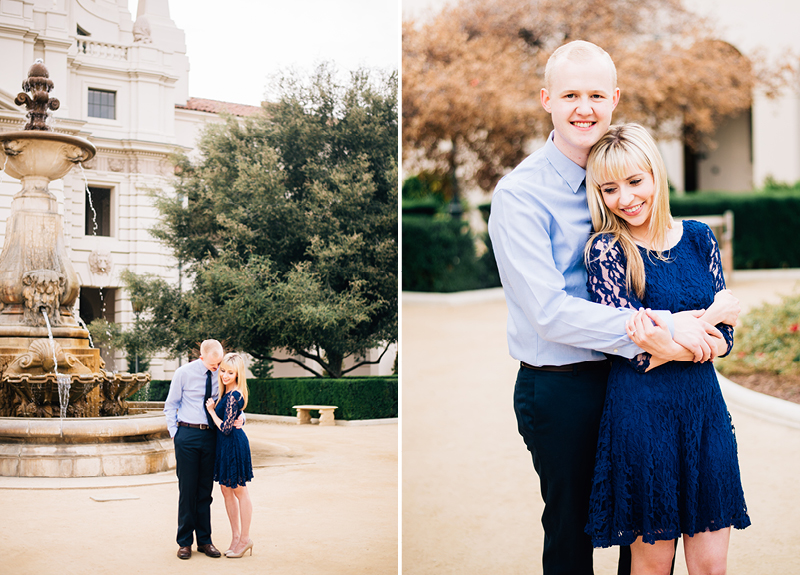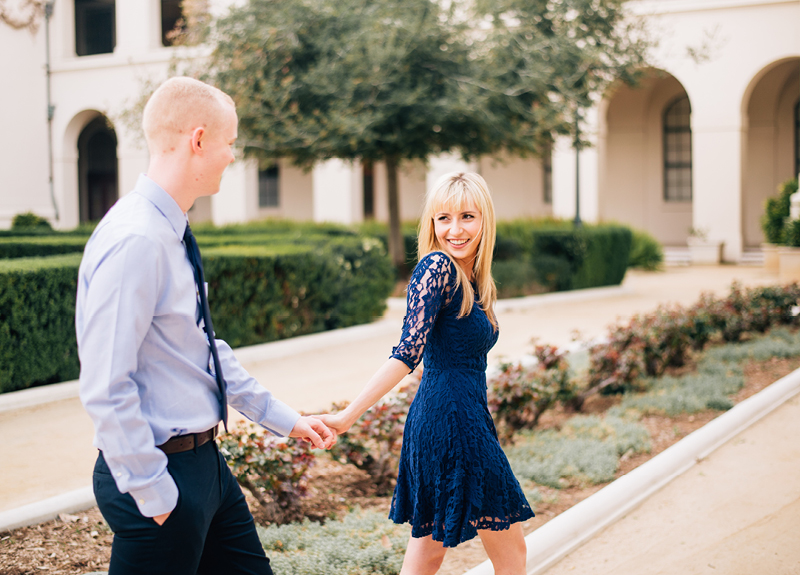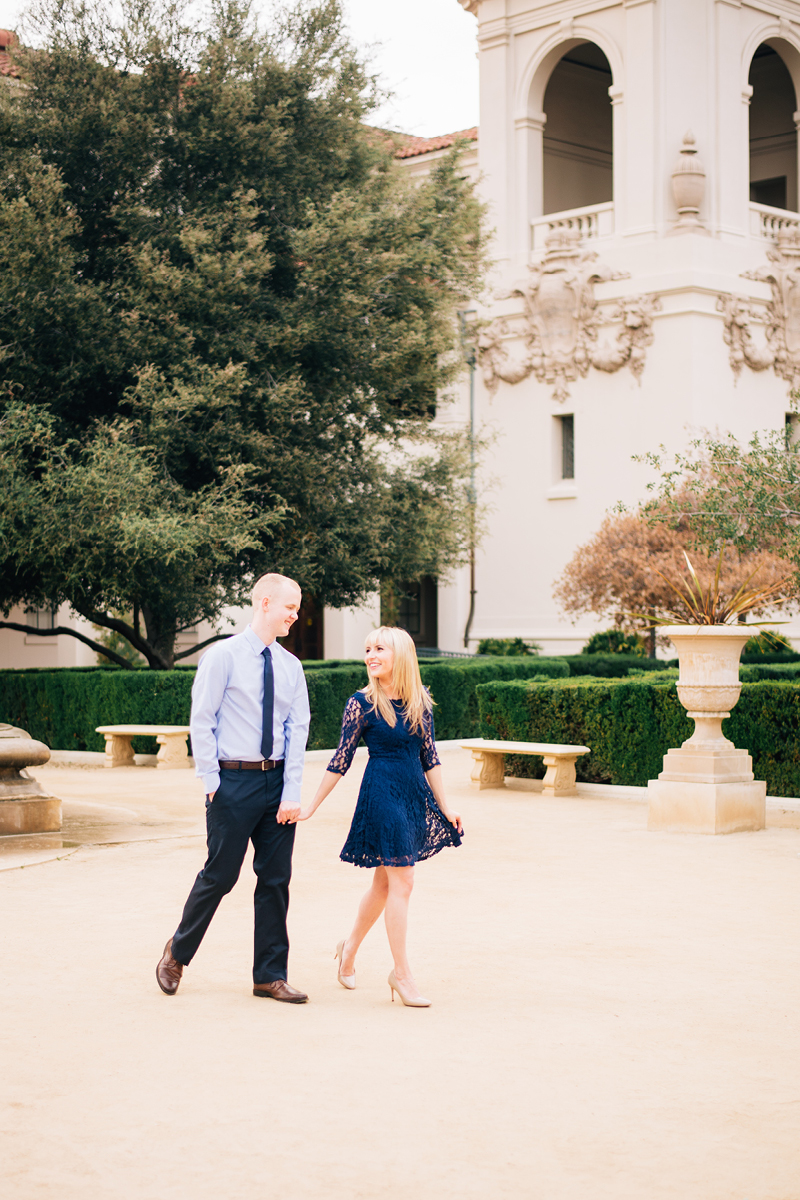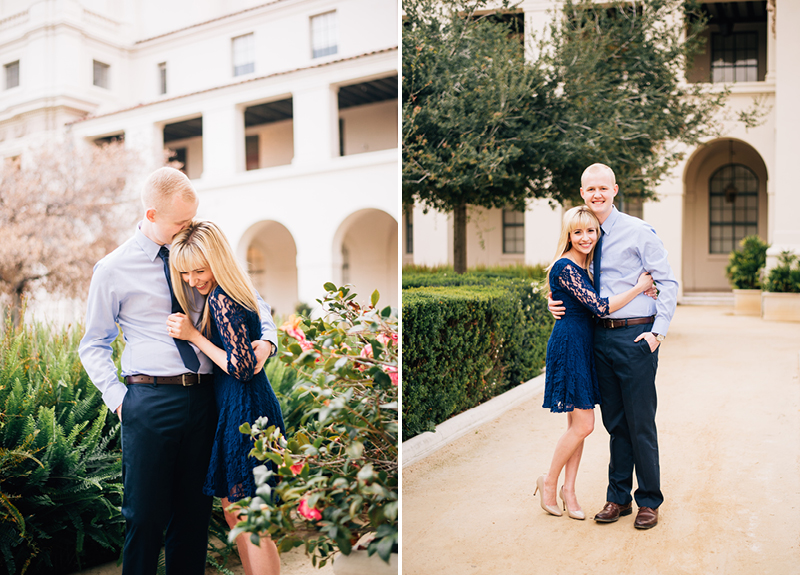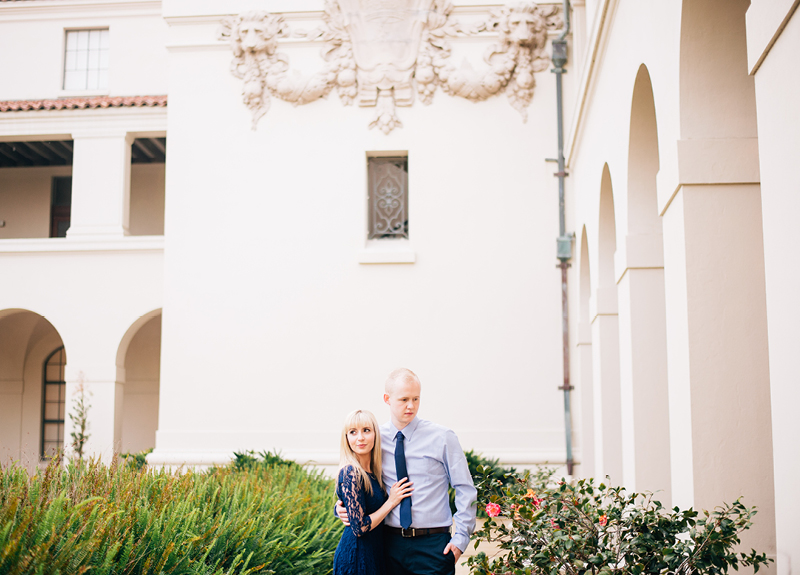 While some prefer snow and chilly temperatures to capture the beauty of the winter months, my ideal cozy winter engagement session looks exactly like this! A warm blanket, bundles of flowers and cute Anthropologie mugs filled with hot coffee while the sun is shining and it is about 60 degrees. Can you tell I'm from Southern California yet?? :) Sean and Kim, you guys know just what to do to keep a Pasadena wedding photographer like myself happy!
We started the session at a charming park in San Marino where we found beautiful greenery, amazing trees and a cute pathway in the very back of the park. This particular part of the park looked like a mini forest and it was completely unlike the rest of the park…so naturally this was where I was drawn to! I love wild, untamed and flowing nature. Mix that with a bit of natural light and the possibilities are endless! After that we finished up at the Pasadena City Hall where we found amazing architecture, a lovely courtyard and an elaborate fountain. While we weren't the only ones there (actually two full wedding parities were in attendance as well), we still managed to snag a few great photos! These particular portraits completely remind me of a European courtyard with sandy floors and perfectly groomed hedges.
Sean and Kim, thank you for a wonderful afternoon full of light, love and both of your amazing smiles! As a wedding photographer in Los Angeles I live for clients like these two as well as finding and shooting at new locations!