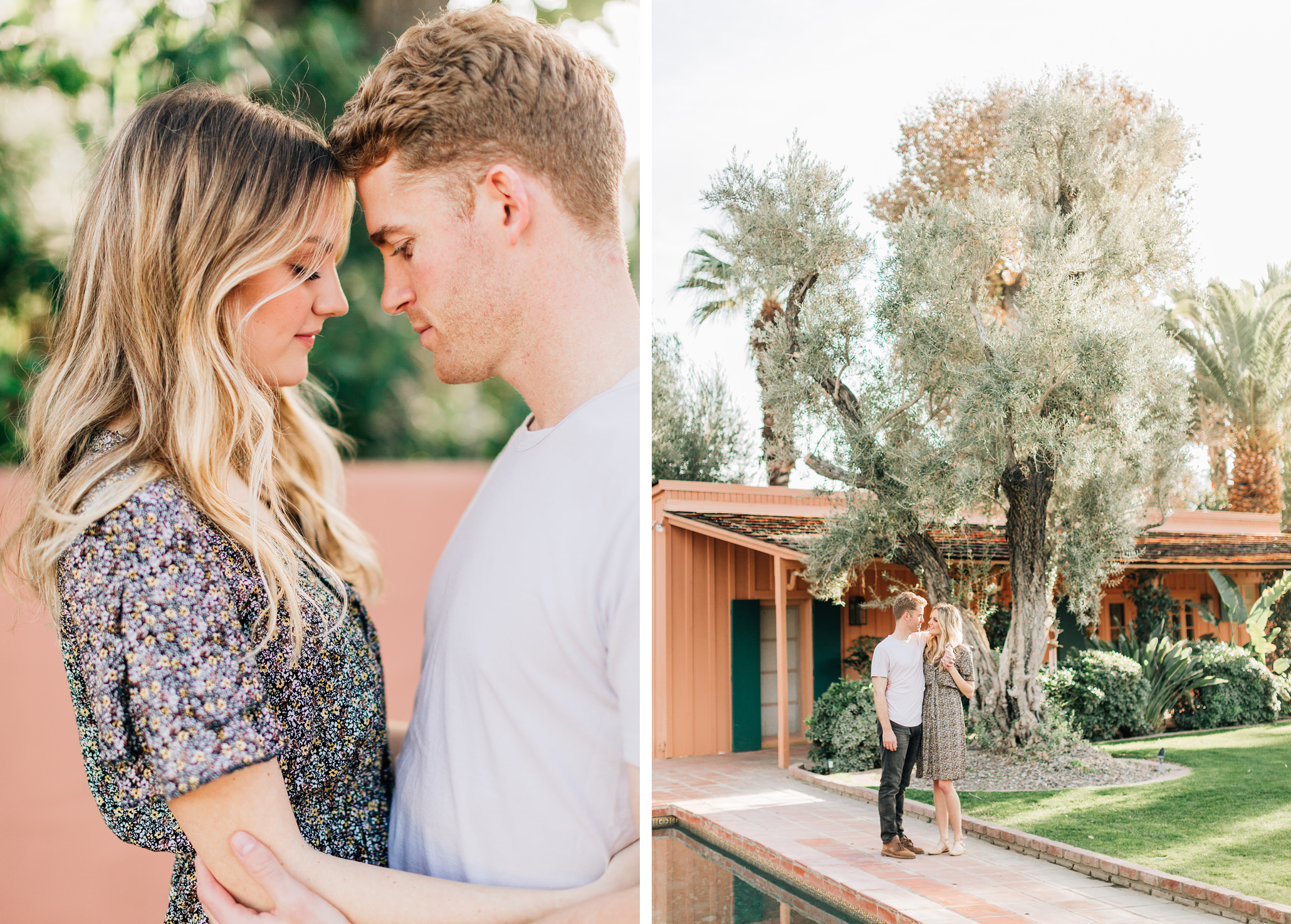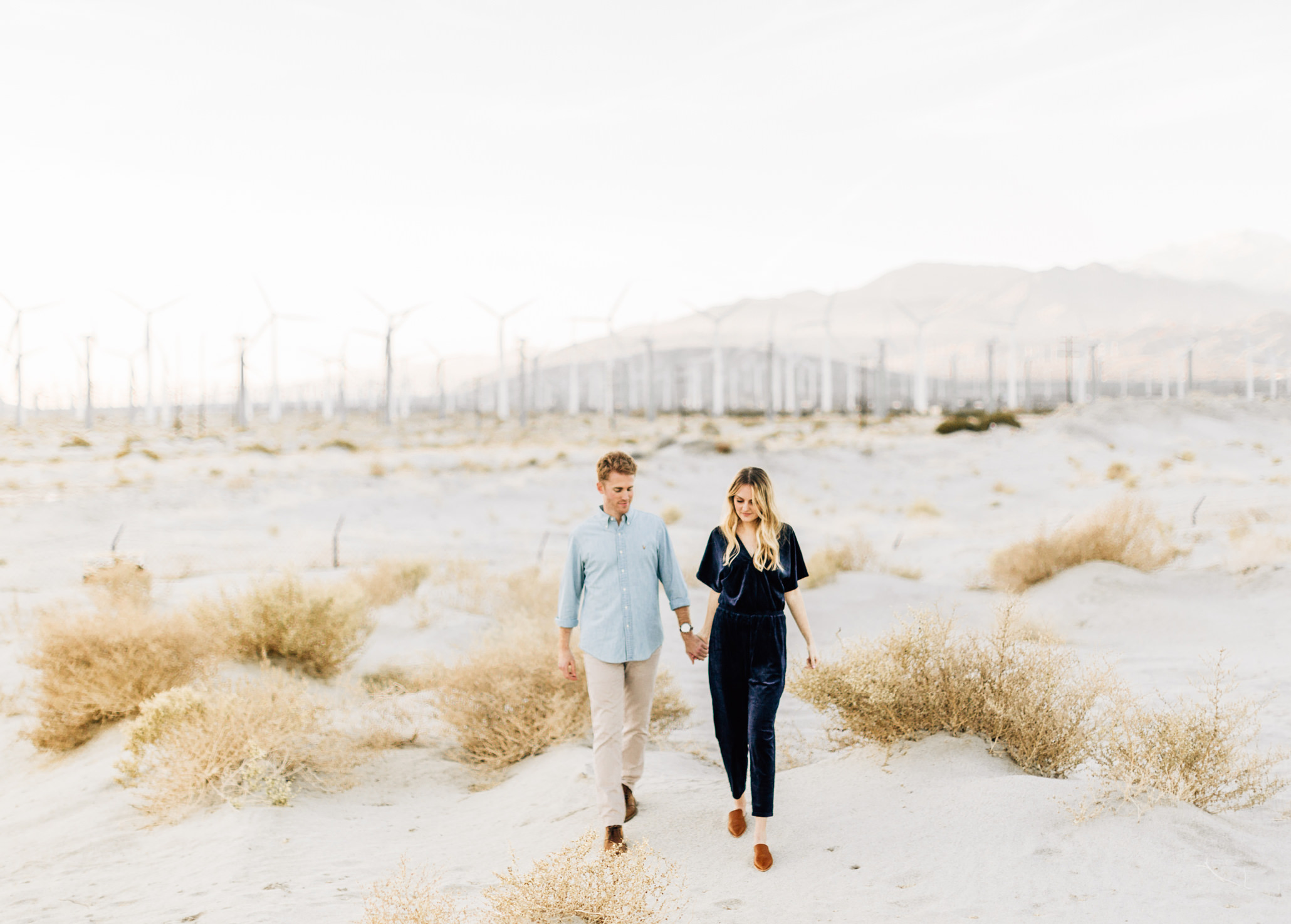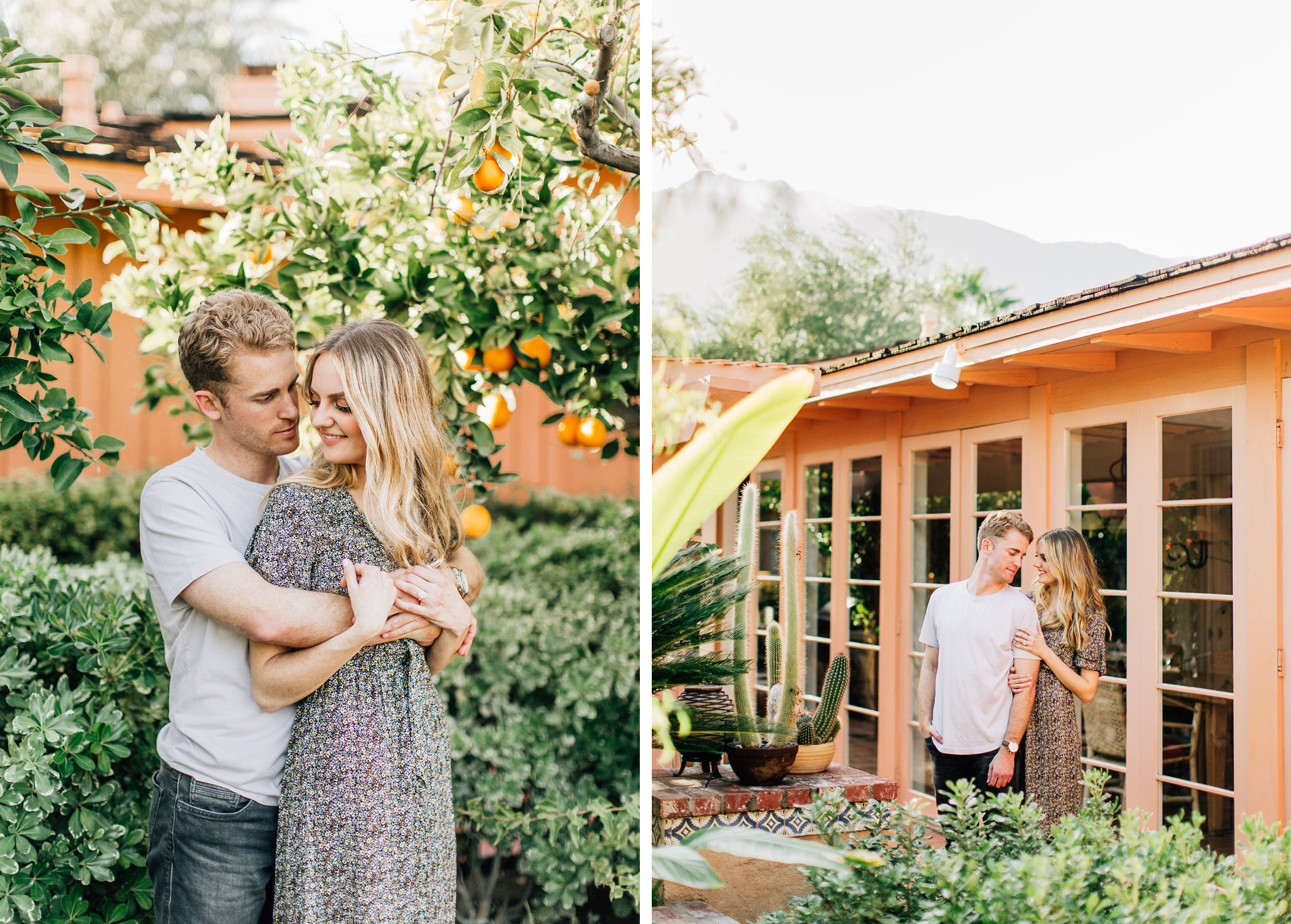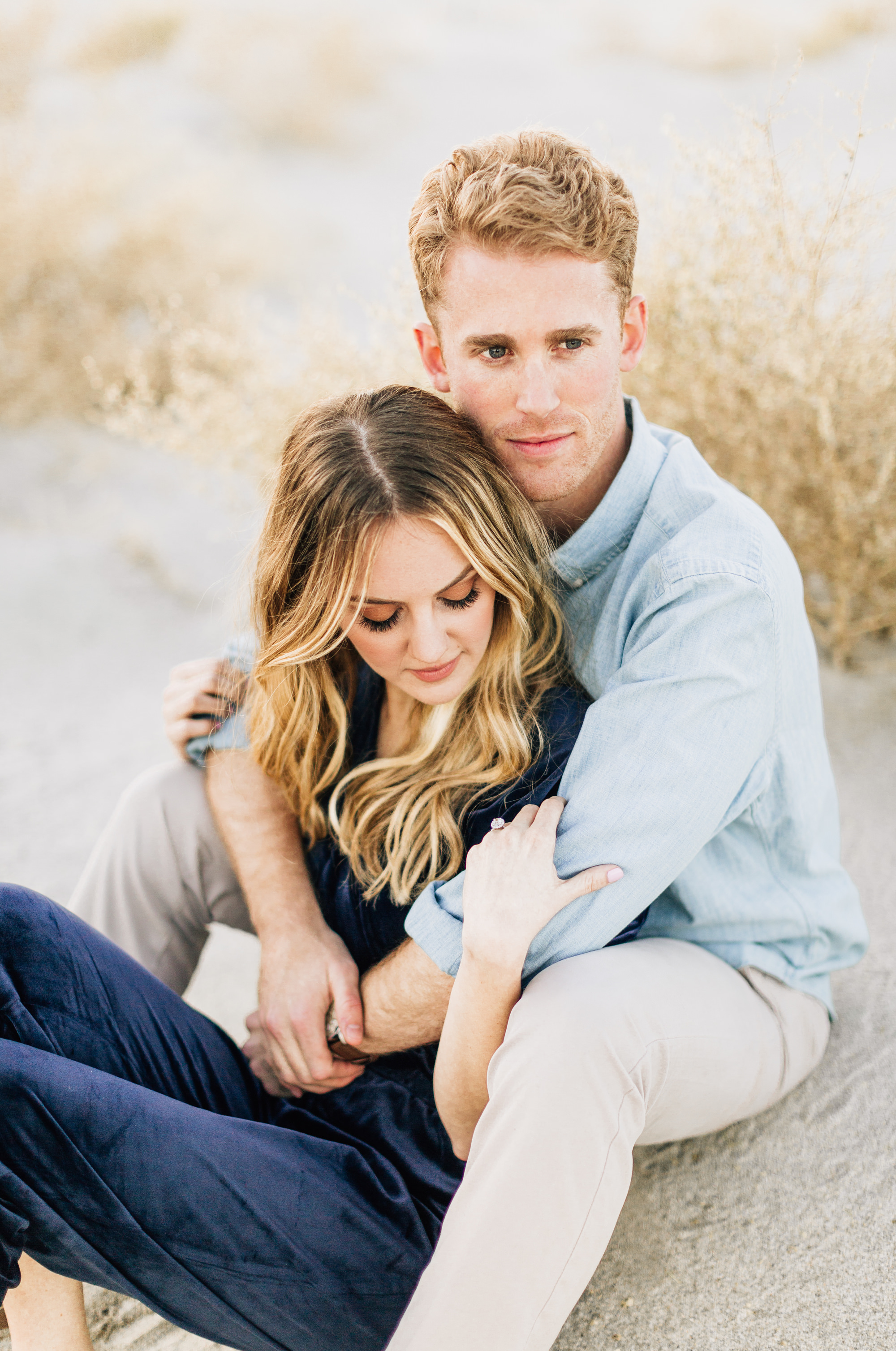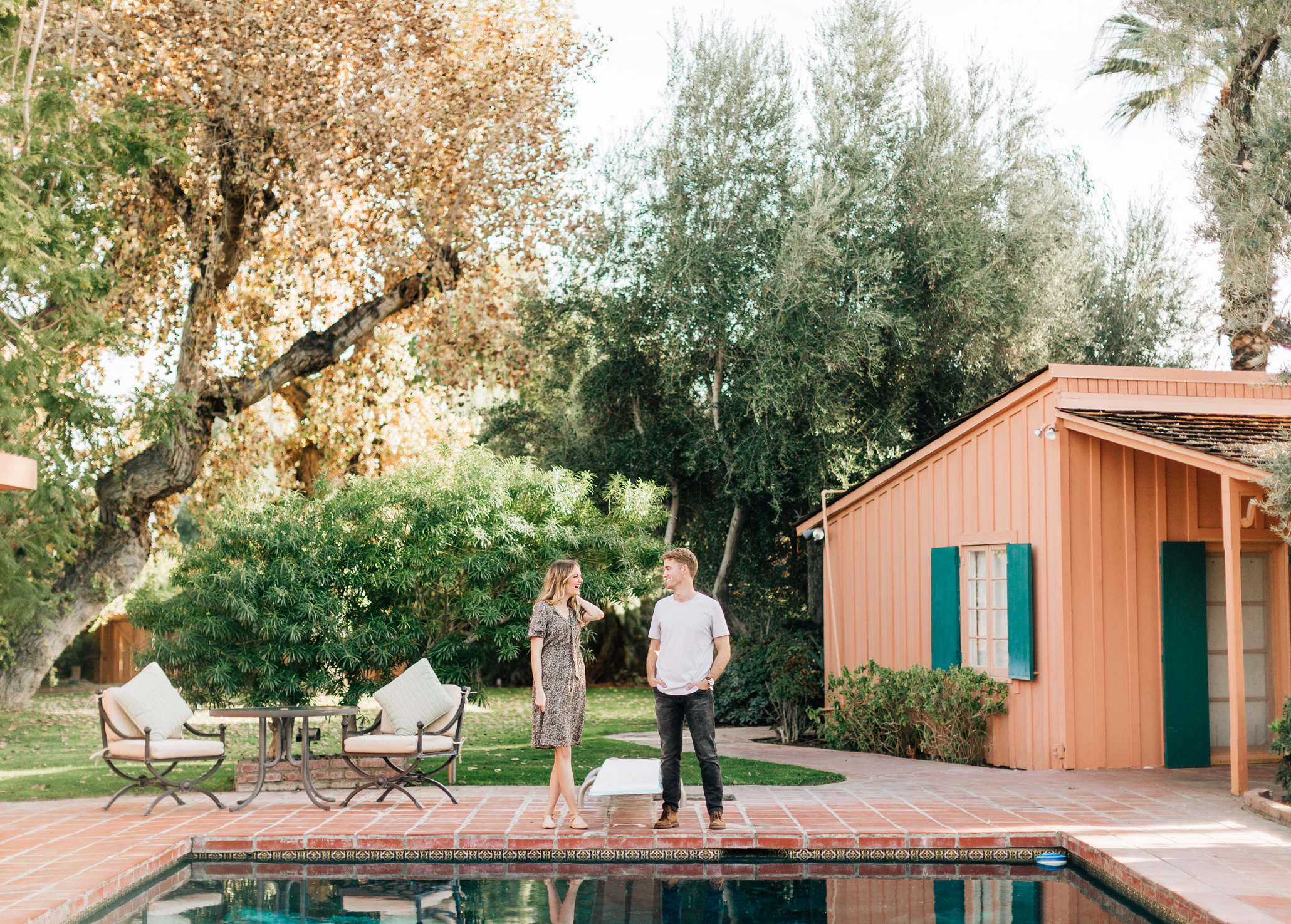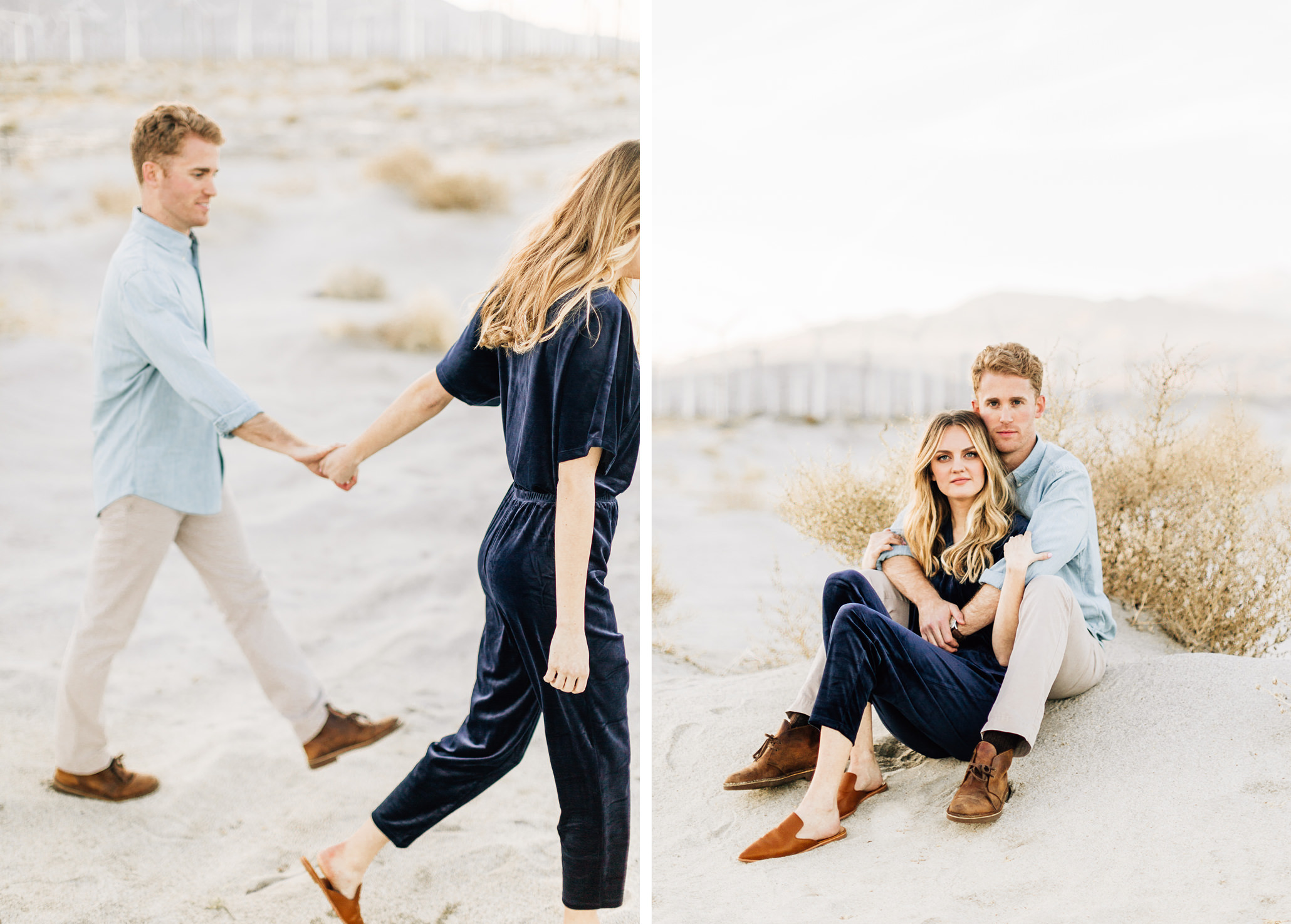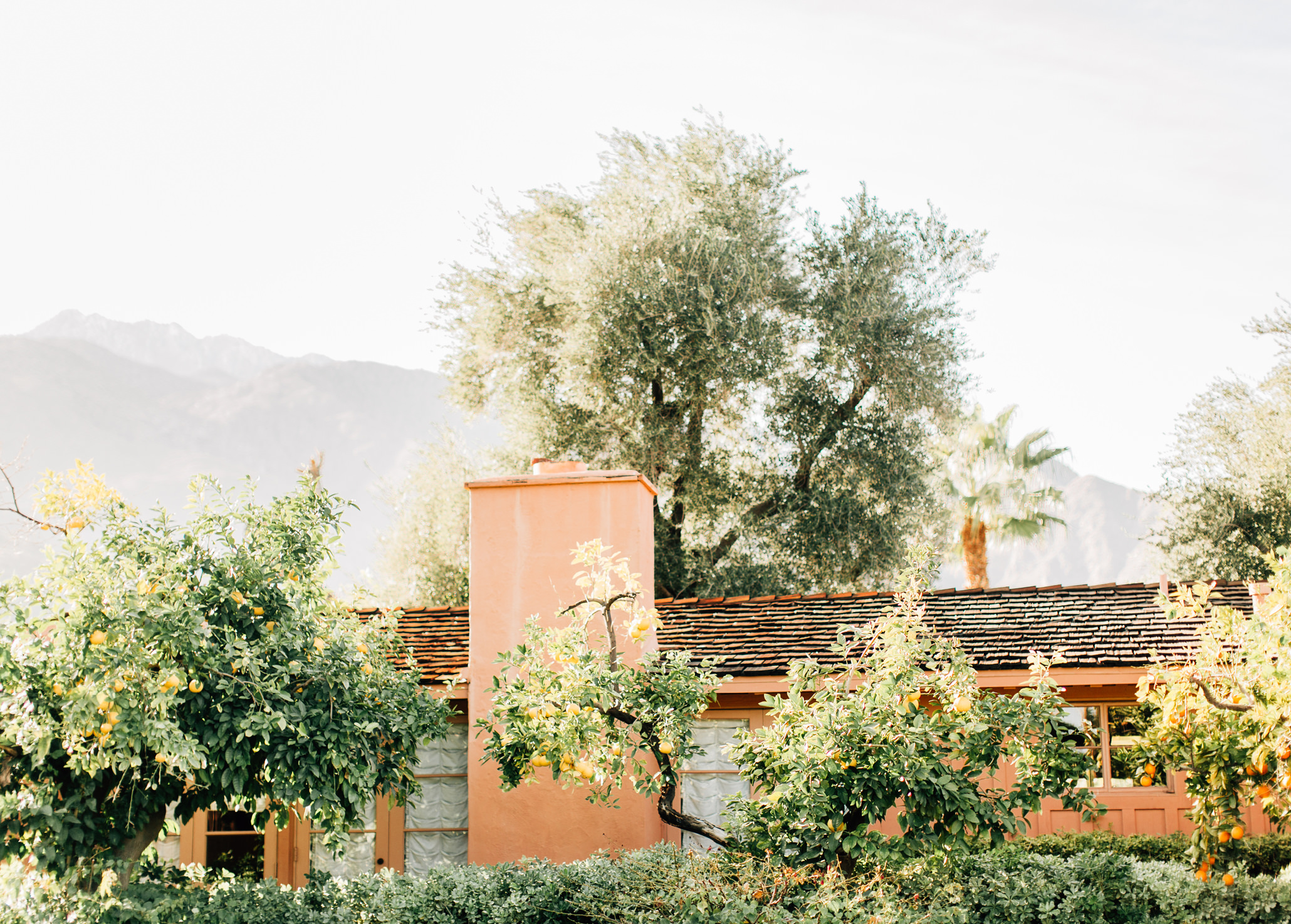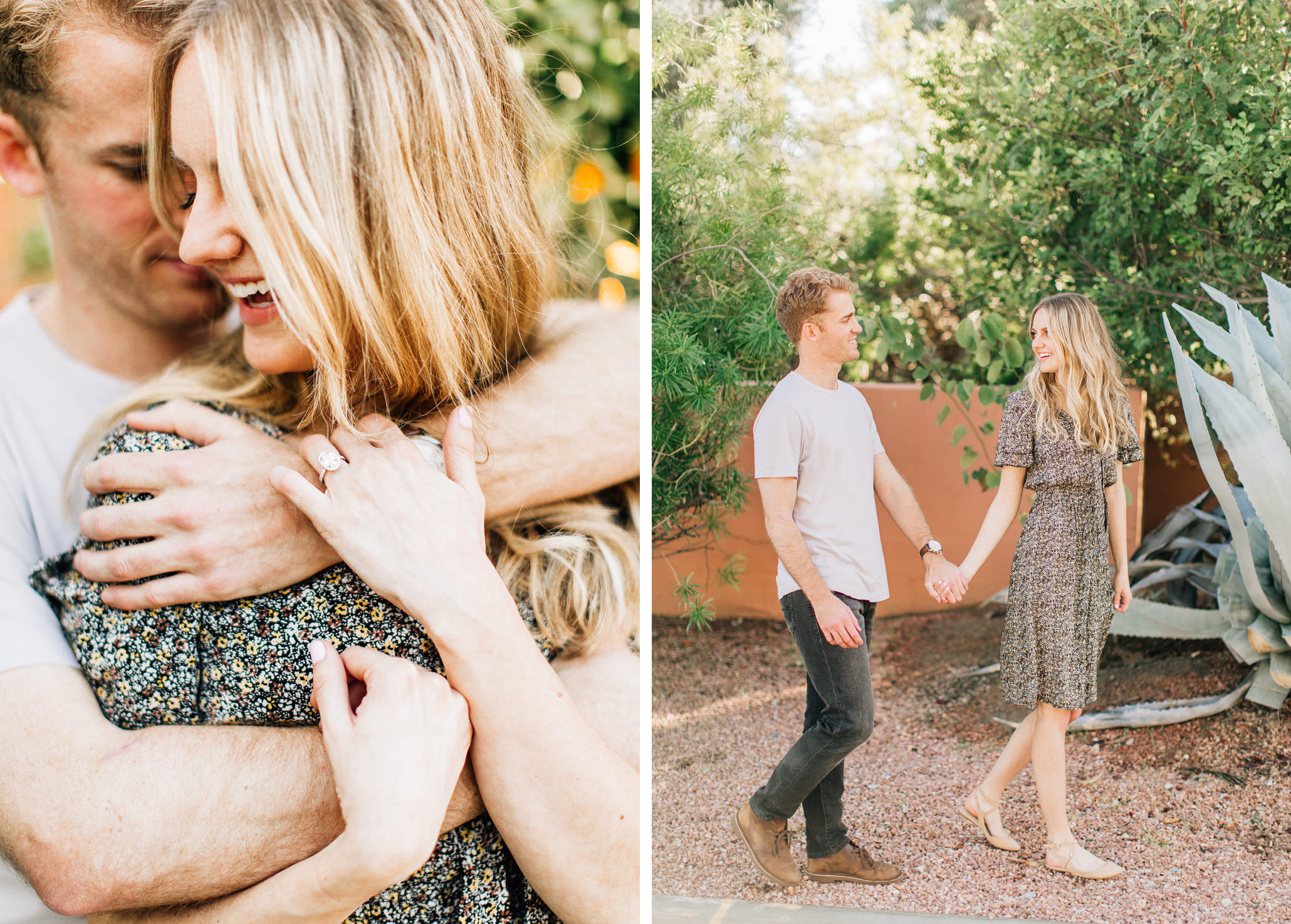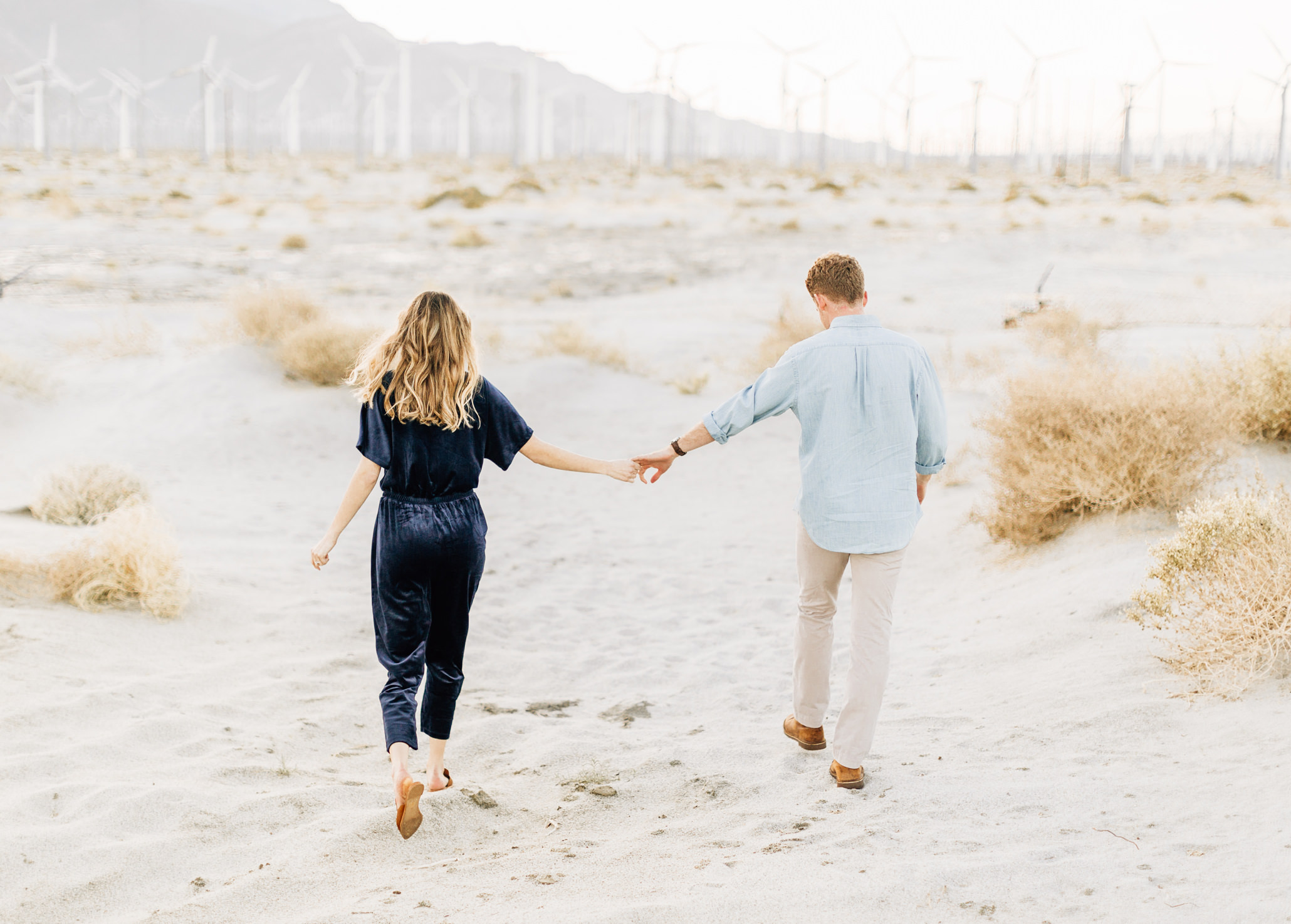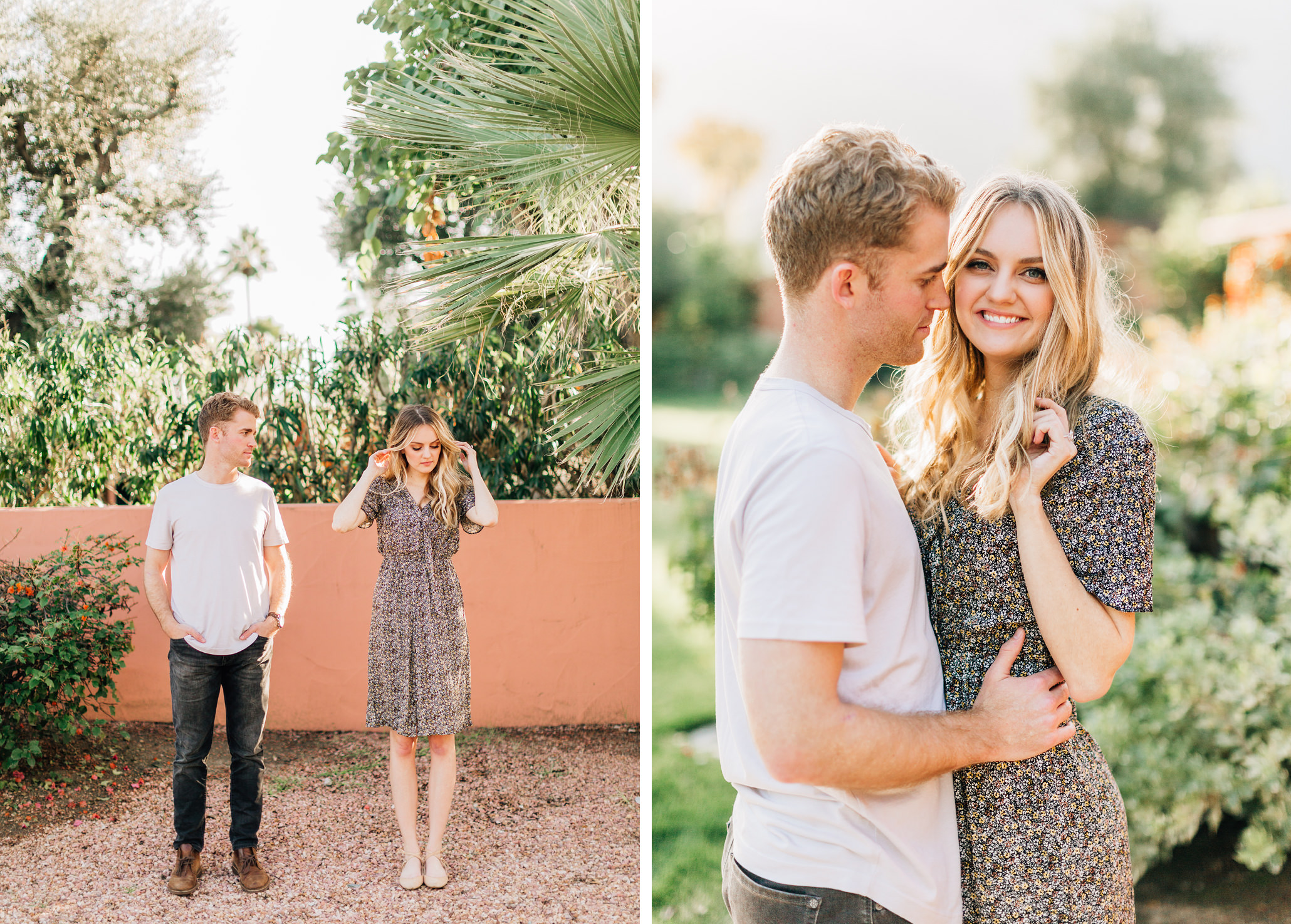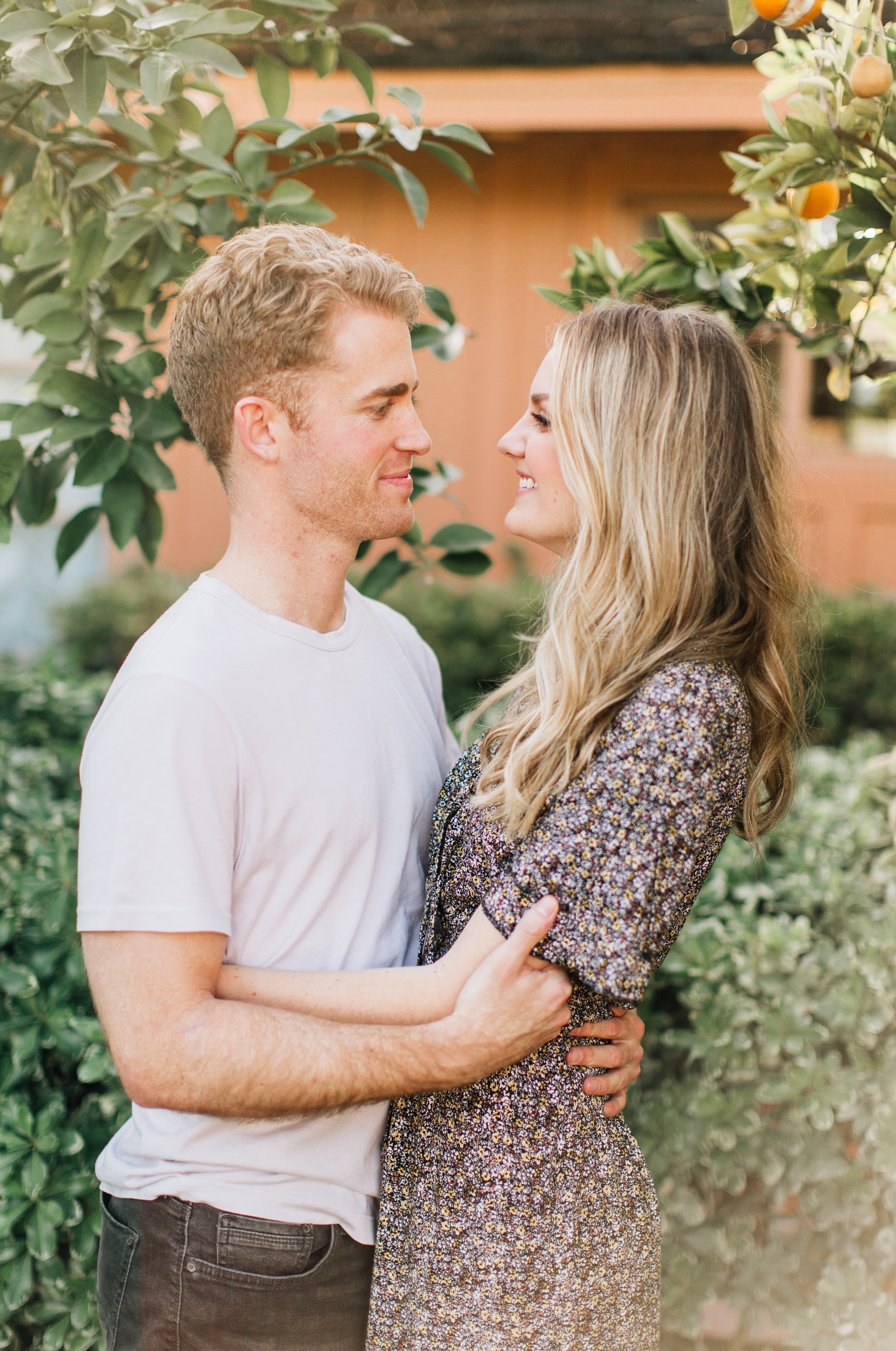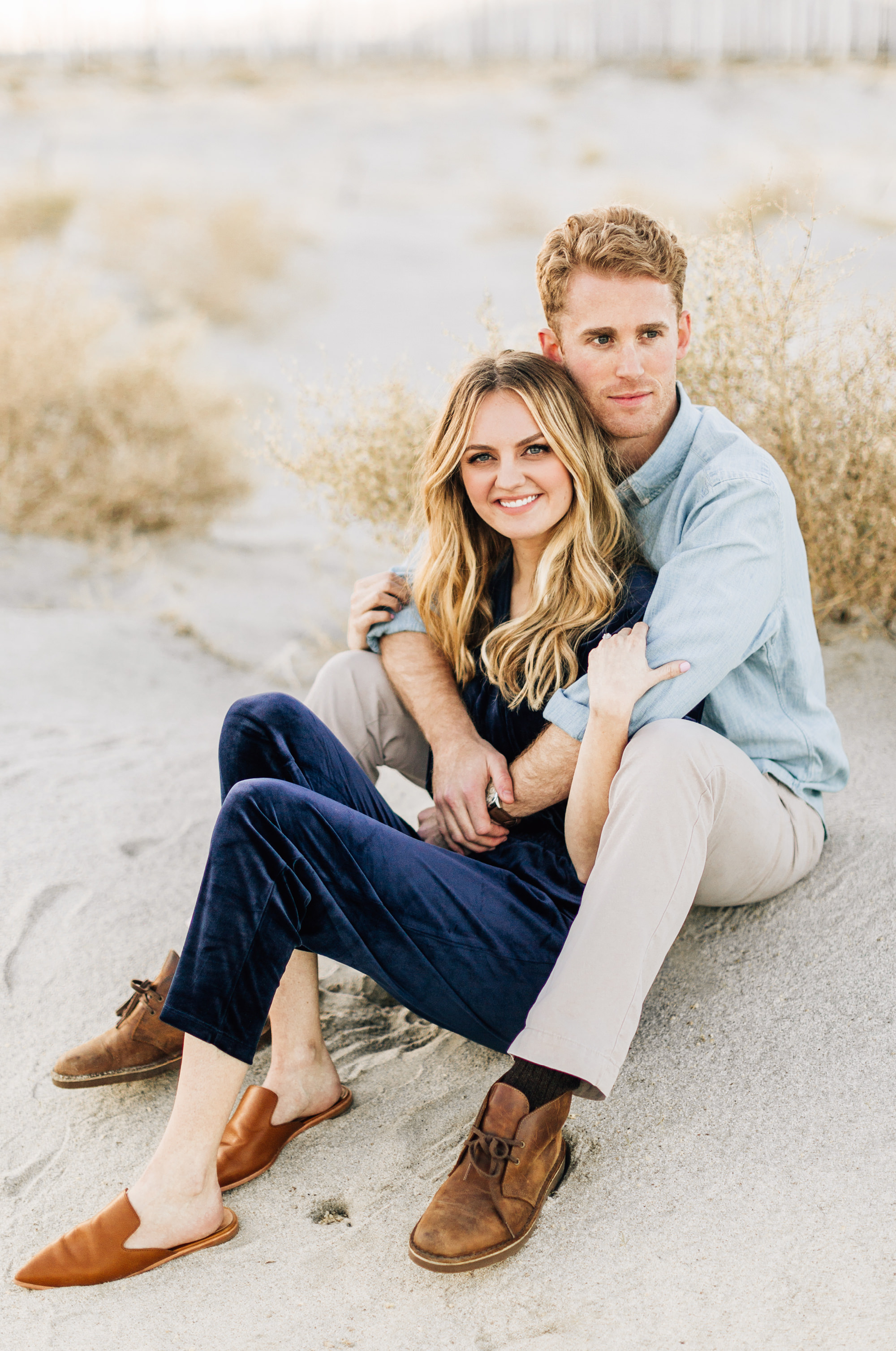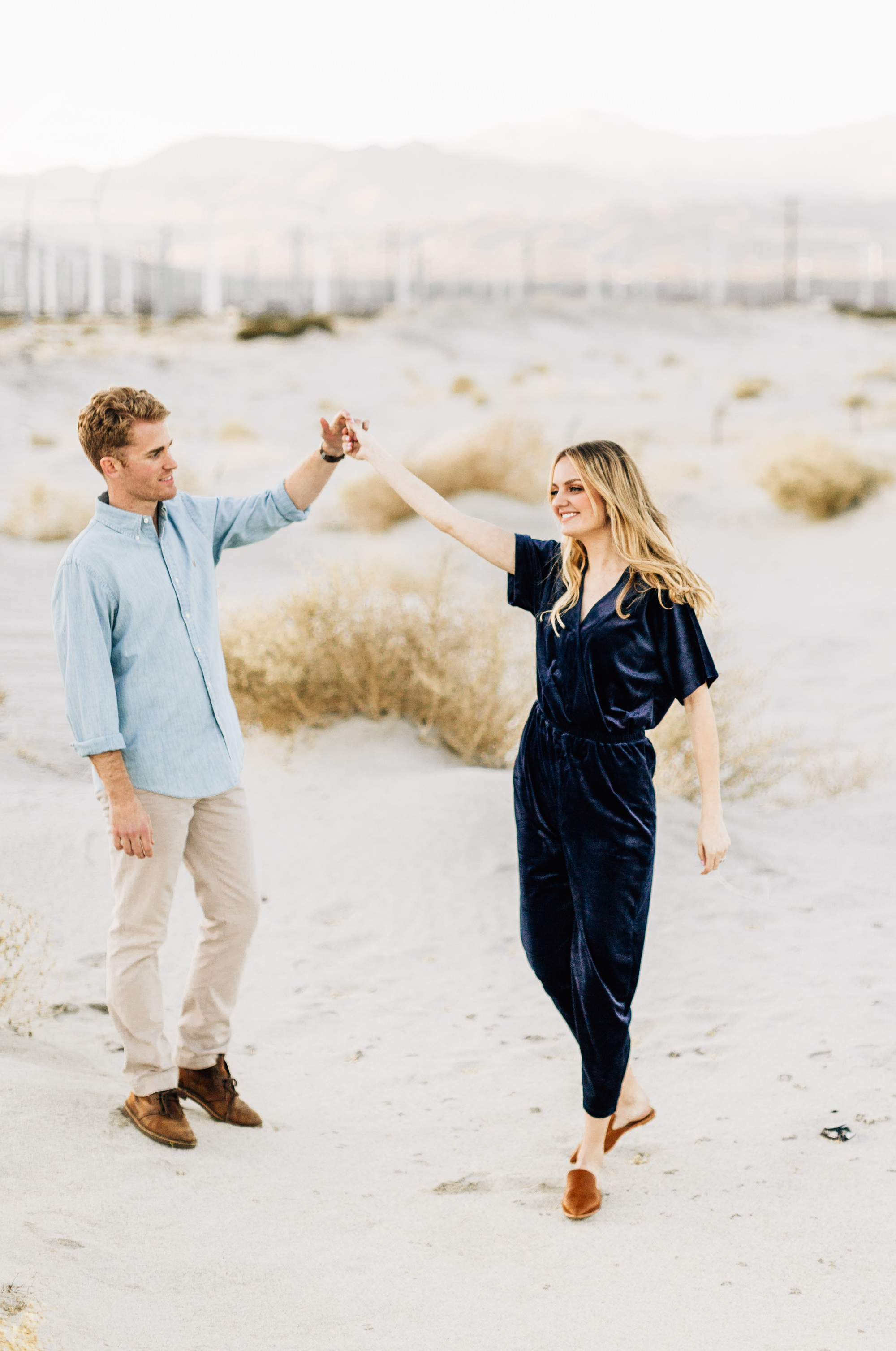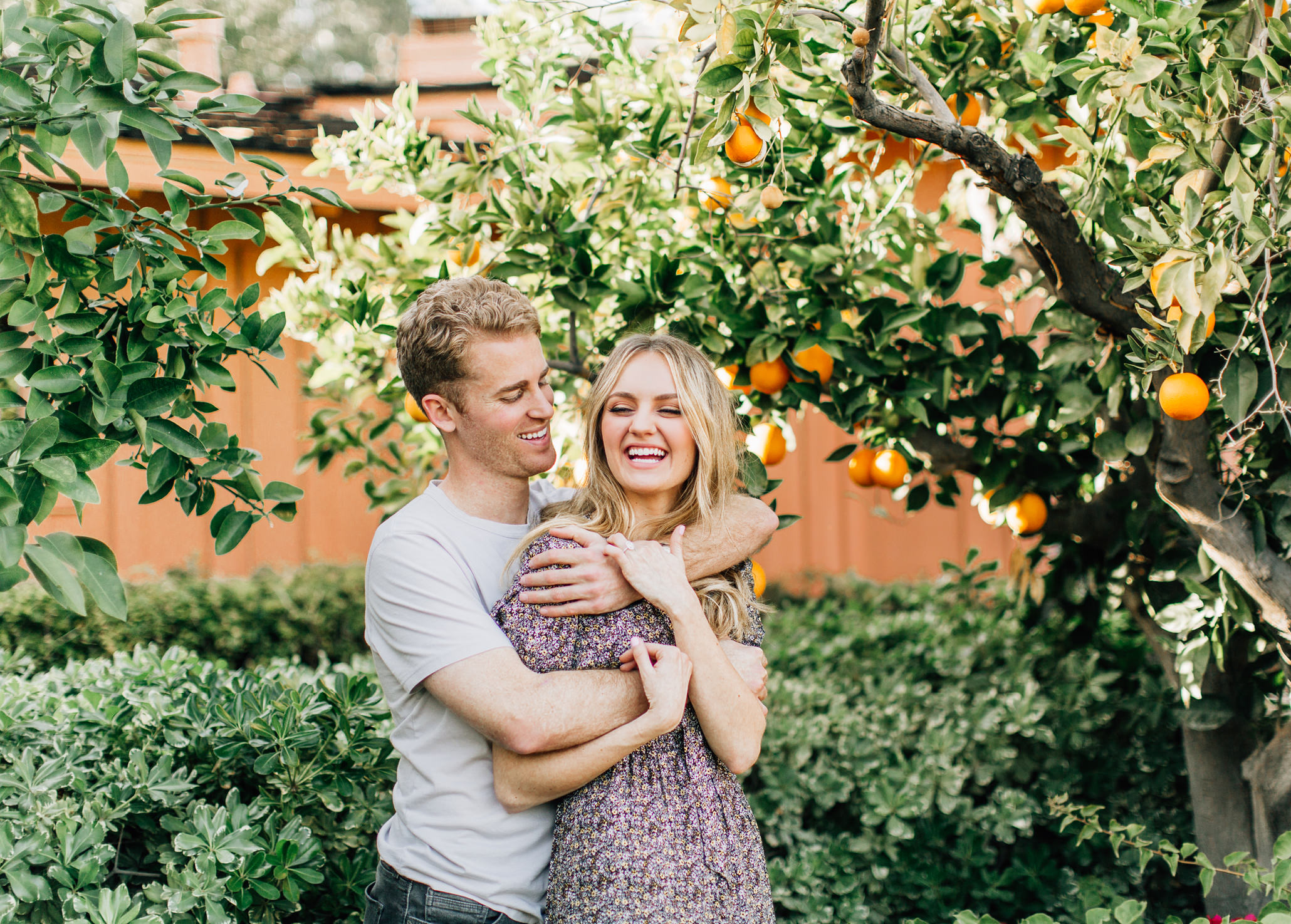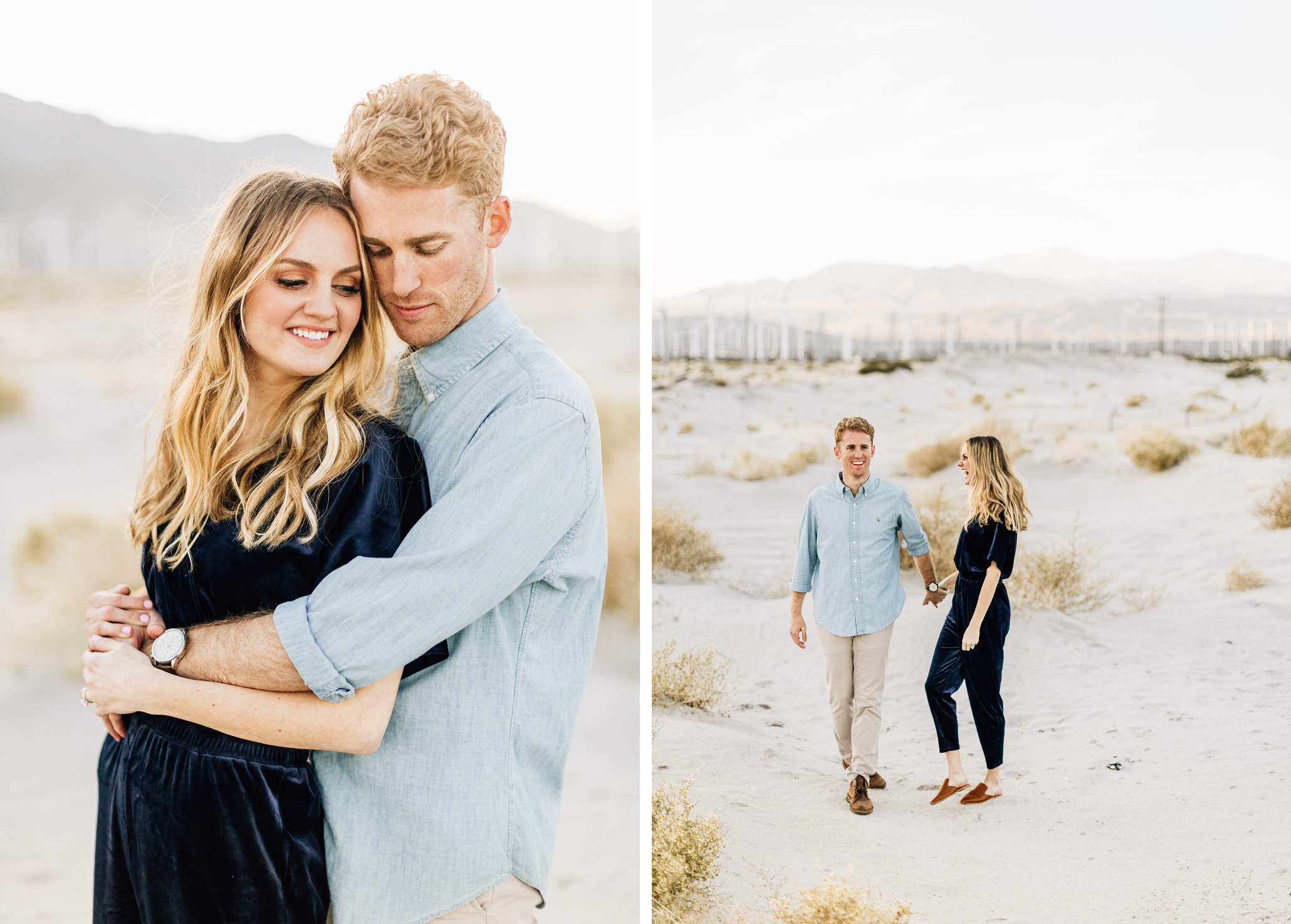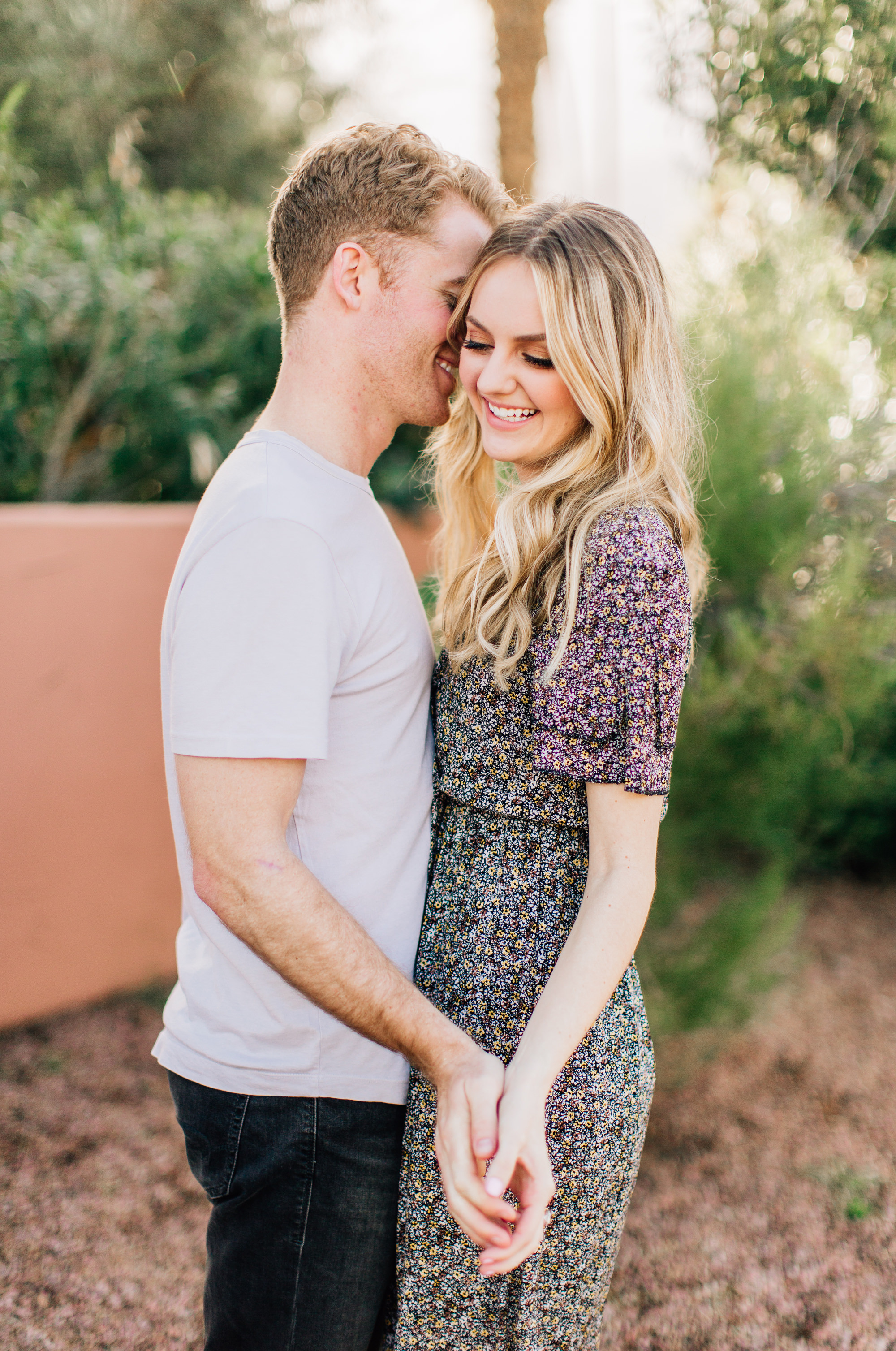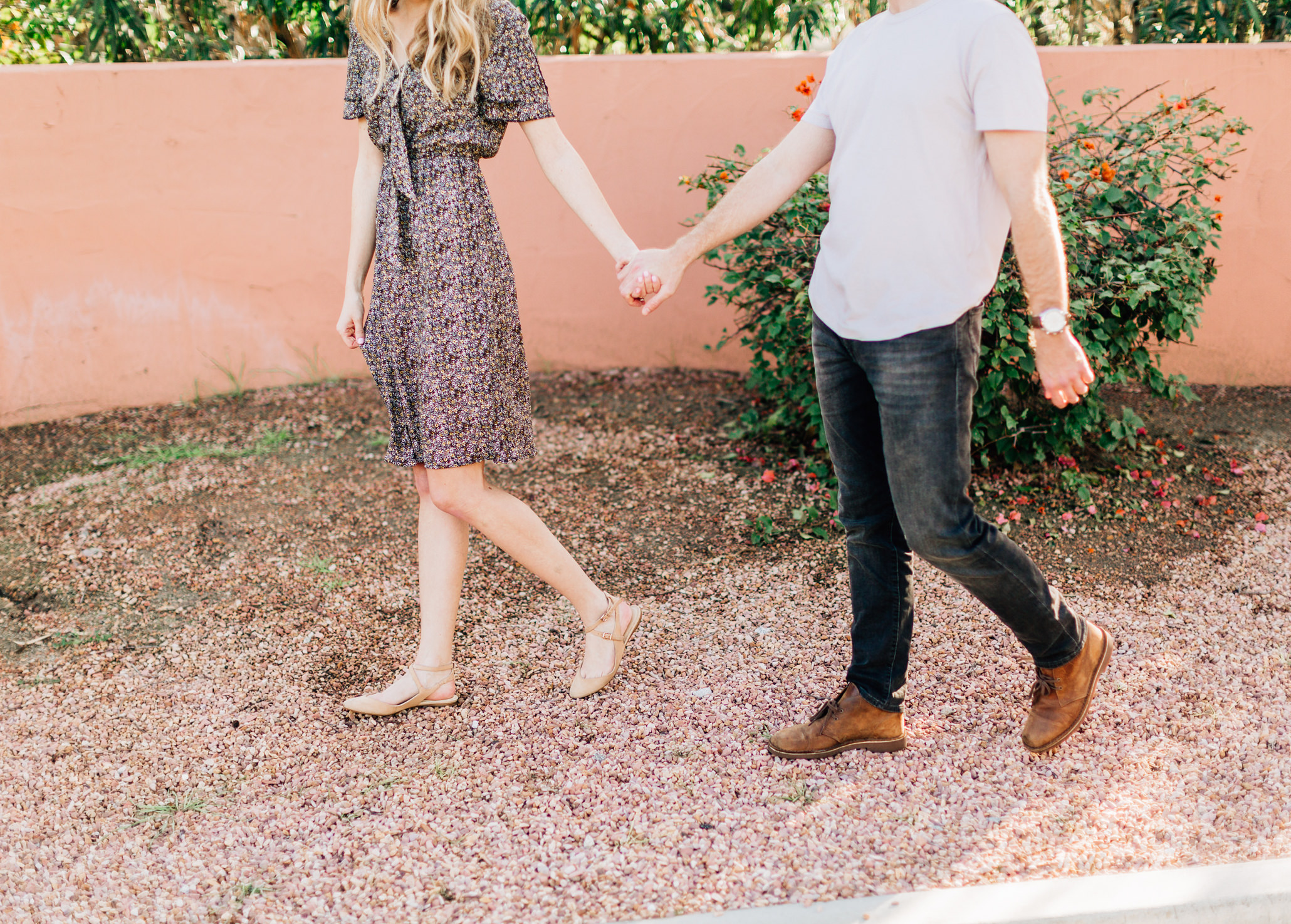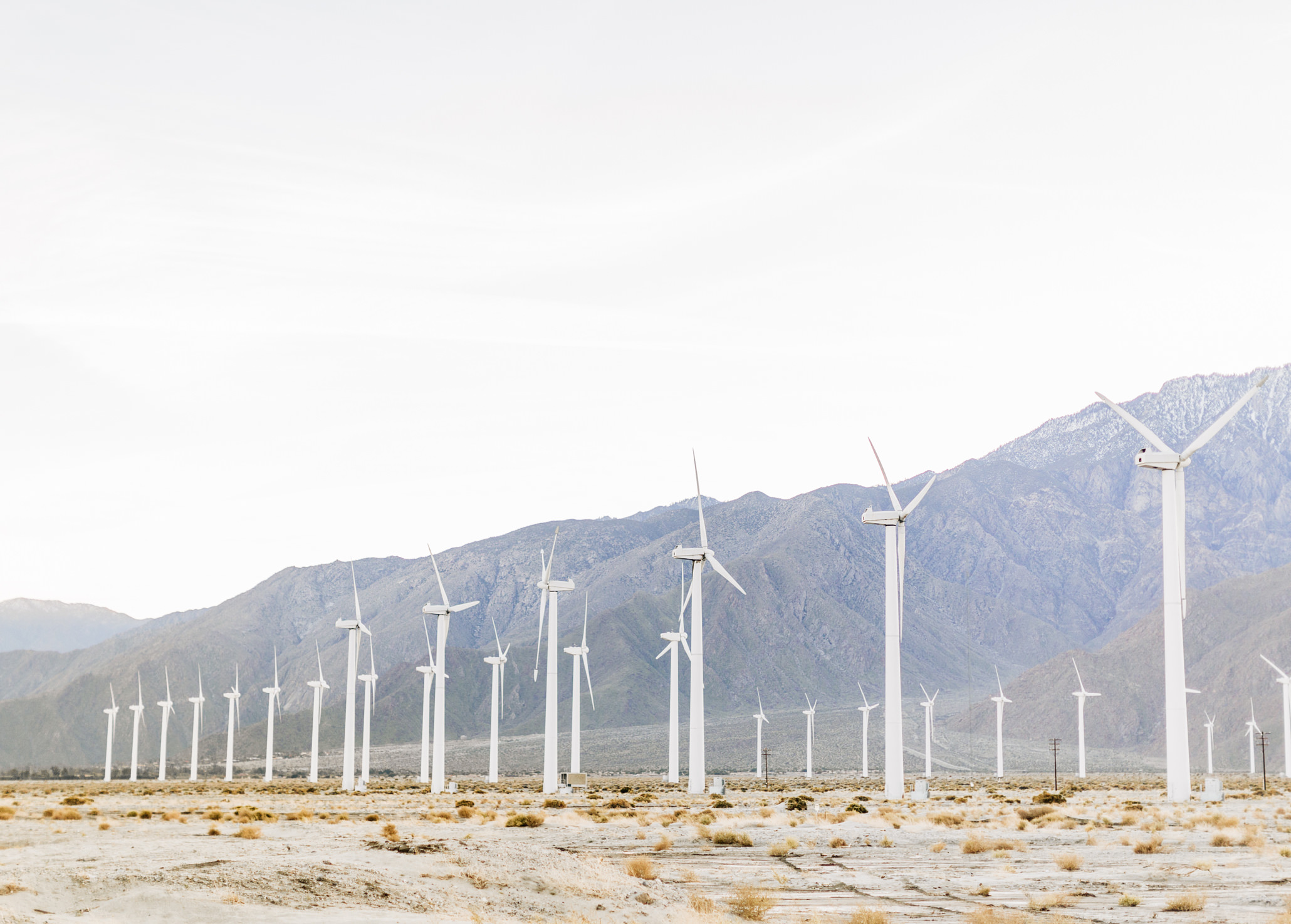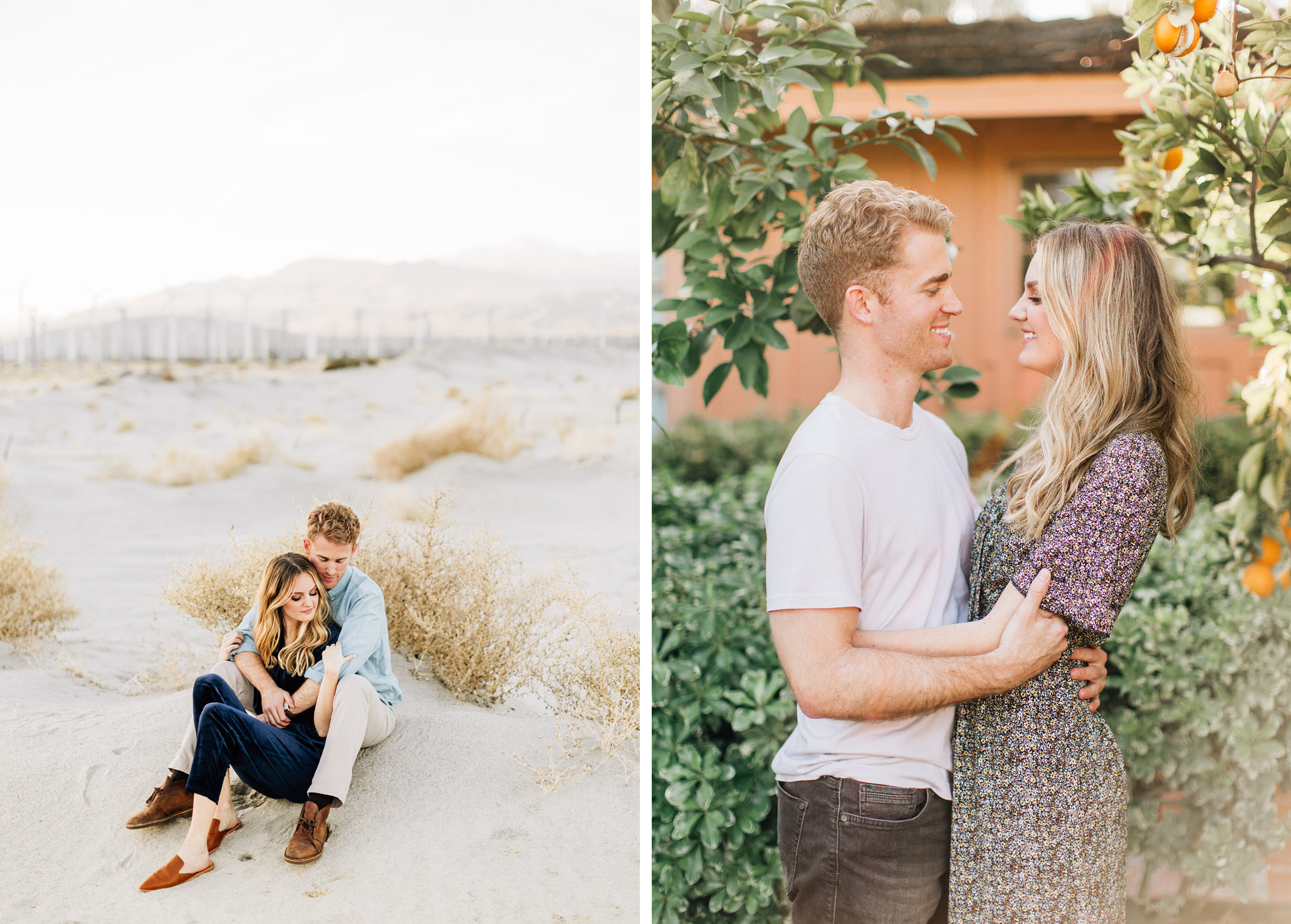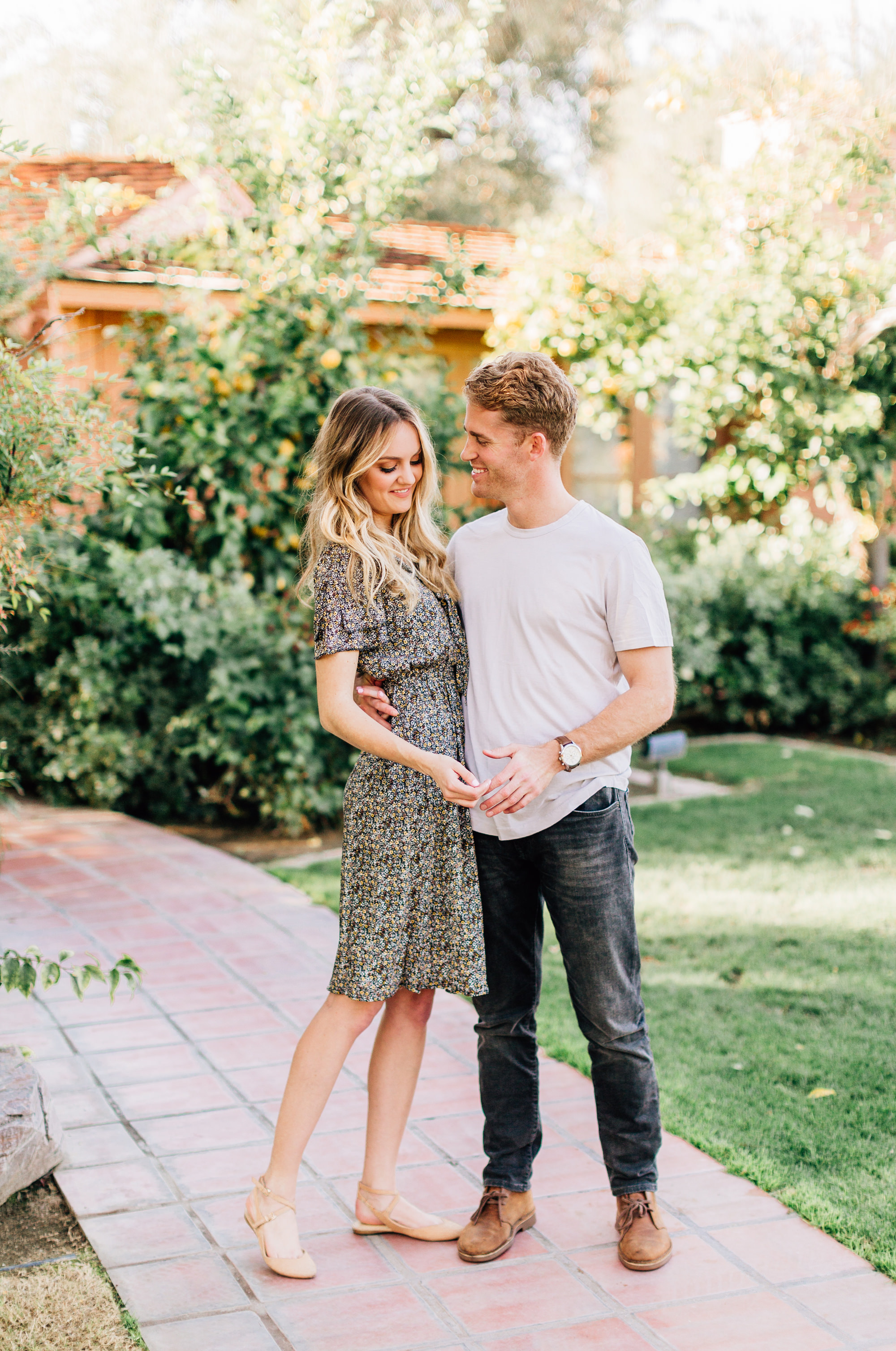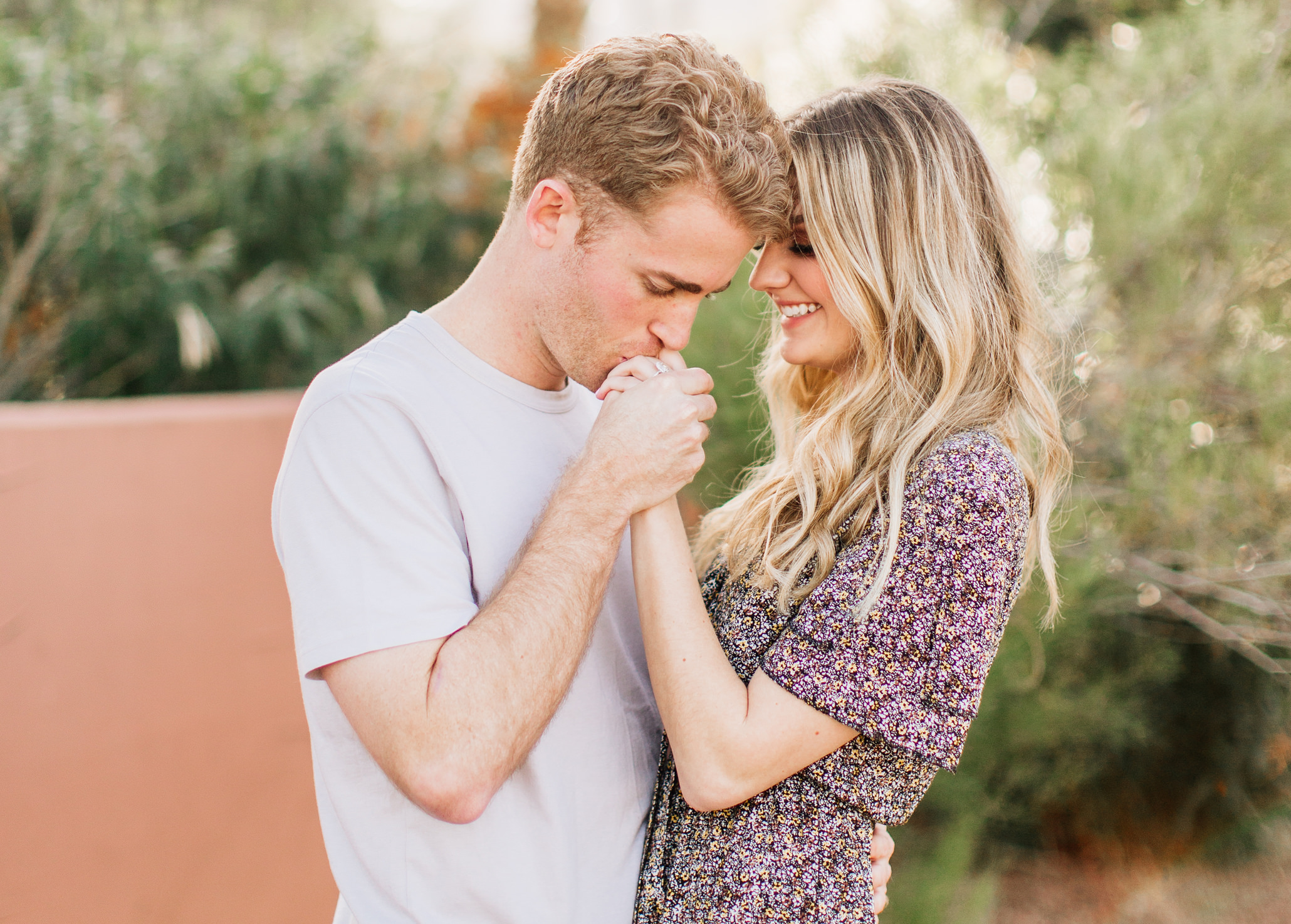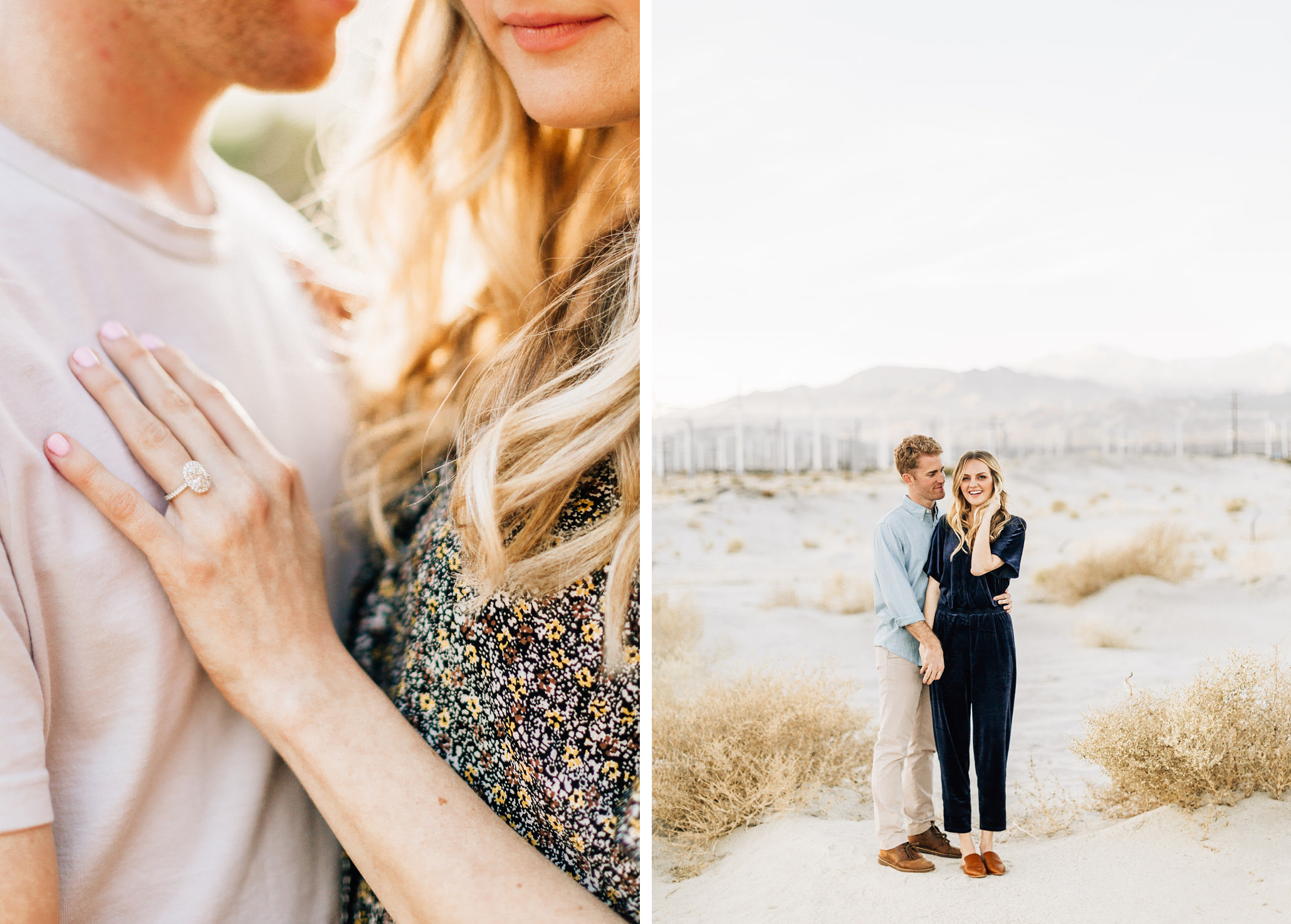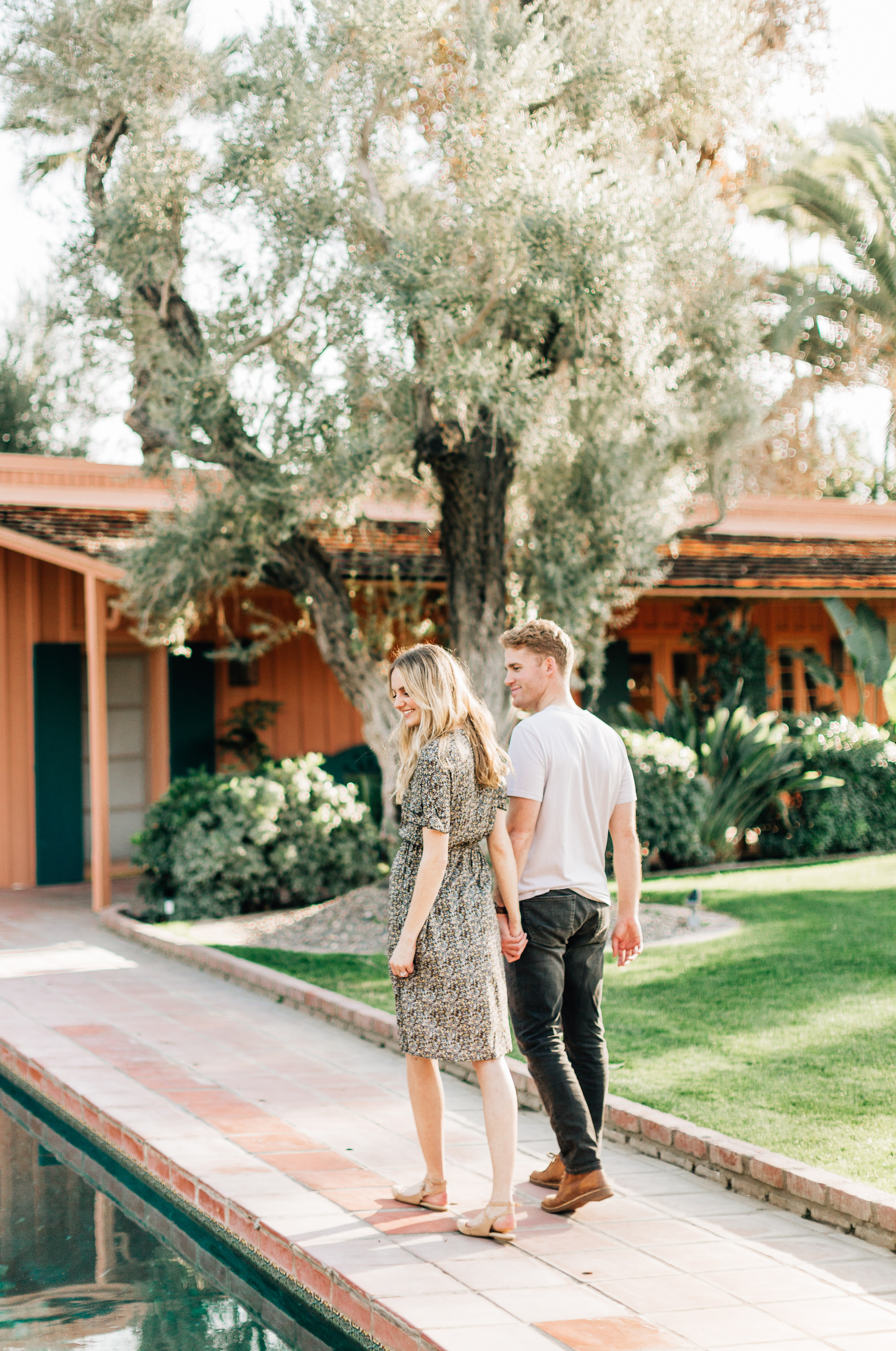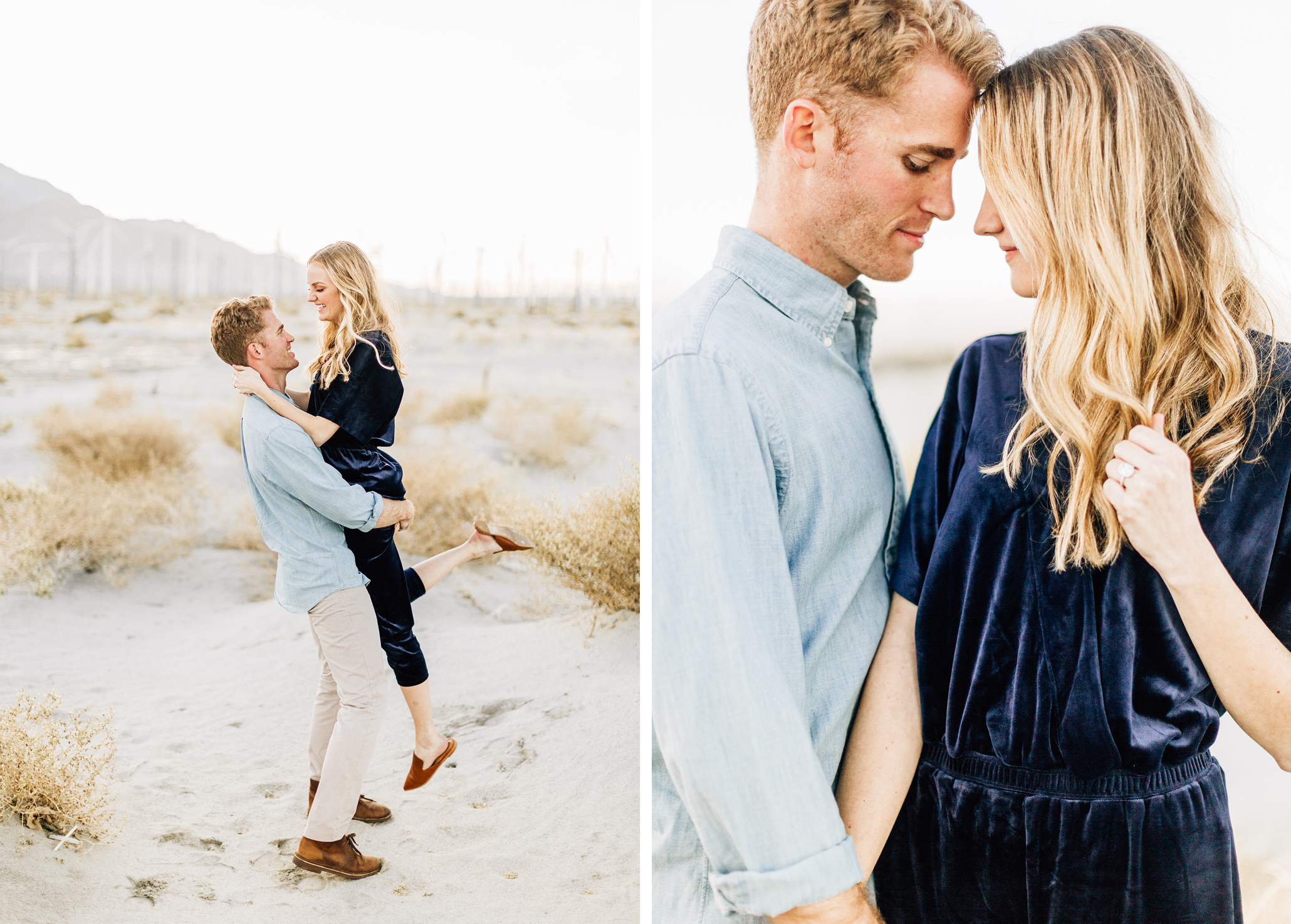 It's no secret that I have a thing for the desert and more specifically for Palm Springs! I love the openness, the neutral color palette of the sand, and most of all that desert sunshine. To me, Palm Springs is the most ideal location for a wedding or an engagement session.
Which brings me to Lauren and Dru! These two babes are from the mid west, but have a connection to Palm Springs through a family friend and they'll be getting married there in May. And more specifically, they'll be getting married at this exact estate. Just steps away from downtown Palm Springs and full of lush greenery and citrus trees, this property is literally any wedding photographer's dream venue. Not only is it huge with tons of space to spread out, but it's also so uniquely colorful and charming with tons of little nooks to sneak off to for portraits and detail shots. And I have to say, nothing gets me more excited than a venue with some personality!
Getting to tour Dru and Lauren's Palm Springs wedding venue ahead of time was such a blast and on top of that actually shooting there with them before the wedding was beyond helpful. It gave me a ton of great ideas for their wedding day and I'm so ready to get back out there again in a couple of months!
After working in such a colorful space at the estate, we decided to mix up things up a bit and end the session out in the open desert to capture a little bit more of the essence of the Palm Springs desert with the windmills, mountains in the distance, and a gorgeous sunset. We timed everything just right and got the best of both worlds – color with sunshine and open desert just after sunset!