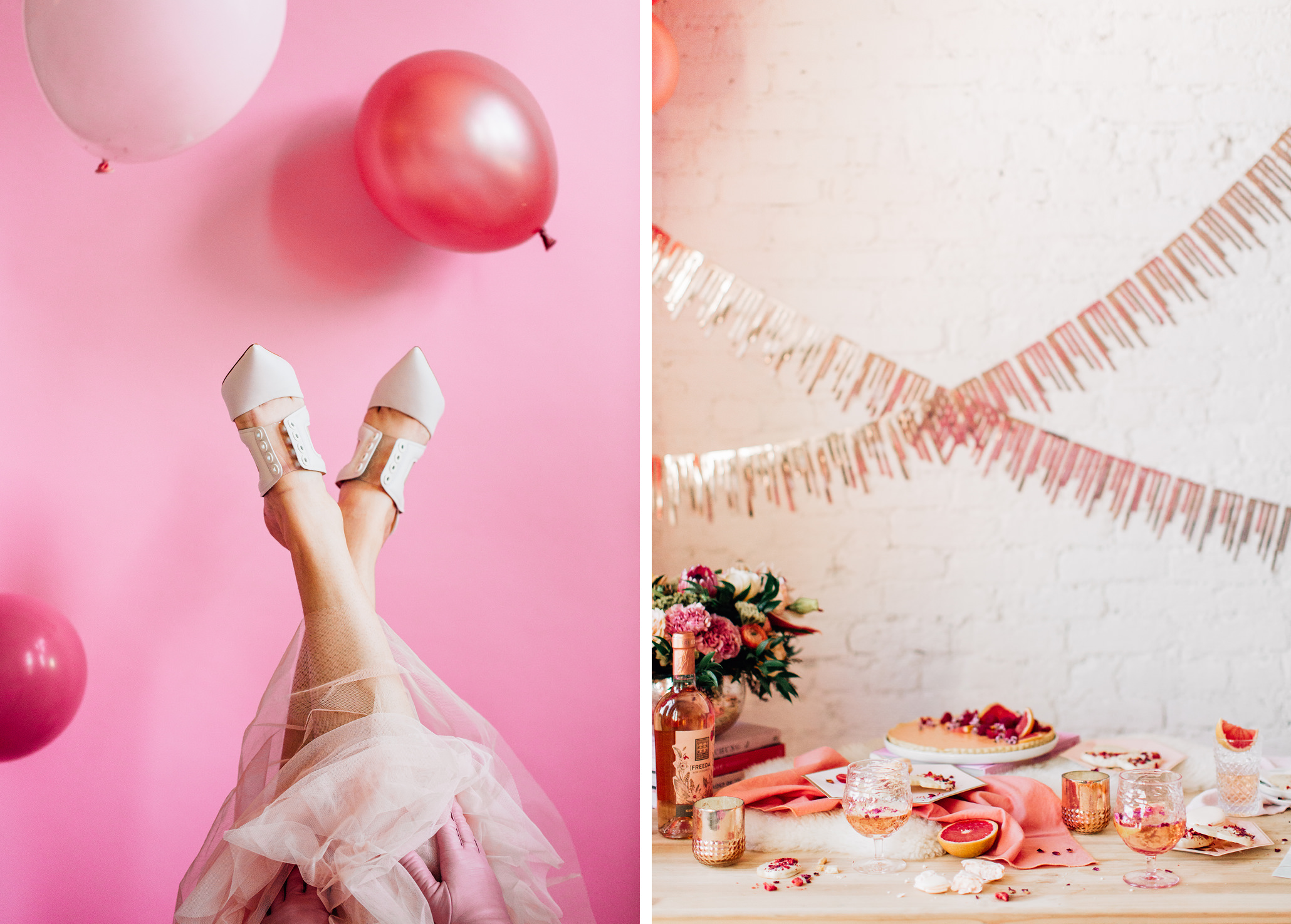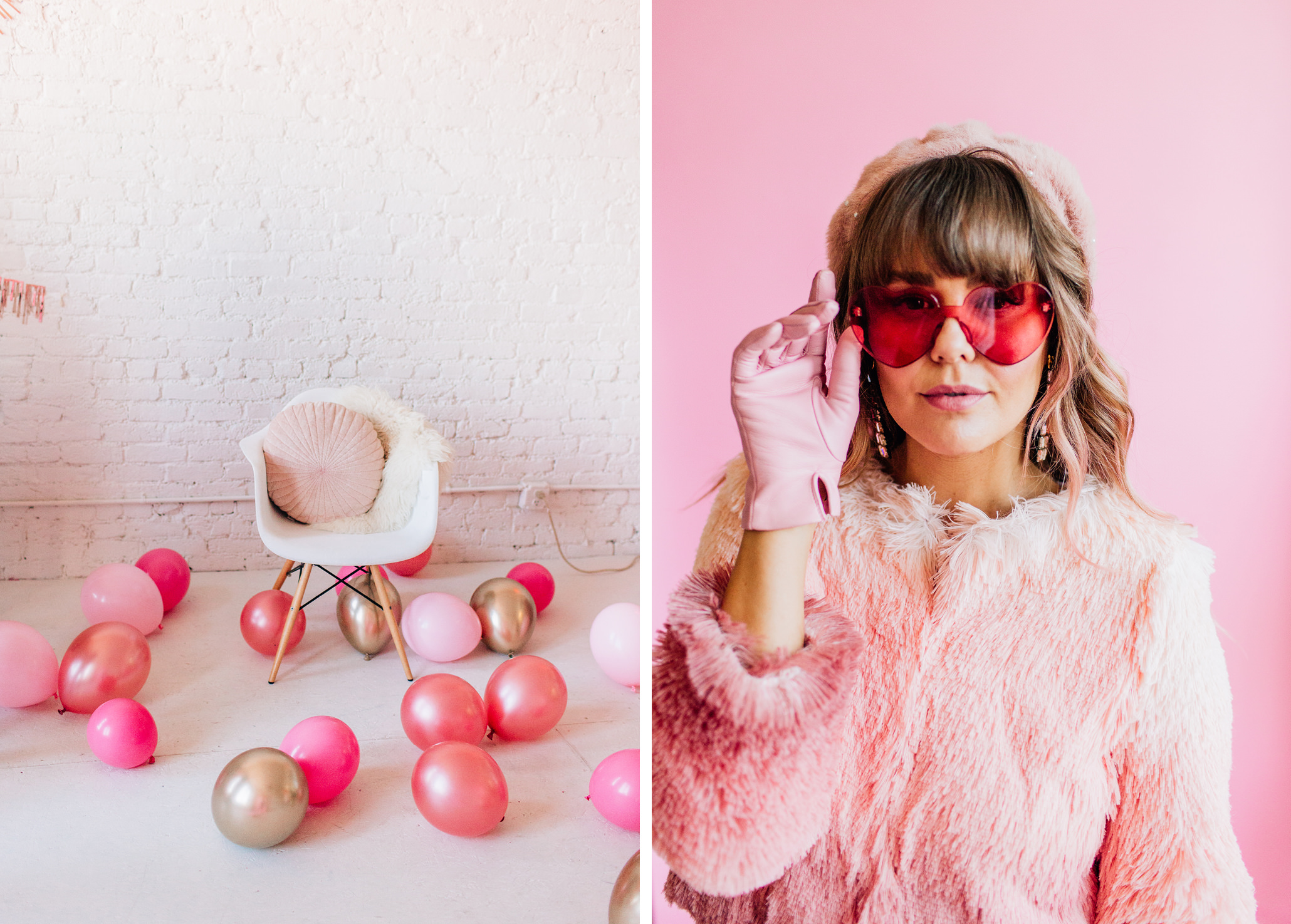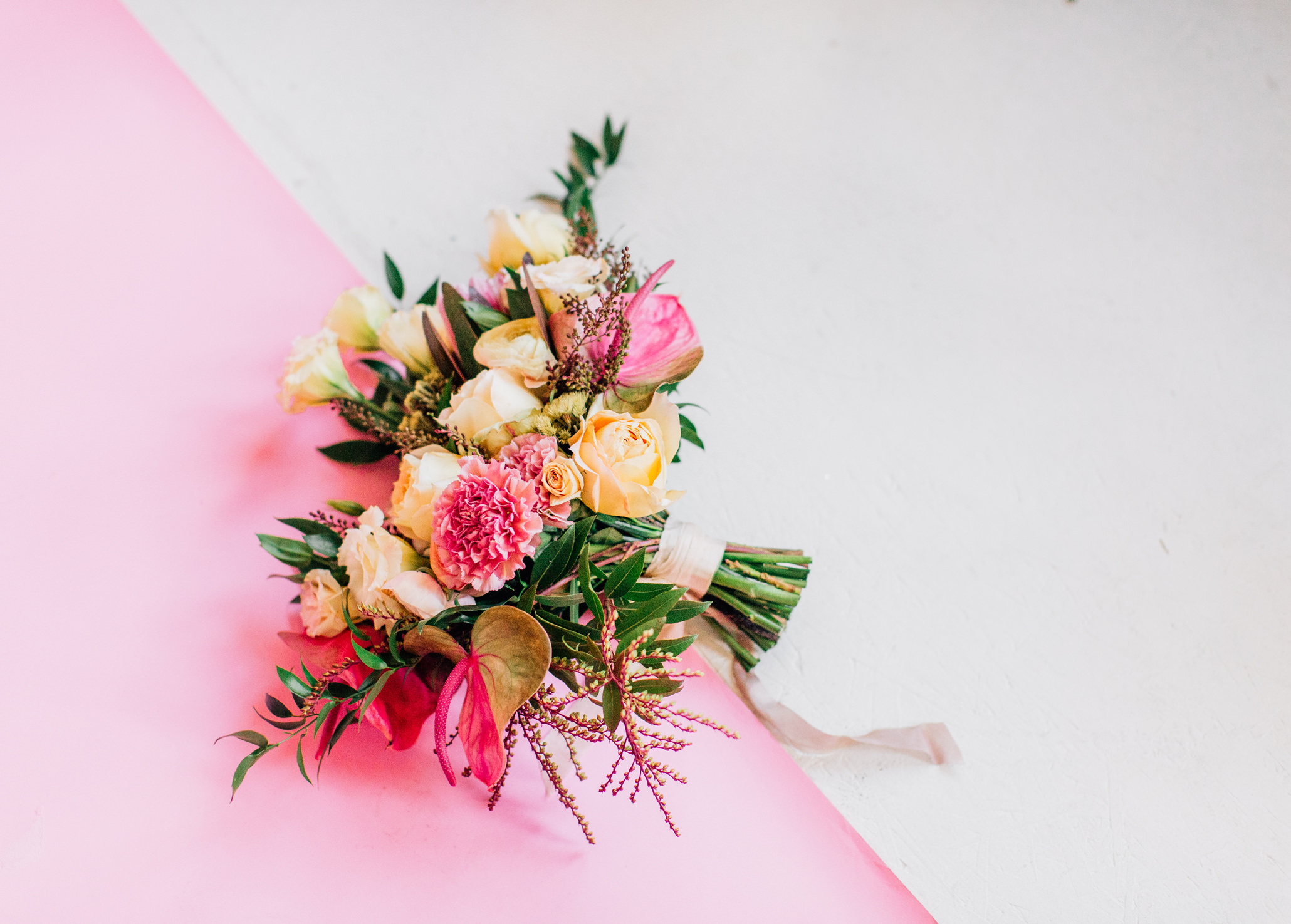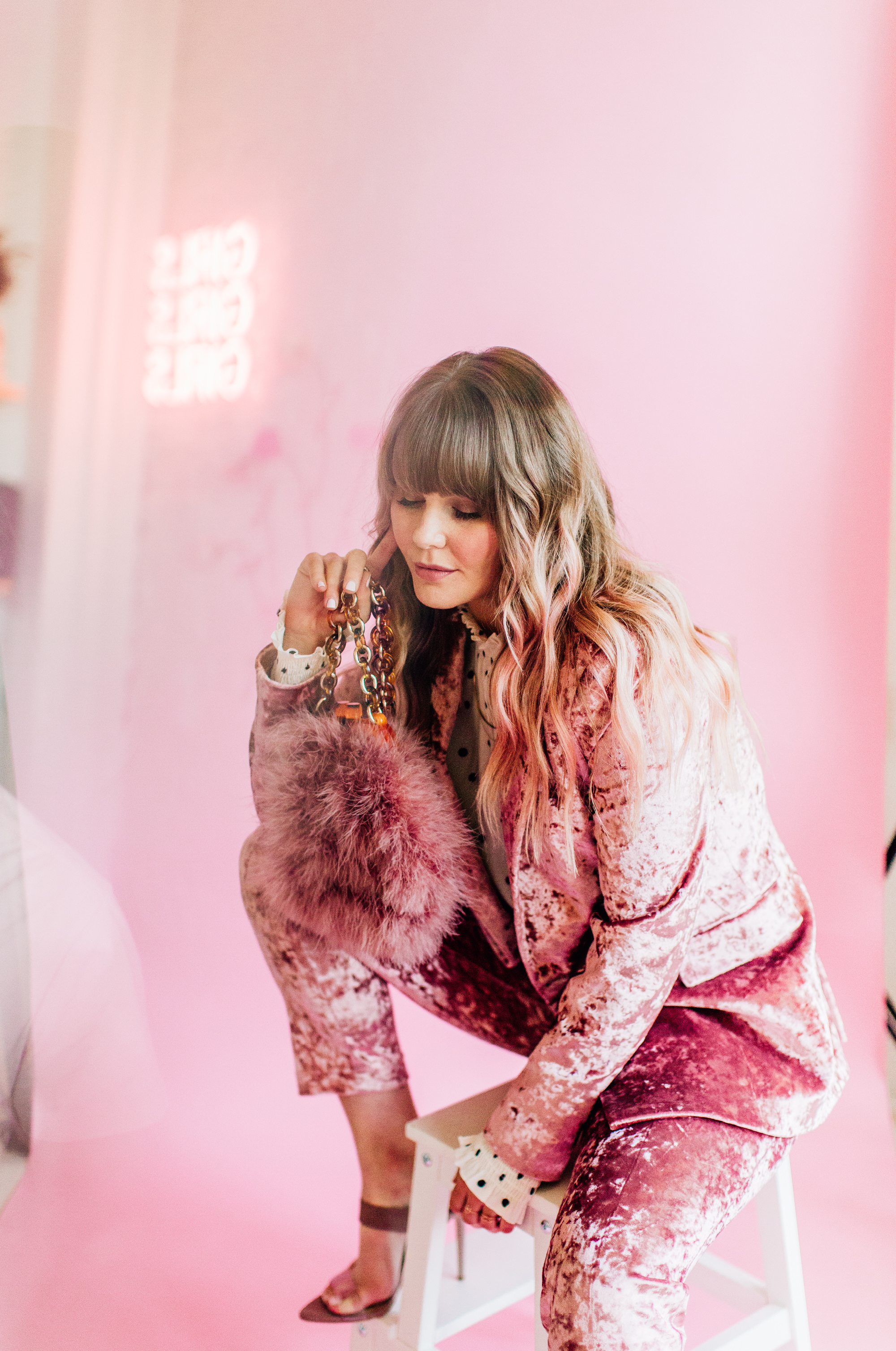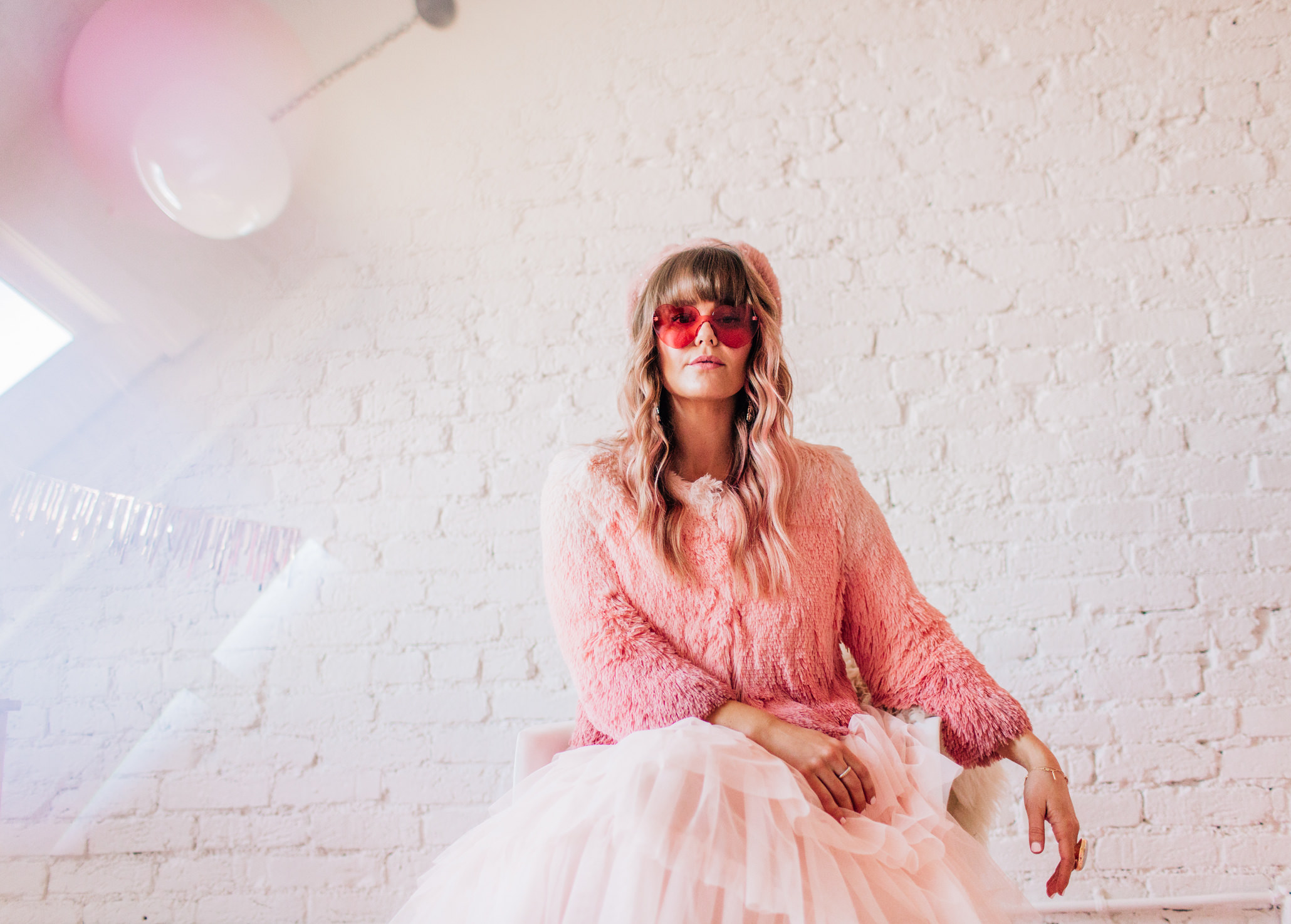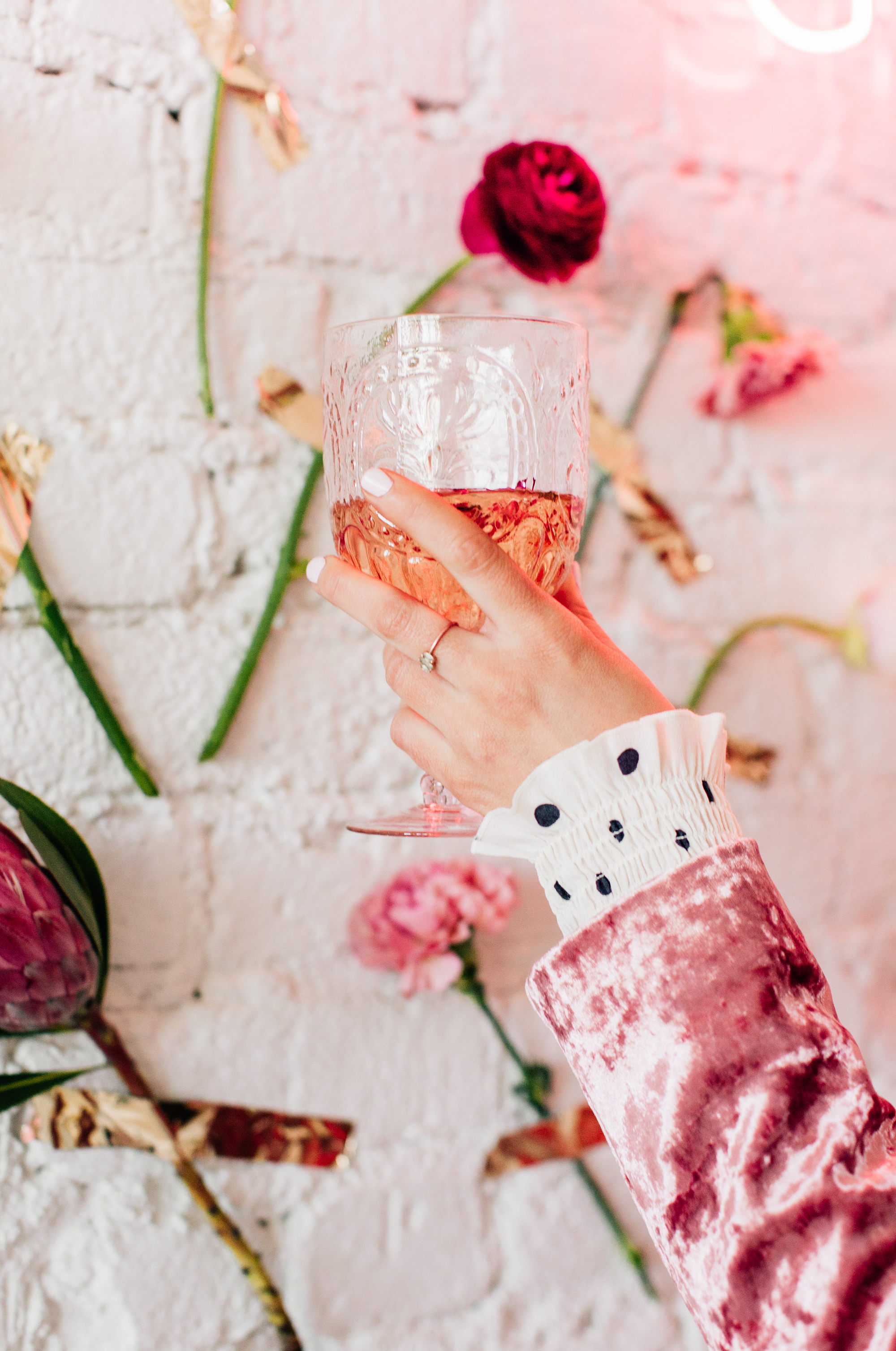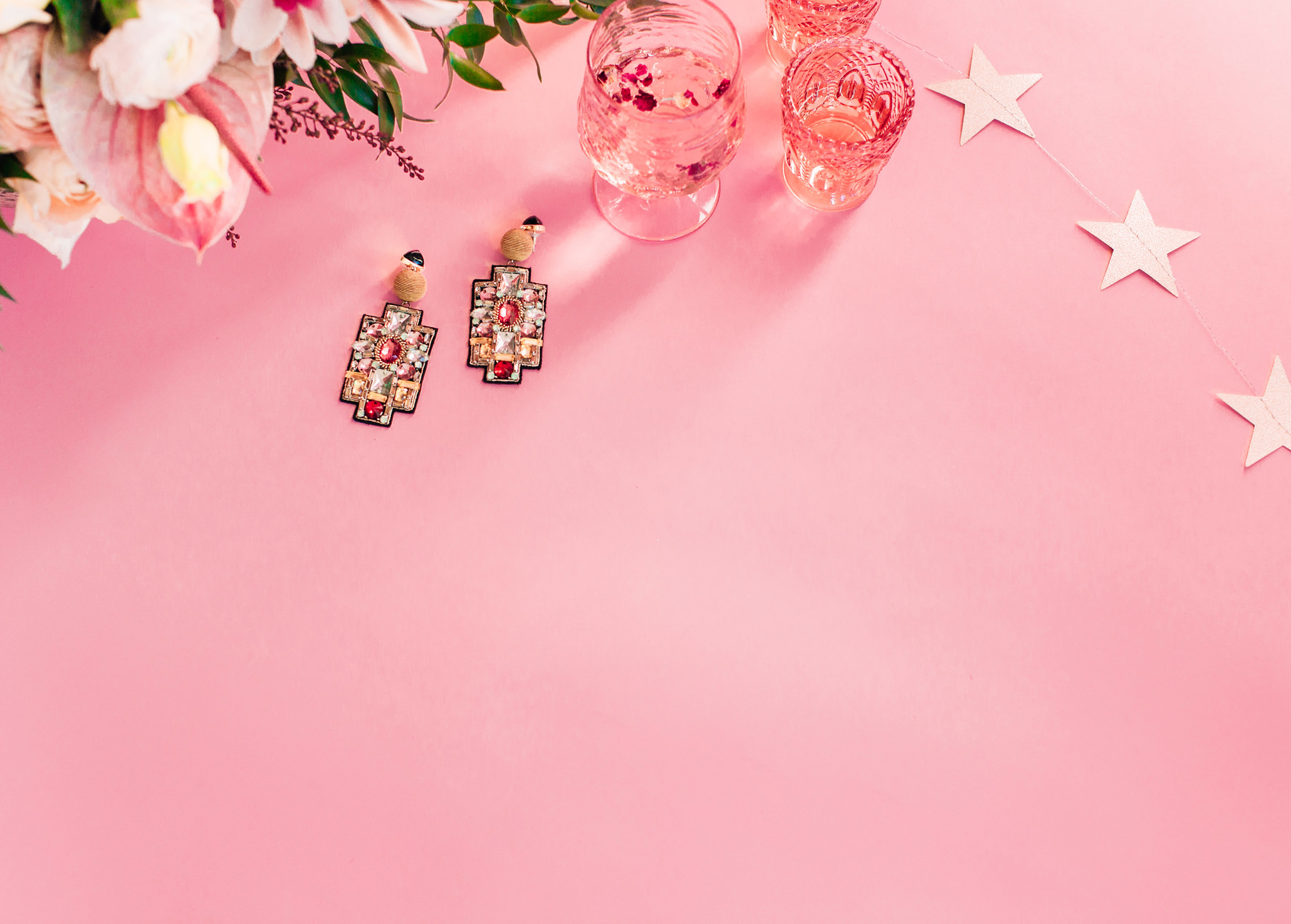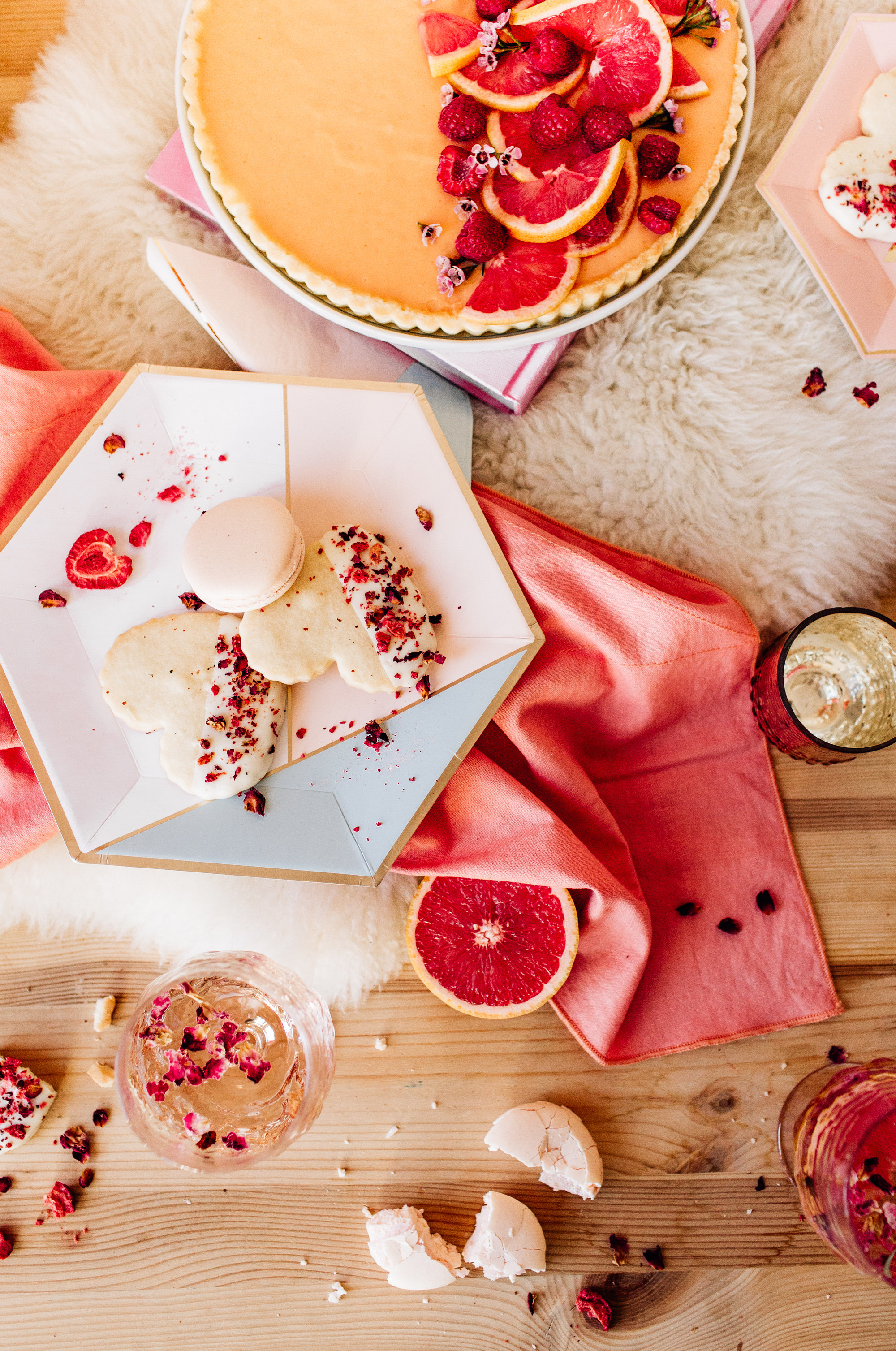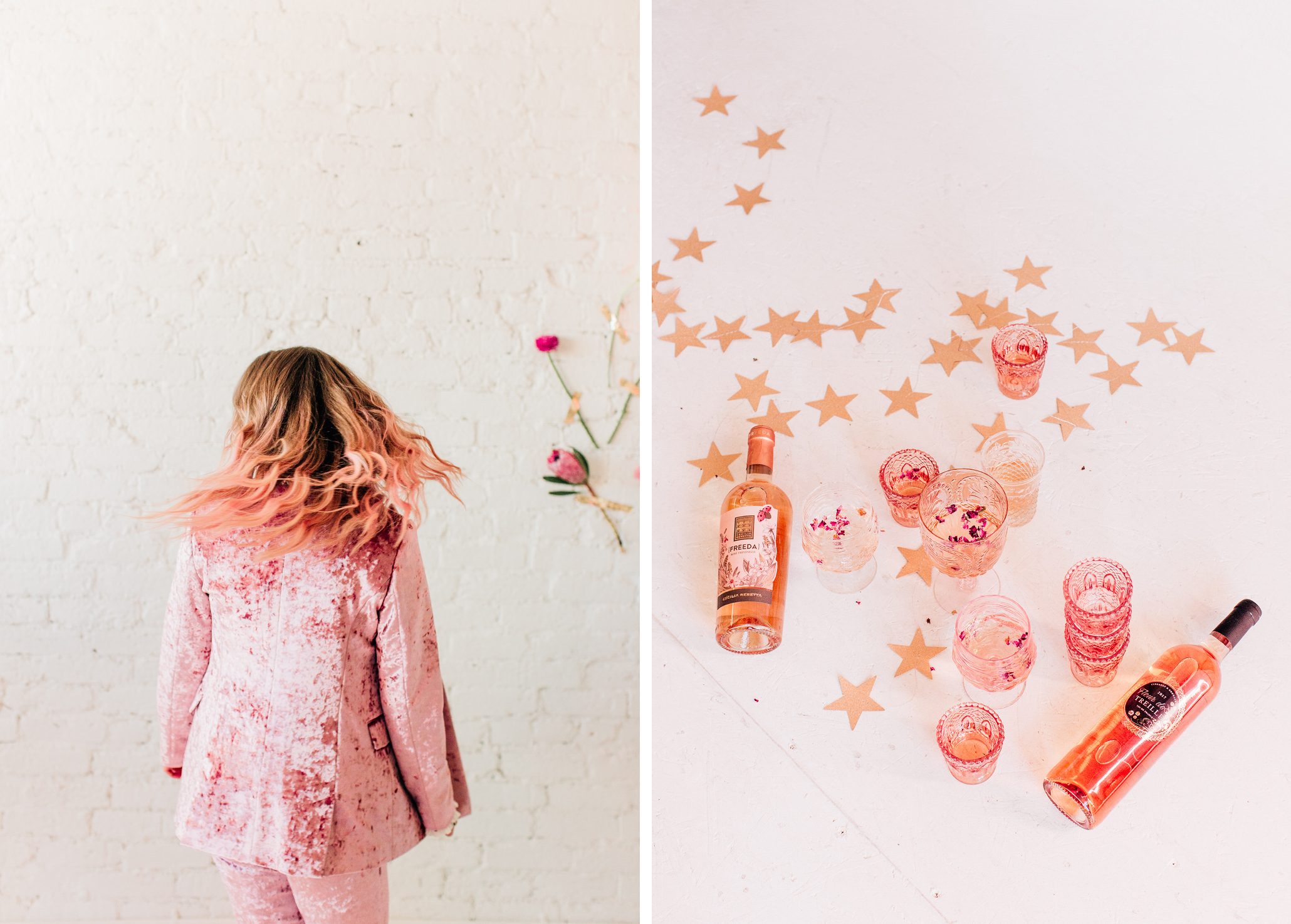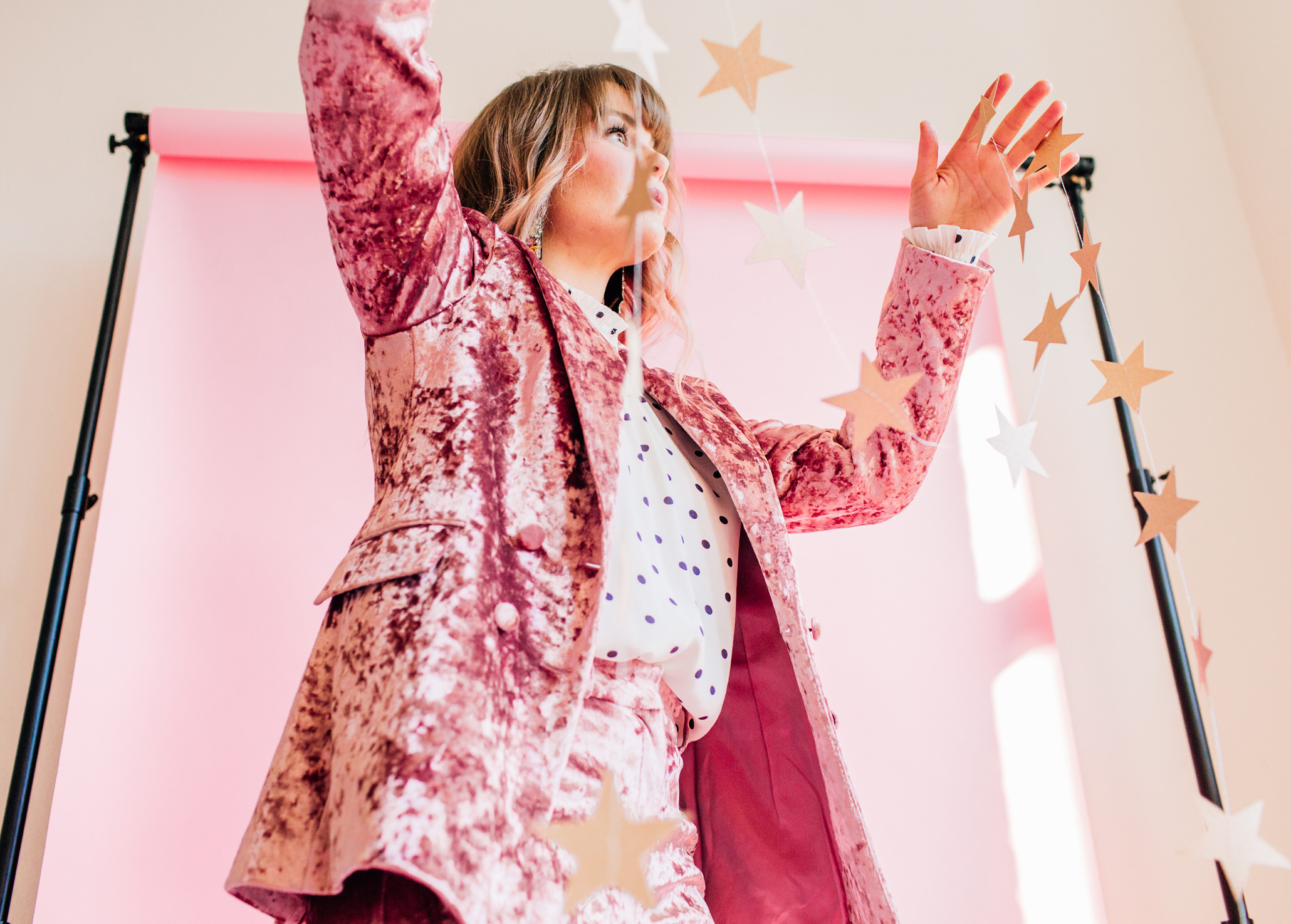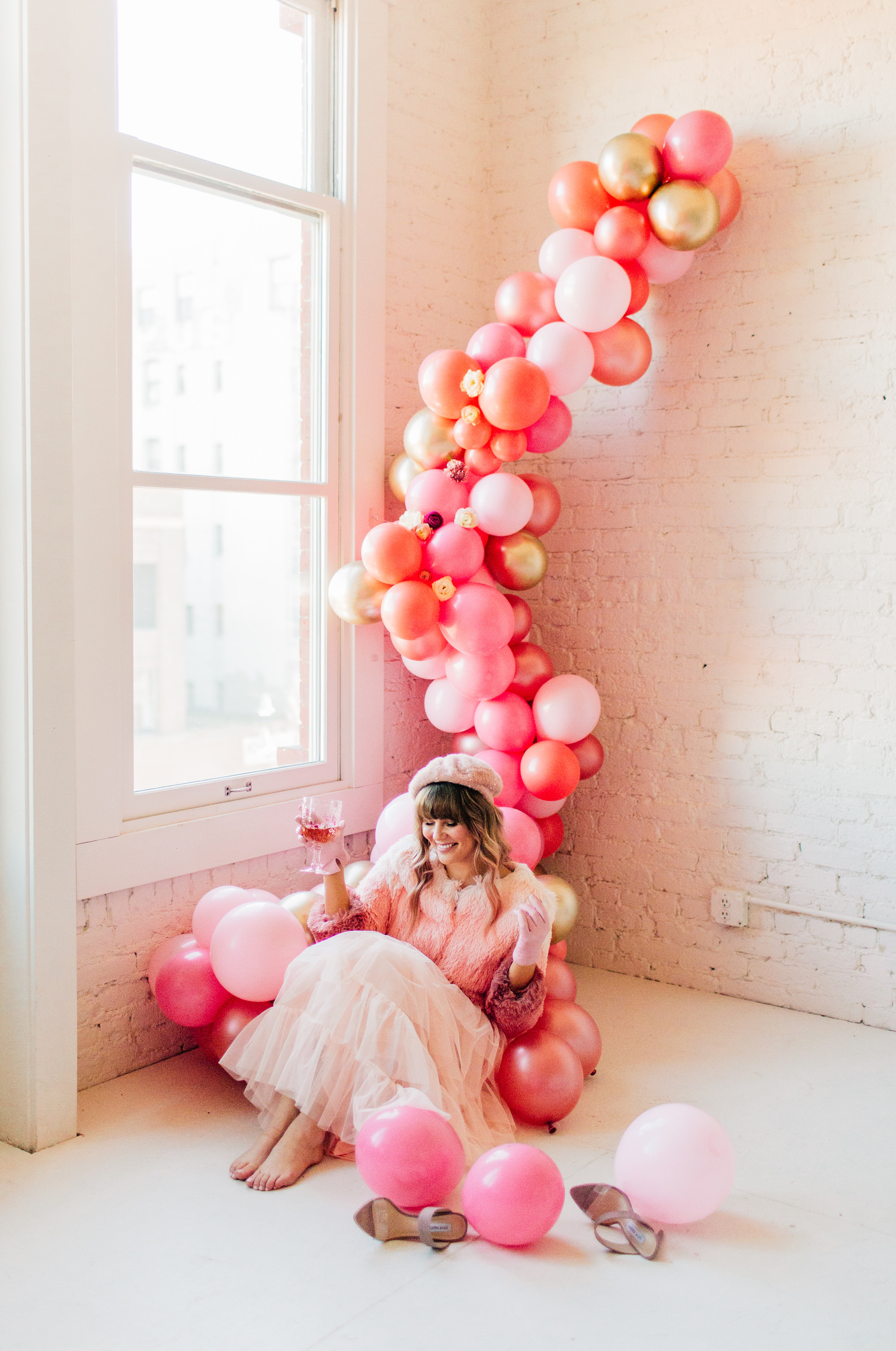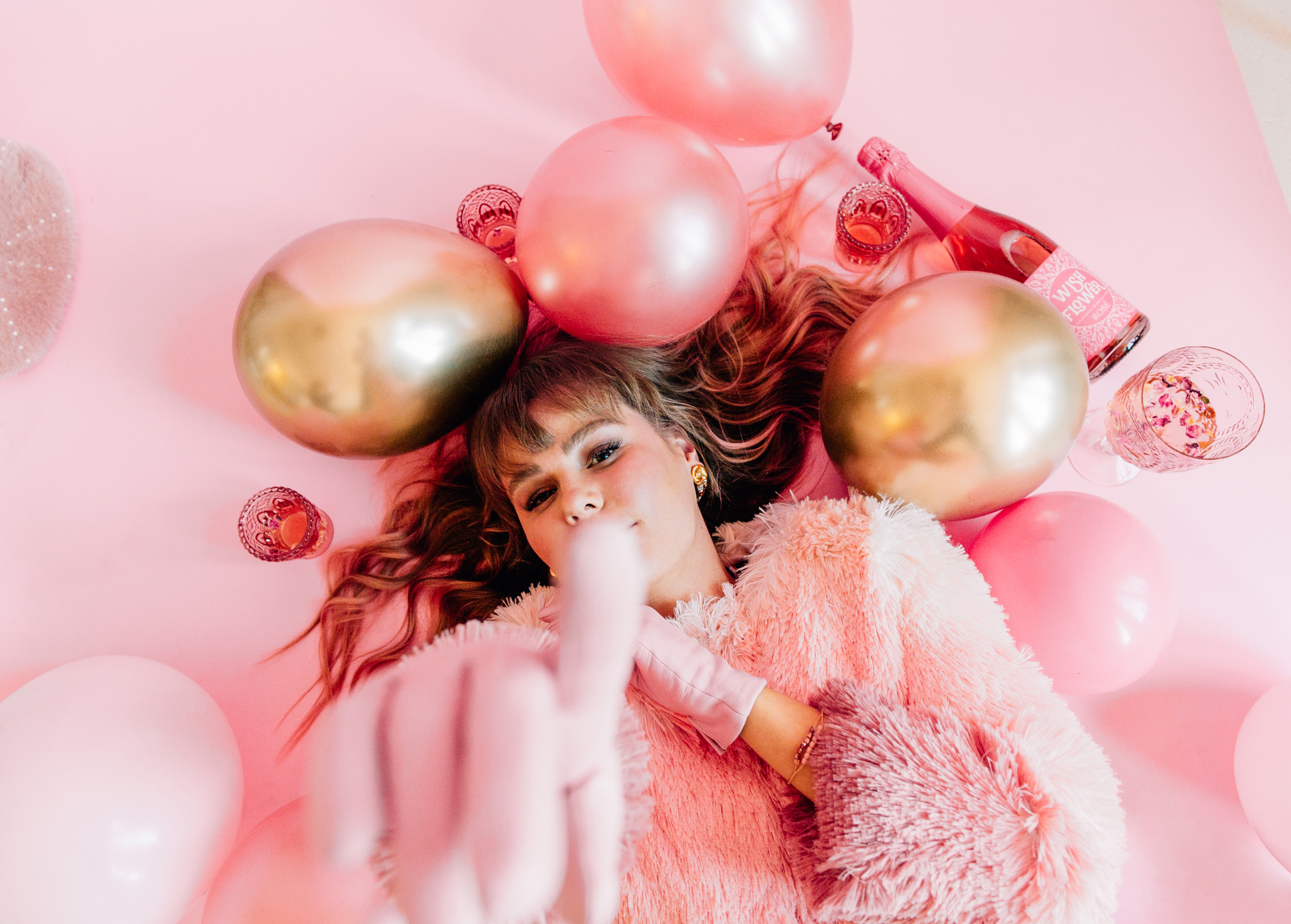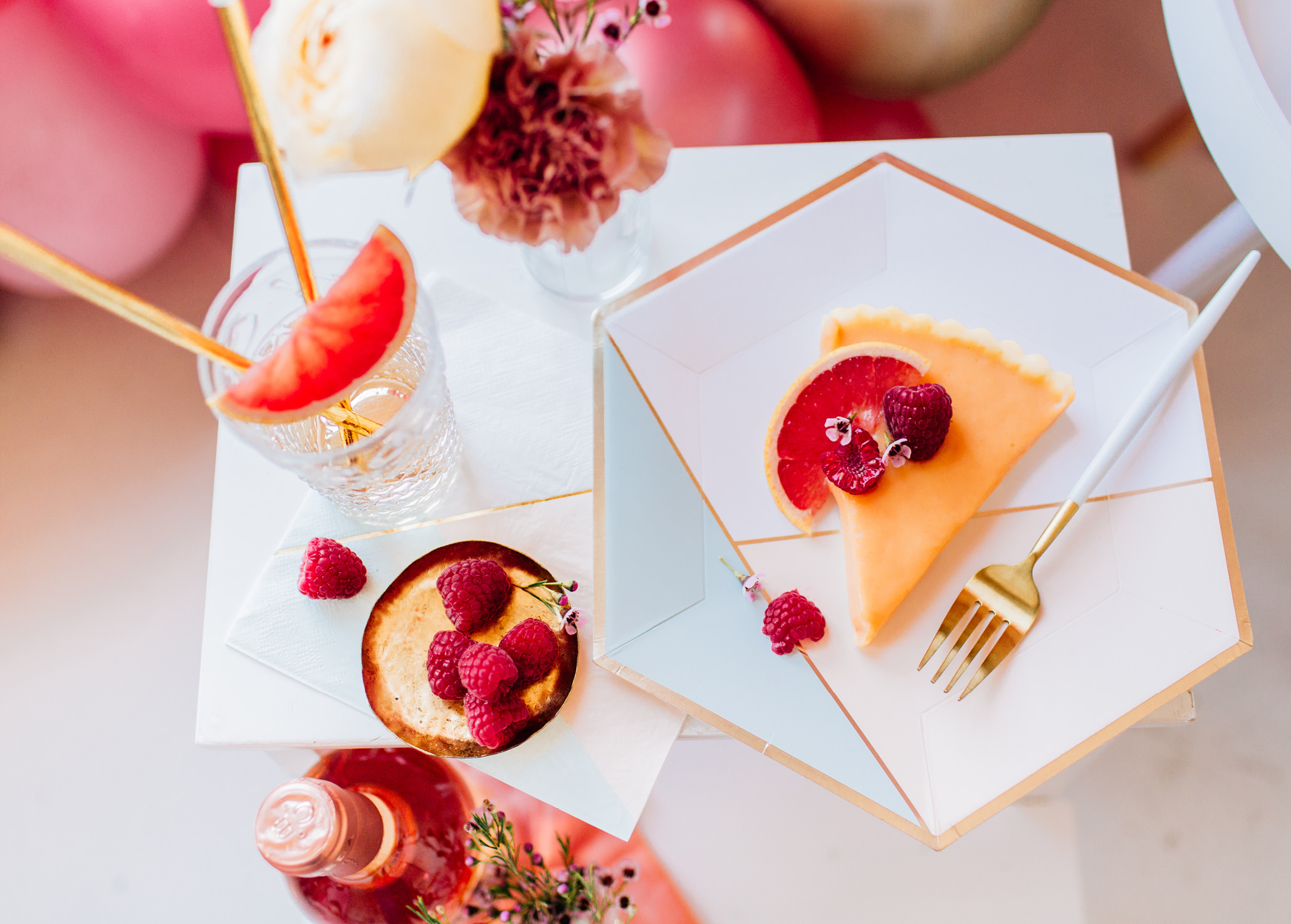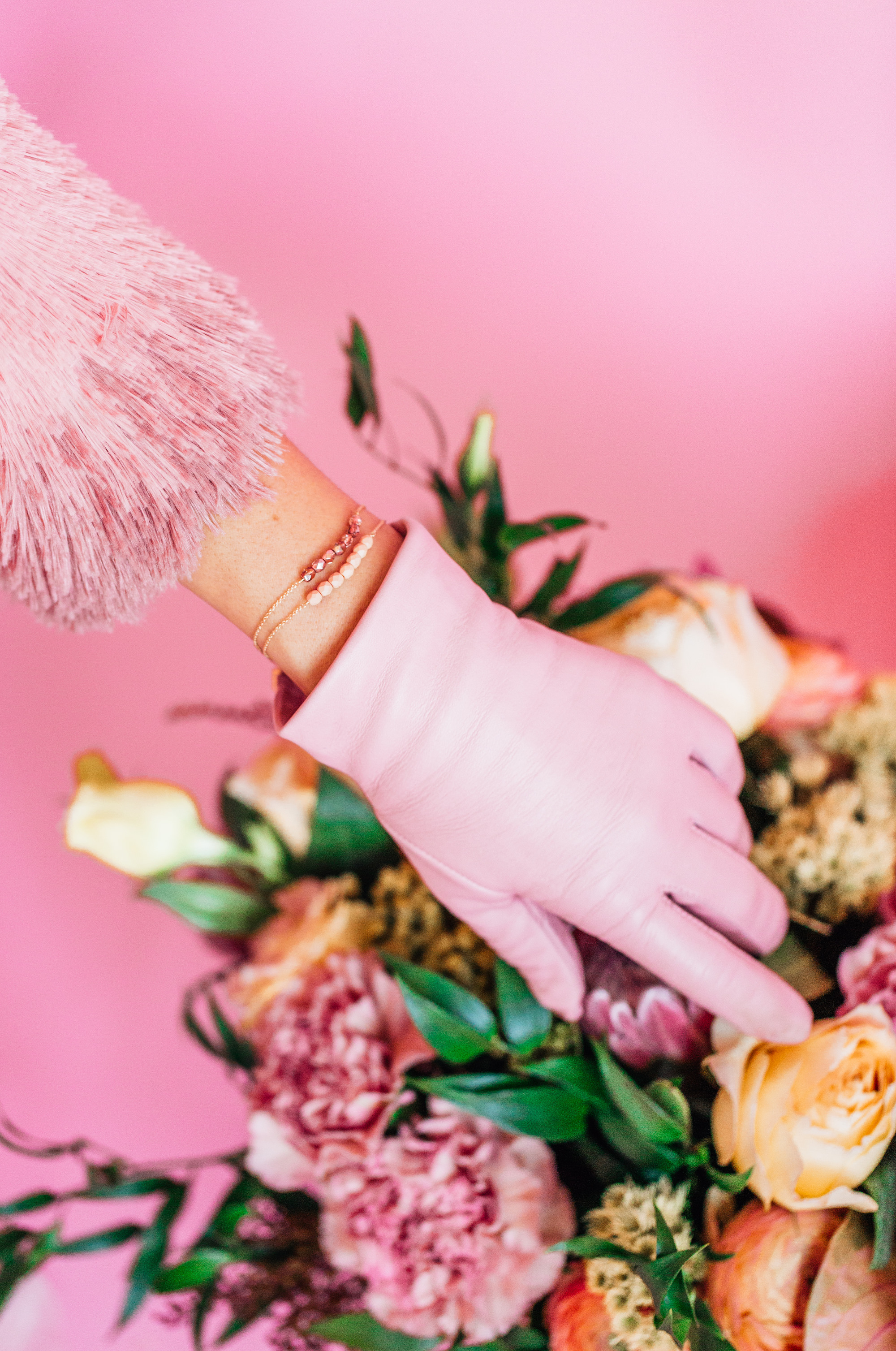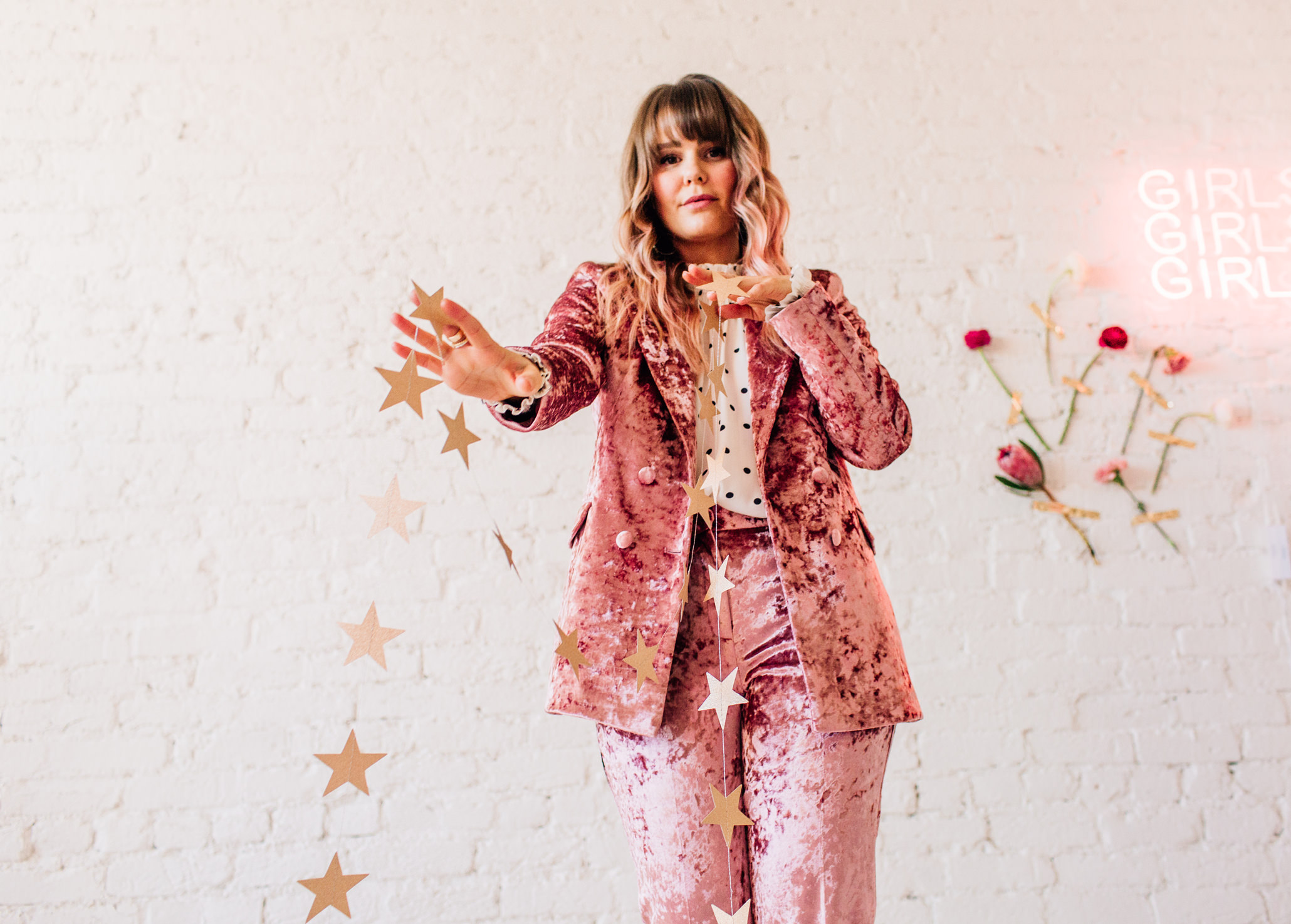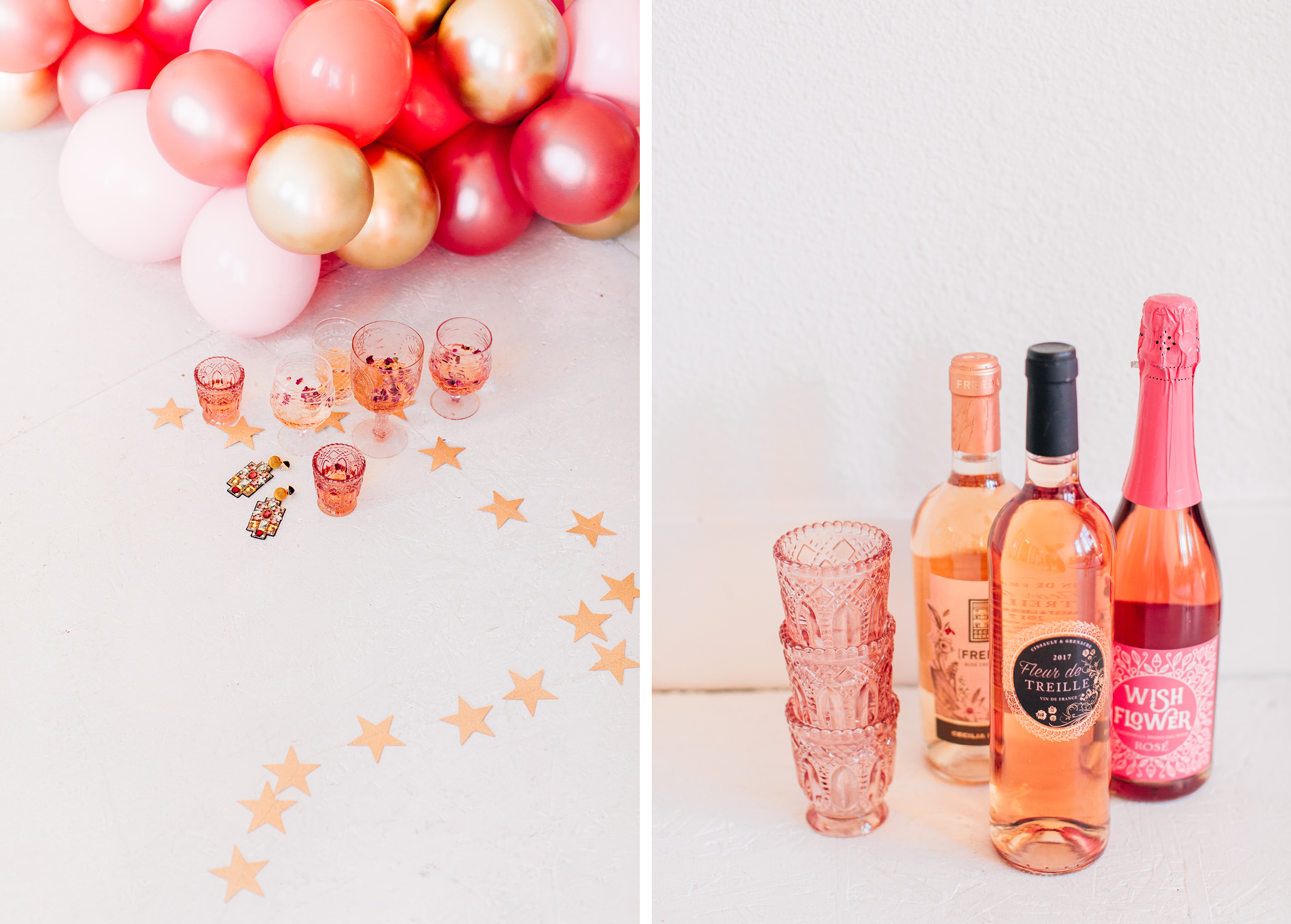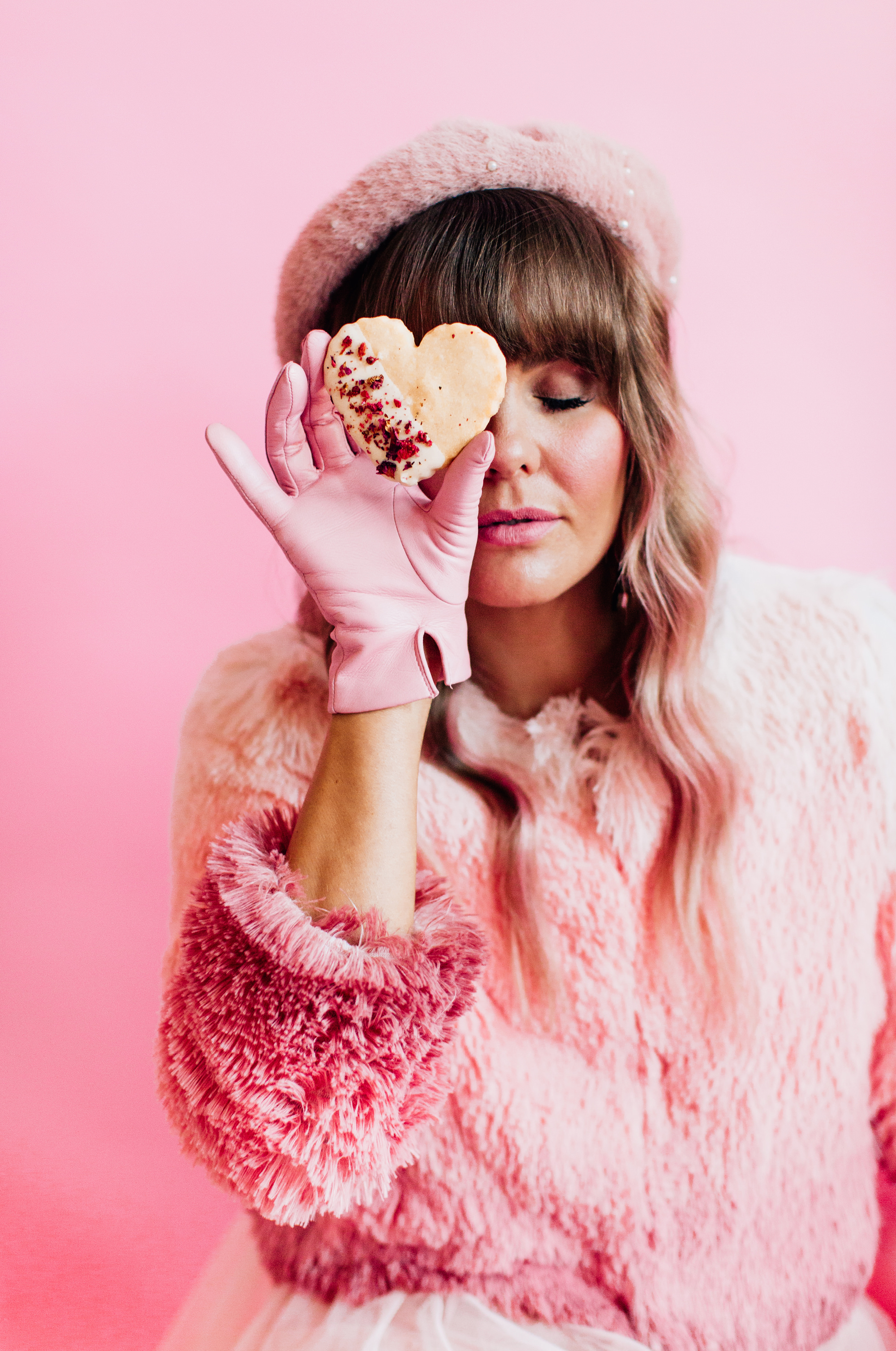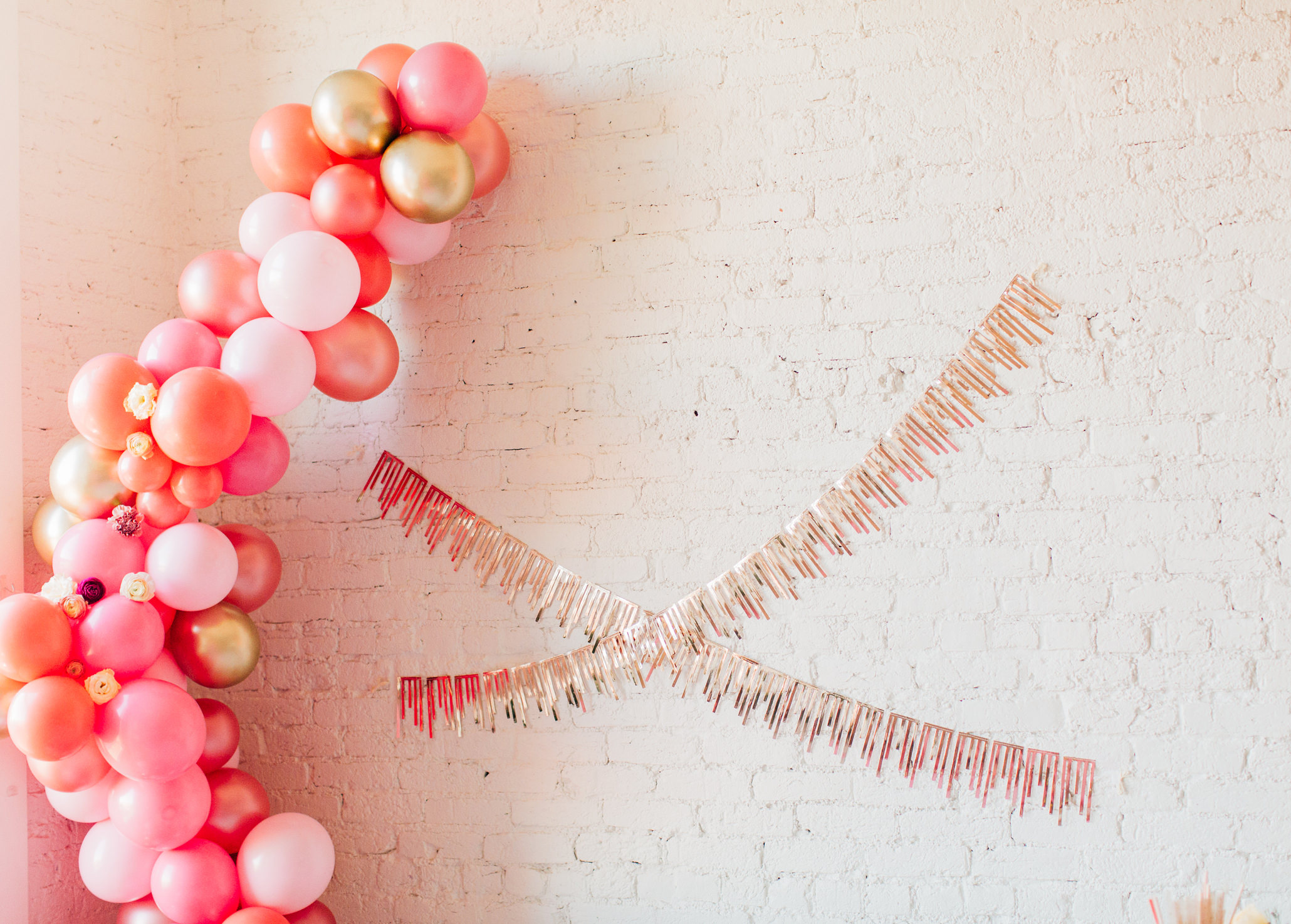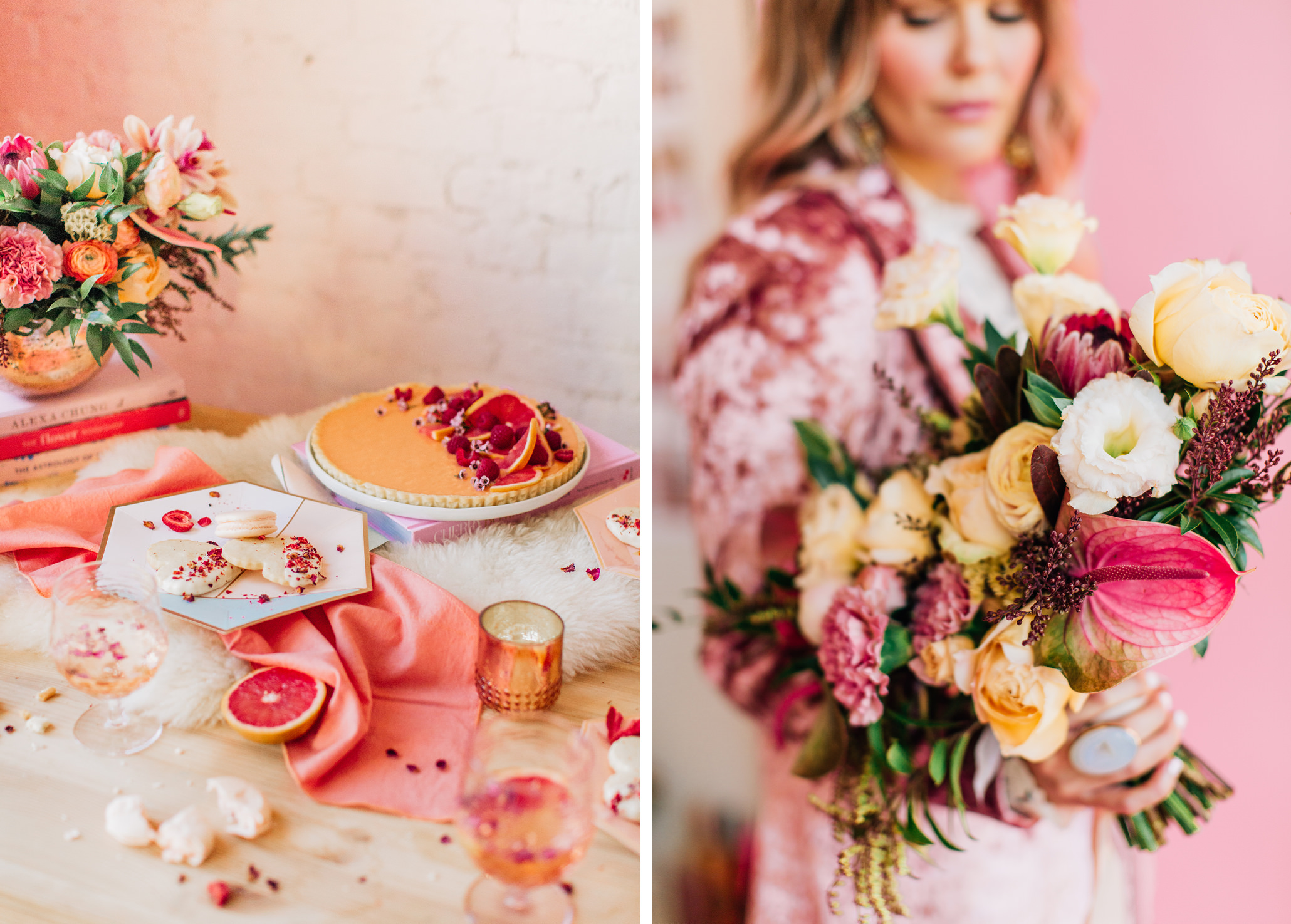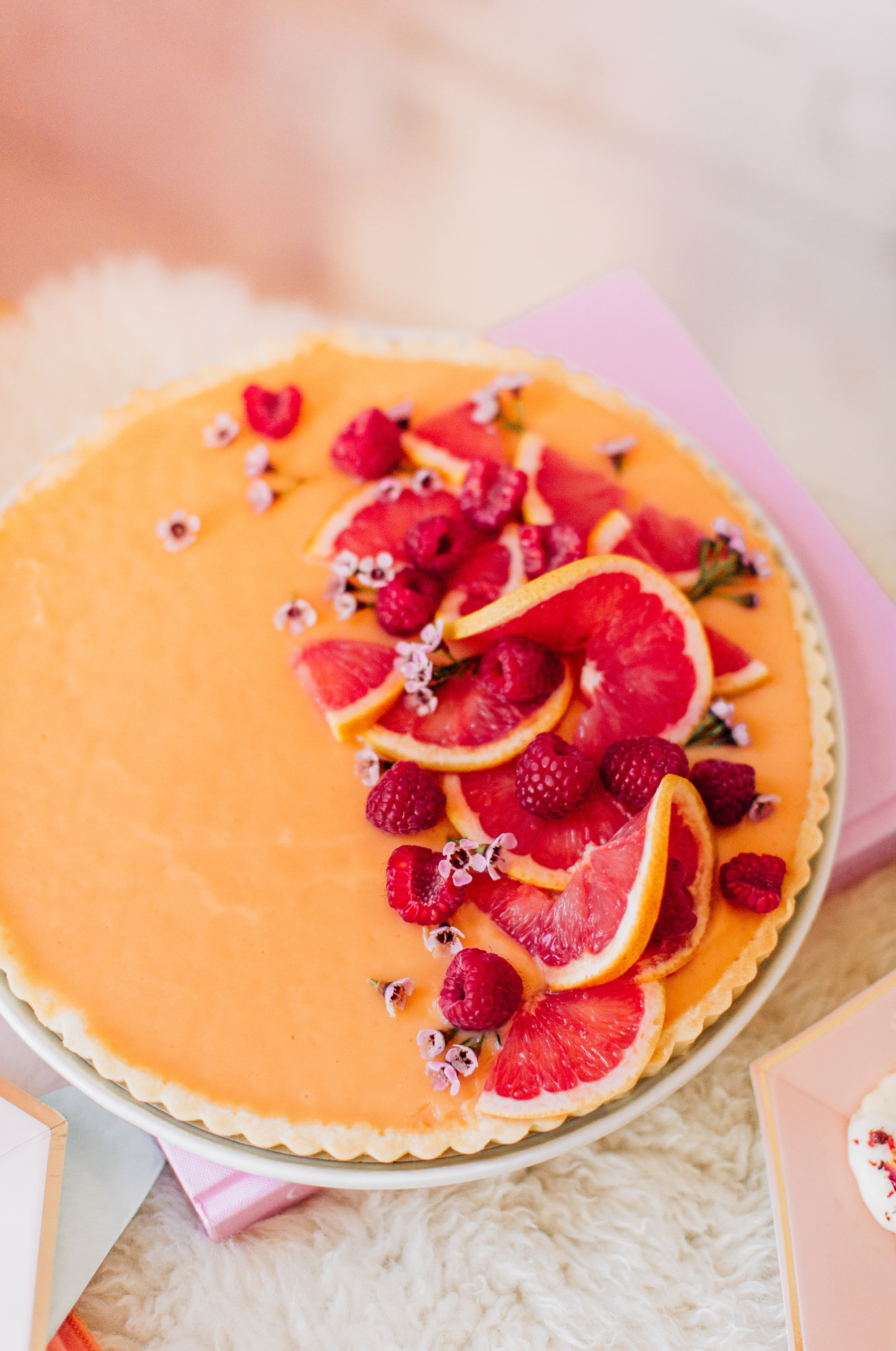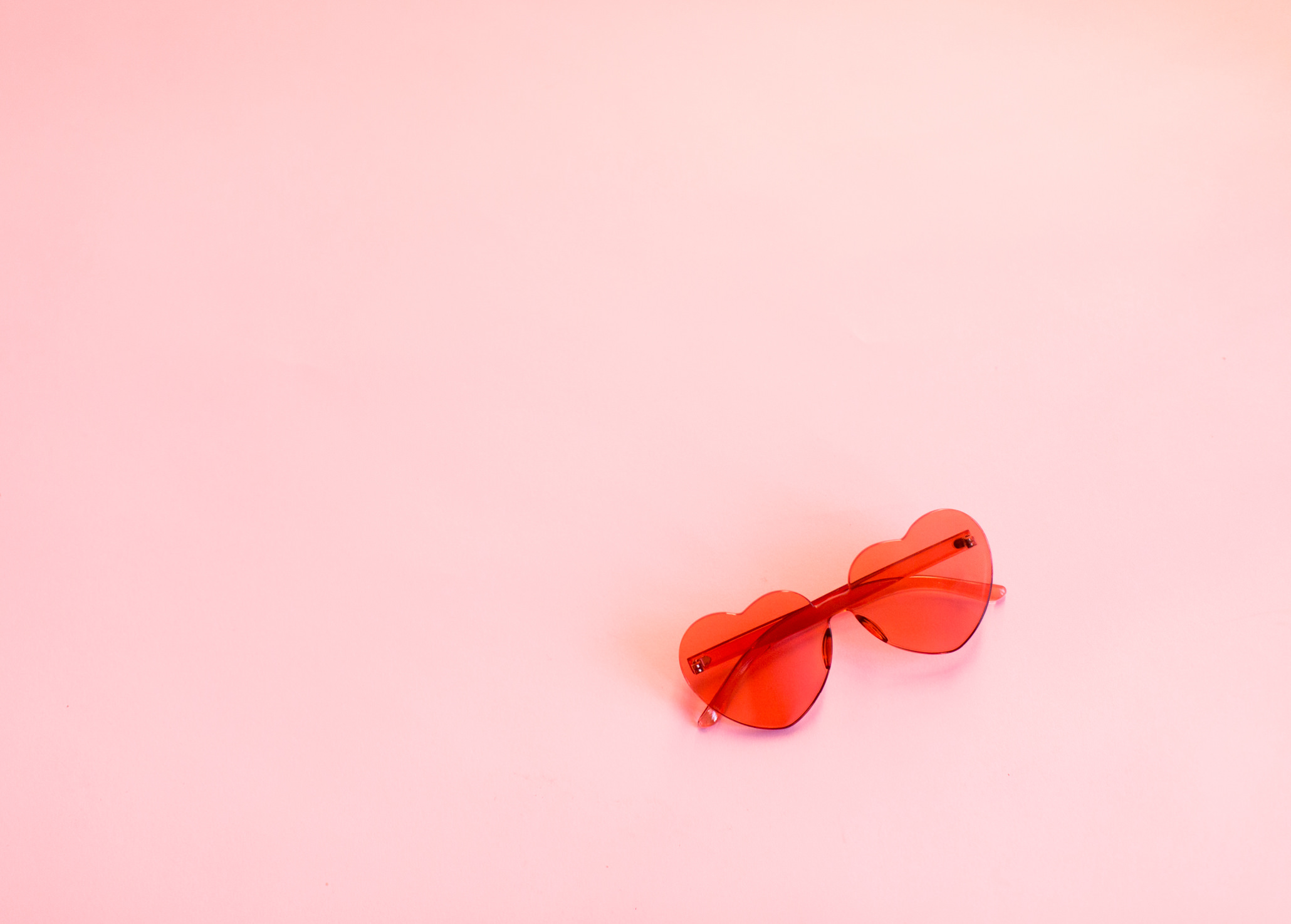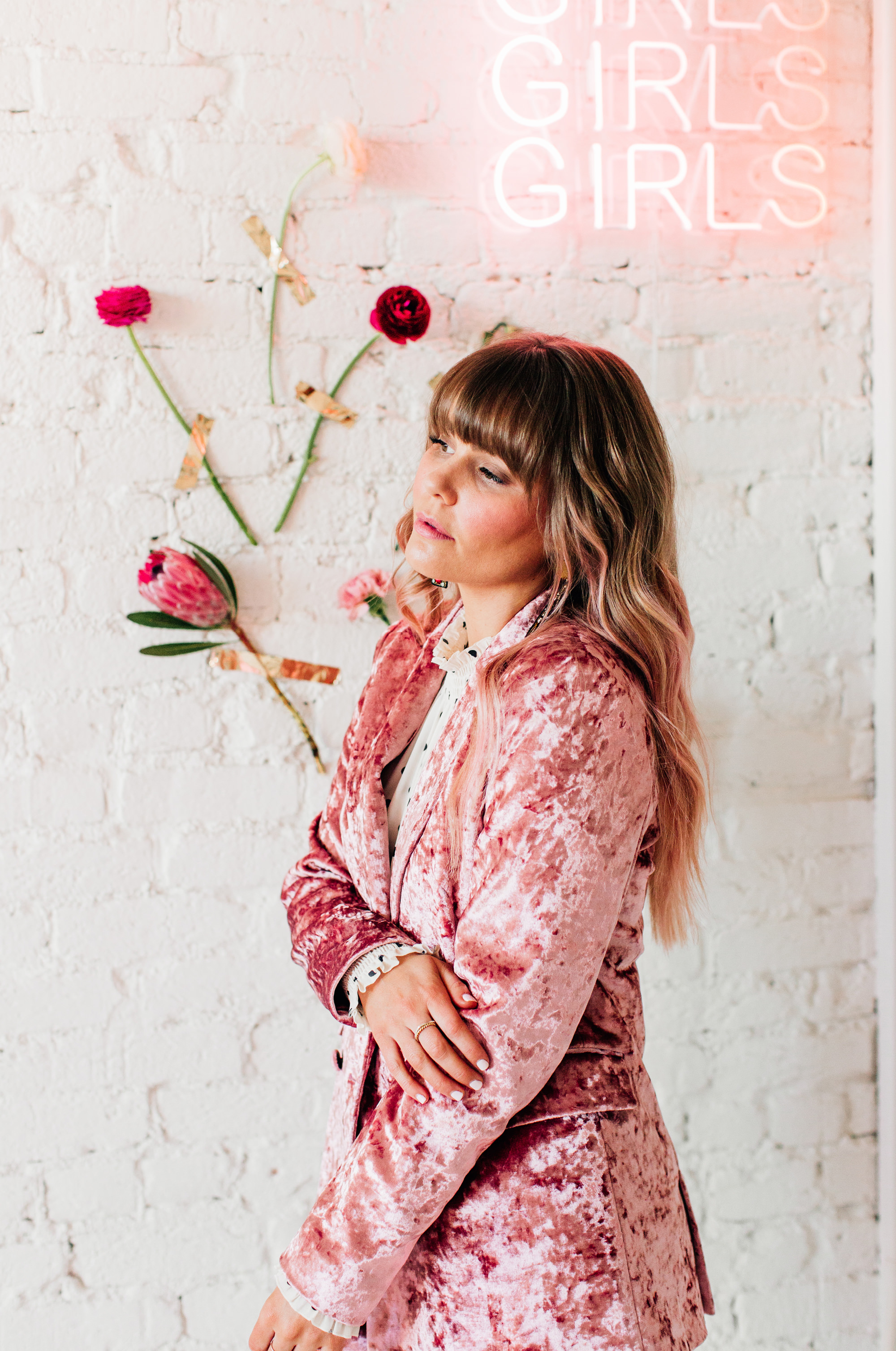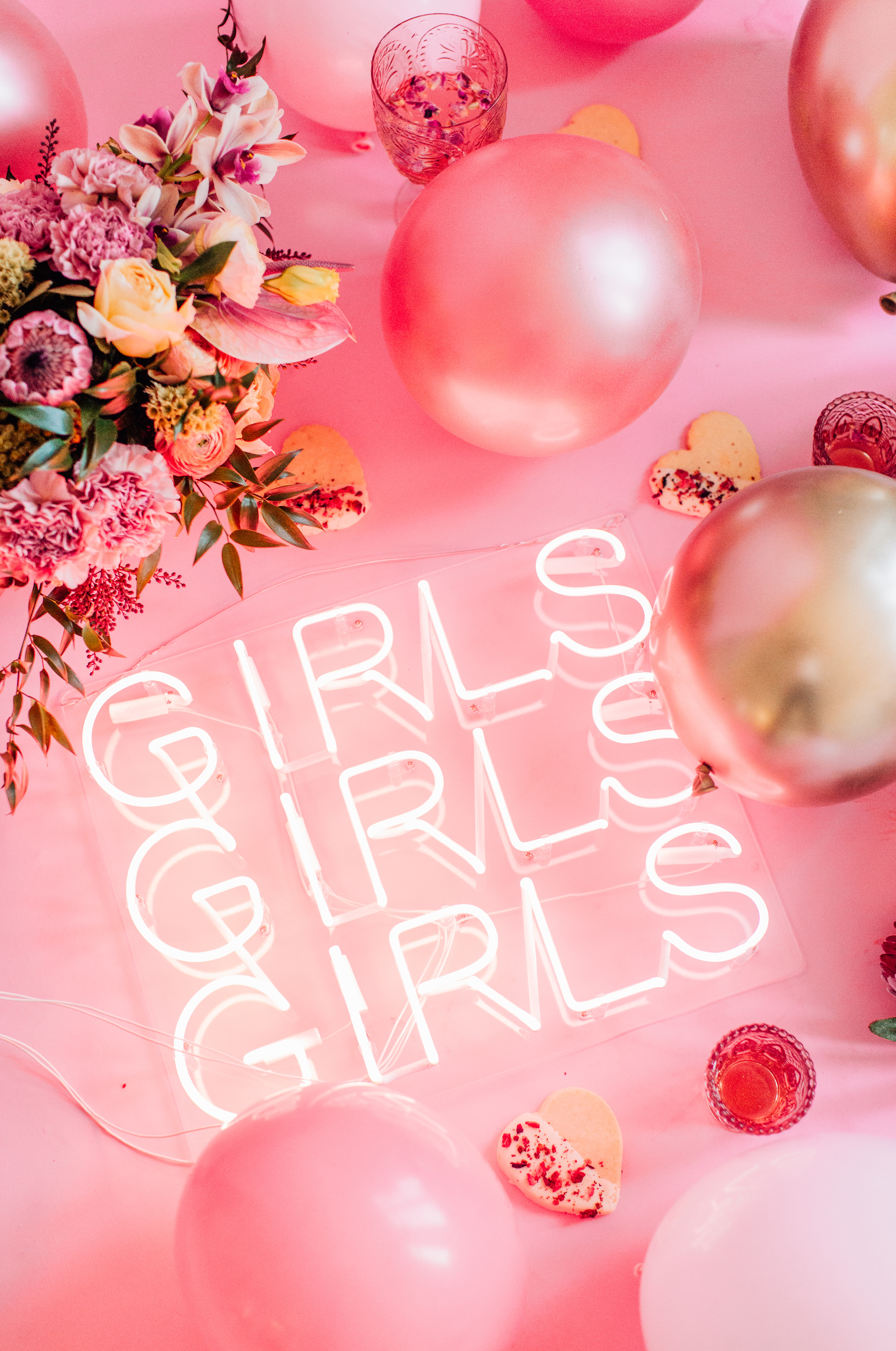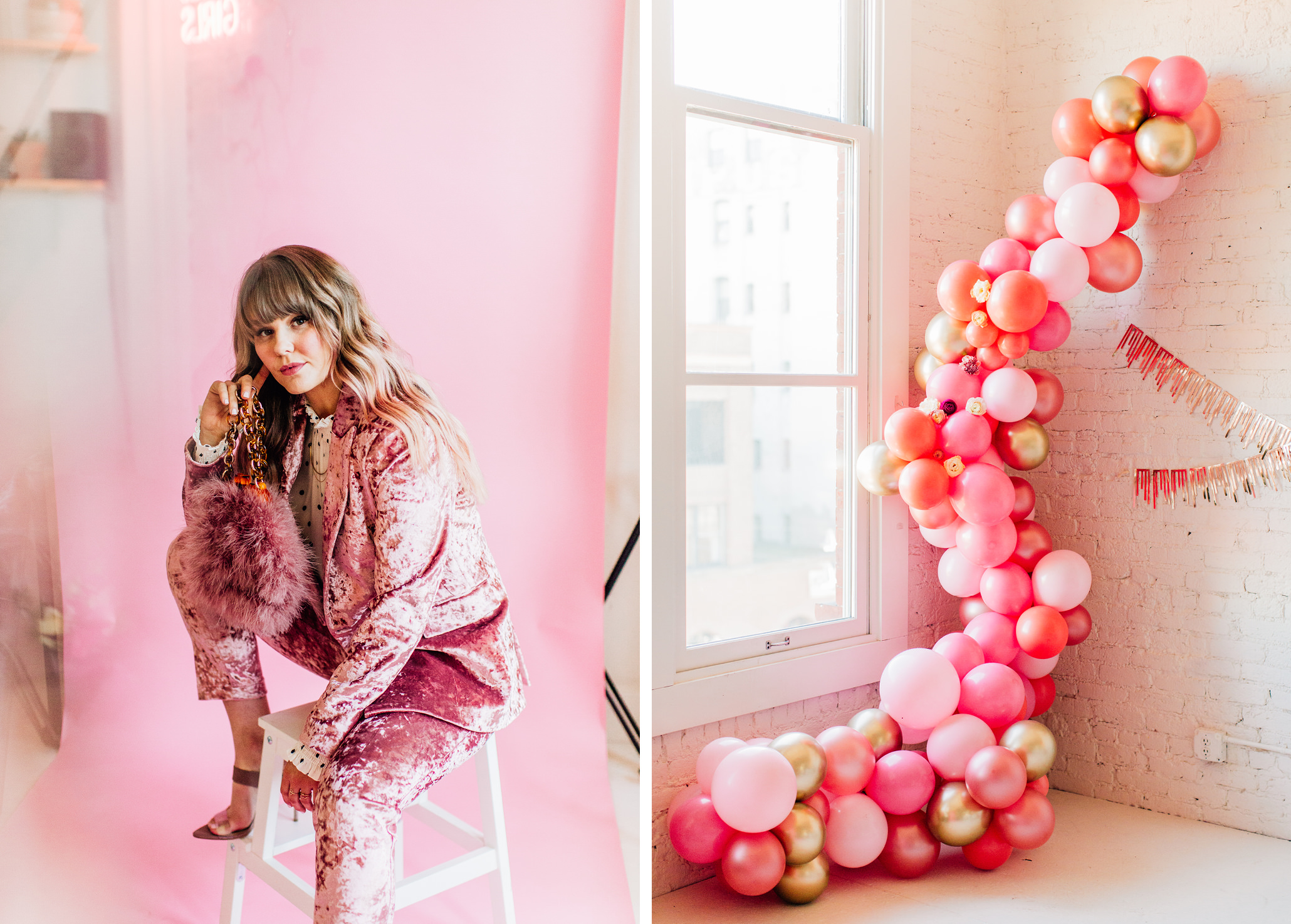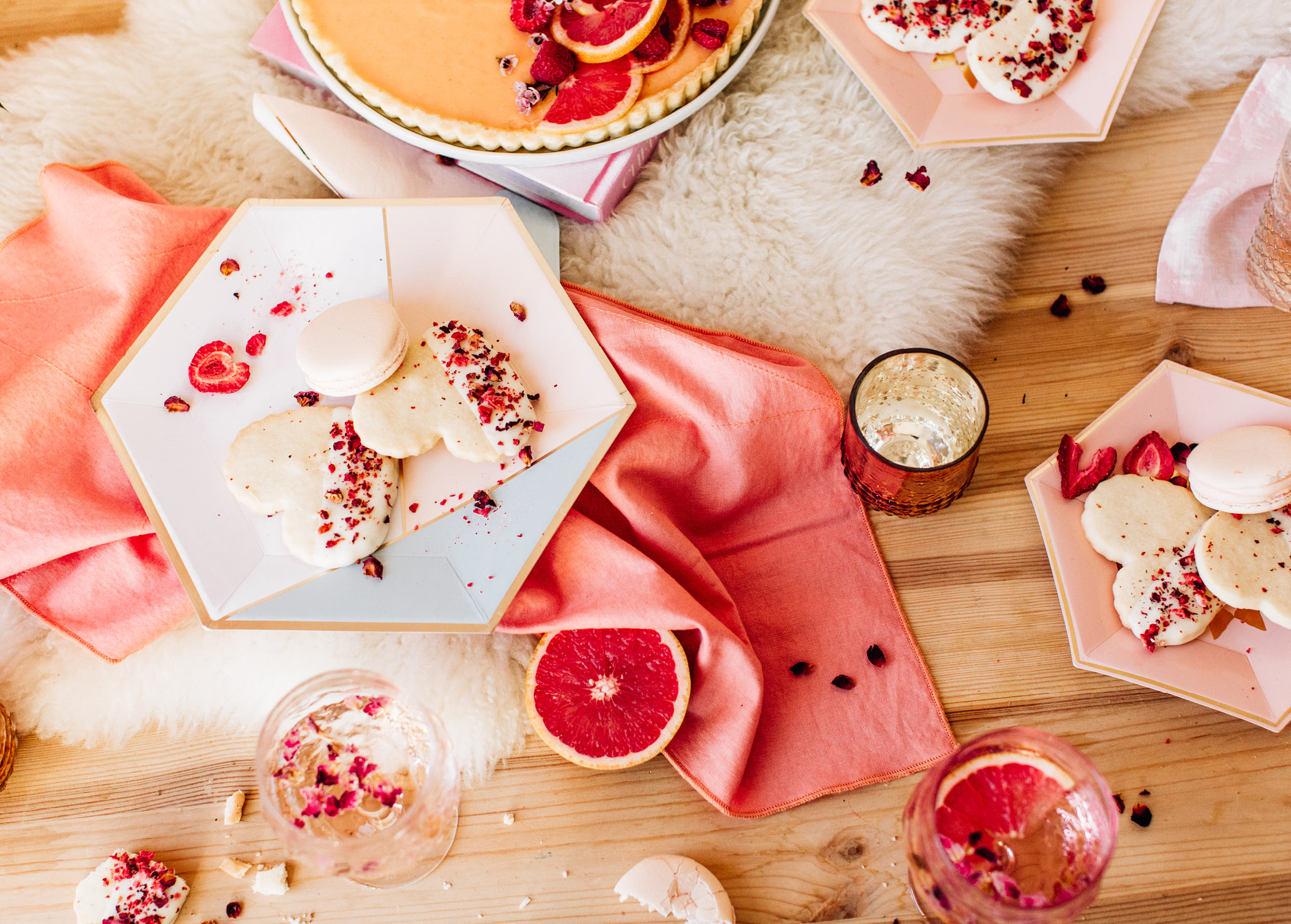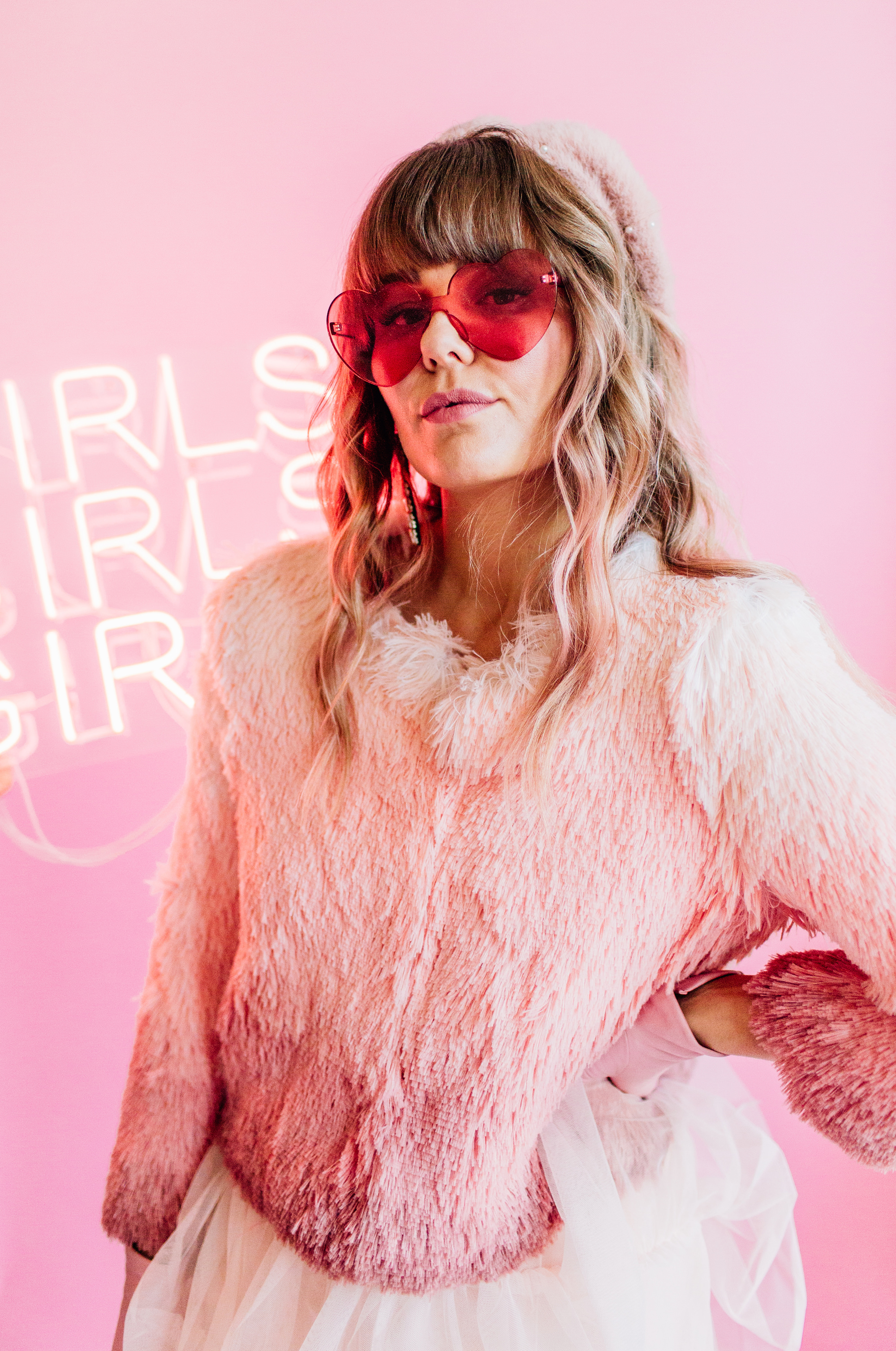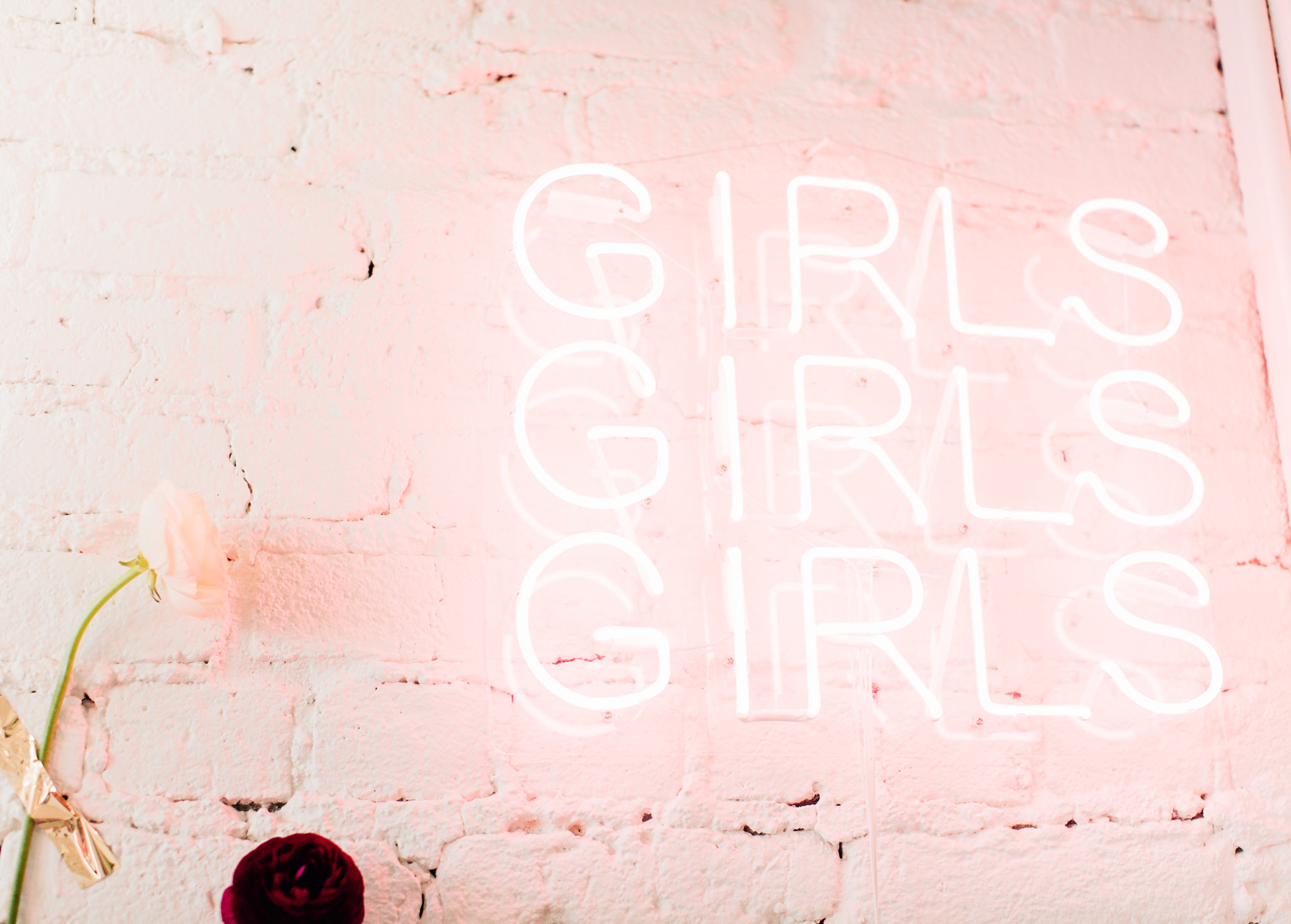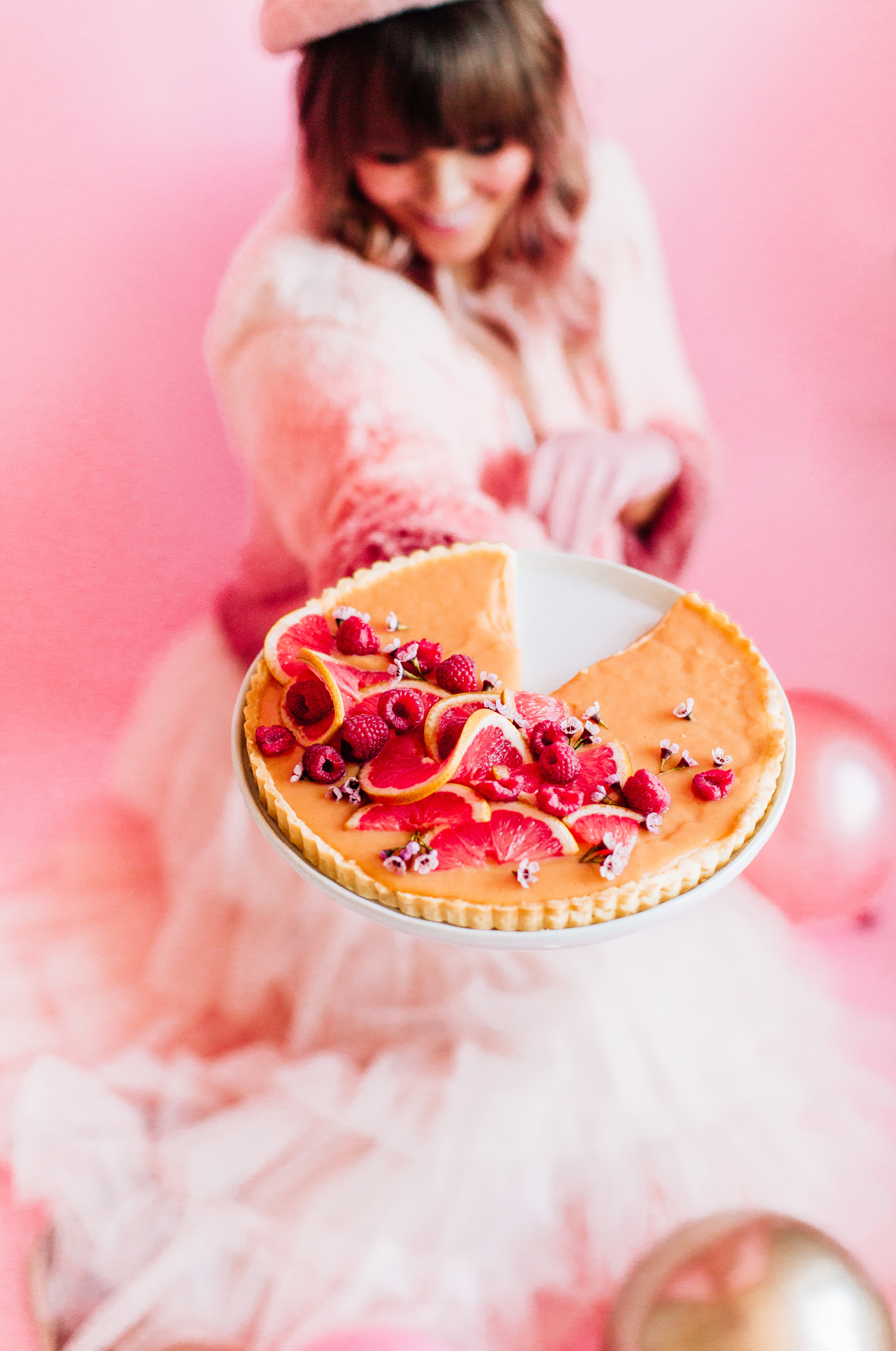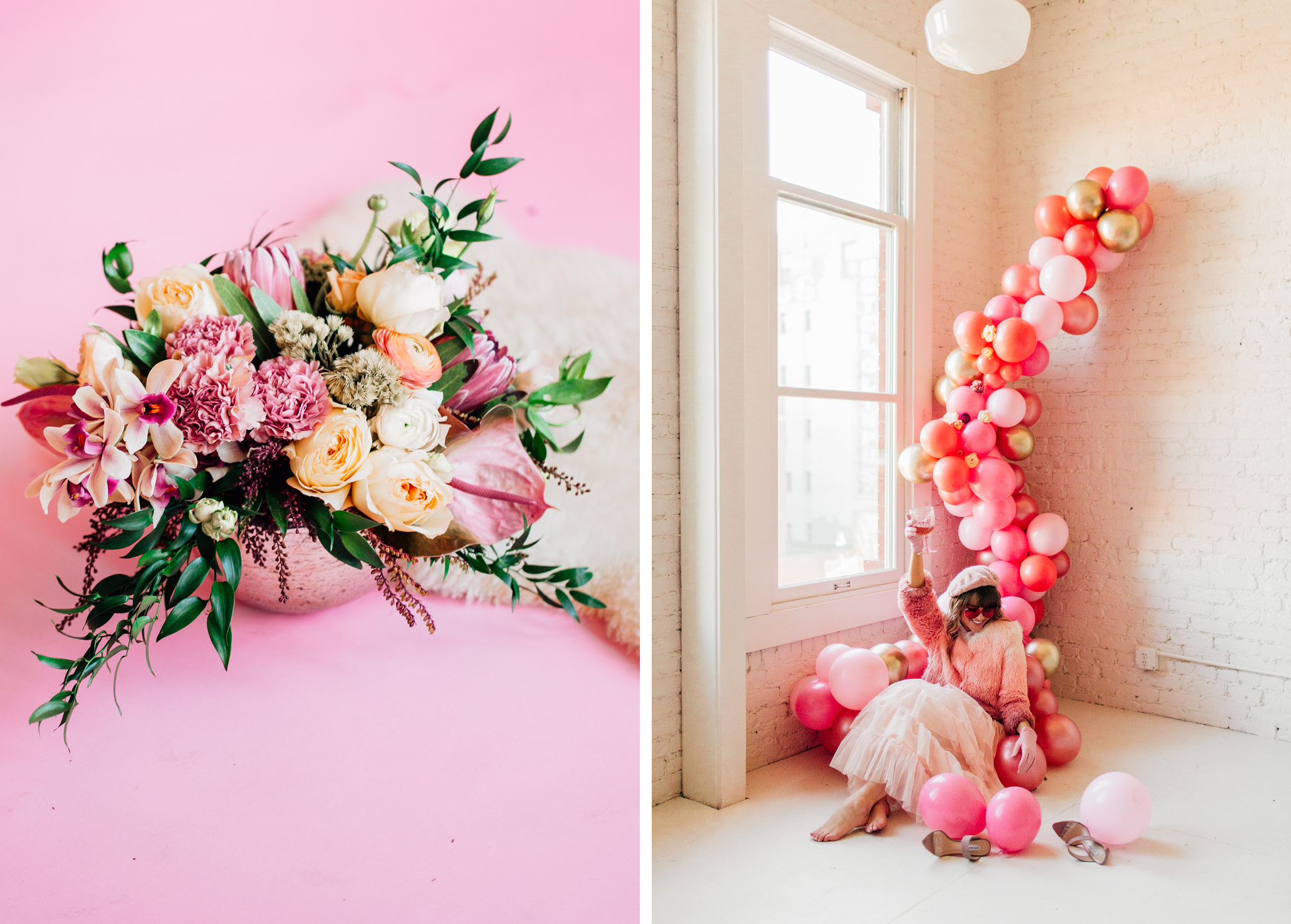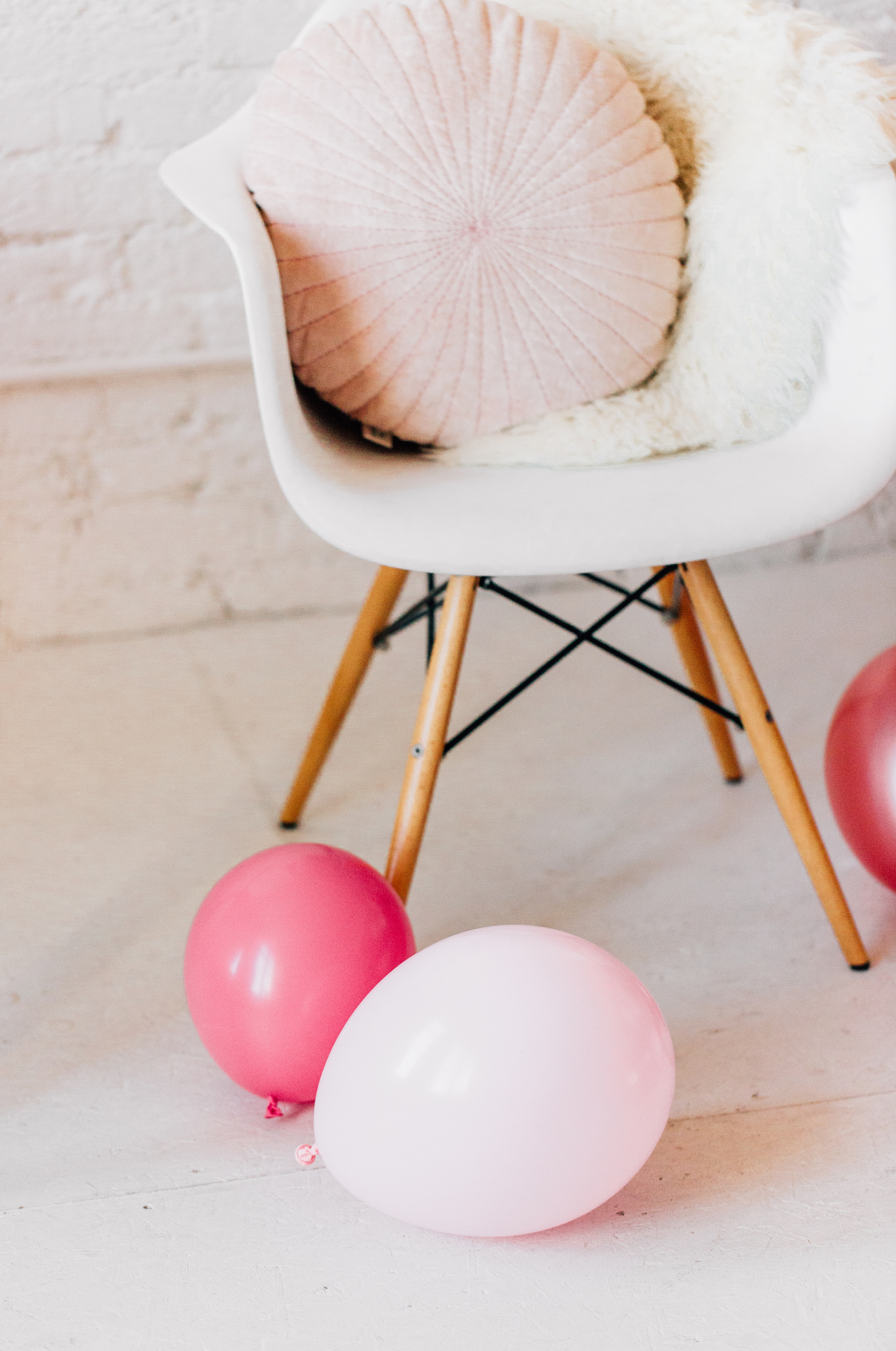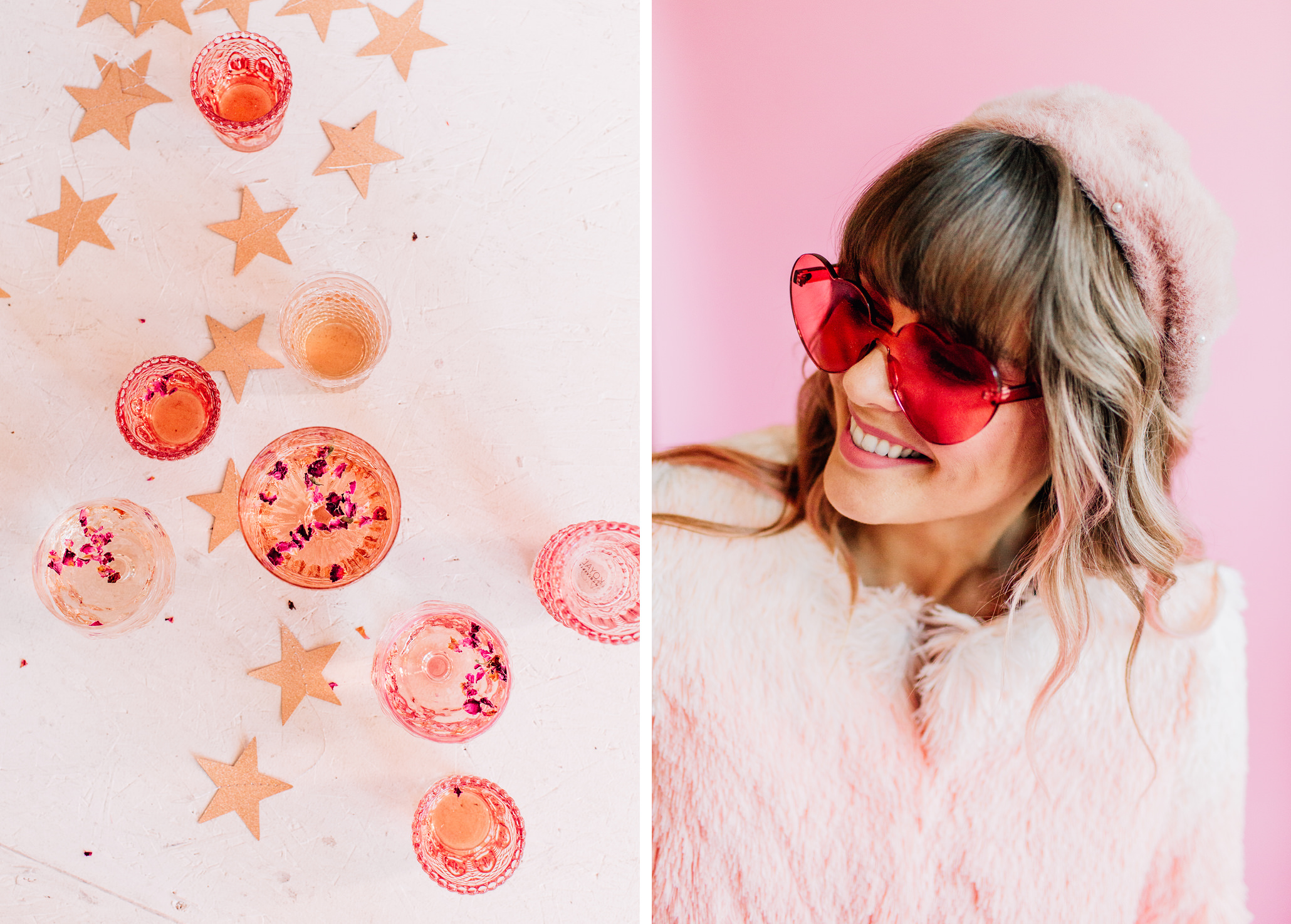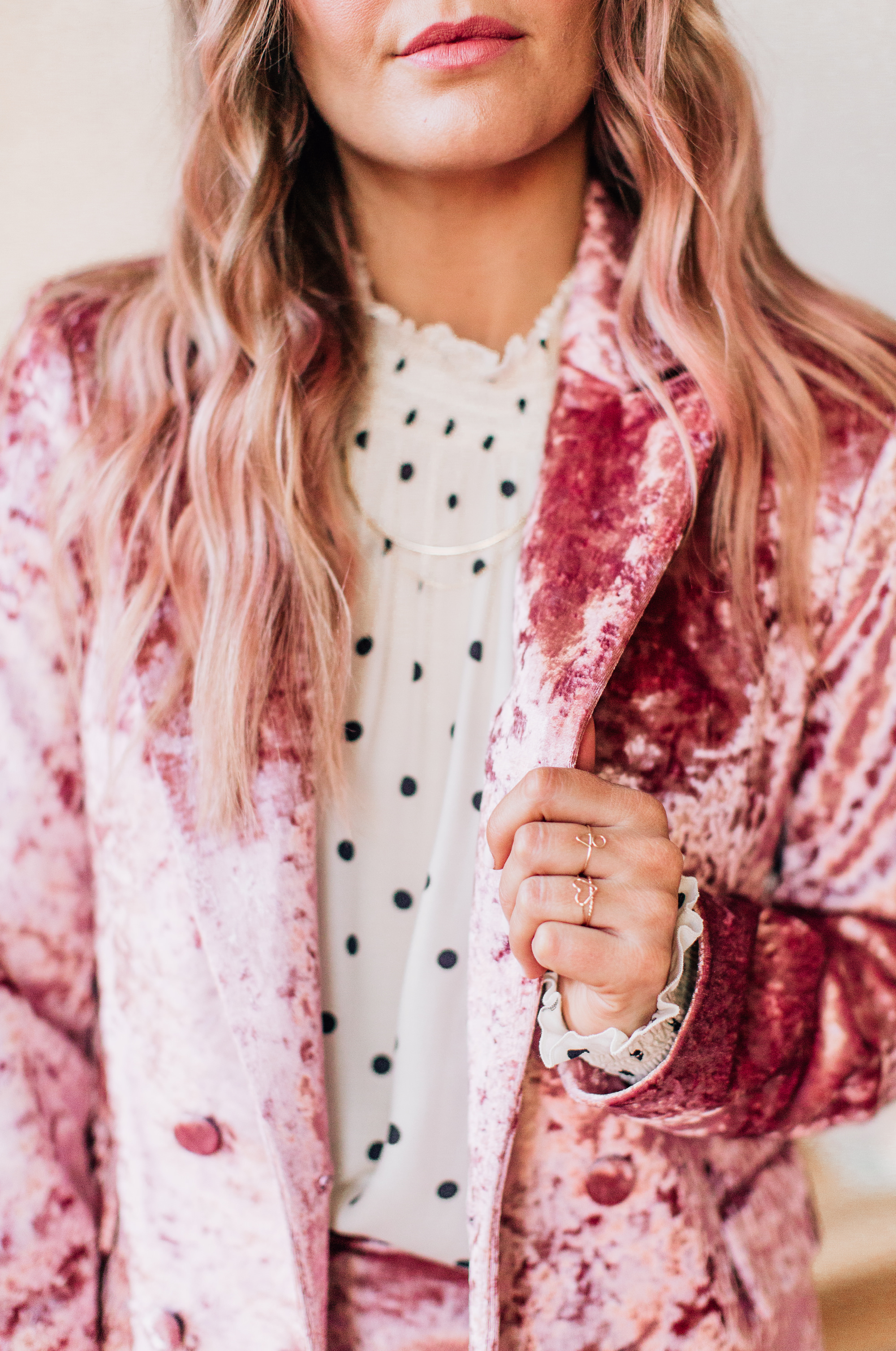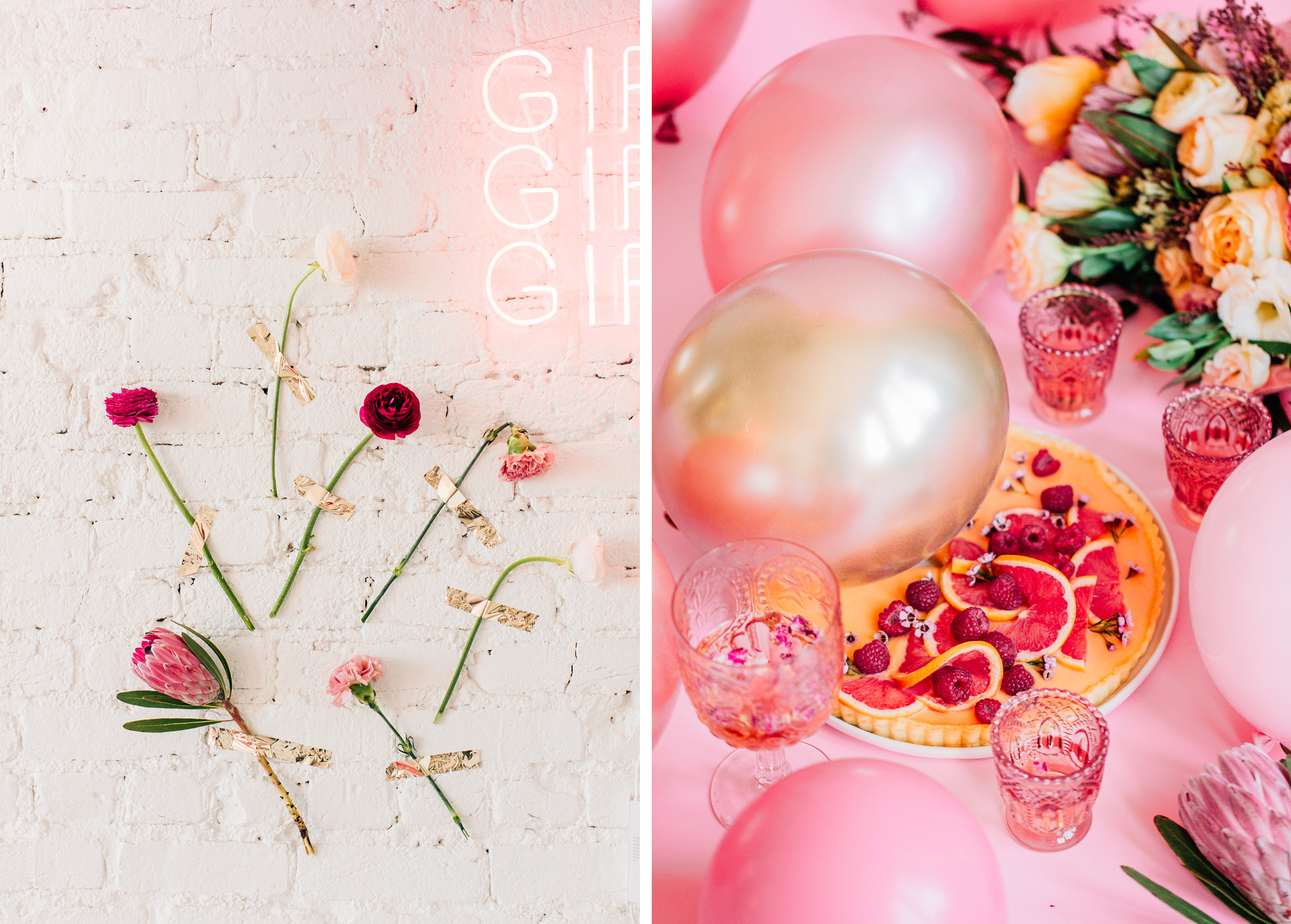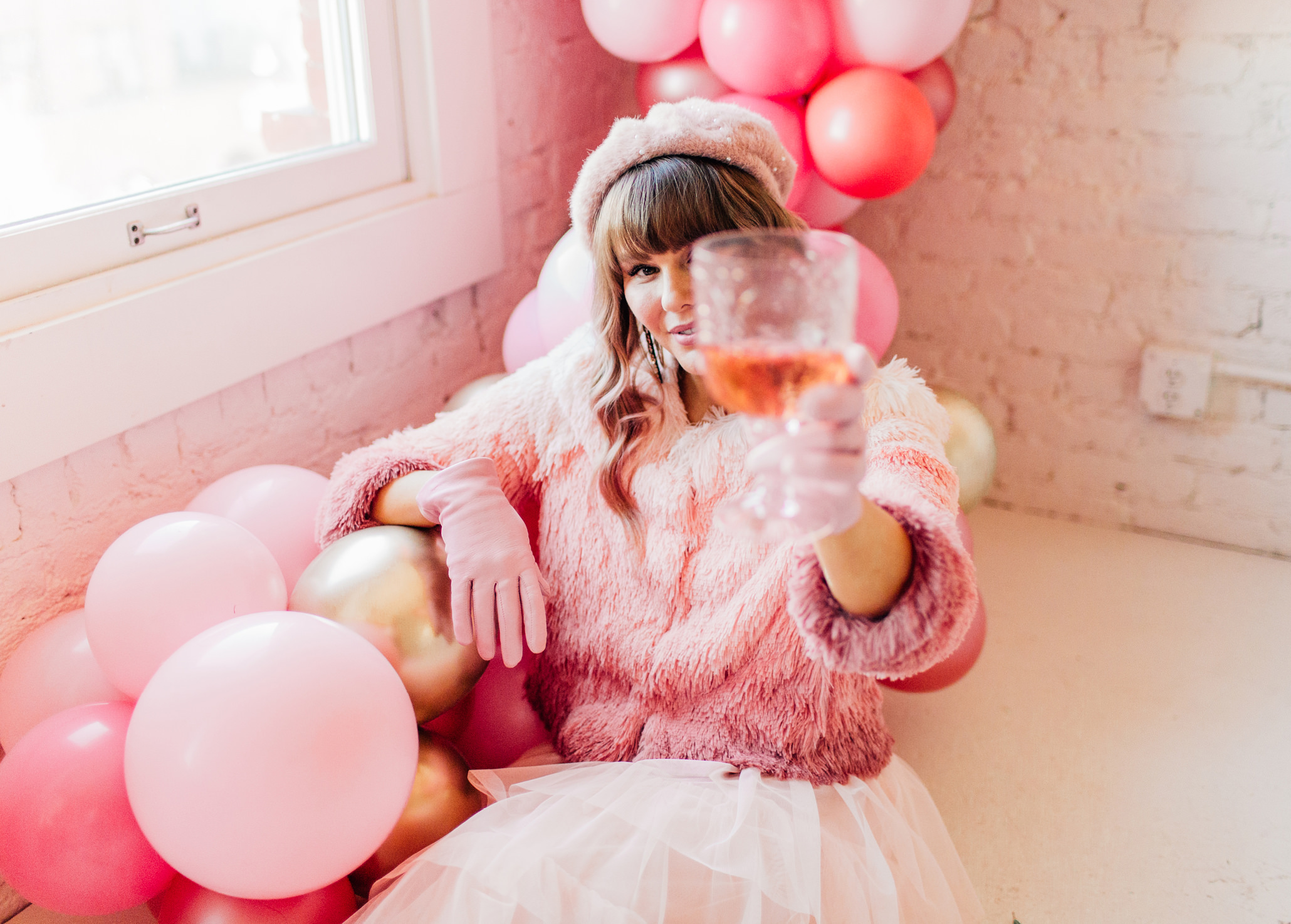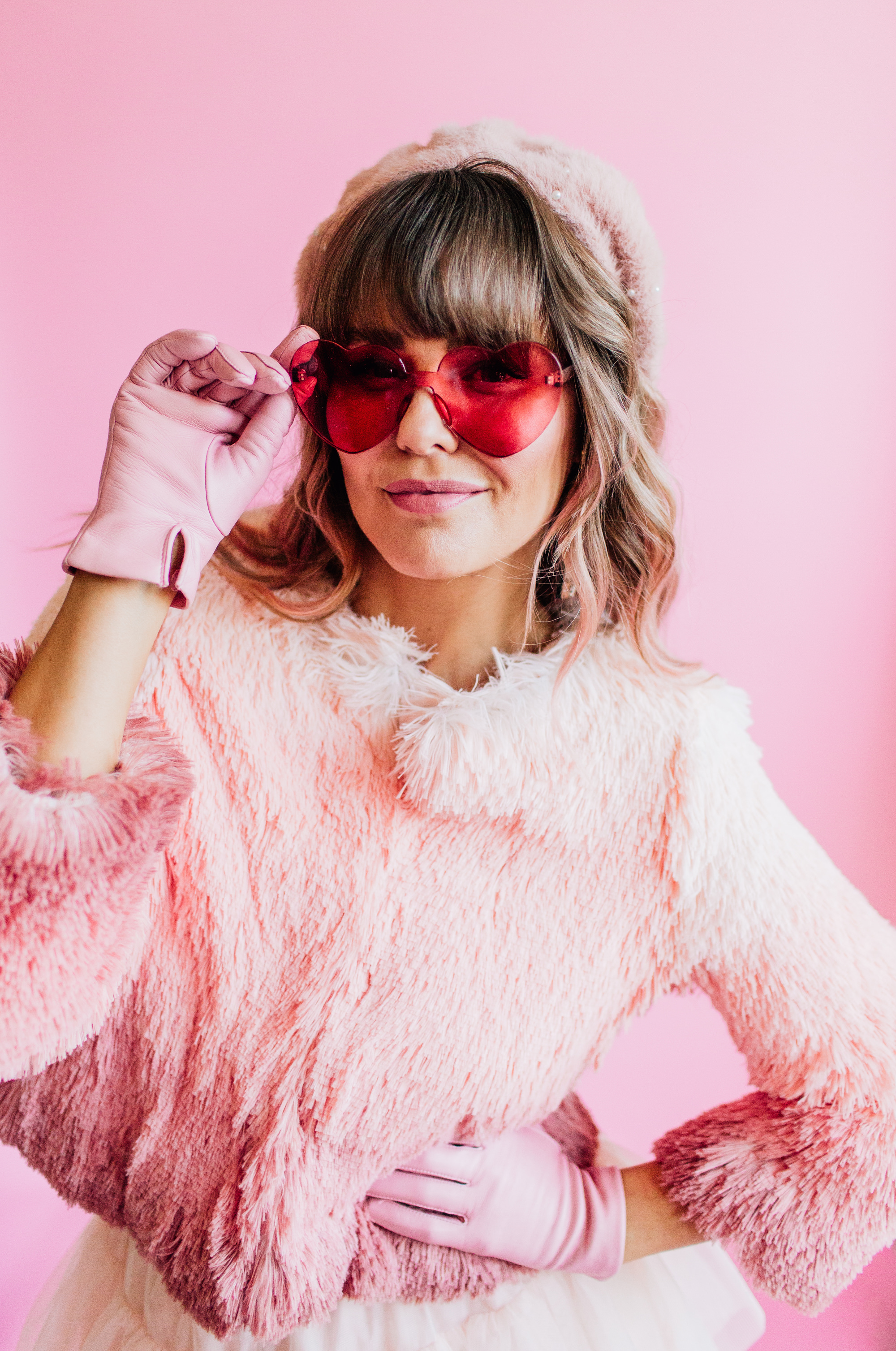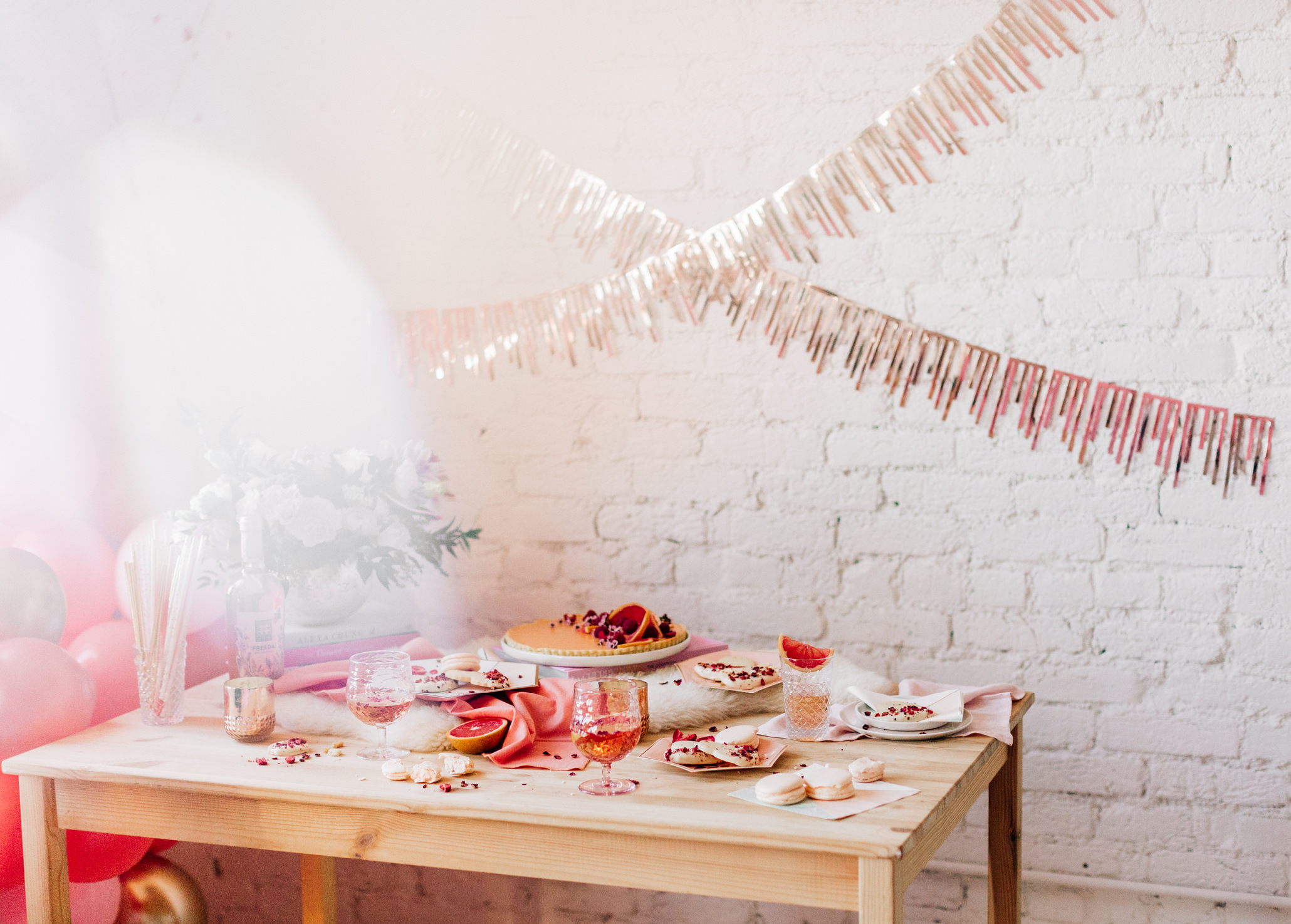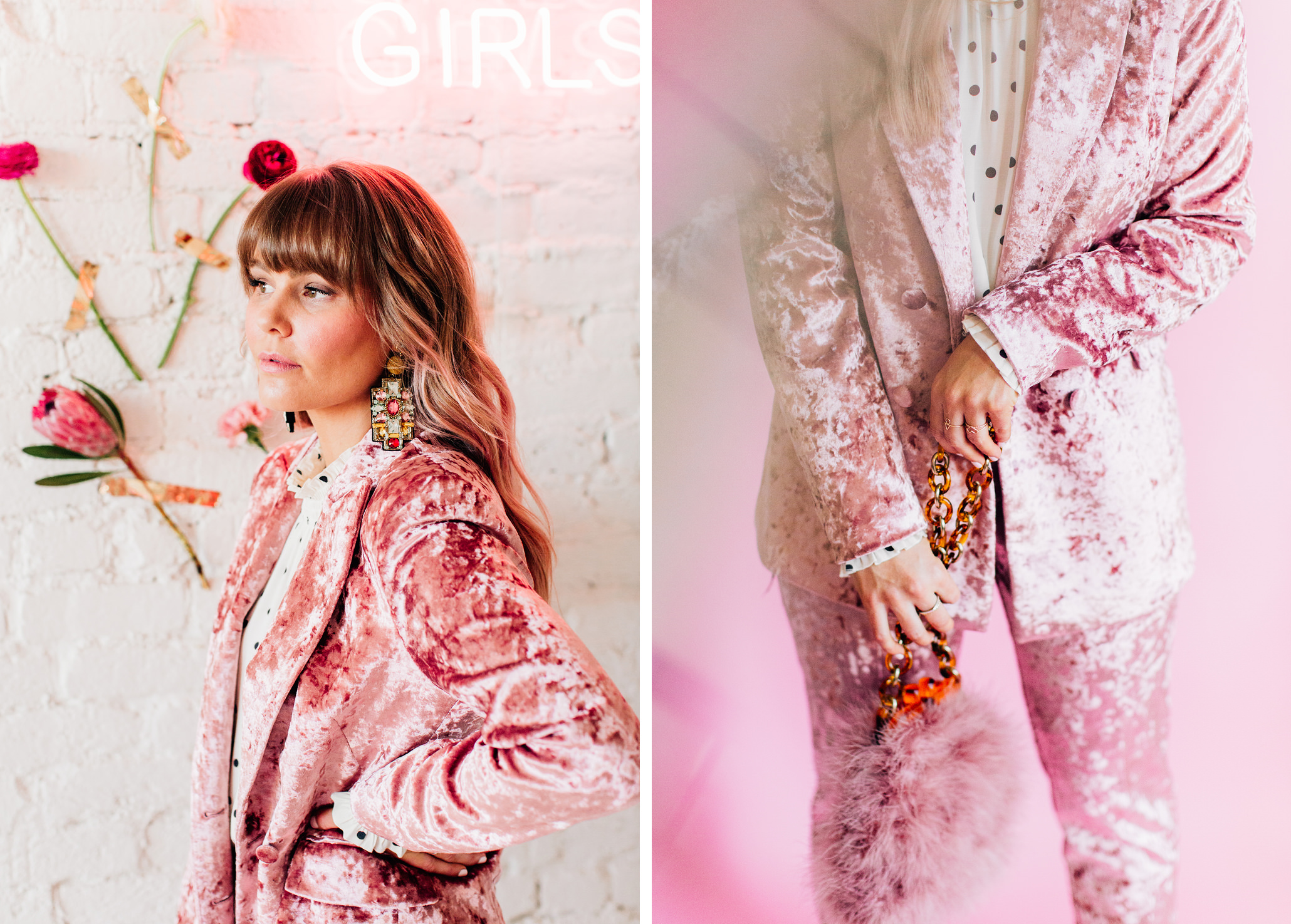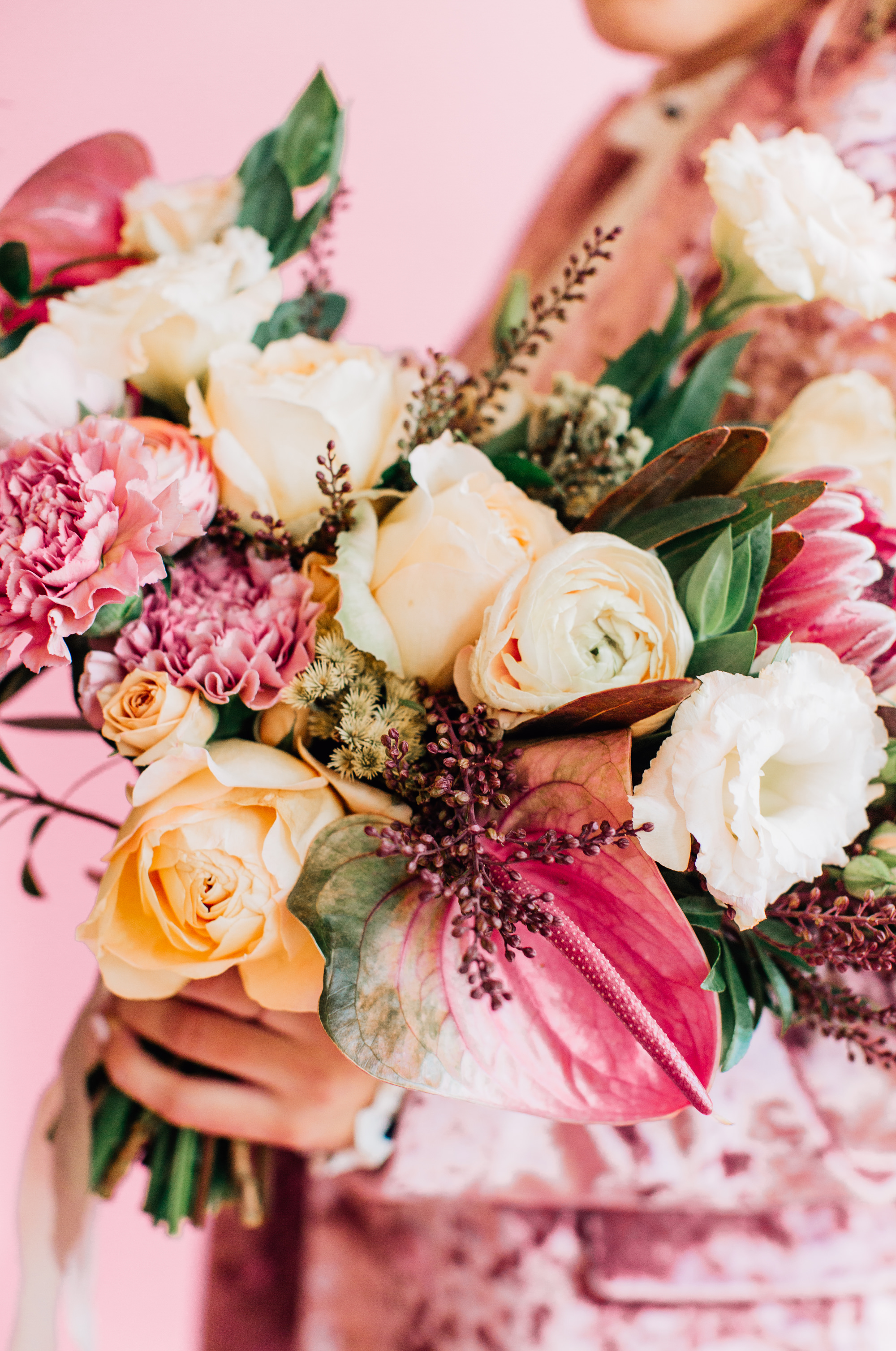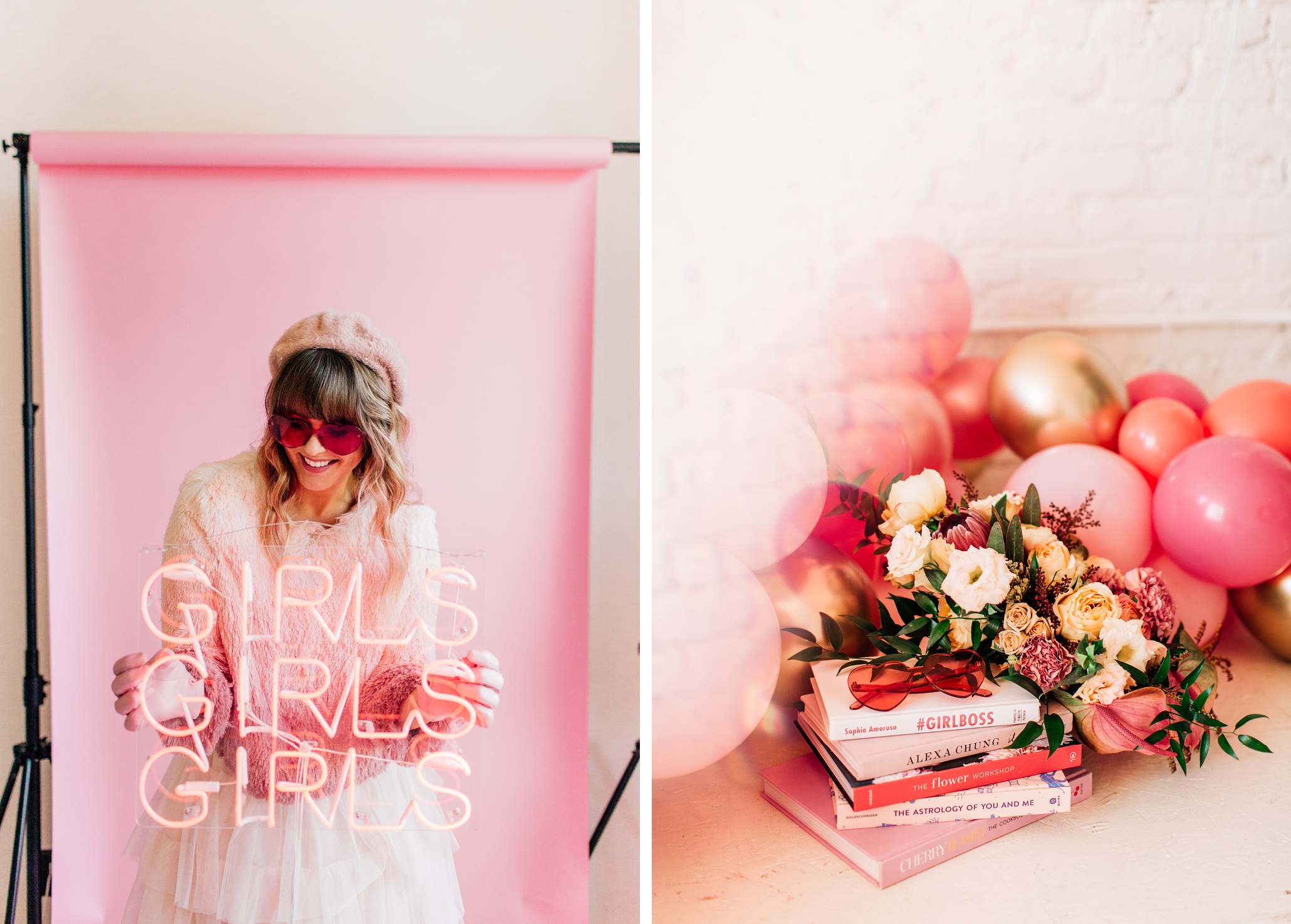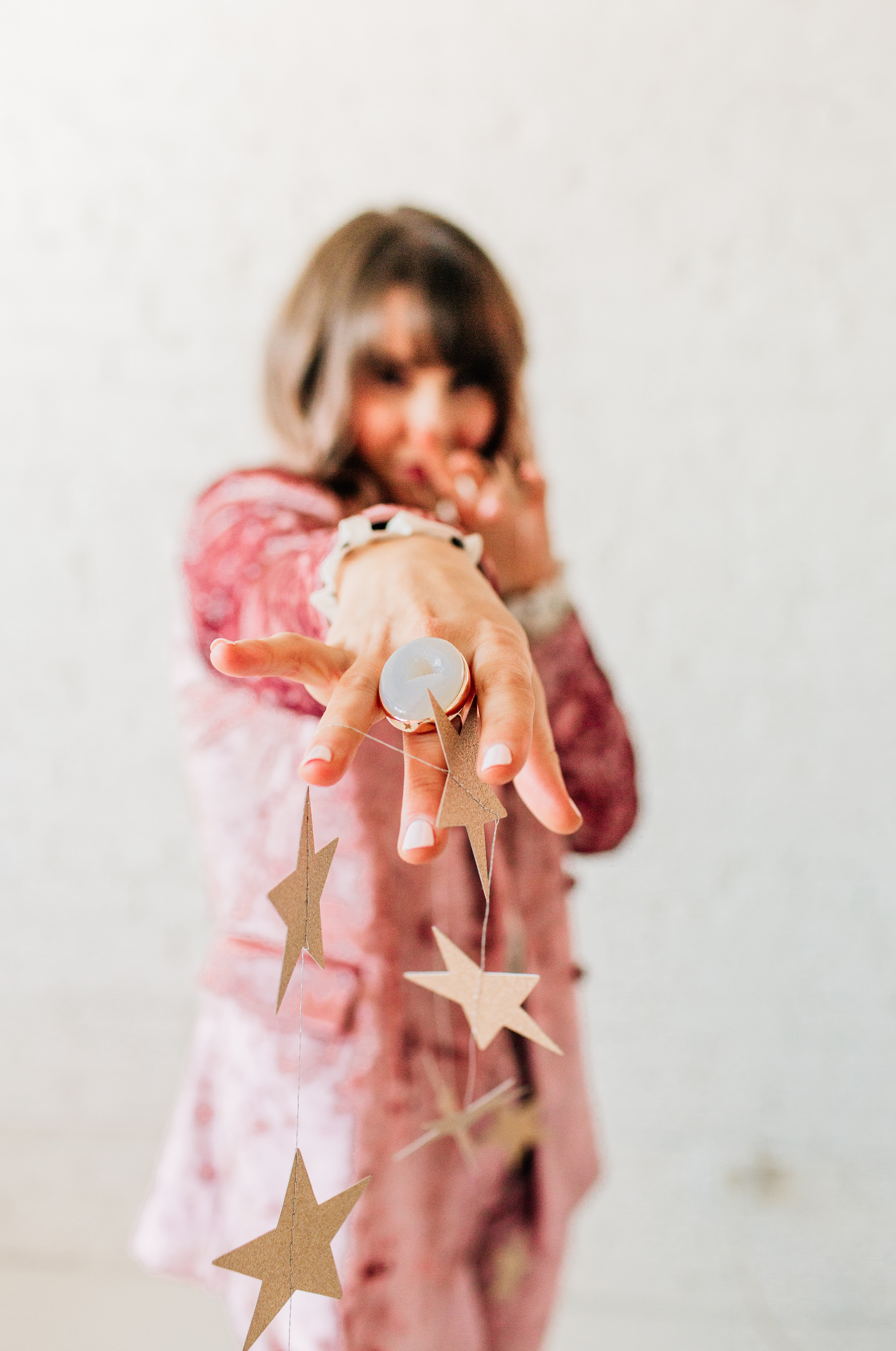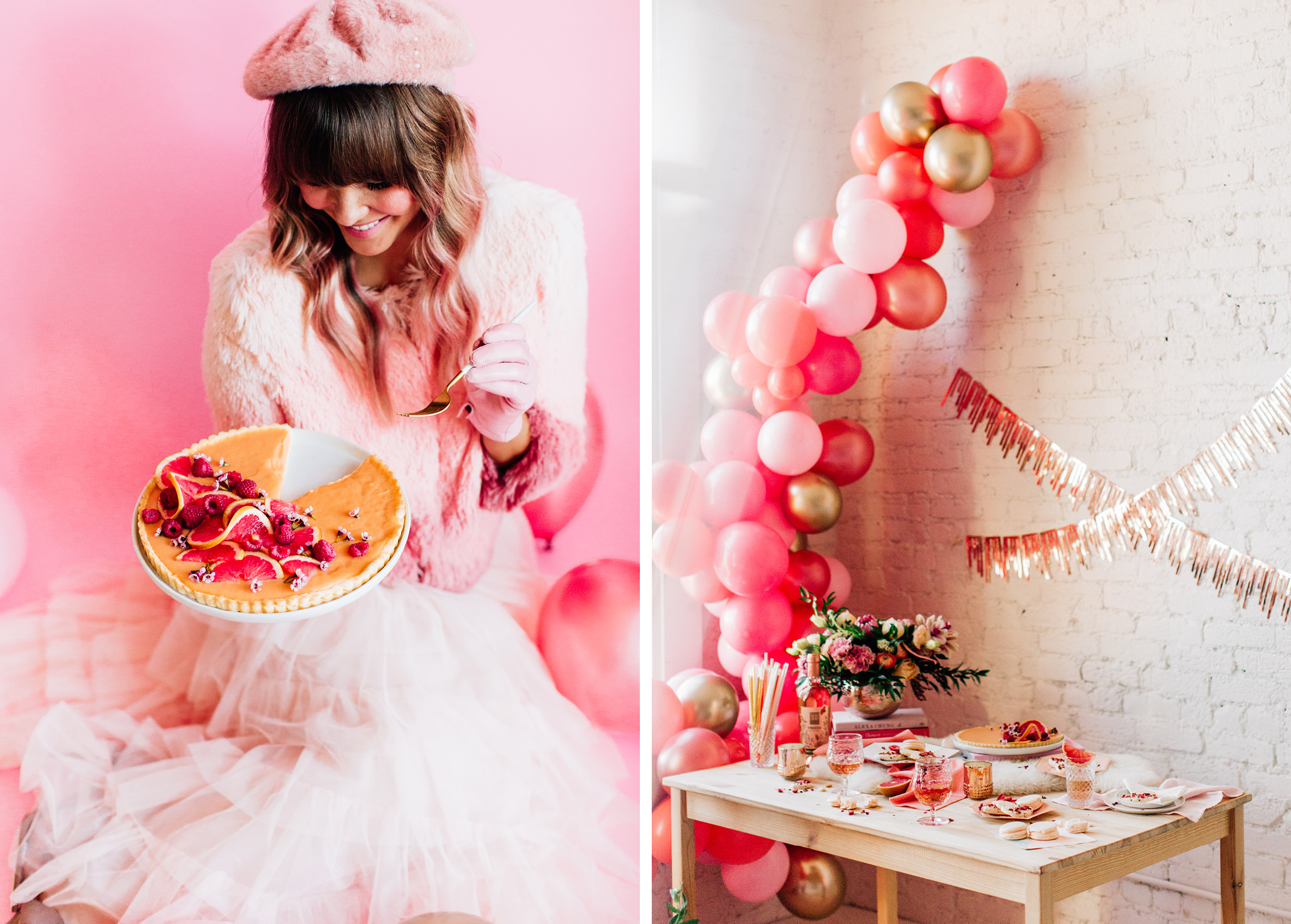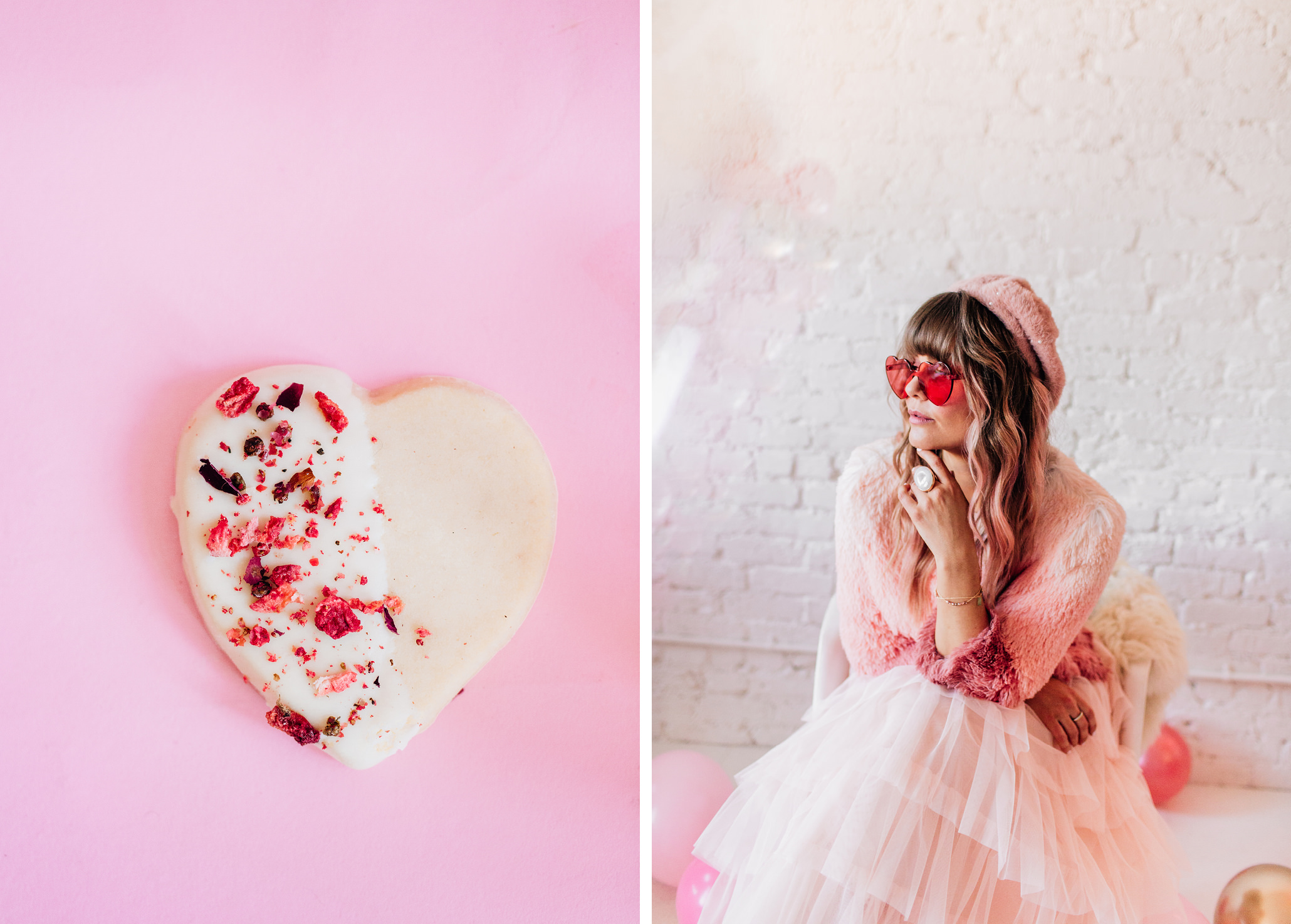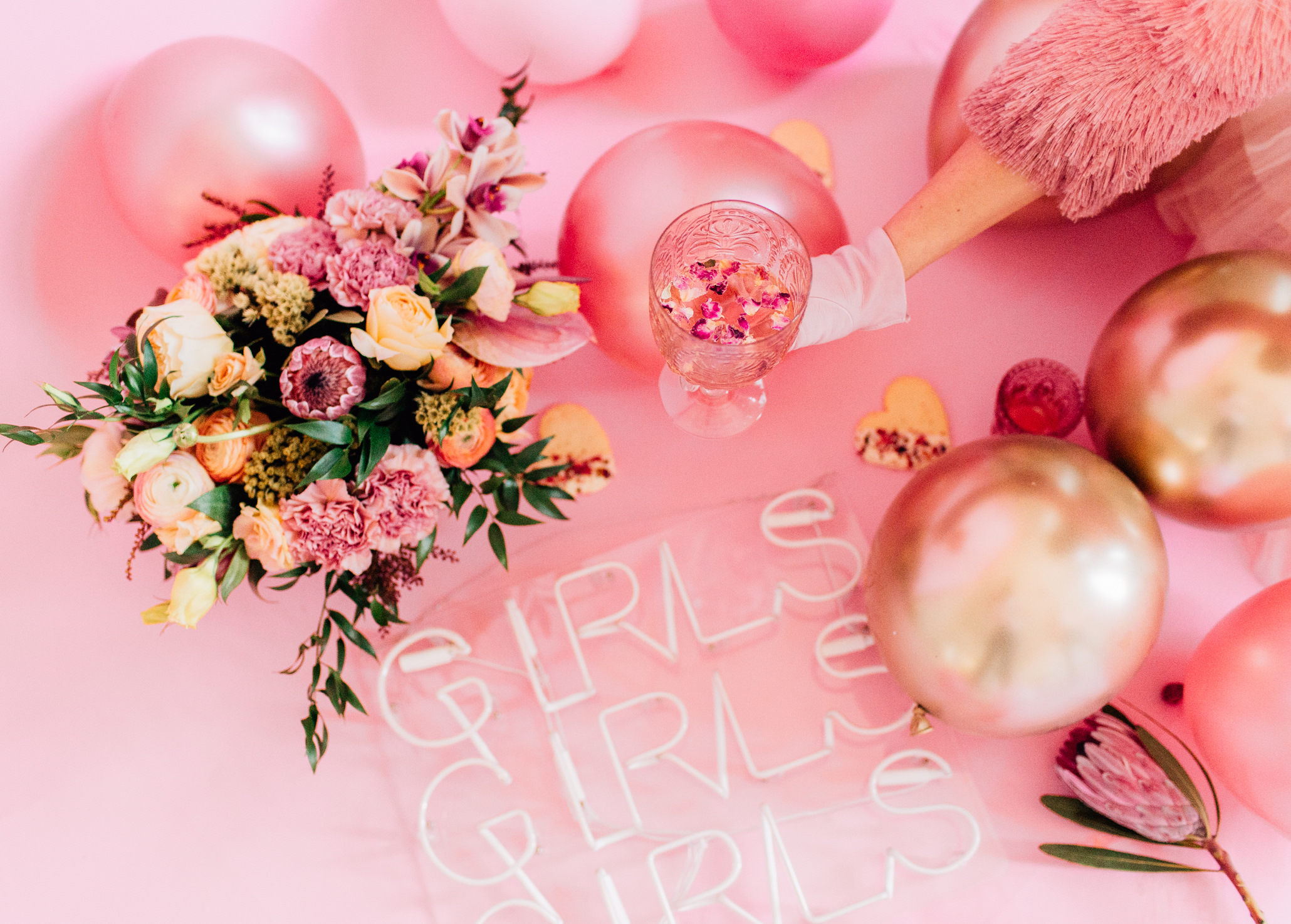 Here we are again you guys! Another collaboration with Allison of West Coast Aesthetic is officially in the books and up on the blog. If you haven't seen any of our previous collaborations then let me fill you in! Allison and I like to partner up on fashion focused editorial projects with varying themes and vendors to produce fresh content that we're personally inspired by. It's a chance for both of us to do something a bit outside of our typical jobs as a wedding photographer and Art Director!
But back to the main event — here is Rosé!
Rosé is the title of this project and the inspiration behind it. If it's not completely obvious already, our focus was all things pink, pretty, and feminine. And what we ended up with was just that and more! From the use of color and the floating balloon garland to the killer fashion and abundance of Rosé, we wanted to make sure we were bold in every element we included. I think it's fair to say that subtlety was not what we were going for!
While this wasn't planned to be a Valentines Day project, it does make for a great Vday or, better yet, Galentine's Day party inspiration. Just grab your girlfriends, all things pink, a few tasty treats, tons of wine, and you're ready to celebrate the amazing women in your life!
This project was such a blast to work on. Not only was it great to meet new vendors and photograph beautiful things, but it was amazing to get to produce something so bright and colorful during the dead of winter in Seattle. Seattle has it's gloomy days, but that doesn't mean this city isn't full of happy, creative, and colorful people!
For those of you who like to follow along with our editorial collaborations, we've set out to do more projects than ever in 2019 to challenge ourselves, push one another creatively, and above all have fun. So definitely stay tuned and be sure to follow us on Instagram to see behind the scene peeks during these projects and sneak peeks before the blog post goes live!
VENDOR LOVE //
Photographer: Jenna Bechtholt Photography
Art Direction/Styling: Allison Wagner
Model: Heidi
Balloons/Tabletop: Confete Party Box
Florist: Verde Seattle
Desserts/Food Styling: All Purpose Flour Child
Studio: GRLS Studio