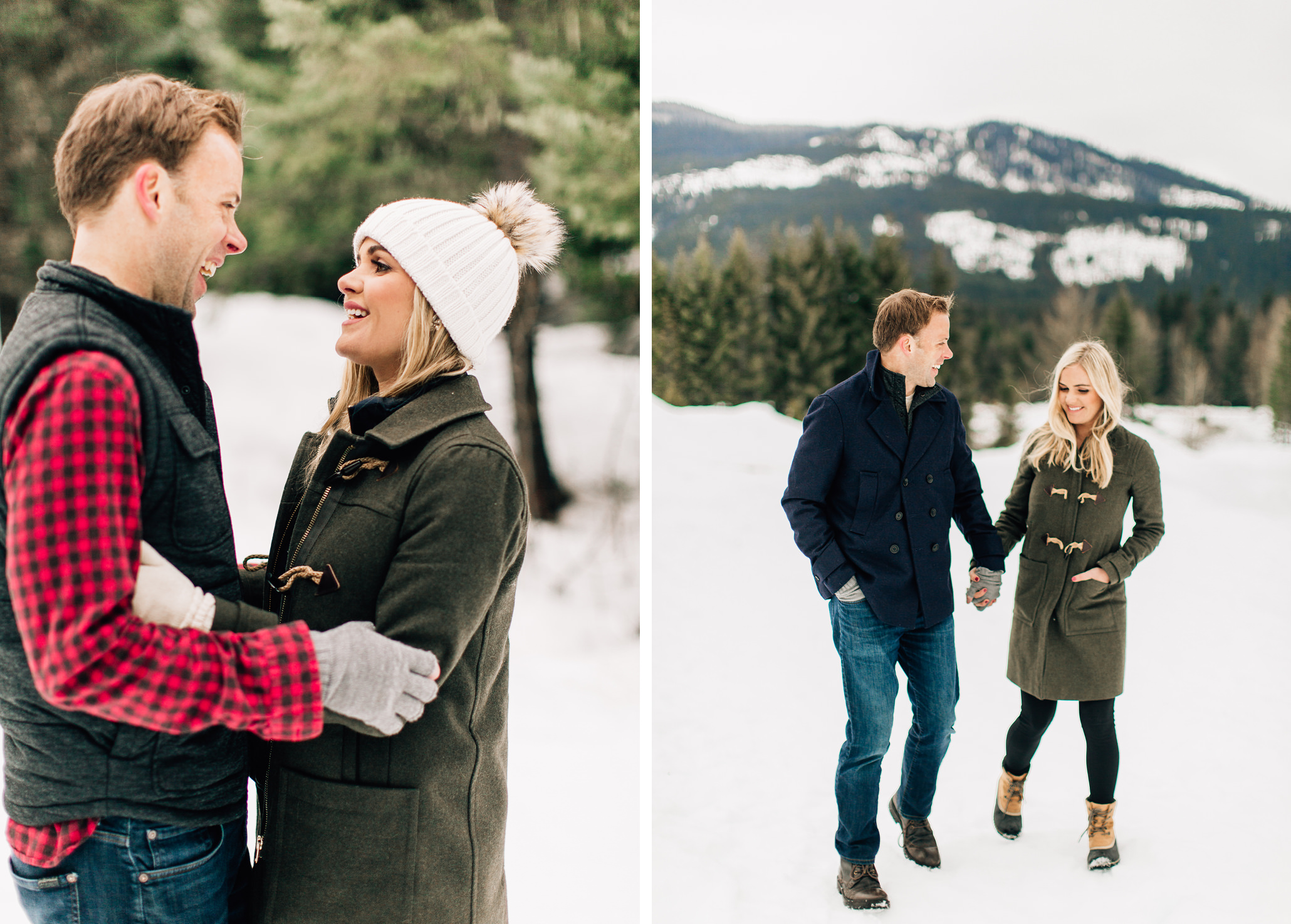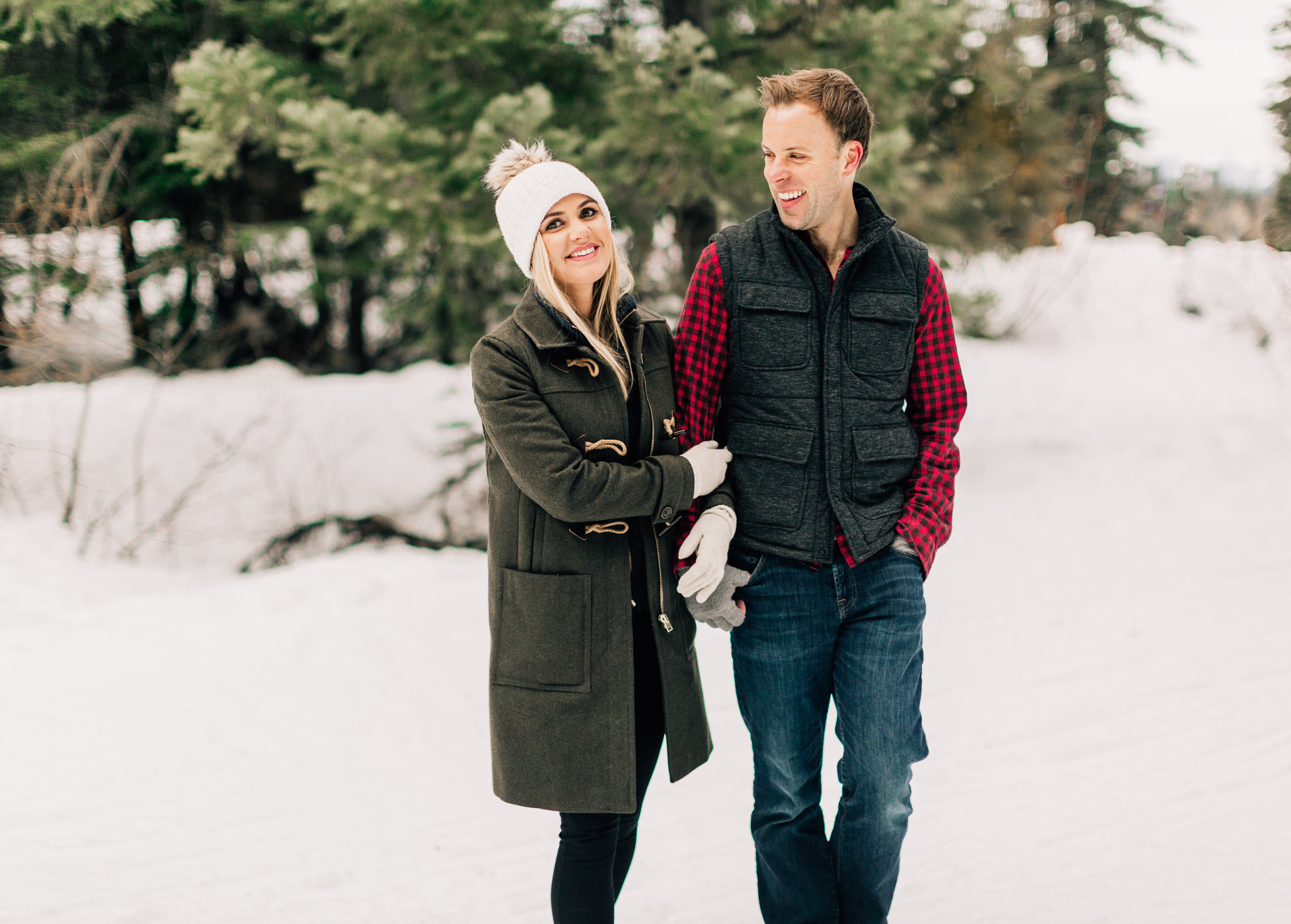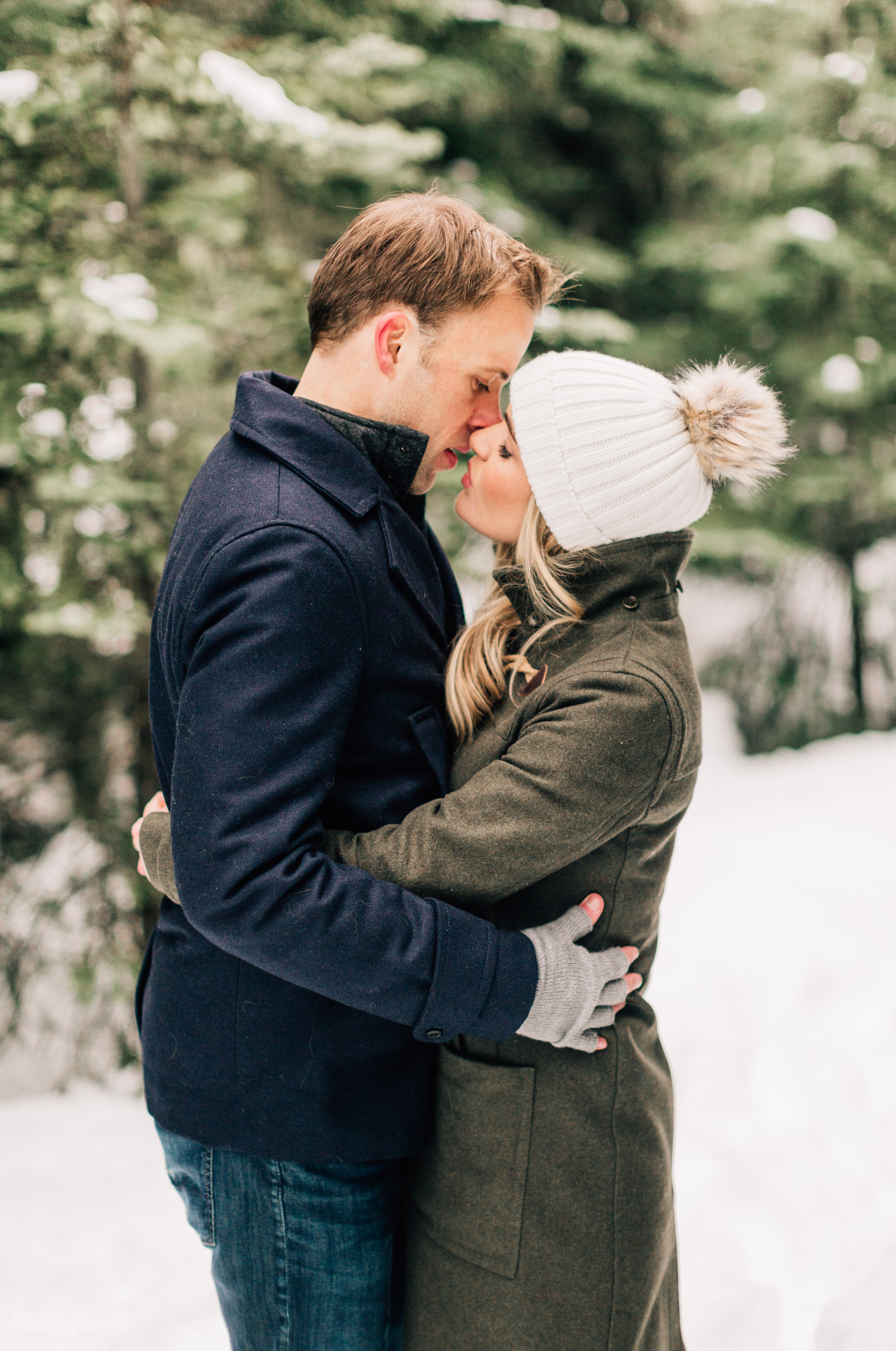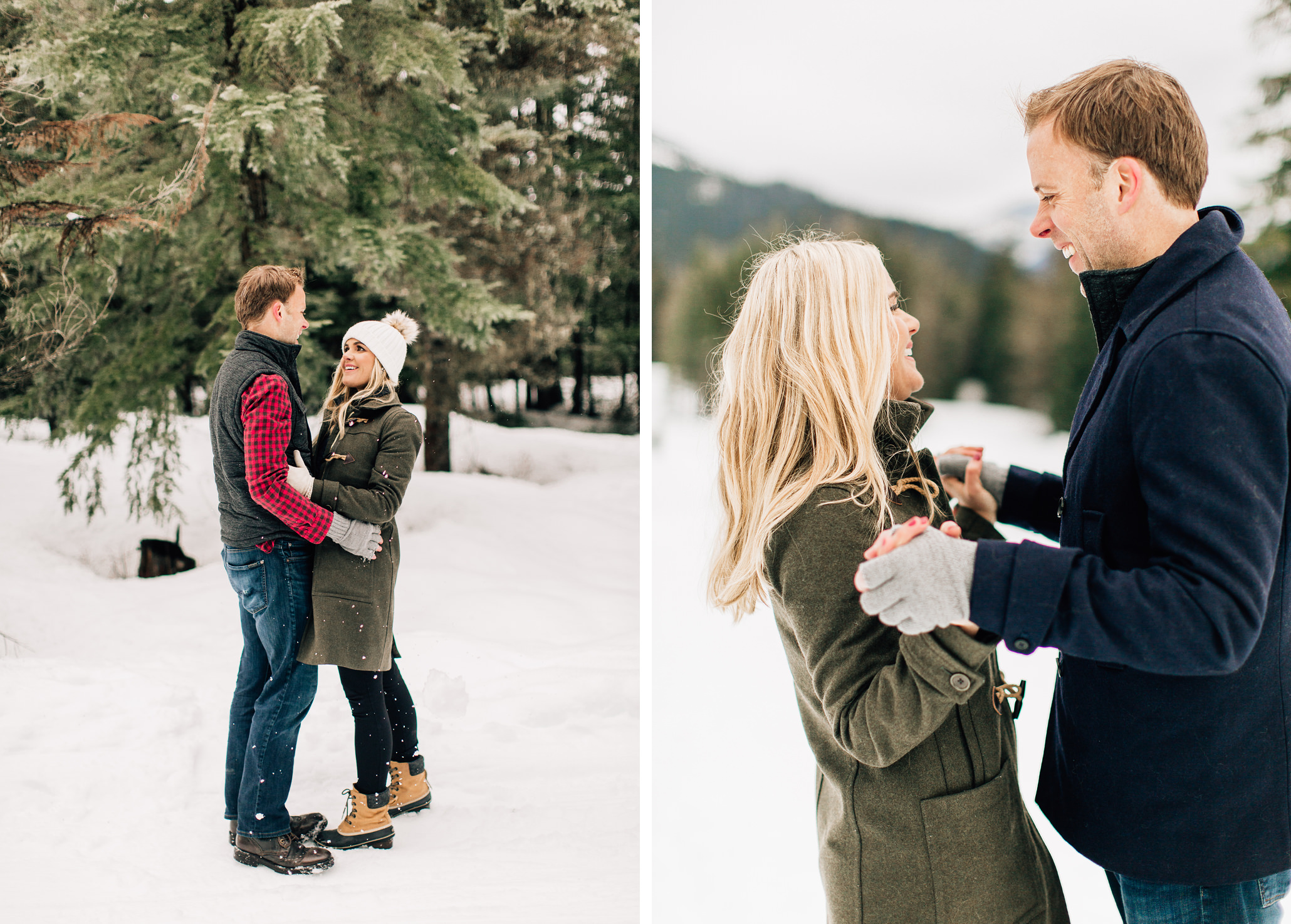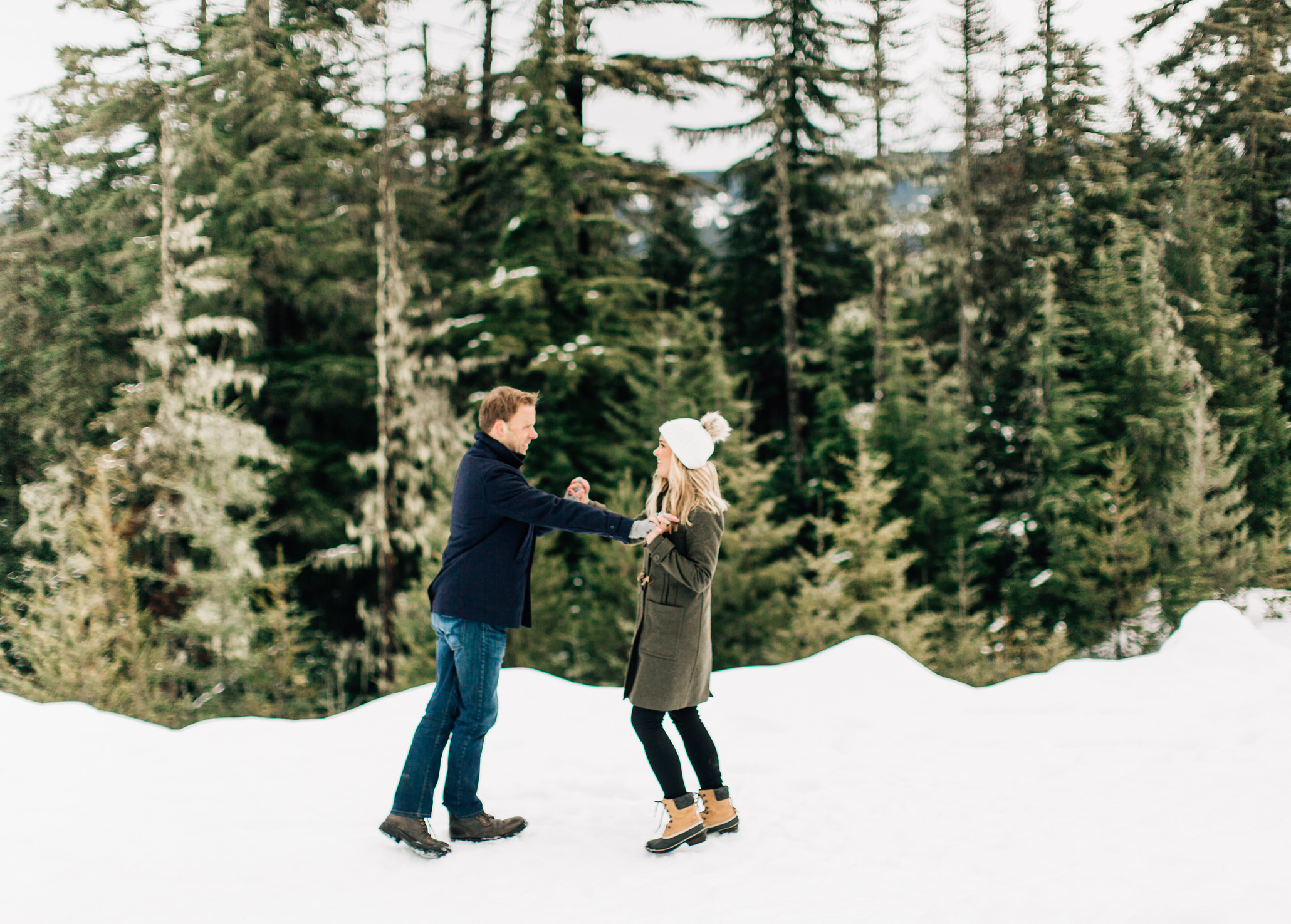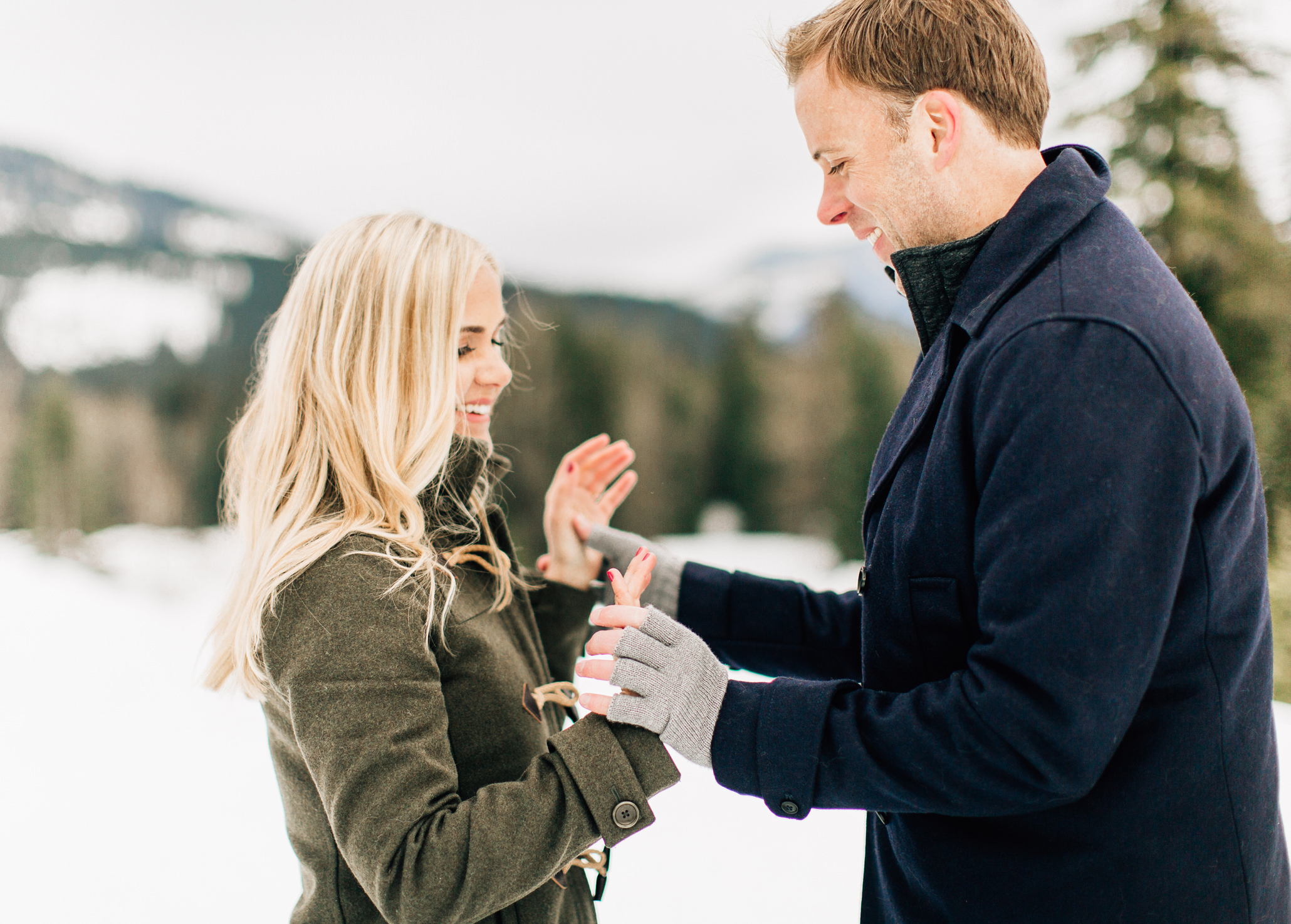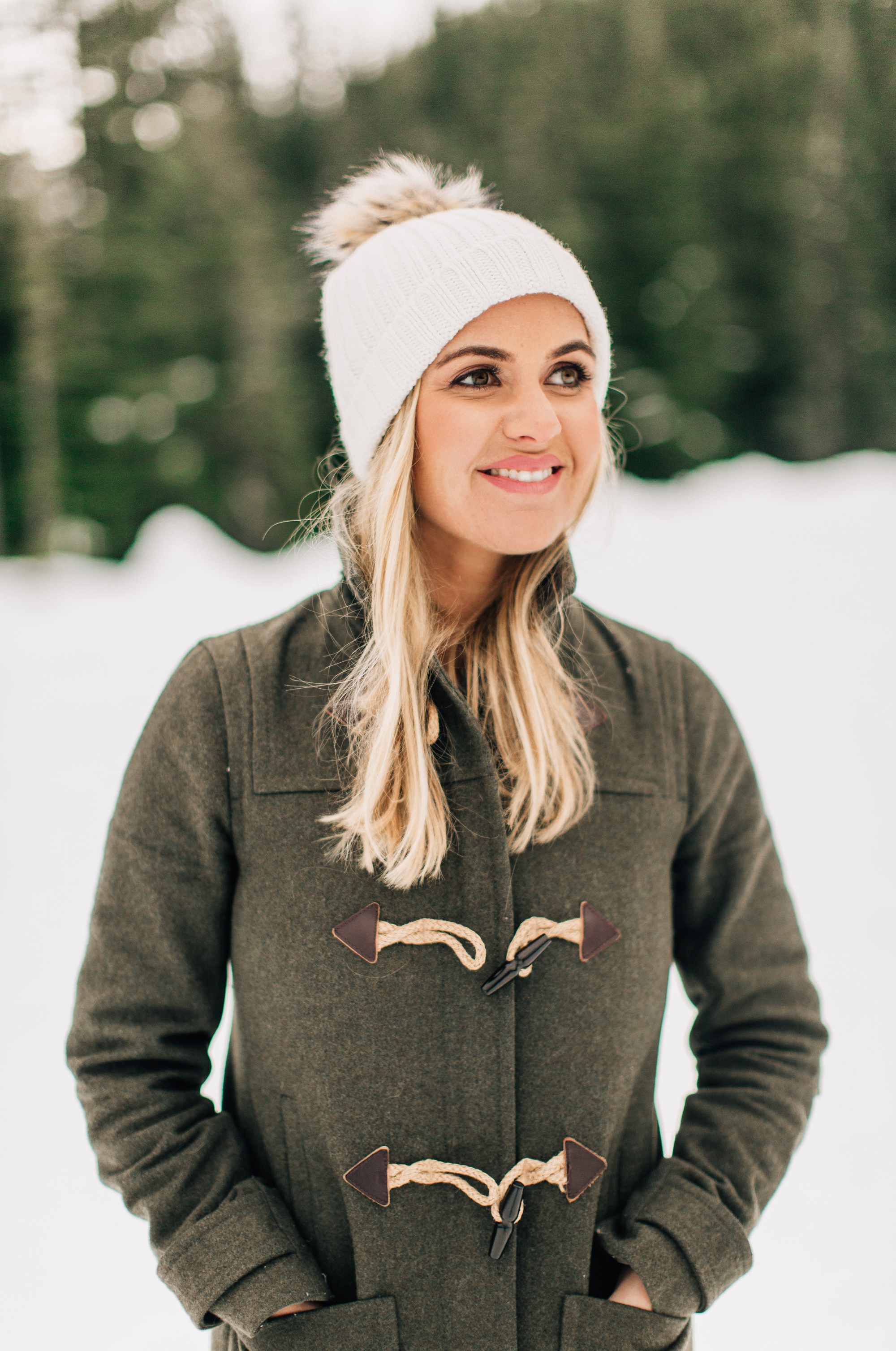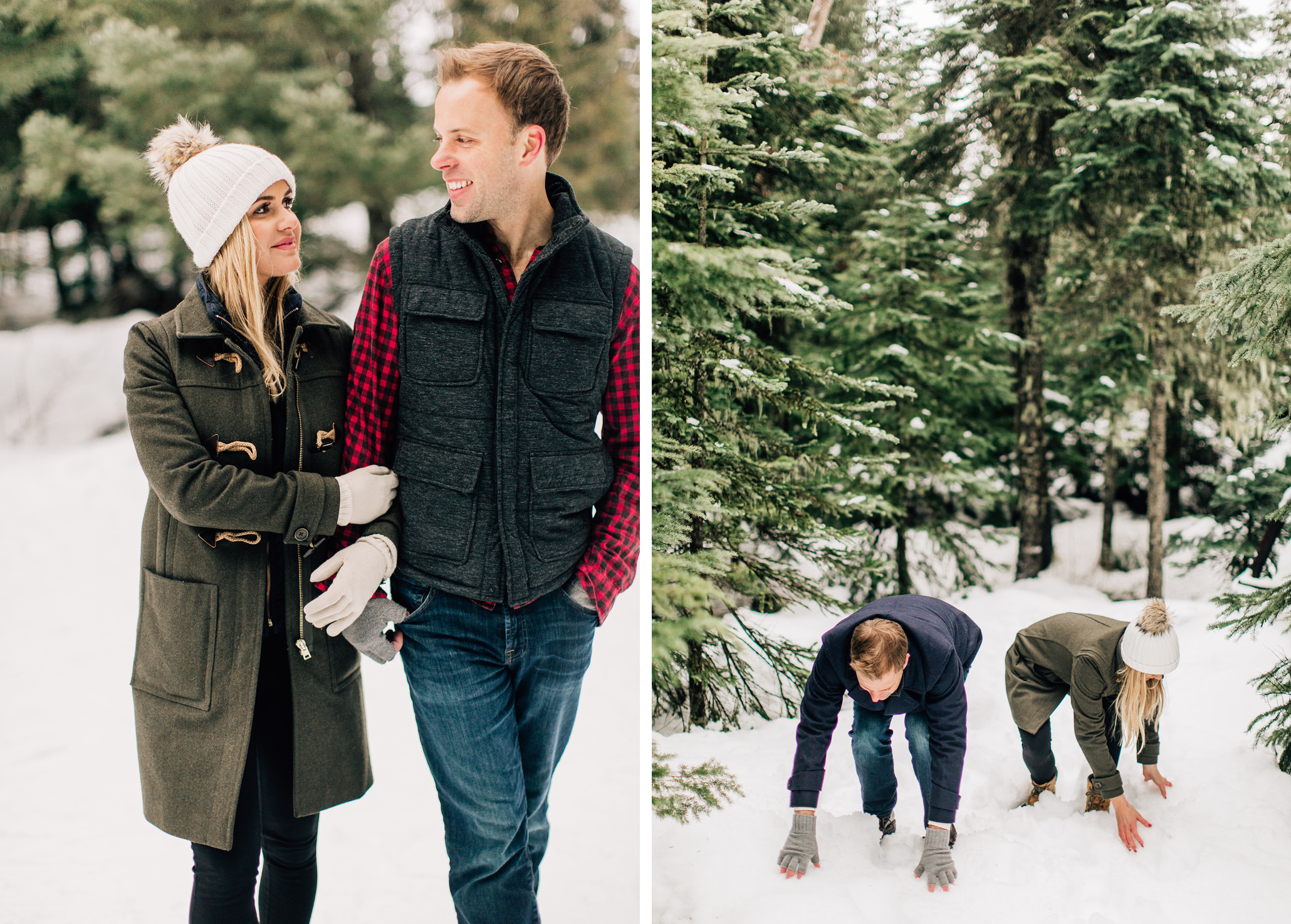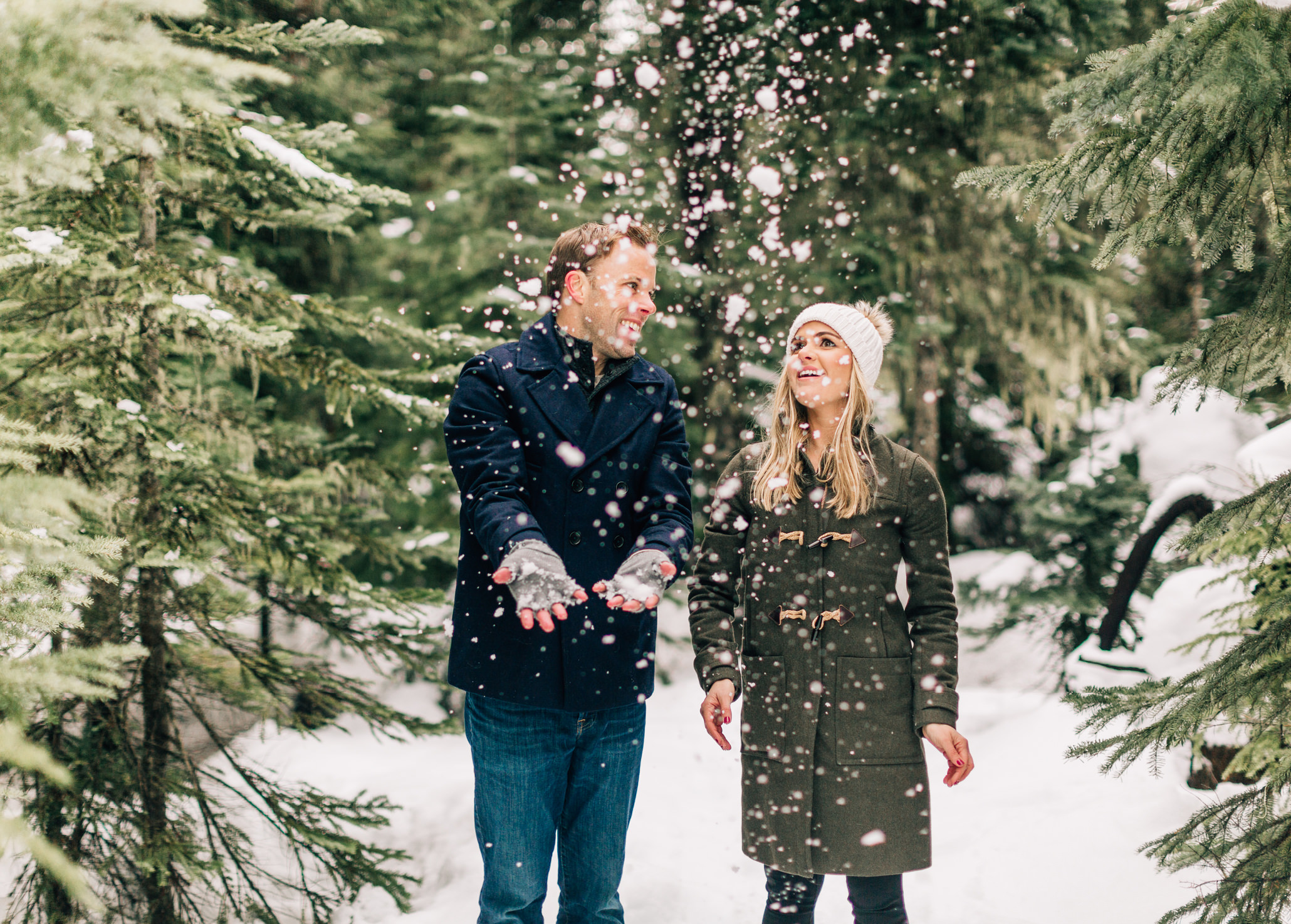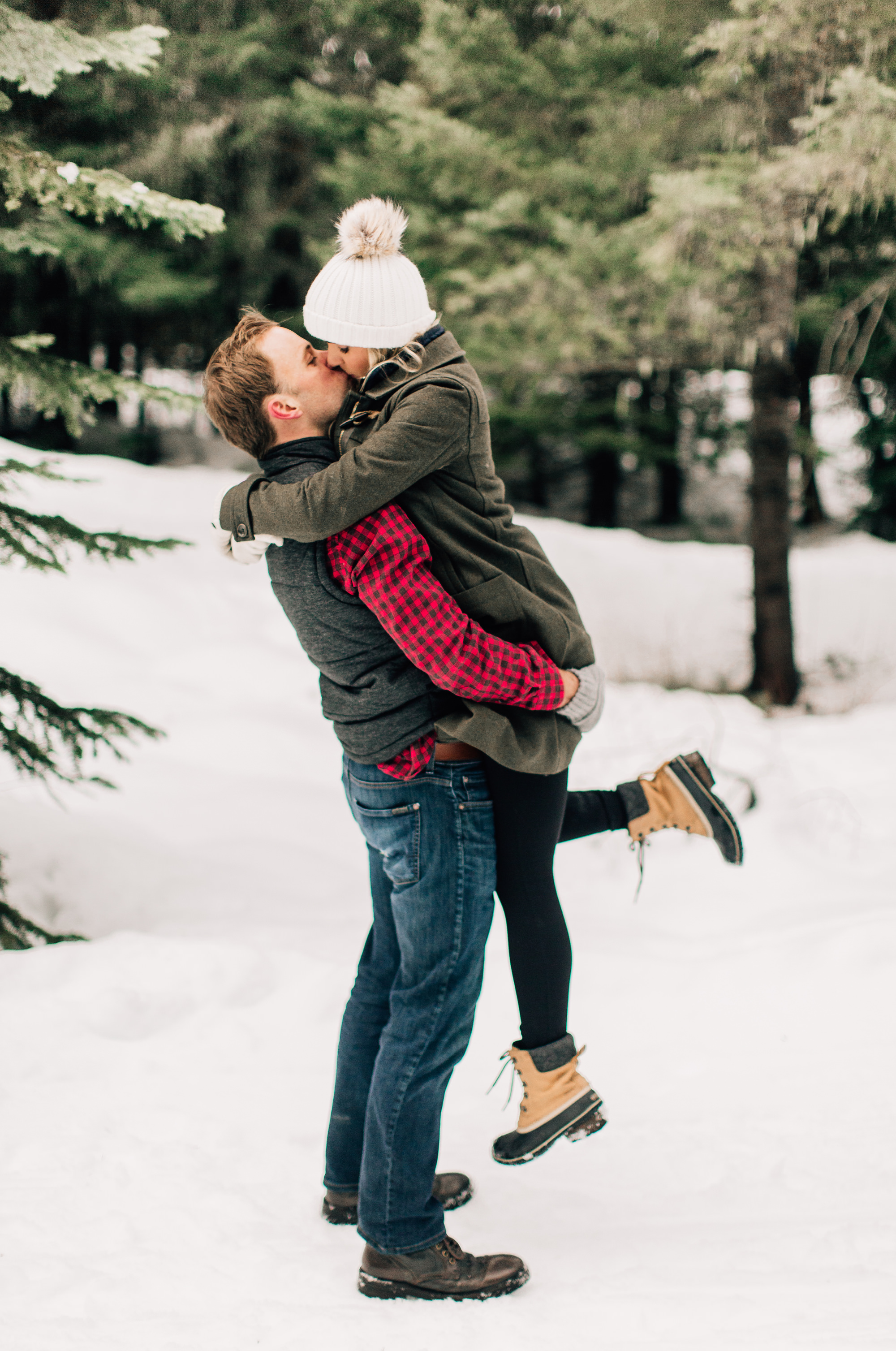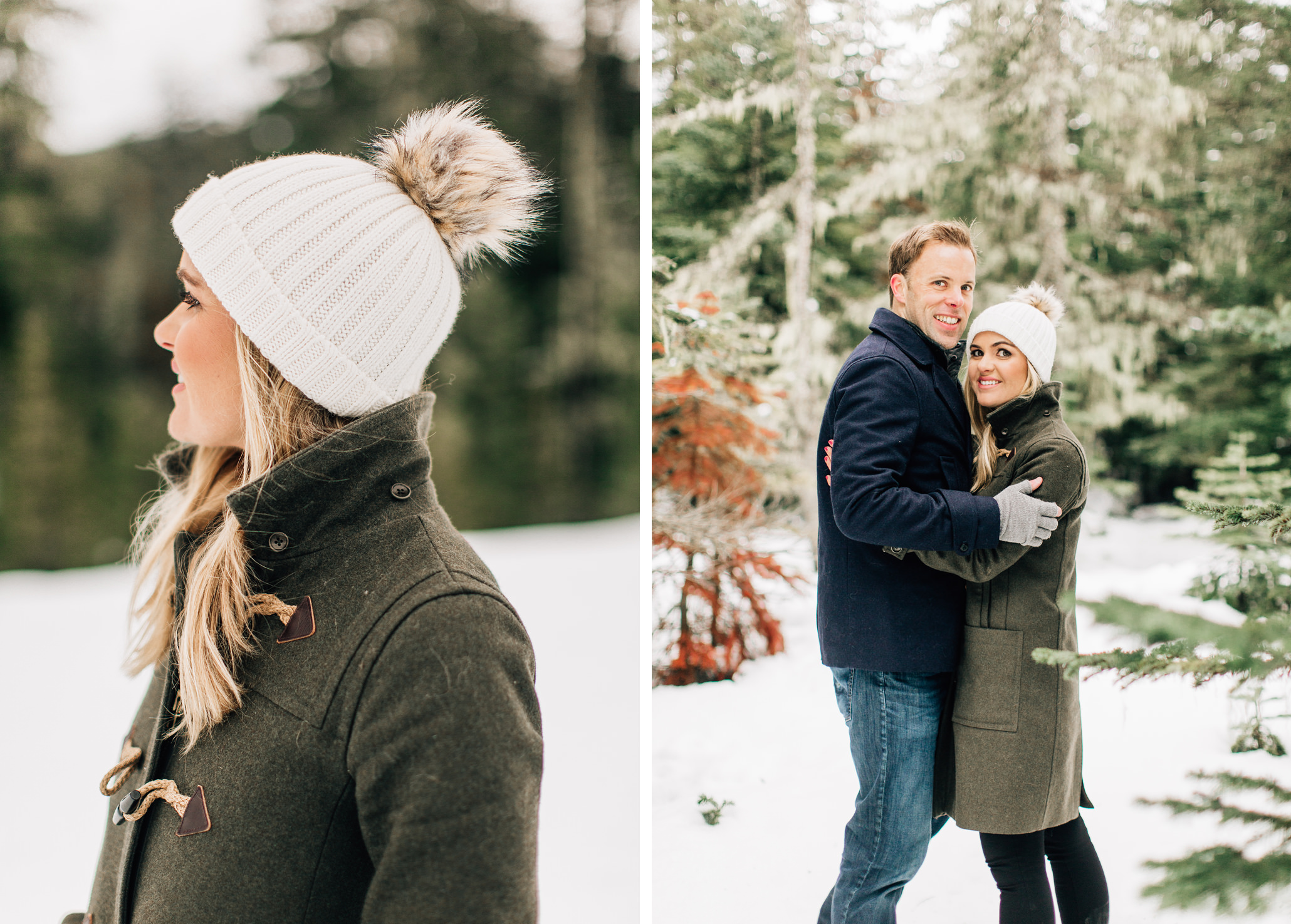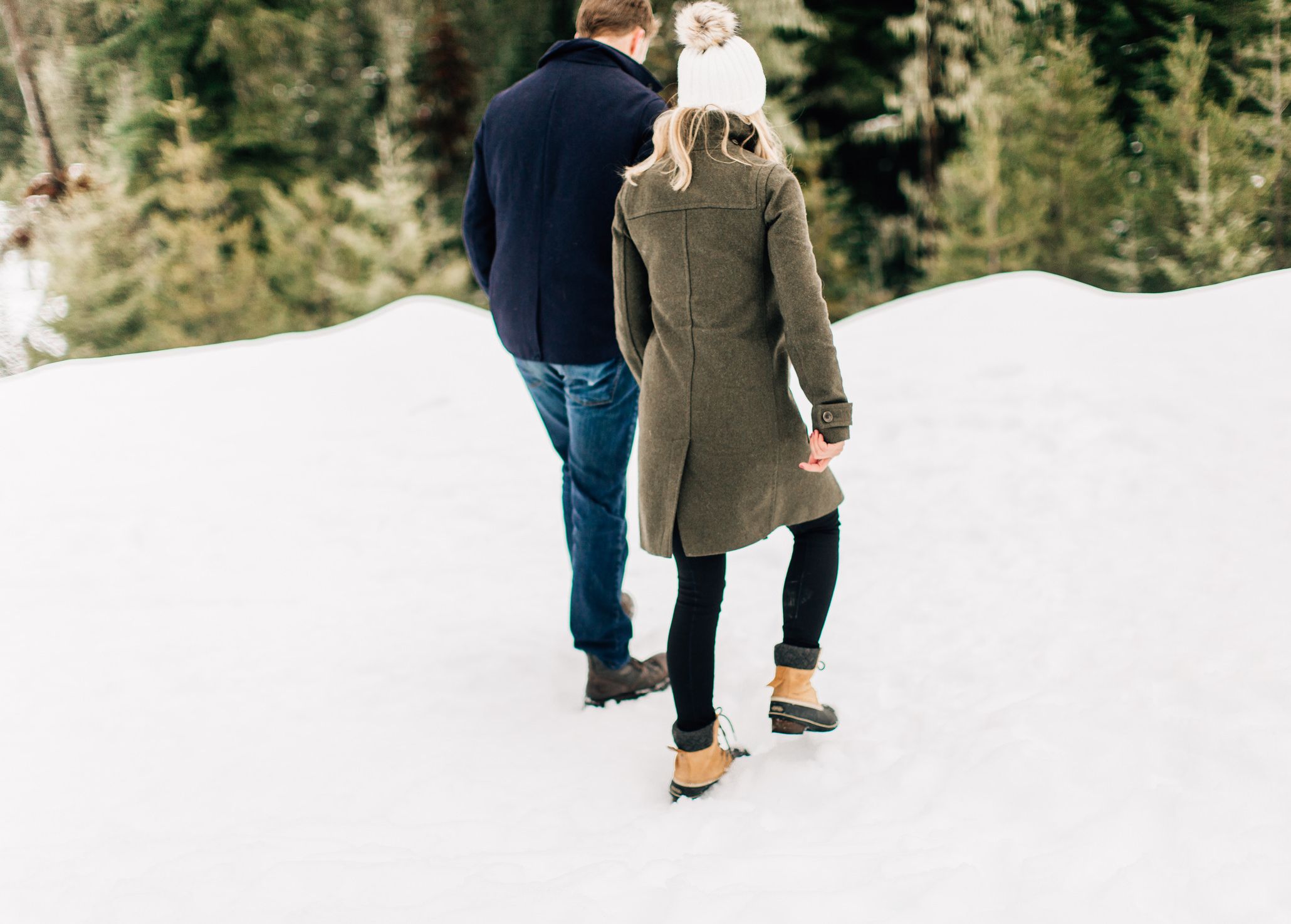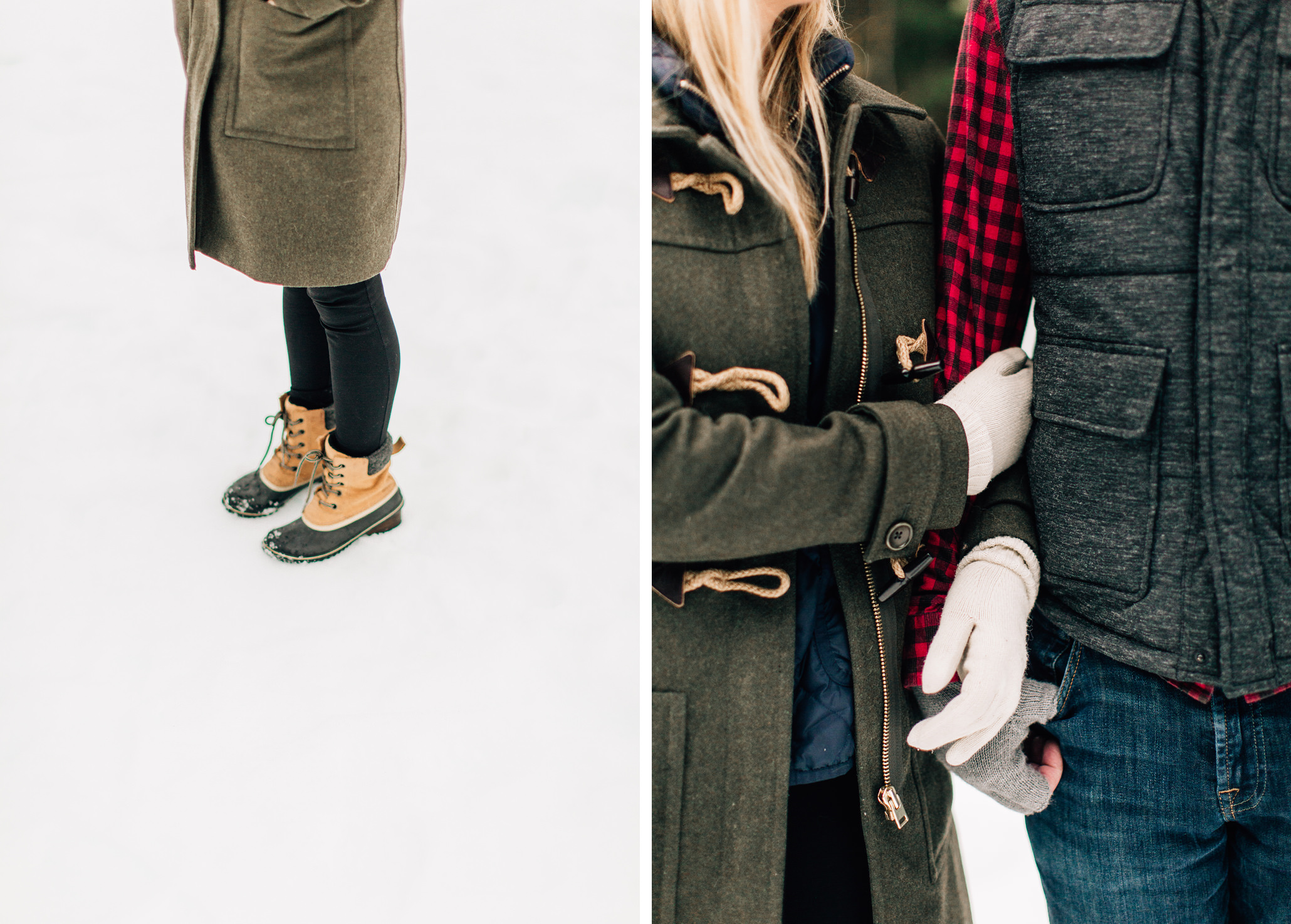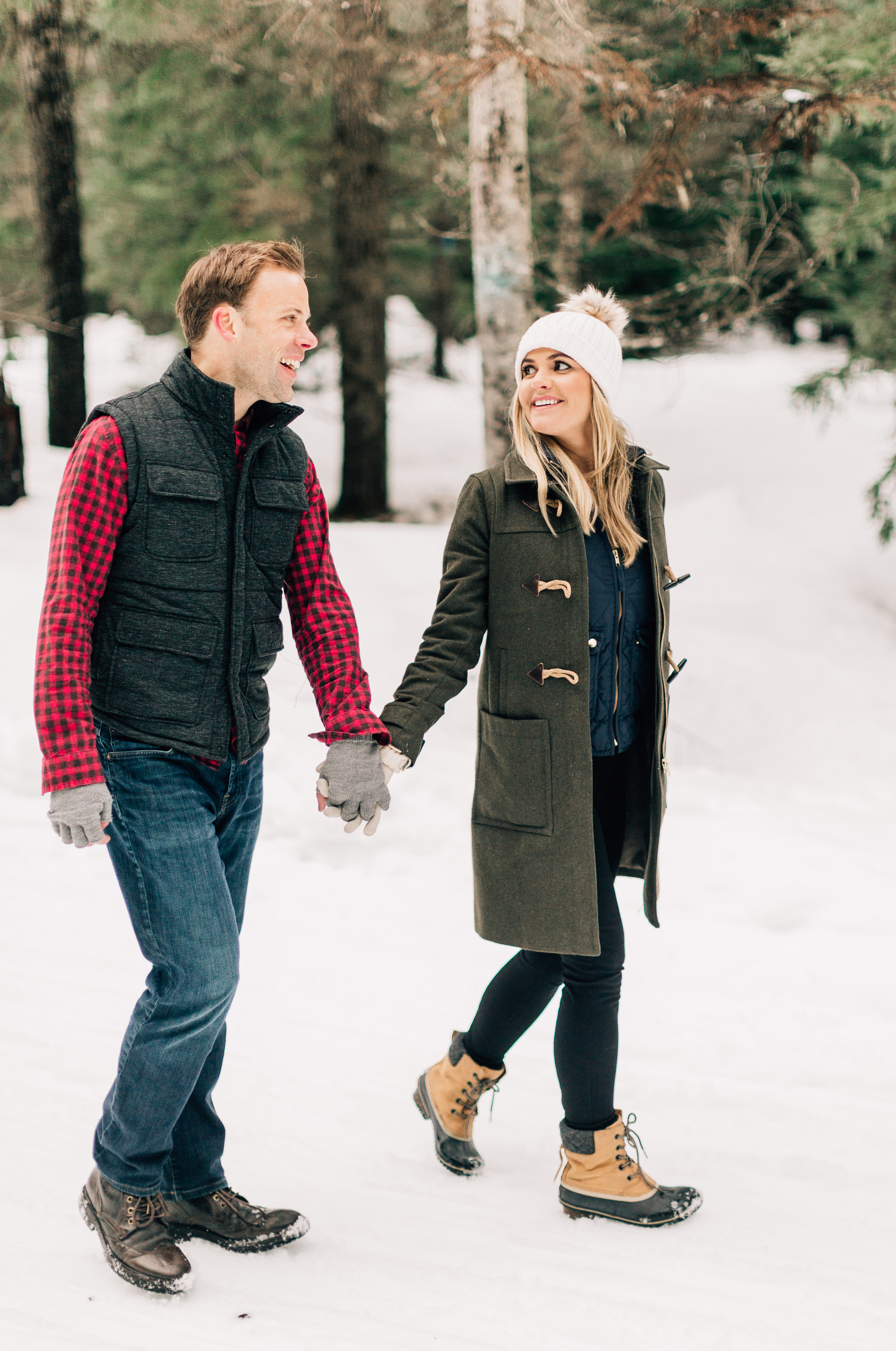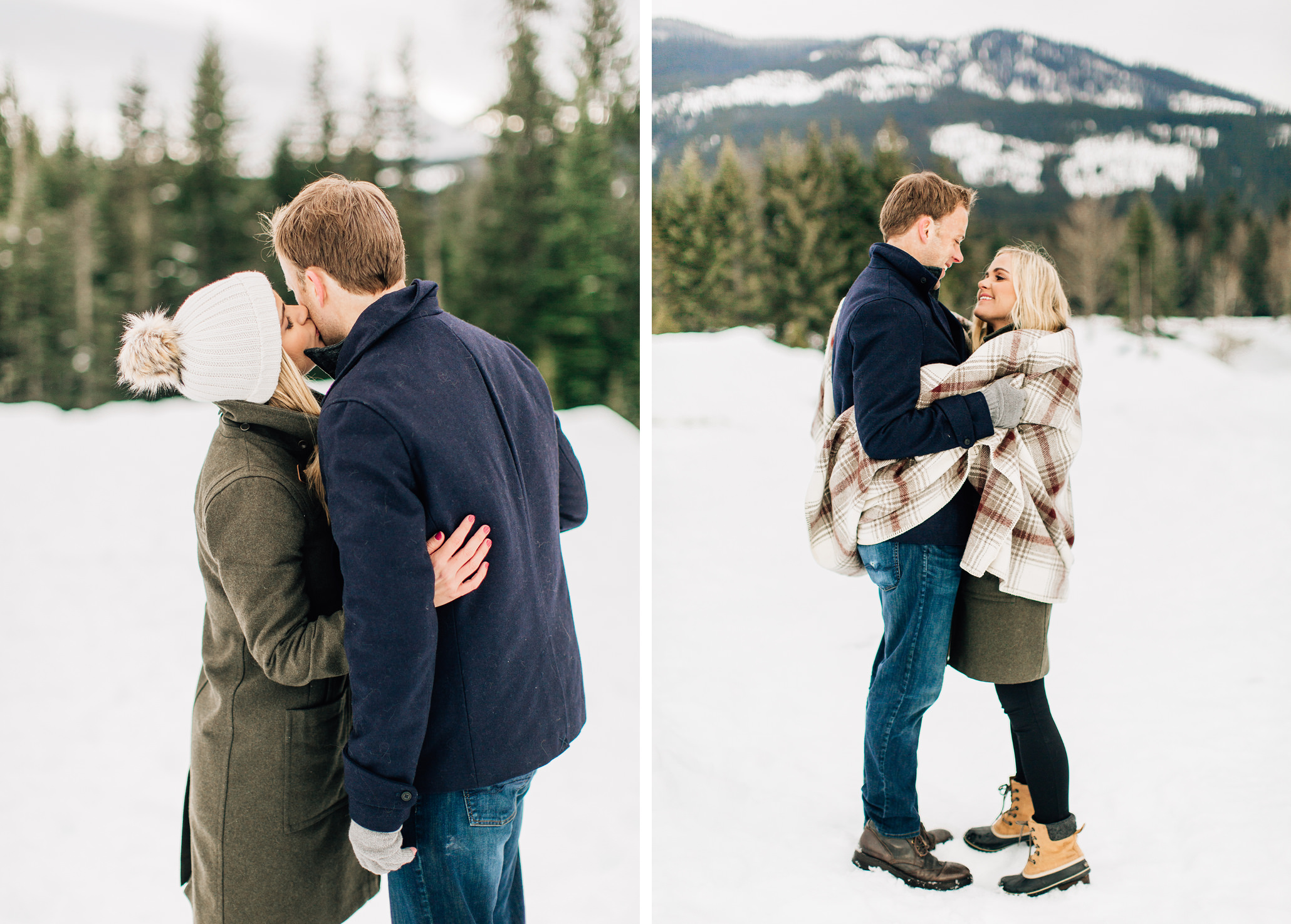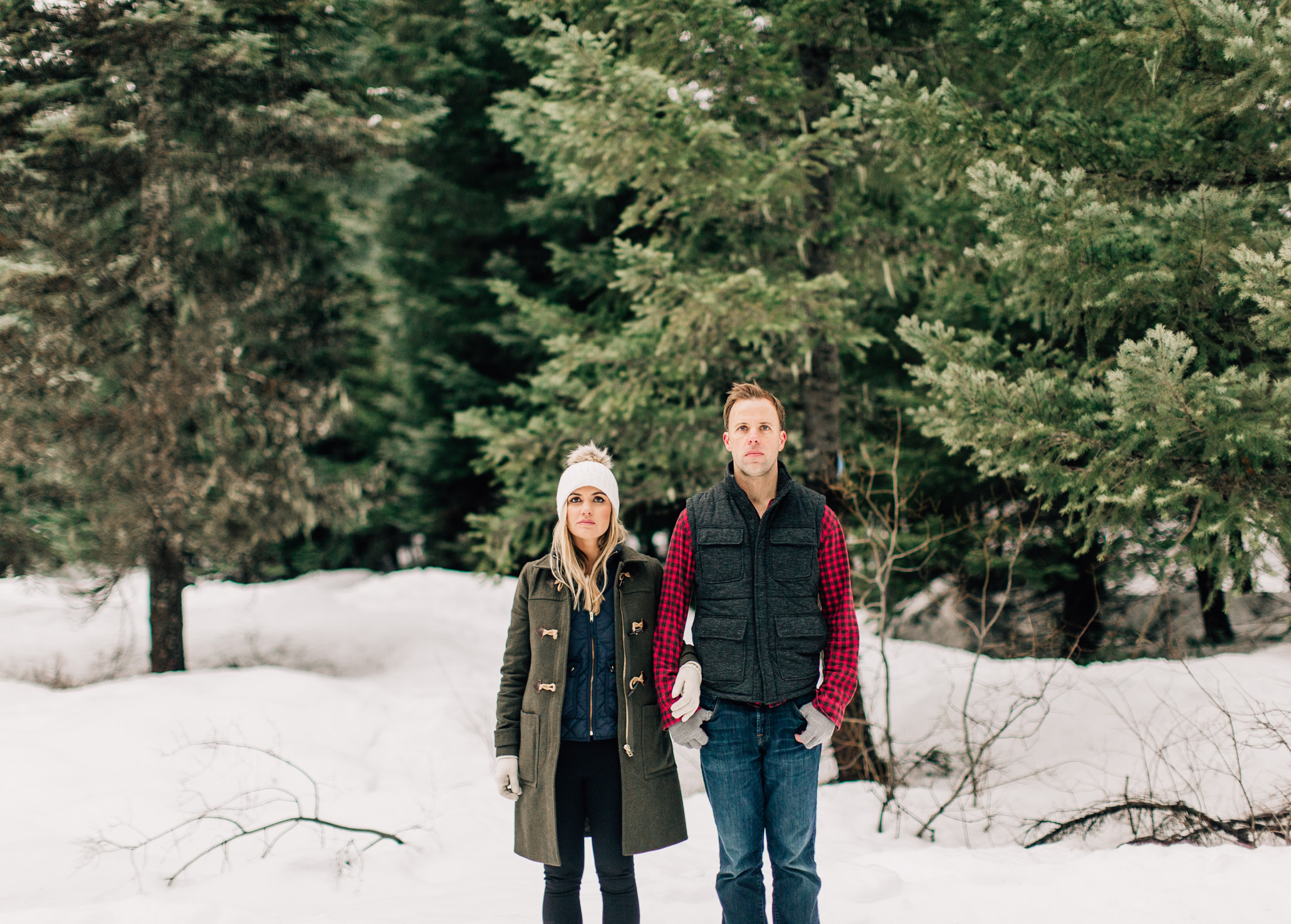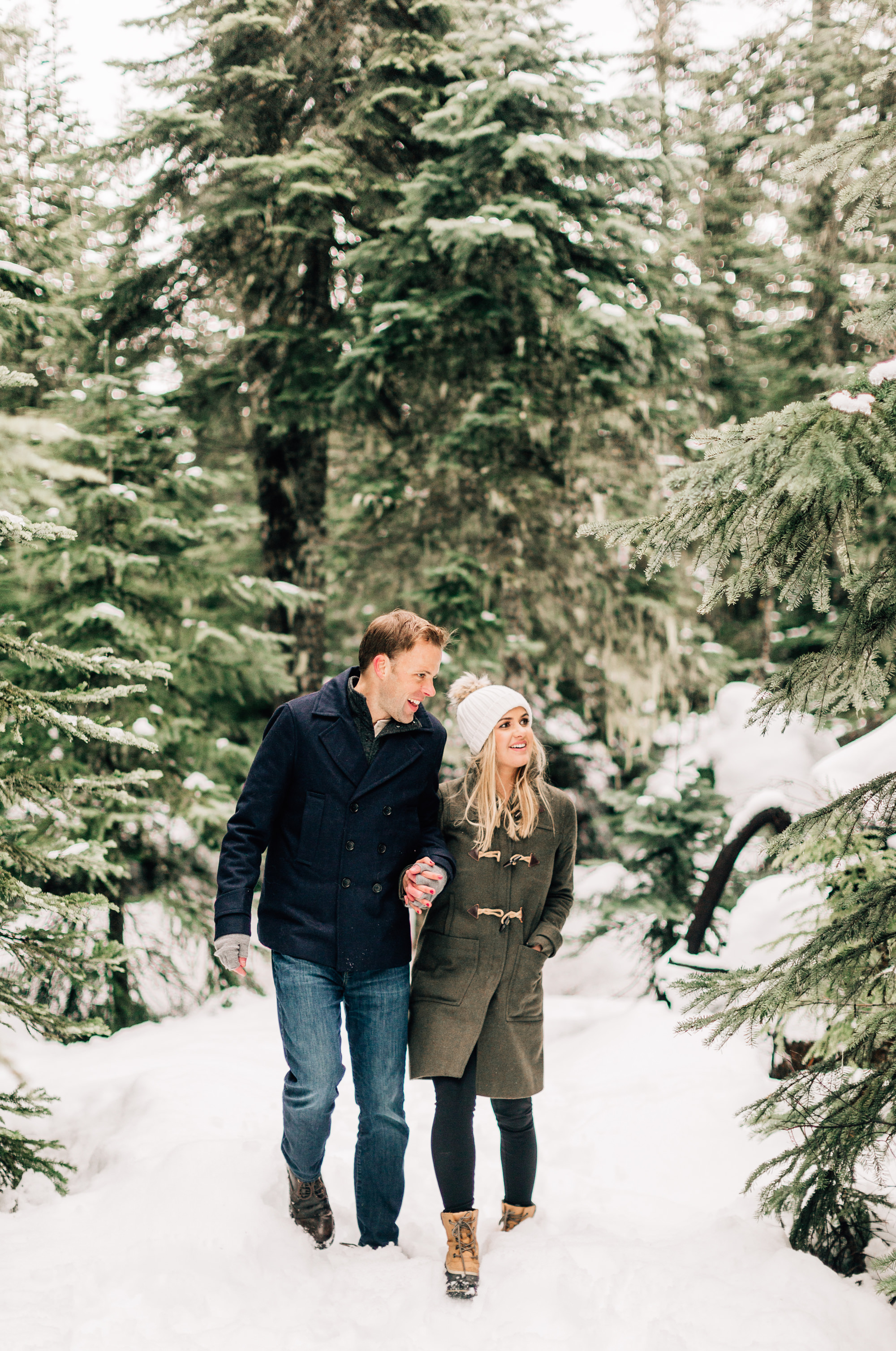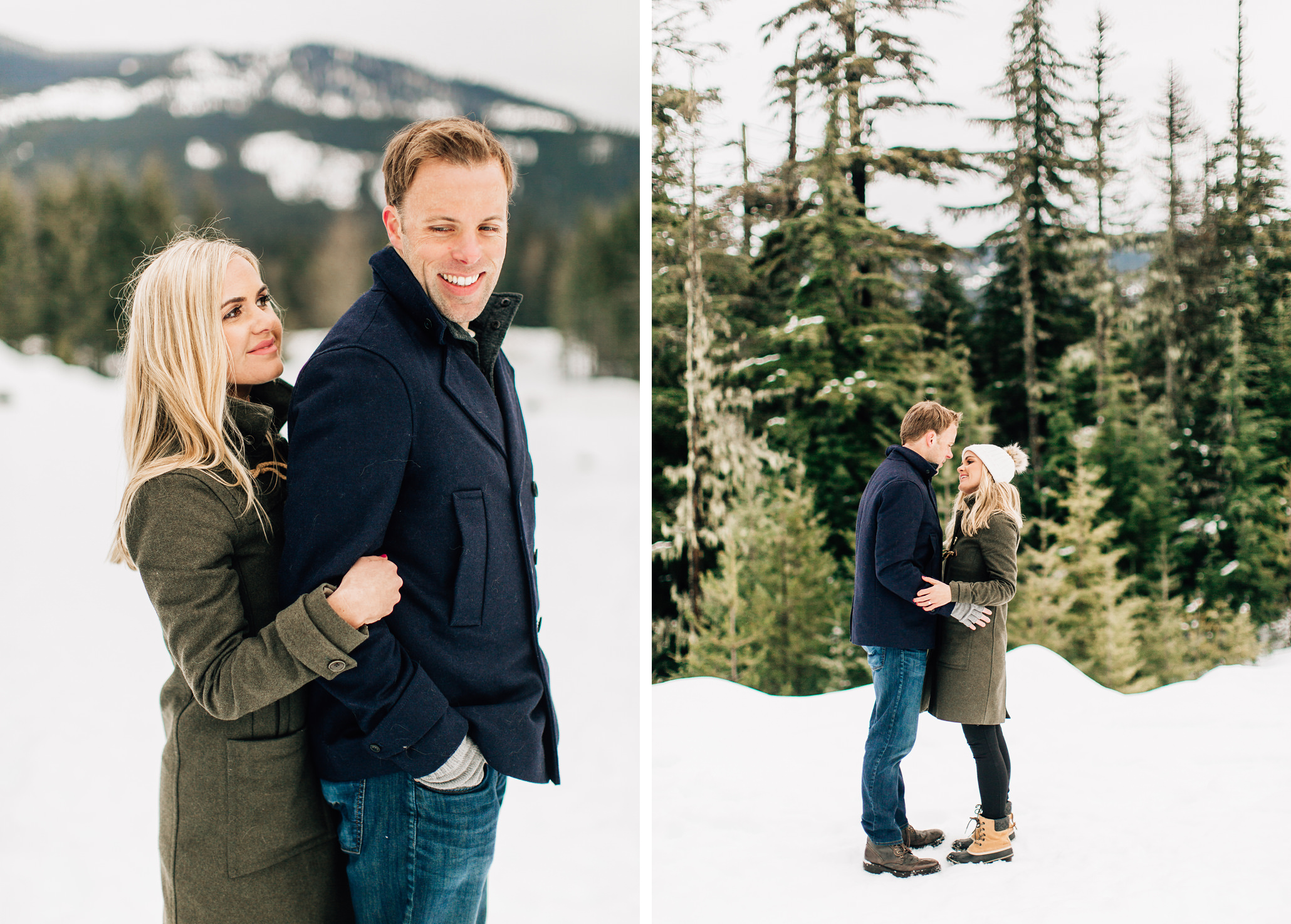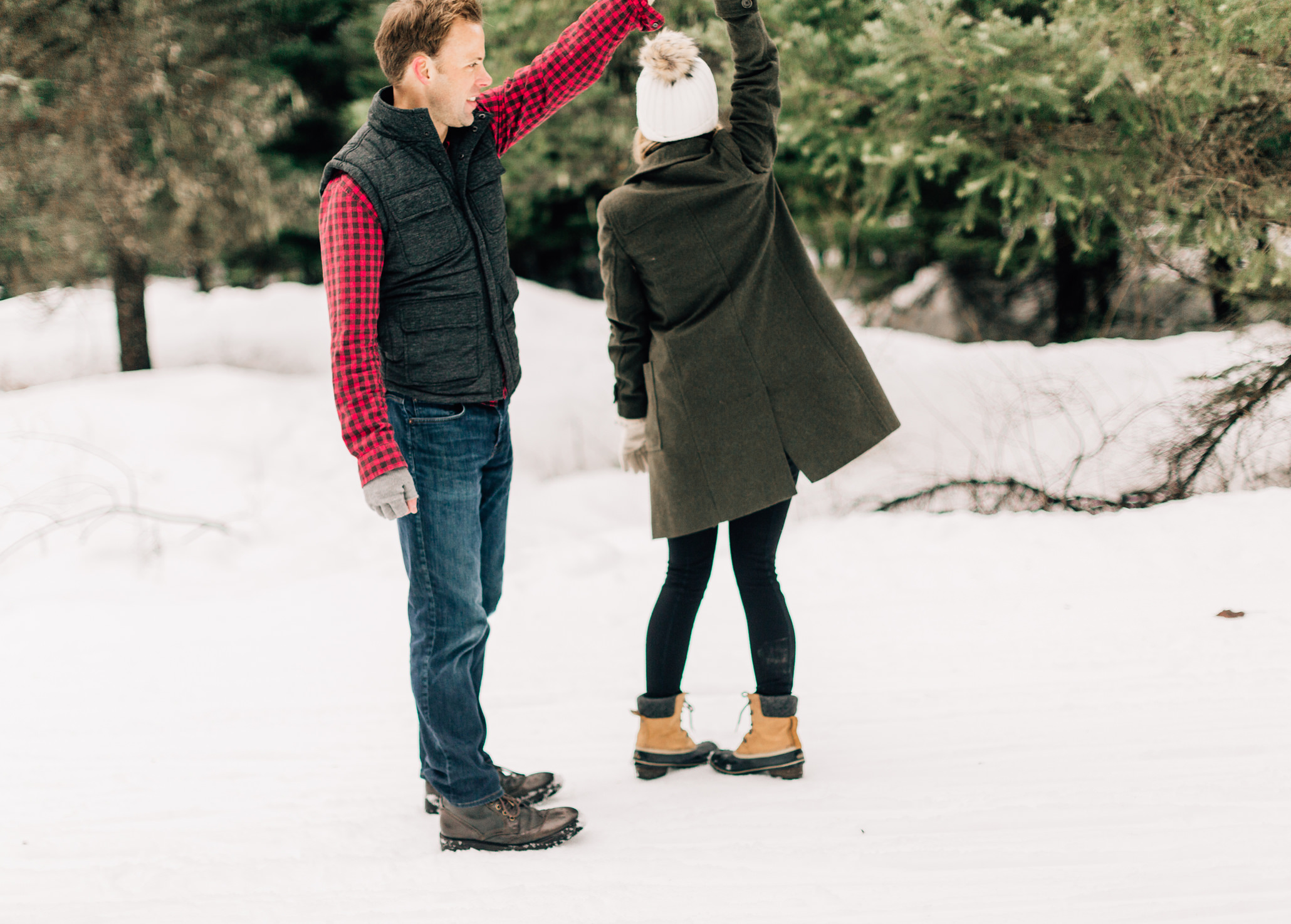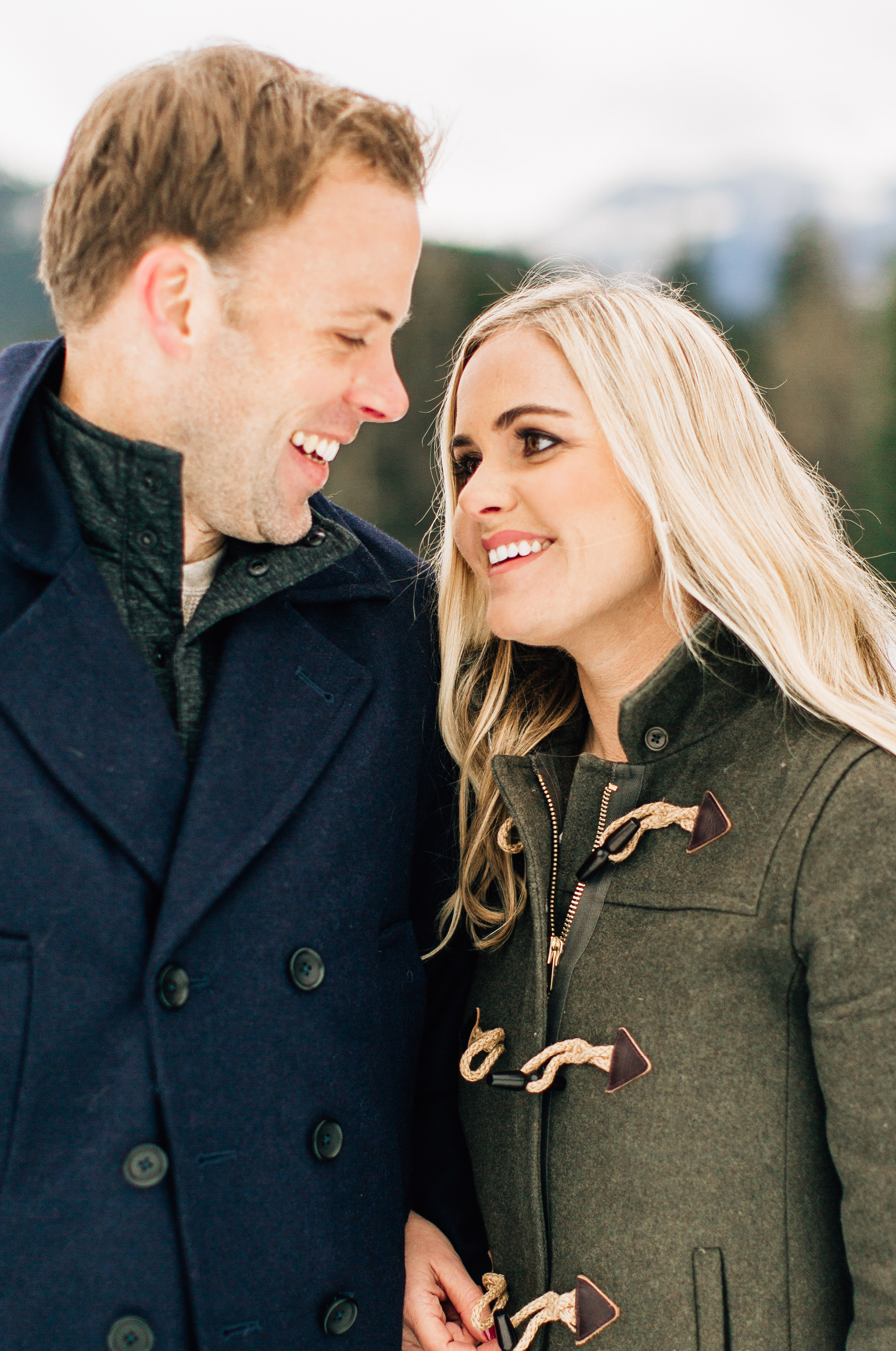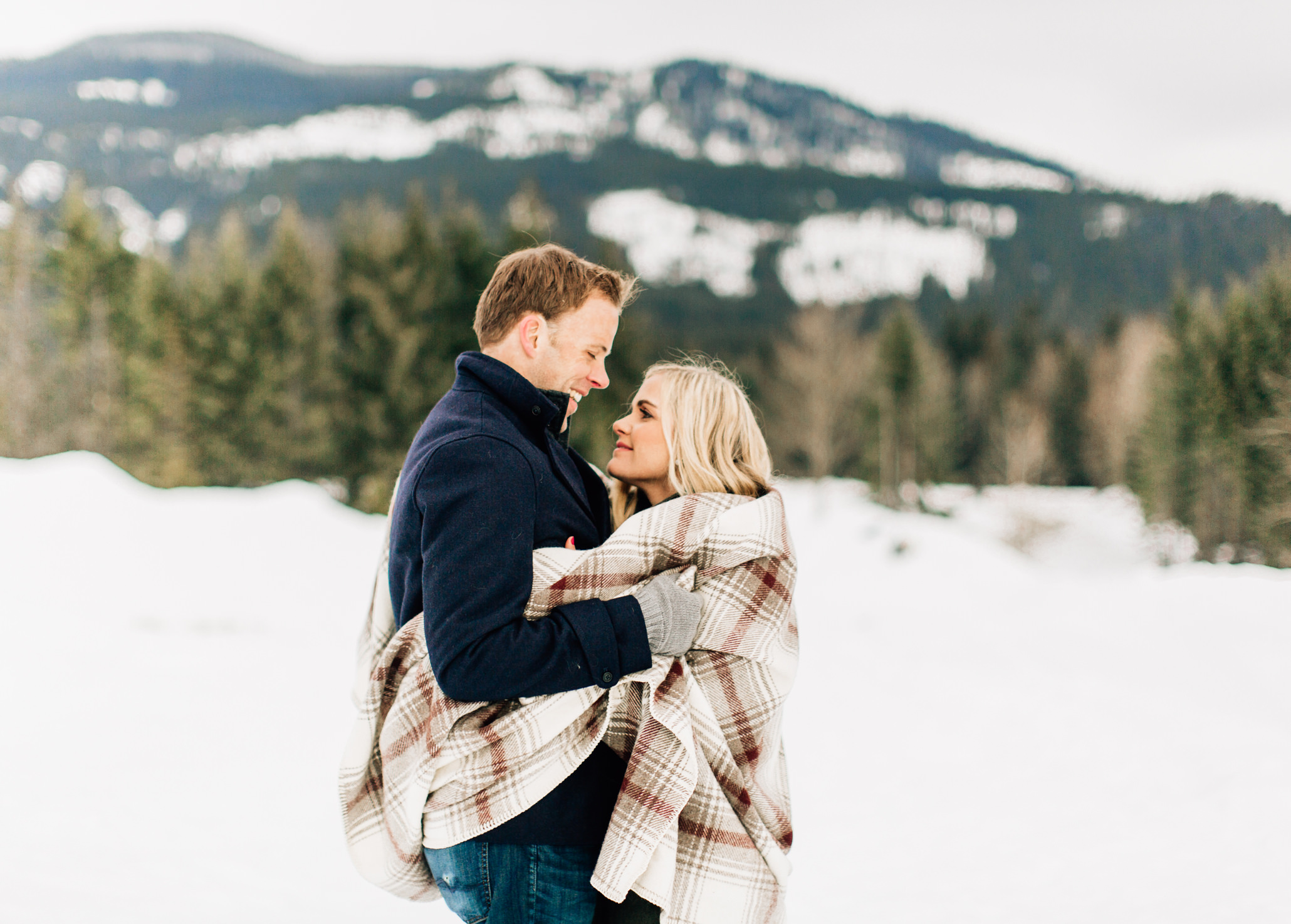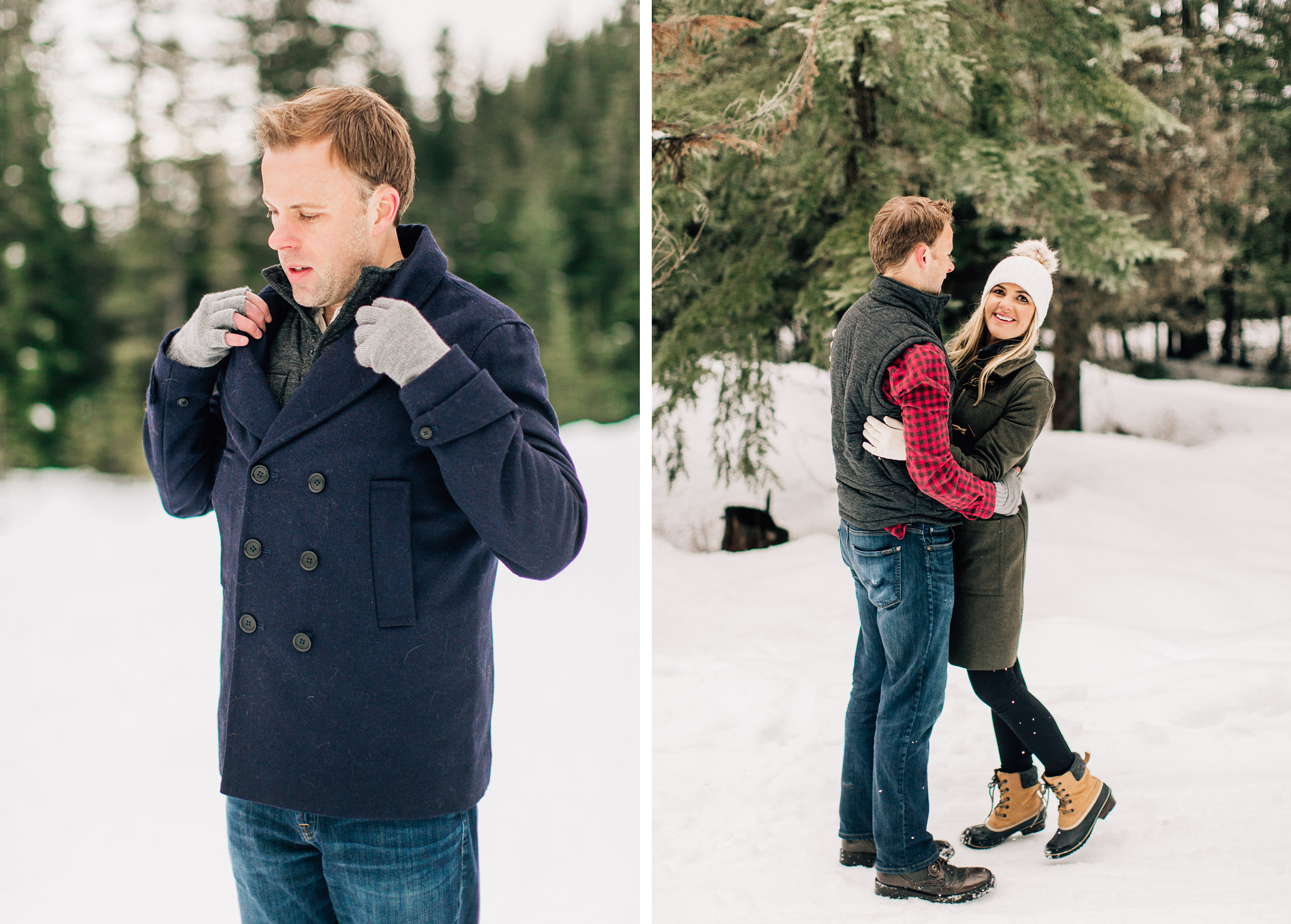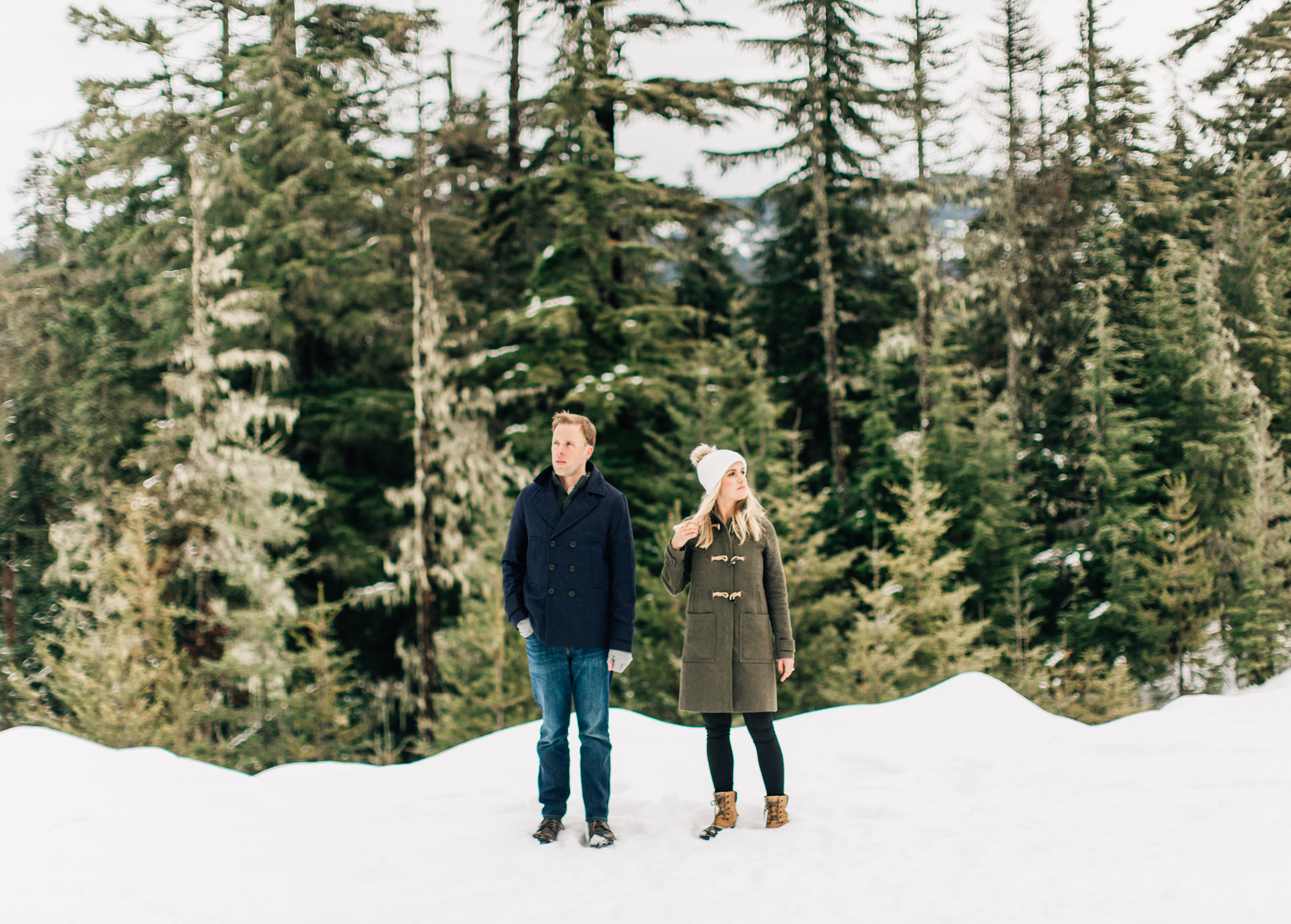 Planning a Seattle engagement session in the winter can be rough. Weather is a major factor so sometimes the best option is to head into the mountains and embrace the beauty of winter with some snow!
So that's exactly what Craig, Kelsey, and I did! This was actually before all of the record-breaking snowfall in the city (that was a whole different story!), so we ended up driving about an hour into the mountains of Snoqualmie to find some snow. If only we had known to wait a few weeks and we could have walked right out our front doors!
During the day we got few glimpses of sunshine through the clouds, but we mostly just enjoyed all of the white and green tones surrounding us while we talked about Kelsey and Craig's wedding day plans. I'm so looking forward to another Admiral's House wedding this year!
This was my first real engagement session in the snow and it was a blast but very cold. It was different dealing with big coats, boats, and beanies during portraits, but it felt super cozy and captured the essence of that time of year perfectly! My biggest take away was to wear bolder colors, textures, and layers so you don't blend into all of the white. I loved the blues, greens, and reds Kelsey and Craig wore, but a snowy session would also be a great time to pull out those yellows, oranges, and purples if you're wanting a more dramatic vibe!
As you can tell I'm basically planning for more winter sessions and I would love to get more of my couples out in the snow for sessions next year. I imagine a cute A frame cabin in the background, playful portraits outside, and maybe some cozy indoors shots by a fireplace with cocktails in hand? Any takers???